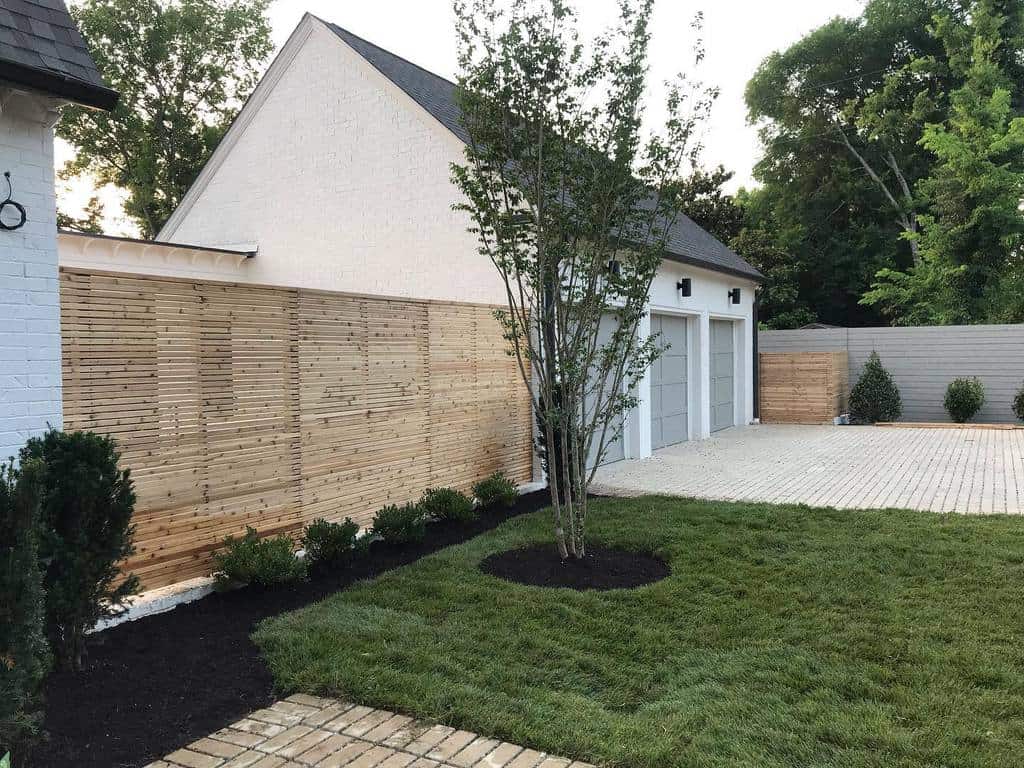 30 Horizontal Fence Ideas for Backyard
"Don't ever take a fence down until you know why it was put up." – Robert Frost
They say that great fences make great neighbors. But what is a great fence? Is it a low picket fence that simply marks your property line? Is it a tall privacy fence that completely blocks the view?
How about choosing a fence that does both of these and looks good? That is what a horizontal wood fence can do for you and your property.
This style of wood fence creates privacy, something that a chain link and standard post and rail fence can't do. Horizontal fencing also looks beautiful and modern.
Check out these horizontal fence ideas and find the perfect fencing for your property.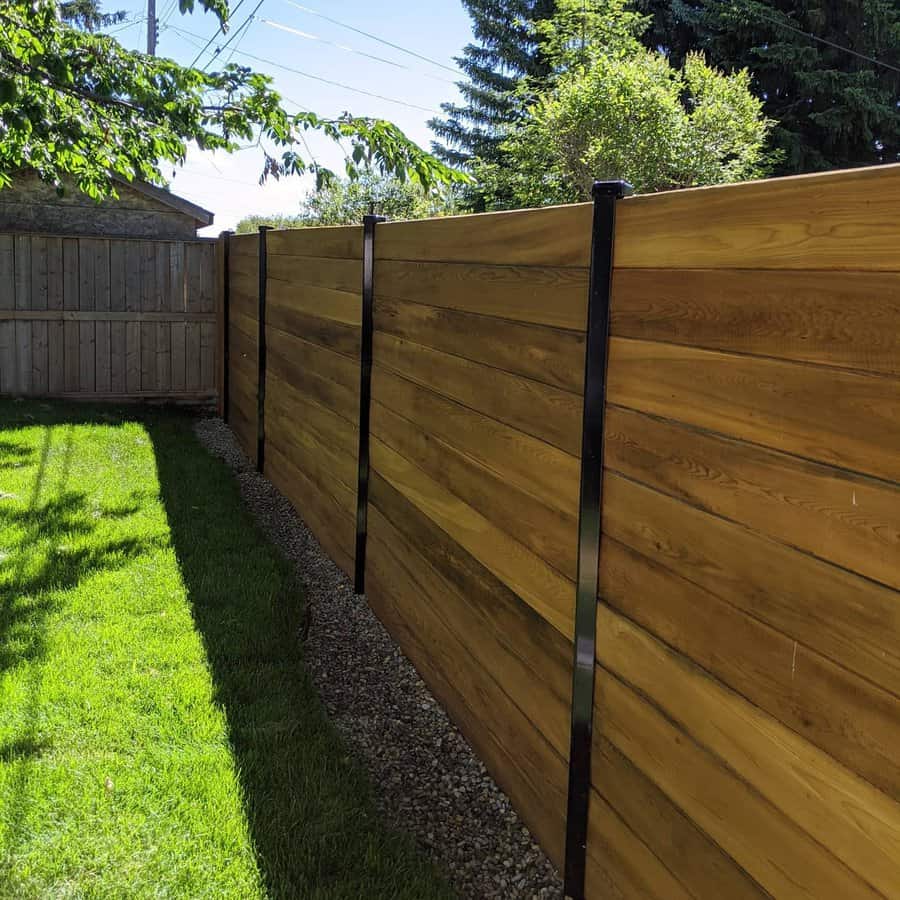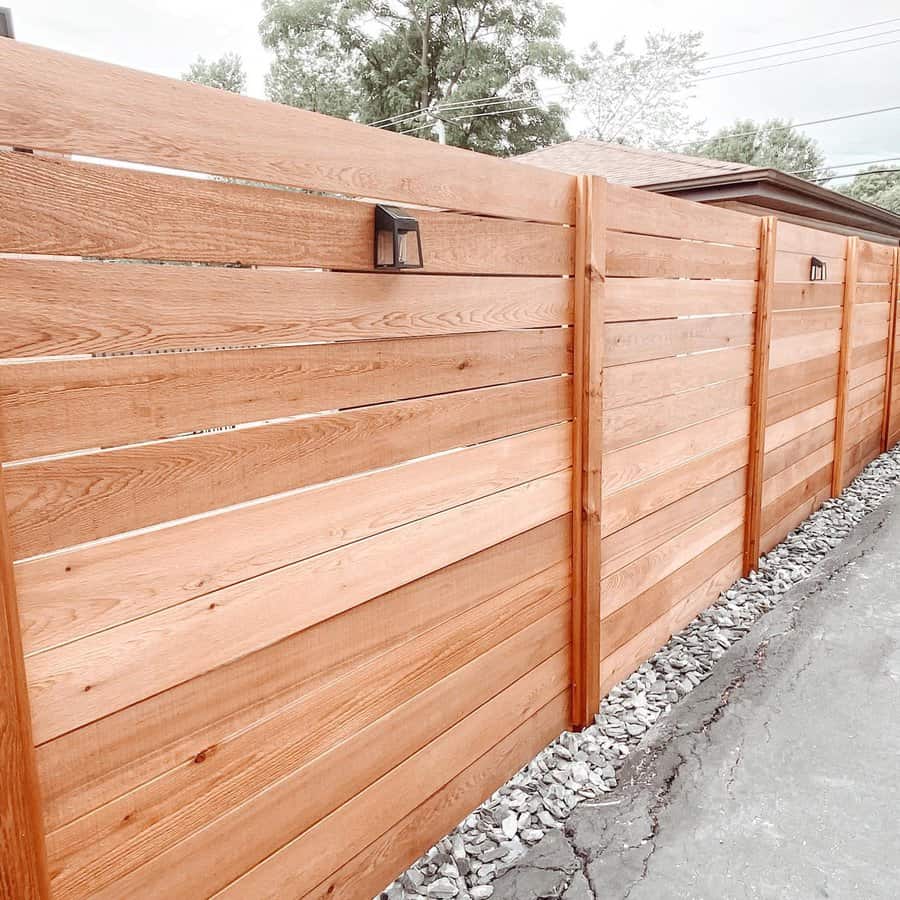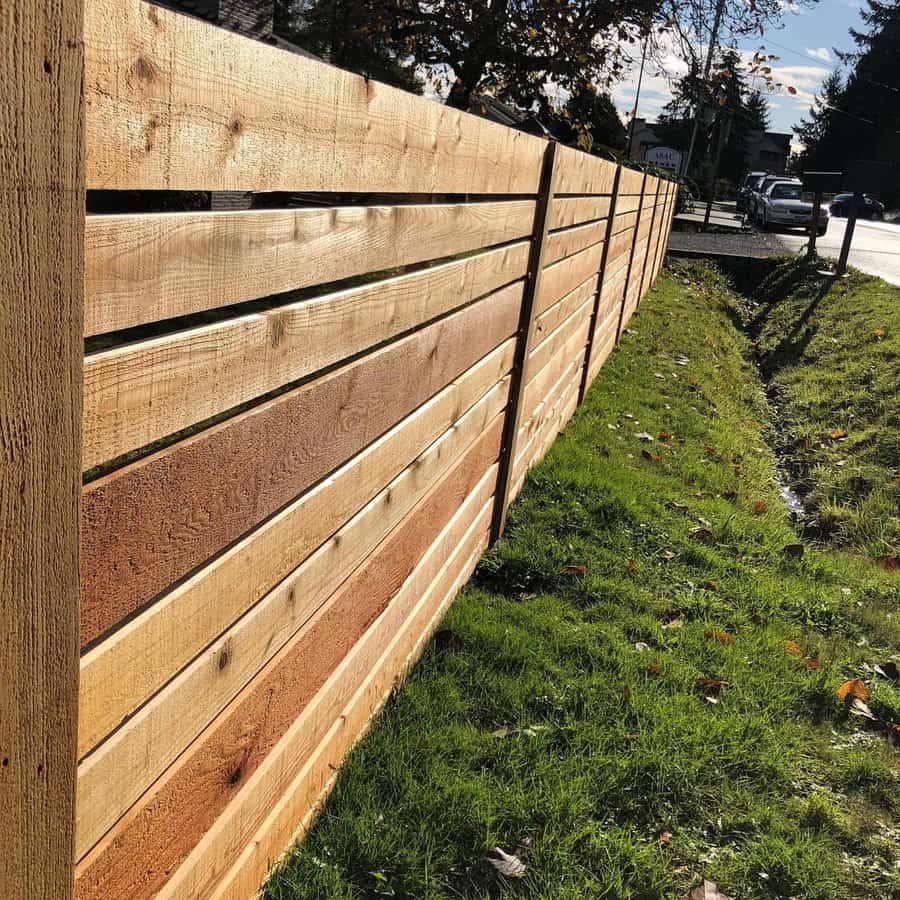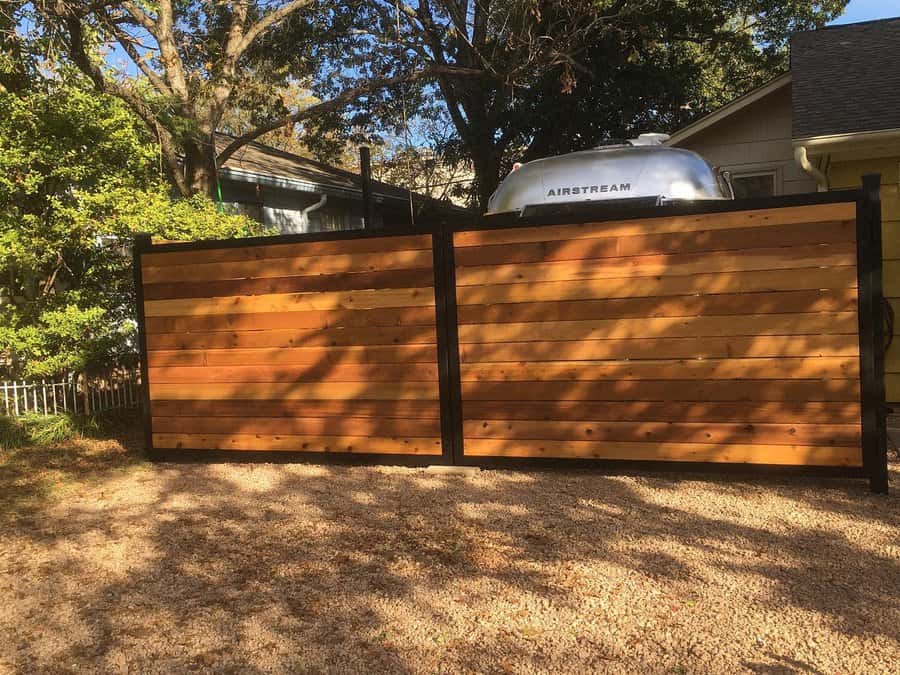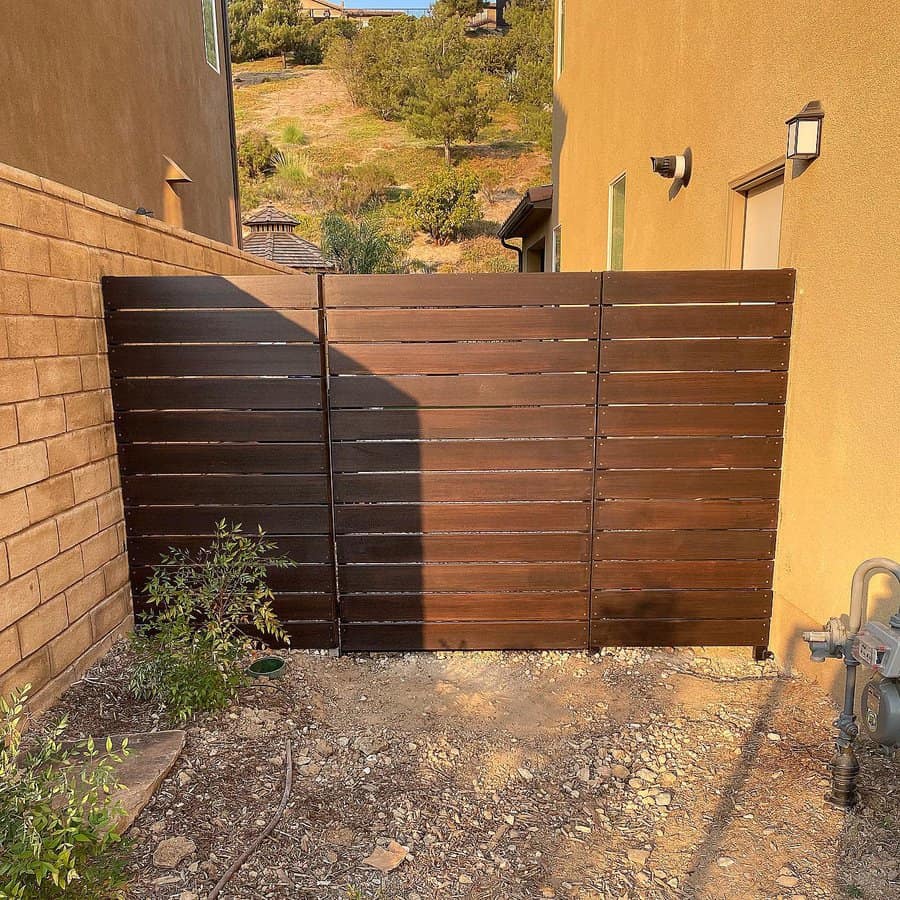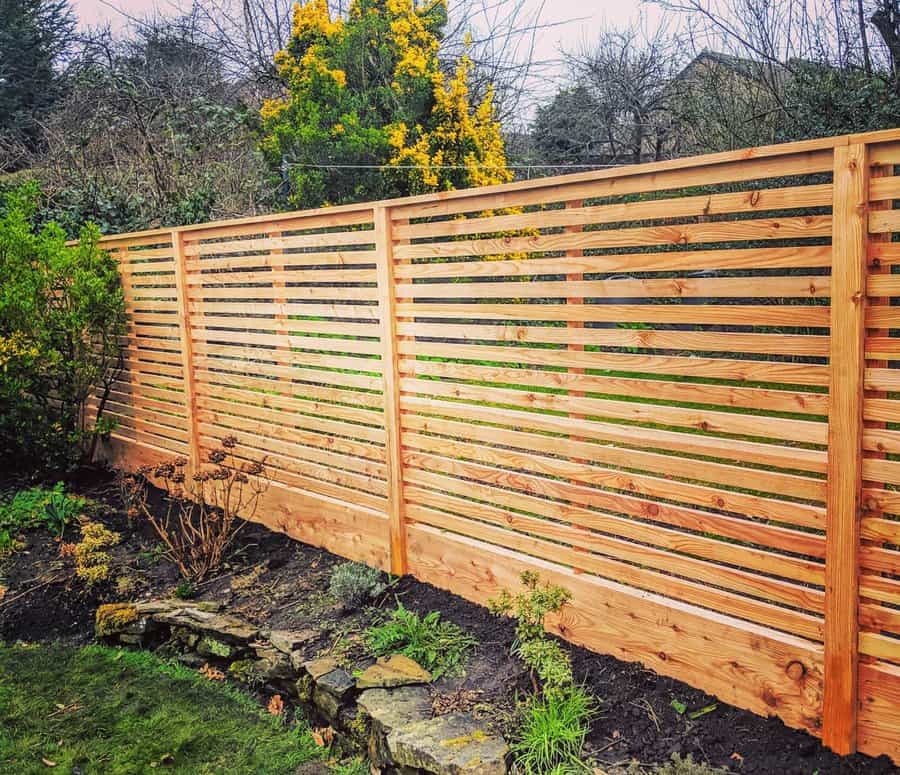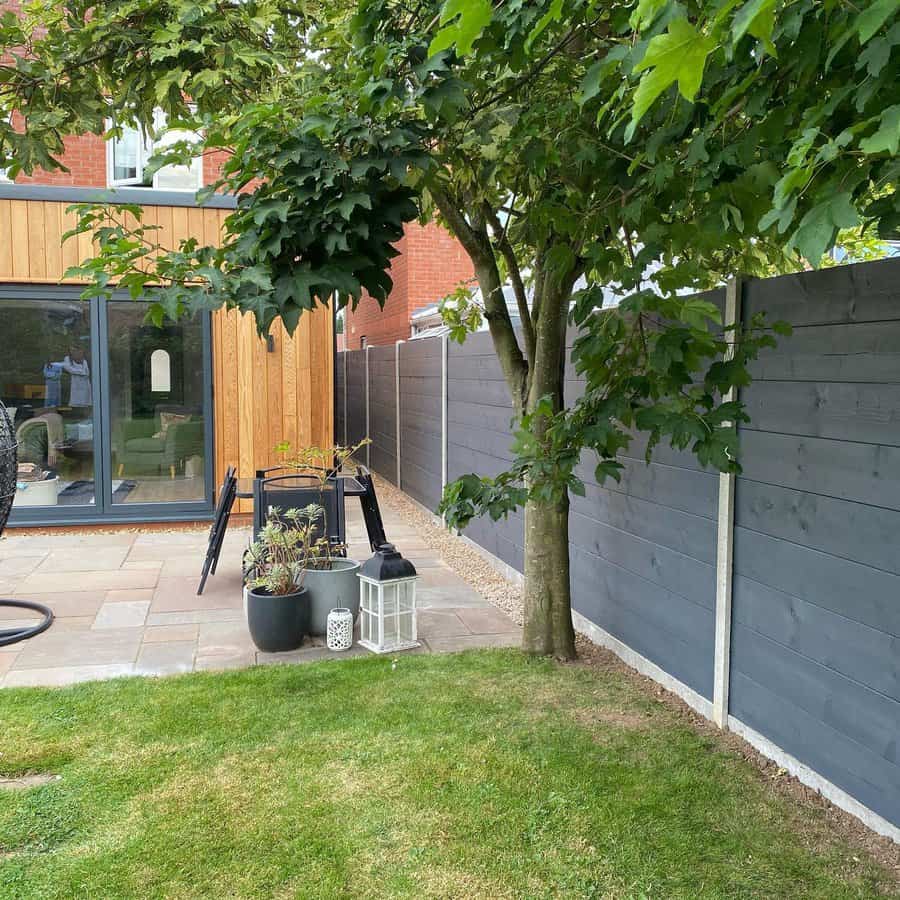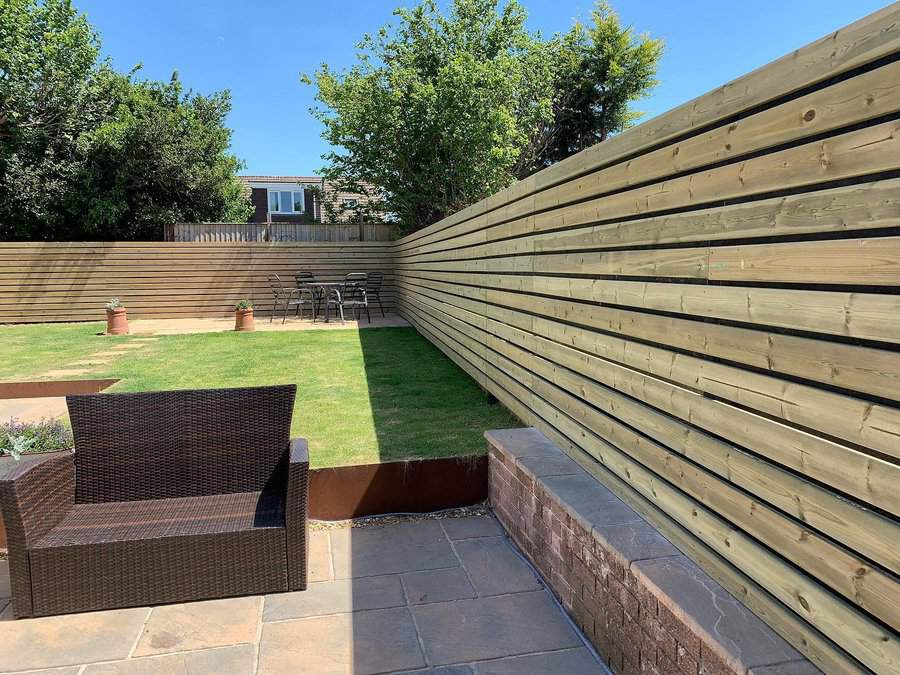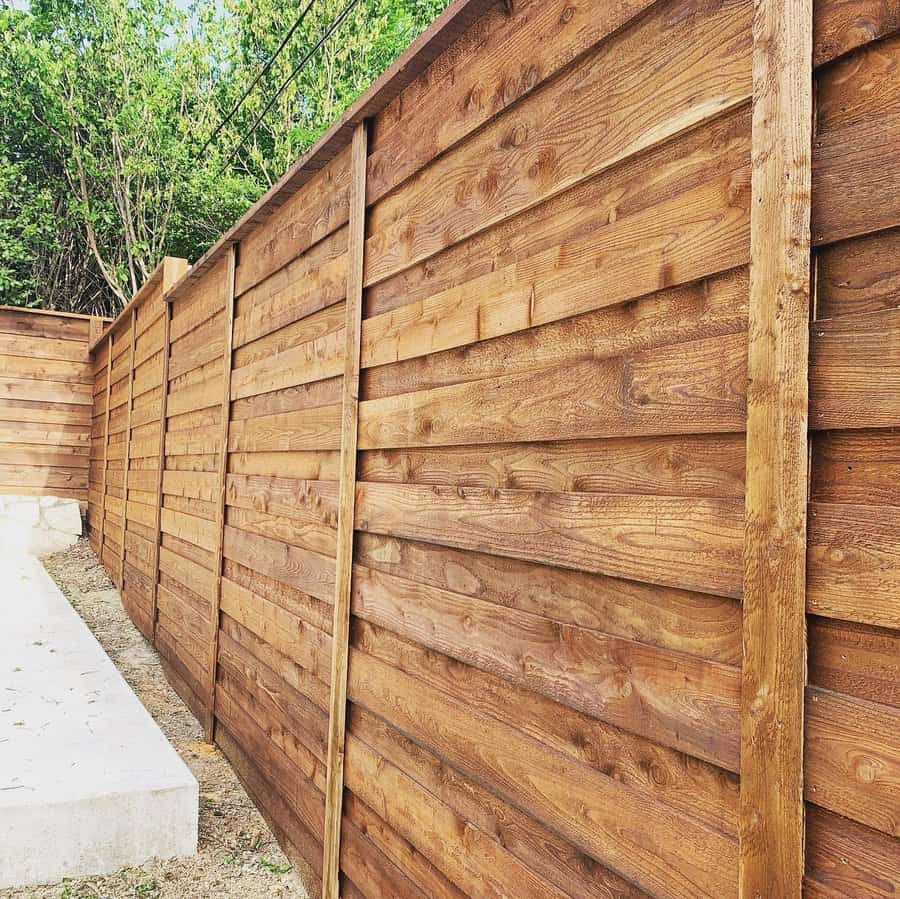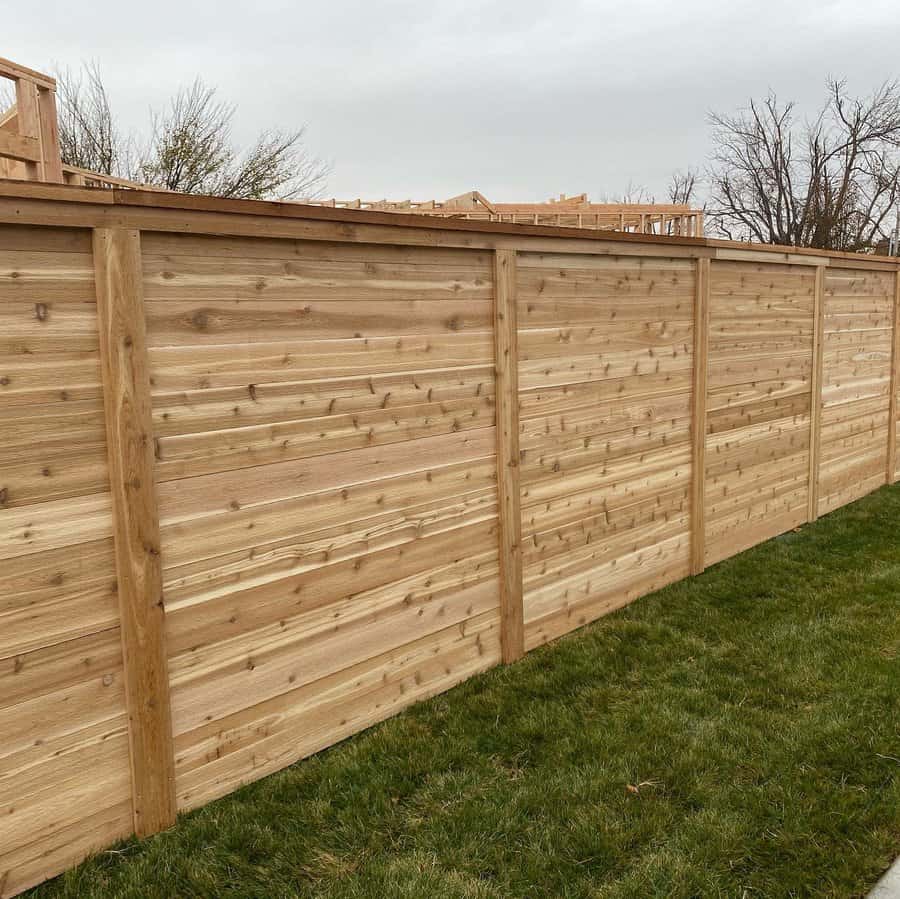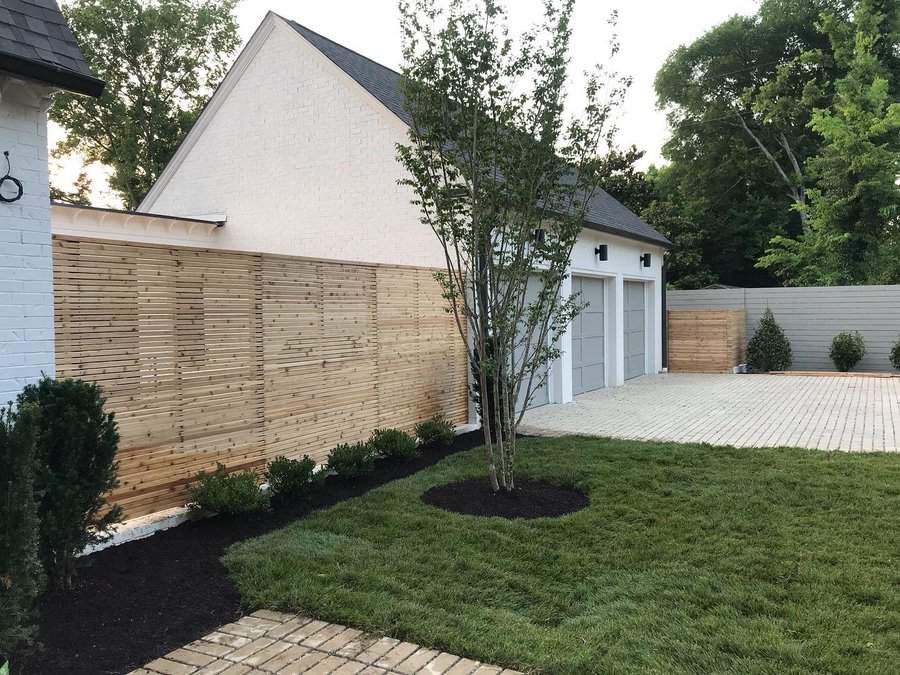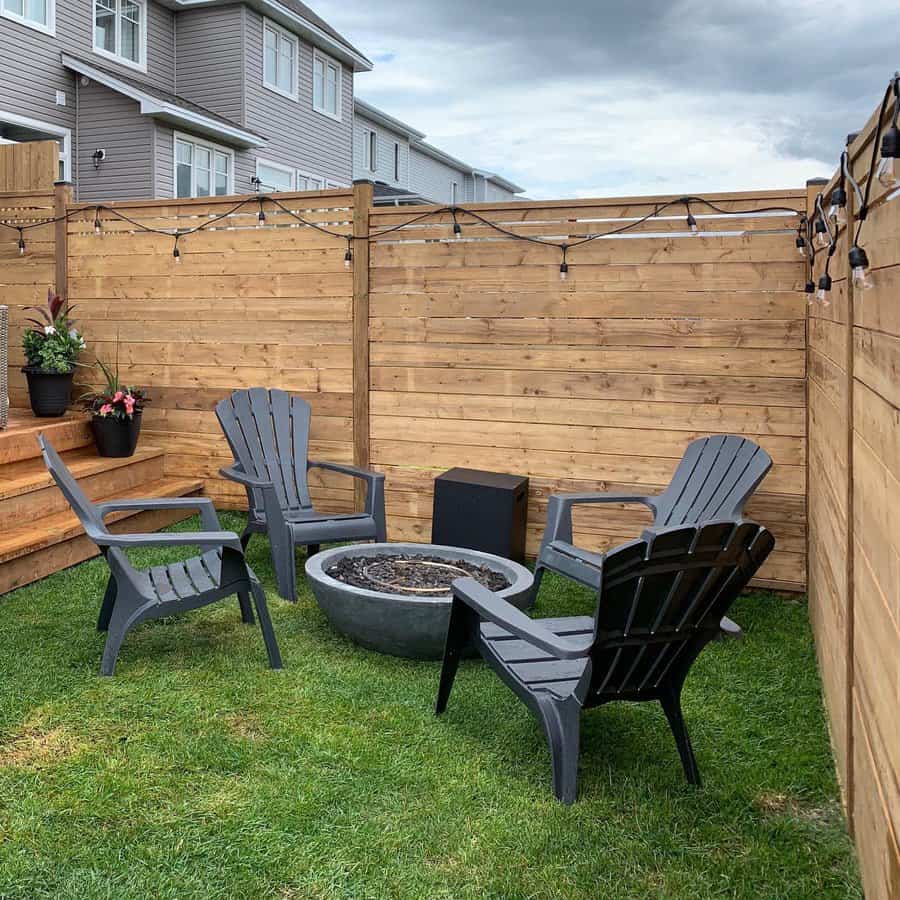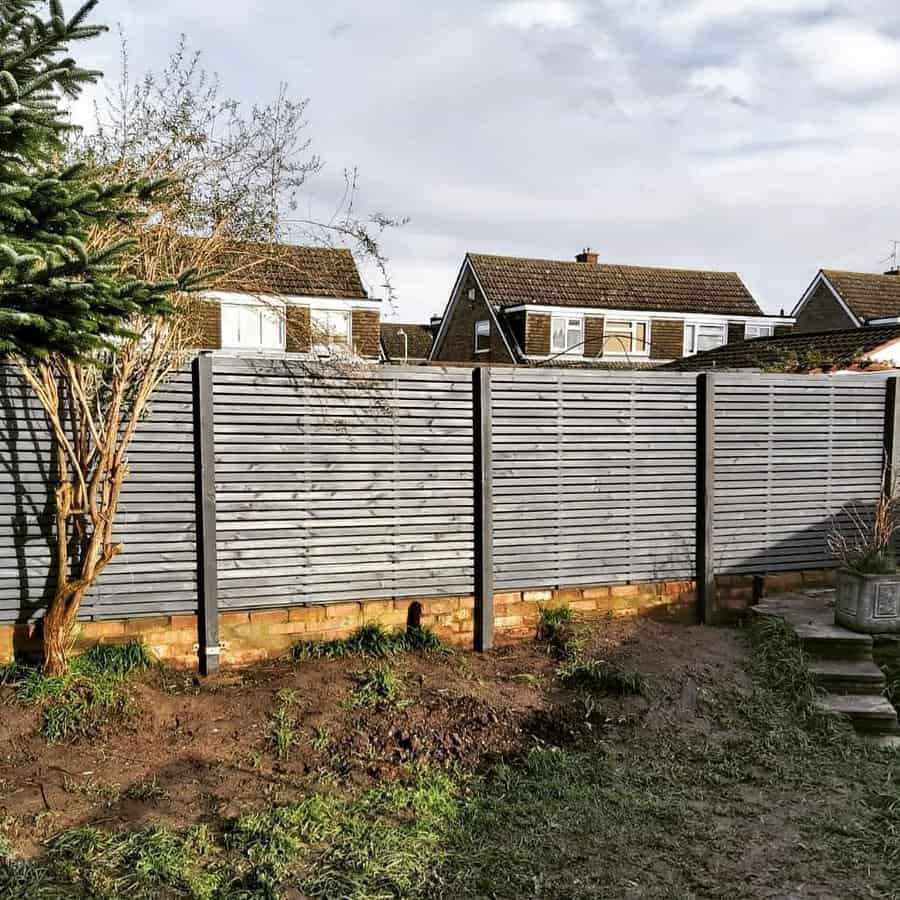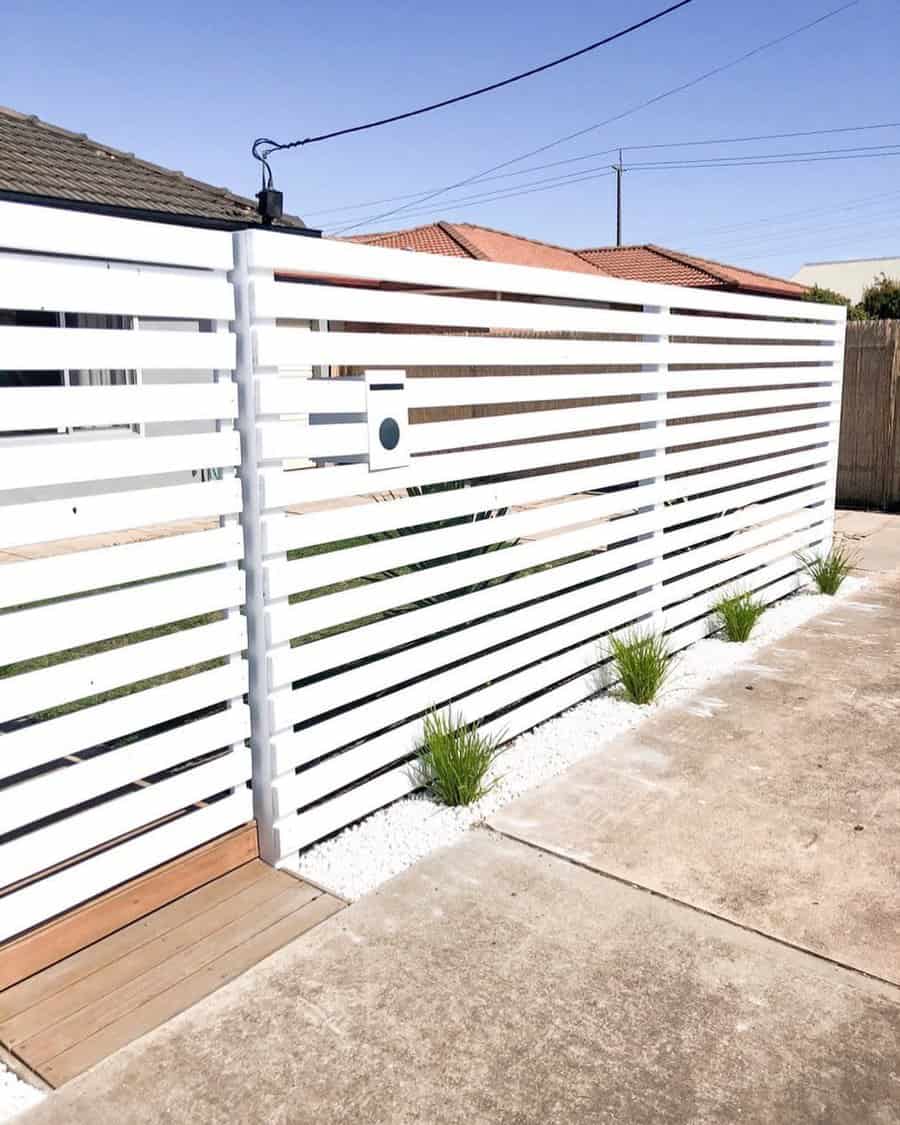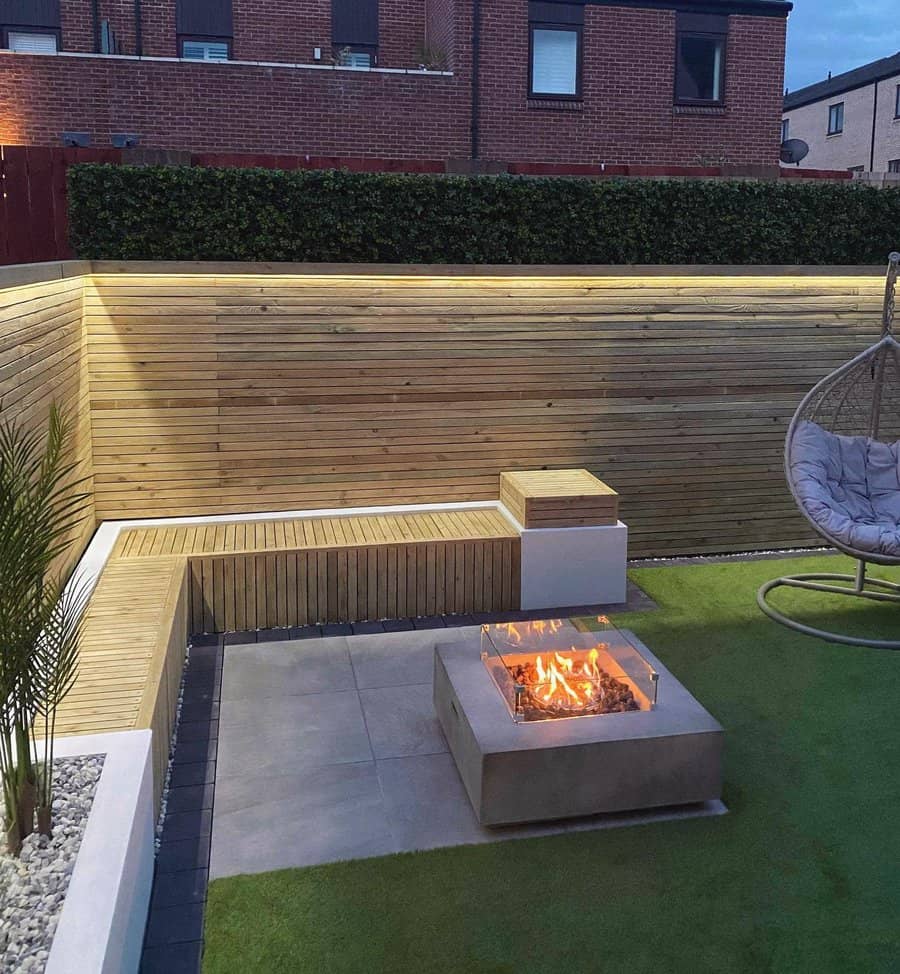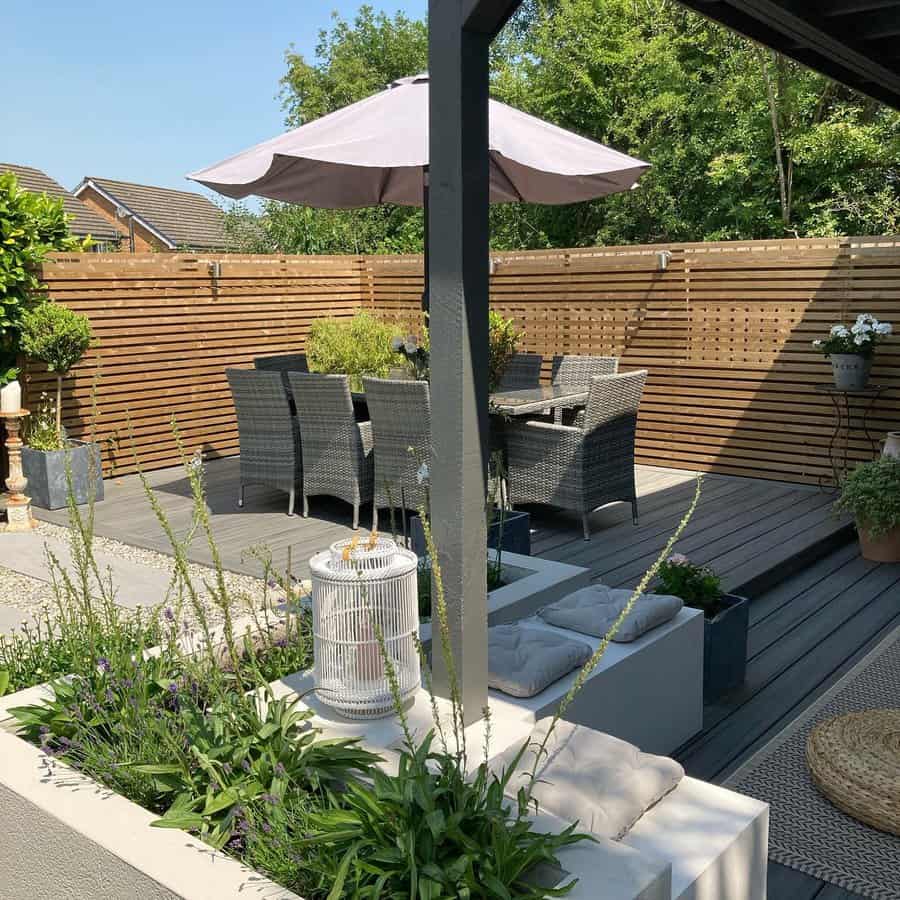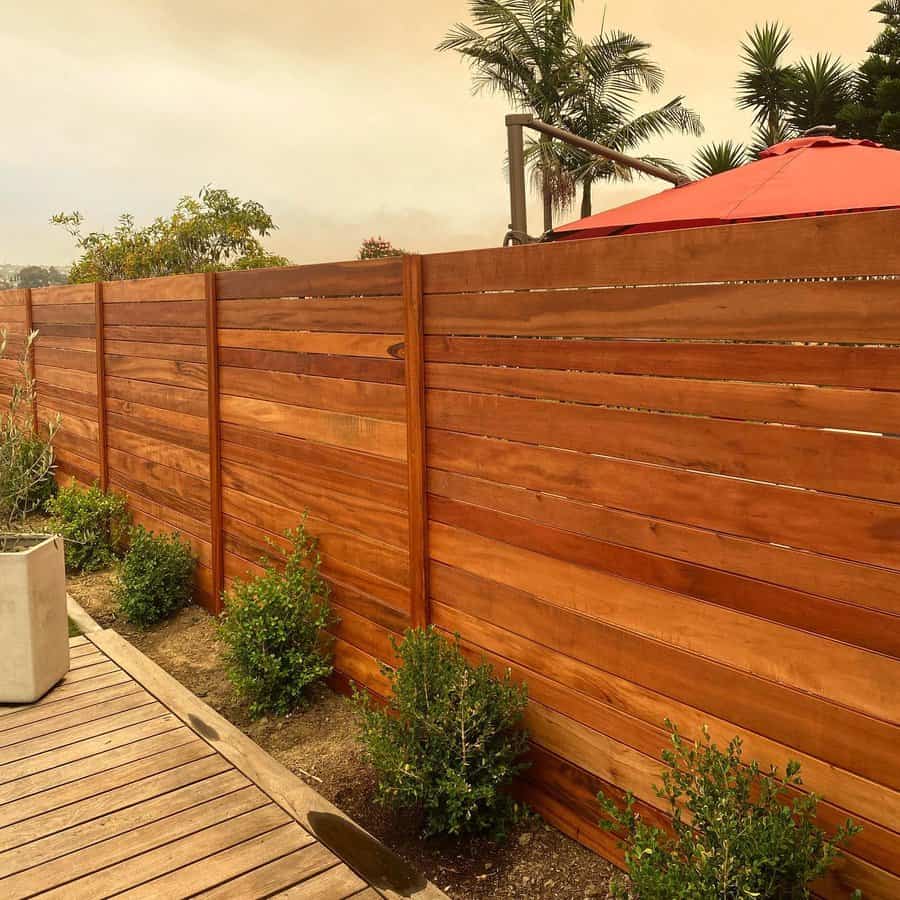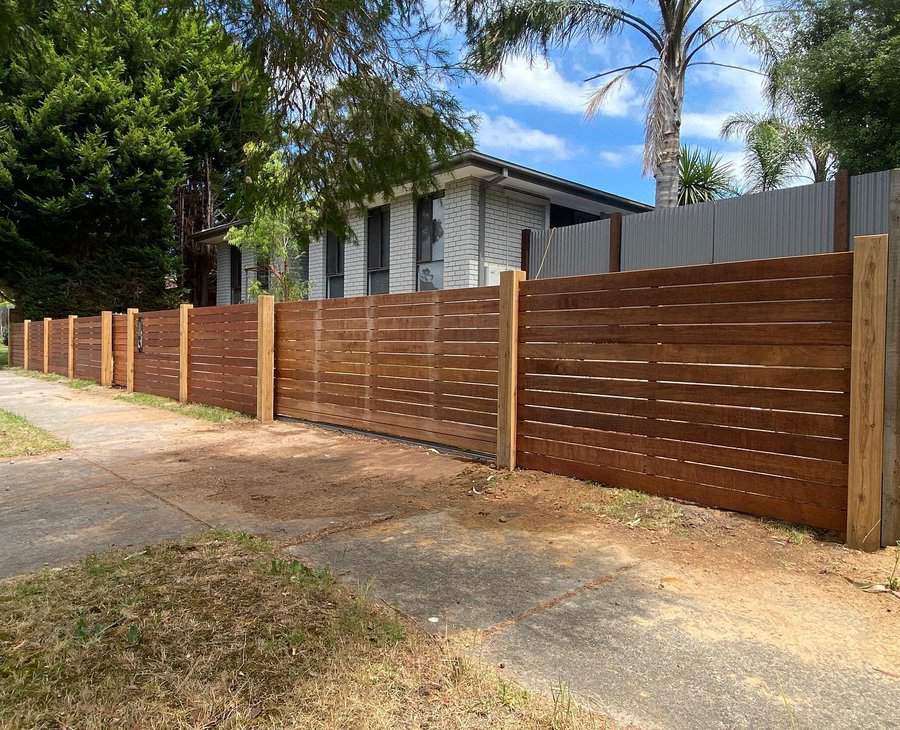 7. Gate
You need to add a gate to your horizontal fence design. For both convenience and safety reasons, your fence should have two gates on opposite sides of the fenced-in enclosure. This enables you to exit the property through the gate without having to walk to one specific spot.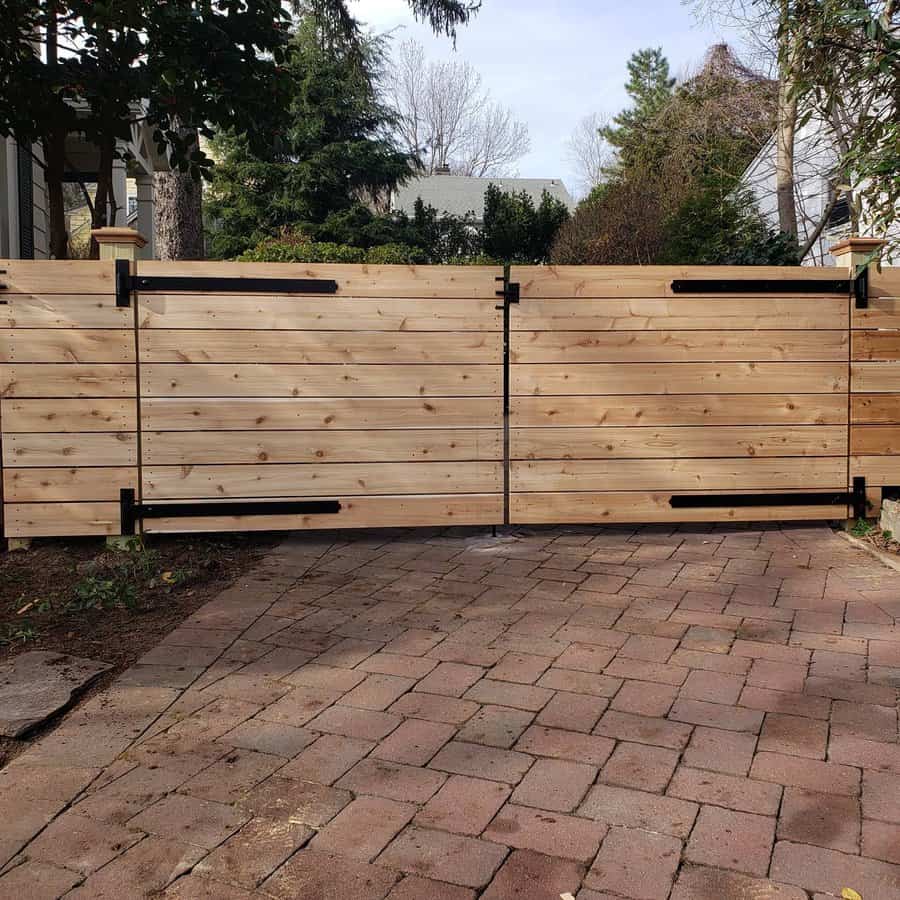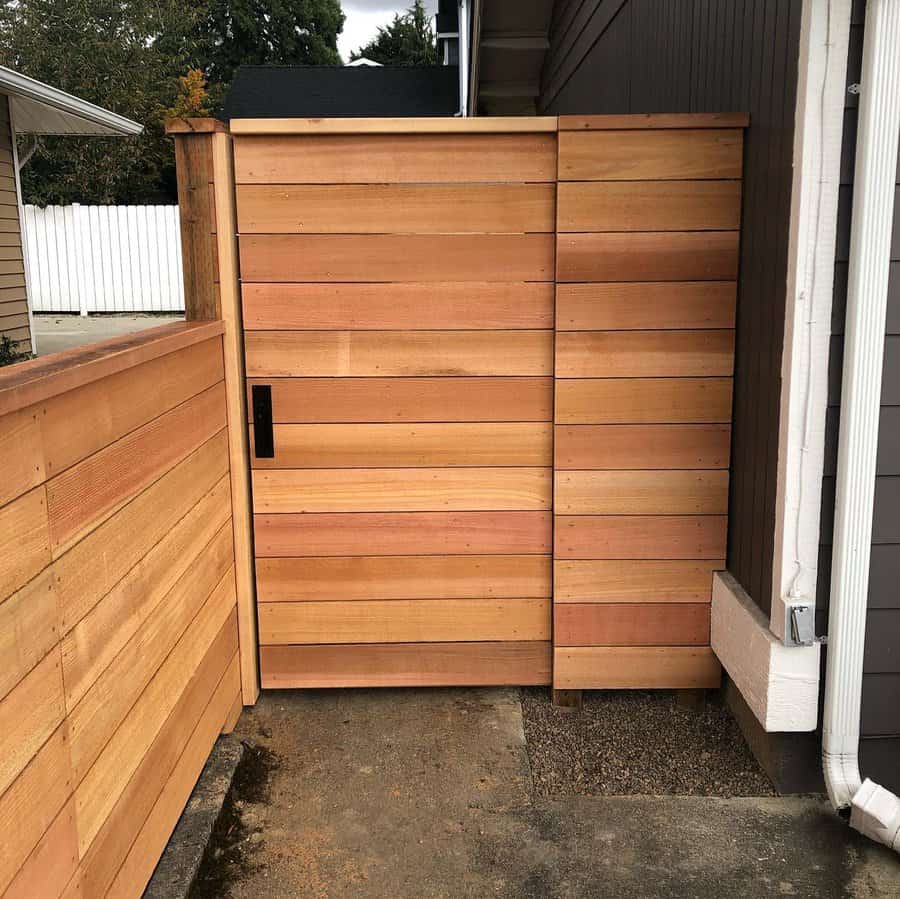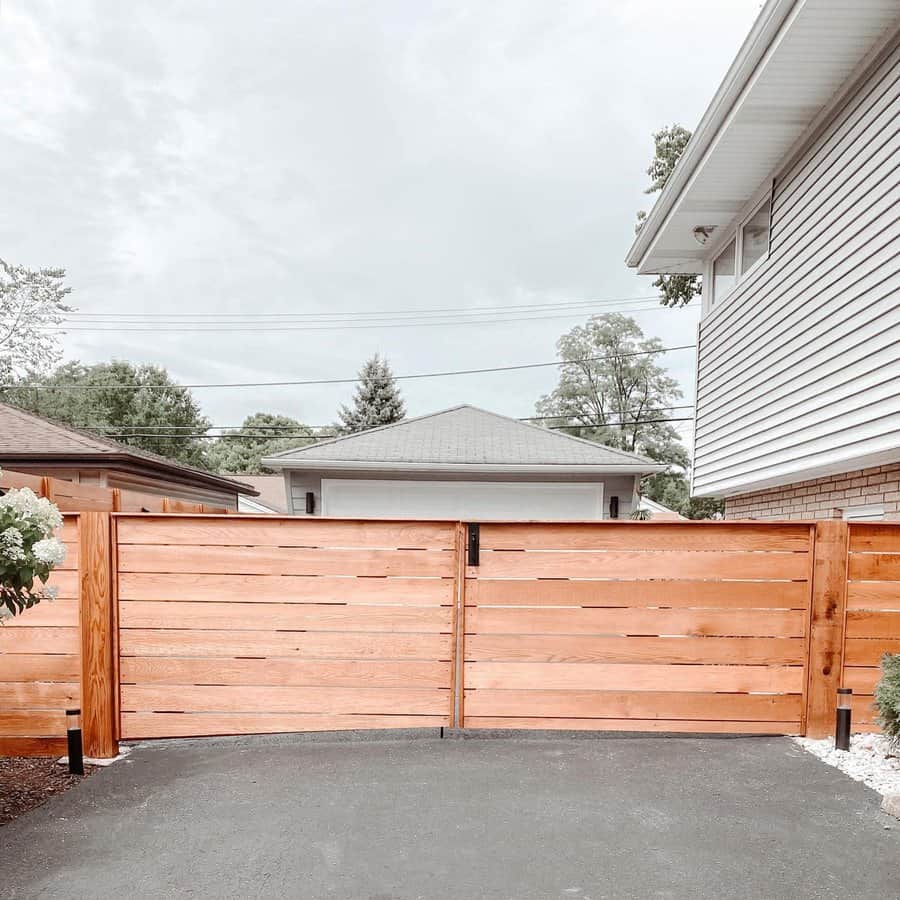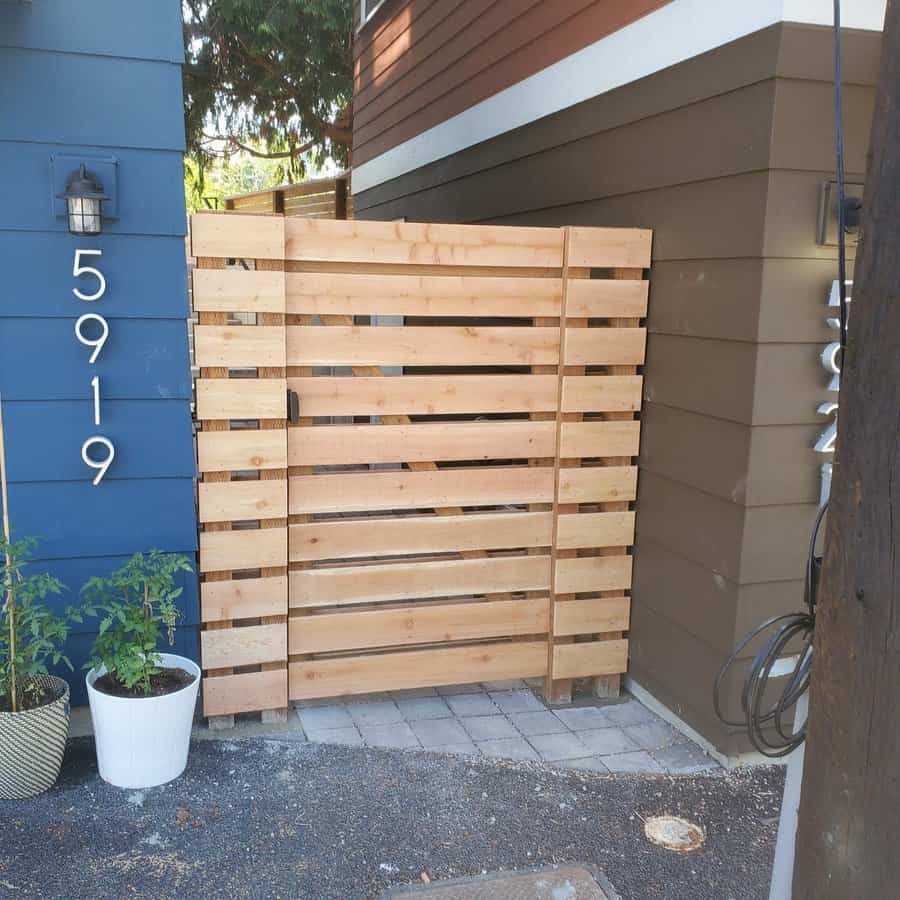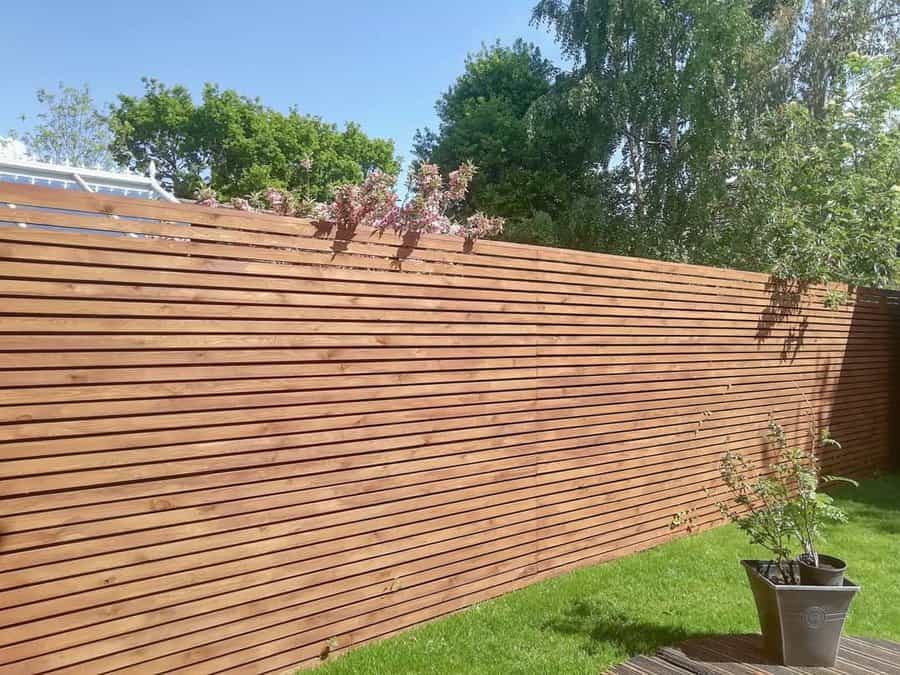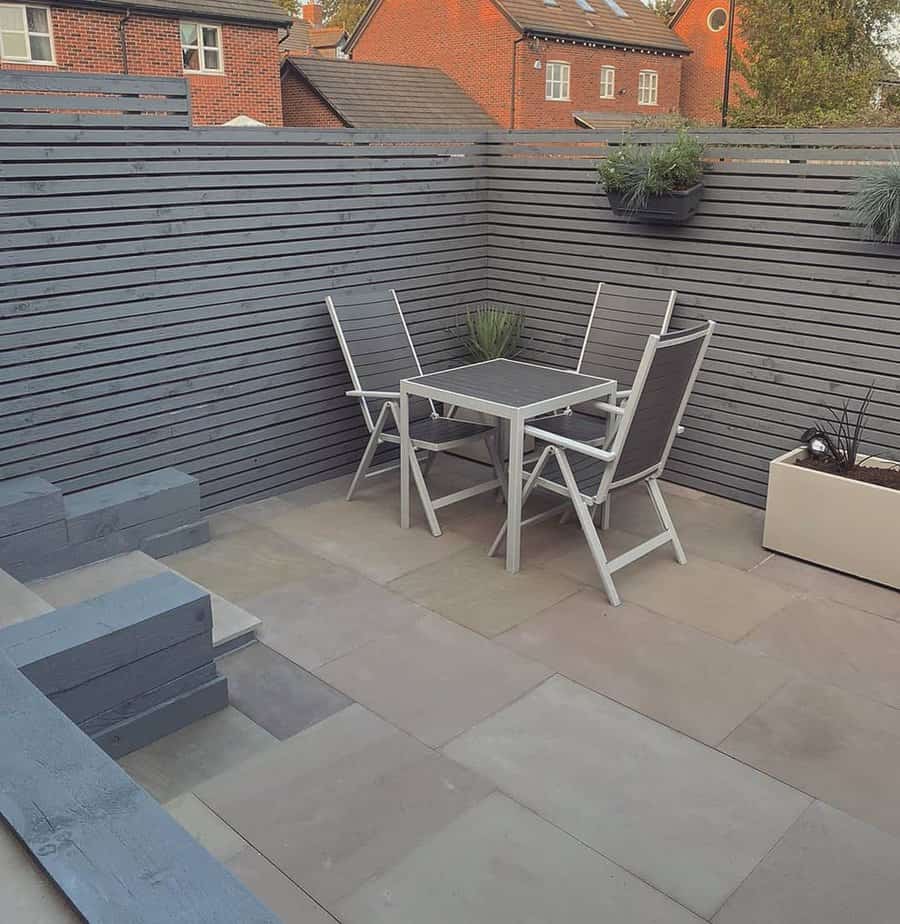 9. Privacy
Be careful with privacy fence ideas. The first step is knowing how high you can build your privacy fence. Check your local laws, ordinances, and HOA rules.
Once you have this information, you choose fence panels that are the maximum height allowed. What's nice about horizontal privacy fences is that they give you more privacy than a vertical fence.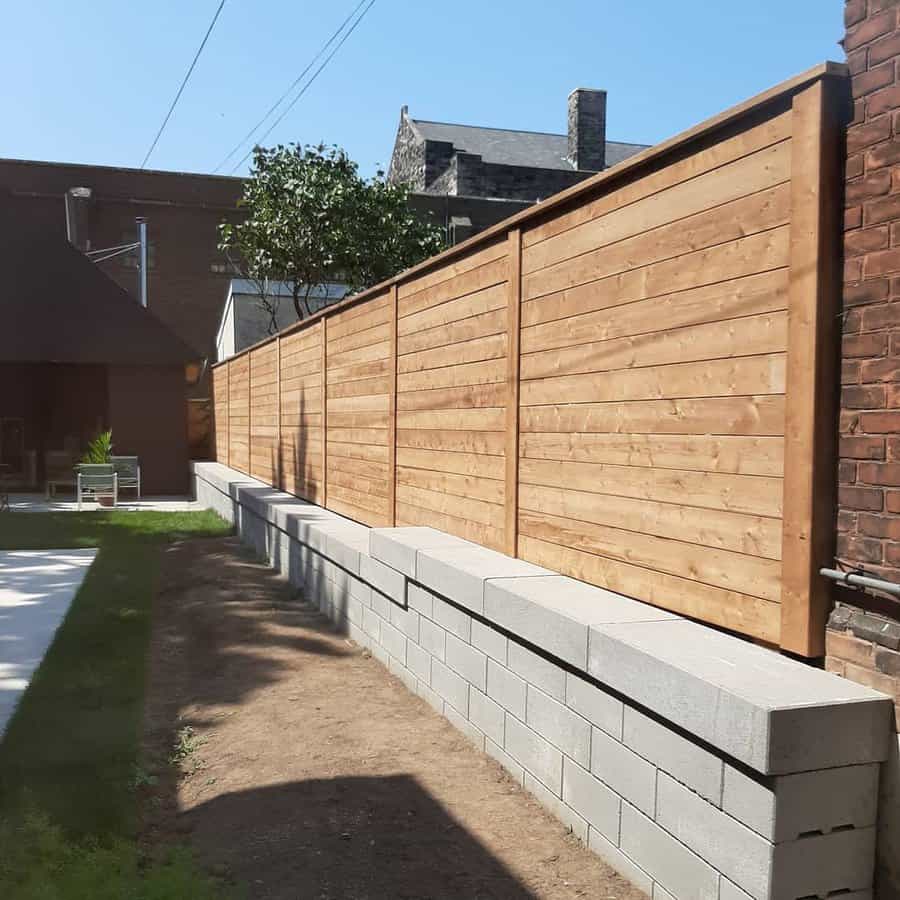 They typically have less space between the rails. This limits how much someone can easily see when looking through the fence. The horizontal design limits how much someone can see while standing.
10. Slope
People assume that they can't build a horizontal slat fence on a sloped piece of property. However, this isn't the case. There are two ways you can go about achieving this fence design.
The first is a simple method that can be achieved relatively easily. Start with horizontal fence panels. Step them down the hill as you build the fence. You'll need to account for the width of the panels and the angle of the slope.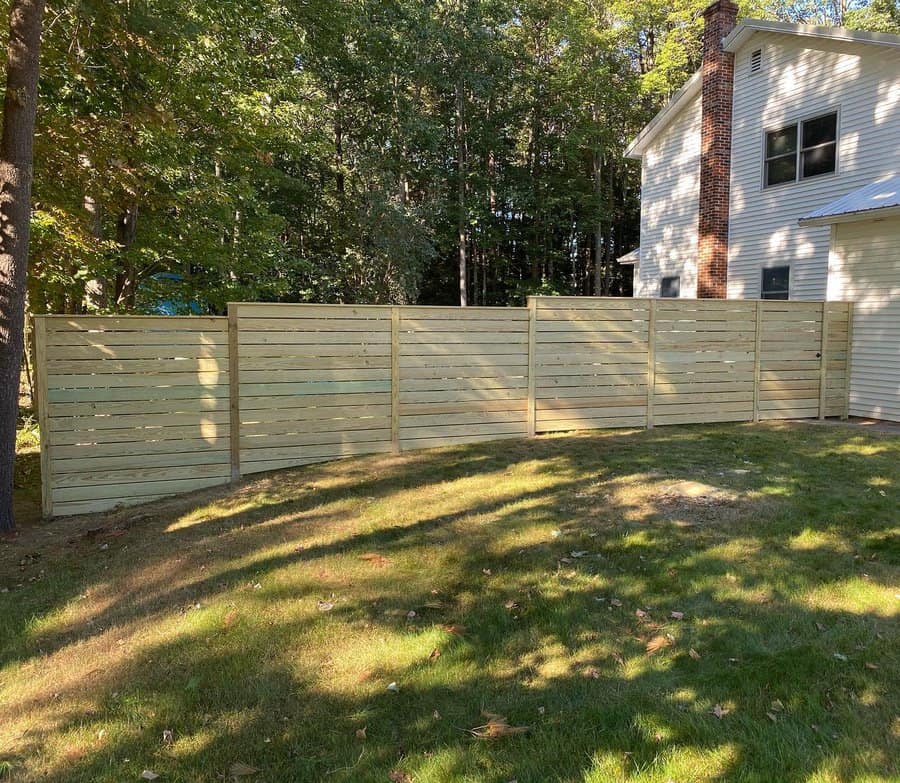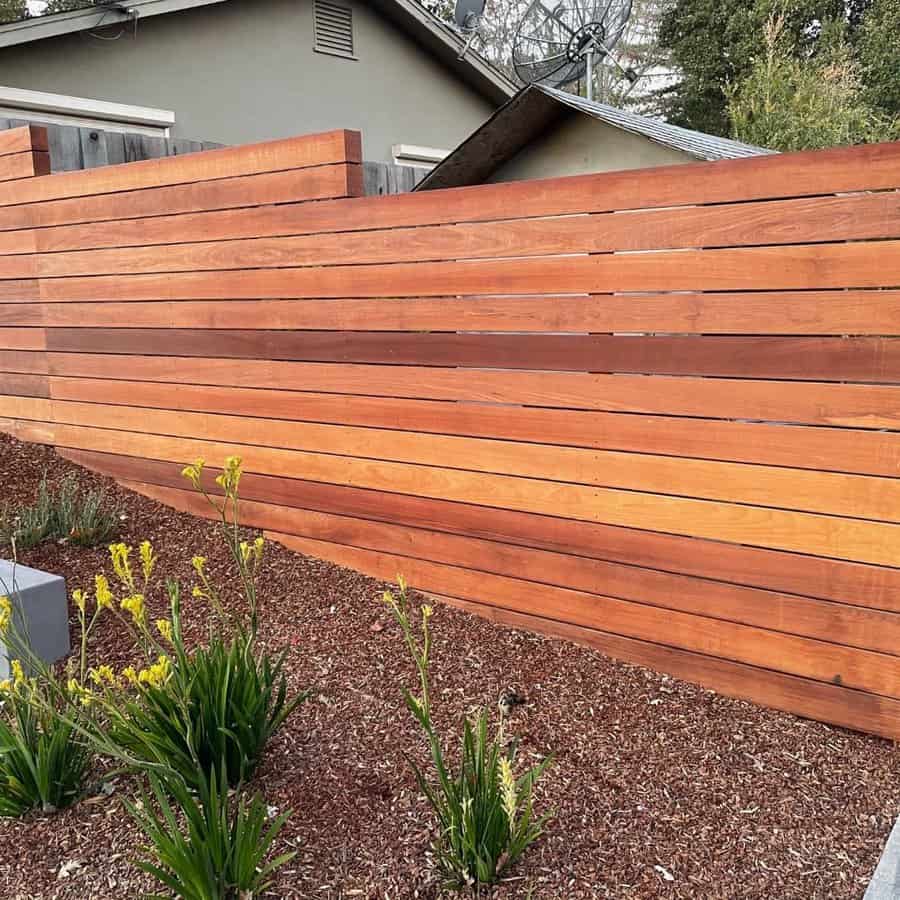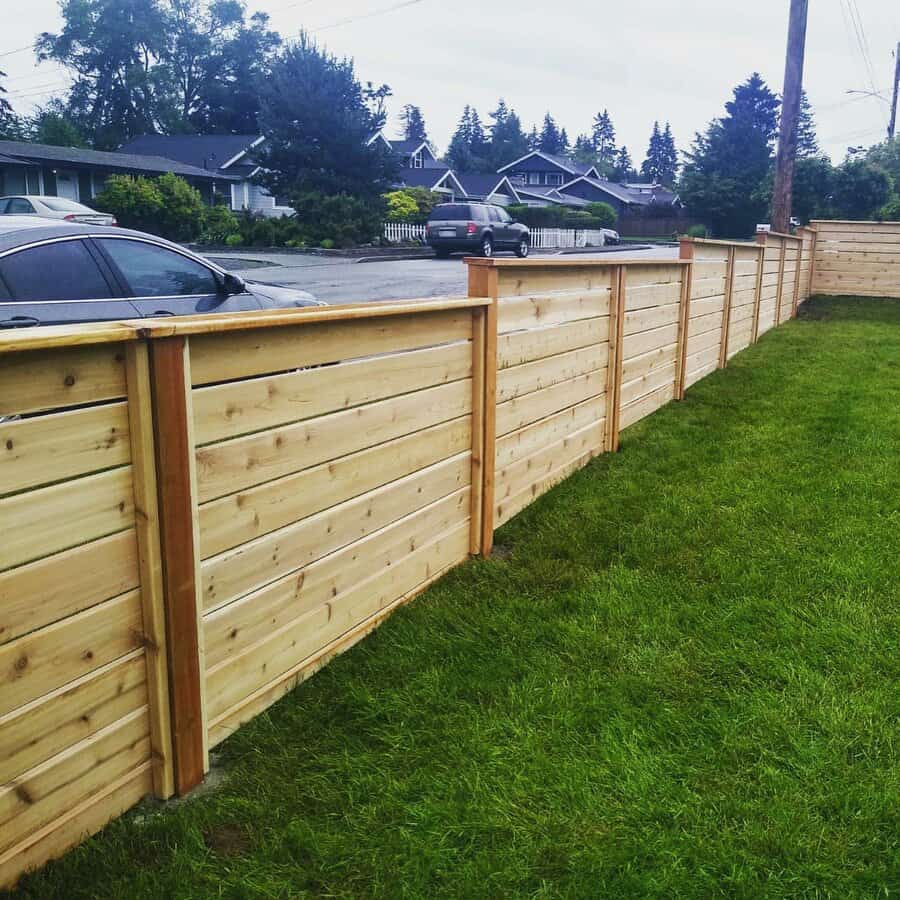 The other method is to custom-build your horizontal fence. This lets you custom arrange your rails to have continuous horizontal lines. You could then add and remove rails from the top and bottom as you build your fence up or down the slope.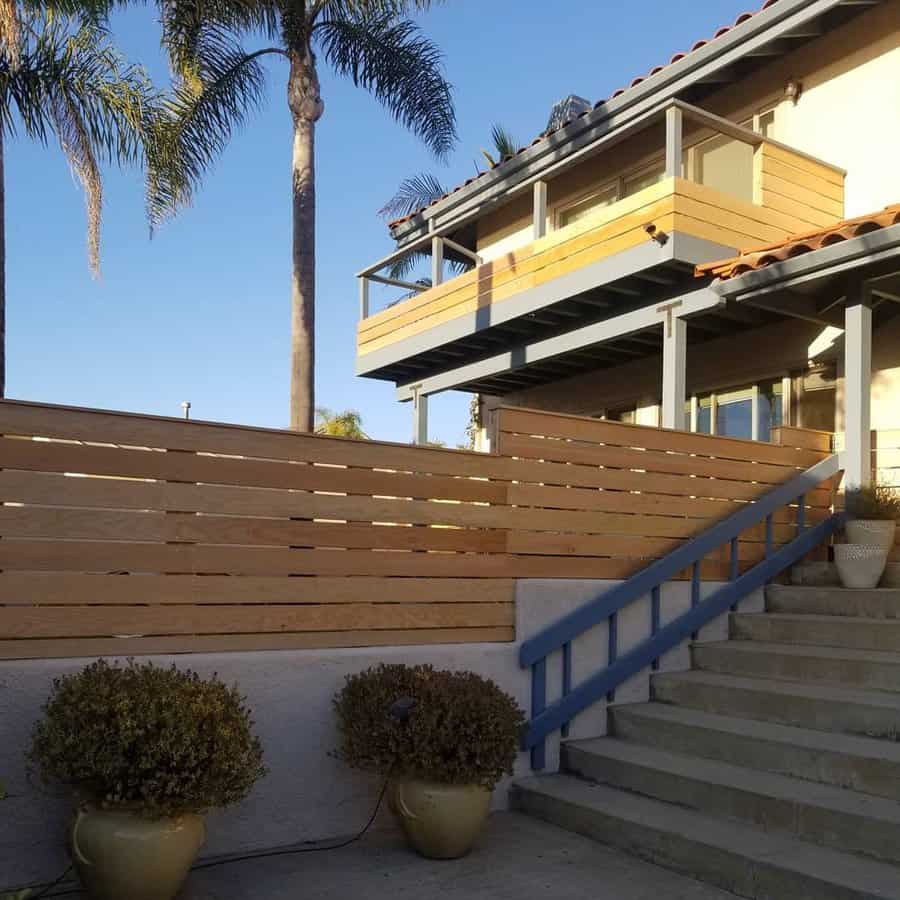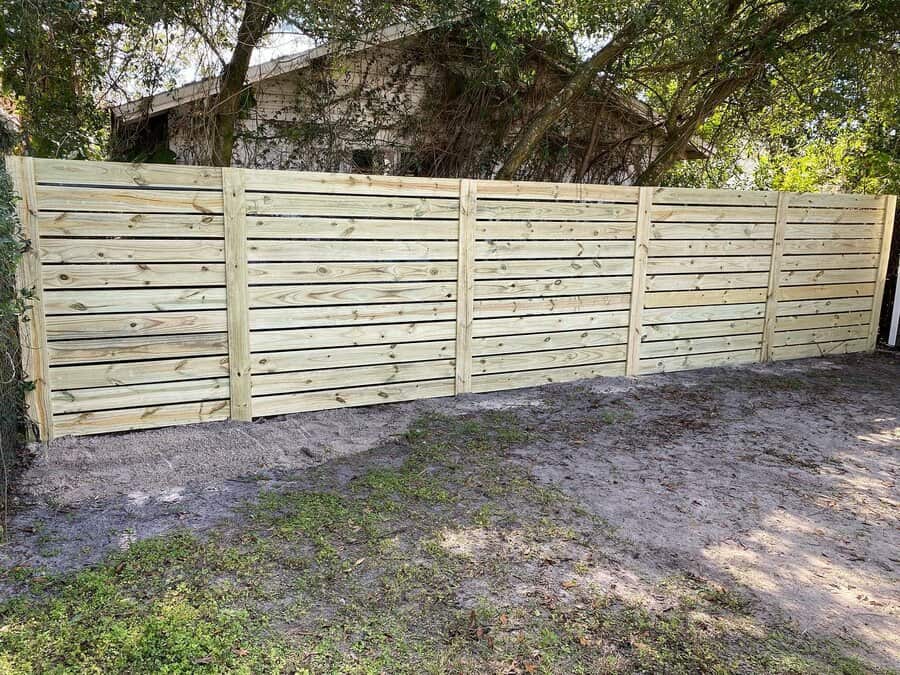 Horizontal Fence FAQs
Is it cheaper to build a horizontal or vertical fence?
Horizontal fences tend to be more expensive than their vertical counterparts. Higher grade lumber is needed for horizontal fences to reduce warping and sagging. They also use more materials.
How do you keep a horizontal fence from warping?
To prevent your fence from warping, you need to install back rails. These are horizontal rails at the top and bottom of the fence. They should be no more than eight inches from the top and bottom. If you have a tall fence, six feet or taller, then you'll want an additional support rail in the middle too. Fences taller than eight feet need two middle support rails.
How far apart should fence posts be for a horizontal fence?
Layout the placement of your fence before you start building it. The posts should be no more than six feet apart. Any further apart, and you compromise the structure and stability of your fence. Too close together, and it will look too busy and lose the horizontal plank effect. If you buy pre-made fence panels, you can place the posts the distance that the panel is wide.