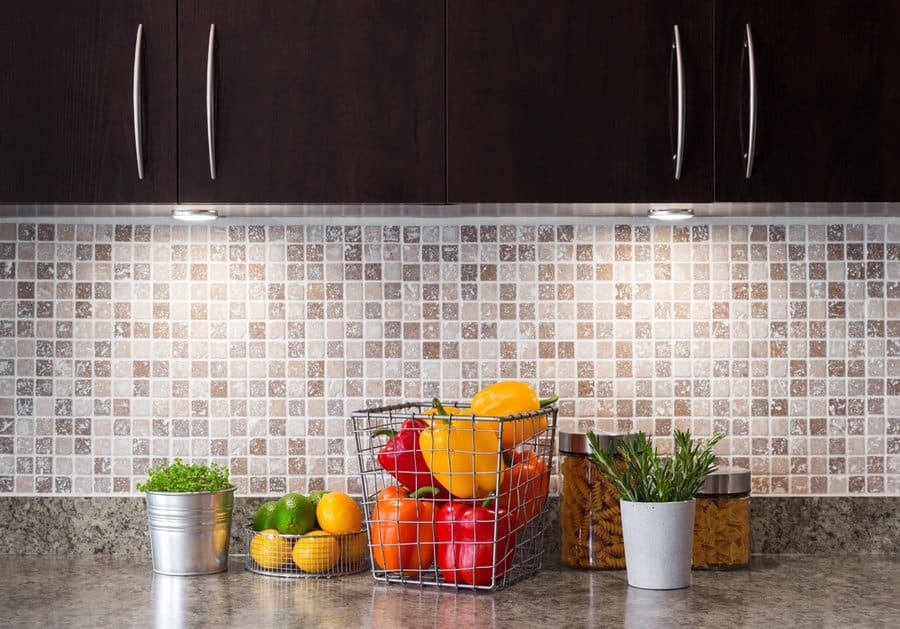 How to Decorate Kitchen Counters
The kitchen, often considered the heart of a home, deserves as much attention and care as any other room. A significant part of it that often gets overlooked is the kitchen counter. These broad, open surfaces are not just meant for chopping vegetables or placing your mixer; they hold potential to be an attractive focal point in your culinary space.
In this article, we will dive into the world of kitchen decor, specifically focusing on how to adorn and style your kitchen counters. From minimalistic arrangements to bold, dramatic designs, we have got it all covered.
We will be exploring practical tips and innovative ideas that you can implement, regardless of your counter's size or material. So let's dive in and transform those functional surfaces into stylish showcases, setting the perfect ambience for your cooking and dining experiences.
1. Use of Decorative Trays
Decorative trays, available in various materials such as wood, metal, ceramic, and glass, can add charm and organization to your kitchen counters. The choice of tray can reflect your kitchen's overall style, be it rustic, modern, or traditional.
Styling your tray with varied heights—tall items like spice grinders at the back and shorter ones like a butter dish at the front—can create a visually pleasing arrangement. Grouping similar items on a tray also reduces visual clutter, making your counter look more organized.
Beyond aesthetics, trays provide practical benefits too. They can be quickly moved when you need extra counter space, keeping your items intact and the area tidy. With a vast array of designs, from vibrant, patterned ones adding a pop of color, to sleek, minimalist trays for a more modern look, they offer a versatile and stylish solution to kitchen counter decor.
2. Houseplants and Fresh Flowers
Incorporating houseplants or herbs into your kitchen design is a great way to add a dash of freshness and vitality. Plants like basil, rosemary, or mint not only thrive in the kitchen environment but also serve a practical purpose in cooking. Place them in stylish pots or planters that complement your kitchen aesthetics for a pleasing look. The green hue of plants can be a calming presence, and their growth and upkeep can become a rewarding routine.
Fresh flowers, on the other hand, can bring an instant transformation to your kitchen counter. A carefully selected bouquet can provide a pop of color, lifting the ambiance of the whole kitchen. It's best to choose flowers that blend well with the existing color scheme and overall design of your kitchen. Regularly changing flowers also provides an opportunity to switch up the look of your counter. From elegant tulips in spring to bright sunflowers in summer, each selection can offer a unique charm and a soft, fragrant touch to your kitchen.
3. Functional Decor
Functional decor is the perfect marriage of style and utility, making everyday kitchen items double as attractive decor pieces. Objects like a set of wooden cutting boards, vintage salt and pepper shakers, or a sleek coffee machine can become focal points on your counter. These items, while being essential for your daily use, also add character and style to your kitchen.
Another great way to add functional decor is by using beautiful storage solutions. Ceramic canisters filled with pasta or rice, color-coordinated spice jars, or a decorative fruit bowl can create visual interest while keeping essentials at hand. When styling your kitchen counter, remember that less is more—a carefully curated selection of functional decor can maintain balance between practicality and aesthetics.
4. Artwork and Personal Items
Incorporating personal items and small pieces of artwork into your kitchen counter decor can give the space a unique and homely feel. You might choose to display a small sculpture, a family heirloom, or a piece of ceramic art. These pieces not only serve as conversation starters but also bring a touch of your personality into the kitchen, making it feel more like your own.
Another way to personalize your kitchen counter is to display items that hold sentimental value. This could be a set of vintage spoons passed down through generations, a photo frame holding a cherished memory, or even your child's latest craft project. However, it's crucial to strike a balance here. While these items add a personal touch, they should not overwhelm the counter space or hinder its functionality. Remember, the goal is to curate a collection that tells your story without causing clutter or obstructing the workflow in your kitchen.
5. Lighting
Lighting plays a crucial role in setting the mood and highlighting the decor of your kitchen. One of the most effective ways to achieve this is through under-cabinet lighting. These lights are installed beneath the cabinetry, casting a soft glow on your counters. This not only illuminates your workspace for tasks like chopping and mixing but also creates a warm and inviting ambiance. Additionally, it highlights the textures and colors of your counter, drawing attention to its material and the decor items you have placed on it.
Alternatively, a small, stylish table lamp can also make an excellent addition to your kitchen counter decor. This option adds a soft glow to the kitchen counter, providing enough light for casual tasks or late-night snacking while also serving as a decorative piece. When choosing a table lamp, consider one that matches your kitchen's overall aesthetic. For example, a lamp with a vintage design can complement a rustic kitchen decor, while a sleek, modern lamp may be more suitable for a contemporary kitchen. Regardless of the style, the right lighting can significantly enhance the beauty and functionality of your kitchen counters.
6. High-Quality Jars and Canisters
High-quality jars and canisters serve as an ideal solution for storage that doesn't compromise on style. Available in various materials like glass, ceramic, or metal, these containers offer a way to neatly store everyday items like pasta, rice, lentils, or even cookies and candies. When filled with colorful food items, they add visual interest and can act as vibrant focal points on your counter. Transparent glass jars, for instance, offer a peek into their contents, creating an appealing display of shapes and colors.
The beauty of using jars and canisters for storage is that they keep essentials within easy reach while making a decorative statement. Selecting containers that align with your kitchen aesthetic can enhance the overall design. For instance, sleek stainless steel canisters could complement a modern kitchen, while ceramic ones with vintage designs may suit a farmhouse style kitchen. Don't forget to consider practicality—choose jars with airtight seals to keep food fresh. With a careful selection of high-quality jars and canisters, you can achieve a well-organized, stylish, and functional kitchen counter.
7. Textiles
Textiles, such as runners and mats, are often underutilized in kitchen counter decor, yet they can significantly contribute to the overall aesthetic. A runner can add a splash of color and texture, instantly elevating the look of your counter. When carefully selected, it can tie together various elements of your kitchen decor, creating a cohesive look. Consider the pattern and color of the runner to ensure it complements the overall style of your kitchen. For instance, a bold, geometric pattern can add a contemporary vibe, while a soft, floral print may contribute to a more traditional or country-style kitchen.
Beyond aesthetics, it's important to consider the practicality of using textiles in the kitchen. Choose materials that are durable and easy to clean. Materials like cotton or linen are machine washable and can stand up to regular use. Some runners and mats also come with anti-slip backing, adding a safety feature. And while these textiles add a touch of softness and warmth to the kitchen counter, they can also serve a functional purpose, such as protecting the countertop from hot dishes. In this way, a thoughtfully chosen piece of textile can beautifully blend function and style on your kitchen counter.