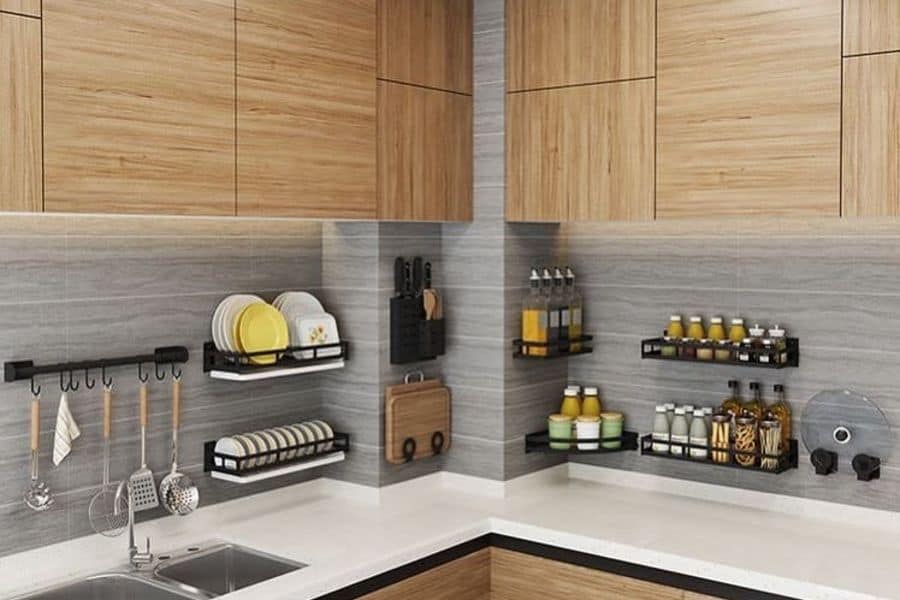 The Top 98 Kitchen Shelf Ideas
You've been slowly collecting kitchen tools and small appliances over the years.
You didn't notice as it was happening, but you've now run out of counter space. It's time to take your counters back. Adding shelves to your kitchen can give you more kitchen storage.
You could buy a utilitarian rack from your local home improvement store. But this won't add to the decor and aesthetic of your kitchen.
Instead, why not add shelves that will be both visually pleasing and functional? These kitchen shelf ideas will help you create more storage space in your kitchen.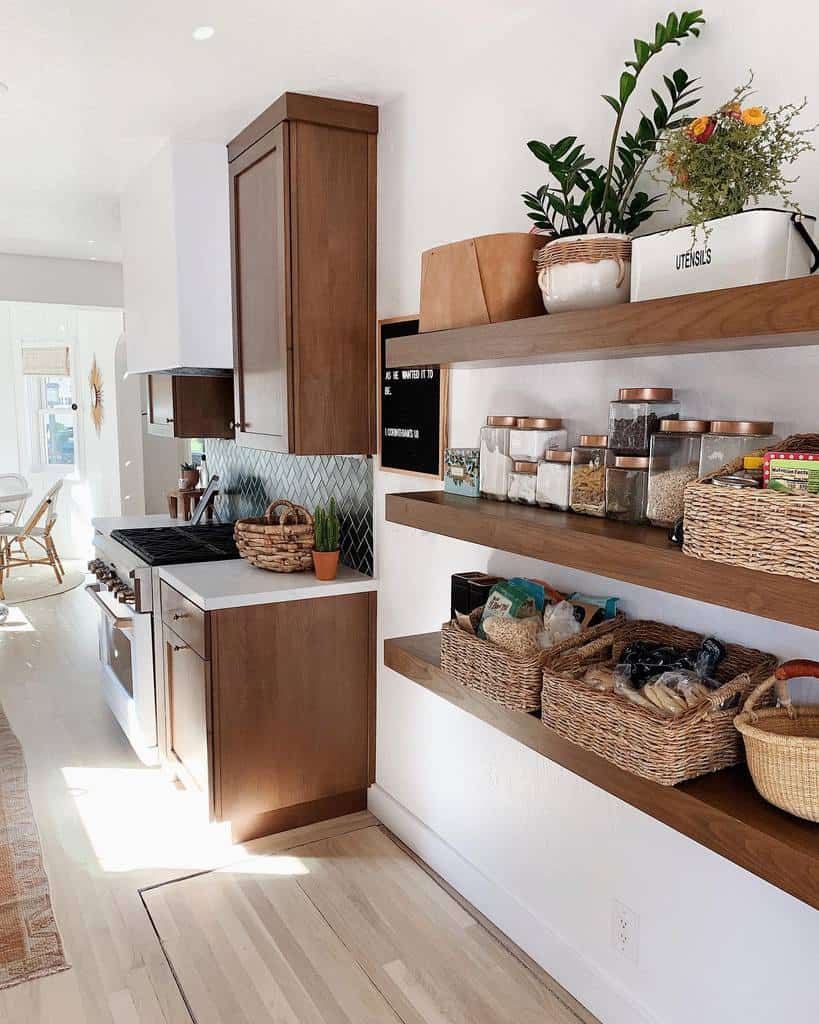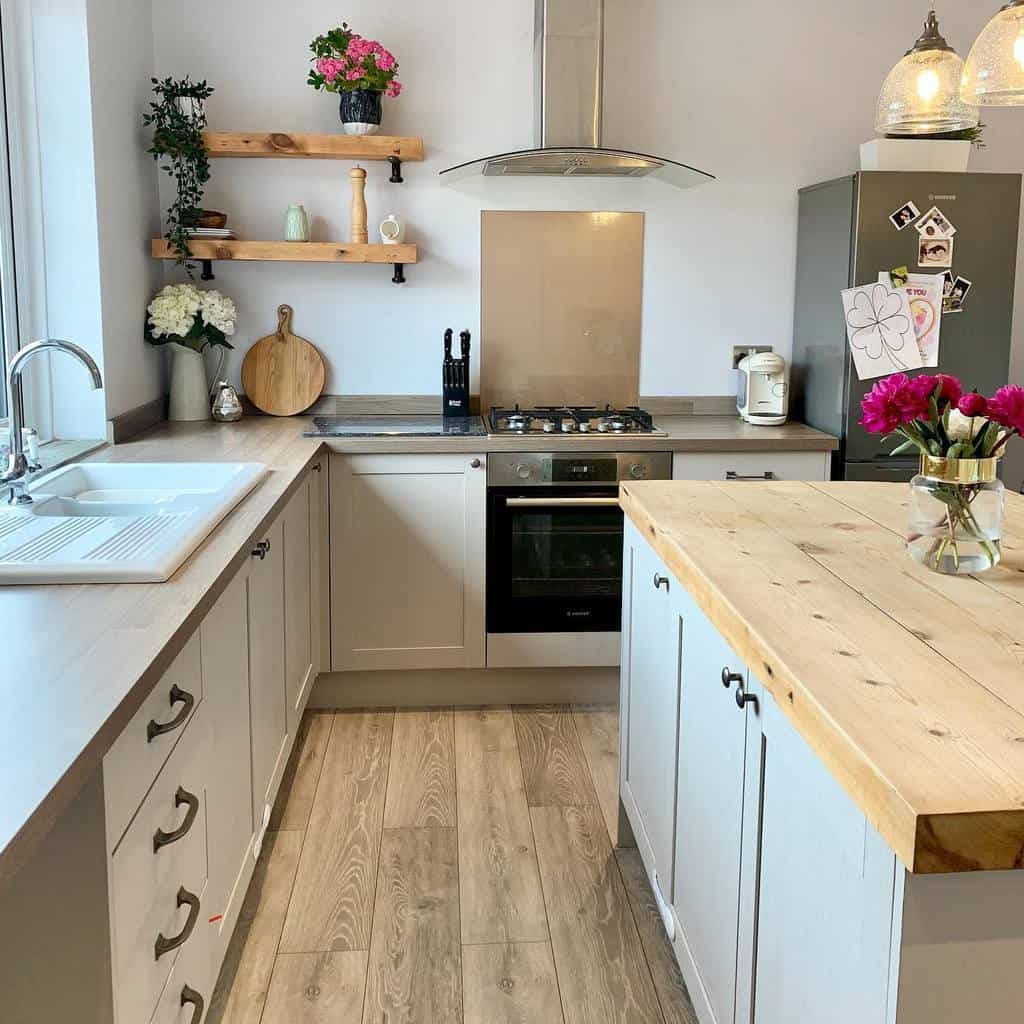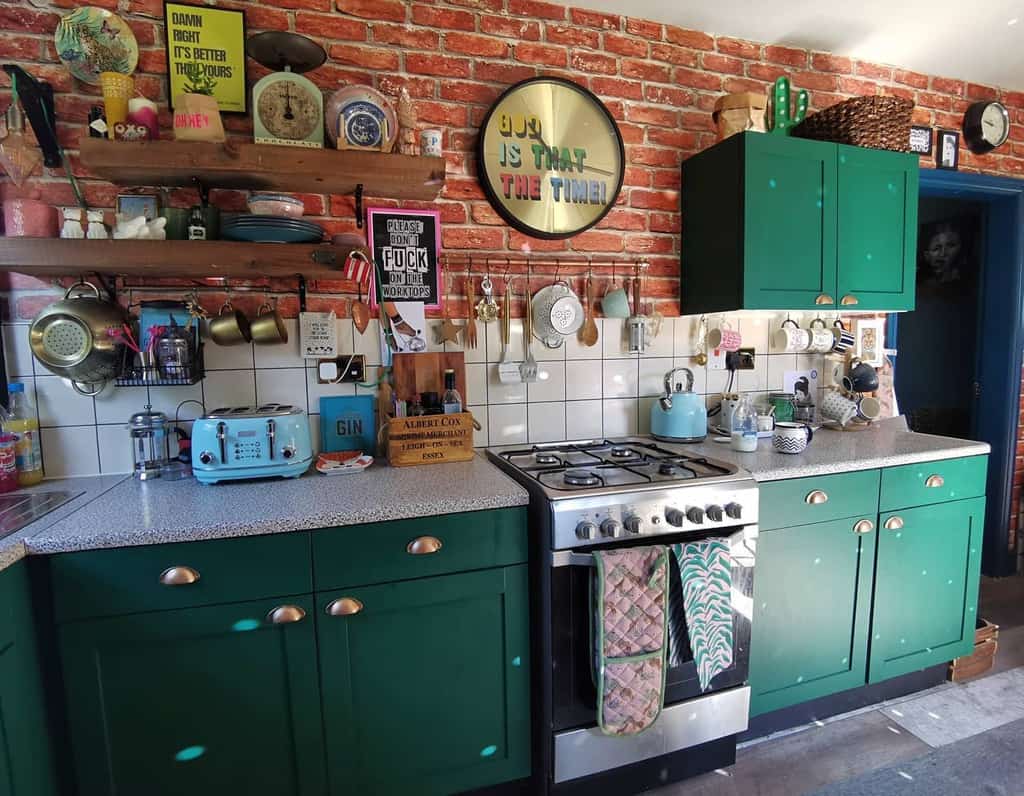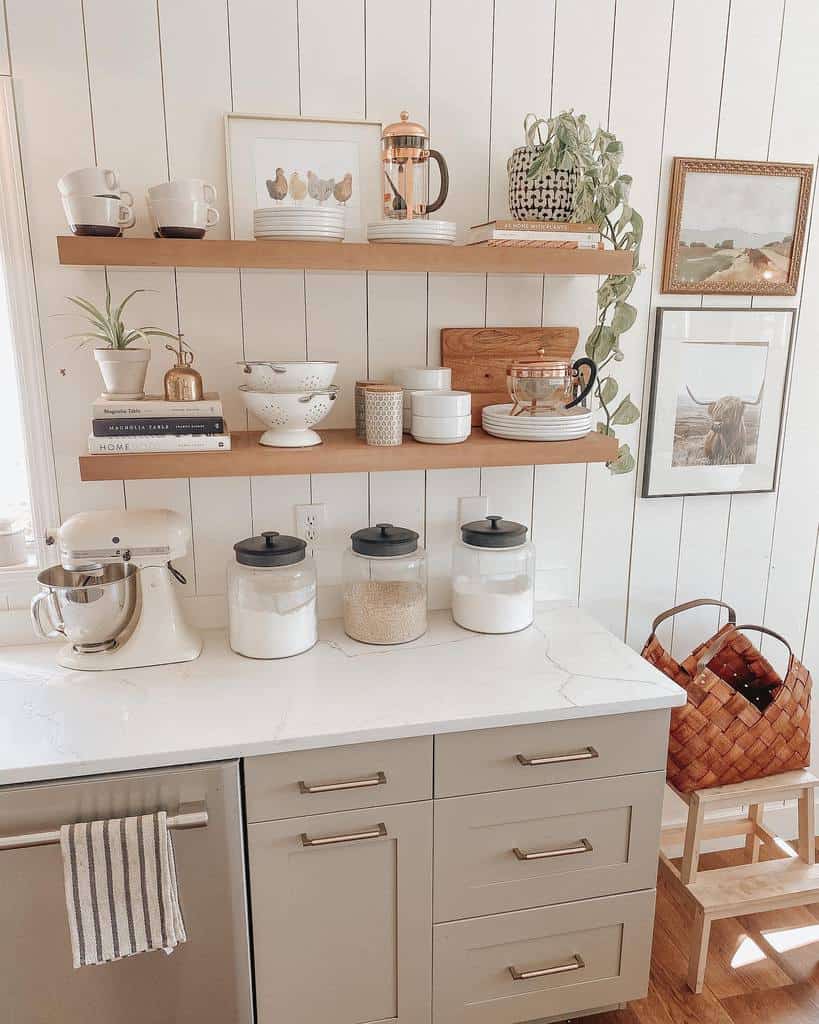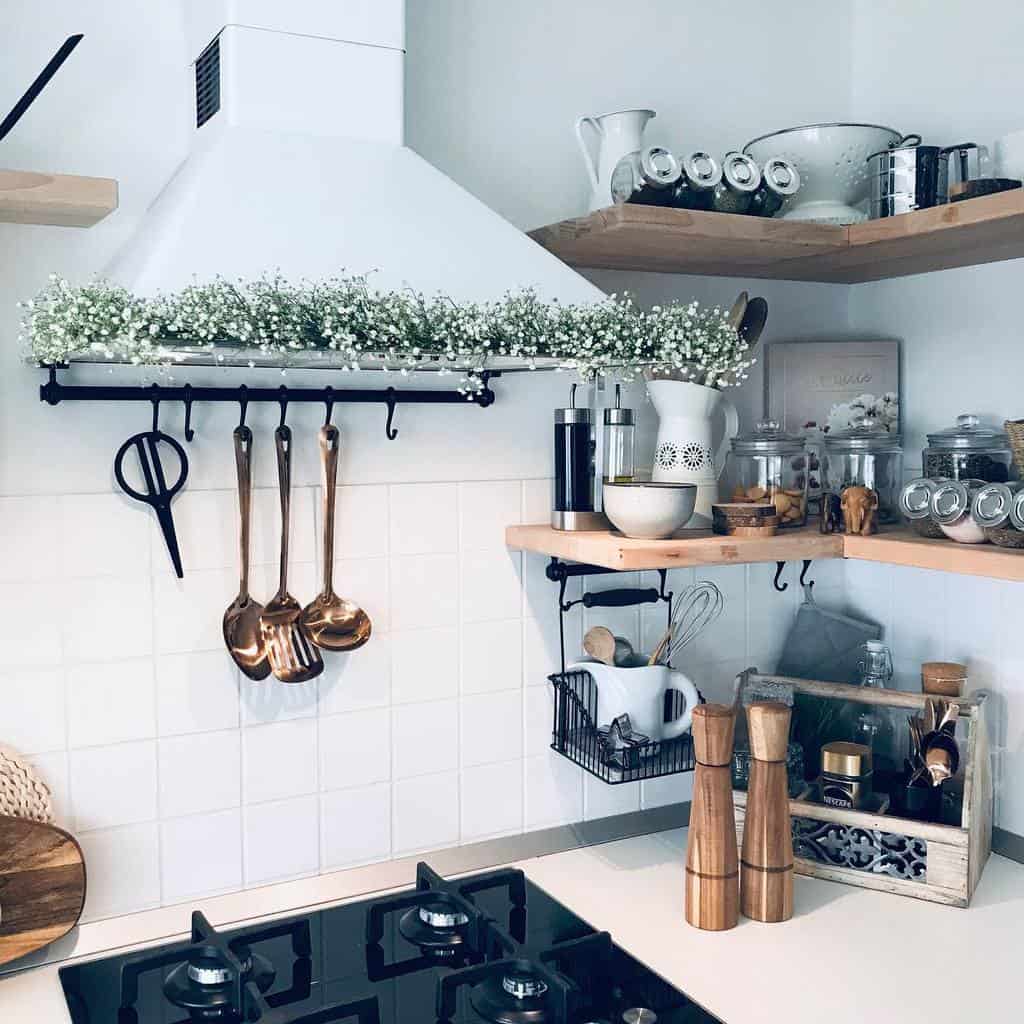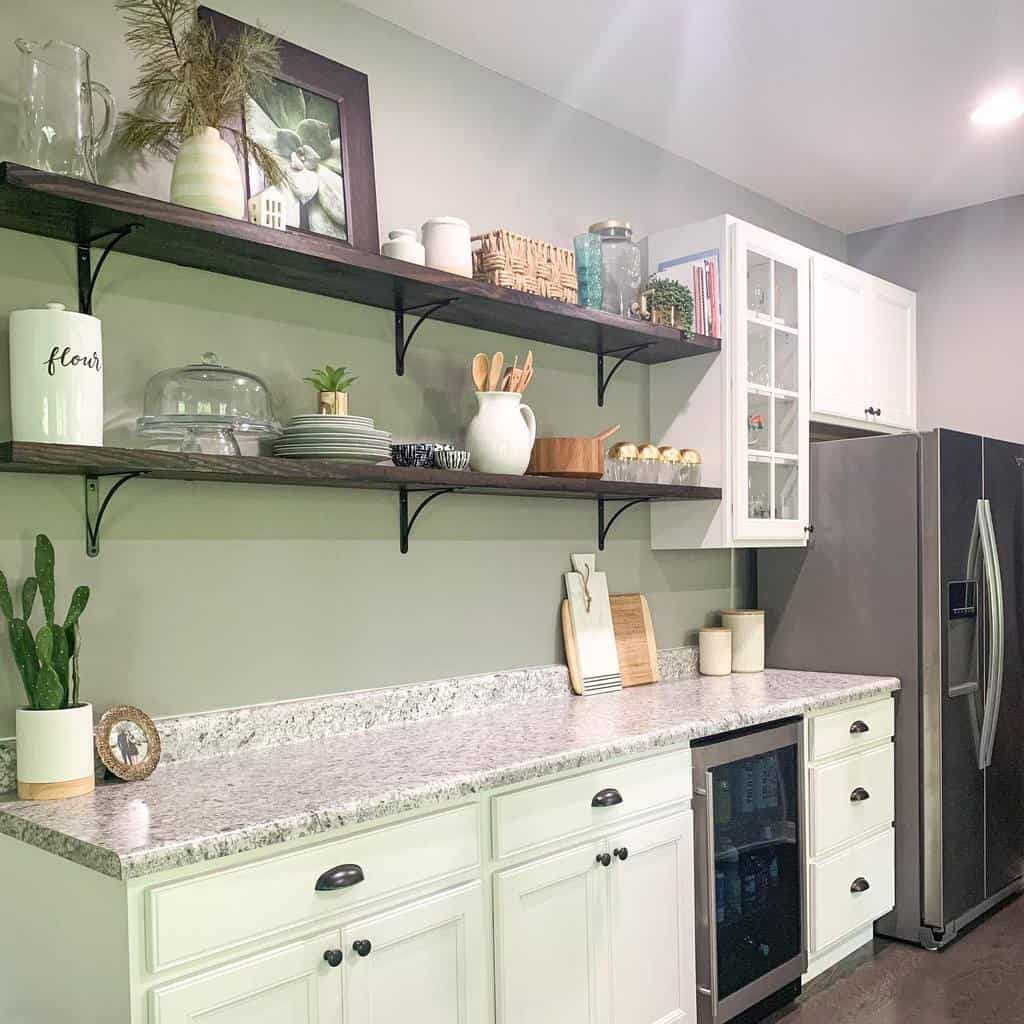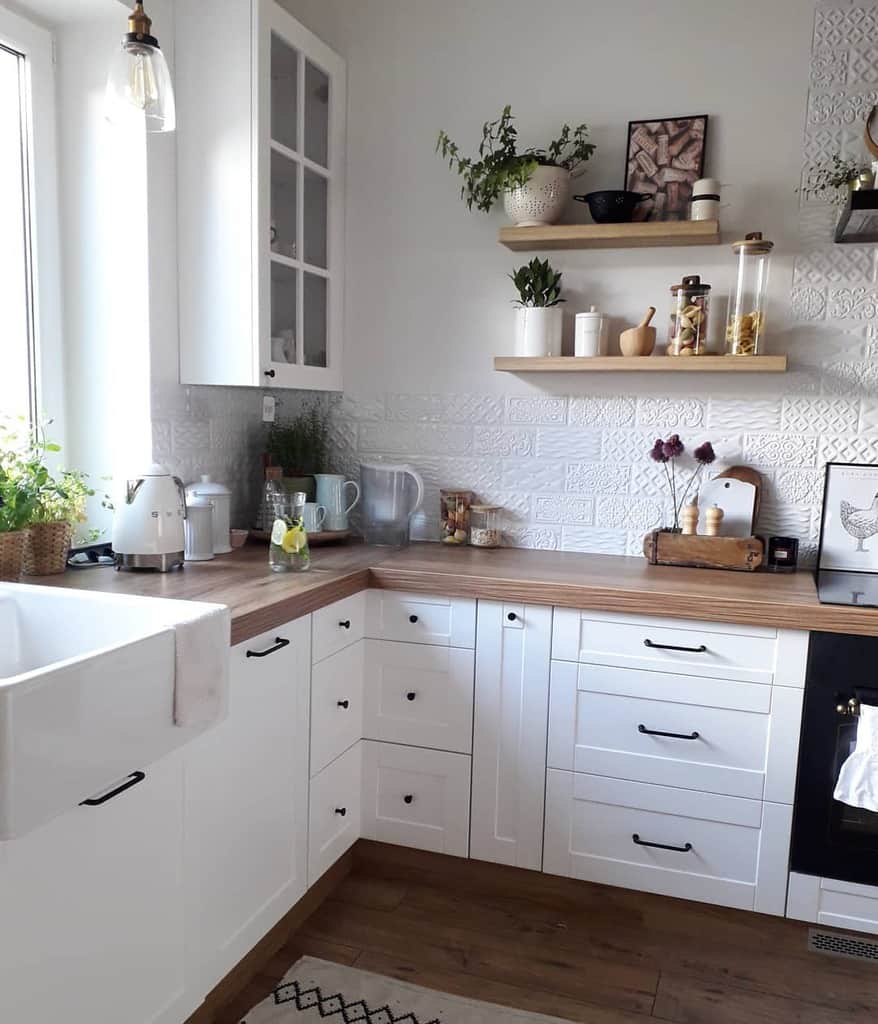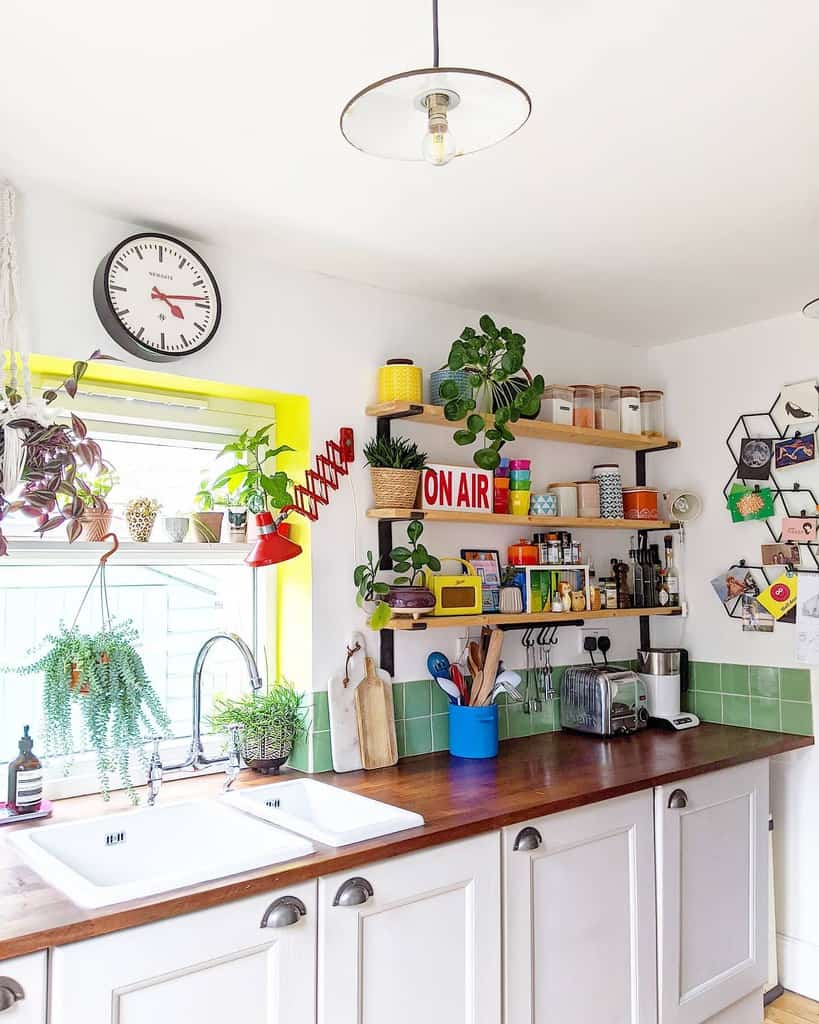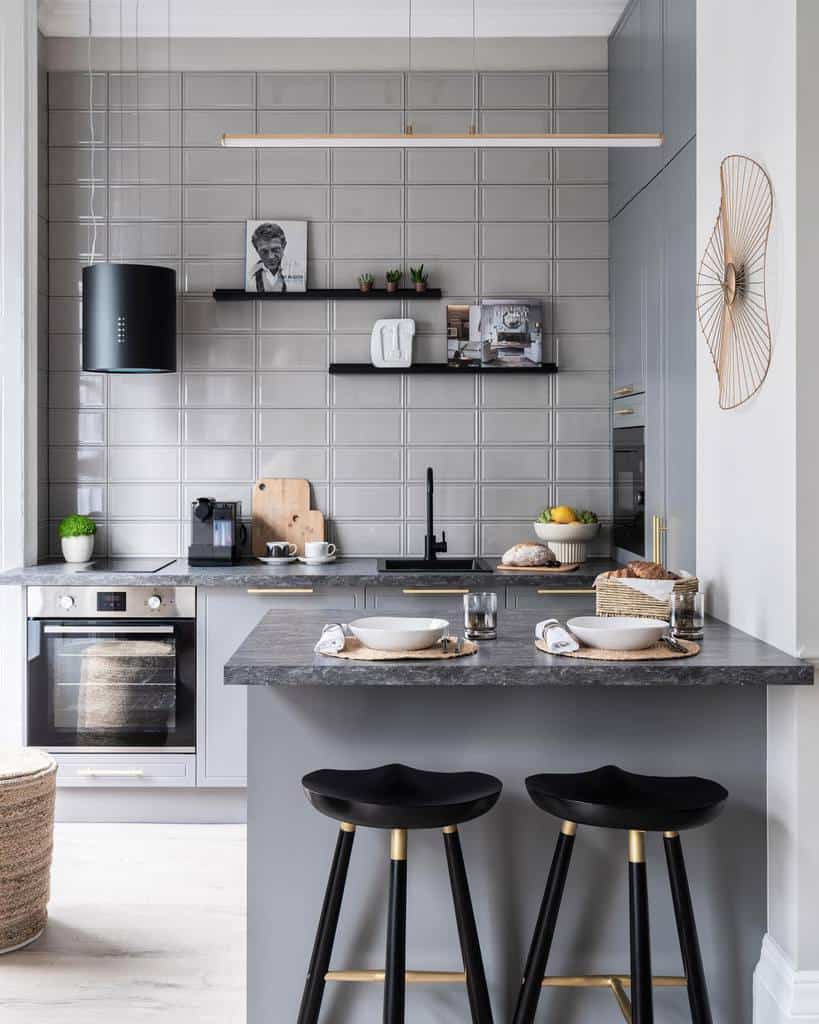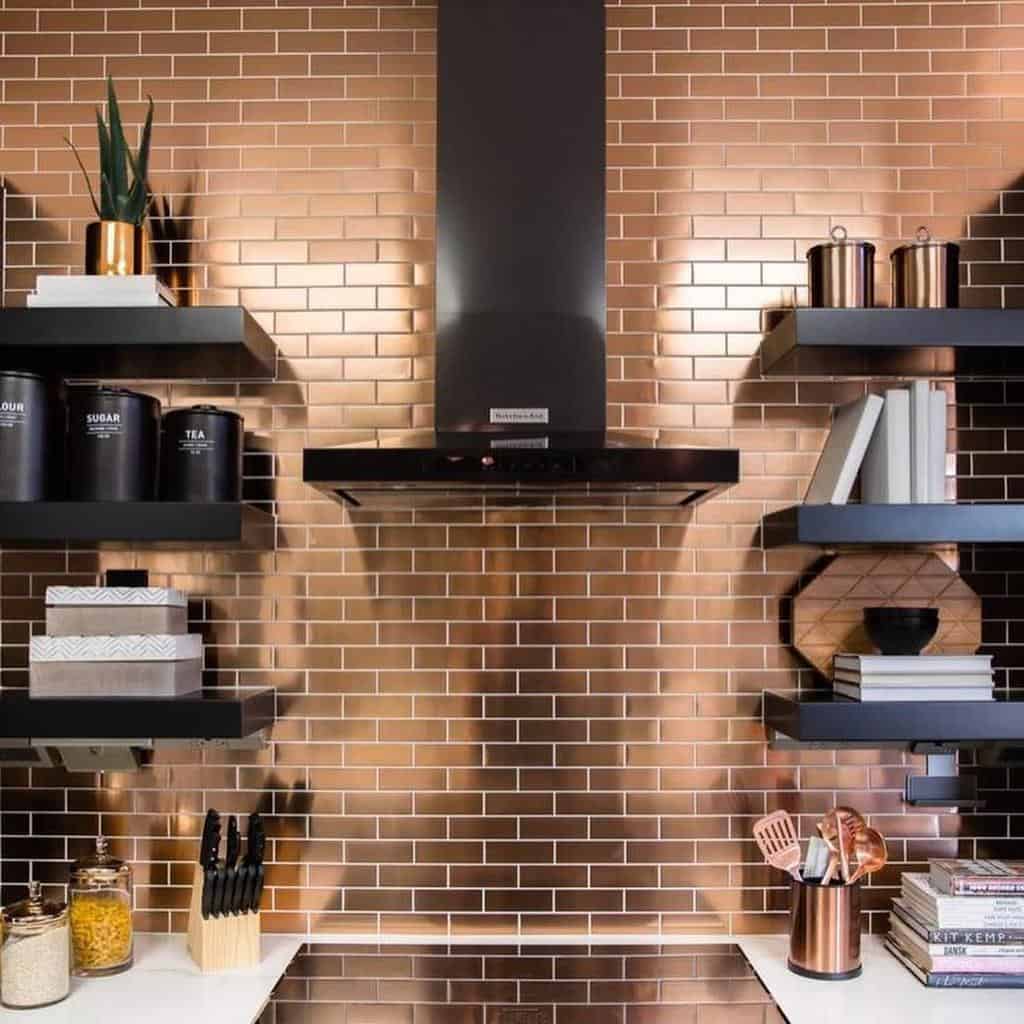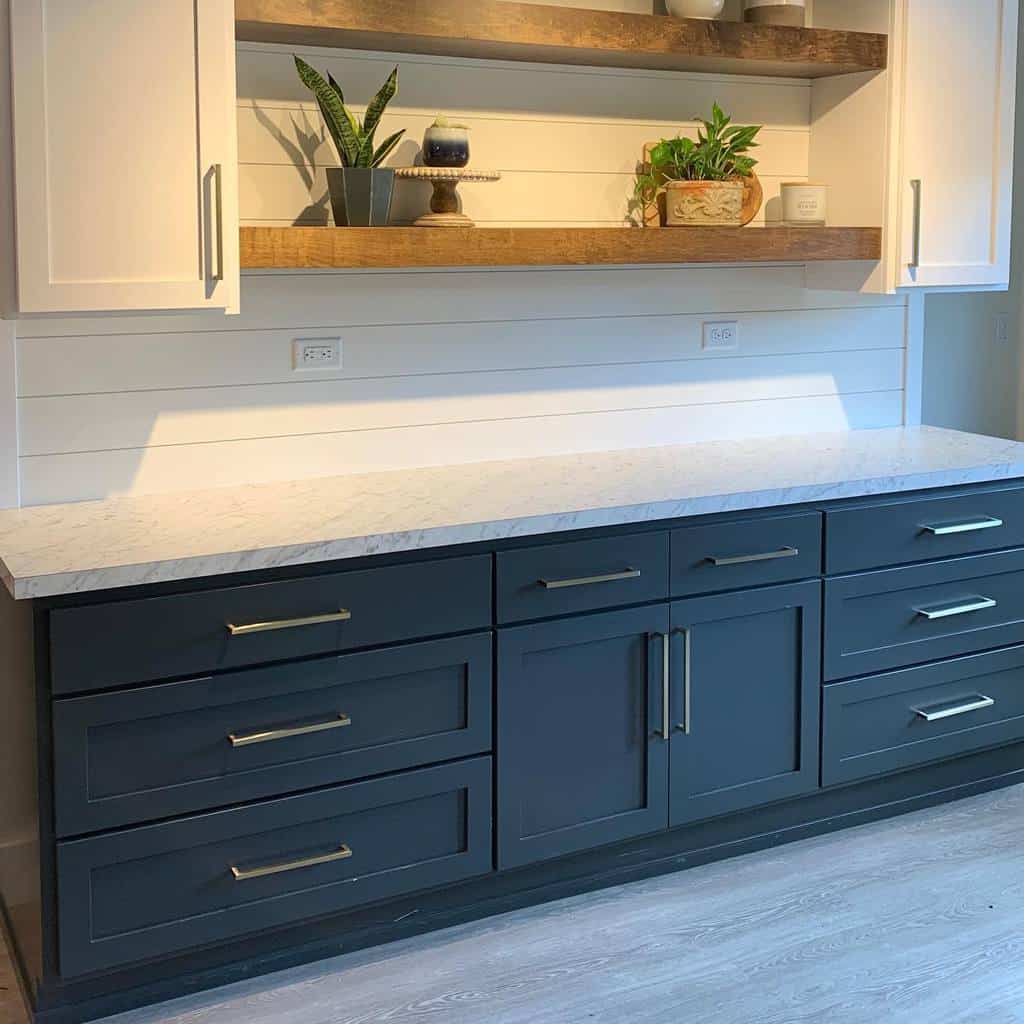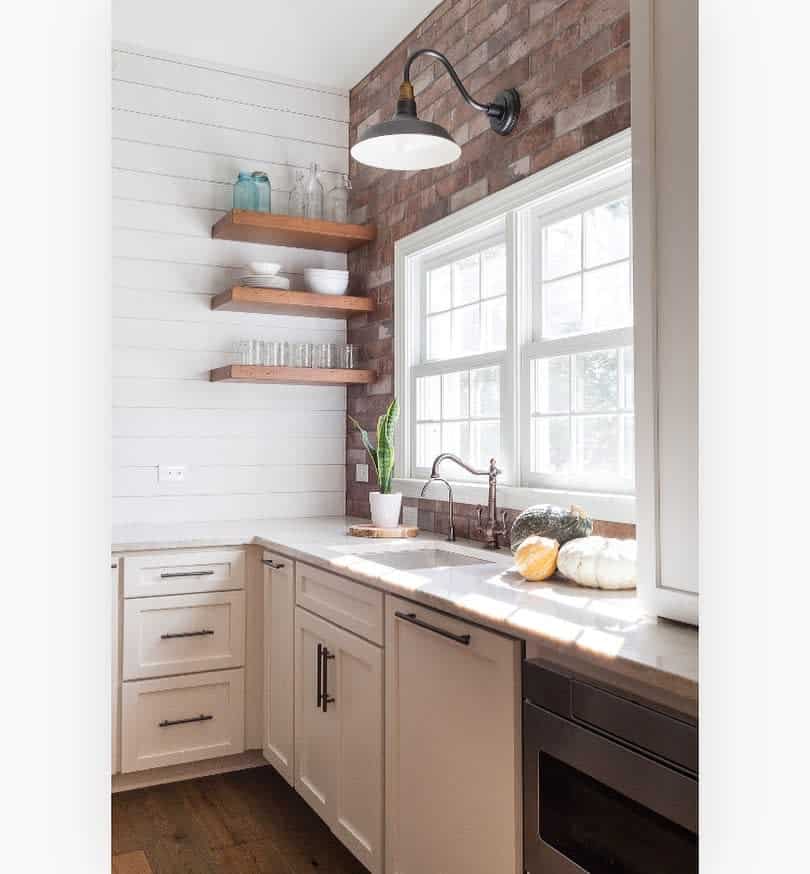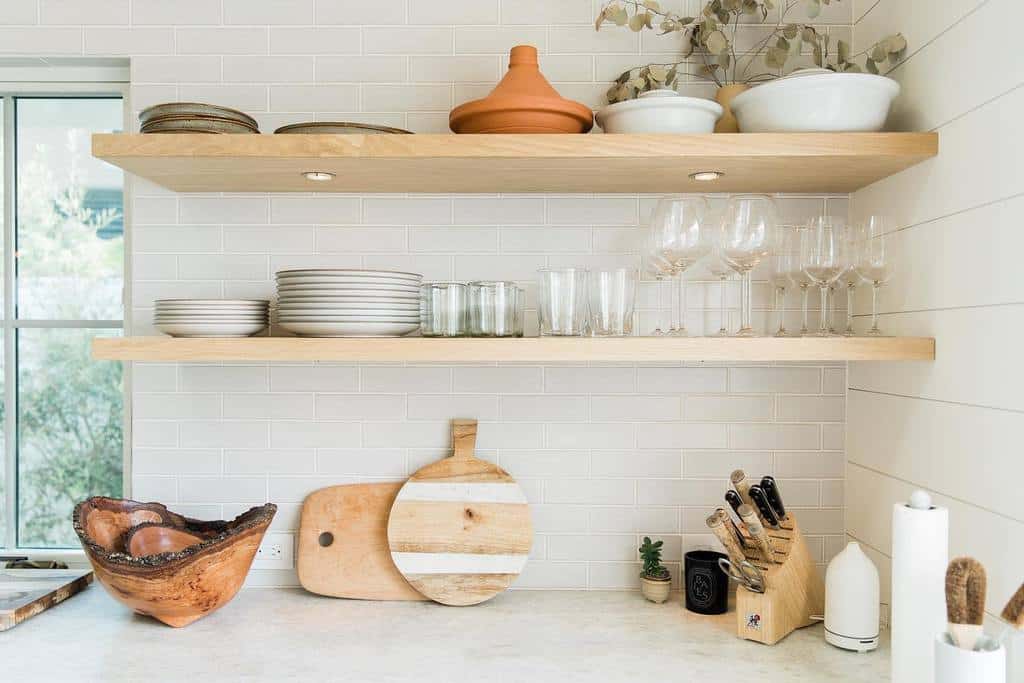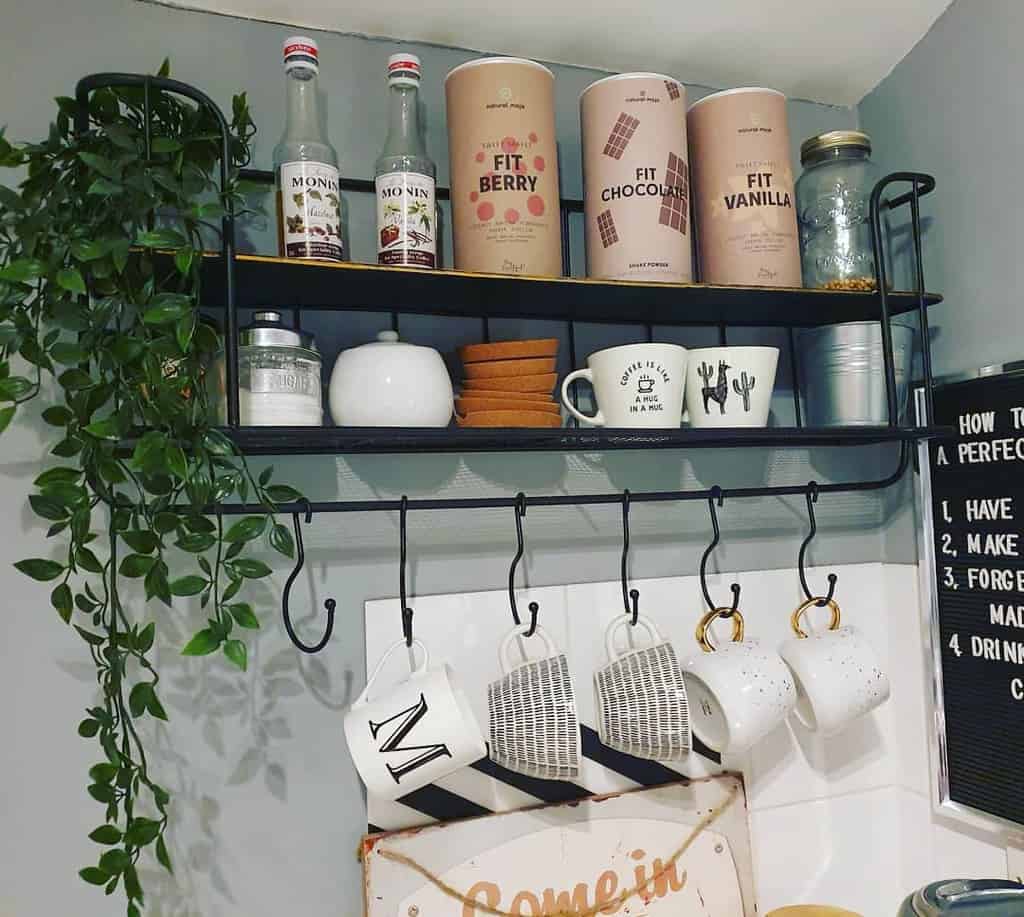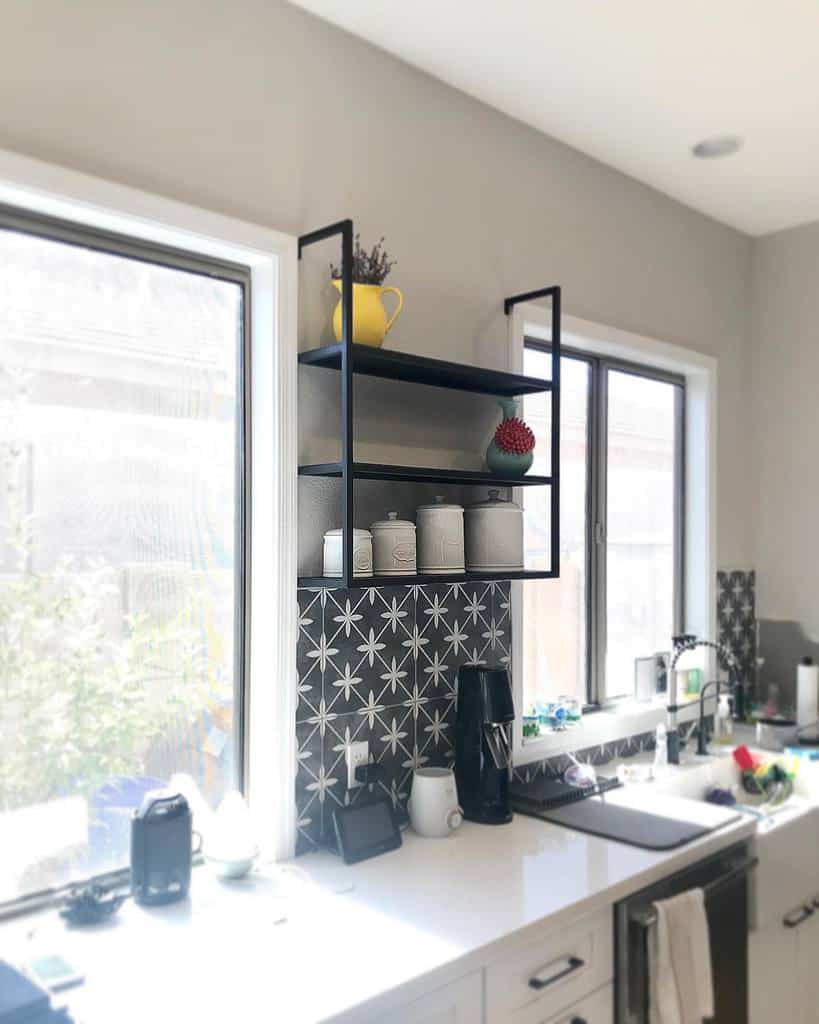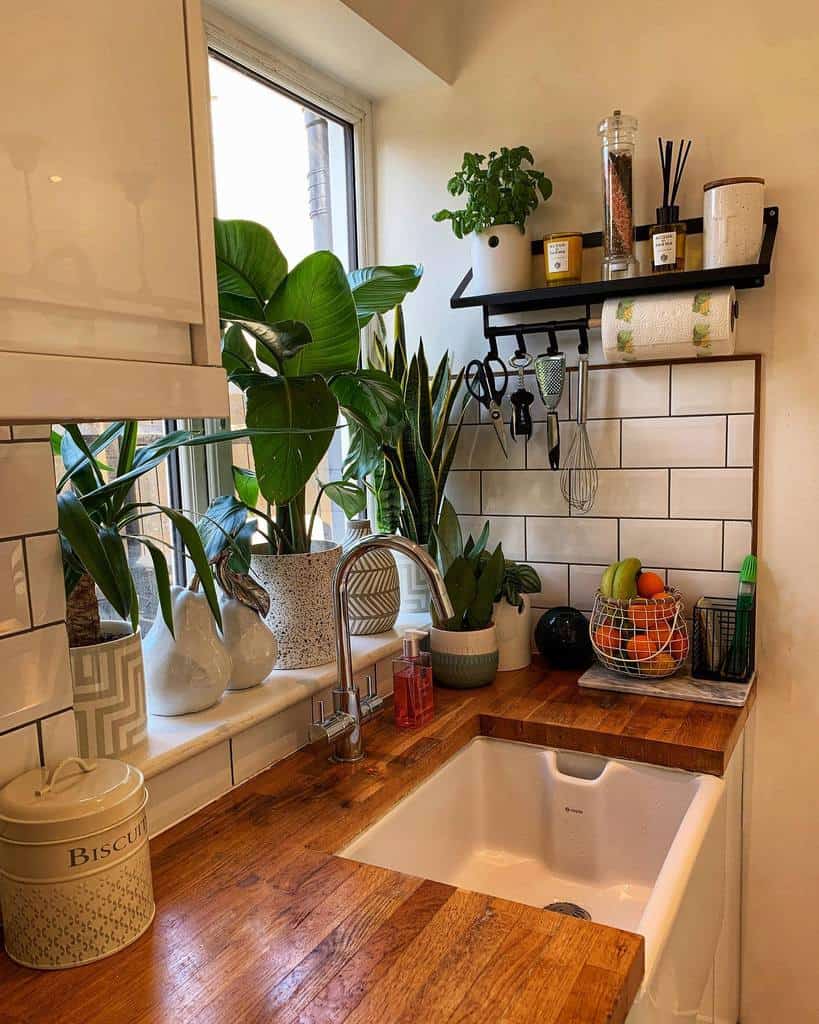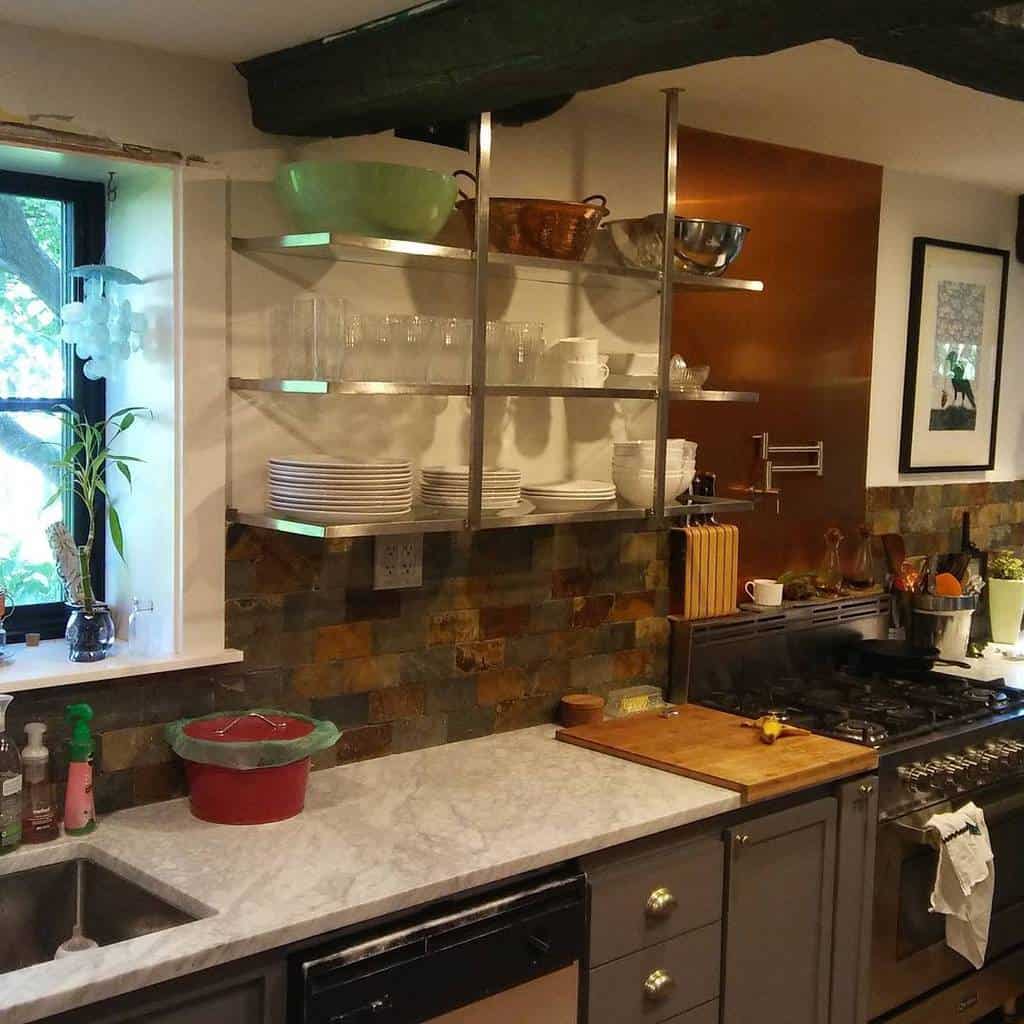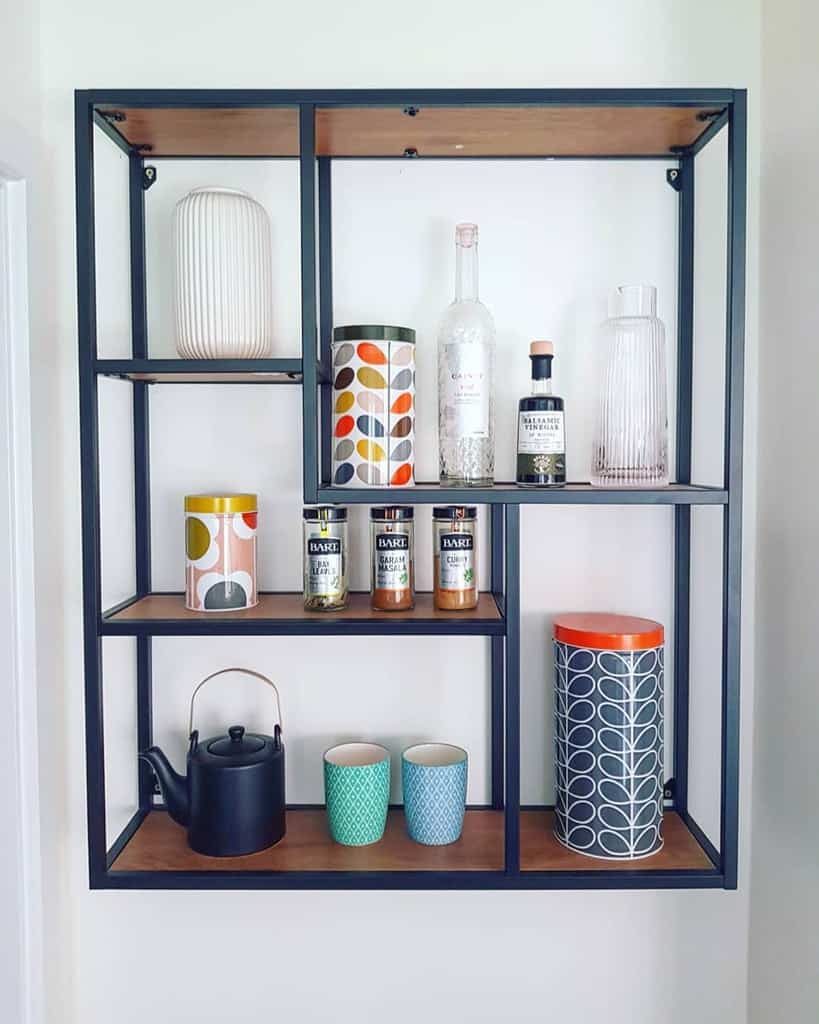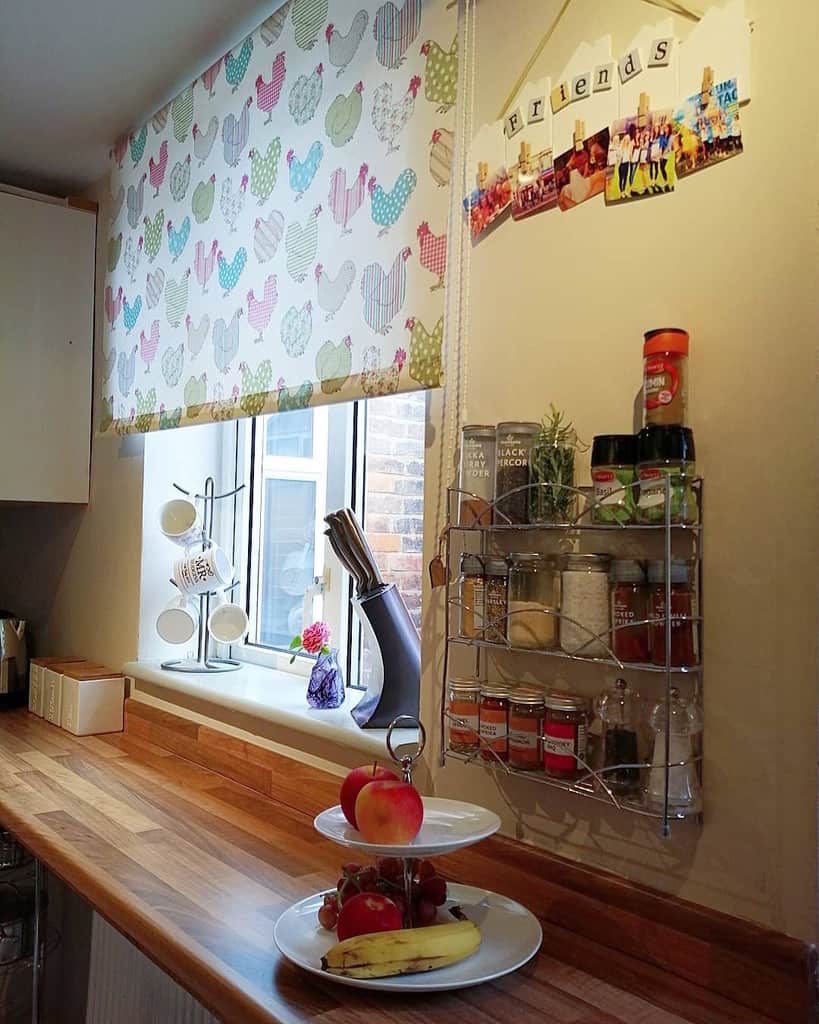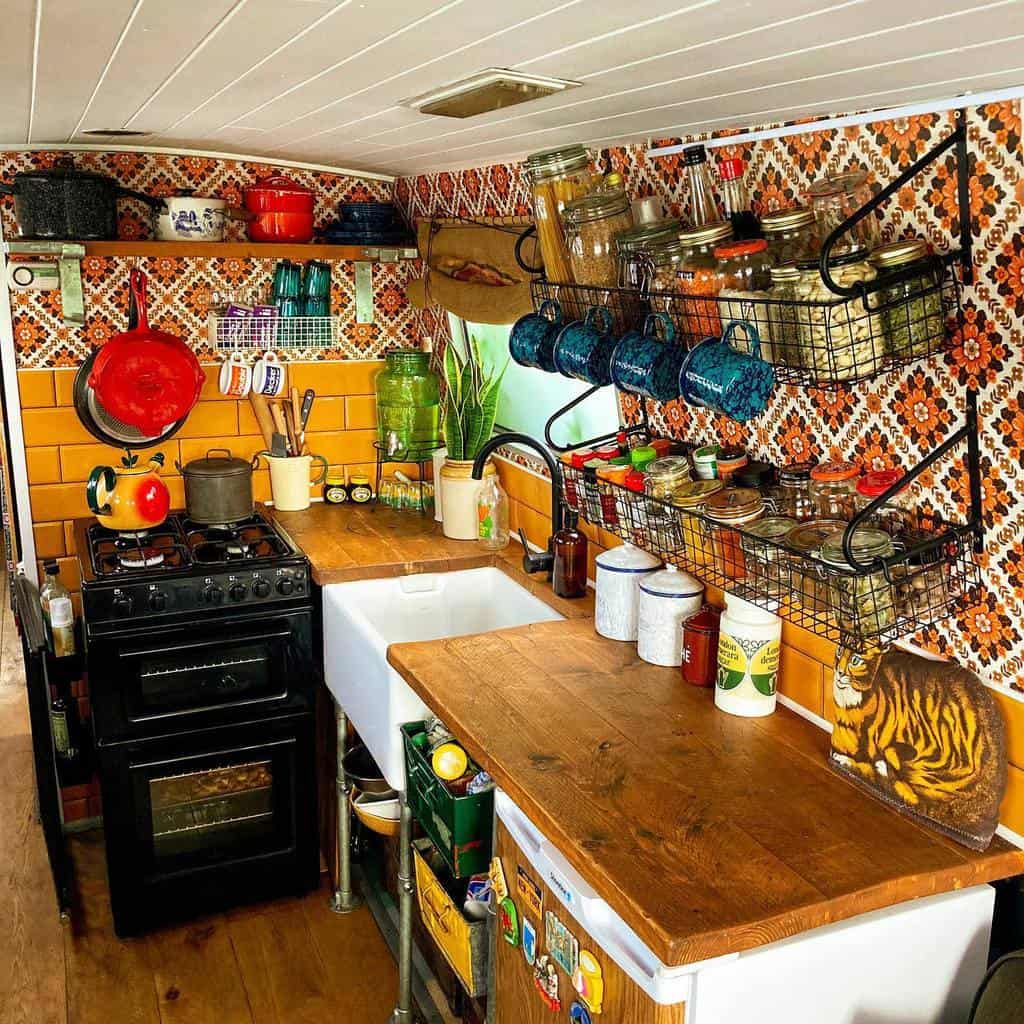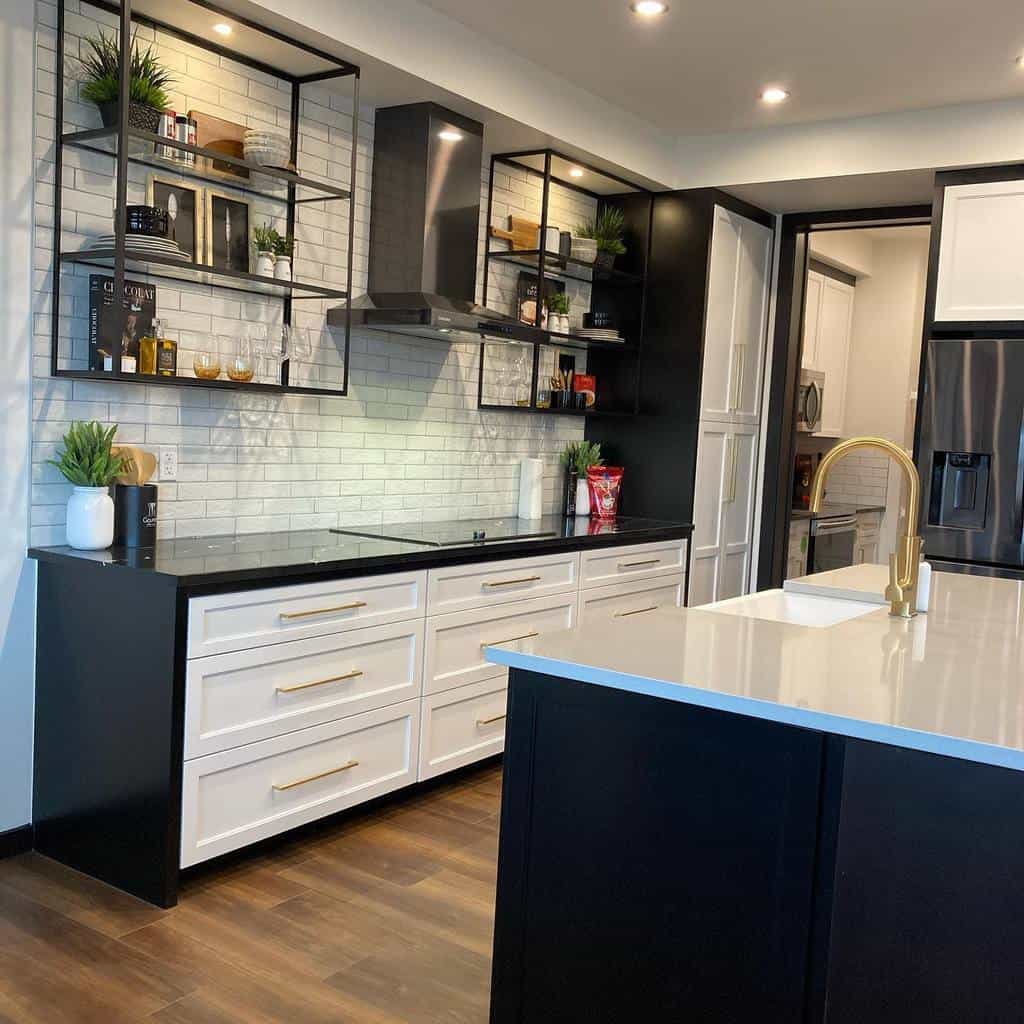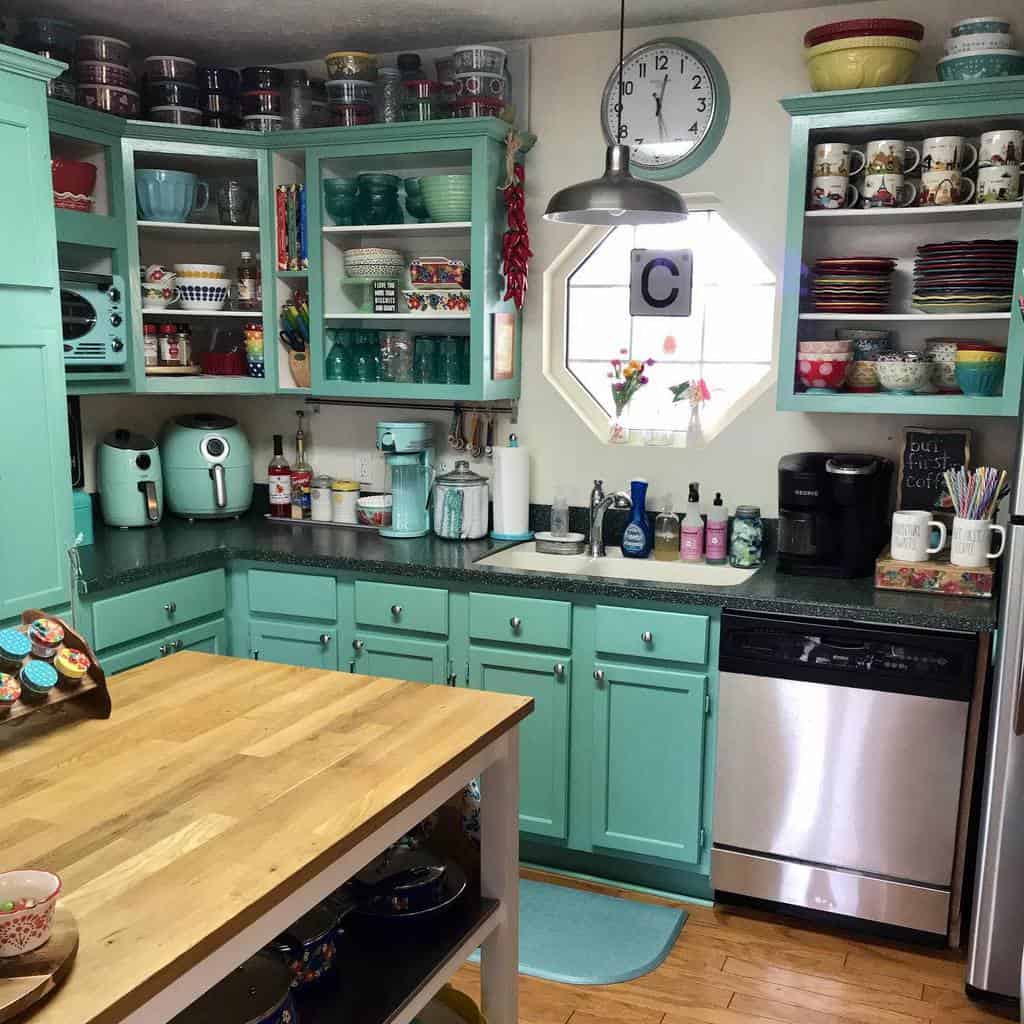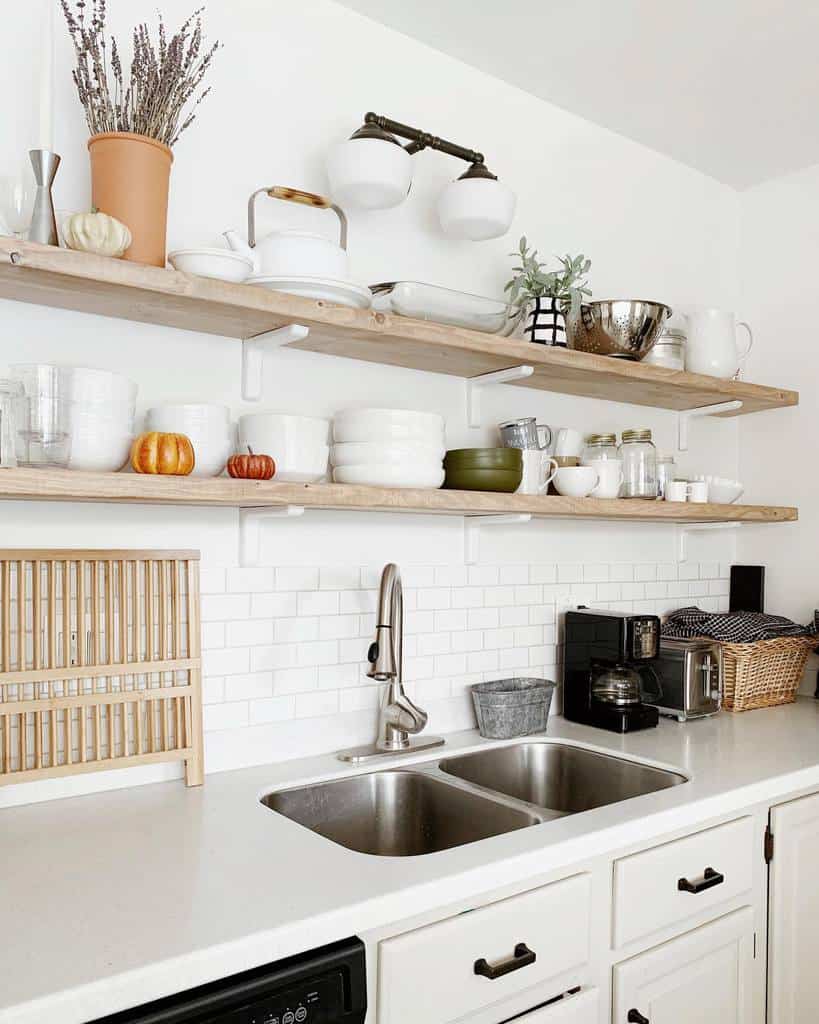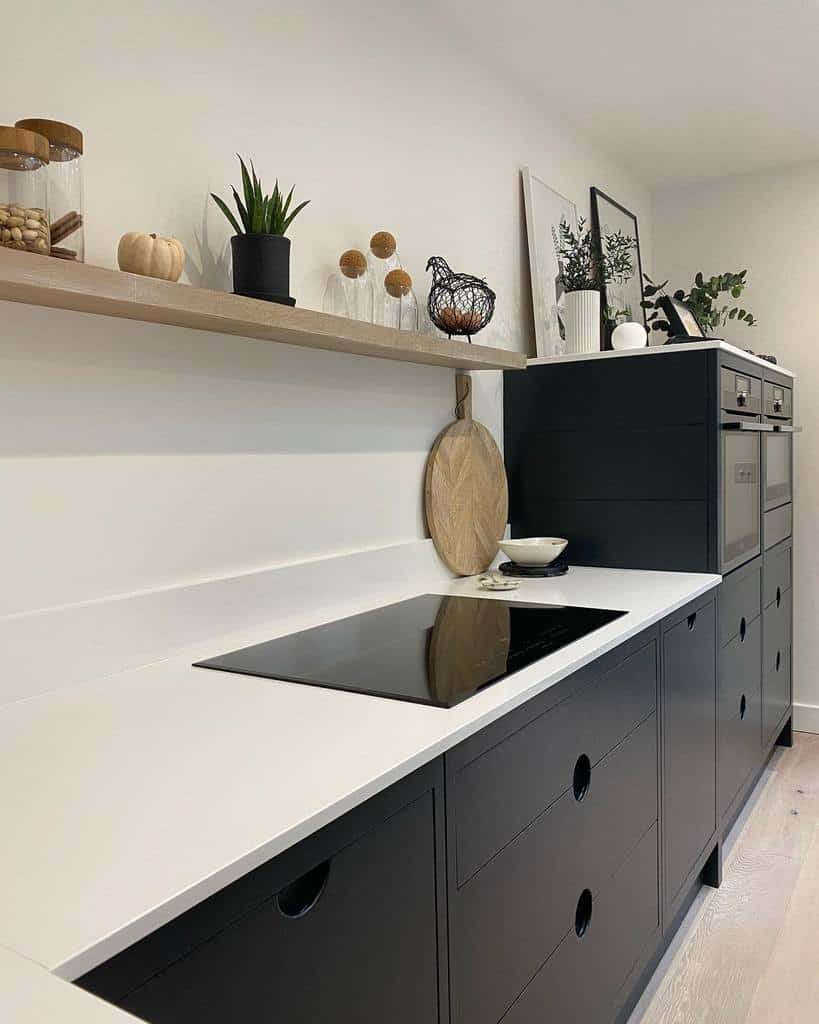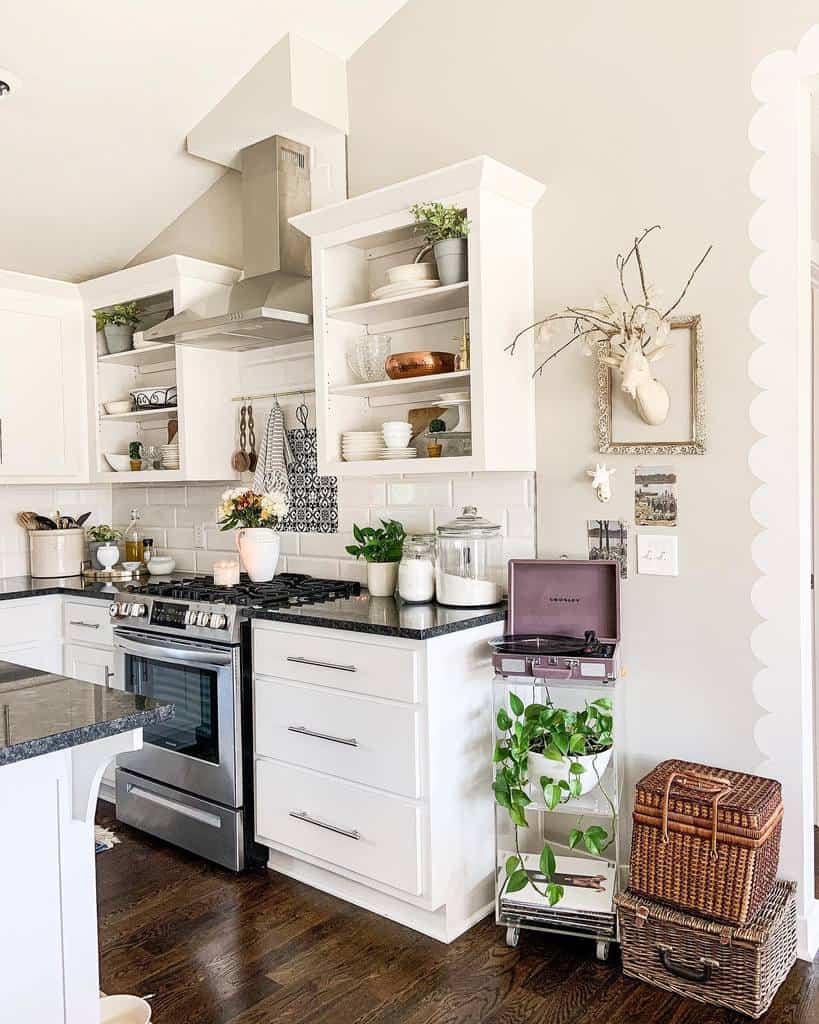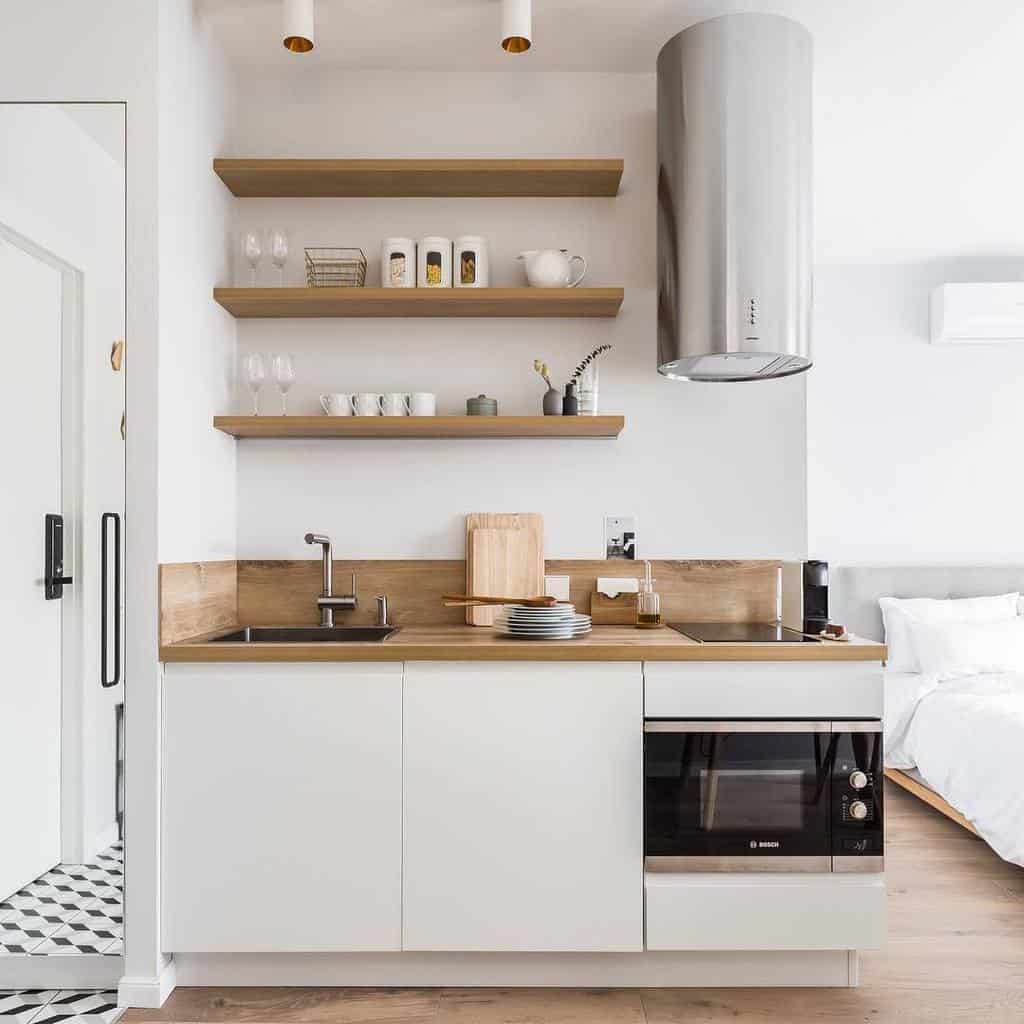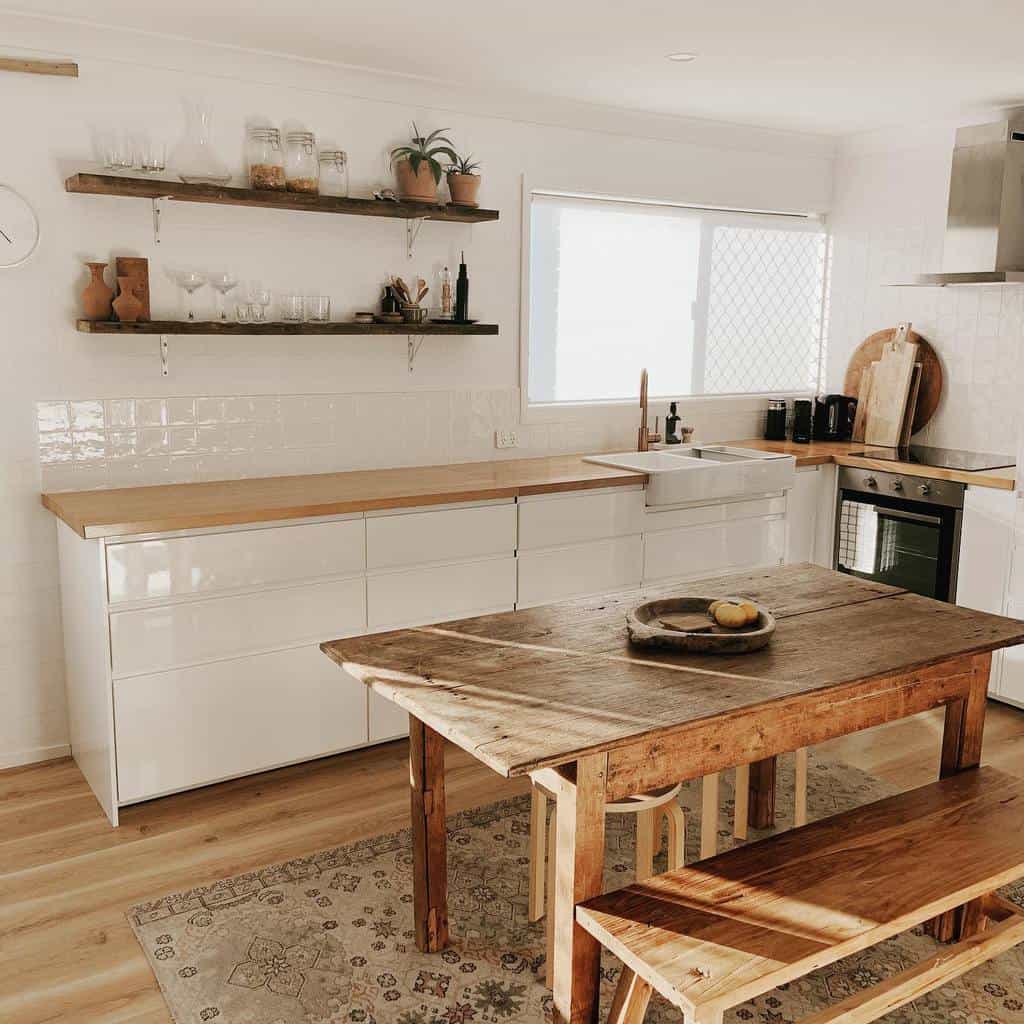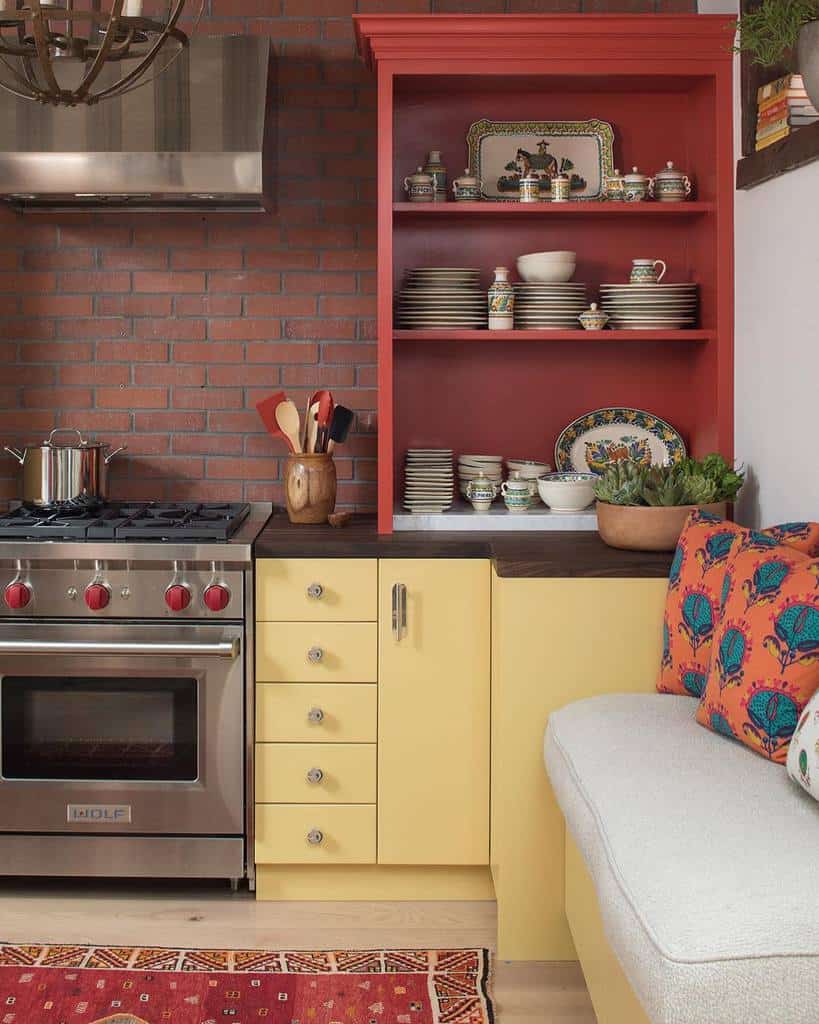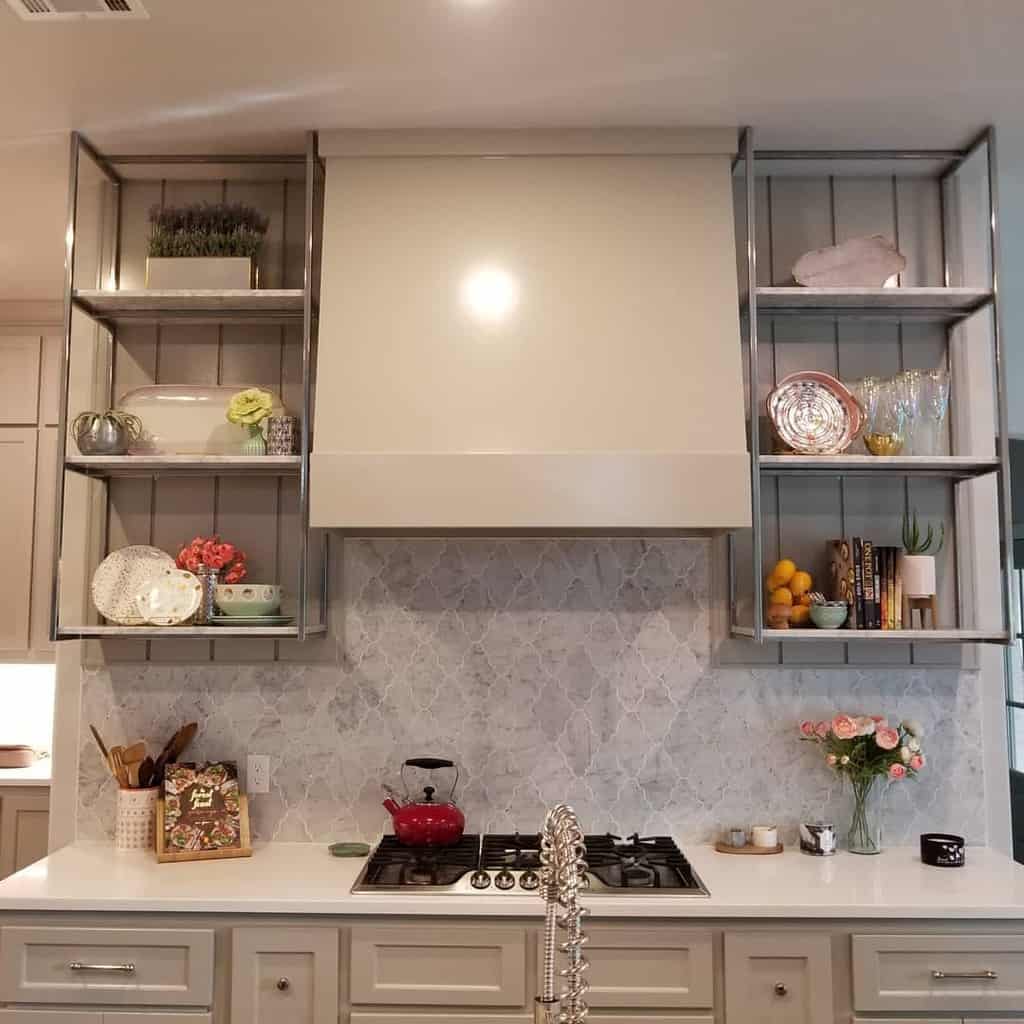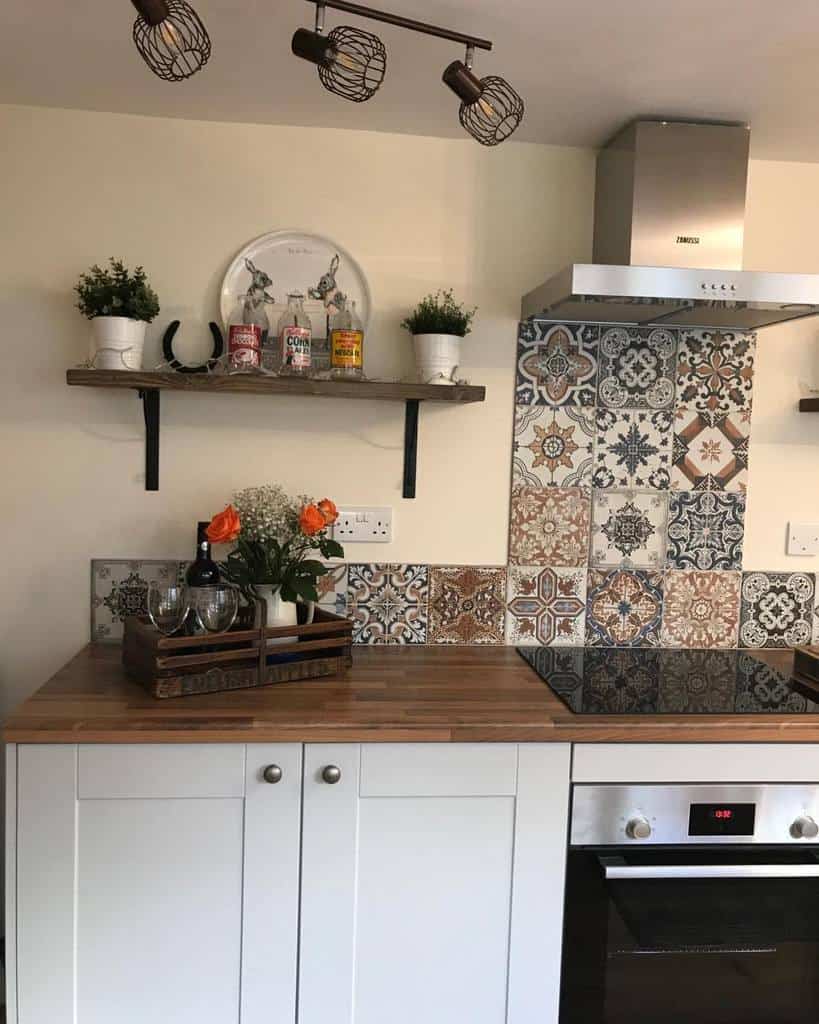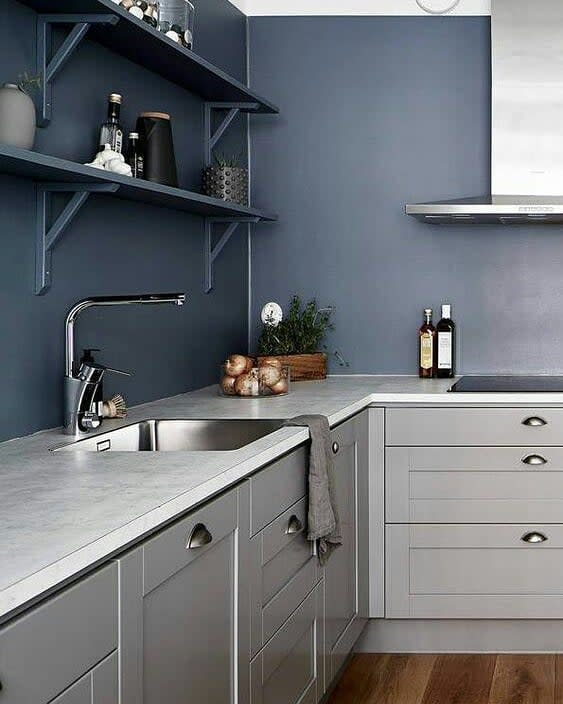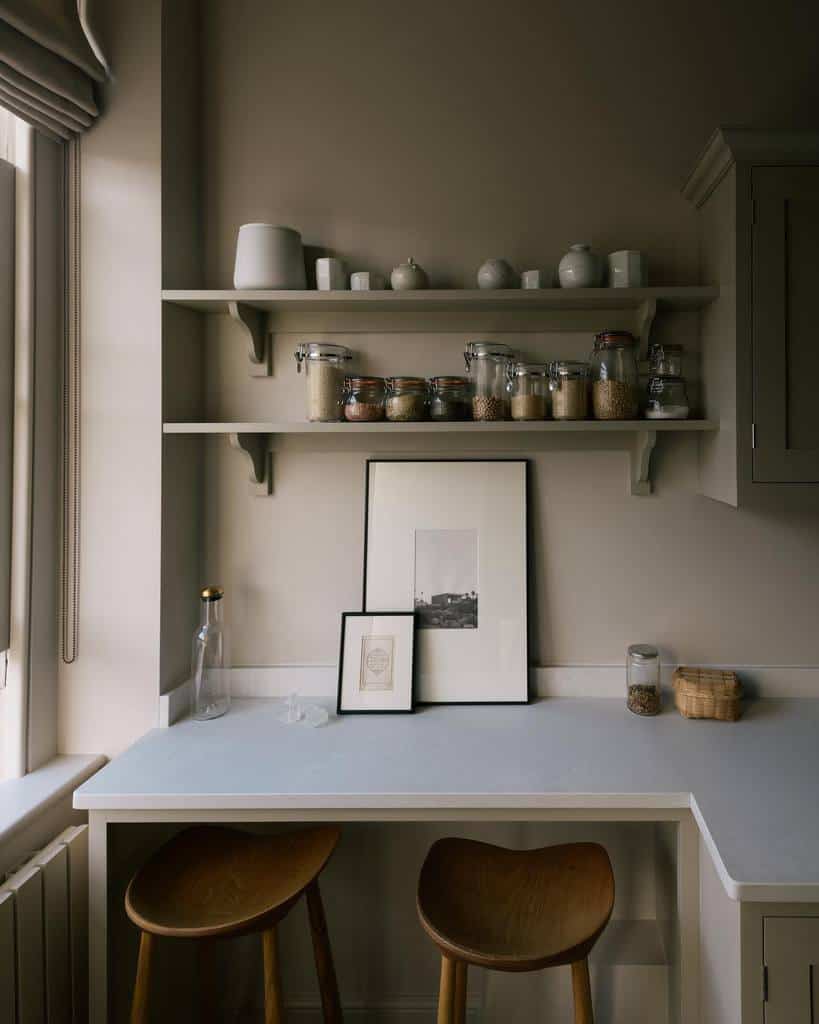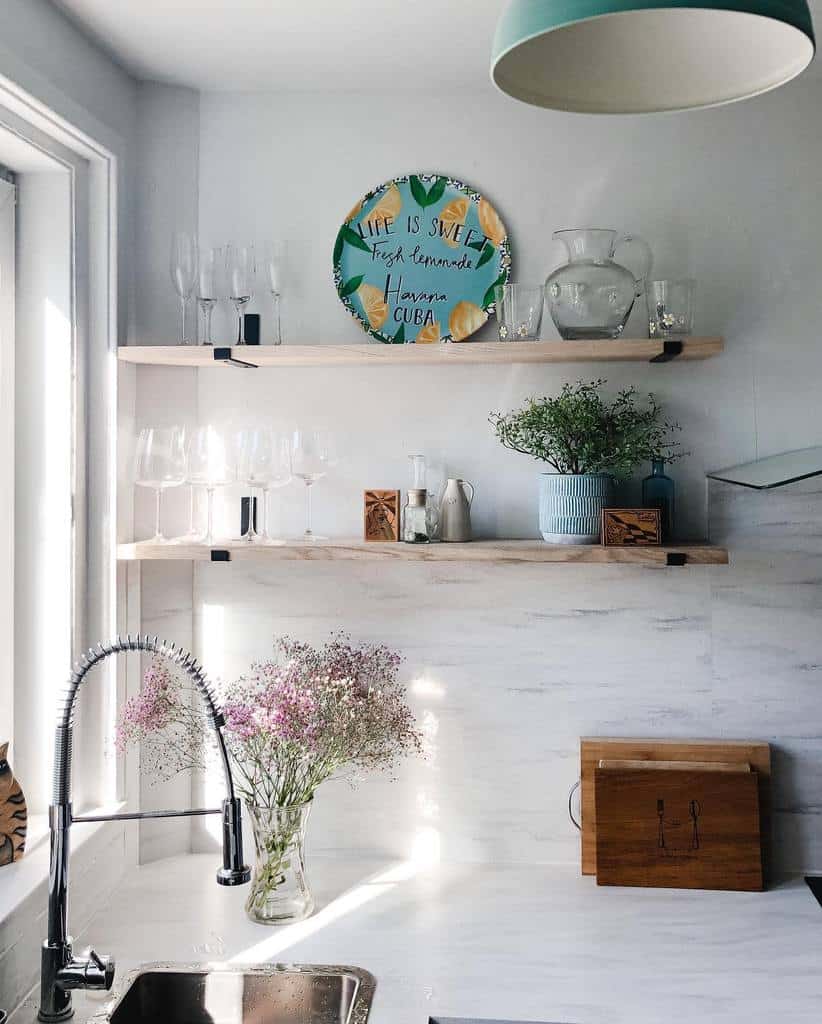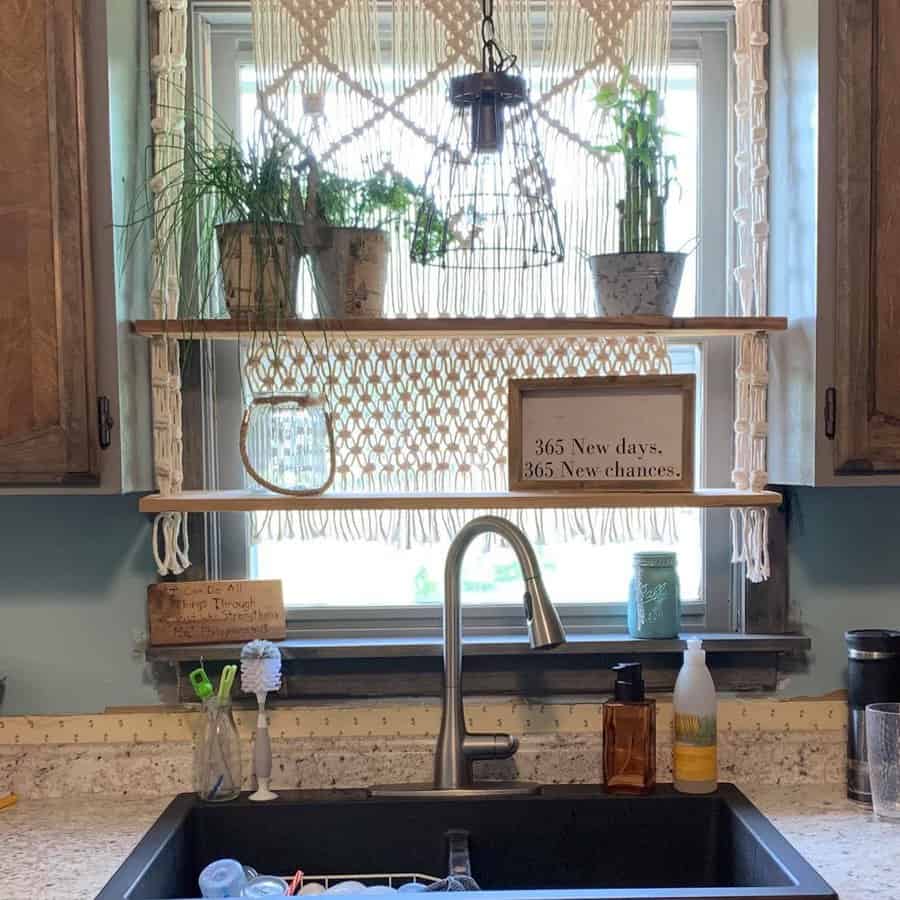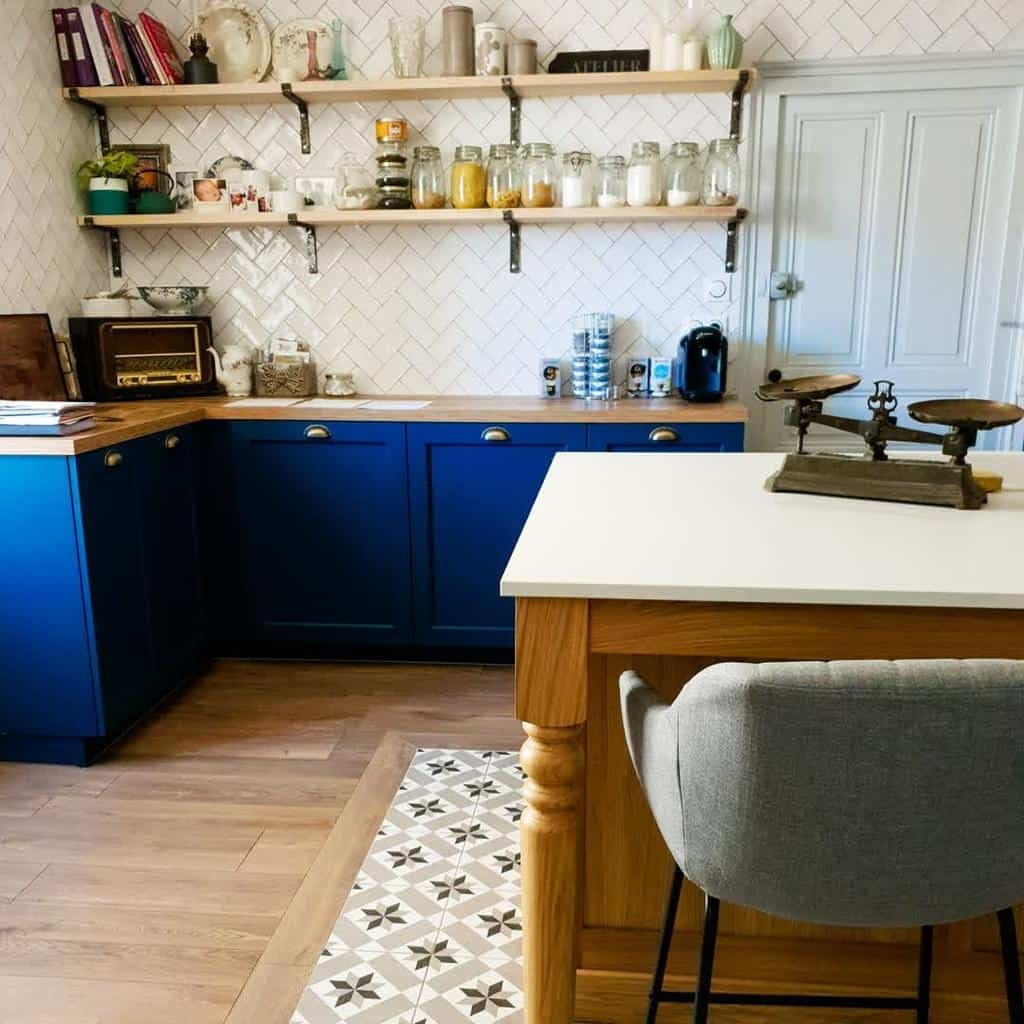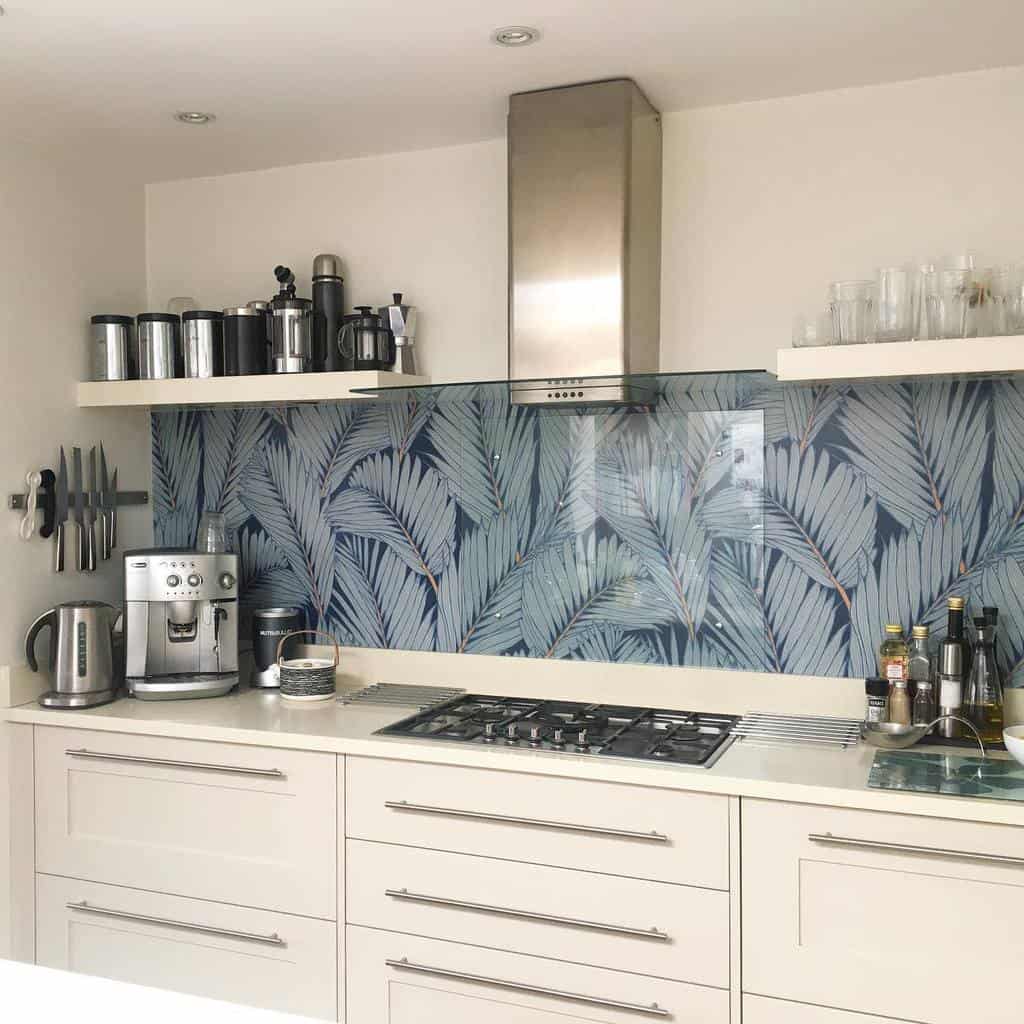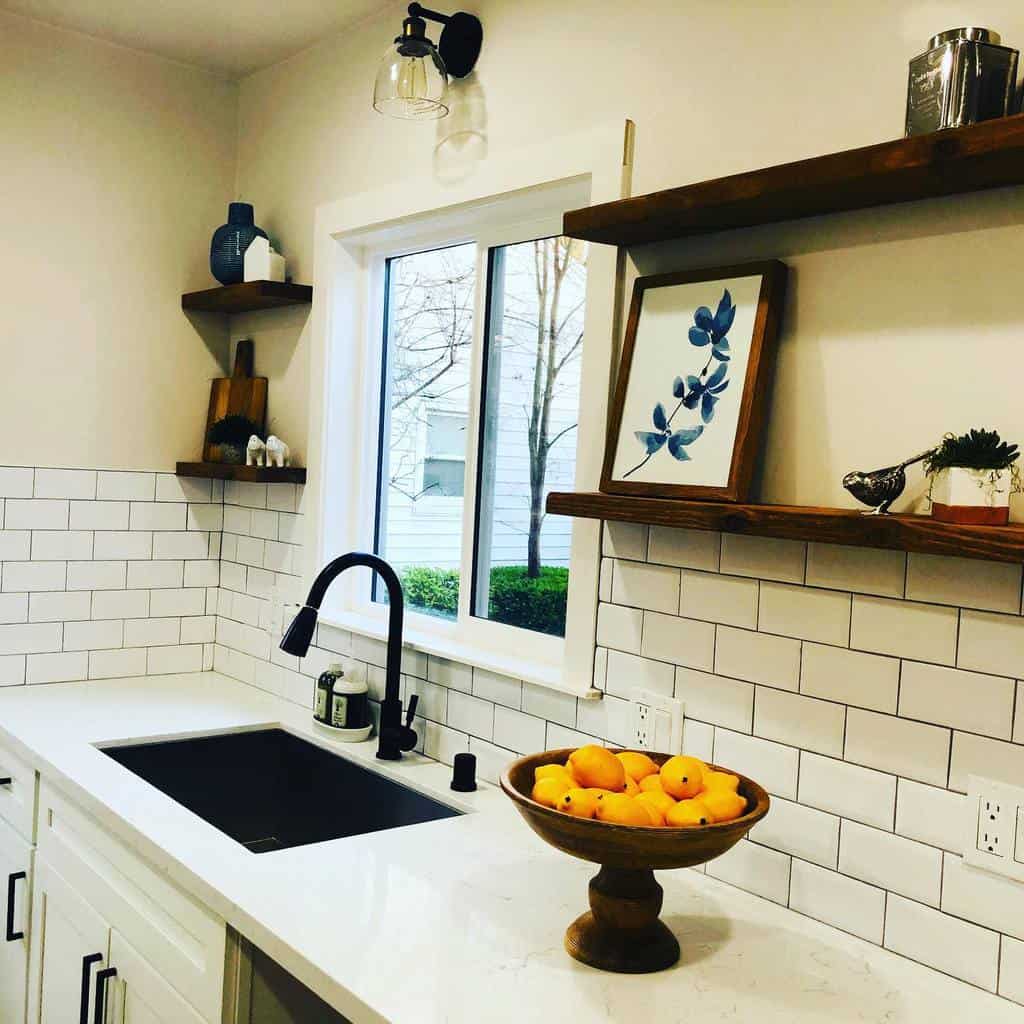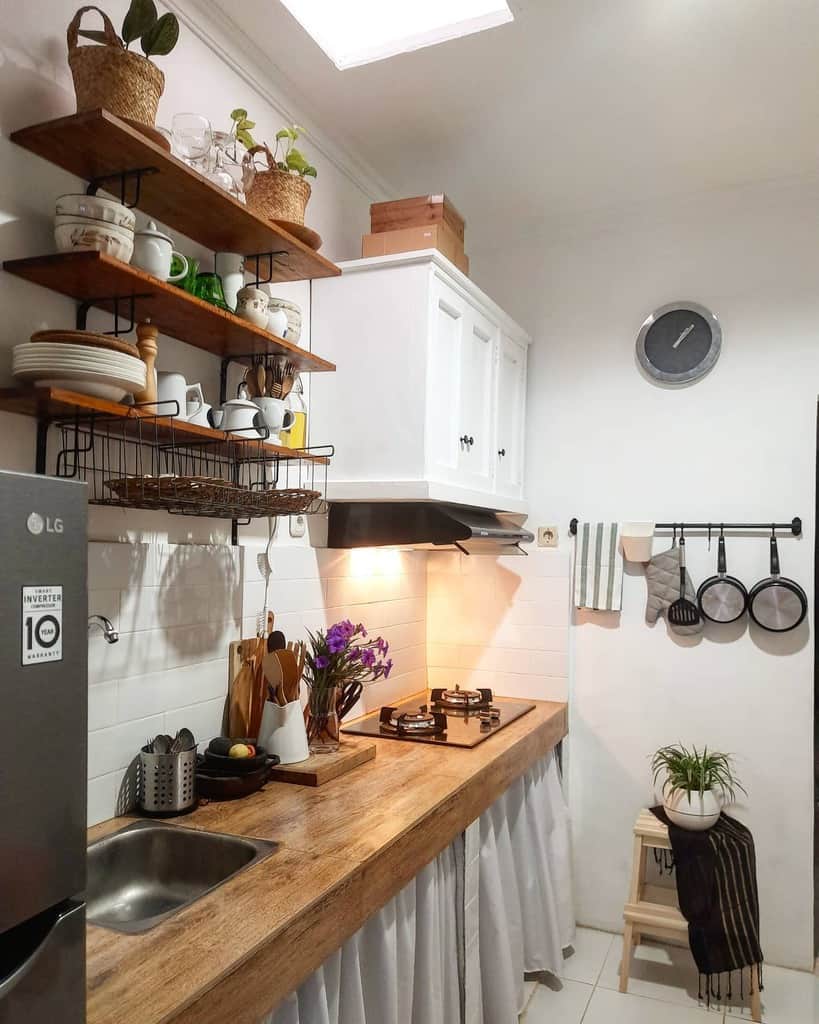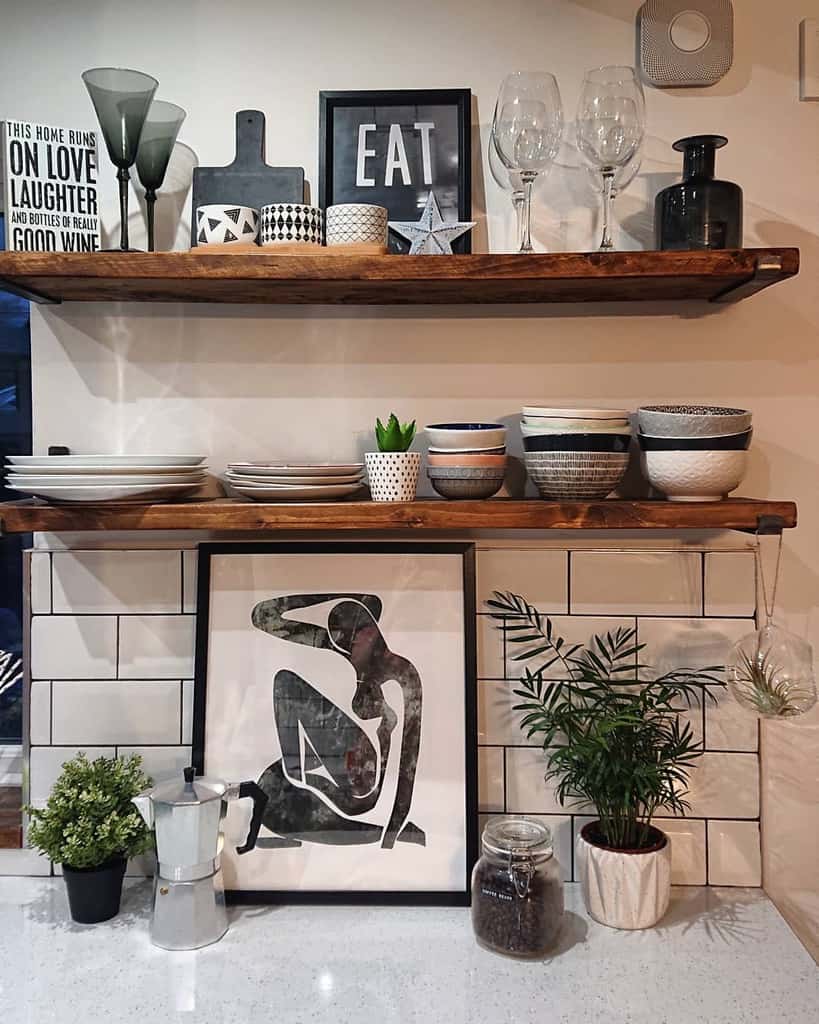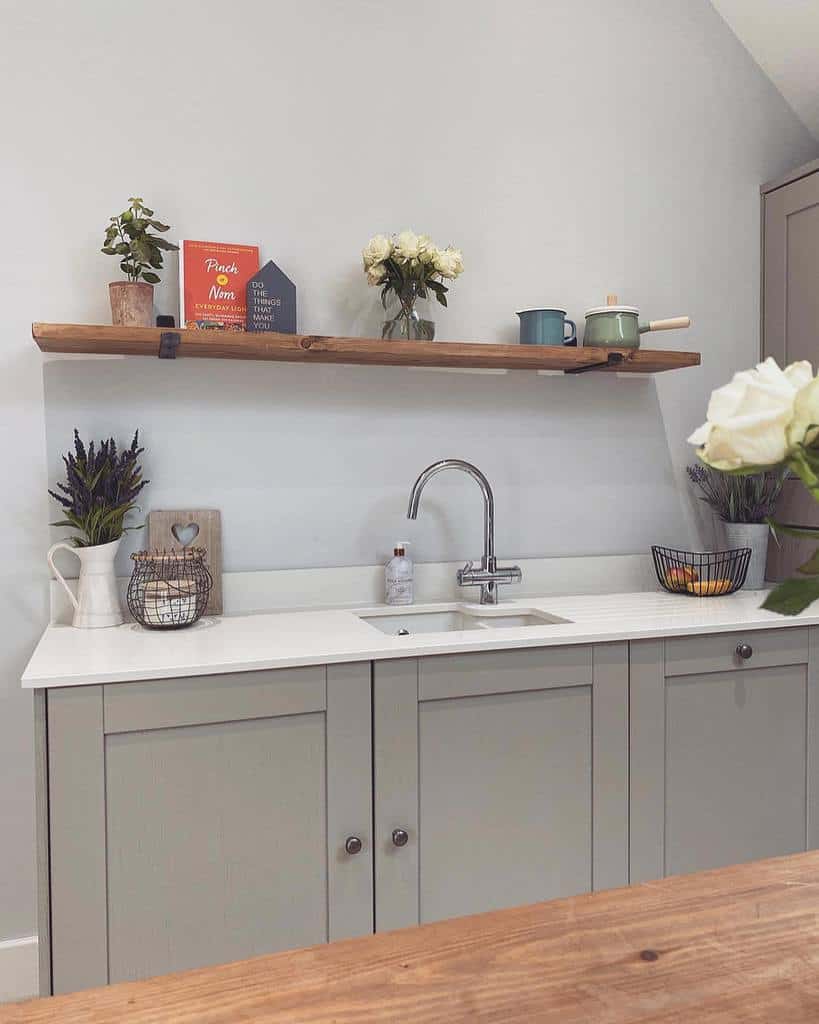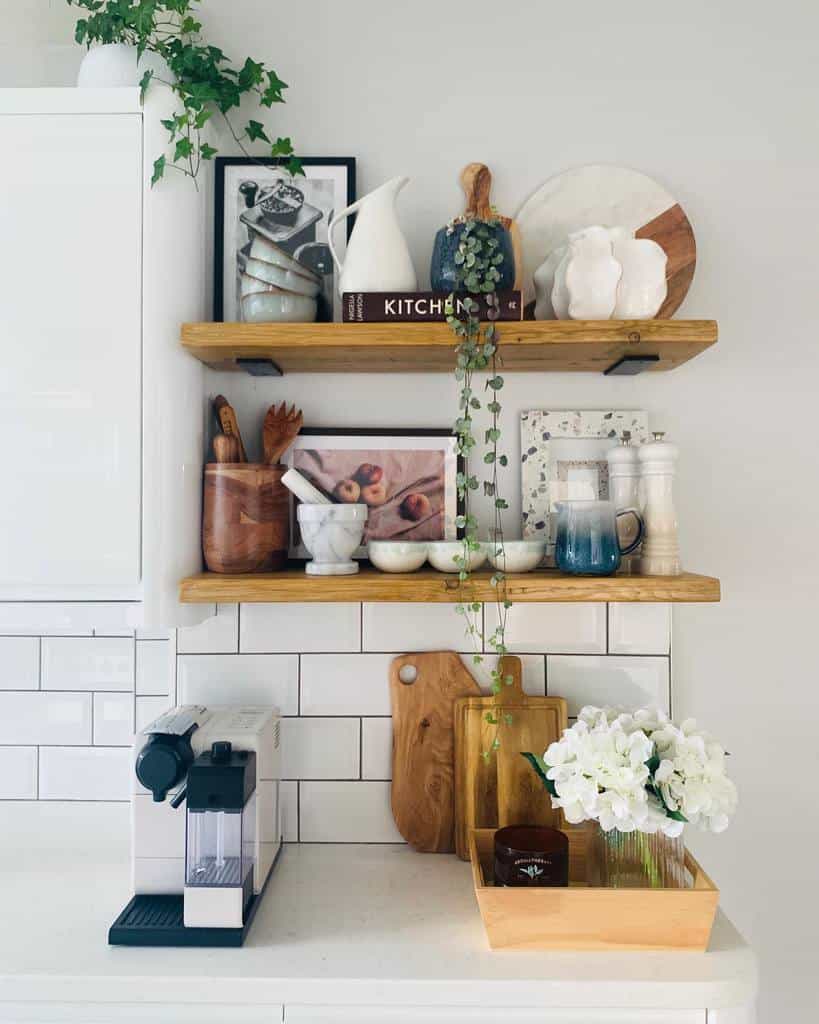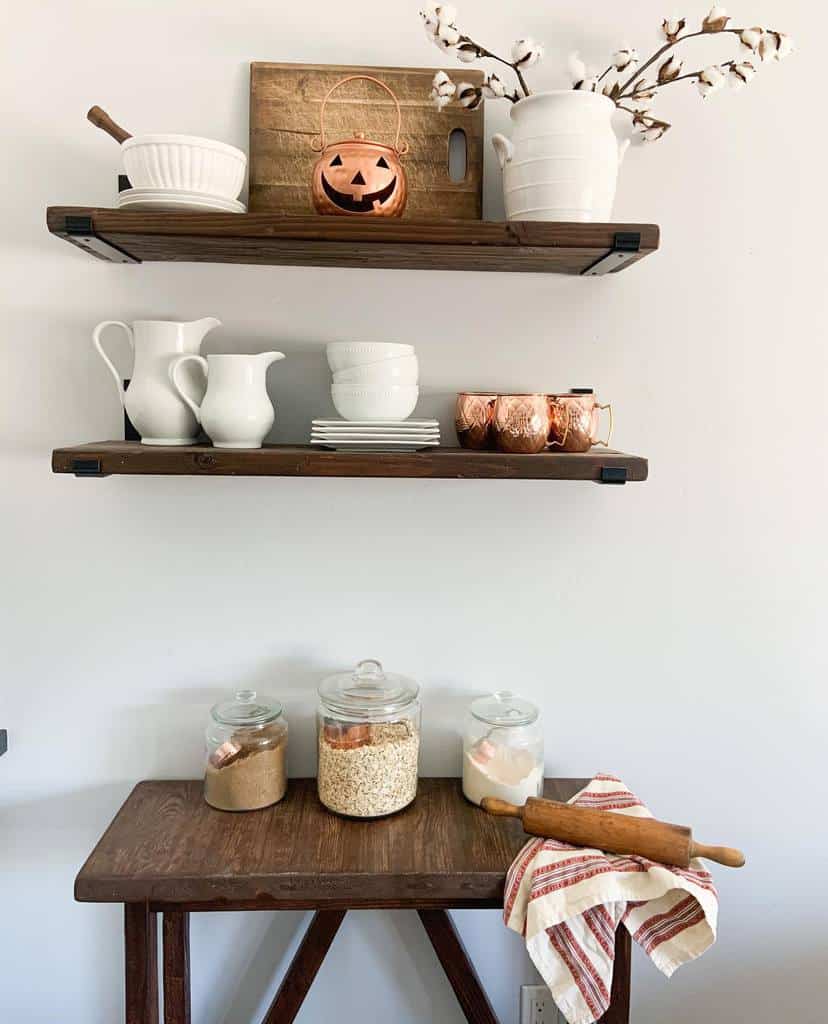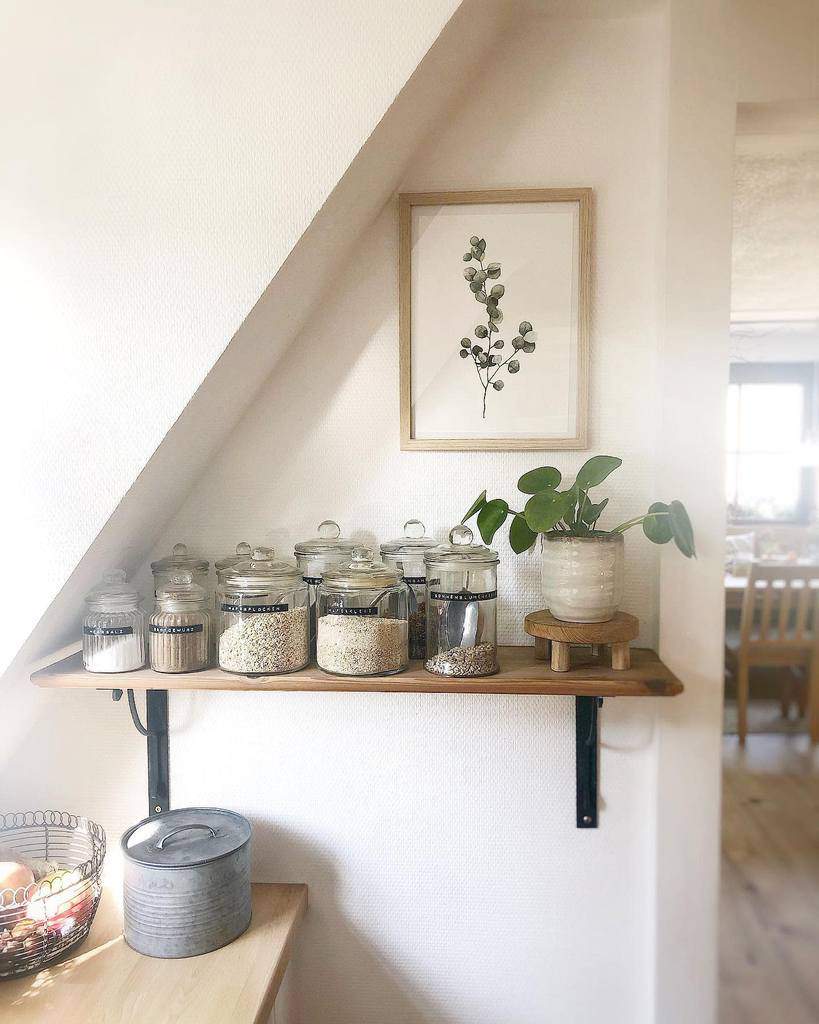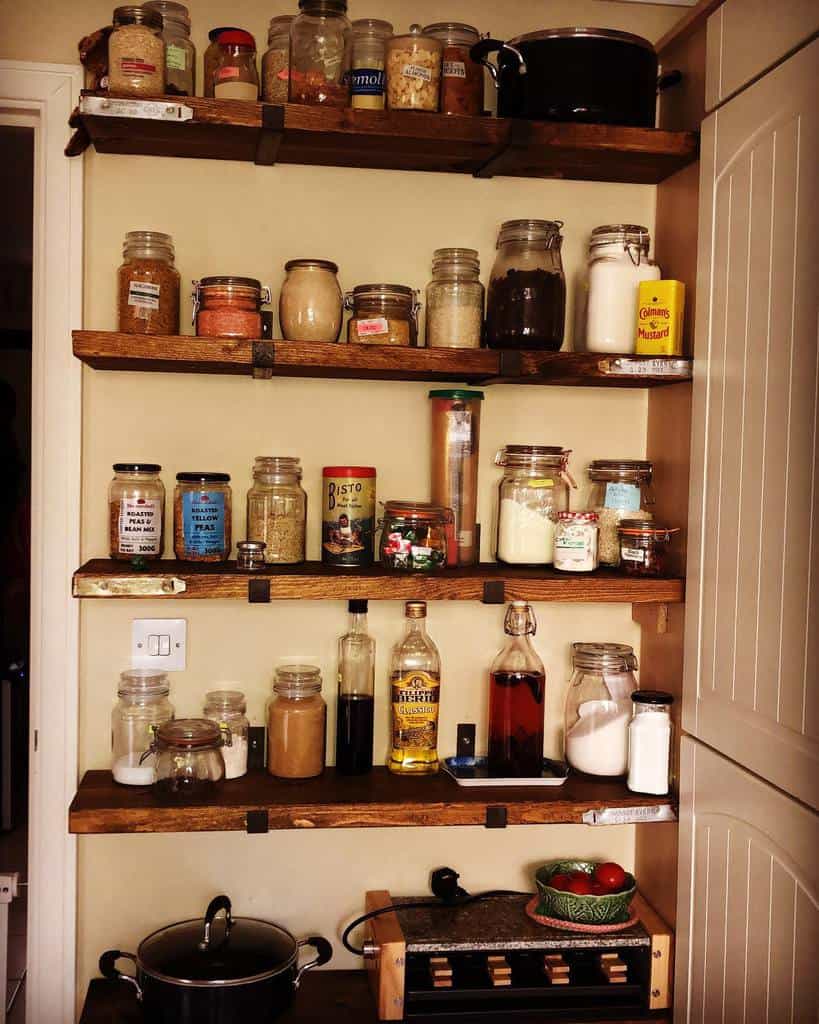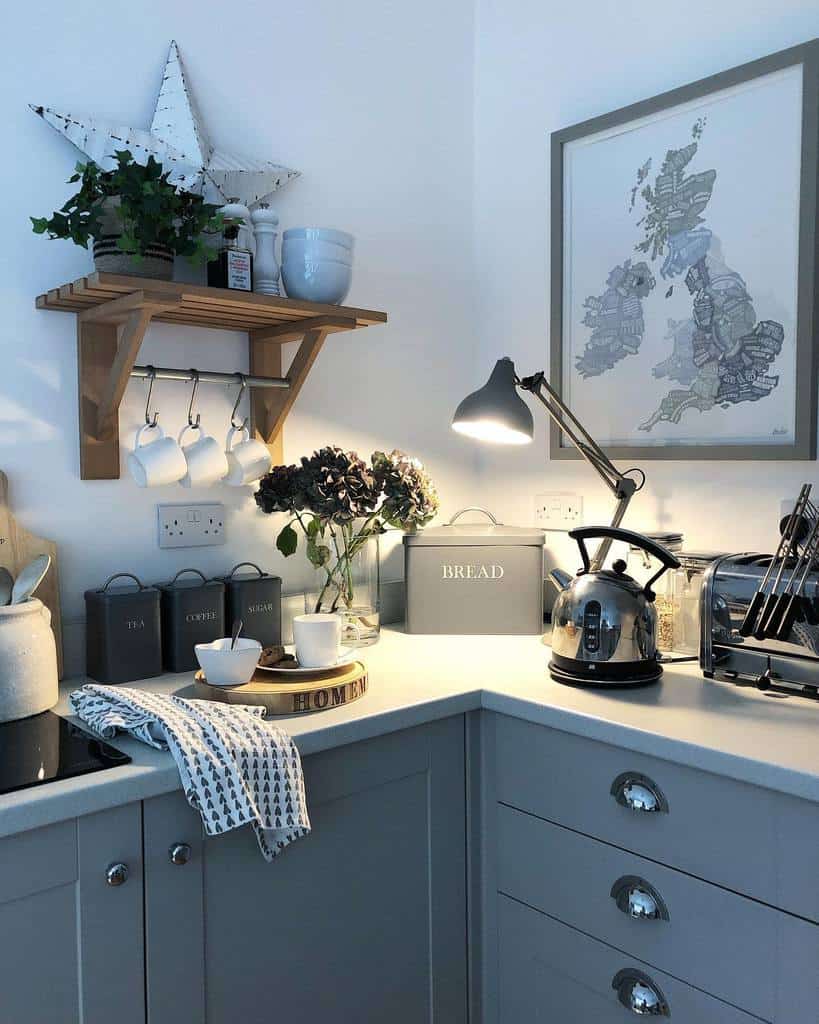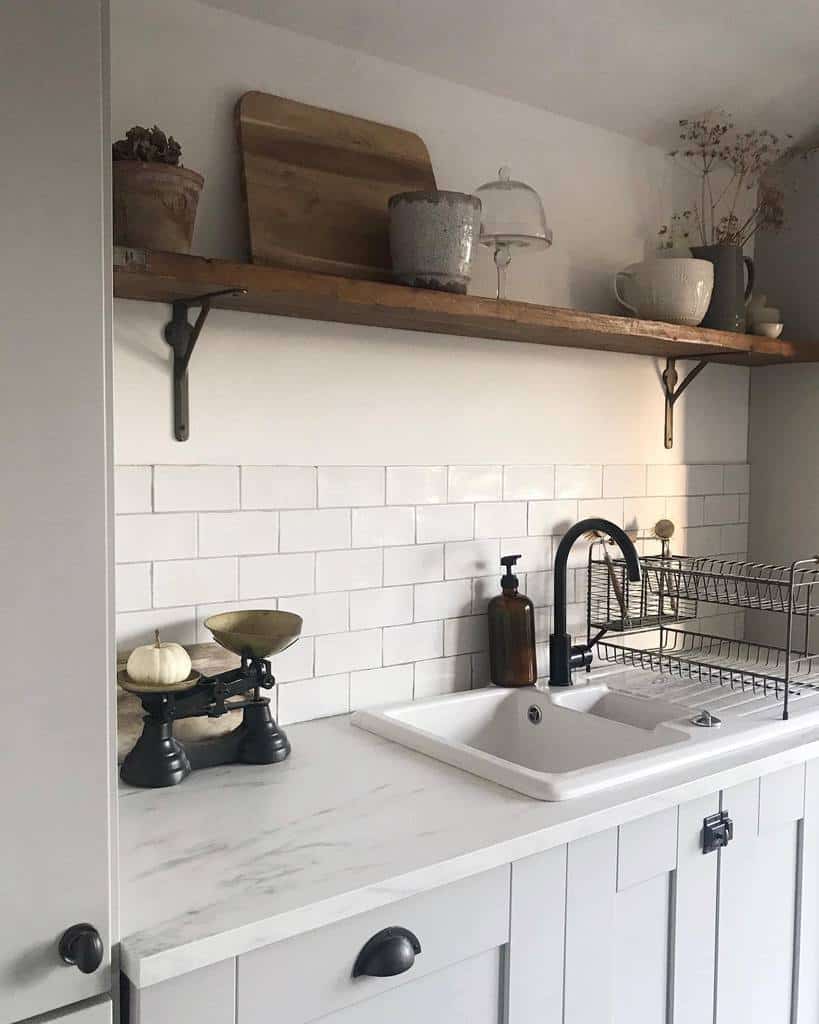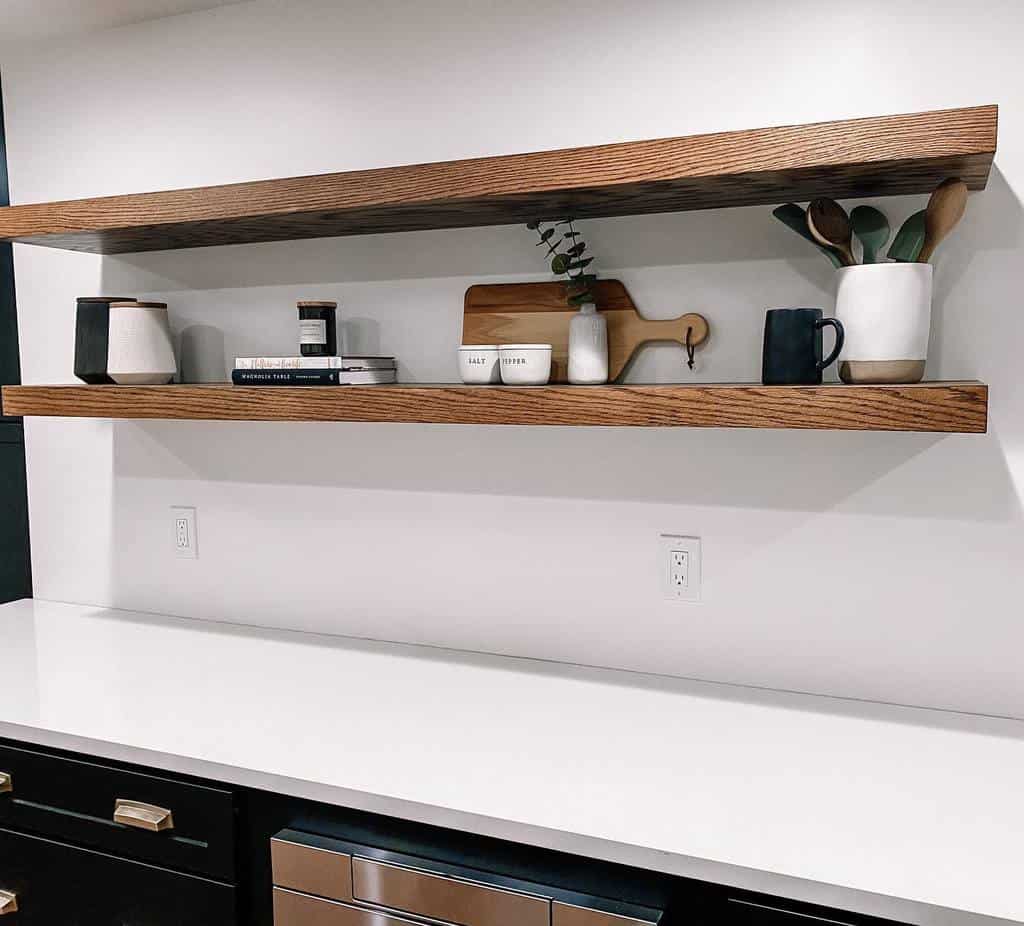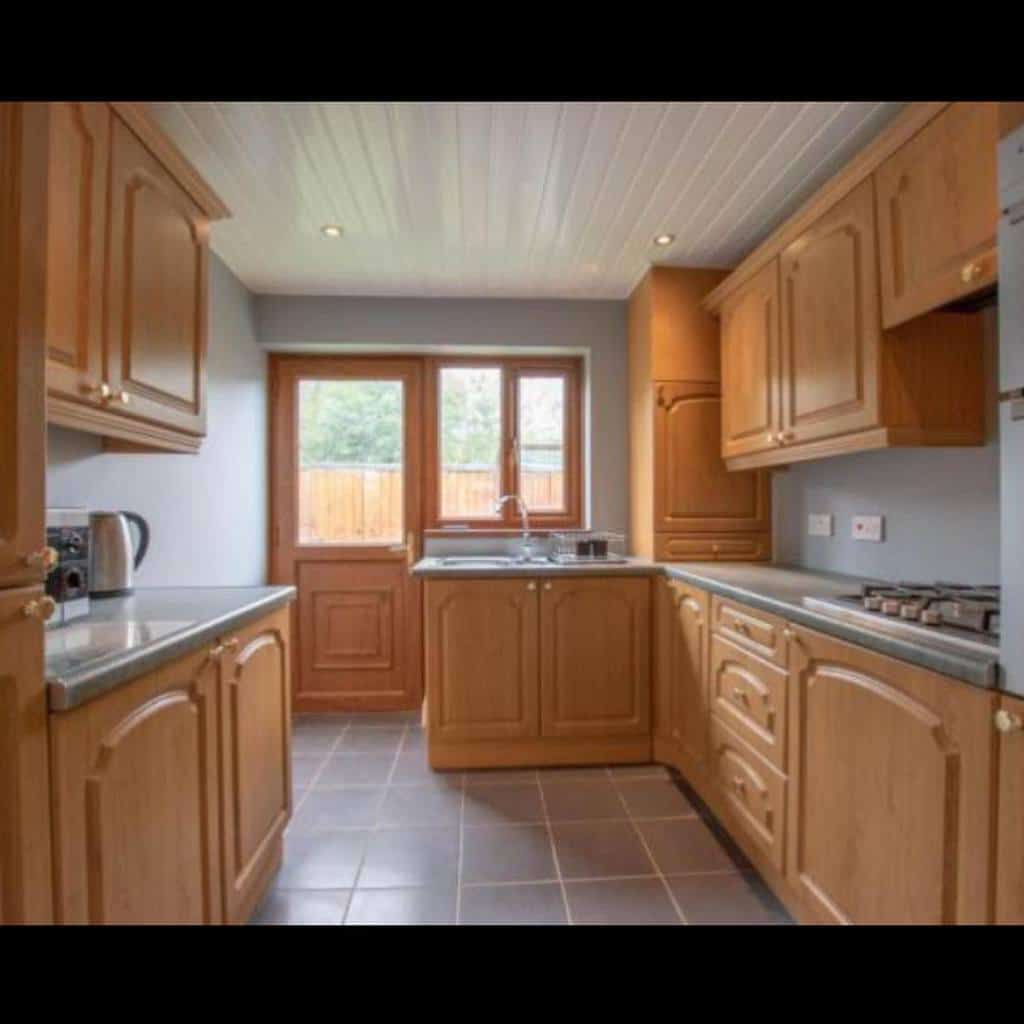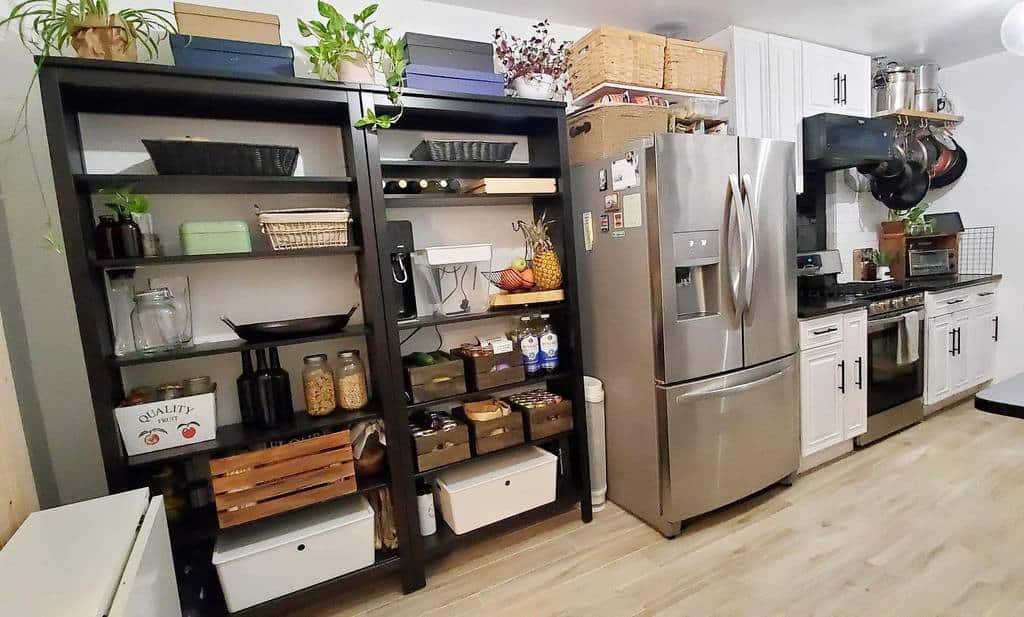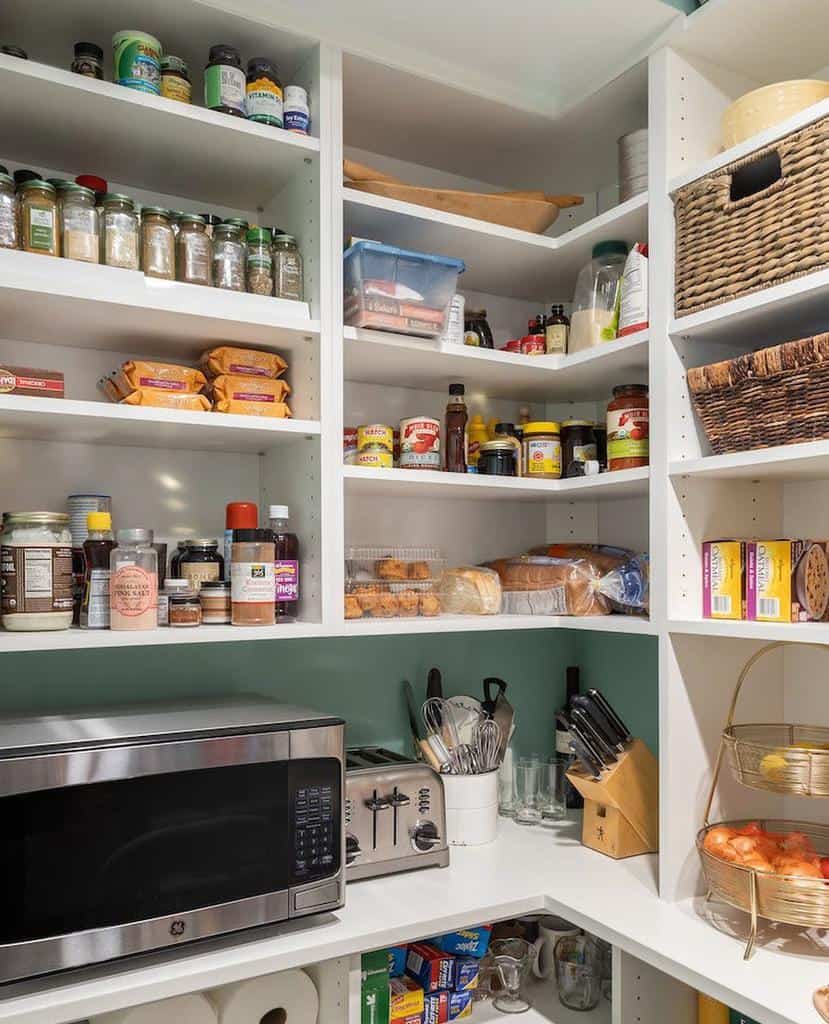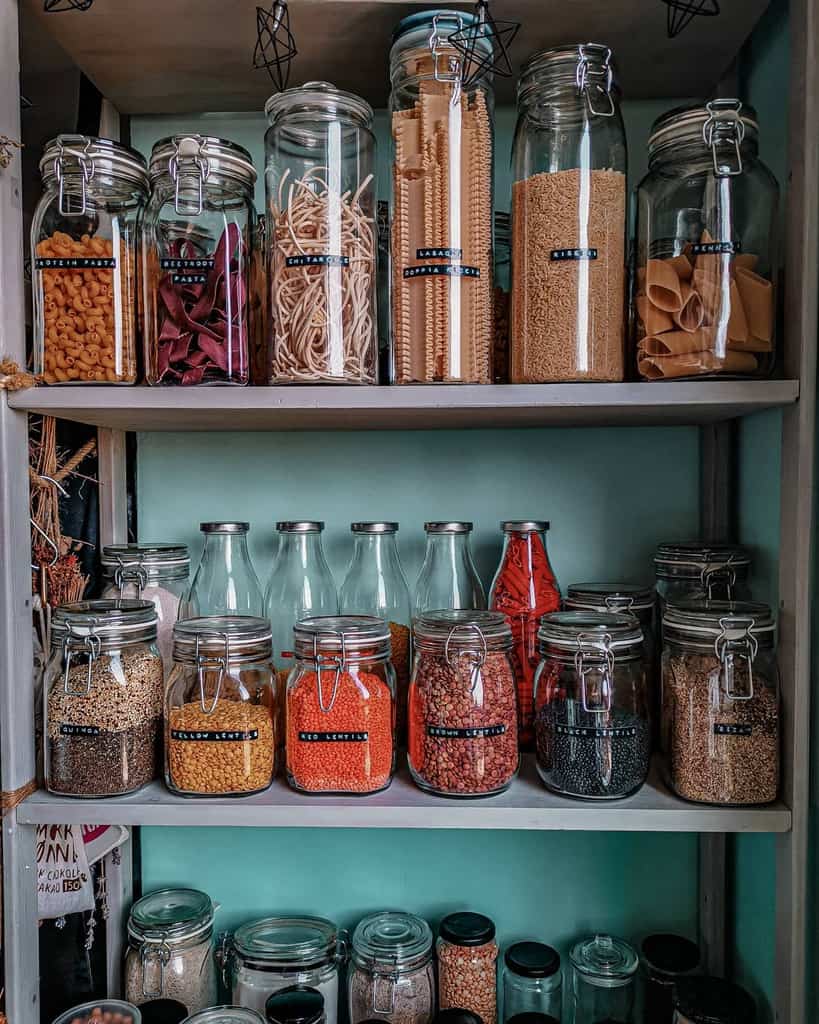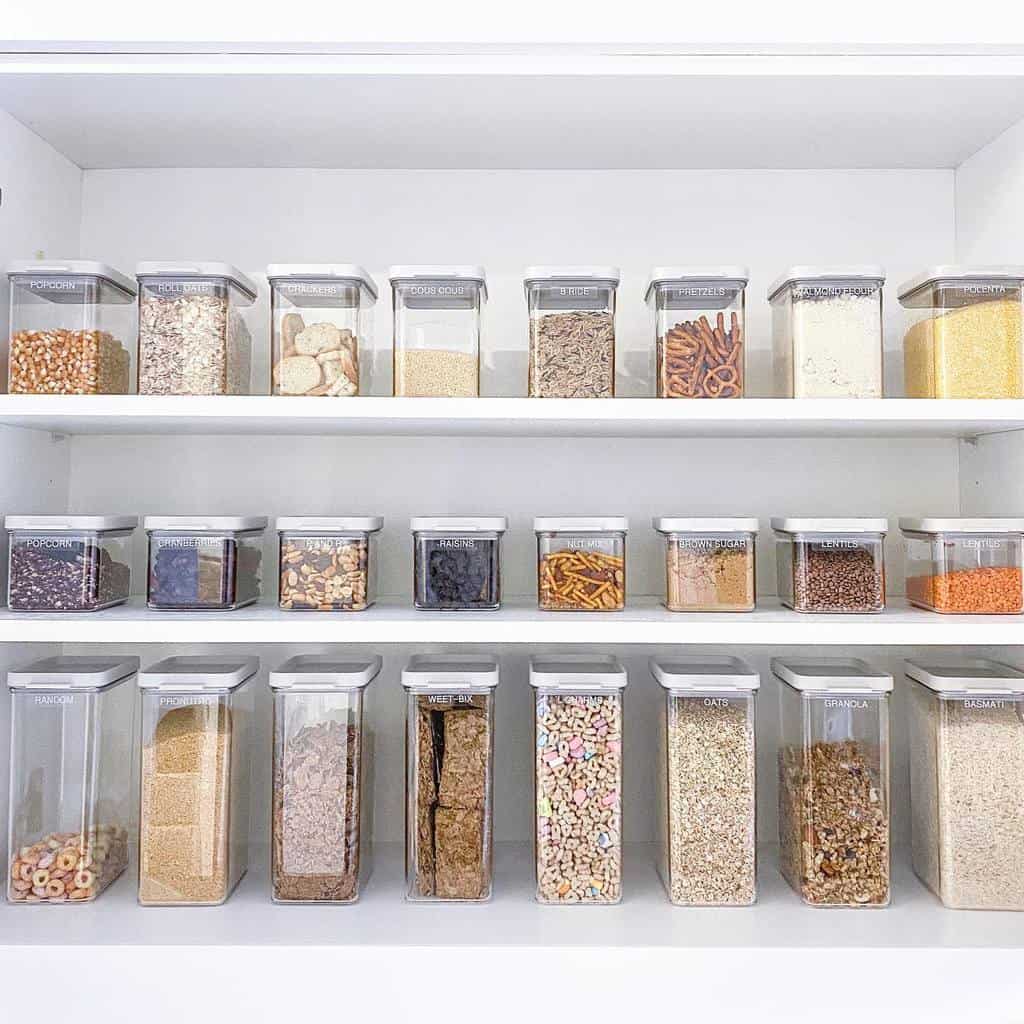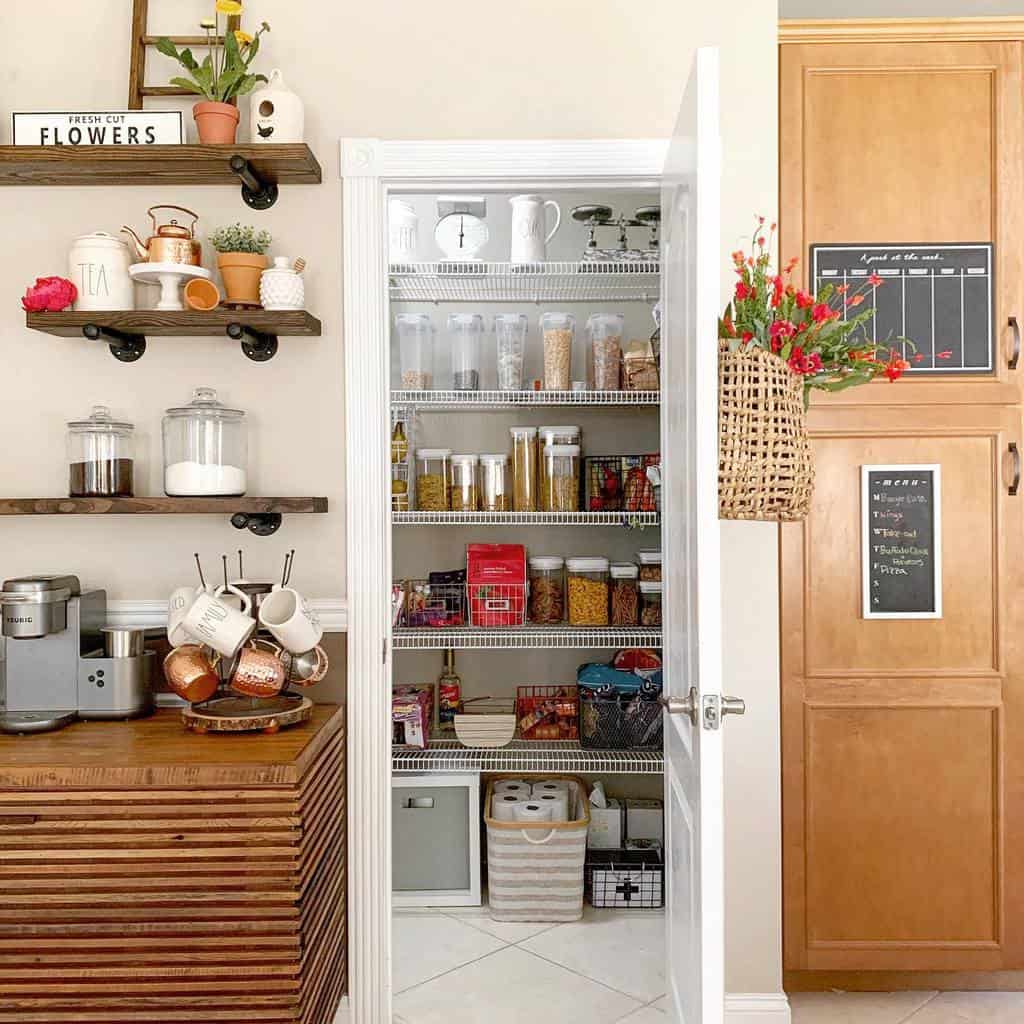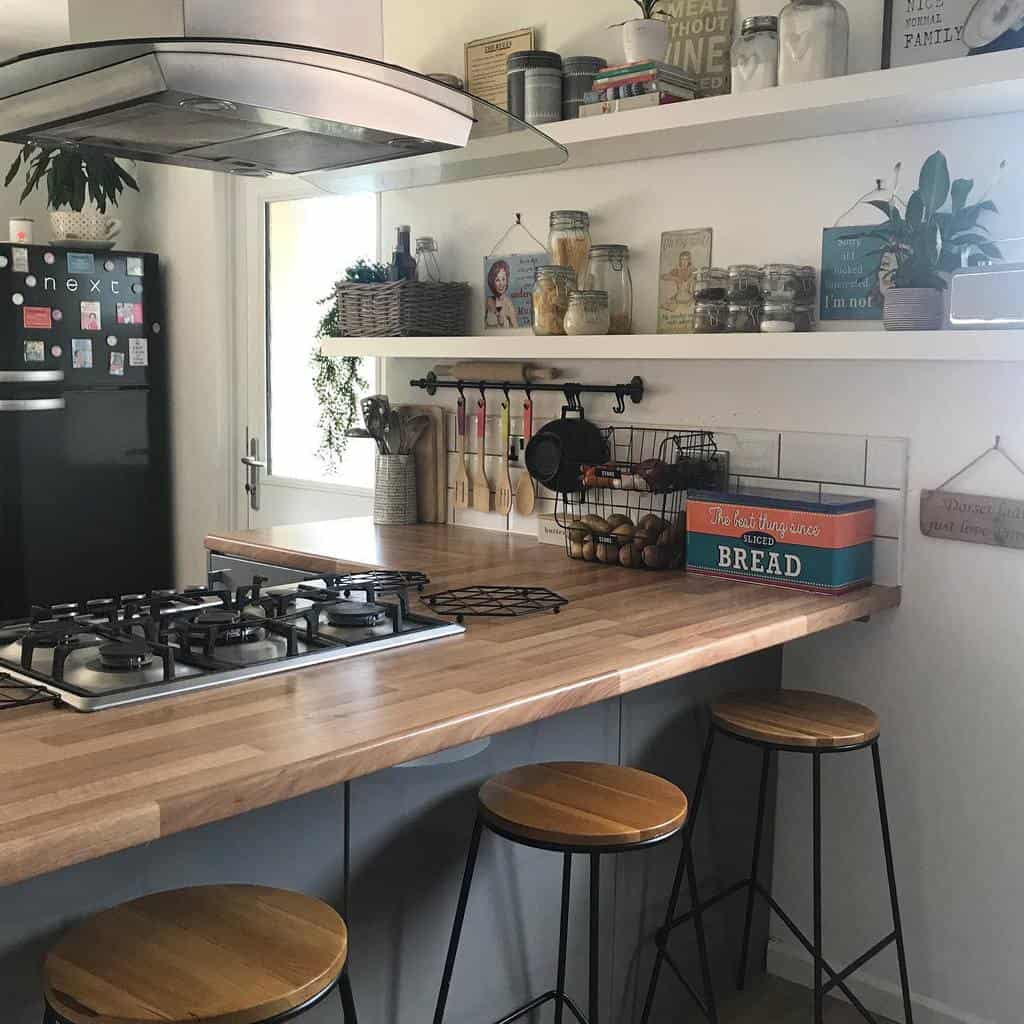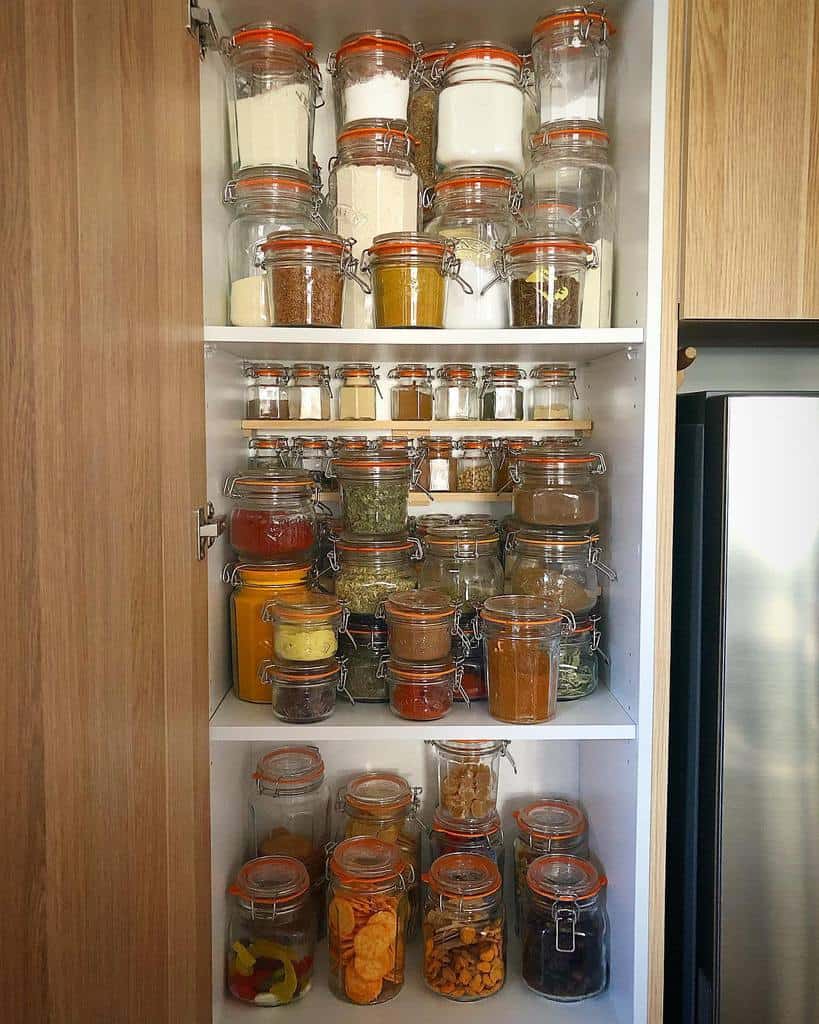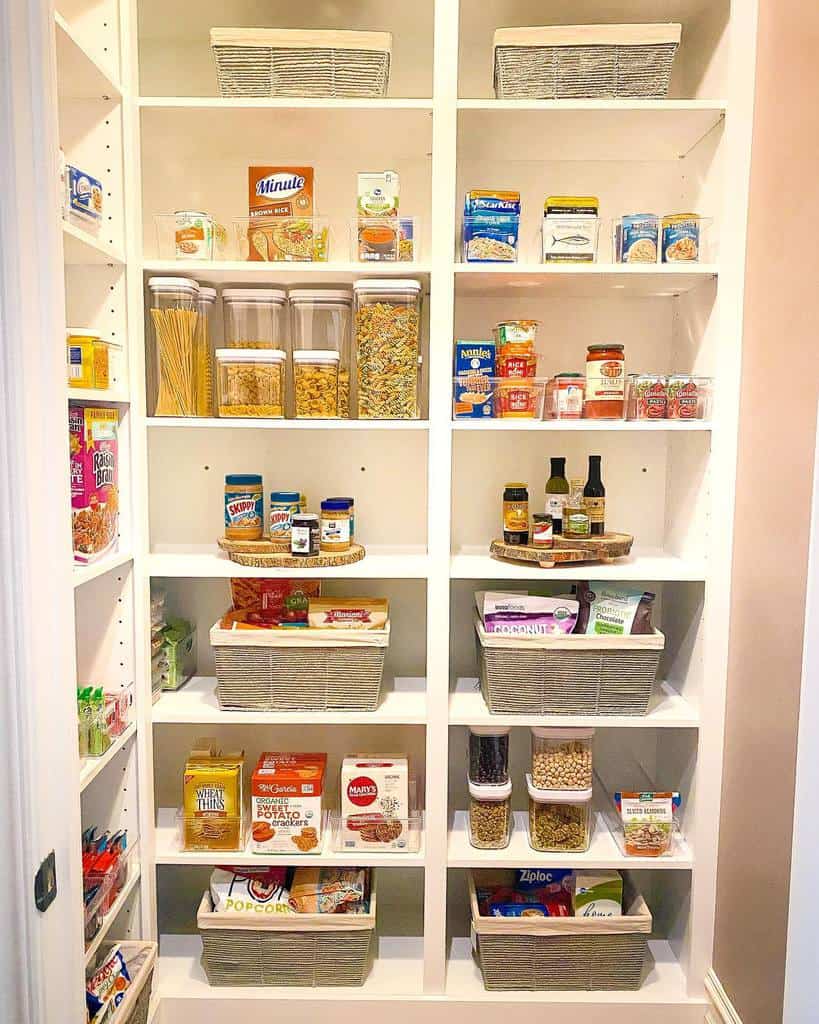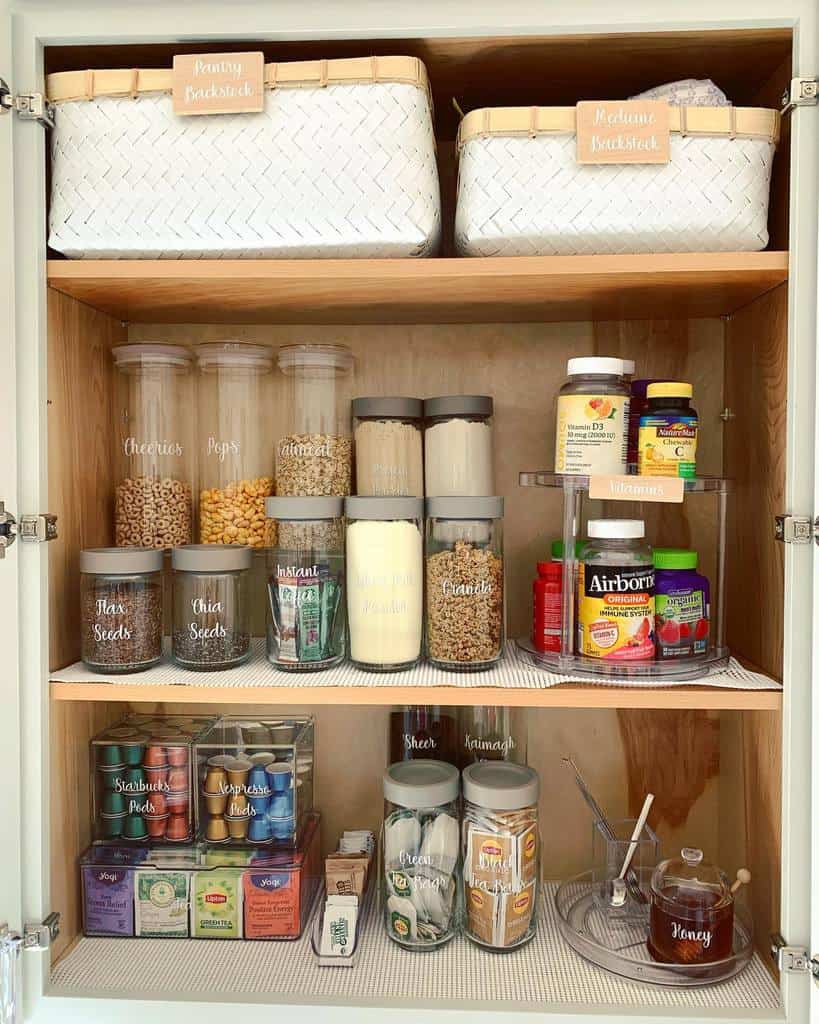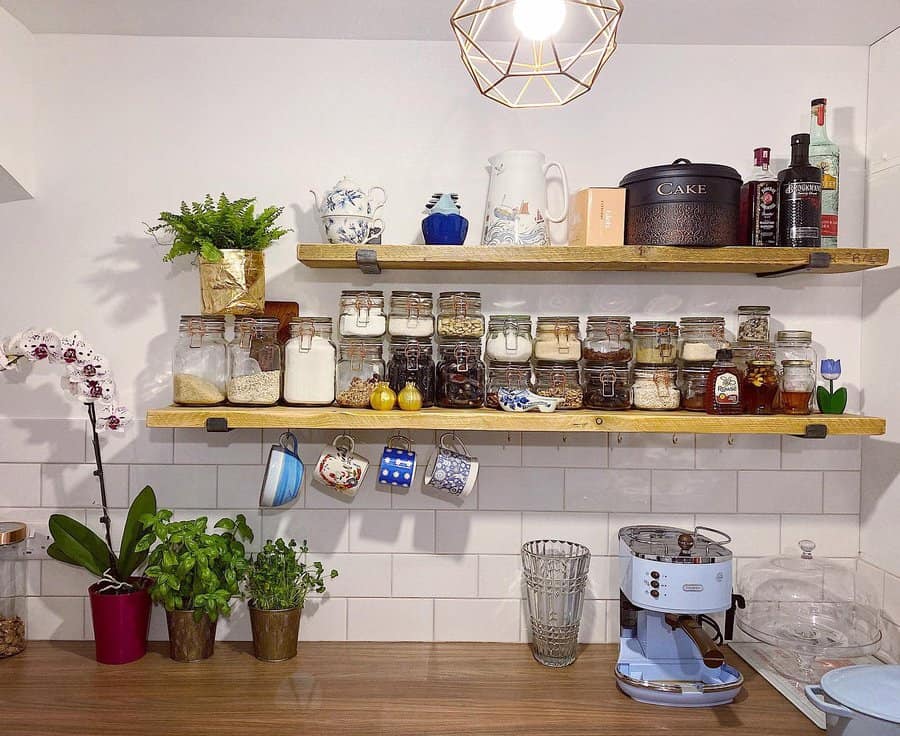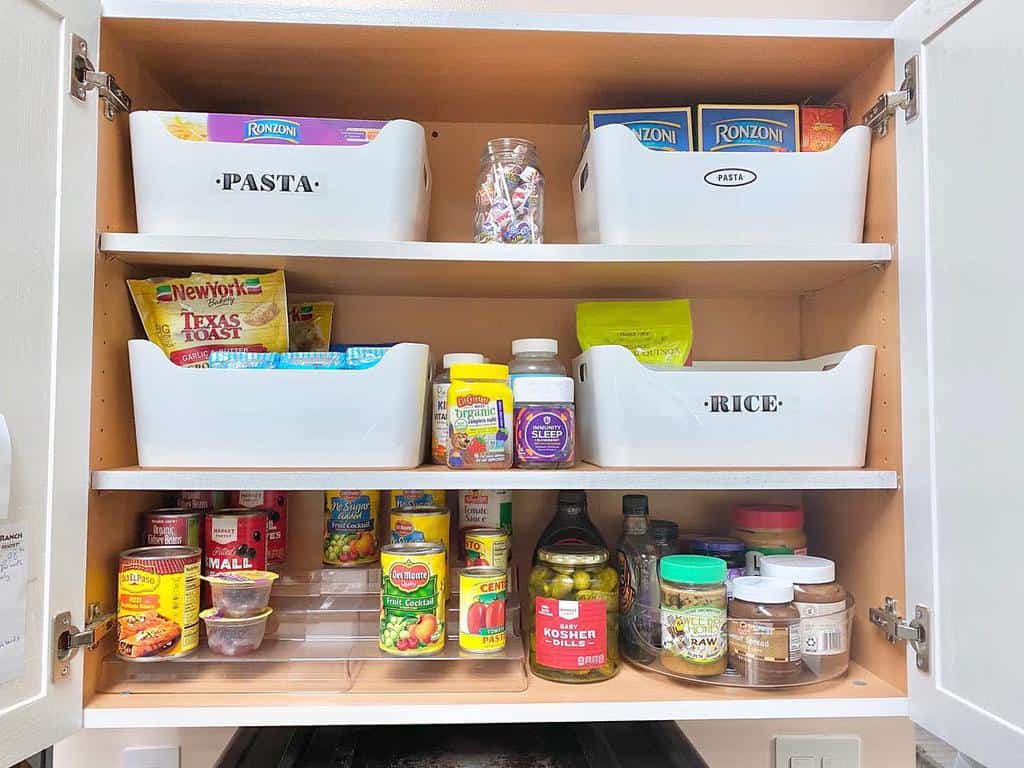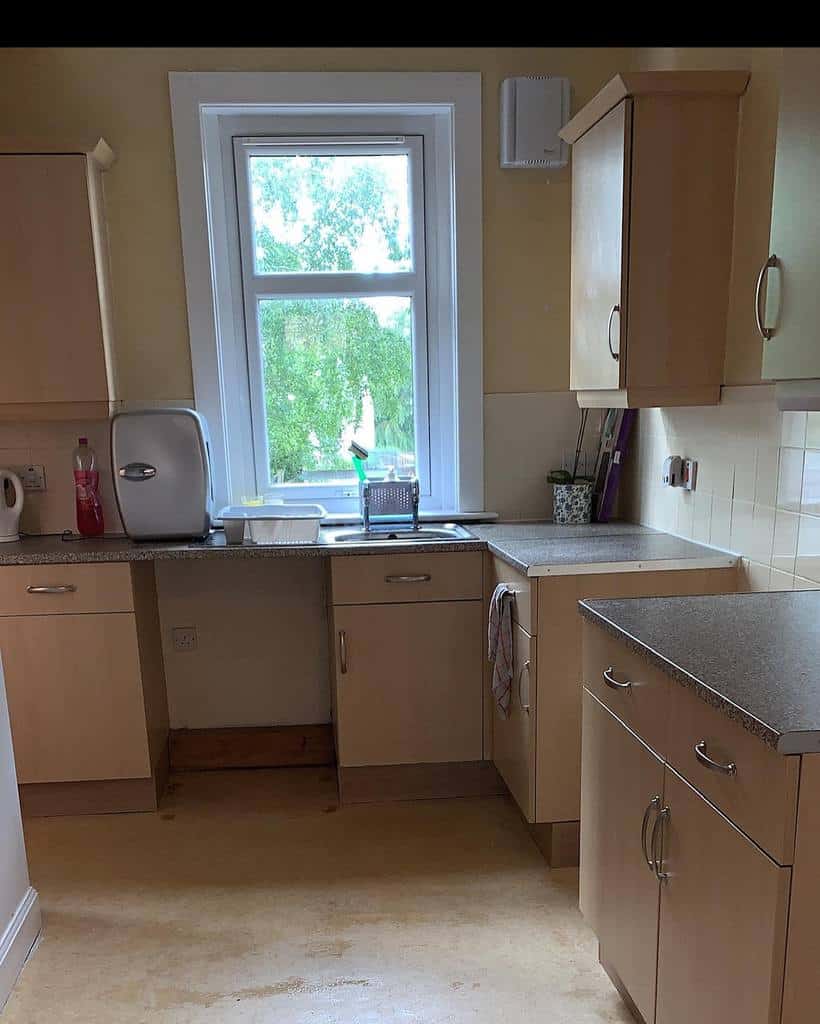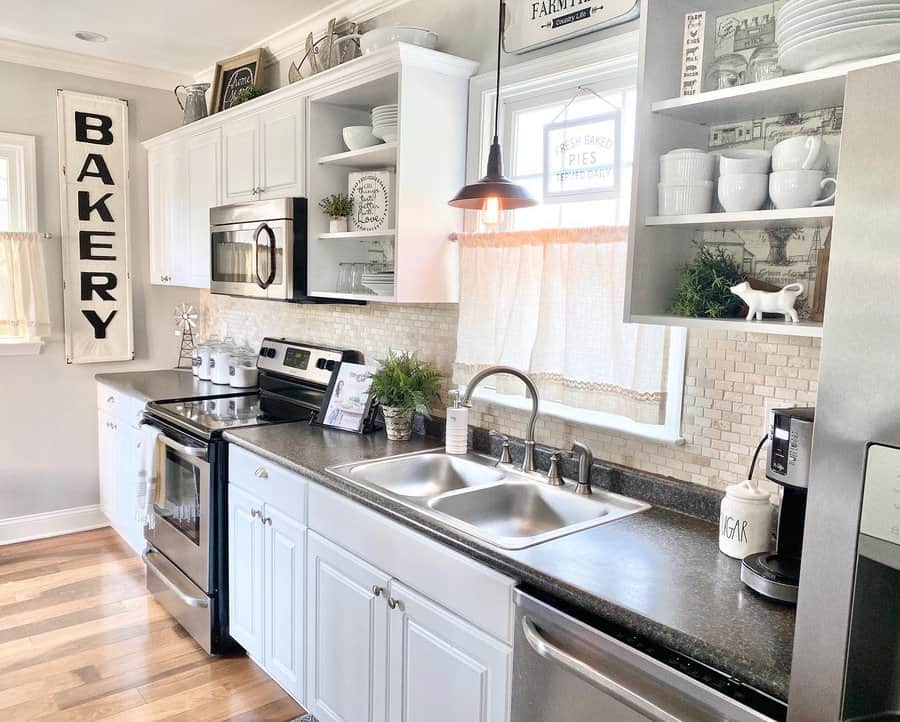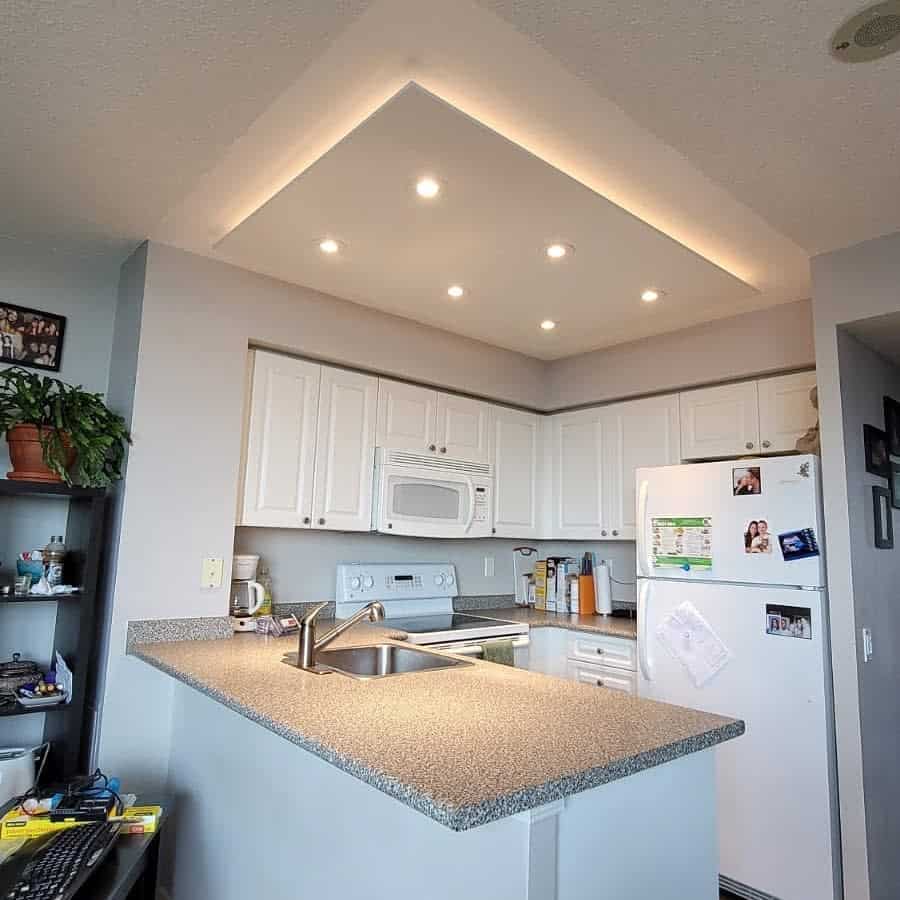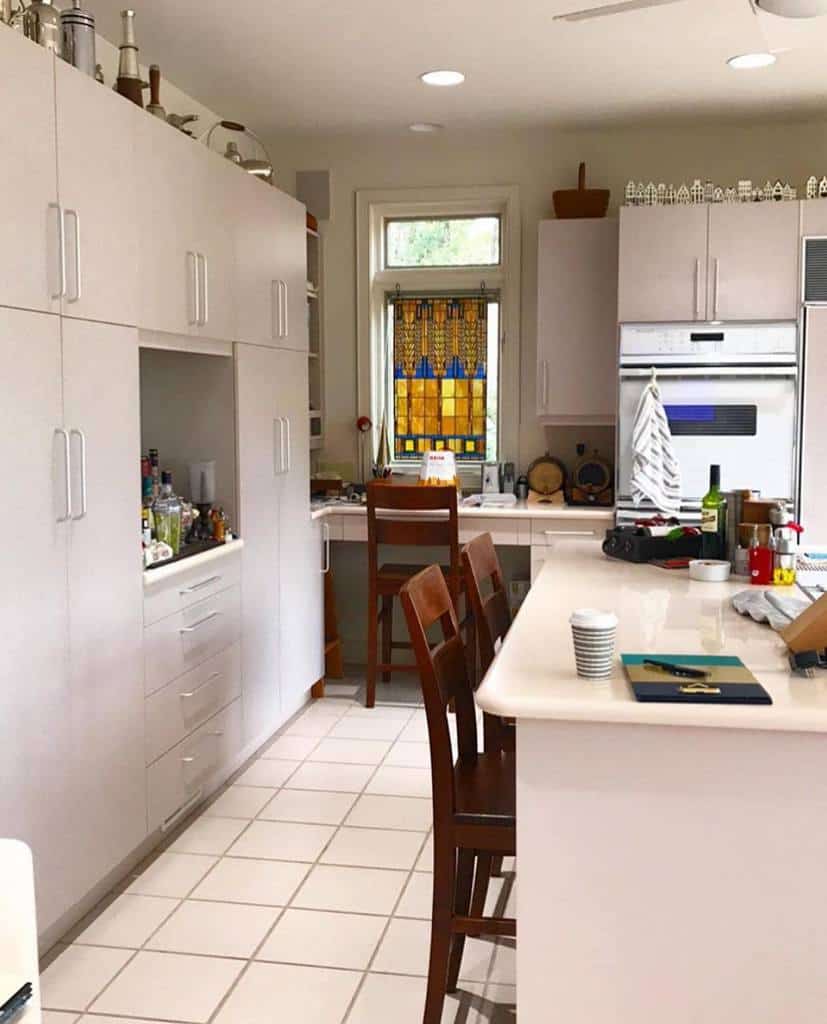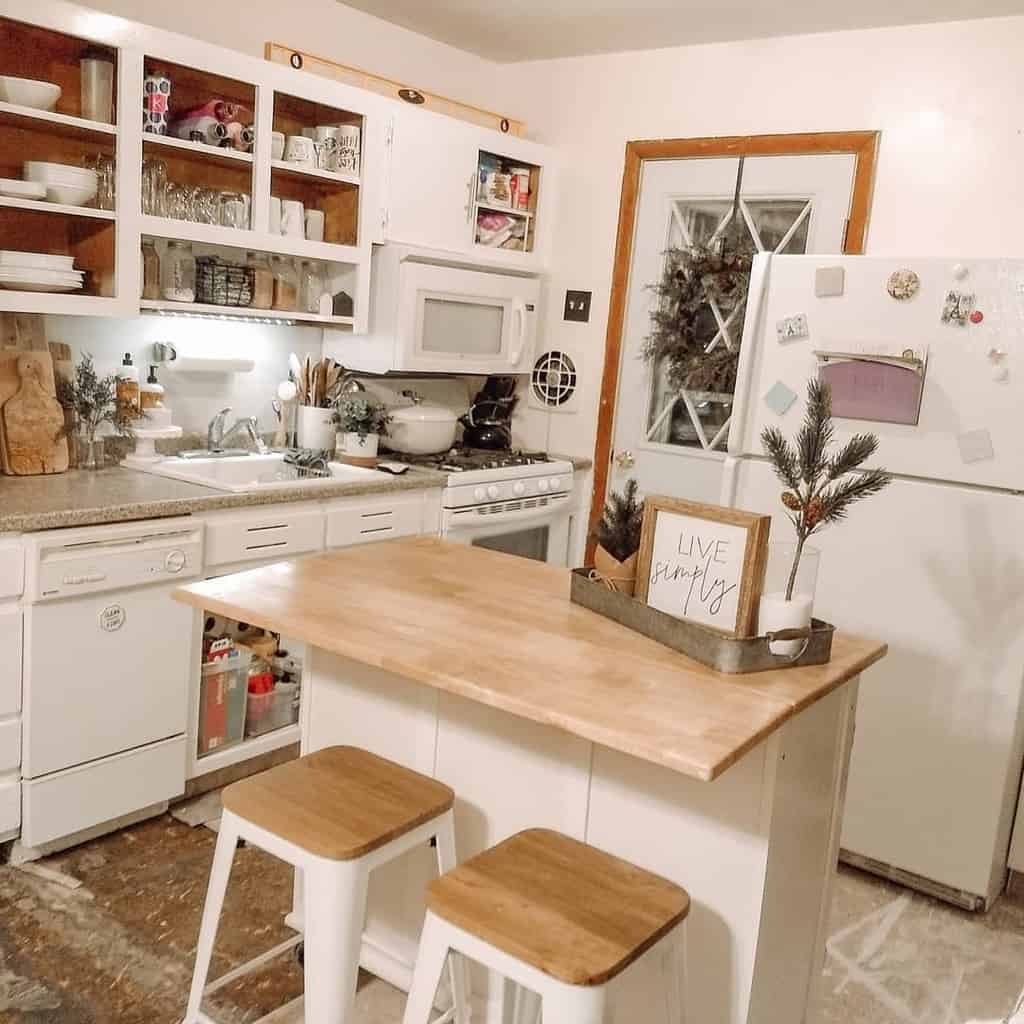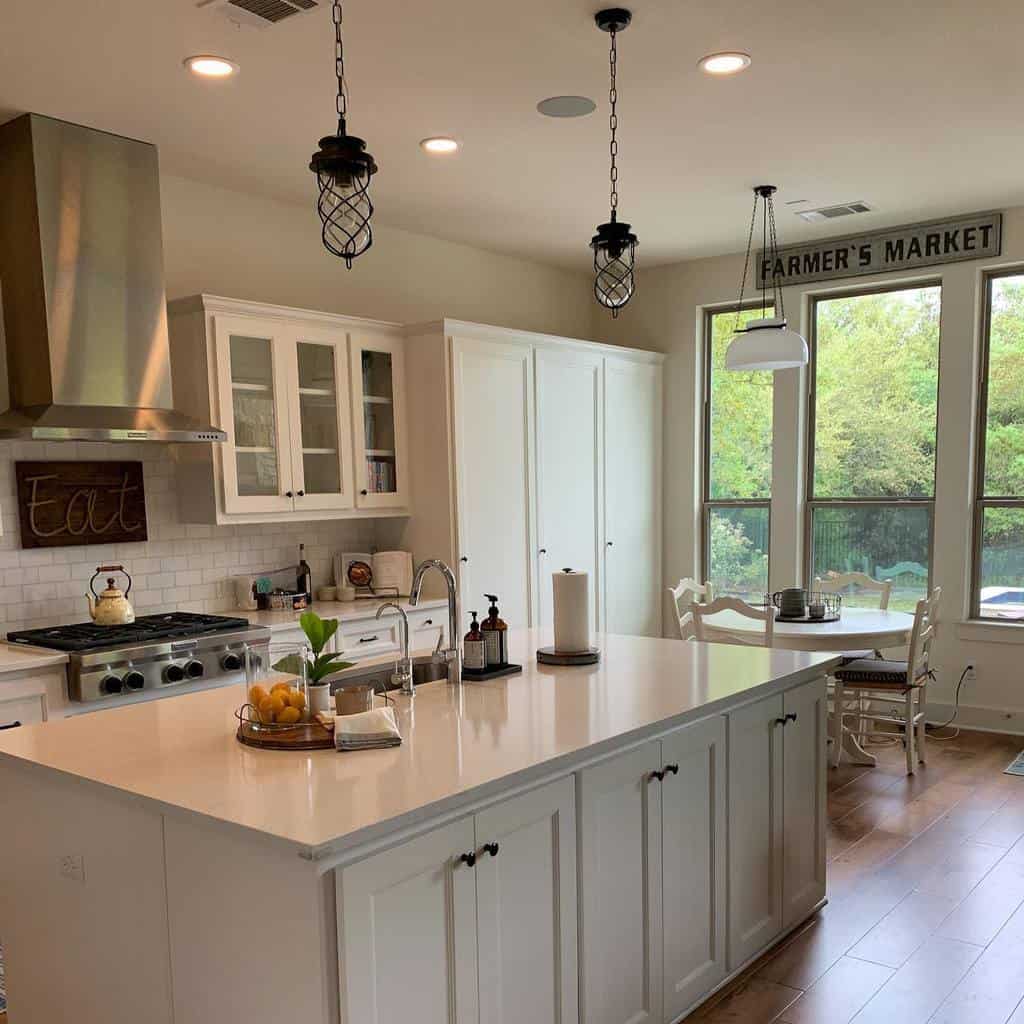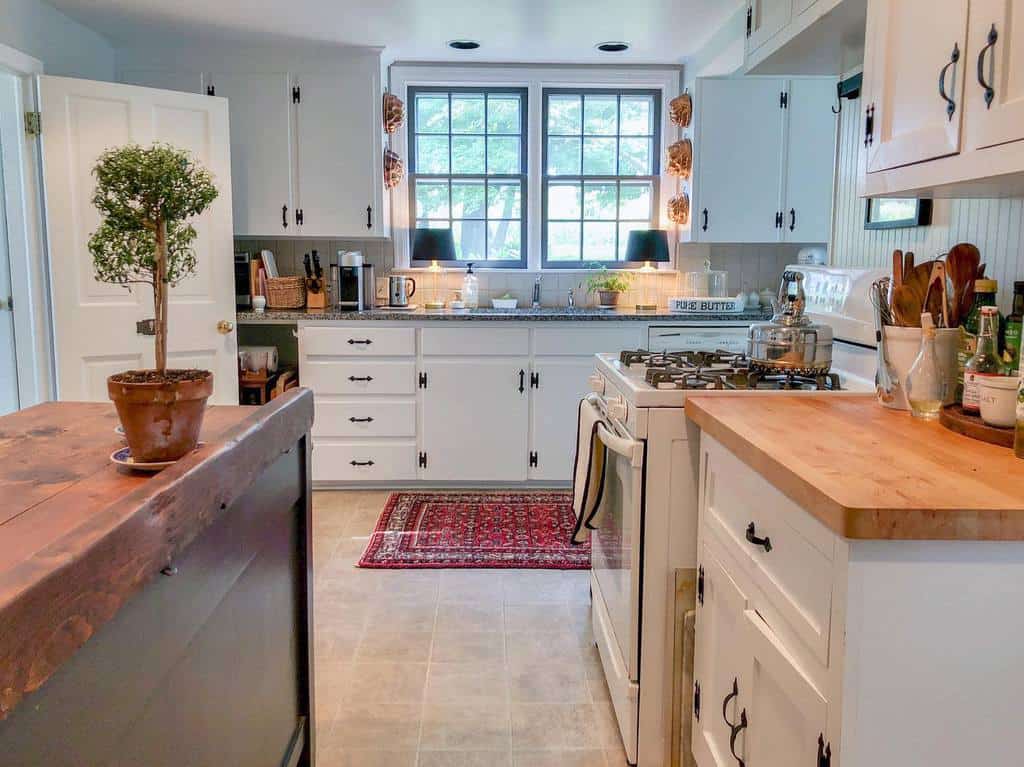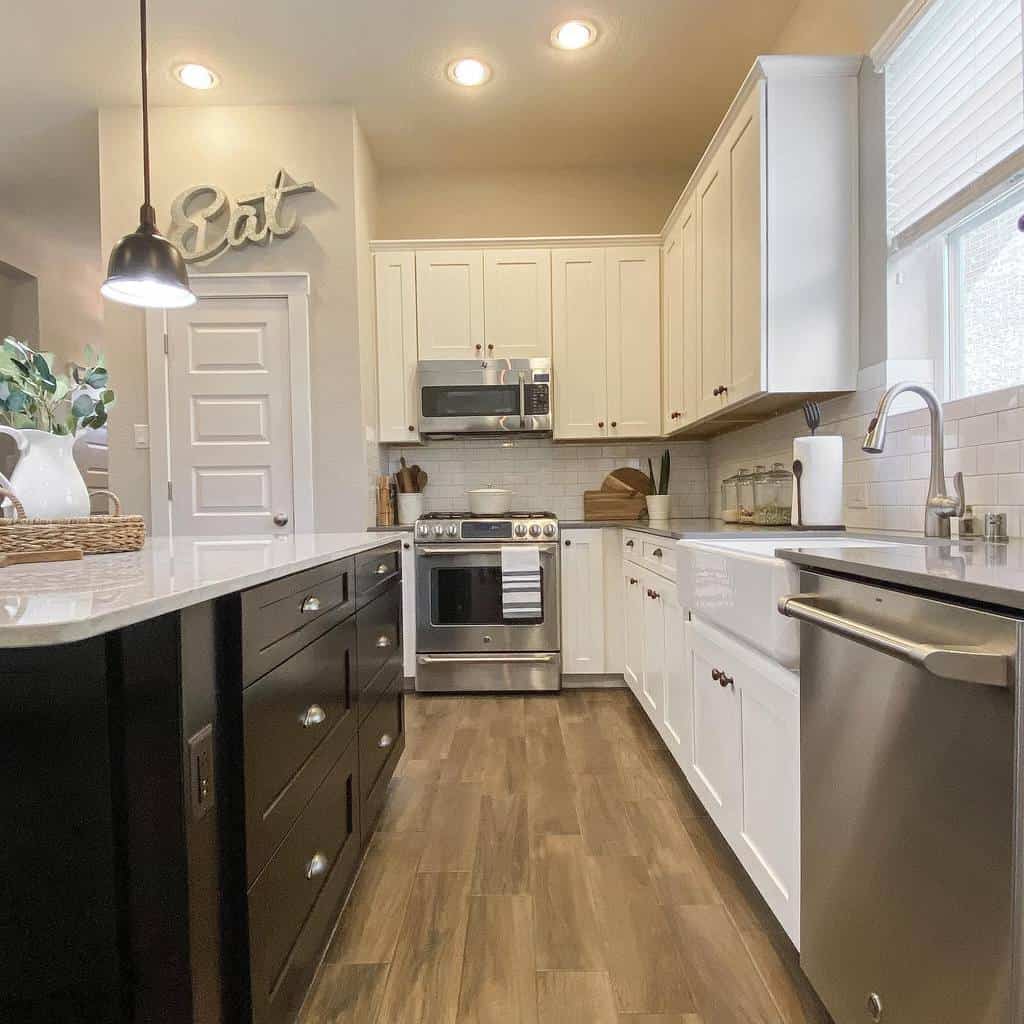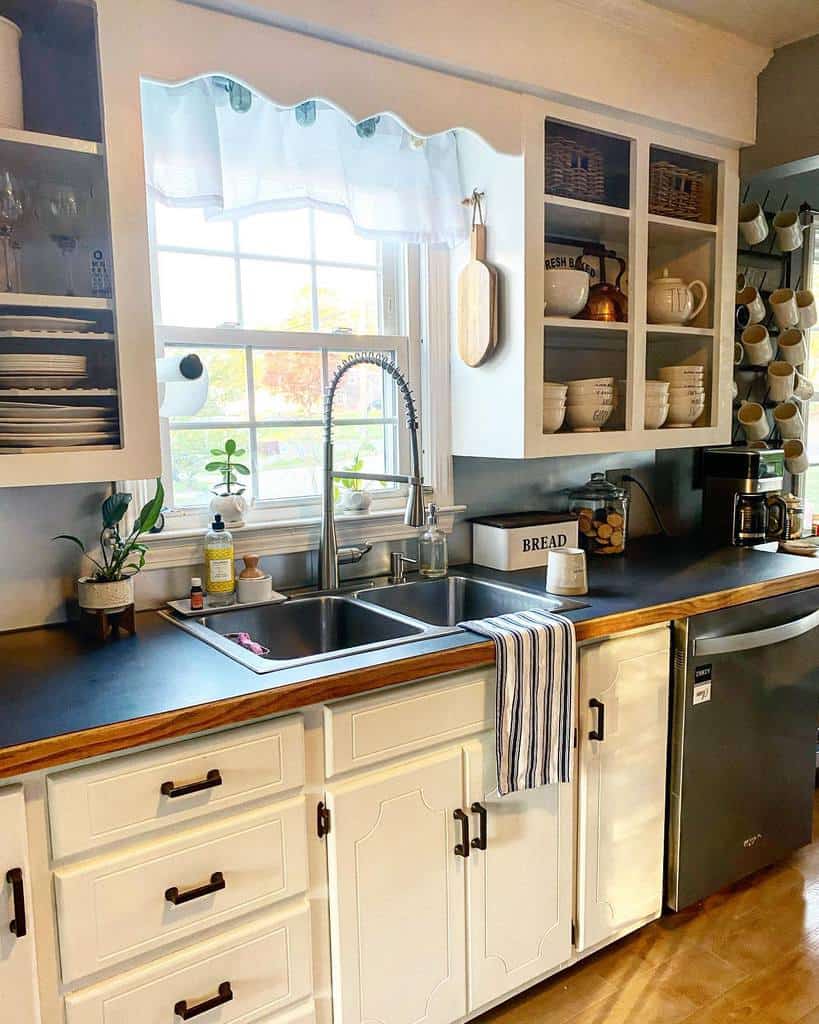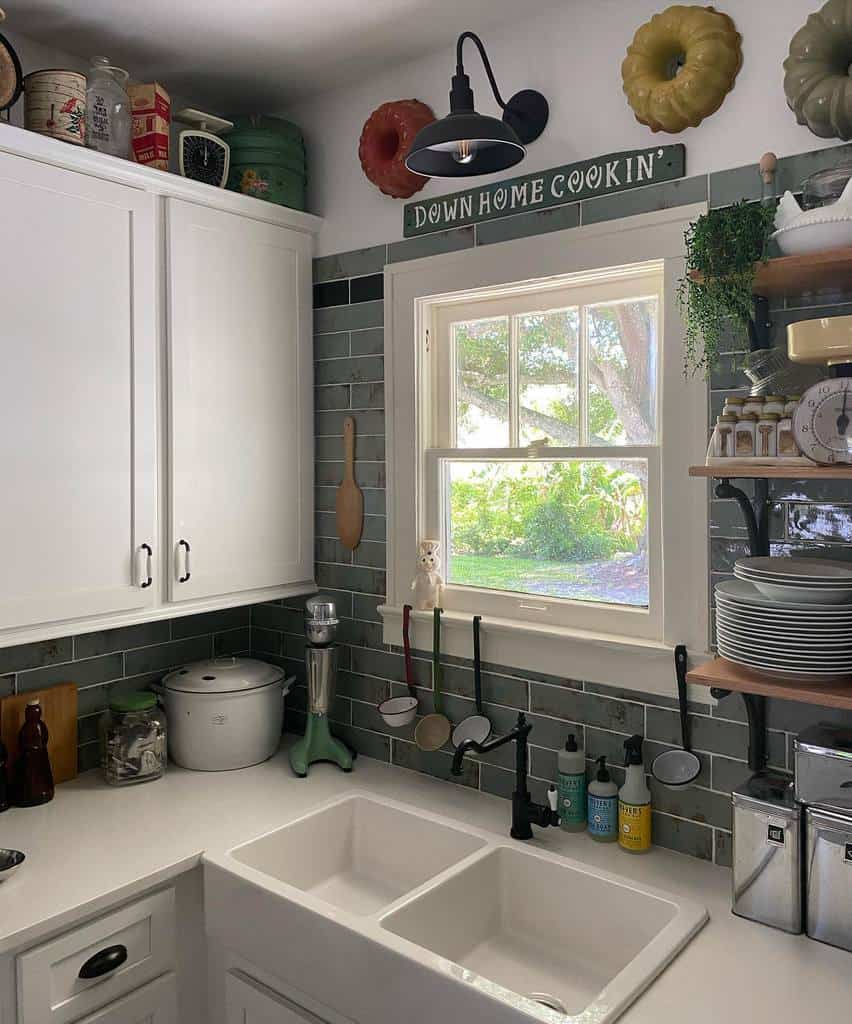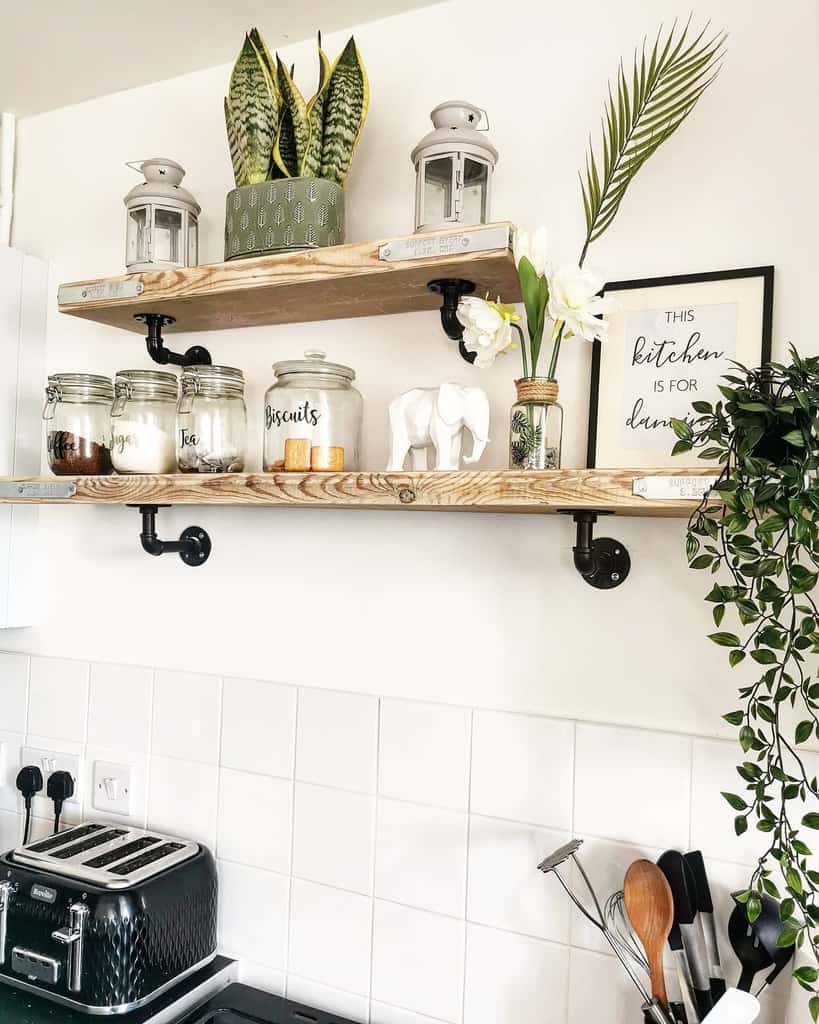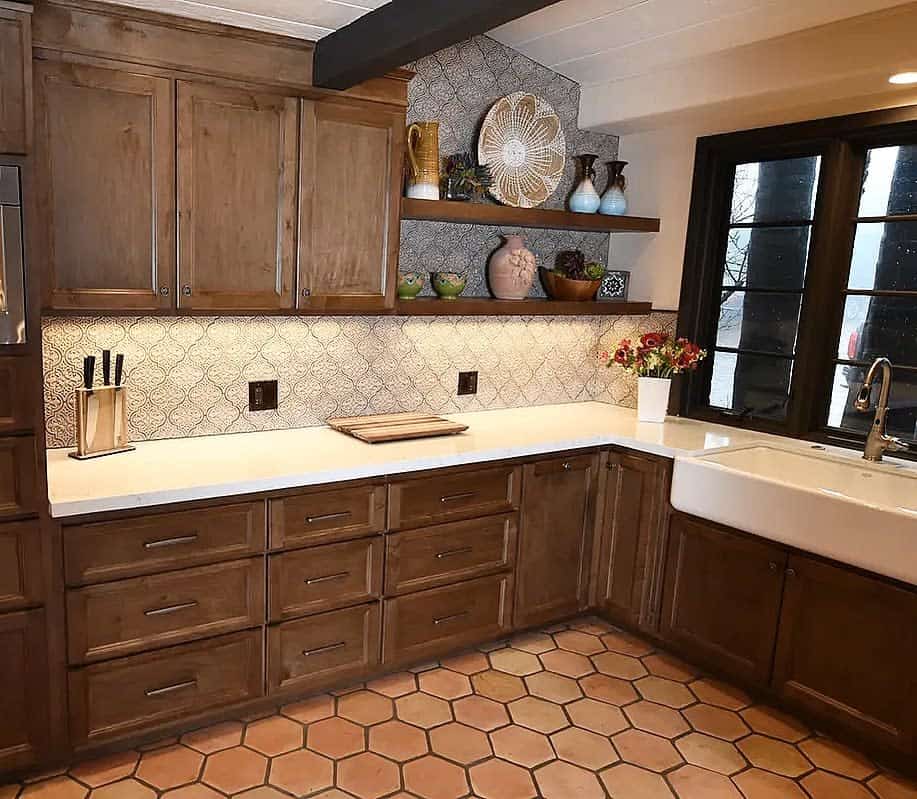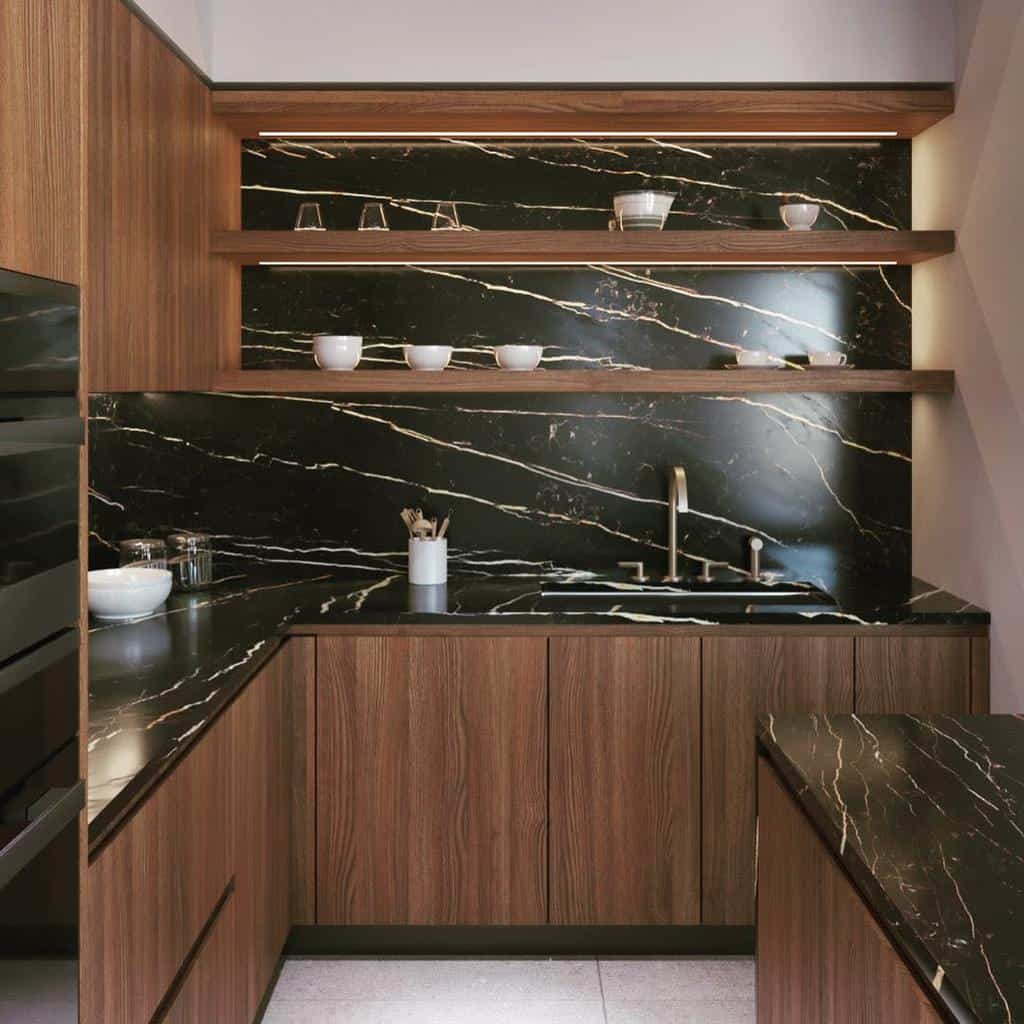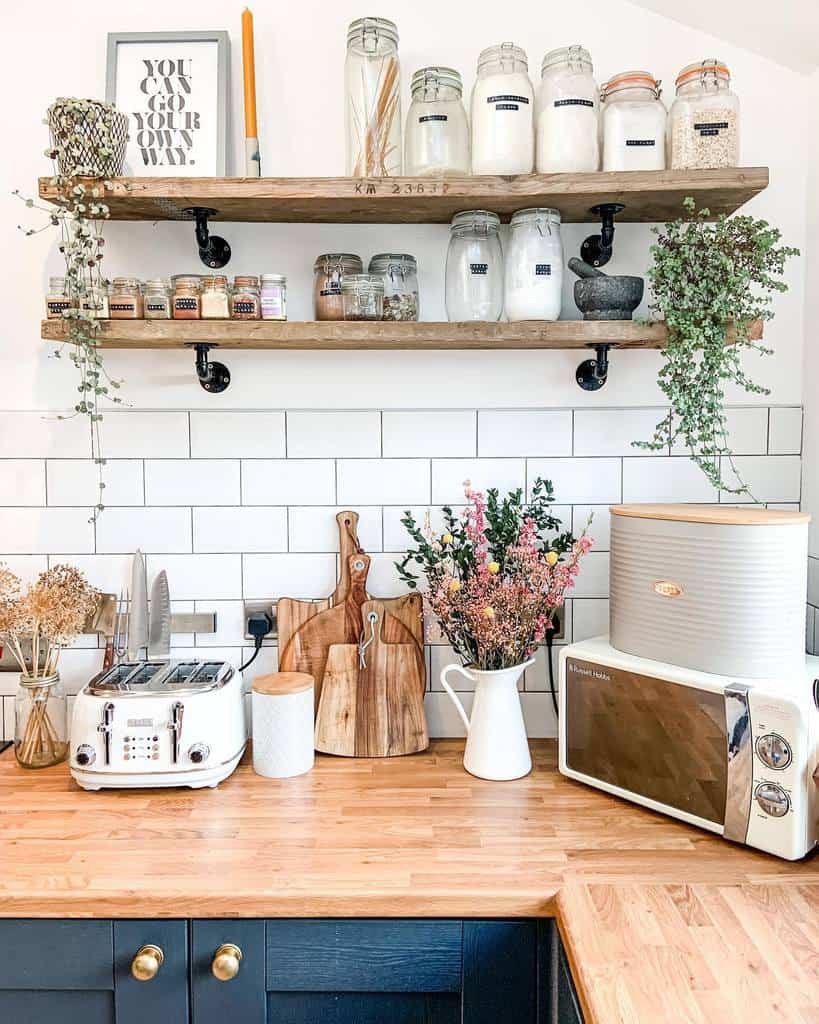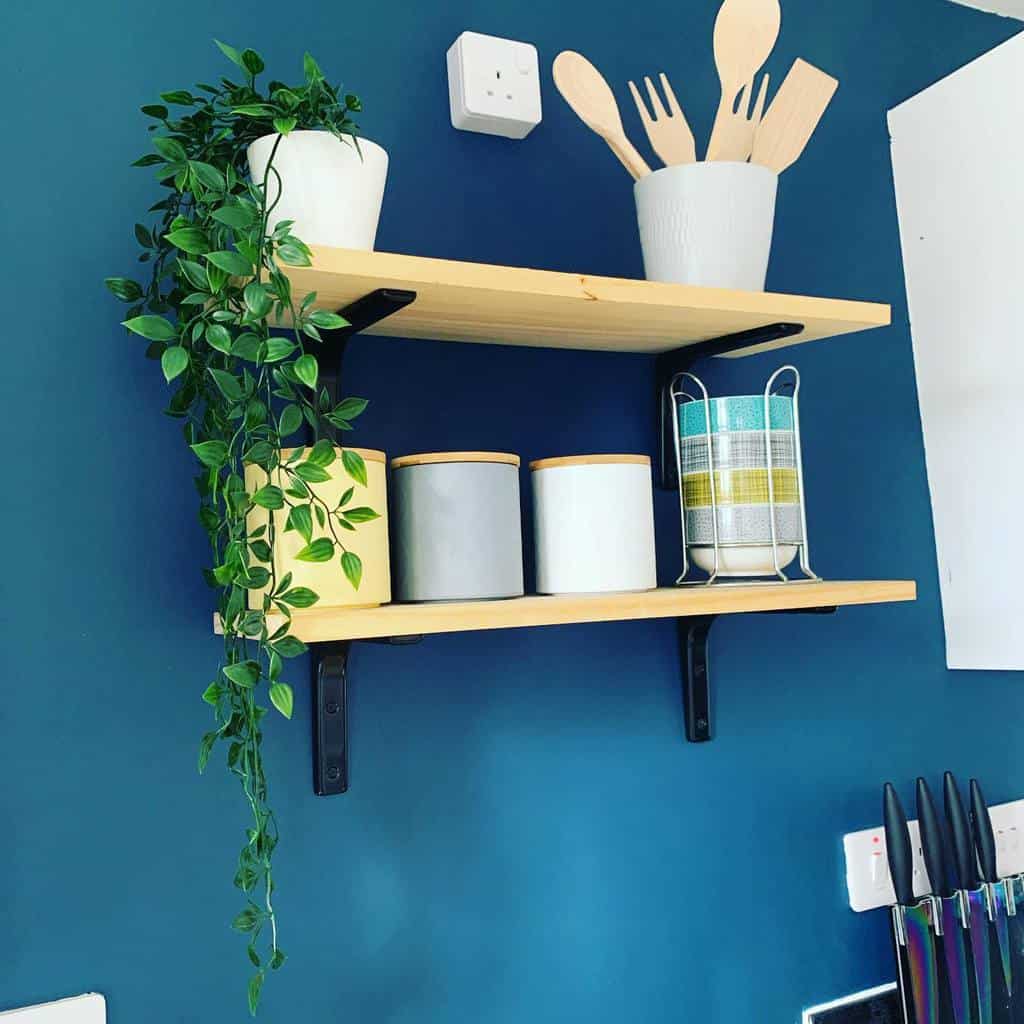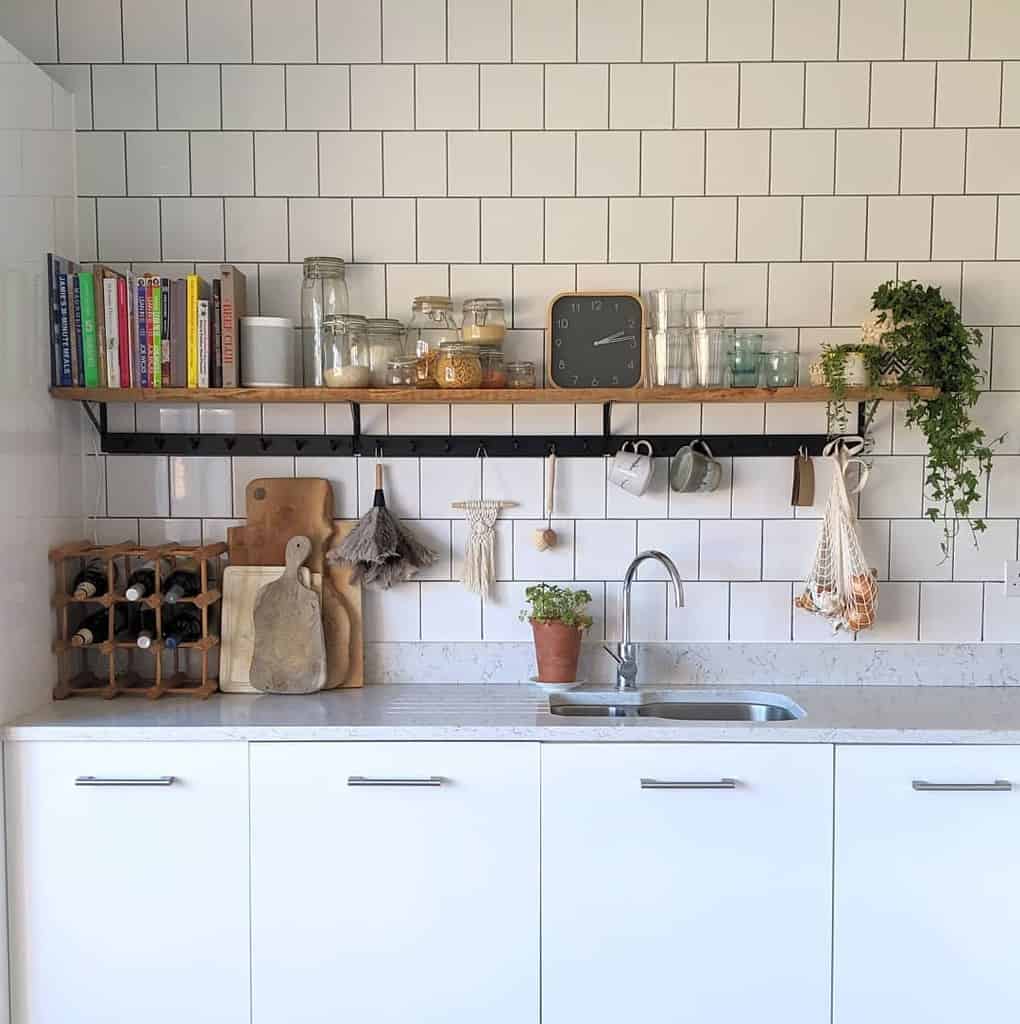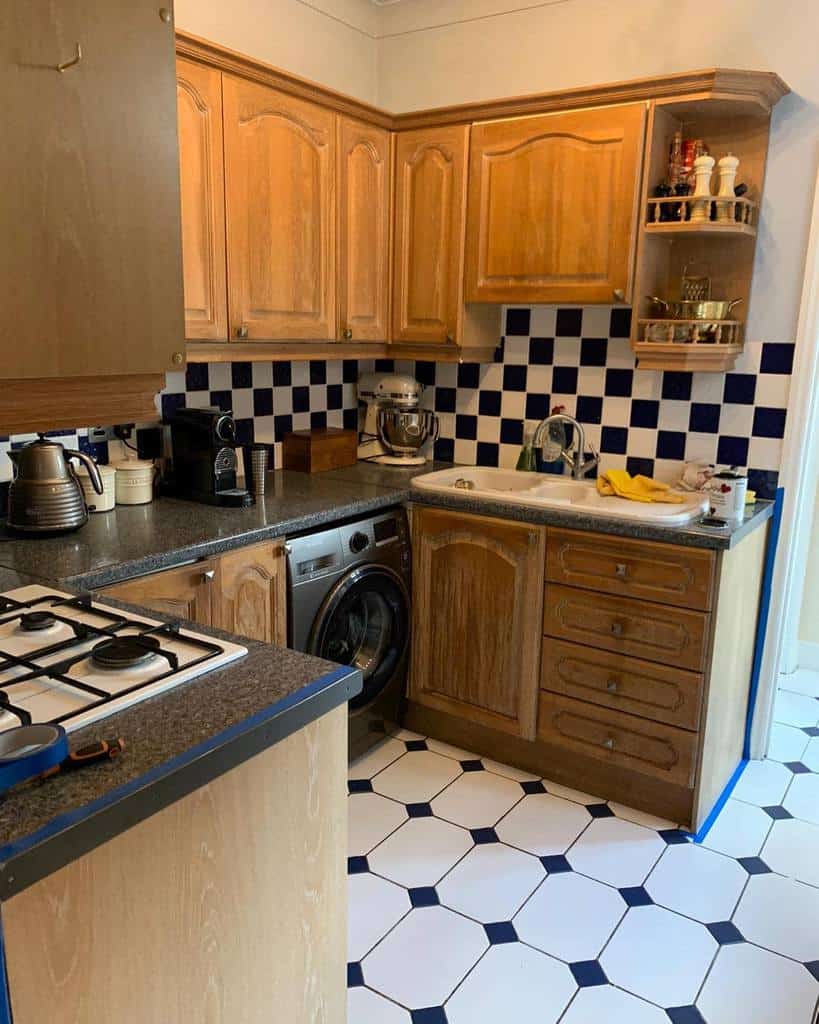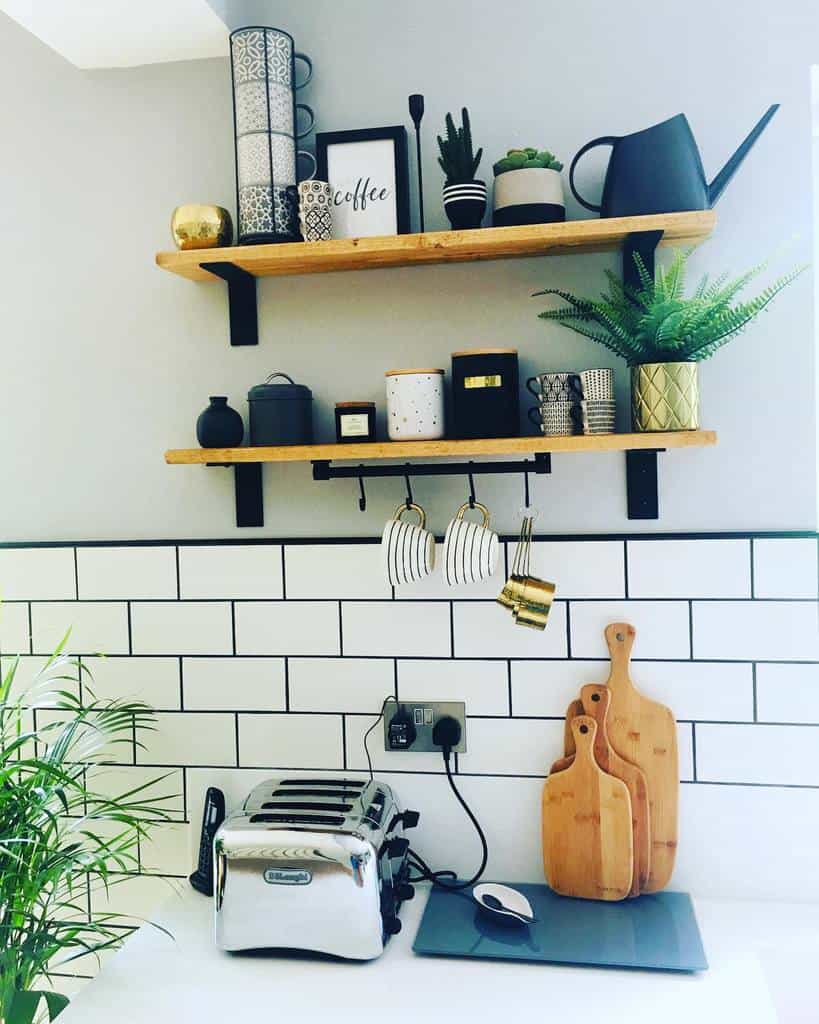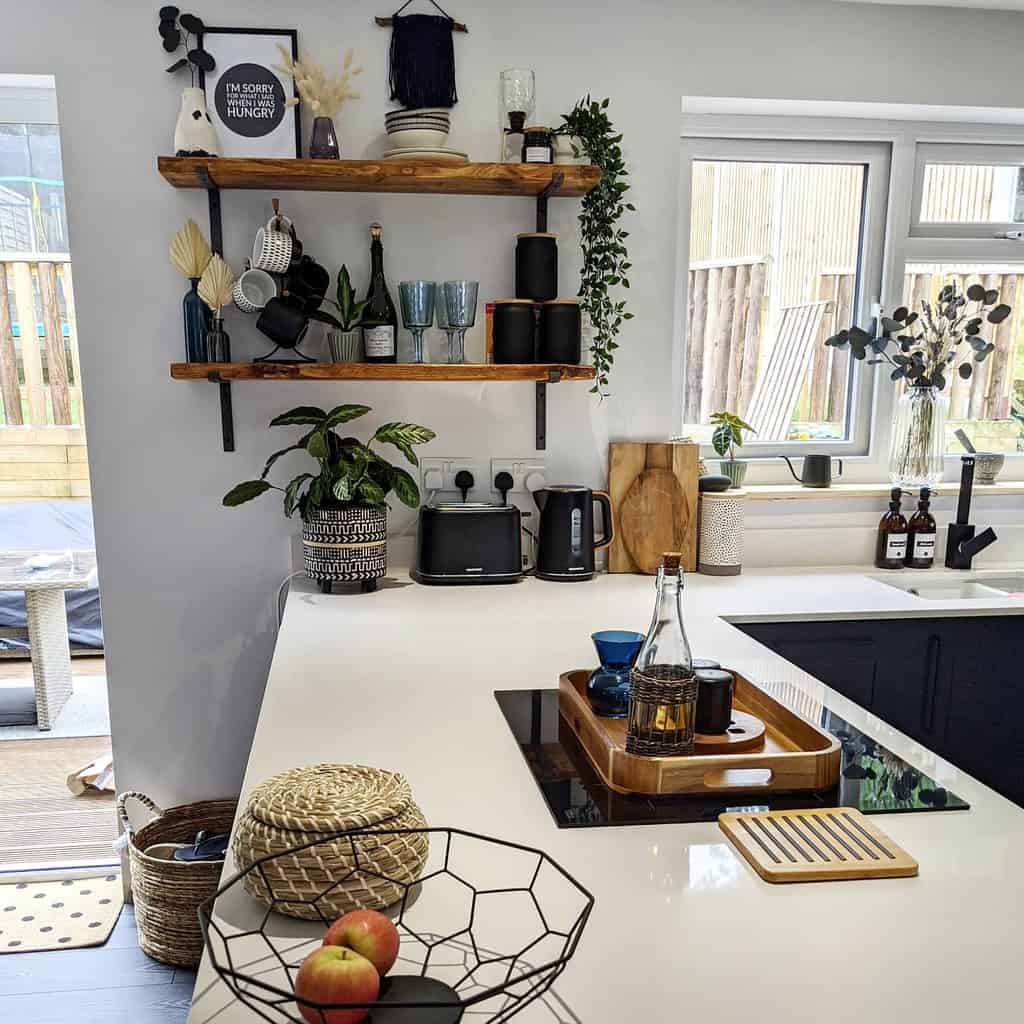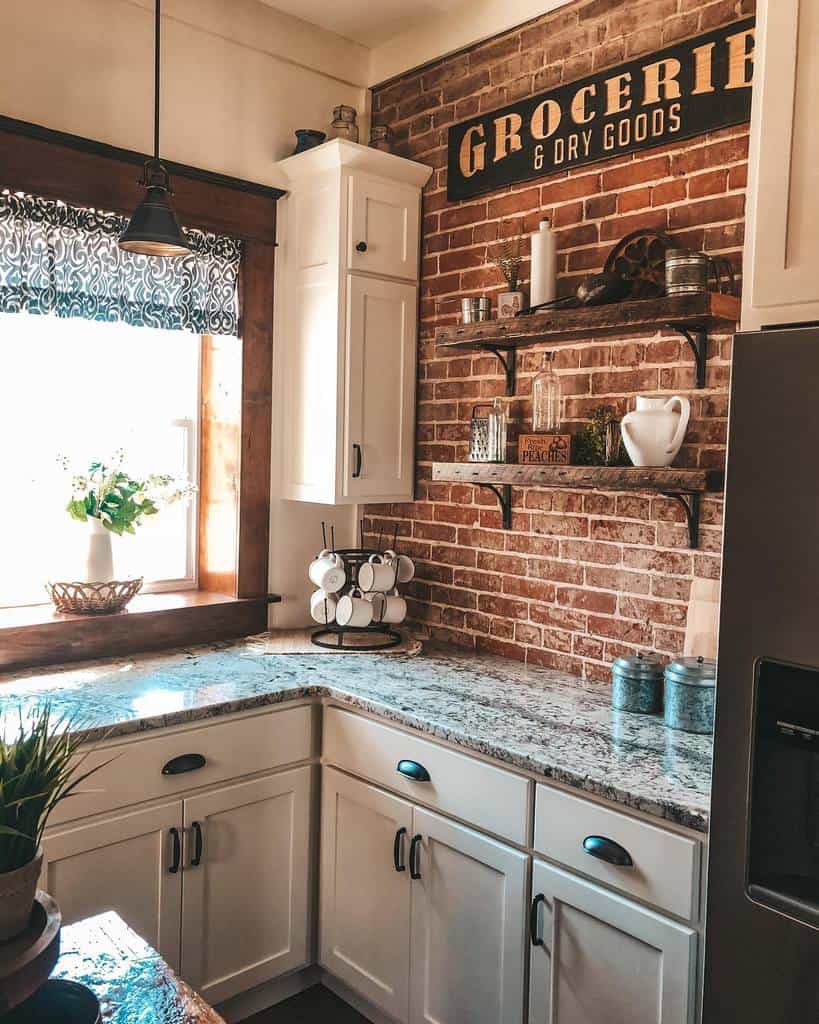 Kitchen Shelf FAQs
What should I put on my kitchen shelf?
You can put anything you want on your kitchen shelf. Many people choose to put decorative items on their kitchen shelves. Others use their shelf to store their cookbooks, spices, cooking staples, or dishware. You could grow a mini herb garden on your shelf. A shelf is also a great place to display artwork or family photos.
How do you make open shelves look good?
Fill them, but don't overpack them. You don't want them to look bare, but you also don't want them to look cluttered. Vary the heights of the items on the shelf and place some more forward than others. This will create visual interest. Choose containers that are both functional and beautiful to look at.
How thick should Wood be for shelves?
The ideal thickness will depend on the amount of weight you want the shelf to hold. Too thin, and the shelf will begin to bend from the excessive weight. A 3/4-inch thickness is good for bookshelves. For extra support, a thickness of 1-1/4 inches is better.