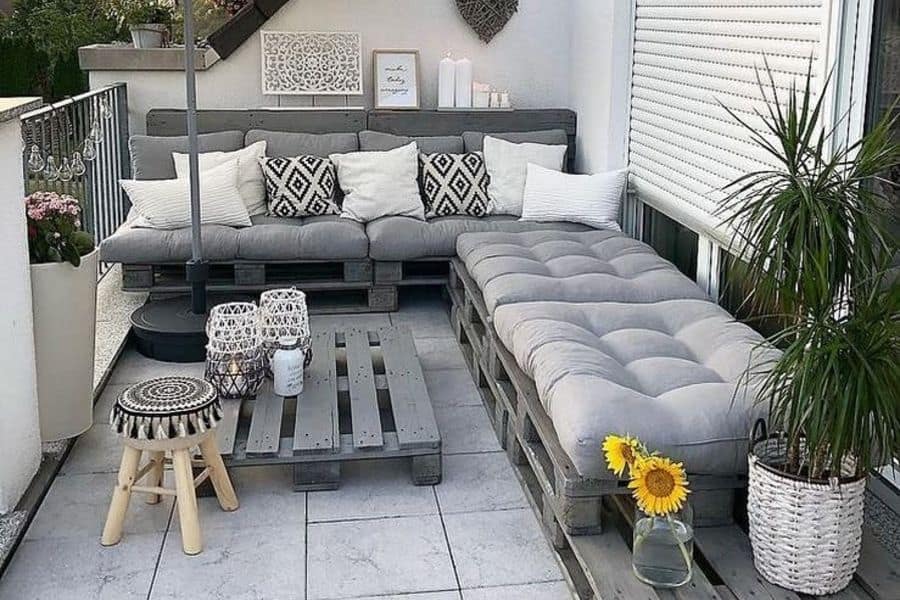 48 DIY Pallet Furniture Ideas
by — Andra DelMonico

Published on February 17, 2021

Updated on October 15, 2023
Wouldn't it be cool if you could build your own furniture? It's easier than you think. All it takes is gathering up some pallets. These pallet furniture ideas will get you inspired to build your own pallet furniture.
Perhaps you have a large backyard patio, and you haven't found the right furniture for the space. Build a large lounging sofa that encircles the outer edge. Then there's plenty of room for everyone. Continue the look inside with a pallet wood table in your kitchen, a tv stand in your living room, and a nightstand in your bedroom.
1. Outdoor Wet Bar: DIY Pallet Style
Unlock your outdoor oasis with a DIY pallet-style wet bar. Repurpose pallets into a charming, functional outdoor bar with built-in shelves. Elevate the look by adding vibrant buntings for a welcoming touch. Create an inviting space for friends and family, and make it your DIY paradise by blending utility with style.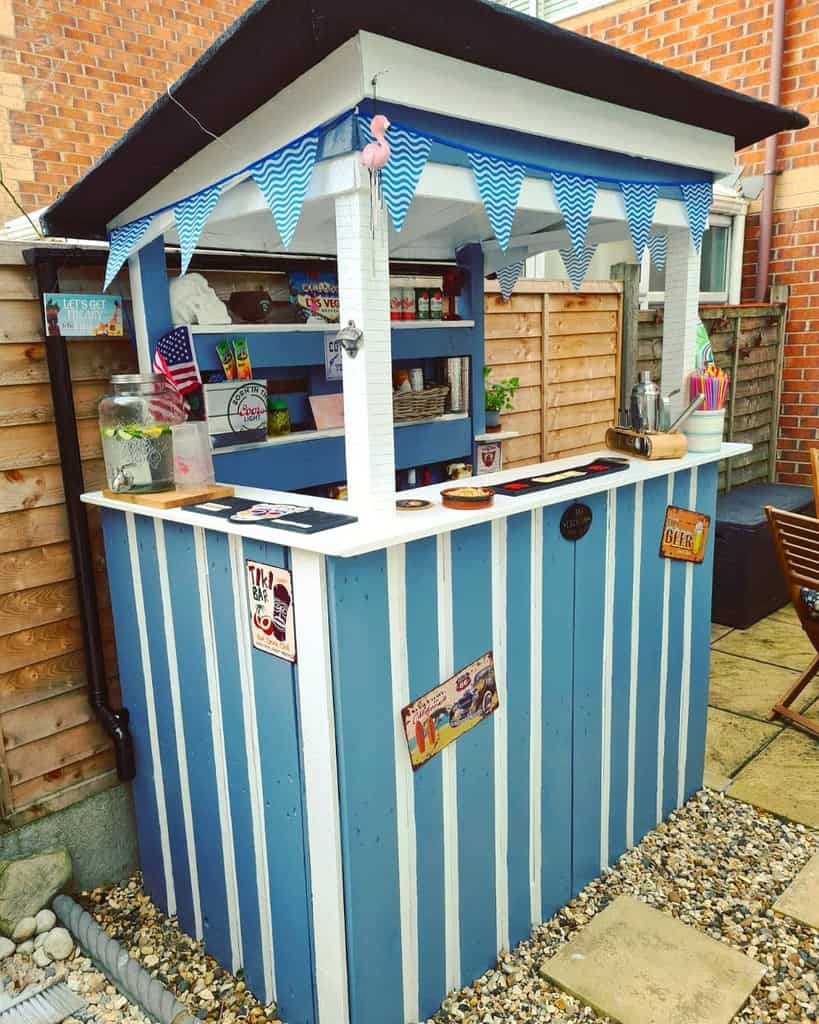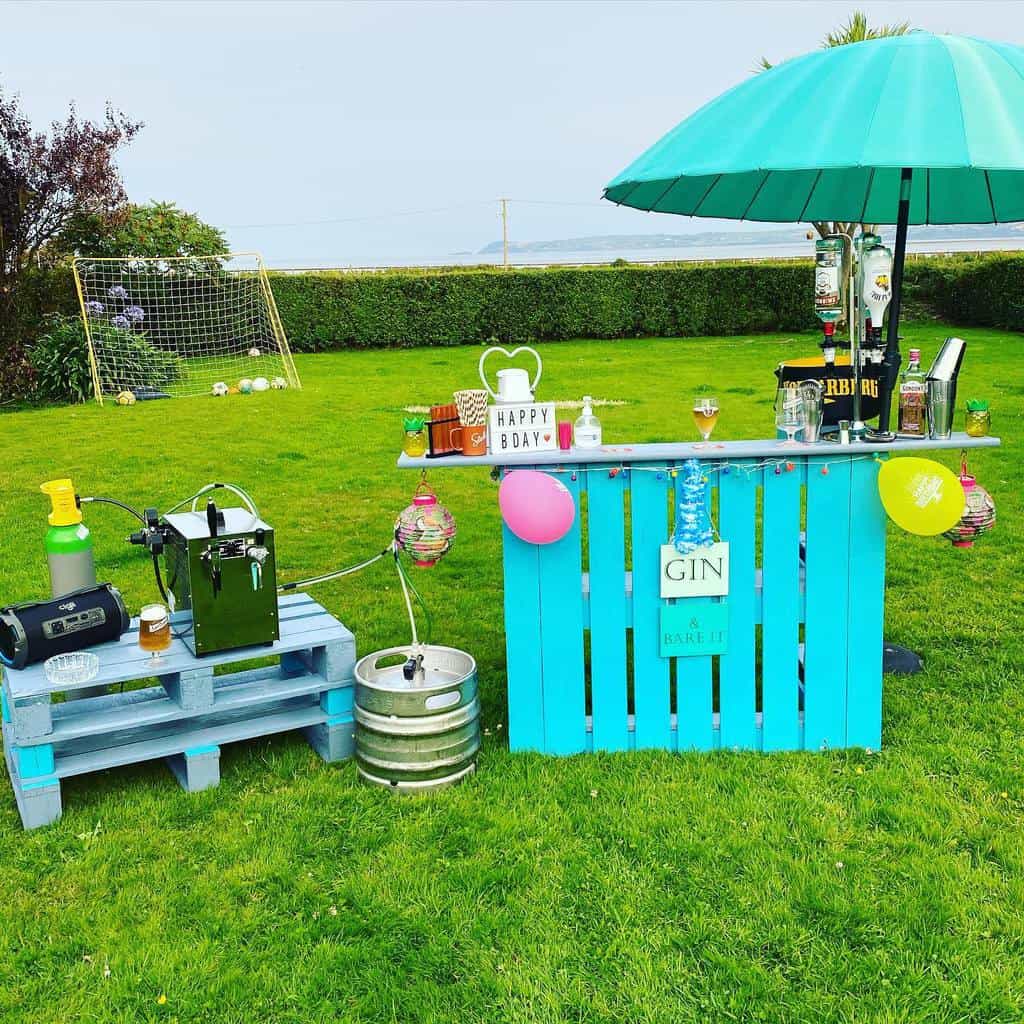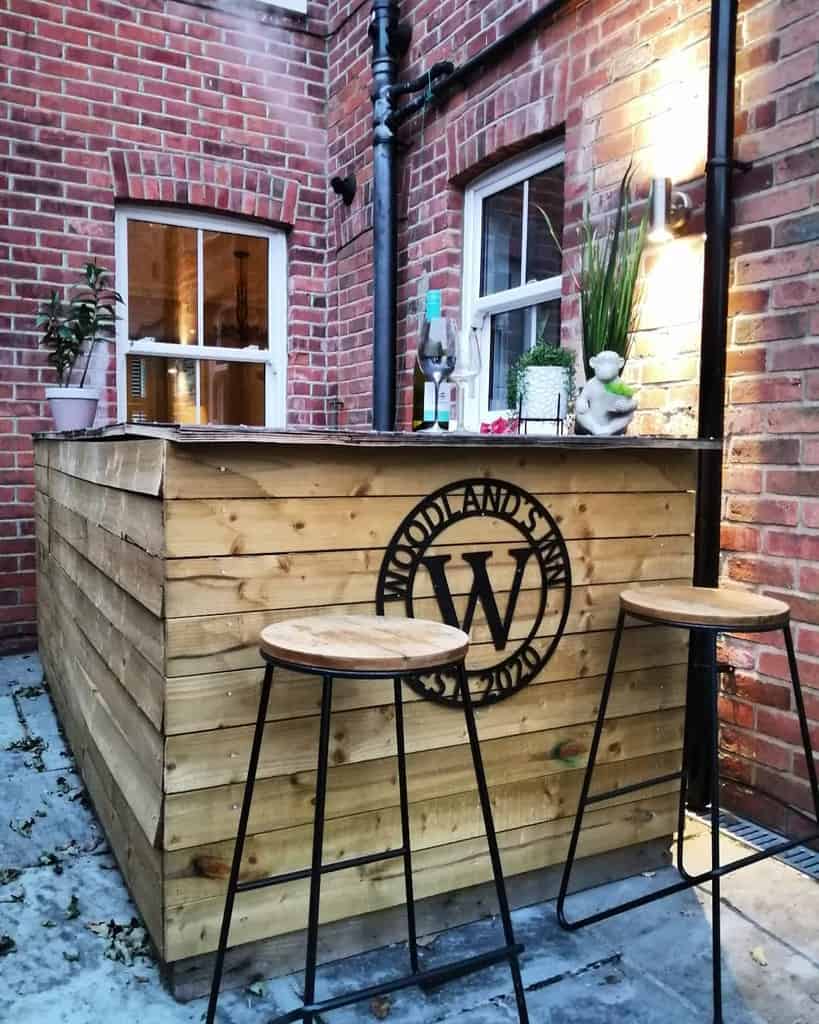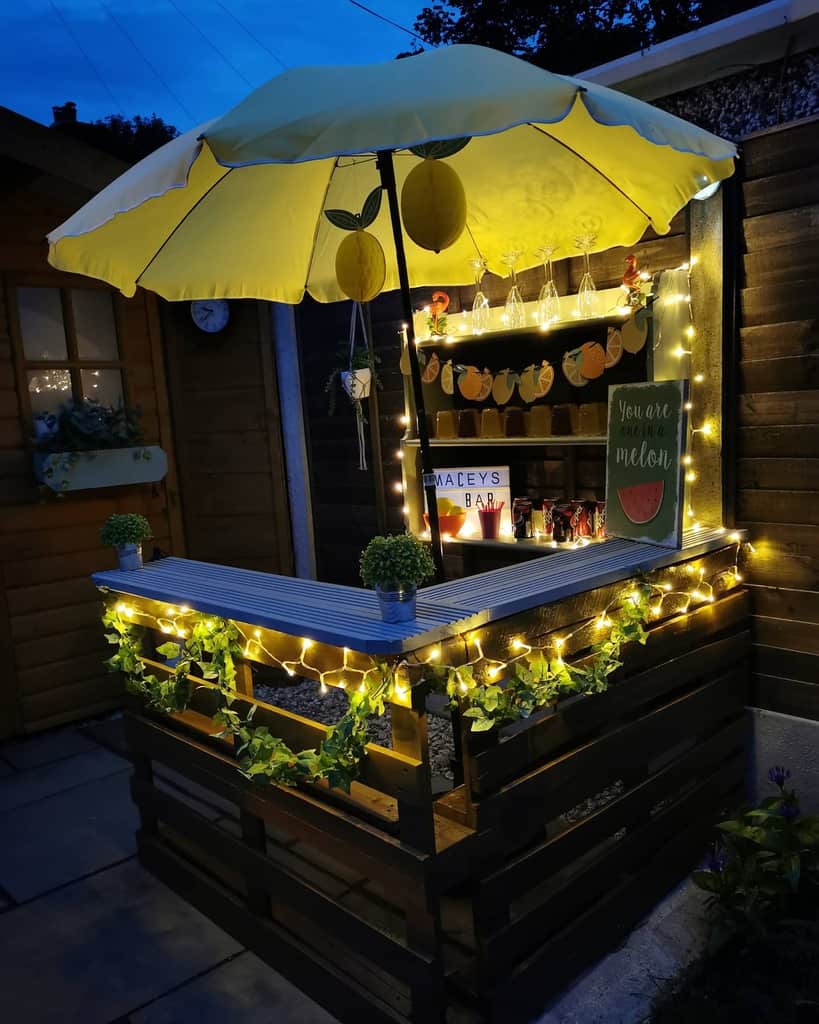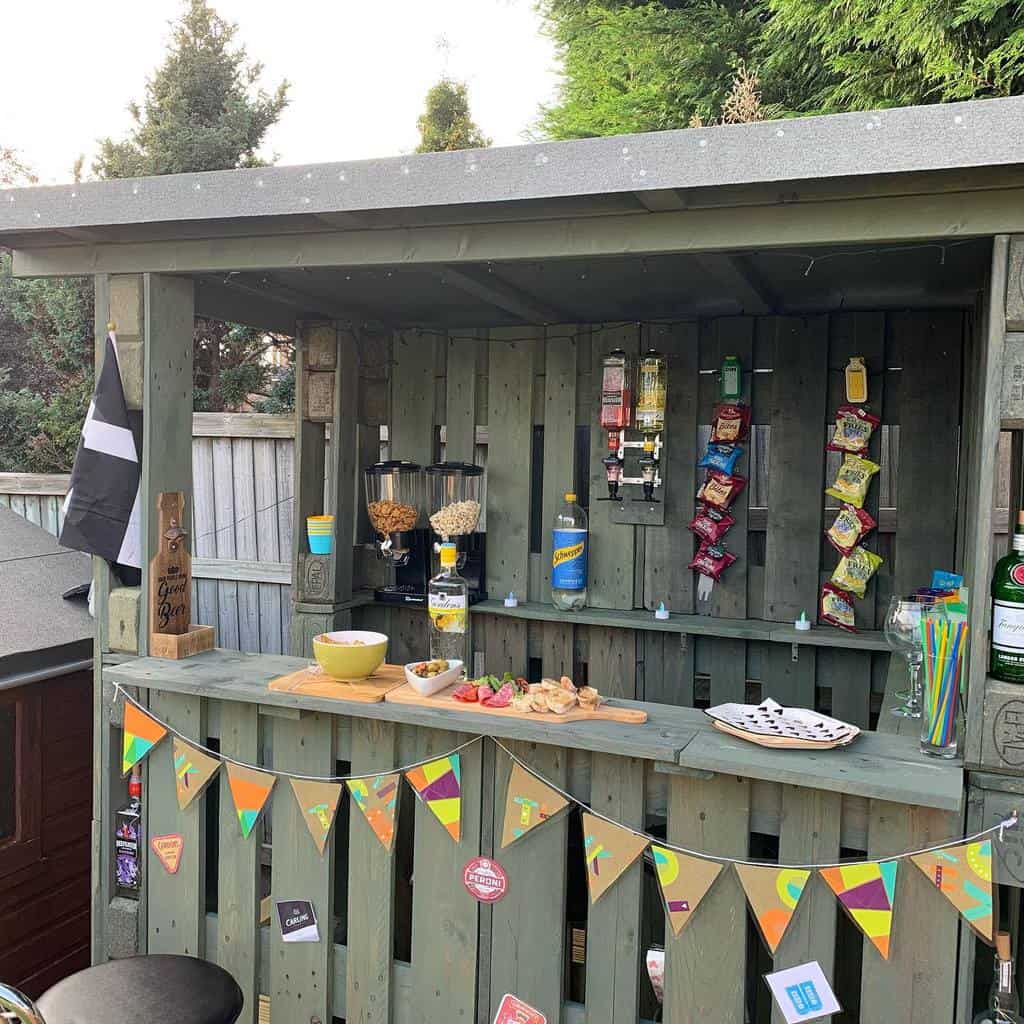 2. Craft Your Bed with Pallets
Discover the charm of pallet-crafted furniture with a unique and sustainable bed frame. Pallets offer a creative way to add rustic elegance to your home, combining functionality with style. Building your pallet bed is easy, and you can customize it to fit any room perfectly. Enhance the look by crafting a stylish DIY pallet headboard, showcasing your individuality, and creating a one-of-a-kind piece that complements your space.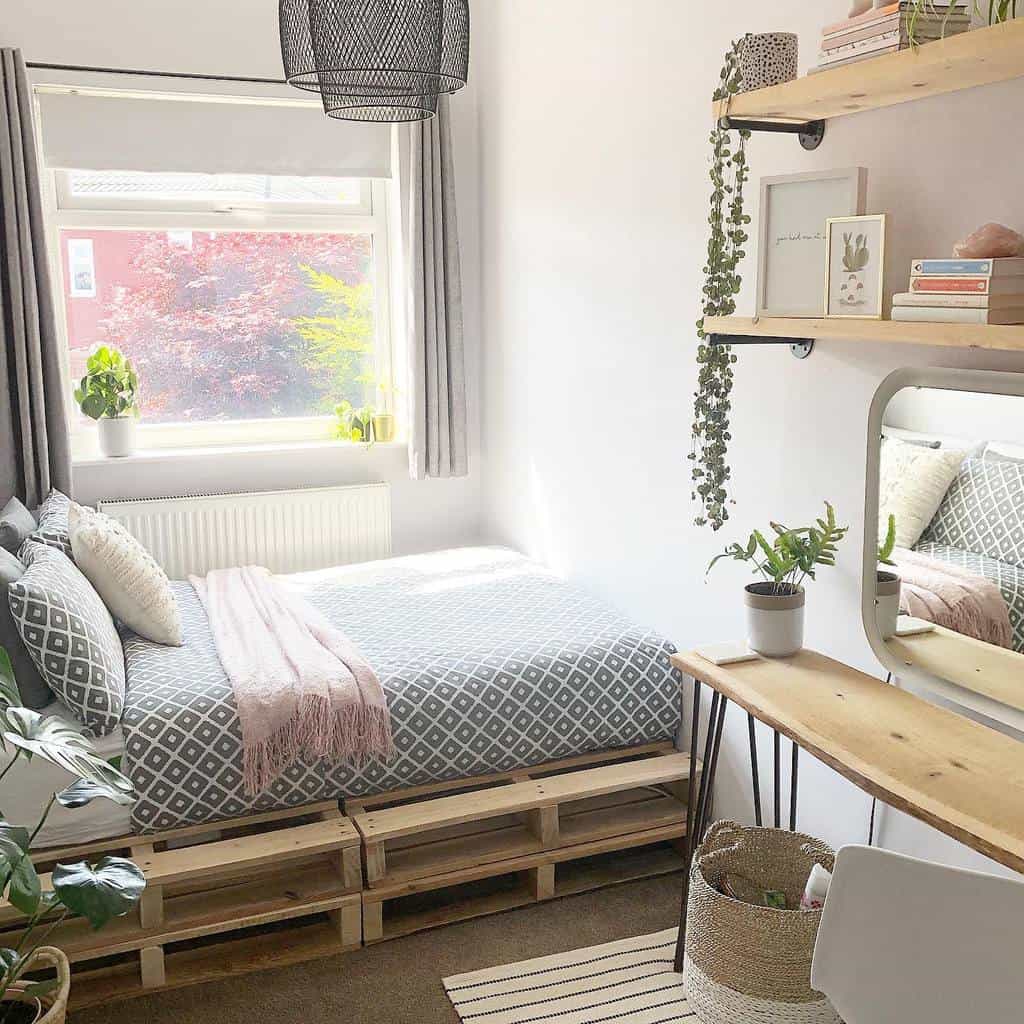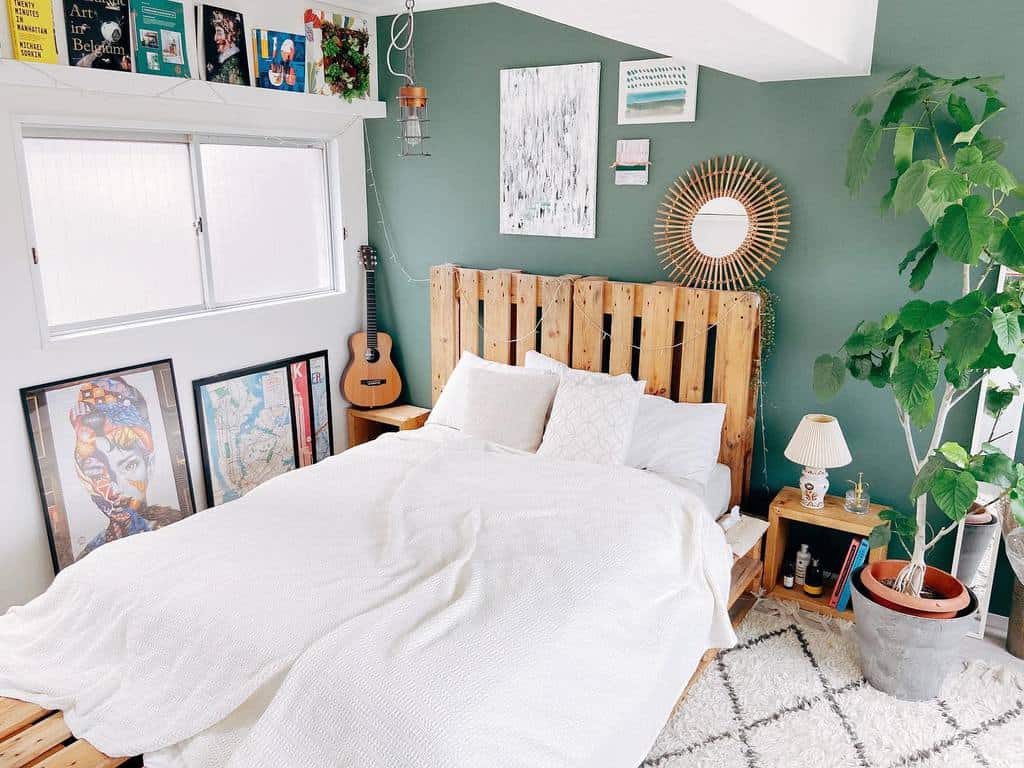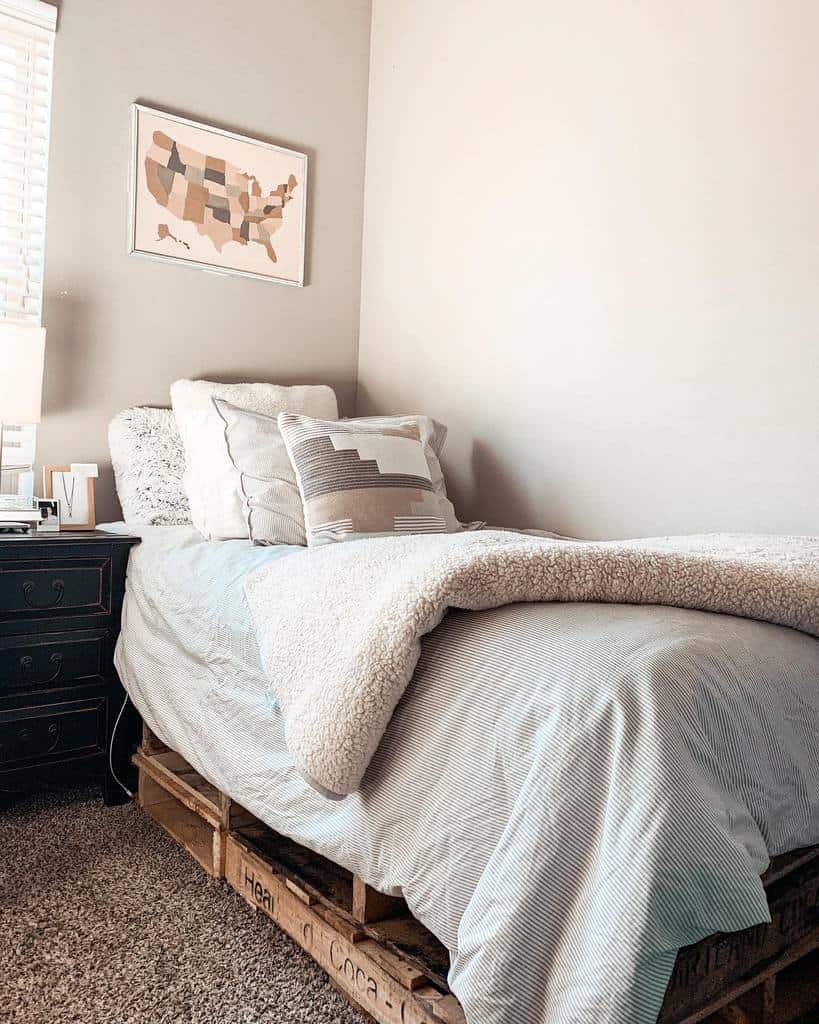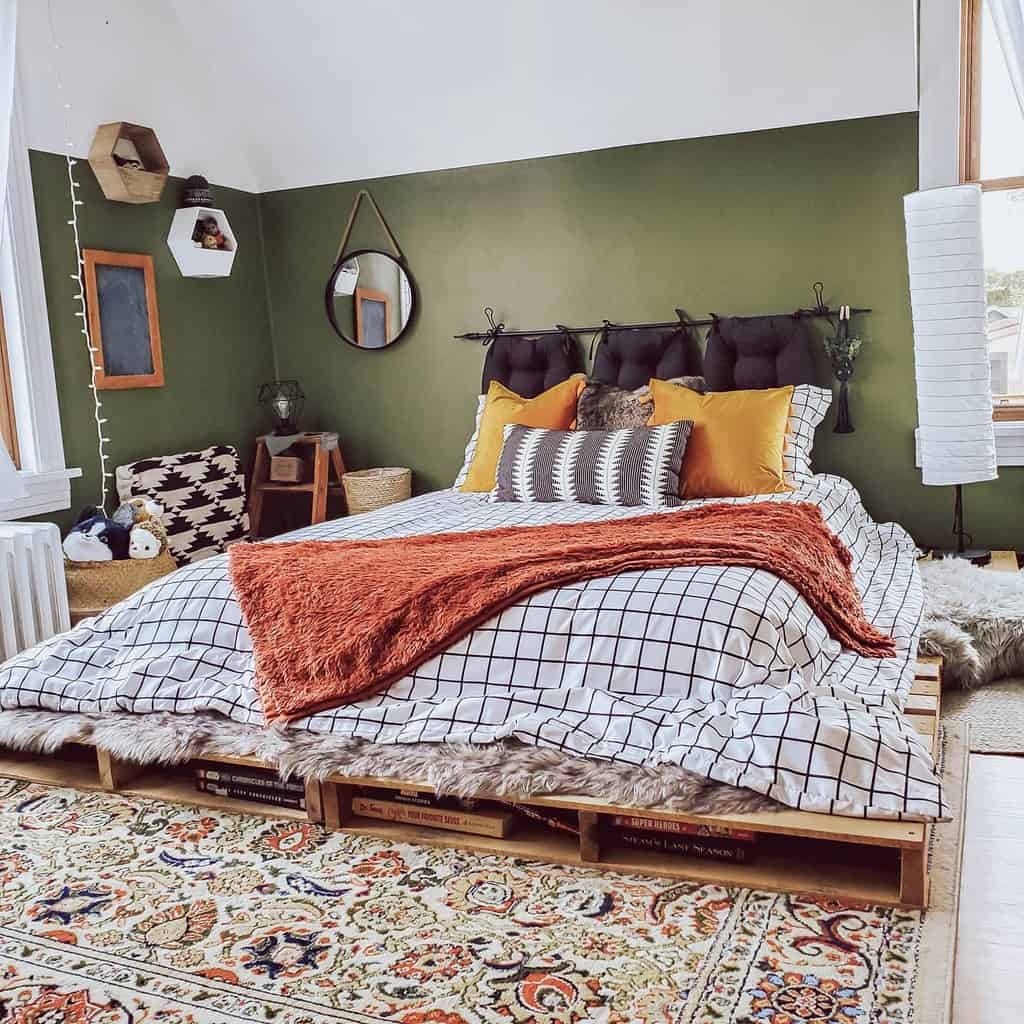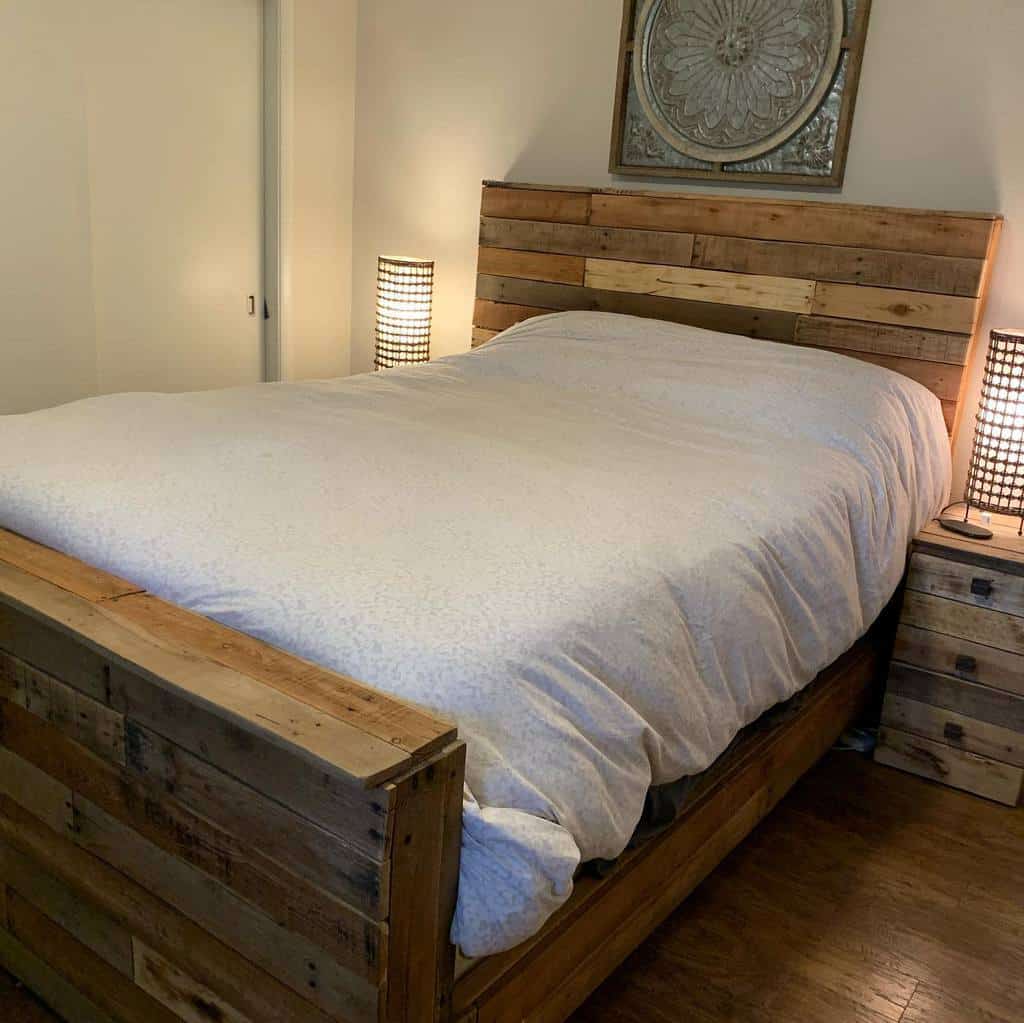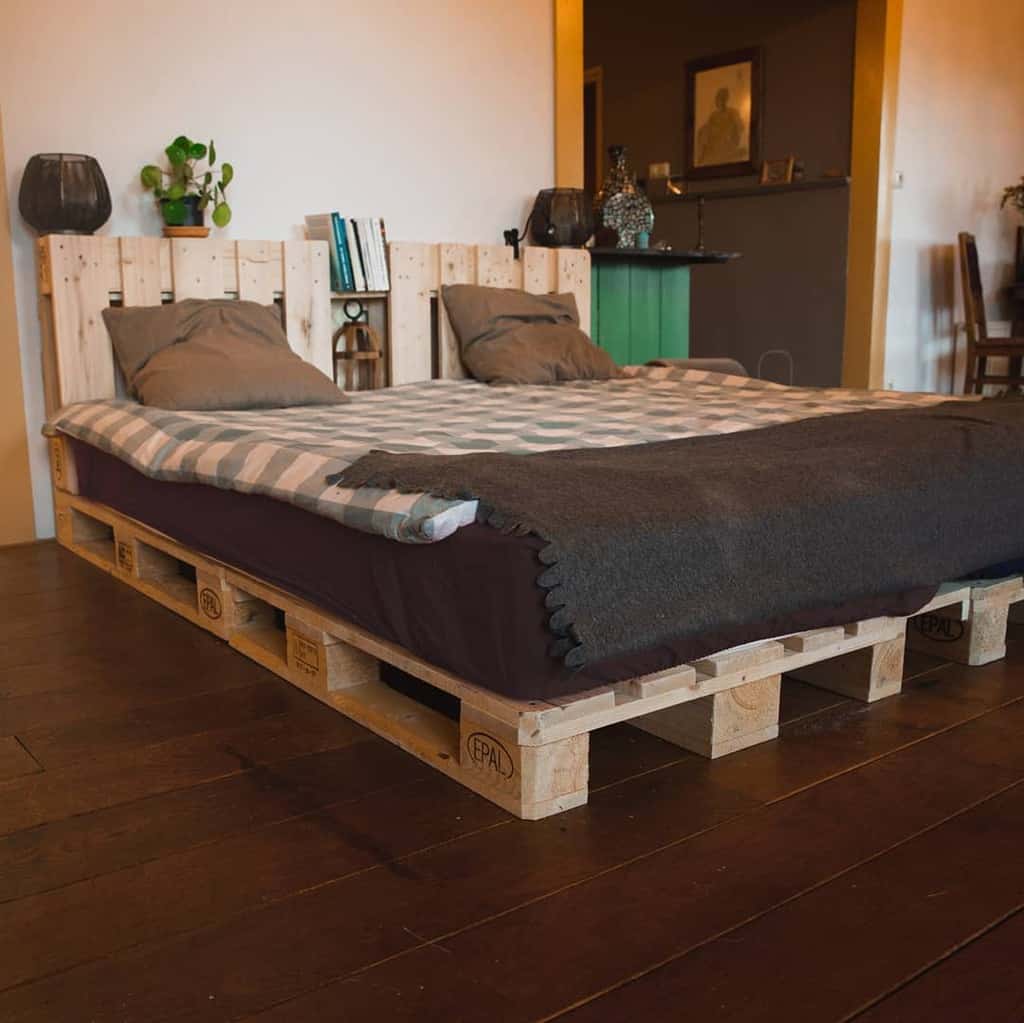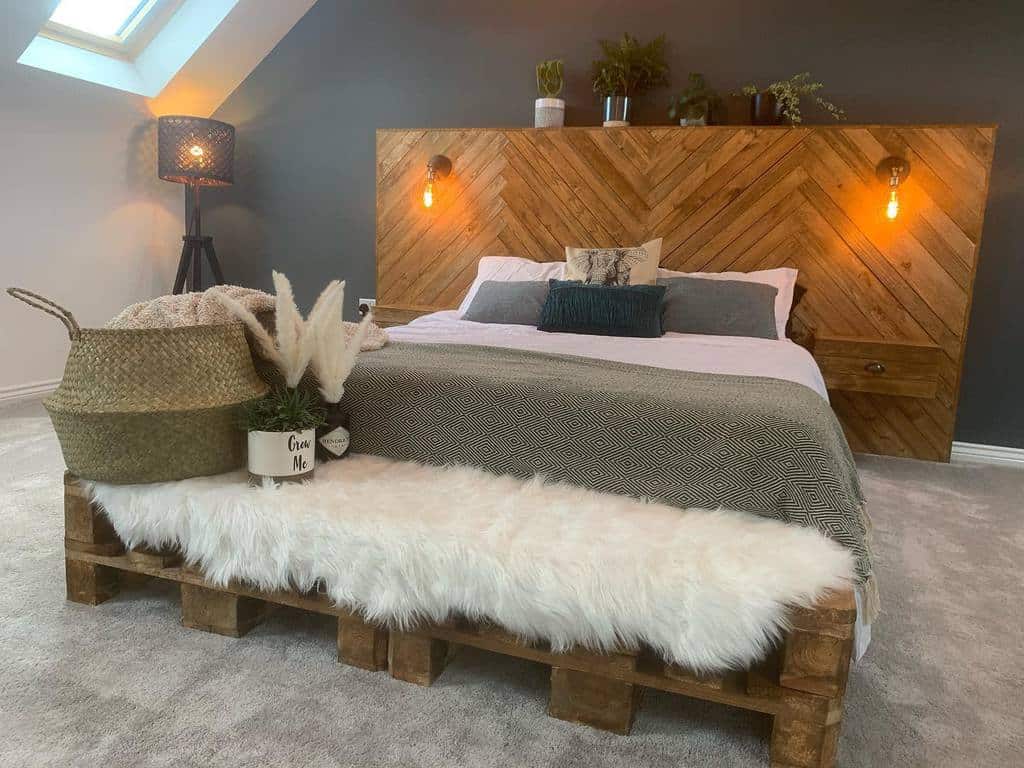 3. DIY Chair: Pallet Crafting
Transform your living space with a unique and budget-friendly pallet chair. Pallet furniture is a practical and creative way to add personality to any room. Soft cushions enhance comfort and style. Pallets are readily available, cost-effective, and easy to work with, making it a great choice for crafting eye-catching furniture. Whether it's a standout piece in your living room or a tasteful addition to your home office, pallet furniture complements various decor styles, offering a one-of-a-kind look.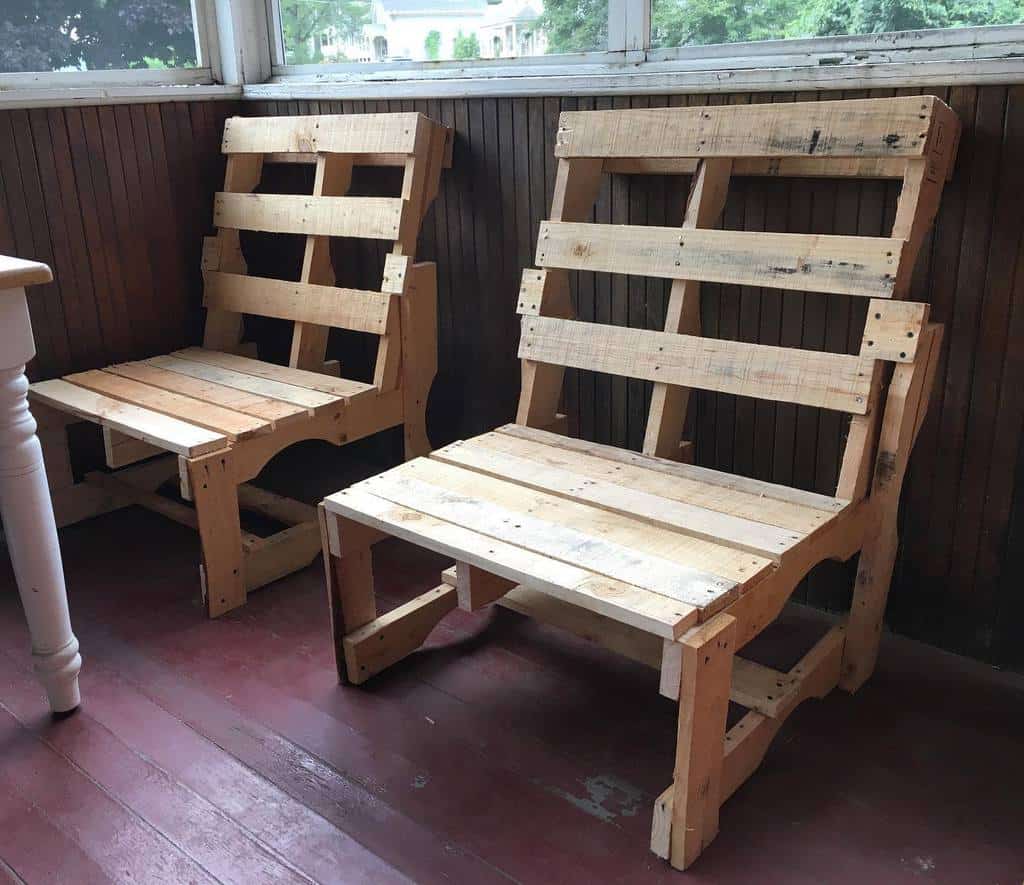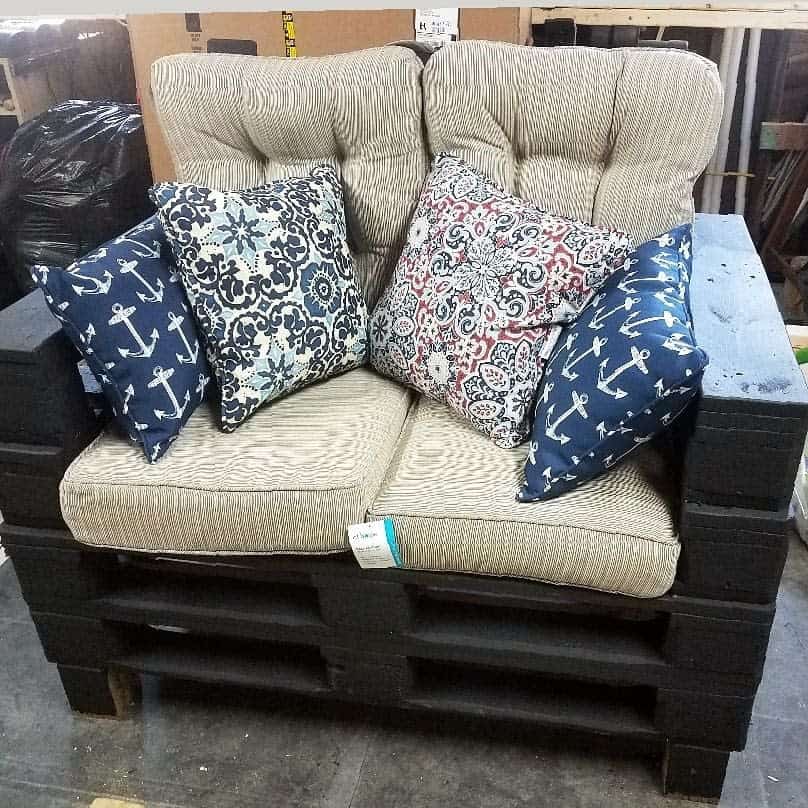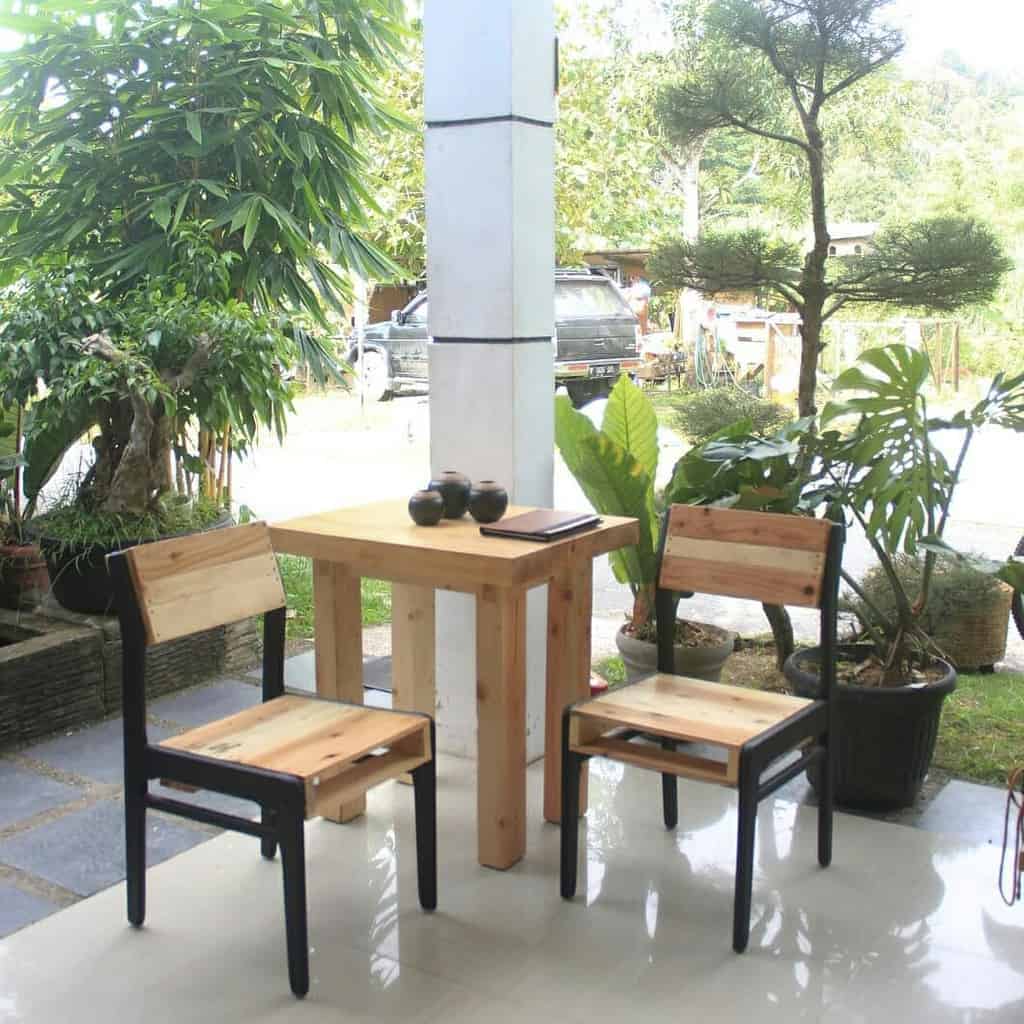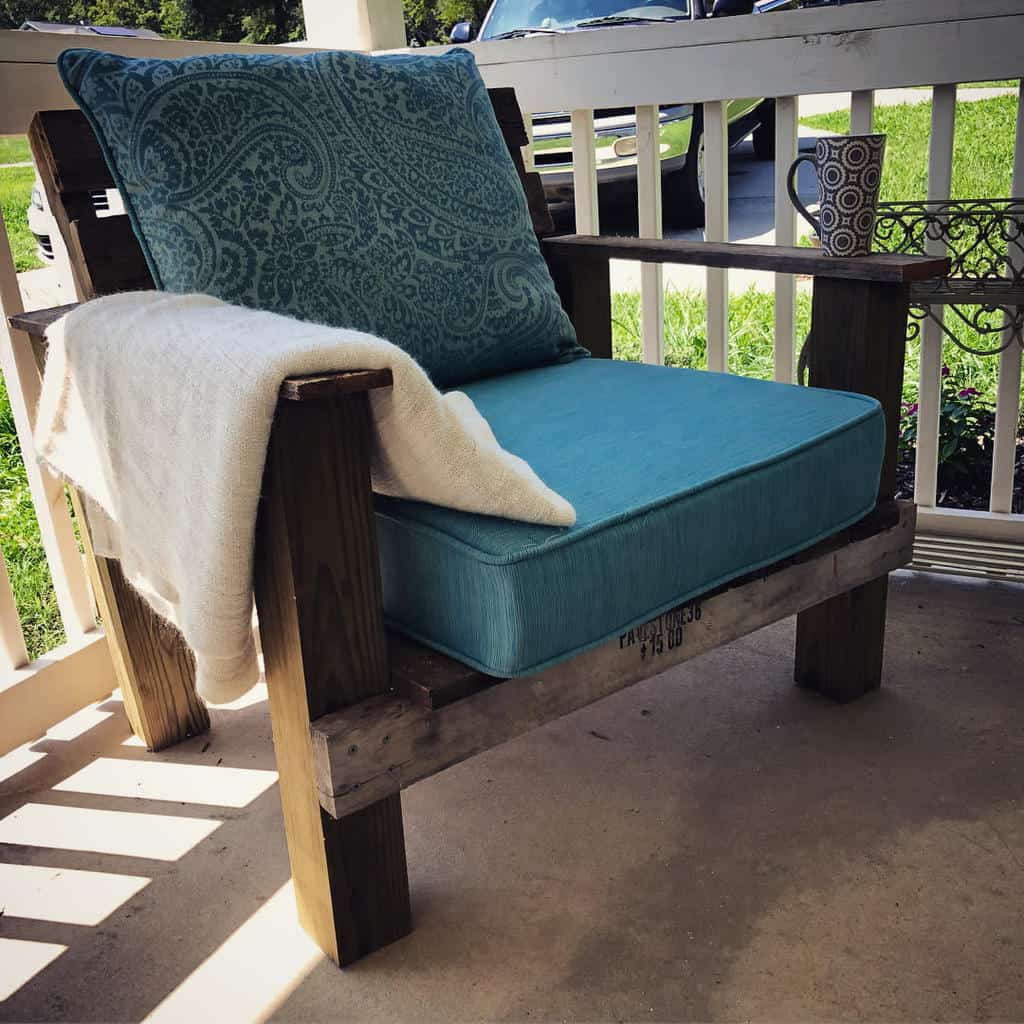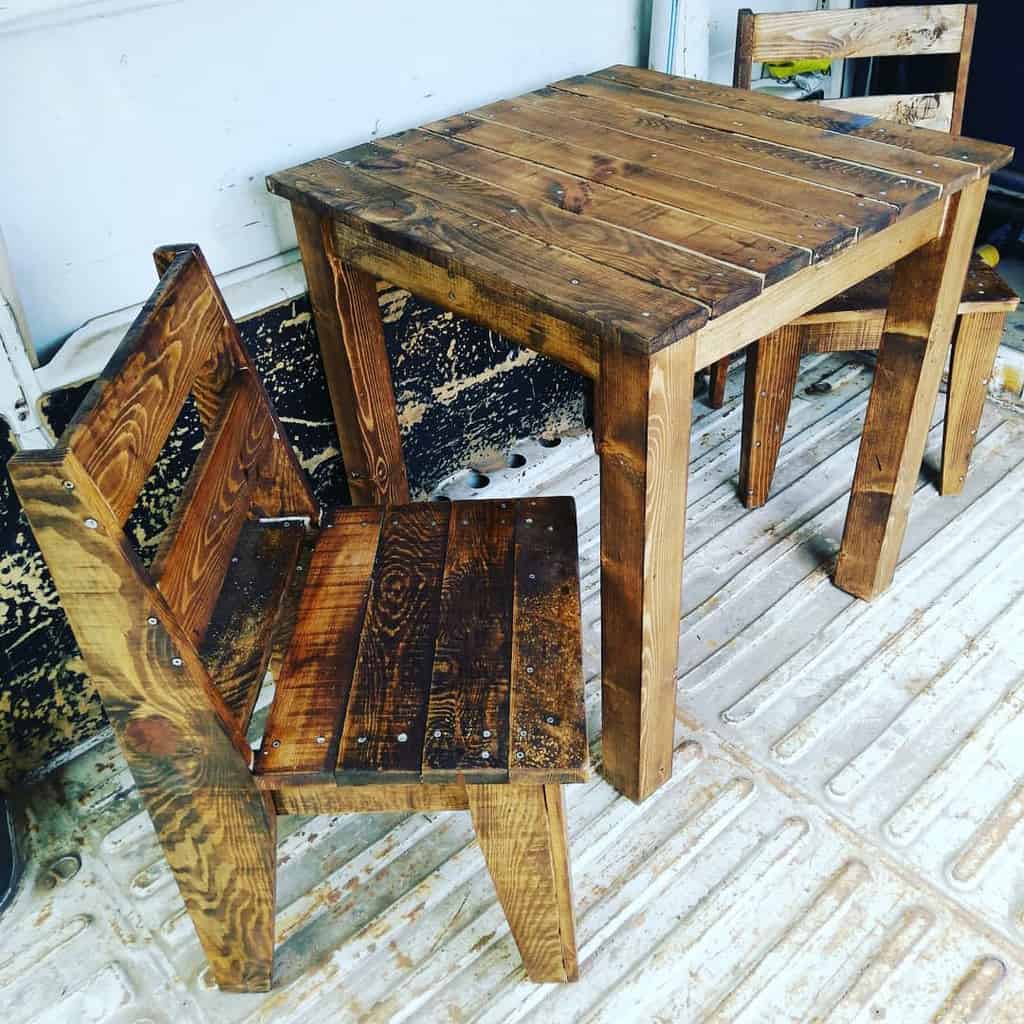 4. Pallet Work Desk: Build Your Own
Design your ideal work desk with pallets, whether you prefer a composite look with metal accents or an all-wood pallet desk. Explore custom options to match your unique aesthetic. Pallet furniture isn't limited to desks; it can be used for corner seating, shelving, side tables, and more. Embrace endless possibilities and create a beautiful, functional space that complements your style.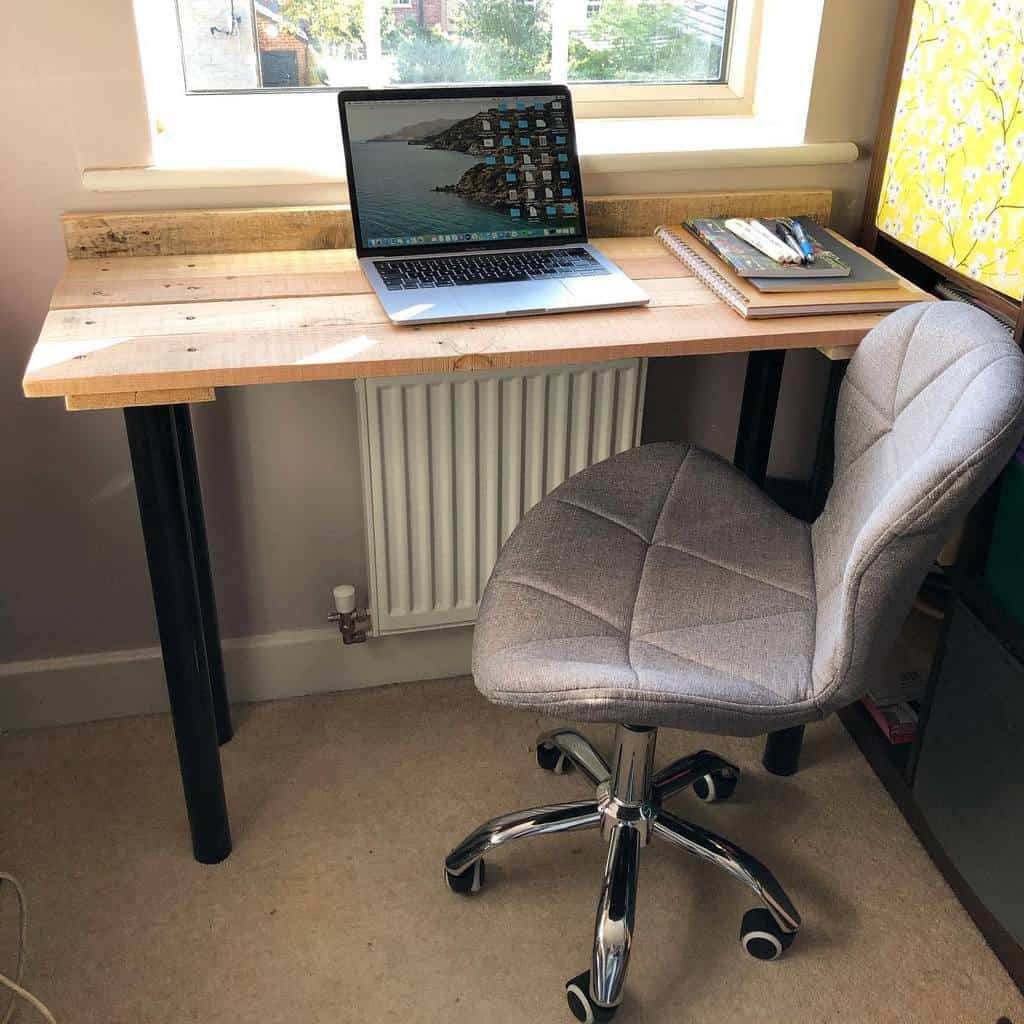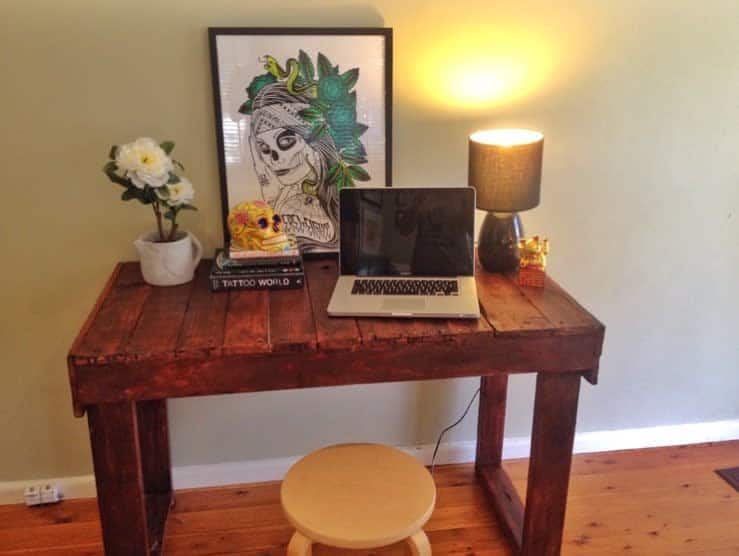 5. Transform Pallets with Paint
Unleash your creativity by adding a personal touch to your DIY pallet furniture with paint. Repurposing wood pallets can transform any room in your home. Customize your furniture to match your style, from elegant tables to cozy couches. Painted wood pallets offer endless possibilities to create the furniture of your dreams and elevate your interior decor.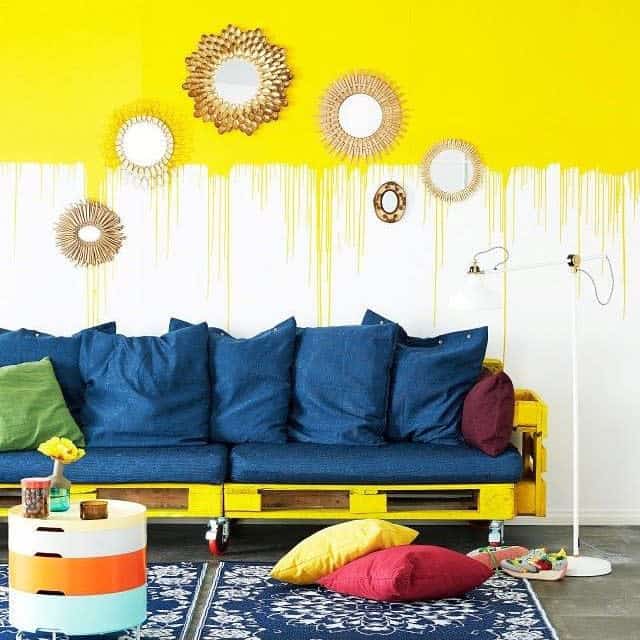 6. Pallet Bed Lights: Mood Enhancement
Enhance the mood in your space with pallet furniture and bed lights. A pallet bed combined with soft, warm lighting can quickly create a cozy and inviting atmosphere. The gentle illumination not only adds to the aesthetics but also sets the tone for a relaxing environment. Choose the creative and budget-friendly option of pallet furniture to add a touch of uniqueness and tranquility to your home.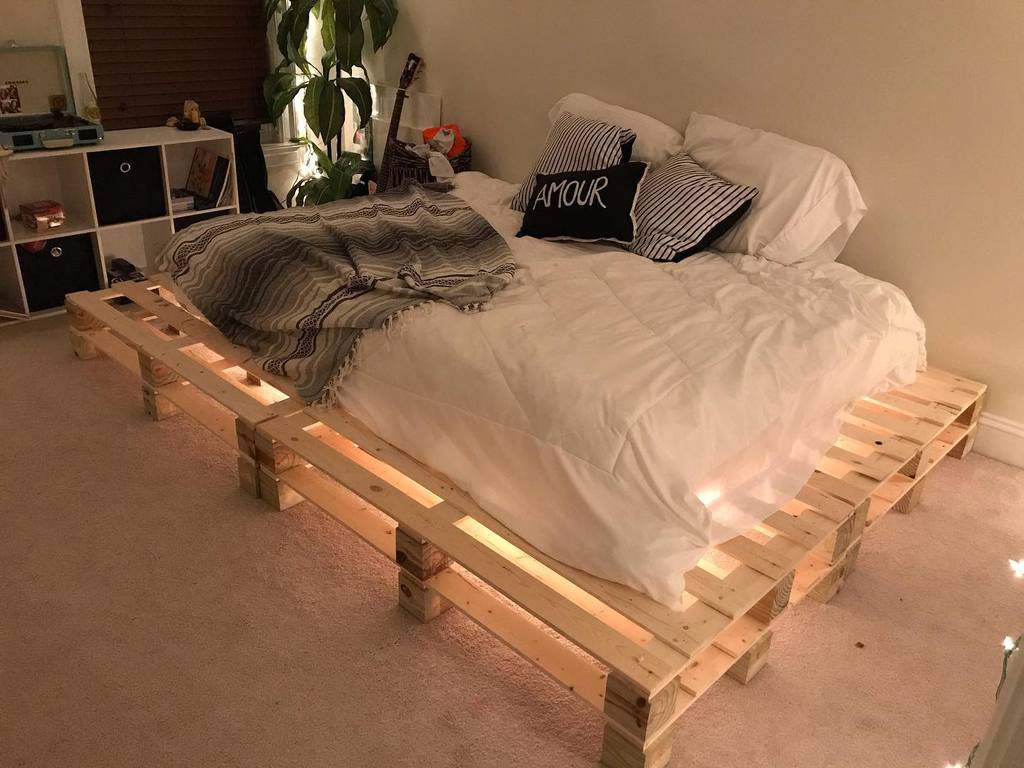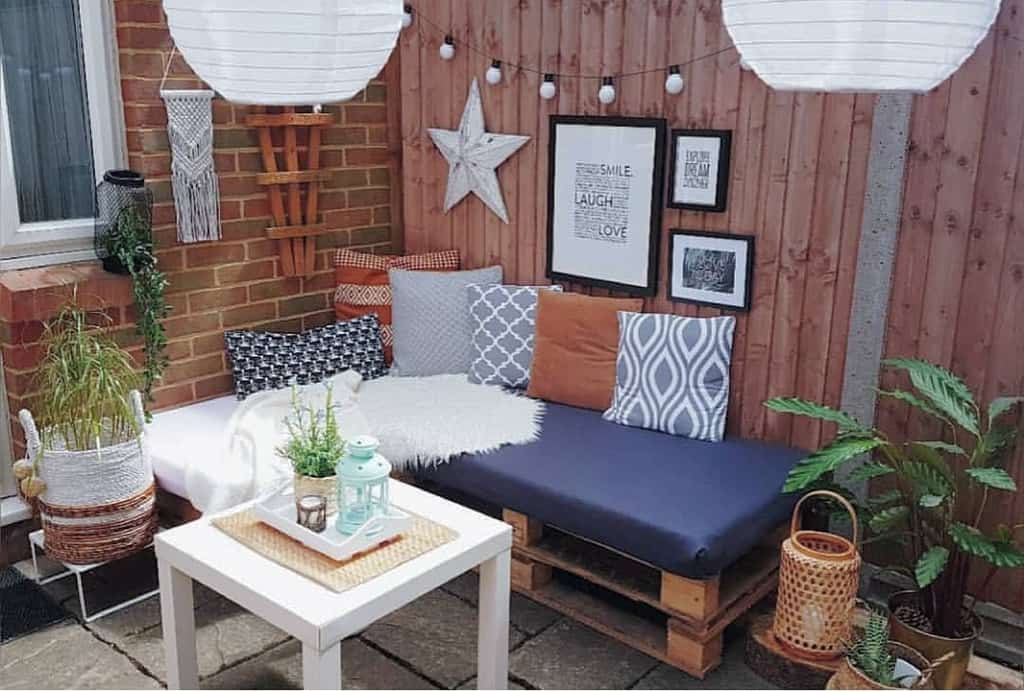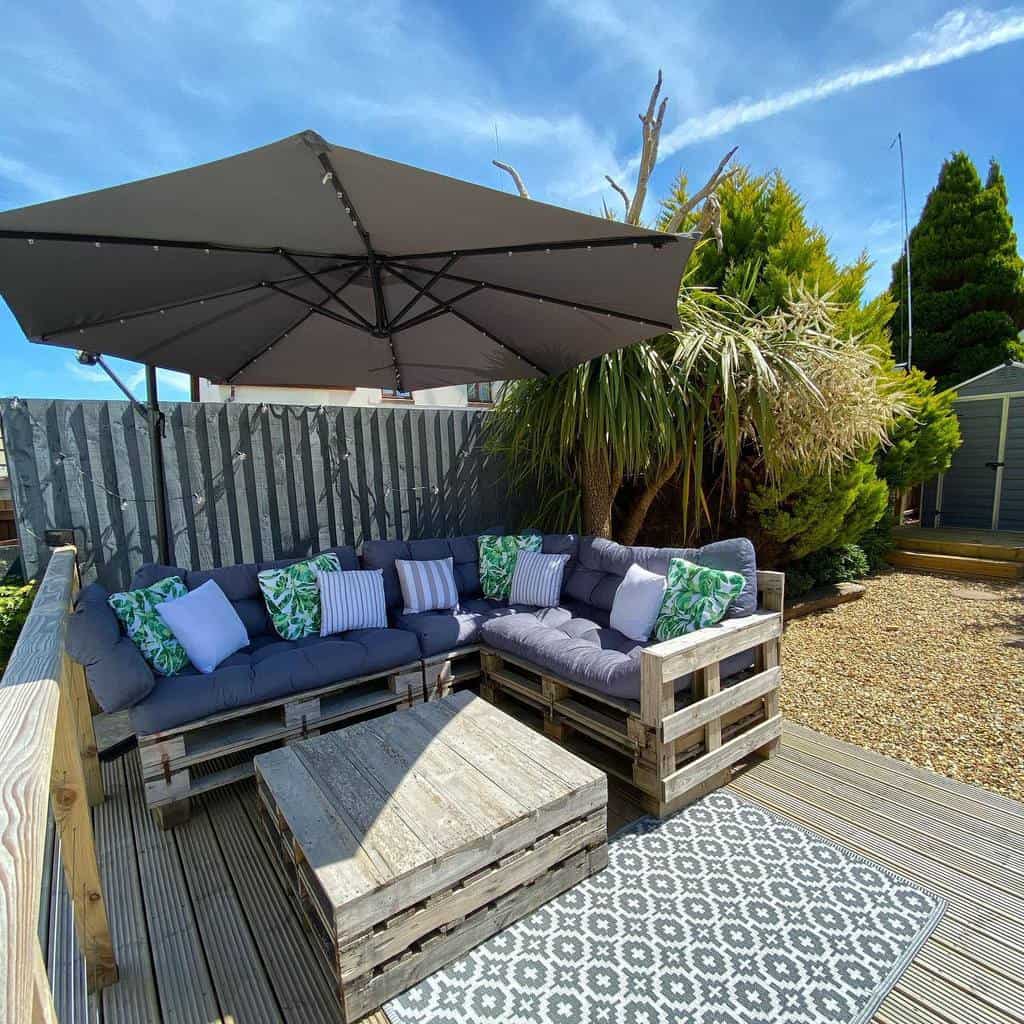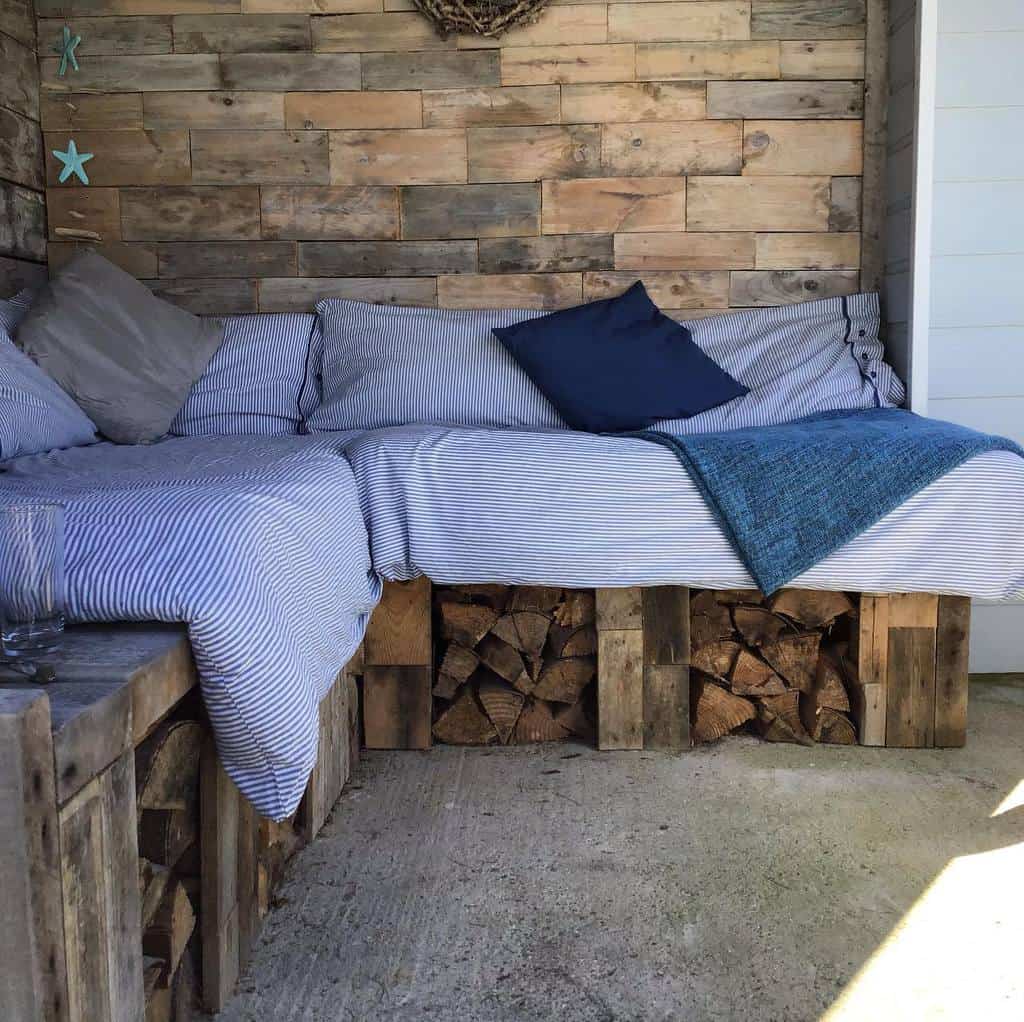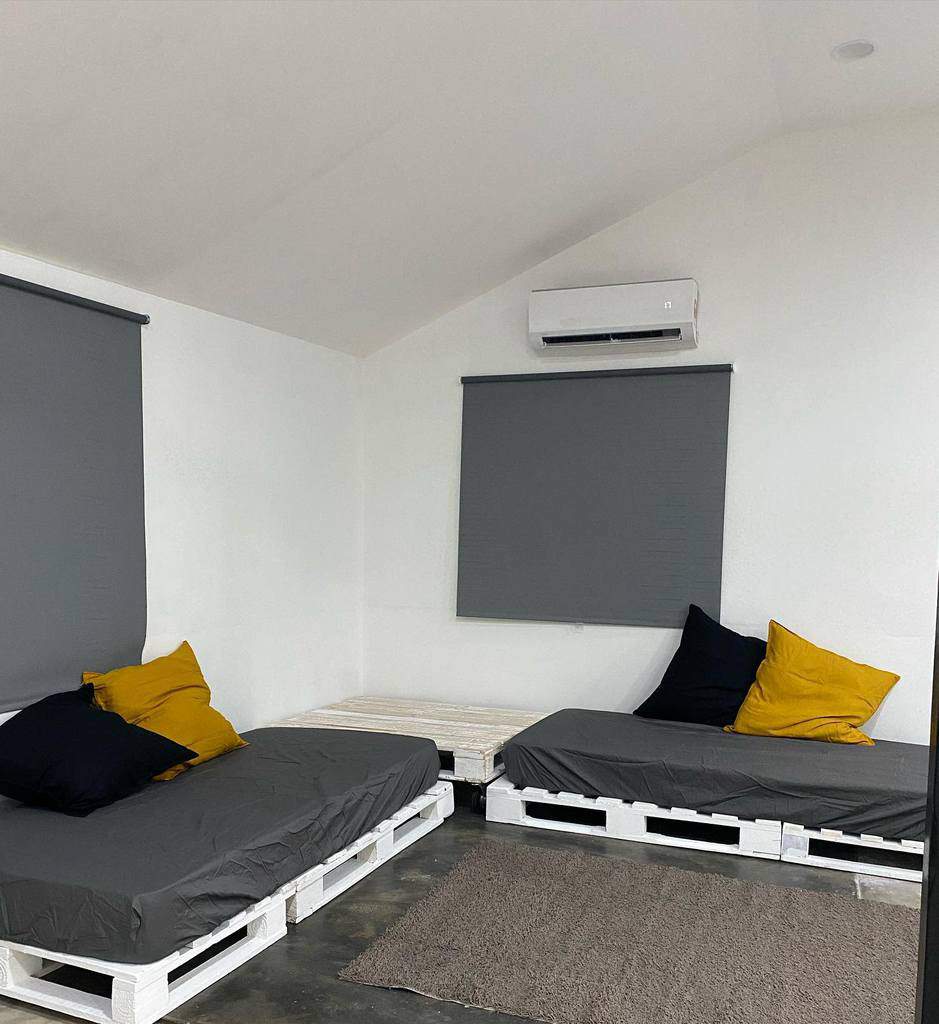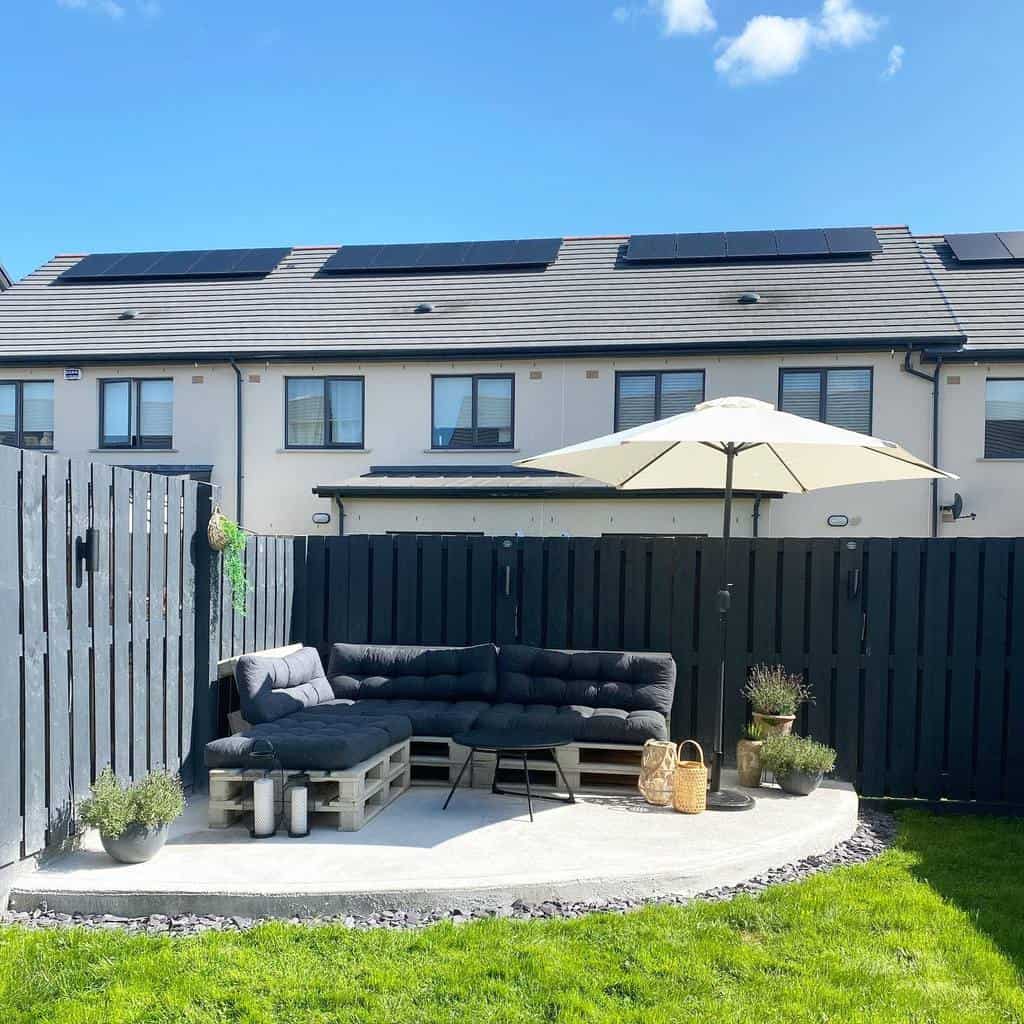 7. Nifty Nightstand from Pallets
Embrace the pallet furniture trend with a DIY nightstand featuring wood or metal legs to match your decor. Pallet boards provide stability and durability, ensuring your nightstand lasts for years. Add unique paint accents to personalize your style. Create a functional and stylish statement piece using pallets, combining beauty and utility effortlessly.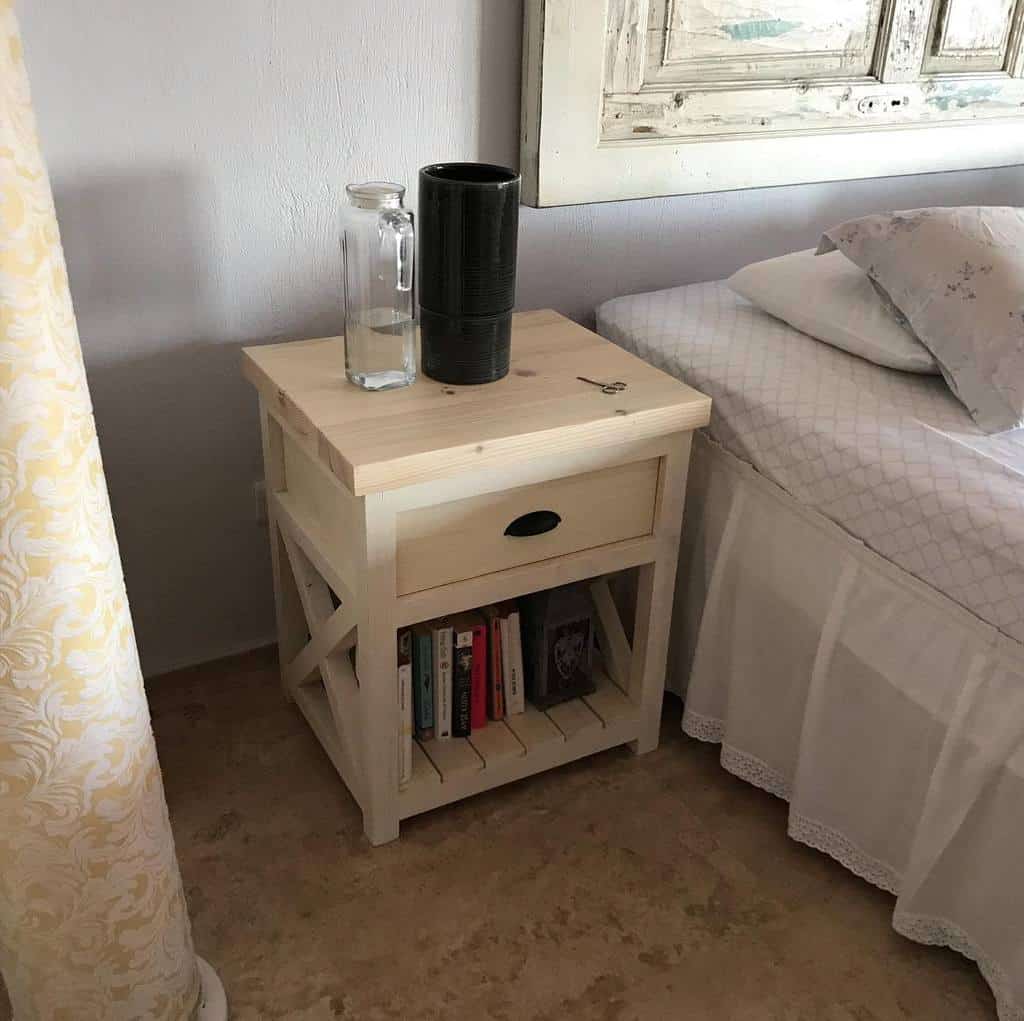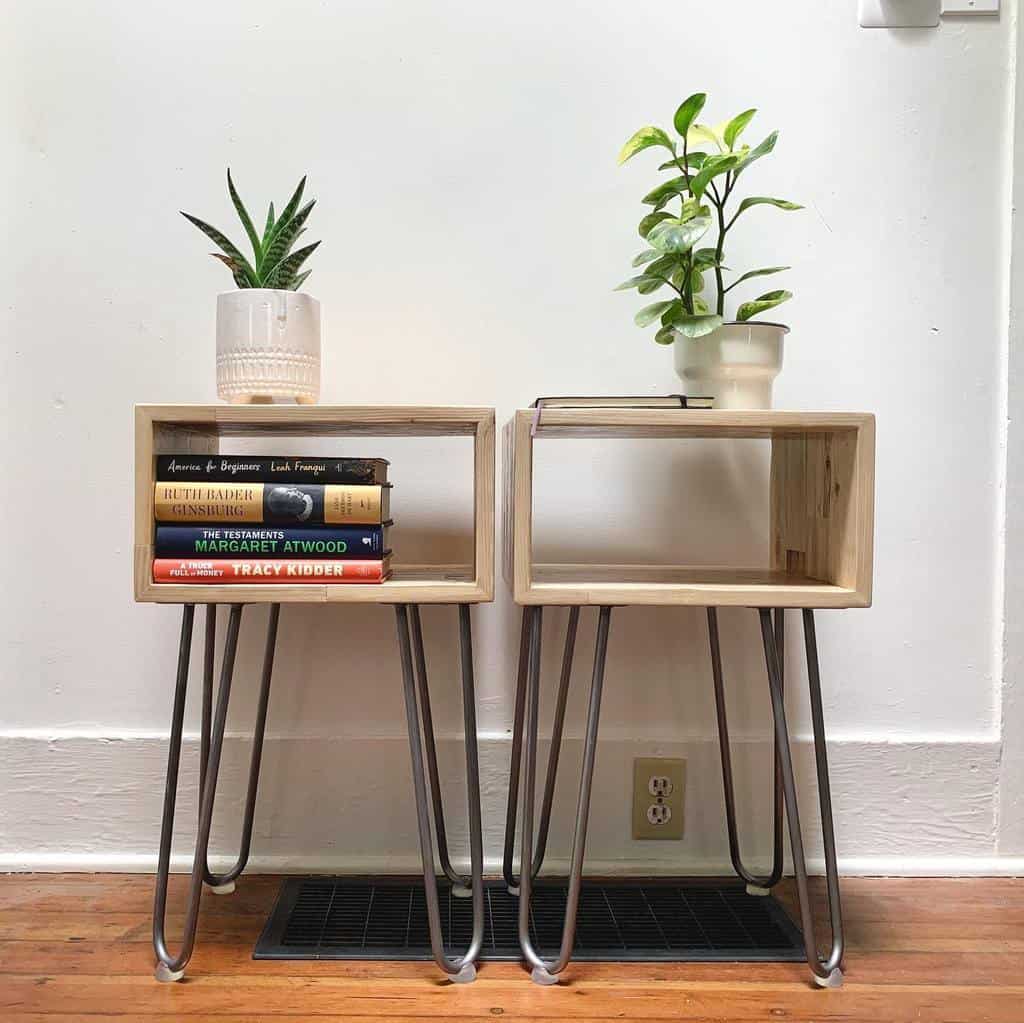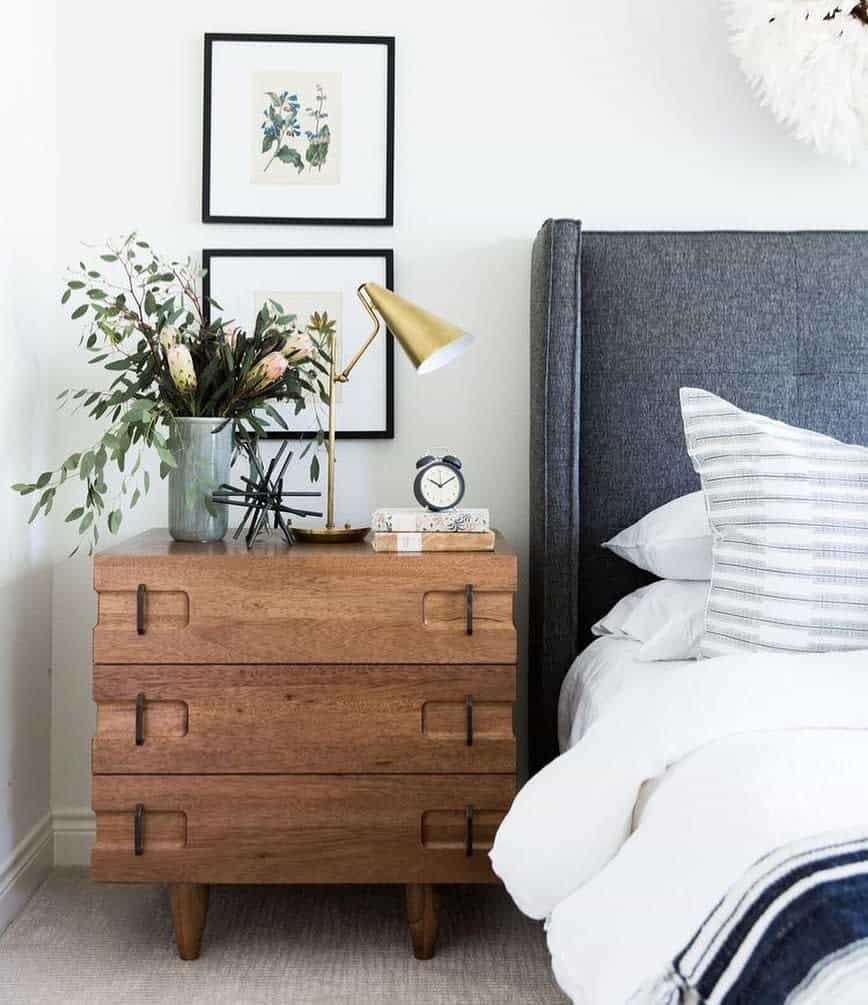 8. Basic Shelves with Pallet Crates
Unlock endless possibilities for unique and budget-friendly furniture by repurposing wooden shipping pallets. Transform a pallet into a basic shelf by cutting and nailing, or convert an extra pallet crate into a stylish corner shelf with the right brackets. Your creativity knows no bounds with pallet furniture. Explore online guides for DIY inspiration and start building your custom pieces that add character and function to your space.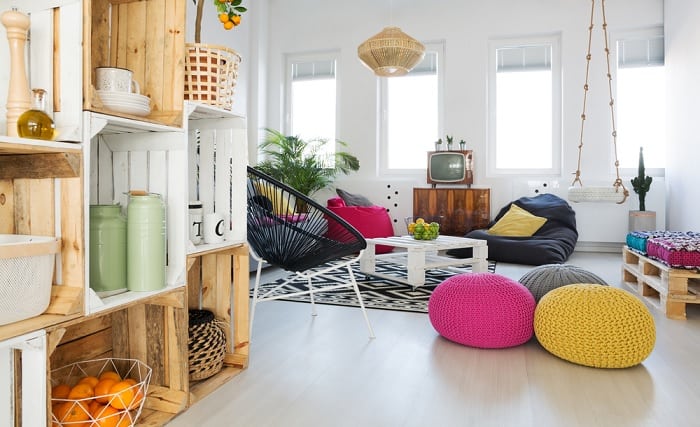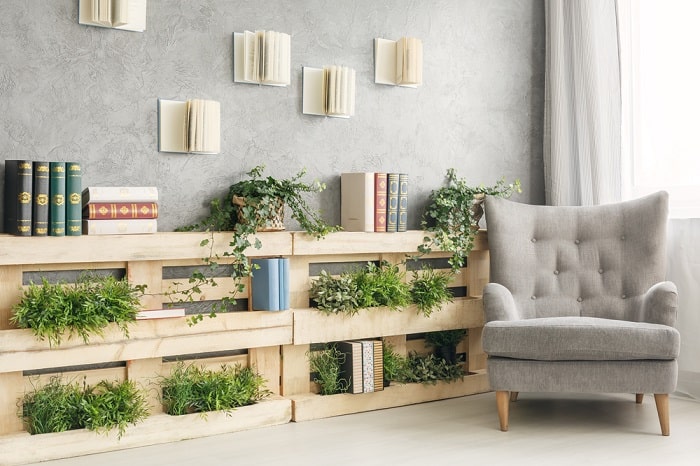 9. Repurpose Pallets for Chic Furniture
Transform old wooden pallets into stylish and eco-friendly furniture for your home. Reclaimed wood pallets are a popular choice for upcycled tables, chairs, and bookshelves, providing a unique and budget-friendly option. Create an entire room of repurposed pallet furniture without overspending. Embrace the trend of reclaimed wood furniture to add character and sustainability to your home decor.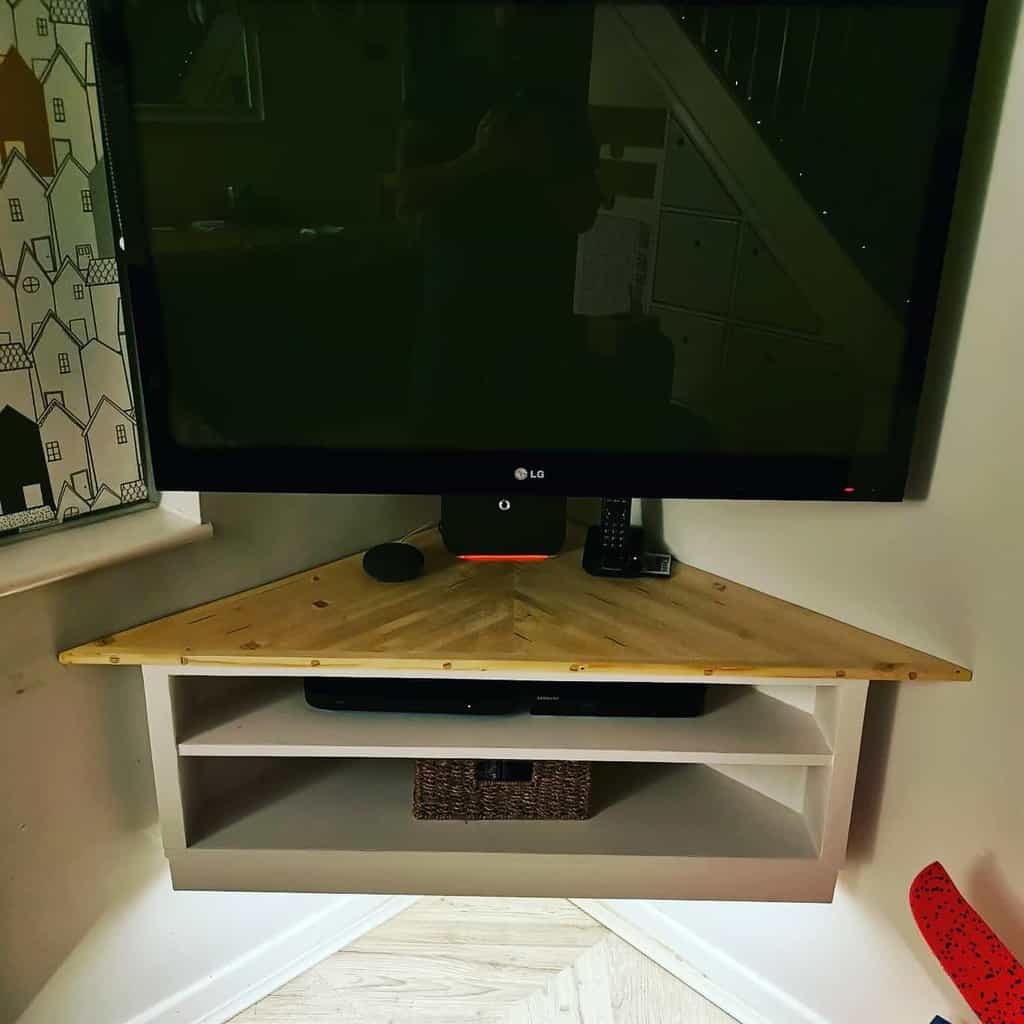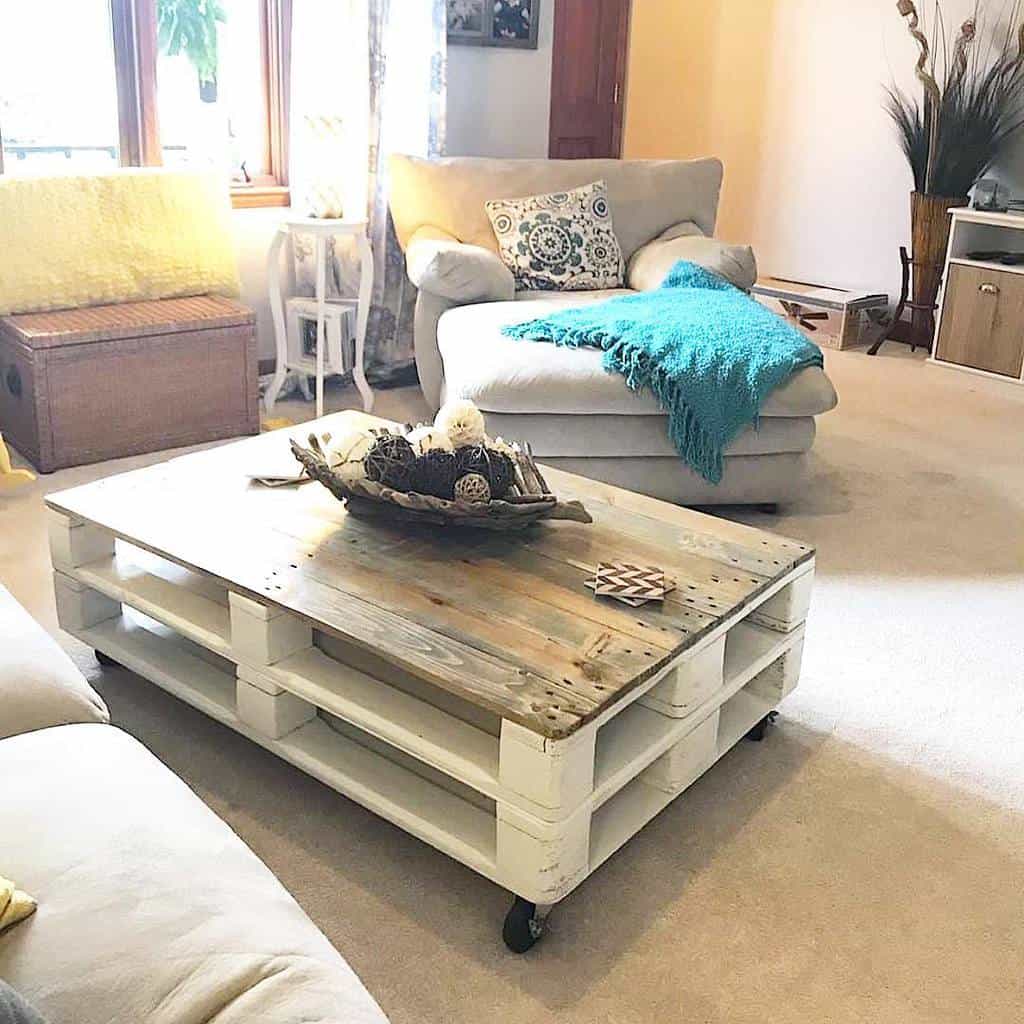 10. Craft a Stylish Sofa Set
Upgrade your living room's elegance with a one-of-a-kind and rustic pallet sofa ensemble. Whether it's for relaxed movie nights or entertaining game evenings, pallet furniture brings a distinct touch. Complement the ambiance with an industrial-inspired pallet coffee table, perfect for showcasing beloved family photos. Explore the allure of handcrafted pallet furniture and infuse your home with individuality and style.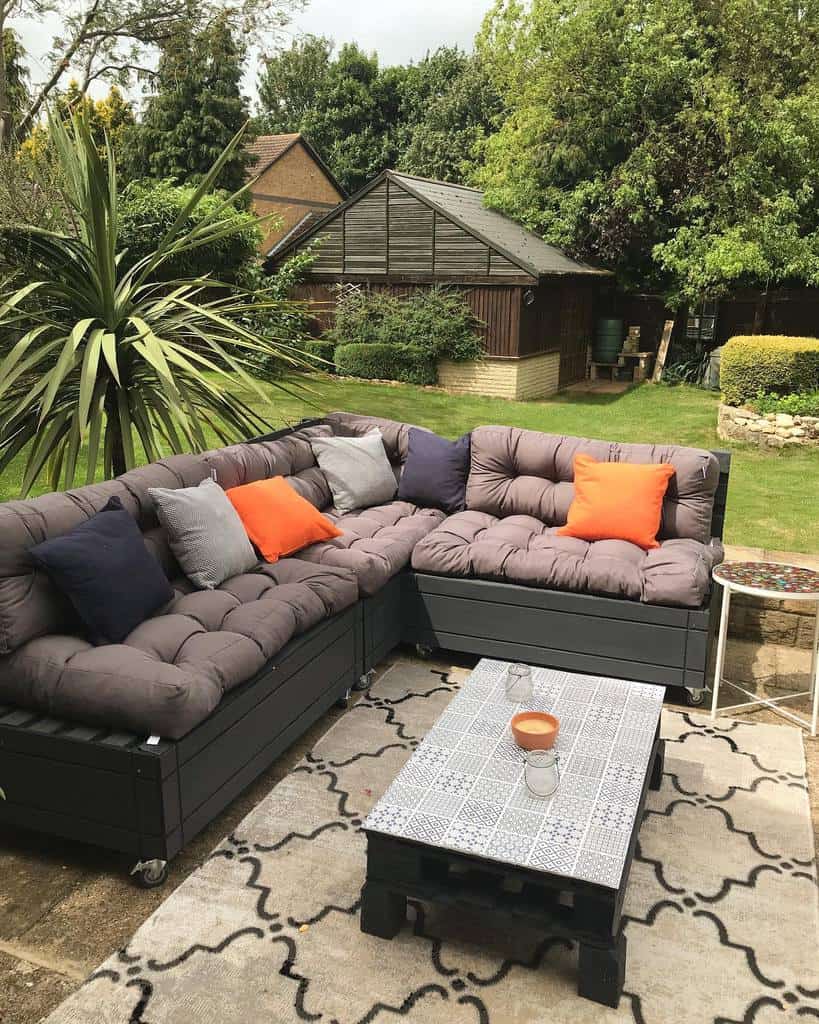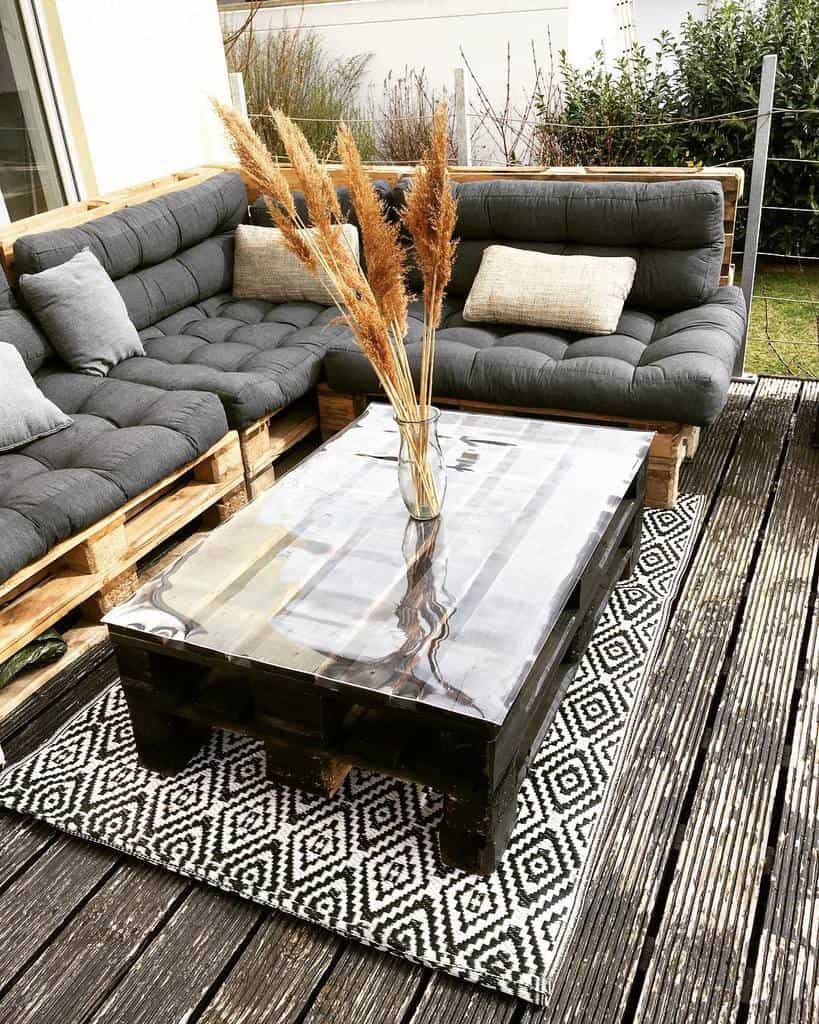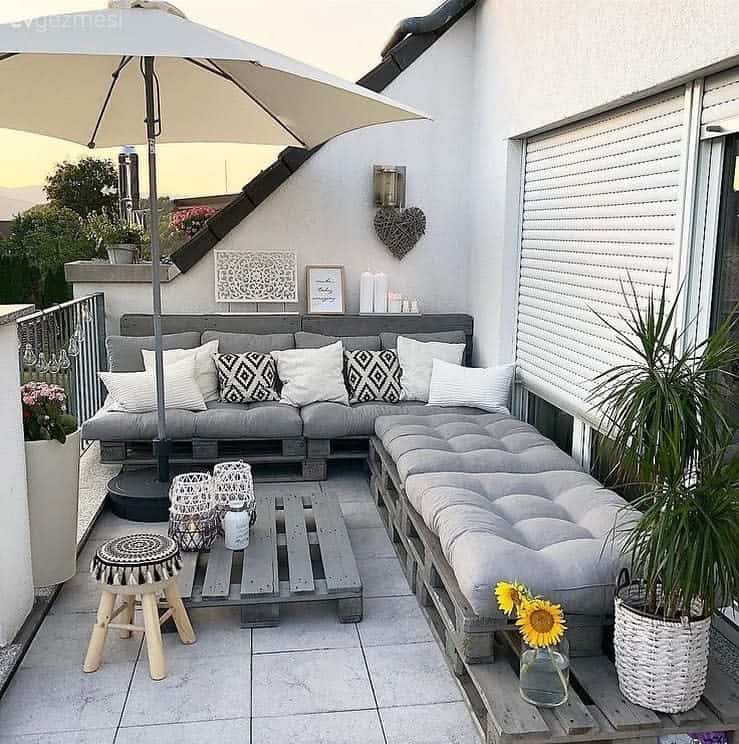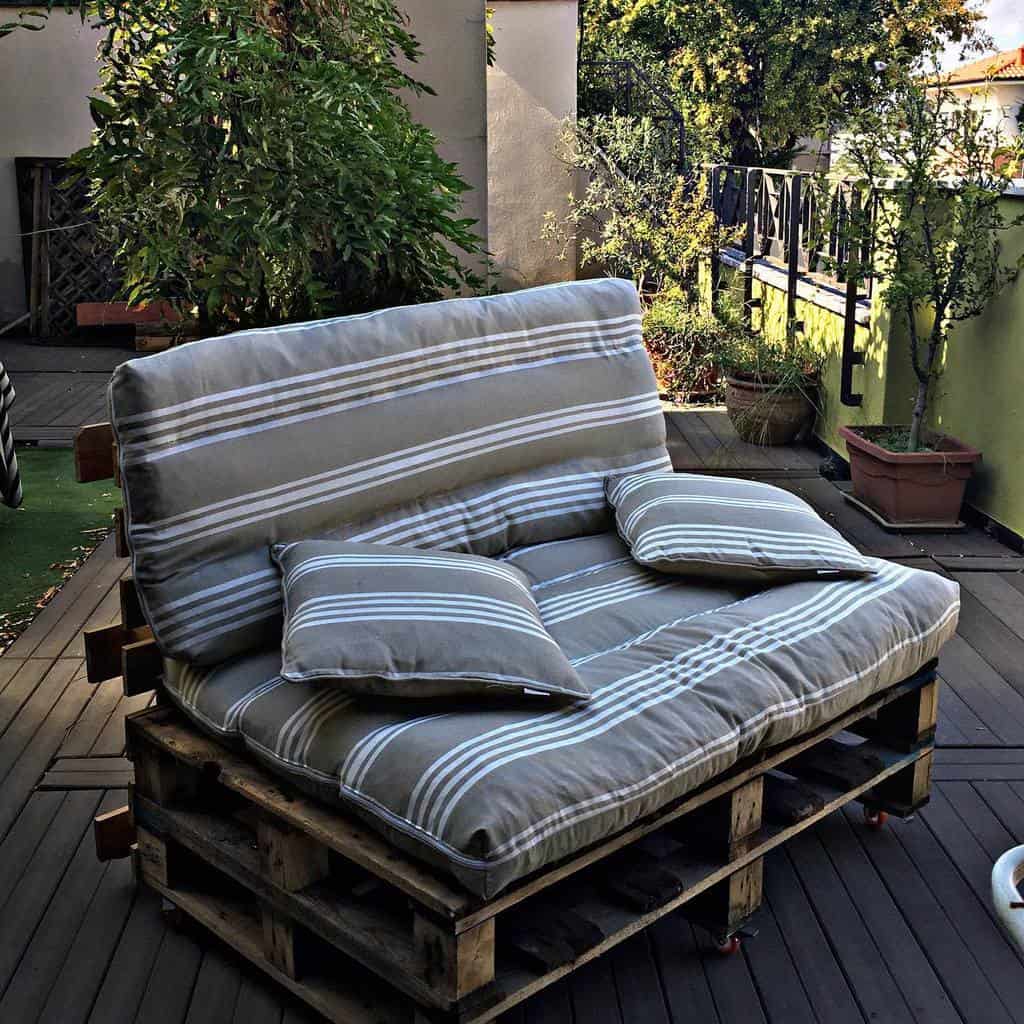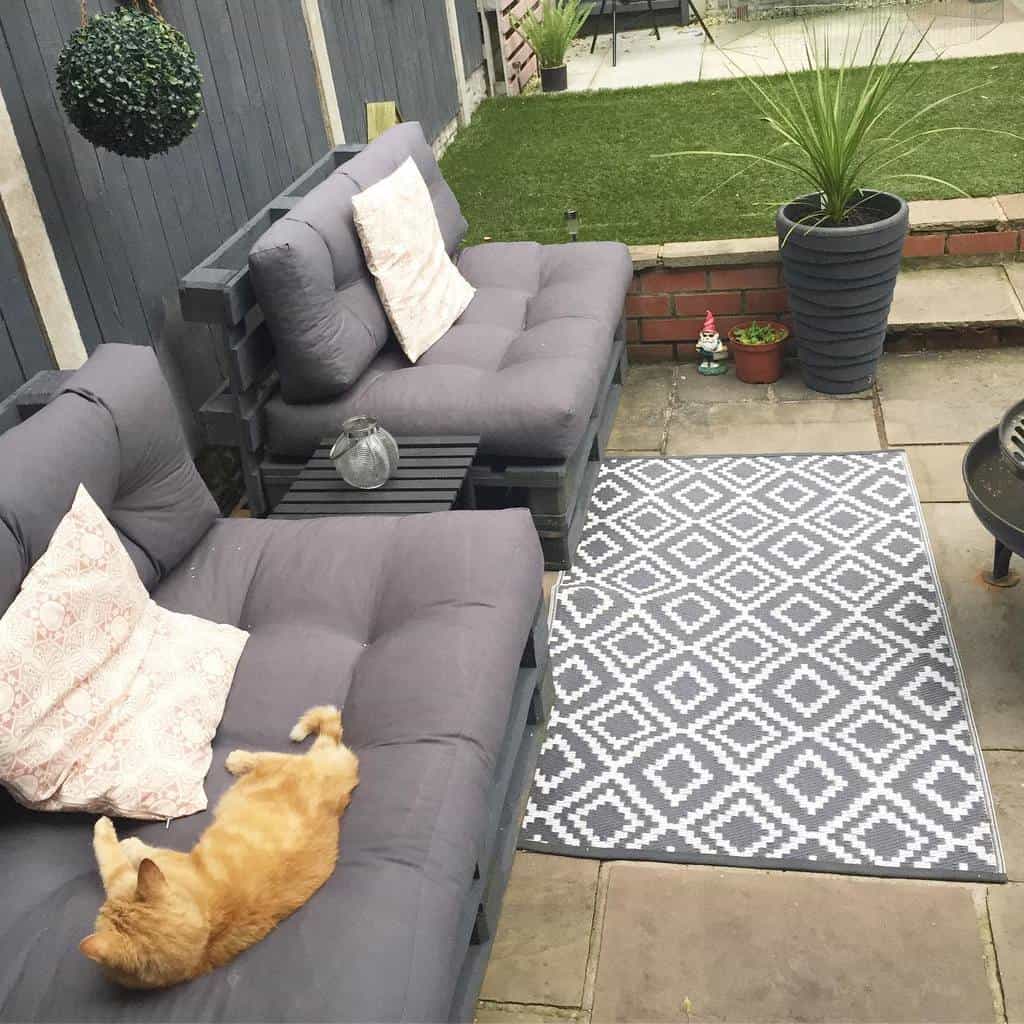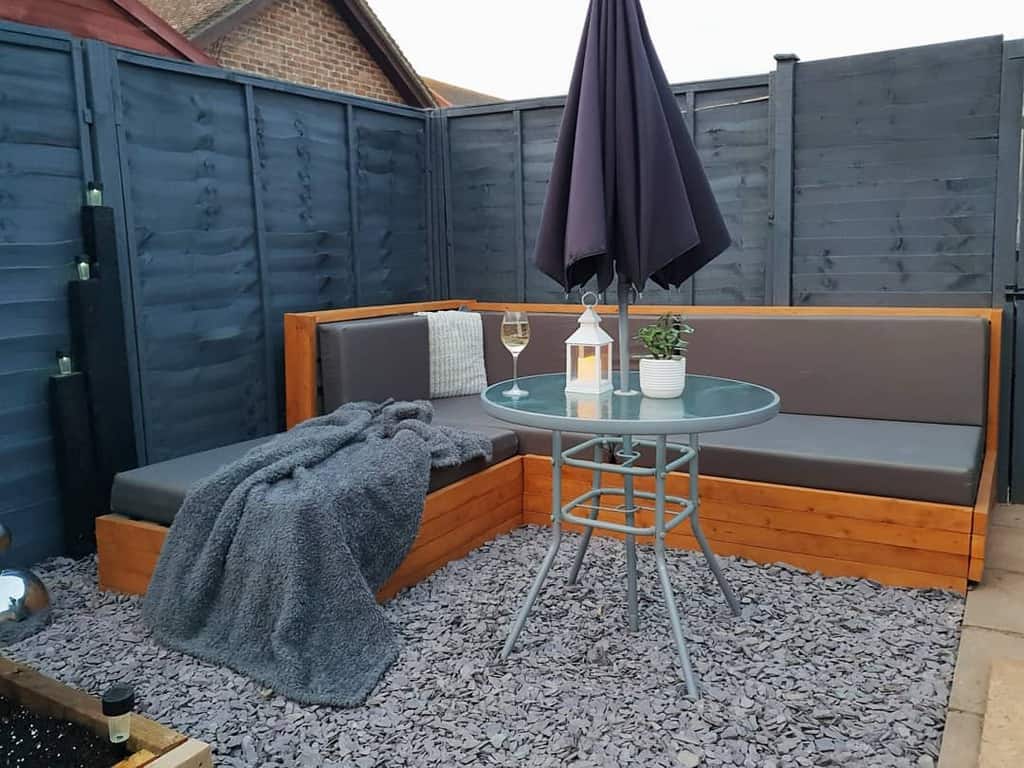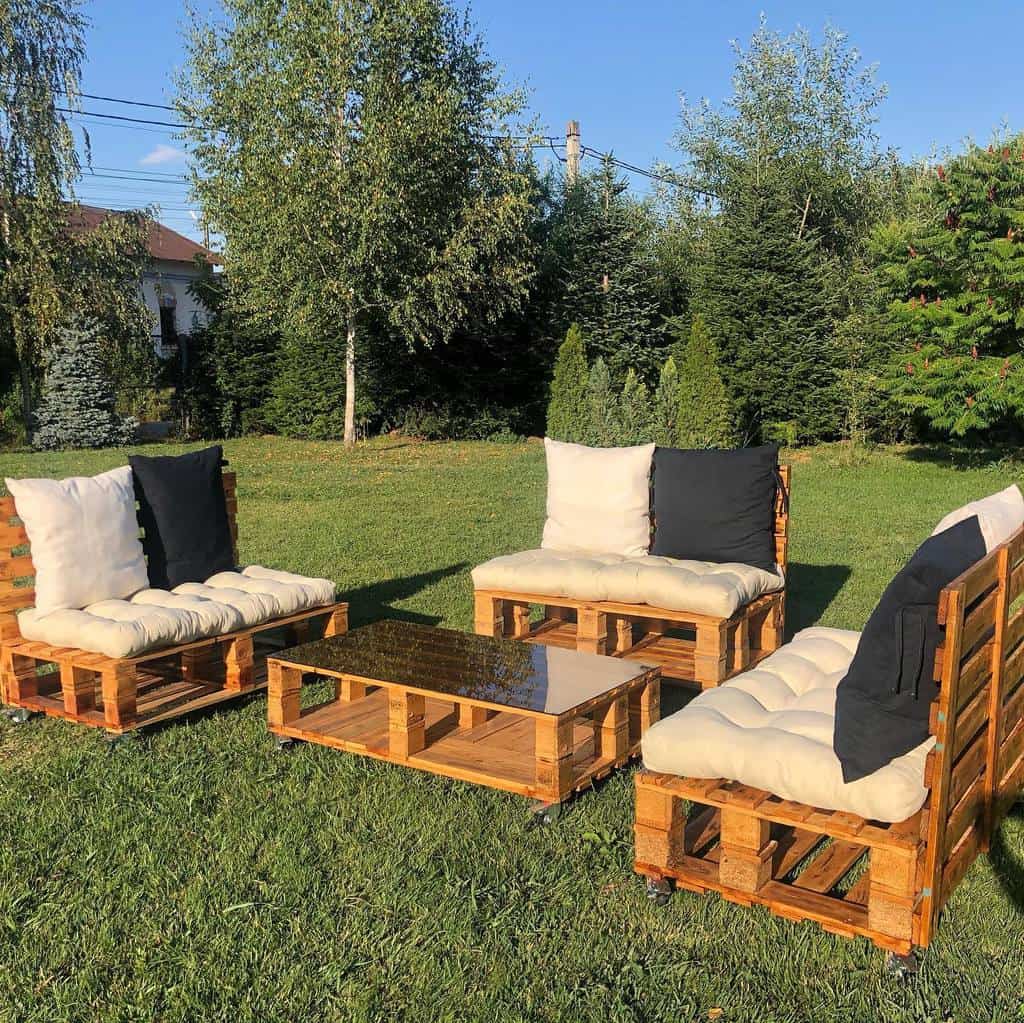 11. Custom Table: Pallet Crafting
If you're in search of the ideal table for your living room, workspace, or dining area, consider a custom-sized pallet table. Pallet tables offer versatility, eco-friendliness, and the opportunity to breathe new life into upcycled materials. Tailor the size and shape to your specific needs, whether it's a long, sprawling dining table or a compact space-saving option.
To enhance the look, consider sanding for a smooth tabletop, staining or painting for an elegant touch, and choosing leg height to match your room's aesthetic. This approach works well in open floor plans where the living room flows into the kitchen. Elevate your space with a personalized and eco-conscious table.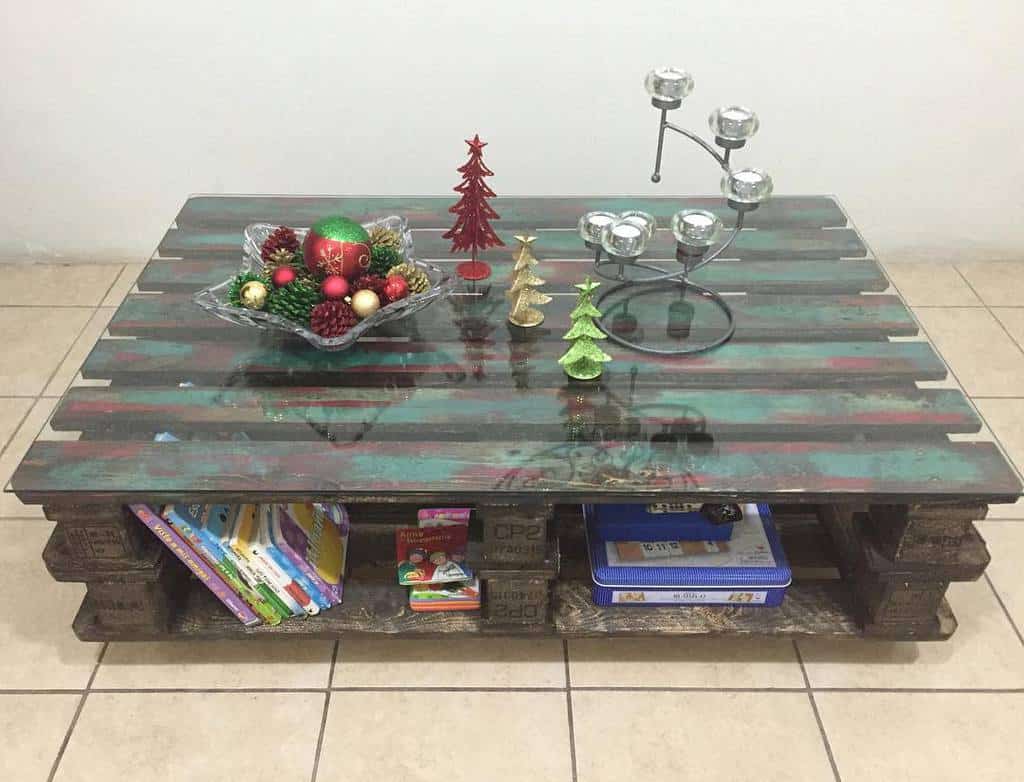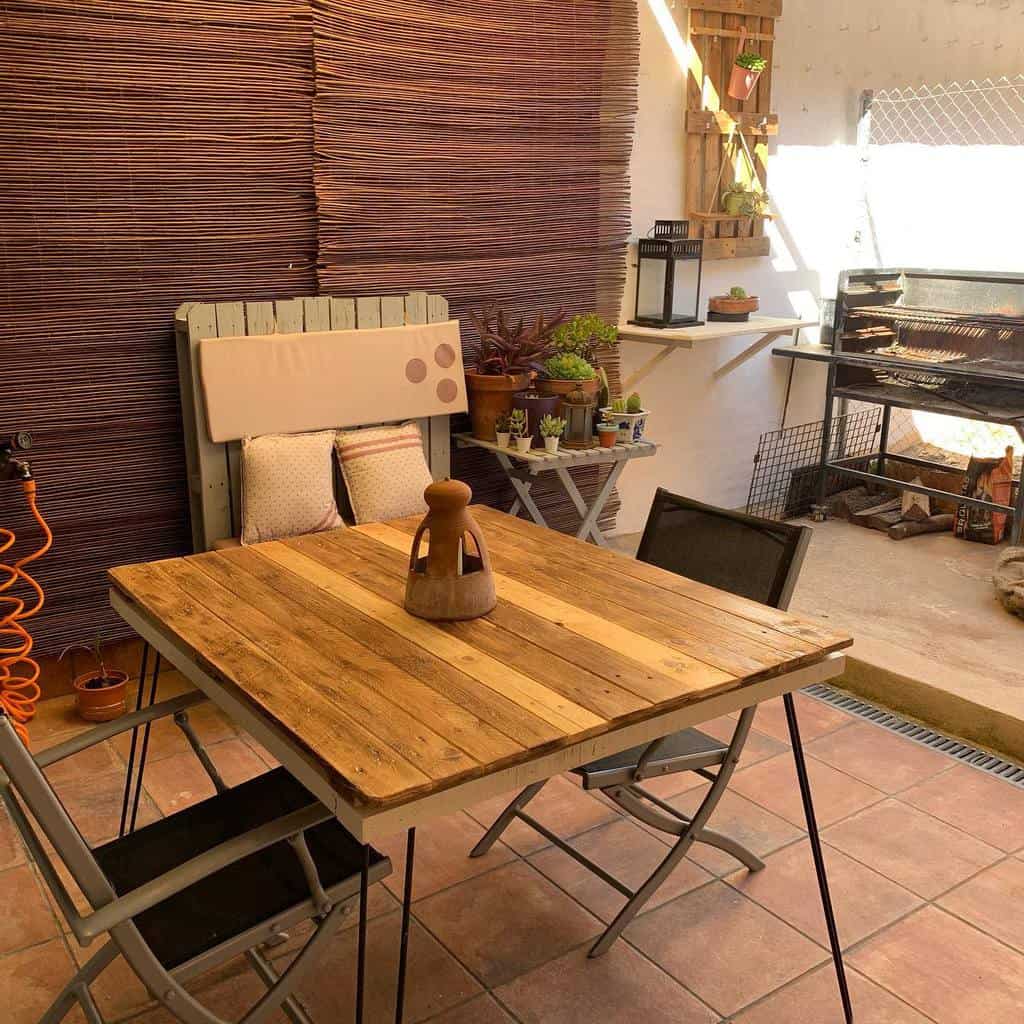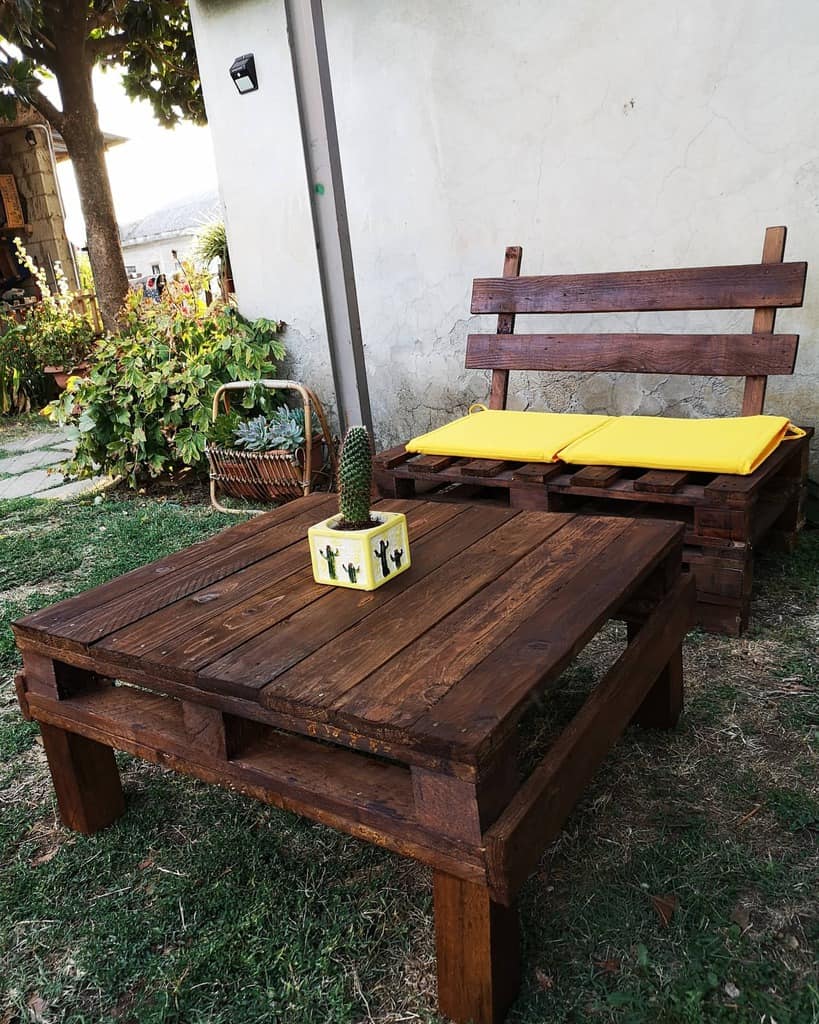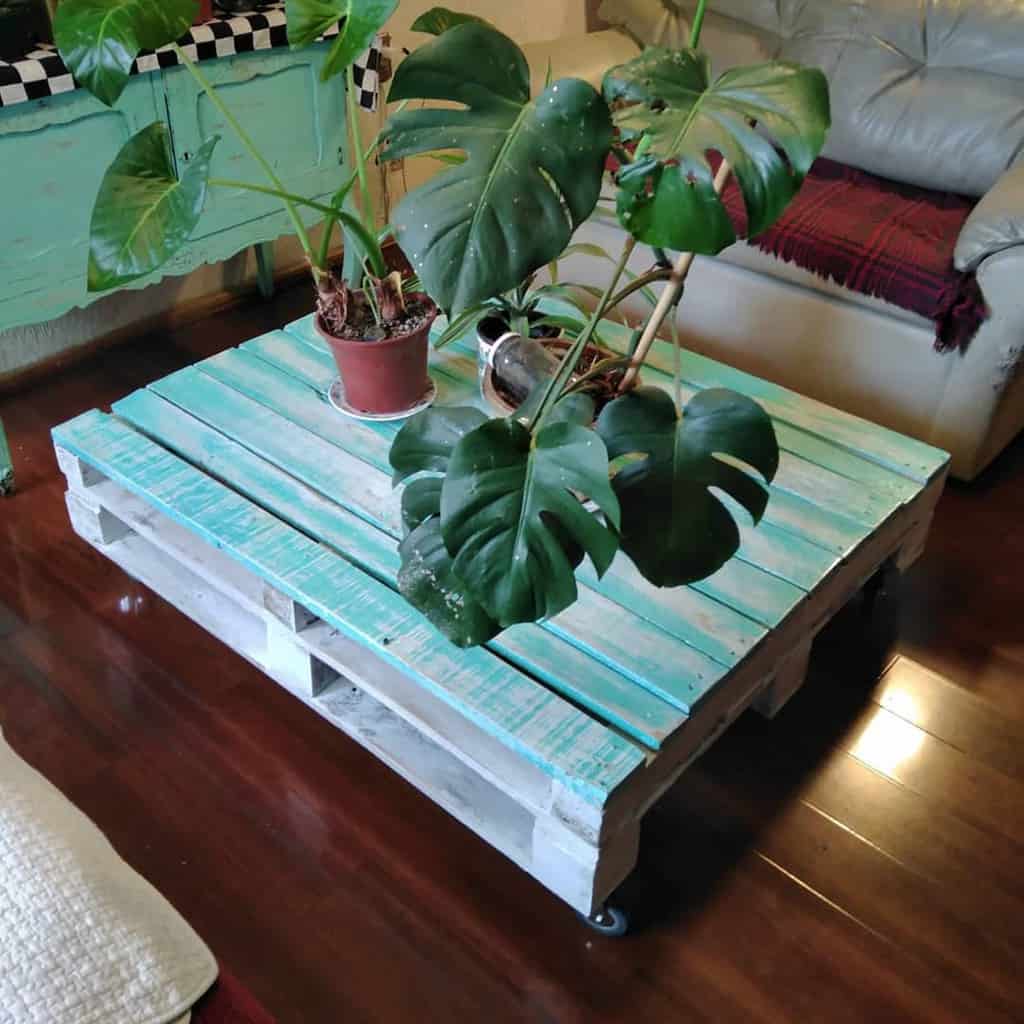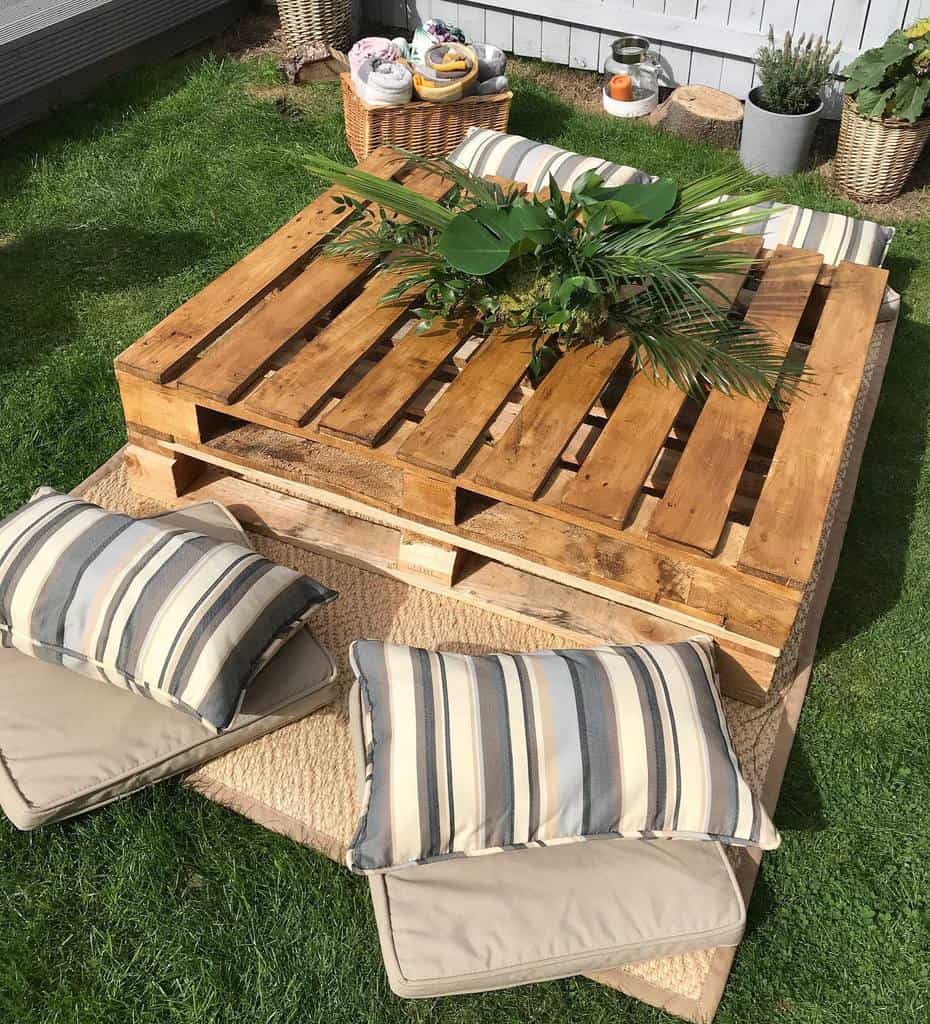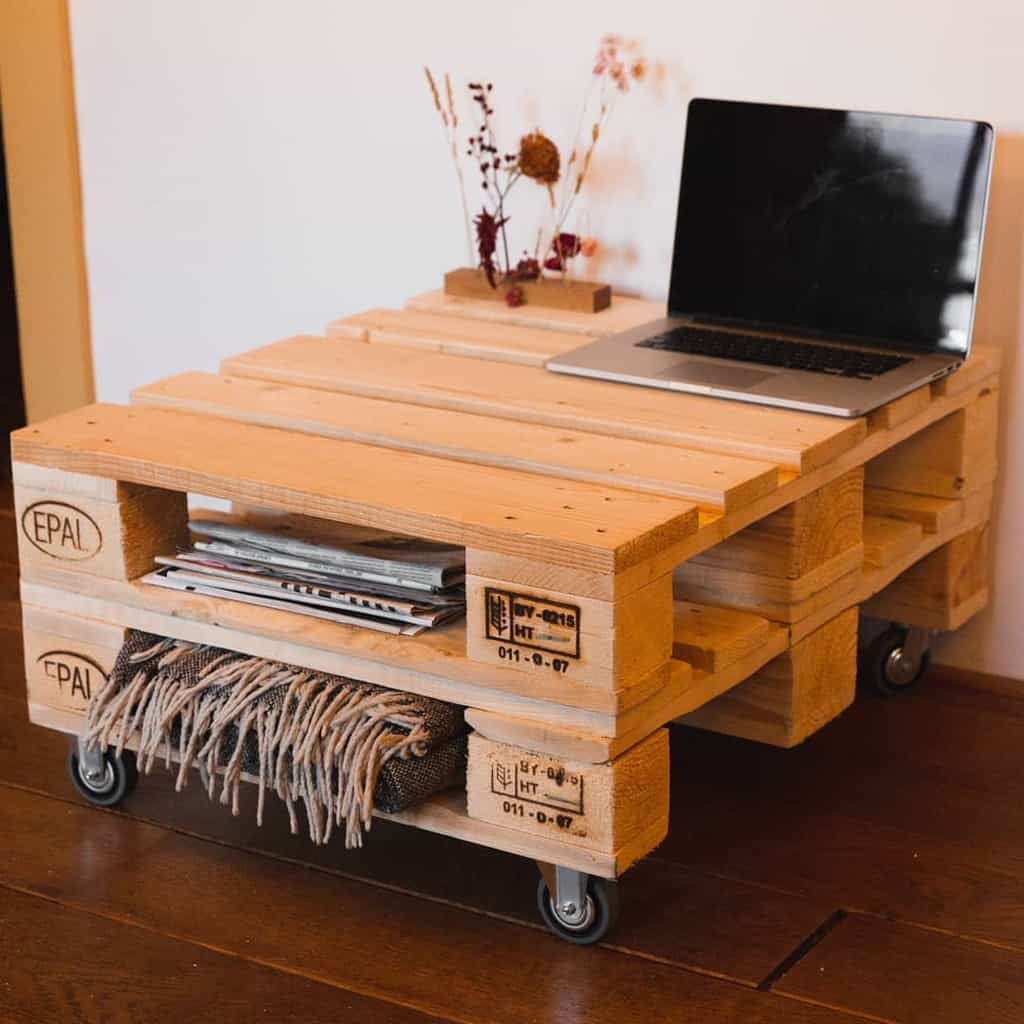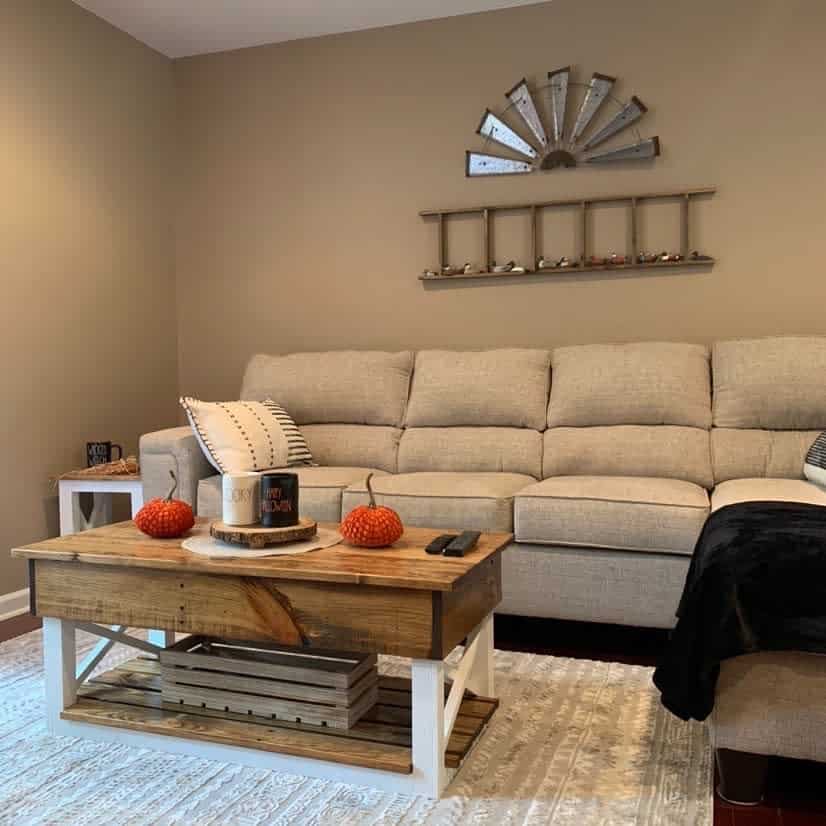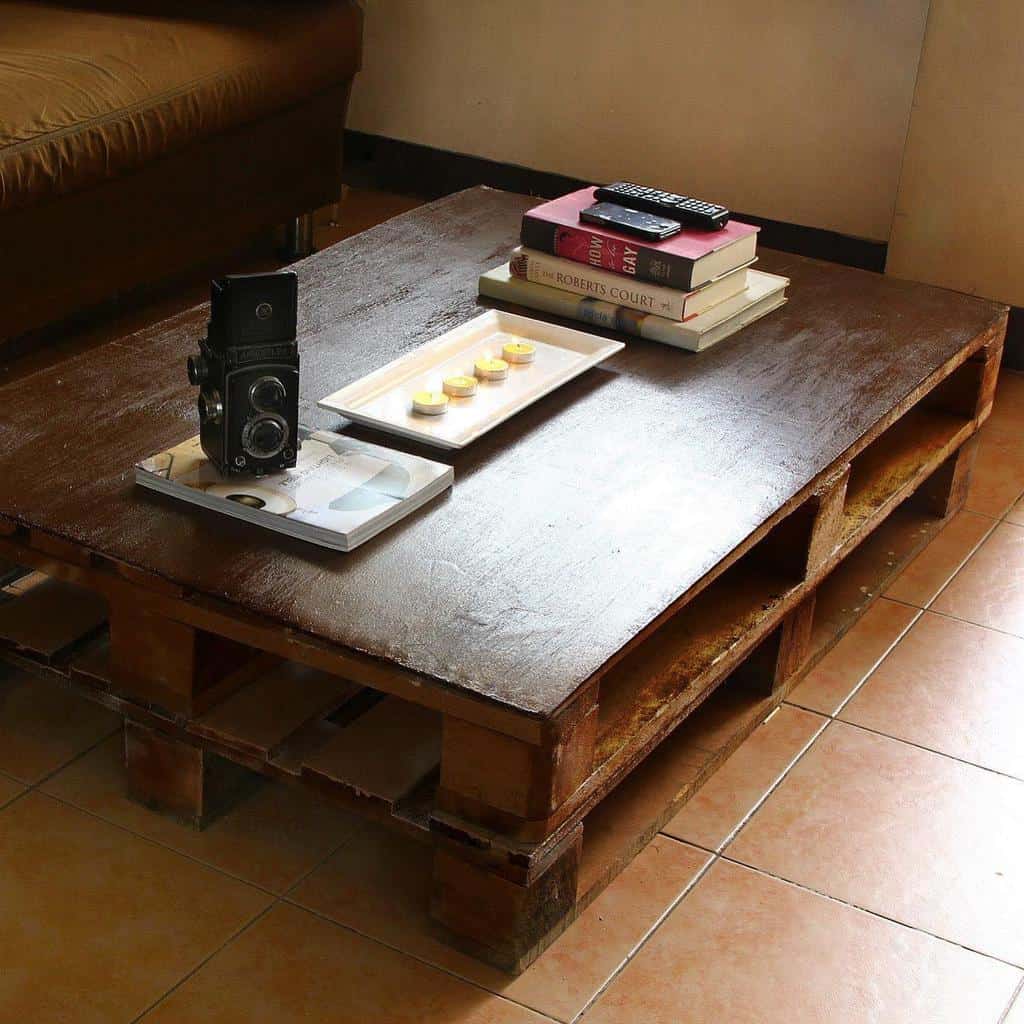 12. Pallet TV Stand: A DIY Touch
Lend your living room a rustic vibe with a DIY TV stand crafted from repurposed pallet wood. While this project may require more effort, it offers a satisfying DIY experience. In cozier spaces, you can stack two pallets, refine their appearance with added planks, and apply a fresh coat of paint for a polished look.
Alternatively, dismantle the pallets to create a custom TV stand that perfectly accommodates your TV and seamlessly fits your living room. For an industrial touch, consider integrating a metal frame, achieving a harmonious blend of rustic wood and contemporary metal. Elevate your space with a distinctive and functional DIY TV stand.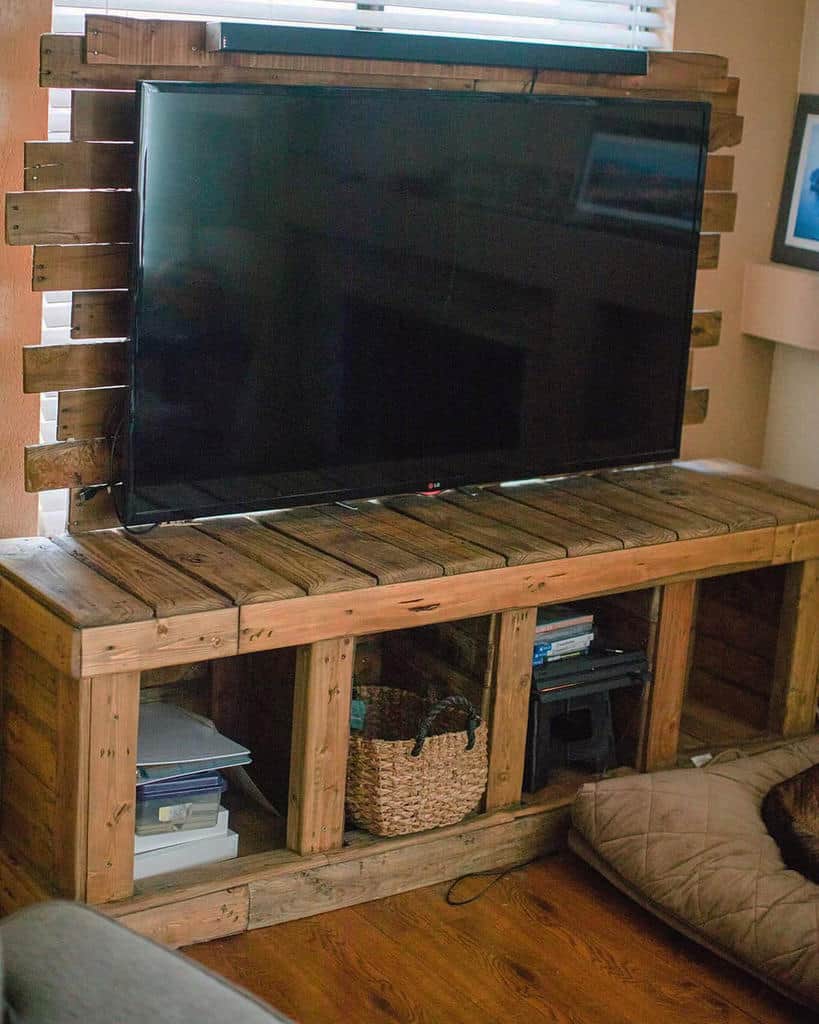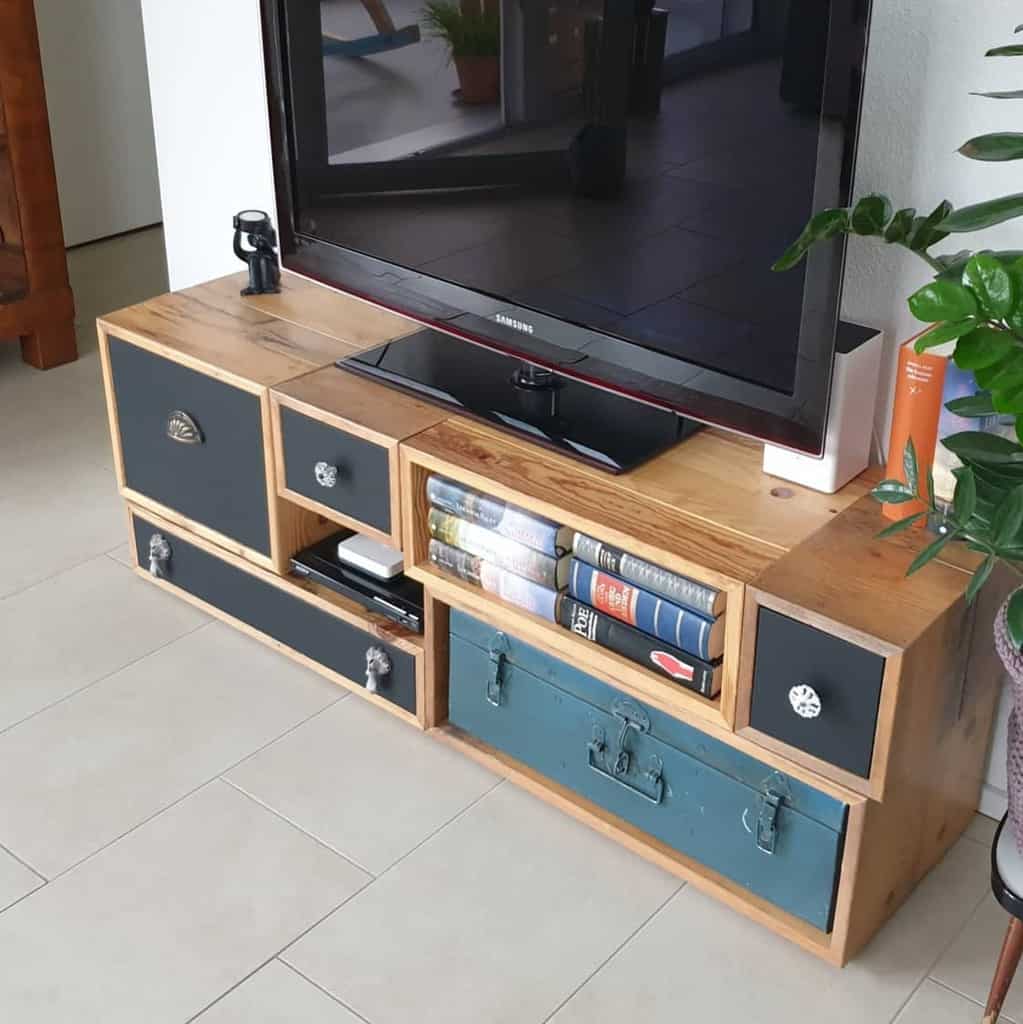 Pallet Furniture FAQs
What are the best pallets to use for furniture?
Some pallets are designed for industrial or commercial use; these are not good for home furniture making. Avoid pallets that have been treated with harsh and harmful chemicals. Instead, look for pallets that are stamped with ISPM 15 certified. These are heat-treated (HT) pallets or are fumigated with Methyl Bromide (MB). These are safer for use in your home and around your family.
Why can pallet furniture be bad?
Some shipping pallets harbor e.Coli or Listeria, which are both harmful to humans. Other pallets are prone to mold growth when you leave them outside. Chemically treated pallets can leach the chemicals out into the air, making it possible for you to breathe them in while being near the furniture.
How much weight can a pallet bed hold?
The amount of weight that a pallet bed can hold will depend on the pallets' size and construction. However, remember that pallets are designed to hold thousands of pounds of consumer goods. Standard sized pallets can hold anywhere from 3,500 to 4,700 pounds.