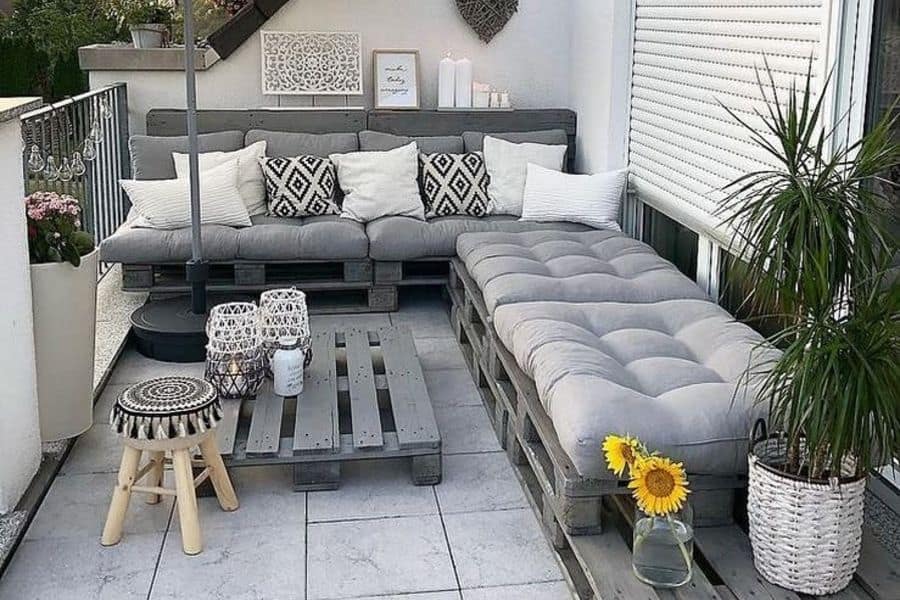 48 DIY Pallet Furniture Ideas
Wouldn't it be cool if you could build your own furniture? It's easier than you think. All it takes is gathering up some pallets. These pallet furniture ideas will get you inspired to build your own pallet furniture.
Perhaps you have a large backyard patio, and you haven't found the right furniture for the space. Build a large lounging sofa that encircles the outer edge. Then there's plenty of room for everyone.
Continue the look inside with a pallet wood table in your kitchen, tv stand in your living room, and nightstand in your bedroom.
1. Build An Outdoor Wet Bar
Pallet furniture is a great way to upcycle and repurpose the materials around us. With a little creativity and determination, we can construct outdoor wet bars with built-in shelves for our balconies or backyards.
Keep it fun and inviting by adding colorful buntings as decoration – a sure way to welcome your friends and family! Don't be afraid to DIY your own outdoor paradise – pallet furniture provides plenty of opportunities to build something useful while keeping things stylish.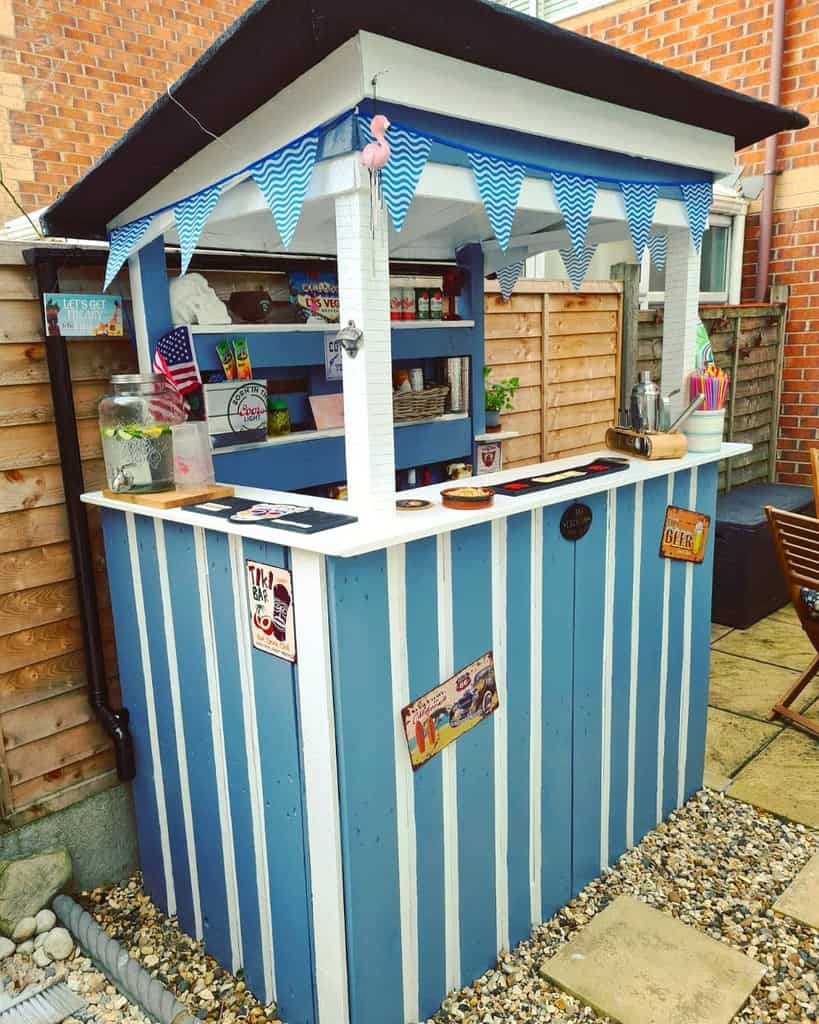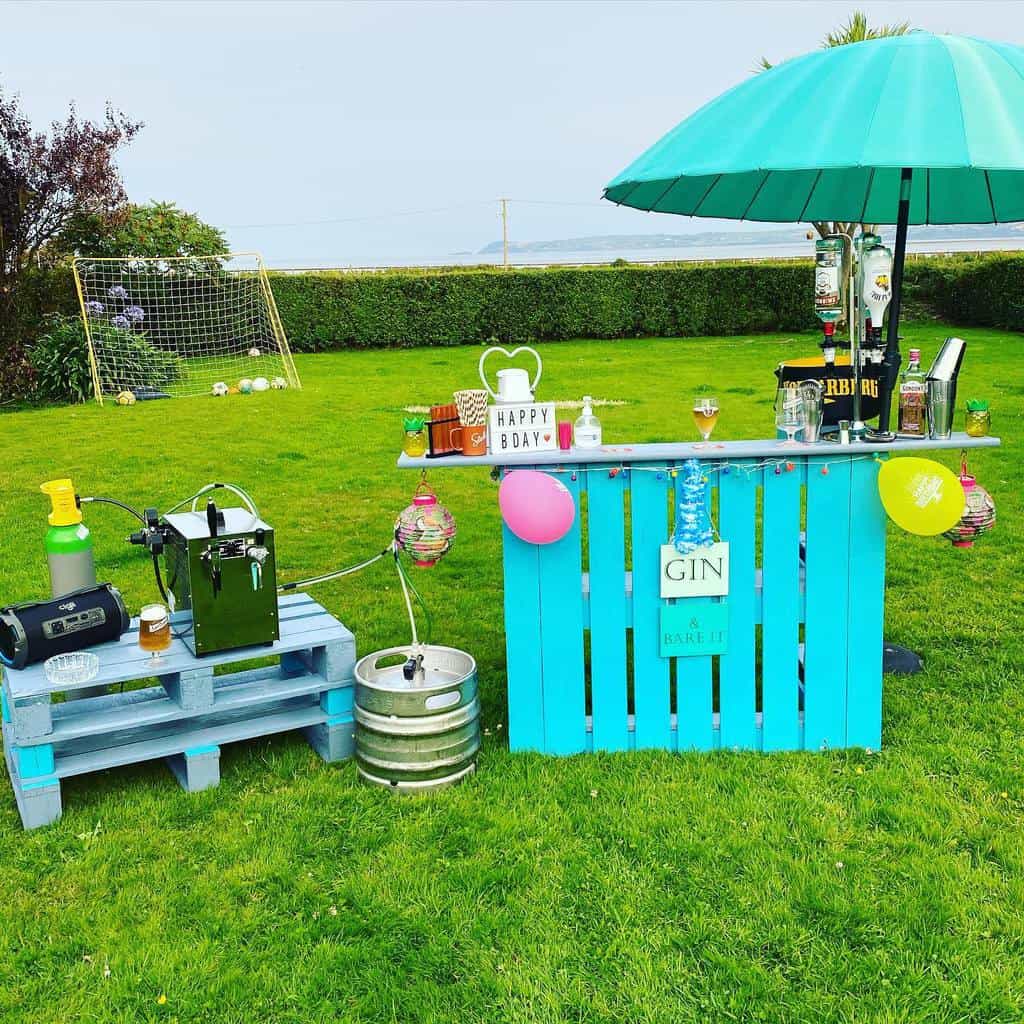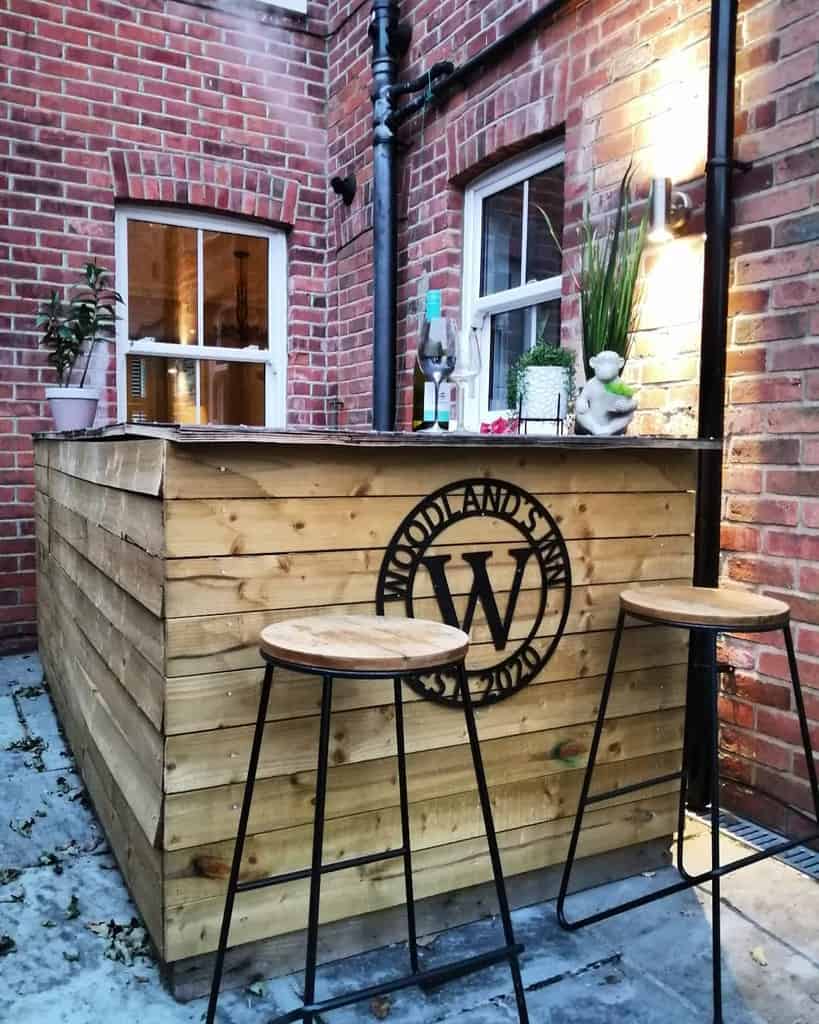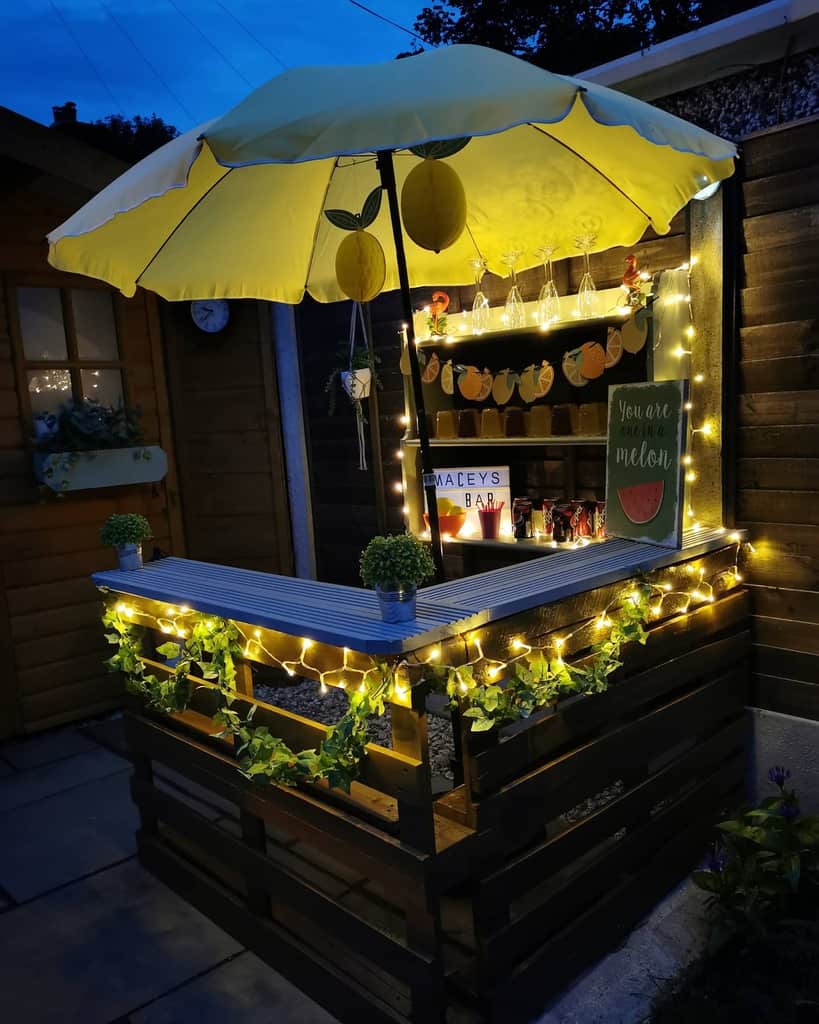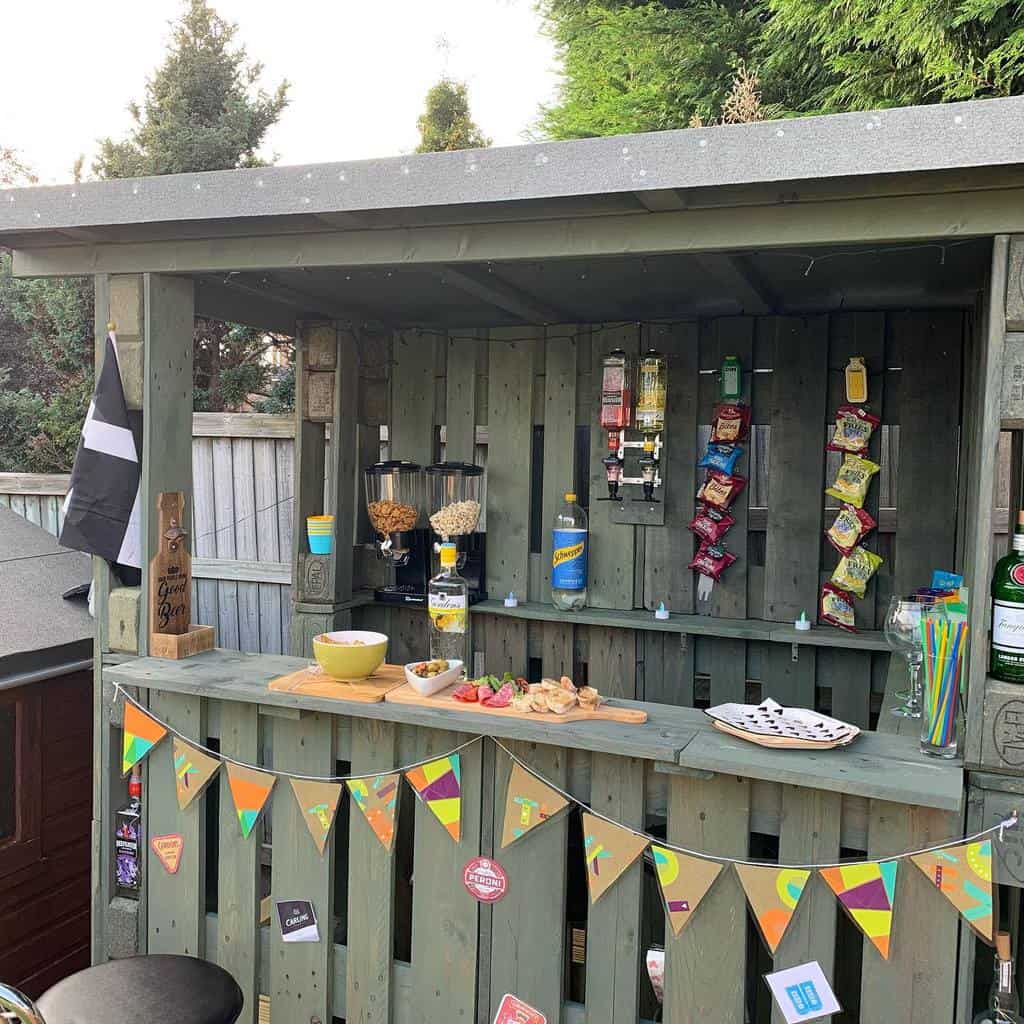 2. DIY Your Own Bed
Pallet furniture is a creative, rustic way to furnish your home that adds both functionality and fun. One underrated pallet project involves turning pallets into a pallet bed with a mattress. With pallets readily available and easily transformed, it's simple to build your own sustainable bed frame that perfectly fits any room size. And don't forget the headboard!
Get crafty by fashioning a DIY pallet headboard made from pallet wood for an extra cool look. No two pallet projects are the same– create something unique and show off your individuality with pallet-crafted furniture!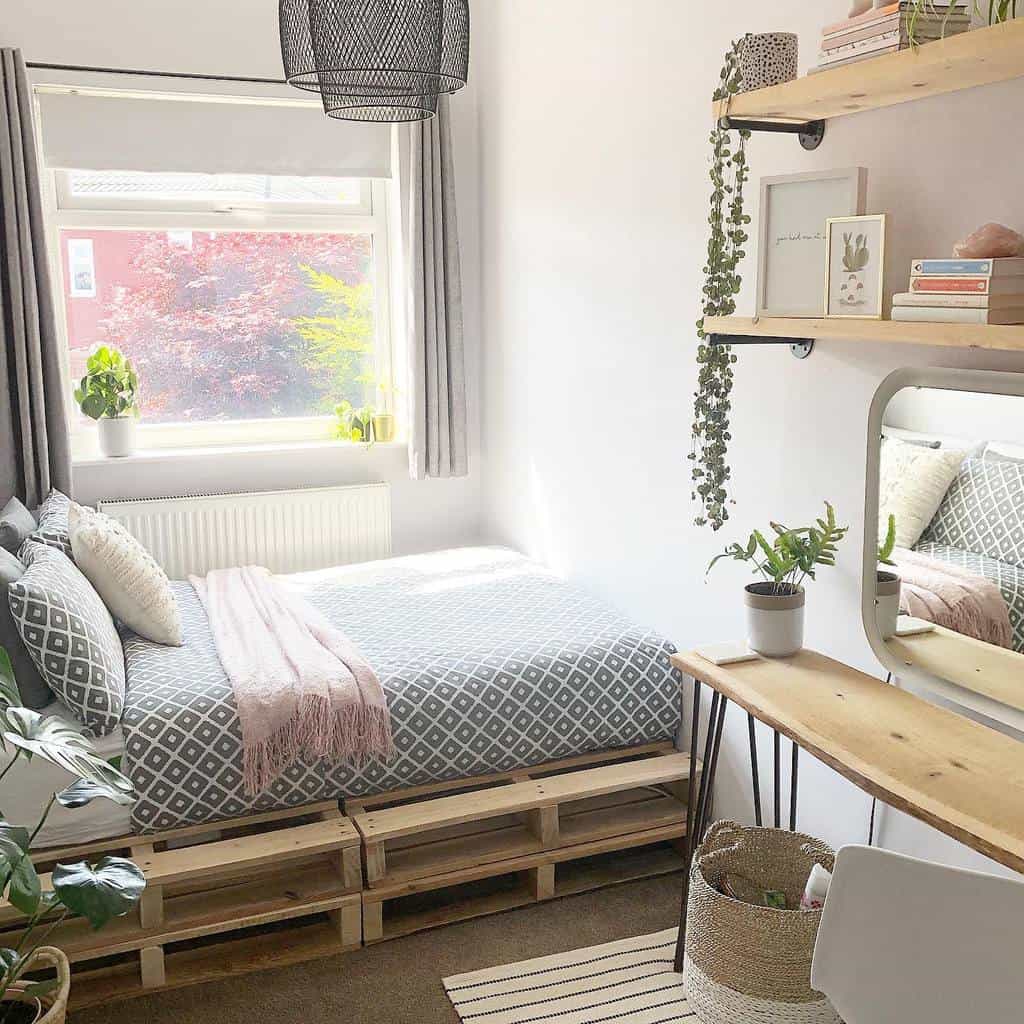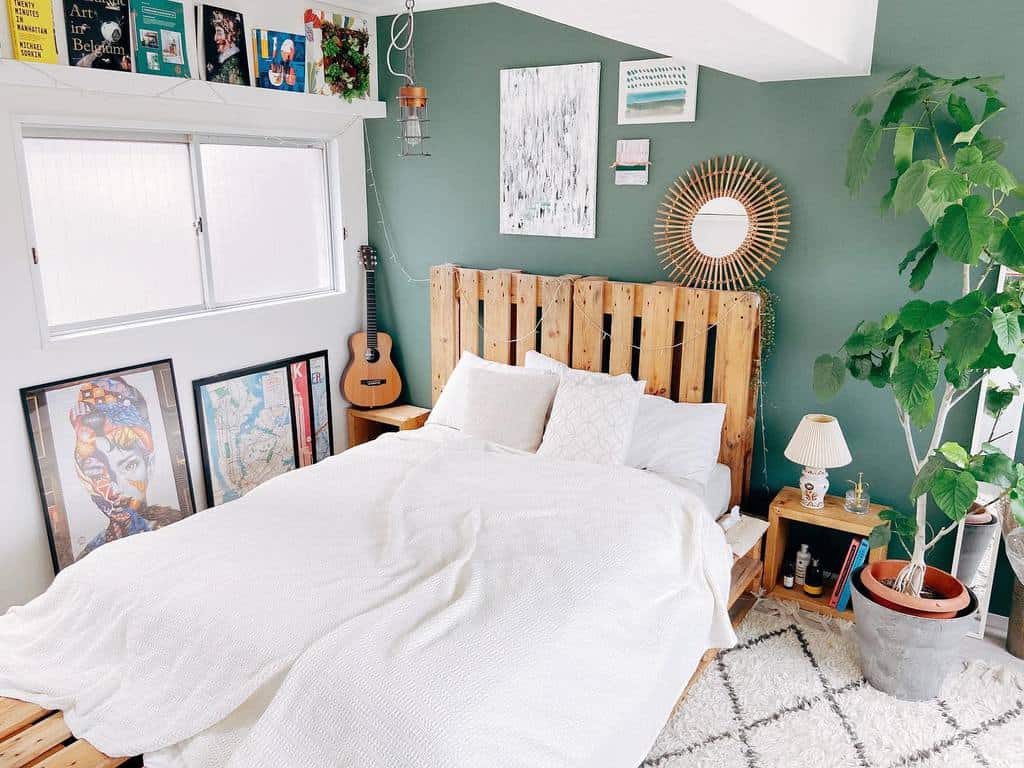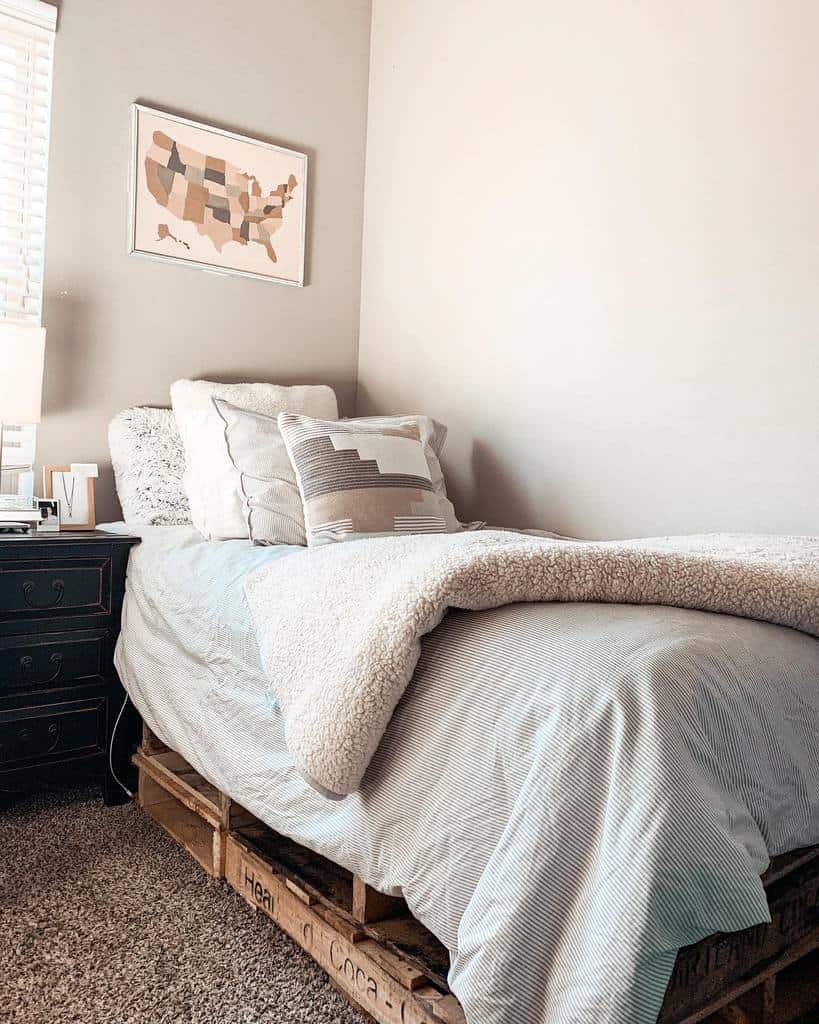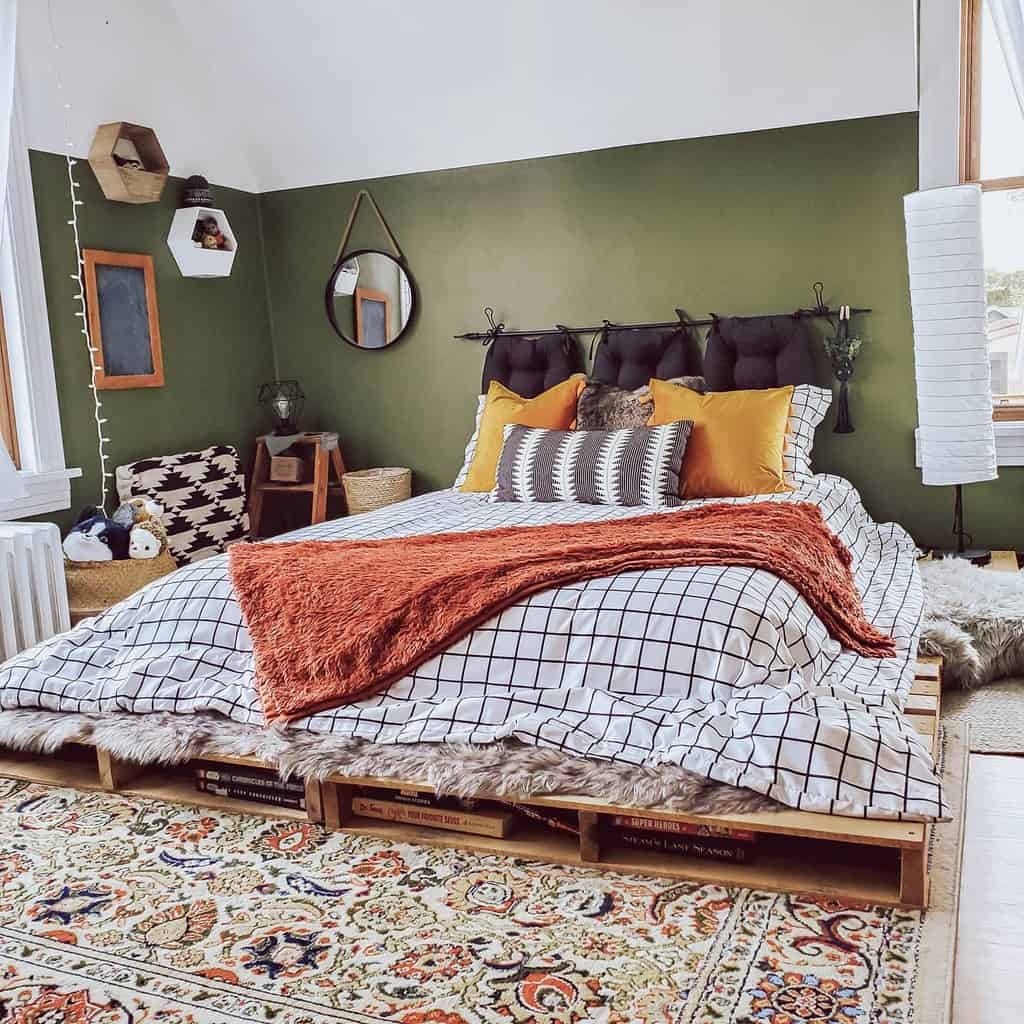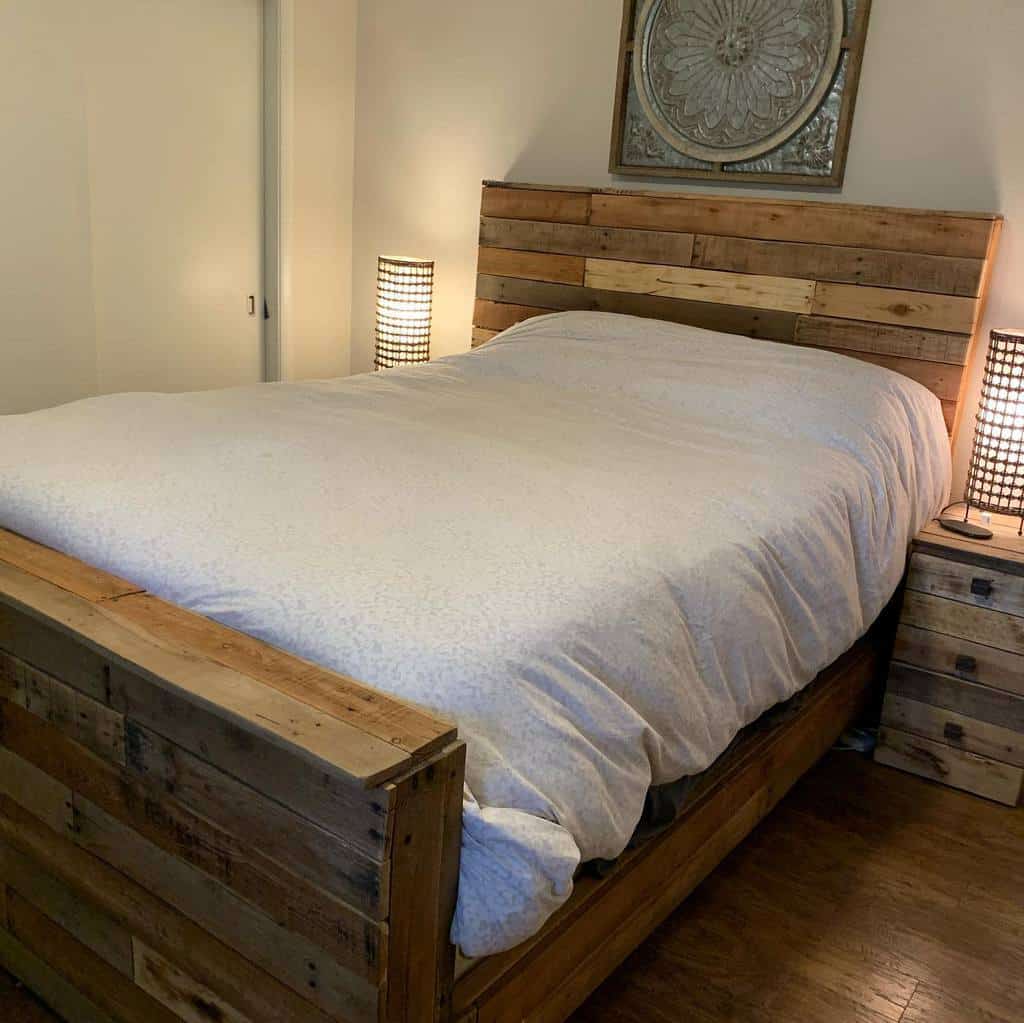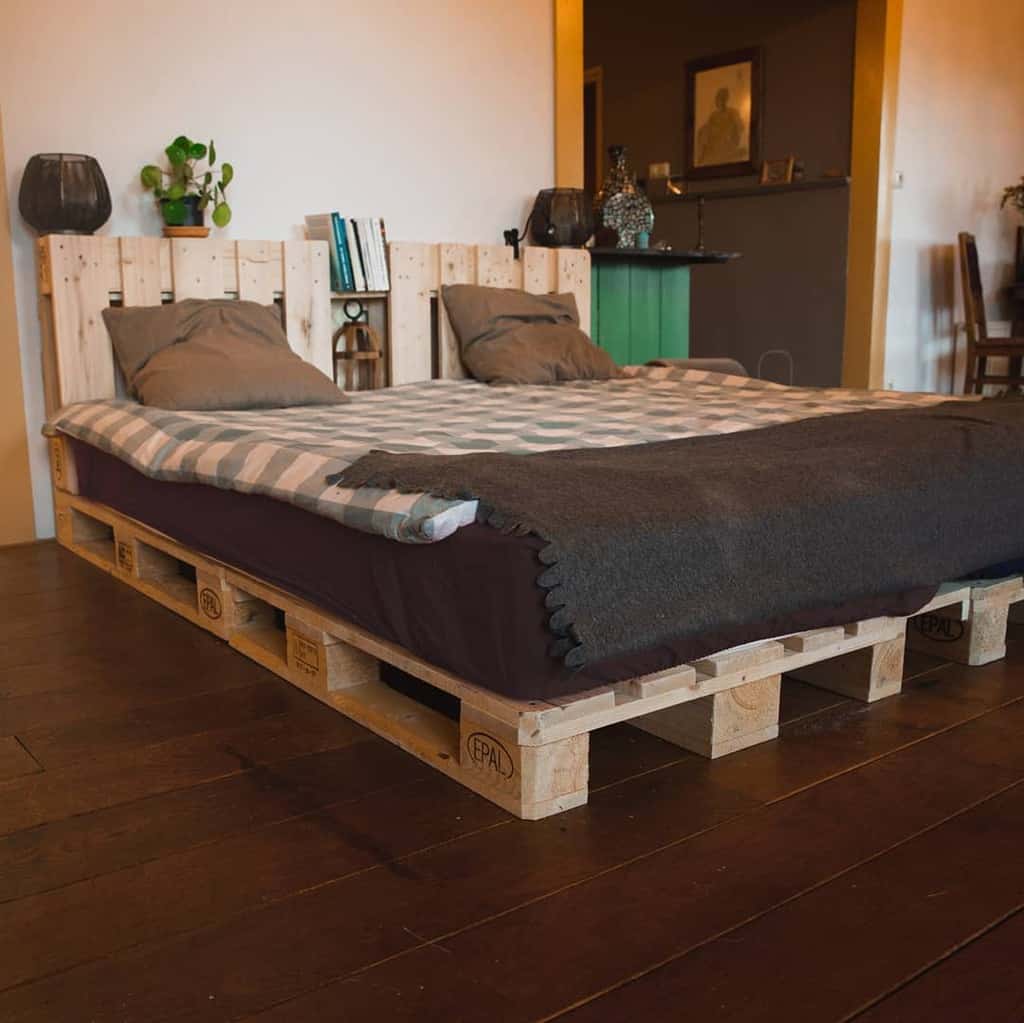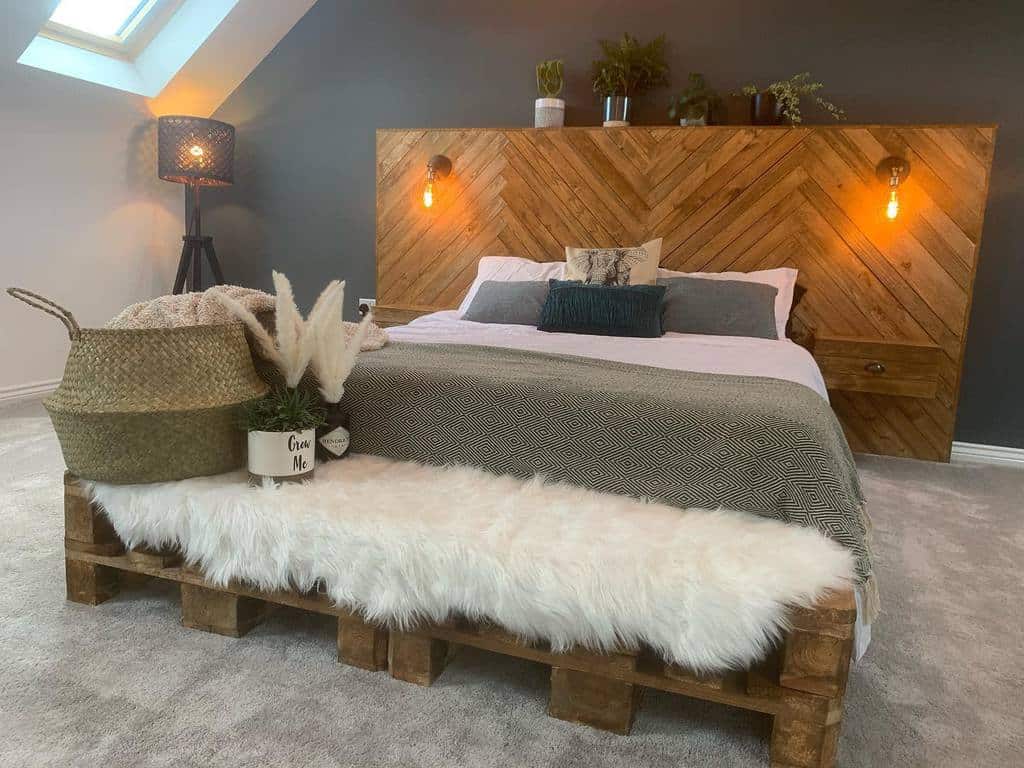 3. Craft A Chair To Sit On
Pallet furniture is a creative and low-cost solution for any living space. An eye-catching pallet chair with soft cushions can be a great way to inject some personality into your room. Not only aesthetically pleasing, pallet furniture is also a practical way to furnish your room because pallets are often plentiful, cost-efficient, and easy to assemble.
Whether it's the centerpiece of your living room or just simply an added piece of tasteful furniture in the home office, pallets offer a one-of-a-kind look that will suit any type of décor.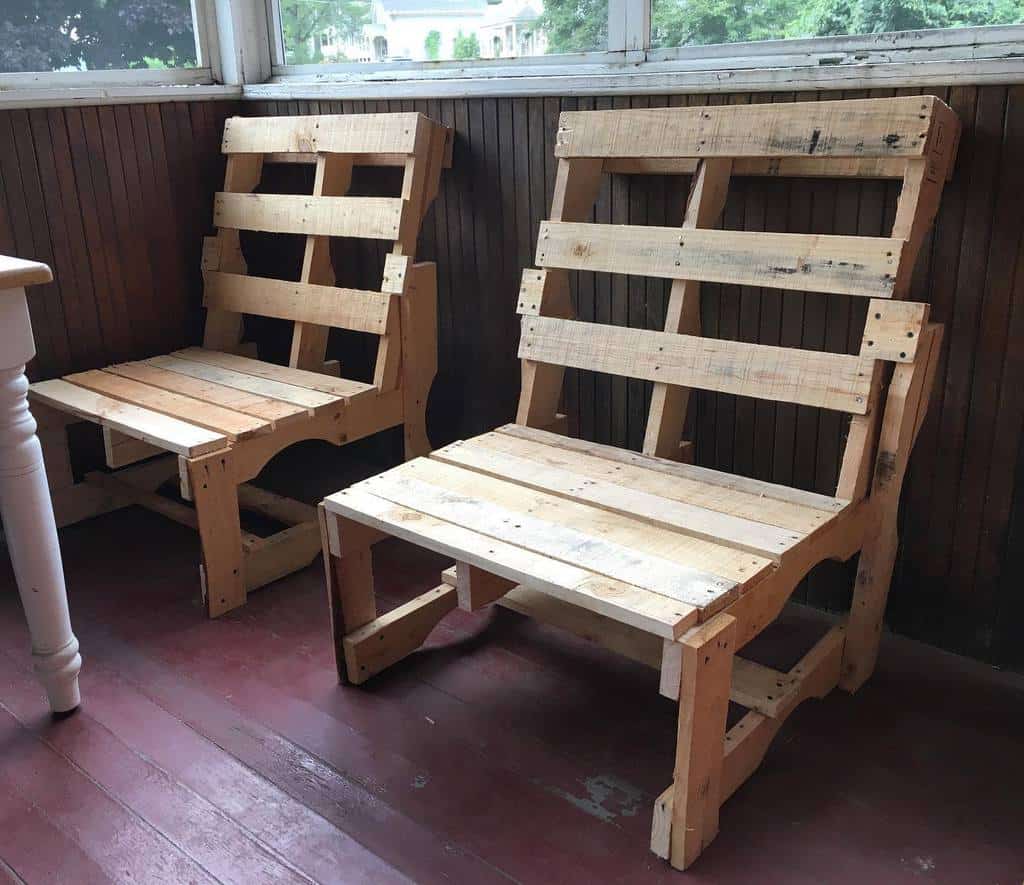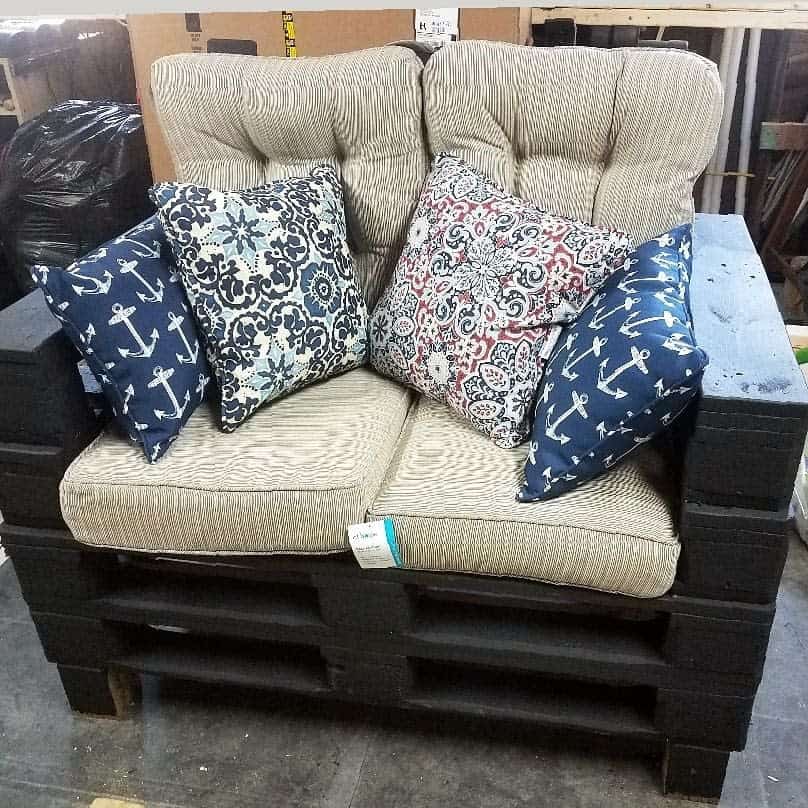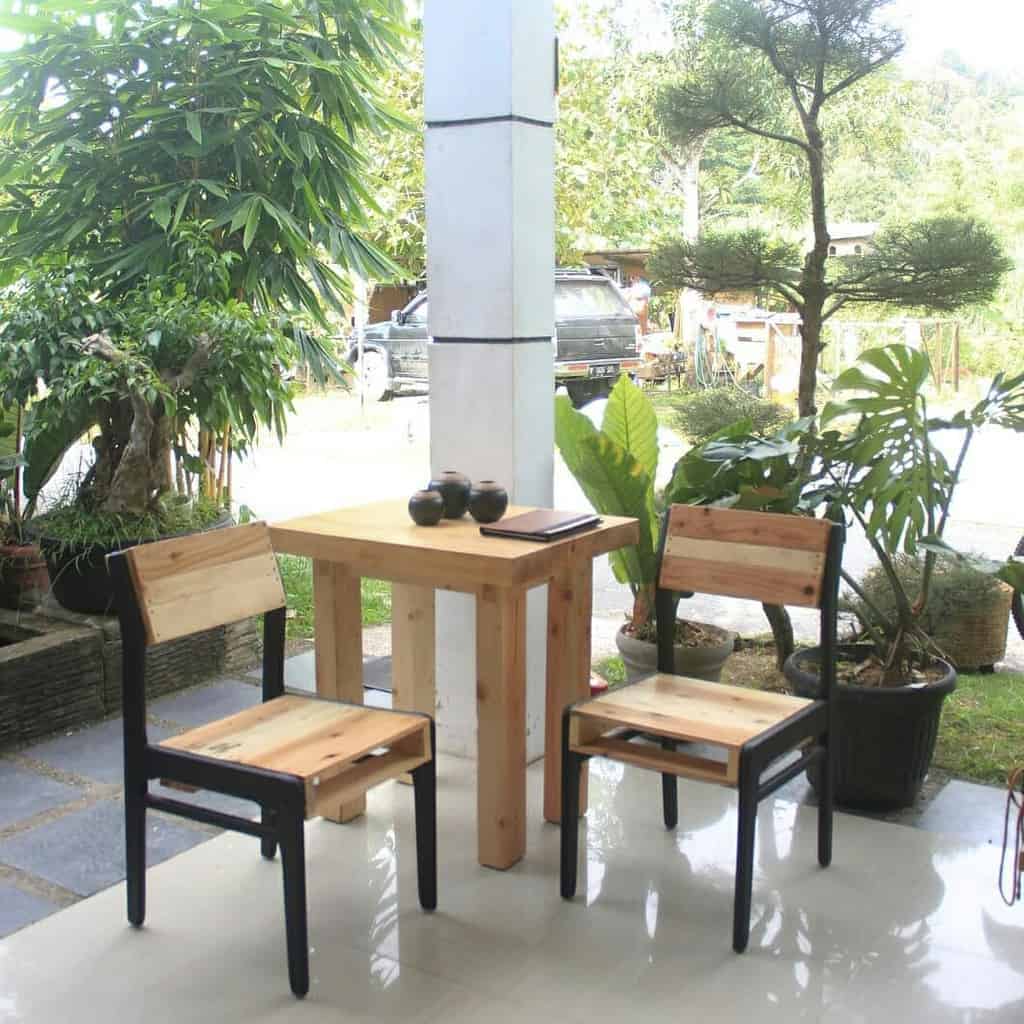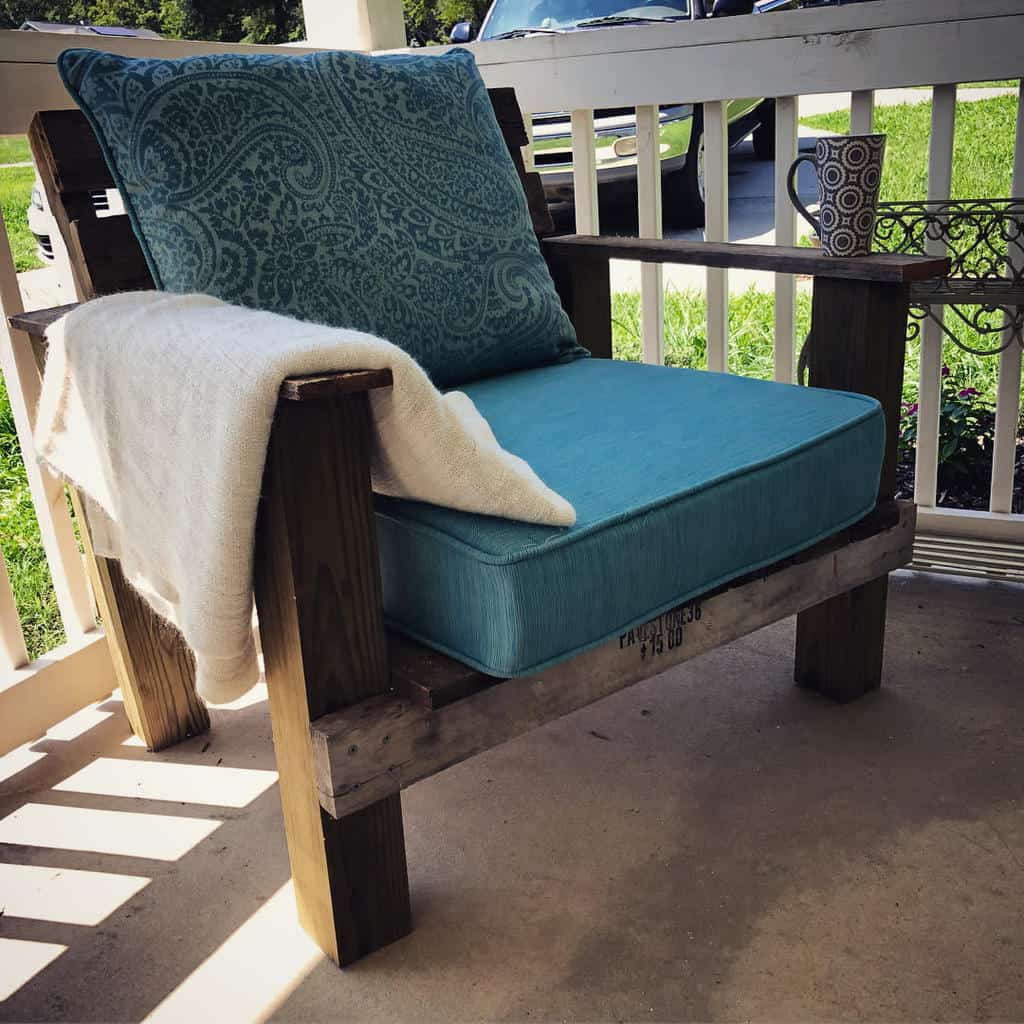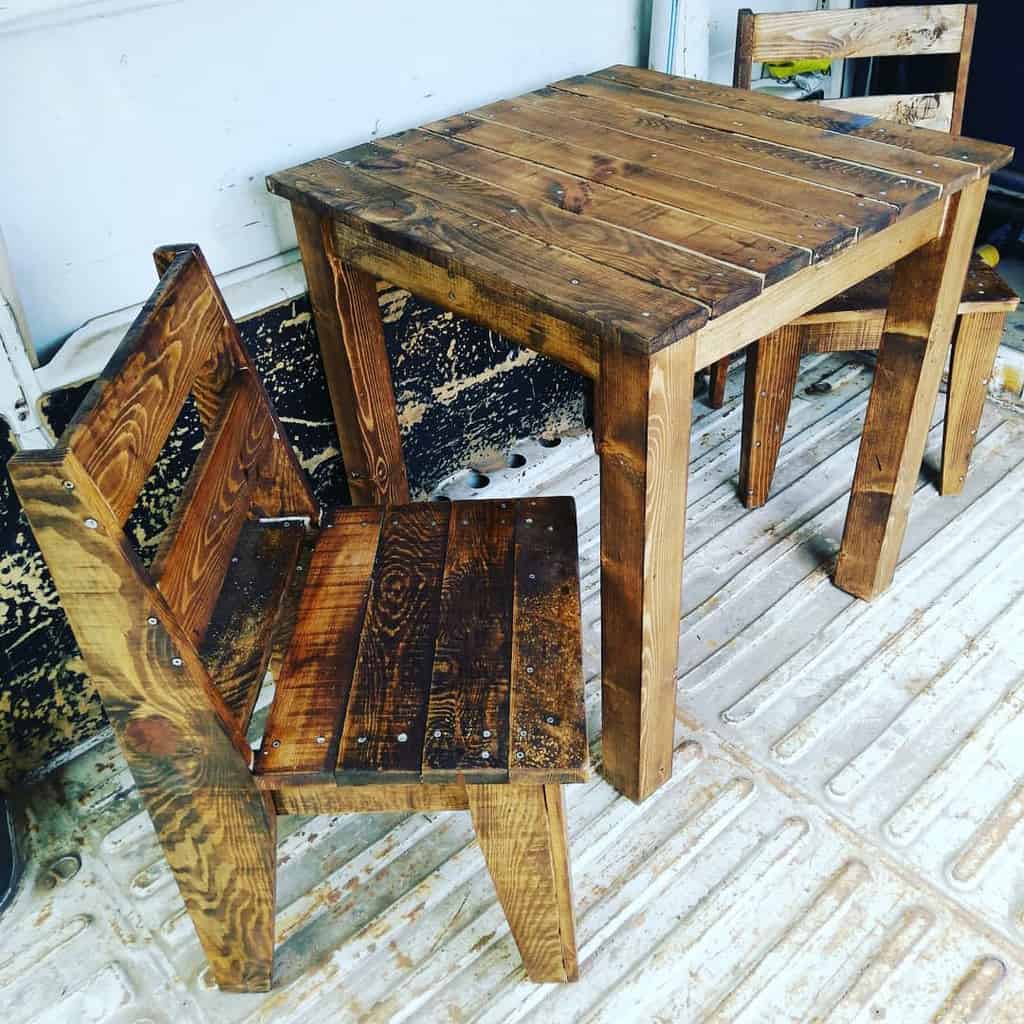 4. Build A Work Desk
Whether you are looking for a composite work desk with a metal foot, an all-wood pallet desk, or a unique custom piece, you'll find something to suit your needs and aesthetic.
Not limited to desks, pallet furniture can also be styled in corner seating, shelving, side tables, and more. Step outside of the classic look and create something beautiful that matches your style – with pallet furniture there are endless possibilities!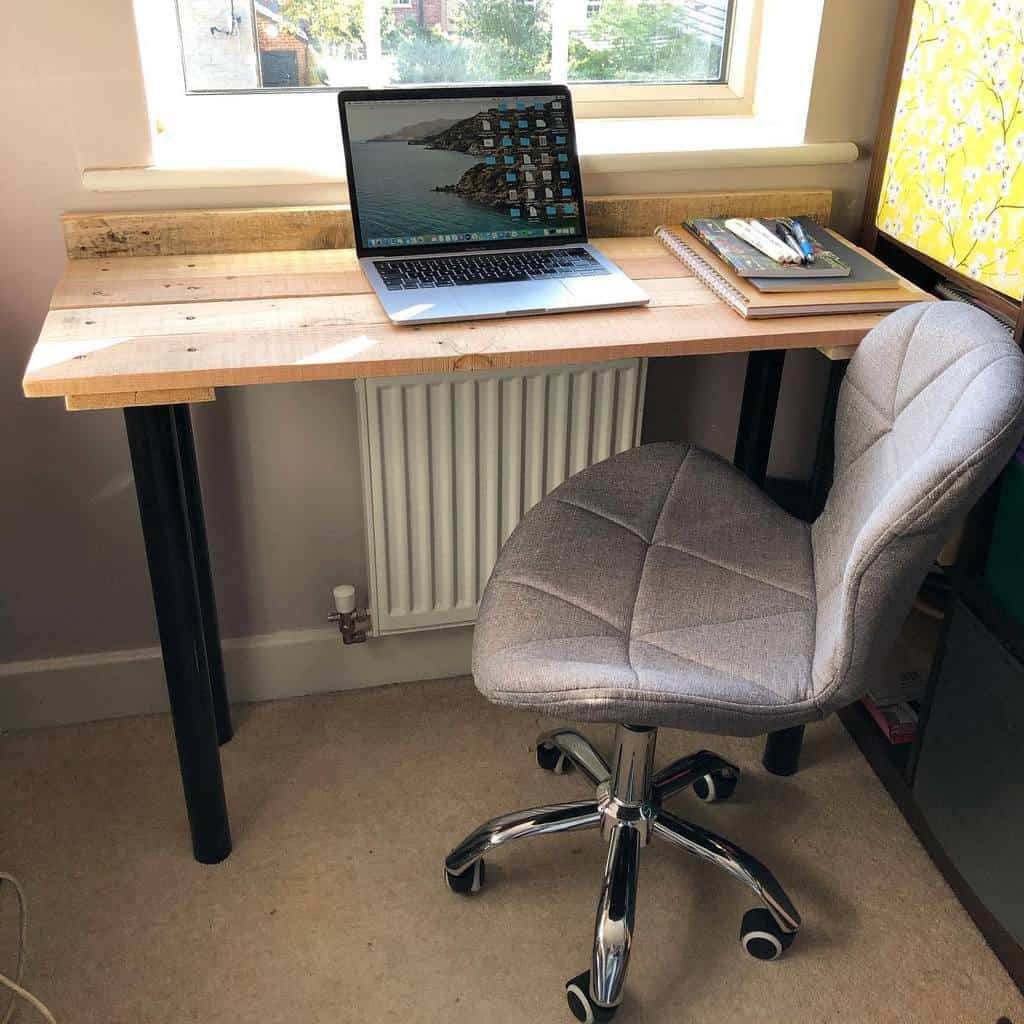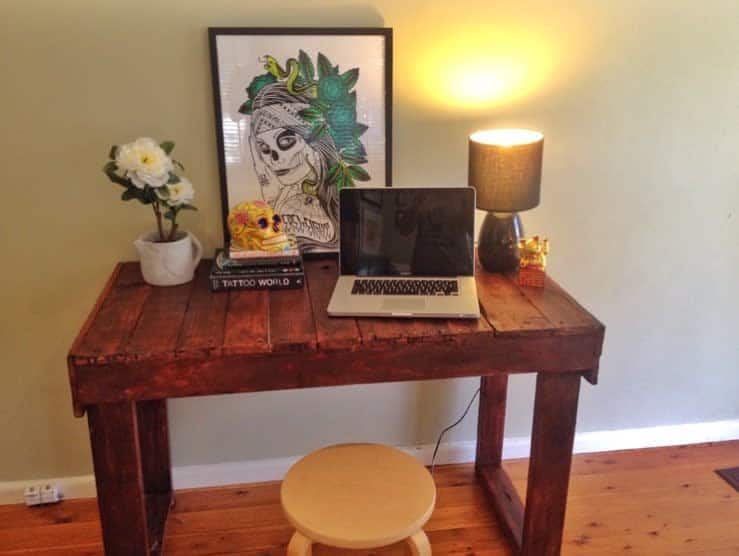 5. Paint Your Wood Pallets
Express your creativity by making a DIY pallet couch and using furniture that is uniquely yours! Transform an ordinary room in your home into something special by repurposing wood pallets.
You'll be amazed at the transformation furniture crafted from pallets can make to the look of your interior décor. Create the furniture of your dreams, from sophisticated tables to comfortable couches–anything is possible with furniture made with painted wood pallets!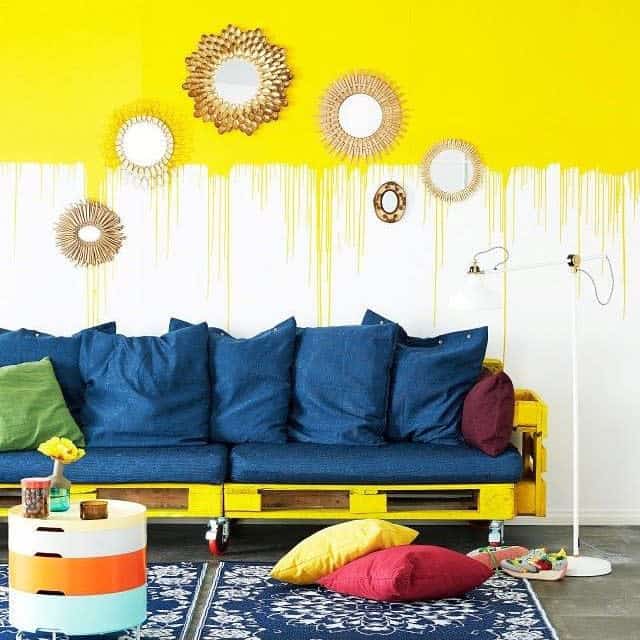 6. Set The Mood With Pallet Bed Lights
With pallet furniture, you can set the perfect ambiance in your space. A pallet bed with bed lights can help you to create a cozy feeling in any room.
Soft light emanating off the pallets will not just look beautiful, but also set the mood of a relaxed and calming environment. Instead of expensive items, why not opt for pallet furniture to spruce up your home with a touch of creativity?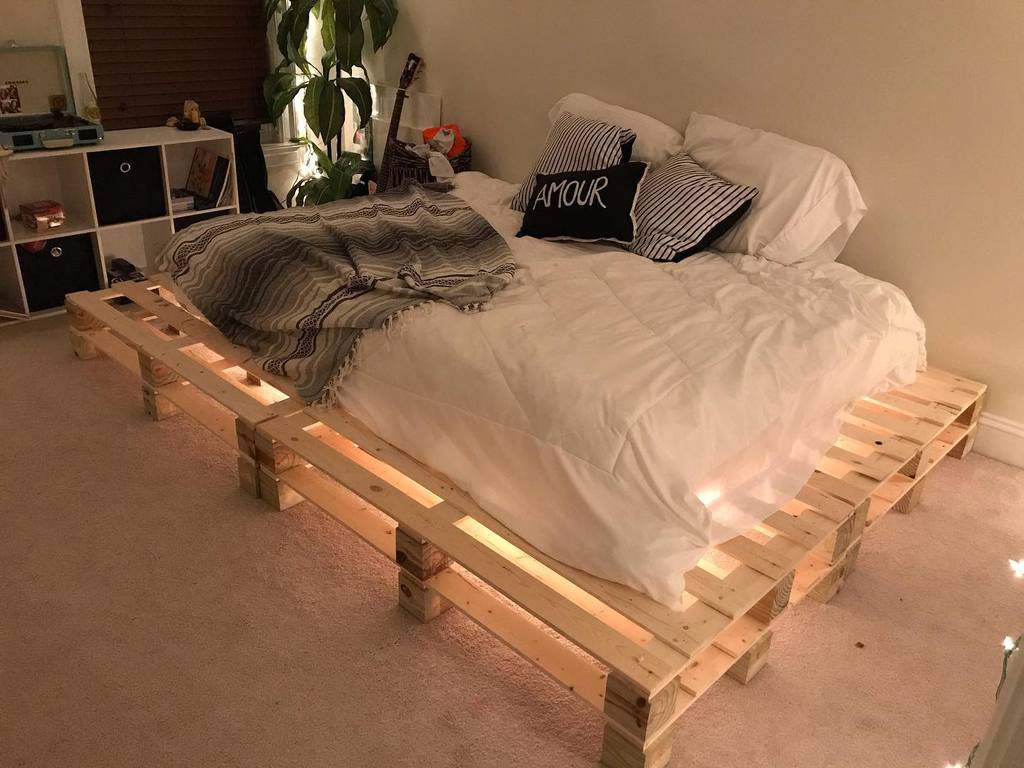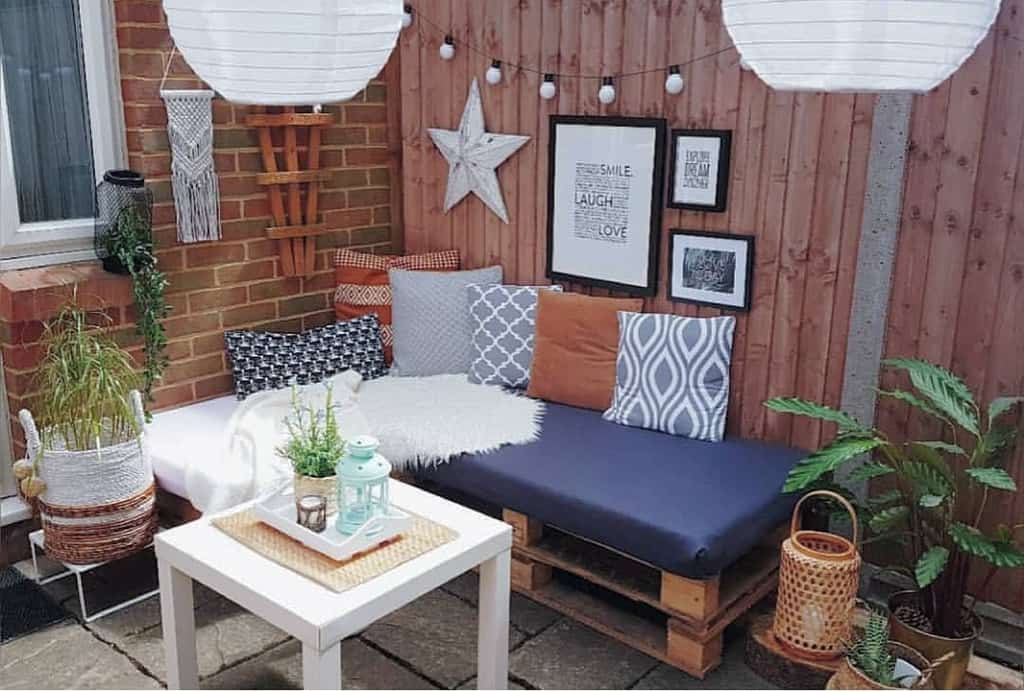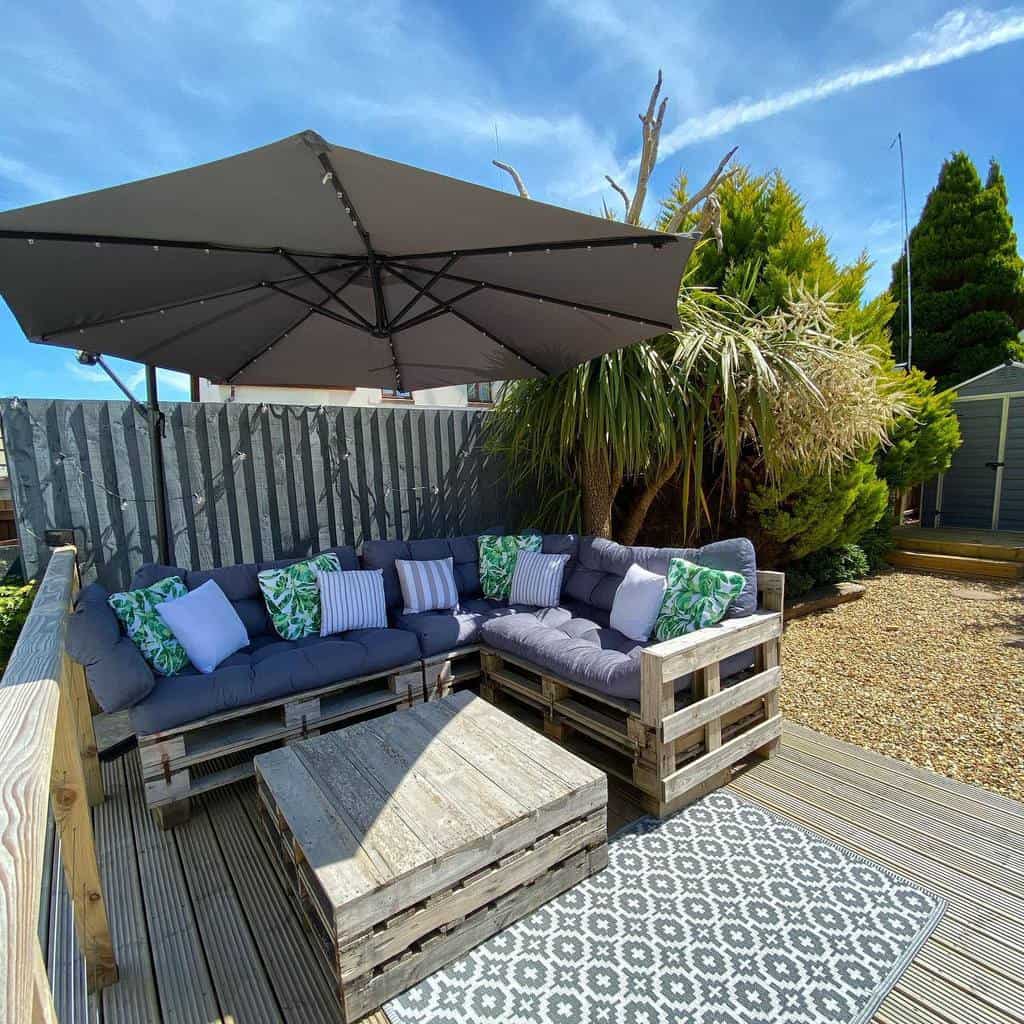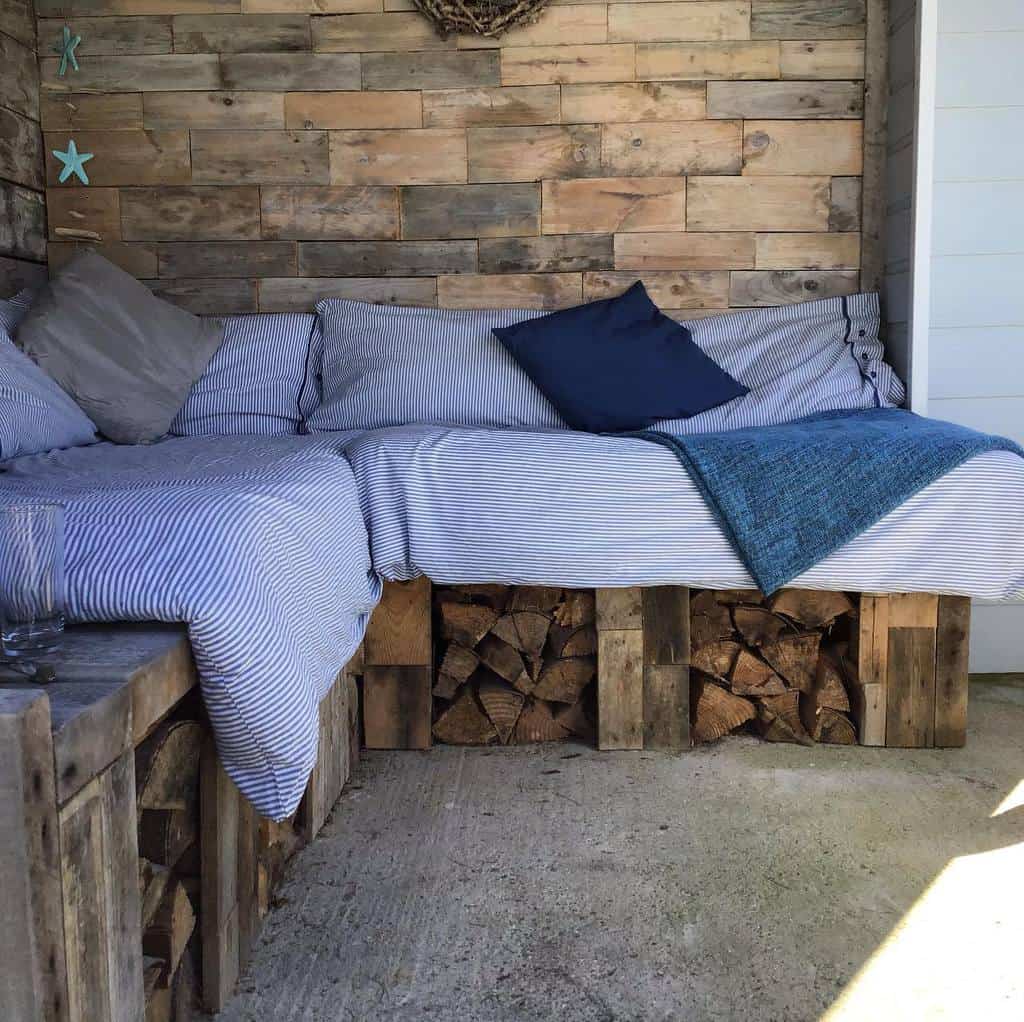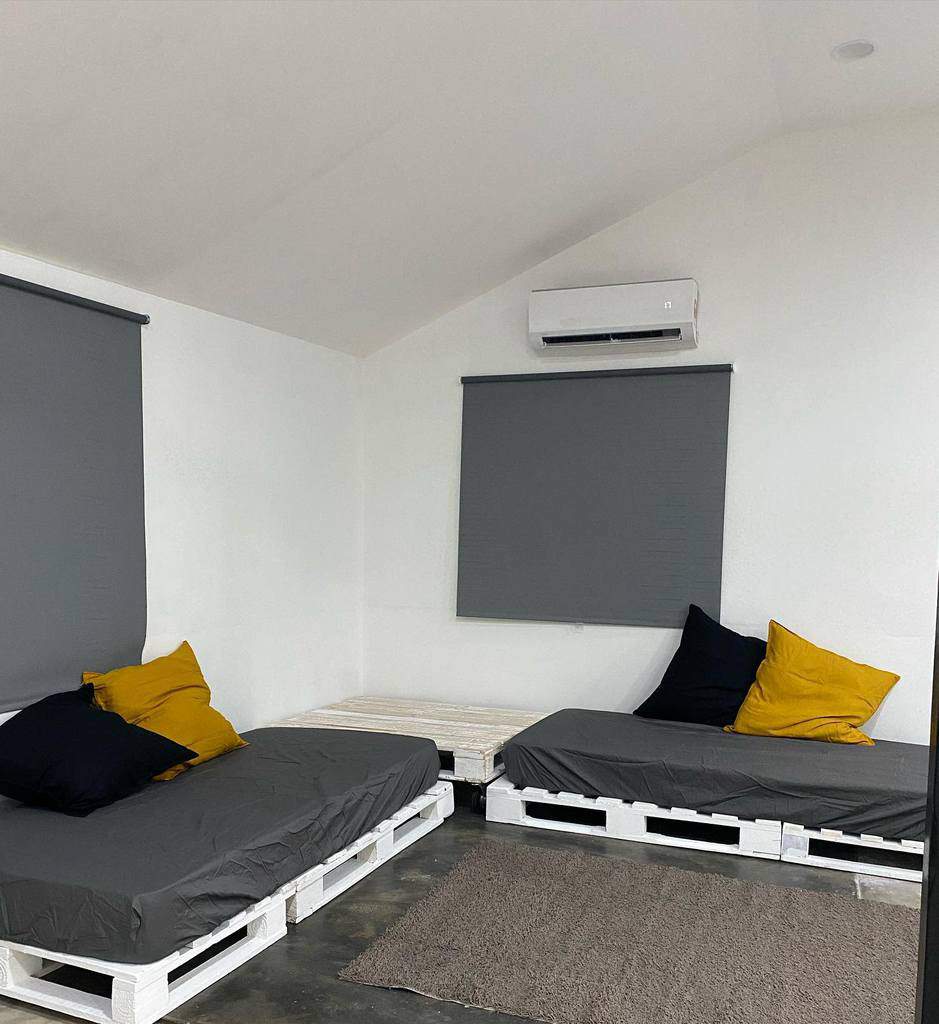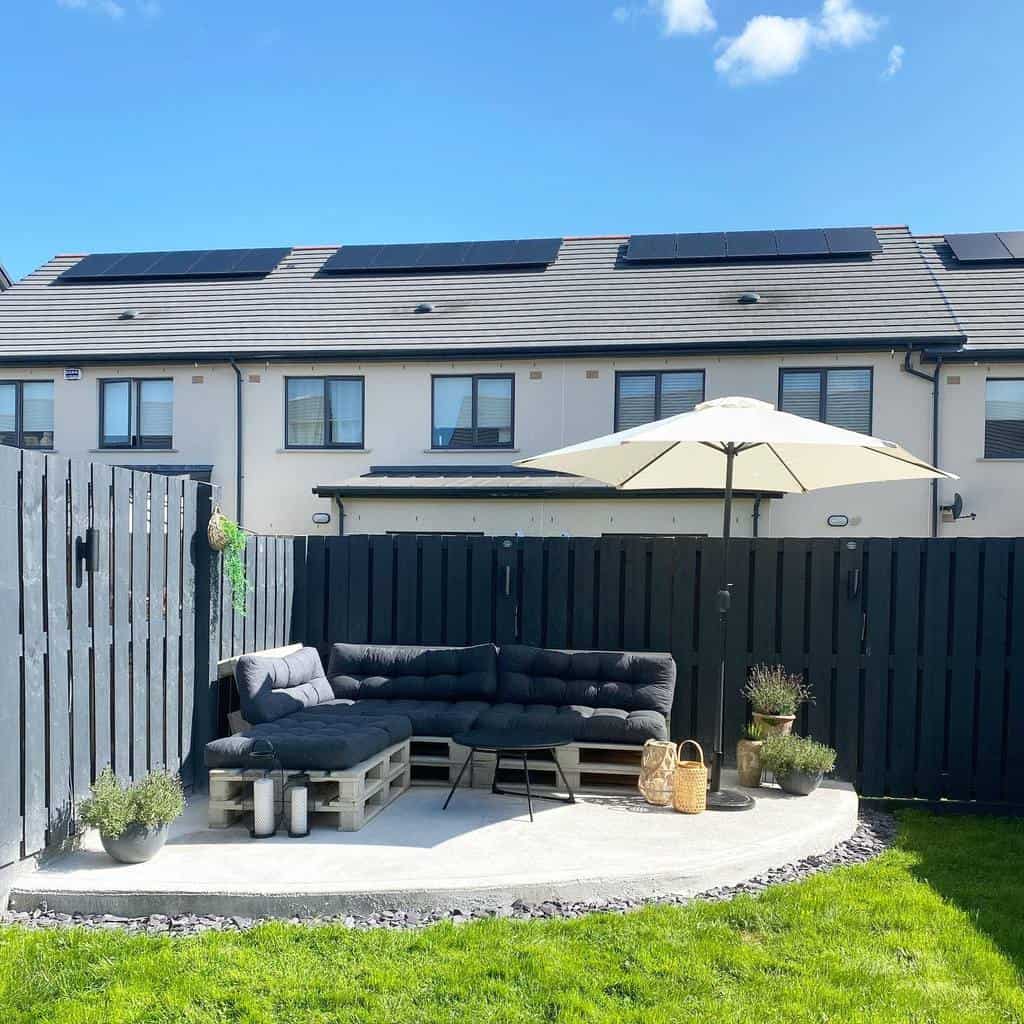 7. Build A Nifty Nightstand
Pallet furniture is having a moment. Get creative and make a pallet nightstand with either wood or metal legs to complement your existing decor. This versatile furniture piece will last for years as pallet boards offer stability and robustness that other materials cannot provide.
Mix in interesting paint accents to reflect your own individual style. With pallet furniture, you get the ultimate combination of functionality and beauty, so why not use pallets to create your next statement piece?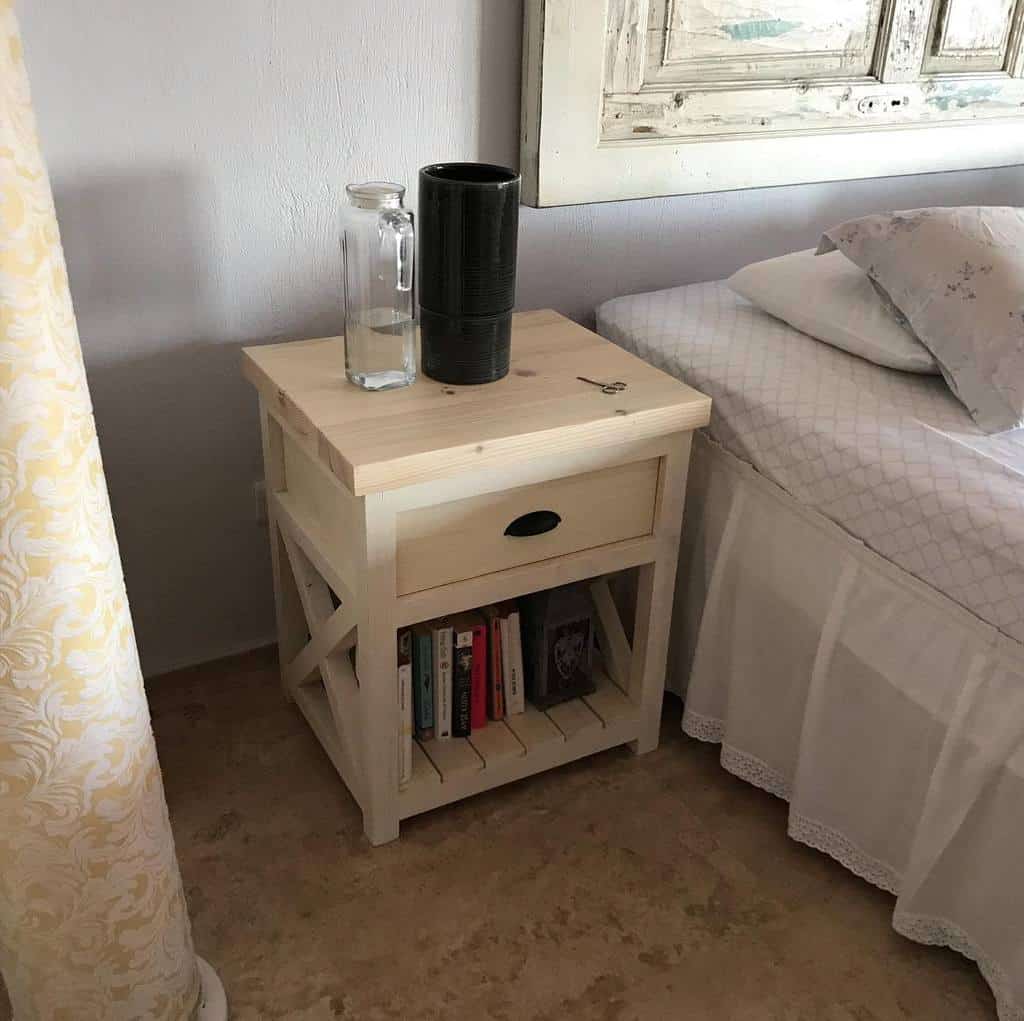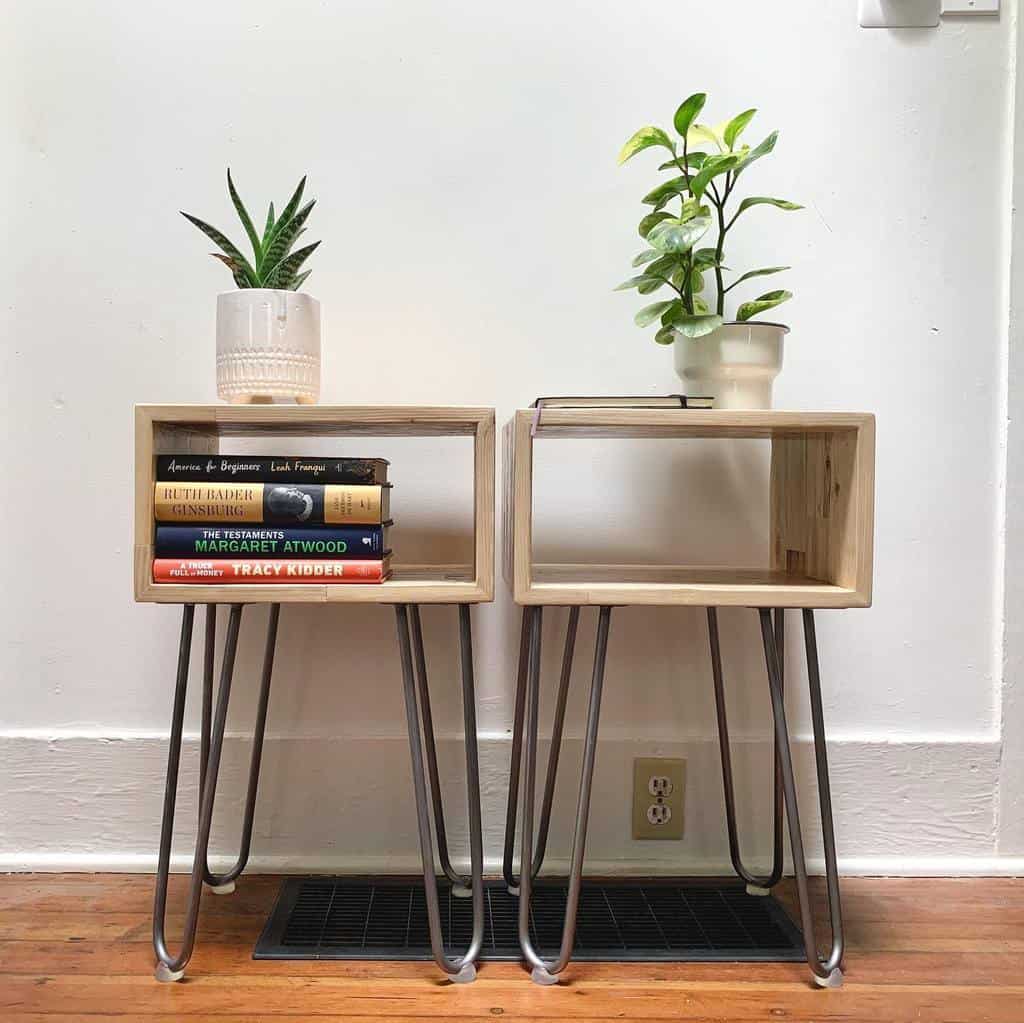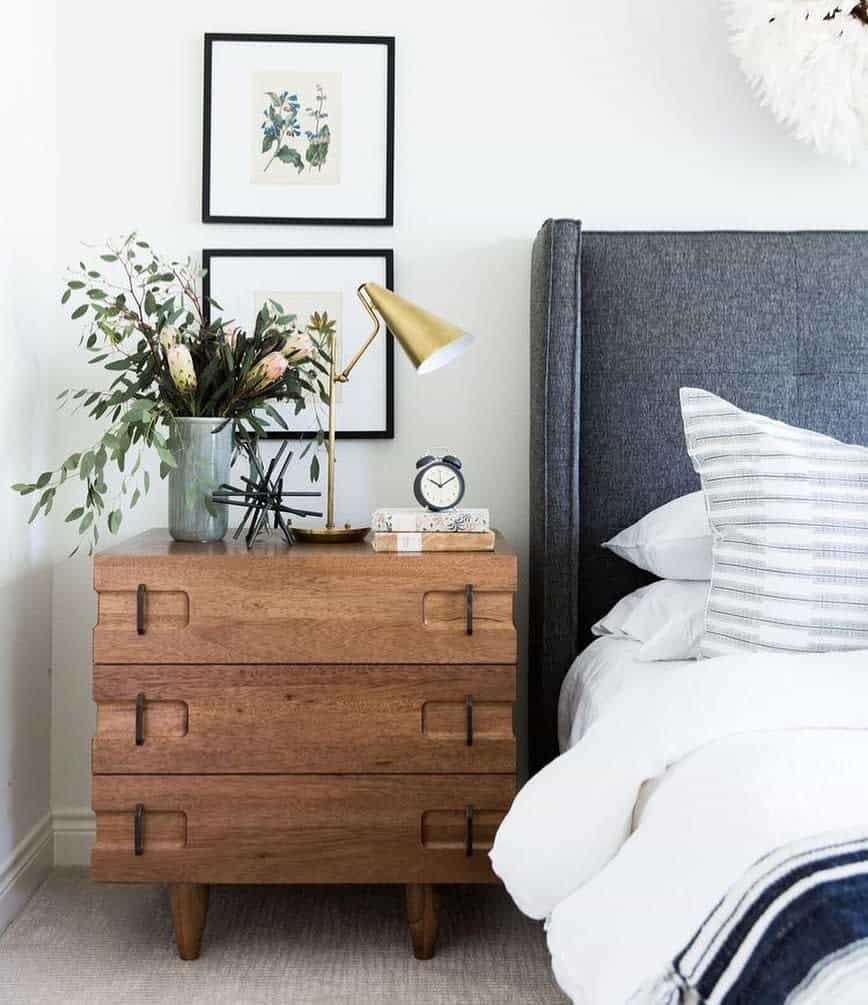 8. Create Basic Shelves With Pallet Crates
Building your own pieces with wooden shipping pallets provides many opportunities for a unique and affordable build. You can build anything from shelves to couches using simple tools, starting out with just a pallet as the base.
For example, build a basic shelf by cutting one large pallet frame into four separate boards and nailing them together. OR, use some shelving brackets and turn one of your extra pallet crates into an interesting corner shelf. The possibilities are unlimited when it comes to creativity, though you might like to consult an online guide first before beginning any DIY projects!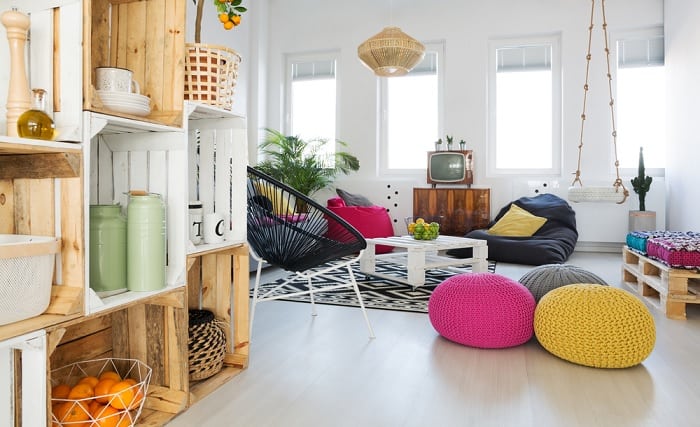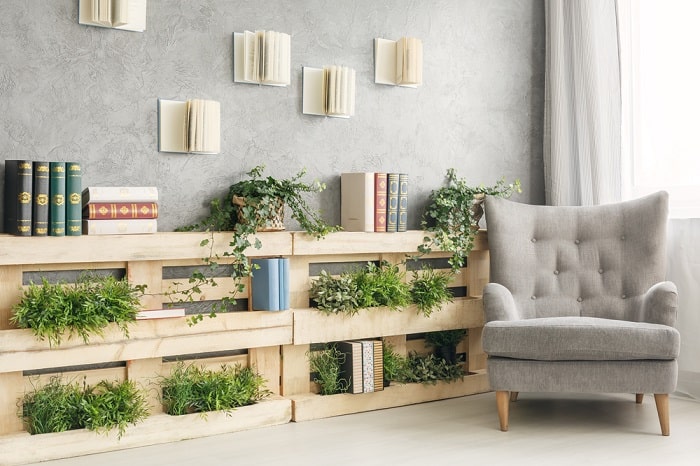 8. Repurpose Pallet Furniture
Wouldn't it be wonderful to repurpose old wooden pallets and turn them into beautiful, functional furniture for your home? Reclaimed wood from wood pallets is taking over the furniture market with up-cycled tables, chairs, bookshelves, and many more unique pieces.
Not only are repurposed pallet furniture items creative and environmentally friendly, they are also very budget-friendly – you can create an entire room of repurposed pallet furniture that won't break the bank.
With reclaimed wood furniture trending right now, why not take the opportunity to repurpose something special in your home?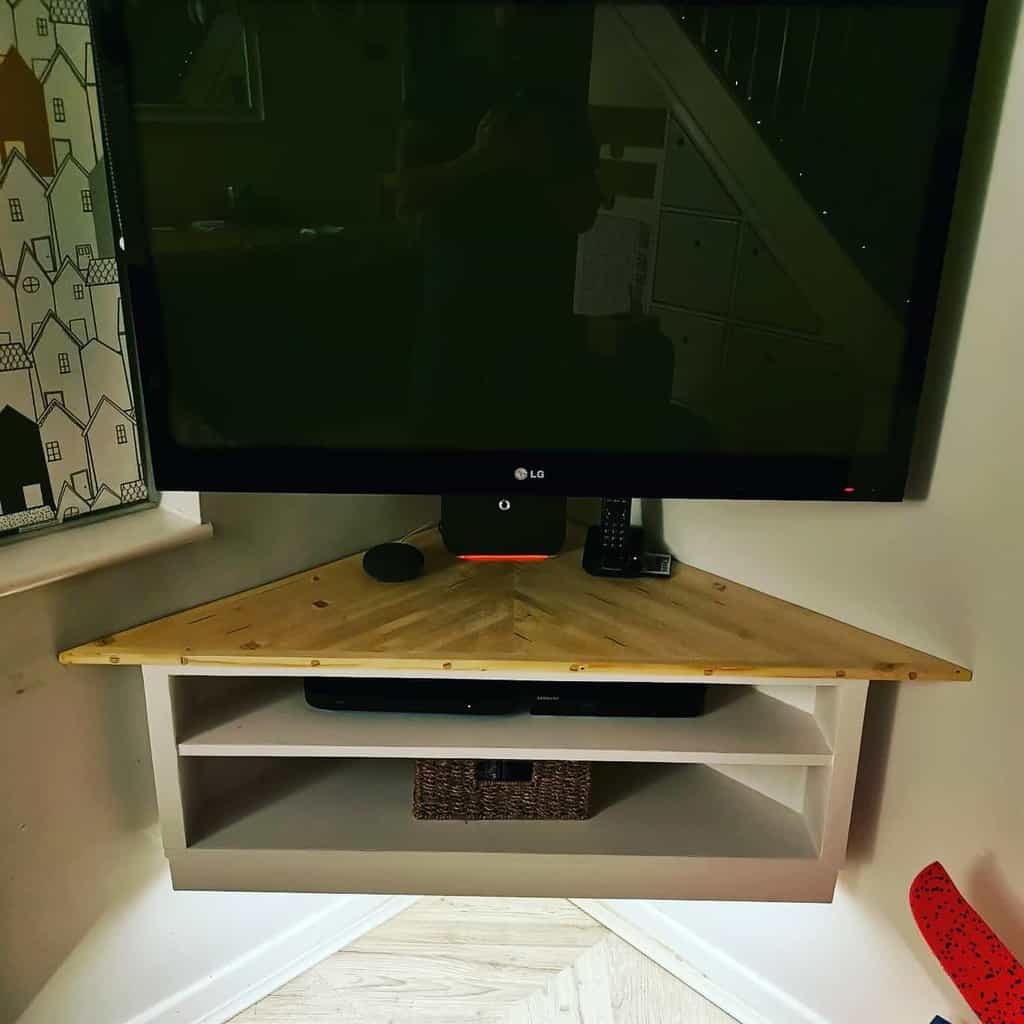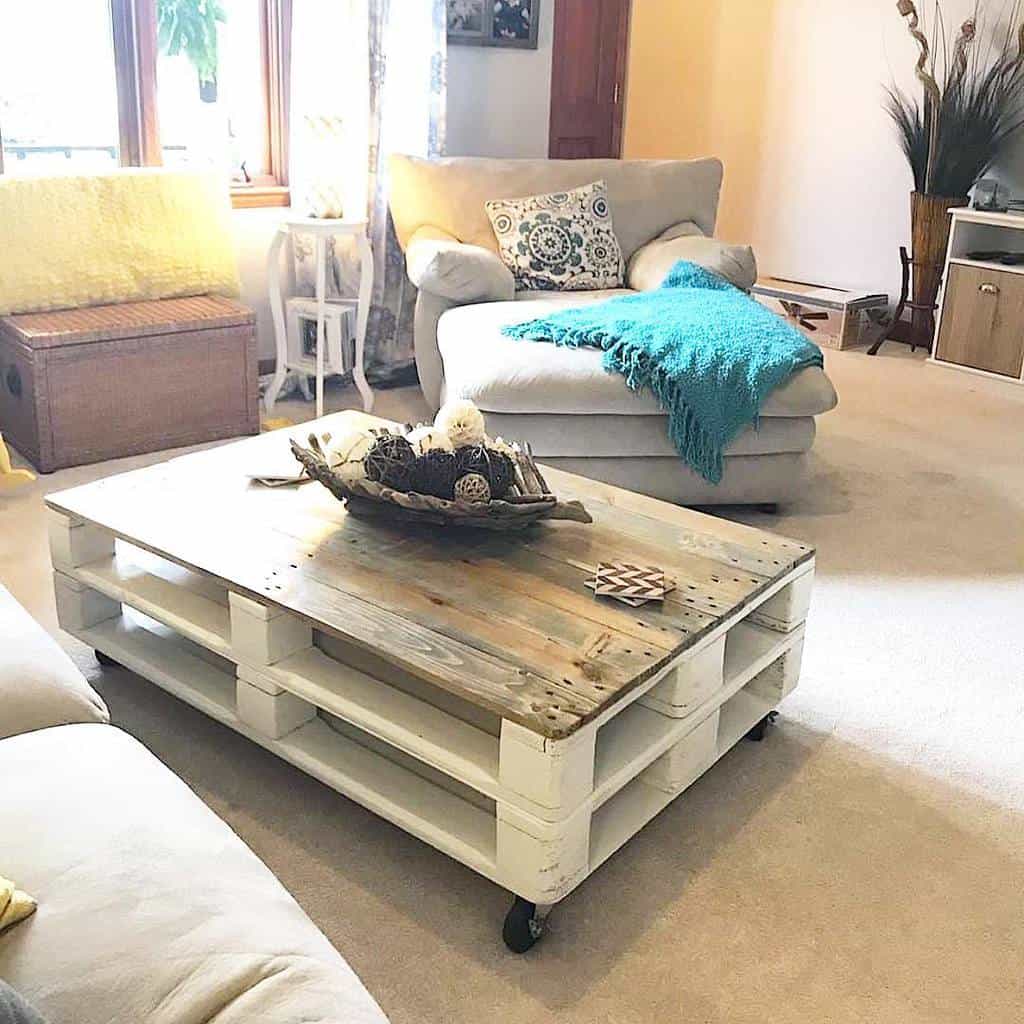 9. Create A Sofa Set
Who said furniture had to be boring? Get creative with your home decor and bring a unique, rustic look to your living room with pallet furniture.
Who wouldn't love the perfect sofa set for movie marathons or a hip pallet sofa for game night? Add an industrial touch to your space with a pallet coffee table, perfect for displaying family photos. Give your home some personality and try crafted pallet furniture today!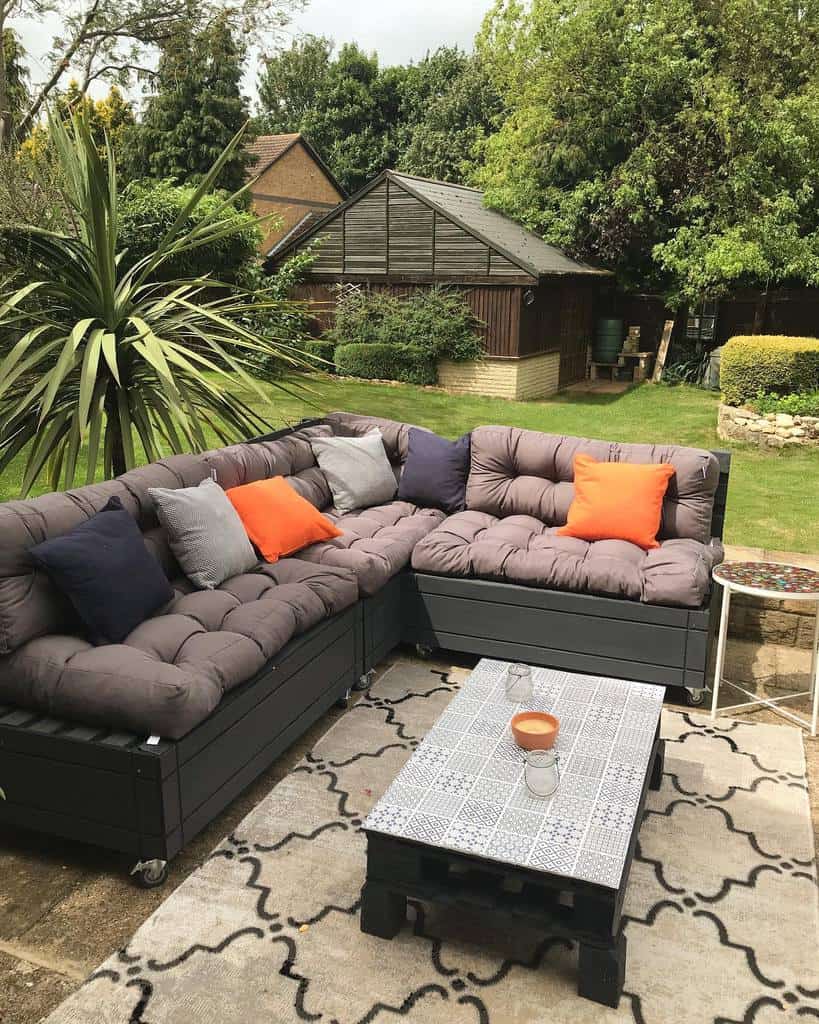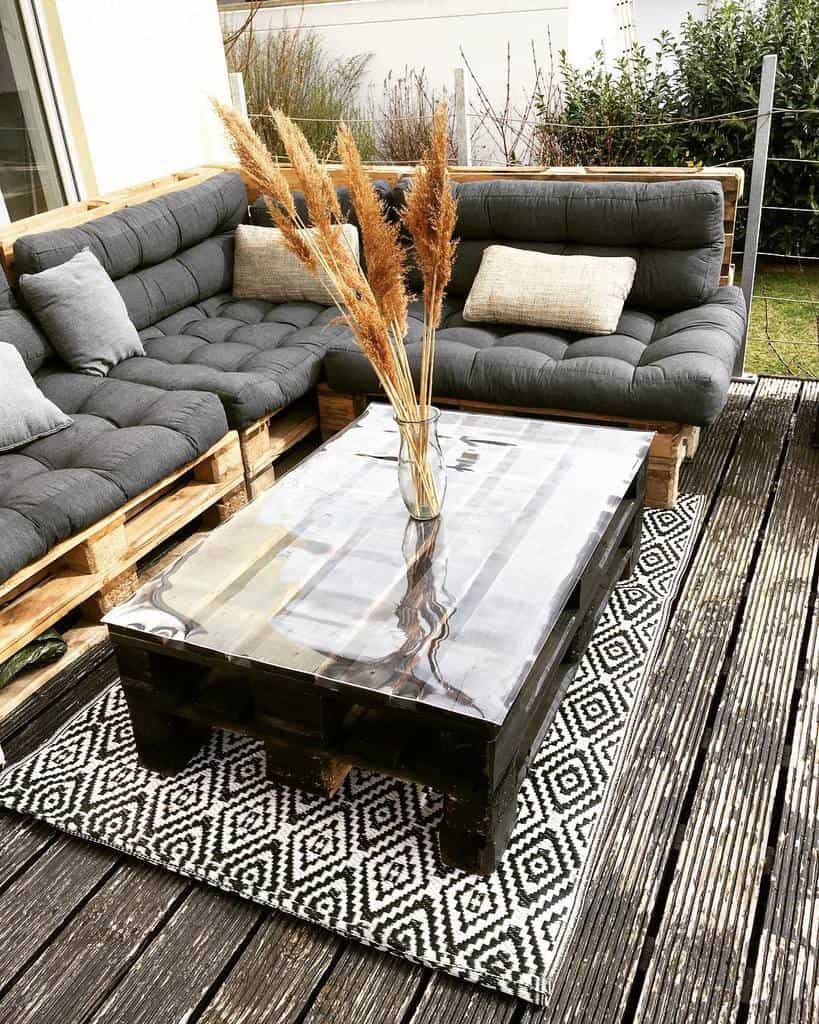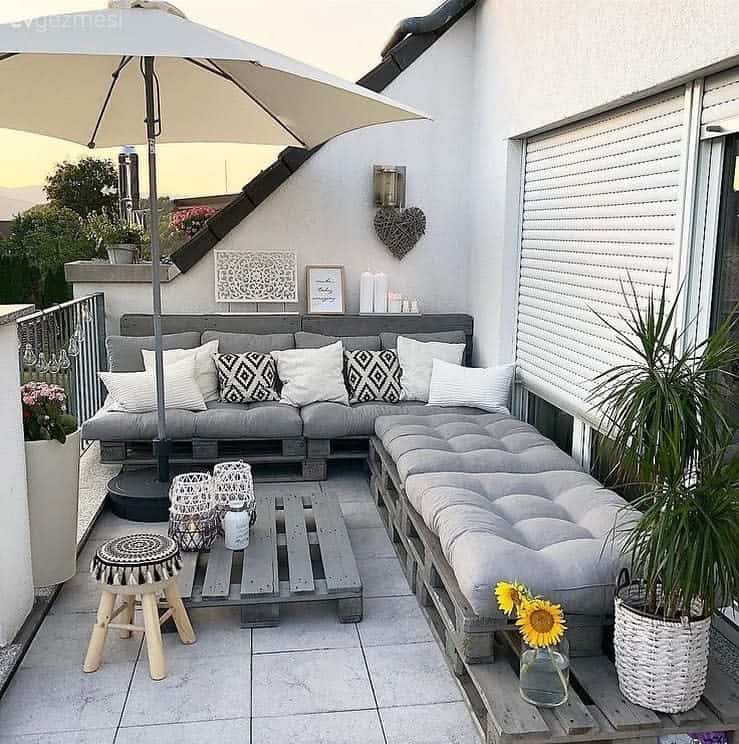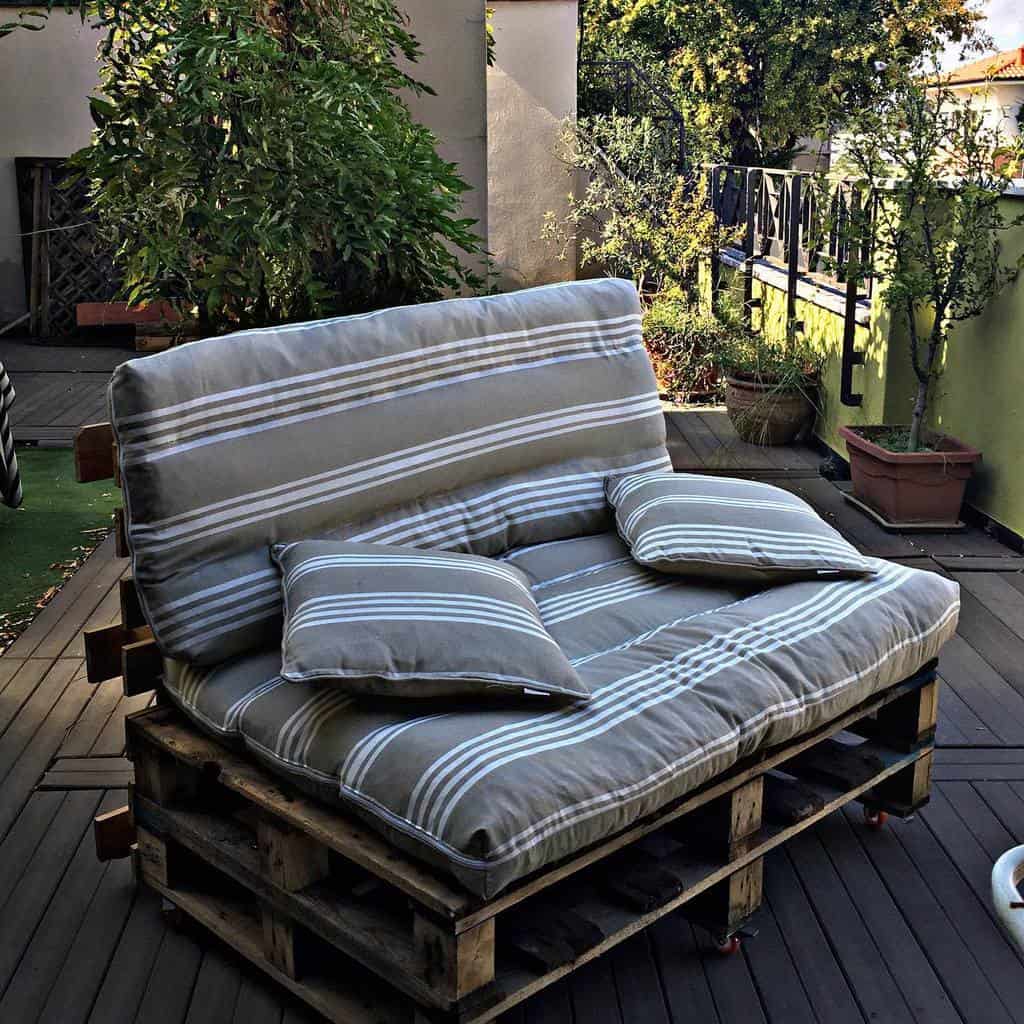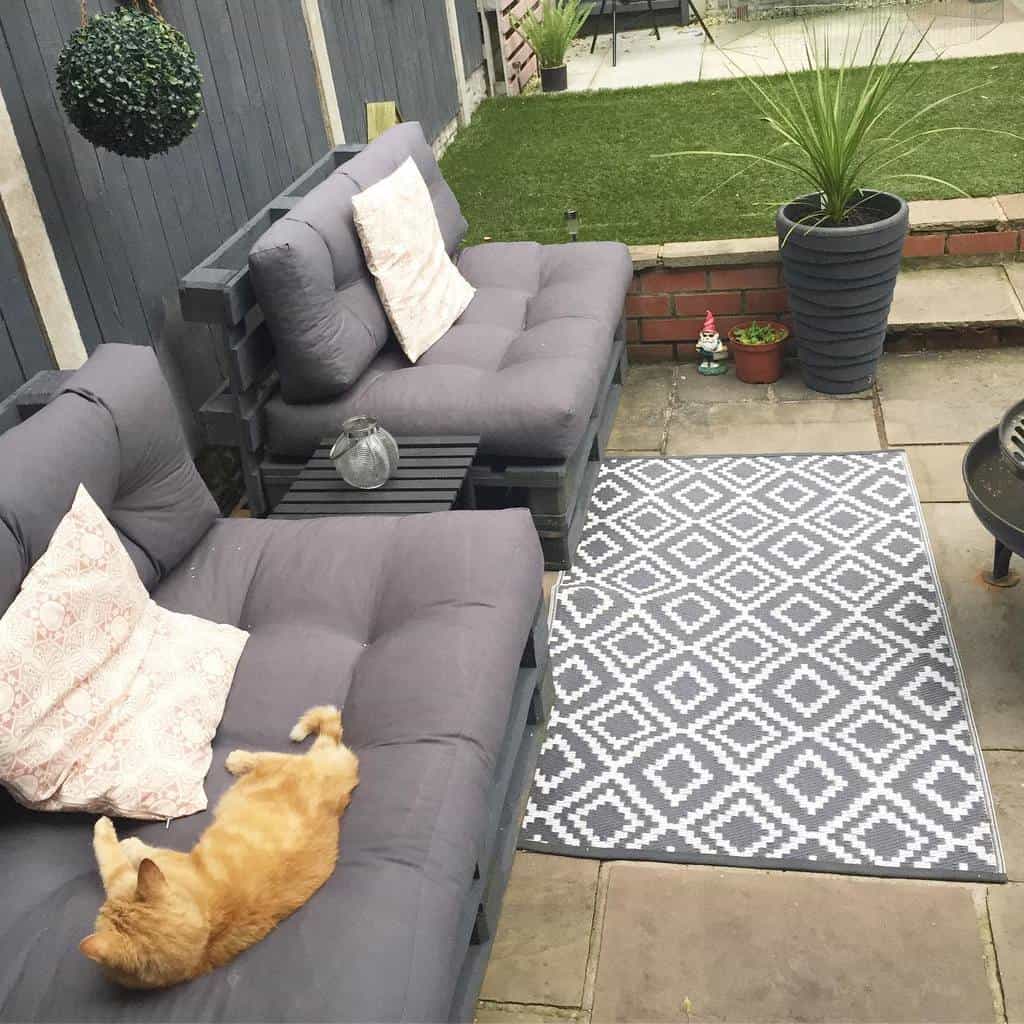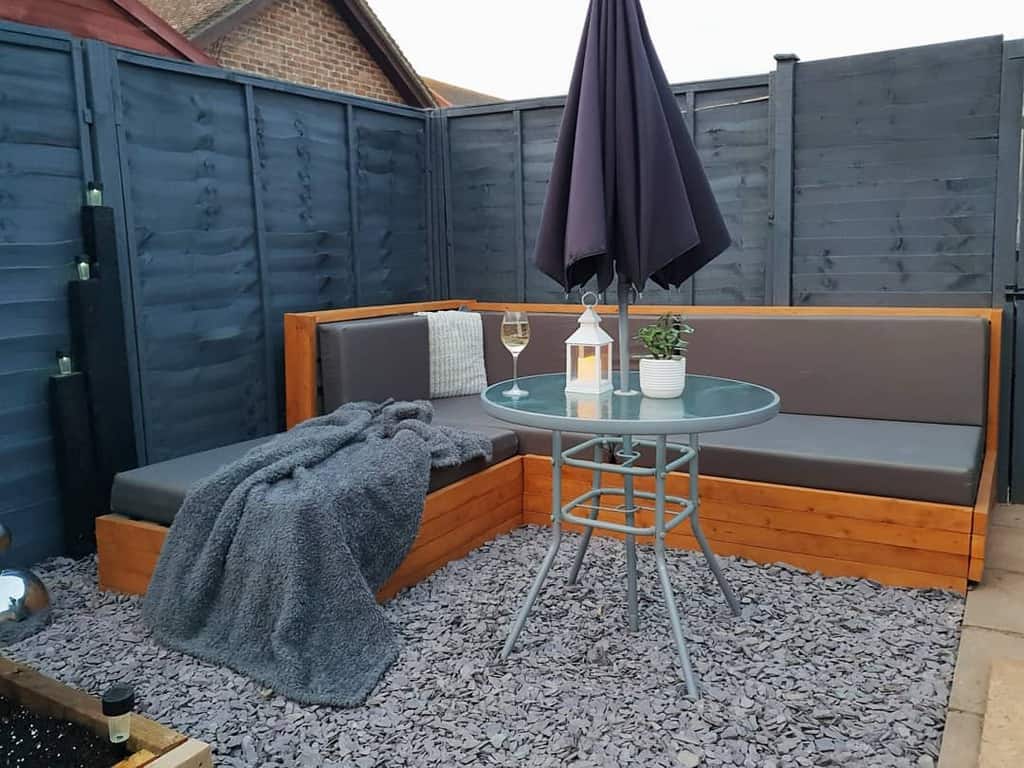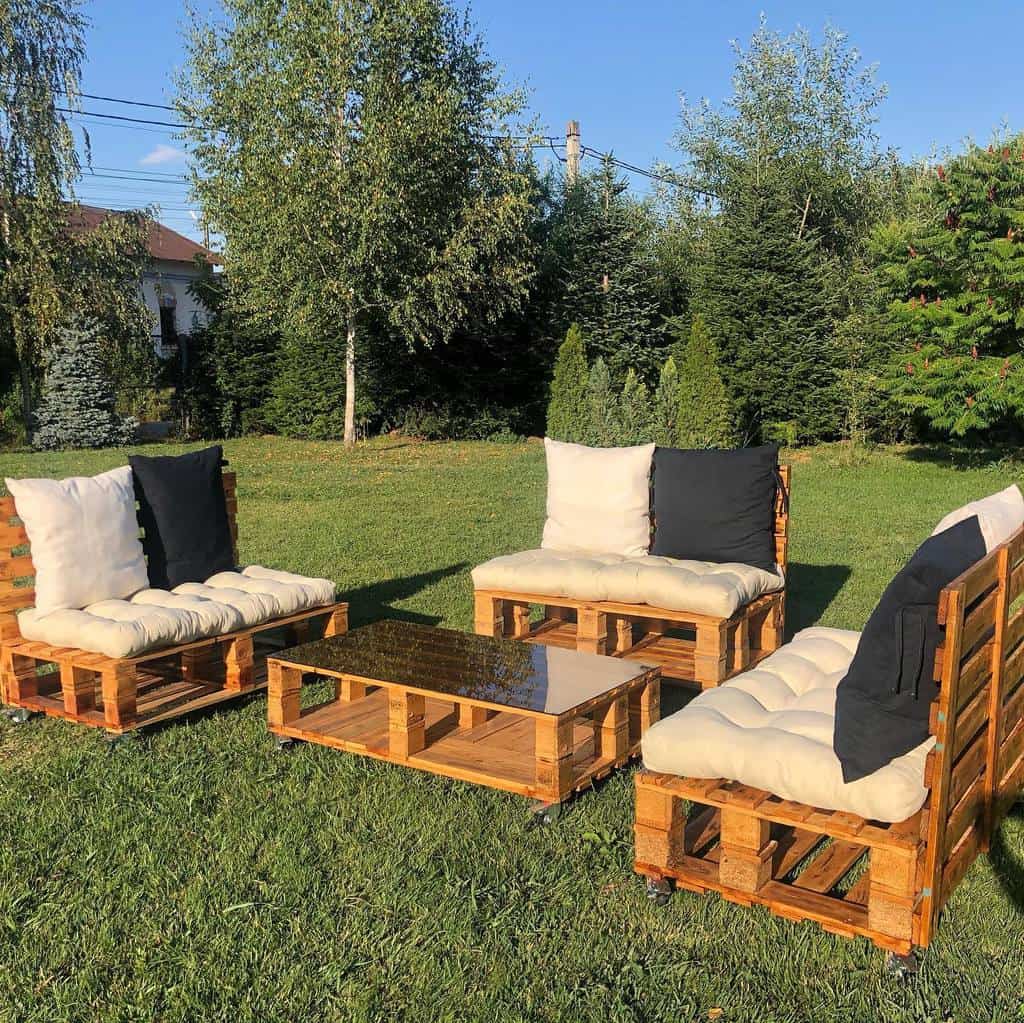 10. Build A Custom Sized Table
Are you in need of the perfect coffee table for your living room, a rolling table for your workspace, or a dining table to fit a specific space? If so, a custom-sized pallet table is just the thing. Pallet tables are versatile, and eco-friendly, and are made by taking upcycled materials and giving them new life as coffee tables, dining tables, or rolling tables.
Additionally, they can be personalized to fit any size or shape—so they can be as long as needed for that sprawling dining room or narrow enough to slot into tight spaces. You can also add an extra touch by adding glass in the center of the table for an authentic furniture look.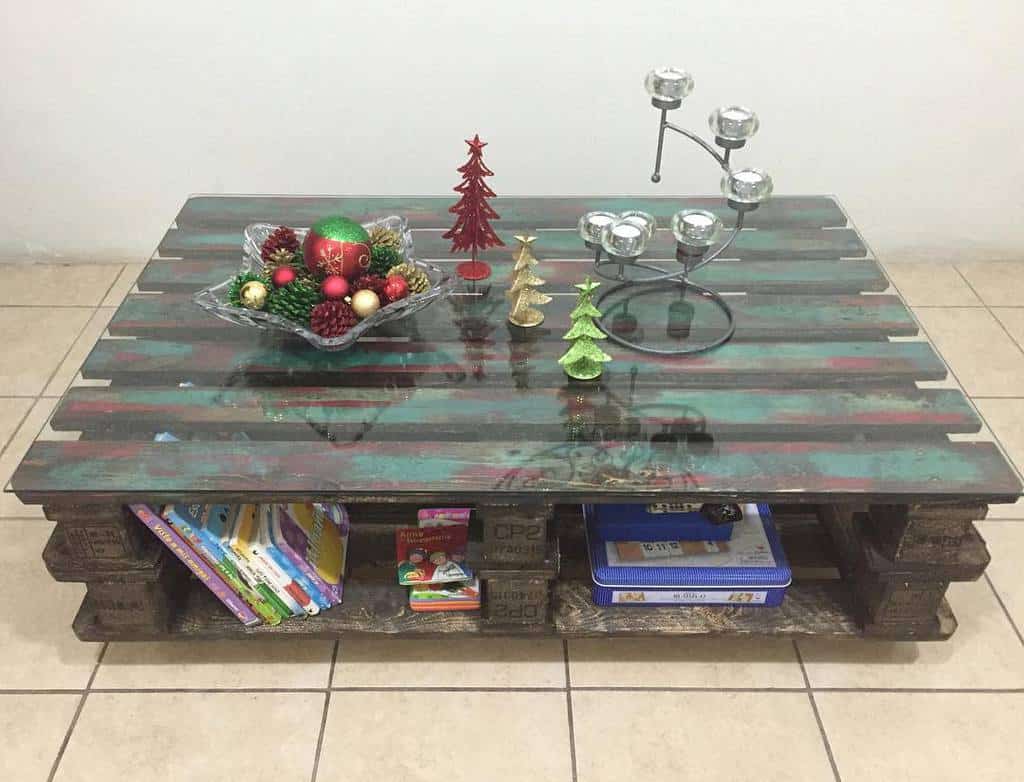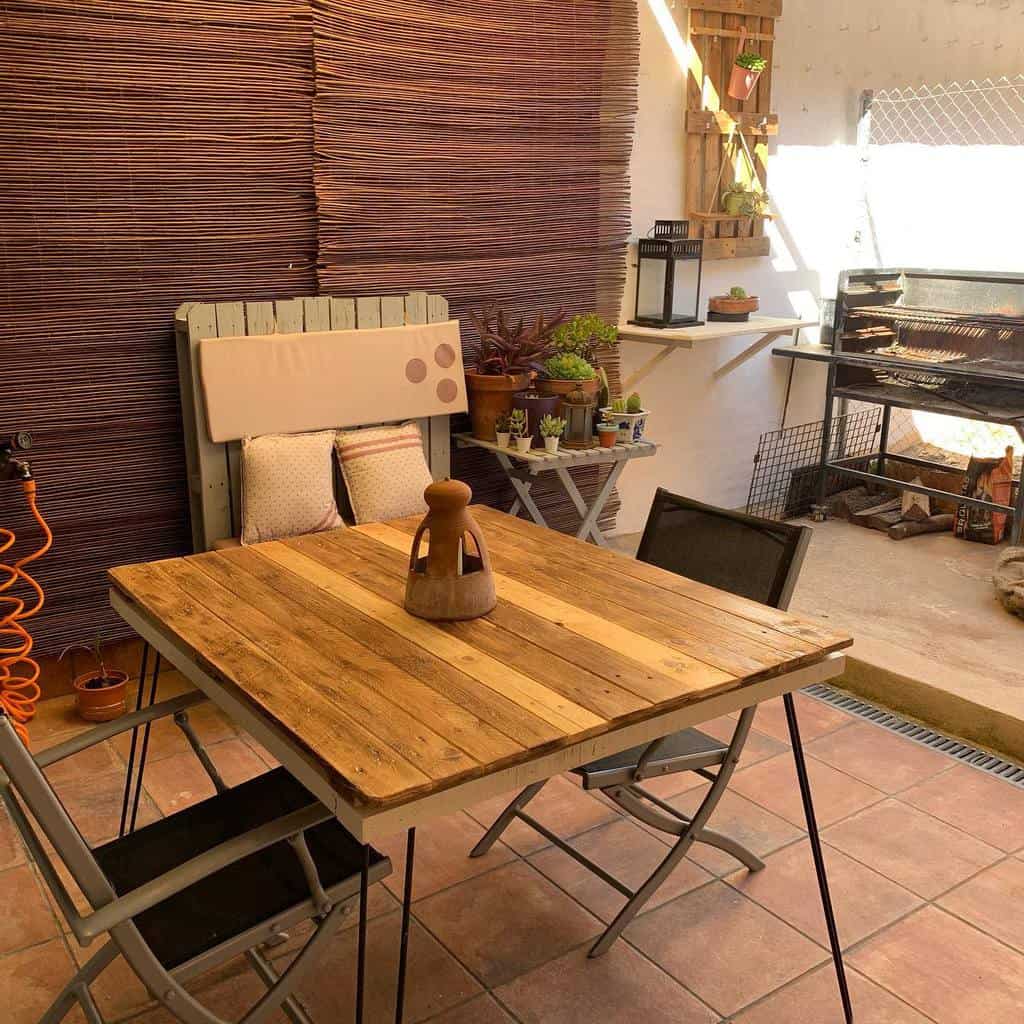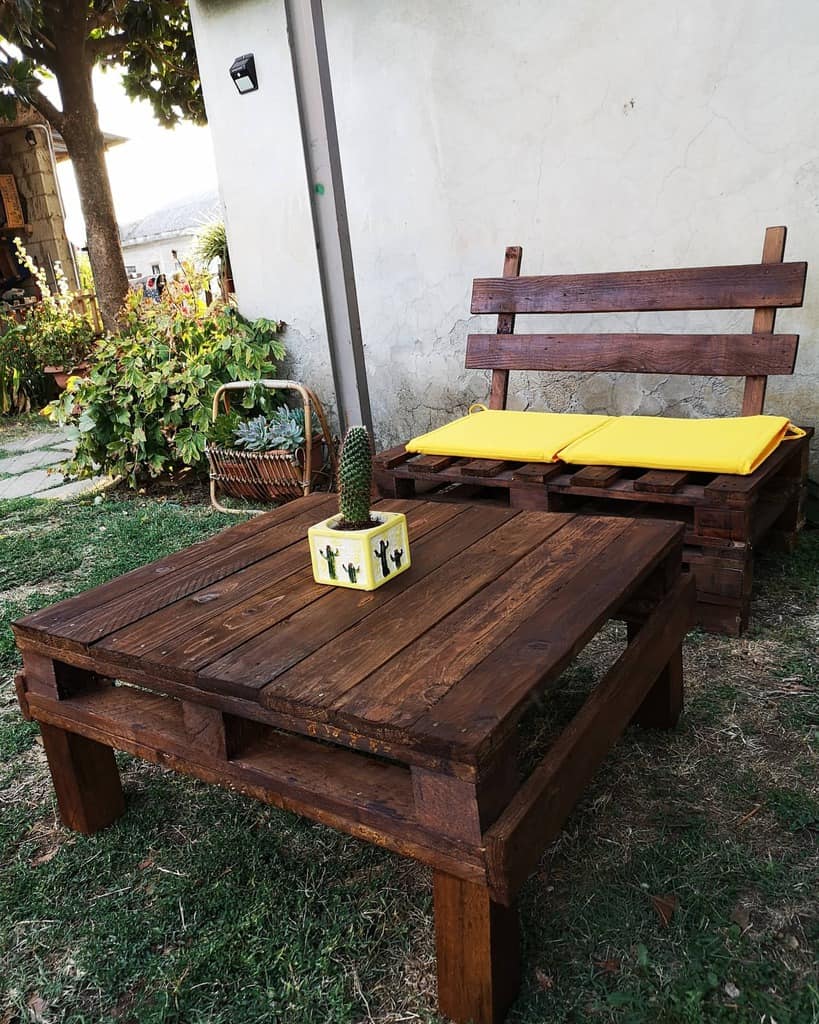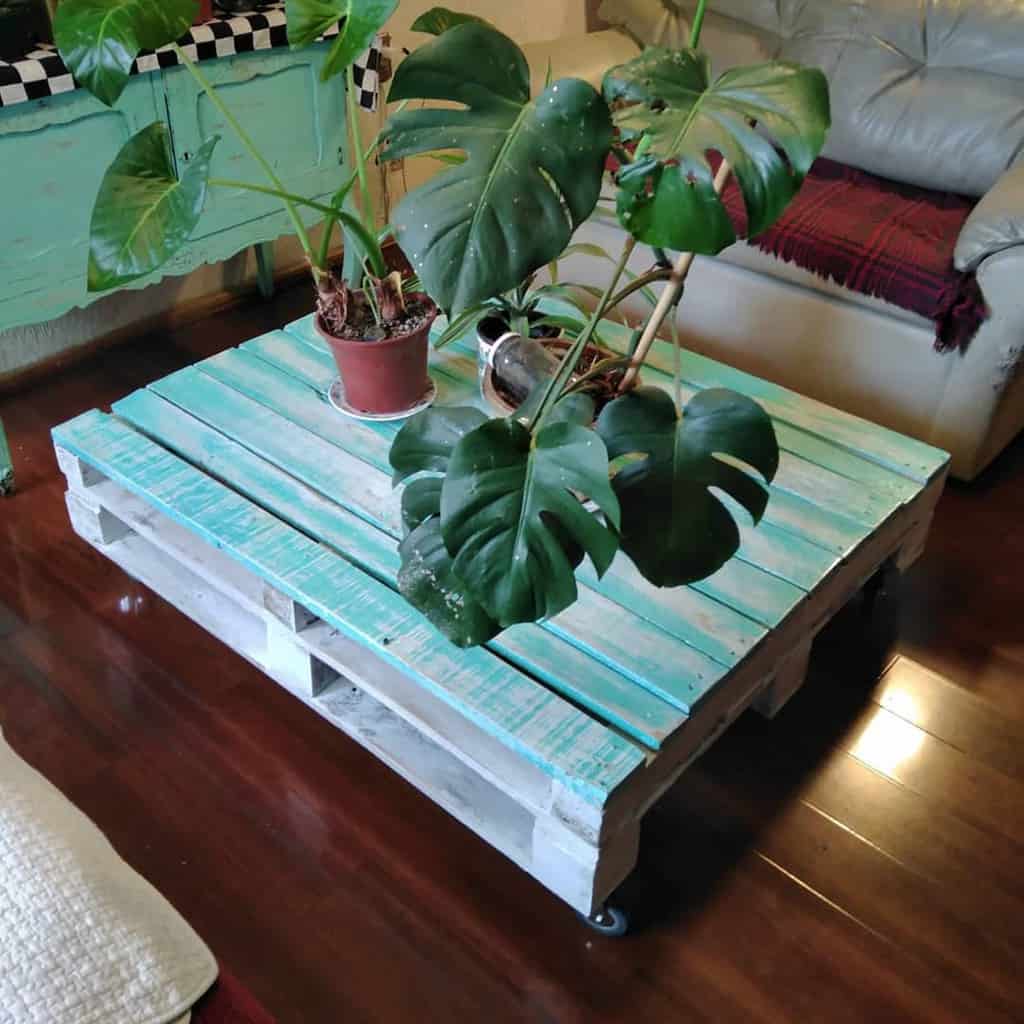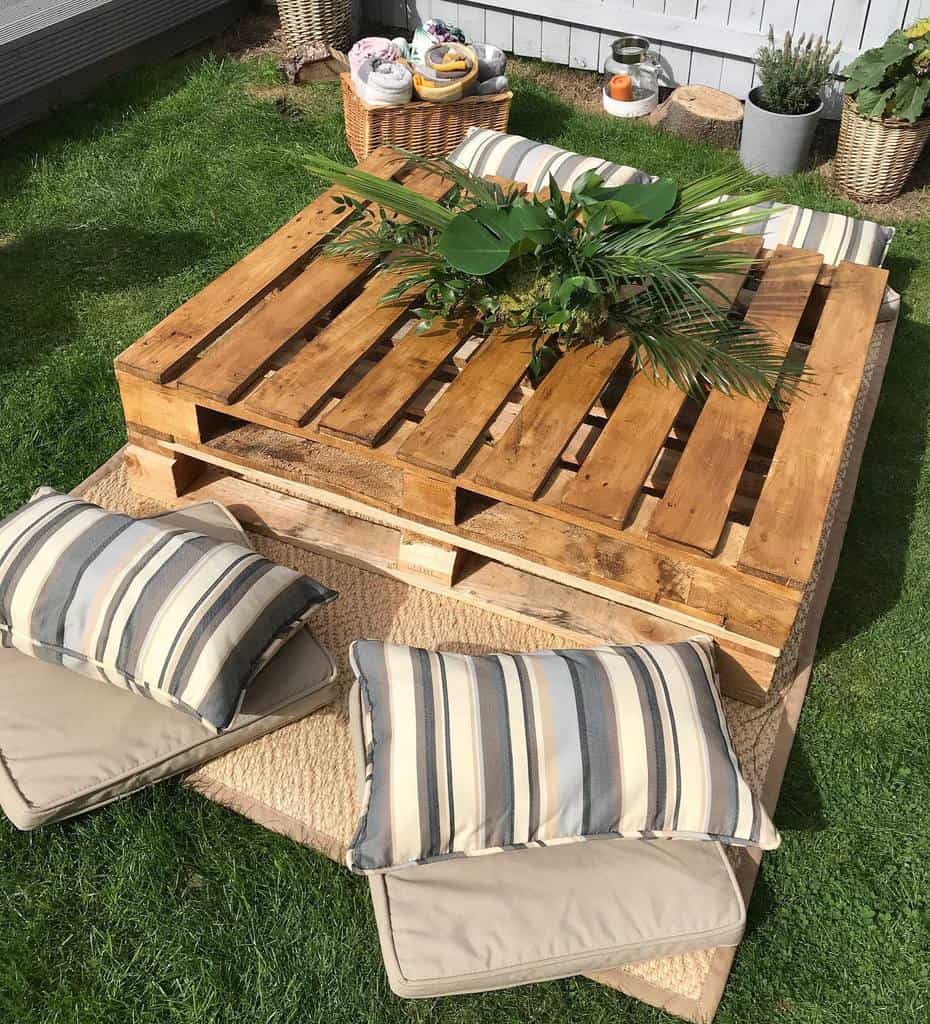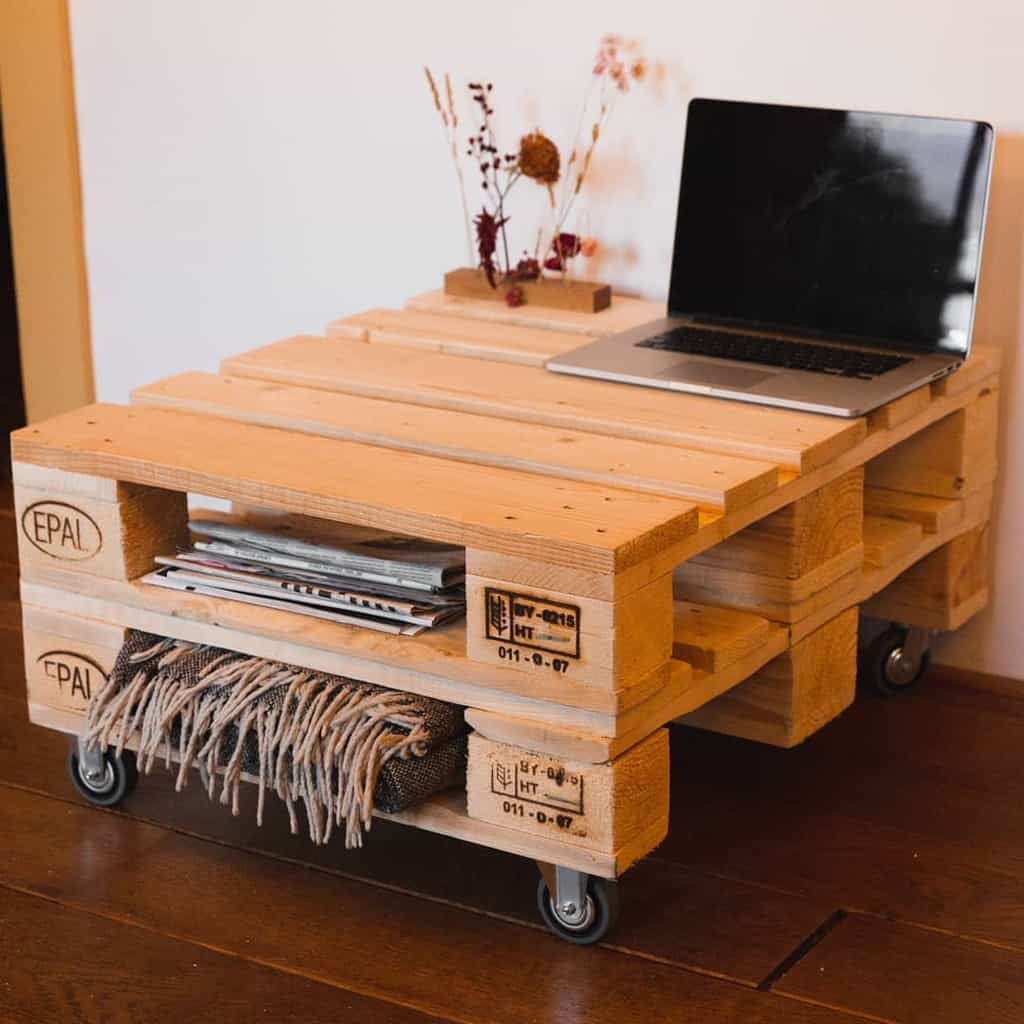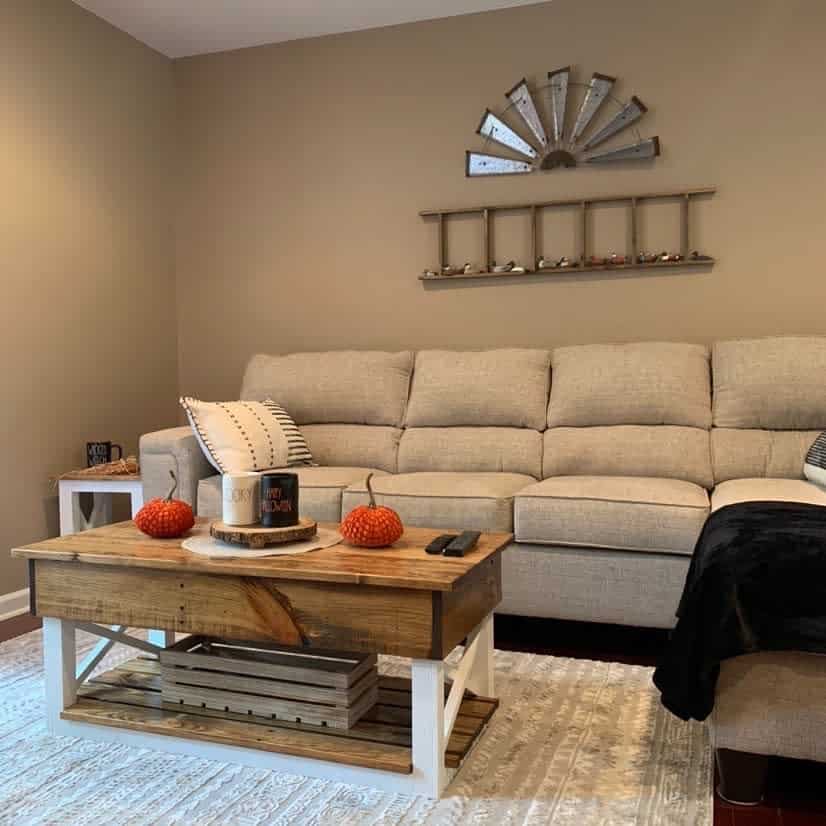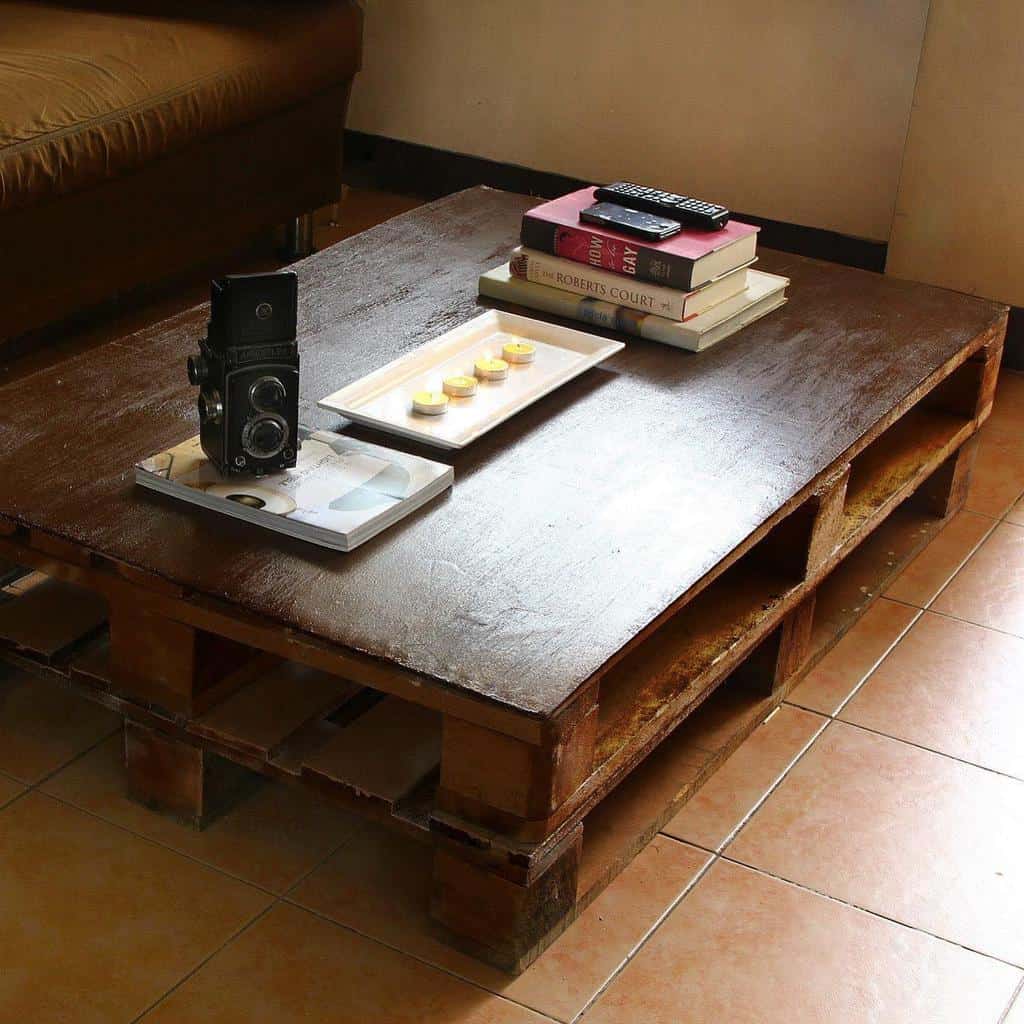 Sand all of the pieces to give you a smooth tabletop and sides. You could even stain or paint it for a more elegant looking pallet dining table.
Skip the long legs and use short ones instead for a perfectly matched pallet coffee table. Try this approach if you have an open floor plan where you can easily see from the living room to the kitchen.
11. TV Stand
Give your living room a rustic feel by building a TV stand out of recycled pallet wood. This is one of the more intricate and advanced wood pallet furniture ideas.
Small living rooms can get away with using two pallets stacked on top of each other. However, you'll need to add planks to make them a smooth service. You'll also want to paint the pallets to hide their gross look or look for nice like-new pallets.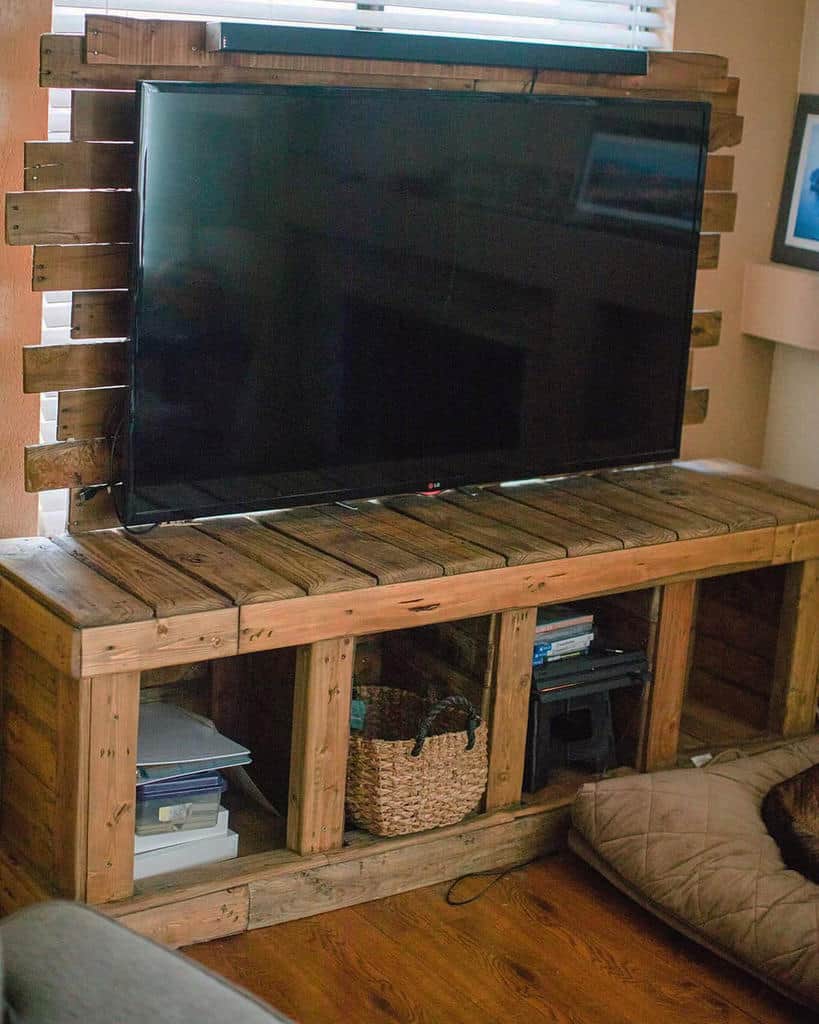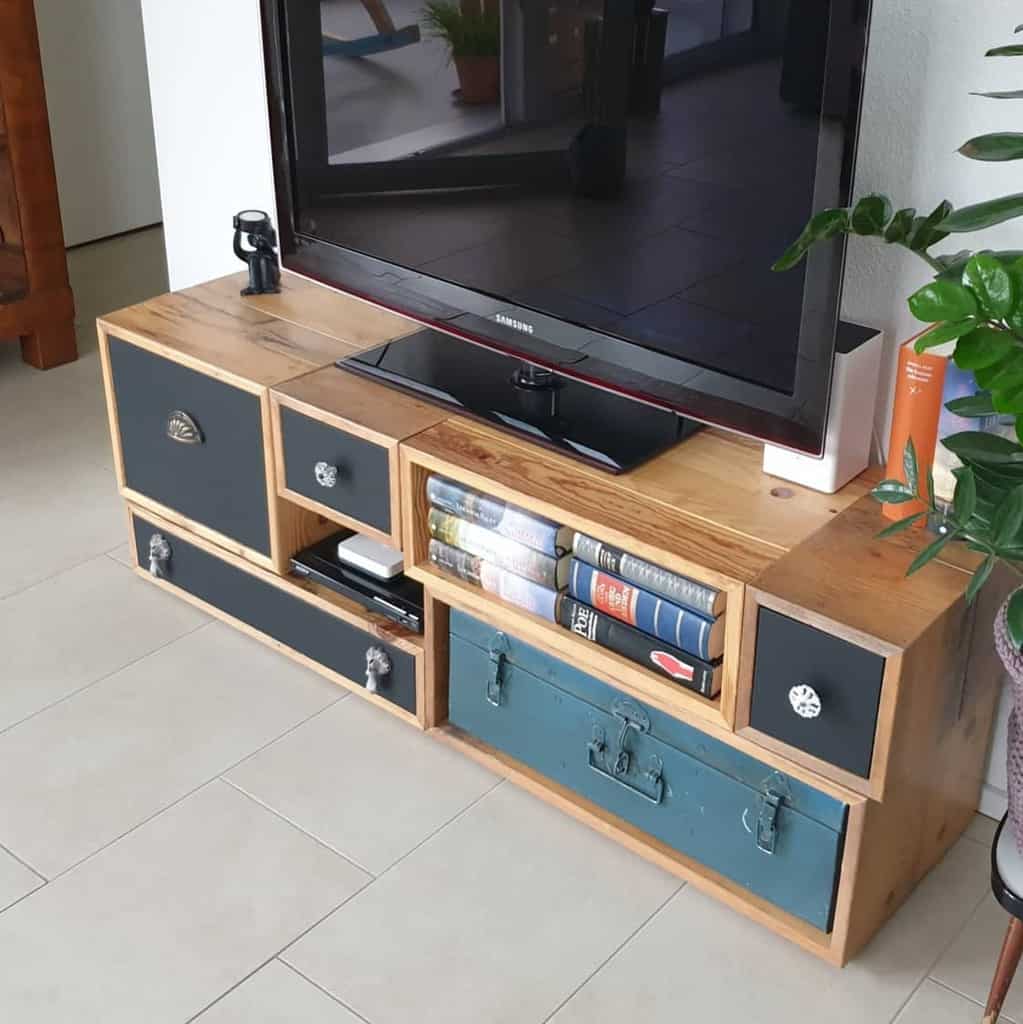 A better option is to break the pallets down and build your own TV stand. Build one that's large enough to support the size of your TV. It should also be scaled to fit comfortably in your living room.
Give your stand an industrial look by building it on a metal frame. This balances the look of rustic wood and metal perfectly.
Pallet Furniture FAQs
What are the best pallets to use for furniture?
Some pallets are designed for industrial or commercial use; these are not good for home furniture making. Avoid pallets that have been treated with harsh and harmful chemicals. Instead, look for pallets that are stamped with ISPM 15 certified. These are heat-treated (HT) pallets or are fumigated with Methyl Bromide (MB). These are safer for use in your home and around your family.
Why can pallet furniture be bad?
Some shipping pallets harbor e.Coli or Listeria, which are both harmful to humans. Other pallets are prone to mold growth when you leave them outside. Chemically treated pallets can leach the chemicals out into the air, making it possible for you to breathe them in while being near the furniture.
How much weight can a pallet bed hold?
The amount of weight that a pallet bed can hold will depend on the pallets' size and construction. However, remember that pallets are designed to hold thousands of pounds of consumer goods. Standard sized pallets can hold anywhere from 3,500 to 4,700 pounds.