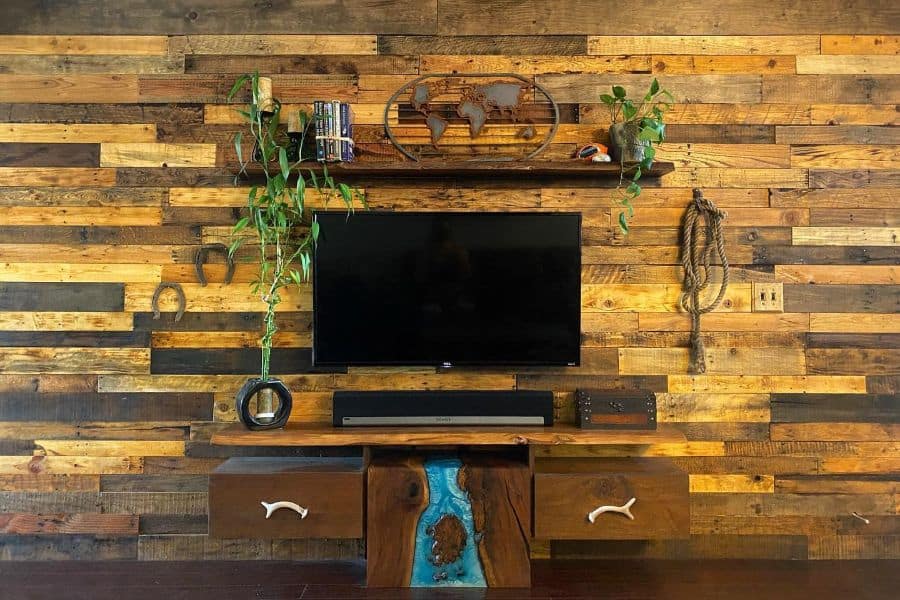 "A room should never allow the eye to settle in one place." – Juan Montoya
An accent wall adds so much charm to your home, and a pallet wall is one of the most popular ways to achieve this. It provides an interesting focal point in any room and melds with many styles of home décor.
Using reclaimed pallet wood for a wall treatment is an inexpensive and easy DIY project that nearly anyone can do. Take a minute to look through our amazing pallet project ideas and get started on your favorite today!
1. Bar
The wall behind a bar is a great place to try out your first DIY pallet wall project. Its shorter height means less wood is required and you can hide any flaws behind shelves or artwork.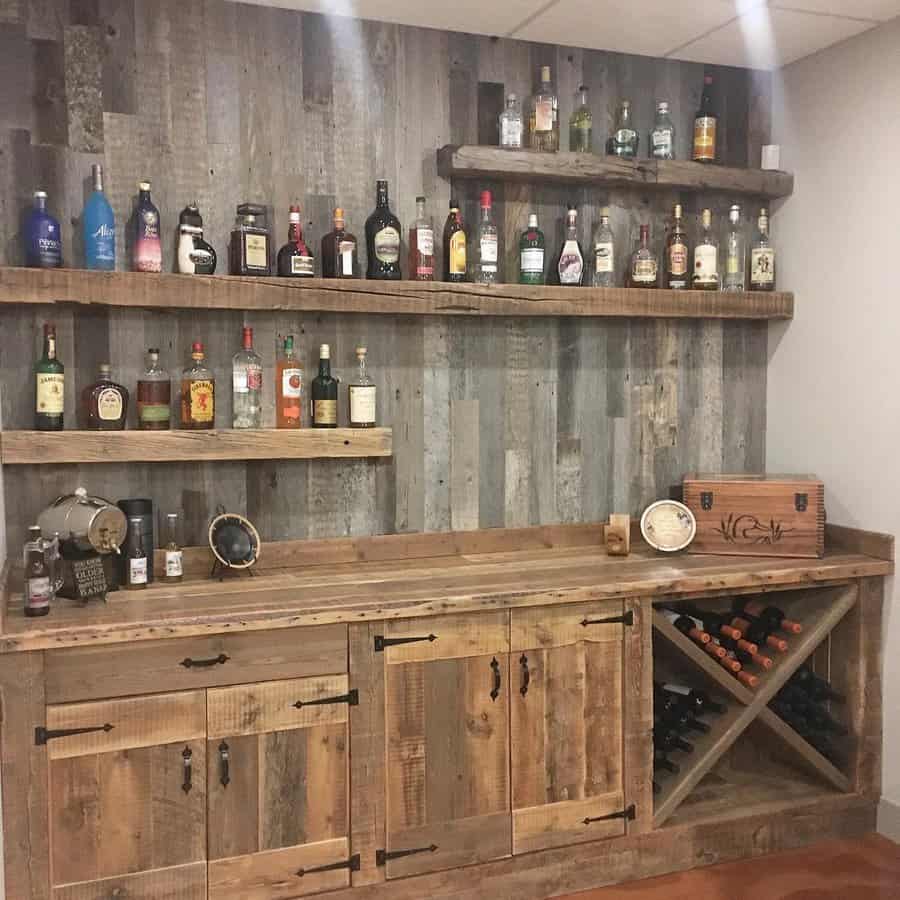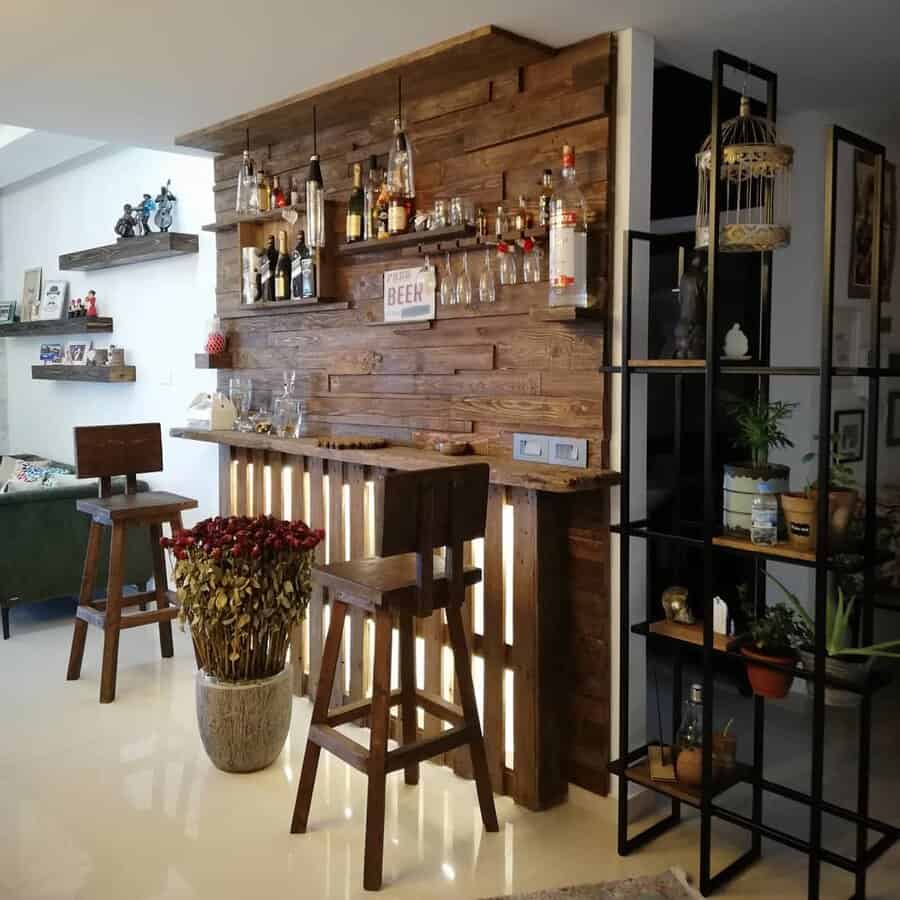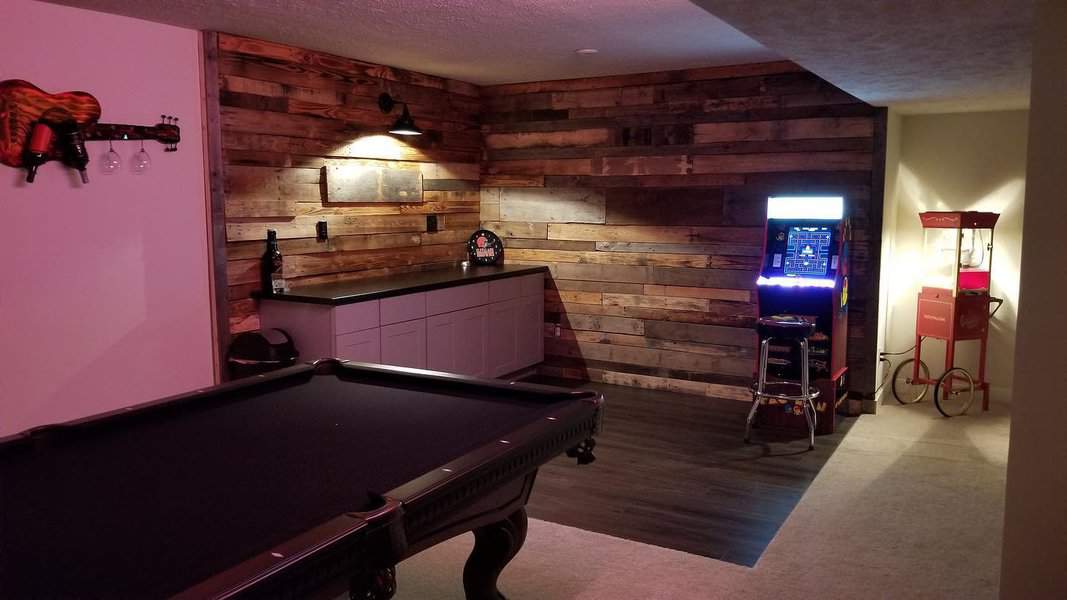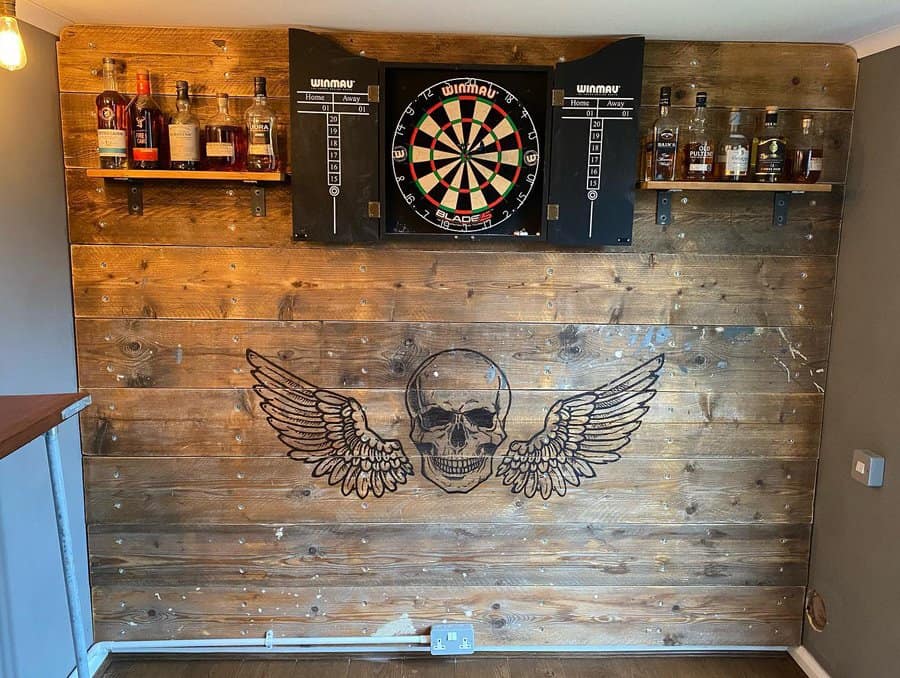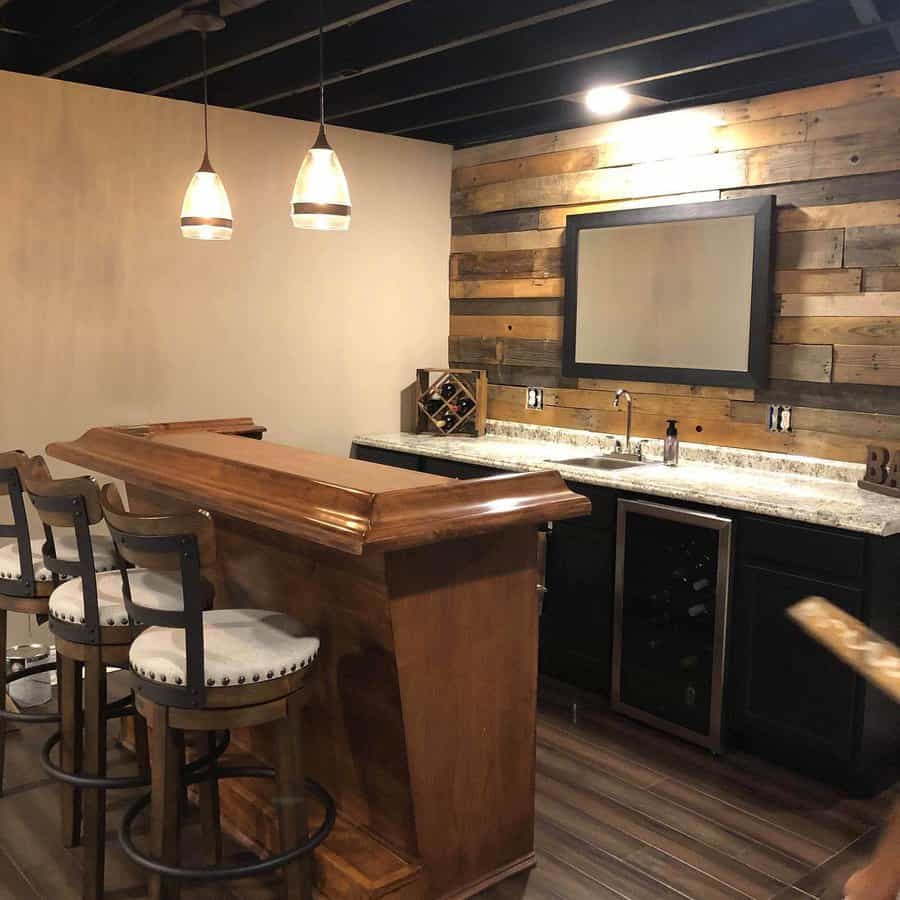 Hang the pallet wood strips horizontally for a shiplap appearance or install them vertically to mimic the look of classic wall paneling. Reclaimed wood floating shelves provide a place to display liquor bottles and glassware.
2. Bathroom
Bathrooms are another excellent space to try out your favorite pallet wall ideas. A wood wall adds a warm and rustic feeling to a room that's usually dominated by cold tile. And hanging your pallet board horizontally helps make a small bathroom feel more spacious.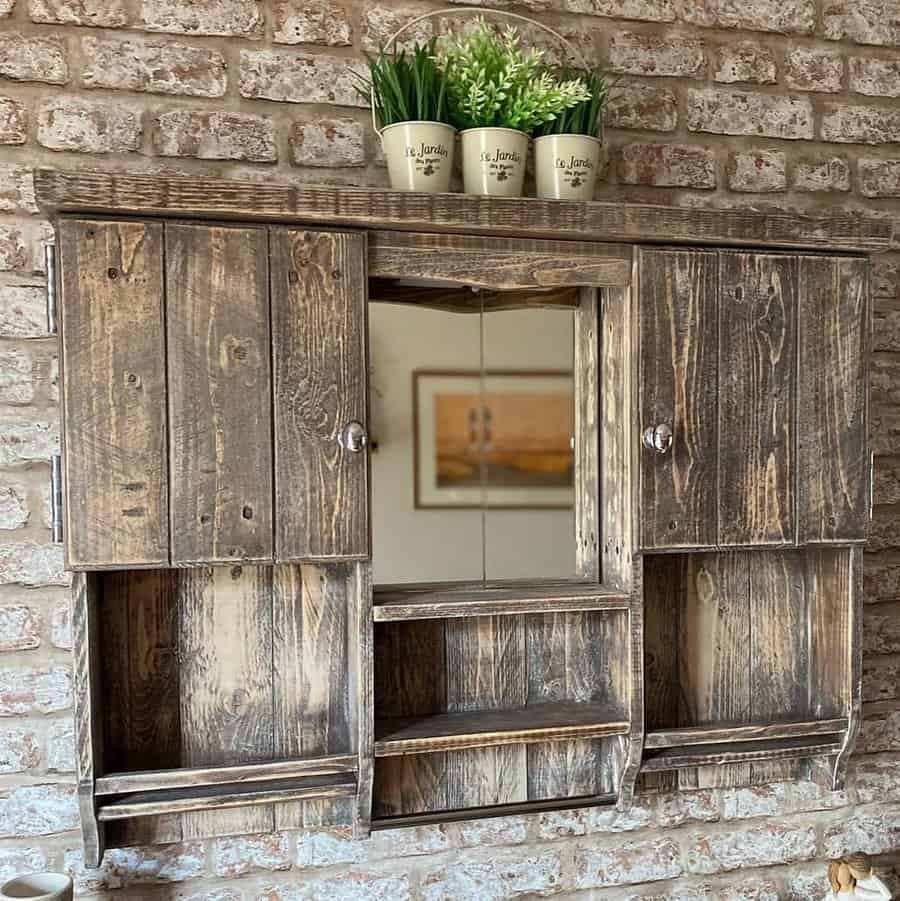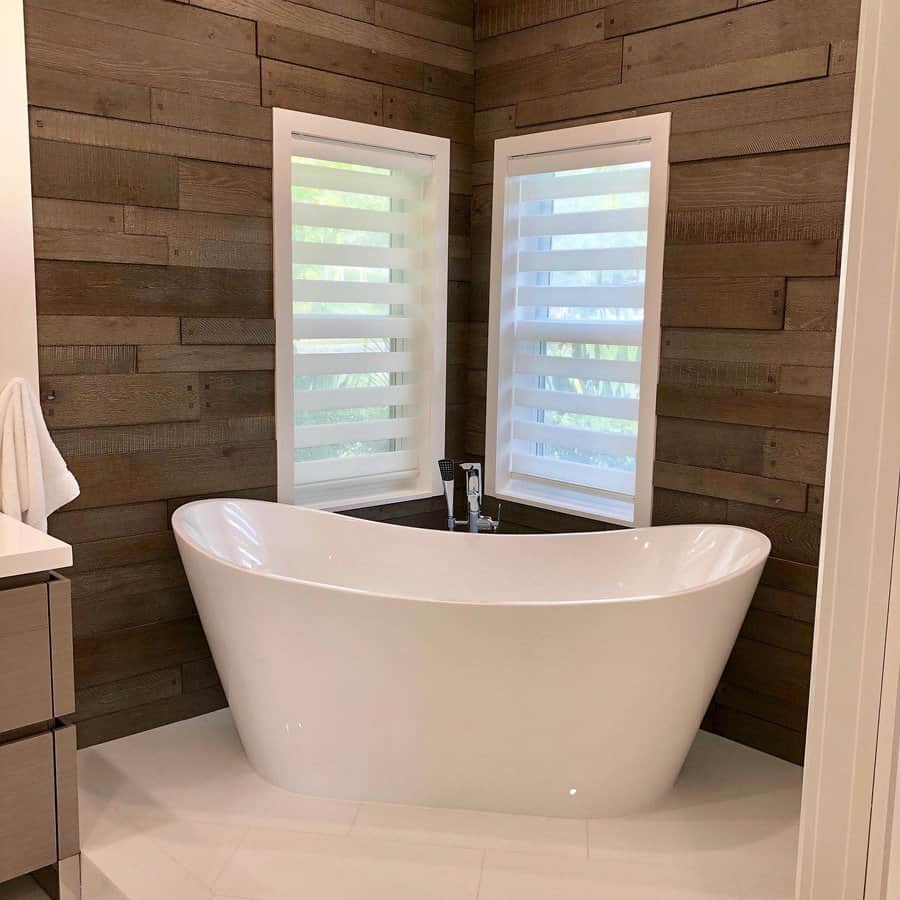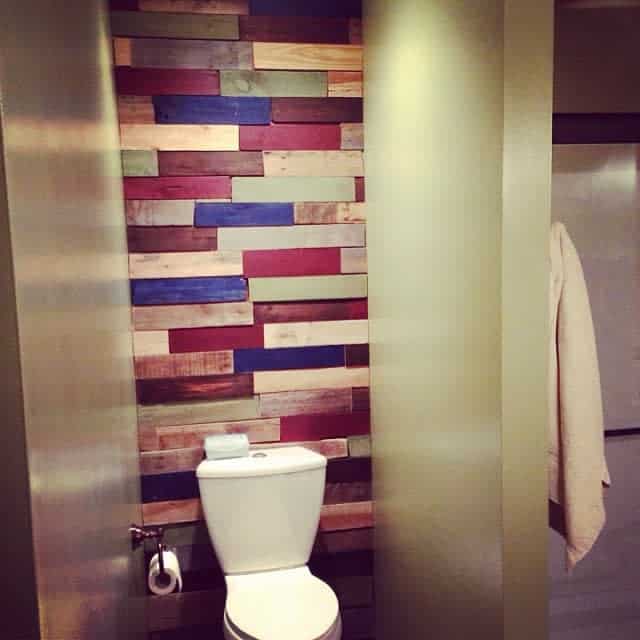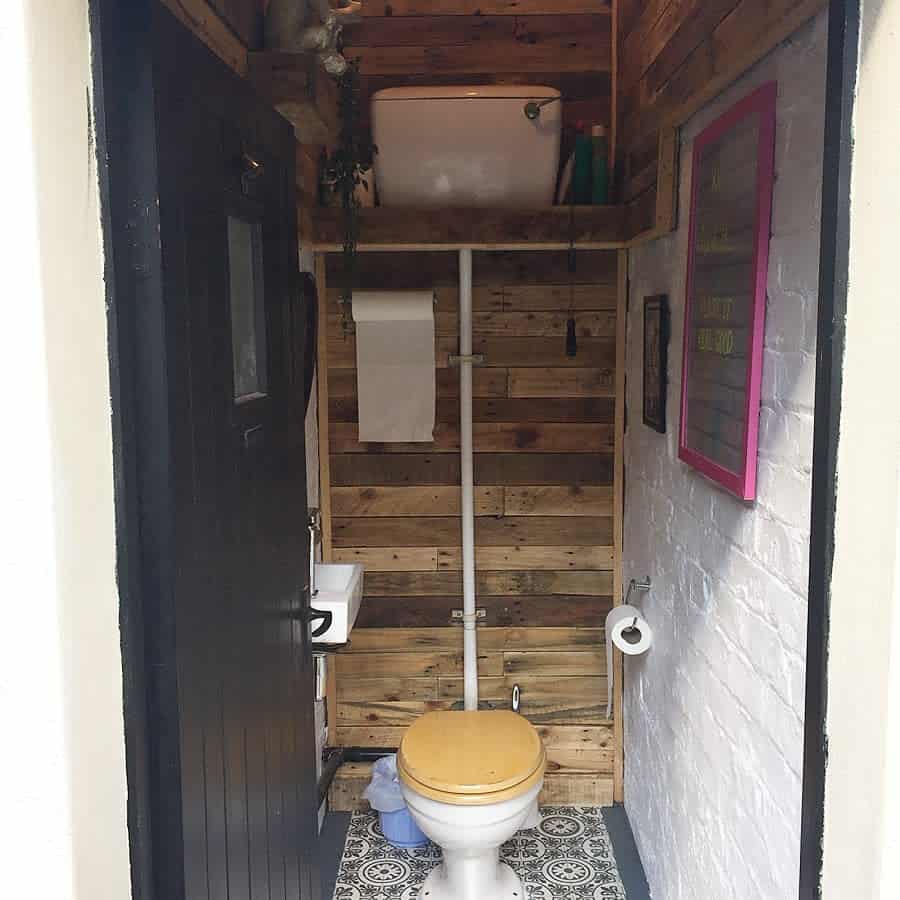 Be careful of wood wall overkill, however. While installing pallet wood on all four bathroom walls may work in very rustic or industrial homes, it can feel overbearing in a small space. This is especially true if the wood is left bare, showing its natural color variations.
If you want pallet wood on all four bathroom walls, stain or paint it one consistent color. Be sure to seal the wood pallet wall with a couple of coats of clear polyurethane—especially if it's beside the toilet.
3. Bedroom
A pallet accent wall is a great way to liven up a boring bedroom's décor. While many people create a full pallet wall behind the bed, others prefer to apply pallet wood around the room, from chair rail height down.
Stain the pallet wood to match your furniture or hardwood floor or go in a different direction entirely. It's perfectly OK to mix colors, especially with bohemian or eclectic décor.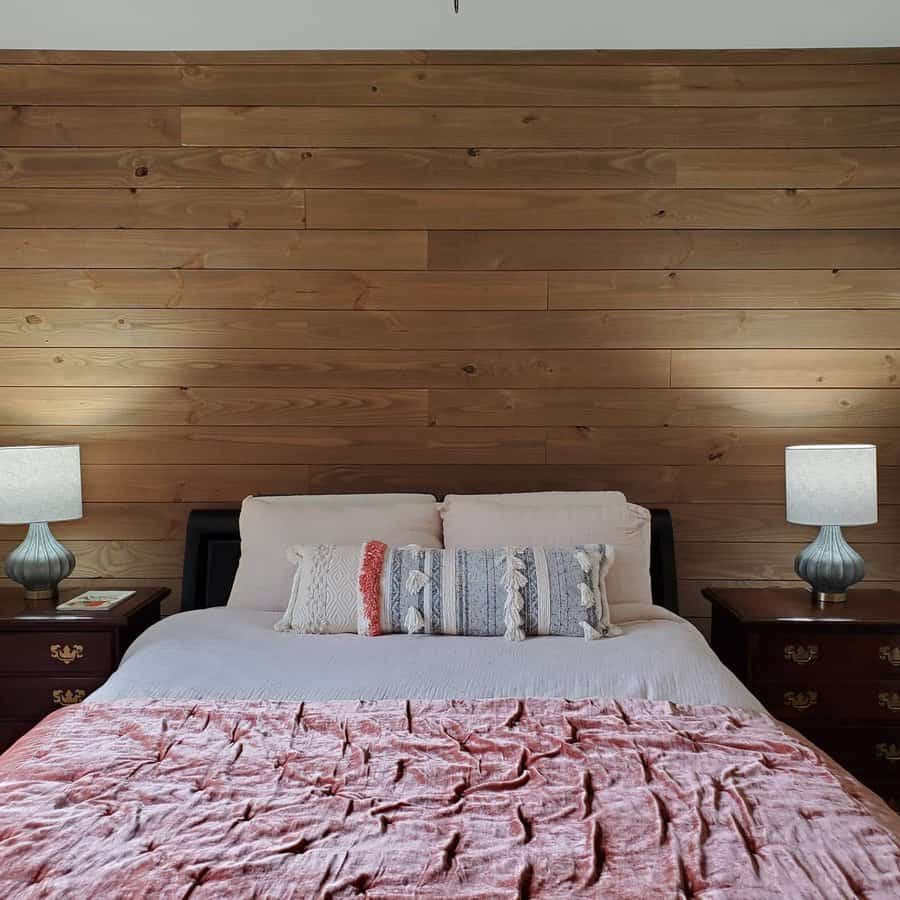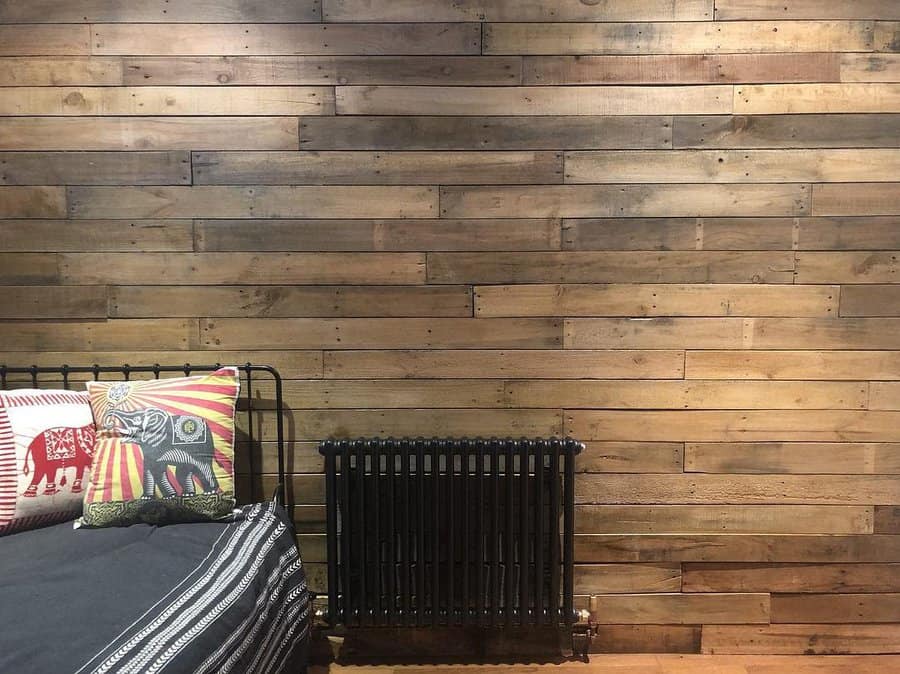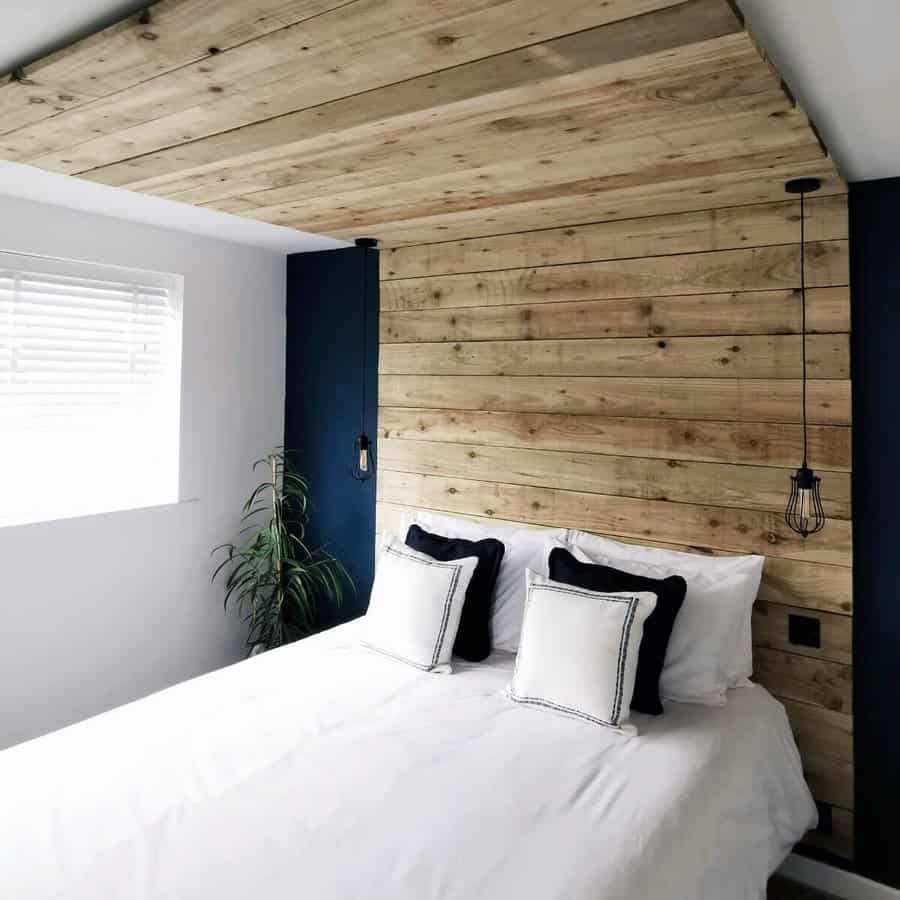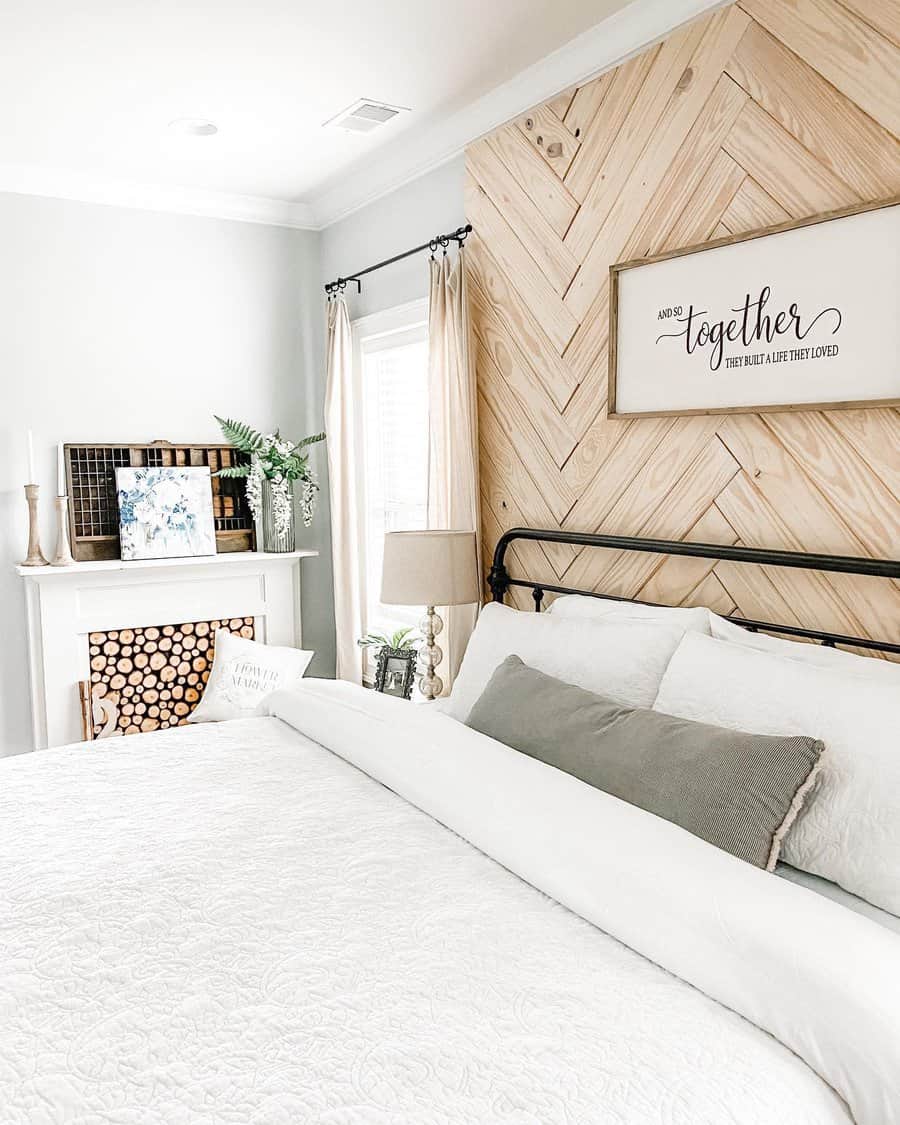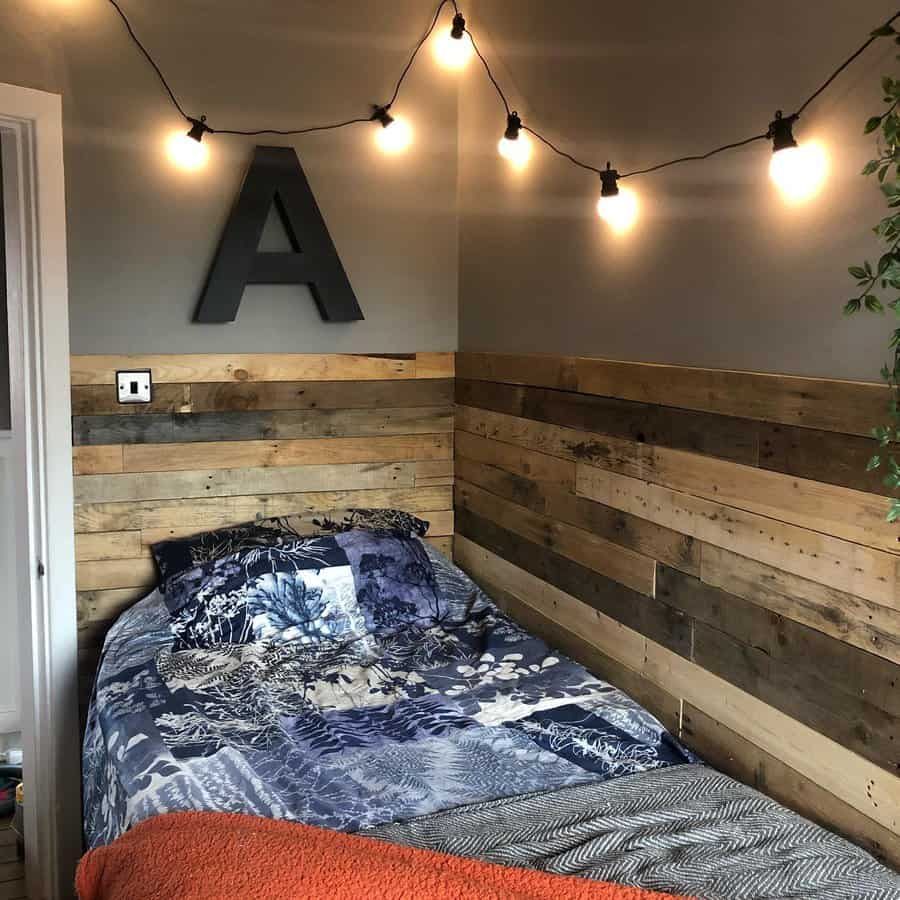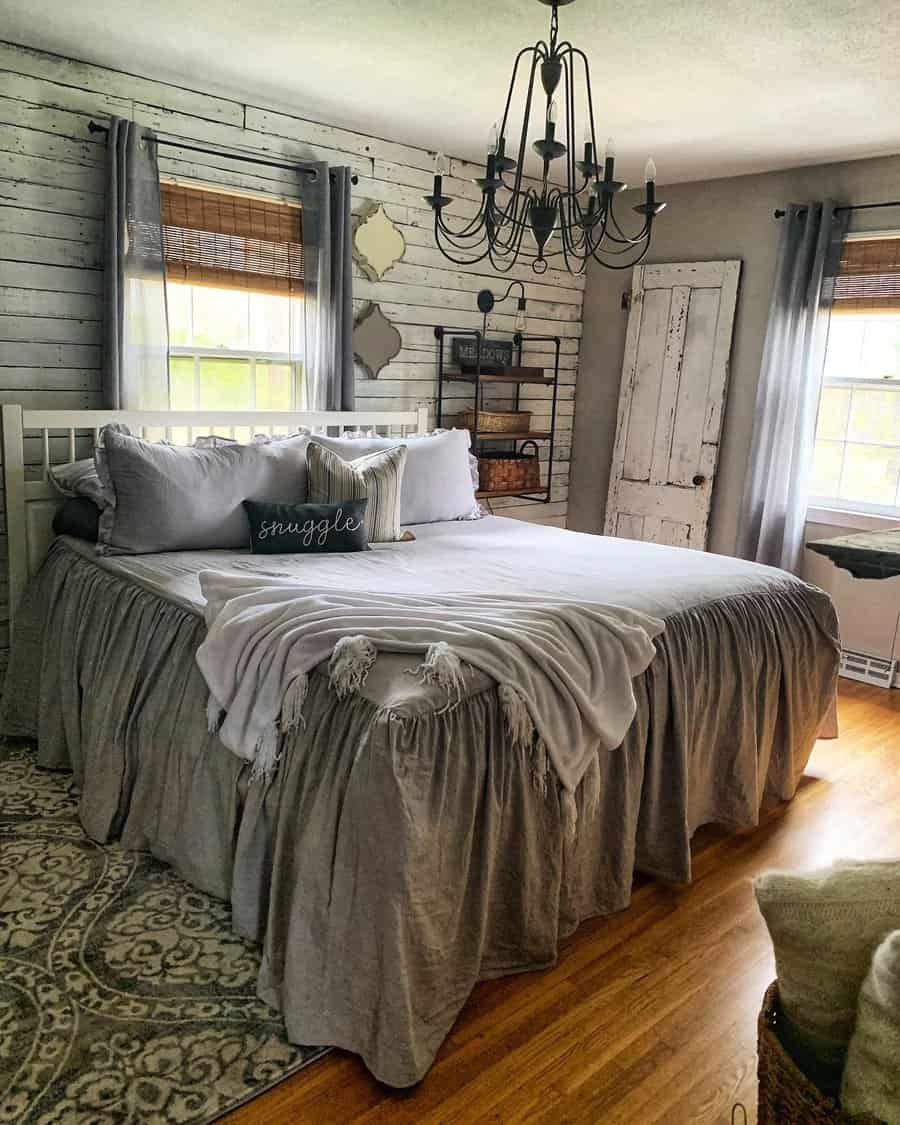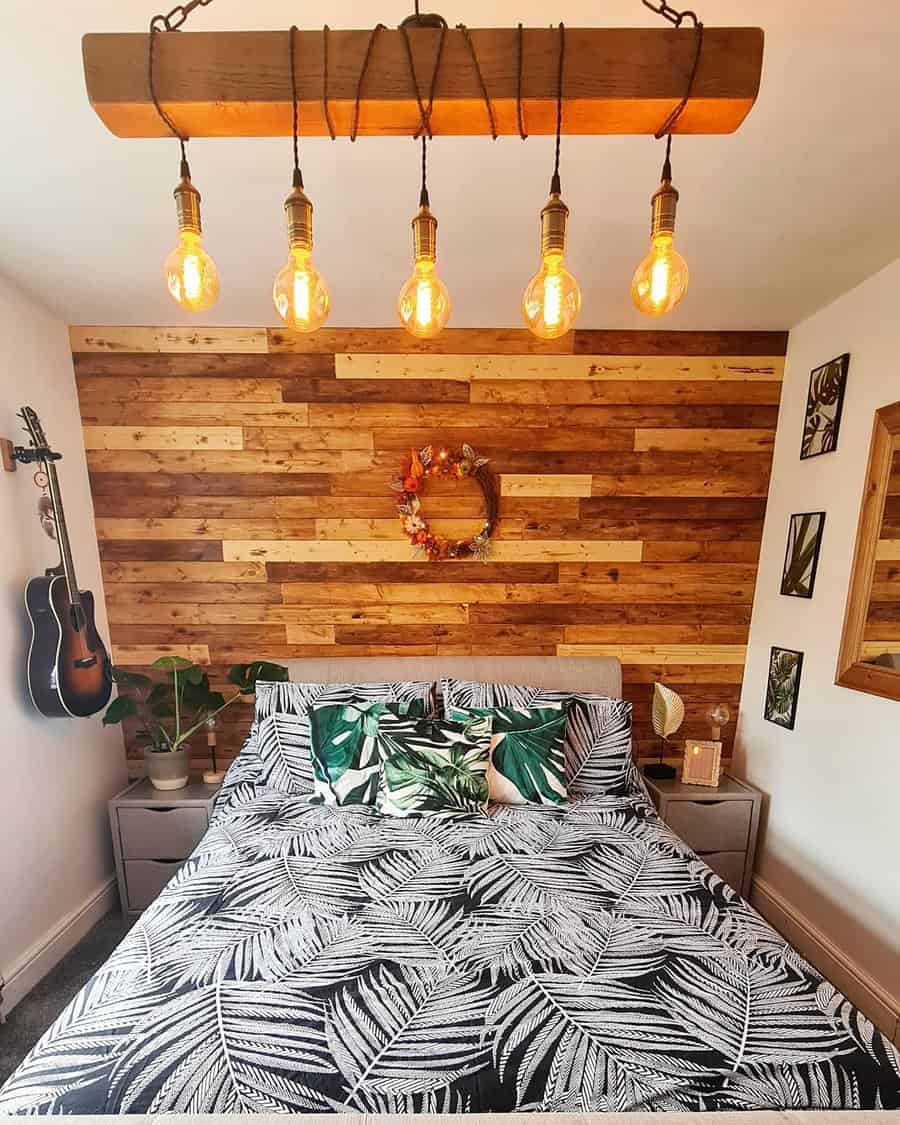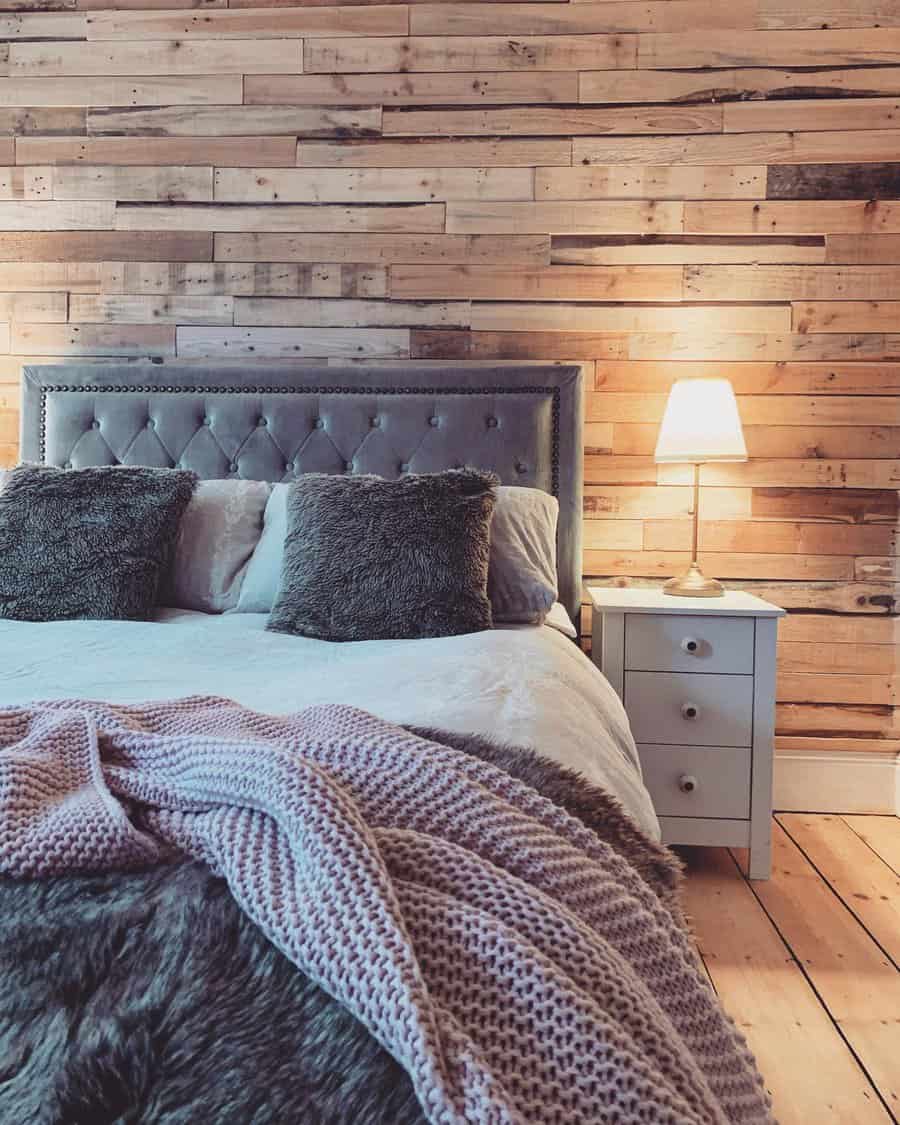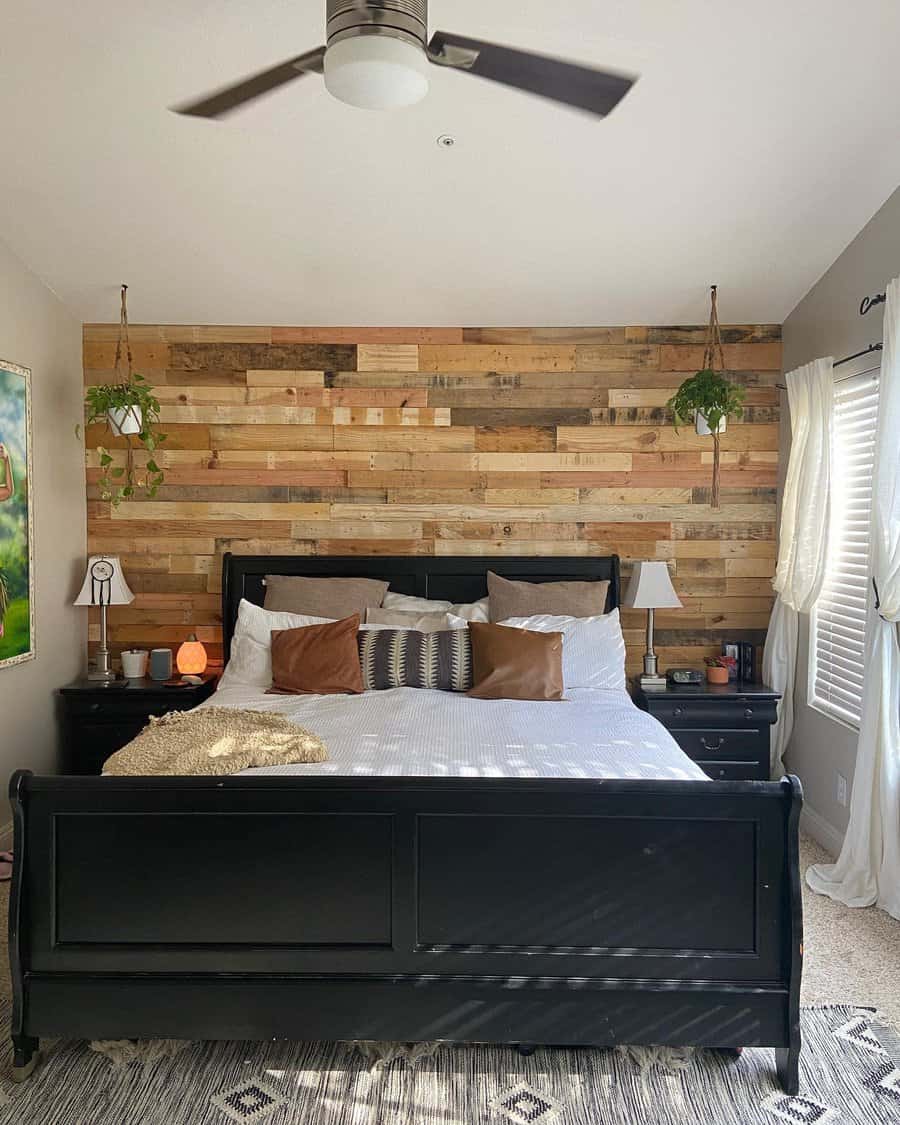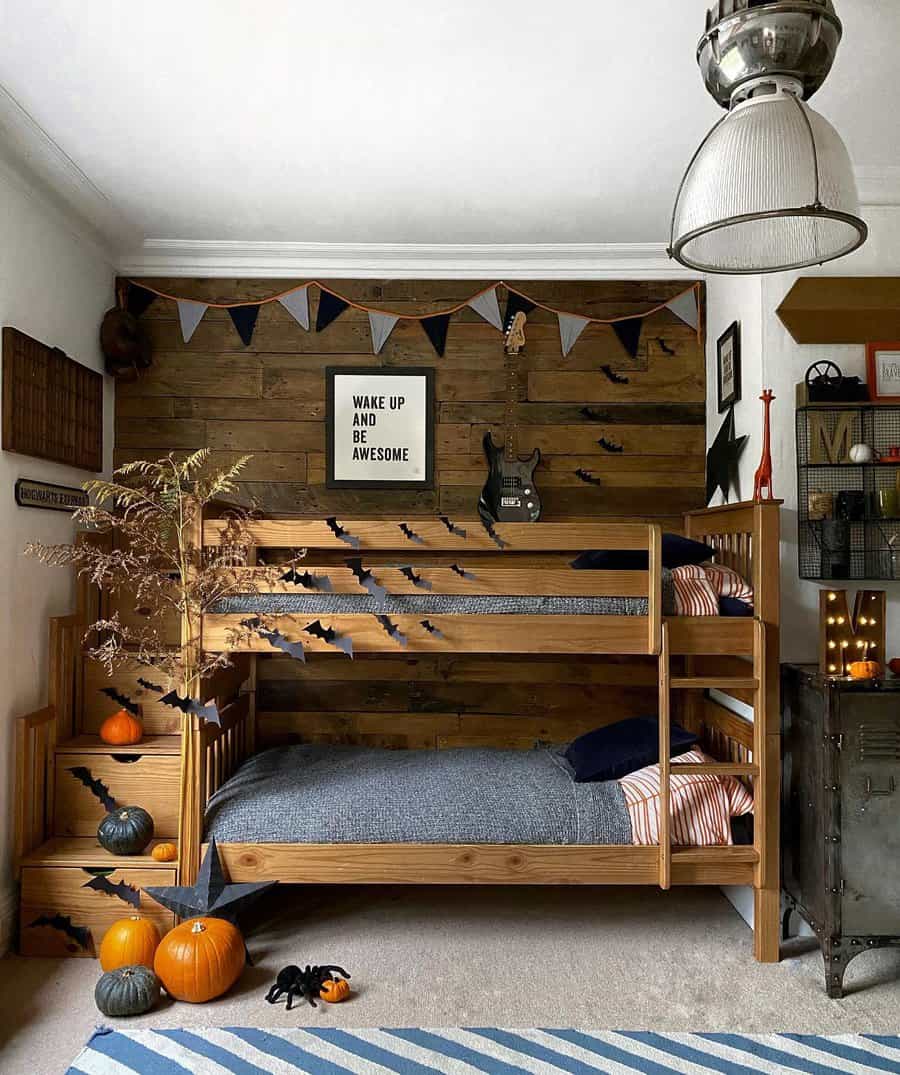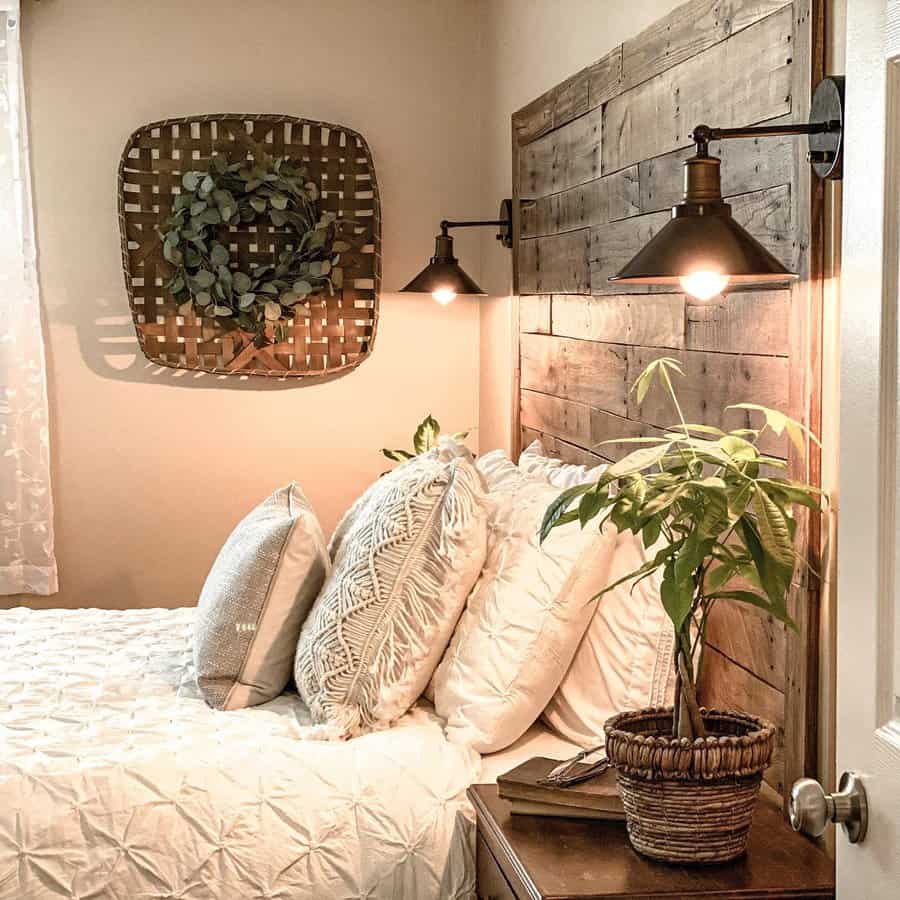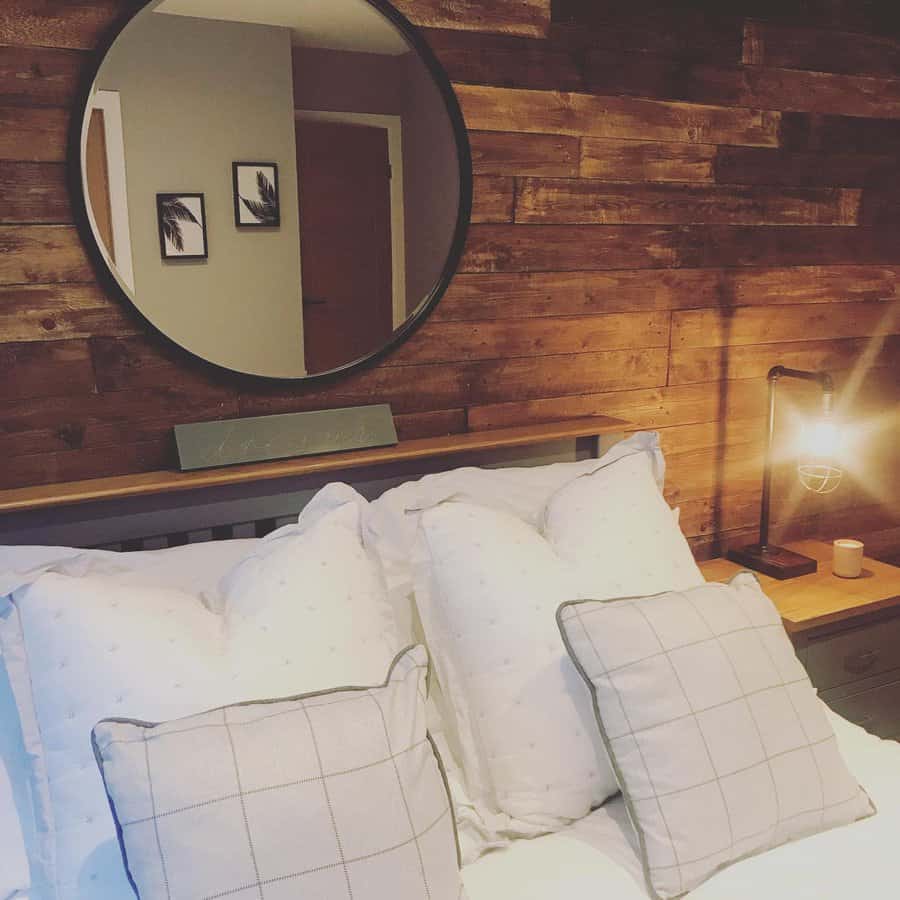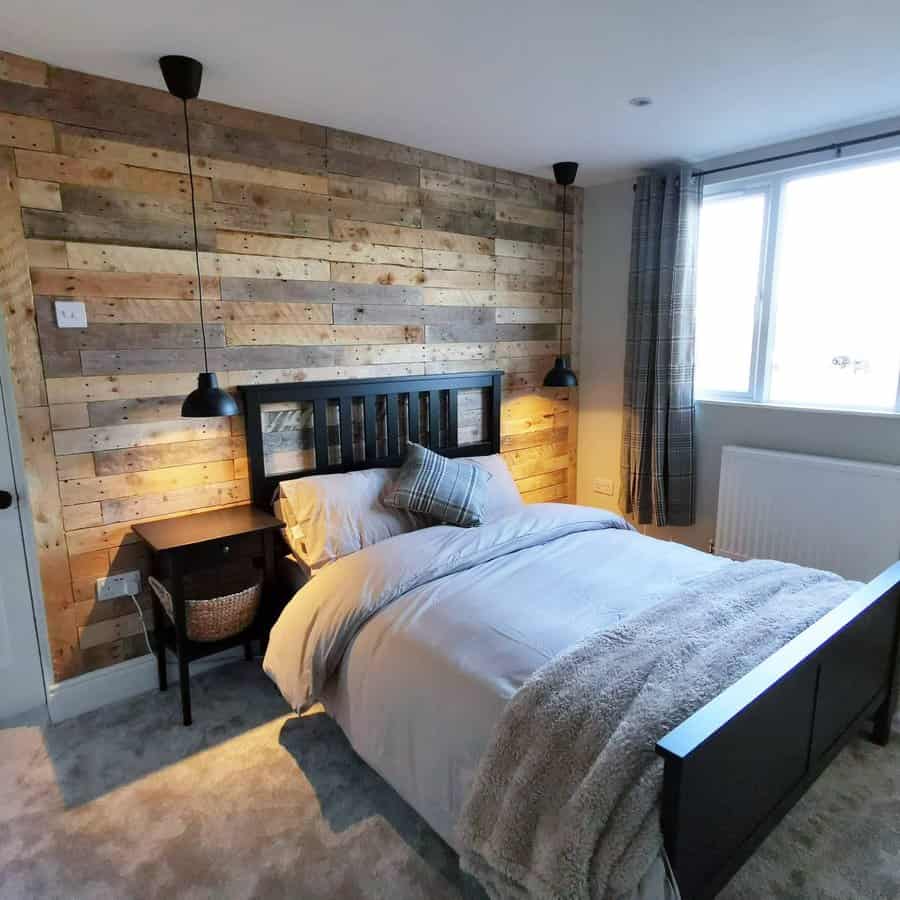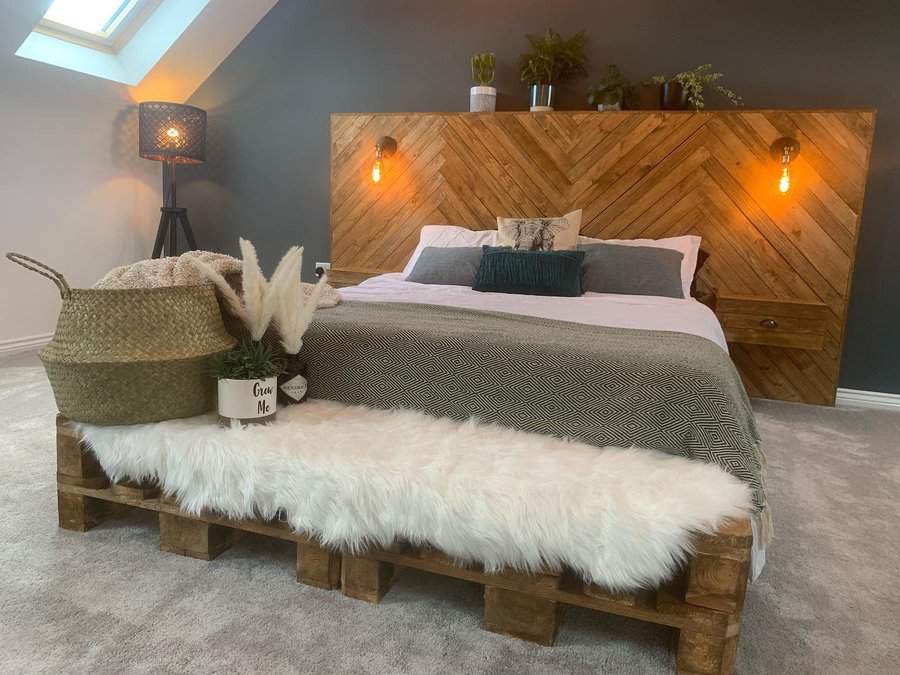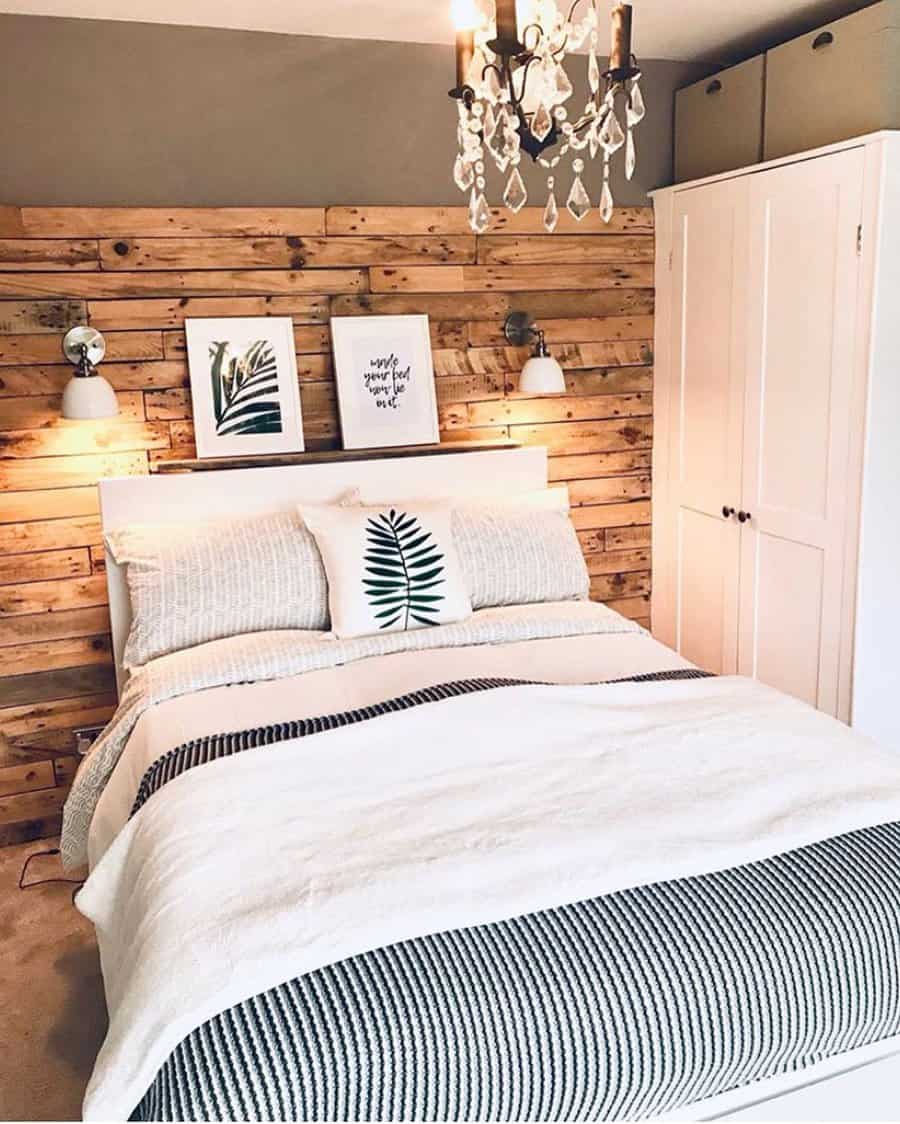 If you're renting and want the look of a pallet wall, build an oversized pallet bed headboard that can move with you when your lease is up. For variety, arrange boards in a chevron pattern instead of horizontally.
Choose a few shades of paint and apply it to random boards to pick up the colors in your bedding.
4. DIY
Any interior wall that would've been covered in wood paneling 50 years ago is a great place to give life to your pallet wall ideas. Stairwells, hallways, offices, and breakfast nooks can all be improved with the addition of reclaimed pallet wood.
By using recycled pallets, you can achieve a look similar to reclaimed barn wood paneling at a fraction of the cost.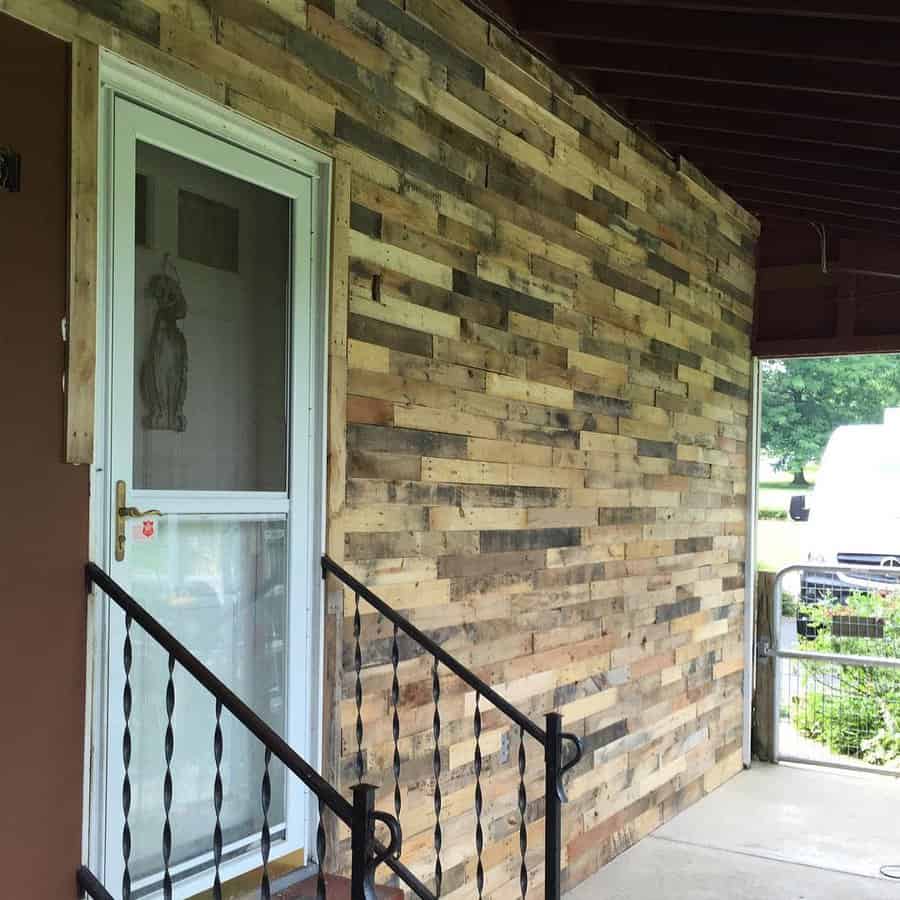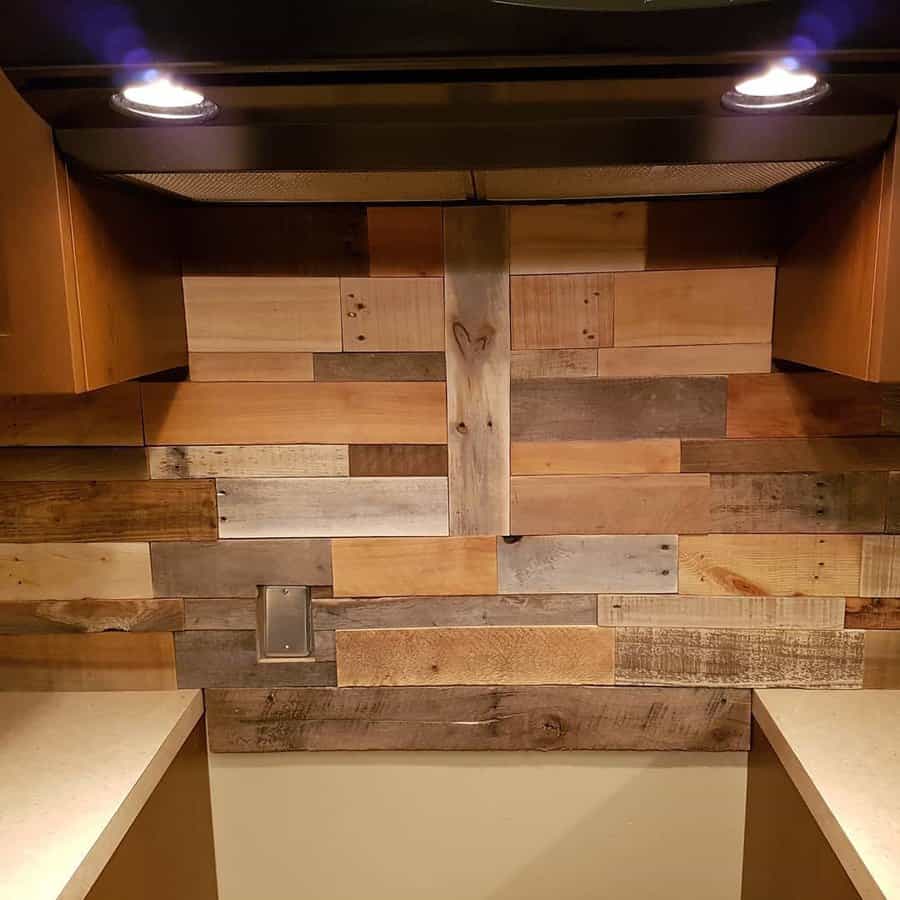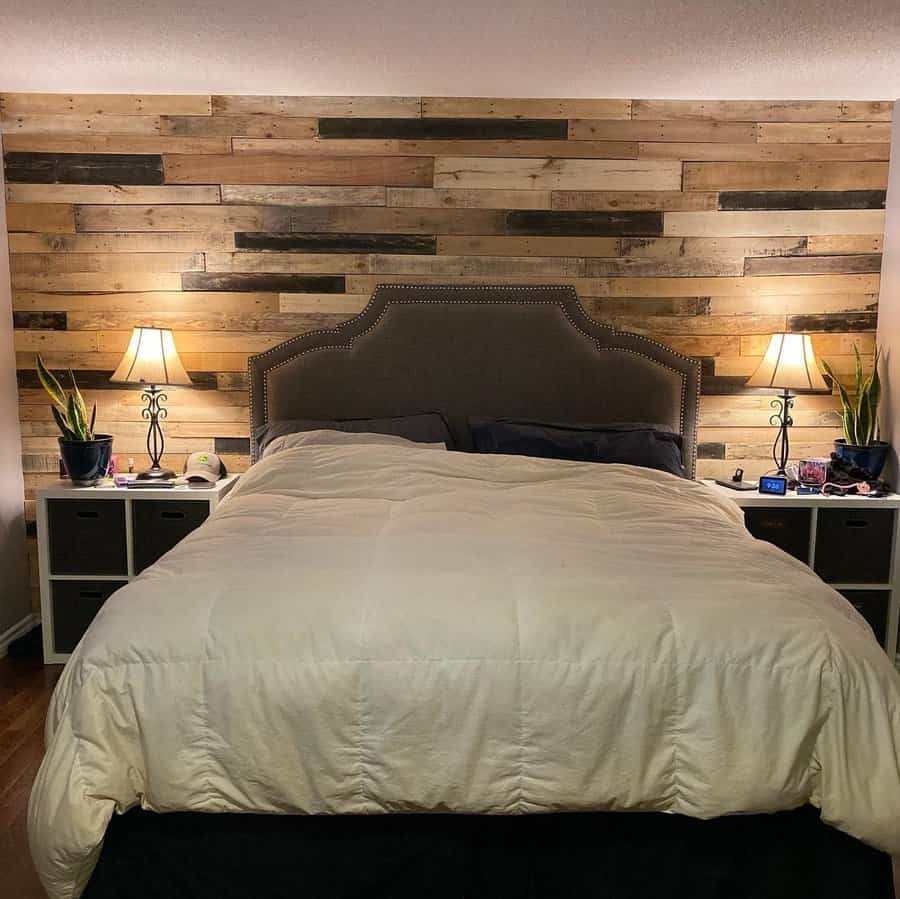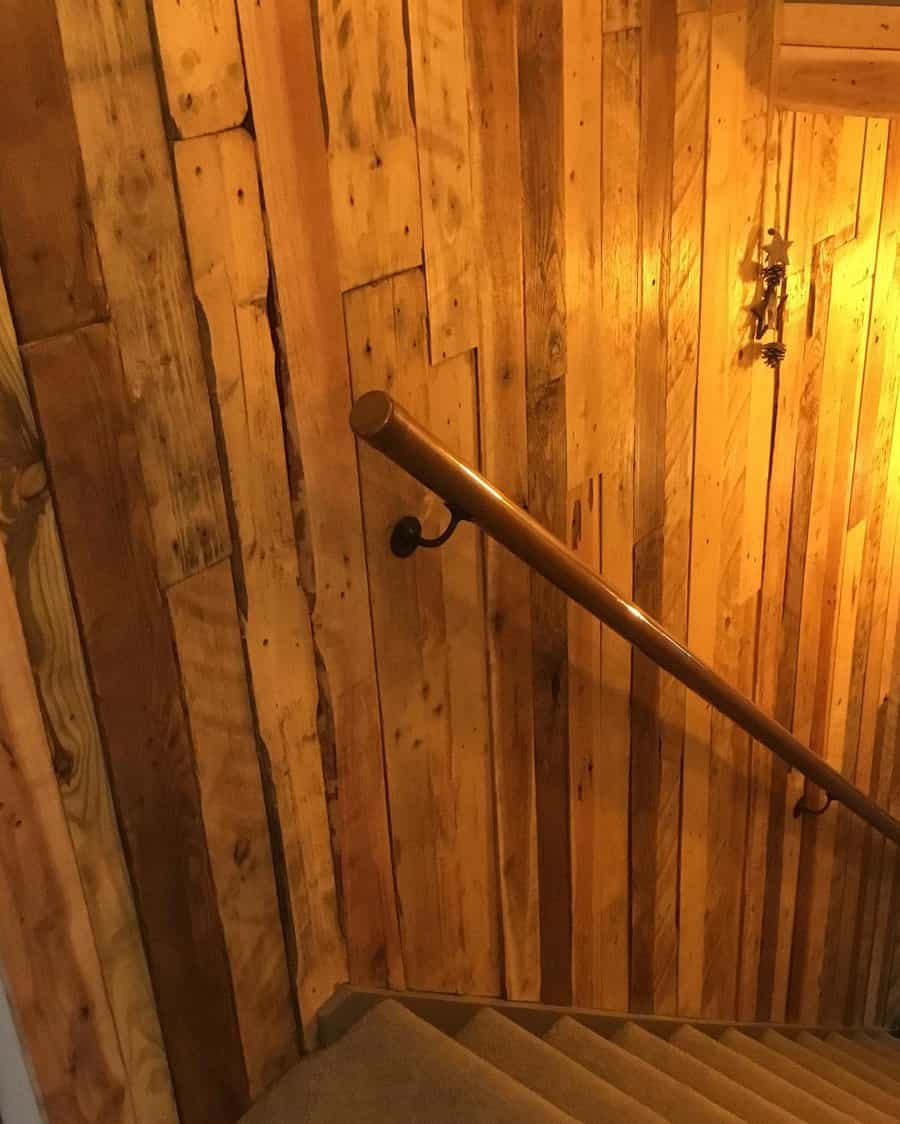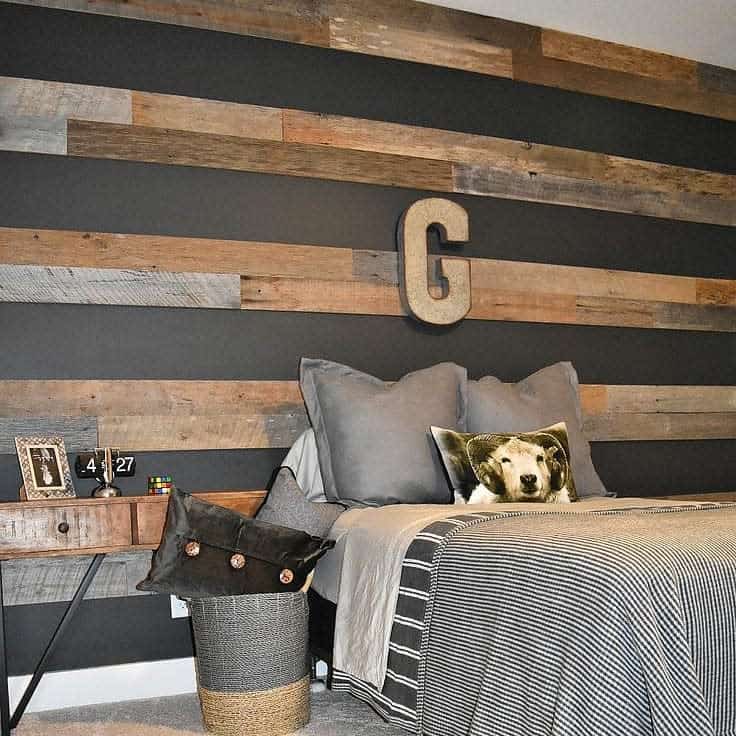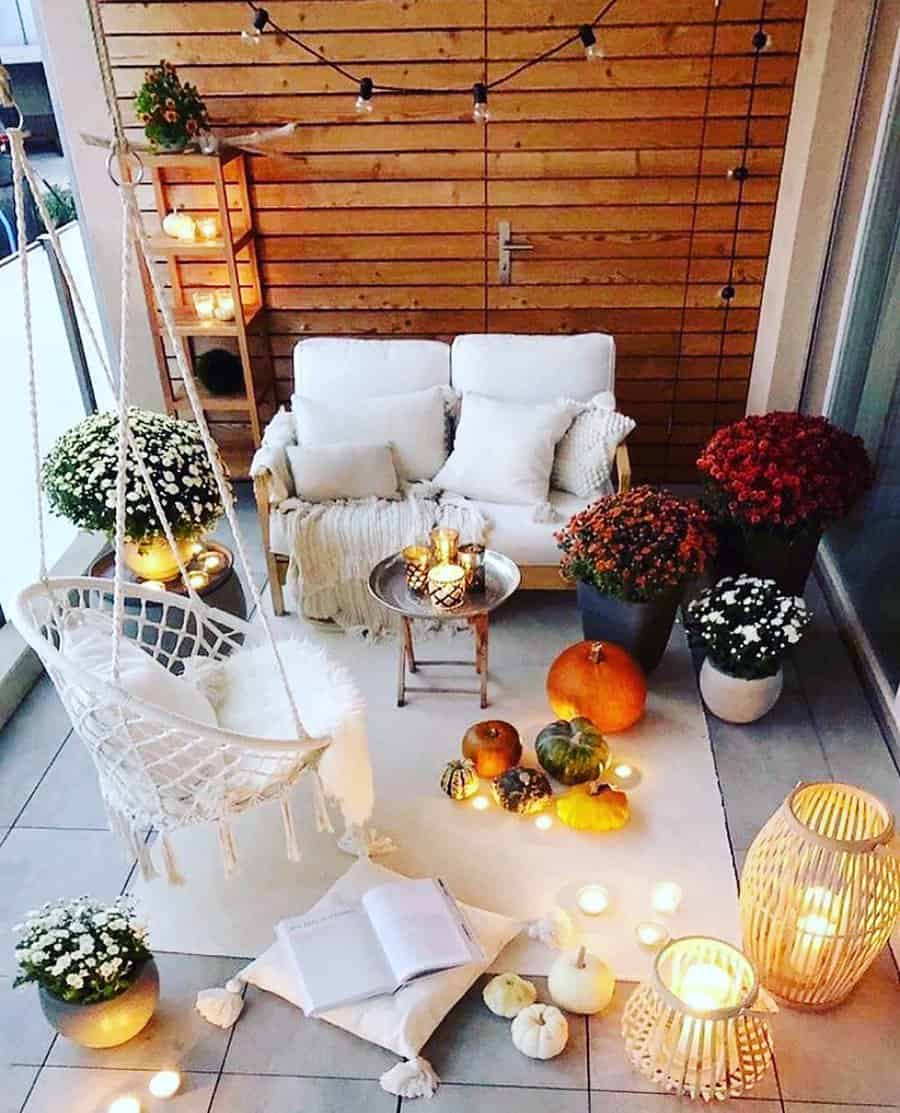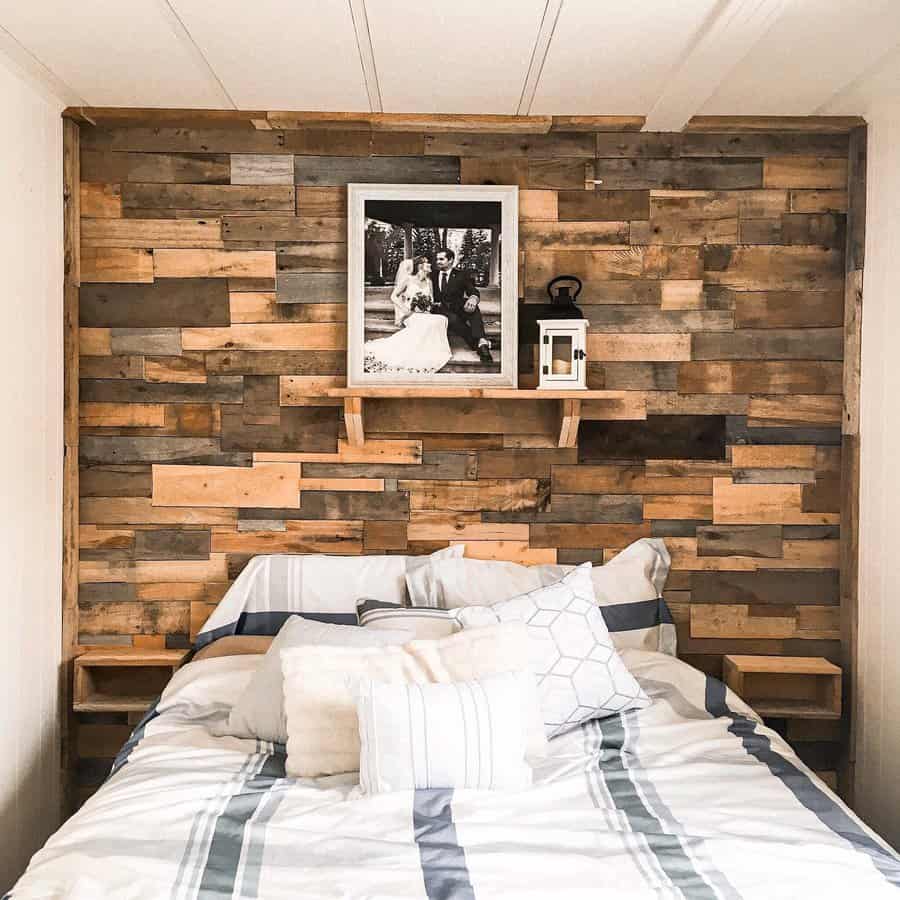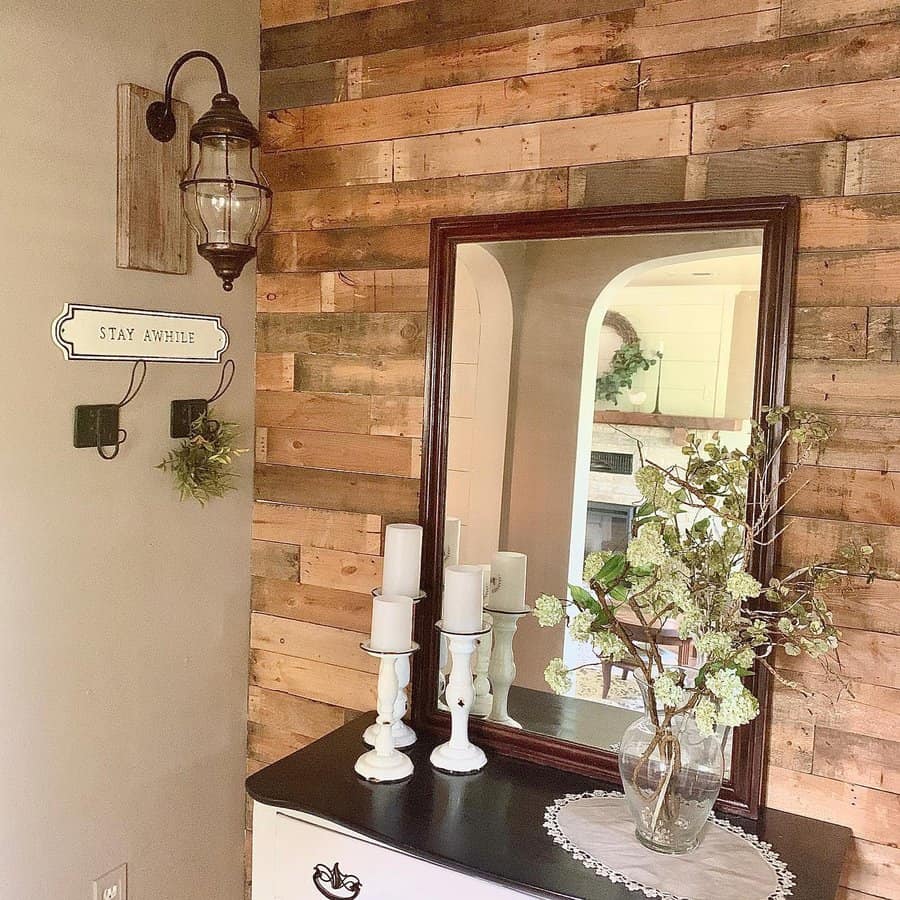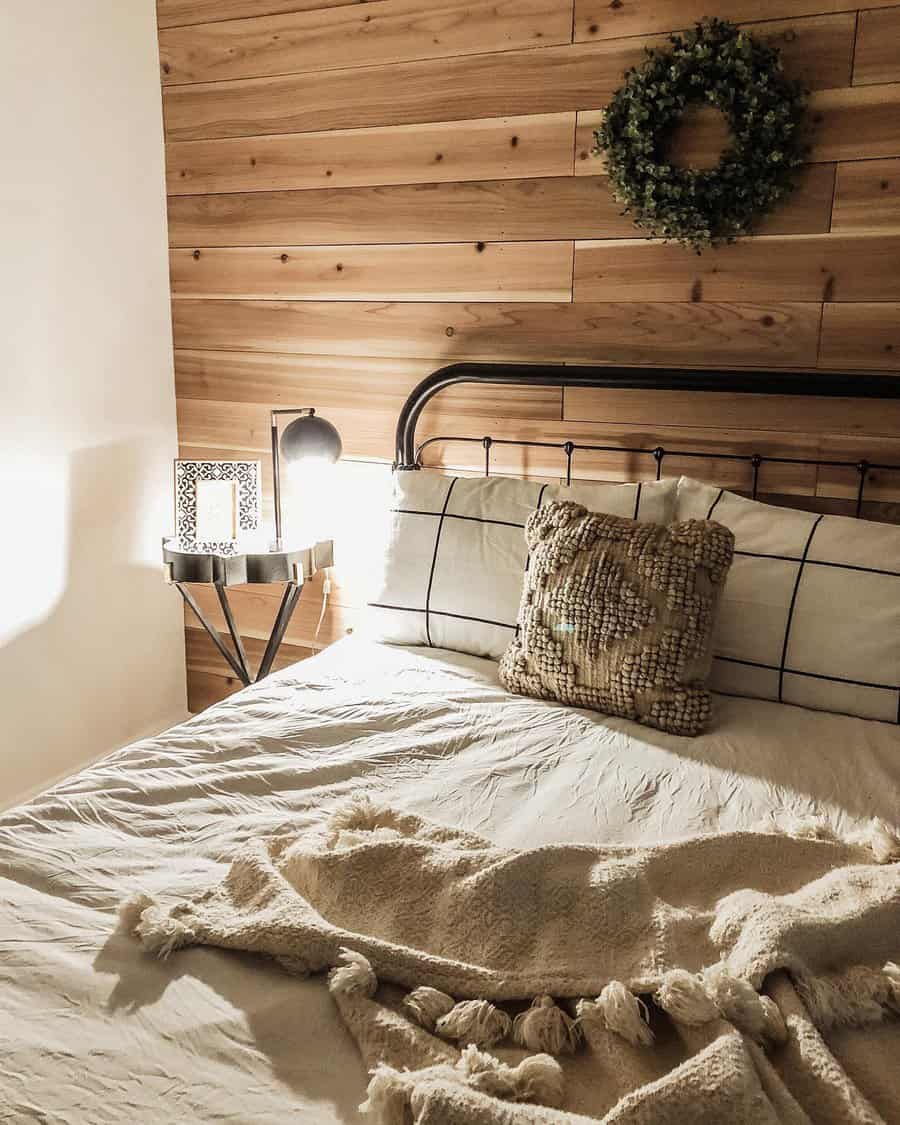 In the kitchen, a DIY pallet wall backsplash adds a rustic look. Run some boards horizontal and others vertical to make an interesting wall decoration. Make focal boards by painting individual boards different colors or whitewash some boards while leaving others plain.
Note that you don't have to disassemble the pallets to make a unique DIY pallet wall in your home. Keep them intact for a truly rustic appearance—and ease in hanging pallet wall art and plants from the slats.
5. Garage
Many people never give much thought to the appearance of their garage walls. However, there's a décor trend that considers the fact that the garage is a room that you use every day. Therefore, your garage can be a great place for a pallet wood wall.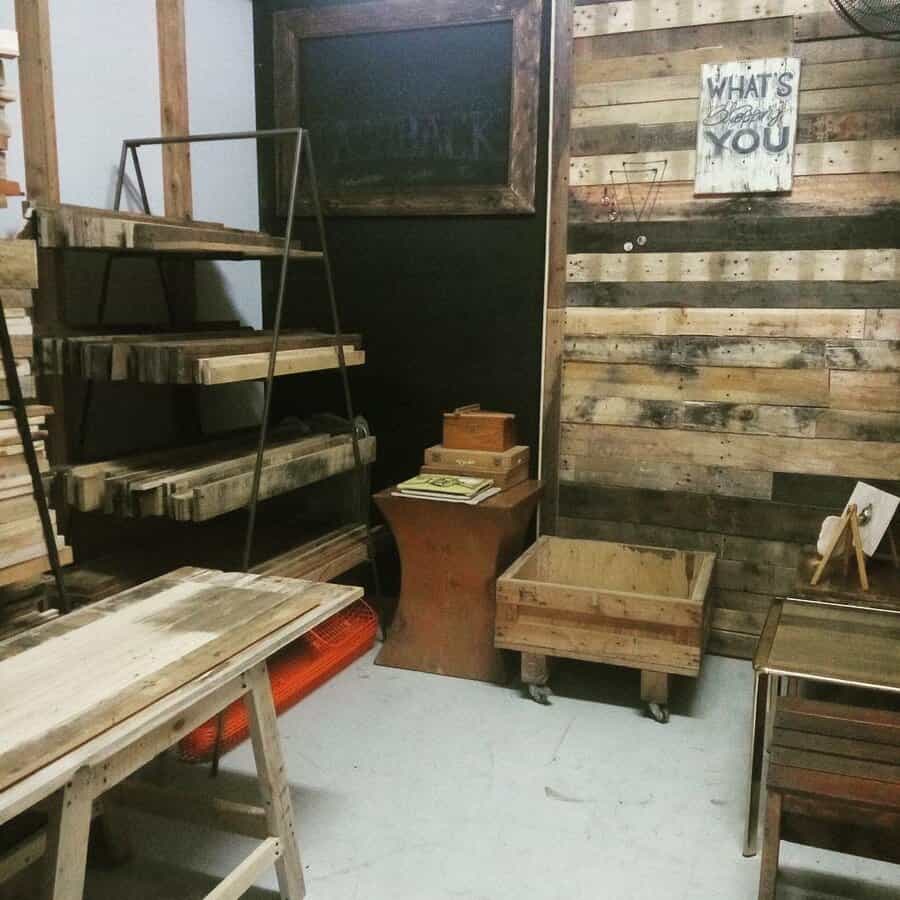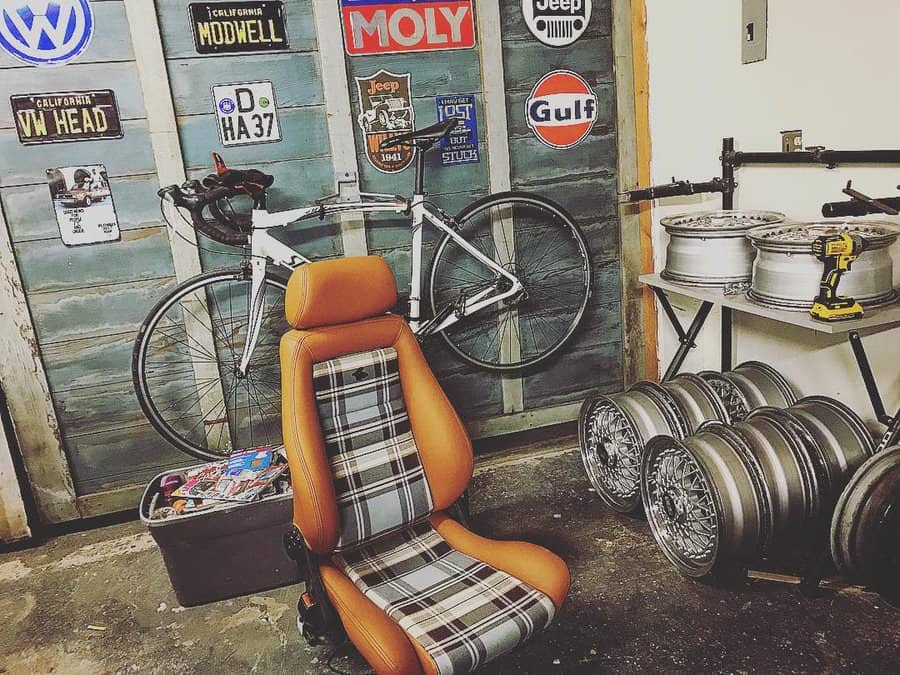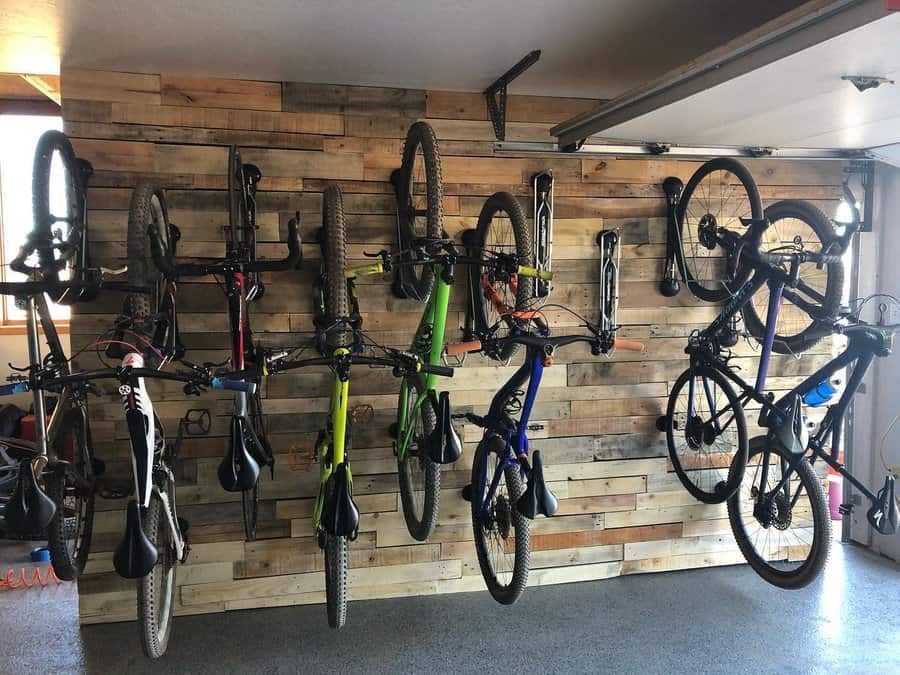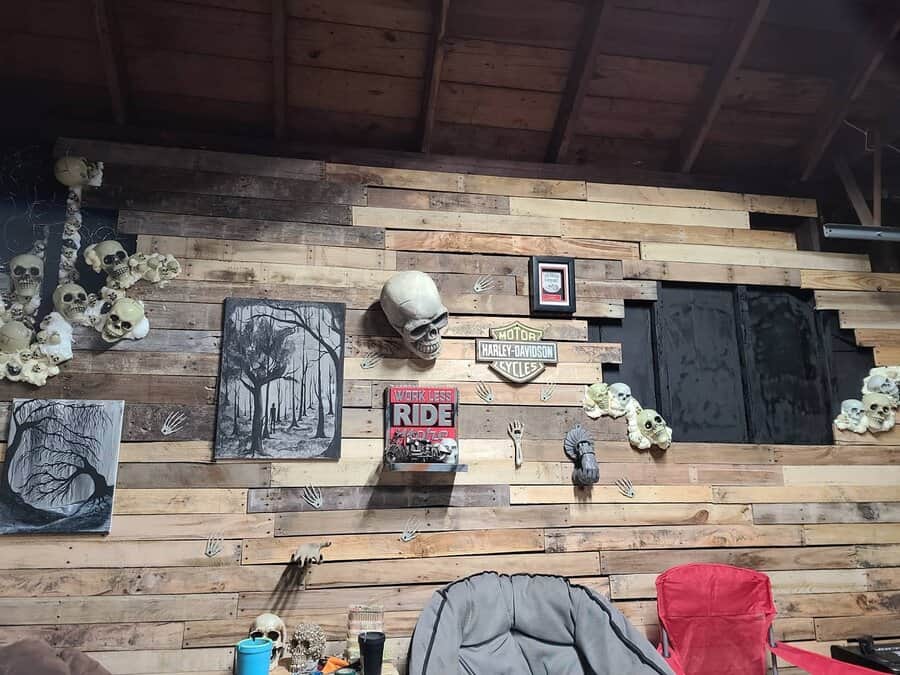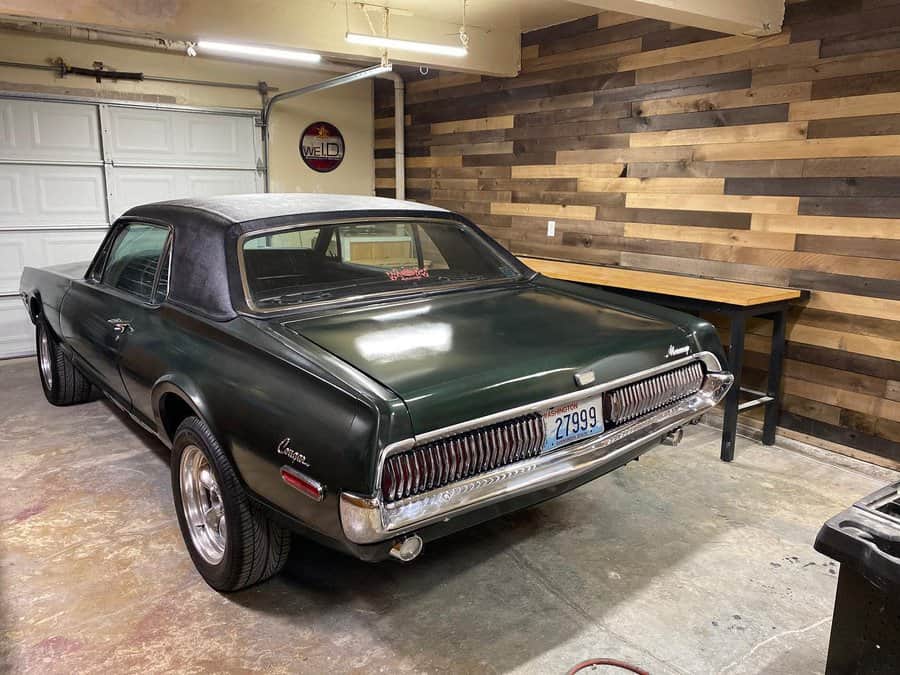 Recycled pallet wood makes a great foundation for wall-mounted tools, bike racks, and more. Craft a simple fold-down workbench from plywood and center it on your wood pallet wall.
Go for a complete designer garage look by staining its concrete floor or coating it with epoxy. Dark colors will hide oil spills and other stains while making your feature wall stand out.
6. Garden
Every garden can benefit from the addition of a pallet idea or two. A tall wood pallet wall makes a great divider between your patio and the lawn, or you can build a short accent wall entirely from assembled pallets.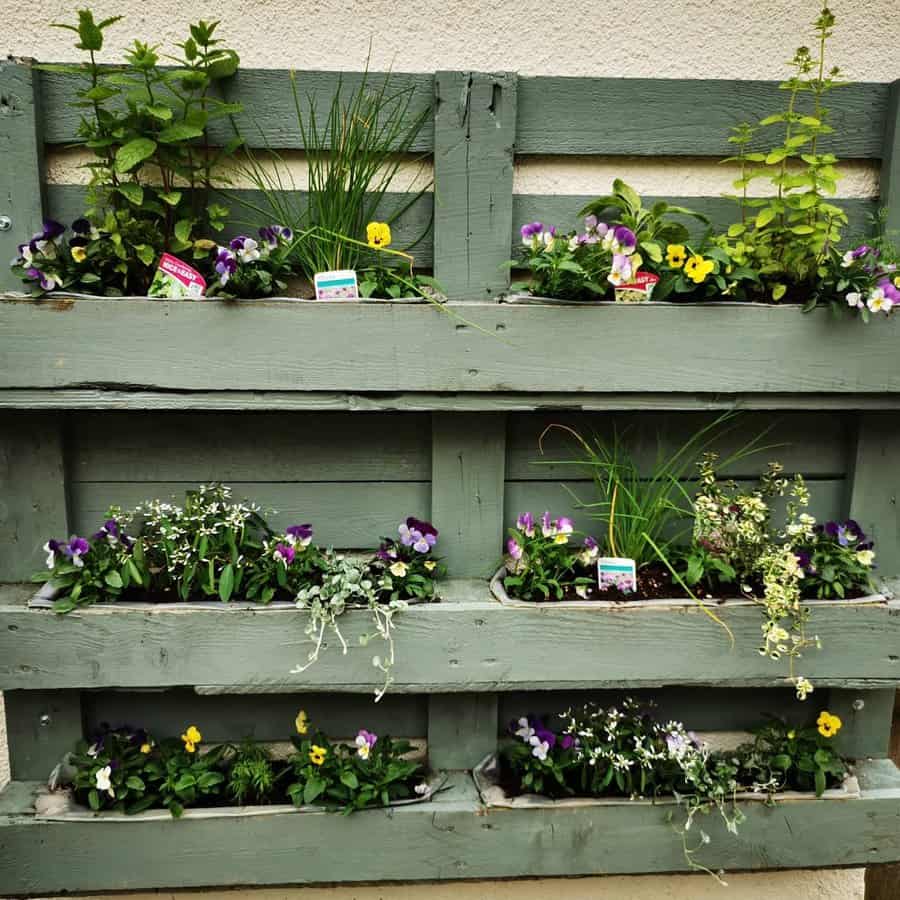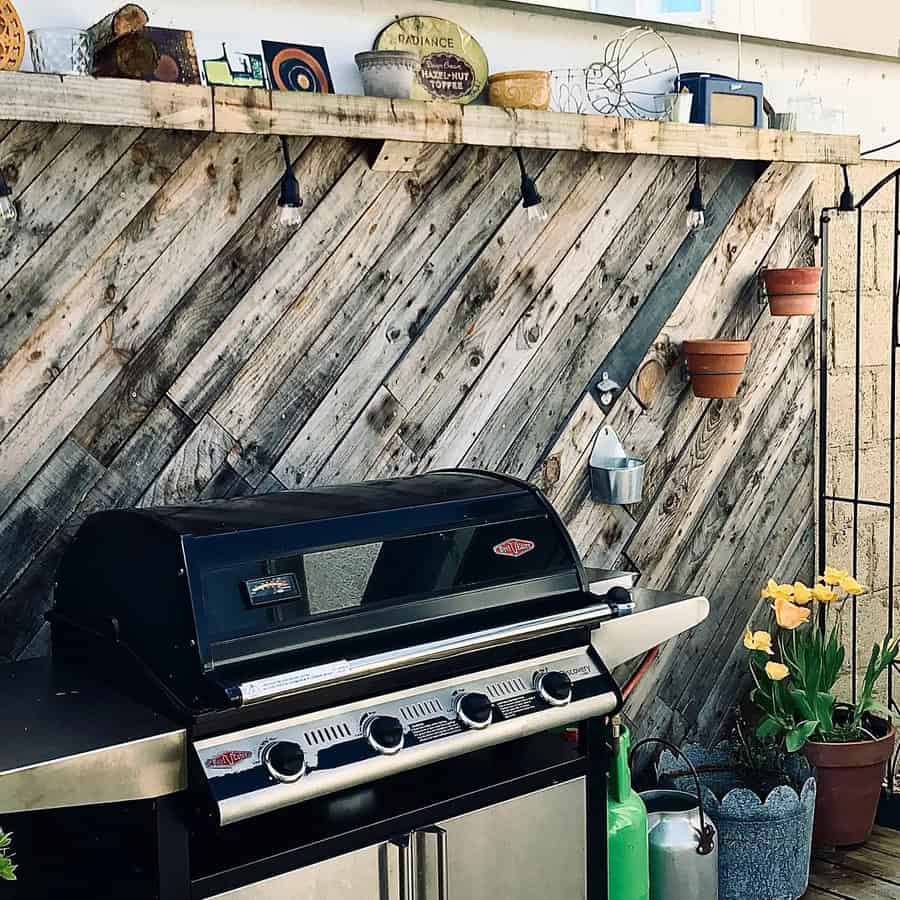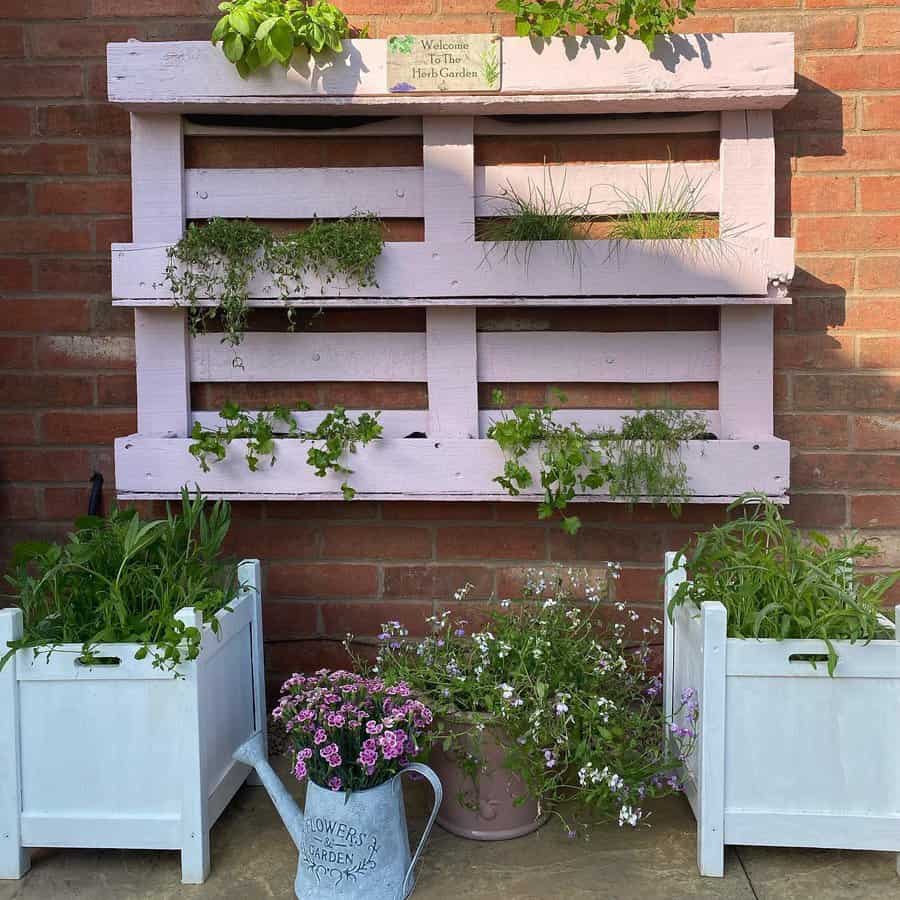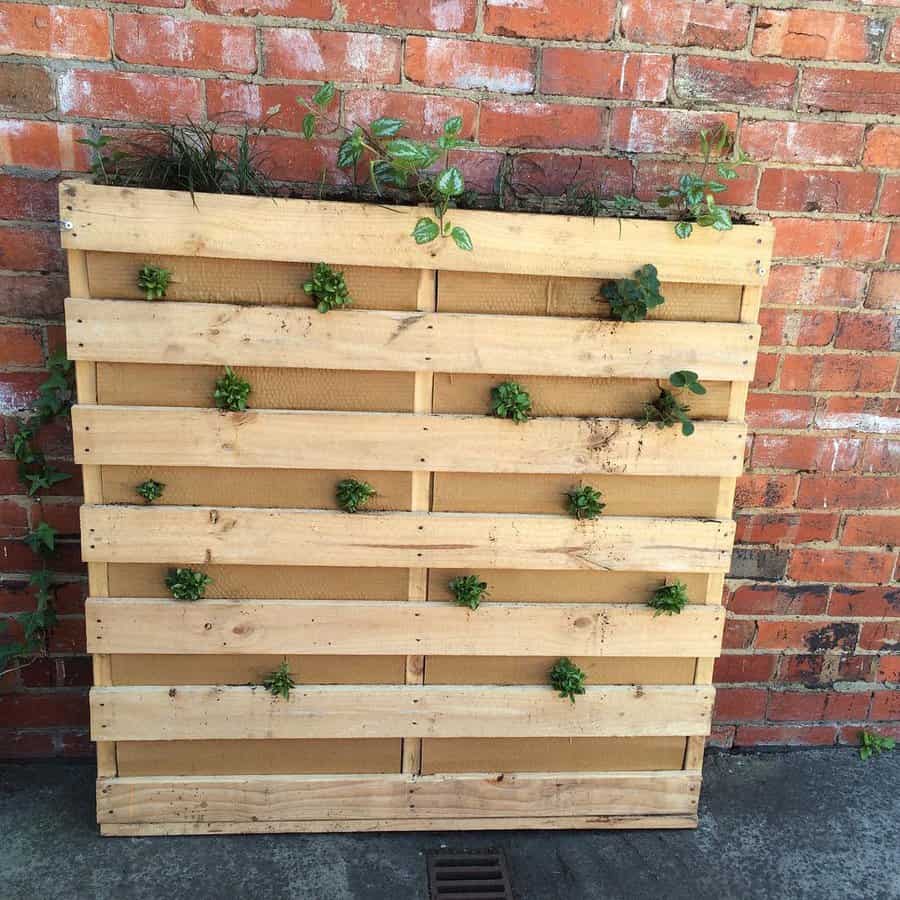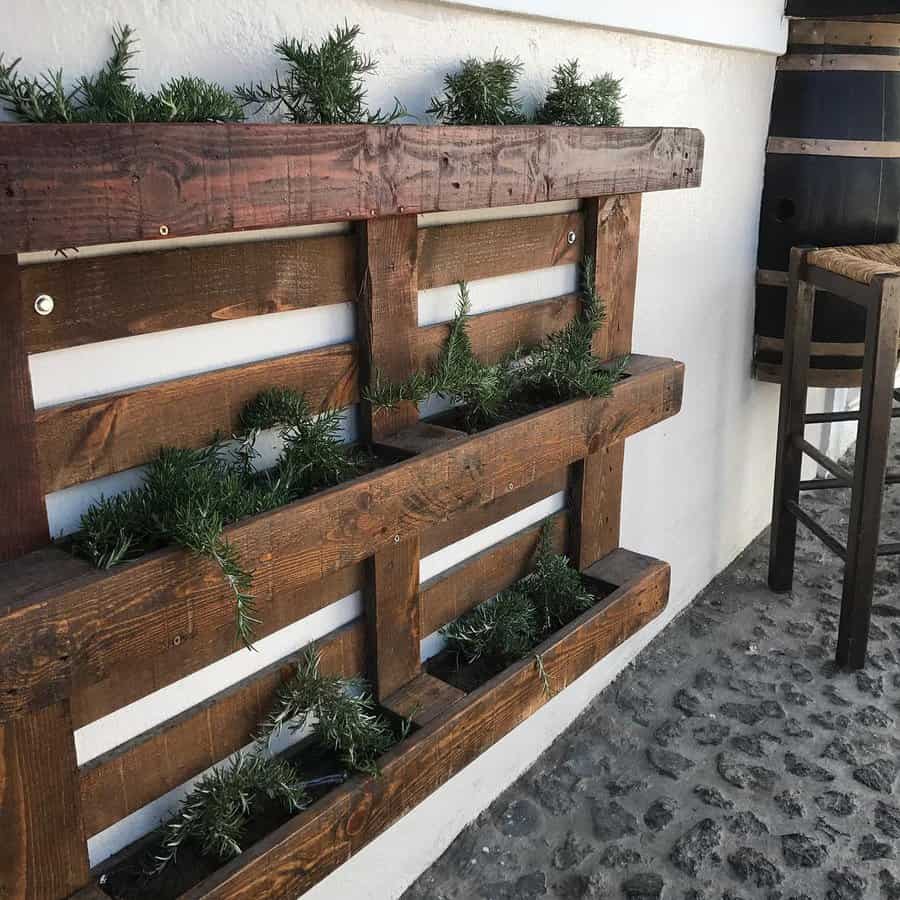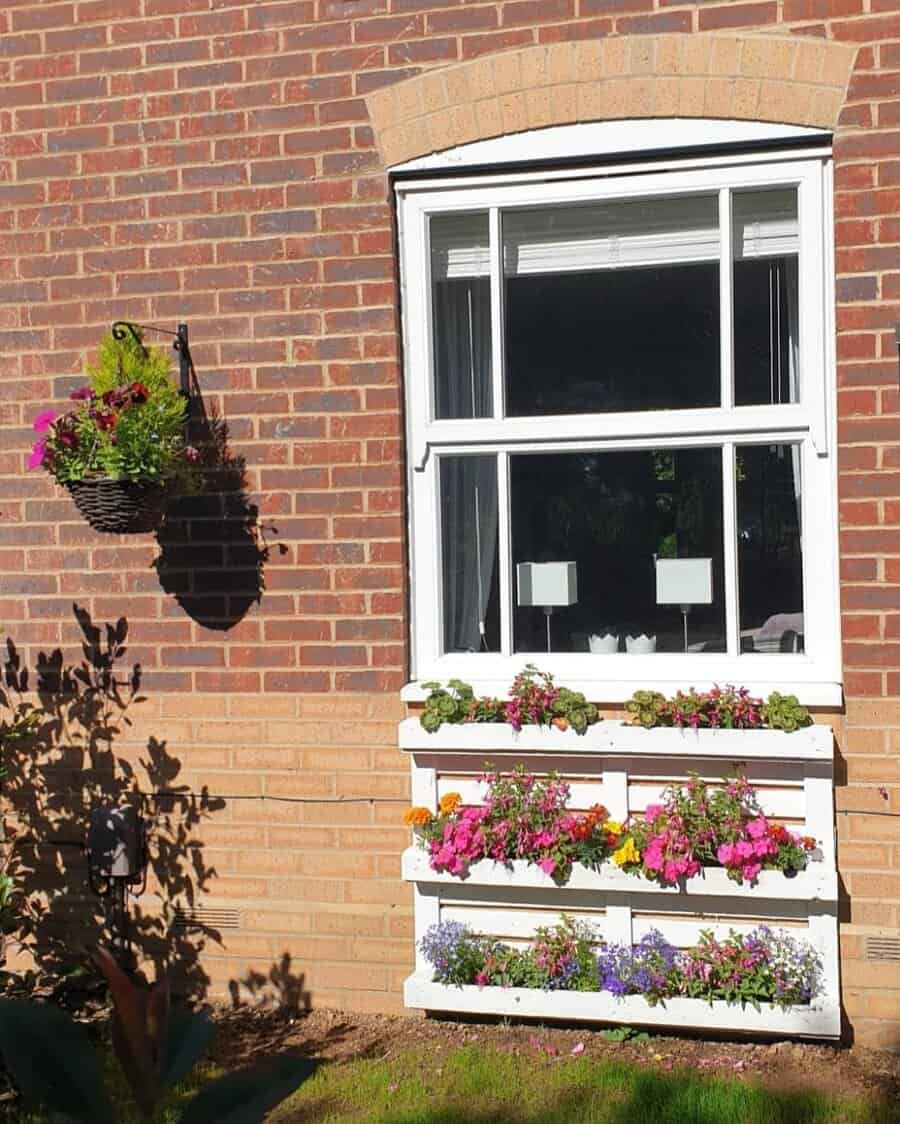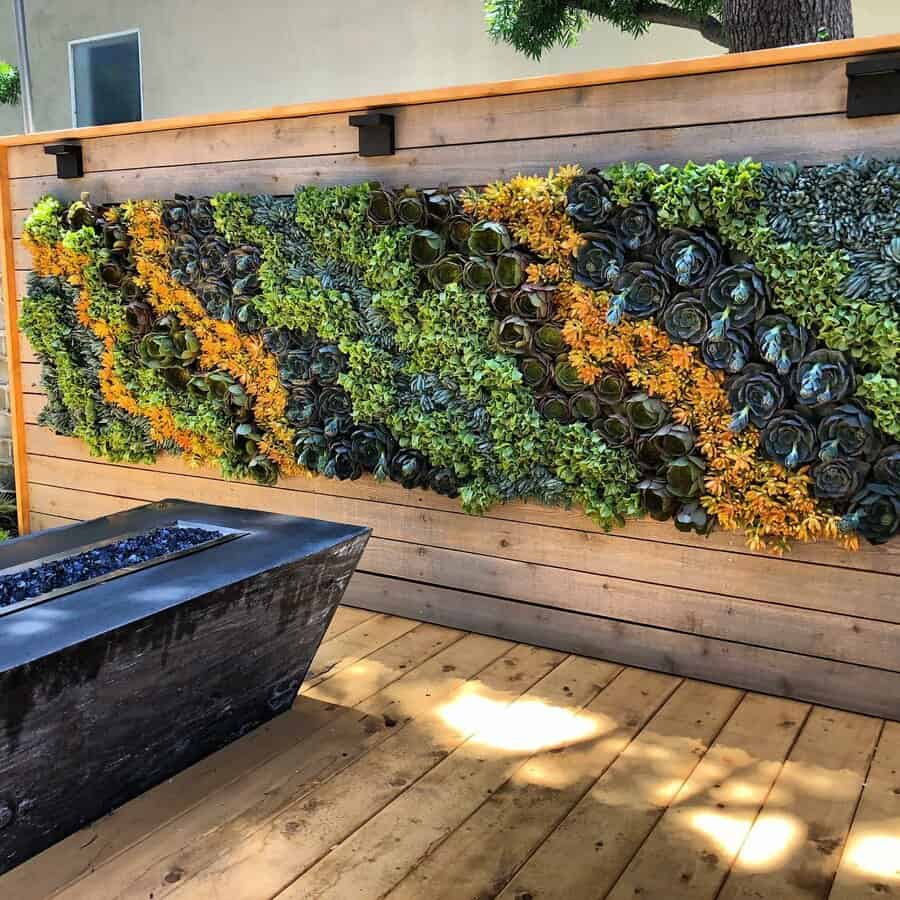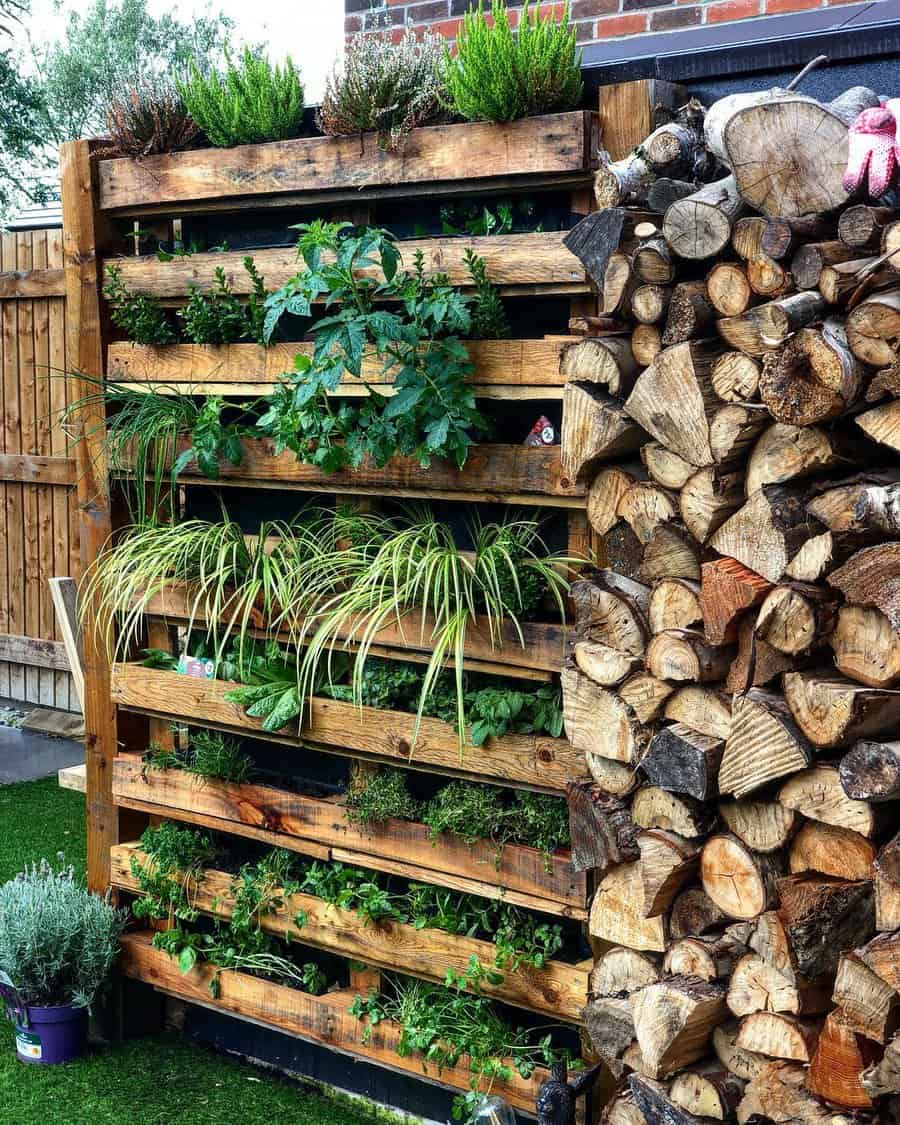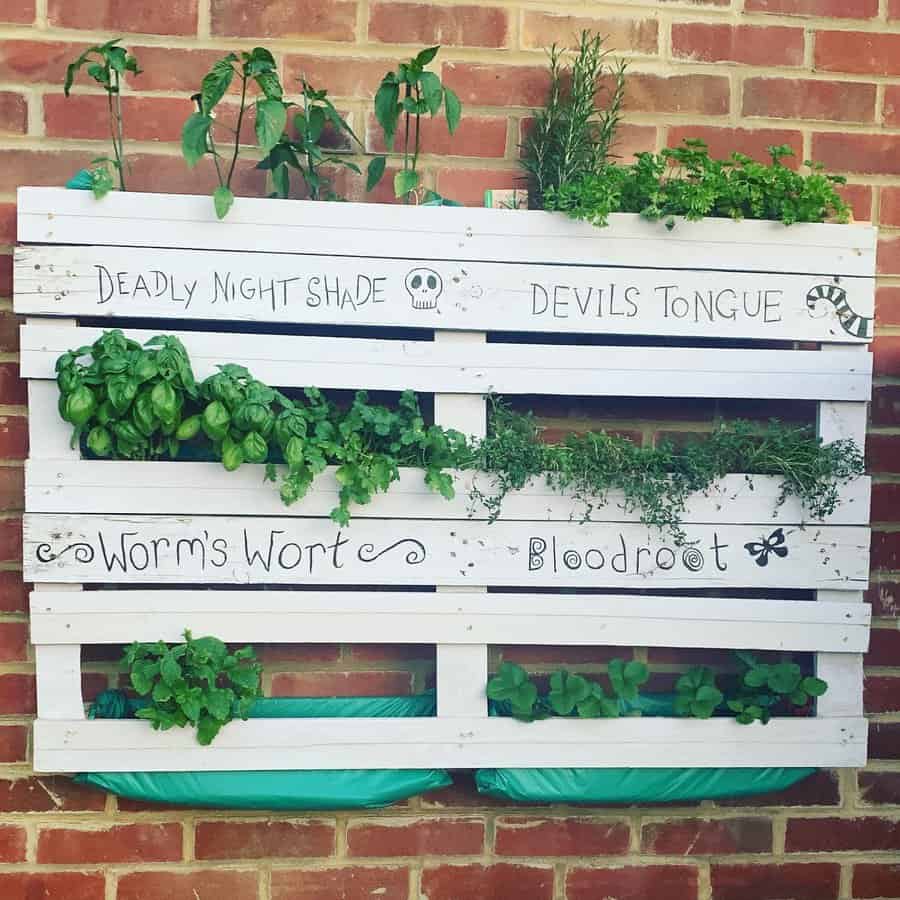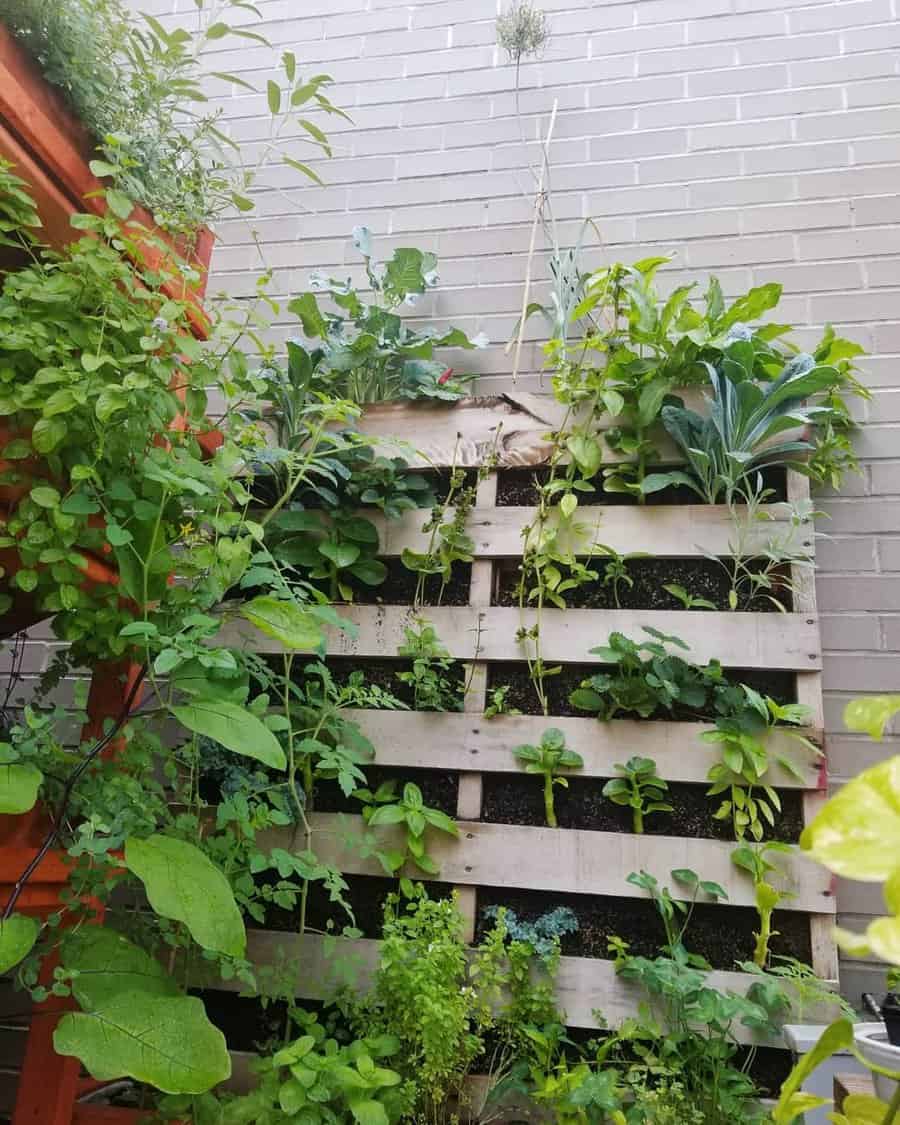 Hang a whole wood pallet on your exterior wall and use it as a planter. Pallet herb gardens are both useful and beautiful wall décor in your outdoor living space. You can also prop pallets against the wall to use as support structures for beans and decorative climbing vines.
Continue the rustic look by building coordinating pallet furniture for your deck or patio. Make a simple coffee table for your outdoor seating area, or build a pallet swing following the instructions in this video:
7. Interior
Besides being nailed to a wall, old pallet wood can add a lot of texture and interest to your home's interior. Keep your old pallet collection intact and attach them together to make an attractive rustic room divider. This type of wood wall allows air to circulate through the room better than a solid structure.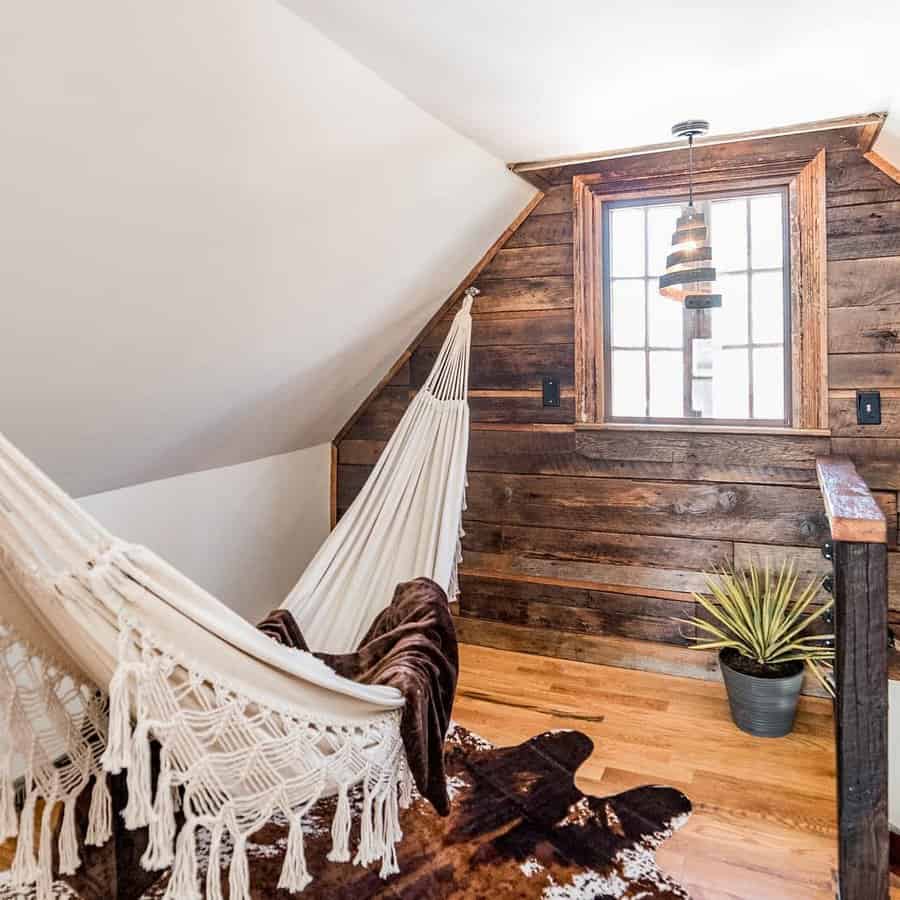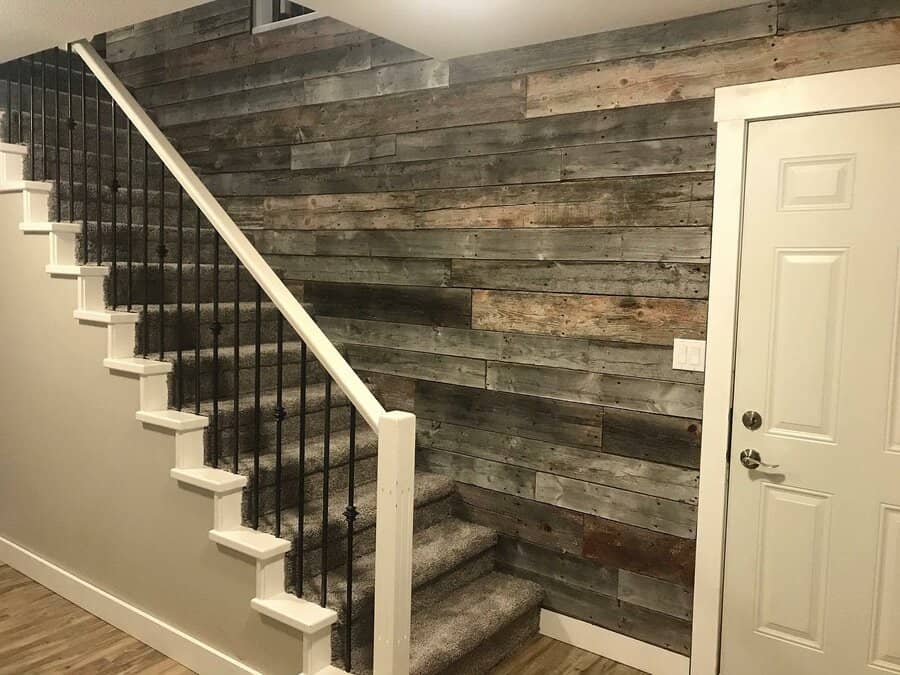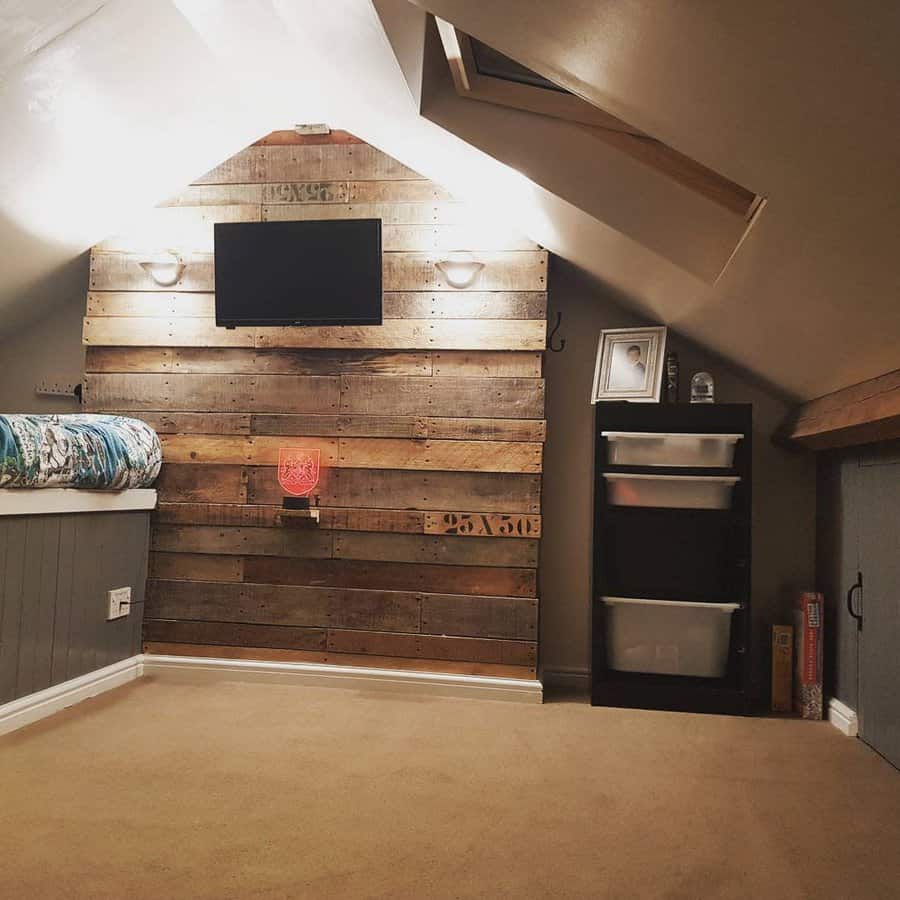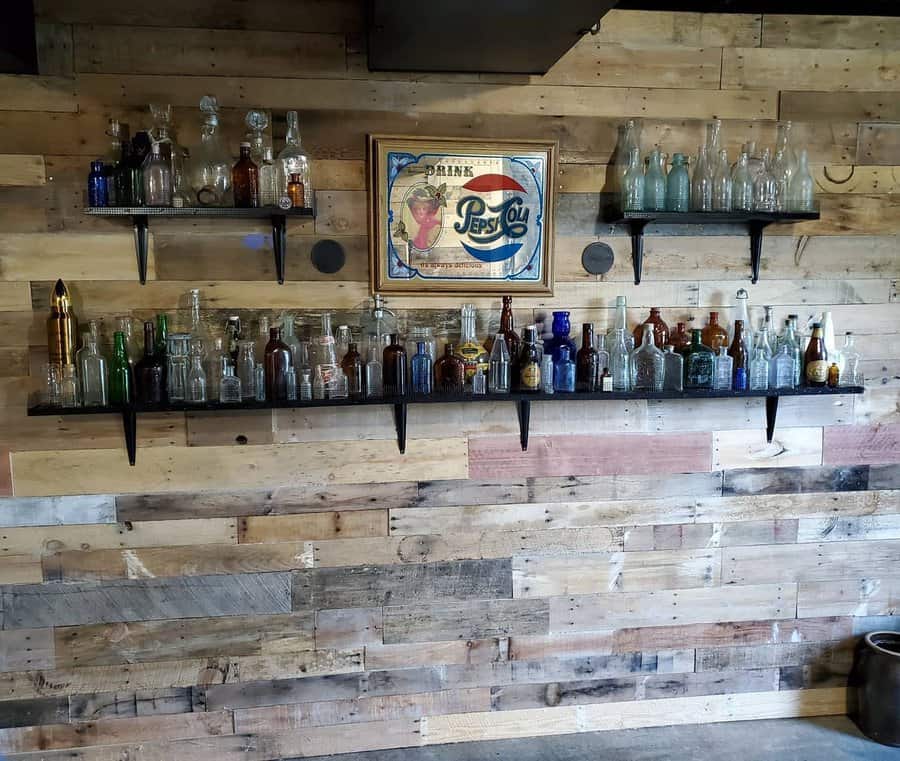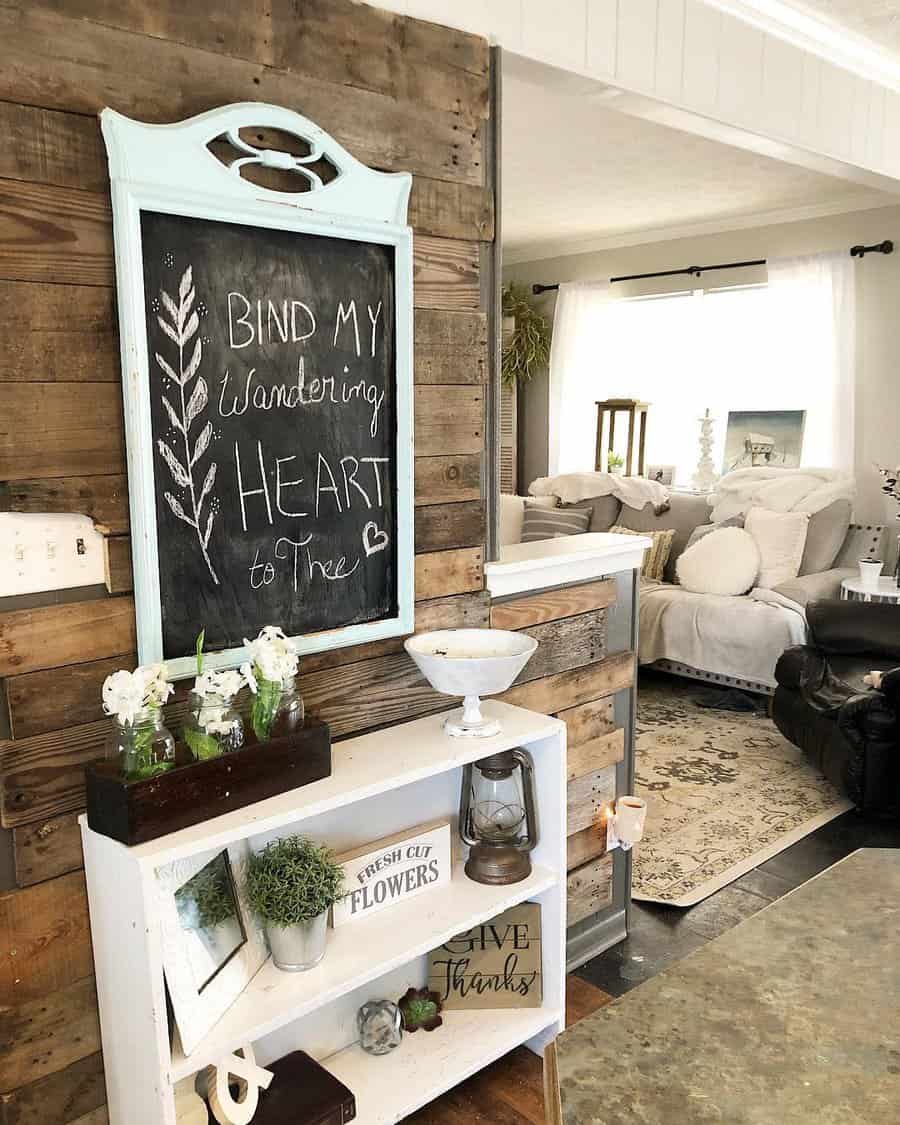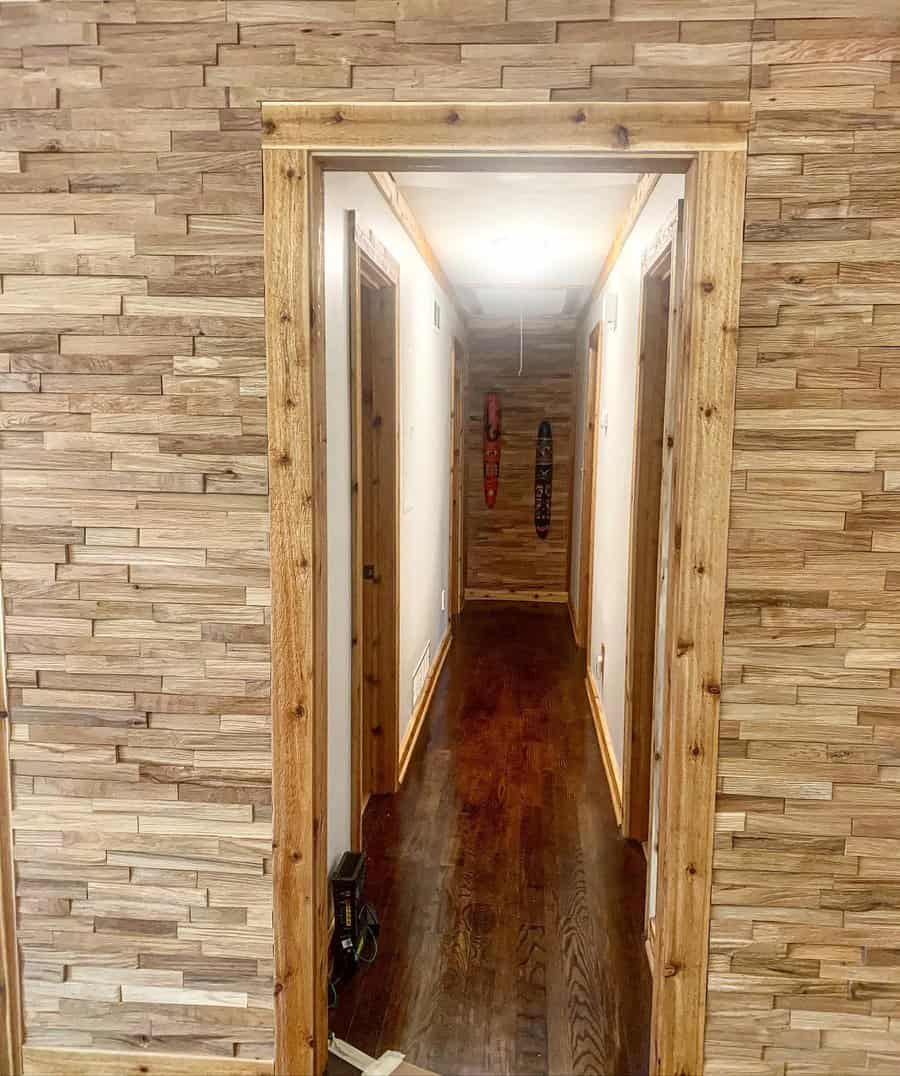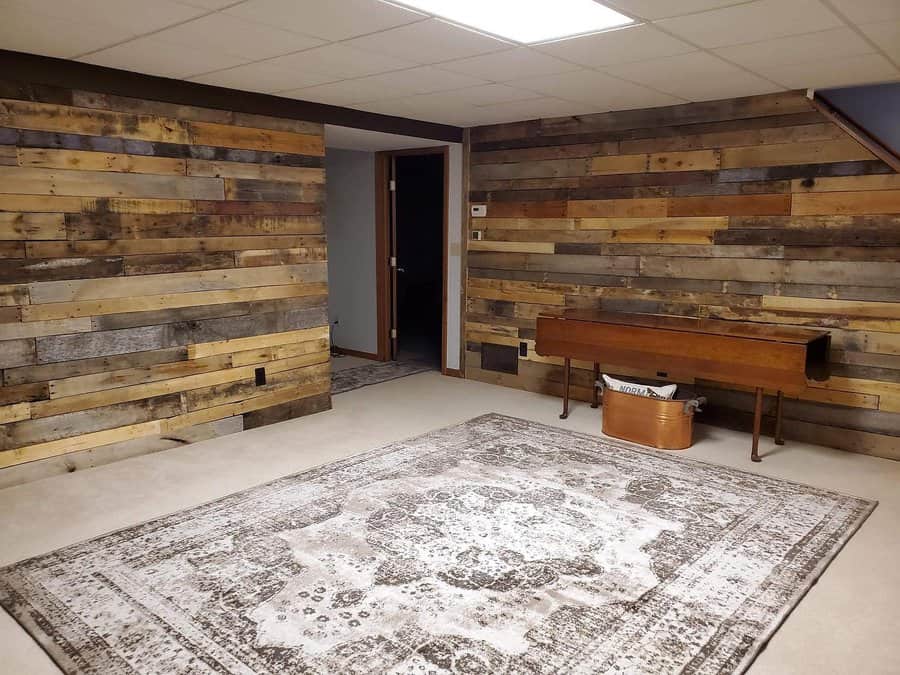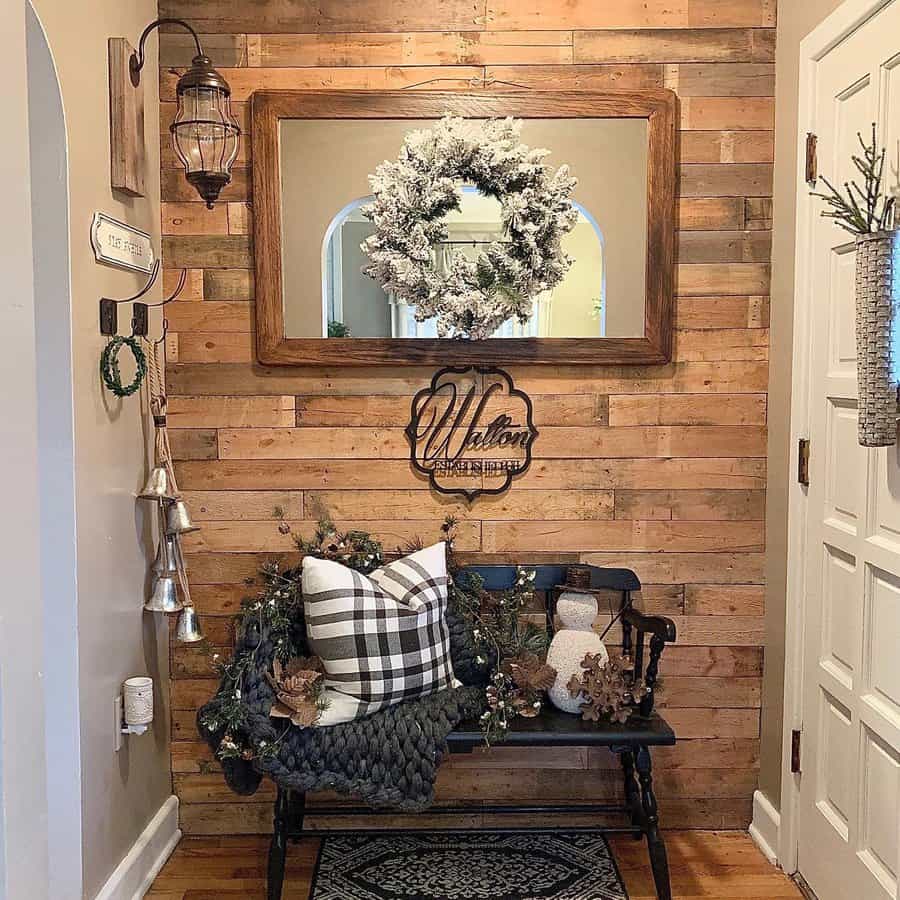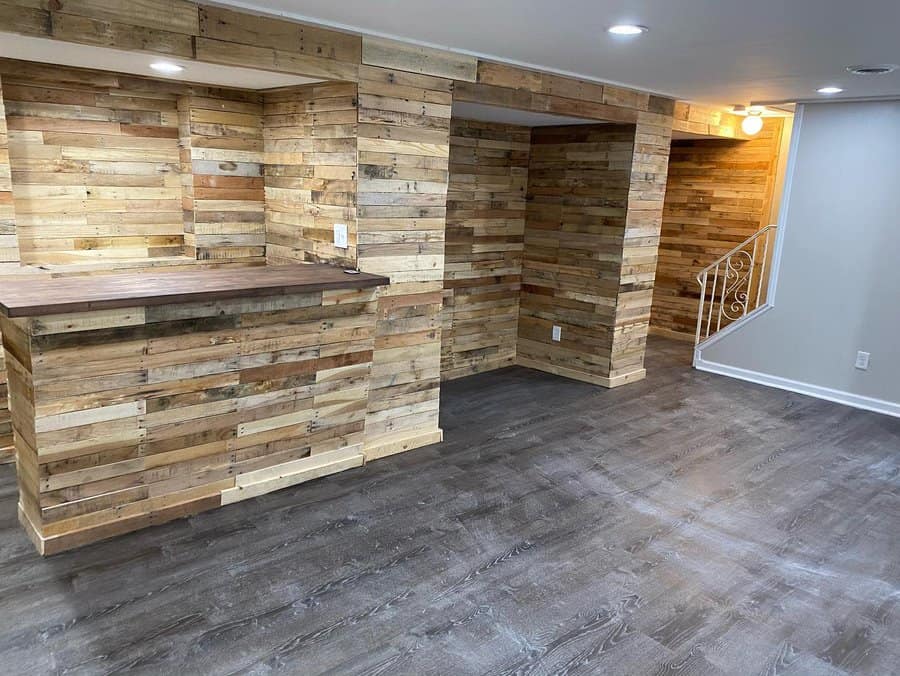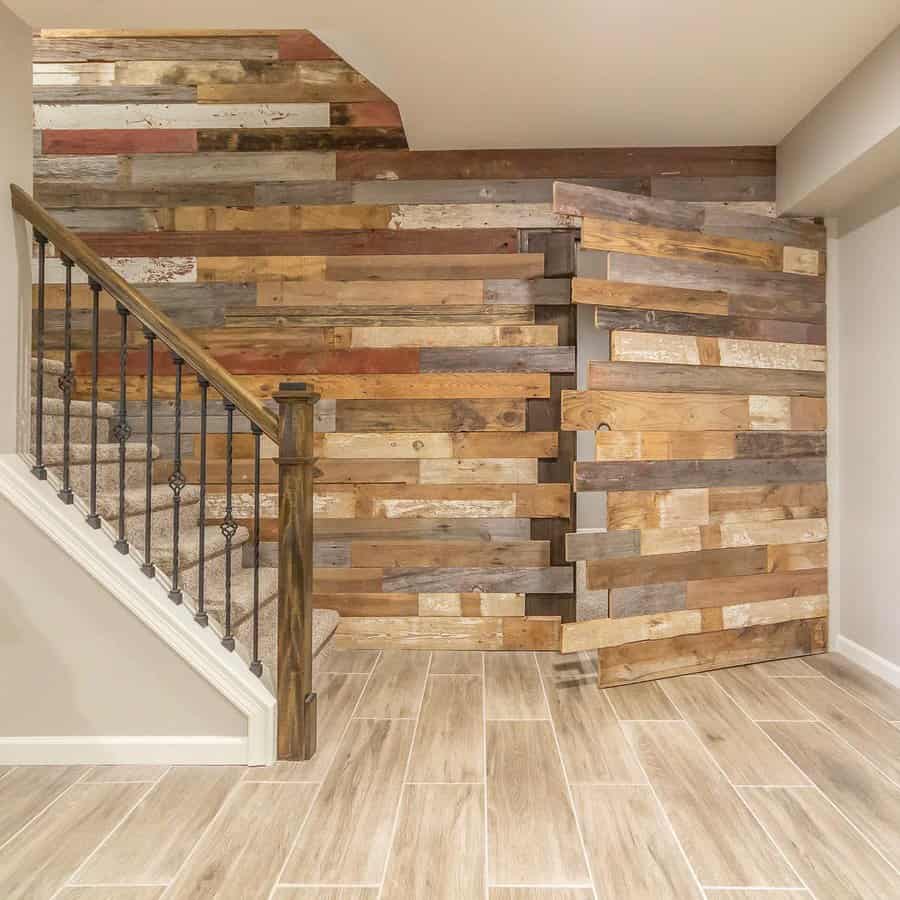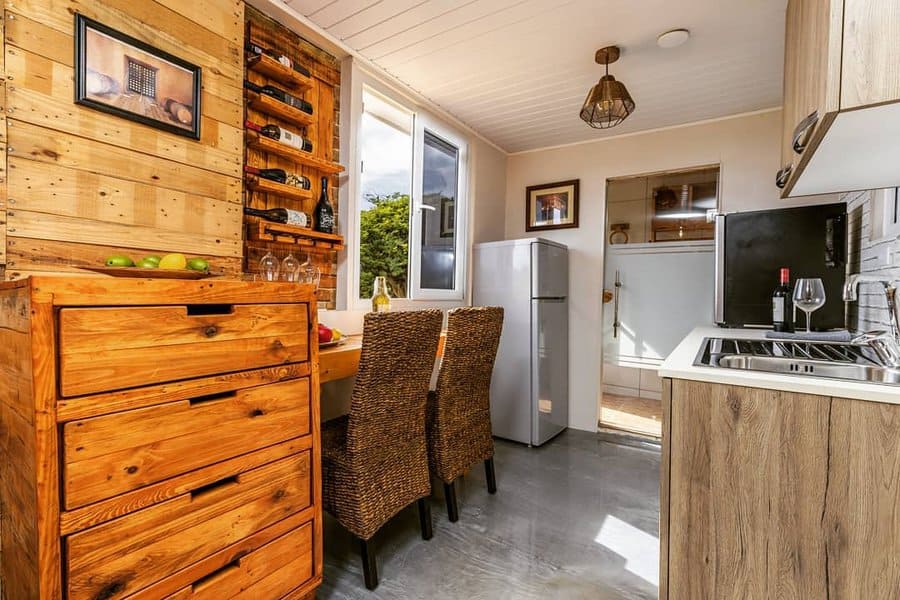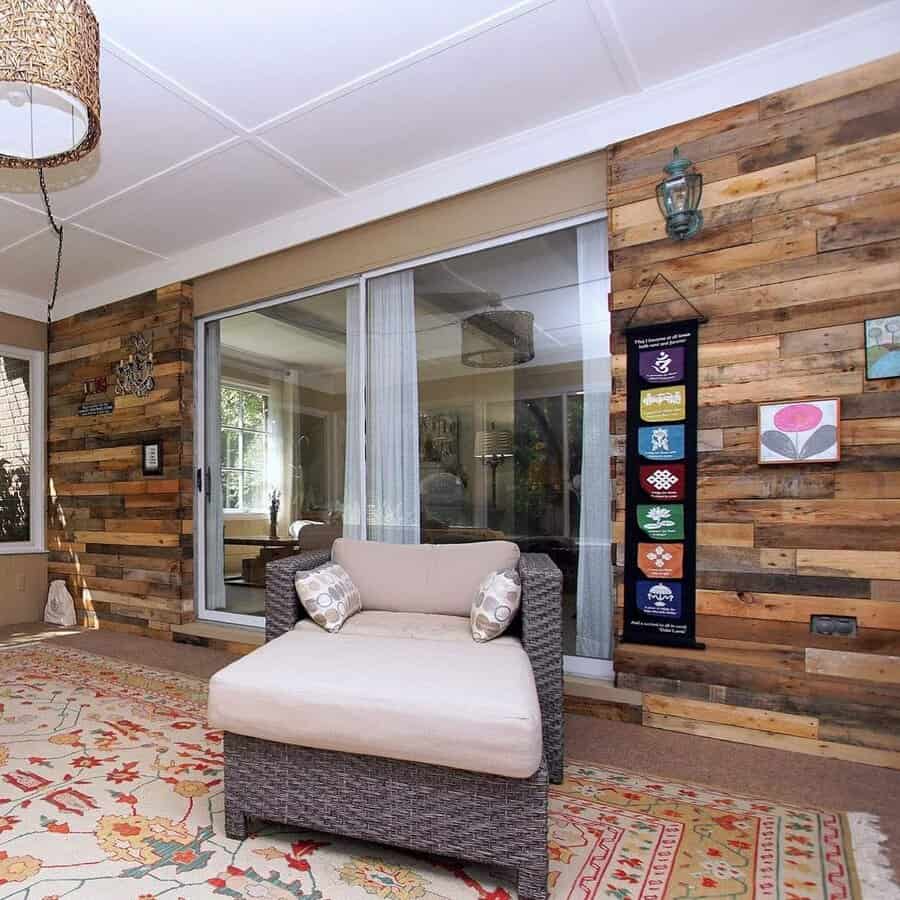 A wood pallet wall is a fun place to hide a secret door. Because of the irregular edges, no one will ever notice the door's opening unless you point it out to them. Pallet walls are also great additions to small rooms, as their horizontal lines visually widen the space.
8. Living Room
A pallet wall can be an affordable alternative to traditional living room wainscoting—especially when only applied on the lower half of the wall.
It's an ideal substitute if you are going for a farmhouse or industrial vibe. A fully covered pallet feature wall makes a great natural background for deer or fish mounts—real or contemporary faux versions.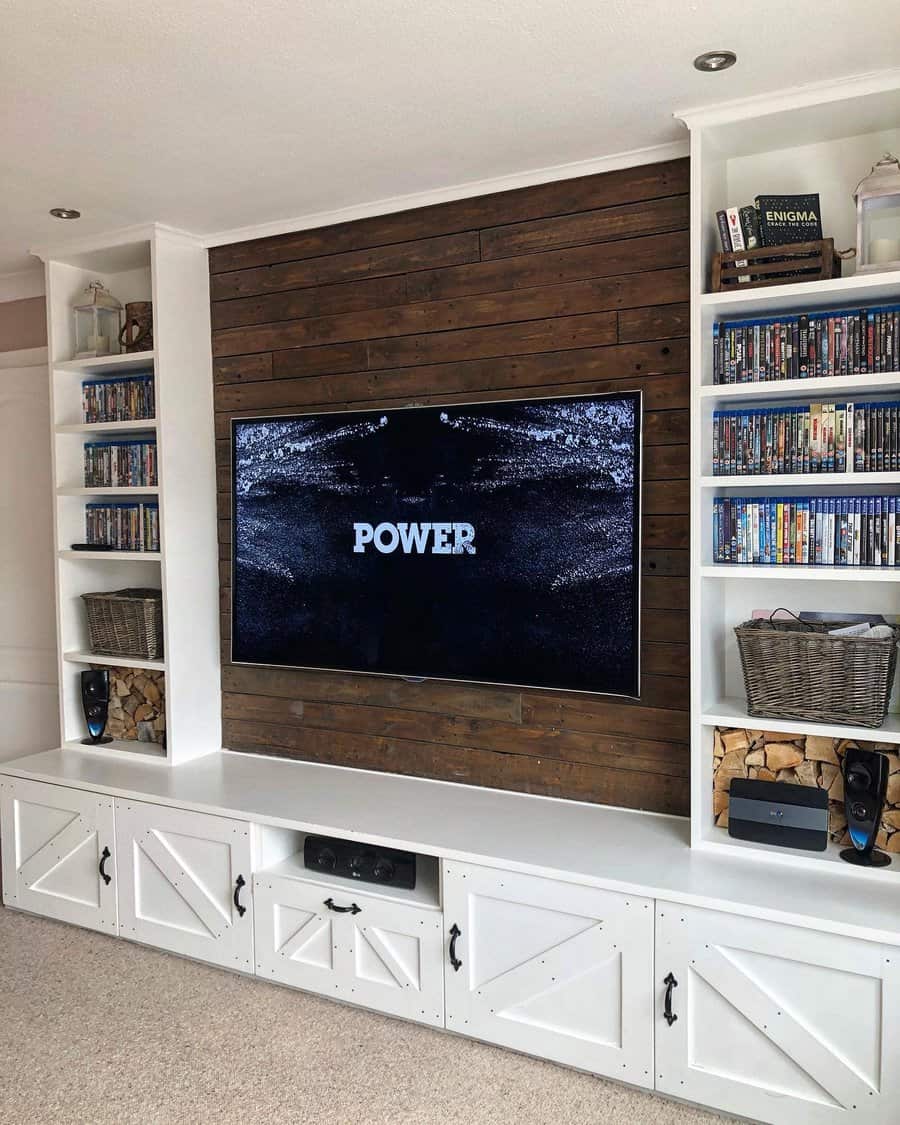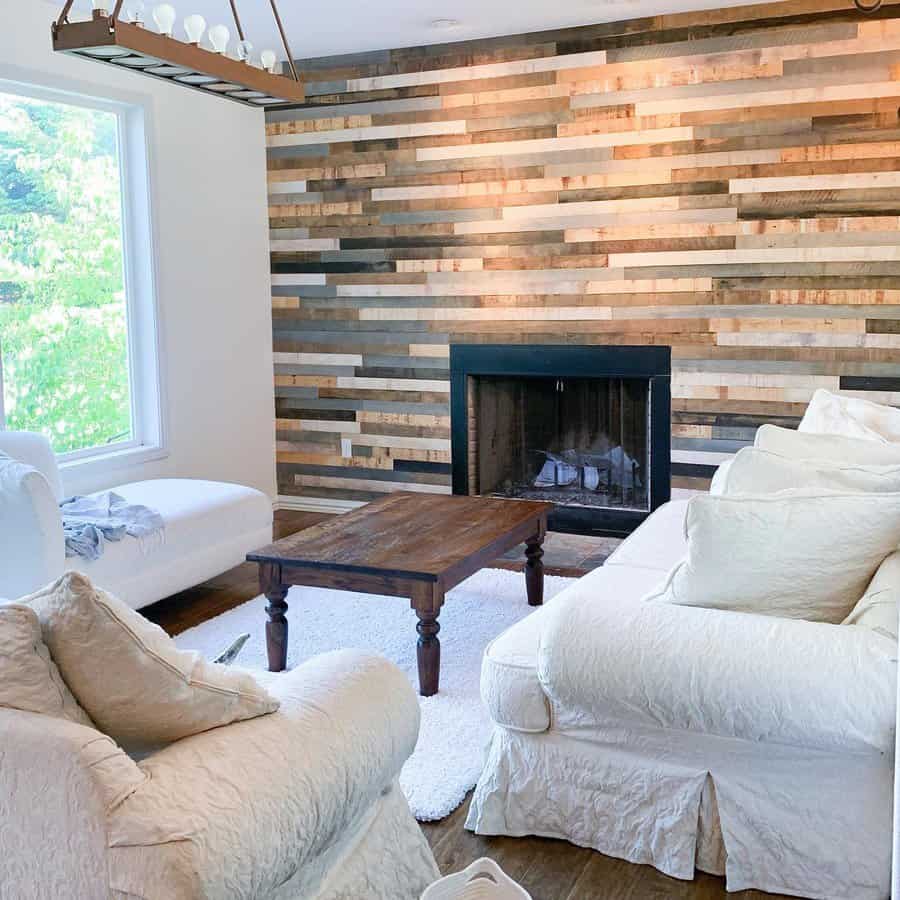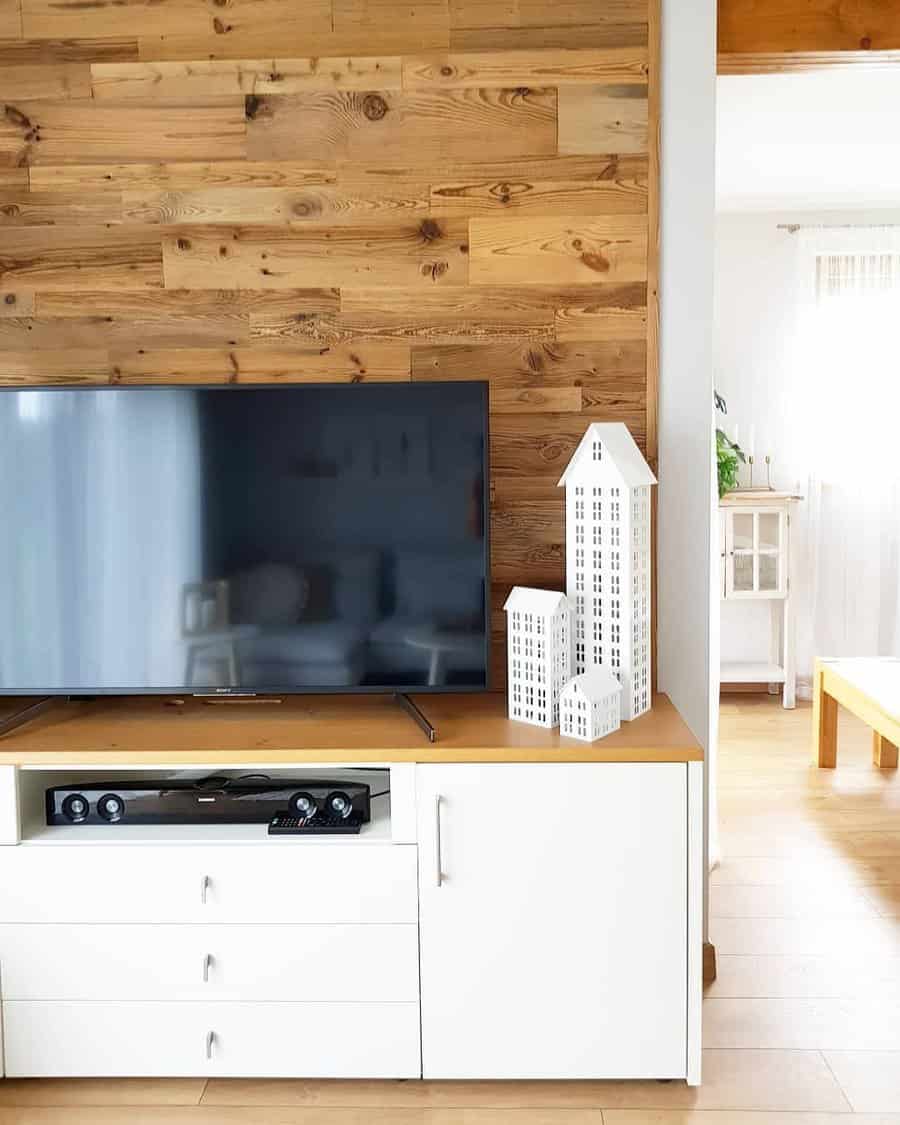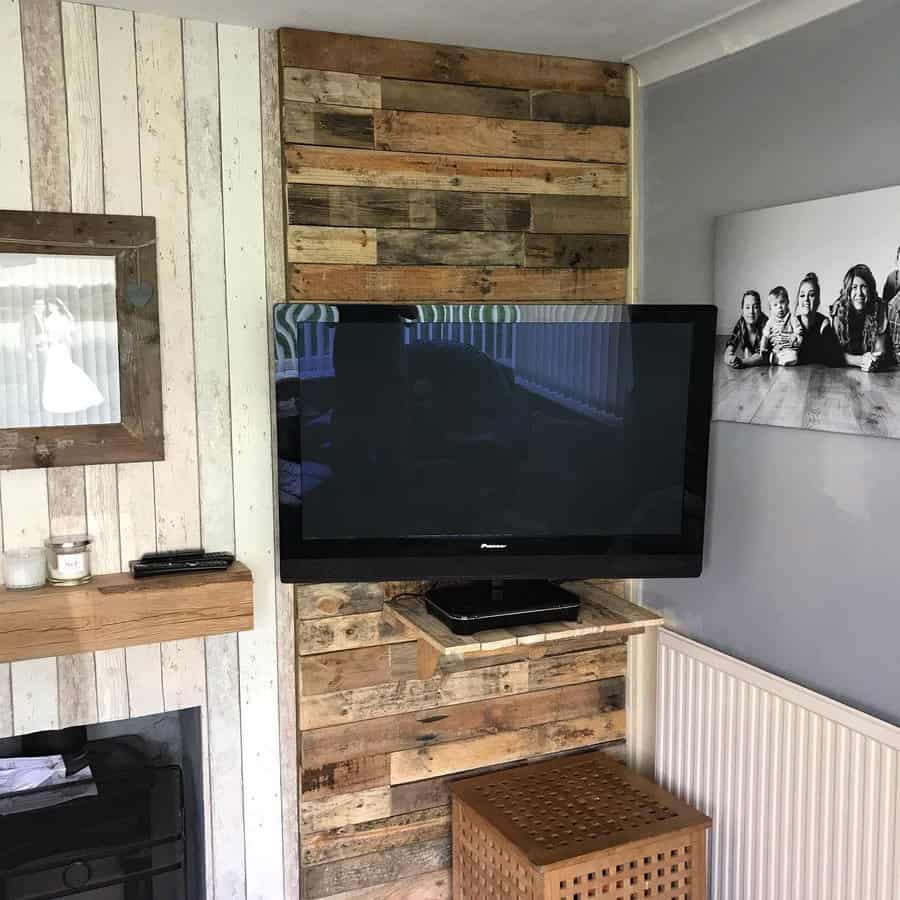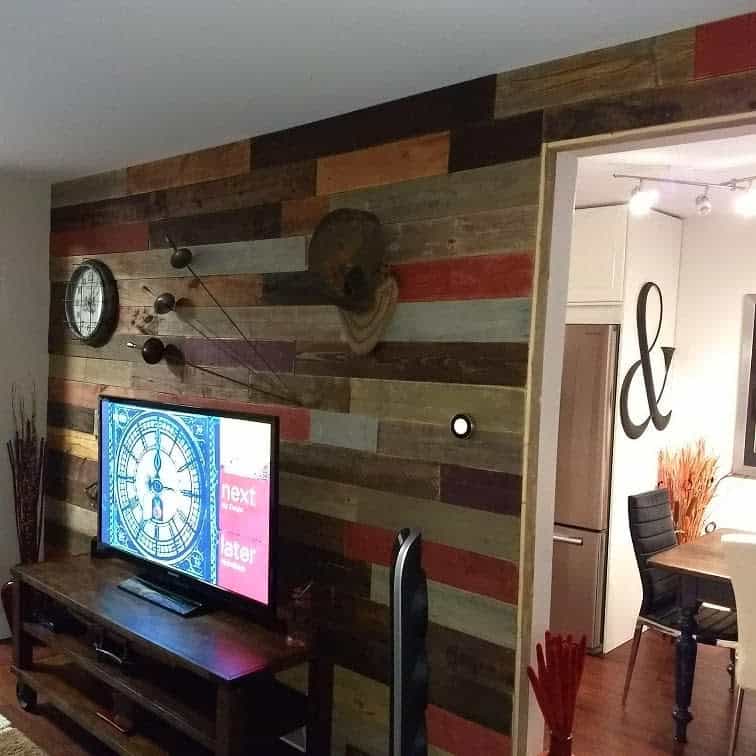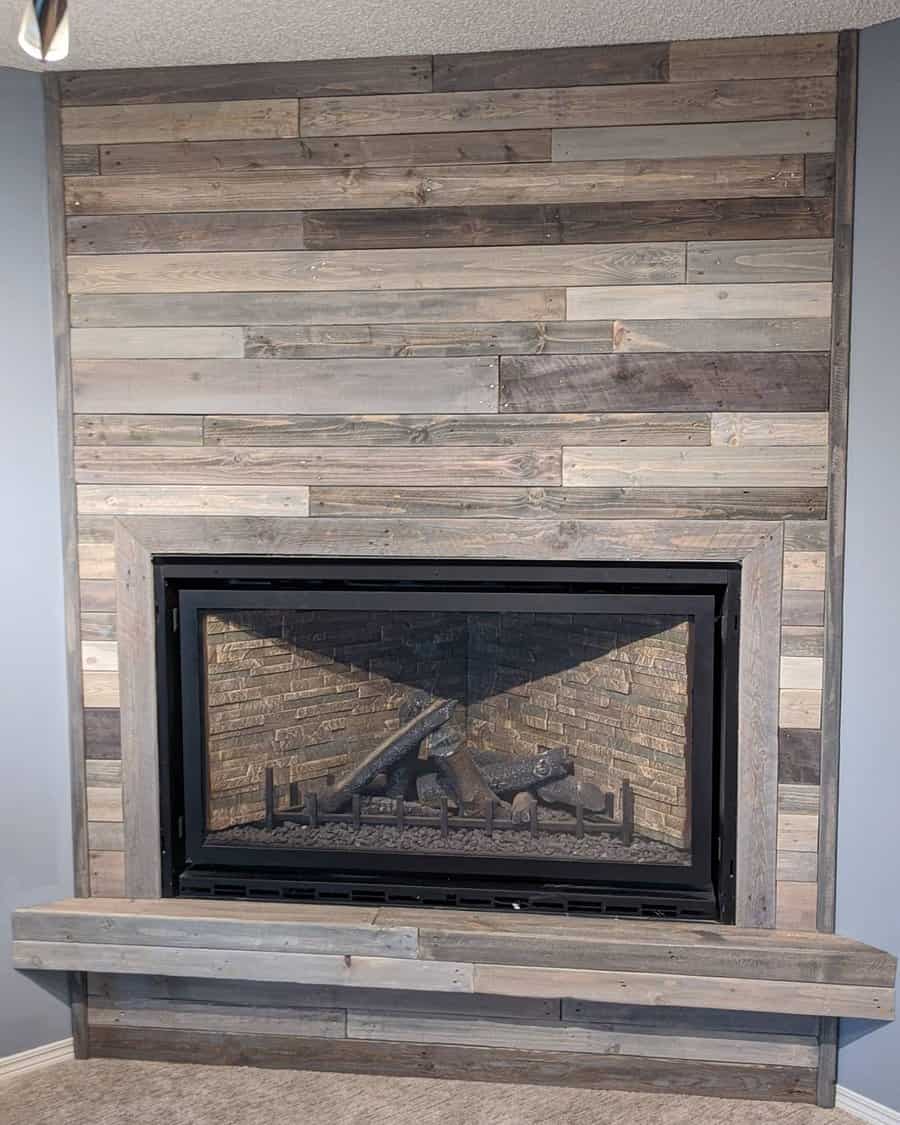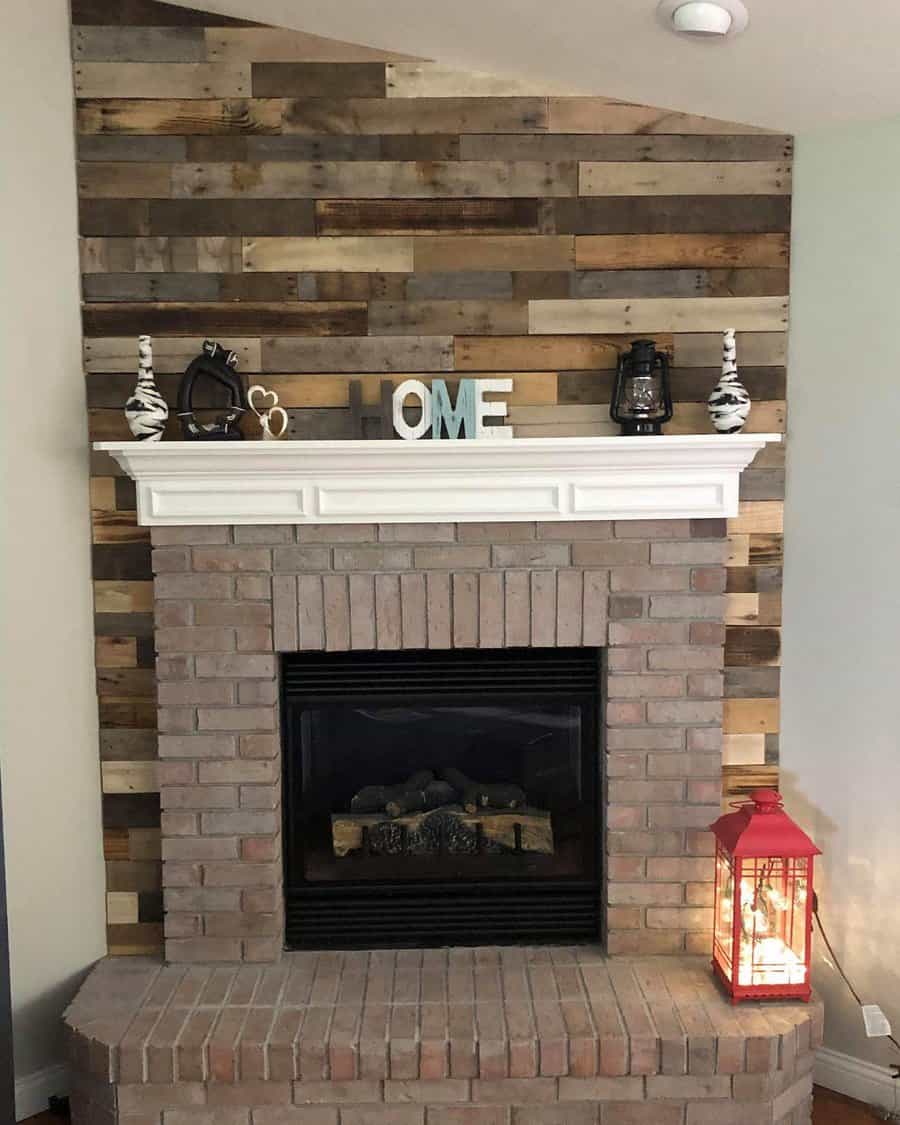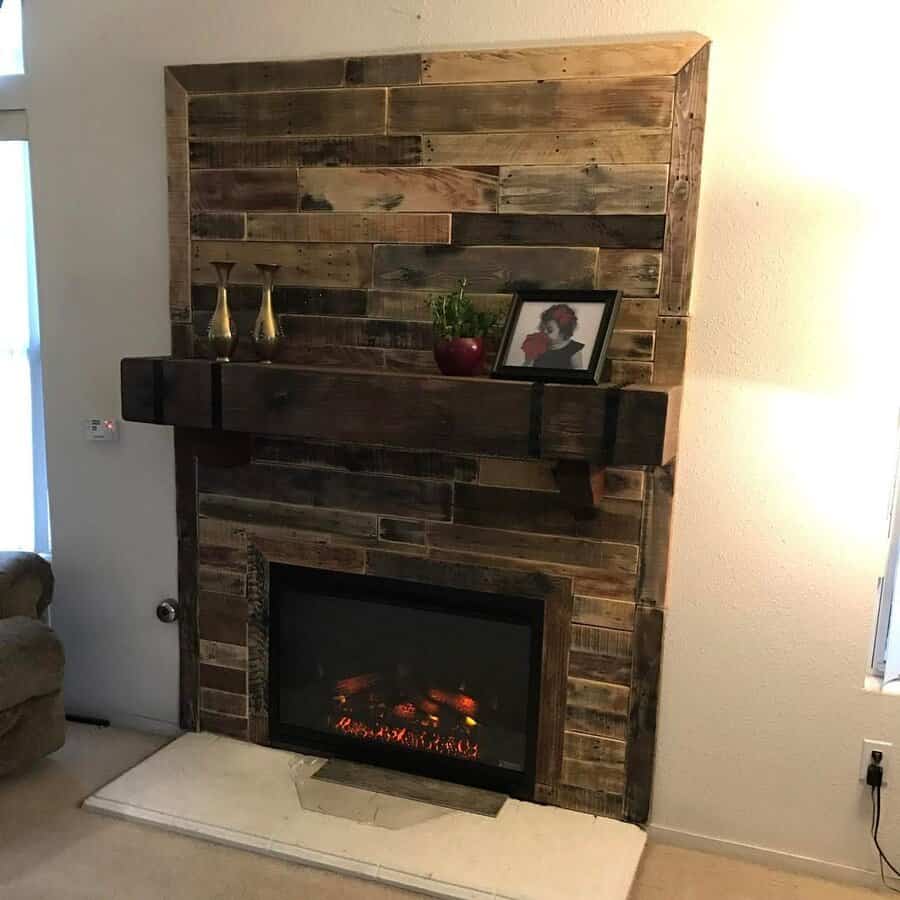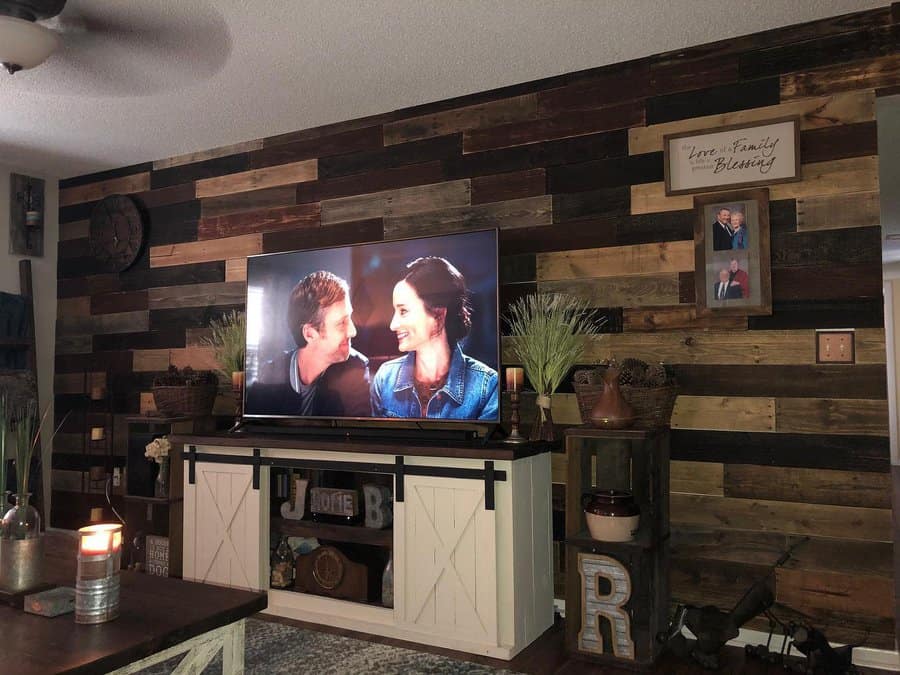 Use pallet accent walls to designate zones in an open concept floor plan. For example, hang pallet wood around the front door to clarify the entryway, or use it to bring attention to alcoves or shelf walls. If you only want a touch of this rustic décor effect, limit your pallet wall to the area surrounding your fireplace.
9. TV Wall
Applying pallet wood just on the wall behind the TV helps draw attention to the screen. Experiment with different ways to position the planks before you start affixing them to the drywall. A diagonal, chevron stripe, or vertical placement may work better than the standard horizontal pallet wall design.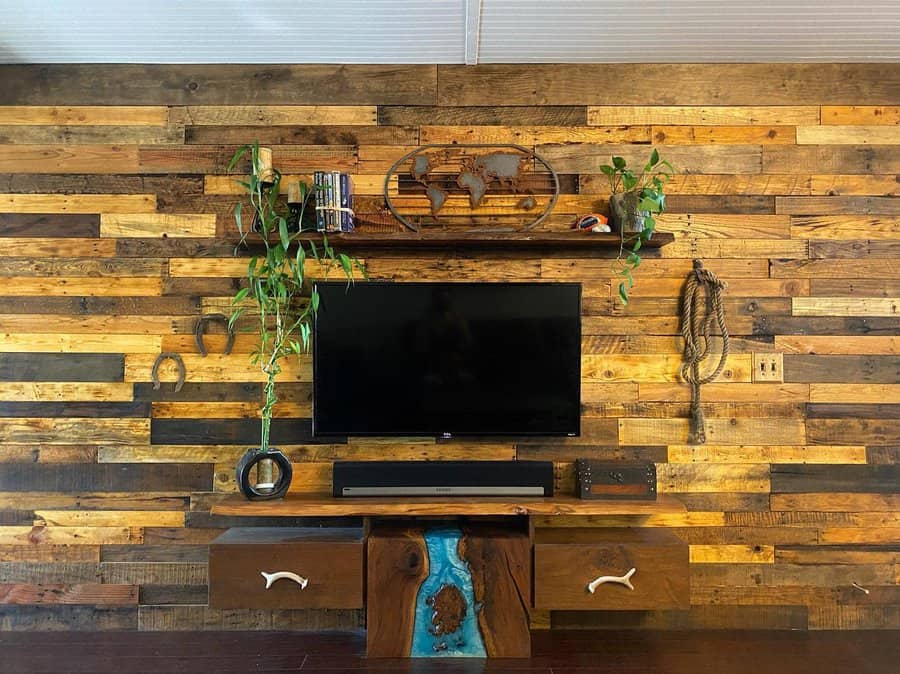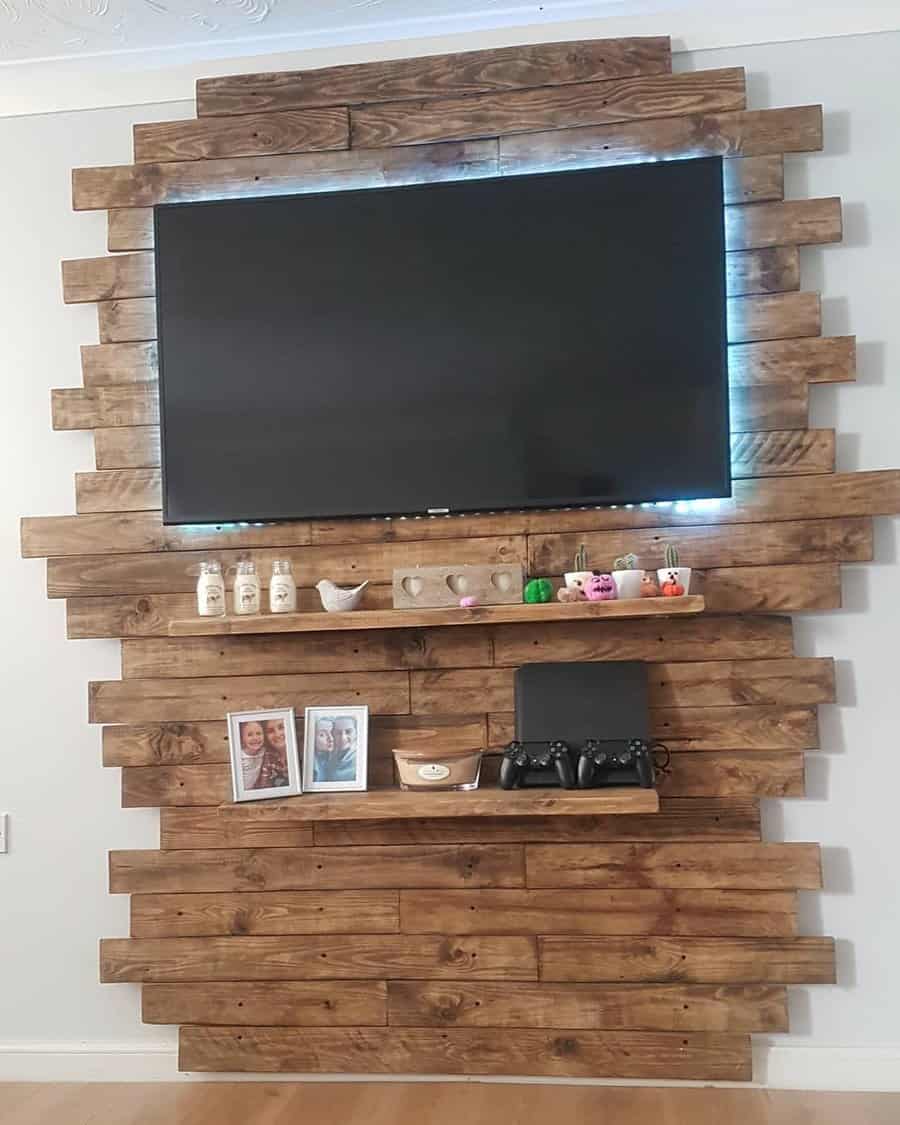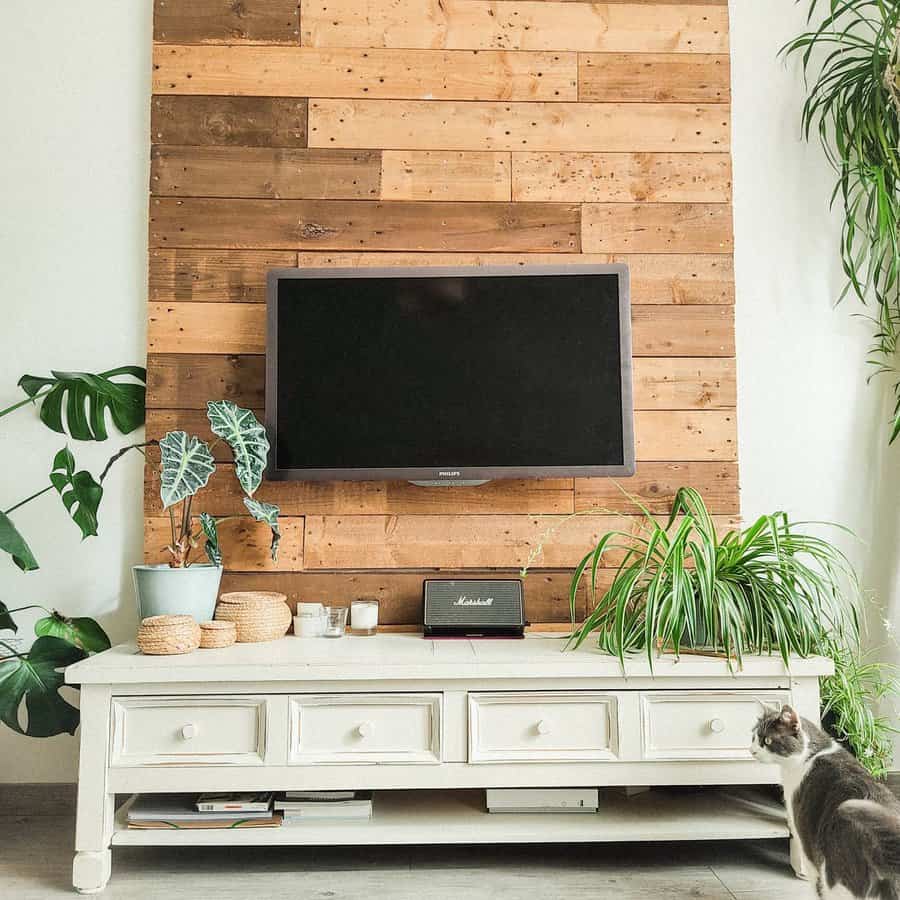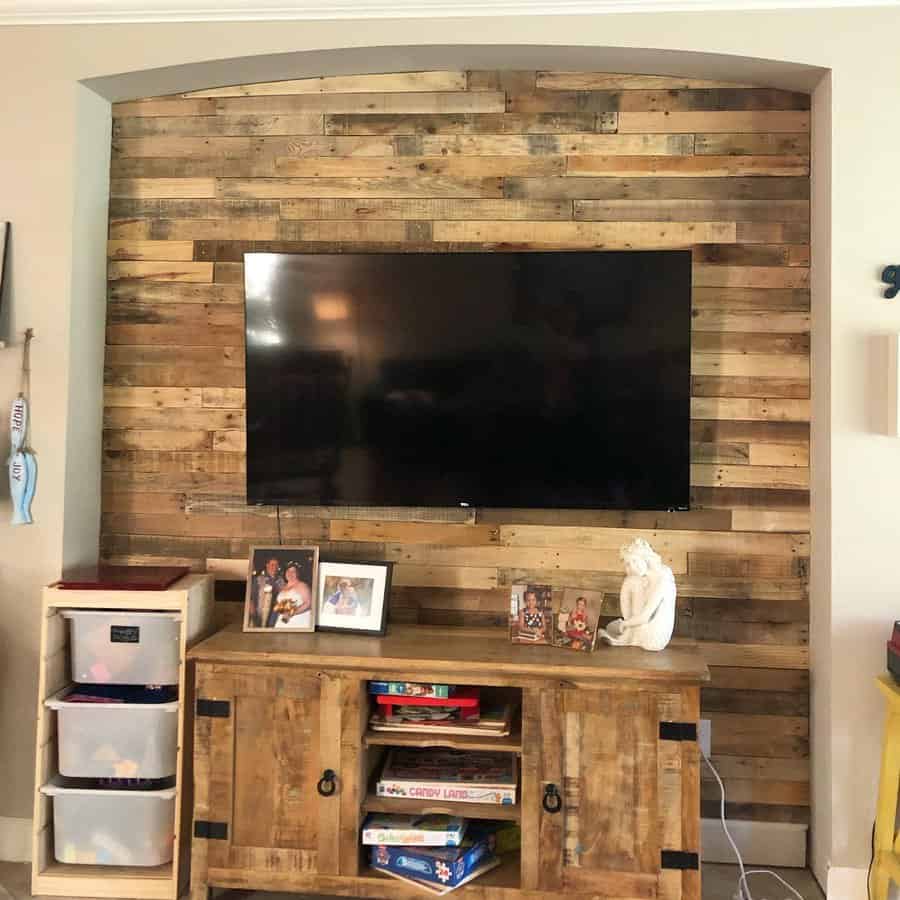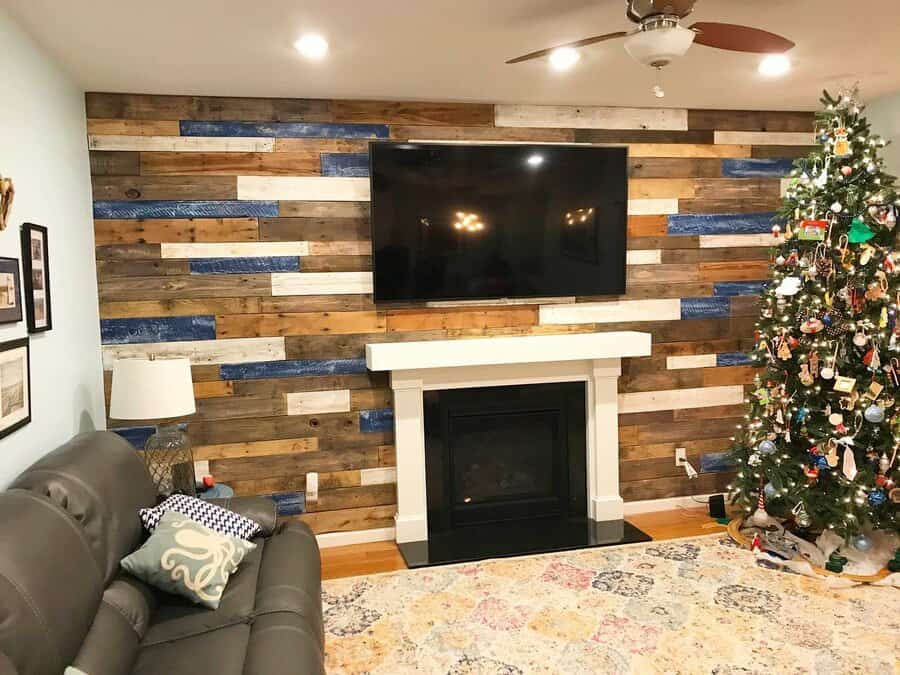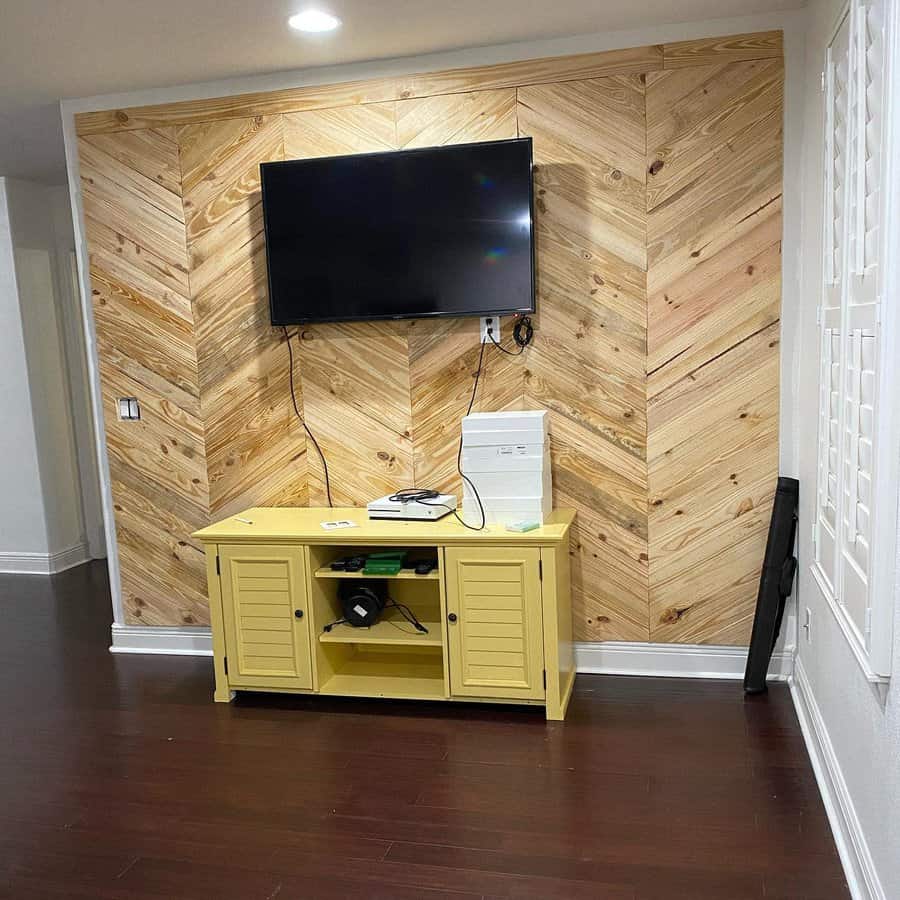 If your TV is centered between built-in bookshelves, use pallet wood to decorate the walls behind the screen and shelves. Stain or paint the wood a dark, neutral color to help reduce glare around the TV.
10. Wedding
Pallet wall ideas for weddings abound. From the altar's background to the foundation for a photo booth, DIY pallet ideas are inexpensive ways to add rustic charm to your big day. Decorate the wood walls with clusters of balloons or flowers, and fairy light strings.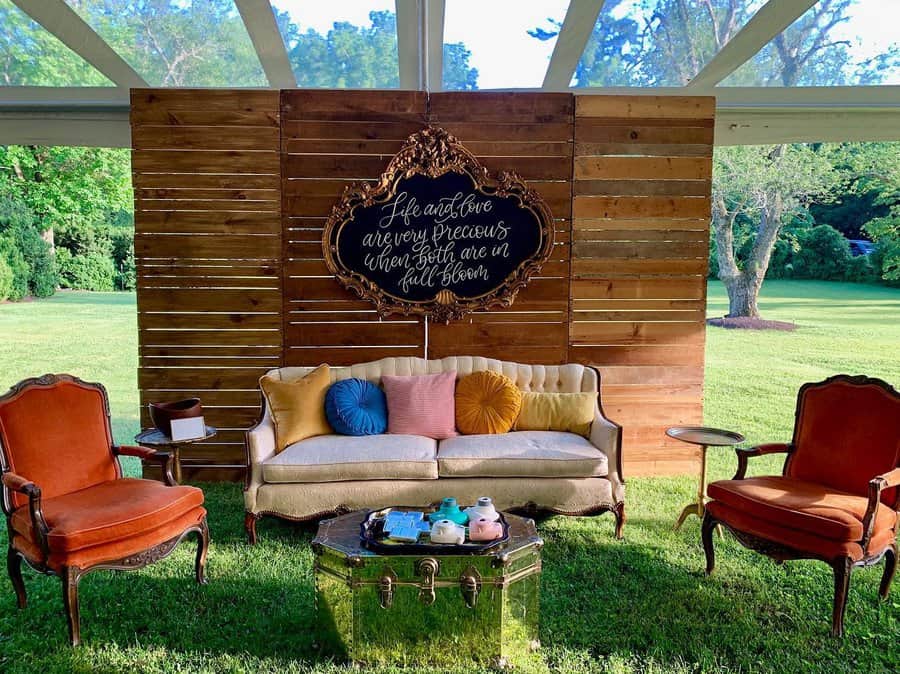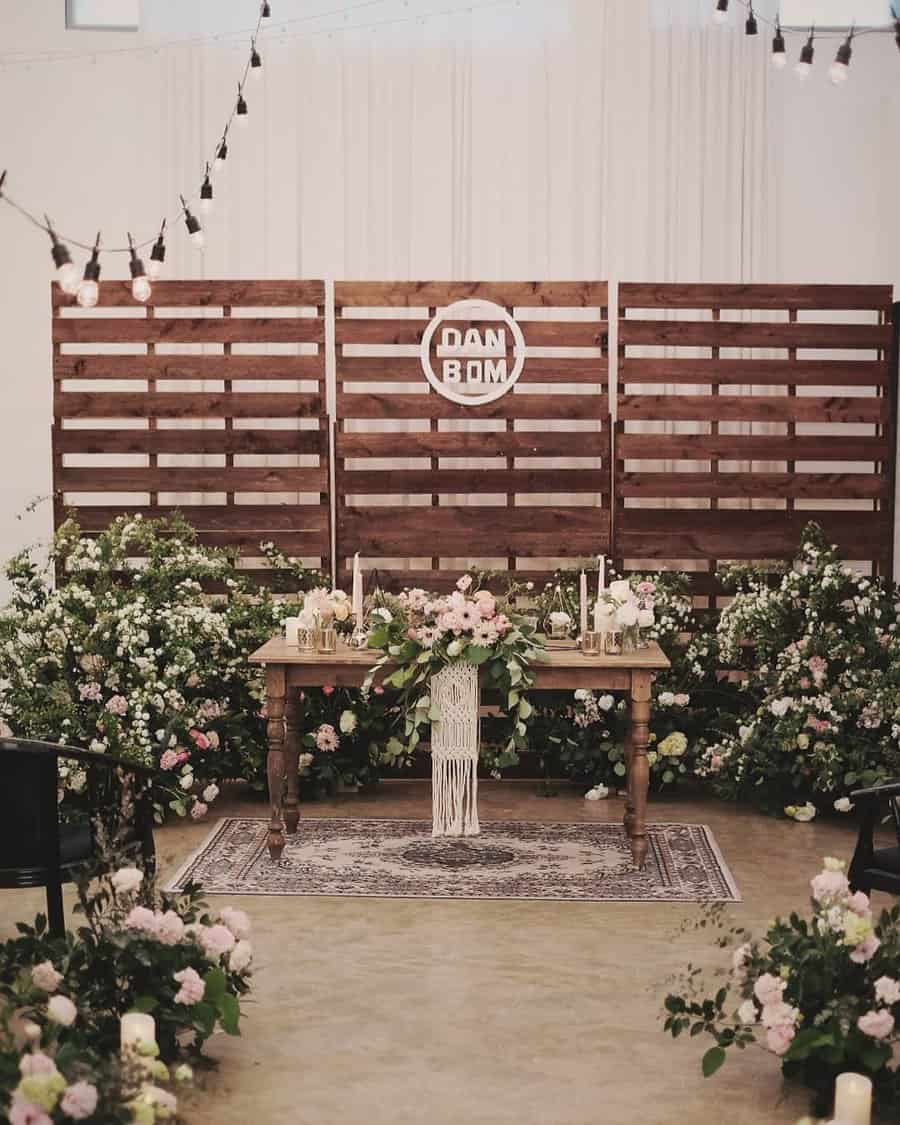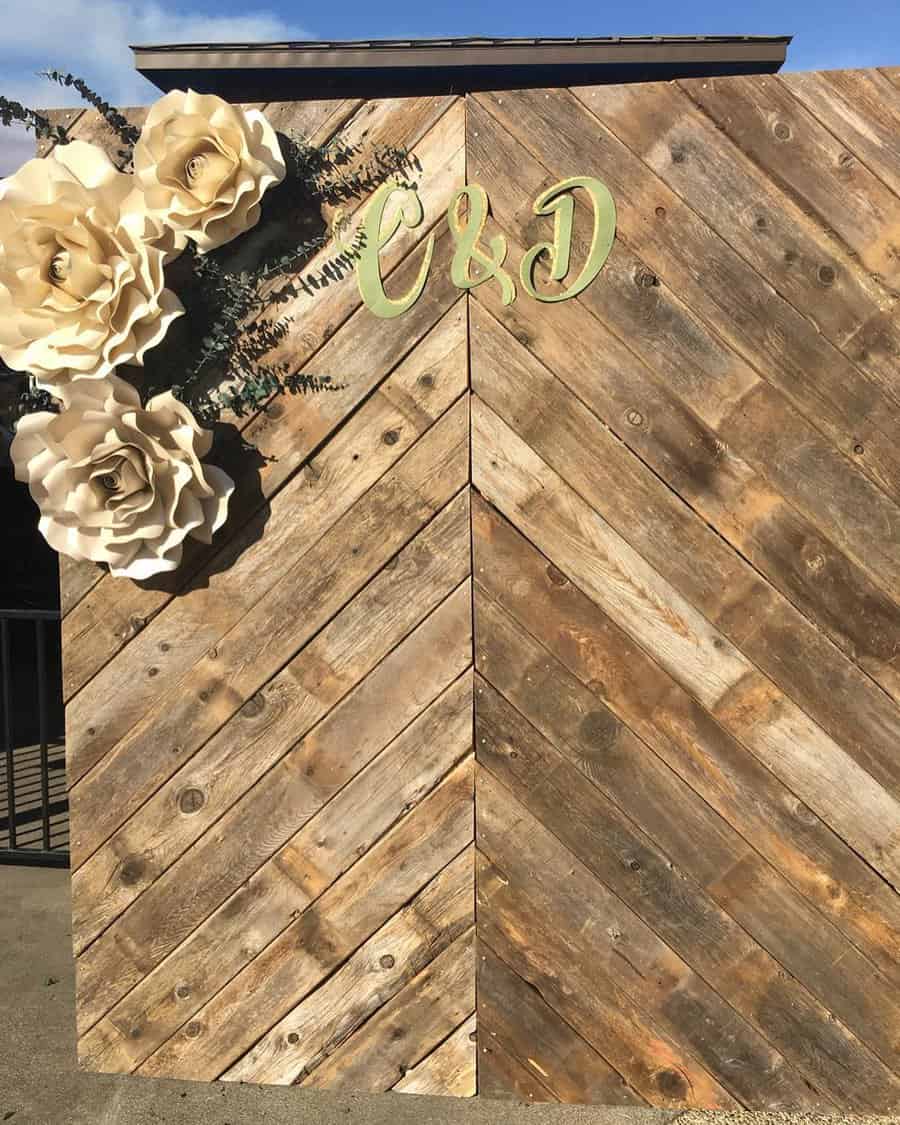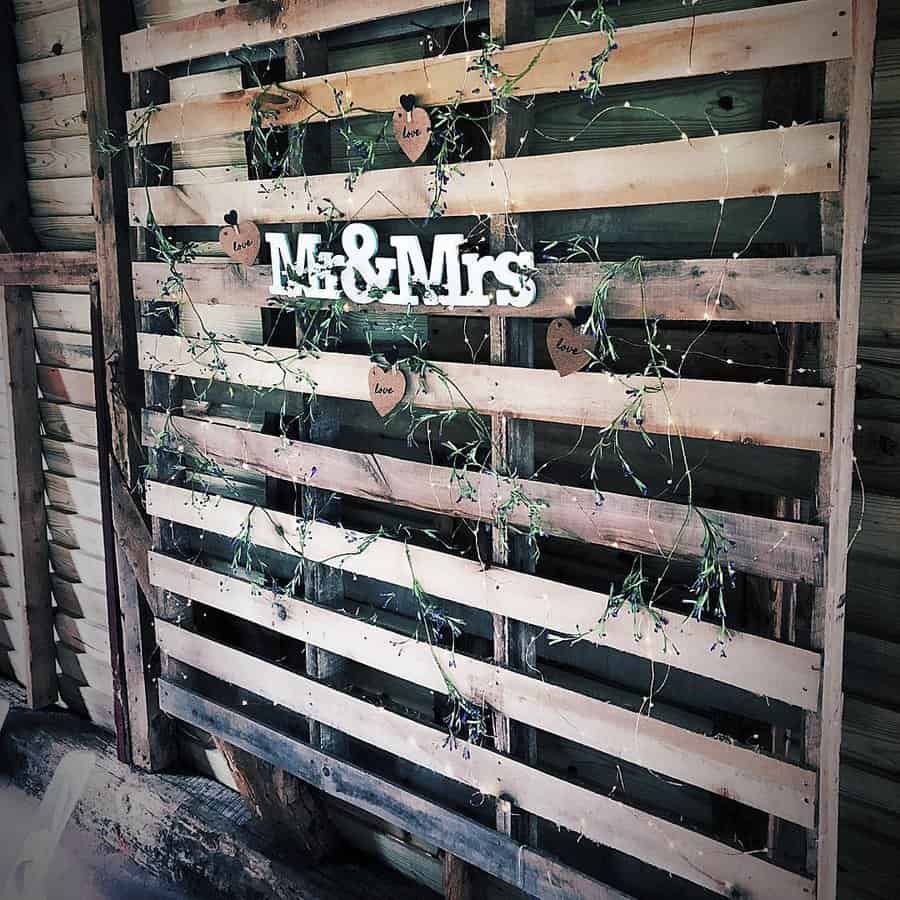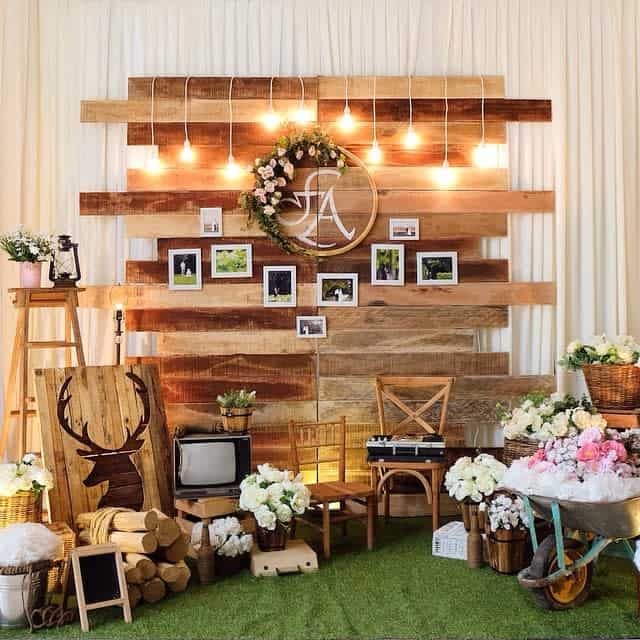 Pallets can also form the base for several wedding décor ideas. Make a pallet wood sign for each area of your wedding space that needs directional signage. For example, place a pallet sign pointing to the restrooms or instructing guests where to sit.
Pallet Wall FAQs
Are pallet walls safe?
As long as you choose a wooden pallet stamped with an HT, it's safe to use the wood inside your home. Wood pallets are treated with chemicals or heat to prevent the spread of pathogens and pests. "HT" stands for "heat treated" and indicates pallet wood that's free from harmful chemicals.
Can I take pallets from behind stores?
Although many retailers have stacks of shipping pallets behind their stores, that doesn't mean they are free for the taking. You could be charged with theft if you just drive up and take them. However, some stores will give pallets away for free if you ask a manager. Be prepared to load them yourself.
What are the best DIY pallet wall tips?
In addition to making sure your repurposed pallets aren't chemically treated, follow these tips for a great-looking DIY pallet project:
Paint the wall behind the pallets a dark color to hide any gaps between boards.
Lightly sand and dust each wooden plank.
Apply liquid nail adhesive to the back of each board.
Use a nail gun for quicker installation.
Keep boards straight with a carpenter's level.
Apply a clear sealant to any pallet wall in a bathroom, kitchen, or other potentially damp space.