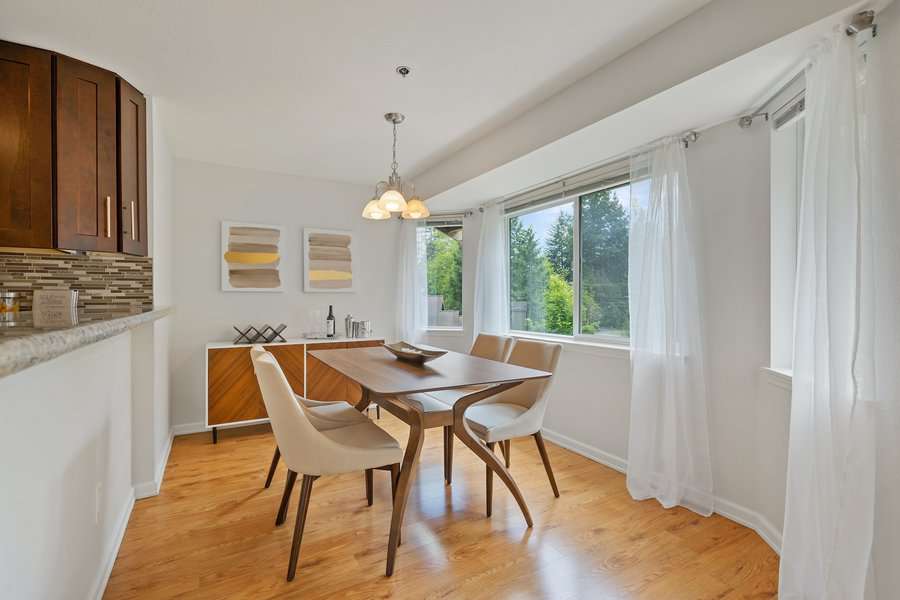 Round vs Rectangle Dining Table: Which One to Choose?
Many of us prefer one shape of dining table over another. But if you don't have a clear furniture preference, how do you decide between a round vs. rectangular dining table?
There are many factors that can help you settle on which dining room table shape is best for your dining area. Keep reading to find out the pros and cons of each before going to the furniture store and choosing a rectangular or a circular table shape.
What to Consider When Choosing a Dining Table?
The size and shape of your dining area should be the first consideration when shopping for a new dining room table and coordinating furniture. You also need to consider how many people you usually sit around your table, and how you most often use the space.
For example, do you eat all meals around the dining room table, or is it saved for special occasions? Do you have a formal dining room and only use it when guests visit? And when you dine at the table, is it usually a formal or casual event? Finally, how much additional furniture do you need in the dining room, such as a buffet or china cabinet?
Answering these questions will help you decide on a dining room table that maximizes the room's size, flow and function. Certain table shapes work better under certain conditions, as explained in the pro and con lists below.
Read also: Best Dining Room Tables
Round Table Pros and Cons
Circular shapes are inherently soothing, all at once modern and classic. Small round tables are an excellent furniture option in a small space as they afford more leg room than a square or rectangular table. If you choose a round table with an extendable leaf, you can turn it into an oval table when you have more guests over.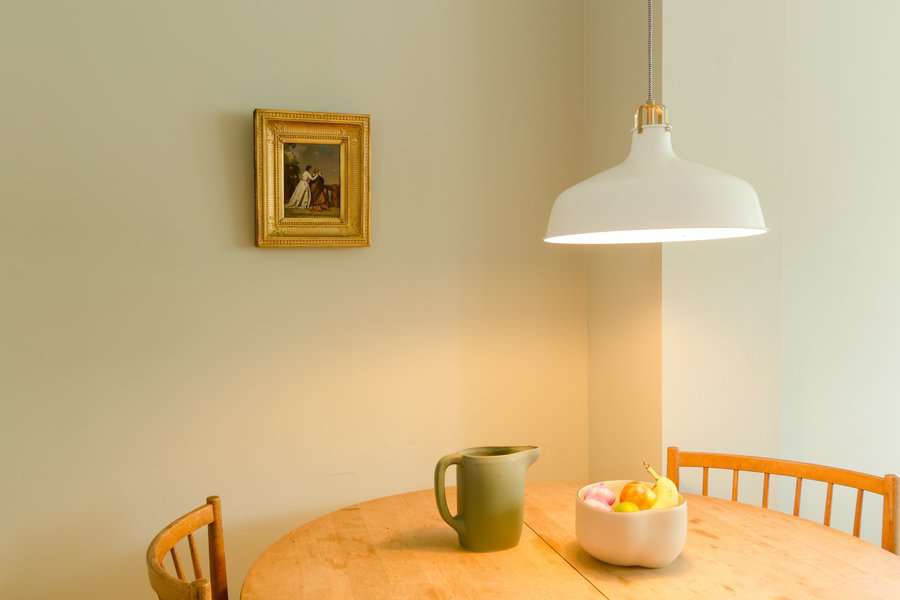 Pros
As illustrated in the tale of King Arthur, a round table has no head. Therefore, seating is equal for every person at the table. This was as important for the king's barons as it is in today's world of impartiality and equality.
It's easier to see all your guests or family members when you're seated at a round table—even those sitting right beside you. If you need to add an extra chair or two, it's easy to add a few seats to a round table. Also, no one gets stuck straddling a table leg.
If you frequently enjoy family style dining, it's easier for everyone to reach the serving plates and bowls at the center of a round table. Add a lazy Susan and make the self-serving process even easier.
A round dining table shape lacks the sharp corners and edges on square or rectangular table tops—something that you might appreciate if you have small children who tend to run and bump their little noggins into furniture.
If you often play cards or board games, round tables allow everyone to have equal access to the middle of the table.
Cons
Although a round table allows people to see each other better, that benefit is lost if it's too big. A huge round table can make your guests feel distant and disconnected from one another—and it will be hard for shorter people to reach dishes placed near the center.
If you have an oblong dining room, a round table will feel like an afterthought. It will leave you wondering how to fill the empty space at each end of the room and leave your guests wondering why you didn't get a table that matches the space.
A round table can be hard to maneuver around, interrupting traffic flow through the space.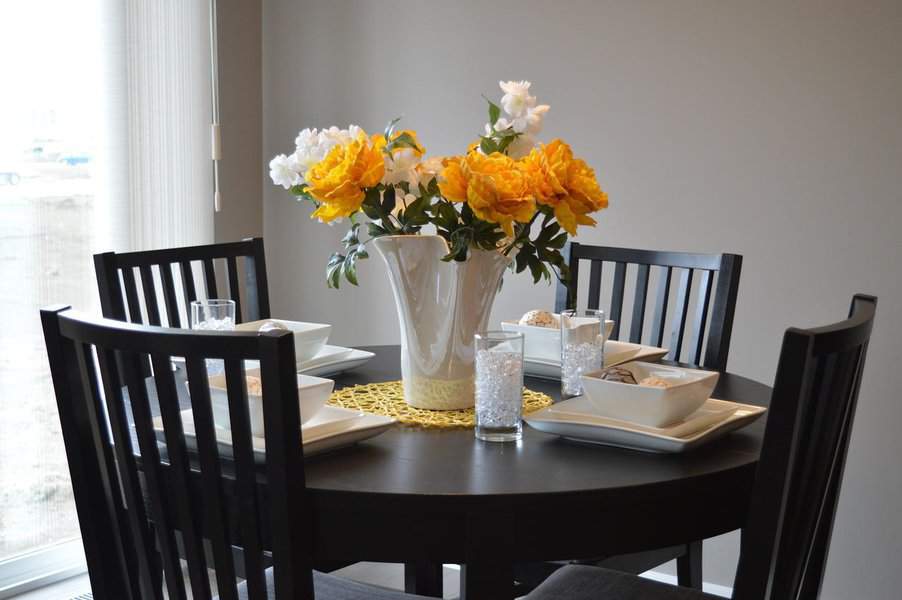 Rectangular Table Pros and Cons
Rectangular tables are probably the first style that comes to mind when you think about dining room furniture. A rectangular dining table is great if you have a big family or frequently entertain larger groups of people. Rectangular tables have other benefits besides ample seating.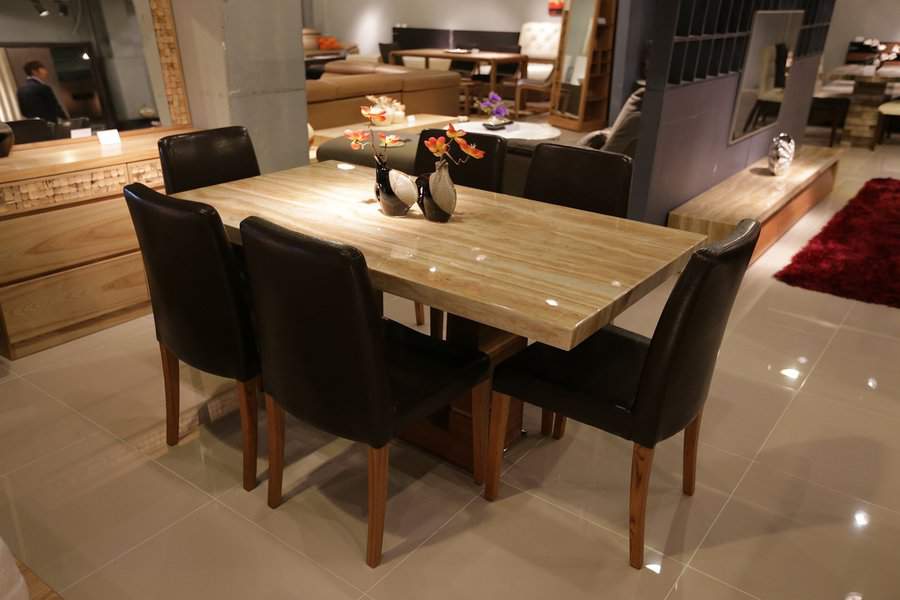 Pros
Many rectangular tables come with extension leaves that allow you to expand the seating capacity by two, four, or more people.
If you have a narrow dining space, you can place a rectangle table against the wall without losing its functionality.
If you need extra seating, you can replace a couple of dining chairs with a bench. This will accommodate an extra person and will slide easily under the table after meals, freeing up more floor space.
When it comes to home decor, it's usually easier to find tablecloths in rectangular table size shapes than round or oval ones.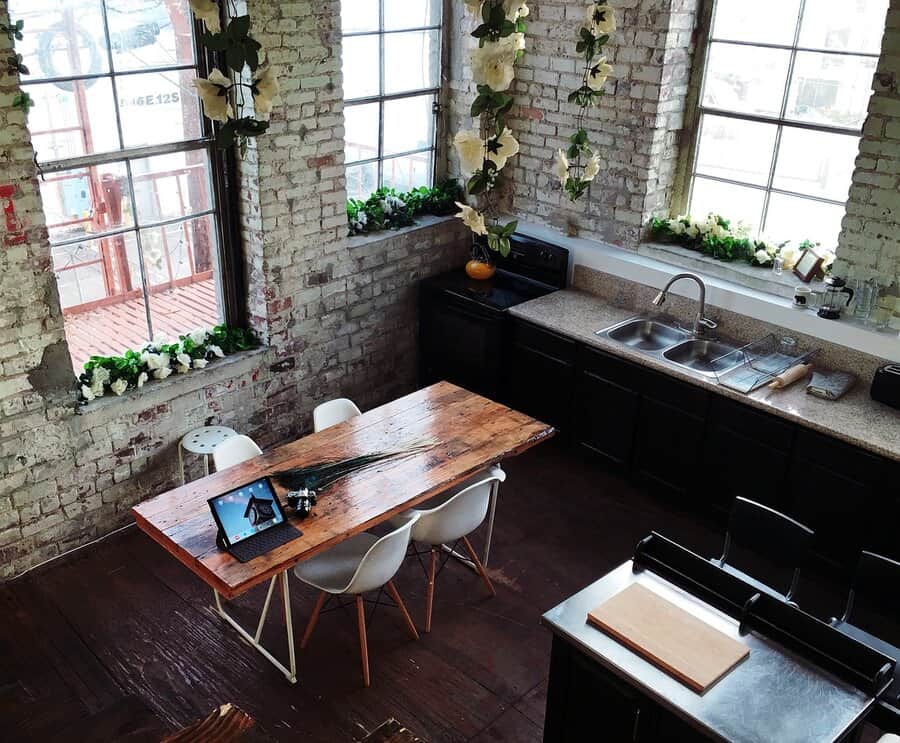 Cons
If a rectangular table is too narrow, it can be difficult to fit place settings on both sides. Try to find a table that's at least 36 inches wide.
A large rectangular table can feel awkward at mealtimes if you typically only have two or three people present.
It can be hard to find a rectangle table in the right size to fit a smaller space. Most small dining table tops are round or square.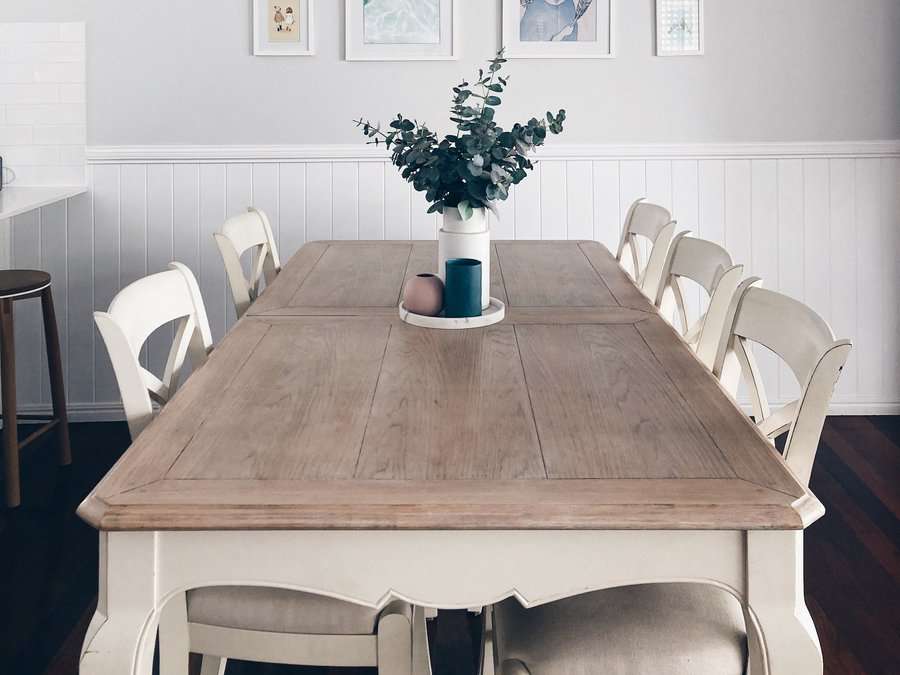 What about square or oval dining room tables?
Square tables and oval tables look great in the right space. Square dining tables are a logical choice in a square dining room. They're great for small, intimate gatherings. A square shape is also a good choice for counter height tables that use bar stools instead of dining chairs.
Like a rectangular table, an oval dining table is great for larger groups and narrow dining room spaces. Oval tables are a good furniture option if rectangular or square dining tables are too angular for your decorating aesthetic. Keep in mind that you'll lose some surface area if you get an oval table instead of a rectangular one.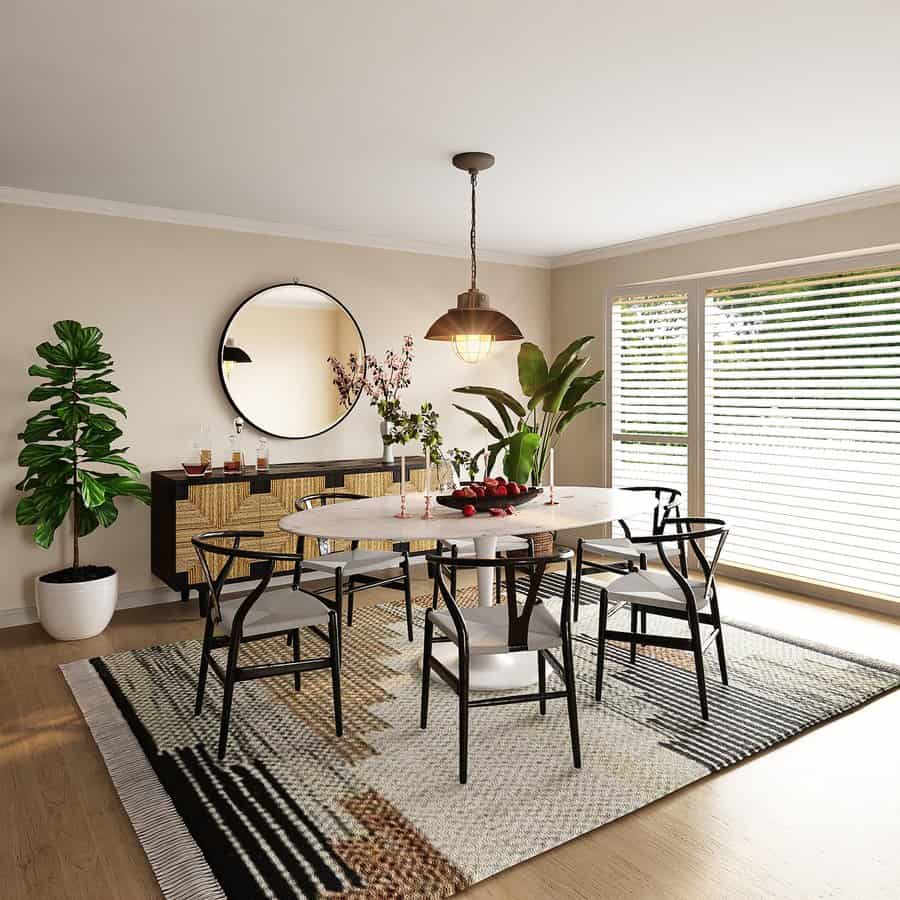 The Base Matters Too
Your dining room table's shape isn't the only factor that determines how many chairs you can fit around it. Its base also plays a huge role in how well your dining table works in your space. A table might have traditional table legs, or a single pedestal in the center. Trestle style table bases are another trendy option.
A rectangular dining table usually has four legs, one at each corner. However, you can often find rectangle tables that have angled legs that connect to a single base. Modern style furniture is more likely to have that type of base.
A round table with a pedestal base is the best type for adding extra chairs because there aren't any supports to block them. Keep in mind that center base tables can be more prone to tipping over, especially if a person pushes down on the table top when rising from a seated position.
Oval dining tables may have two pedestal supports. Not only does that make the table sturdier, you still have room to add extra chairs without any of your guests bruising their shins against table legs.
Trestle bases are popular on farmhouse style furniture and are more complex than simple table legs.
You should test how a table's base influences the number of chairs it can accommodate. Sit down in different places and see if there's enough room for your legs when you slide the chair all the way in, and if your legs hit the table's legs at any point.