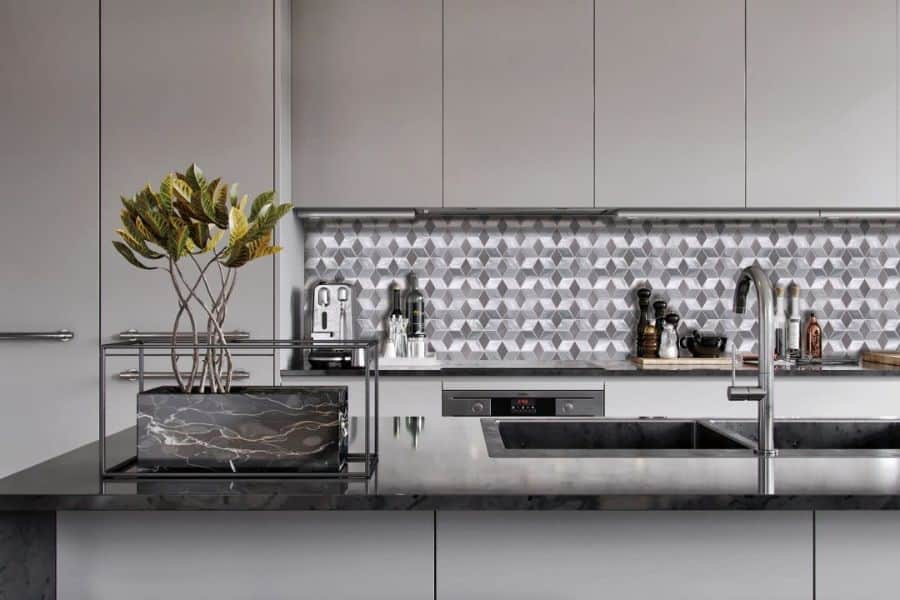 The Top 55 Backsplash Tile Ideas
by — Kendrick Hulse

Published on June 28, 2021

Updated on October 15, 2023
The kitchen is one of the most challenging living spaces to design. Even with professional help, it's easy to feel bogged down with appliance catalogs, cabinet samples, and countertop options.
After all of the big decisions are finalized, though, you can finally get into the fun details. And few details are as integral to the overall design as your kitchen backsplash tile.
Of course, backsplash tiles aren't exclusive to the kitchen. Tiles can be used to finish nearly any living space, including bathrooms, laundry rooms, and more.
We've found some of the best backsplash tile ideas of the moment to help you make those final decisions and start enjoying your family's new kitchen!
1. Elegant Beveled Tile Backsplashes
Beveled tiles, with their angled edges, impart a 3D effect to kitchen spaces. For a unique look, mix and match different shades or incorporate materials like glass, metal, or stone. This design not only provides depth but also effortlessly complements modern kitchen elements.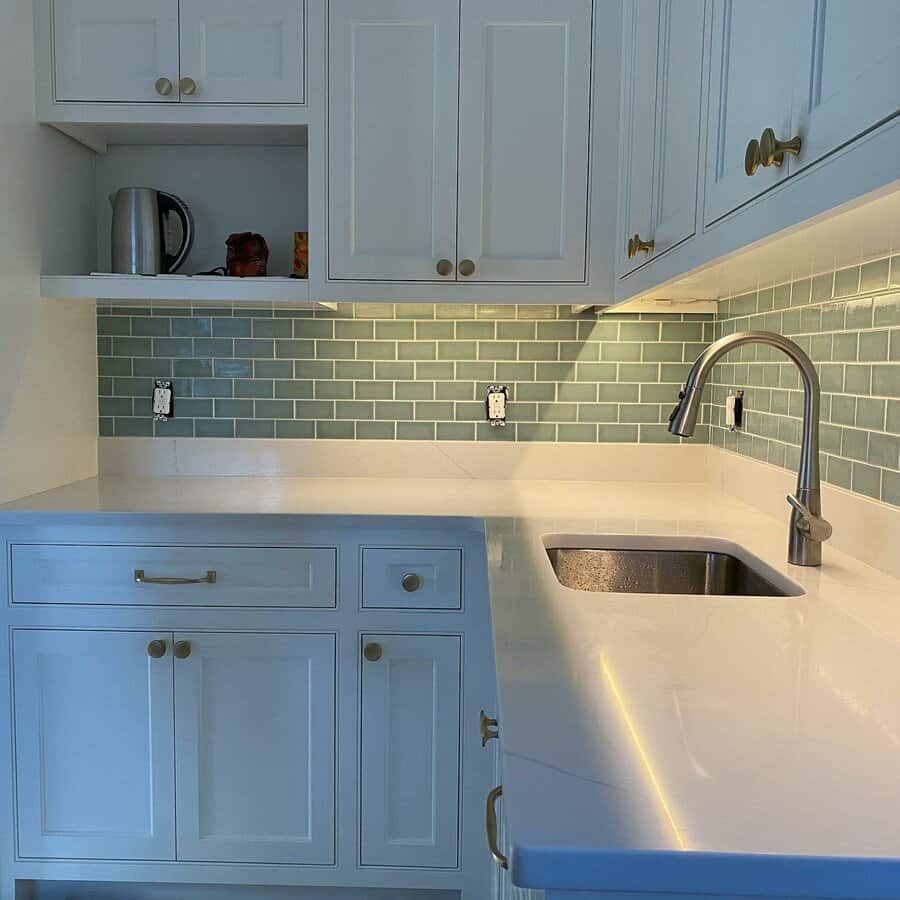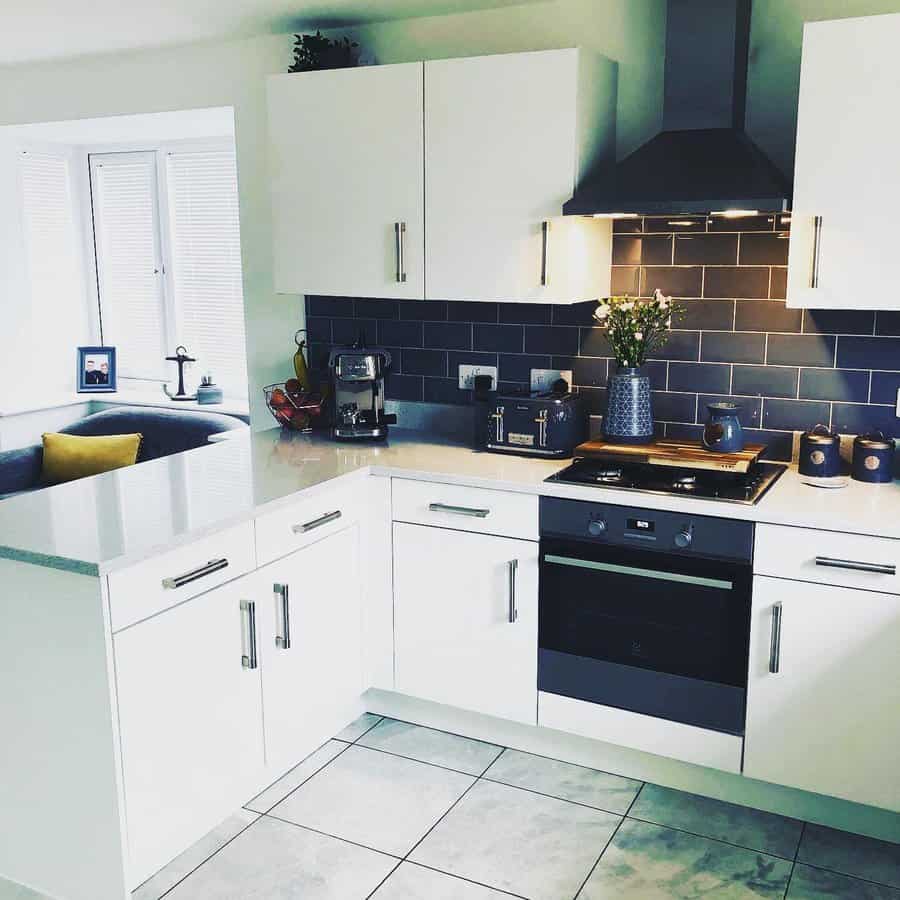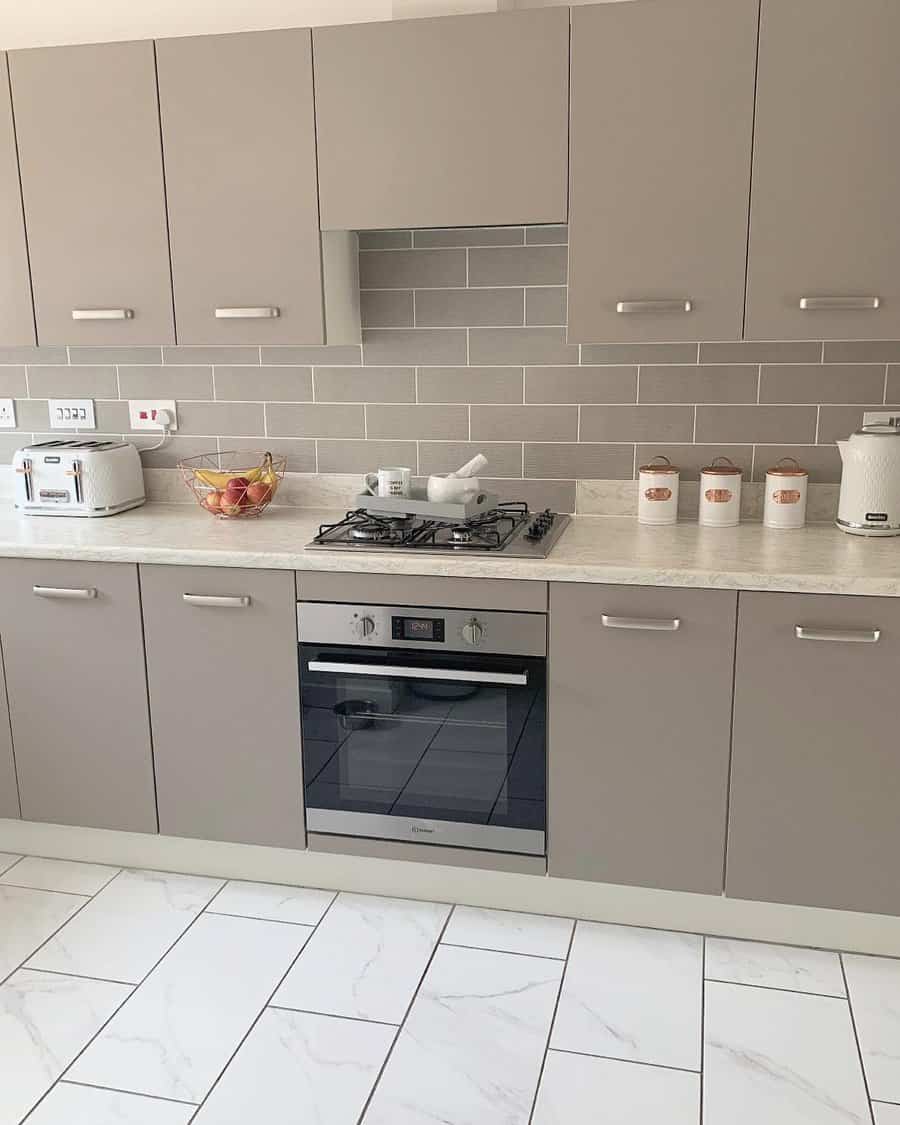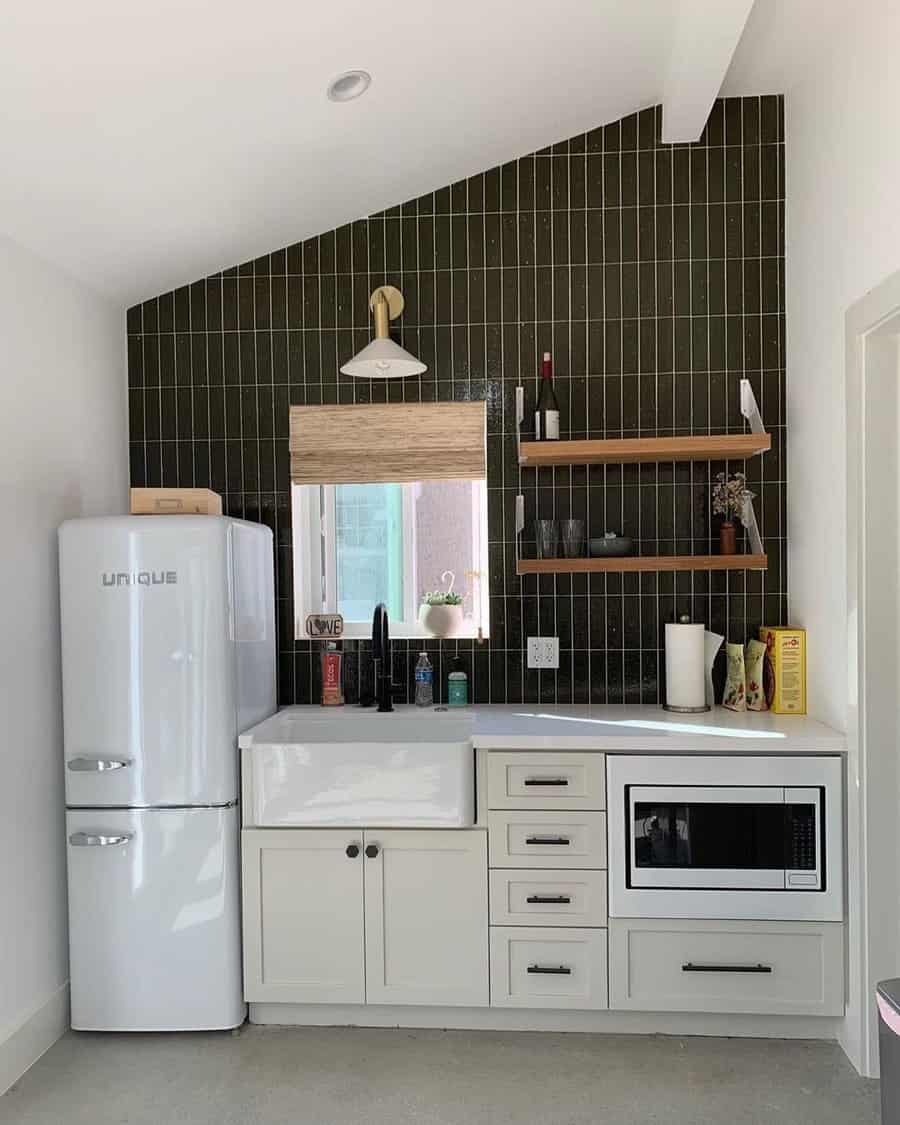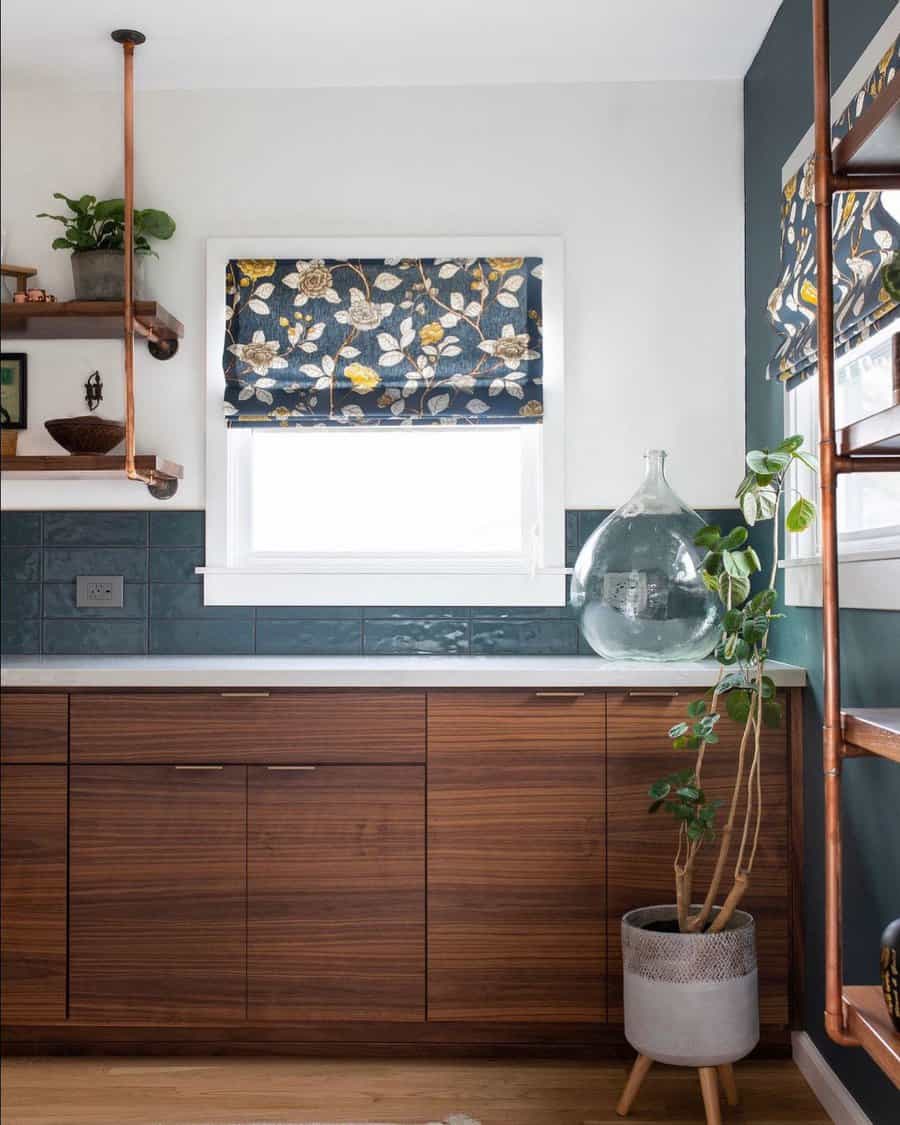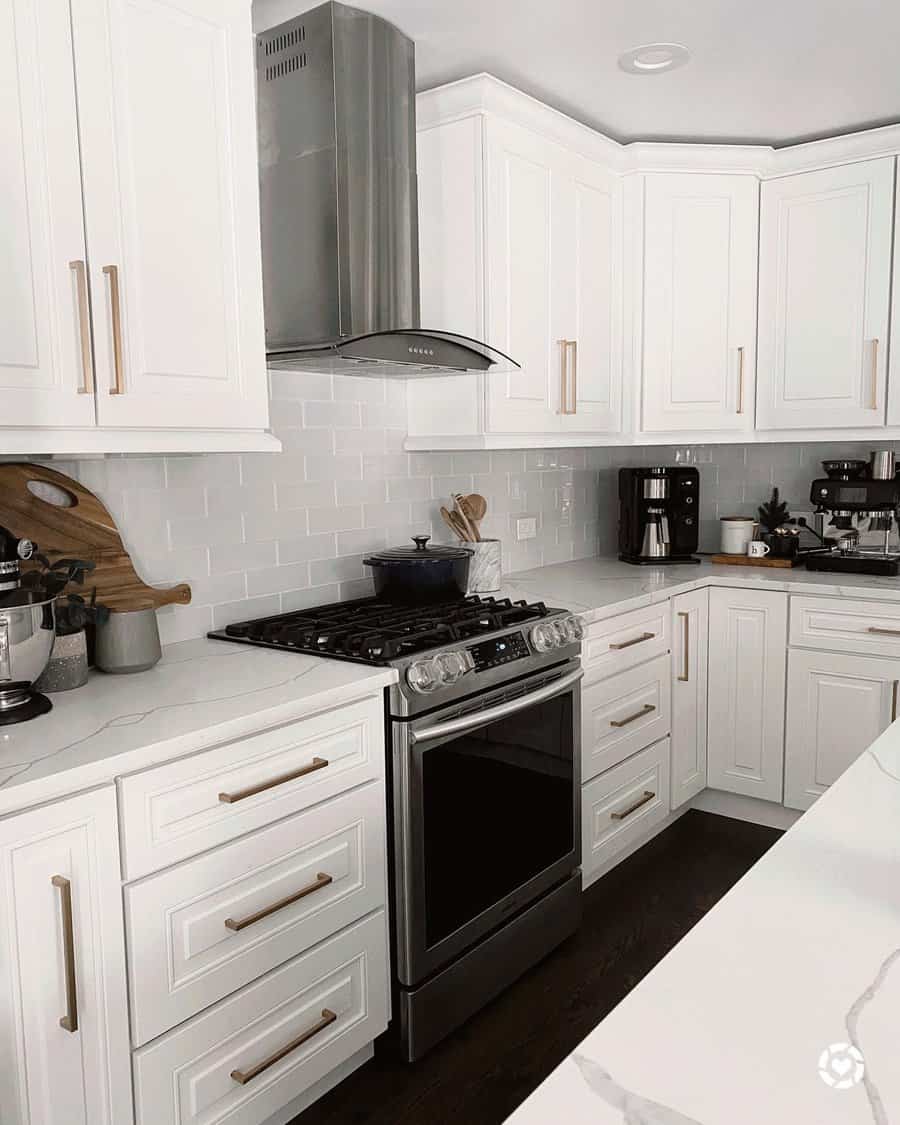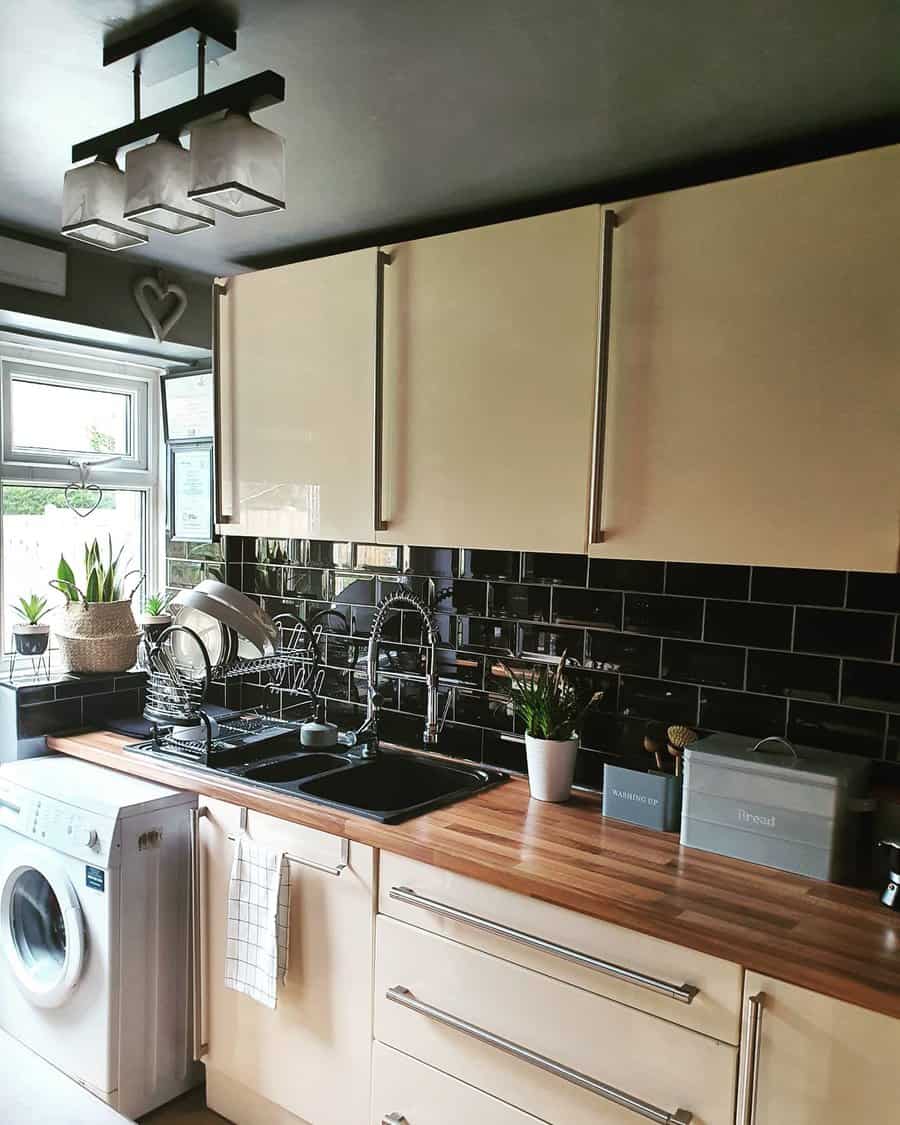 2. Artistic Mosaic Backsplash Ideas
Mosaic backsplashes offer vibrant texture and personal flair to kitchens or bathrooms. To achieve depth, blend tiles of varied shapes or experiment with finishes, from glossy to matte. Bold patterns further elevate the design, ensuring your backsplash becomes a captivating focal point.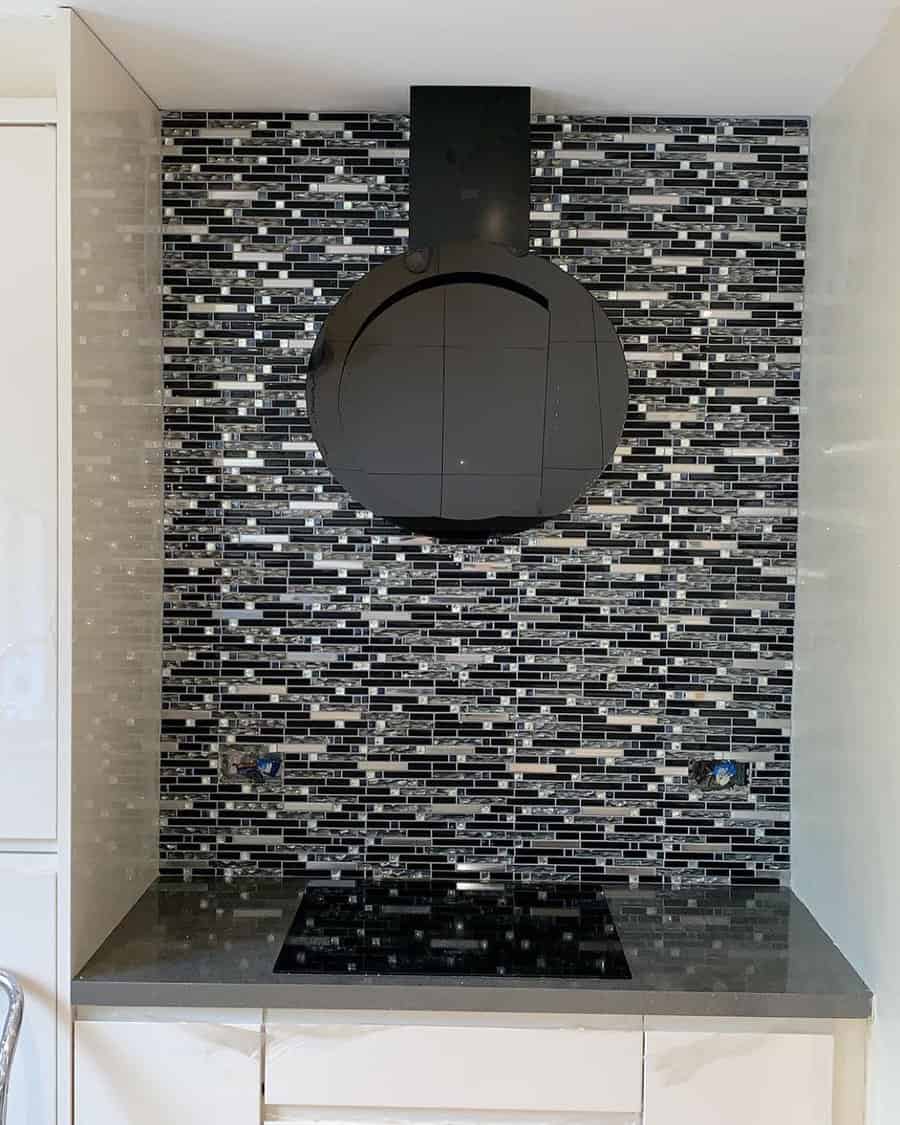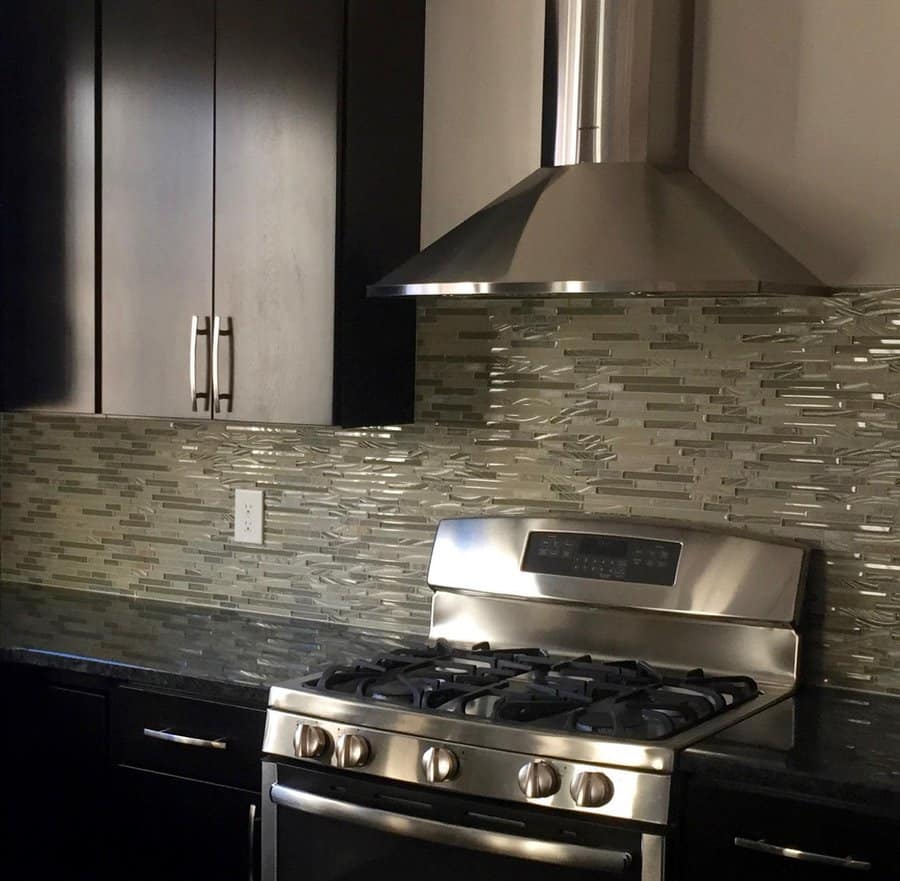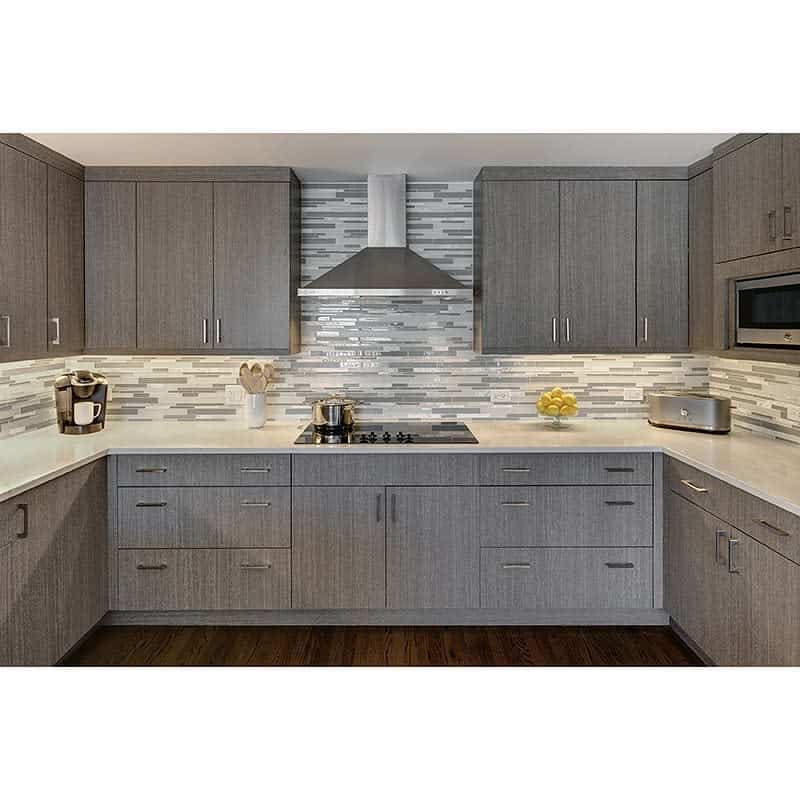 3. Timeless Subway Tile Designs
White subway tiles offer a modern vibe, especially with contrasting black grout for a striking appearance. For a more unified design, white-on-white grout and tile work beautifully. Alternatively, honeycomb-shaped tiles introduce both texture and playful charm, while retaining a classic aura. Whichever design you choose, the backsplash becomes a reflection of your individual style.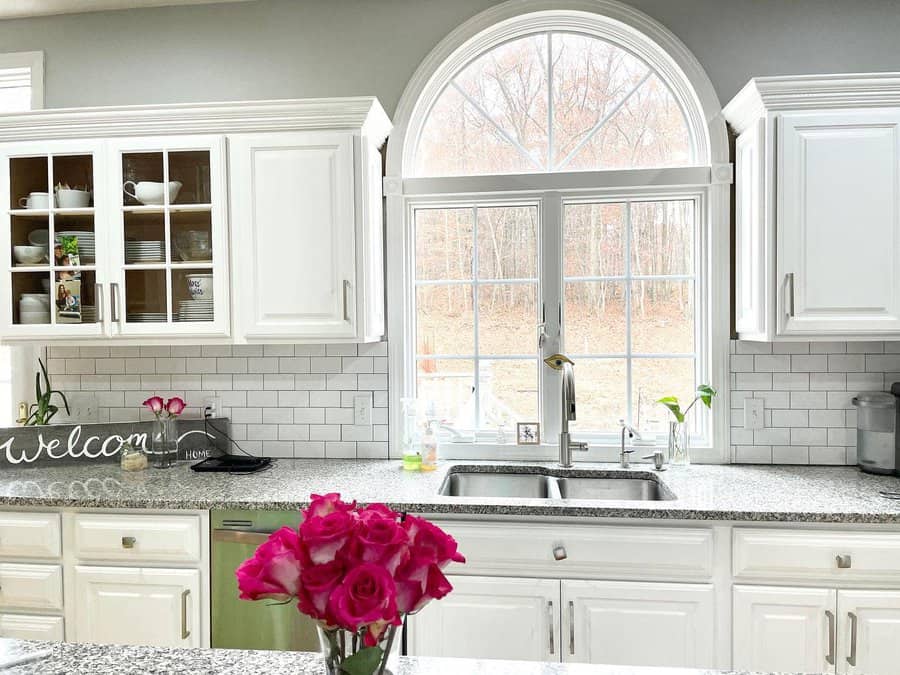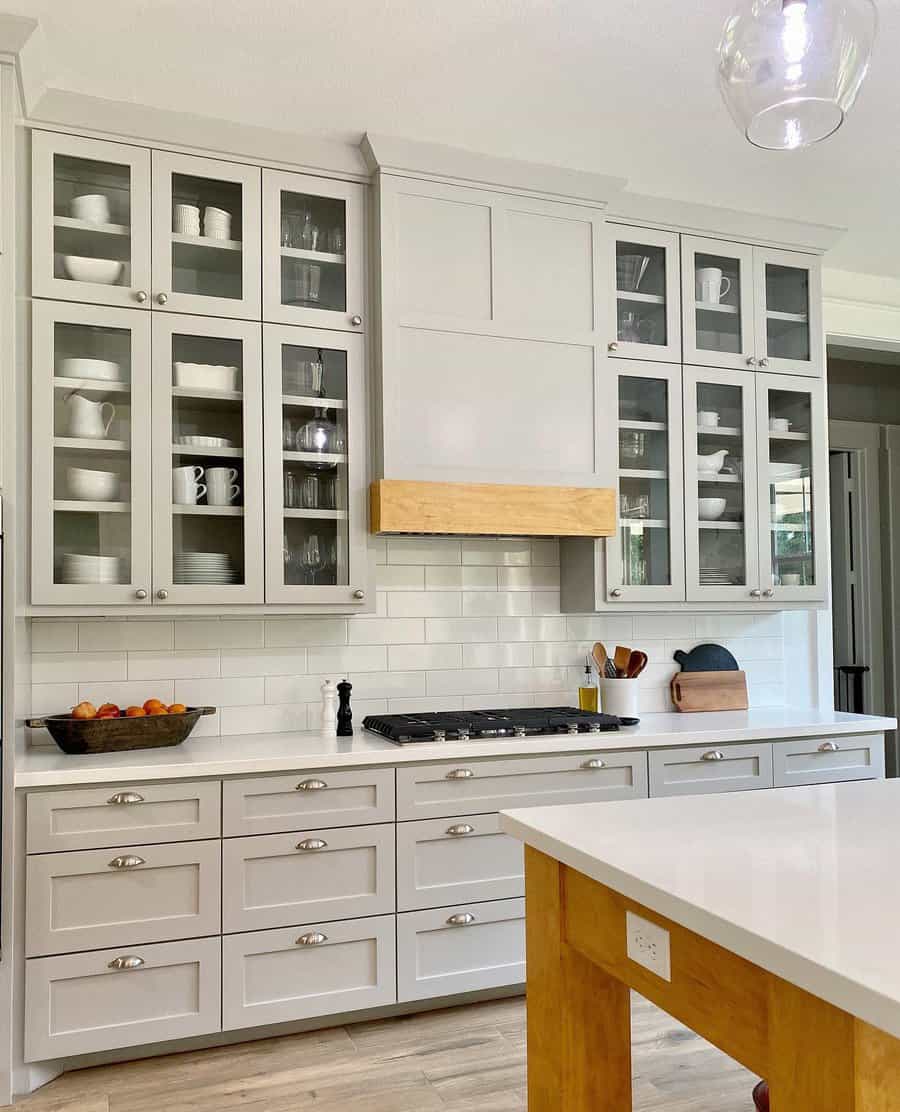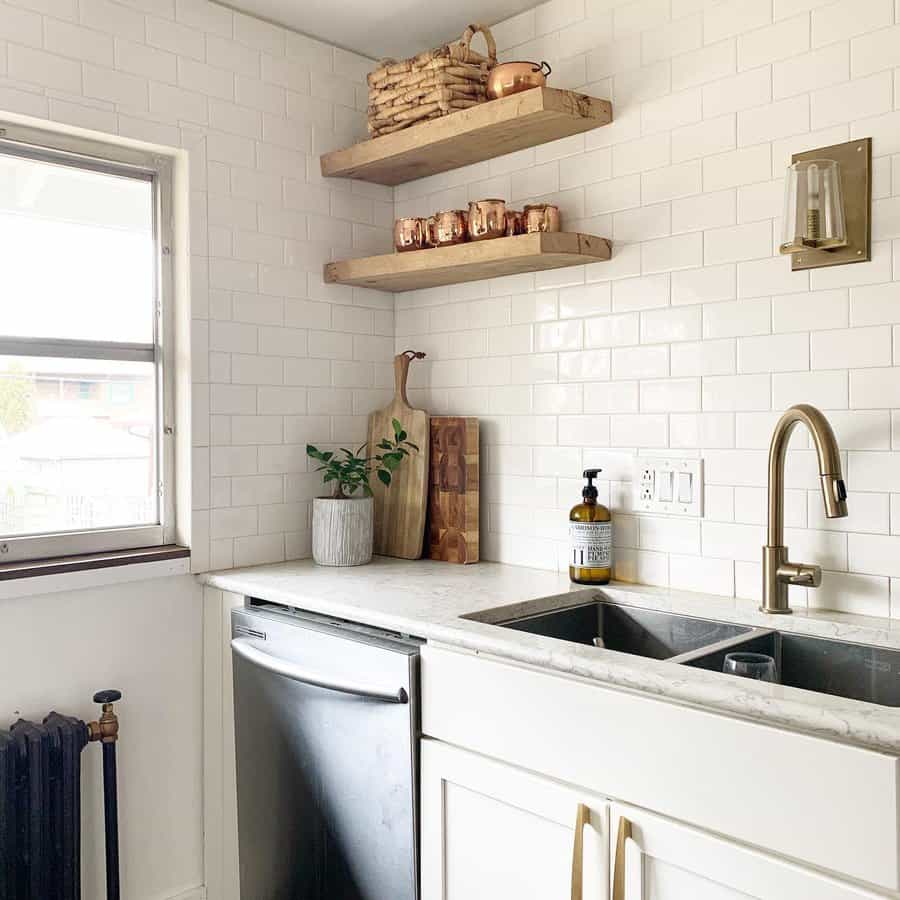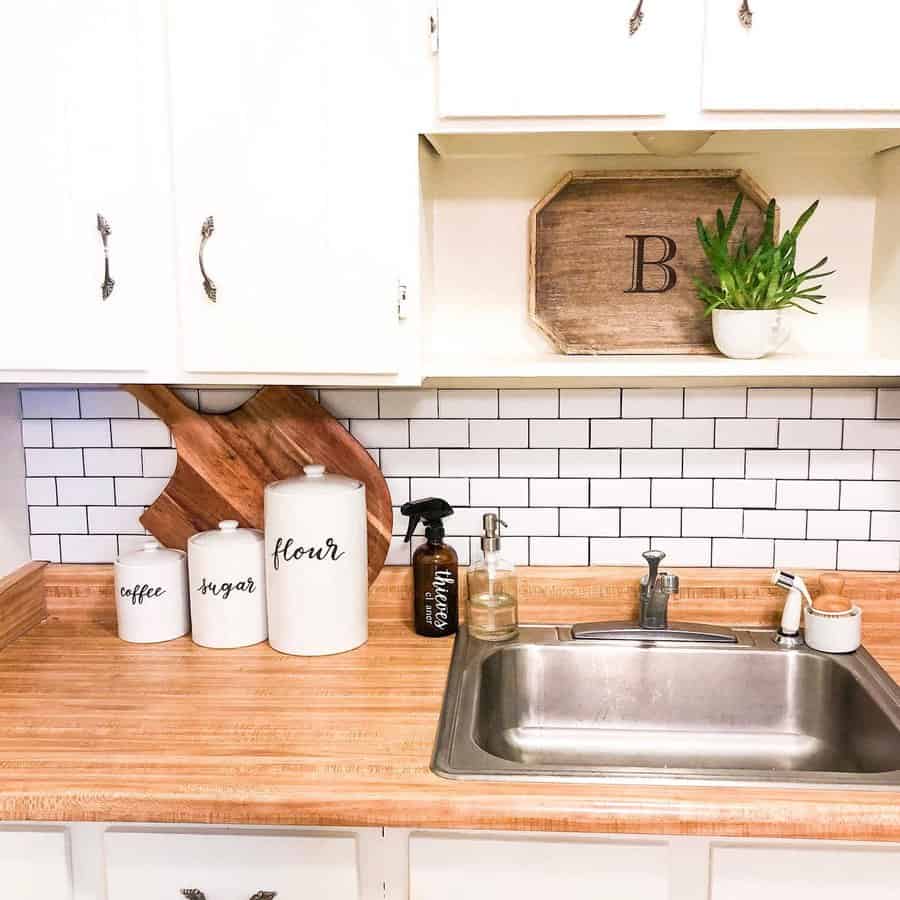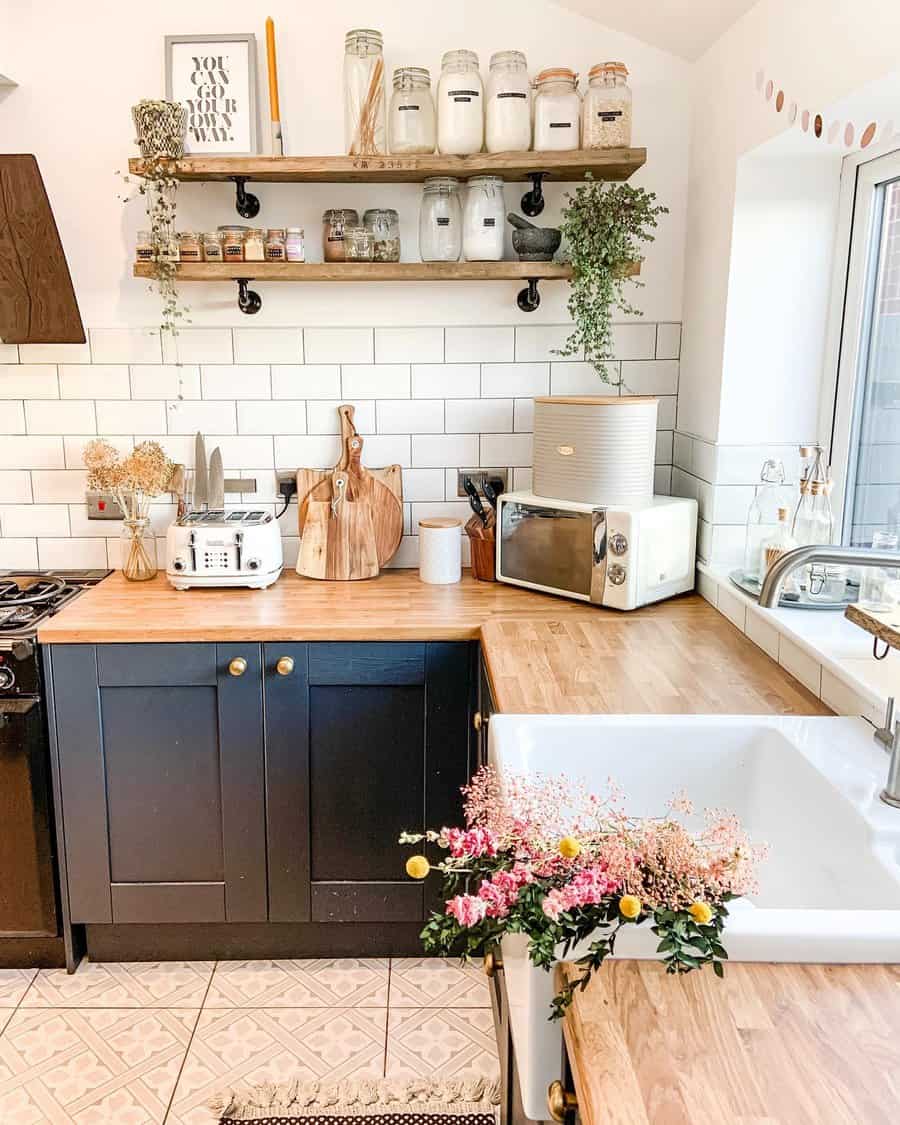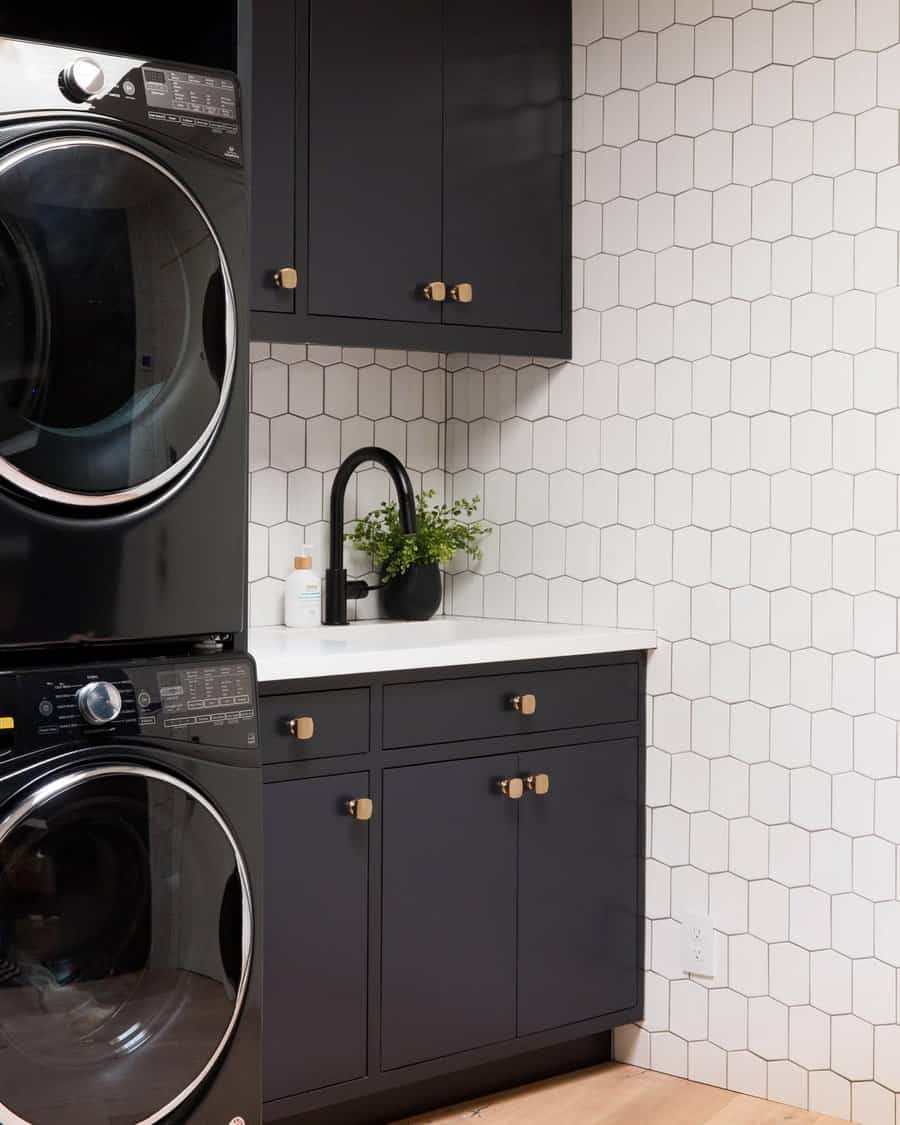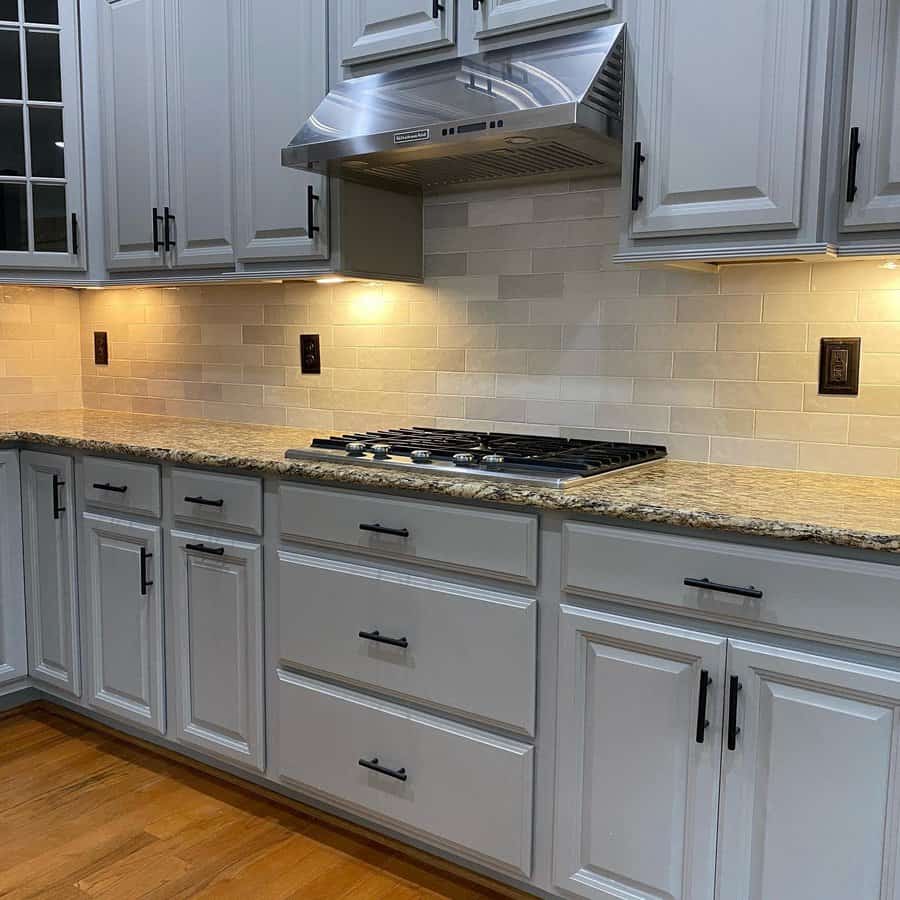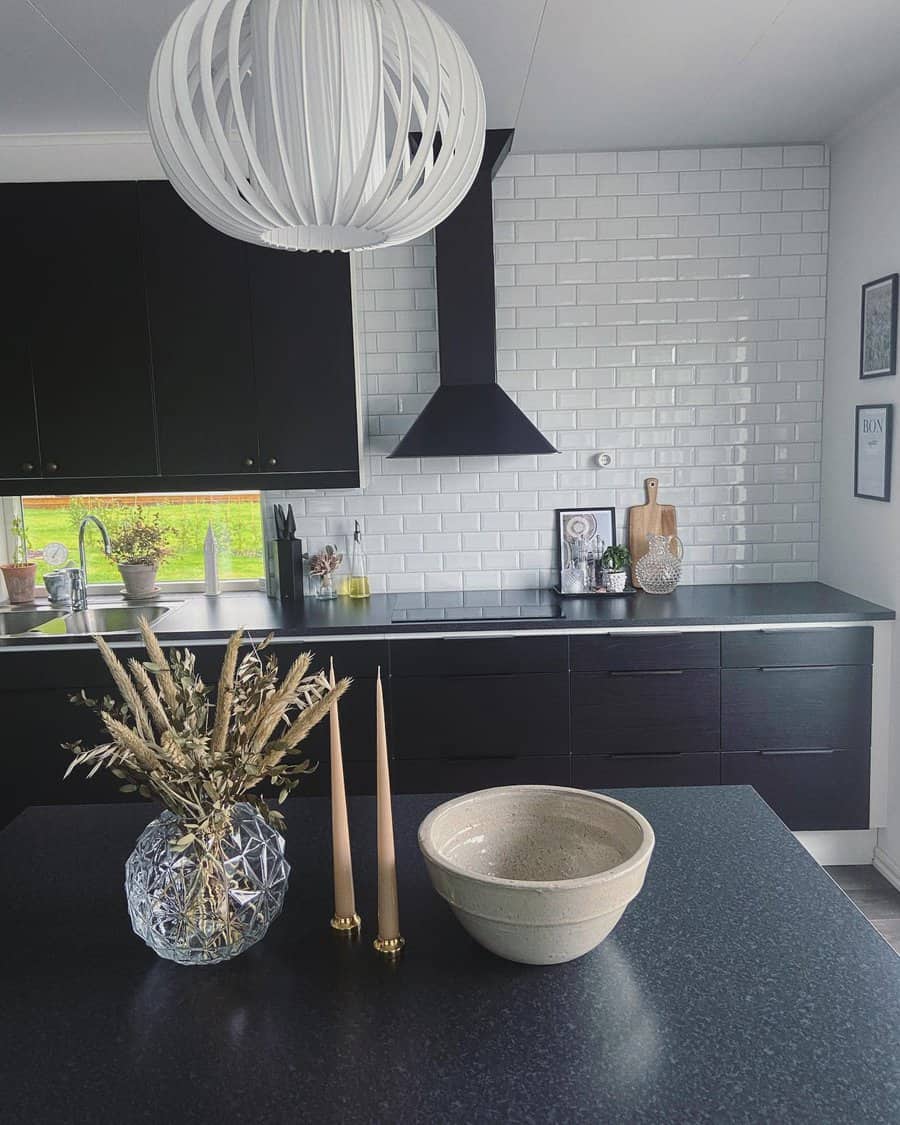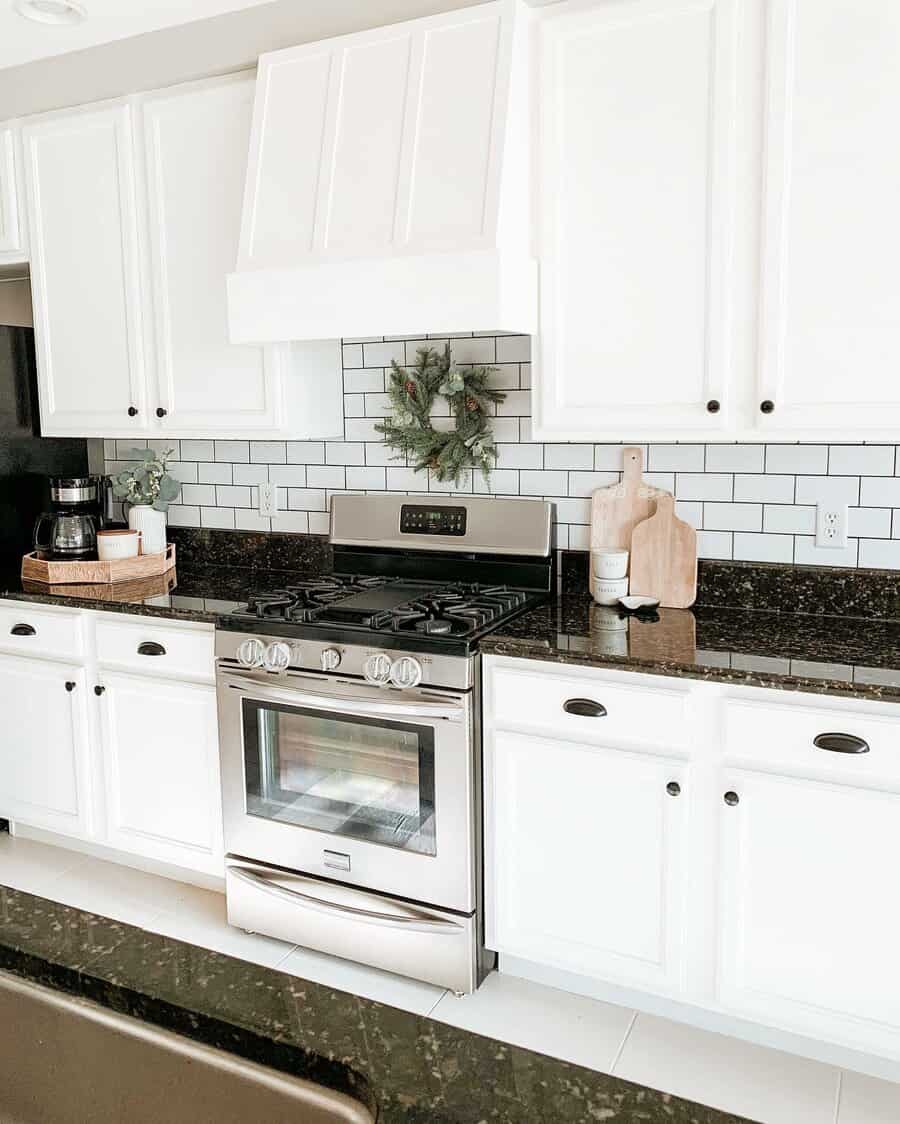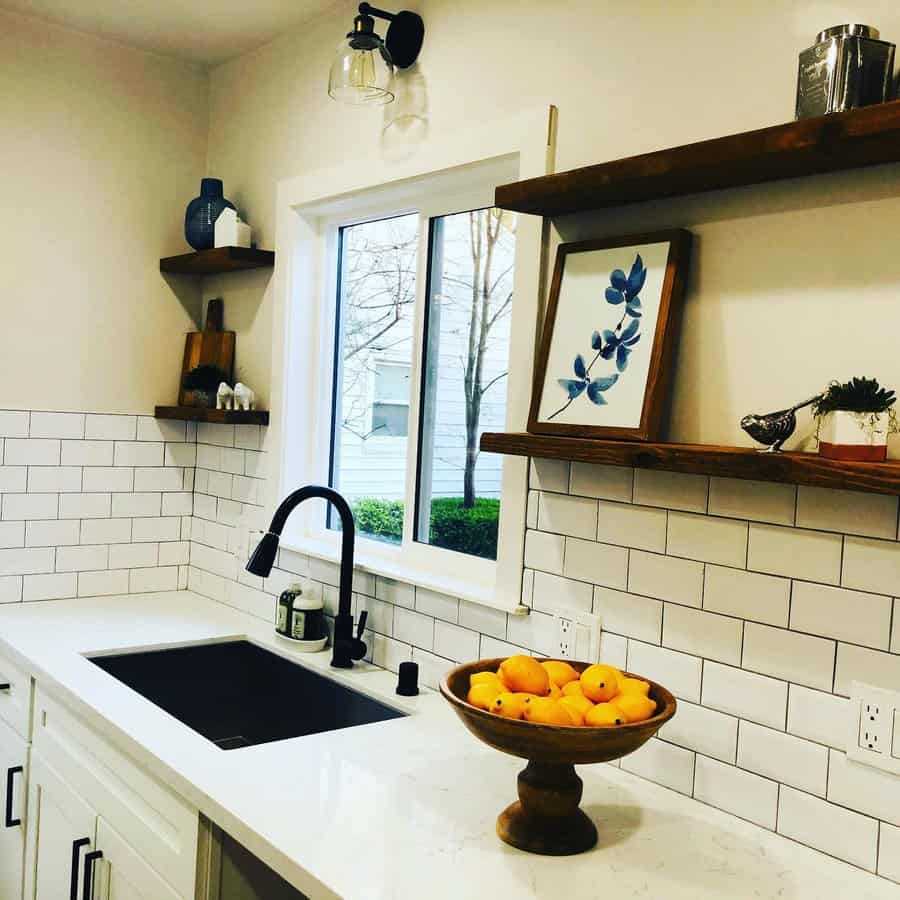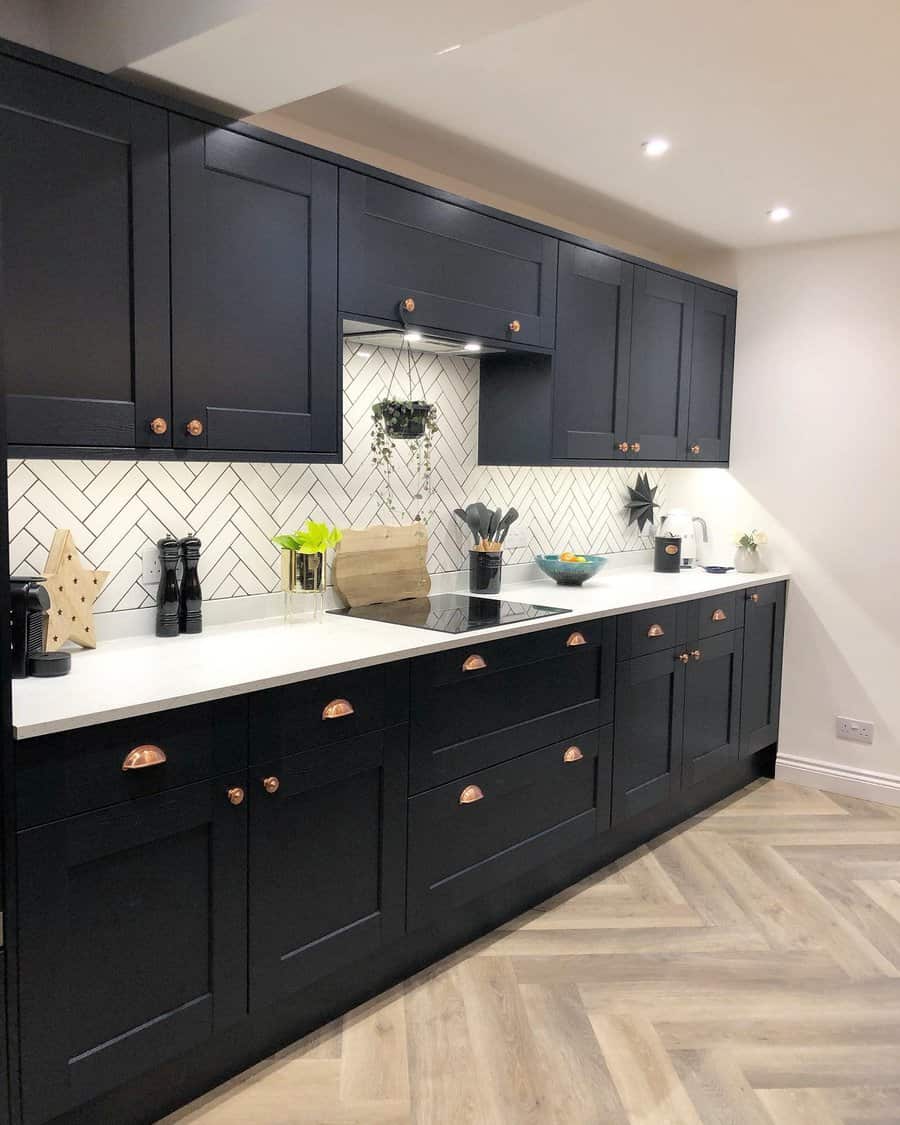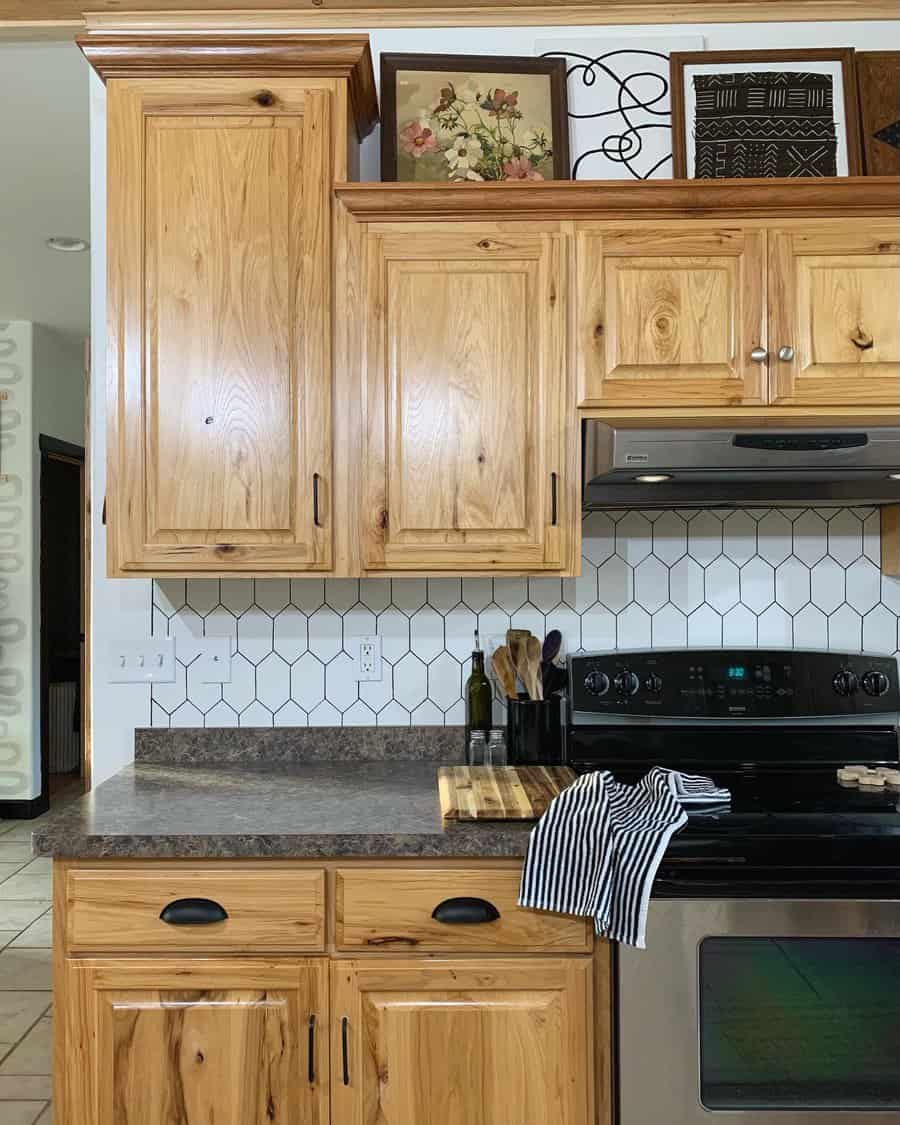 4. Creative Stamped Decorative Tiles
Decorative stamped tiles, with their elaborate designs, offer a unique focal point ranging from geometric to nature-inspired motifs. They are ideal for crafting a distinctive backsplash that exudes character. Opt for bold colors to make a statement or subtle patterns to blend seamlessly with your décor, tailoring the design to your individual preference.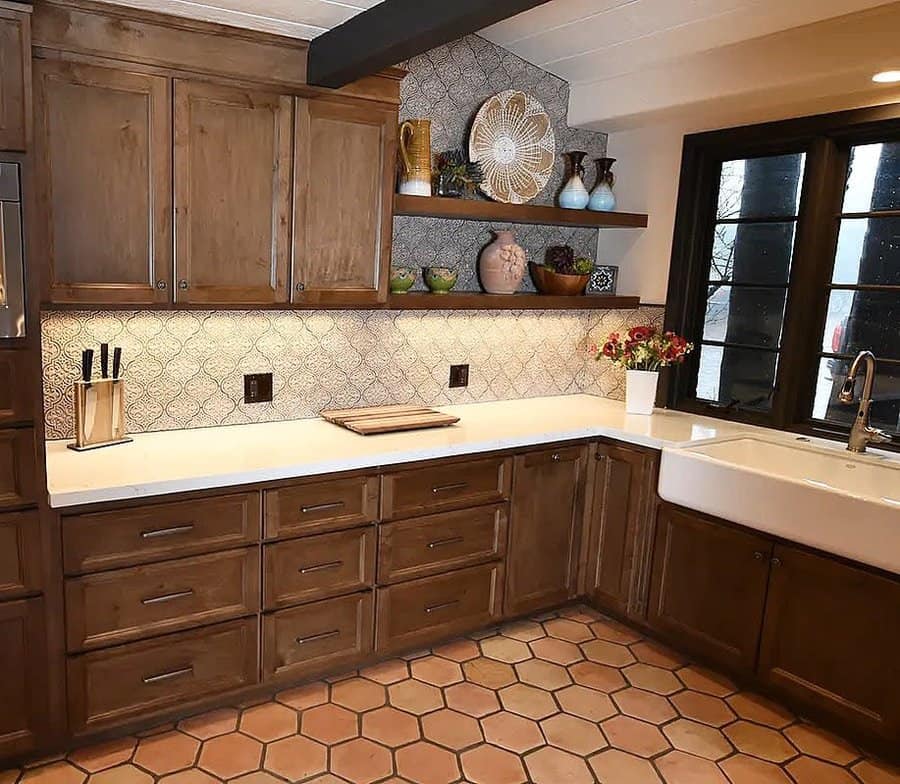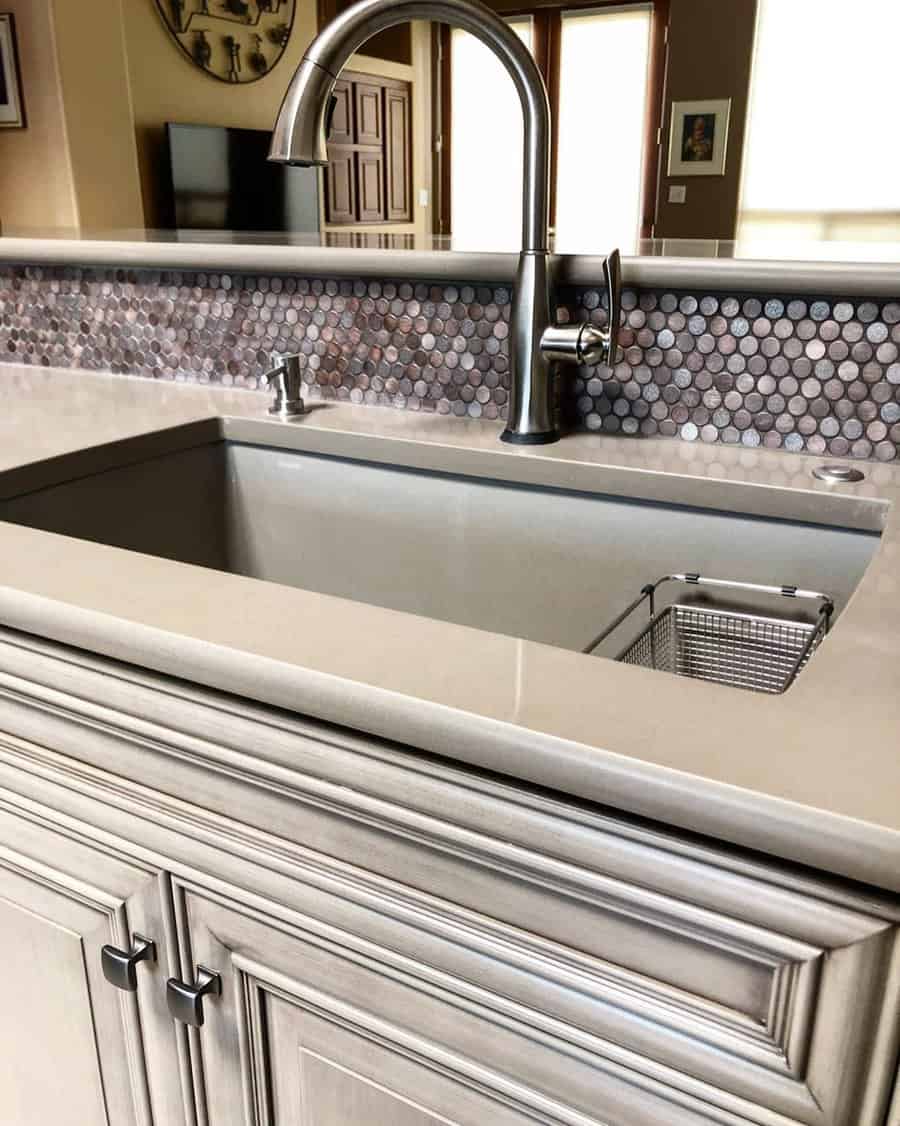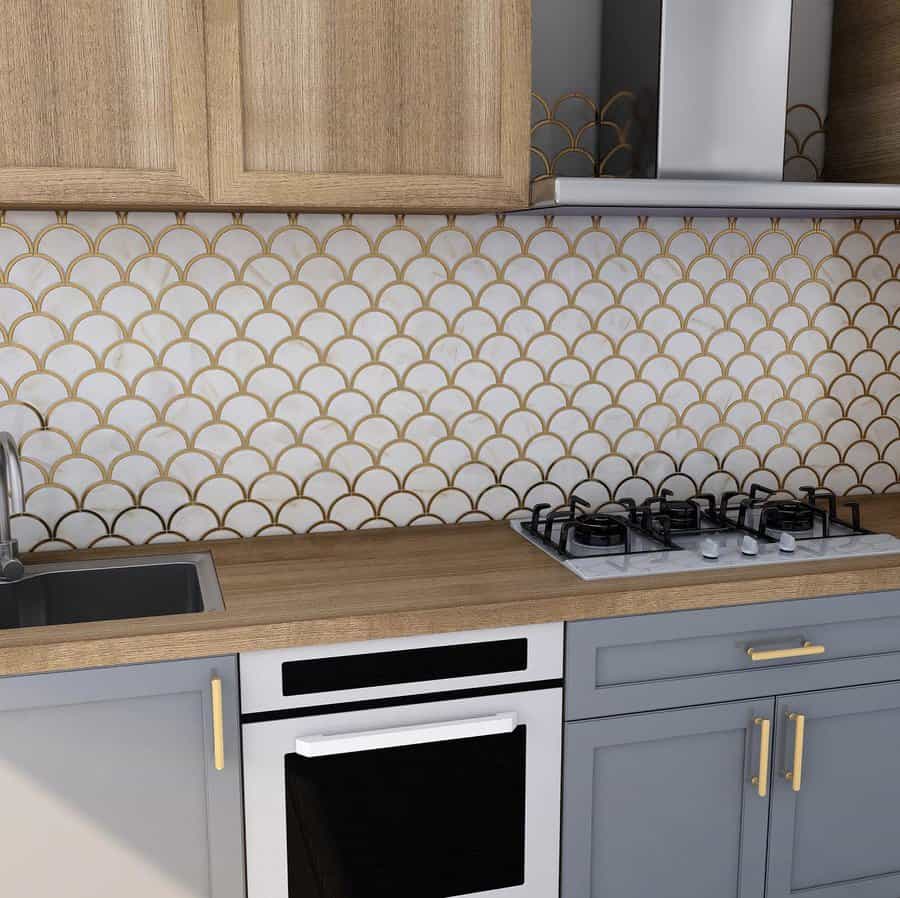 5. Chic Checkered Backsplash Patterns
Black and white checkered tiles infuse kitchens with retro charm and striking visuals. Employ them for impactful borders or even an entire wall accent. Experimenting with tile sizes and shapes further customizes the look. This timeless pattern provides a canvas for creativity, ensuring your space stands out uniquely.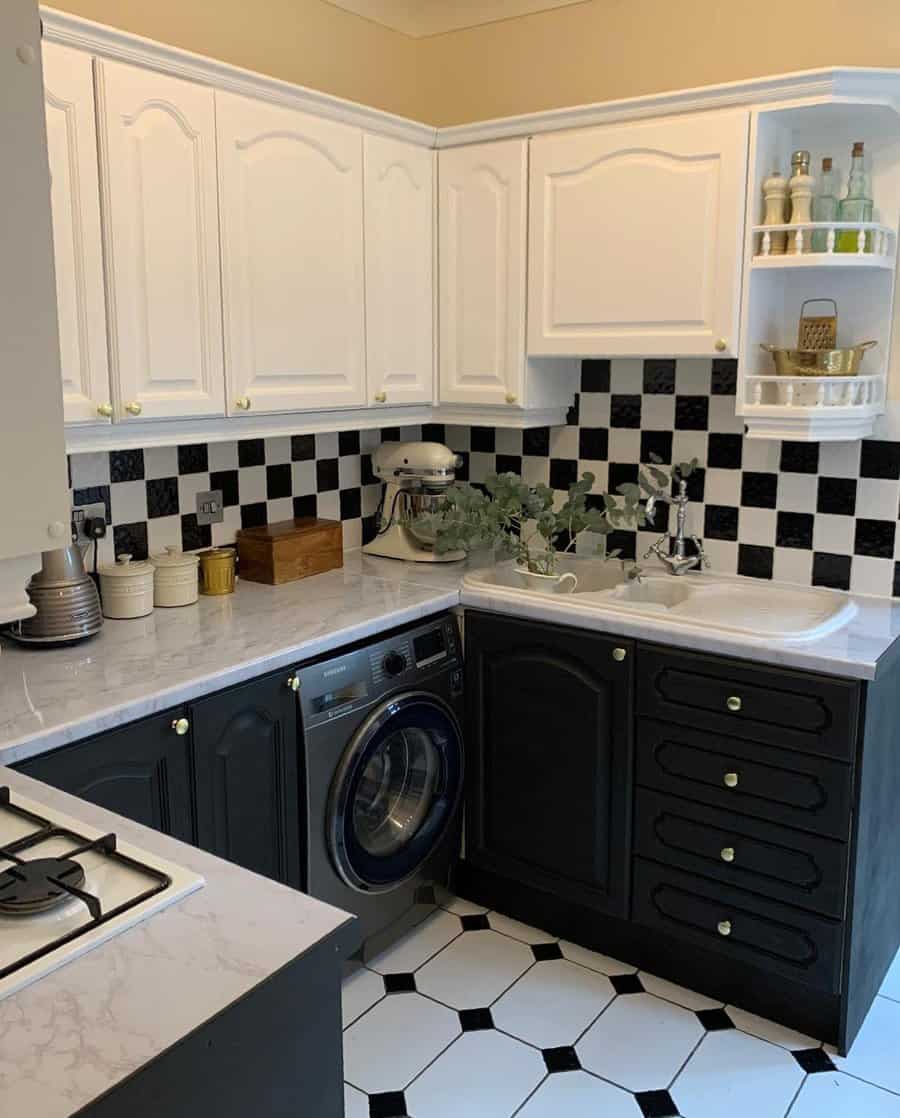 6. Contemporary Granite Subway Tiles
Granite subway tiles offer a rustic, earthy ambiance ideal for backsplashes. Available in an array of colors and textures, they can harmonize with both neutral and vivid design palettes. To further tailor your space, play with patterns and tile layouts, making granite subway tiles a versatile choice for diverse design aspirations.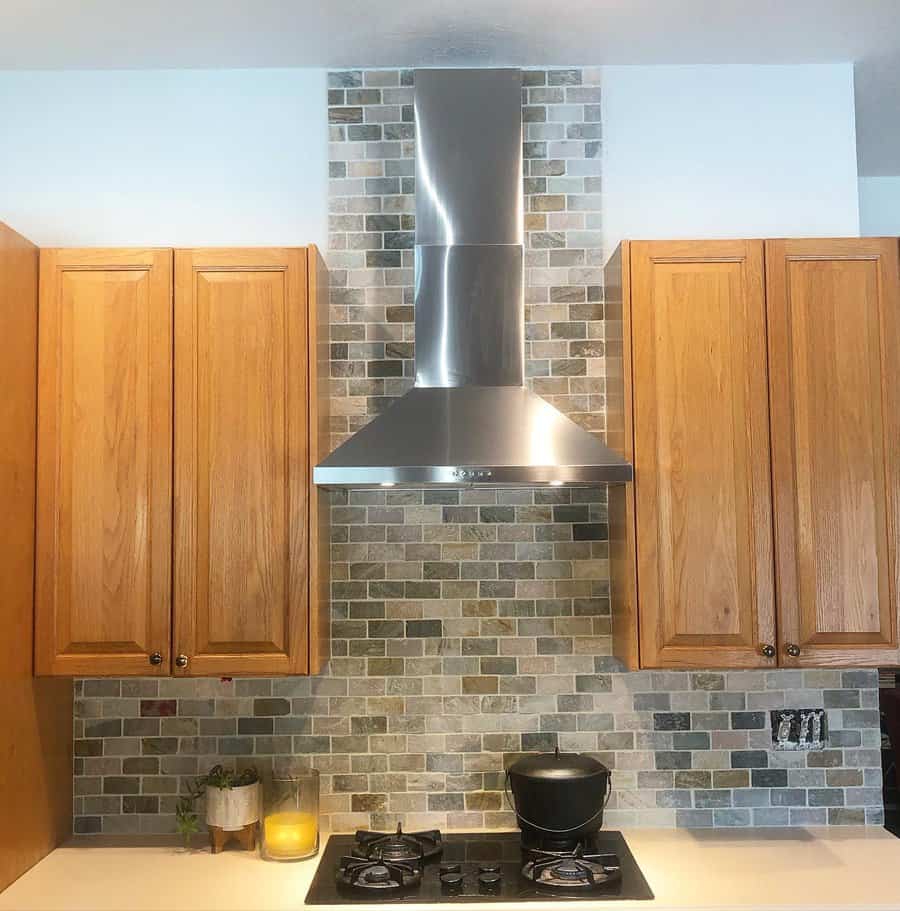 7. Stylish Printed Tile Inspirations
Decorative printed backsplash tiles inject personality into kitchens, catering to both bold patterns and subtle designs. For a contemporary spin, merge classic subway tiles with unconventional prints or explore materials like glass, ceramic, and porcelain for beauty and durability. Utilize printed tiles as kitchen focal points or to harmonize with countertops and cabinetry.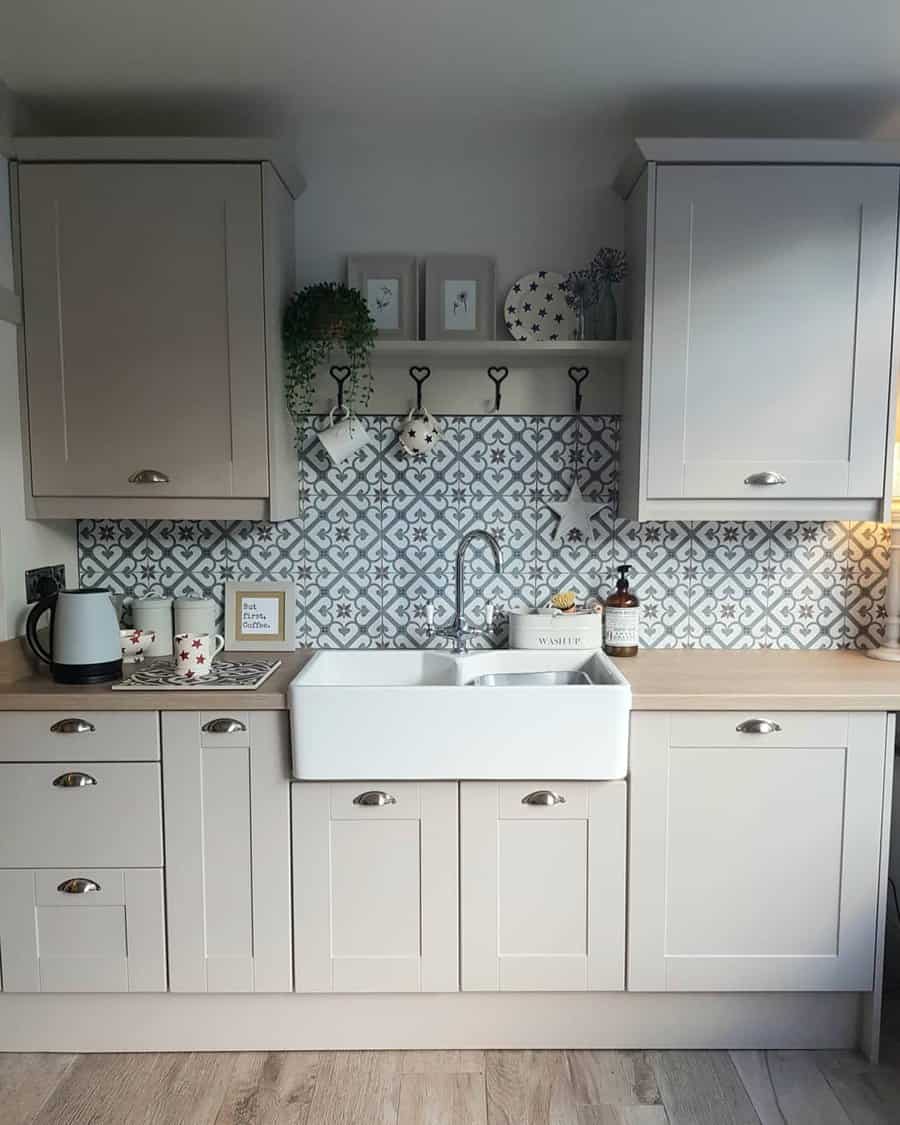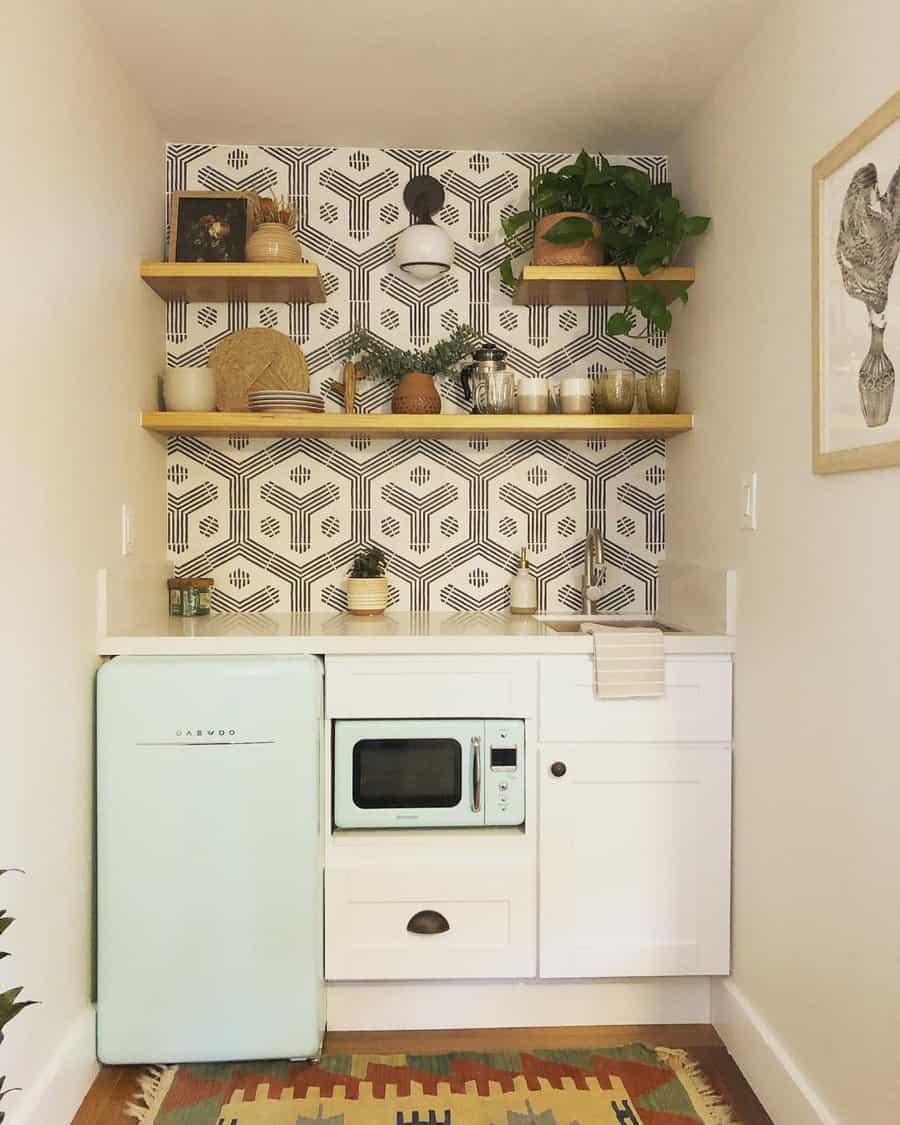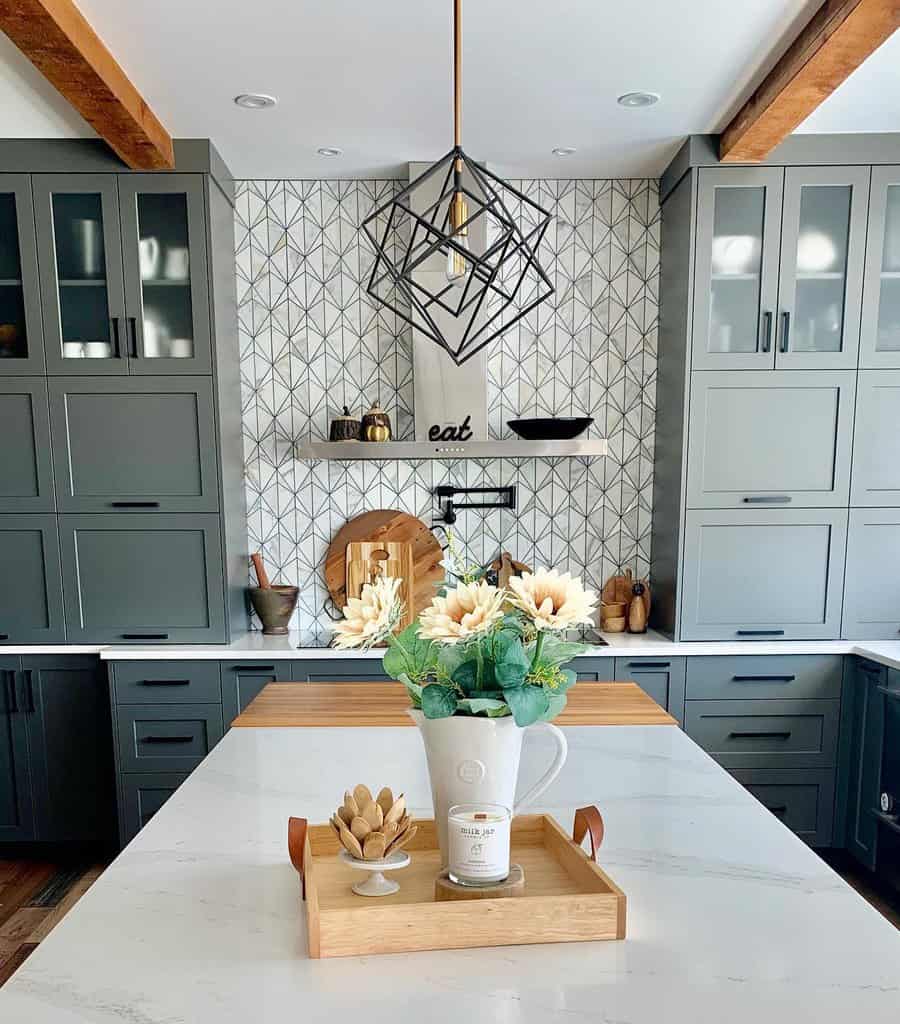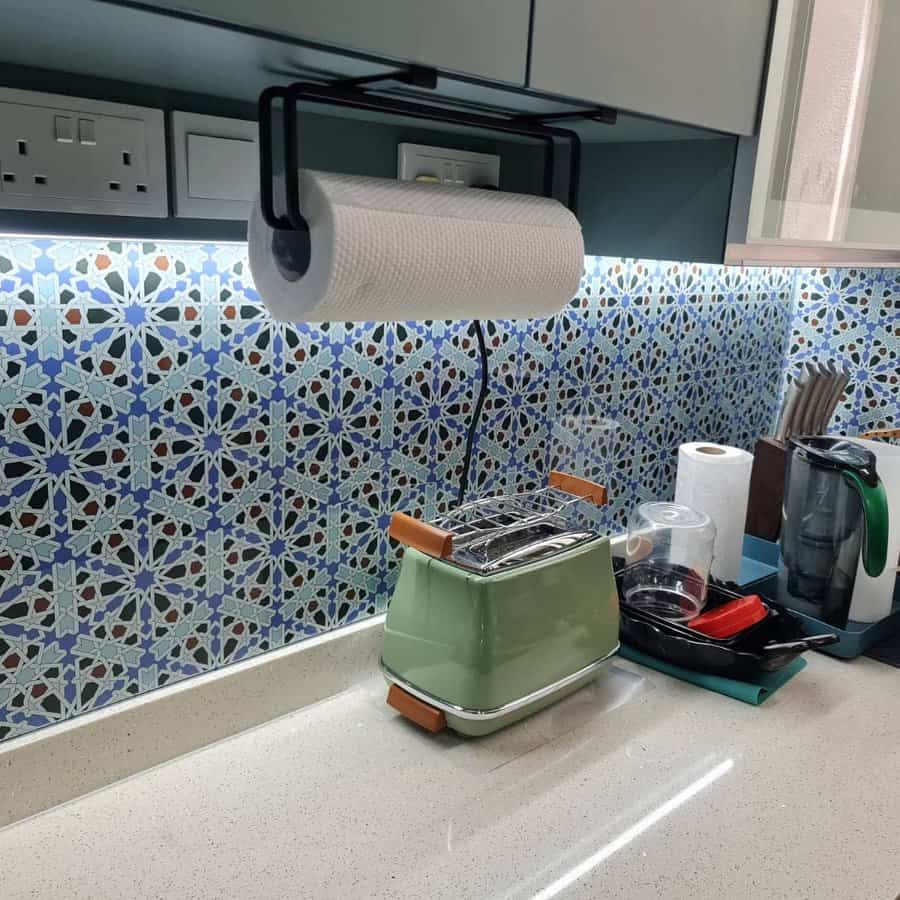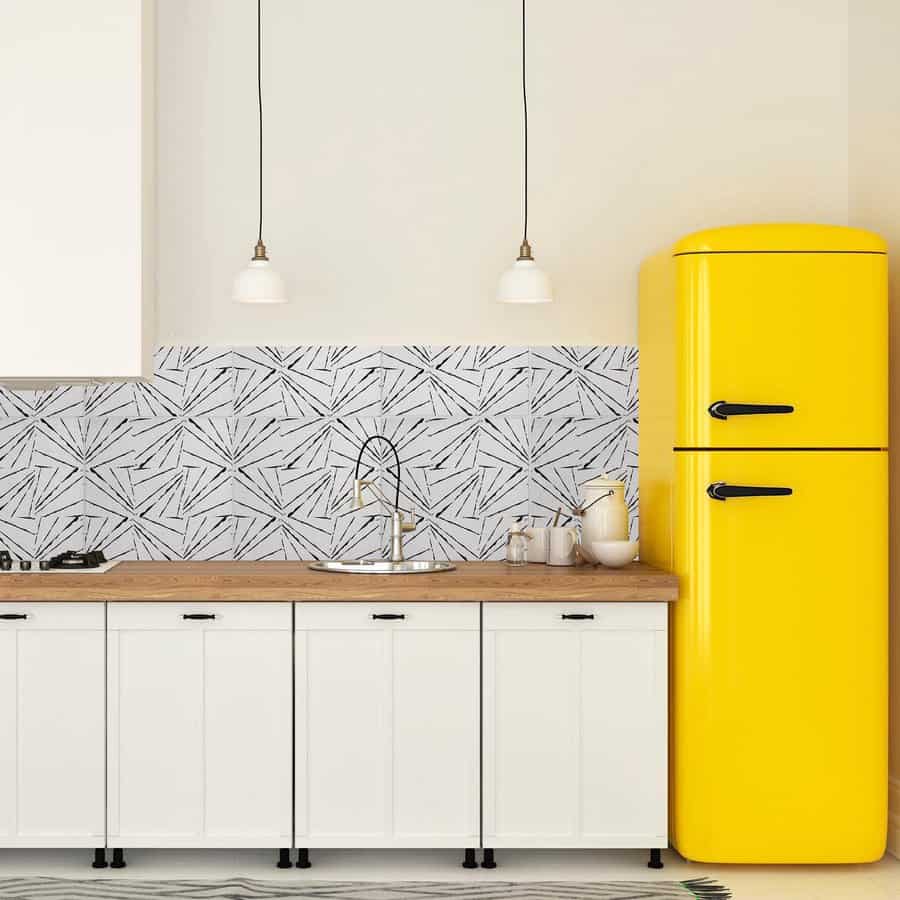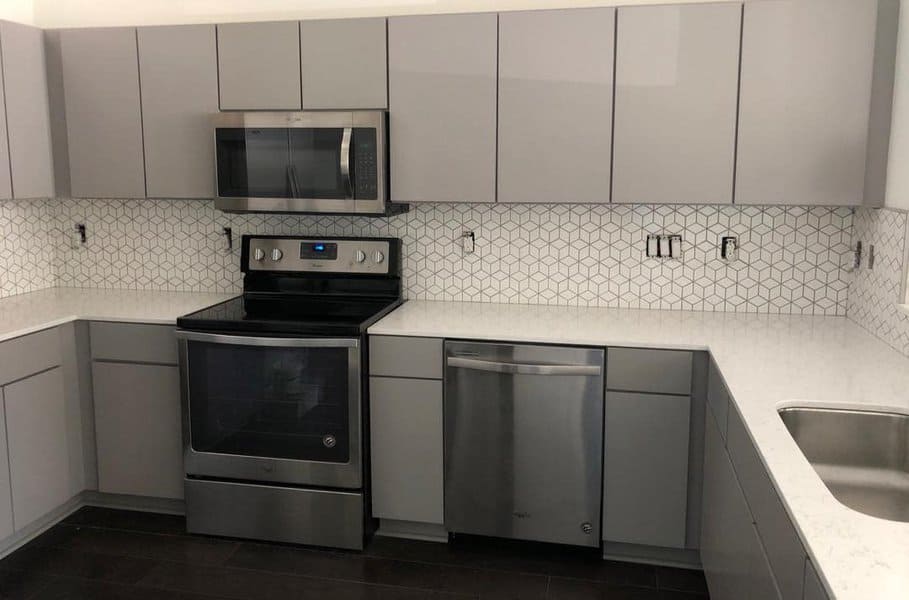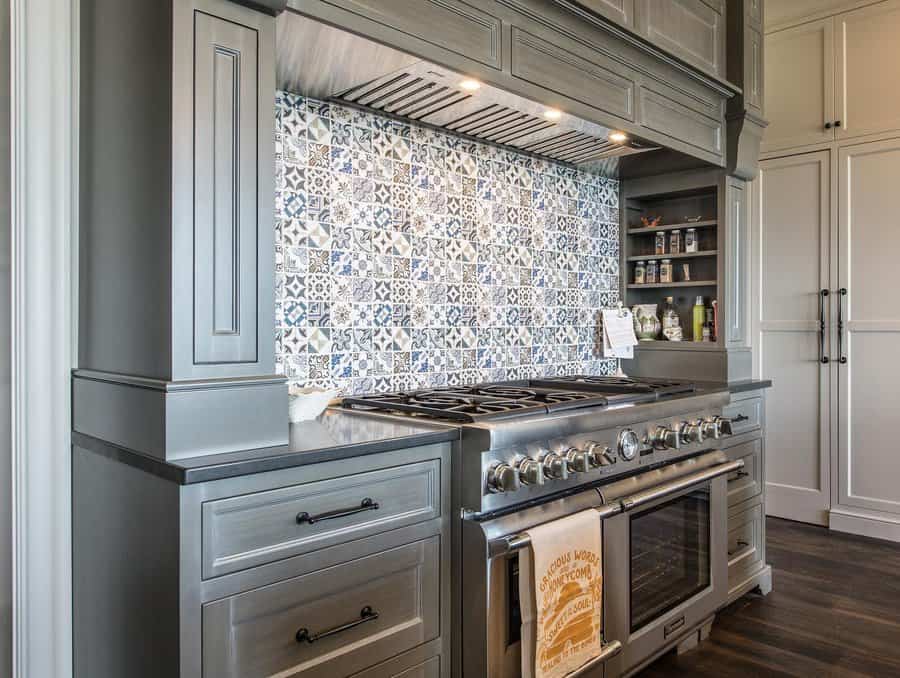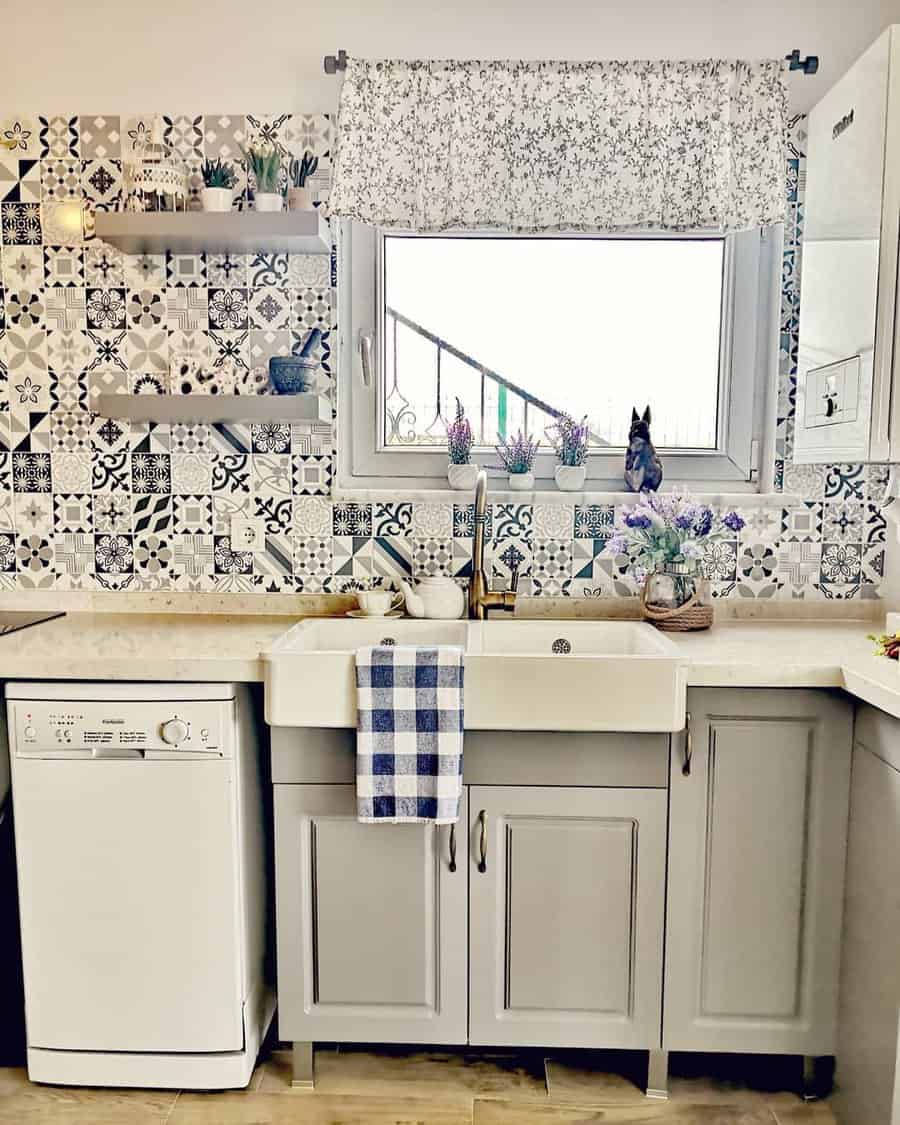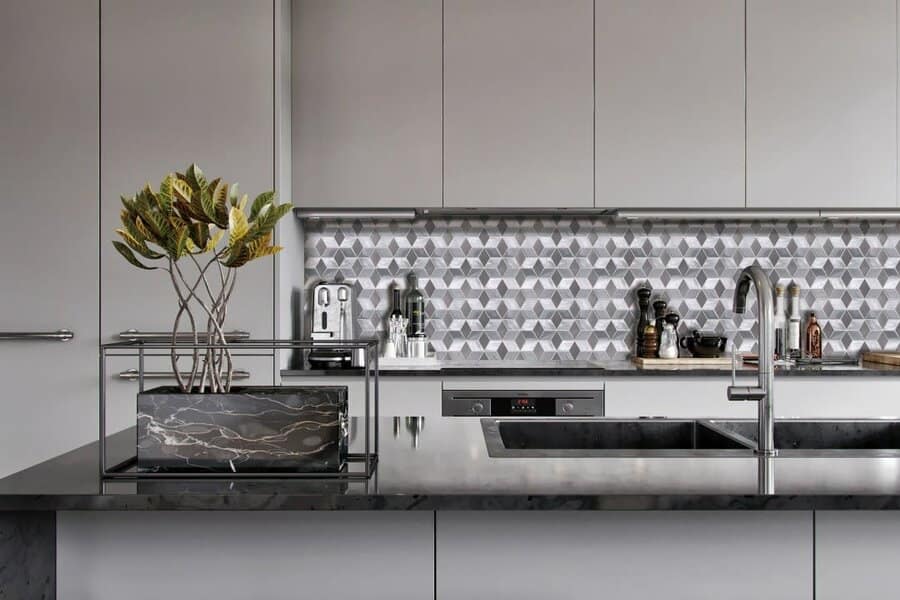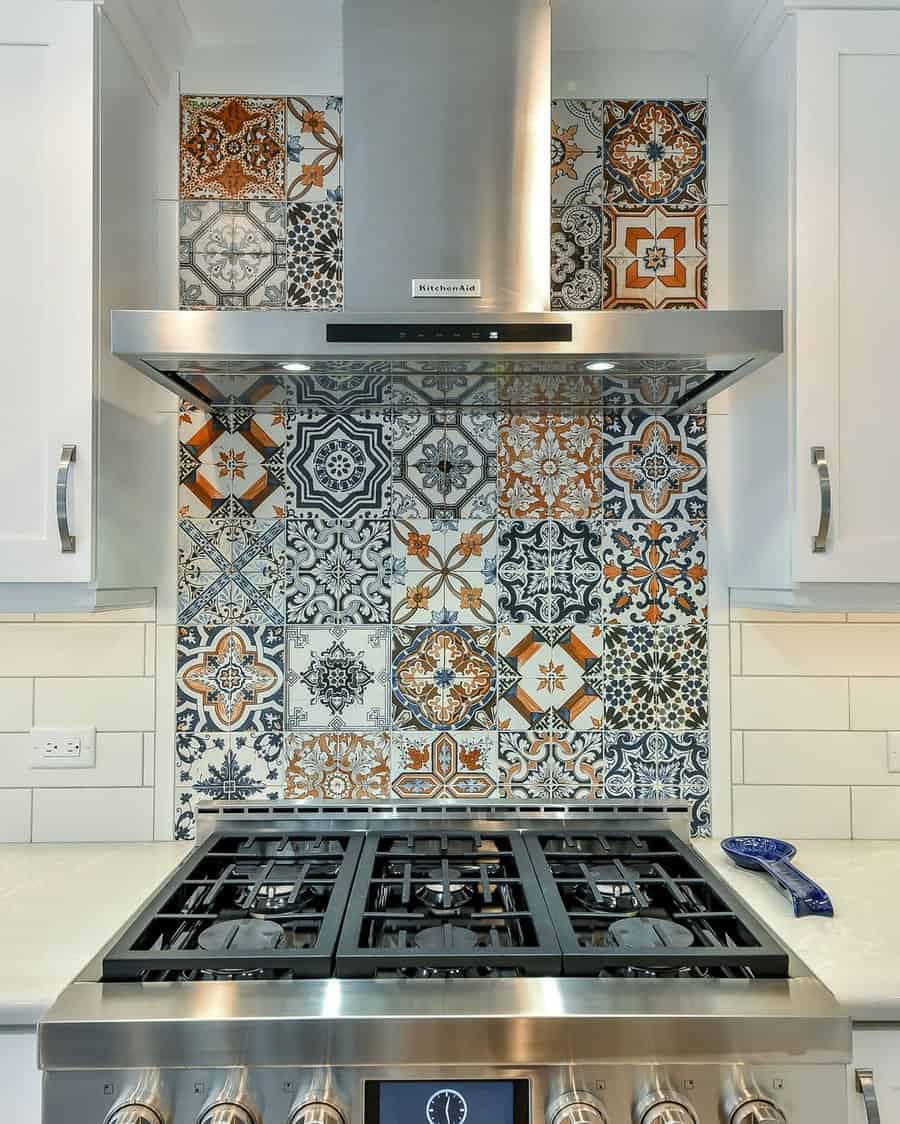 8. Natural Beauty of Slate Backsplashes
Slate tiles present a spectrum of hues, from cool grays to warm reds, ensuring a seamless fit with any kitchen palette. Their textured, rustic surface imbues backsplashes with character. Consider blending different tile sizes for a dynamic appearance. Given their durability and ease of maintenance, slate tiles are not only aesthetic but also functional, ideal for high-traffic kitchens and extending the cohesive design to floors or countertops.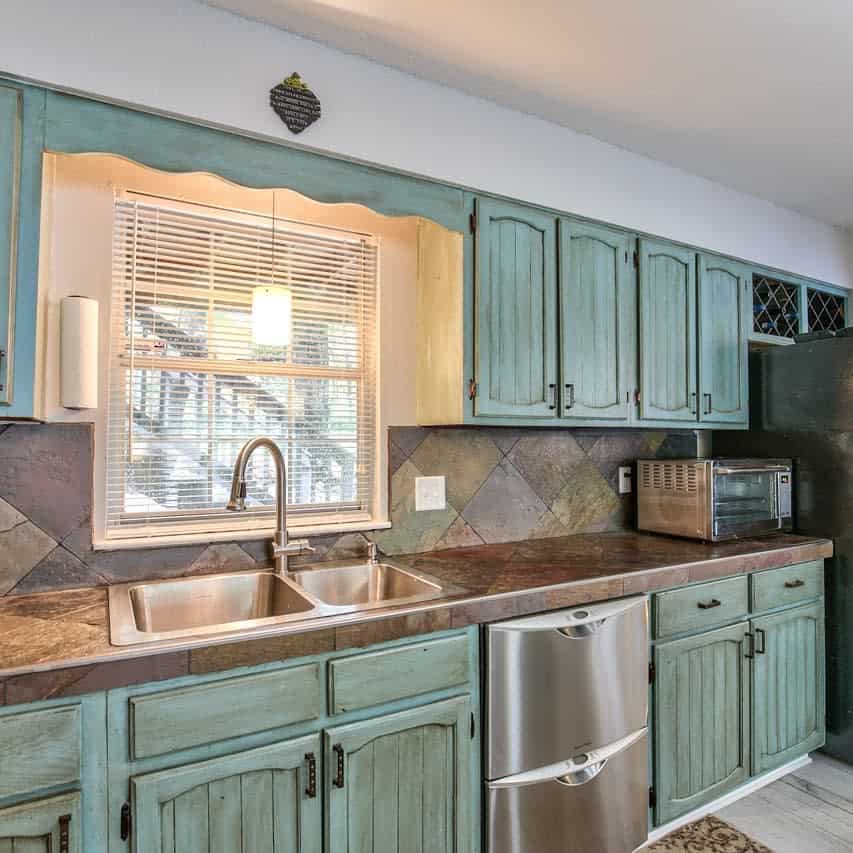 9. Glass Window Backsplash Innovations
A glass window backsplash elegantly marries functionality and aesthetics, protecting kitchen walls while highlighting outdoor views. This design brightens spaces with natural light, adding sophistication. To tailor it to your style, explore varied glass textures and shades, ensuring your kitchen becomes a luminous, personalized haven.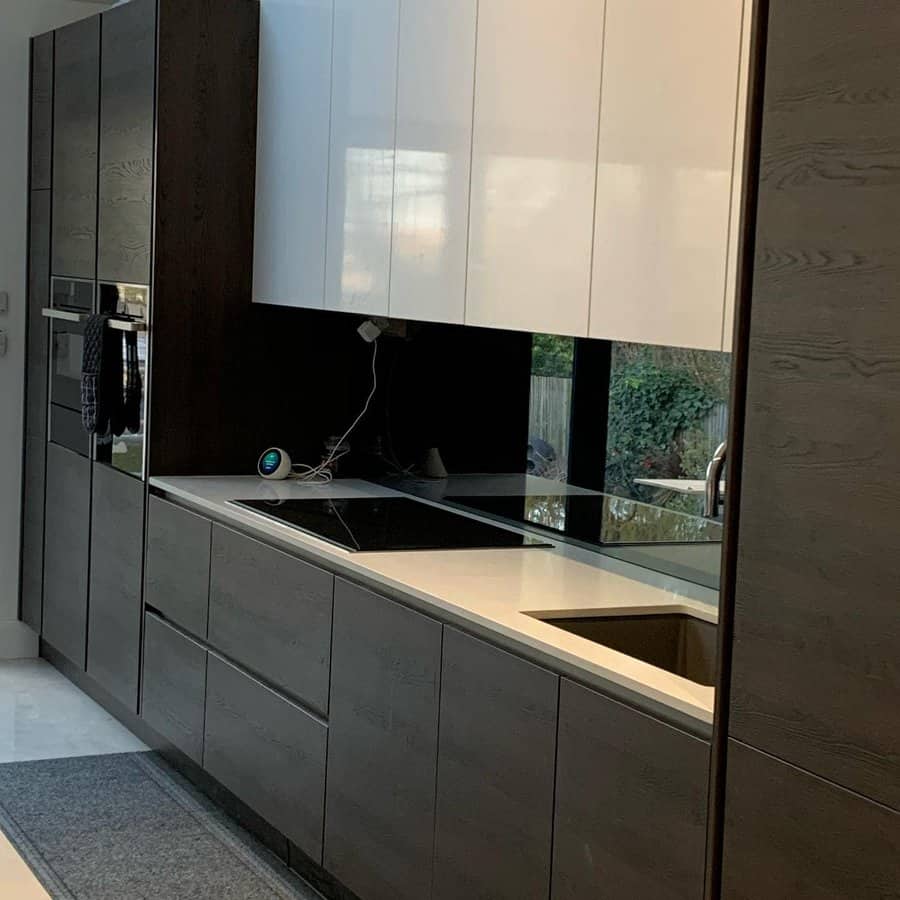 10. Luxurious Marble Tile Backdrops
Marble is a classic and timeless material that adds a touch of luxury to any space. You can opt for a classic white marble tile backsplash for a clean and polished look or experiment with different colors and patterns to create a unique and personalized design.
Marble tiles come in a variety of shapes and sizes, so you can choose from classic subway tiles or more intricate mosaic designs depending on your style preferences. Additionally, marble is a durable and long-lasting material that can stand up to the wear and tear of everyday use. A marble tile backsplash is an excellent investment that will add both style and value to your home.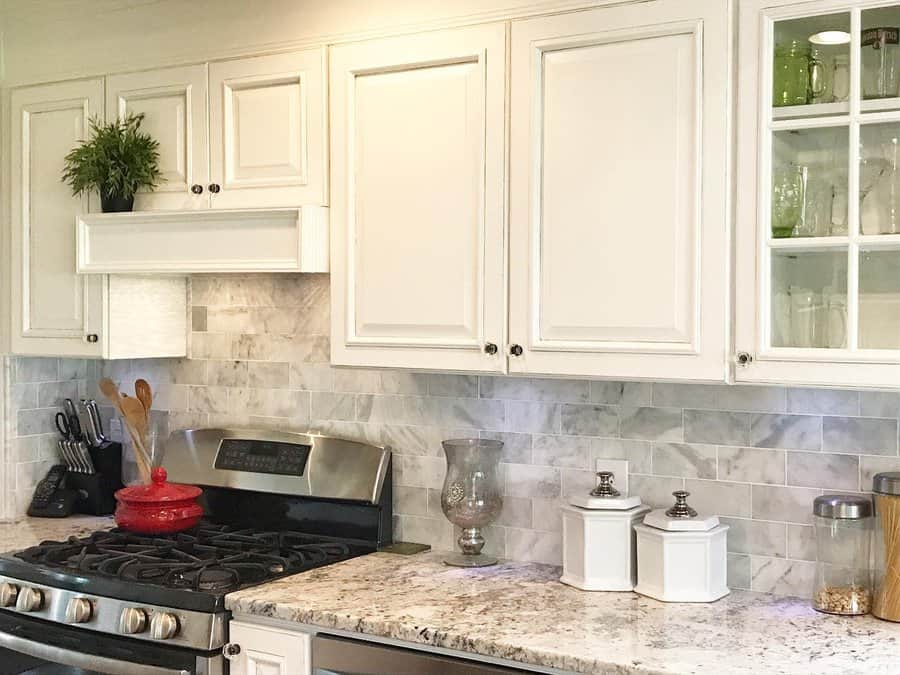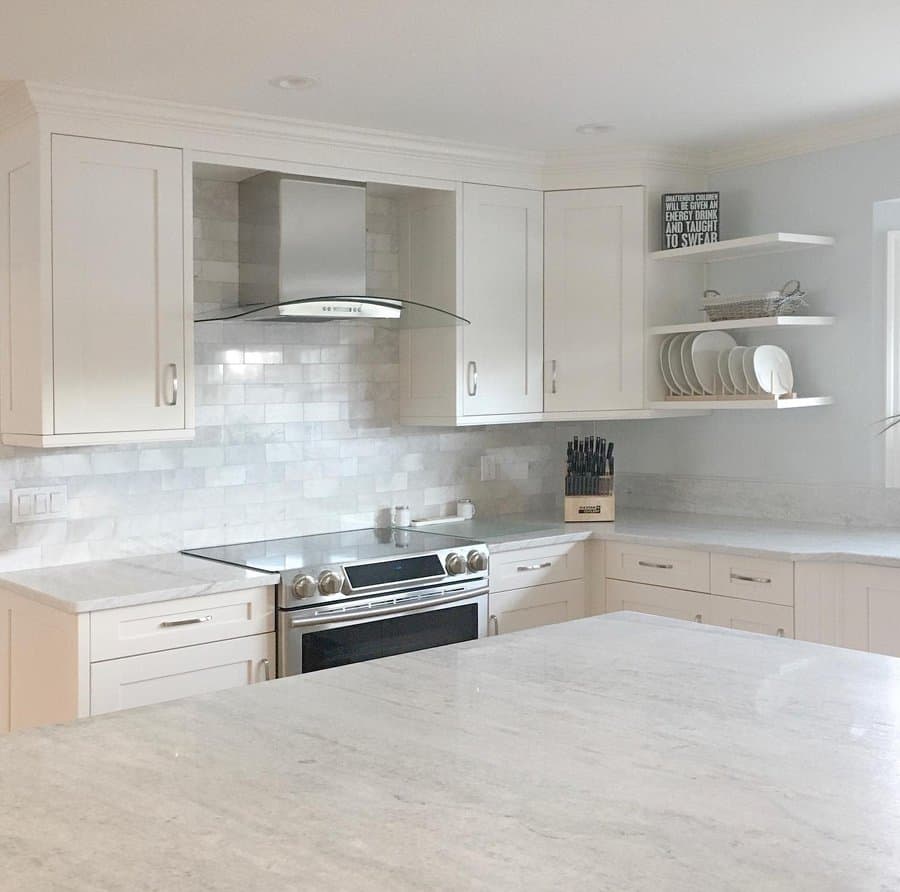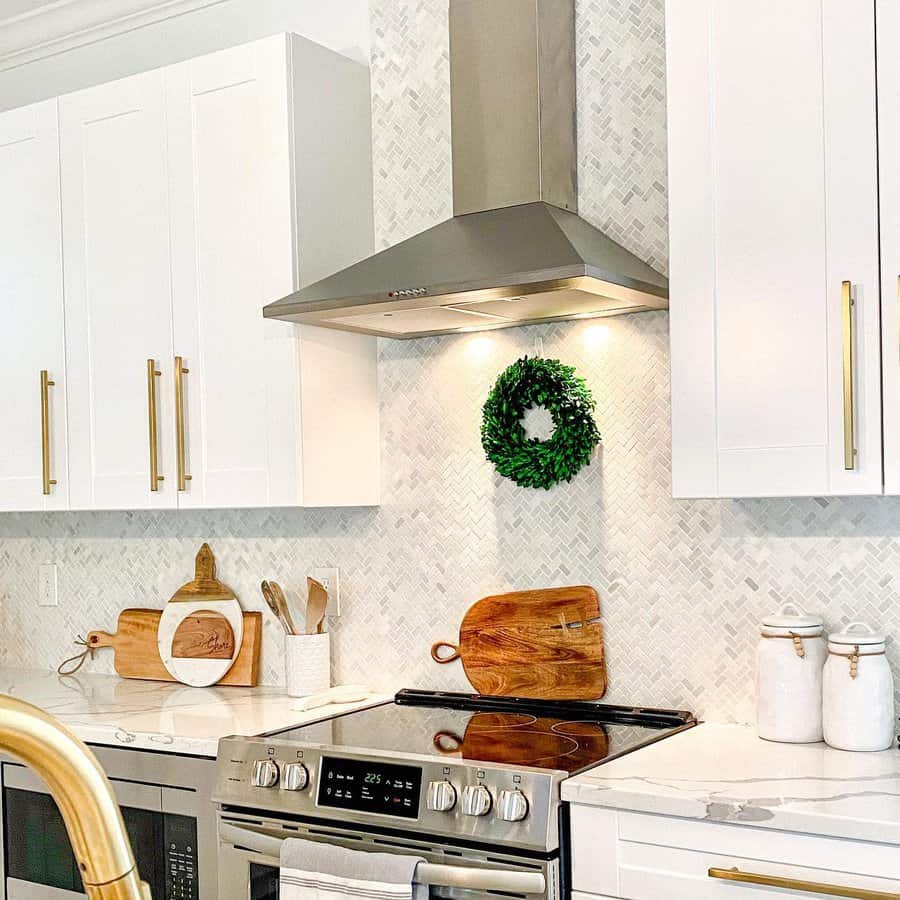 11. Rustic Stone Backsplash Options
Stone backsplashes imbue kitchens with warmth and depth, offering a naturally textured and durable surface. From slate to granite and travertine, there's a stone type to match any style. With a diverse array of colors and sizes available, you can opt for subdued tones or vibrant patterns, ensuring your kitchen boasts a timeless yet statement-making backdrop.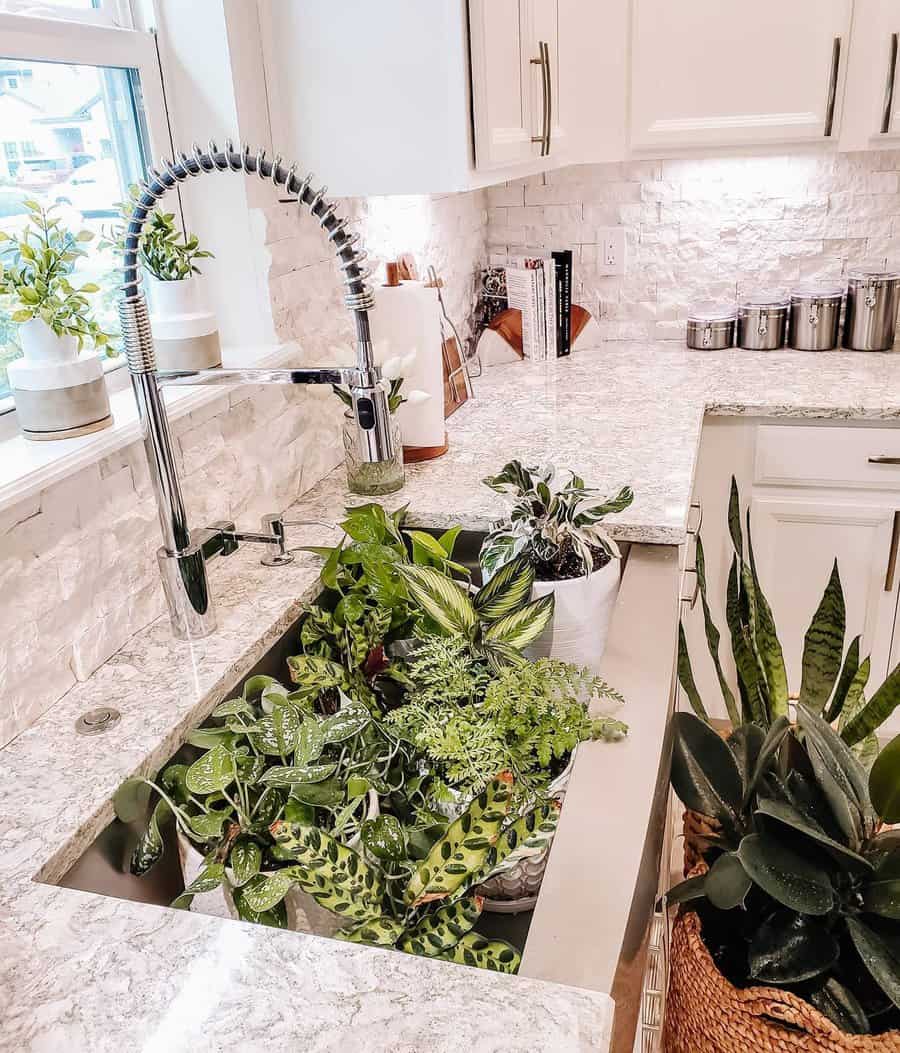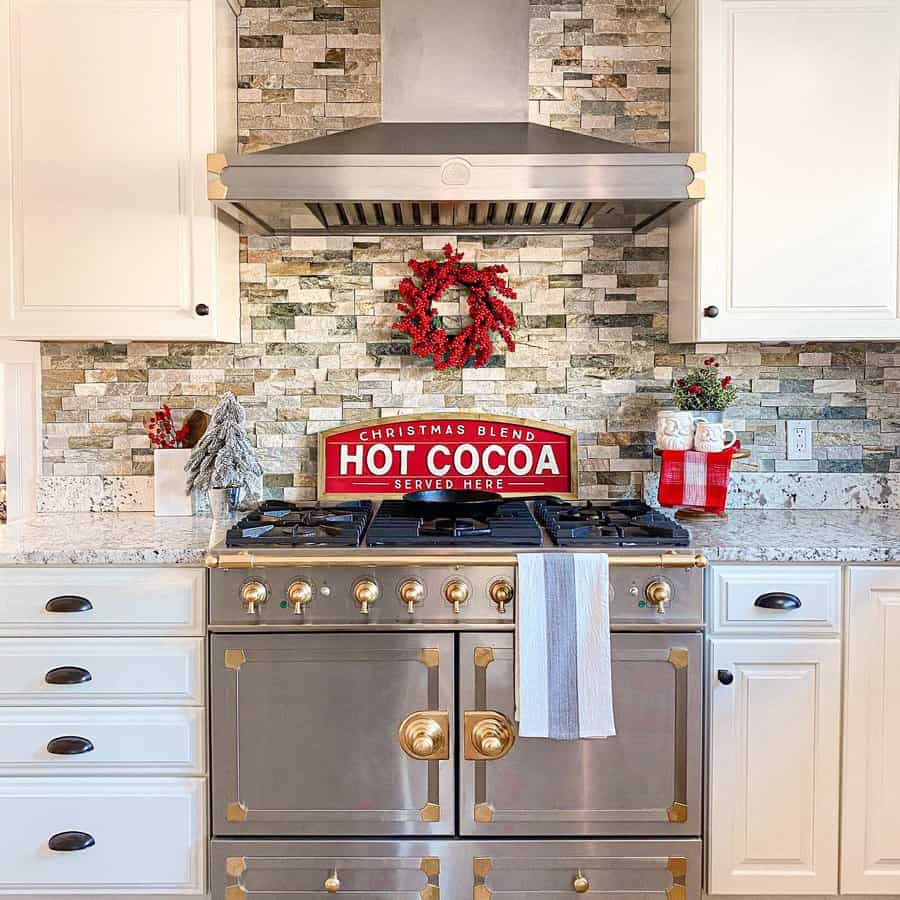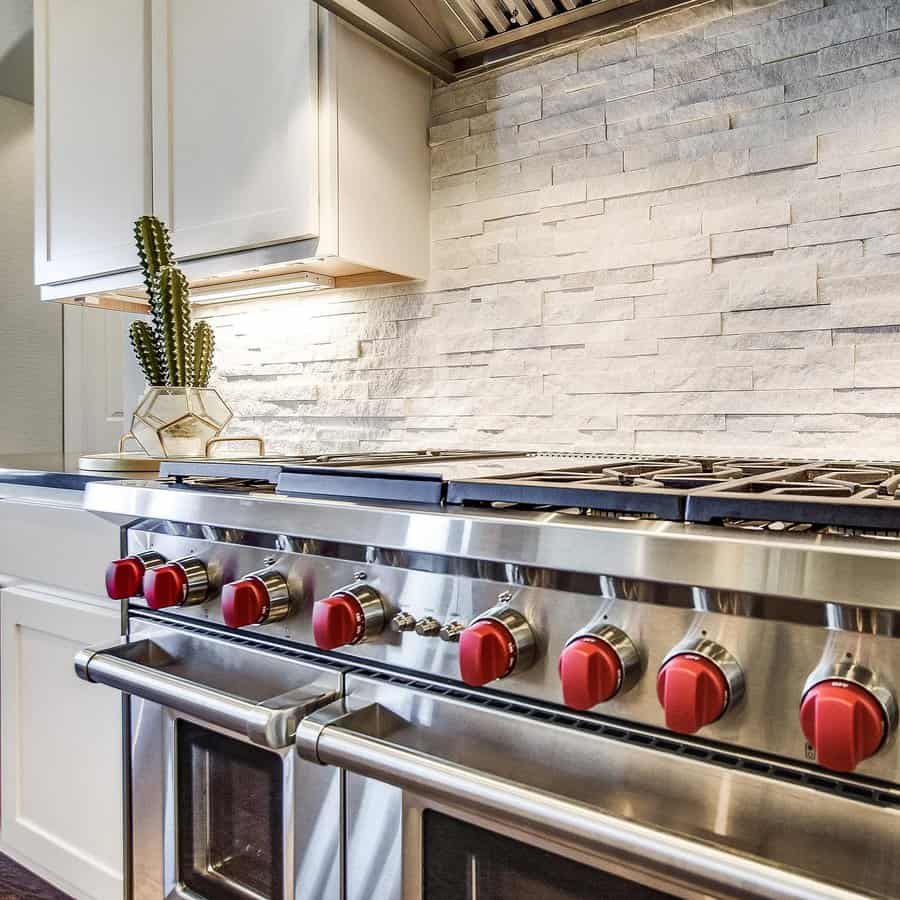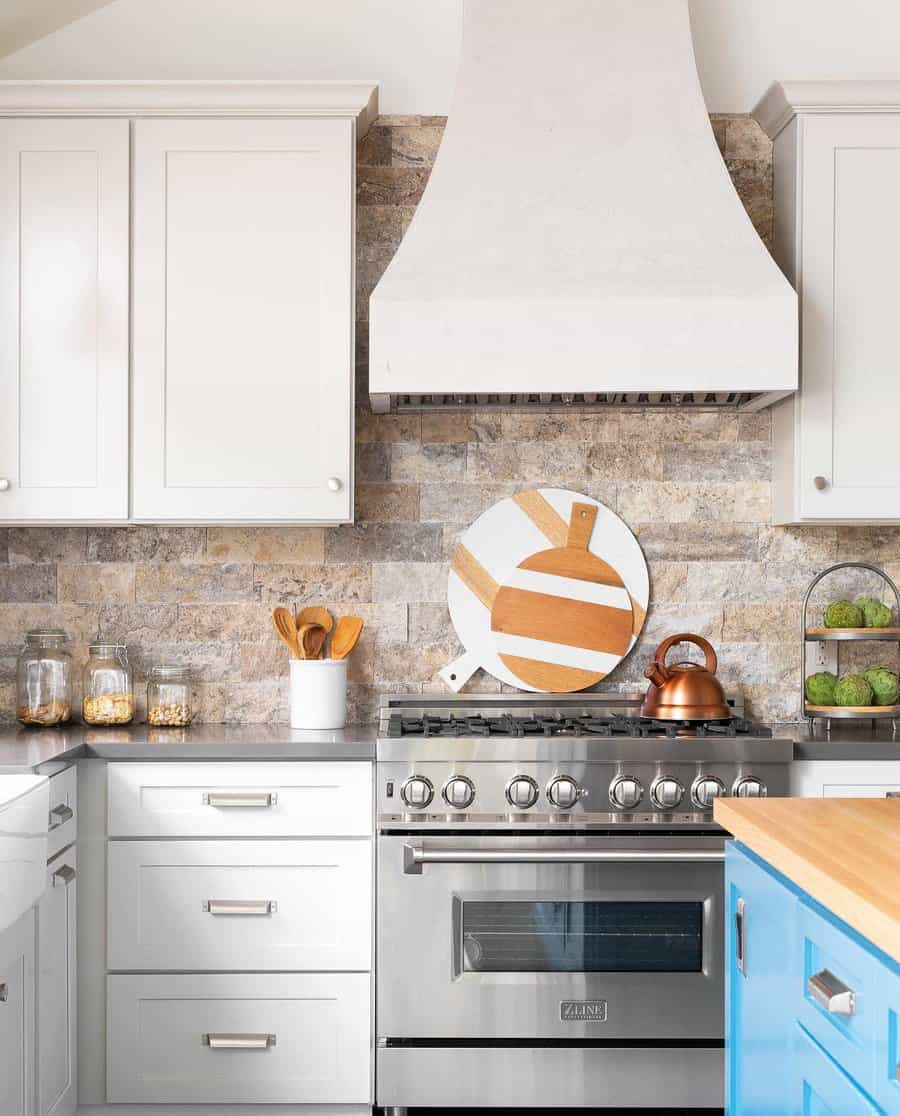 12. Modern Metallic Subway Tile Styles
Metallic subway tiles, available in finishes like brushed nickel, copper, and bronze, infuse spaces with a modern gleam. Perfect for accent walls or backsplashes, their shine contrasts beautifully with darker or matte finishes, ensuring a balanced, dynamic, and contemporary ambiance in your setting.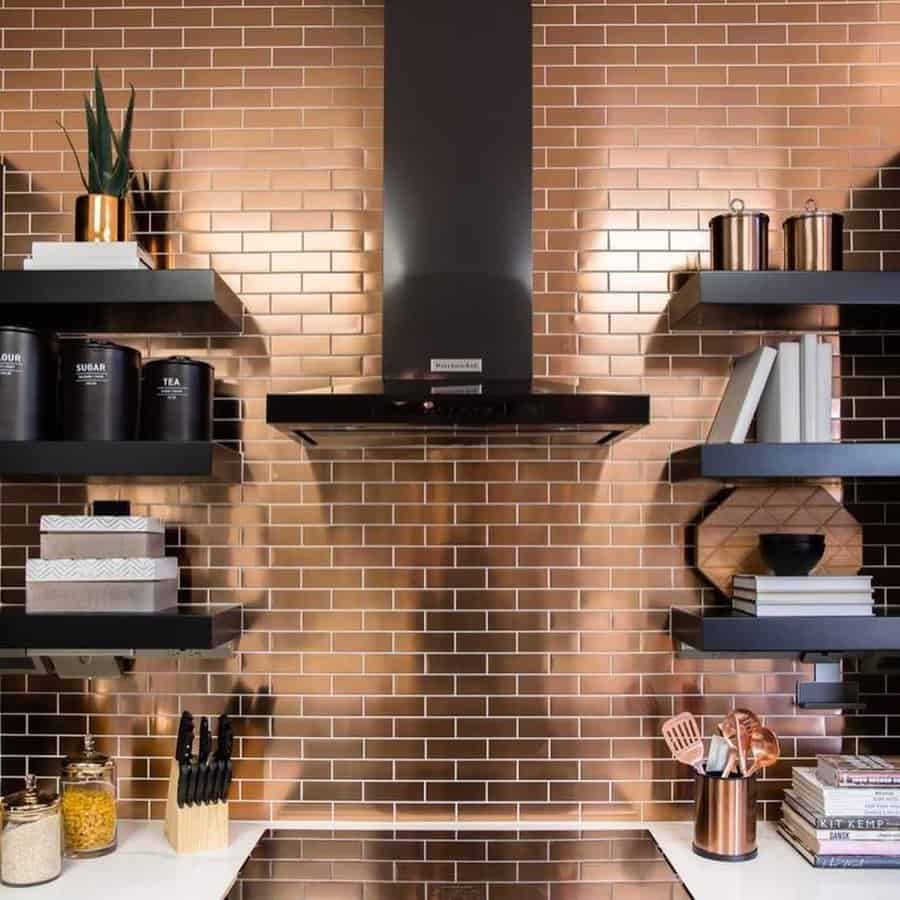 13. Warmth of Wood Panel Backsplashes
Wooden backsplashes offer a cozy texture to kitchens, spanning styles from rustic to sleek. Whether you prefer traditional paneling or a mosaic with varied finishes, wood ensures versatility. Besides its aesthetic appeal, wood is notably durable and easy to maintain. Personalize further with your choice of wood stains and finishes for a tailored kitchen ambiance.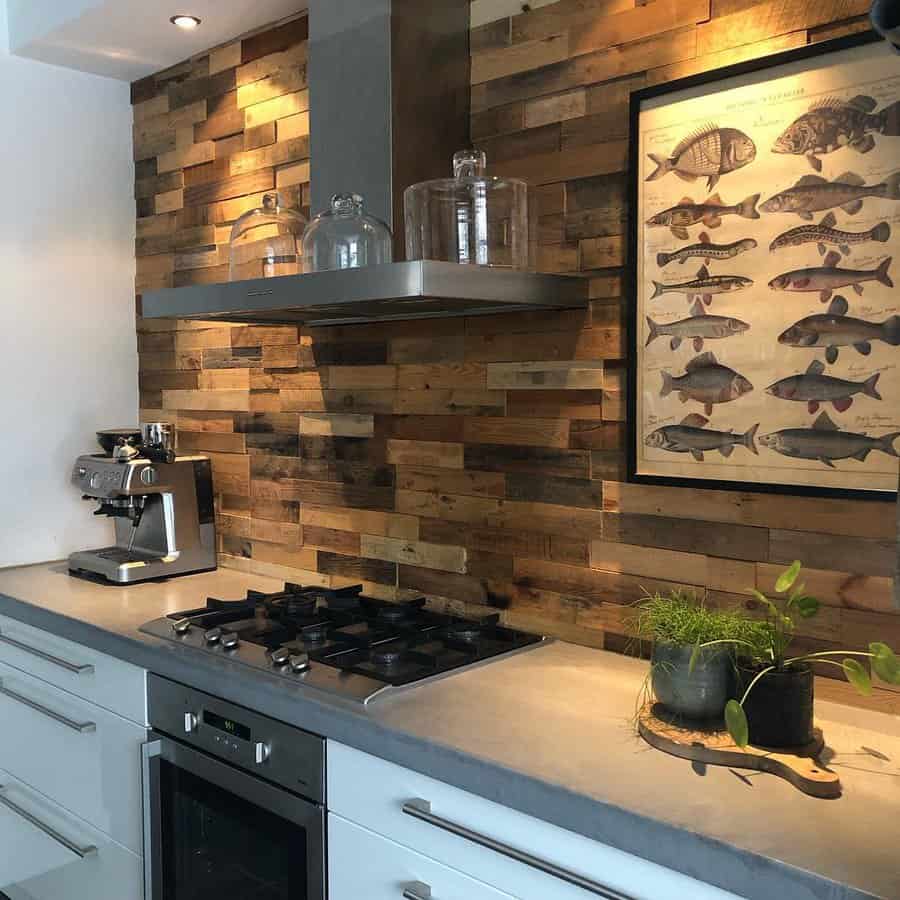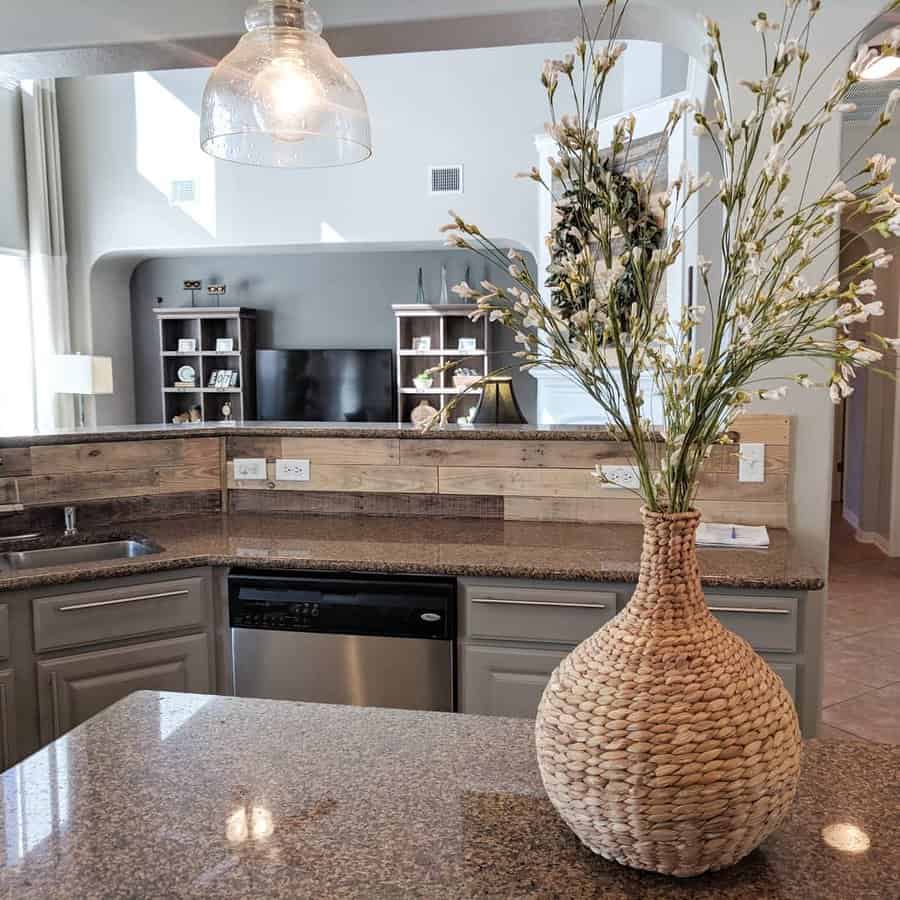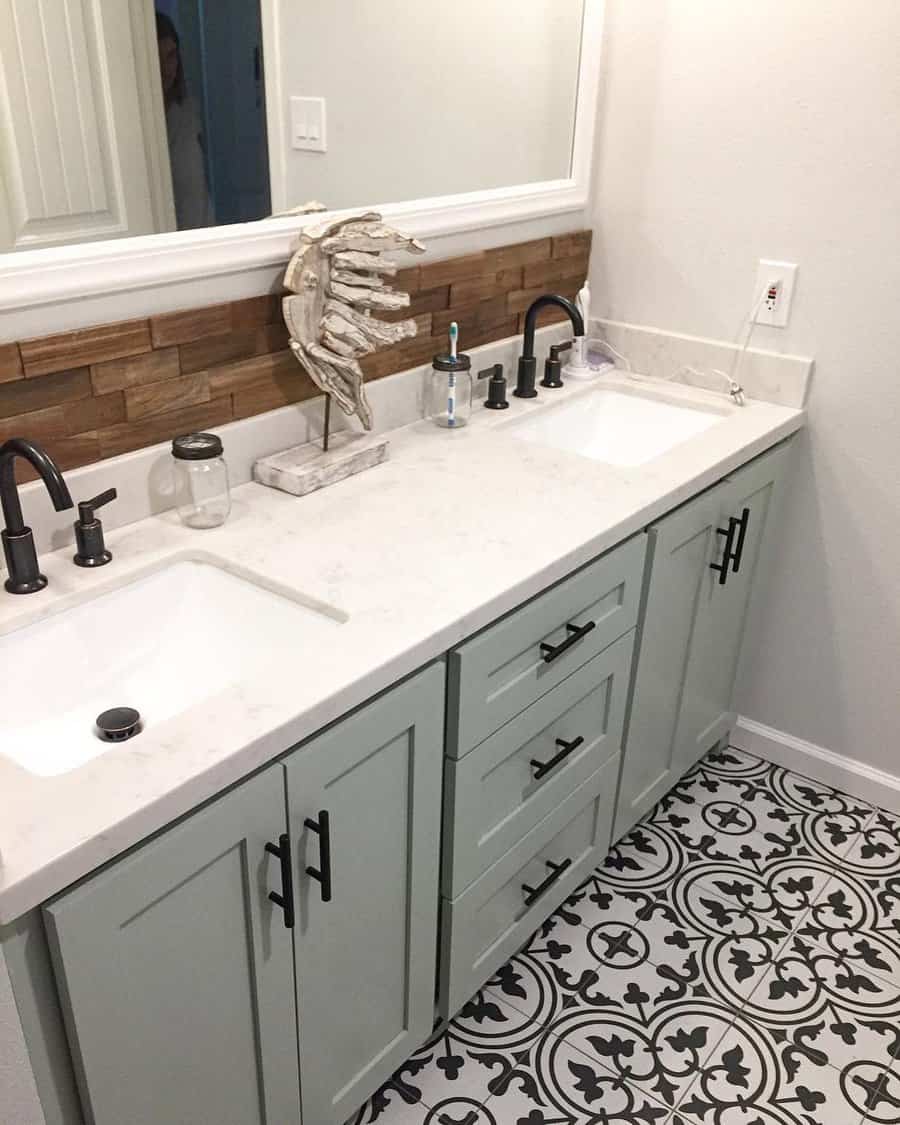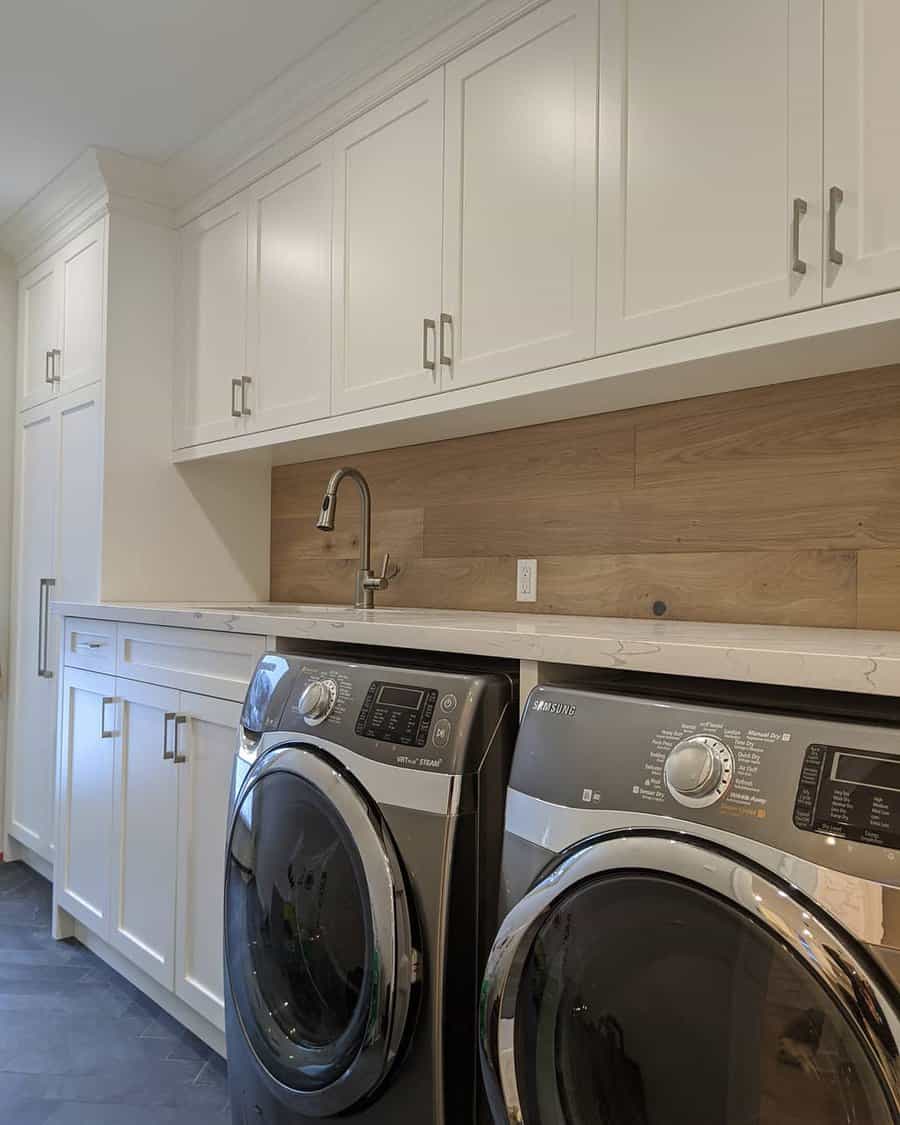 Backsplash Tile FAQs
Which tiles are easiest to clean?
Kitchen backsplash tile will get dirty. After all, a large part of their purpose is to protect the drywall underneath.
Most tiles are easy to clean, including ceramic, glass, and porcelain tile. If you're concerned about staining, avoid natural stone backsplash tiles. Marble and natural stone tile is semi-porous and requires special cleaning techniques.
Are peel-and-stick tiles worth it?
Peel-and-stick backsplash tiles are marketed as an affordable alternative to real tiles. But, as with any home design element, you get what you pay for.
High-quality peel-and-stick tiles definitely exist but are not significantly cheaper than individual tiles. These products are made of the same material as real tiles but have an adhesive applied to the back.
Cheap peel-and-stick tile shouldn't be your first choice for permanent installation. However, they are an excellent resource for renters. Peel-and-stick tiles can transform a rental space without risking your security deposit.