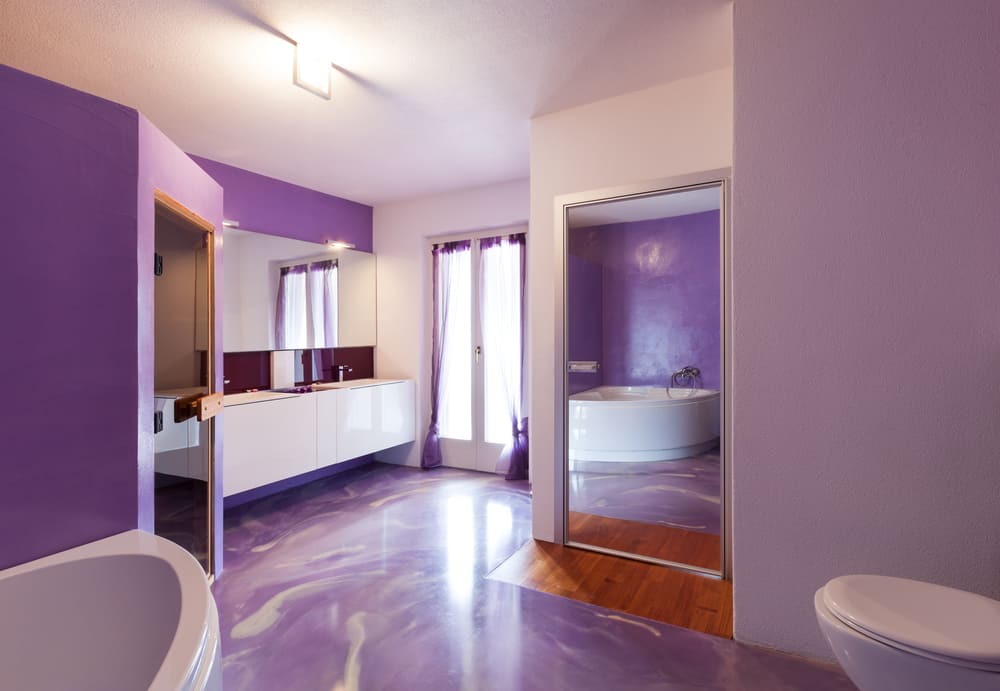 47 Best Bathroom Paint Colors
Color is an integral part of interior design, whether you plan to go big and bold or keep things simple.
You can spend hours curating the perfect vanity setup and plumbing fixtures. But if your bathroom walls aren't painted to match your vision, all of that hard work could end up feeling like a waste!
Keep reading for the best bathroom paint ideas that will help give your own color scheme a professional touch.
1. Keep It Warm With Beige Walls
Revamp your bathroom with beige paint for a warm, welcoming environment. Introduce pops of warmth with white walls to make the room feel sunnier and brighter. Add greenery with plants placed on shelves or atop marble countertops, embracing the natural vibe from beige hues.
To further elevate the space, opt for gold or black fixtures that echo beige's neutrality – perfect for achieving a timeless yet eye-catching aesthetic.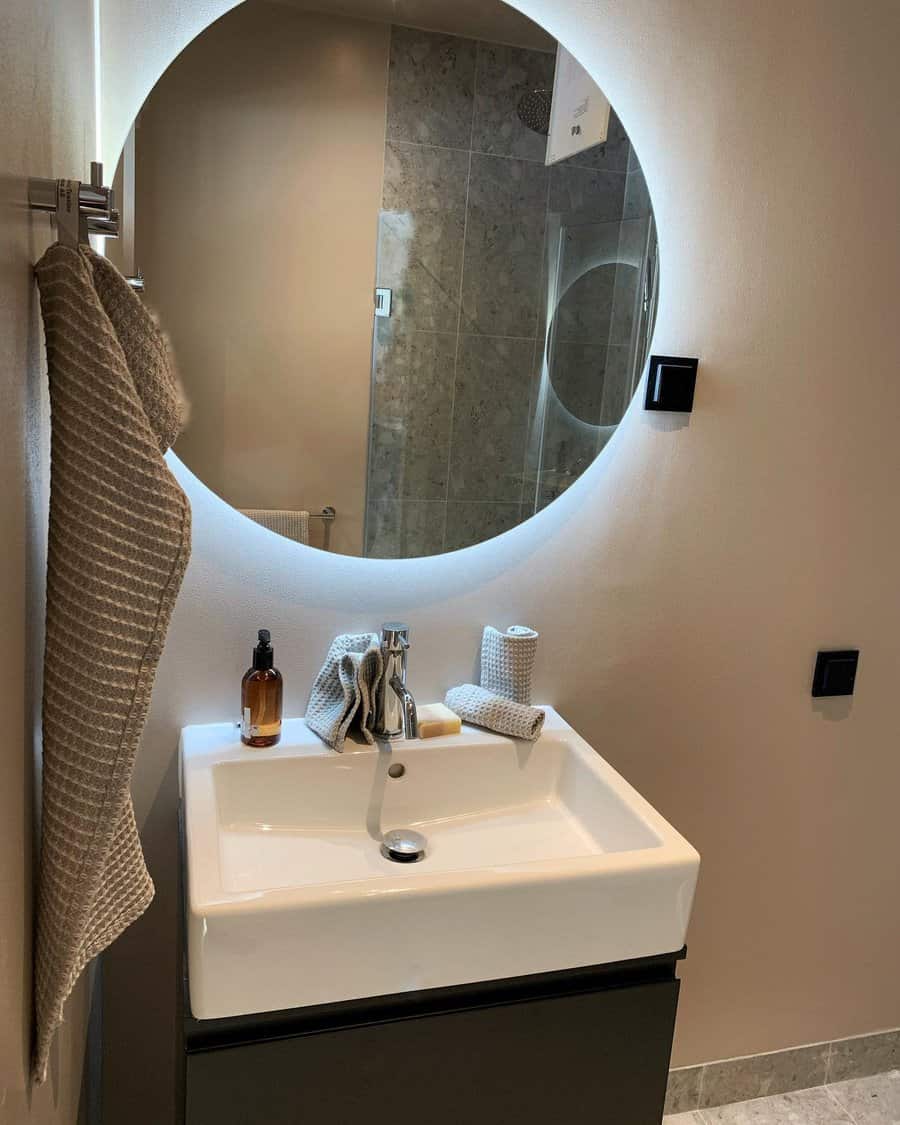 2. Turn Into A Coastal Paradise With A Blue Palette
If you're looking for a way to give your bathroom a cool and coastal makeover, blue paint is the perfect solution! Blue is an incredibly versatile color palette that will instantly create a feeling of calm. Whether you prefer subtle hues or vibrant shades, blue paint will fit with any interior style to help you craft the ultimate coastal paradise.
For the perfect finish, combine blue tones with neutral whites and creams for an airy and chic look. With blue bathroom paint, you can be sure of transforming your washroom into an oasis of tranquillity.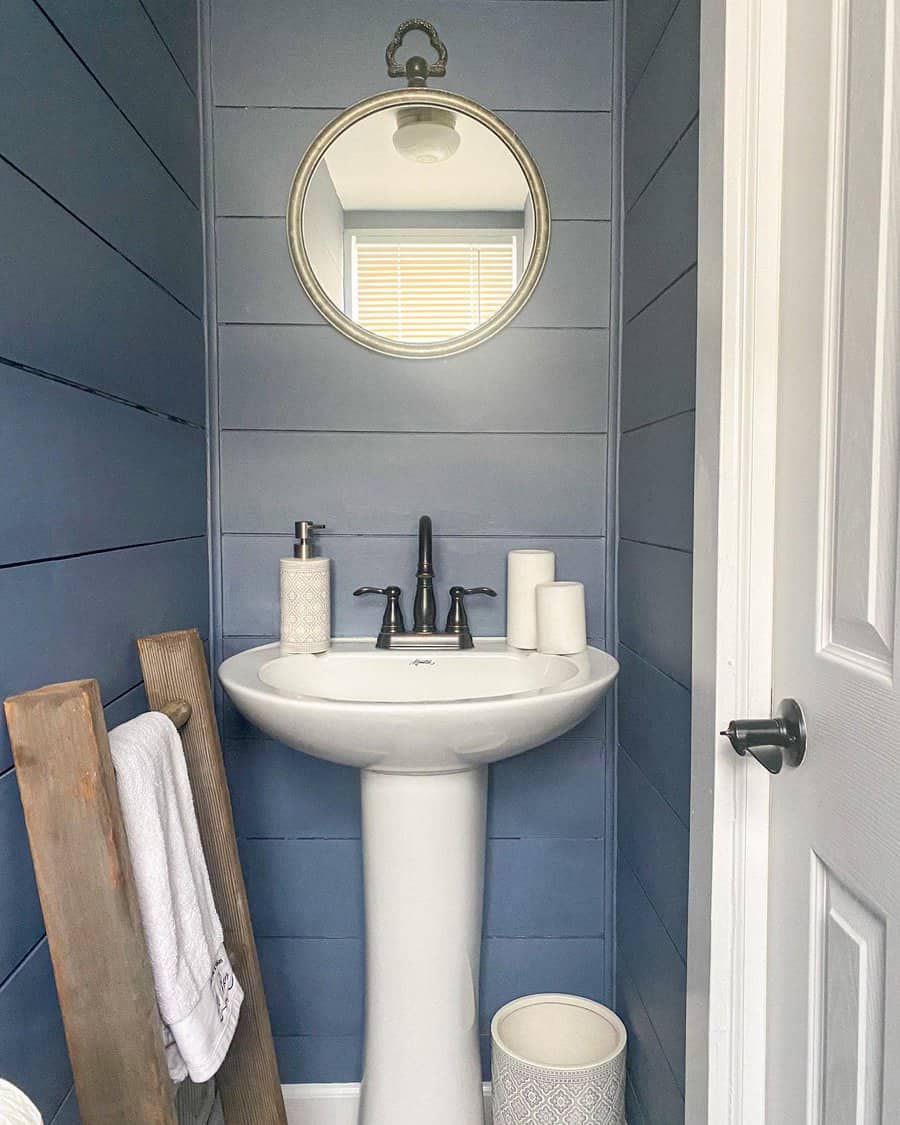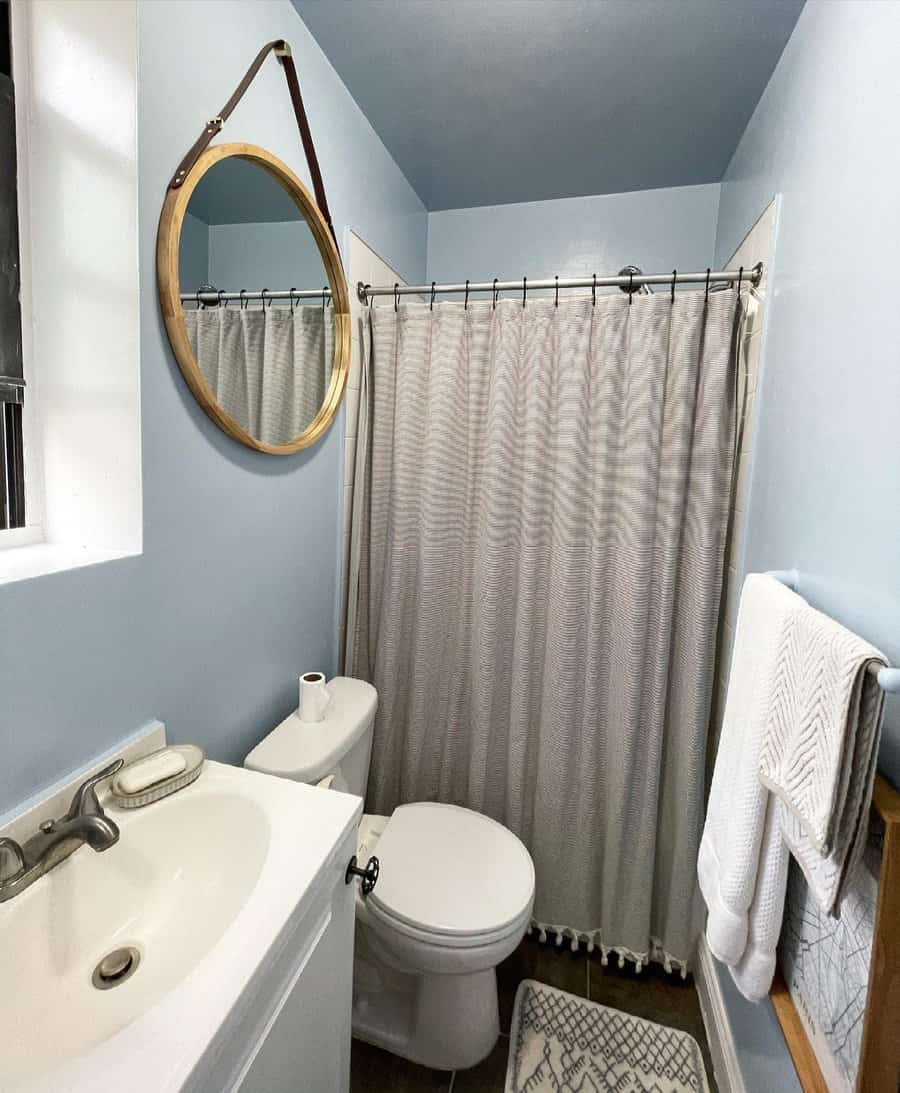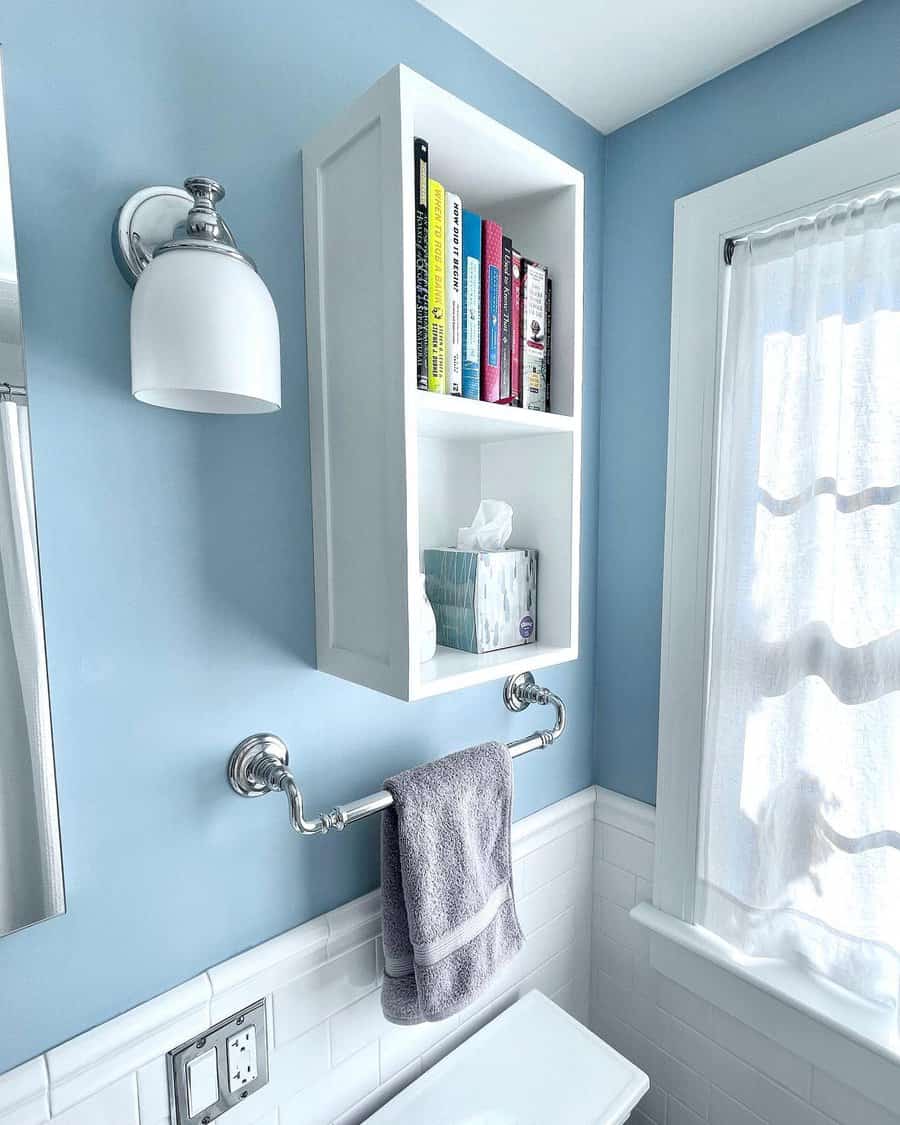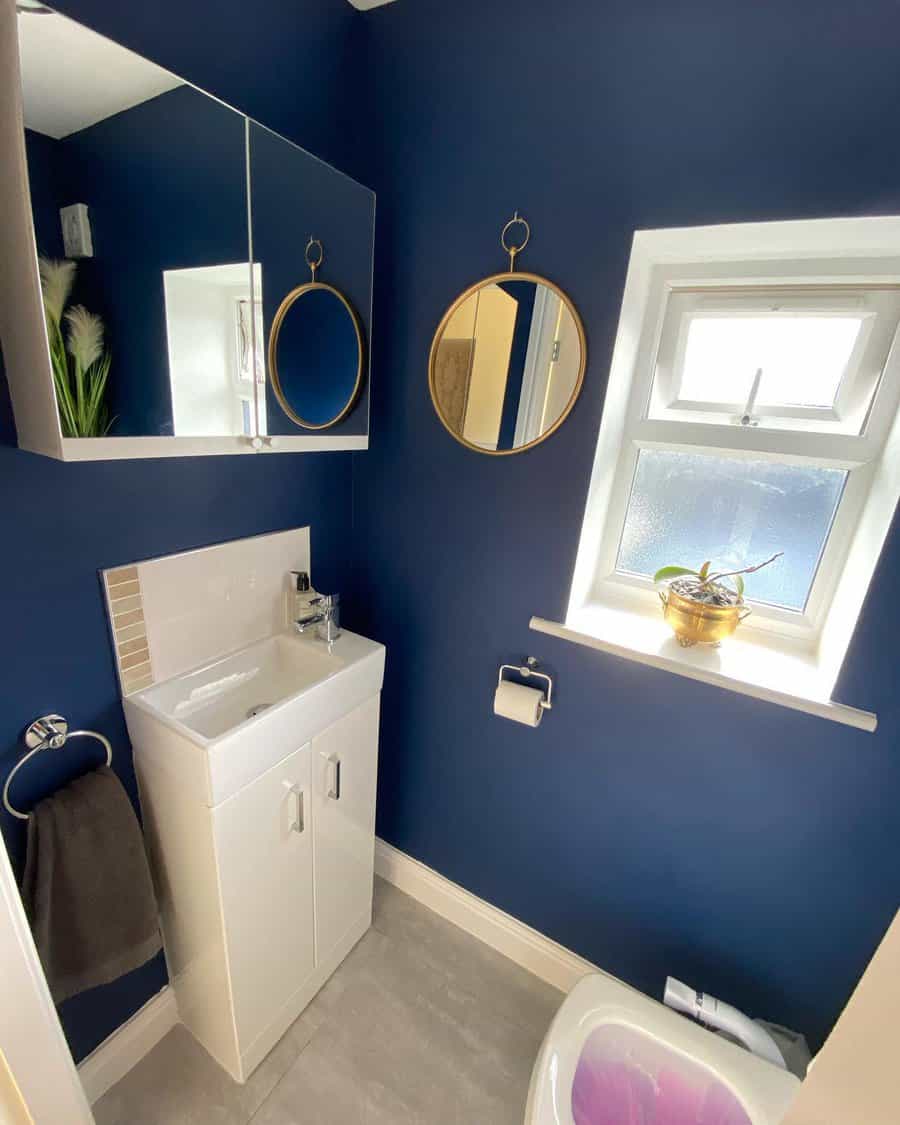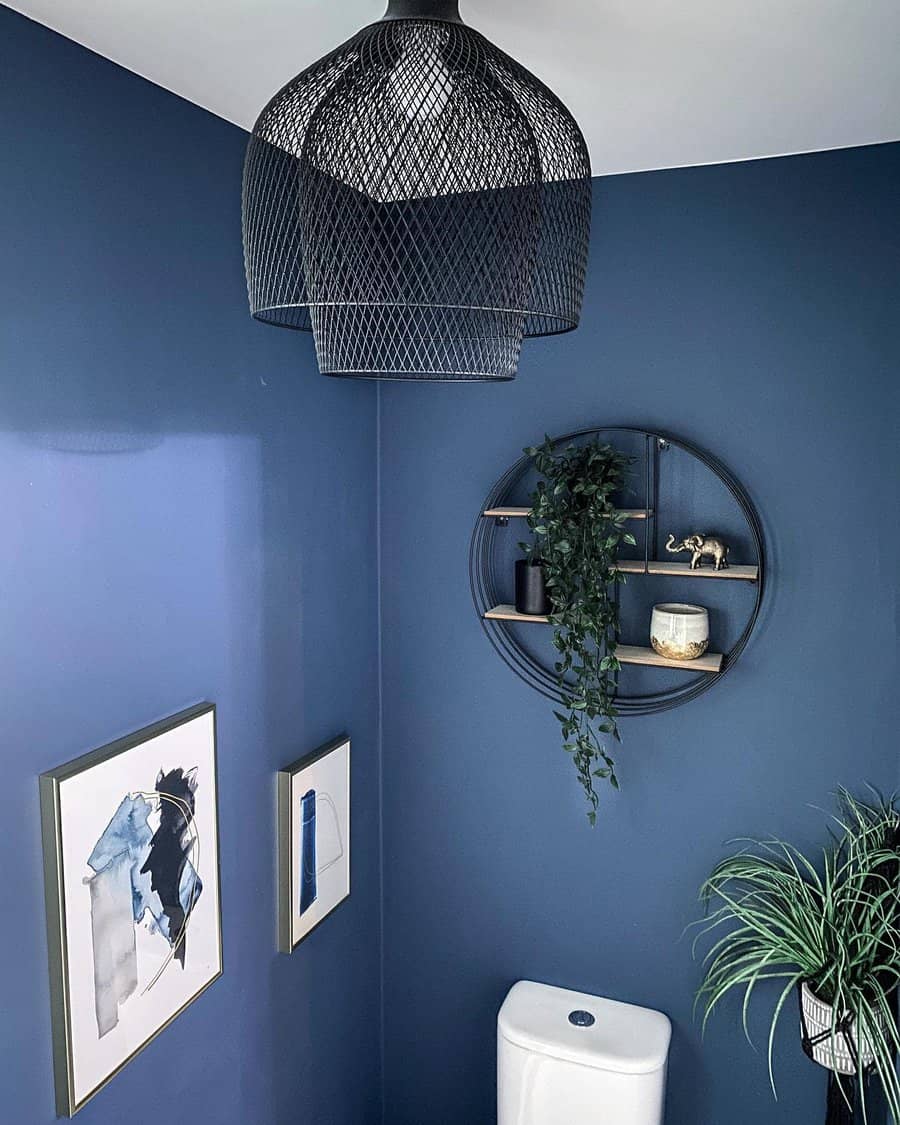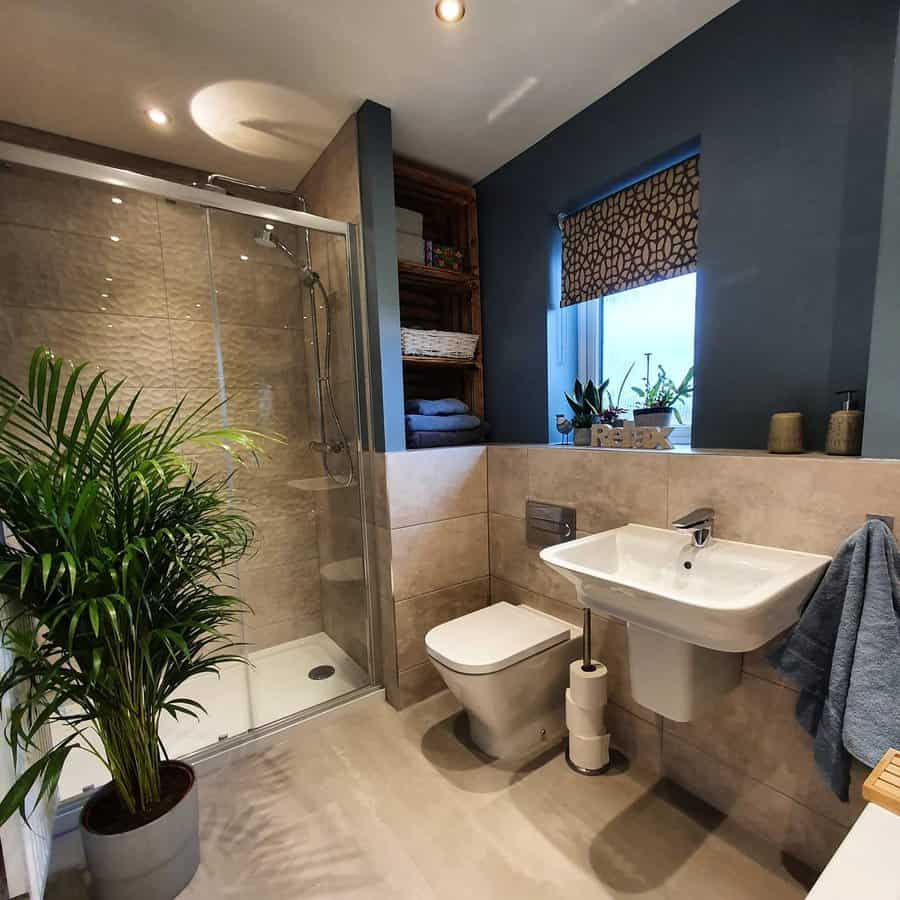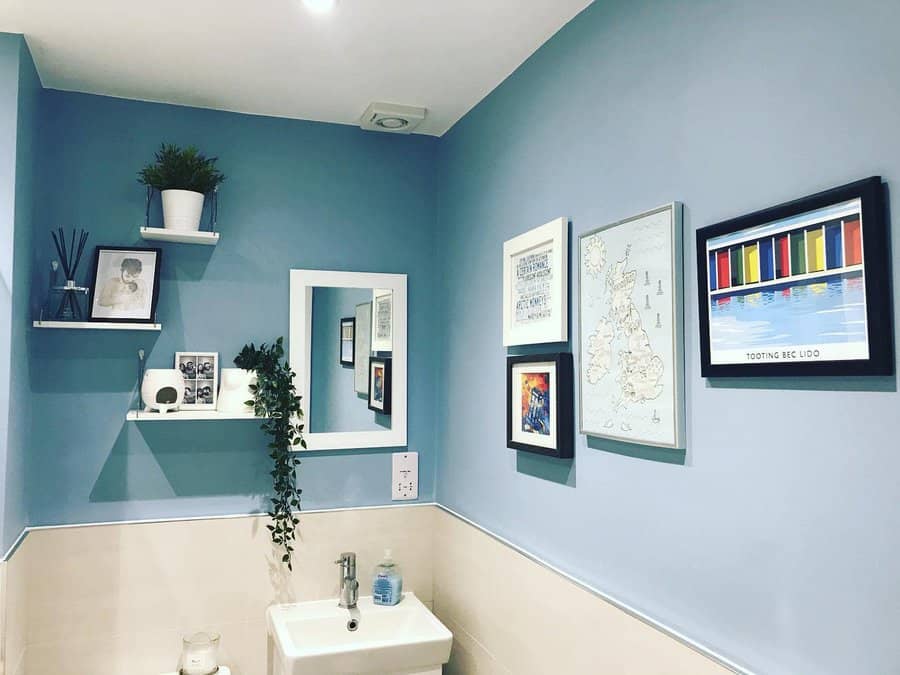 3. Set The Mood With Dark Shades
There's something striking about dark shades of paint covering your bathroom walls. Whether you decide to go dark grey to black or something in between, you can create an impressive atmosphere. To make sure your bathroom still feels light and airy despite the dark color palette, you can add a few plants combined with light wood furnishings.
That way, your dark and moody bathroom will come across as creative and full of character instead of dark and dreary.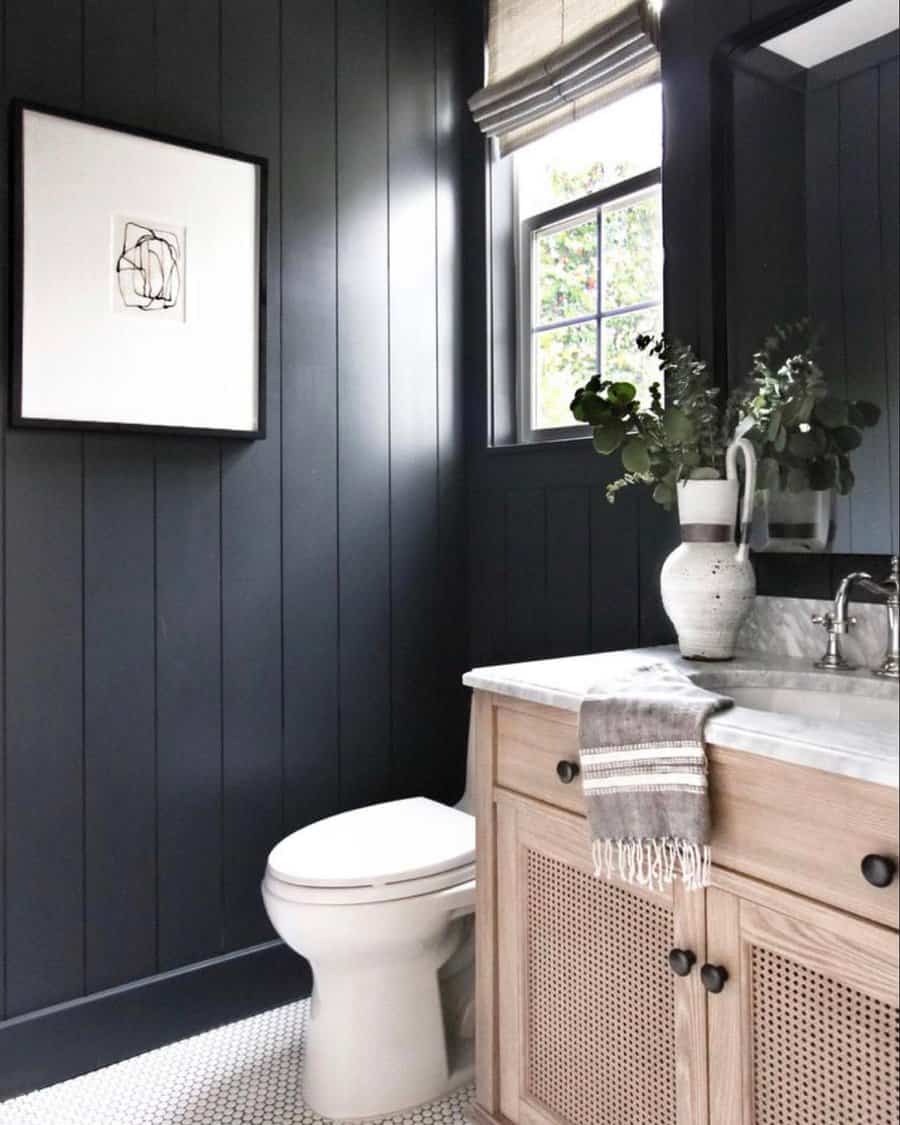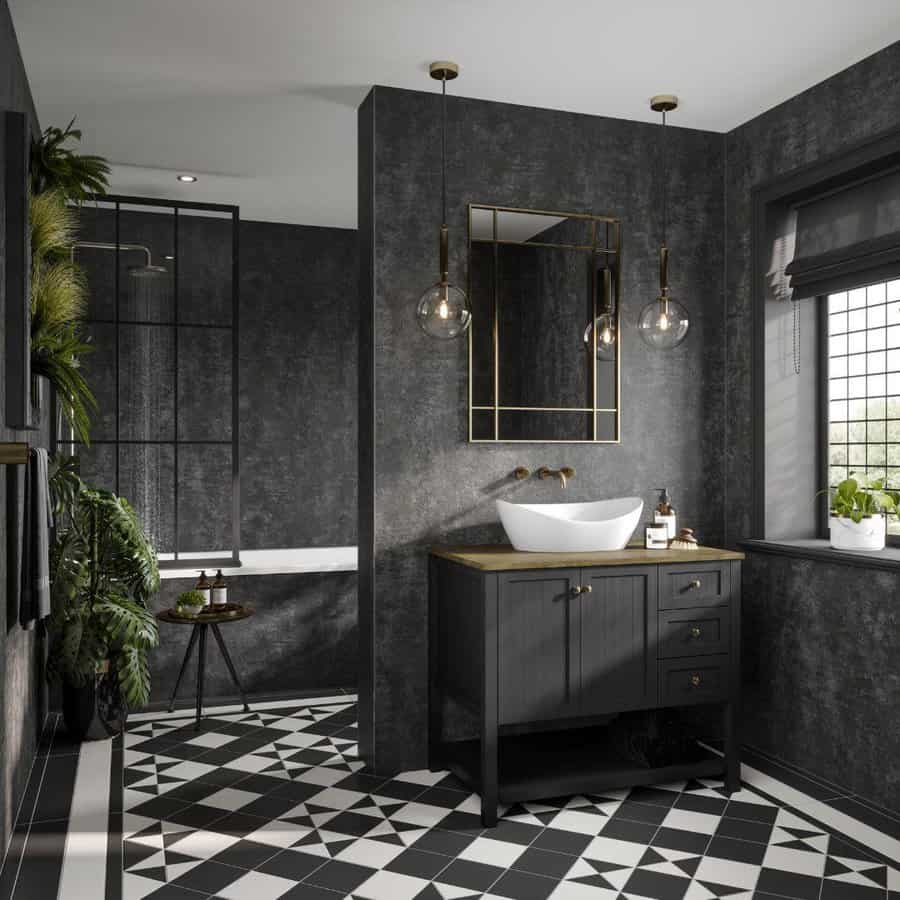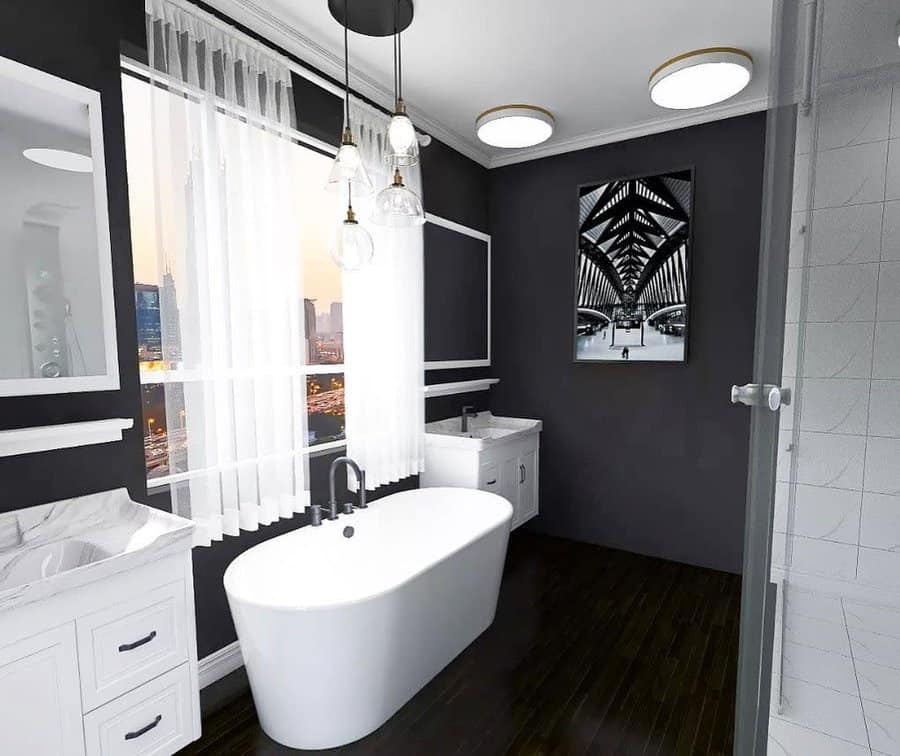 4. Green
Transform your bathroom into a luxurious emerald oasis by sweeping emerald green walls with sage accents and beveled tiles. Finish off the look with gold fixtures to sparkle and provide a luxurious ambiance to your space!
With these vibrant colors, you'll be able to inspire joy and radiance each time you enter the room. With emerald bathrooms, your guests will feel like they're stepping into a magical realm of tranquility as soon as they cross the threshold.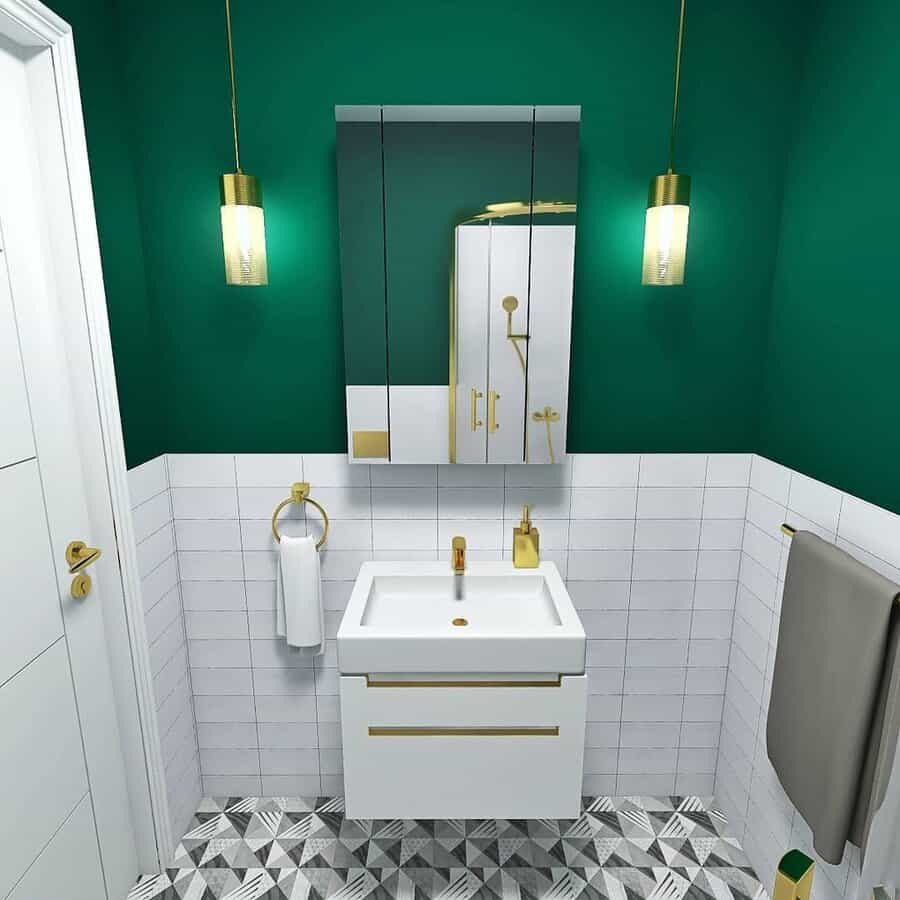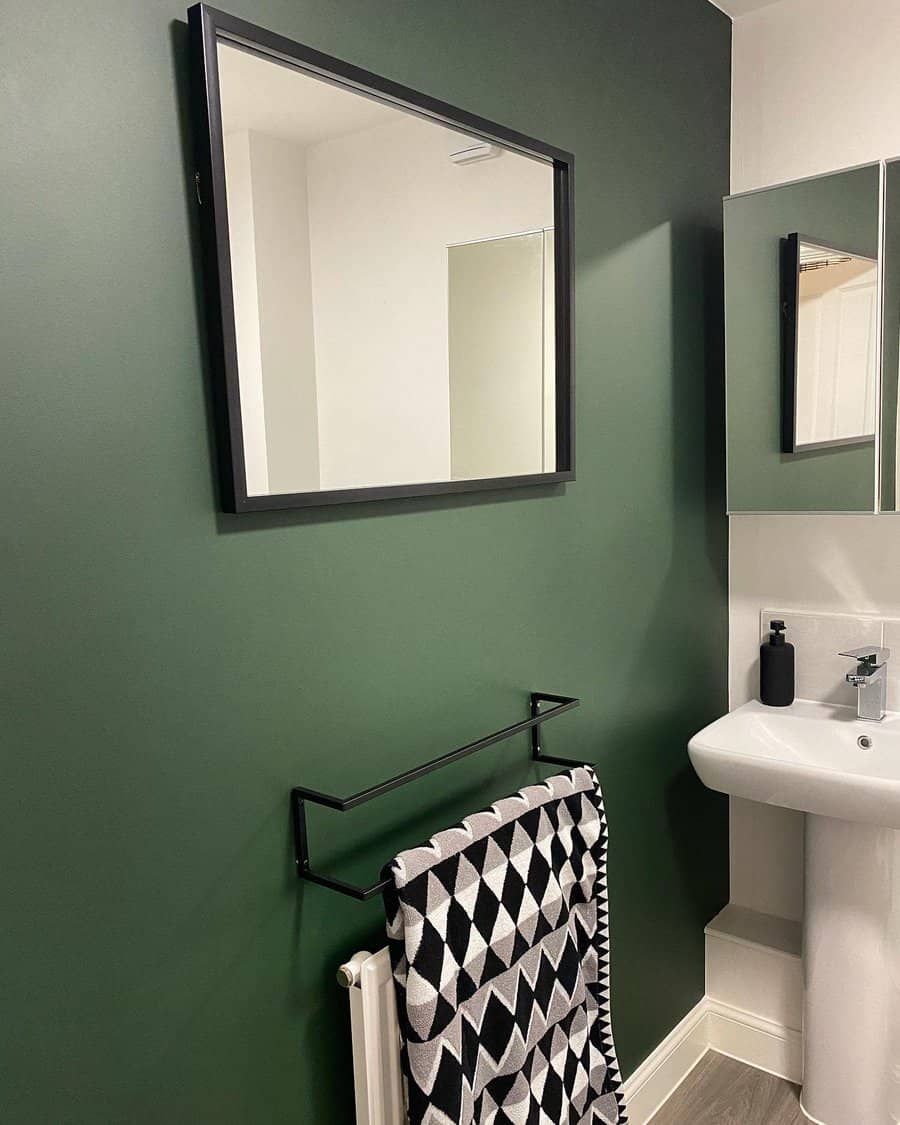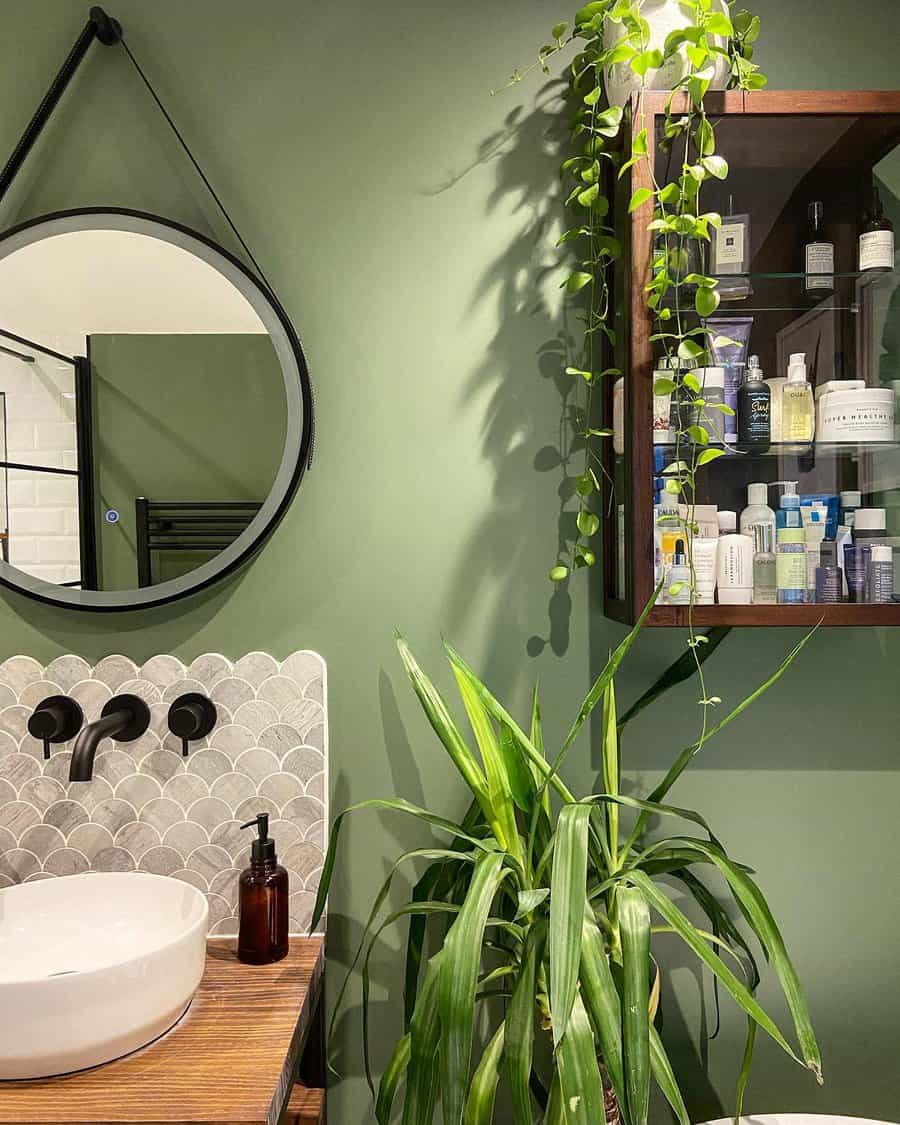 5. Go For A Contemporary Style With Gray
A gray bathroom paints a picture of sophistication and elegance, with light to dark grey walls providing a cool neutral palette as the backdrop.
Silver fixtures that seem to float off the walls light up the space and reflect light off the glossy surface of white-based furnishings and a gorgeous marble countertop.
Together, it's a modern chic pairing that's perfect for those seeking an airy feel in their home.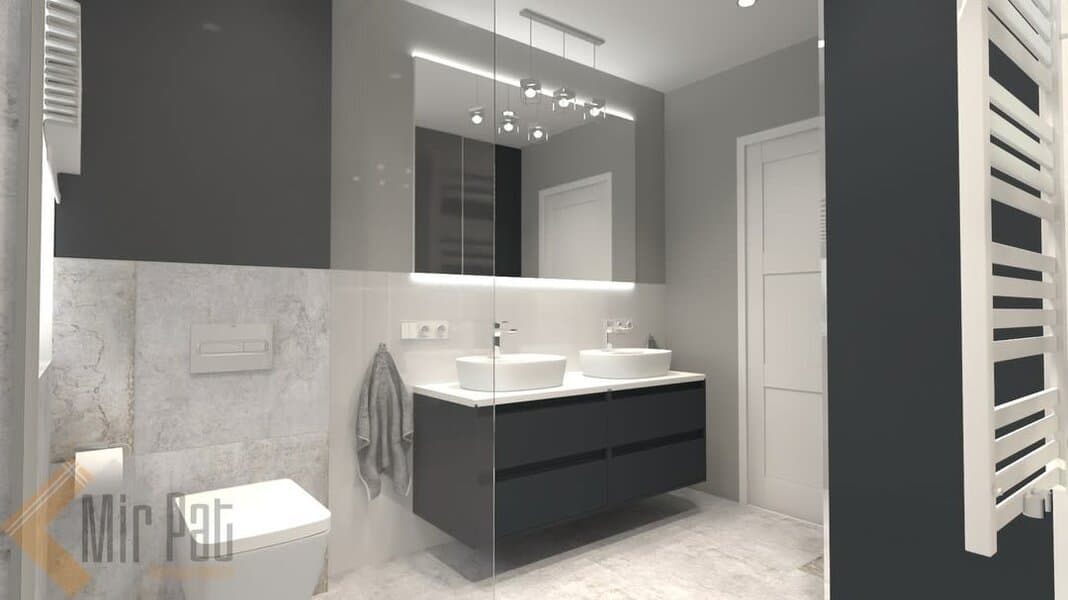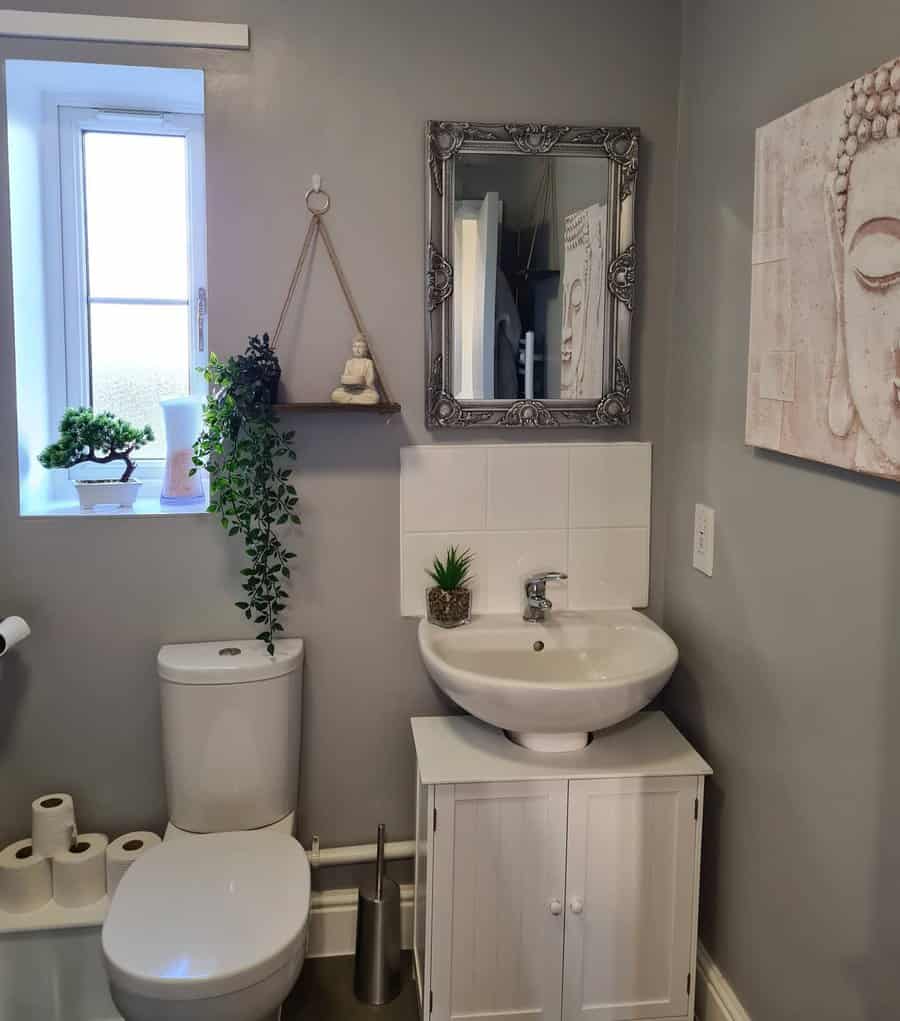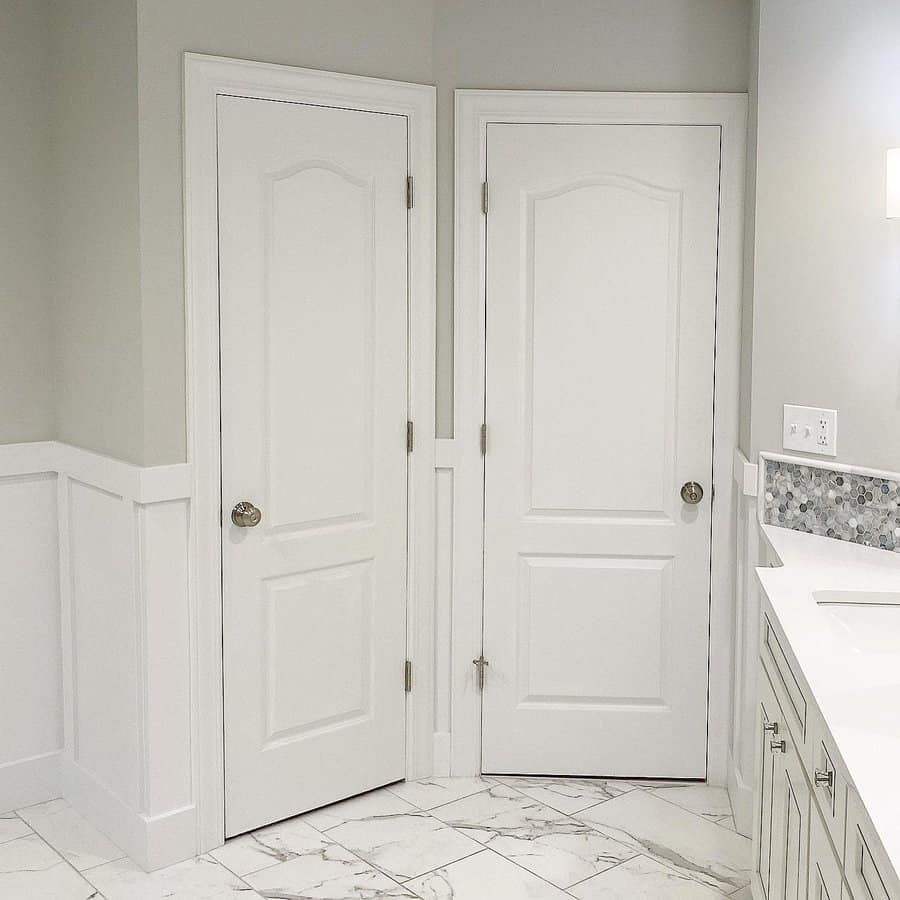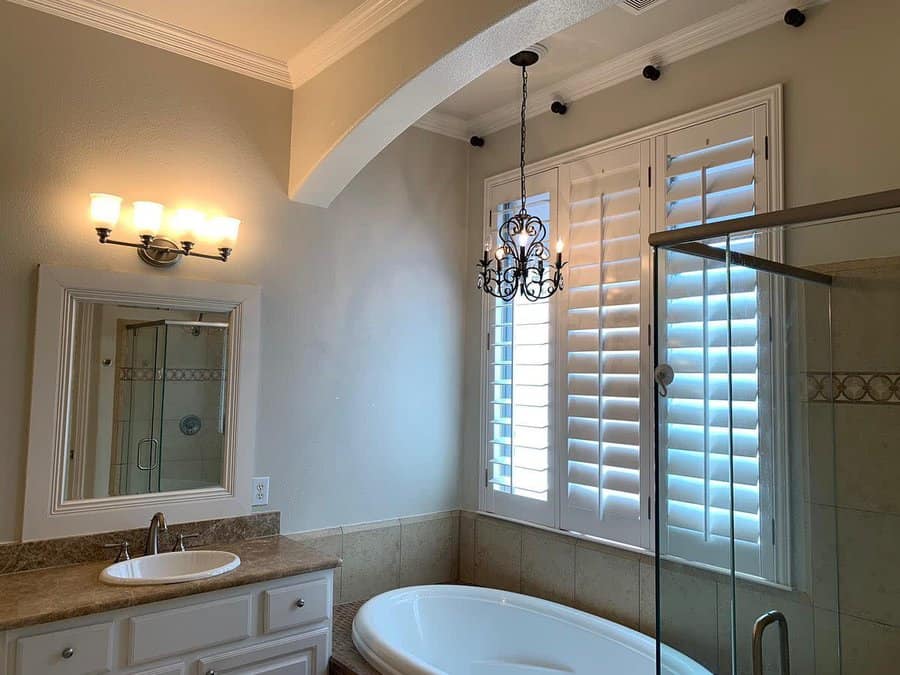 6. Opt For Muted-colored Walls
The muted paint colors found in the bathroom can add a touch of sophistication and elegance. With muted tones like greyish blues, muted greens, muted purples, and muted oranges you can create an atmosphere that is both calming and inspiring.
Adding a few rusty tones to the muted bathroom paint is a great way to create a feeling of warmth. Consider pairing muted colors with natural stone or rustic wood tile to provide the perfect backdrop for your muted bathroom wall color.
Let muted colors take their rightful place as the focus of your bathroom design!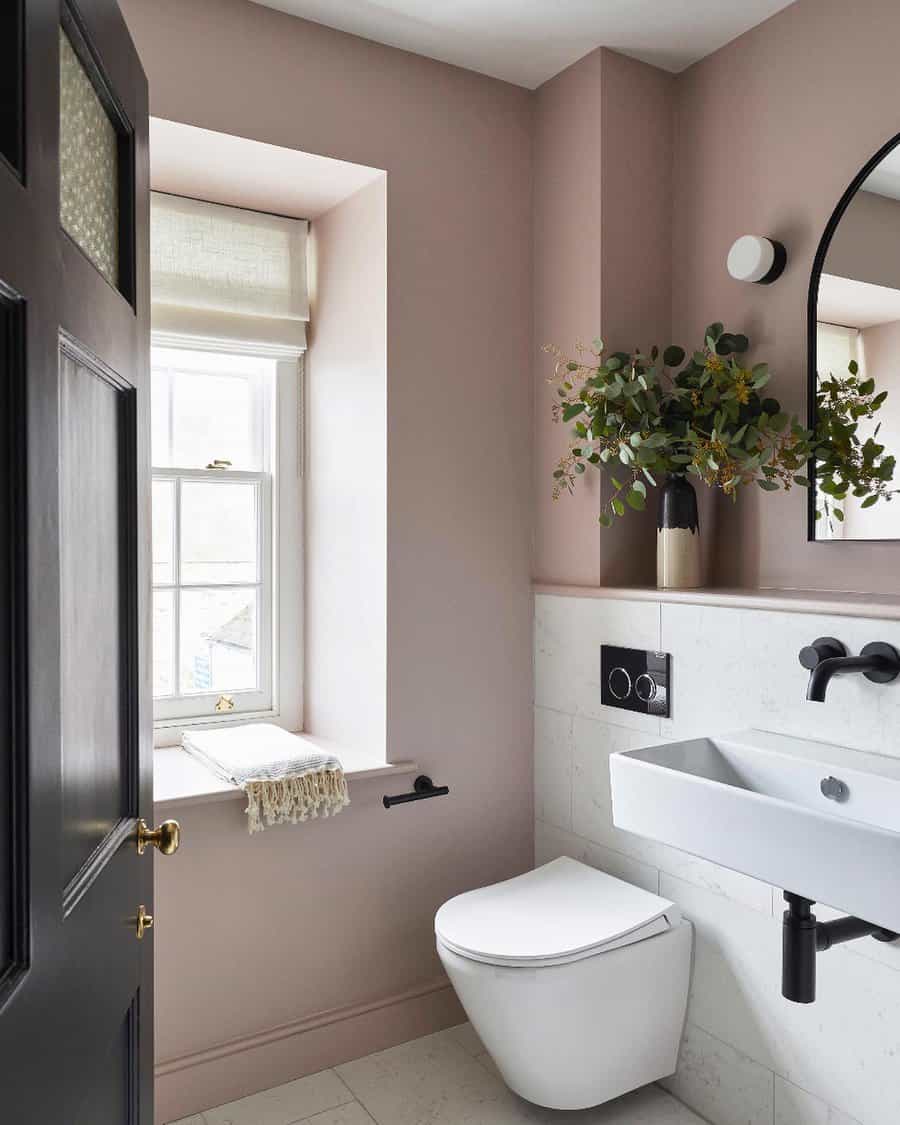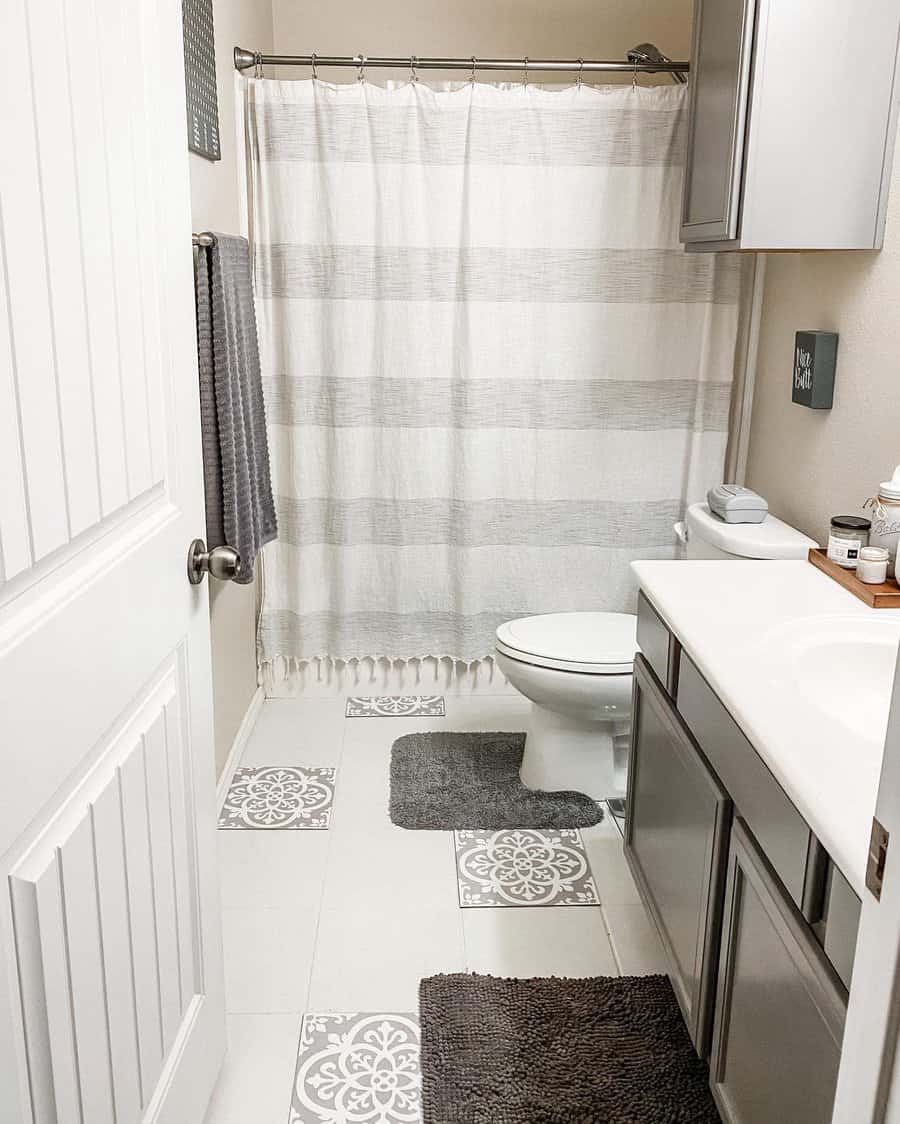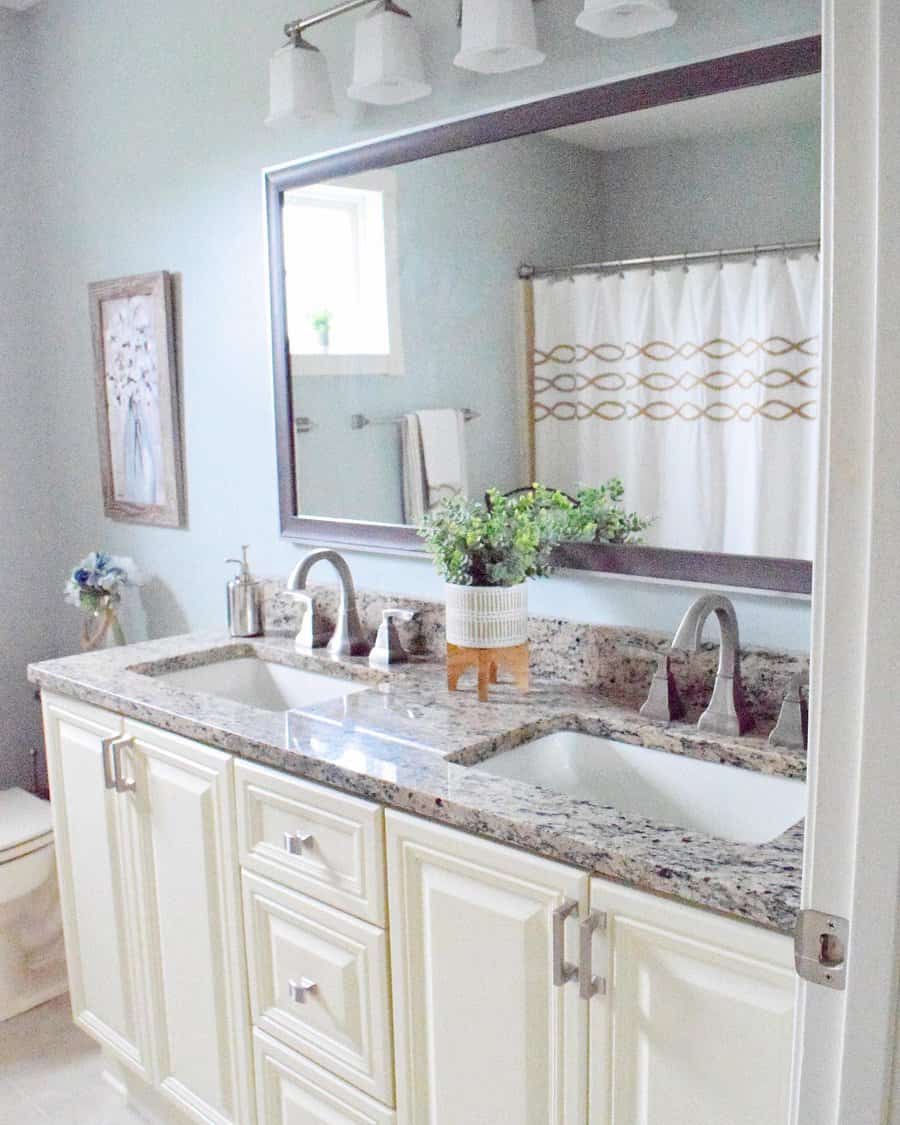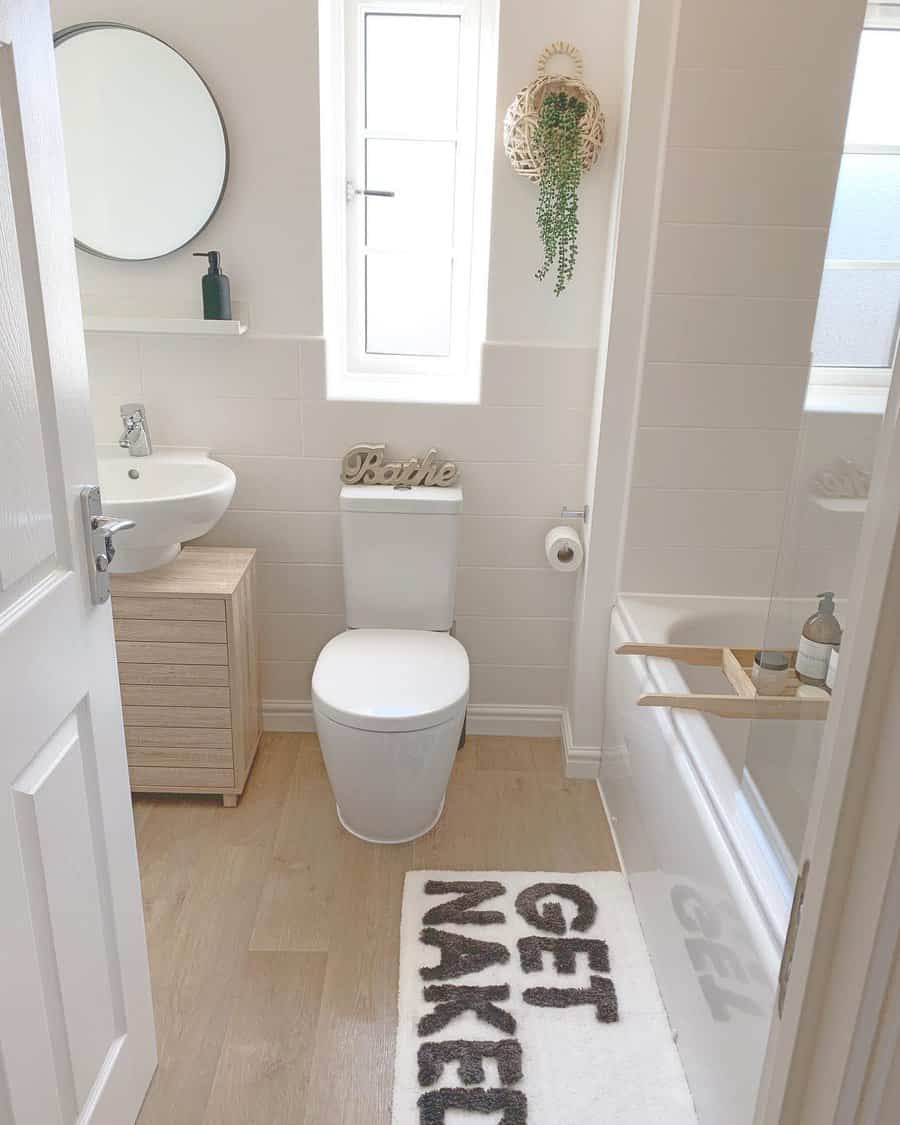 7. Stir High Energies With A Pop Of Orange
Orange bathroom paint can give your bathrooms an energizing feel. Whether you choose to make all of the walls orange or pair orange walls with white tiles, orange will bring some life and vibrancy to the room.
To add a touch of modern style, why not try combining orange walls with black fixtures like knobs and faucets? You'll be surprised how much an orange accent wall can truly elevate a room. Get creative and utilize various shades of orange to give your bathroom just the look you want.
This color combination is sure to turn your bathroom into a spacious oasis like no other!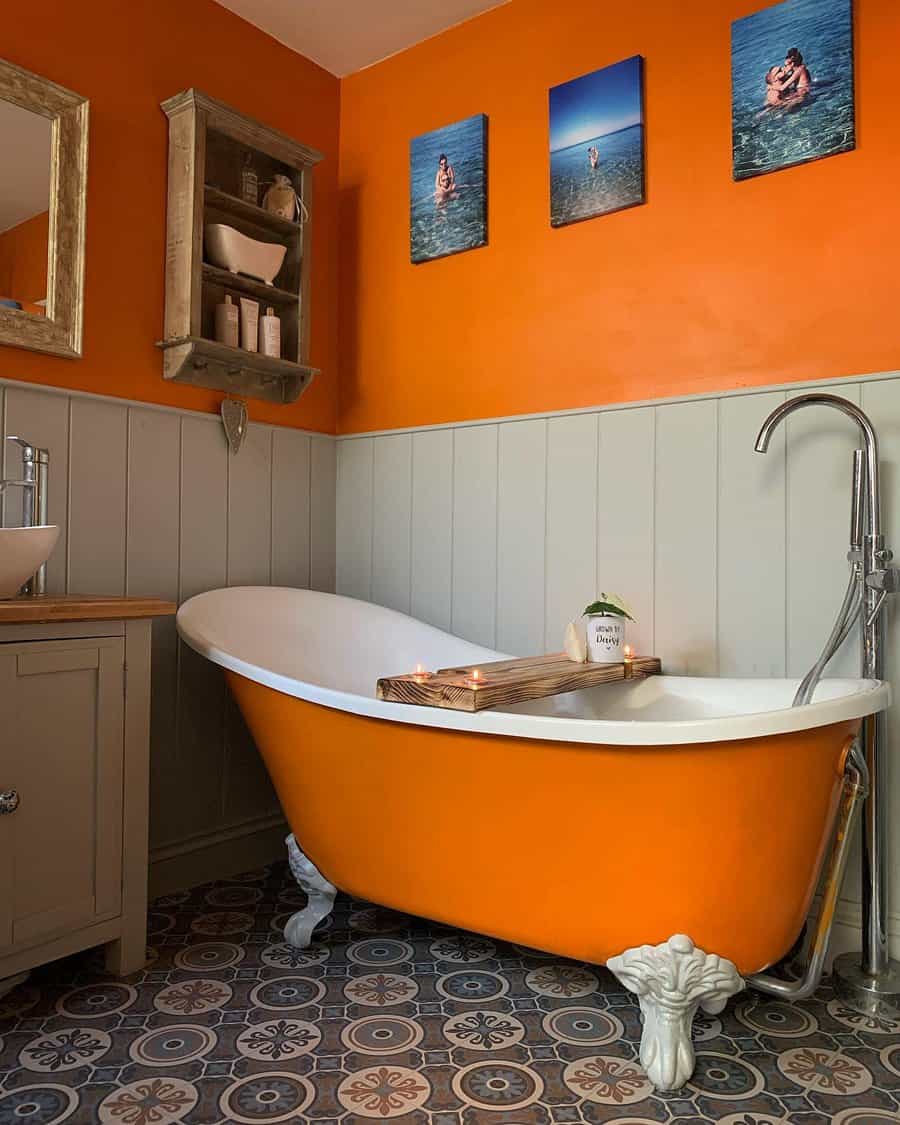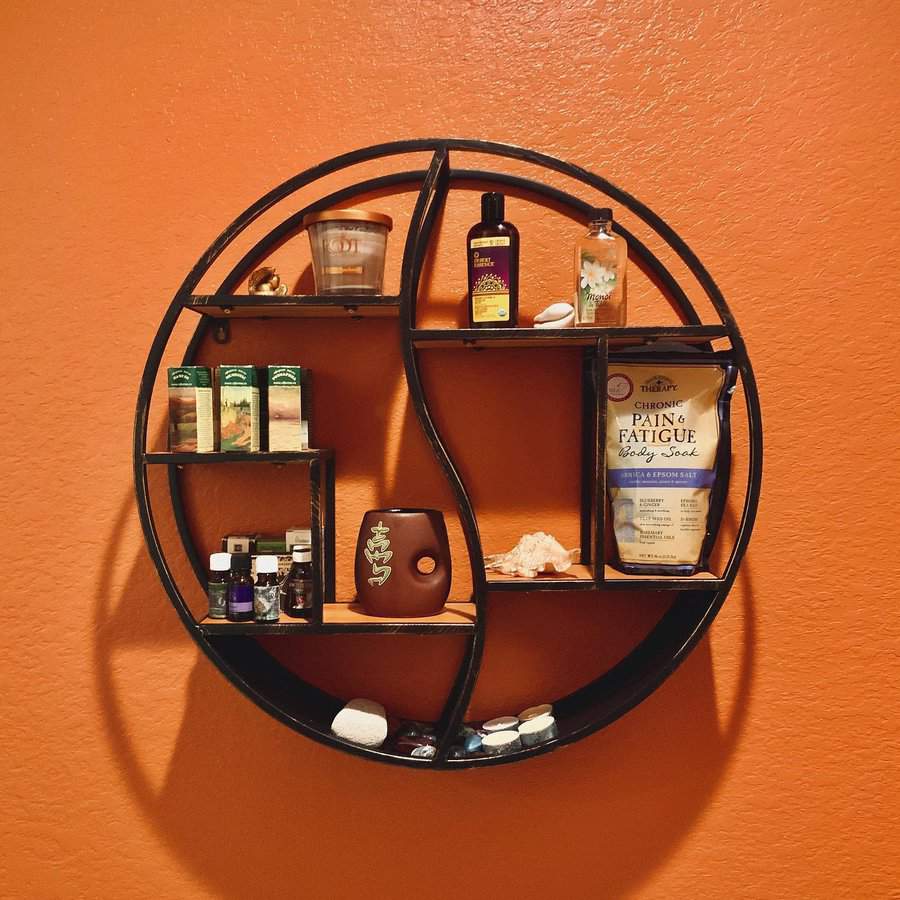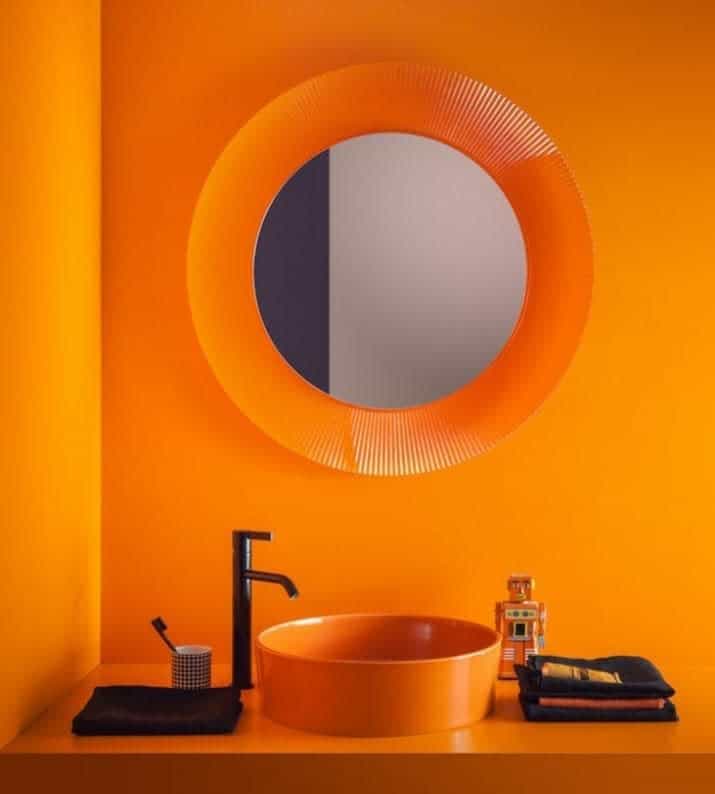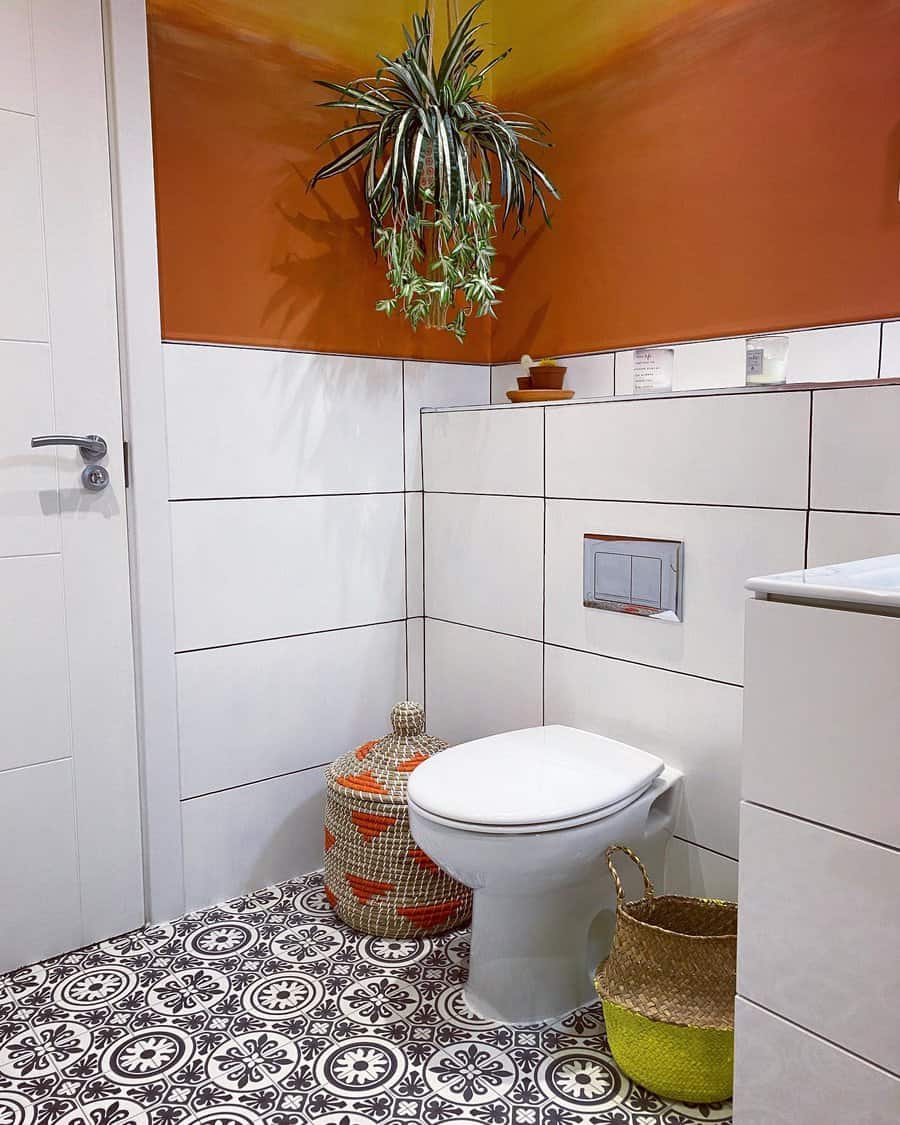 8. Inject Luxury Into Your Powder Room With Purple Shades
Let purple paint be your sanctuary; powder rooms with walls painted in amethyst shades feel both mystical and calming while opening the door to endless creative possibilities. To create a luxurious atmosphere, choose fixtures in a contrasting colors and let the natural light bring out the best in your powder room.
Copper, silver, or gold accents could pair perfectly with the spectrum of purples for a unique touch to your powder room. From deep aubergine to light lavender, there are so many shades of purple to choose from when painting your powder room. Find the perfect hue for you!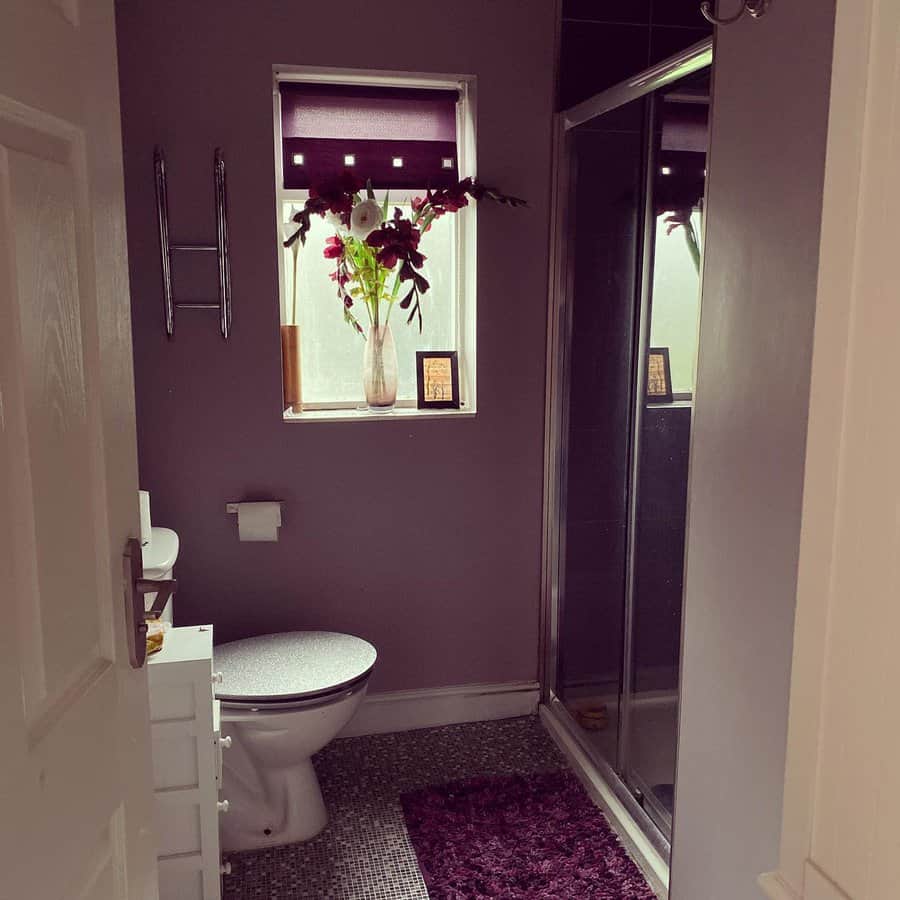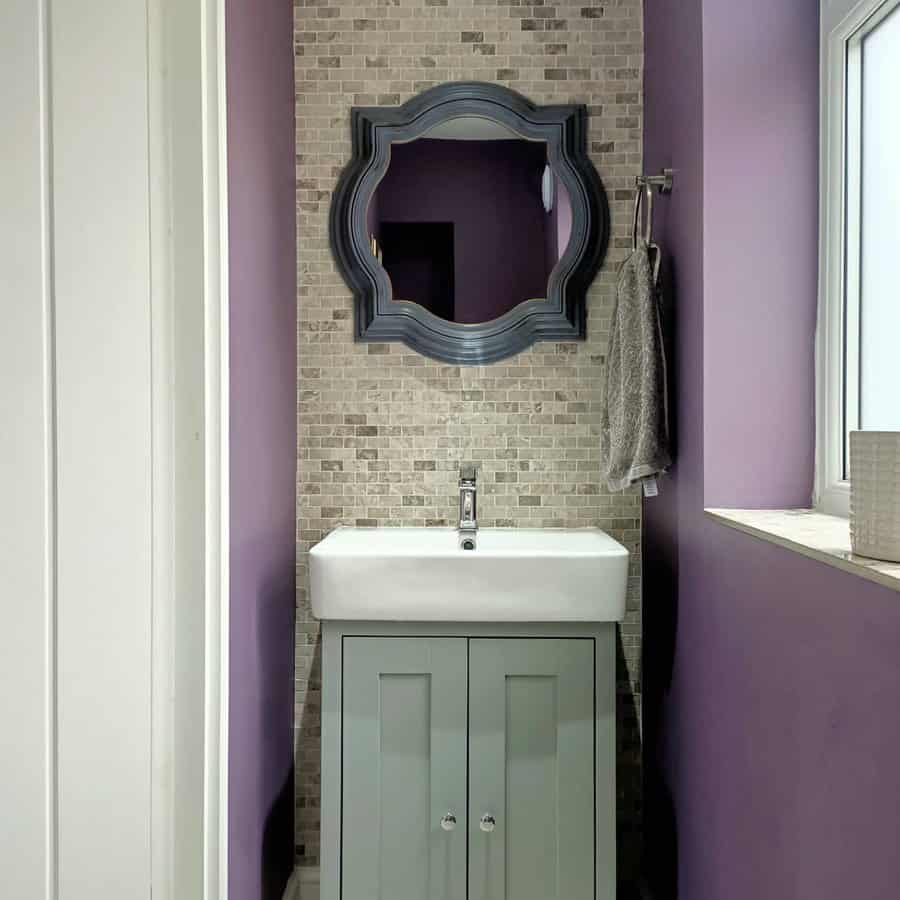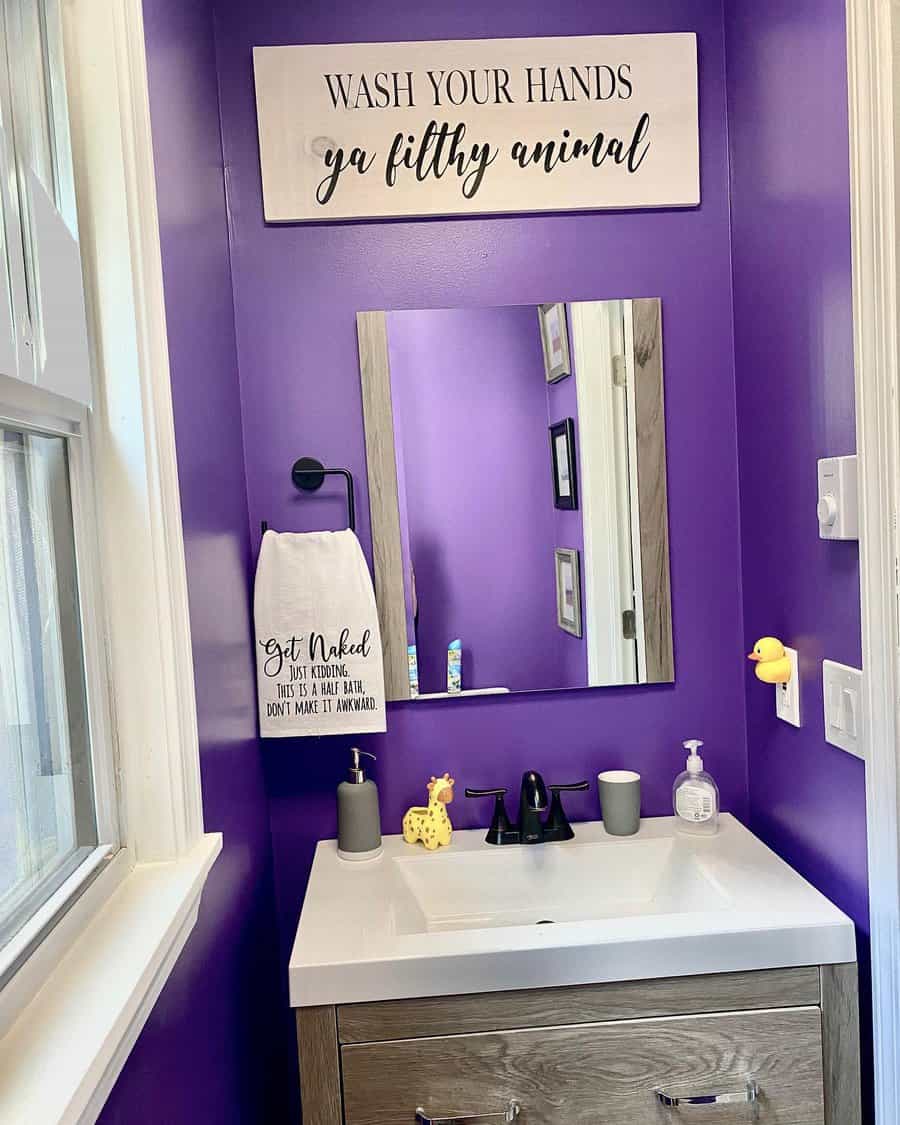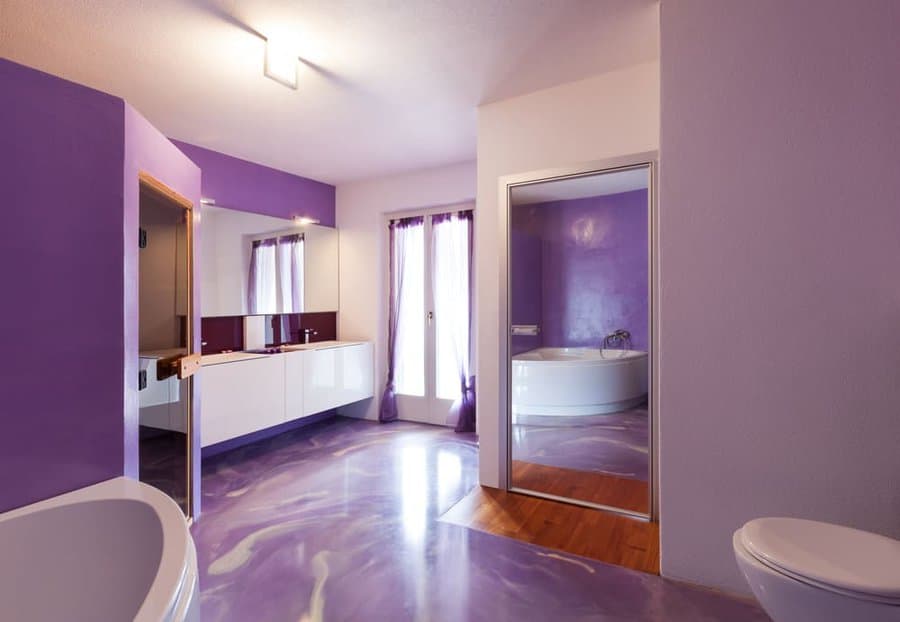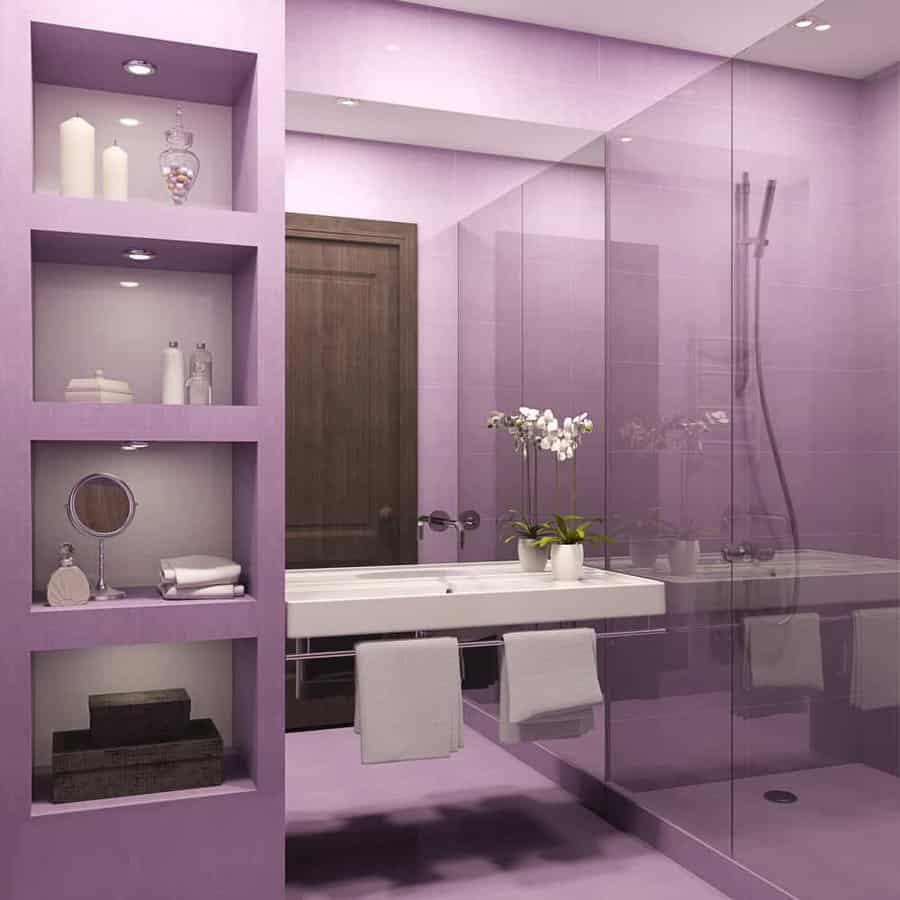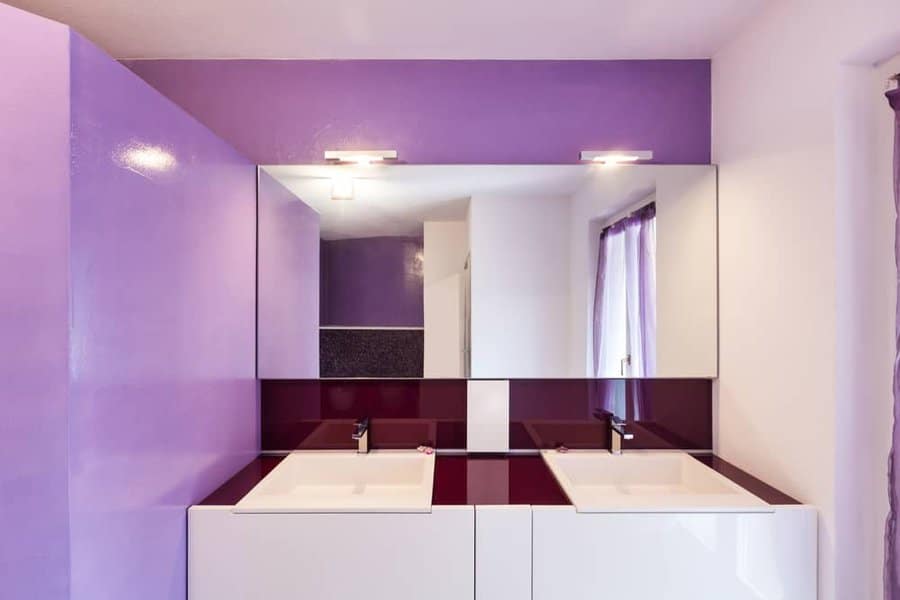 9. Go Bold With Red
Nothing speaks bolder than a red bathroom. Whether you go bold or subtle, this bold color choice will give your bathroom an eclectic feel that makes it look both chic and modern. For that extra sparkly effect, try contrasting the red walls with silver or black fixtures to make the tone of the room come alive.
This combination will make visitors feel as if they are walking into something truly special. The boldness of the red bathroom paint will shine like a beacon in the hallway, inviting us all to take a peek and admire its beauty!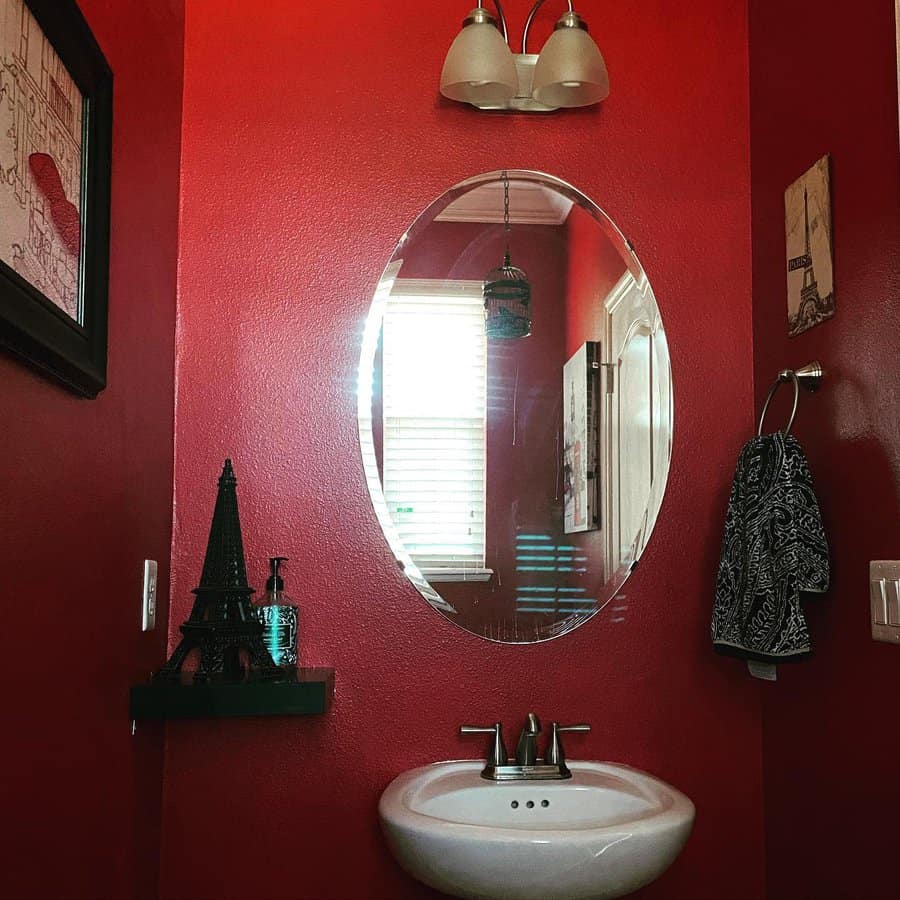 10. Contrast A Rustic Interior With Teal Shades
If you're looking for a pop of color for a rustic interior space, teal bathroom paint might be just what you need! From teal shades to turquoise tints, teal paint is the perfect choice for achieving a dreamy ocean-like atmosphere in the home.
Teal pairs especially well with rustic interiors, providing a feeling of serenity and peace that contrasts perfectly against the rawness and texture of natural elements. Add teal paint to your bathroom today and experience its calming aura!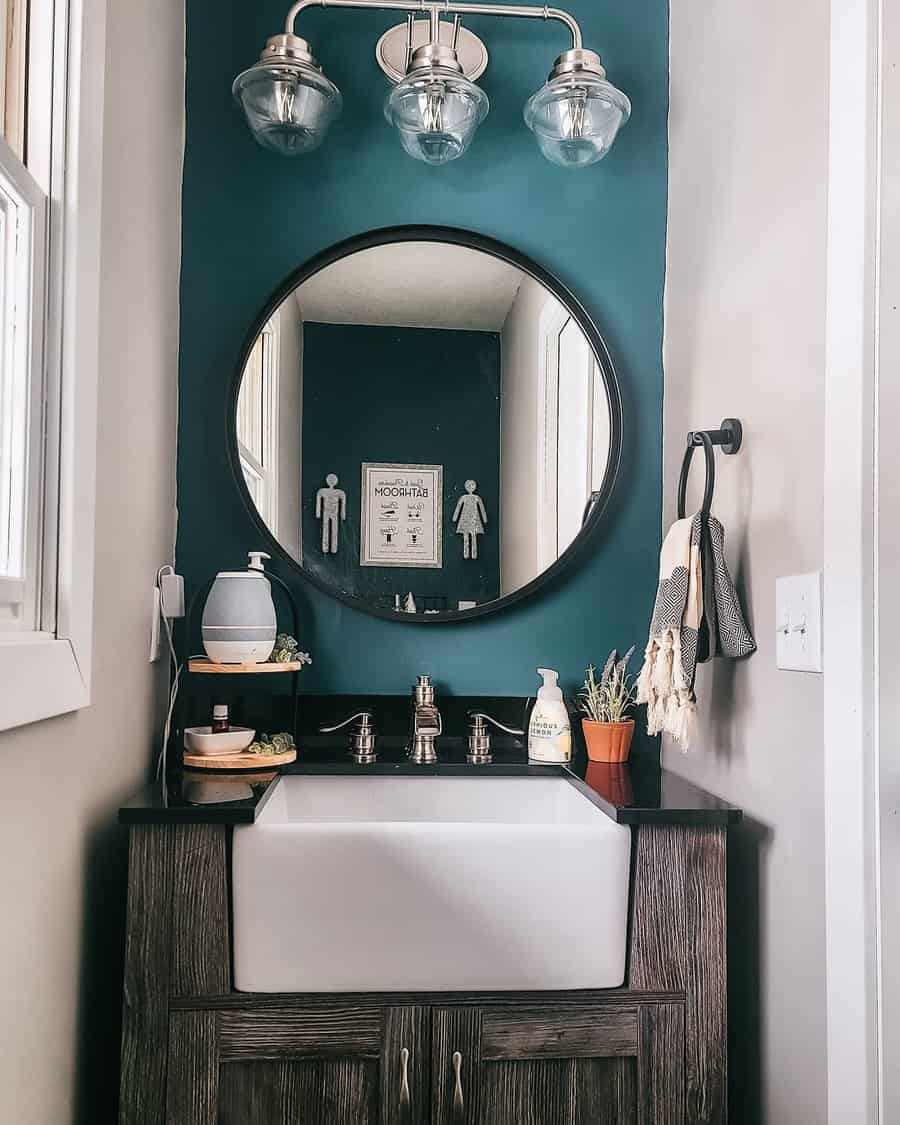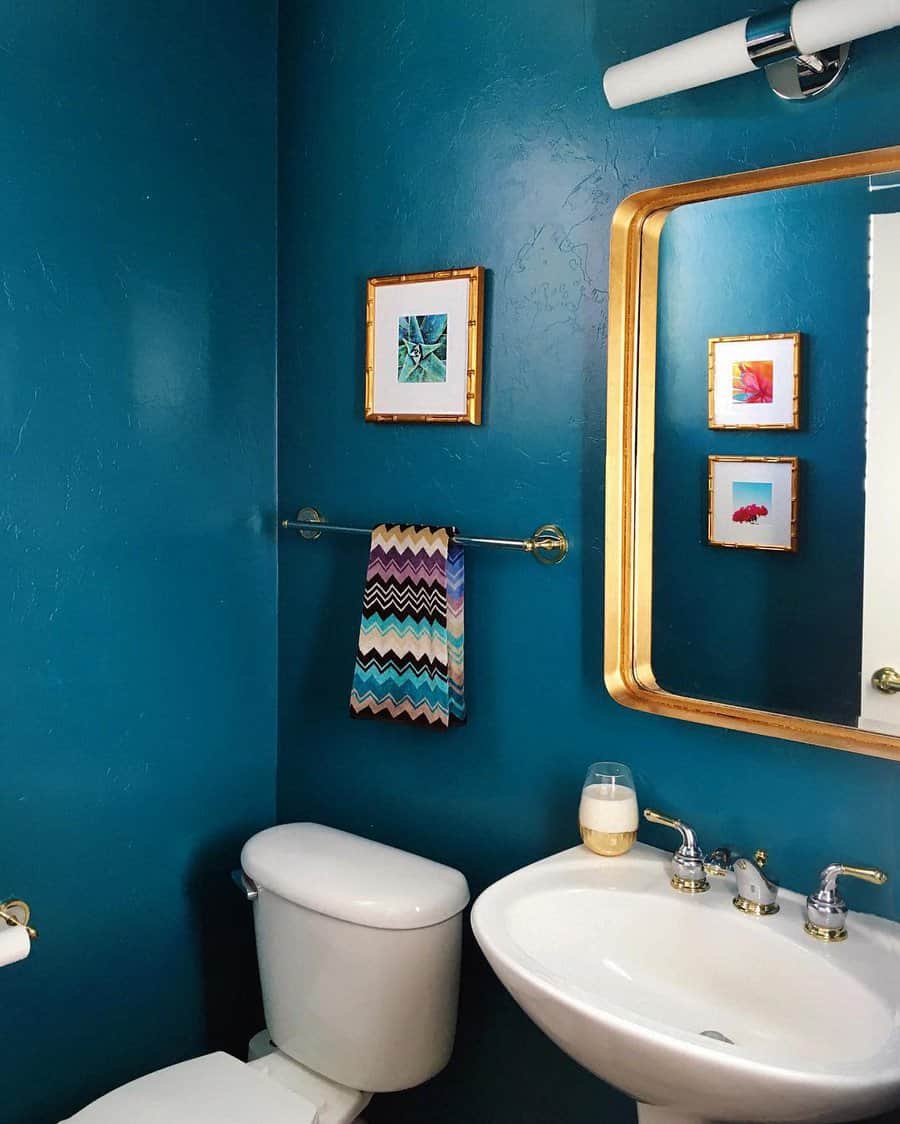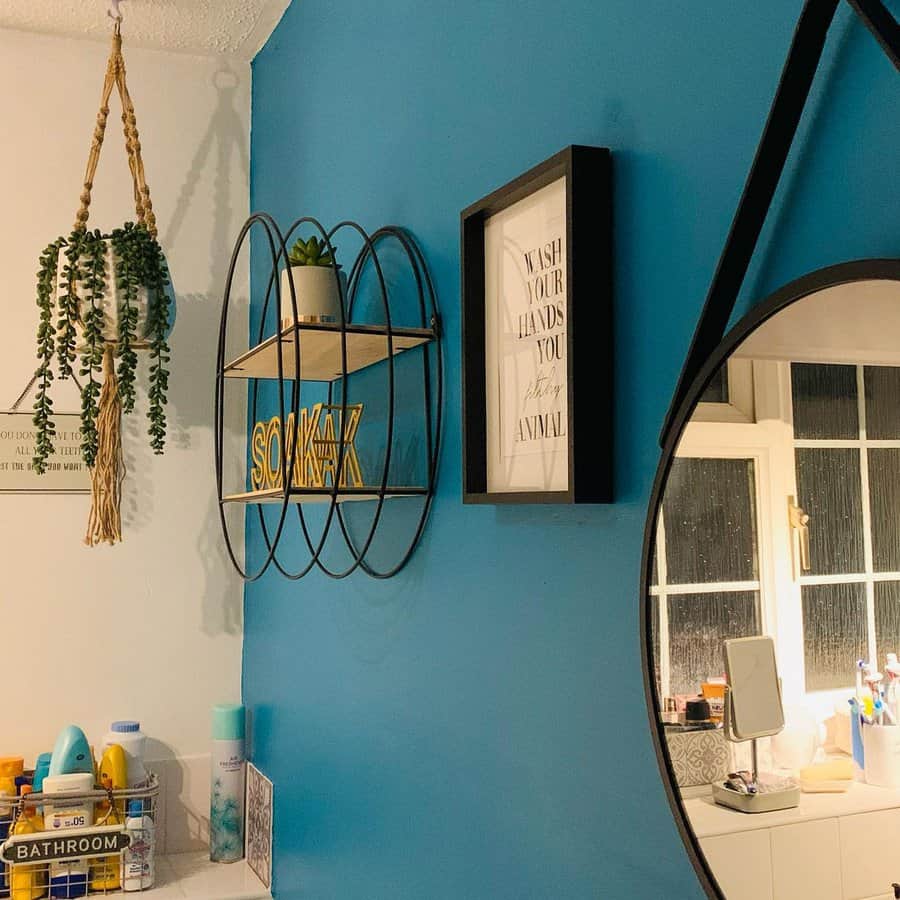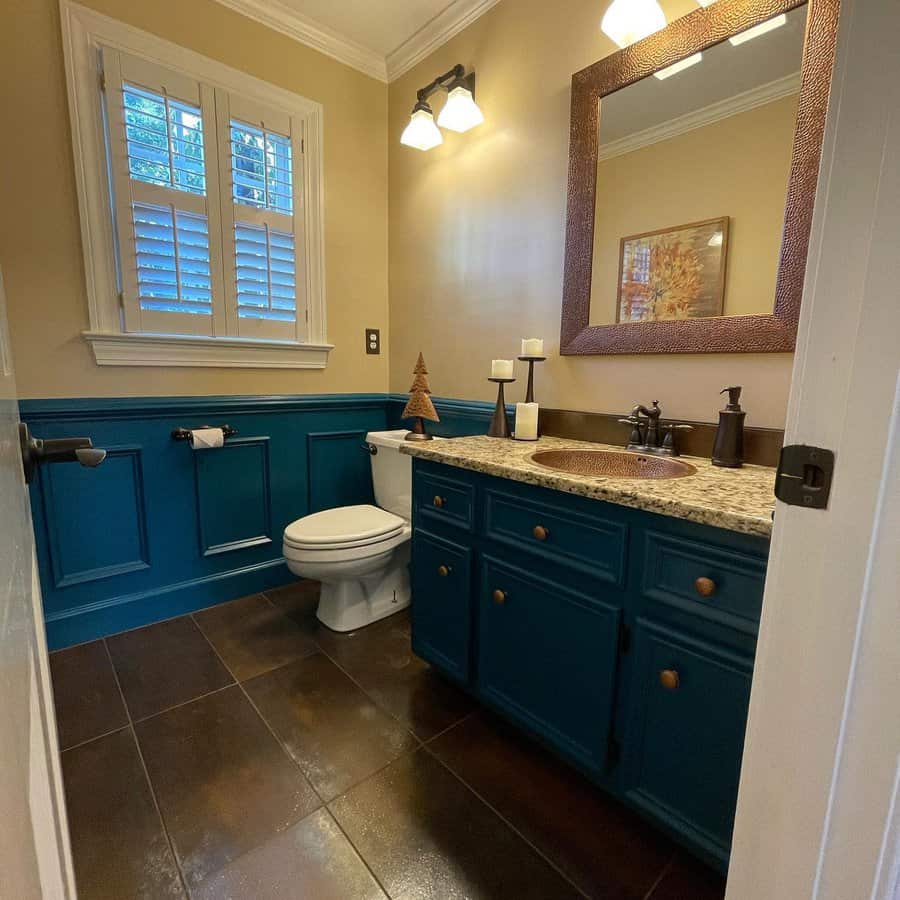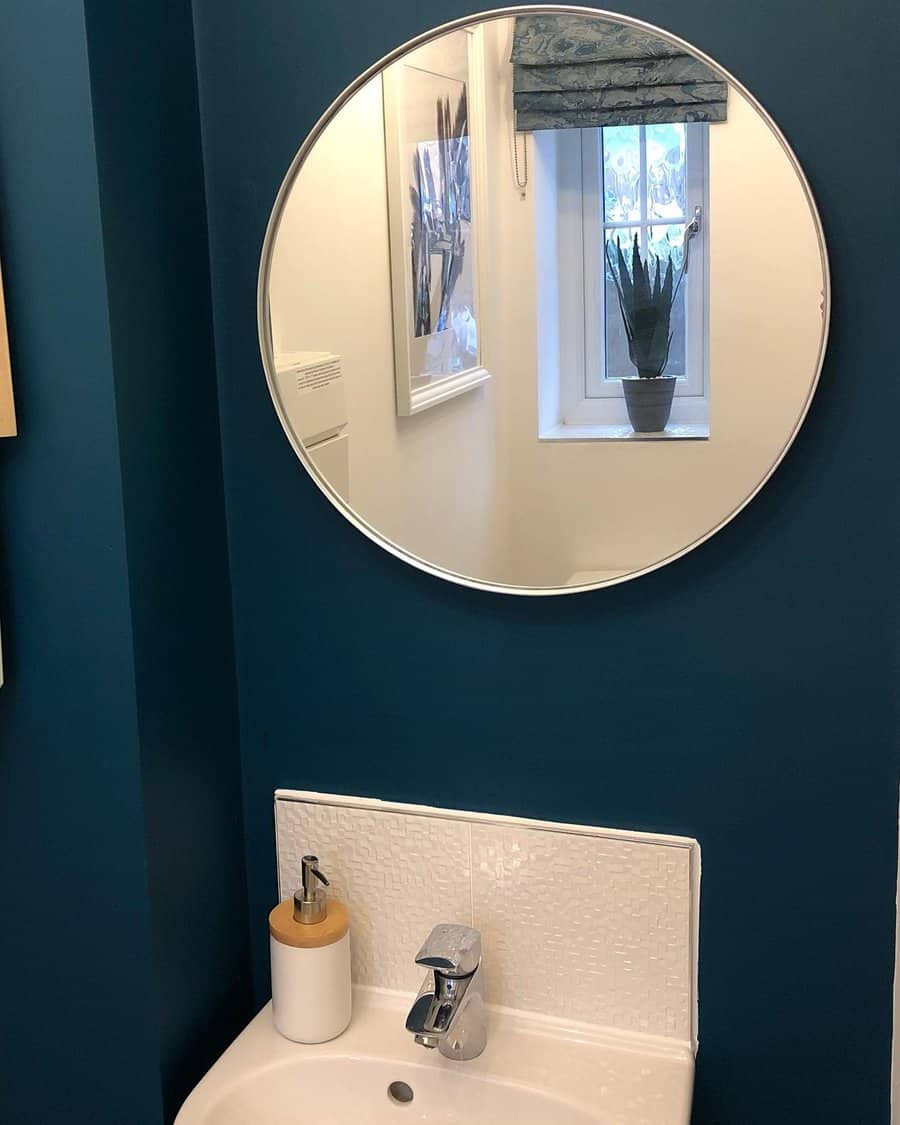 11. Keep It Tidy With White
Adding a touch of white paint to your bathroom can instantly make any dull space tidy and vibrant. From the walls to the fixtures, white bathroom paint is a versatile choice that will take your décor to the next level. If you're willing to experiment, why not play around with different lighting options? Spotlights look fantastic against glossy white ceramic tiles, while fixture bulbs can transform any room into a warm and relaxing atmosphere.
Additionally, when combined with carefully selected accessories, there's no limit to what effect you can create! White bathroom paint truly gives you the freedom of creative expression.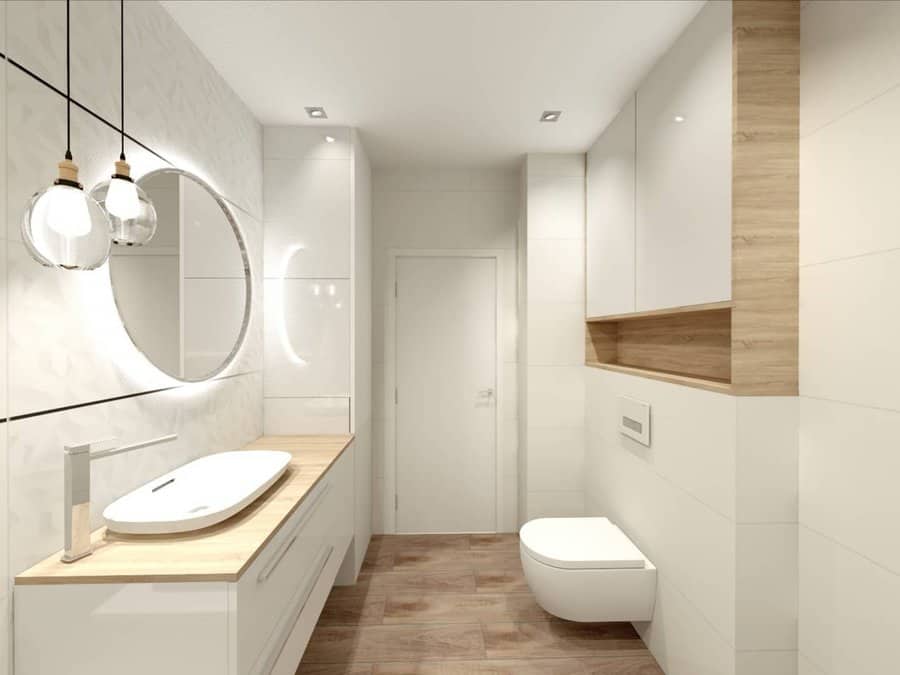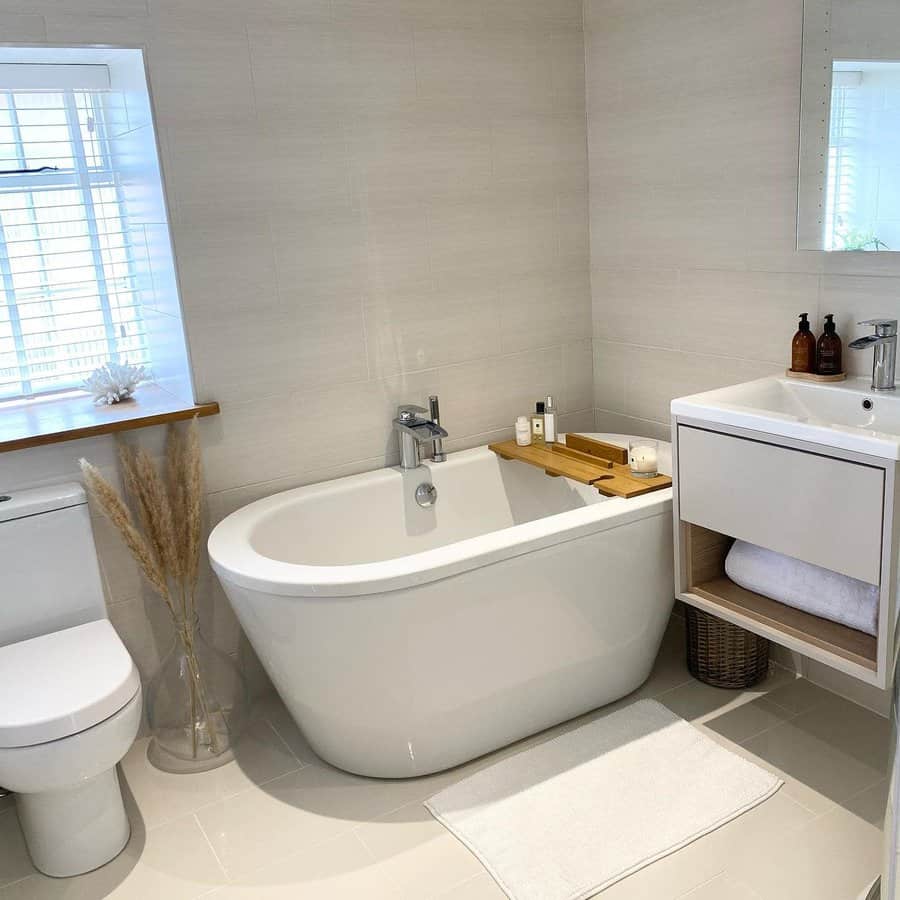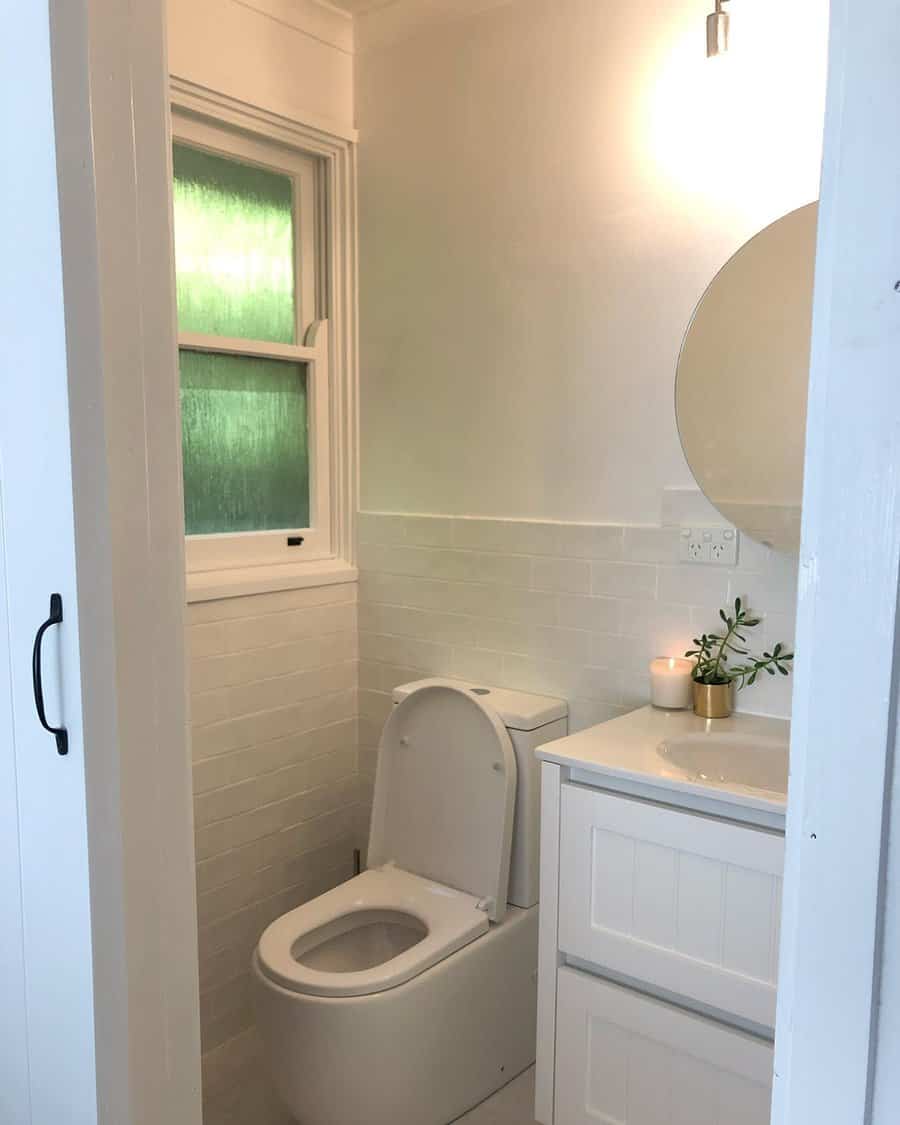 12. Add A Sunny Glow To Your Bathroom With Yellow
Nothing brightens up a sunny interior like a coat of yellow bathroom paint. Emulate the feeling of taking a luxurious vacation in every single room of your home with this sunny hue paired with gold fixtures.
Whether you choose to go for a more toned-down style or embrace bolder shades, you'll bring a burst of freshness and cheer to your bathroom walls.
Upgrade from the traditional and create the perfect sunny getaway in your own home!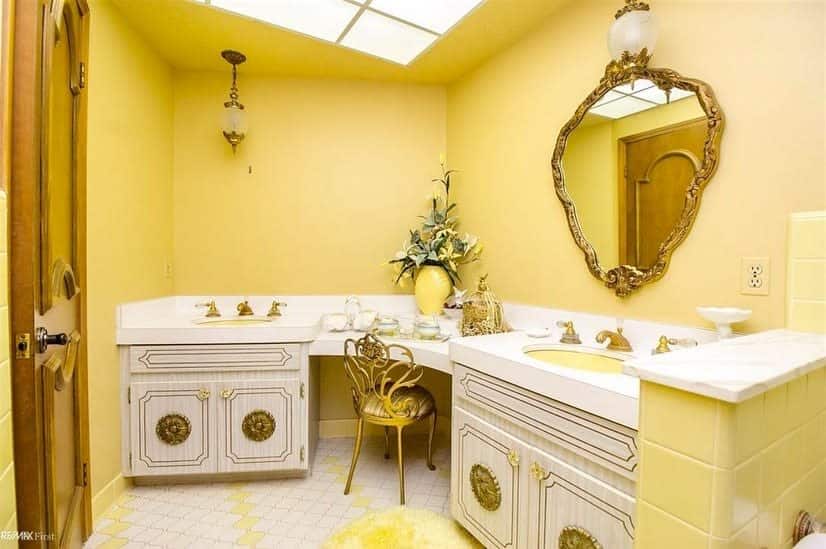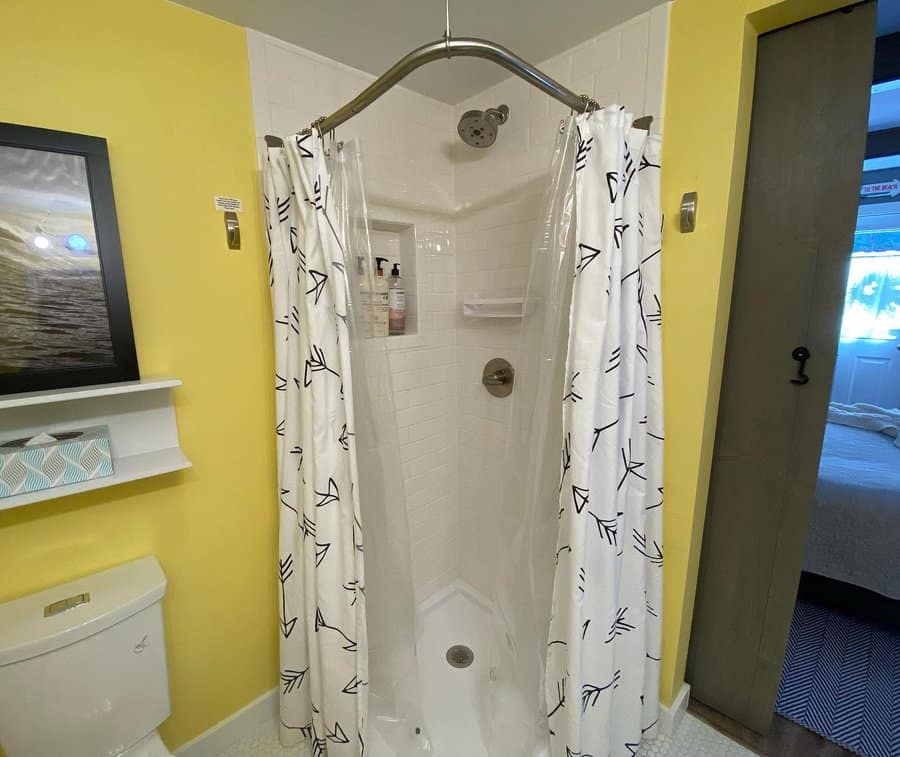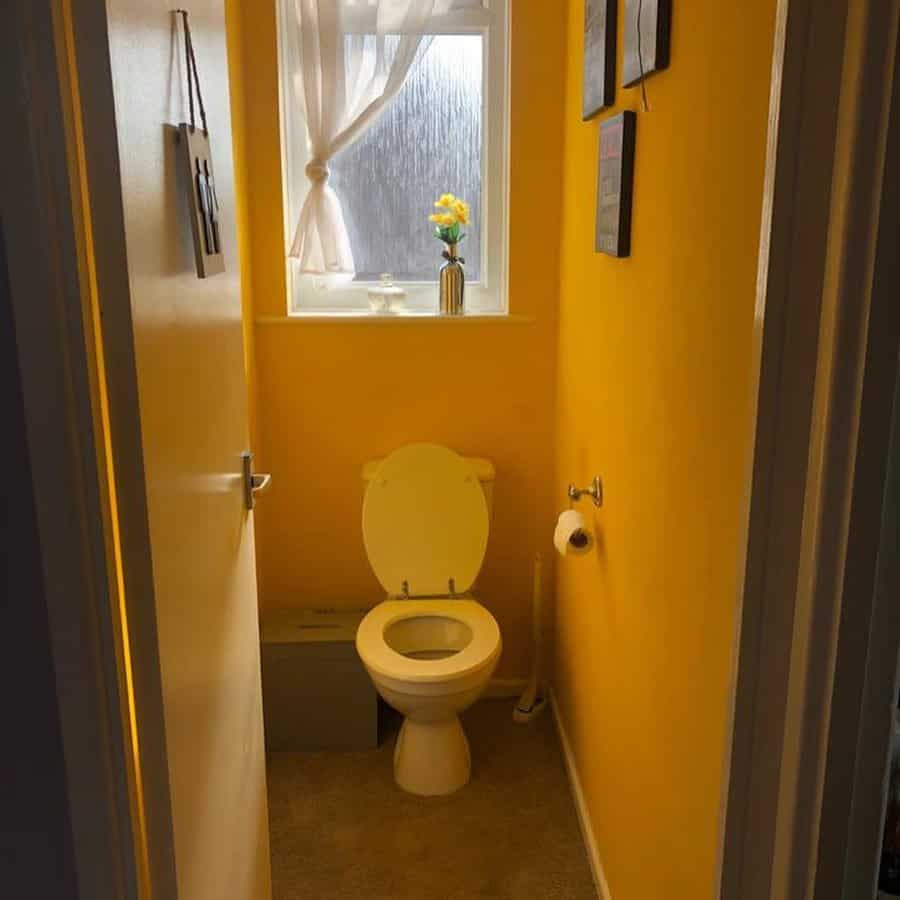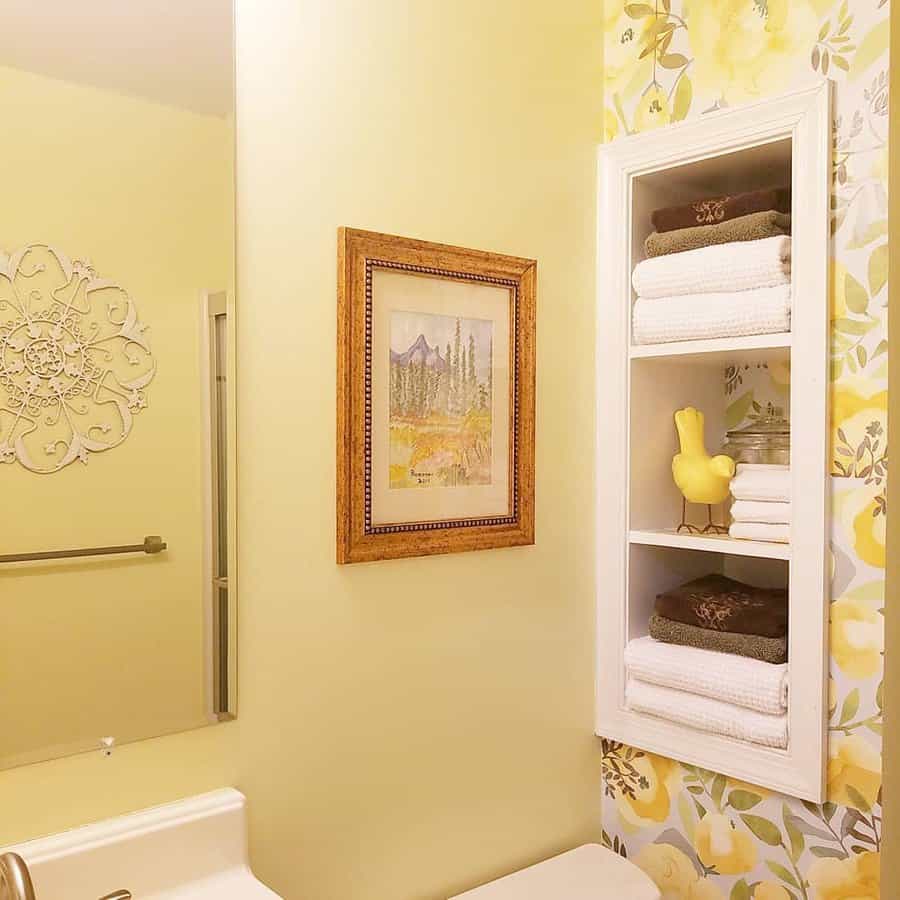 Bathroom Paint FAQs
What type of paint is best for the bathroom?
You can technically use any type of interior paint in a bathroom. But for the greatest longevity (and easier cleaning) you should stick to a bathroom paint with a satin, semi-gloss, or glossy finish.
Another thing worth considering is a moisture-resistant formula. This is a particularly good idea for full bathrooms that are used for daily showers.
Should a bathroom ceiling match the walls?
Typically, bathroom ceilings are either painted white or the same color as the surrounding walls. The former technique is sometimes used in small bathrooms to create the illusion of a larger space overall.
Of course, there's nothing stopping you from getting creative with your bathroom paint ideas. Worst case scenario, you can paint over any color you end up hating!