The Top 44 Small Bathroom Ideas
Breathing new life into a bathroom is no small task for an amateur interior designer. But if you're going to test your skills, there's really no better canvas than a small bathroom or powder room.
In a tiny bathroom, you can make a huge impact with minimal labor and a limited budget. And, since the bathroom is its own space, you don't need to worry about your big design ideas clashing with the rest of your home's interior.
There are so many creative ways to make the most of a small bathroom space. Keep reading for our favorite small bathroom ideas and how to bring them to life in your own home!
1. Contemporary
It's 100% possible to design an efficient and stylish contemporary bathroom with minimal space. However, there are some trends that are better suited to this project than others.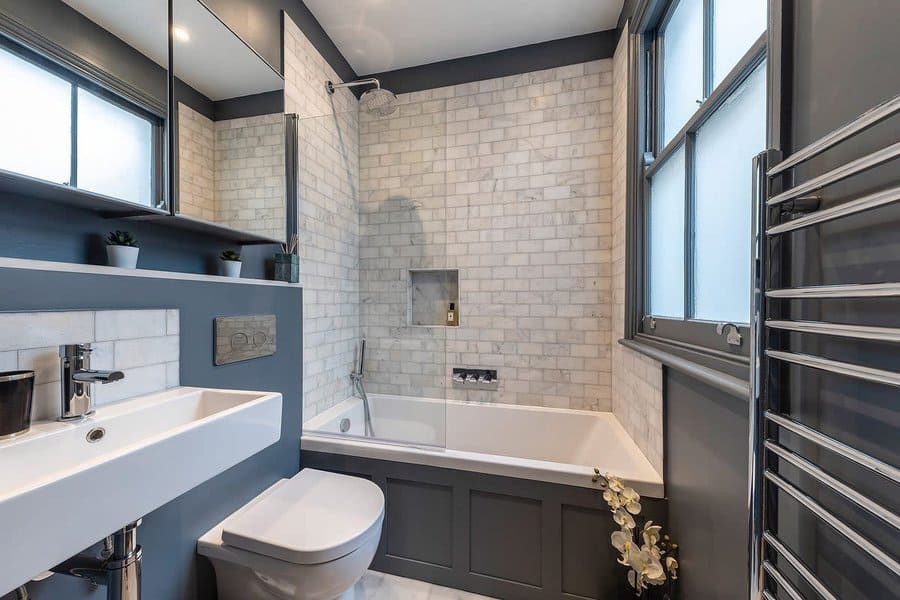 Contemporary decor is, by its nature, extremely broad. Opt for modern-inspired finishes and fixtures over more maximalist elements to make the most of your small bathroom!
Don't let the sheer variety of contemporary trends distract you from the final image. By curating your bathroom design from the ground up, you can avoid filling the space with unnecessary or disjointed decor (a.k.a. clutter).
2. DIY
Small bathroom remodels are doable in a single weekend (and without any heavy-duty tools). If you have a bit of DIY experience under your belt, then taking on bigger projects like replacing tiling or installing new fixtures should be a piece of cake.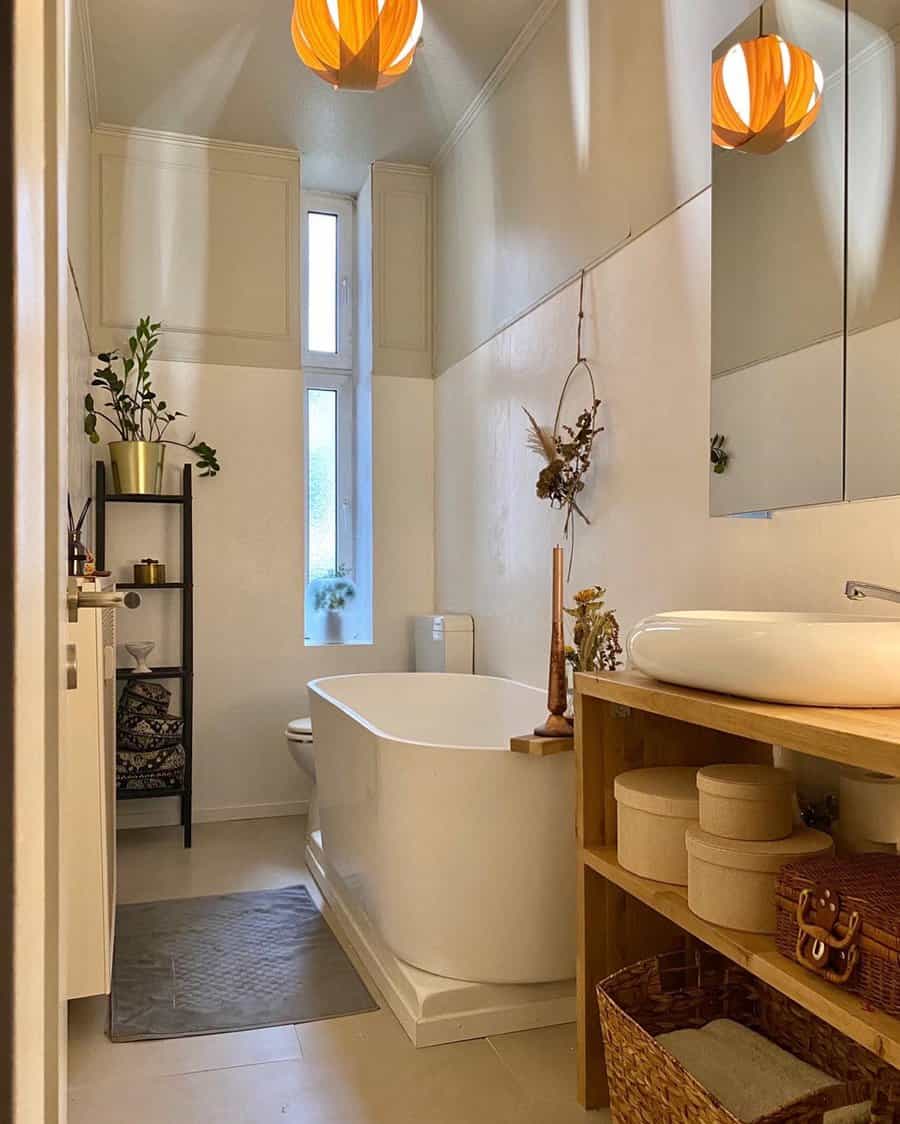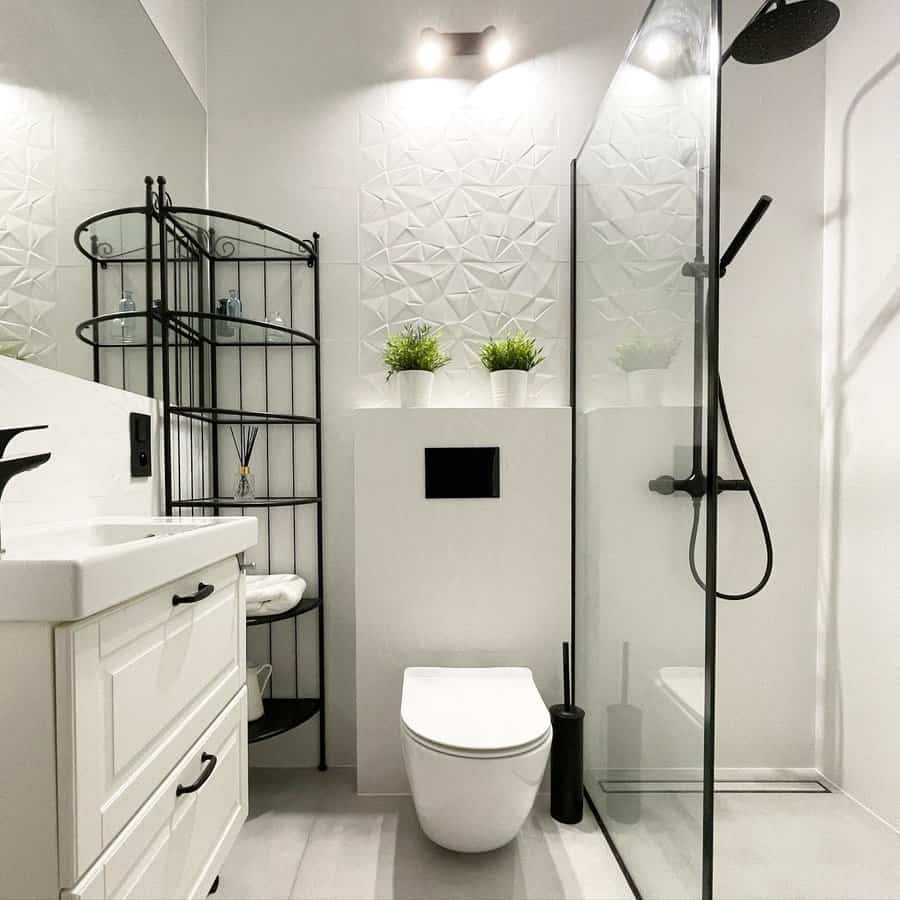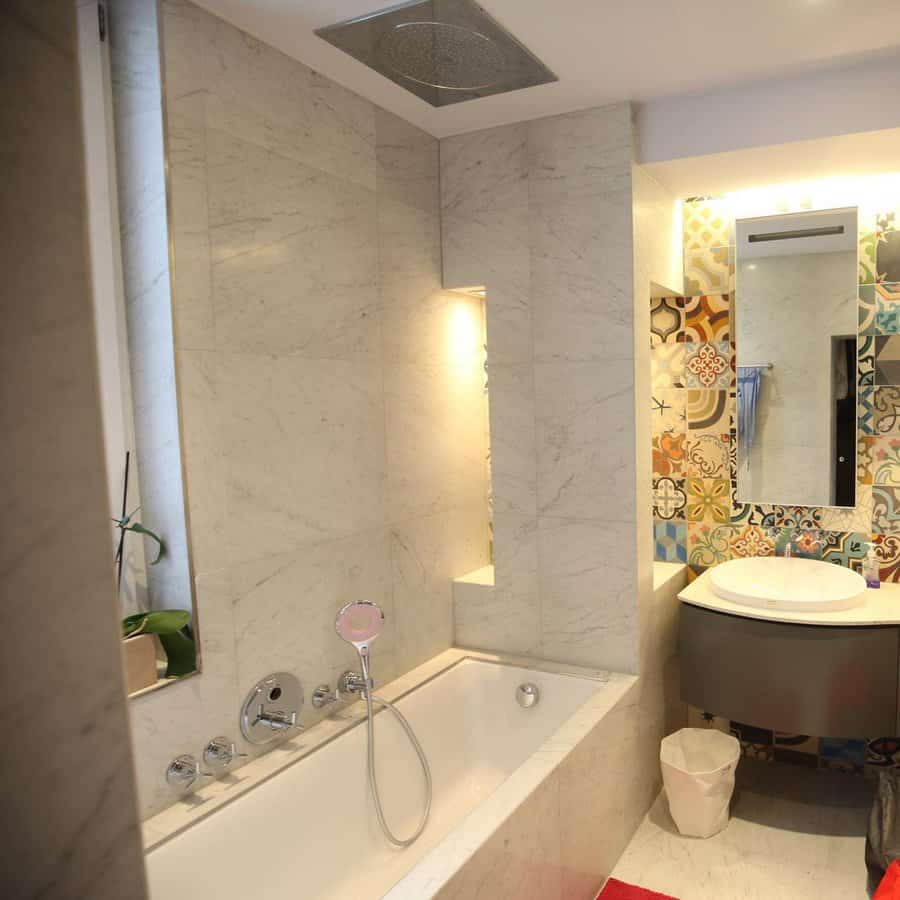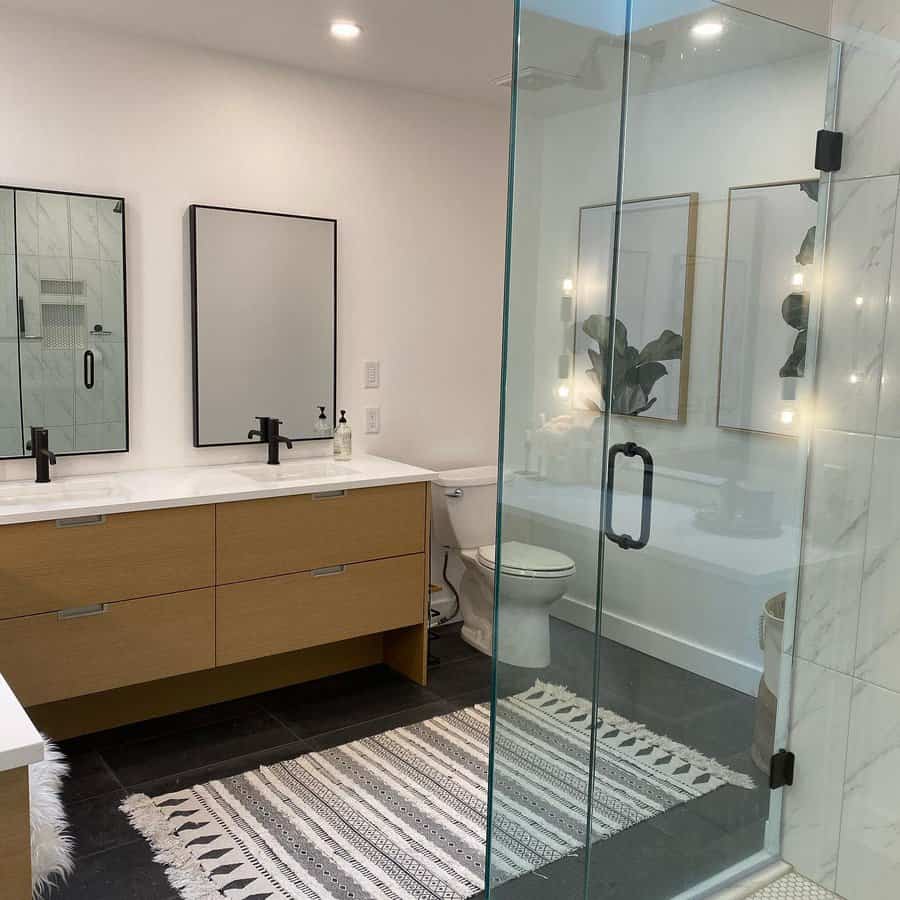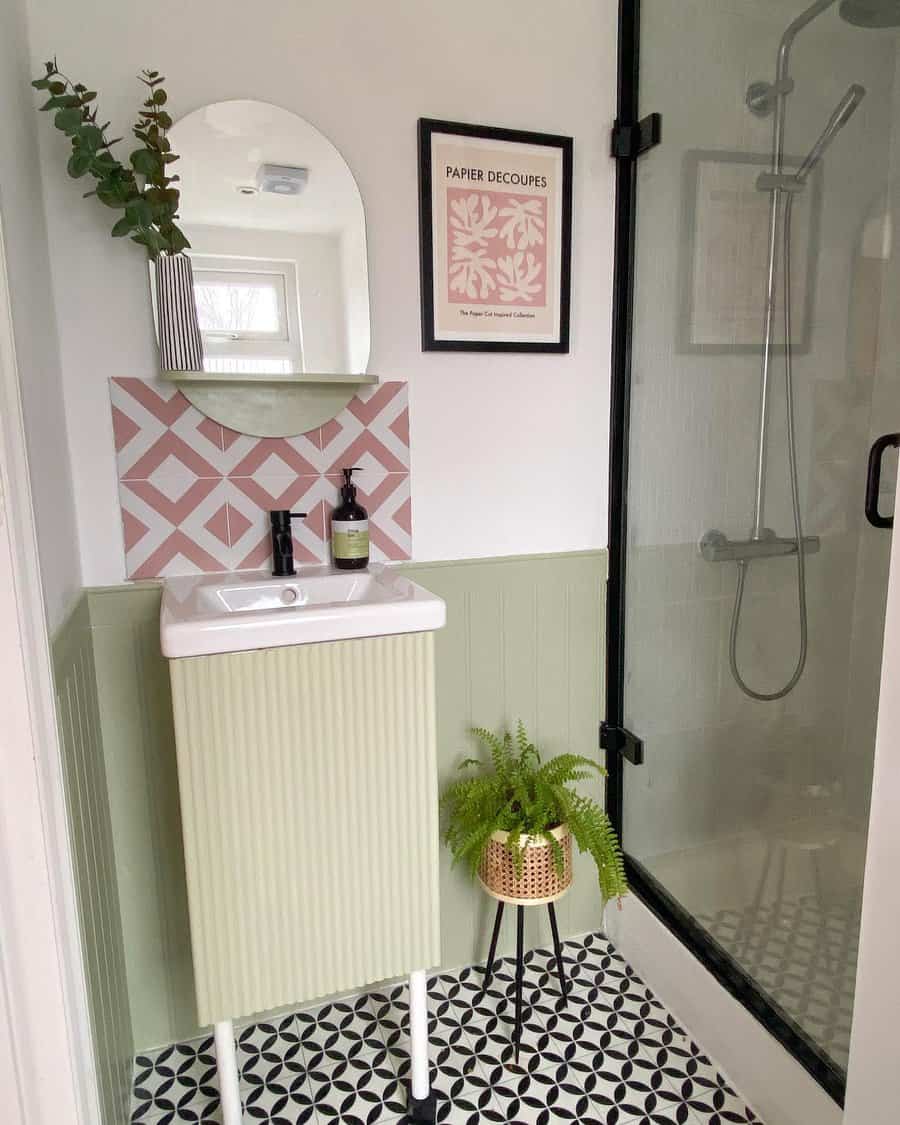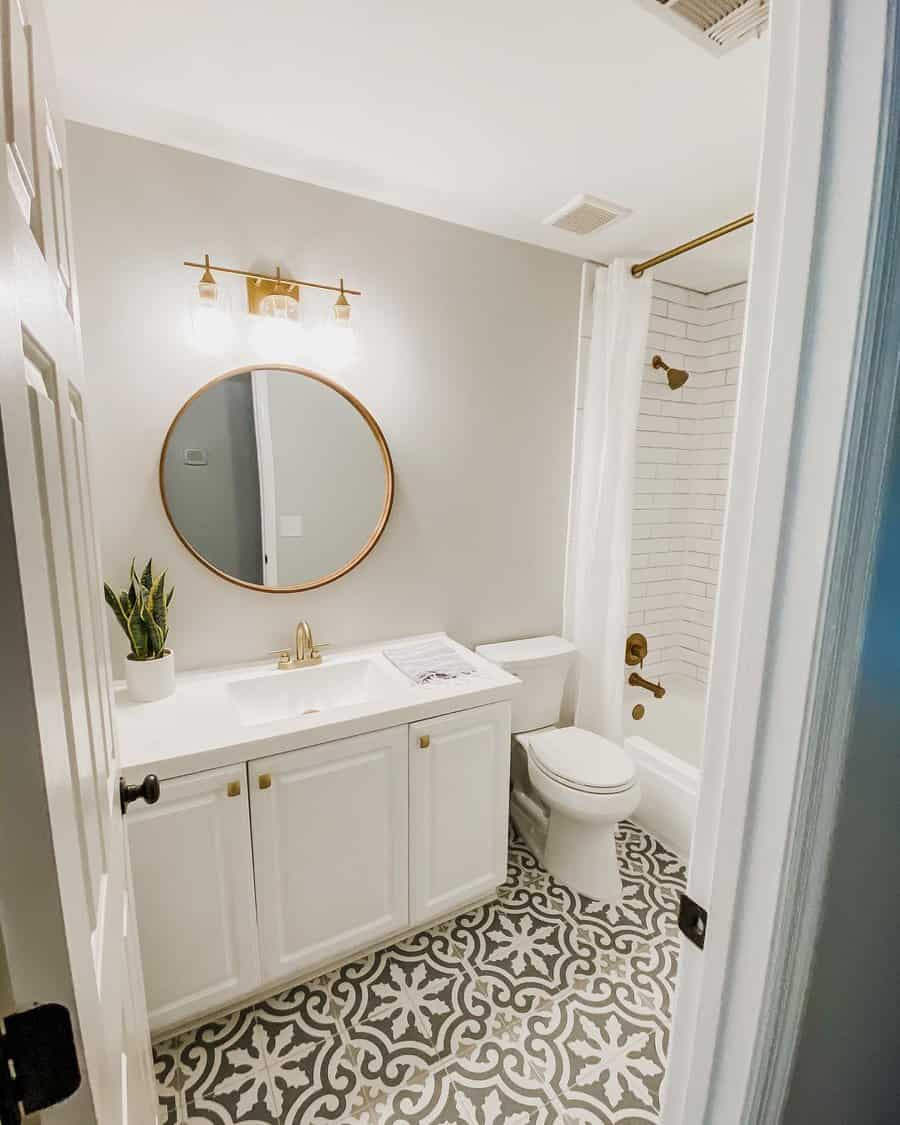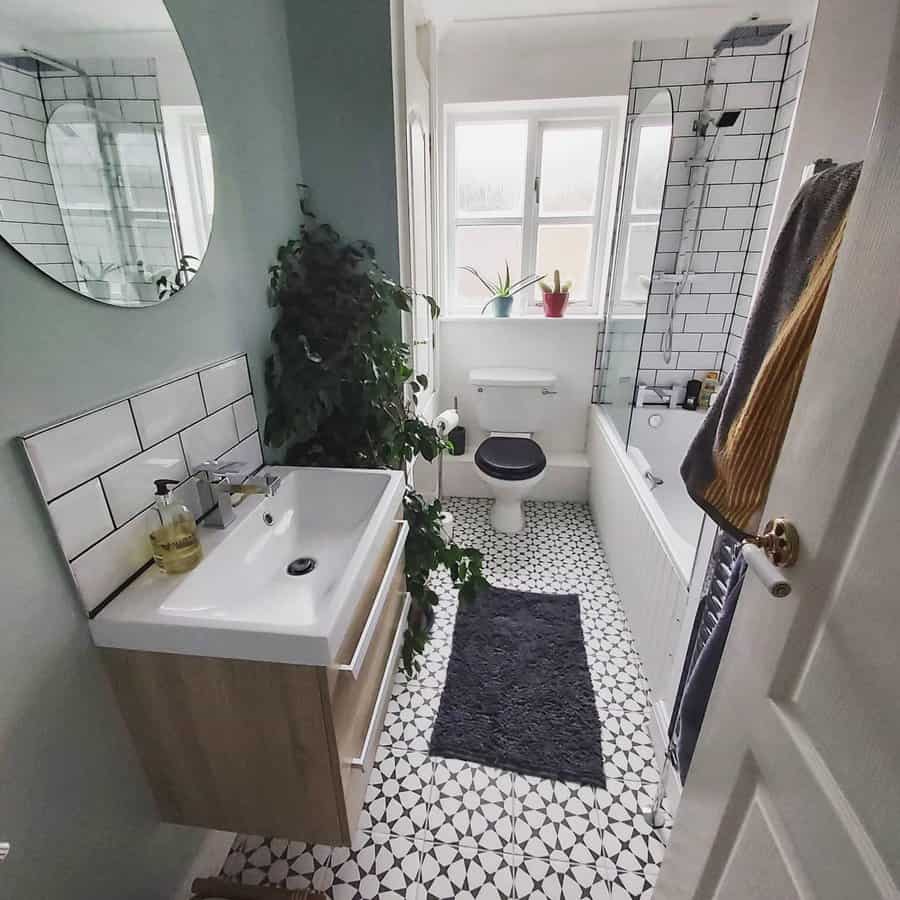 From tile wainscoting to decorative moulding, custom wall finishes are relatively easy to DIY. An accent wall can completely transform a small bathroom design without taking up any physical space.
Remember that most of your bathroom aesthetic is determined by the tiniest details. You may not need to replace your bathroom vanity with something brand new. A new mirror and faucet set might be all it takes!
3. Design
If the existing plumbing allows, place the sink, toilet, and shower all on one side of the bathroom. This can create the illusion of more space and opens up an entire wall for additional decor.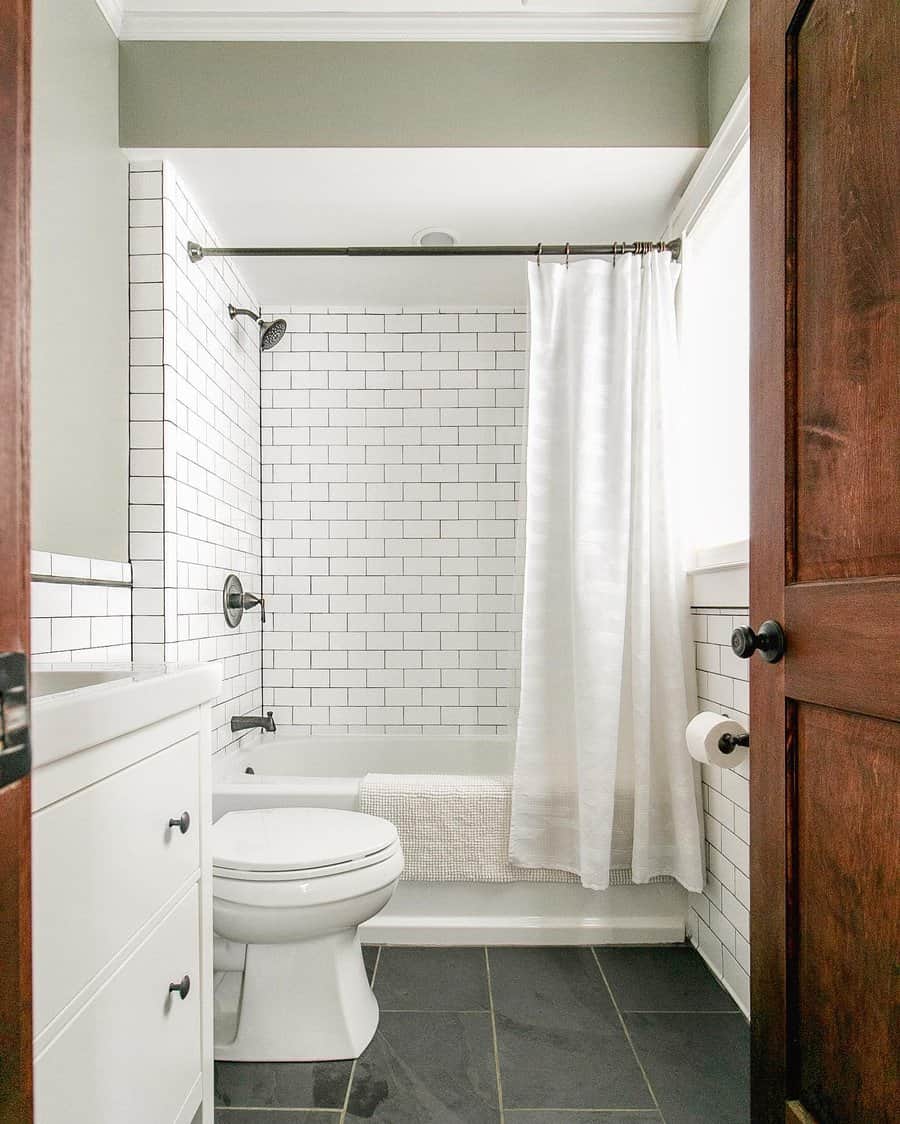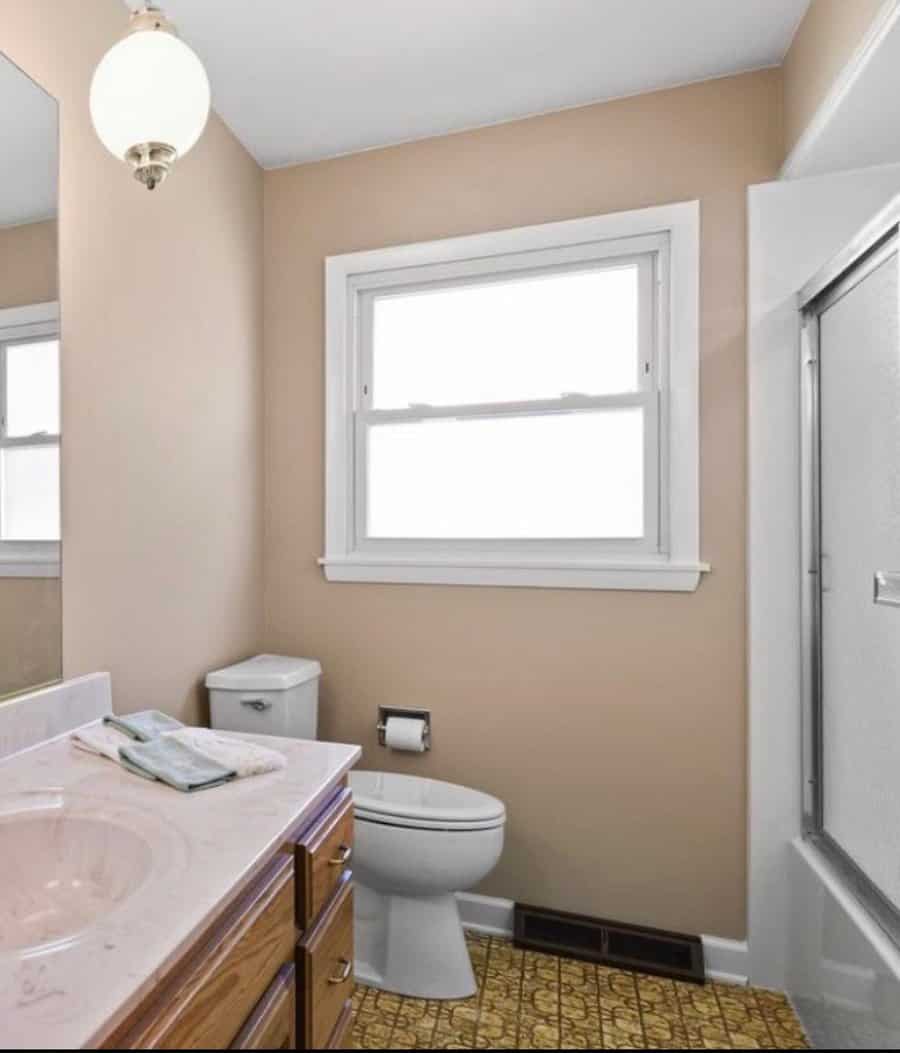 A walk-in shower can conserve floor space and create the illusion of a larger room overall. Opt for a glass divider over a shower curtain to keep from cutting off a significant portion of your small bathroom.
Don't let the real estate market fool you… A powder room is both useful and can add value to a home. In some cases, omitting the tub or shower may be the right decision in terms of making the most of a small space!
4. Farmhouse
It's incredibly easy to find inspiration for a farmhouse-style living room or kitchen. Yet this uber-popular trend is rarely used to its full potential in the bathroom.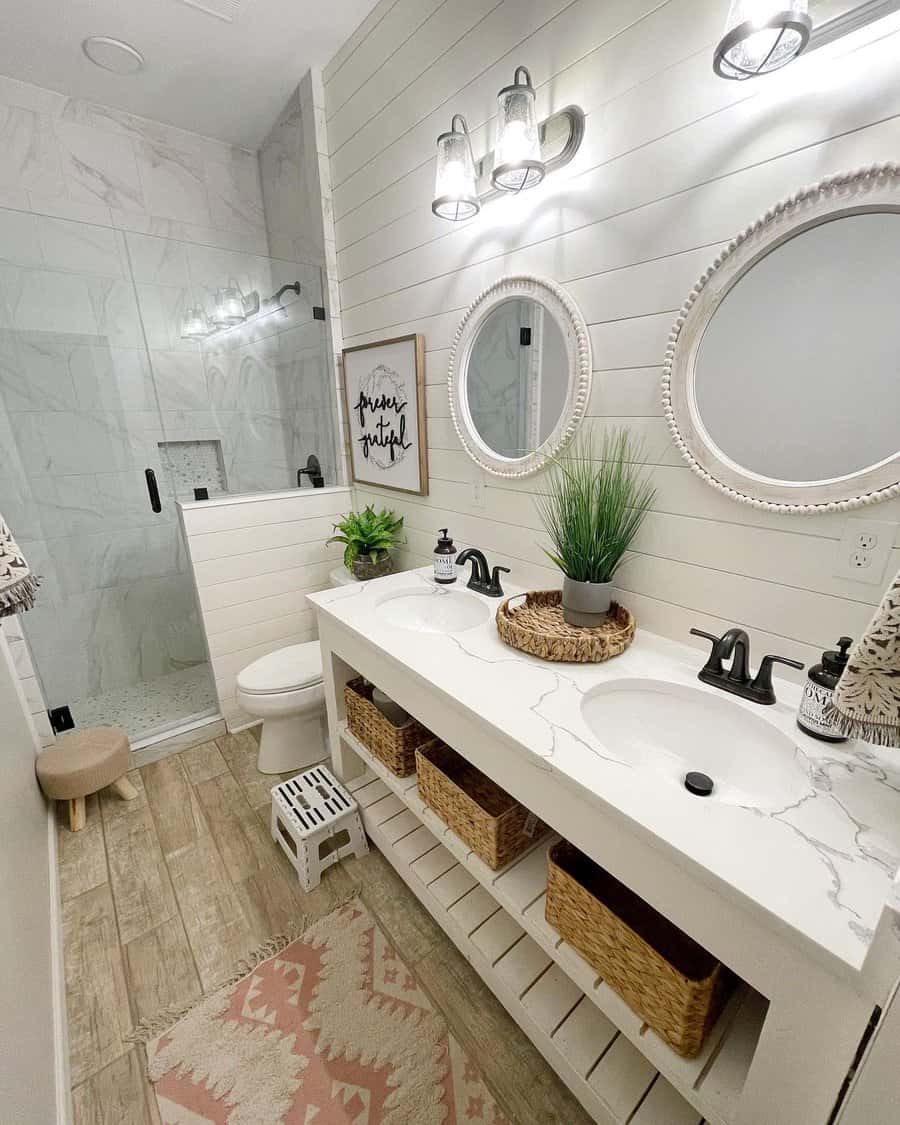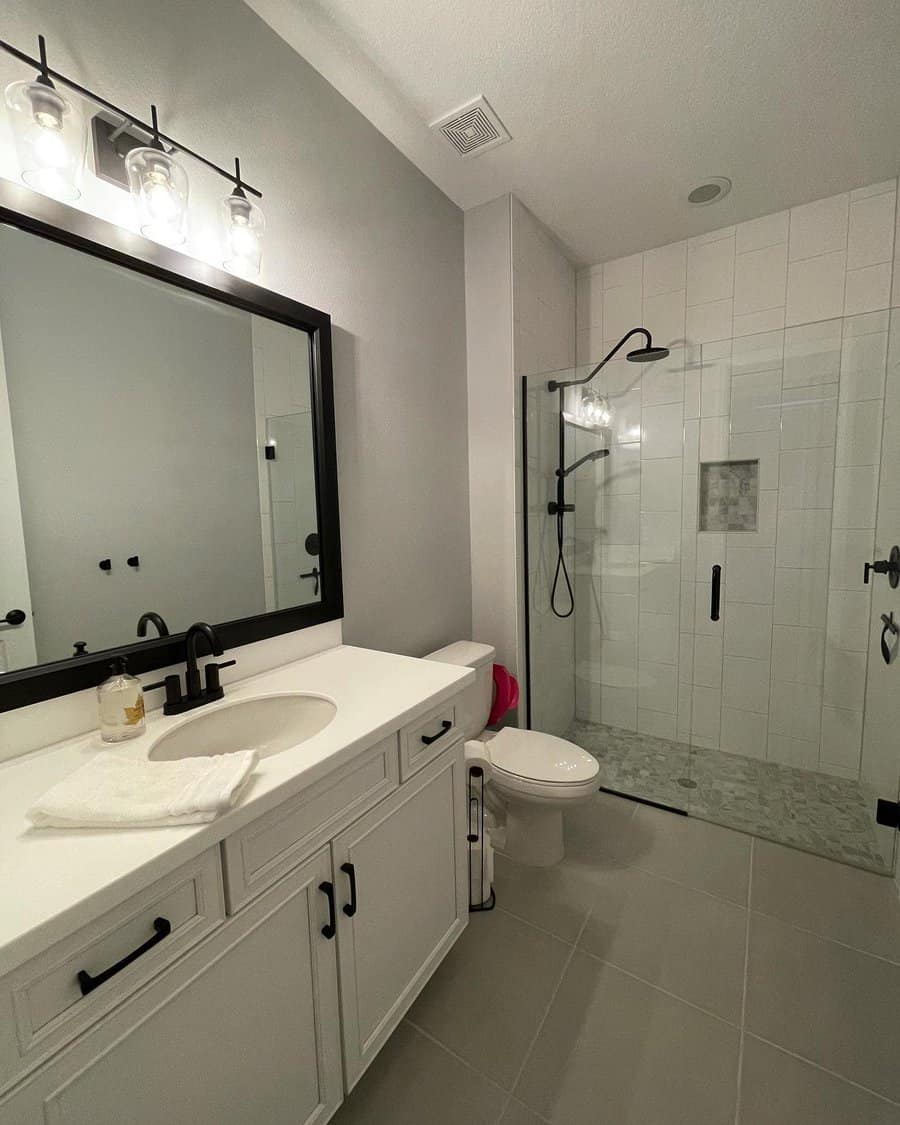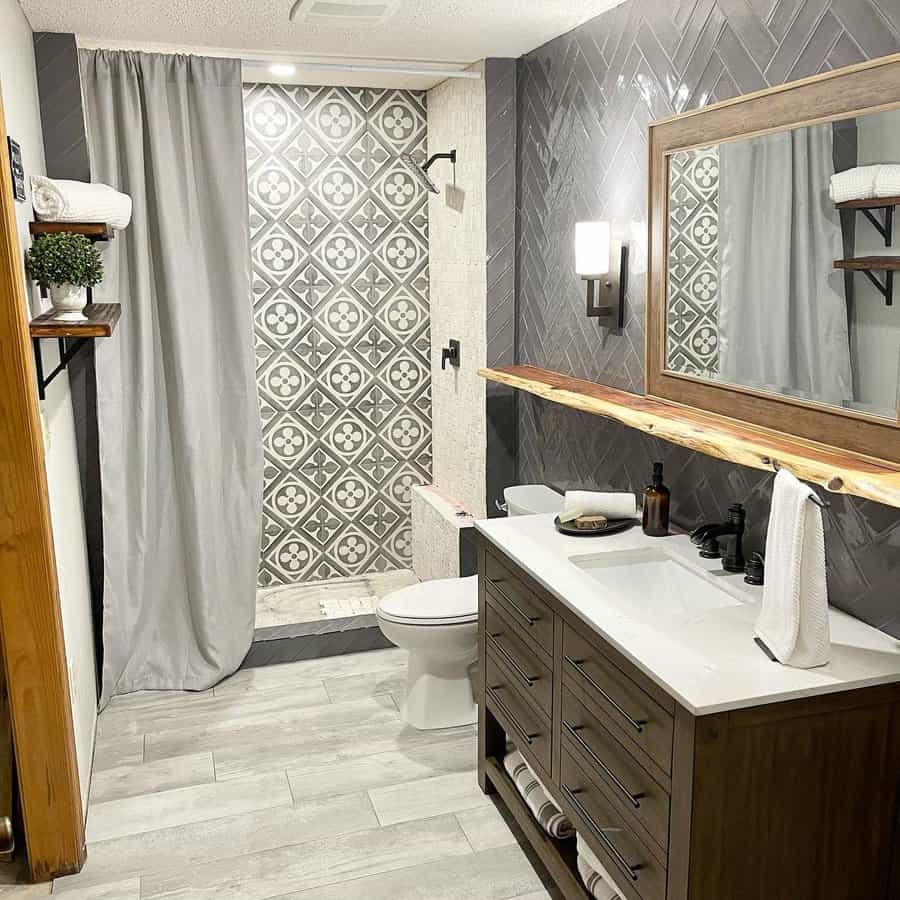 Don't lean too heavily on unnecessary decor. These items might look nice but will only clutter up your already small bathroom. Instead, rely on farmhouse-inspired finishes as the backbone of your bathroom design.
Shiplap is timeless and easy to recreate in almost any space. The same is true of exposed rafters or a wood-paneled ceiling. Finish off your small bathroom space with vintage light fixtures or reclaimed wood shelving.
5. Lighting
Often, the best way to decorate a small space is to strip things down to the essentials. And there are few things as essential to a room as the lighting.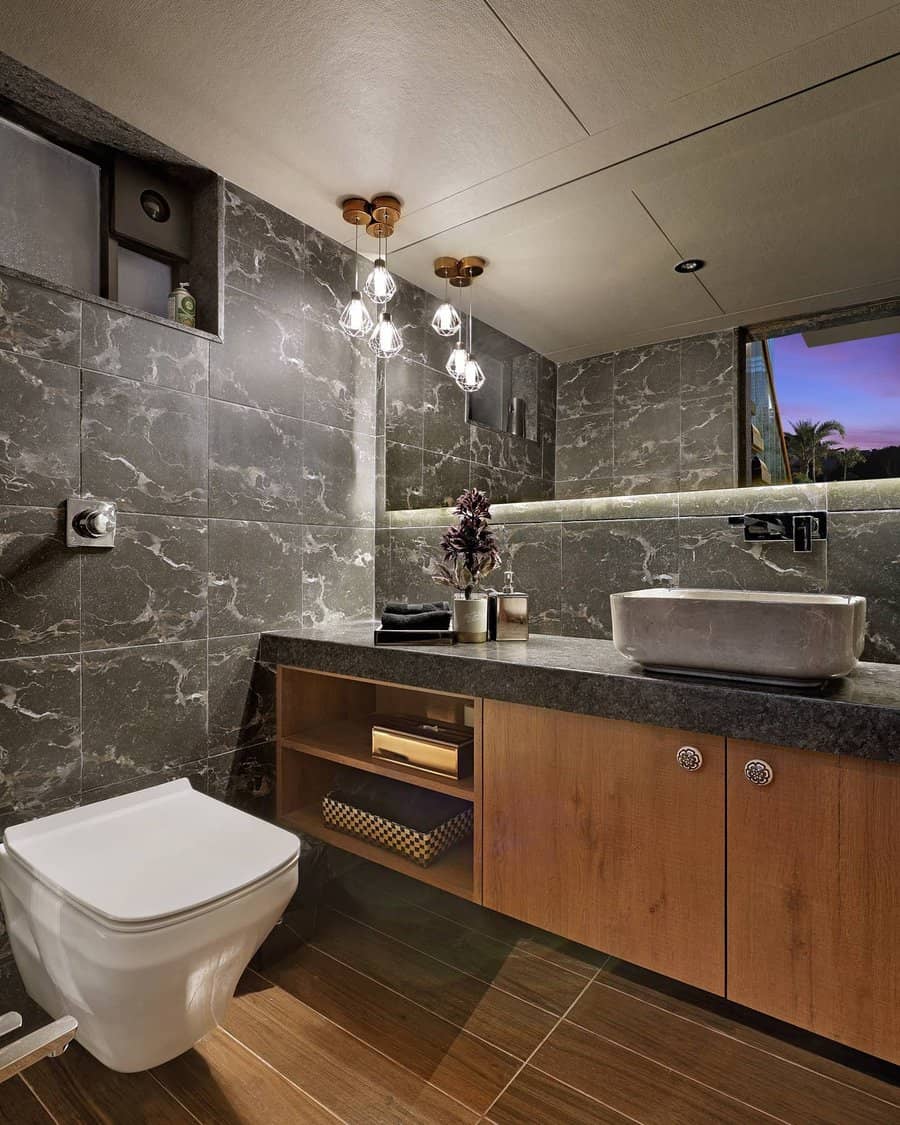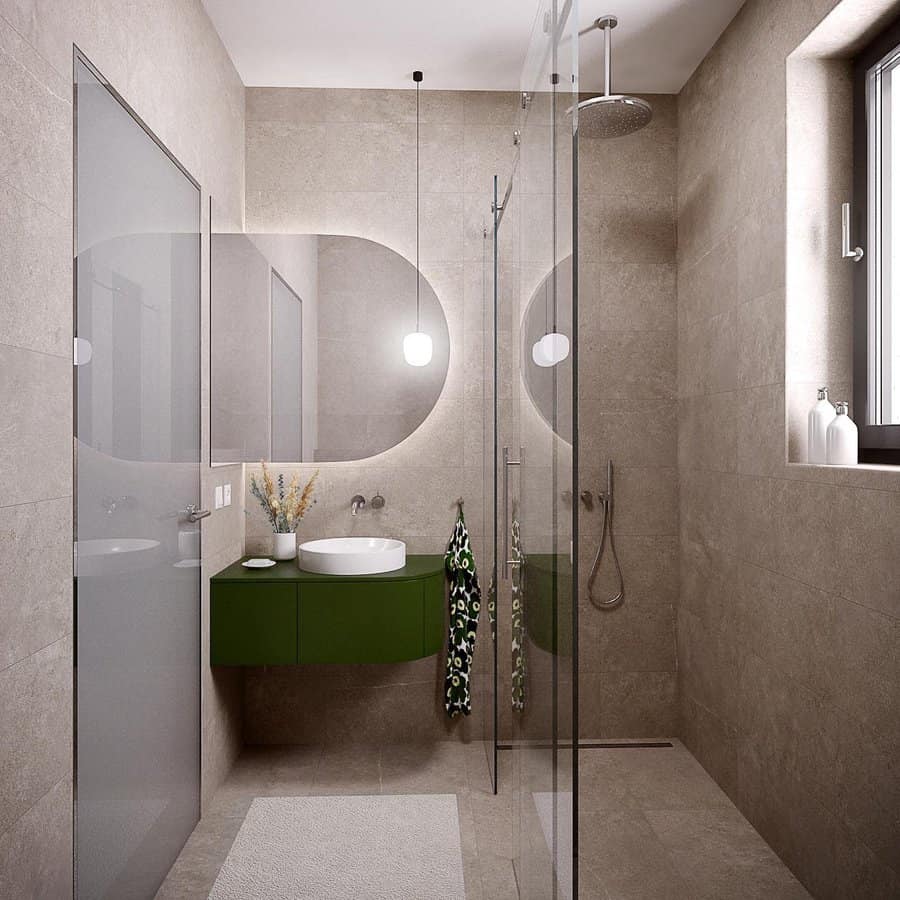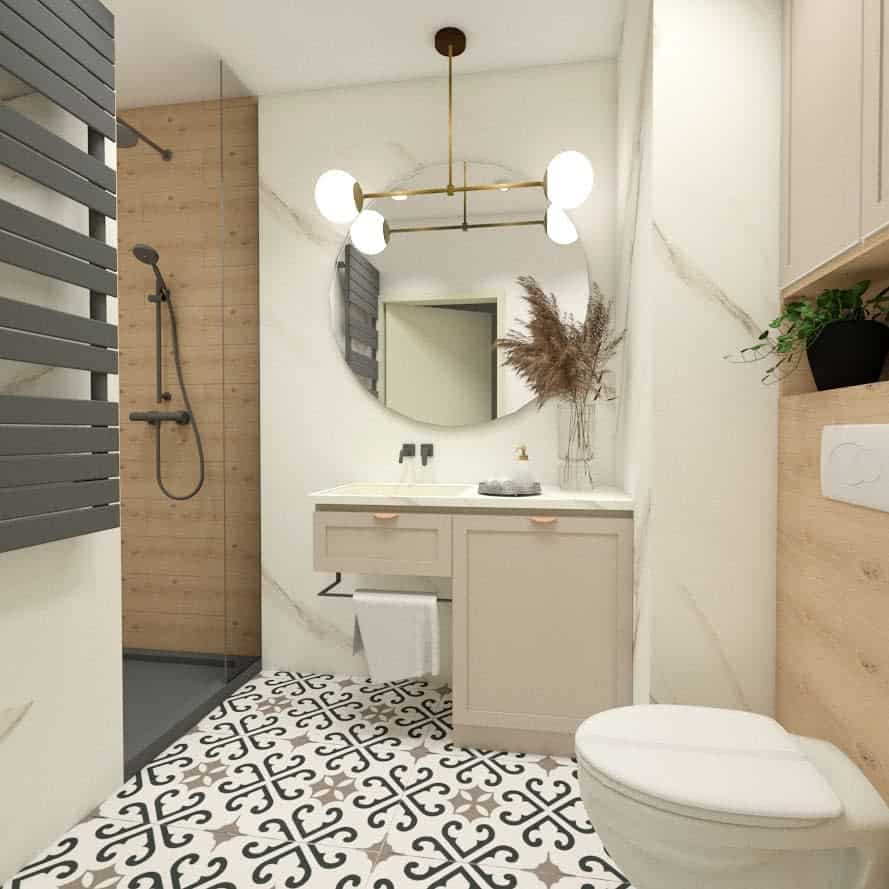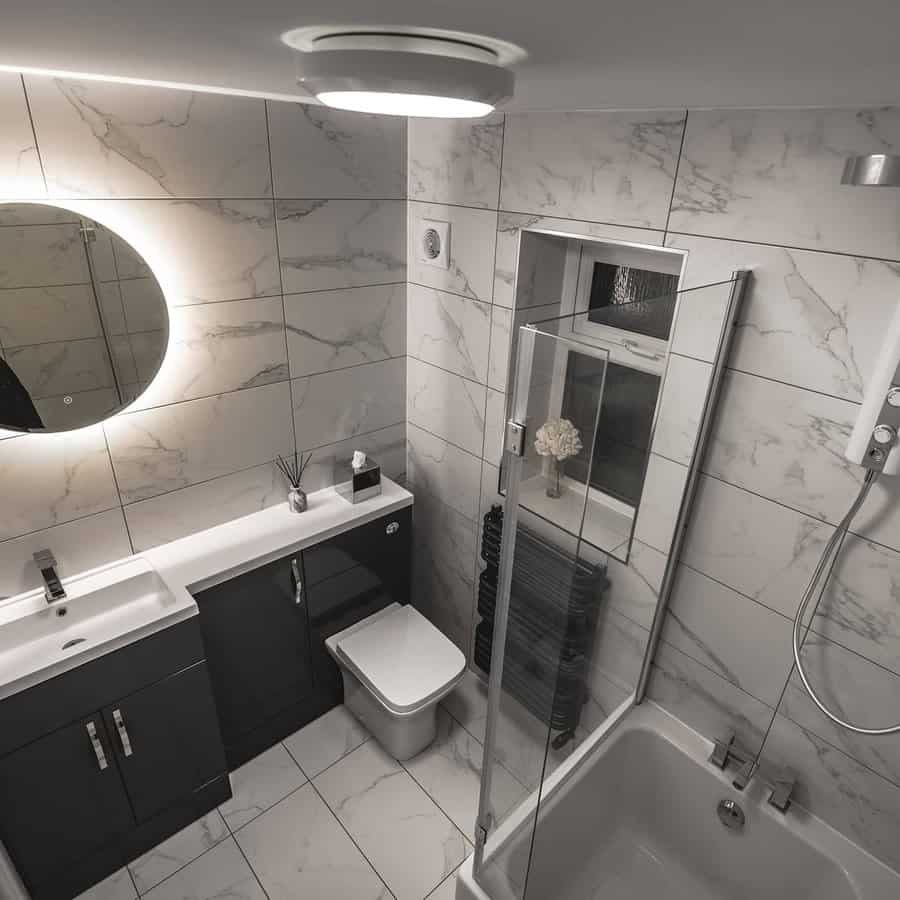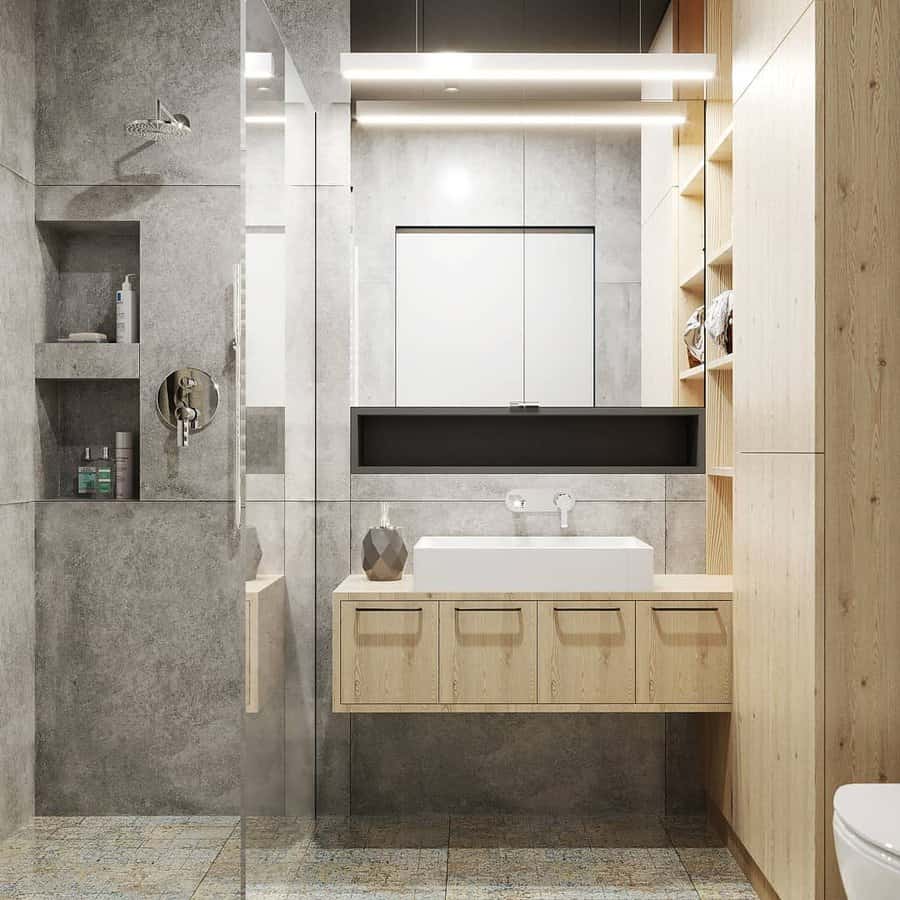 Opt for hanging fixtures or wall sconces that are mounted as high as possible to conserve head room. Feel free to mix and match light sources throughout the space. One location frequently overlooked is the area immediately above the shower or tub.
Effective bathroom lighting doesn't just need to be aesthetically pleasing. This is especially true in a bathroom that houses your daily grooming routine. The wrong brightness or light temperature can completely throw off your look for the day!
6. Minimalist
It's true that minimalism is one of the best design strategies for getting the most out of a small space. But don't make the mistake of assuming all minimalist decor is inherently plain or boring.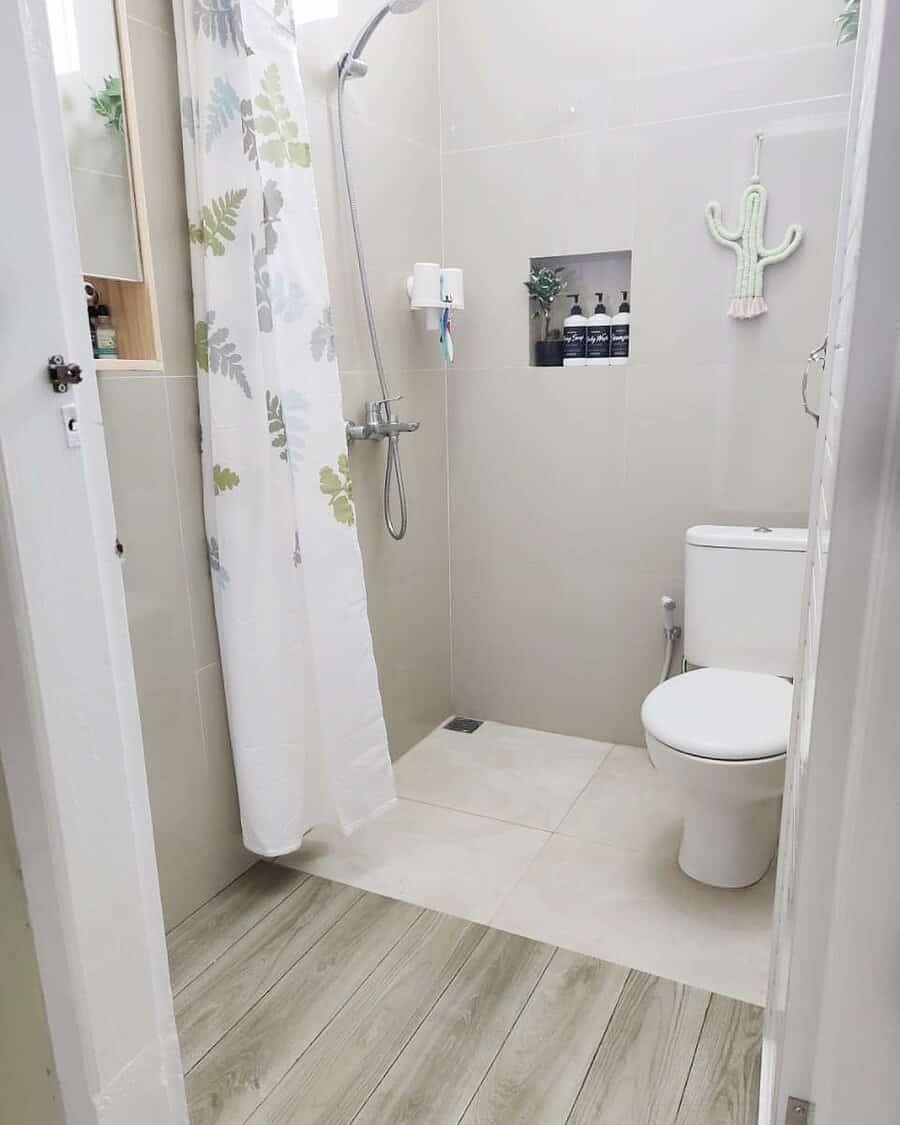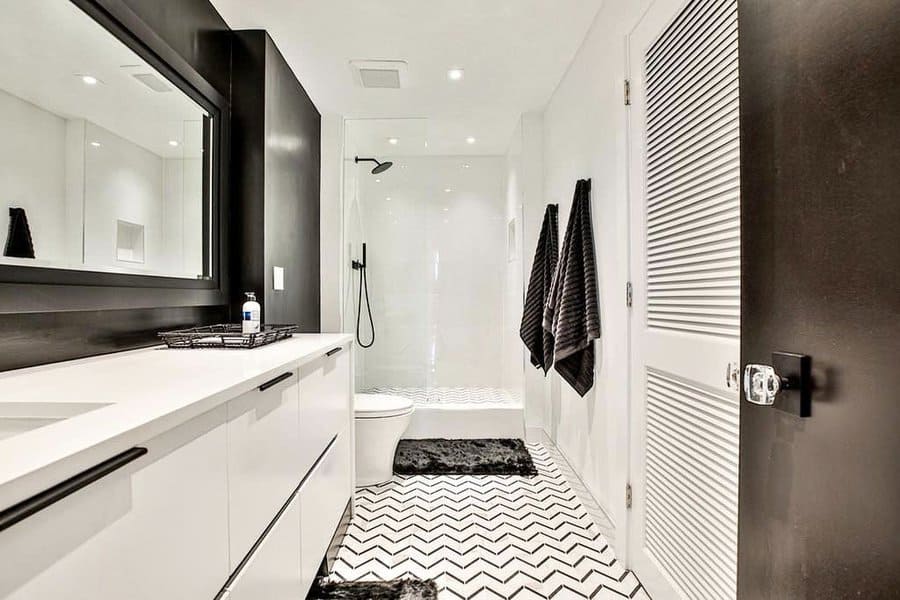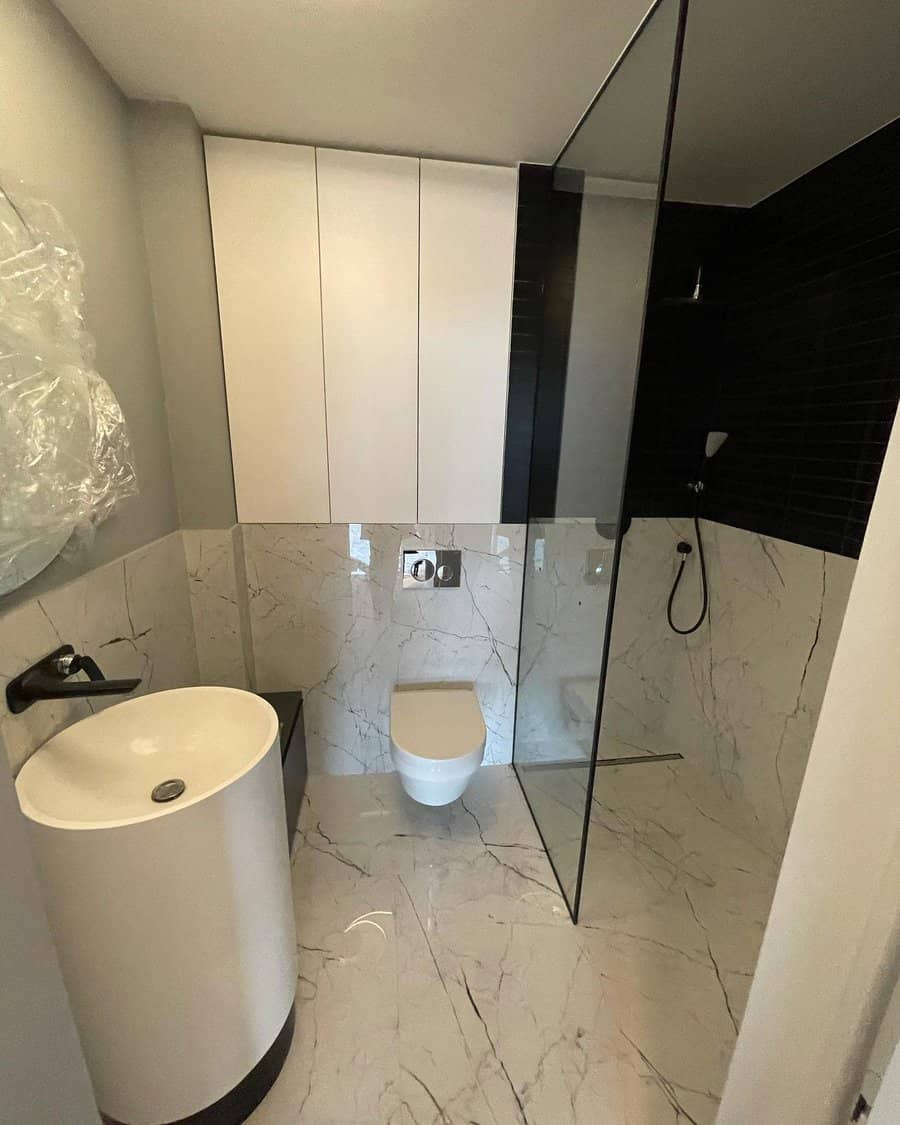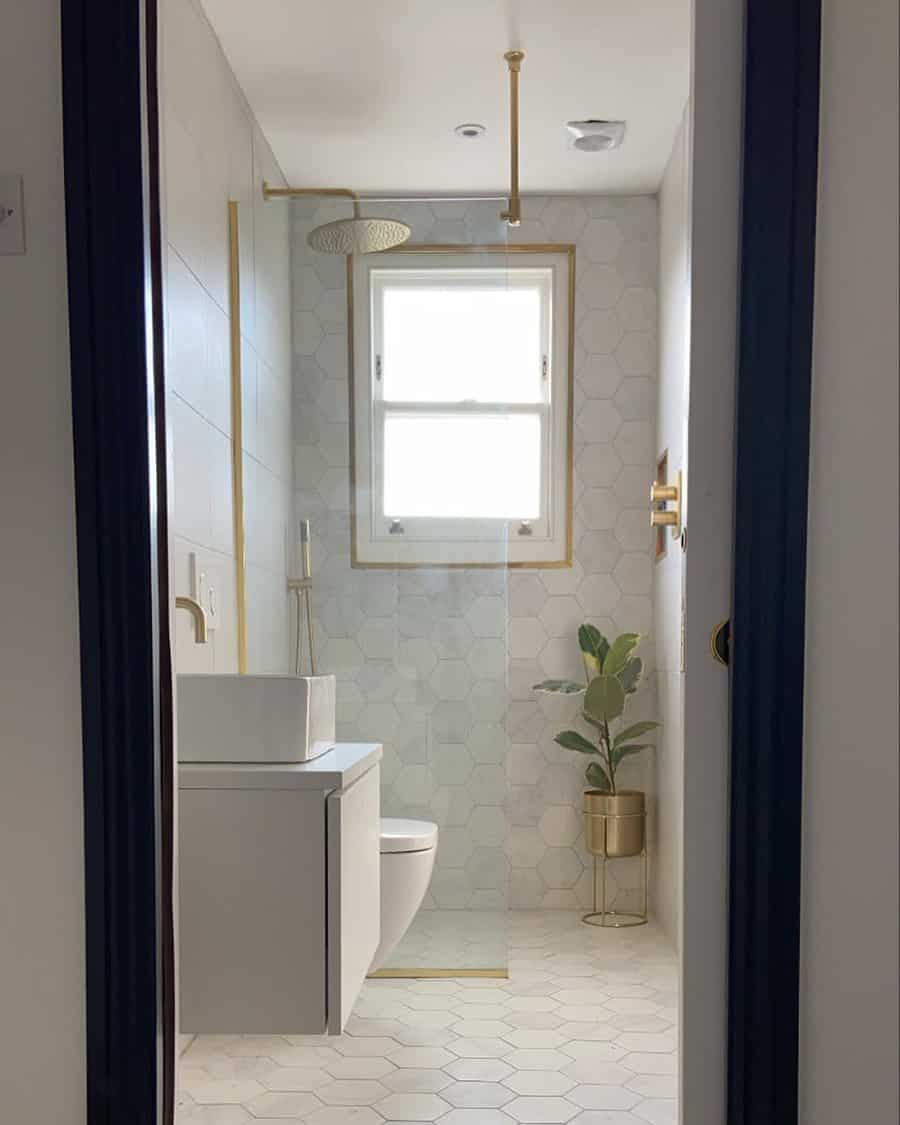 The defining characteristic of good minimalist decor is that every single item has a purpose. The hard part is finding a way to always make those elements as aesthetically pleasing as possible. There's zero room for afterthought in a minimalist-inspired bathroom or powder room!
Rather than adding things to your bathroom, look for opportunities to breathe life into the existing surfaces. A fresh wall finish or updated floating vanity will give your bathroom a whole new aesthetic without shrinking the available floor space.
7. Mirror
If there's one easy way to add character to a small bathroom without taking up any space, it's the vanity mirror. No matter your decor style, the right statement mirror can bring a ton of personality to a bathroom of any size.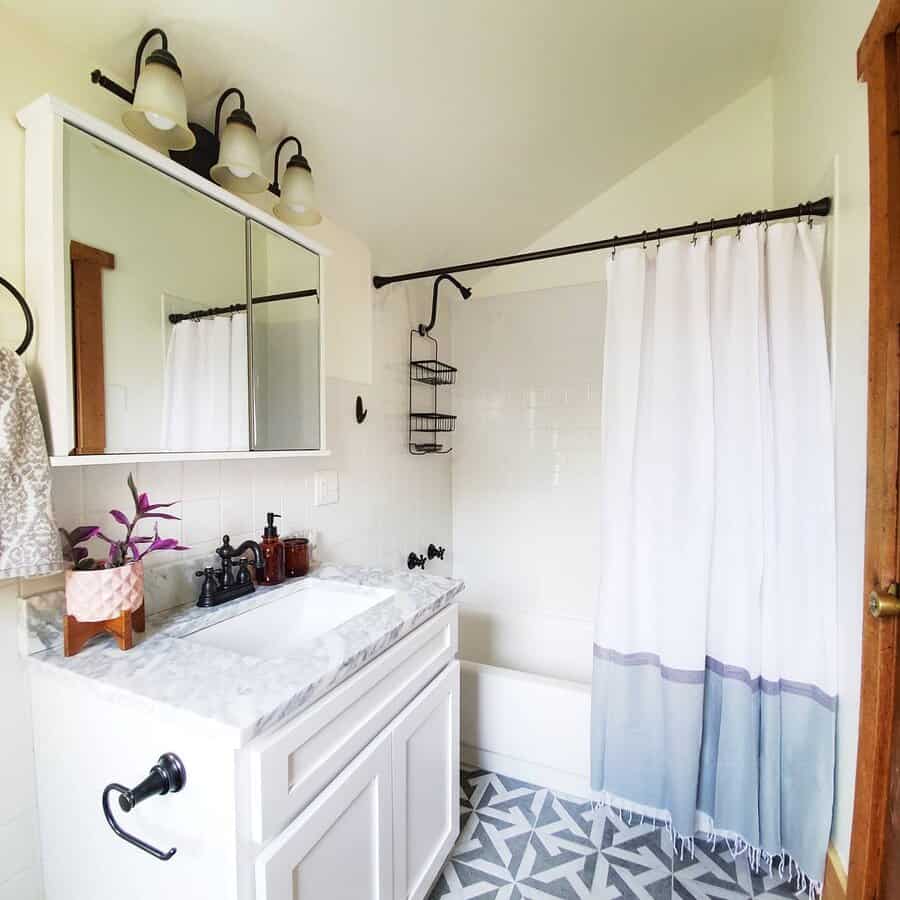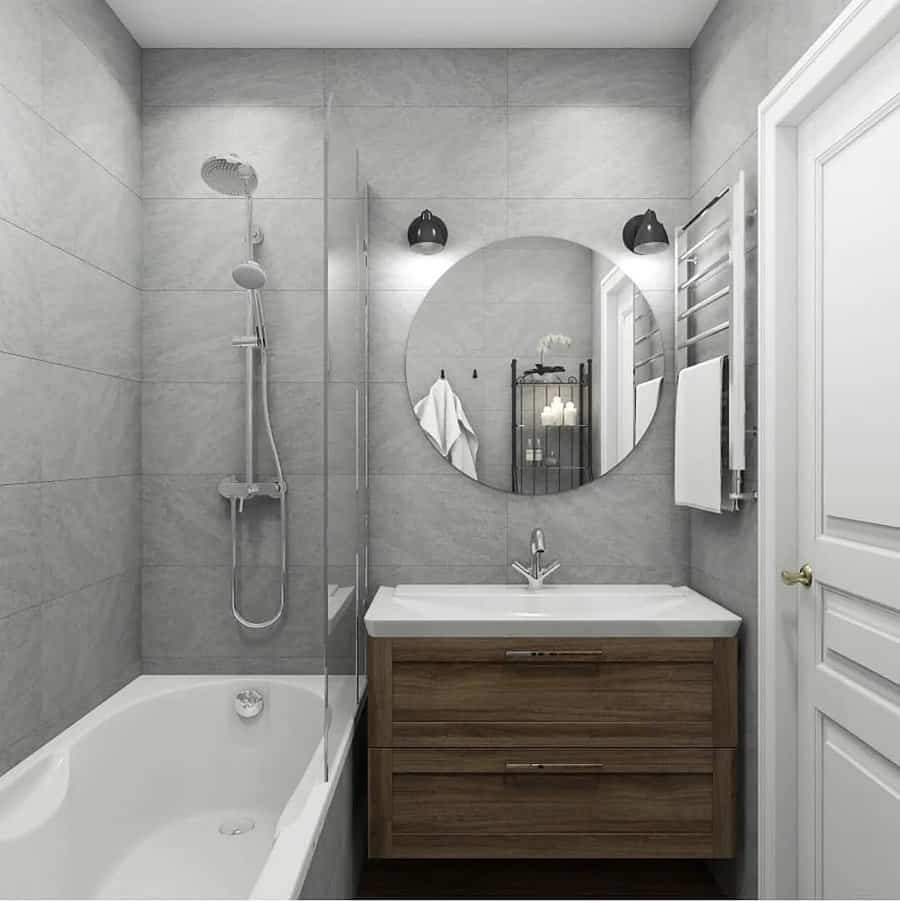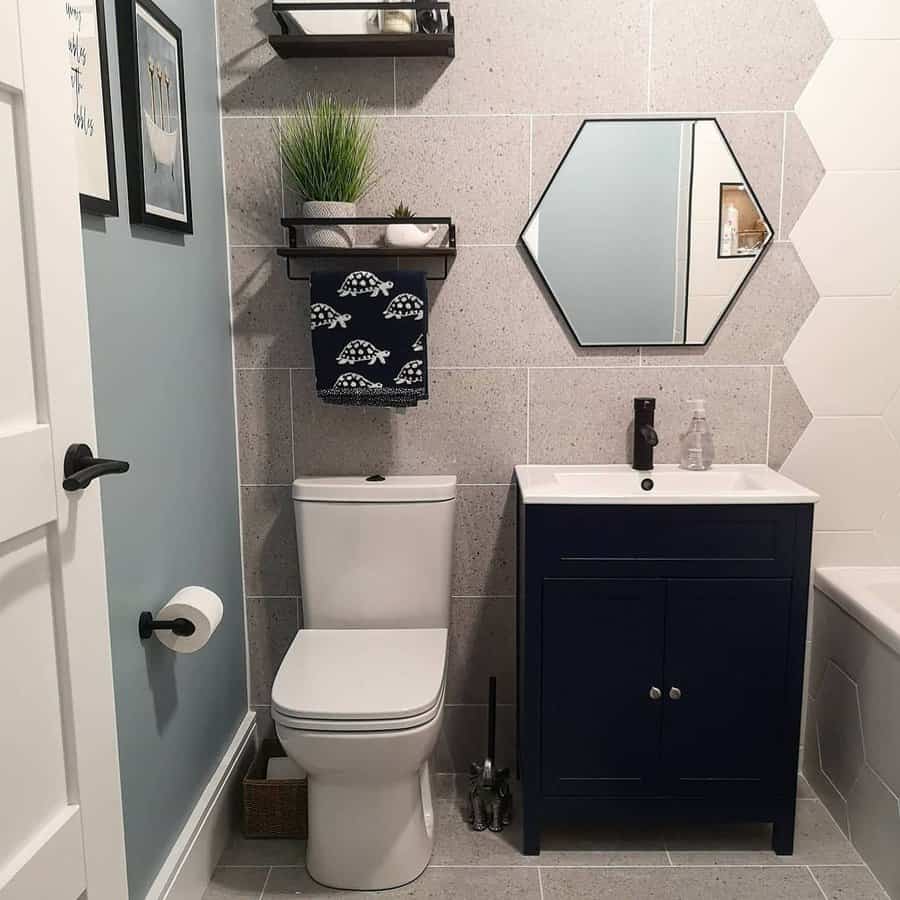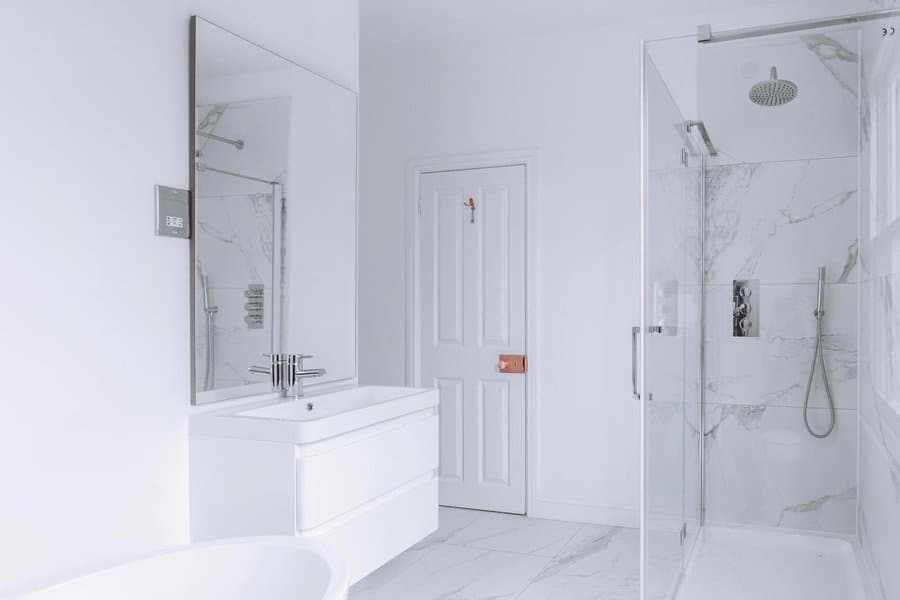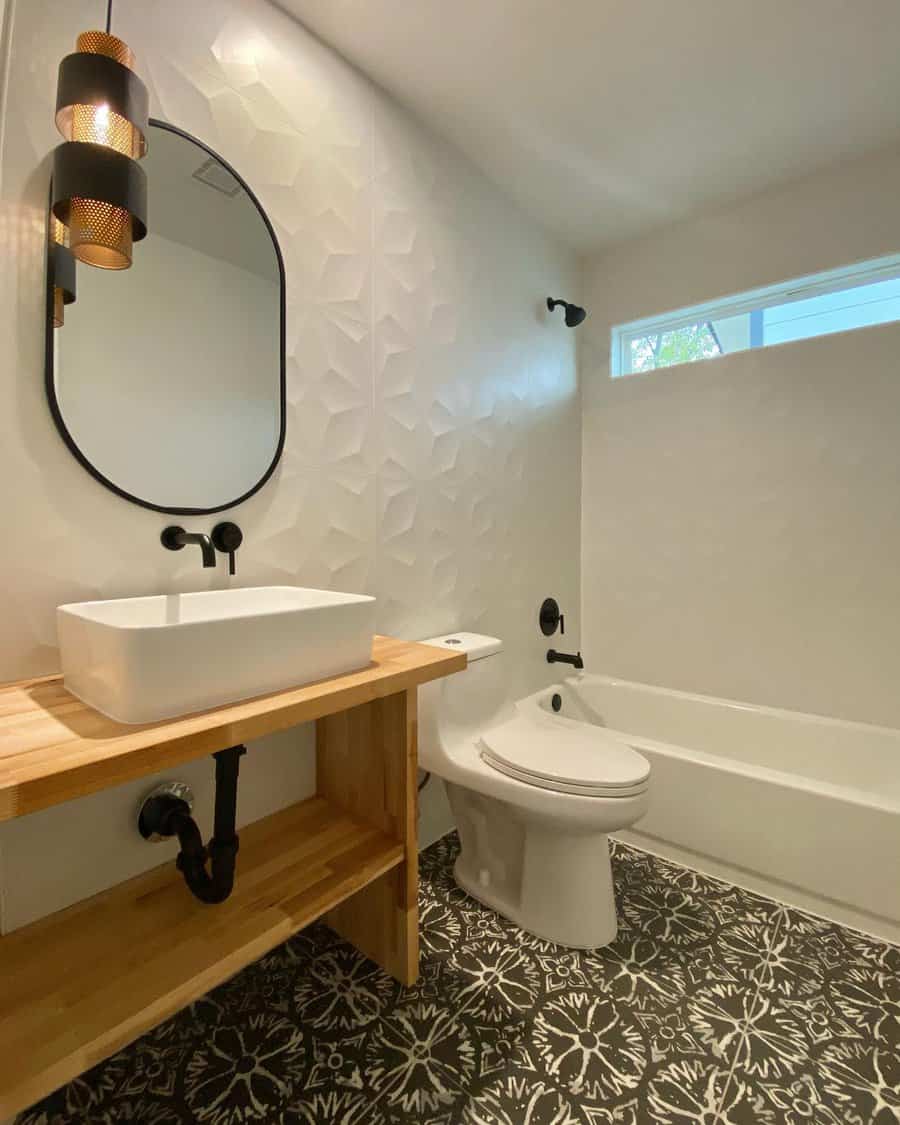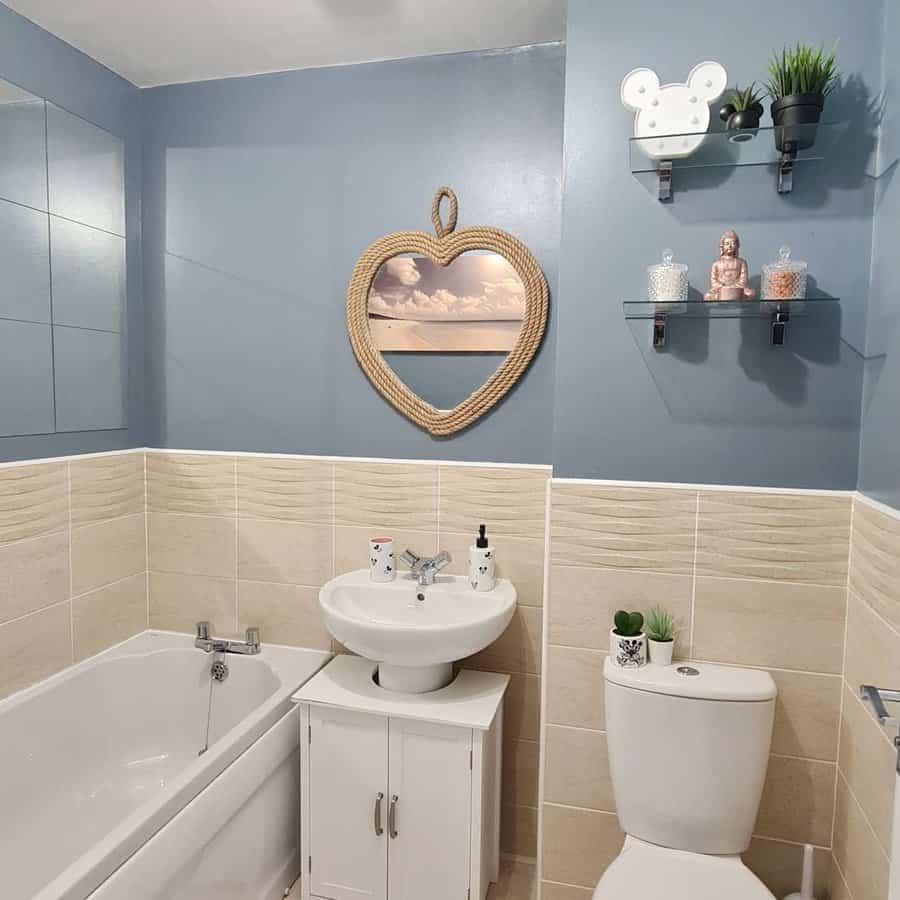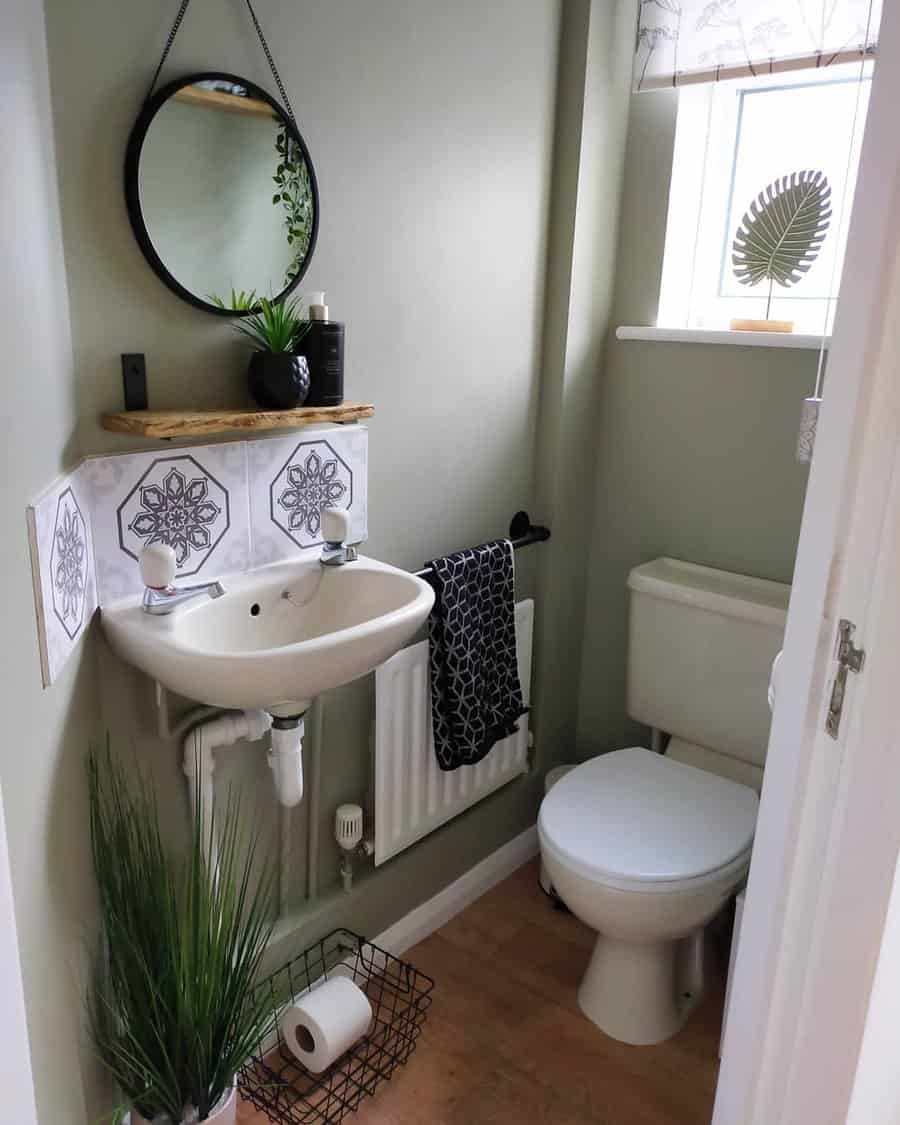 For a small powder room or master bathroom, a mirror with a bulky frame is rarely the best choice. Instead, adorn your bathroom wall with a simple yet uniquely shaped mirror.
Be sure to research all of your options before investing in a new mirror. A built-in medicine cabinet could add much-needed storage space to your small bathroom layout. Or invest in a mirror with integrated lighting to brighten up the room as a whole.
8. Modern
Some of the most stylish small bathroom ideas take advantage of modern design trends to open up and brighten the space. Lighting is a key aspect of any modern bathroom. Invest in integrated LEDs around your vanity, shower, or under shelving.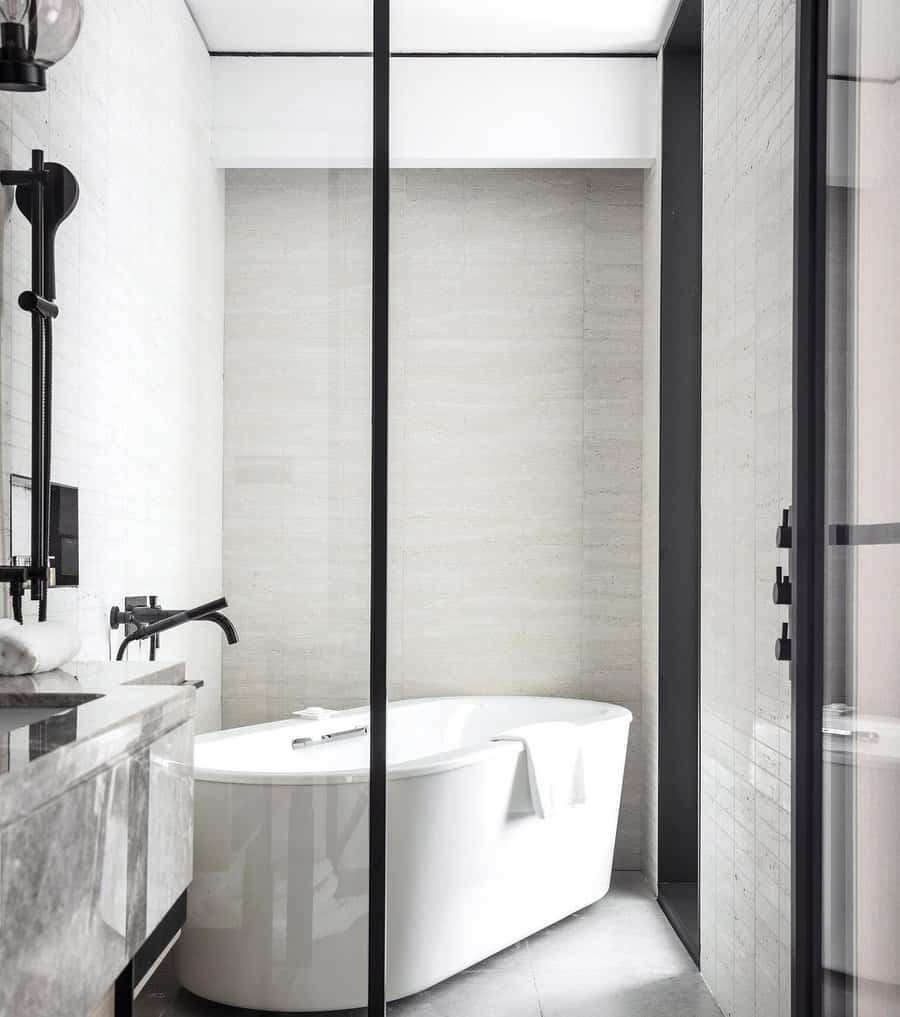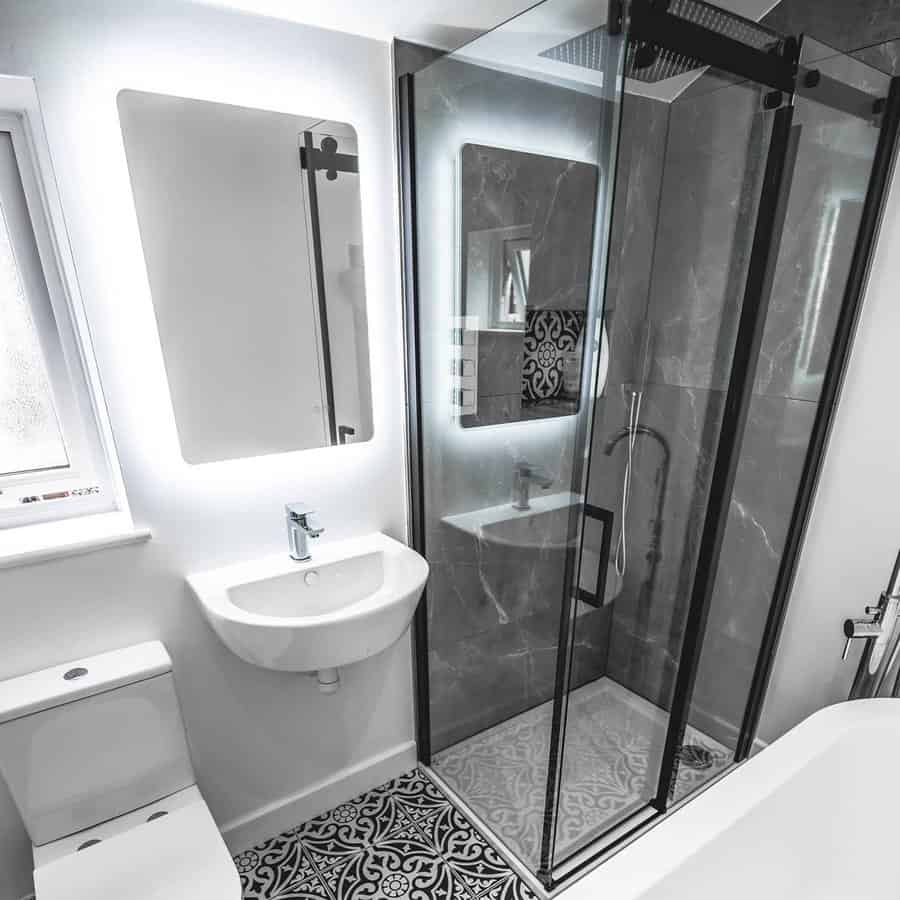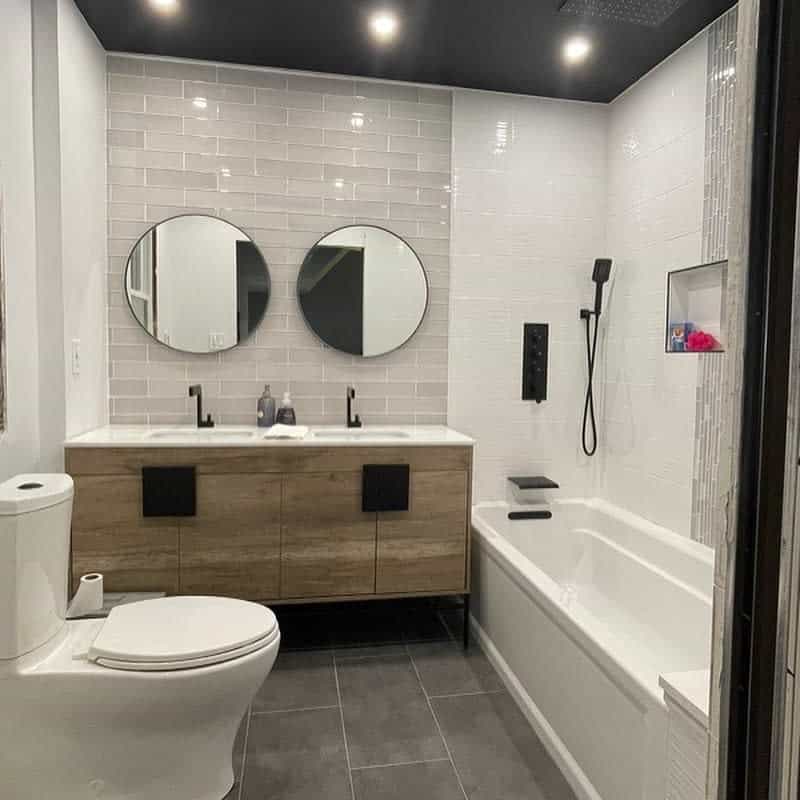 Neutral colors are ideal but not required. Add texture and warmth with organic materials like wood or natural stone. Stone tile can be used for your bathroom floor, shower stall, sink, or even as a wall finish.
Since most modern-inspired decor originates in the mid-20th century, it's okay to let your bathroom adopt a slightly retro aesthetic. This can add character to the room without relying on current trends that will inevitably fall out of fashion.
9. Shower
At the end of the day (or the start, if you're a morning bather), all a shower really needs to do is get you clean. But that doesn't make a stylish, space-conscious shower stall any less valuable than your bathroom's current fixtures.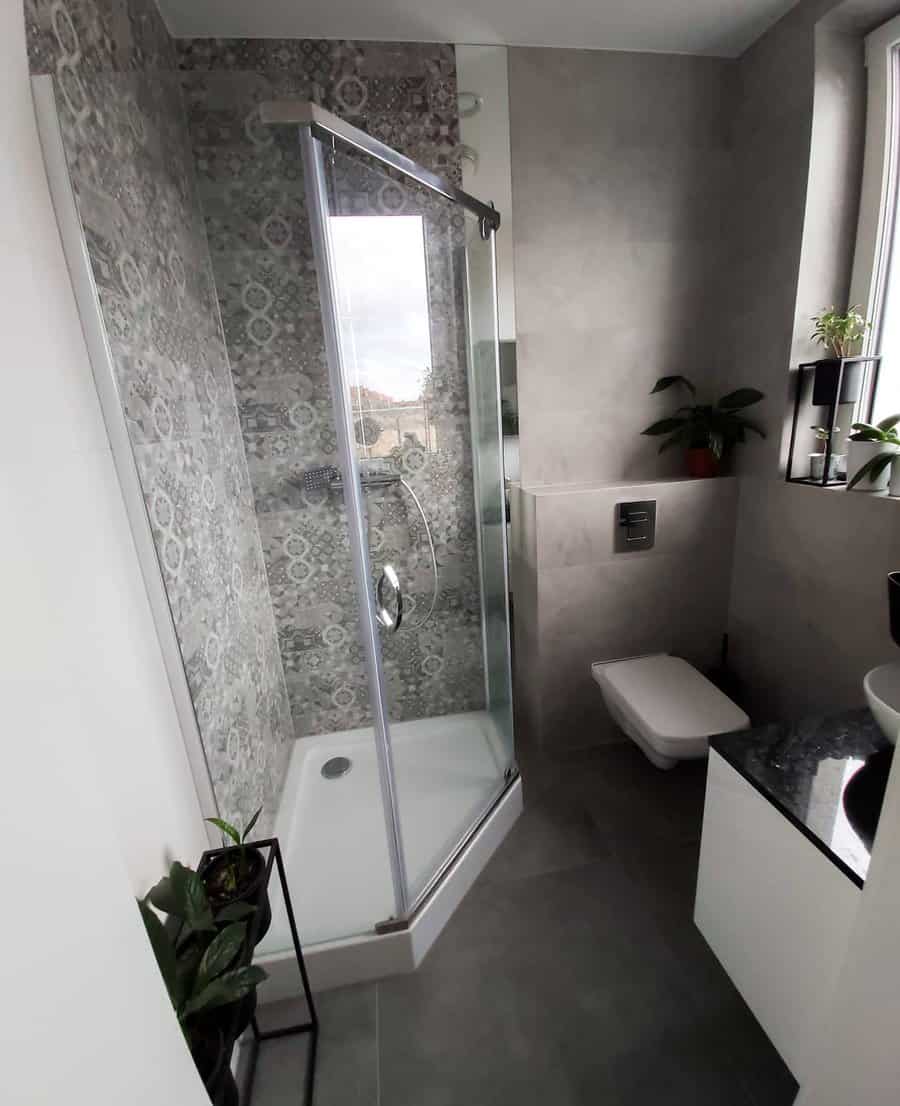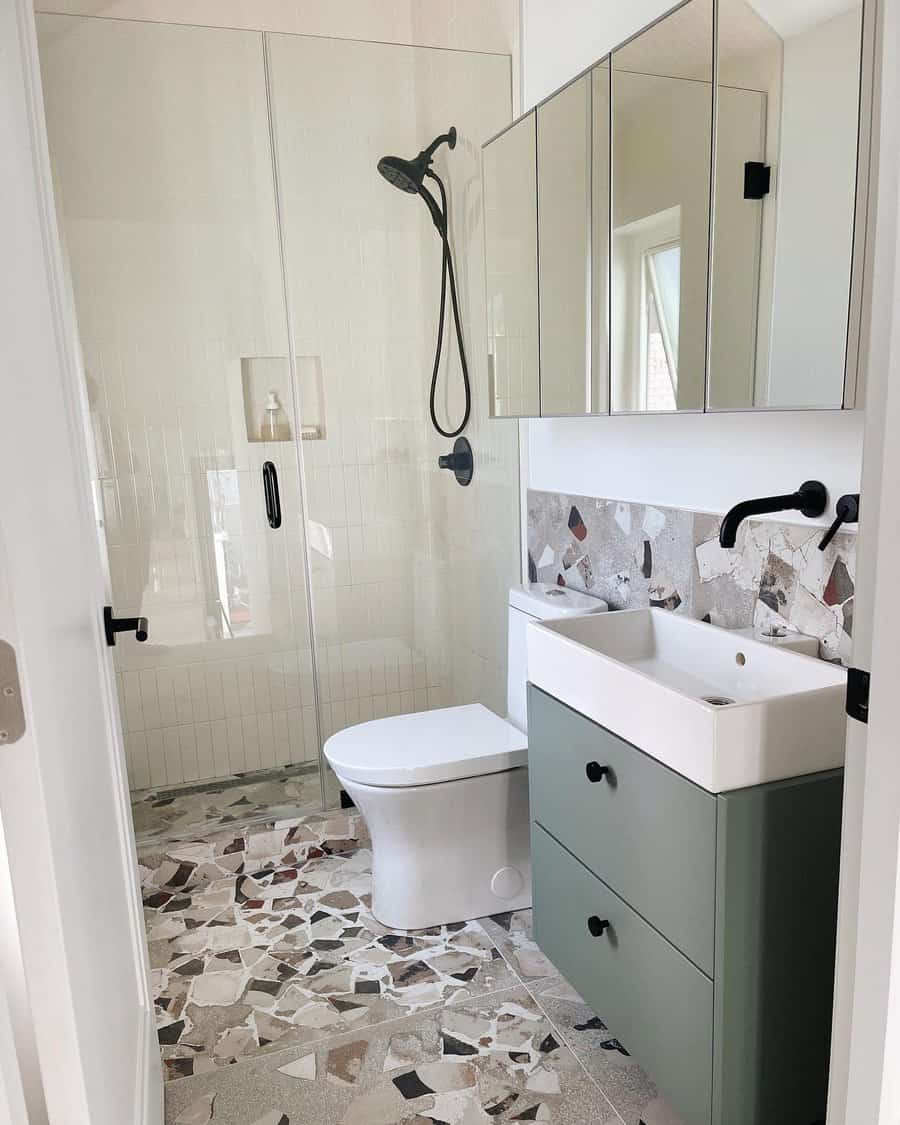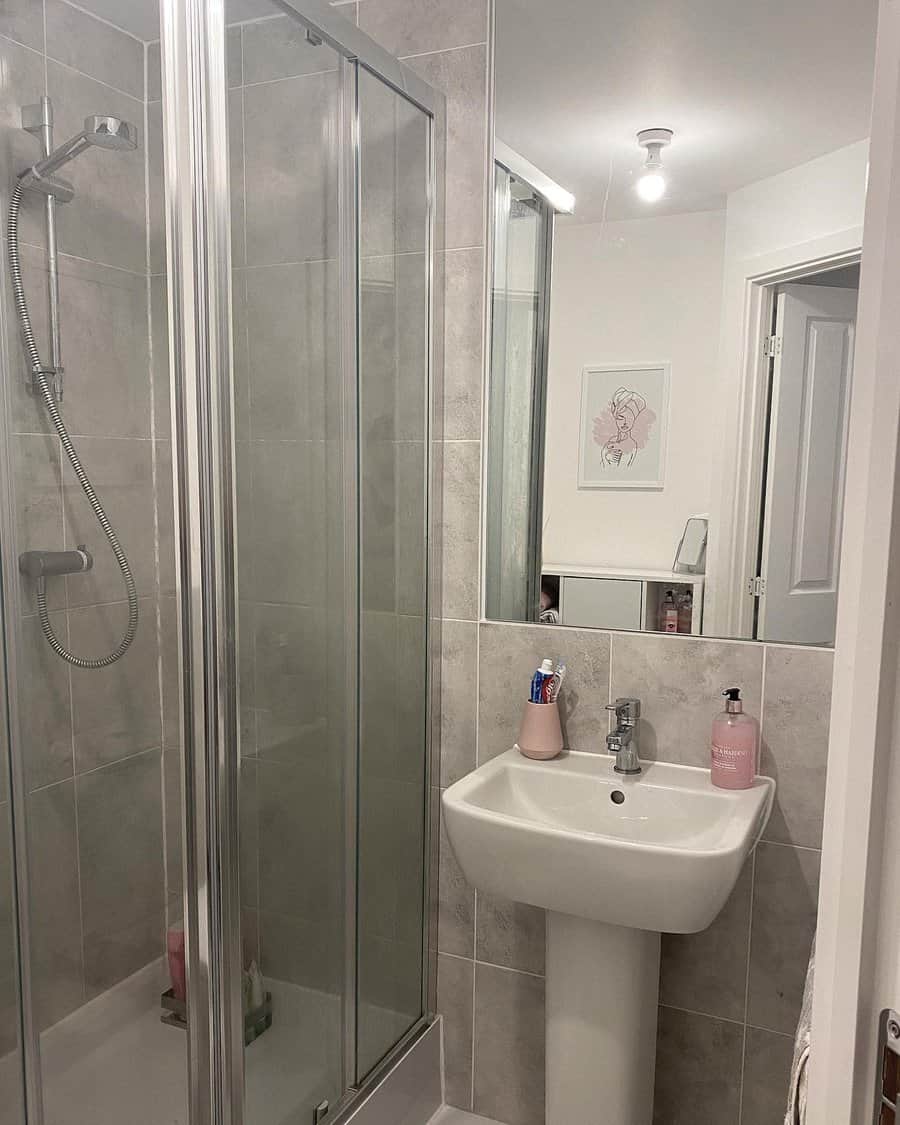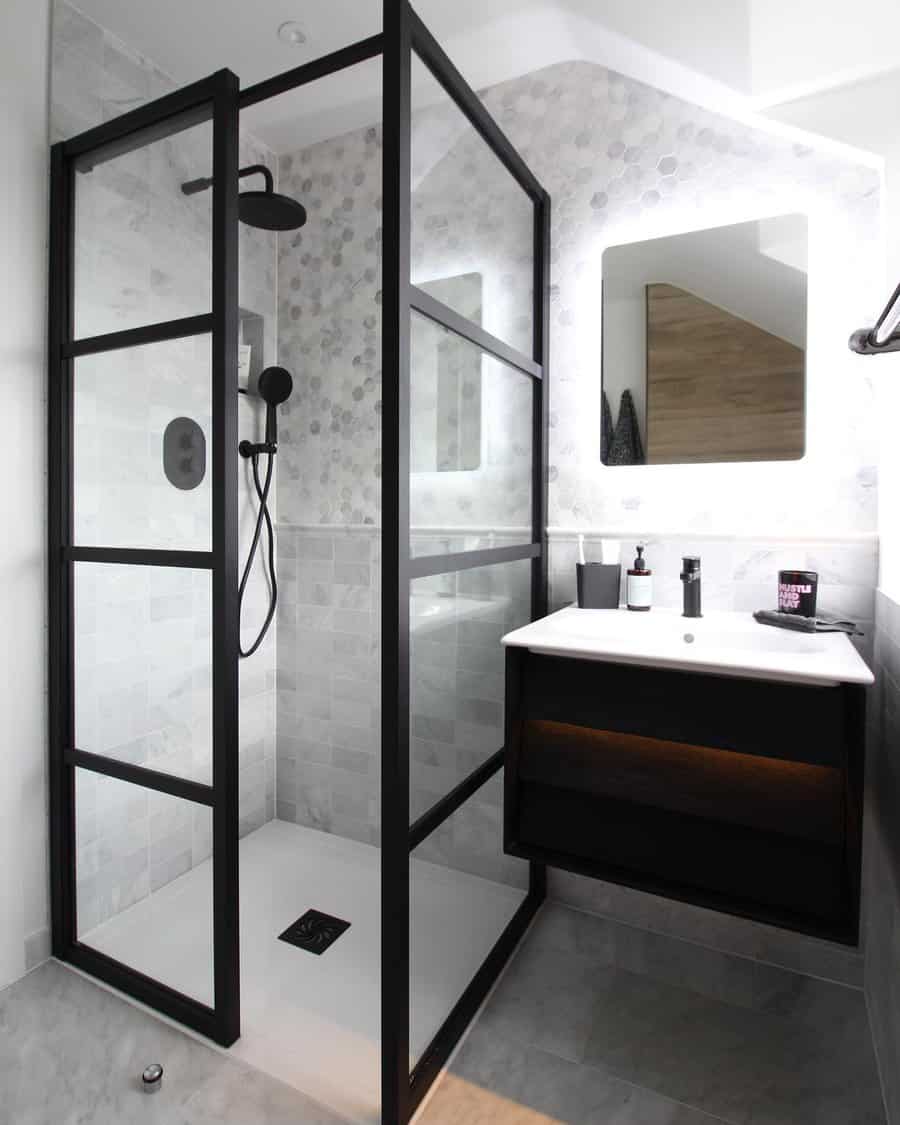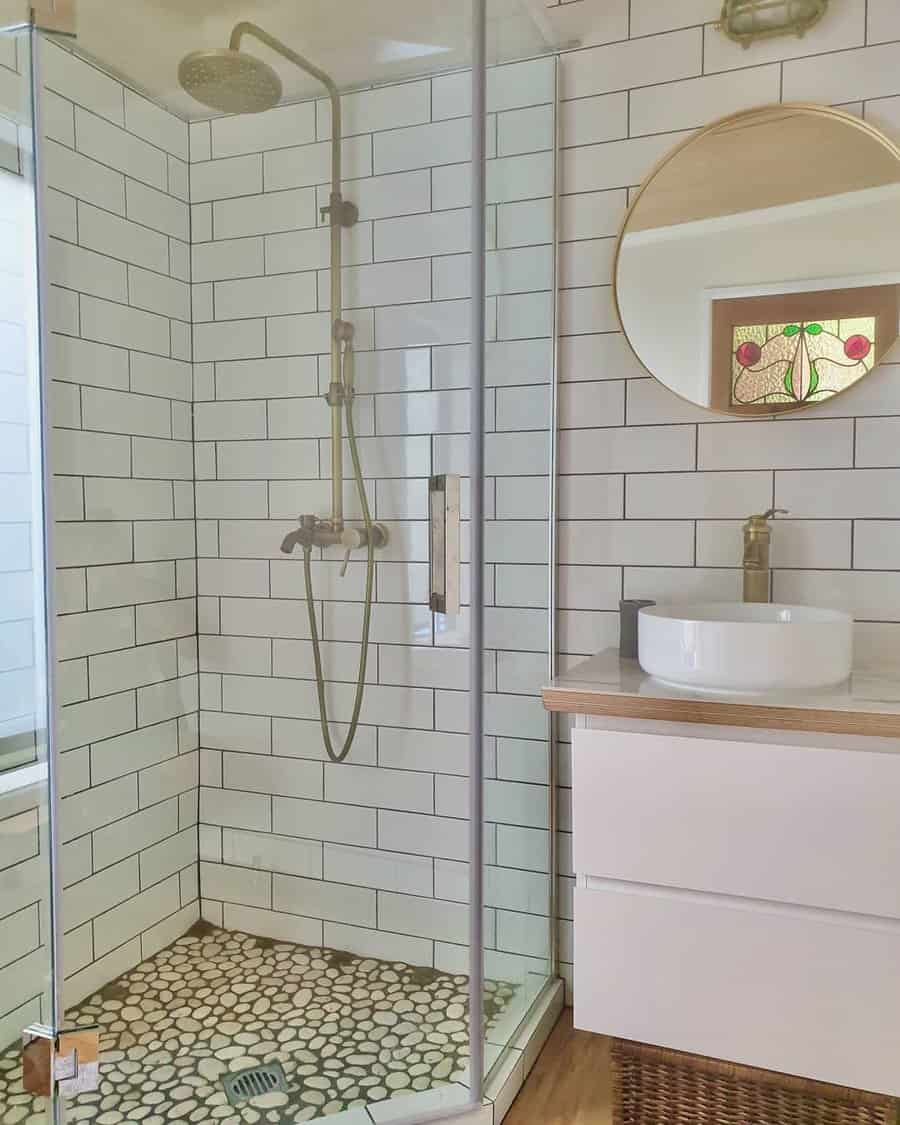 Even if they don't take up any less physical space, the sleek and angular appearance of most shower stalls tends to be better suited to a small bathroom than a traditional shower curtain. Rounded or diagonal shower doors can maximize space both inside and outside of the stall.
Your instinct may be to match your interior shower tiles to the rest of your bathroom walls. However, contrasting tile can add a much-needed dimension.
10. Tub
Today, most people opt for a quick shower over a soak in the bath. With that said, decorating a small bathroom doesn't automatically mean giving up your nightly bubble bath.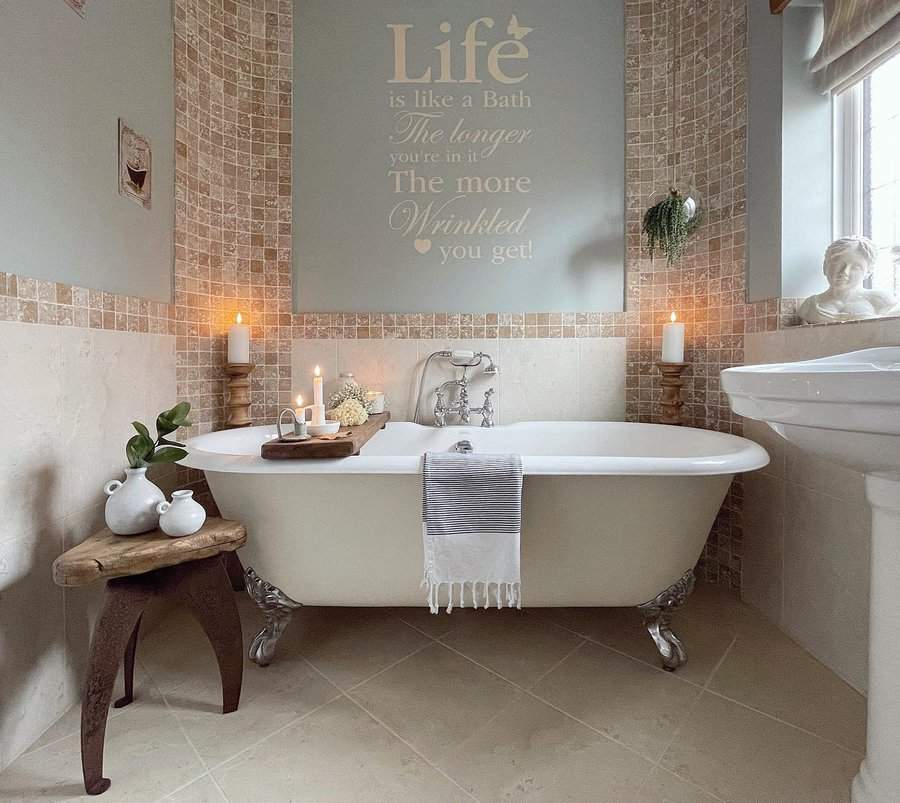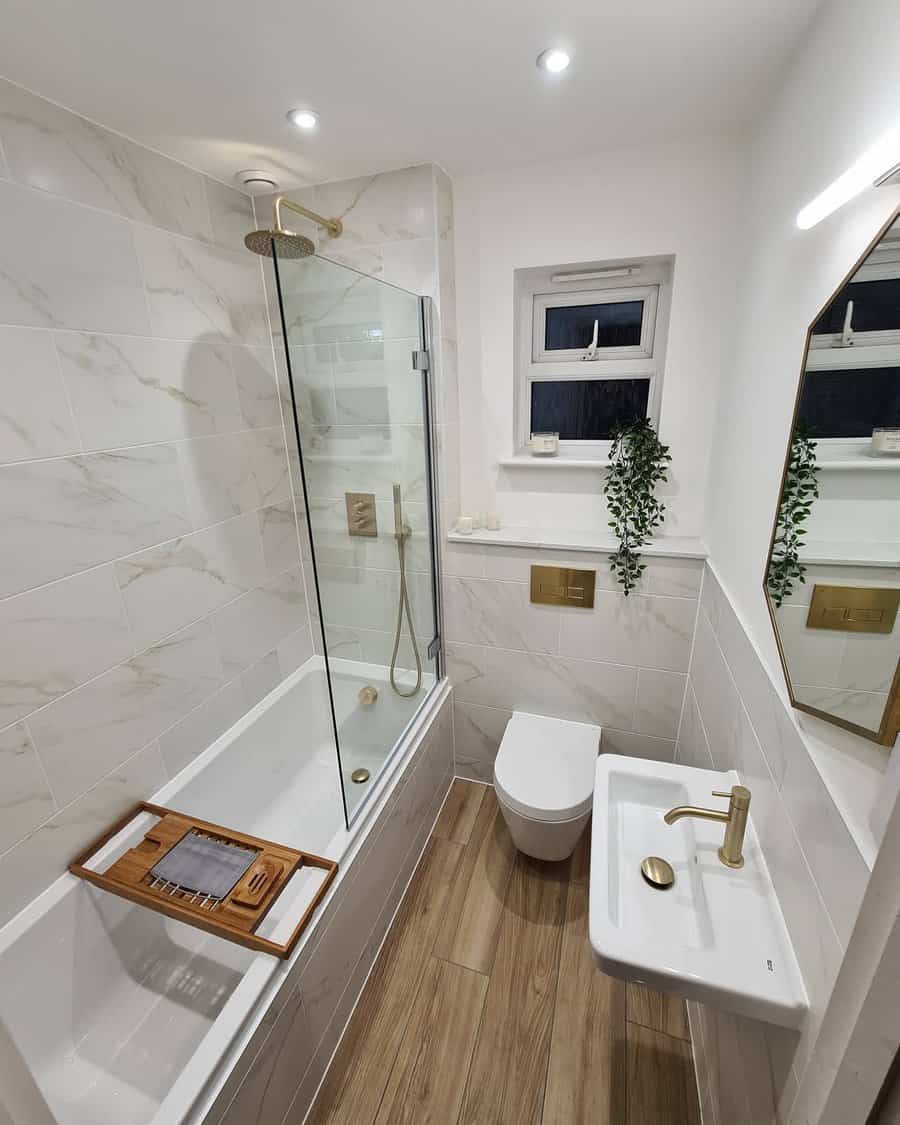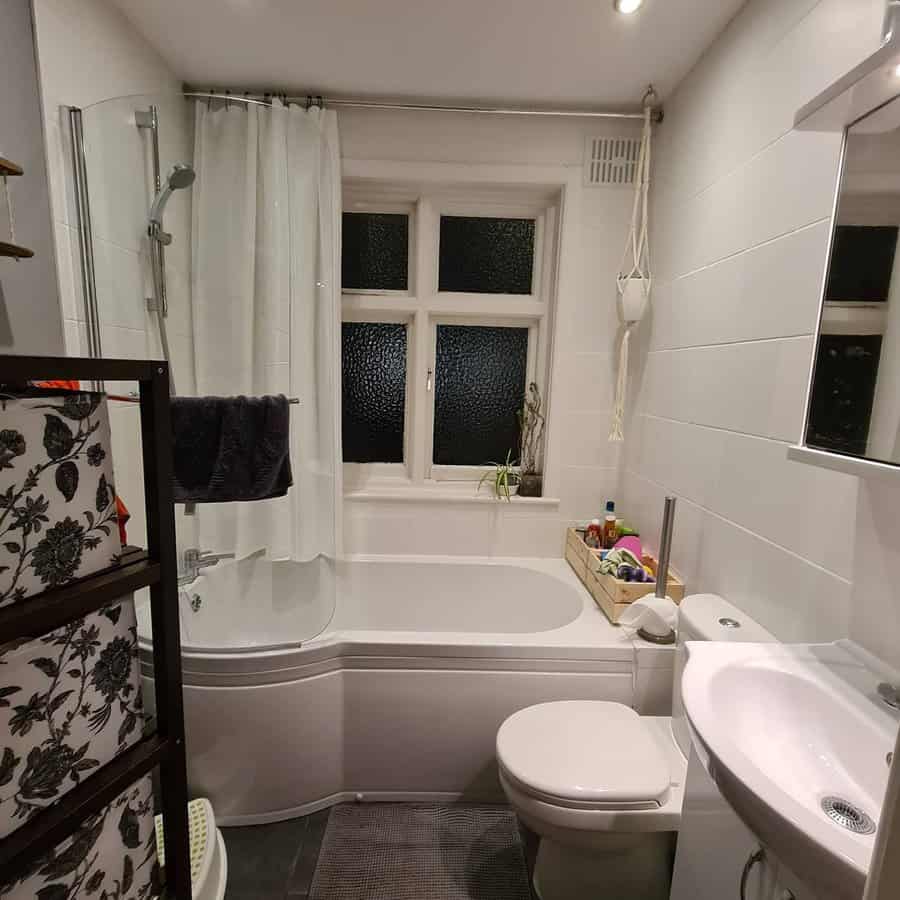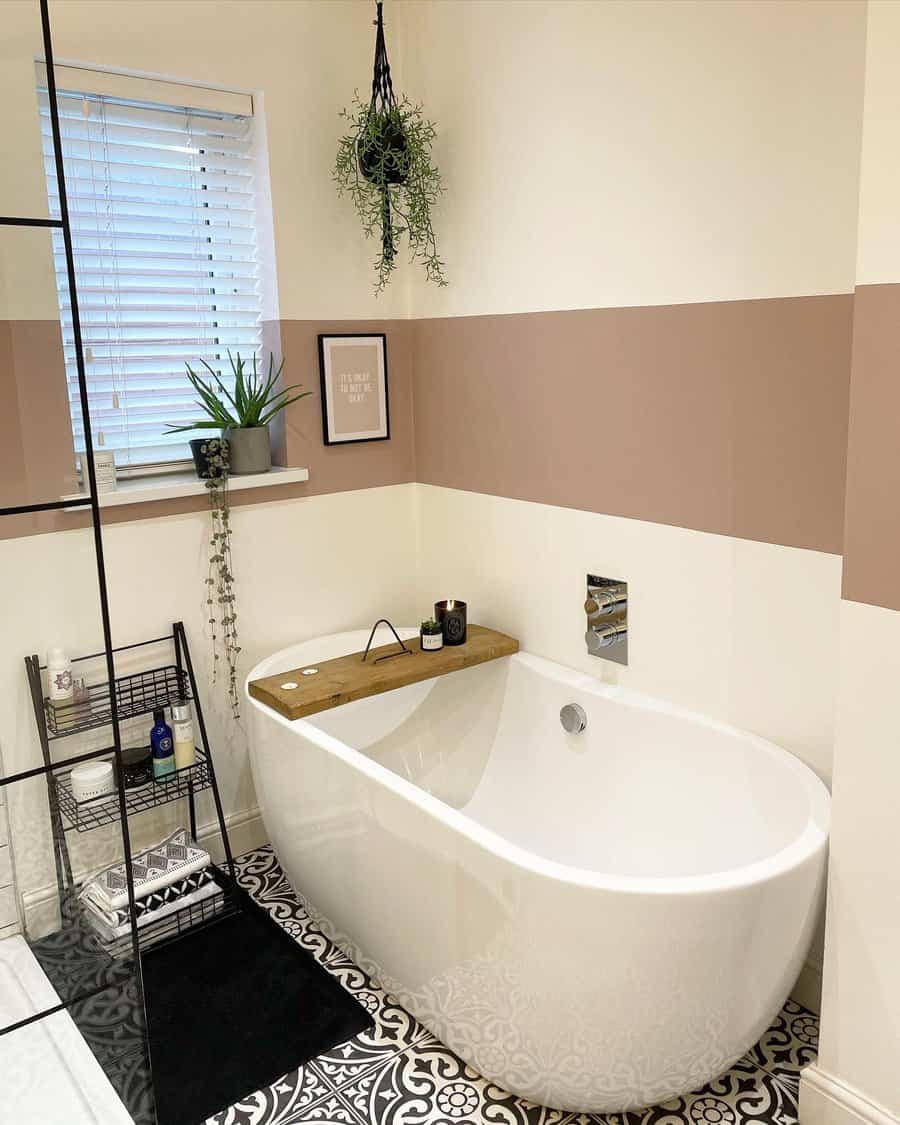 If your tub features a built-in showerhead, ditch the bulky curtain in favor of a European-style glass partition. A partition is much more aesthetically pleasing and works surprisingly well at keeping the surrounding floor dry!
Take advantage of the walls above your bath to install extra storage shelves or display decor. Be sure there is adequate lighting around your bathtub — invest in dimmable fixtures for customizable mood lighting.
Small Bathroom FAQs
What is the minimum square footage for a full bathroom?
A full bathroom offers everything you could need — e.g., a sink, toilet, shower, and maybe even a tub. Full bathrooms also add value to a home when it comes time to list the property for rent or sale.
No matter how clever you are, not all spaces can be converted into full bathrooms. Generally, at least 30 square feet is required to accommodate a small shower stall. For a tub, your bathroom will need to be at least 40 square feet.
How much clearance does a bathroom door need?
It's not enough to fit a sink, toilet, and any other fixtures inside a small bathroom. For the bathroom to function properly, you also need to account for door clearance.
Most interior doors need 34 to 36 inches of clearance to fully open and close. Be sure to measure the space around your bathroom doorway before making any permanent changes!
Swapping out your traditional bathroom door for a sliding or pocket door can eliminate the need for extra clearance inside the room. This can make a huge difference when decorating a tiny powder room or guest bath.