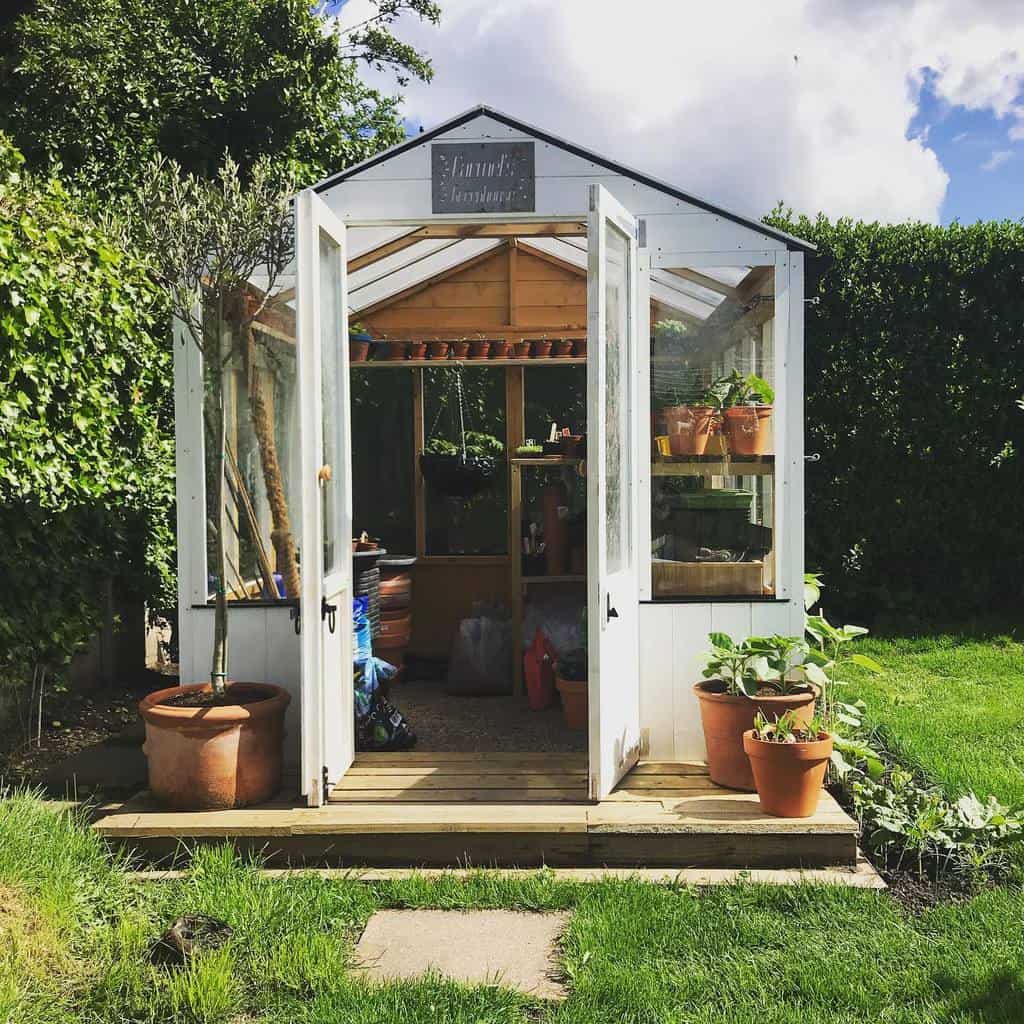 40 Greenhouse Ideas for Backyard Gardening
Ever since the first greenhouse was built in ancient Italy, the "gardini botanici" has been a favorite way to extend the growing season. Explorers used these structures to house exotic plants brought back from tropical journeys, and they remain a great place to start seedlings and shelter tender plants.
America's first greenhouse was built in 1737. Today, there are countless greenhouse ideas that make growing plants an easier task year-round. Here are 31 of the best.
1. Attached
An attached greenhouse is connected to your home on one wall. This type of greenhouse is easier to access in inclement weather and makes it convenient to enjoy garden therapy in all four seasons.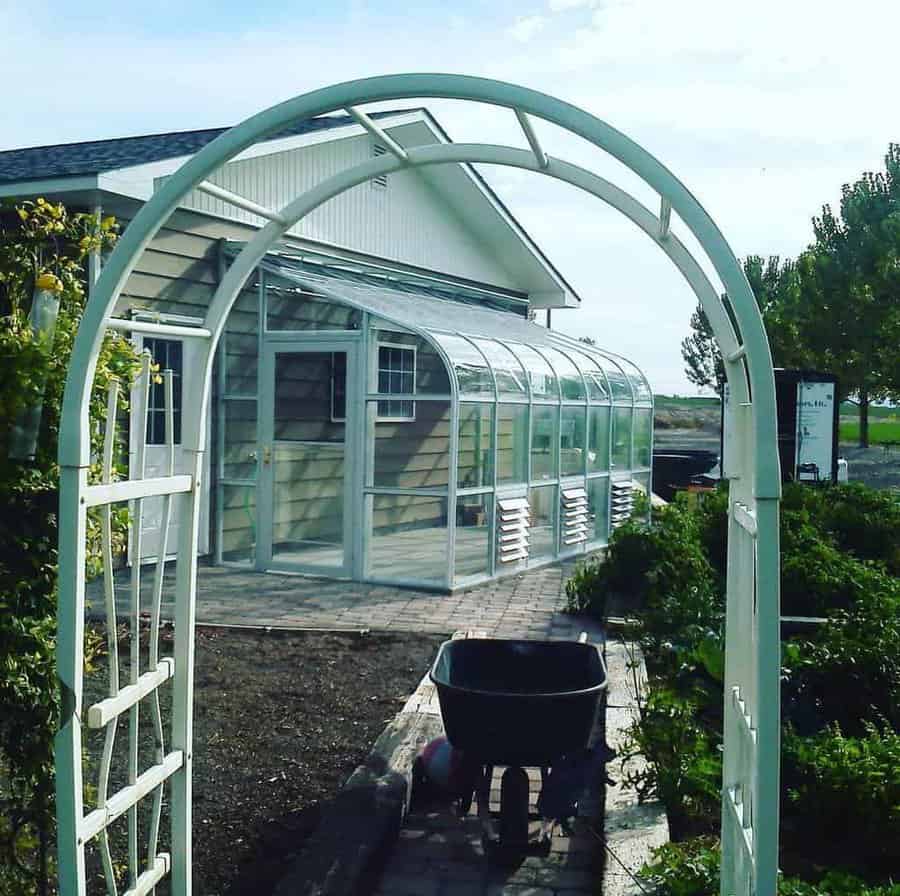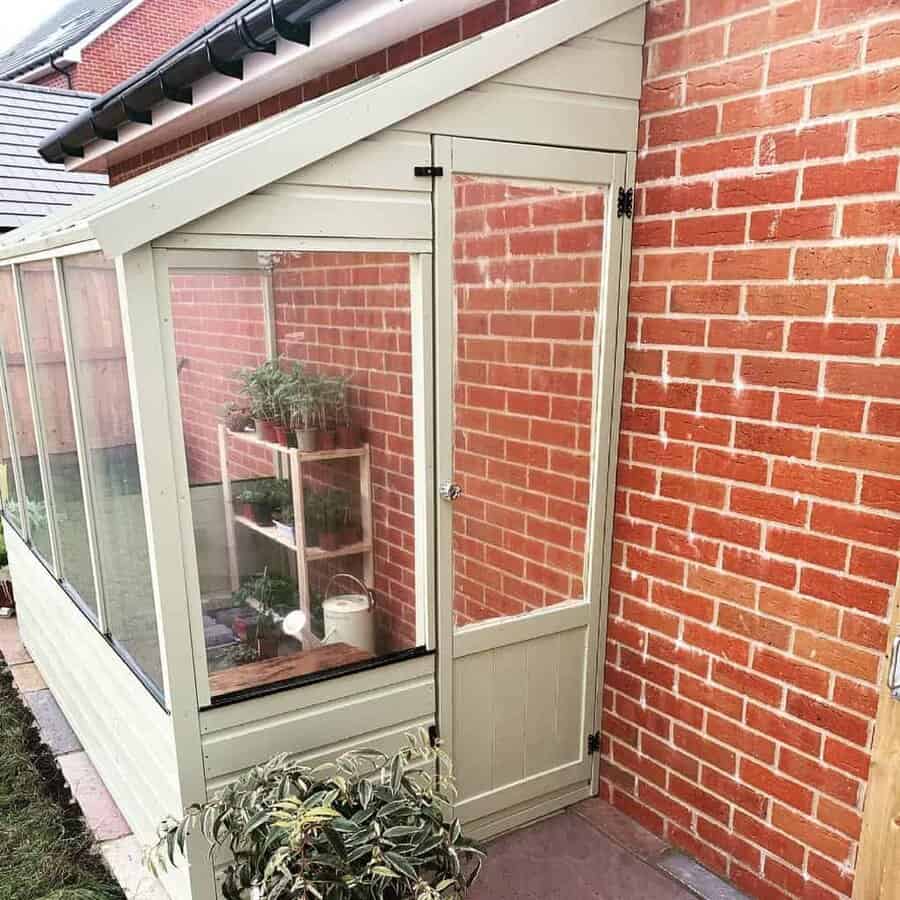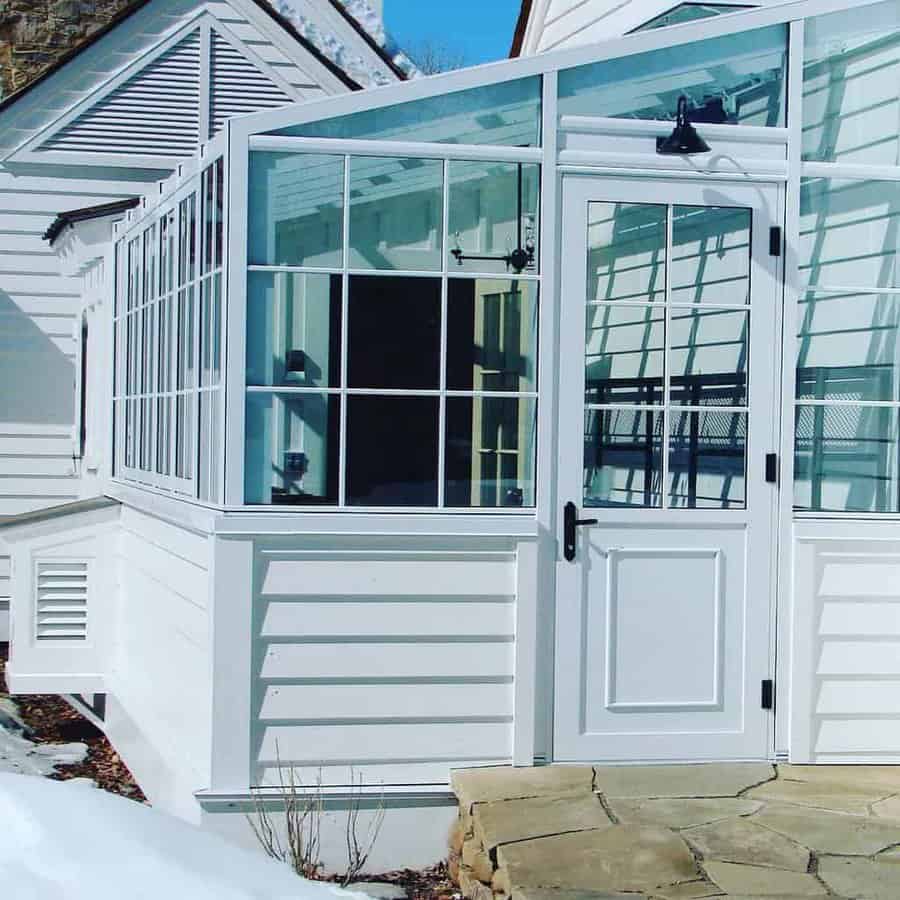 An attached mini greenhouse is a great indoor gardening option when space is limited. Built outside an existing window or door frame, this convenient structure will allow you to grow herbs, flowers, or produce year-round.
2. Cottage Style
Visions of an English garden almost always include a cottage style greenhouse. Even a small version adds a charming focal point to the garden. With the UK's wet and chilly weather, greenhouses are necessary to ensure a long growing season.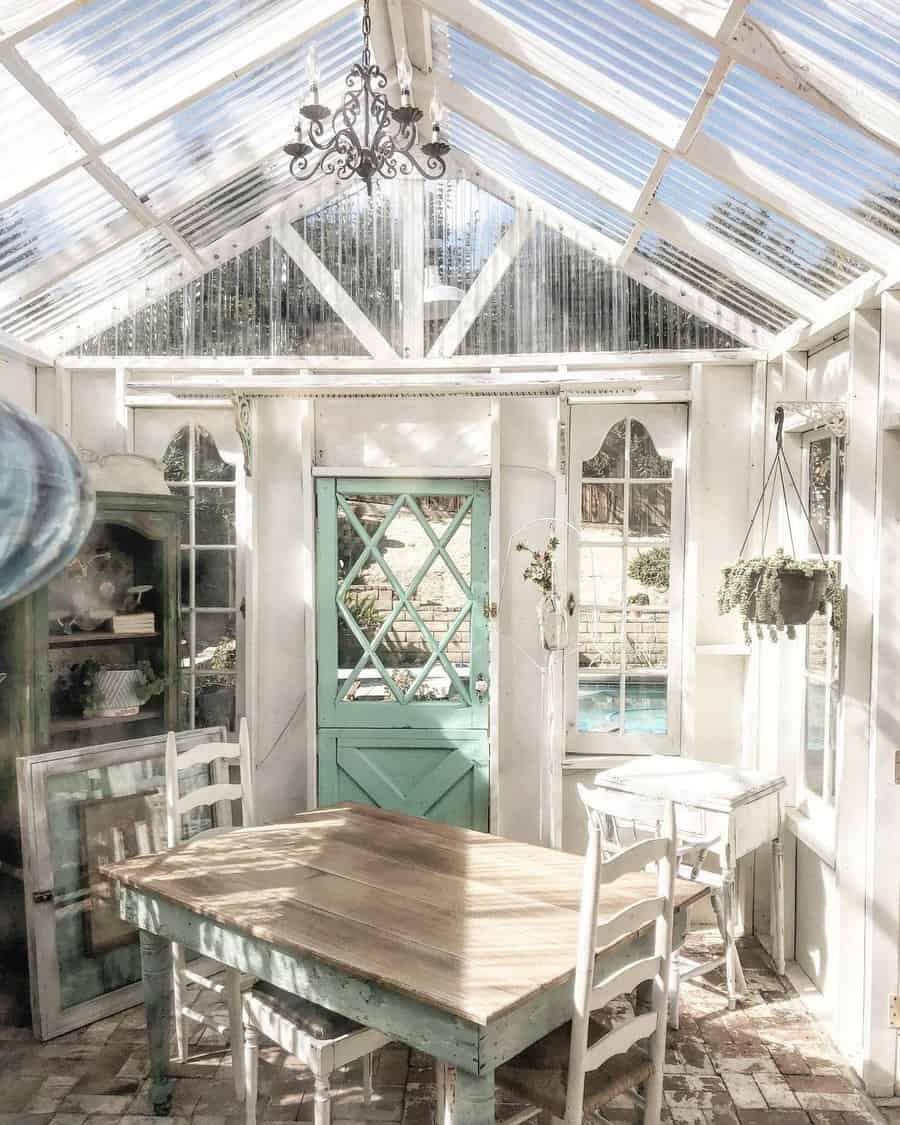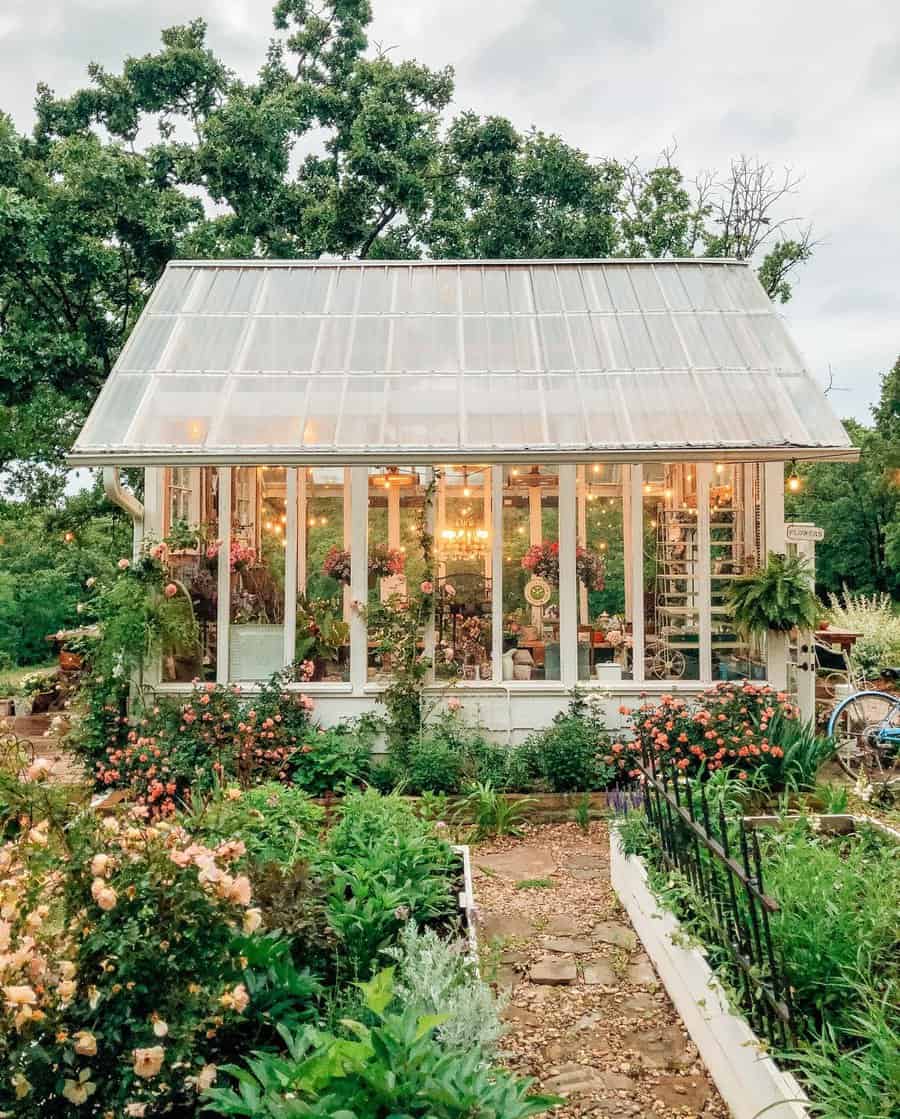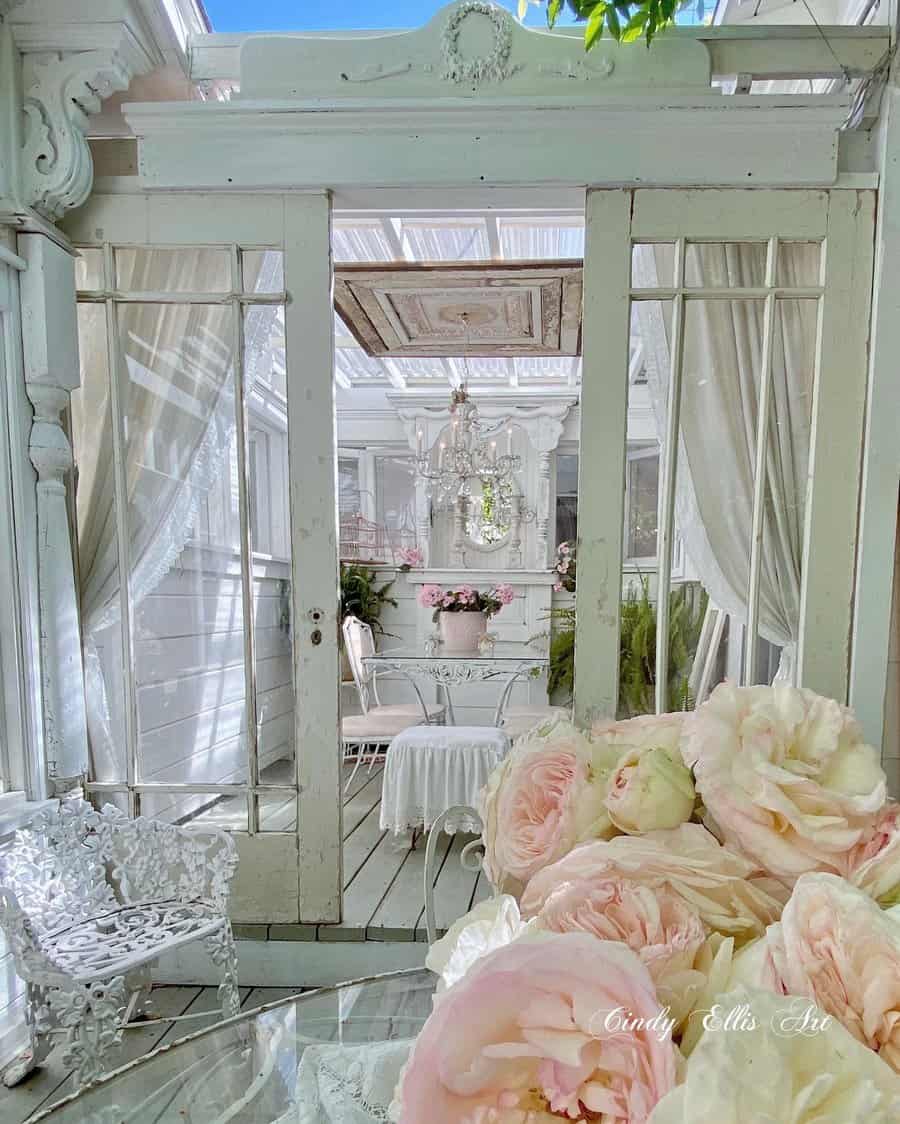 Be sure to decorate this type of greenhouse in shabby chic style. Hang a crystal chandelier instead of an ordinary light fixture, and use beautifully weathered furniture inside. If you prefer ordering a greenhouse kit, the Hartley Botanic Greenhouse Company is a good place to look for award-winning British greenhouse supplies.
3. Dome
A dome shaped greenhouse is a modern, futuristic style for DIY greenhouse plans. A dome framework is typically made from connecting PVC pipes or flexible rods. The tent is made from clear plastic sheeting.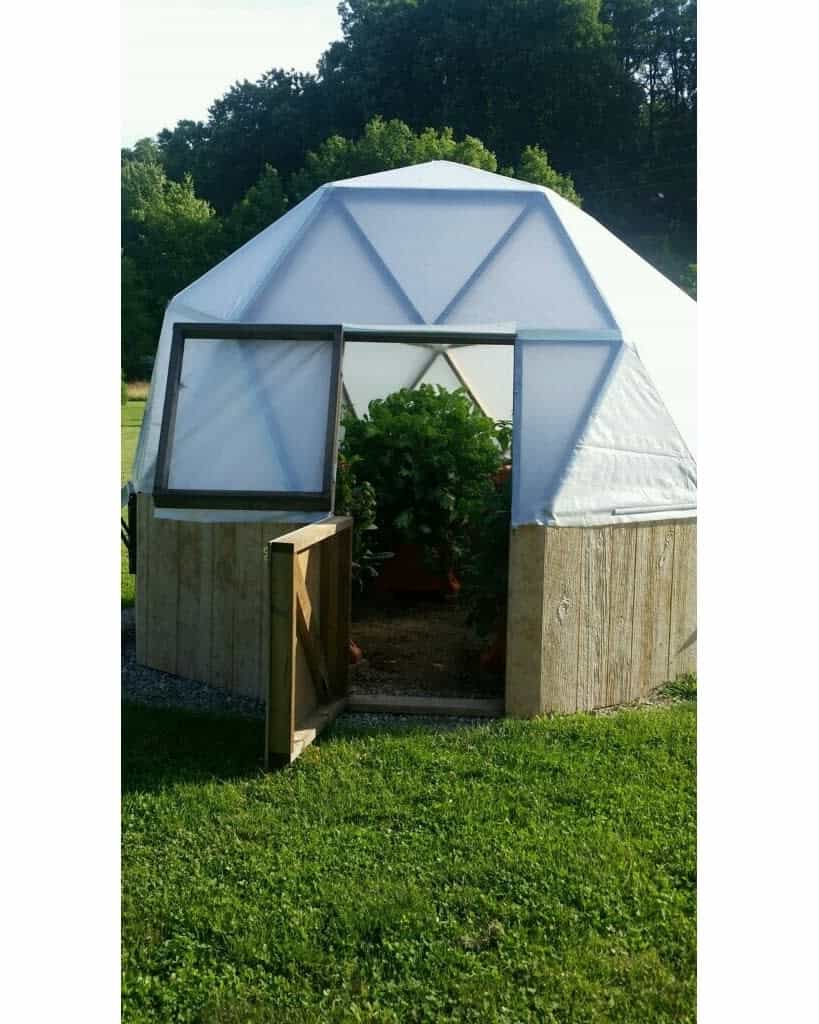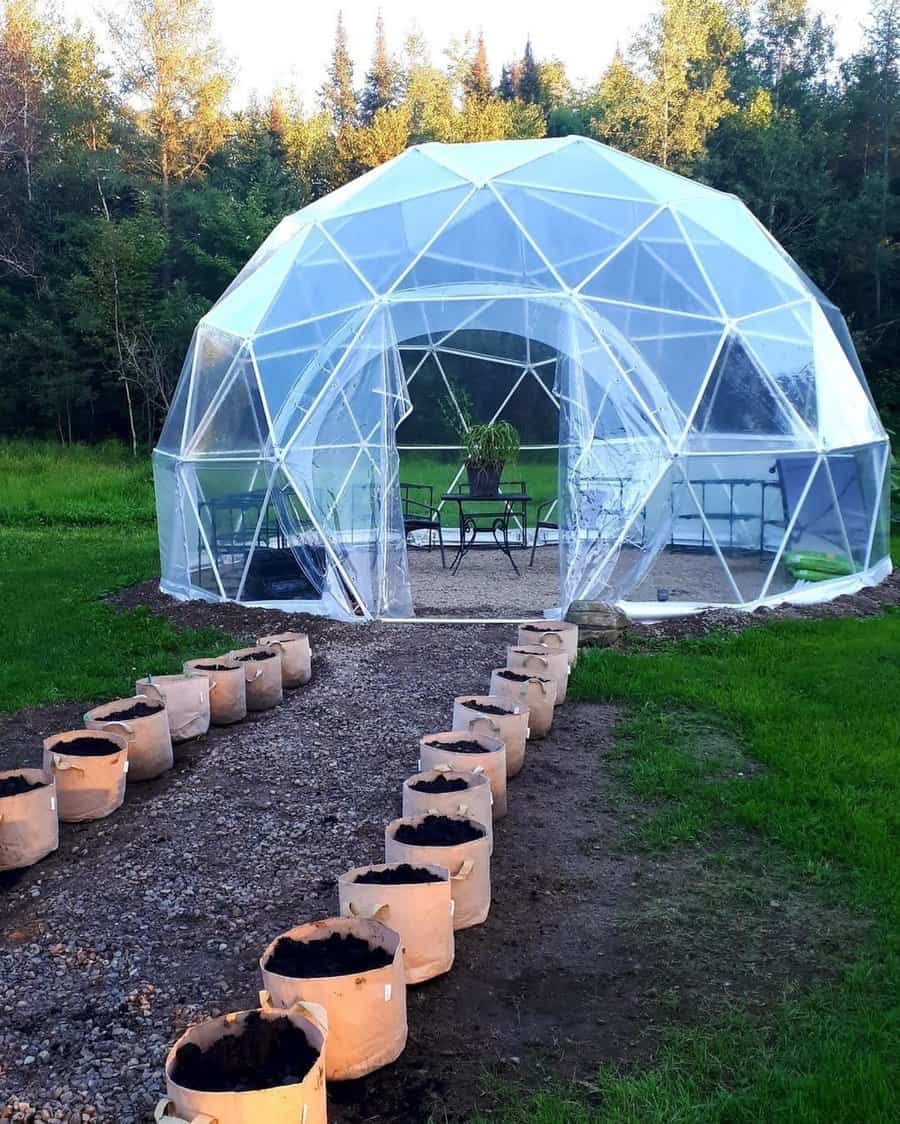 Some geodome greenhouse kits come with a tarp cover to protect potted plants from excessive heat and sunlight. Larger dome indoor greenhouse kits have sturdy plastic half walls and full size doors for easy access to your greenhouse plants. Northern Homestead is a good blog to follow for information about geodome greenhouses and urban homesteading in cold climates.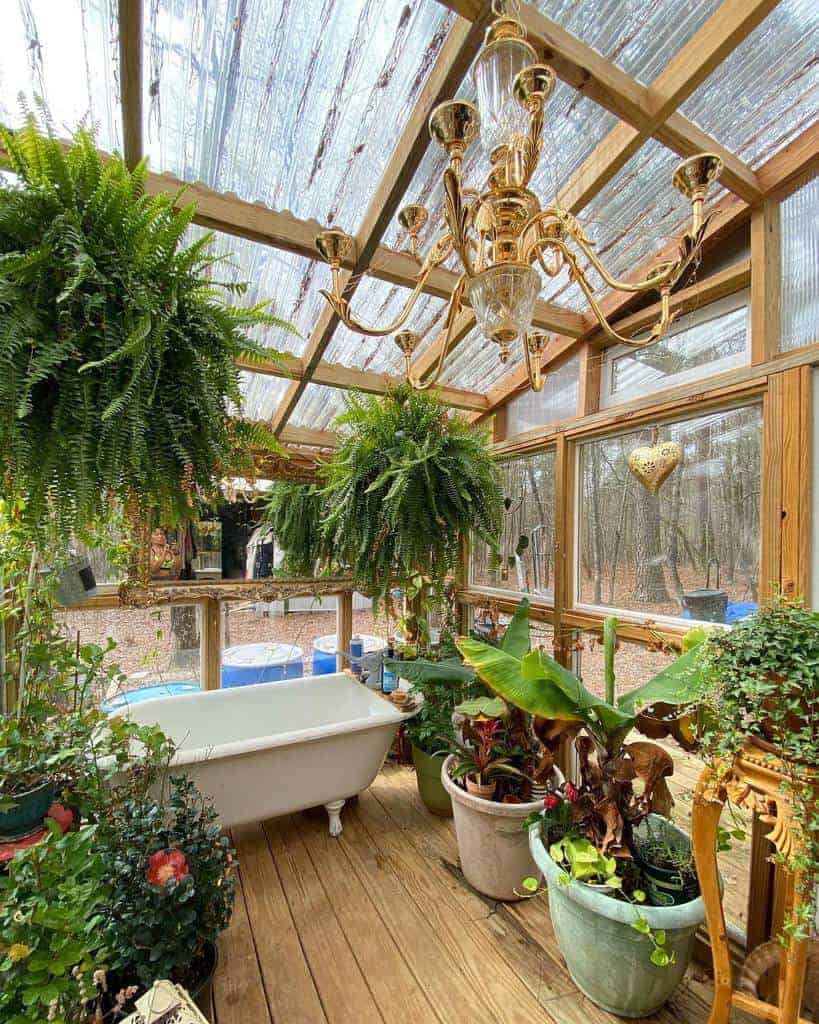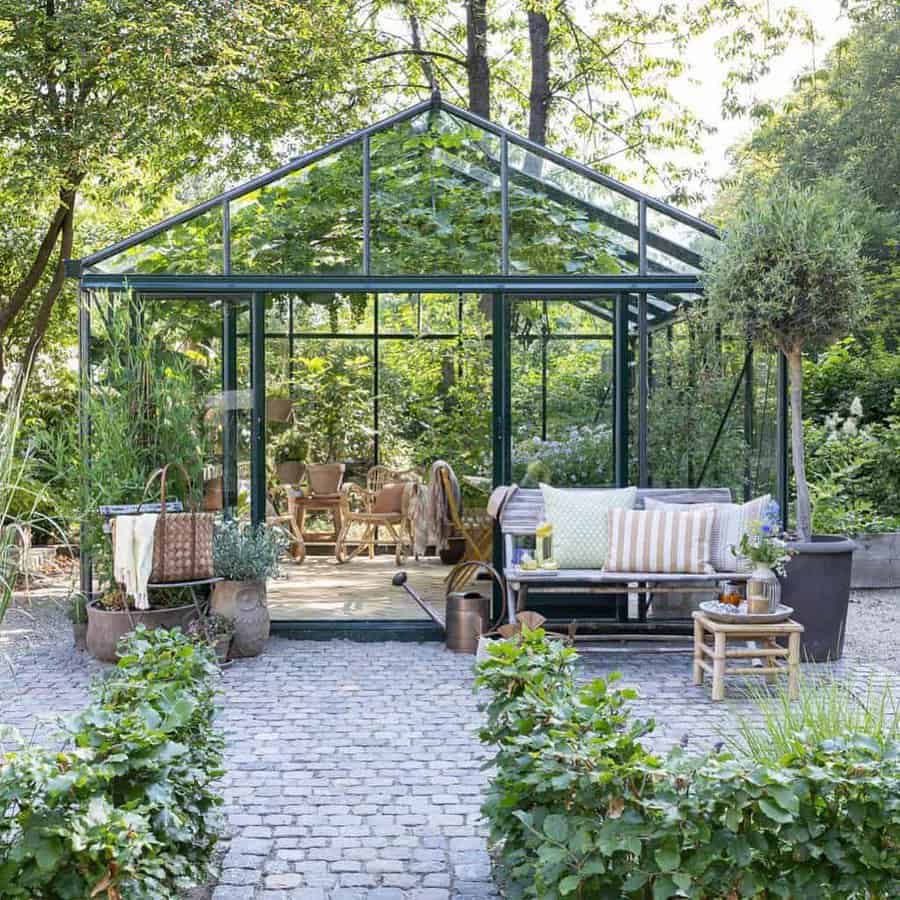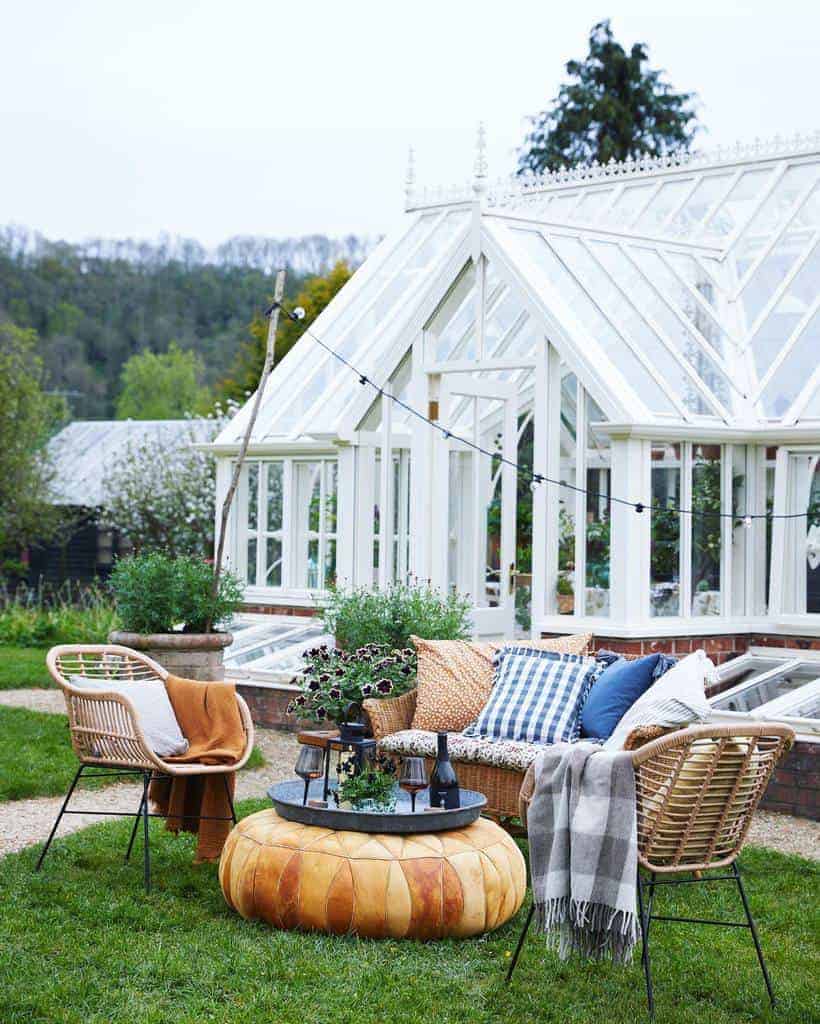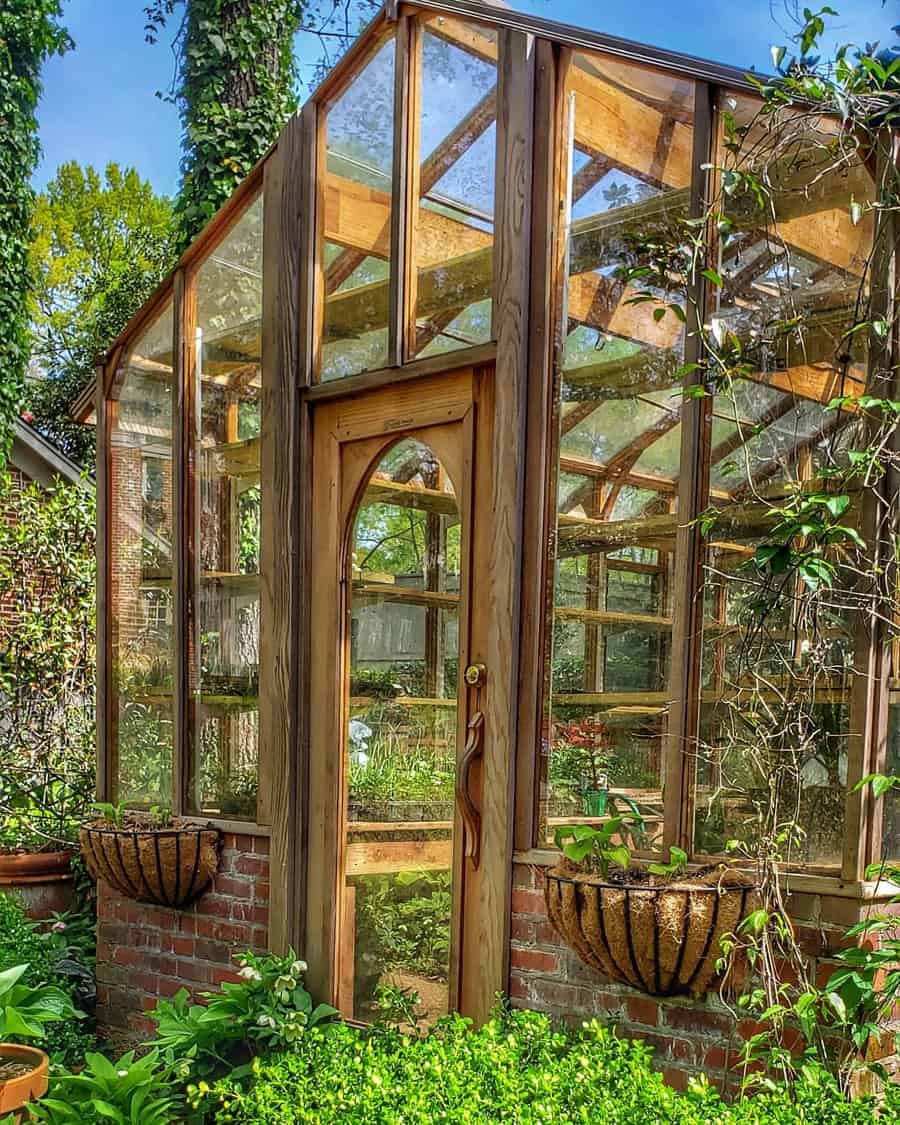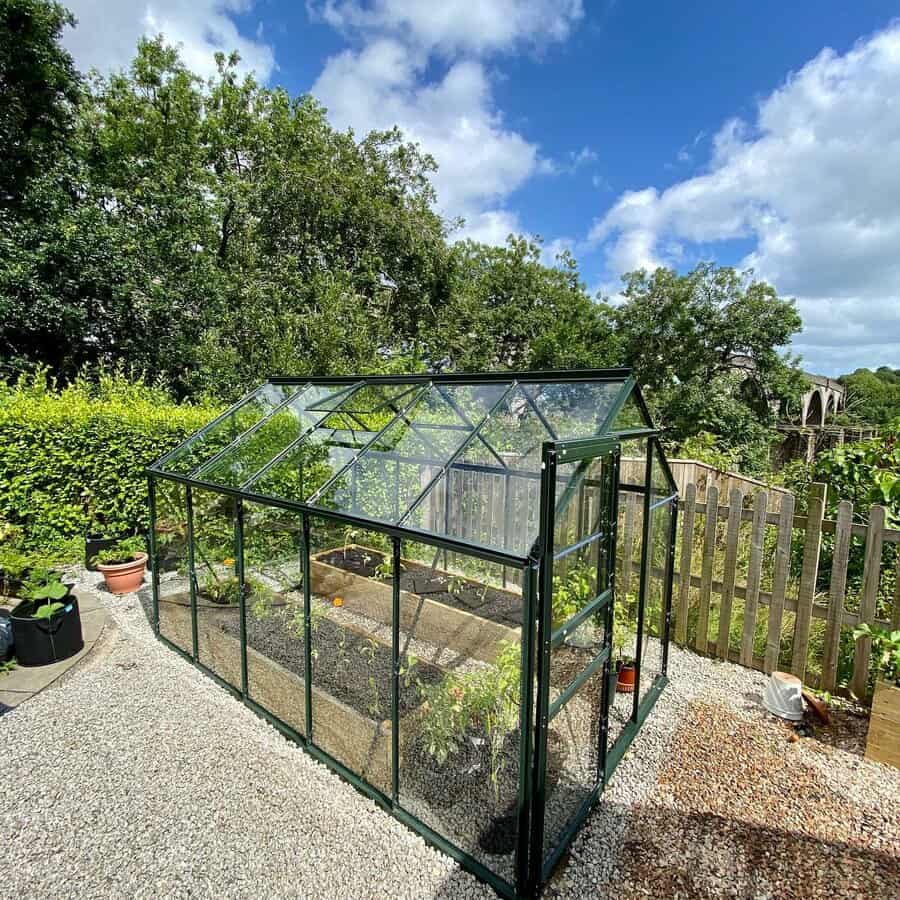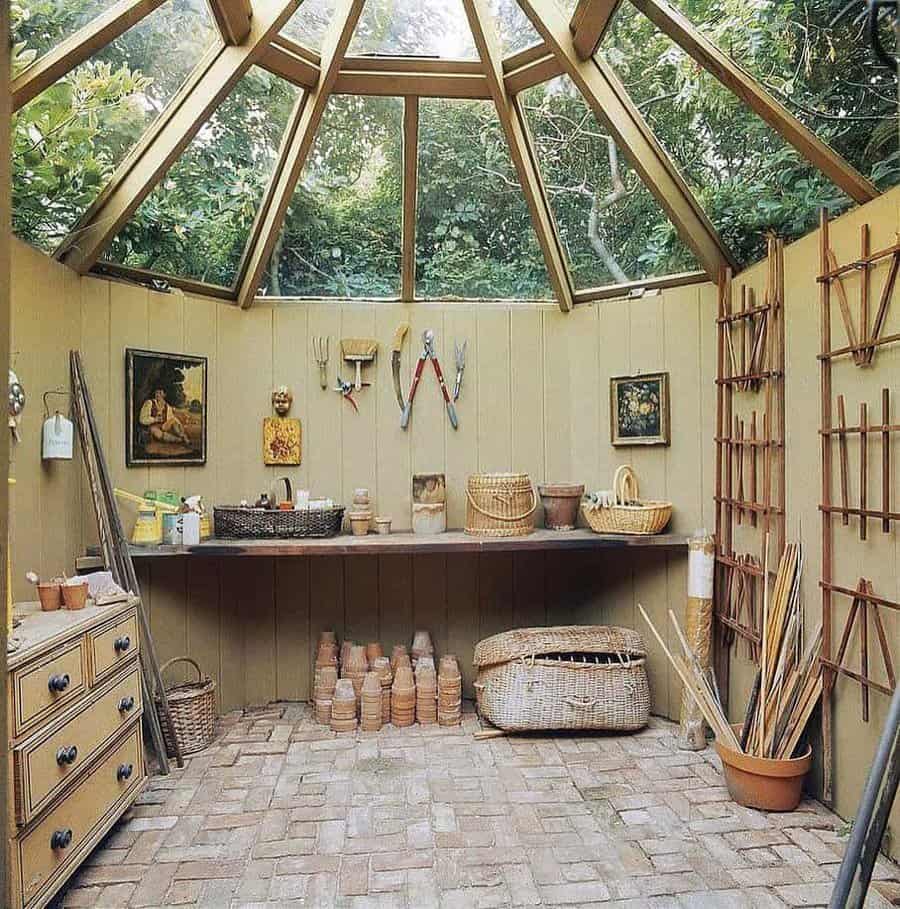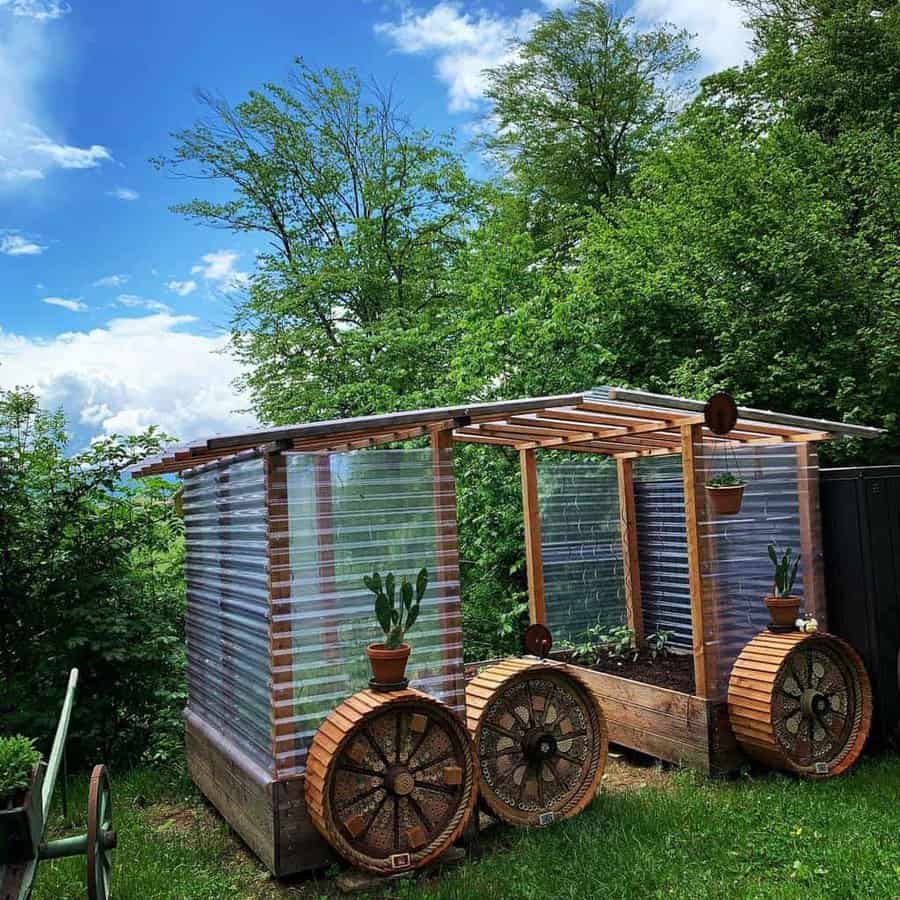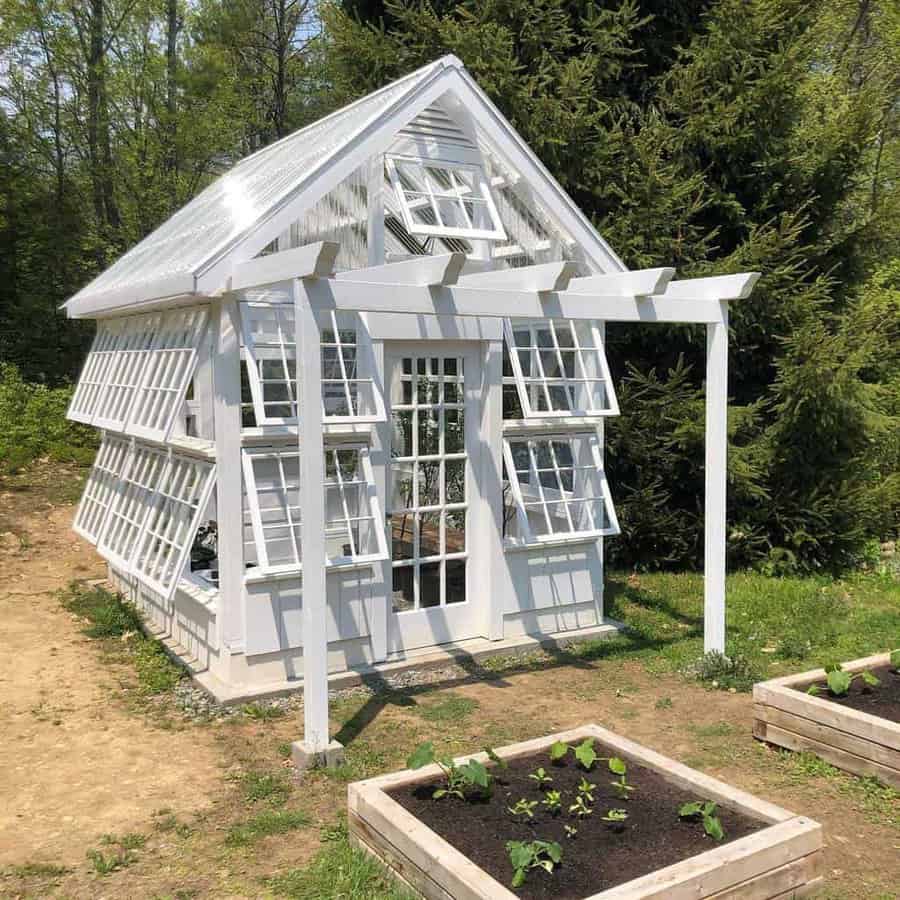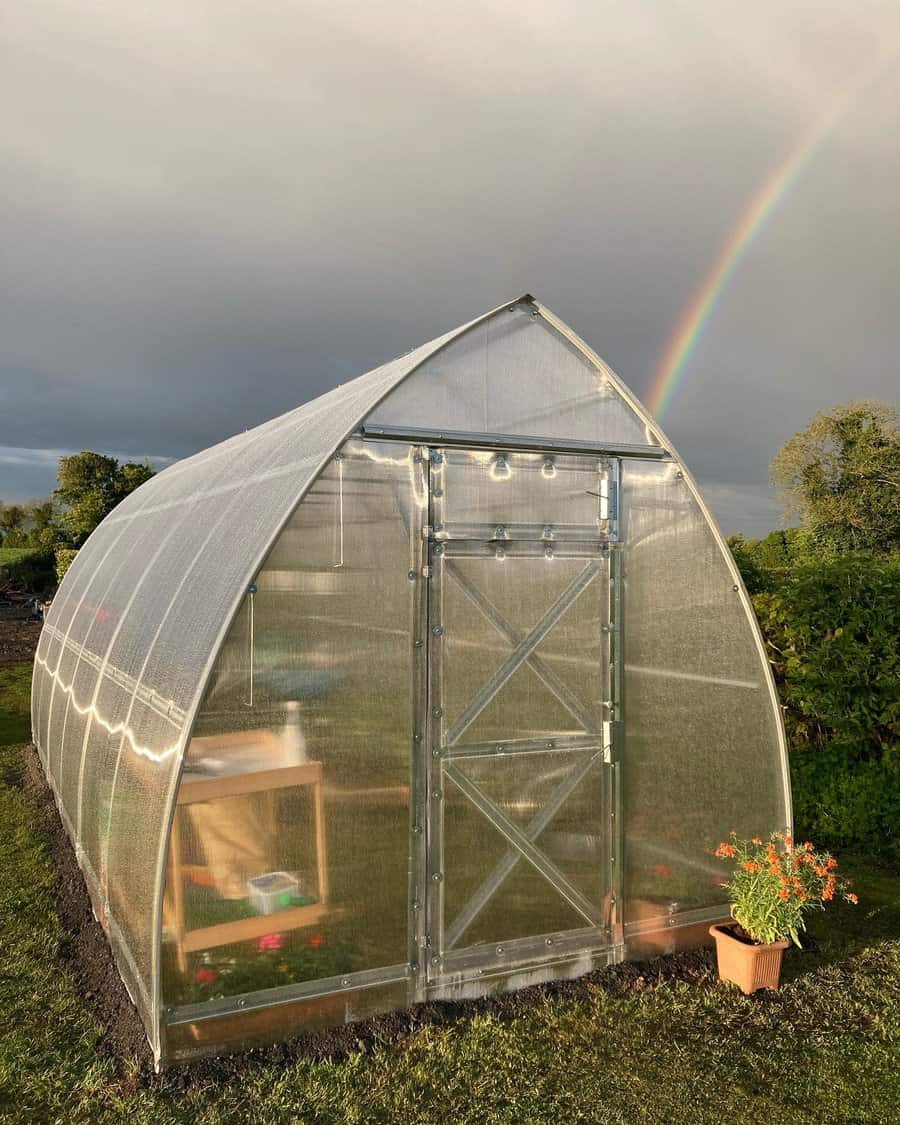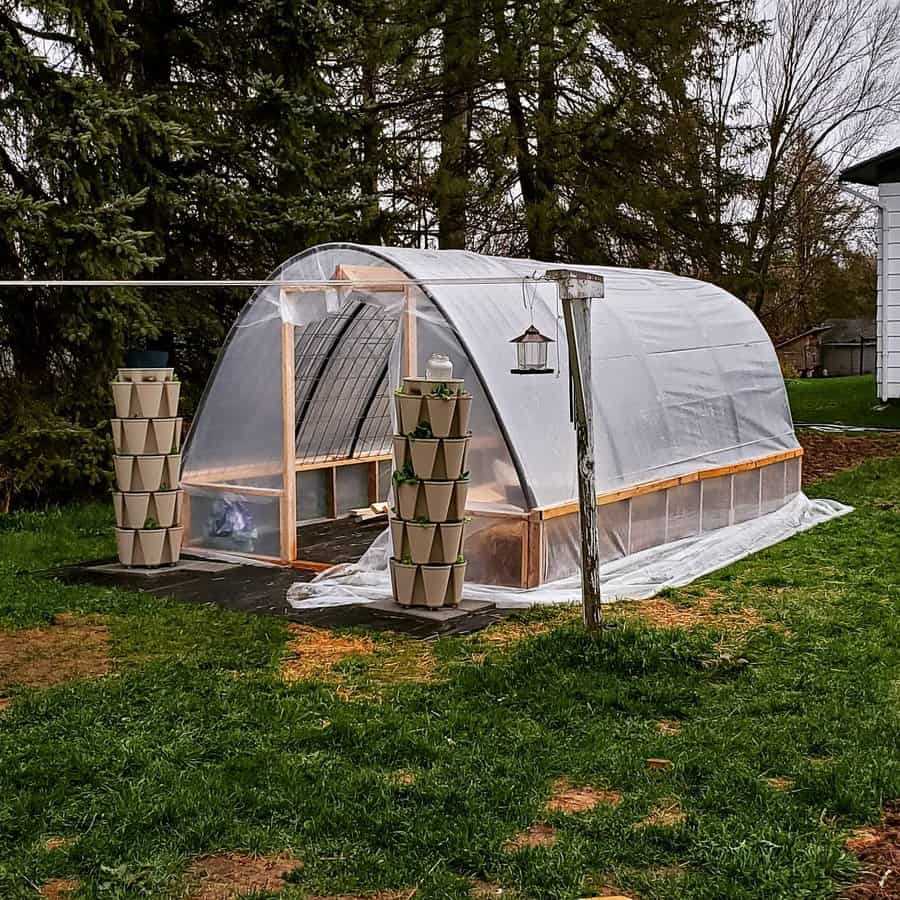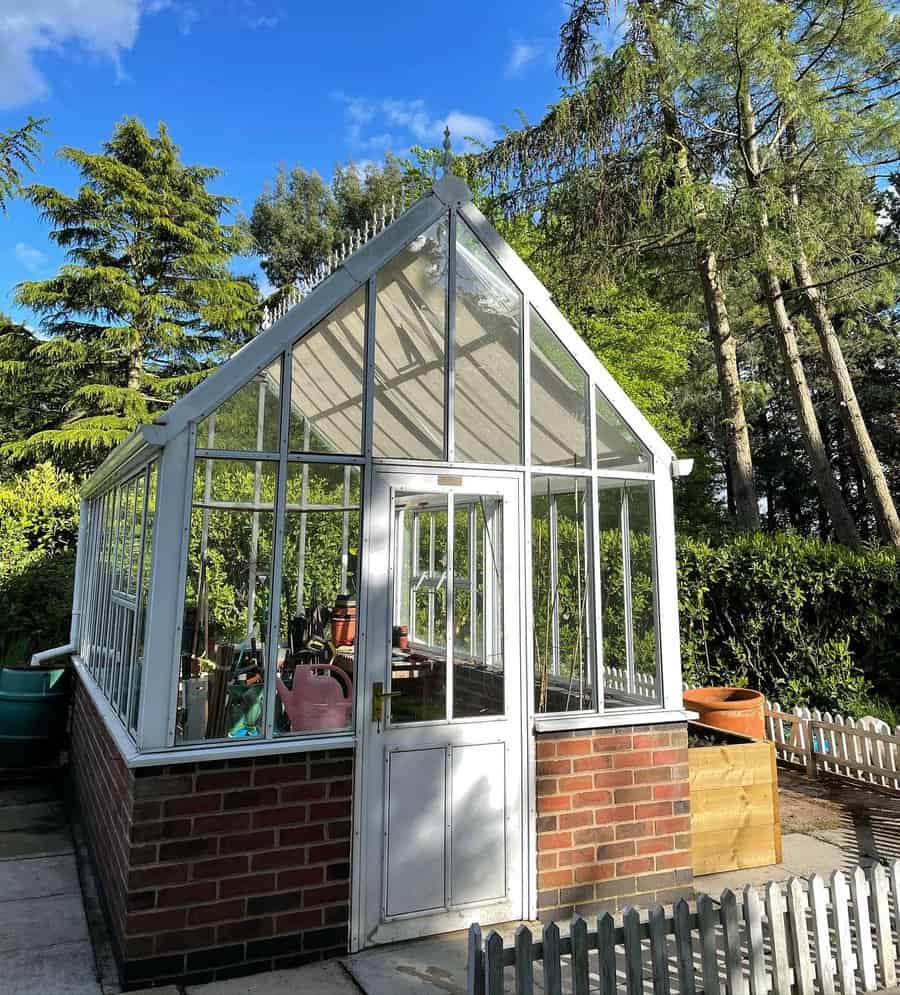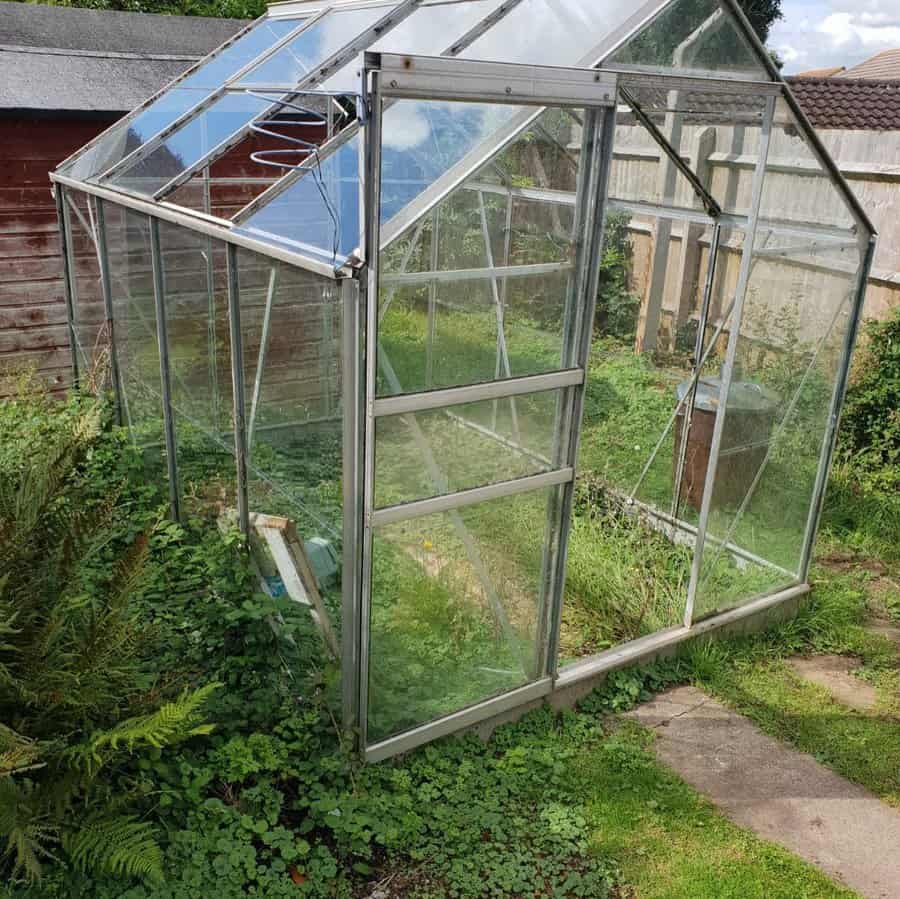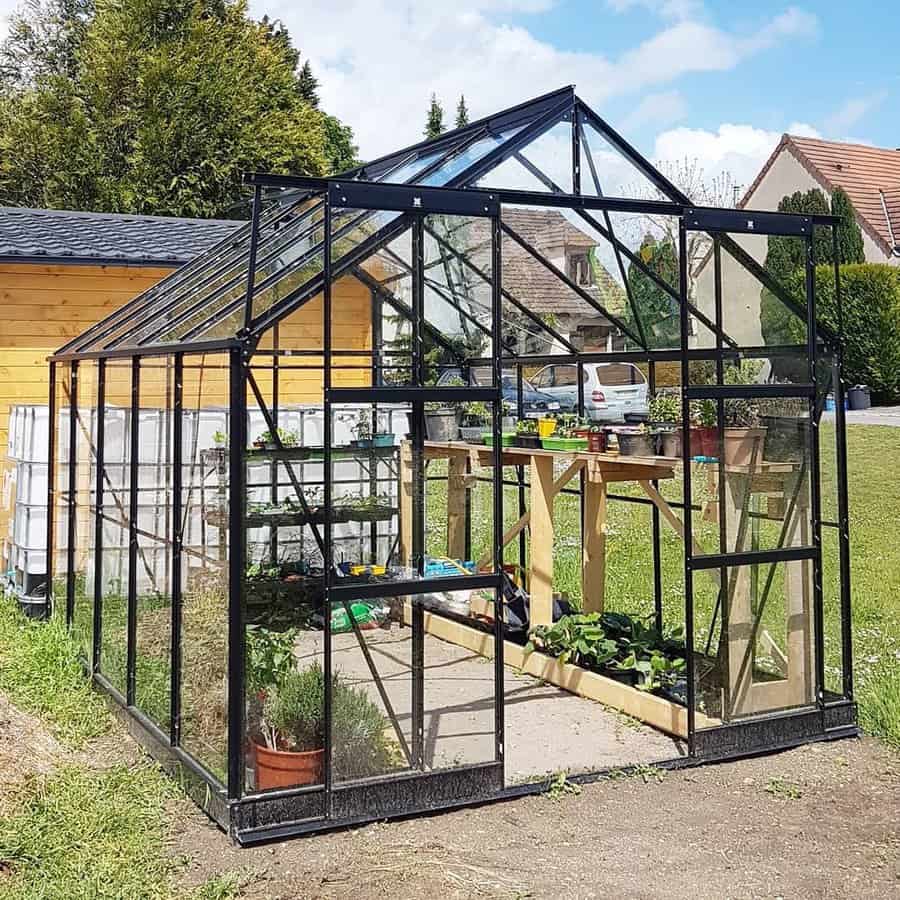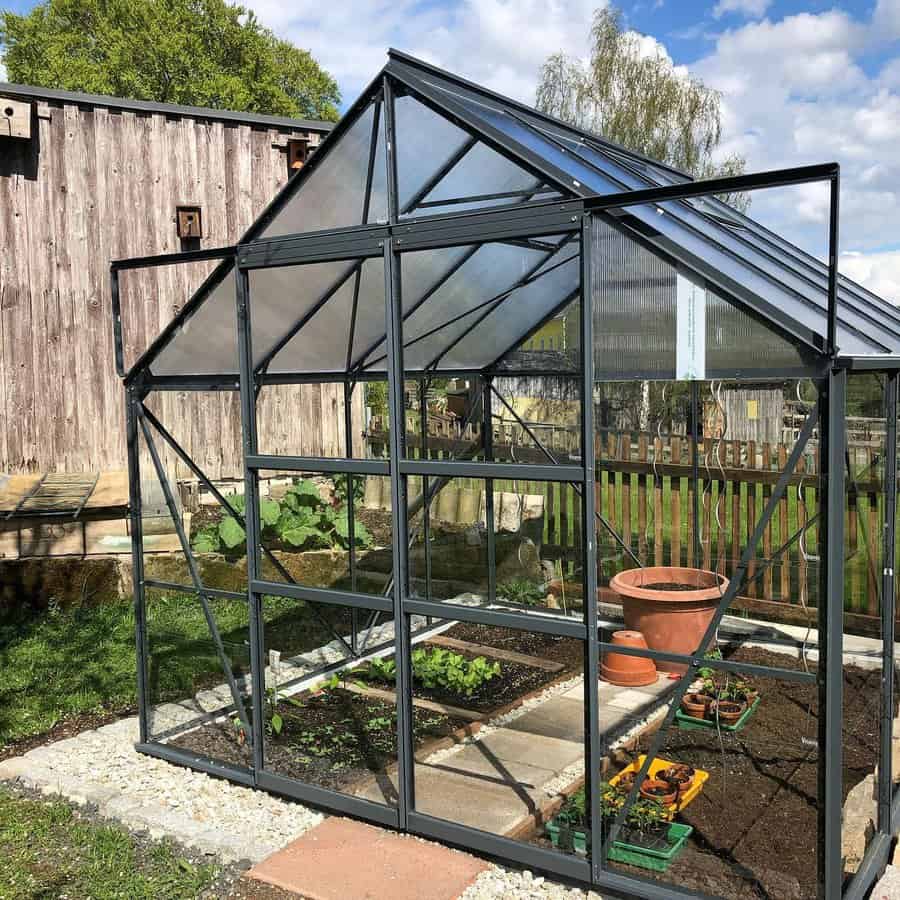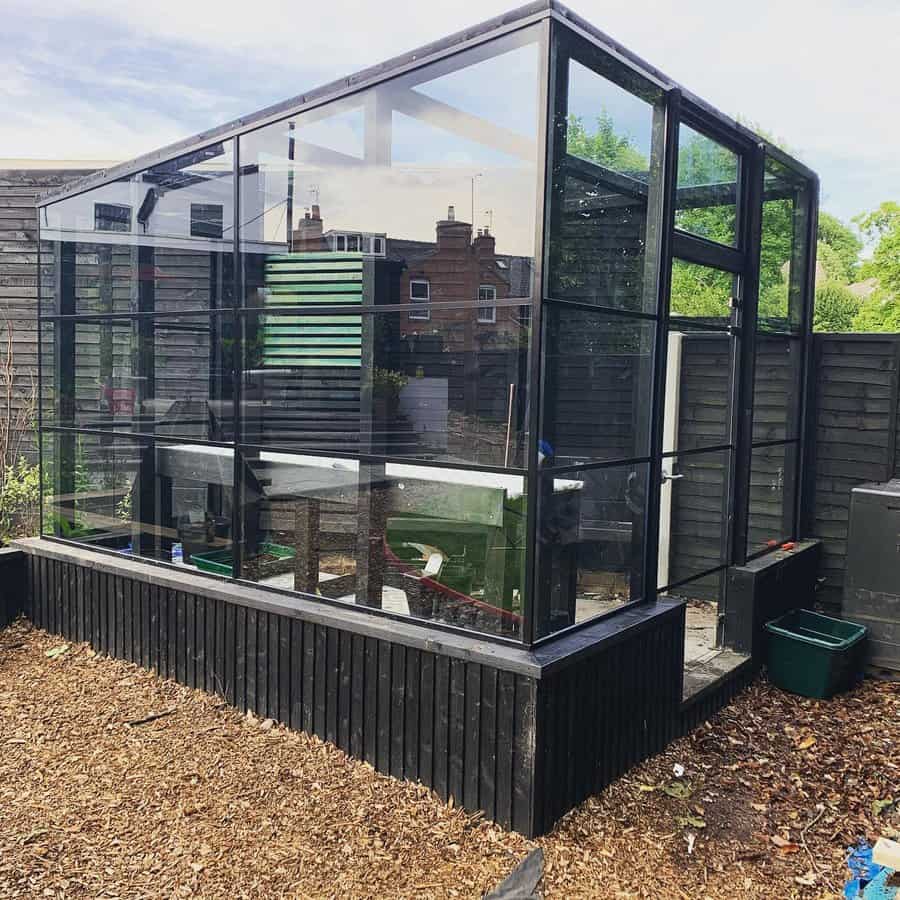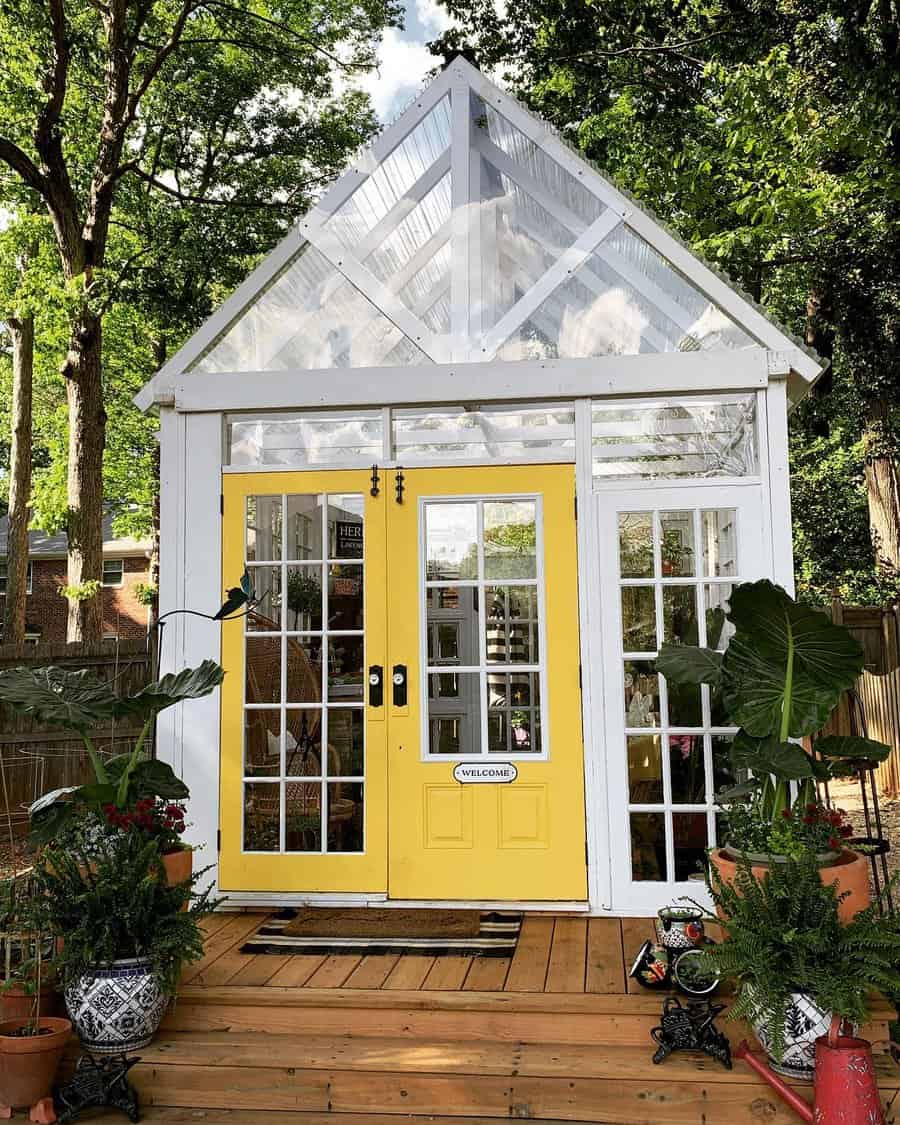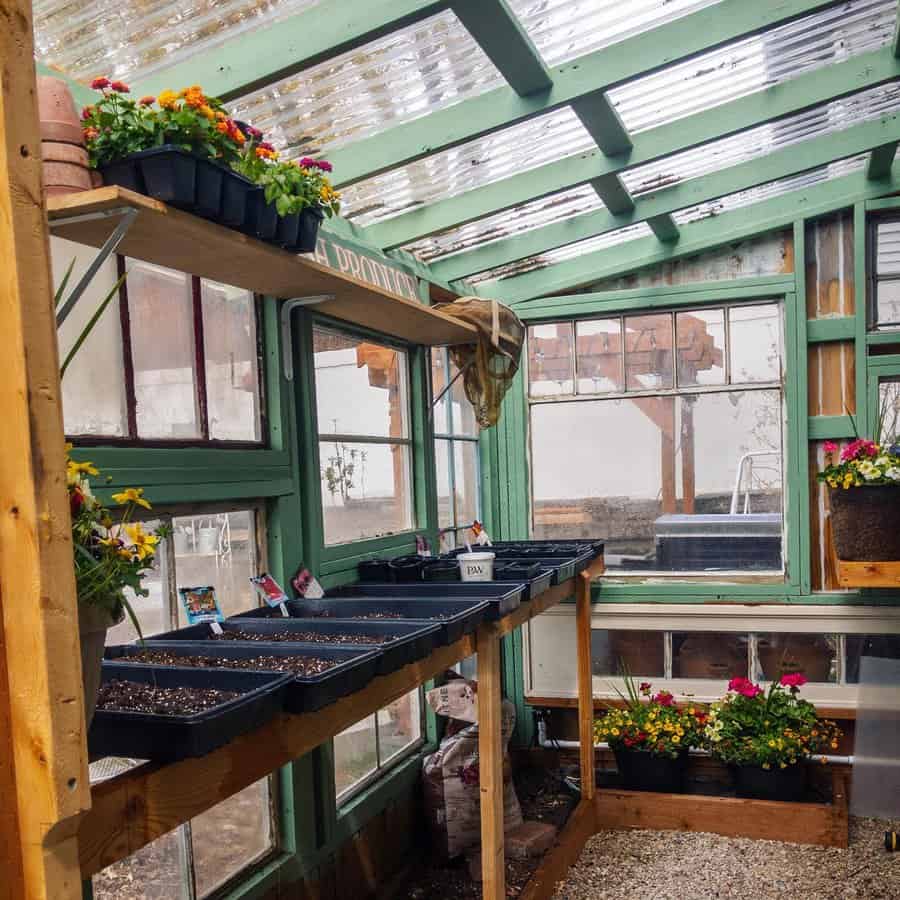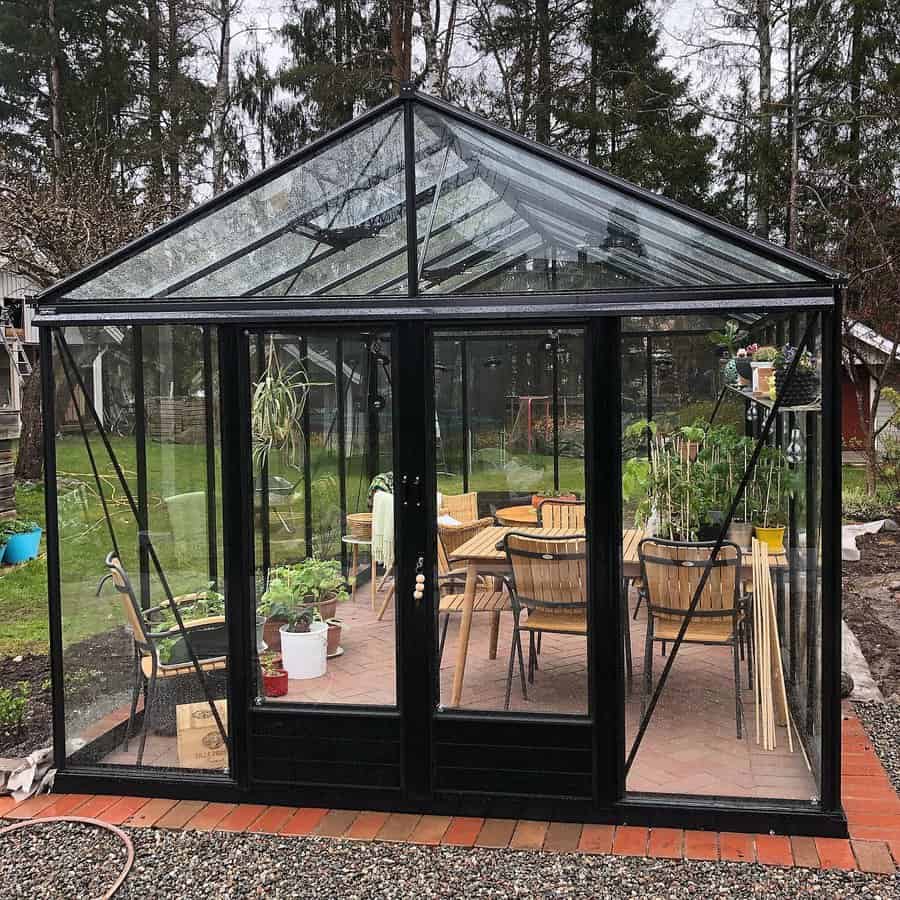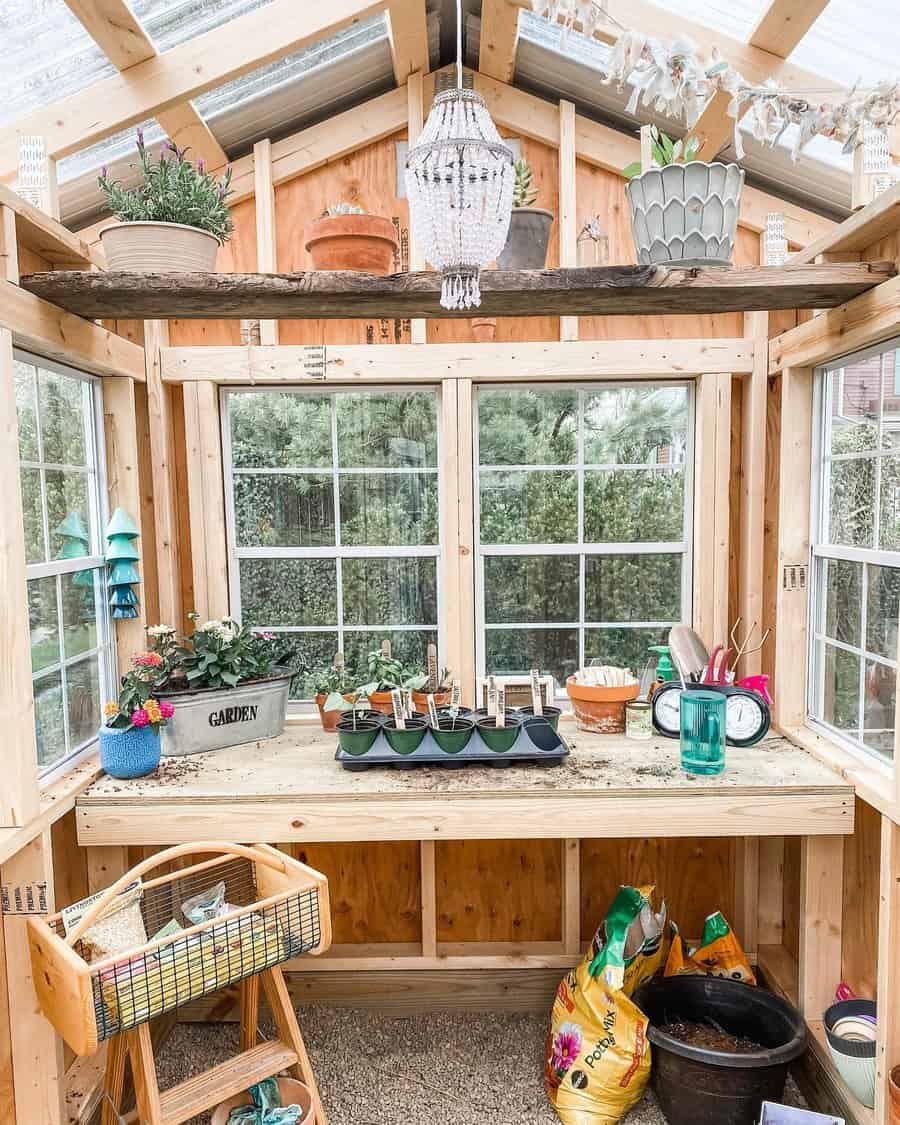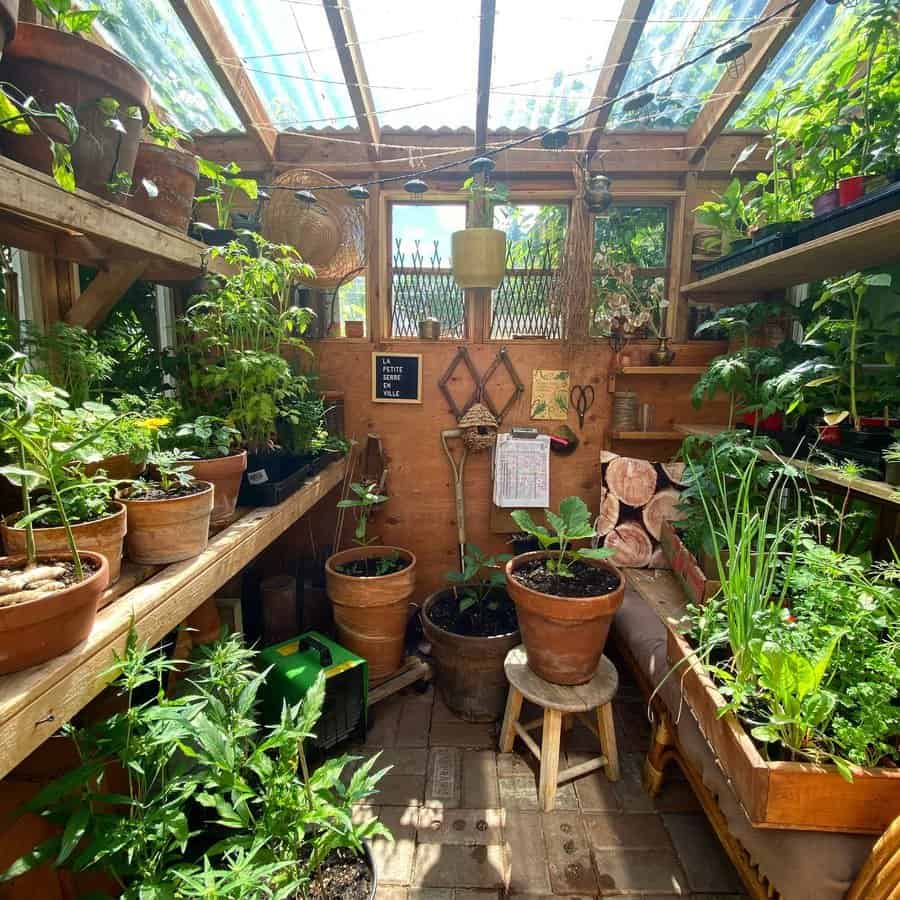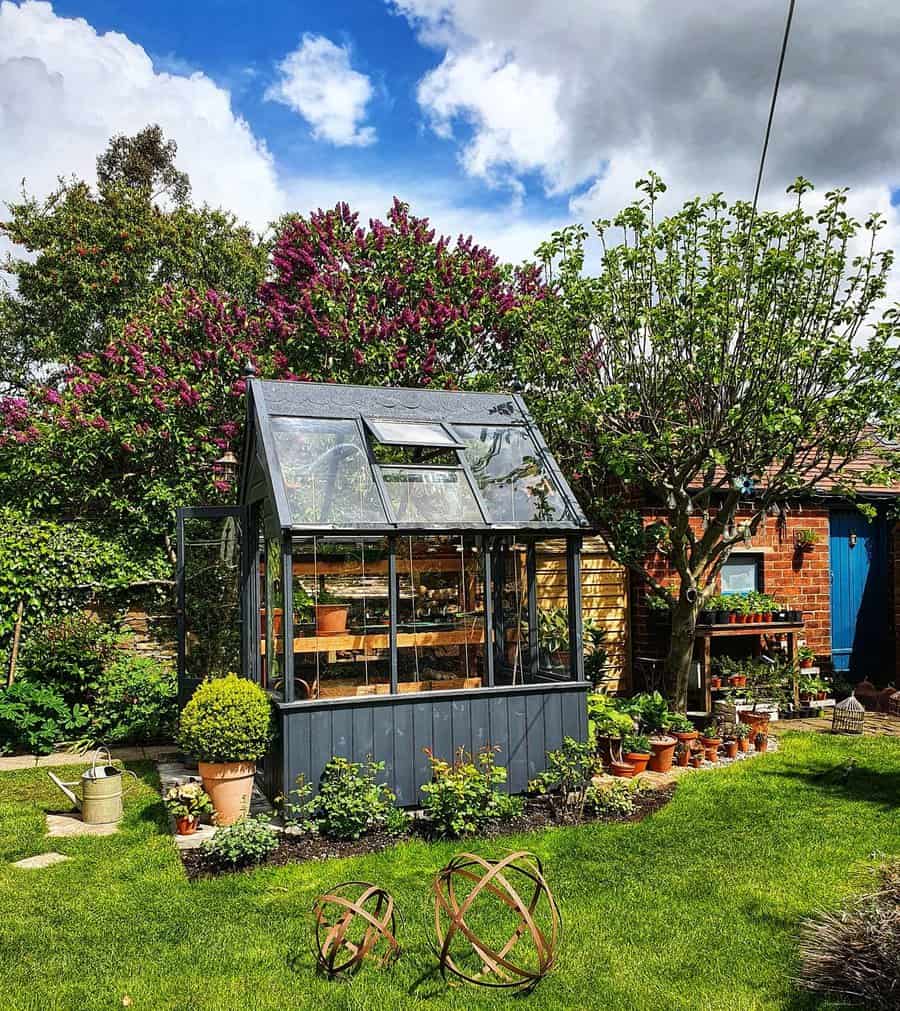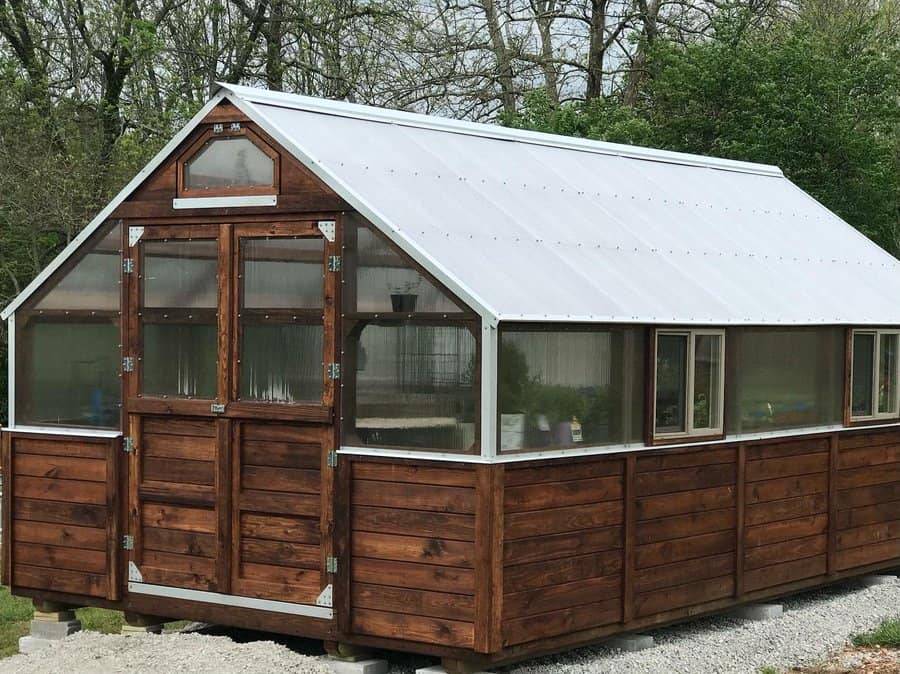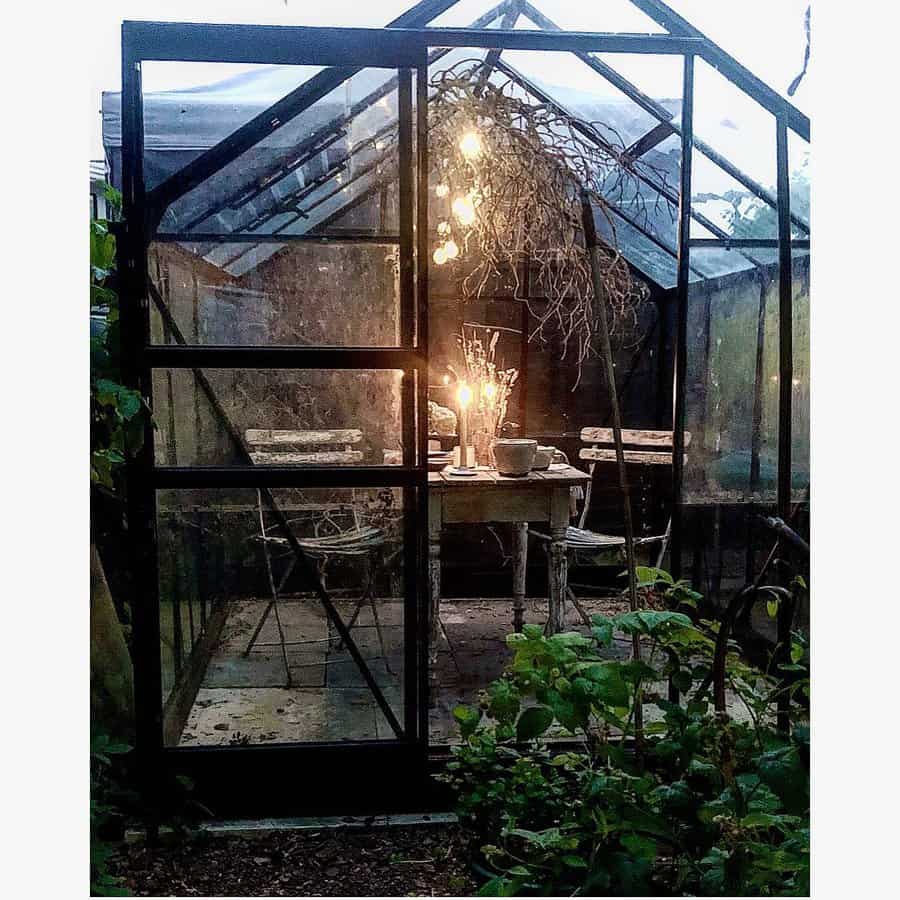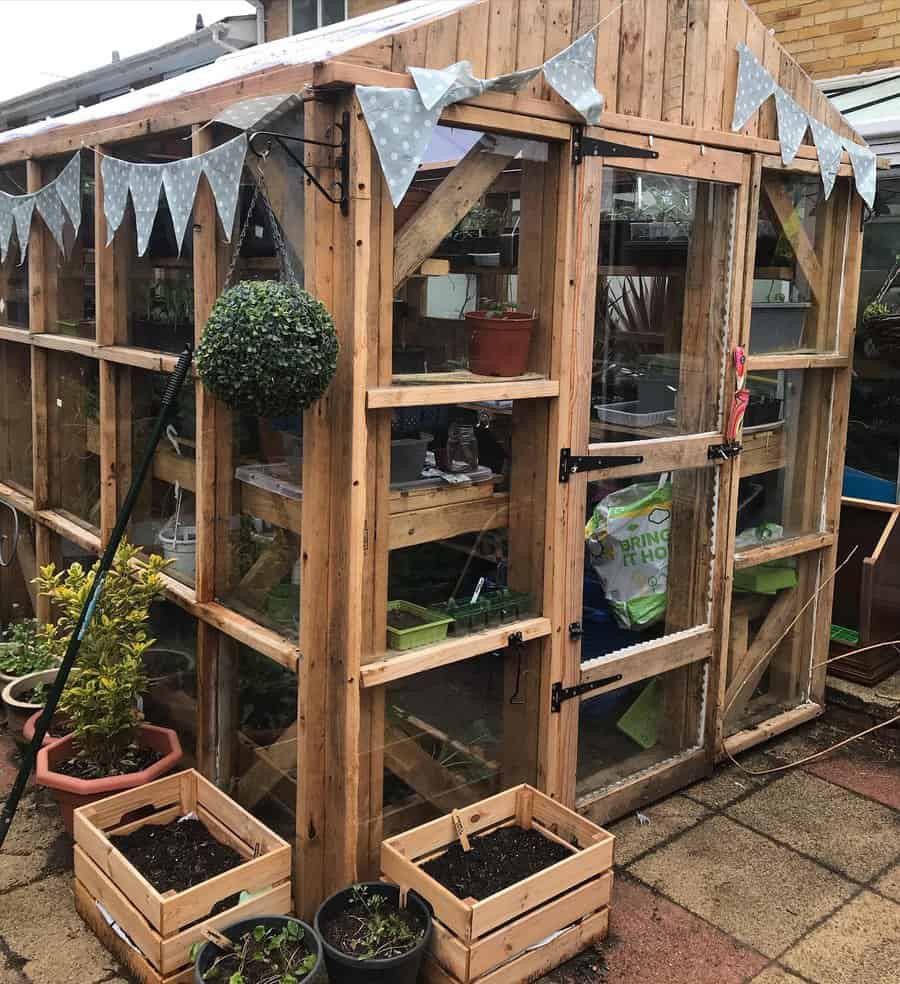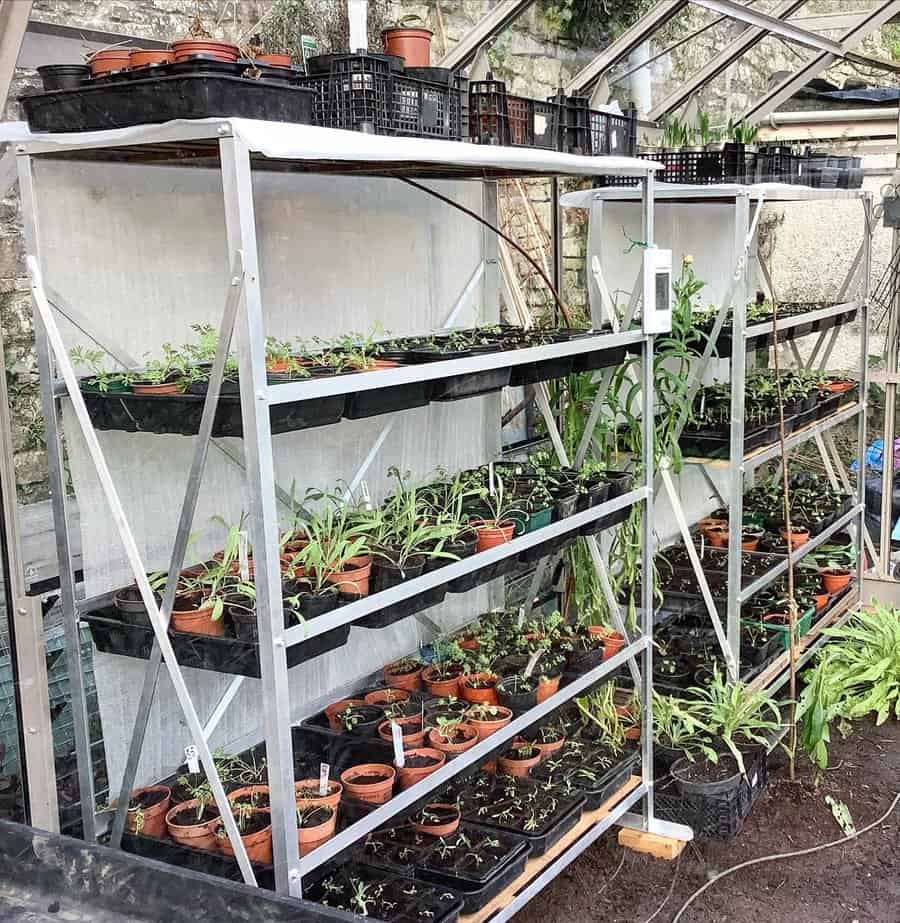 14. Small Greenhouses
Tiny DIY greenhouse ideas are great for introducing kids to gardening. They're also cute and convenient ways to grow a small number of herbs or green plants to display indoors. Make a plastic bottle greenhouse for a truly tiny look at what it takes to create a greenhouse environment.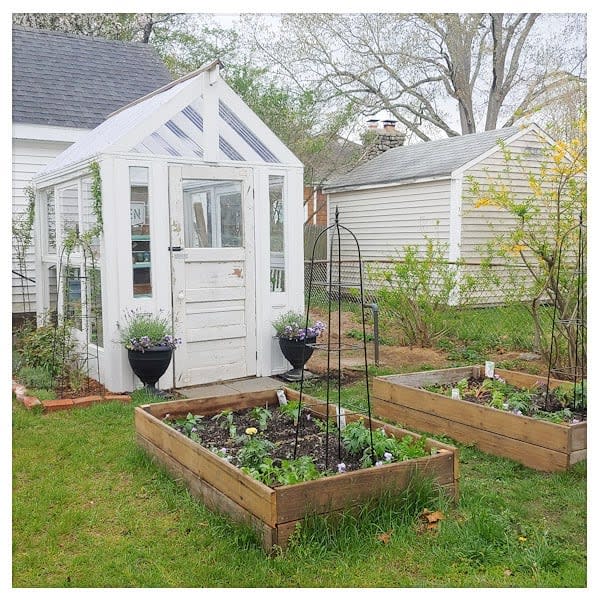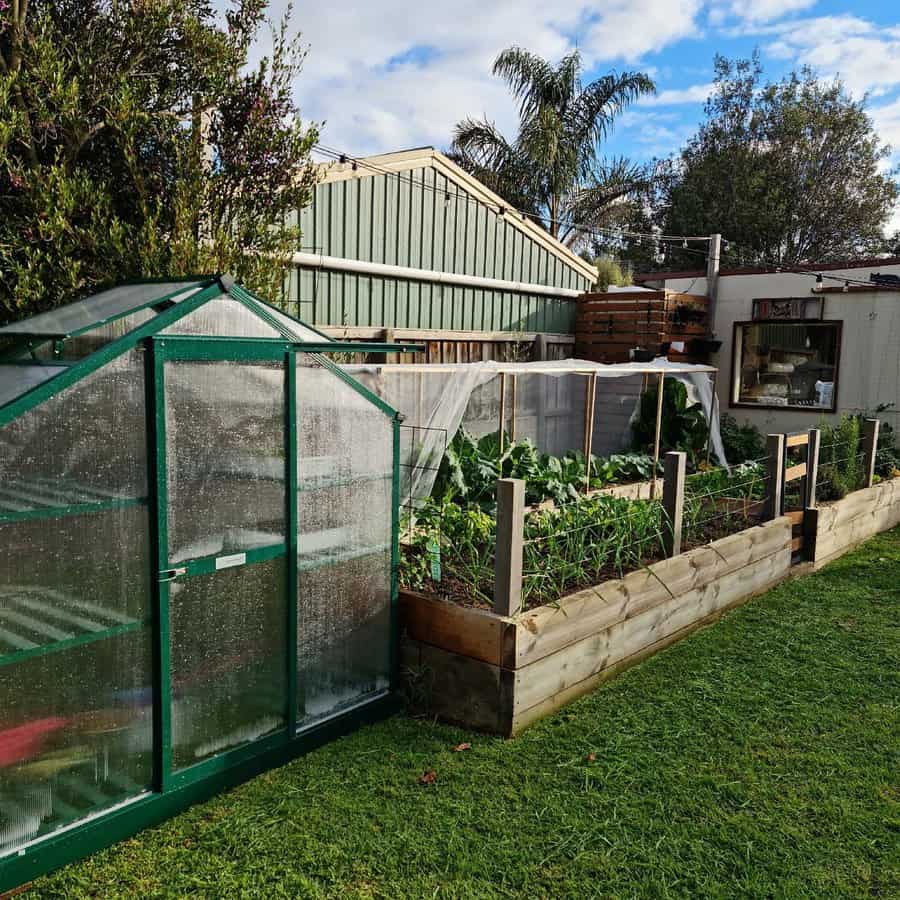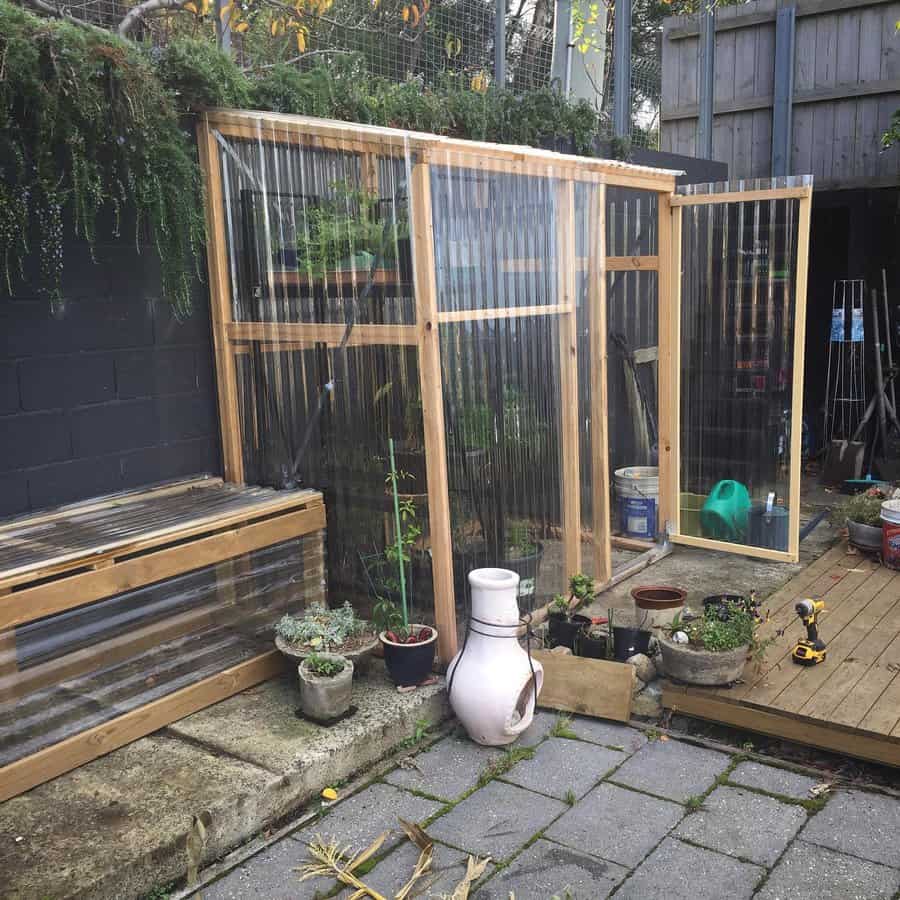 Build a box out an old window collection to make a mini indoor greenhouse for you or your kids. This kind of DIY project is especially good for homeschooling kids to learn more about botany and sustainability.
15. Vinyl or Plastic Greenhouse
A basic hoop house greenhouse is a simple way of building a functional indoor space for growing greenhouse plants. Its frame is a long row of hoops set into the ground and the entire structure is covered in clear plastic sheeting.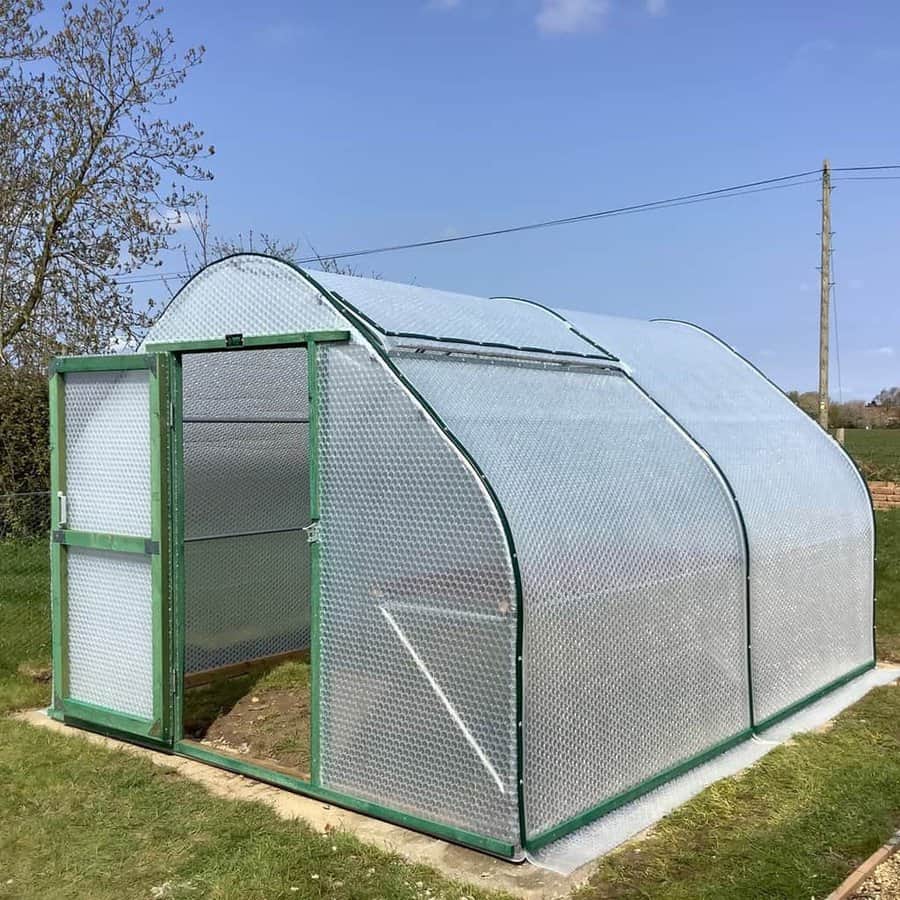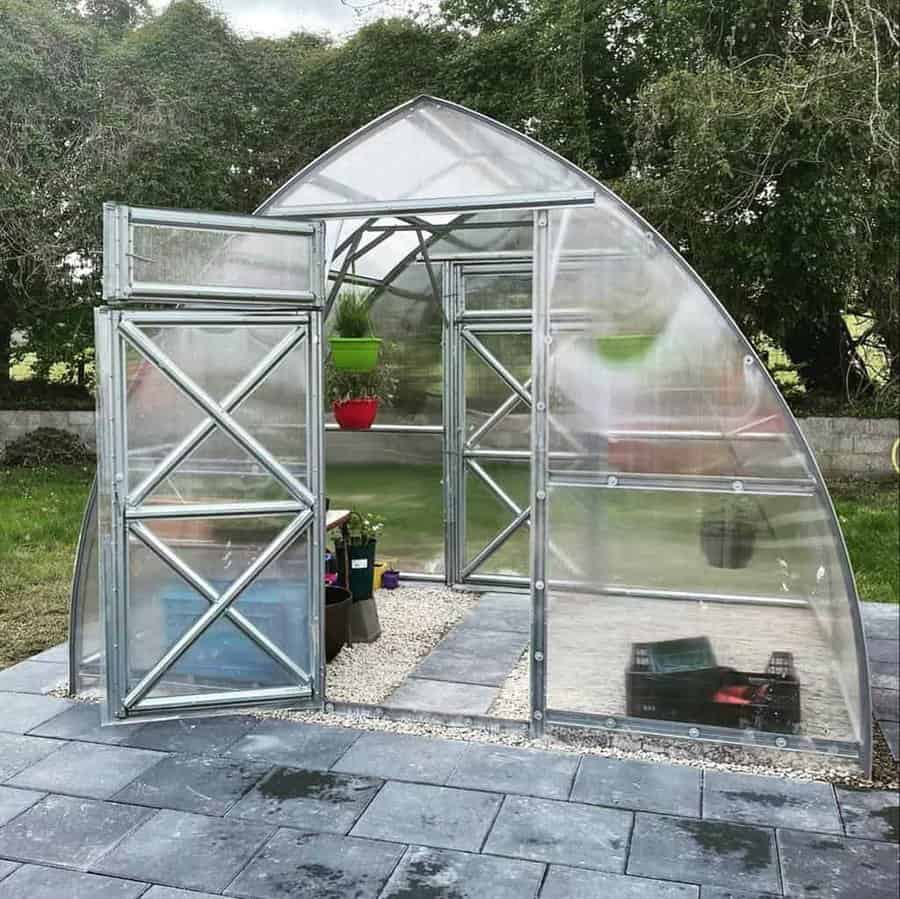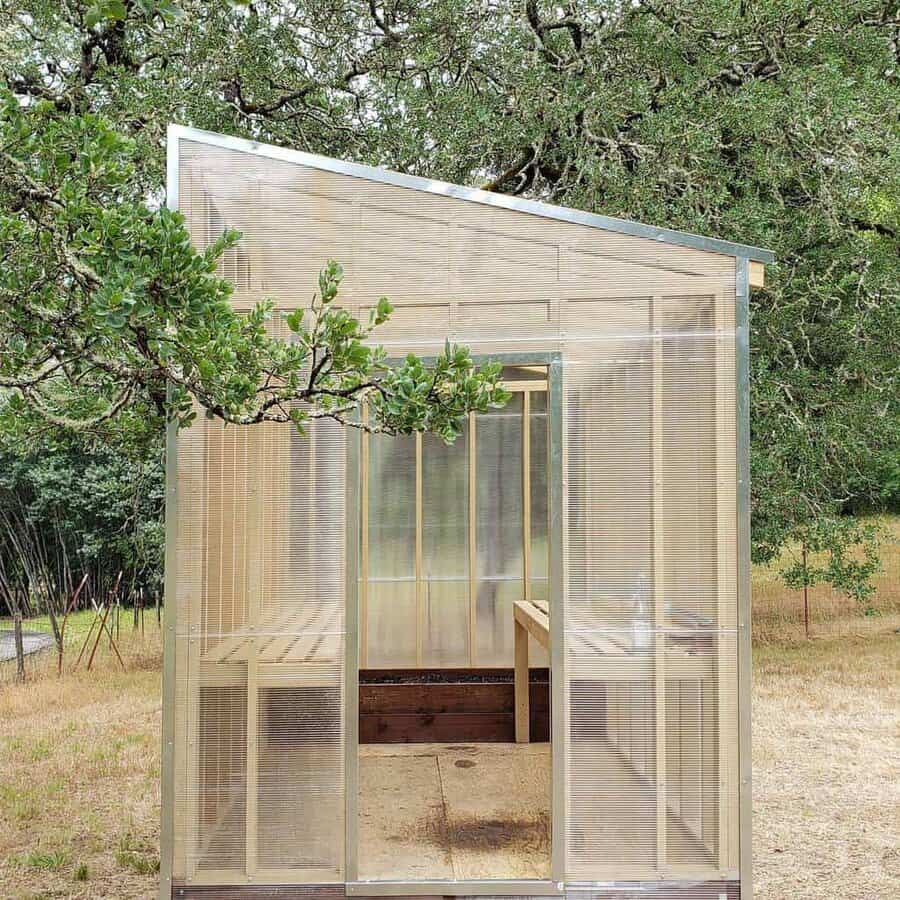 A hoop house may be tall enough to walk through, or you may wish to build a shorter structure over raised boxes. Simply pull back the plastic sheet when it's time to water or weed, and reclose the space when you're finished.
16. Wood Frame Greenhouse
A wood frame with clear or polycarbonate panels makes a gorgeous greenhouse in a garden setting. The wood exterior blends into the landscape better than a metal structure.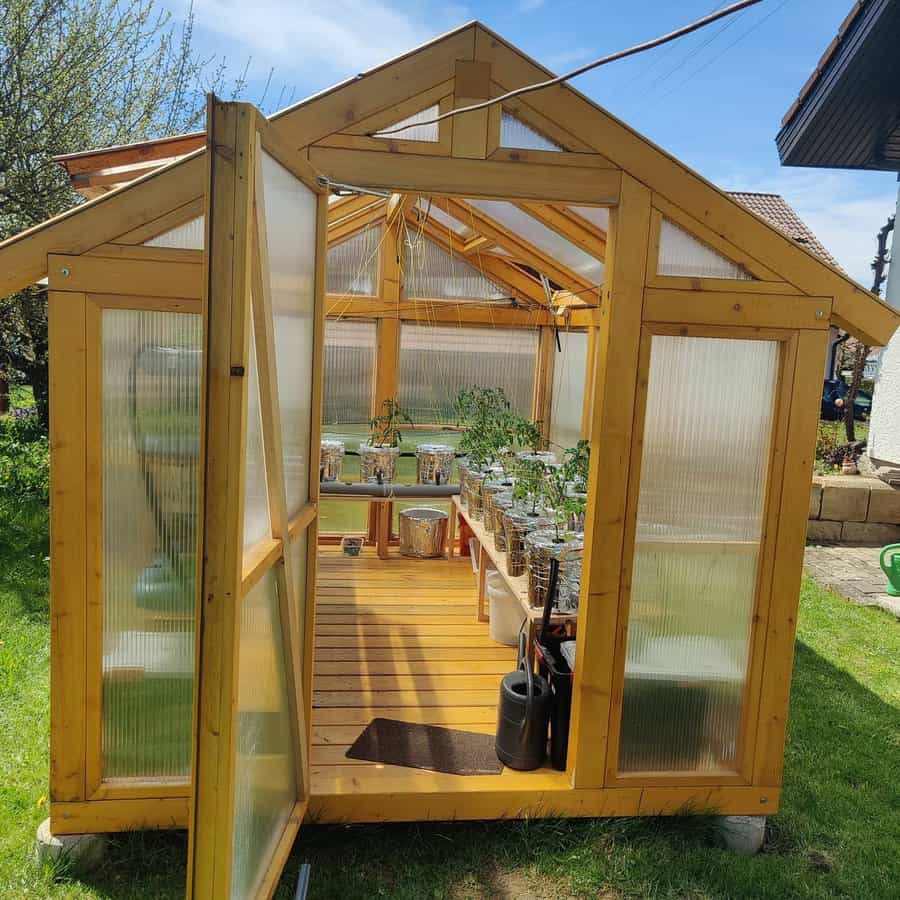 Another type of greenhouse starts with a wood frame—rather, a wooden box. A cold frame greenhouse uses insulation and solar power to create a cozy microclimate for plants. The wood box base is topped with a protective glass or plastic lid. Because it's relatively small, use it to start seeds or house delicate greenhouse plants.
Greenhouse FAQs
How do you keep a greenhouse warm in the winter?
You have several options for keeping a greenhouse warm in the wintertime—or adding extra warmth if you want to grow tropical plant species. Install an electric fan heater or heat pump designed for greenhouse use. You can also add a solar greenhouse heating system and increase the amount of insulation in your greenhouse.  
Generate more heat by building a sustainable Victorian hot bed. Using a ratio of 3:1 for organic matter to growing medium, fill a raised bed with a layer of compostable material. Compress it, then add topsoil and compost. A plastic cover will increase the heat generated by the decomposing organic material.
What's the easiest thing to grow in a greenhouse?
Most warm-season vegetables grow well inside a greenhouse space. This includes tomatoes, squash, peppers, cucumbers, and lettuce. Ornamental and landscape plant varieties that do well in a backyard greenhouse include chrysanthemums, geraniums, impatiens, ferns, and petunias.