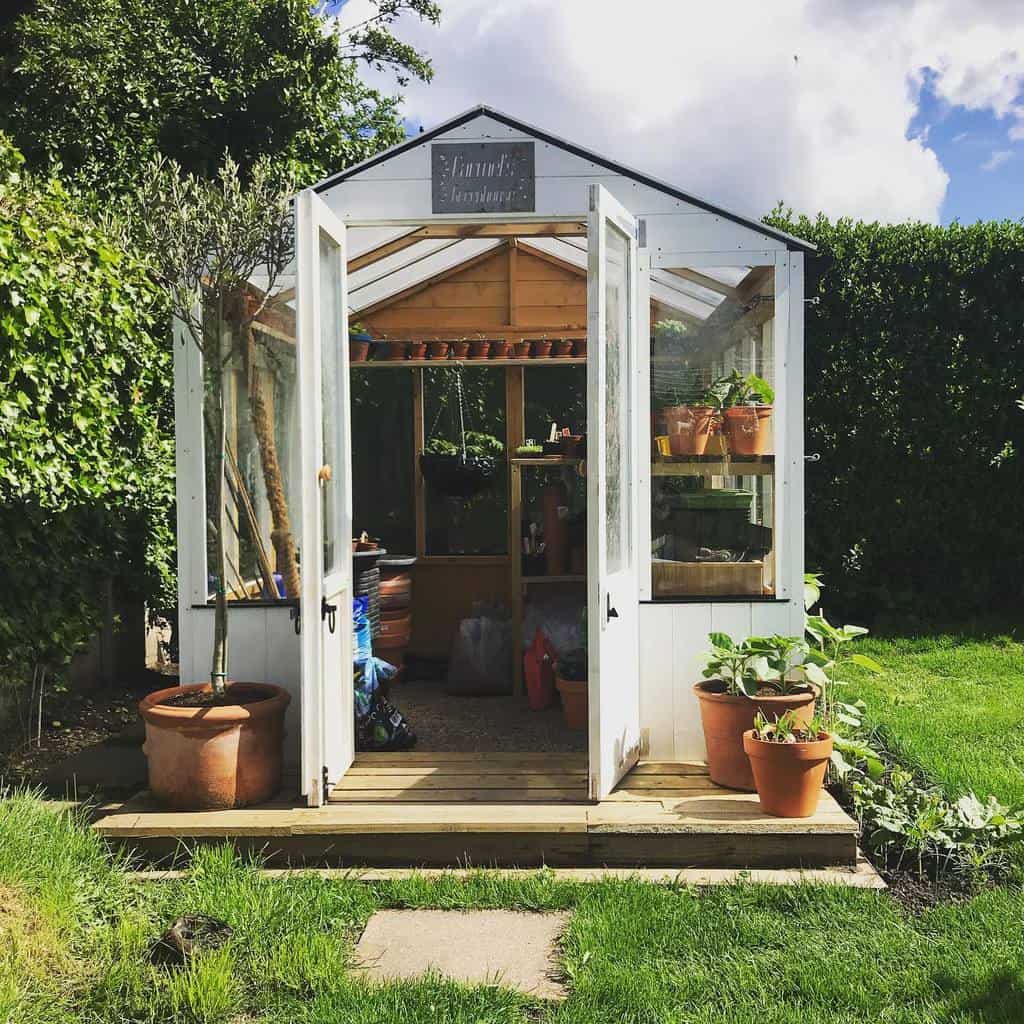 40 Greenhouse Ideas for Backyard Gardening
by — Kari Apted

Published on April 27, 2022

Updated on October 3, 2023
Ever since the first greenhouse was built in ancient Italy, the "gardini botanici" has been a favorite way to extend the growing season. Explorers used these structures to house exotic plants brought back from tropical journeys, and they remain a great place to start seedlings and shelter tender plants.
America's first greenhouse was built in 1737. Today, there are countless greenhouse ideas that make growing plants an easier task year-round. Here are 31 of the best.
1. Attachable Greenhouses
An attachable greenhouse, connected to your home on one wall, provides year-round gardening opportunities right at your doorstep. It's an ideal choice for small spaces and ensures easy access during bad weather.
To create one, position it adjacent to an existing window or door frame for effortless indoor gardening with herbs, flowers, or produce, enhancing your gardening experience and greenery year-round. Consider integrating it with your home's aesthetics for a seamless and attractive backyard addition.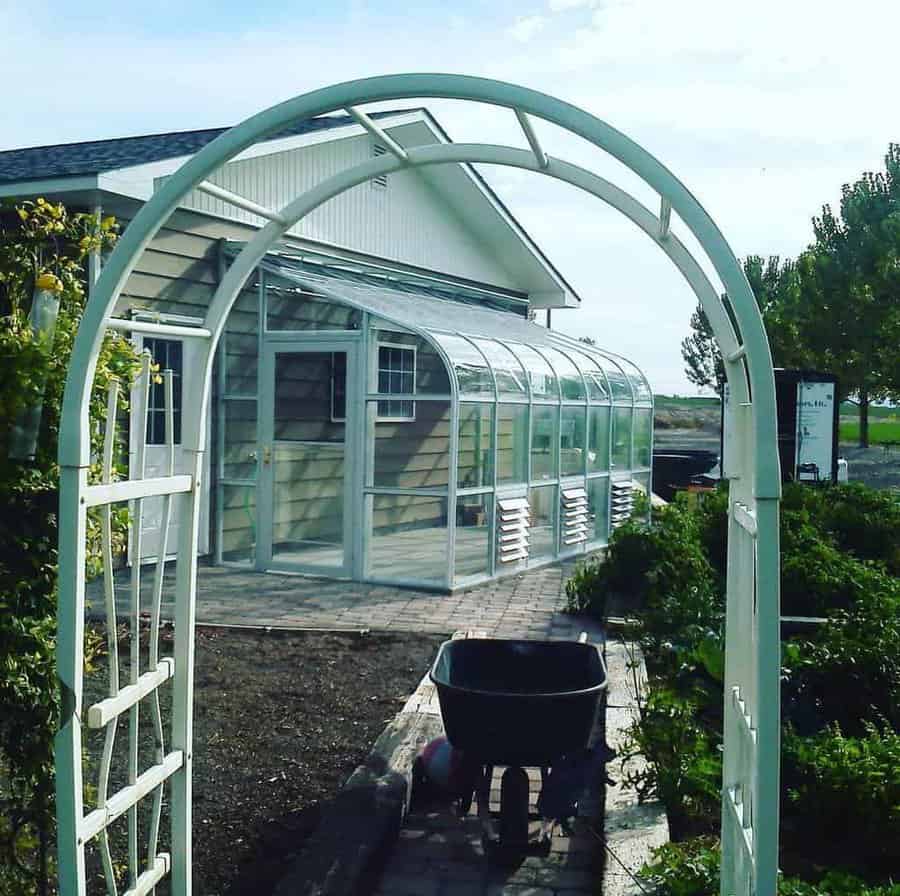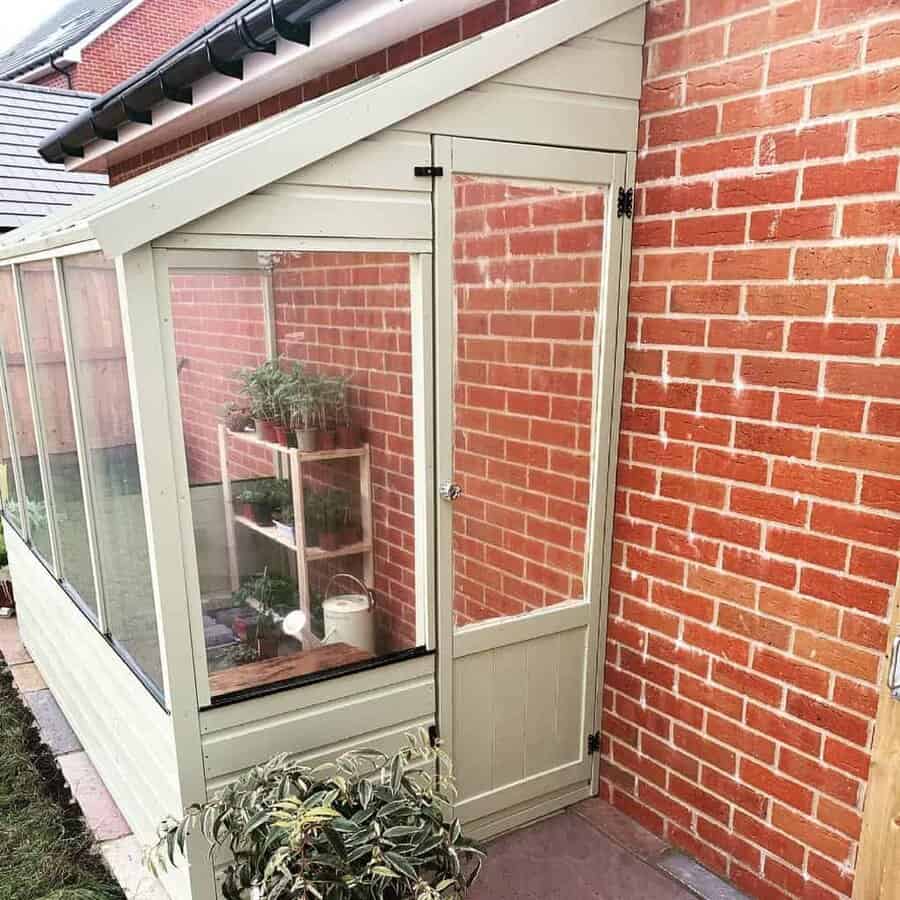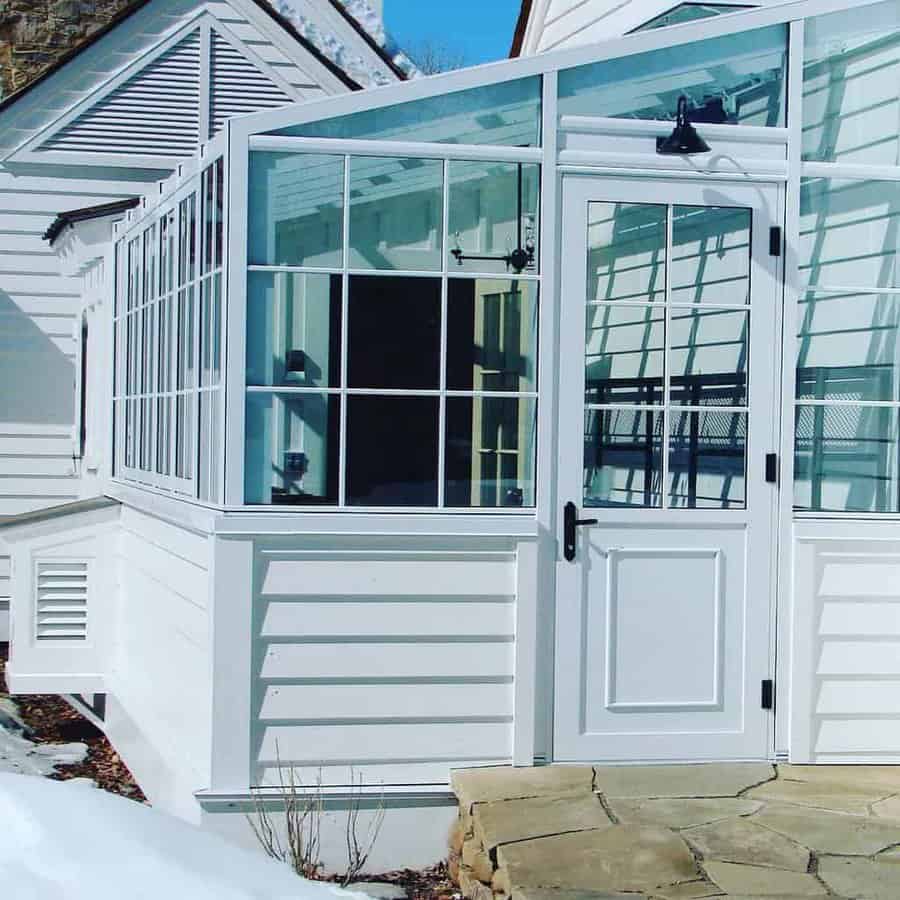 2. Cozy Cottage Greenhouse
A cottage-style greenhouse can infuse your garden with timeless charm. To achieve this look, opt for a small, quaint design that serves as a captivating focal point. In regions with cold and wet weather, greenhouses are essential for extending the growing season. Consider decorating your cottage greenhouse with shabby chic elements like a crystal chandelier for lighting and weathered furniture for a vintage feel.
If you're considering a greenhouse kit, explore options from reputable suppliers like the Hartley Botanic Greenhouse Company, known for their award-winning British greenhouse designs. This will help you create an enchanting and functional garden space that exudes cottage-style elegance.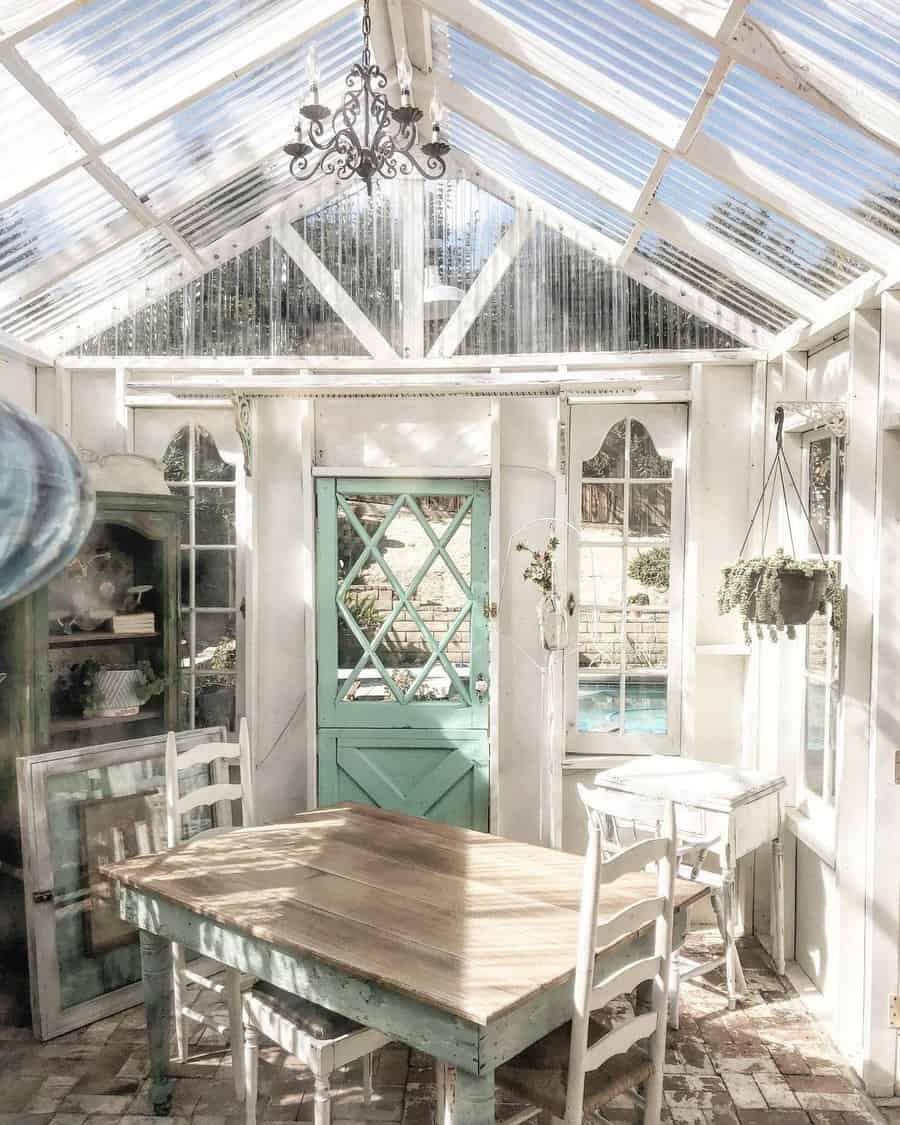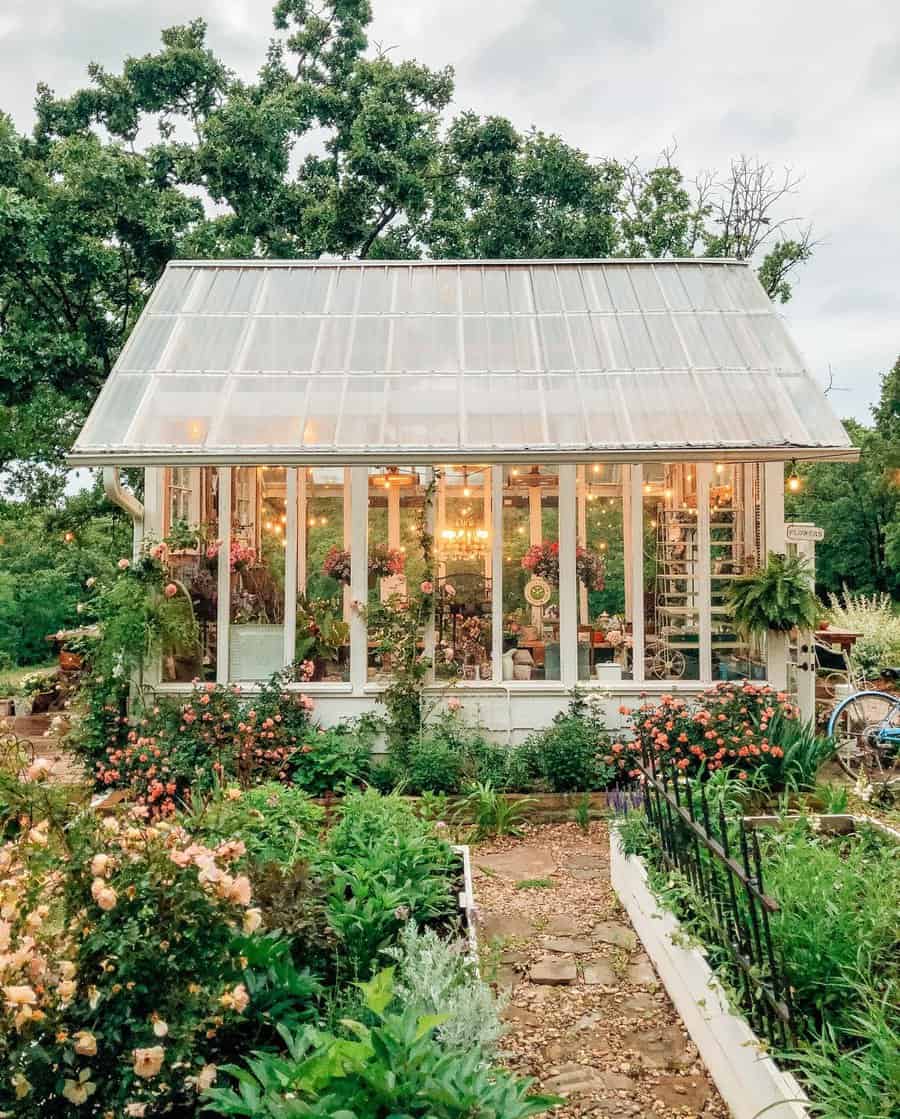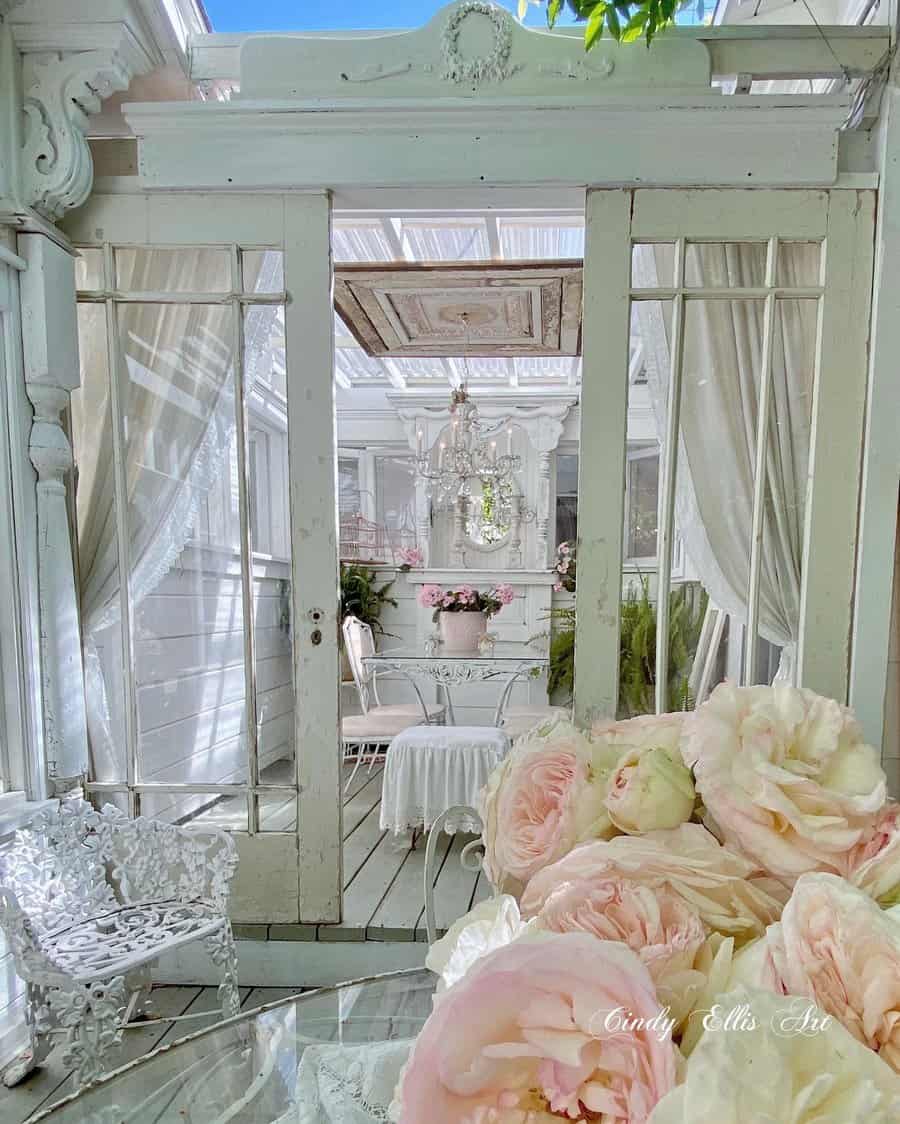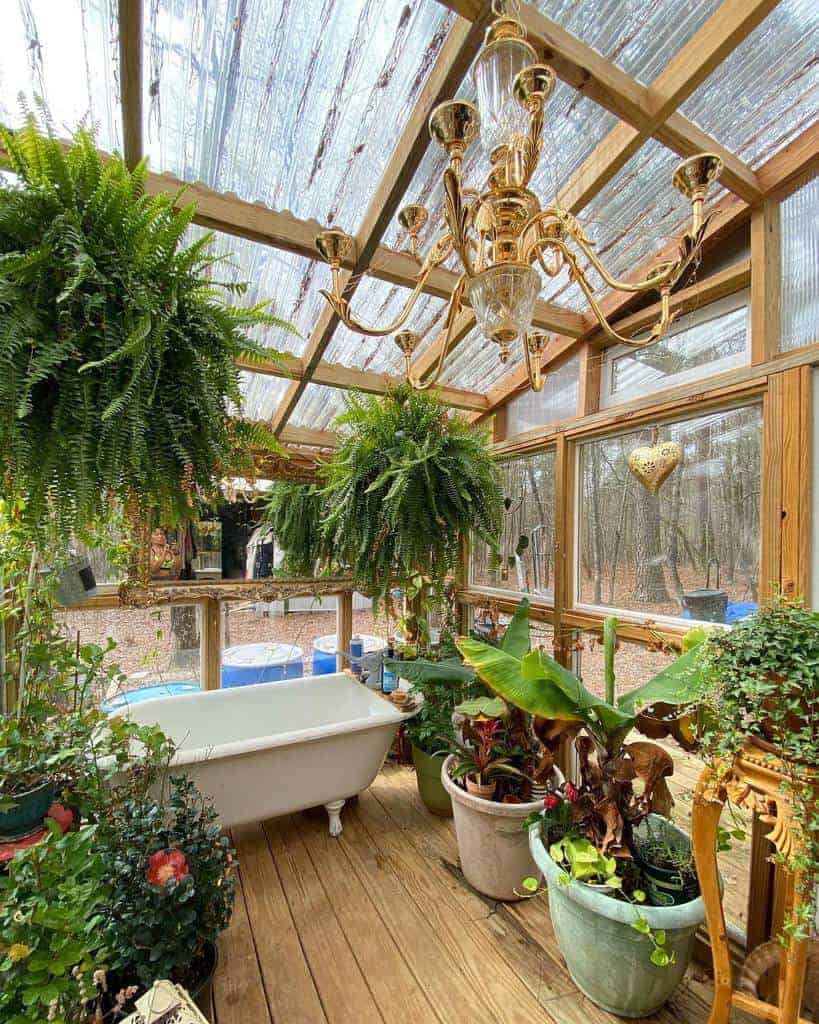 3. Dome Greenhouse Design
Consider a contemporary and futuristic dome-shaped greenhouse for your backyard gardening endeavors. This innovative style often involves a framework constructed with interconnected PVC pipes or flexible rods, covered by clear plastic sheeting. To enhance your dome greenhouse, opt for a kit with features like a tarp cover for protecting plants from excessive heat and sunlight.
Larger dome greenhouse kits may include sturdy plastic half-walls and full-size doors for easy access. For valuable insights into geodome greenhouses and urban homesteading in colder climates, follow the Northern Homestead blog. This unique design can maximize your gardening space while providing an eye-catching addition to your backyard.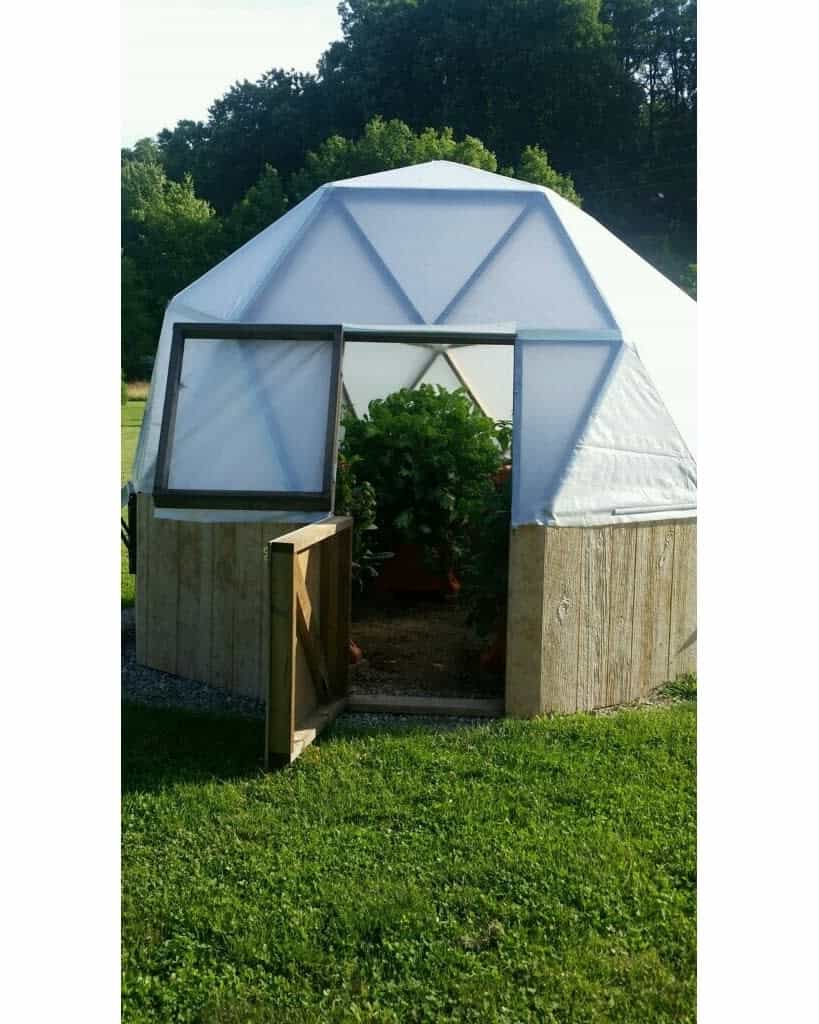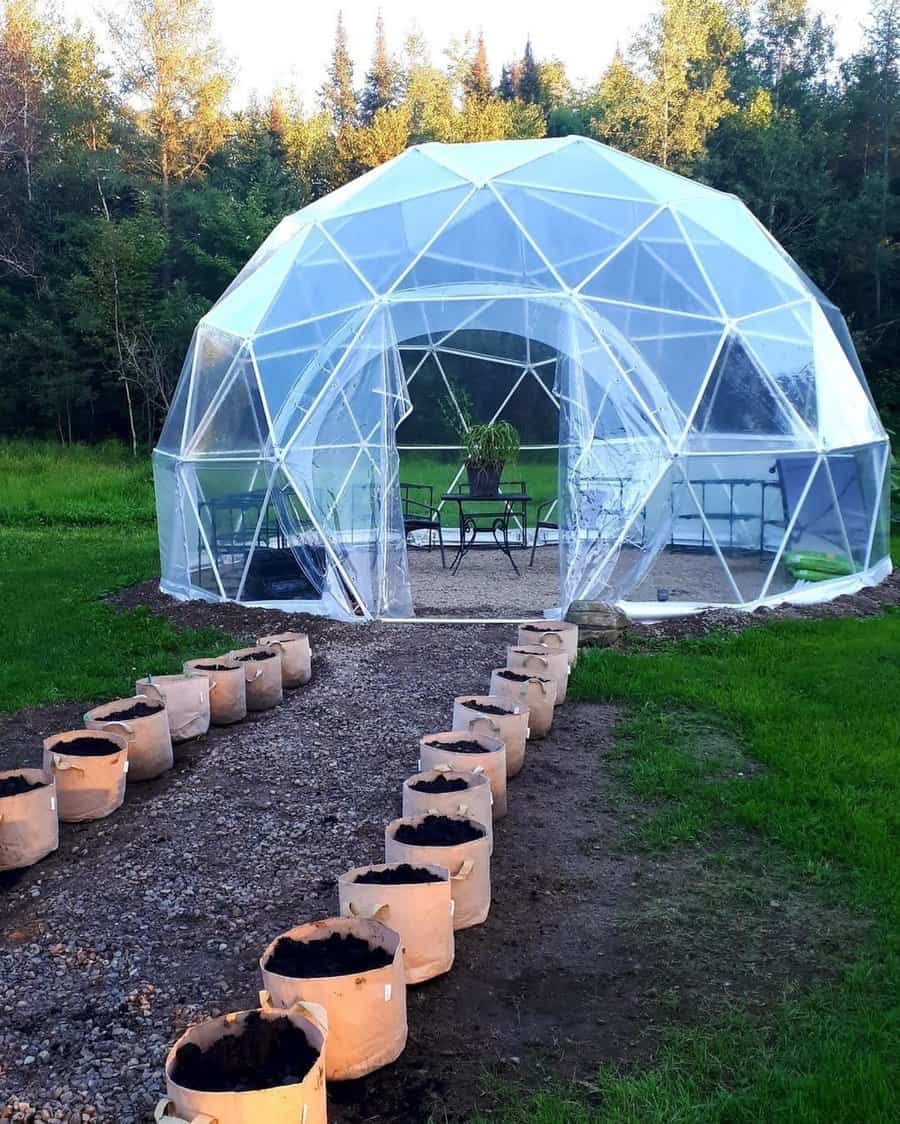 4. Greenhouse with Seating
Transform your backyard with a greenhouse that includes seating for a truly unique experience. Hosting gatherings or enjoying a quiet moment under the sunlit glass enclosure amid your thriving plants and herbs can be a delightful escape. To achieve this, consider incorporating benches, comfortable chairs, or even a cozy reading nook within the greenhouse.
Ensure proper ventilation and shading for comfort, and complement the seating with tables for potted plants, gardening tools, or beverages. This design not only extends your gardening season but also creates a tranquil oasis for relaxation and entertaining.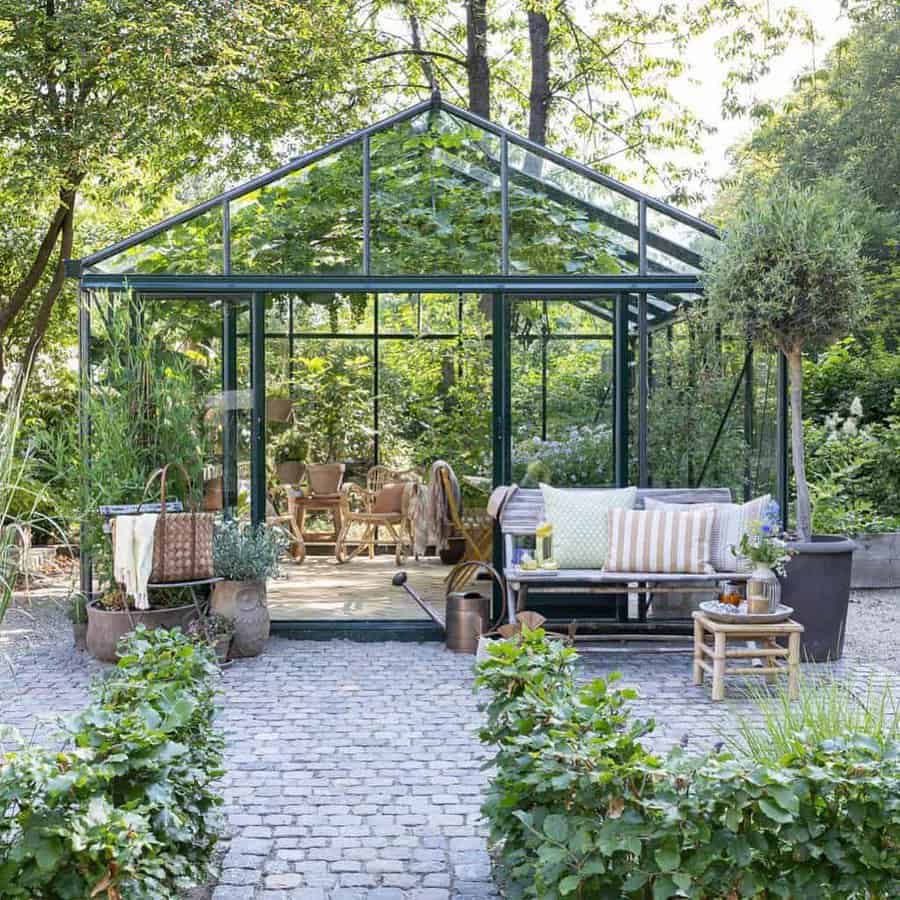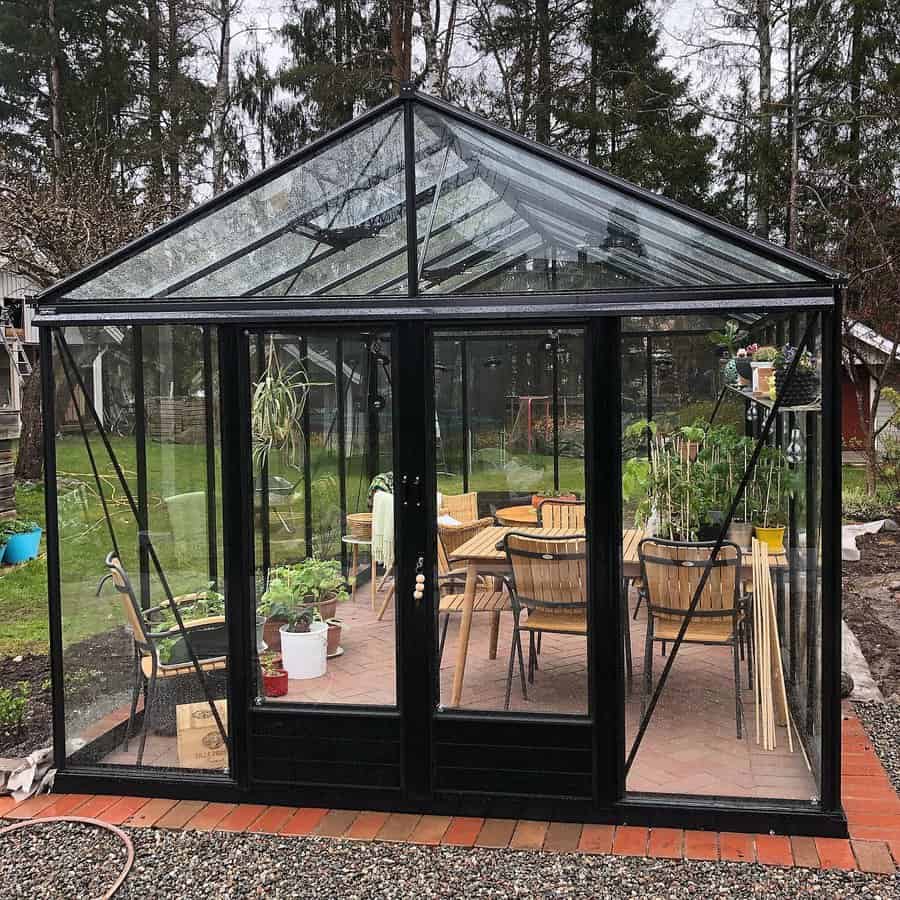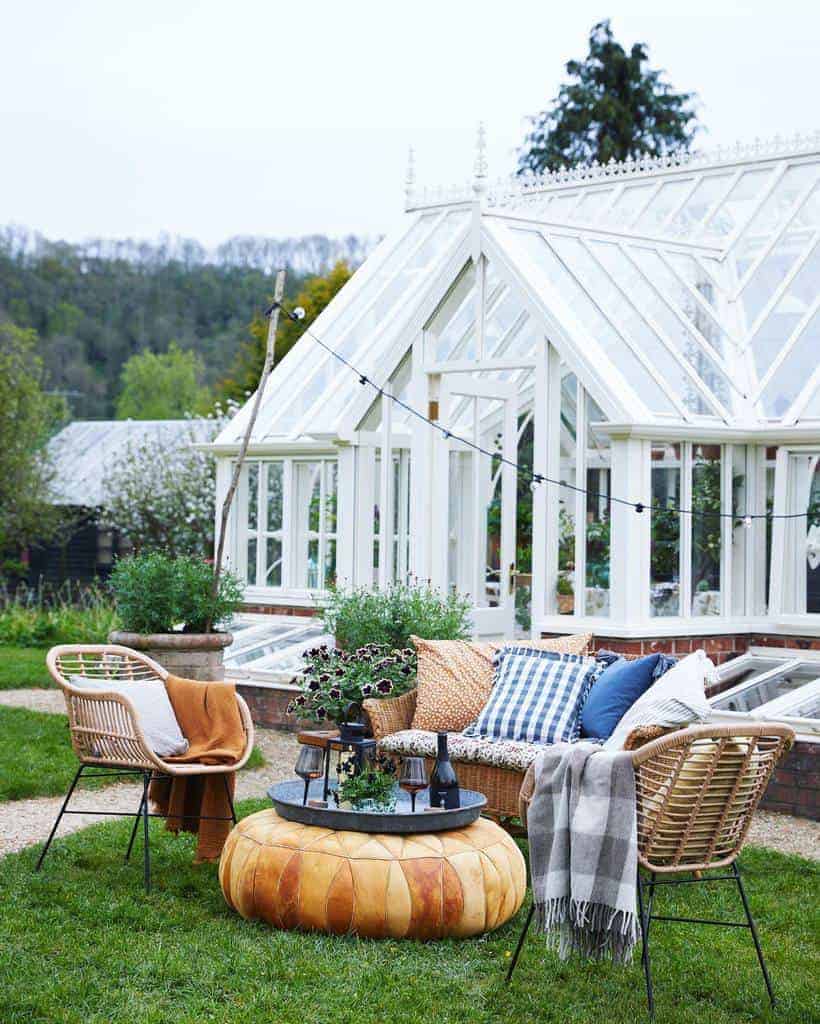 5. Composite Material Greenhouses
A composite greenhouse adds a touch of natural beauty and charm to your backyard. This unique structure combines wood, brick, and other materials, allowing you to create a truly special garden space.
The blend of wood and brick can be tailored to blend seamlessly with your surroundings, ensuring a natural yet sturdy appearance. Use this versatile greenhouse to host events, create memories, or simply enjoy a peaceful retreat among the greenery. To integrate it effectively into your backyard, consider its design in relation to other elements, such as pathways and seating areas, for a harmonious outdoor space that's both functional and visually appealing.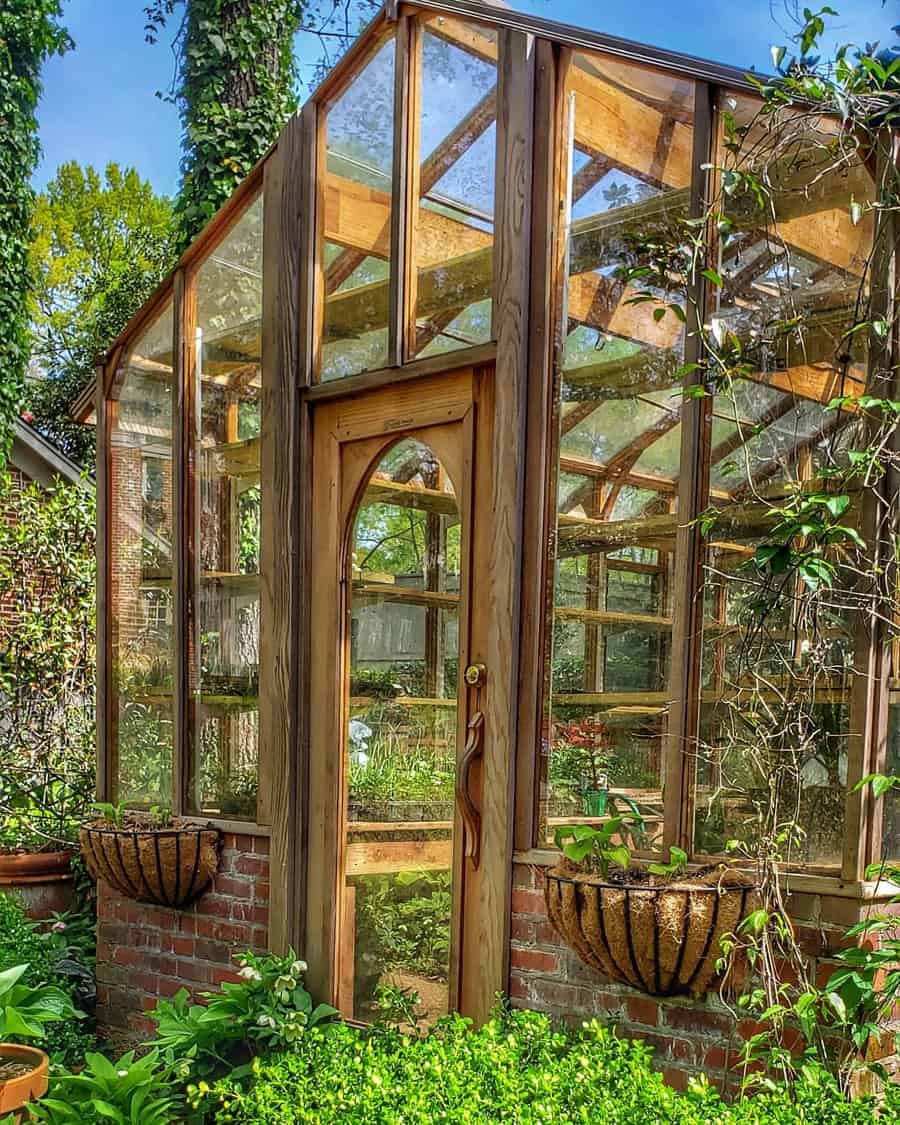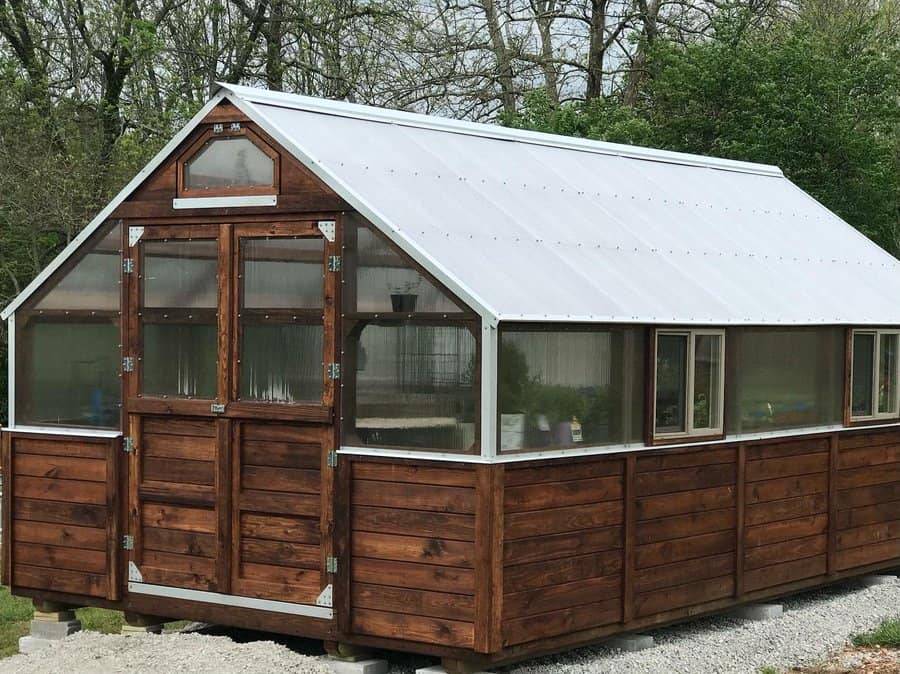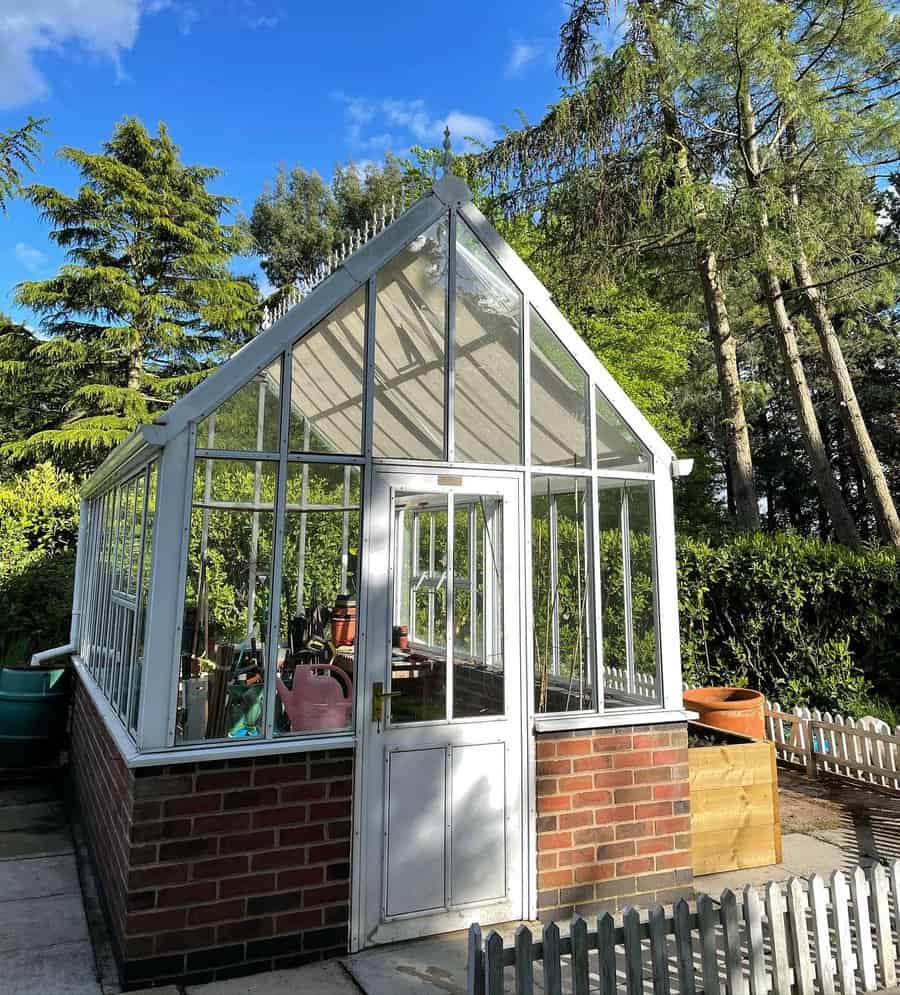 6. Raised Plant Bed Greenhouses
Consider incorporating raised plant bed greenhouses into your backyard gardening setup. These innovative structures offer a practical and efficient way to nurture your favorite herbs or vegetables.
Plant beds serve as designated spaces, eliminating the need for individual pots and promoting healthier growth. Plus, they are reusable, allowing you to enjoy bountiful harvests year after year. Elevate your gardening experience by exploring this unique greenhouse design, and discover how to seamlessly integrate it with other elements in your garden for a stunning and productive space.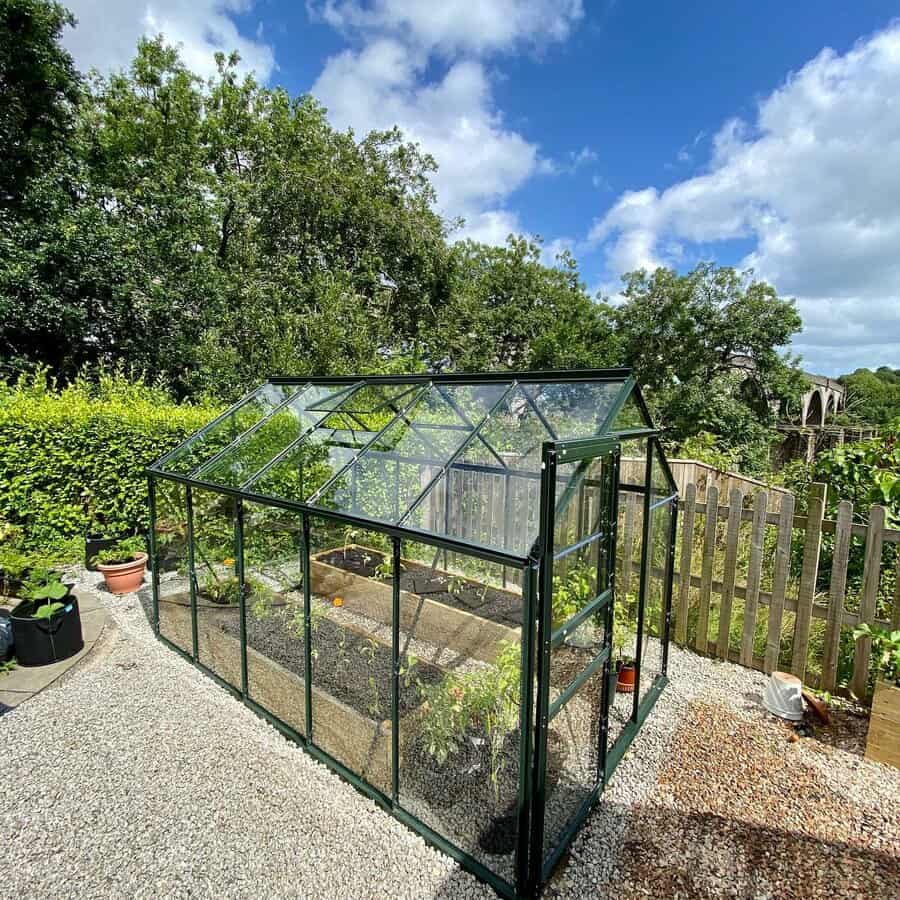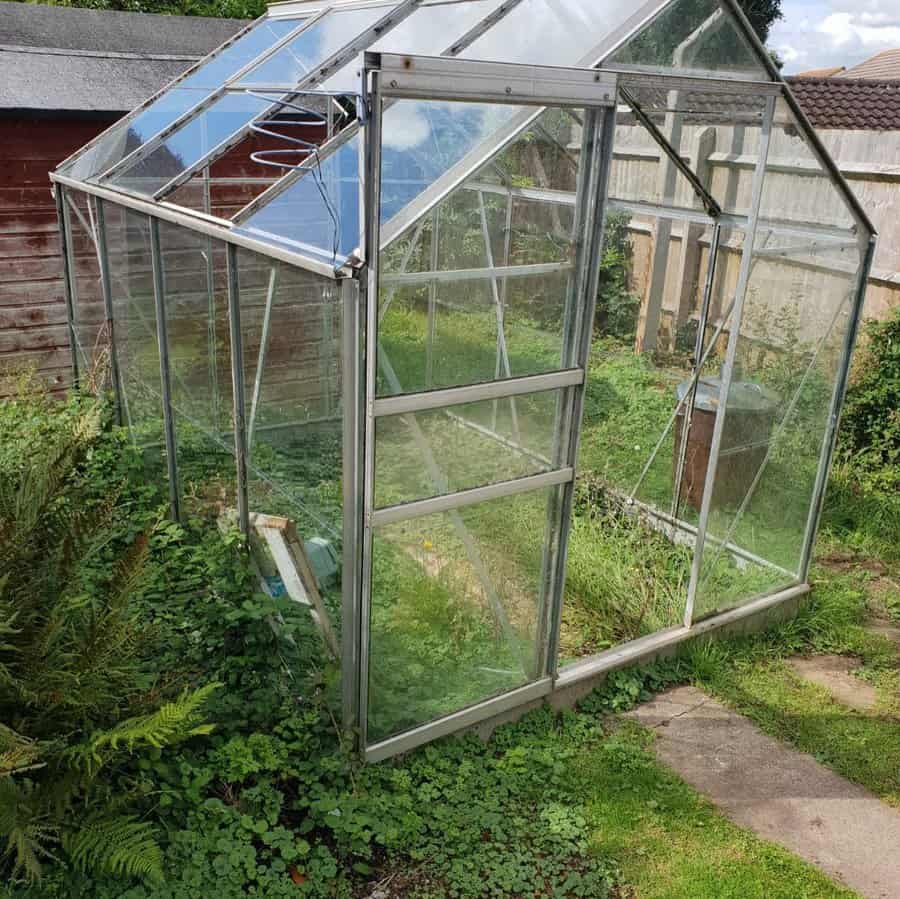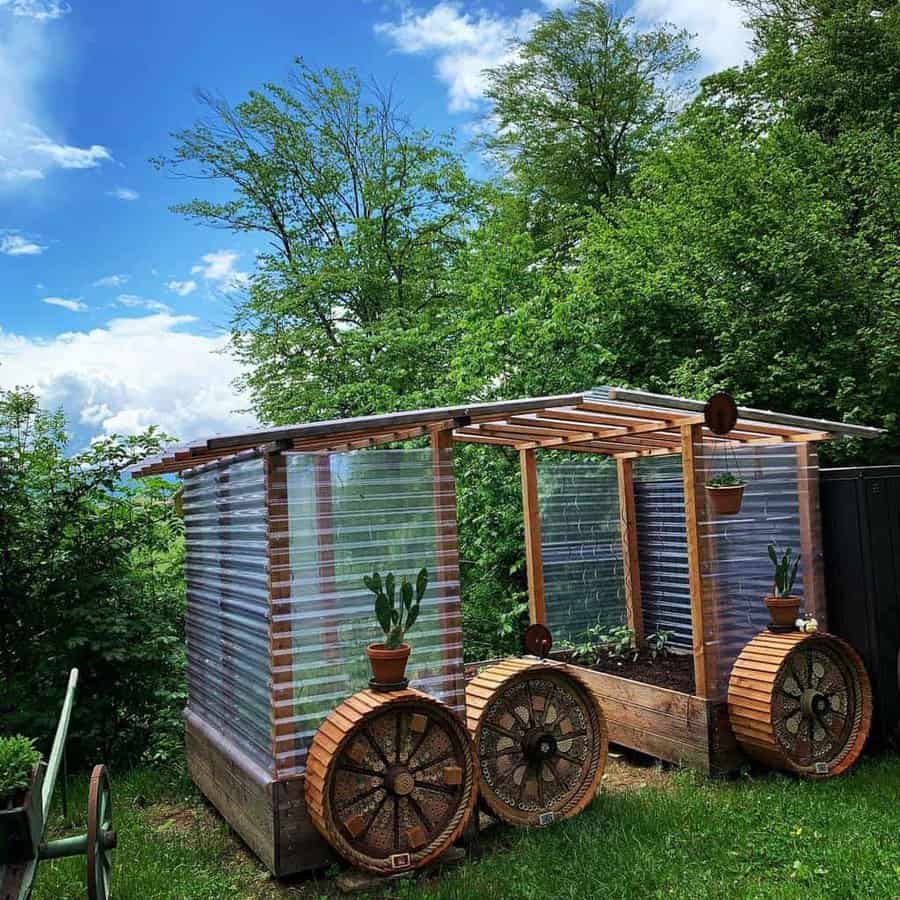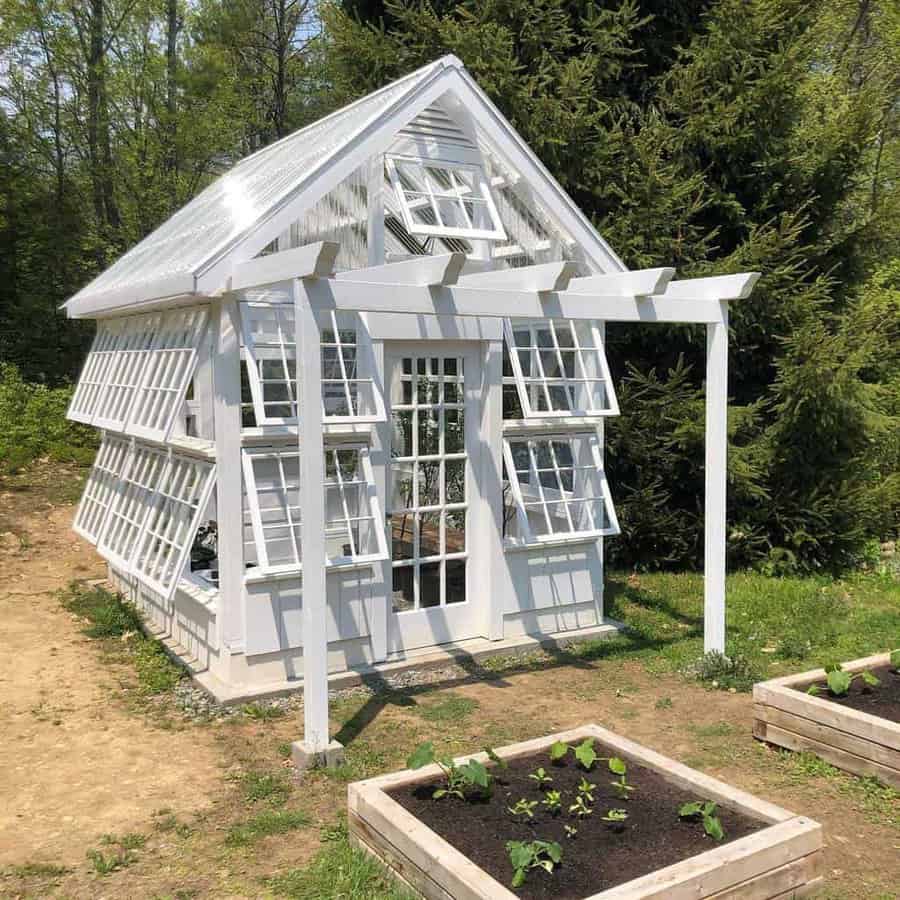 7. Polythene Greenhouse Solutions
Polythene greenhouses offer an accessible and eco-friendly solution for backyard gardening enthusiasts. These DIY projects are budget-friendly and can be constructed using readily available materials like old plastic bottles. By incorporating a polythene greenhouse into your garden design, you can contribute to environmental preservation while enhancing your gardening experience. Let's explore how to integrate this idea seamlessly into your outdoor space.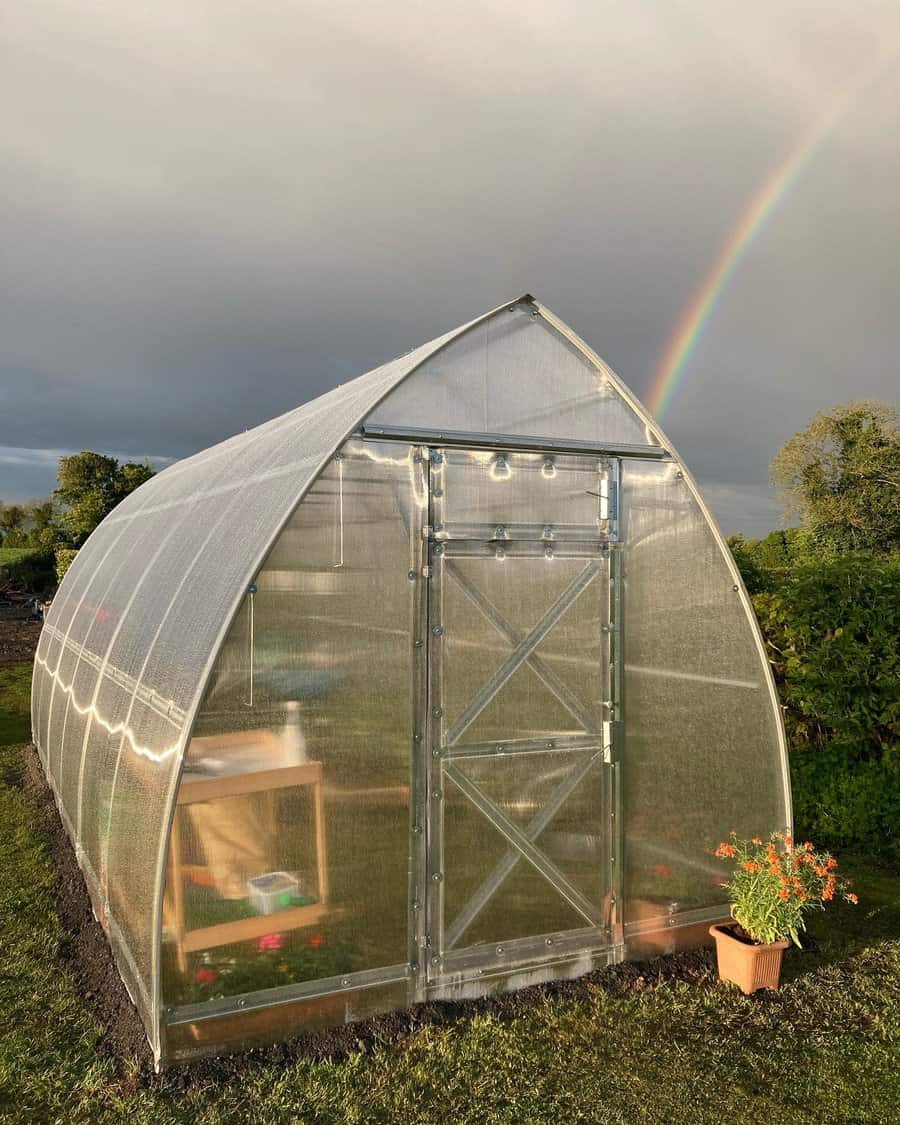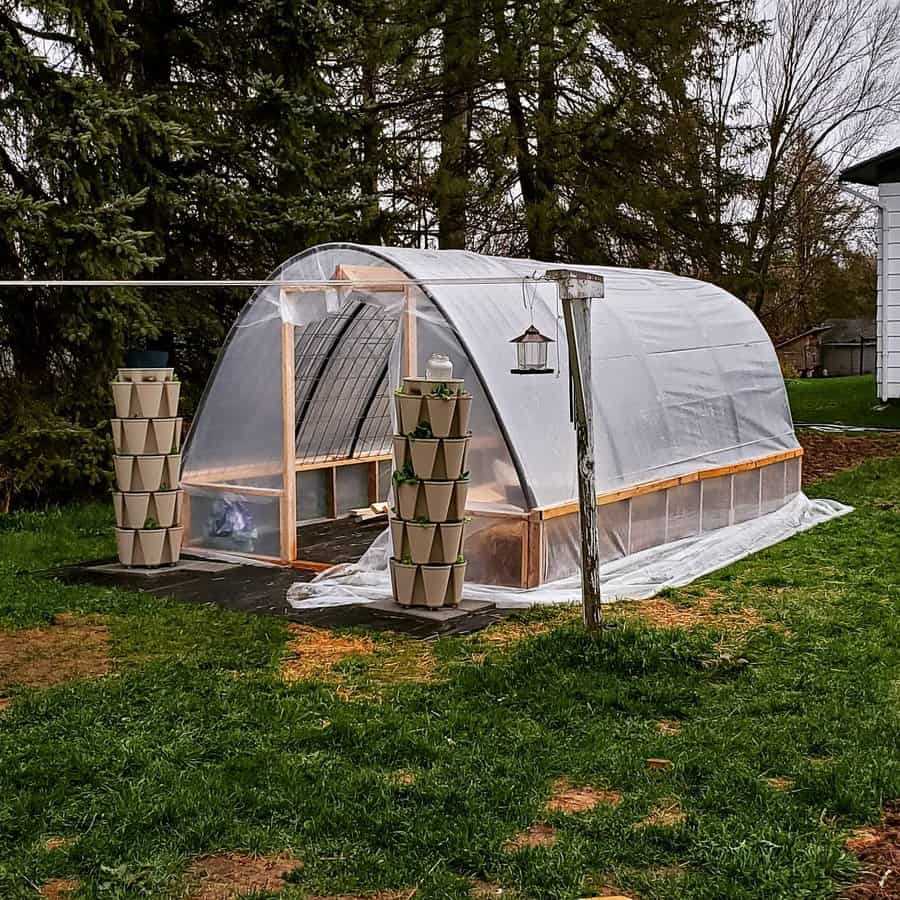 8. Minimalist Greenhouse Designs
A minimalist greenhouse can elevate your backyard garden's charm and functionality. Its uncluttered design not only soothes the eye but also ensures your plants thrive in a serene oasis. This design choice directs focus to your plants' beauty, making their vibrant colors and unique blossoms stand out. To achieve this look, opt for sleek, simple structures and choose a neutral color palette to complement your garden's overall aesthetic.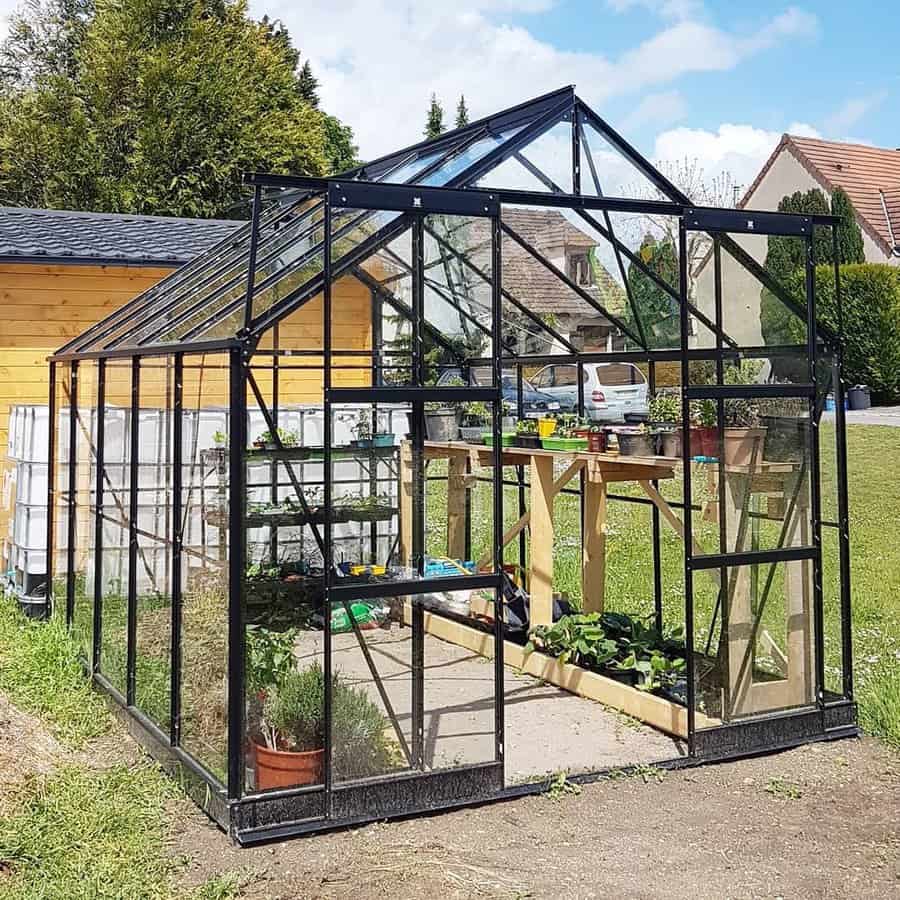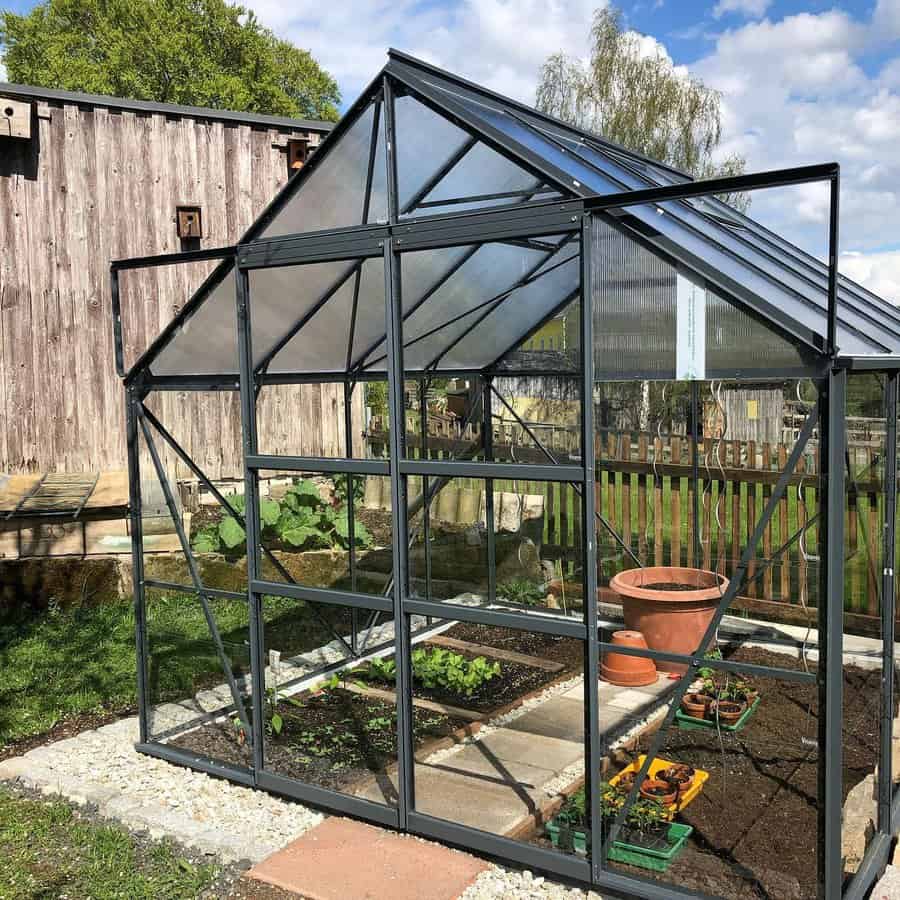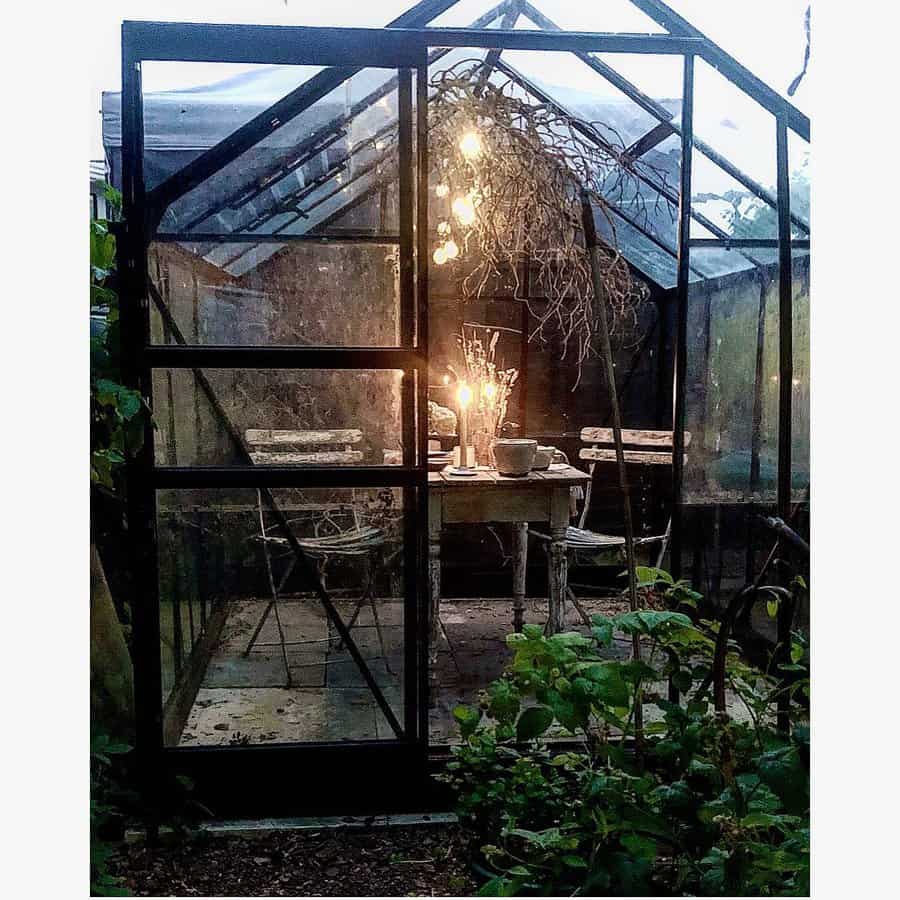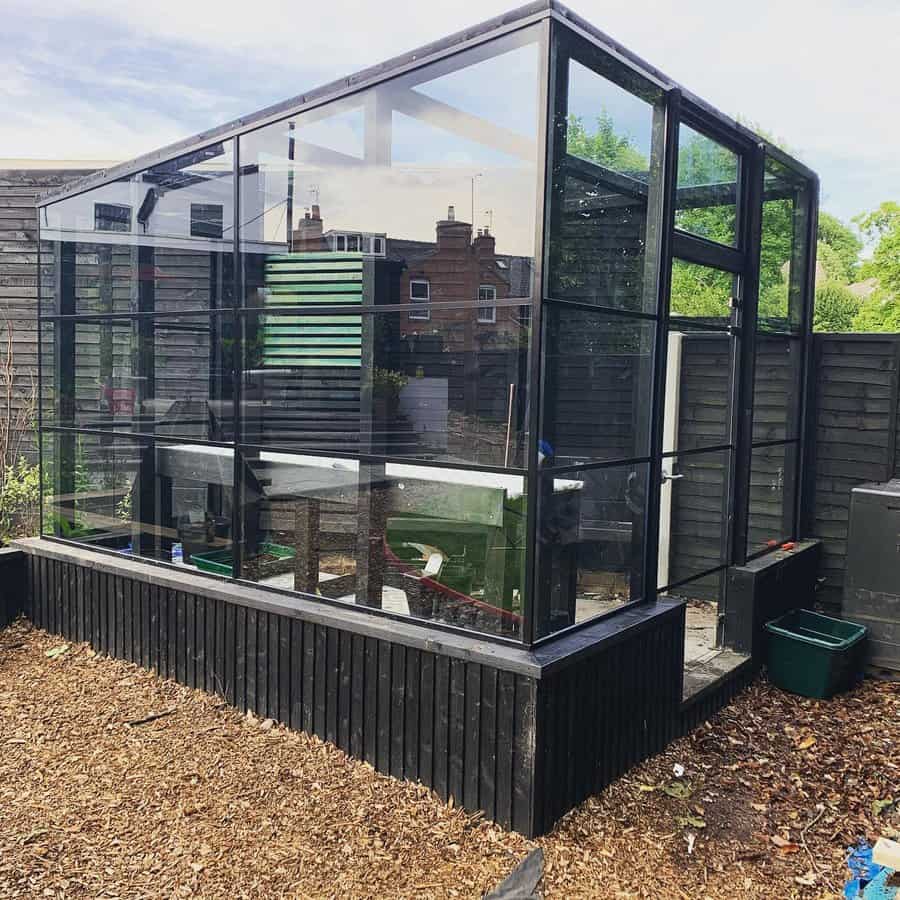 9. Compact Tiny House Greenhouses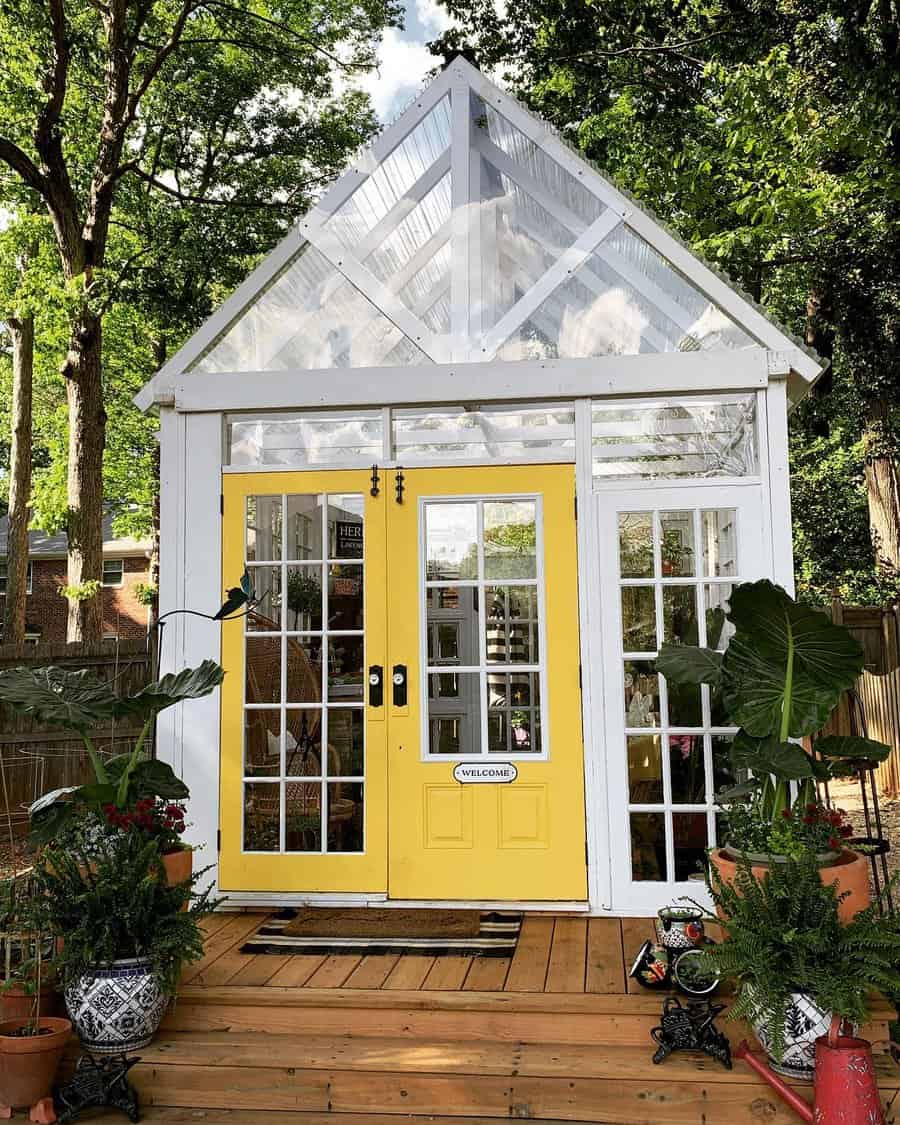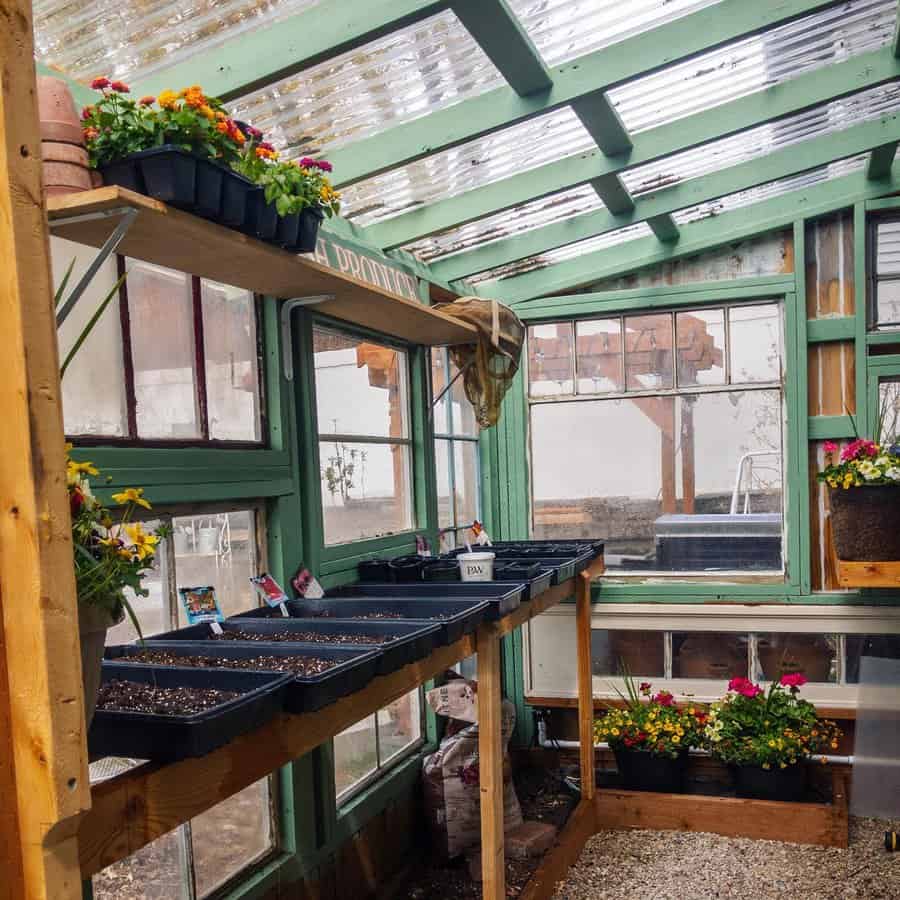 10. Greenhouse Work Tables
Enhance your backyard gardening with a greenhouse and worktable combination. This innovative setup maximizes space and productivity for passionate gardeners. The greenhouse offers an ideal environment for diverse plant growth, while the worktable provides ample room for repotting, propagating cuttings, and organizing gardening supplies. To create this space, consider placing the worktable strategically within the greenhouse to optimize functionality and convenience.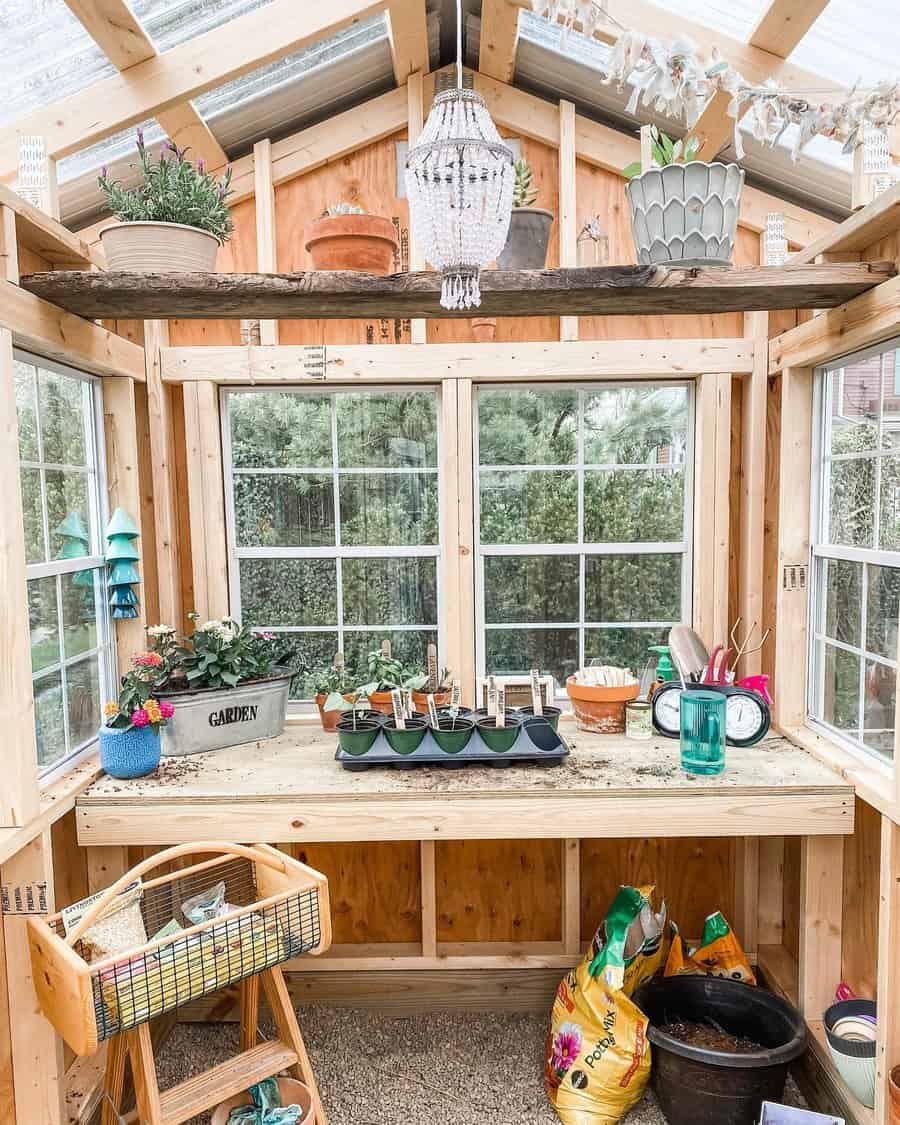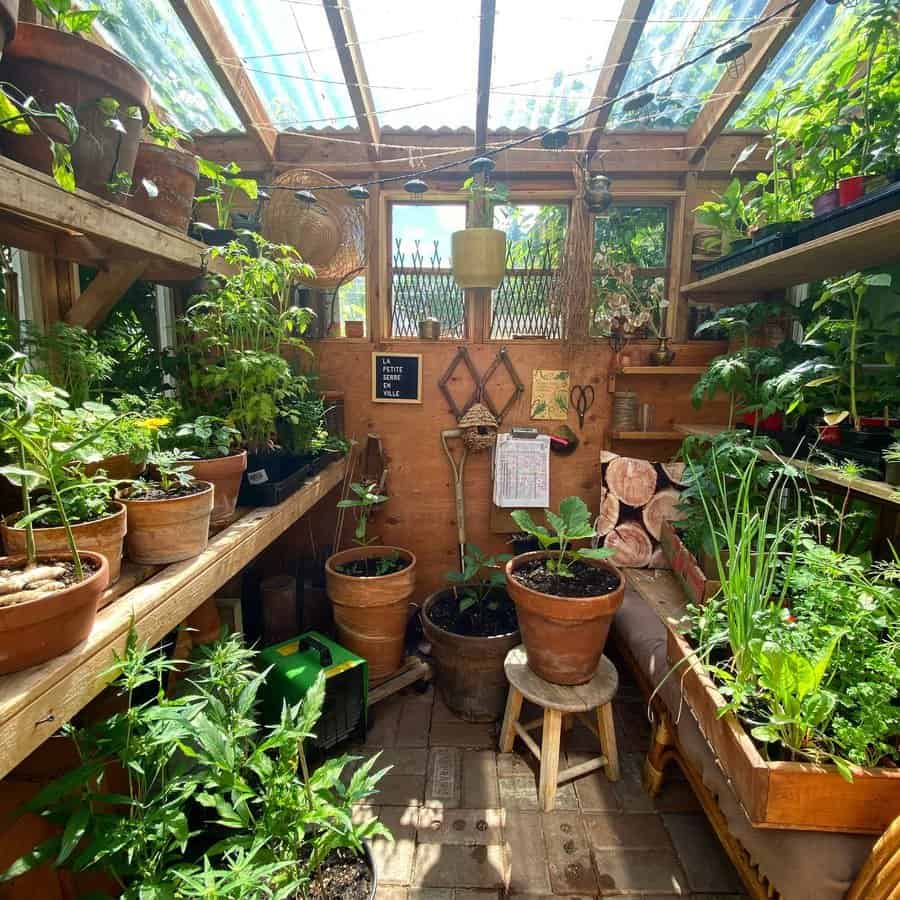 11. Elegant White Greenhouses
For a tranquil garden oasis, consider an elegant white greenhouse. These structures, characterized by their glass panels and metal frames, invite natural light while exuding serenity. To achieve this look, opt for white or light-colored finishes and complement it with soft garden decor, like white-washed furniture and pastel planters. This timeless design integrates seamlessly with various home styles, allowing you to create a dreamy garden escape within your backyard.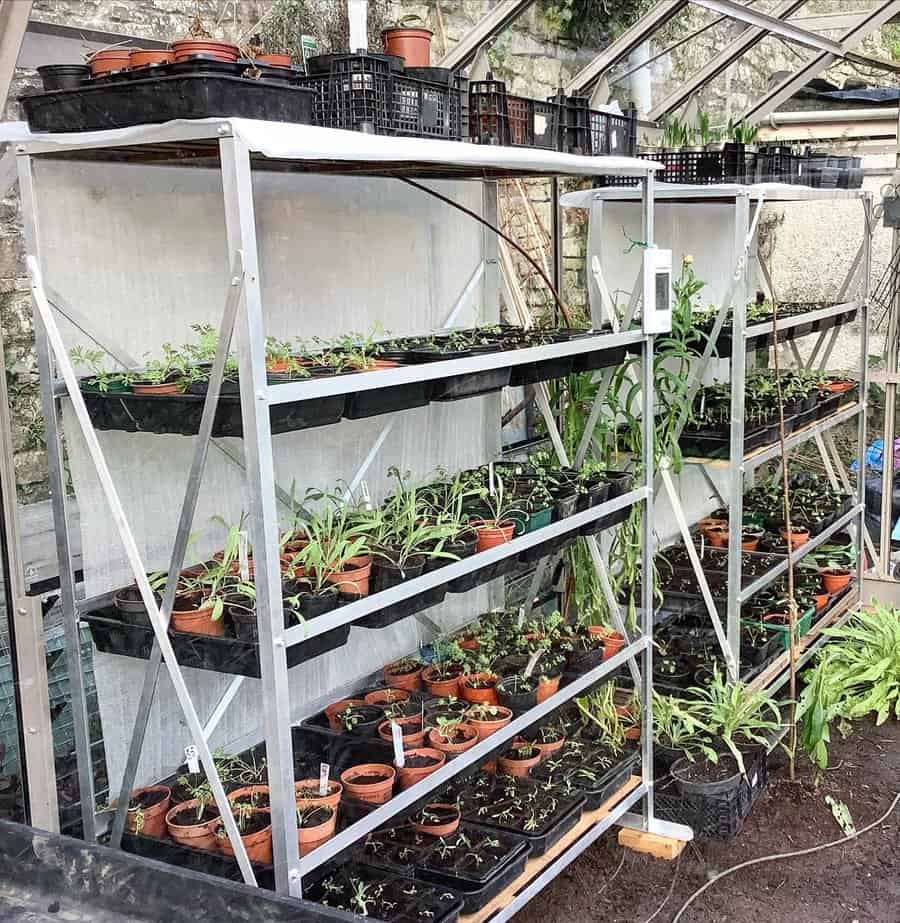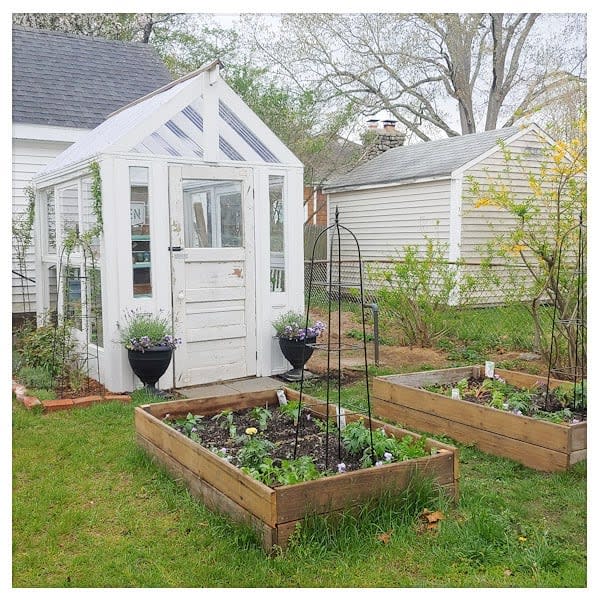 12. Small-Scale Greenhouse Ideas
Embrace small-scale greenhouse projects as engaging opportunities for gardening with children or adding greenery to your indoor space. Create a charming DIY greenhouse using plastic bottles or repurpose old windows into a mini indoor greenhouse. These projects not only introduce kids to botany and sustainability but also serve as decorative elements. For a fun and educational experience, involve children in assembling these miniature greenhouses and watch your indoor space come to life with green plants or herbs.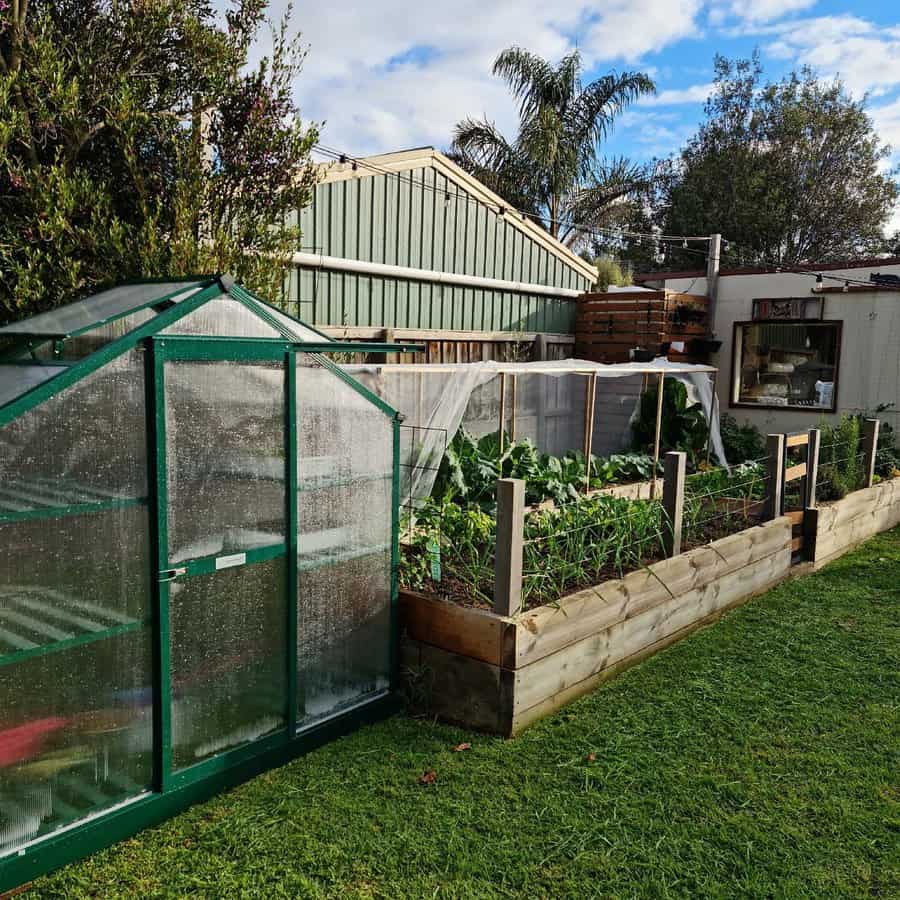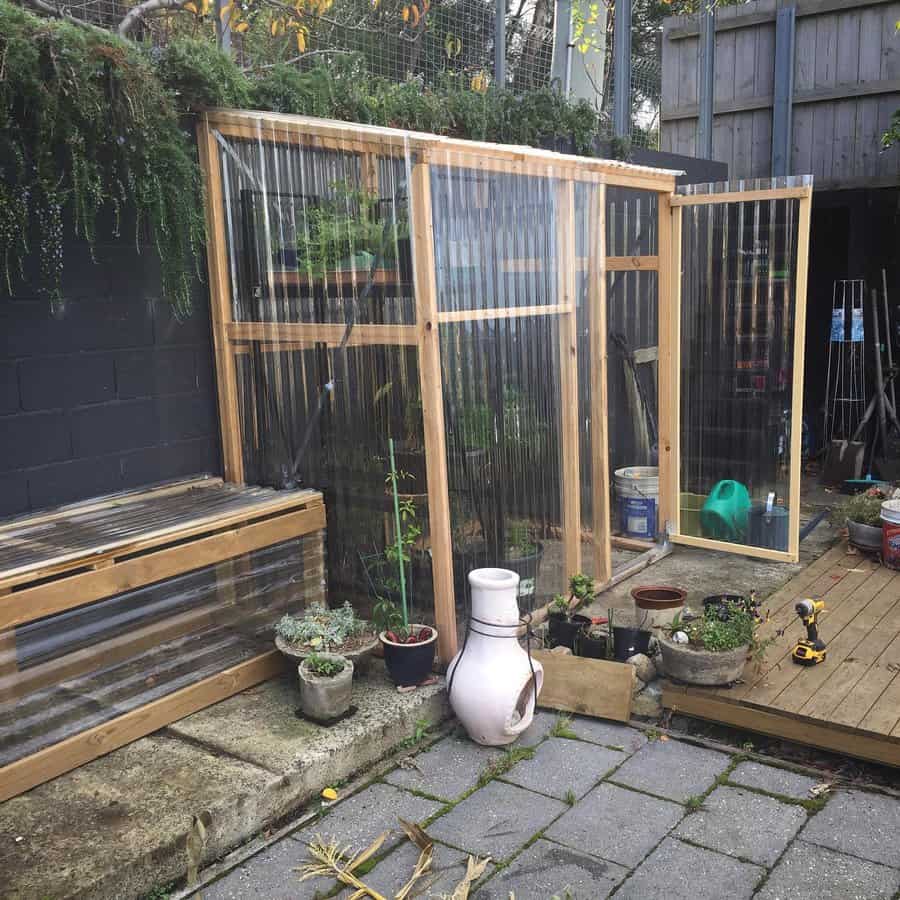 13. Vinyl & Plastic Greenhouses
Consider installing a hoop house greenhouse in your backyard for an easy and cost-effective way to nurture your greenhouse plants. This greenhouse features a series of hoops anchored into the ground and covered with transparent plastic sheeting.
Customize the height to suit your needs, whether it's a walk-through structure or a shorter one over raised boxes. To tend to your plants, simply pull back the plastic sheet for watering and weeding, then secure it closed when done. To enhance the aesthetic, blend this design with other garden elements for a harmonious backyard oasis.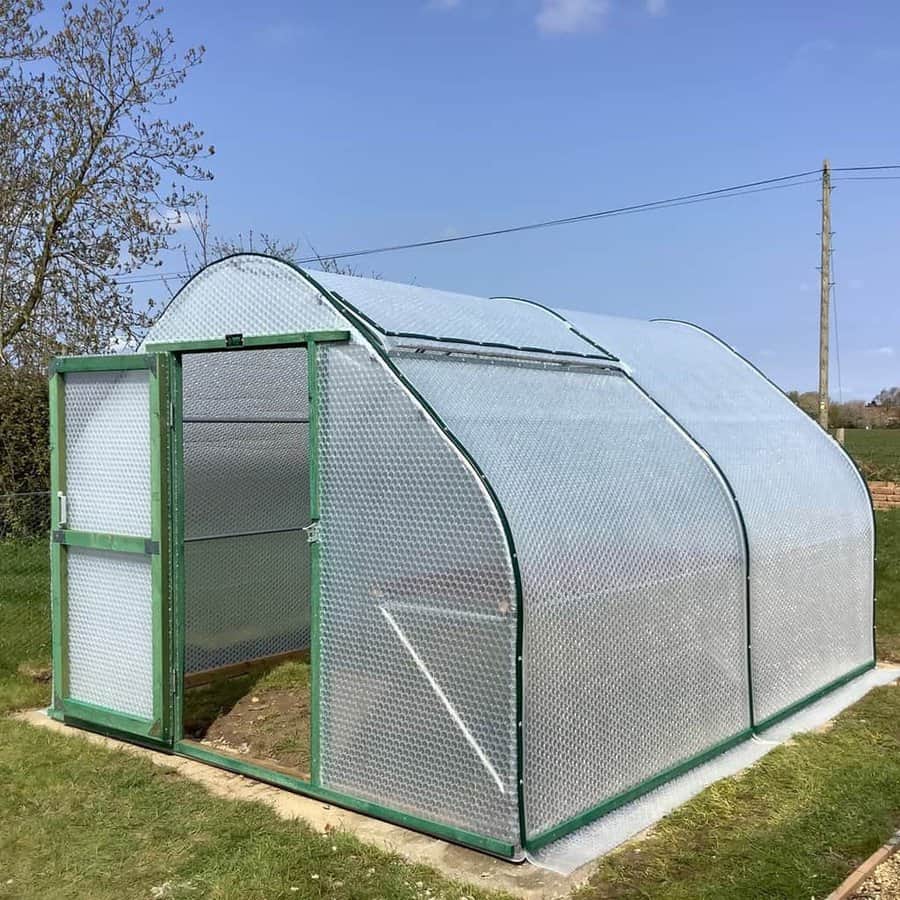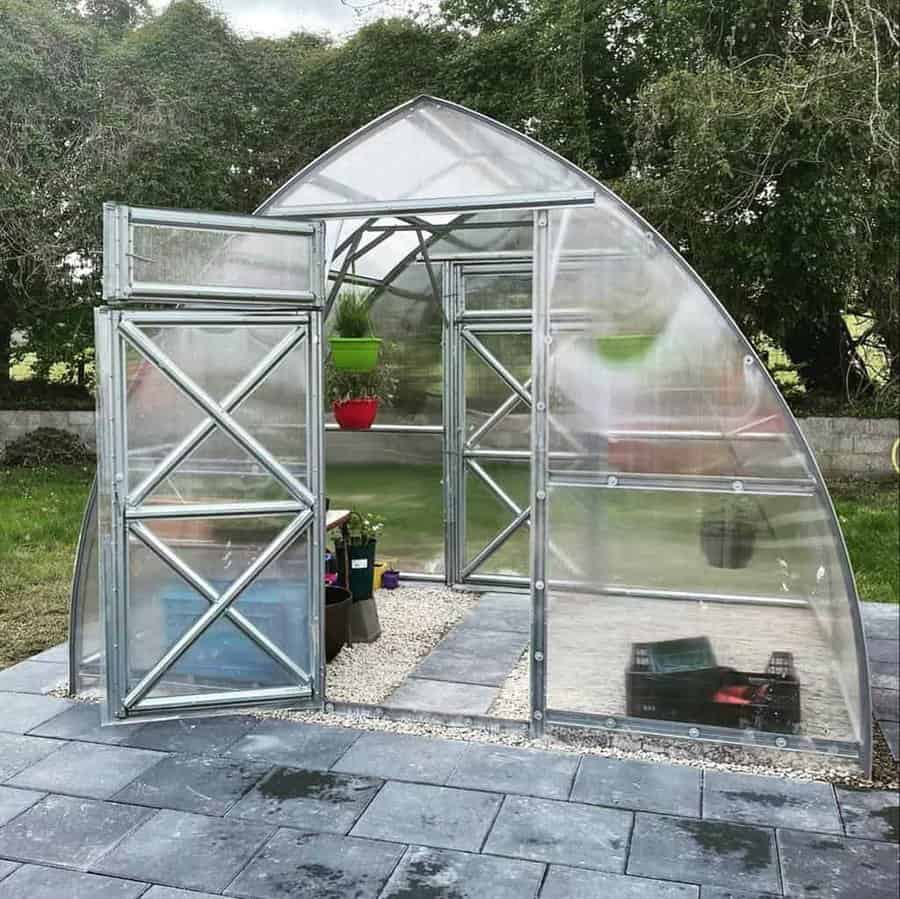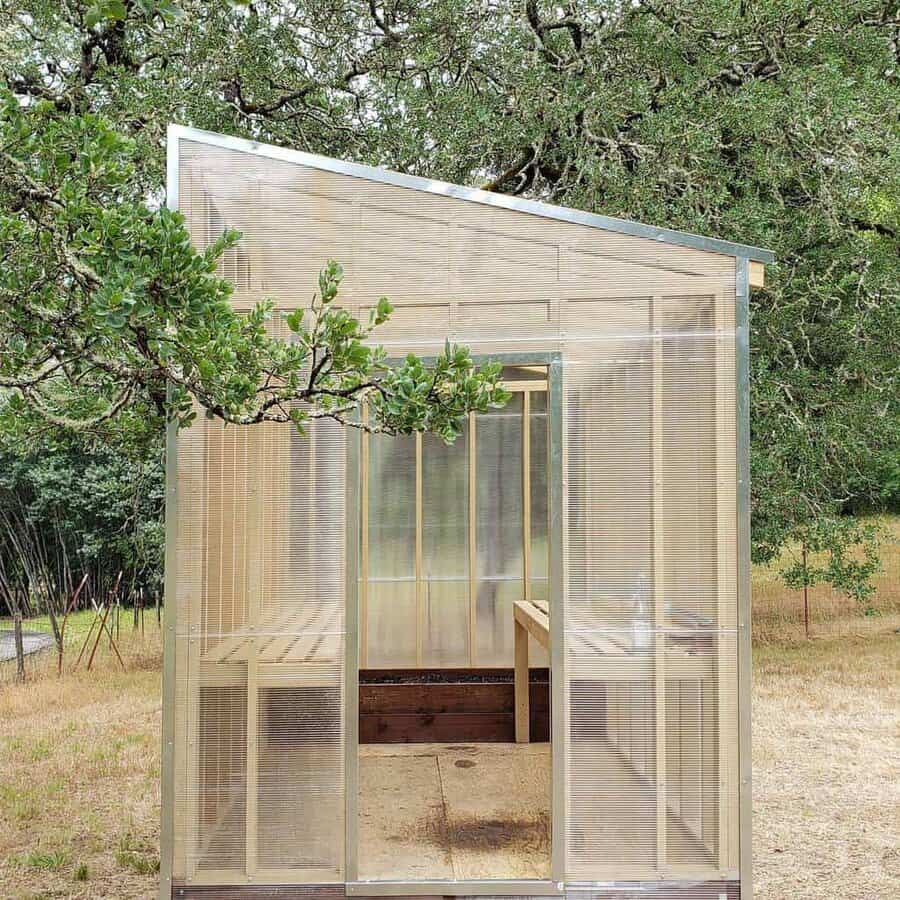 14. Wooden Frame Greenhouses
Wooden frame greenhouses offer an attractive addition to your garden, seamlessly blending with the natural landscape. Opt for clear or polycarbonate panels to allow sunlight in. For a smaller option, consider a cold-frame greenhouse with a wooden base and a glass or plastic lid, perfect for seed starting and protecting delicate plants. To enhance the design, add wooden garden beds or walkways around it for a cohesive garden space.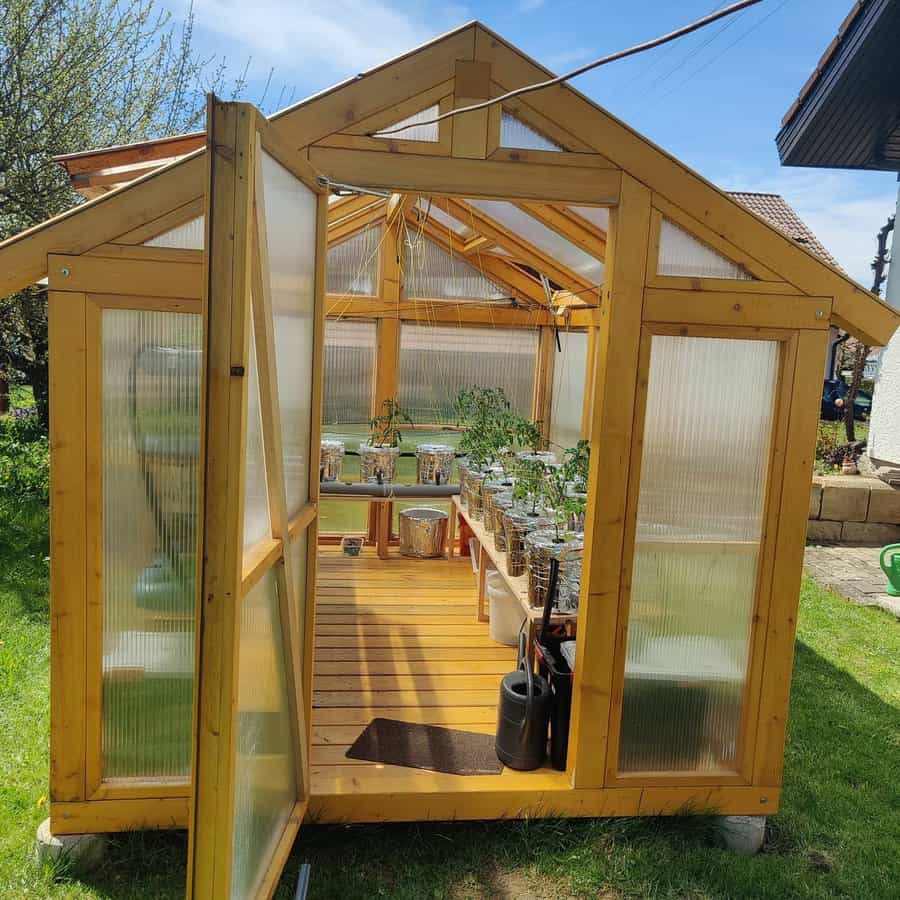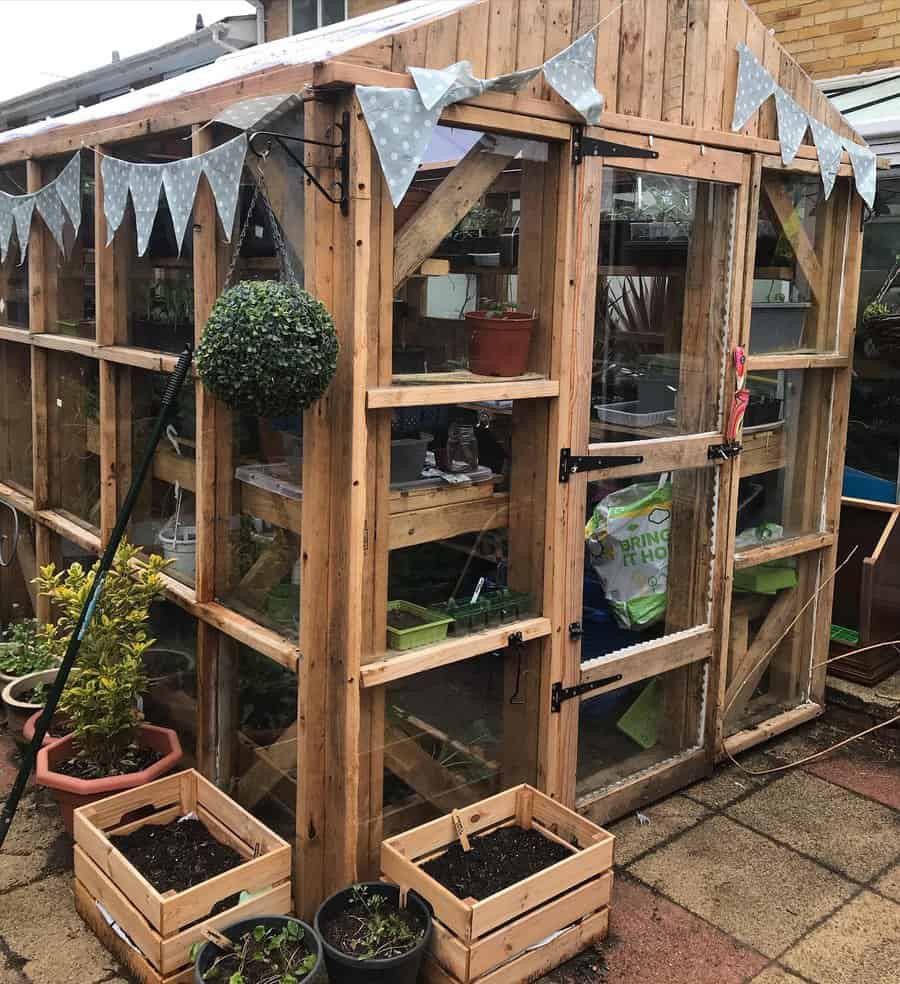 Greenhouse FAQs
How do you keep a greenhouse warm in the winter?
You have several options for keeping a greenhouse warm in the wintertime—or adding extra warmth if you want to grow tropical plant species. Install an electric fan heater or heat pump designed for greenhouse use. You can also add a solar greenhouse heating system and increase the amount of insulation in your greenhouse.  
Generate more heat by building a sustainable Victorian hot bed. Using a ratio of 3:1 for organic matter to growing medium, fill a raised bed with a layer of compostable material. Compress it, then add topsoil and compost. A plastic cover will increase the heat generated by the decomposing organic material.
What's the easiest thing to grow in a greenhouse?
Most warm-season vegetables grow well inside a greenhouse space. This includes tomatoes, squash, peppers, cucumbers, and lettuce. Ornamental and landscape plant varieties that do well in a backyard greenhouse include chrysanthemums, geraniums, impatiens, ferns, and petunias.