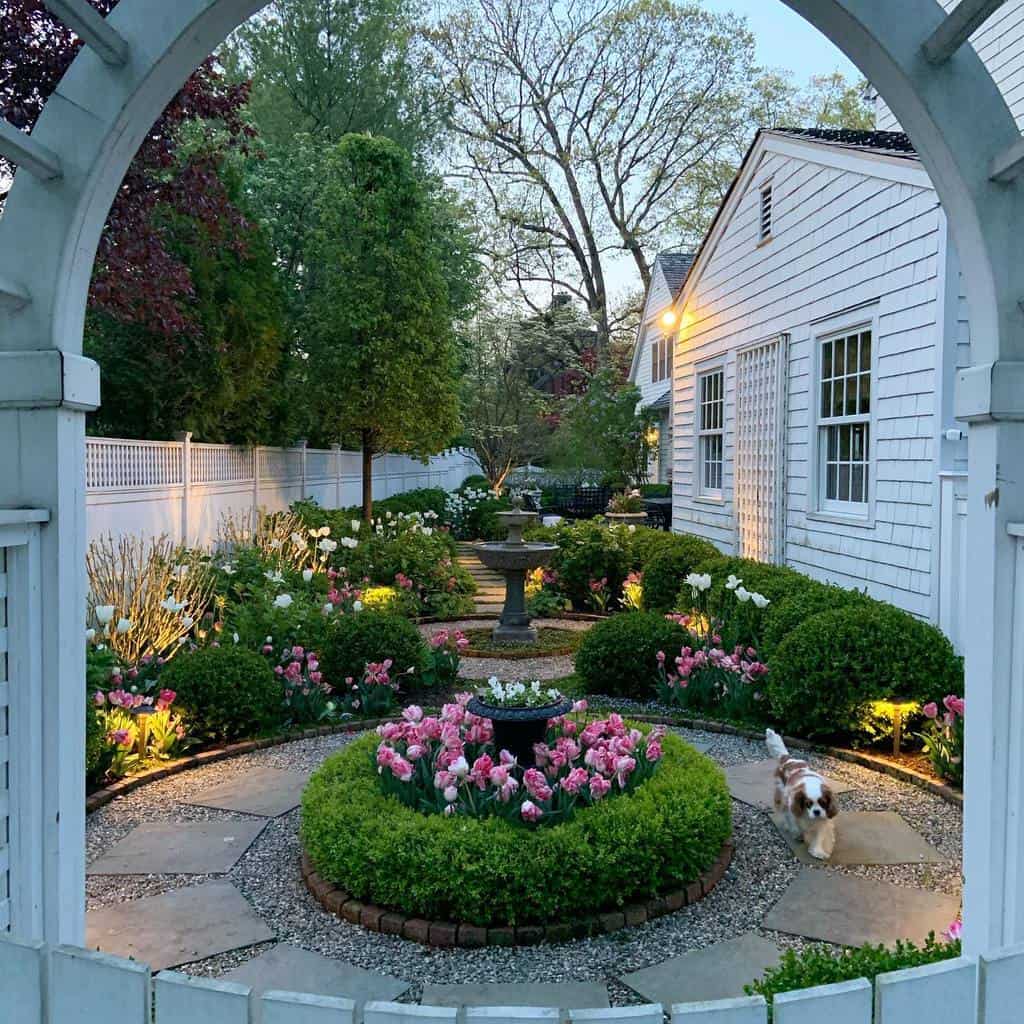 62 Garden Decorating Ideas
by — Kari Apted

Published on February 22, 2022

Updated on April 27, 2023
"Life begins the day you start a garden." -Chinese Proverb
Creating a garden not only increases your home's curb appeal, it's a great way to spend more time in the great outdoors. Garden therapy is also good for the soul.
There is so much more to a garden than just plants. Garden decor can include beautiful pots, planters, stepping stones, bird baths and more. We've collected 62 of the best garden decor ideas to show you how easy and fun it is to personalize this most special outdoor living space.
1. Plant A Statement Bonsai Tree
One of the most creative and interesting ways to spruce up your garden is by incorporating bonsai trees into your outdoor decor. While bonsai trees can often be found in more traditional style gardens, you can also choose bonsai designs that fall in line with a more eclectic look.
When selecting bonsai trees for your garden, try to pick a variety of sizes and color palettes that complement each other and give your space cohesiveness.
Additionally, bonsai trees are low maintenance, making them a great decorative addition if you don't have a lot of time to dedicate to gardening.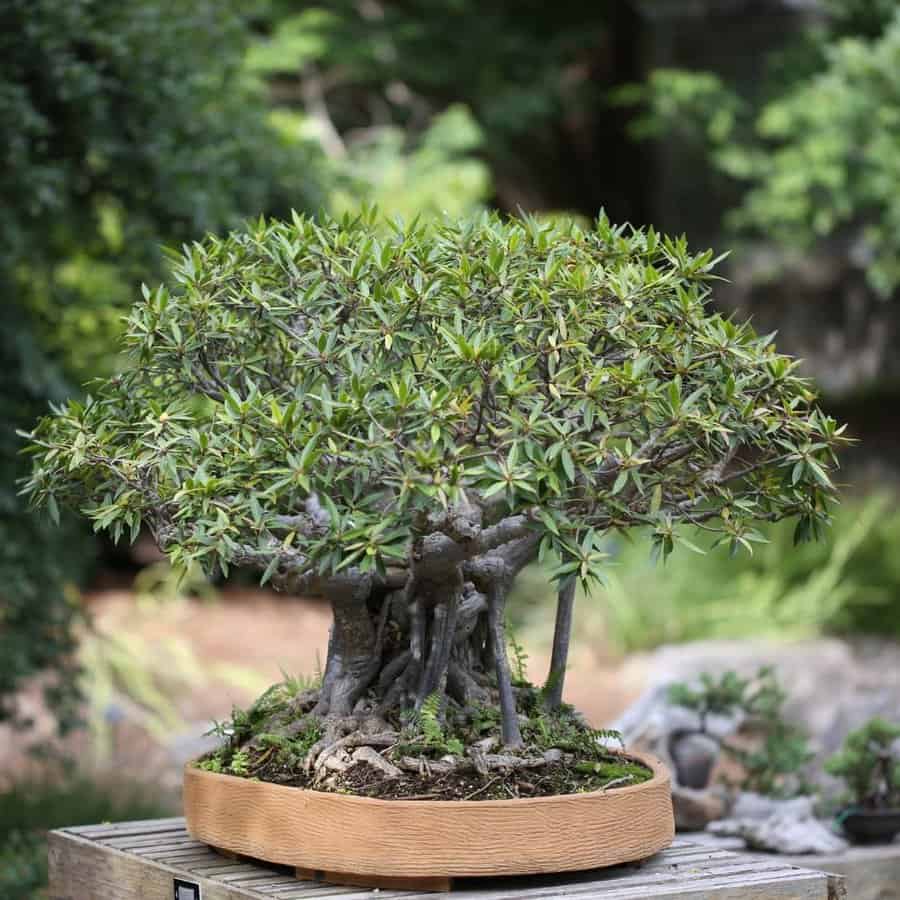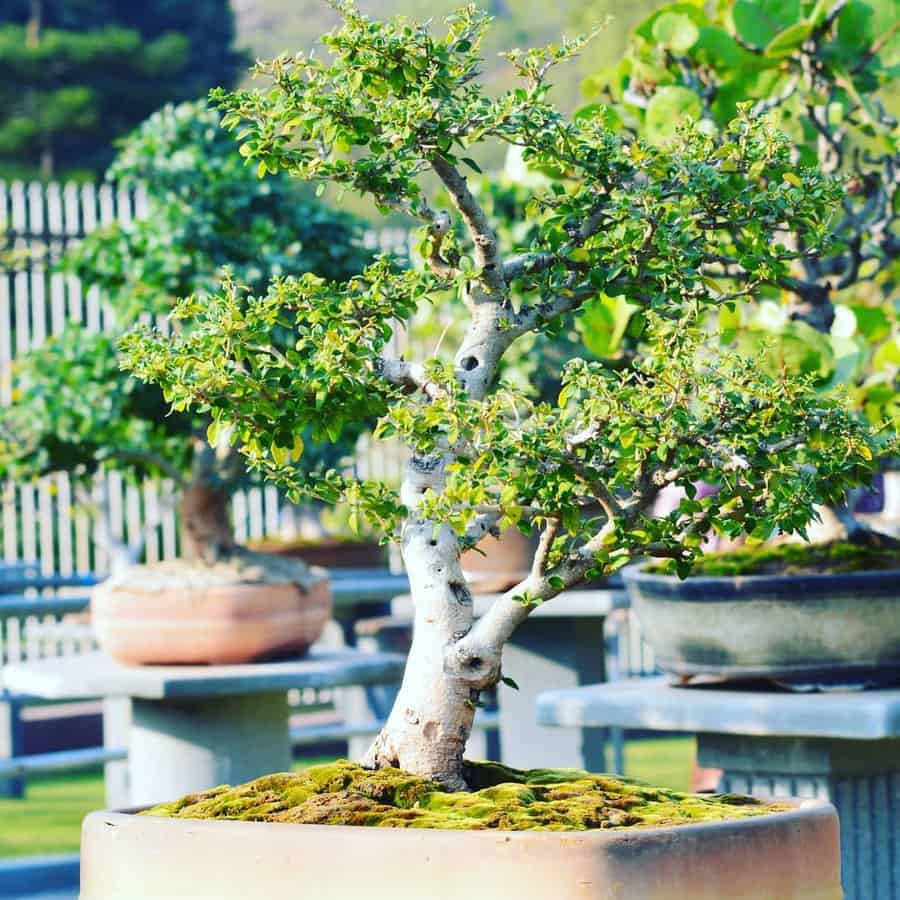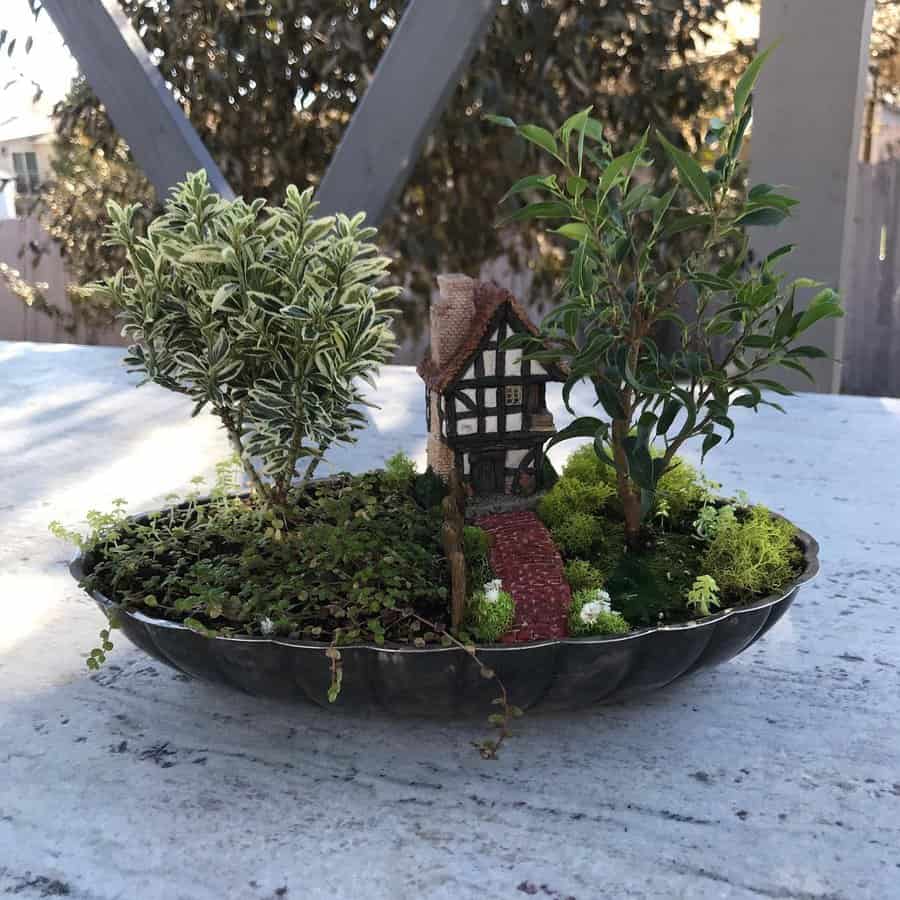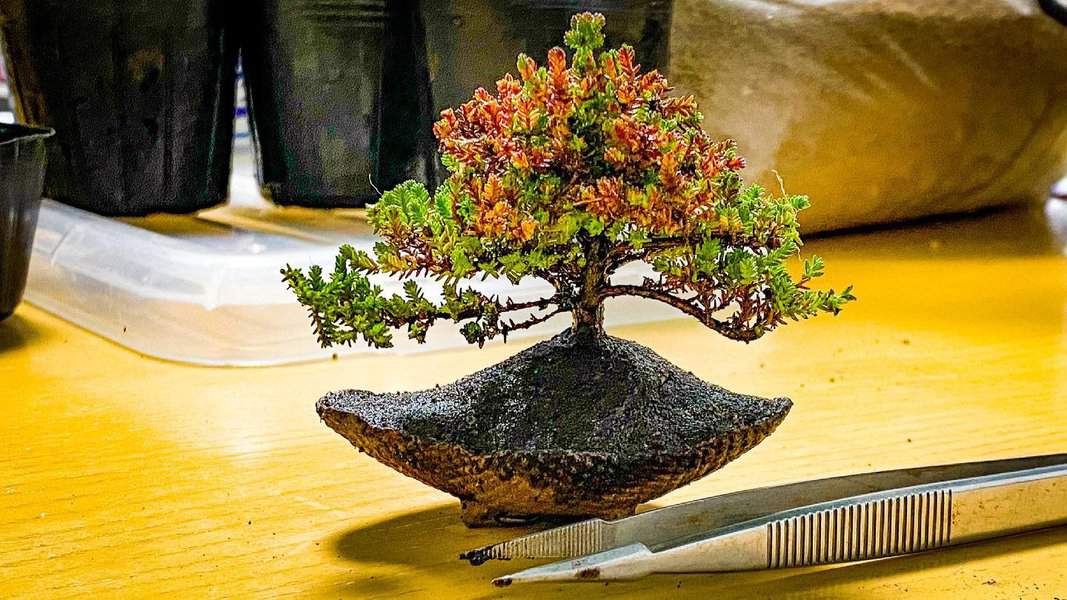 2. Build A Deck Patio
Adding pavers along a walking path can create an eye-catching meandering path that is both functional and whimsical. Incorporating some statement pieces such as sculptures, birdbaths, or planter boxes in various areas of your deck patio or garden will give the area a unique touch.
Utilize hardscapes such as walls, fences, and arbors for further dimension with built-in functionality. And finally choose plants wisely according to sunlight preferences and climate zones for an outdoor area that is inviting, evergreen, and blooming with life!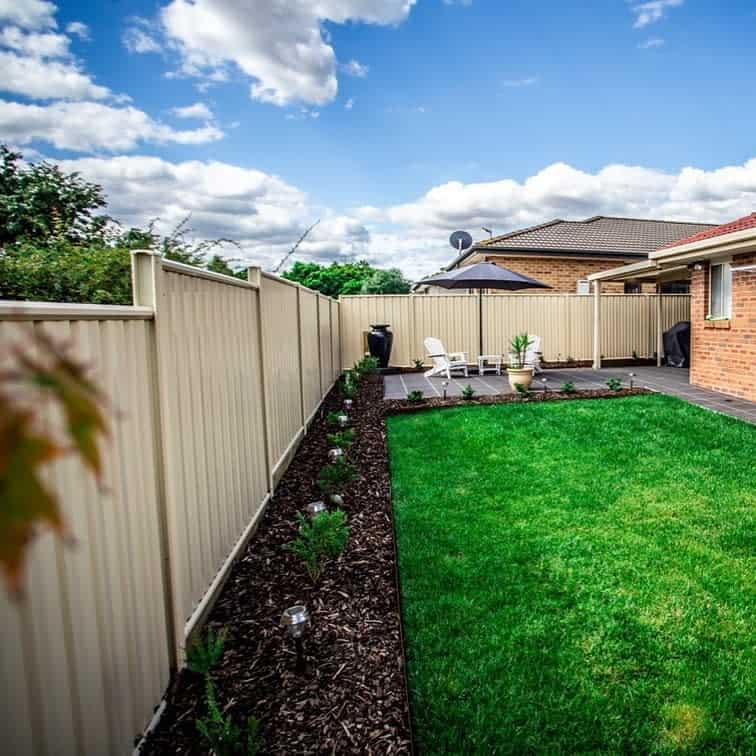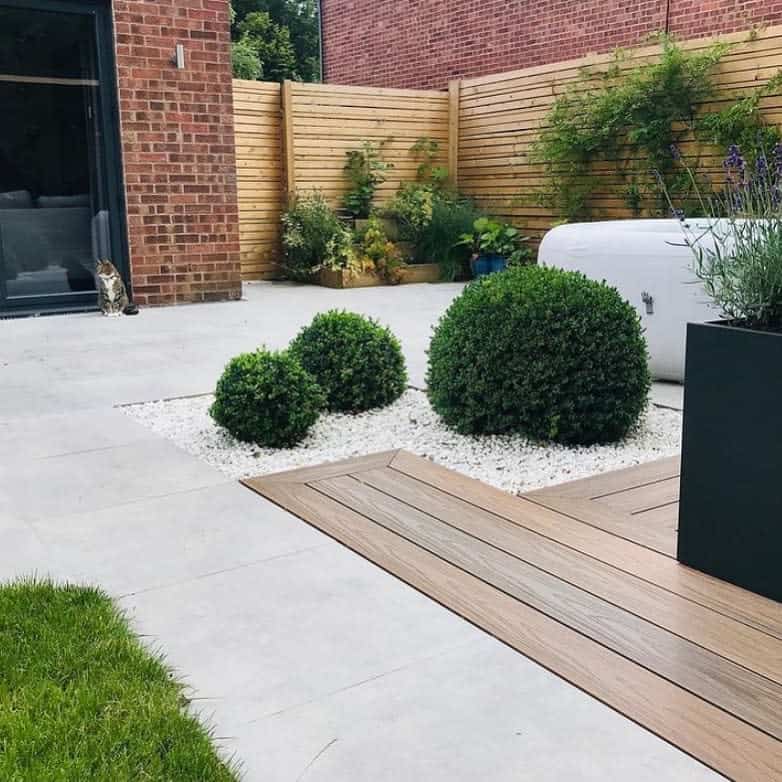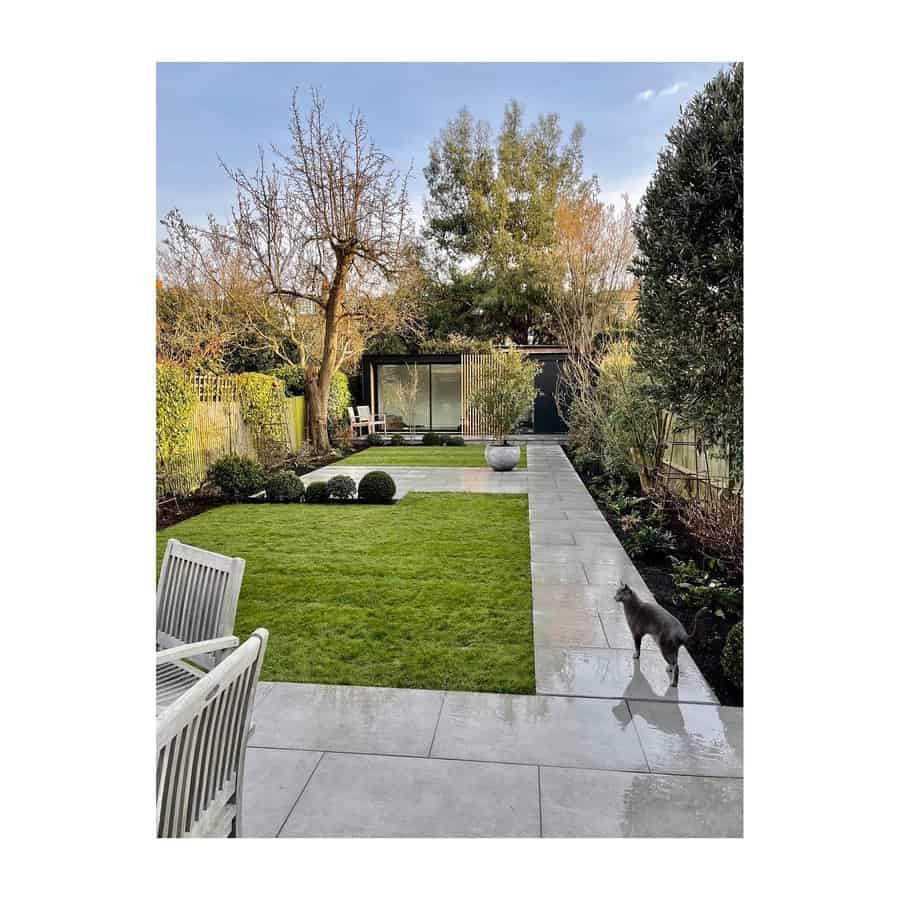 3. Set Up A Pool
Breathe life into your garden with the ultimate swimming pool and functional water display! Not only can you take a relaxing dip, but the reflective surfaces will create a beautiful atmosphere for any occasion. From floating solar lanterns to natural stone paths, there are lots of creative ideas you can use to make your outdoor space more appealing.
Whether you prefer rustic DIY artwork or prefer something more sophisticated and modern, adding decorative touches to your swimming pool will make all the difference. Tailor it to suit the style of your home, while also keeping in mind functionality and safety.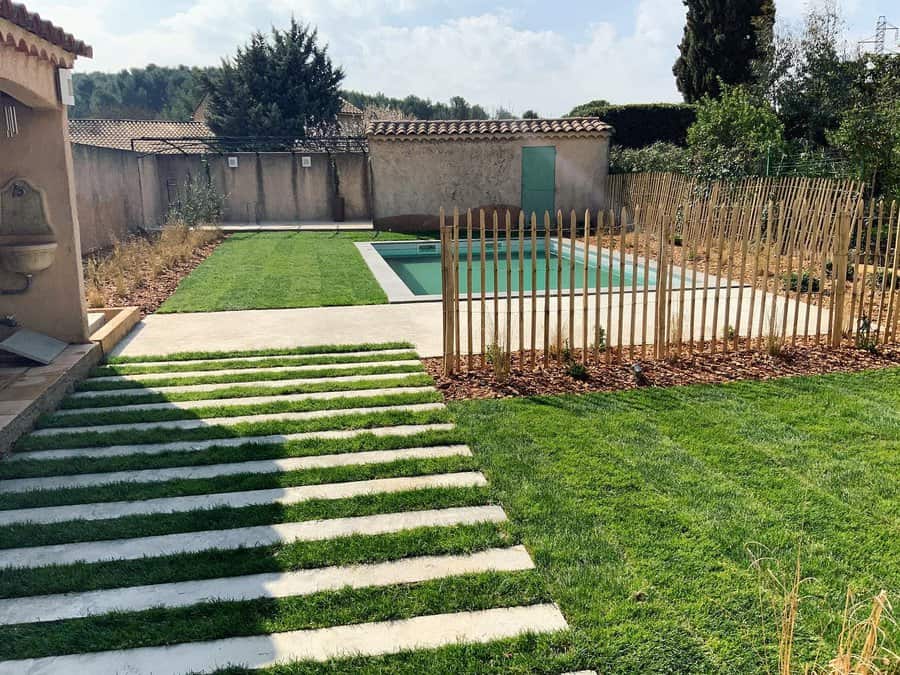 4. Add A Privacy Screen
If you're looking to add a touch of privacy and style to your garden, decorating with a privacy screen is a great idea. Whether you opt for a tall wood fence, an ivy wall, or living willow walls – privacy screens can help create a serene atmosphere while also adding character and charm to your outdoor space.
You could even grow fragrant vines or hanging baskets alongside the privacy screen to inject some additional color and privacy. With so many creative garden decorating ideas available, there's nothing stopping you from making your garden truly unique.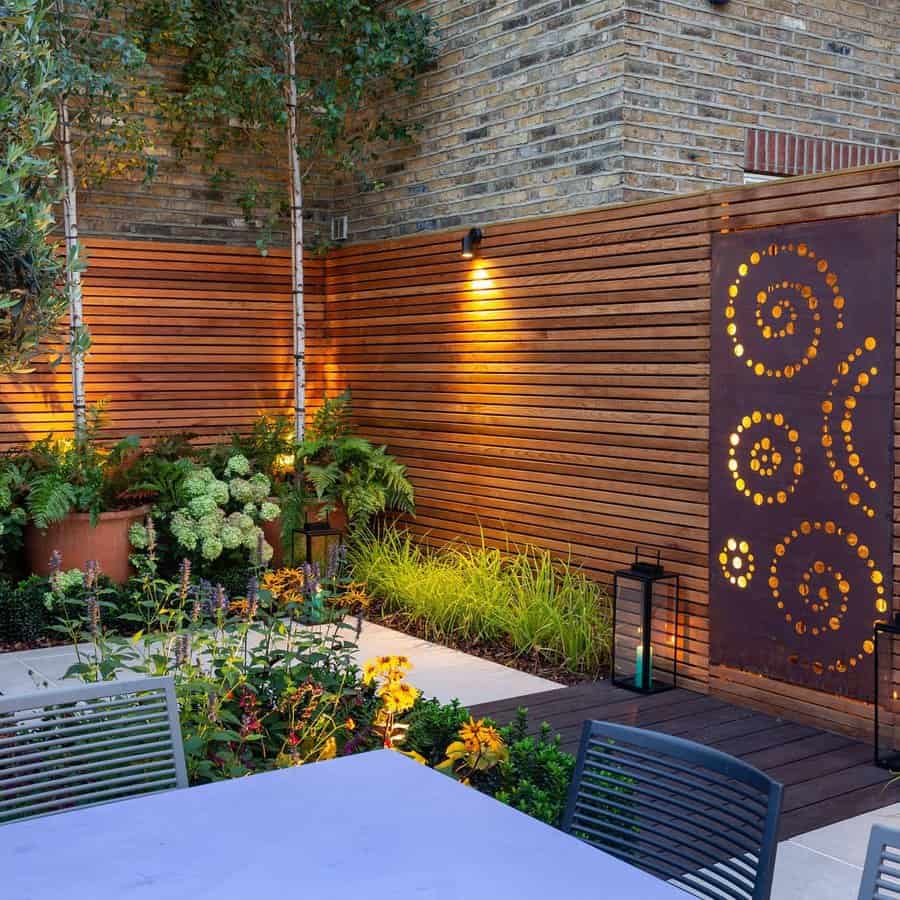 5. Play With Color Blocking
If you're looking to add color to your garden, color blocking is the way to go! Consider pairing yellow and red for a vibrant look. Start by adding colorful ceramic pots at different heights, then layer in decor for a fun and creative twist on garden decorating.
Look for pieces with both yellow and red accents, like sculptural elements or wall art. These color-blocking ideas will give your outdoor space a fresh boost of style and personality. Plus, this color combination adds an exciting visual contrast that will liven up any backyard view.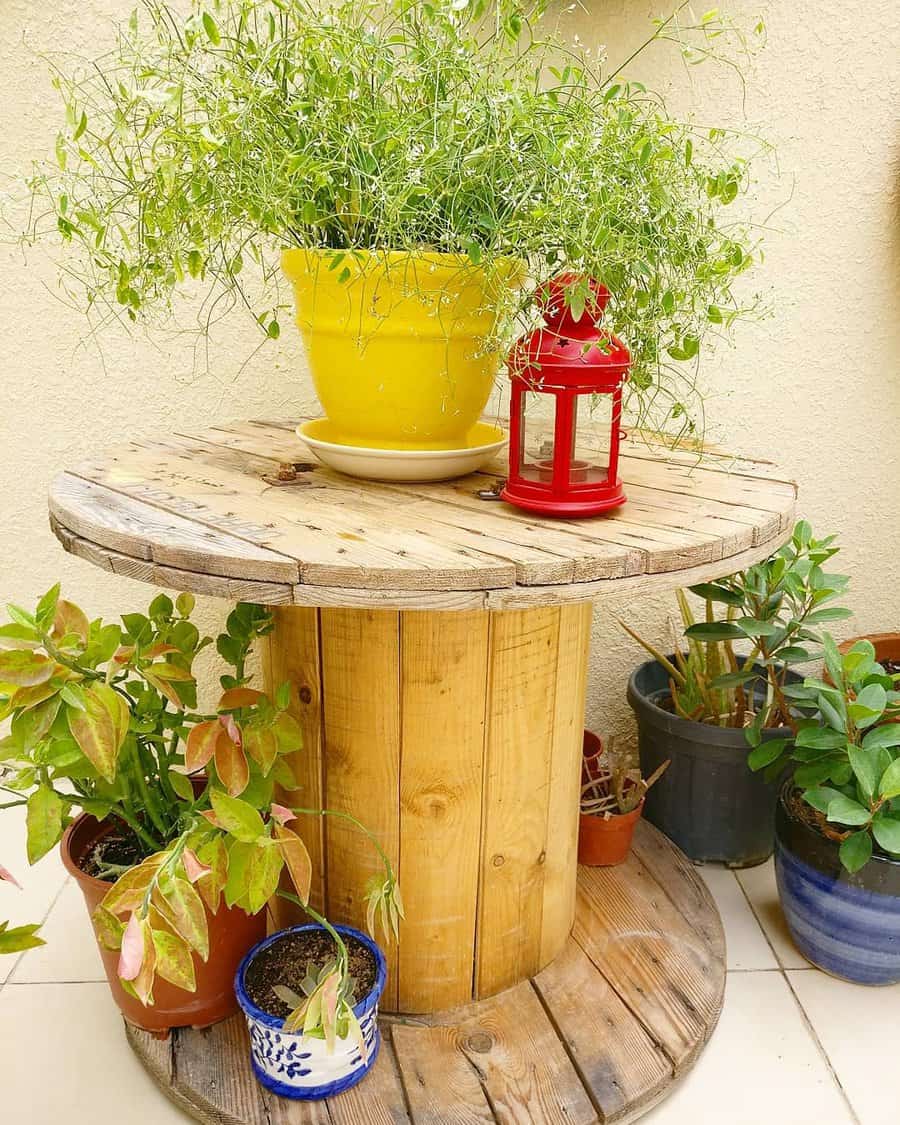 6. Utilize Vertical Spaces With Hanging Plants
One of the best garden decorating ideas is to utilize any unused vertical spaces in your garden, such as walls and fences. You could even hang a DIY birdhouse or use hooks to suspend potted plants, window boxes, birdbaths, or other items.
Hanging plants are another great way to add dimension and depth; you can utilize horizontal surfaces like tables, ledges, and railings while bringing the beauty of nature closer. With a few clever décor updates, you can transform your garden into something that truly inspires!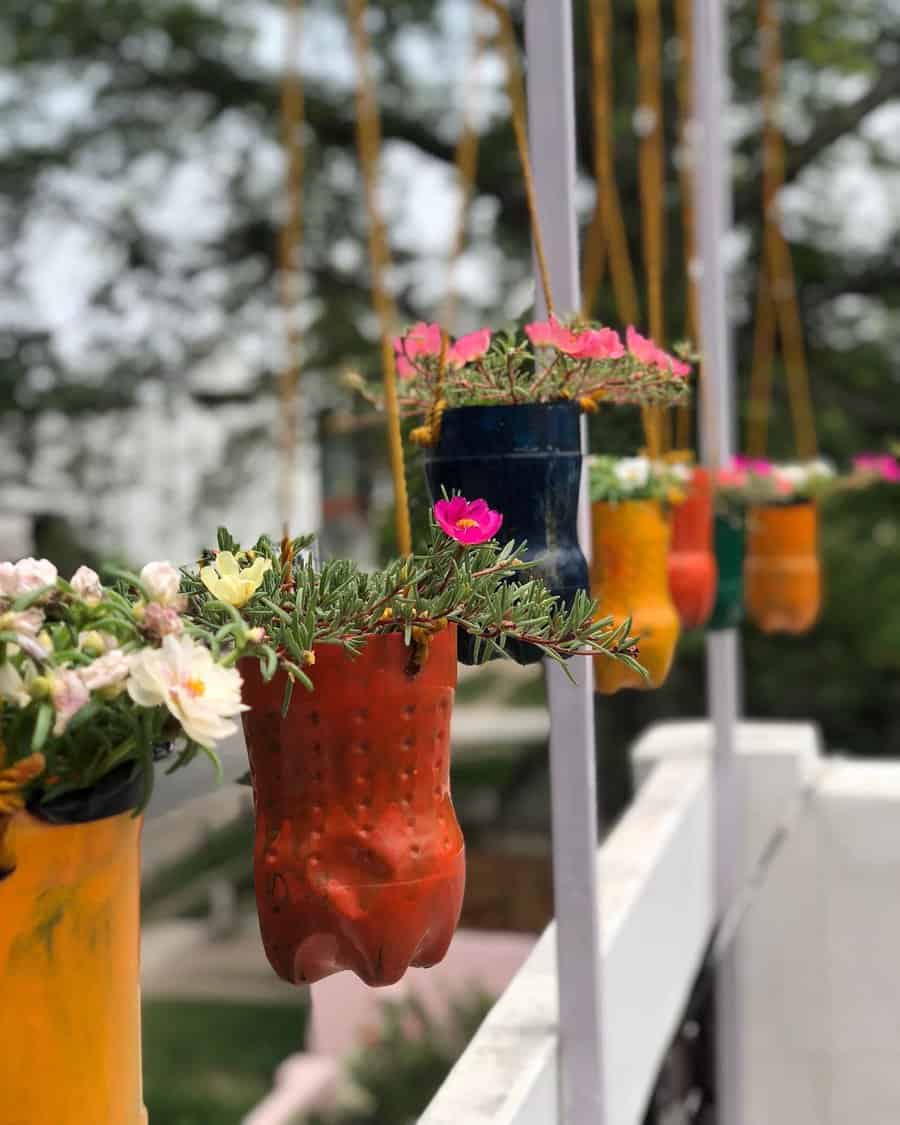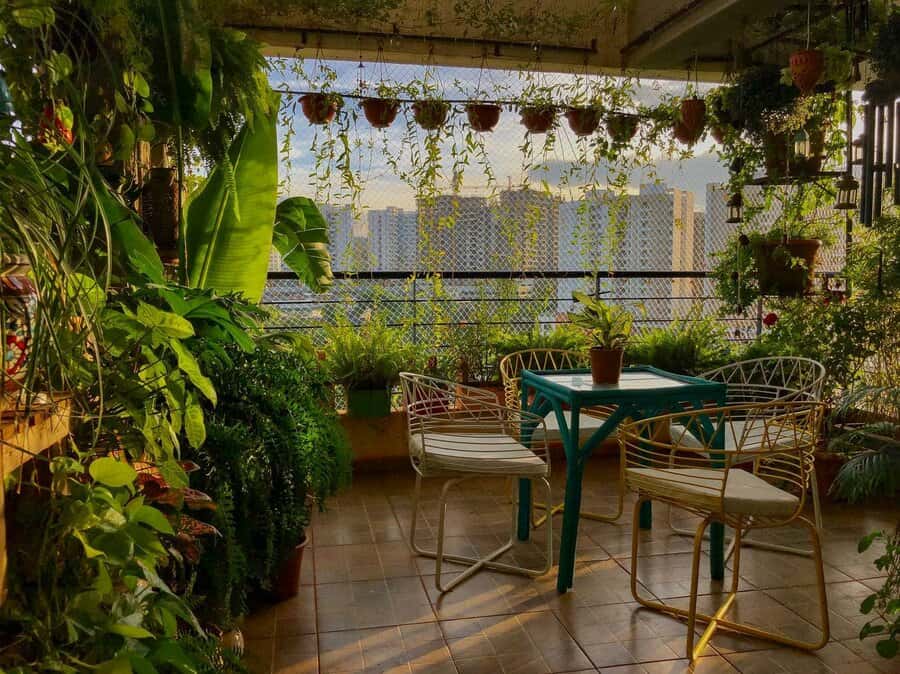 7. Let Your Kids DIY Garden Decor
If you're looking for kid-friendly garden decorating ideas, why not get creative and make your decorations out of everyday items? For example, popsicle sticks can easily be crafted into miniature houses and shrines. Add a few painted mushrooms here or there for a whimsical touch.
You can even involve the kids in making these decorations by supplying them with plenty of craft supplies to let their imaginations go wild! Plus, the kid's handiwork will be a wonderful addition to the garden for everyone to enjoy.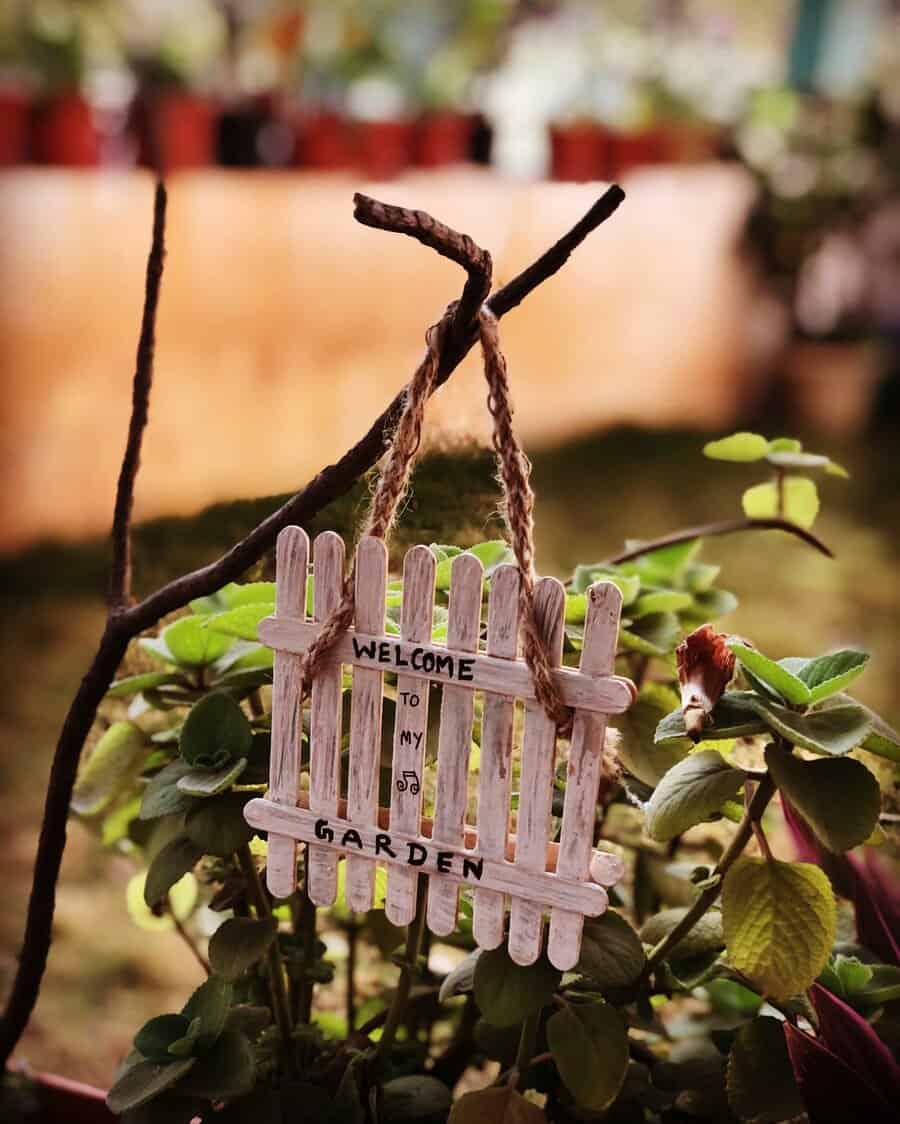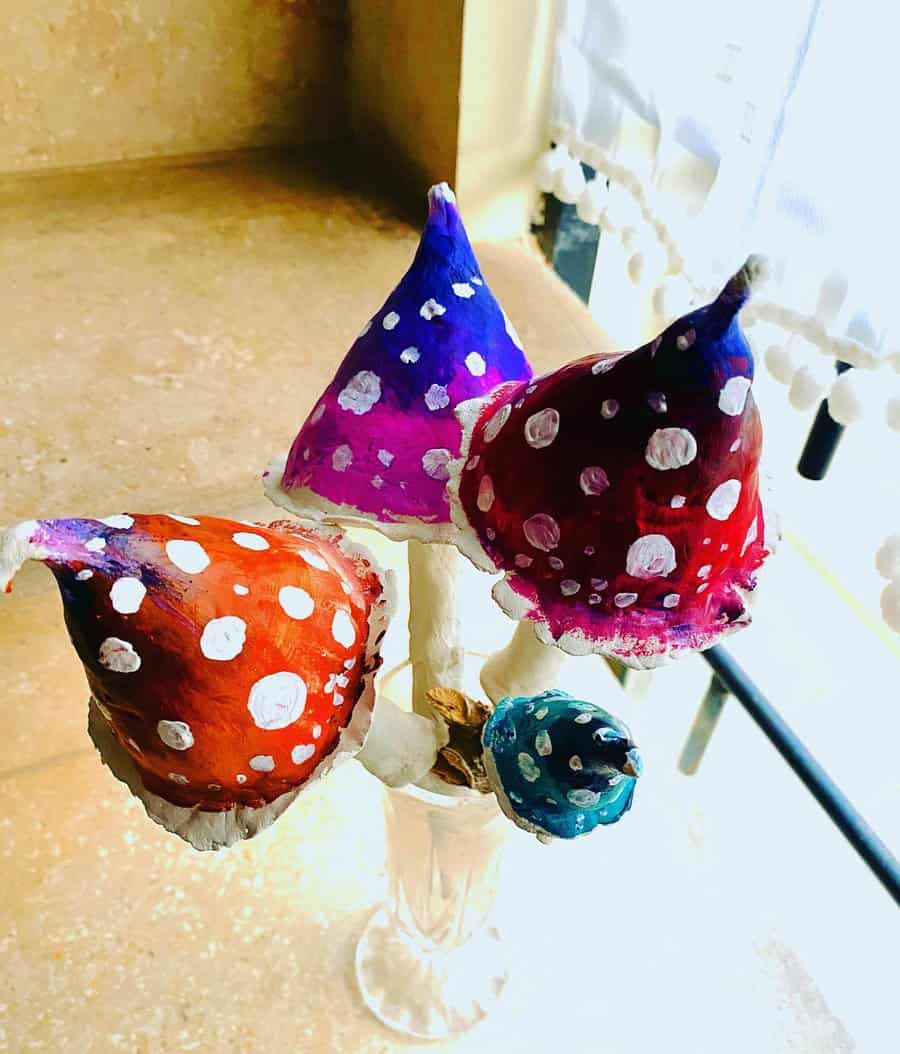 8. Install Hanging Seating
Garden decorating can be a creative, stress-relieving activity. One of the best ideas to start you off is hanging seating. A hanging chair or hammock can make your outdoor space look like something out of a dream.
Macrame swings are another great way to add some decoration while at the same time providing additional seating. These hanging furniture pieces create an aesthetic of wellbeing and relaxation, making them perfect additions for garden decorating projects.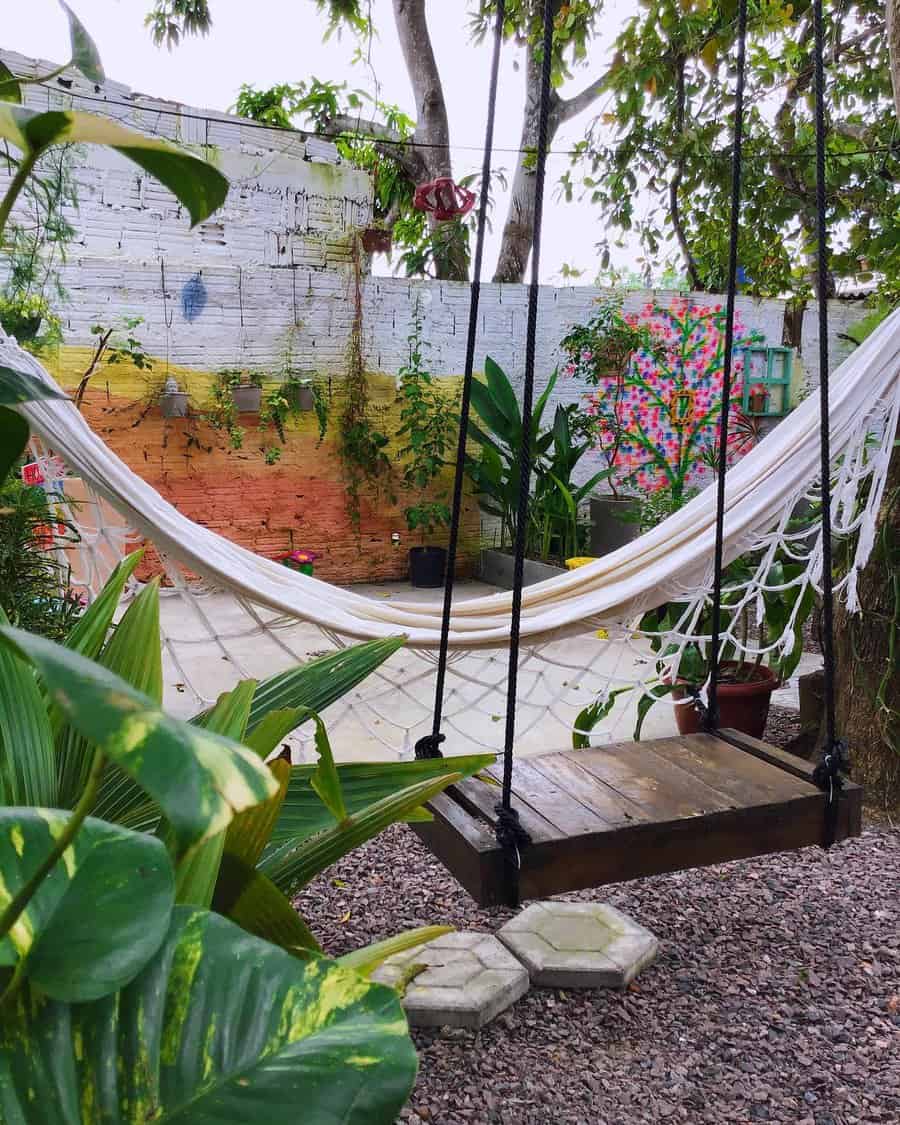 9. Install A Mini Bar Table
A mini bar table is an excellent way to bring a bit of fun into the mix and create an interesting focal point. Furthermore, for those with limited space, a multi-purpose table offers practicality and style at the same time – one side suitable for mini drinks gatherings and the other perfect as either a potting table or growing area.
This type of mini make-over can be incredibly rewarding and makes an otherwise unused corner both eye-catching and functional.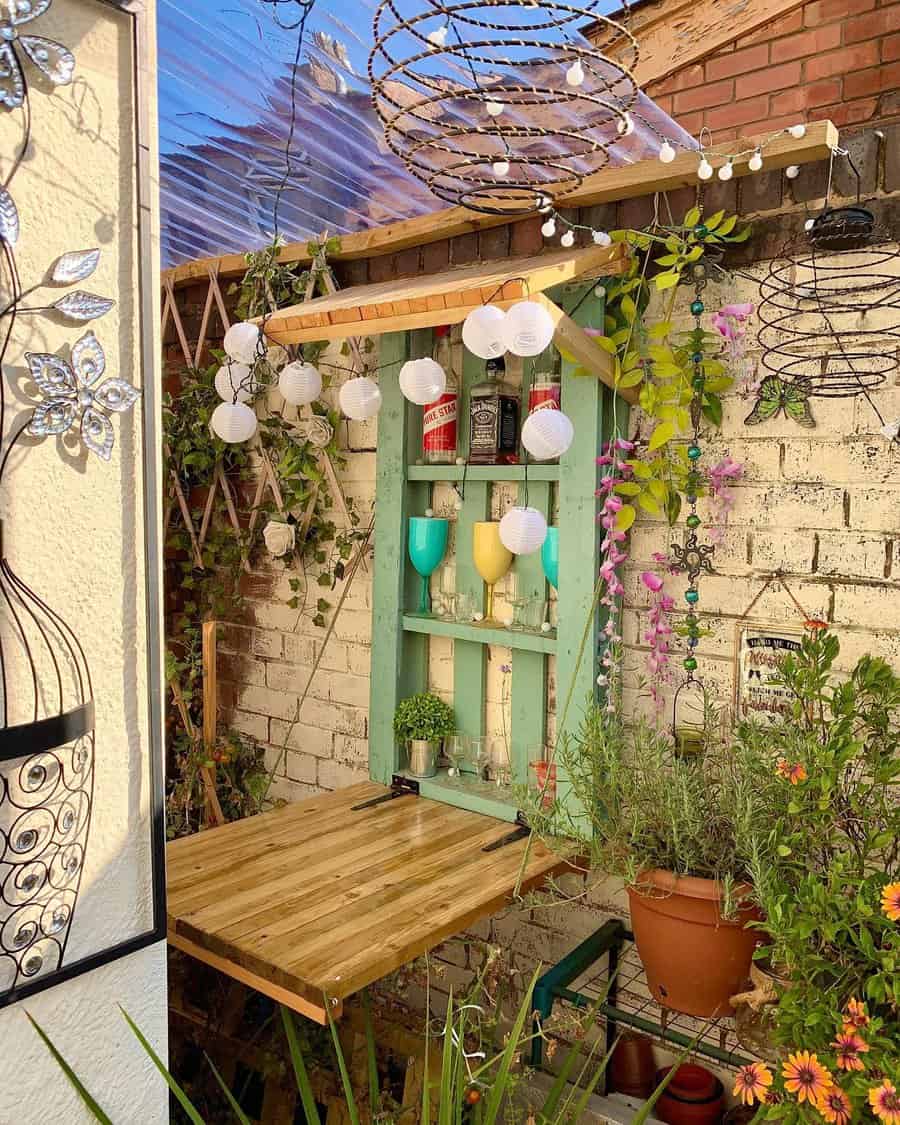 10. Paint An Art Mural
Creating art in your garden is a great way to express your personality and give your outdoor space a unique touch! Consider installing an art mural or wall mural that suits the style of your garden, from bold and colorful abstract art to subtle watercolor designs.
You can also go the extra mile by tying art into the foliage – for example, hang windchimes on tree branches or artfully arrange broken pottery in the garden bed. Get creative with it, and you'll be amazed at how stunningly decorated your garden will look!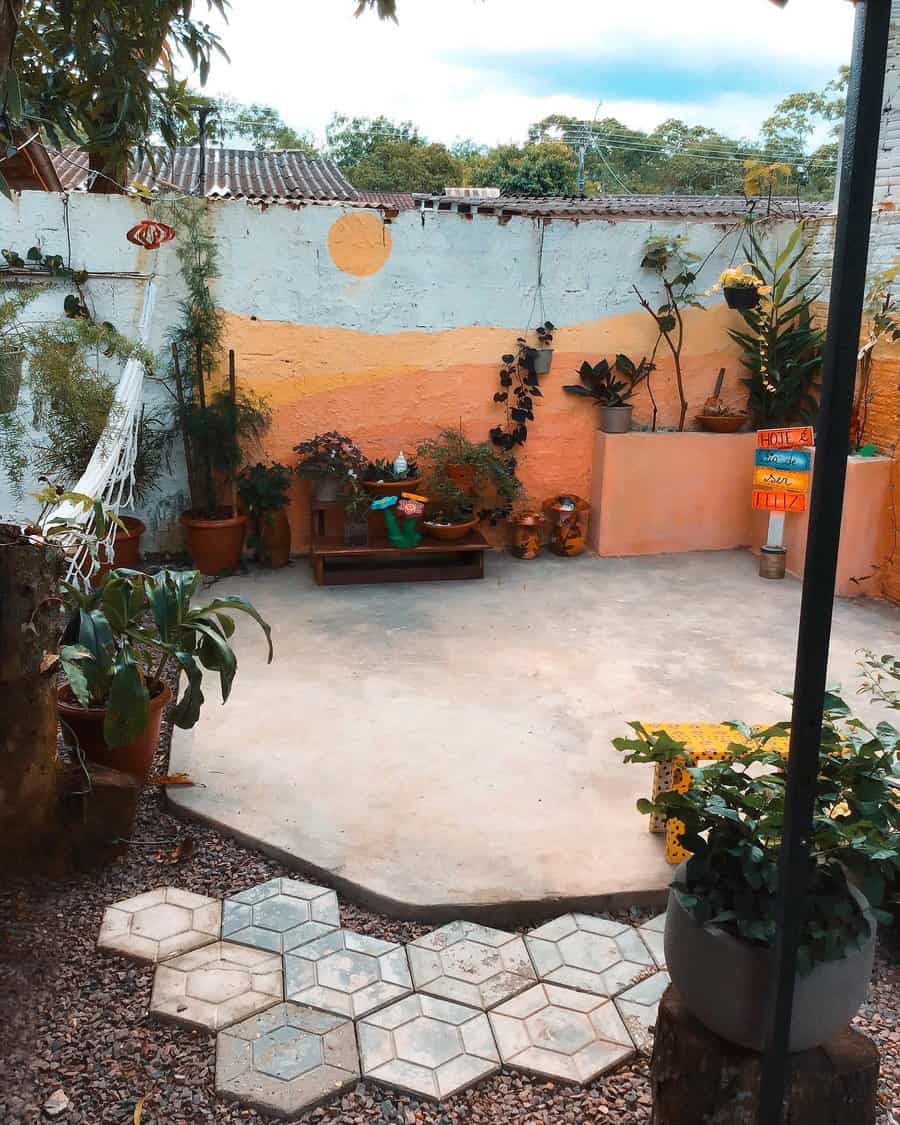 11. Set Up A Covered Tent
If you're looking to create a unique outdoor space, consider adding covered tents as garden decor. Not only do covered tents provide much-needed shade in the summertime, they also serve as a perfect backdrop to host your outdoor gatherings.
An even better option would be seating with a foldable tent; this way you can enjoy relaxed lounging and shelter from the sun or rain all from one spot. Whatever option you choose, covered tents and other lawn decor are sure to transform your garden into an inviting outdoor escape!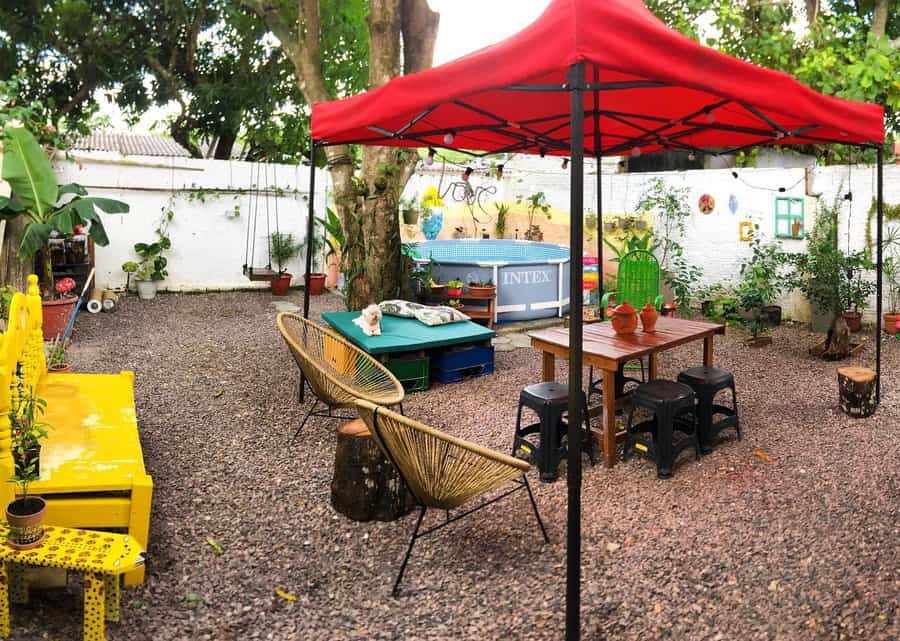 12. Landscape A Whimsical Flower Bed
Decorating your garden doesn't need to be a mundane task. Think outside the flower bed and get creative! Instead of opting for a traditional flower landscape, why not create something with more personality that reflects your individual style?
Incorporate whimsical elements with bright colors and unusual materials for a truly captivating display. Unusual plants, dimensional sculptures, or a surprise element that encourages exploration—these are just some of the ways you can make your garden space even more enjoyable!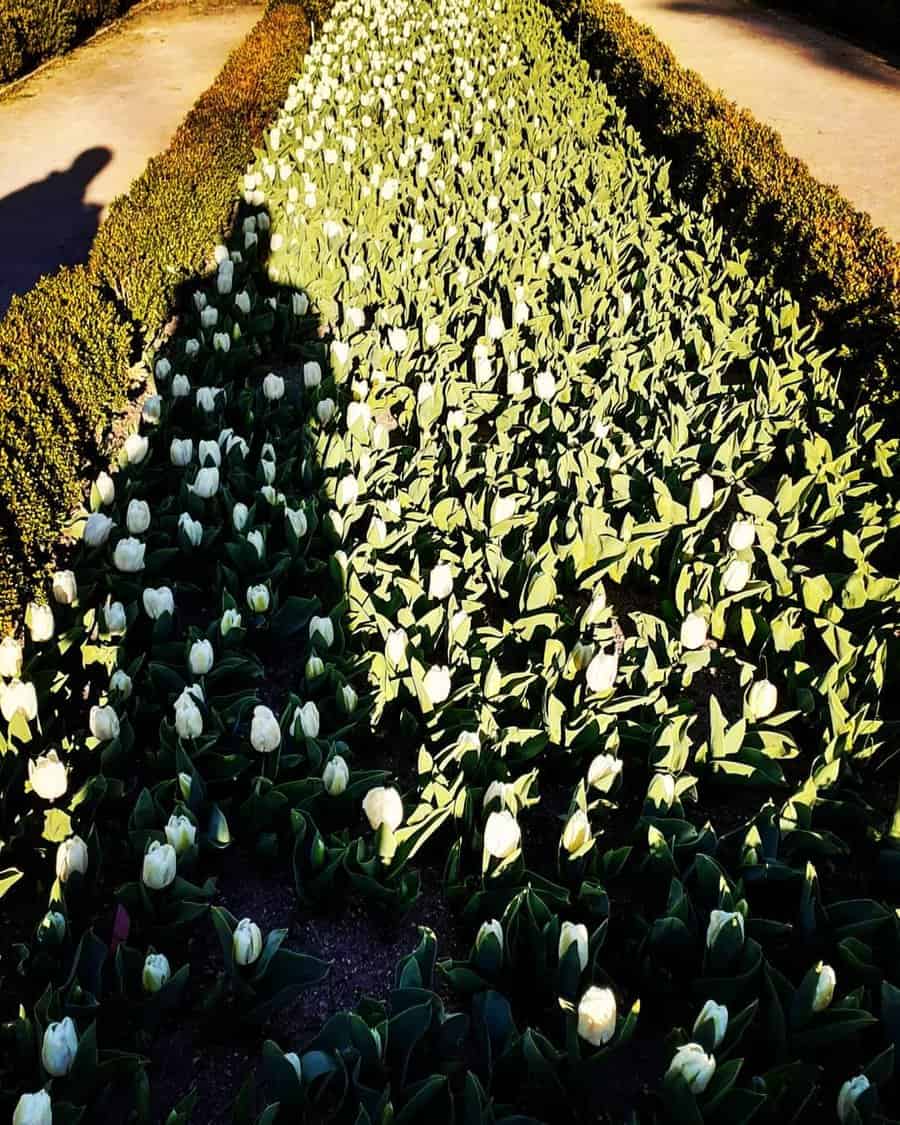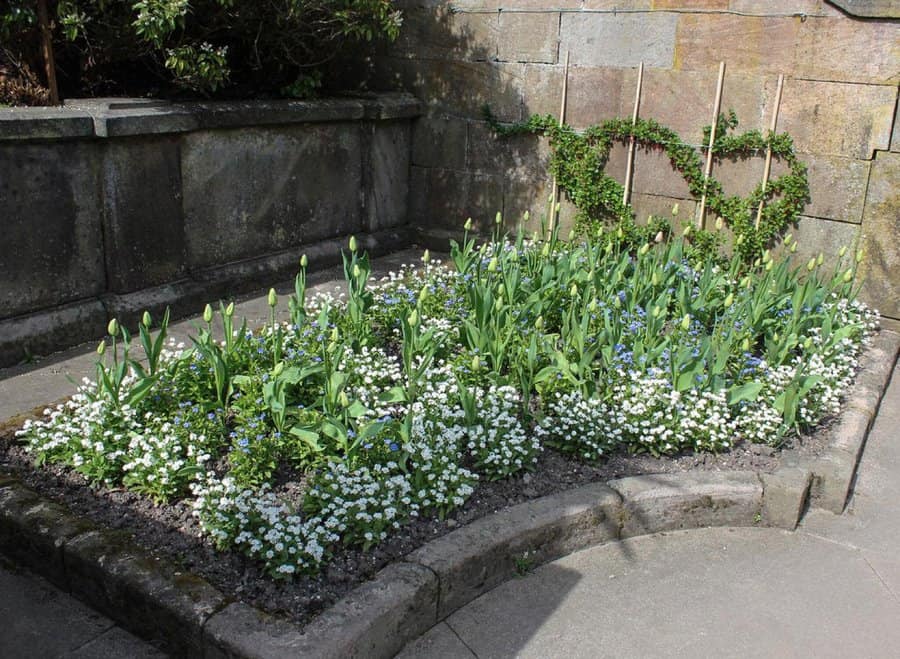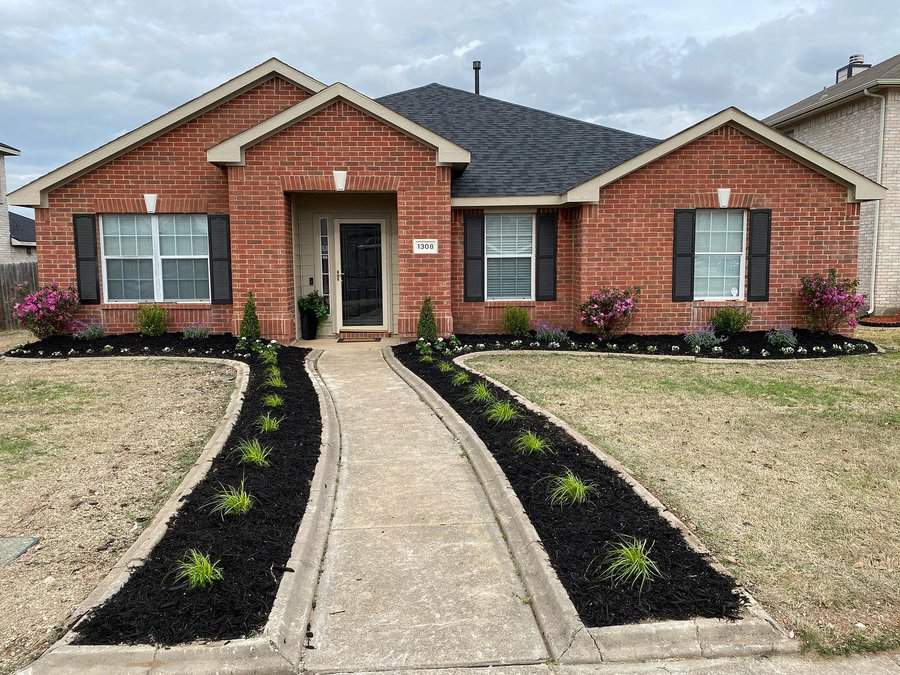 13. Fountain For Added Motion, Texture, & Sound
Garden decorating is a fun and creative way to make your garden look more beautiful and inviting. One of the most popular garden decorating ideas is to add a garden fountain as an eye-catching centerpiece that adds movement around it. Fountains come in all shapes and sizes, making them a versatile option for traditional gardens or modern spaces alike.
A garden fountain can be constructed from materials such as concrete, stone, metal, or even pottery. When adding garden decor, it's important to think about the elements you choose – both their function and design – and consider how they complement each other in the garden.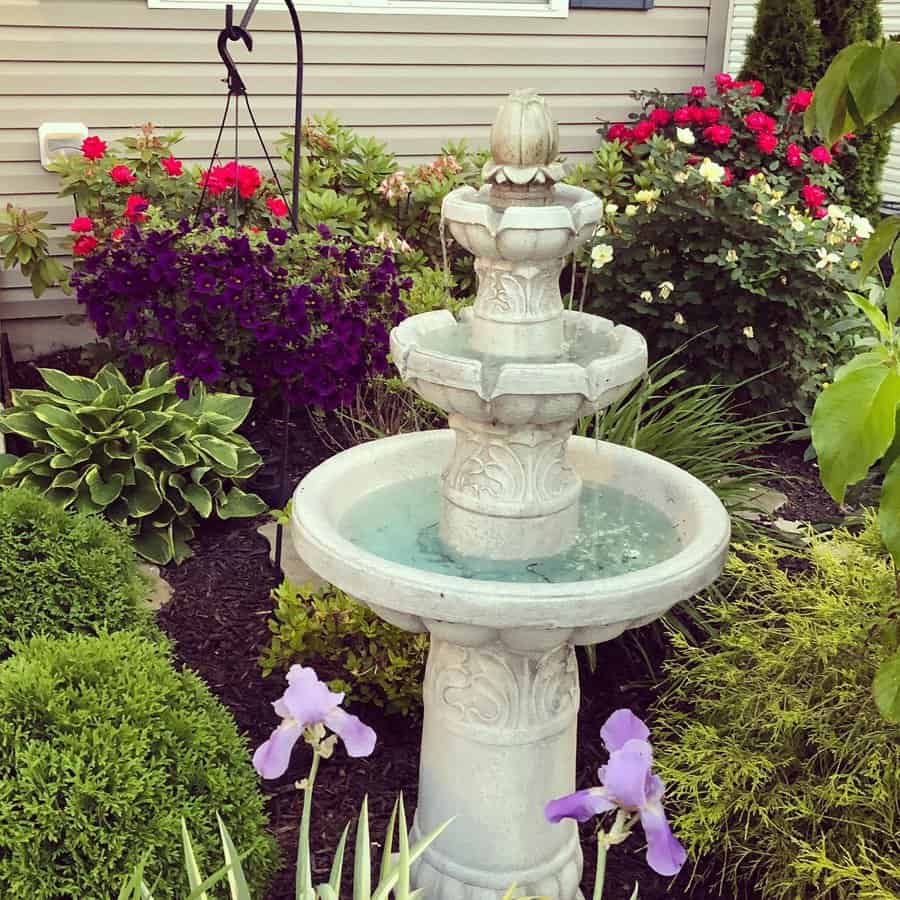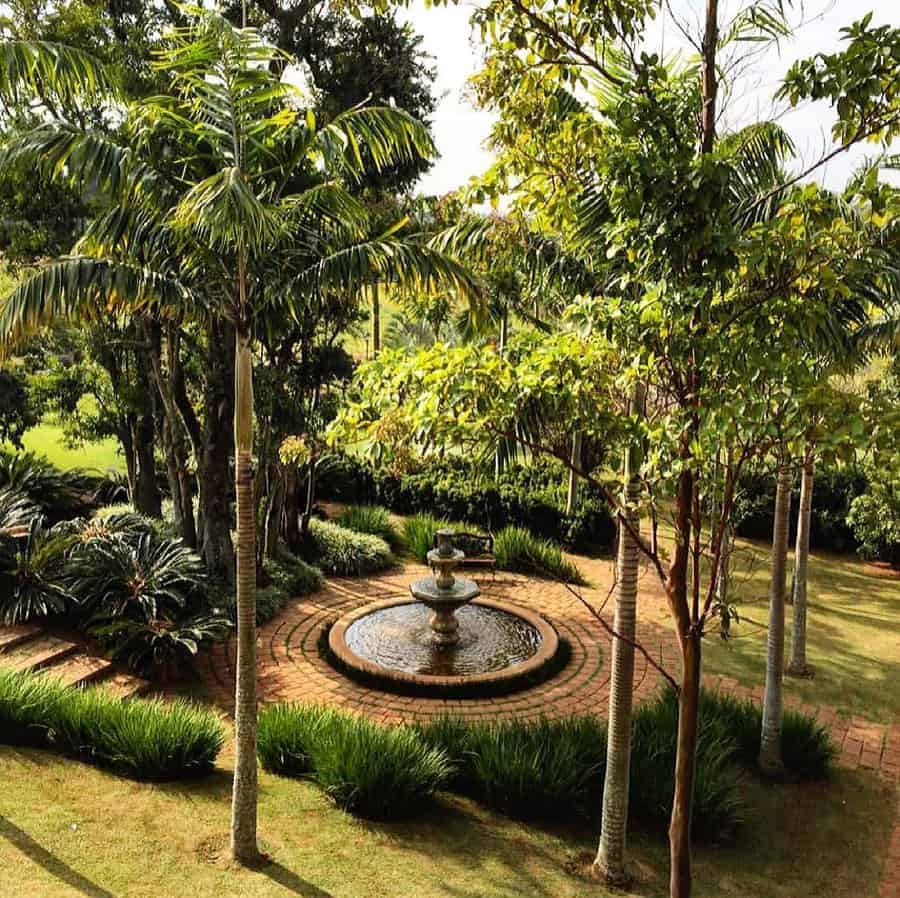 13. Elevated Handmade Decor
Decorating your garden can be an enjoyable experience and a great way to get creative! If you're looking for handmade decor, opting for handmade wind chimes or mobiles would be an excellent way to add a unique touch. Alternatively, if you prefer something more traditional, consider going for hand-painted flowers like sunflowers or roses.
To further spice up the decor, why not add plastic flowers in between the handmade ones – they're lightweight and helpful in providing contrasting colors and textures that could bring your garden to life.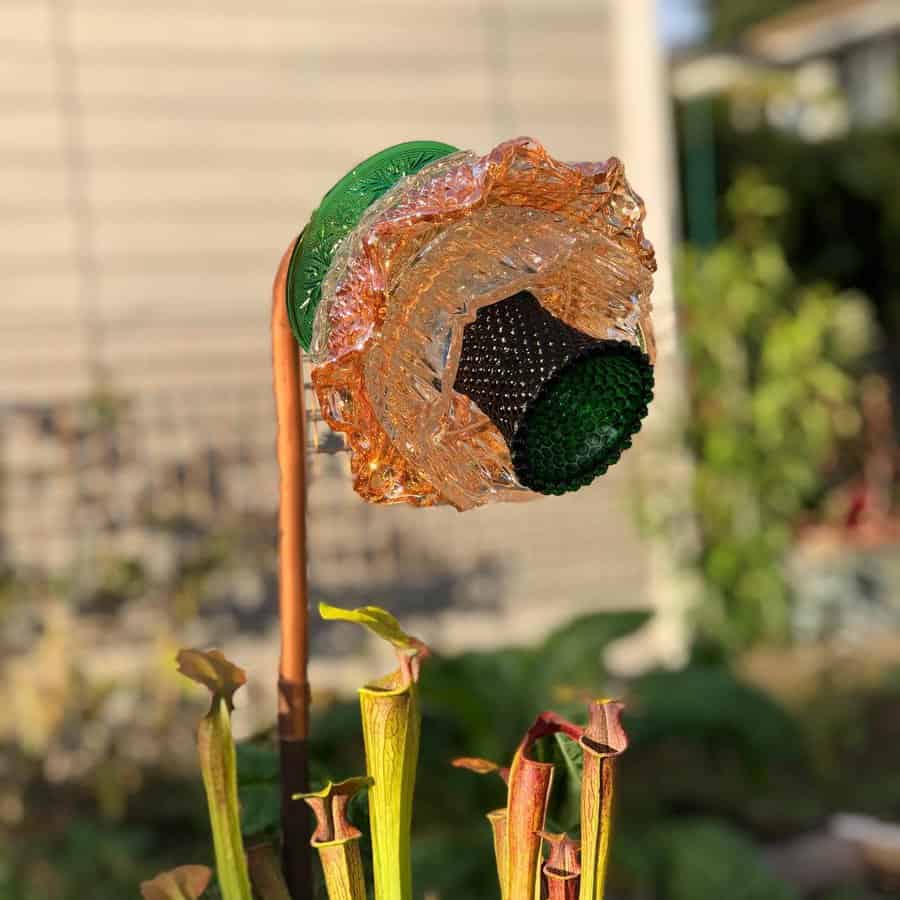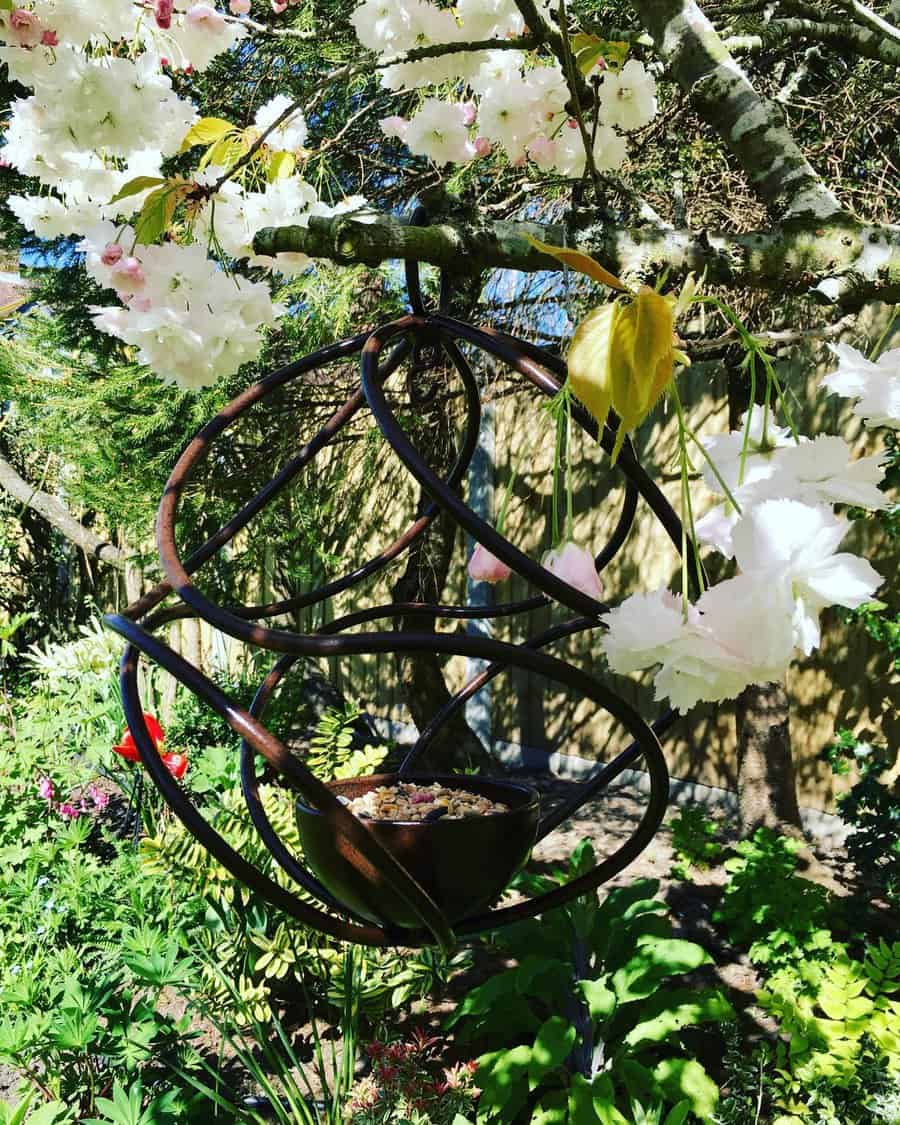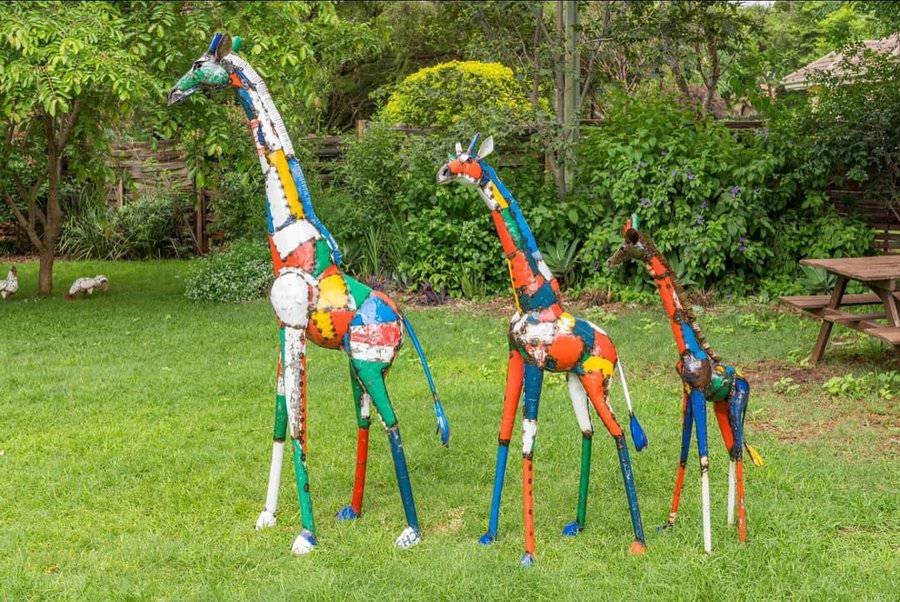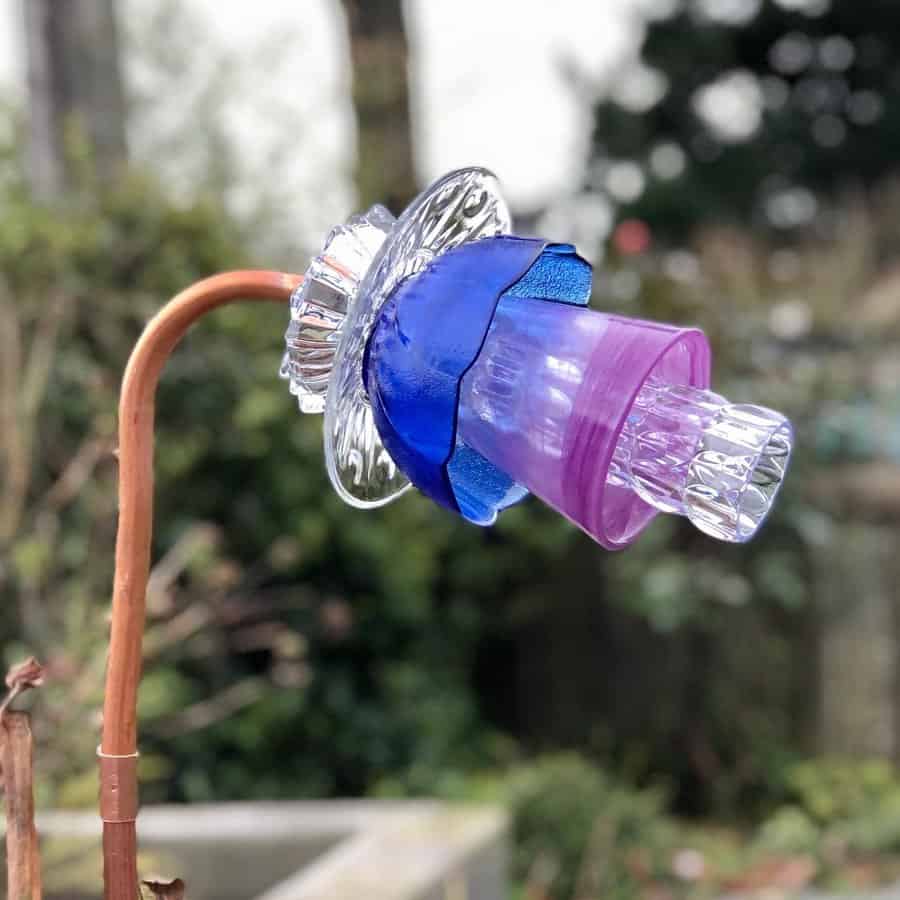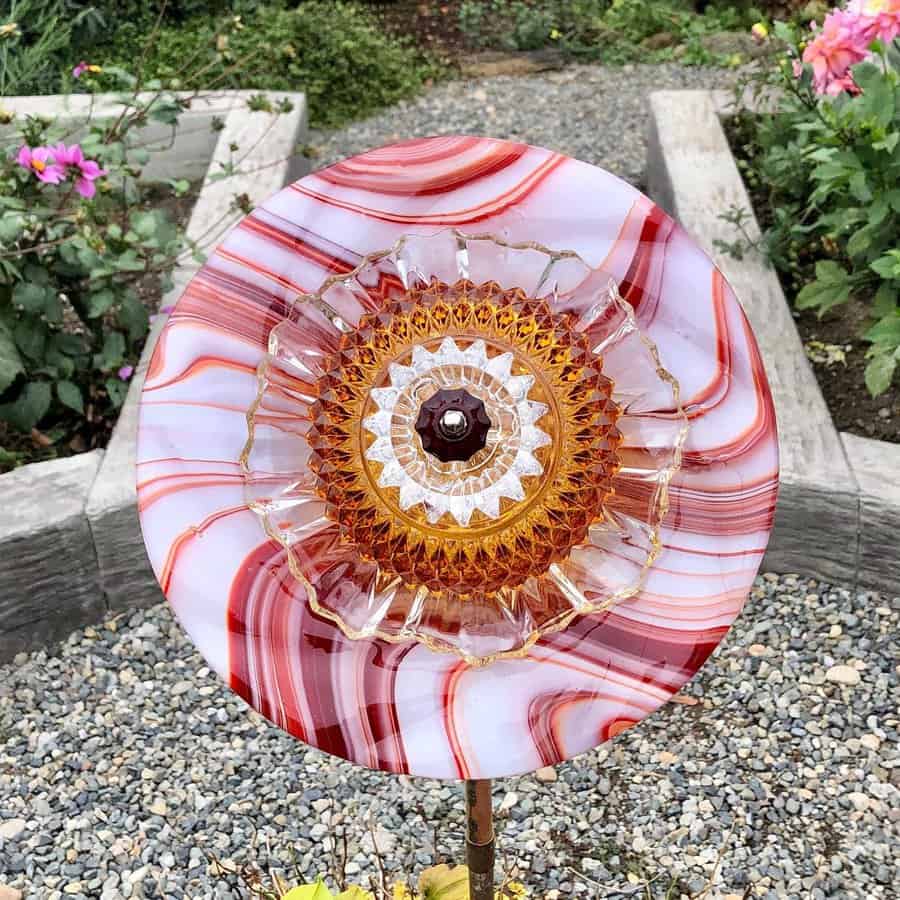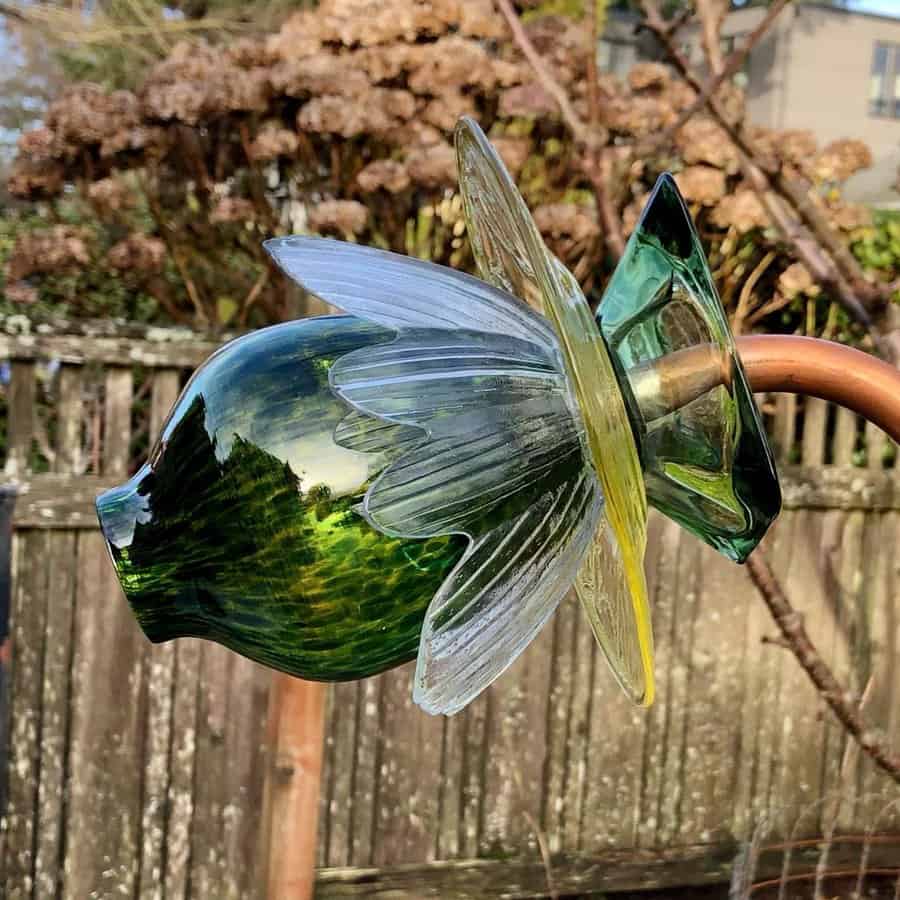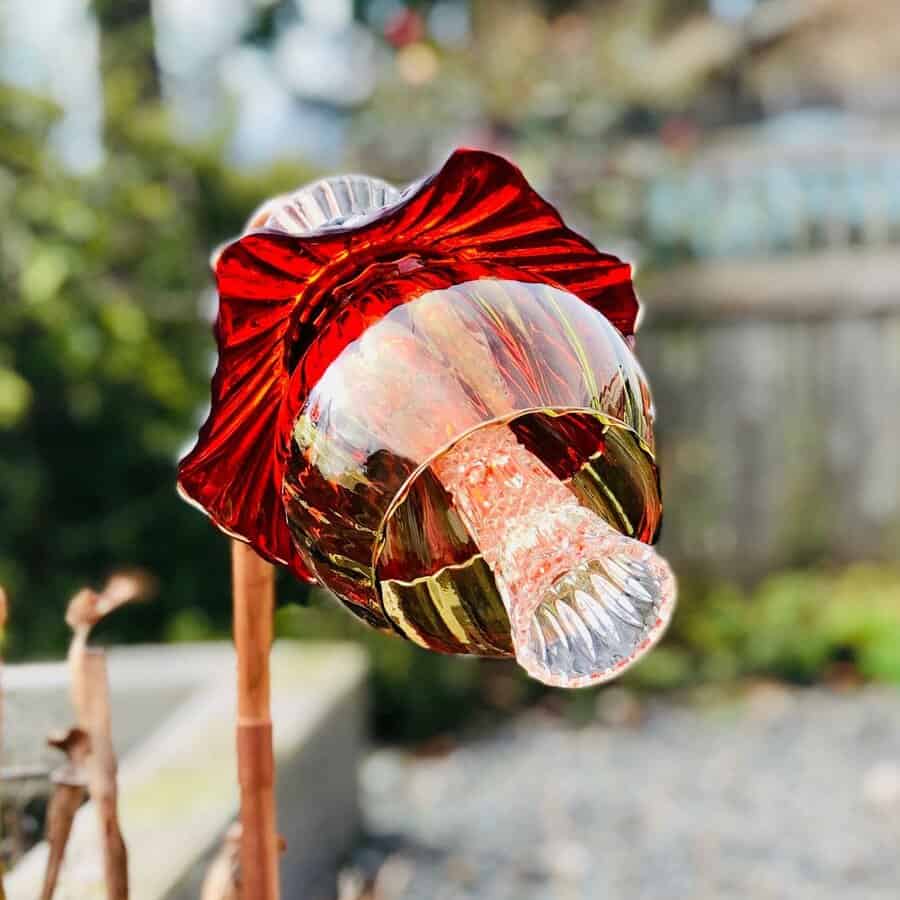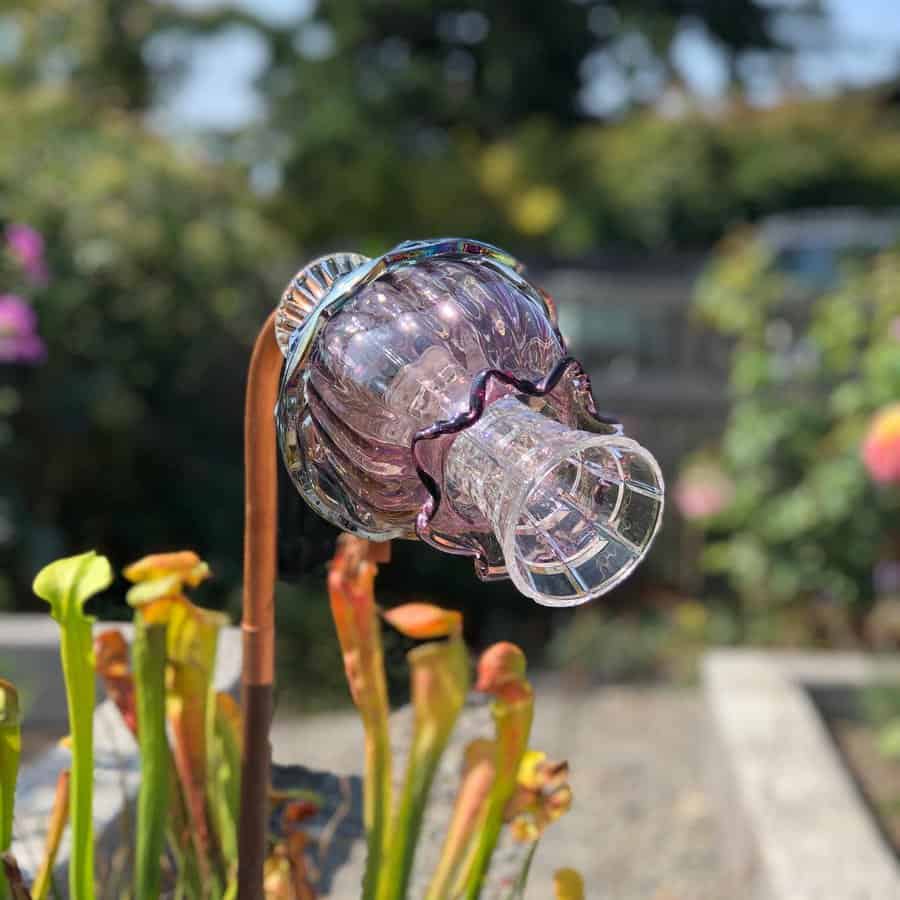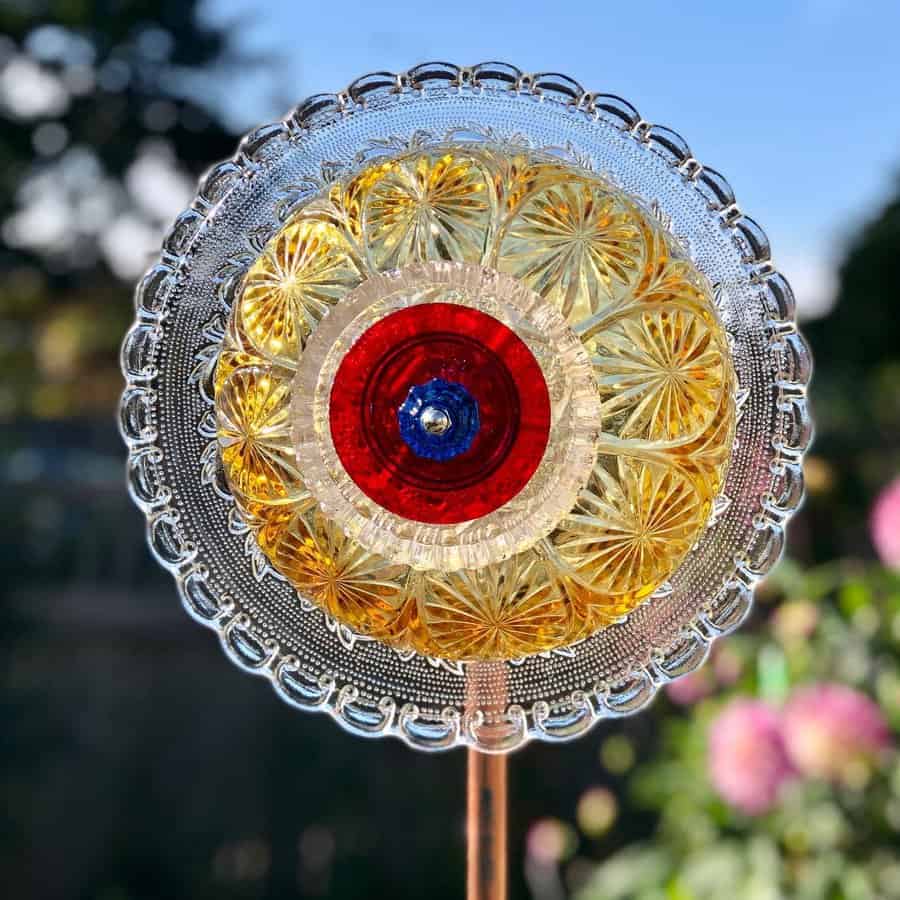 14. Invest In Landscaping Service
Decorating your garden can be a fun and creative way to add visual interest and increase the value of your property. To maximize the aesthetic, garden landscaping is essential. Invest in a landscape service and consider adding garden furniture, outdoor sculptures, or rock gardens.
If planted garden beds aren't appealing enough, you could lay down wood chips or pebbles to line walkways; this will create the illusion of a bigger garden. Additionally, invest in bird baths and feeders to attract wildlife to your garden.
After all, birds bring natural beauty and sound that adds a wonderful atmosphere to any garden design.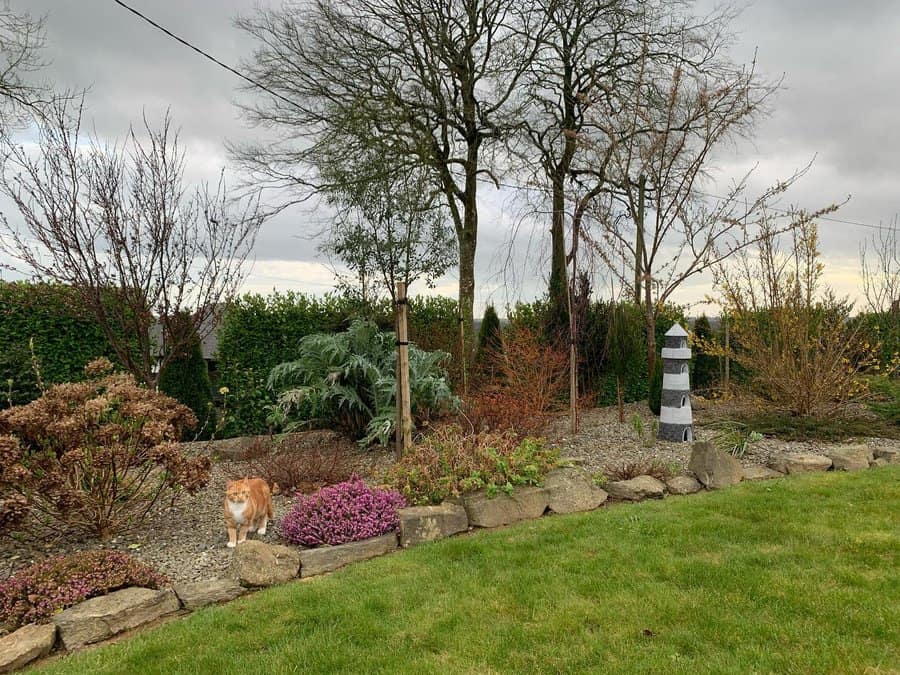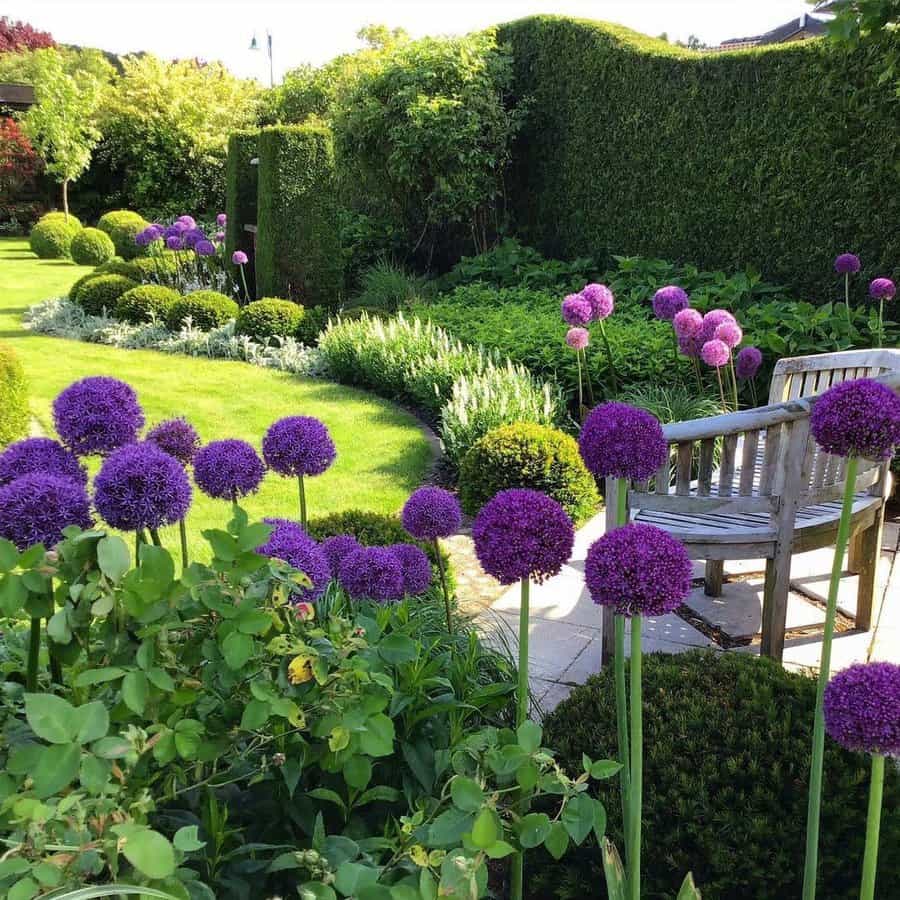 15. Set The Mood With Creative Lighting
Creative lighting options can be limitless when adding decor to a garden area. Whether using fairy lights draped across an outdoor seating area or hanging lamps to highlight certain plants, creative lighting can be used in so many different ways. Solar lights are especially great as they provide an eco-friendly option while creating a vibrant look, perfect for after-dark enjoyment.
Another creative idea is to use silhouette lamps around trees or plants that feature intricate shapes, adding a whimsical touch to the garden. With the right creative ideas and decorations, the possibilities for transforming gardens into something truly special are endless!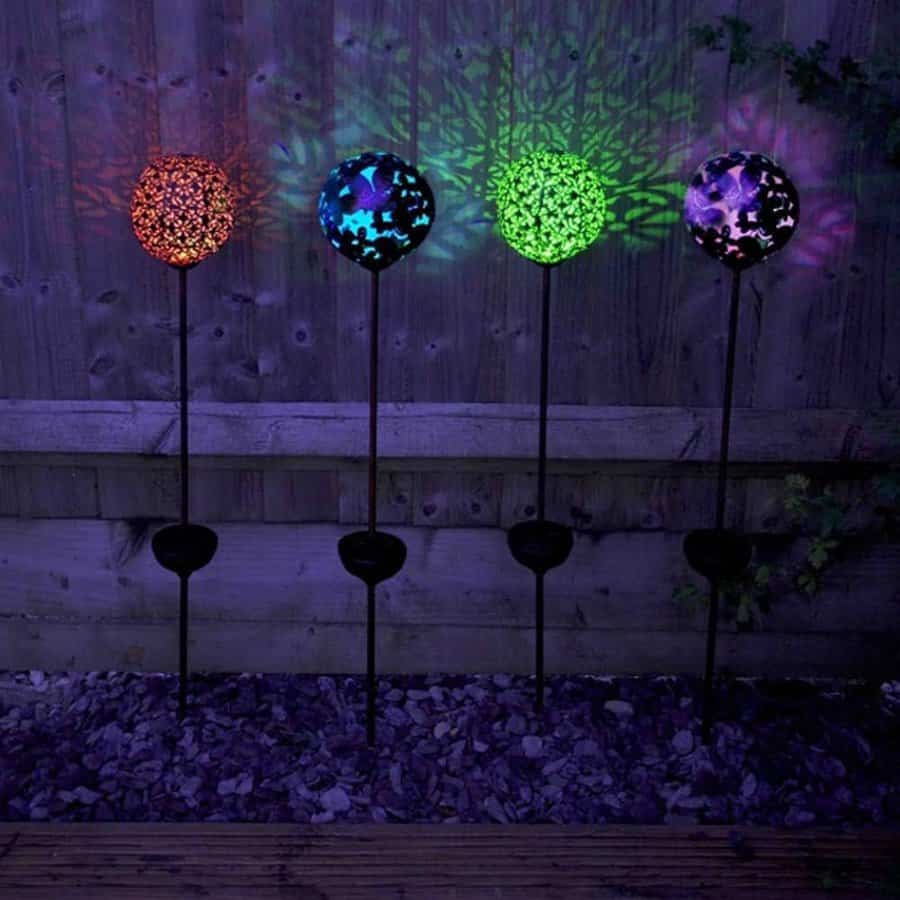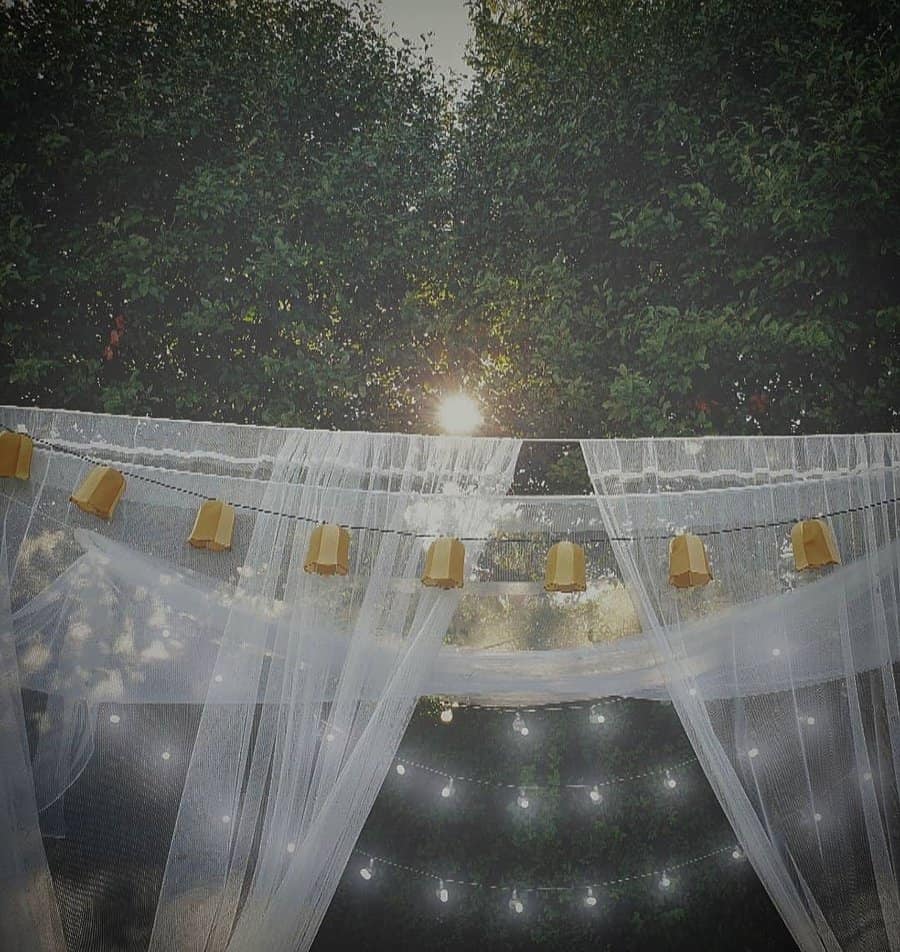 17. Craft A Walkpath With Stones & Pebbles
Adding artful walkways to your garden is an easy and creative way to spruce up the space. Consider paving walk paths with stones, pebbles, and decorative pavers for a captivating look. Create walkways that loop around your plants and flowers, laying the foundation of your outdoor décor.
Doing so adds another dimension to the garden, lending itself to further exciting decorating opportunities. With just a few pieces like stepping stones or paver stones scattered throughout your greenery, you can make all the difference in giving your garden a unique and personal touch.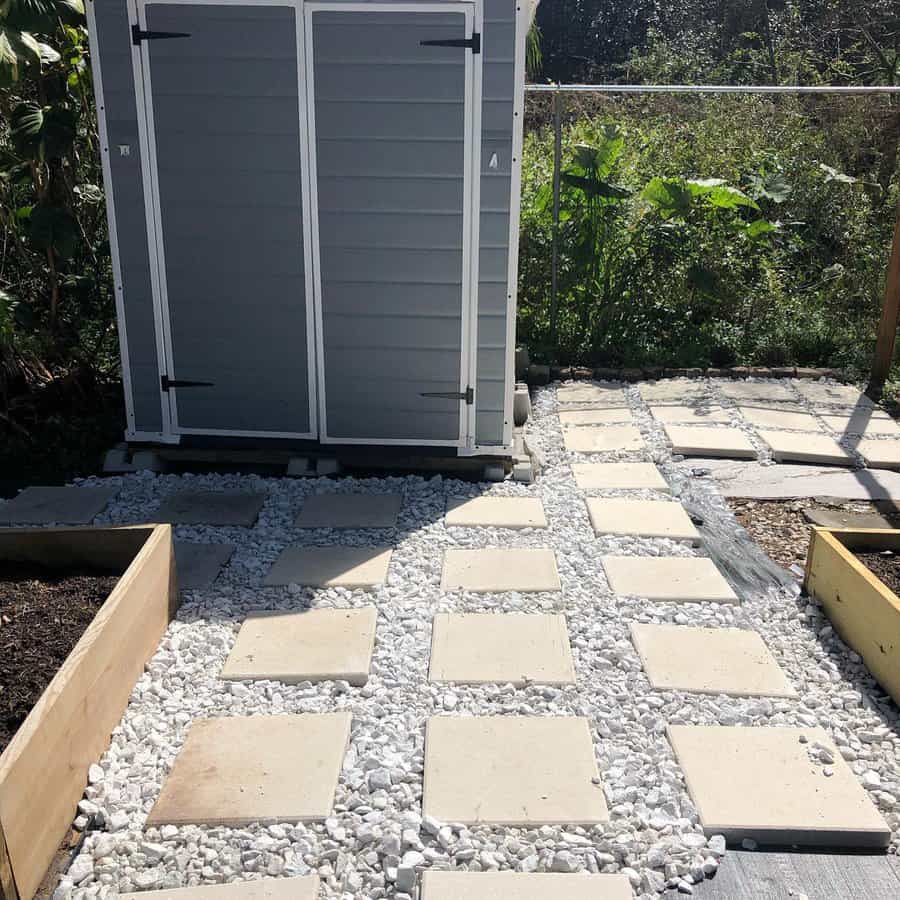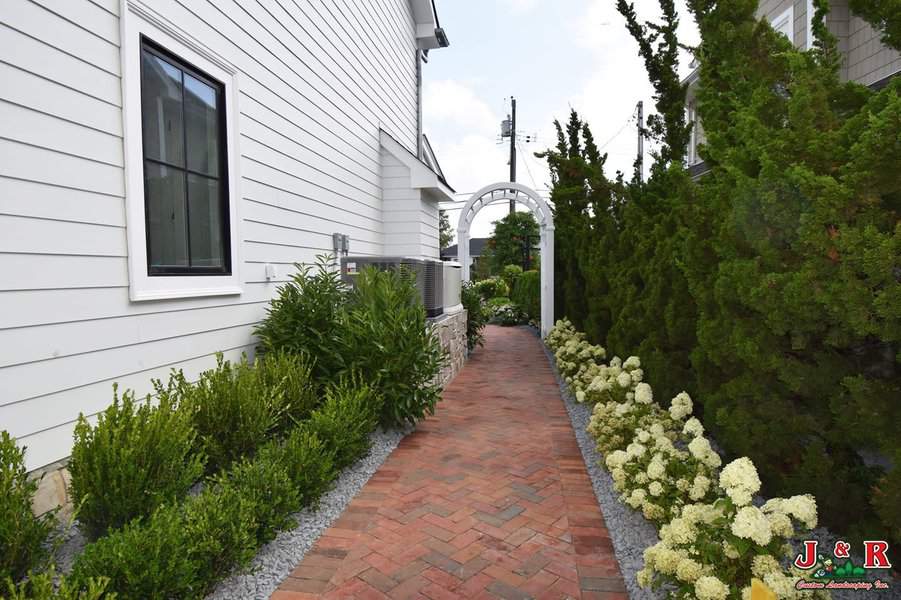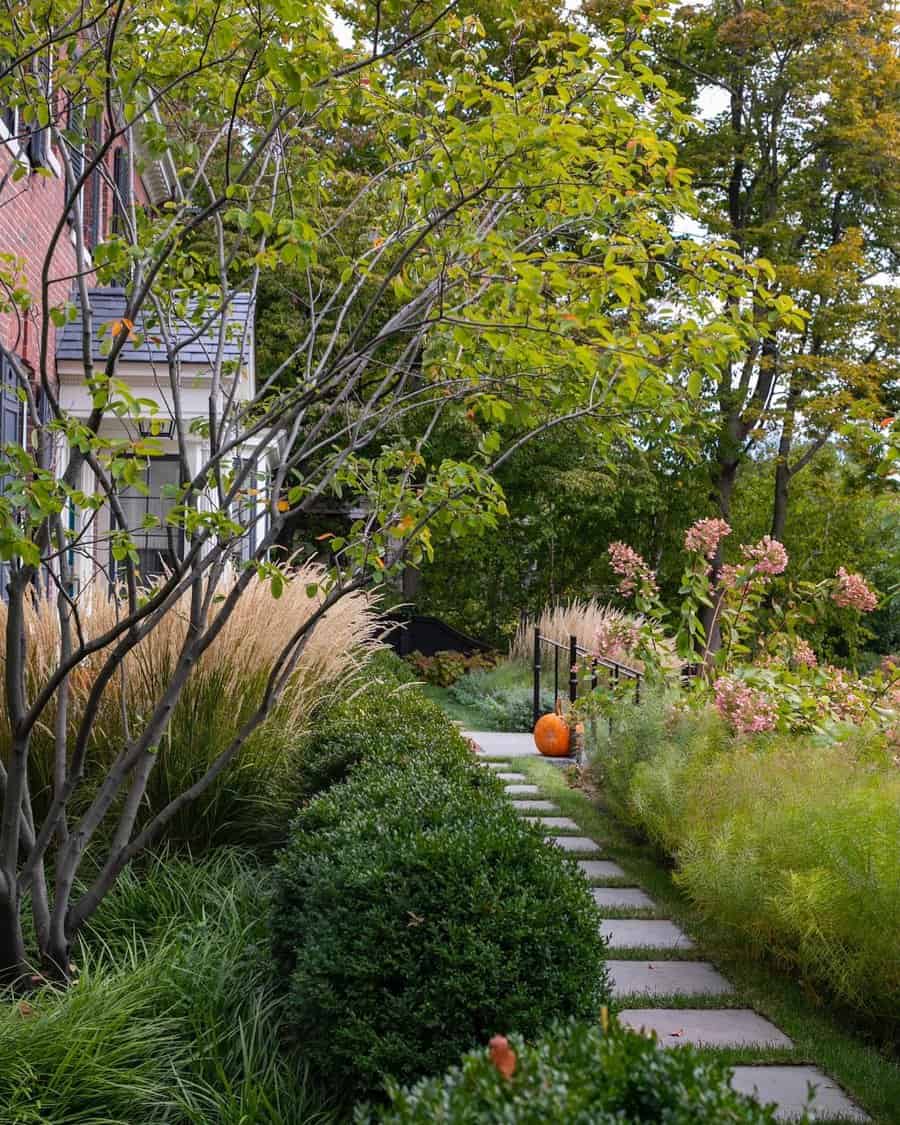 18. Go Beyond With A Garden Pond
If you have the space, try creating a garden man-made pond with water lilies and even a koi pond for more added beauty to your garden! This will give you an eye-catching focal point in the garden, providing not only visual beauty but also a home for some local wildlife. A garden pond can also help to provide a calming atmosphere along with the plants and flowers that line its shore.
Depending on what kind of garden design you're after, the stone border and shadows of the lily pads allow for a new depth in garden sculptures, pathways, or a pleaching style for surrounding trees. Enjoy creating your garden sanctuary with these garden decorating ideas!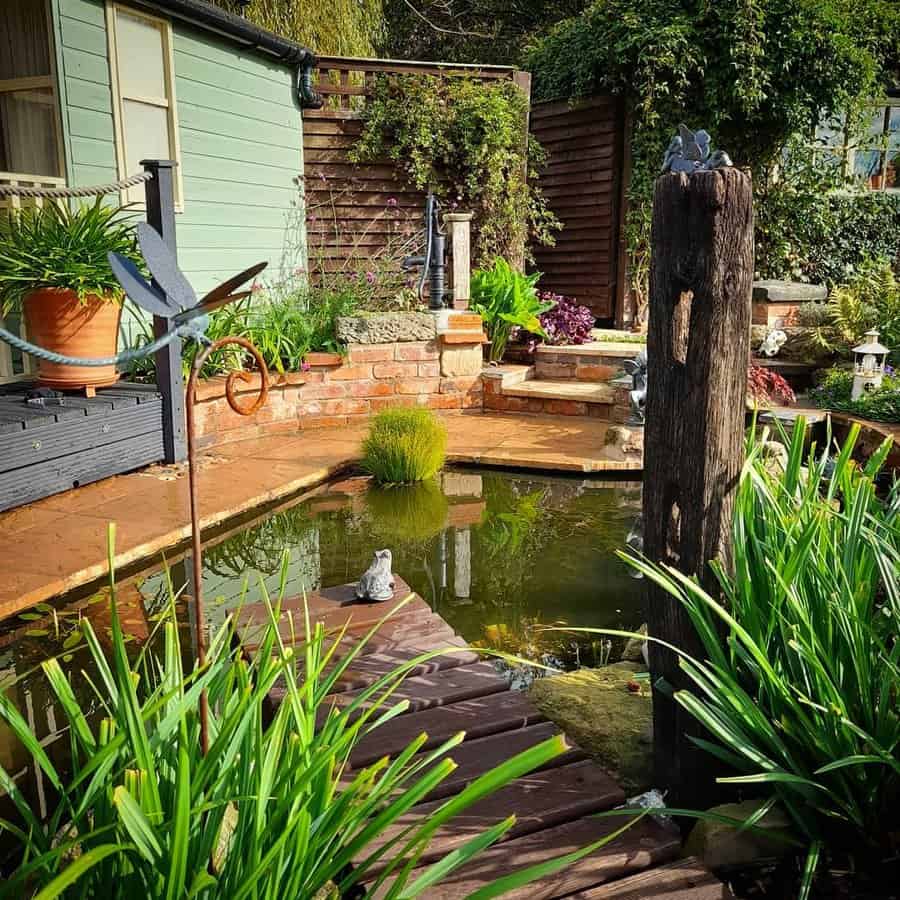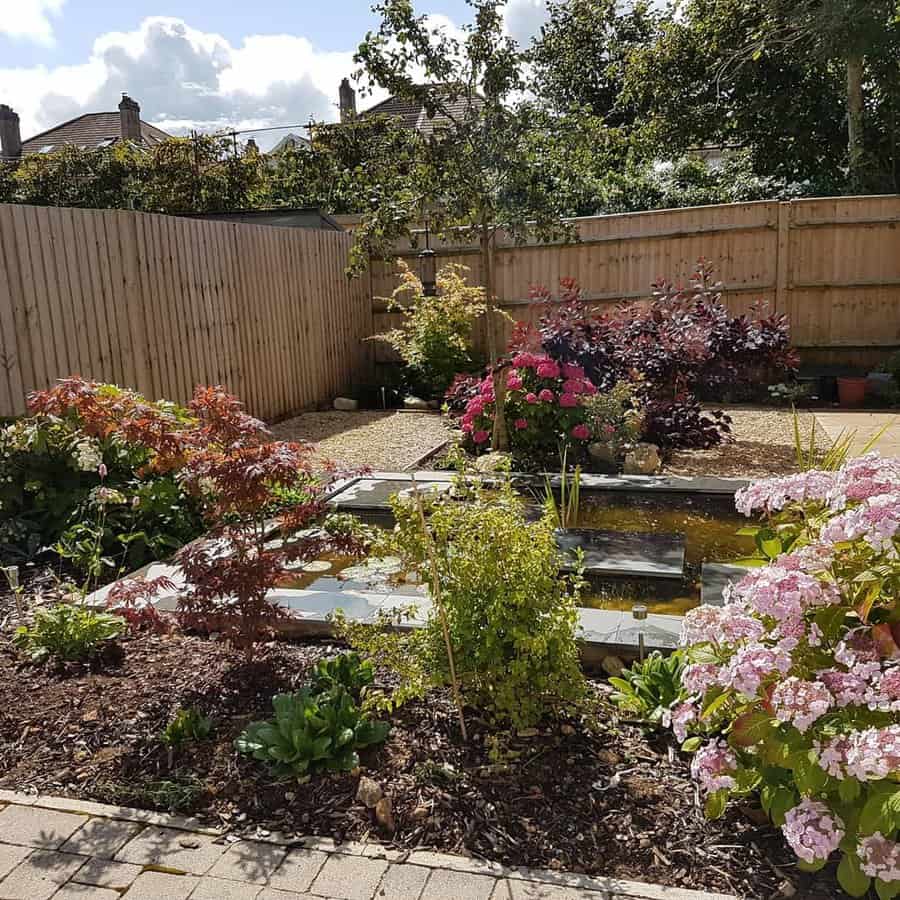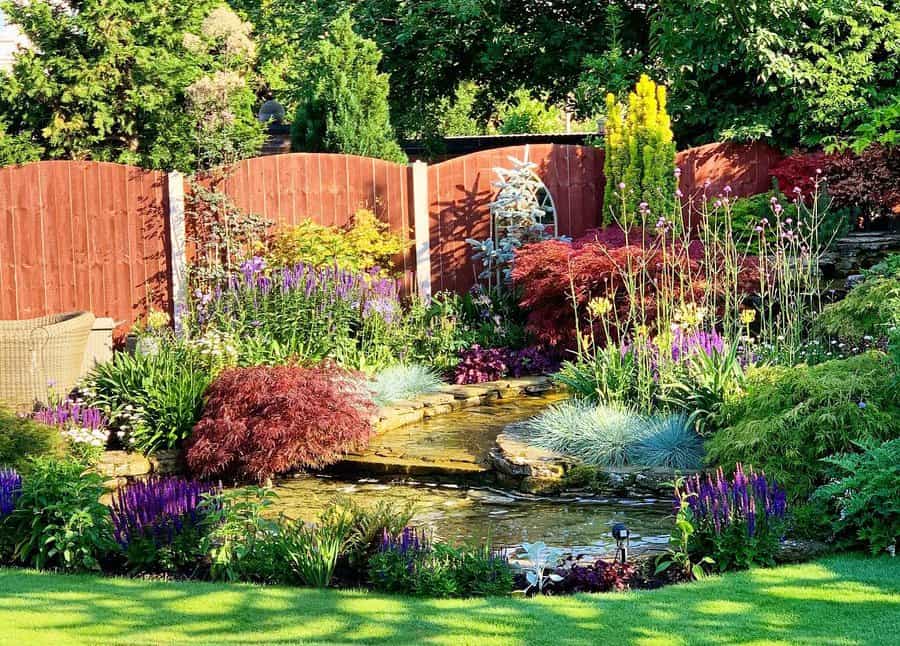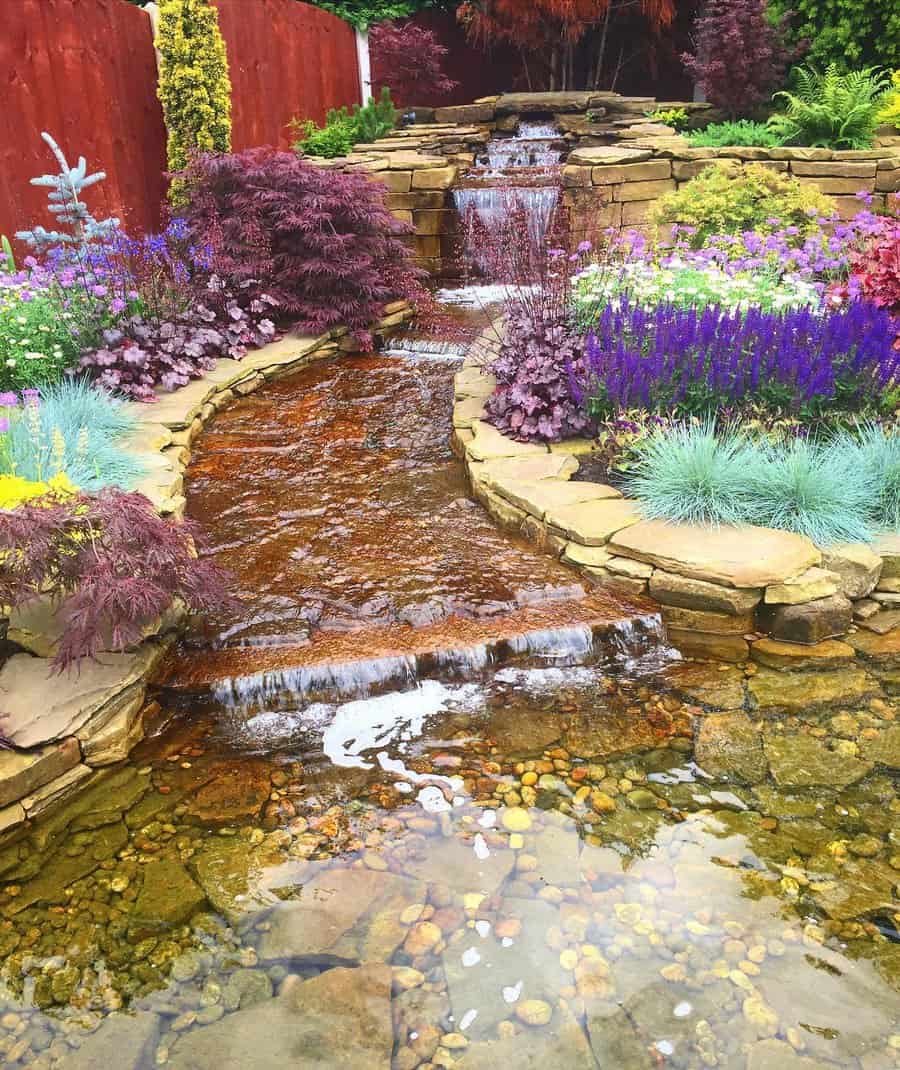 19. Raised Bed For Vegetable & Herb Gardens
Incorporating raised beds or containers into your landscape design is an excellent way to spruce up the look of your garden, while also providing a great spot for growing a vegetable and herb garden. By raised bed gardening, you can control the soil quality, drainage, and sun exposure of the plants.
This makes raised bed gardening ideal to ensure robust nutrition and growth from all the vegetables and herbs in your garden. Adding raised beds backed by planter boxes or other ornamental pieces is sure to add a stunning flair to any garden!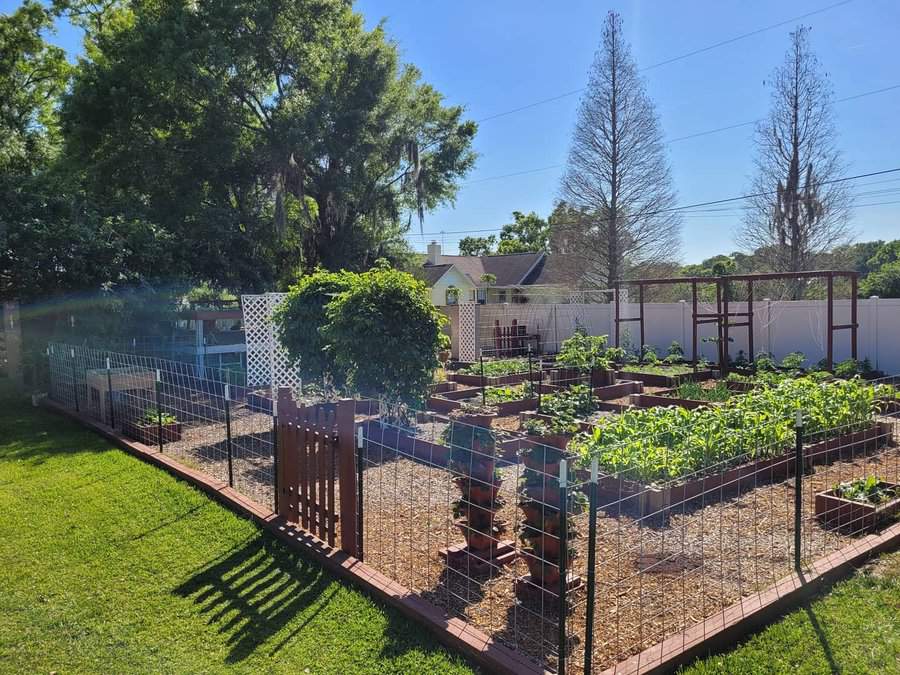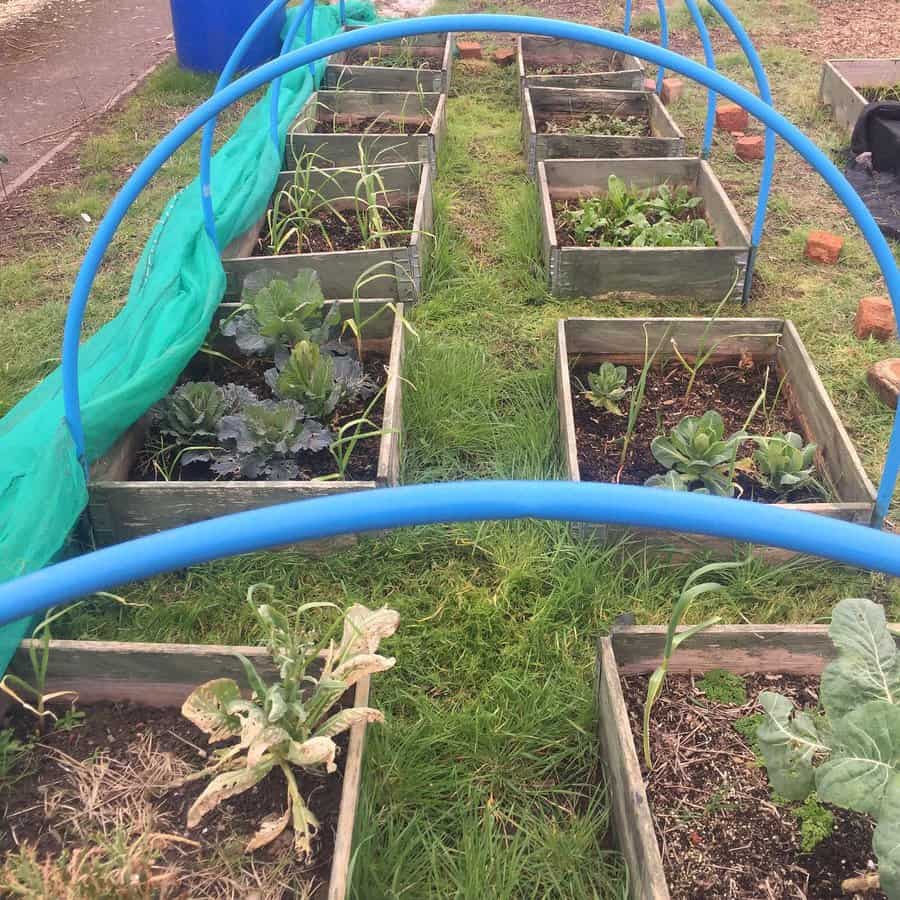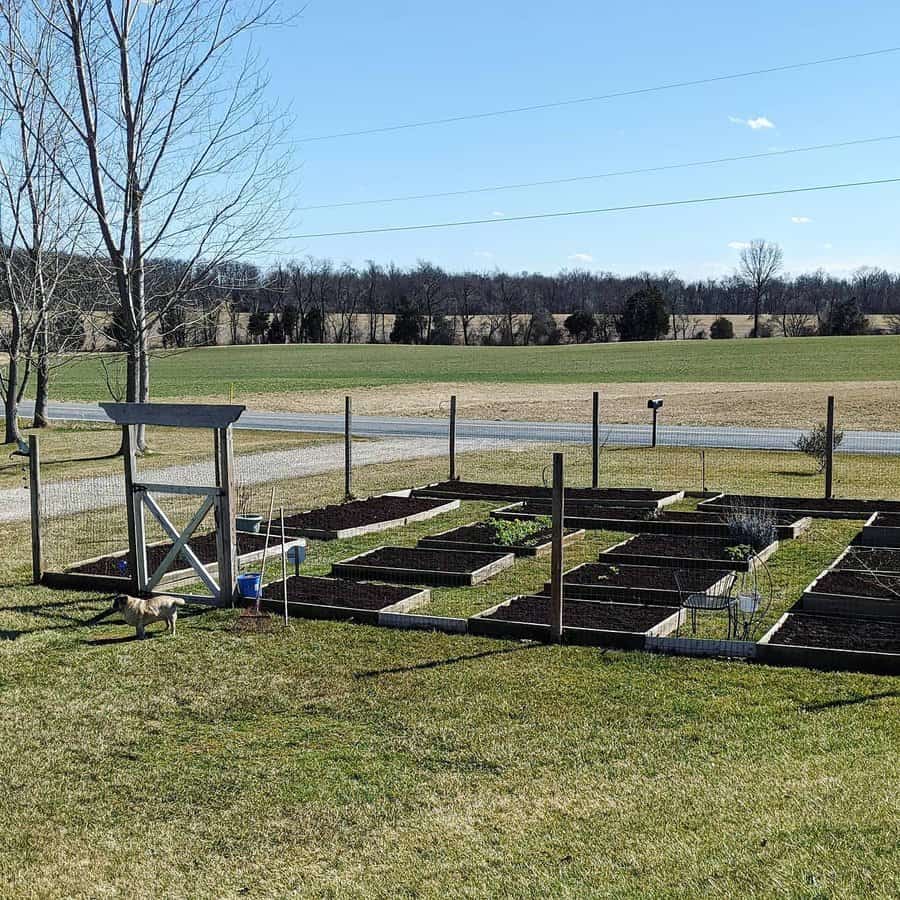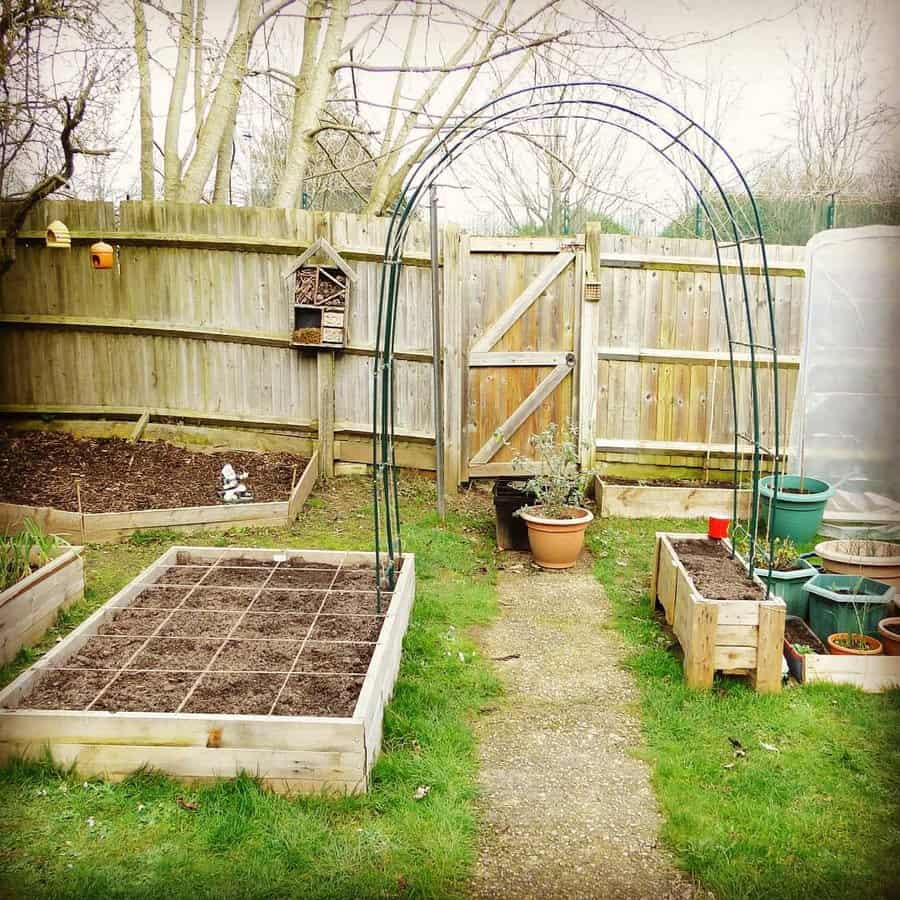 20. Watch A Tree Grow
A great garden idea is to grow a tree – you can pick up a simple tree seedling at any nursery and watch it grow into a full-sized tree. Plus, you can landscape around your new tree with shrubs and little plants to give extra life and texture to your garden.
This is practical as it adds natural beauty but also has the benefits of shading from the sun, acting as a windbreak, or improving air quality. And don't forget the satisfaction of knowing you've grown something beautiful that won't go out of style! Try planting a tree for your next outdoor project – it's thoughtful and ecological for any outdoor setting.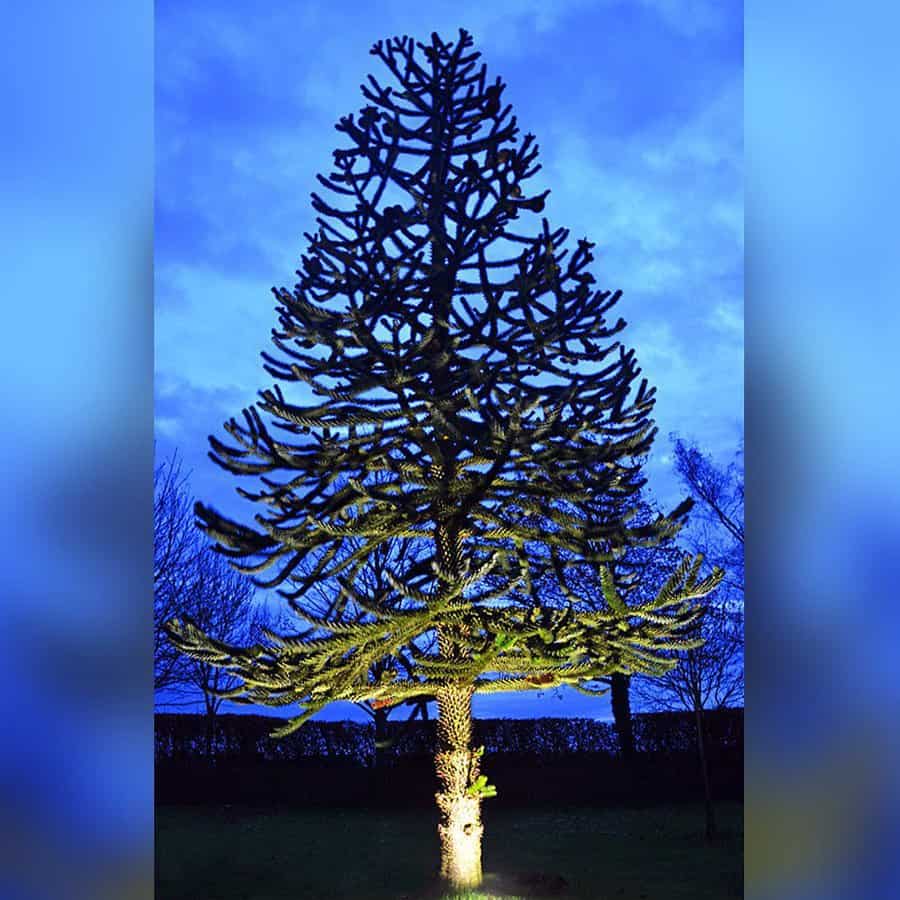 13. Be Creative With Paint
Adding some creative and colorful decor to your outdoor space doesn't have to be a huge project. In fact, it can be as simple as painted pots for bright accents, painted sticks for an unexpected surprise, or painted an old table for an outdoor dining area.
Whatever look you are going for, decorating with paint is a great way to spruce up your garden while having fun recreating the look yourself. With summer officially here, now is the perfect time to try out some of these ideas in your own garden!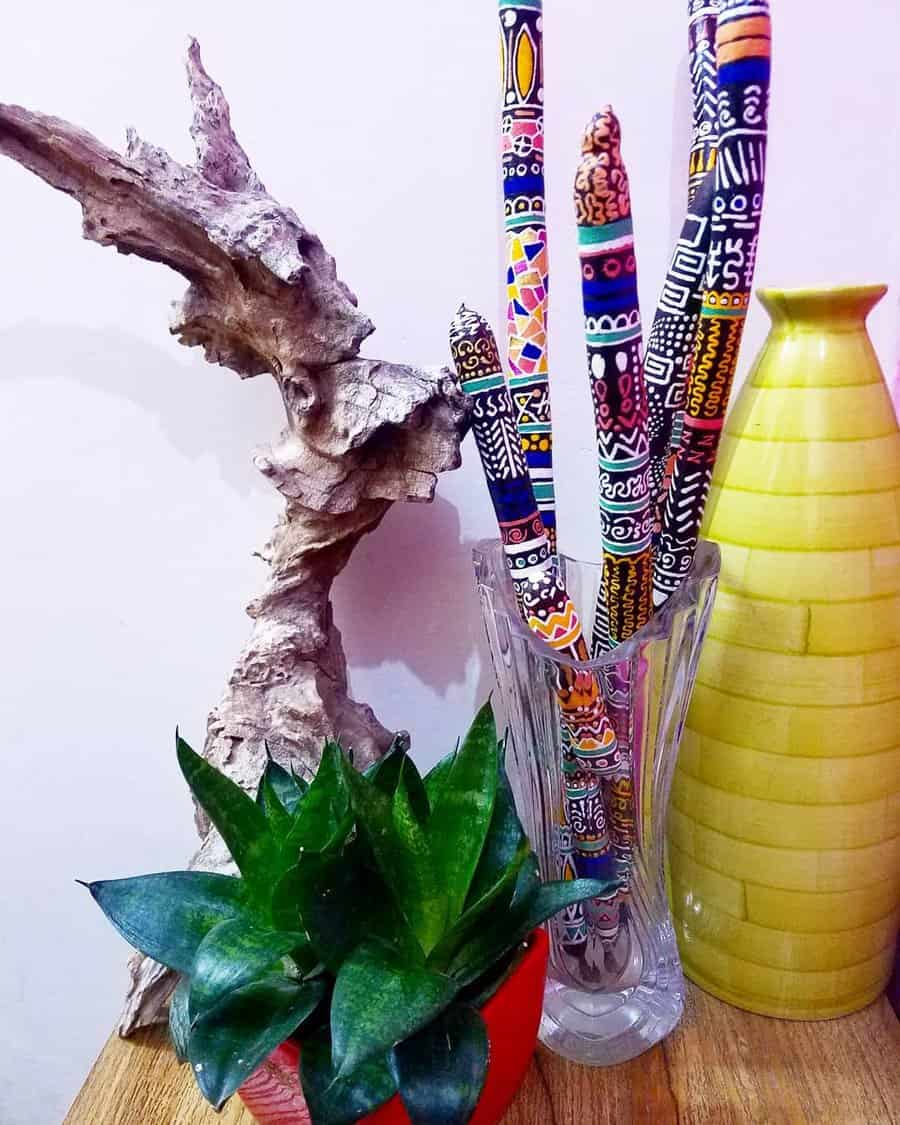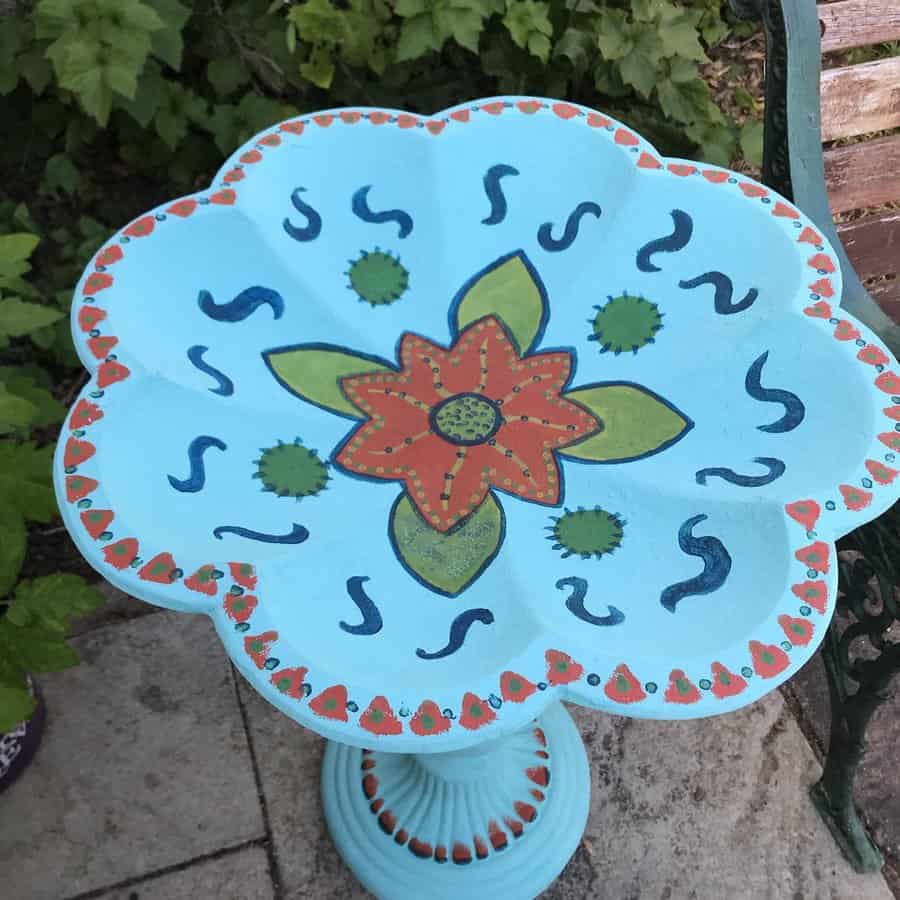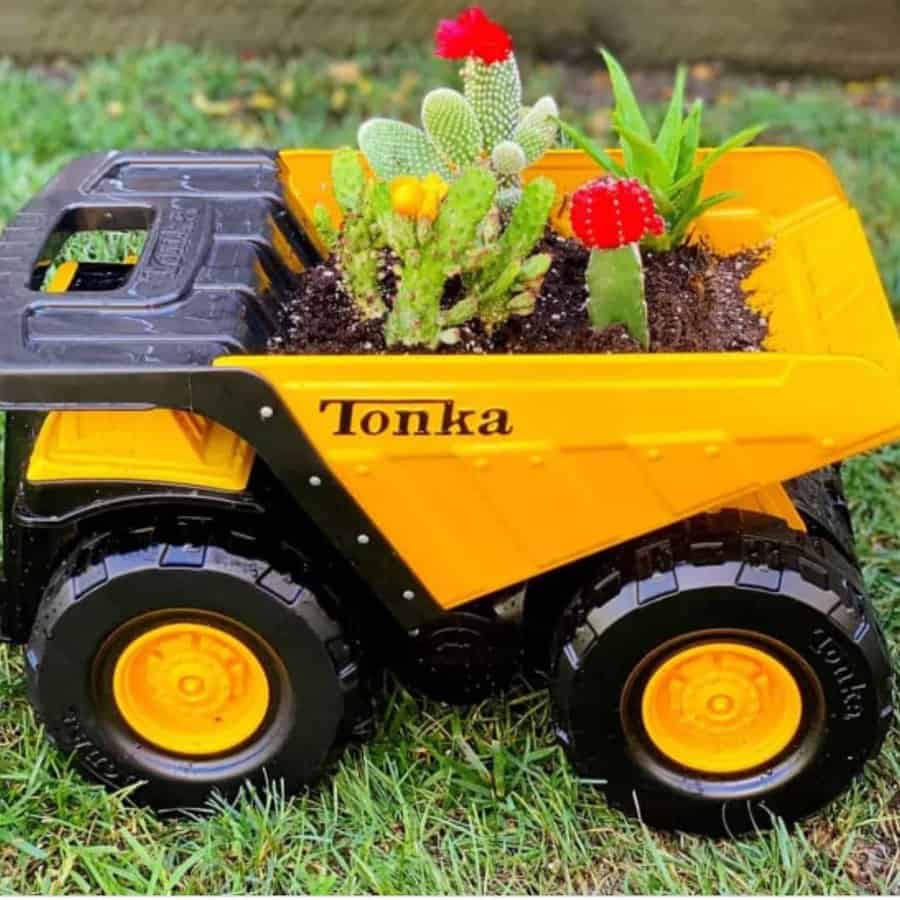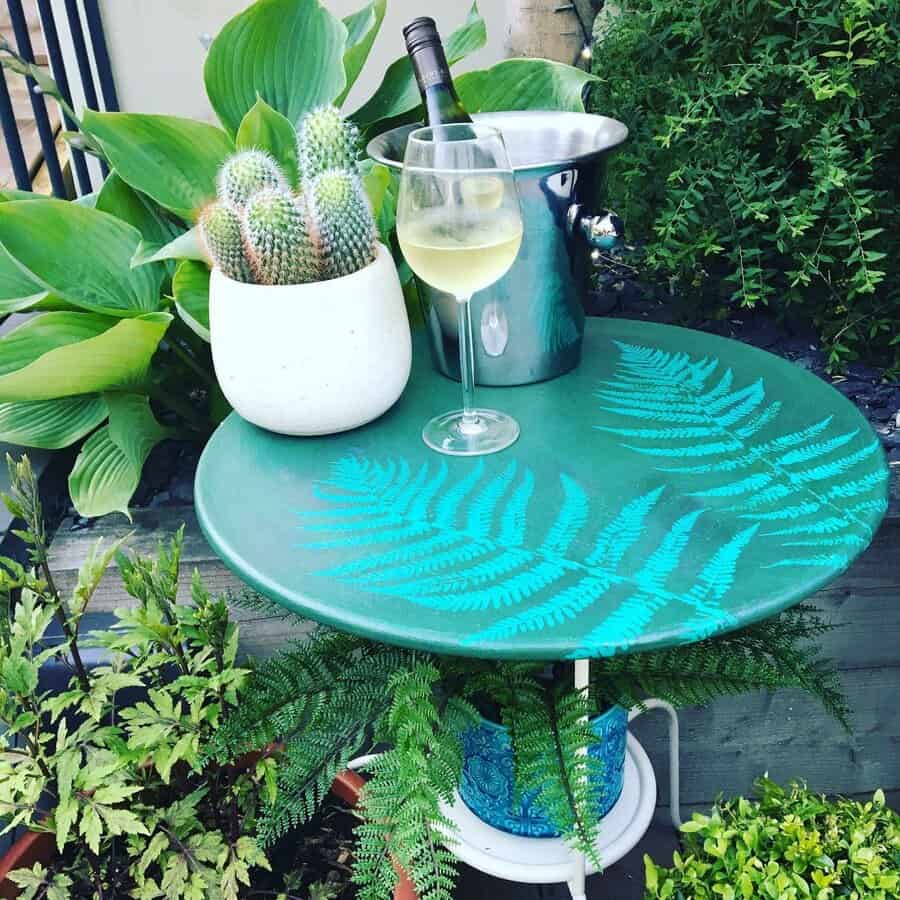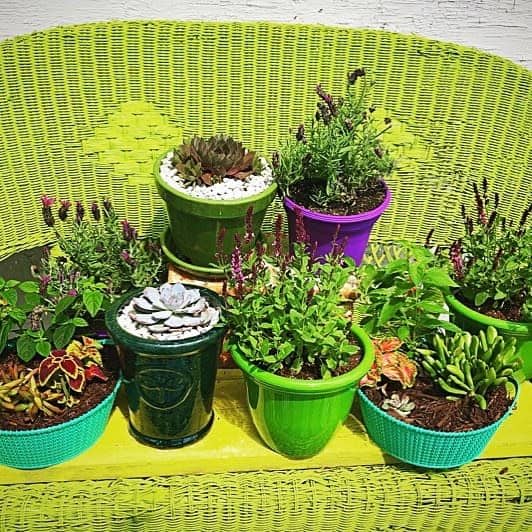 14. Create A Rocky Moss Forest
In the garden, you can create a world of your own with creative decorating ideas. One option is to build a rocky moss forest. Set up rocks and stones around the perimeter and then fill in spots between them with soft moss. As an alternative, you could build your own beautiful moss terrarium.
Find a bowl or container of any shape or size, then layer in soil and decorative elements like pebbles before planting some vibrant-colored mosses in the center. The possibilities are endless when it comes to garden decorating– unleash your imagination and get crafting!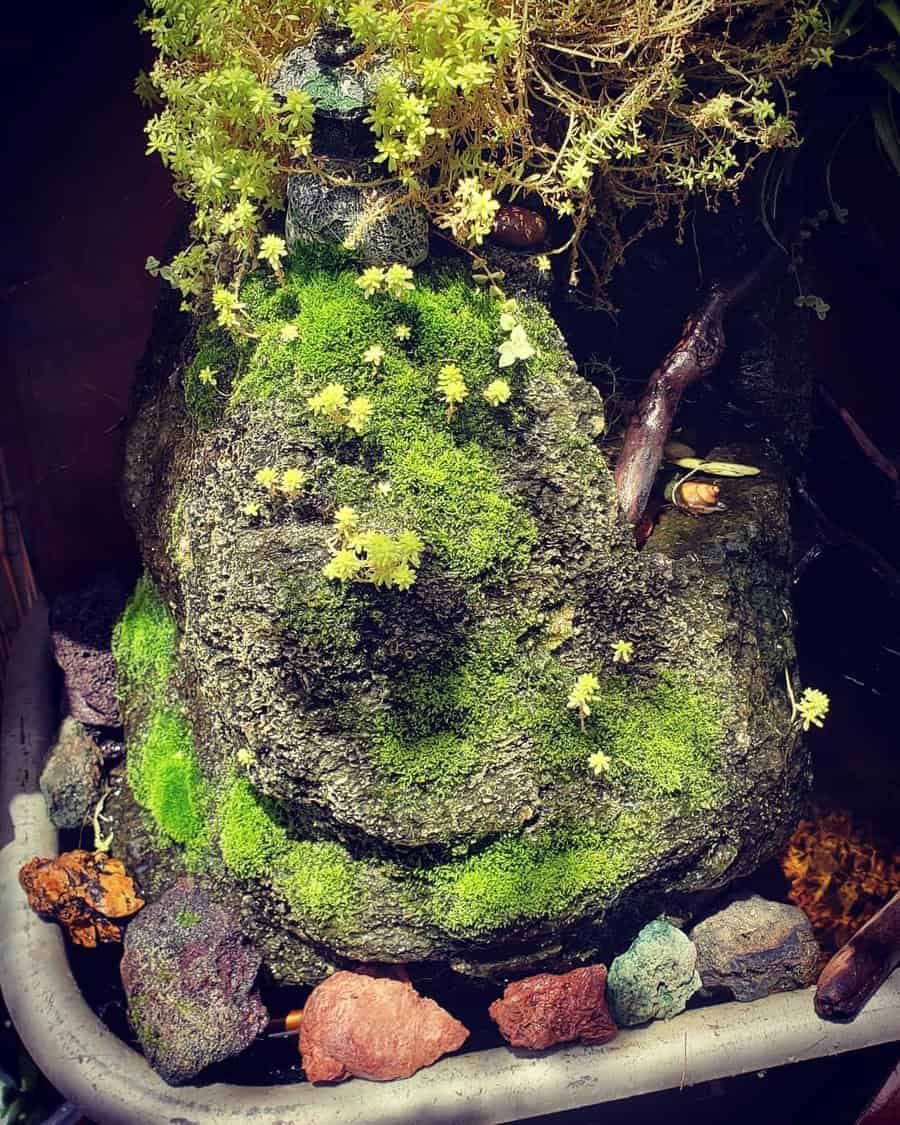 14. Showcase Vintage Decor
Decorating your garden can be an exciting and budget-friendly adventure! Give vintage charm to your garden with thrifted finds; repurpose old window frames by hanging them in a pathway or use them as living works of art along the fence.
If you're feeling creative, hang galvanized metal tubs filled with a variety of succulents and vintage tea cups! These small touches add so much character to your garden, creating a one-of-a-kind outdoor oasis. Get ready to show off your unique gardening style!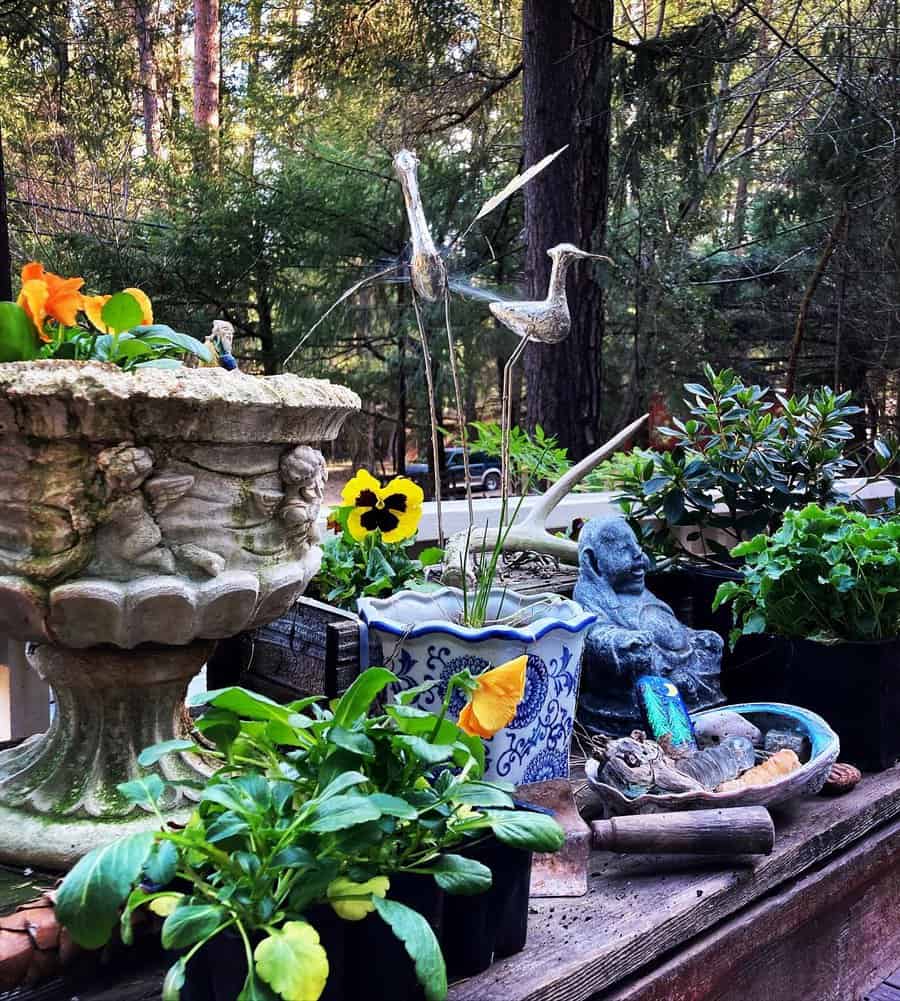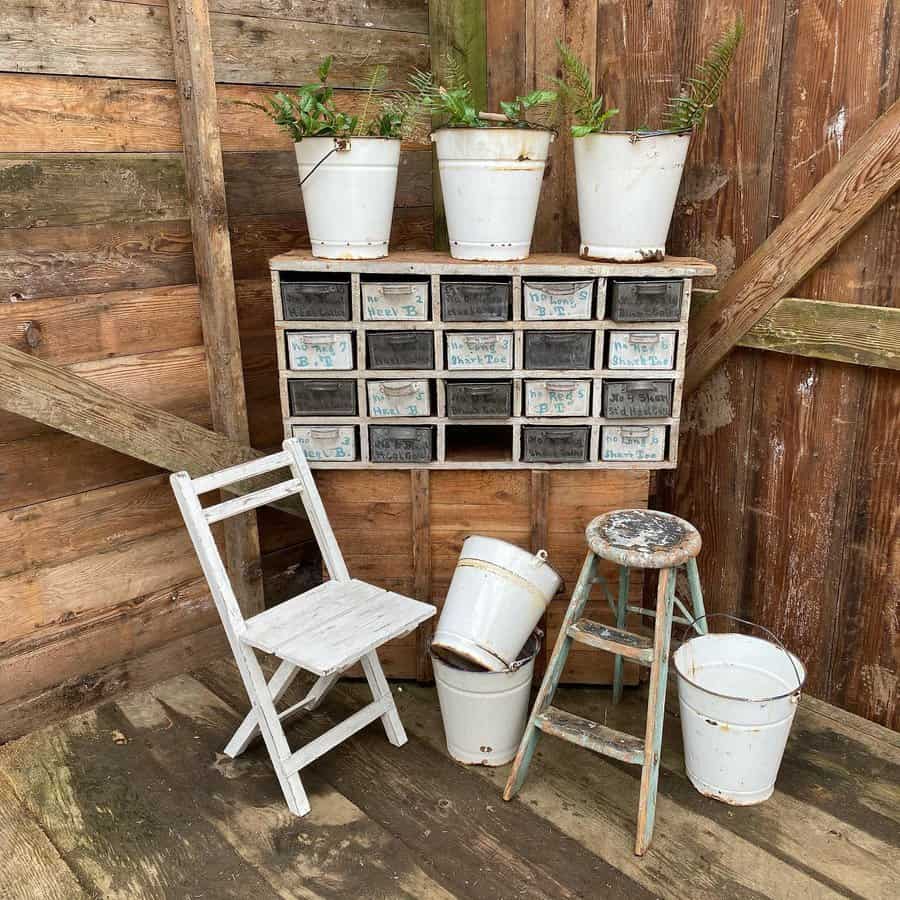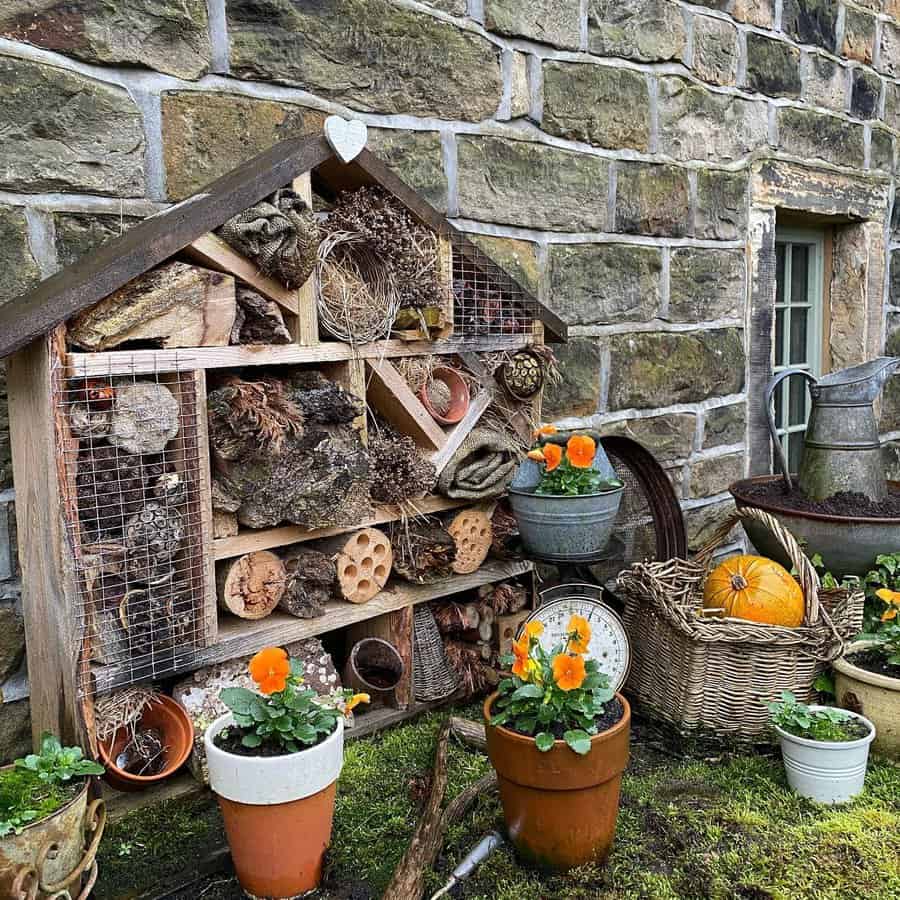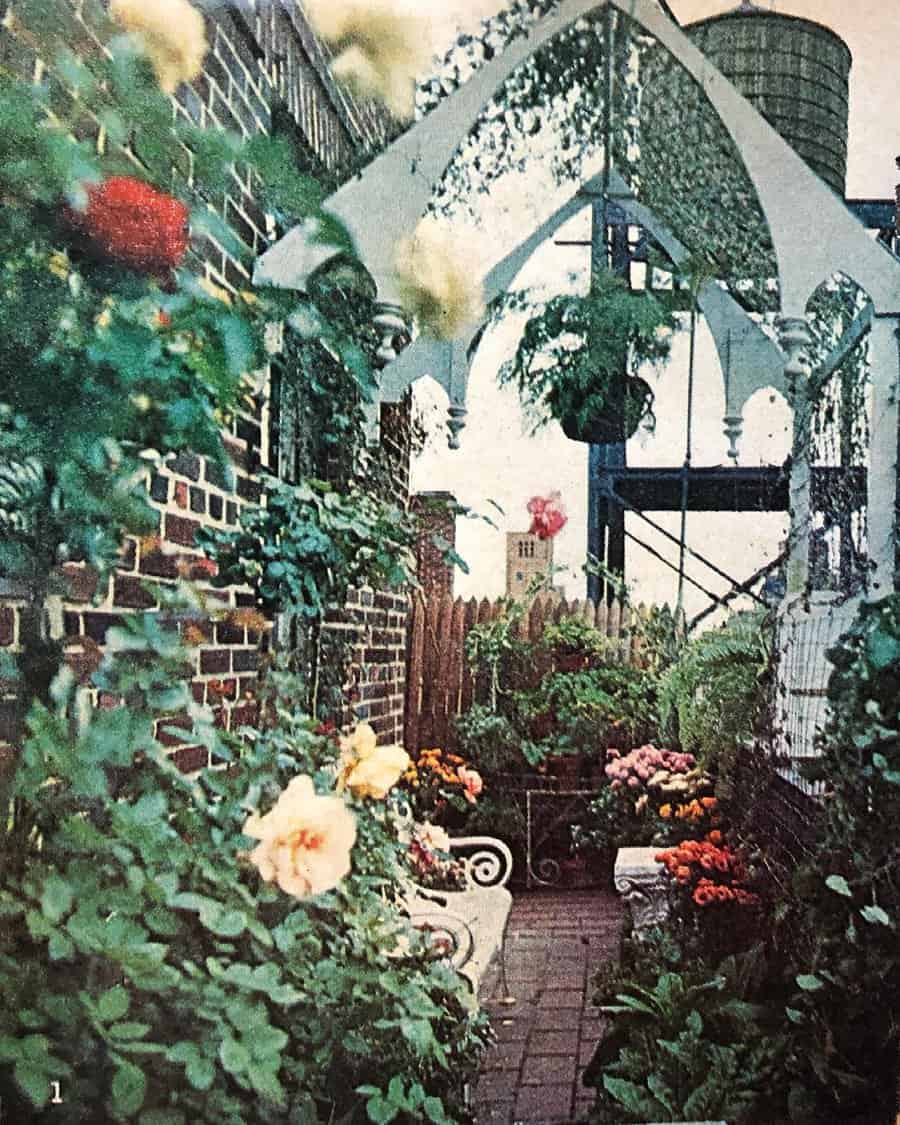 Garden Decor FAQs
How can I make my garden beautiful in a small area?
Create zones in your small garden area. For example, border a small patio with planters or garden rocks. Create a living wall with climbing greenery and don't be afraid to add larger trees or shrubs to your small space. Draw attention upward by hanging colorful wind chimes or hanging a potted plant collection up high.
What should I hang in my garden?
Hanging garden decoration options include wind chimes, hanging basket flower pots, paper lanterns, bird houses, and candle holders. Strings of fairy lights also make a garden look magical in the evenings. Hang a distressed old window against a wall, and add a colorful rain chain over an oversized urn or planter.