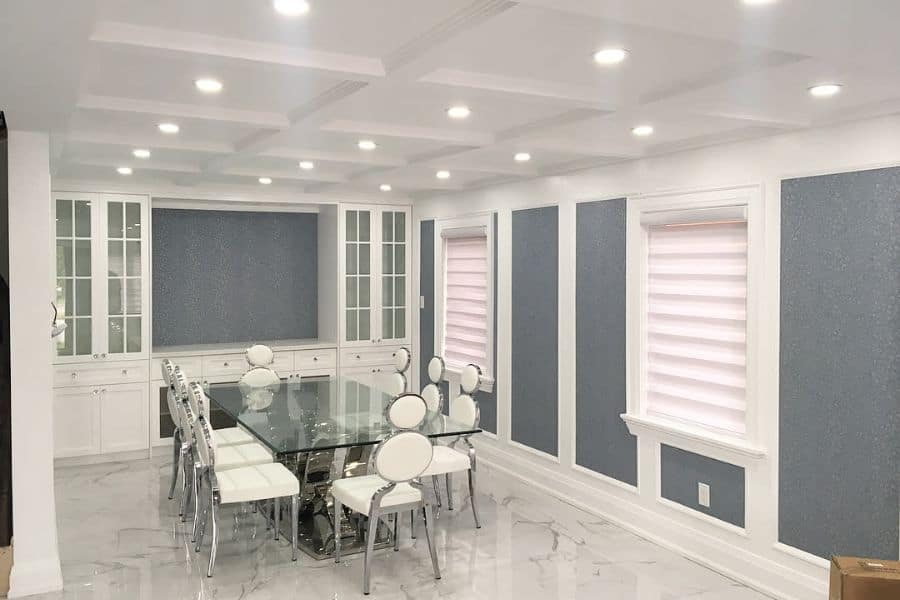 Today's homeowners are clearly disenchanted with bare walls. For proof, just look at the accent wall trend of a few years ago or the resurgence of wallpaper we're seeing right now.
Color isn't the only way to jazz up the walls of your home. In fact, one of the moment's most stylish trends — decorative wall trim — doesn't rely on color at all. Moulding adds shape and texture to your interior design entirely on its own.
Check out the interior trim ideas below to learn about this exciting trend and how to unlock its full potential within your own home.
1. Create An Accent Wall
Wall trimming can make all the difference in a room's appearance! We recommend accenting just one wall with trimming for a subtle yet eye-catching accent. This is an easy and inexpensive way to brighten up a space and create a unique pop of design without overwhelming the entire room.
Once you've selected the perfect accent wall, coordinating your trimming will be smooth sailing – there are endless possibilities to pick from! Whether you choose planked or paneled walls or something more intricate like wainscotting, wall trimming will bring your accent wall to life.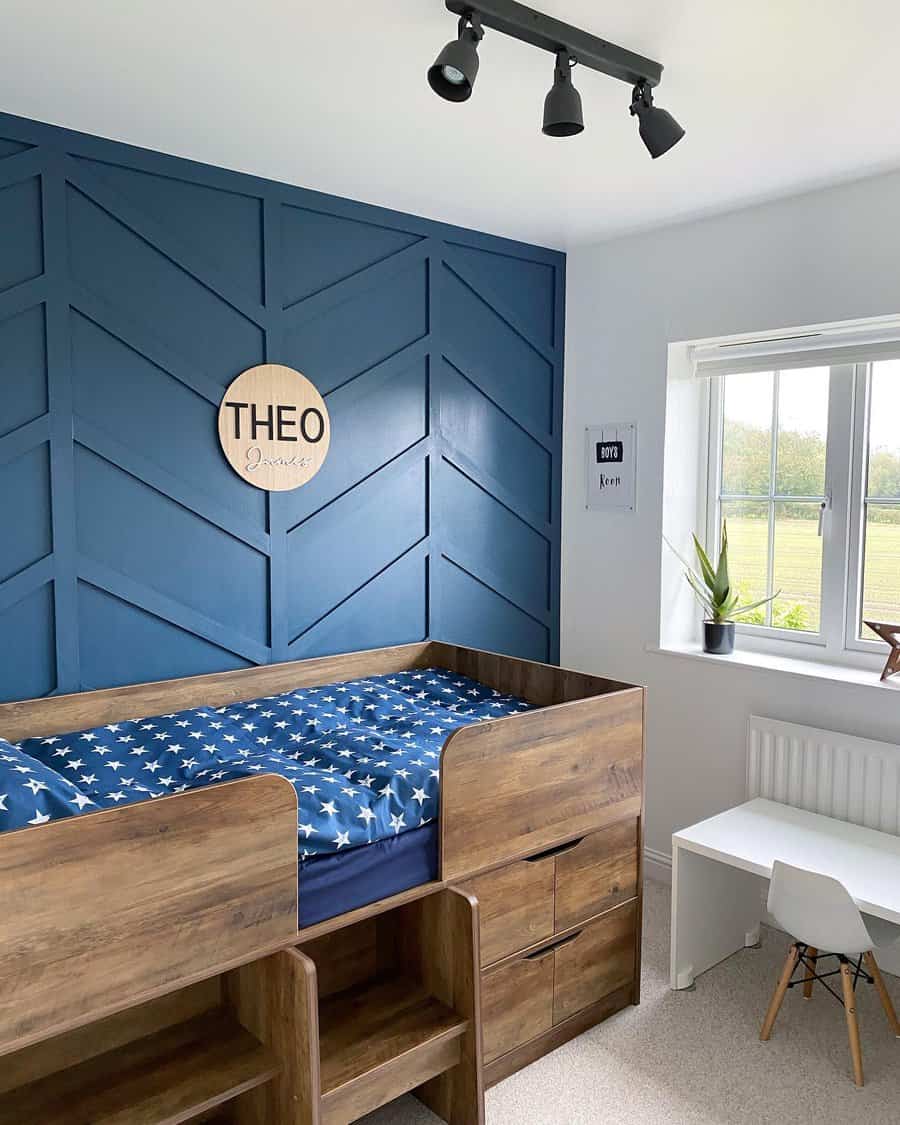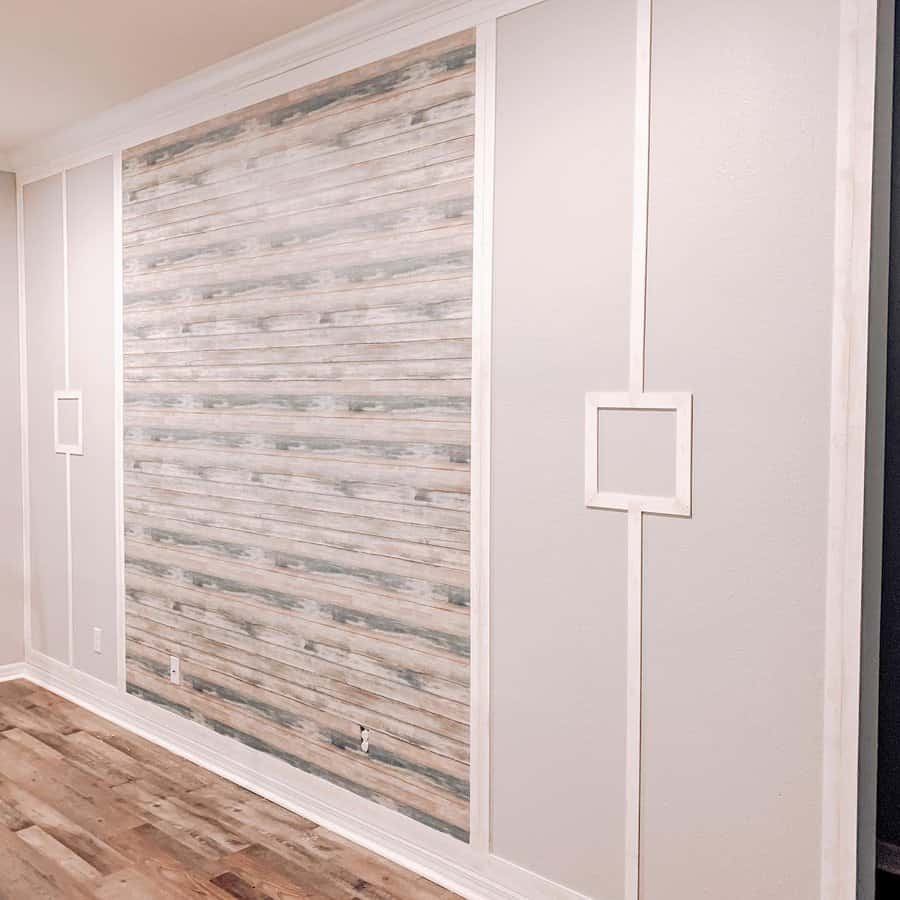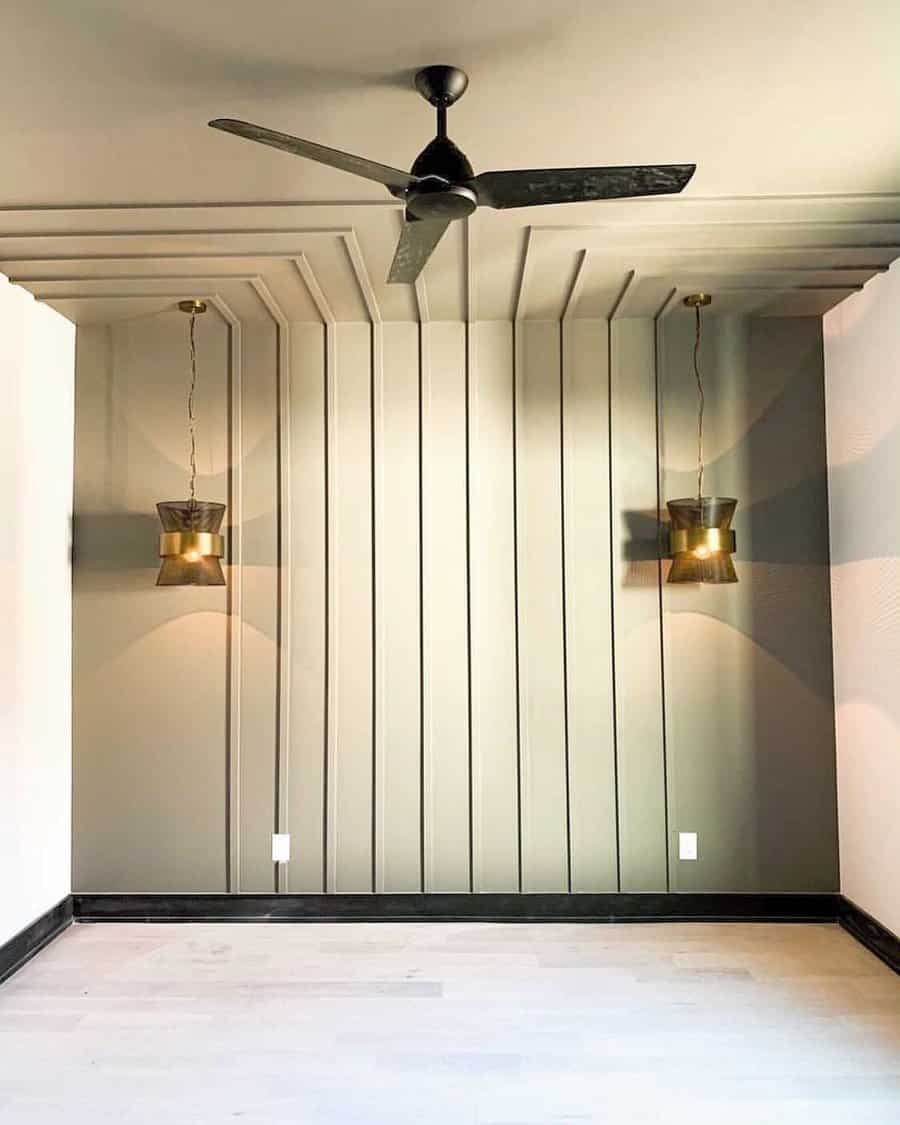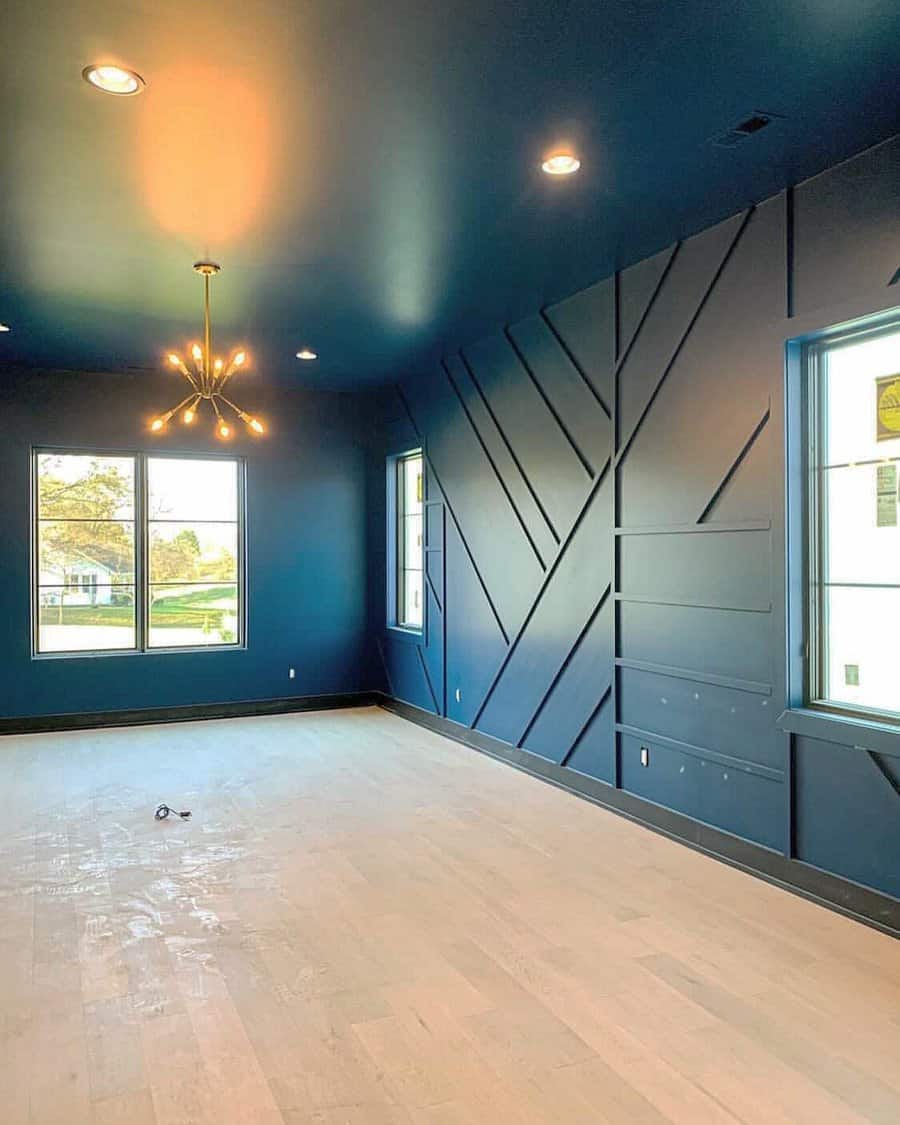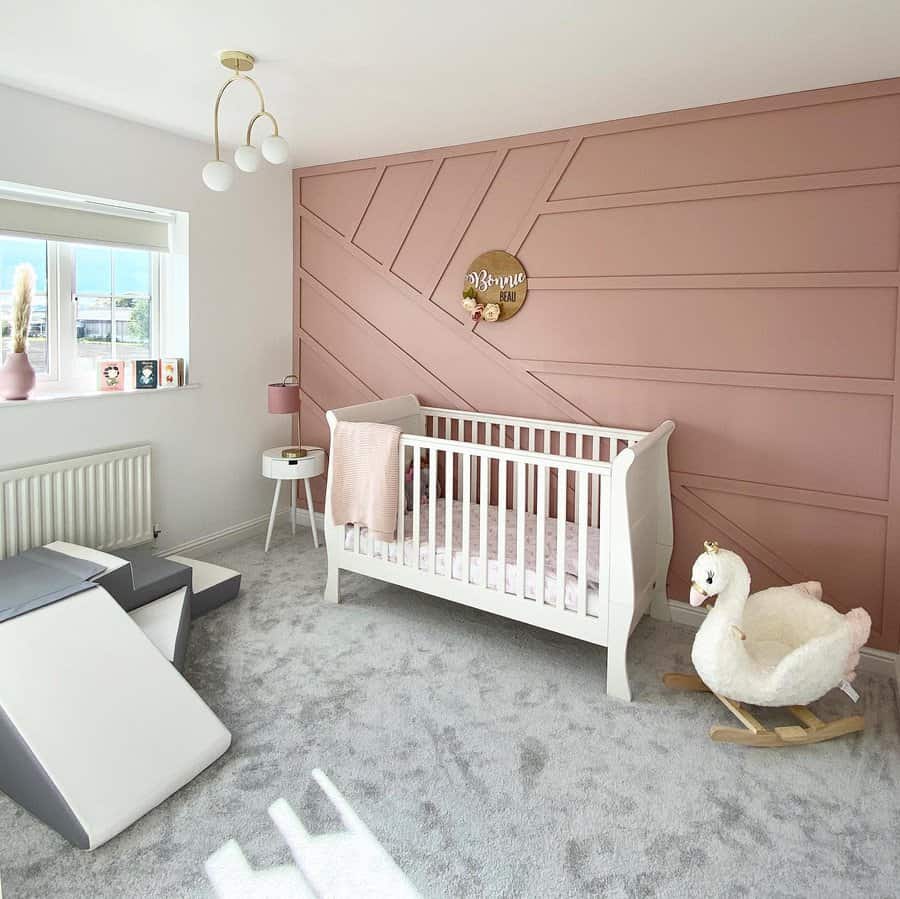 2. White Bathroom Trimmings
Wall trimming is the perfect way to brighten up any white bathroom! The crisp white lines add a touch of elegance to the room and can even make a small bathroom appear larger. Whichever style you prefer, white trimmings are sure to give your space an incredible luxe feel.
Trimmings come in various shapes, sizes, and styles, so take time to explore your options and discover the perfect trim for your white wall! Have fun with it, experiment with different textures, or go bold with a classic white design – whatever makes you happy!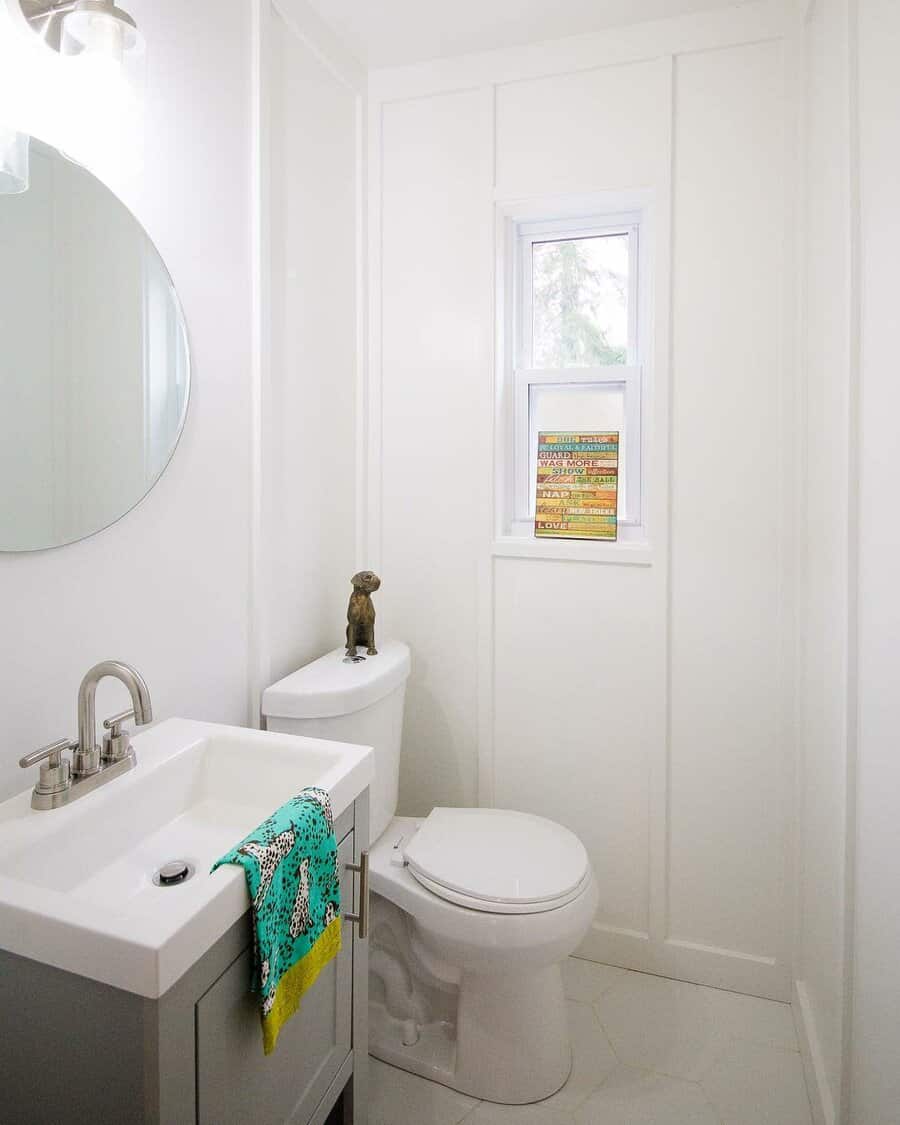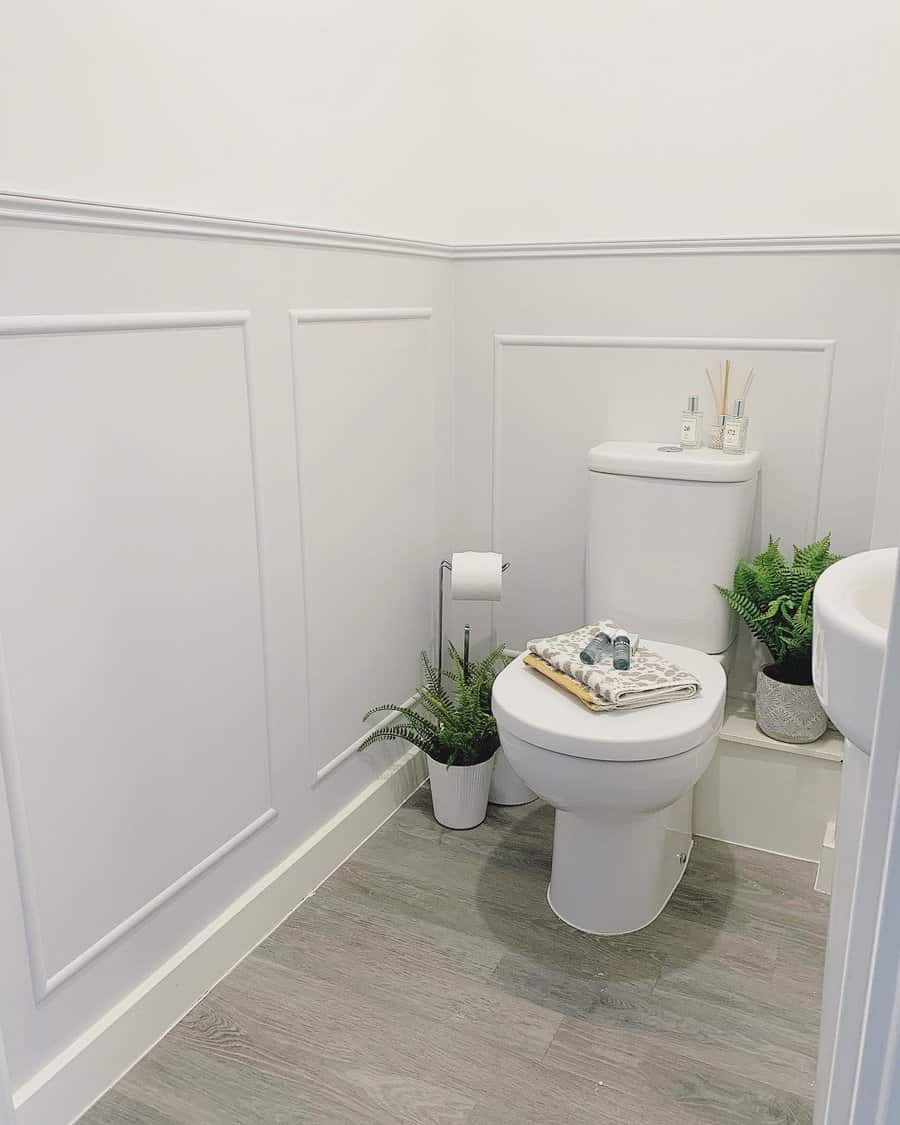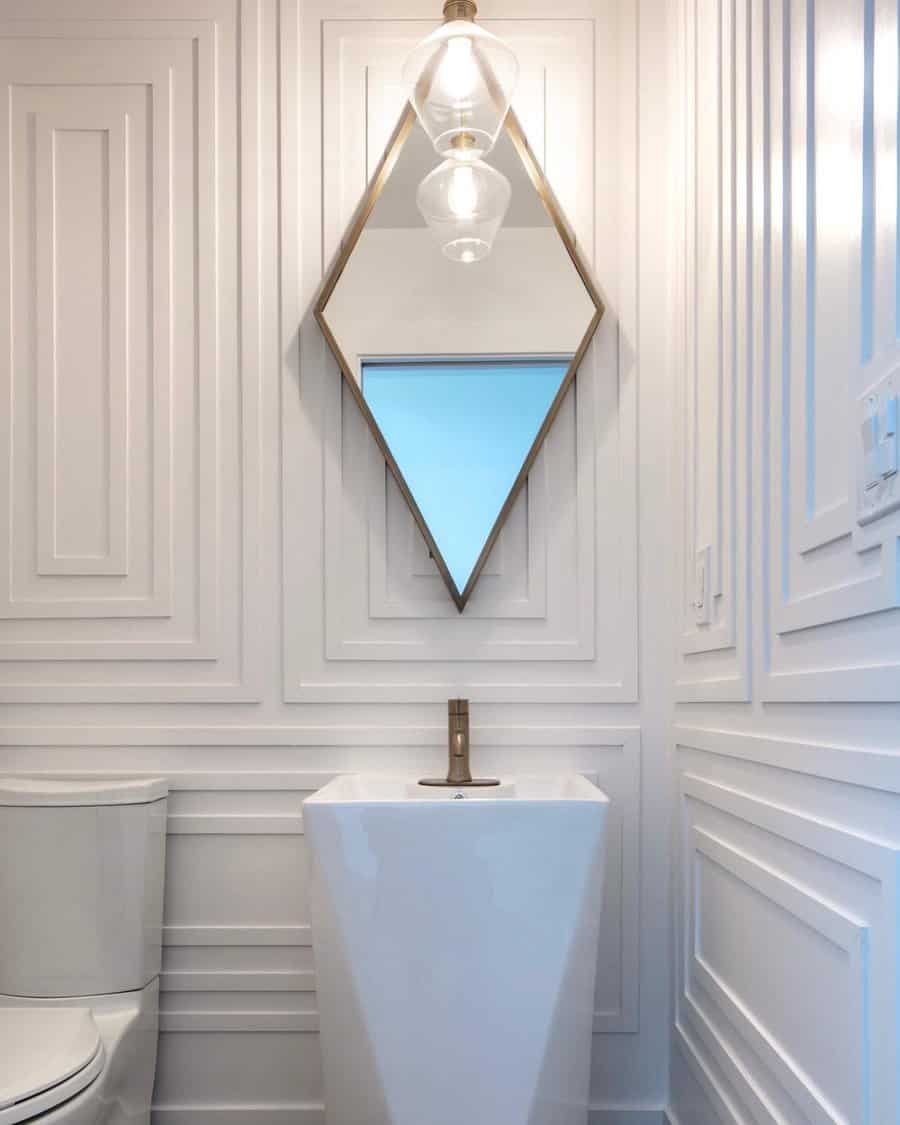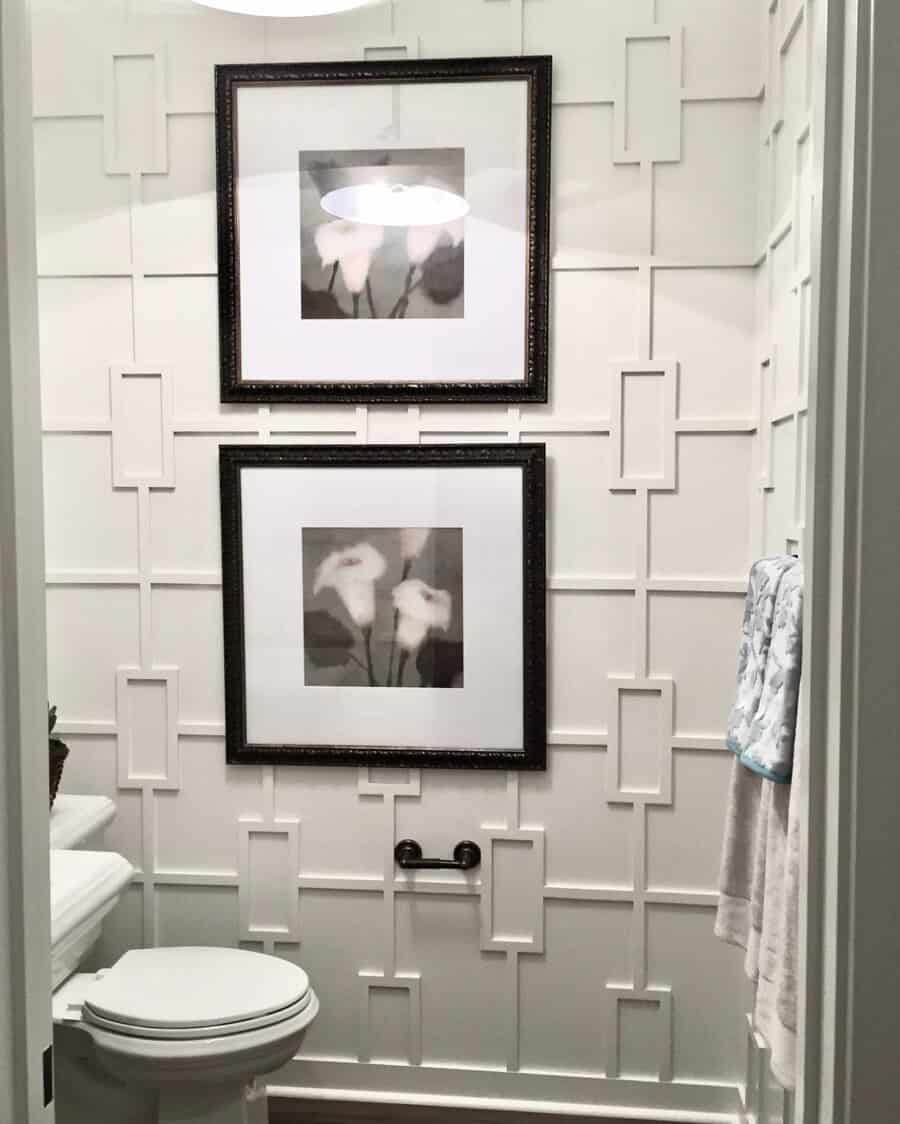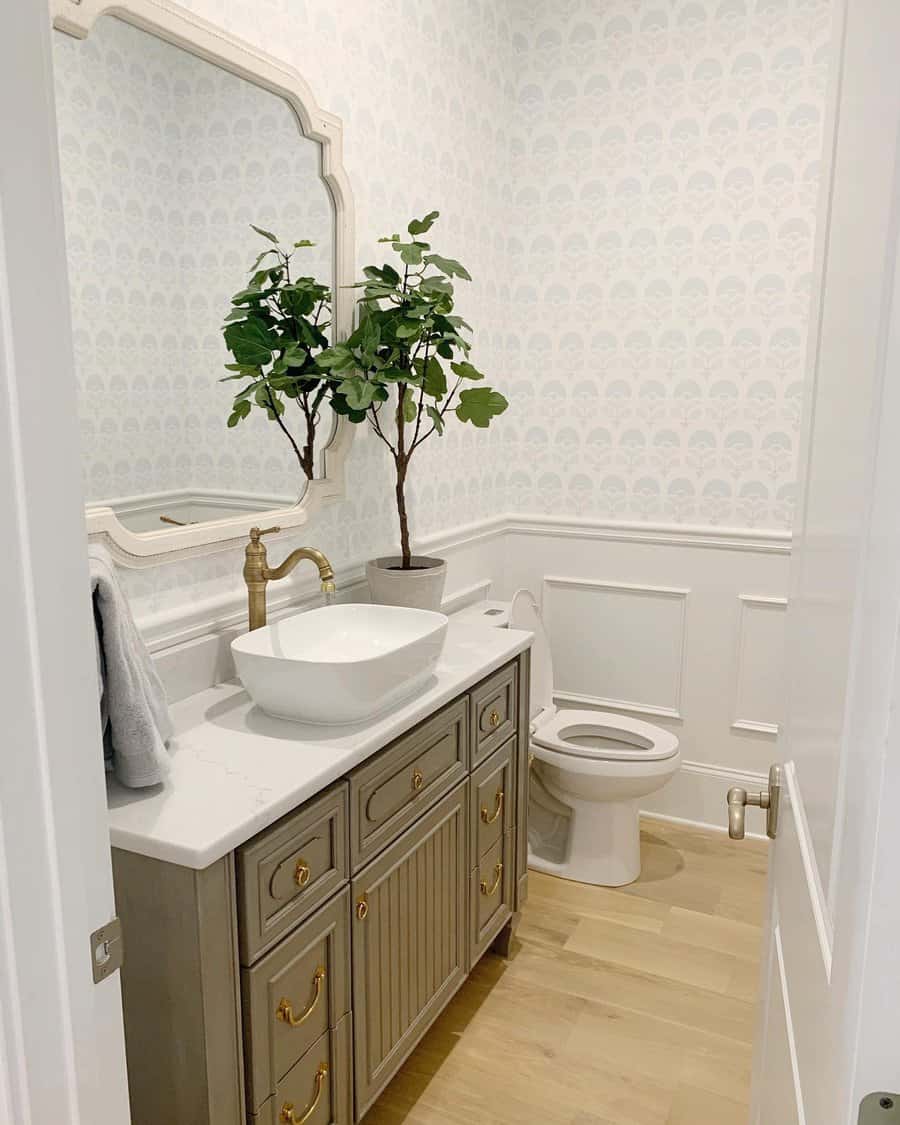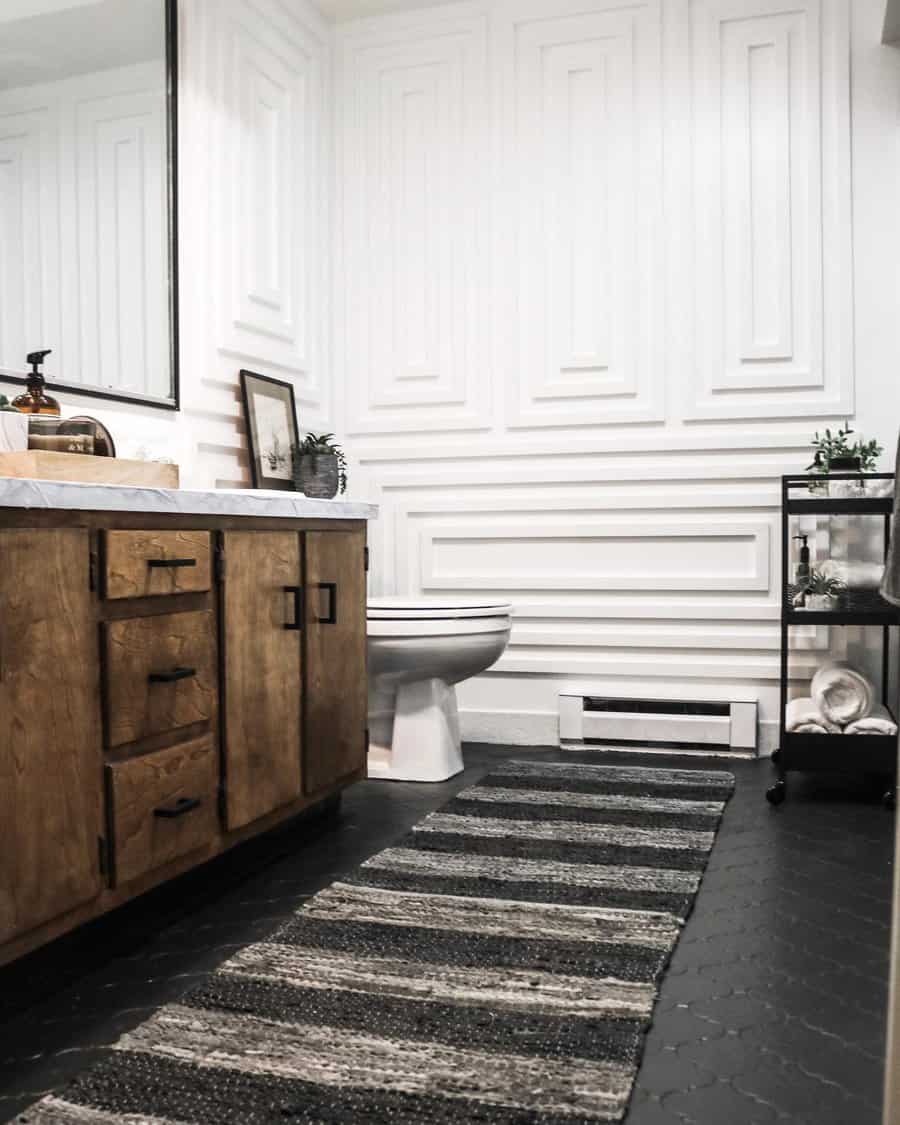 3. Add Trimming To A Dark Room
If dark and oppressive walls fill your room, take a chance with wall trimming and brighten it up! Wall trimming can be more than design — it can transform an entire atmosphere. Whether you choose traditional wooden trimmings that mimic the classic farmhouse style or go with this season's hottest color palette, trimming will make any dark room sparkle.
Match dark walls with modern or contemporary wall trim to create a unique look that won't be forgotten. If a quick fix is all you need, swap out dark tones with lighter materials – change dark shelves to white shelving and replace dark hues with brighter colors.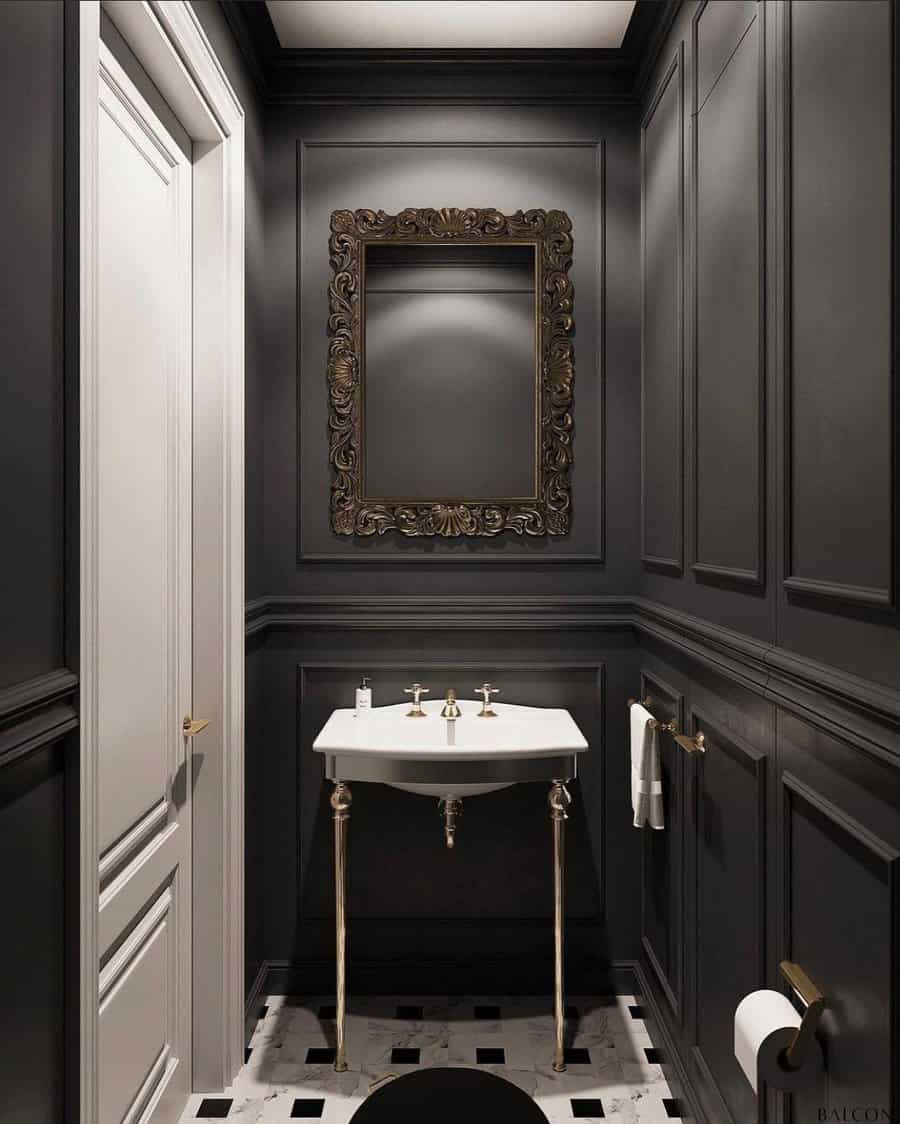 4. Half-Wall Trimming
For half-walls, like those between rooms or separating stairs from the lower floor, half-wall trim is especially useful in creating an elegant barrier between spaces without sacrificing too much of the open feeling. The half-wall trim can be used for accents like crown molding or other small details that draw attention but don't overpower the room. Half-wall trimming can also create a distinct separation between elements such as bookshelves or kitchen countertops. When it comes to half-wall trimming, there are seemingly limitless creative possibilities!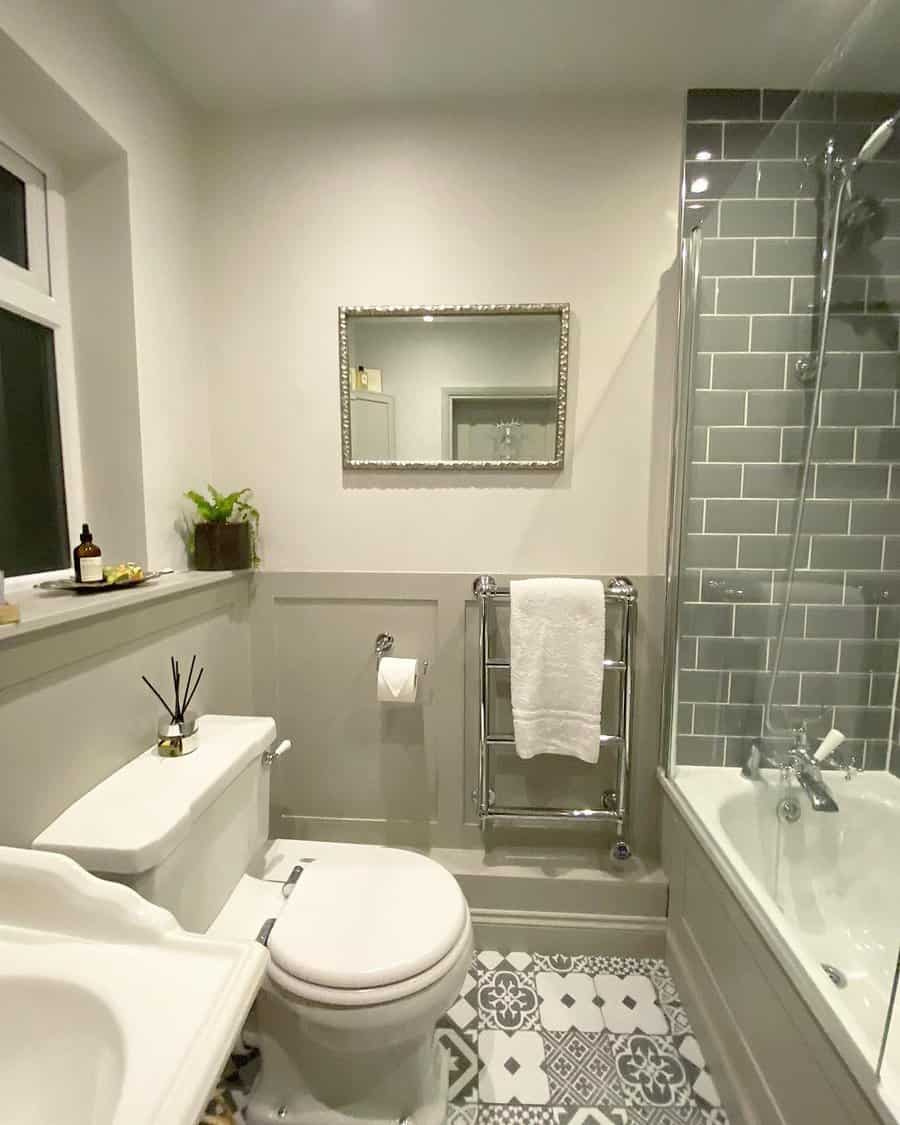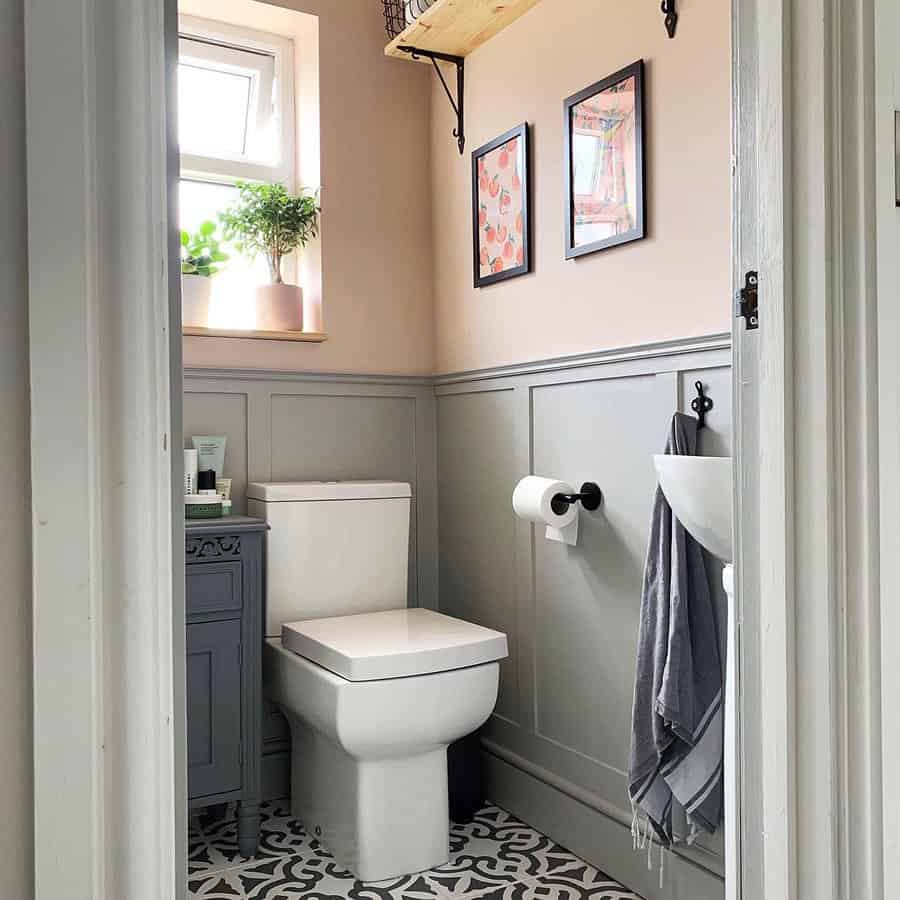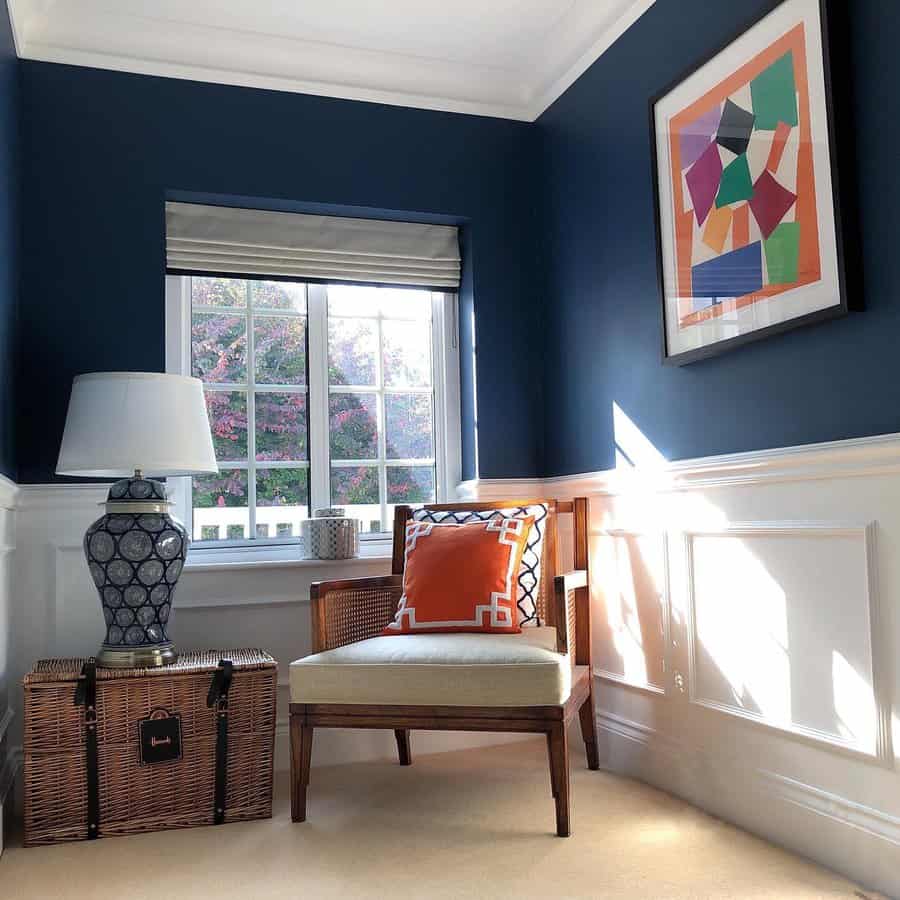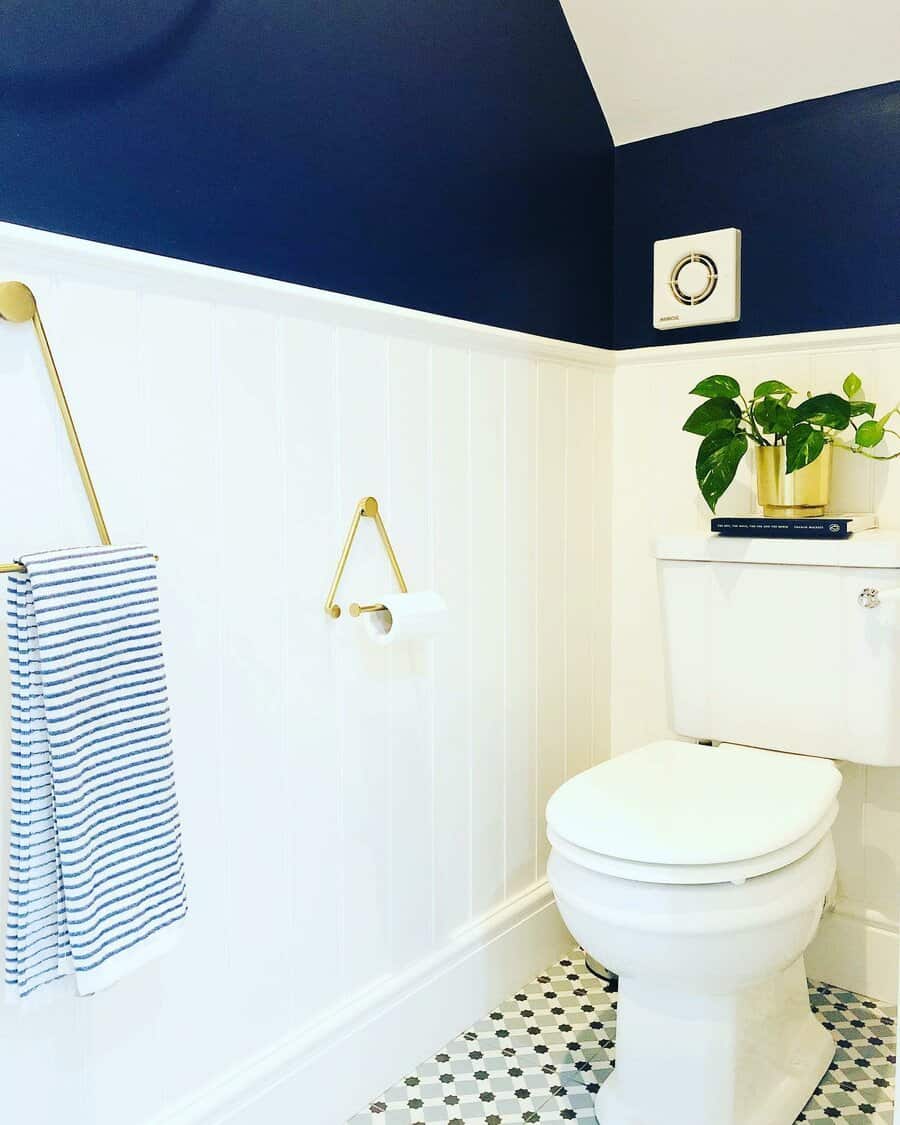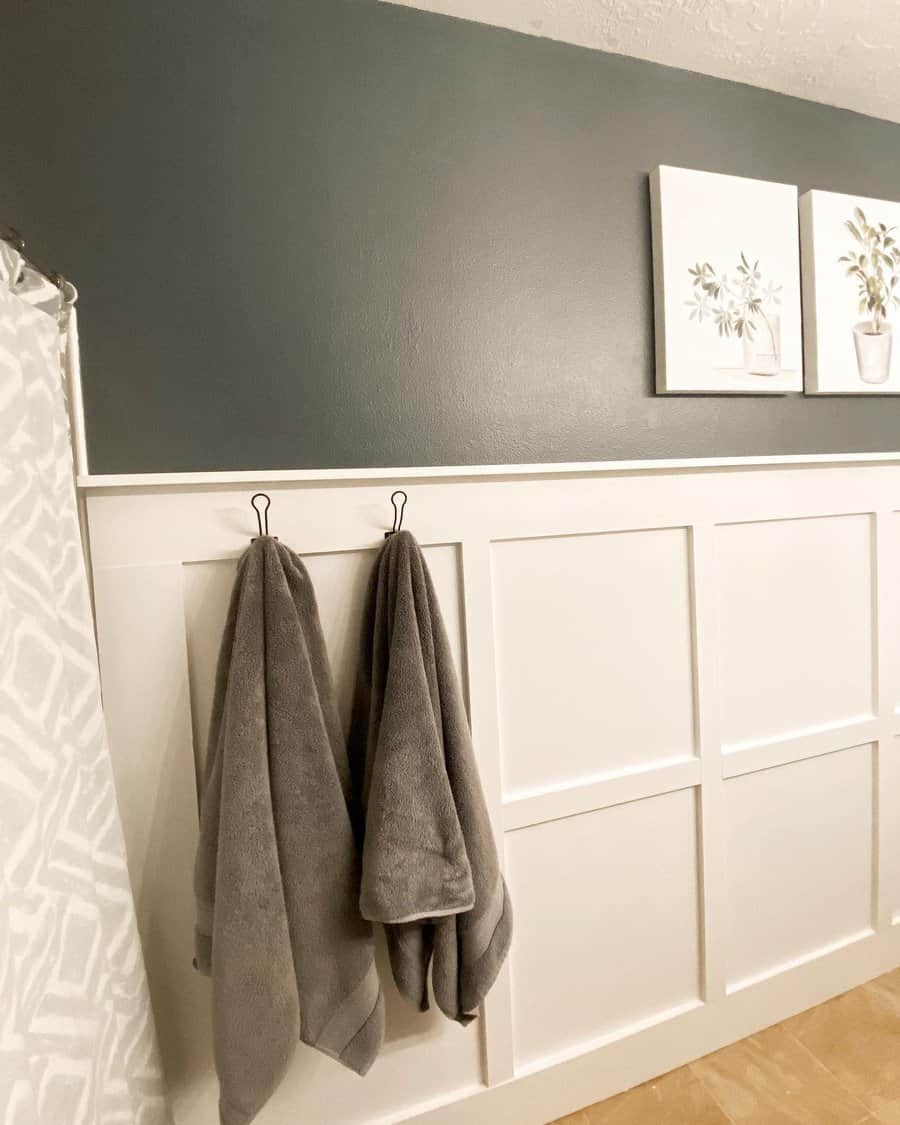 5. Picture Frame Wall Trimming
Wall trimming doesn't have to be boring! Spruce up your walls with picture frame shape wall trimming and make a bold statement. Picture frame wall trimming adds dimension and texture to the room, and helps create a picture-perfect space.
It is easy to customize picture frames to any shape or size and there are many unique materials you can use such as wood or metal. Plus, picture frames add style and sophistication to your interior decor while still maintaining a subtle elegance. So why not switch it up and add something special to your walls? You won't regret it!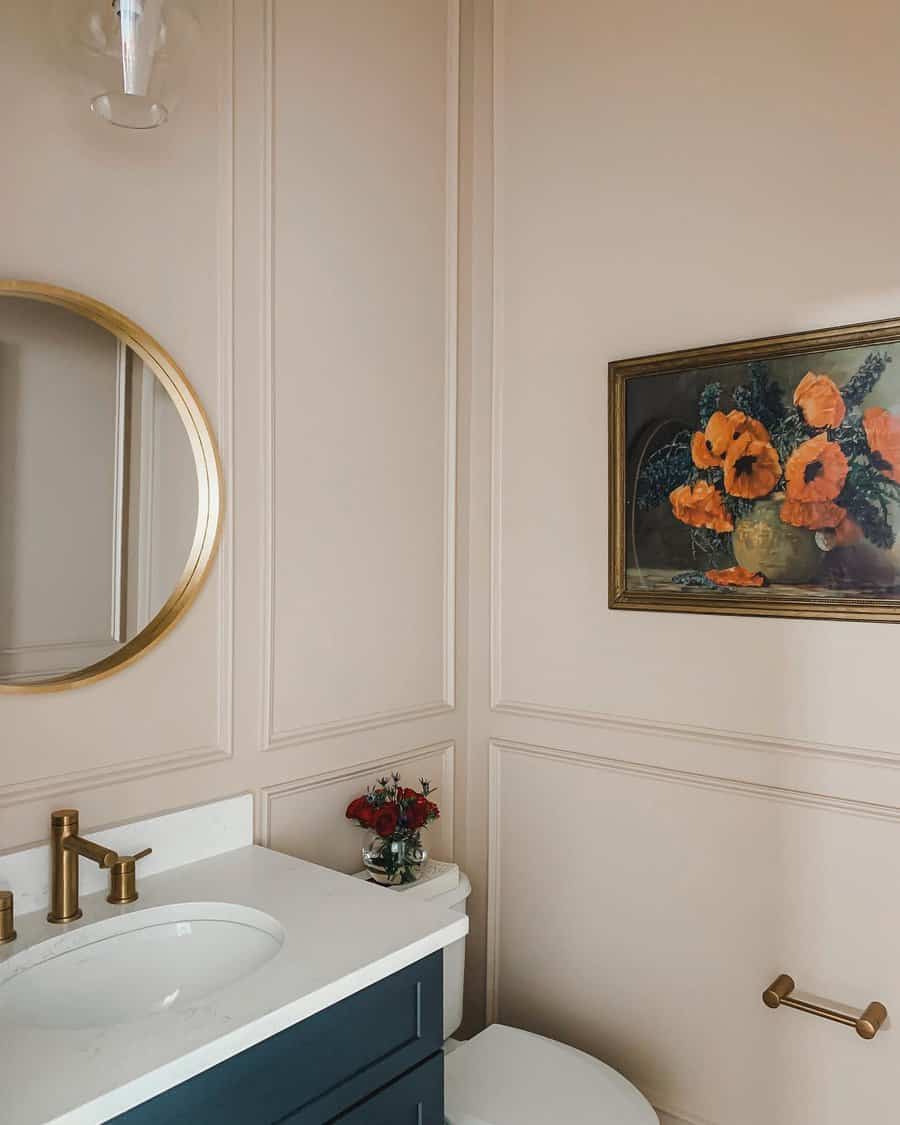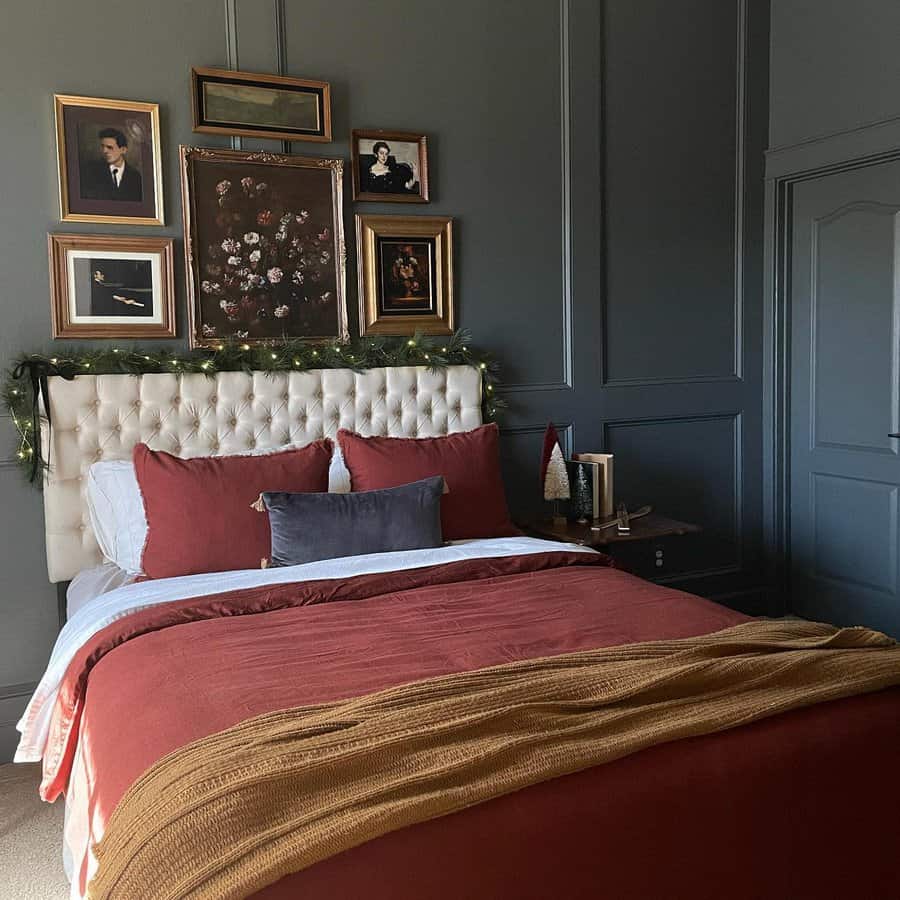 3. Board and Batten Wall Trimming
Wall trimming can give your home an instant modern-day makeover. If you're trying to achieve a chic and minimalistic styling, board and batten wall trimming is the way to go. Not only does board and batten create a timeless look that doesn't require much maintenance, but it's also very affordable compared to other types of wall trimming.
Whether you are looking to transform your living room or put the finishing touches on an outdoor entertaining area, board and batten will give your space a polished and modern look that won't break the bank.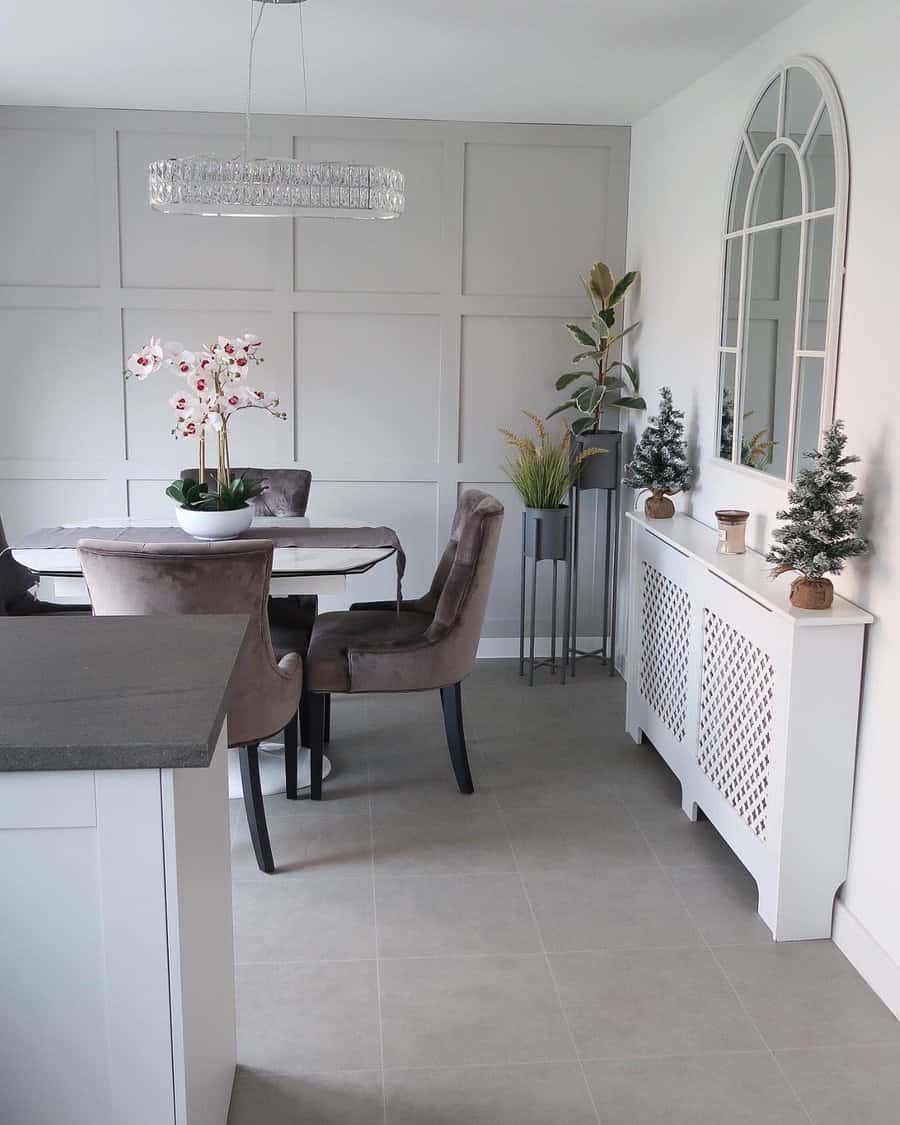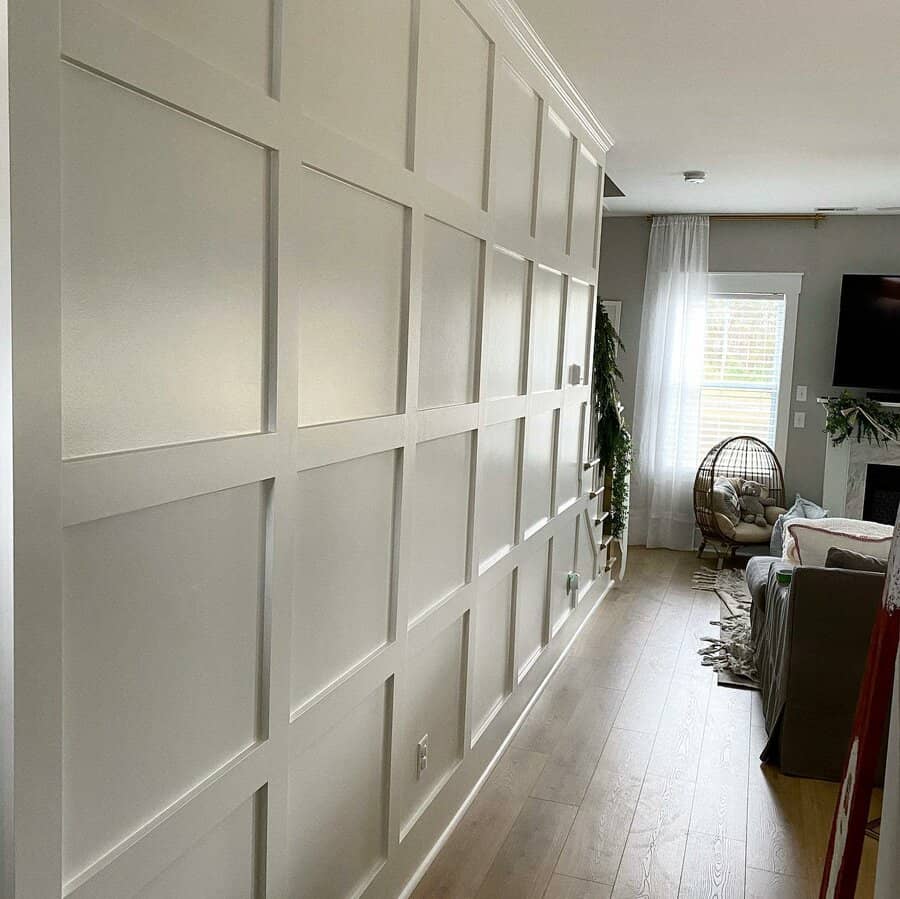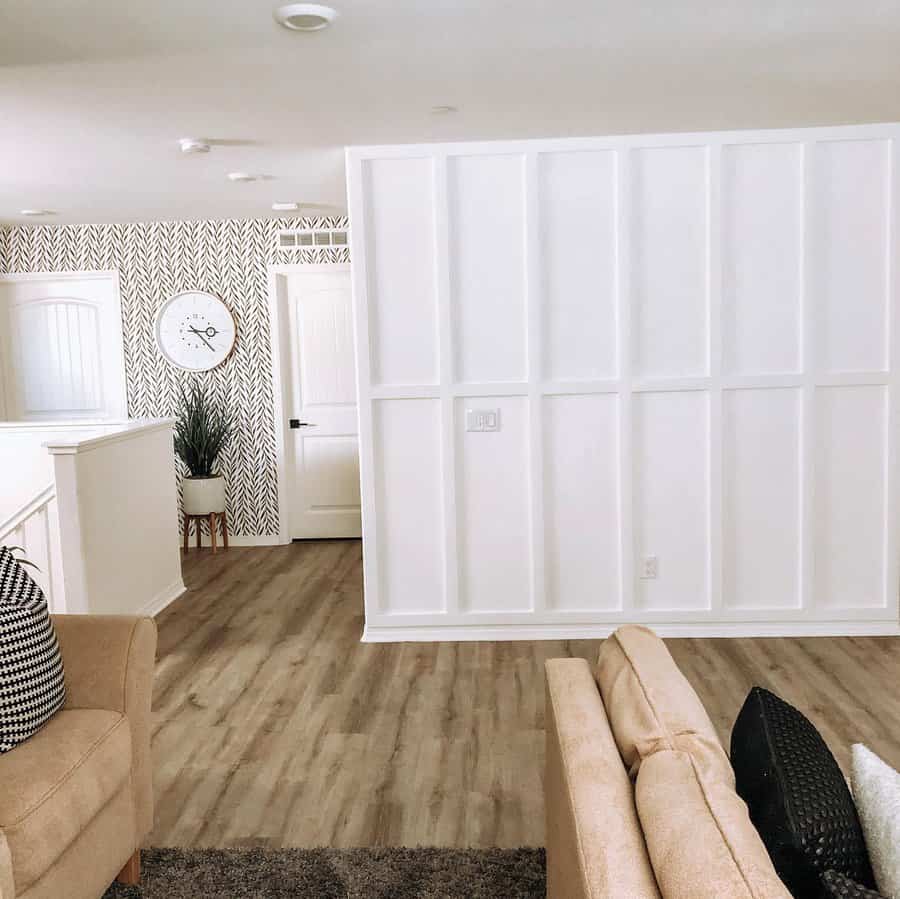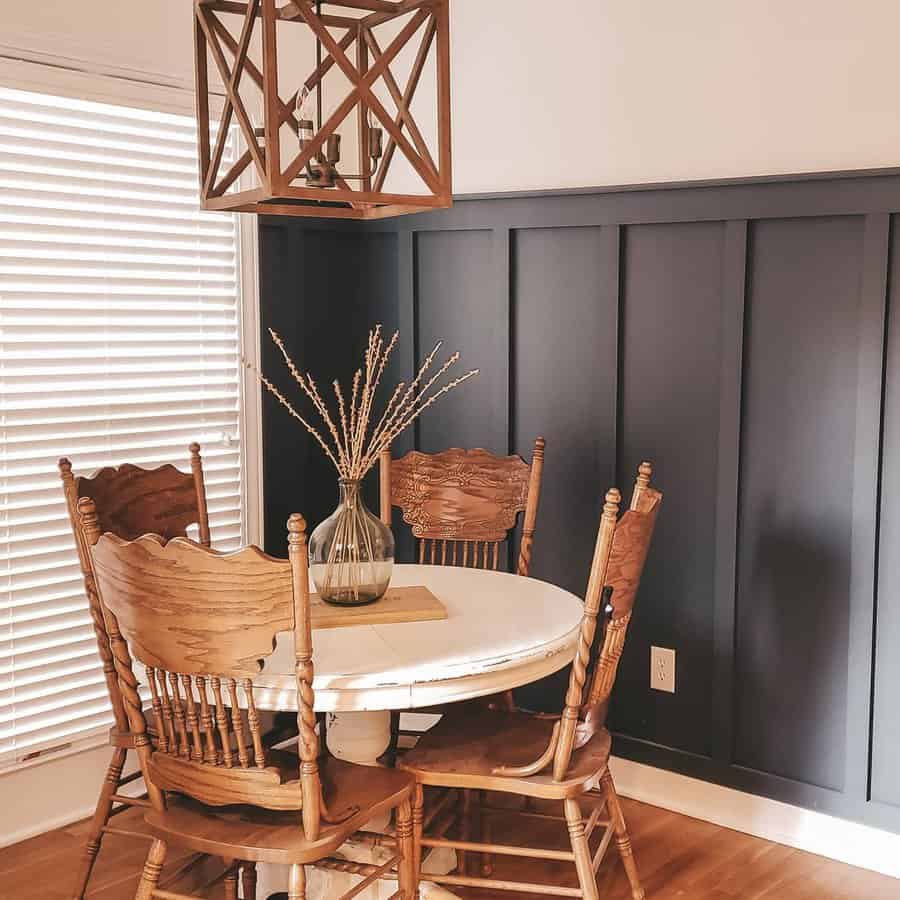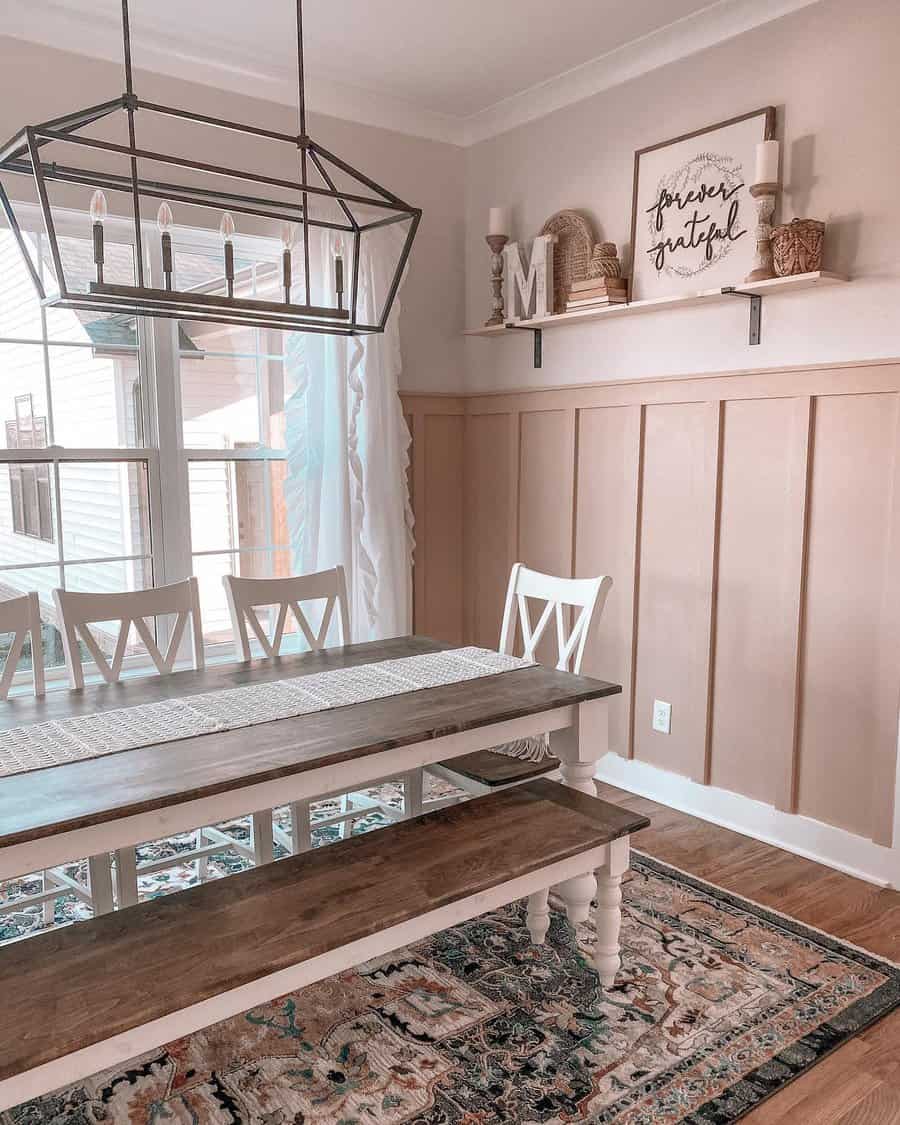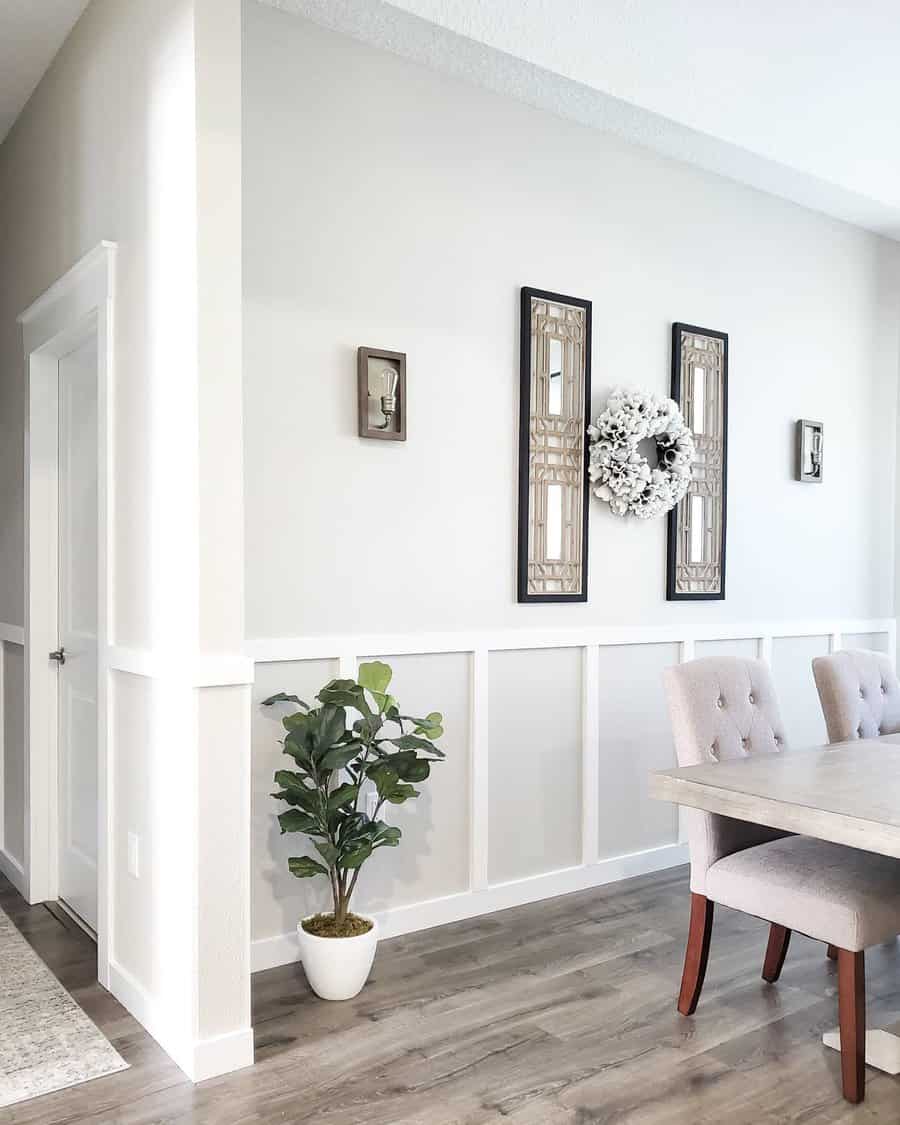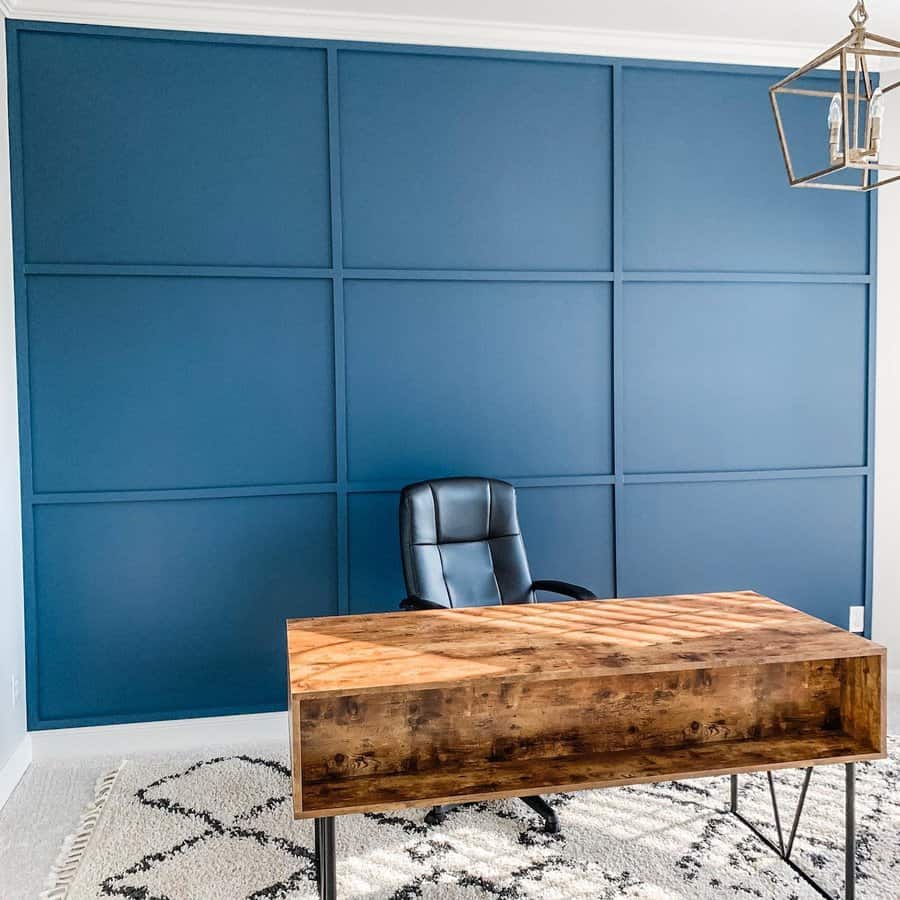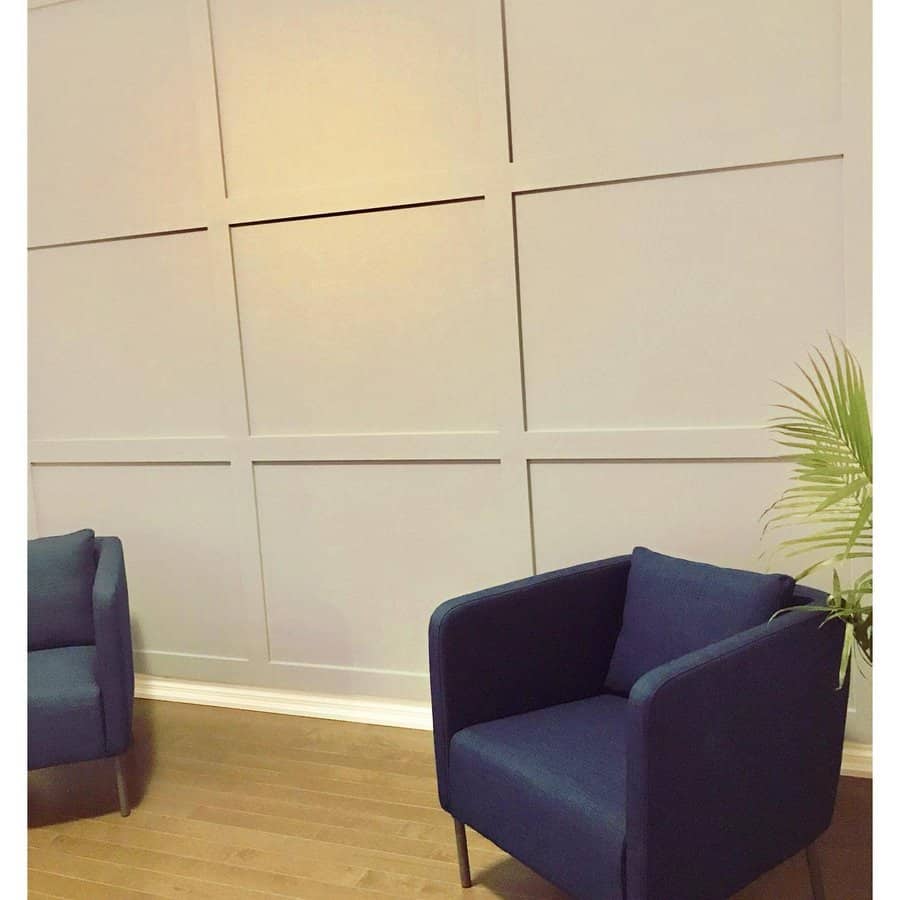 4. Intricate Decorative Trimming
Installing intricate decorative wall trimming is a great way to bring an air of traditional luxury to any interior. If you want to achieve an opulent yet timeless look, why not choose intricate wooden trims? Applying patterns and motifs can add character and personality to any room. The trimming can be painted or stained to match the existing decor.
Creative minds could even craft their own unique designs such as intricate swirls, bands, or stars for a truly distinctive interior. Whatever intricate style you choose, it will be sure to enliven your space with a classic luxe feel that is sure to impress for many years!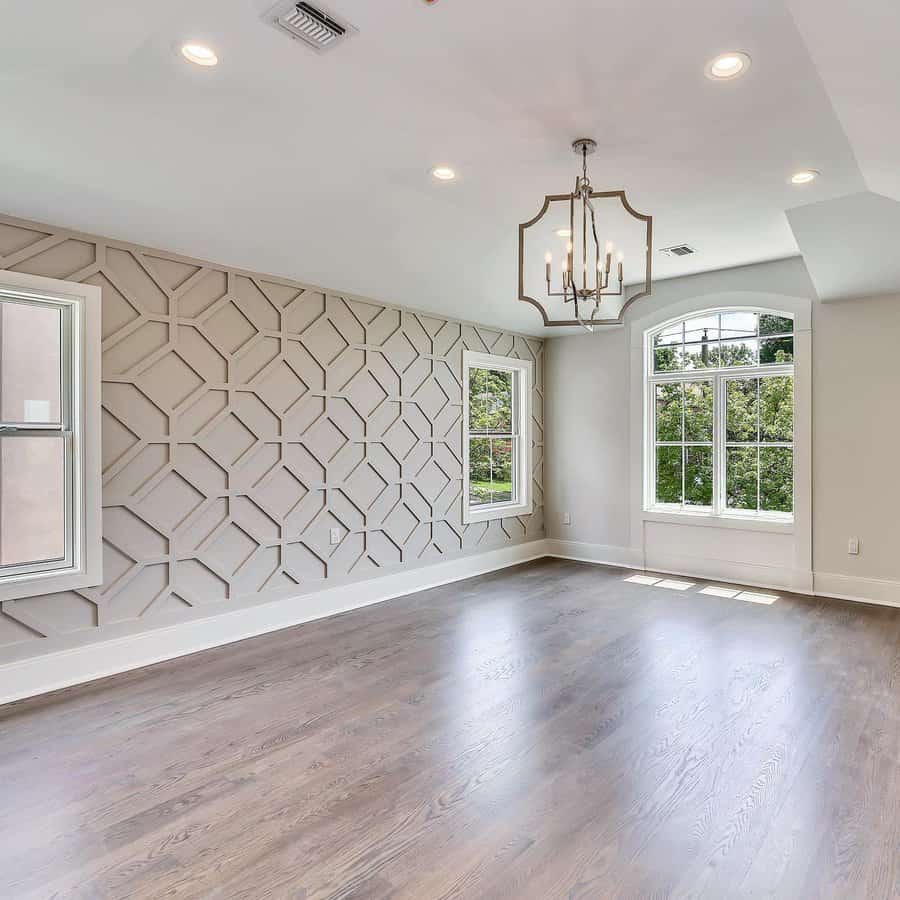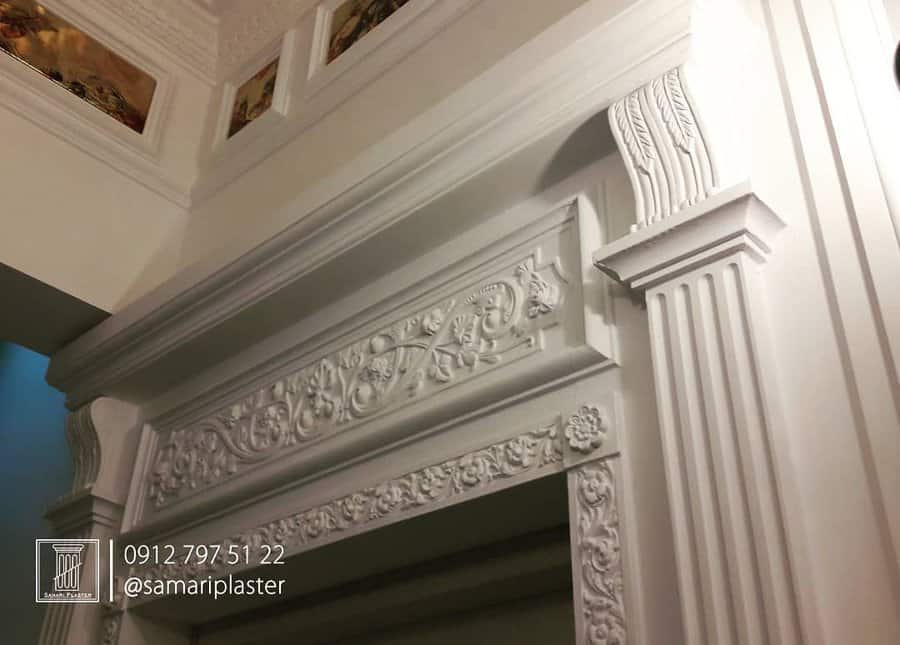 5. Frame Your Door & Window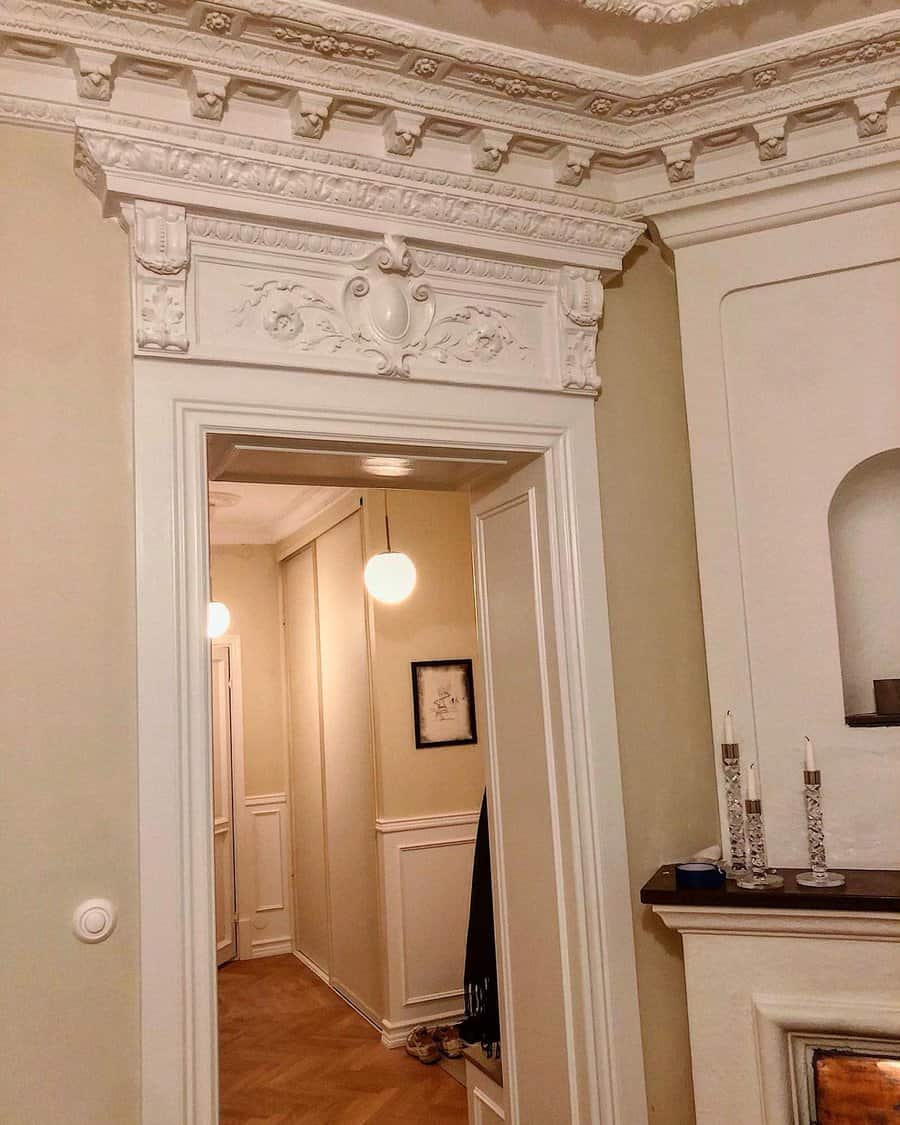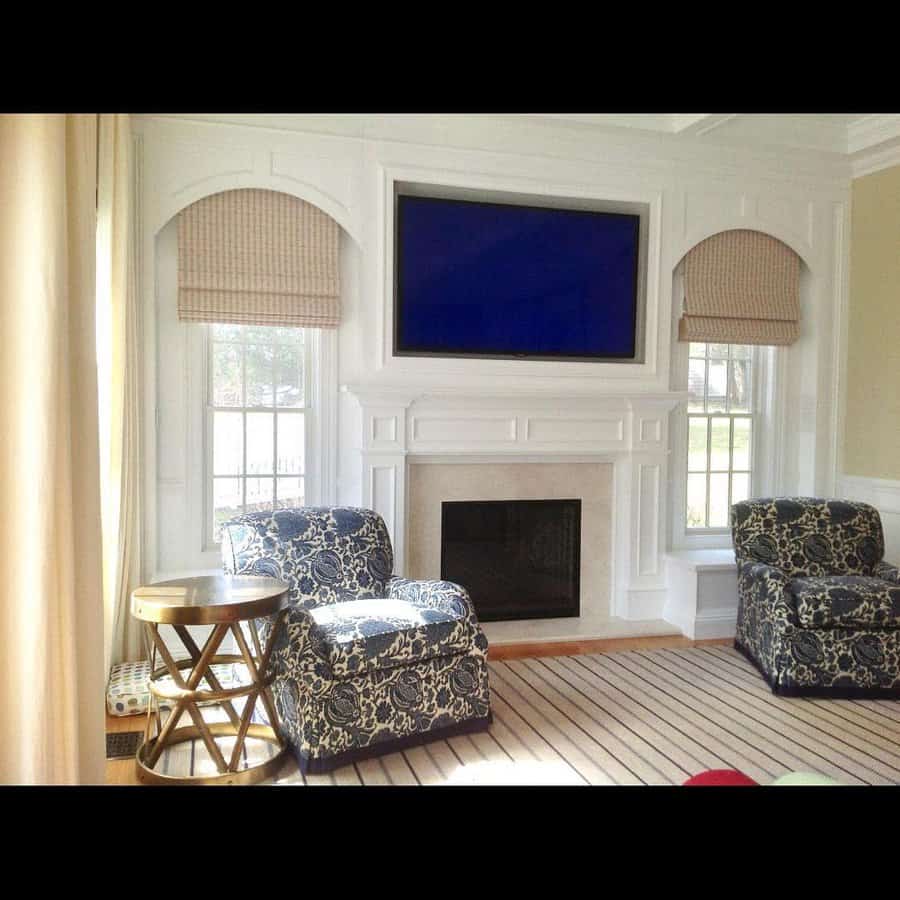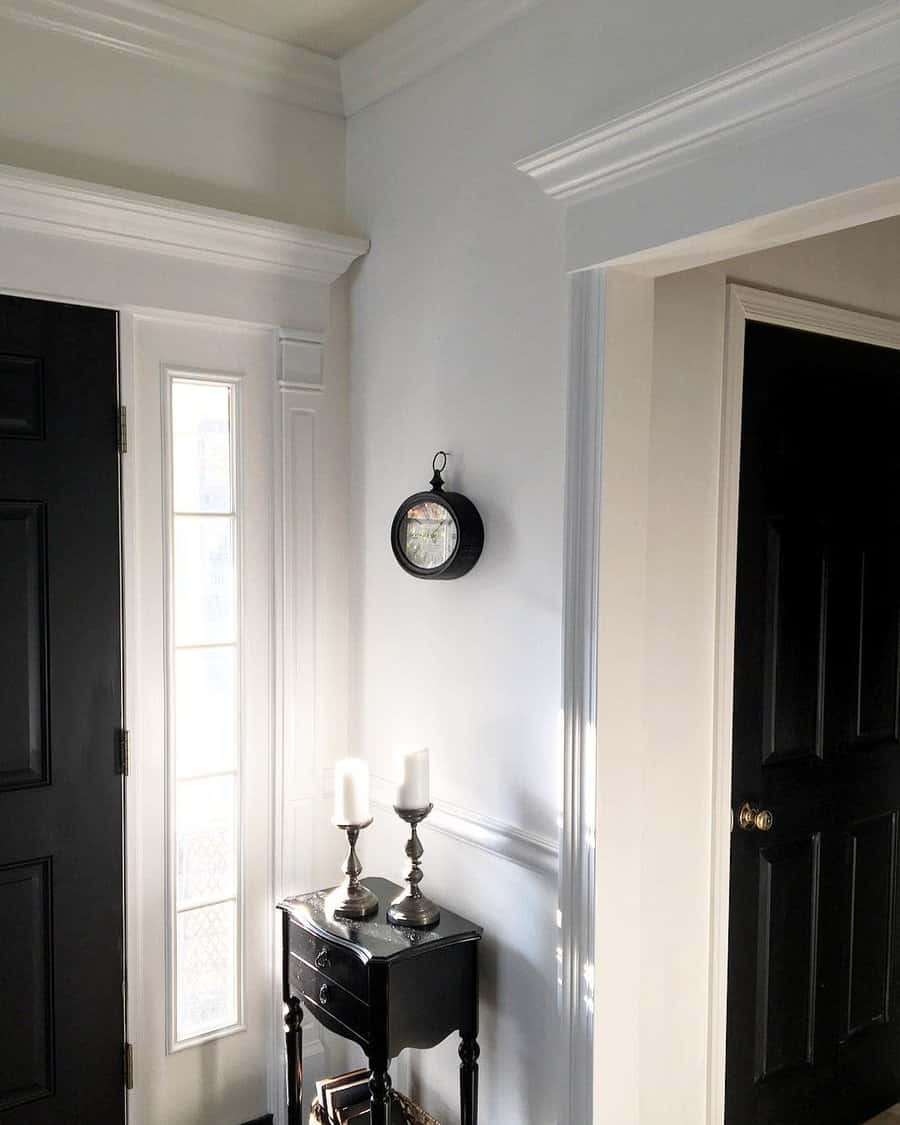 6. Fireplace Wall Trimming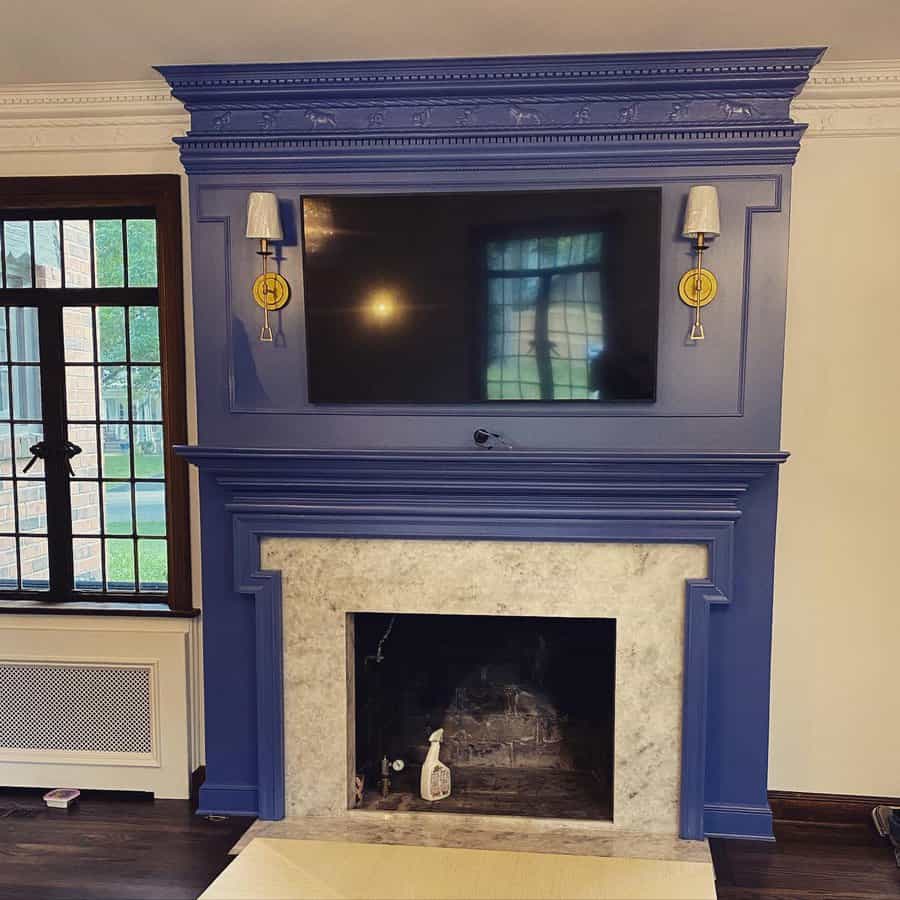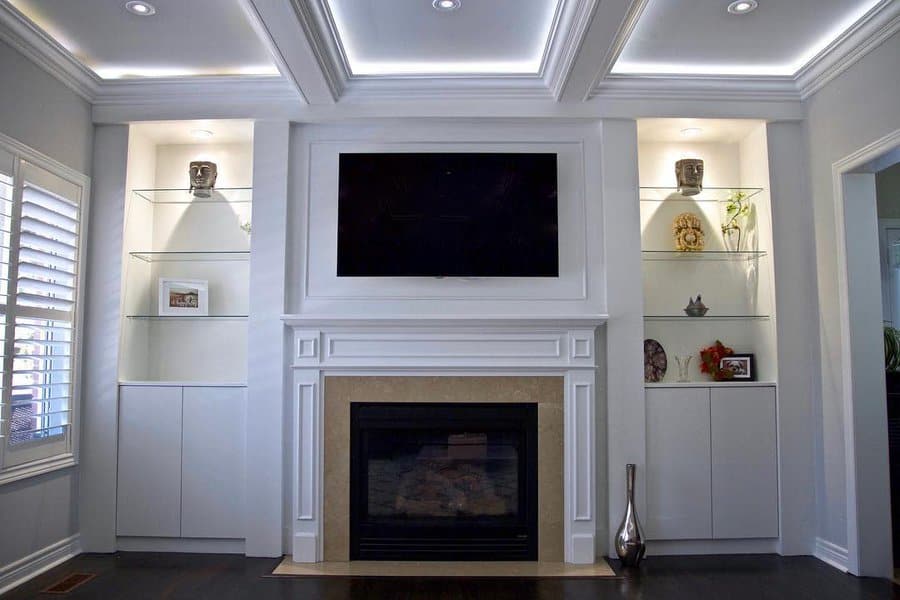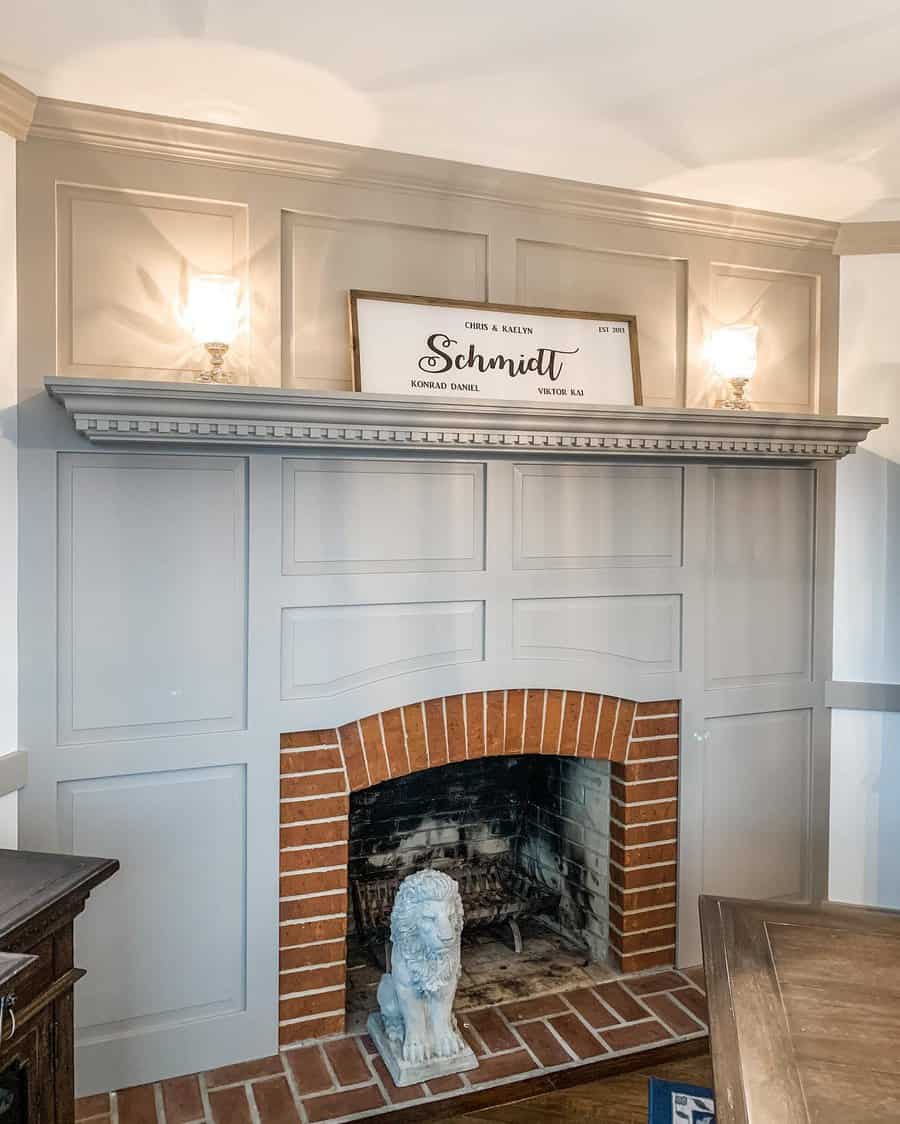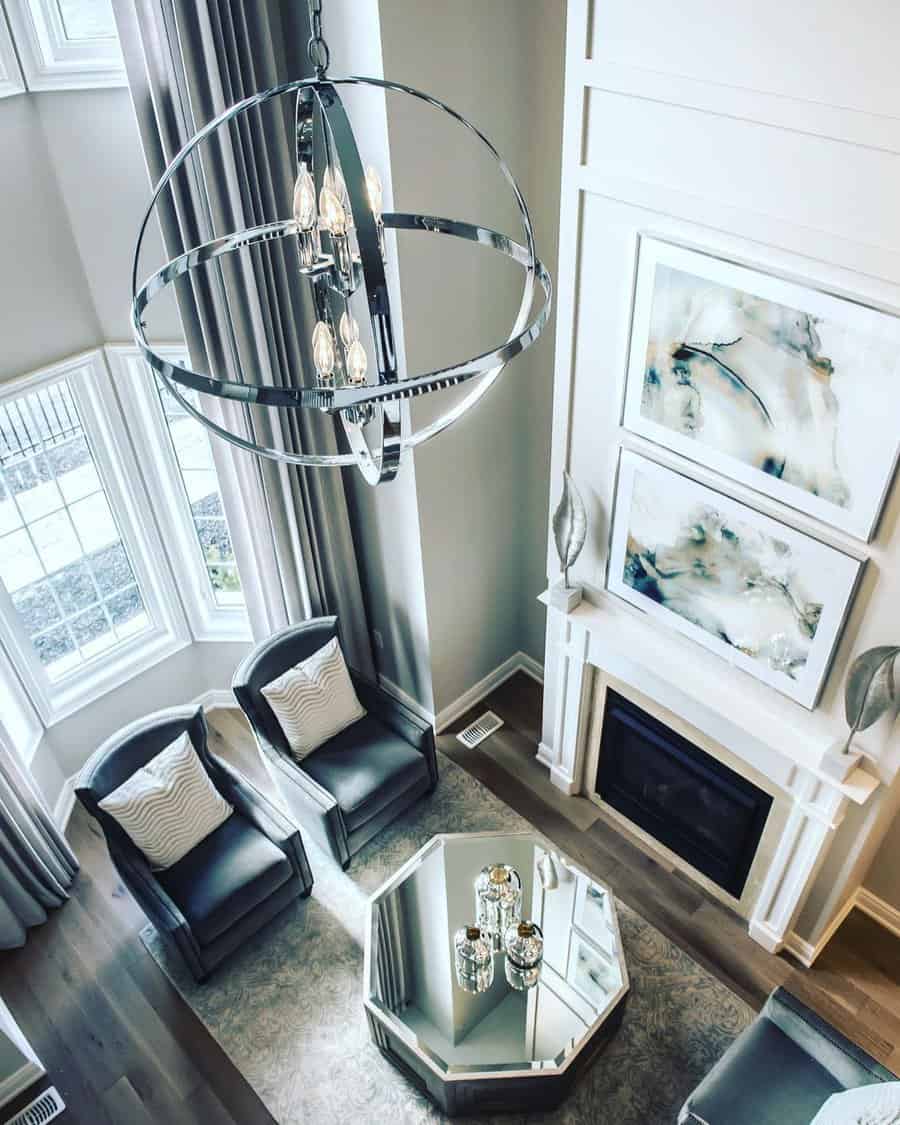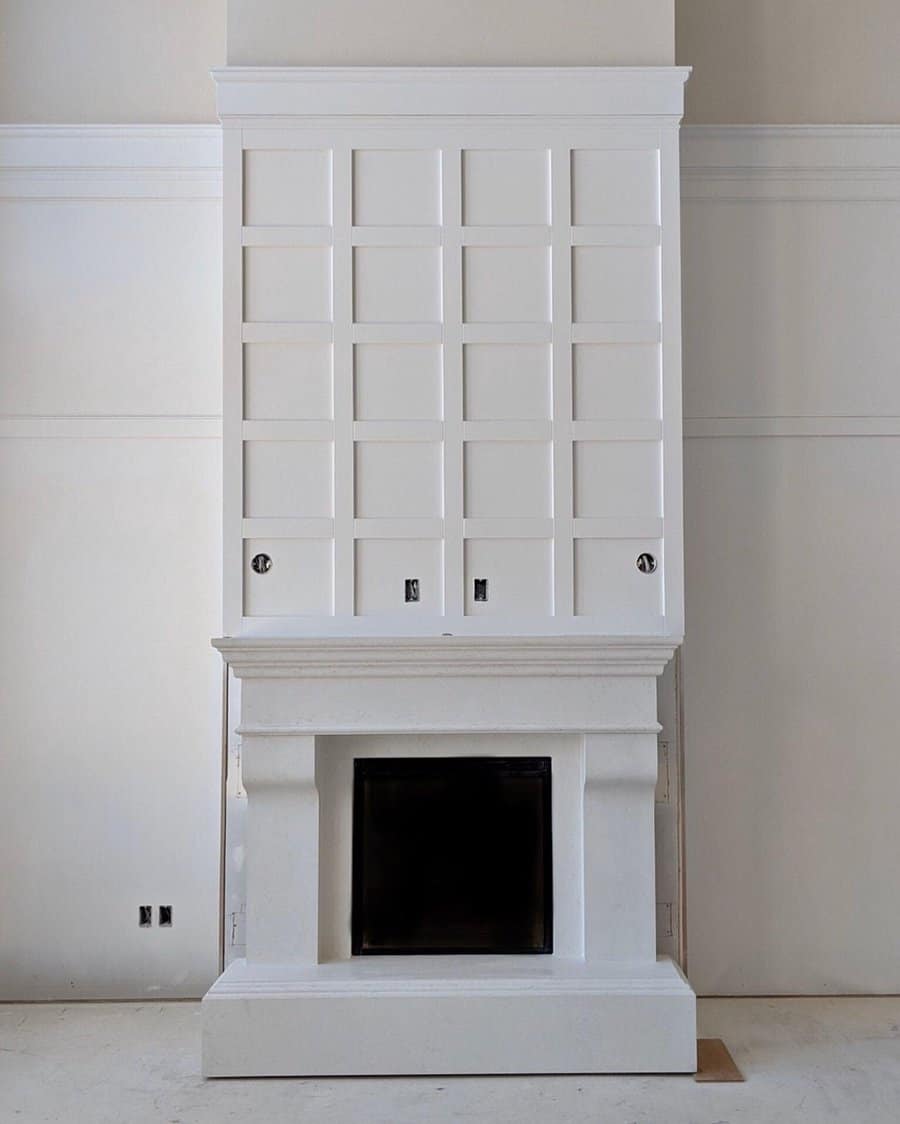 7. Floor To Ceiling Trimming To Fill Up Blank Spaces
Floor-to-ceiling wall trimming is a great way to add depth, dimension, and character to any room. With the perfect trim paint color, careful measurements, and accurate cuts, floor-to-ceiling wall trimming can transform a space in no time.
It takes some patience and a good eye for design but with the help of tutorials found online, there are plenty of ways to tackle even the most challenging floor-to-ceiling wall-trimming project. Armed with determination, you'll get impressive results that will have your friends doing double-takes when they see just how elegant your space looks.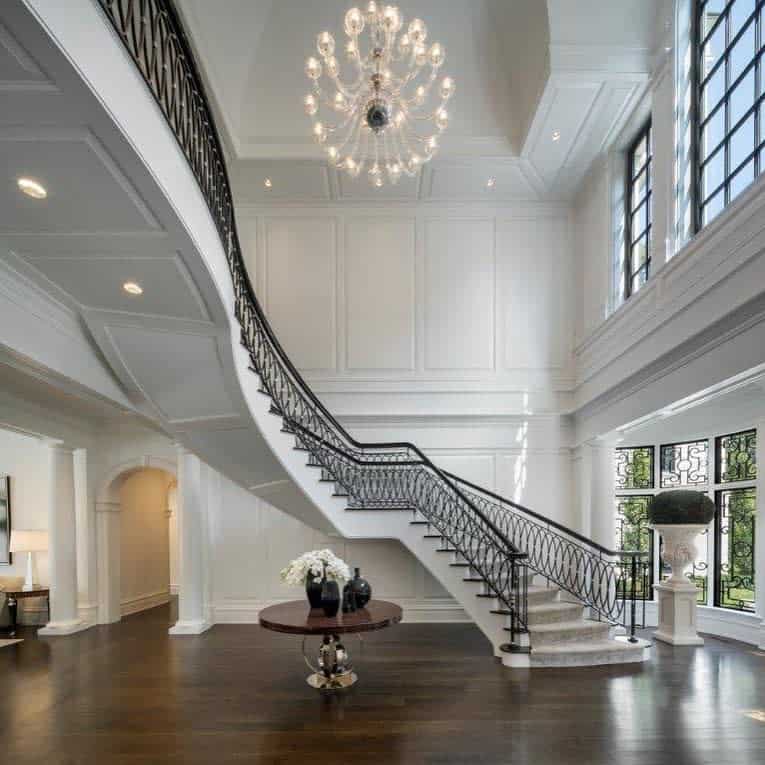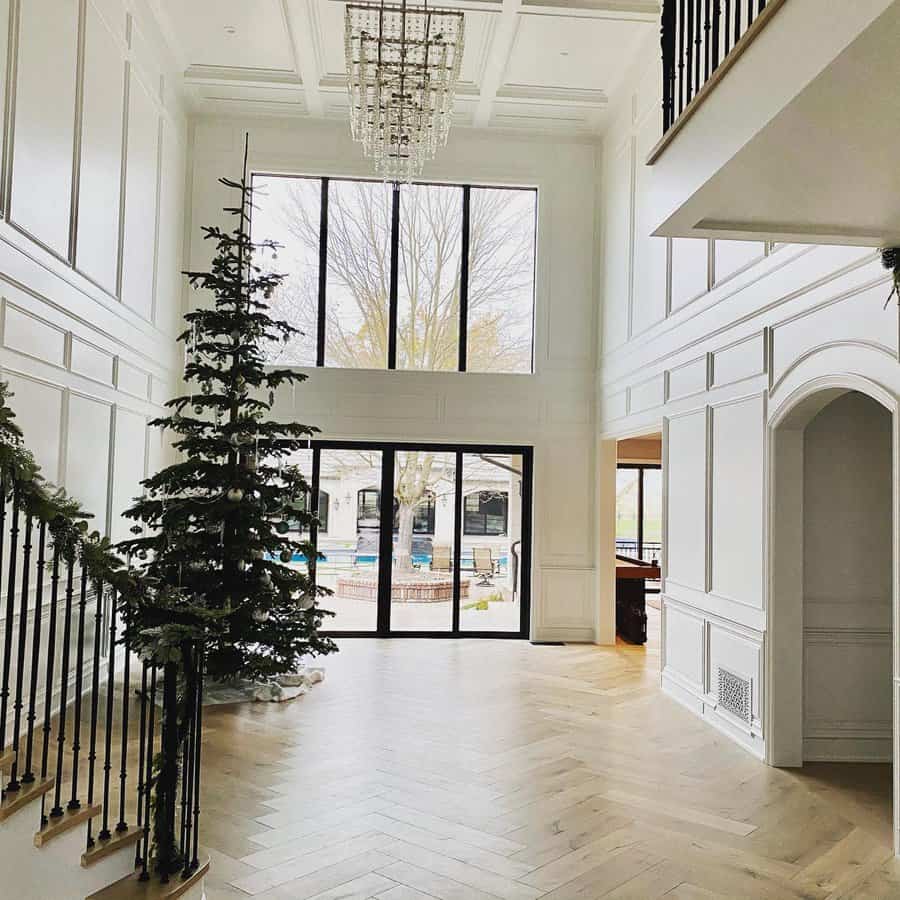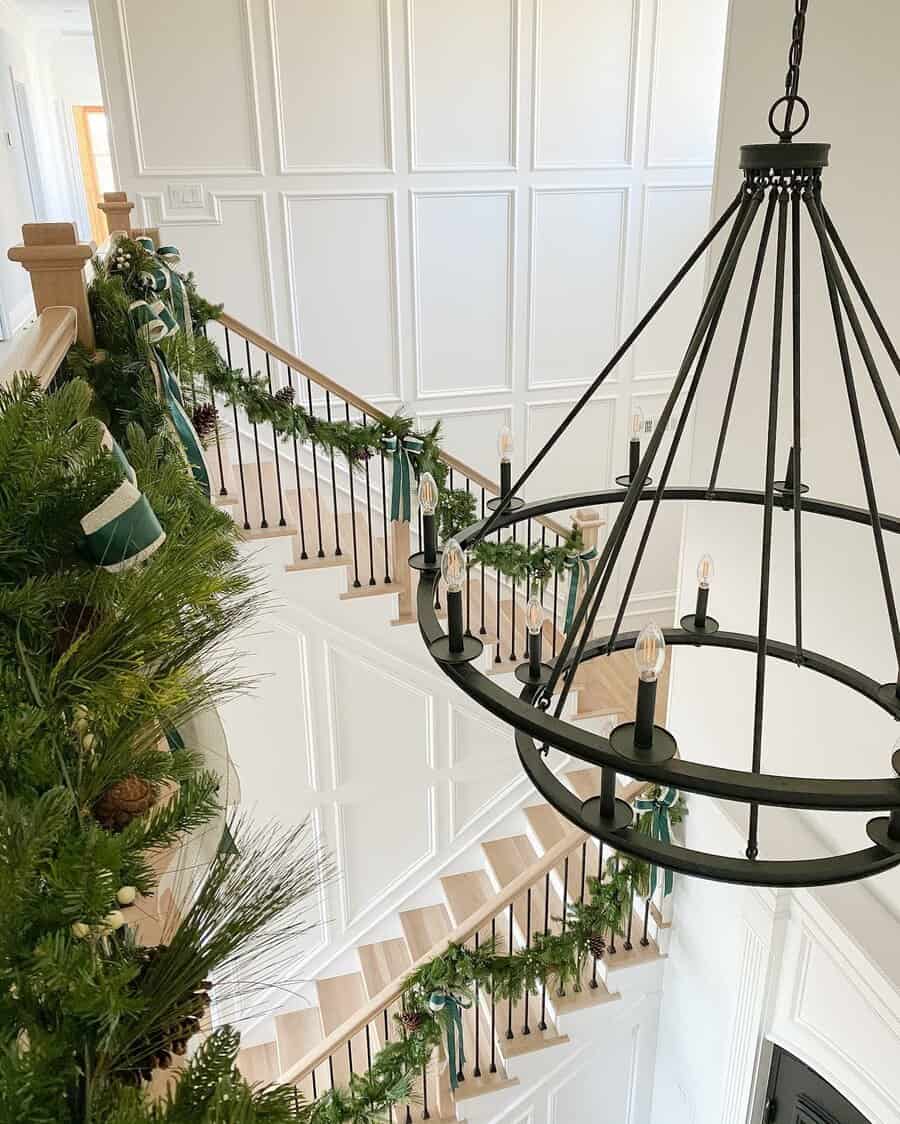 8. Diamond Trimming Pattern
Adding diamond trimming to your walls can give any room an eye-catching accent that looks great with a wide variety of design concepts. Forget boring straight lines and create a diamond pattern with thin strips of wood, metal, or plastic to make any wall stand out.
Start by measuring the area you want to trim, then cut your material into thin strips and glue each of them in a diamond shape as you go. The end result is a beautiful diamond trimming pattern that will add extra detail and life to any space!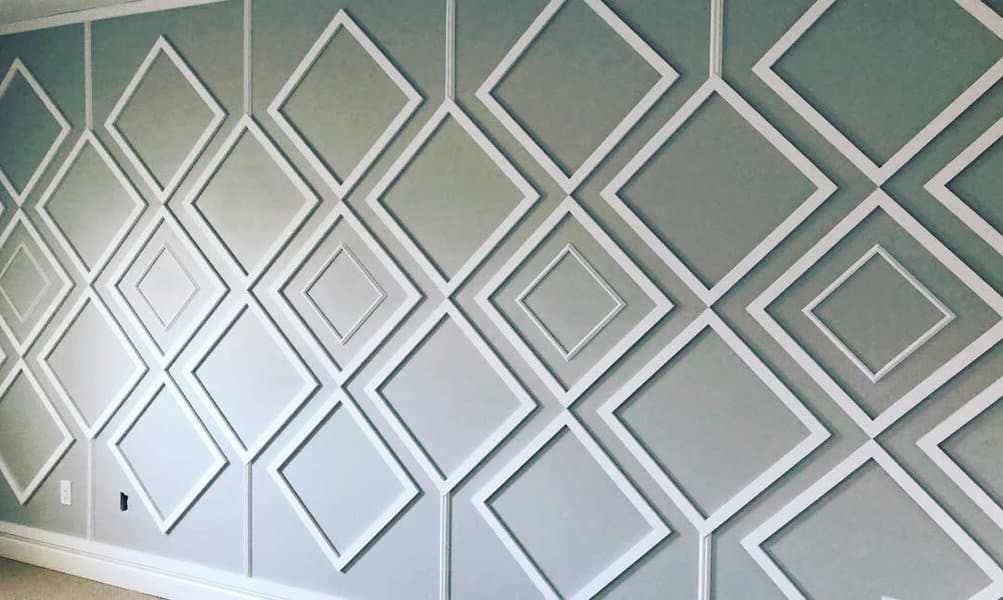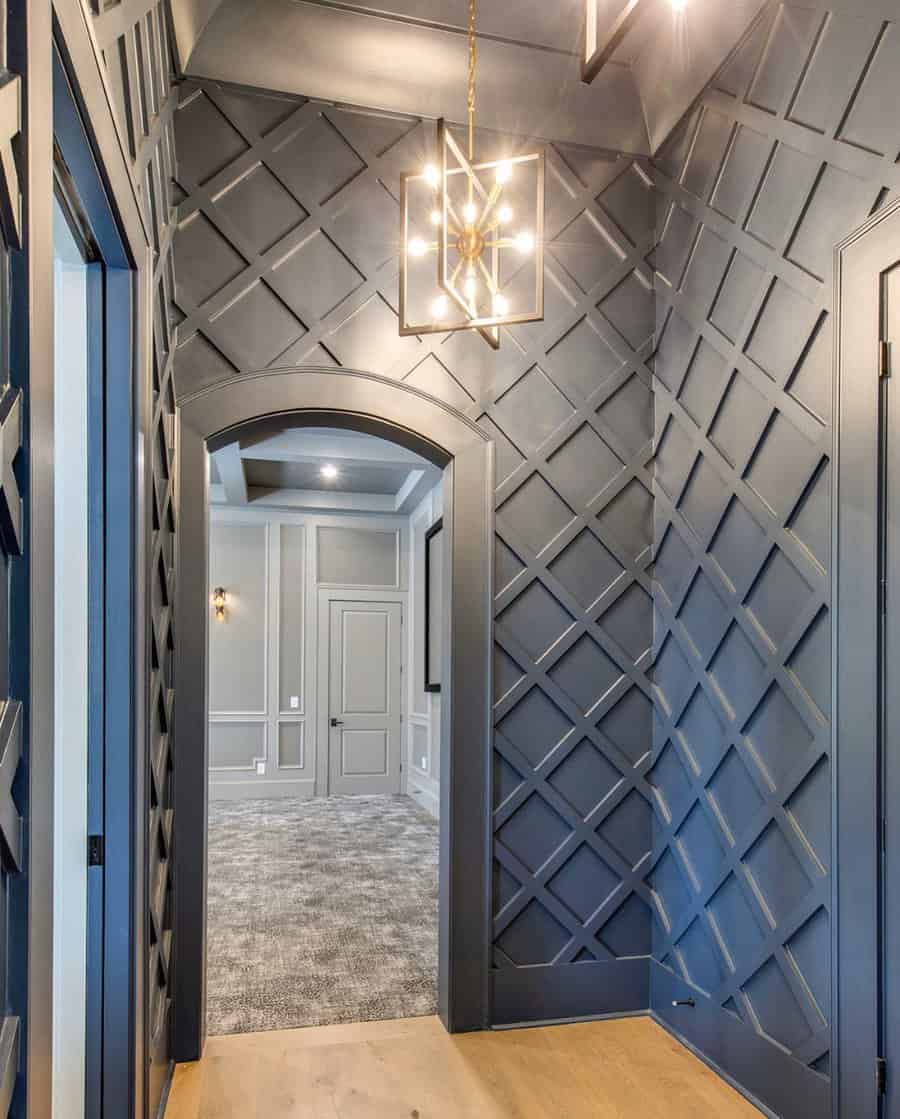 9. Gold Wall Trimming
Wall trimming is a great way to dress up any space! Whether you are looking for a classic touch or something trendier, gold wall trimming on blue walls is a surefire way to give your home the perfect contemporary look.
Go bold with gold trimmings and enjoy the eye-catching results. You could choose gold wall trims to highlight your furniture pieces, wallpaper, or artwork, so consider how it ties in with the overall look that you want to achieve.
Adding gold wall trimming will certainly give your space character and add an element of luxury that can't be achieved with just color alone.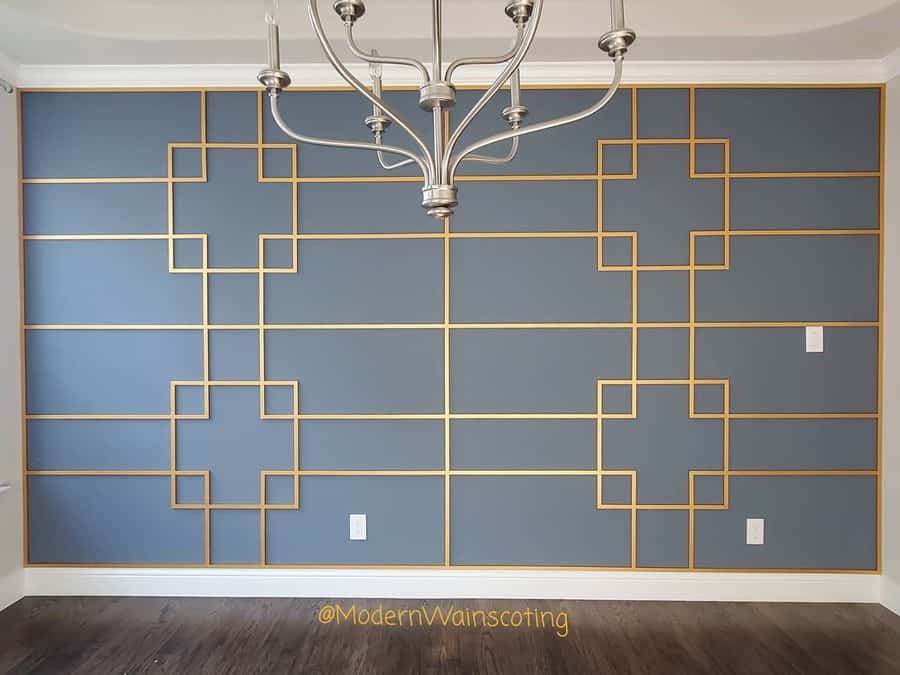 10. Black & White Wall Trimming
To give your monochromatic space something special, consider trying black and white wall trimming. This modern twist is perfect for adding a designer feel to any room! Start by installing black frames around your artwork, pictures, and mirrors to create a sense of order and separation.
To add further definition, consider including black trims or stripes – either painted or as removable tape around the moldings will make an artistic statement. Finally, finish off by adding black metal curtain rods with white sheer curtains to soften the black design element.
By utilizing black and white in this manner, you'll easily create an air of sophisticated style in the home while making a major impact on your design look!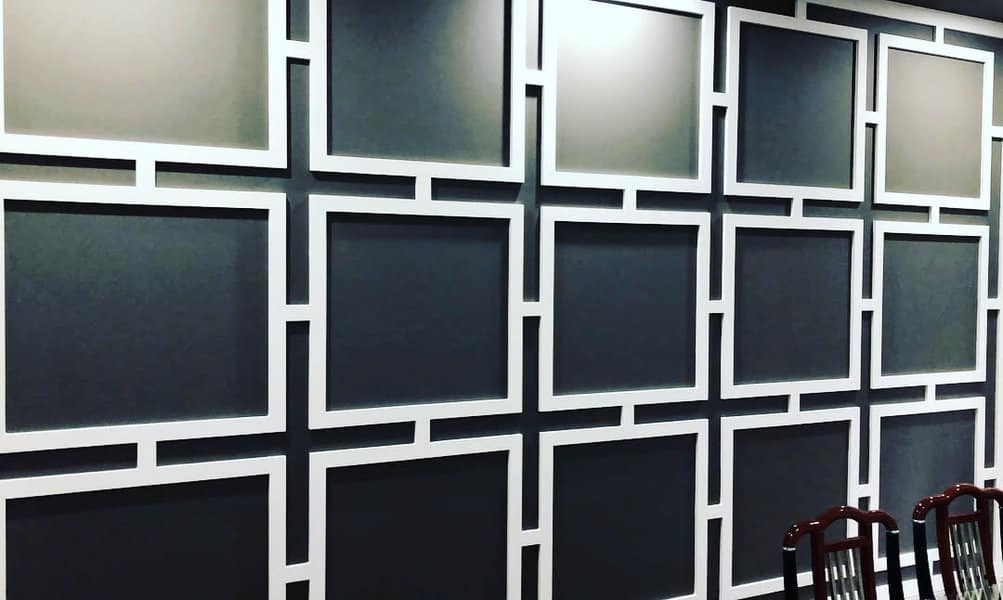 11. Traditional Picture Frame Wainscoting
When it comes to wall trimming, traditional picture-frame shapes for wainscoting can really bring a room to life. By providing texture and detail, this classic look is especially great in modern spaces looking for a traditional touch.
Create the look with one-by-board or thicker trim and then use lightweight wood filler and caulk to hide any minor imperfections in your trim. With just a little TLC, you can take an ordinary wall from "meh" to magnificent.
Picture frame molding is exactly what it sounds like: Wall trim applied in a square or rectangular shape reminiscent of a frame.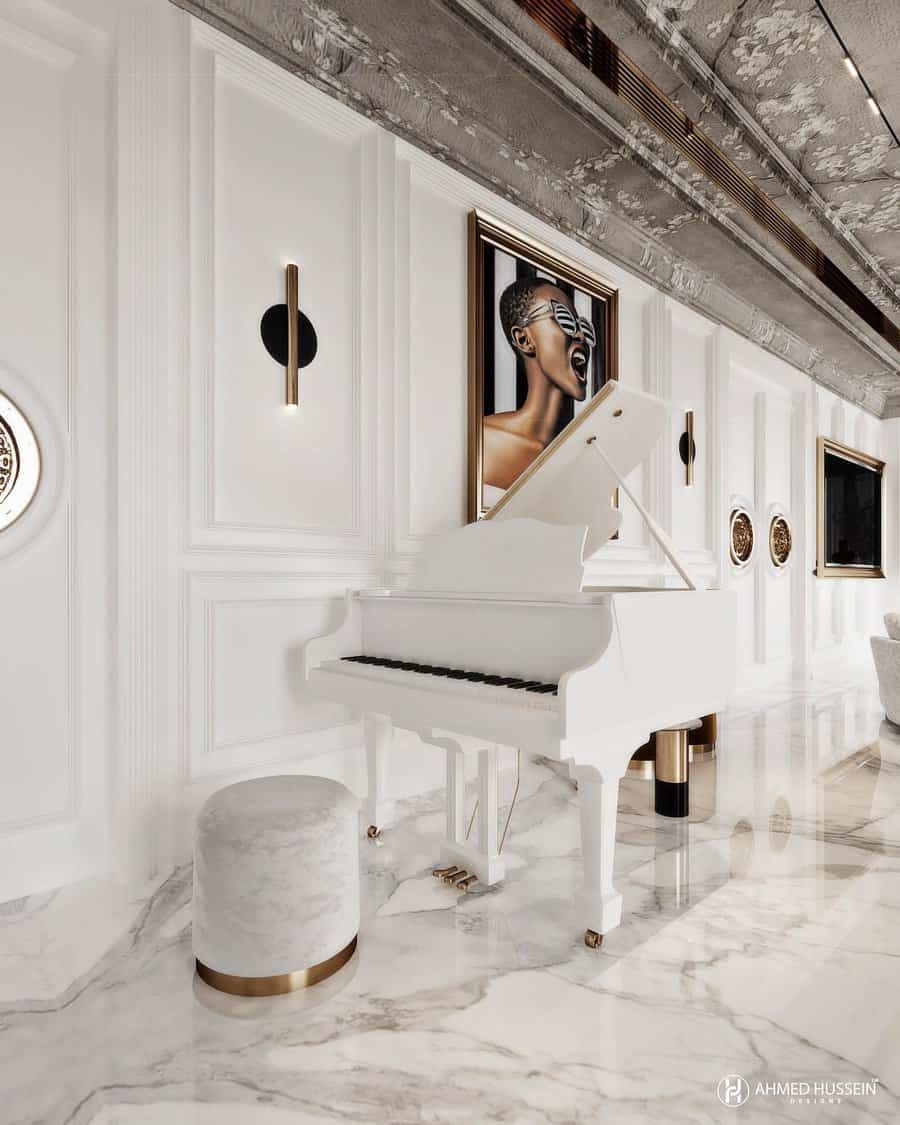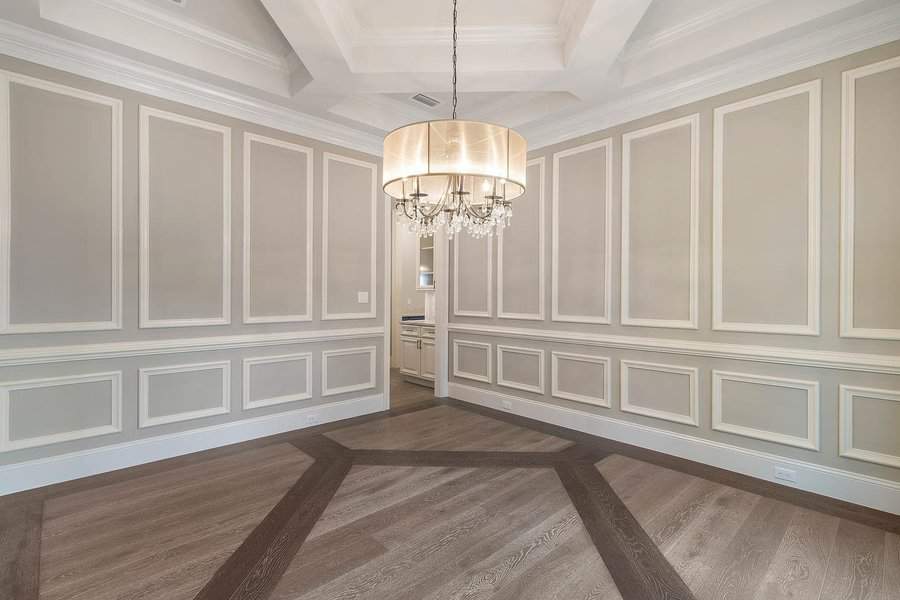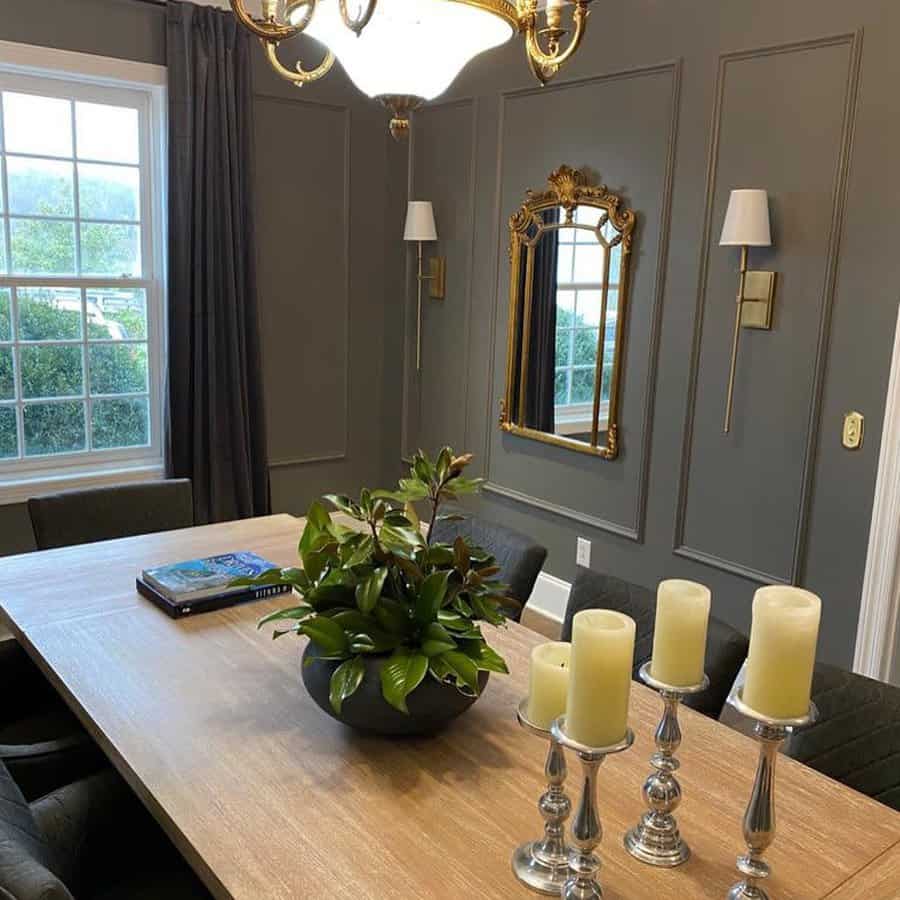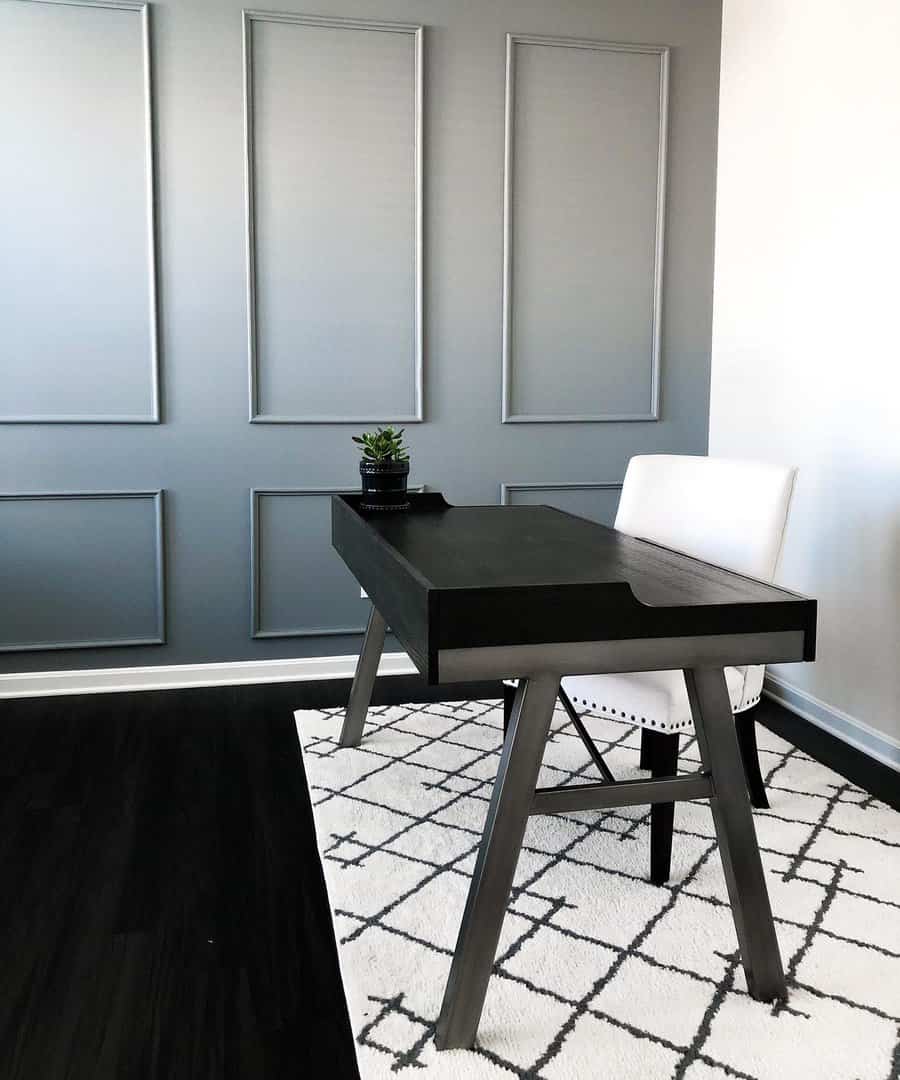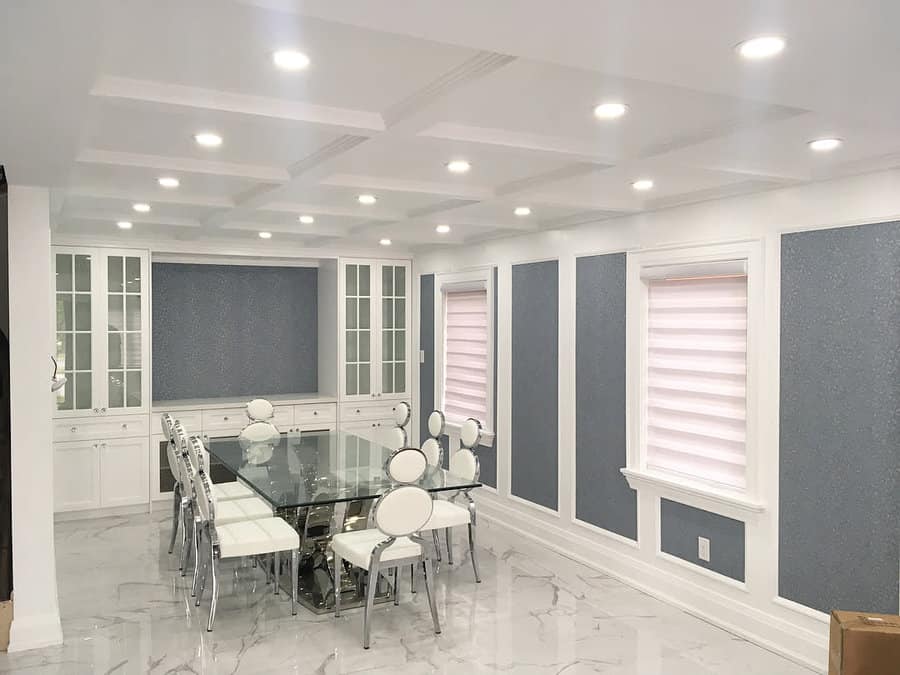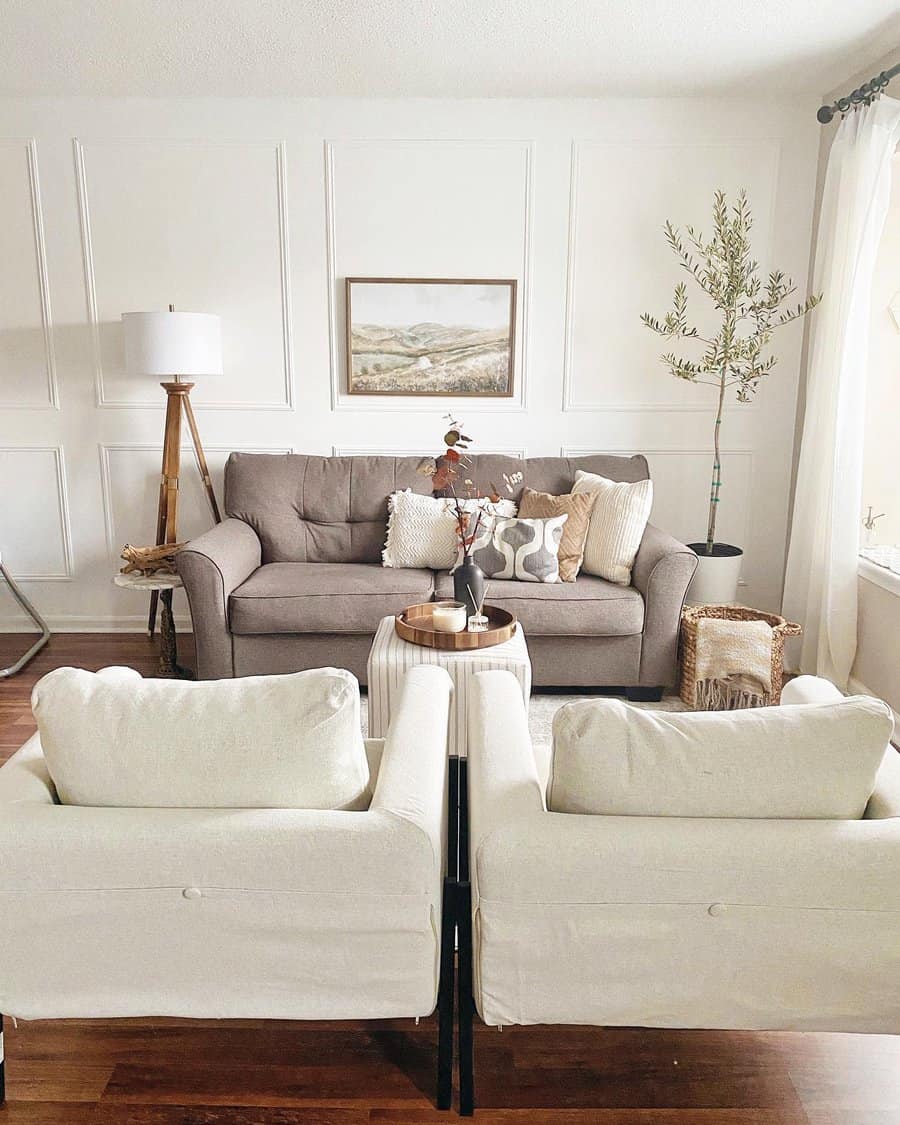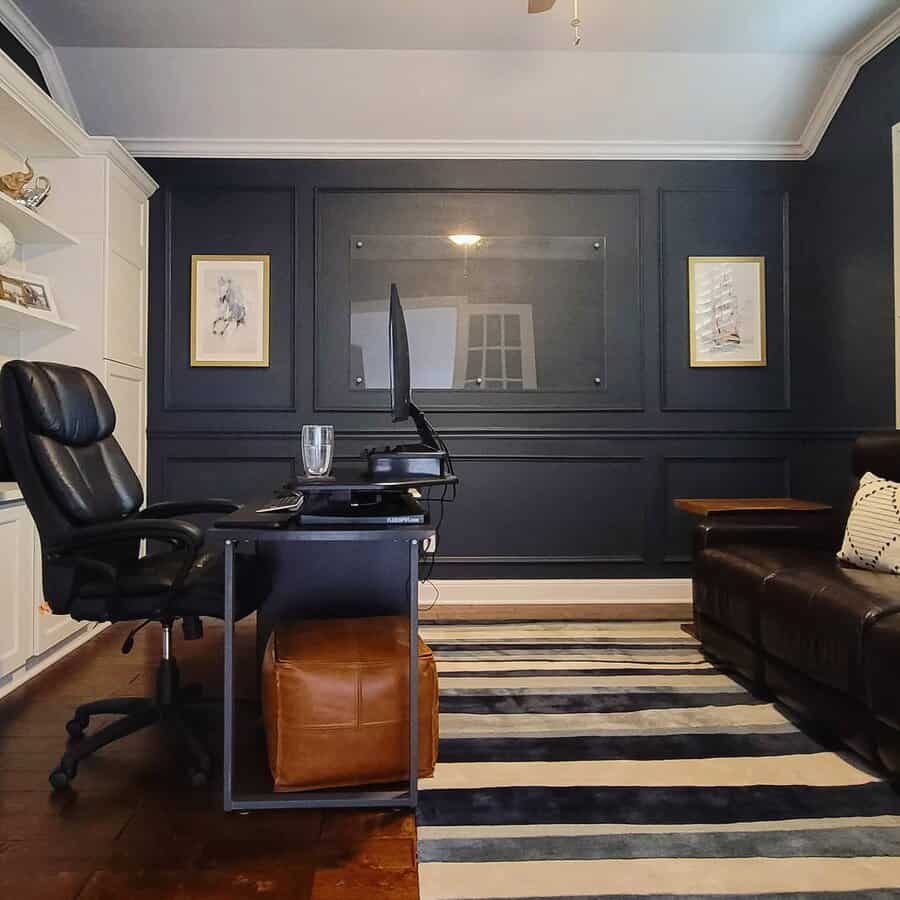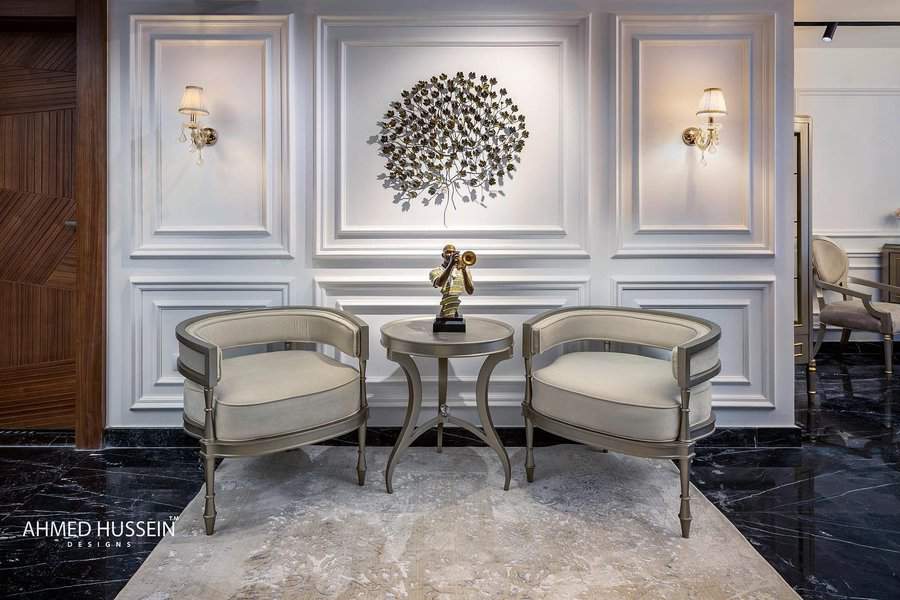 12. Stair Wall Trimming
Installing the perfect stairs wall trimming is no small task, but it can make a world of difference in a room. Trimming around stairs is especially tricky since there's often less space to work with and an increased need for precision. To make sure the stairs wall trimming turns out looking its best, get the measure of the stairs wall and any adjacent walls correctly before you begin cutting wood boards.
Choosing good quality wood and sealant products can further help your stairs wall trimming stand the test of time while creating a beautiful aesthetic.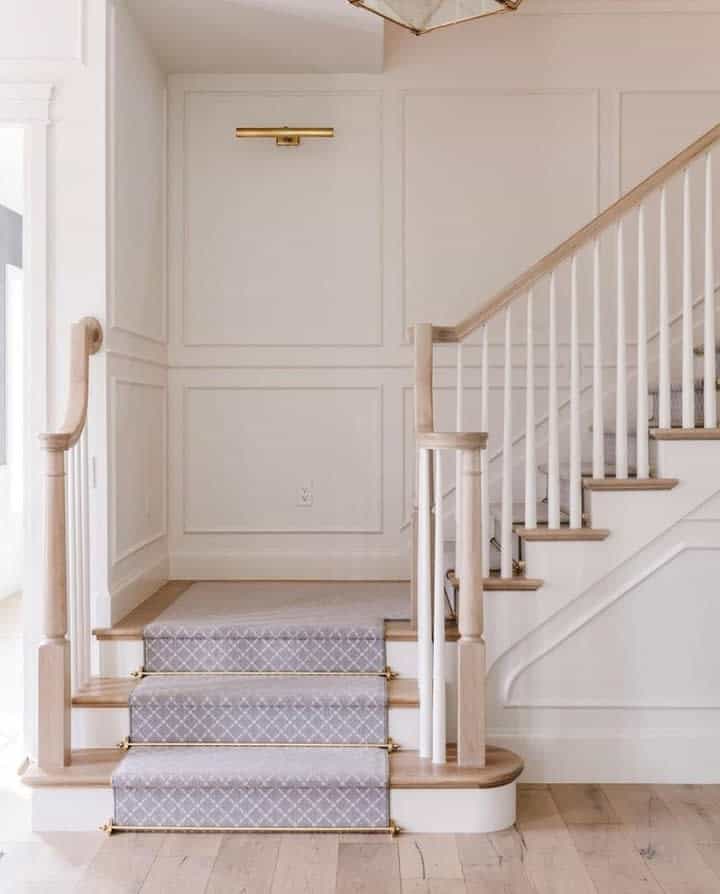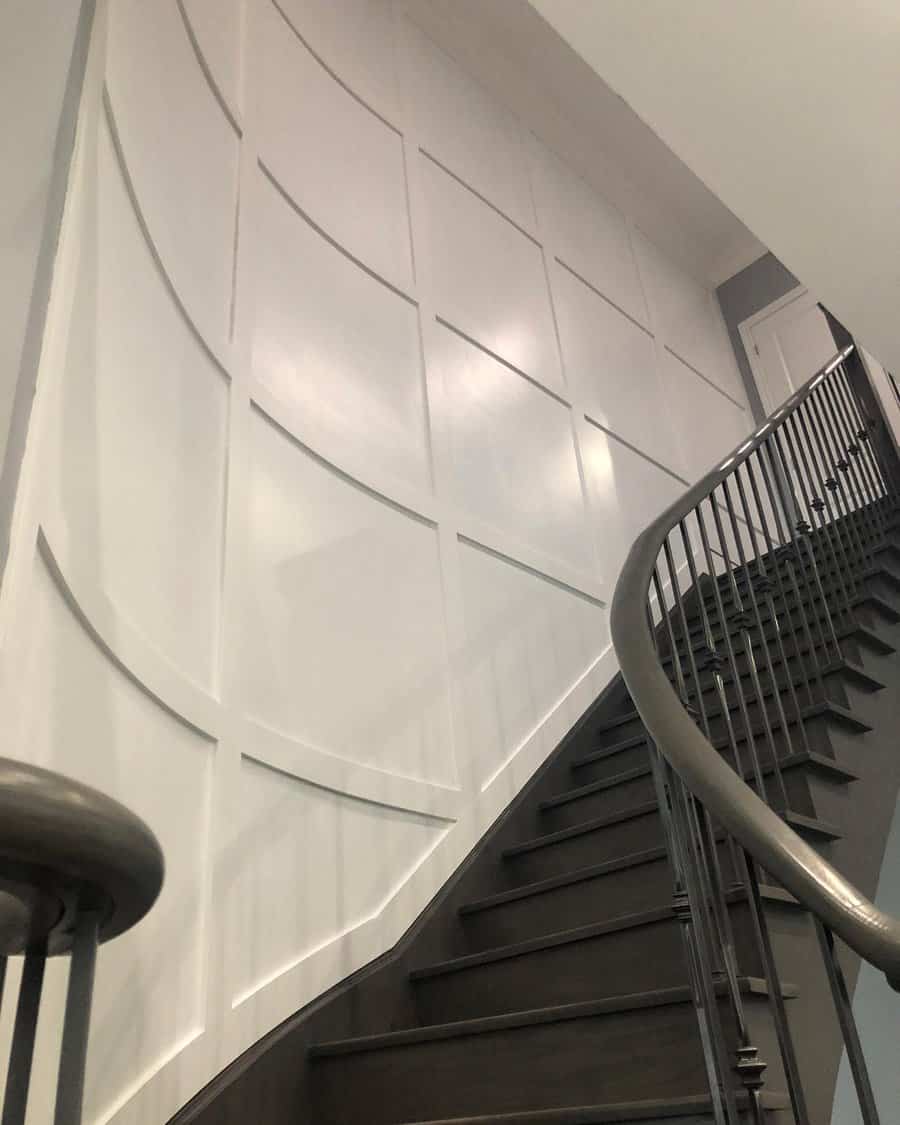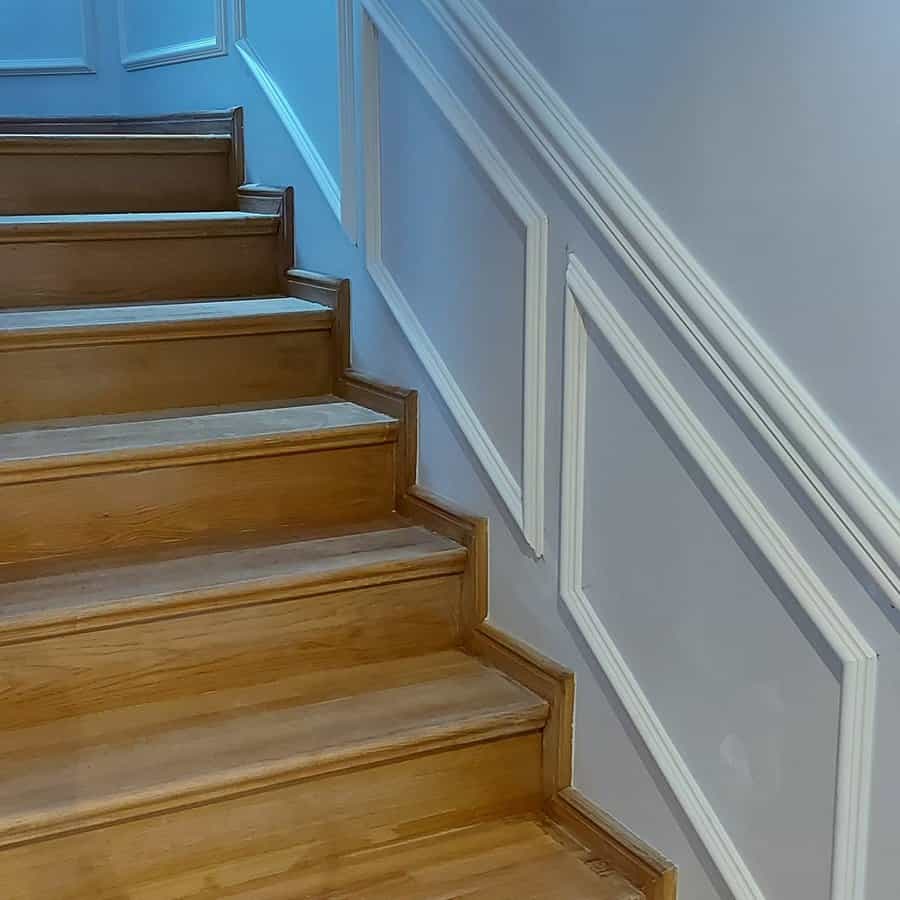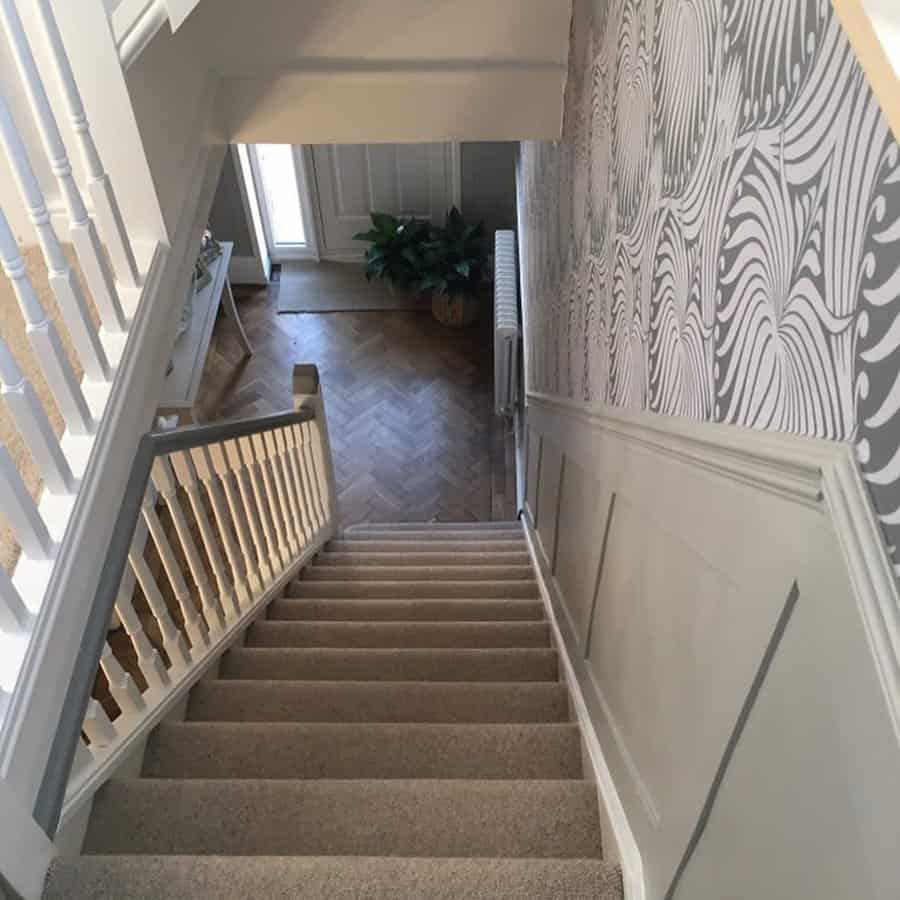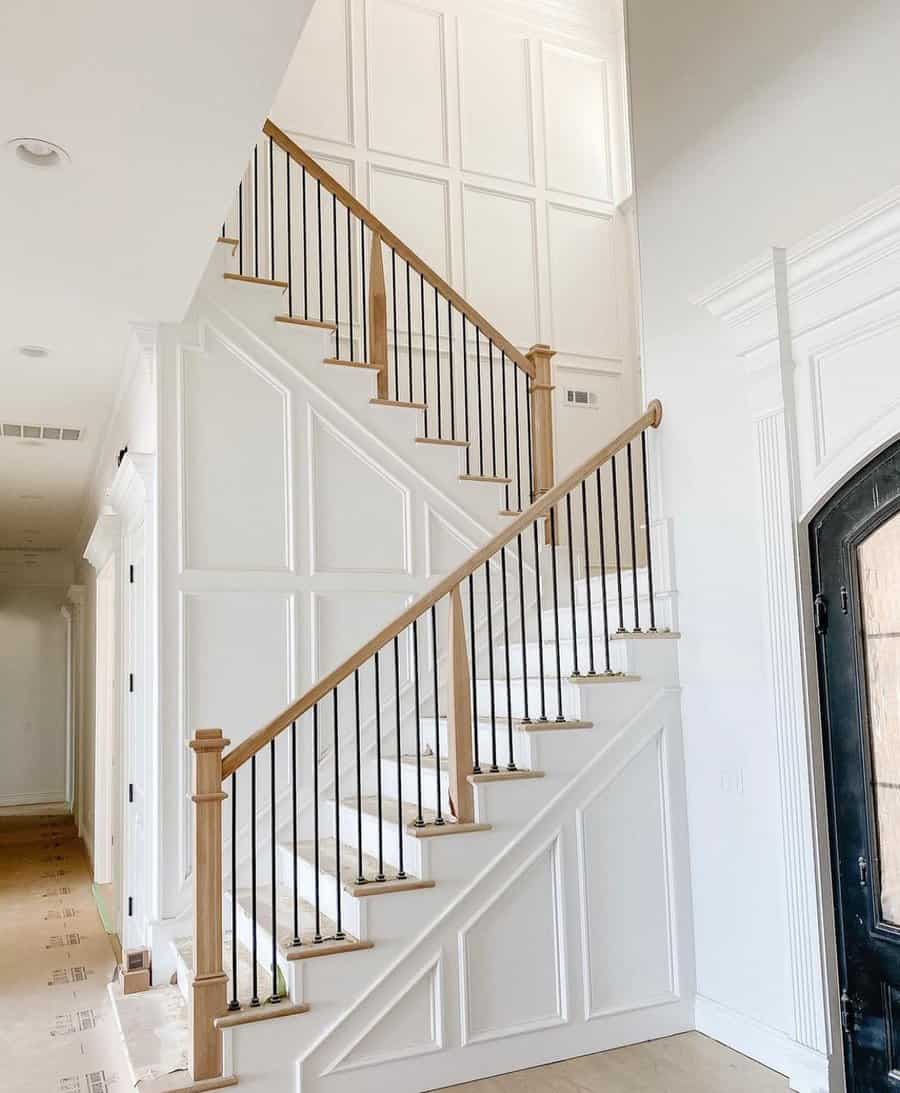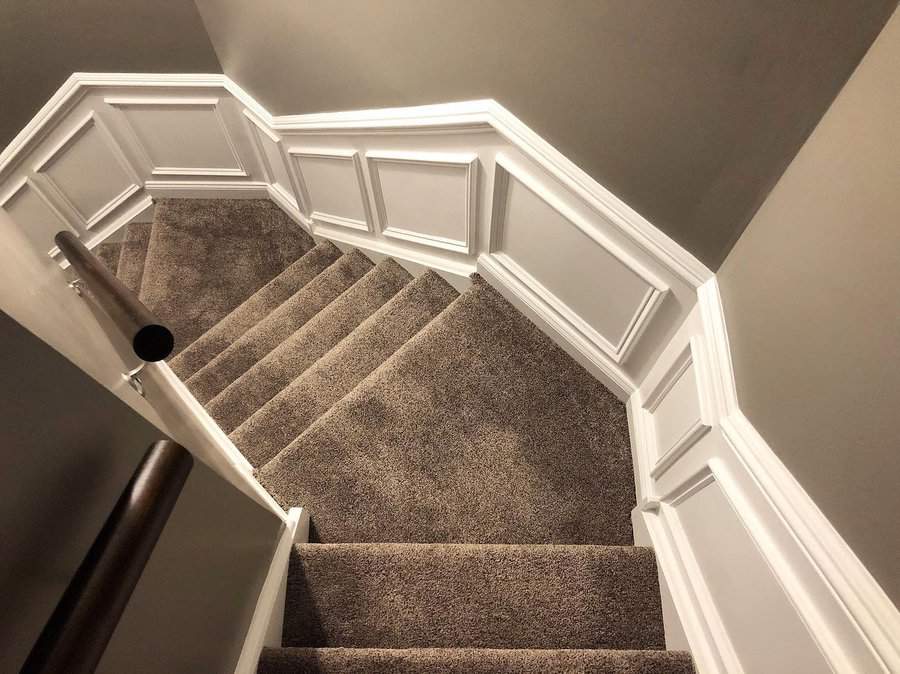 13. Recessed Wall Trimming
For a unique and eye-catching touch of class in any room, recessed wall trimming is an option sure to impress. From creating an art gallery look on the wall with deeply recessed molding that gives the illusion of recessed frames around each artwork, to designing recessed shelves for photos or trinkets, recessed wall trimming has limitless possibilities.
Most recessed designs can be cut from soft wood and finished off with paint or stain for a classic look. And who knows – your recessed walls may quickly become the envy of your friends!