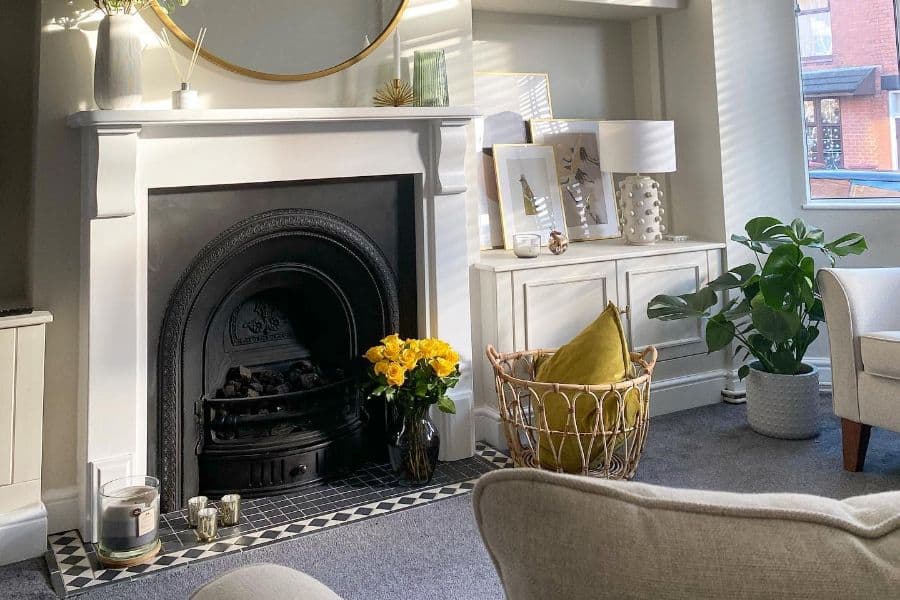 56 Fireplace Surround Ideas
Fireplace anatomy is a complicated subject! So what, exactly, is a fireplace surround? It's everything that makes up a fireplace's exterior, including the mantel, hearth, moulding, and more.
In terms of design, the fireplace surround is even more important than the actual firebox or wall insert. And your surround will be a significant part of your room design whether the fireplace itself is lit or not.
There's more than one way to tackle a fireplace remodel! Keep reading for the best fireplace surround ideas and trends of the moment.
1. Granite
Granite is one of the most popular natural stones used to finish fireplace surrounds. Few materials can compete with the durability — including (very importantly), extreme heat-resistance — of this stylish rock!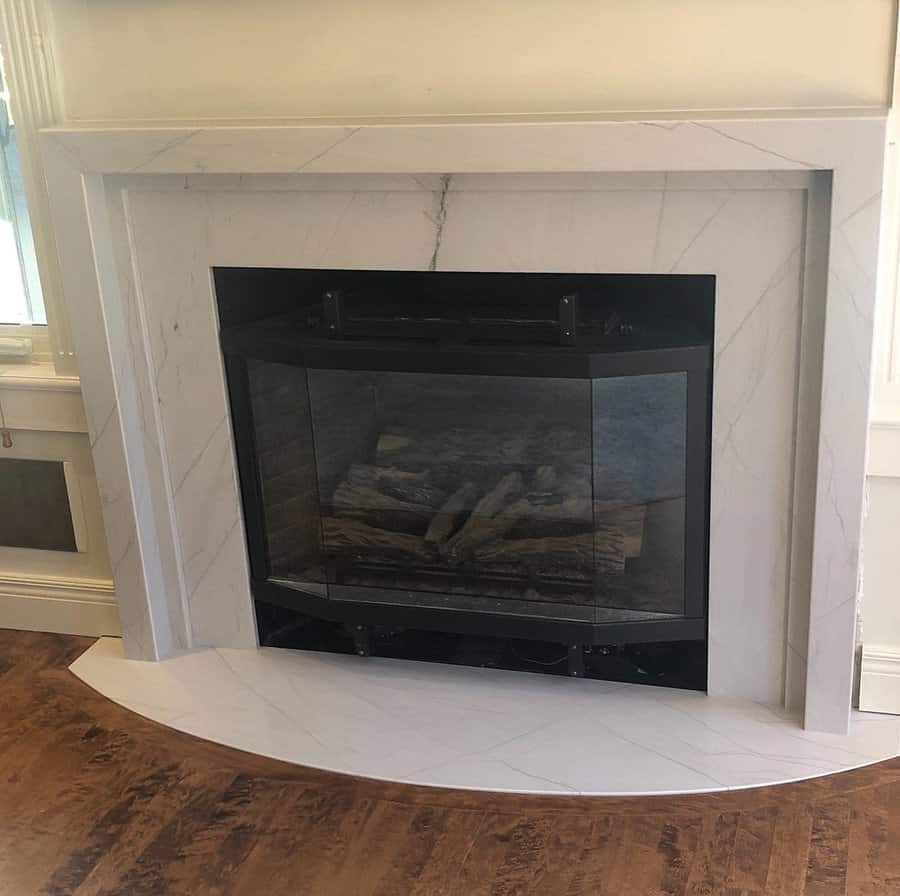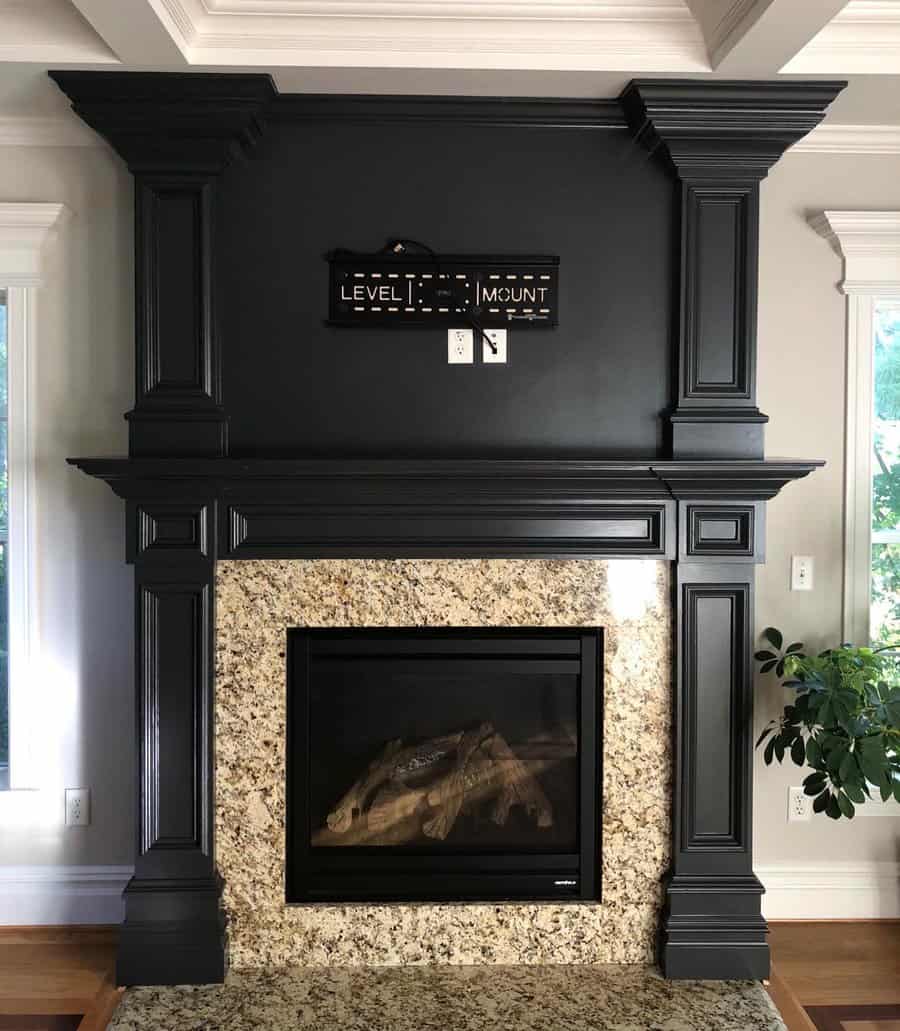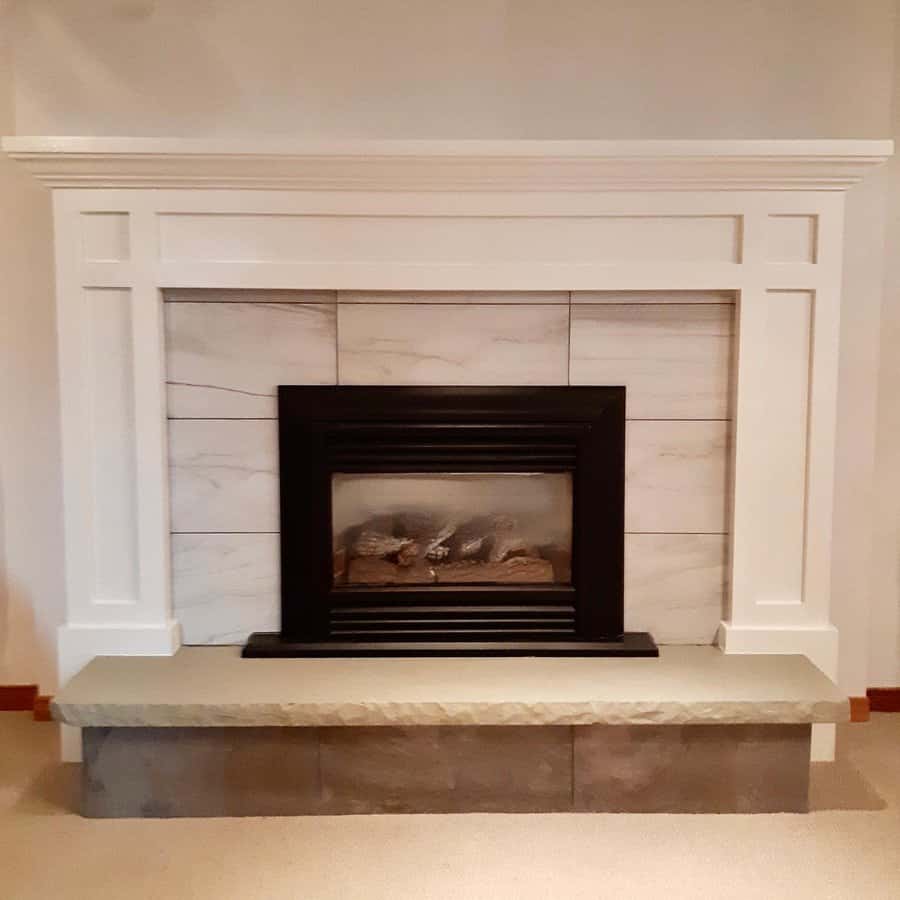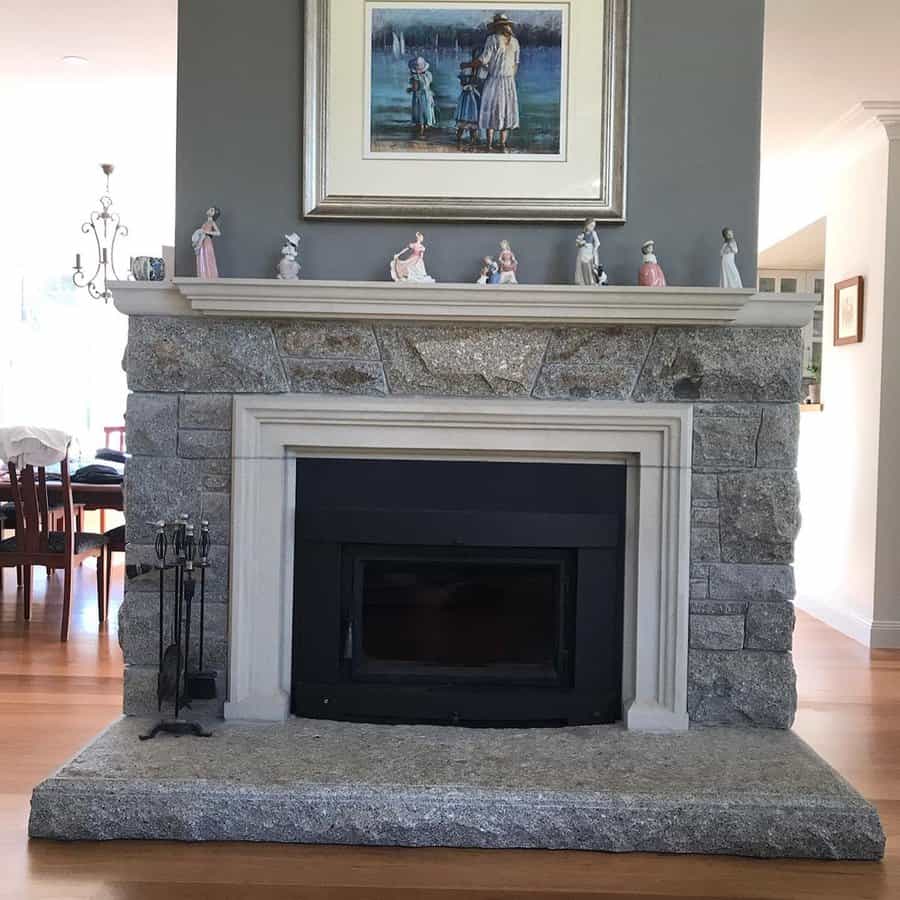 Granite tile can be used to frame any type of fireplace. This material will pair just as nicely with a traditional wood-burning fireplace as it will a sleek linear one.
Most people picture dark grey or black granite when asked to describe this stone. But granite comes in a wide range of colors and patterns to suit your interior decor style. Just remember that some (rare) shades will come at a steep price!
2. Herringbone
Herringbone looks much like chevron. The key difference between these two tile layouts is that herringbone features all 90-degree corners. The tiles do not come to a "point" as they do in a chevron pattern.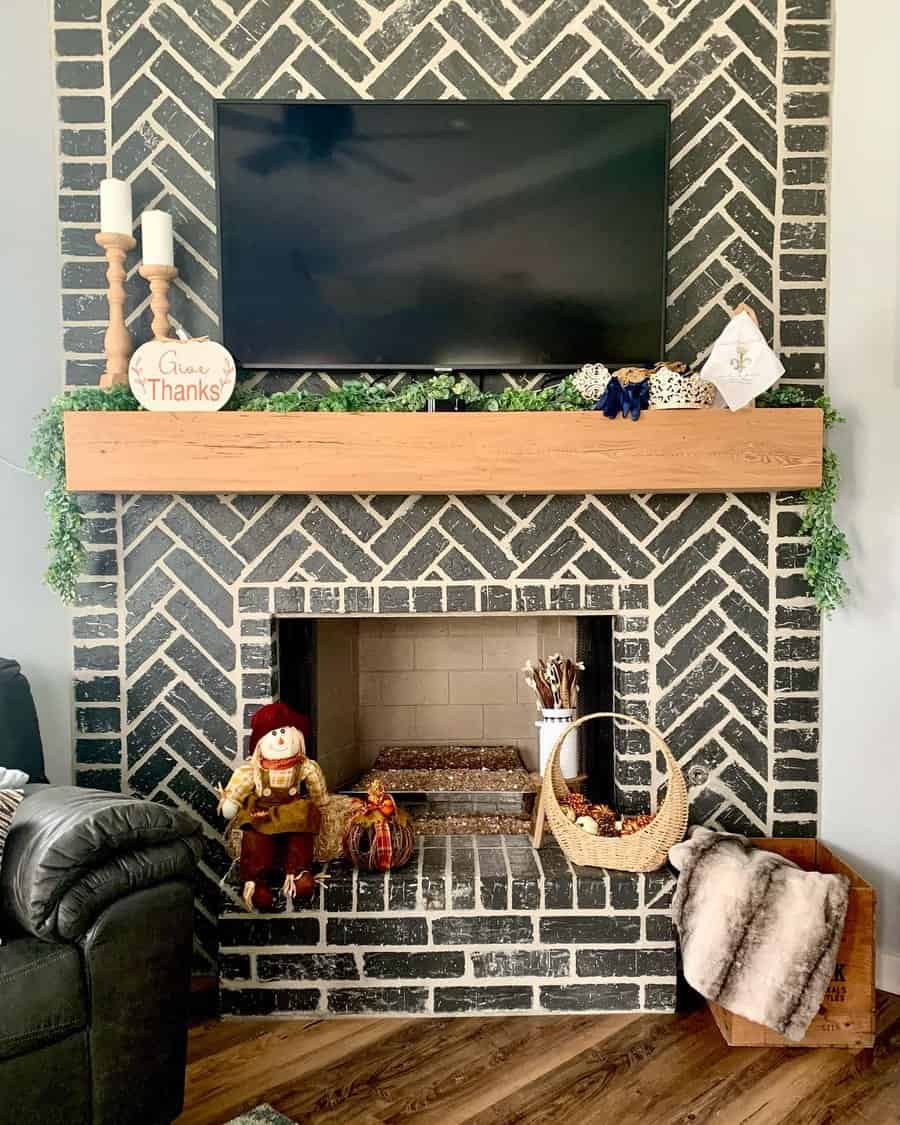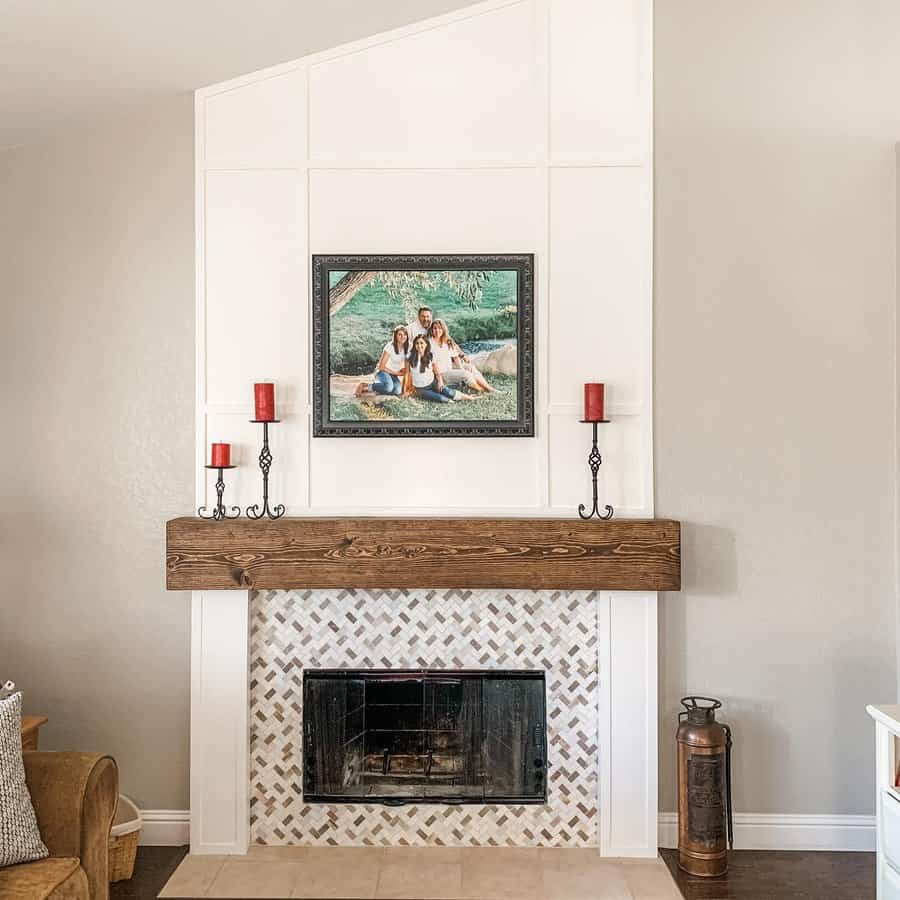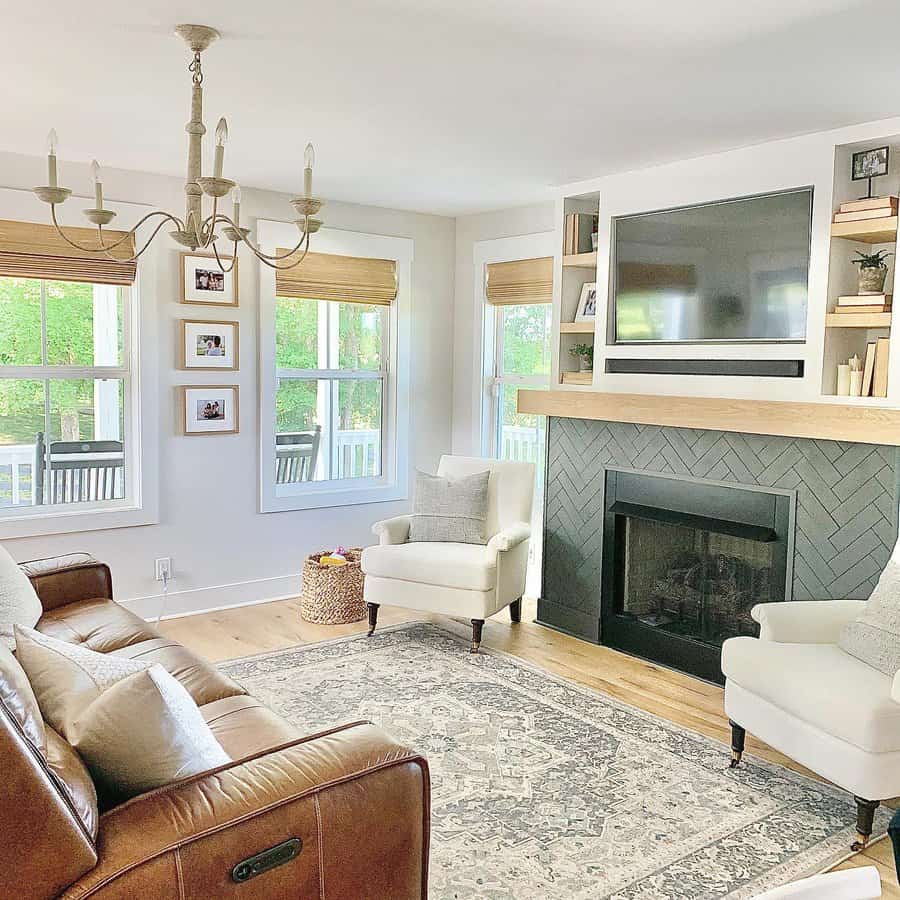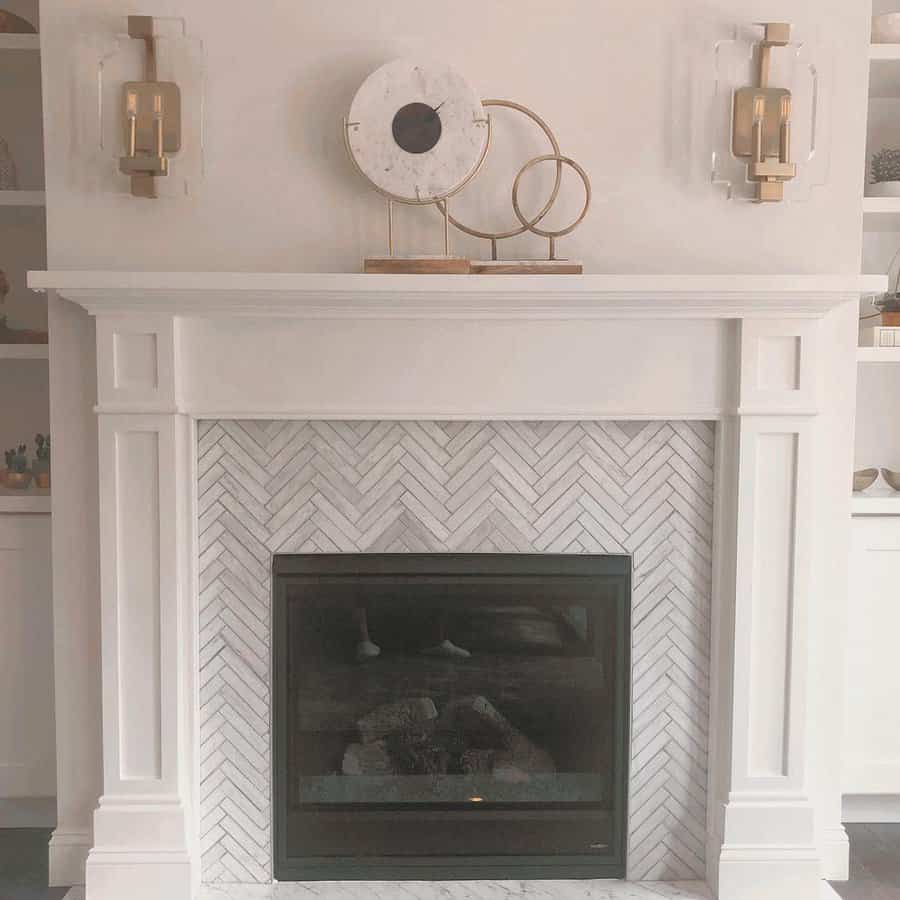 A herringbone pattern can be created with tiles of nearly any size or material. You can replicate this look with natural stone or a ceramic tile of your choice.
Covering your fireplace surround with herringbone tile can be a great way to add texture to an otherwise simple color scheme. You can also utilize several different tile colors or finishes to bring even more intrigue to your fireplace design idea.
3. Marble
If someone were to ask you to name a stone associated with elegant home design, marble would probably be the first thing to come to mind. While it's true that marble fireplace tiles are a hallmark of luxury decor, you don't need to spend a fortune to get this look yourself.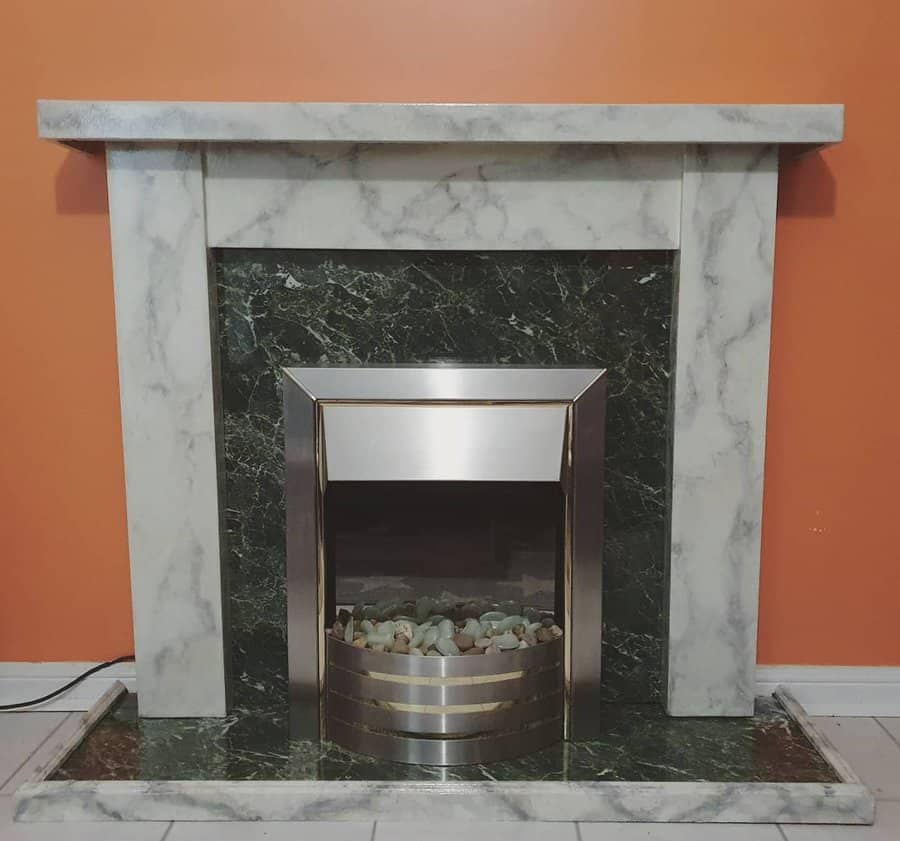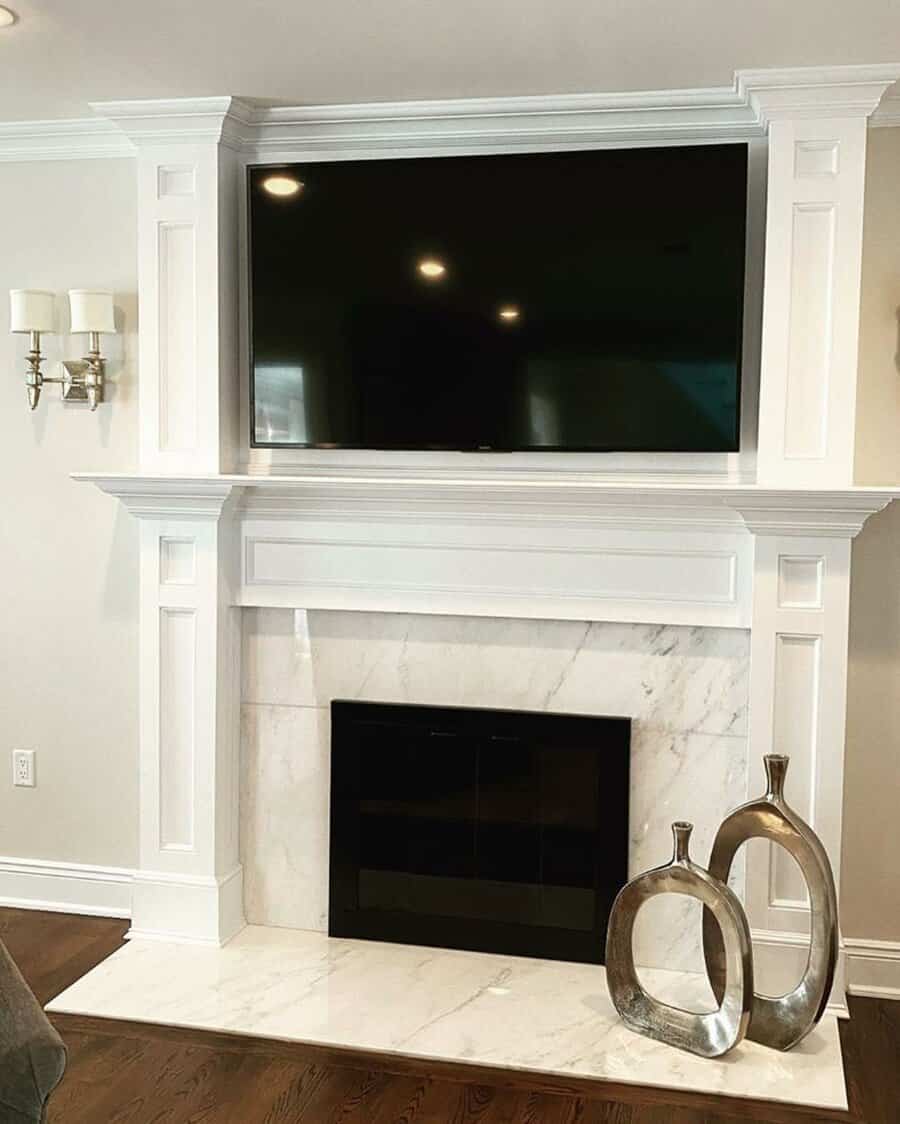 Marble is available in many colors. White and black are the most popular. Opt for large marble panels to preserve the unique vein patterns of the stone in your finished fireplace surround.
A marble fireplace surround can be created using the real thing or a close replica. High-quality faux marble tile is surprisingly difficult to tell from authentic stone! And it's often easier to maintain.
4. Modern
For a modern fireplace surround, you'll want to focus on contrast and shape. Find a balance between letting your fireplace fade into the background without overwhelming the surround with visual clutter.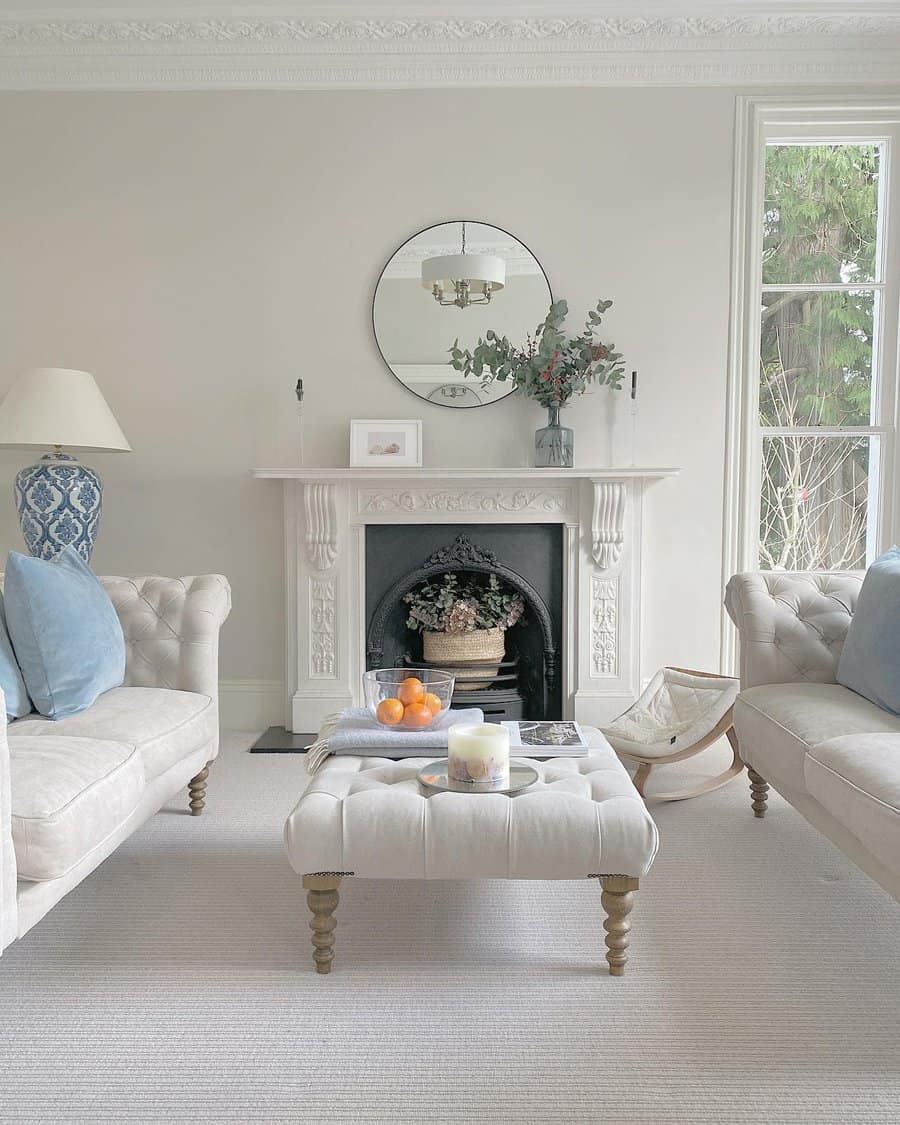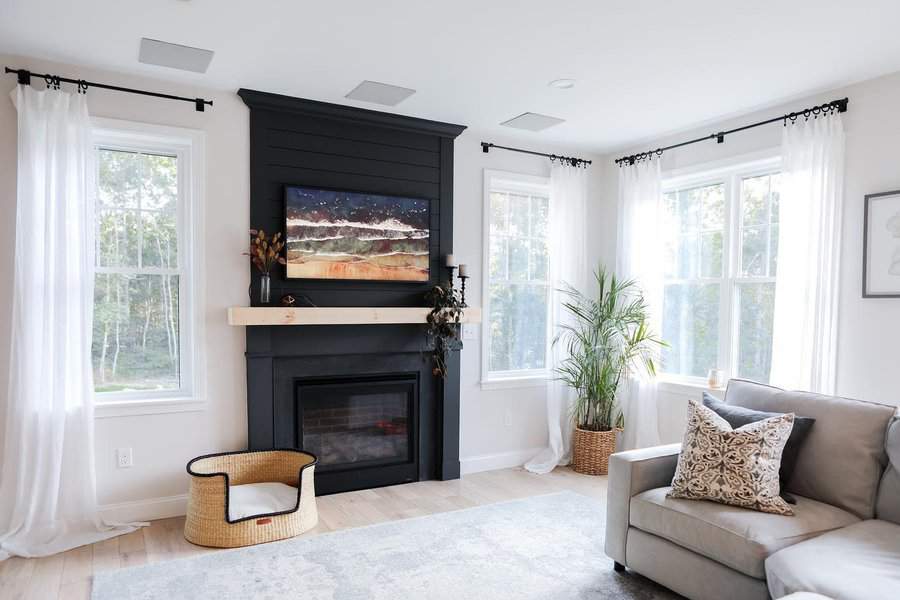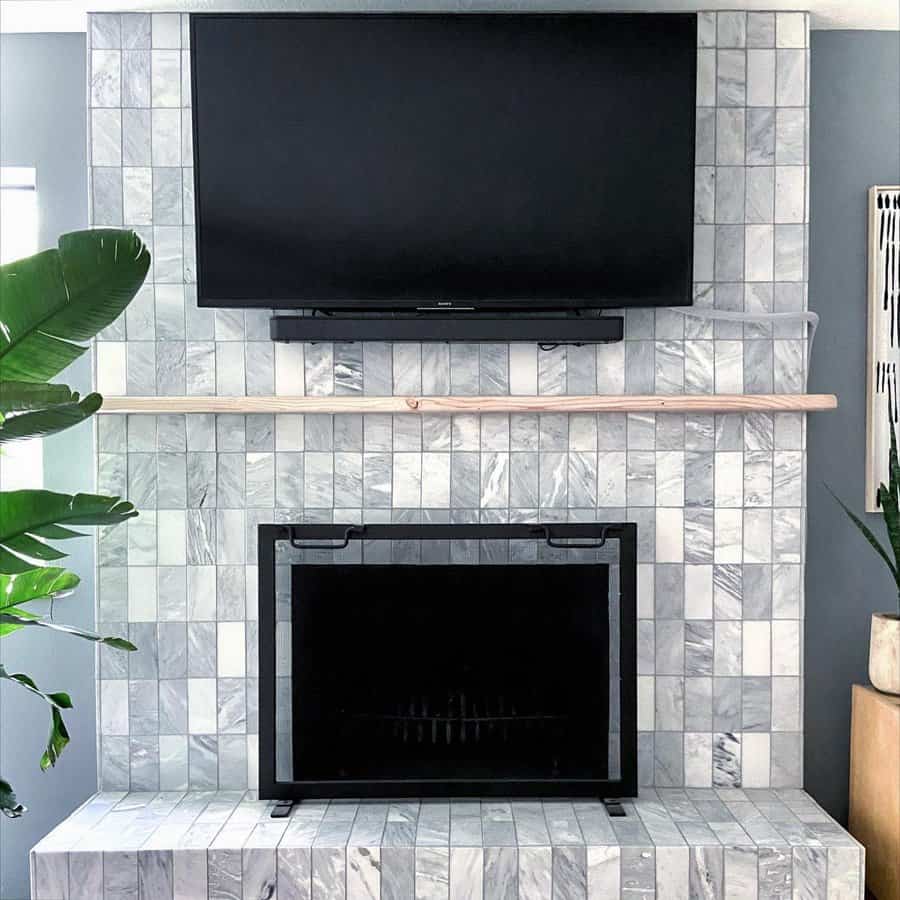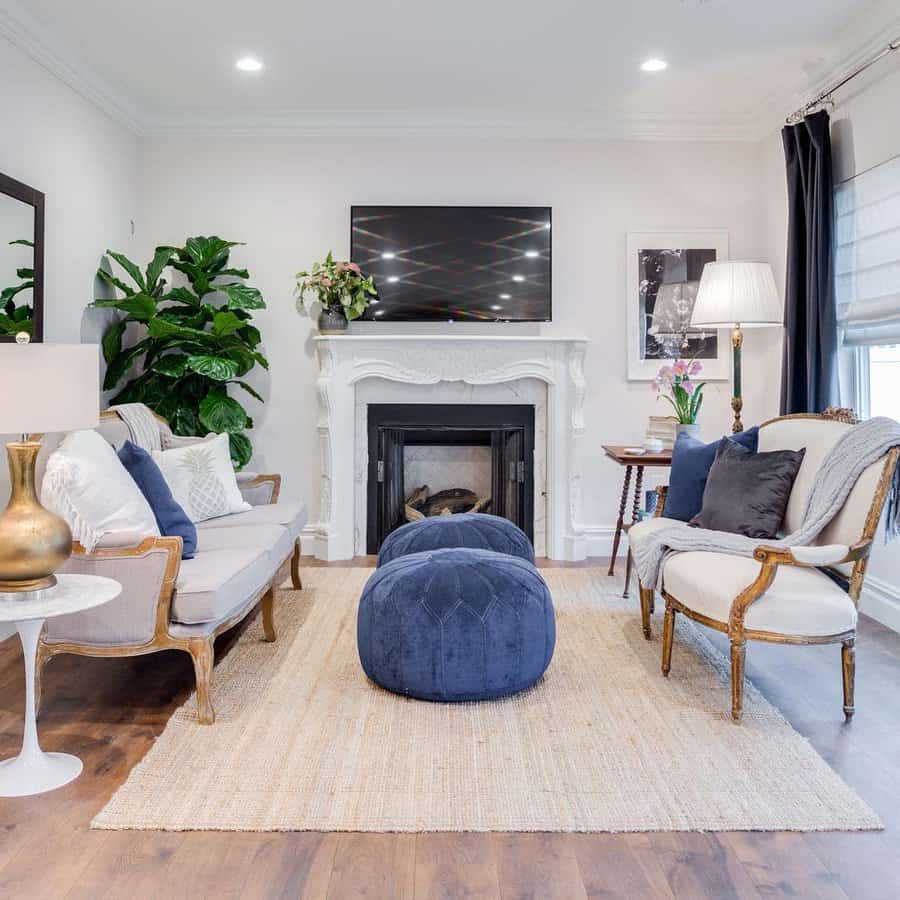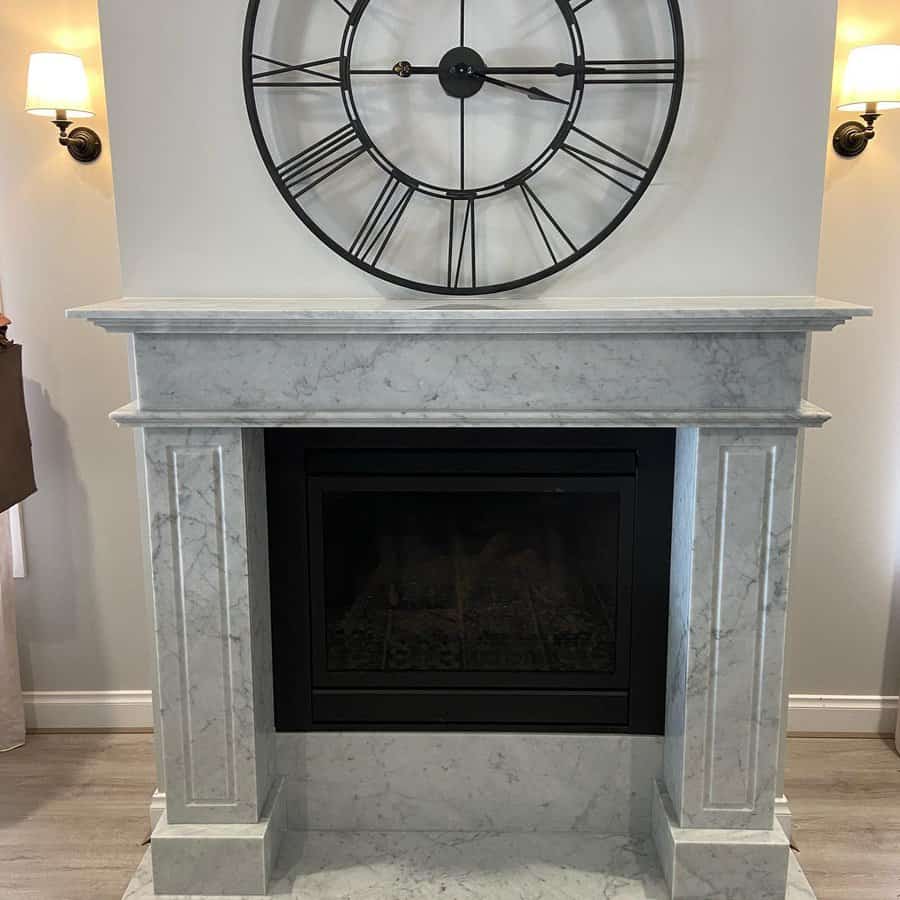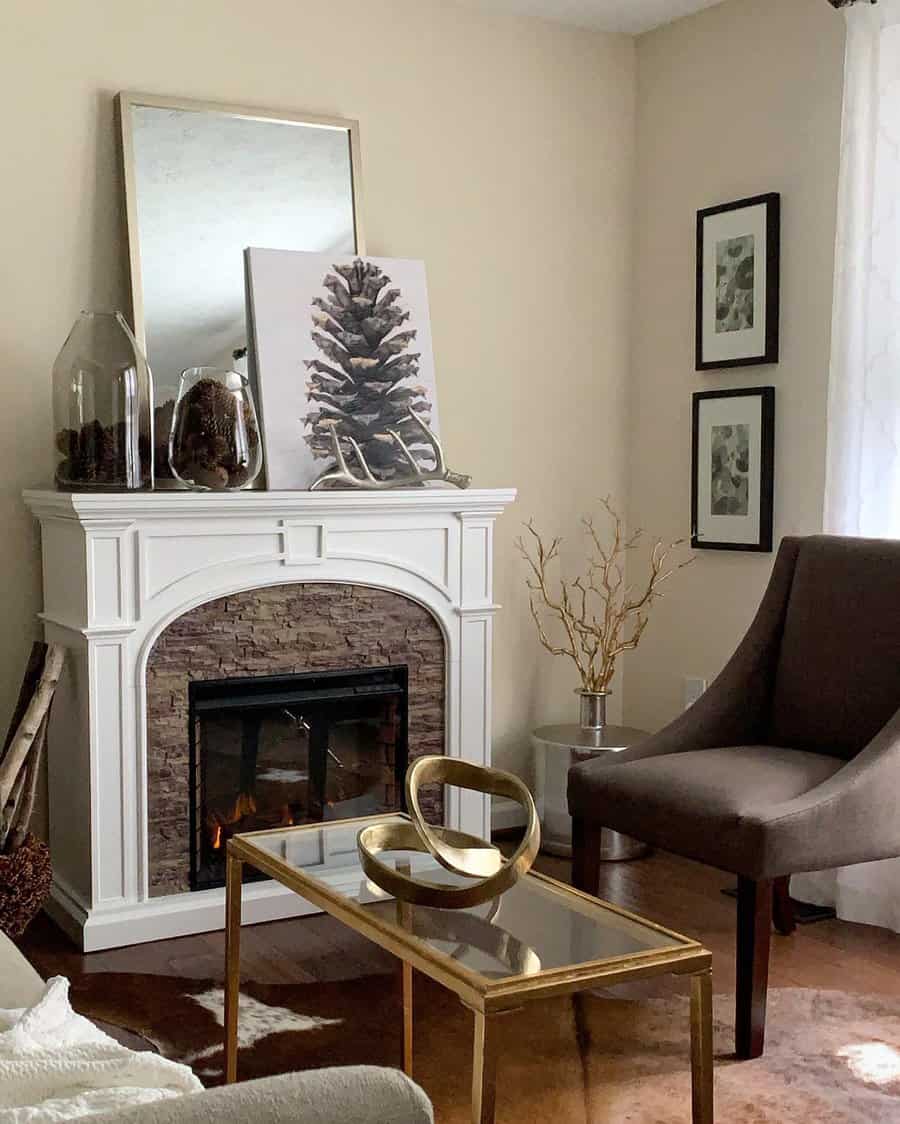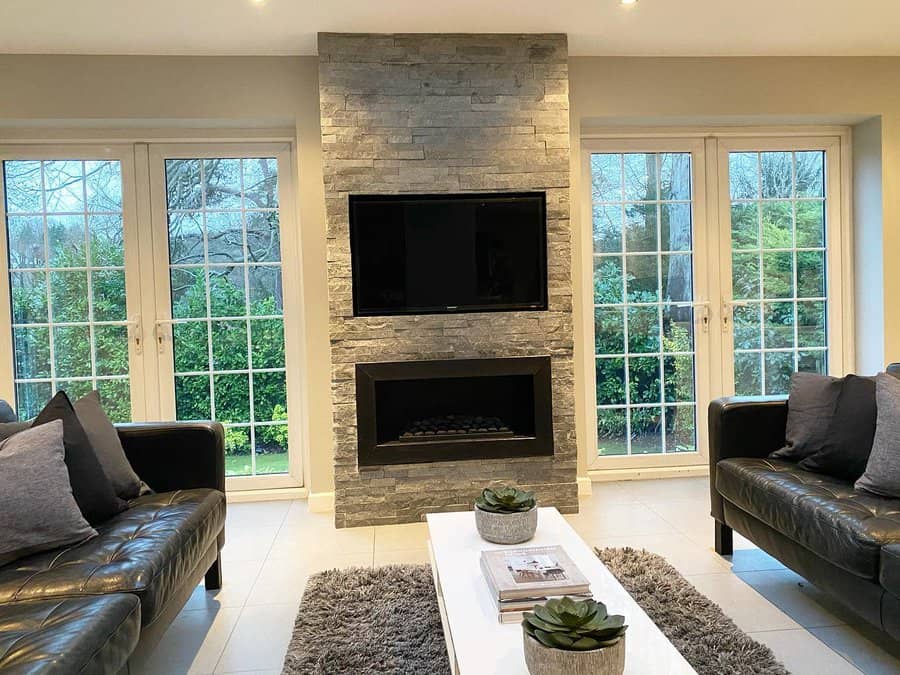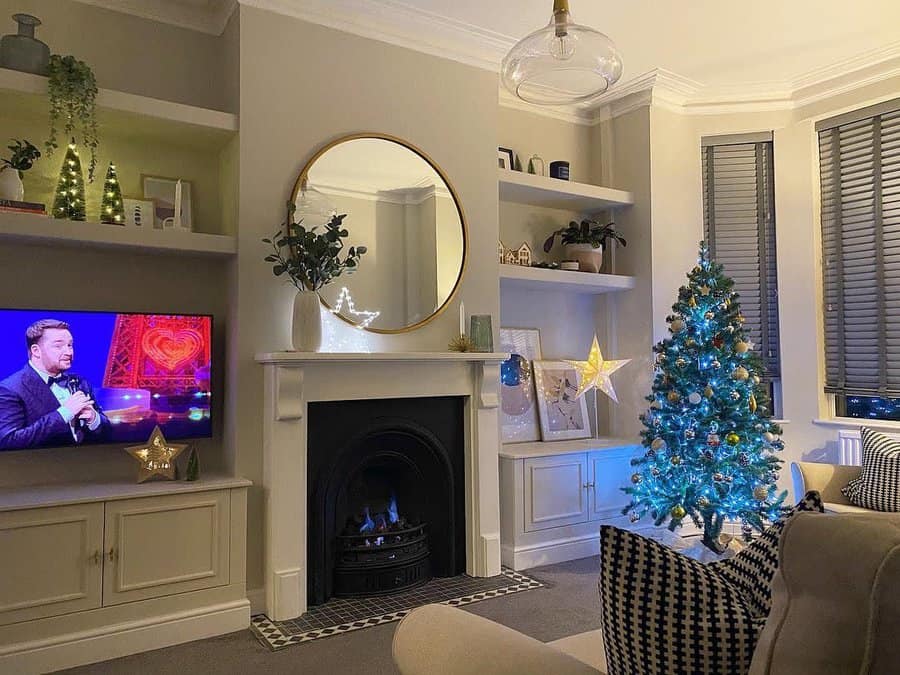 Some contemporary fireplace surrounds feature natural stone tiles or bricks. The sleeker and more dramatic the stone (think marble vs. rough river rock), the more modern the finished product with look and feel.
Skip the integrated mantel in favor of a floating shelf hung above your fireplace insert. You can even forgo the mantel altogether for a smooth, uninterrupted accent wall.
5. Rustic
It's hard to imagine a cozy cottage or cabin without a roaring fireplace in the sitting room. So if you're trying to replicate this warm atmosphere in your own home, a rustic hearth could be exactly what the space is missing.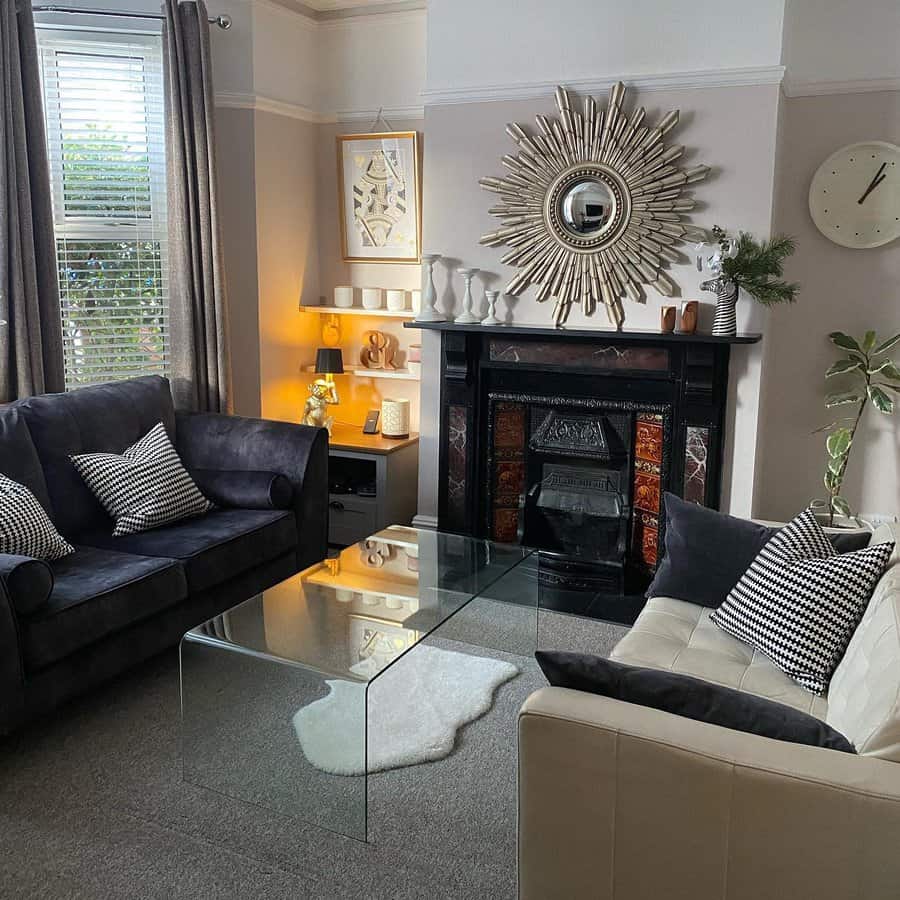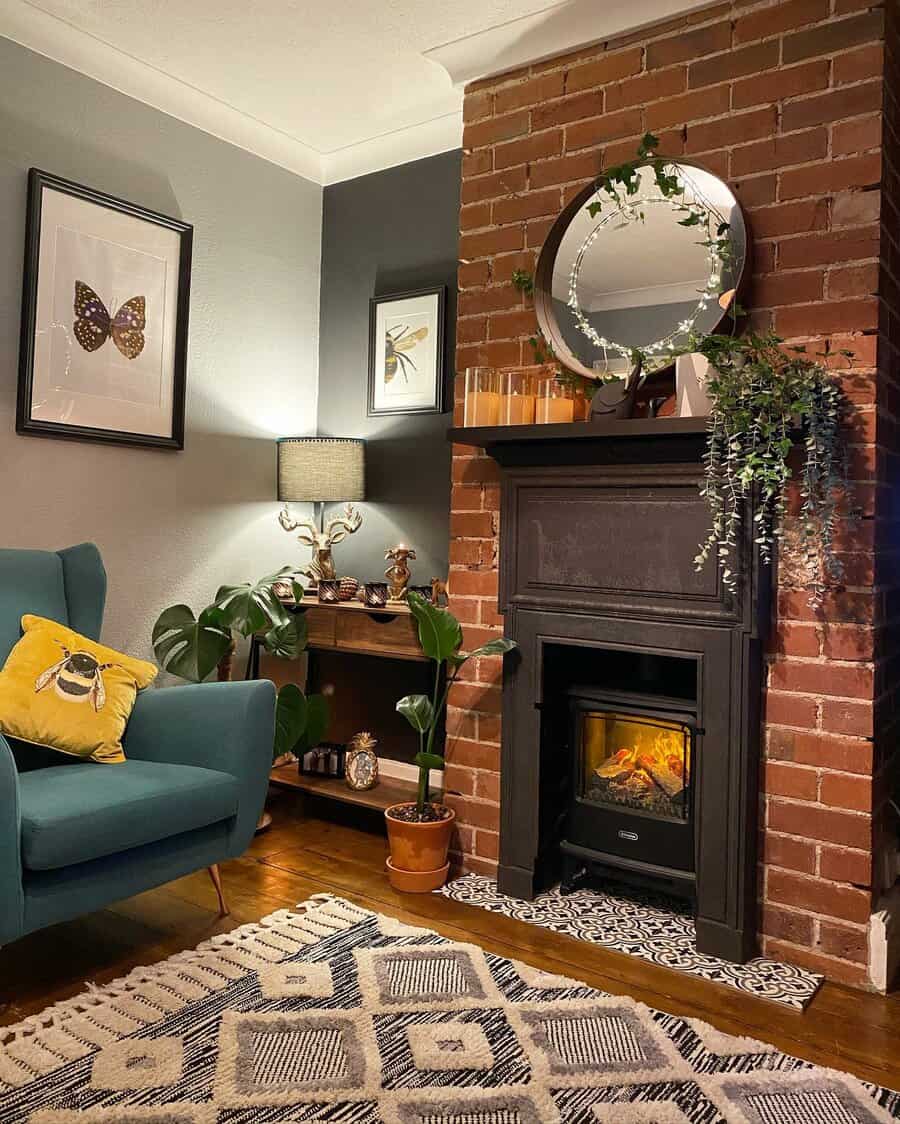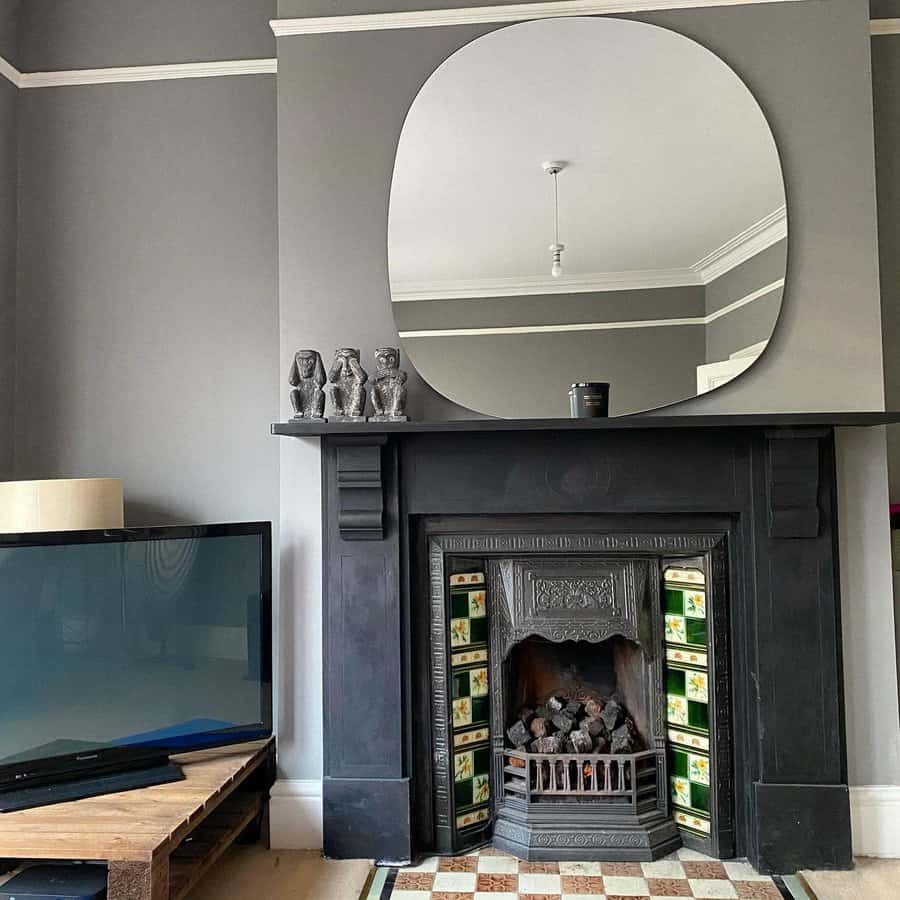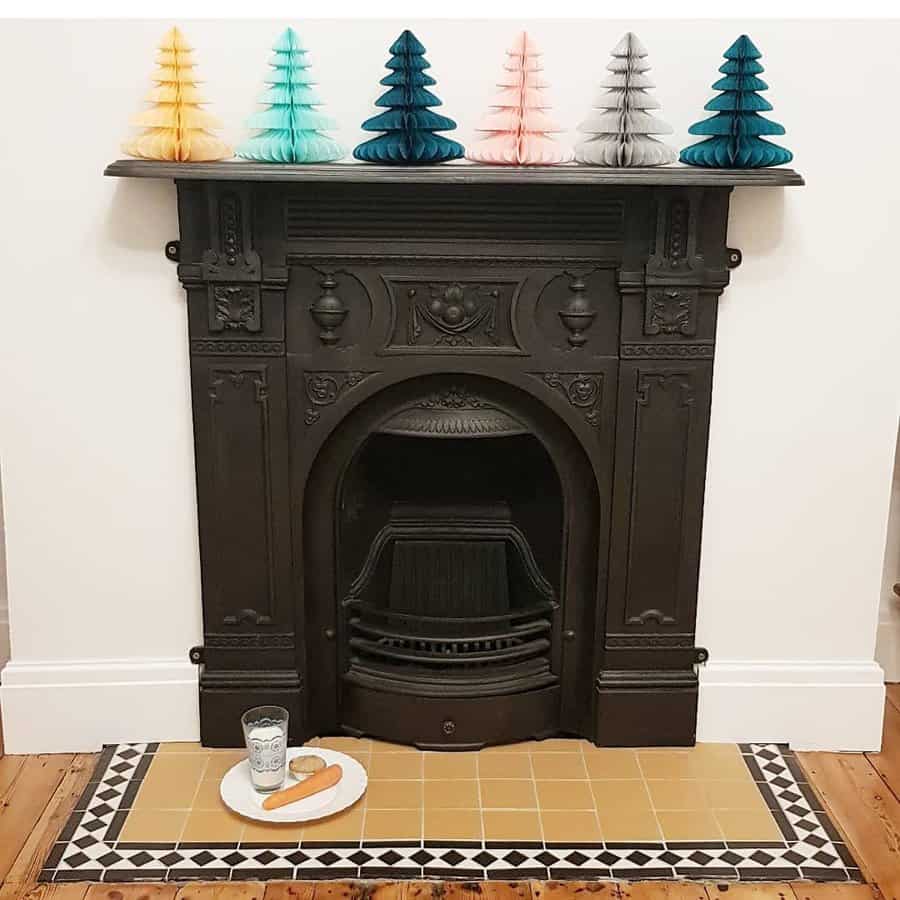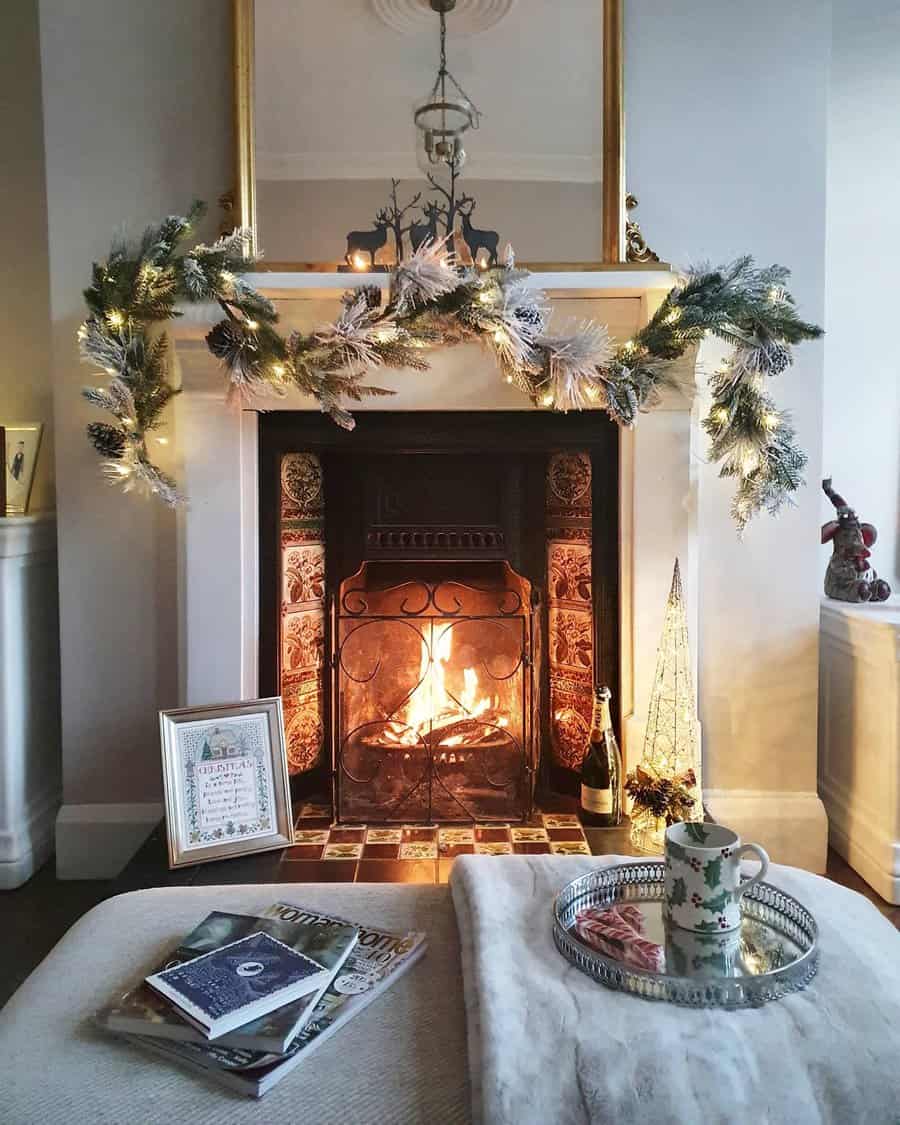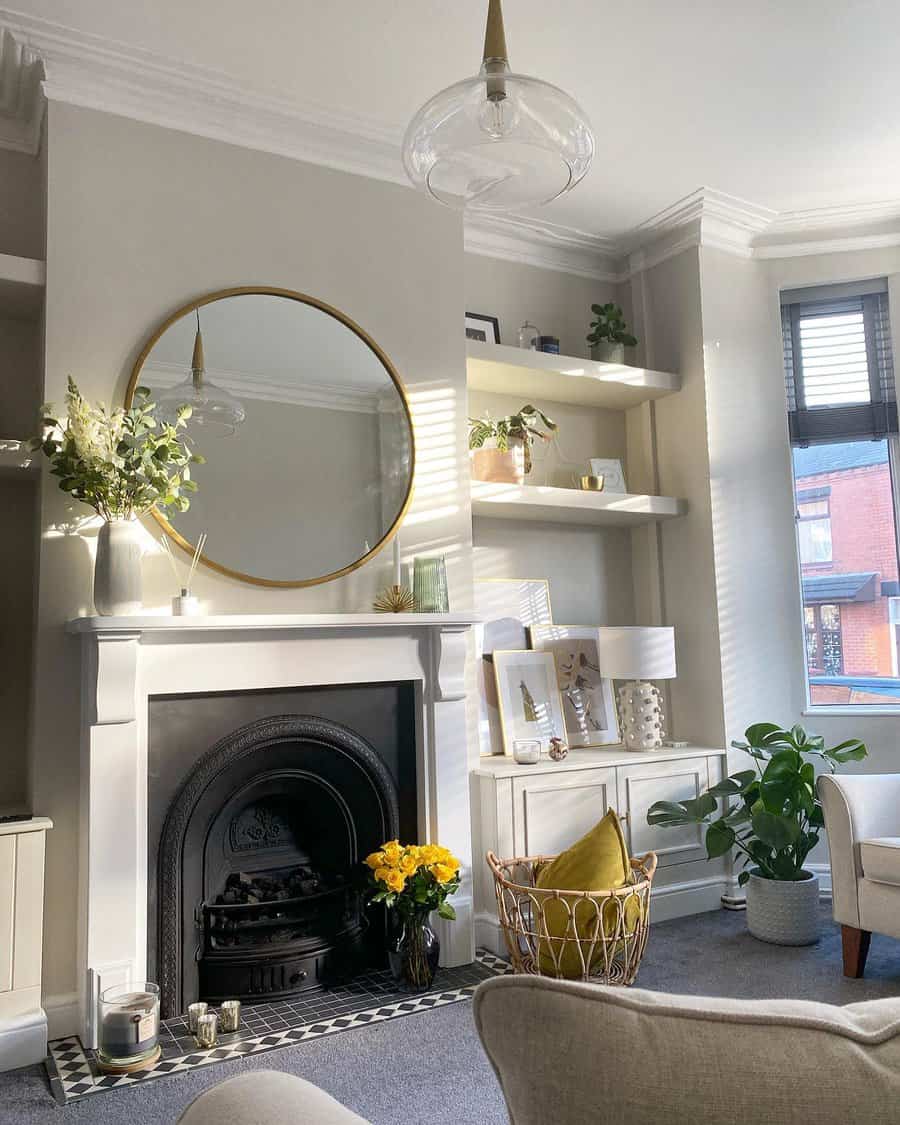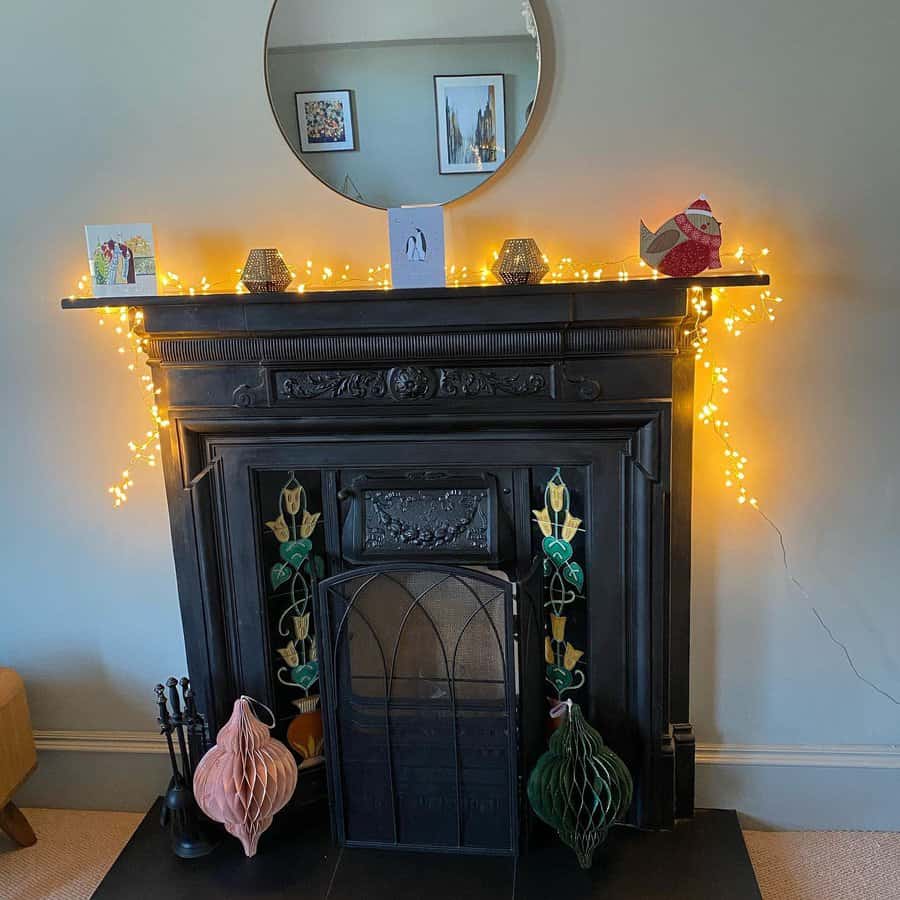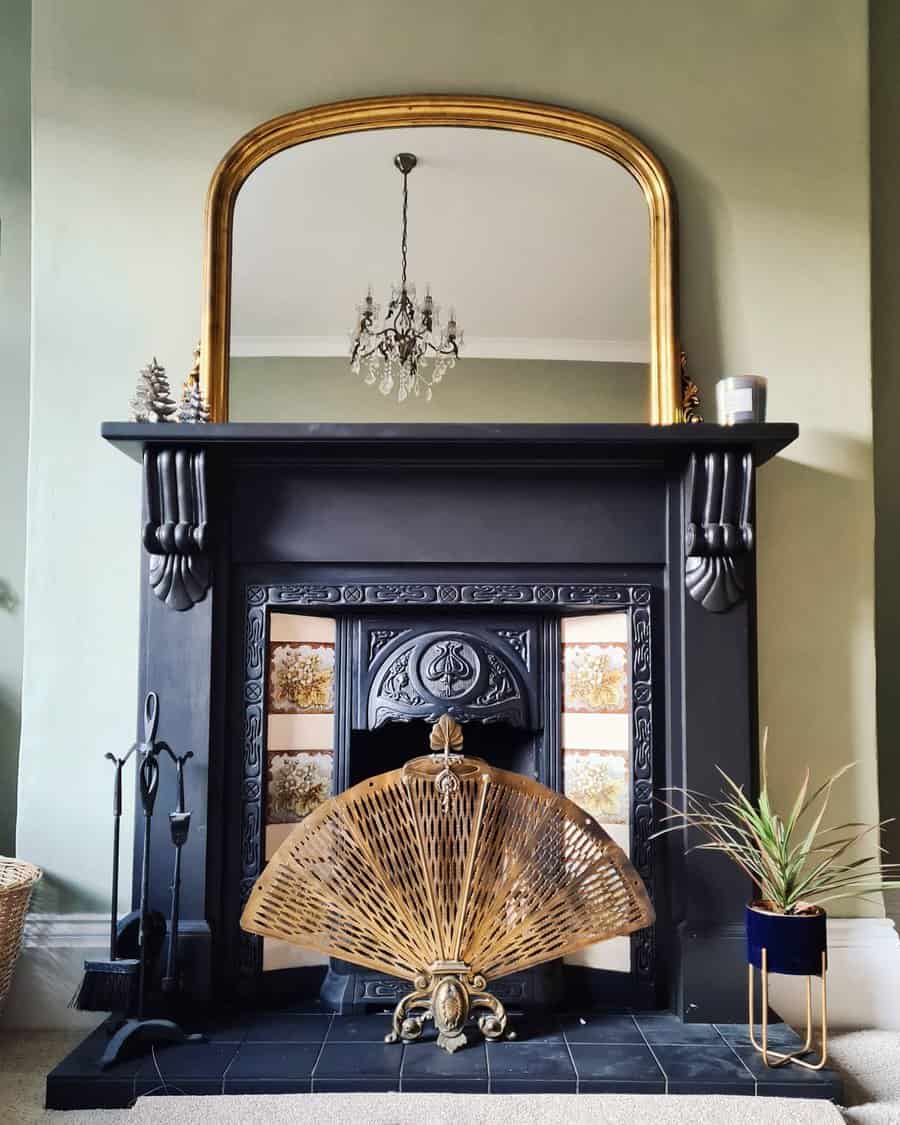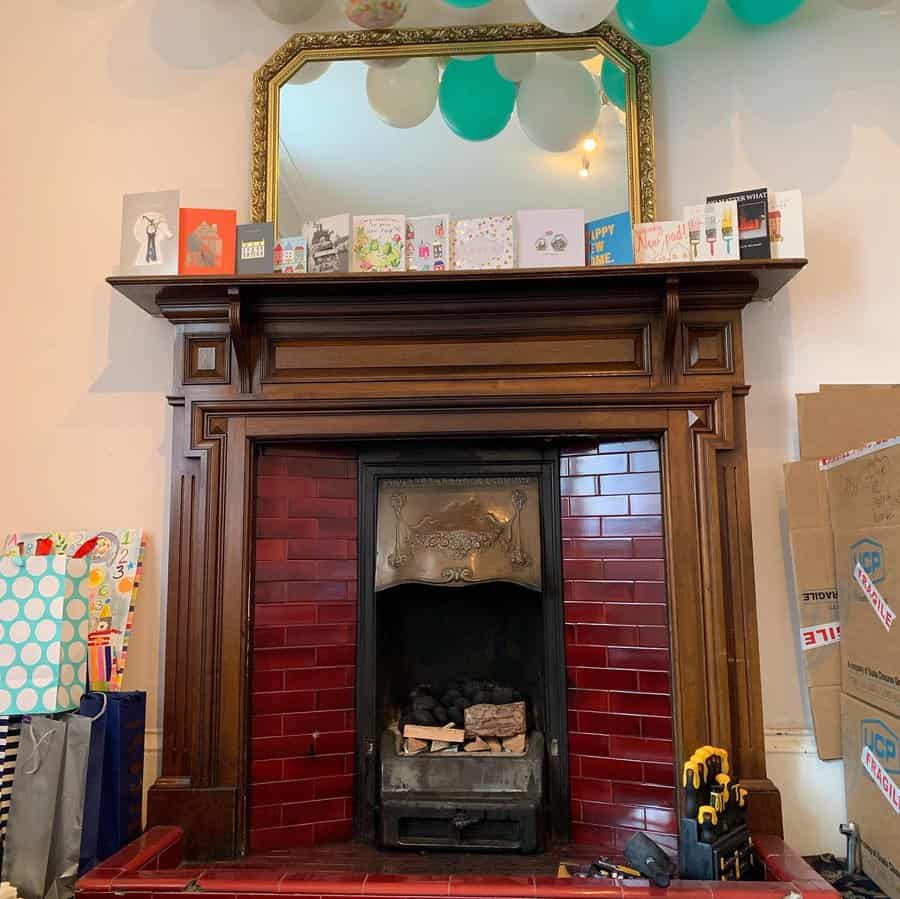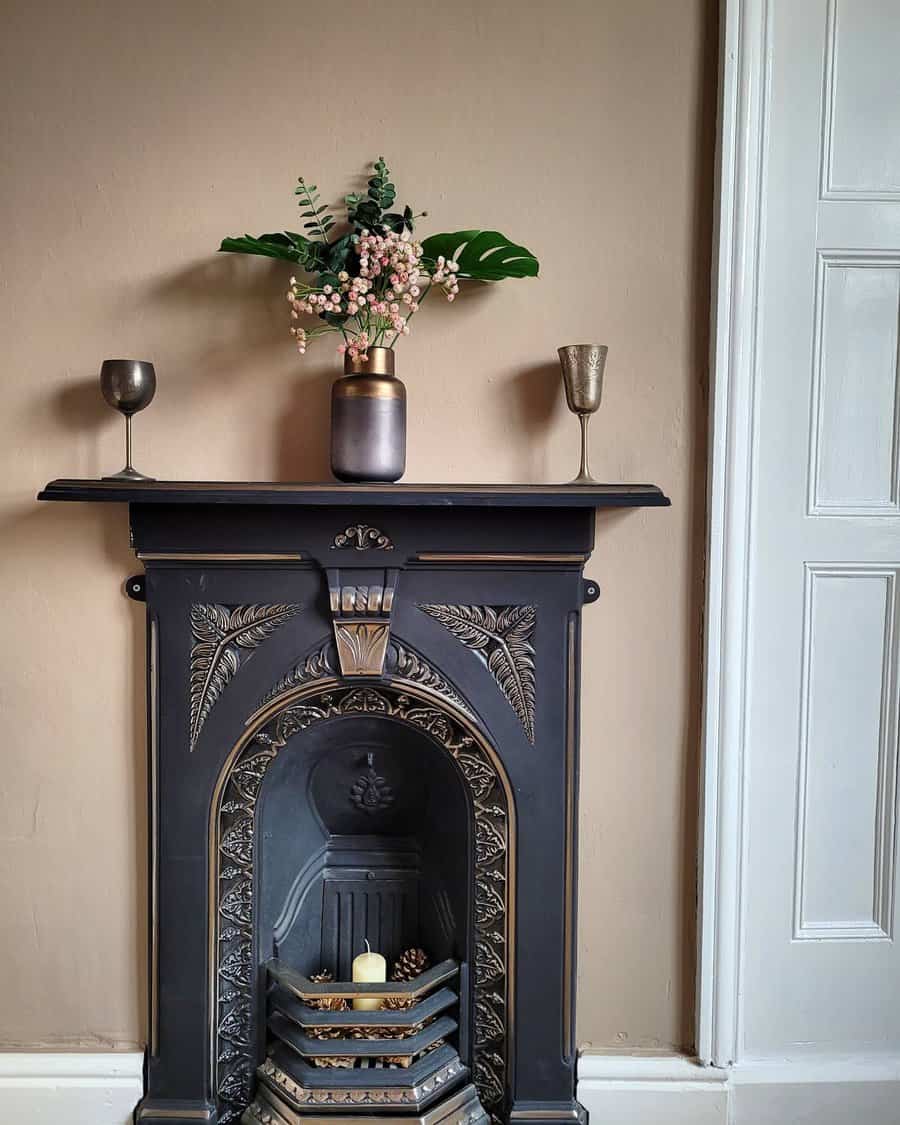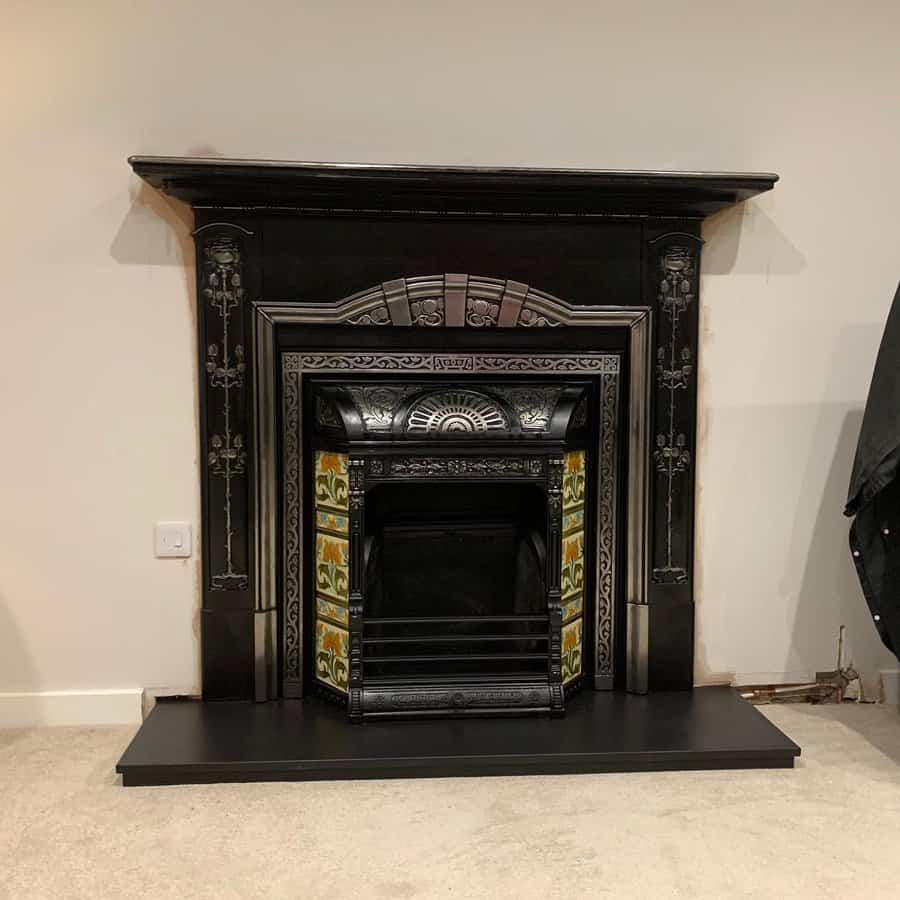 Natural materials like wood or brick are the perfect choices for a rustic fireplace makeover. You can't go wrong with a wood fireplace mantel built into a classic brick surround.
Some homeowners worry that replacing a traditional fireplace with a gas or electric insert will mean losing that rustic charm. But you can easily mimic the look of a wood-burning hearth with a set of faux logs.
6. Stone
There's no denying that stone is one of the most common materials used in constructing fireplaces. Much of this popularity is thanks to the sheer durability and versatility of stone.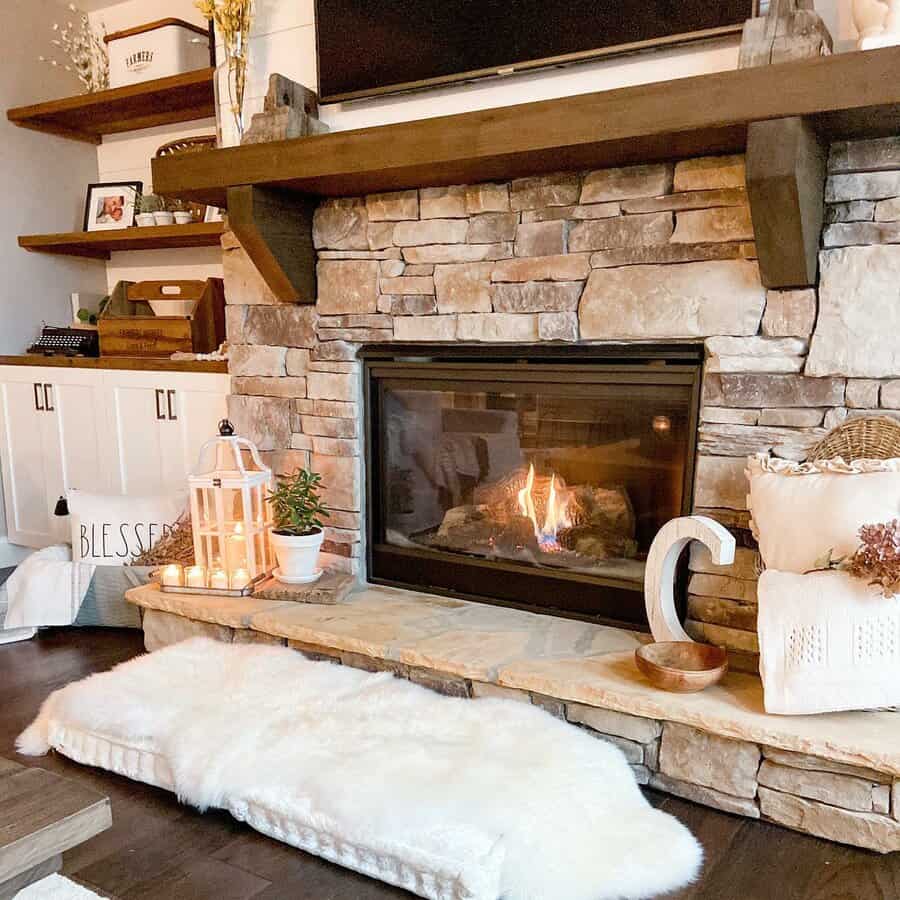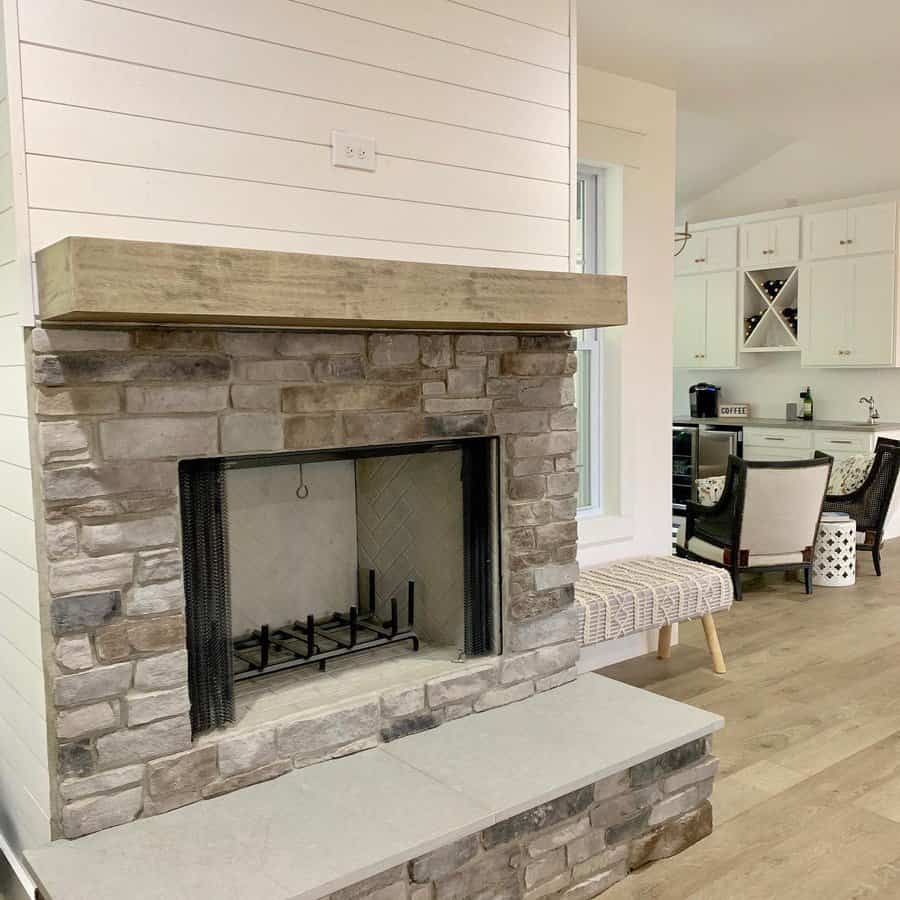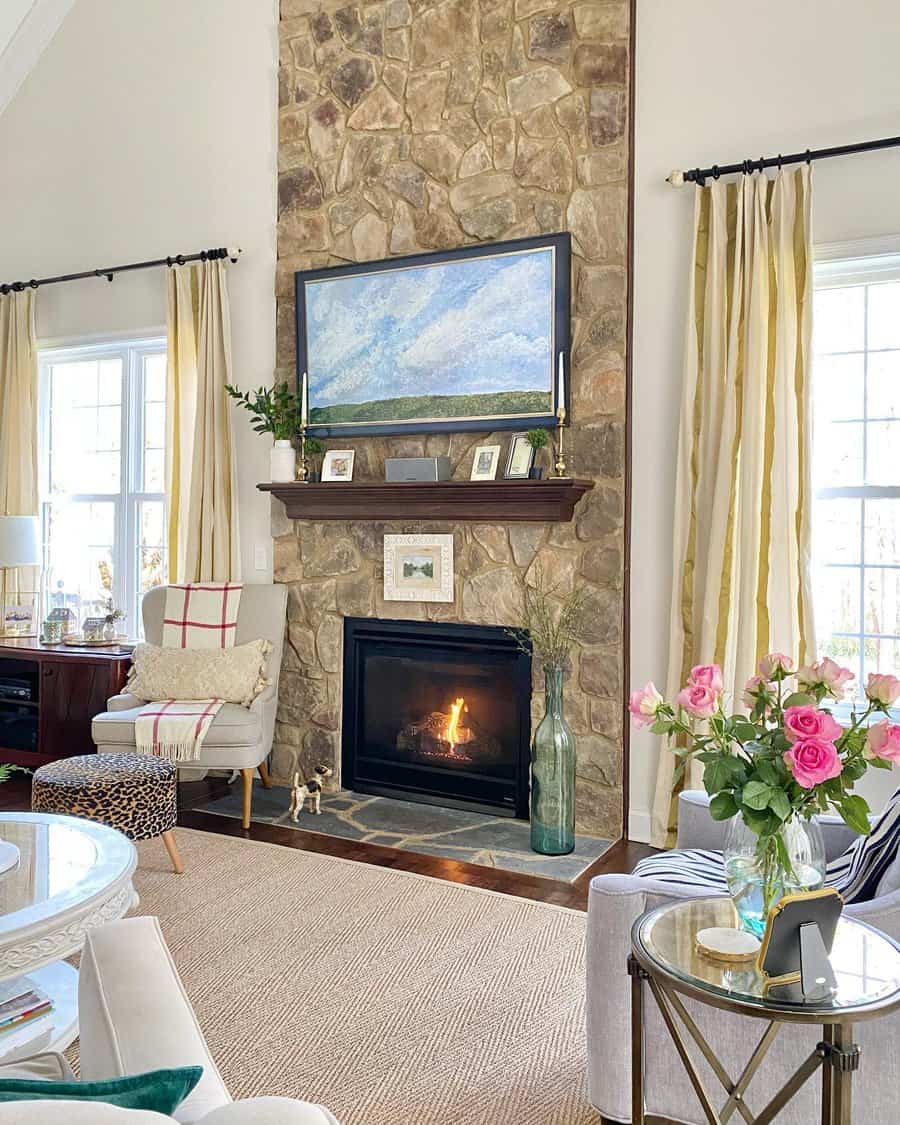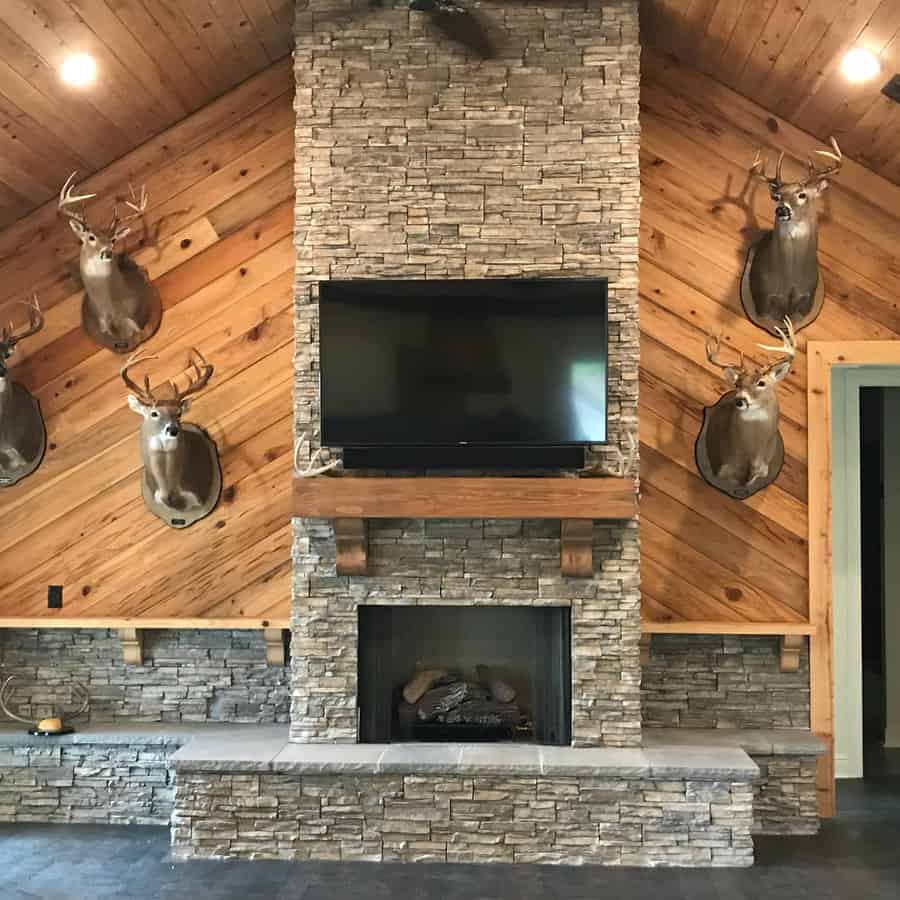 Stone comes in many different forms, from all-natural river rock to cut and polished brick. This means that you can design a stone fireplace surround that will match practically any style of home decor.
You can create a stone fireplace surround out of one type of rock or combine several varieties for a one-of-a-kind design. Pair your stone fireplace with accents like a wood mantel or tile hearth.
7. Tile
Many homeowners automatically reach for natural stone when finishing a tile fireplace surround. But there are endless possibilities outside of a granite or marble fireplace!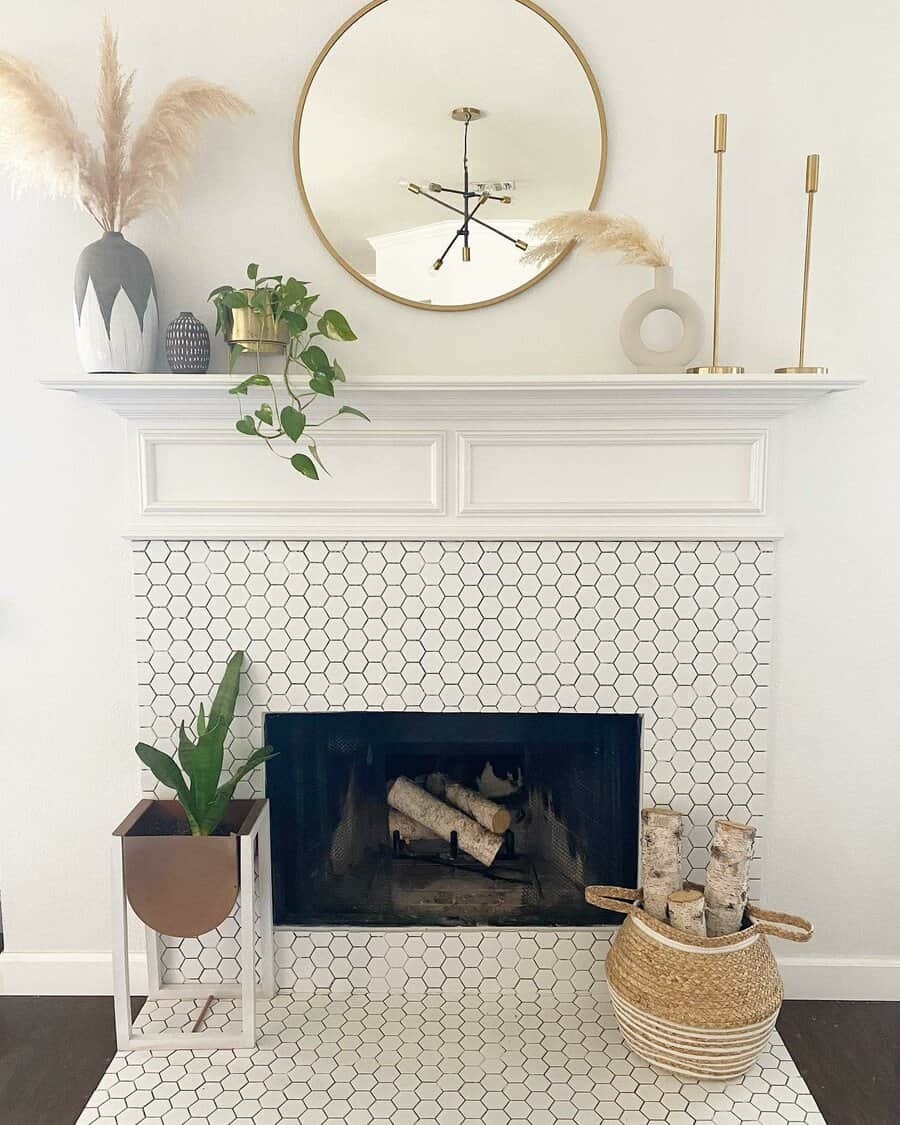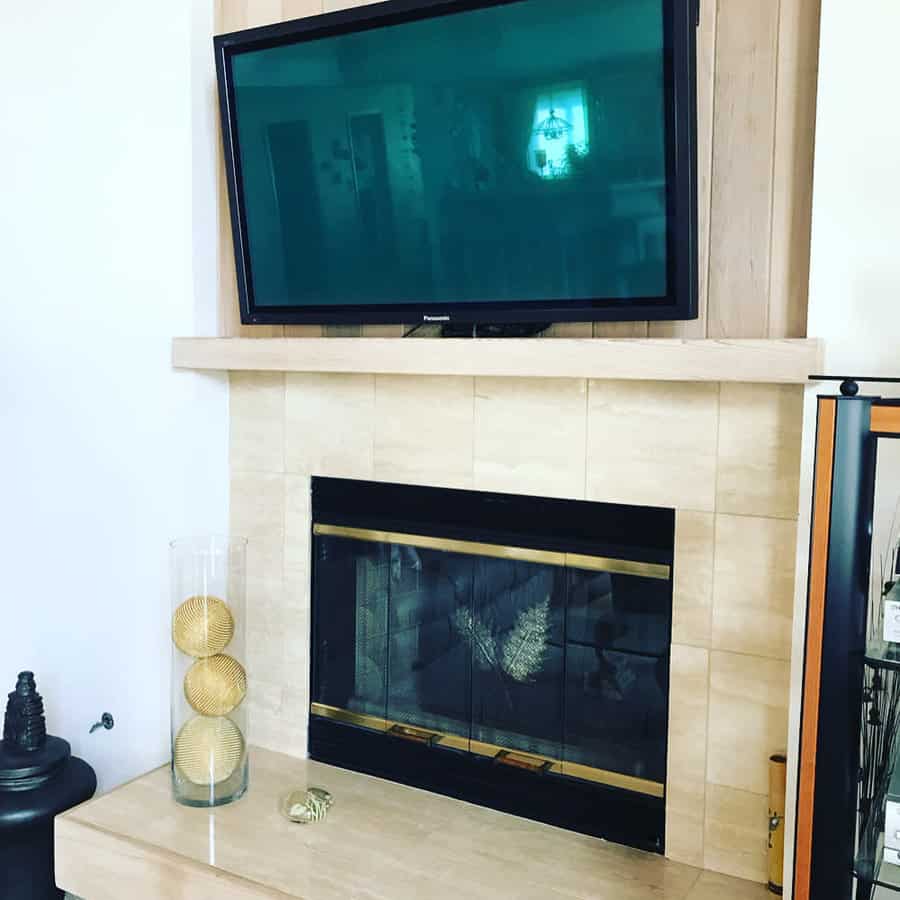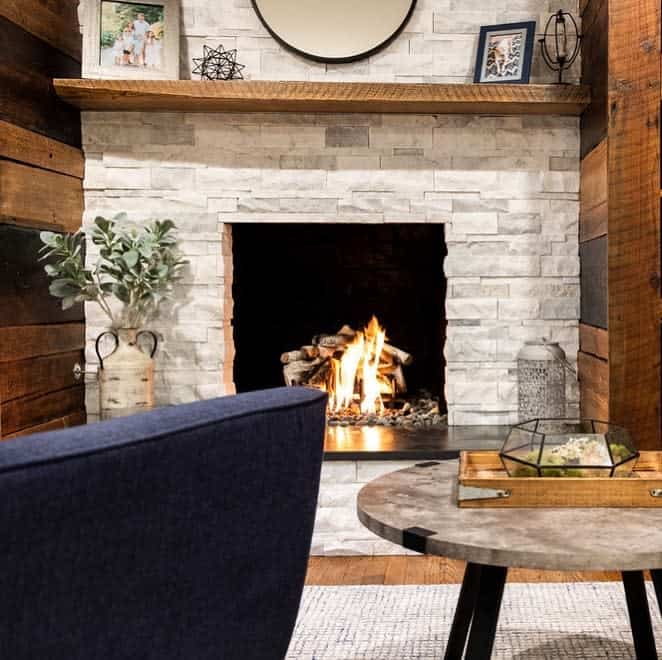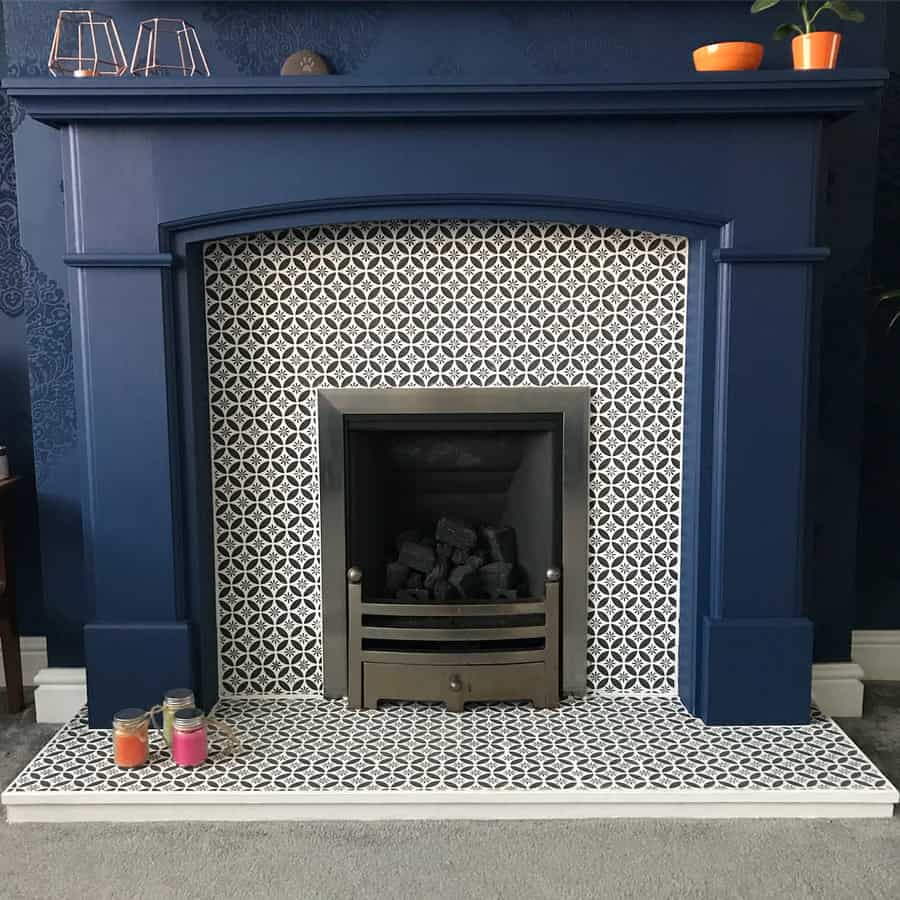 Pretty much any style of tile can be adapted to a fireplace surround design. Look for heat-resistant tiles for extra durability — most kitchen backsplash tiles fit the bill. And remember that square or rectangular tiles are not your only options!
Mosaic tile can be used to cover the entire fireplace surround or as an accent just around the opening. Apply the same tile to your fireplace hearth for a more cohesive look overall.
Read more: 52 Fireplace Tile Ideas
8. Traditional
In the midst of people trying to modernize their homes' existing fireplaces, it's refreshing to see design ideas that embrace the traditional aesthetic of the wood-burning fireplace. Even if you own an electric or gas fireplace insert, you can adopt some of these ideas for your own home.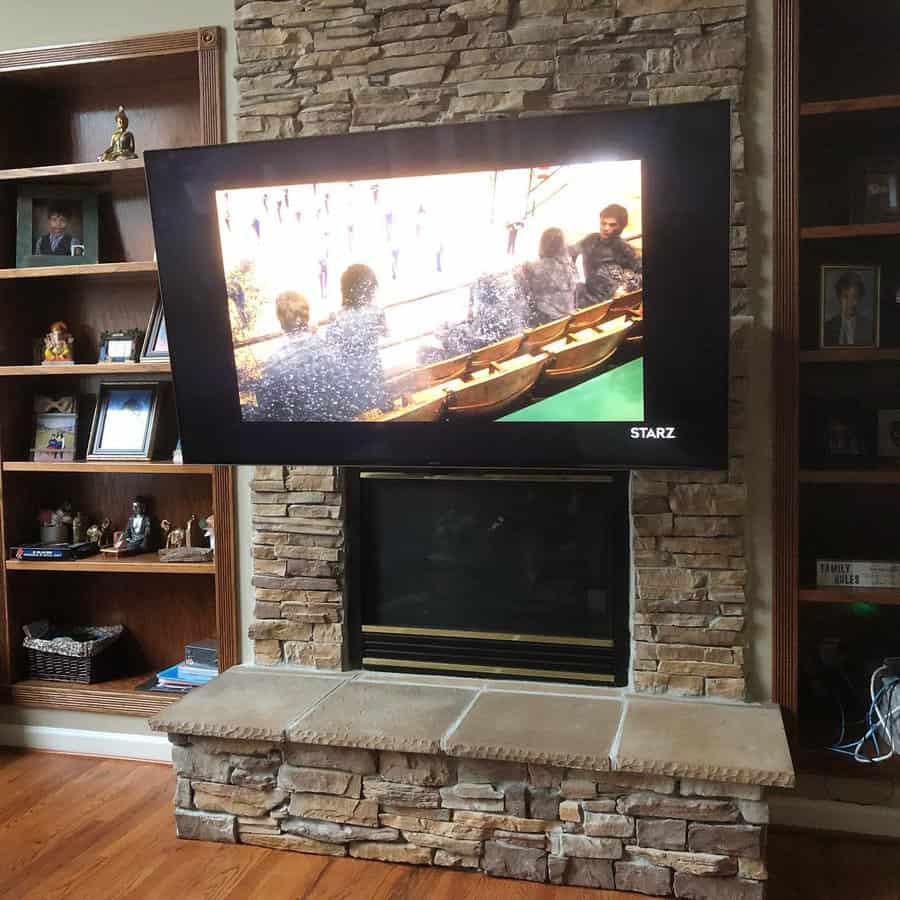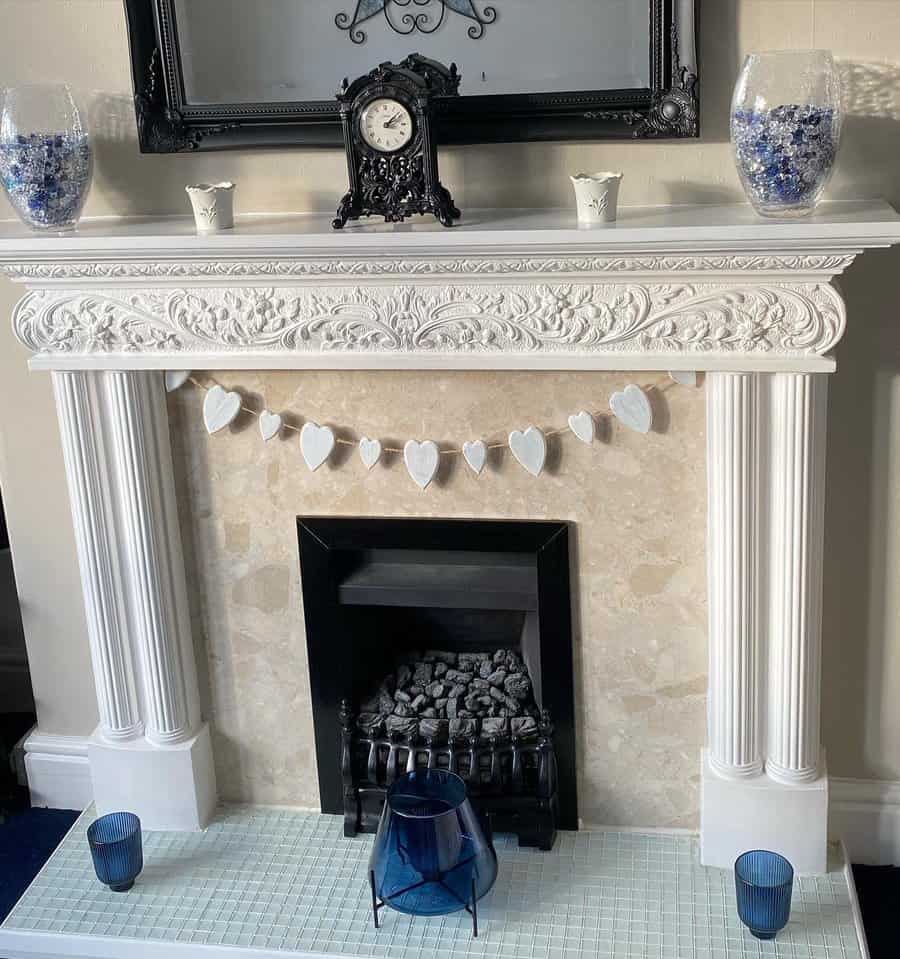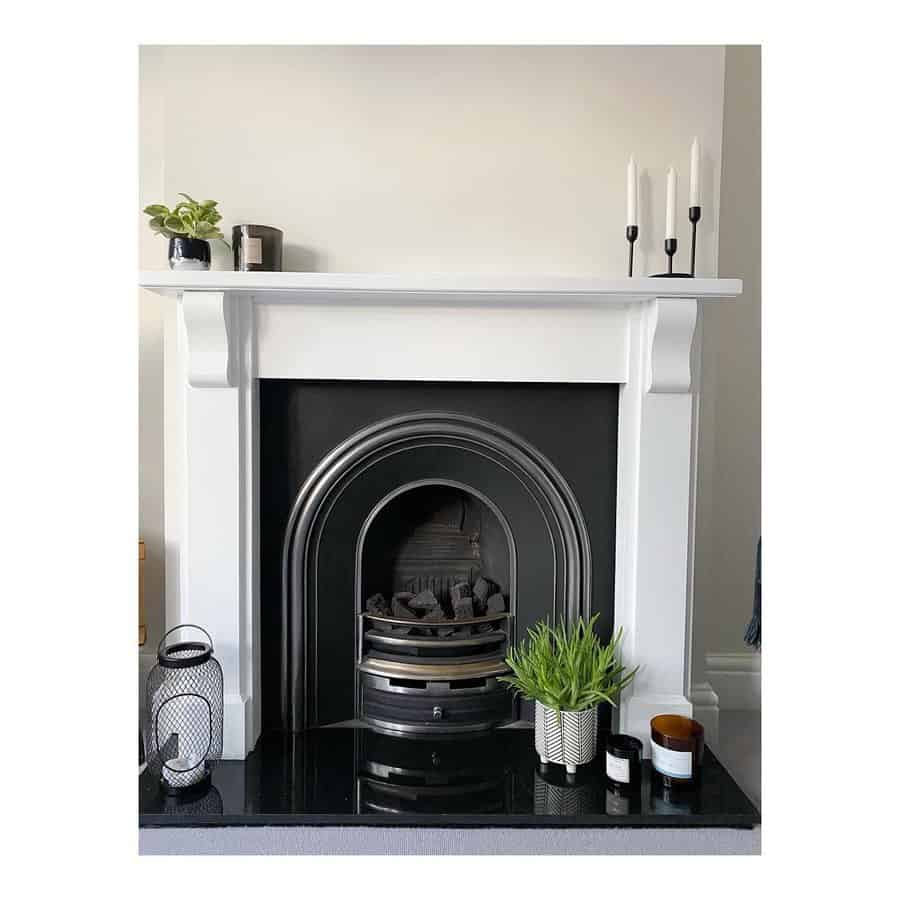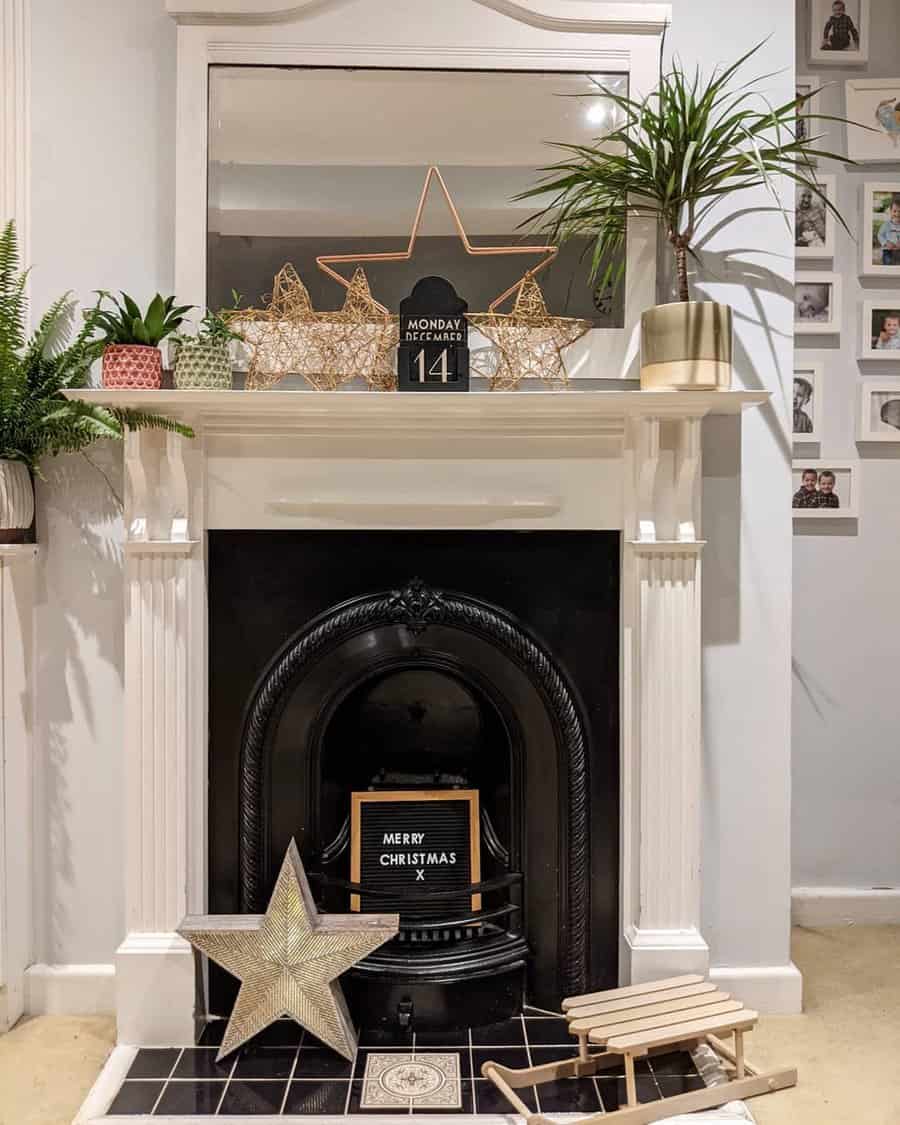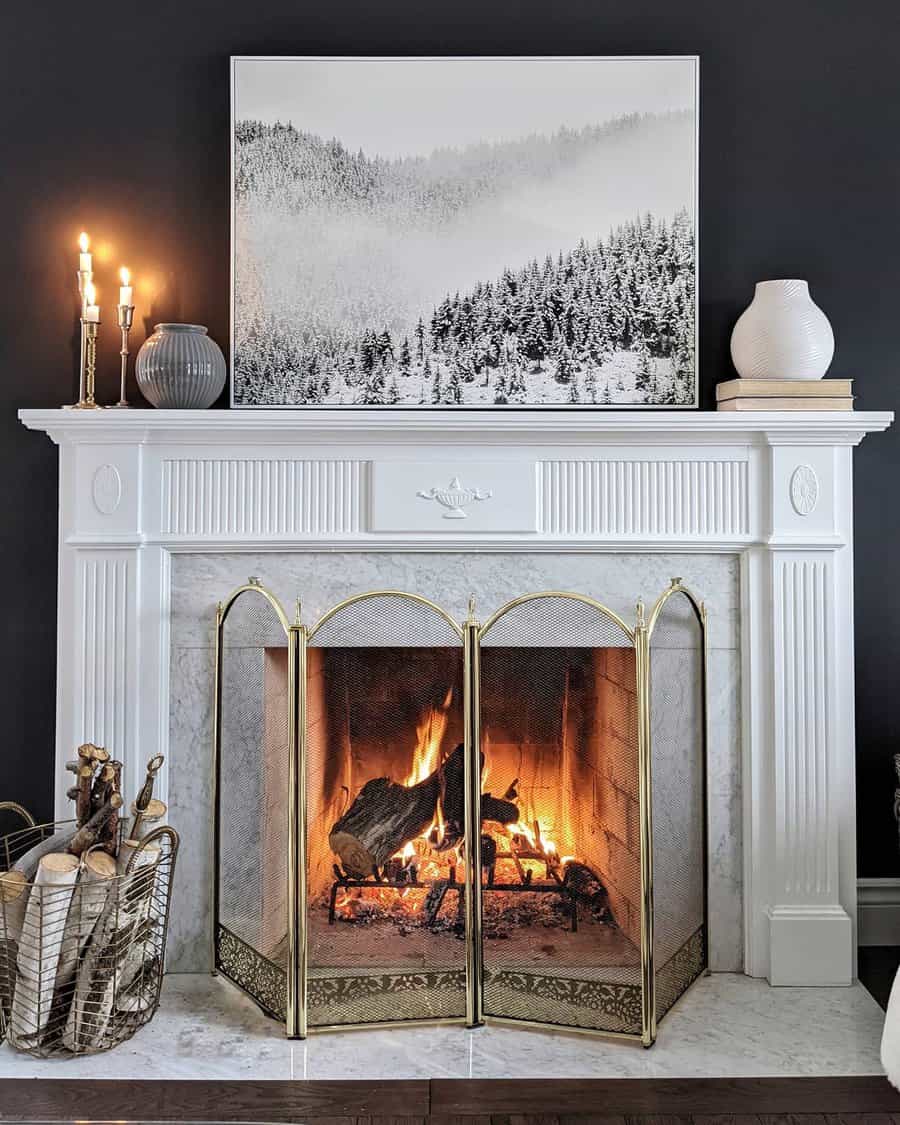 A traditional mantel surround is a must. Opt for an all-wood fireplace surround — a quick coat of paint will cover up mismatched pieces and ensure the whole thing coordinates with your other room decor.
Create a DIY fireplace surround with a traditional aesthetic by adding decorative moulding to your current mantel. This project can be completed just as easily using either a built-in firebox or a faux fireplace!
9. White
Color can be one of the trickiest concepts for homeowners to master. Fortunately, you can't beat the bright, clean aesthetic offered by all-white decor.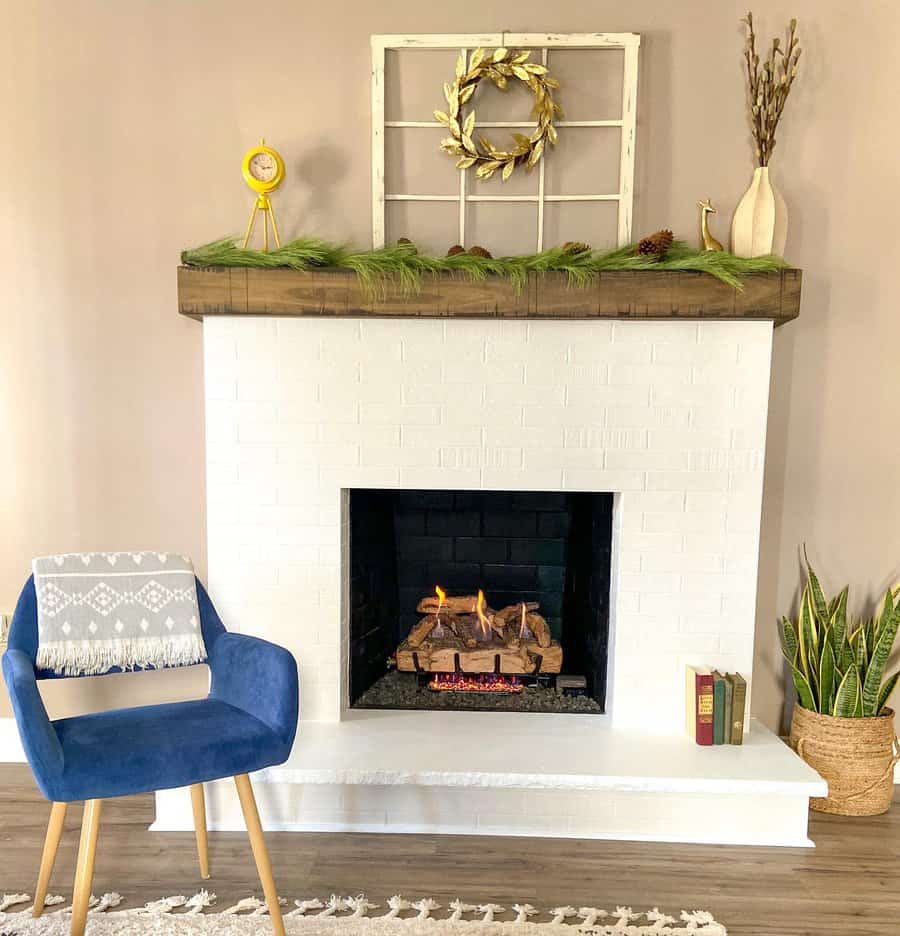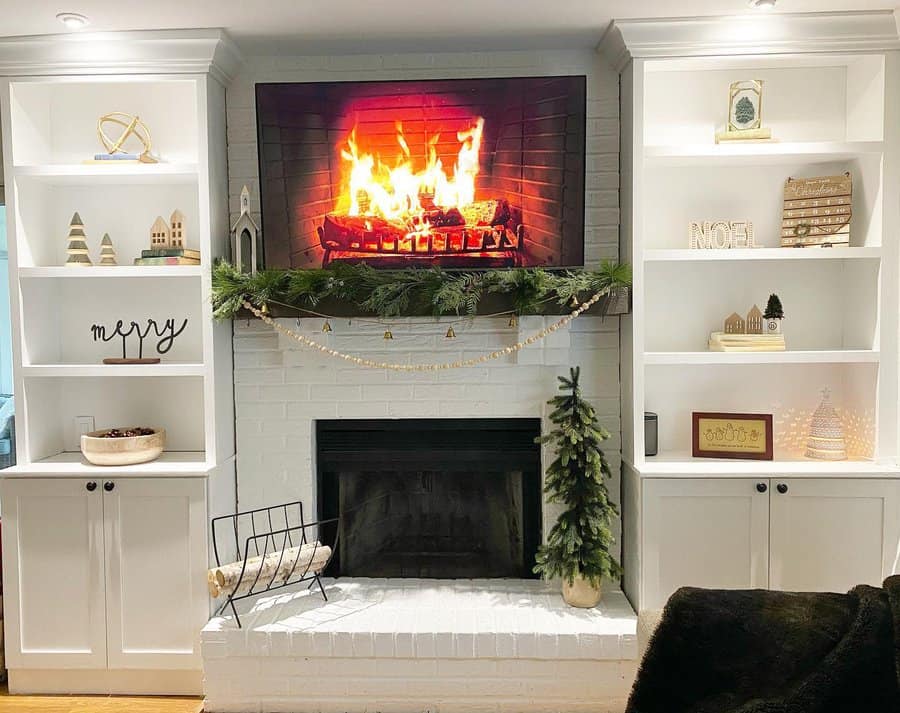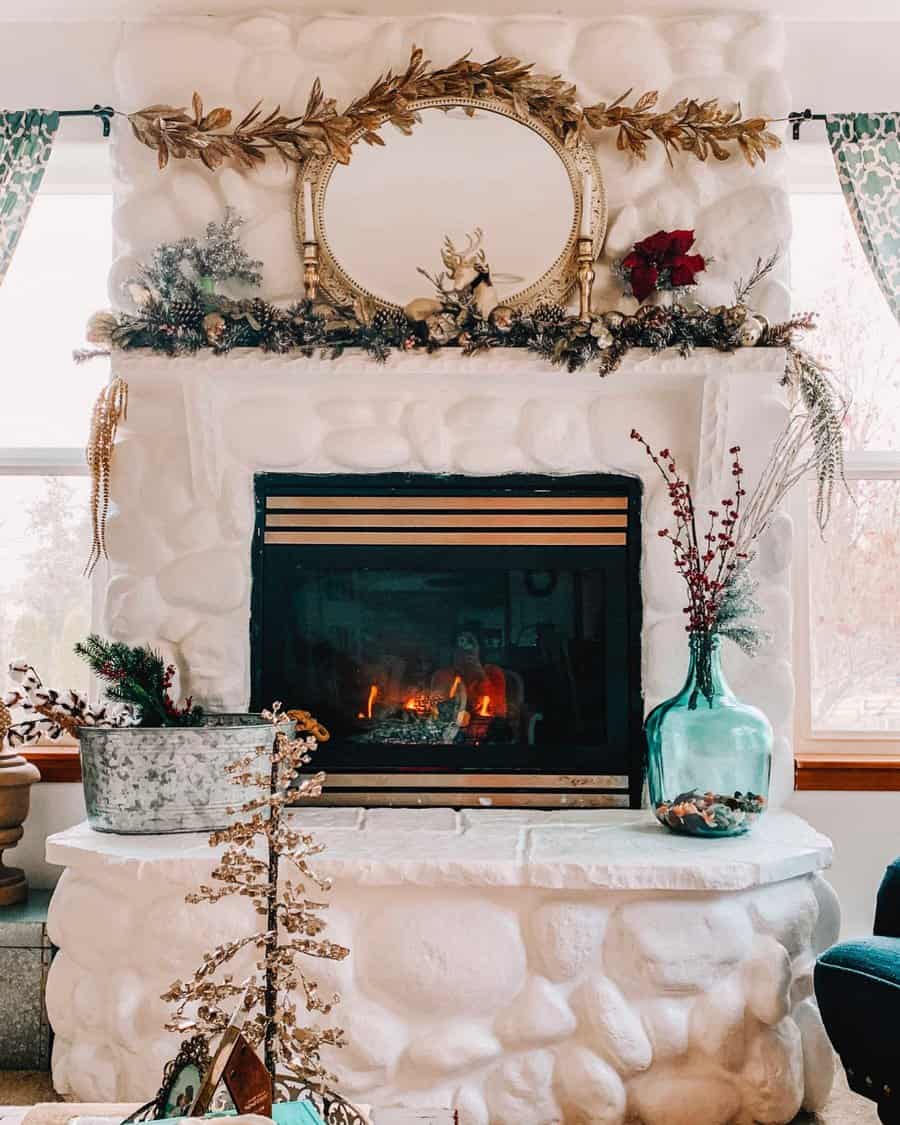 A white fireplace surround can be made out of nearly any material. Heat-resistant paint can make quick work of updating an existing brick fireplace surround. Go with painted shiplap for a farmhouse-inspired look.
Remember that a white color scheme does not need to be entirely flat. Materials with natural variation — think light-colored limestone, marble, and slate — can bring dimension and texture to an otherwise monochromatic fireplace surround.
10. Wood
A wood fireplace surround might not sound like the best idea. But there's really nothing wrong with using this material to finish your fireplace's exterior. Rather, it's an extremely popular alternative to stone or brick.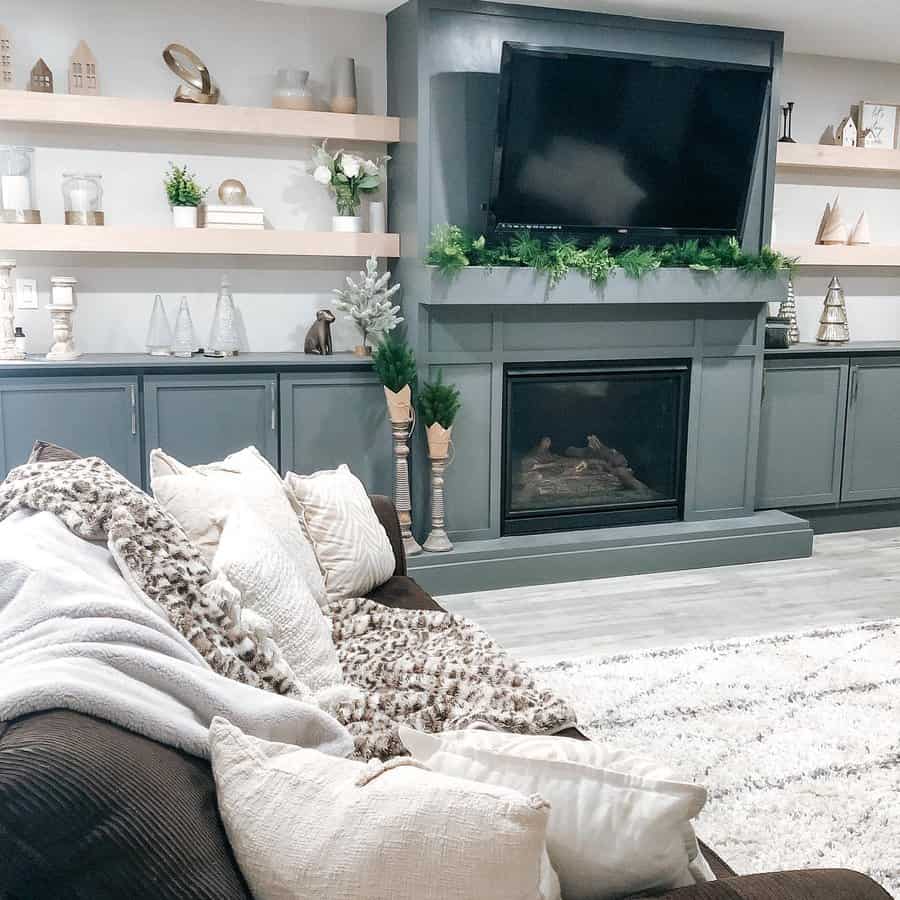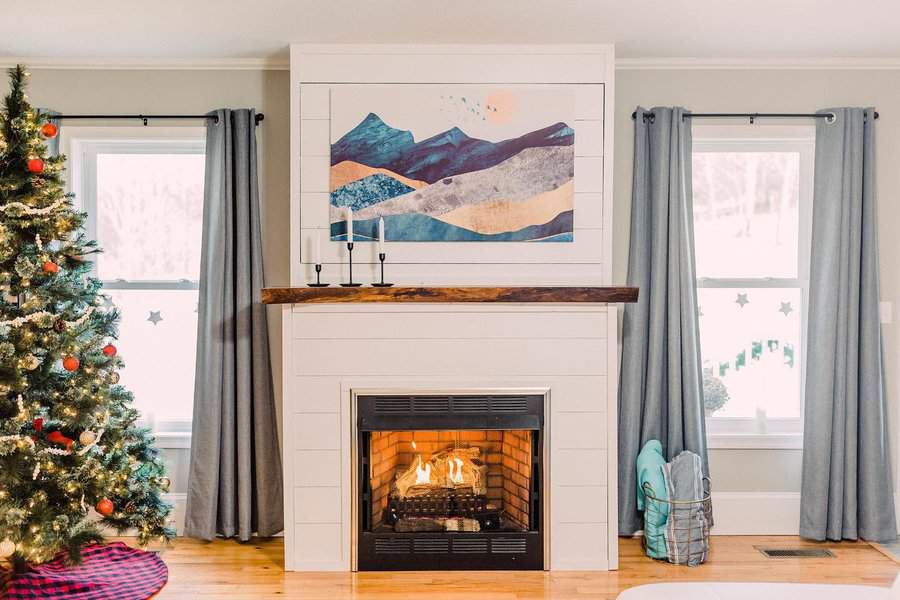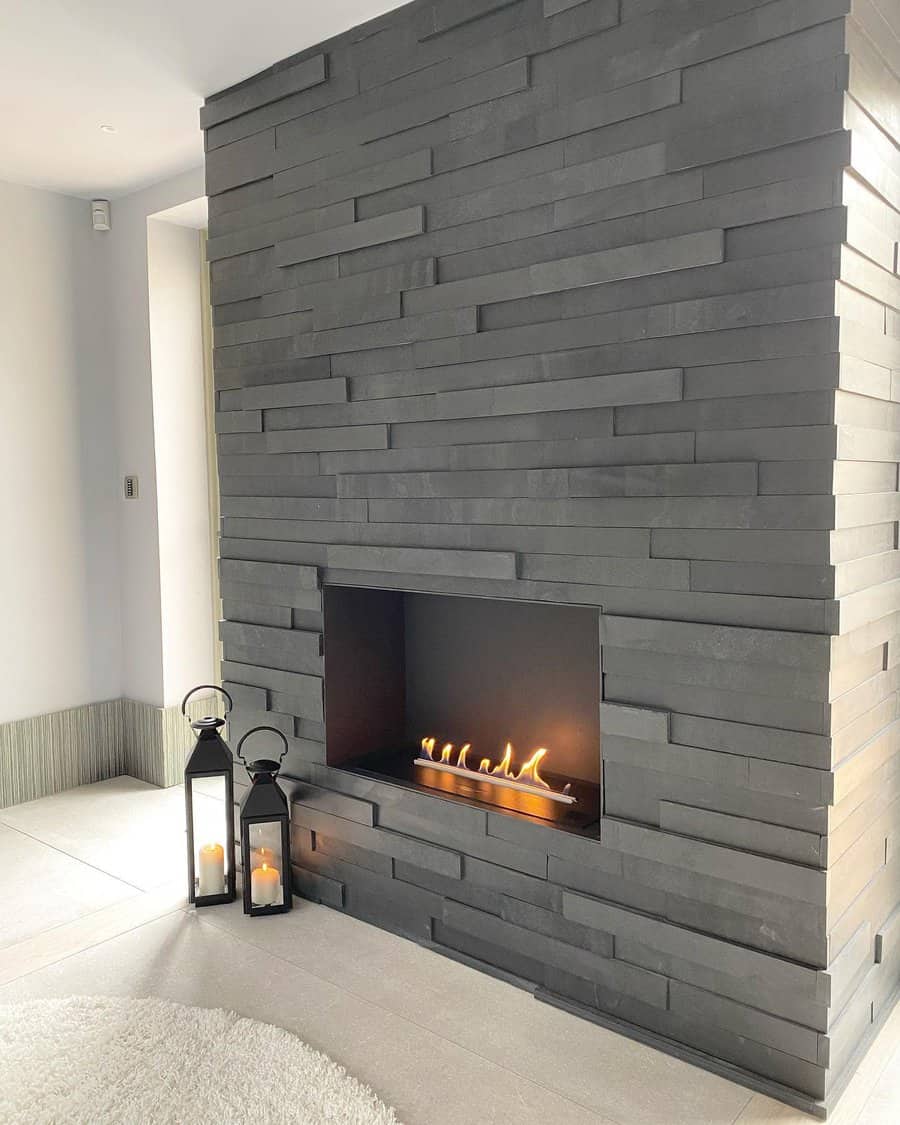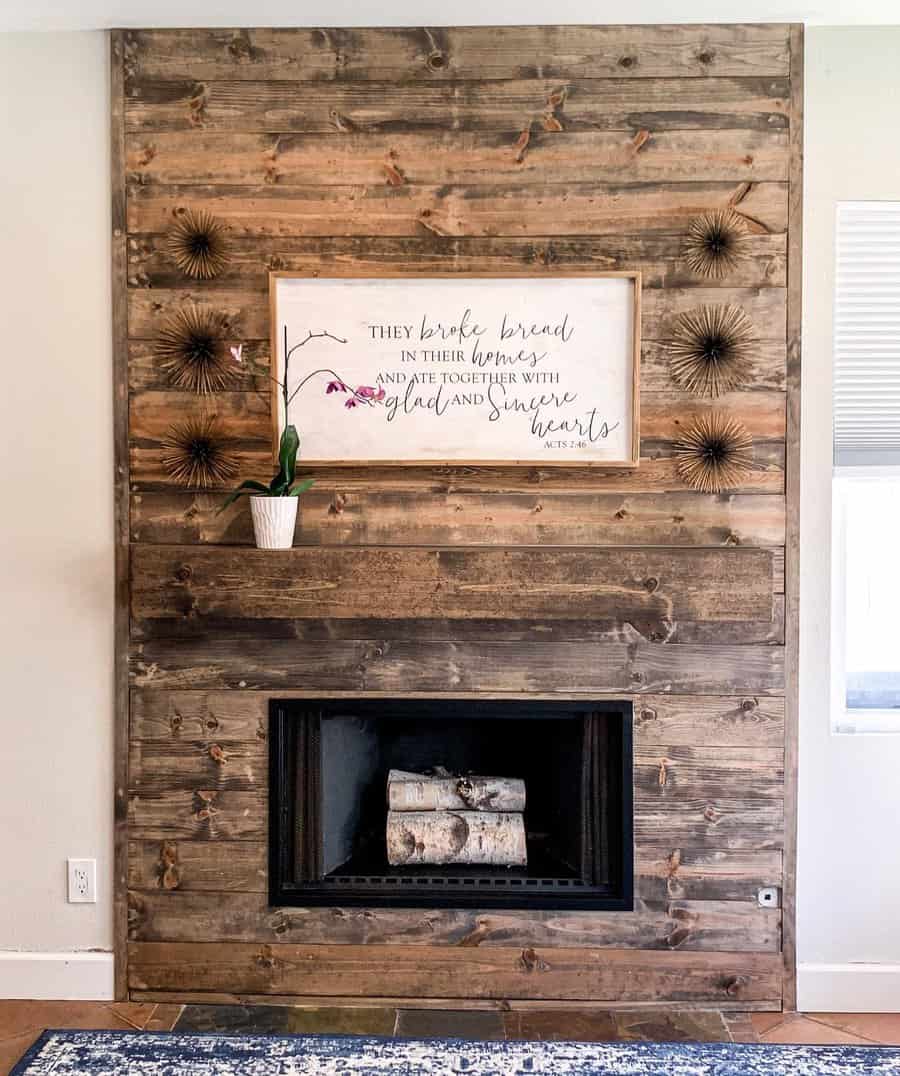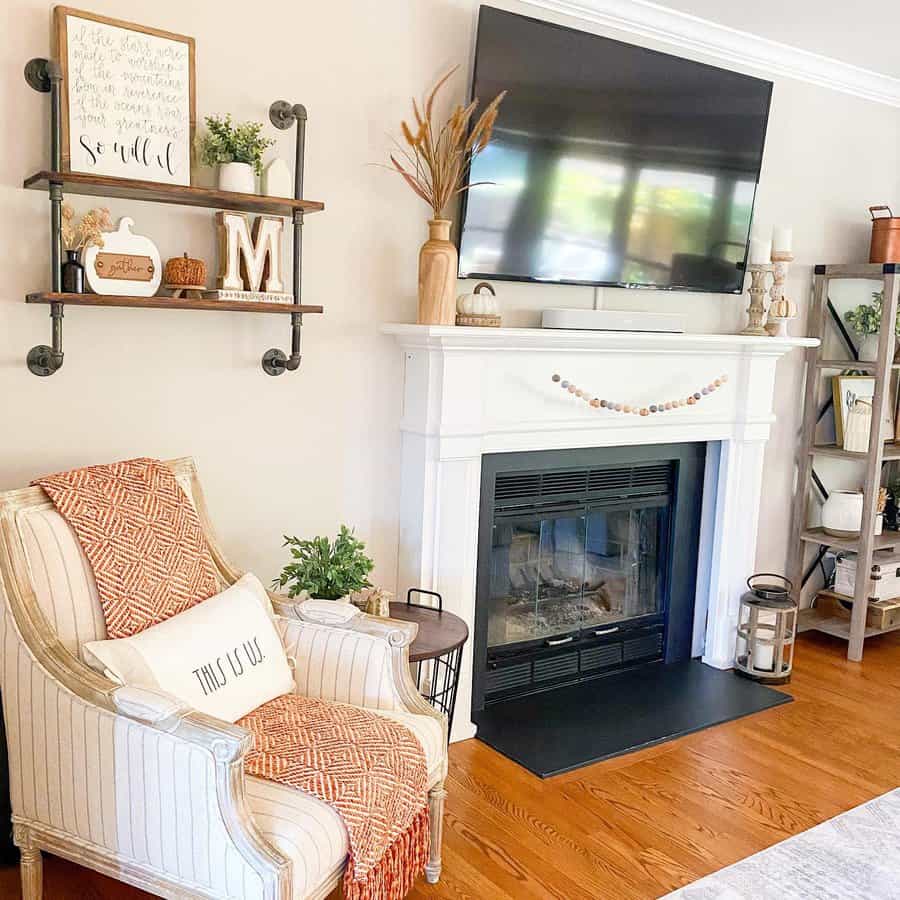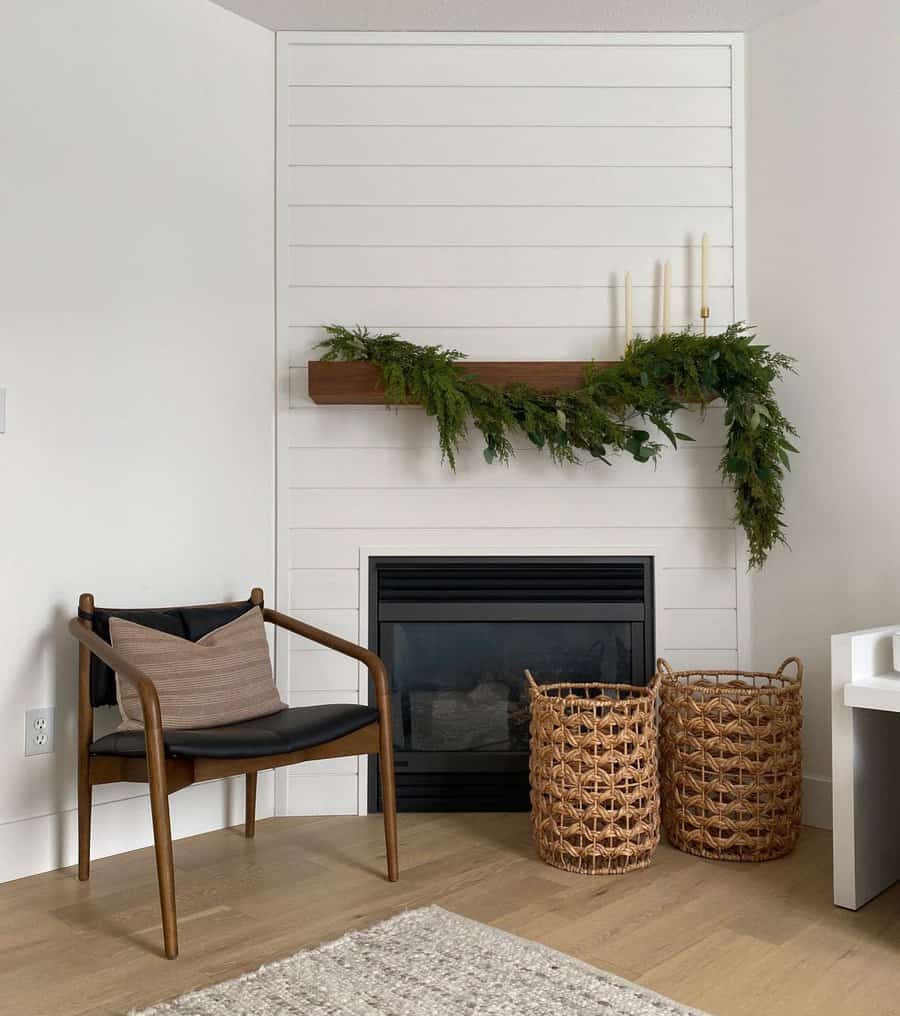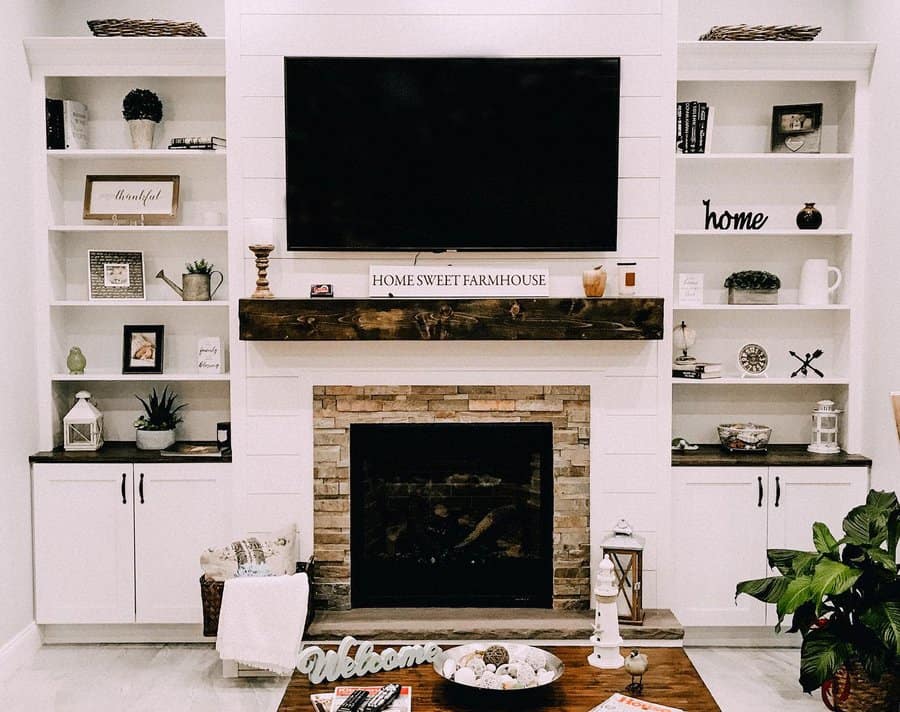 Frame your fireplace opening with an ornate wooden mantelpiece for a traditional aesthetic. You can paint your wood fireplace surround or go with a natural stain.
Wood can also be used to decorate the entire wall behind your fireplace mantel. Wood paneling or shiplap will add texture to the wall without distracting from the main attraction. Again, finish the project with a coat of paint or heat-resistant wood stain.
Fireplace Surround FAQs
Can you mount a TV to a fireplace surround?
Maybe! Mounting a flatscreen TV above a fireplace is very common in contemporary home design. But whether this is 100% safe will depend on a few factors.
The safest fireplace to hang a TV (or any electronics) near is a heatless electric fireplace. Even small amounts of heat could damage the delicate electronics within a TV.
If you want to mount a TV to your fireplace surround, invest in extra insulation to prevent heat damage. Install your TV above a fireplace mantel shelf or in a recessed cubby to stop hot air from reaching it.
Does a fireplace surround need to be heat-resistant?
A well-constructed fireplace will funnel most heat into the room or out through the chimney. Plus, many electric fireplace inserts do not produce heat at all. Still, it's always recommended to use heat-resistant materials for your fireplace surround.
Heat-resistant materials can range from paint to architectural tile. There are many heat-resistant materials available to choose from. So it should be easy to protect your fireplace surround from potential heat damage without sacrificing style!