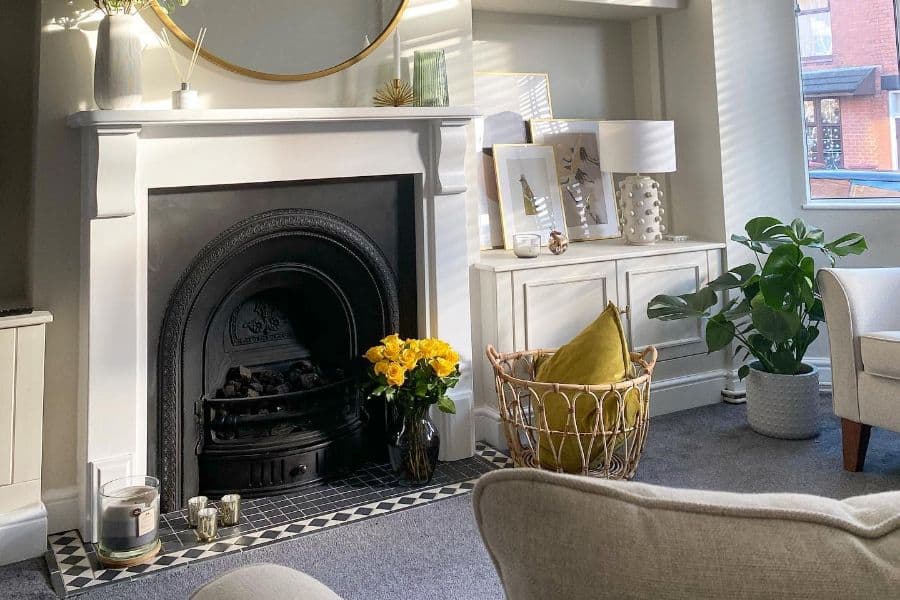 56 Fireplace Surround Ideas
Fireplace anatomy is a complicated subject! So what, exactly, is a fireplace surround? It's everything that makes up a fireplace's exterior, including the mantel, hearth, moulding, and more.
In terms of design, the fireplace surround is even more important than the actual firebox or wall insert. And your surround will be a significant part of your room design whether the fireplace itself is lit or not.
There's more than one way to tackle a fireplace remodel! Keep reading for the best fireplace surround ideas and trends of the moment.
1. Go Granite For A Stylish Look
A granite fireplace surround is an easy way to instantly add sophistication and style to any home. Granite surrounds are durable and come in a variety of different colors and patterns, allowing you to create a unique look that will be sure to make your guests take notice.
For an extra touch of artistry, granite surrounds can even be enhanced with custom carvings or accents. Whether you're redecorating an existing space or starting from scratch, a granite fireplace surround will help craft the perfect finishing touches for your home.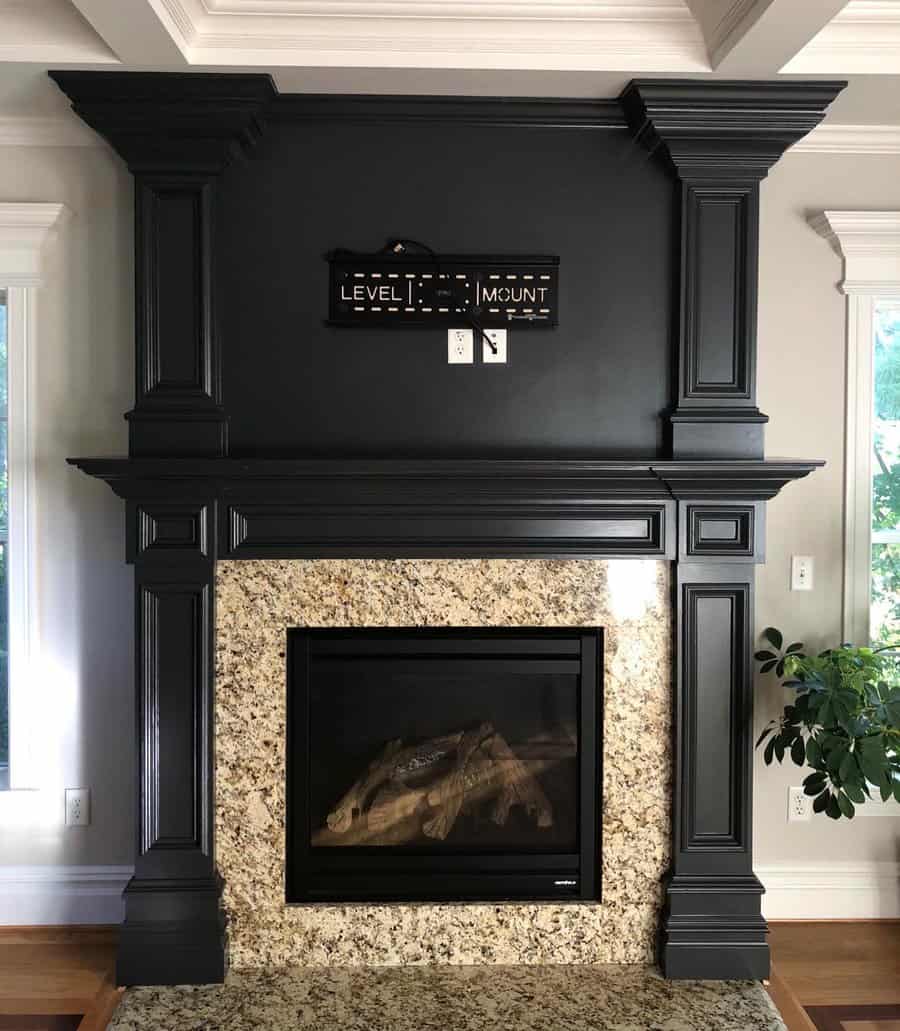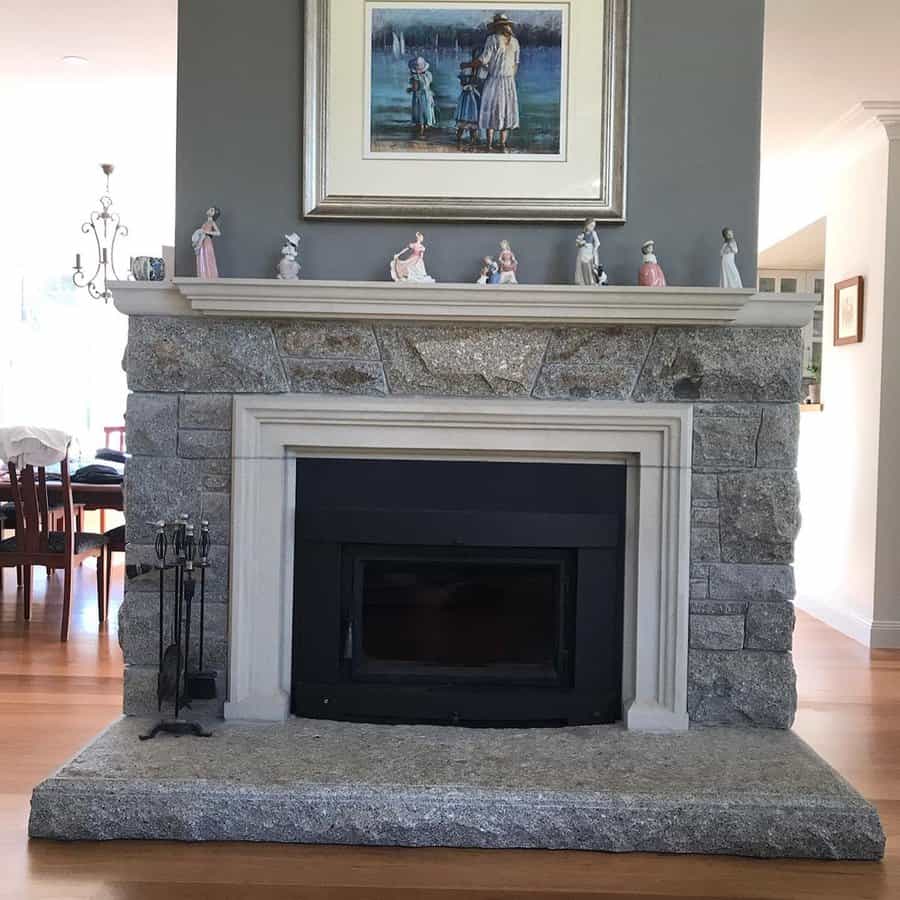 2. Add Visual Interest With Herringbone Pattern
If you're looking to add a little extra flair to your fireplace, why not try tiling it with a herringbone pattern? This classic style of tile arrangement adds a subtle touch of sophistication to any room and can easily be installed around your existing surround.
If you're not sure where to begin, there are plenty of instructions online for creating herringbone patterns with tile. A well-executed herringbone design around your fireplace will create the perfect accent in any home without breaking the bank.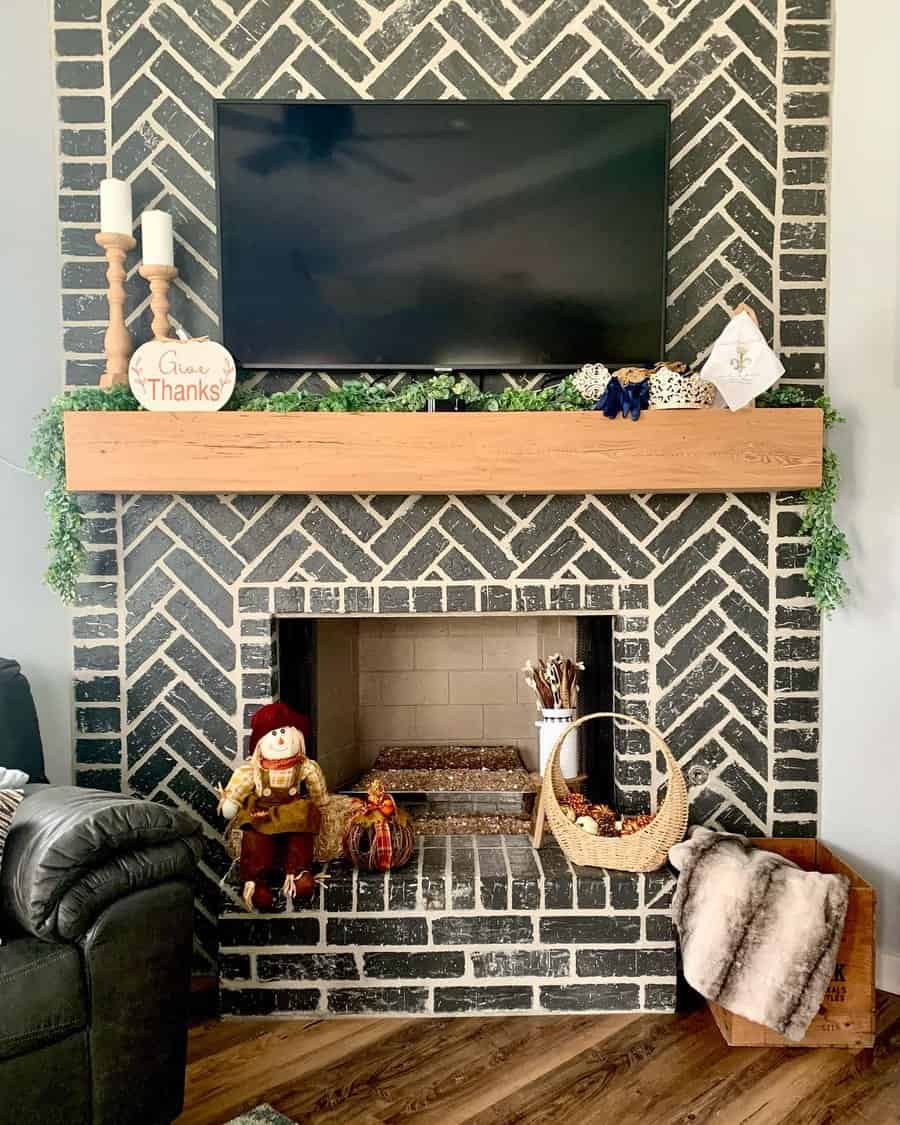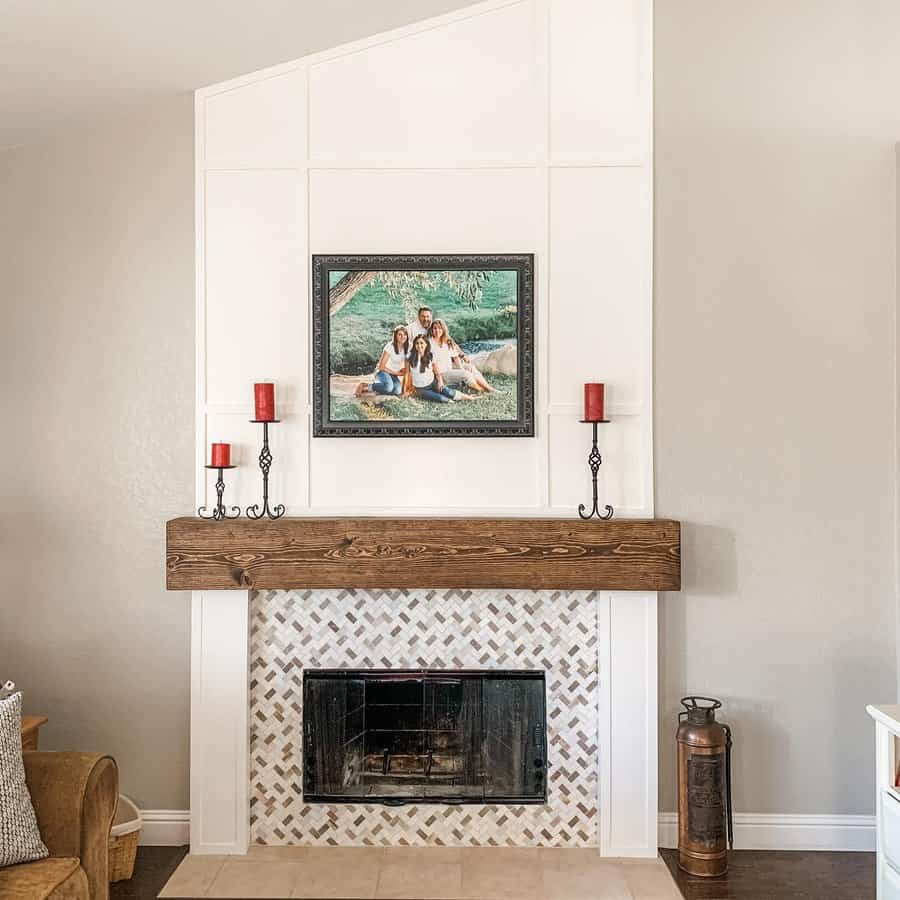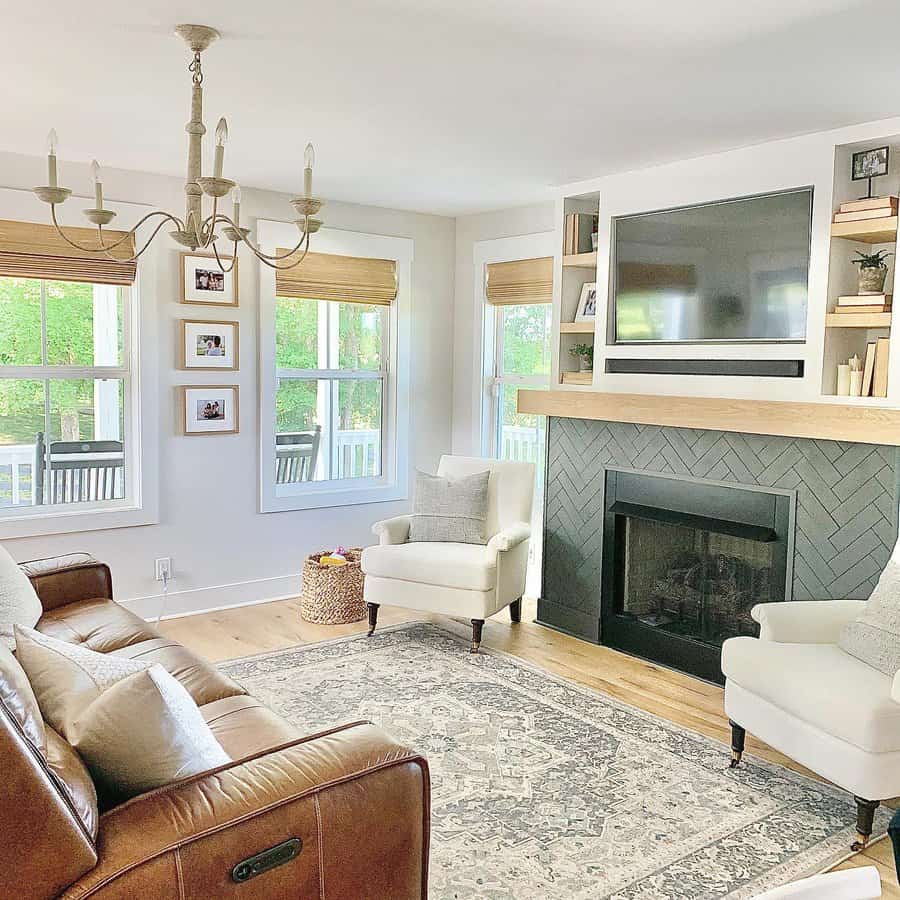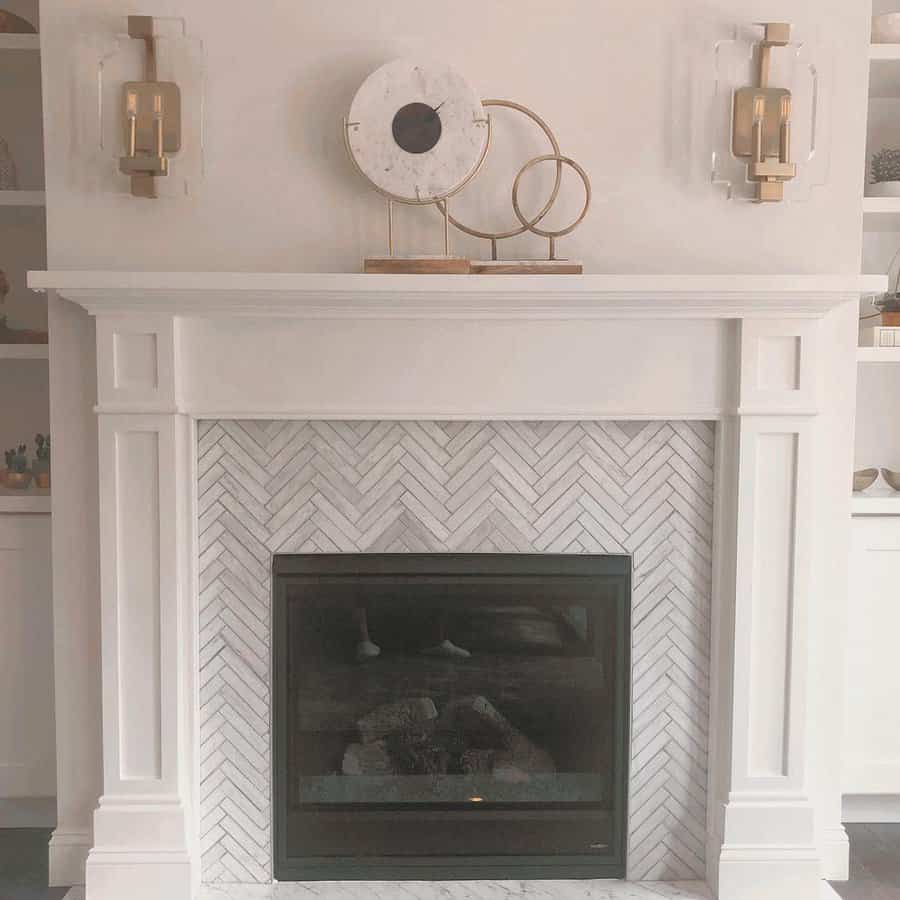 3. Go Elegantly Safe With Marble
If you are looking for a timeless addition to your living room, a marble fireplace surround is a perfect choice! This stunning and elegant marble material can bring magnificence to any sleek space.
Not only is marble exquisitely beautiful, but its strong and resistant properties also make it a great investment.
If you want to add a classic style to your home, a marble fireplace surround may be just the piece you're looking for. Furthermore, marble is incredibly easy to clean and maintain so it will always have that freshly polished appearance.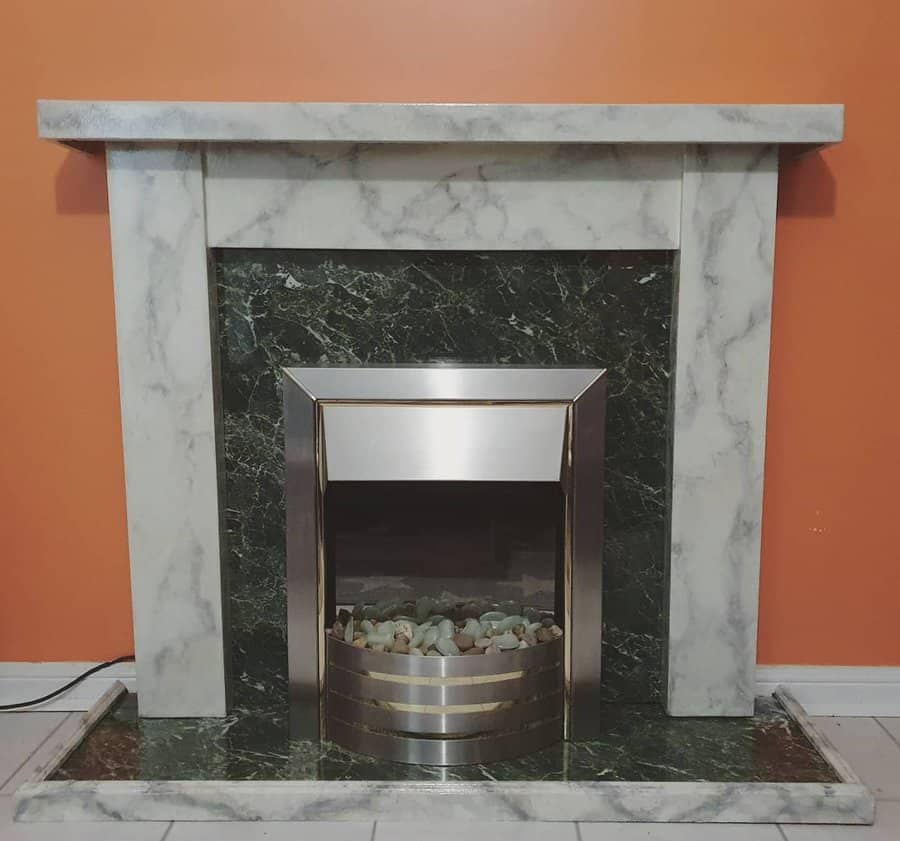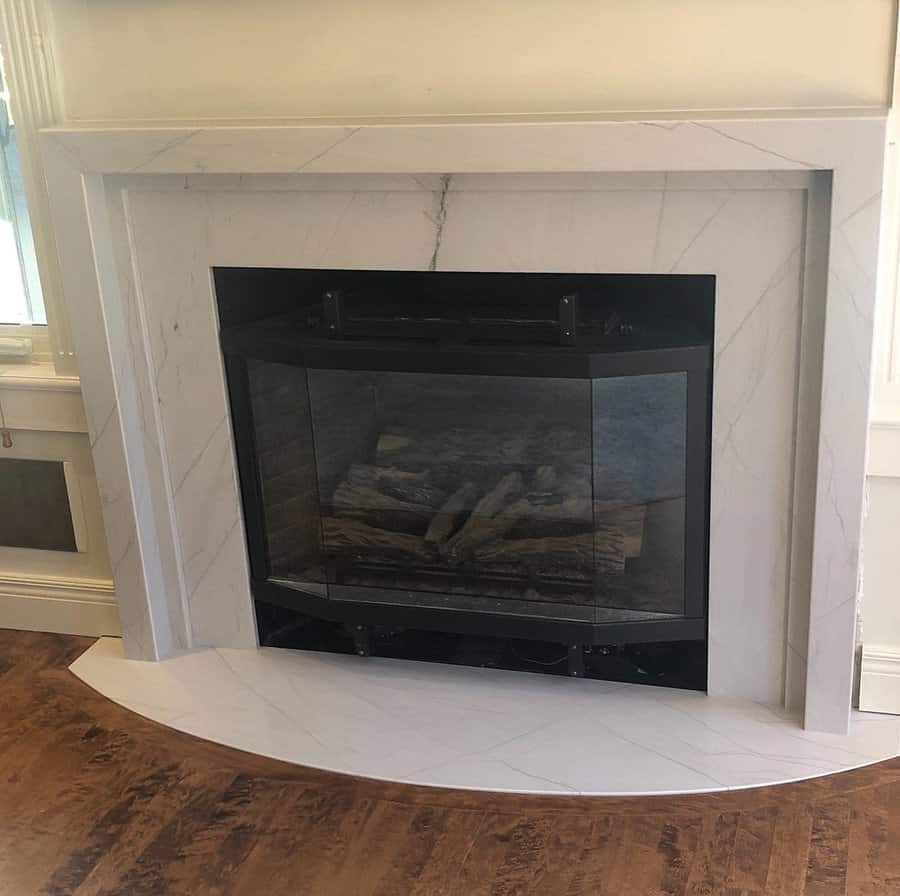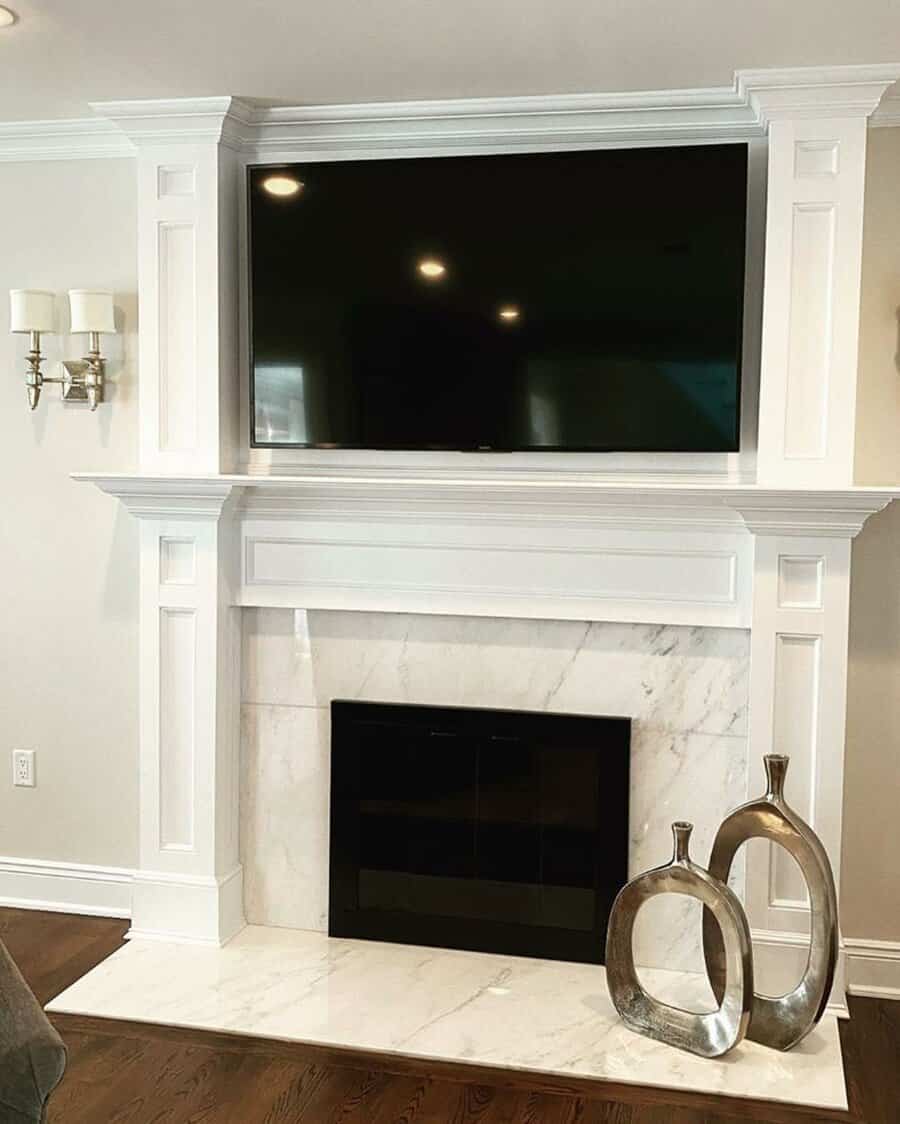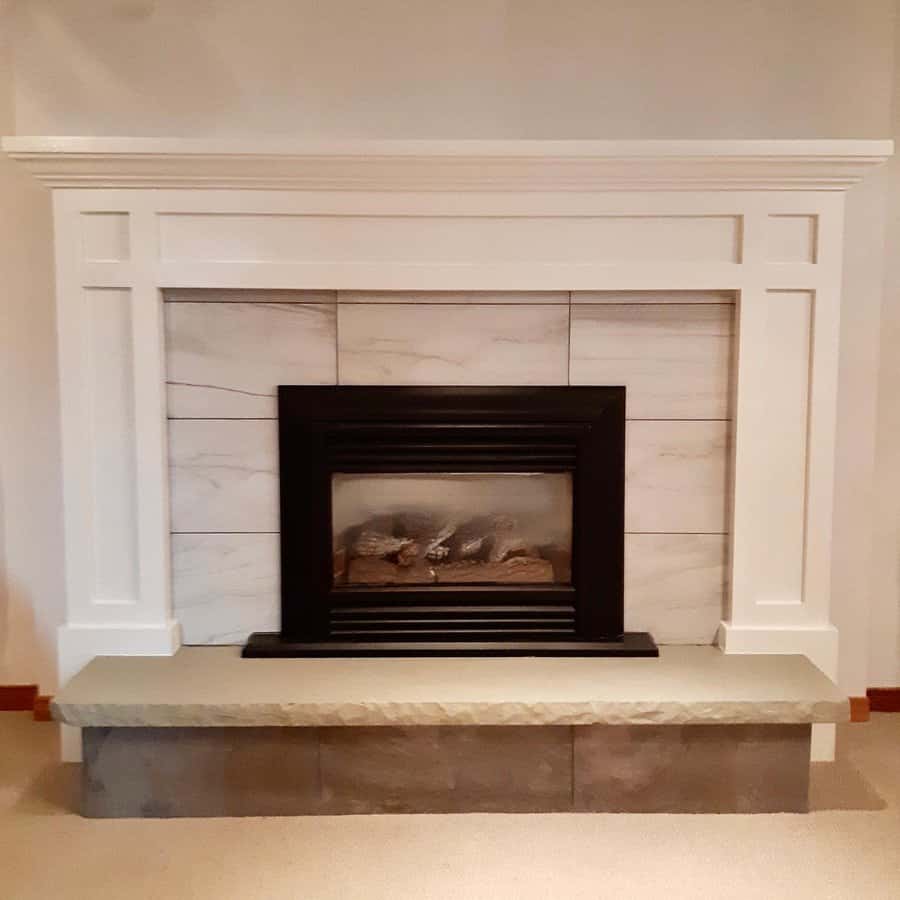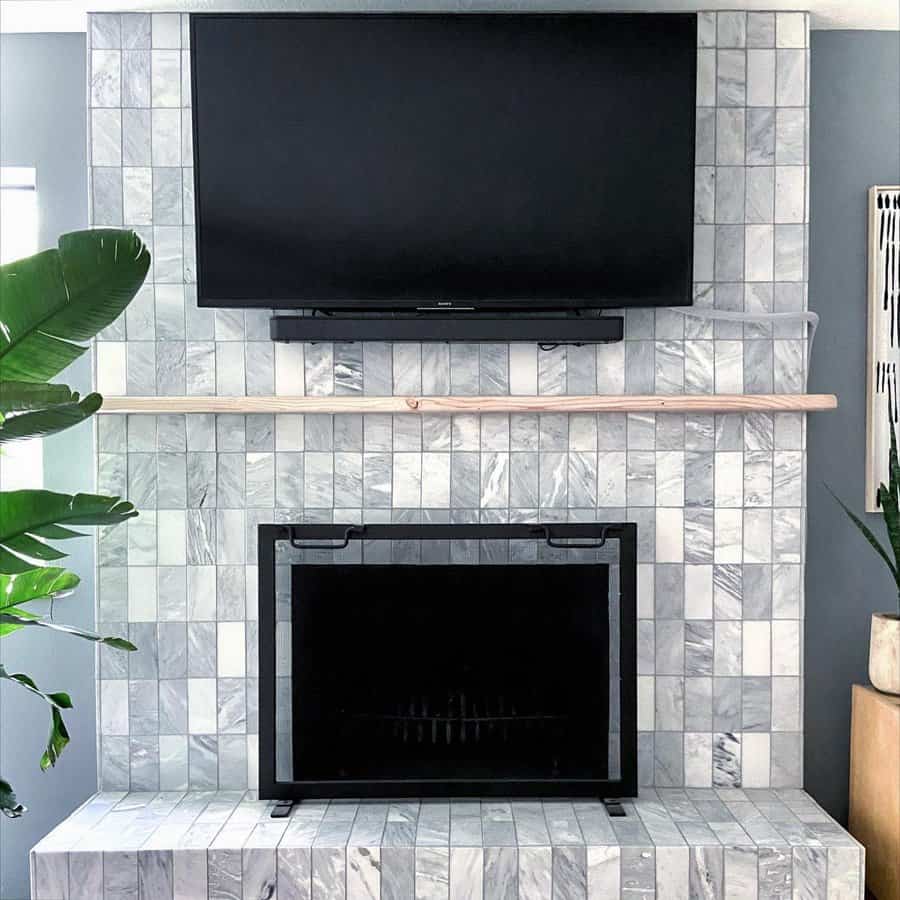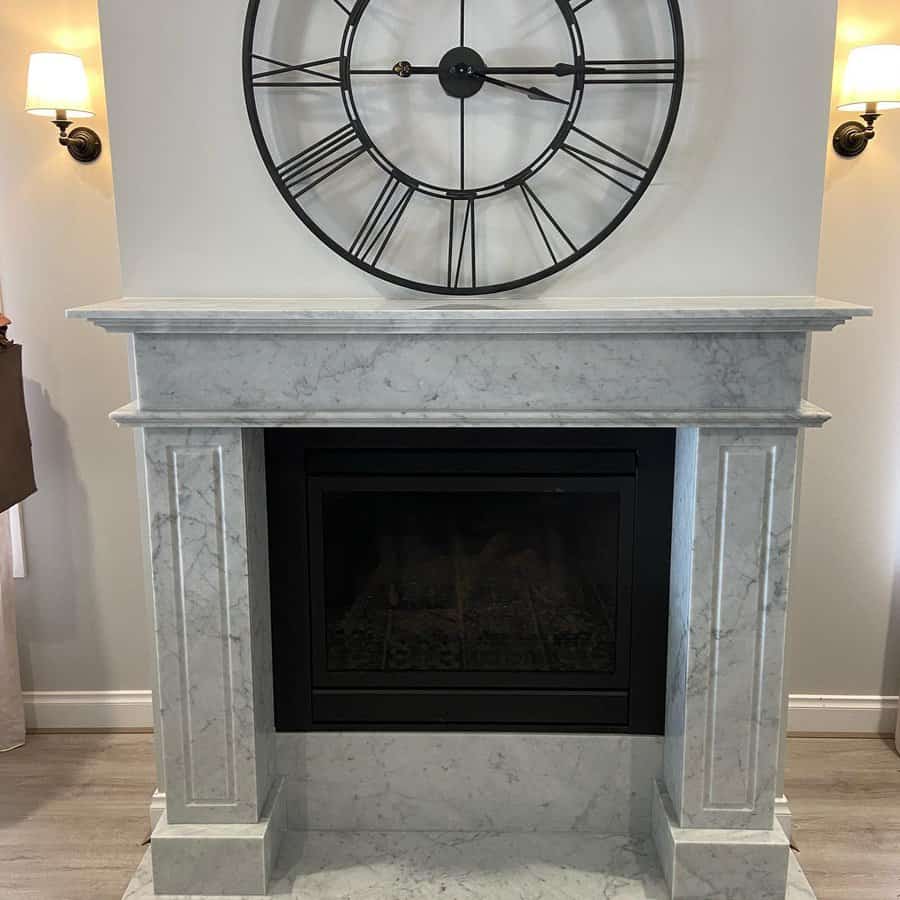 4. Modernized Shabby Chic
Updating your fireplace with a modernized shabby chic look is incredibly easy! A great way to achieve this is by finding an antique fireplace and giving it a coat of white paint. This simple addition will help modernize the fireplace while still maintaining a rustic charm.
You can also add some subtle decorative touches such as sconces or vintage stovepipes to complete the modernized shabby chic look. Whether you're looking for an updated aesthetic or just want to cozy up your home, modernizing your fireplace surround with a modernized shabby chic style is a surefire way to create a warm and inviting atmosphere in any room of your home.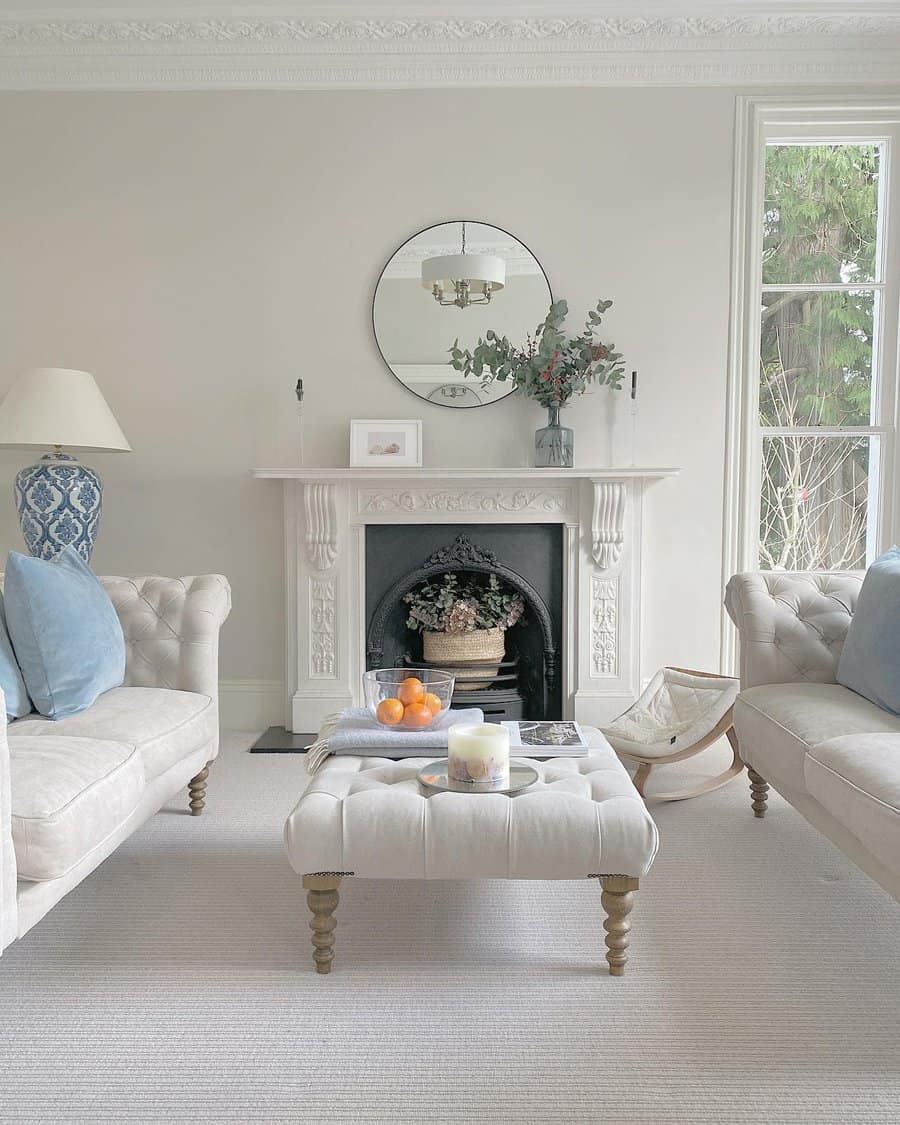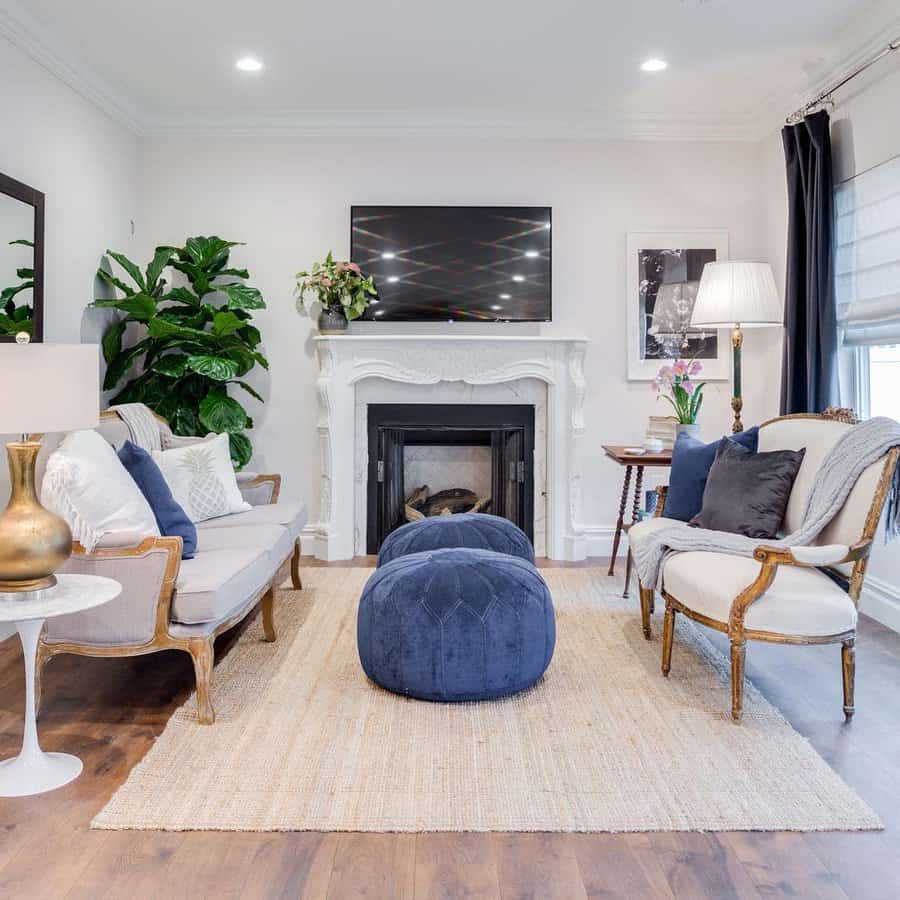 5. Sleek Modern Minimalist
For those looking to spruce up their plain minimalist fireplace, consider an elegant black or white fireplace surround. This type of modern style will spice up any room and give it an instant sense of sophistication.
Whether you opt for a minimalist frame around the outside of your fireplace or a more intricate built-in design, finding the perfect finish is an important step that should not be overlooked. With a wide variety of materials and designs available, you are sure to find one that works for your space and desired aesthetic.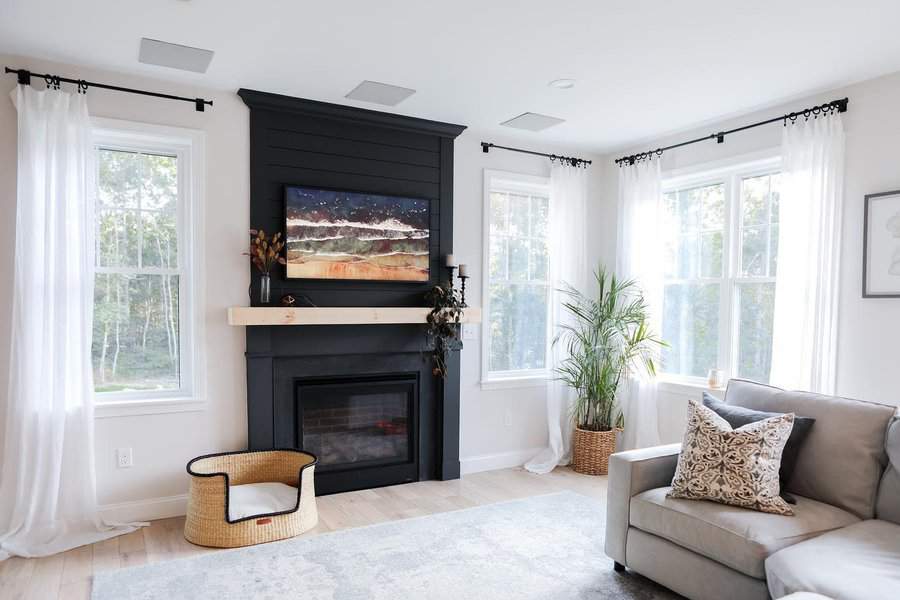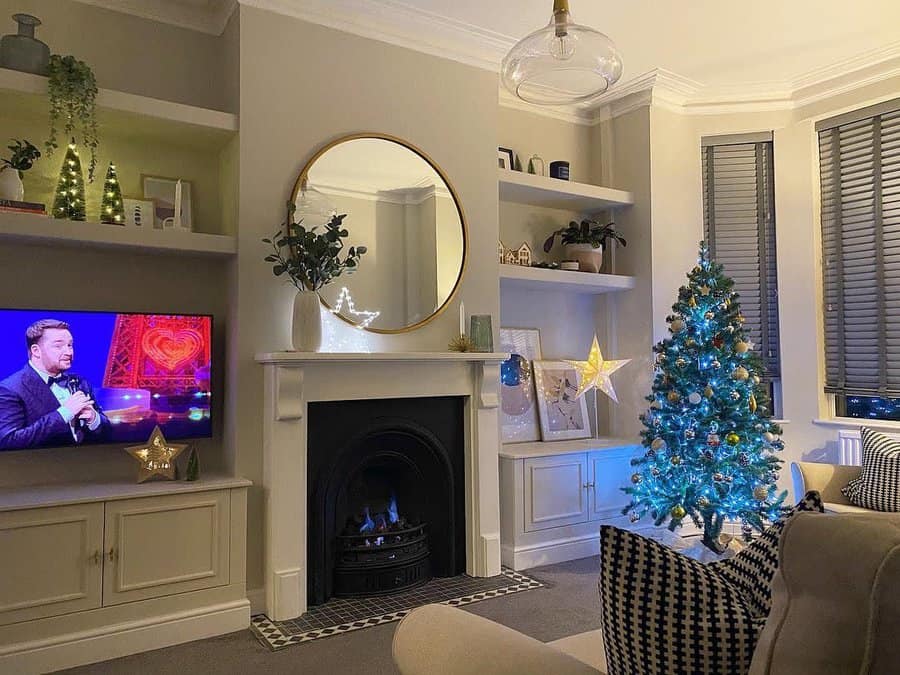 6. Stamped Tiles For A Rustic Look
A rustic fireplace surround is one that brings a combination of old-world charm and modern-day style to your home. For the perfect setting, stamped tiles, textured bricks, and weathered woods will all contribute to this look.
y choosing a stamped tile look and texture in tans or greys, you'll create a classic atmosphere in your living space. And when it comes to adding bricks to the mix, don't discount their ability to give character to the design—unevenly-sized bricks arranged at varying depths will help create a truly unique look for your home.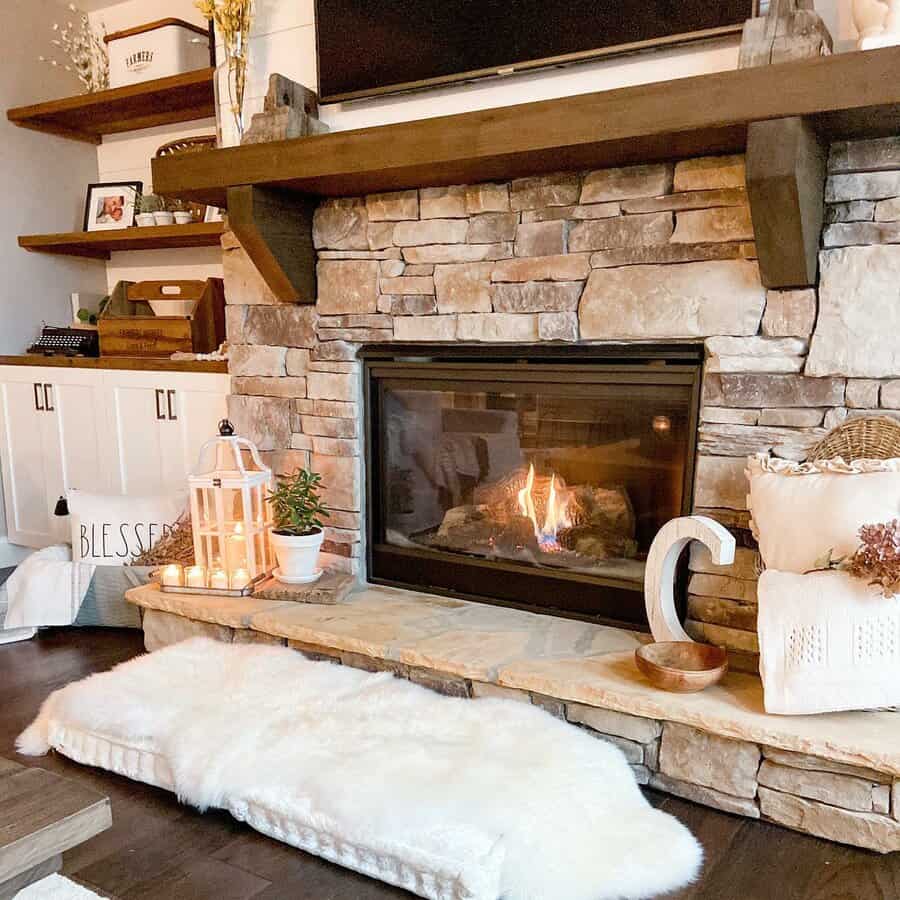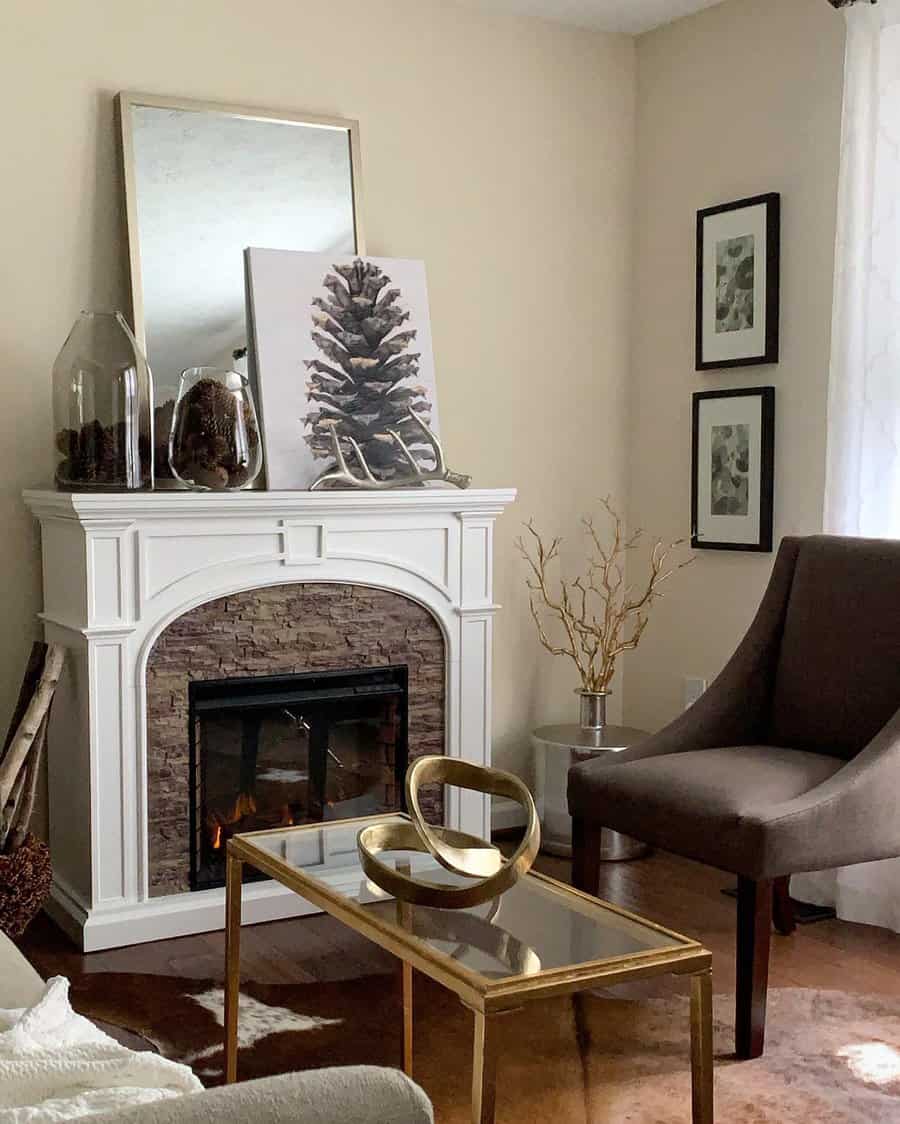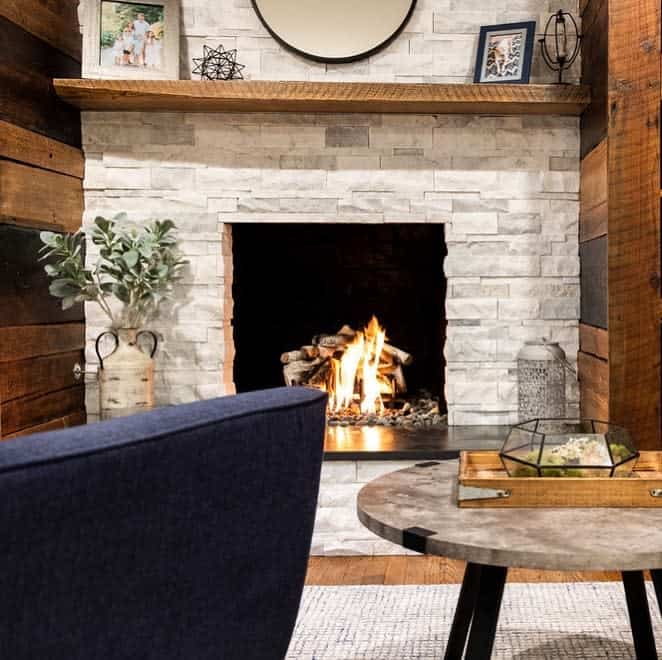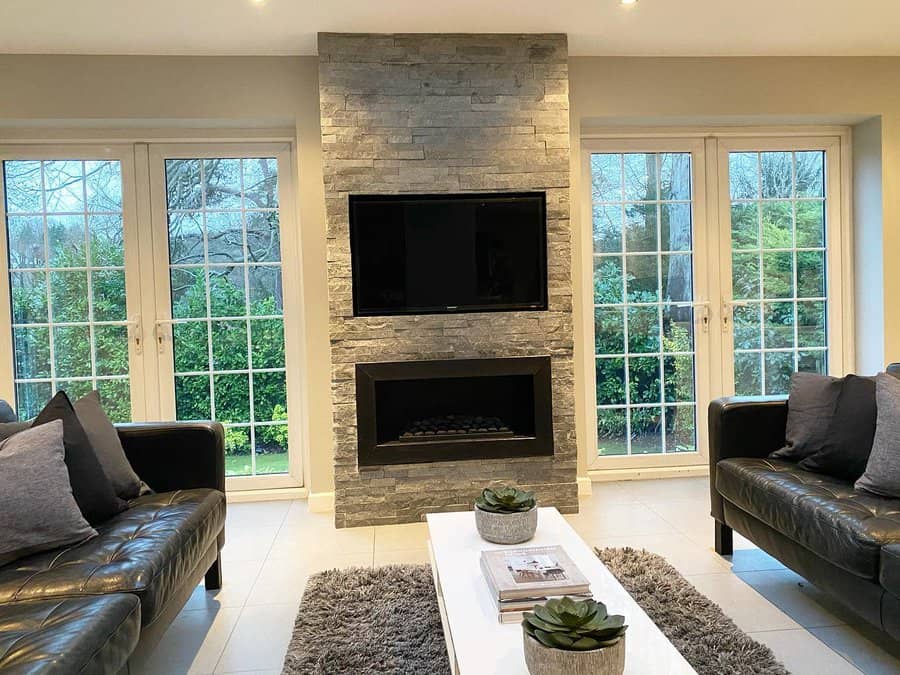 7. Dual-Toned Accent
Consider dual-toned fireplace surround when planning a home makeover. This approach to interior design mixes the traditional and modern and adds depth to any room. T
o achieve the dual-tone effect, you can try combining contrasting colors for your walls and tiles, or using complementary colors for a softer look. This unique and stylish aesthetic is sure to be the centerpiece of your living space for years to come.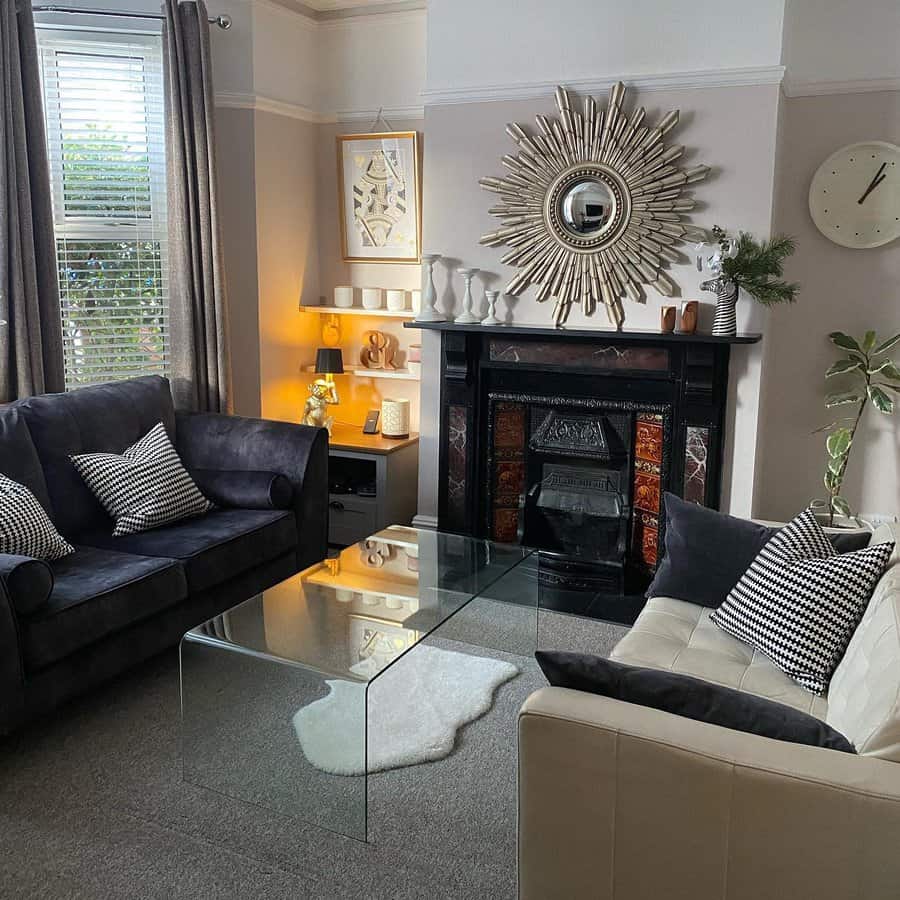 8. Exposed Bricks For An Industrial Look
If you want to add a touch of rustic industrial chic to your home, an exposed brick fireplace surround is an excellent option. Consider pairing it with weathered wood shelves on either side and a stylish metal mantelpiece above.
To further enhance the look, hang wrought iron cauldron pendant lights or cage-style sconces above the mantel for a truly unique design that will be sure to wow your guests. With exposed brick walls becoming a hot interior trend, you won't go wrong with this classic styling technique.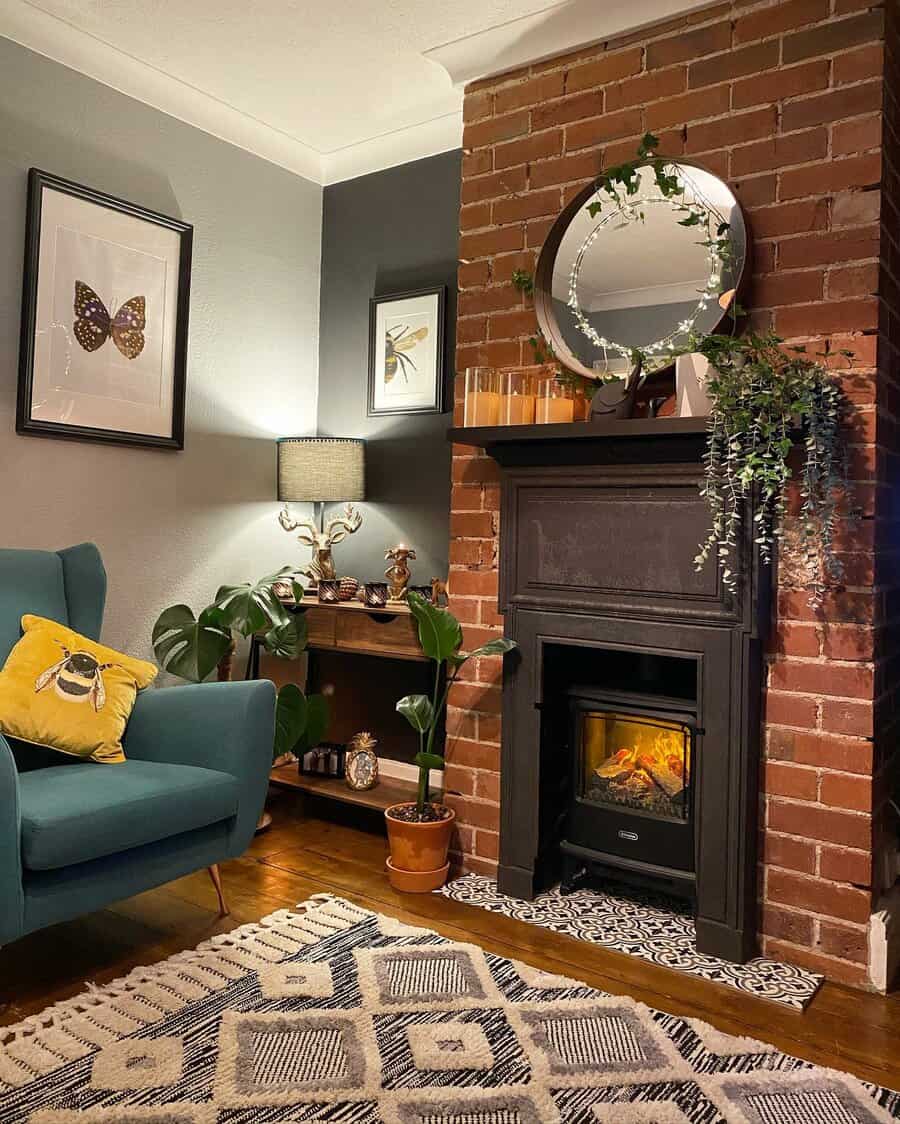 9. Paint It Black!
Add a touch of modernity to any room with a black fireplace surround. Whether you are using a bold and glossy black or opting for something more subtle like a matte black finish, the black fireplace surround will surely make an impact.
The black hue is the perfect way to tie together your existing furniture pieces while adding a stylish look to any room. From traditional to contemporary décor, this black fireplace surround will create visual interest and add depth to your space.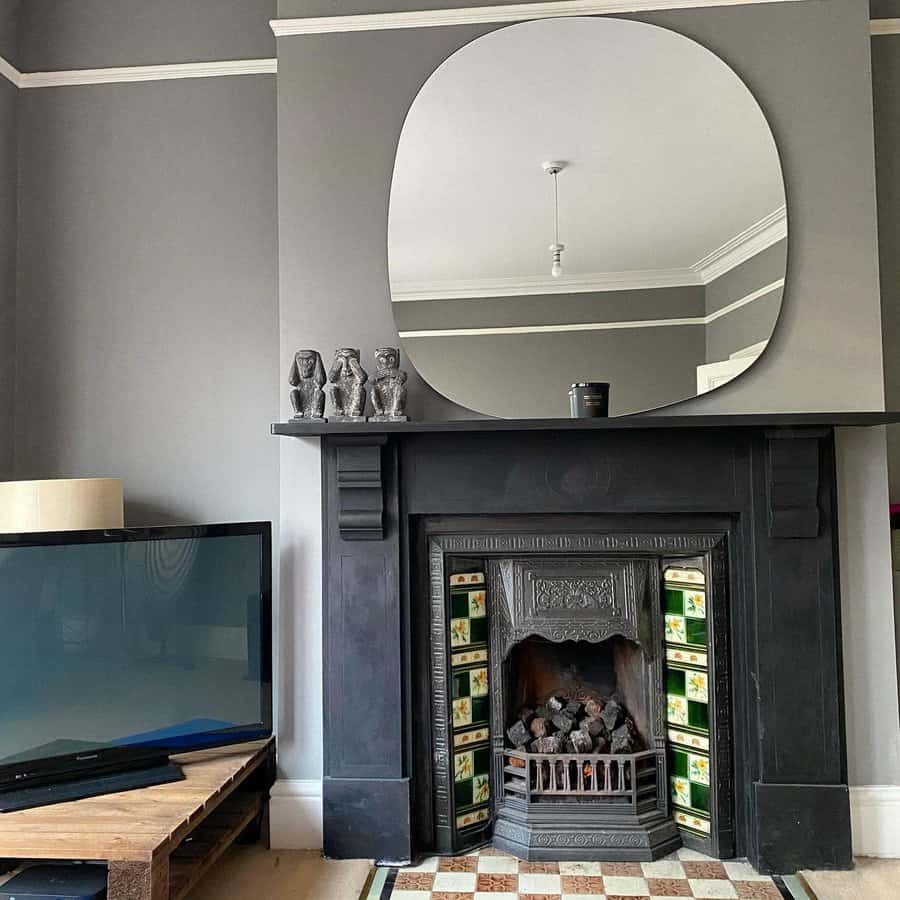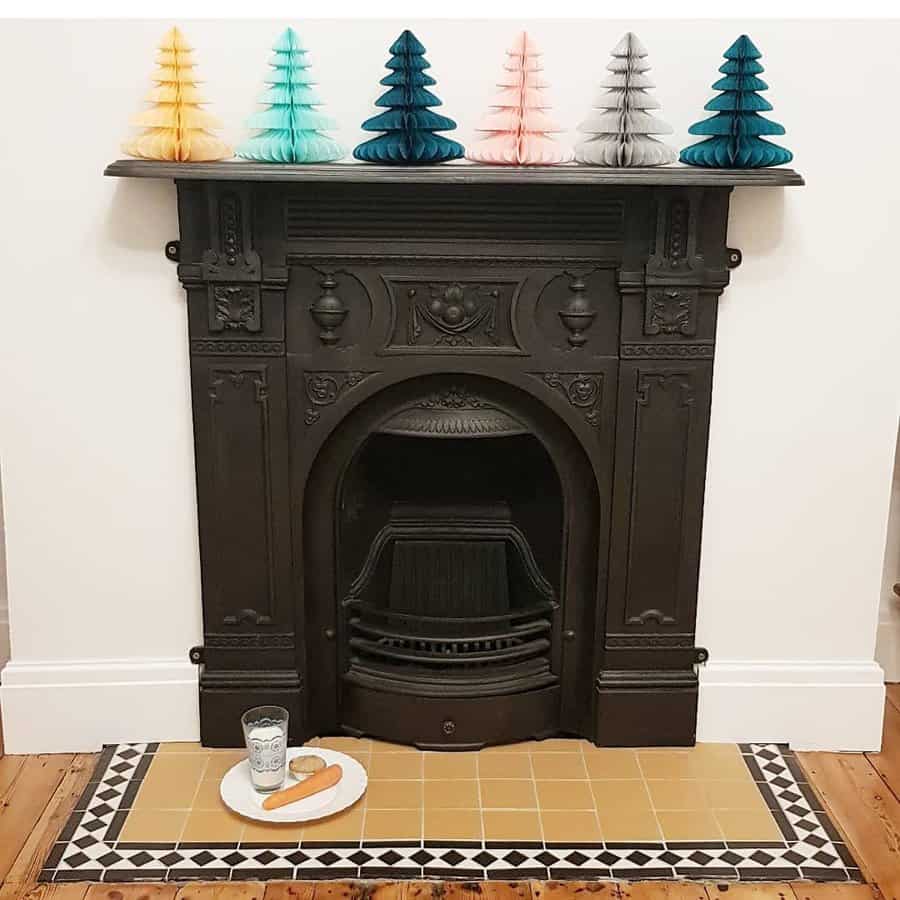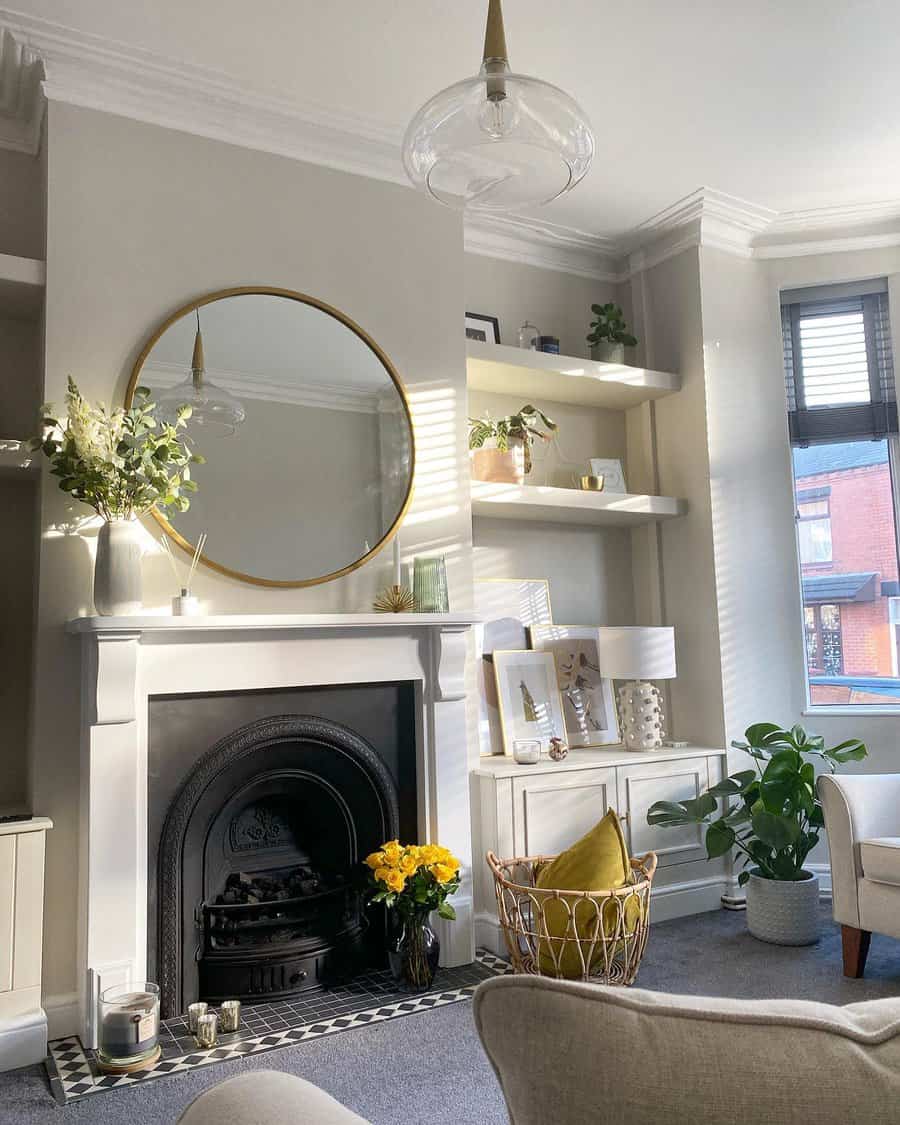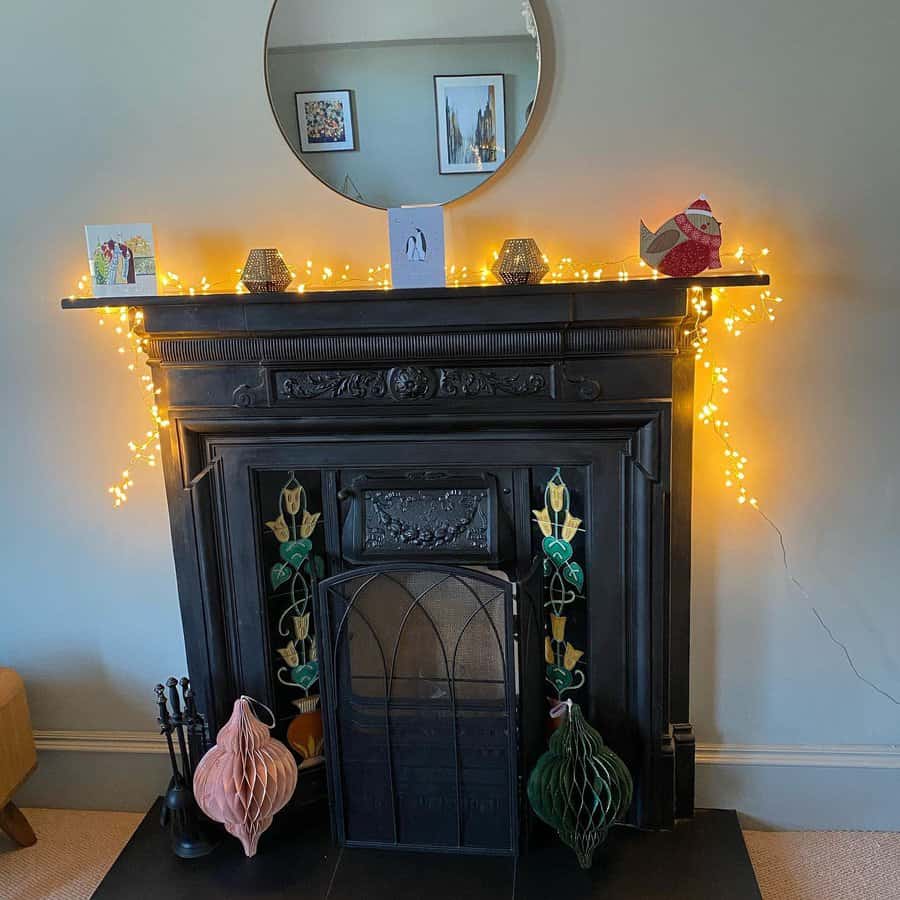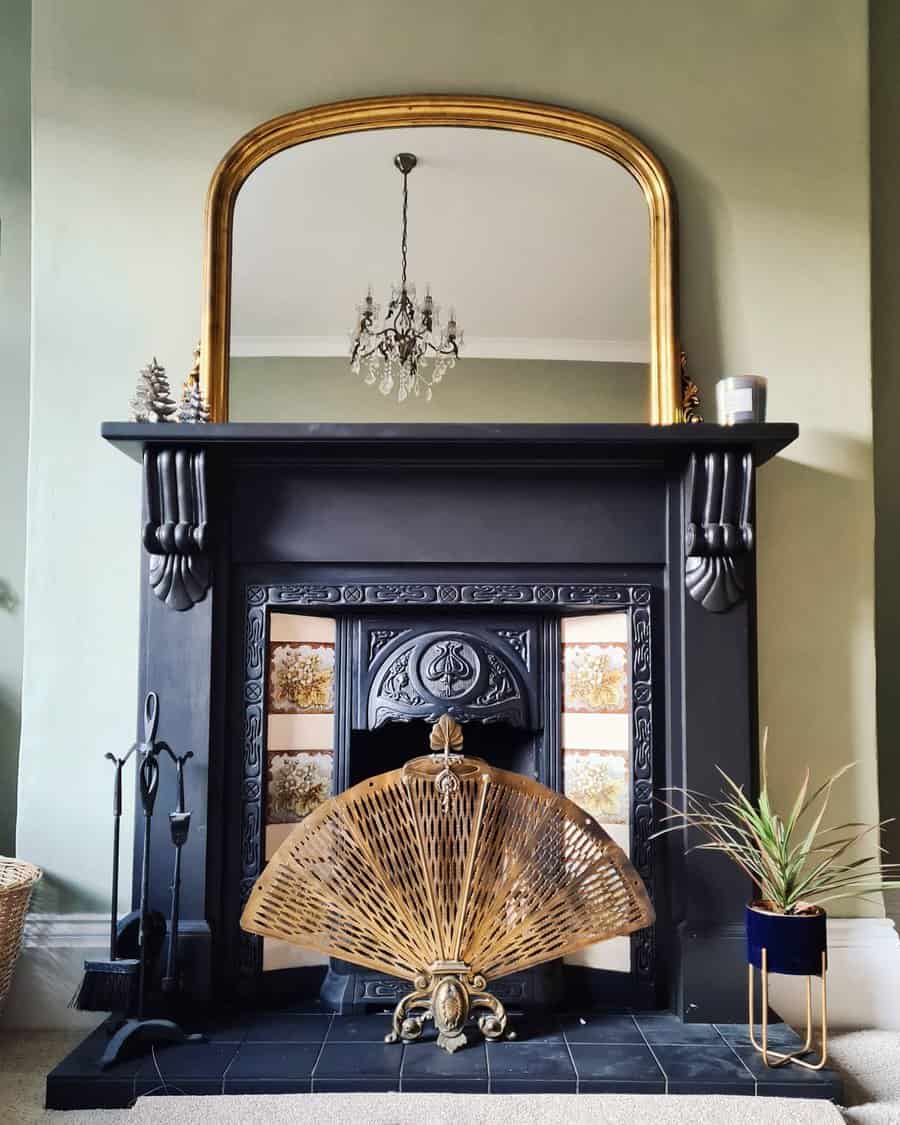 10. Install Decorative Tiles
If you're looking to give your fireplace some decorative flair, a decorative fireplace surround is a fantastic way to add visual interest and an eye-catching accent to your home. Consider decorative tiles which will make an impact – think of interesting shapes, colors, and textures that can be used to create a unique style.
Choose tiles that will contrast with the other decor in the room, creating an eye-catching feature against neutral walls or furniture. Whichever decorative elements you choose, don't be afraid to get creative – you can really make your fireplace pop when it stands out amongst the rest of your interior decor!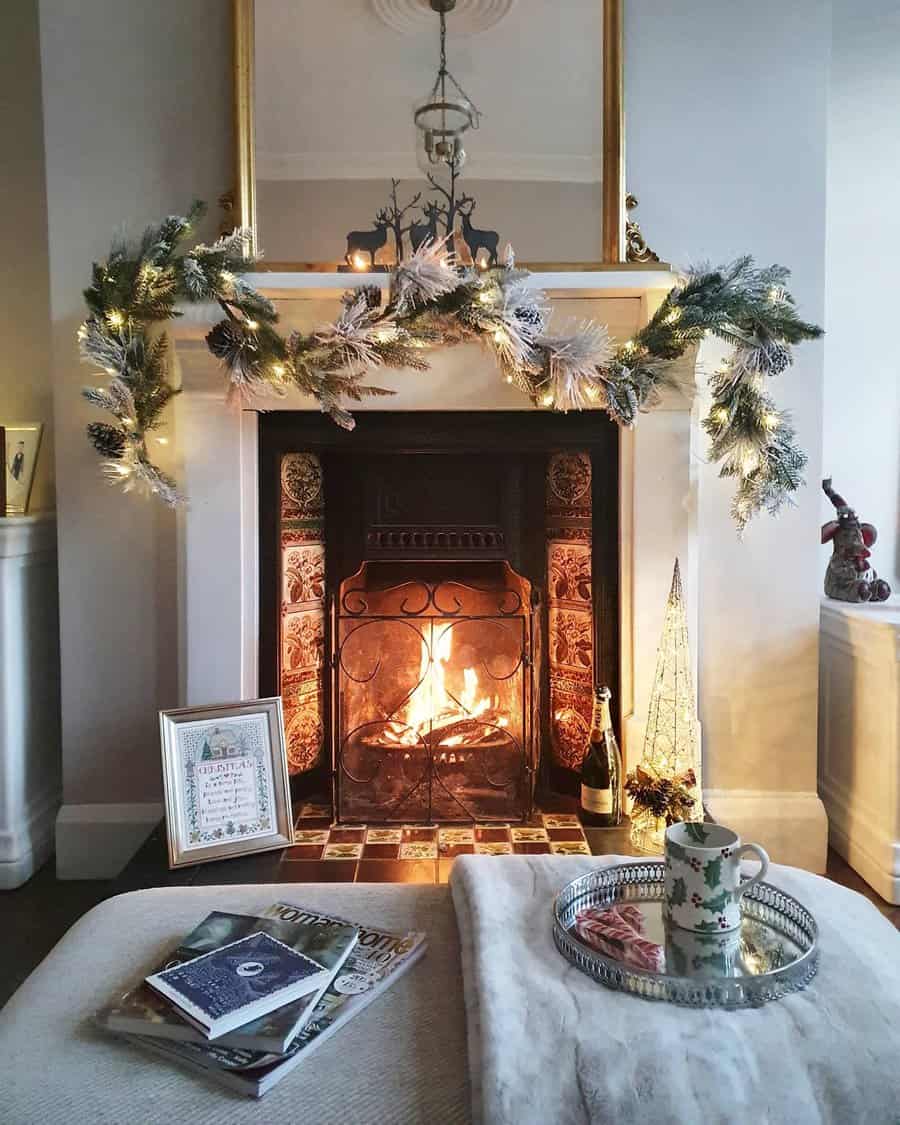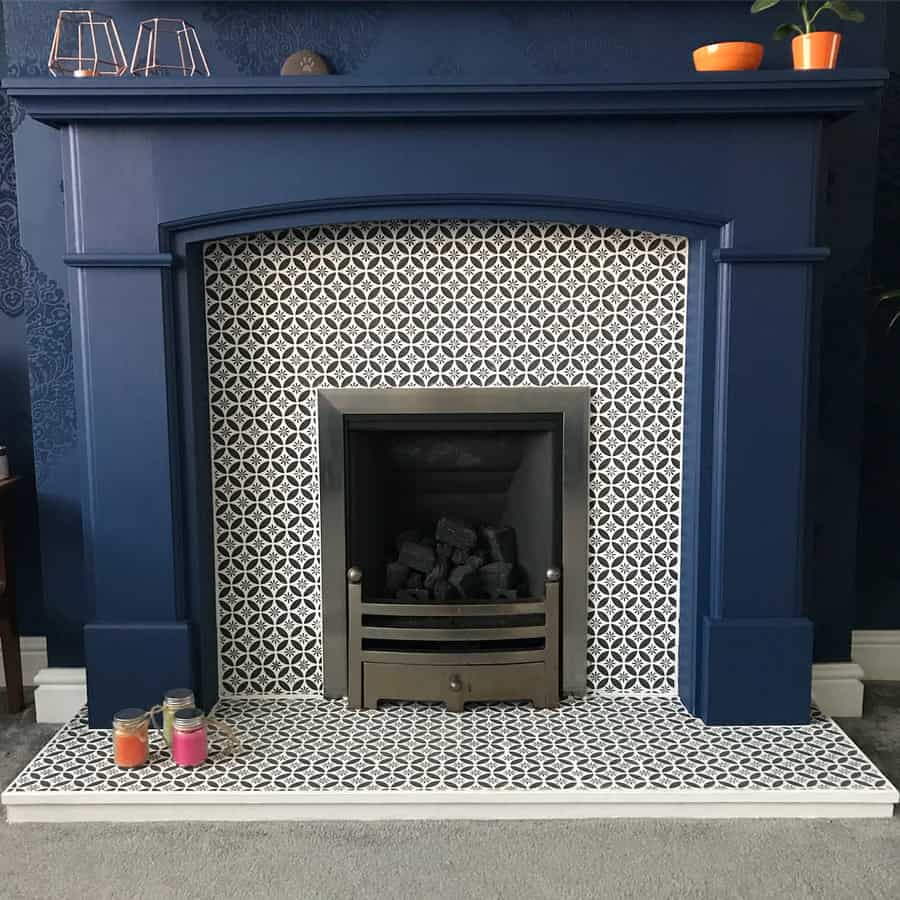 11. Keep The Antique Look
Installing an antique fireplace surround is the perfect way to create an inviting, cozy atmosphere in the home. When retained, these surrounds provide character and texture that adds charm to any living space. To make sure you show off your antique fireplace surround to its best effect, consider selecting a complimentary red wood stain for the mantel.
This will not only pull together all the elements of your fireplace design but will also make it look as if it's been retained for centuries. Doing so will ensure that your antique fireplace surround becomes a highlight in your home and a conversation piece for years to come!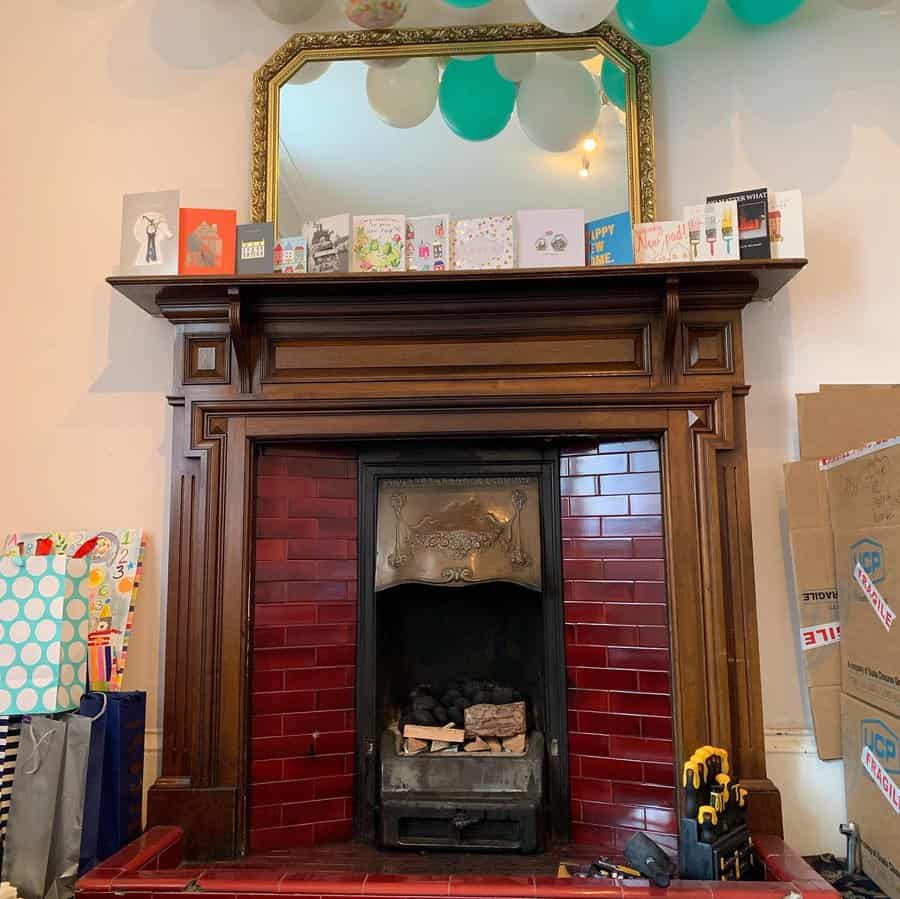 12. Add Gold & Silver Details
A fireplace surround with gold or silver details is the perfect way to add a touch of sophistication to your home. Dark colors, such as deep navy or forest green, are especially enhanced when adorned with these sophisticated accents.
No matter if you're opting for an ornate fireplace surround or something more understated, adding that extra glimmer of gold or silver can make the difference between an ordinary fireplace and one to marvel at. If you're looking for a truly special fireplace, choose a fireplace surround with gold or silver details to give it the extra pop it needs!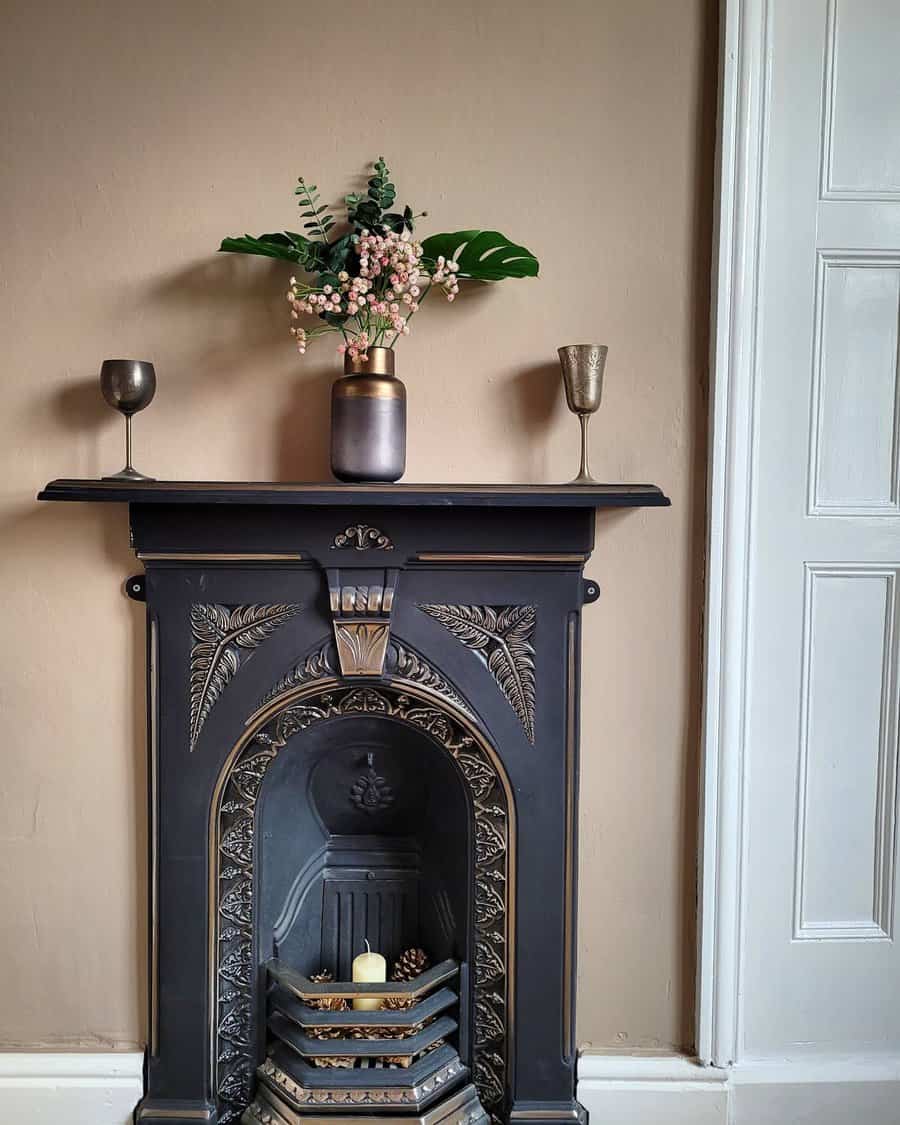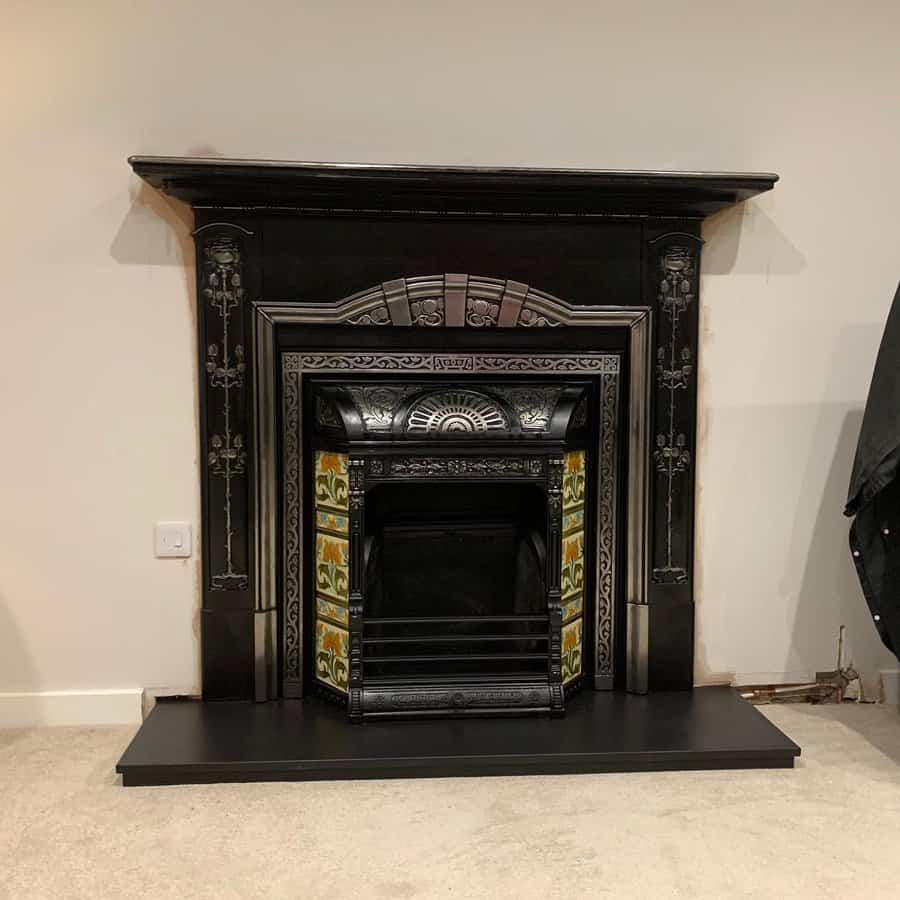 13. All-Natural Stone For A Raw Look
Nothing quite gives a room a rustic allure like a stone fireplace surround. Natural all-stone tiles provide an earthy and timeless look that can tie any room together.
Try layering freeform tiles on the bottom of your stone fireplace to craft an alluring and unique design that's sure to stand out in the crowd. Now all you need is someone special to cuddle up next to you and enjoy a cozy night in!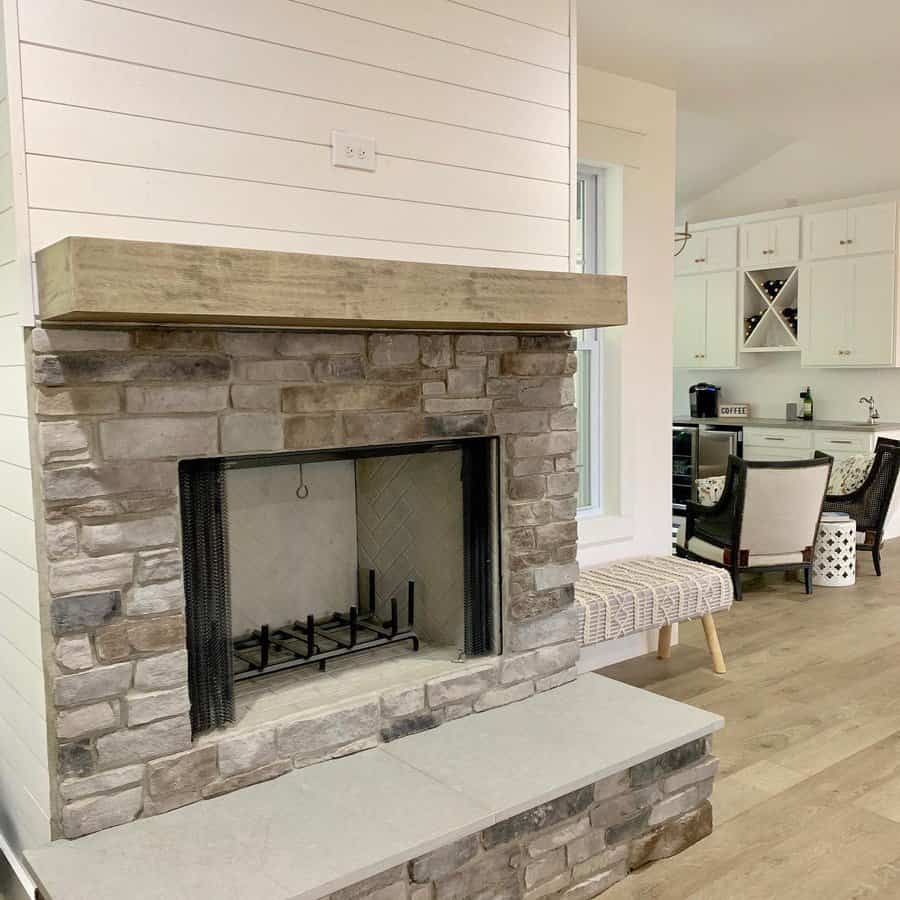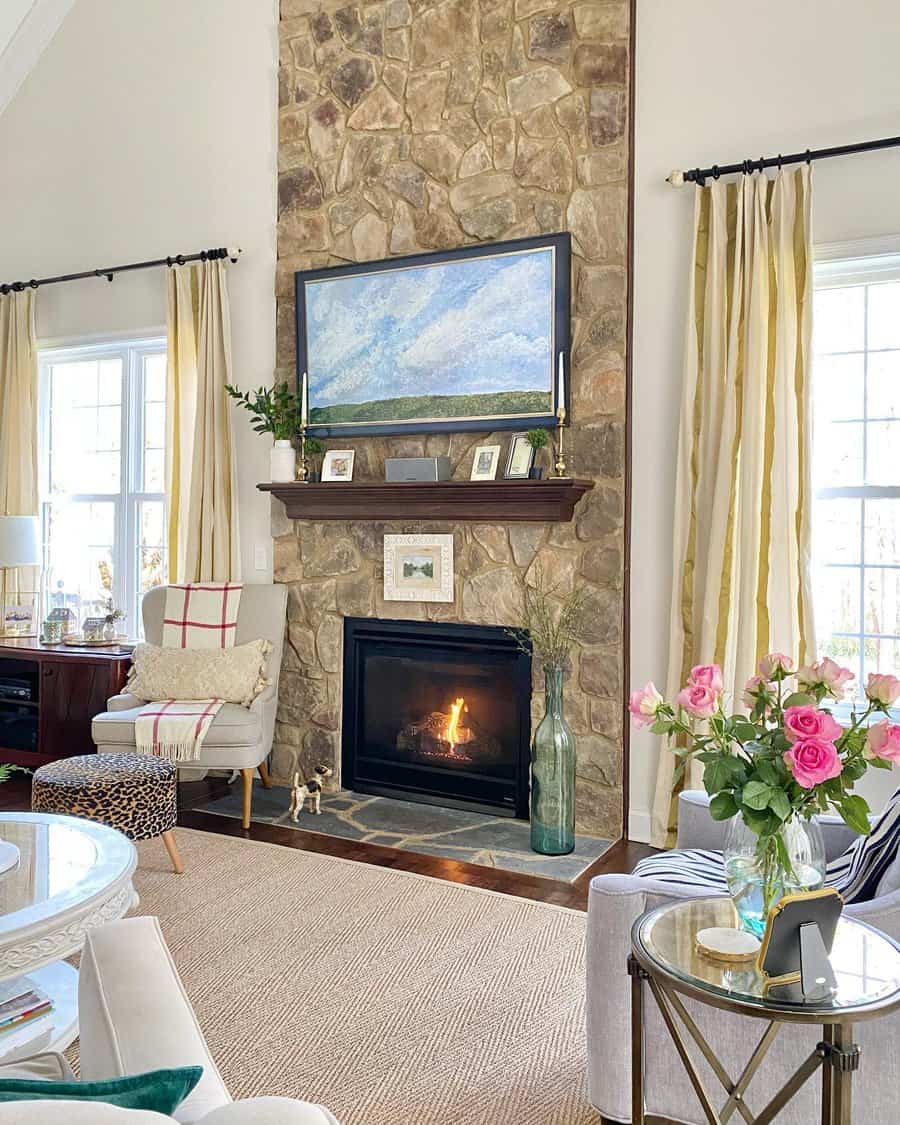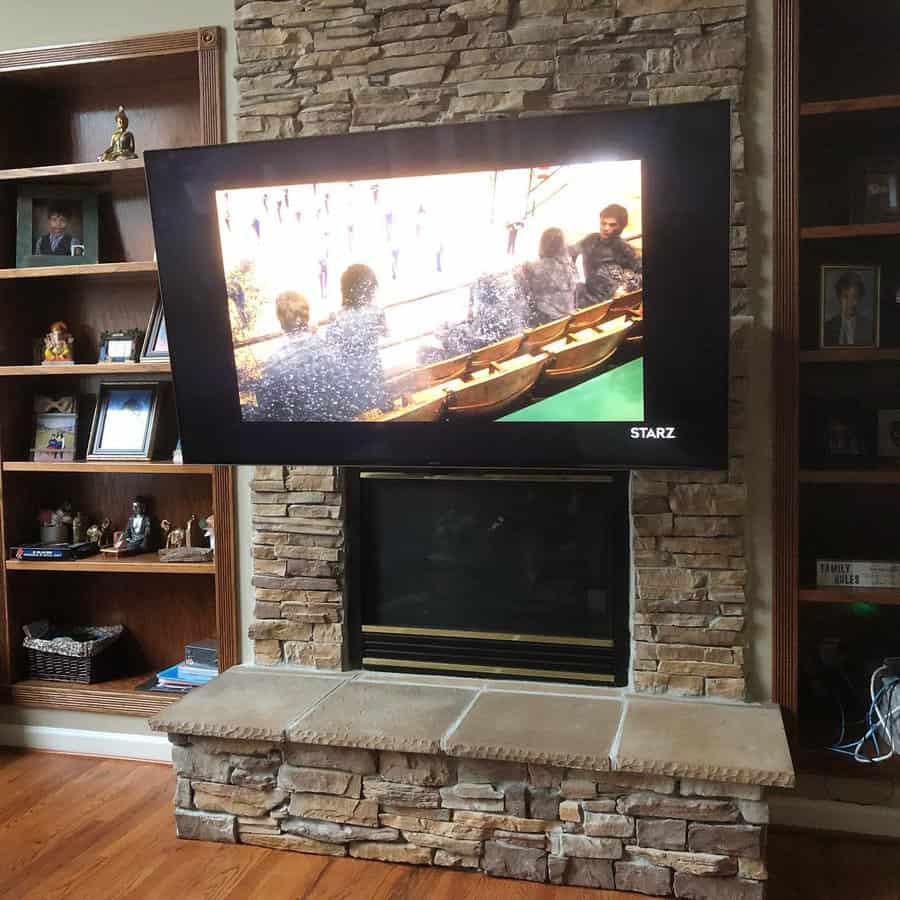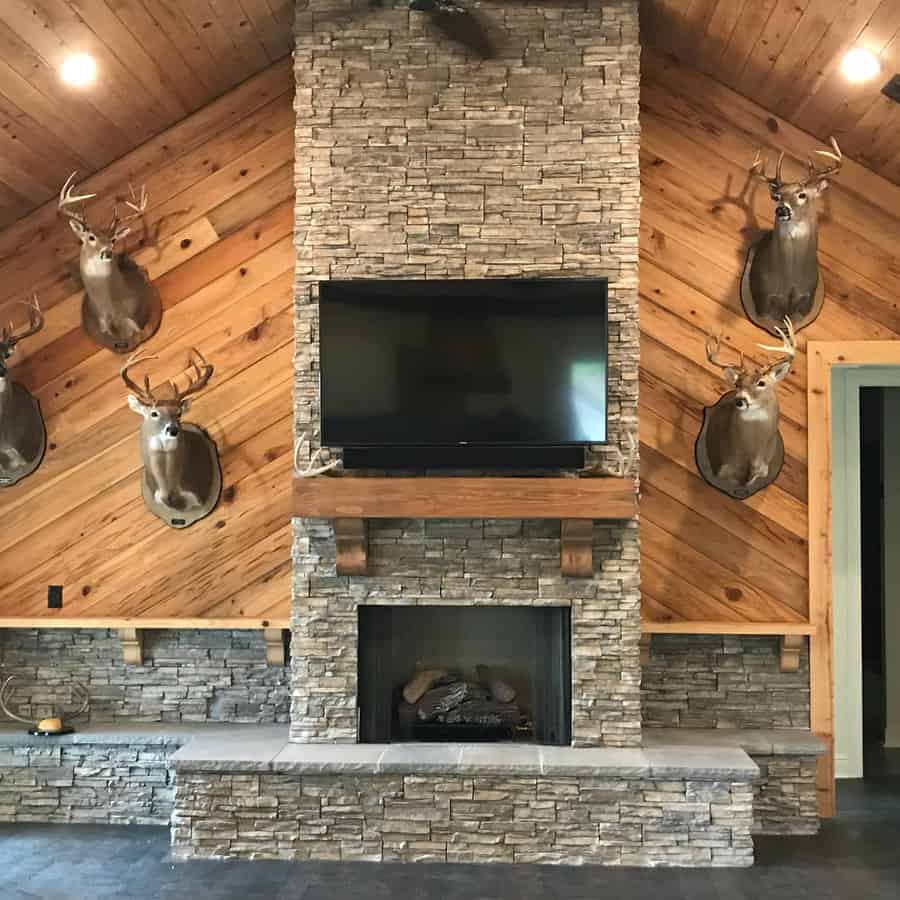 14. Hexagon Graphic Tiles
Outfitting a fireplace surround is an exciting opportunity to infuse some personality and style into your space. If you're looking for a modern and dynamic design, consider hexagon graphic tiles in white, accented with dark black grout.
This creates an interesting visual contrast that can help bring any room to life. Whether the room is contemporary or traditional, hexagon tiles balanced with black grout are sure to start a conversation. Be creative when designing your fireplace surround and enjoy the process of making it truly yours!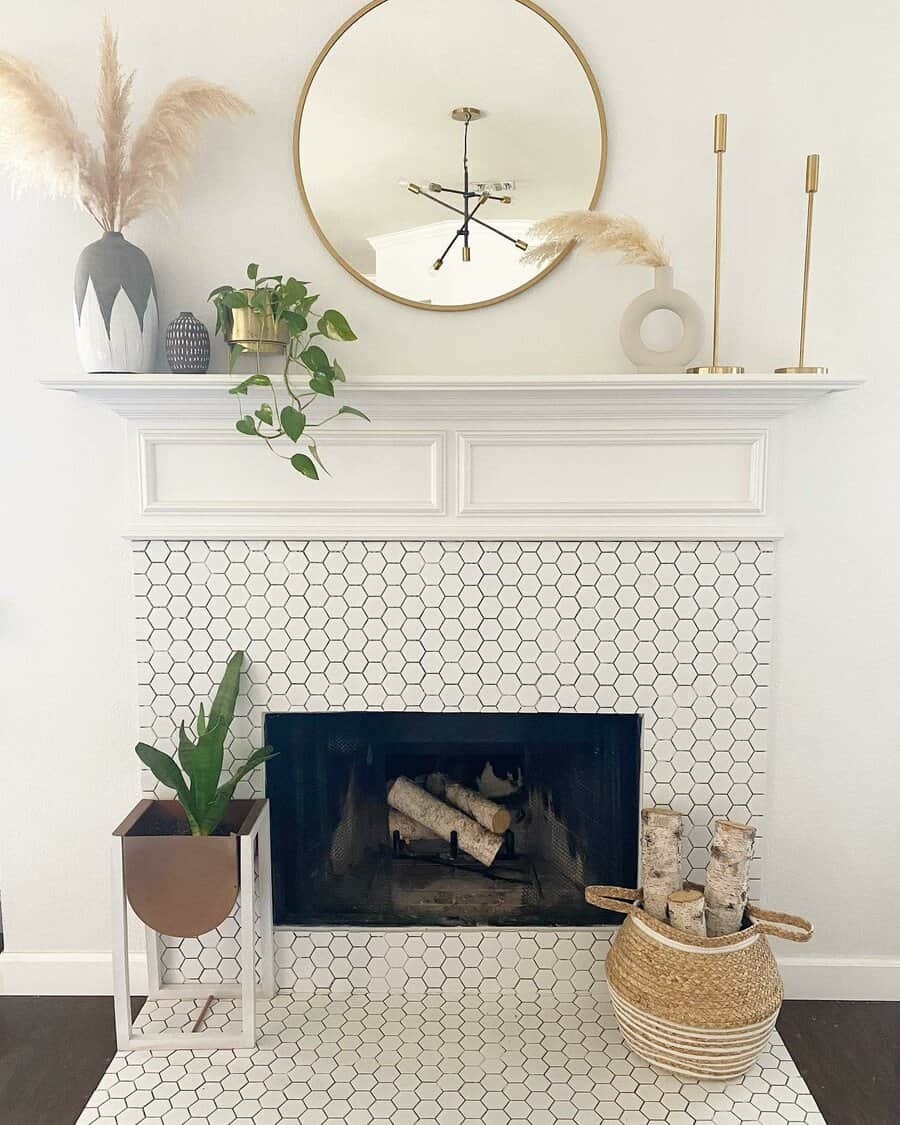 15. Beige Tiles For Versatility
A beige fireplace surround is a great choice for creating a warm, inviting ambiance in any room. With the diverse range of beige tiles available, you can choose from subtle whites to dark greys, allowing you to create an entirely customizable look.
Whether you prefer a classic contemporary style or something more industrial and modern, beige surrounds are versatile enough to complement your overall design. Plus, beiges also have the added benefit of not overpowering the room like some other colors may; beige will let other elements be the star without stealing the show.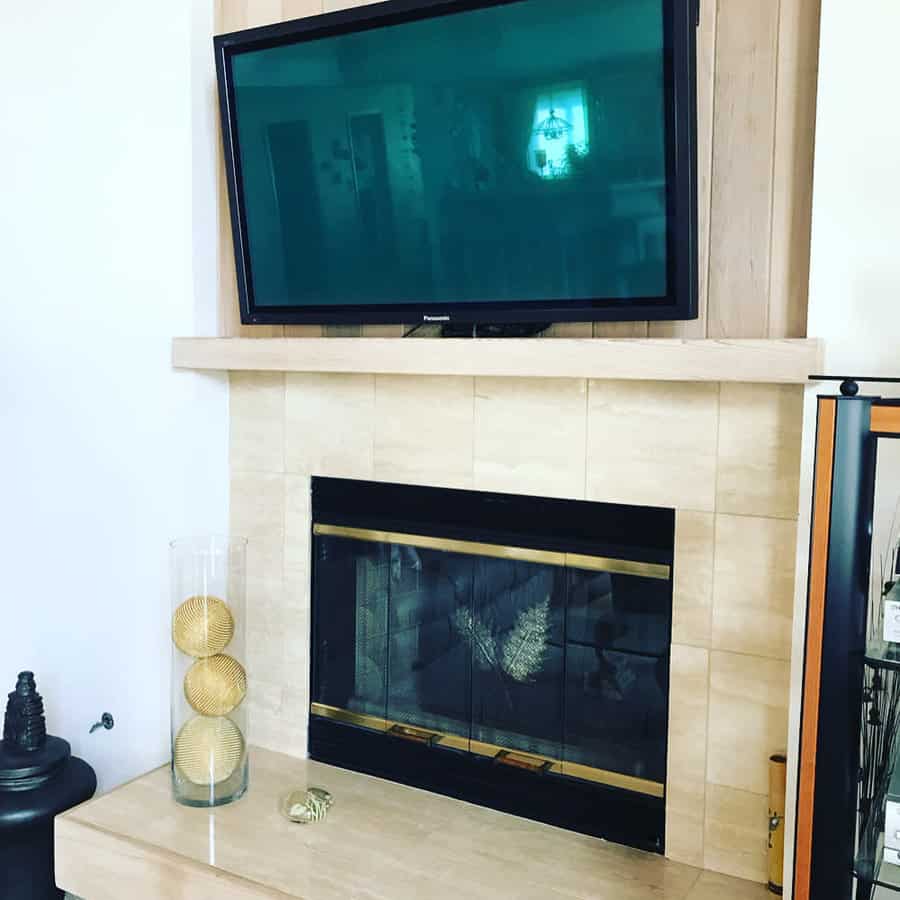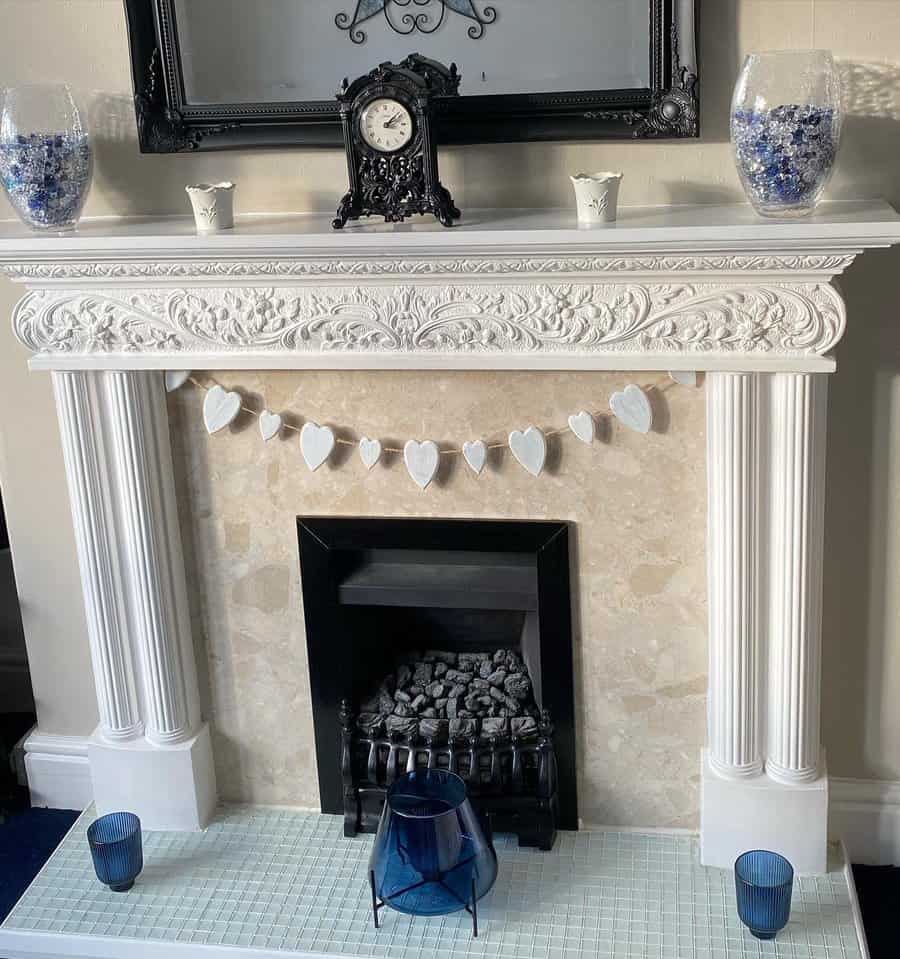 16. Build An Arch For Visual Dimension
An arched fireplace surround is a perfect way to add a visual dimension to your space. Not only does it evoke an atmosphere of timeless elegance, but it can also be the focal point of any room. Its versatility adds warmth and charm to a variety of settings and will surely provide a stunning feature for many years to come.
A well-crafted arched fireplace surround not only frames your beloved hearth in beauty but can also highlight your prized décor pieces as well. So why not bring home an arched fireplace surround today and enjoy its decorative masterpiece for years to come?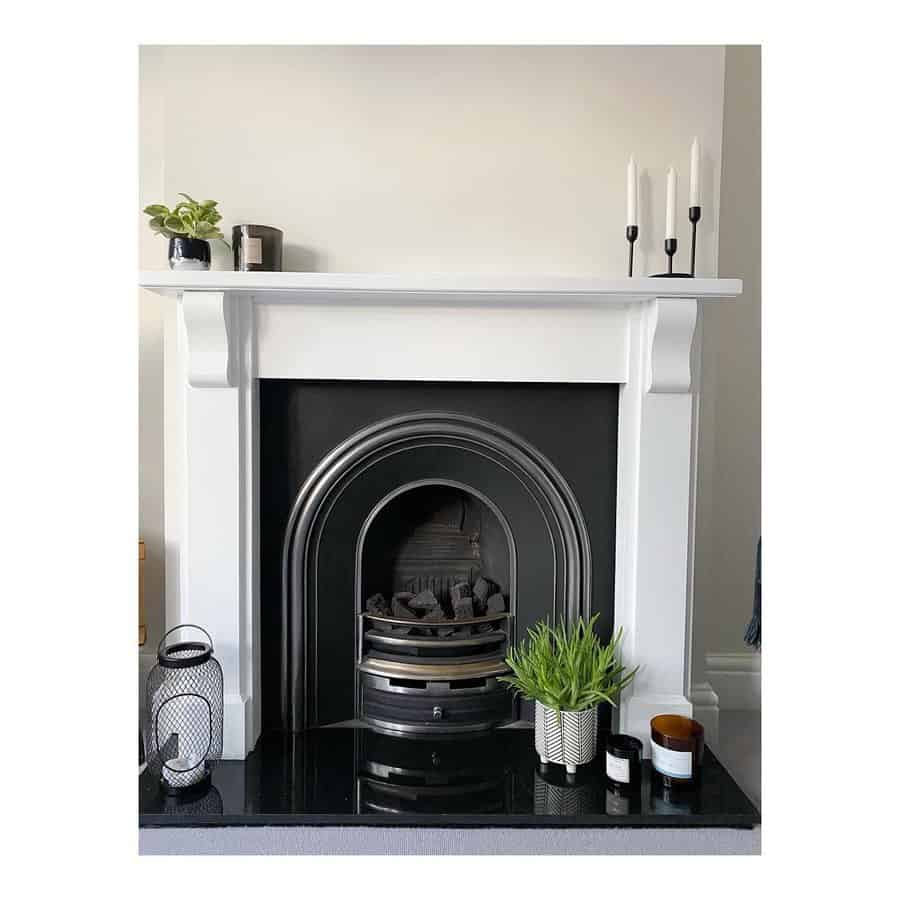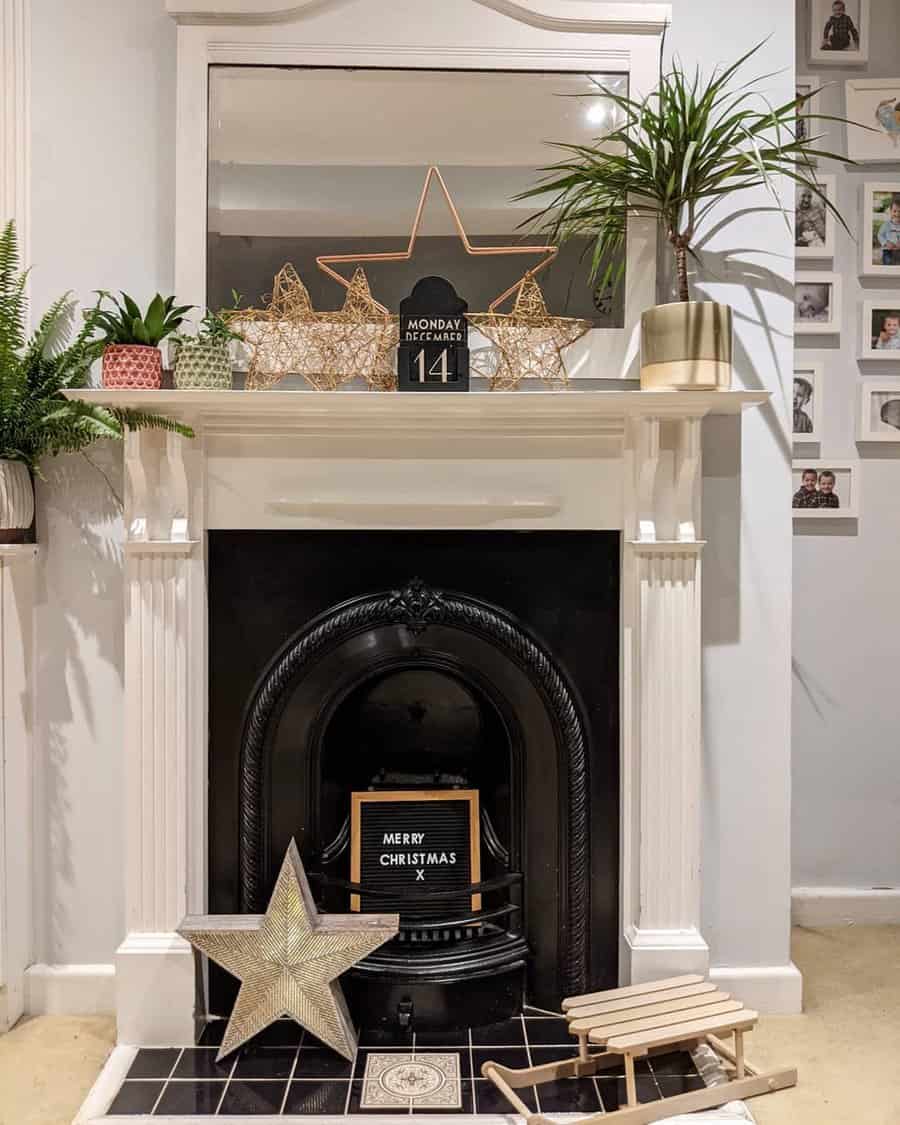 17. White For A Clean Aesthetic
A white fireplace surround is a great way to bring a clean, stylish aesthetic to your living space. Whether you are looking for a timeless classic white and wood mantel or going for something more modern with white ceramic tiles, white can help bring a bright and airy feel to any room.
Plus, white fireplaces offer an easy spot to add accents like colorful throw pillows or artwork around the mantel. Whatever design you choose, a white fireplace surround creates an elegant look that won't go out of style.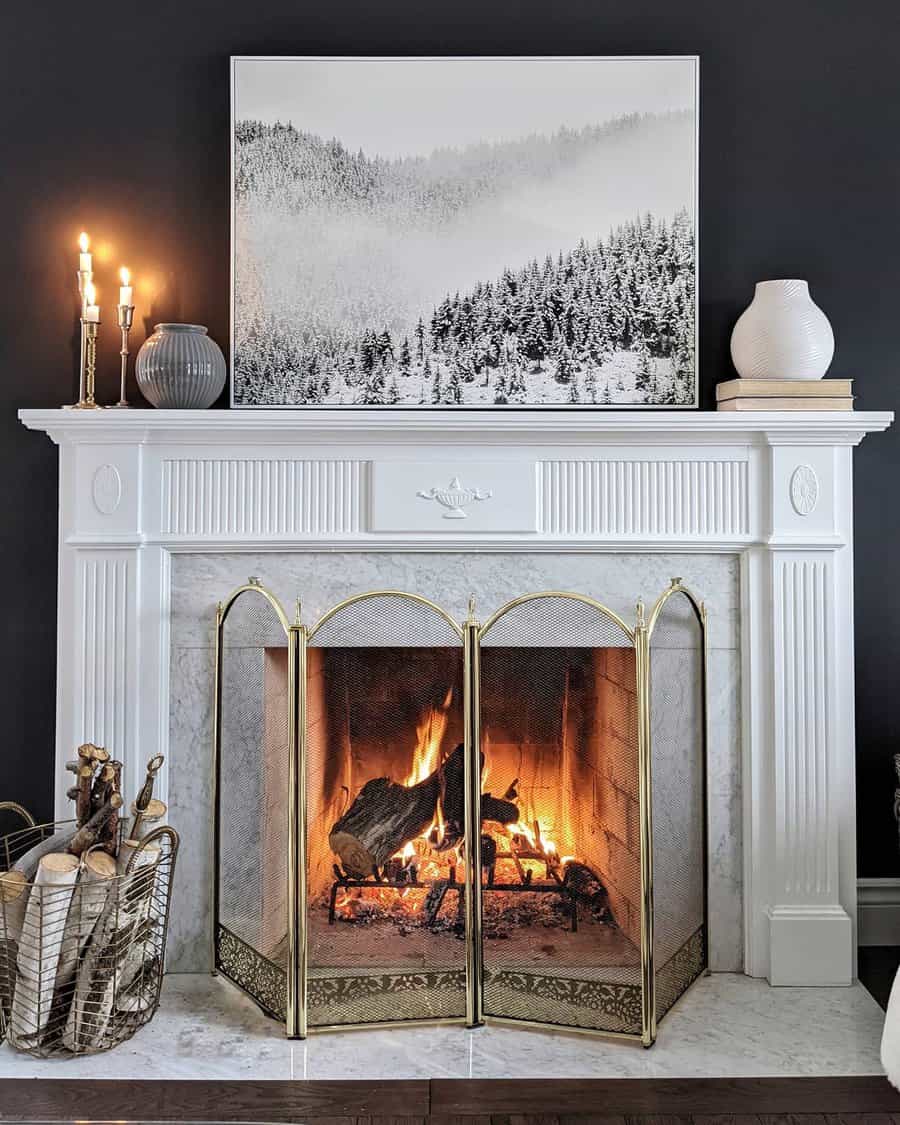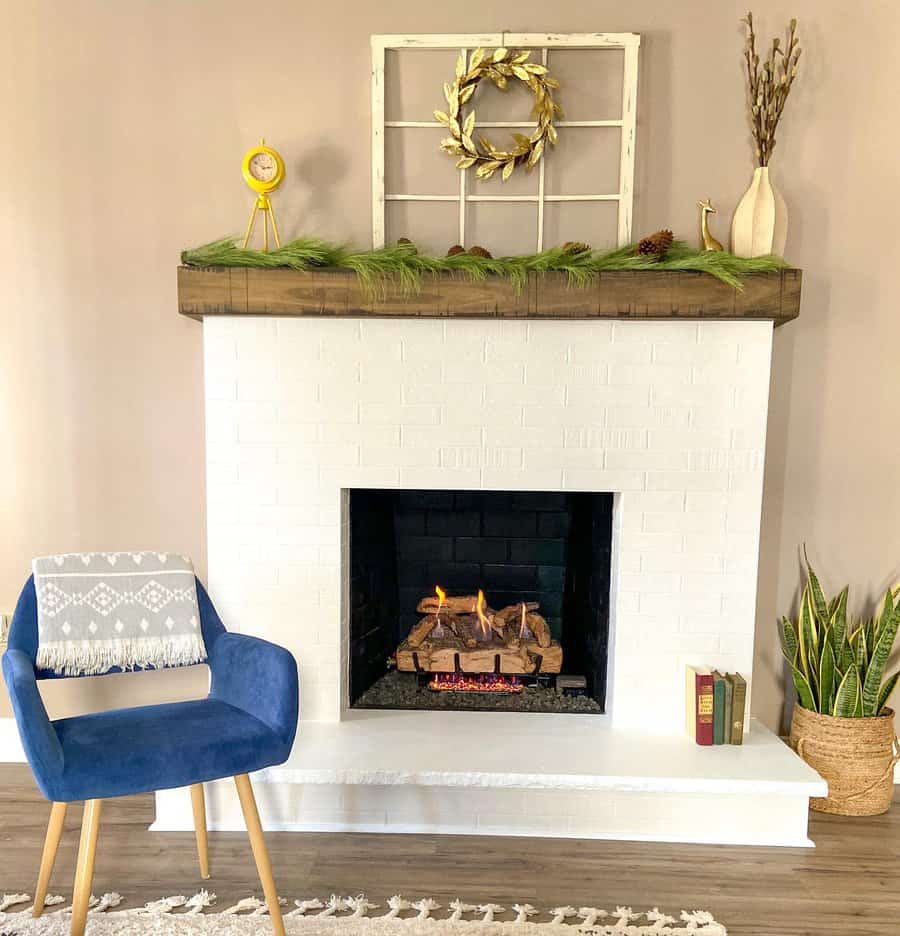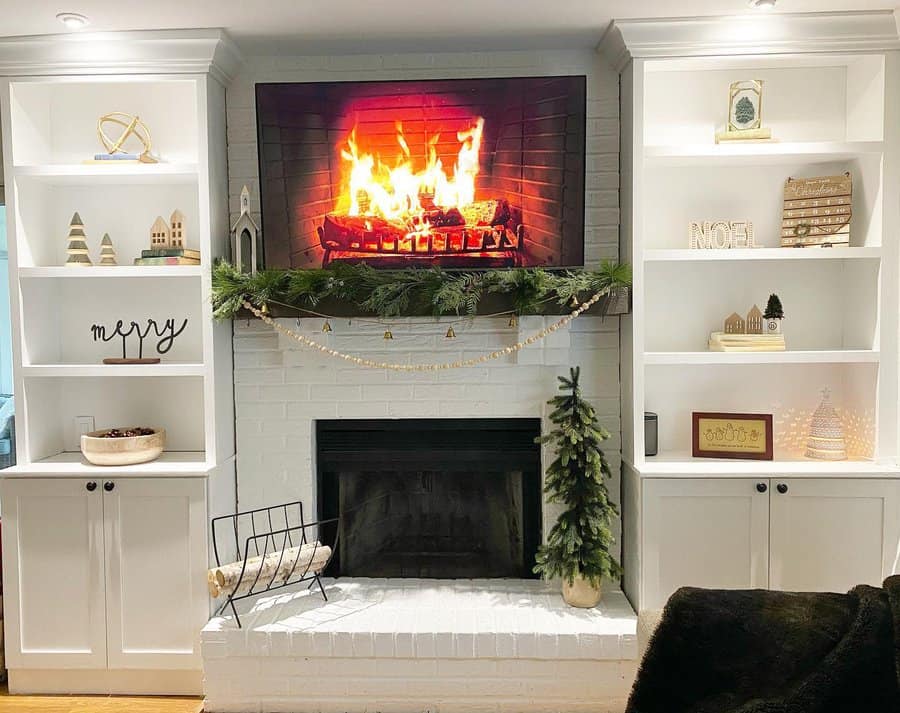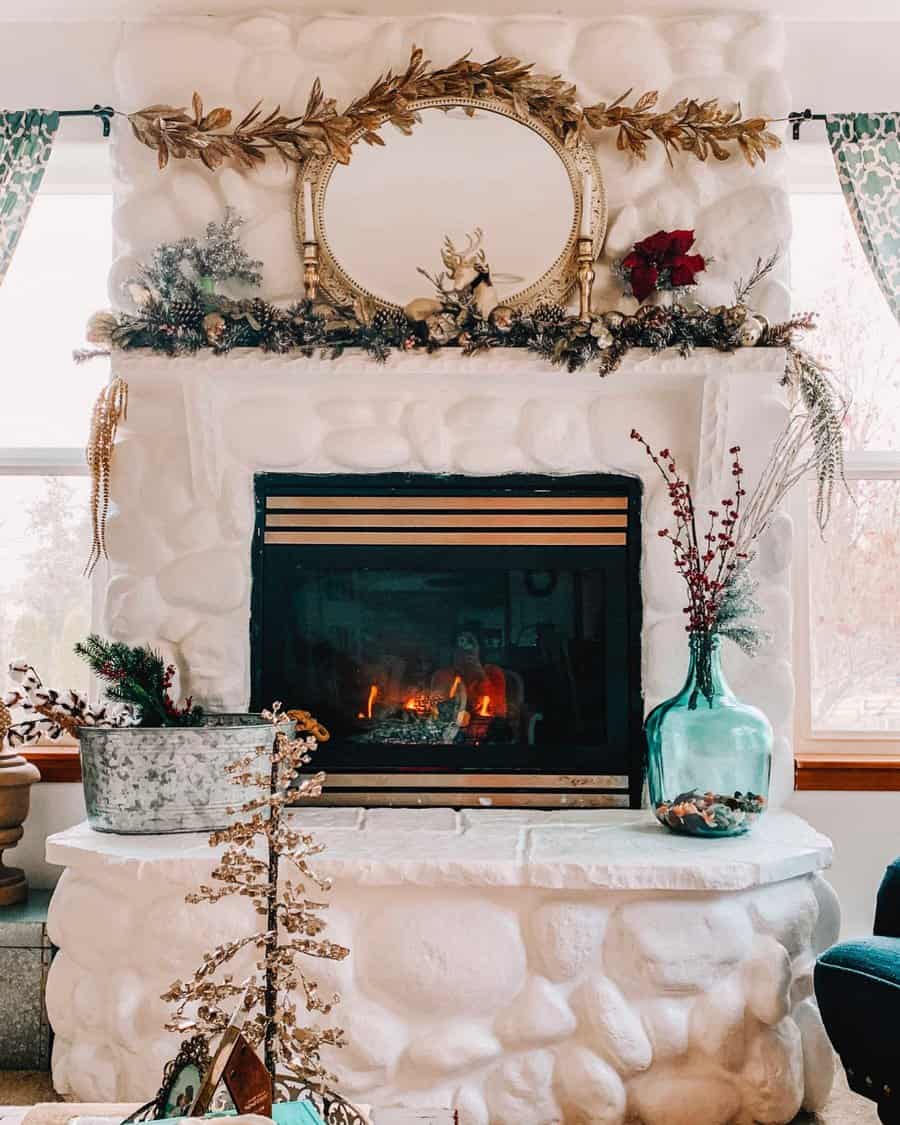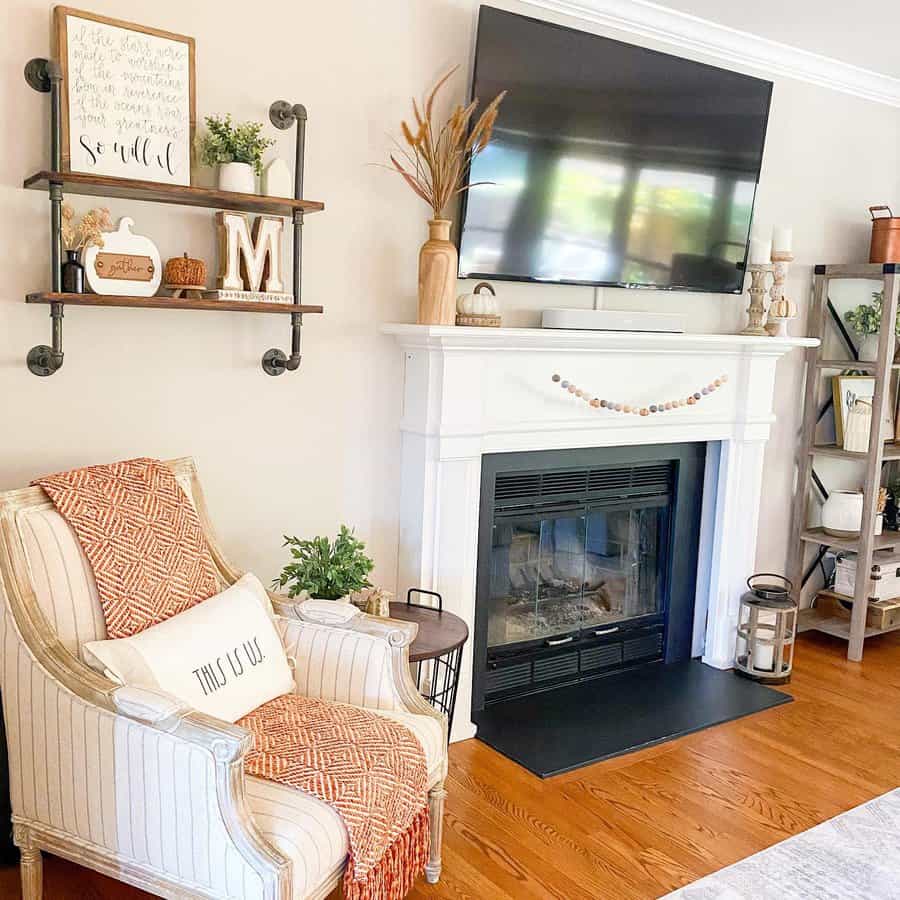 18. Go Neutral For A Softer Look
If you're looking to create a cozy, soft aesthetic in your space, consider a grey or muted fireplace surround. This will ensure that the focus of the room remains on the warmth of the fire instead of competing with more vibrant colors nearby.
A neutral fireplace surround will also blend seamlessly with other decor and furniture so that when guests come into your home they can appreciate your decor as a whole.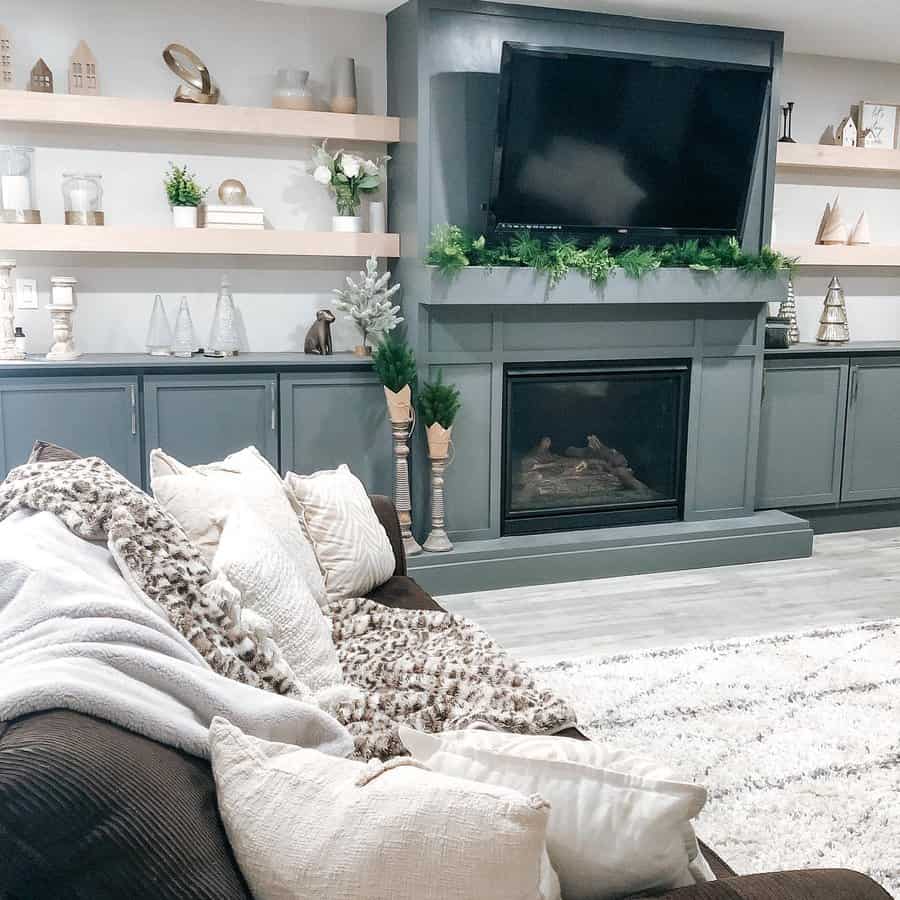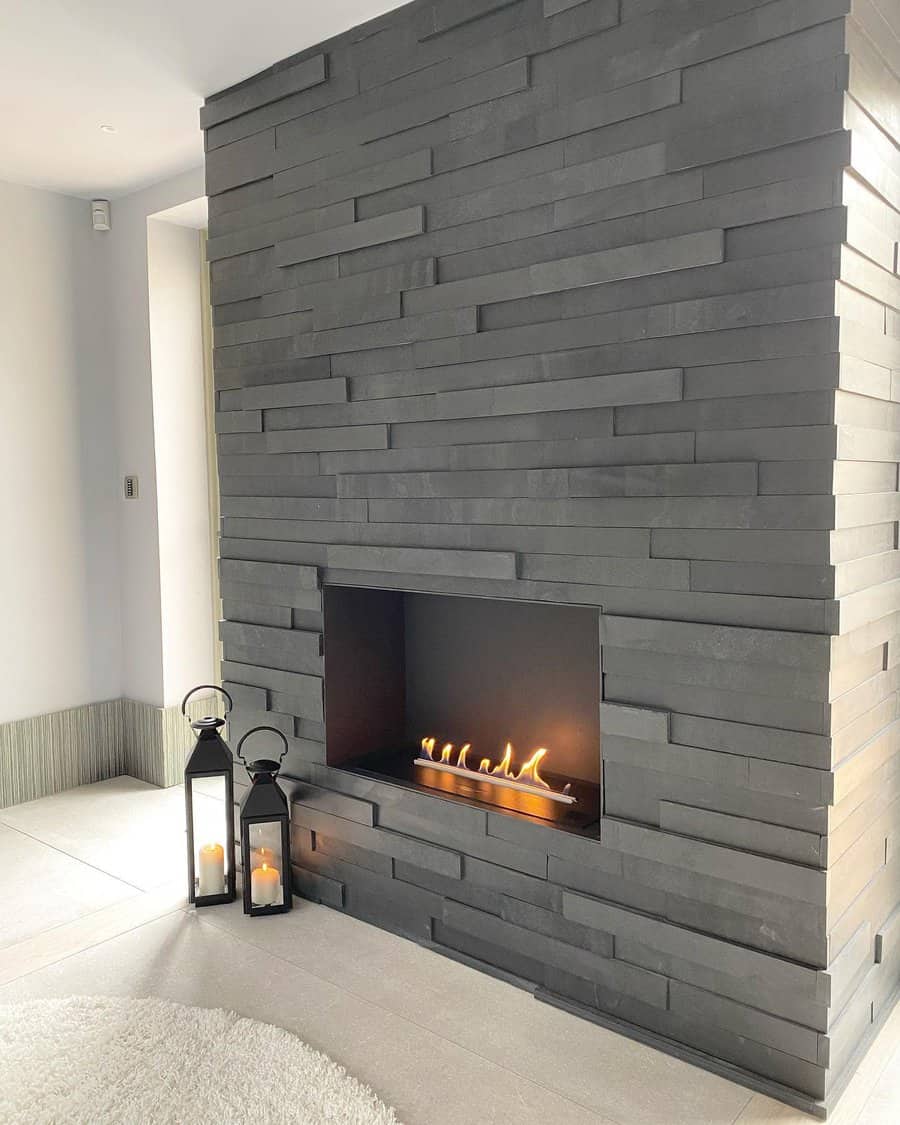 19. Distressed Wood For Farmhouse Interiors
A distressed wood fireplace surround is an ideal solution for crafting a beautiful, inviting farmhouse-style interior. Instead of traditional polished and painted wood materials, distressed wood offers an antiqued appearance that captures the essence of classic farmhouse style. To truly replicate the timeless look, stained distressed wood makes even more of an impact.
The surrounding distressed finish beckons all who encounter it to stay and enjoy its value. Whether the farmhouse style is the desired look or not, distressed woods turn a simple fireplace into a powerful creative statement piece.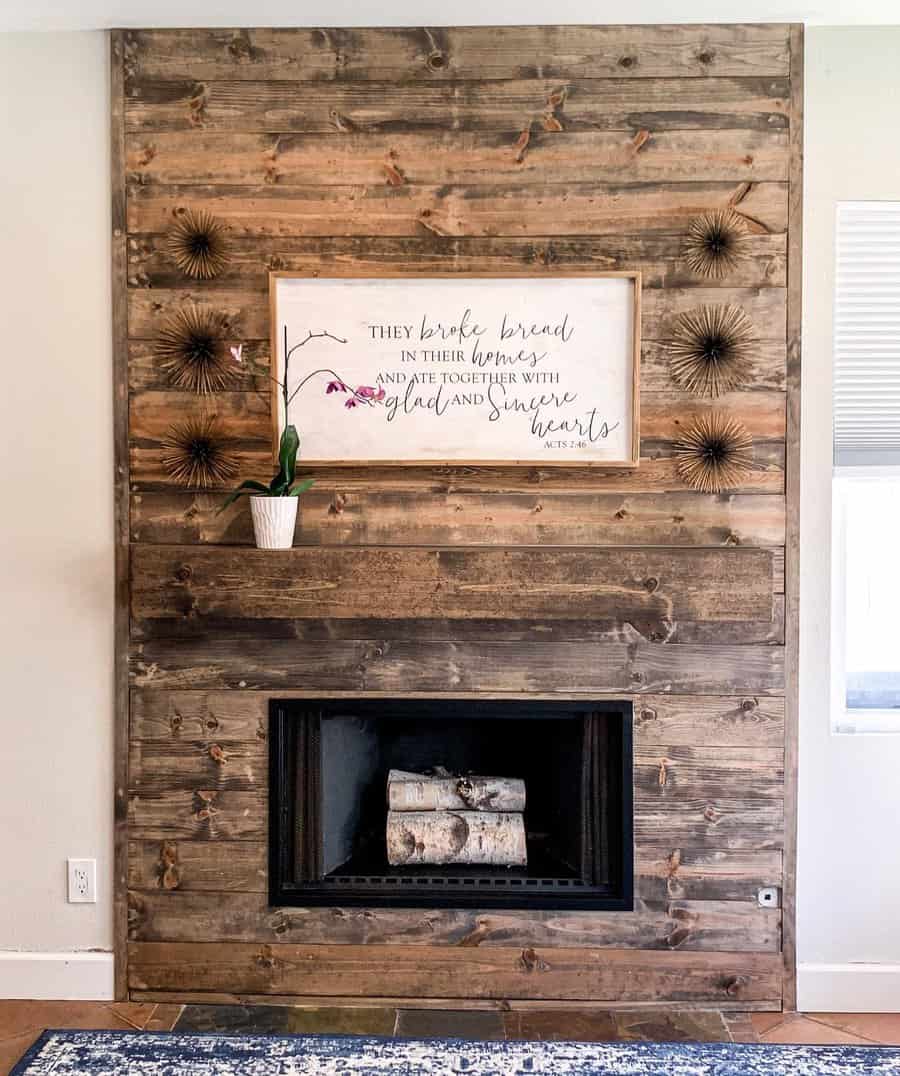 20. Shiplap Walls For French Country Chic Styles
Adding shiplap walls around your fireplace is the perfect way to achieve a country-chic look. Using white paint will help to give off a rustic charm; you can even lightly distress the shiplap, giving it extra texture and depth.
To add an extra special touch, drape some greenery or evergreen garlands across the shiplap, sweetening up an already stunning fireplace surround. By combining shiplap, white paint, and some natural elements, you can easily create a warm and inviting atmosphere for all of your guests to enjoy!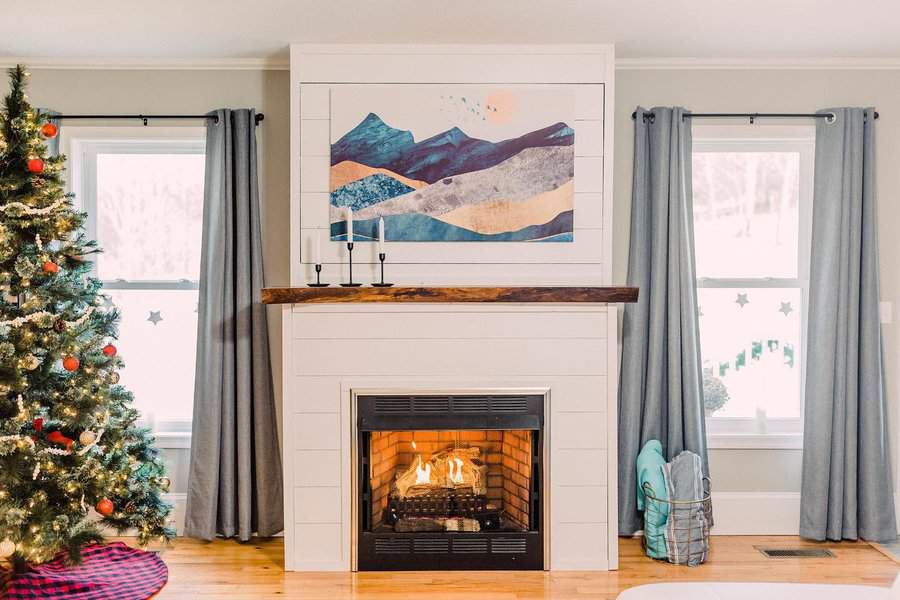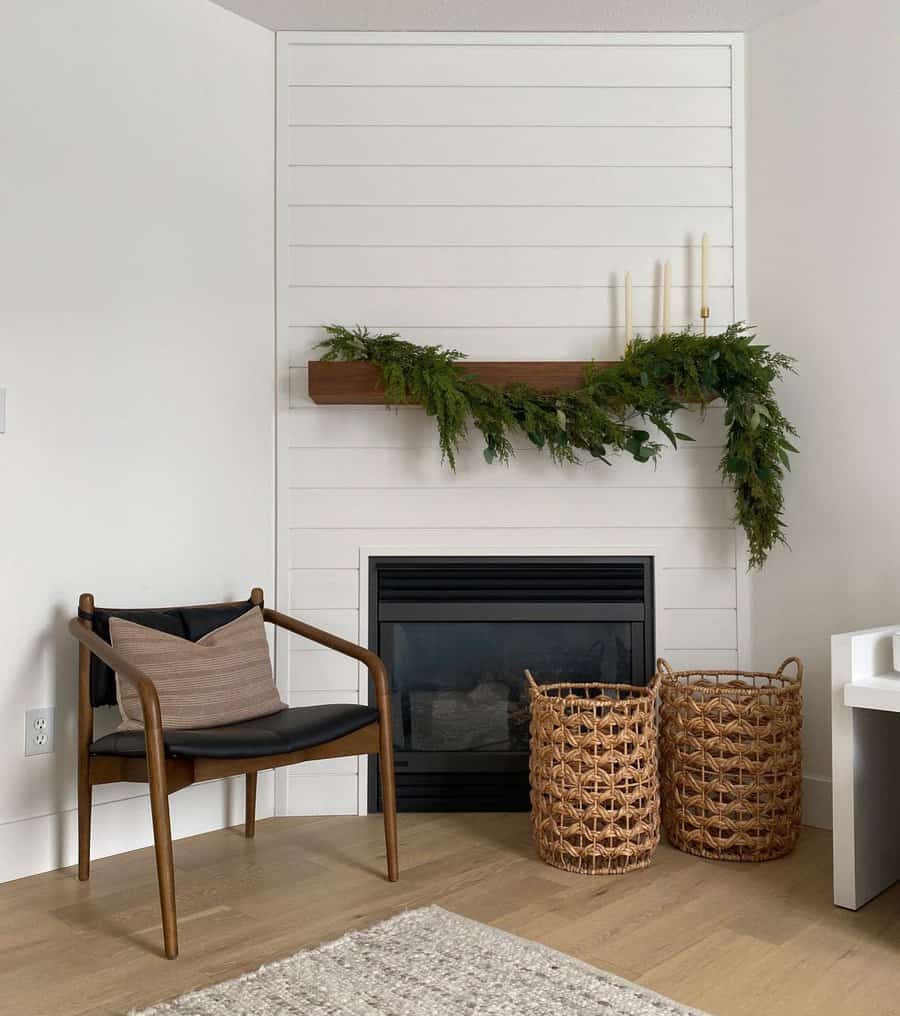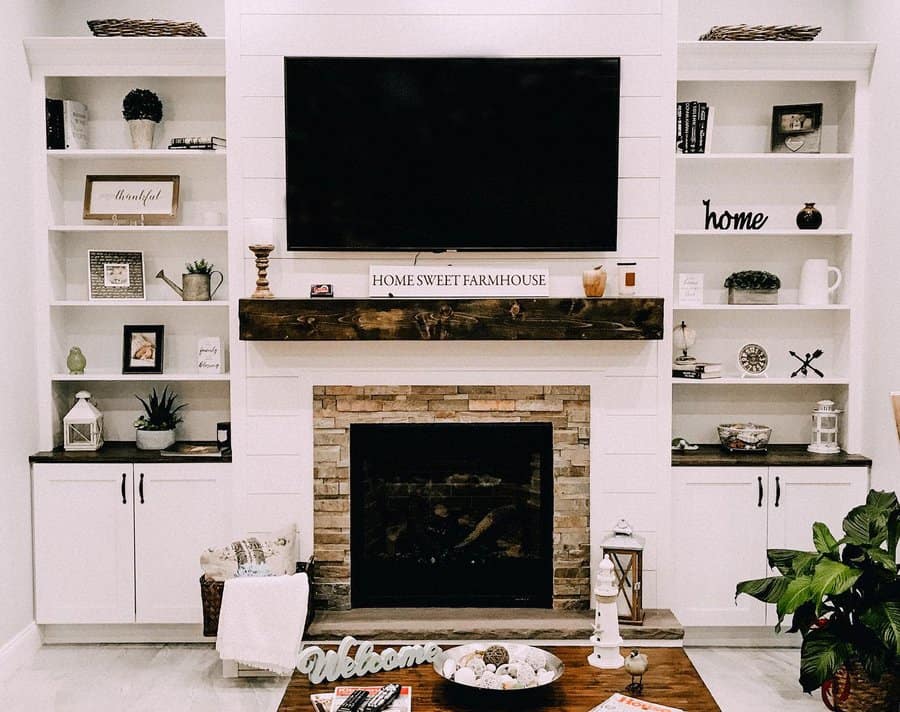 Fireplace Surround FAQs
Can you mount a TV to a fireplace surround?
Maybe! Mounting a flatscreen TV above a fireplace is very common in contemporary home design. But whether this is 100% safe will depend on a few factors.
The safest fireplace to hang a TV (or any electronics) near is a heatless electric fireplace. Even small amounts of heat could damage the delicate electronics within a TV.
If you want to mount a TV to your fireplace surround, invest in extra insulation to prevent heat damage. Install your TV above a fireplace mantel shelf or in a recessed cubby to stop hot air from reaching it.
Does a fireplace surround need to be heat-resistant?
A well-constructed fireplace will funnel most heat into the room or out through the chimney. Plus, many electric fireplace inserts do not produce heat at all. Still, it's always recommended to use heat-resistant materials for your fireplace surround.
Heat-resistant materials can range from paint to architectural tile. There are many heat-resistant materials available to choose from. So it should be easy to protect your fireplace surround from potential heat damage without sacrificing style!