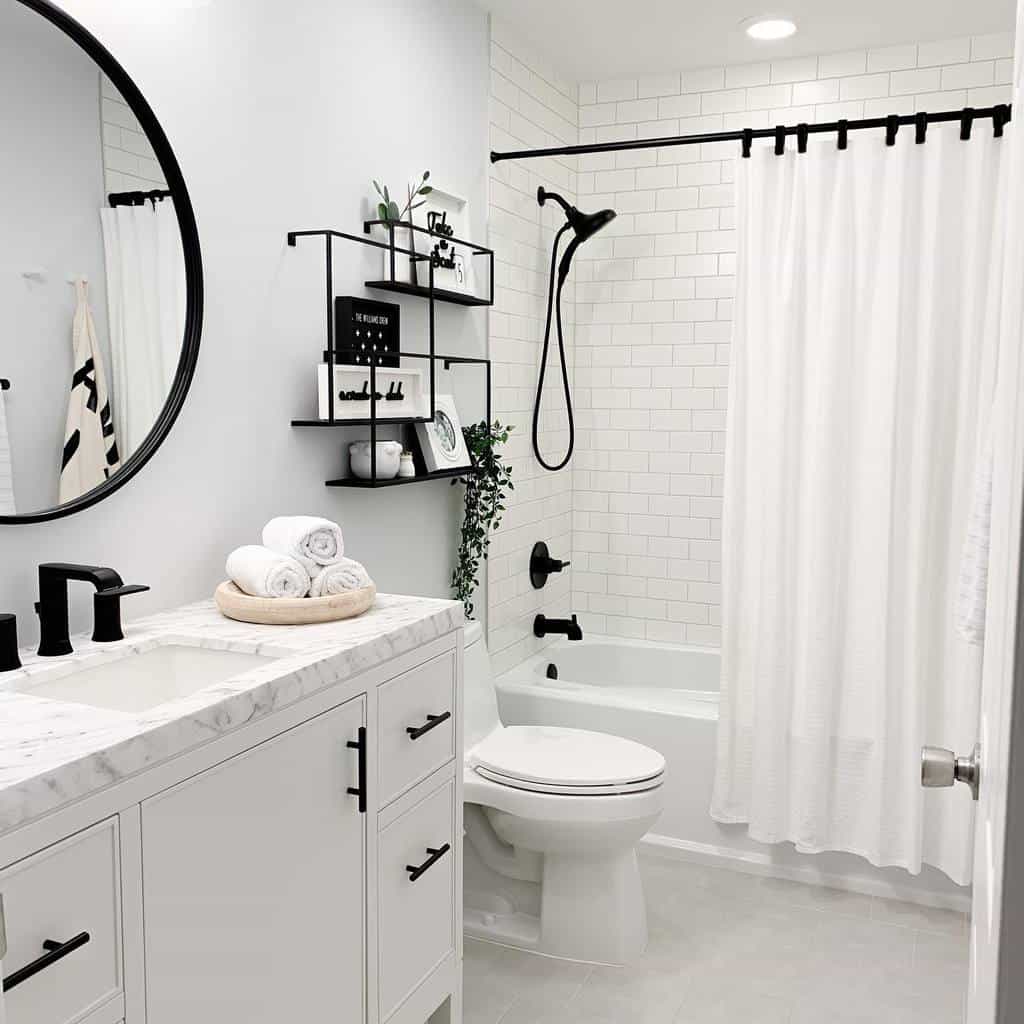 73 Creative Bathroom Shelf Ideas
by — Andra DelMonico

Published on February 23, 2022

Updated on August 23, 2023
Couldn't we all use more storage space in our bathrooms? It seems like no matter how big or small. There's never enough room for all of your toiletries, towels, toilet paper, and bathroom essentials. Storage is a bathroom necessity, and adding extra storage could be as simple as adding a wall shelf or two. However, you shouldn't add just any shelf. It needs to complement the design style of your bathroom.
These bathroom shelf ideas will help you add much-needed shelves to your bathroom walls.
1. Corner Shelf
Nothing completes the look of a bathroom like corner shelves! A corner shelf allows you to get the most use out of that otherwise mundane corner space, creating a stylish and convenient storage spot. You can store everything from towels to soaps to beauty products or anything else you'd want easy access to without making it too cluttered.
And with corner shelves, your items will always be close by but out of sight. So don't let corner space go unused – treat yourself to one corner shelf and discover an exciting way to spruce up your bathroom style today!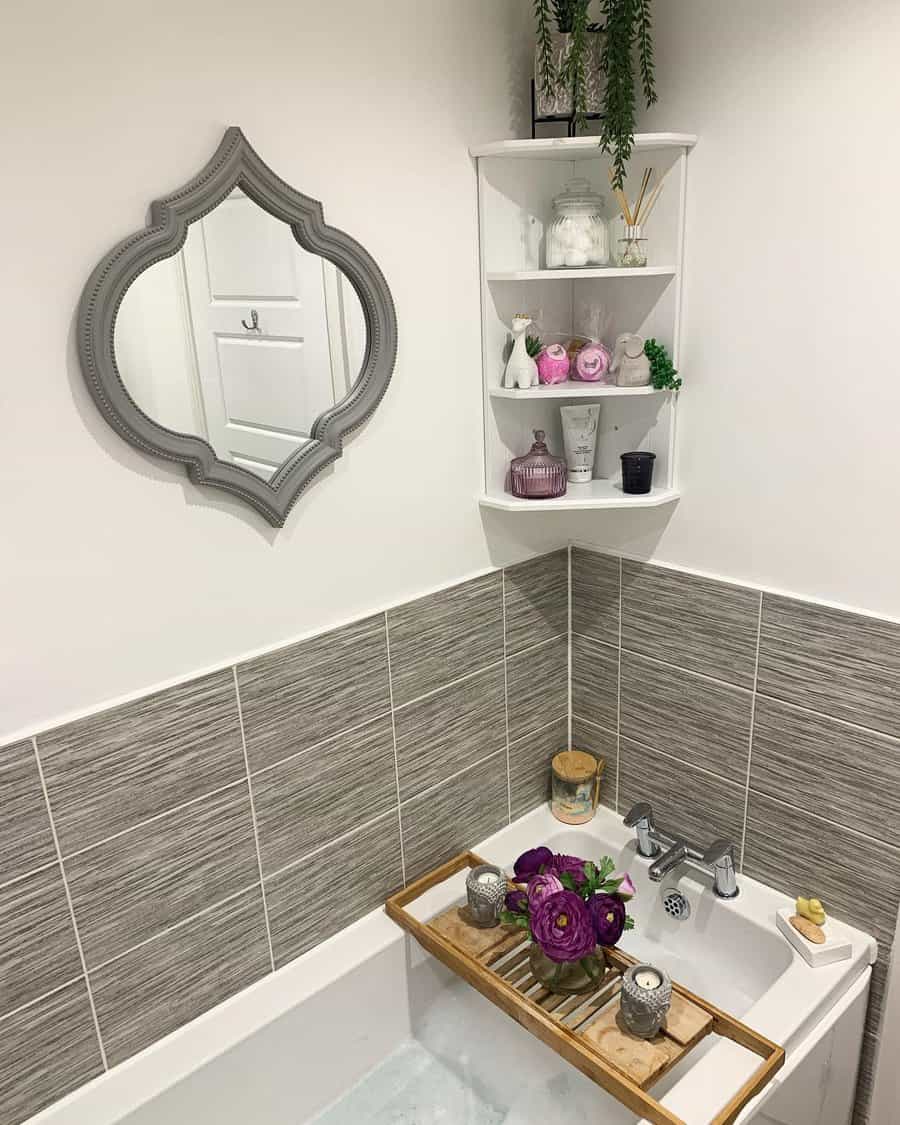 2. Wooden Floating Shelf
Whether you are looking for a wooden floating shelf to provide additional storage above your tub, or simply as a stylish addition, bathroom shelves can help you turn your most mundane space into something special.
From wooden floating shelves that take up the minimal room yet create a great deal of storage and décor display space, to attractive wooden towel racks that make your towels look beautiful while saving precious bathroom storage space, there's something out there to suit every style and preference.
With the right wooden shelf – placed thoughtfully in your bathroom – you can rest easy knowing that you have both created extra storage and afforded yourself a new focal point.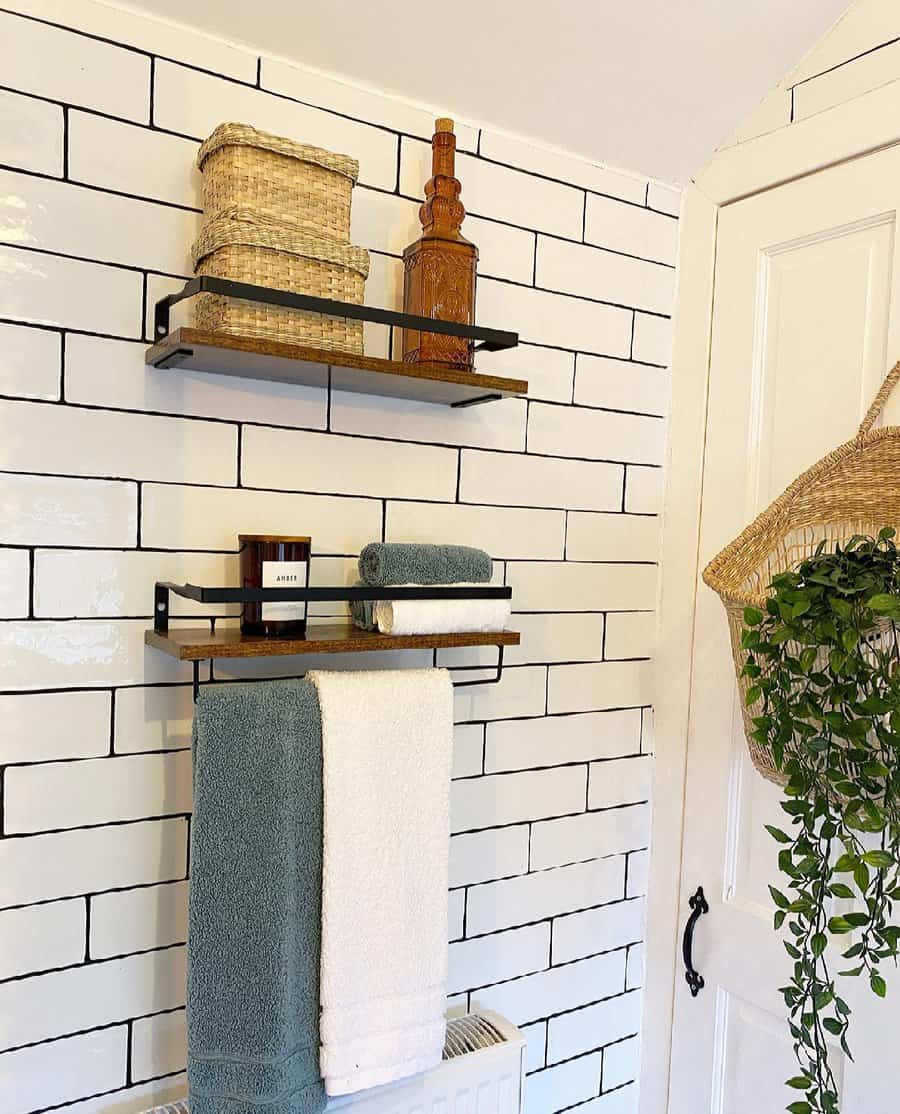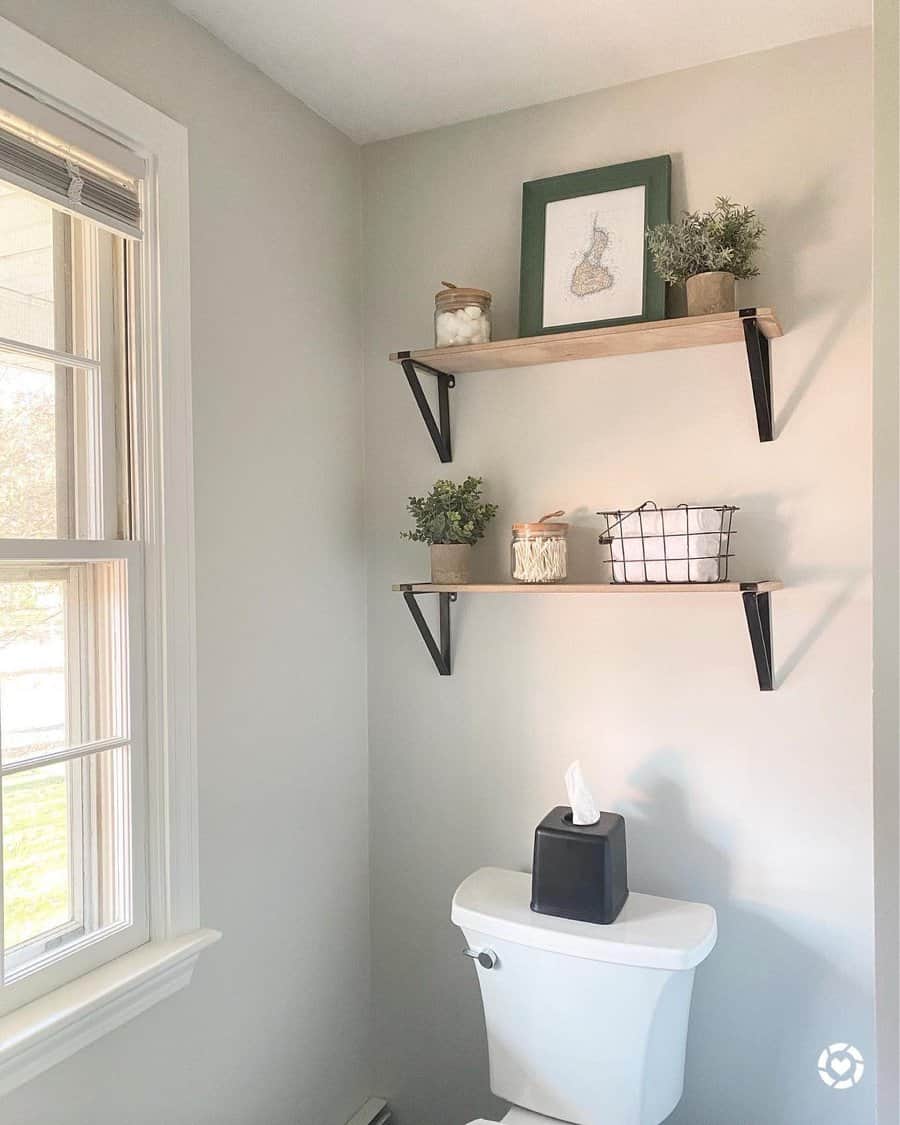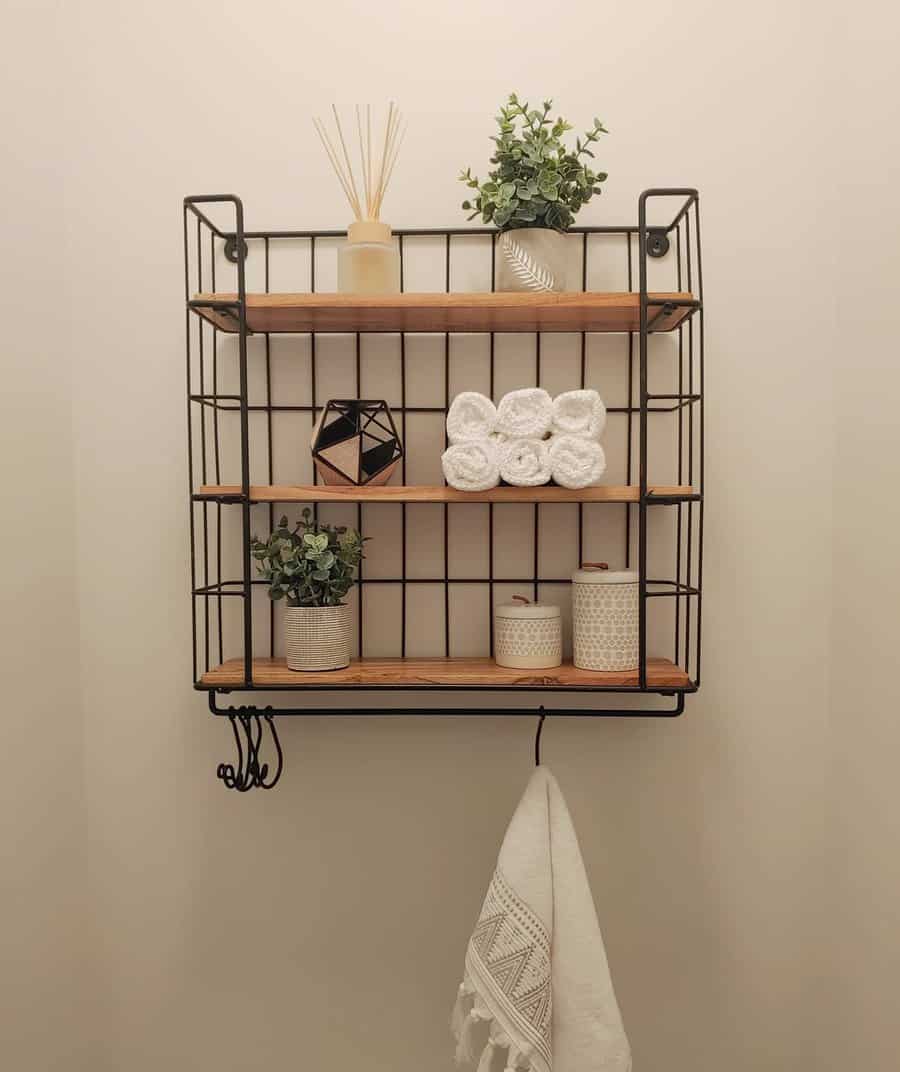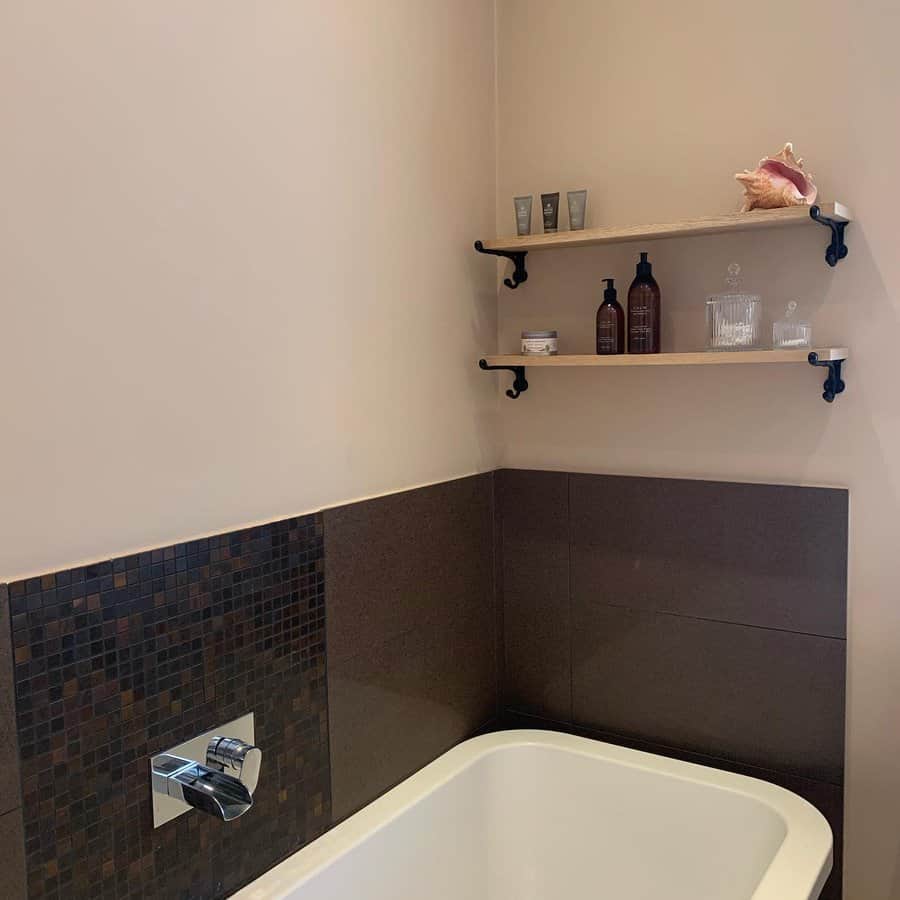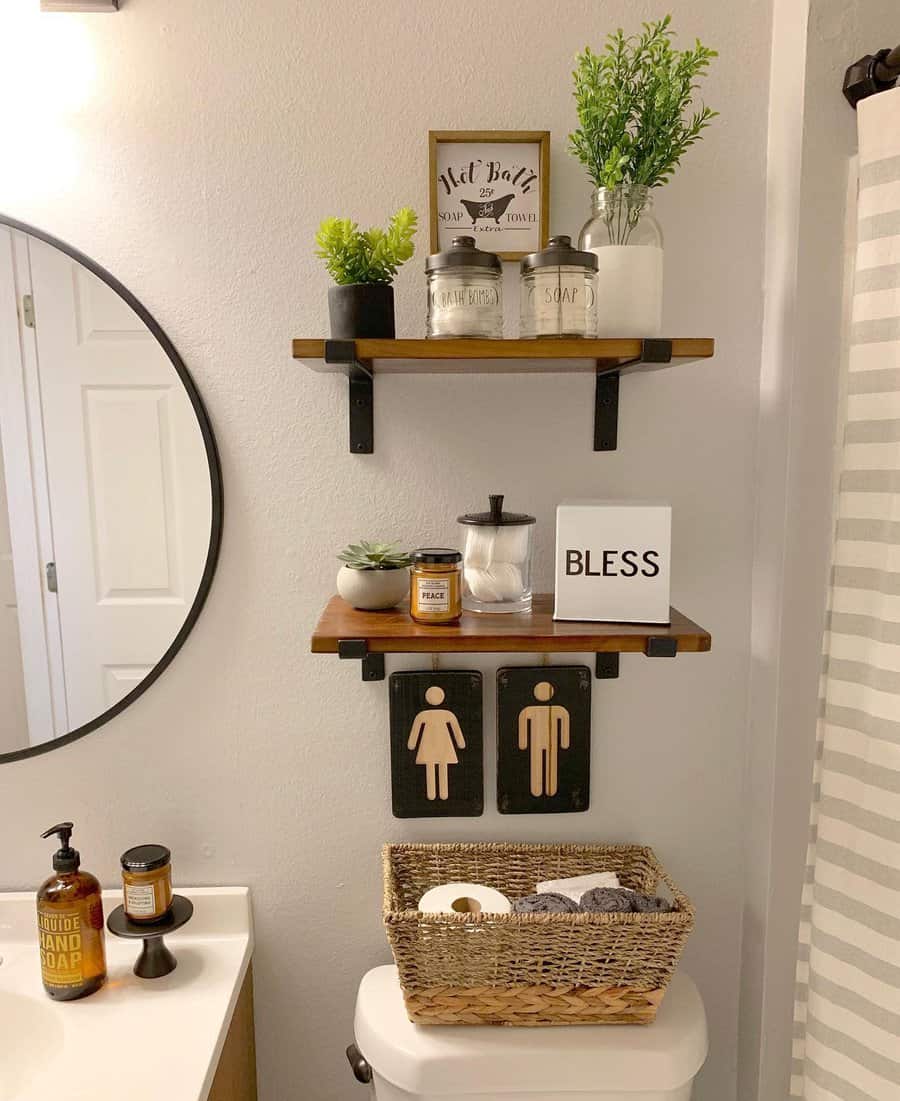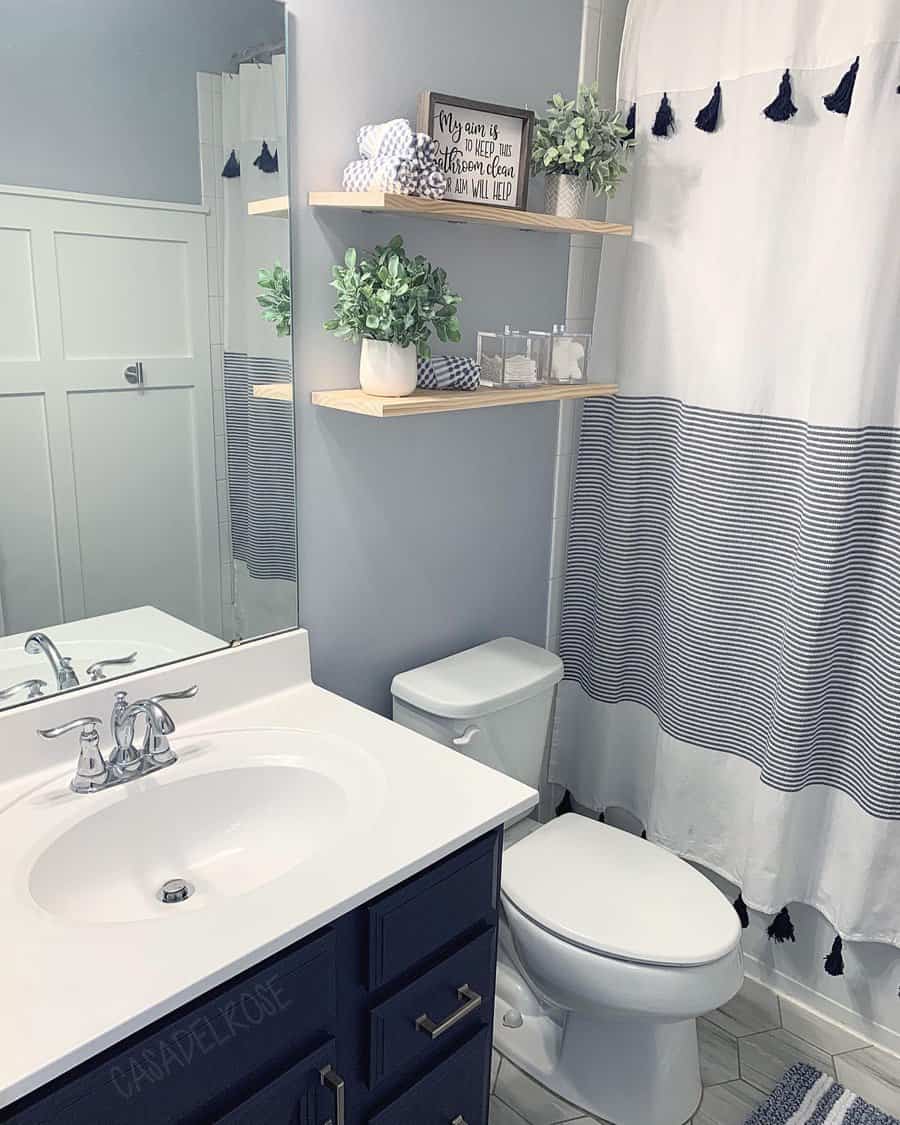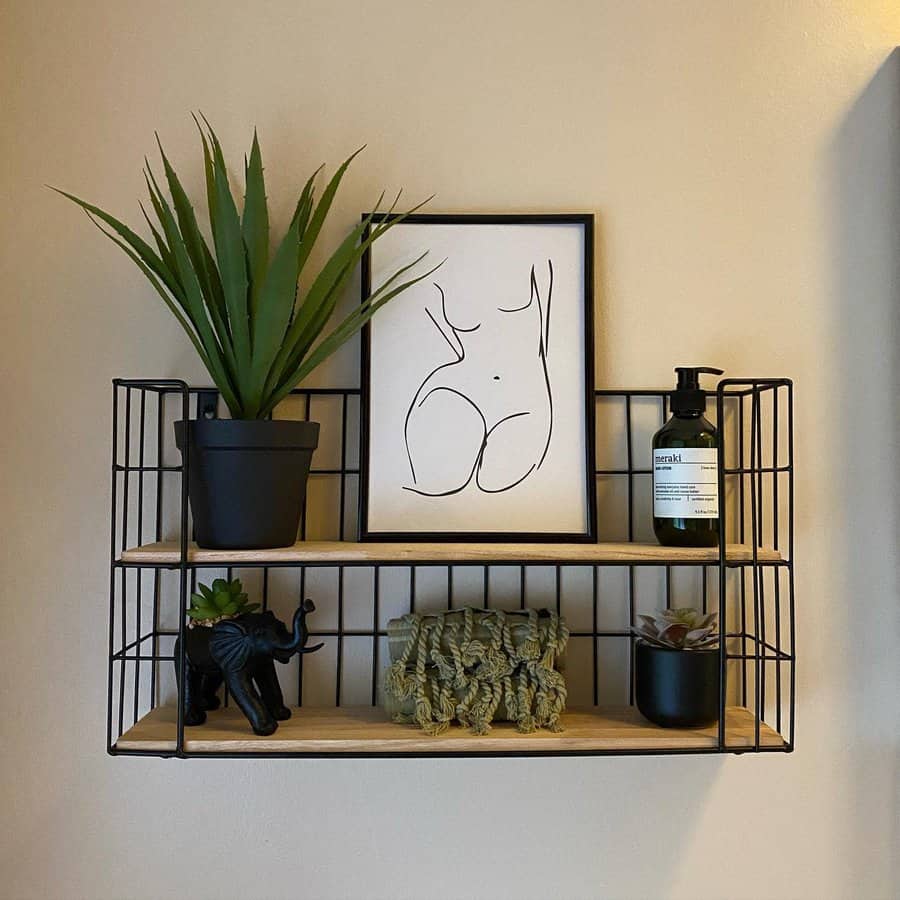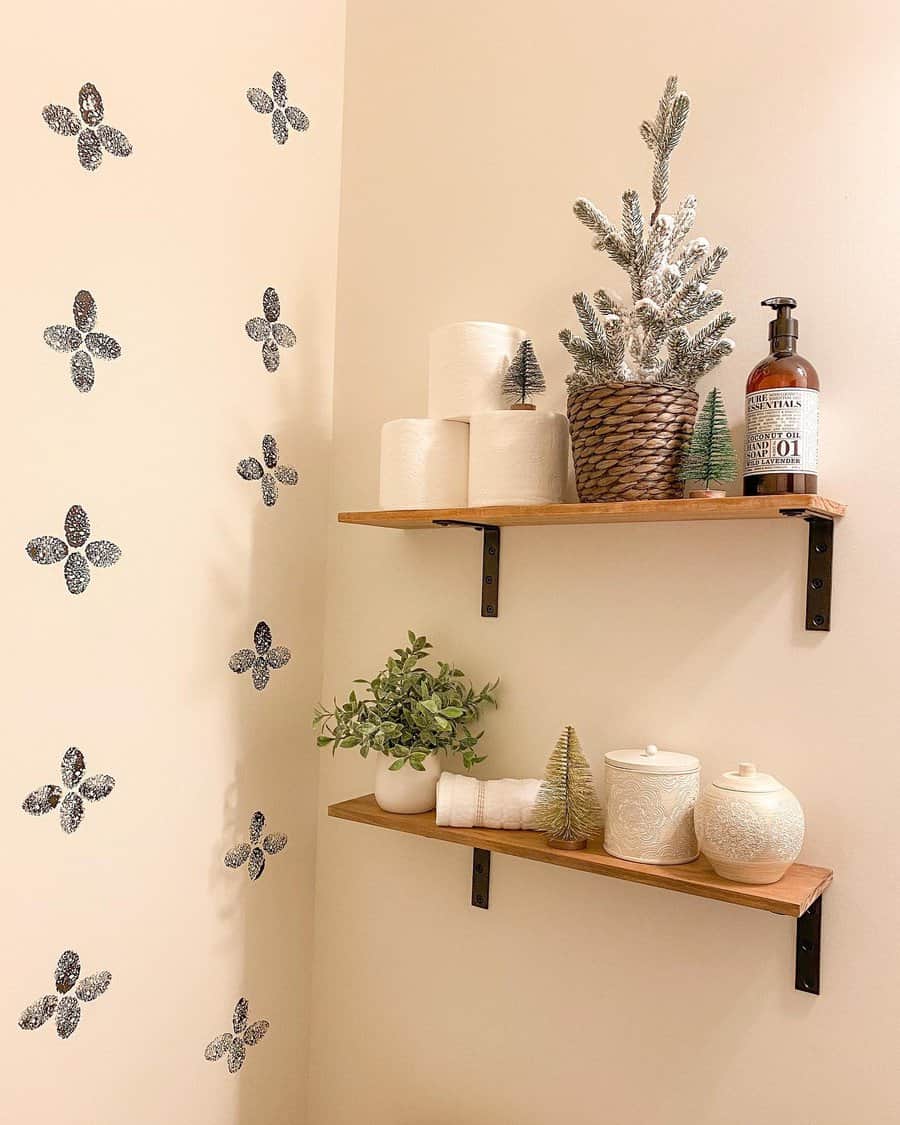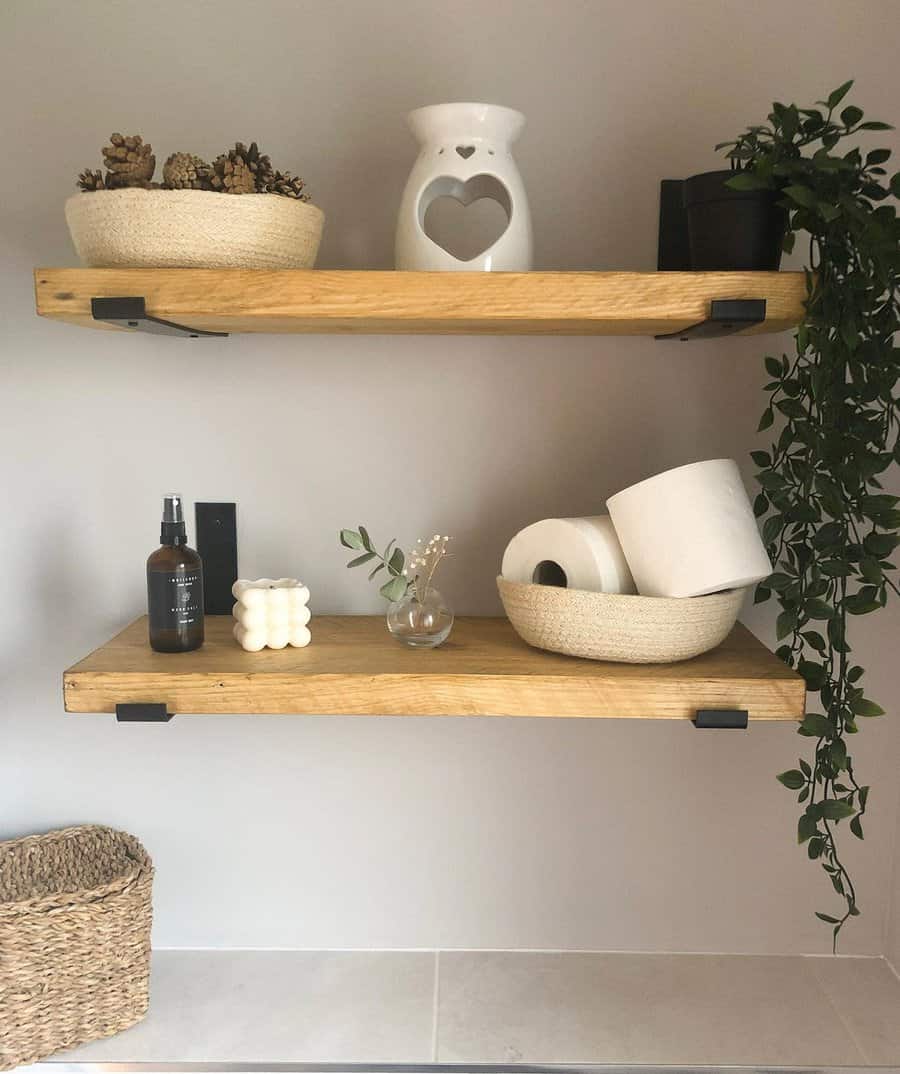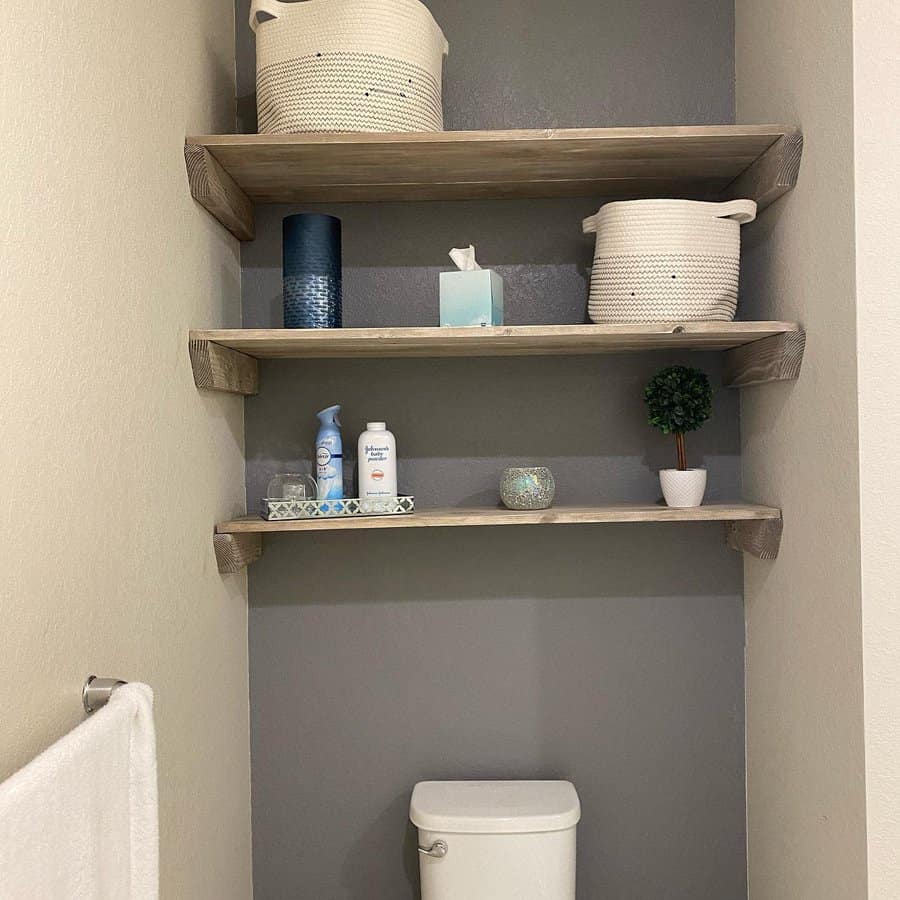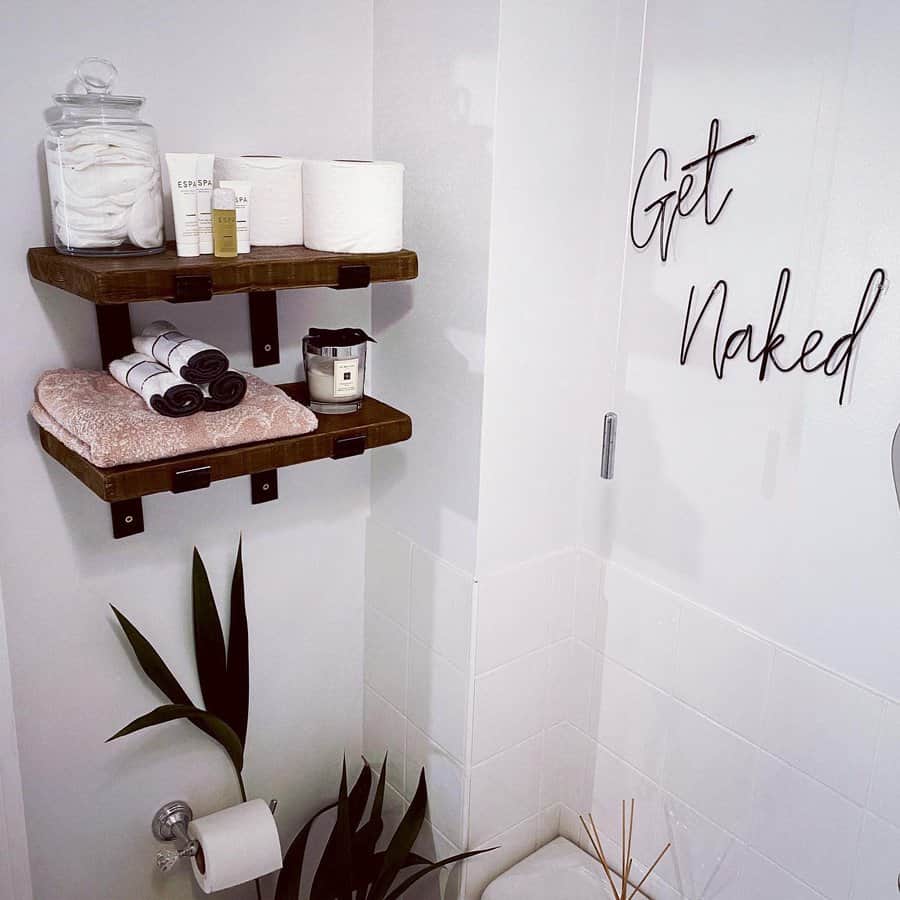 3. Silver Metal Towel Rack
Maximize the wall space in your bathroom with metal towel racks mounted above the shelf. Not only will it make hanging towels easier, metal towel racks can also serve as a decorative addition to your bathroom decor. Store colognes, body washes, razors, and other items you use daily on the shelf.
Plus, if there's an overflow of items in your shower or vanity, use the metal towel rack to hang baskets and bags that match your overall bathroom layout. Make sure to keep it organized so you don't have to worry about rummaging for what you need when you step into the shower.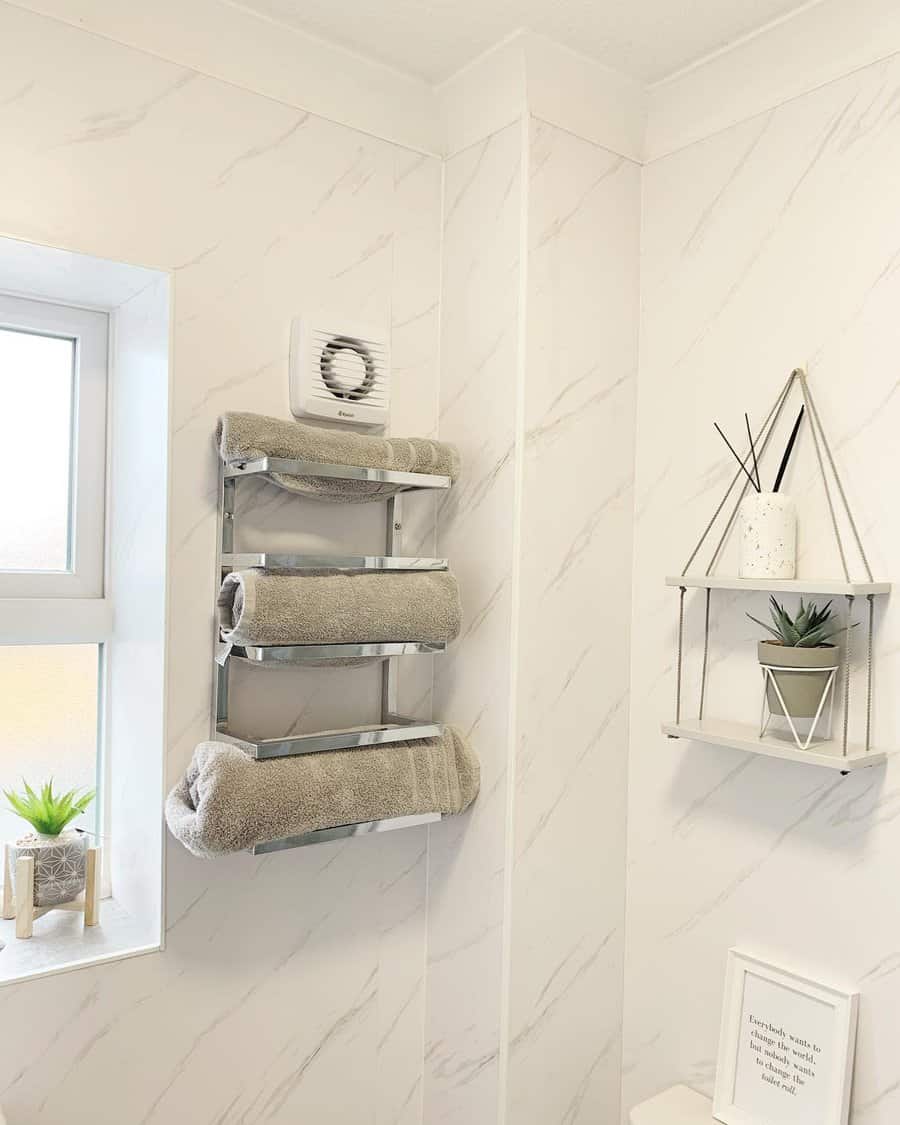 4. White Floating Shelf
A white floating shelf is a perfect addition to any bathroom. It not only adds a modern, chic look to the room but also opens up space below the shelf while providing much-needed countertop and storage. No drilling or hardware is required either, making installation easy and giving you a personalized touch in your bathroom.
Go with white–it brings a bright and airy feel even to small bathrooms, will match nearly any décor style, and make all of your everyday items within reach.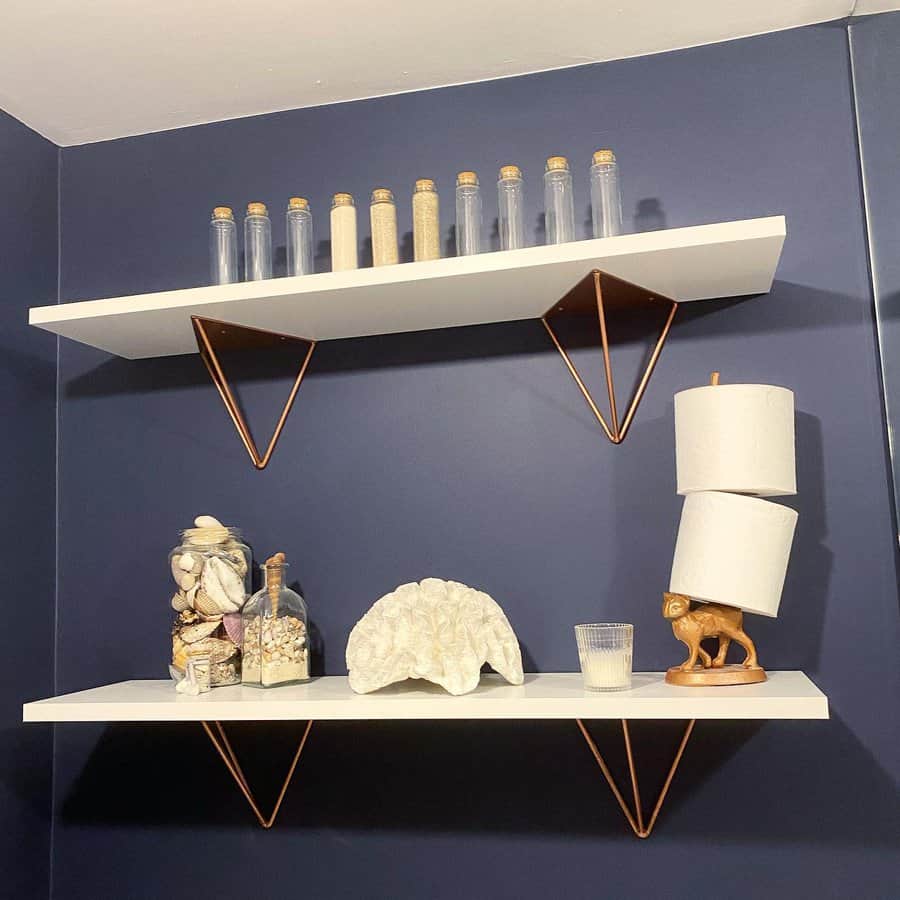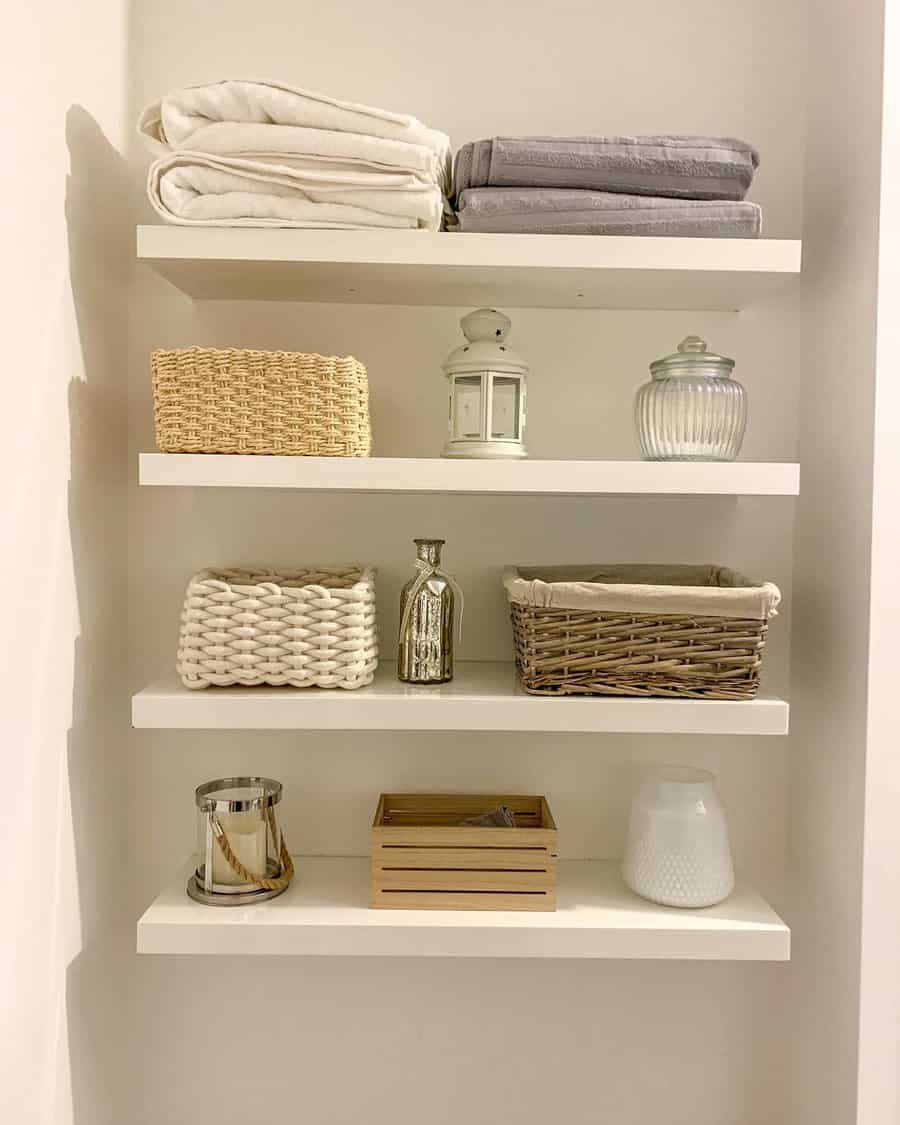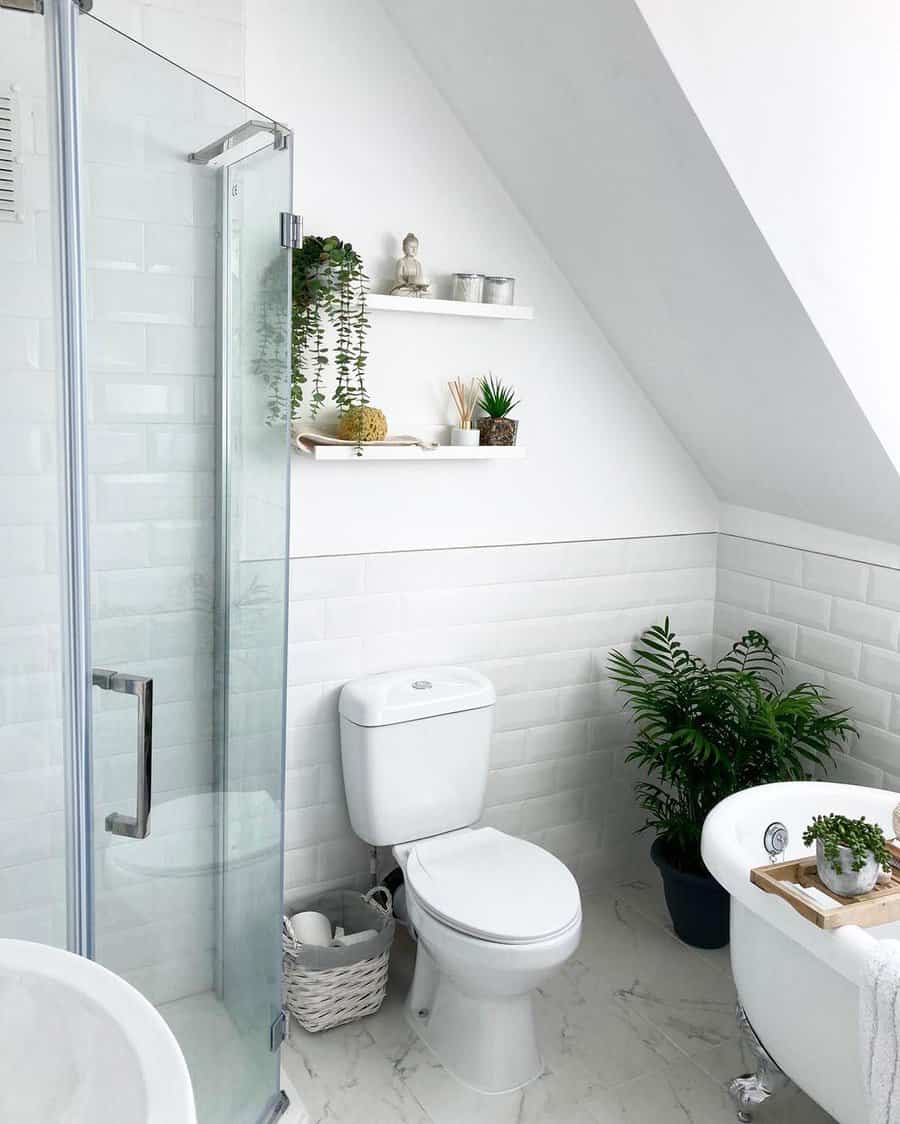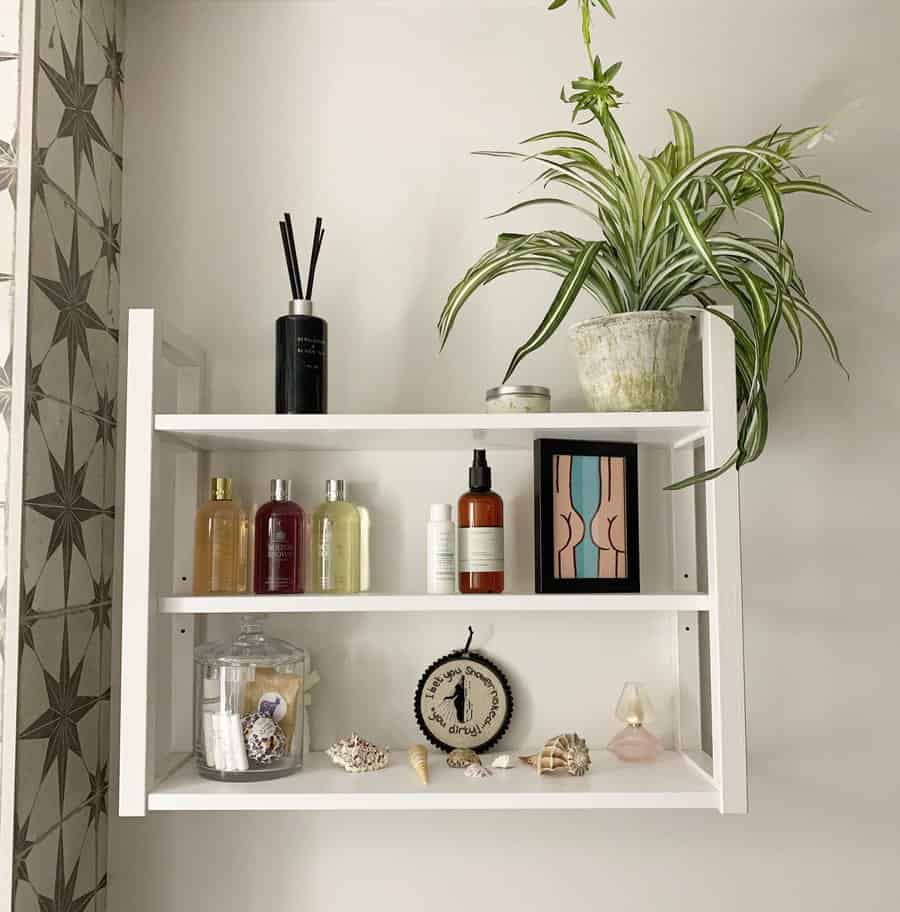 5. Word Play Shelf
Hang a wordplay shelf in your bathroom and make your daily routine more entertaining and inspirational! Fill it with books like word puzzles, pun-filled magazines, or other word games to get yourself thinking. It's the perfect place to start or end the day with a mental challenge.
For an extra thoughtful touch try creating a "LOVE" shelf – fill it with trinkets, plants, and themed books.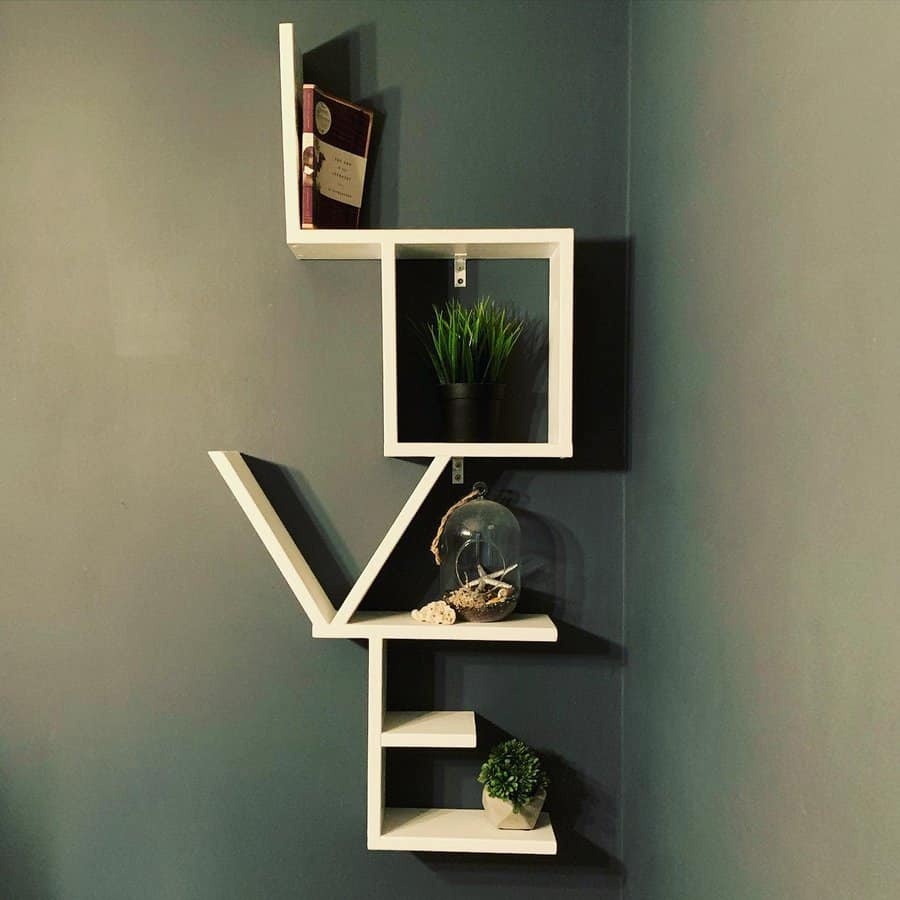 6. Rolling Shelf
A rolling bathroom shelf is a clever way to make the most of small bathroom spaces. Whether you choose to install one on existing built-in shelves or opt for a standalone shelf with wheels, rolling shelves offer much-needed convenience and flexibility as they can be quickly and easily moved according to your needs.
This simple, practical solution allows you more space in your bathroom for storage, giving you greater accessibility when it comes to shower products, towels, and other essentials. So when it comes to wordplay with your bathroom storage space, rolling shelves are the way to go!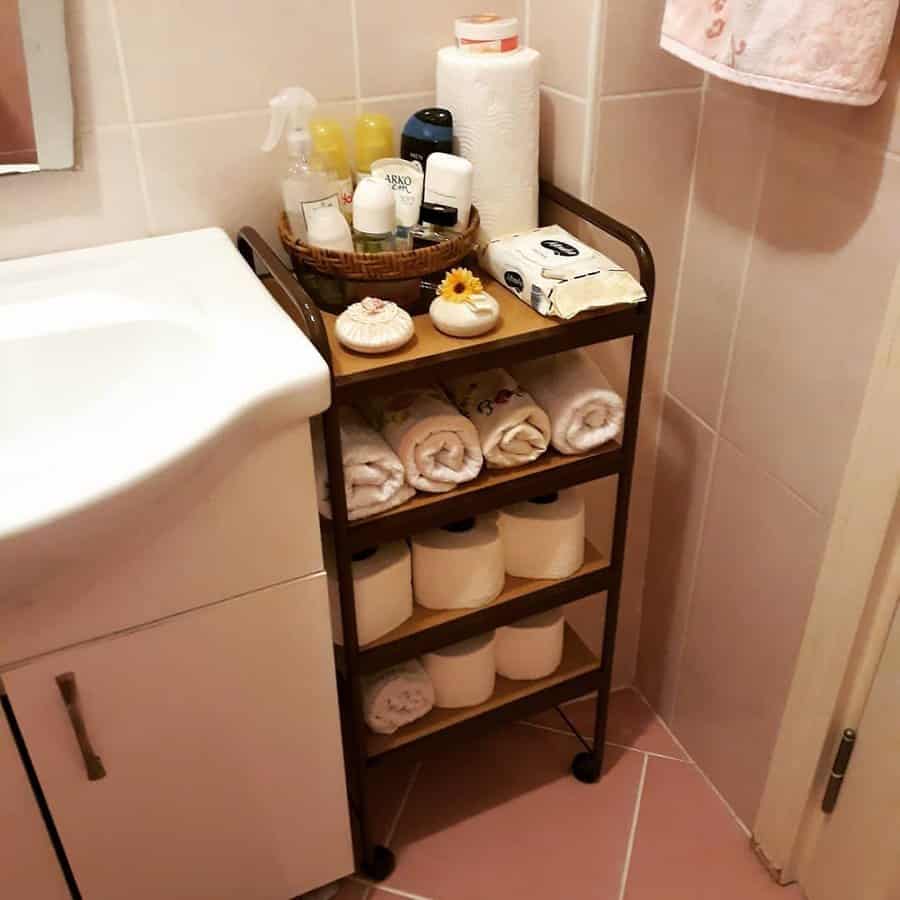 7. Wall-Mounted Crate Shelf
Looking for creative organization solutions for a bathroom? Consider repurposing a crate wall shelf! This easy-to-find crate can be used to hold towels, washcloths, and more. It looks great when upcycled into something fresh and new. F
or added dimension, spray paint it the same color as your walls and add some decorative details like painting on designs or patterns. Easy to install, you'll make a lasting impression in your bathroom that will leave both you and your guests impressed with your creative DIY skills.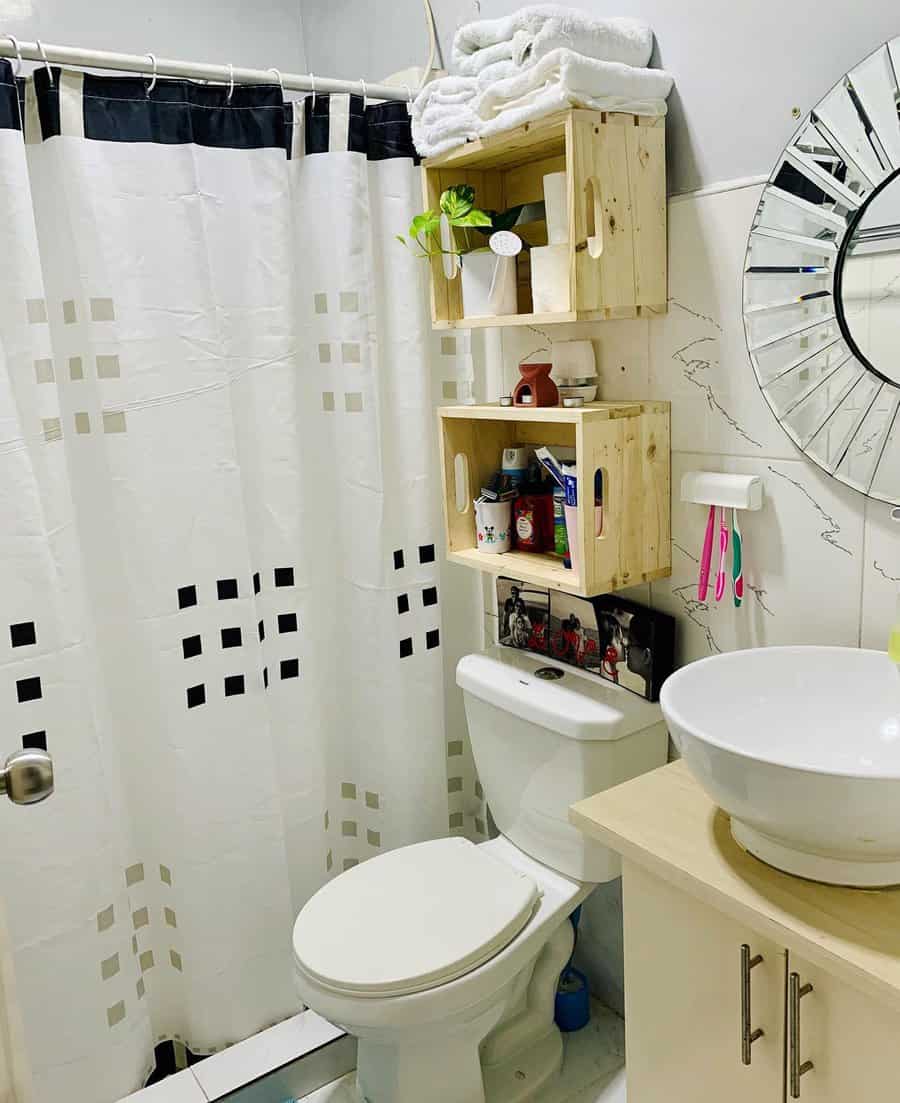 8. Assembled Styling Shelf
Tap into your inner designer and create a shelf worthy of pinning! Spruce up your bathroom with a shelf full of themed decor. Whether you go for the beach shack vibes or the spa retreat look, choose items in complementary colors to give the shelf an artfully curated vibe.
Accent with pretty plants and candles for a warm, inviting space. A styling shelf is a great way to add character to your bathroom – it's like a mural that changes with each season!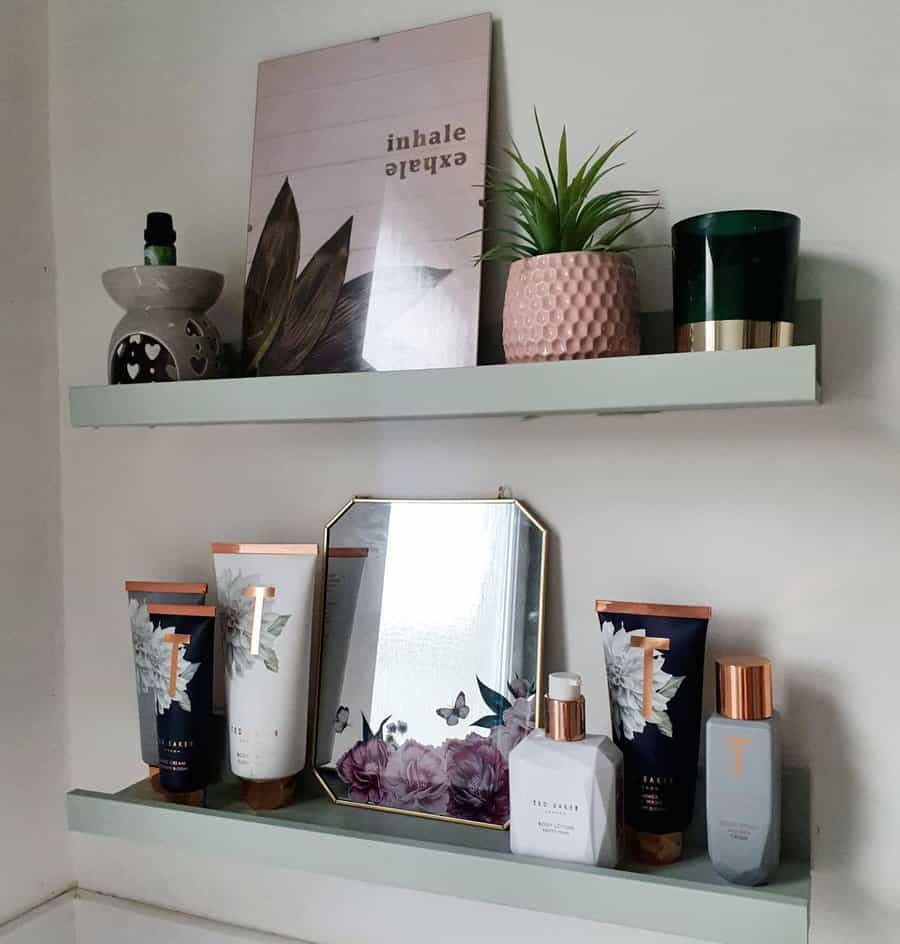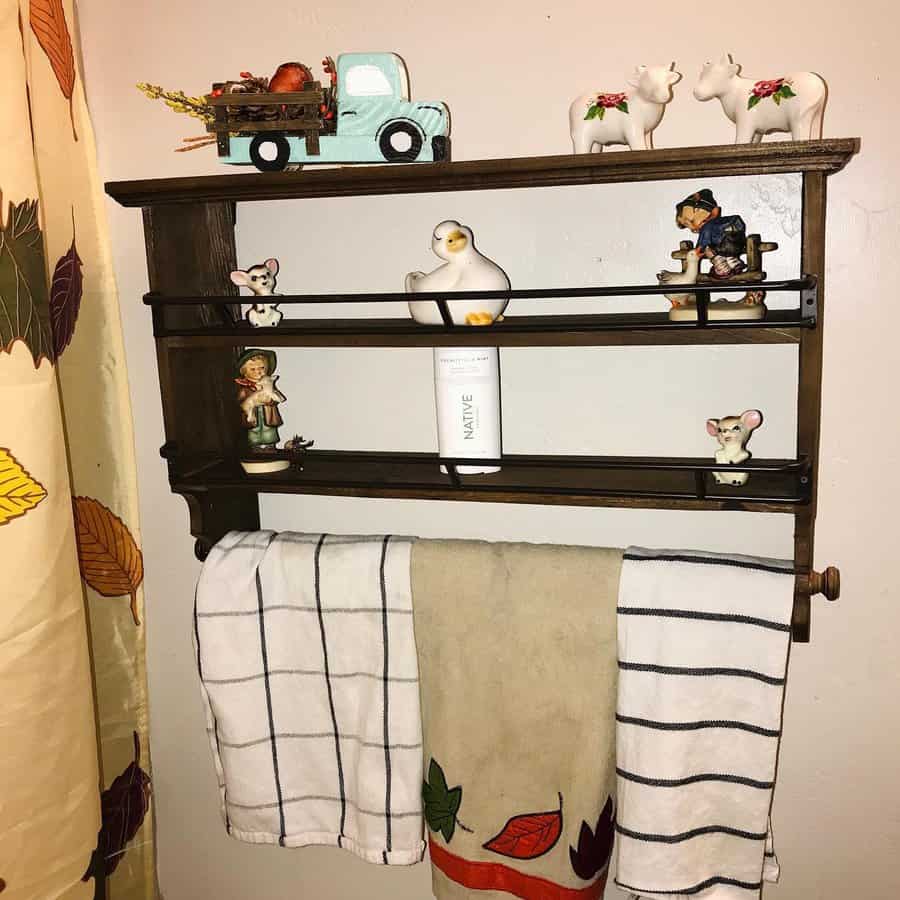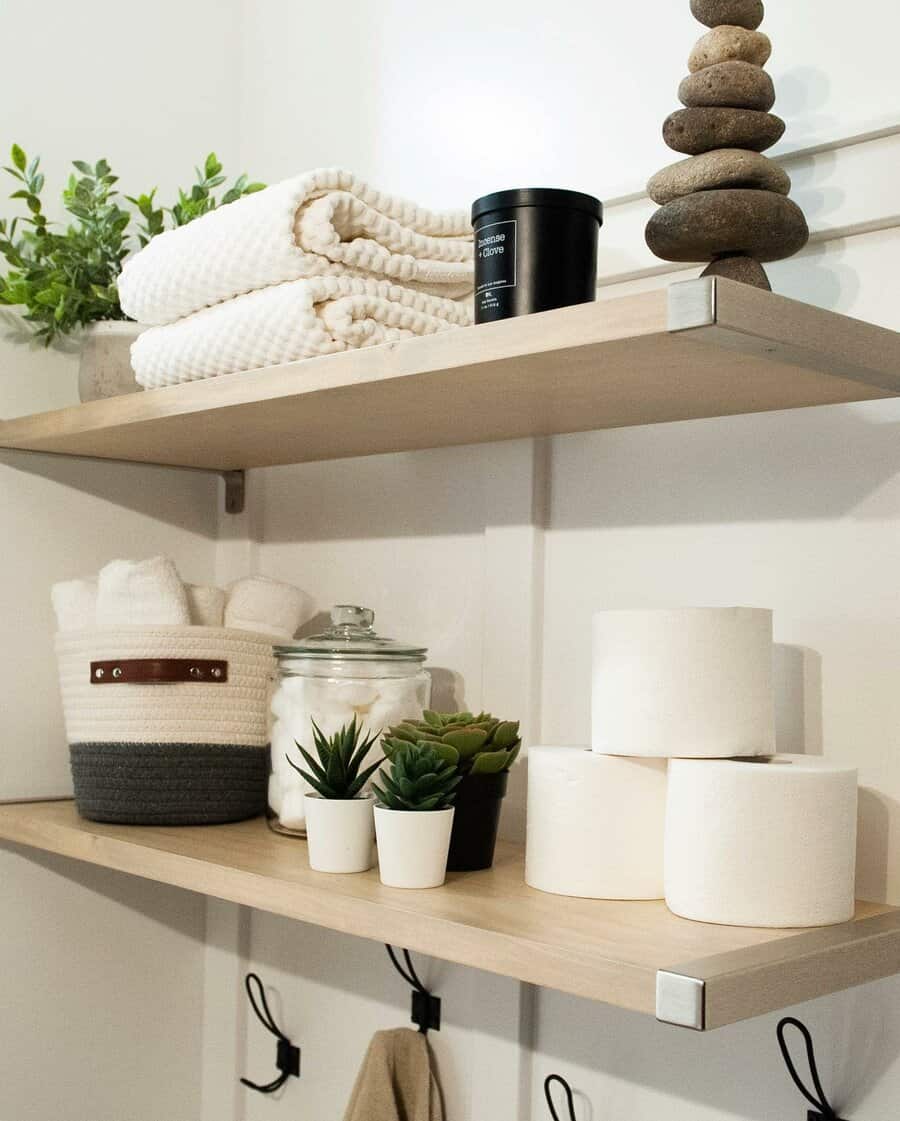 9. Metal Hanging Rack
Instantly boost the aesthetic appeal of your bathroom and make it look sleek and stylish with a metal hanging rack! A metal hanging rack is an incredibly versatile storage option, perfect for holding extra toiletries, linens, and more. Strategically place this metal hanging rack in the corner of your bathroom for a modern look and maximum storage efficiency.
It's low-maintenance, fade-resistance and rustproof features make it perfect for any bathroom interior. The metal hanging rack also provides practical functionality with minimal effort, allowing you to declutter your space while still making use of it all.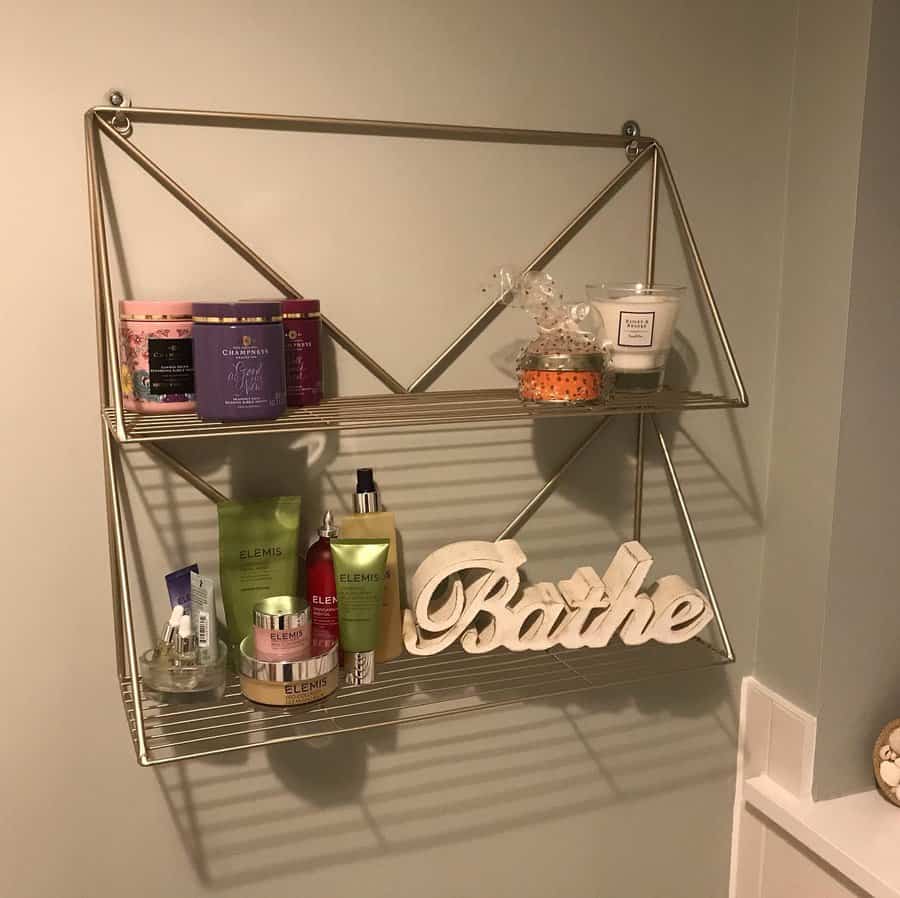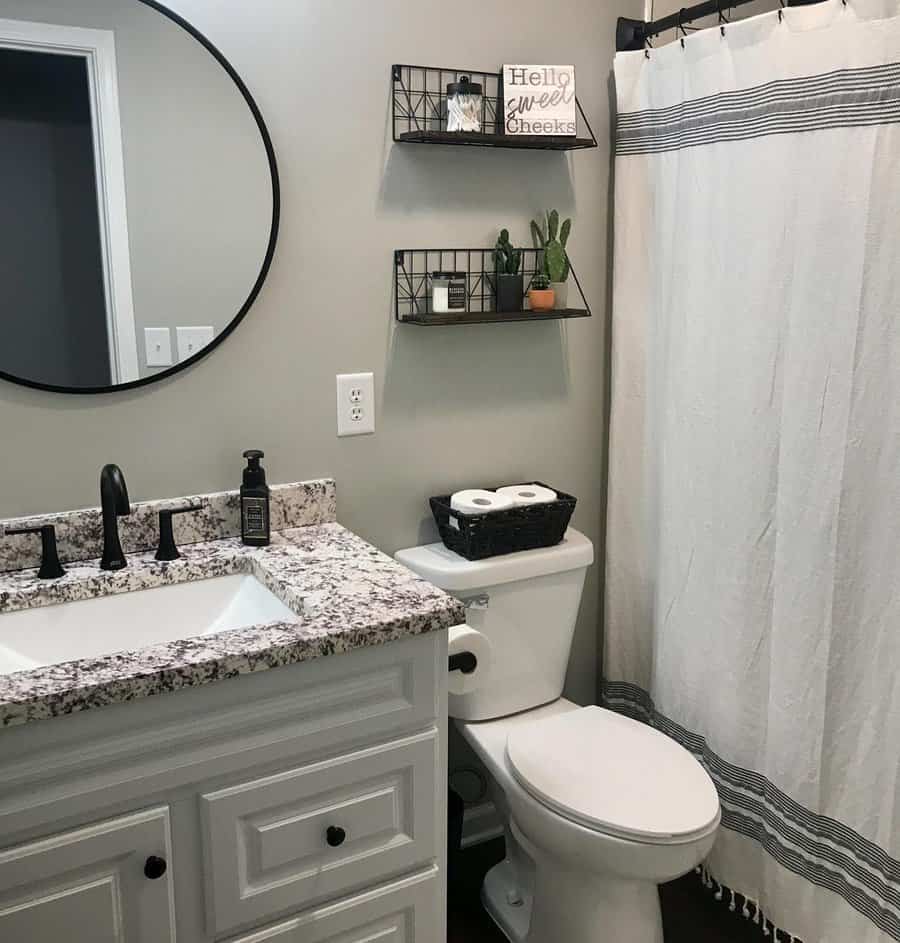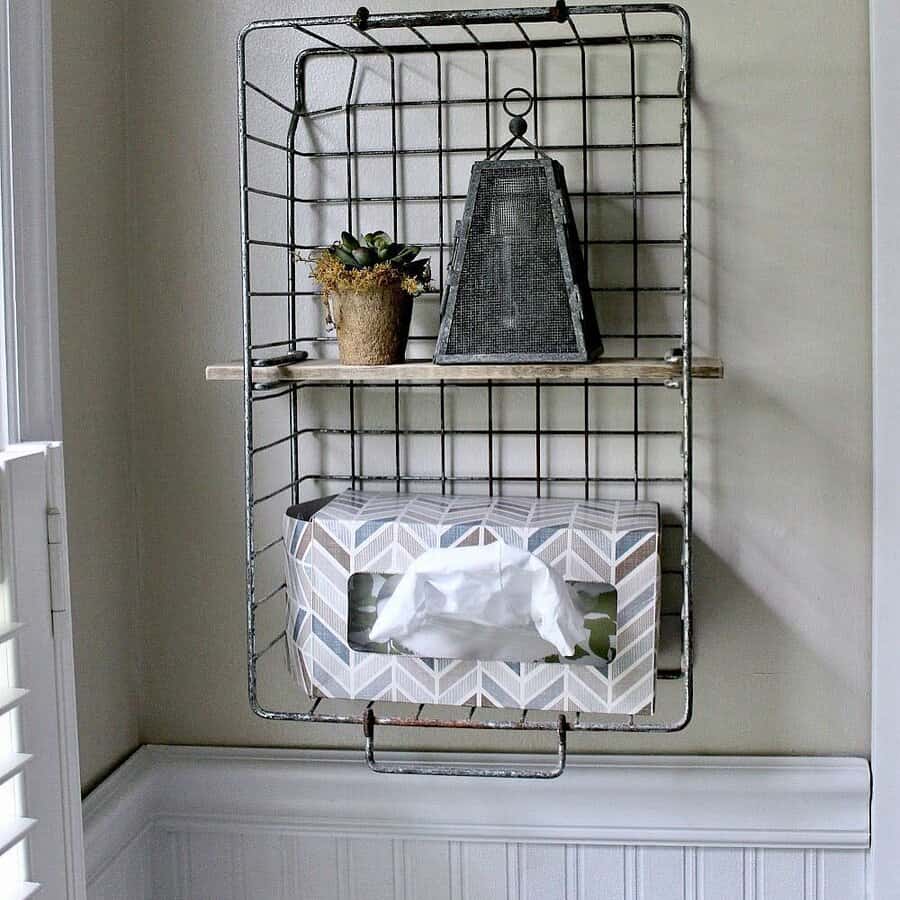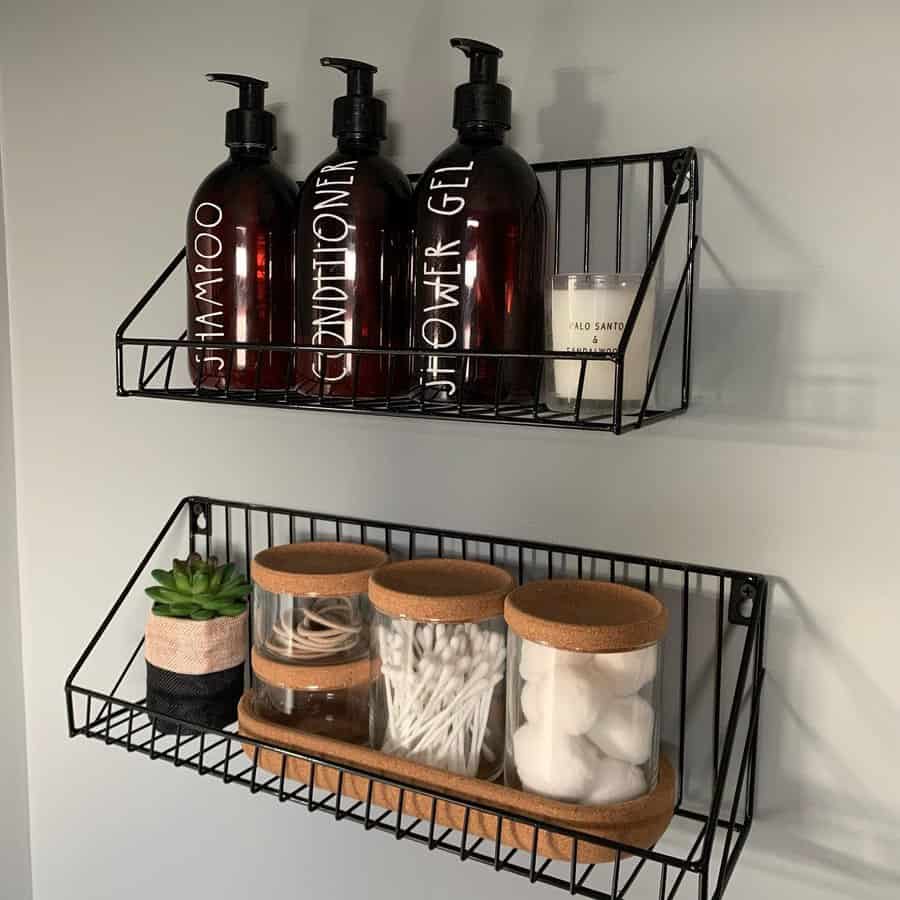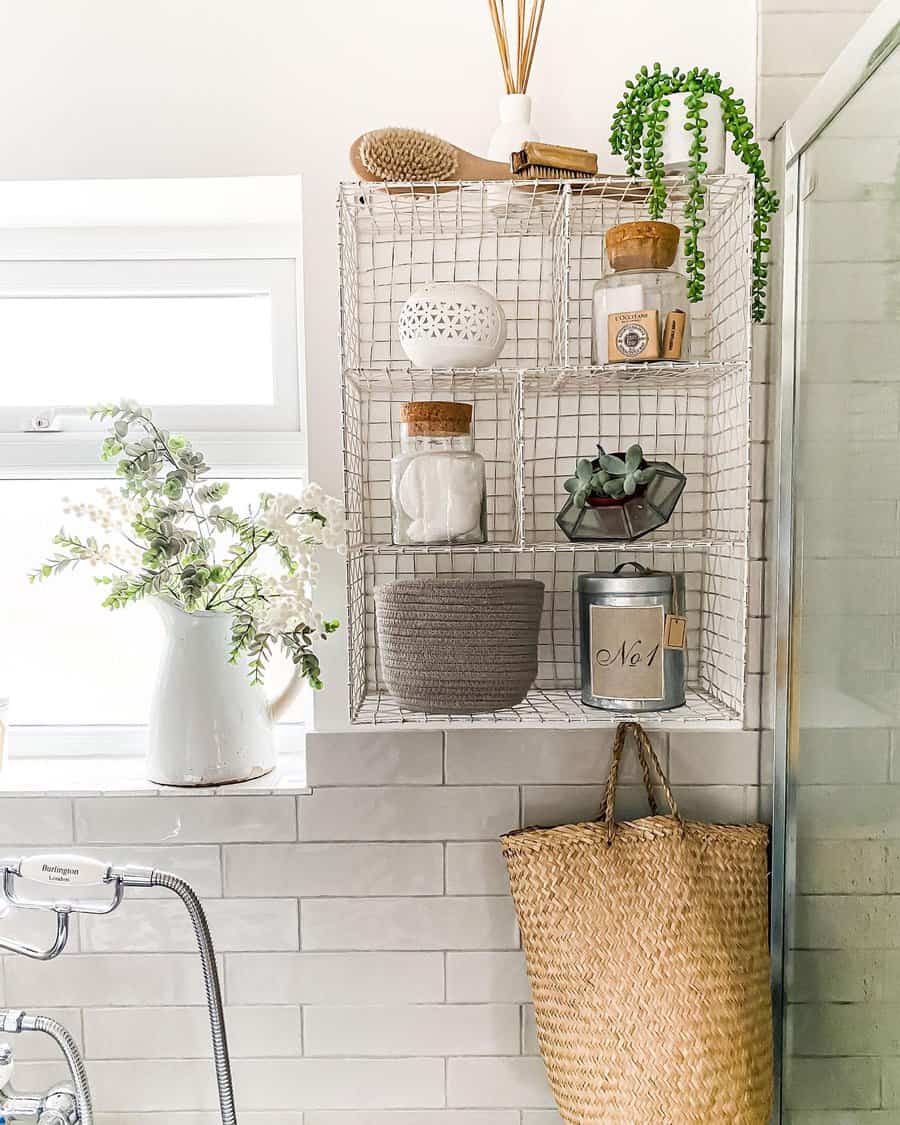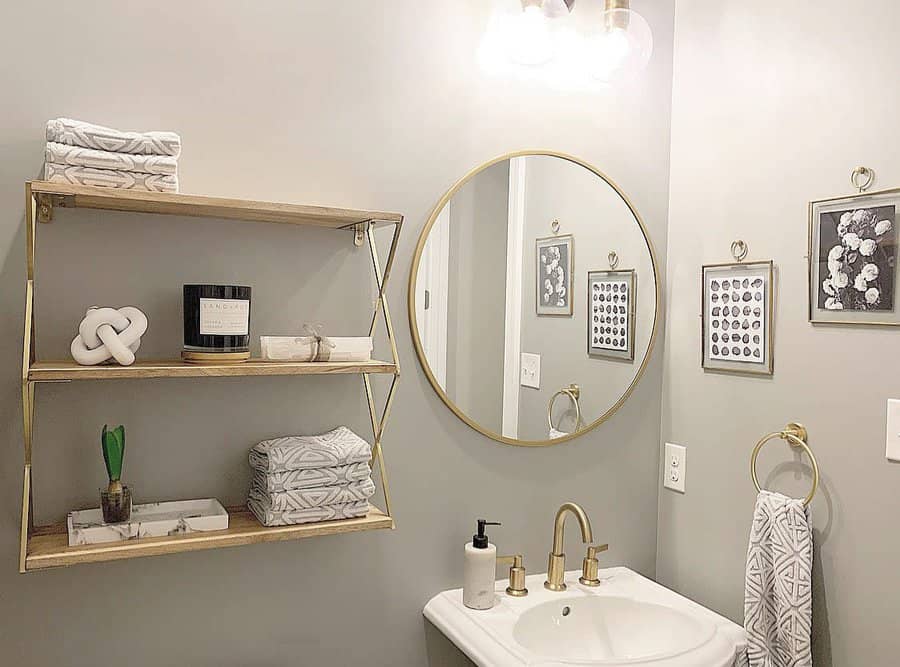 10. Industrial-Style Rustic Shelf
A slightly distressed bathroom shelf is the perfect way to give your space a chic, industrial look. The combination of distressed wood and industrial pipes gives any room a unique yet timeless character.
Placed in the bathroom, it's functional too — giving you a spot to display decorative items or store essential toiletries. So if you're looking for a statement piece to elevate the atmosphere of your home, an industrial bathroom shelf is an ideal choice!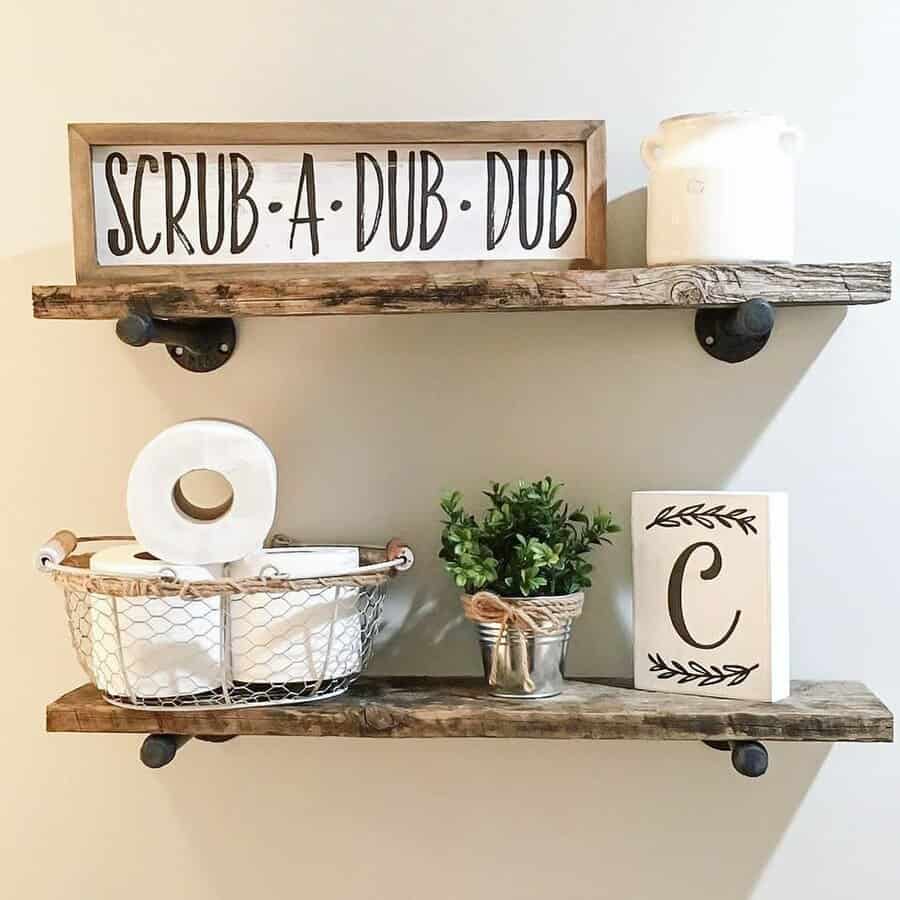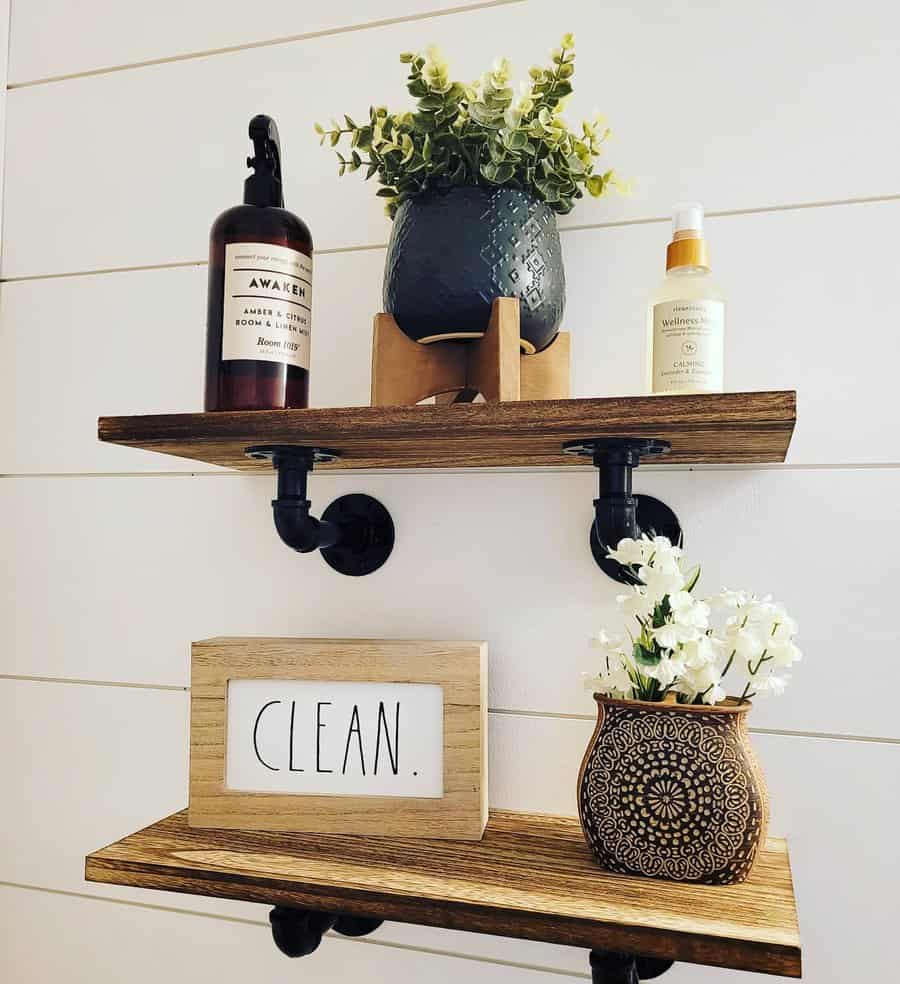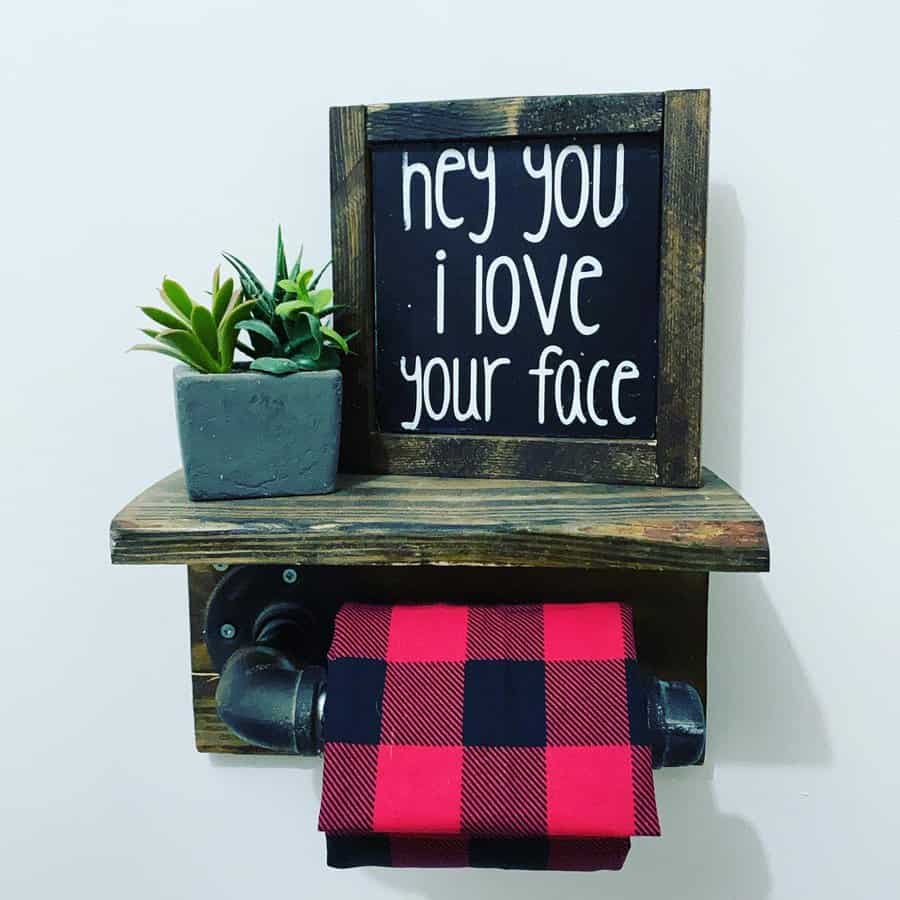 11. Hanging Wall Rack
Installing an industrial-style bathroom shelf with hanging racks is a creative way to bring some modern character into your space! Not only does it provide extra storage, but adding hanging wall racks with macrame hanging baskets will instantly bring texture and personality.
This not only adds warmth but gives you a unique place to store all of your essentials while keeping them close by. With an industrial bathroom shelf hanging on the wall in your bathroom, life can be both organized and interesting!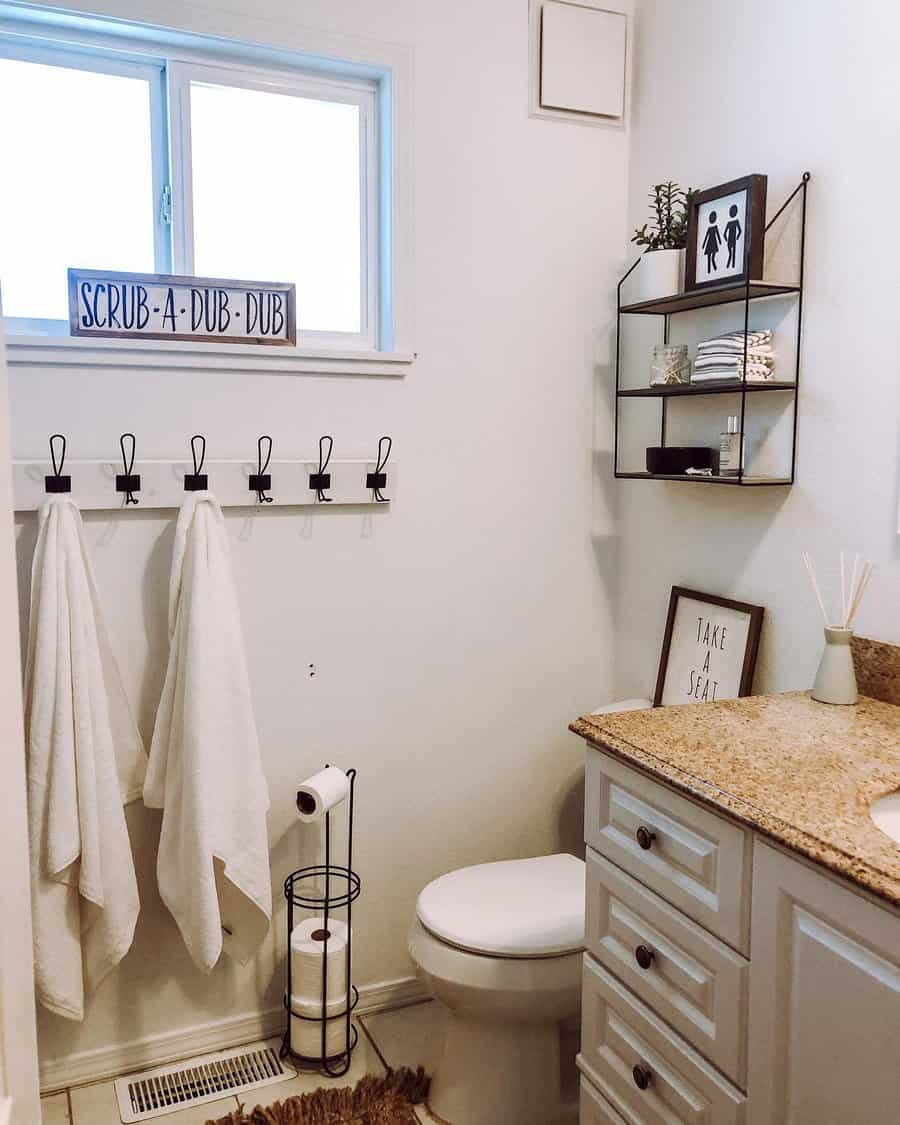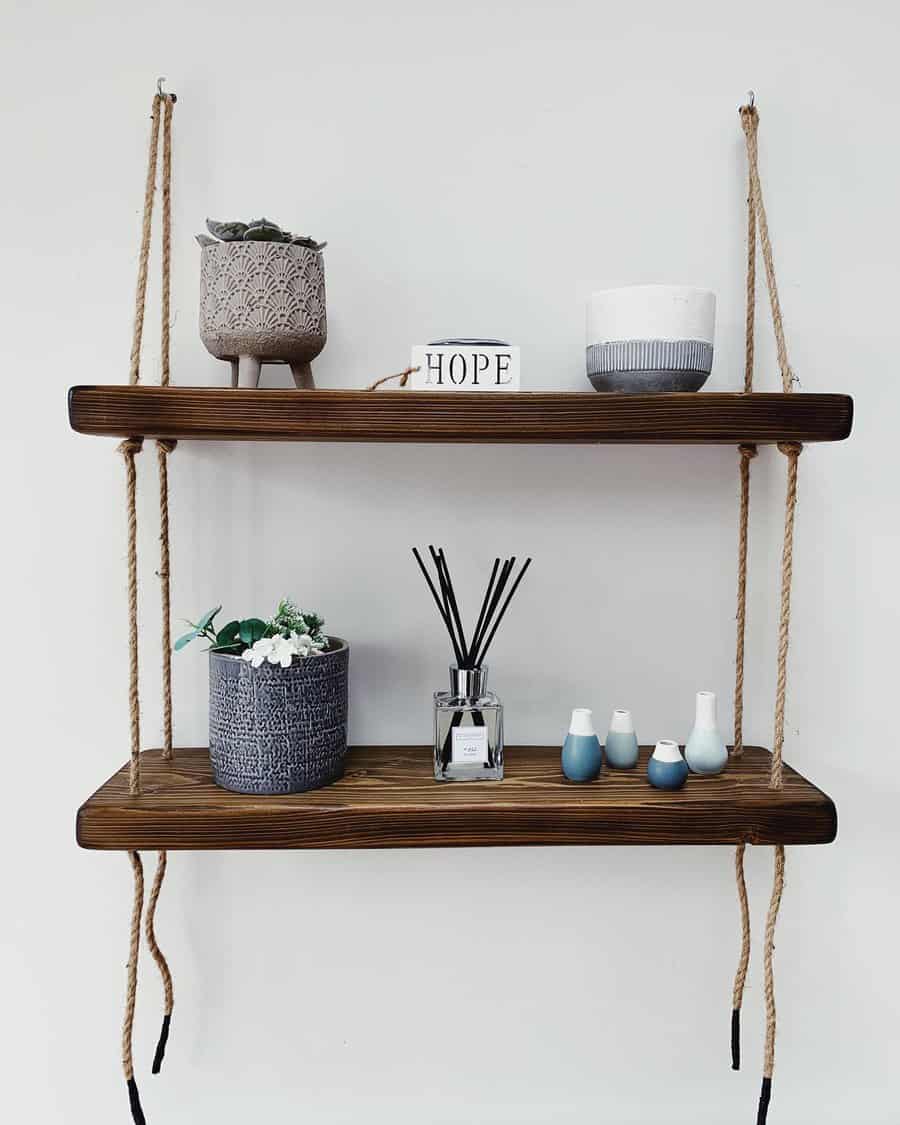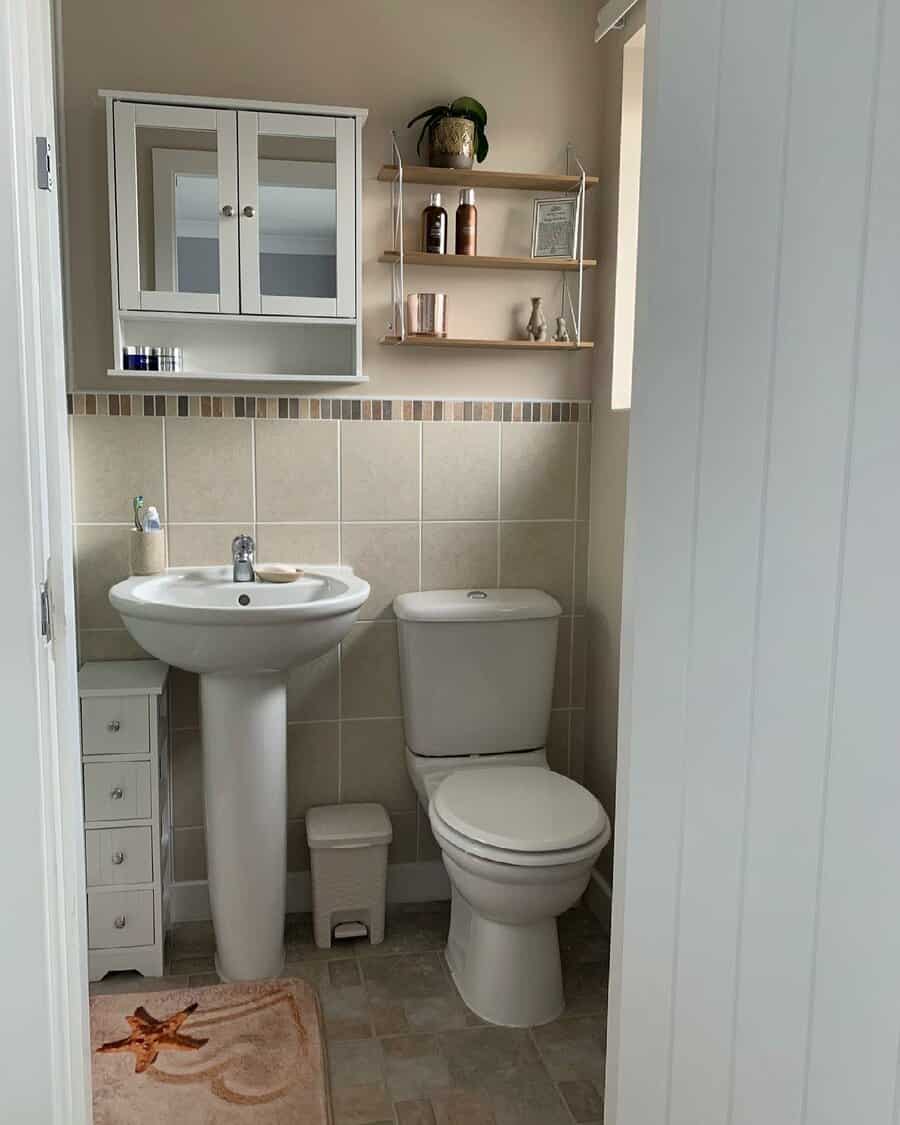 12. Shelf With Multi-Purpose Hooks
Why not take your bathroom storage to the next level with a shelf featuring multi-purpose hooks? Not only are these shelves highly functional, they also look impressive. Installing one can instantly transform your bathroom -allowing you to better organize all of your products while adding a touch of style and sophistication.
If you're looking for an easy and effective way to upgrade your bathroom, consider investing in a shelf with multi-purpose hooks!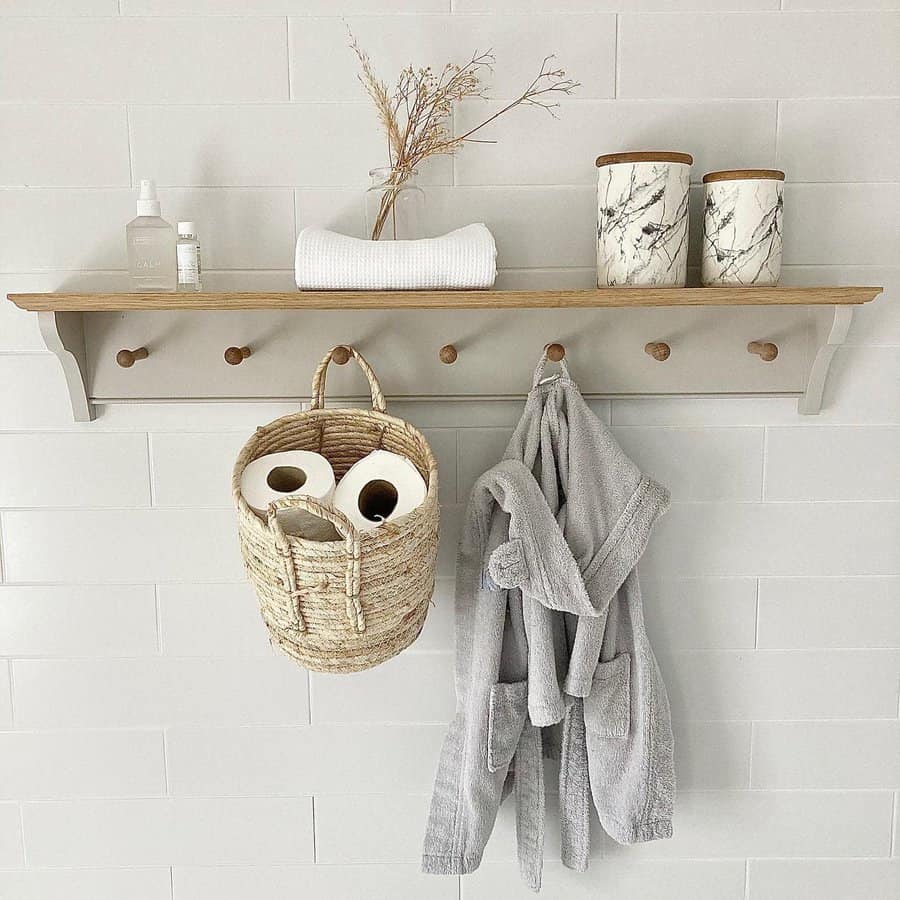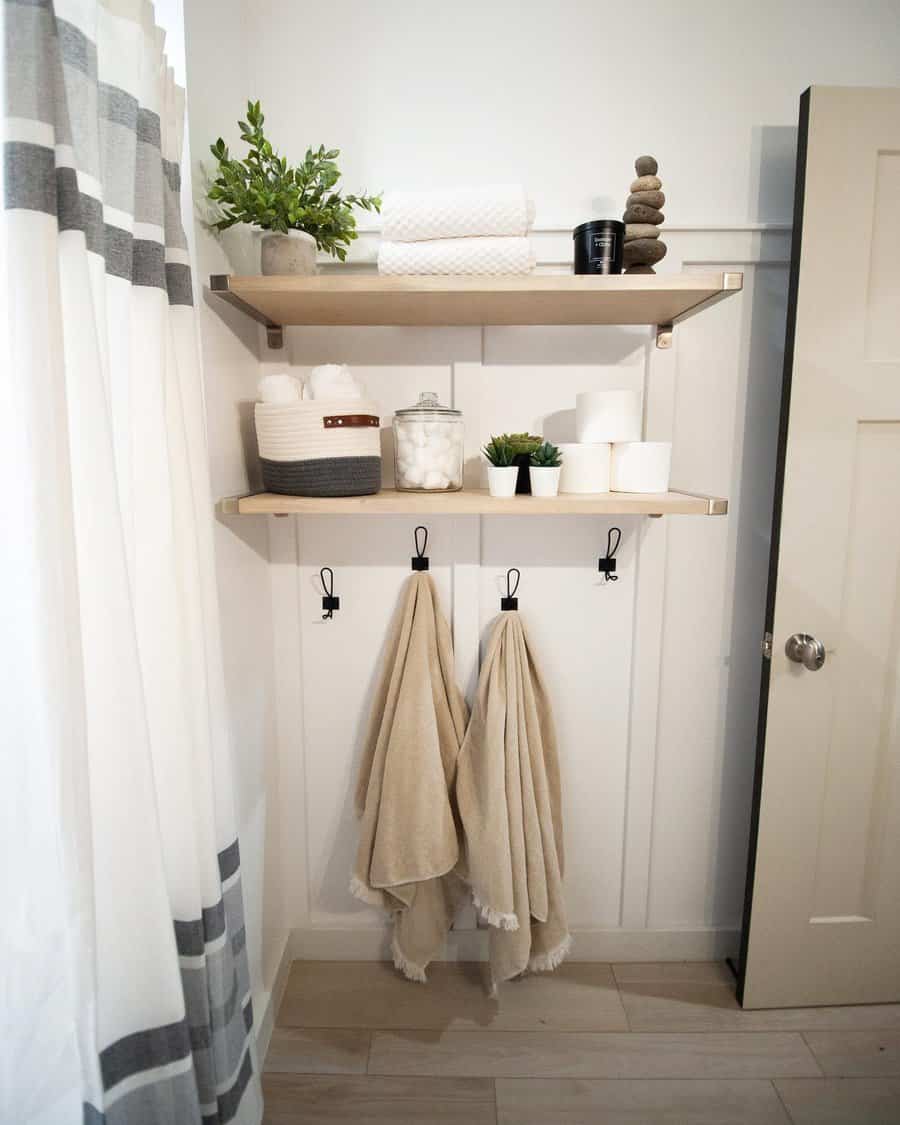 13. Free-Standing Shelf
A freestanding shelf with hooks is a great way to add both storage and convenience to your bathroom. It's the perfect combination of style and function; you can easily hang towels, robes, or even a tiny herb garden from the hooks while storing toiletries quickly and easily on the shelf itself.
Not only that, but this freestanding shelf is one of those items that everyone can agree on when it comes to good design. It looks chic in any bathroom, so no matter your specific design preferences, this item will fit right in!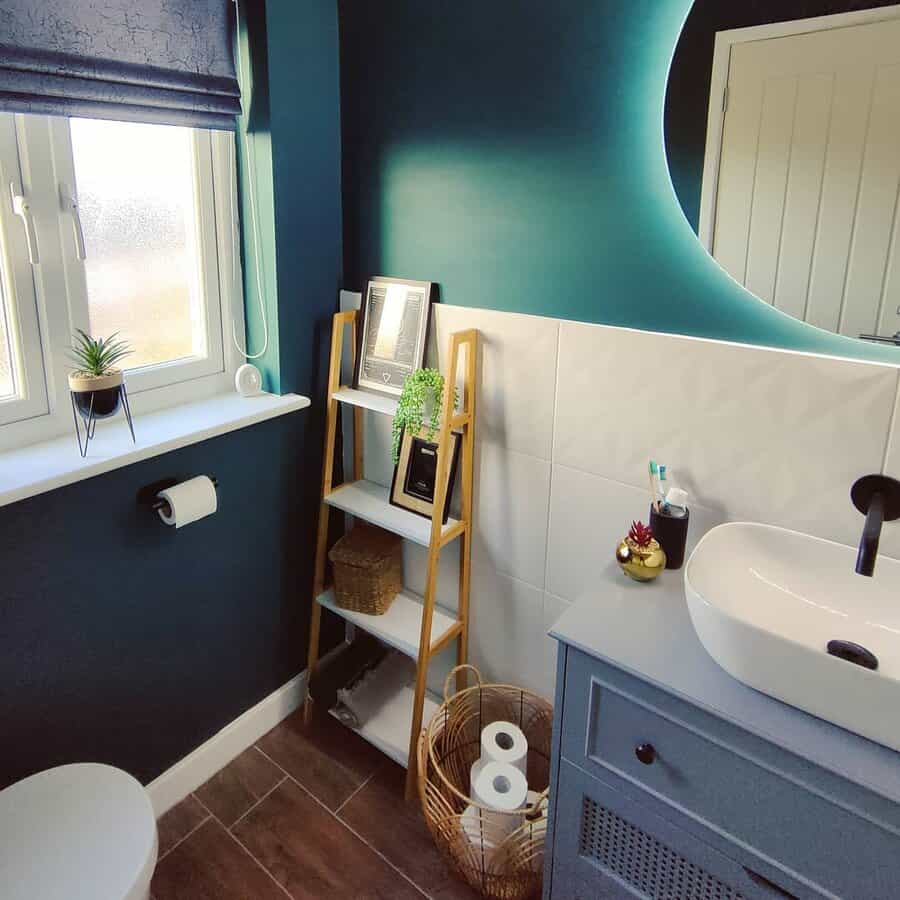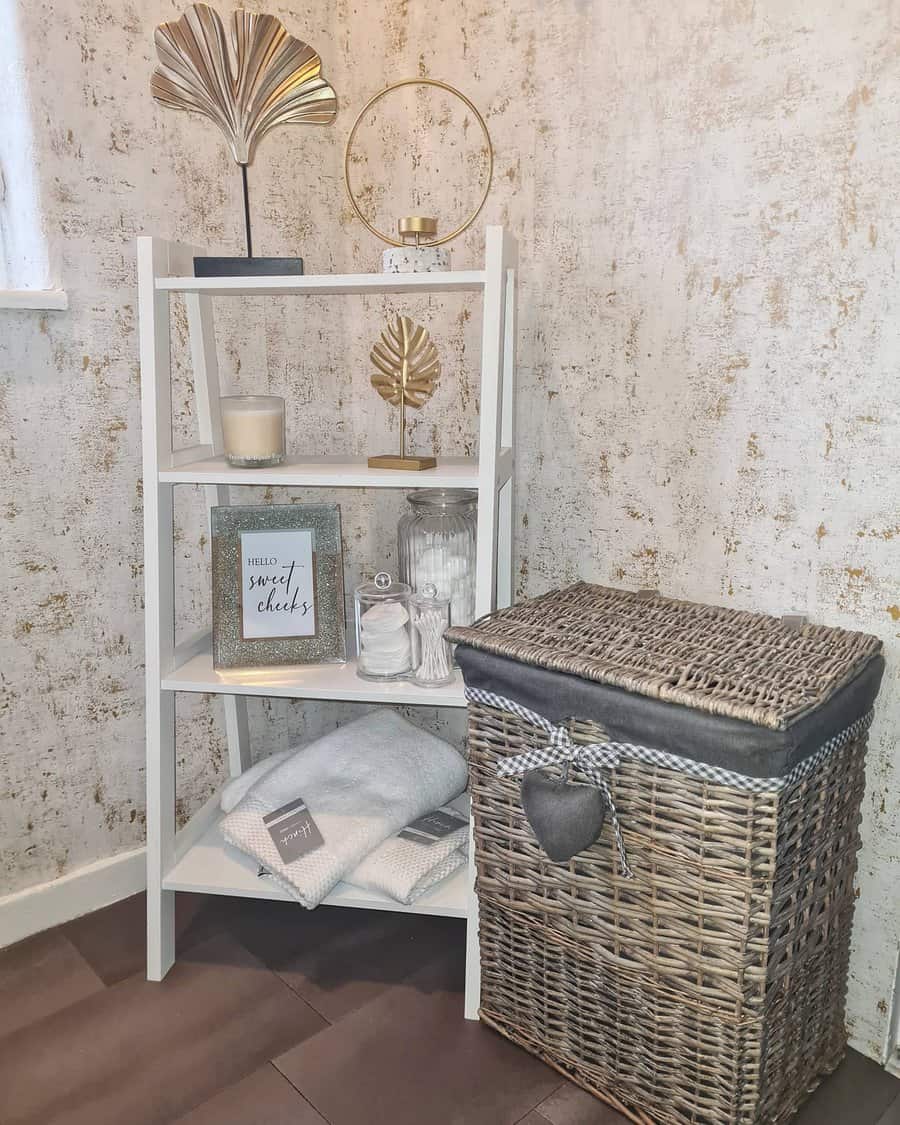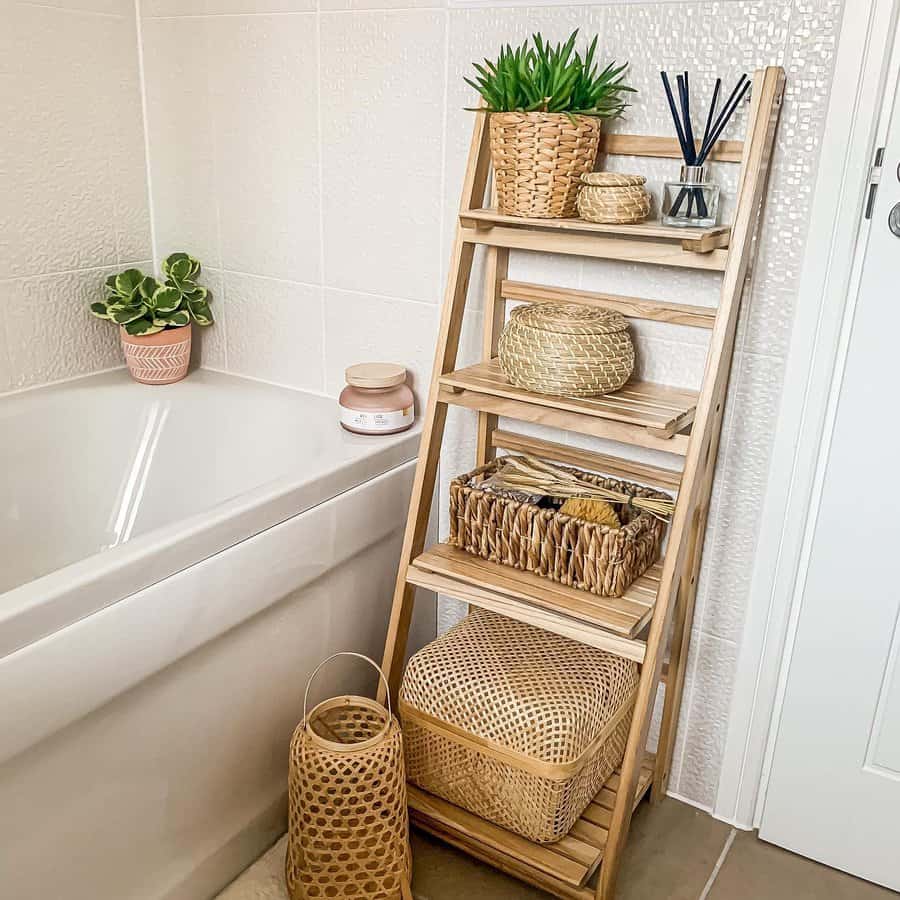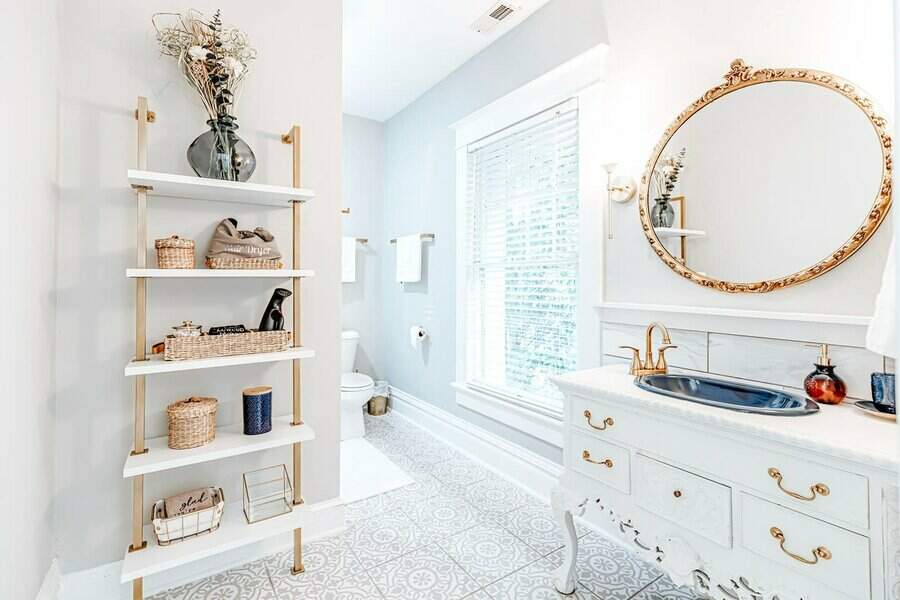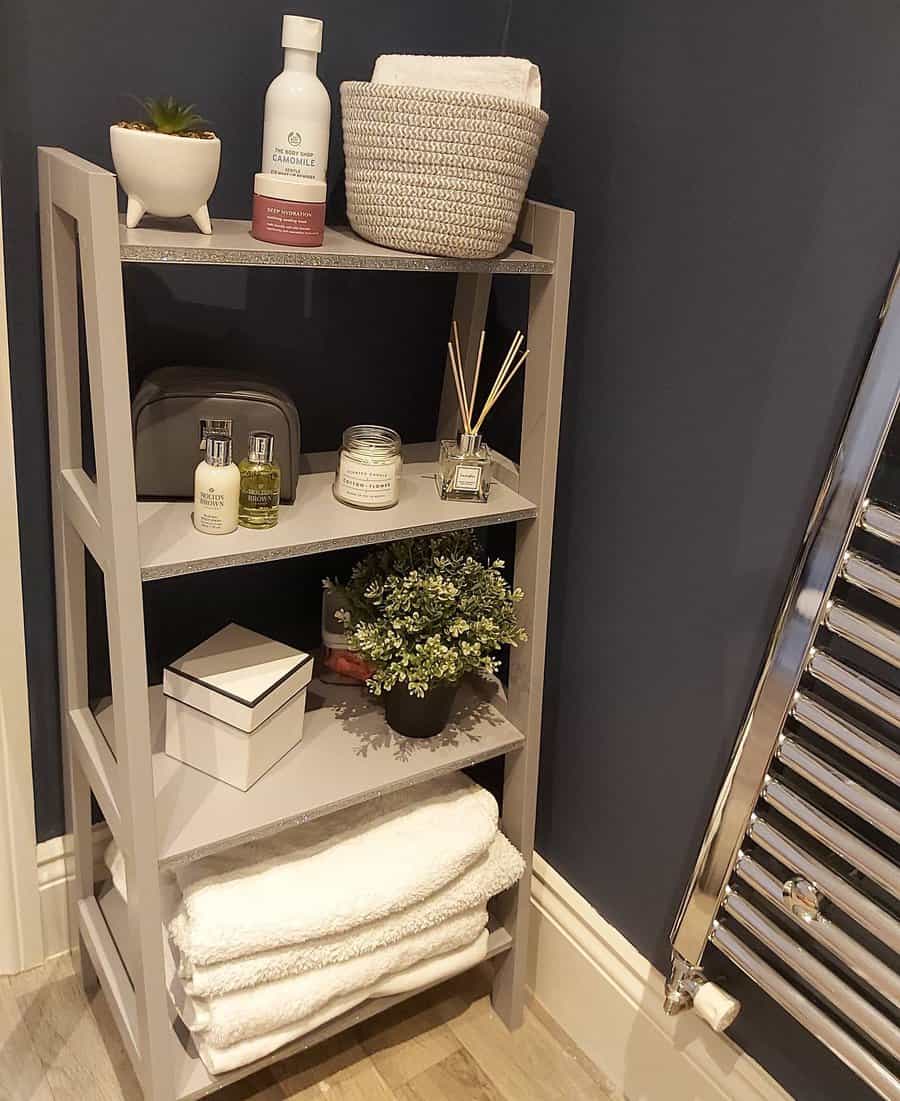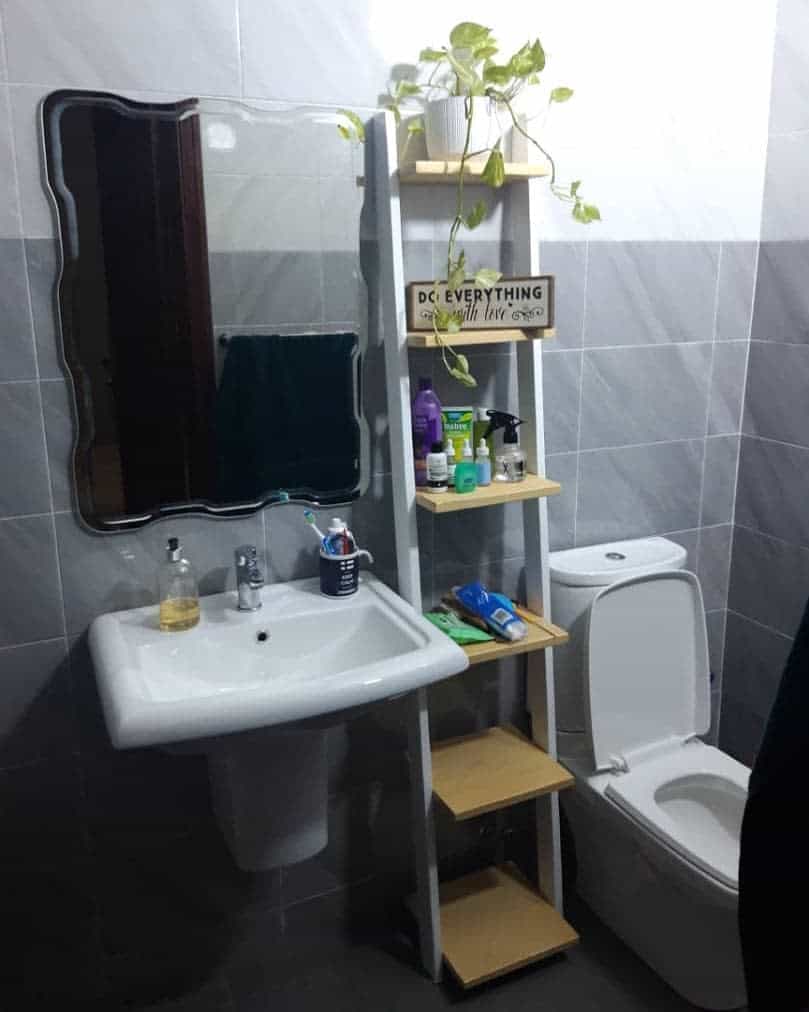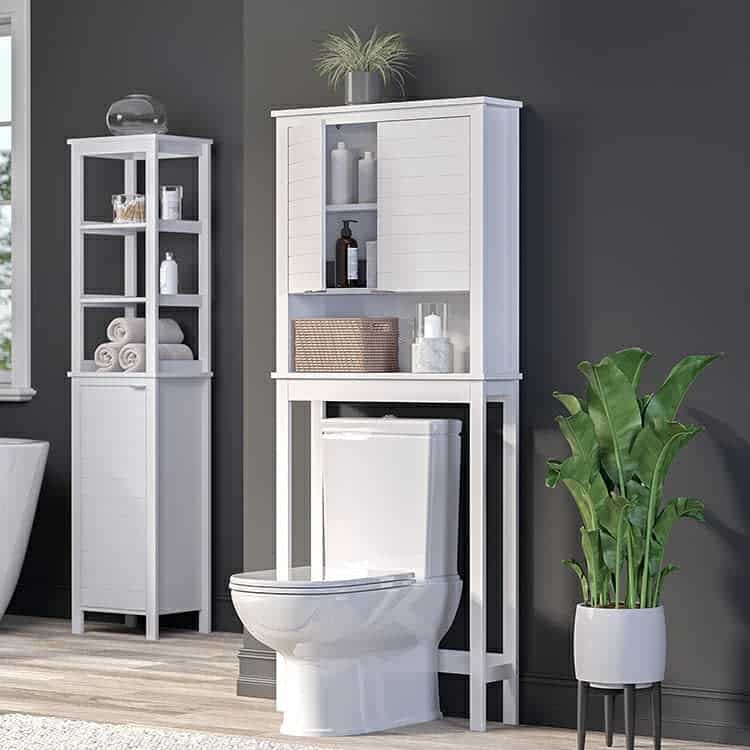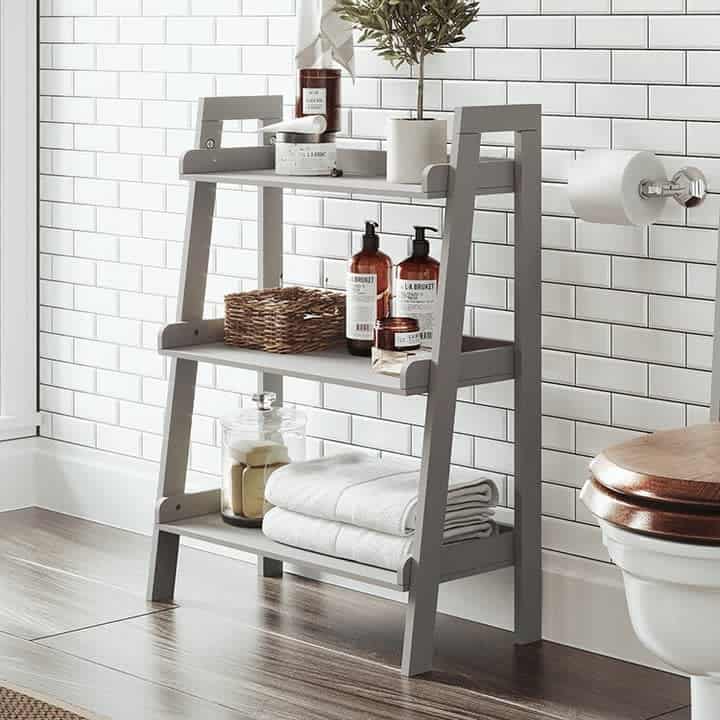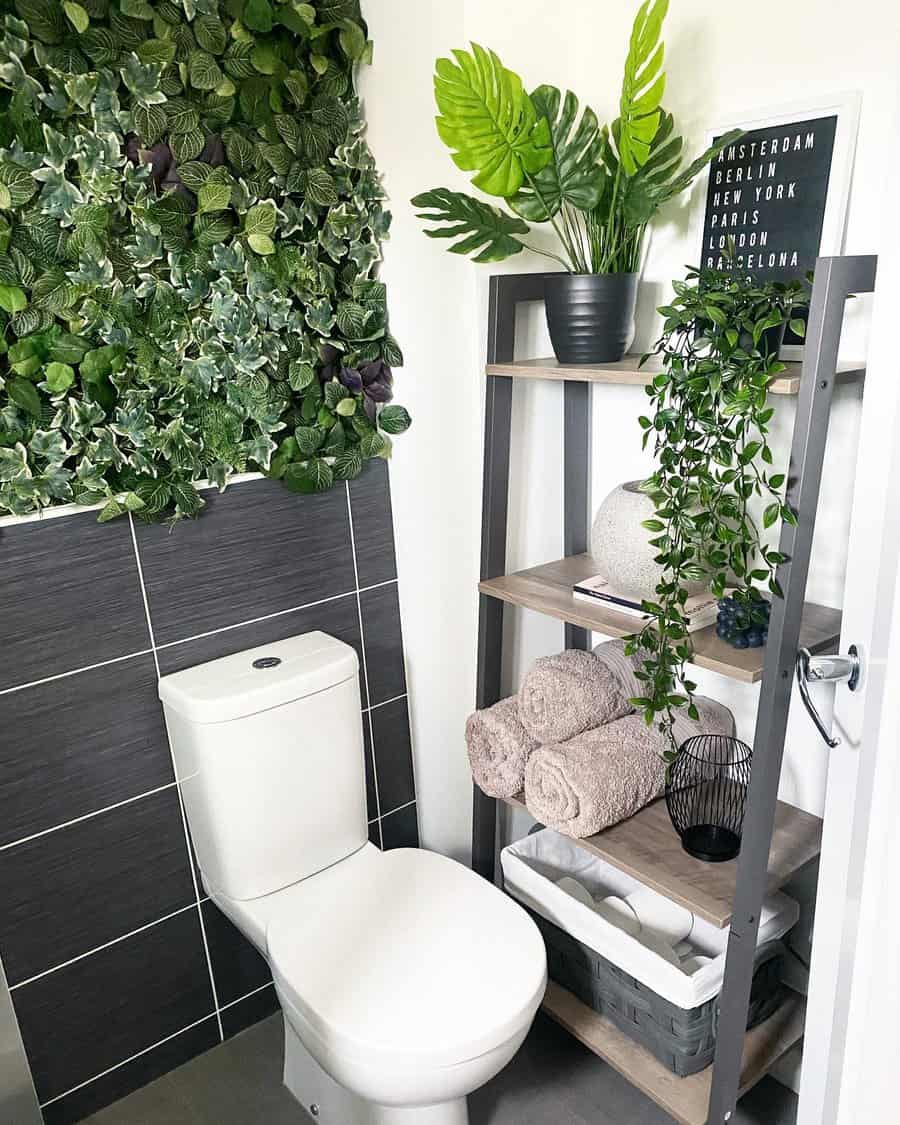 14. Glass Shelf
A tempered glass shelf can be a sophisticated addition to your bathroom. Not only is it incredibly stylish and space-saving, but tempered glass can also last five times longer than ordinary glass since it's so much stronger.
It's an ideal choice for an object with regular use since it won't corrode like other materials, and the tempered finish will only appear more luxurious over time. Whether you opt for a classic clear design or one that comes in a variety of colors, you won't be disappointed with a tempered glass shelf.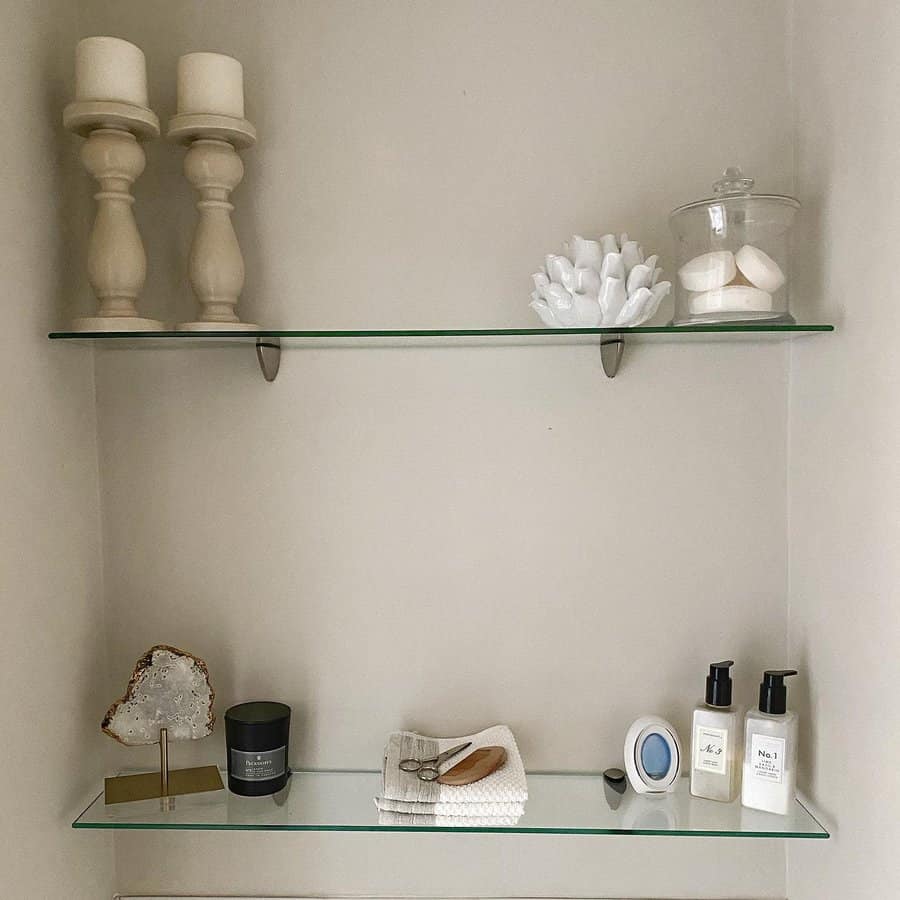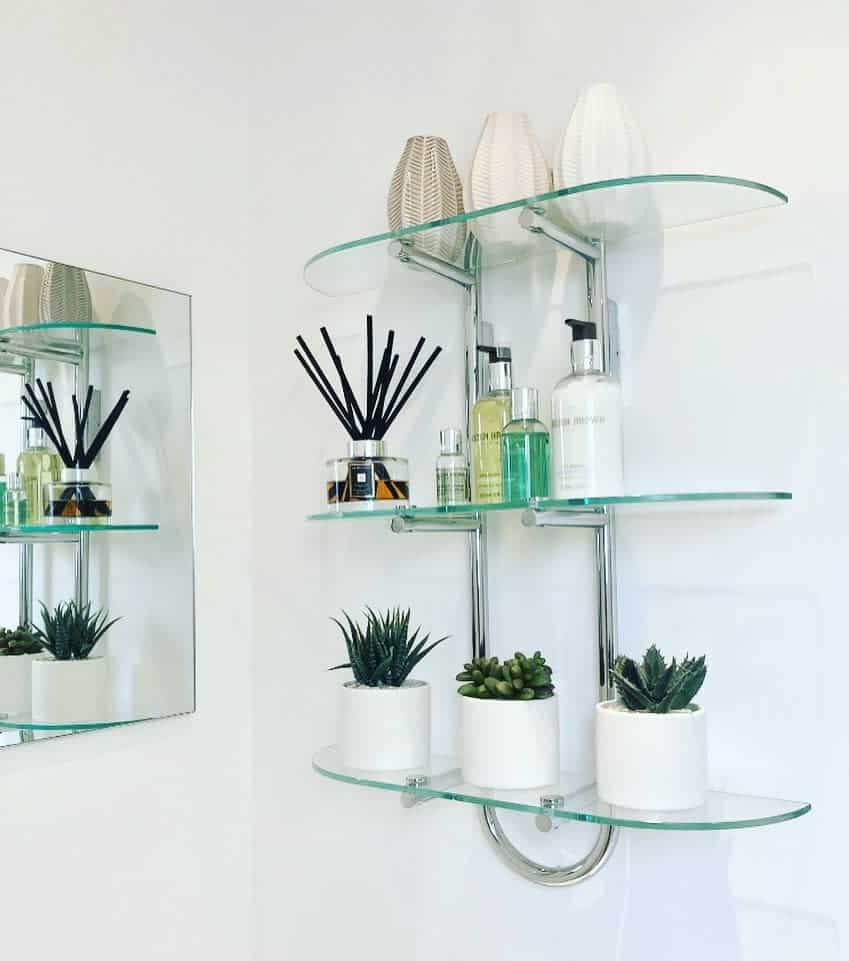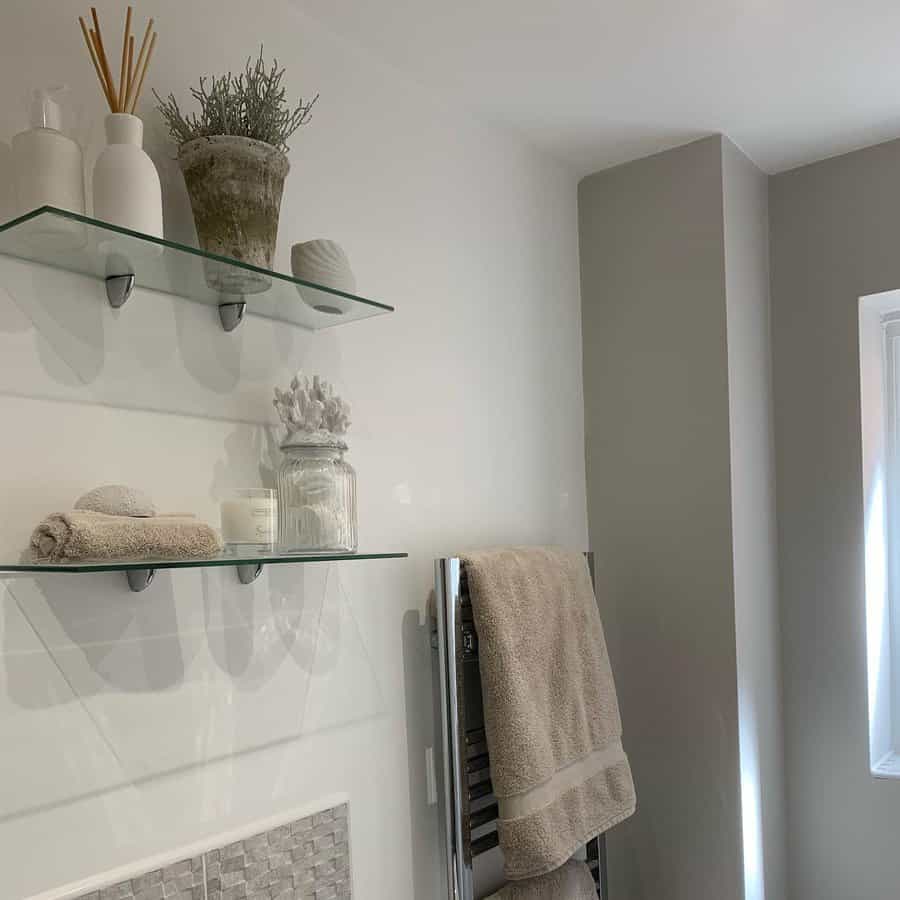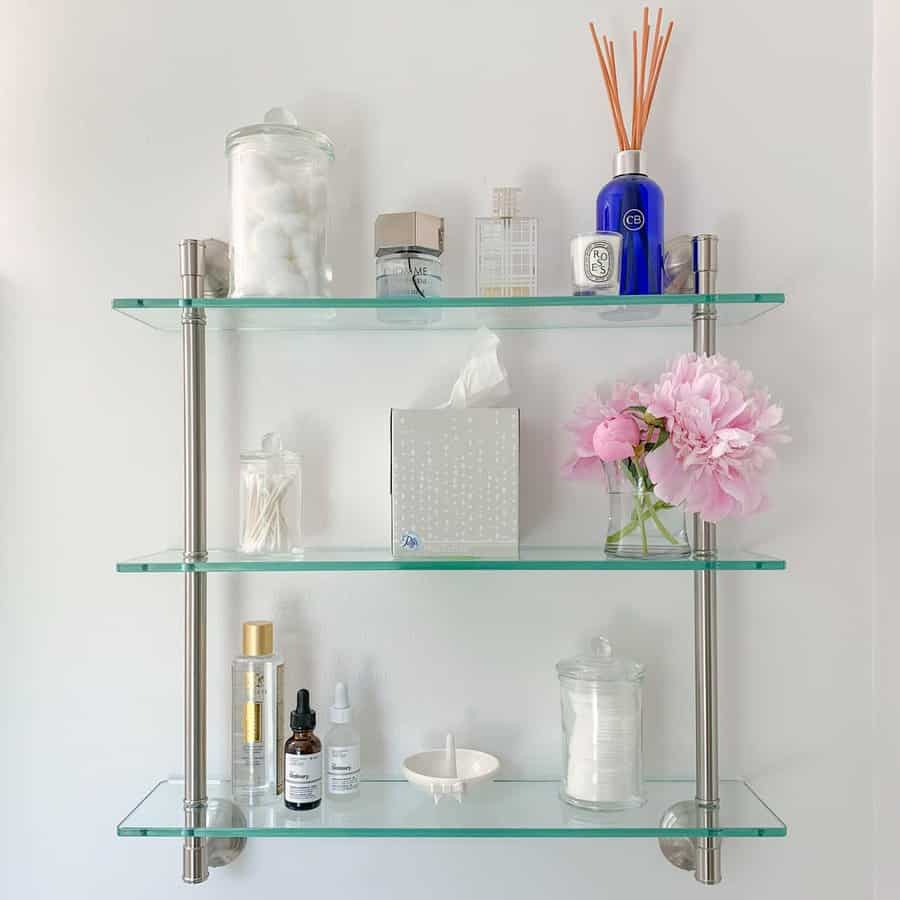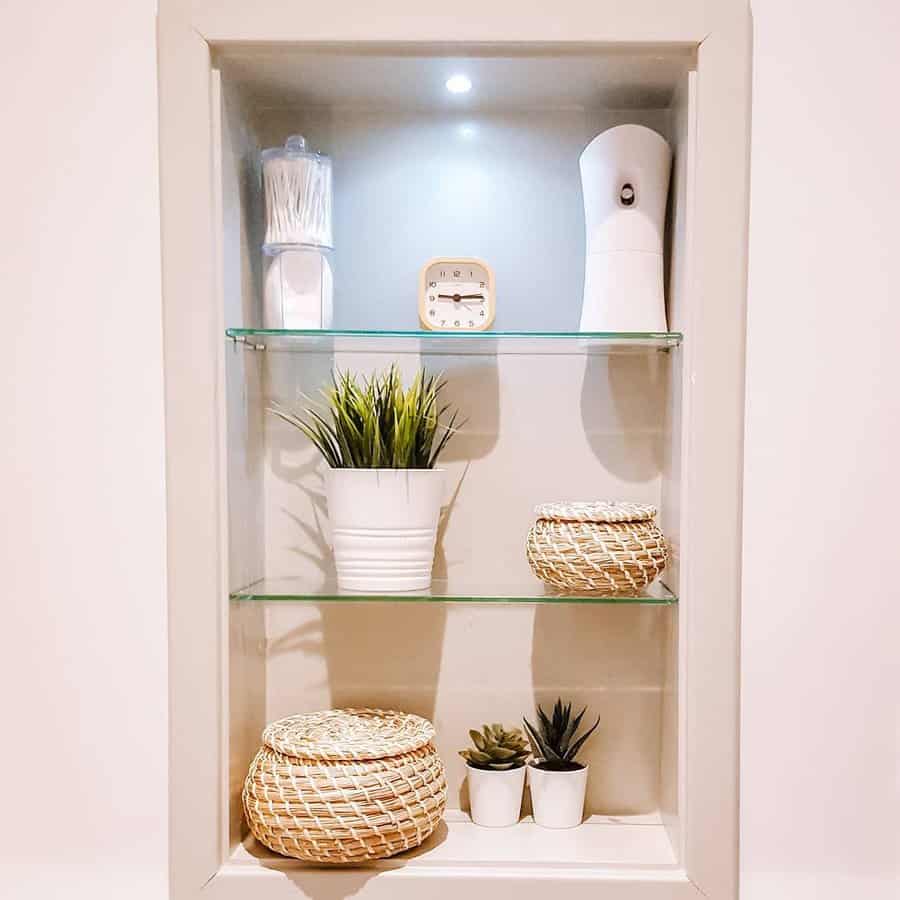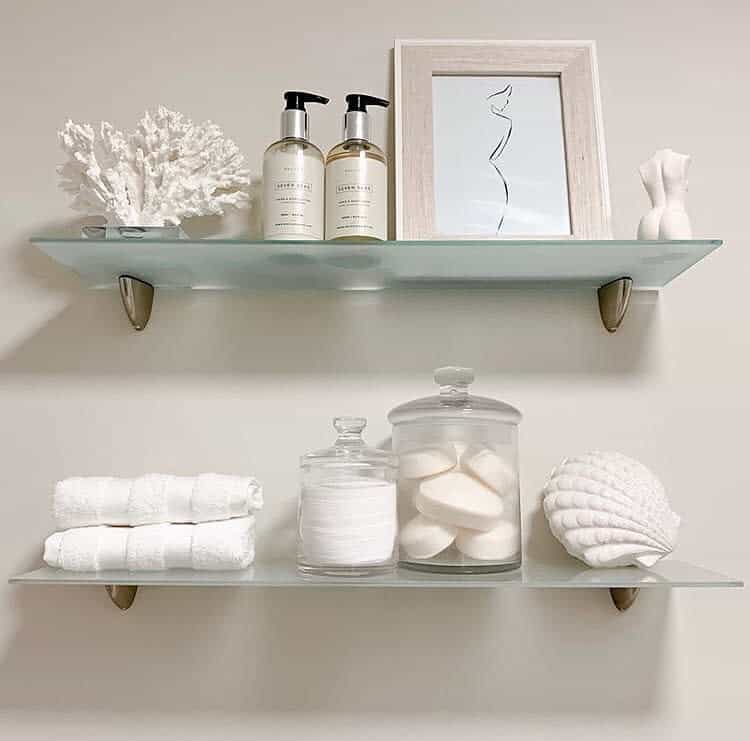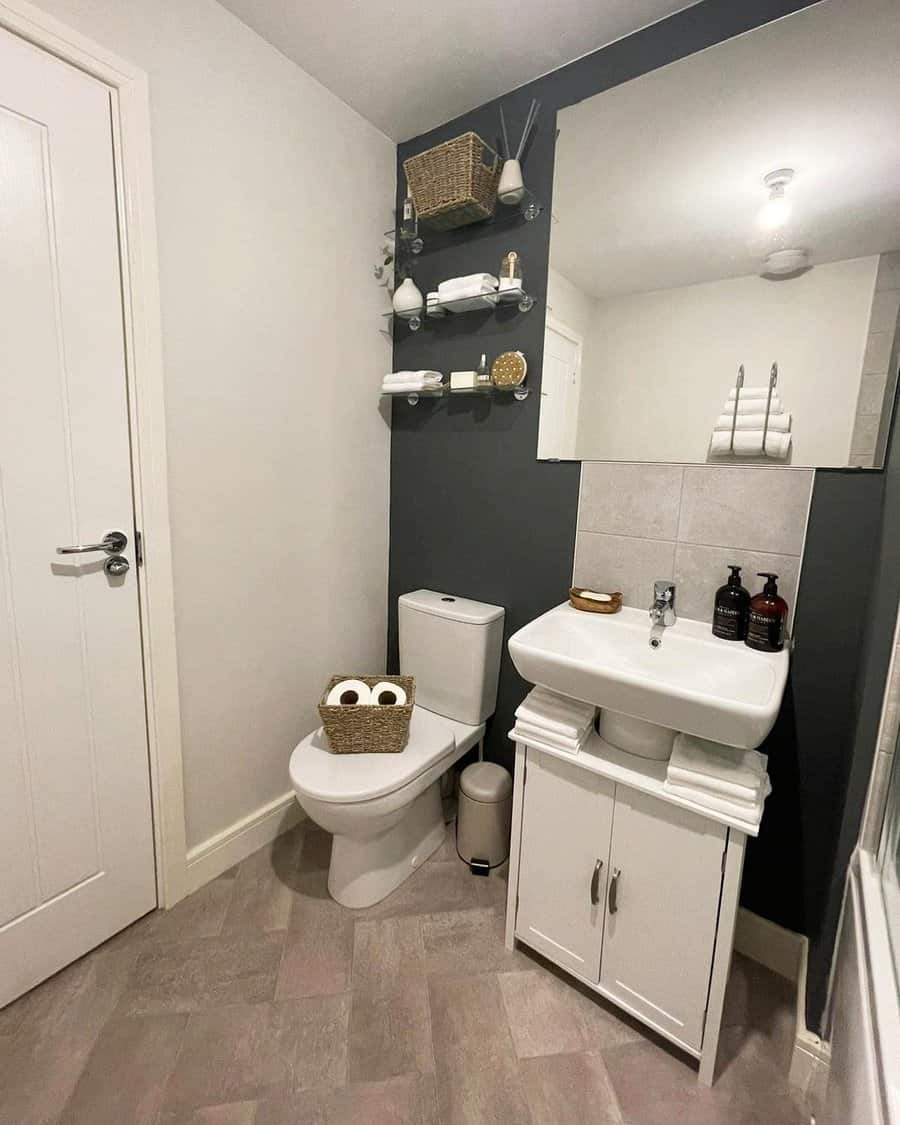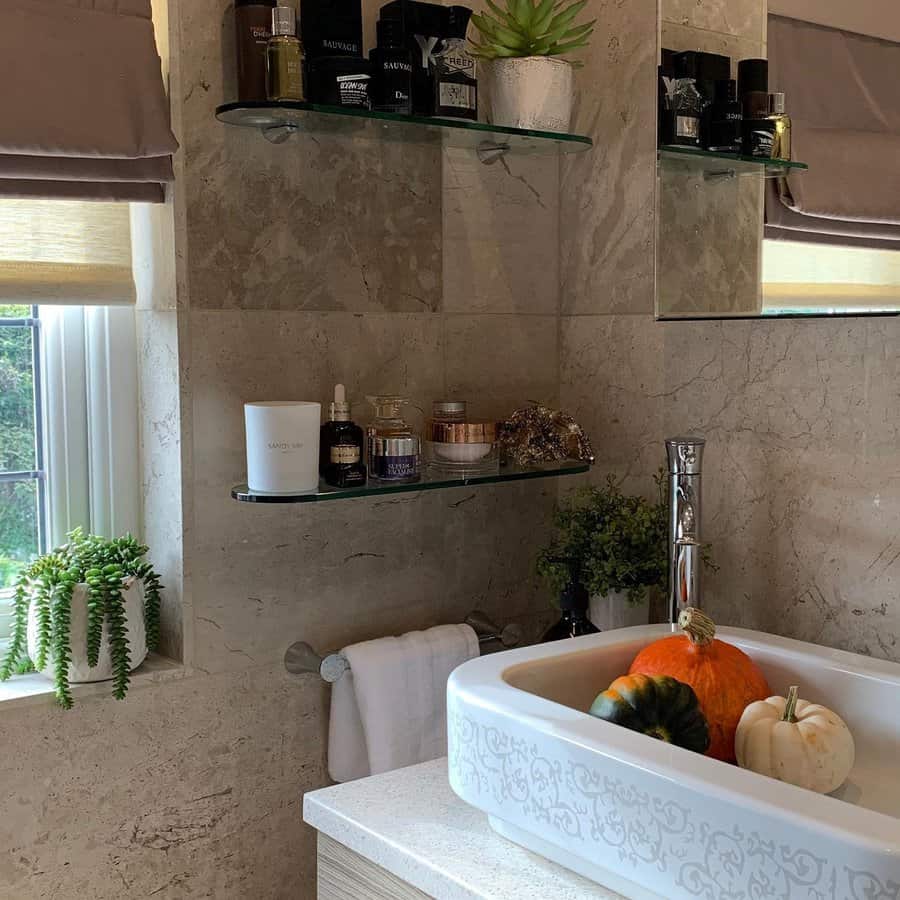 15. Minimalist Metal Shelf
A minimalist metal shelf is a great way to spruce up the bathroom. Not only does it look modern and modernize any space, but it also provides additional storage for all those essential items that don't quite fit into traditional drawers or cabinets. Installing a metal shelf allows you to free up space in the bathroom and make it much easier to find what you need quickly—no more scavenger hunts!
With its sleek design and minimalist style, it will raise the overall style of your bathroom, making it ready for that spa-like atmosphere.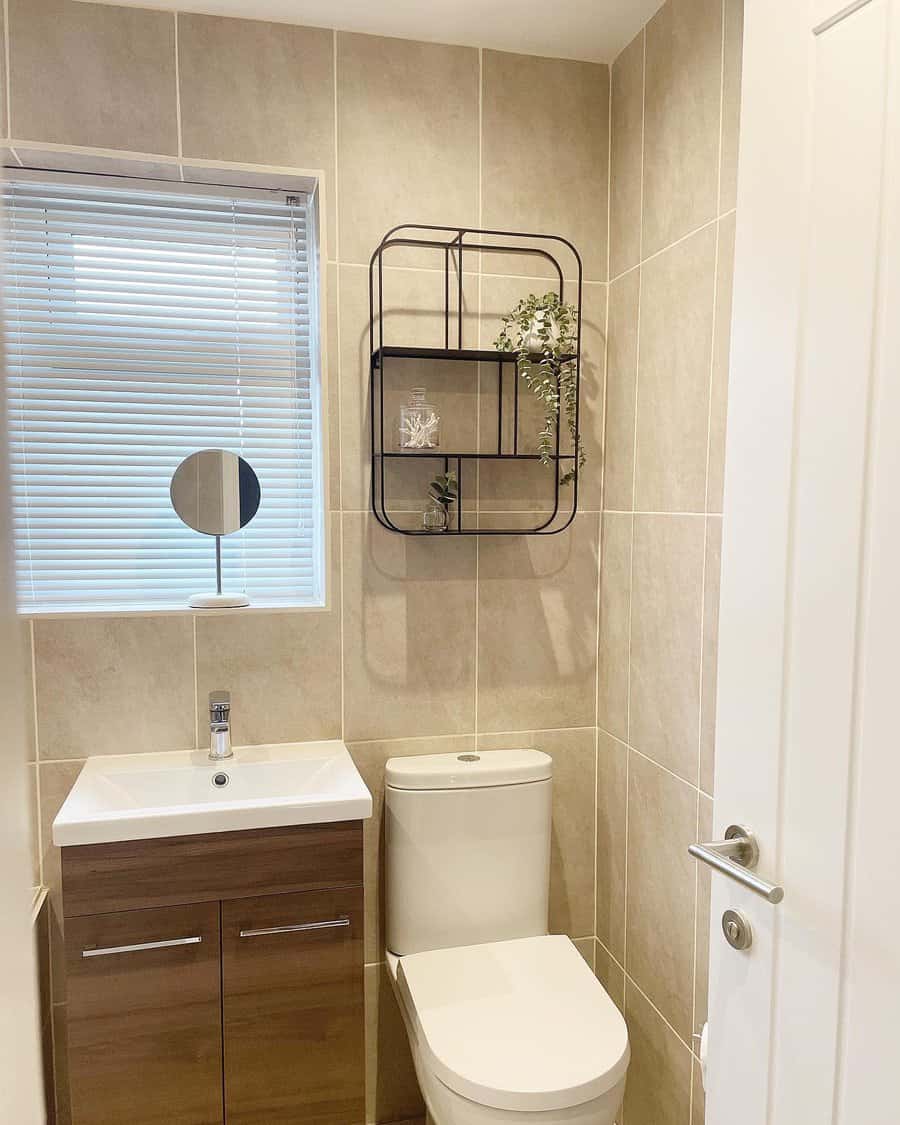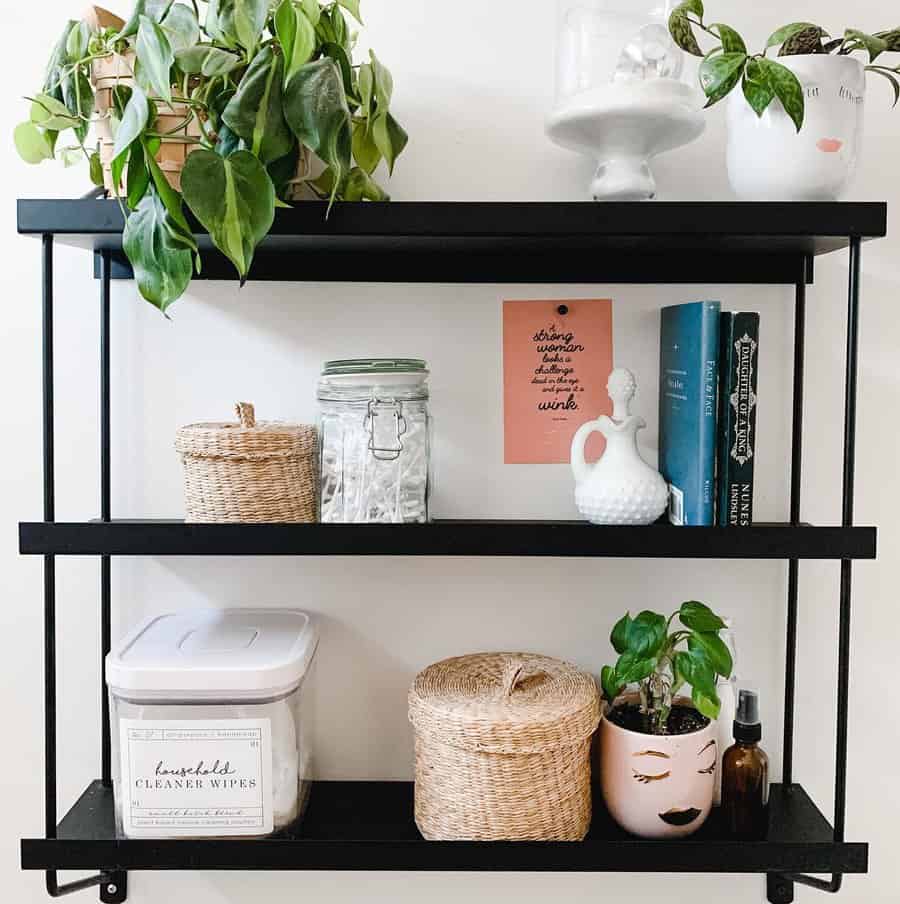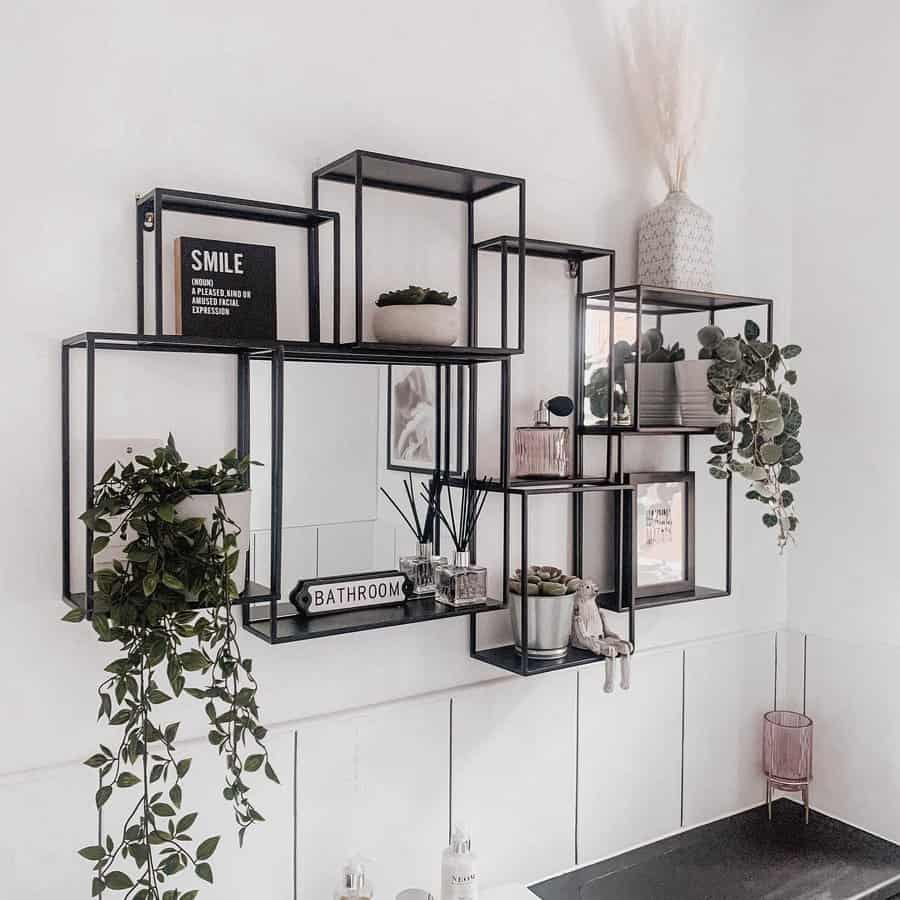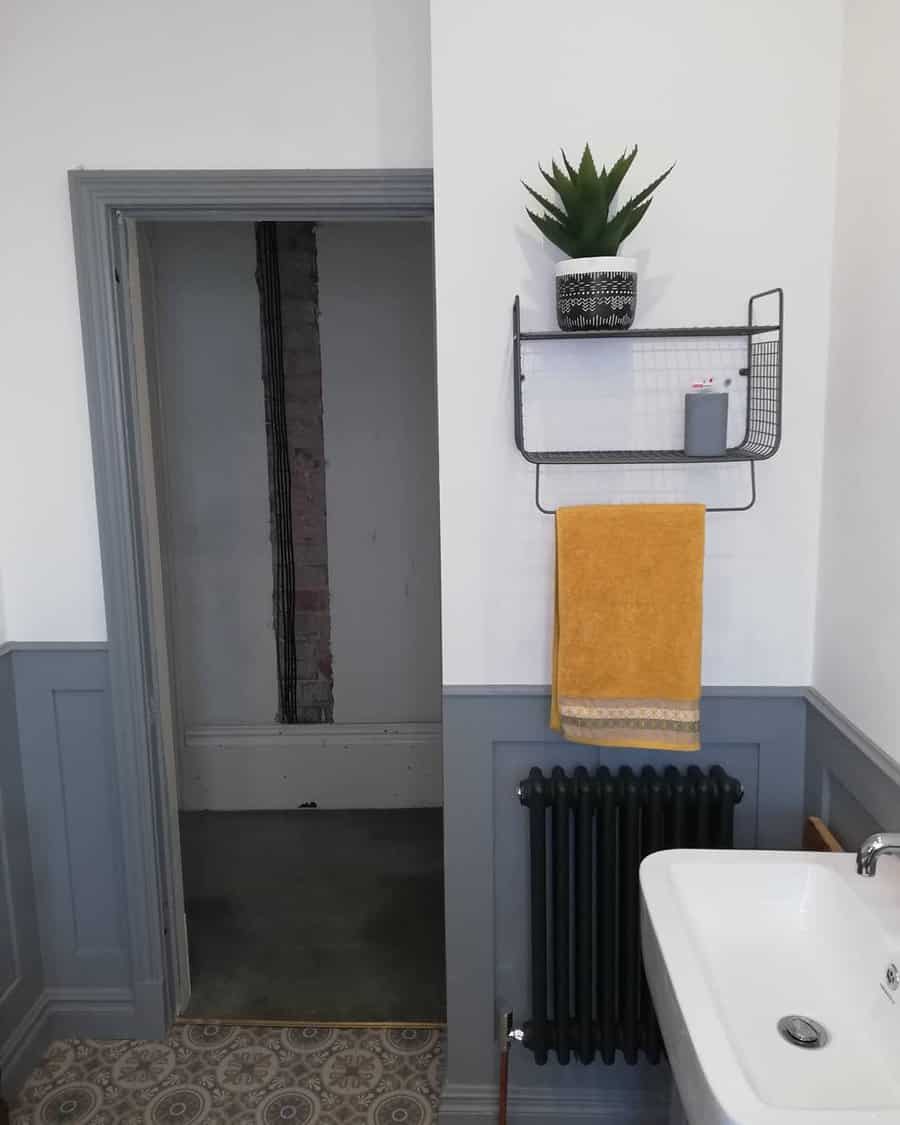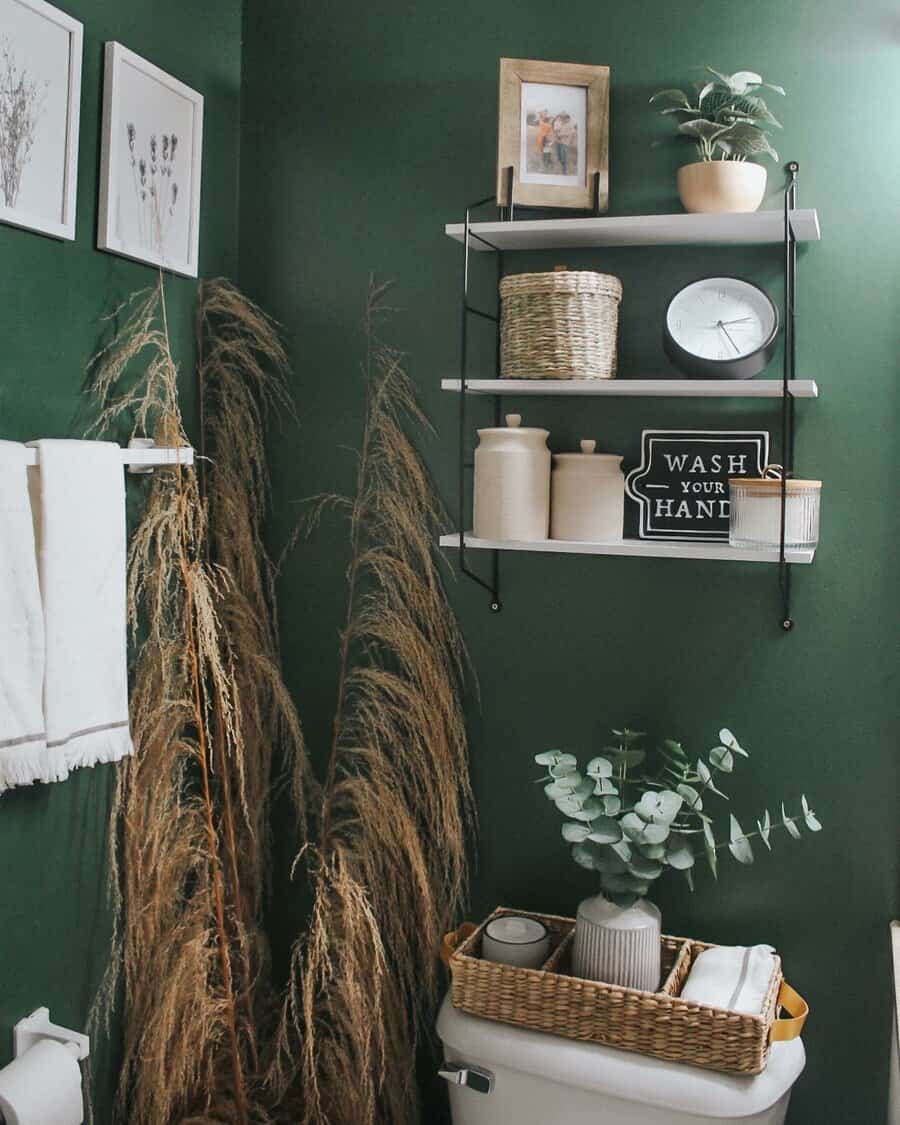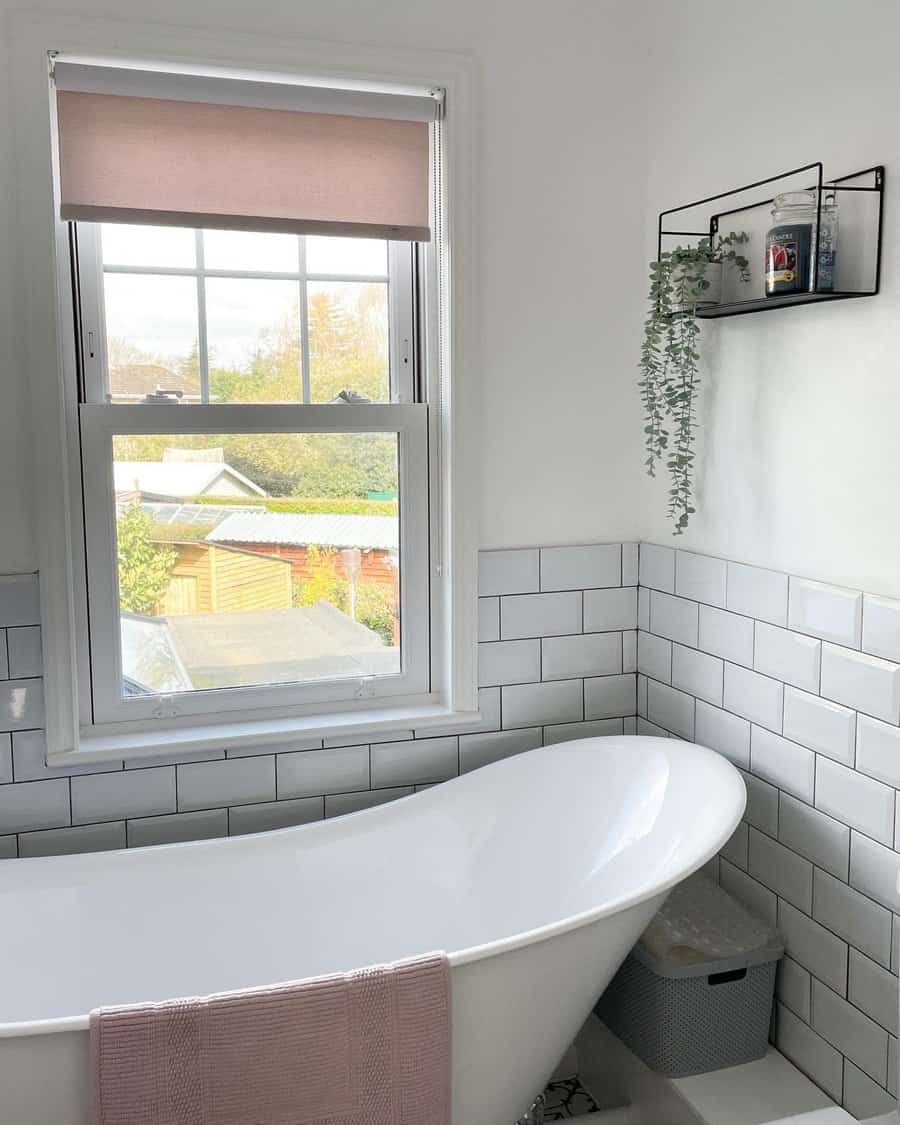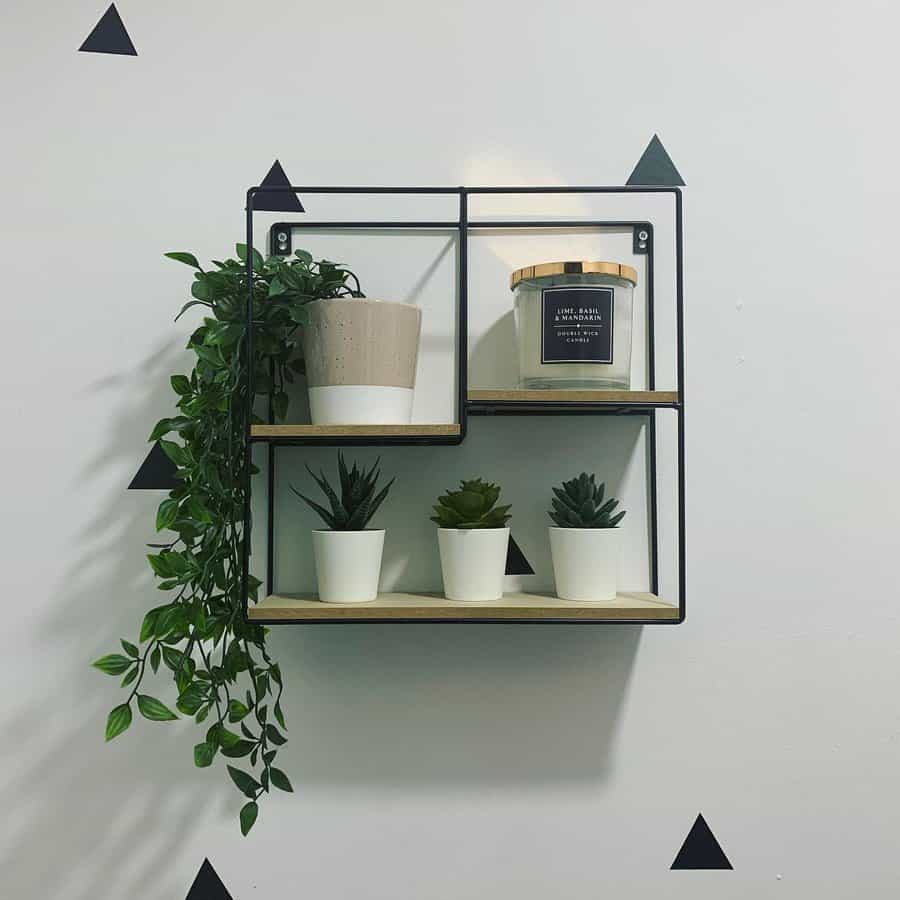 16. Enclosed Cabinet Shelf
If you're outfitting a bathroom and looking for creative storage solutions, why not pick up an enclosed cabinet shelf? Enclosed cabinet shelves bring extra organization with their seamless design. Not only will the enclosed cabinet shelf keep items dust-free and safe from moisture, but it can also act as an added area to store not just toiletries, but household items such as hair tools or even a spare roll of toilet paper.
Medicine cabinets also provide an enclosed space to store medications within arm's reach without taking away an excessive amount of real estate in the bathroom. Pick up a sturdy metal shelf today for extra bath time convenience and utility!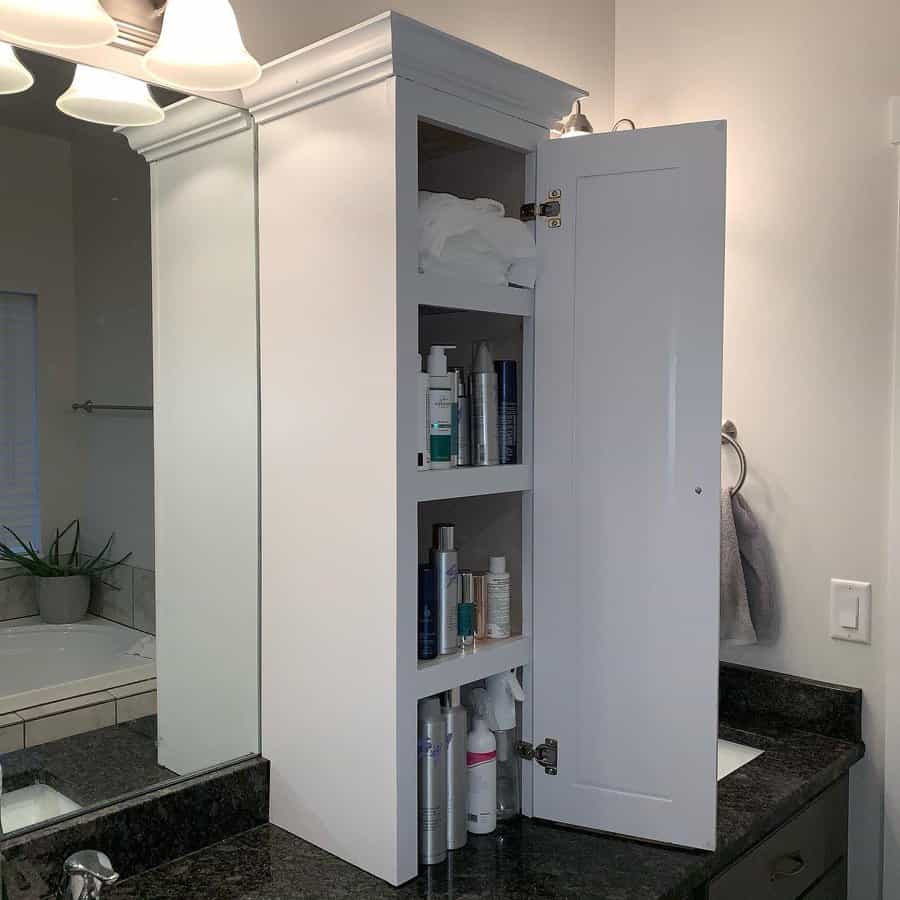 17. Above-The-Toilet Shelf
If you're looking for a creative way to store towels, toiletries, and other bathroom paraphernalia, consider the above-the-toilet shelf. This typically wall-mounted device offers an innovative solution to those wishing to maximize their space.
With relatively little effort and simple tools, you can find yourself with a robust storage unit that sits above your toilet. It's perfect for small bathrooms or compact powder rooms where every inch counts and can make all the difference between clutter and clean elegance.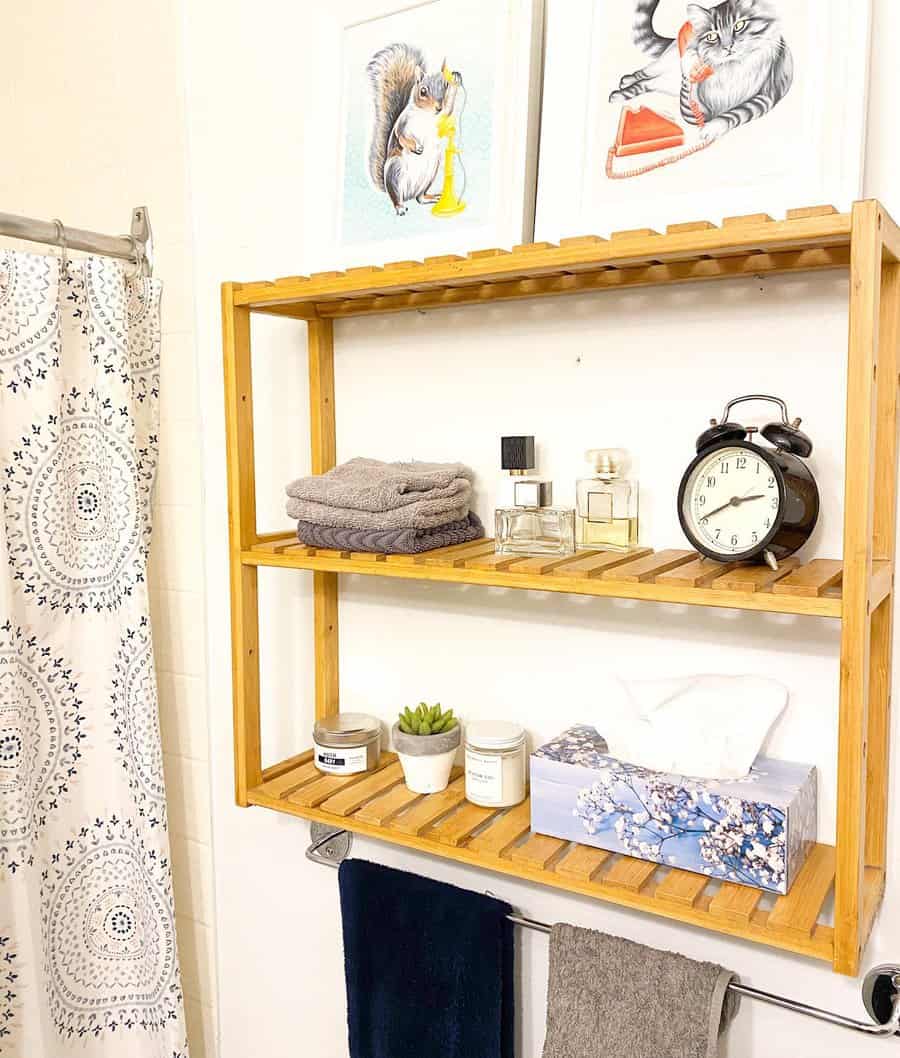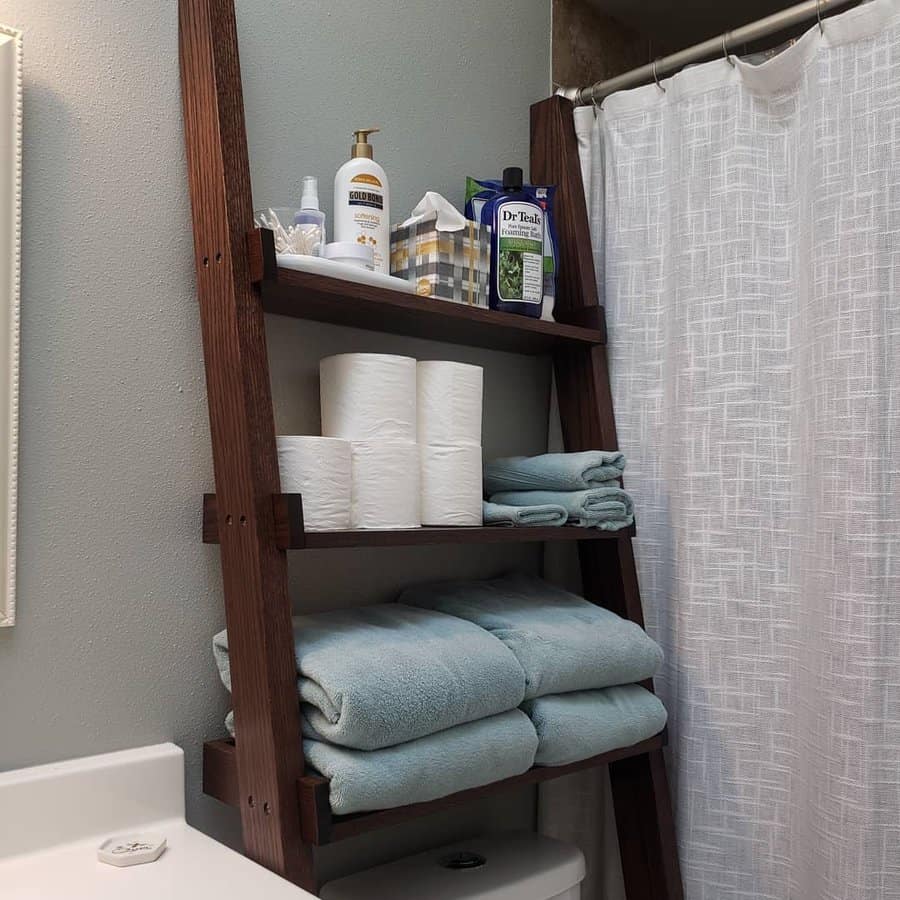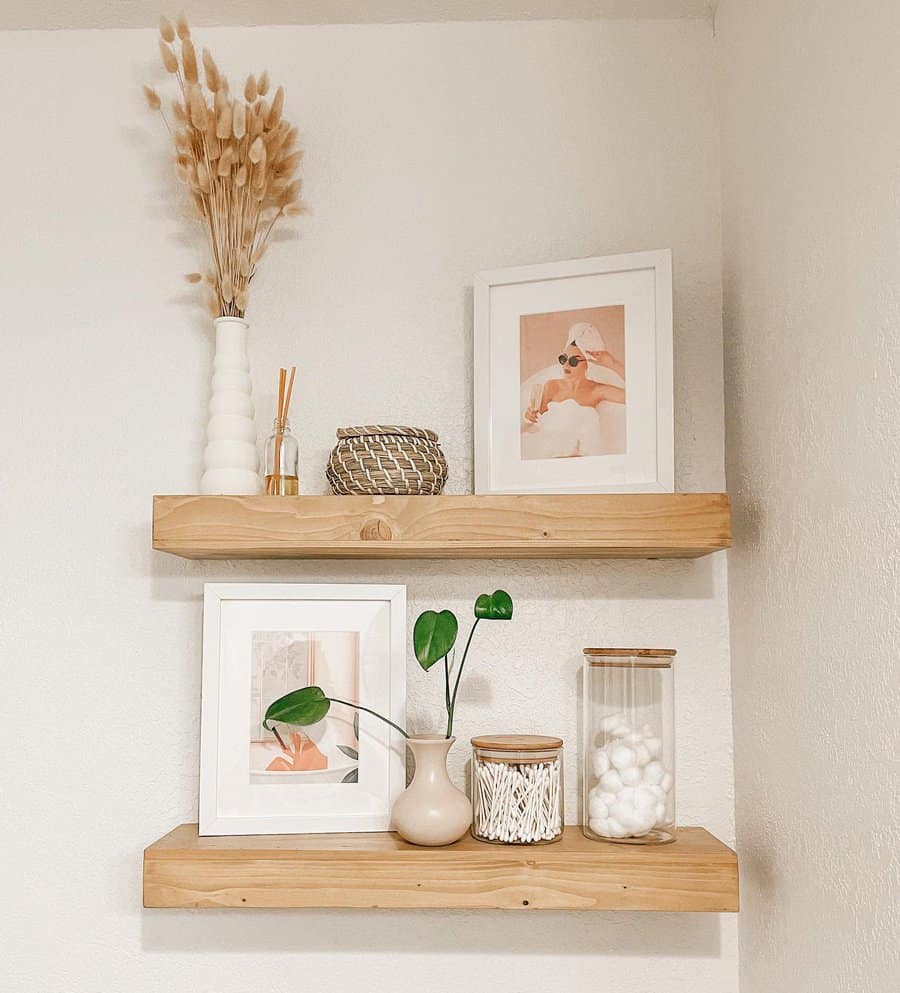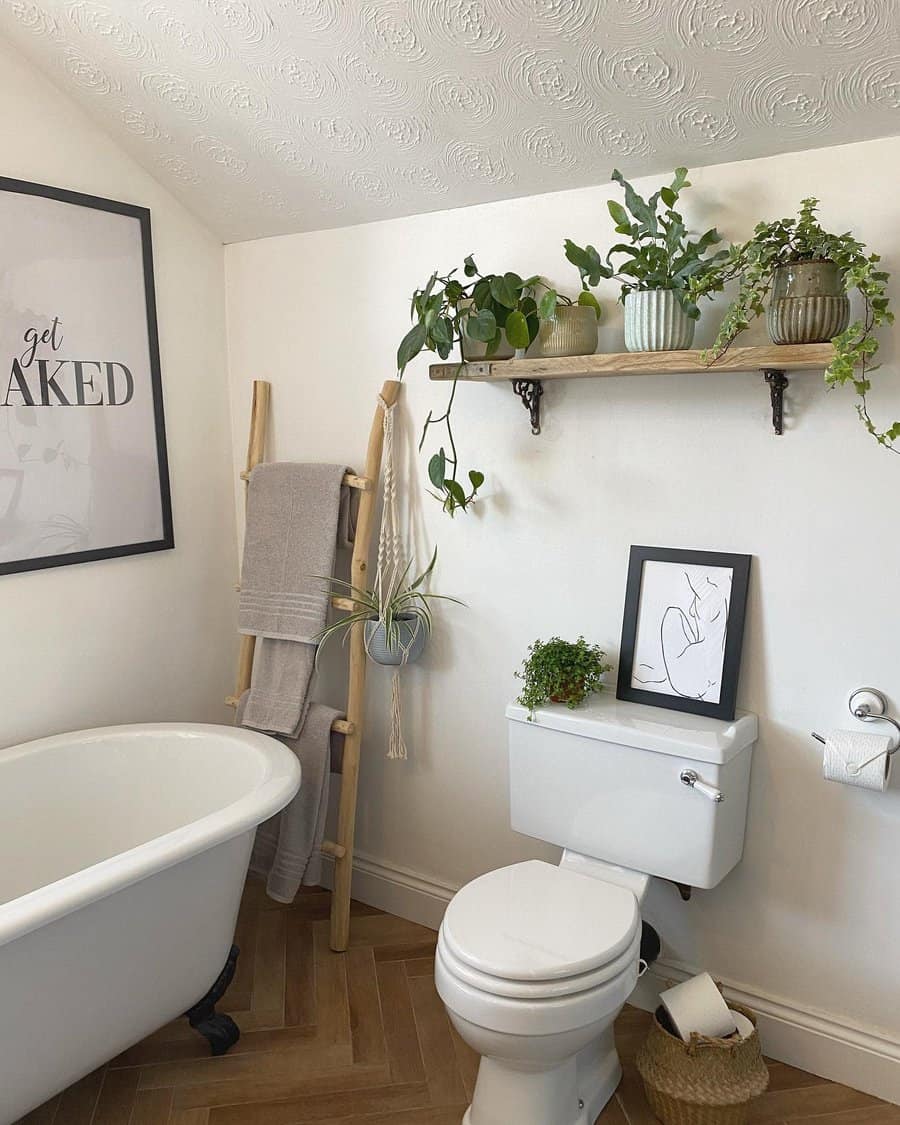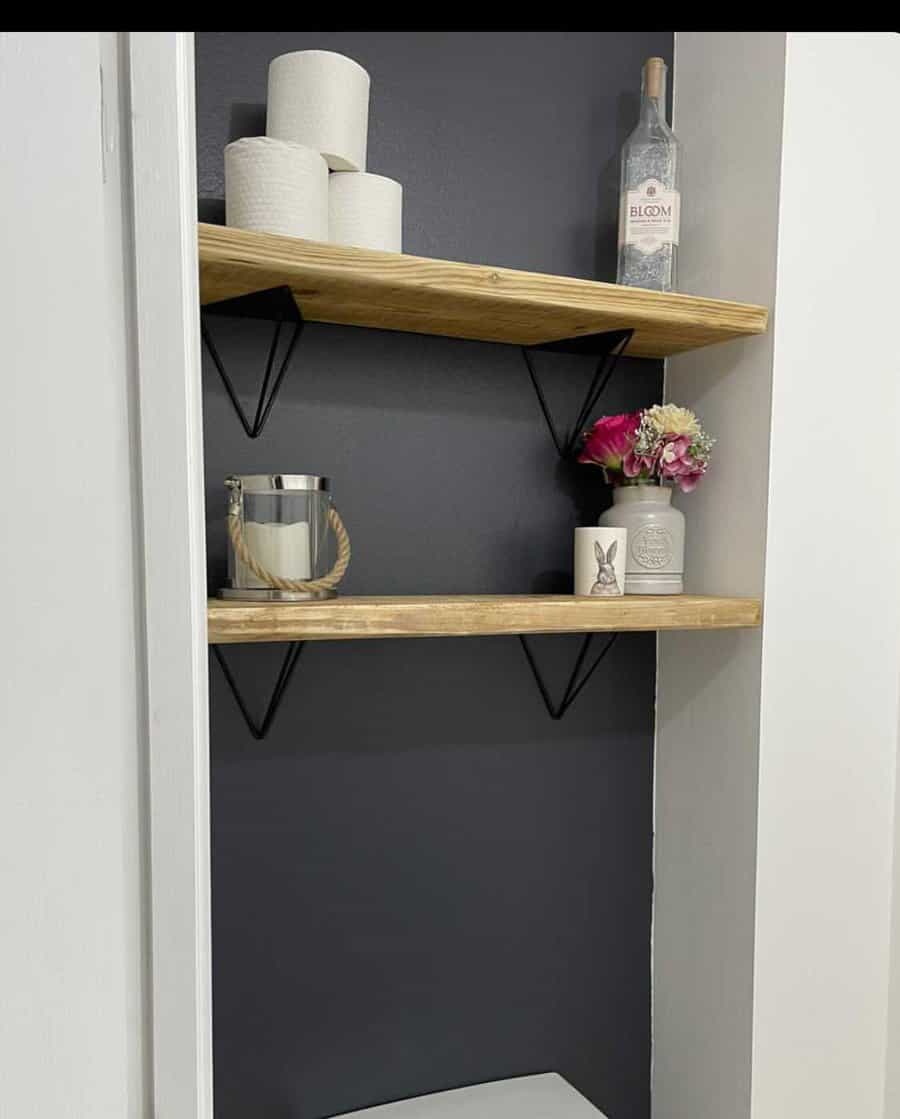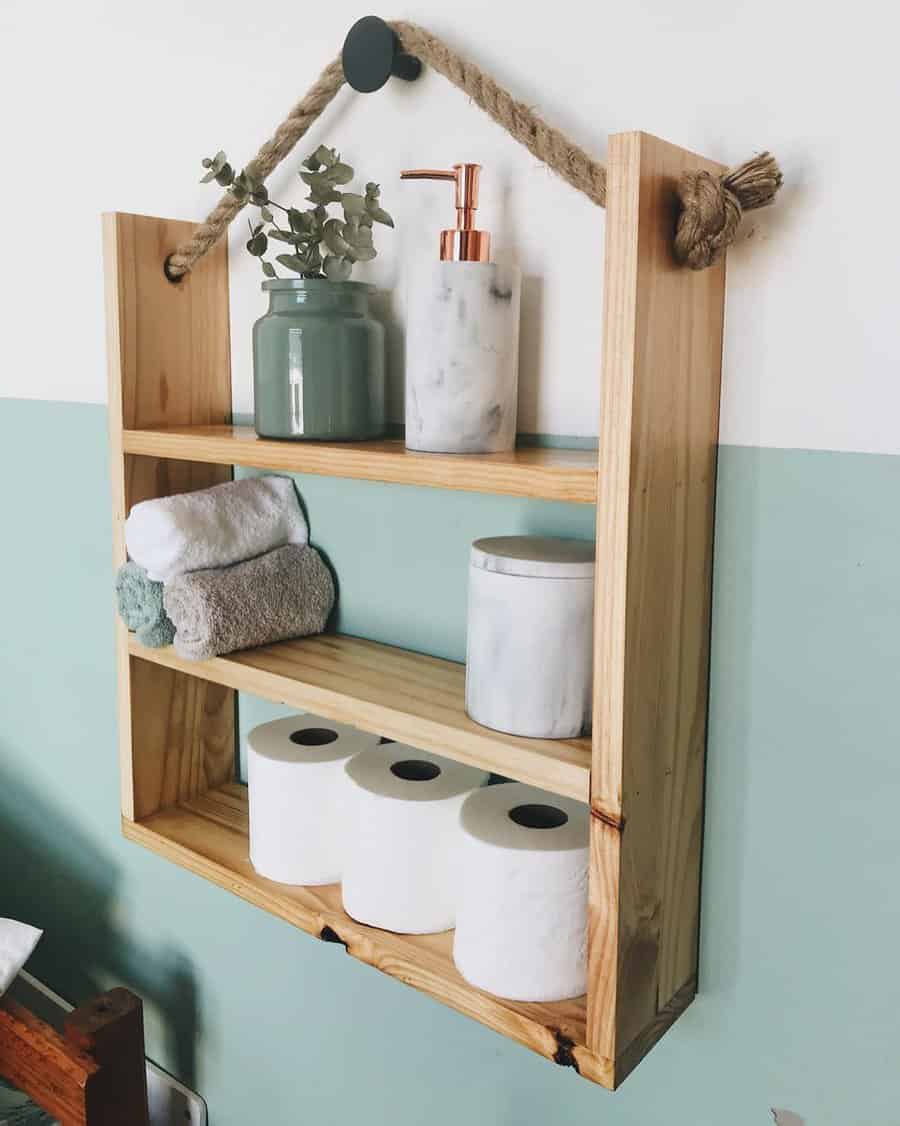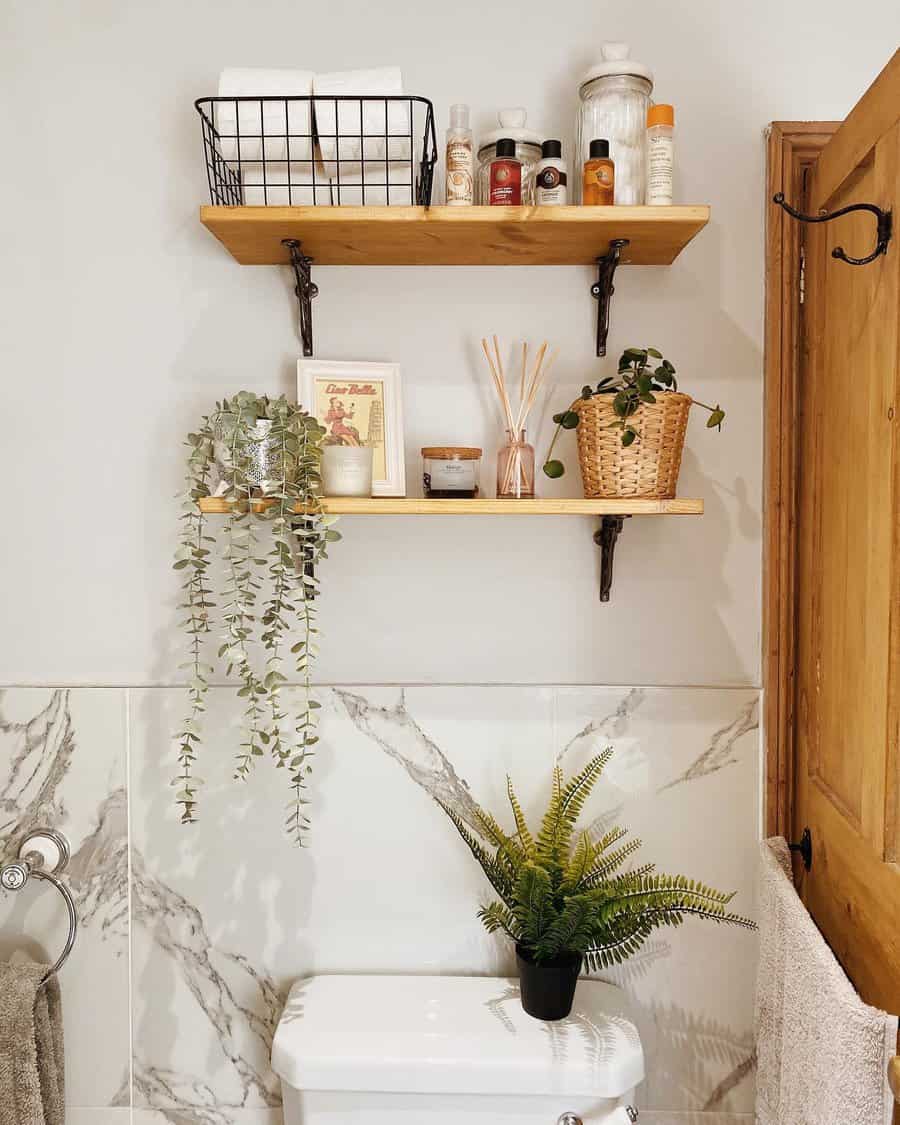 18. Rattan Woven Shelf
If you're looking for something stylish and unique to decorate your bathroom with, rattan woven shelves are a great choice! Not only do rattan woven shelves look charming and boho-chic, but they also offer plenty of storage space to organize all of your bathroom essentials.
Additionally, rattan can be incredibly durable, making it perfect for withstanding the humidity and moisture in the bathroom, while still giving an inviting feel. Get creative by adding rattan woven shelves above the sink, or use them as doorways between two rooms — the possibilities are truly endless!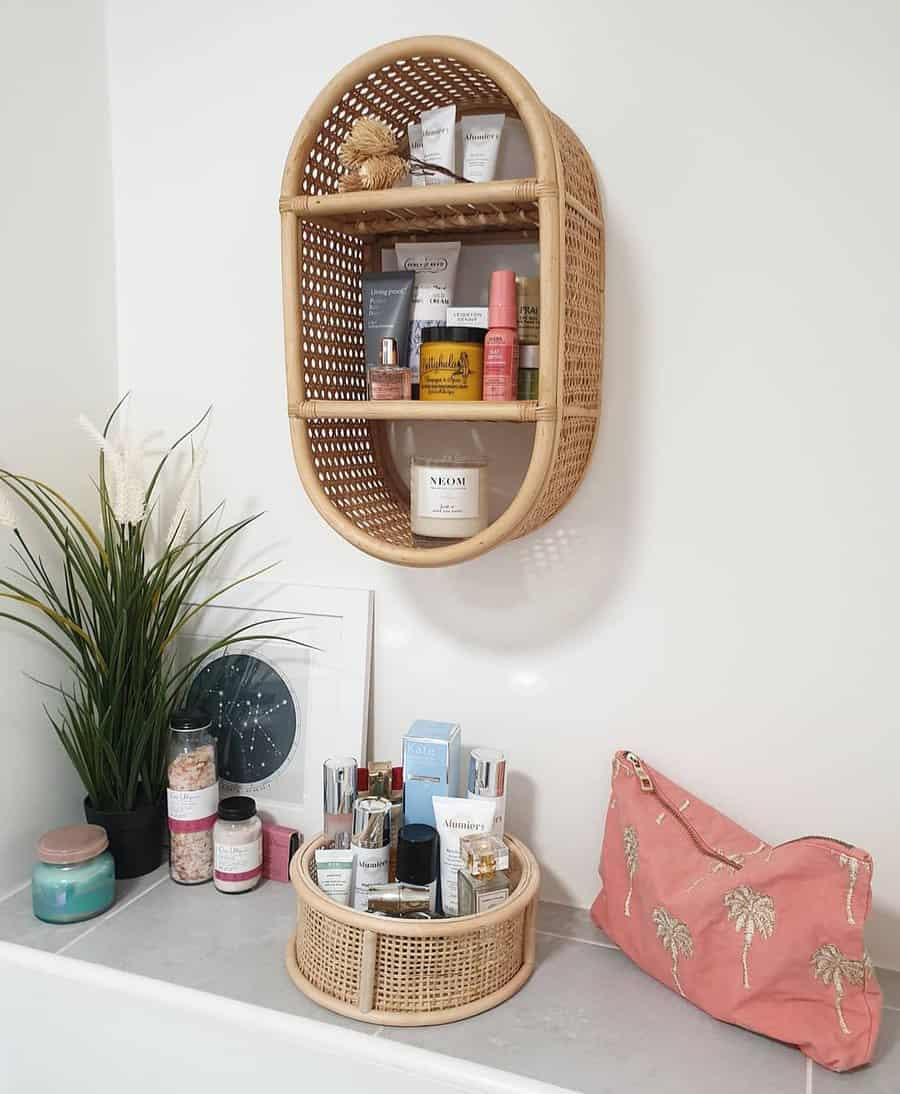 FAQs
Where should bathroom shelves be placed?
You can place shelves in your bathroom anywhere with open wall space. A common choice is over the toilet. Another popular place is on the wall near the vanity. While you could have one in the shower, it would need to be safe to get wet.
How do you arrange three floating shelves?
You can arrange three floating shelves is to place them directly over each other in a vertical line. Another option is to stagger them. Place them spread out on a wall at three different heights and not directly above or below each other.
What can you put in an empty corner of a bathroom?
If you have an empty corner in your bathroom, you could place a large potted plant there. If you need more storage, you could place a corner shelf or cabinet. A small chair or stool is also a good option.