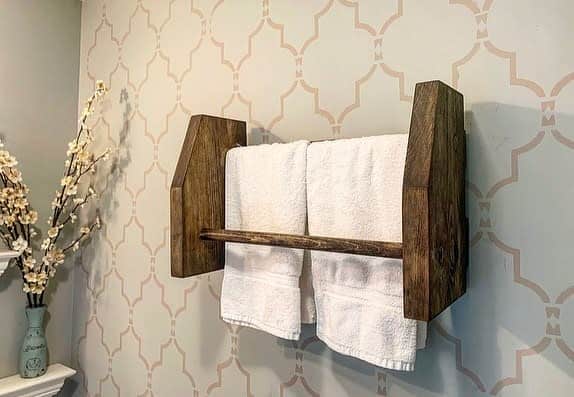 The Top 44 Small Bathroom Storage Ideas
When it comes to the spaces we use each and every day, it's easy to lose sight of our organization goals. Things become even more daunting when trying to keep a compact living space, like a small bathroom, well-organized.
In such cases, you can't rely on excess closet space to keep day-to-day messes out of sight. Instead, storage must be built into your interior design as a whole.
Keep reading for our favorite small bathroom storage ideas and how to incorporate them in your own home!
1. Baskets
Why are bathrooms some of the hardest living spaces to keep organized? Because they're full of bottles, tubes, and other containers of various shapes and sizes.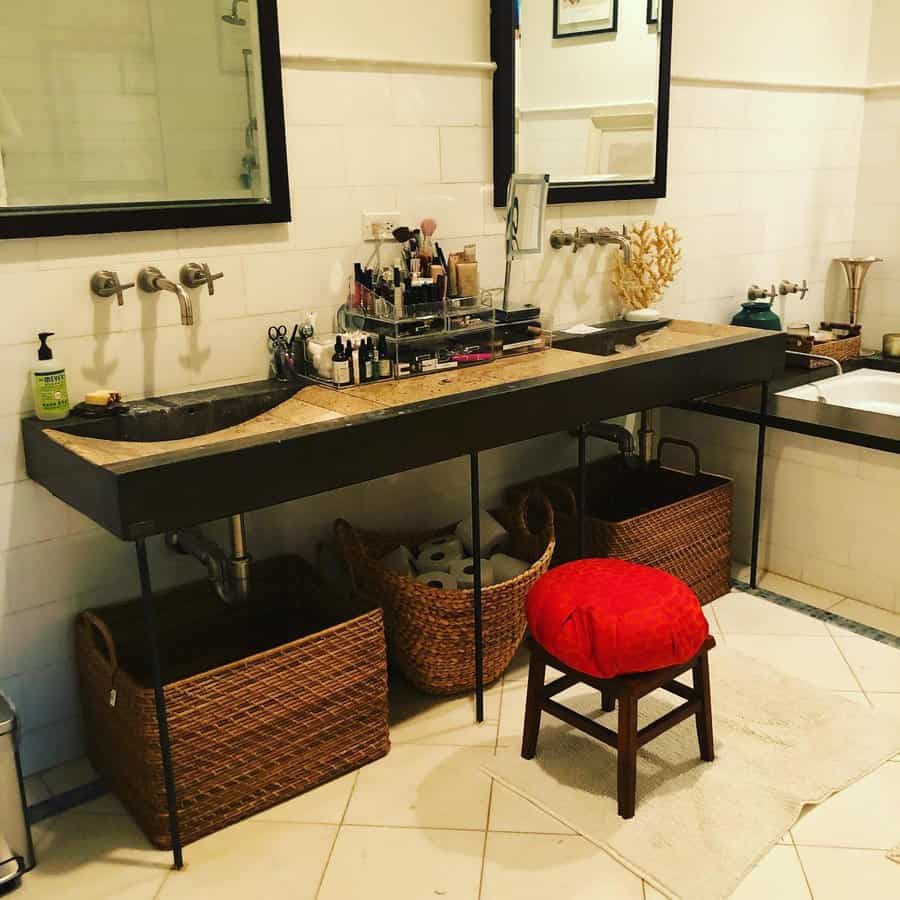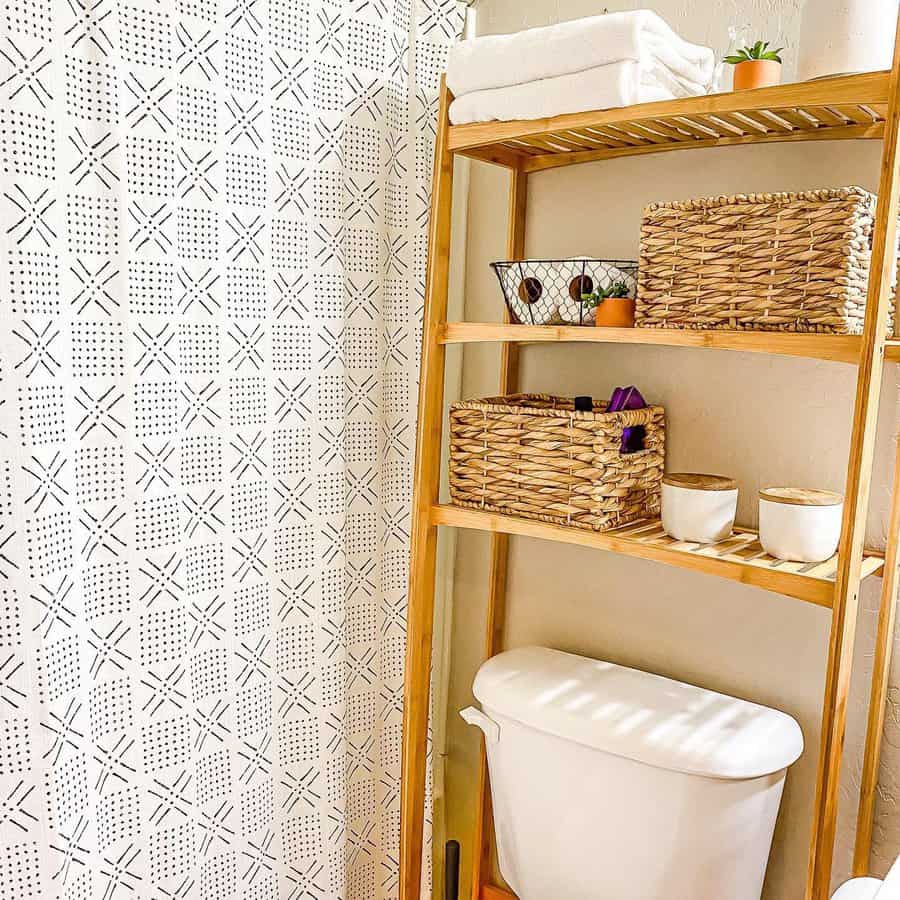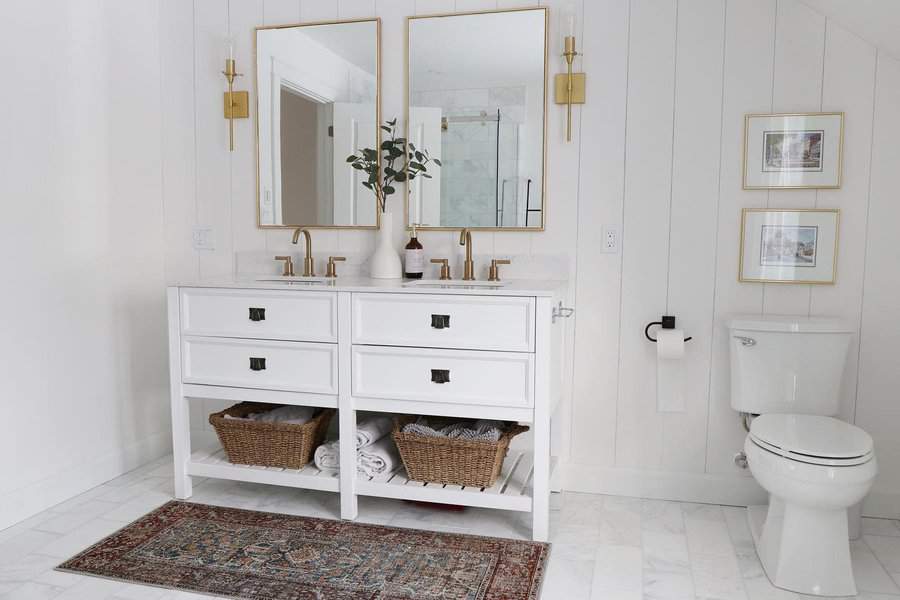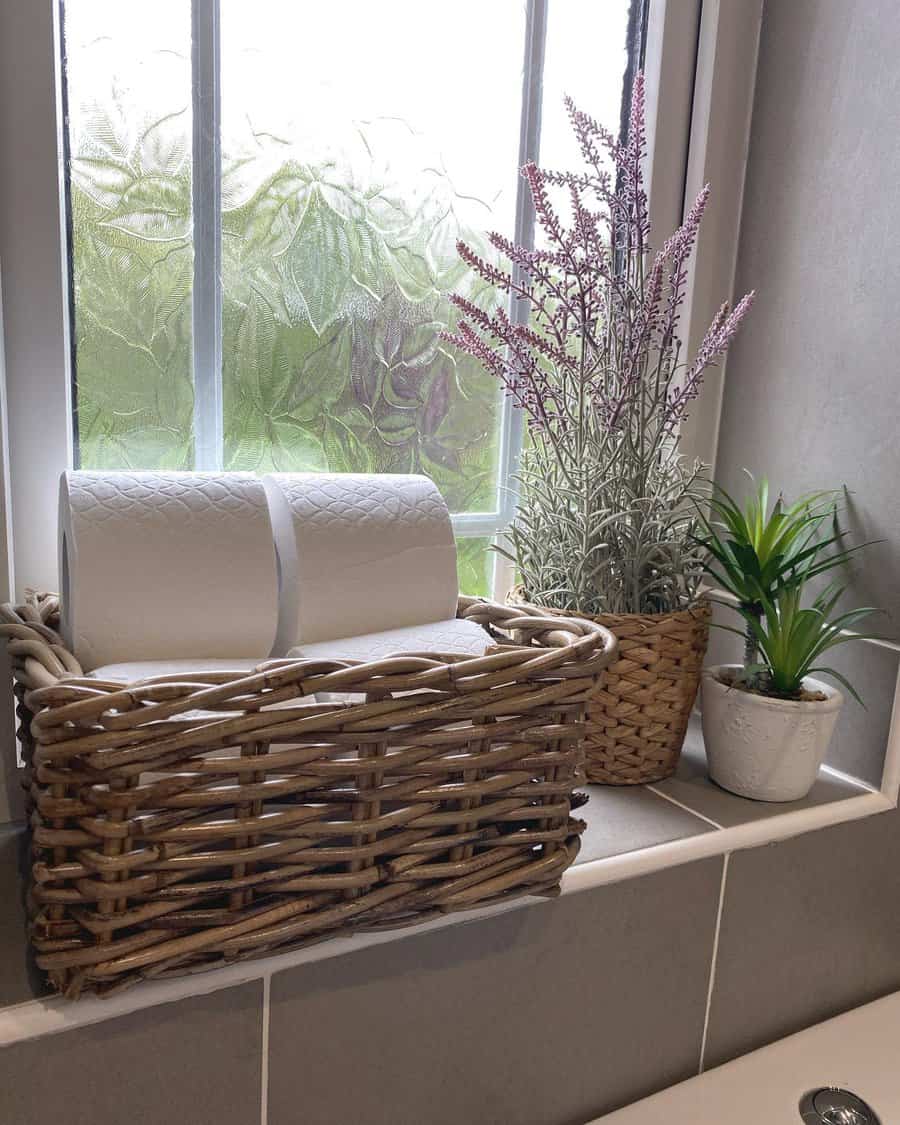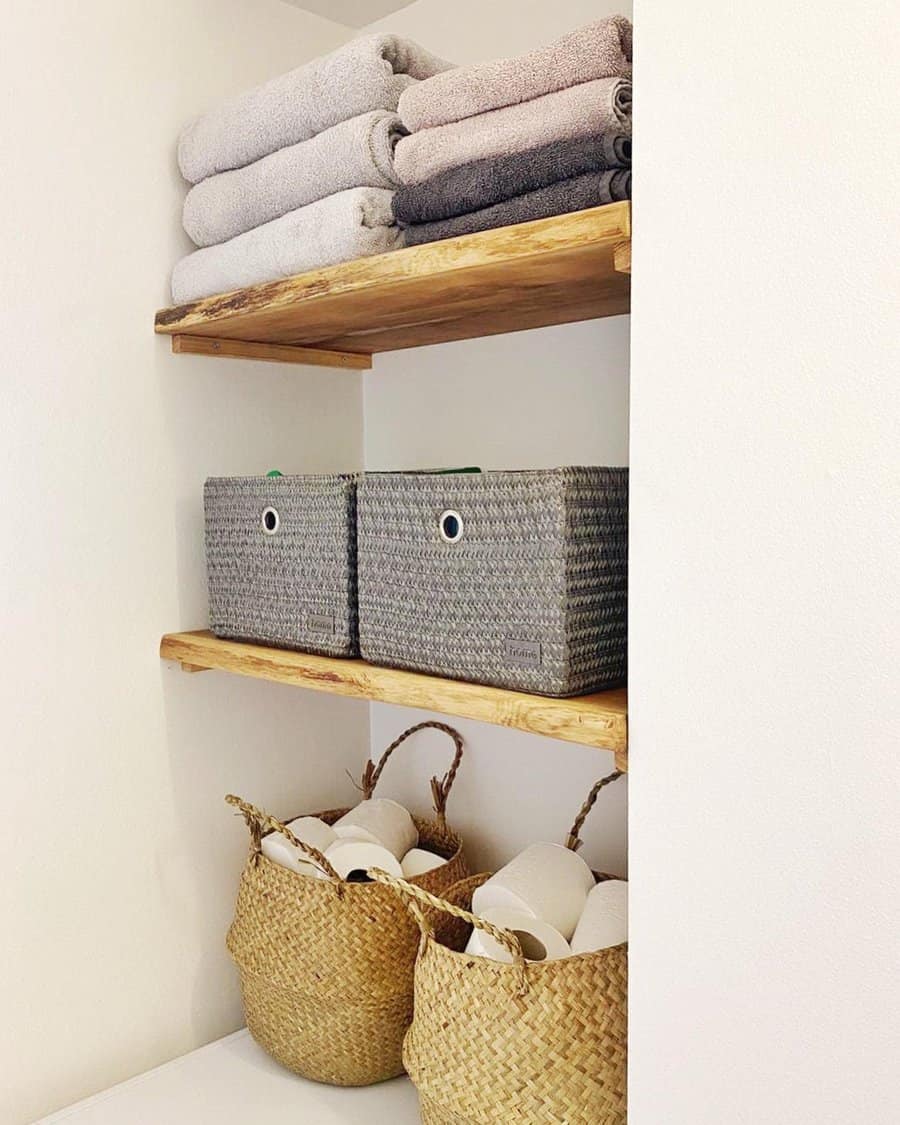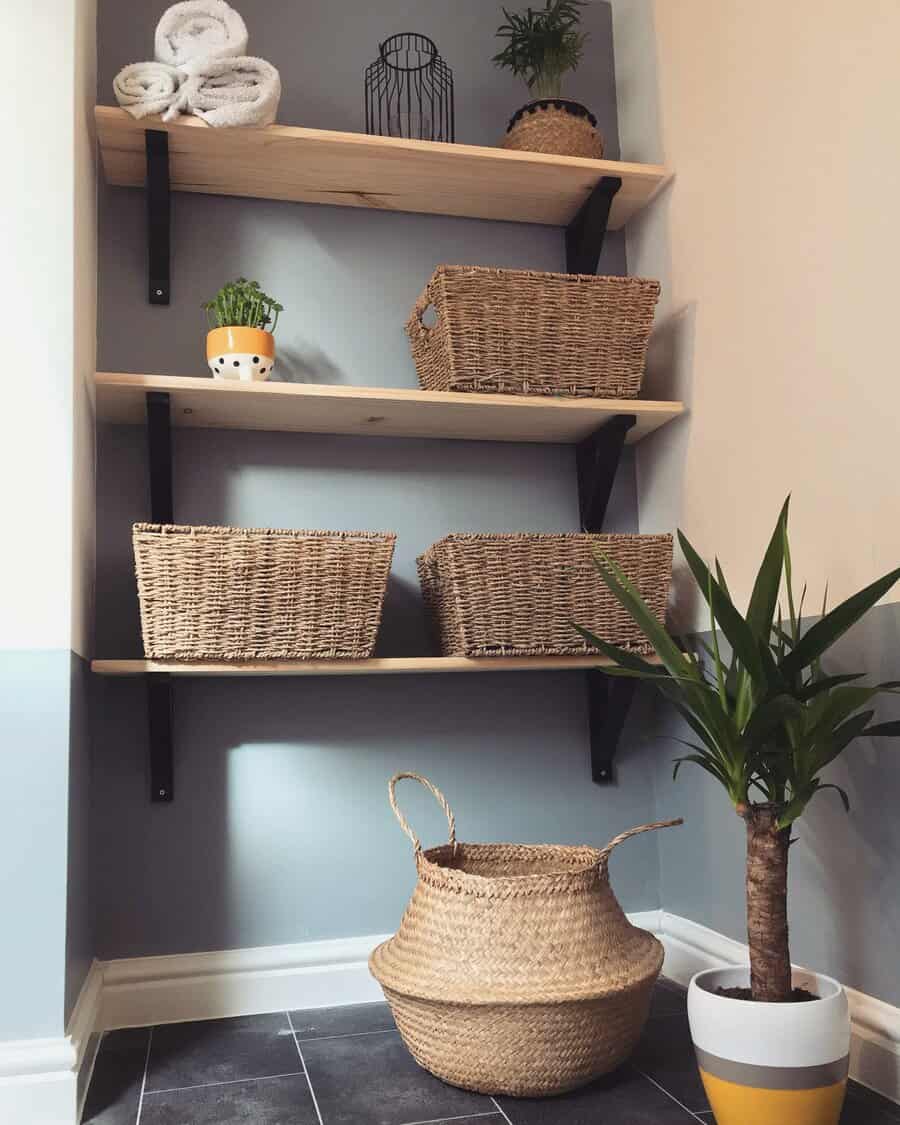 Trying to keep your bathroom essentials looking neat and tidy without a storage basket is a fool's errand. A basket is a great addition to any bathroom shelf, countertop, or drawer in need of extra storage space.
Baskets aren't just handy for awkward tubes and bottles. They're also the perfect place to stow rolled towels and washcloths within easy reach.
2. Cabinets
When it comes to organizing a master or guest bathroom, it's easy to feel like you must work with the space as it is. But the addition of a compact cabinet or hutch can make a huge difference in your small bathroom storage space.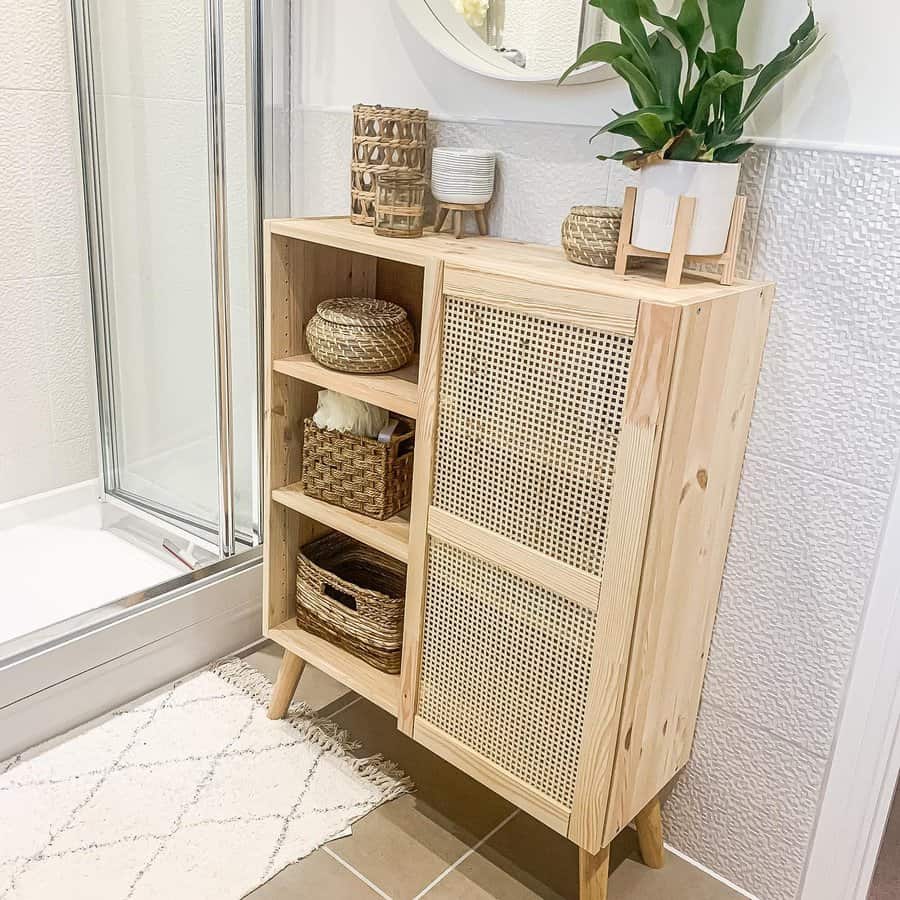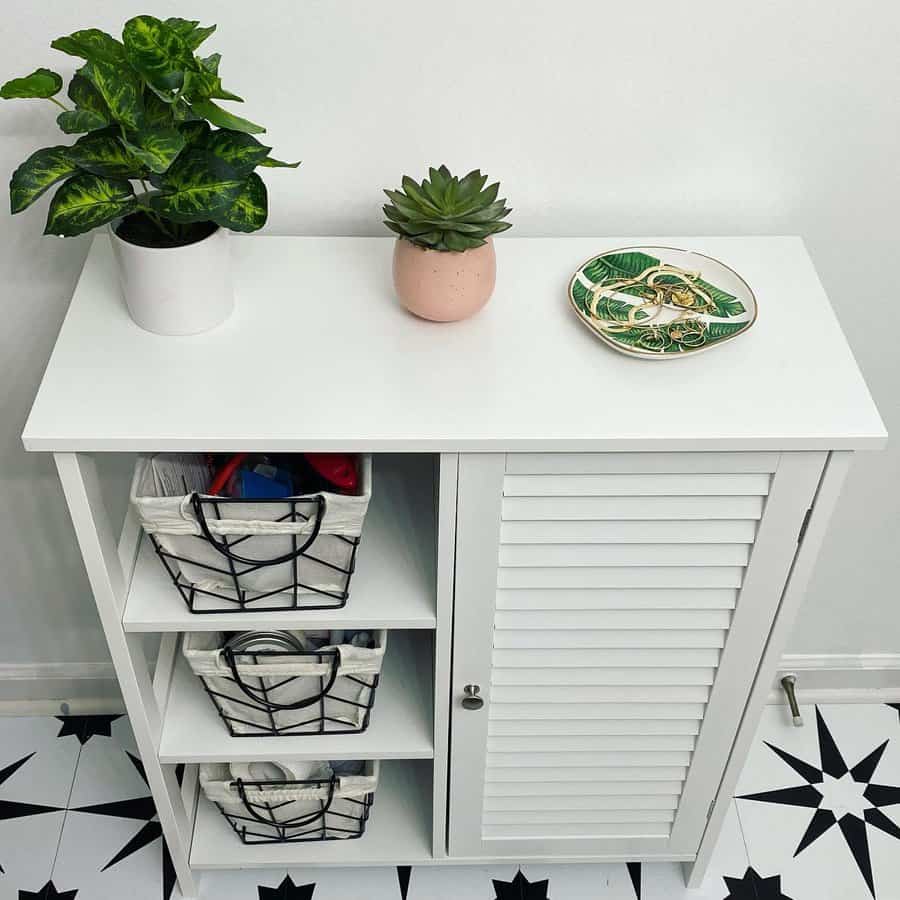 The hardest part of adding a standalone cabinet to a bathroom is, of course, finding somewhere to put it. If floor space is in short supply, look up.
Replace your basic bathroom mirror with a hidden medicine cabinet. Over-the-toilet storage is the best option for many bathroom spaces.
3. DIY
The best bathroom storage solutions are often the ones you design yourself! Fortunately, you don't need to be a professional carpenter to DIY these small bathroom storage ideas.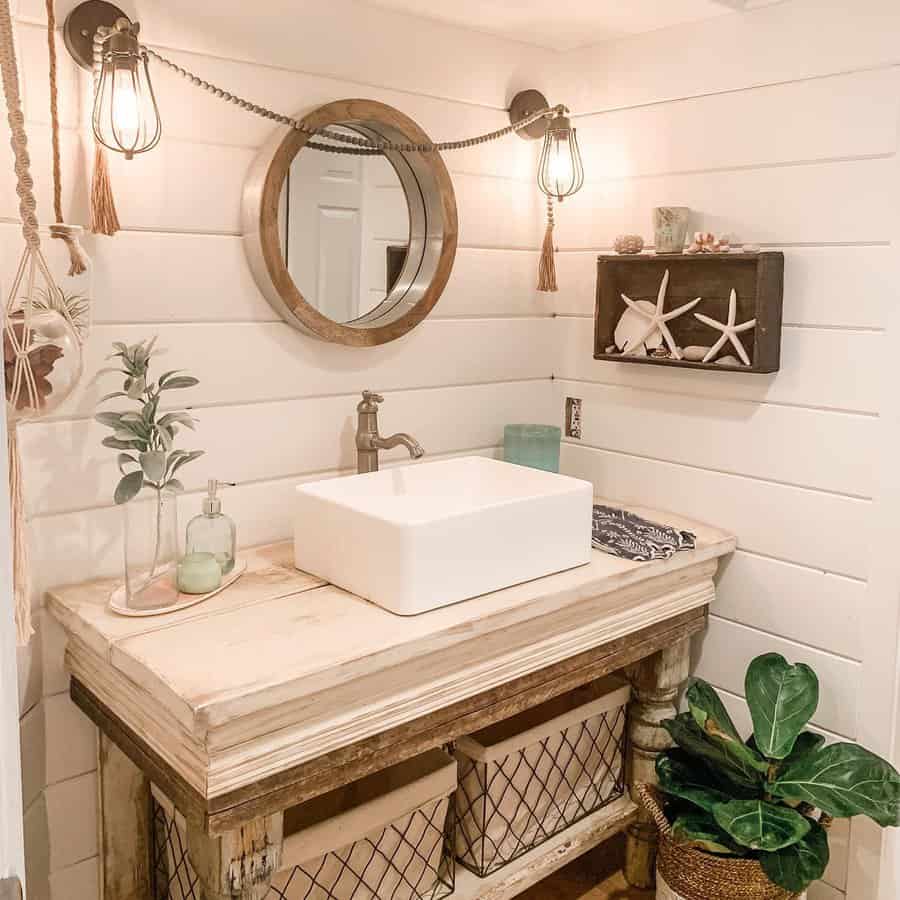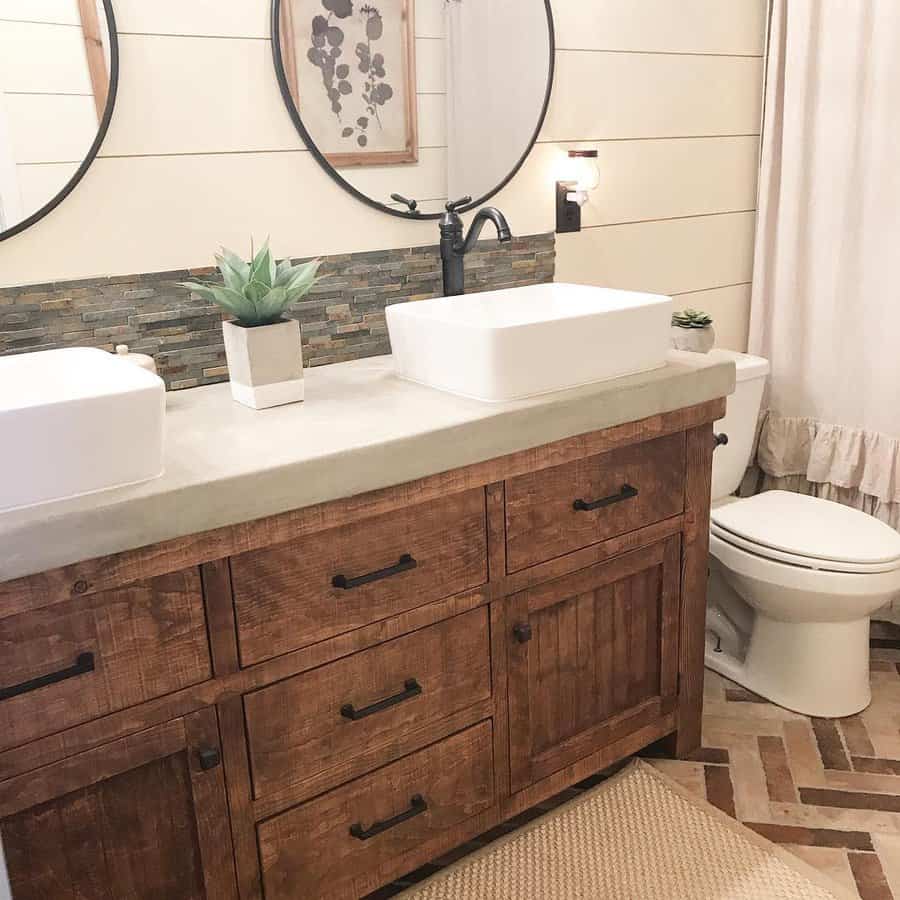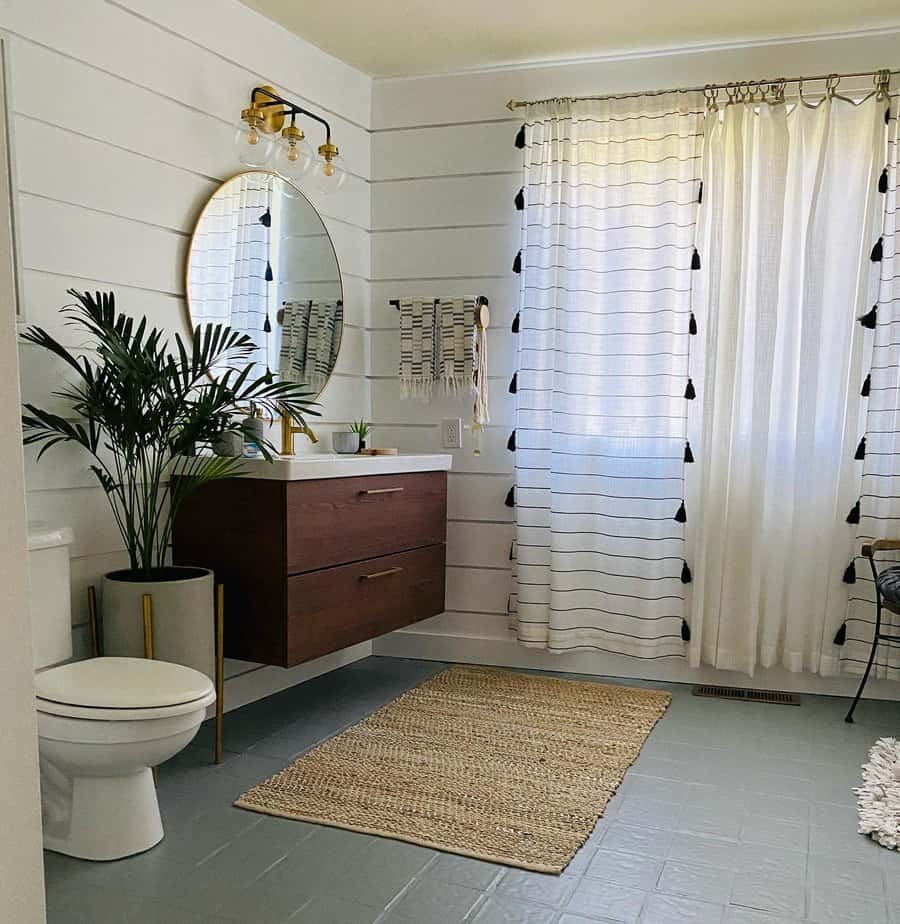 You can never have too much shelf space. Give your bathroom decor a handmade touch with open shelving made of reclaimed wood or live-edge lumber.
Many DIY projects don't require any building at all. Look for ways to repurpose household items as bathroom storage. Some examples include using a spice rack for small toiletries or a wire basket as cabinet door storage.
4. Shelves
Few bathroom storage solutions are as simple or as flexible as shelving. From those tucked within a bathroom cabinet to open shelving above your toilet, take full advantage of this extra space.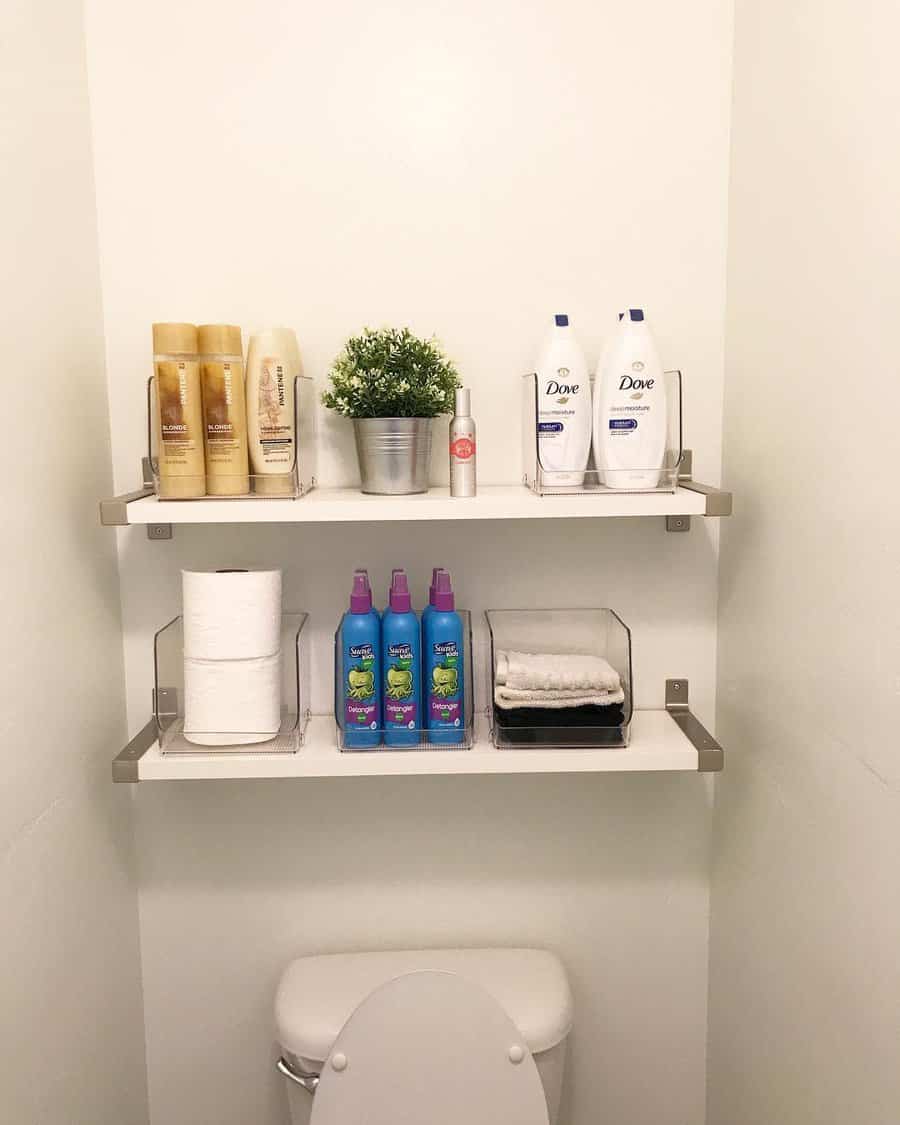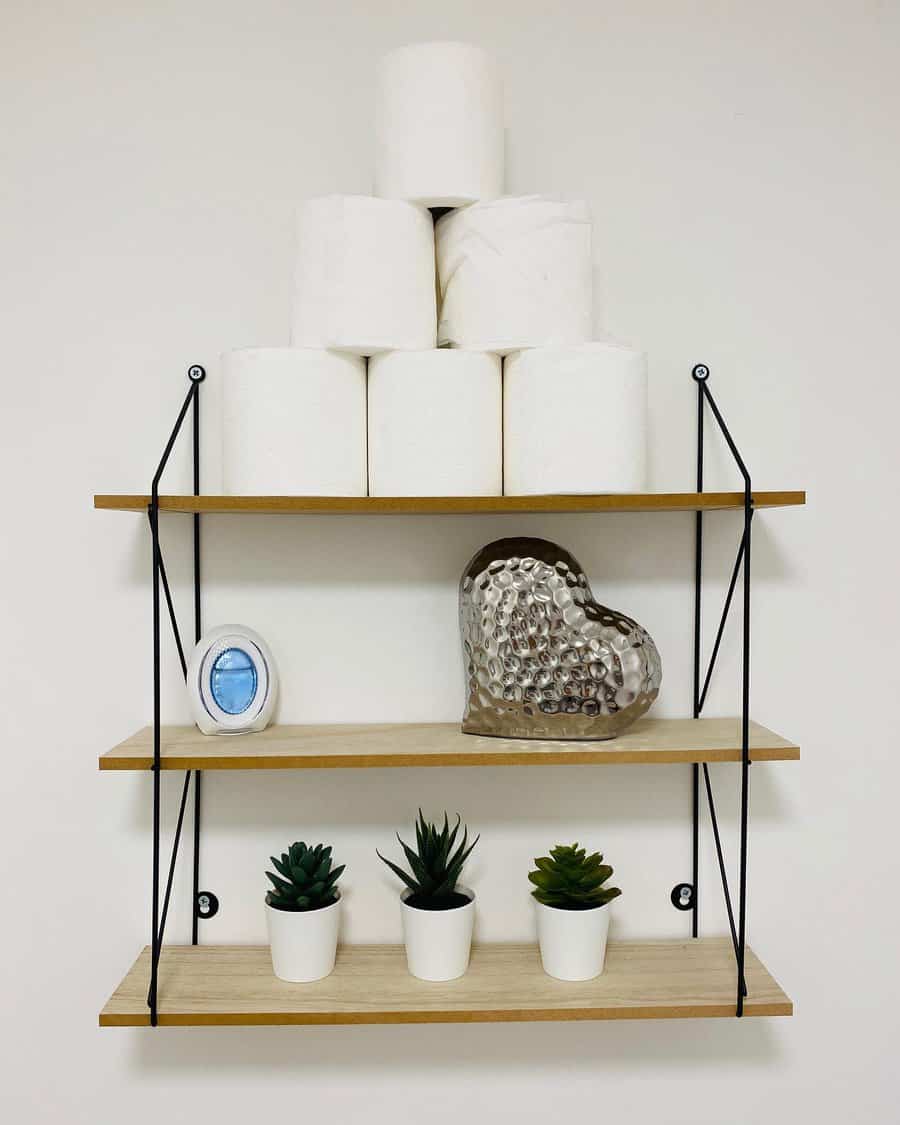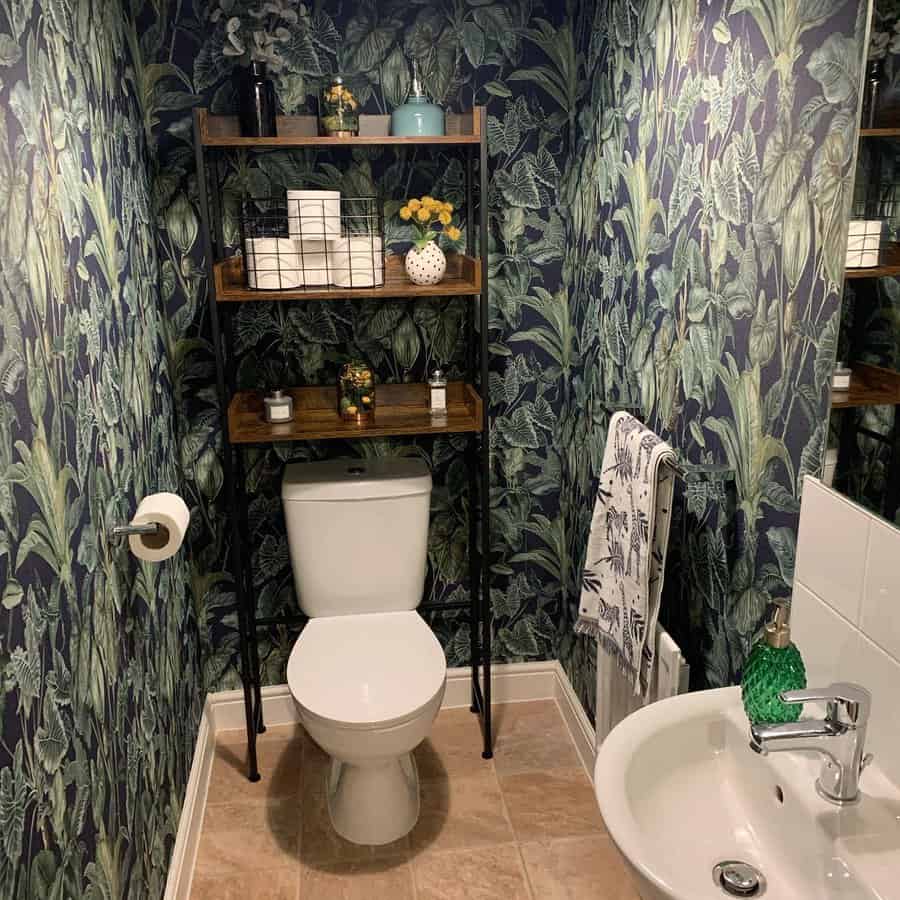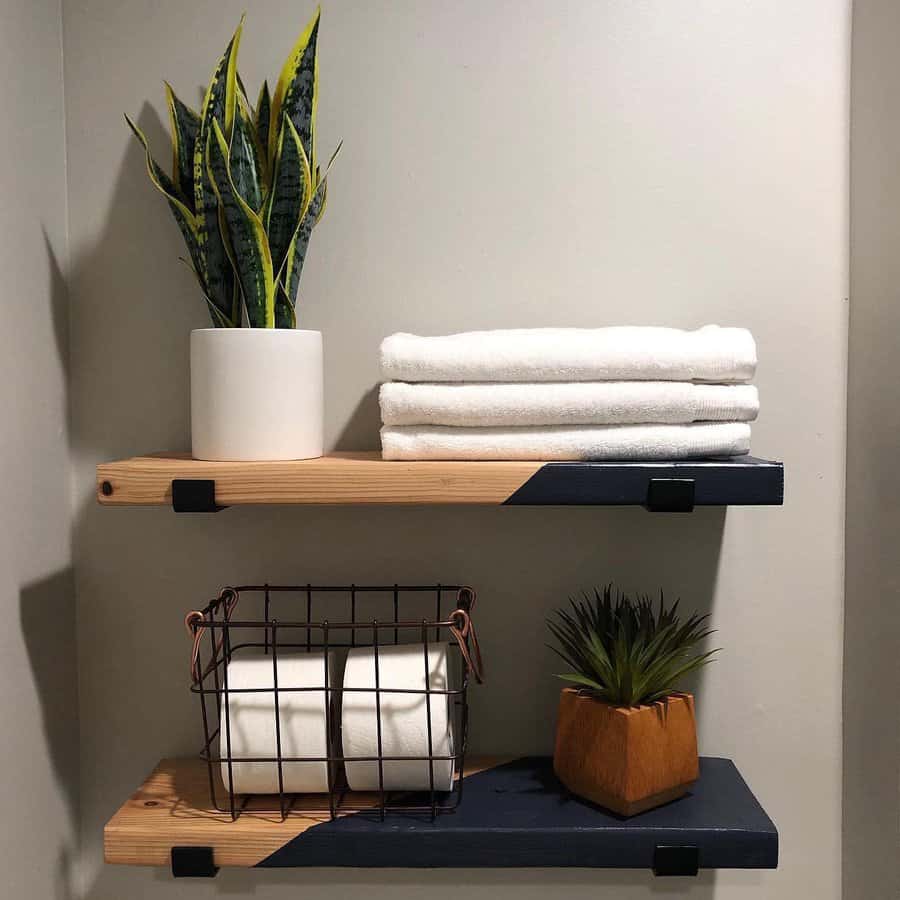 Empty shelves alone may not be enough for optimal tidiness. Use baskets, hooks, and other accessories to make the most of your storage setup.
Your first reaction to ample shelf space in a bathroom may be to fill it with all of your toiletries and other essentials. But leaving a bit of room for decor is a wonderful way to give your bathroom a hint of luxury!
5. Space Saver
Downsizing your belongings is an effective strategy for any small space but only goes so far. You also need to find storage-oriented furniture that's compatible with the space.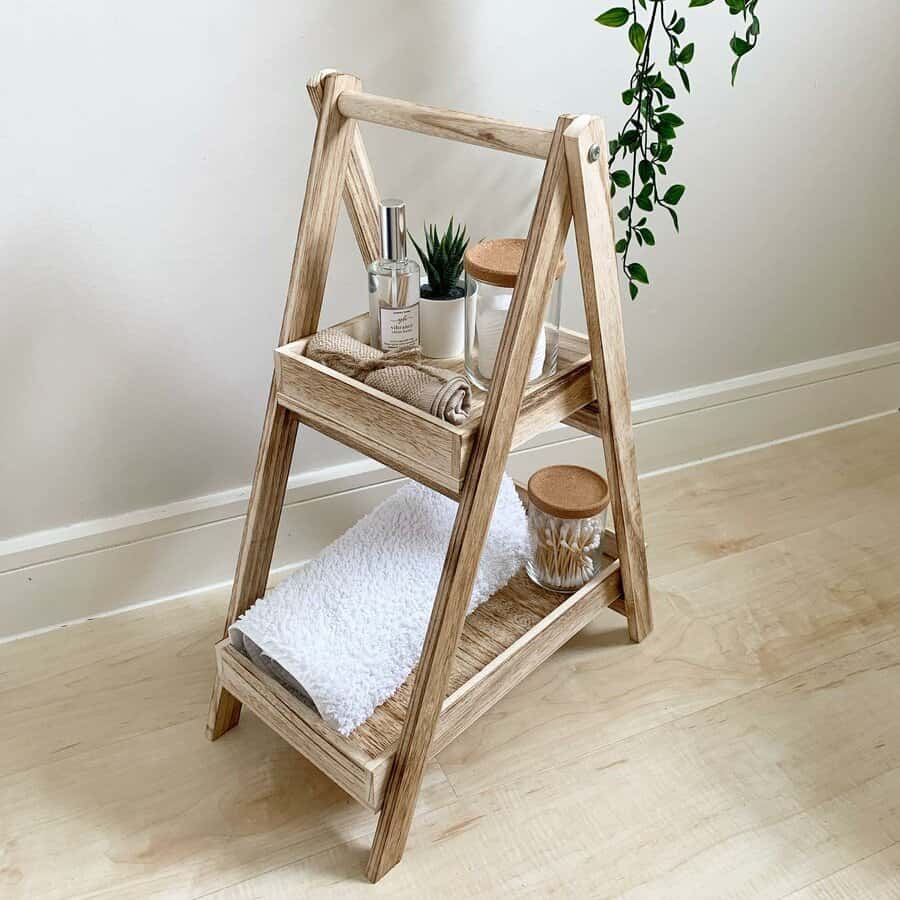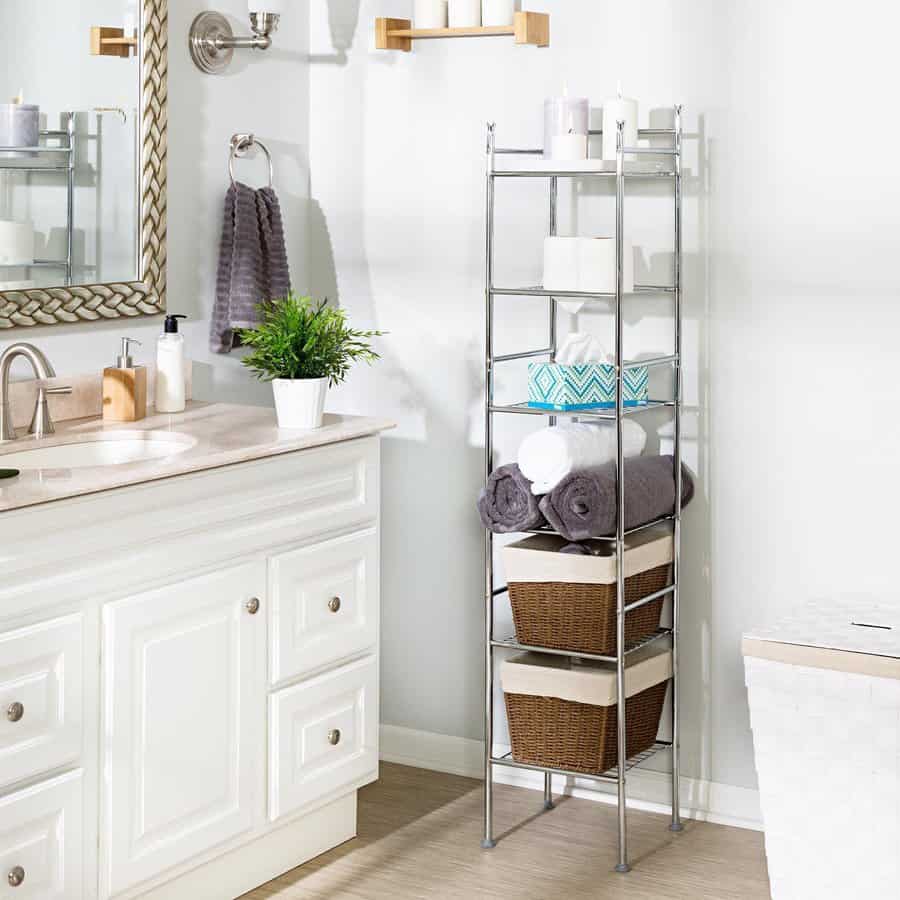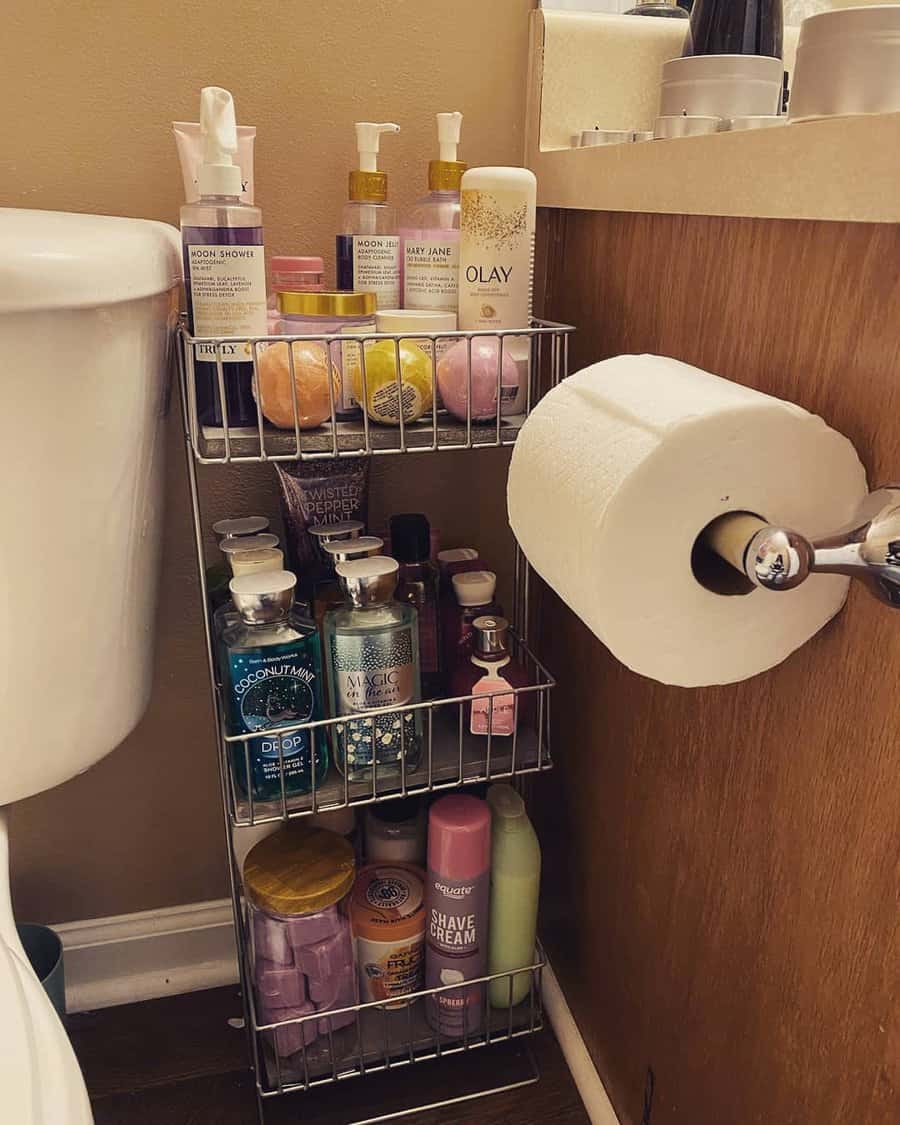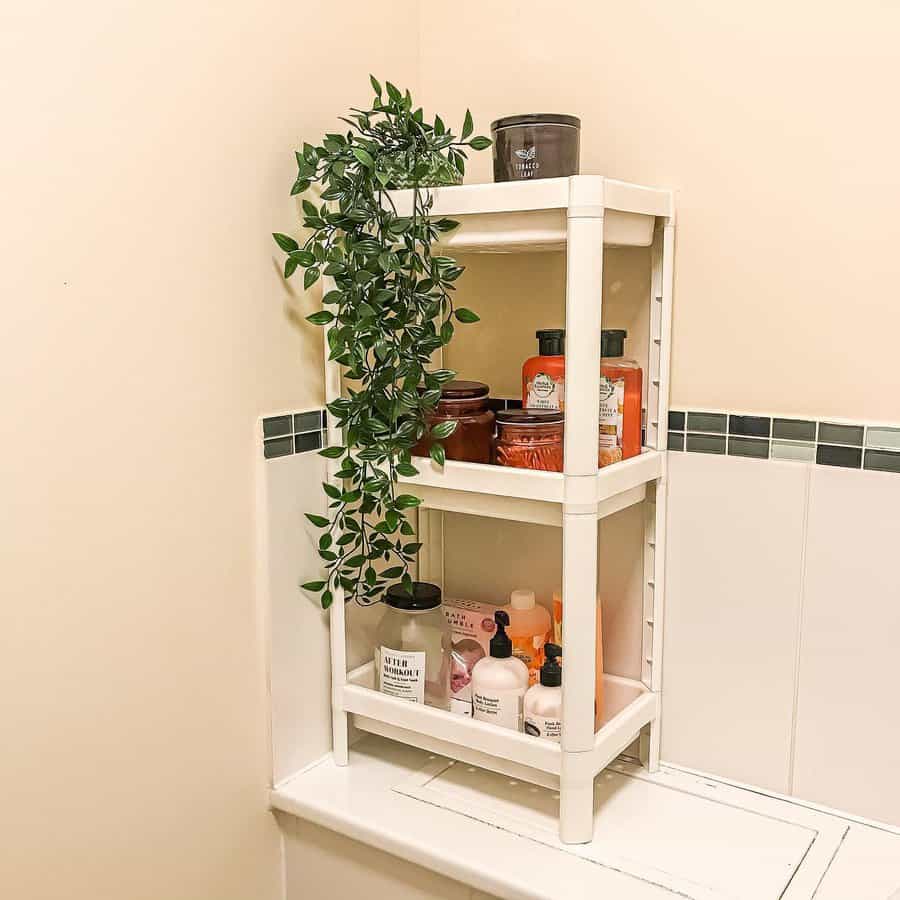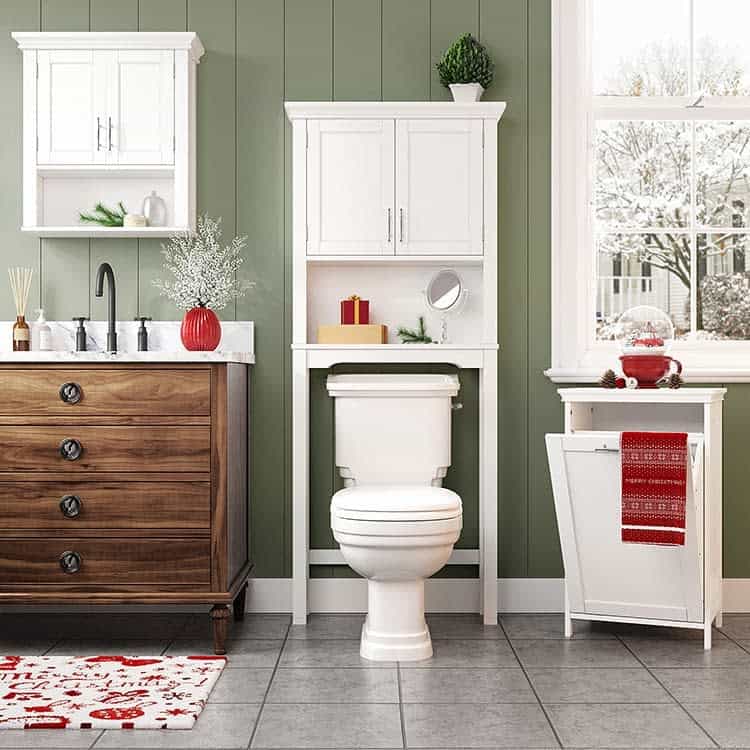 Pair a pedestal sink with a narrow cabinet or shelving unit. This is the perfect place to stow extra hand towels, toiletries, or even spare rolls of toilet paper.
Keep in mind that you're unlikely to find a miracle cure for your bathroom storage needs. Don't be afraid to invest in several smaller storage ideas rather than one that promises to do it all!
6. Towel
Adequate towel storage is easy to take for granted! If you find yourself without a dedicated linen closet in or near your primary bathroom, coming up with creative ways to store towels is a must.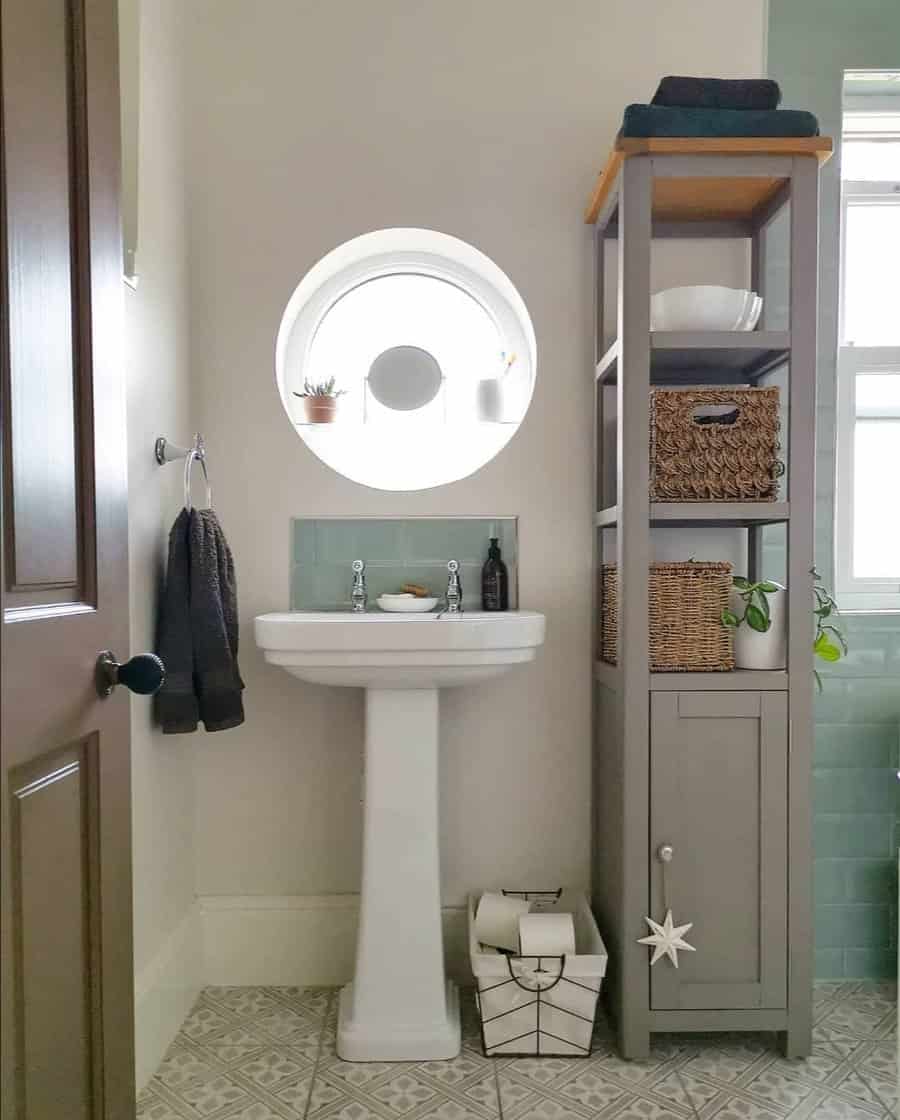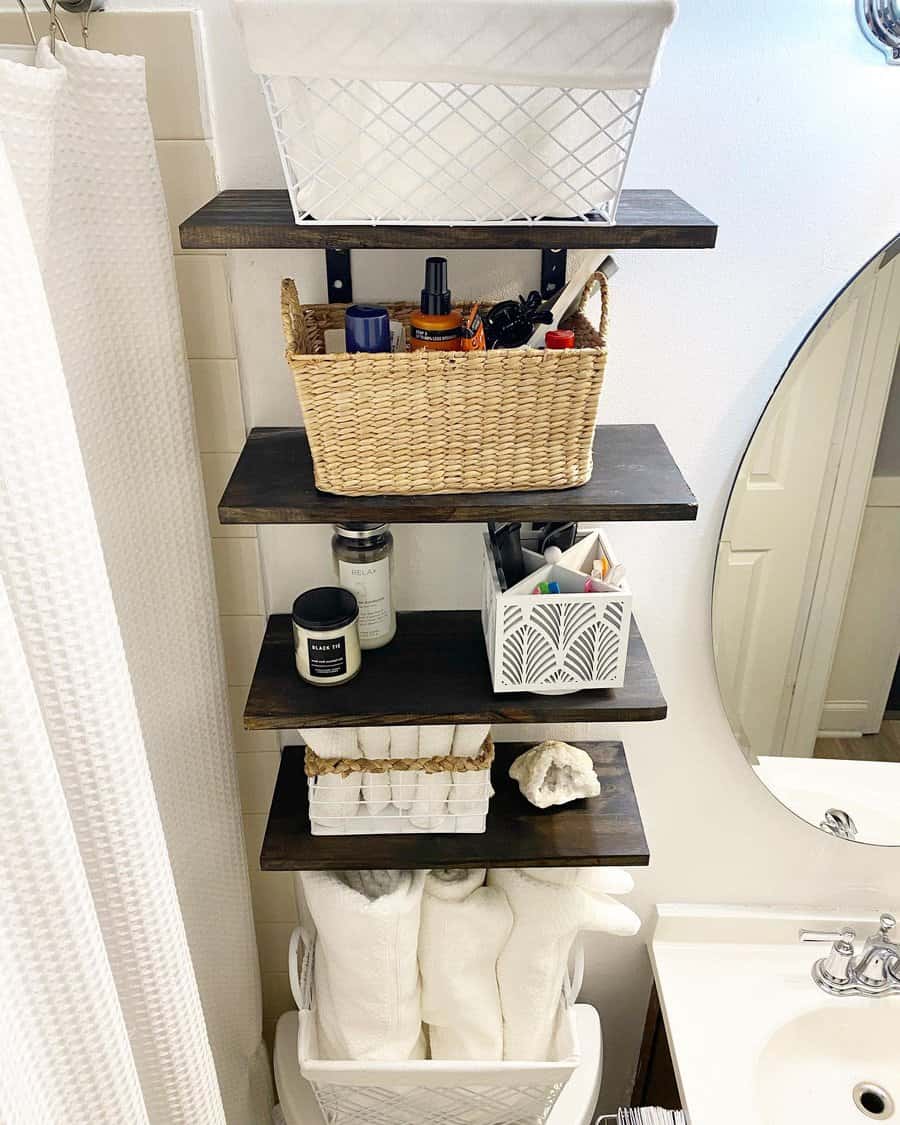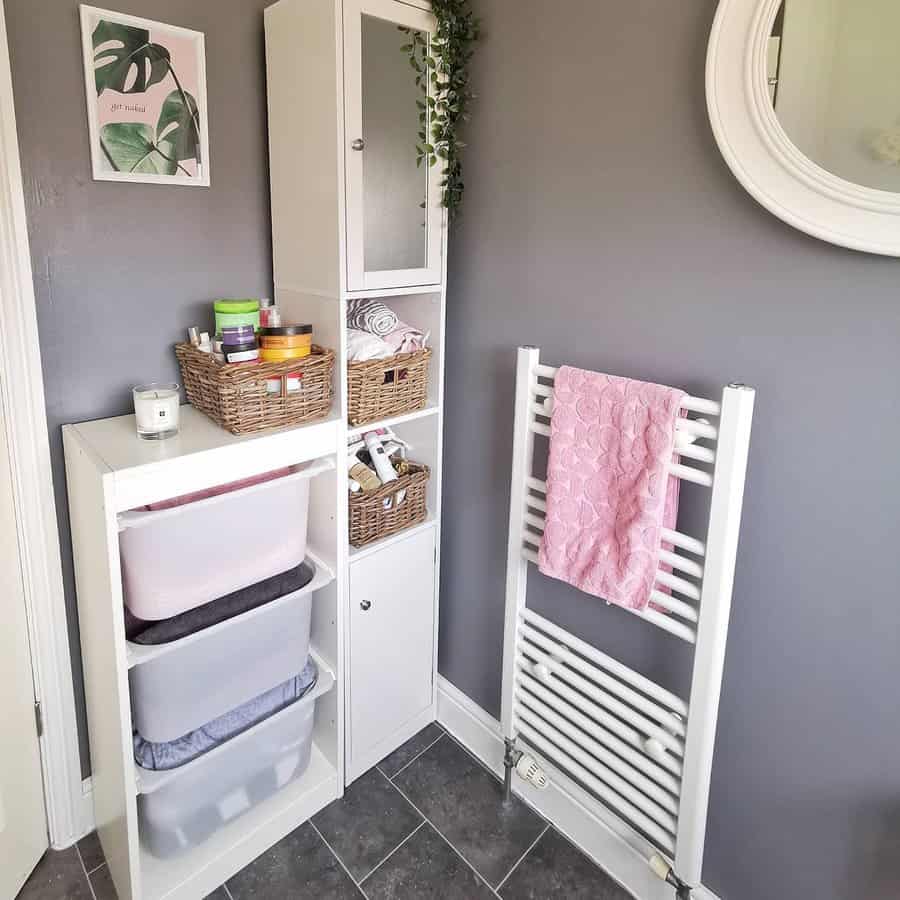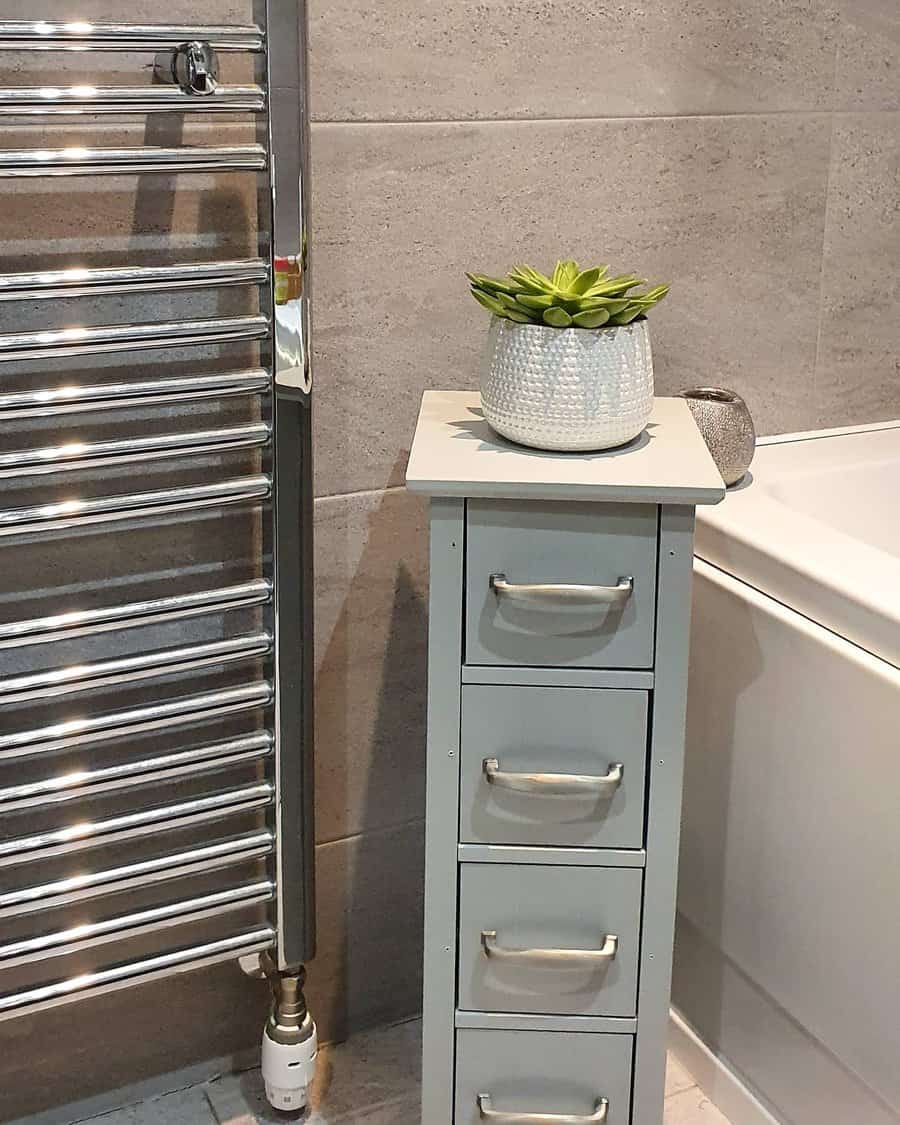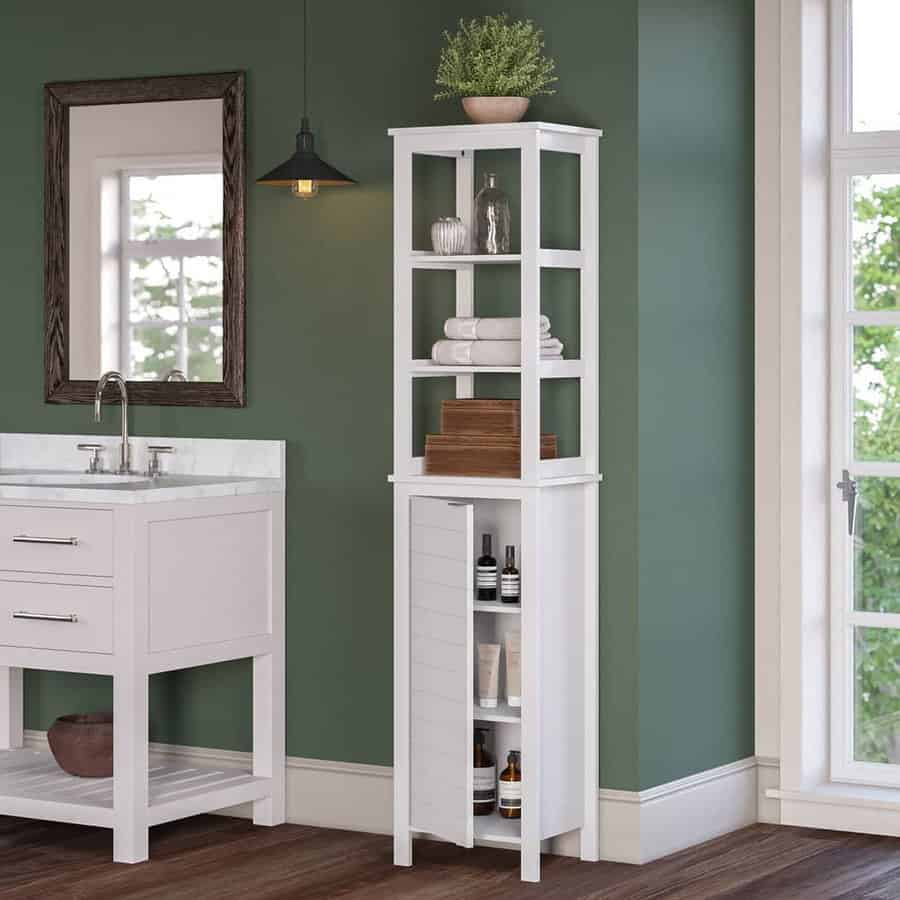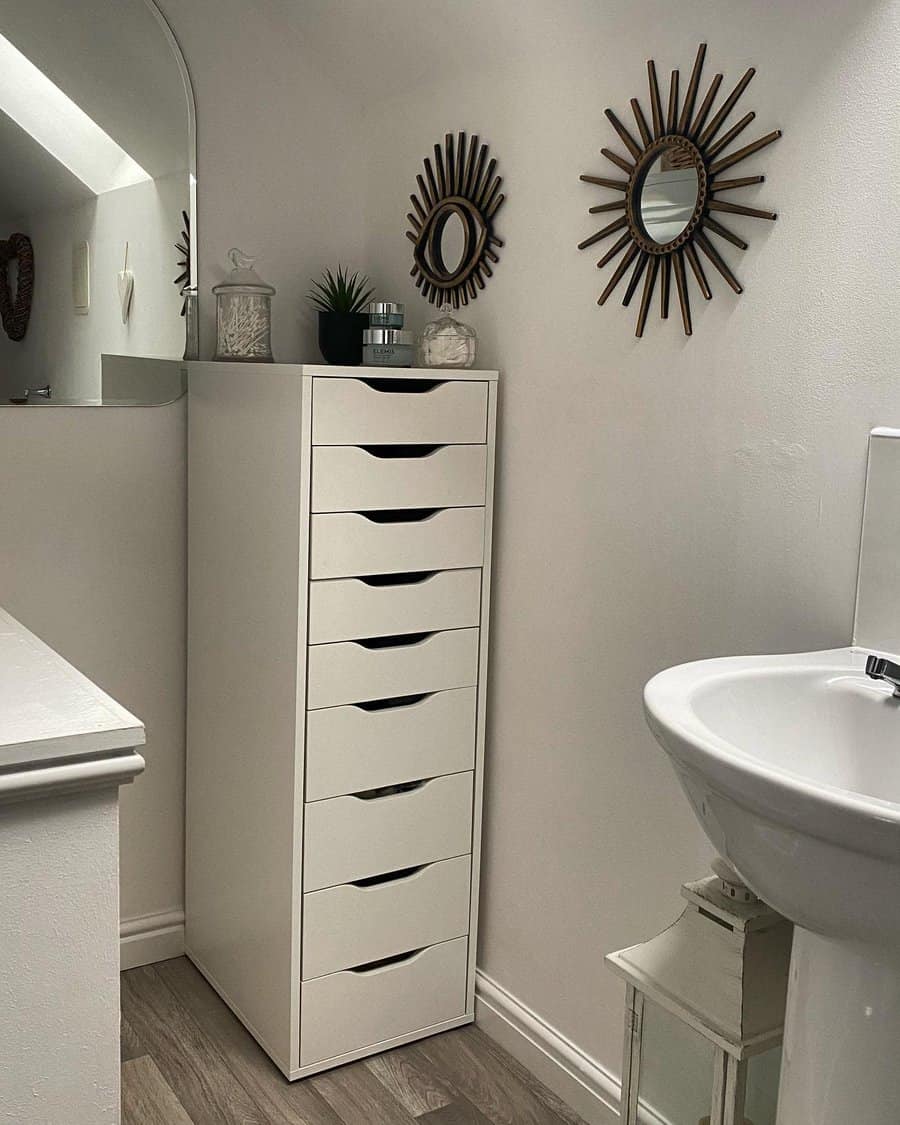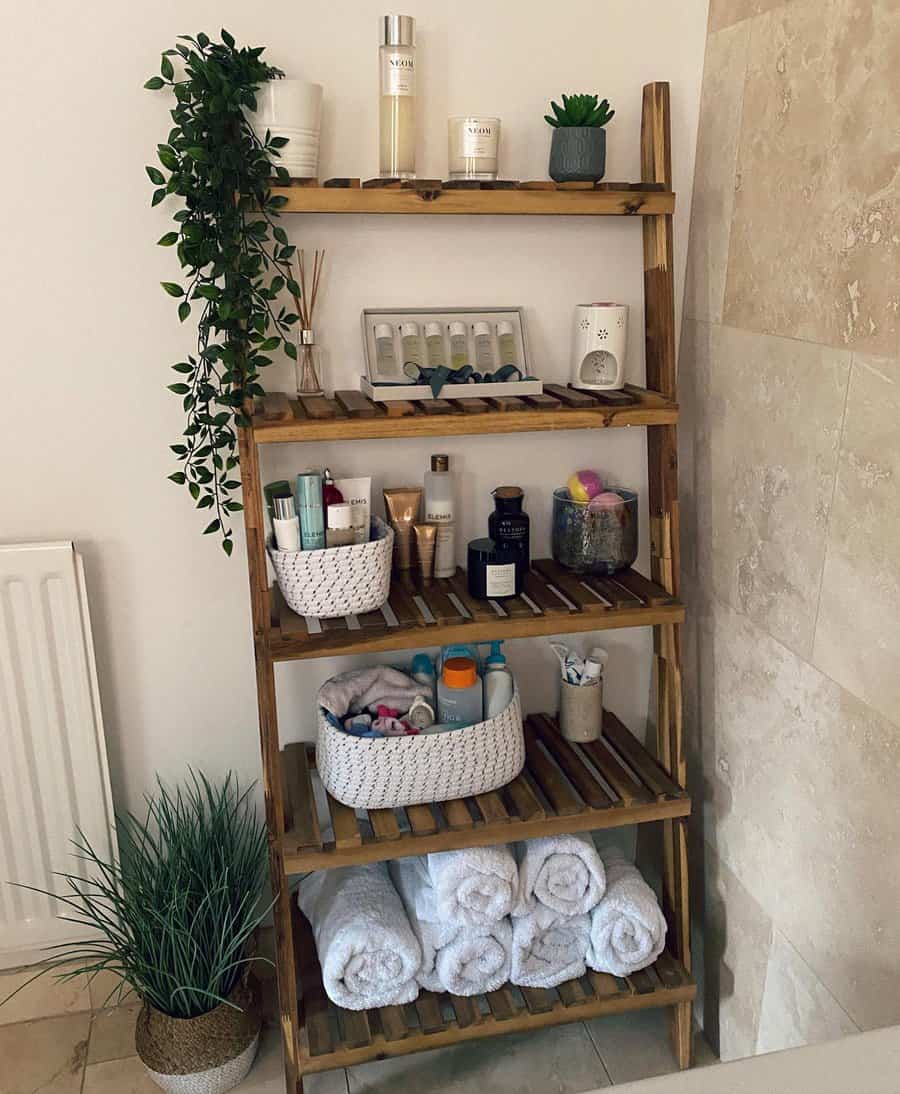 A single towel storage option probably won't meet all of your needs. Be sure to include space for damp and clean towels in your bathroom storage ideas.
Also, keep in mind that a given storage system doesn't need to be devoted solely to towels. Adding a towel bar to an existing shelf or cabinet is a great way to increase functionality in a tight space.
7. Under Sink
Despite what social media may have us believe, the majority of bathroom items are not very aesthetically pleasing! A convenient spot to keep these objects out of sight will get you one step closer to the bathroom of your dreams.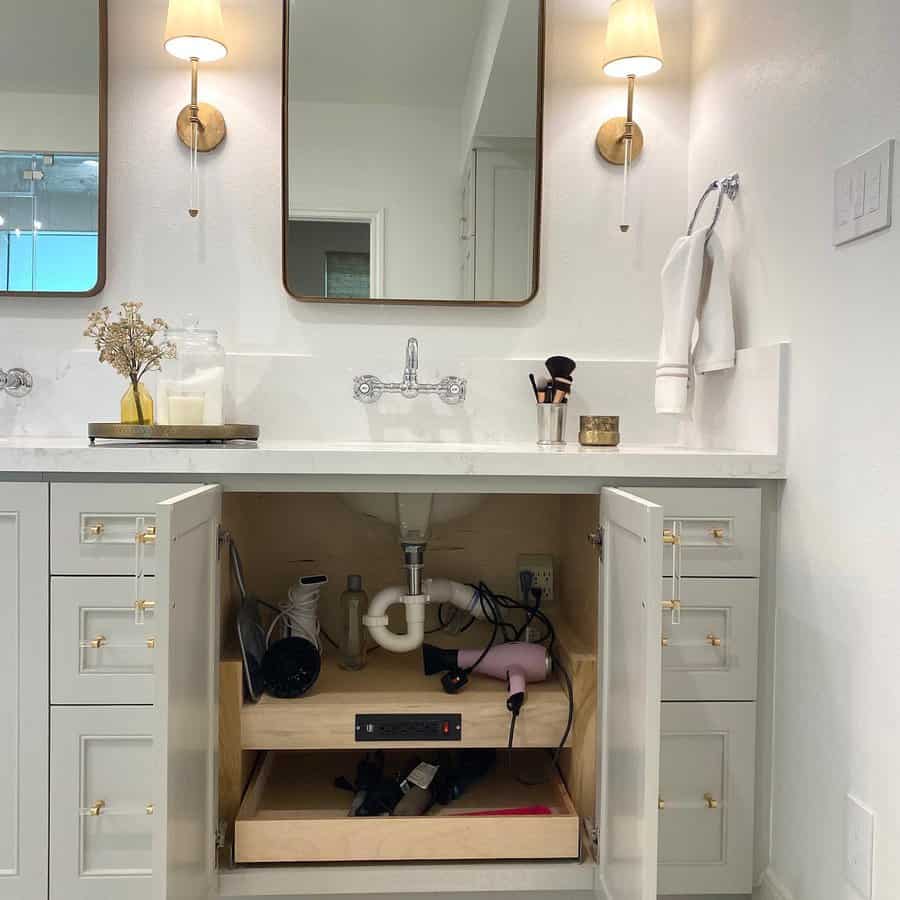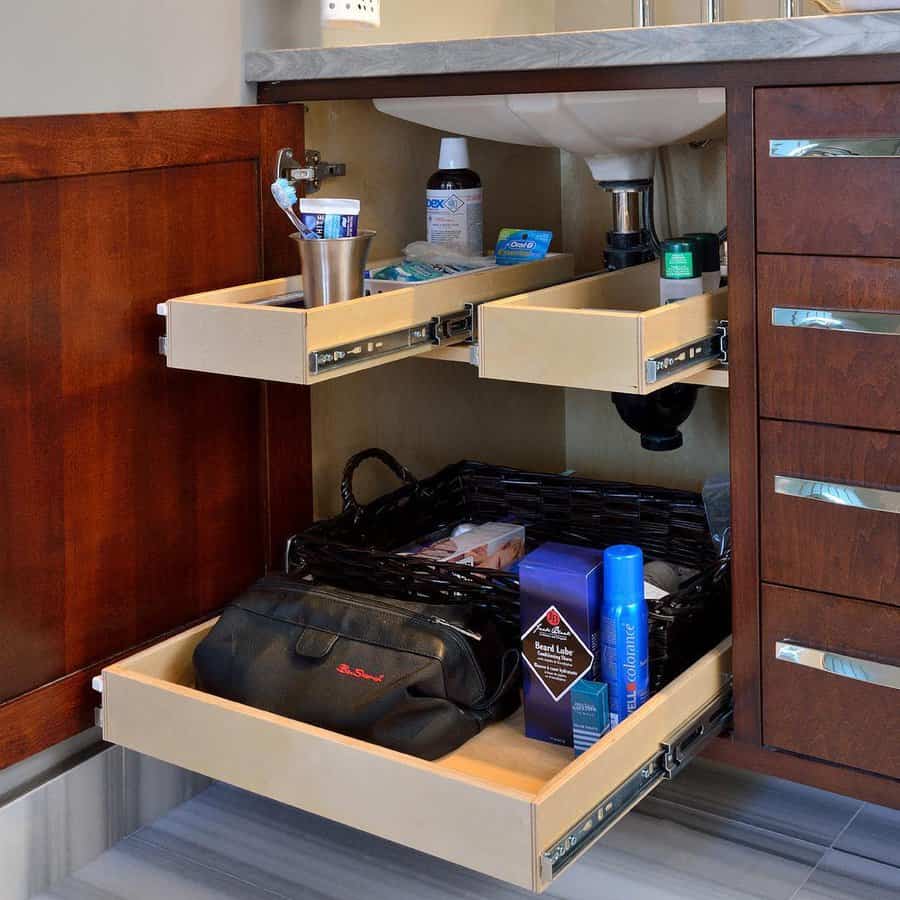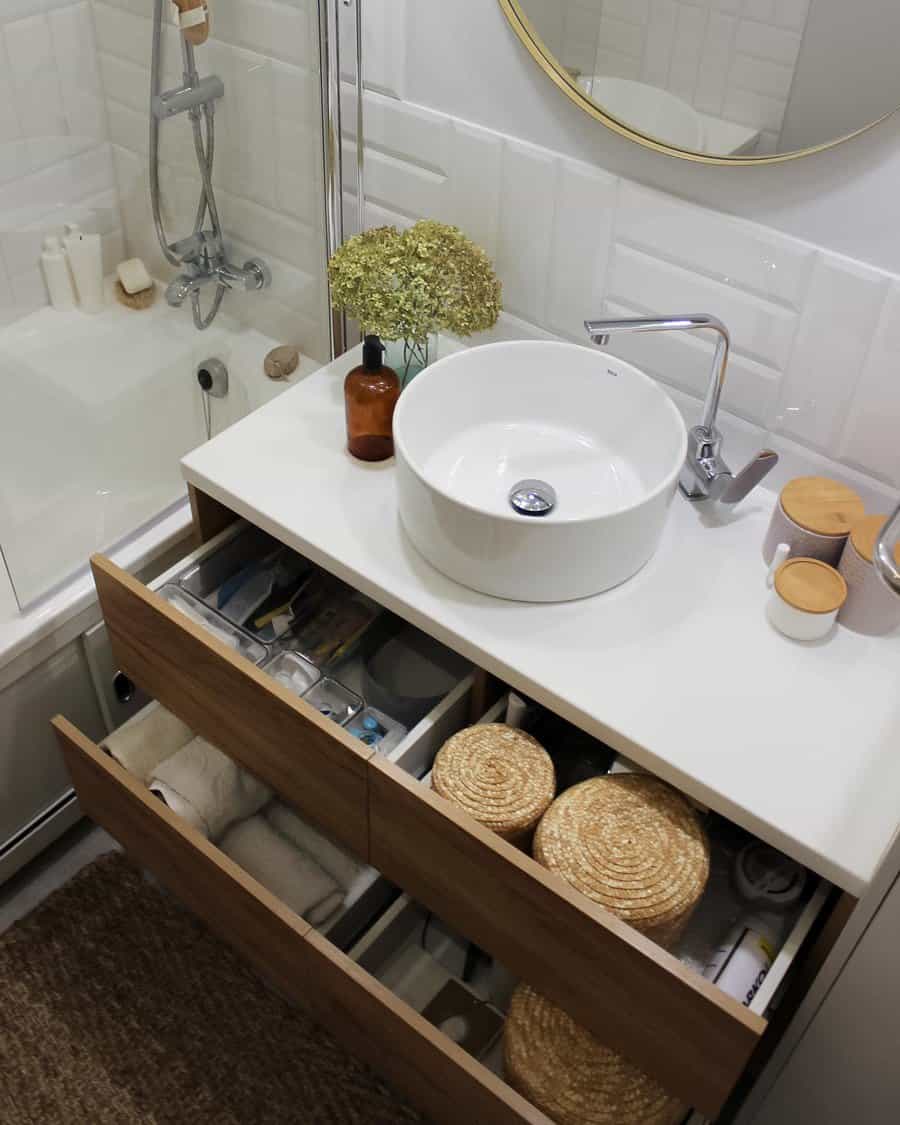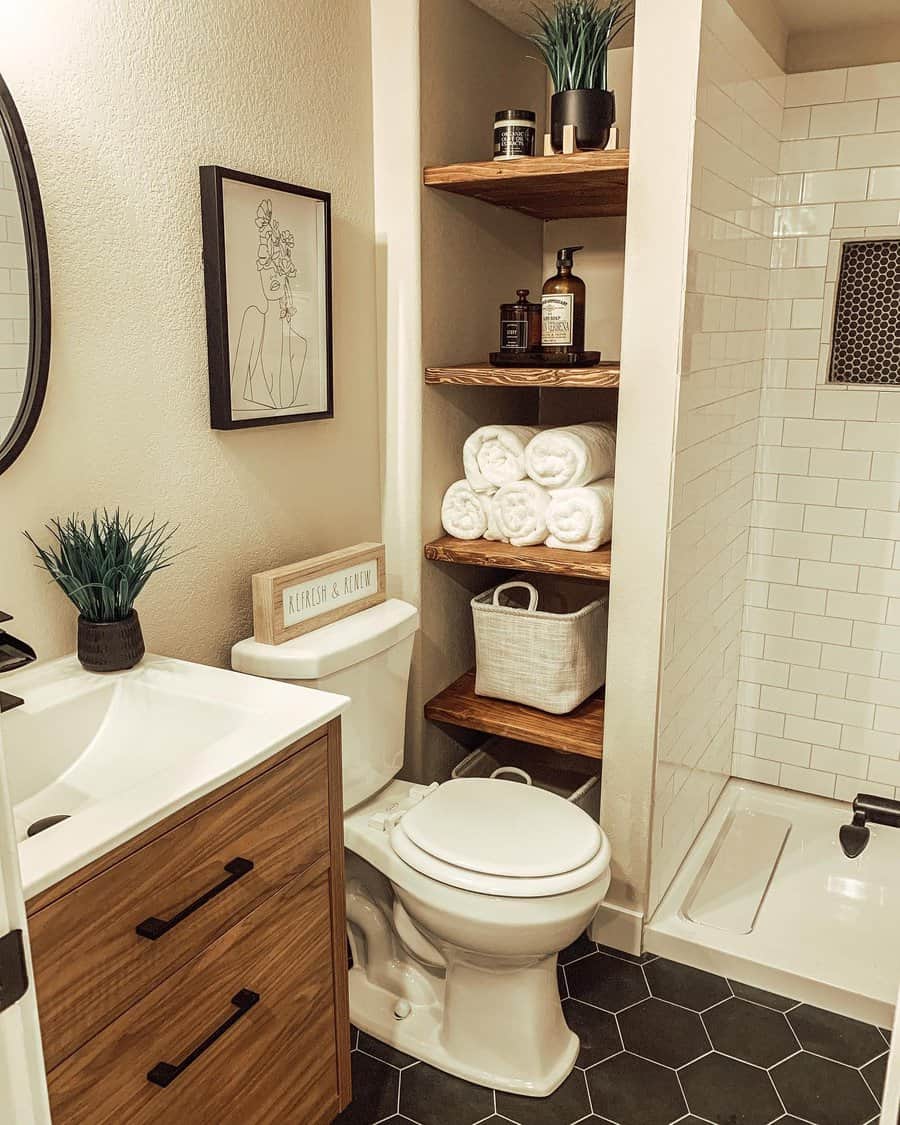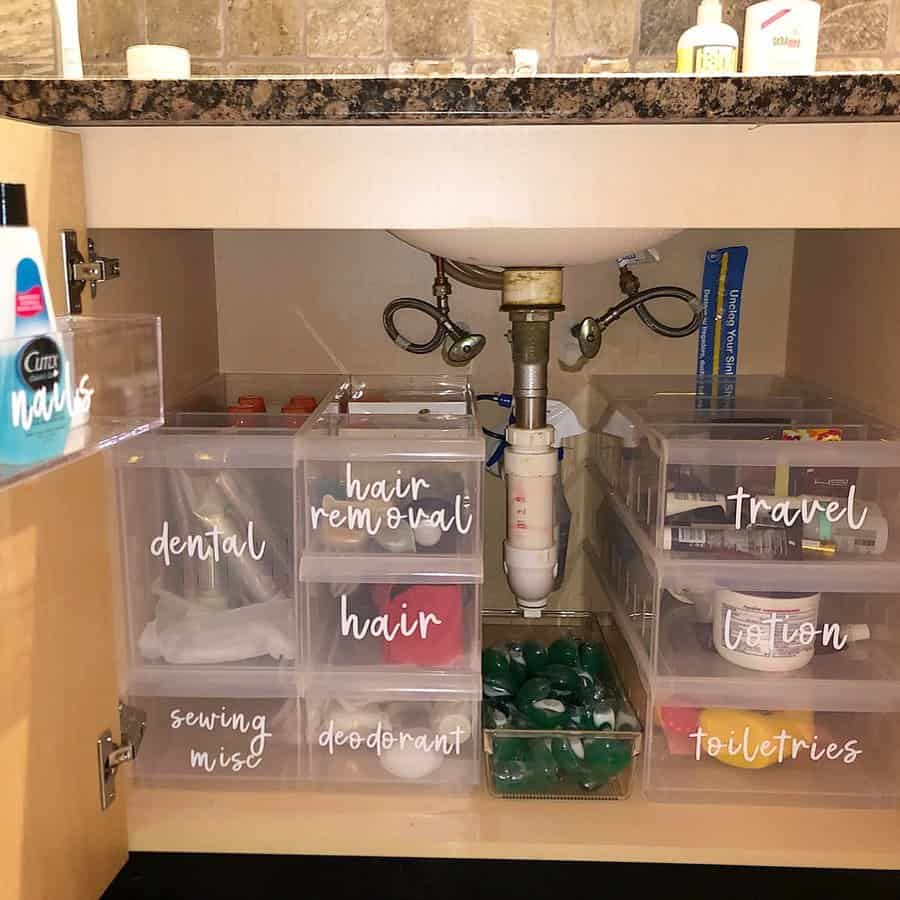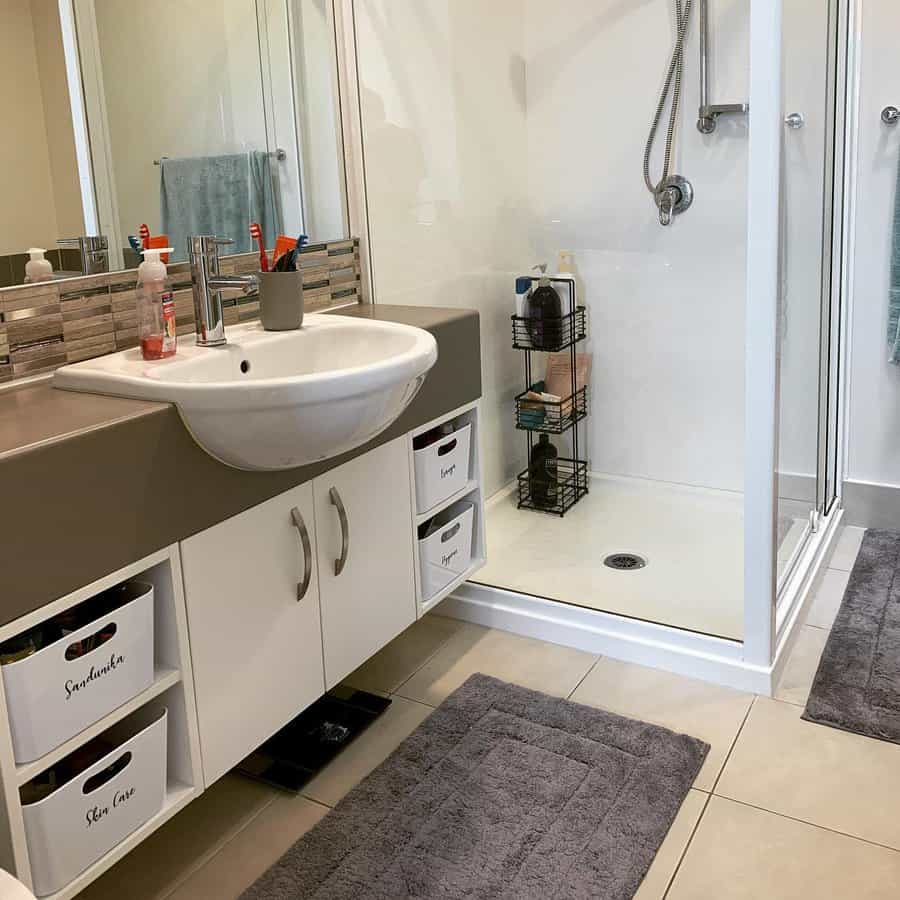 The worst thing you can do is let awkward or unsightly items be relegated to a junk drawer. Give everything a place and ensure it makes it back to said location after each use.
Storage bins are practically a must when organizing under-the-sink drawers or cabinets. Choose storage containers that stack or pull out for even more versatility.
8. Vanity
The vanity is the centerpiece of most bathrooms. It's also where the vast majority of bathroom clutter accumulates on a day-to-day basis.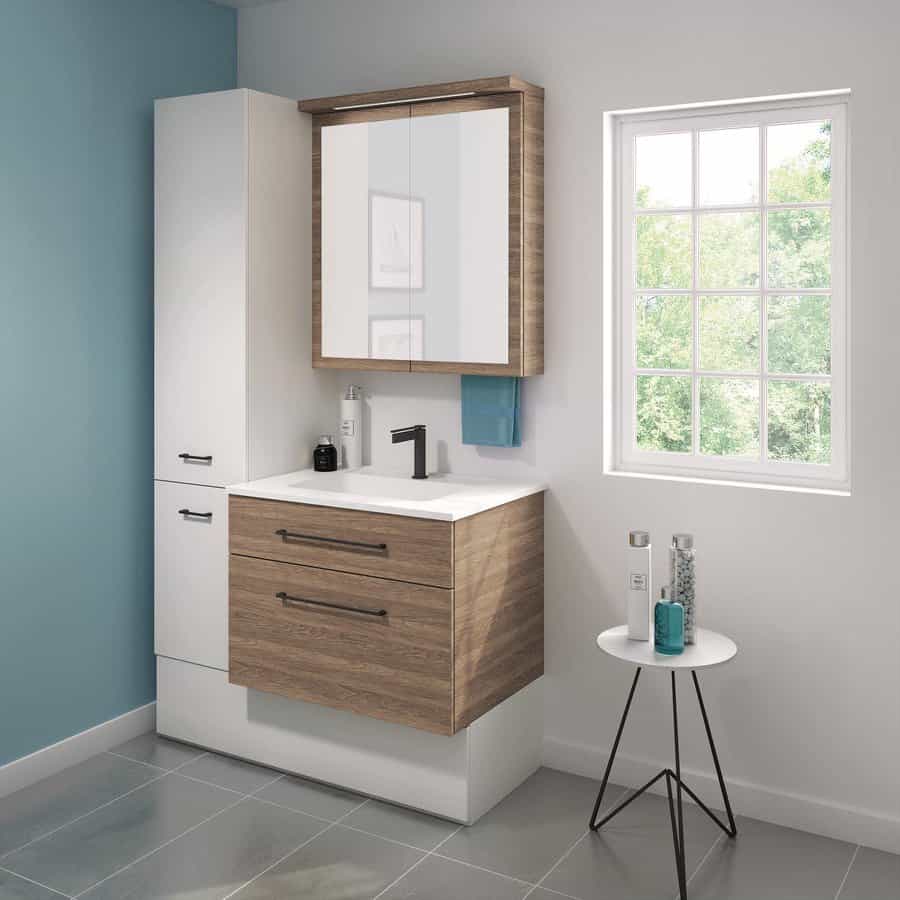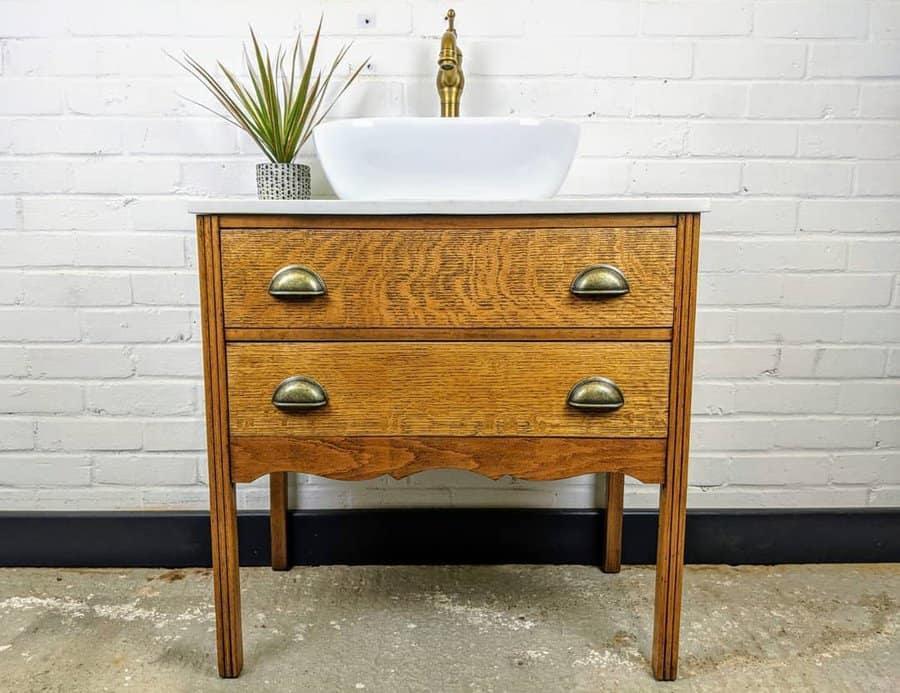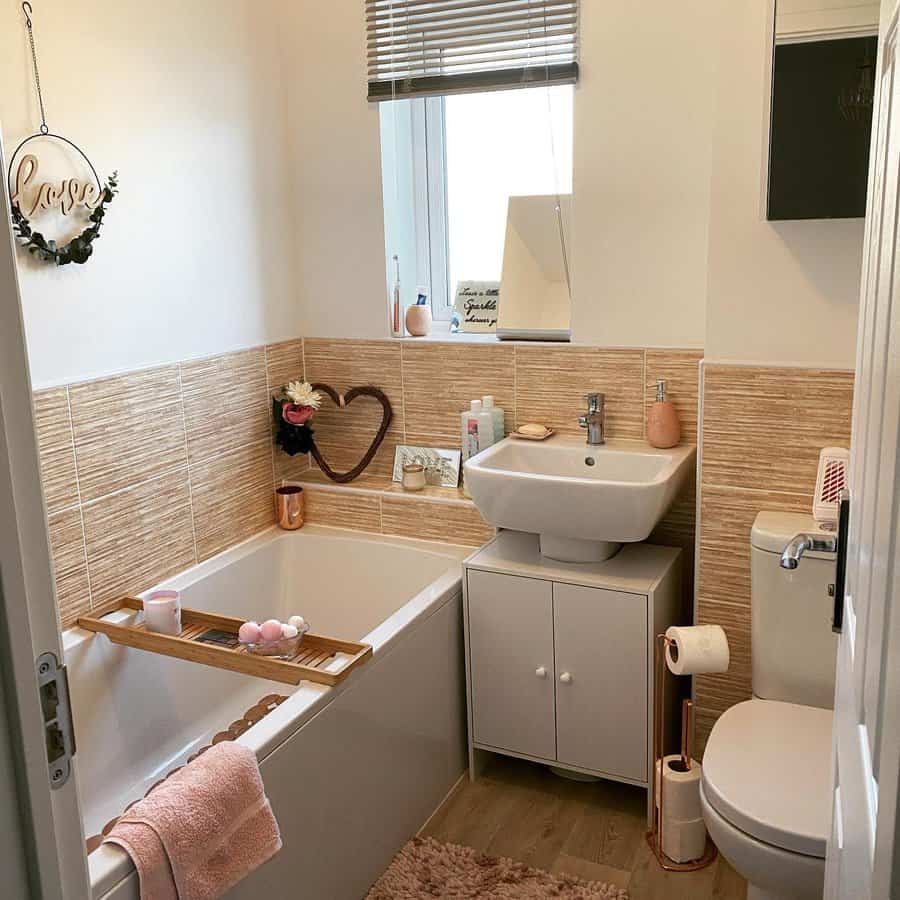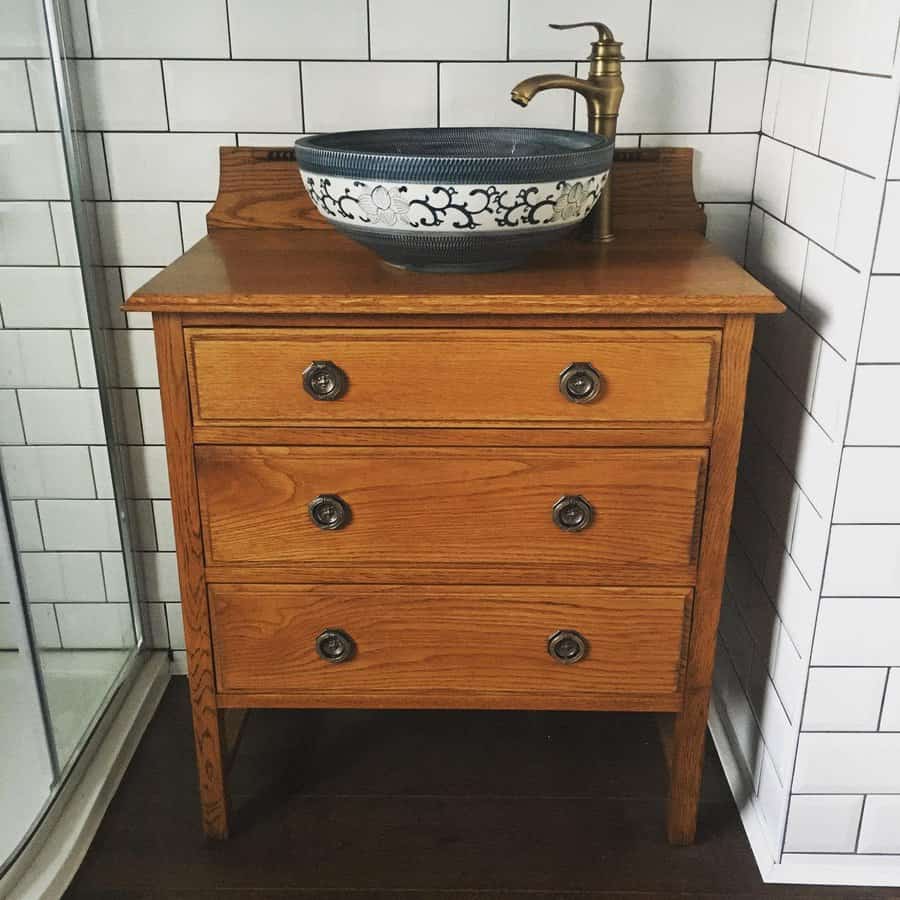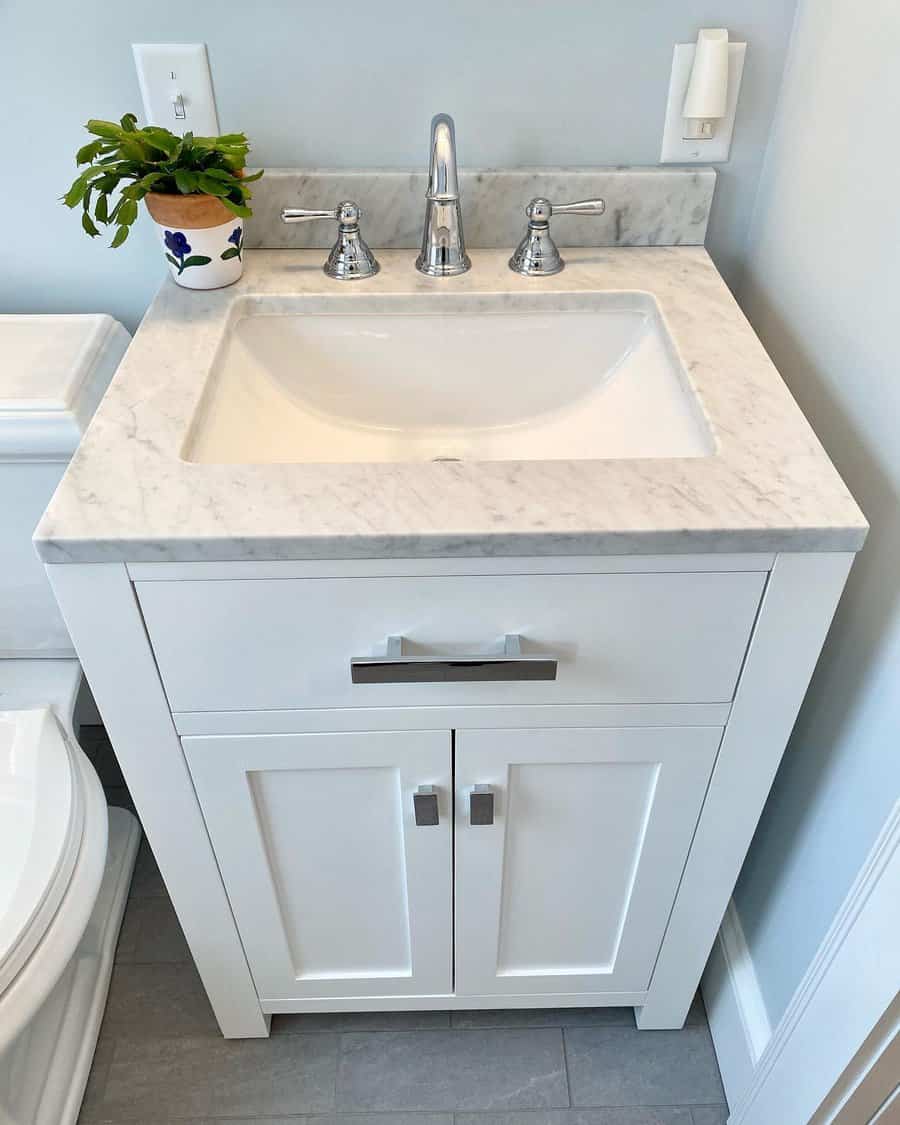 Skip vanities with fake upper drawers in favor of those with cut-outs around the sink plumbing. Every square inch counts when designing and organizing a small bathroom.
A detailed organization system can be a saving grace, especially if your bathroom vanity is short on space. Use counter space when necessary — containers are a must — to free up drawer or cabinet space for bulkier items.
9. Wall
Effective home organization sometimes requires thinking outside of the box… literally. You never know what kind of untapped storage space is hiding just behind your bathroom walls.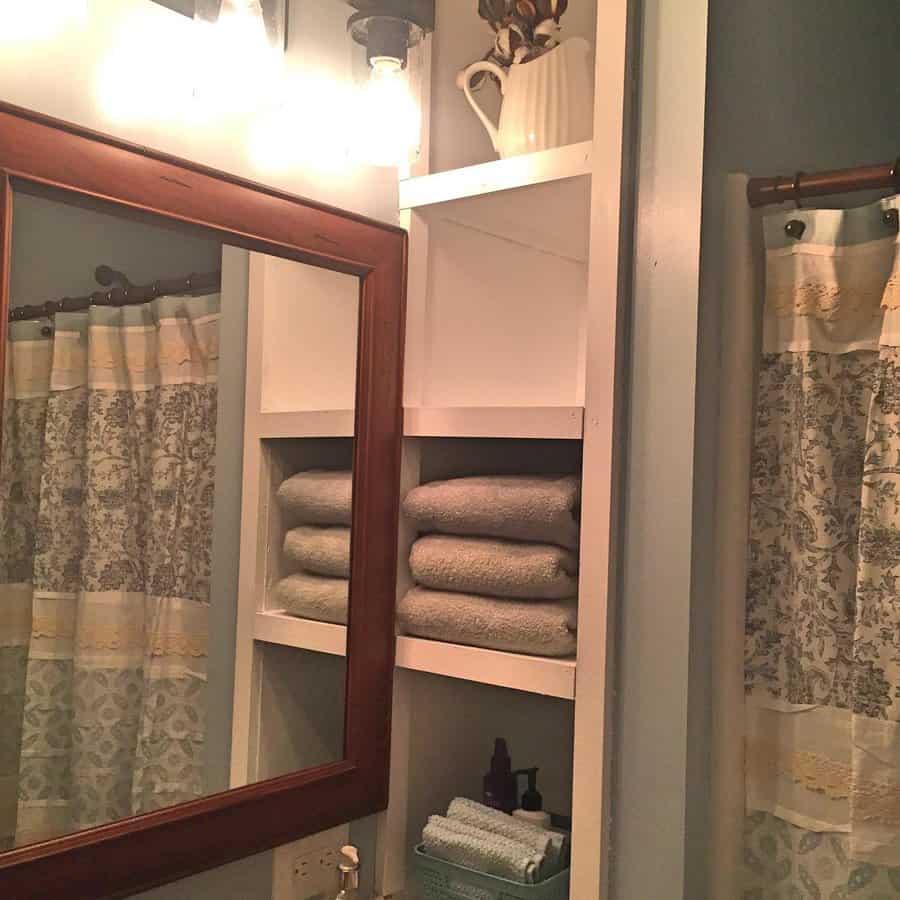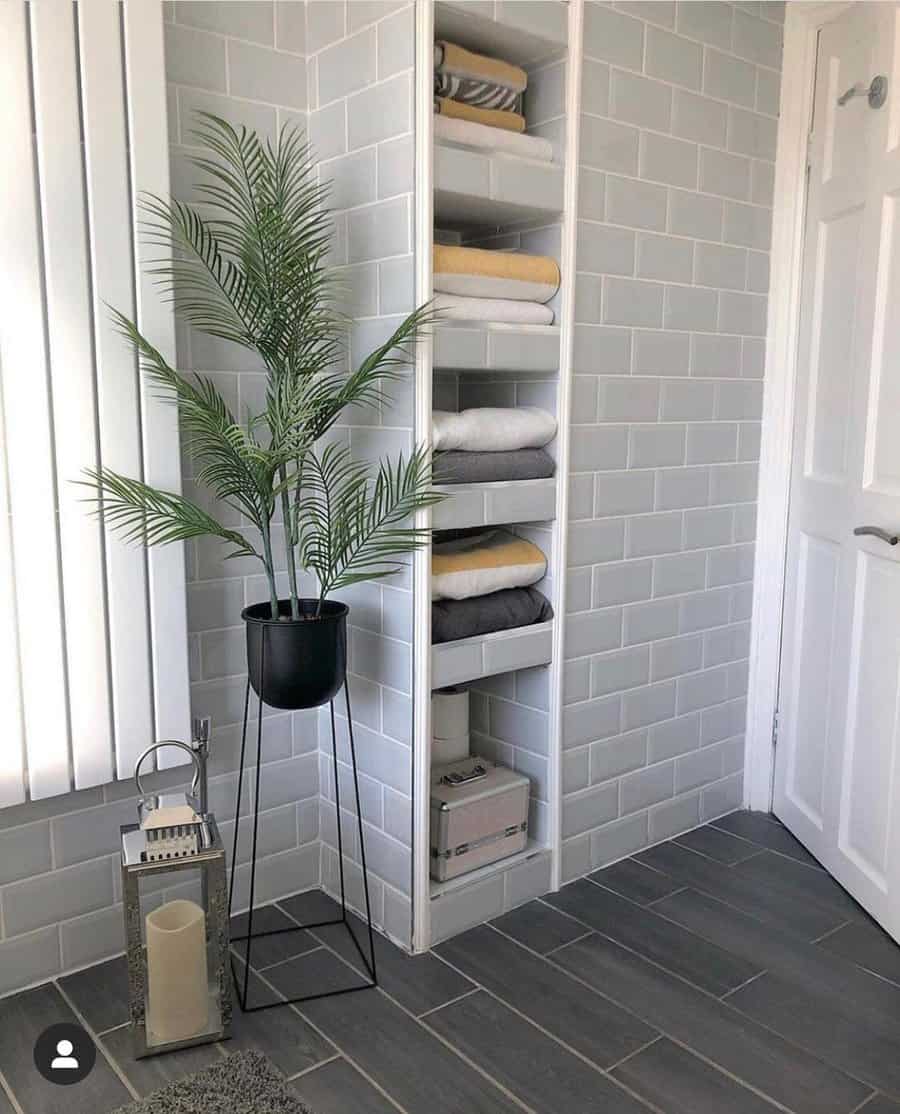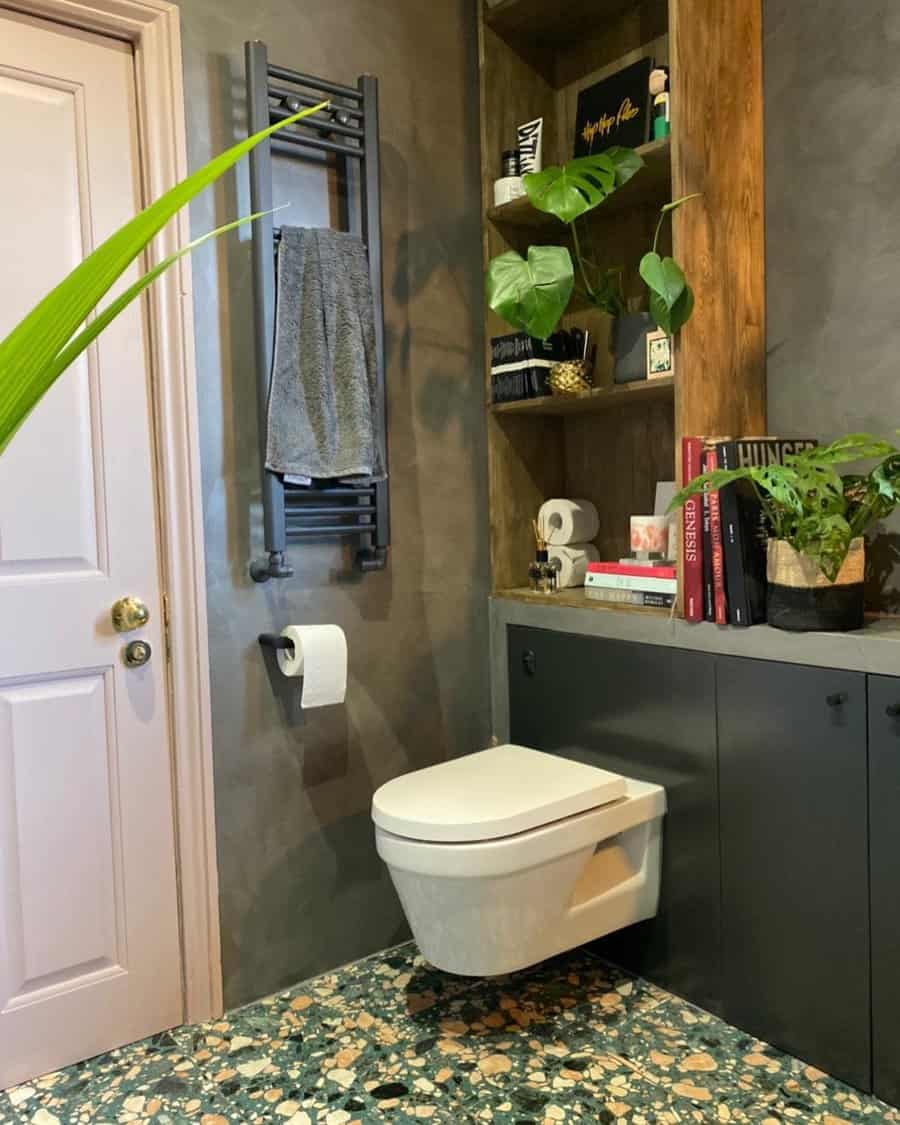 If you're lucky, your bathroom already features a nook just begging for shelving. If it doesn't, you may be able to create one with little more than a few basic tools and a weekend.
This small bathroom storage solution is also a great way to make a compact shower stall feel more spacious. All you need is a small nook to hold all of your shower essentials!
Small Bathroom Storage FAQs
How do you organize a bathroom with no counter space?
Many small bathroom organization ideas assume that the space in question comes equipped with at least some type of countertop. But these solutions are of little help if your bathroom features a pedestal or otherwise compact sink.
You can easily replace the role of a vanity counter by mounting floating shelves around your bathroom sink. Hanging shelves above the sink is the most obvious choice. However, shelves installed directly next to or even below a bathroom sink can be surprisingly useful as well!
How do you make a small bathroom appear larger?
Simple design tricks like using light paint colors and keeping clutter to a minimum will ensure your small bathroom looks bright and open.
Be sure to utilize all of the vertical space in your bathroom. Tall and narrow furniture and decor will draw the eyes up, creating the illusion of a bigger room.
Hang a large mirror (or several). Keep any window treatments light and airy. If possible, swap out your shower curtain for a glass door or partition.