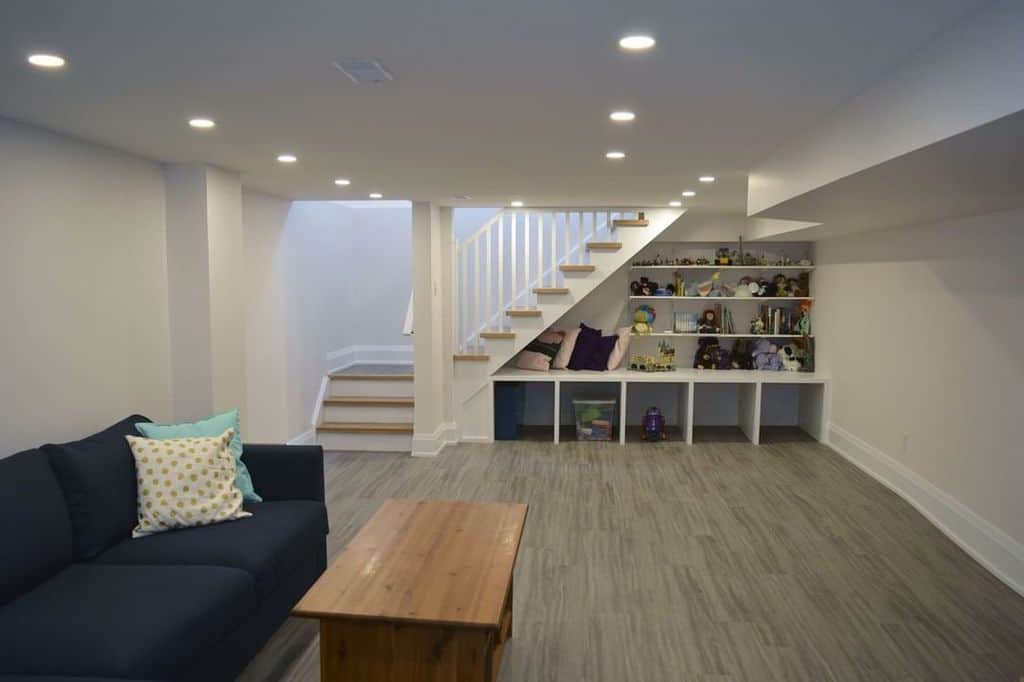 43 Finished Basement Ideas
Don't let your basement become wasted space. With some remodeling, you can turn it into precious square feet of extra space for a guest bedroom, home office, playroom, TV room, mancave, workshop, home gym, media room, laundry area, storage space, even a wine cellar… think of all the possibilities!
In this post, we will give some ideas for basement remodeling, for you to transform your finished basement into your favorite room of the house!
1. Turn Into A Basement Bar
A wet bar in your basement is the perfect way to add an extra element of sophistication and style to your home.
Create a charming space with wall shelves specifically designed for displaying various liquors. Set up wine racks to house bottles from around the world and get creative with homemade garnishes and custom labels for each bottle to give it some extra flair.
Your wet bar is sure to be the hit of any gathering when you can offer friends something unique!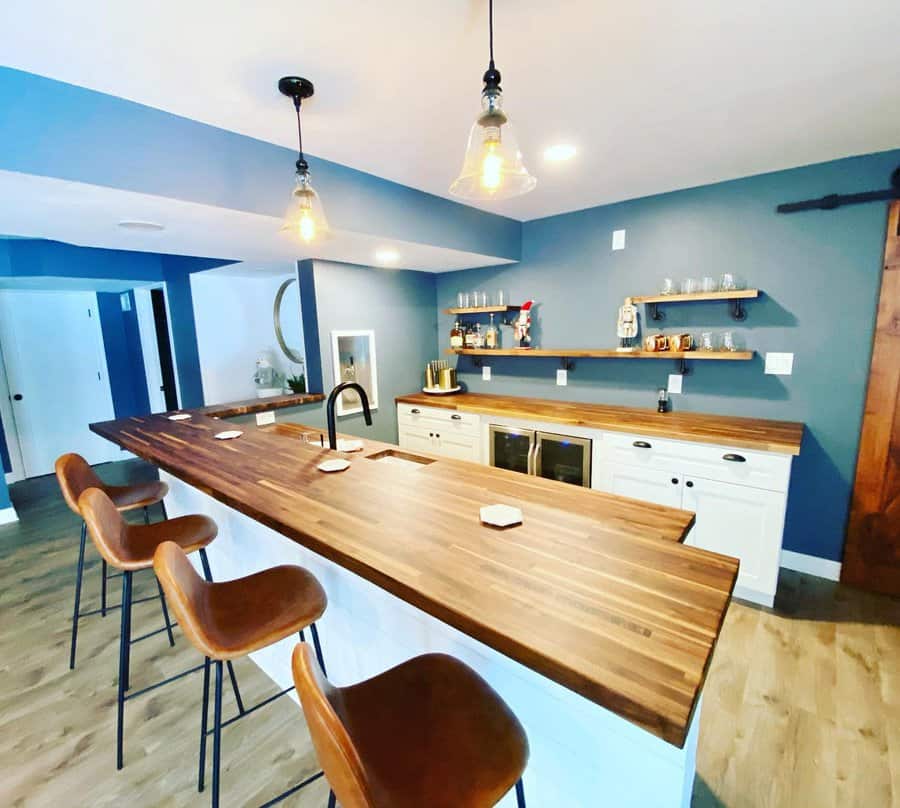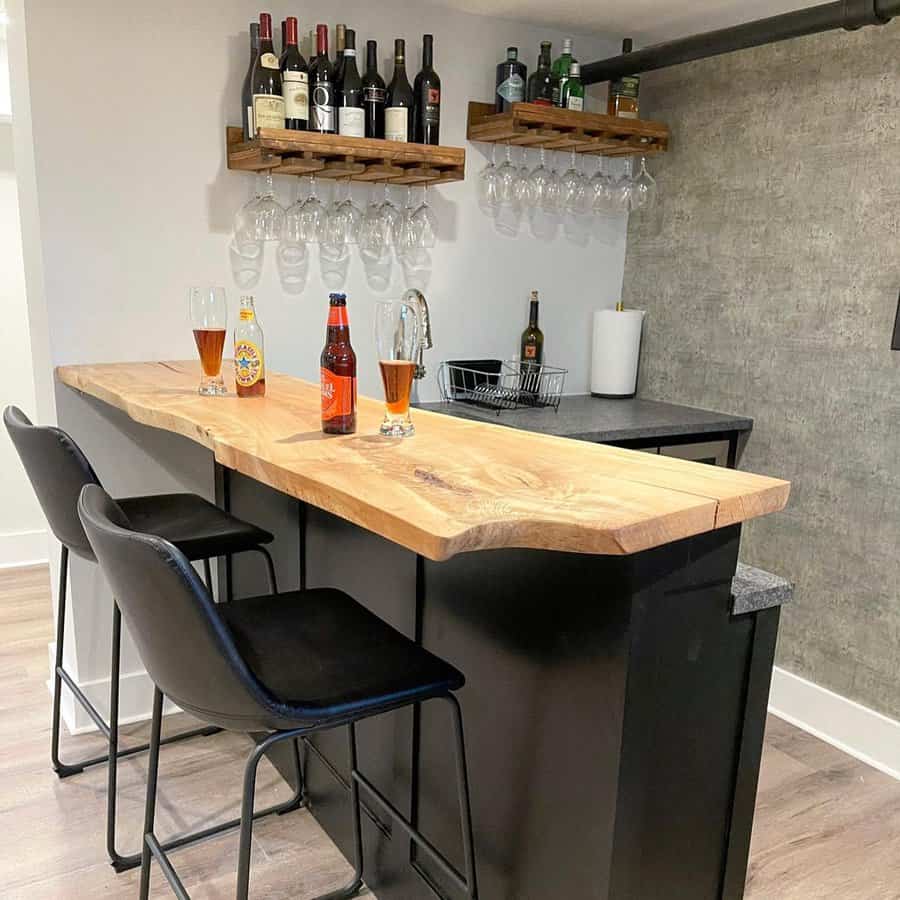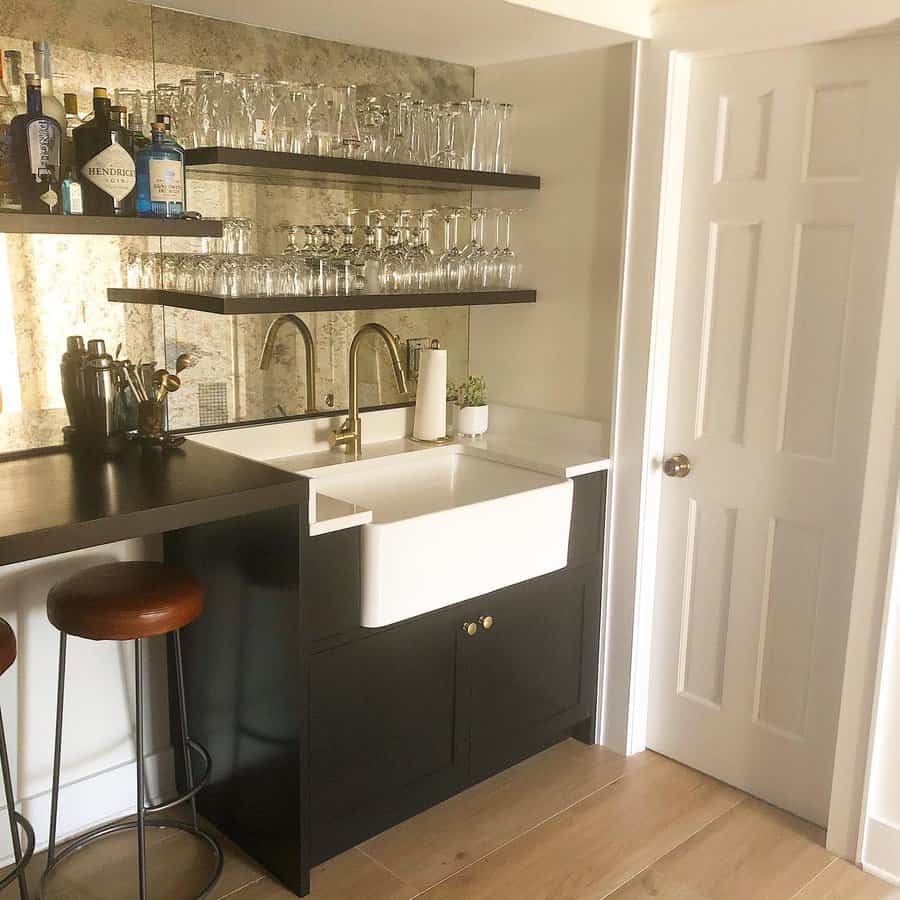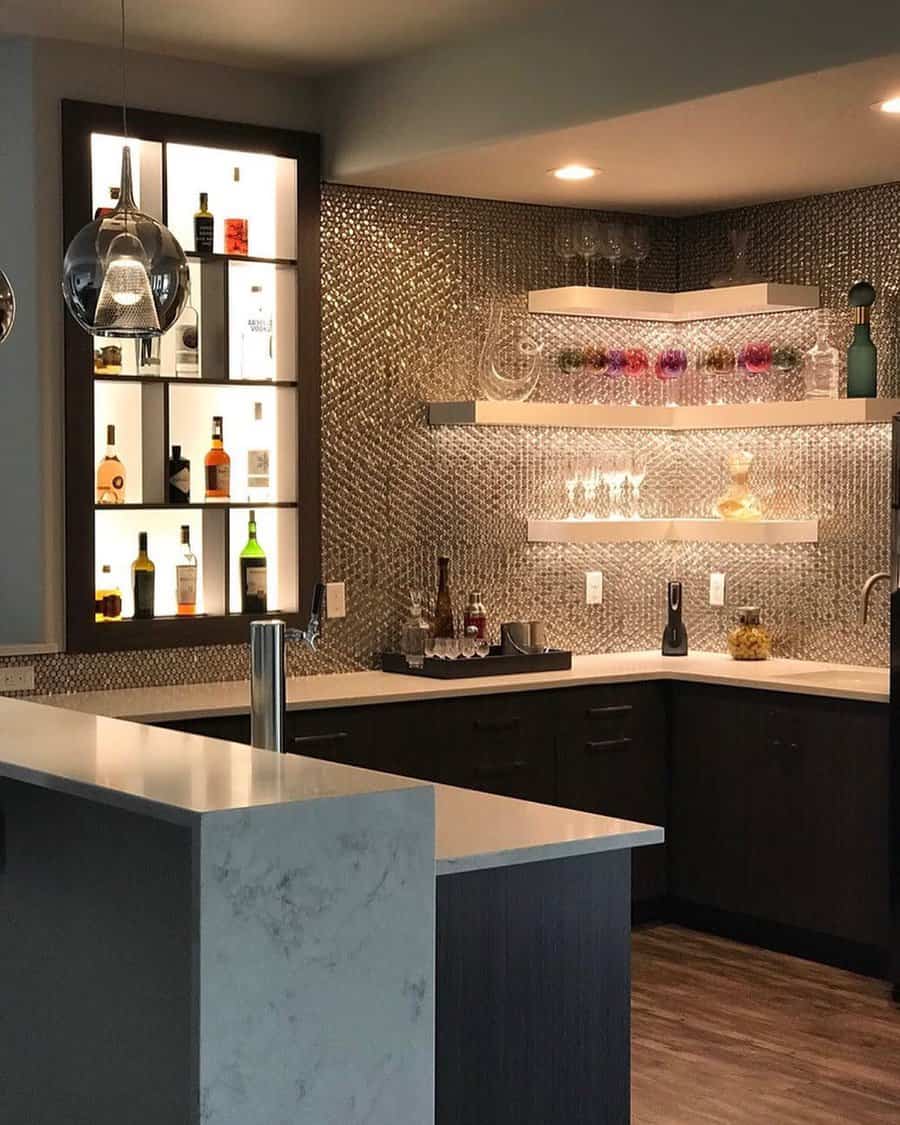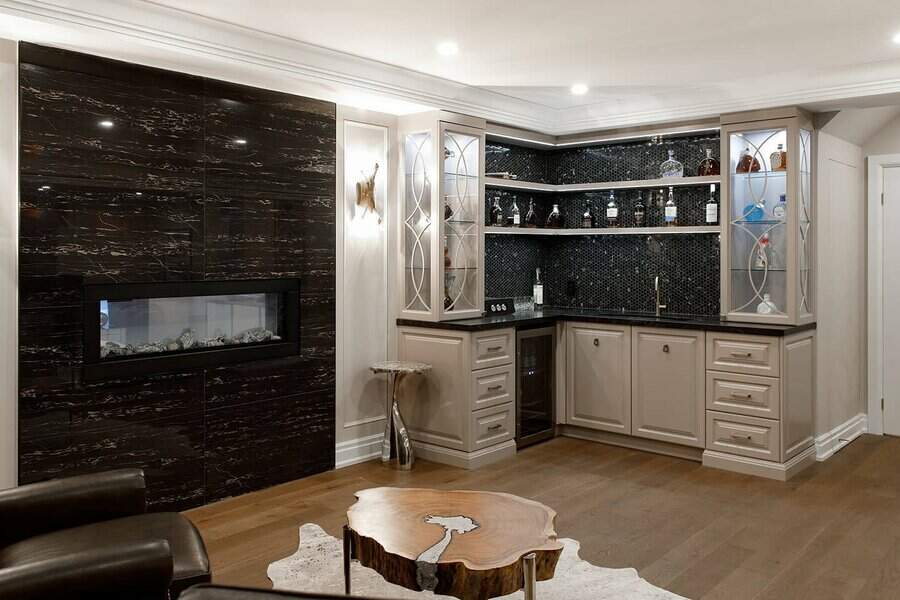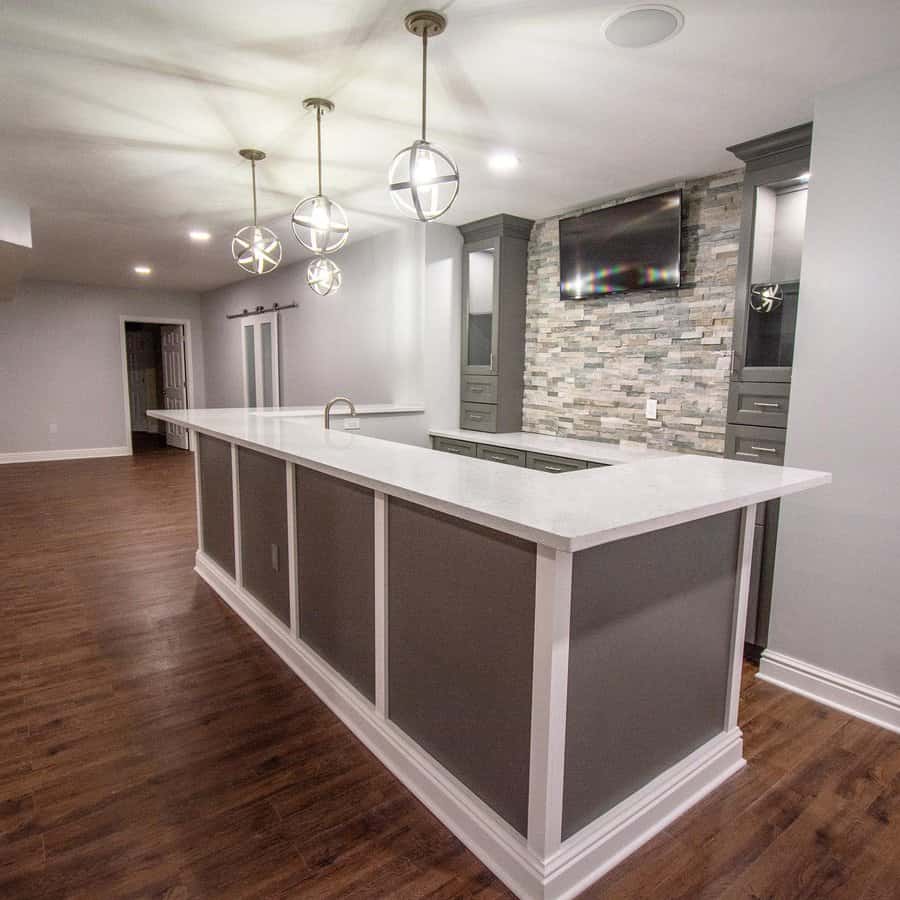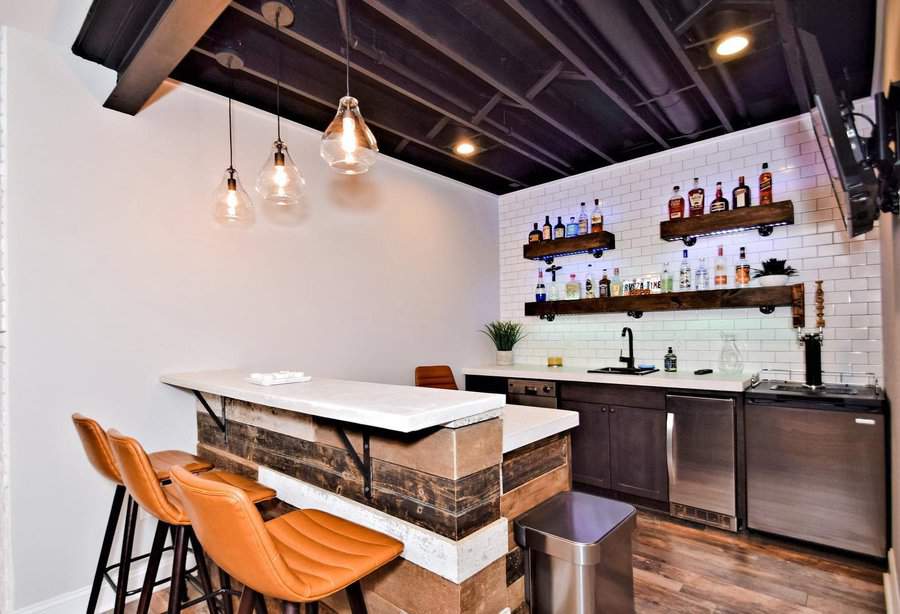 2. Set Up A Basement Gym
Are you looking for a remodeled finished basement that doubles as a gym space? Whether you are looking to get in shape or stay in shape, remodeling your basement into the perfect gym space can provide a ton of motivation.
Outfit your remodeled basement with all the latest gym equipment and finally make your fitness goals become reality in a personalized, private setting. With your own remodeled basement gym, all that stands between you and your fitness goals are sweat equity and dedication!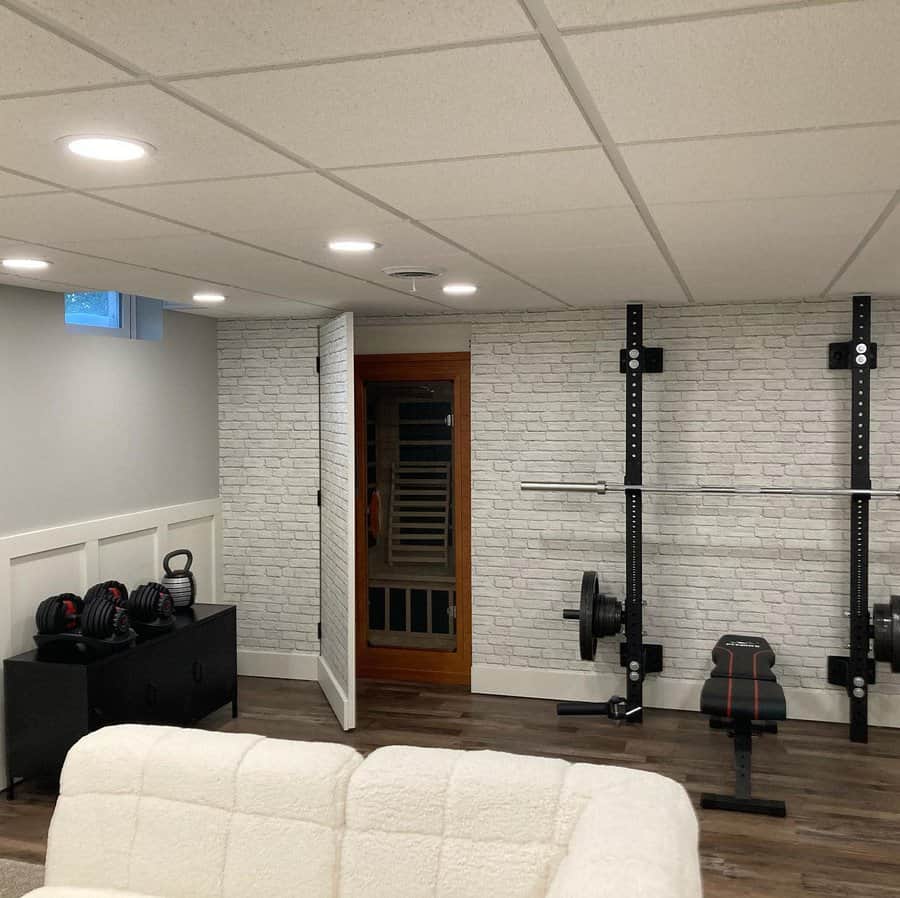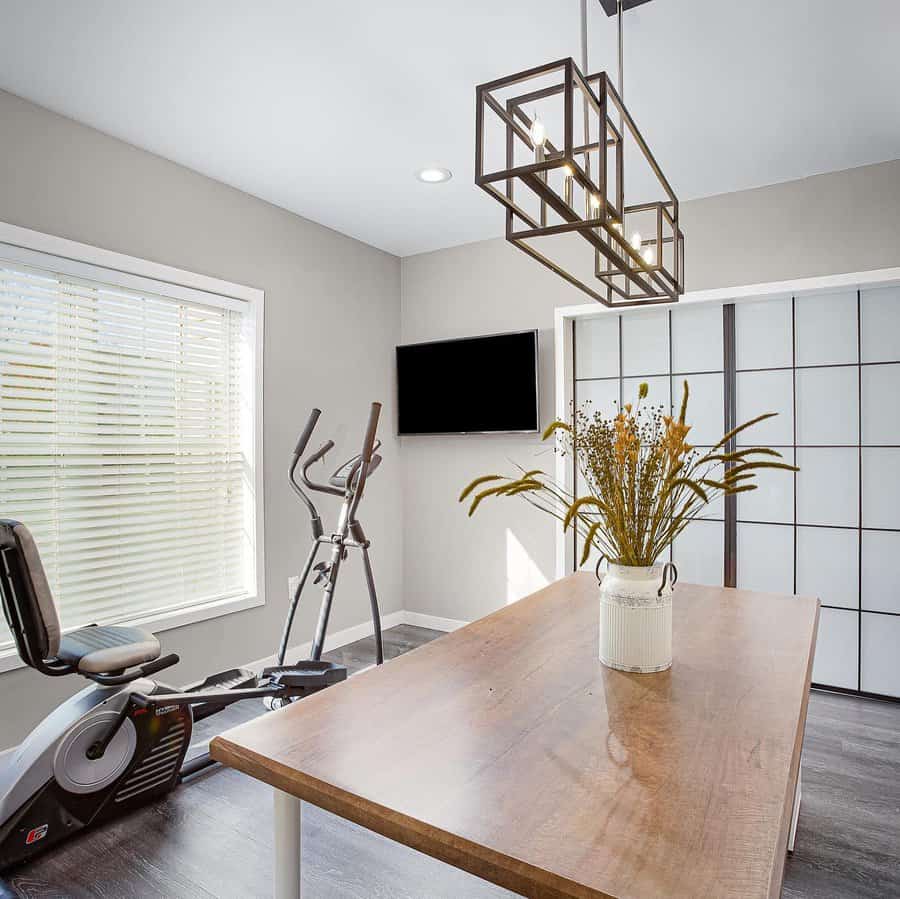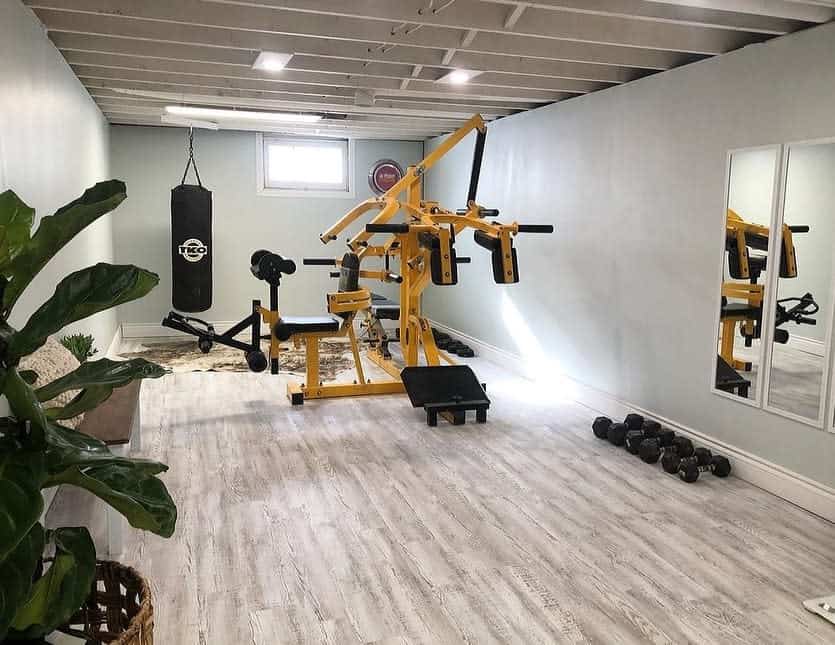 3. Remodel Into A Lounging Cave
Get ready to upgrade your hangout space with a basement lounging area! Comfortable couches and a small wet bar will give your guests the perfect place to chill out, relax, and get in some quality conversations.
Whether you want to host an informal gathering or use it as a private sanctuary of relaxation, this one-room destination is sure to act as the hub of your social life. Make sure each time you enter the basement lounge, you take a moment to breathe it in!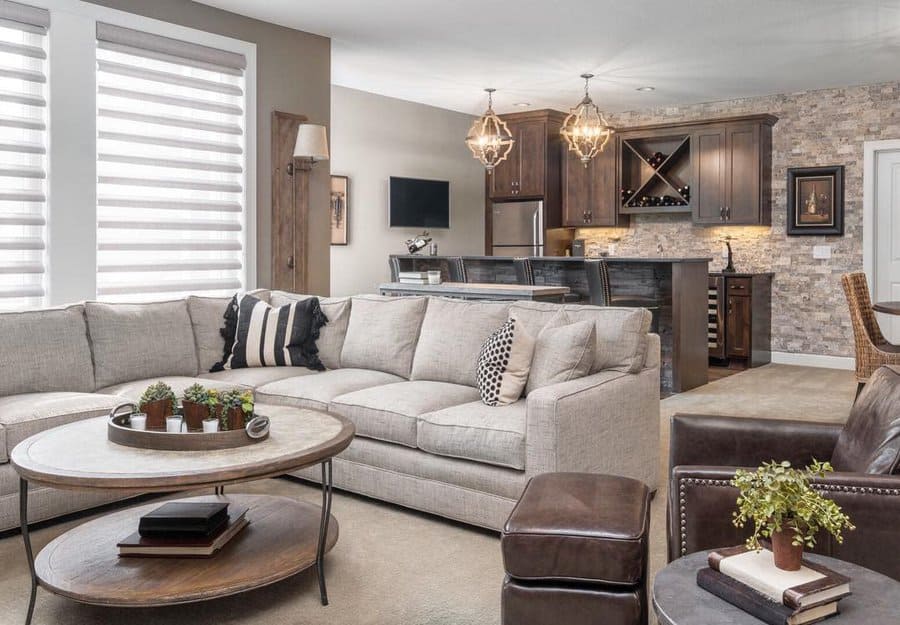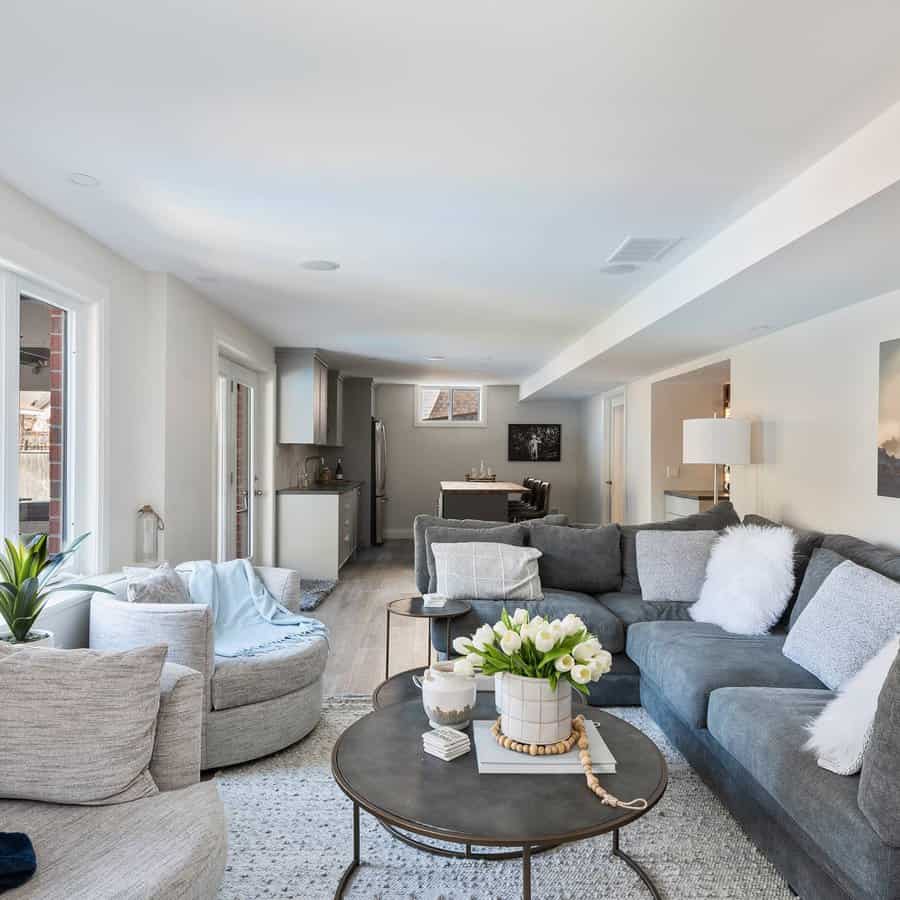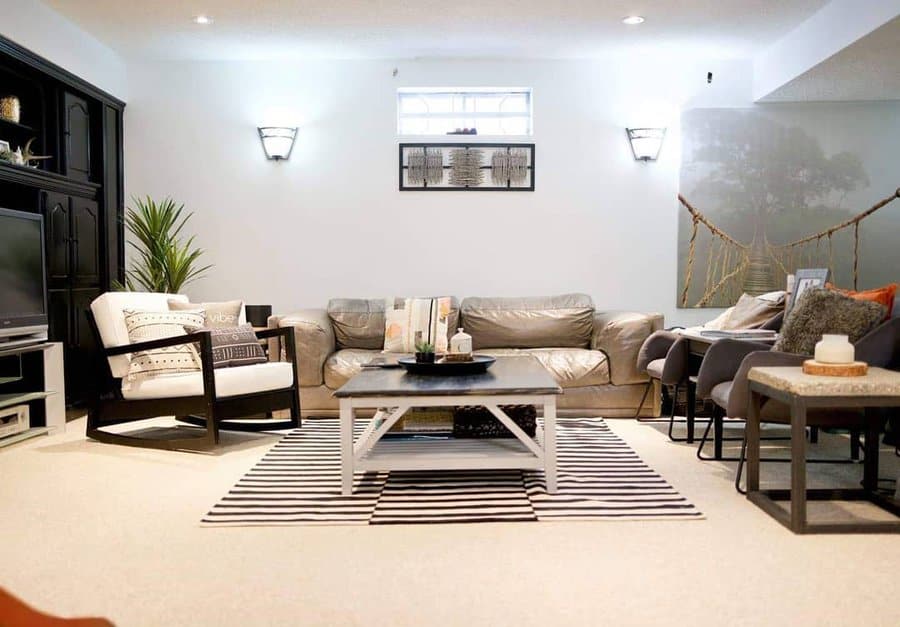 4. Make An Underground Living Room
The idea of a basement living room instead of having a second floor seems daunting but offers a unique opportunity to make the most out of your space. Utilizing the basement can be an innovative and creative way to establish a warm and inviting atmosphere for both family and friends alike.
With proper planning and design, it is possible to create a relaxing oasis that is unique to your individual lifestyle without the commitment or energy needed when building on an additional floor.
Basement living rooms offer unlimited opportunities that include anything from a home cinema or recreational area to refinishing the walls with rustic wood paneling or a cozy reading nook– all within one convenient setting.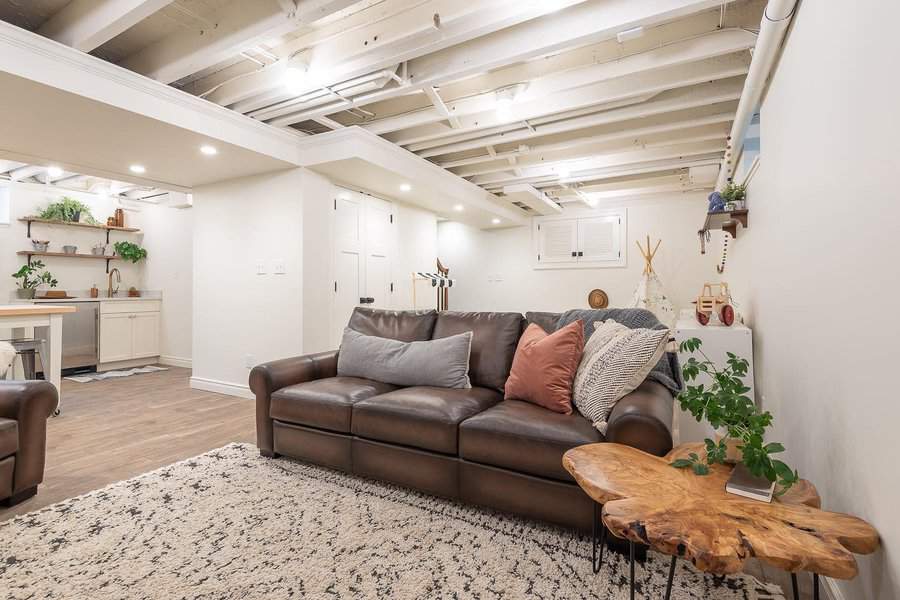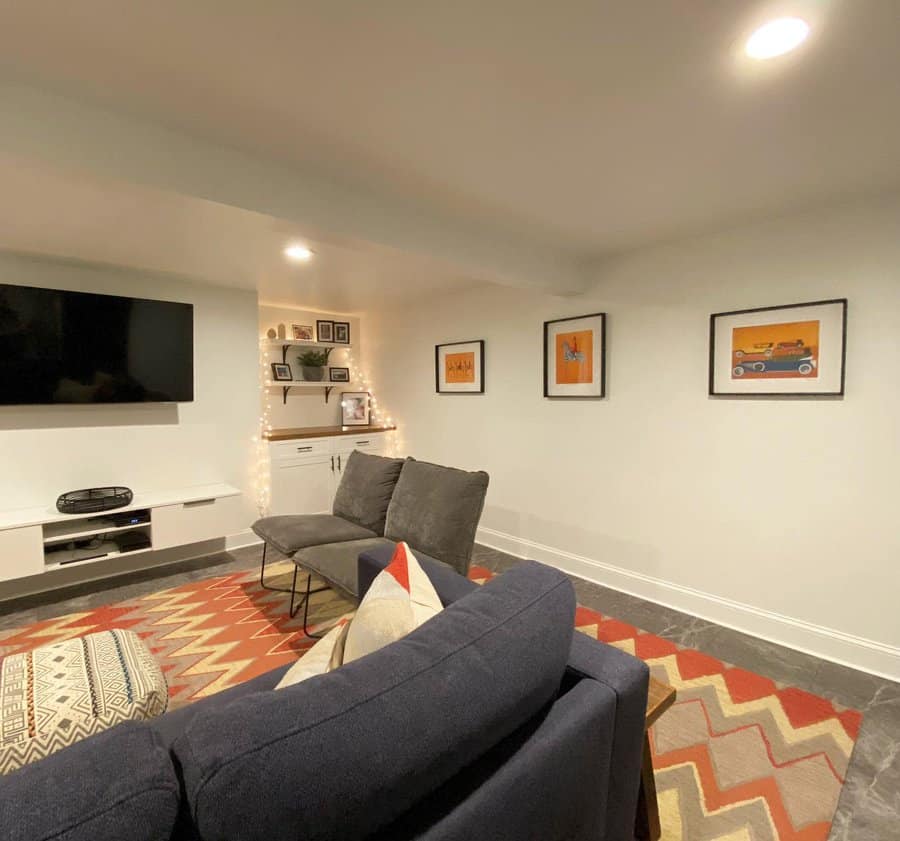 5. Turn Into An Industrial Paradise
Many people opt for industrial-style basements, and for good reason. The unique, industrial look is perfect for a space devoted to designing, gaming, and all sorts of activities – and it can also be quite sleek and refined. To create an industrial vibe in your basement area, consider adding exposed ceiling beams and industrial-style pendant lights that hang from the beams.
Choose black fixtures throughout to complete the industrial look, such as black metal stair railings or furniture with industrial-style hardware. With the right industrial elements sprinkled around your basement area, it will take on a stylish new life you'll love.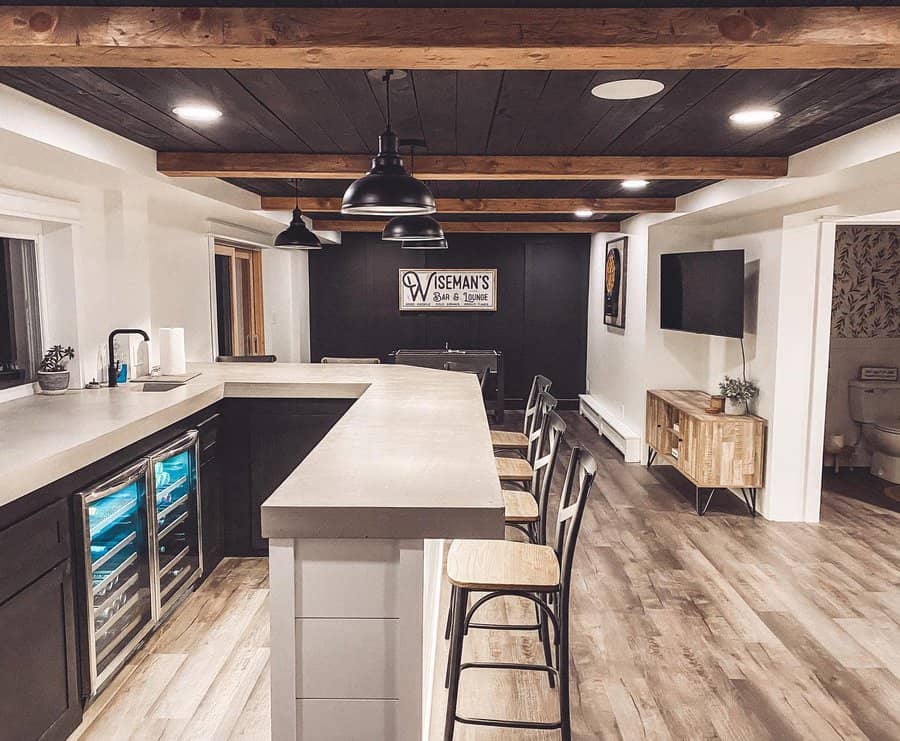 6. Turn Into A Kids' Play Room
The thought of a basement conjures up feelings of excitement and curiosity, a world beneath the main level of the home. For kids, it's an opportunity to transform the space into their own secret hideout, a chance to imagine and explore. Picture kids' games scattered on the floor surrounding comfortable seating areas, toy shelves with crates full of goodies neatly lined on the walls, and bookshelves with stories that transport kids to faraway lands.
It's something that can be updated periodically for new activities or simply enjoyed as is; perhaps it becomes one of their favorite places where kids' natural creativity runs wild! Basements offer plenty of potentials for kids to explore and create amazing memories that will last a lifetime.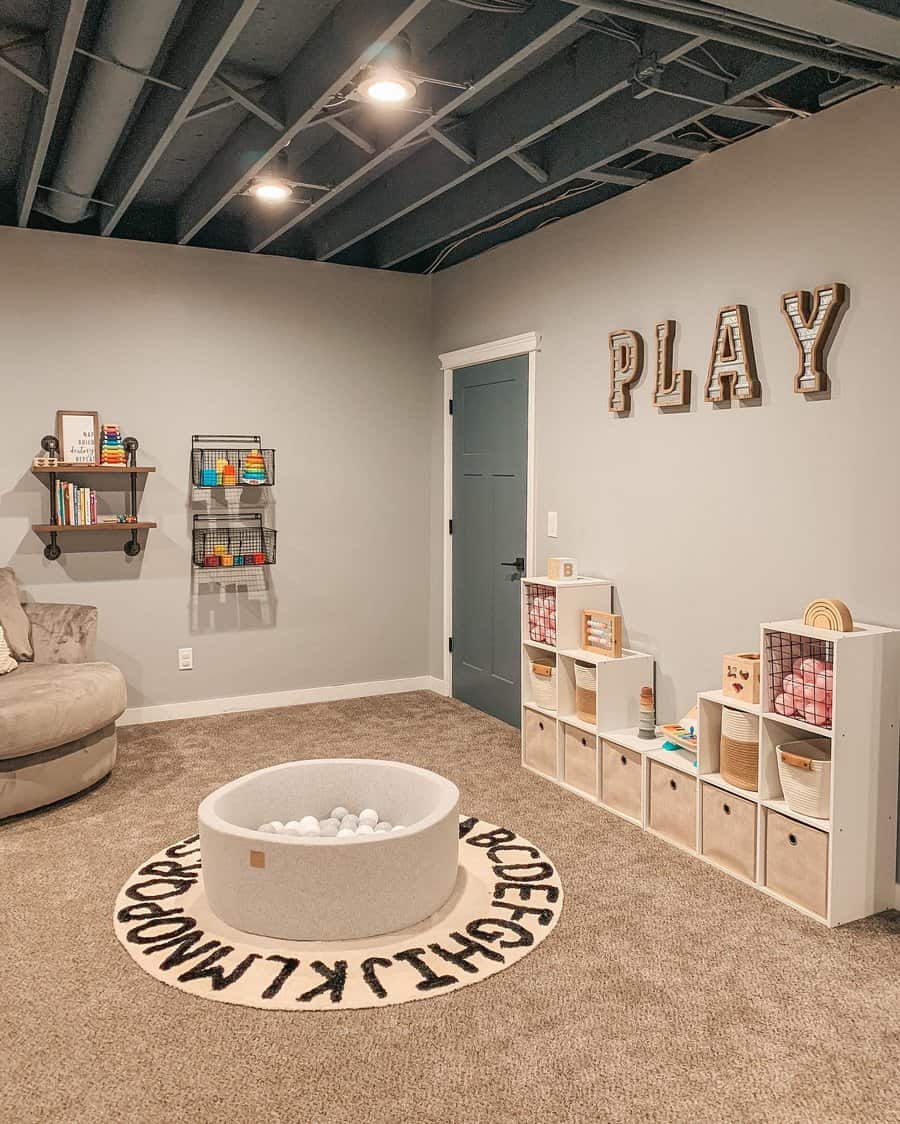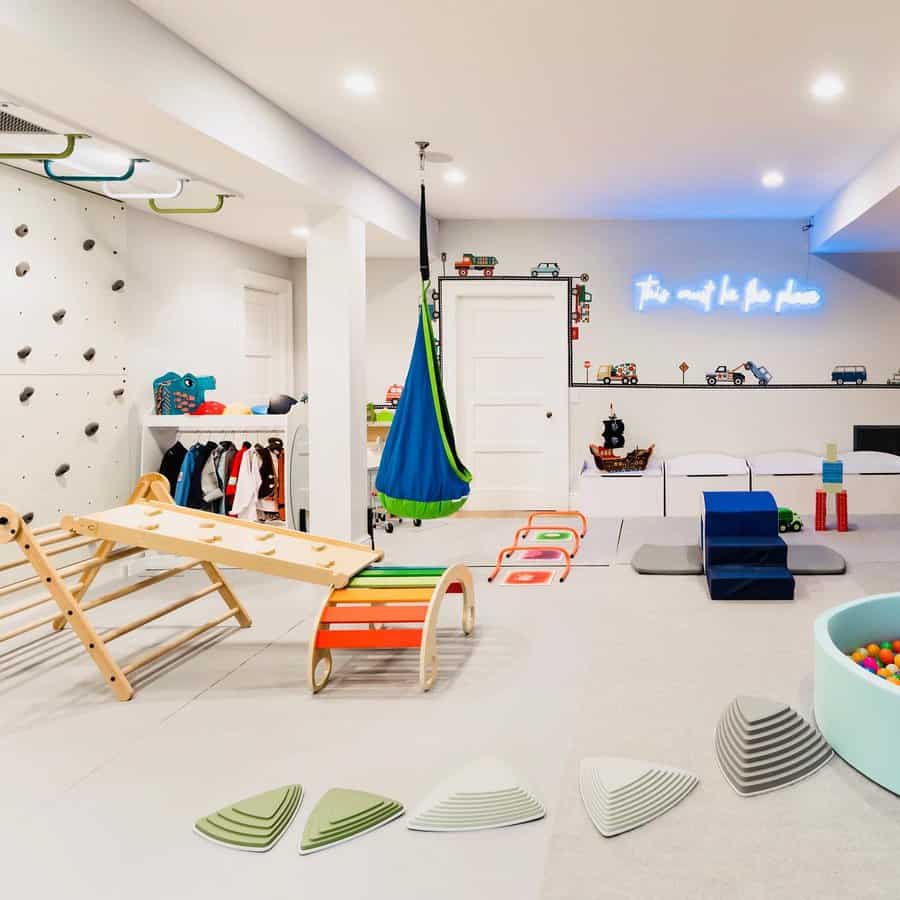 7. Set Up A Movie Room
Imagine stepping into a movie theater from the comfort of your own home! The basement is the perfect place to turn a regular movie night into something truly special.
Create your own movie room by setting up a large screen and big TV, surrounded by bean bags and cozy couches for everyone to relax on as you watch your favorite movies together. You might even want to stock up on tasty snacks to add to the movie theater-like experience.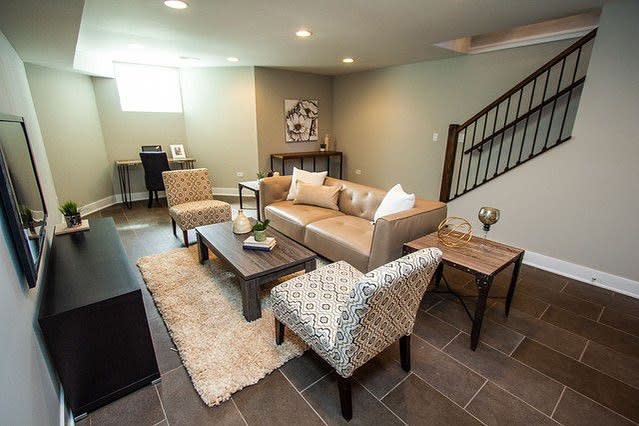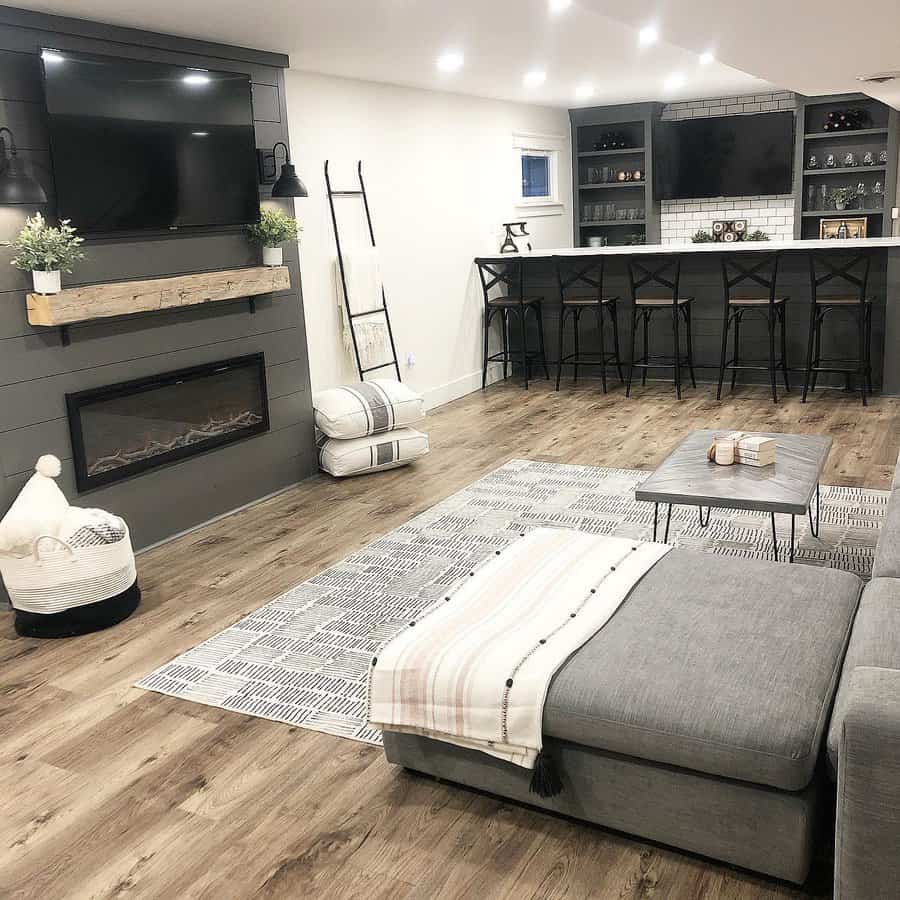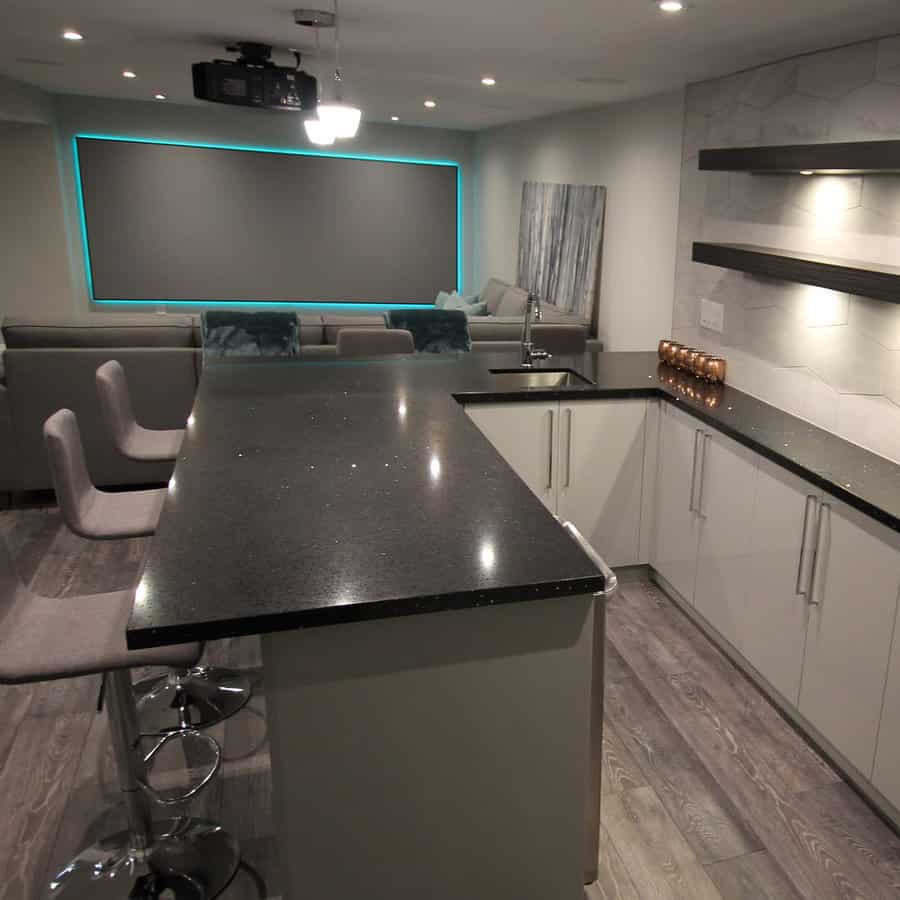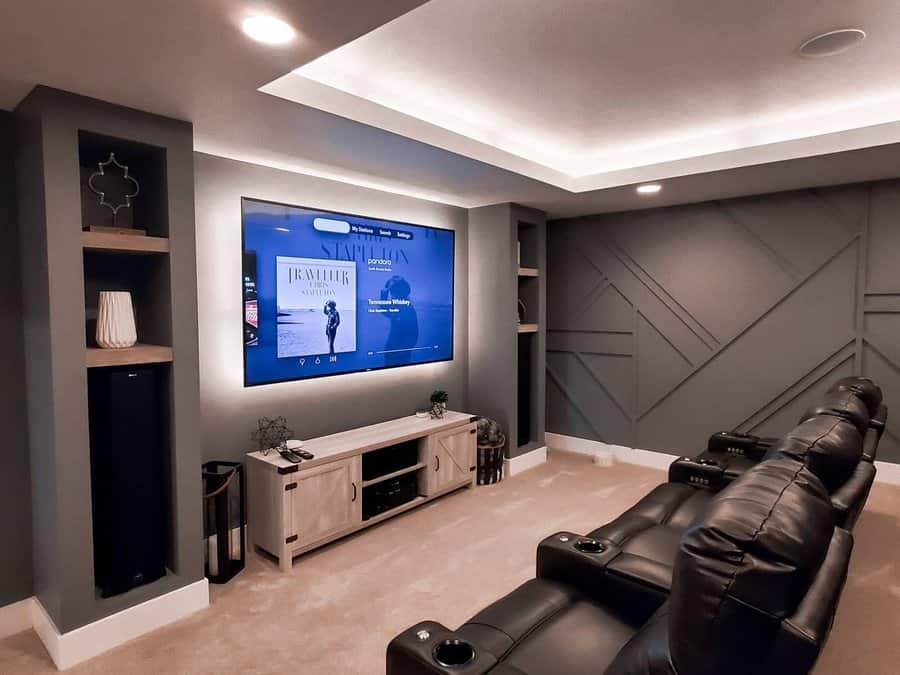 8. Amuse Guests With An Adult Entertainment Area
Entering an inviting and dynamic entertainment area in the basement would be a fantastic way to unwind from a long day. With table tennis, table football, billiards and an array of other games, there's plenty of activities to choose from.
Whether you're looking for a place to entertain guests or play with family, this space is sure to impress! Not to mention, designing an area like this in the basement can make use of otherwise wasted space – creating the perfect retreat for your household.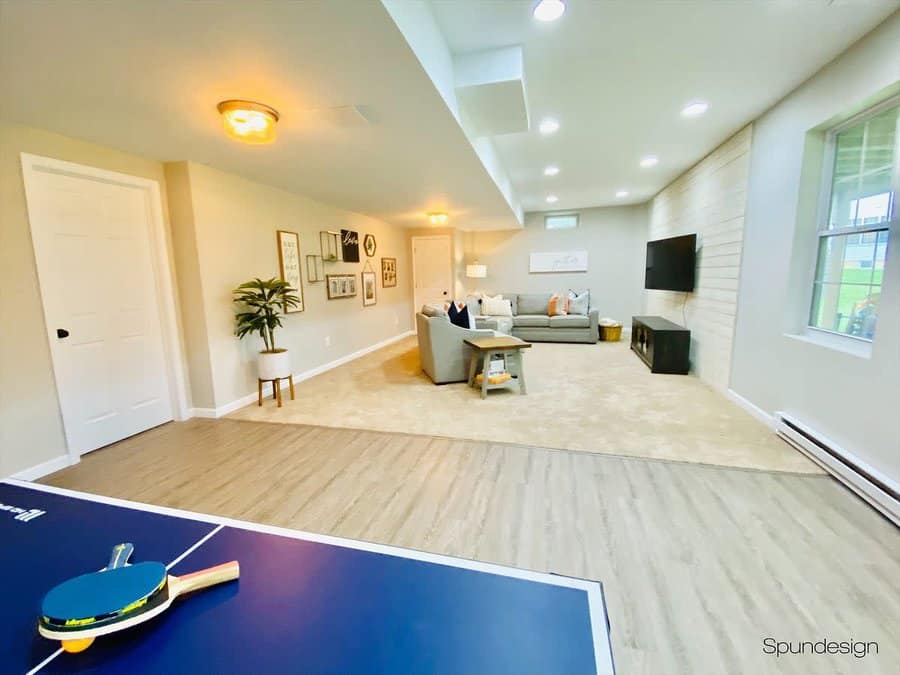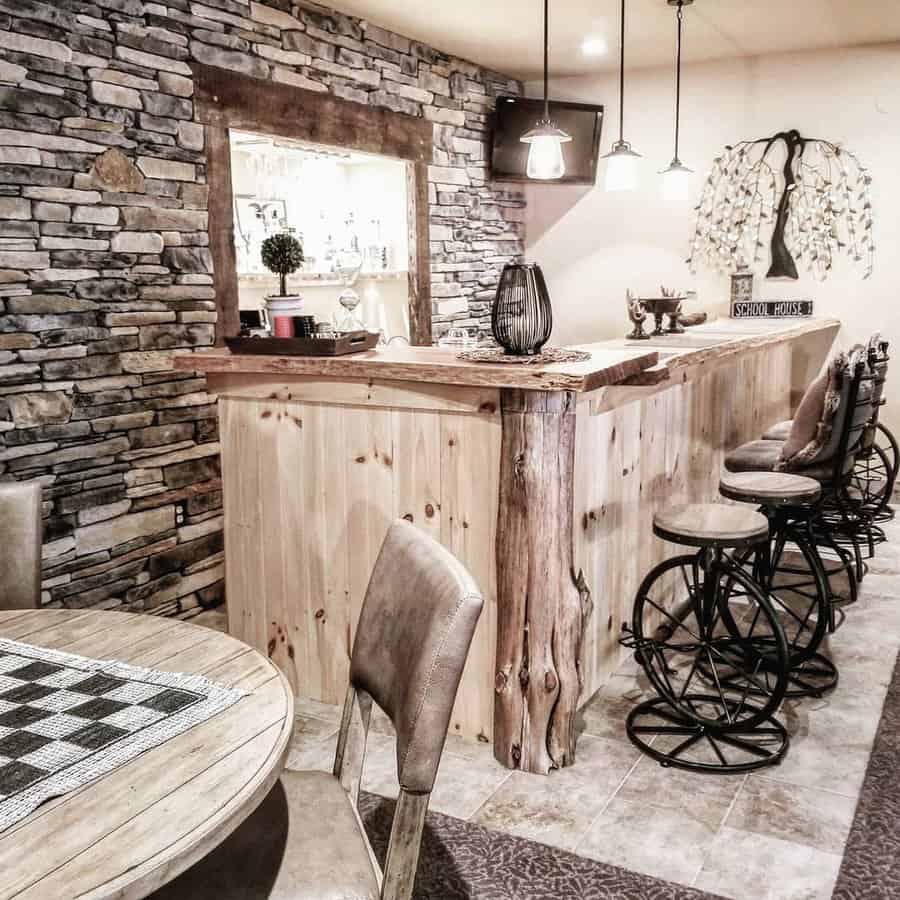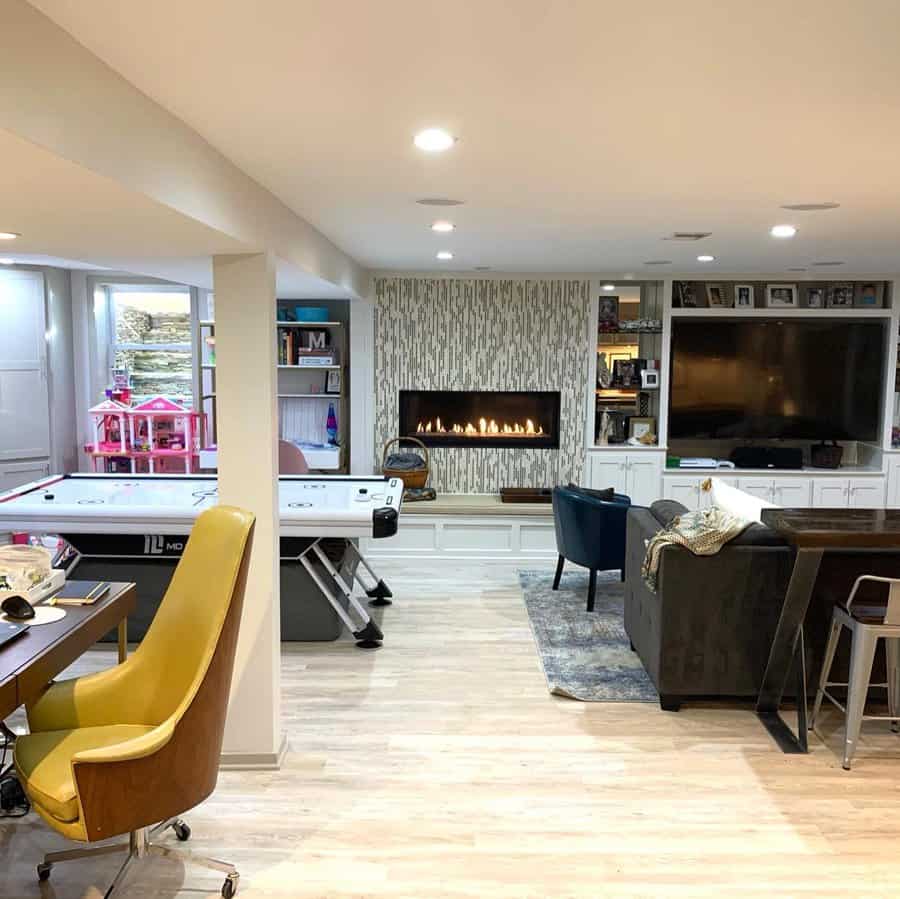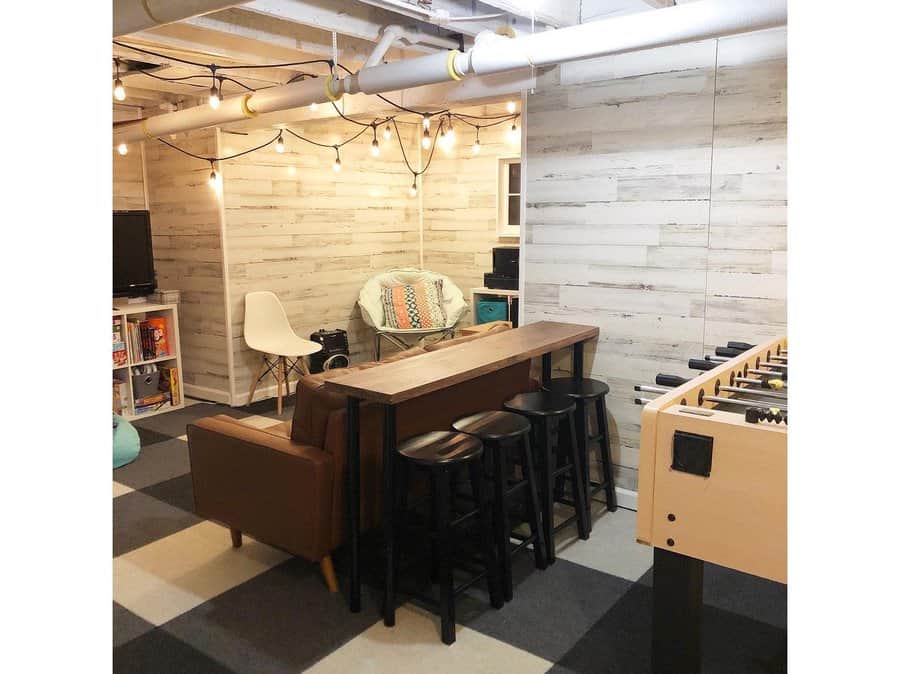 9. Be Productive With A Basement Home Office
Consider having built-in tables and shelves put into your basement to create a clean and professional space.
Depending on your budget, you can have shelving made with different materials like wood or metal. Not only will this give your basement an improved look, but it also provides much-needed storage that keeps everything neatly organized.
Additionally, basement offices often benefit from storm windows and door replacement to ensure they stay insulated while keeping out pesky pests.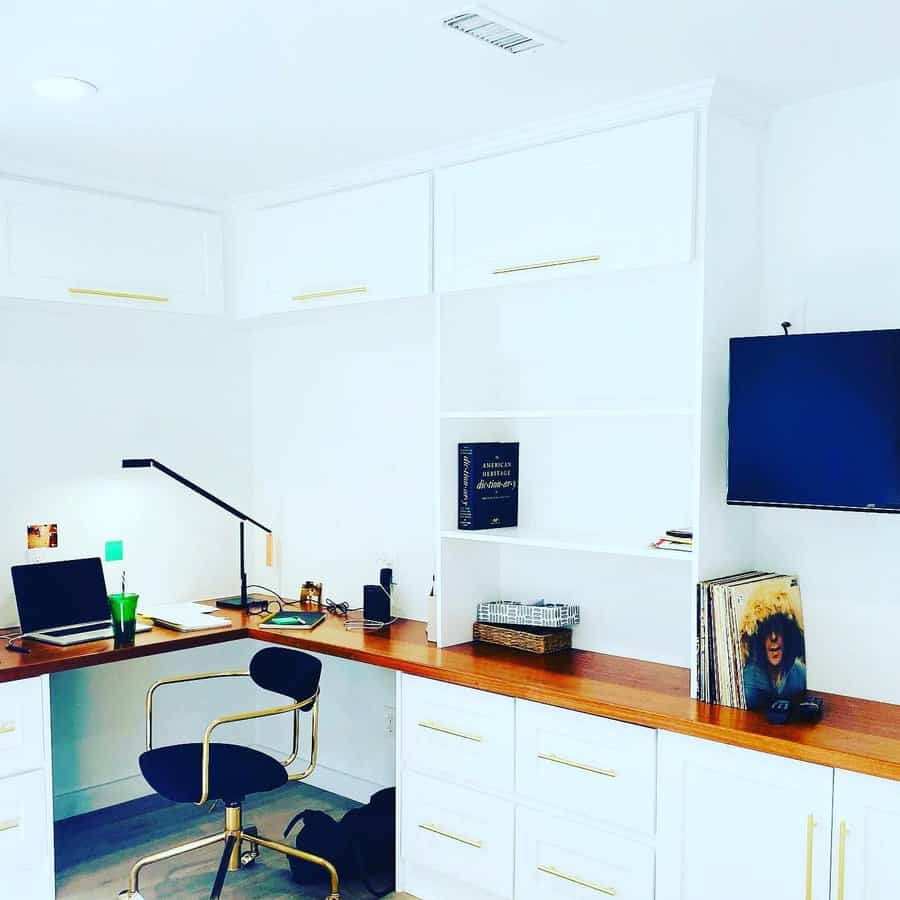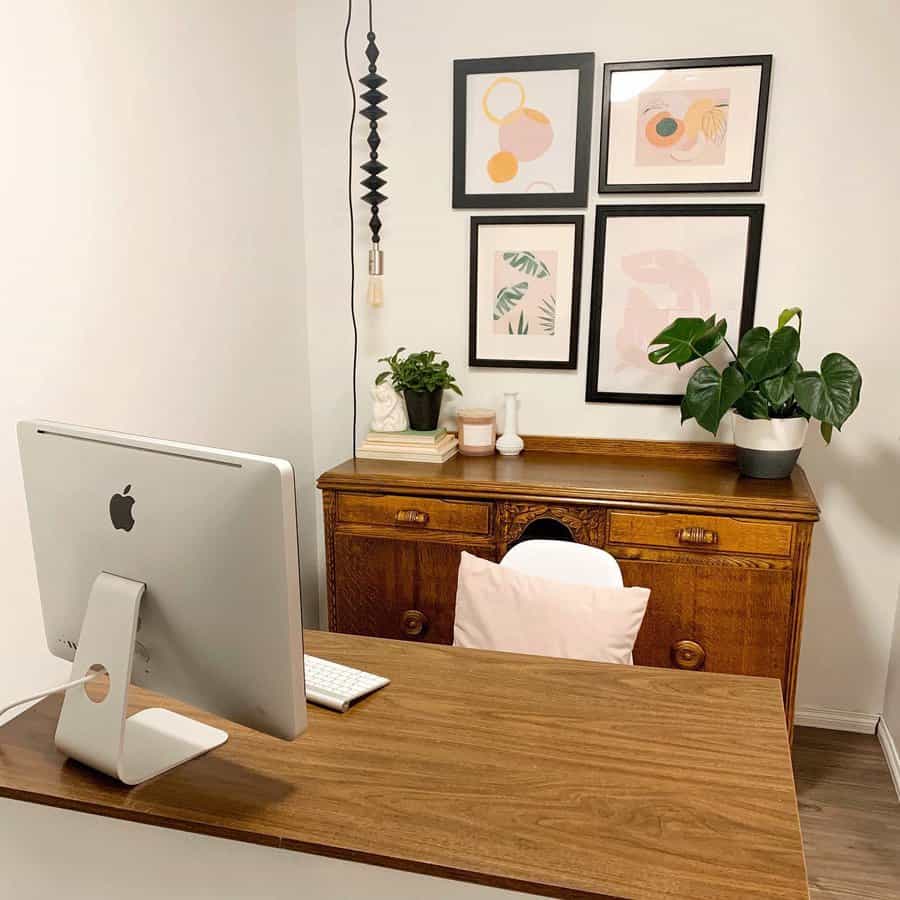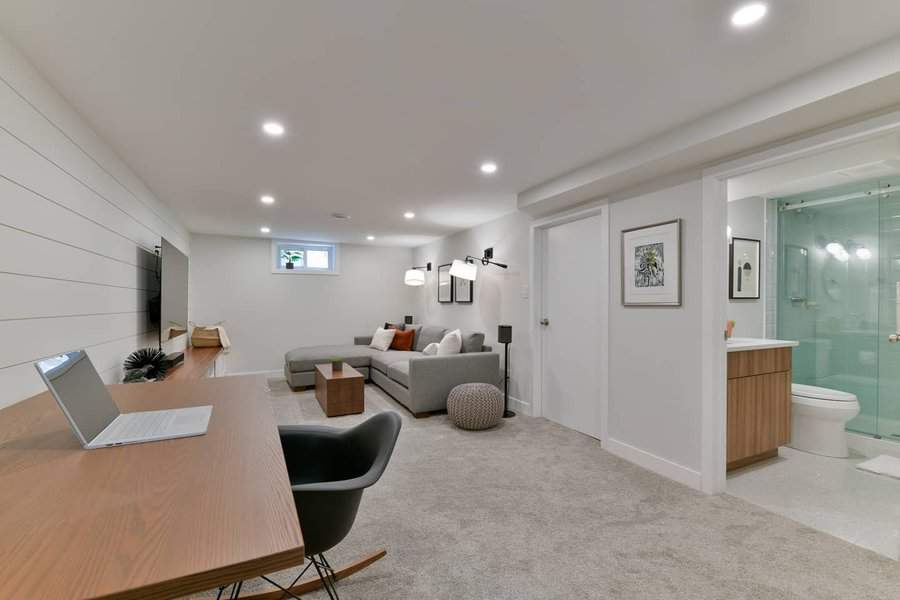 10. Turn Into A Chic Laundry Area
Having an extra laundry space removes laundry from other areas in the home, allowing you to focus on using it as an organic fit for your life.
Basement spaces have also been transformed into creative dens, cozy lounges, workout rooms, and more. More than just a laundry room with cabinets, your empty basement has limitless potential for reinvention and exploration!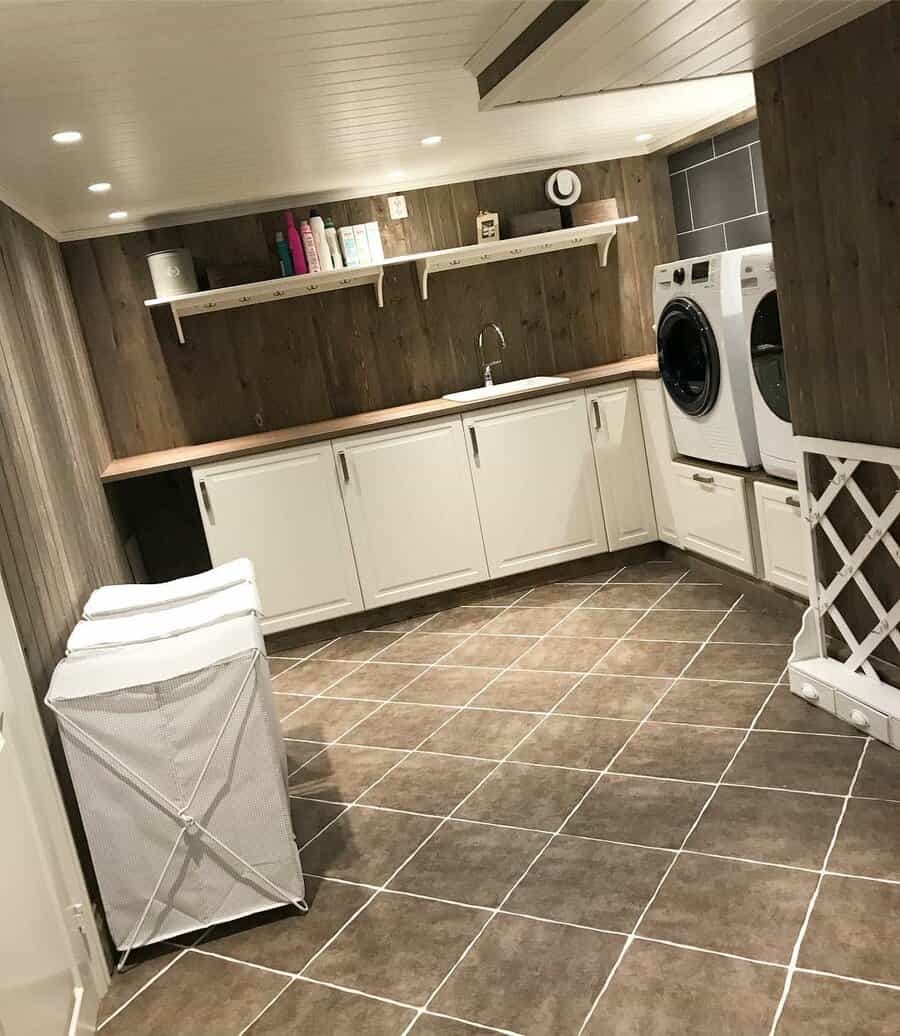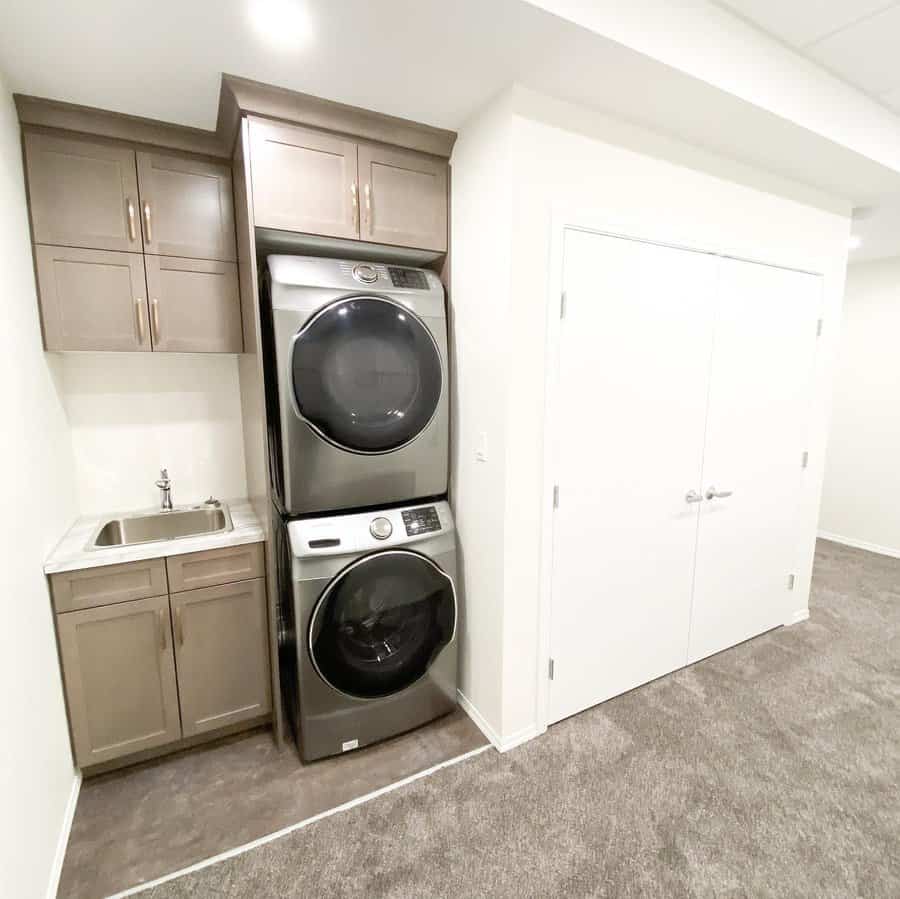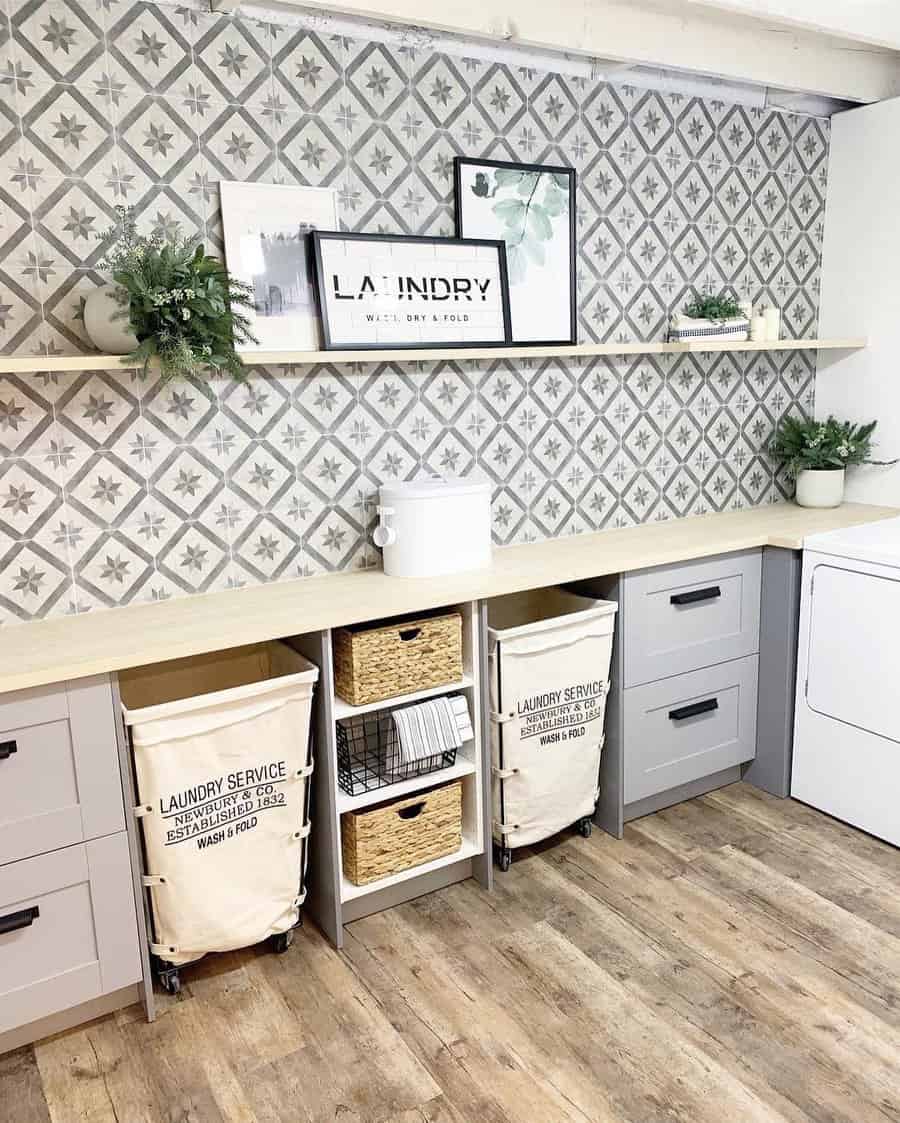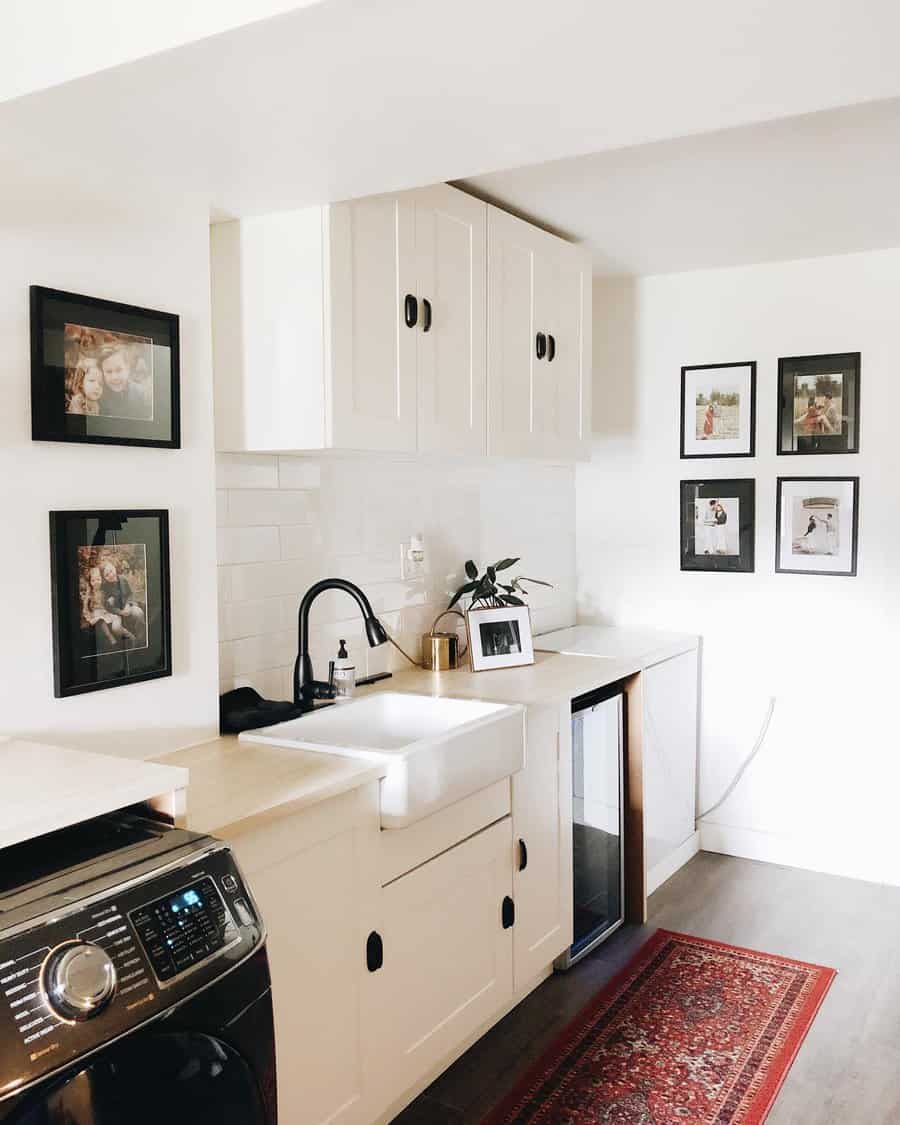 11. Build A Home Wine/Liquor Cellar
Going down into the basement is like entering a whole new world. Depending on the size of the space, it can be transformed into a wine cellar with a wine bar, storage areas for seasonal decorations and old ornaments, or even an indoor barrel aging room featuring carefully selected wine barrels full of vintage wine.
Of course, guests don't need to know what lies beneath the main floor. All they need to know is that a glass of rich wine awaits them and just doesn't get noticed. Hiding in plain sight has never been sweeter!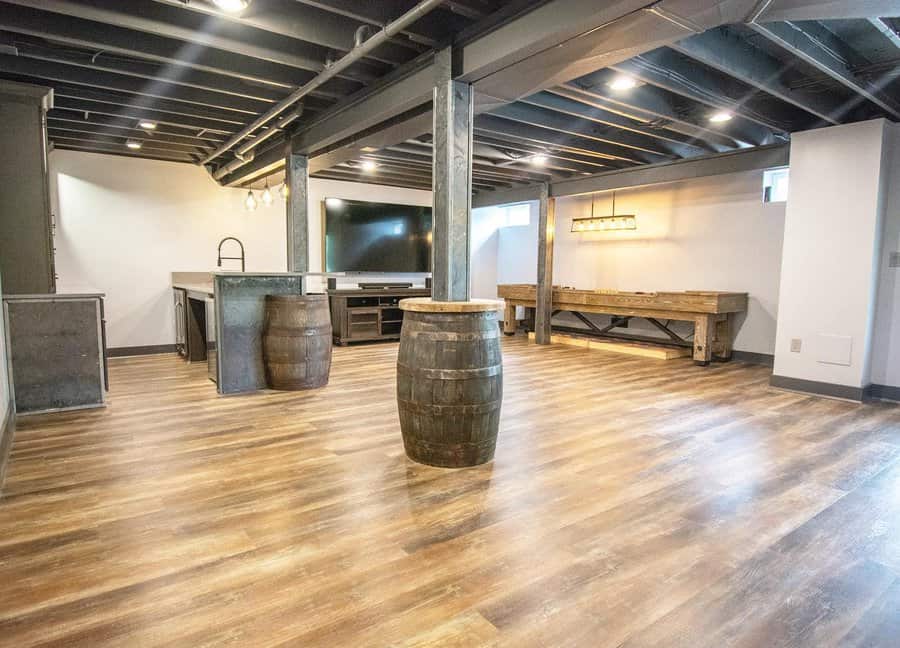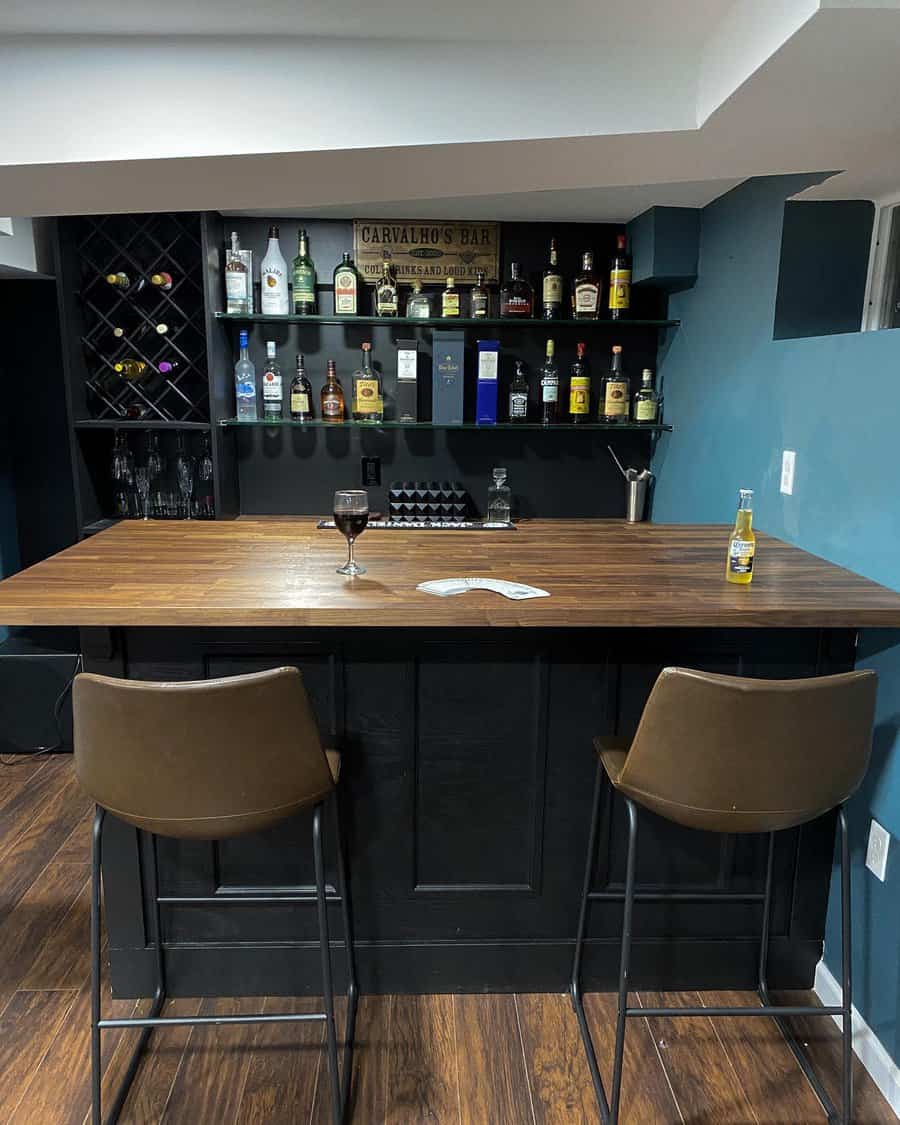 12. Create A Man Cave
From man caves stocked with comfy couches and video games to billiards halls to remember those old-school dive bars, there's nothing stopping you from creating the perfect get-together spot!
Not only that but don't forget about turning your basement into the ultimate hobby room. Install some art easels for painting, set up a sewing machine for crafting, and make sure there's enough space for all your projects.
With a little creativity and elbow grease, you'll make everyone jealous of your awesome new basement hangout spot!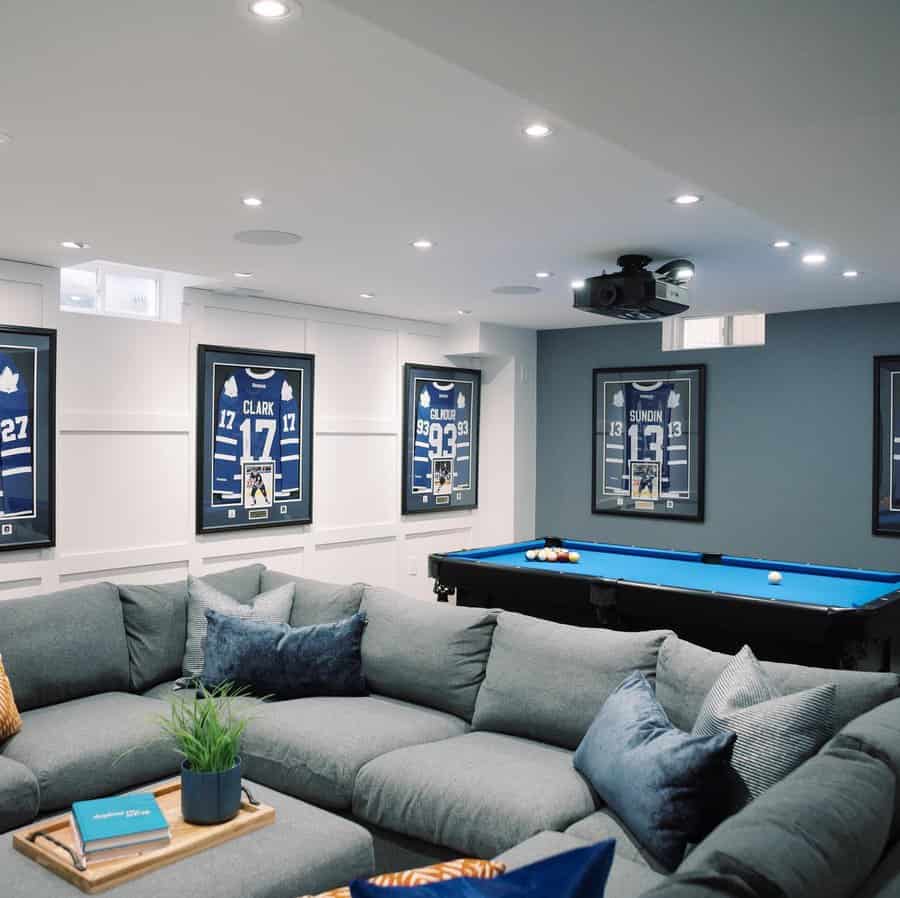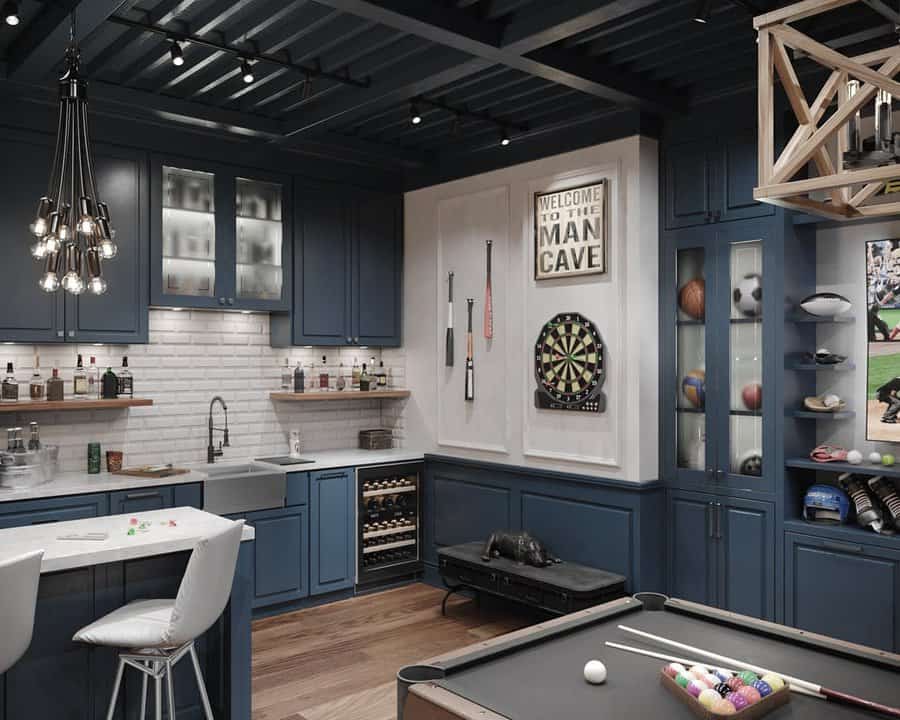 13. Create A Kid's School Office
A basement can be so much more than a storage area. Transform it into your kids' school office, filled with supplies and serving as a space where they can get their work done! Create a kids' corner with paints and paper perfect for making artful creations.
Add a drawing area that provides plenty of options for kids to express their creativity. There are endless possibilities in turning that once-forgotten basement area into the ideal creative space your kids will love exploring!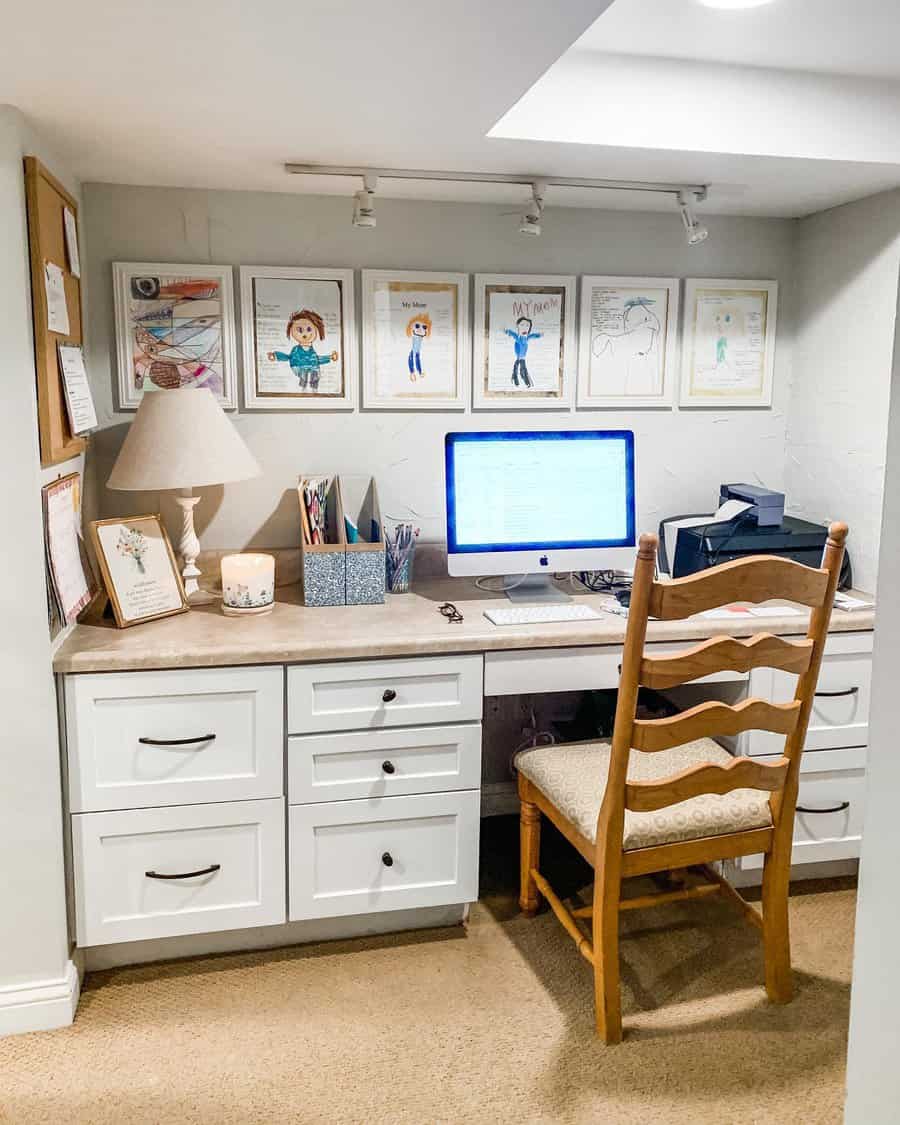 14. Design A Basement Apartment For In-laws/Guests
Have you ever thought about converting your basement into an apartment for your guests or in-laws? You could provide them with the comfort of their own living area complete with a cozy living room and kitchen, which makes basement apartments an ideal space for family visitors.
Not only can this extra living space become a wonderful place to call home, but it can also bring extra financial benefits in Airbnb opportunities. Go ahead, open up new possibilities, and make the basement an amazing part of your home.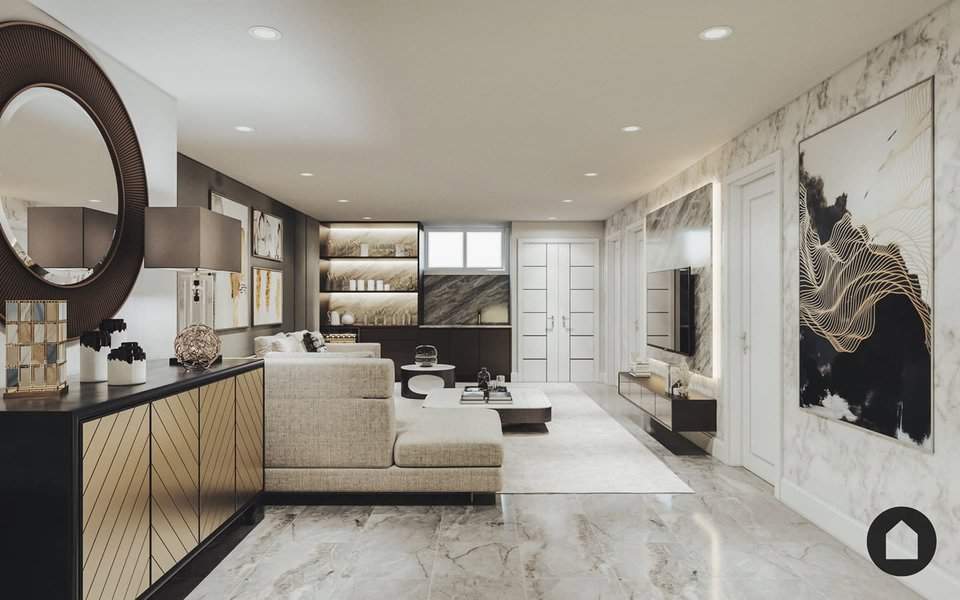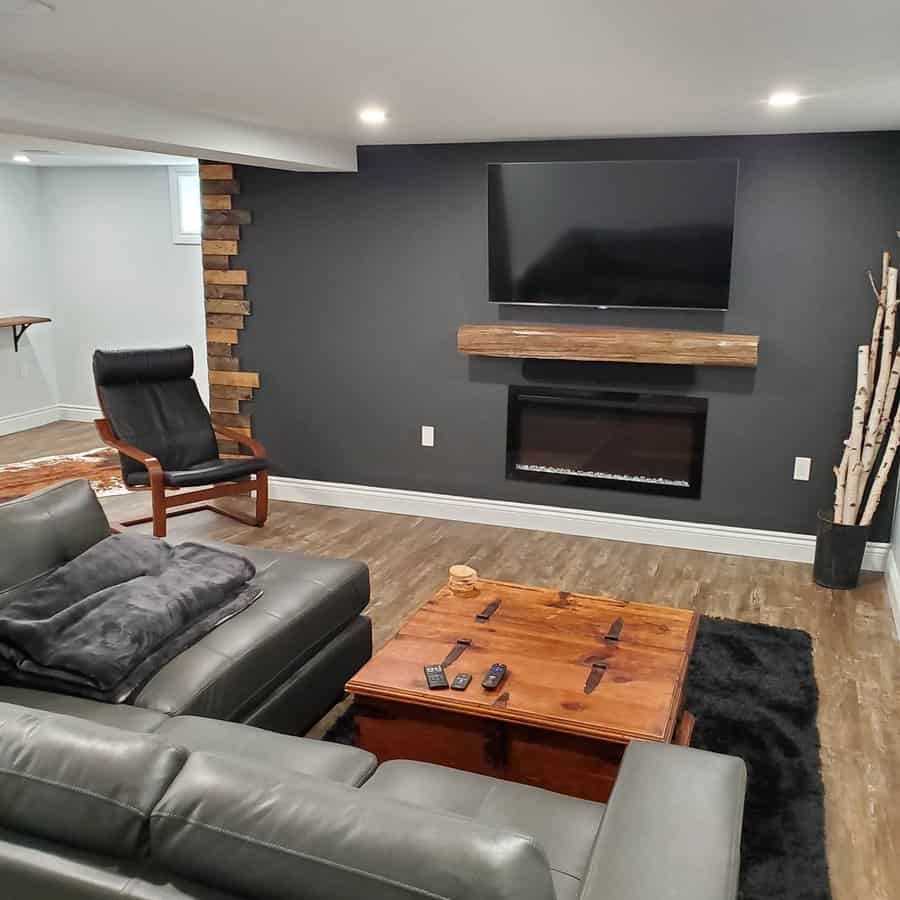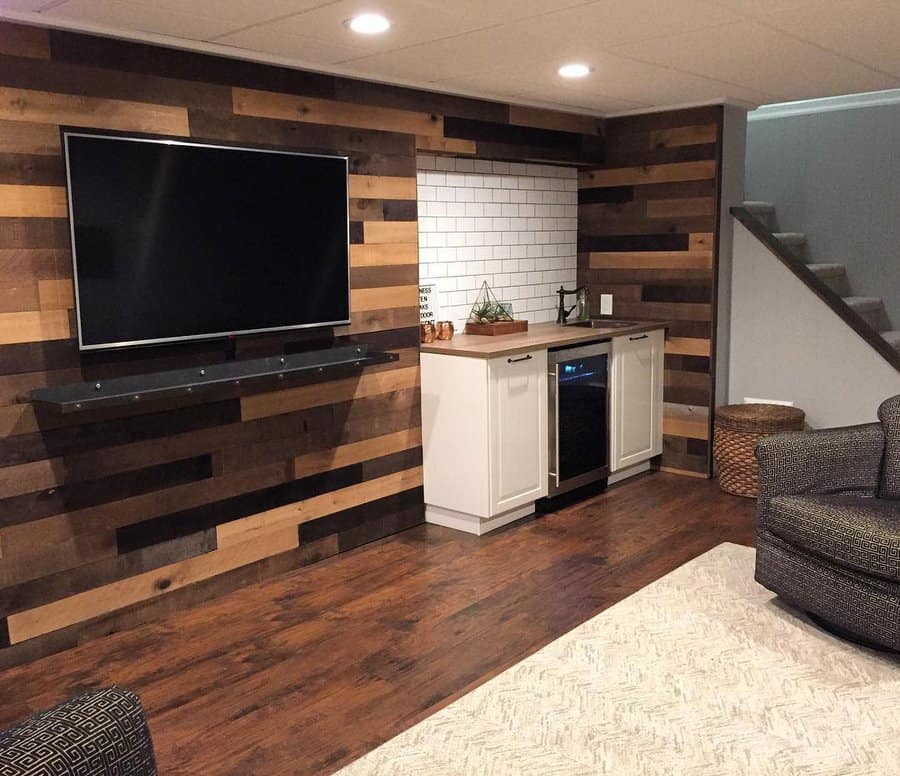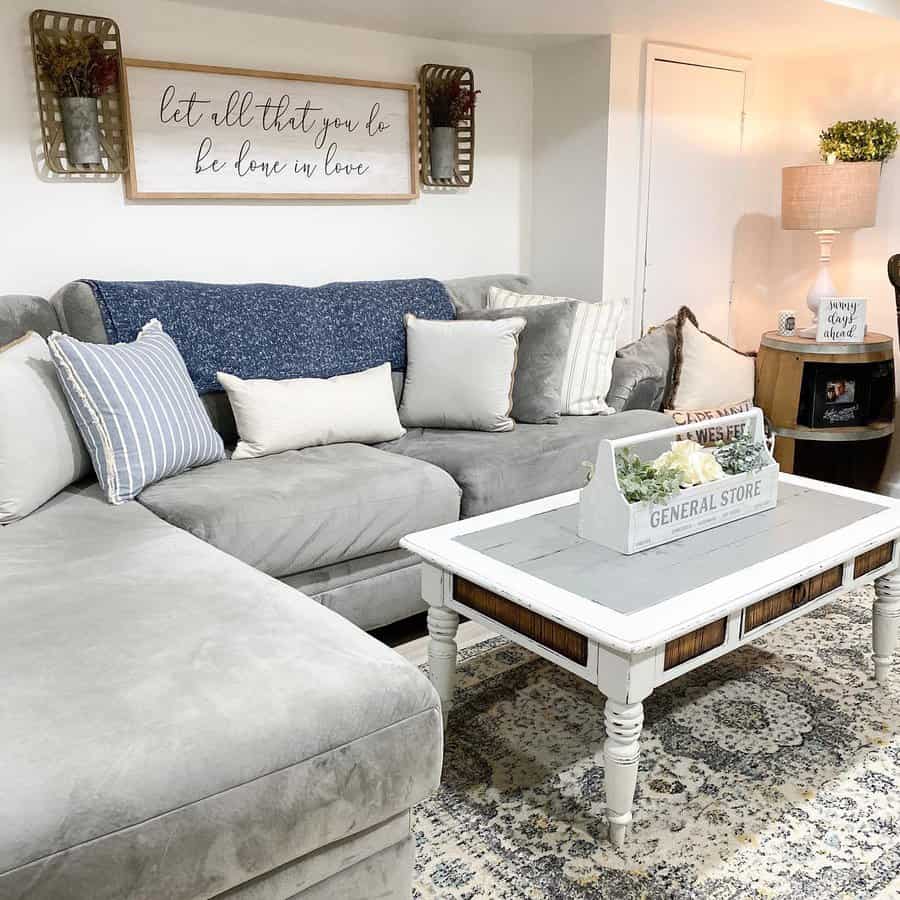 15. Just Get It Started
Basements can be so much more than just a place to store stock or hide from guests. By embracing multi-purpose capabilities, a basement can be the anchor of a home.
With the right splash of creativity, it can become an inviting space for relaxation and entertainment, a separate hobby area for creative pursuits, or even an extra guest room.
The possibilities are literally limitless so get creative and let your imagination take you one level down!