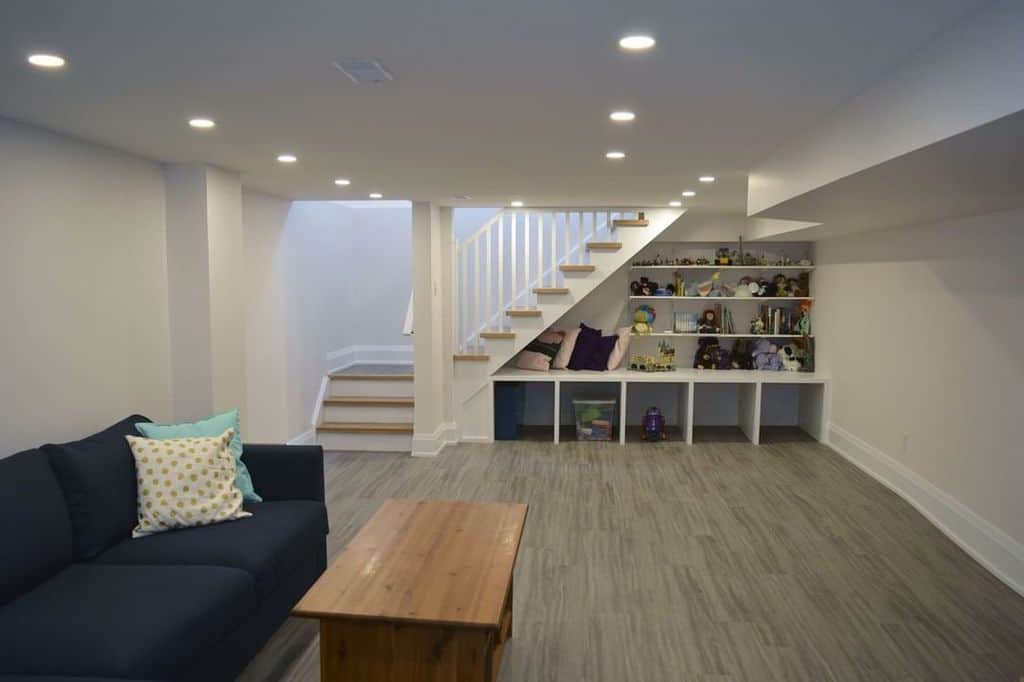 43 Finished Basement Ideas
by — Liz Bittar

Published on March 1, 2022

Updated on October 9, 2023
Don't let your basement become wasted space. With some remodeling, you can turn it into precious square feet of extra space for a guest bedroom, home office, playroom, TV room, mancave, workshop, home gym, media room, laundry area, storage space, even a wine cellar… think of all the possibilities!
In this post, we will give some ideas for basement remodeling, for you to transform your finished basement into your favorite room of the house!
1. Basement Bar Oasis
Crafting a Basement Bar Oasis: Elevate your basement's appeal by installing a wet bar, exuding sophistication and style. Optimize the design by incorporating wall shelves for liquor display, wine racks for a global bottle collection, and personalized labels for added flair. Impress guests with unique drinks, and make your wet bar the highlight of every gathering.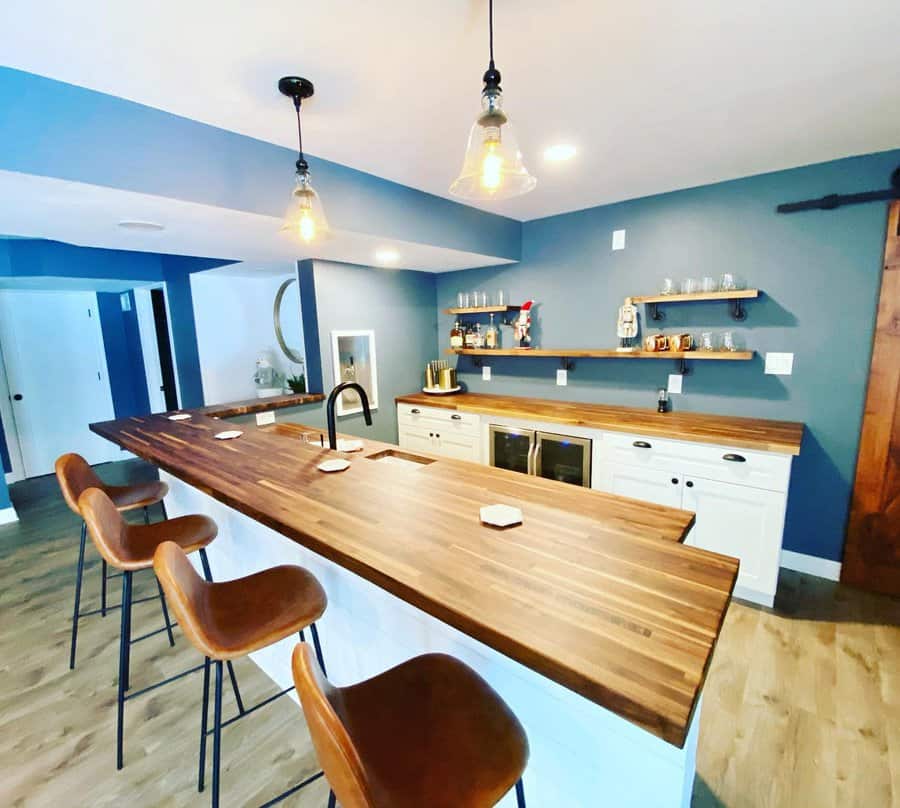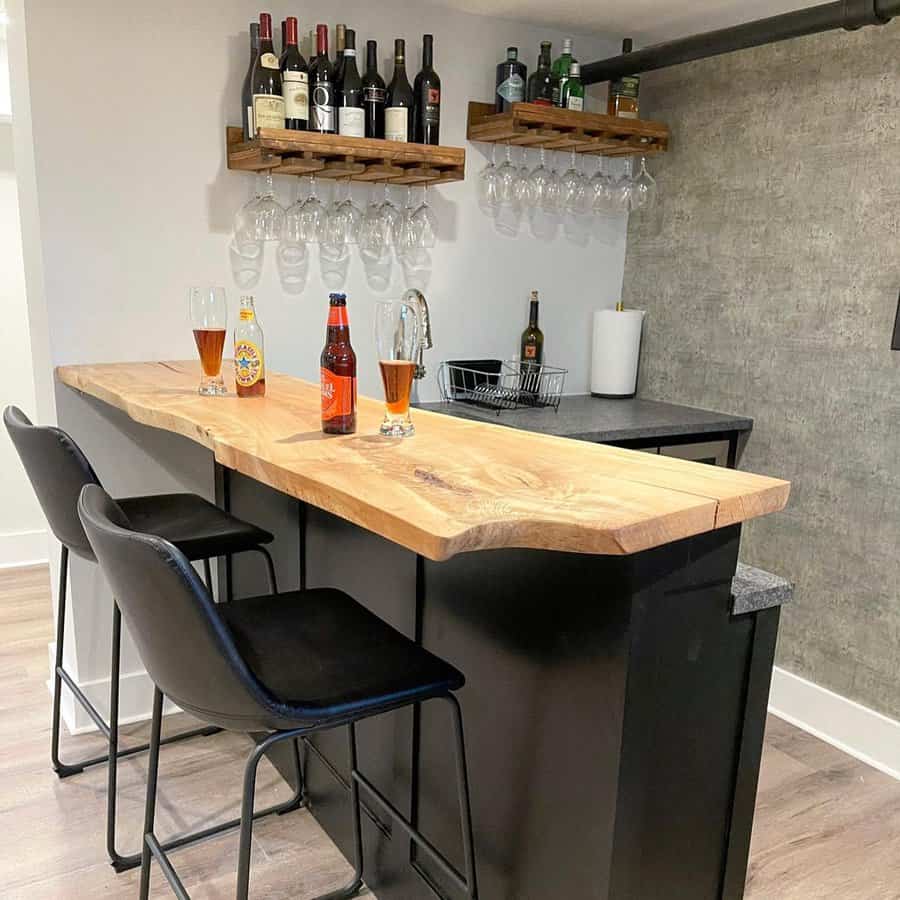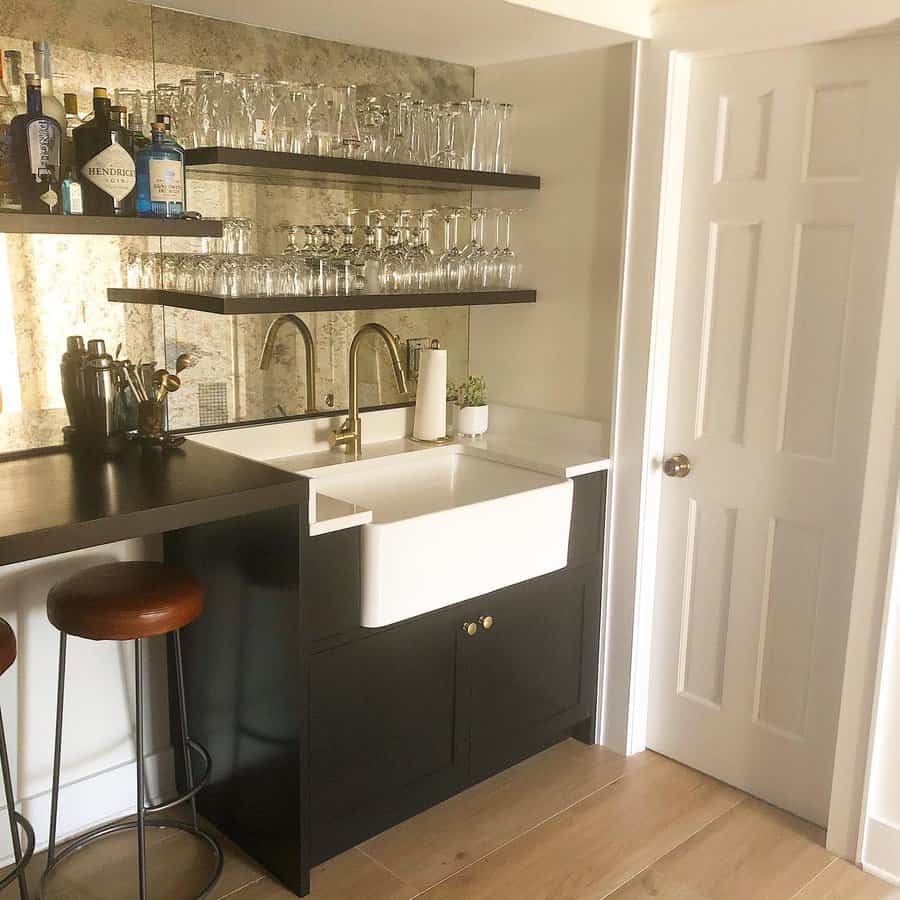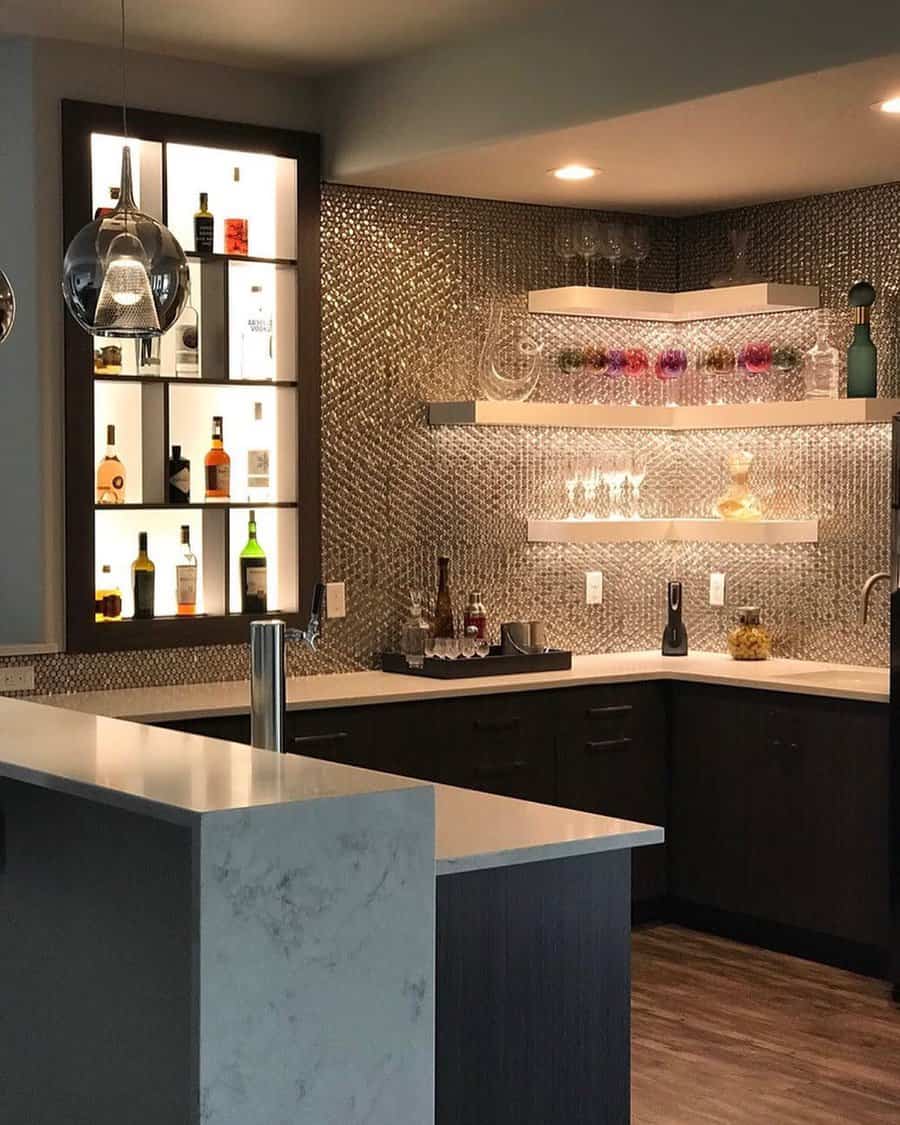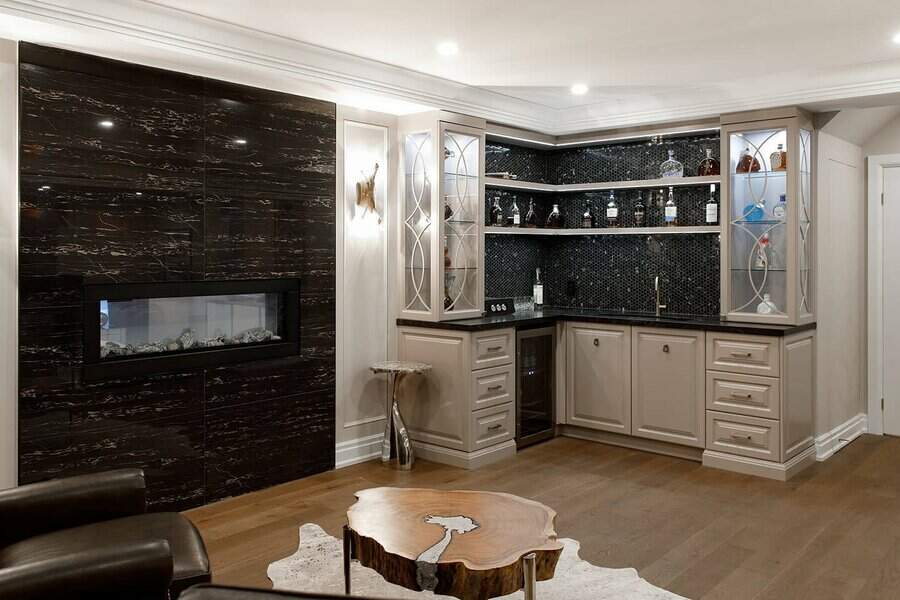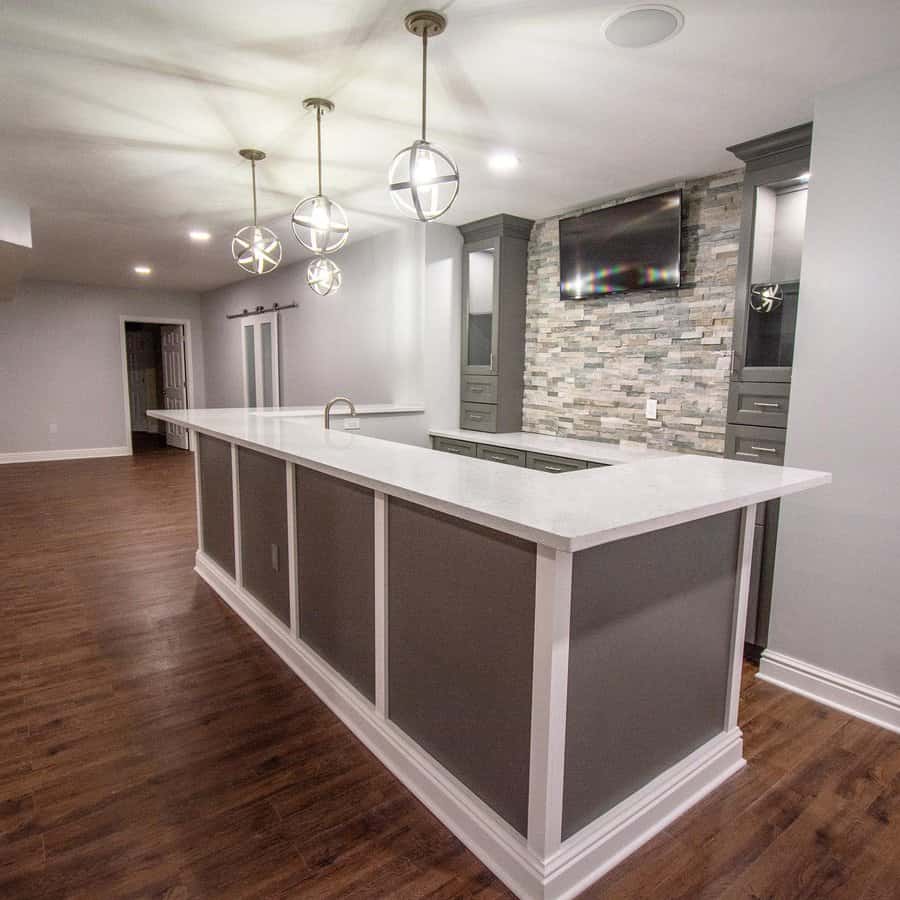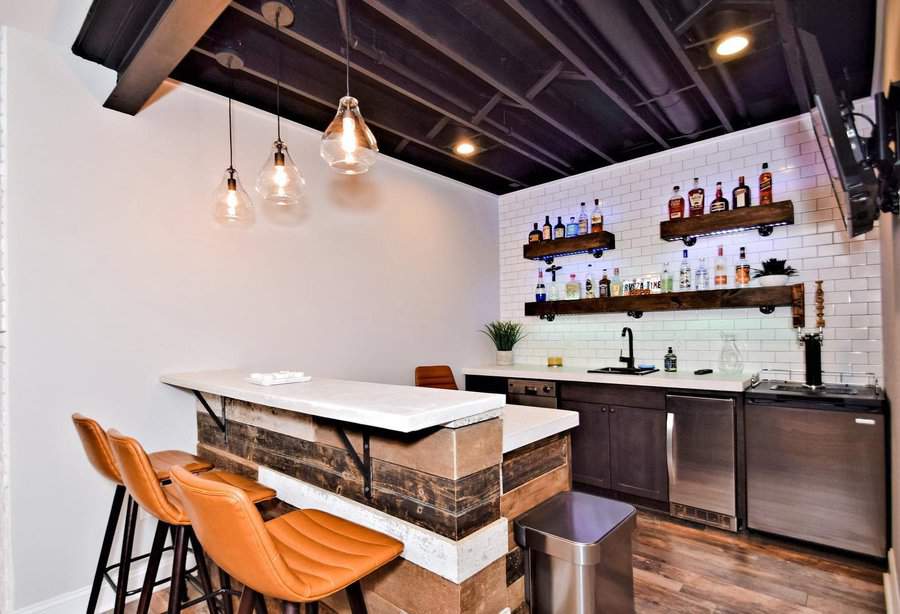 2. Home Gym Haven
If you're seeking a versatile finished basement idea, consider turning it into a home gym. A well-designed basement gym provides motivation and convenience. To get started, equip your space with the latest gym equipment. Personalize it to create a dedicated workout environment. Achieving your fitness goals is within reach with your private basement gym; all it takes is your dedication and some hard work.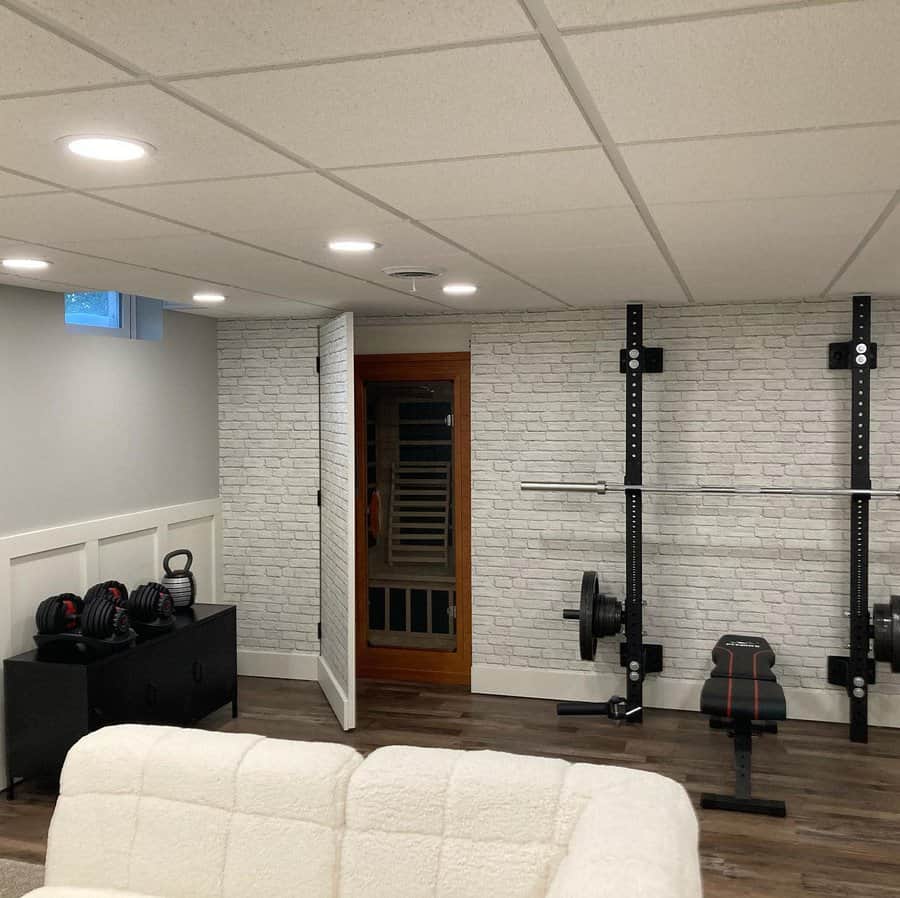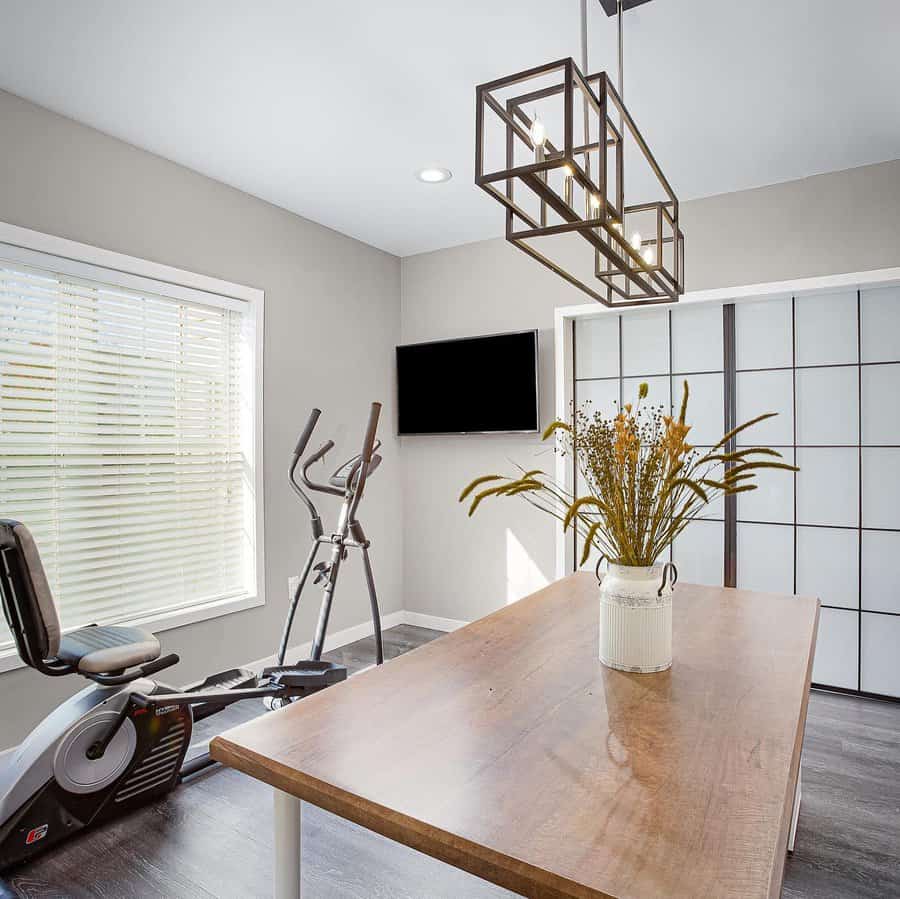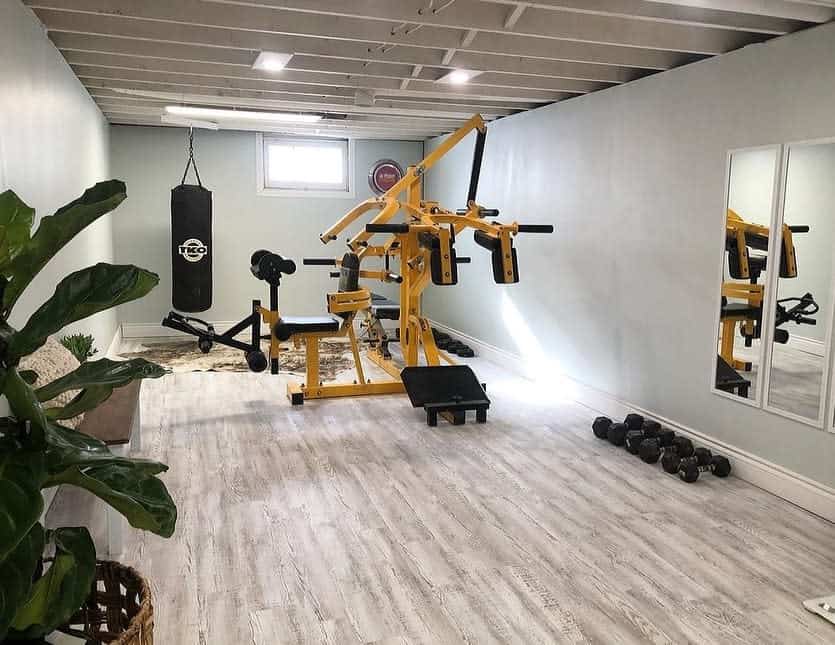 3. Cozy Lounging Retreat
Transform your basement into a cozy lounging retreat where comfort meets style. Plush couches and a sleek wet bar are essential components to achieve this inviting atmosphere. Whether you're hosting friends for a casual get-together or seeking a personal relaxation haven, this space can be the heart of your social life. Don't forget to savor the ambiance every time you step into your basement lounge.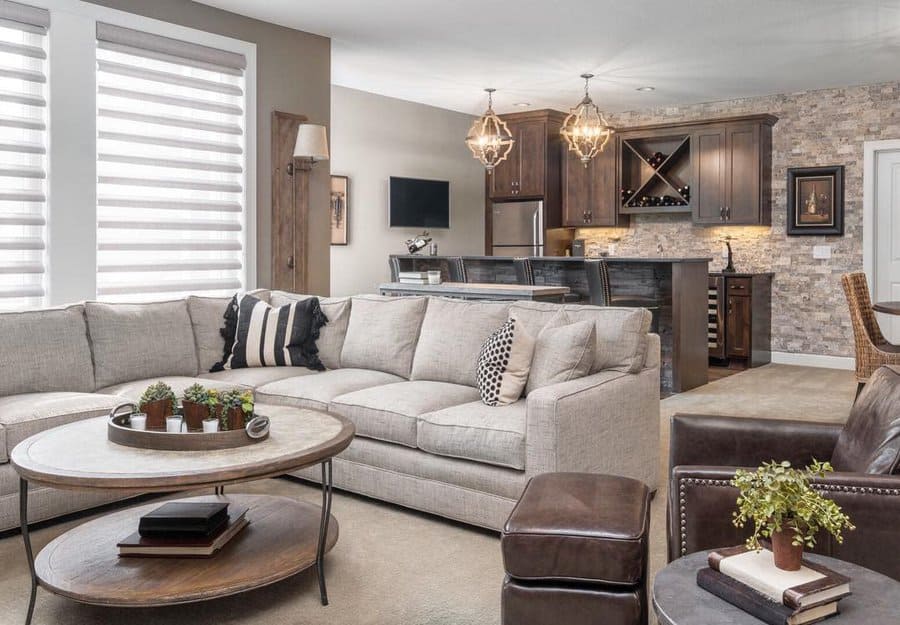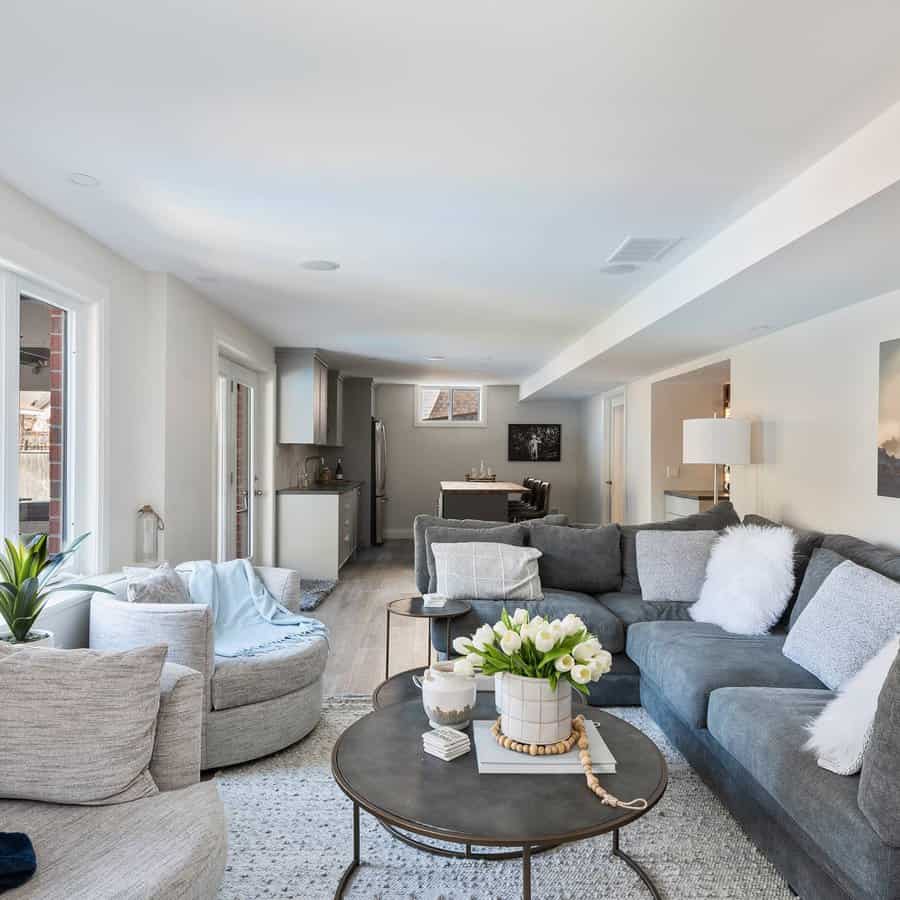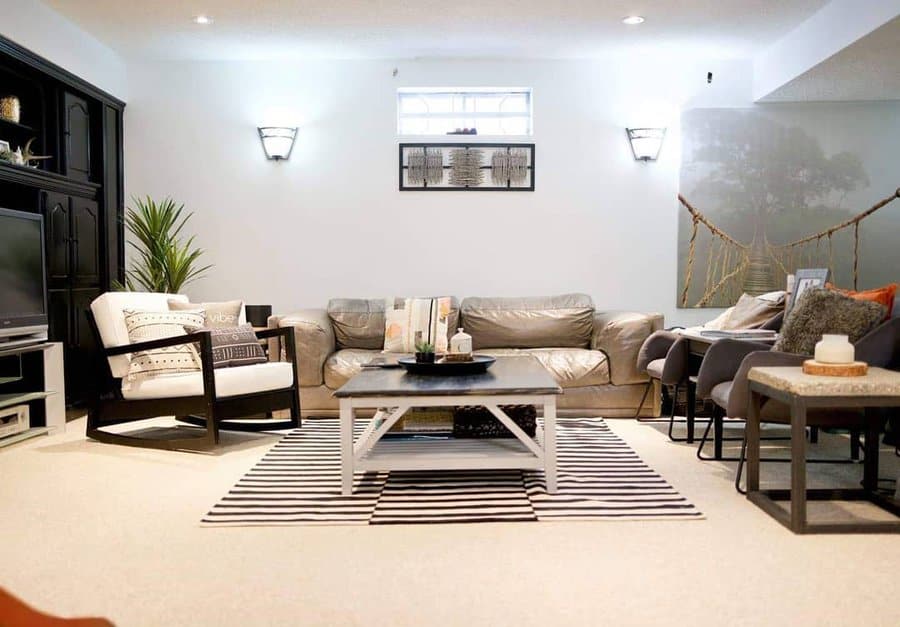 4. Subterranean Living Space
Opting for a basement living area over a second floor can be a smart space-saving choice. To make the most of it, plan thoughtfully and design for comfort. You can transform your basement into a versatile oasis, whether it's for a home theater, a recreation zone, or a cozy reading corner. Consider adding rustic wood paneling to the walls for a warm ambiance. This approach allows you to maximize your space without the commitment and energy required for building an additional floor.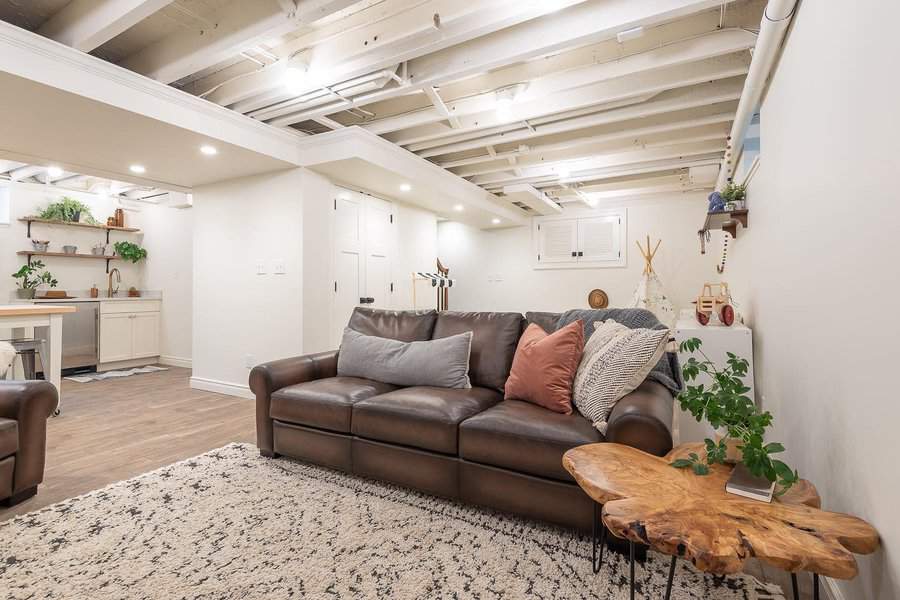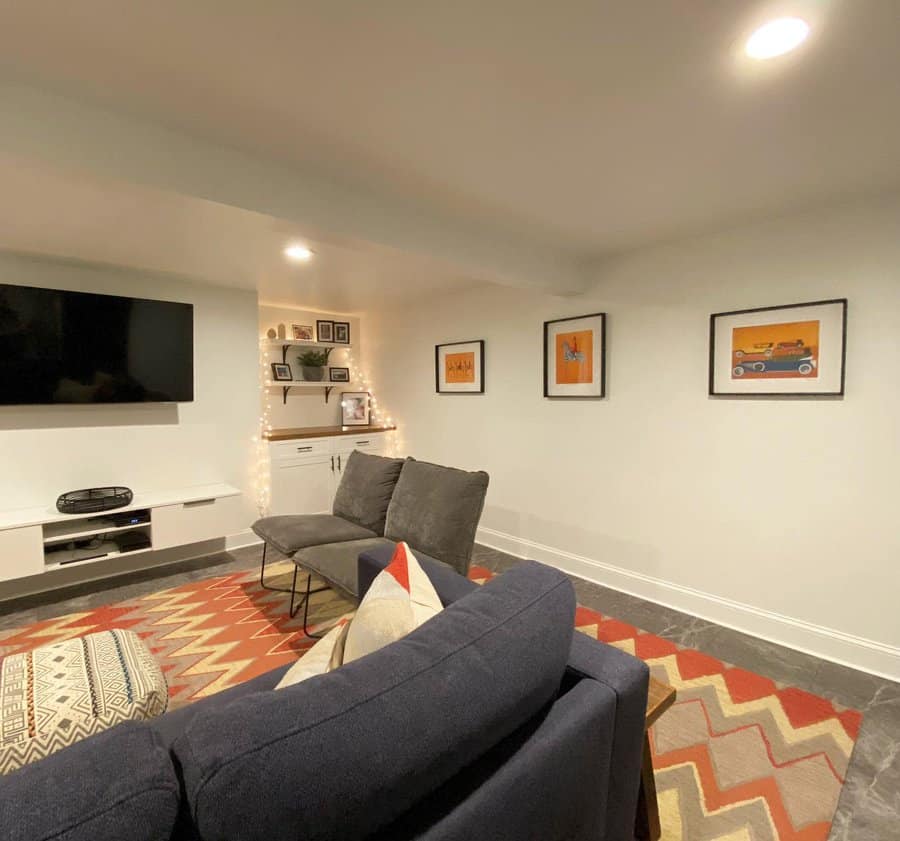 5. Industrial Design Paradise
Industrial-style basements are a popular choice for their versatile and edgy appeal. To achieve this aesthetic, focus on exposed ceiling beams and pendant lighting, which adds character. Incorporate black fixtures and industrial-style hardware for a cohesive look. Whether you're designing, gaming, or pursuing various activities, these elements will transform your basement into a sleek and stylish industrial paradise.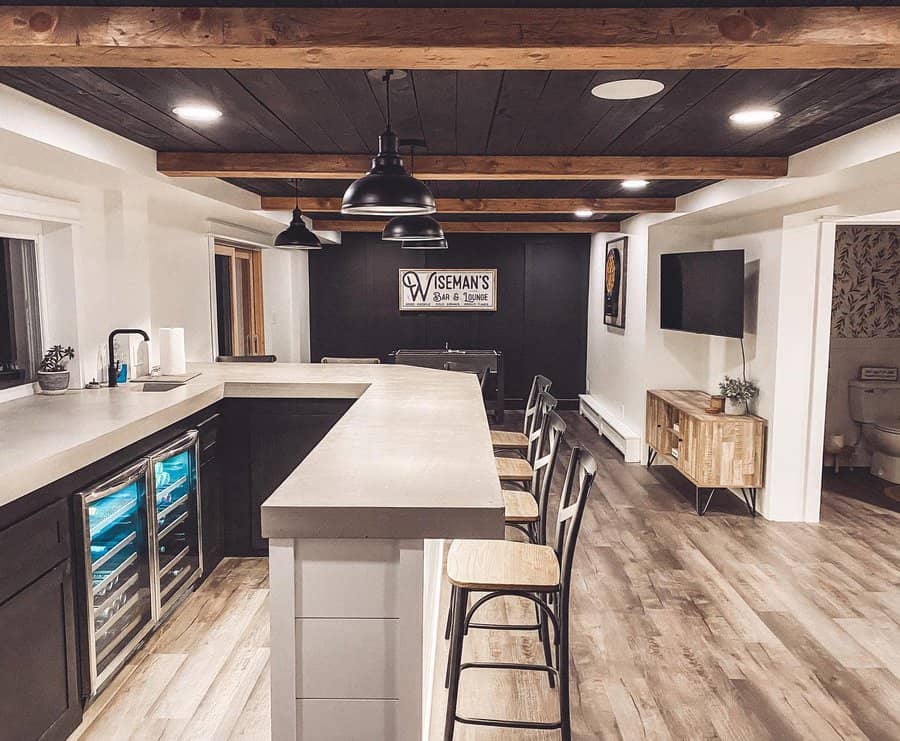 6. Playful Kids' Hideaway
Basements can be a magical space for kids to let their imagination run wild. To craft the perfect hideaway, start with comfortable seating and ample storage for toys and games. Consider themed decorations or murals that transport them to exciting places. This versatile space can evolve as your children grow, allowing for endless creativity and cherished memories. Make it a place where their imaginations can thrive and create lasting experiences.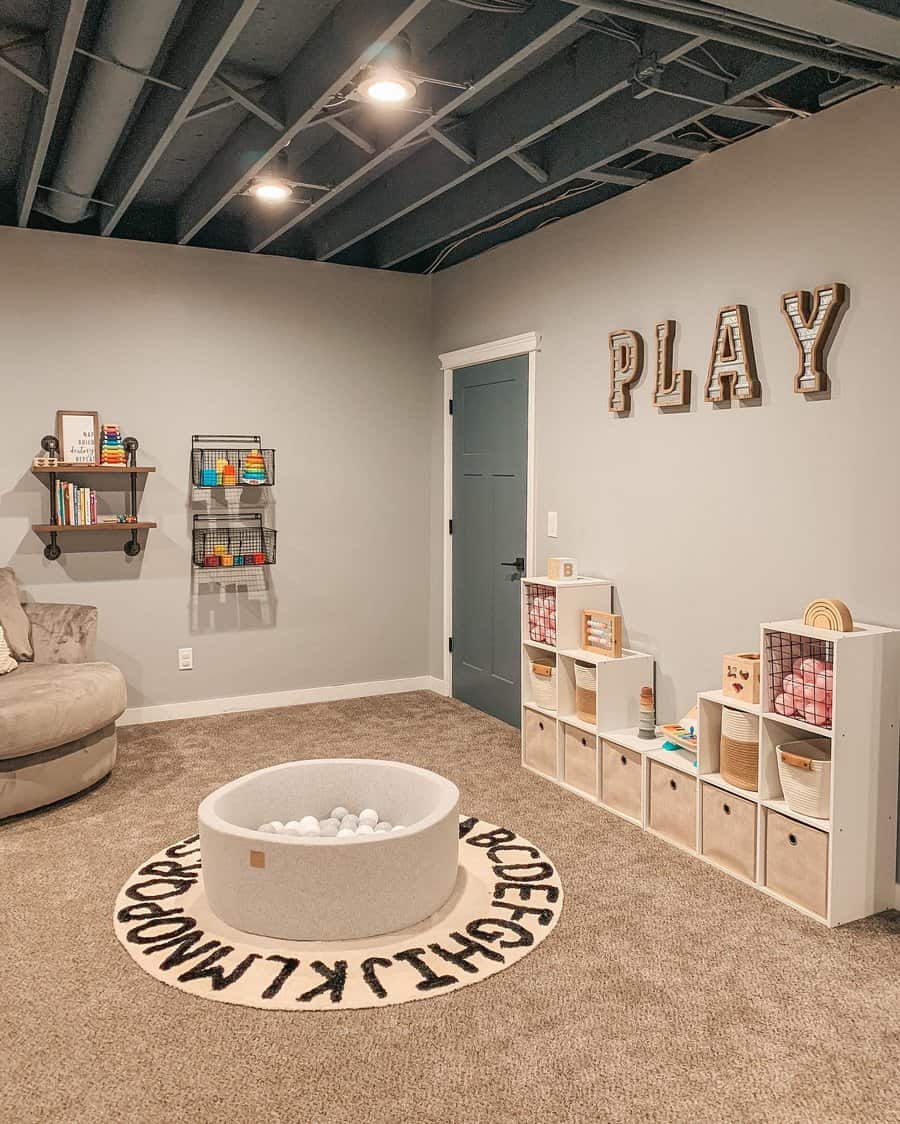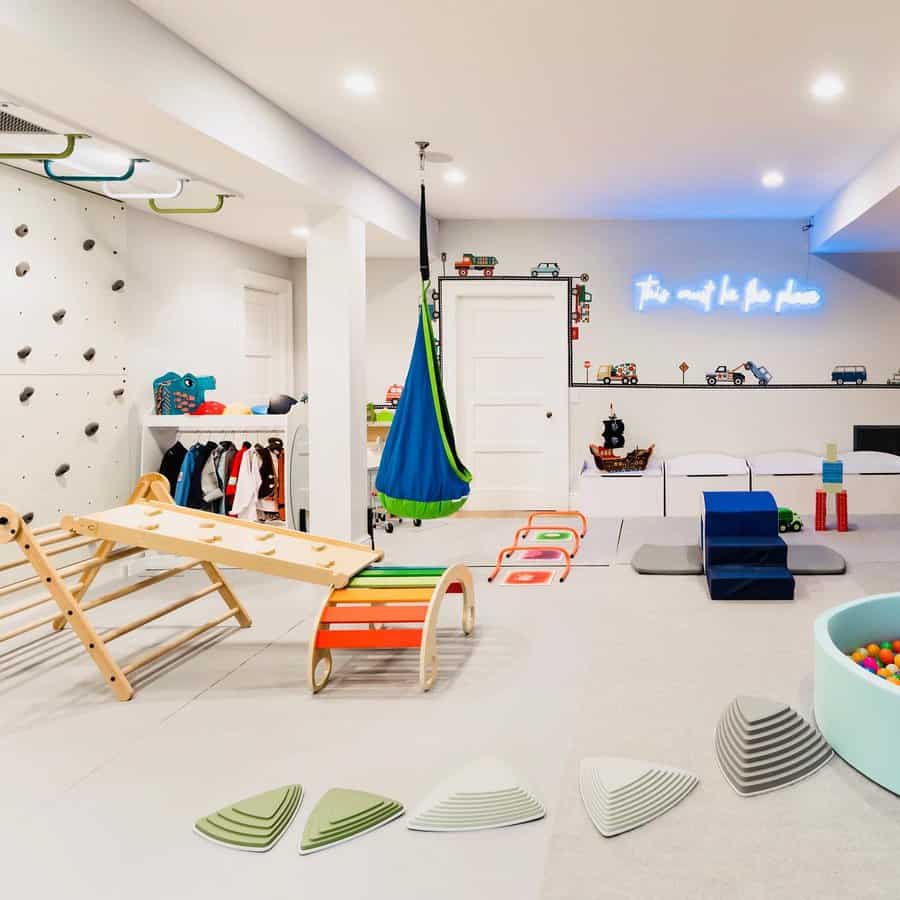 7. Ultimate Movie Theater
Turn your basement into the ultimate movie theater for an unforgettable cinematic experience at home. Set up a large screen and a quality TV, complemented by comfy bean bags and plush couches for cozy seating. Enhance the ambiance with dimmable lighting and blackout curtains for that authentic movie theater feel. Don't forget to create a snack station with popcorn, candy, and drinks to complete the movie night.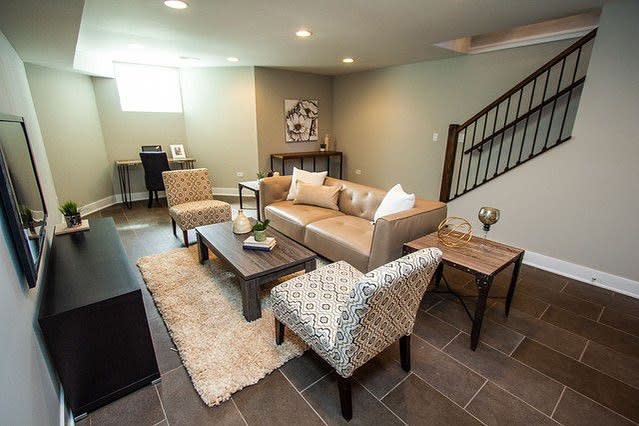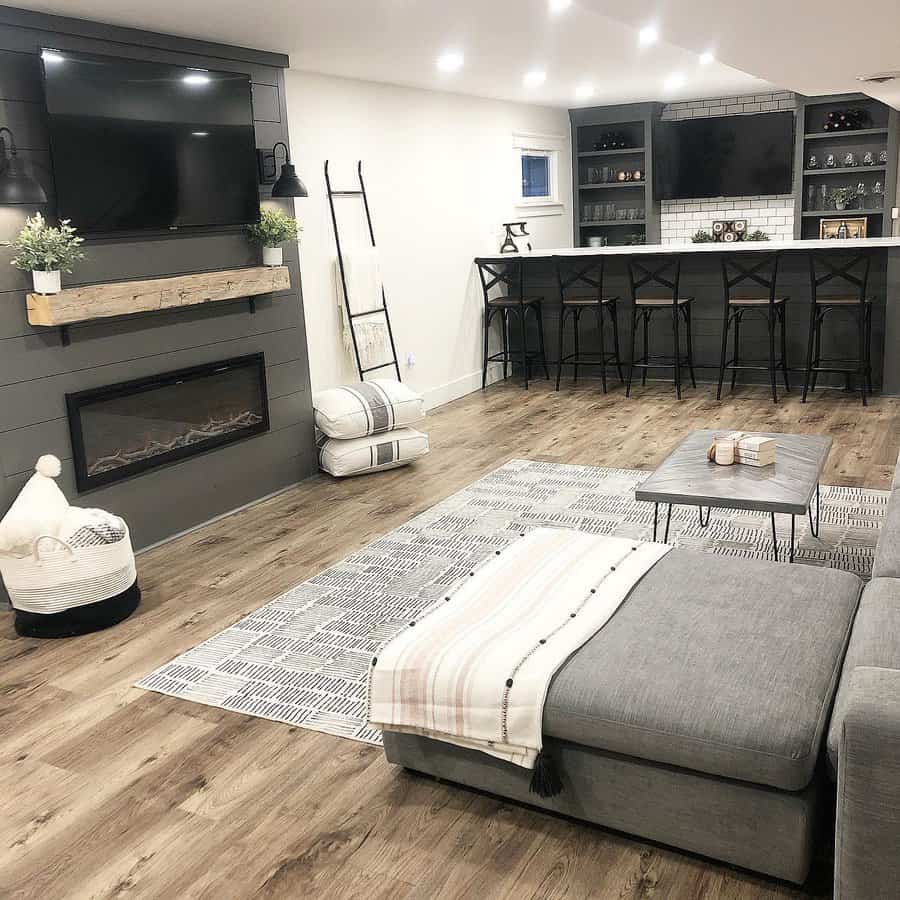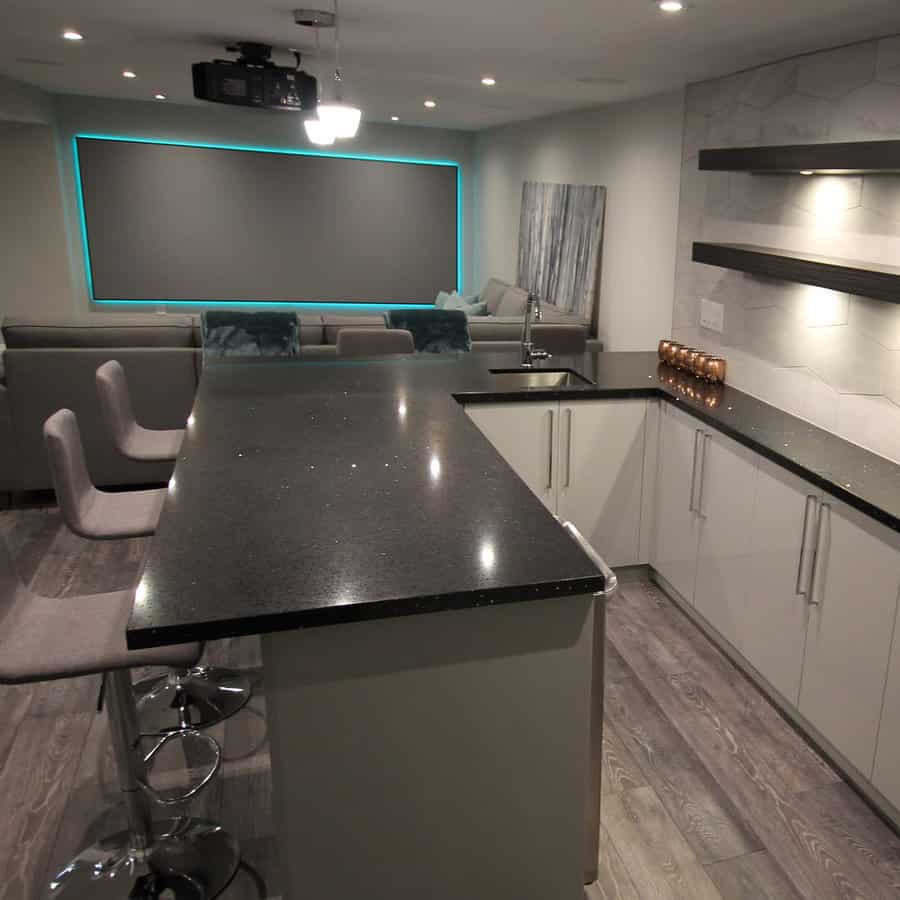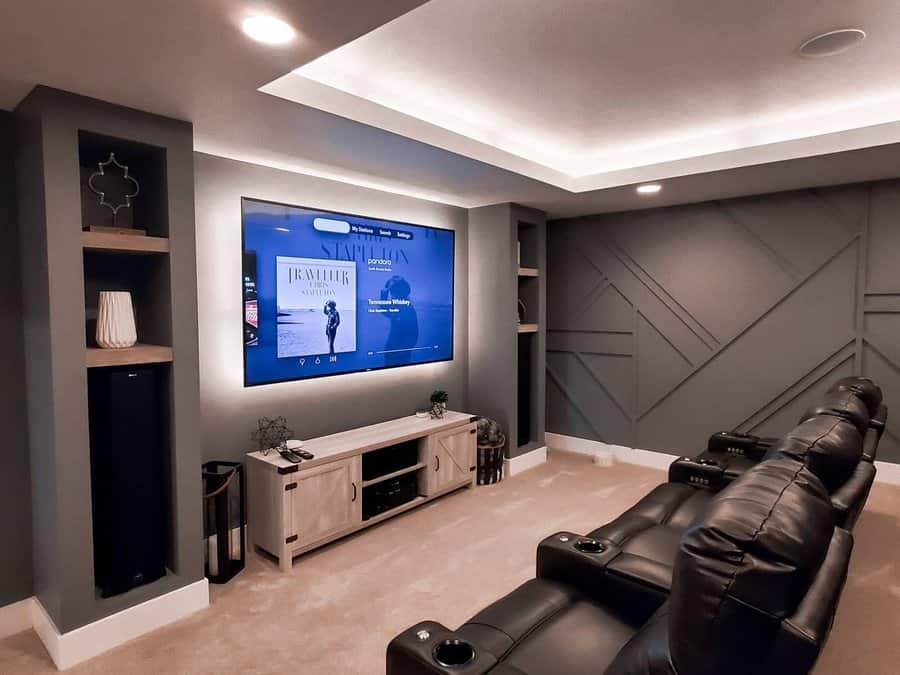 8. Adult Entertainment Hub
Create a welcoming and versatile entertainment area in your basement to relax and have fun. Incorporate games like table tennis, foosball, and billiards for a variety of activities. Whether you want to host guests or enjoy family time, this basement space can be a great choice. Plus, optimizing your basement for entertainment helps maximize your available space, making it the ultimate retreat for your household.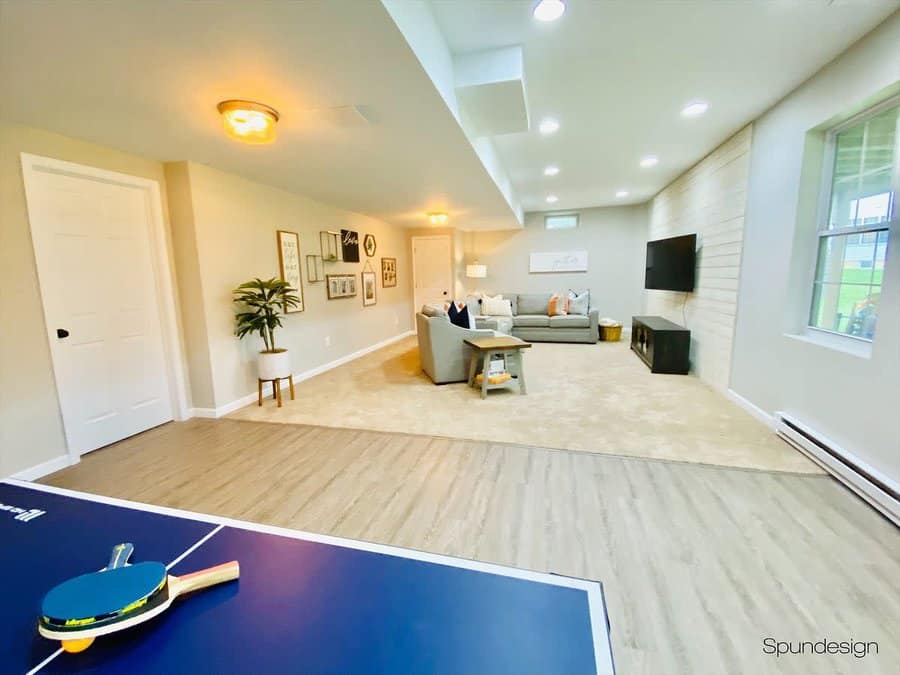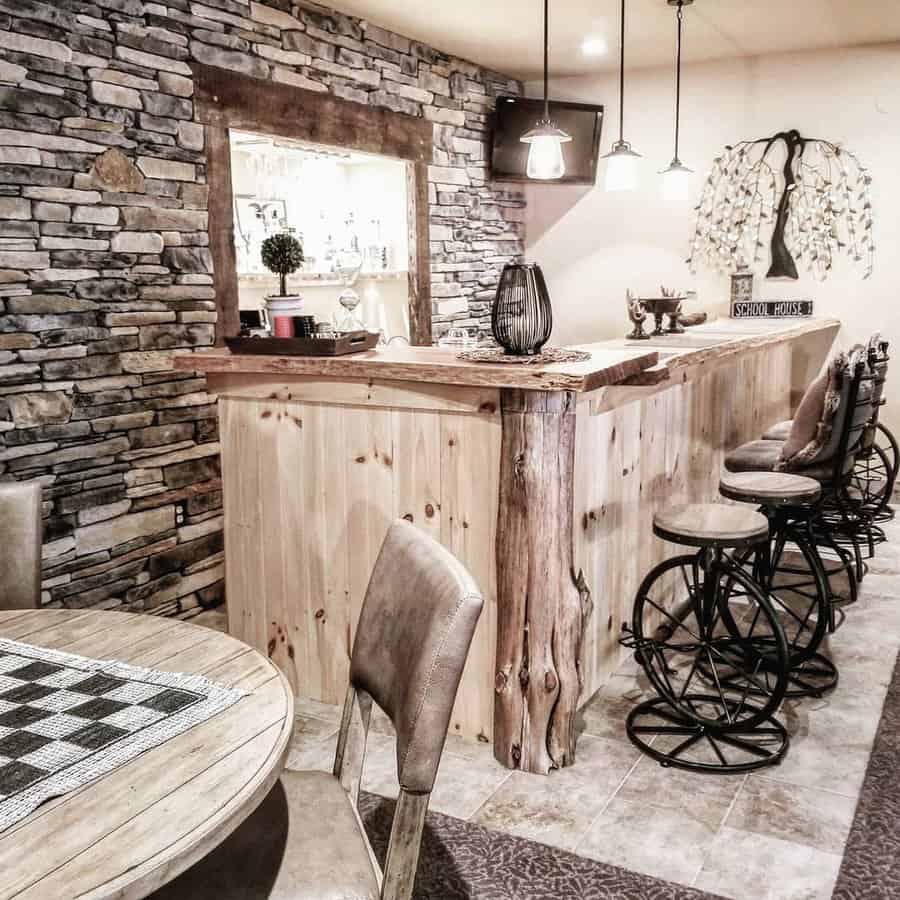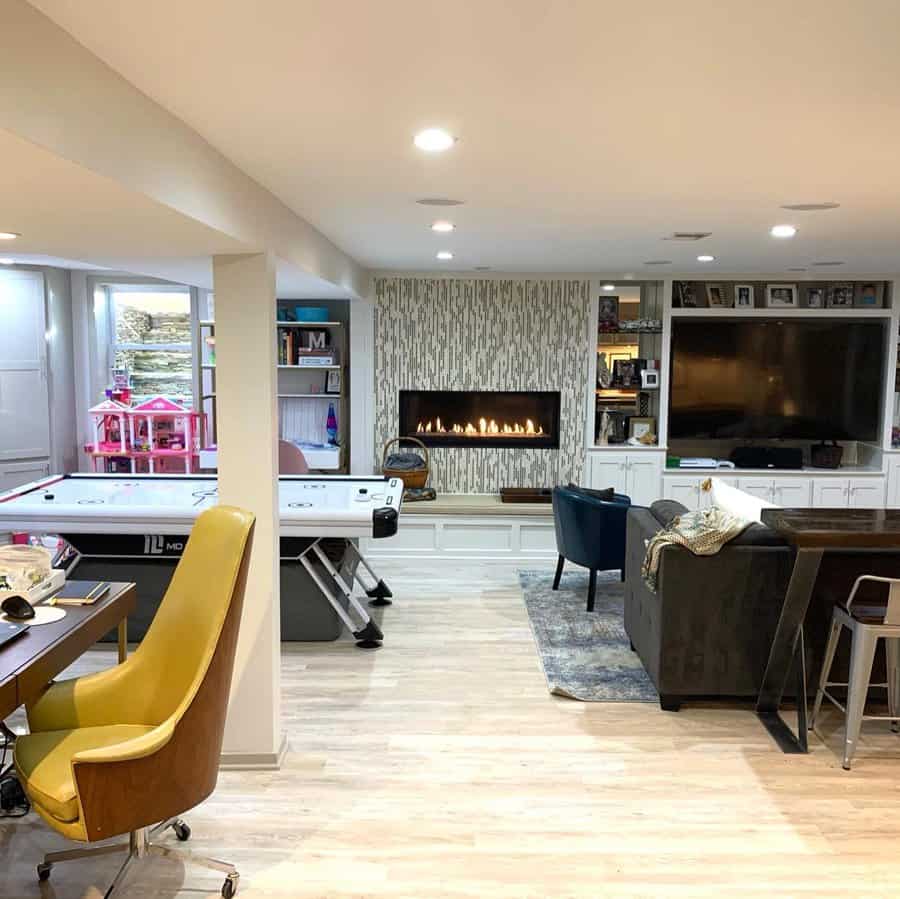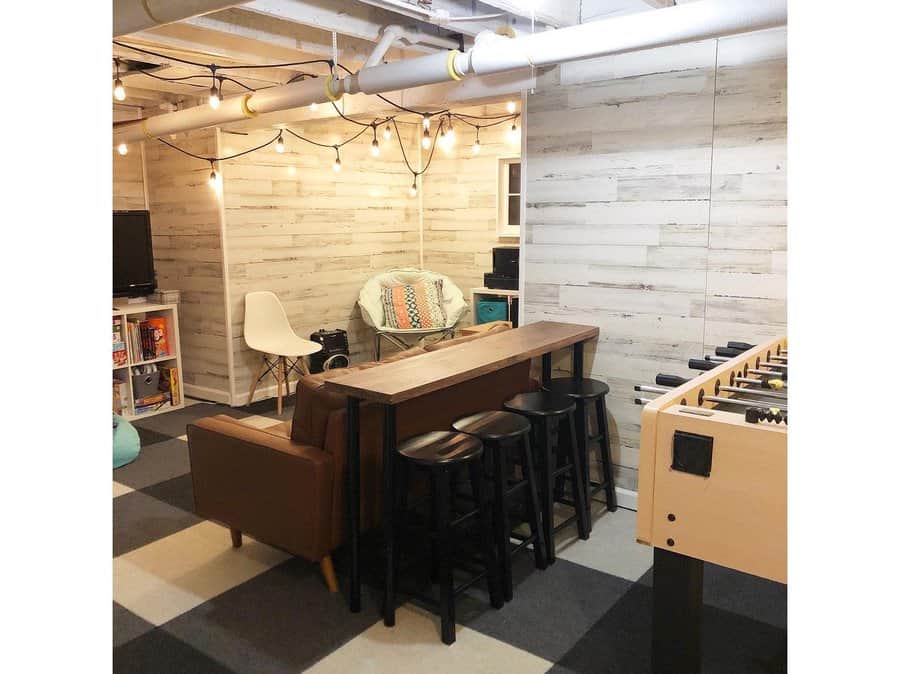 9. Productive Home Office
Maximize your basement's potential by transforming it into a productive home office. Opt for built-in desks and shelves to create a sleek, professional workspace.
Choose from materials like wood or metal based on your budget and style preferences. These additions not only enhance the basement's aesthetics but also offer efficient storage solutions for keeping your workspace organized. Consider upgrading with storm windows and door replacements to maintain insulation and keep unwanted pests at bay, ensuring a comfortable and productive atmosphere.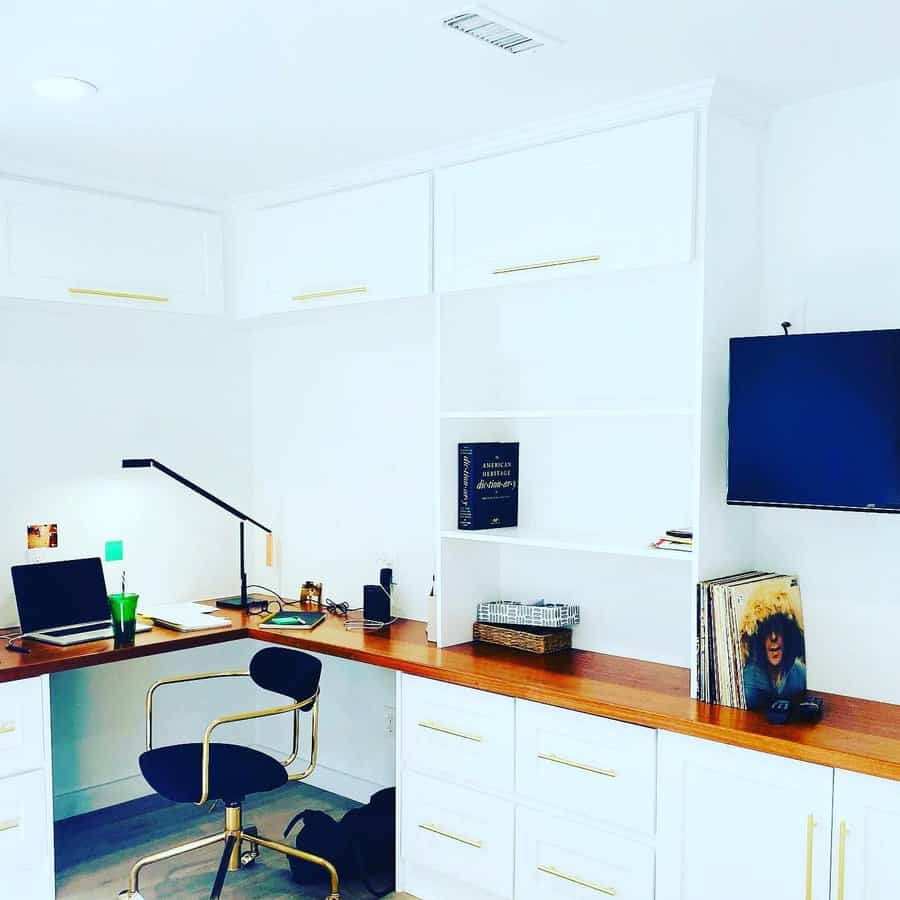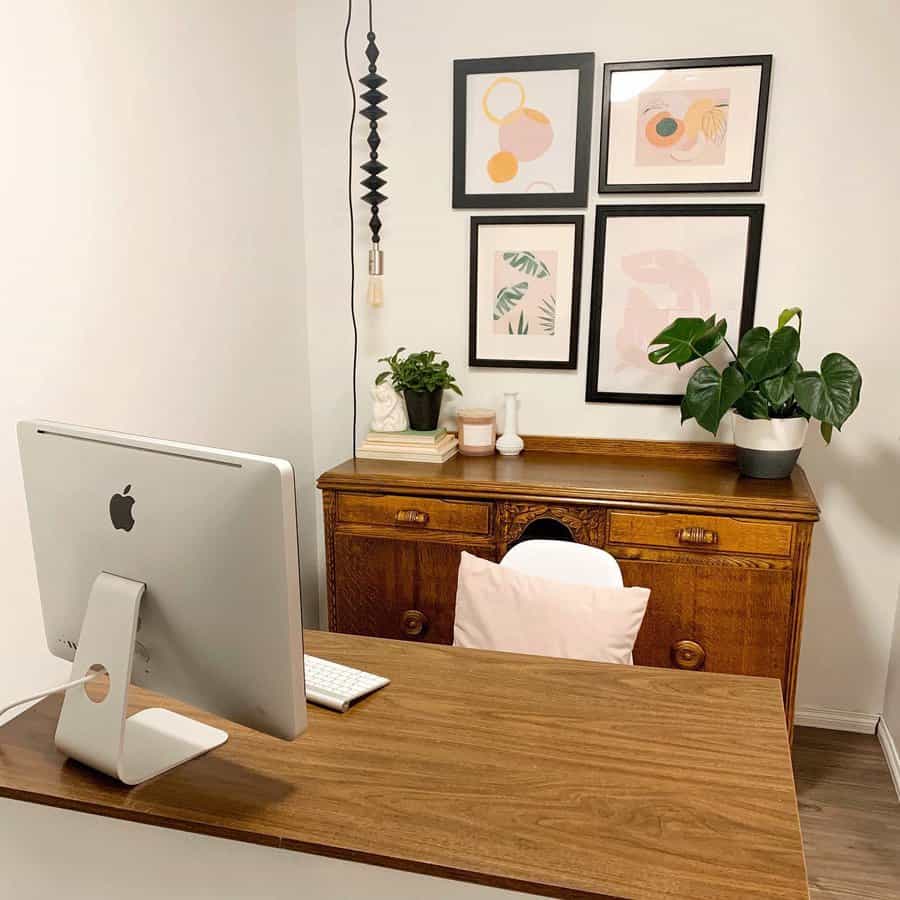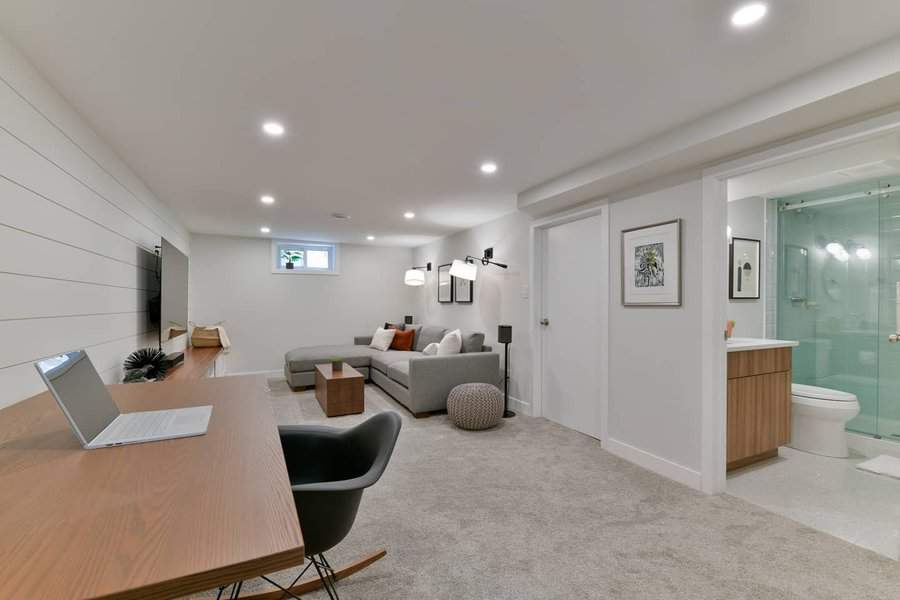 10. Chic Laundry Retreat
Upgrade your basement by creating a stylish laundry retreat that streamlines your home's organization. By relocating your laundry area here, you free up valuable space in other parts of your home. To achieve a chic laundry room, consider incorporating sleek cabinets and efficient storage solutions.
Don't limit your basement's potential to just laundry; it can serve as a versatile space for various purposes, such as a creative den, cozy lounge, or workout room. Explore the limitless possibilities to make the most of your basement's untapped potential.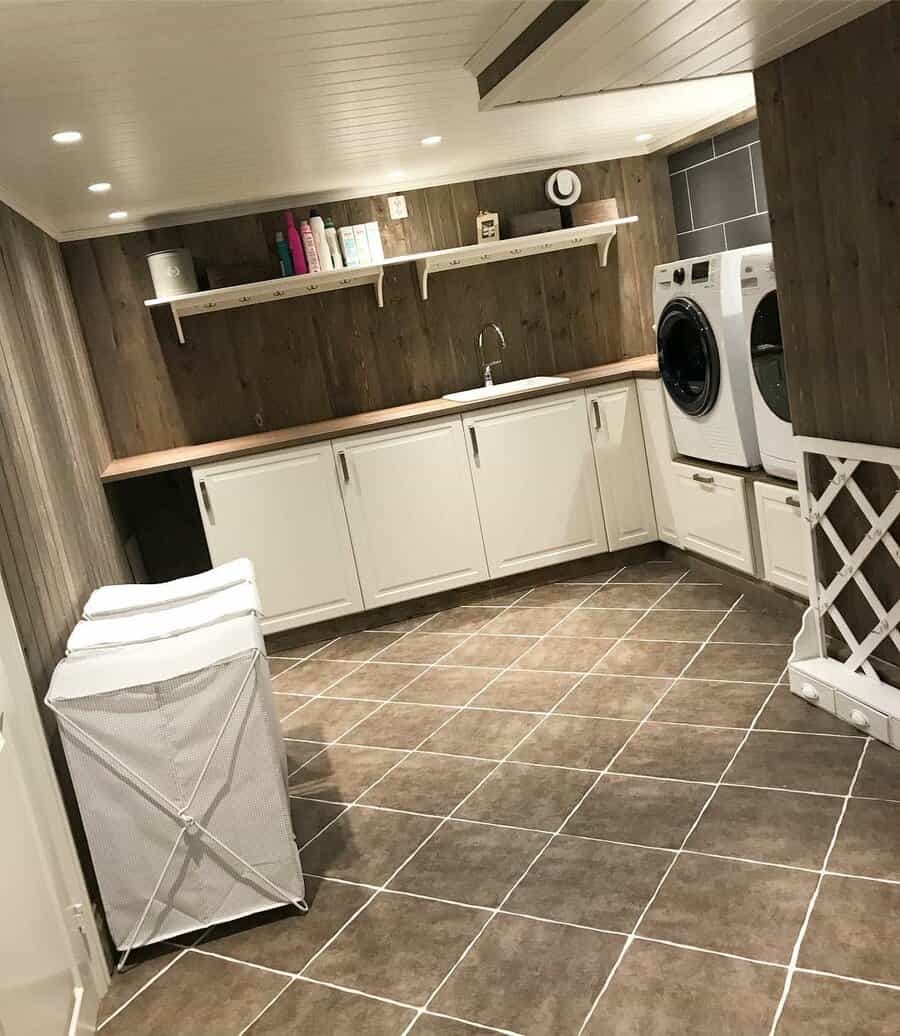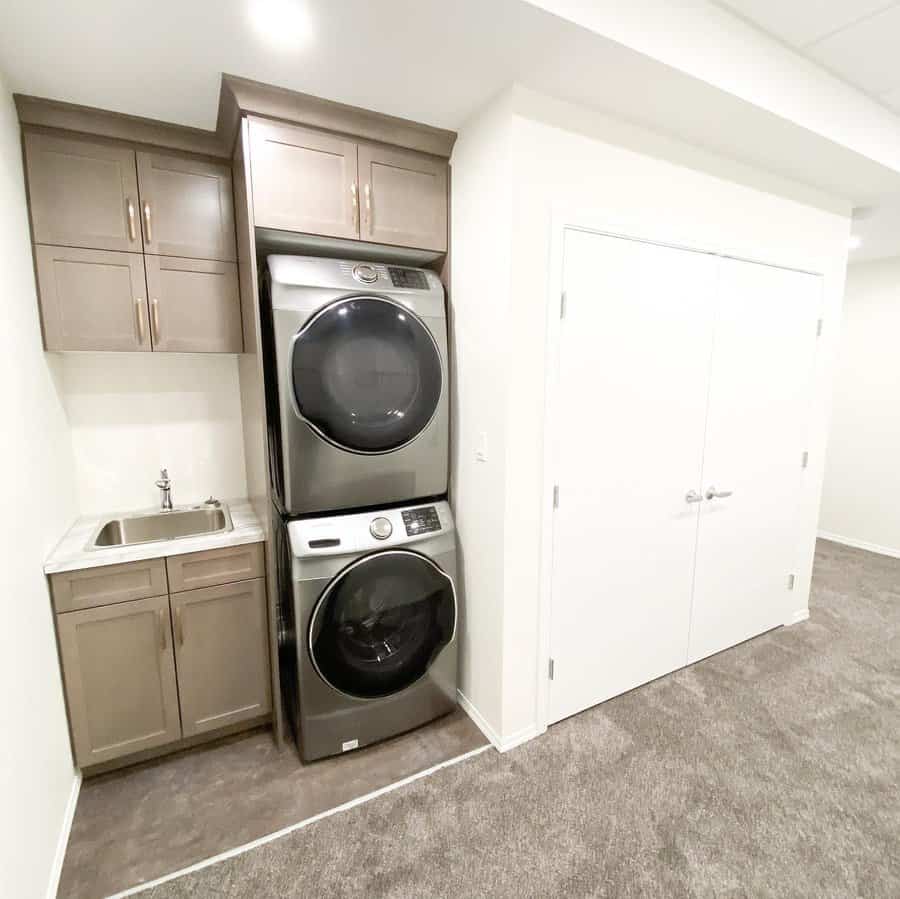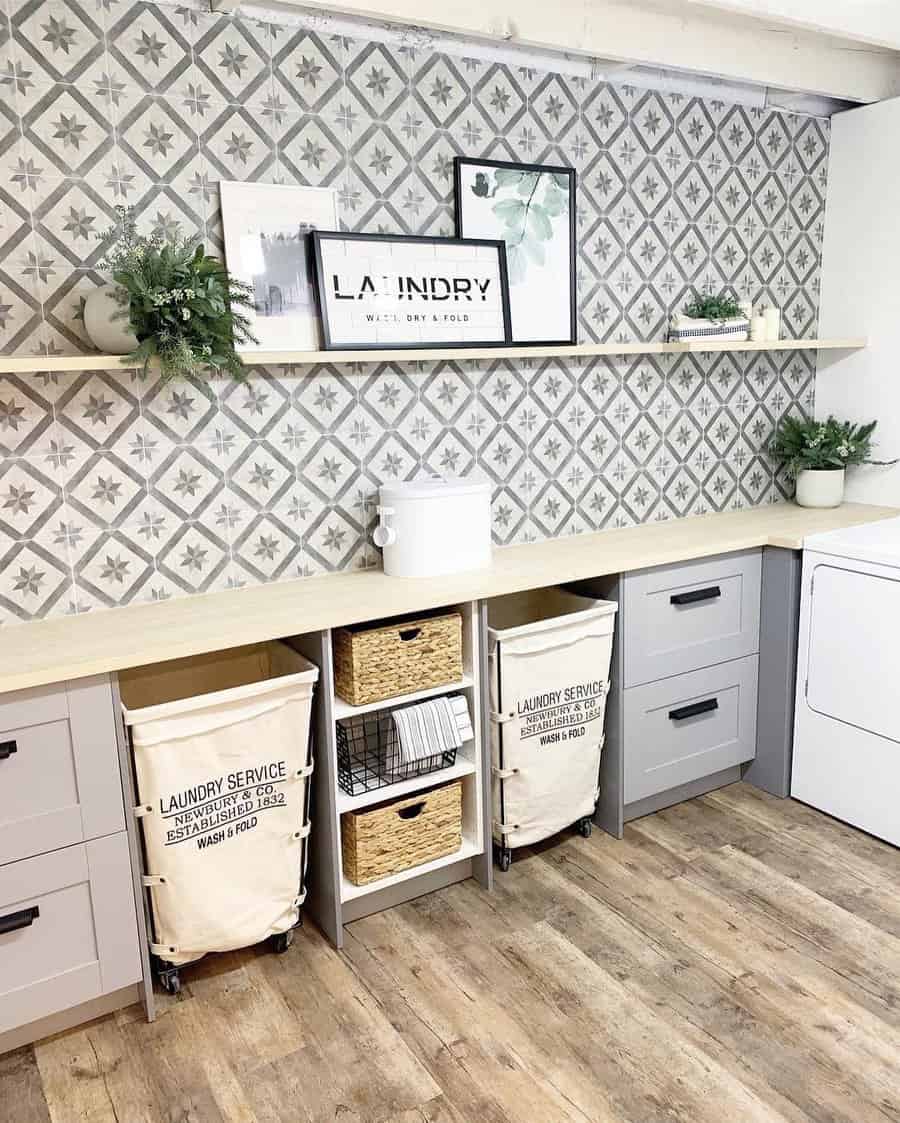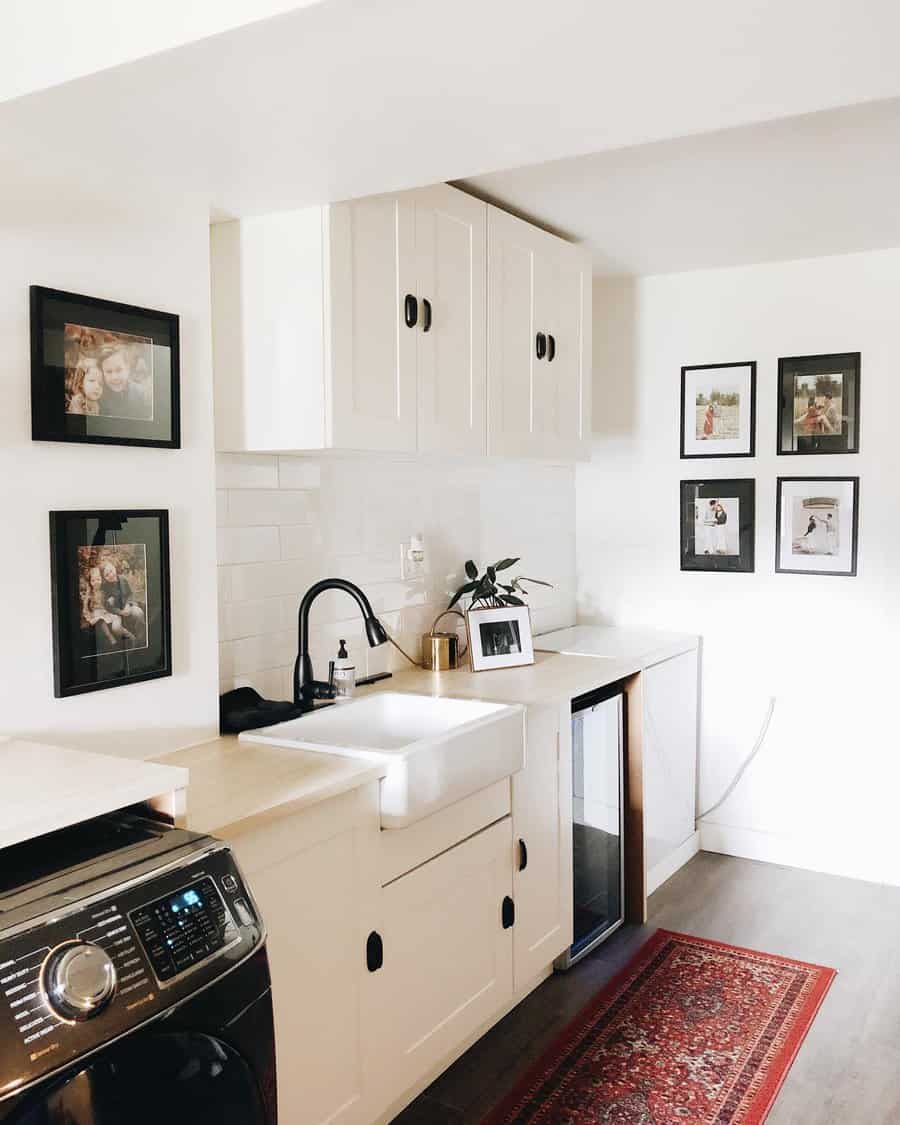 11. Wine/Liquor Cellar Haven
Unlock the potential of your basement by turning it into a hidden gem—a wine or liquor cellar with a sophisticated wine bar and ample storage. To achieve this, prioritize temperature and humidity control to preserve your cherished bottles.
Utilize the space for seasonal decoration storage and showcase old ornaments to add character to your cellar. Consider incorporating stylish furniture and decor to create an inviting atmosphere. Keep your hidden treasure discreet, offering your guests the delightful surprise of a well-preserved glass of wine.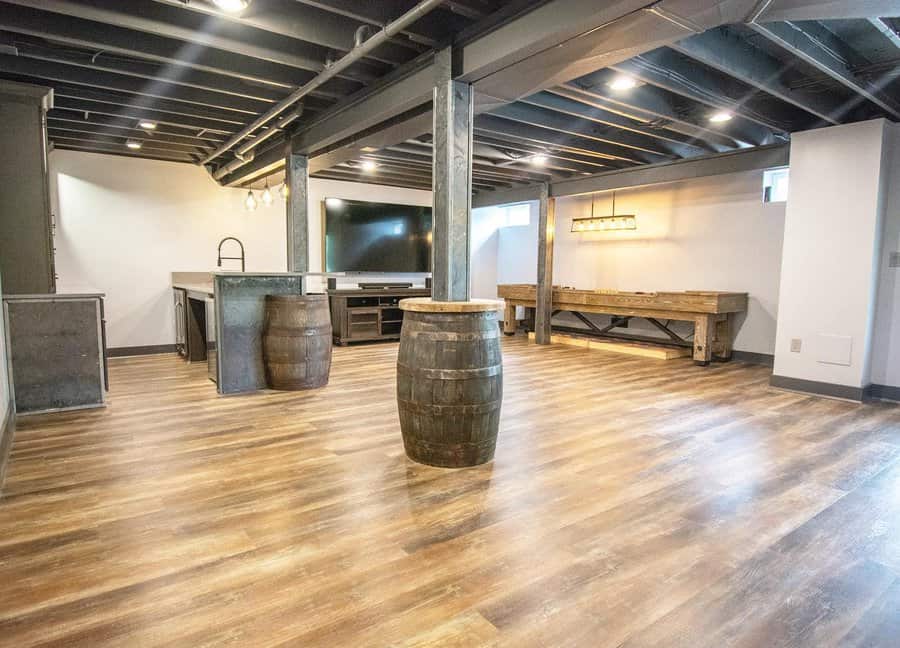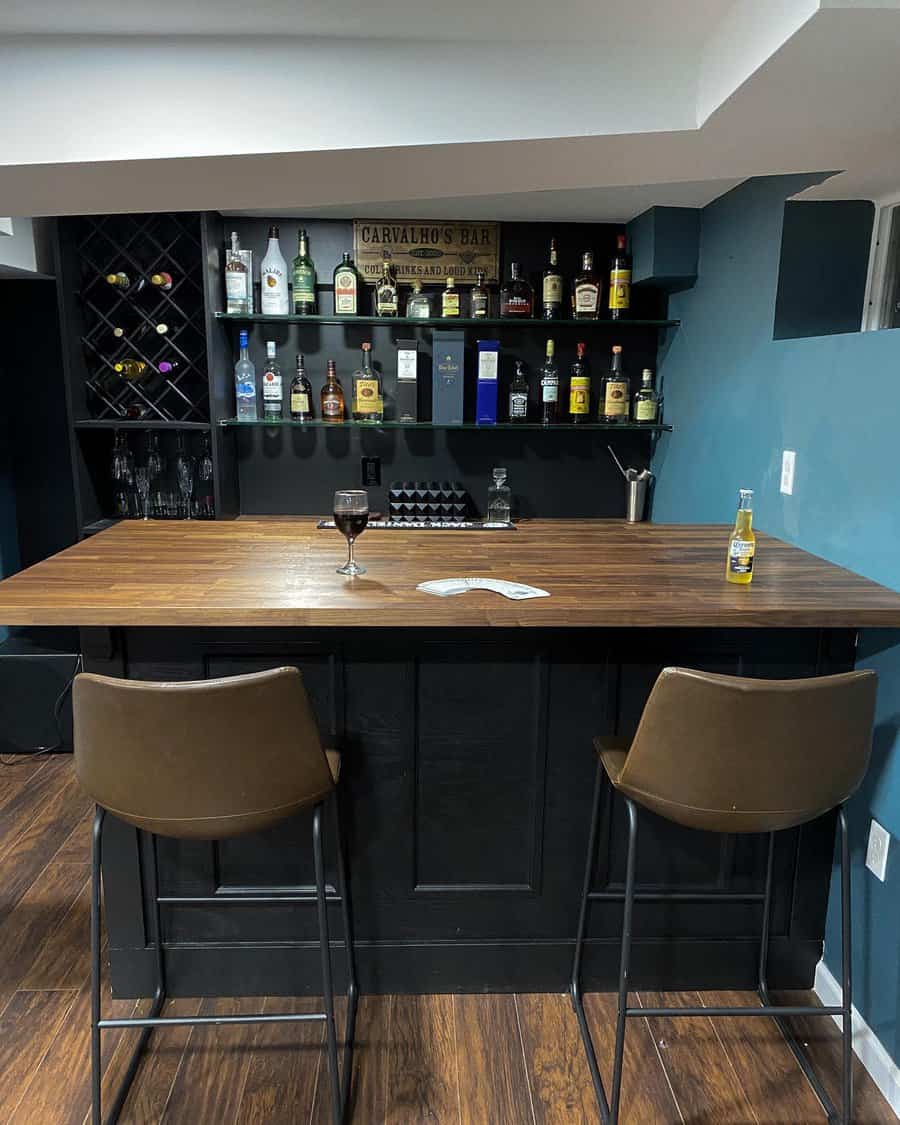 12. The Ultimate Man Cave
Designing the perfect man cave in your basement is a fantastic idea. Consider comfortable seating, gaming consoles, and a well-stocked bar to create a great gathering spot. If you're not into the traditional man cave scene, transform your basement into a versatile hobby room by adding art easels, a crafting area with a sewing machine, and ample project space. Don't forget to customize your man cave to reflect your personality and interests for a unique and envy-inducing basement hangout.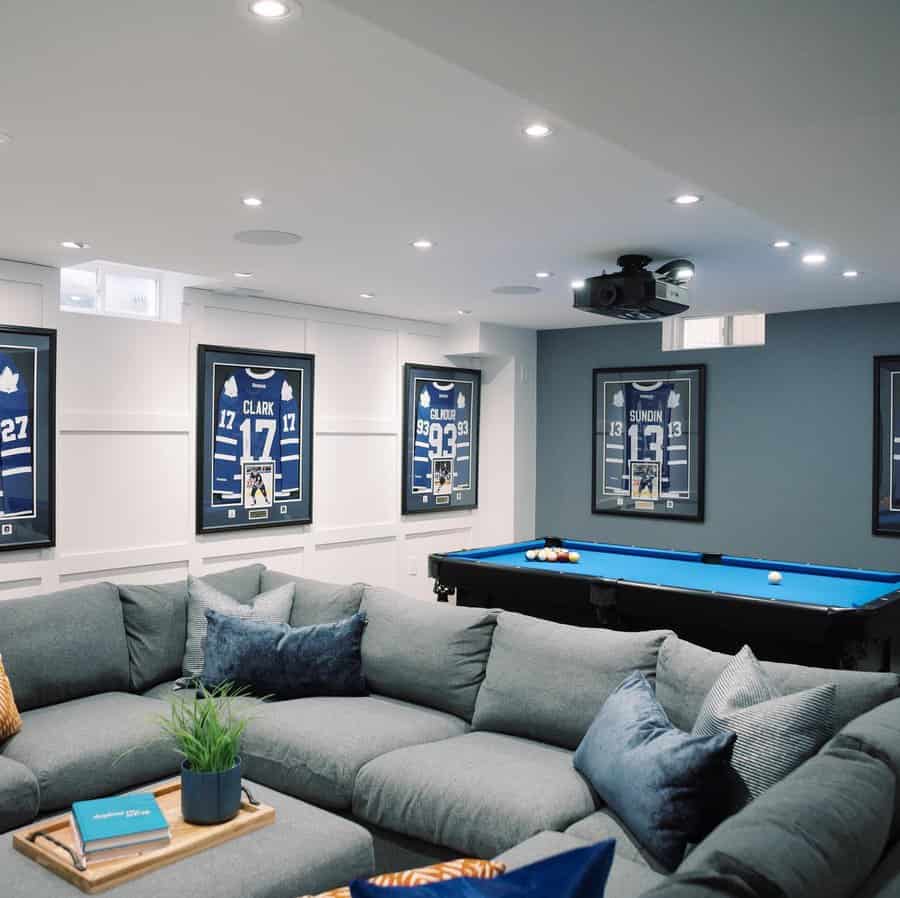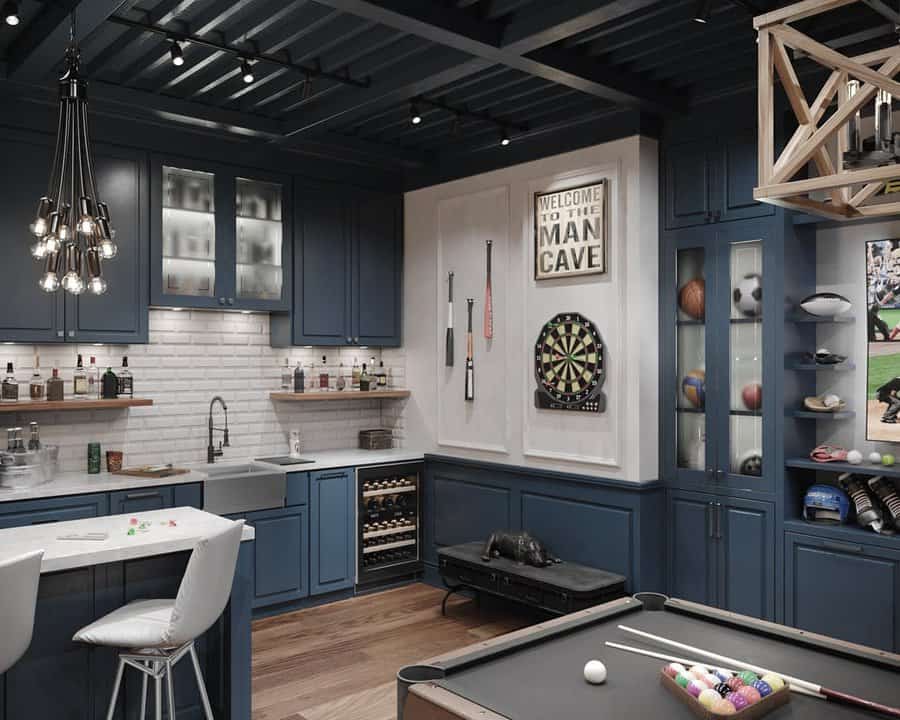 13. Kid's Study Nook
Make the most of your basement by turning it into a dedicated study nook for your kids. Equip the space with essential school supplies, ample storage, and a comfortable workstation to enhance their learning environment.
Foster their creativity by incorporating an art corner with paints and paper, allowing them to unleash their artistic talents. Designing a multifunctional basement area that caters to both education and creativity will provide a valuable space your children will cherish.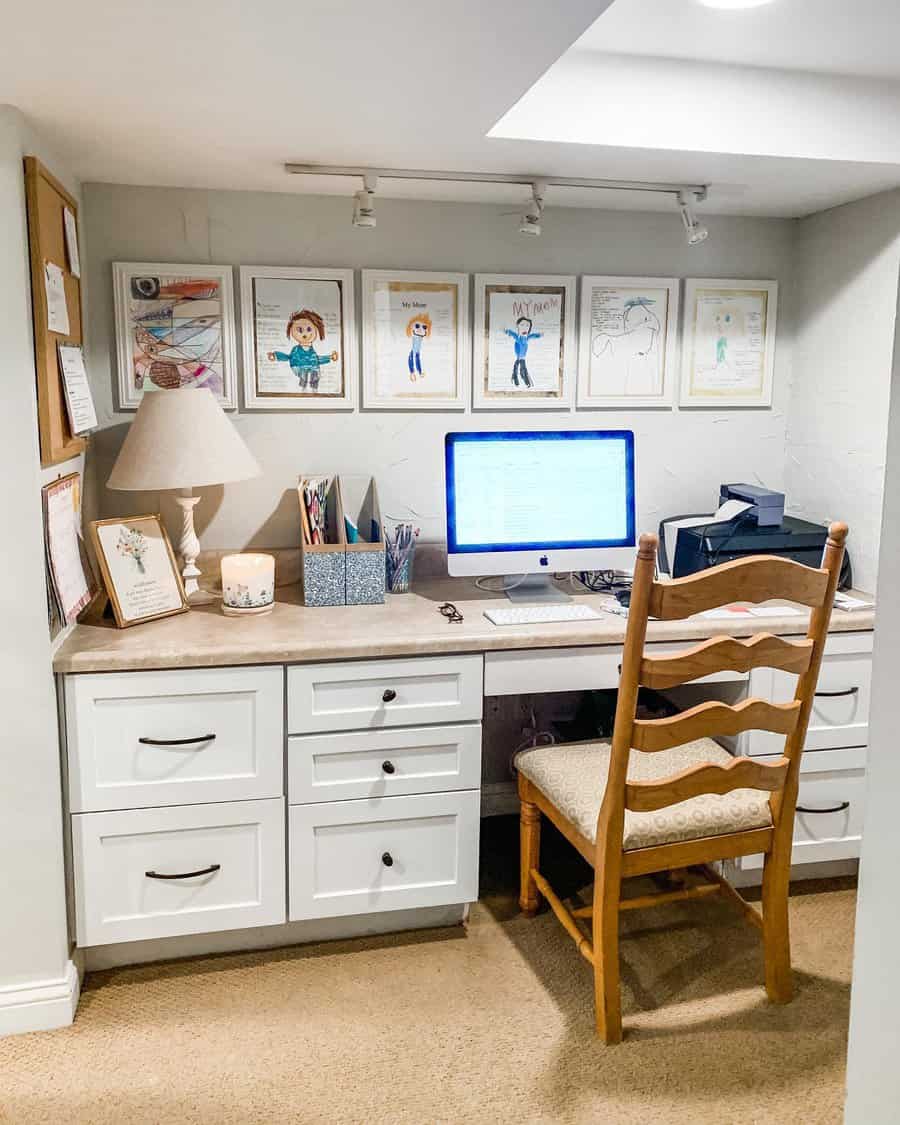 14. In-law/Guest Apartment Retreat
Maximize your basement's potential by transforming it into a cozy in-law or guest apartment. Offer your visitors a comfortable living space with a well-designed living room and a fully equipped kitchen. This not only ensures a home away from home for family members but also opens doors to potential Airbnb income. By making your basement an inviting and self-contained living area, you enhance your home's value and provide a convenient retreat for guests.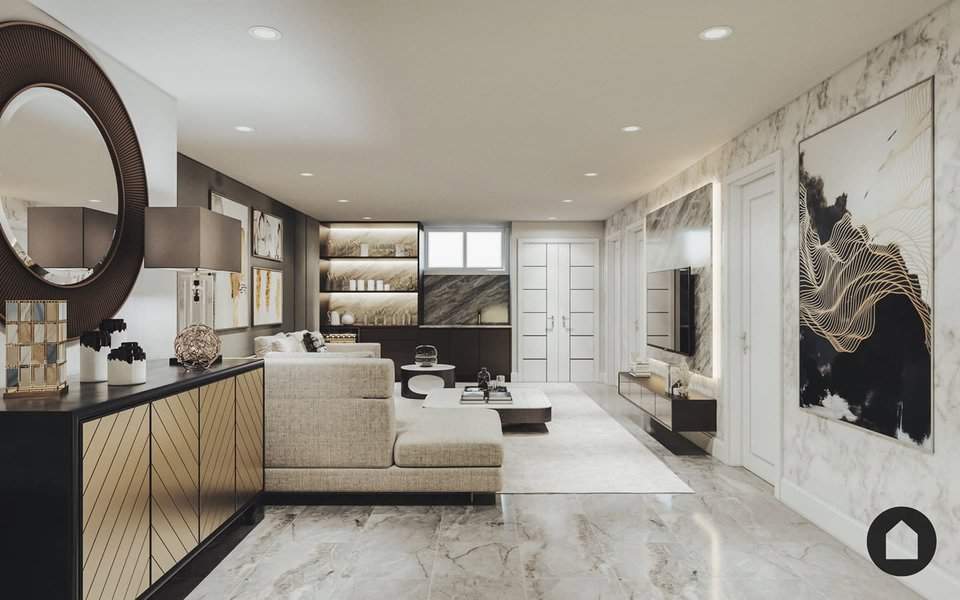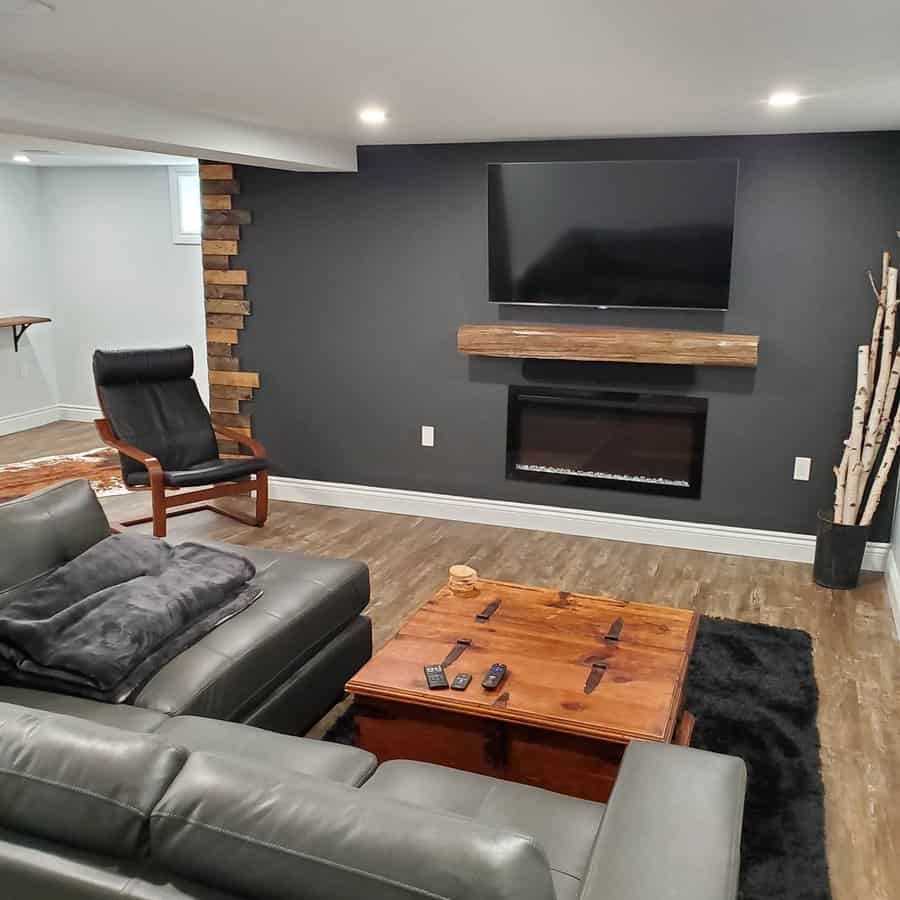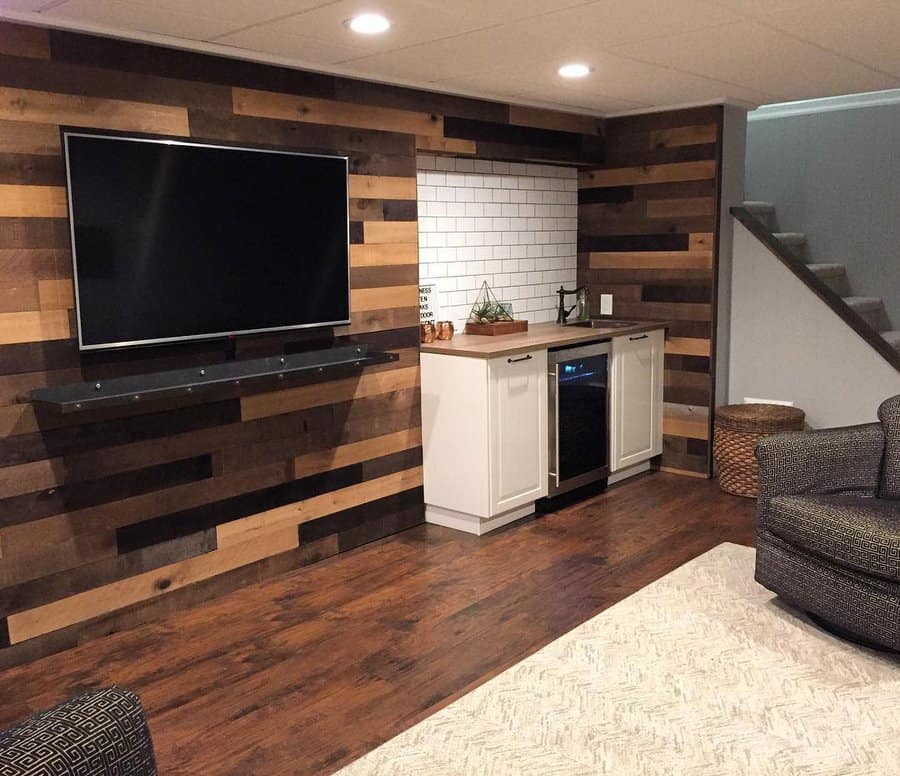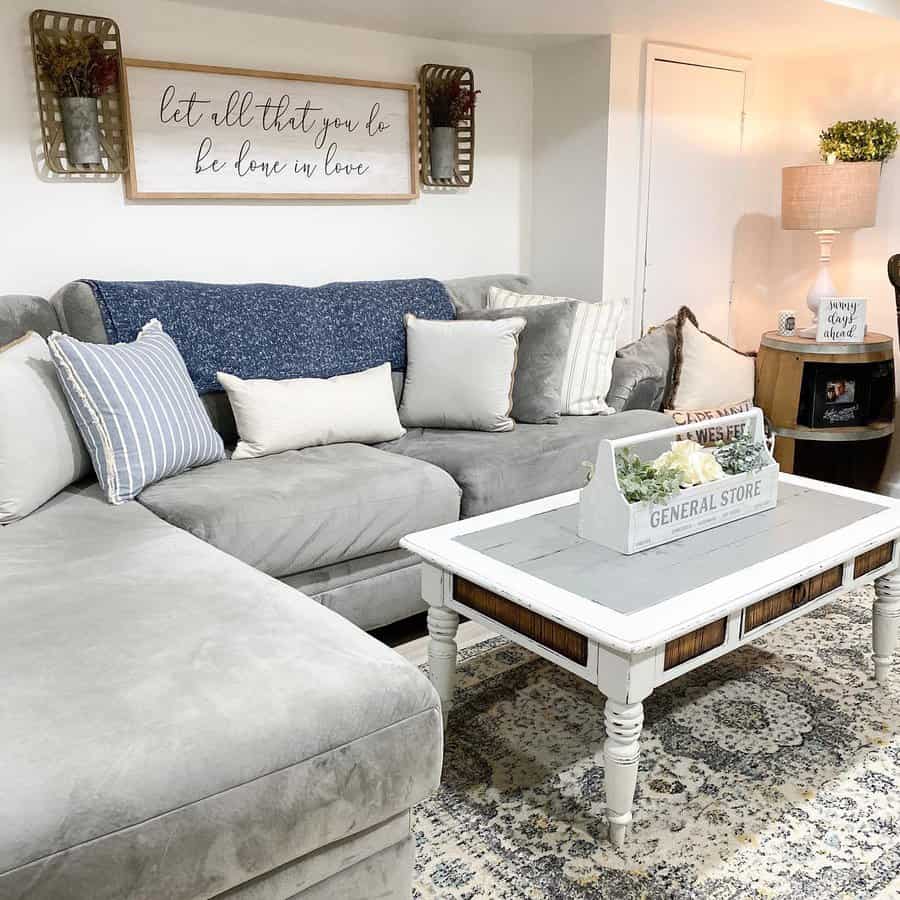 15. Get Your Basement Transformation Started
Don't underestimate the potential of your basement; it can serve as the heart of your home with a few creative touches. Embrace its multi-purpose nature to create a versatile space for relaxation, entertainment, hobbies, or even guest accommodations.
To get started, assess your needs and preferences, plan your layout, and consider factors like lighting, insulation, and flooring to create a functional and inviting basement. With limitless possibilities, let your imagination run wild and turn your basement into a valuable and enjoyable part of your home.