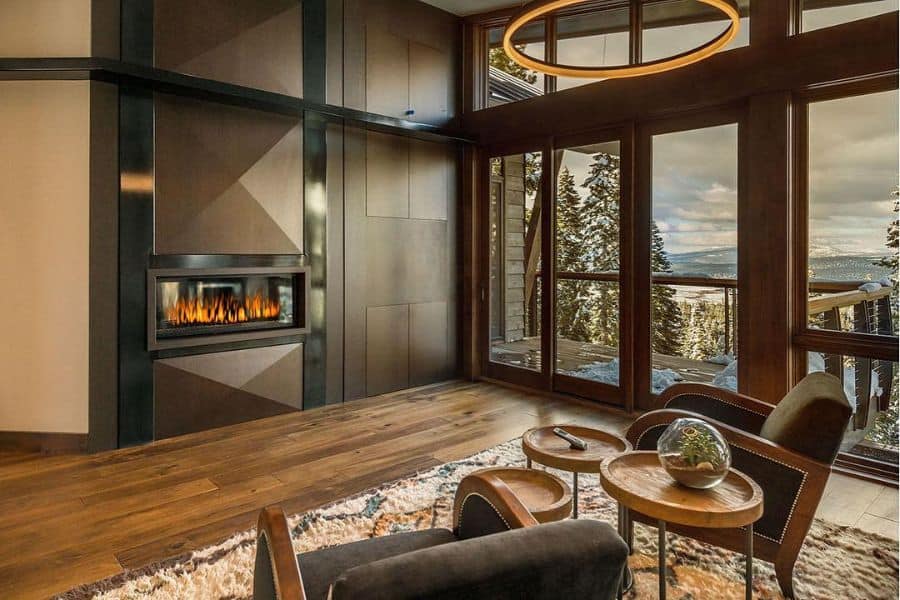 61 Must-See Fireplace Ideas
Interior designers are constantly finding ways to reimagine classic architecture. The humble fireplace is a great example of this phenomenon.
Past households relied on fireplaces to heat their interior rooms and cook meals. Today's fireplaces are almost exclusively about aesthetics. These shifting priorities have birthed a wide range of fireplace designs that look nothing like their predecessors.
Not sure where to start with installing or refurbishing a fireplace of your own? Keep reading for our favorite fireplace ideas that encompass every style under the sun.
1. Add Minimal Wall Trimming
Home improvement projects can be a daunting task, especially when it comes to something as intricate and permanent as a fireplace. Fortunately, minimal modifications are all you need for simple yet stunning fireplace ideas that will make your space cozy and inviting.
For starters, minimal wall trimming is perfect for maintaining the minimalistic look while preserving the unique beauty of a traditional fireplace mantle. From there, you can accessorize with plants, candles, decorations, and more to give your fireplace an entirely new look.
With some creative flair, you can create a welcoming atmosphere in no time!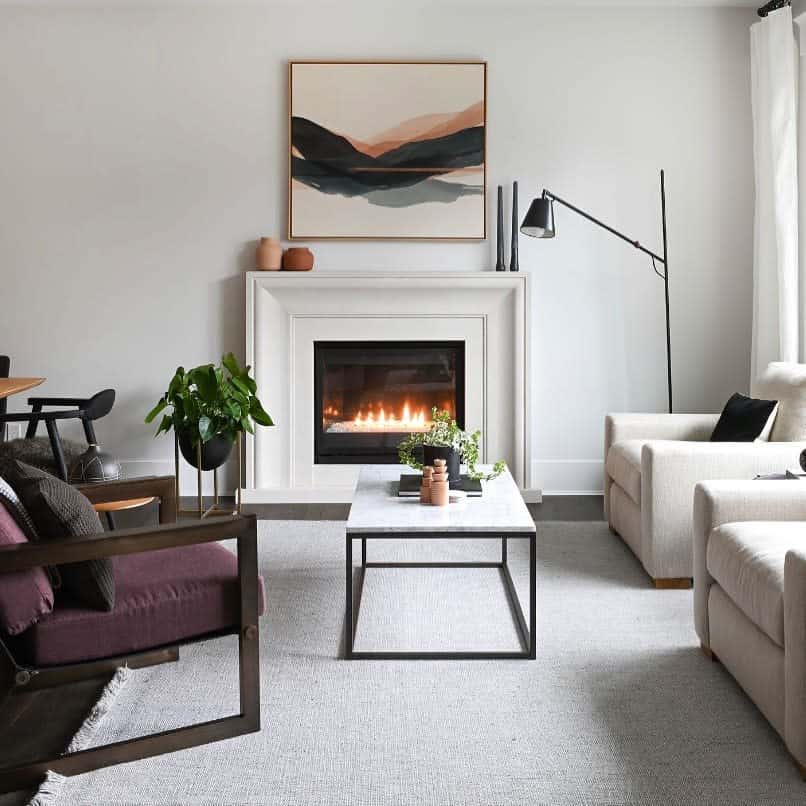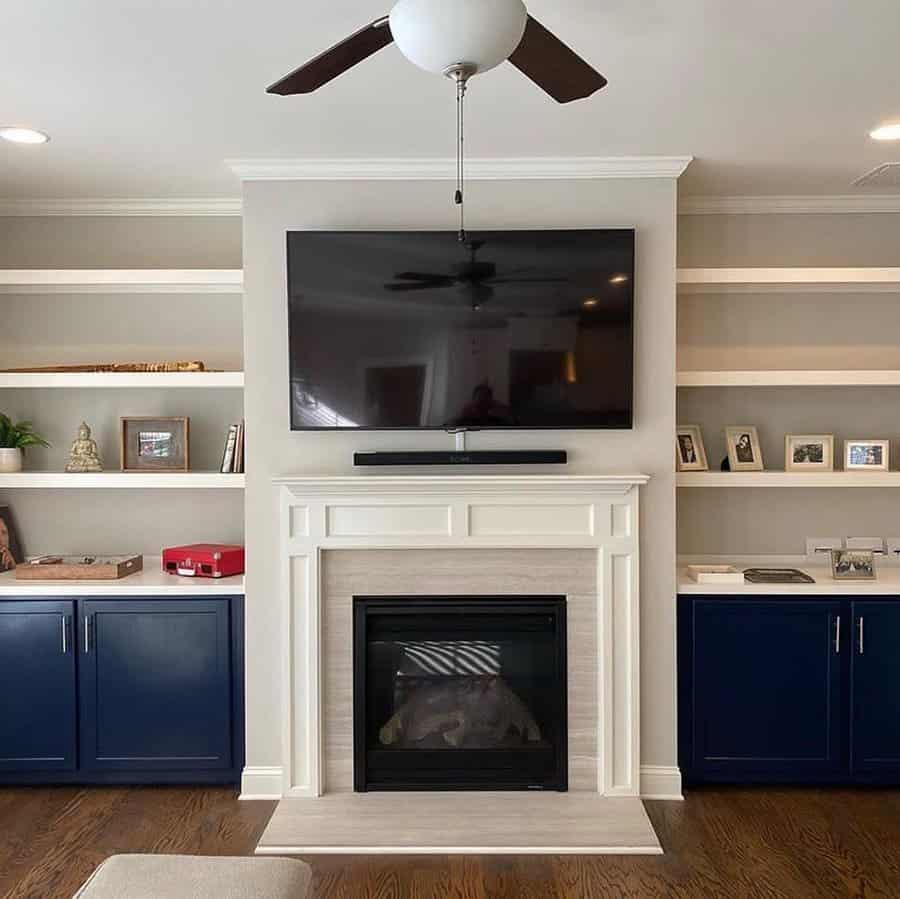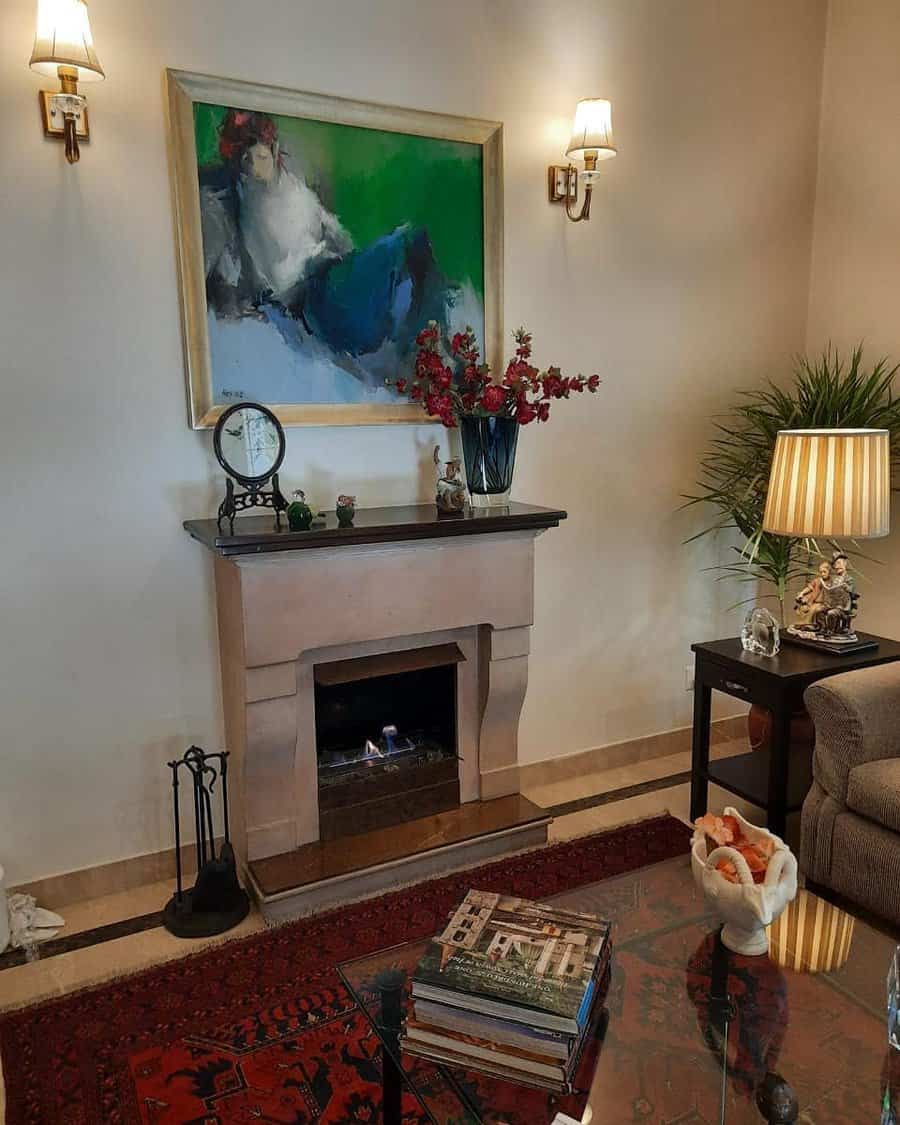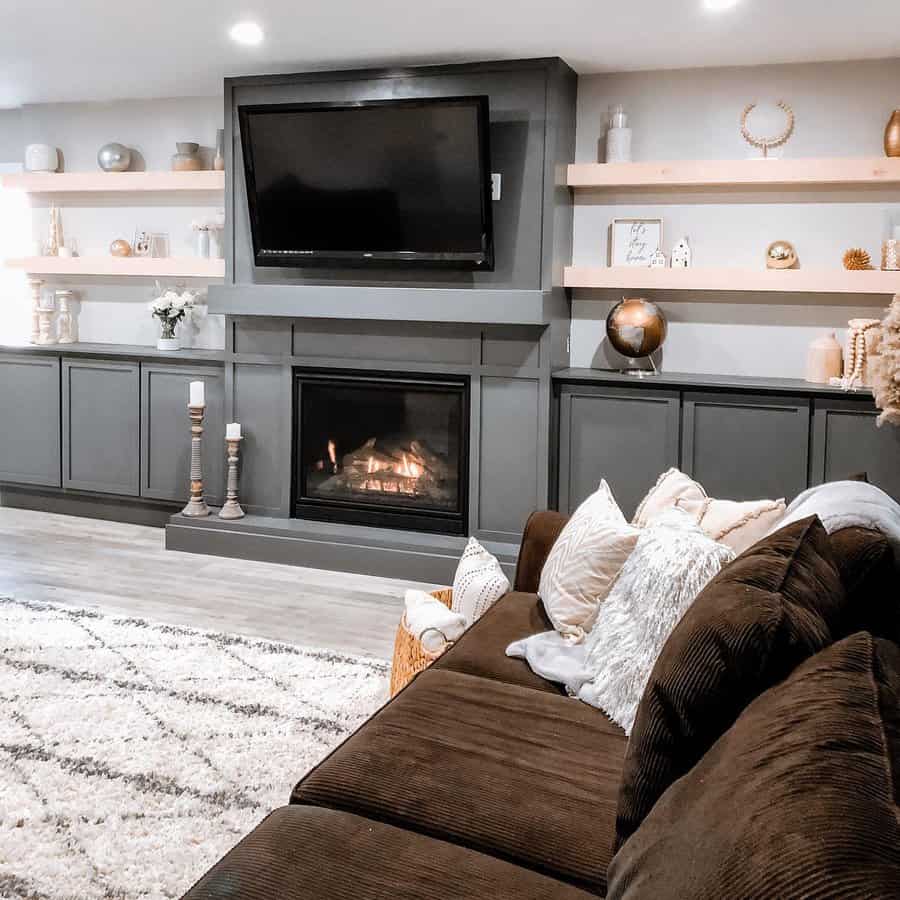 2. Surround With Shiplap Walls
Cozy up and add some rustic flair to your home with shiplap walls surrounding a beautiful and captivating fireplace. Whether it's in the family room or the bedroom, shiplap adds warmth both literally and figuratively!
Choose shabby chic accessories like weathered wood mantels and boho-inspired accents for an inviting yet stylish look around the fire. If you're feeling ambitious, try installing a raised hearth of white tiles and build out the entire nook with shiplap — perfect for cuddling up on cold winter nights.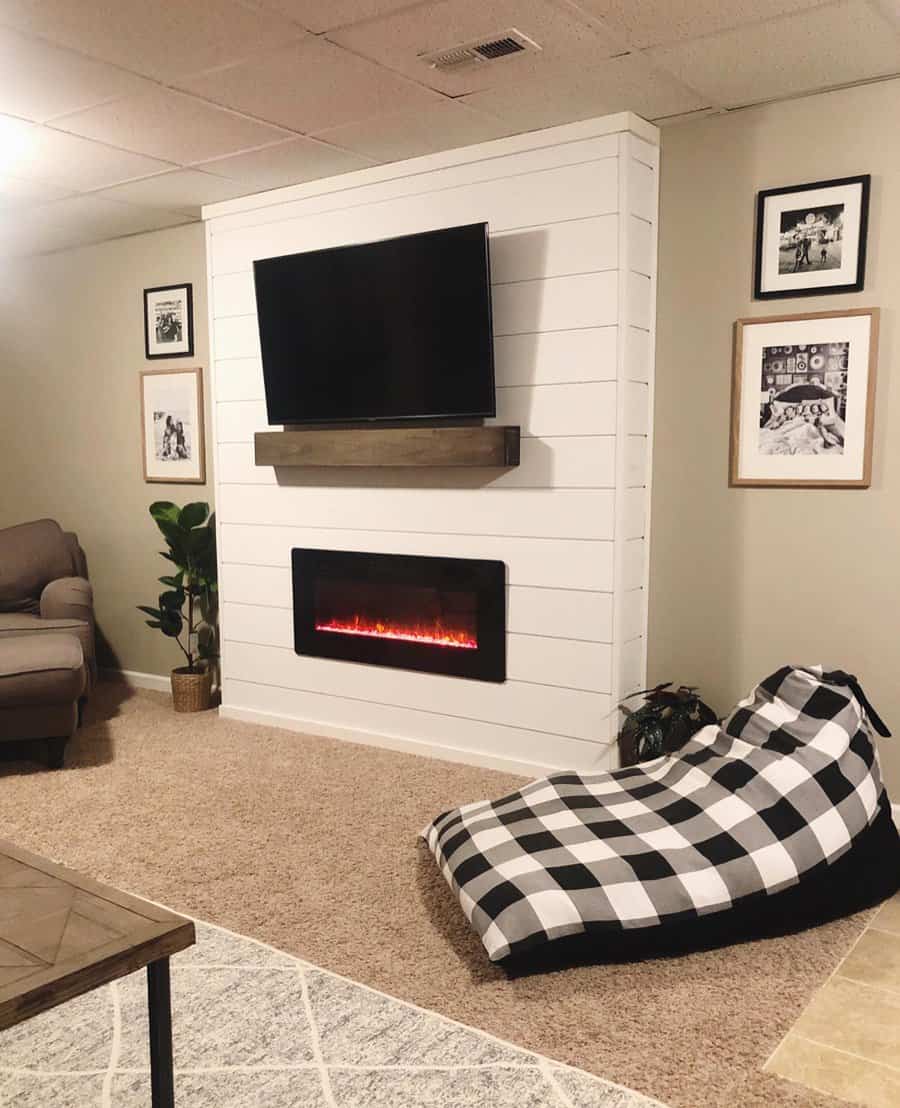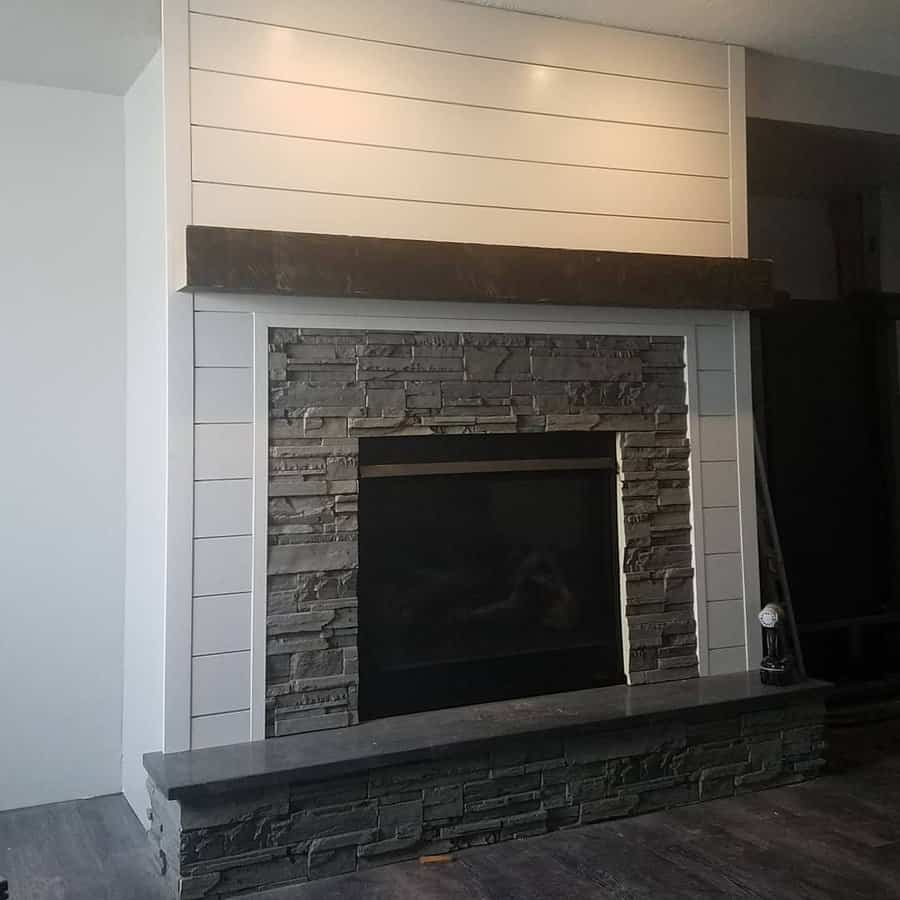 3. Paint It Black For A Sophisticated Look
If you're in the mood for a cozy, black-painted traditional fireplace that will add a touch of sophistication to your home, why not consider converting an existing hearth? Not only will it save you money, but it is easy to do with a little creativity.
Black can be a great color choice for revamping an old wood-burning fireplace into something fresh and modern. You could also opt for classic black mosaic tiles to give your fireplace a timeless look. There are so many ways to spruce up that black-painted traditional fireplace with minimal effort and maximum impact!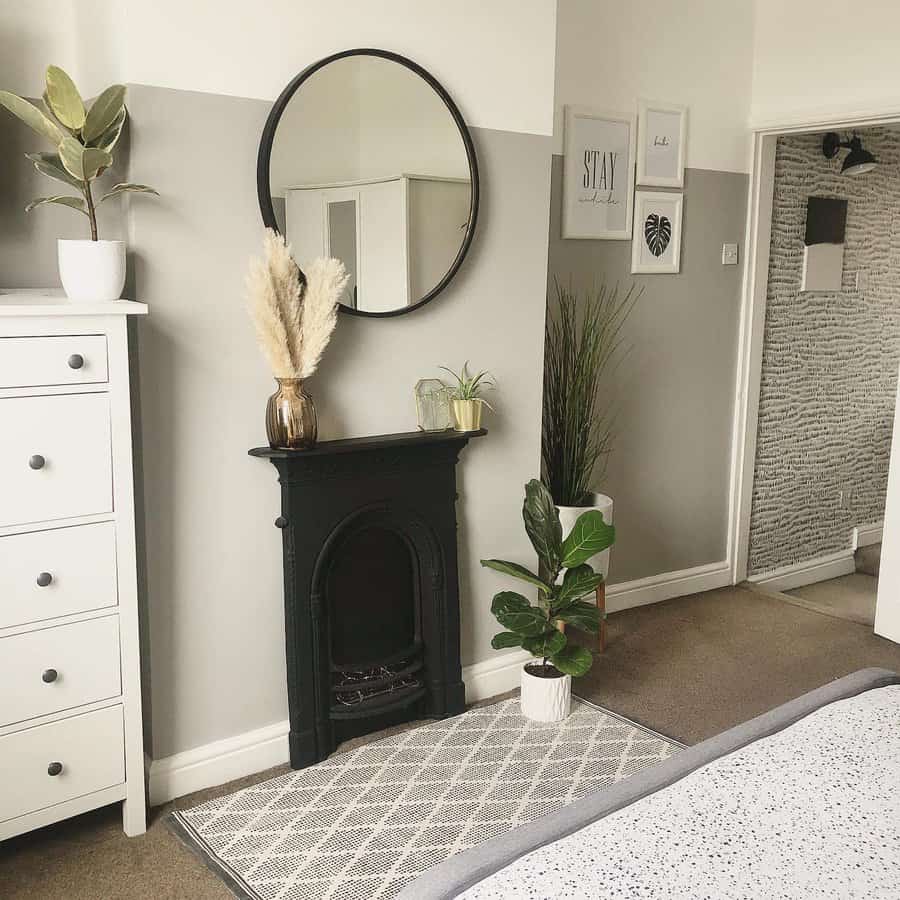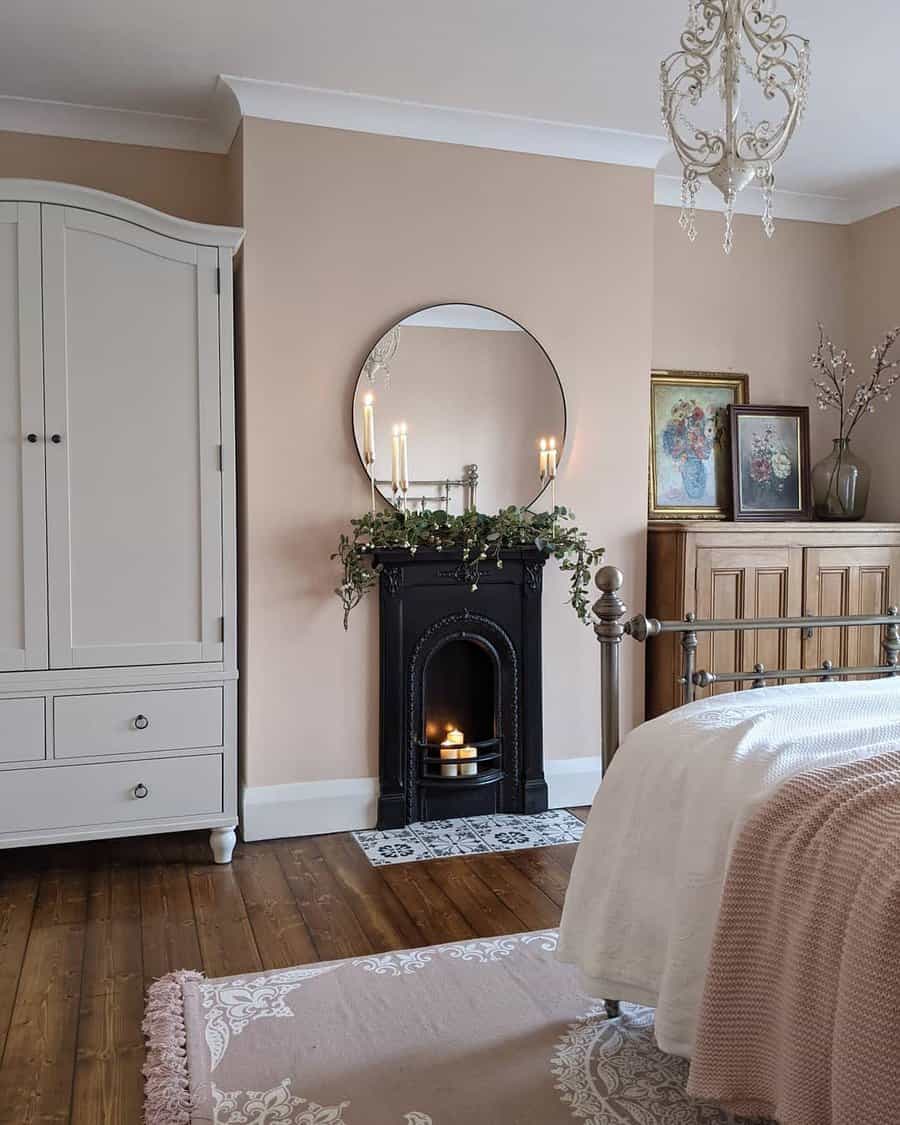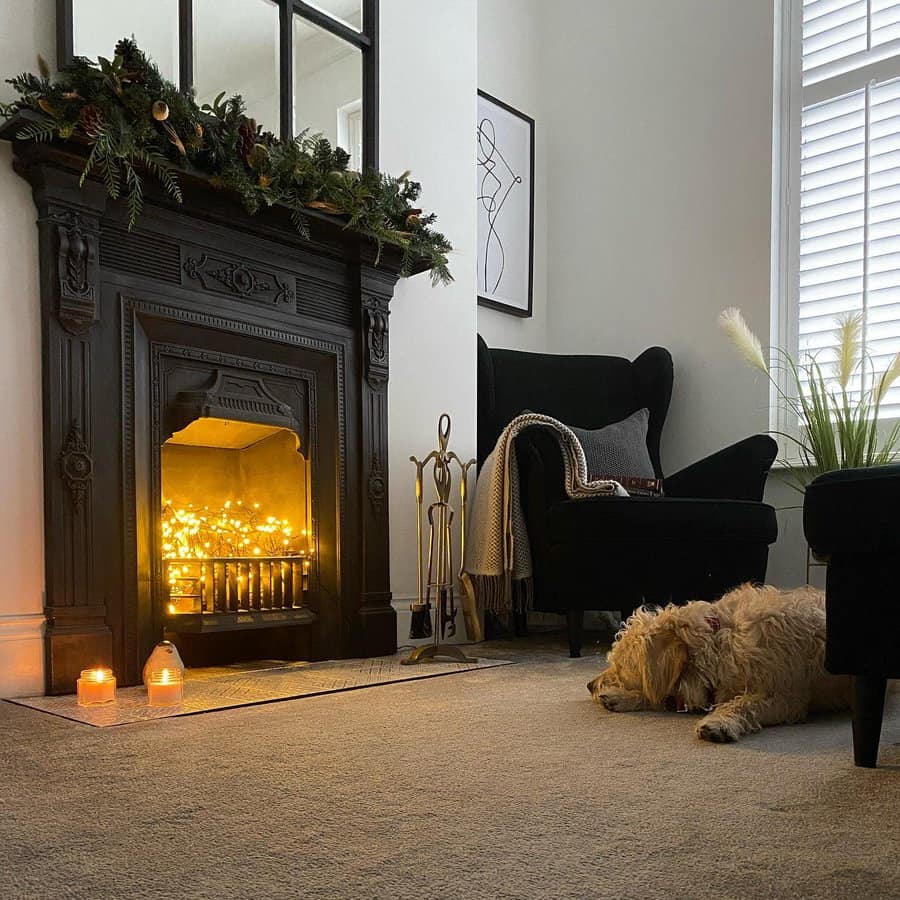 4. Pick A Traditional Mantelpiece
When it comes to fireplace ideas, traditional mantelpieces can bring an aura of nostalgia and warmth to any home. Not only will they be sure to give everyone in the family a feeling of comfort, but they are also a great way to express your own personal style.
Investing in traditional designs is often the perfect finishing touch for any room, and mantelpieces are no exception. With a traditional mantelpiece, you will be able to make memories around the fire with loved ones that will last a lifetime.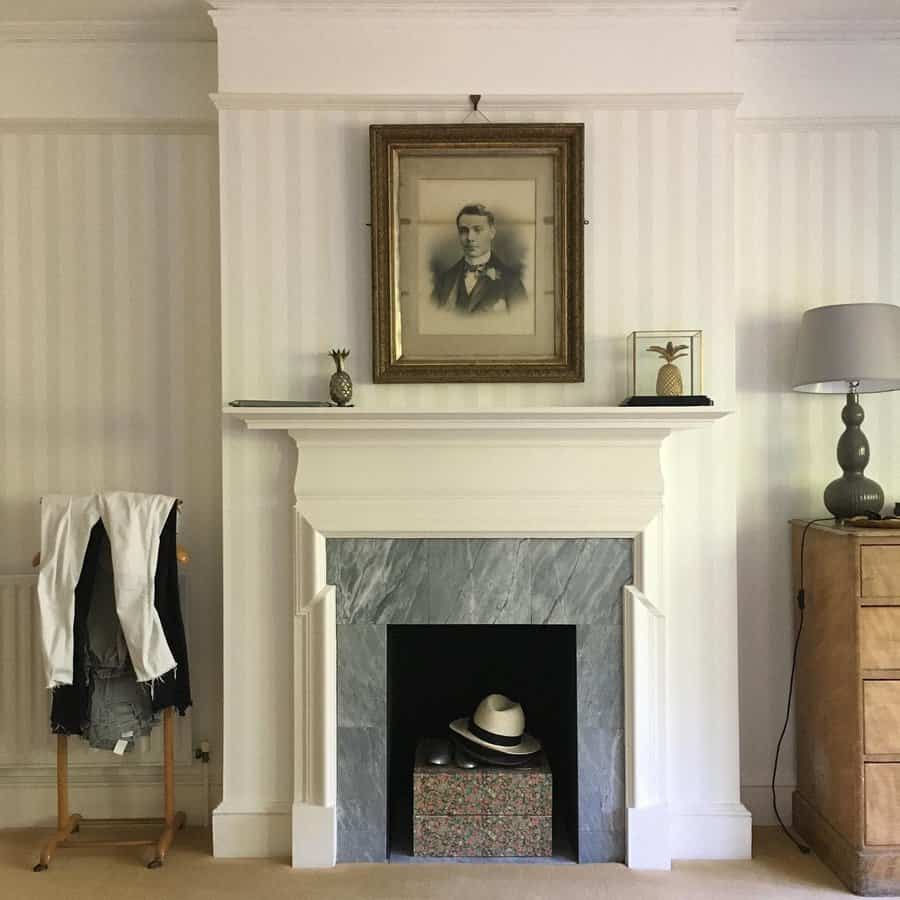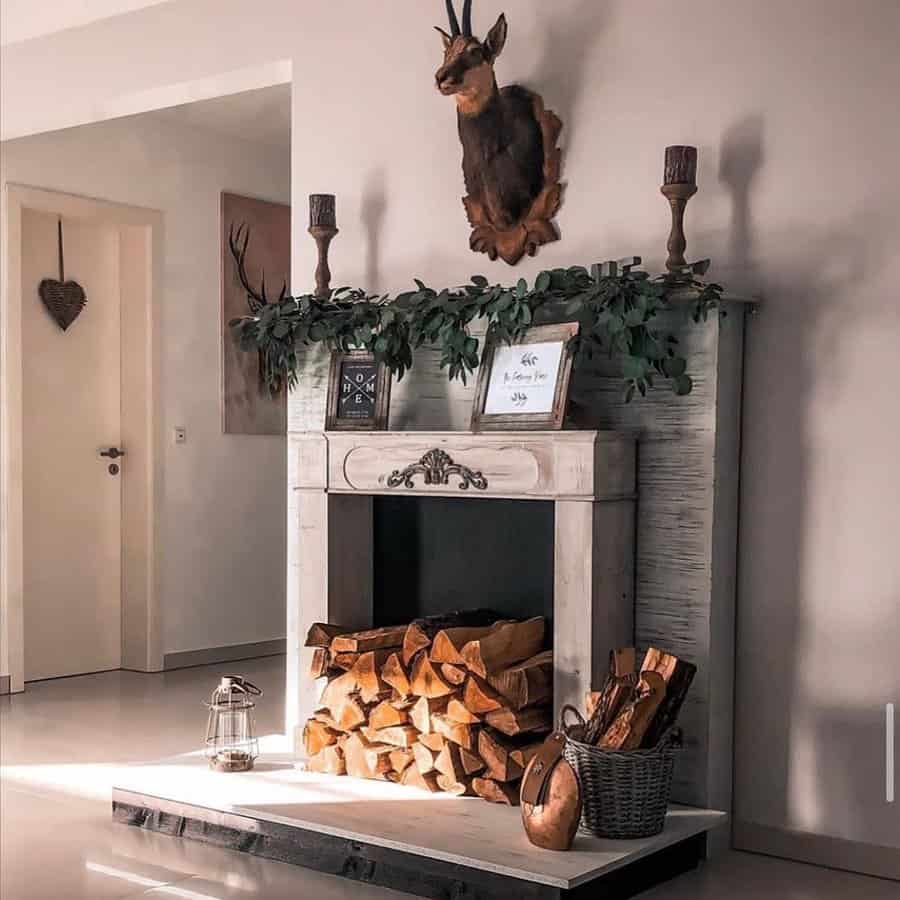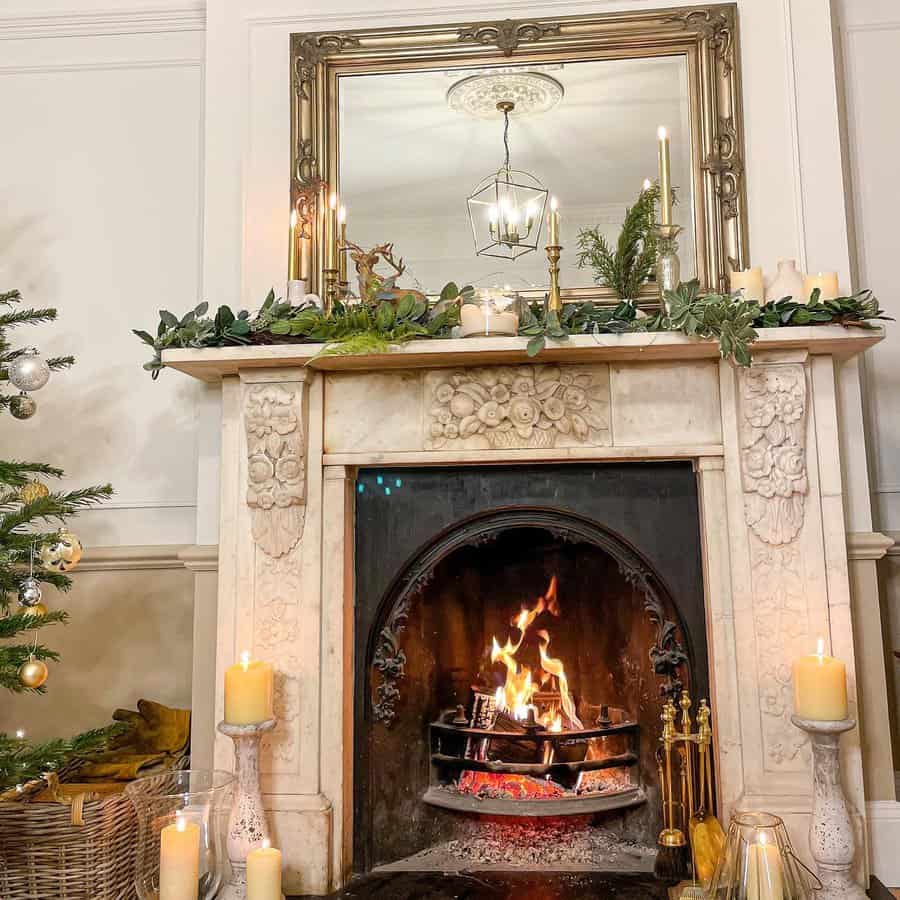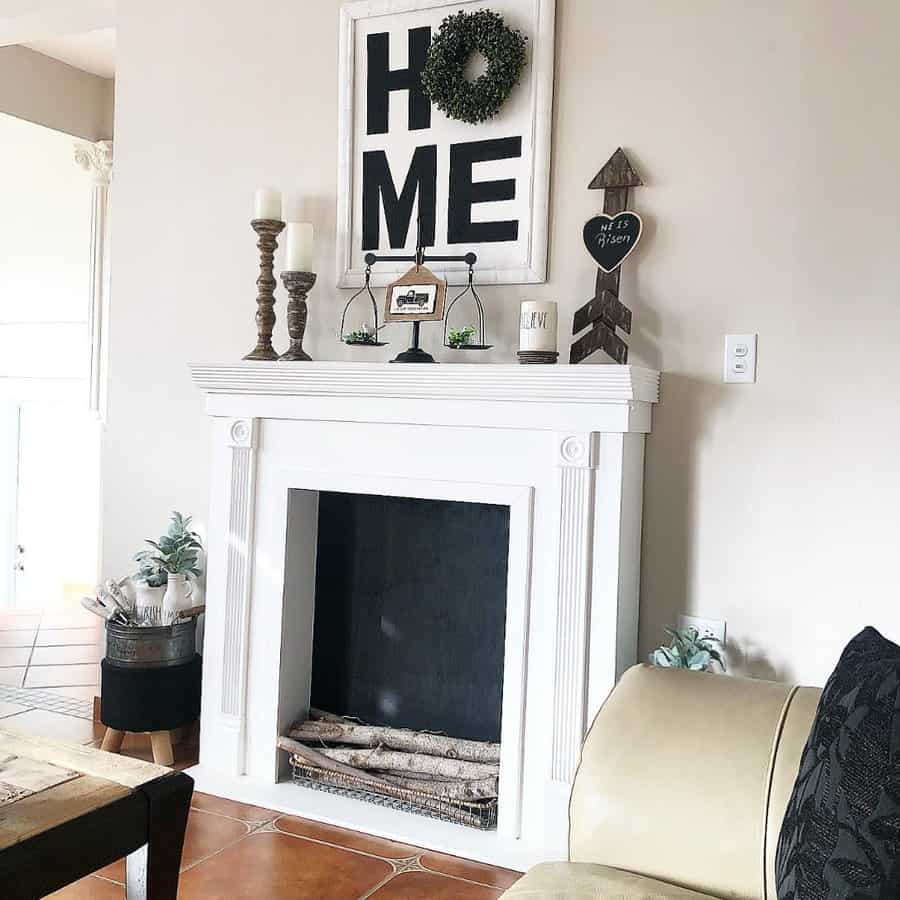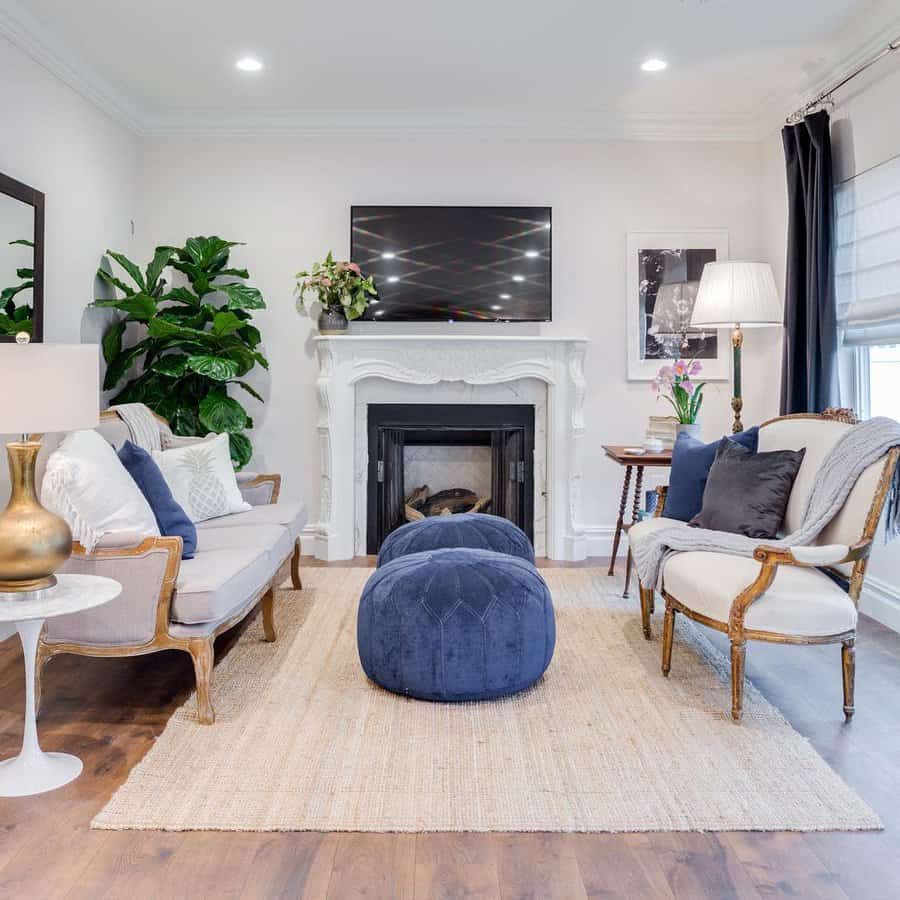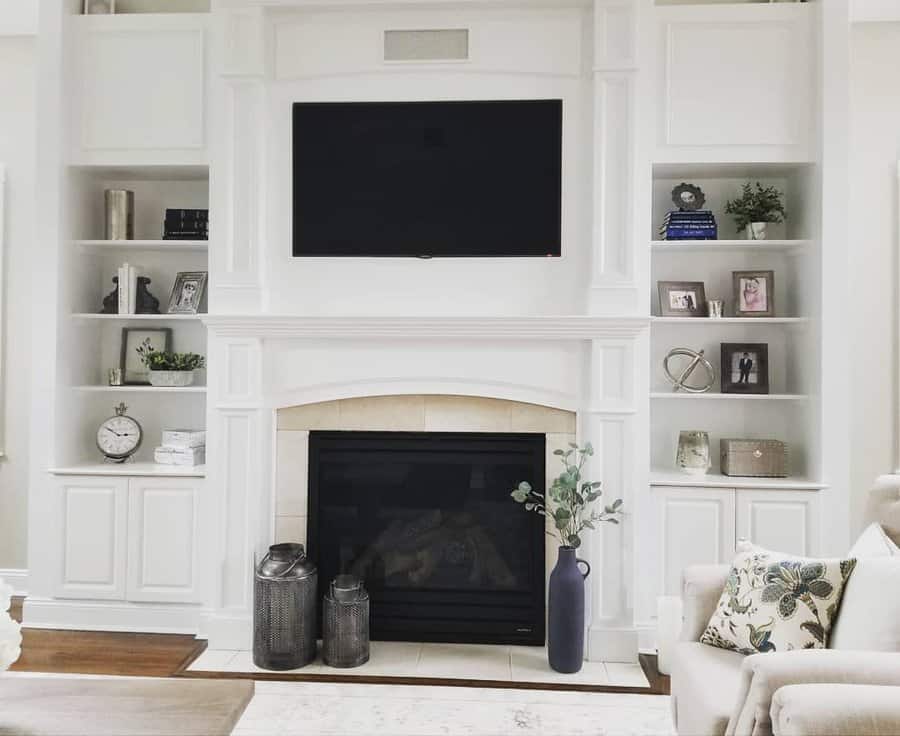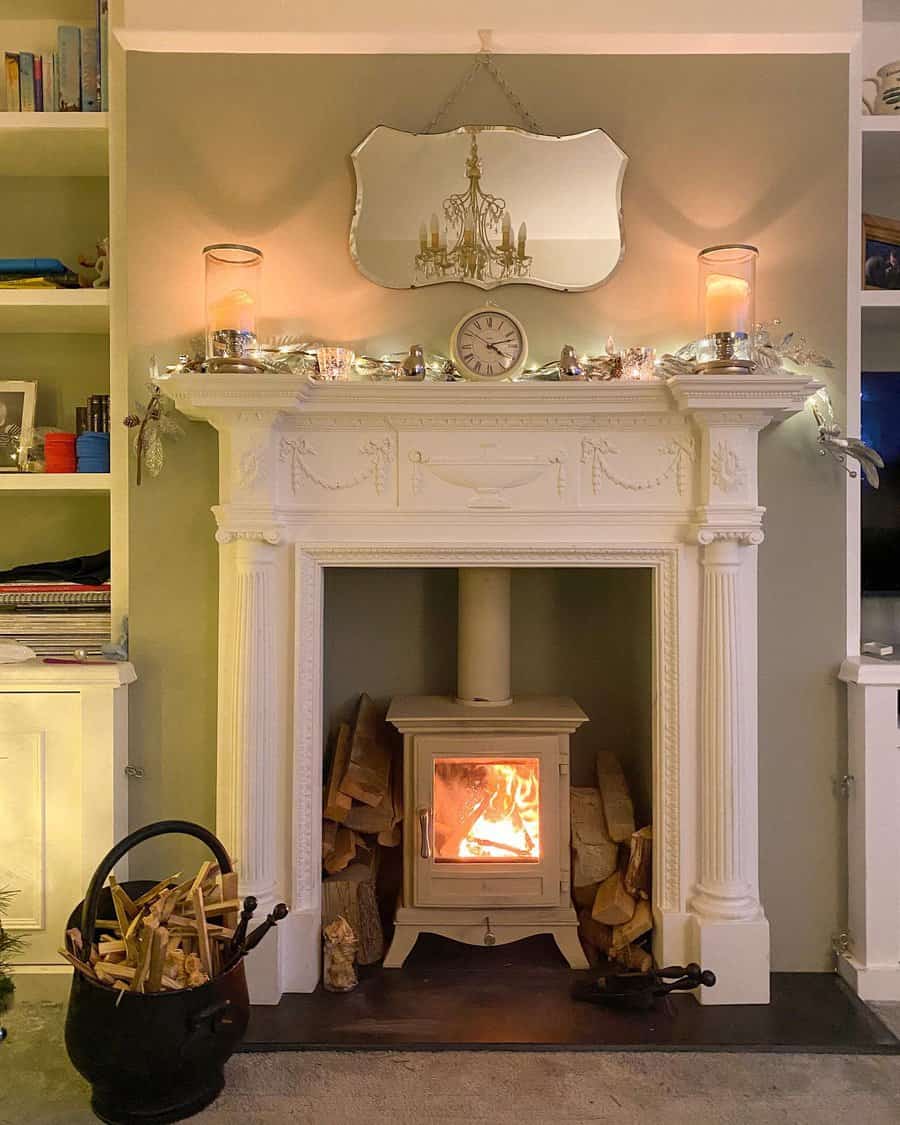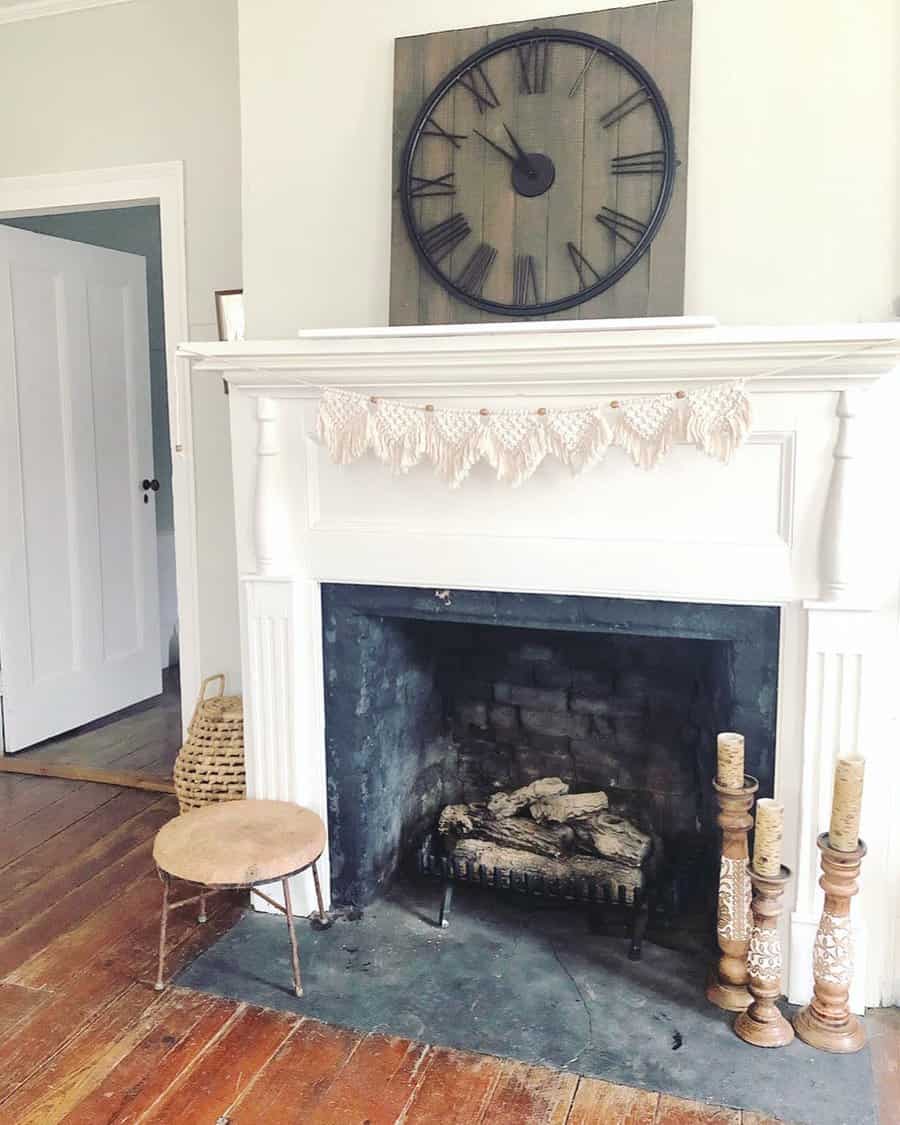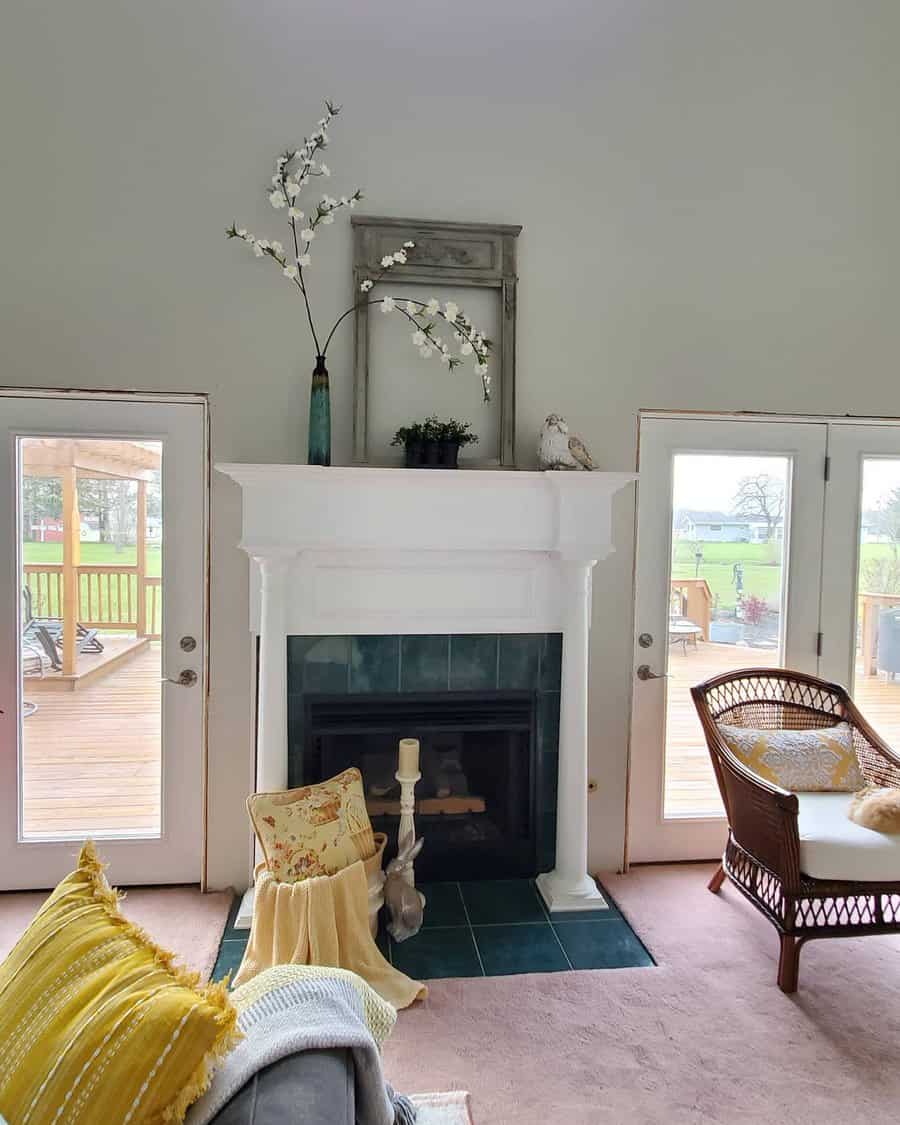 5. Go Rustic With An Exposed Brick Wall
If you're looking for some creative fireplace ideas, why not consider exposed brick for the walls of your fire space? An exposed brick wall in a sitting room brings an added charm and makes for a truly unique hearth.
Not only does it look beautiful, but it also works as a natural insulator around the area. This can be cost-effective if you already have exposed brickwork in your home, just be sure to check that any exposed chimney is sealed well to prevent cold air or other drafts from coming into the room.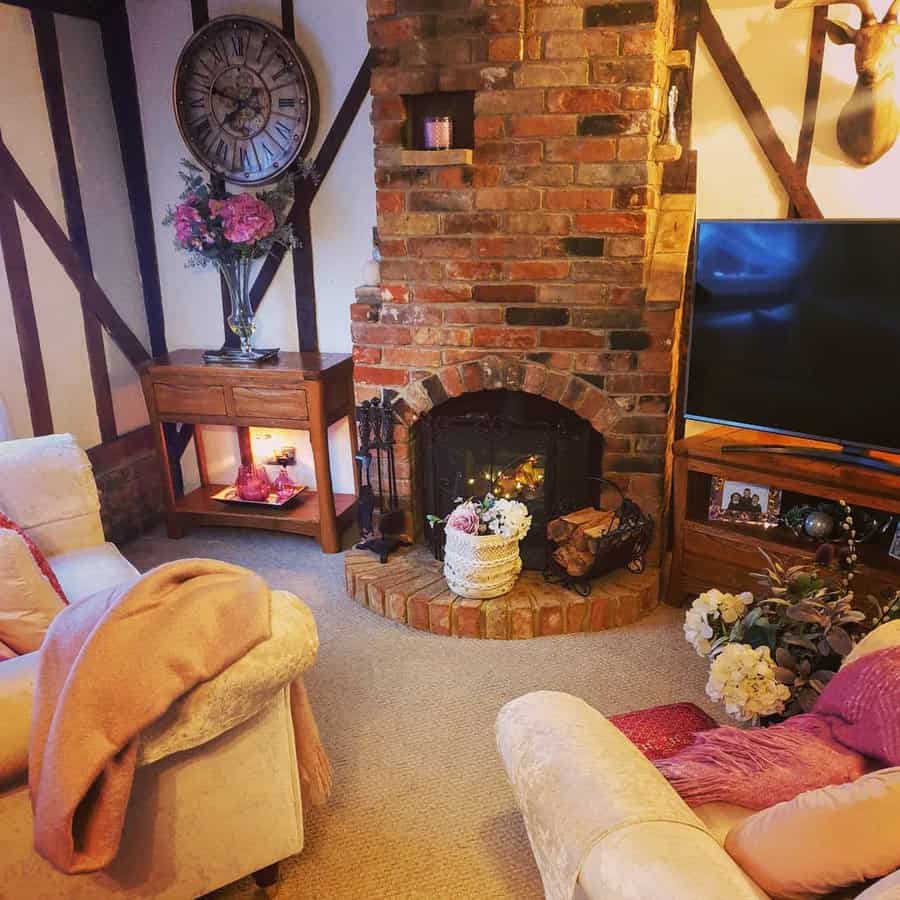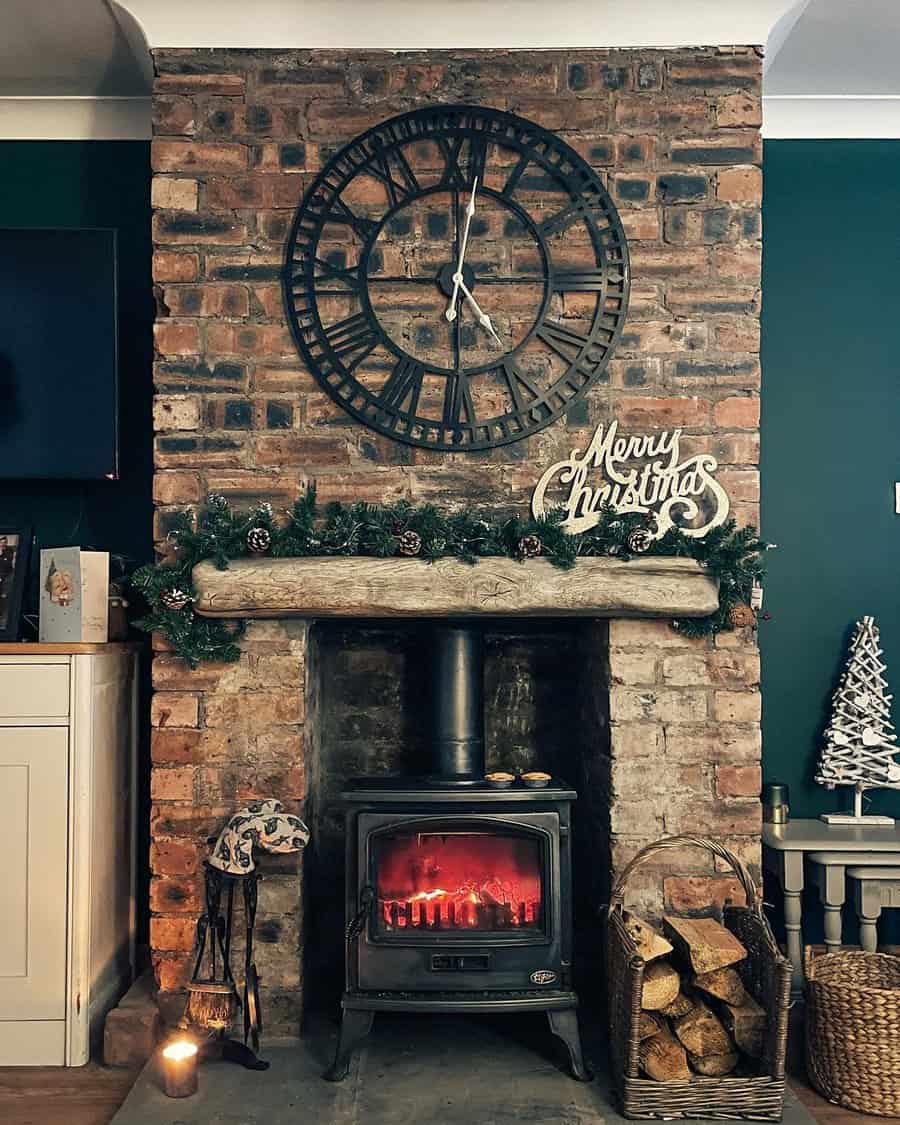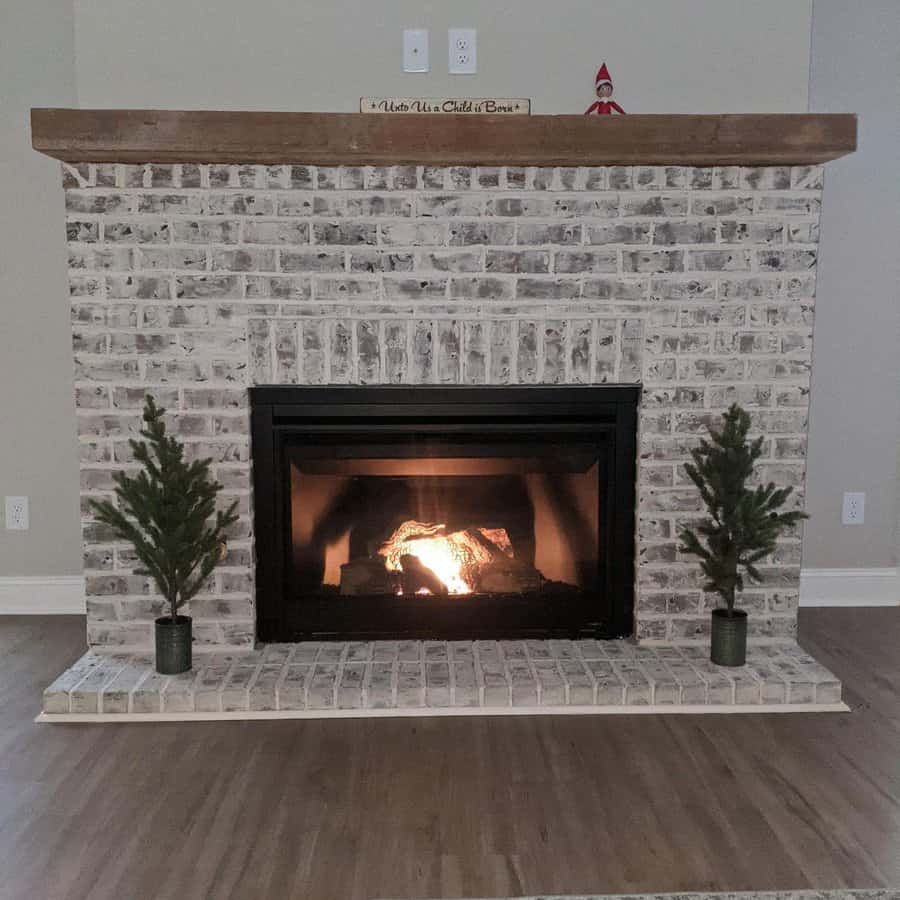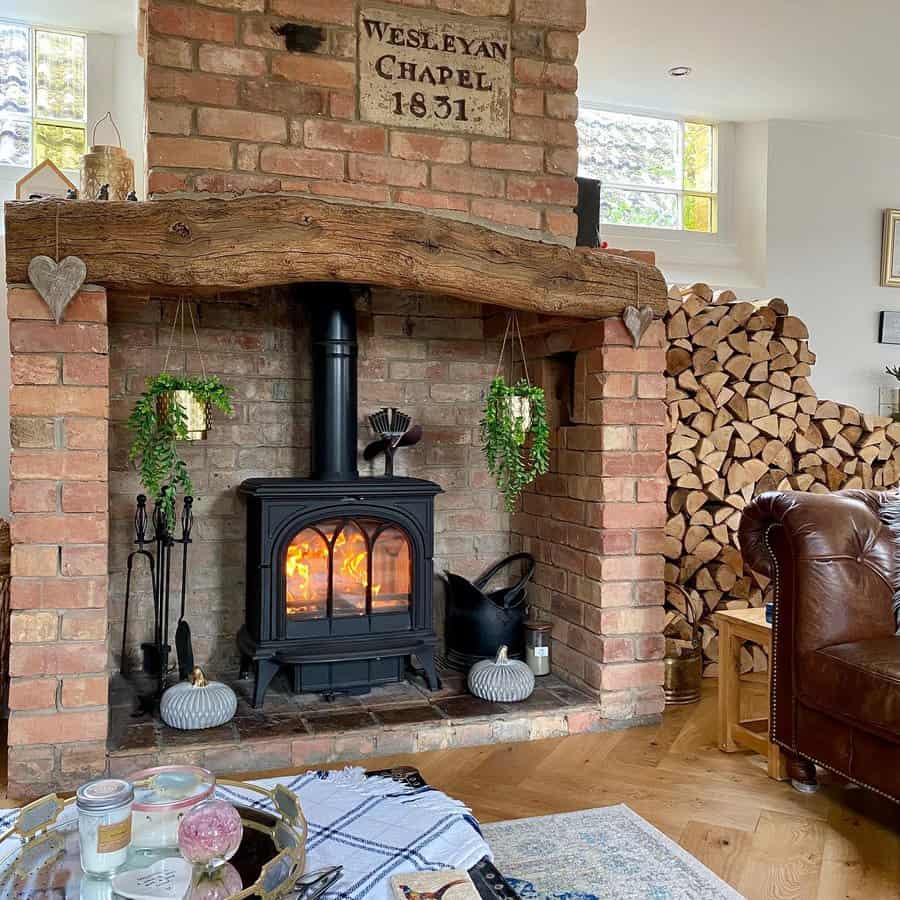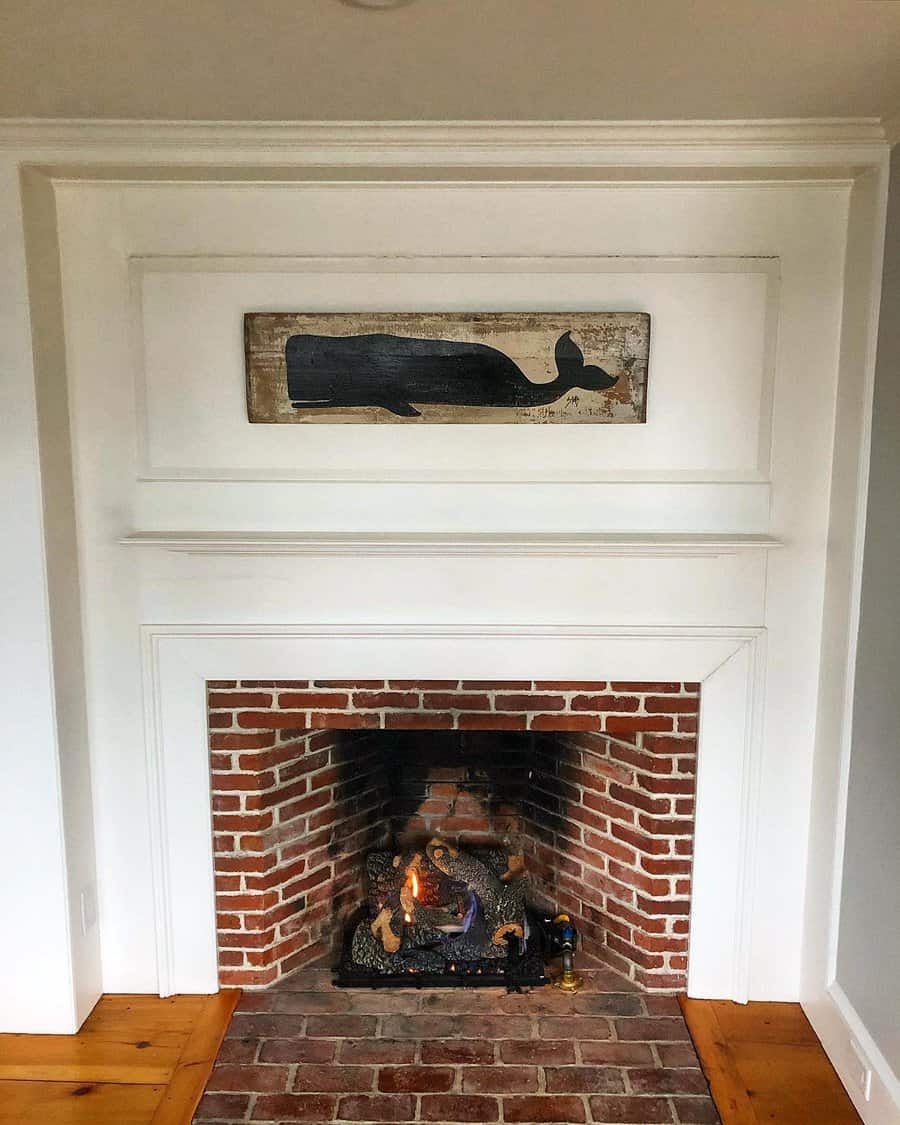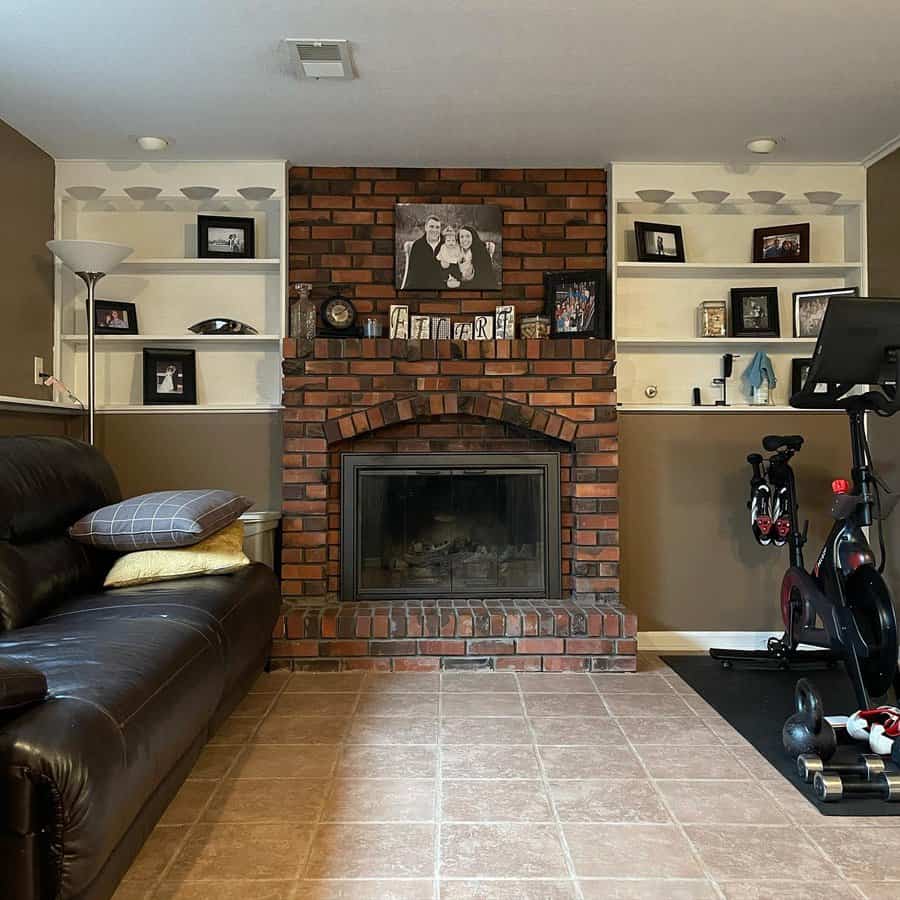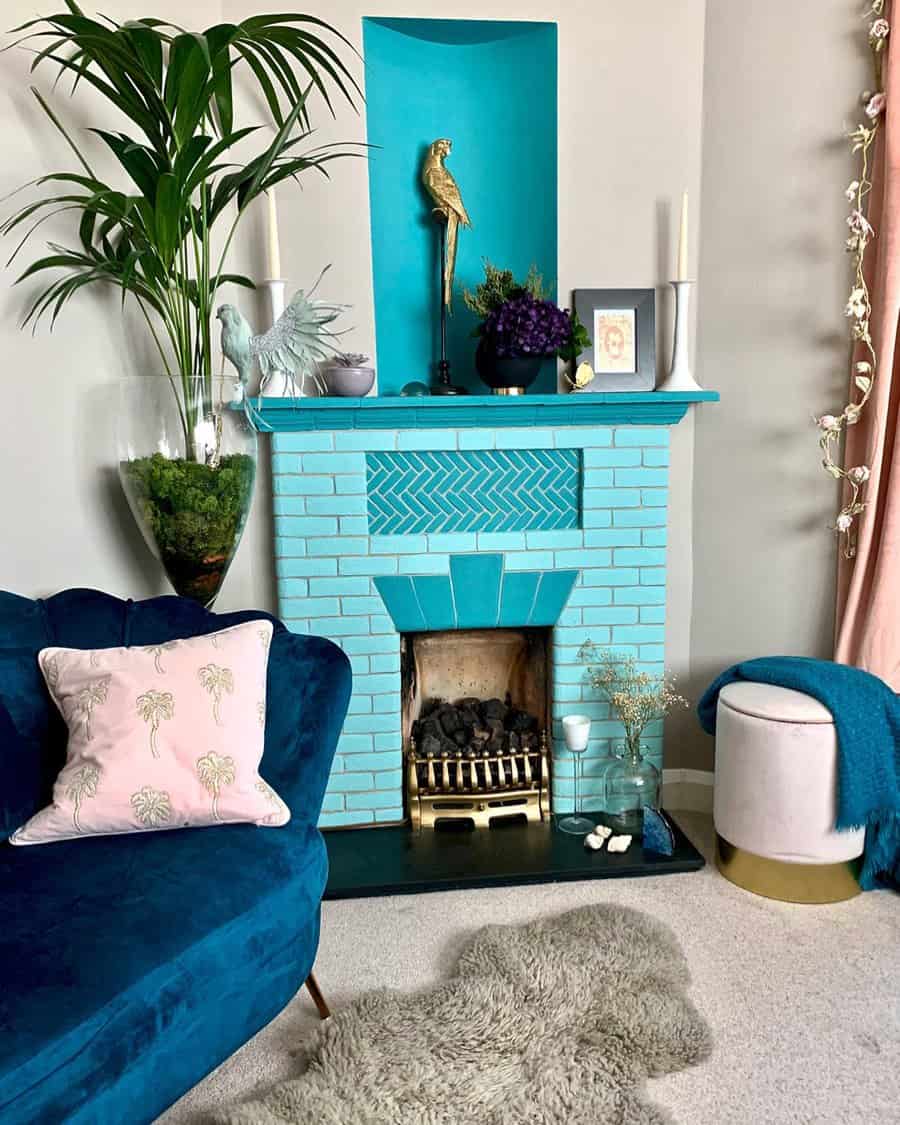 6. Add A Floating Mantelpiece For Seasonal Decor
Fireplaces are great features of a home and there's so much potential to make it into a unique, eye-catching centerpieces. Create an interesting focal point by turning a floating mantelpiece above your fire feature into a seasonal décor showcase.
Use pieces such as flower arrangements, candles, artwork, or plants for an eclectic touch that will keep your fireplace interesting year-round. Consider taking it up a notch with piece swapping—swap out the meaningful items to reflect the passing of each season. With the right touch, you can bring new personality and energy to your fireplace setup!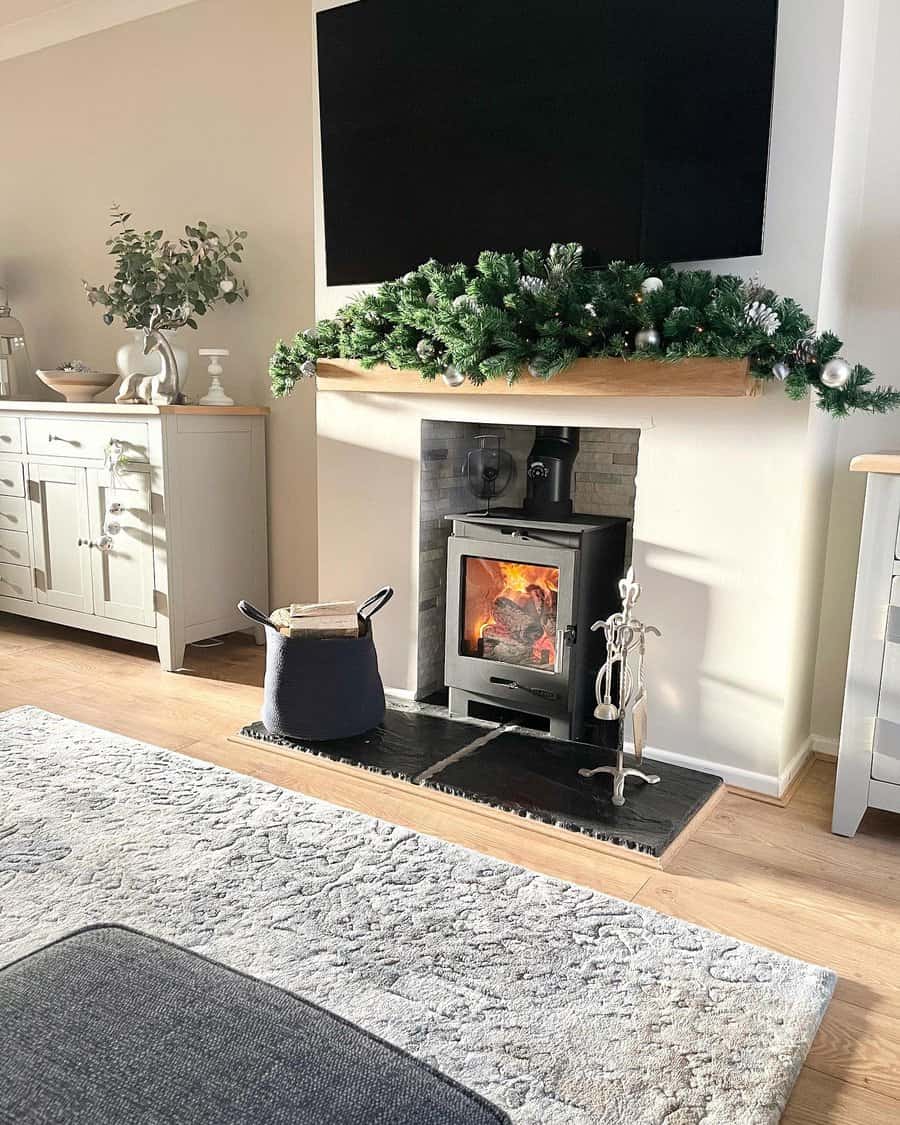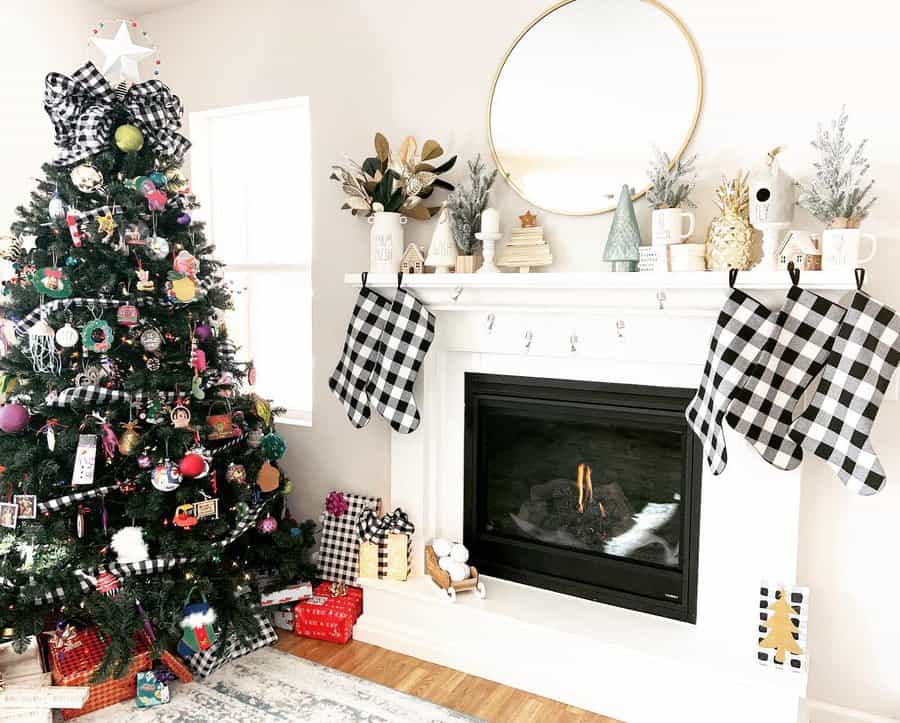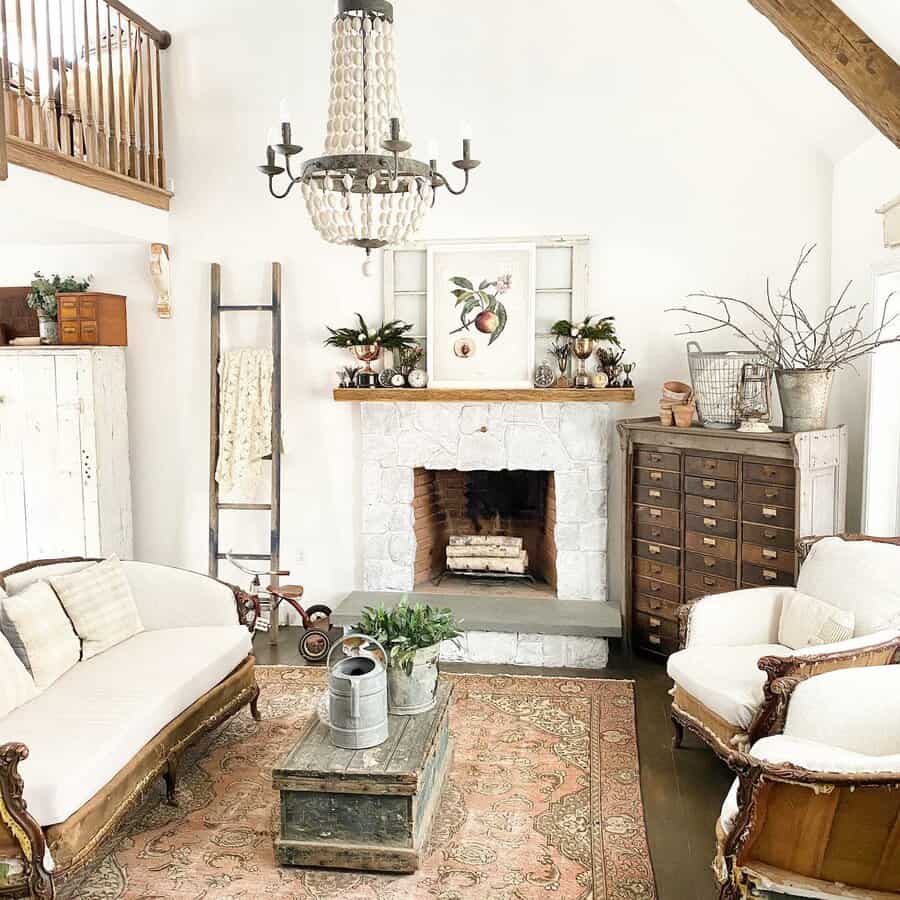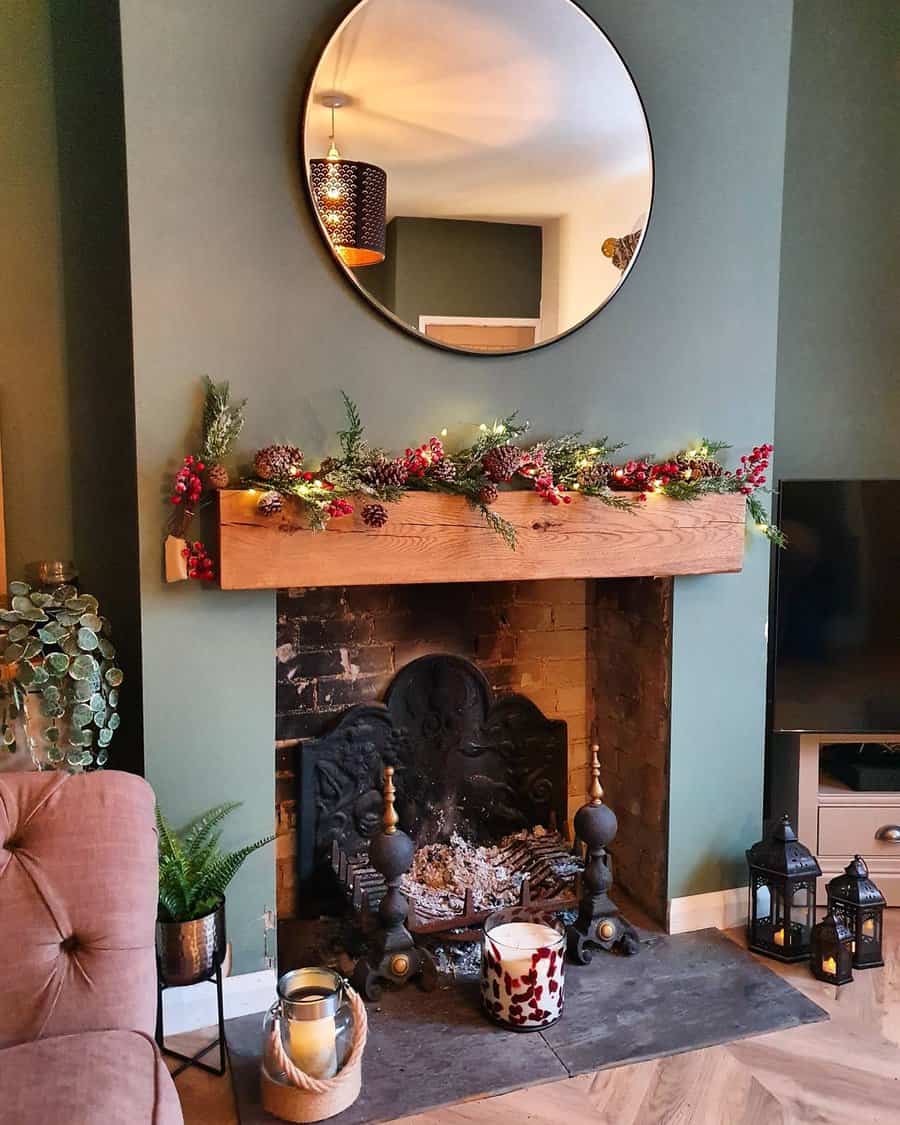 7. Seamless Wall For Gas Fireplace Systems
For those looking to create an impactful, modern look in their living space, seamless wall fireplaces are a great option. From contemporary gas solutions to wood-burning models, seamless wall fireplaces offer not just beauty but also practicality when it comes to heating. Not only will a seamless structure provide the appearance of floating within the wall, but it can also be used as a unique backdrop for artwork or photos.
Alternatively, those who want to make a statement should consider a traditional fireplace gas design featuring sleek lines and metallic finishes that bring an air of sophistication and glamour into any space.
Whether you're revamping your living room with bold colors and textures or seeking something more understated yet still chic, these fireplace ideas are sure to inspire your next project.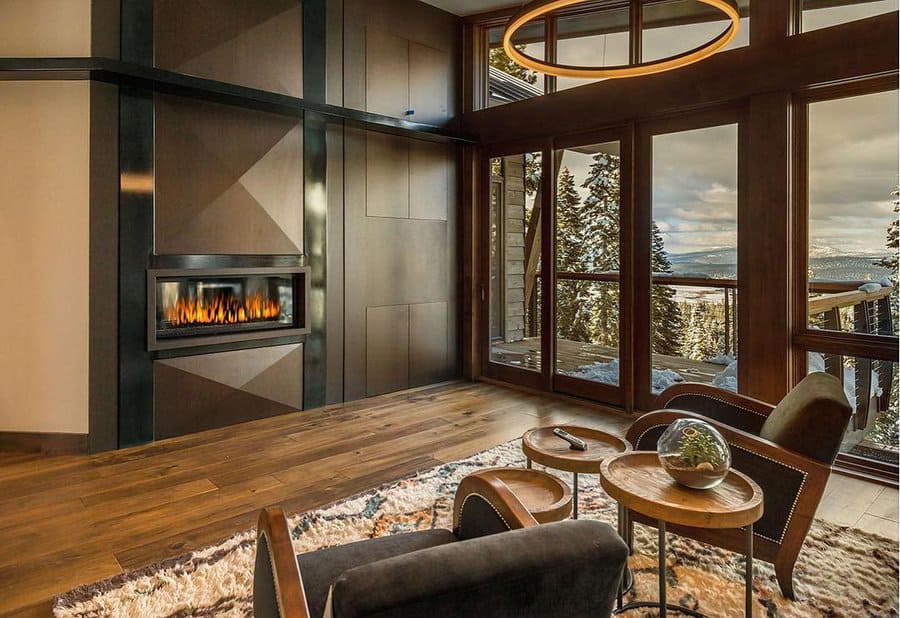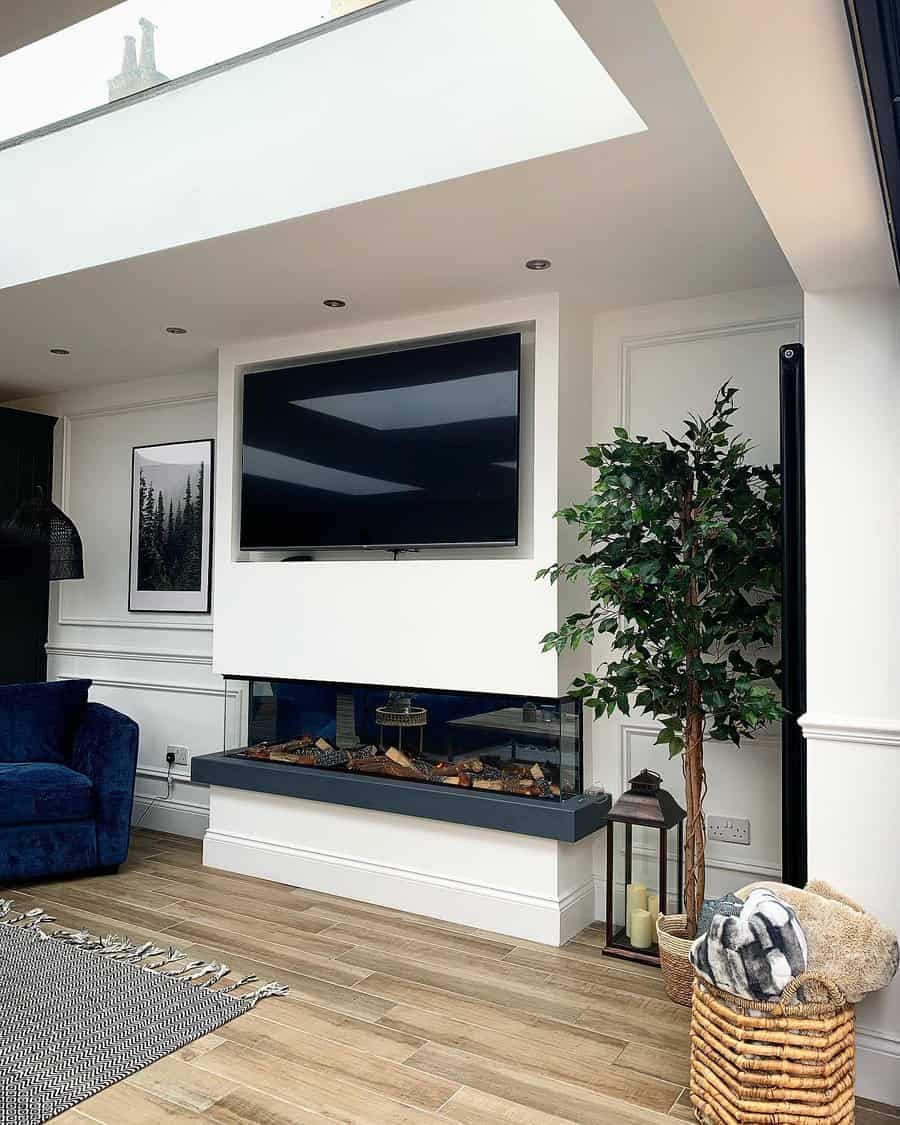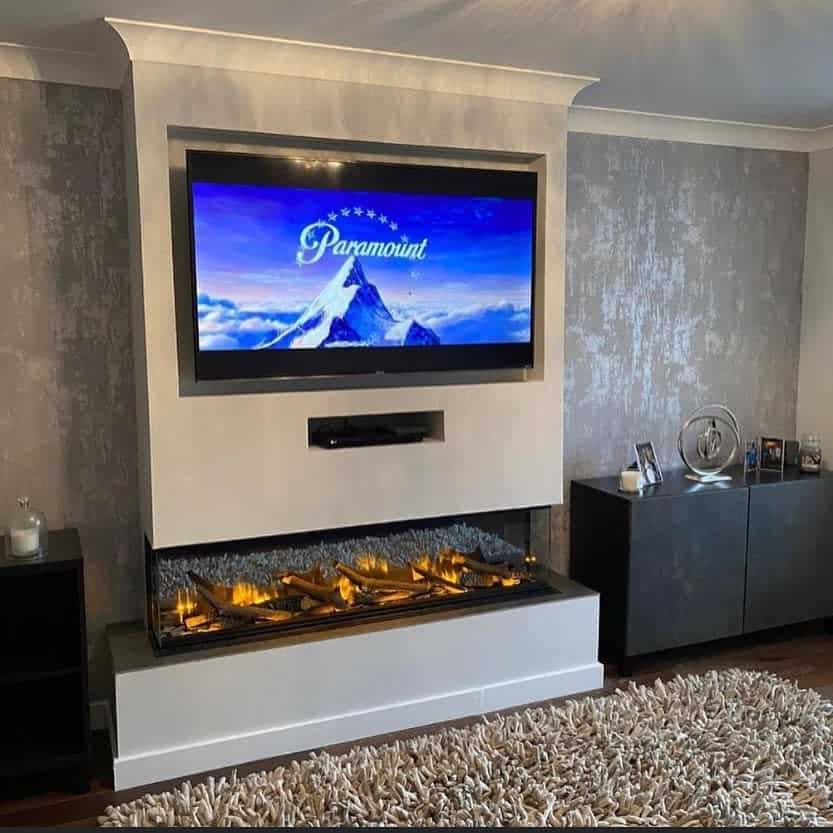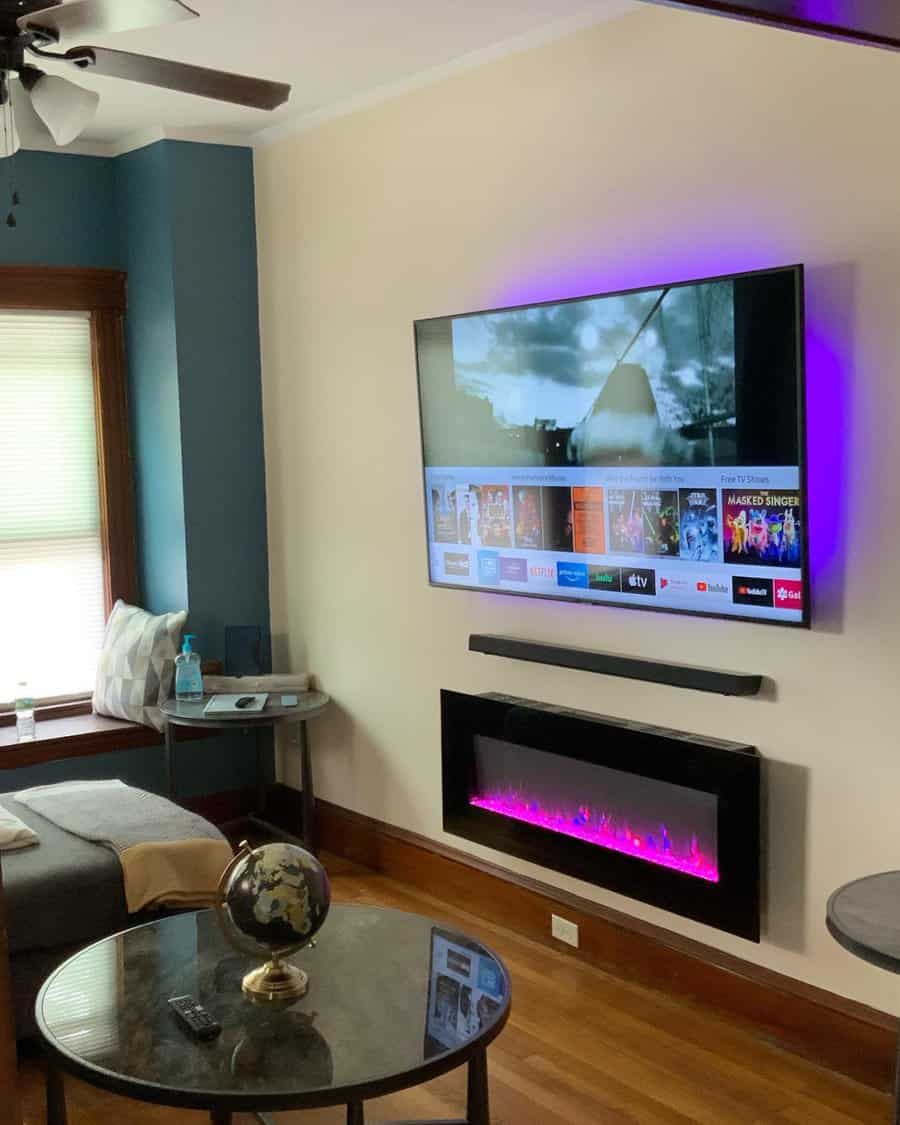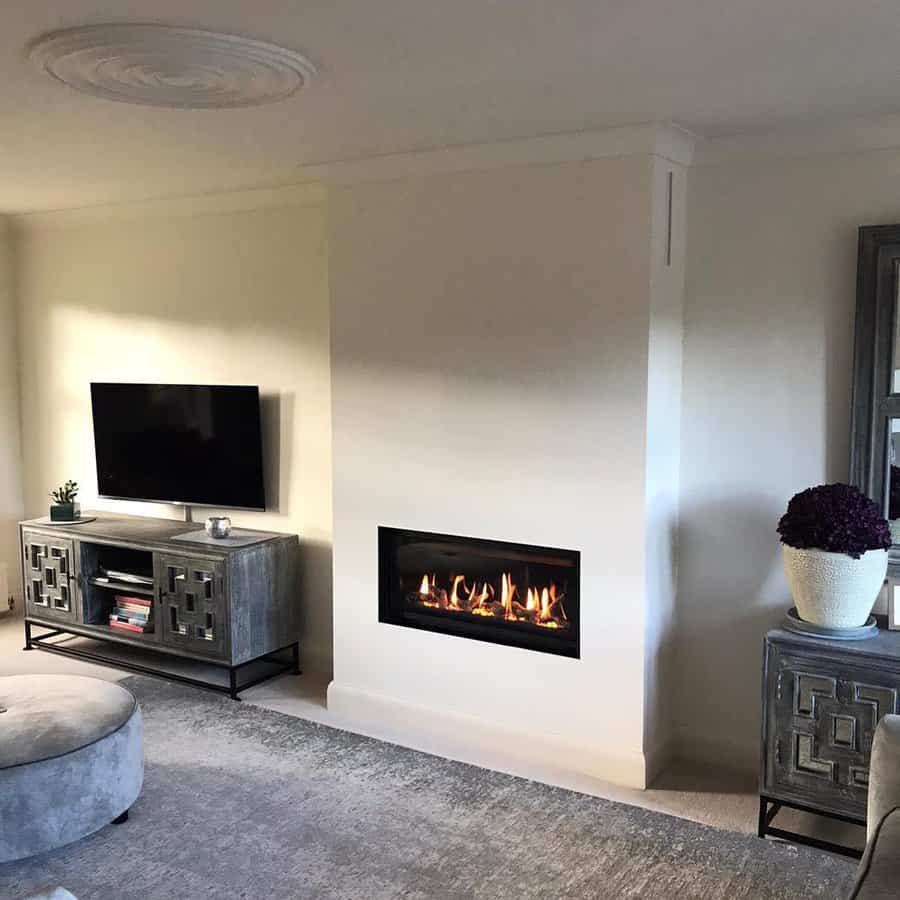 8. Stamped Stone Tiles For Added Texture In The Room
When it comes to fireplace ideas, stamped stone tiles are a great way to add texture and personality to your hearth. Whether you want to recreate the look of an old-world Italian villa or create a contemporary, minimalist look, stamped tiles can act as the perfect accent for any style.
Placed between each brick or stone on the outside of your fireplace, stamped tiles add just enough variety without overwhelming the space. If you're feeling adventurous and creative, you could even apply stamped tile in unique geometric patterns that will definitely draw people's attention!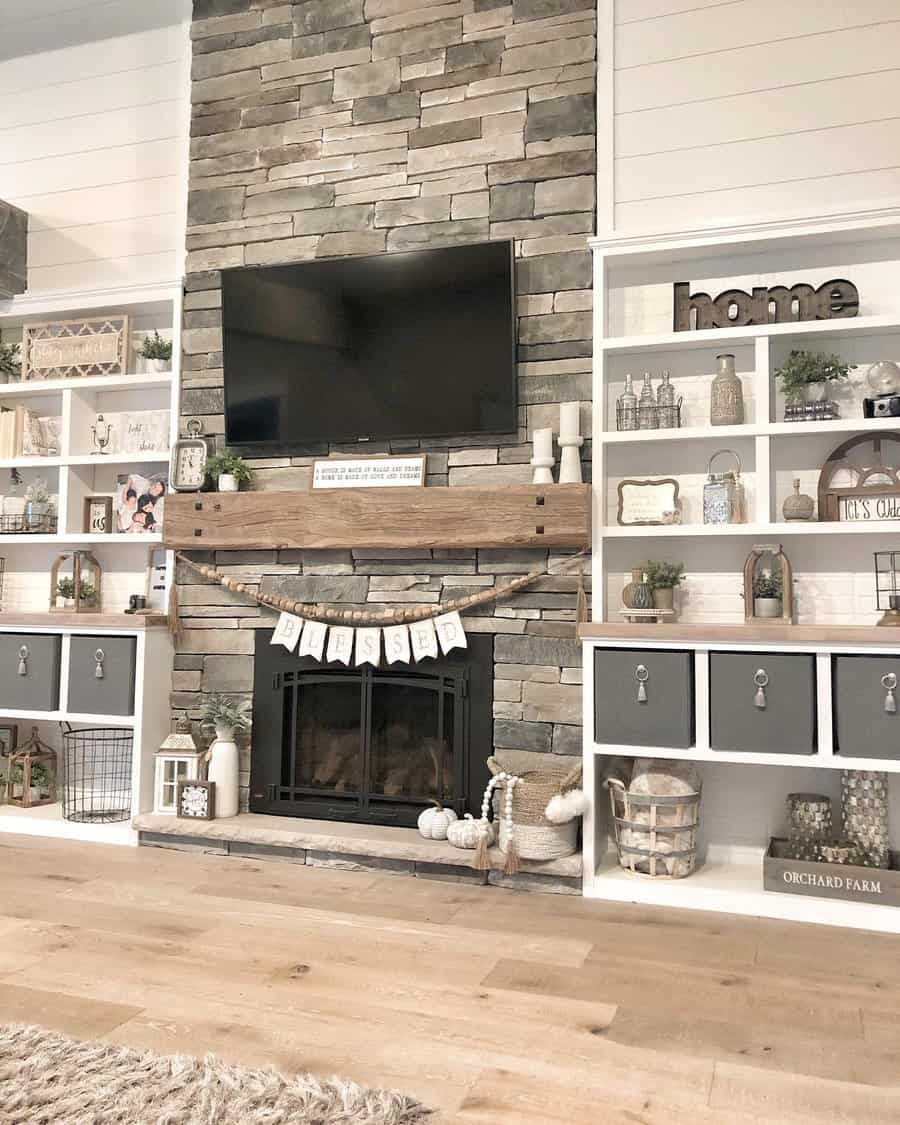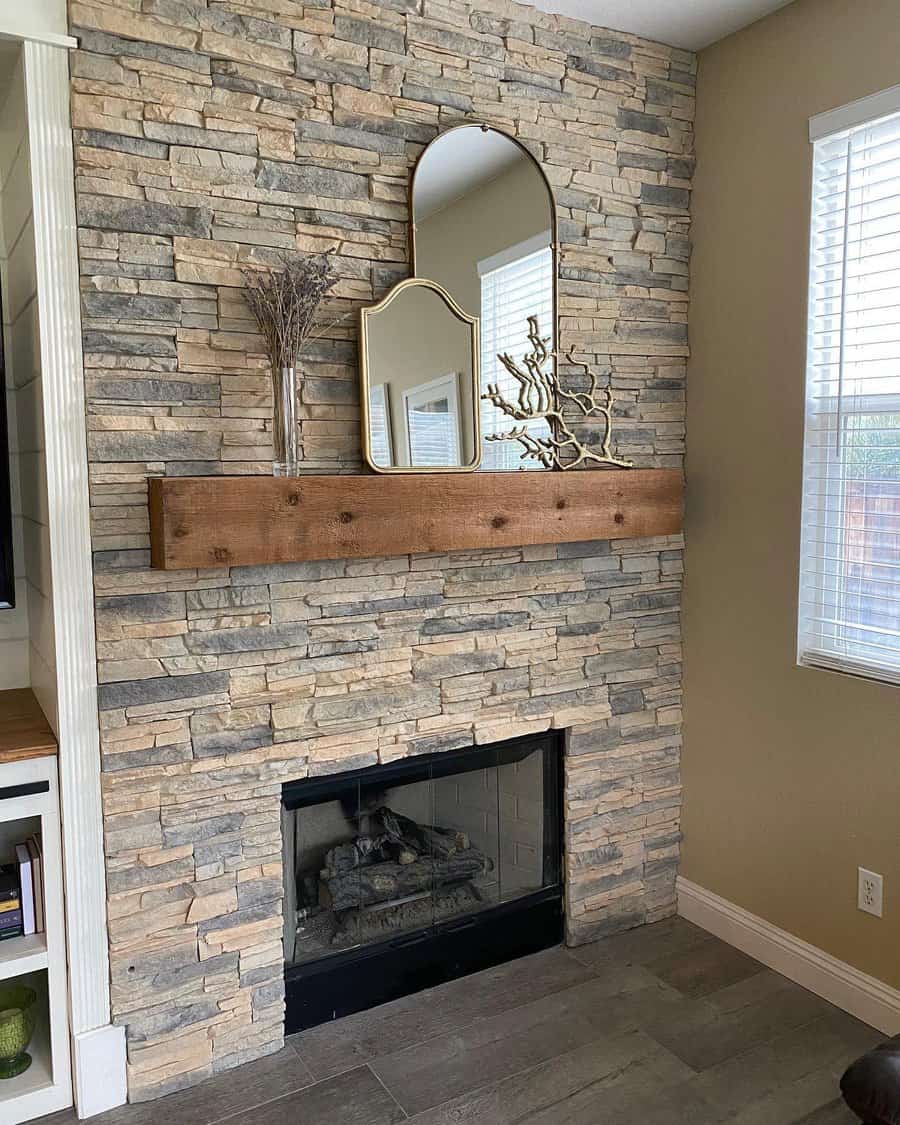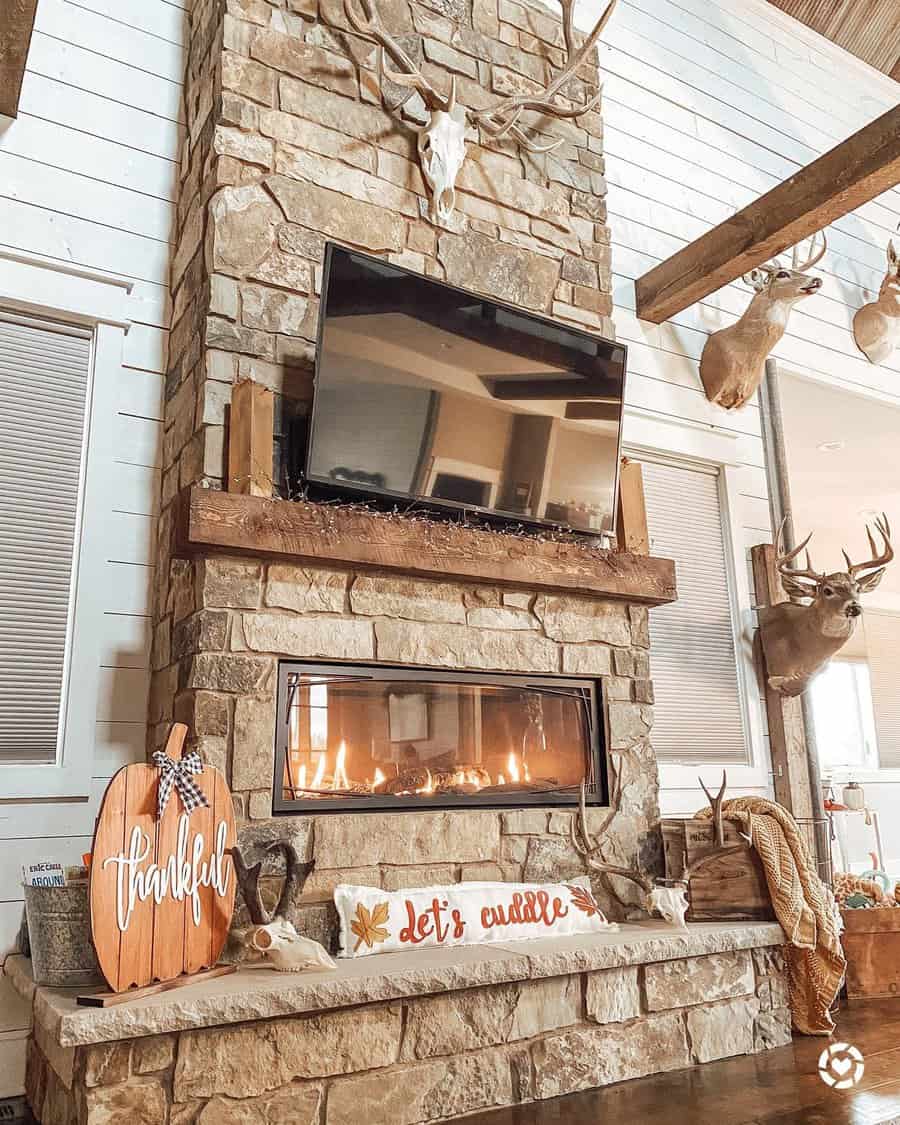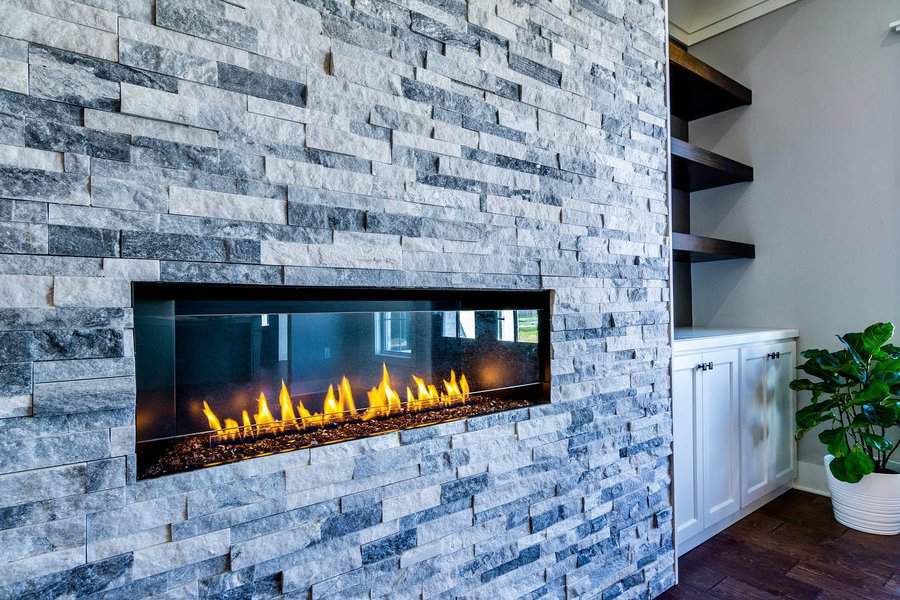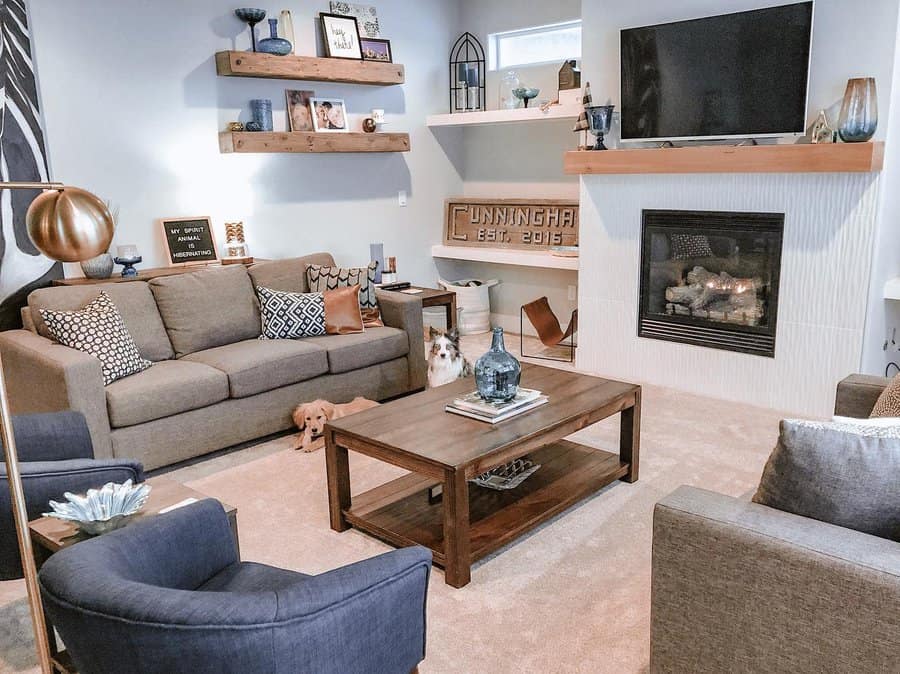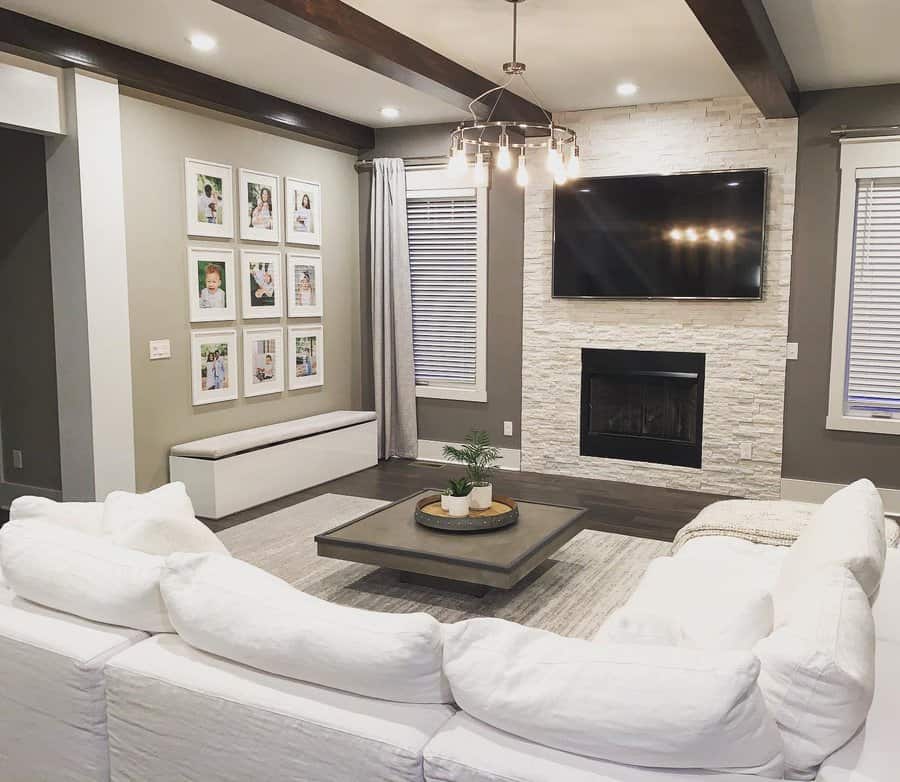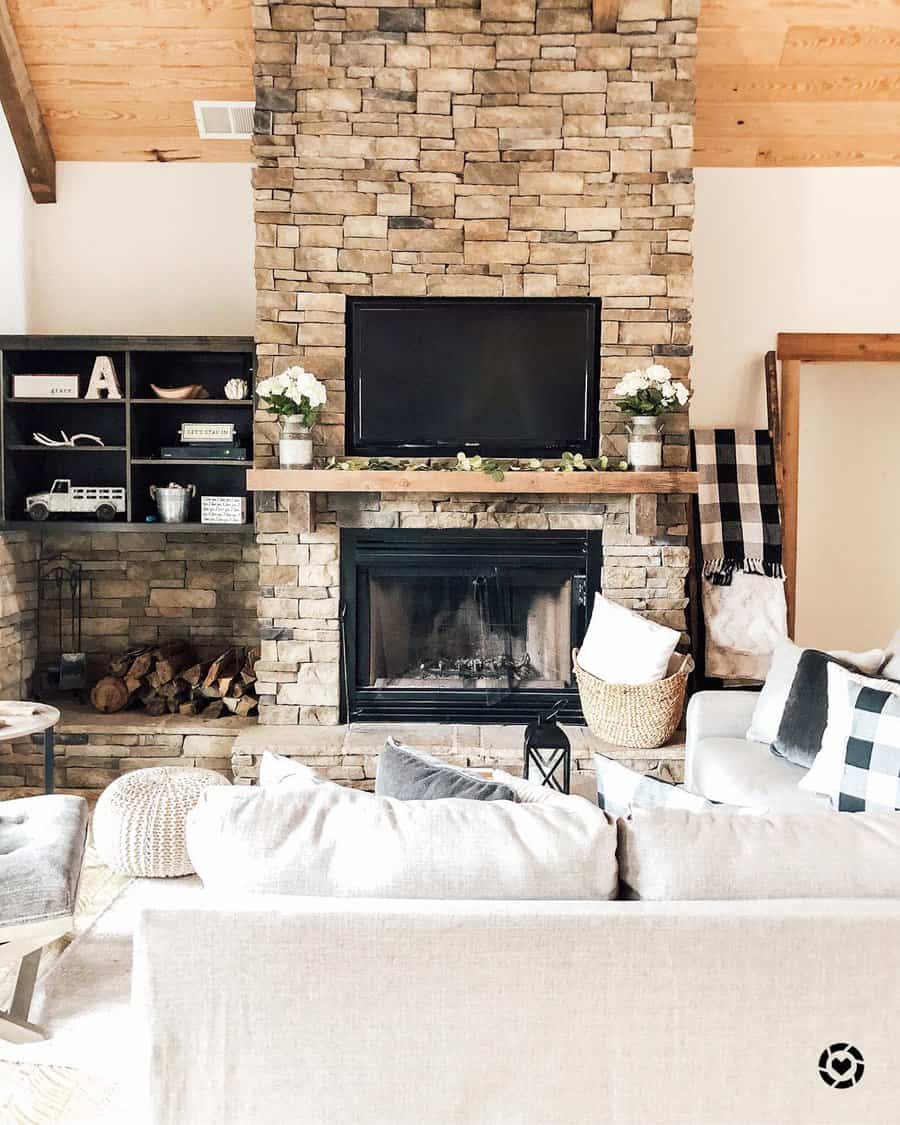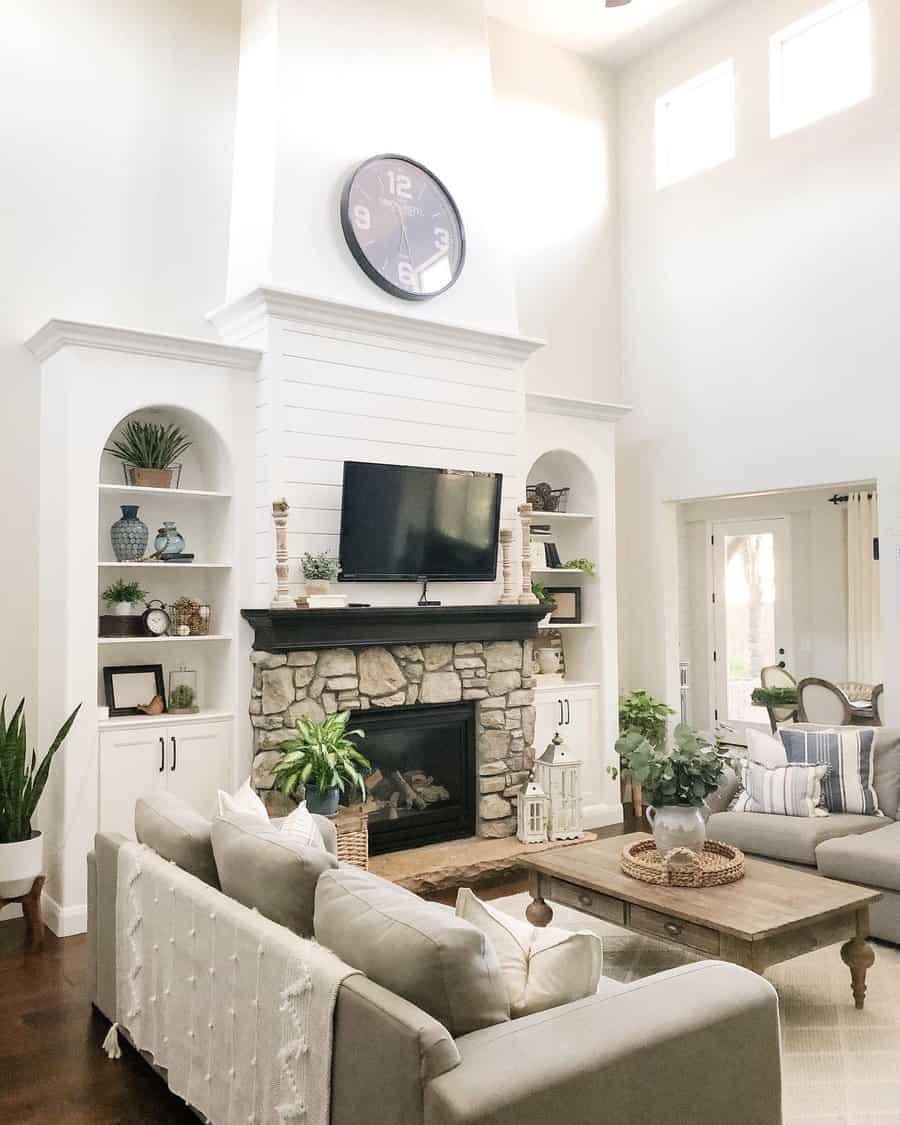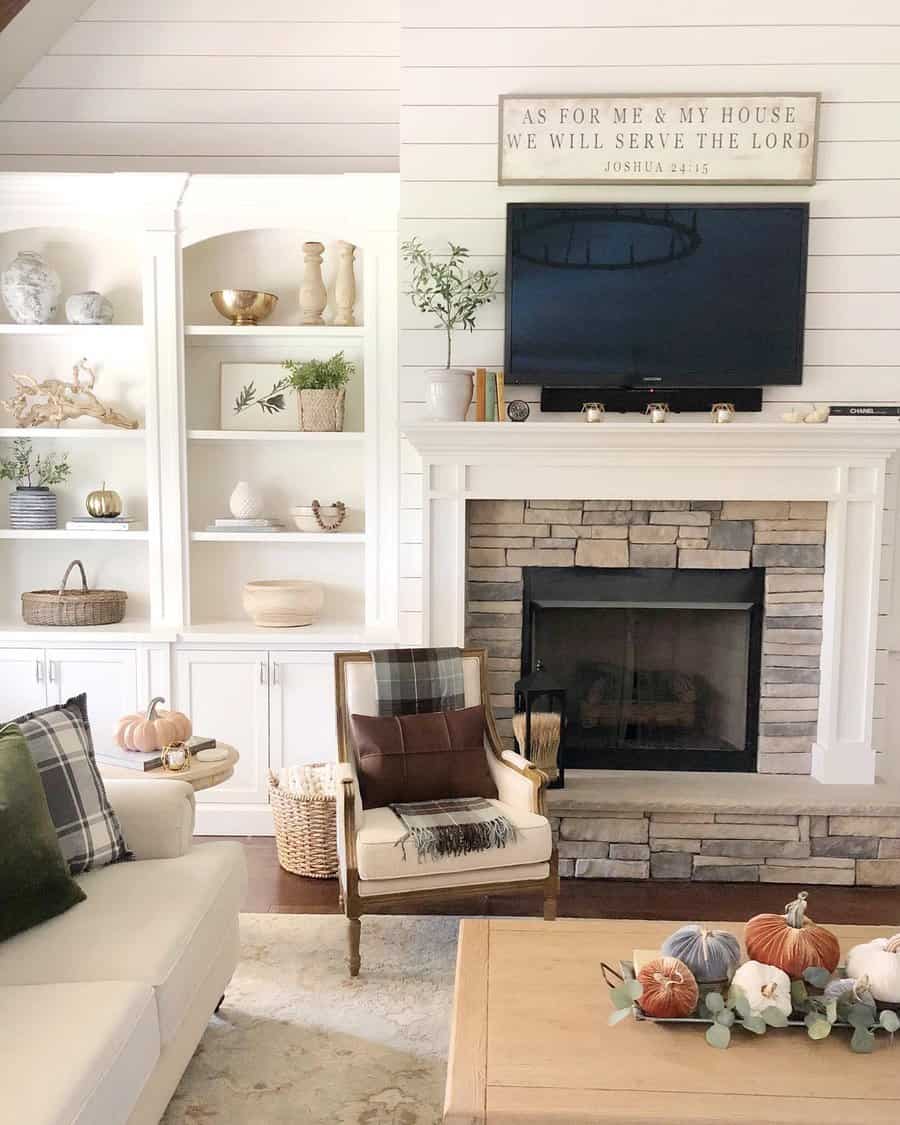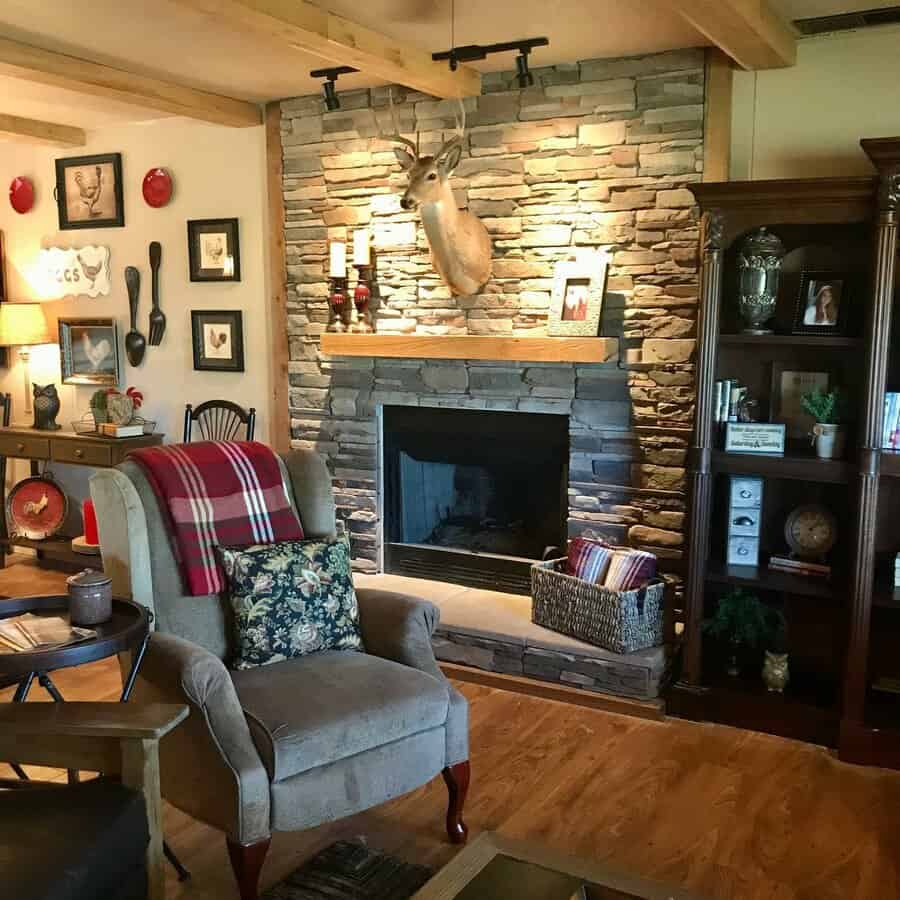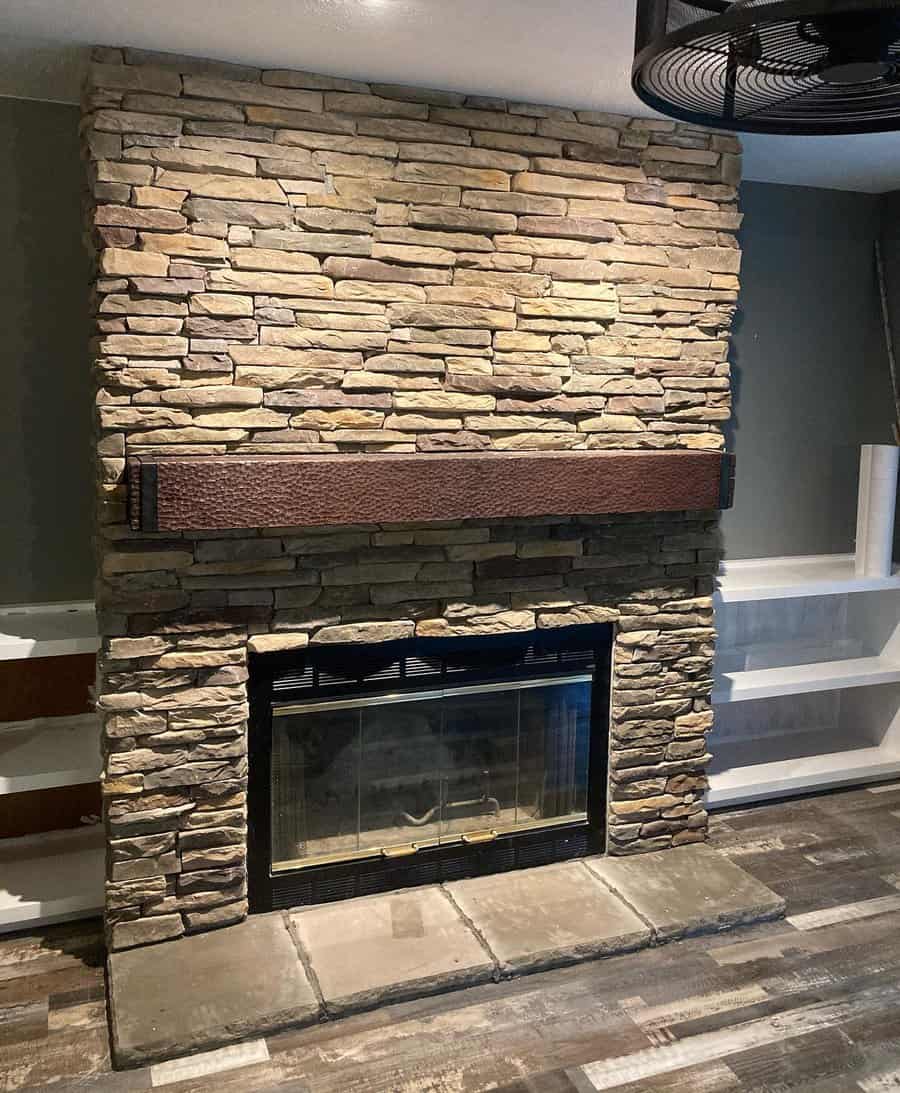 9. Accent With Decorative Tiles
Have you been thinking of giving your fireplace an upgrade? One creative and decorative way to enhance any living space is by using decorative tiles. With the wide range of styles and colors available, decorative tiles can give you the perfect added accent to make it truly stand out.
Whether you are going for a clean and classic look or a bold and modern style, decorative tiles give any fireplace the warmth and personalized character necessary for a truly inviting home.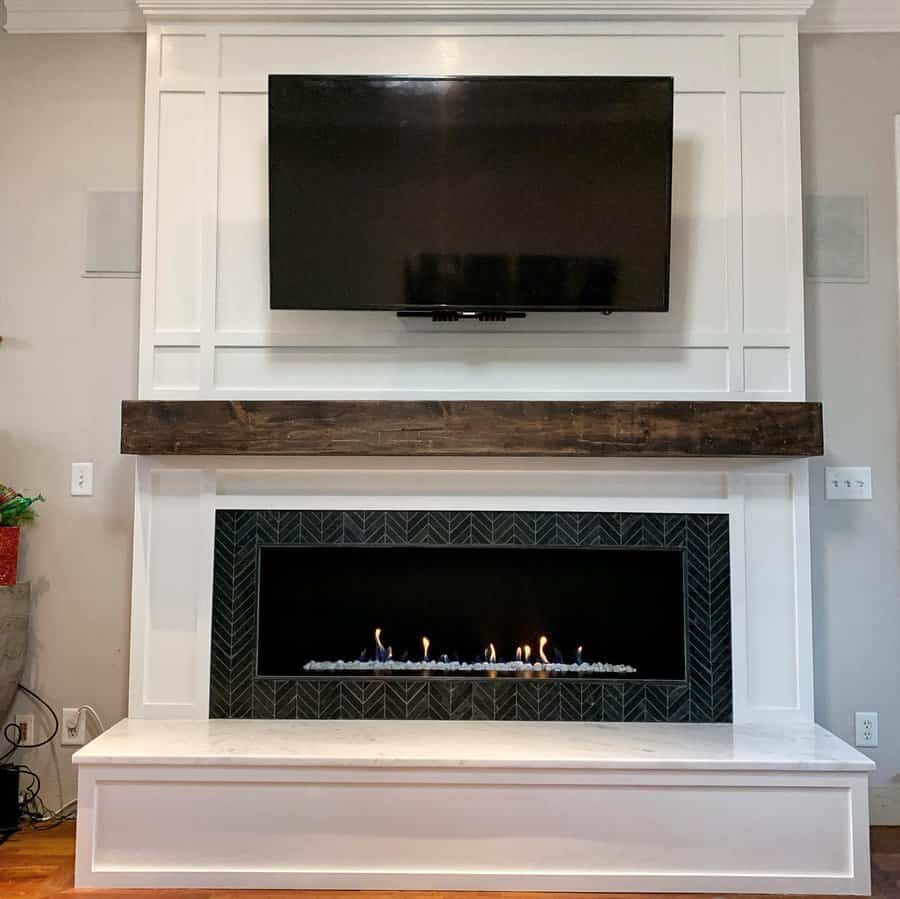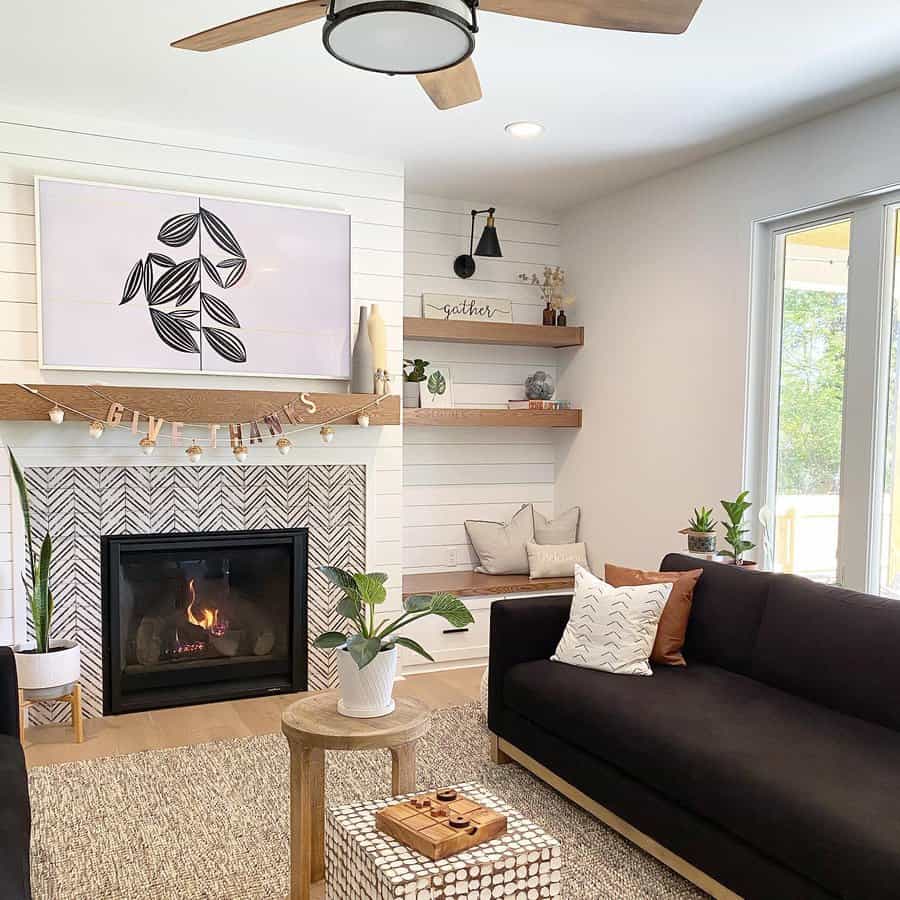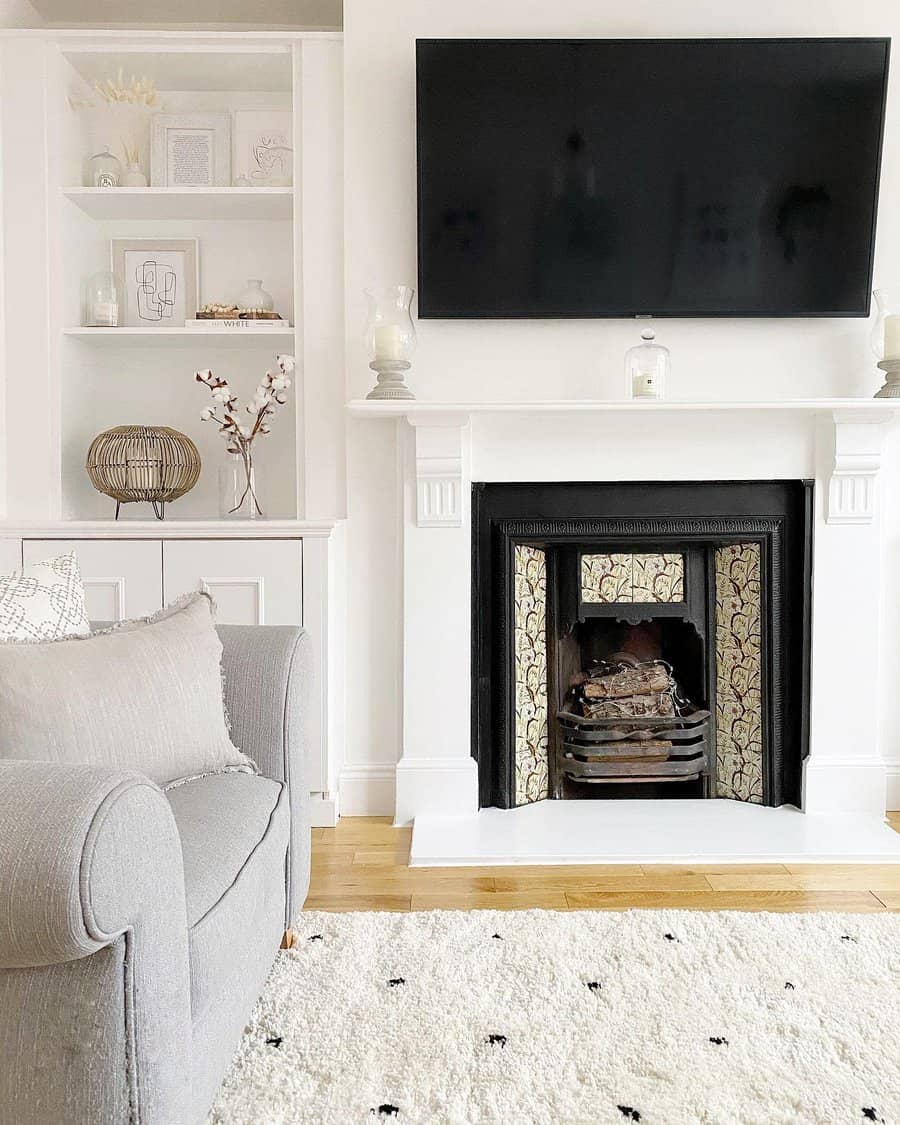 10. Opt For Marble For A Modern Aesthetic
Transform your fireplace into a timeless feature of your home with marble! This classic material can be used to transform your fireplace in myriad ways for an elegant, luxurious touch. Consider marble tiles to give your fireplace a glossy and inviting finish. For a modern look, contrast different marble colors, or team marble with oak wood for a sophisticated blend while also creating extra visual depth.
For more creative options, consider firewood as sculptures within the marble to bring life to the feature wall and make it stand out even further. Whatever design direction you take with marble, you'll have yourself an updated and polished piece that will surely be the centerpiece of any room.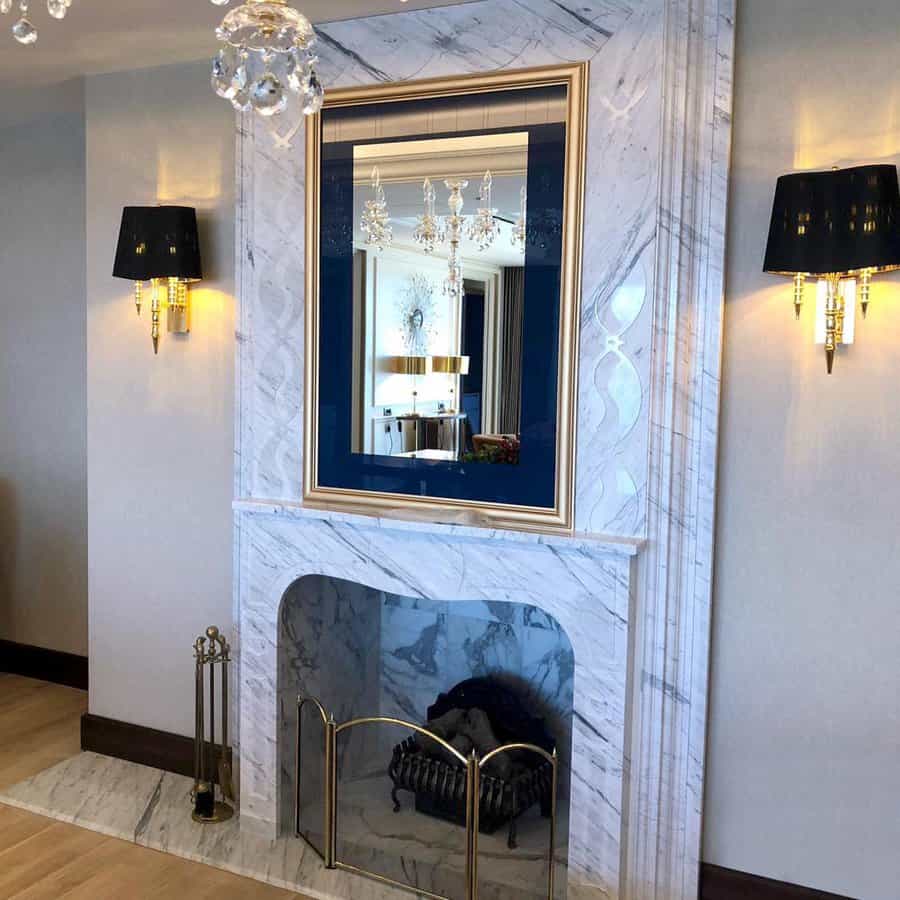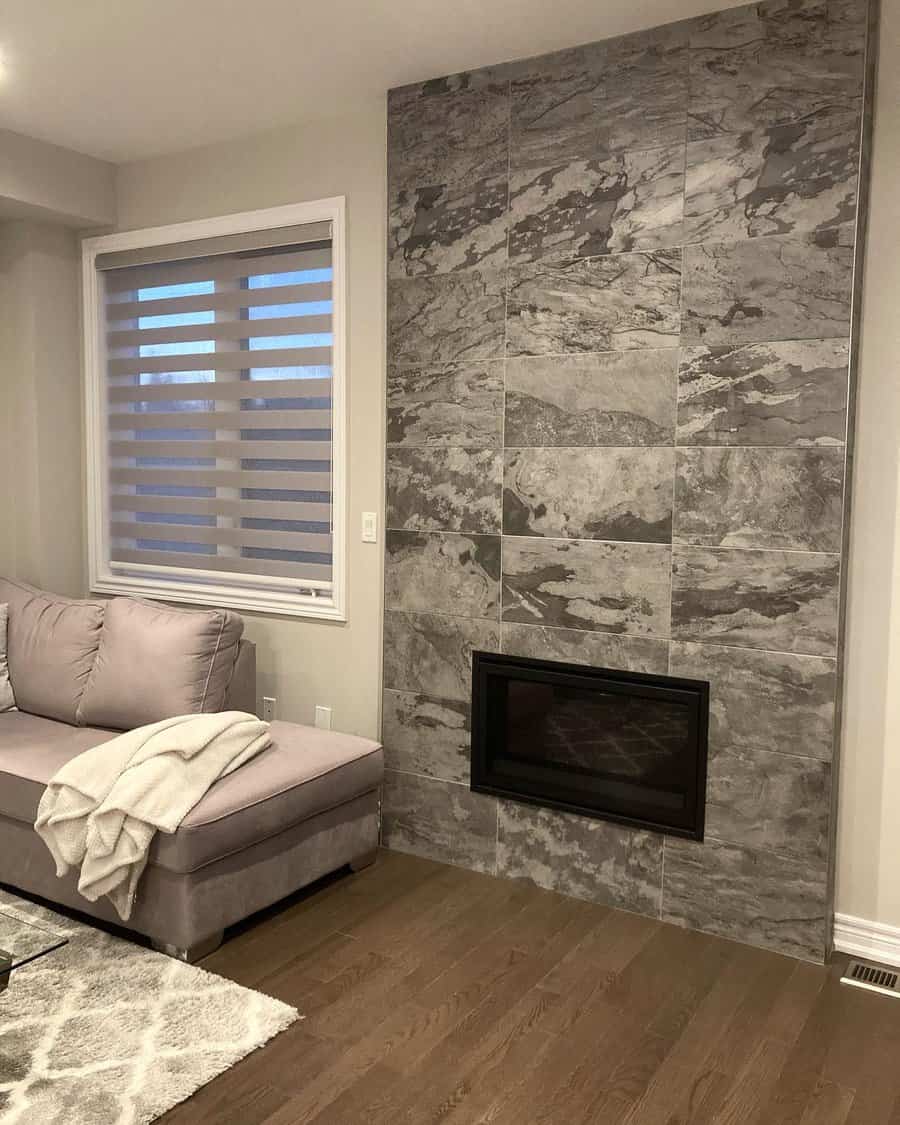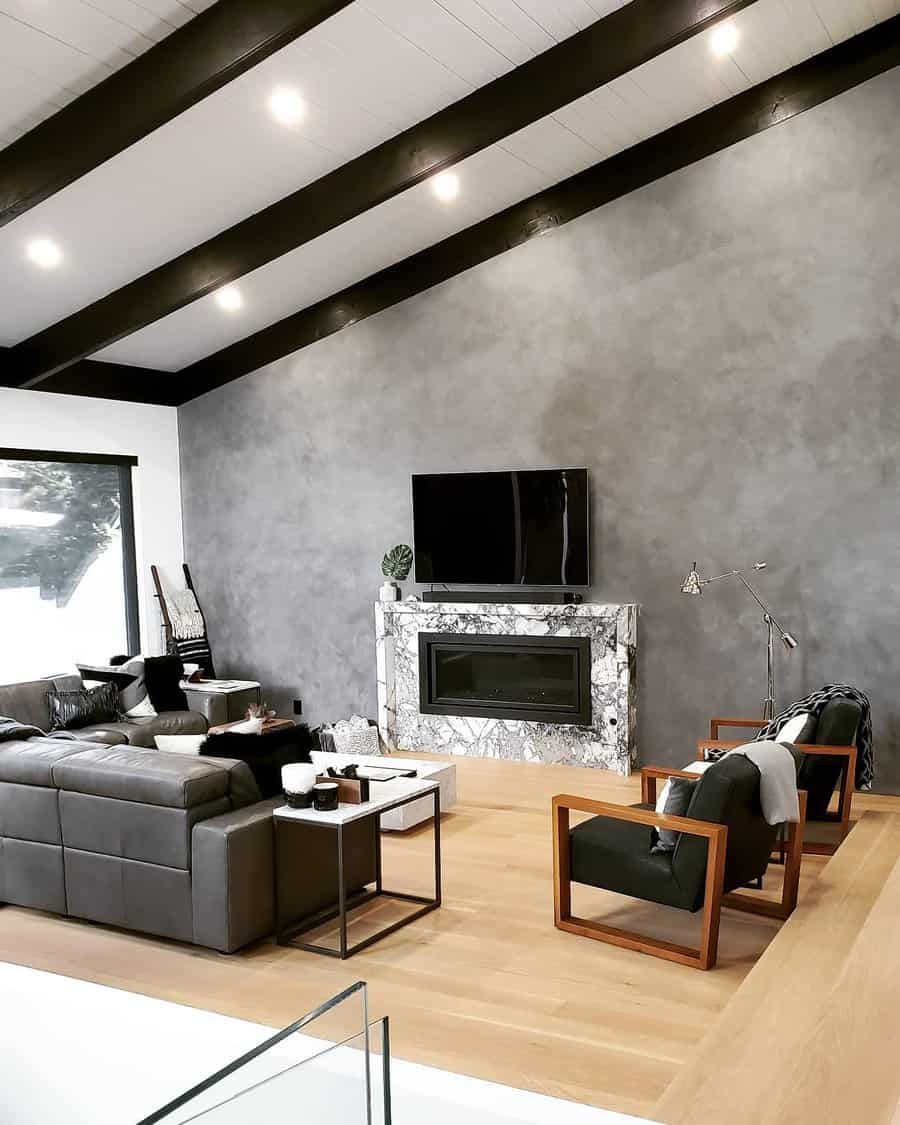 11. Choose A Vibrant Color
When it comes to fireplace ideas, think outside of the box. Instead of opting for a traditional fireplace wall, consider painting an entire fireplace wall with a vibrant color like deep emerald green or warm yellow.
Thinking further outside of the box, why not try a blue fireplace with complementary copperfixtures? This will instantly create an eye-catching feature in your living space and bring a contemporary feel to any room. Unexpected fireplace touches can truly bring your space to life!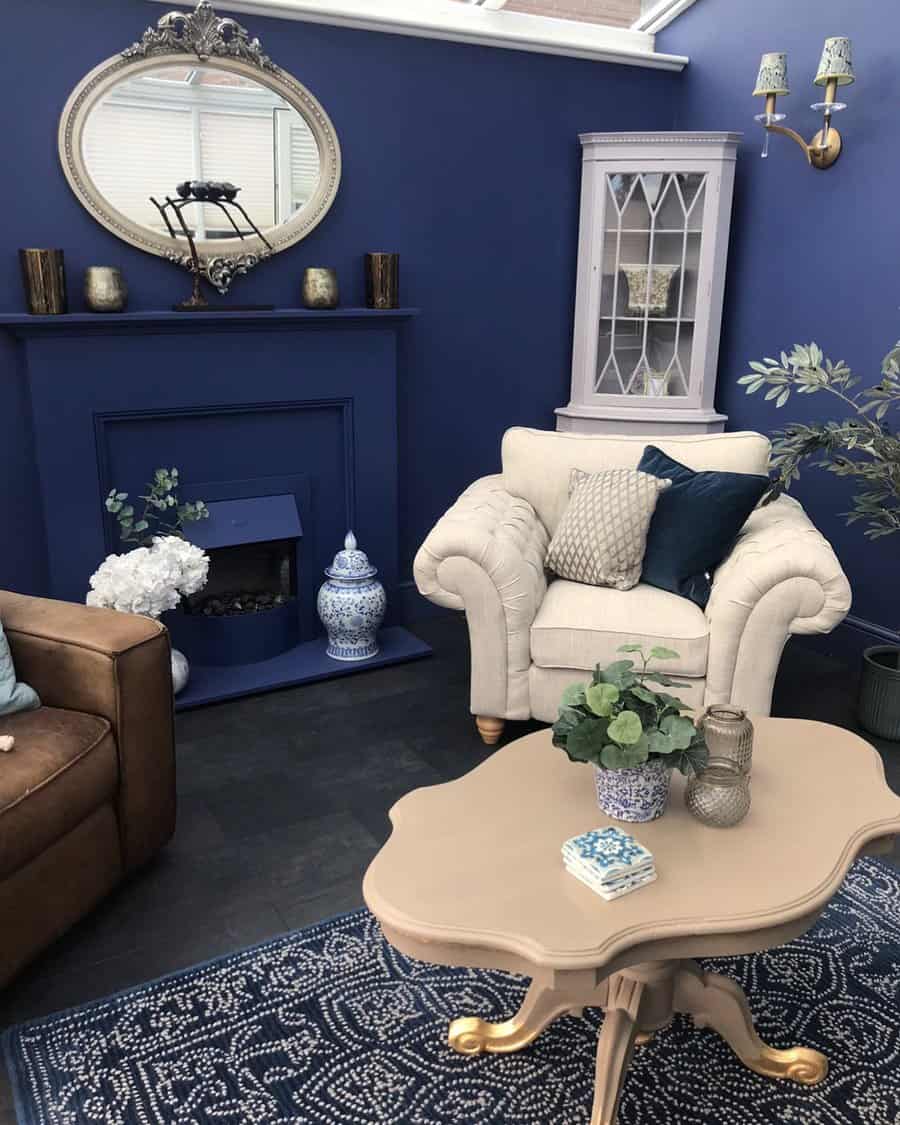 12. Concrete Tiles For An Industrial Look
If you're feeling adventurous and looking for something modern, industrial, and concrete tiles are definitely the way to go. This look integrates concrete so seamlessly with your existing space that it almost appears as though concrete has always been part of the plans.
Not only is concrete durable and adaptable but it's also an affordable option if you're on a limited budget. With concrete tiles, you have the potential to create a statement piece creating warmth, texture, and charm in any otherwise plain space.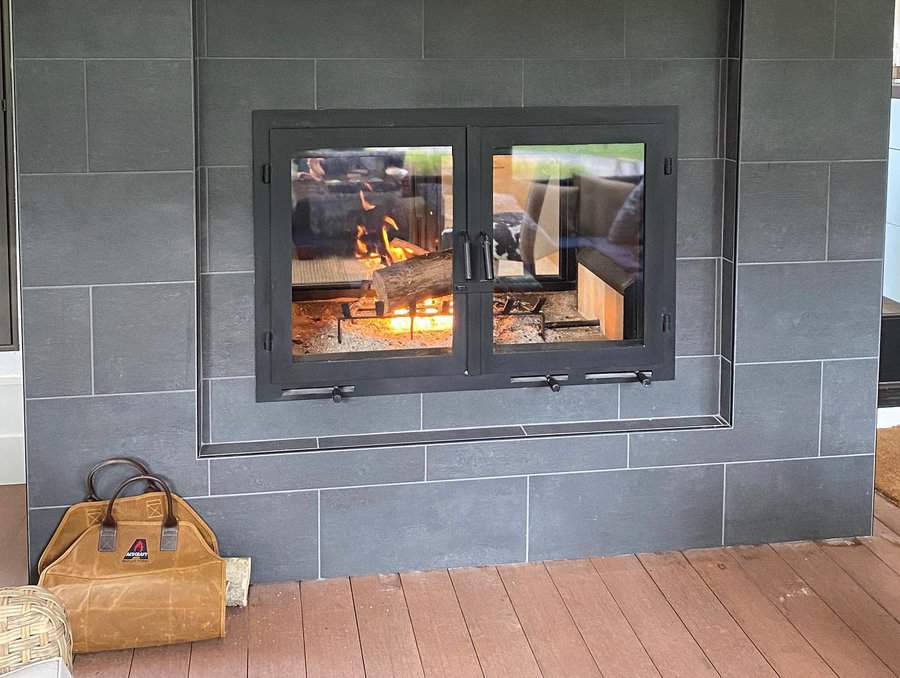 13. Washed & Weathered Brick For A Rustic Charm
If you're looking to give your living room a rustic and timeless flair, why not consider washed and weathered brick walls around the fireplace? This classic look adds an authentic charm to any space and can serve as a great backdrop for displaying treasured mementos.
Whether you decide to let the natural beauty of the bricks shine through or dress them with subtle weathering effects, this style of the wall will always add a cozy warmth to your home. Gather around the fireplace and enjoy its timeless appeal!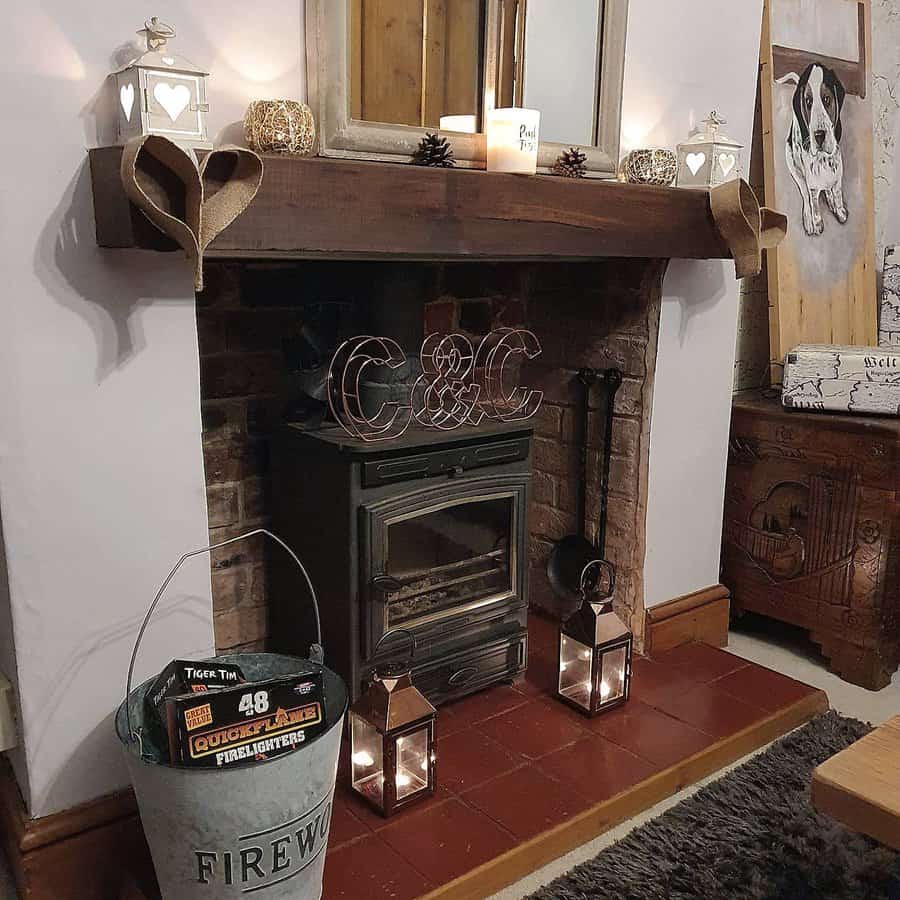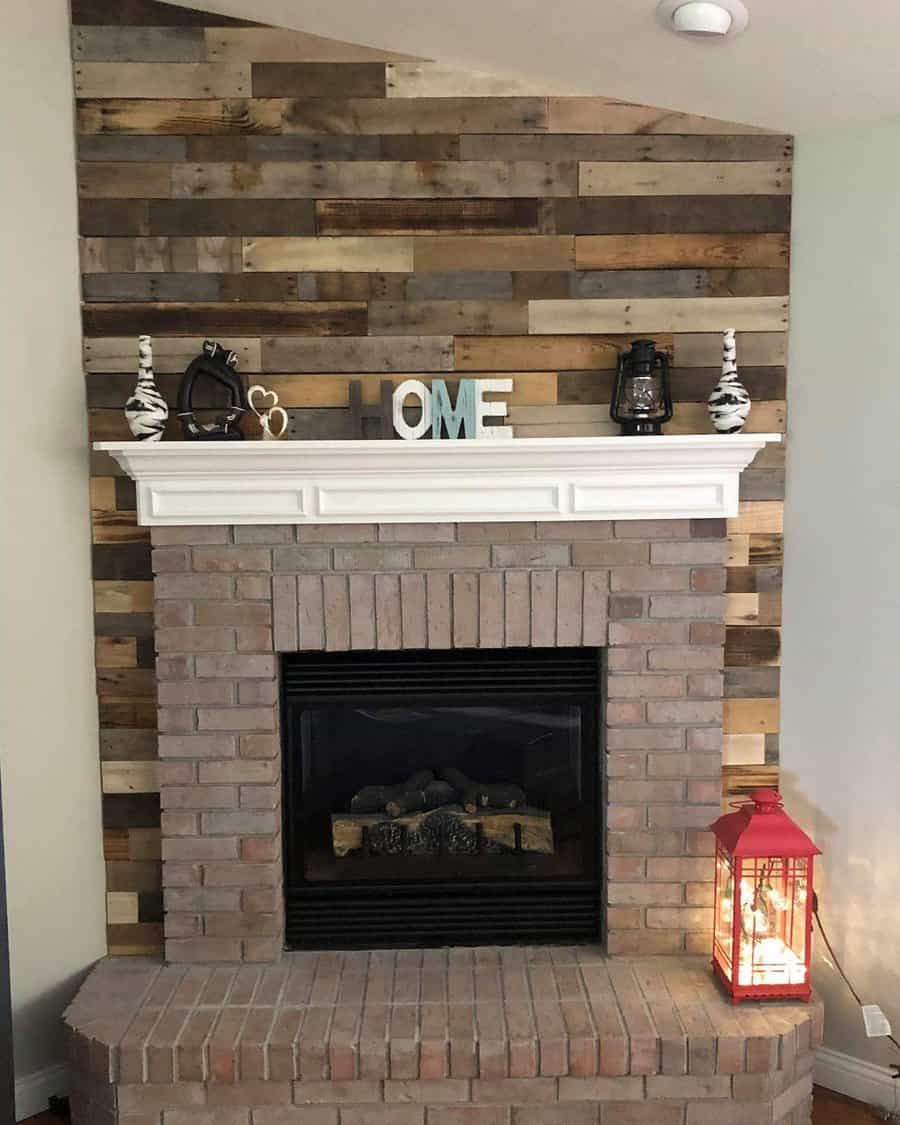 14. Achieve A Tuscan-Style Fireplace With A Tiles Wall
When it comes to creating a truly unique fireplace, Tuscan-style fireplaces are an excellent choice. You can start off by selecting the right Tuscan-style fireplace for your home and adding color, texture, and character with a tiled fireplace wall above the mantel to warm up any space.
Consider layering neutral tones in geometric tiles or adding brighter colors for more vibrancy. Add some accessories such as vases of seasonal blooms and outdoor artwork on both sides of the surrounding walls to finish off the look. With Tuscan-inspired décor and accents, you can transform your dull room into a Tuscan oasis in no time!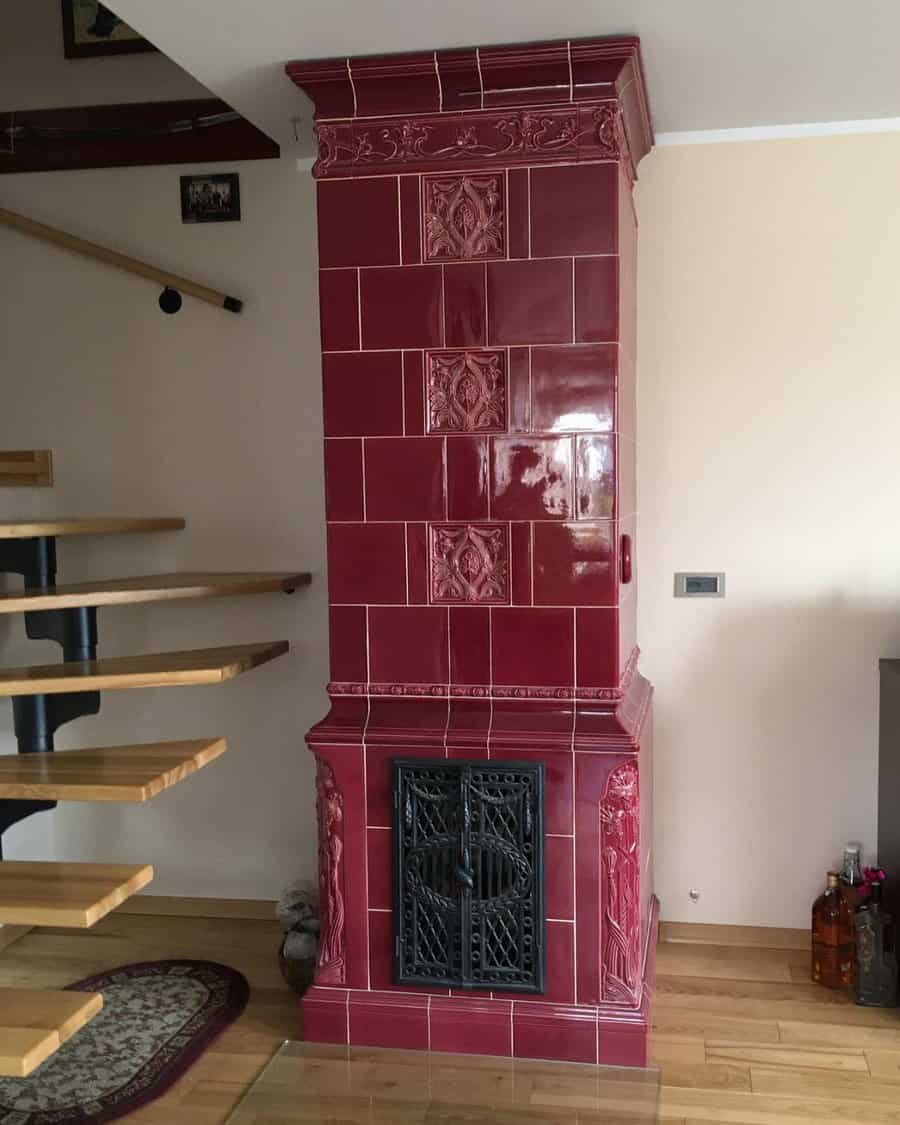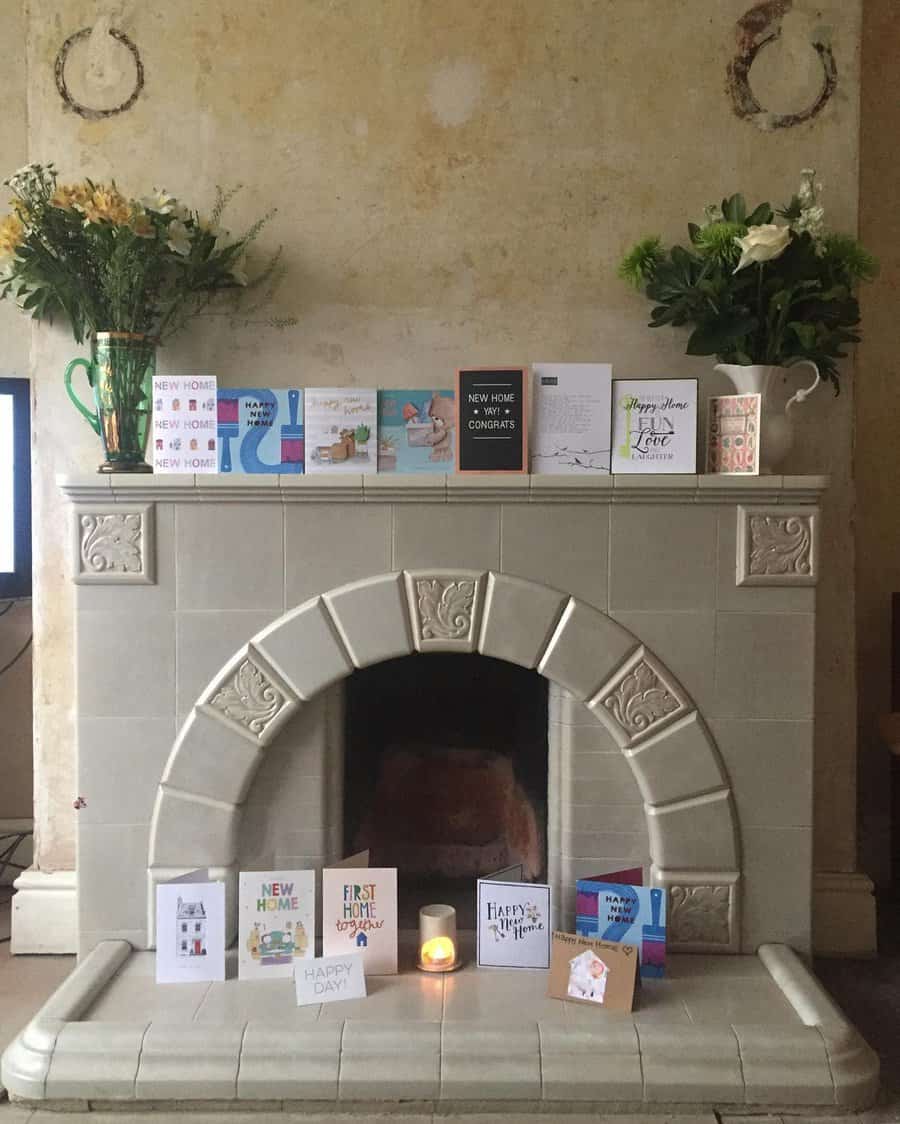 15. Make It Cozy With A Wooden Fireplace
A wooden fireplace can be an exciting design feature for any home. Not only does a wooden fireplace look classic and sophisticated, but it also provides much-needed heat during the winter months! For those looking for something a bit more creative, consider adding wooden accents or logs around the outside of the fireplace to make it truly one of a kind.
You can also change out seasonal decorations or paint the mantel to give your wooden fireplace even more personality. Whatever you do, have fun with it, and make sure you have safe practices in place when using your wooden fireplace!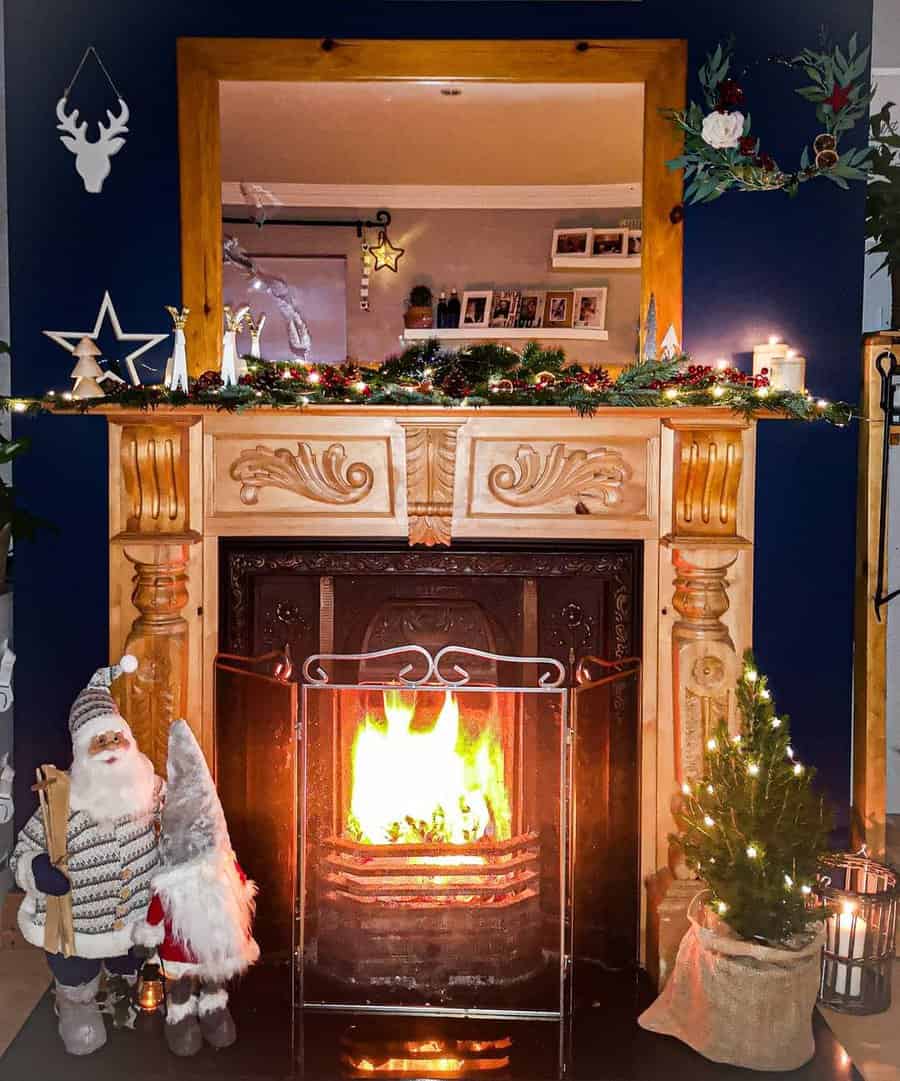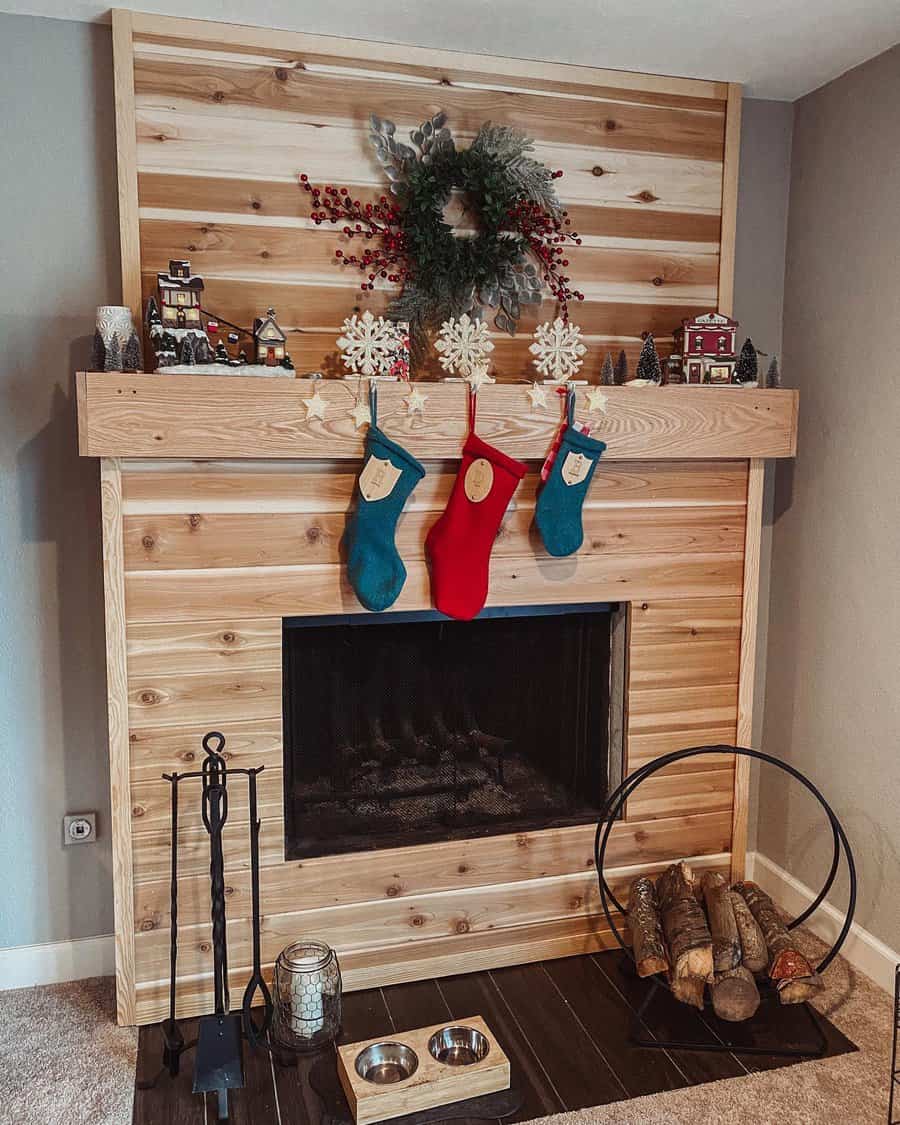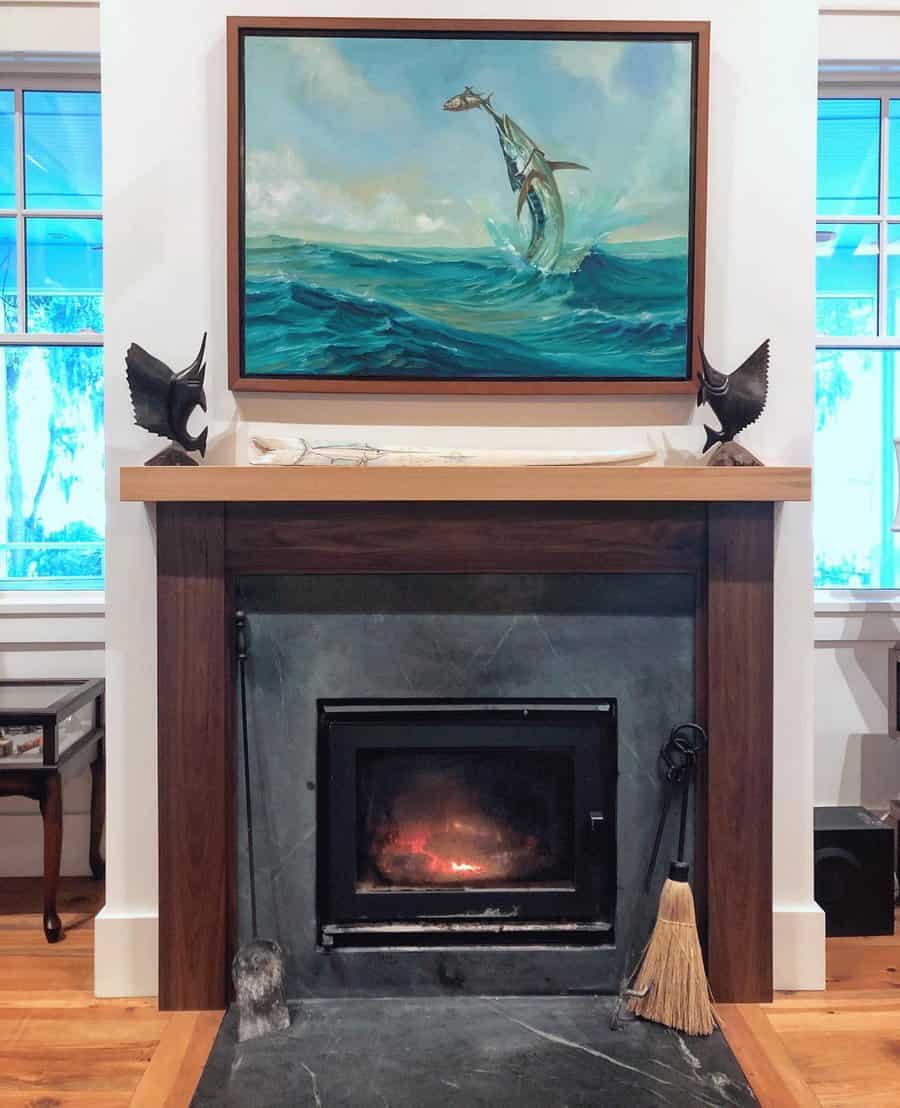 Fireplace FAQs
Is it safe to hang a TV over a fireplace?
Yes, if you protect the TV from the fireplace's heat. The fireplace surround should be insulated enough that you don't need to worry about heat seeping through the wall behind your TV. However, hot air may rise out of the fireplace itself and damage your TV.
A hefty mantel will create a barrier between your TV and any hot air escaping from your fireplace. Many homeowners also mount their TV in a recessed cubby built into their fireplace surround for extra protection.
Will a fireplace add value to a home?
A fireplace isn't a drawback for most homebuyers. But you shouldn't expect your property's value to increase just because you added a new fireplace.
Fewer homes are being built with fireplaces than in previous years. This is partially because potential homeowners don't want to deal with the upkeep. Plus, high-quality aftermarket fireplaces are becoming more available and affordable.