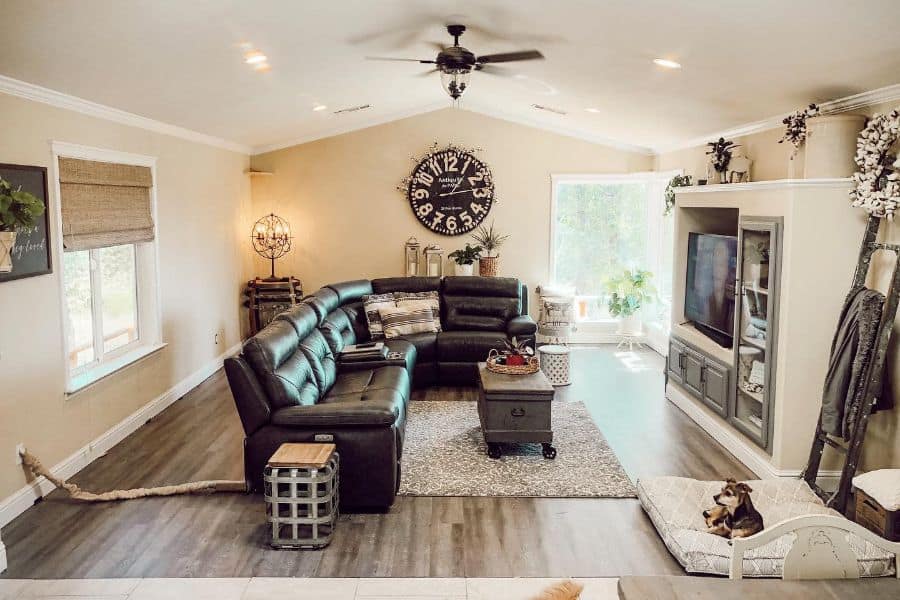 The Top 39 Great Room Ideas
by — Kendrick Hulse

Published on August 14, 2021

Updated on October 7, 2023
Does a great room sound like something you'd find in a mansion or castle? Believe it or not, most contemporary family rooms fall under this definition!
A great room is a central living area that combines several functions within a single space.
Great rooms have become increasingly common with the popularity of open floor plans. Areas included in or adjacent to a great room can include the living room, study, dining room, kitchen, and more.
Because great rooms take on so many different roles, you can't approach one like you would a traditional living room. Instead, check out these great room ideas to learn how to make the most of this versatile space!
1. Choose High-Ceiling Designs
High-ceiling designs give your great room a grand and spacious feel. To accentuate the height, consider adding statement lighting fixtures that naturally draw attention upward. Complement this with an accent wall, either in a bold color or textured material, to introduce depth. This design not only elevates the room's aesthetic but also offers a platform for showcasing your personal style in an expansive setting.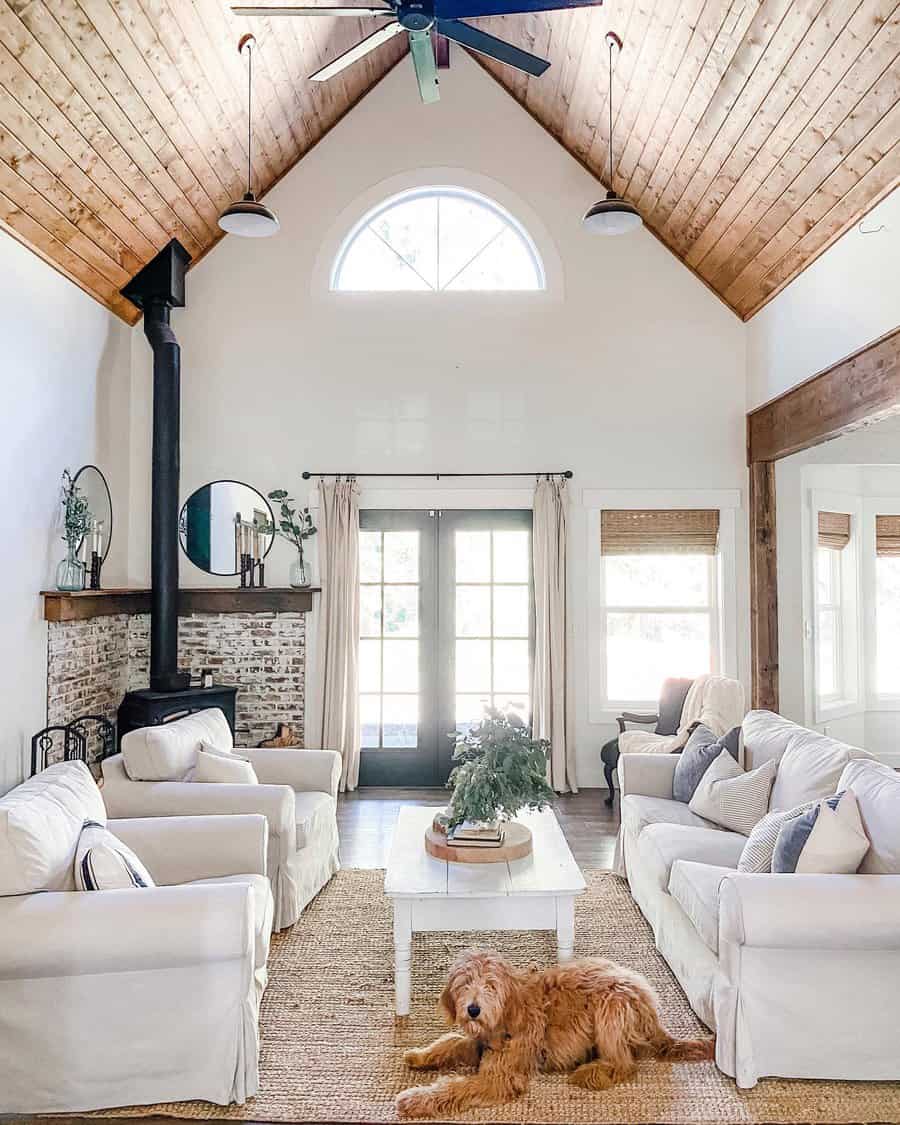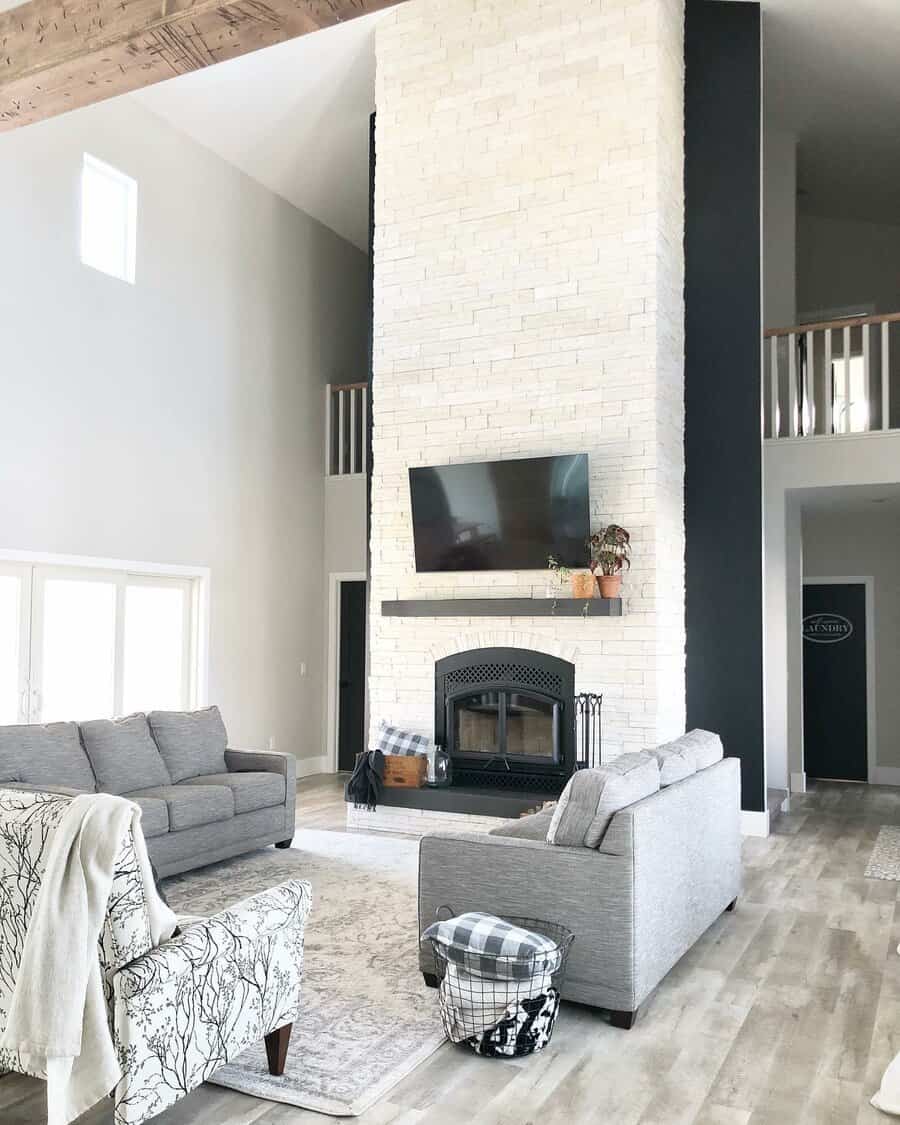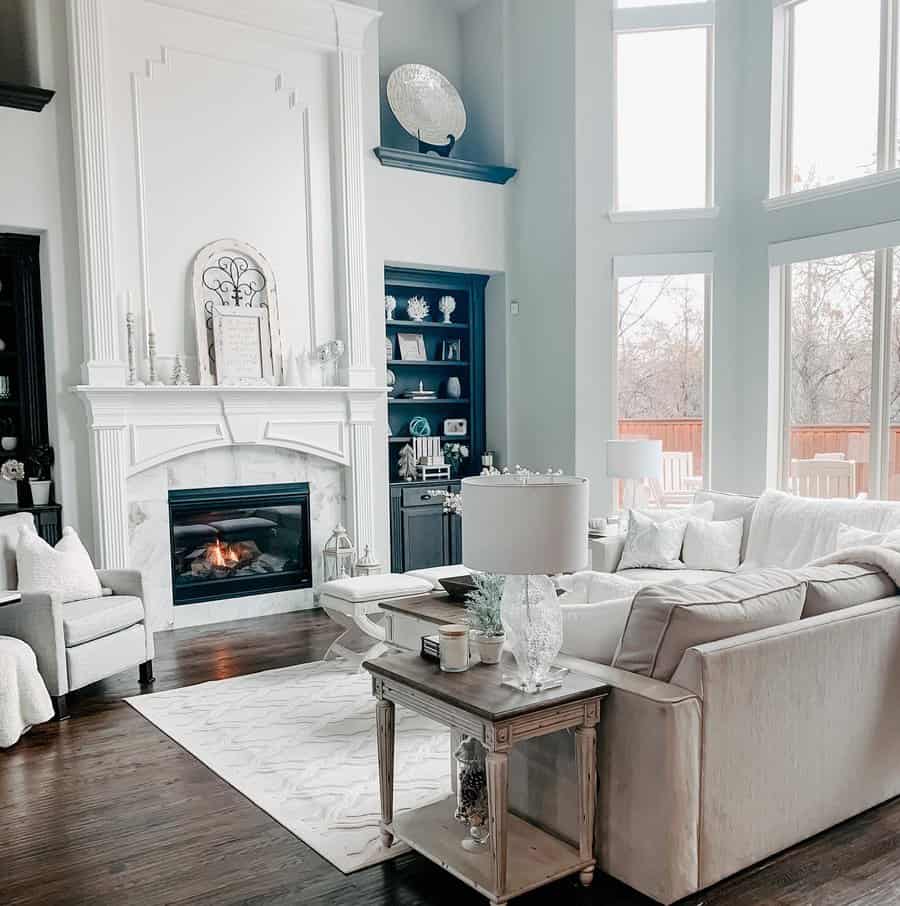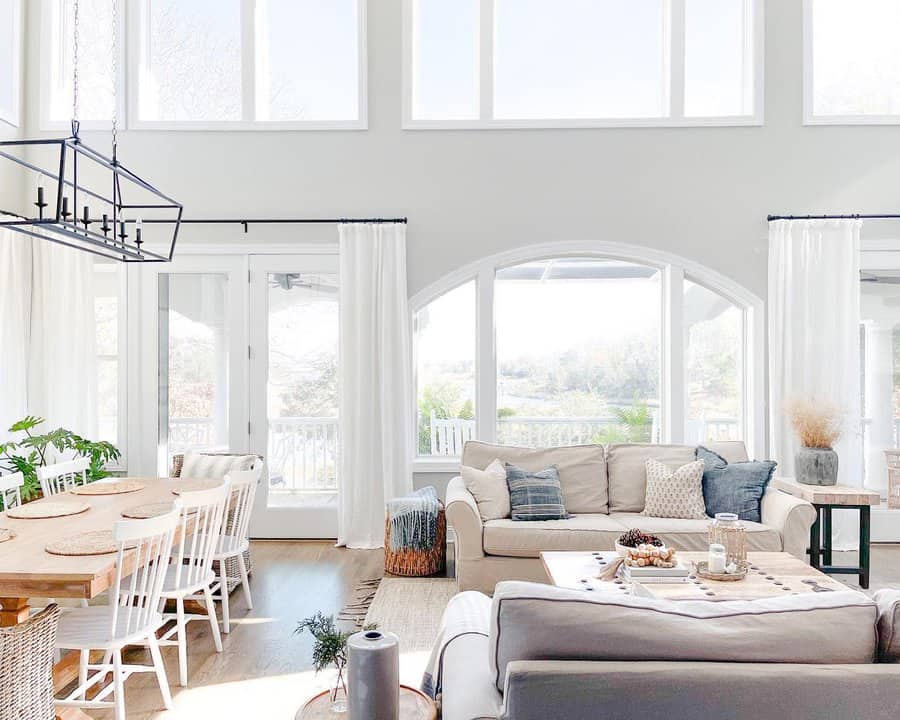 2. Add Warmth with Area Rugs
Area rugs can effectively delineate spaces in your great room, offering both warmth and style. They introduce color or texture, helping create the illusion of separate zones within a unified setting. To enhance this effect, coordinate the rug's design with complementary throw pillows, curtains, or lamps. This harmonized approach not only bolsters room aesthetics but also carves out purposeful spaces, from reading nooks to family lounging areas.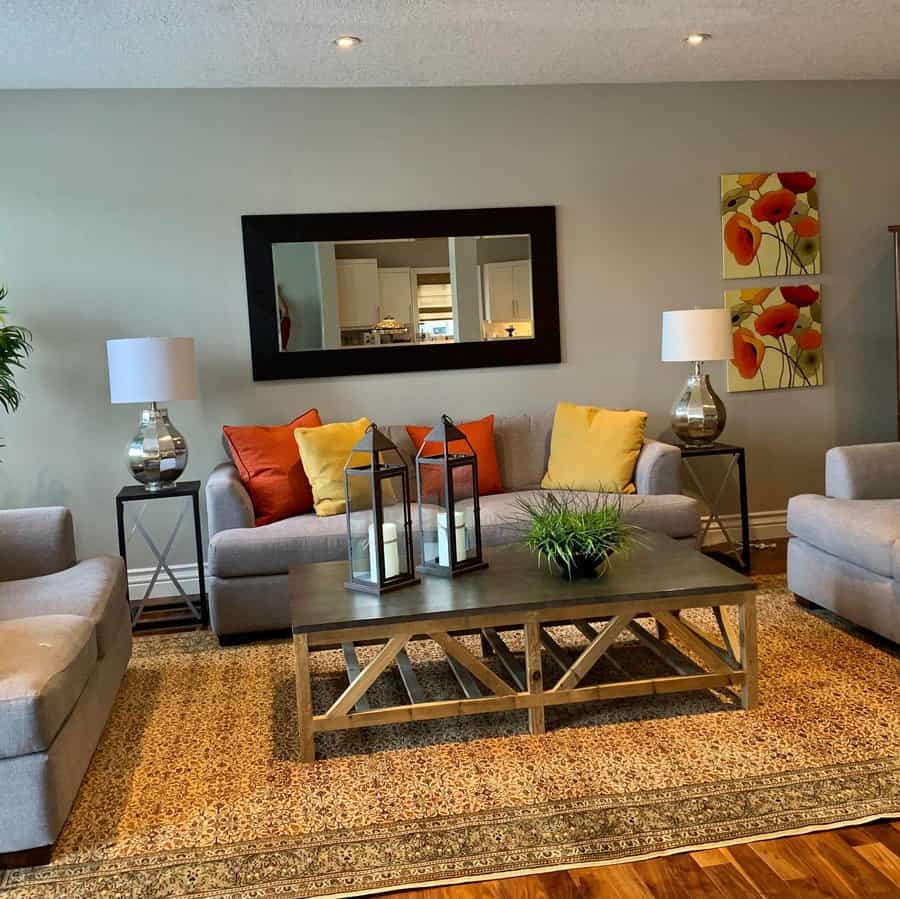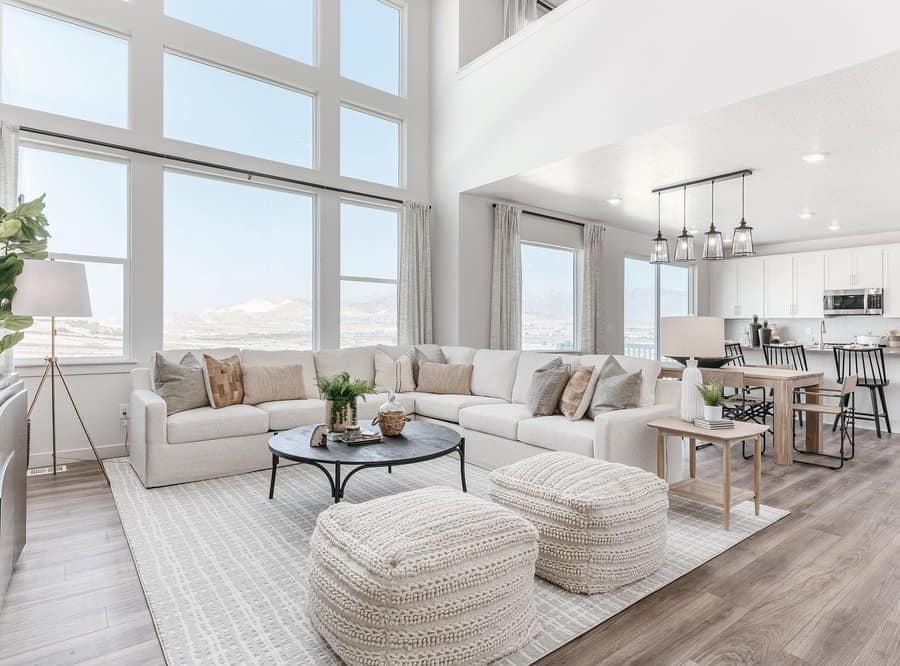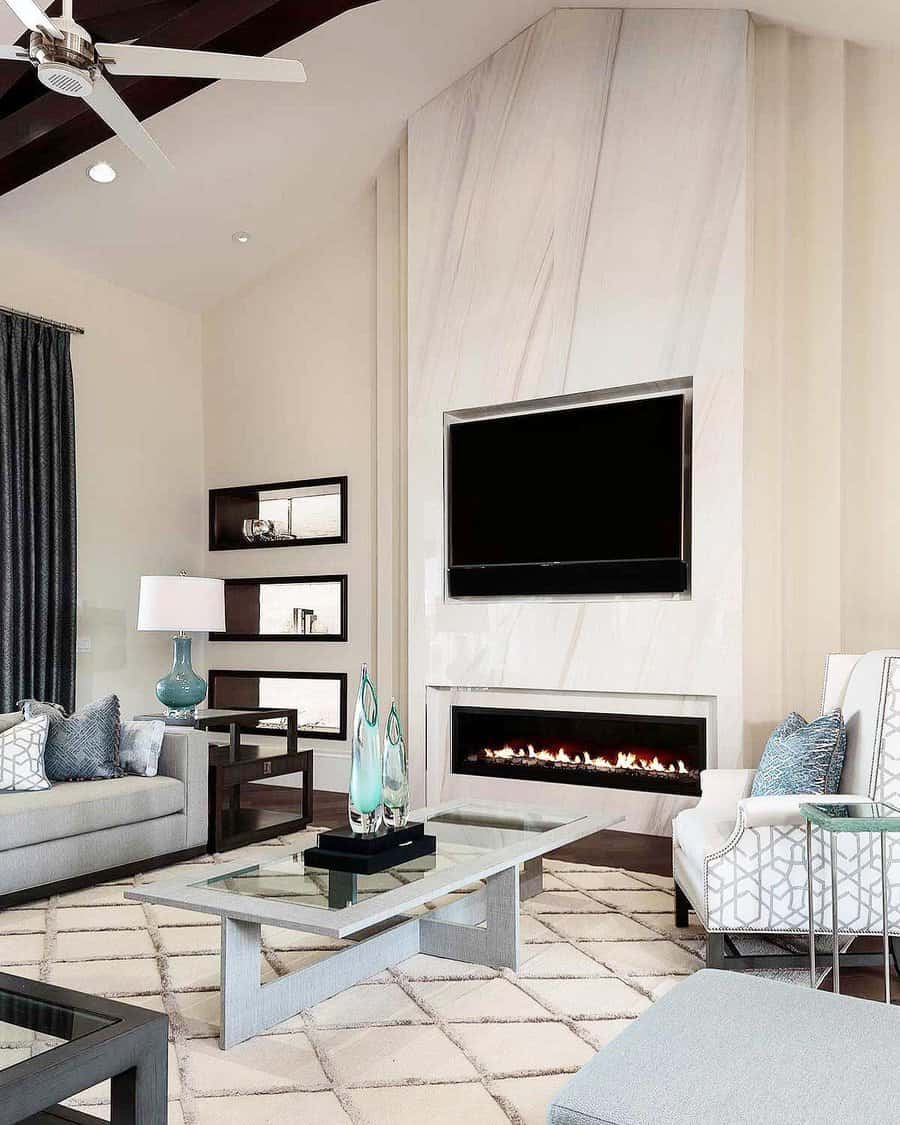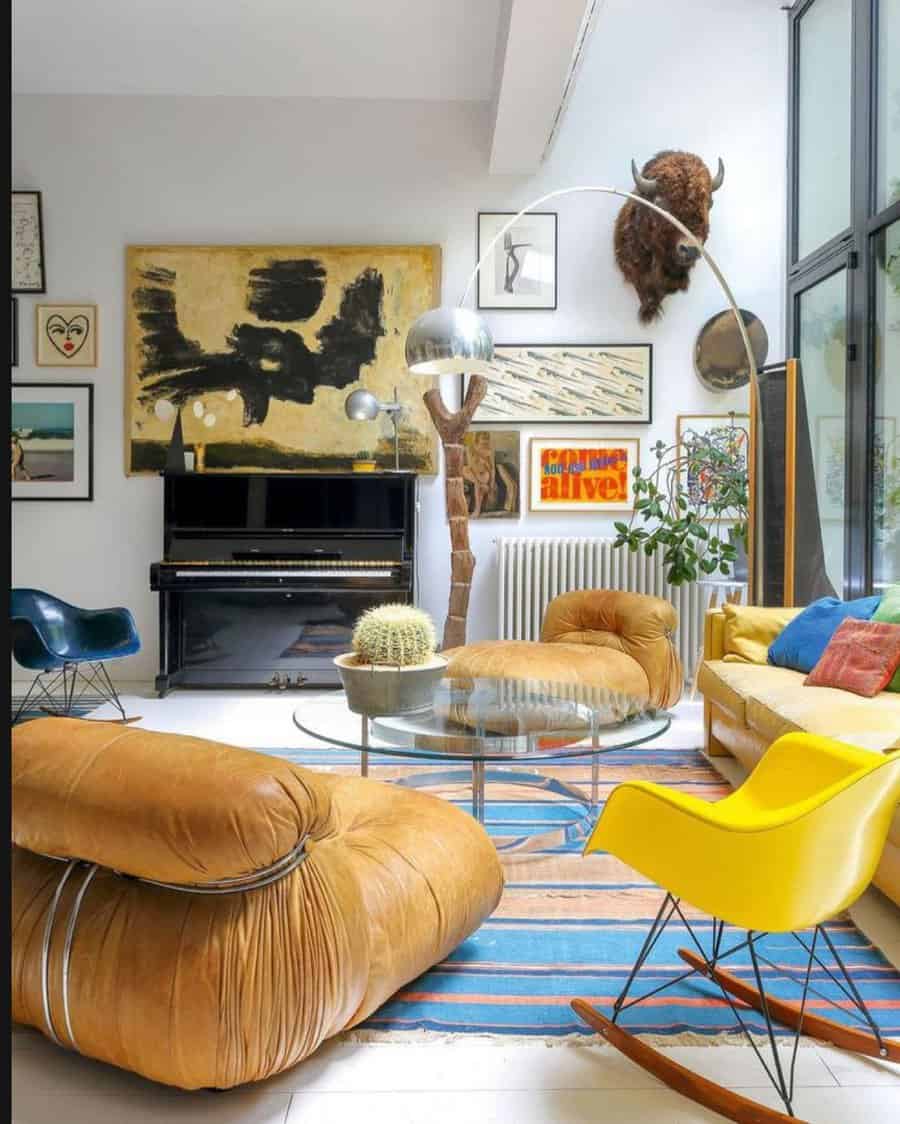 3. Incorporate Built-In Counters
Built-in counters in your great room can enhance functionality, especially during entertaining. They foster a seamless transition between the kitchen and living areas, while ensuring they remain distinct. This design choice effectively manages potential kitchen messes or odors, making it ideal for those who often host gatherings yet value maintaining both intimacy and efficiency in their space.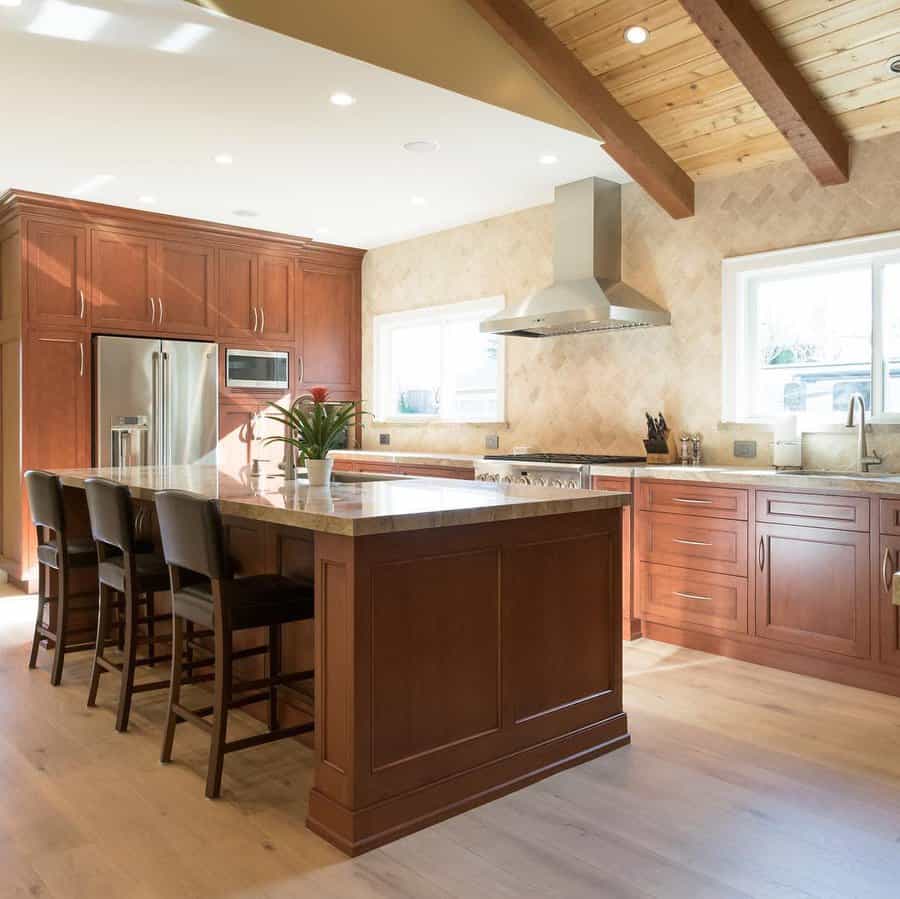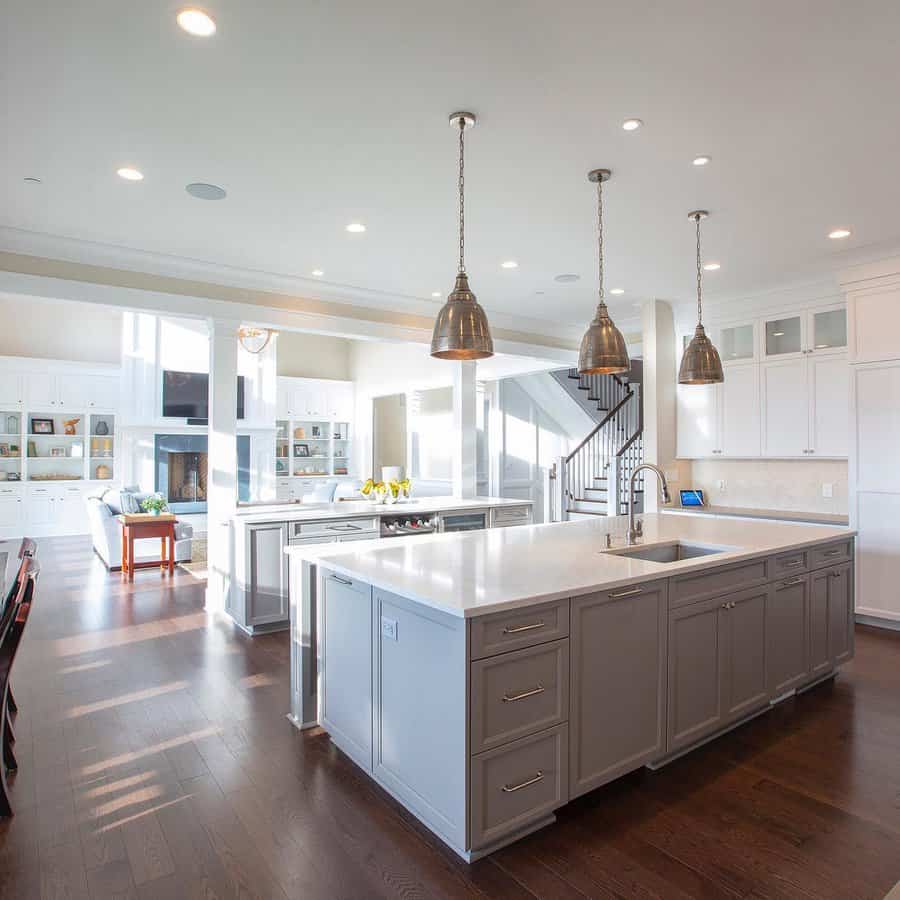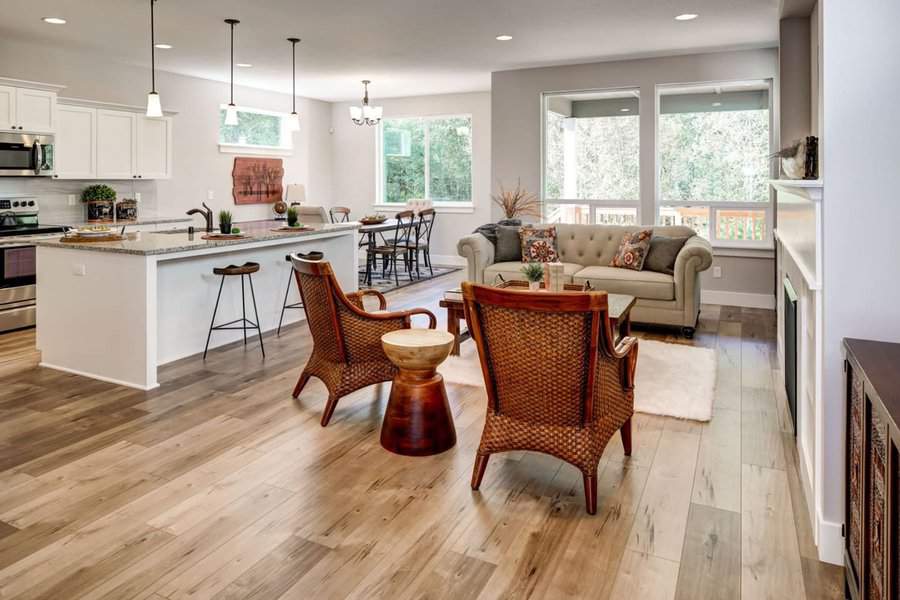 4. Arrange Furniture to Define Spaces
In a great room with an open floor plan, strategic furniture placement is key to creating defined areas. An L-shaped sofa, for instance, can carve out a dedicated space for relaxation or entertainment. By positioning furniture thoughtfully, you not only enhance the room's flow but also achieve a balance of function and style. This approach ensures your space feels both organized and tailored to your lifestyle.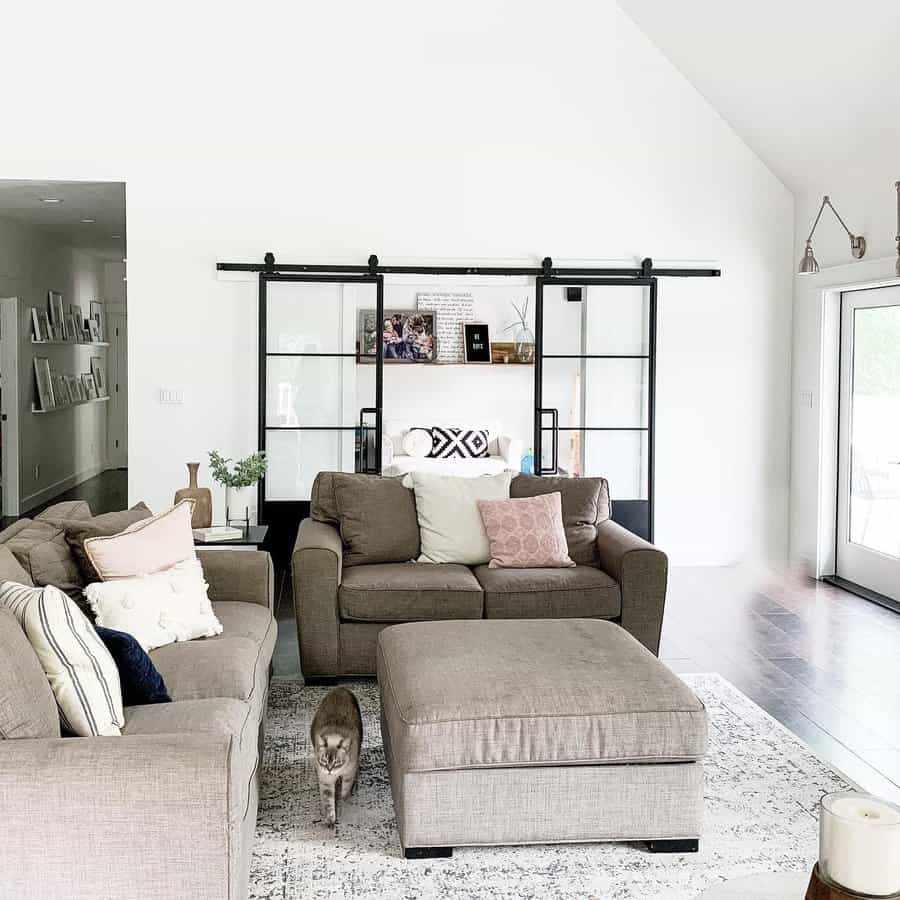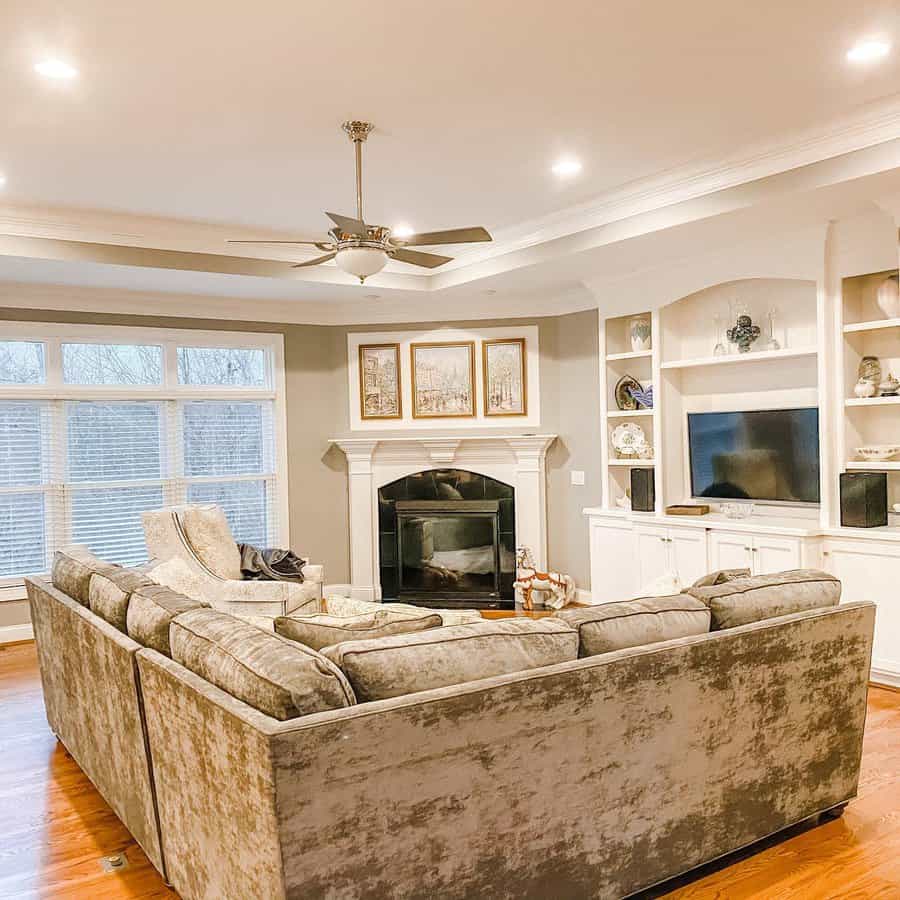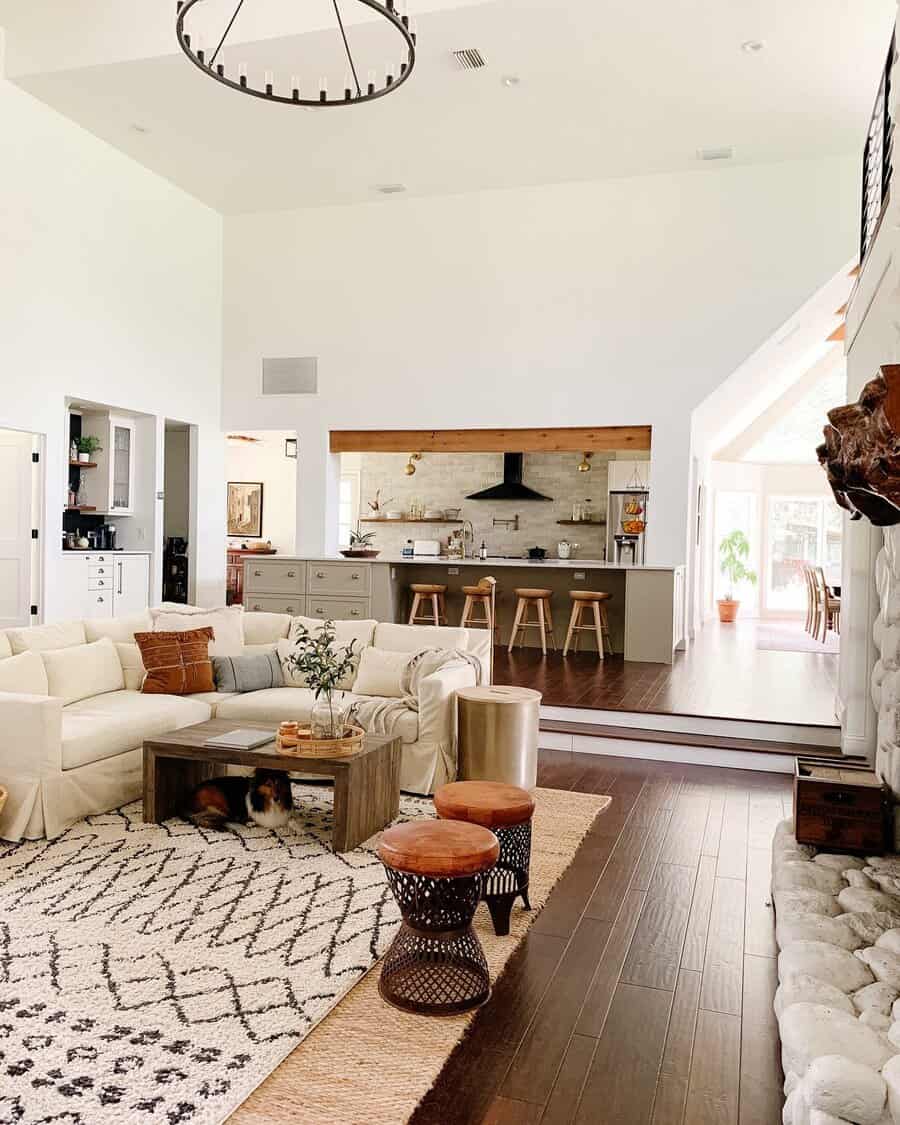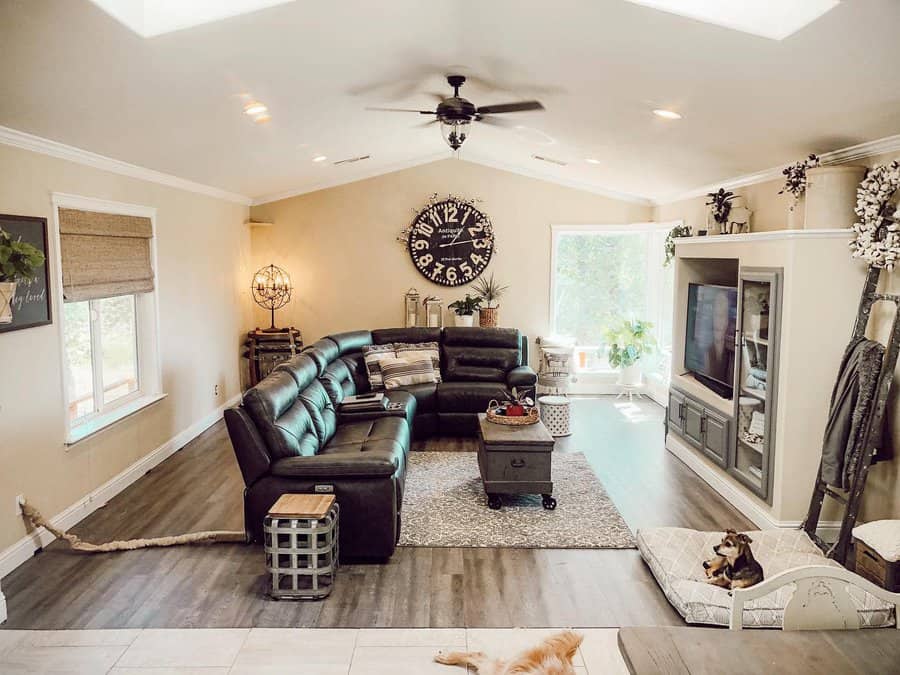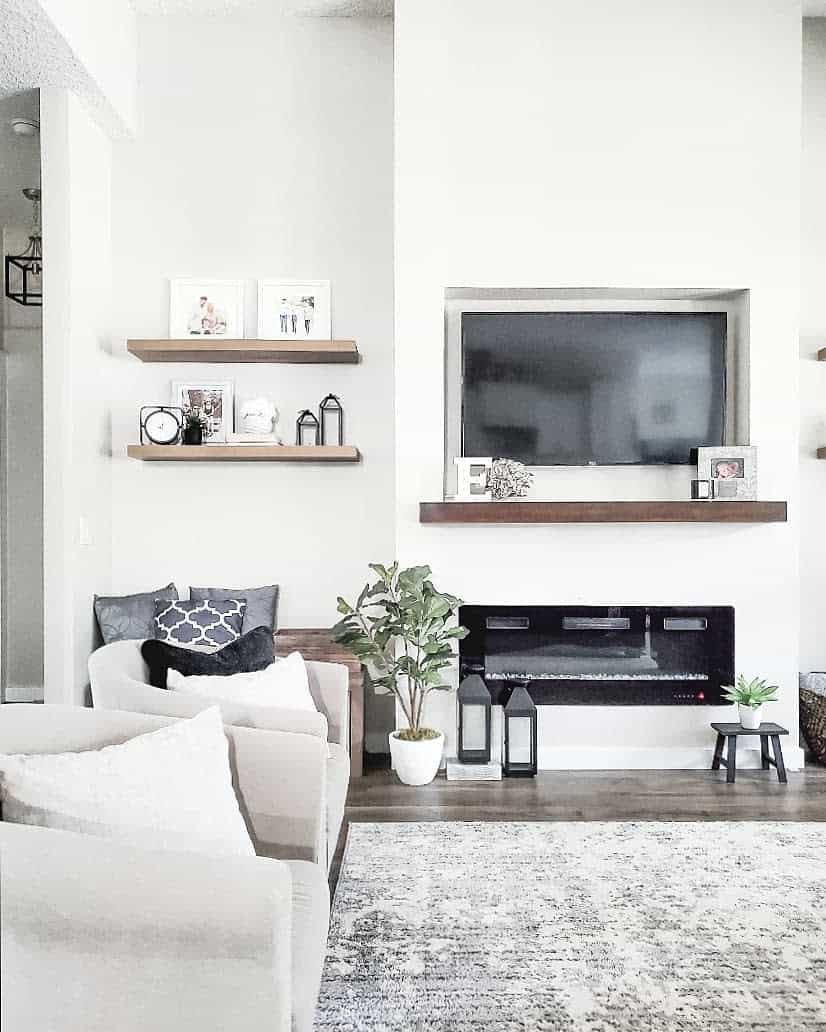 5. Integrate an Interior Balcony
Introducing an interior balcony to your great room adds a touch of grandeur and serves as a captivating focal point. Beyond aesthetics, it provides an elevated vantage point, fostering connectivity with the entire space. This design not only amplifies natural light but also enhances the open concept appeal. Whether entertaining or unwinding, an interior balcony elevates your great room experience.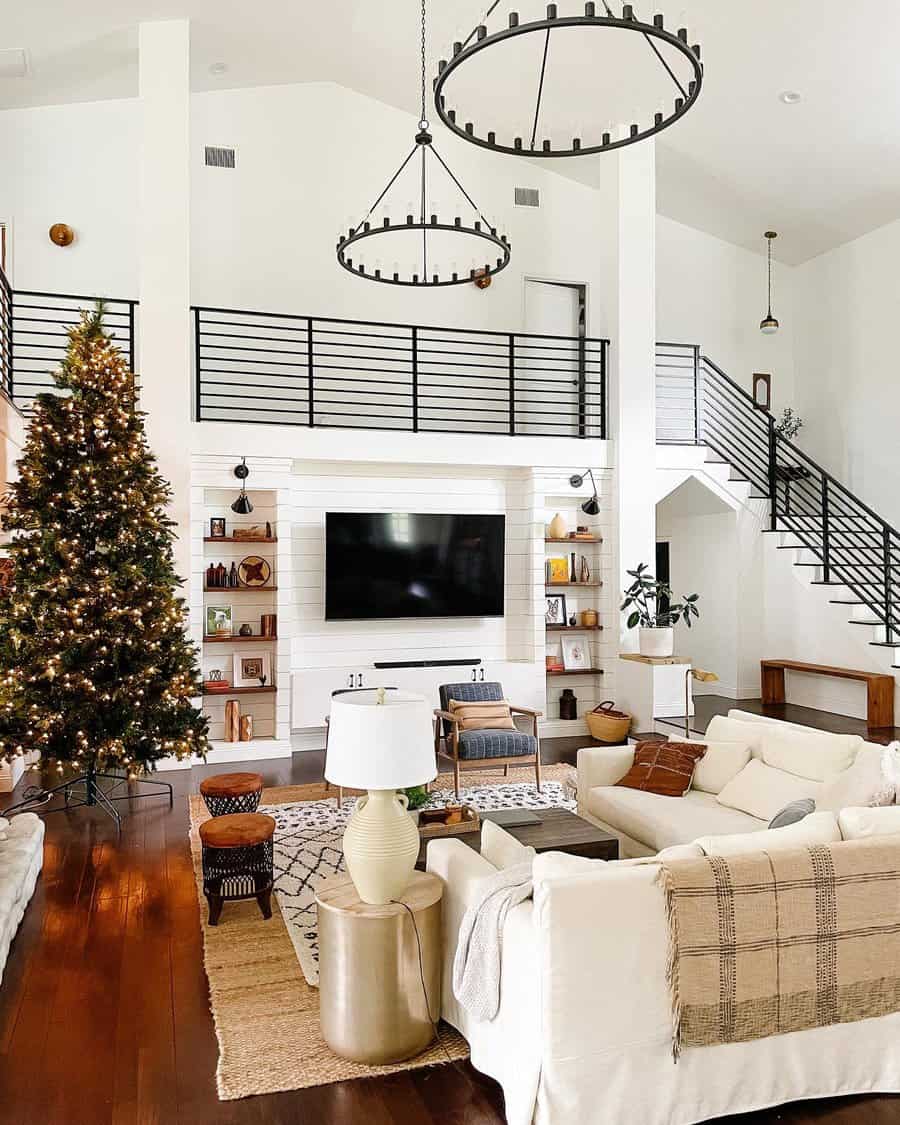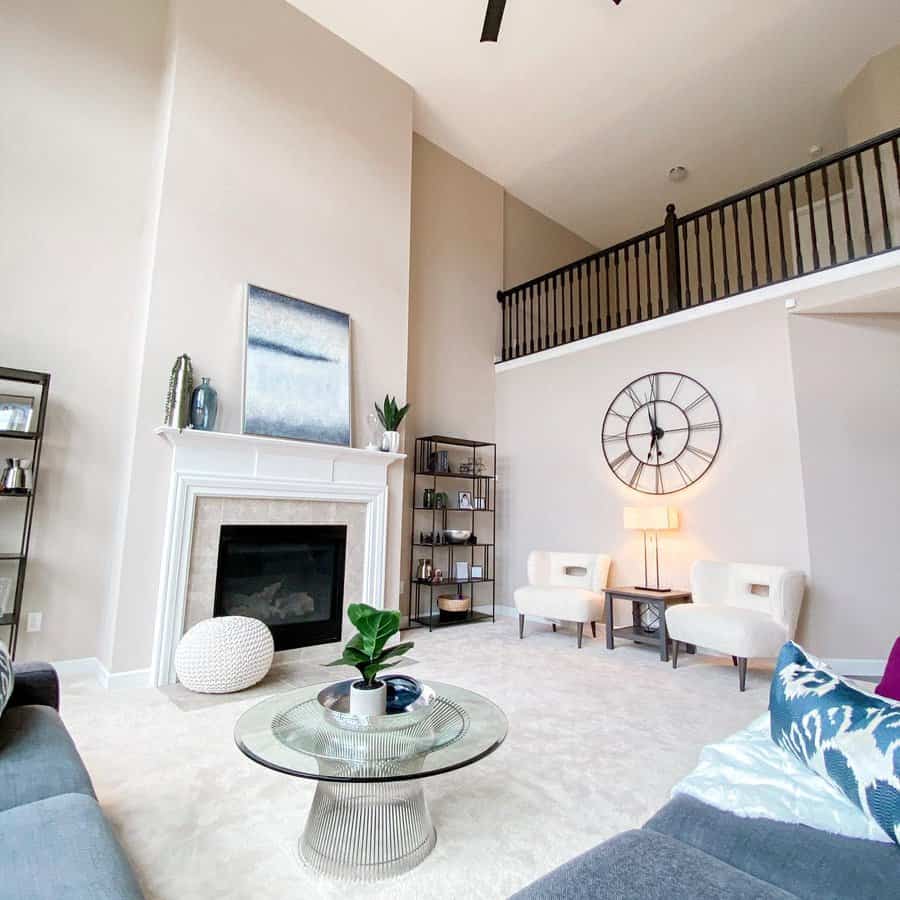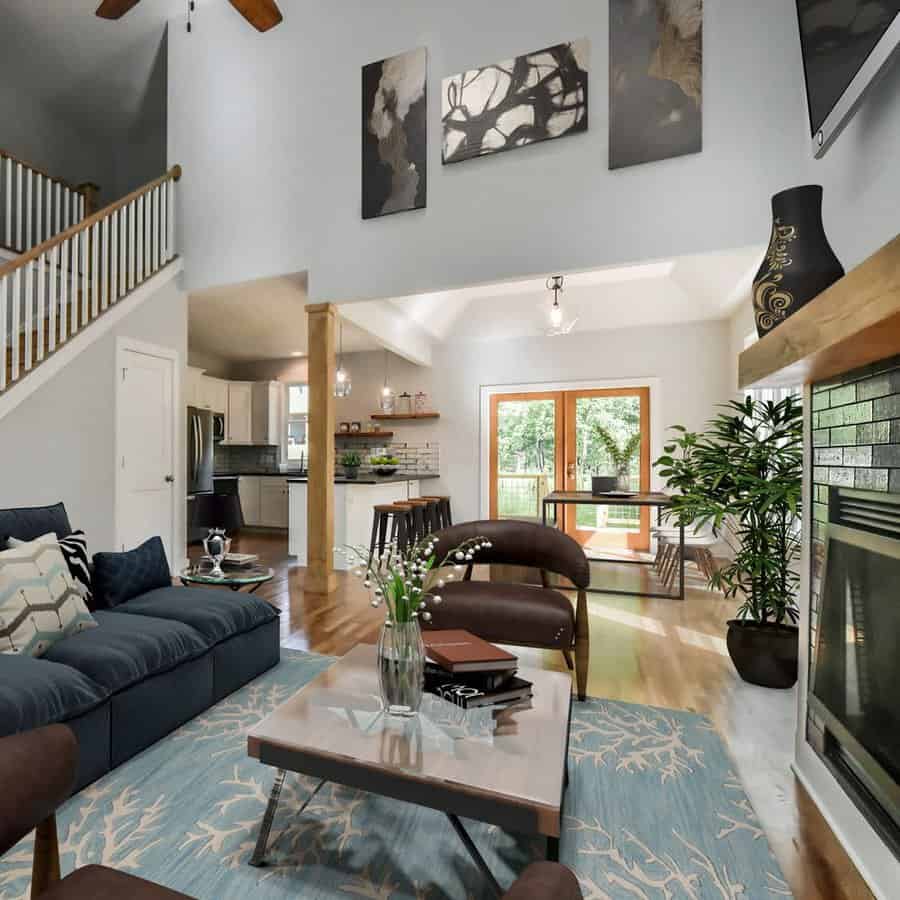 6. Use Color to Delineate Zones
Utilizing bold colors like deep blues, emerald greens, or rich mustard yellows can carve out distinct zones within a great room. Alongside color, prints—whether geometric, floral, or abstract—introduce depth and texture, infusing the space with vibrancy. By strategically employing color and patterns, you can effortlessly define areas in your great room, achieving a harmonious blend of aesthetics and functionality.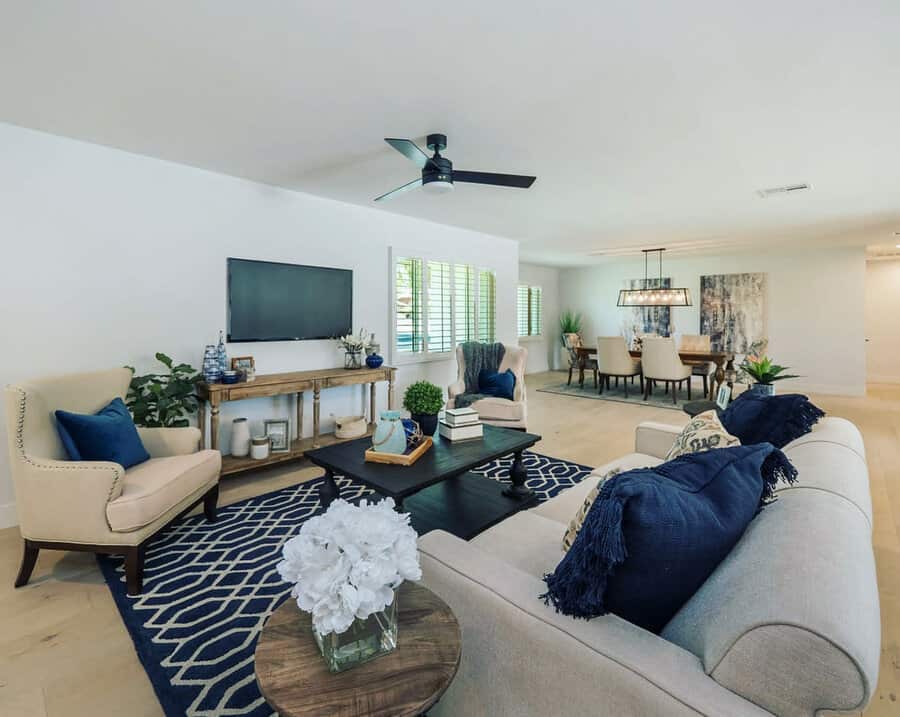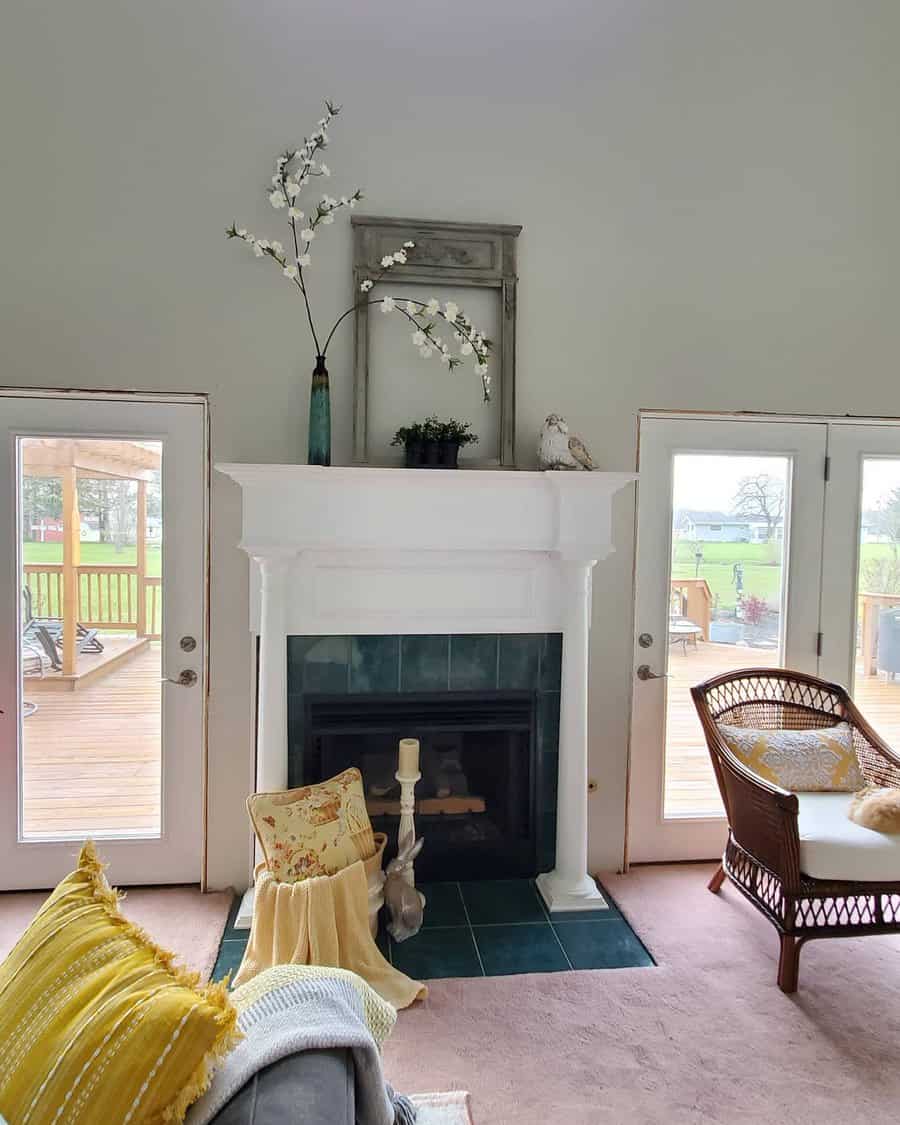 7. Highlight with Statement Wall Art
Statement wall art serves as a dynamic focal point, infusing character into your great room. Whether you're drawn to a vast canvas painting, a curated gallery wall, or an evocative tapestry, such pieces command attention and set the room's ambiance. This not only aids in defining spaces but also mirrors your individual style. For a memorable touch in your great room, opt for bold and captivating wall art.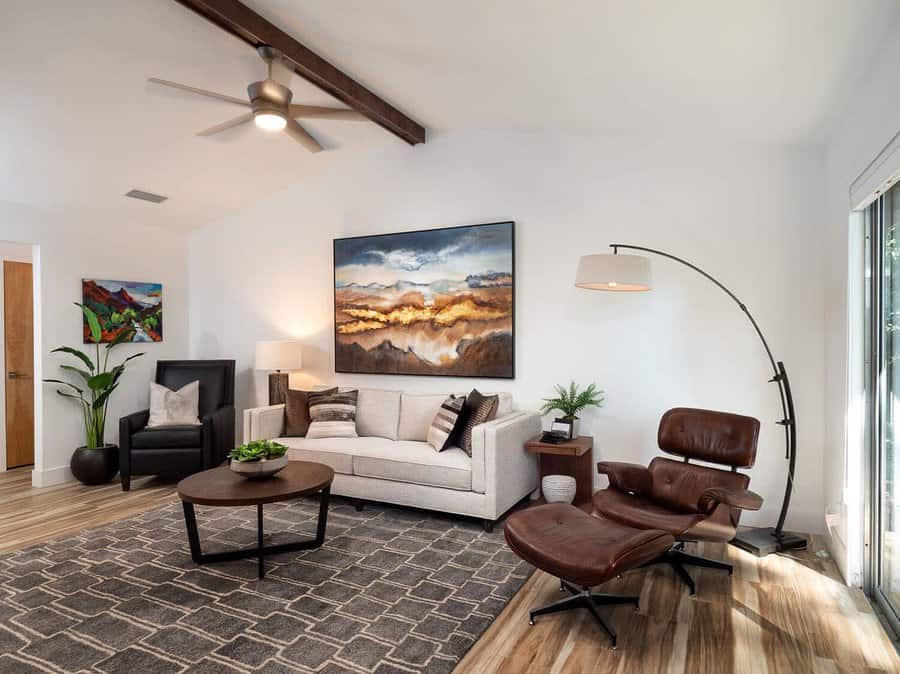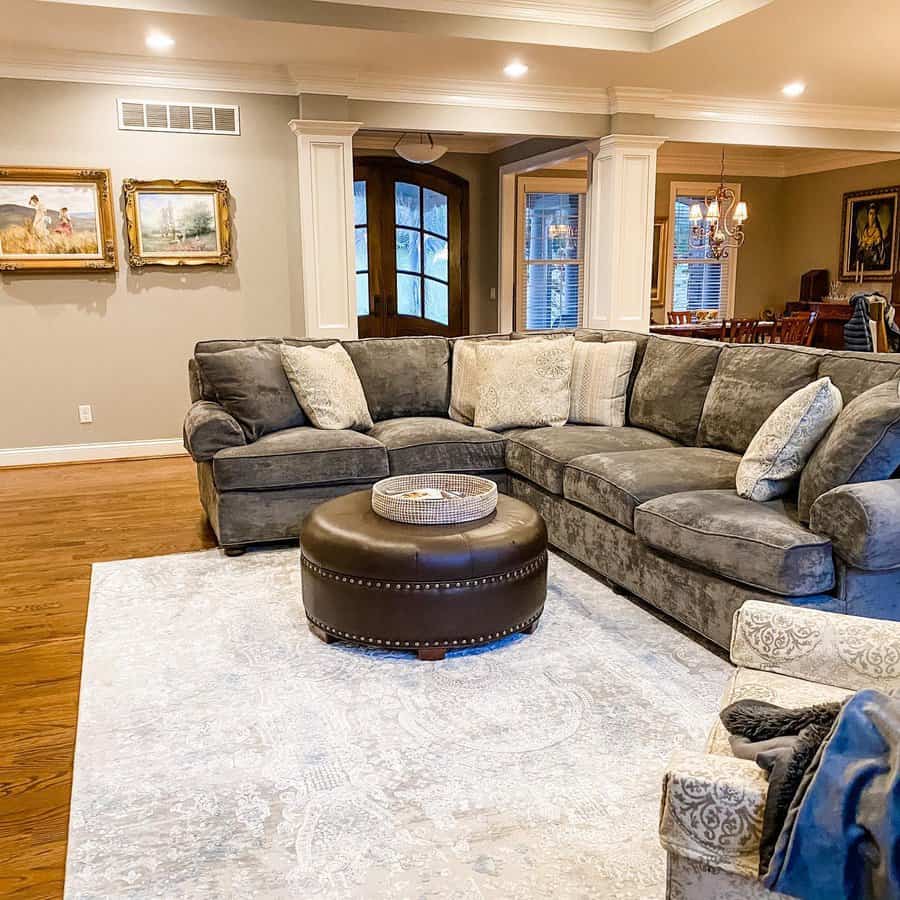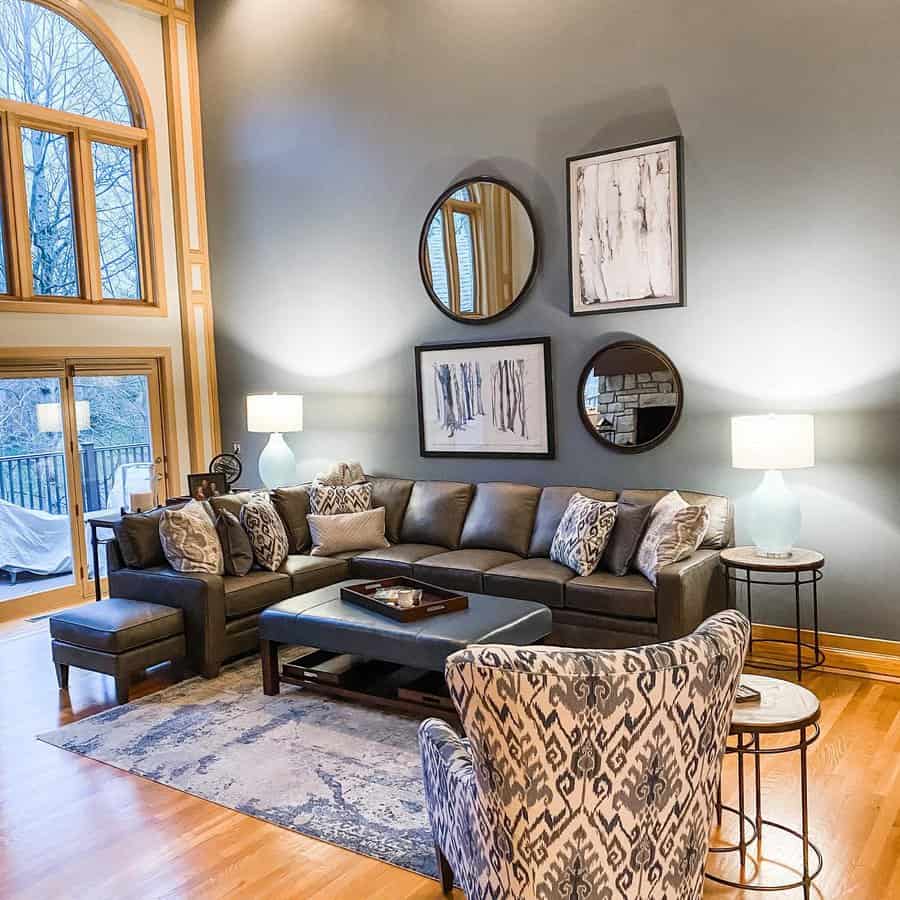 8. Embrace Neutral Tones for Calmness
A neutral color palette, featuring shades of white, beige, and soft earthy tones, ensures your great room remains free from visual clutter. These hues exude elegance and provide a calming backdrop, letting furniture and decor take center stage. By adopting neutral tones, you cultivate a timeless, cohesive space that balances style and tranquility.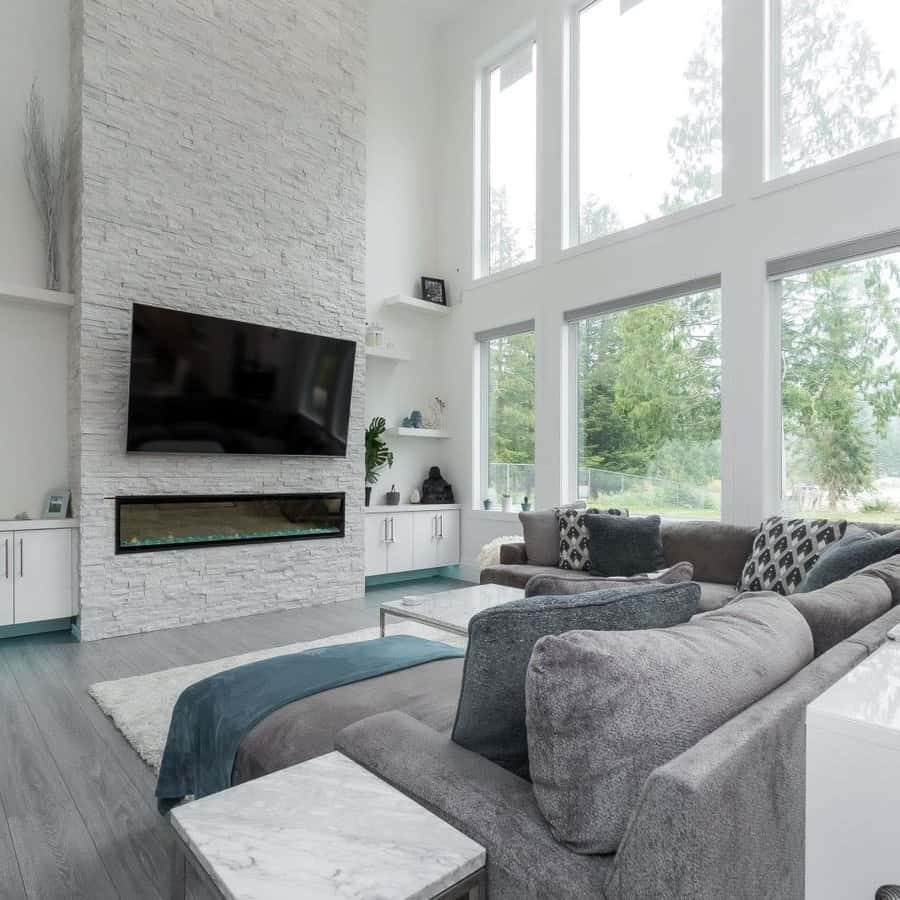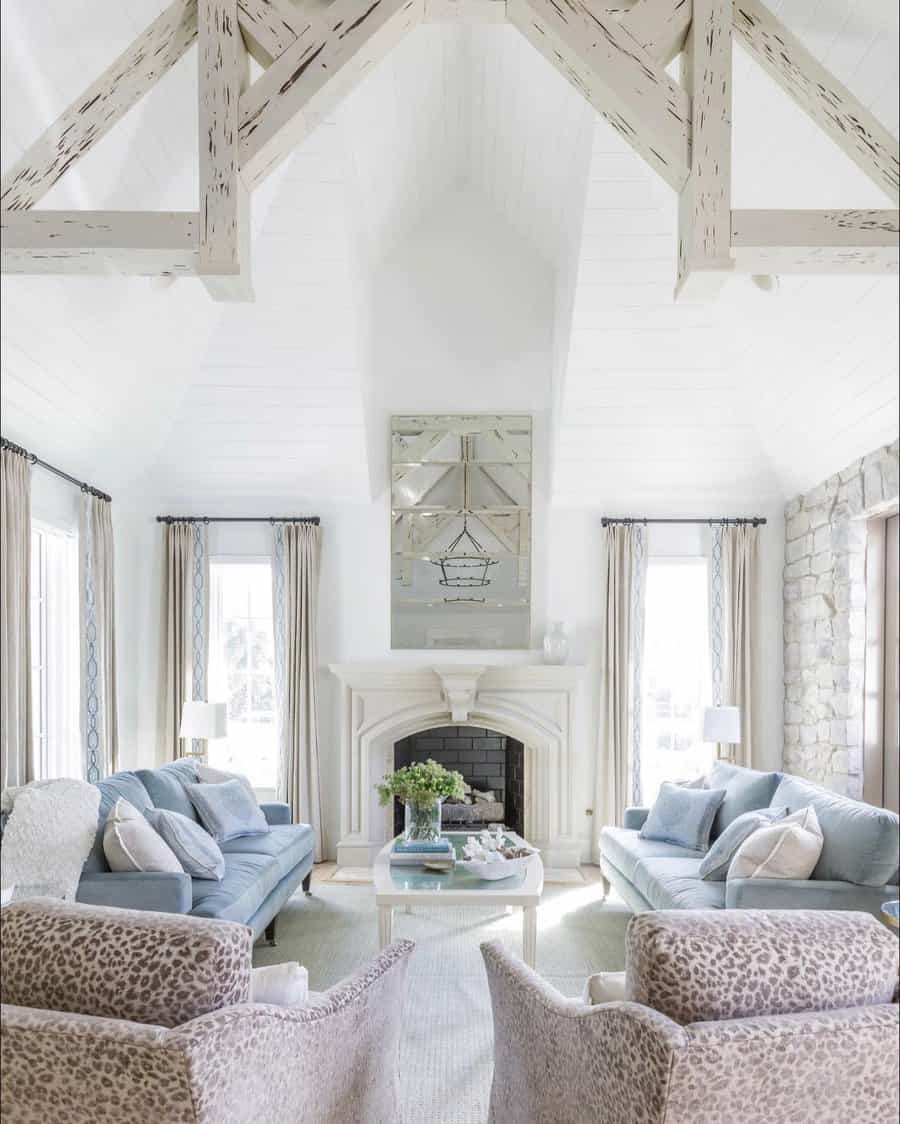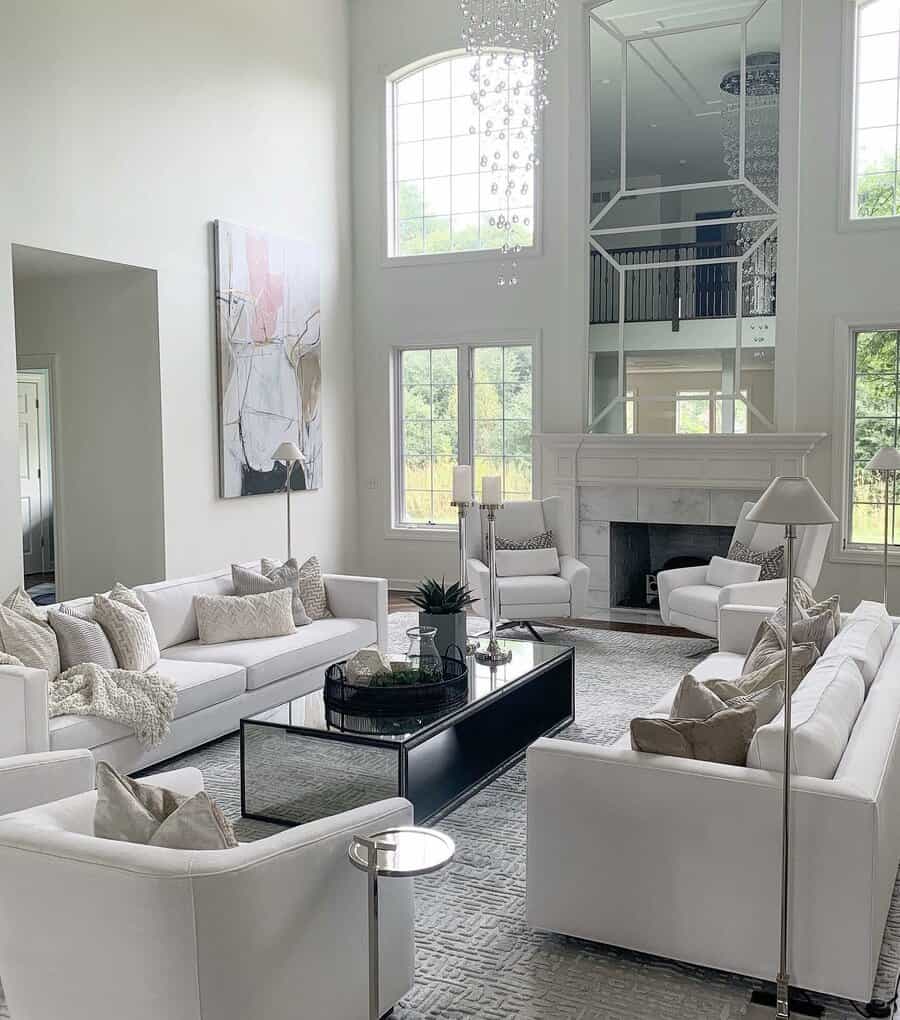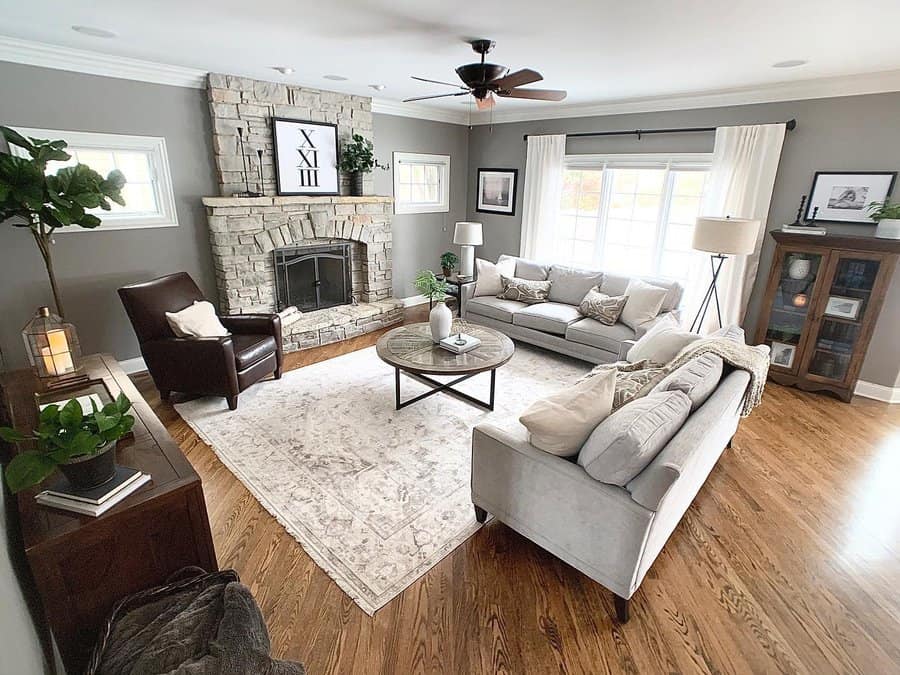 9. Feature a Pendant Light Centerpiece
A pendant light, when positioned above a pivotal area such as a dining table, serves as an arresting focal point in a great room. This lighting choice offers dual benefits: creating visual intrigue and delivering practical illumination. Depending on your room's aesthetic, you can choose from bold, modern designs or subtle, timeless pieces, making the pendant light a versatile accent for any decor.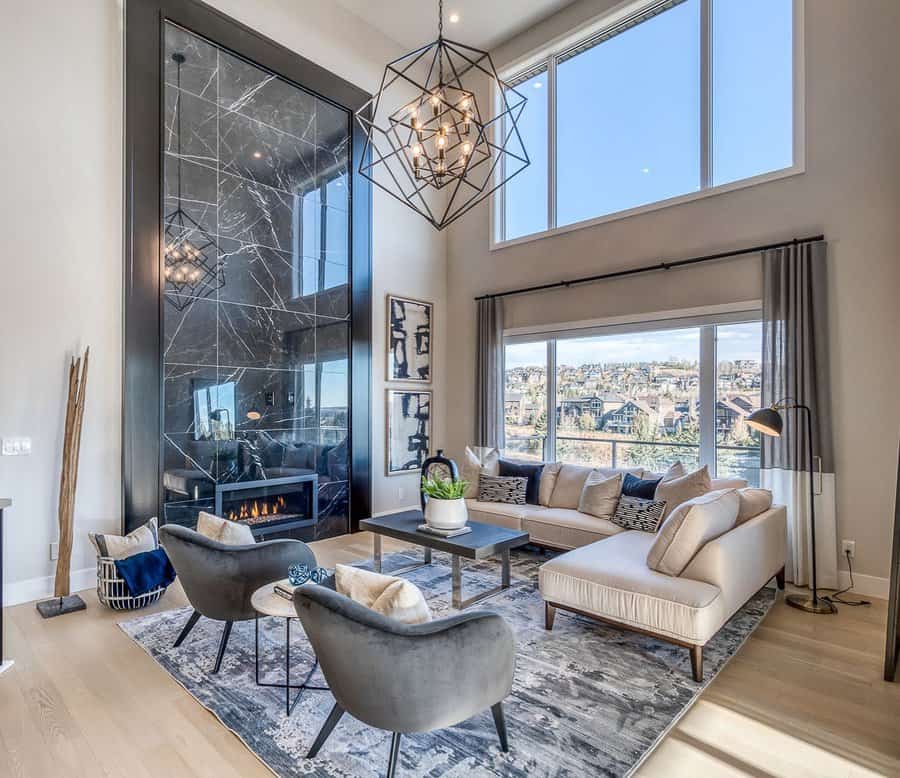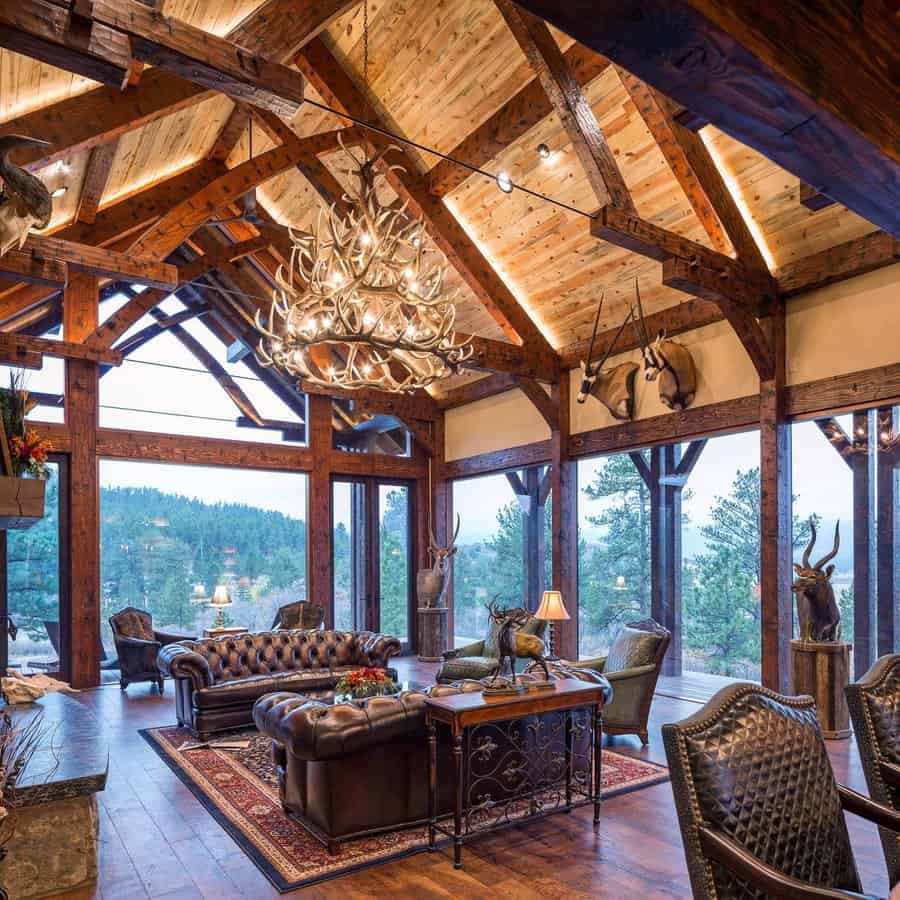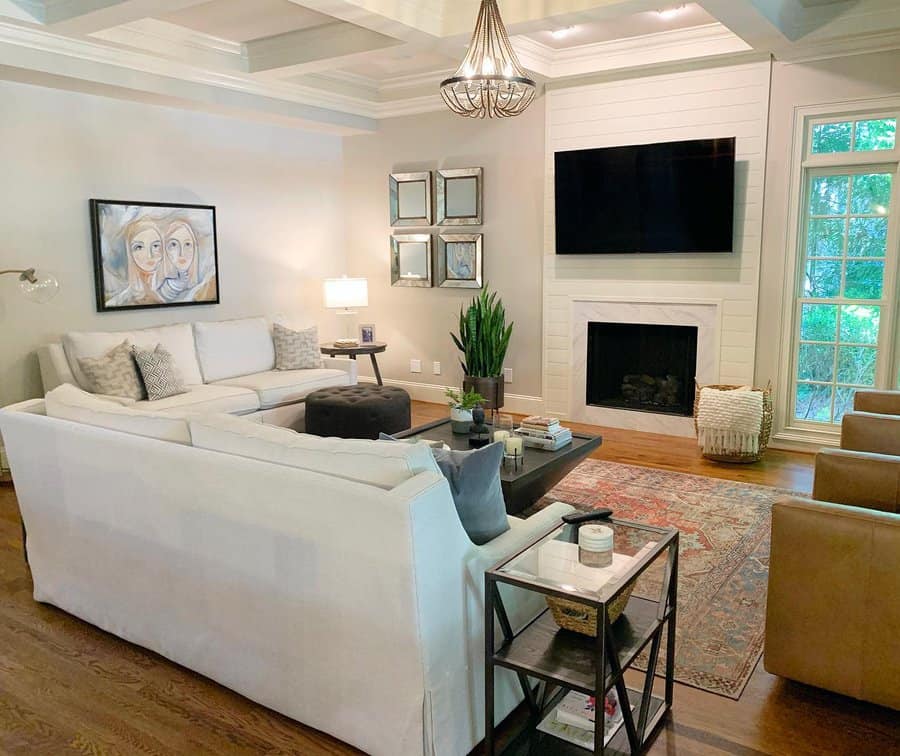 10. Enrich with an Arched Walkway
Incorporating an arched walkway in a great room introduces elegance and defines distinct zones within an open layout. This architectural element effectively signifies transitions between areas, be it the dining space, living room, or a home office. Depending on your decor preference, whether Mediterranean charm or modern sleekness, an arched walkway can be the key to combining differentiation with a unified ambiance.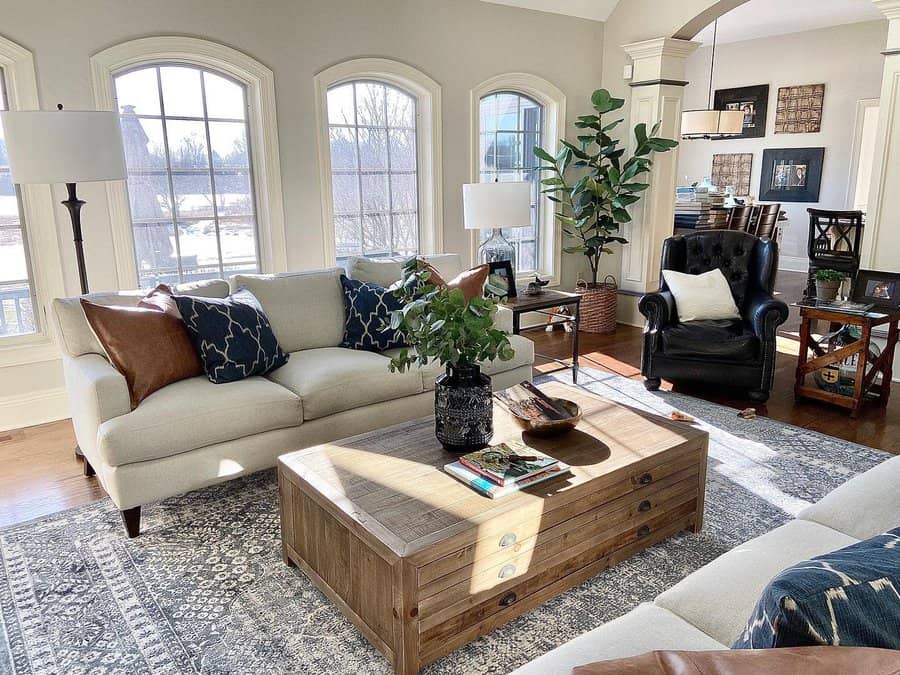 11. Elevate Style with Accent Walls
Accent walls serve as powerful tools to amplify a great room's aesthetic appeal. Whether it's a vivid color strip adding depth, a fireplace imbuing warmth, or a trend-forward TV wall establishing a chic entertainment hub, these design choices create engaging focal points. Implementing an accent wall can effortlessly transform your great room into a sophisticated and inviting space.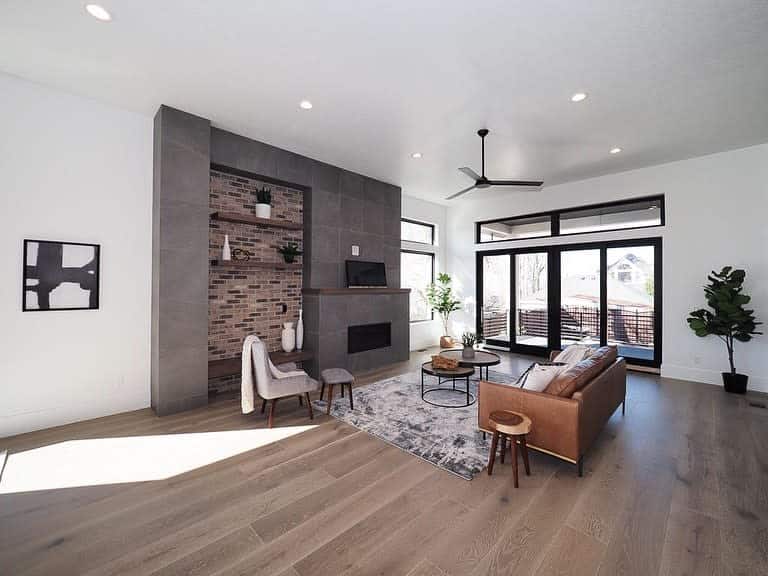 12. Partition Using Glass Dividers
Glass dividers offer an elegant solution to delineate spaces within a great room without compromising its open feel. Especially useful in tighter spaces, these dividers maintain a room's spaciousness while allowing for distinct areas. Perfect for gatherings, they enable fluid conversations without the space feeling congested. For a blend of functionality and style, consider integrating glass dividers into your great room design.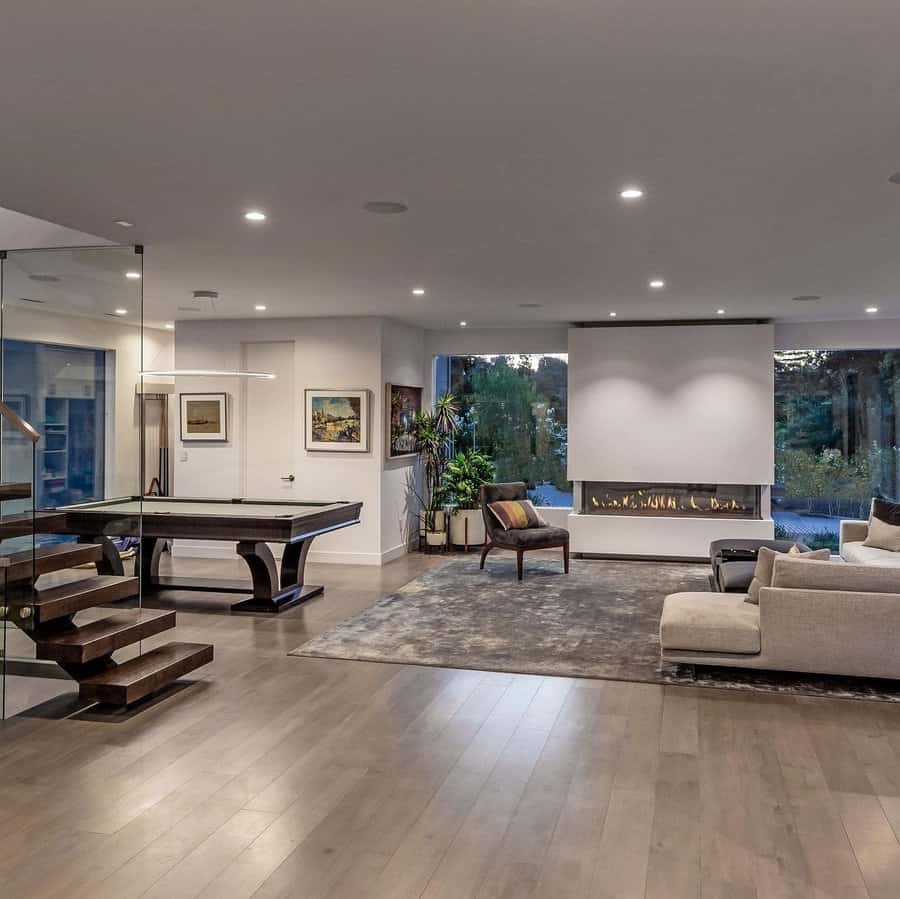 13. Value the Beauty of Negative Space
Negative space, or unoccupied areas, enhances the balance and breathability of a great room's layout. This design principle ensures each decor element shines without overcrowding. Consider floor-to-ceiling windows to flood the space with natural light. Choose versatile furniture pieces that offer flexibility or serve multiple functions. And, to anchor the room, a standout artwork or light fixture can impart unique character. Harnessing negative space turns an open floor plan into a harmonious, purposeful environment.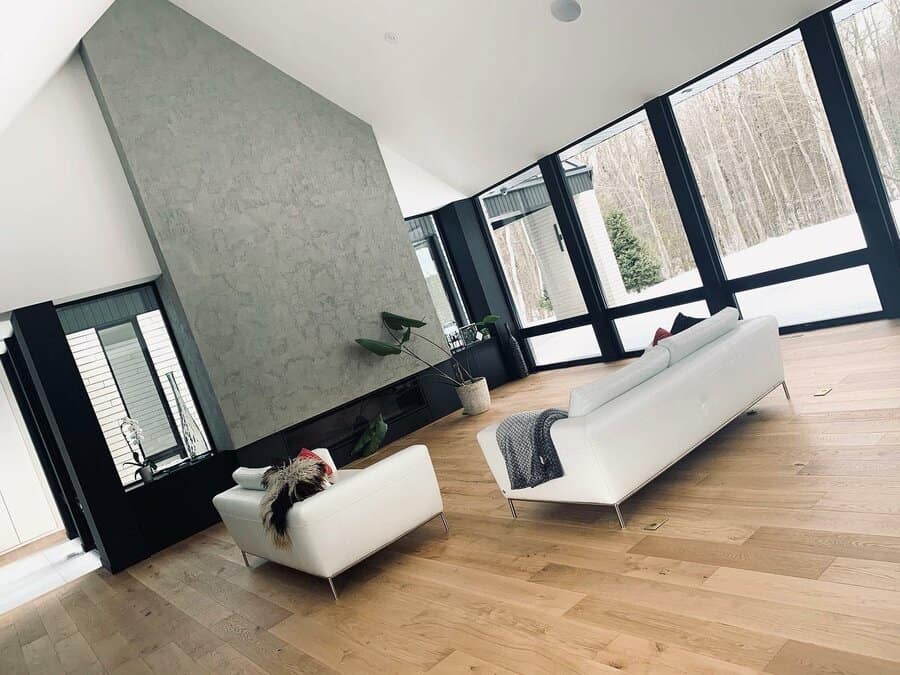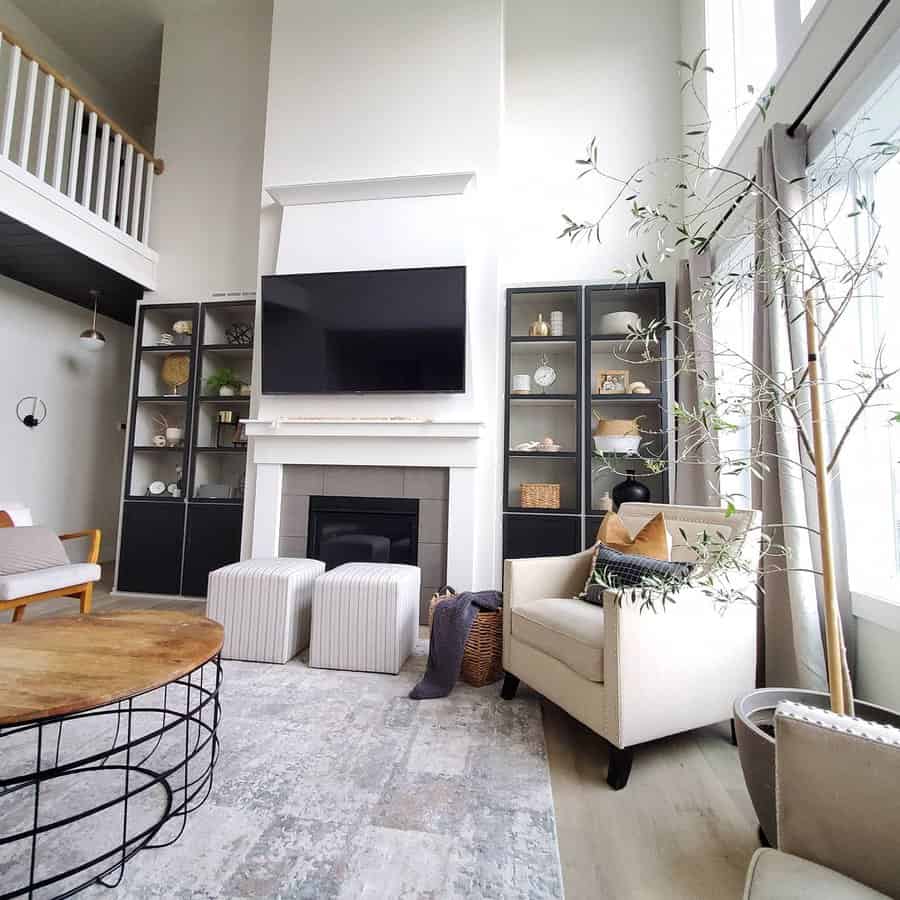 14. Opt for Floor-to-Ceiling Windows
Floor-to-ceiling windows effortlessly transform a great room, ushering in abundant natural light and offering expansive views of the outdoors. Such windows cultivate a warm, inviting ambiance, elevating both entertainment and relaxation experiences. Merging the room's spaciousness with breathtaking panoramas ensures a memorable impression for all who enter.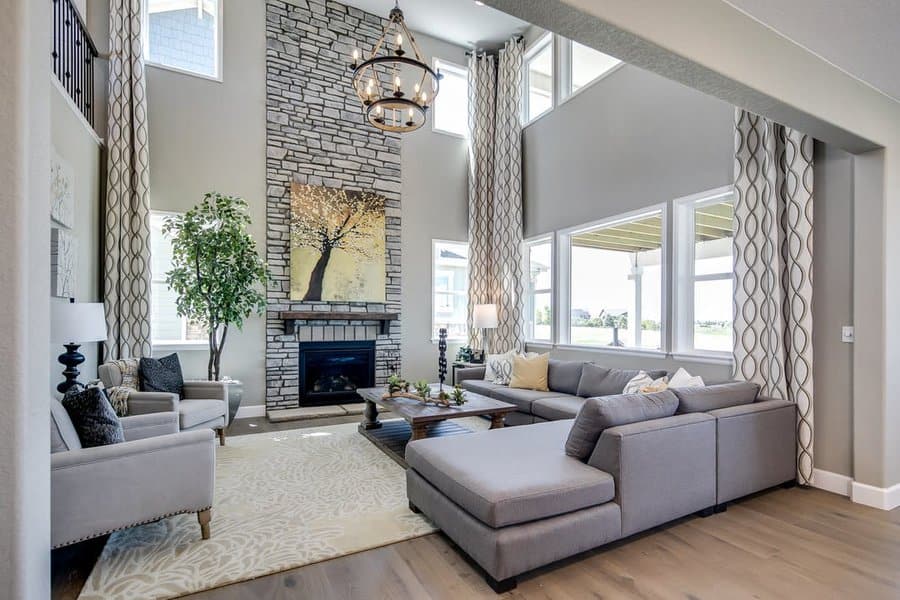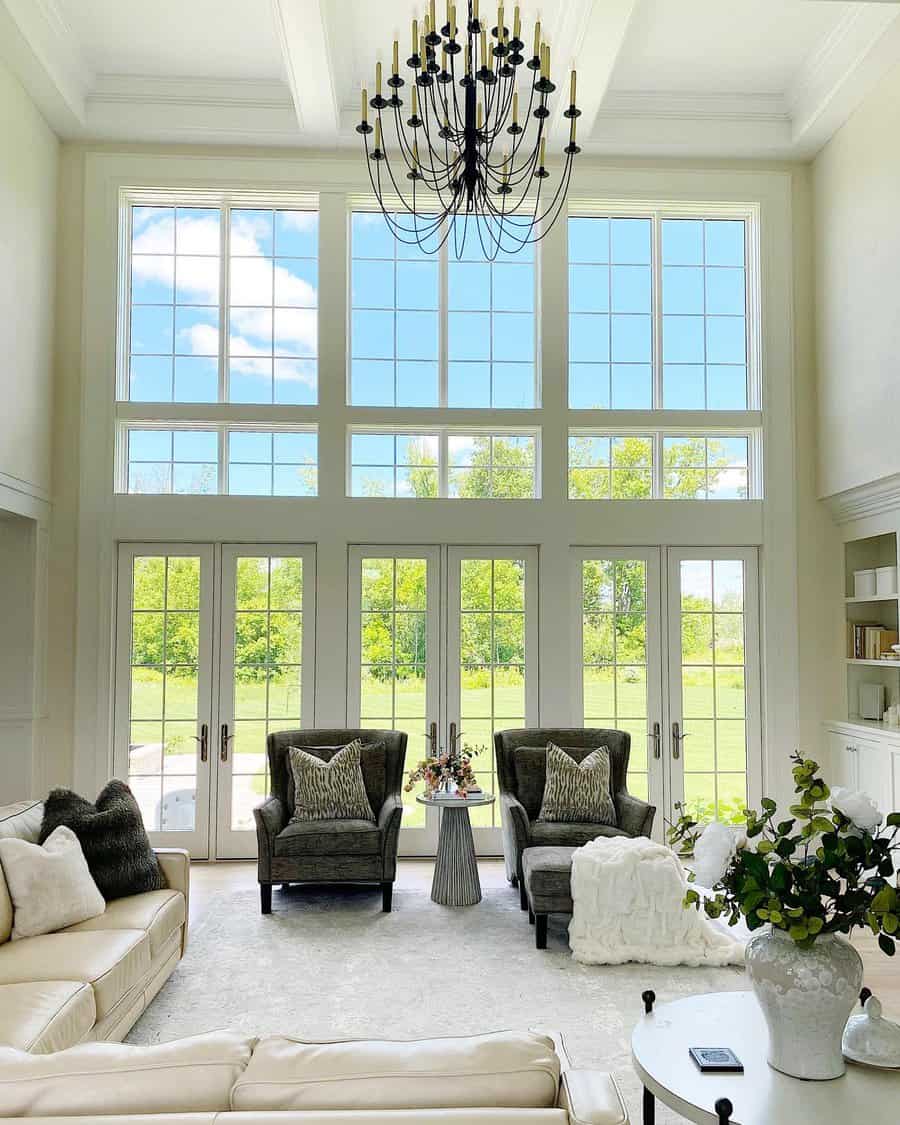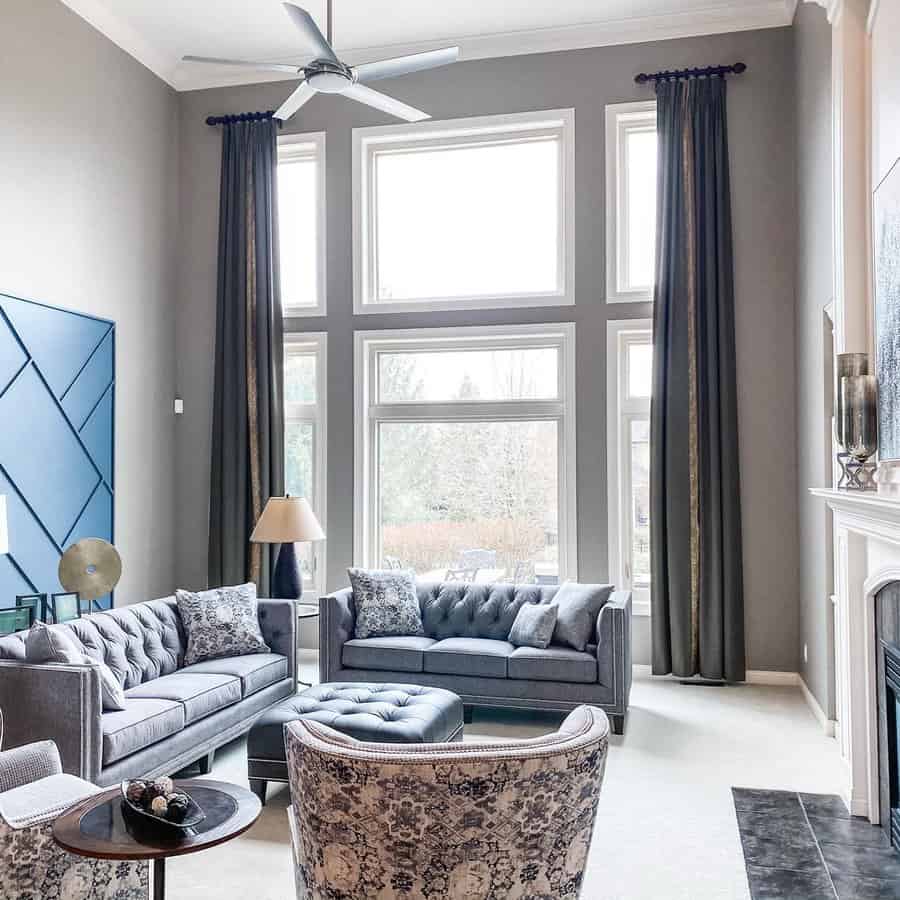 Great Room FAQs
Can you design a great room in a small space?
Despite the name, size is not what defines a great room. The most important factor in this type of floor plan is the inclusion of multiple living spaces within a single room.
In fact, some of the smallest residences feature great room-like layouts. If you live in (or previously rented) a studio apartment or condo, you're intimately familiar with how to fit several different roles within one space.
Are all great rooms on the ground floor?
Traditionally, yes. It's very rare for a great room to be located on the second story, although some great rooms do connect to an indoor balcony or loft-like space.
Of course, all home layouts are unique. If it makes more sense for your great room to be on another level of the house, then it's fine to do what works best for you.