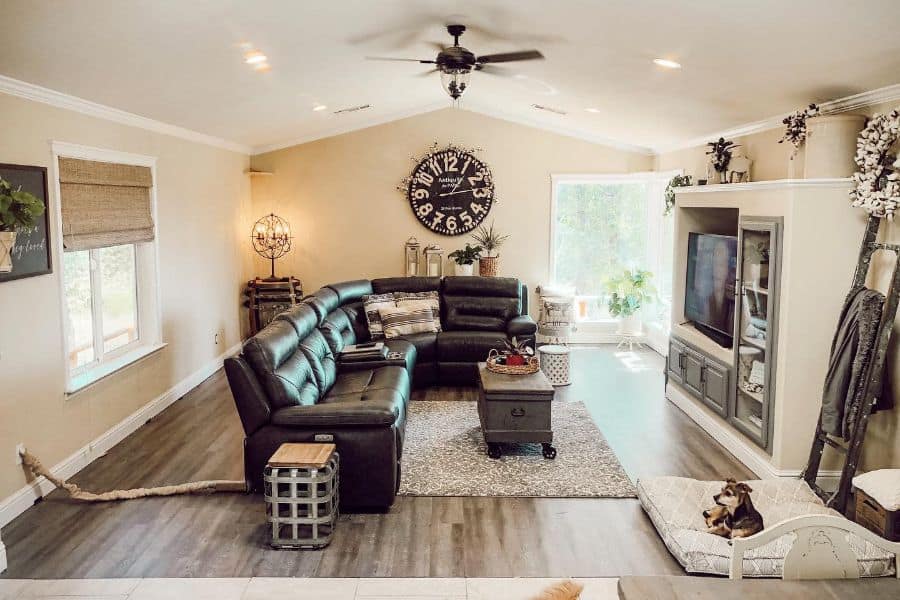 The Top 39 Great Room Ideas
Does a great room sound like something you'd find in a mansion or castle? Believe it or not, most contemporary family rooms fall under this definition!
A great room is a central living area that combines several functions within a single space.
Great rooms have become increasingly common with the popularity of open floor plans. Areas included in or adjacent to a great room can include the living room, study, dining room, kitchen, and more.
Because great rooms take on so many different roles, you can't approach one like you would a traditional living room. Instead, check out these great room ideas to learn how to make the most of this versatile space!
1. Opt For High-Ceiling
A high-ceiling great room is a grand space that can be designed in a variety of ways to create a stunning visual impact. The spaciousness of the room allows for unique and creative design ideas, and there are endless possibilities when it comes to furnishing and decorating.
One great idea is to incorporate large, statement lighting fixtures that draw the eye upward toward the high ceilings, creating a dramatic effect. Additionally, accent walls with bold colors or textured materials can add depth and interest to the room.
With a high-ceiling great room, homeowners have the opportunity to showcase their personal style and create an impressive open-floor plan space.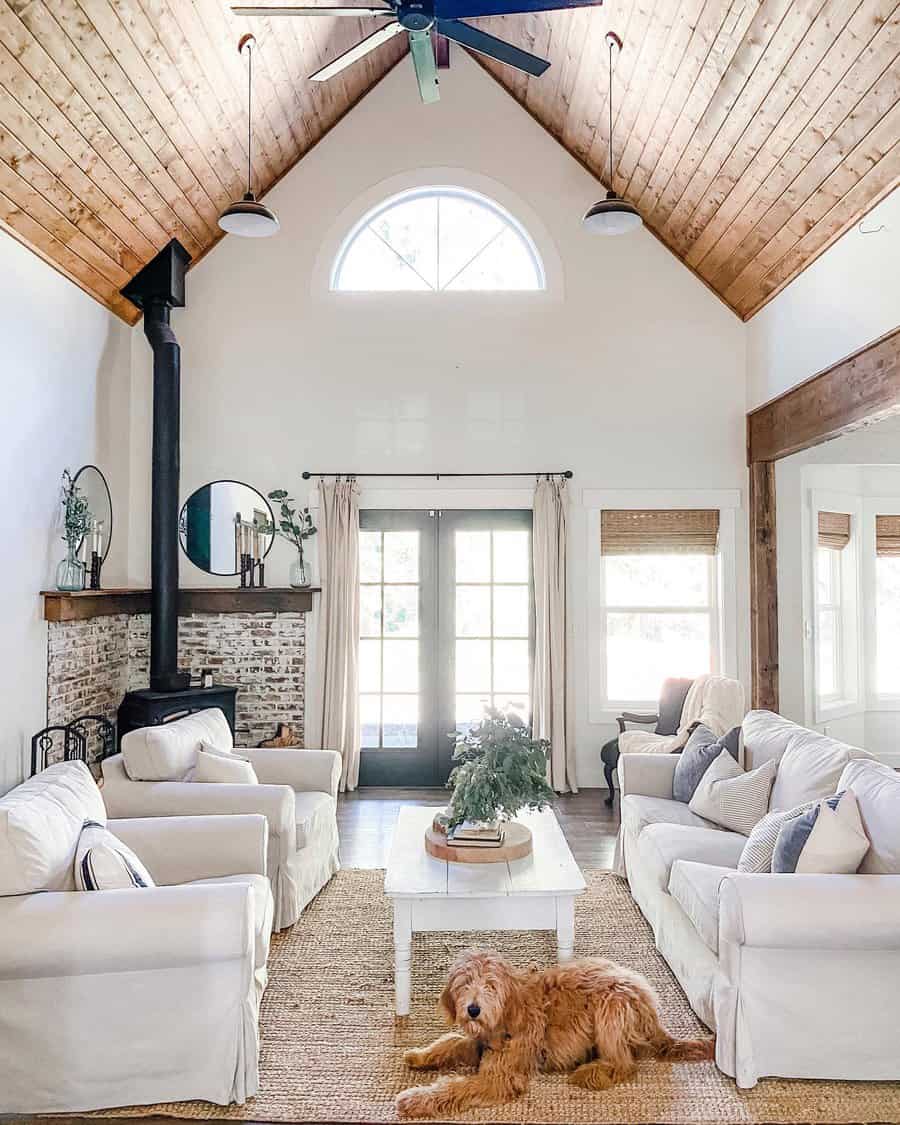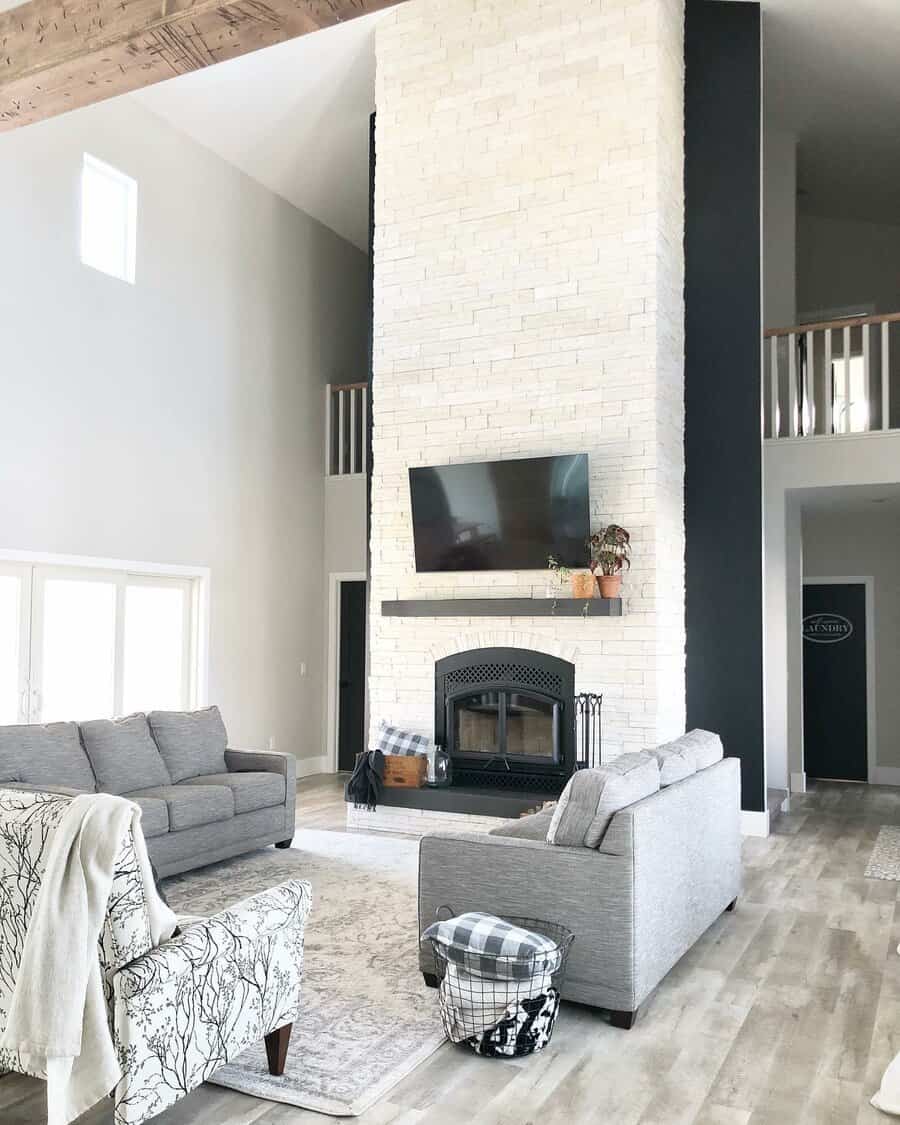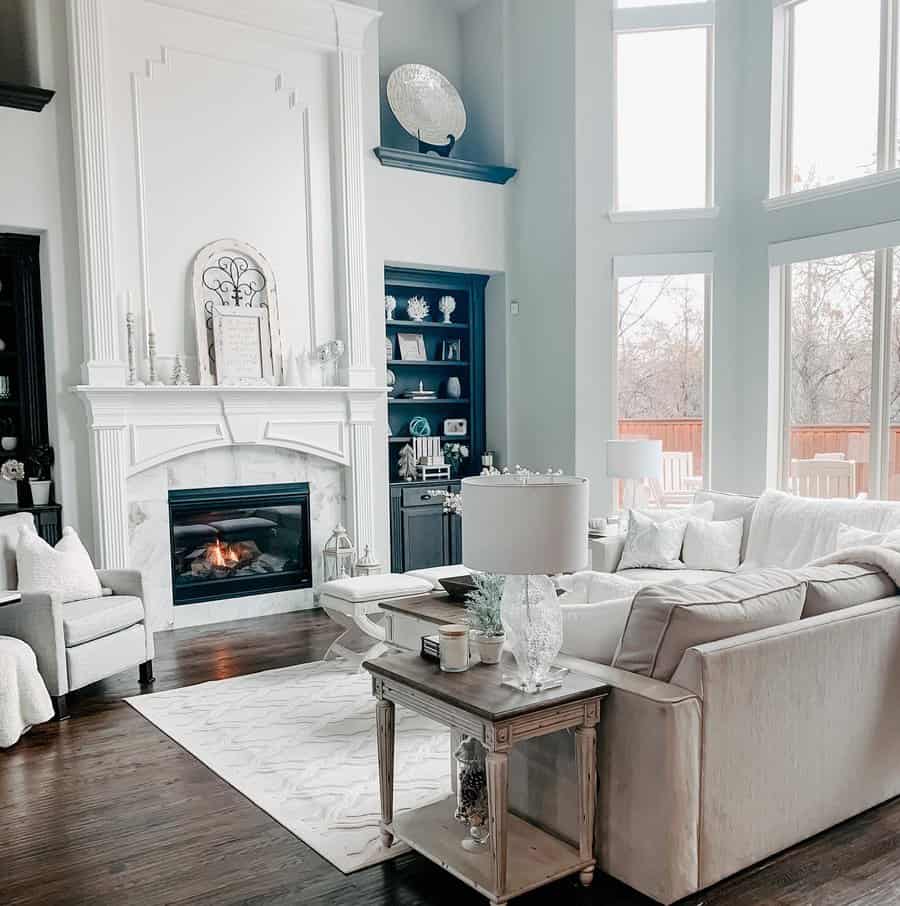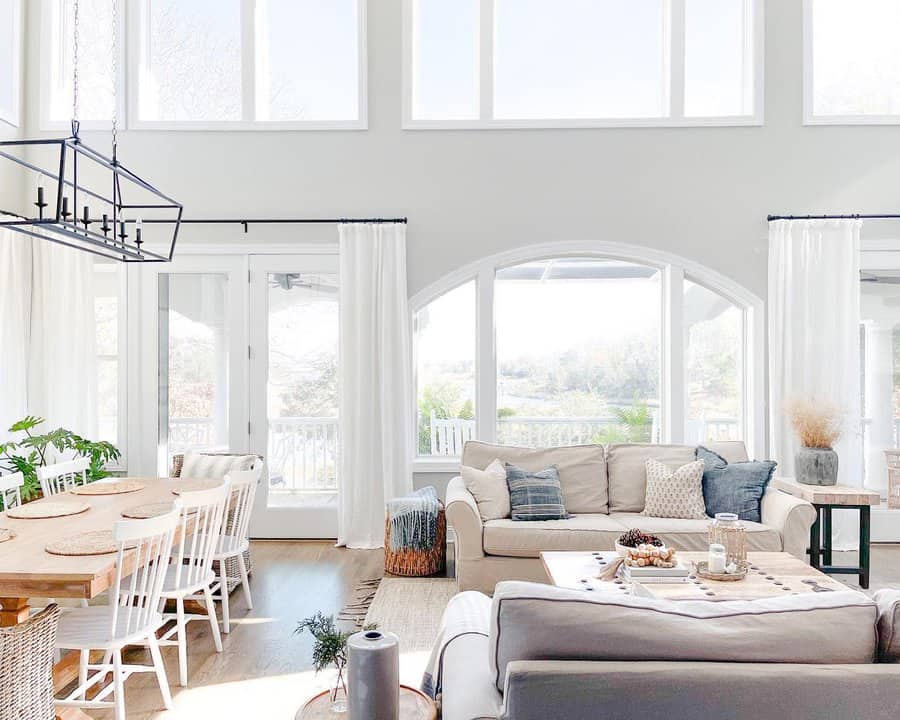 2. Throw Area Rugs
Adding an area rug to your great room can be a fantastic way to designate separate living spaces while still keeping everything cohesive. Not only does it add a pop of color or texture, but it also helps create the illusion of distinct areas within one large space.
Pairing the rug with some accent decor, such as throw pillows, curtains, or lamps, can further define each designated area and add a touch of personal style. Whether you're looking to create a cozy reading nook, a formal dining area, or a comfortable family TV space, utilizing an area rug as a tool for room division can really tie your great room together.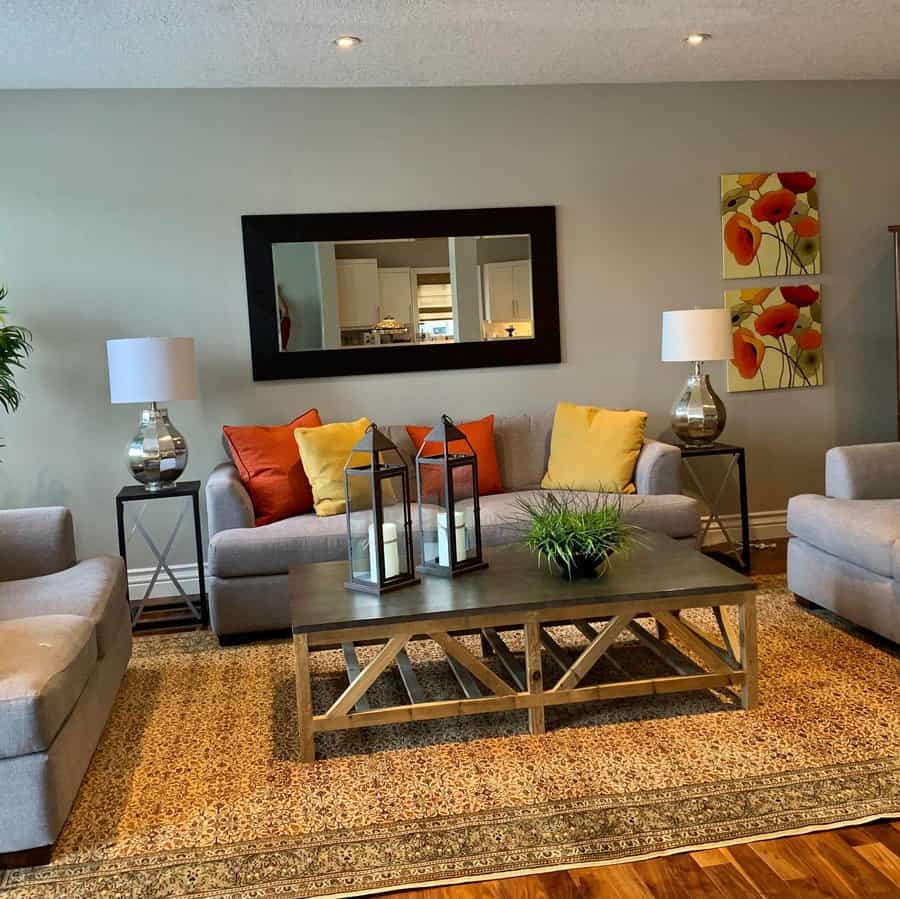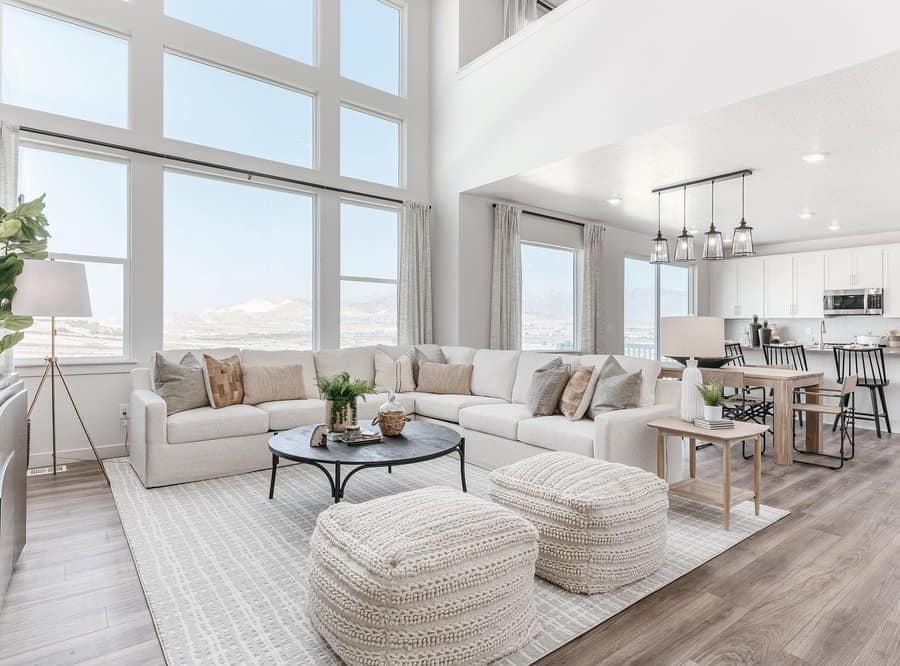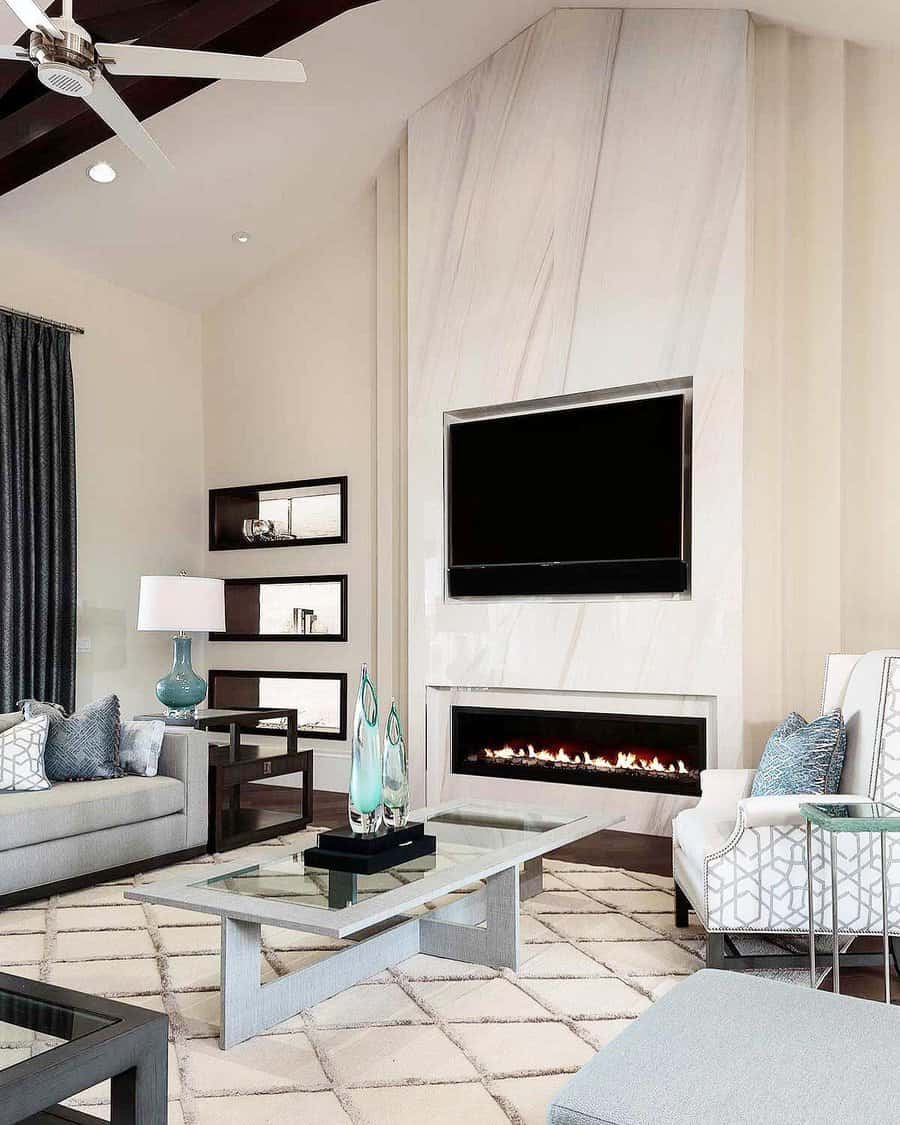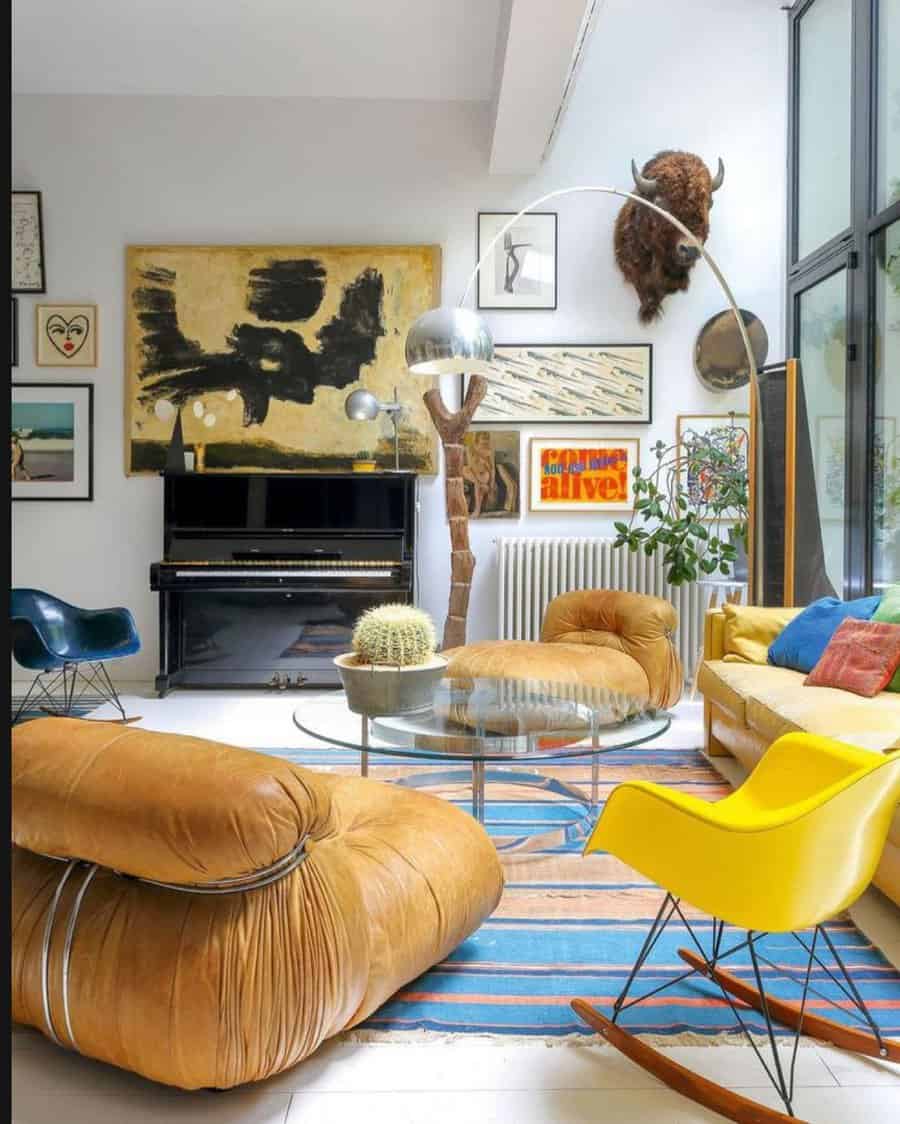 3. Build Counters
Are you tired of feeling cramped while entertaining guests? Consider incorporating a great room with a counter! This design allows for a seamless flow between the kitchen and living space, without completely merging the two.
Plus, keeping the kitchen separate from the living space can help contain any messes or smells. Creating a great room with a counter is the perfect solution for those who love to host and entertain, while still maintaining a sense of intimacy and functionality.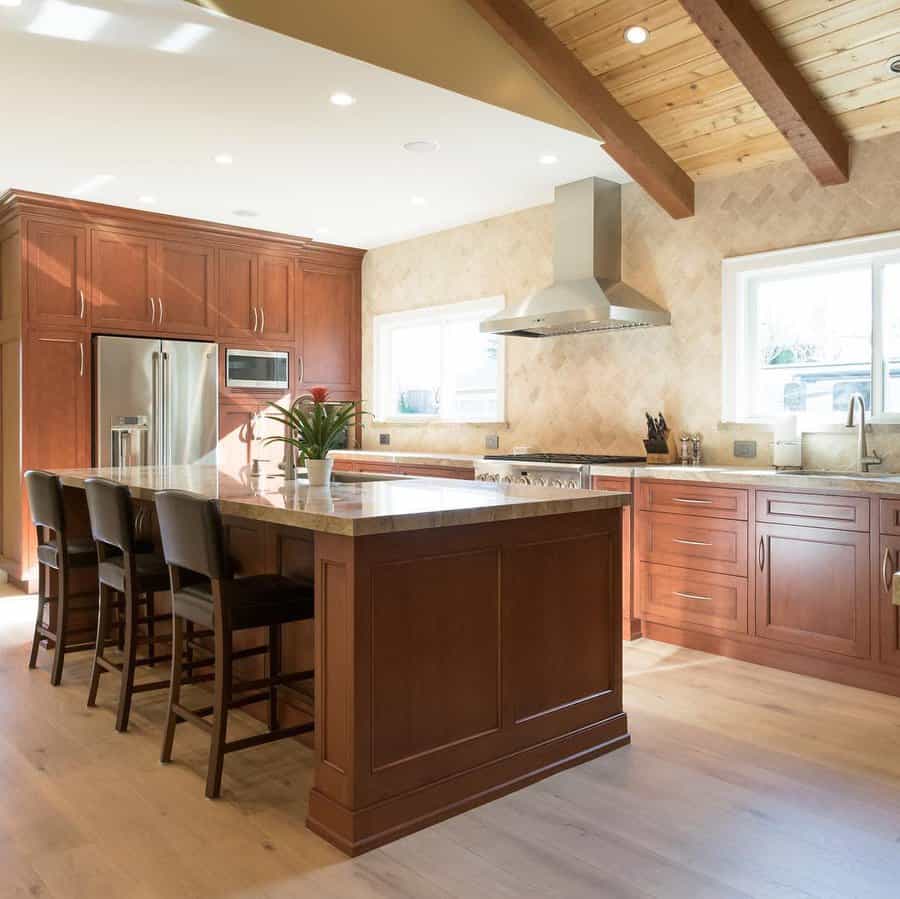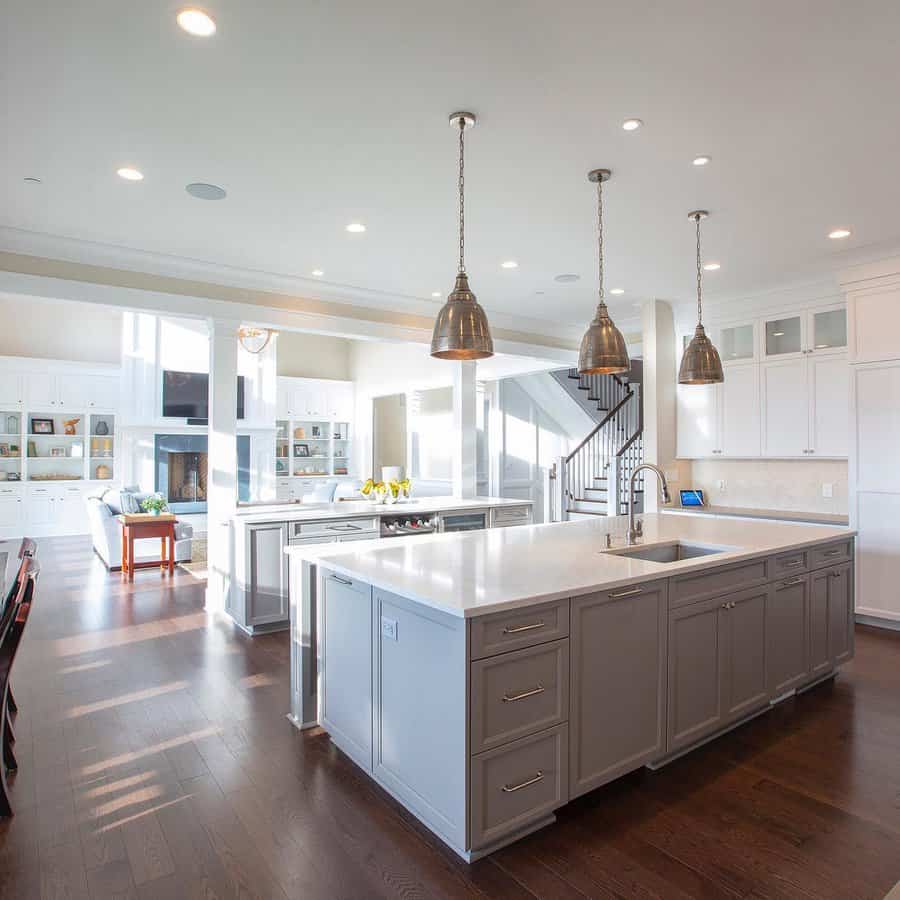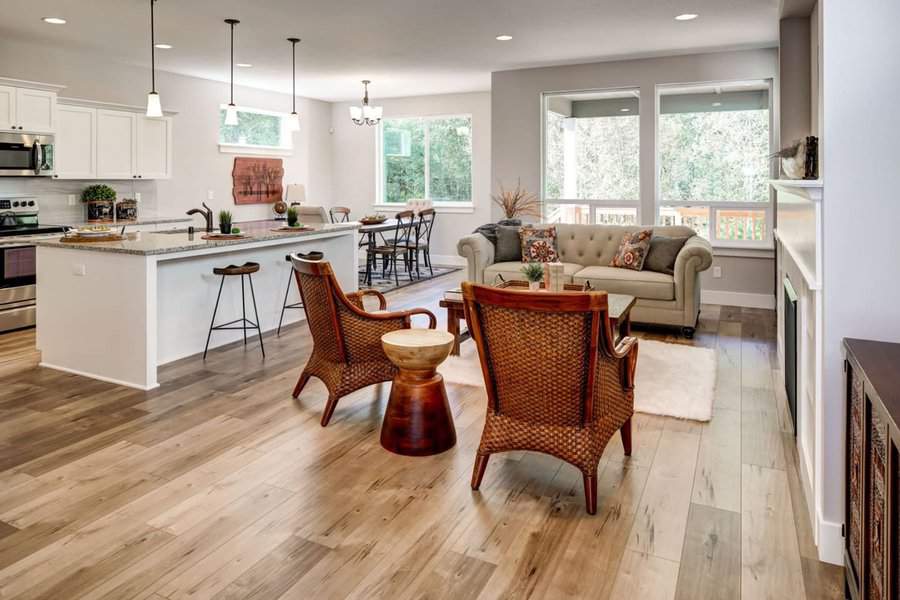 4. Designate Areas By Arranging Furniture
Designing your great room can be an exciting task, but it can also be overwhelming if you're not sure where to start. One tip to keep in mind is to arrange your furniture in a way that designates specific areas in open floor plans.
For example, you could place an L-shaped sofa in one corner to create a cozy seating area for watching TV or reading a book. This can also help to define the flow of the room and make it feel more organized. With a little creativity, you can transform your great room into a functional and stylish space that meets all of your needs.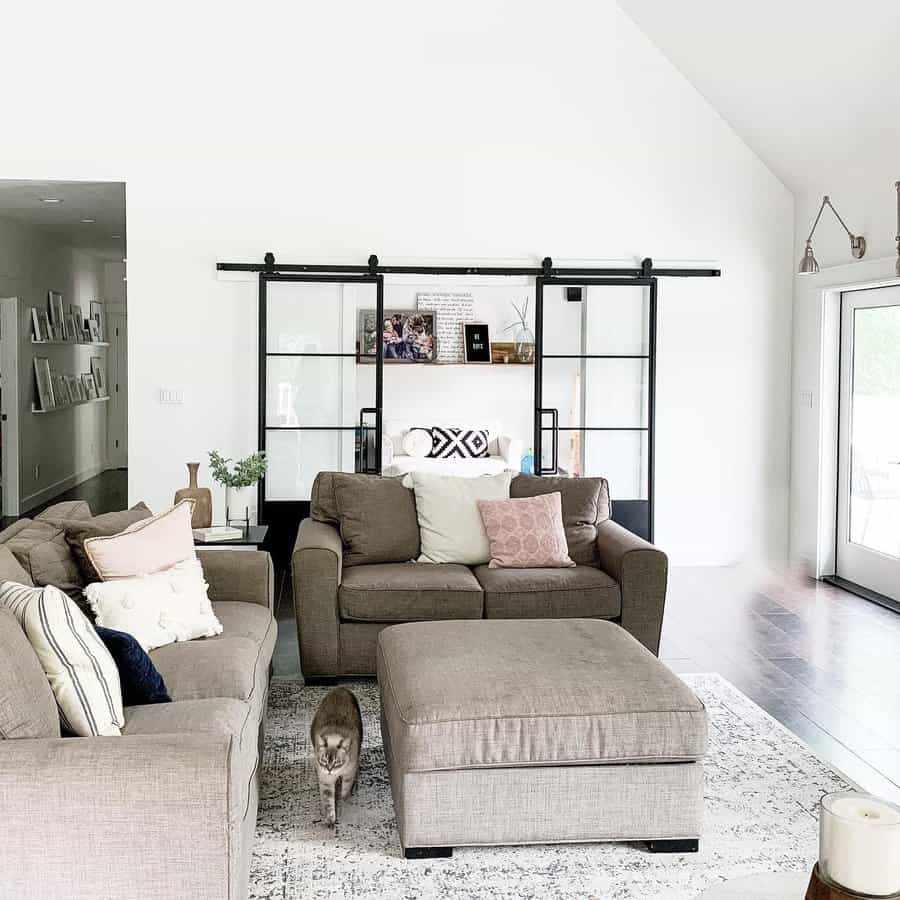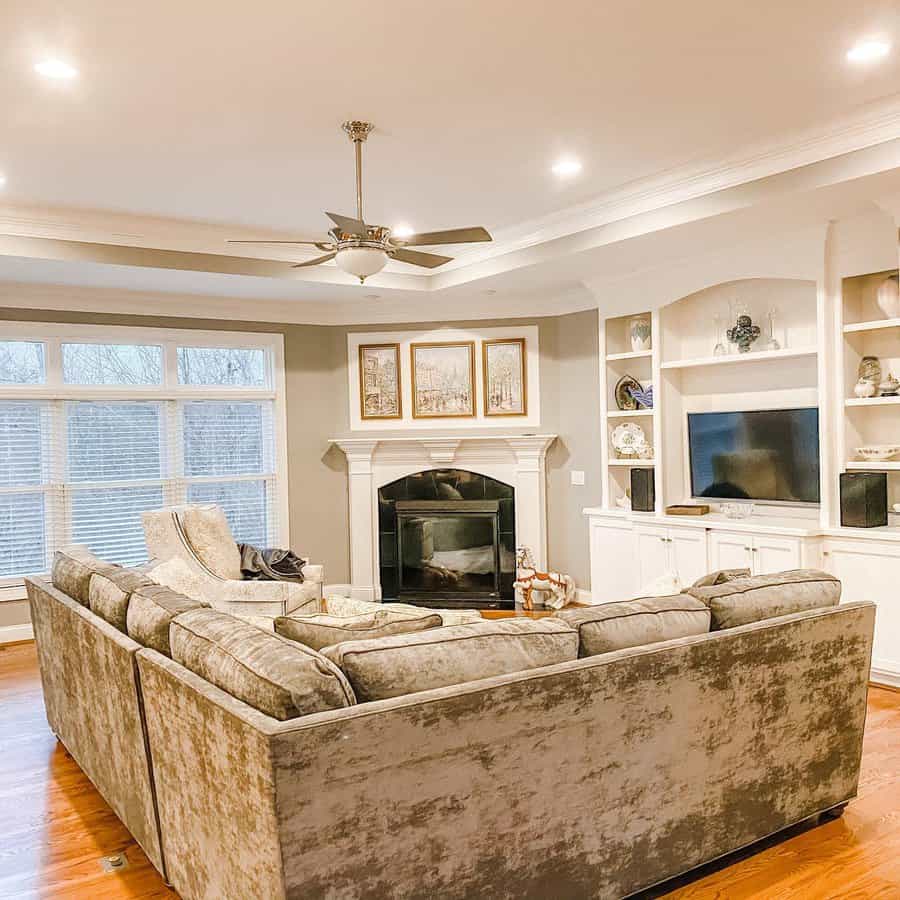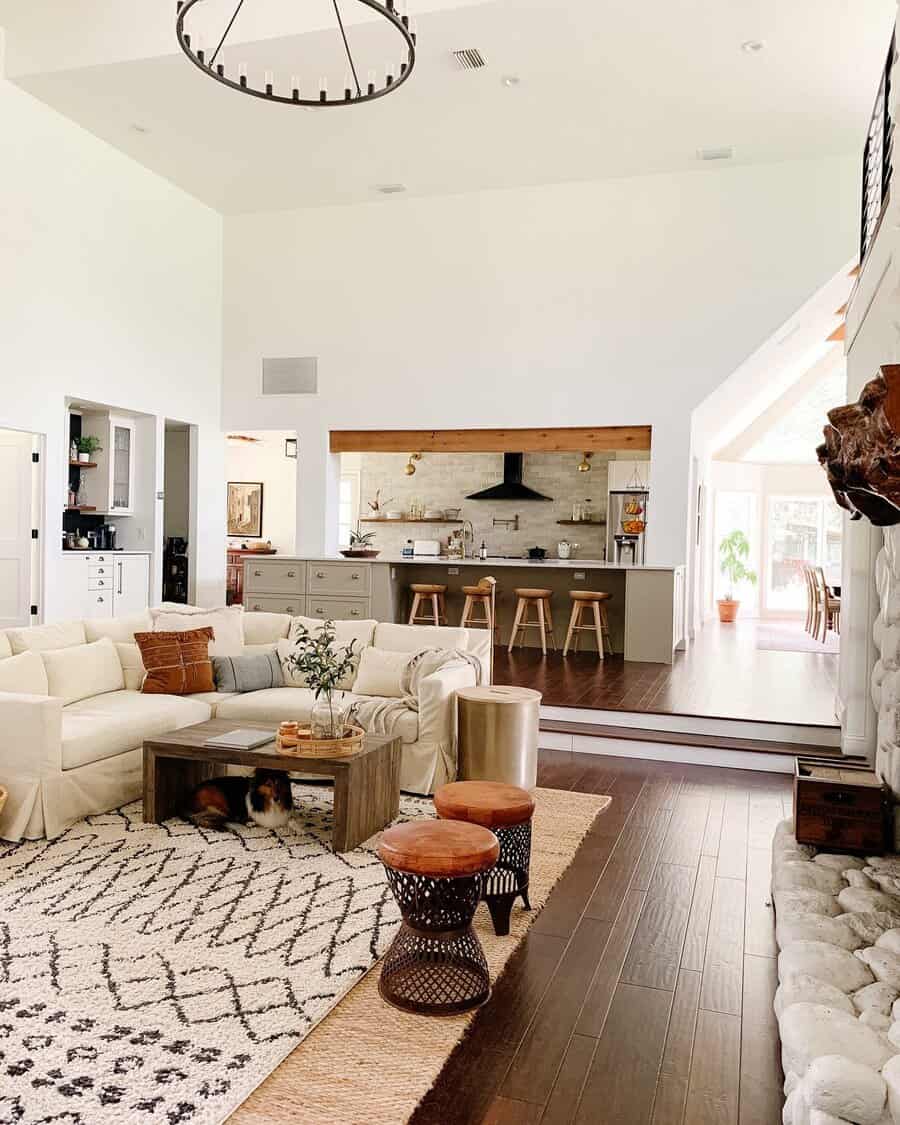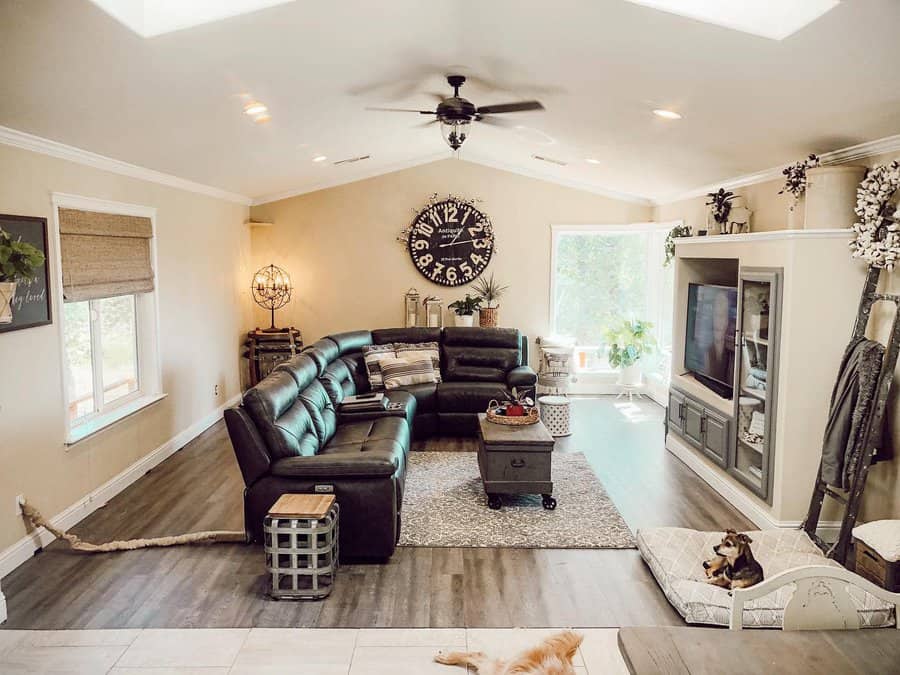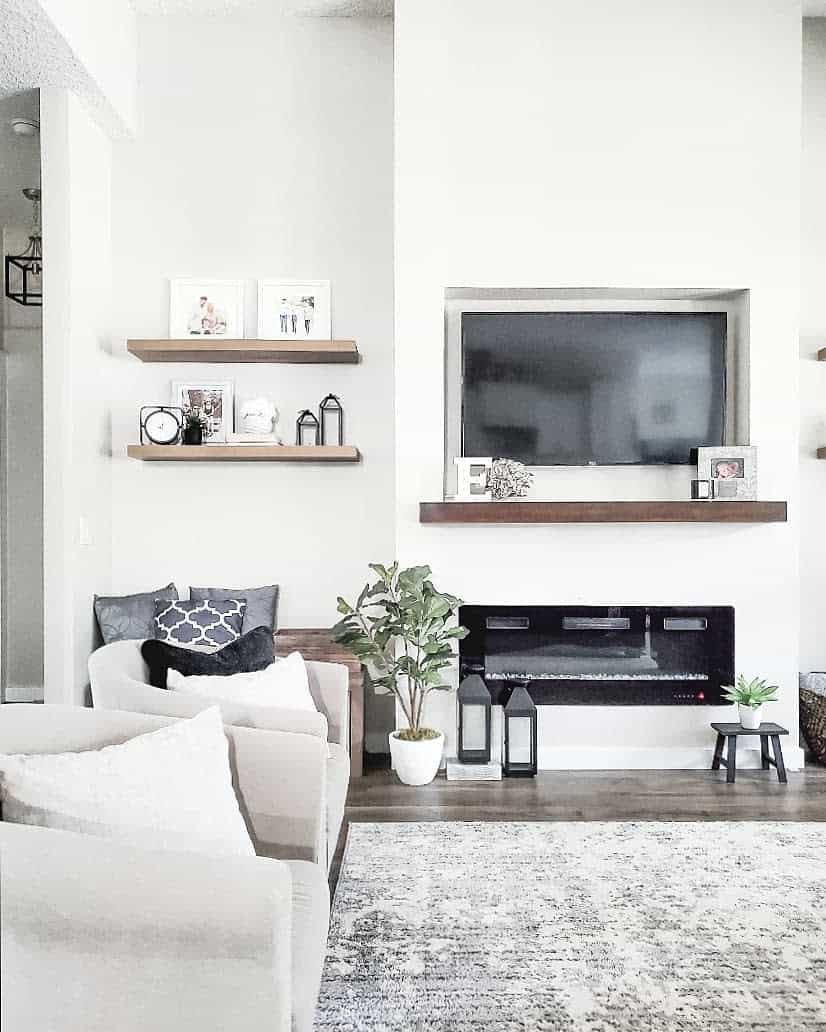 5. Go For An Interior Balcony
If you're looking for a way to add some grandeur to your living space, consider incorporating an interior balcony into your great room design. Not only does this feature create a visually stunning focal point, but it also allows you to oversee the whole room and feel more connected to your home.
With a spacious interior balcony, you can invite more natural light into your living space, create an open concept design, and really take the feeling of grandeur to the next level. Whether you're hosting a party or enjoying a cozy night in, an interior balcony is the perfect addition to any great room.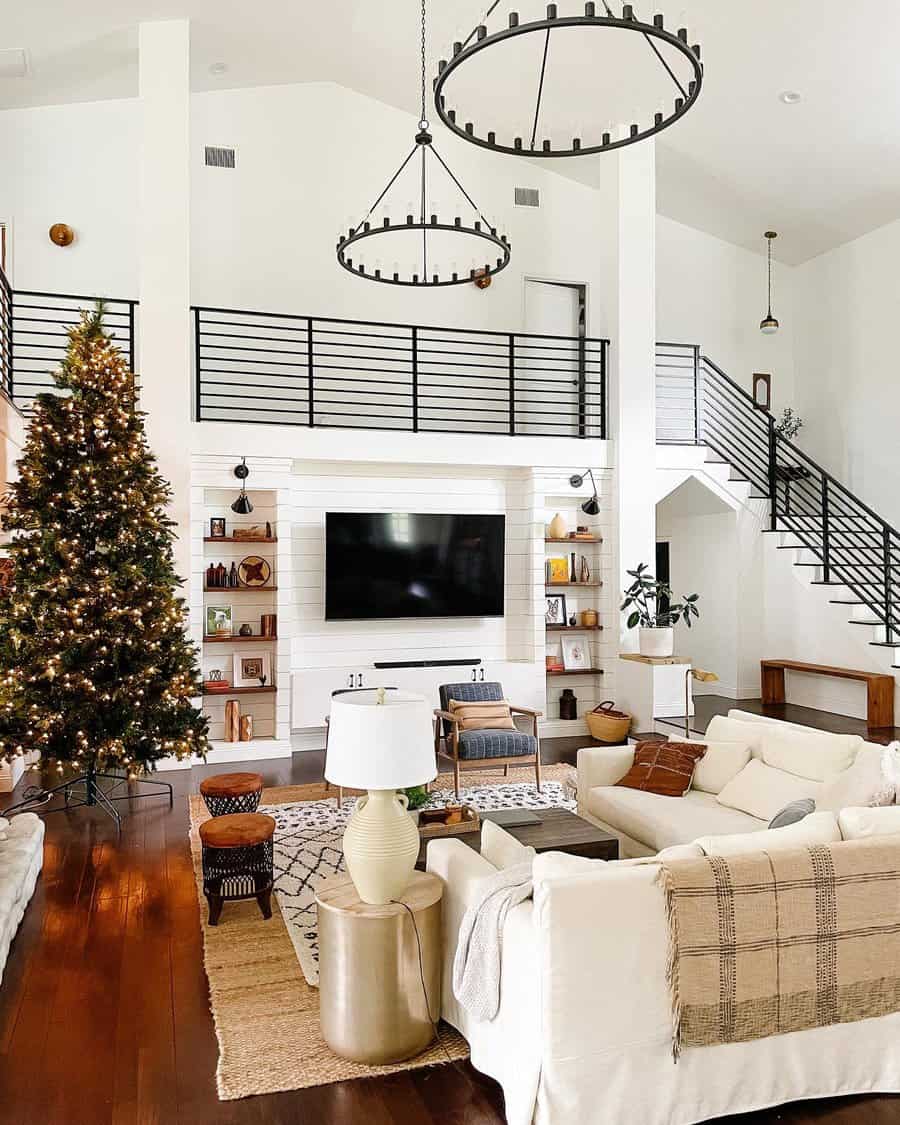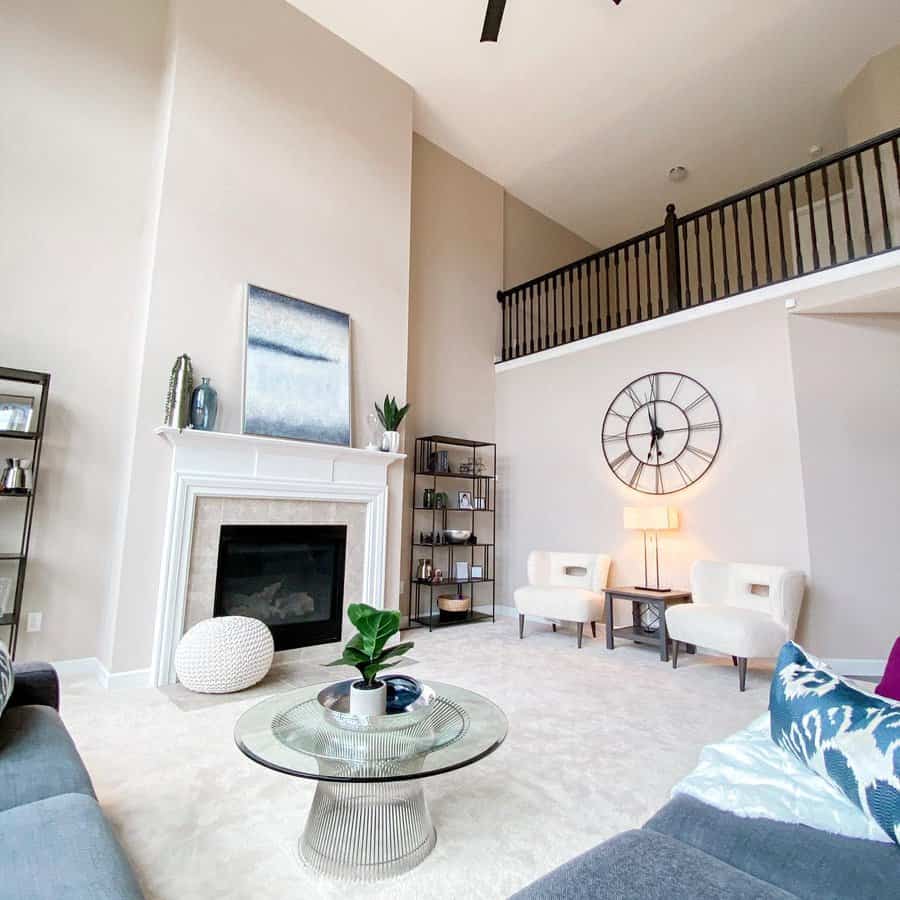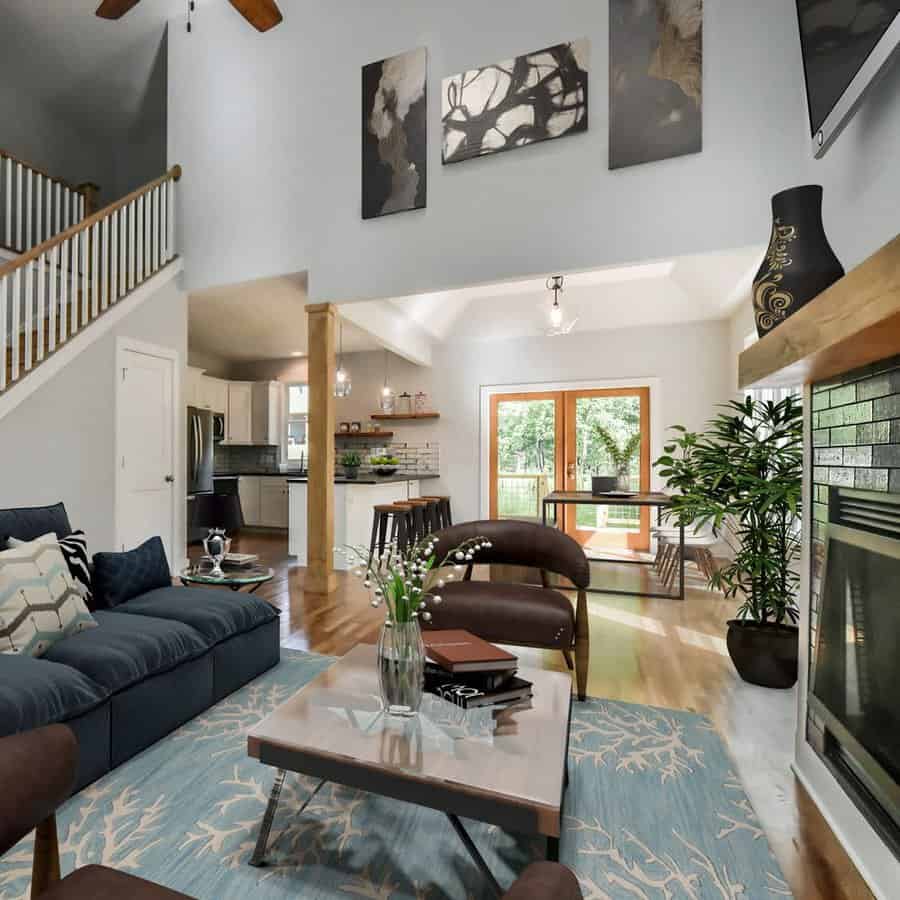 6. Create Zones With Color
Transforming a great room into a functional and stylish space can be a daunting task. However, you can achieve it by using color and prints to create distinct areas within the room. Bold hues such as deep blues, emerald greens, and rich mustard yellows can help separate different zones into cohesive yet distinct nooks.
Moreover, prints add depth and texture to the walls and furniture, making the room feel vibrant and lively. Whether you prefer geometrics, florals, or abstract patterns, incorporating them into your decor can instantly elevate your space.
Overall, using color and prints to create defined areas in a great room is a fantastic way to strike a balance between form and function.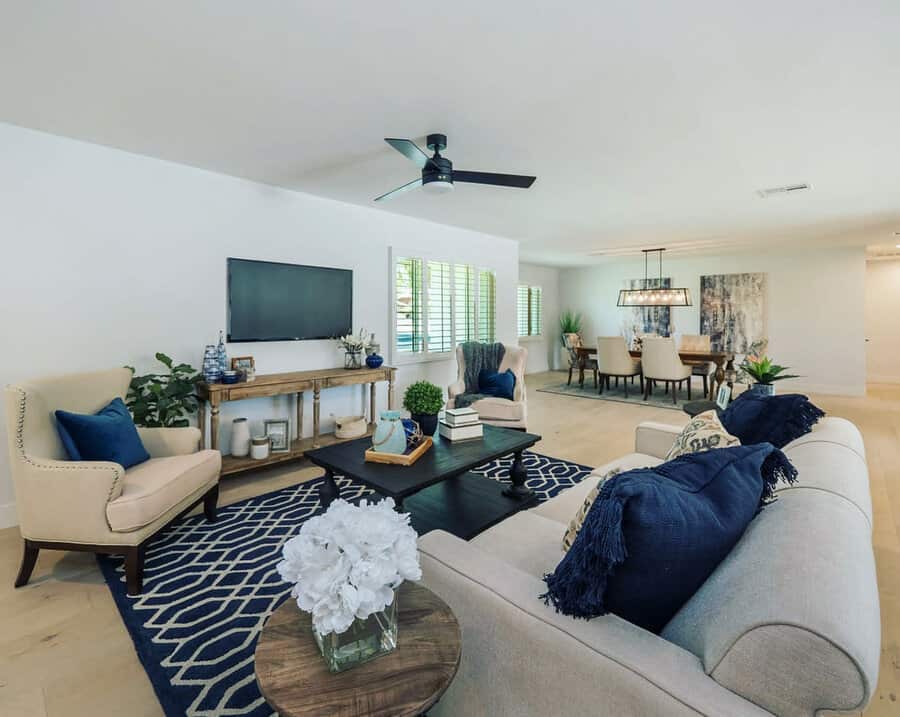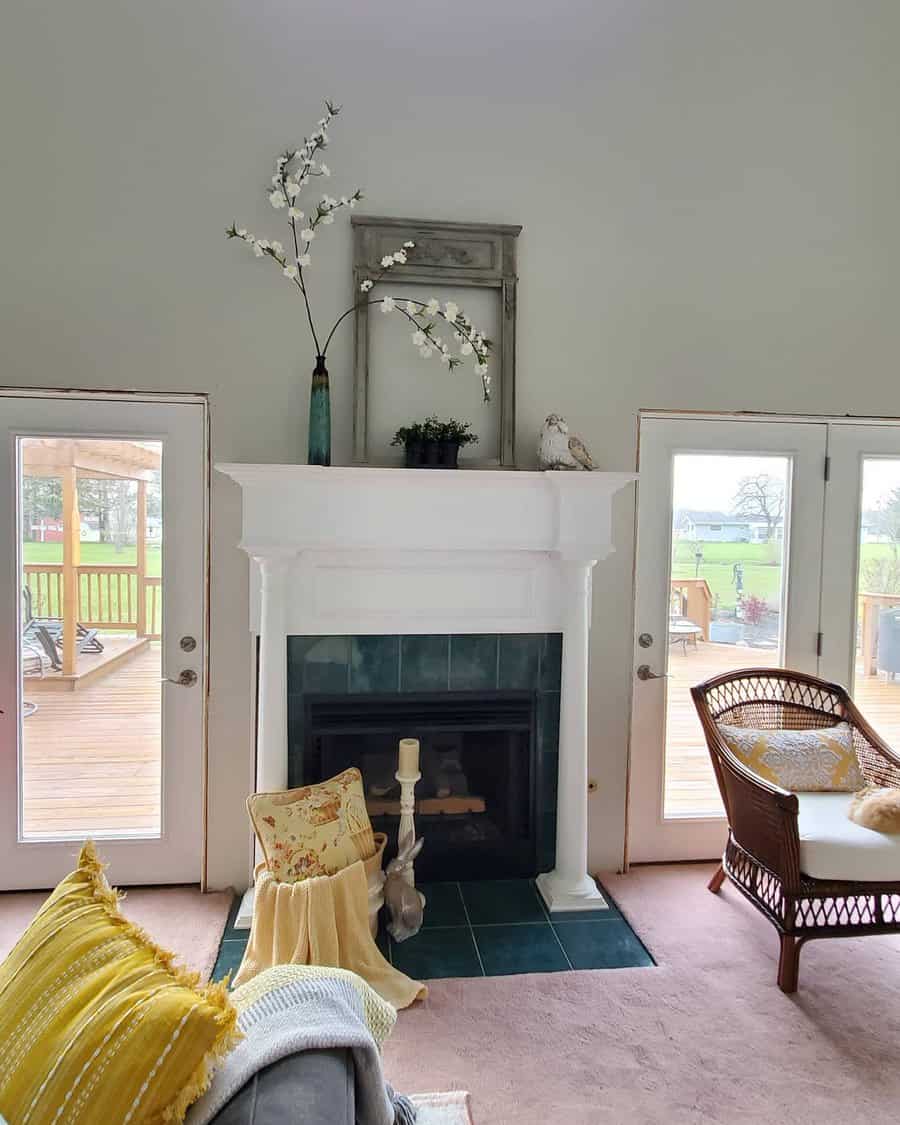 7. Create Focal Points With Wall Art
When it comes to designing a great room, creating focal points with wall art is a surefire way to add character and intrigue to your space. A well-placed piece of art can transform a room from bland to breathtaking in an instant.
Whether it's a large canvas painting, a gallery wall of family photos, or a statement tapestry, wall art draws the eye and sets the tone for the rest of the room's decor. Not only does it designate spaces for great rooms, but it also allows you to showcase your personal style and interests.
So don't be afraid to make a bold statement with wall art – it could be just the touch your great room needs to make it truly unforgettable.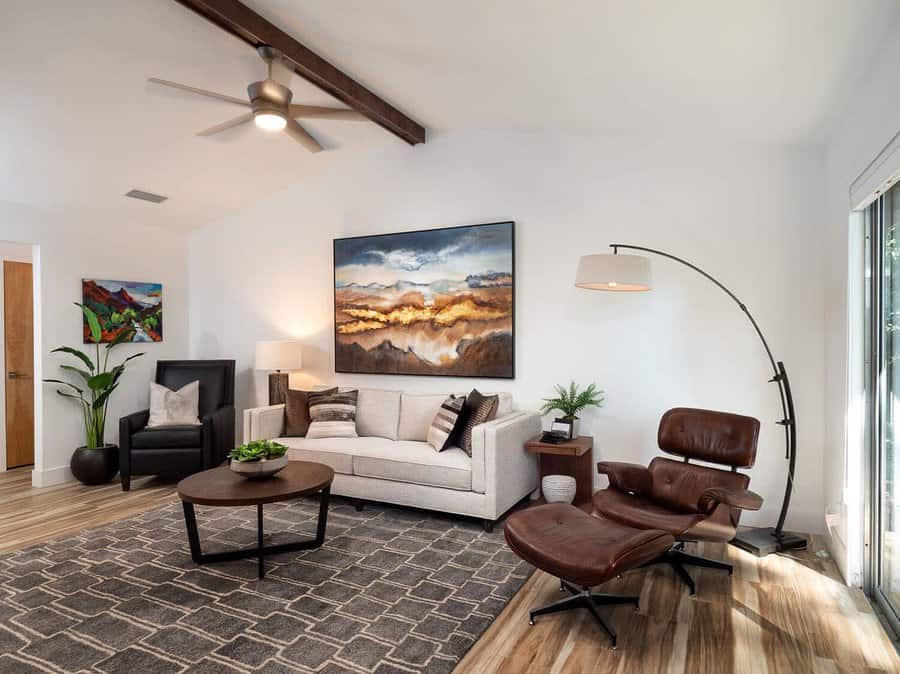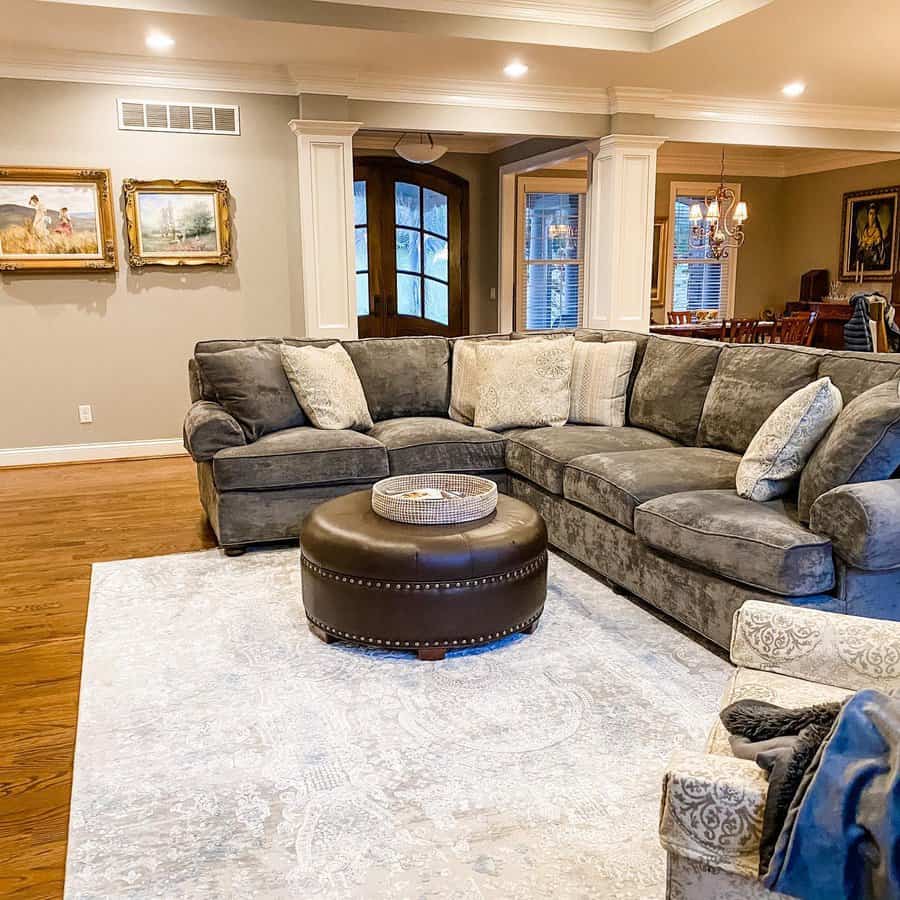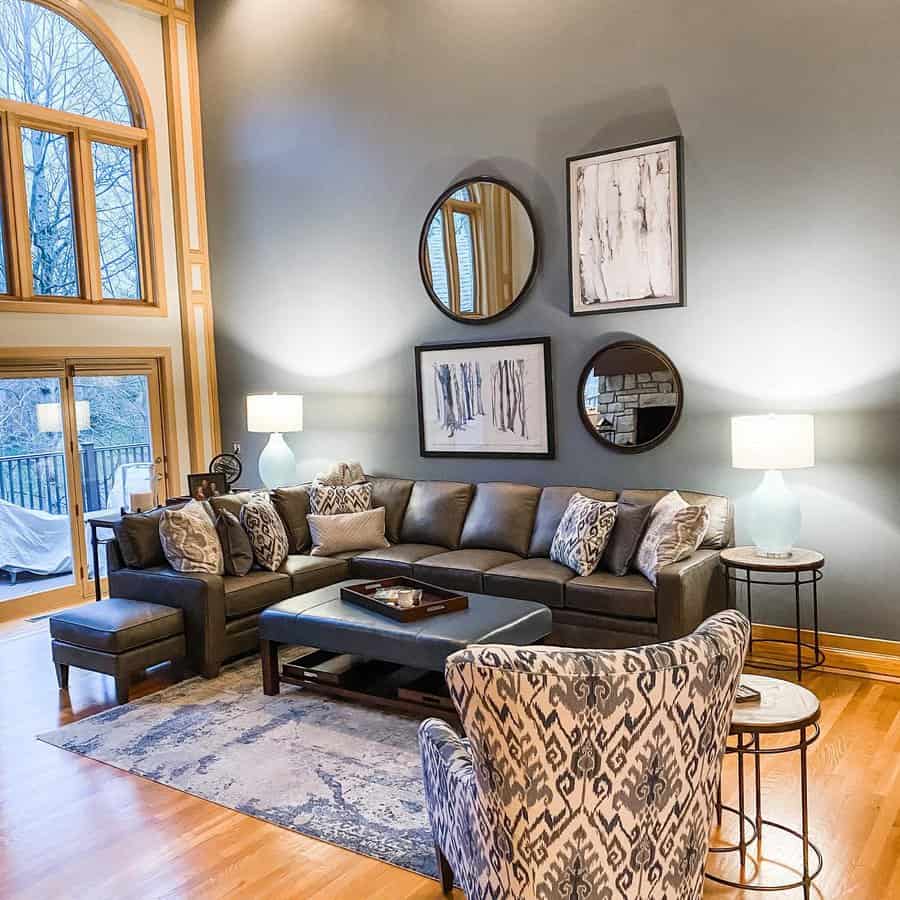 8. Keep It Neutral To Avoid Visual Clutter
When it comes to designing the perfect great room, one of the most important things to keep in mind is the need to avoid visual clutter. This can be achieved by opting for a neutral color palette that exudes effortless elegance and timeless sophistication.
Think shades of white, beige, and muted earthy tones that create a cohesive and calming ambiance. By sticking to these neutral hues, you can create the perfect backdrop for all of your favorite furniture pieces and decorative accents, allowing them to truly shine and create a cohesive space. So why not embrace the power of neutrals and design a great room that will withstand the test of time?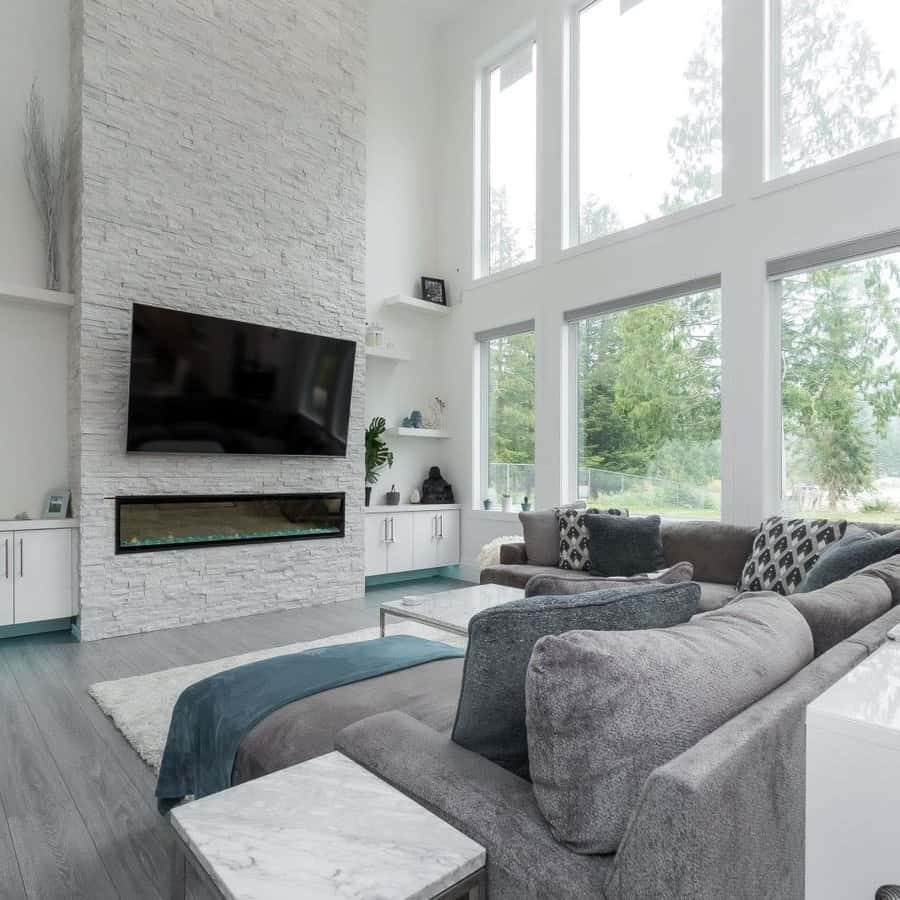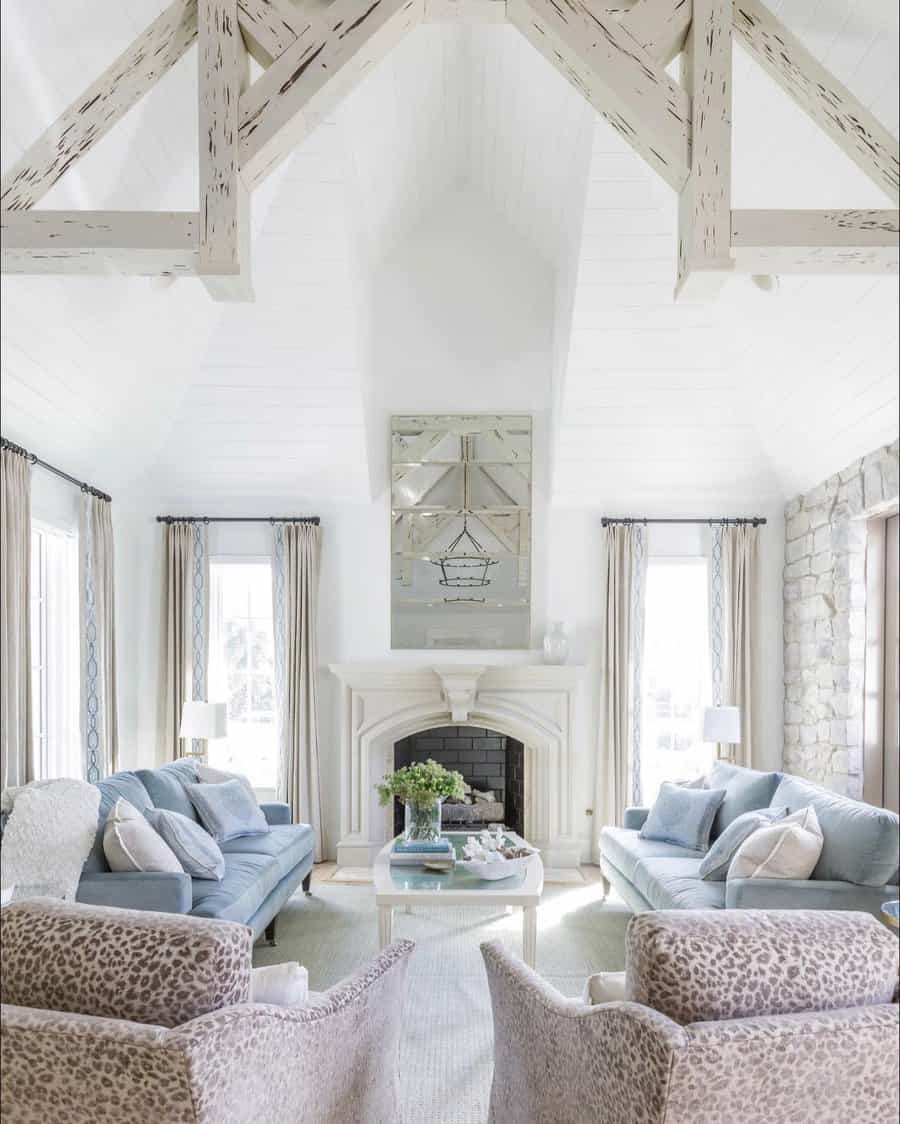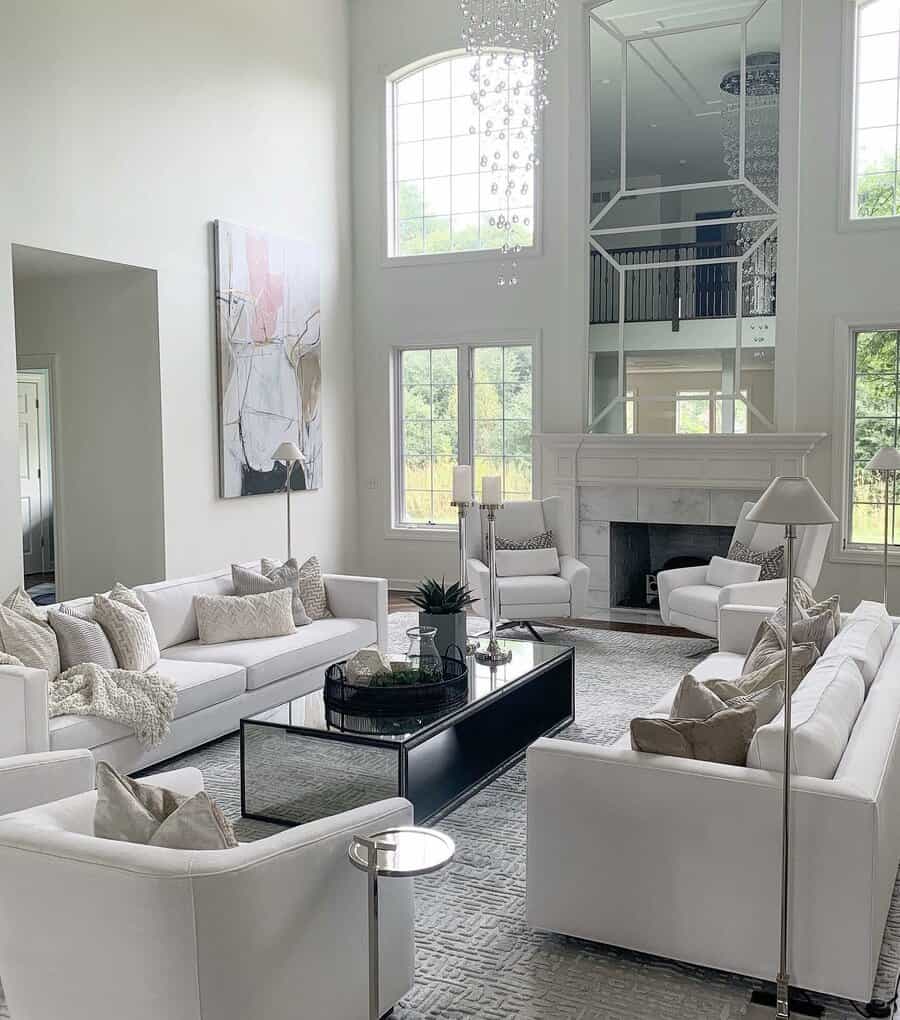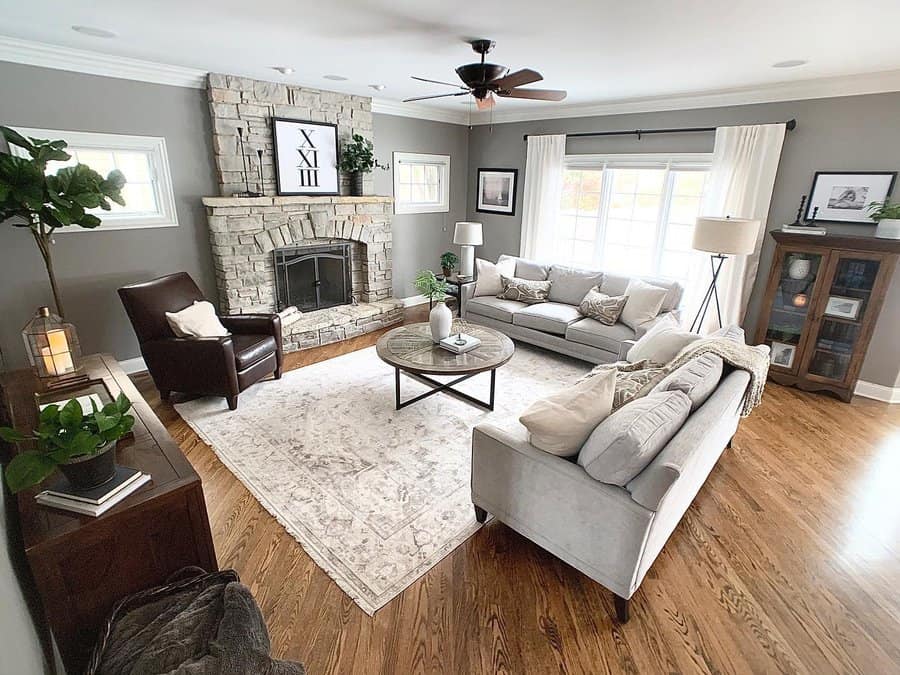 9. Hang A Pendant Light For A Focal Point
When it comes to designing your great room, it's important to have a focal point that draws in the eye and creates a sense of cohesion. One great way to achieve this is by hanging a pendant light above a central area, like a dining table or seating arrangement.
Not only does this add visual interest and illuminate the space, but it also provides a functional source of lighting for when you're relaxing, entertaining, or working.
Whether you opt for a bold, contemporary design or a more classic, understated look, a pendant light can be the perfect finishing touch for any great room.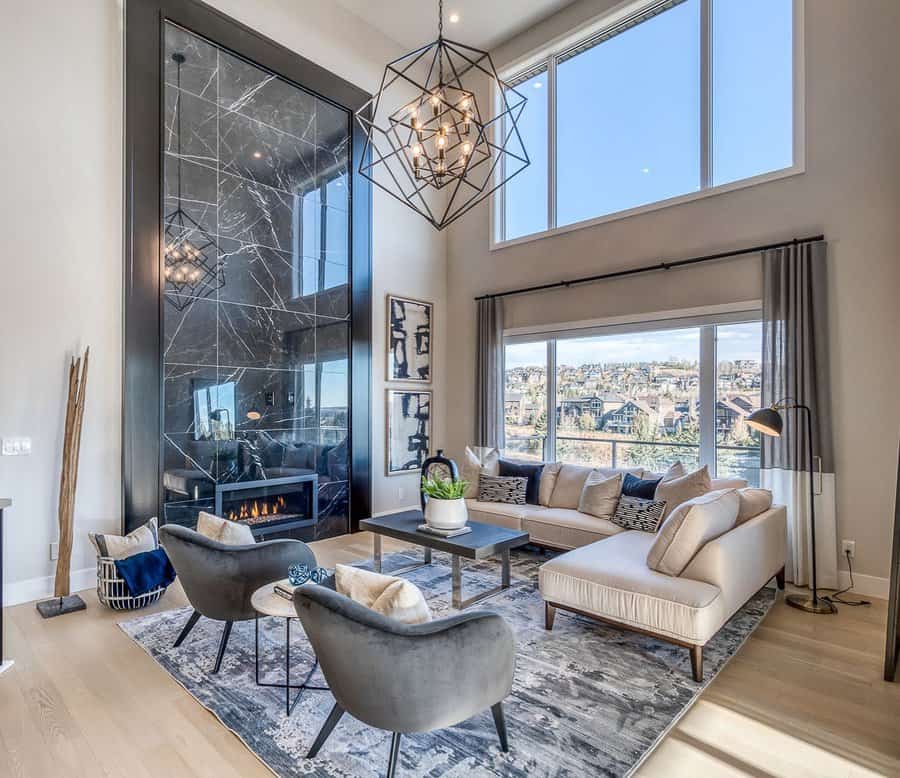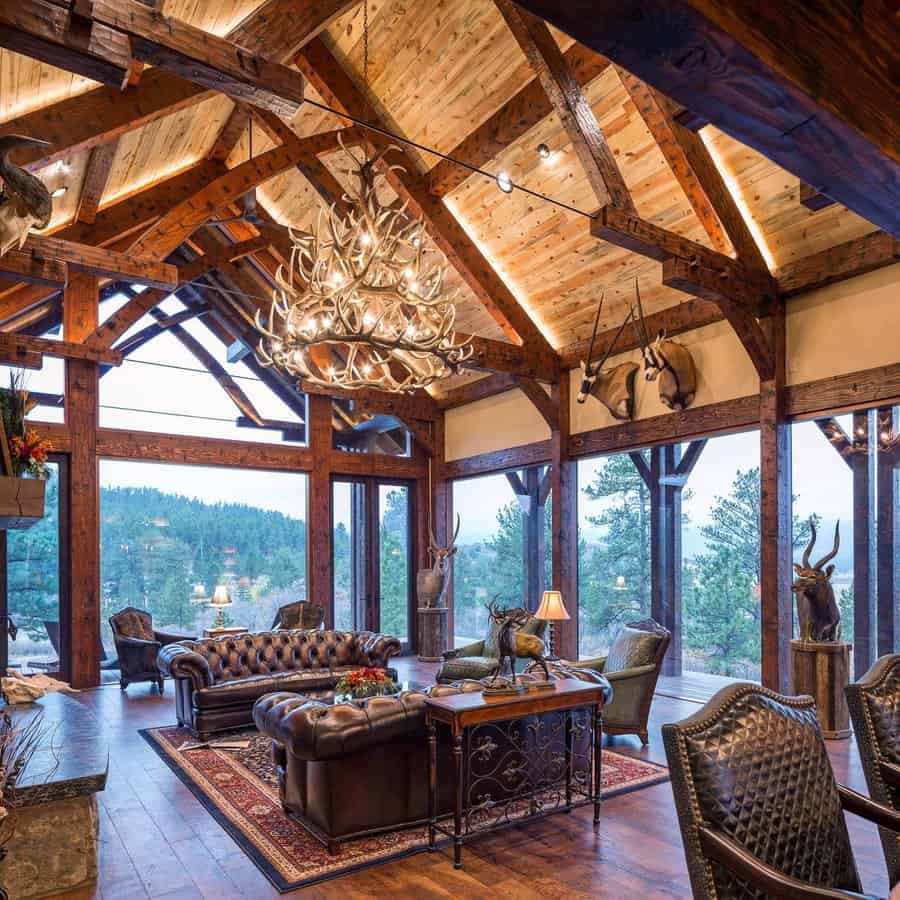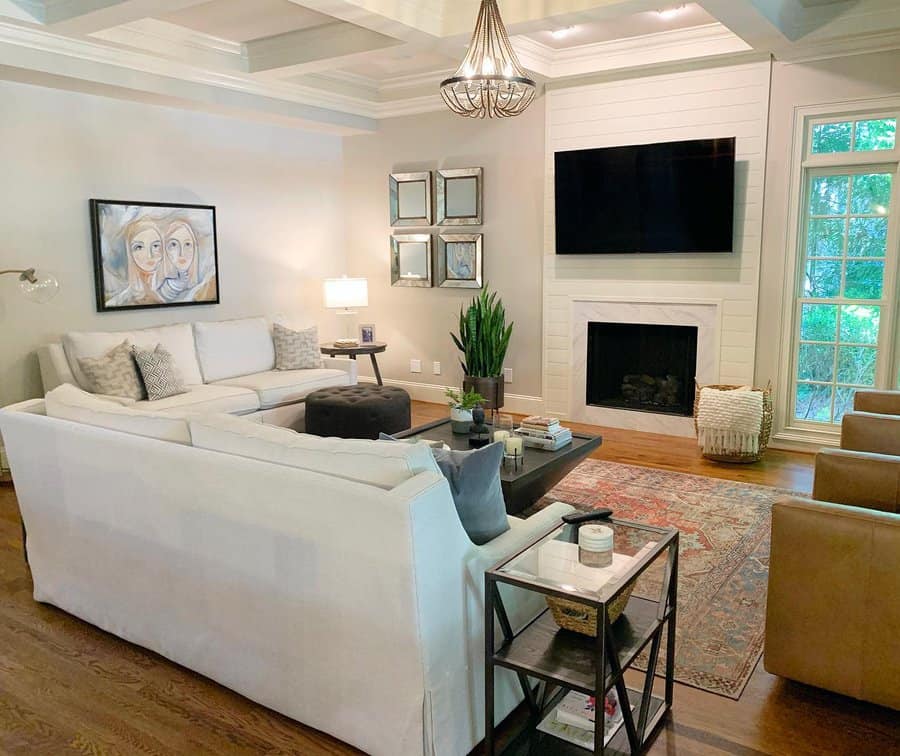 10. Install An Arched Walkway
When it comes to designing a great room, creating a space that is multifunctional can be quite a challenge. One nifty trick that can help you define different zones within a single space is by installing an arched walkway. Not only does this feature add an elegant touch to your great room, but it also provides a clear indication of a transition from one area to another.
You can use an arched walkway to designate the dining area, living room, or even a home office. It's a great way to make each section of the room feel unique while still maintaining an overall cohesive feel.
Whether you opt for a Mediterranean-style arch or a sleek and modern design, an arched walkway is a stylish solution to divide up your great room.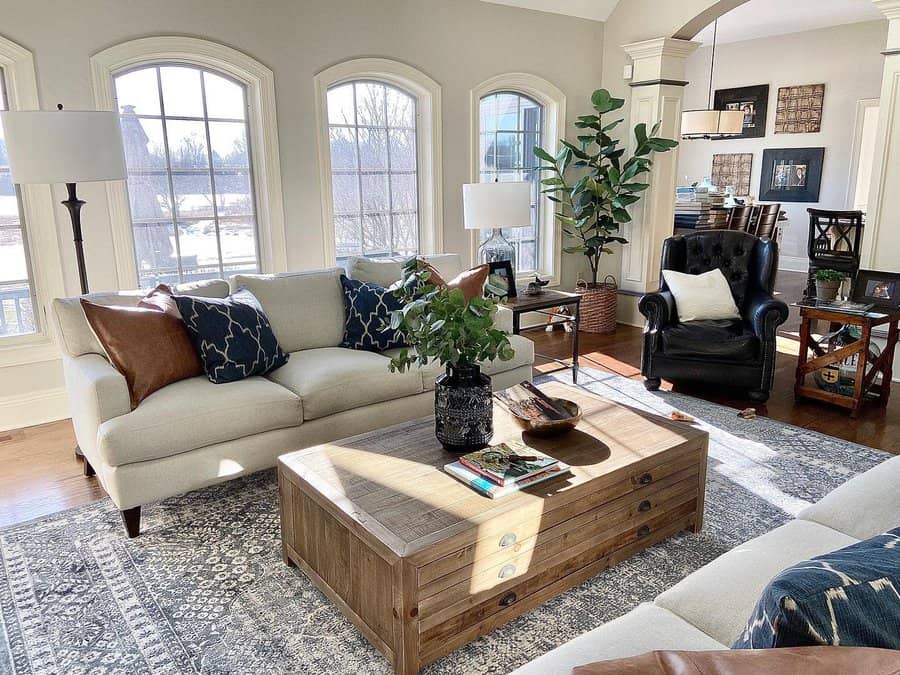 11. Add Accent Walls
Are you looking for ways to elevate your great room's appearance? Consider adding accent walls! This technique can bring your space to life and create a focal point that draws the eye.
For example, a colored strip wall can add dimension to your room, while a fireplace wall can create a cozy atmosphere.
Additionally, current trends often suggest creating a TV wall to create a stylish entertainment center. With a few changes, your great room can become the captivating and stylish space you've always wanted.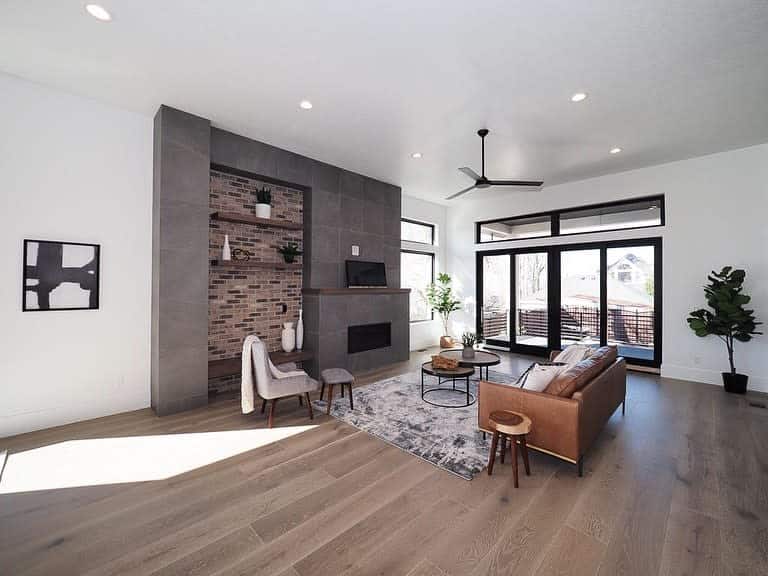 12. Glass Dividers
The great room is the perfect gathering place for family and friends to come together and enjoy each other's company.
However, if your great room is lacking in space, it can quickly become overcrowded and overwhelming. Fortunately, there's a solution that can help you avoid this problem: glass dividers. With these stylish and practical dividers, you can create separate spaces in your great room without crowding it.
Whether you're hosting a party or spending time with family, these dividers will allow you to enjoy conversations without feeling cramped or claustrophobic. So if you're looking for great room ideas that can help you maximize your space without sacrificing style, consider adding glass dividers to your design.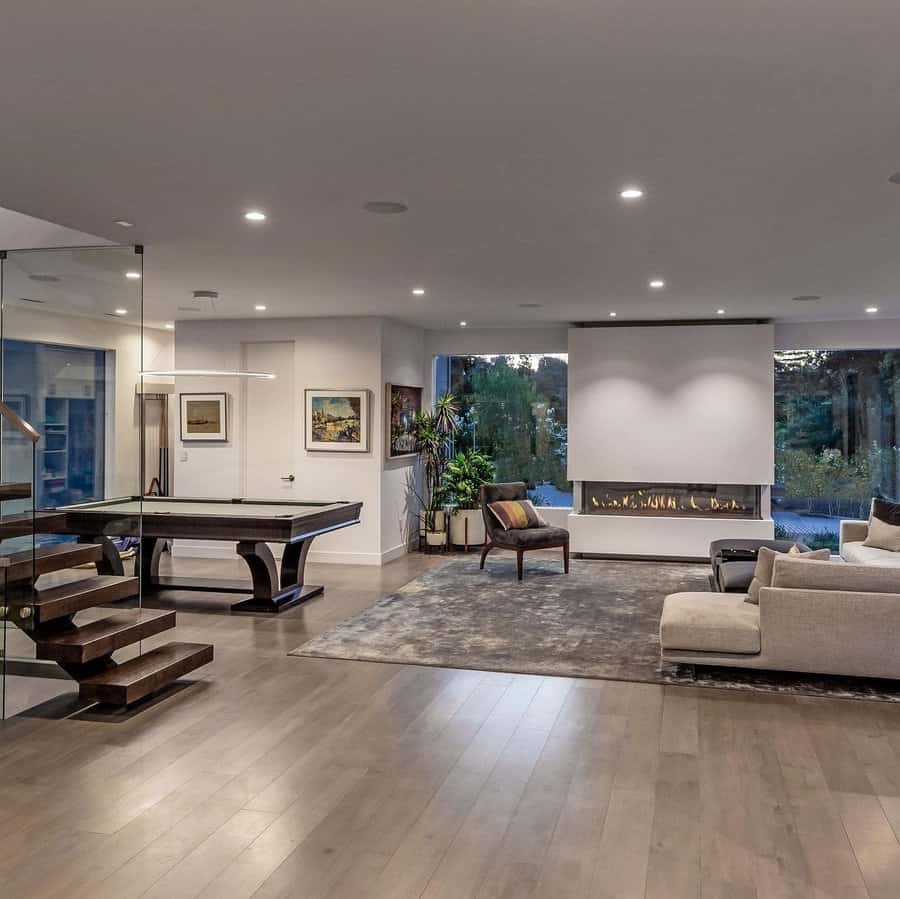 13. Make Room For Negative Spaces
Embracing your open floor plan can lead to endless possibilities when designing your great room. The key is to make room for negative spaces, or areas where there is no furniture or decor. This allows for a more breathable and balanced layout, where each piece has a clear purpose and is not competing with another for attention.
Consider incorporating floor-to-ceiling windows to let in natural light and provide a stunning view. In terms of furniture, opt for pieces that can be easily moved around or multifunctional to make the most of your space.
Adding a statement piece, such as a large piece of artwork or a unique light fixture, can also bring character to your great room. With a little creativity and strategic planning, your open floor plan can be turned into the ultimate great room.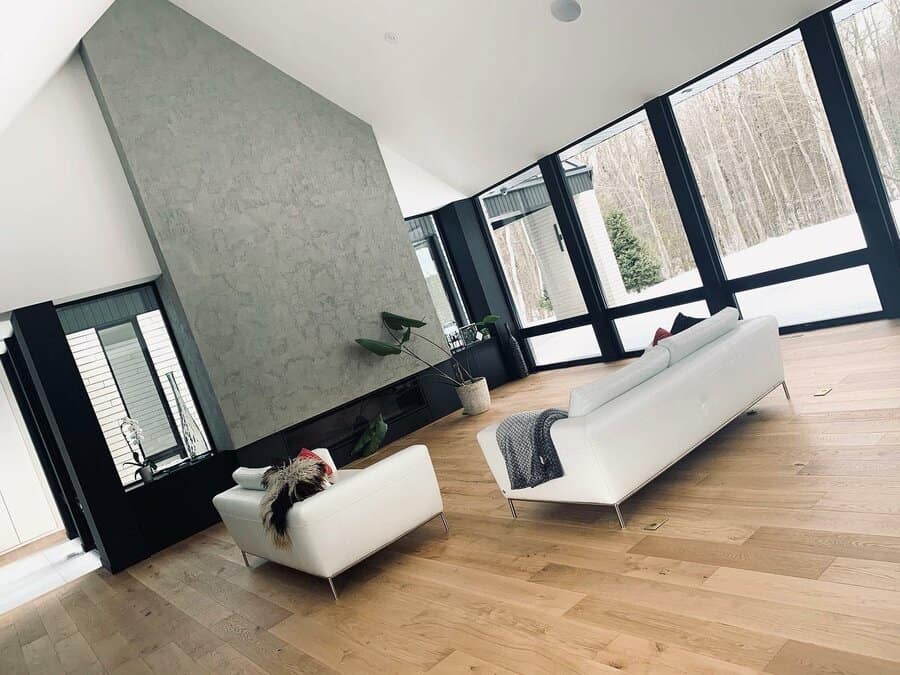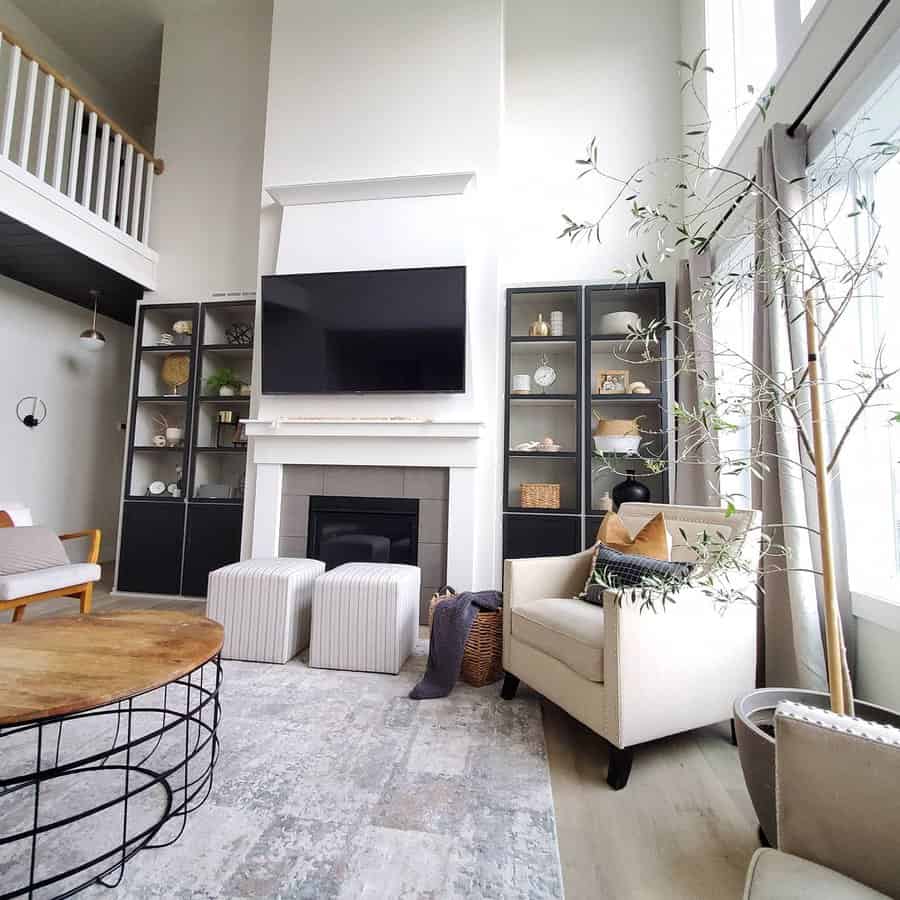 14. Floor-To-Ceiling Window For A Spacious Look
Imagine a room basking in natural light all day long, thanks to the stunning addition of floor-to-ceiling windows. With this element, your great room can open up to the outside world and provide an unobstructed view of the landscape that you can enjoy from the comfort of your own home.
The natural light allows for a sense of warmth and an inviting atmosphere, perfect for entertaining and relaxing. The spaciousness of the great room, combined with the panoramic view that the window provides, will leave you and your guests speechless!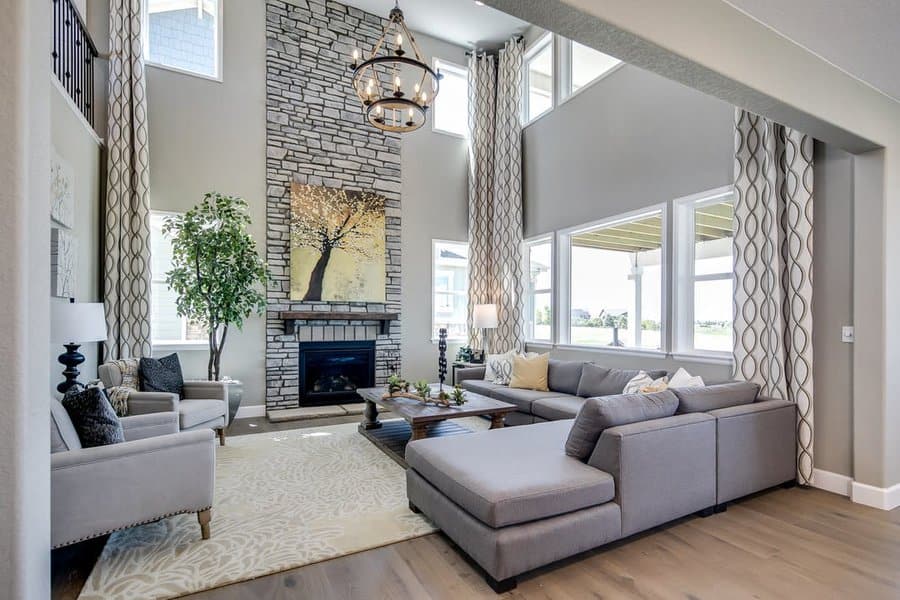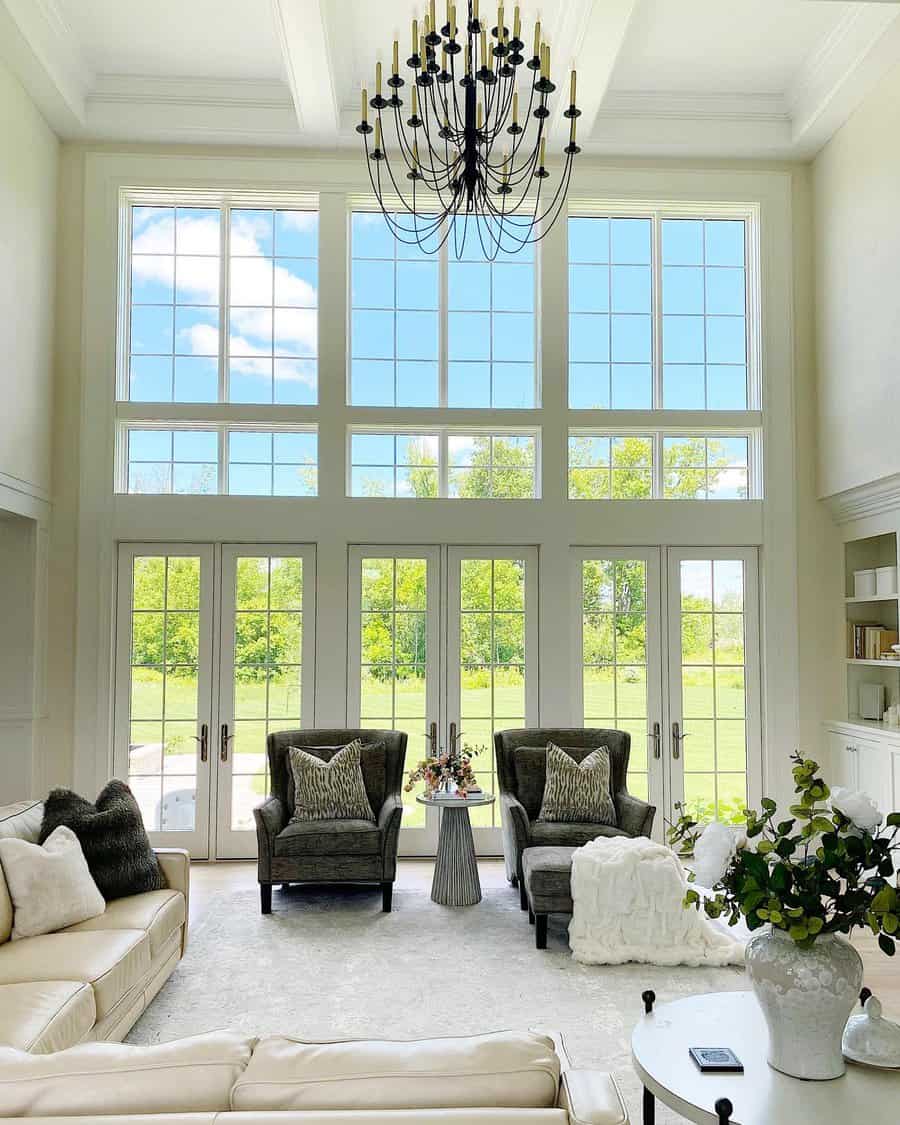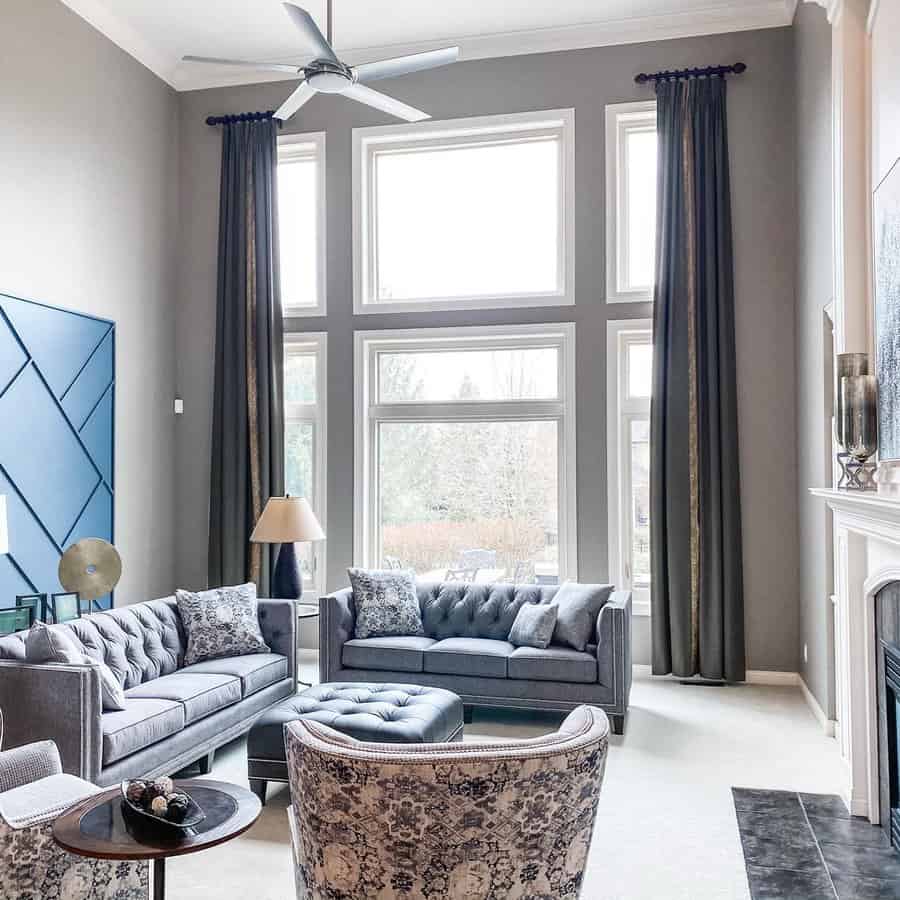 Great Room FAQs
Can you design a great room in a small space?
Despite the name, size is not what defines a great room. The most important factor in this type of floor plan is the inclusion of multiple living spaces within a single room.
In fact, some of the smallest residences feature great room-like layouts. If you live in (or previously rented) a studio apartment or condo, you're intimately familiar with how to fit several different roles within one space.
Are all great rooms on the ground floor?
Traditionally, yes. It's very rare for a great room to be located on the second story, although some great rooms do connect to an indoor balcony or loft-like space.
Of course, all home layouts are unique. If it makes more sense for your great room to be on another level of the house, then it's fine to do what works best for you.