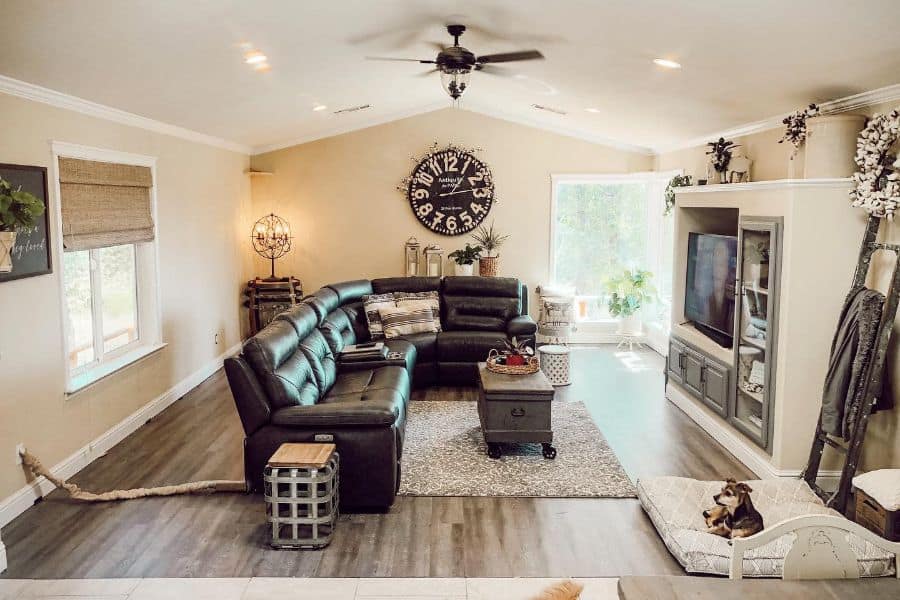 The Top 39 Great Room Ideas
Does a great room sound like something you'd find in a mansion or castle? Believe it or not, most contemporary family rooms fall under this definition!
A great room is a central living area that combines several functions within a single space.
Great rooms have become increasingly common with the popularity of open floor plans. Areas included in or adjacent to a great room can include the living room, study, dining room, kitchen, and more.
Because great rooms take on so many different roles, you can't approach one like you would a traditional living room. Instead, check out these great room ideas to learn how to make the most of this versatile space!
1. Ceiling
Does your home's great room need to have a high ceiling? No. But it's a great way to give the room a sense of grandness and really emphasize an open floor plan.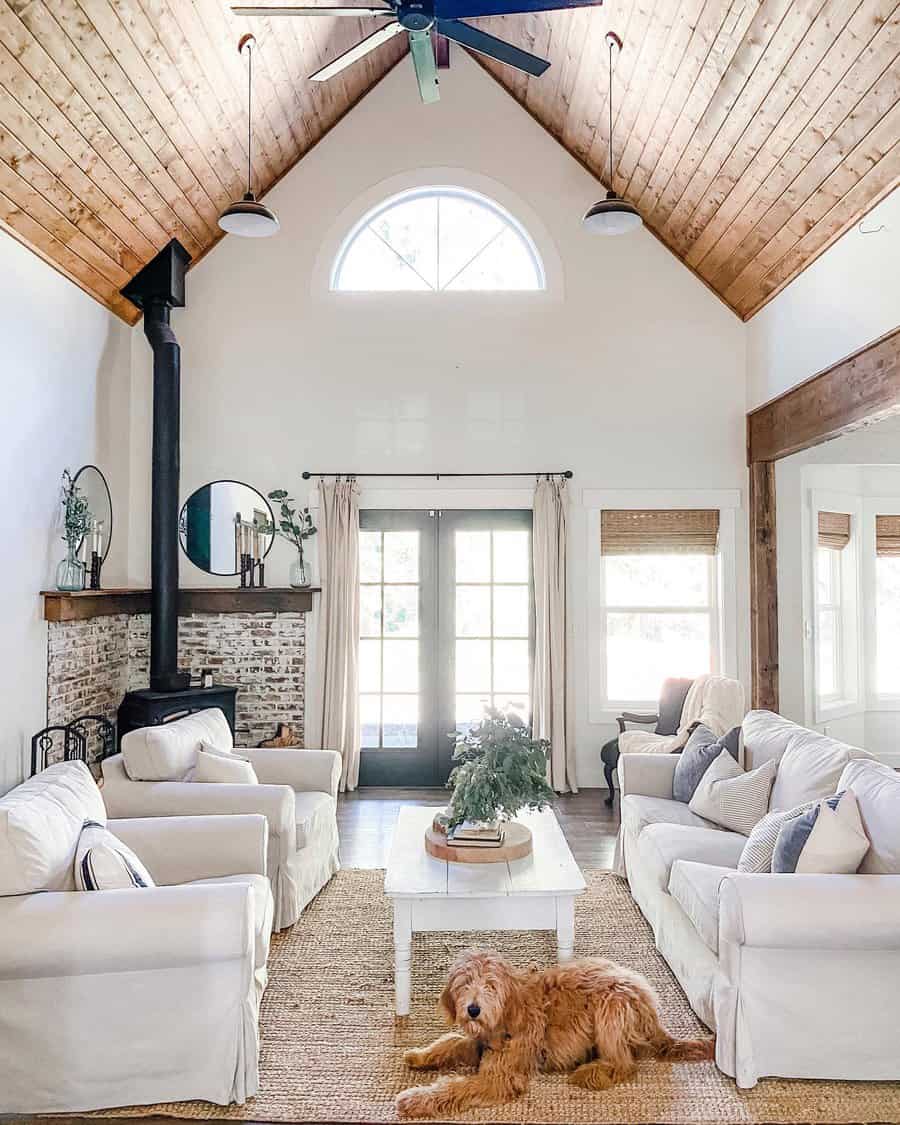 Vaulted ceilings are a hot commodity in the current housing market. Exposed beams can add visual interest to your great room's overhead space. The same is true for large light fixtures and ceiling fans.
For a great room with a traditional ceiling height, try using a contrasting paint color or applying a wood overlay. A dark ceiling can actually make a room seem taller. Tray-style ceilings are another excellent option for creating the illusion of height.
2. Contemporary
Don't let the lofty connotations of a great room steer you away from contemporary decor. In fact, the vast openness of this type of space pairs perfectly with the newest interior design trends.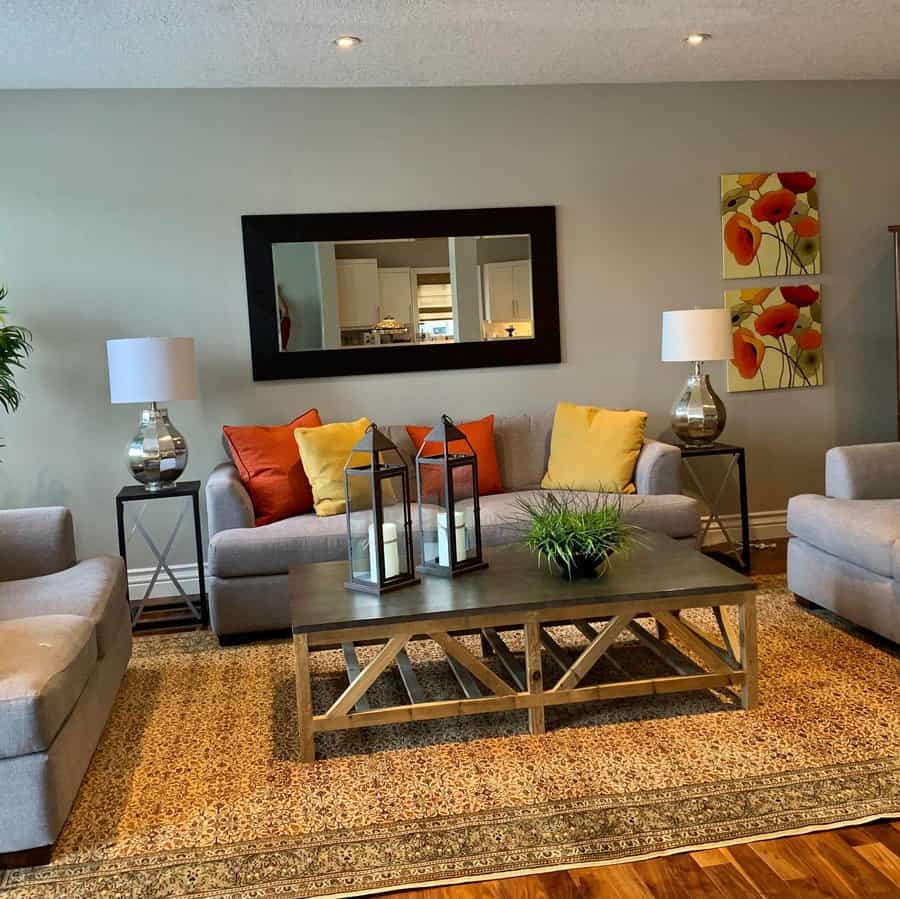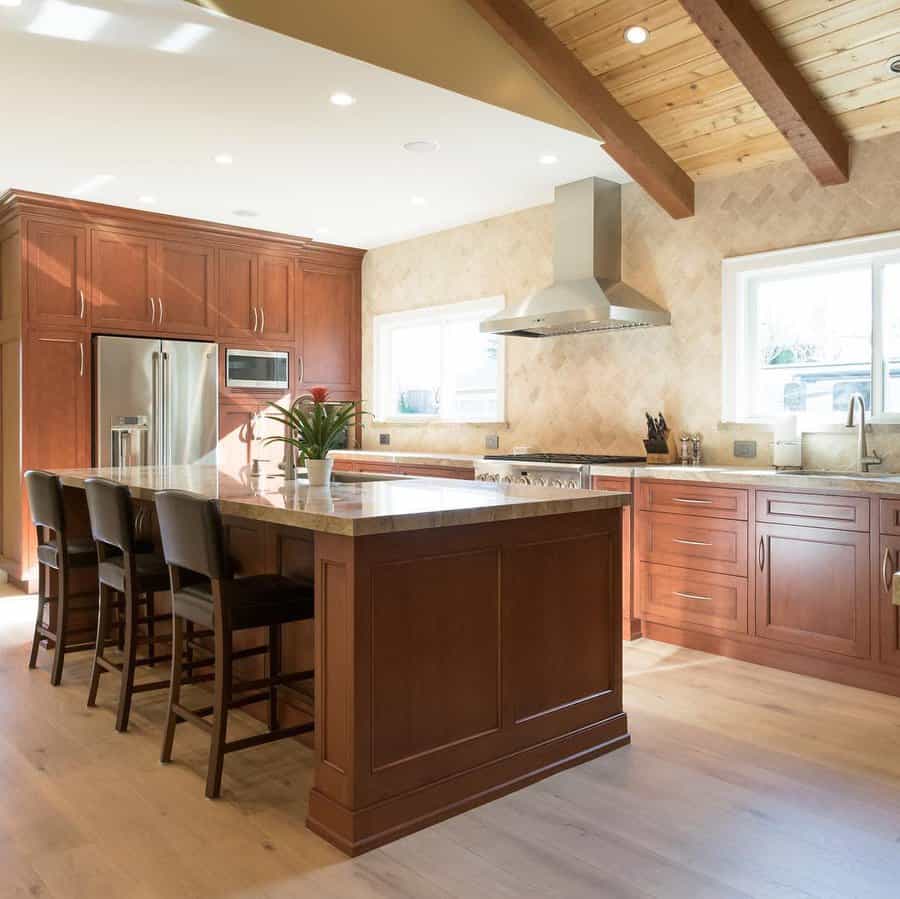 Neutral colors should make up the bulk of your great room palette. Stick to light-colored walls to maintain the room's bright and airy atmosphere.
Metallic accents can be used throughout the space for a luxurious finish. Pick out your great room wall art and other decor carefully — too many items will lead to both visual and physical clutter.
3. Design
Designing a great room can be extremely overwhelming, even compared to your home's other primary living spaces. Because this room serves so many different functions (and often connects to areas like the dining room or kitchen) it's important to look at the big picture.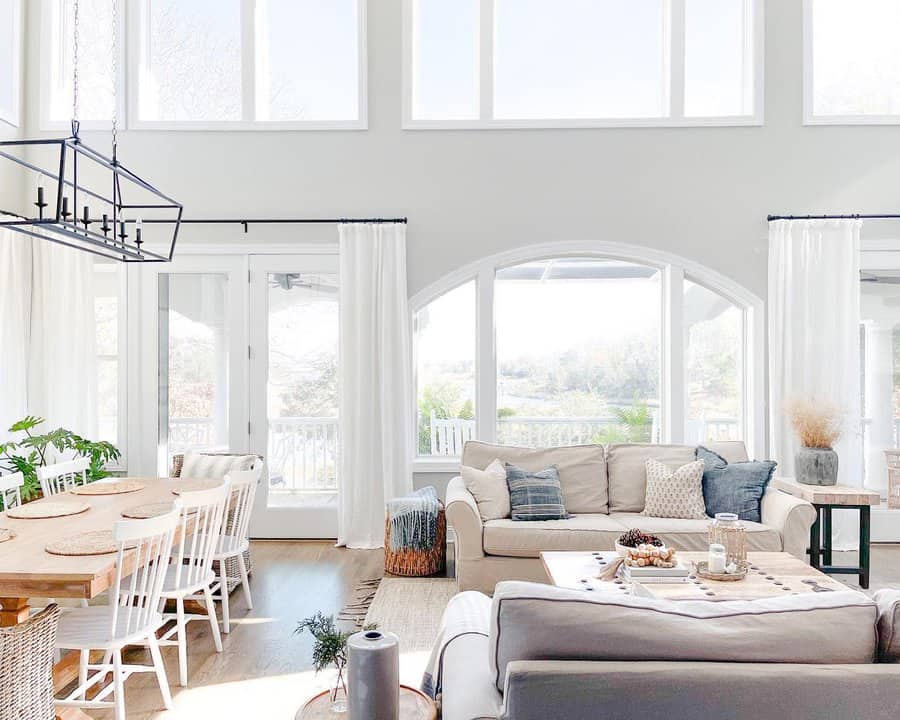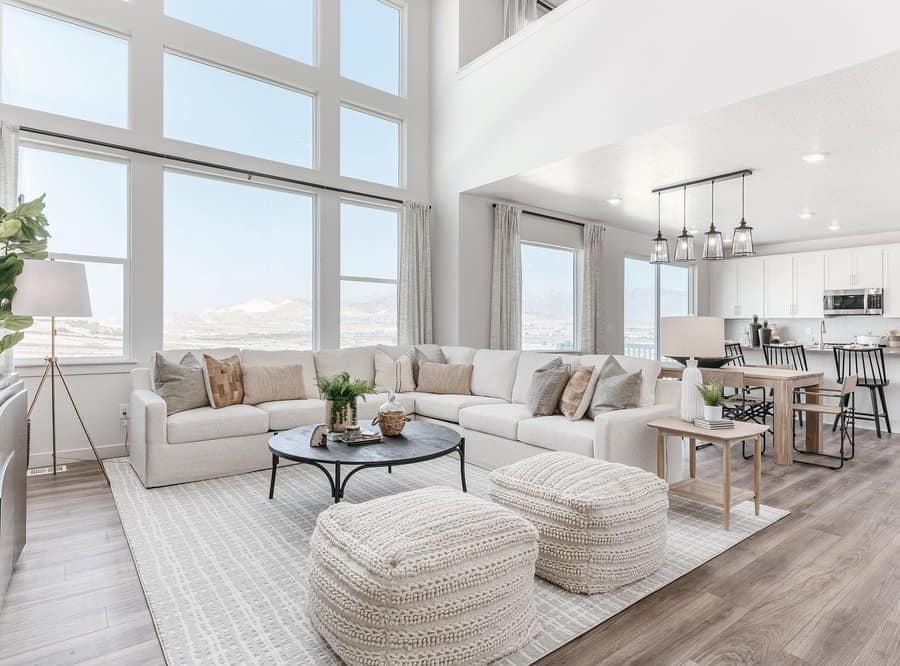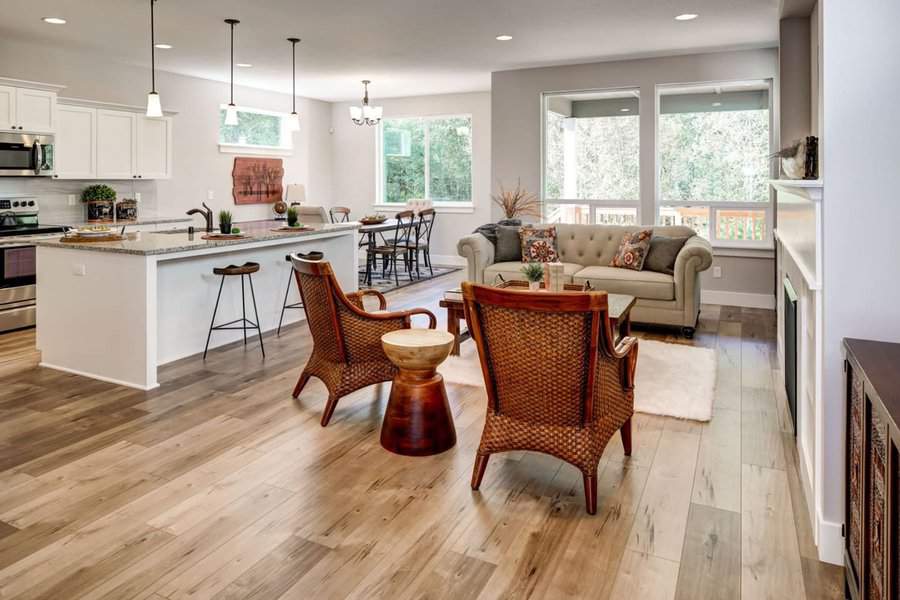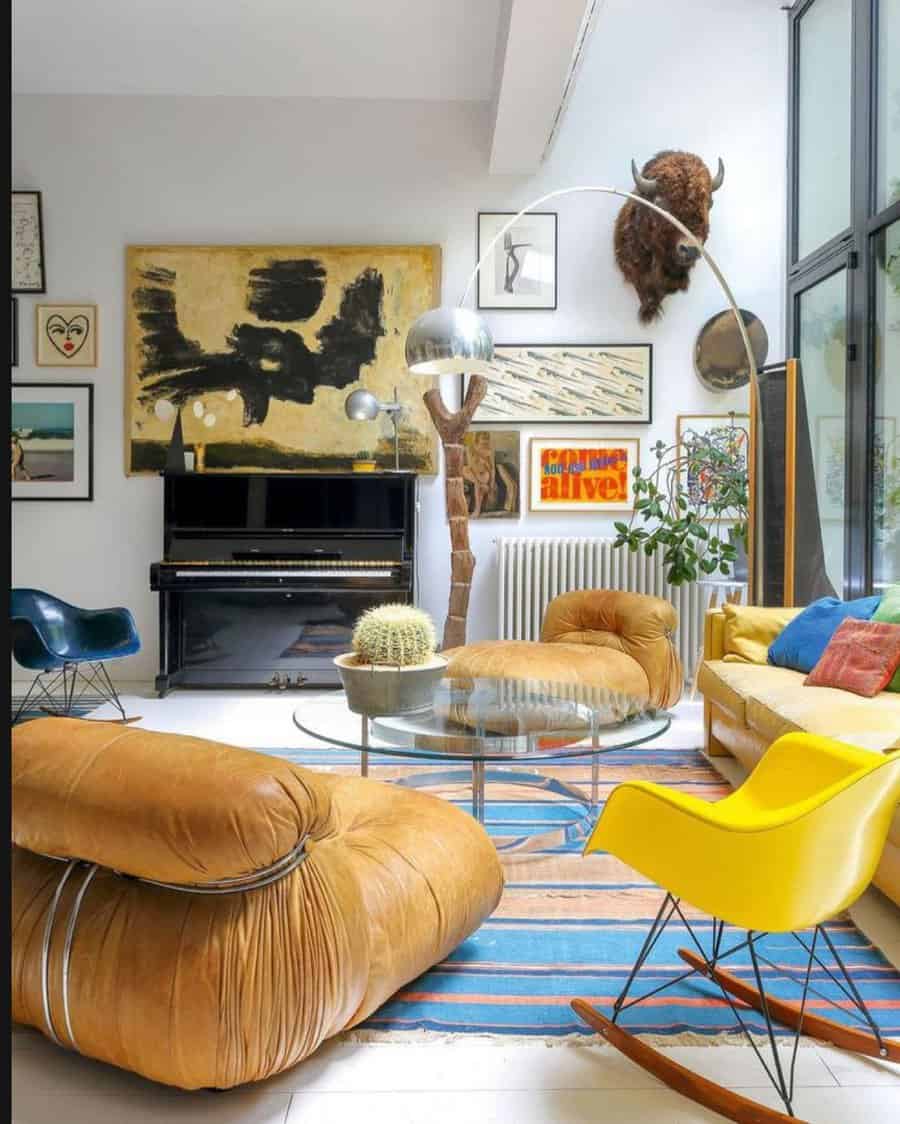 Your design ideas should focus on logically dividing the space. Use furniture, an area rug, and other items to section your great room into distinct areas.
One of the best favors you can do for yourself is to opt for a simple, neutral color palette. Rather than committing to loud paint or a bold sectional sofa, add vibrancy to your great room with smaller accents.
4. Farmhouse
If an open floor plan and vaulted ceiling remind you of a rustic barn, you're not alone. Farmhouse decor is one of the most popular trends in great room design, and for good reason!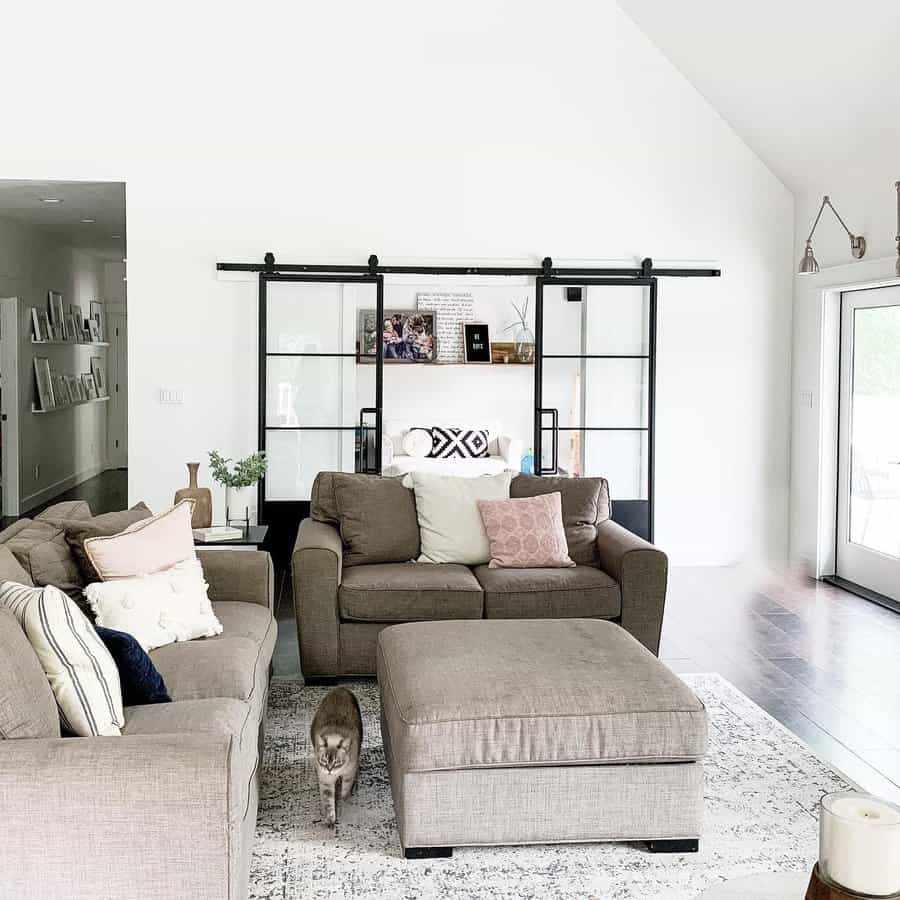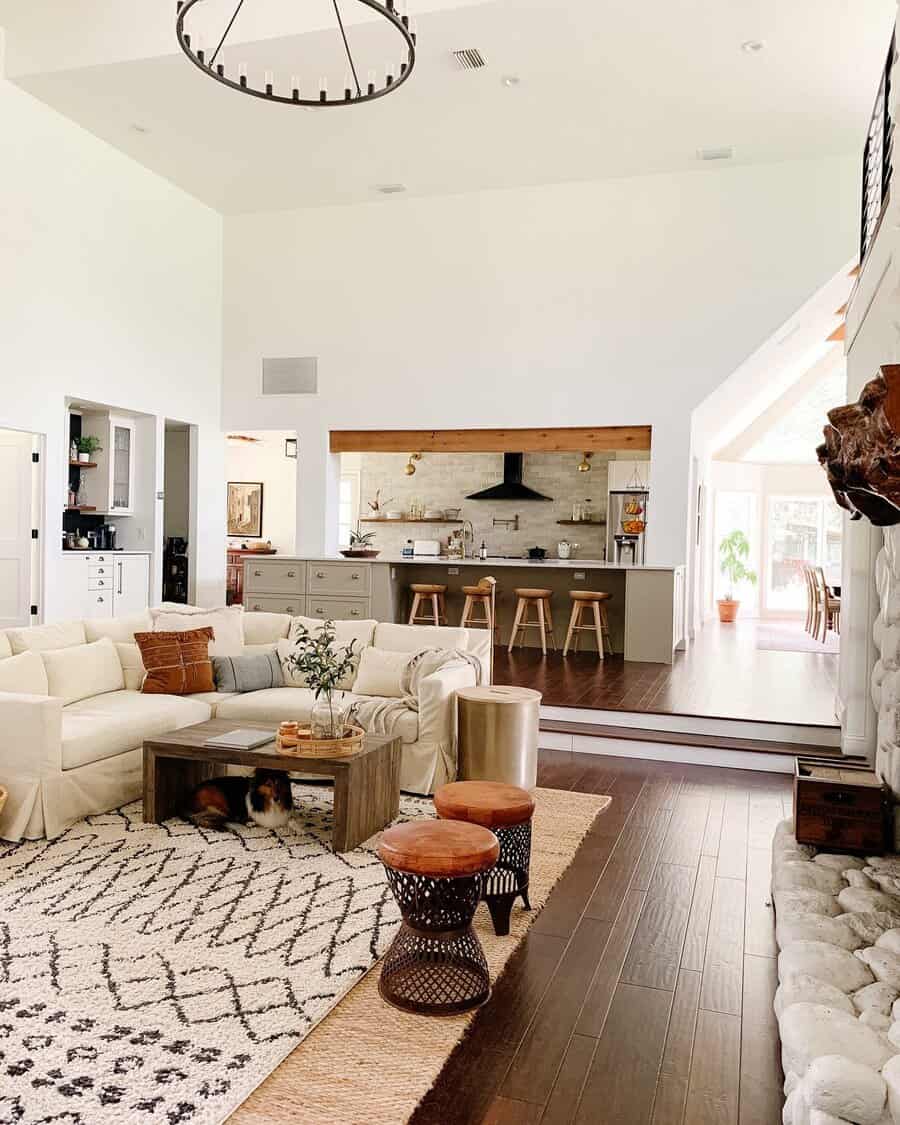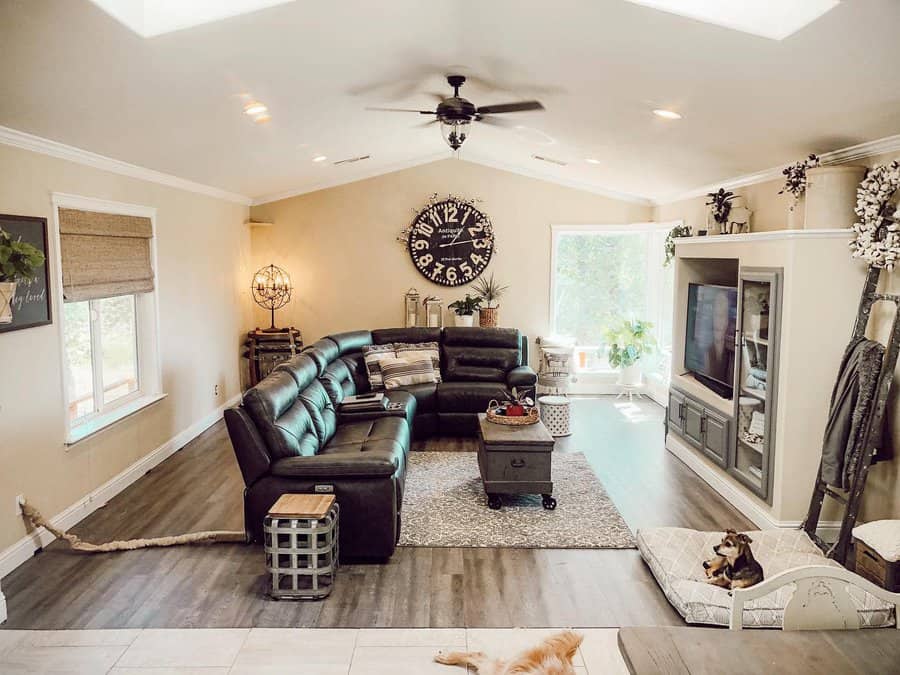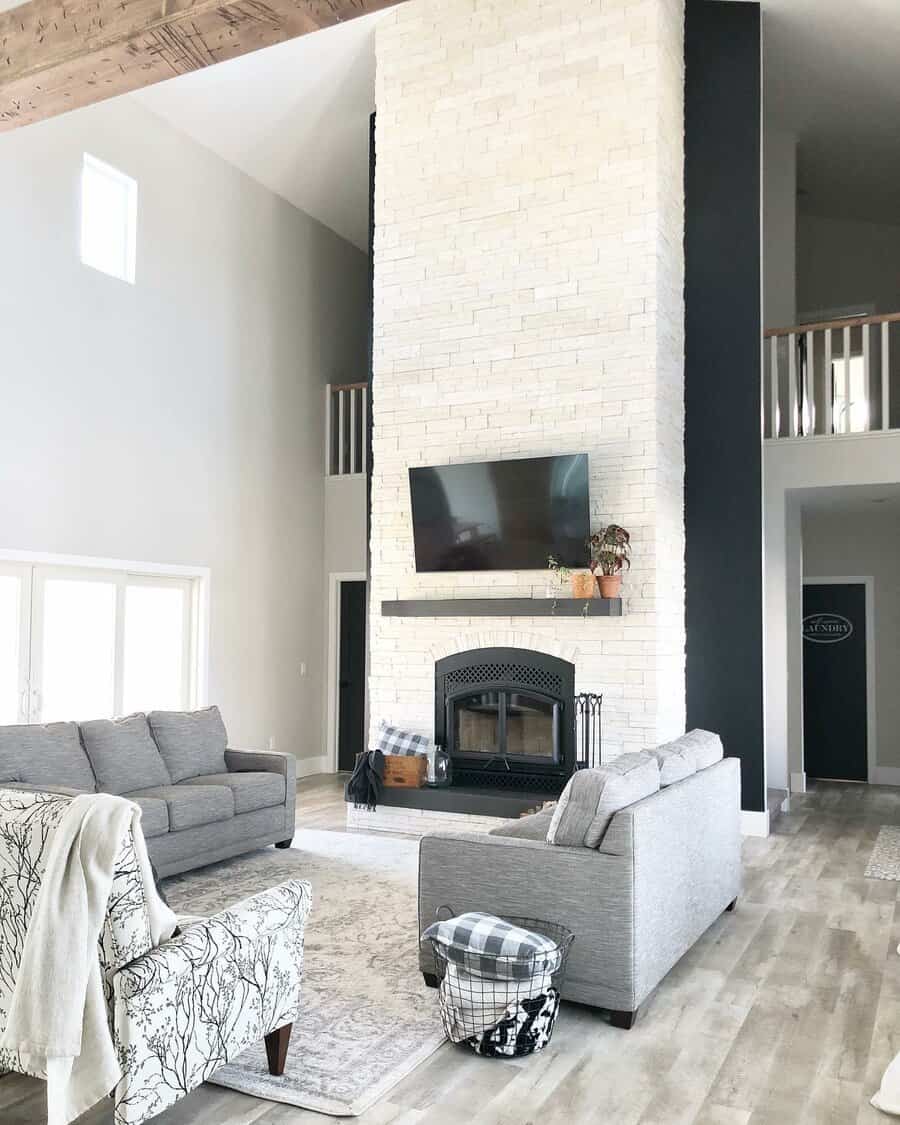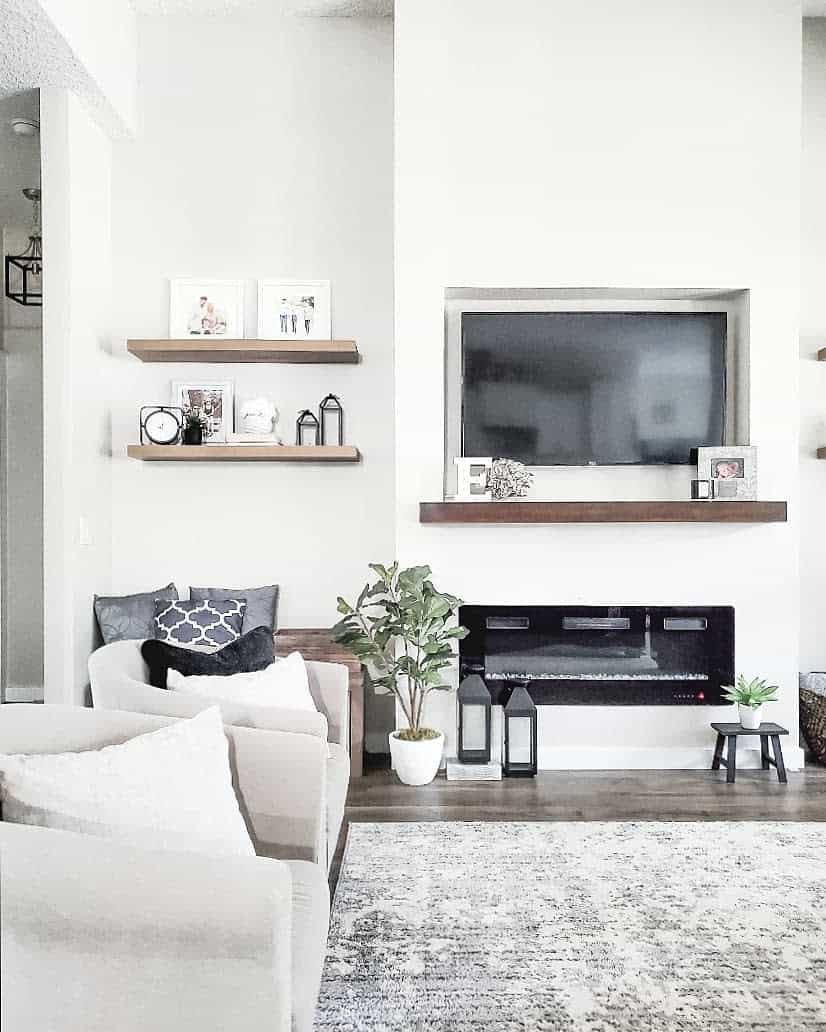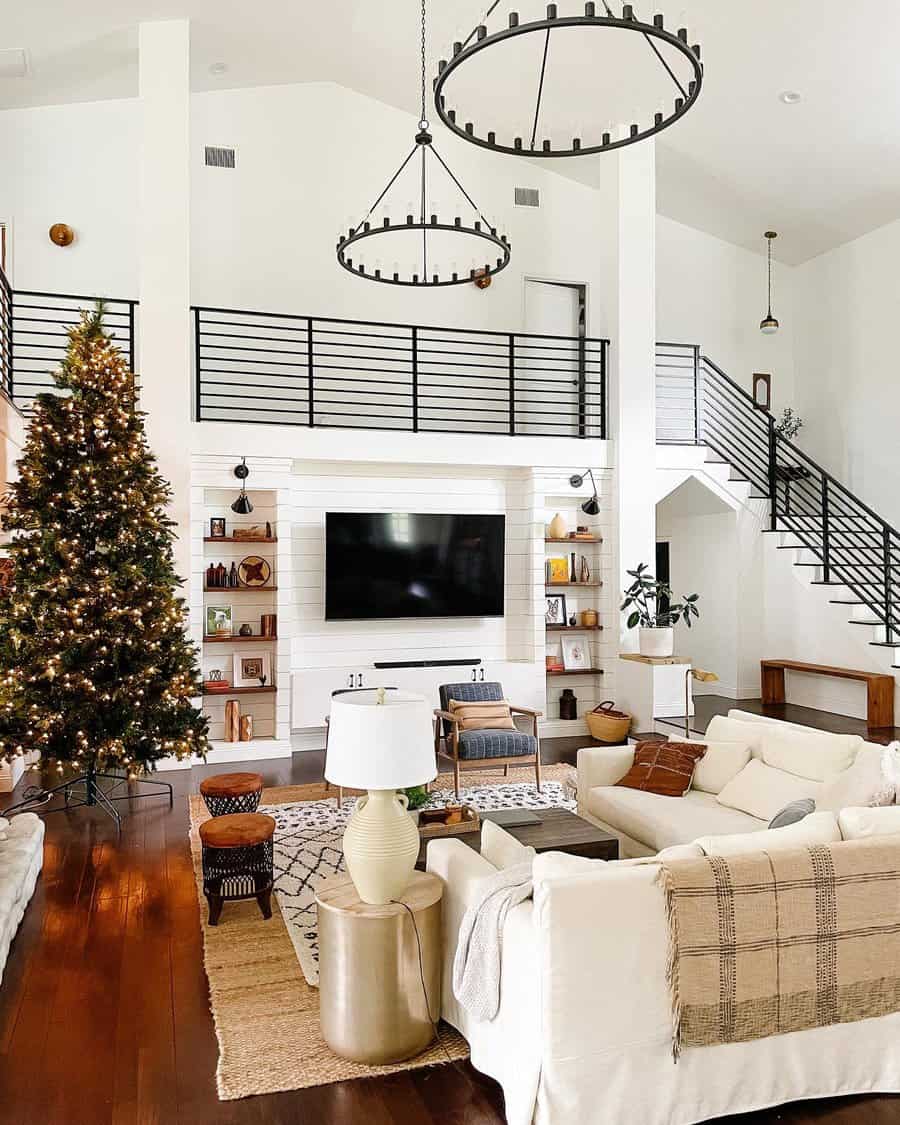 It's important to balance out the vast openness with some warmth. Wood, leather, brick, and other natural materials will bring the space back down to Earth while creating a cozy living room atmosphere.
You can borrow ideas from the farmhouse decor trend without adopting an all-around rustic aesthetic. Try incorporating glass-paned sliding barn doors or exposed wooden rafters in your great room design along with more modern elements.
5. Fireplace
It's only natural to build your primary living space around something warm and welcoming. Placing a fireplace at the center of your great room can help anchor the rest of your design.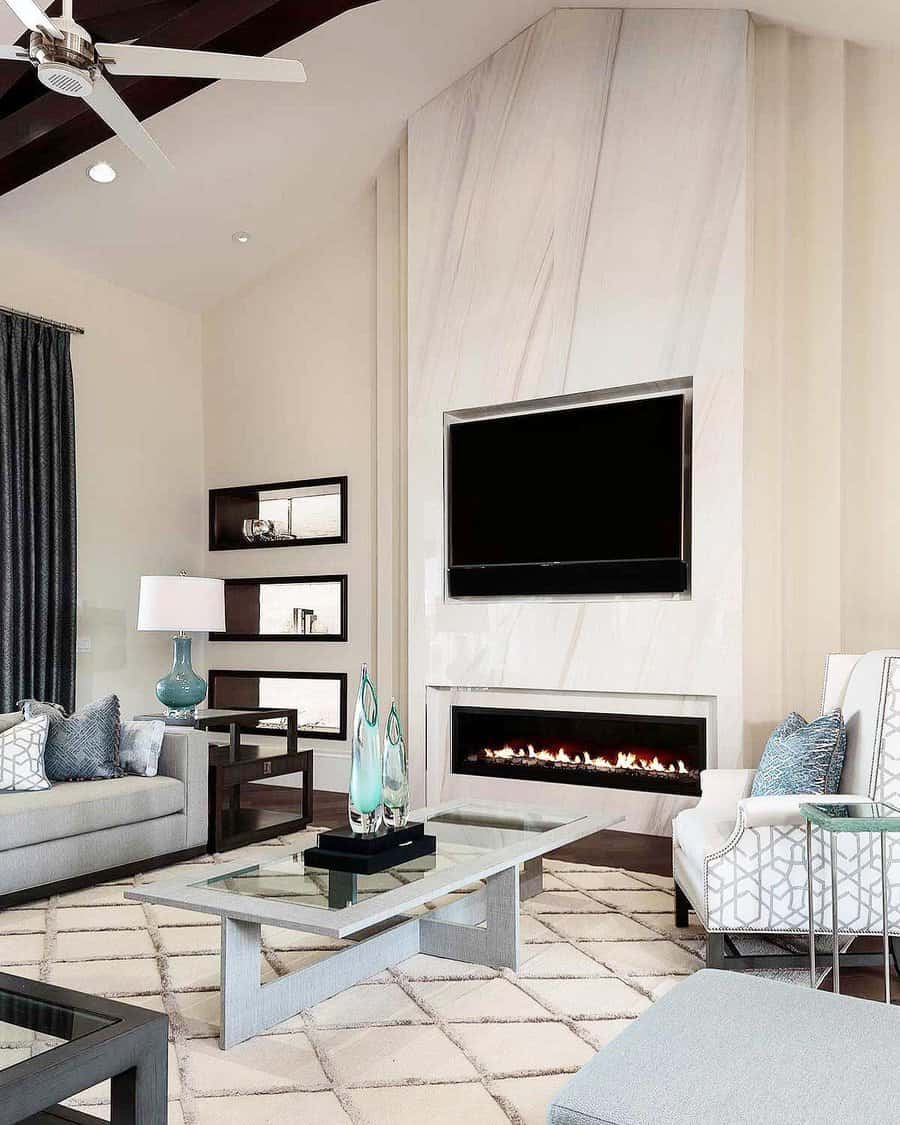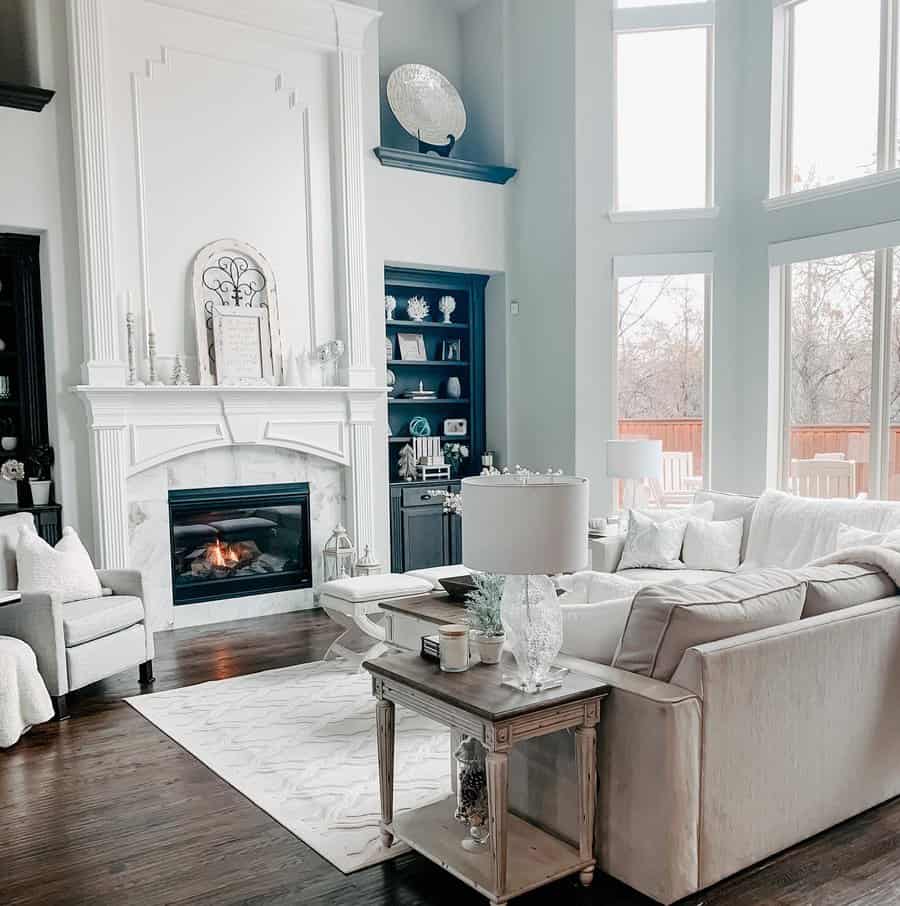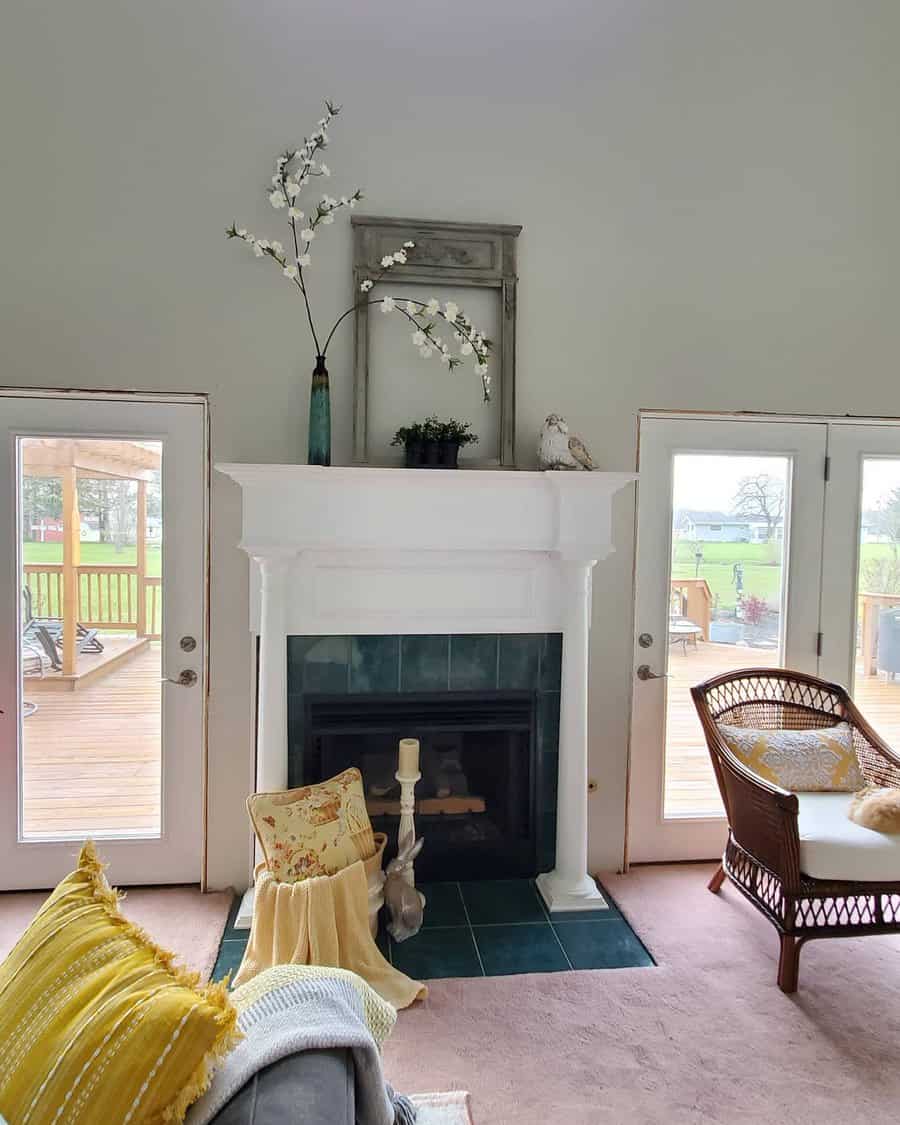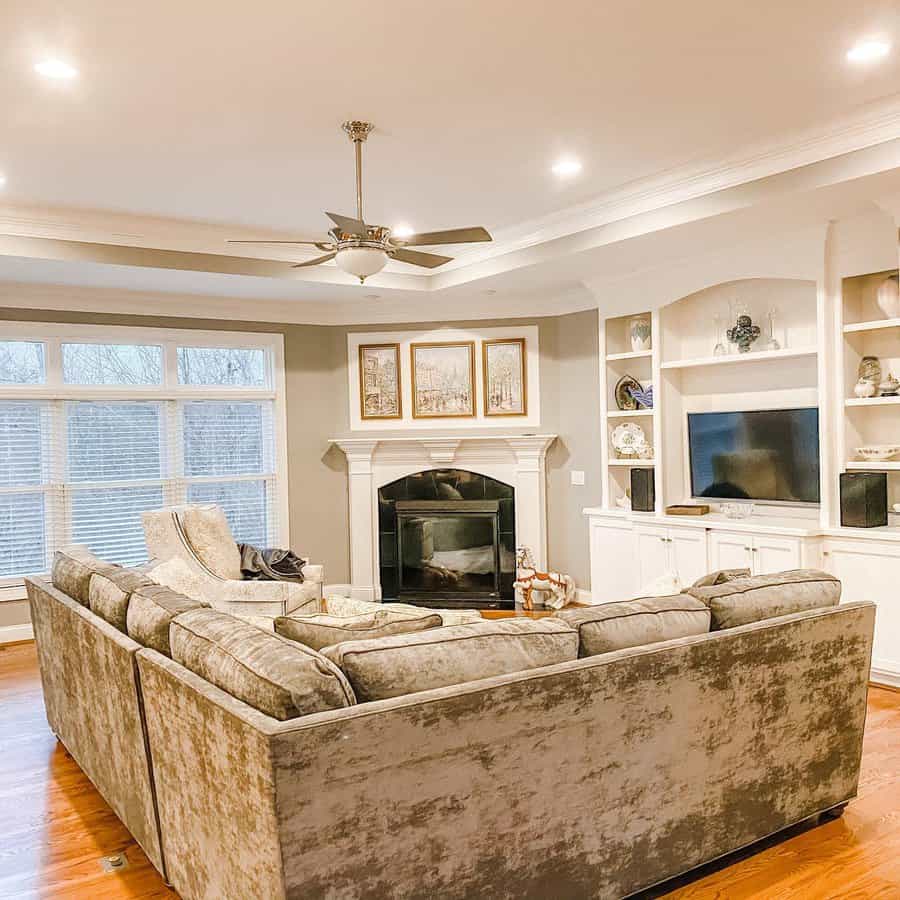 The fireplace isn't just a visual focal point for the room. It also plays a role in the best way to arrange furniture and utilize the available floor space. Your great room's main seating area should always face the fireplace.
Use your fireplace surround to emphasize the height of your great room. A decorative overlay extended all the way to the ceiling will draw the eye up and make the walls seem taller.
6. Furniture
Because great rooms are so open, the furniture inside is largely responsible for defining the space. Being strategic about where you place each anchor piece — your sofa, dining table, entertainment center, etc. — will ensure your great room has a good flow.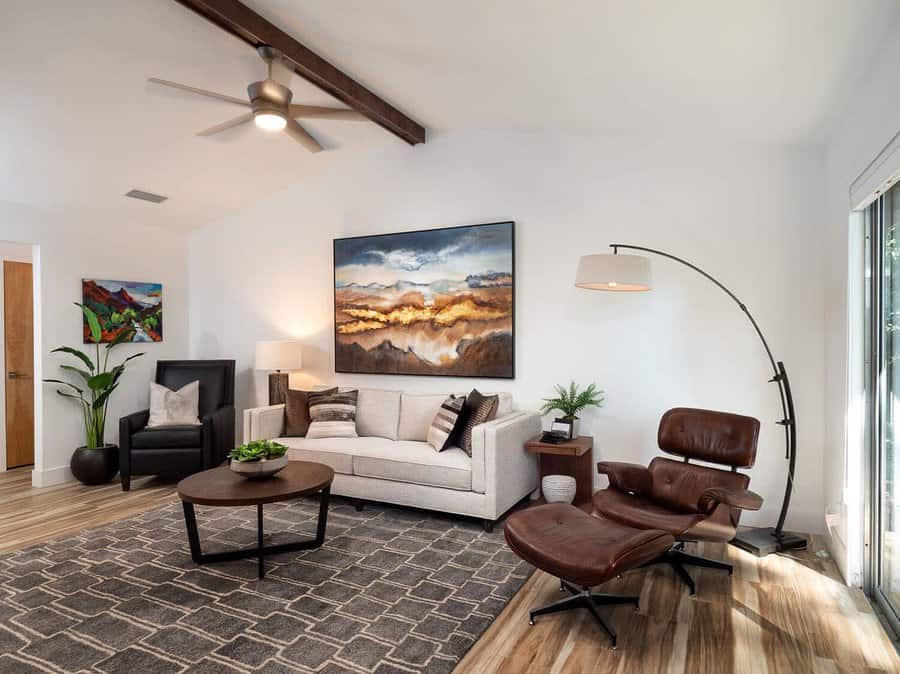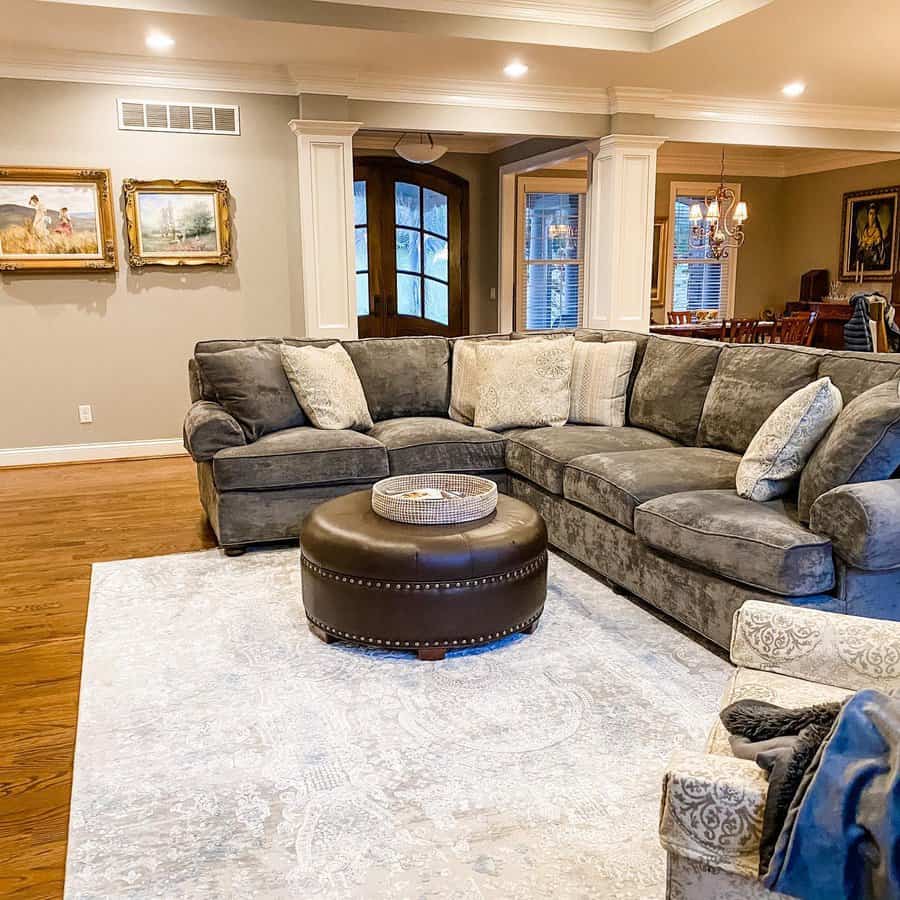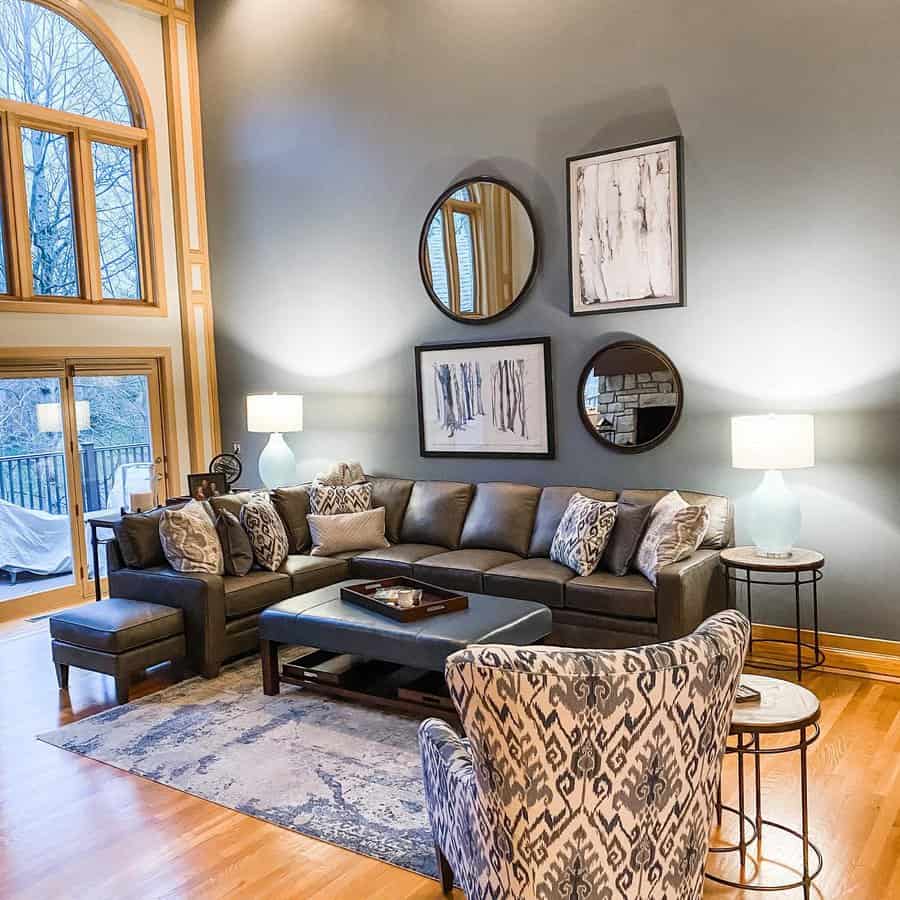 Your great room furniture shouldn't perfectly match. With how diverse the space is, it's important to add variety with accent colors and textiles.
Most of your great room will likely be taken up by a traditional seating arrangement. Use an L-shaped sofa or multiple loveseats to frame the living room portion of your great room. Place a coffee table or another piece of furniture in the very center of your seating area.
7. Kitchen
Open-concept kitchens are incredibly popular. And if you have a large family or love to entertain, having a kitchen that flows into a great room could be the ideal layout.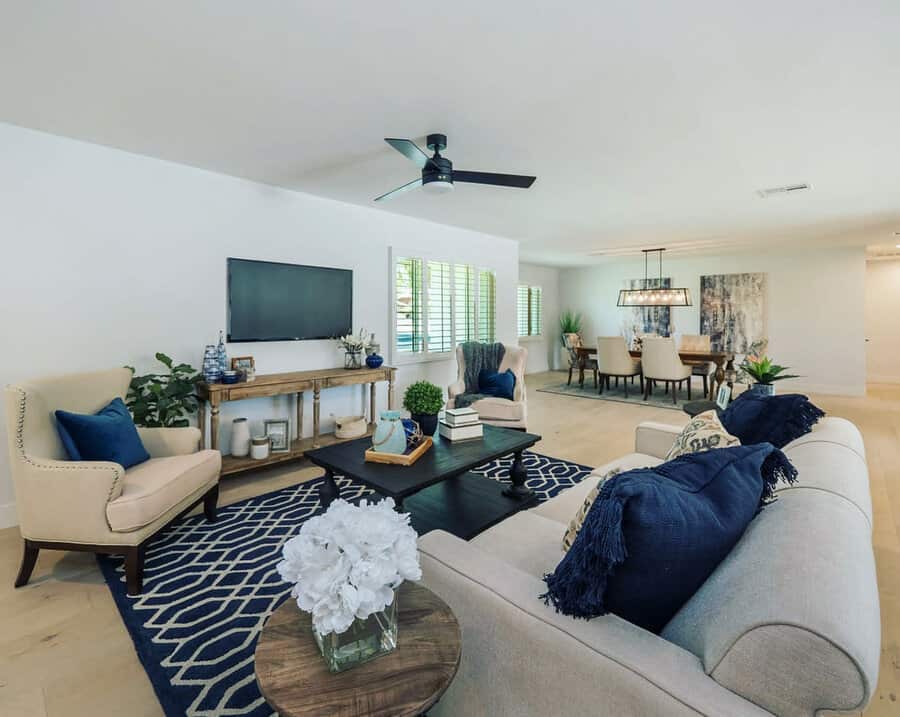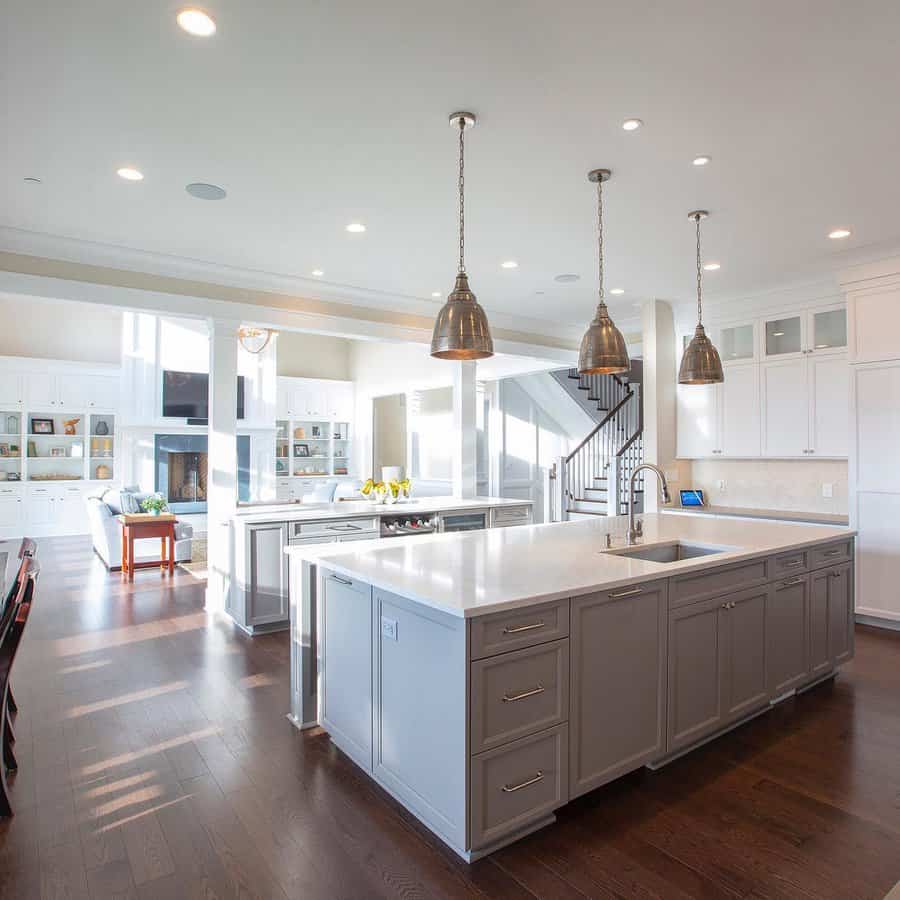 No matter how open your home's floor plan is, the kitchen is rarely a part of the great room itself. There may be a kitchen island, partial wall, or large doorway between your kitchen and the rest of your living area.
This isn't a bad thing — the natural division makes it easier to decorate each space independently. Plus, a kitchen that transitions straight into a living room or study can feel abrupt. If necessary, soften the transition by placing a small dining area in between.
8. Living Room
It might seem that "living room" and "great room" are synonymous with each other. But the differences between these two spaces are key when choosing furniture and decor.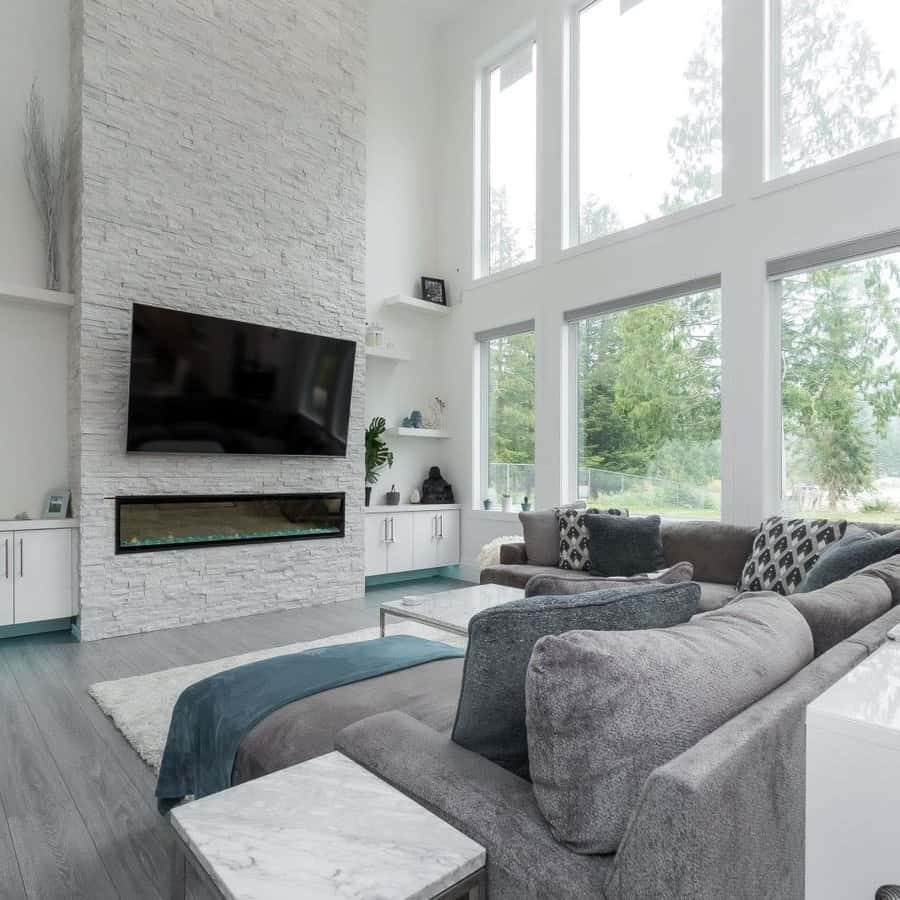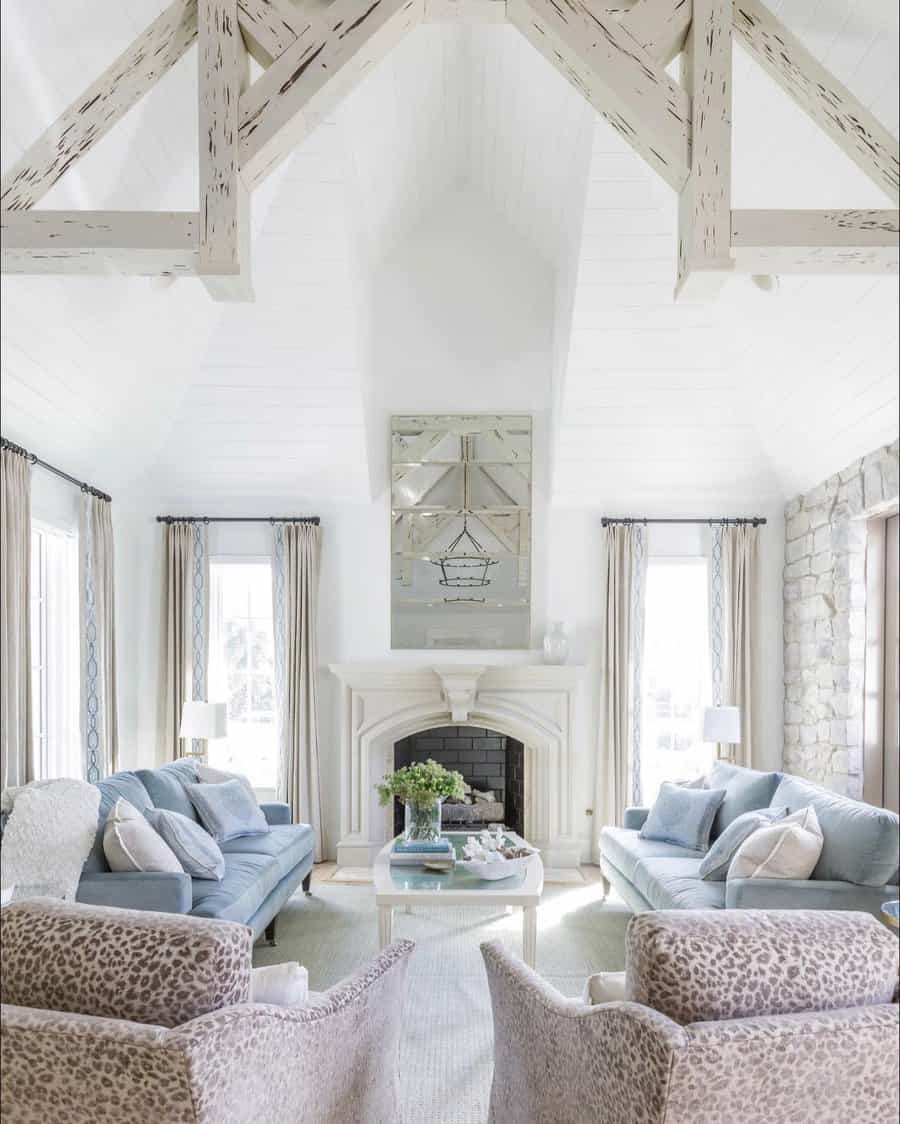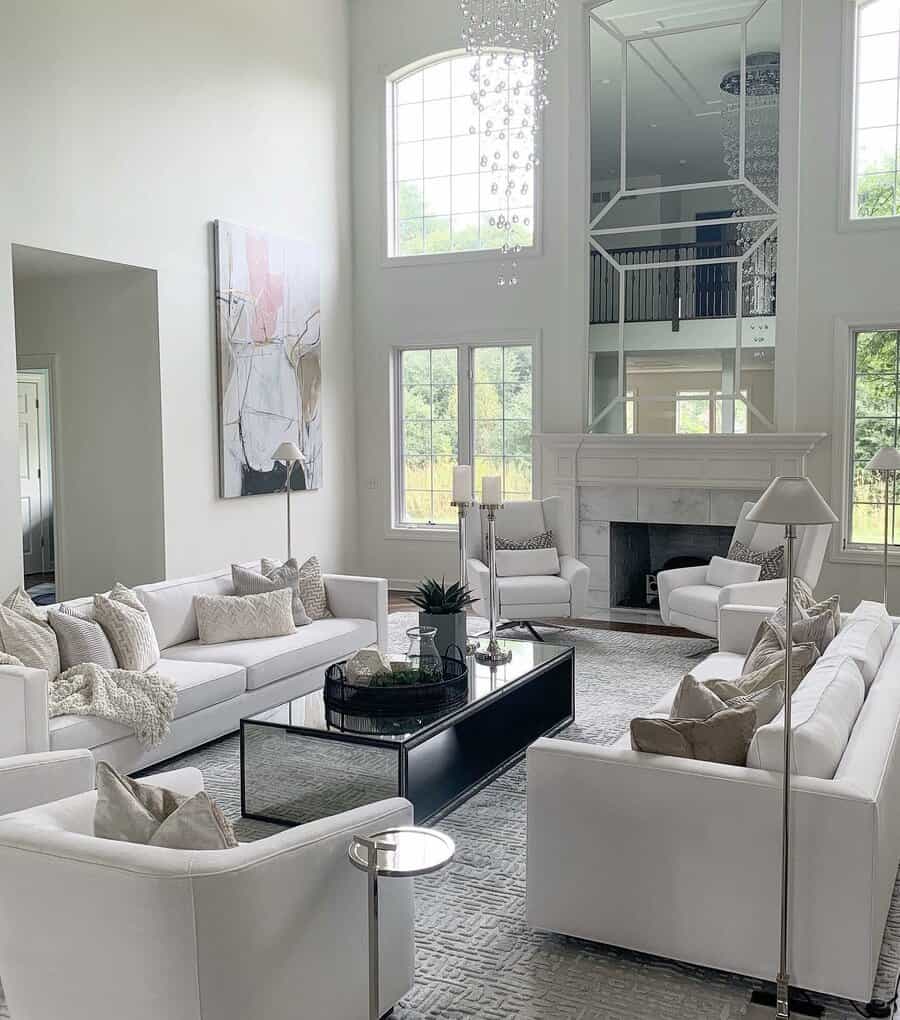 One of the biggest mistakes you can make when setting up your great room is to accidentally cut off the space from the rest of your home. Arrange your furniture in a way that connects the living room area with the adjacent dining room, kitchen, or study.
You can maintain an inviting atmosphere within your great room by opting for seating that faces multiple directions. Also, leave enough space between furniture pieces and nearby walls to allow for easy movement throughout the room.
9. Luxury
On the one hand, great rooms can be incredibly comfortable, welcoming, and down to Earth. On the other hand, there's nothing wrong with wanting your home's great room to have a luxurious look and feel.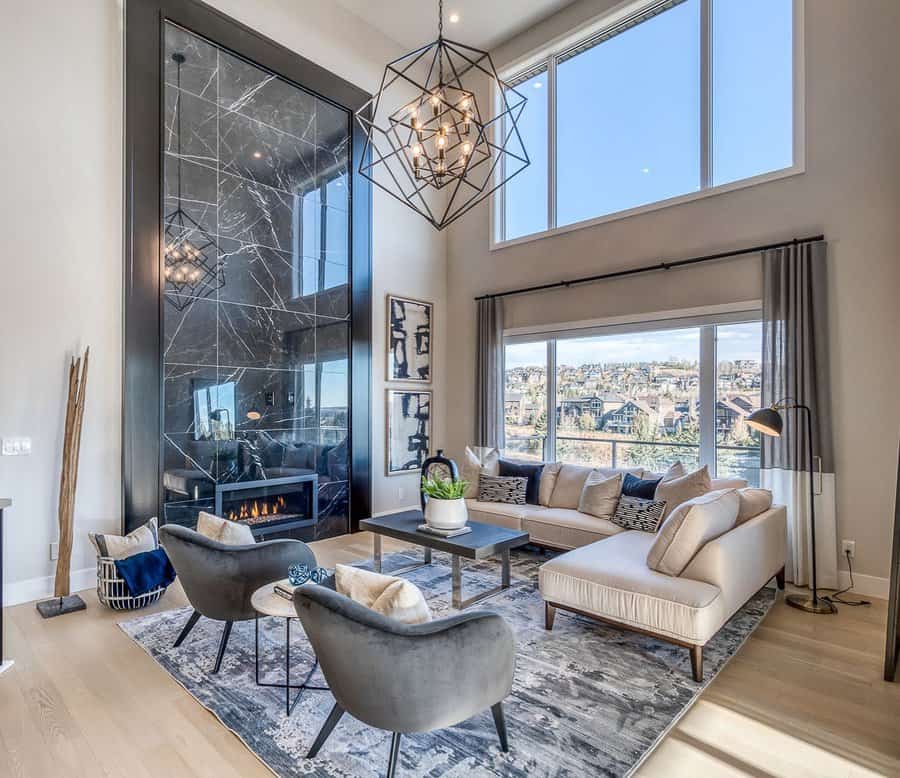 A tall ceiling will instantly give the room an elegant air. Don't let the space overhead sit empty, though. Statement light fixtures, exposed ceiling beams, and dramatic artwork can all make good use of the vertical space.
Pay close attention to the finishes used throughout your great room. Texture can be just as impactful as color — opt for furniture upholstered with velvet, suede, or leather. If you lack the privilege of a large window in your great room, hang an oversized mirror instead.
10. Makeover
Furnishing a great room is one thing. But where do you start when it comes to completely remodeling this multi-use space?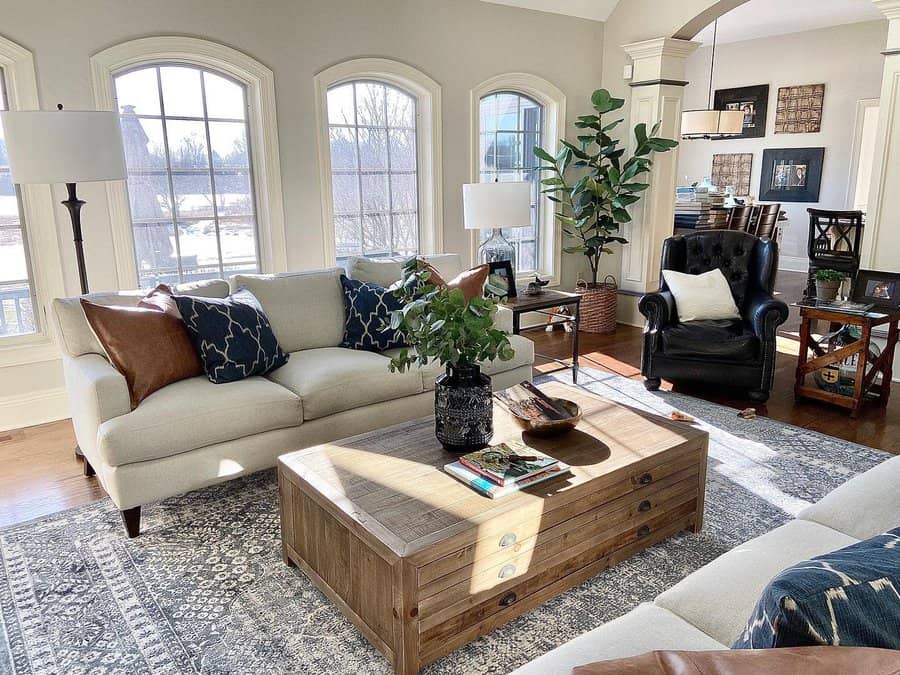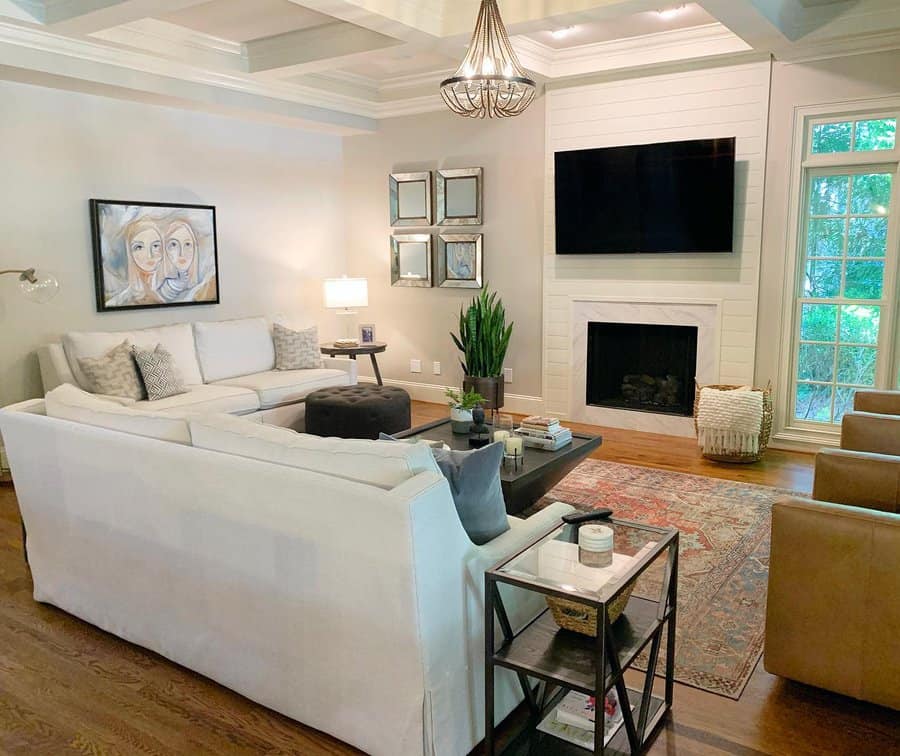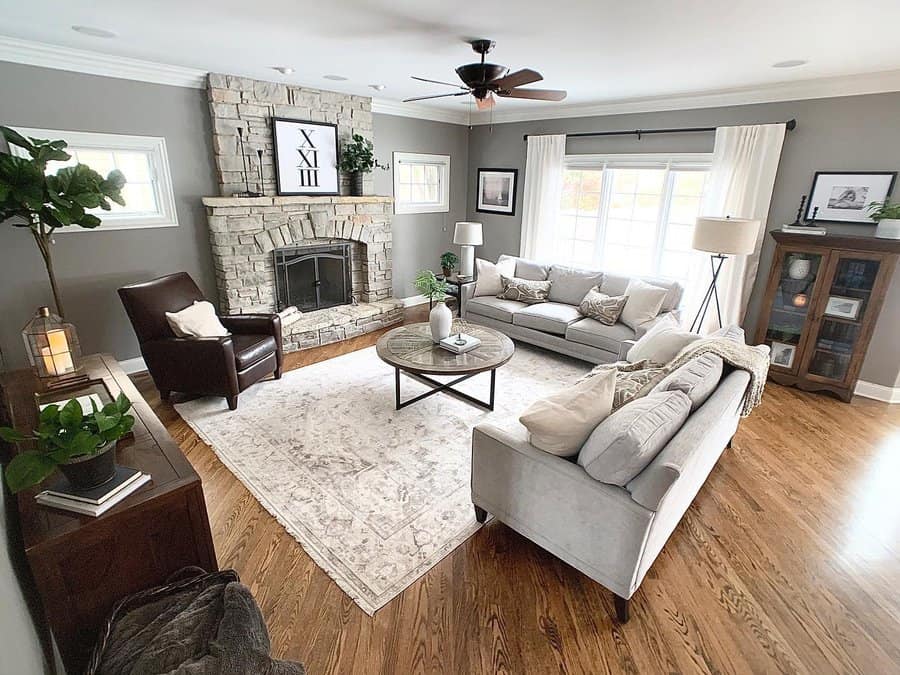 You can't go wrong with solid hardwood flooring. Or, if you're on a budget, engineered wood planks. For a bit more warmth and softness, lay down a large area rug in the center of the main living space.
Prioritize natural lighting in your great room design. Add or enlarge windows if possible — skylights can completely transform the overall feel of a room. Emphasize existing architectural elements (such as a fireplace) with a feature wall overlay or decorative paneling.
11. Modern
It can be hard to picture such a classic living space decorated in a modern style. Believe it or not, though, a great room is a perfect canvas for all of your favorite modern-inspired trends.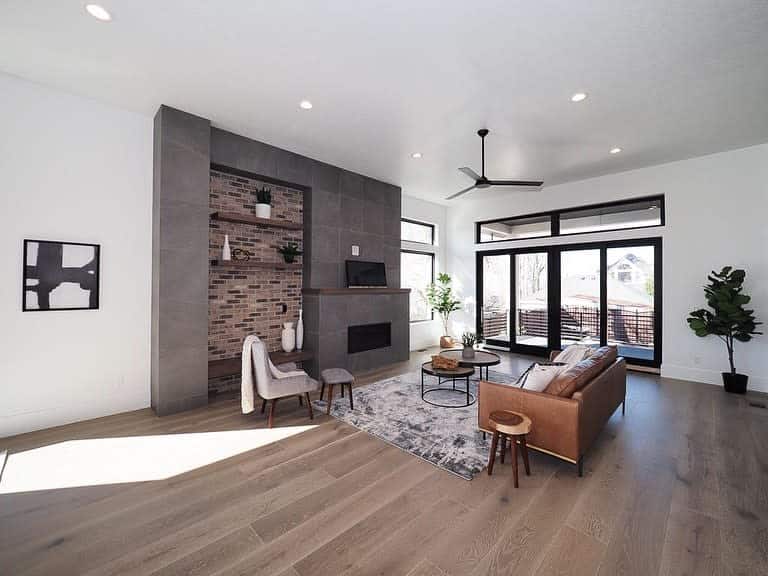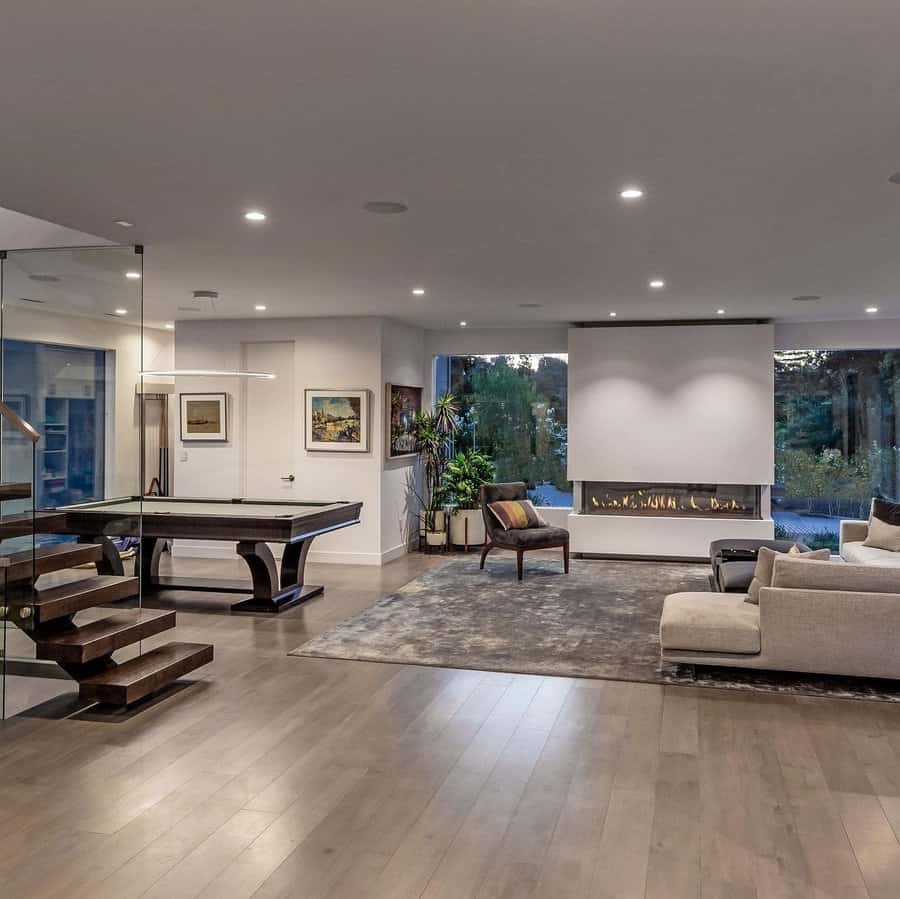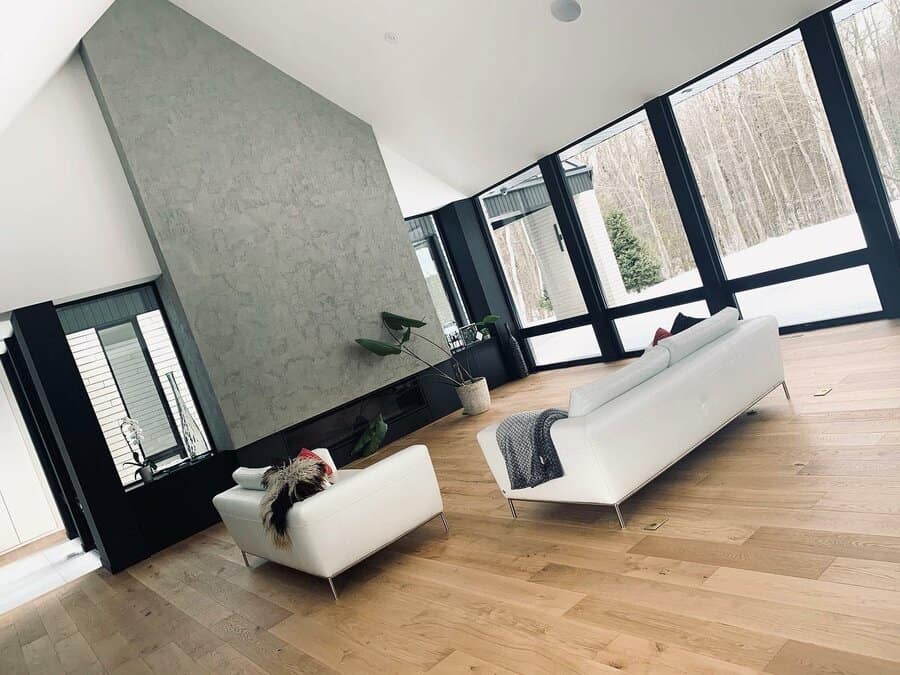 A great room offers tons of opportunities to incorporate things like statement lighting, accent walls, and built-in shelving without the worry of clutter. You can experiment with scale in your design while maintaining the space's functionality.
When designing your modern great room, resist the urge to do "too much." Despite the sheer amount of space at your disposal, it's important to limit yourself to just one or two standout pieces of decor.
12. Rustic
The biggest challenge in creating a rustic great room is imbuing the space with warmth and coziness. Don't be afraid of imperfection in your furniture and decor — it can add much-needed character.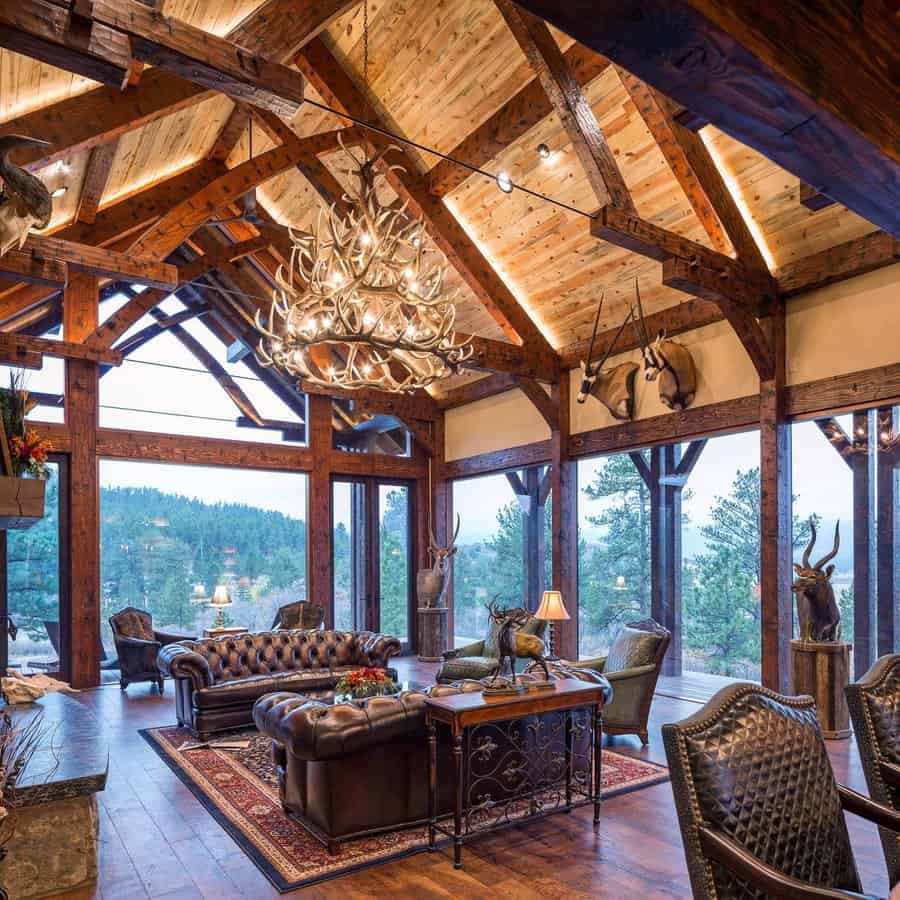 Include organic materials like wood or stone throughout to give the final product a natural appearance. Neutral colors should make up the bulk of your design.
Architectural features like structural supports and ceiling beams can play a big role in how your rustic-style great room turns out. These elements can also offset the vast openness of many great rooms for a more intimate atmosphere.
13. Two-story
Many great rooms take open-concept living to a new level by connecting to a part of the home's second story. Whether just a small portion of your second floor overlooks the great room or the two spaces are nearly one and the same, it's important to account for each in your interior design.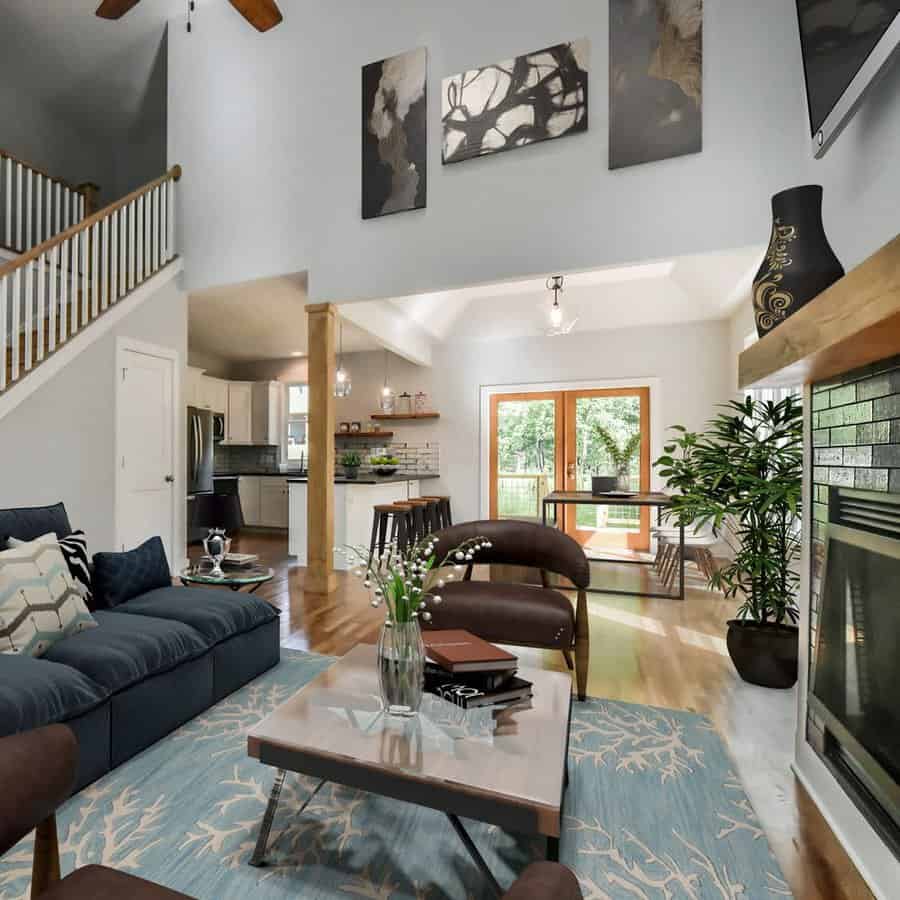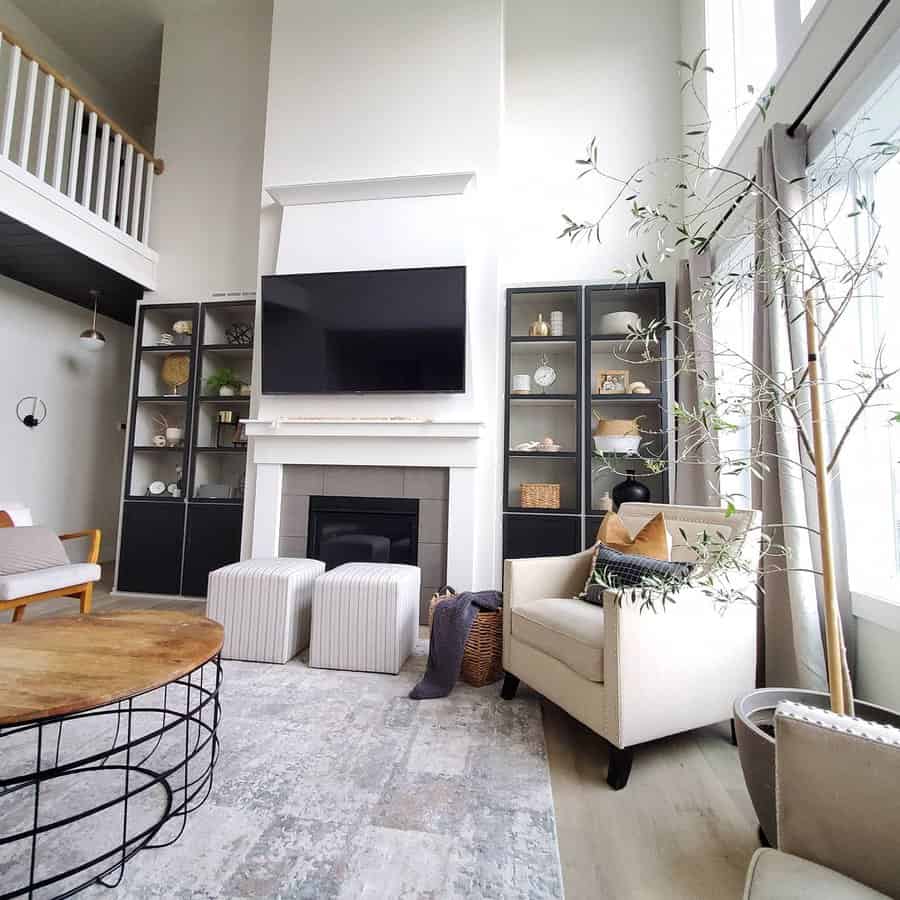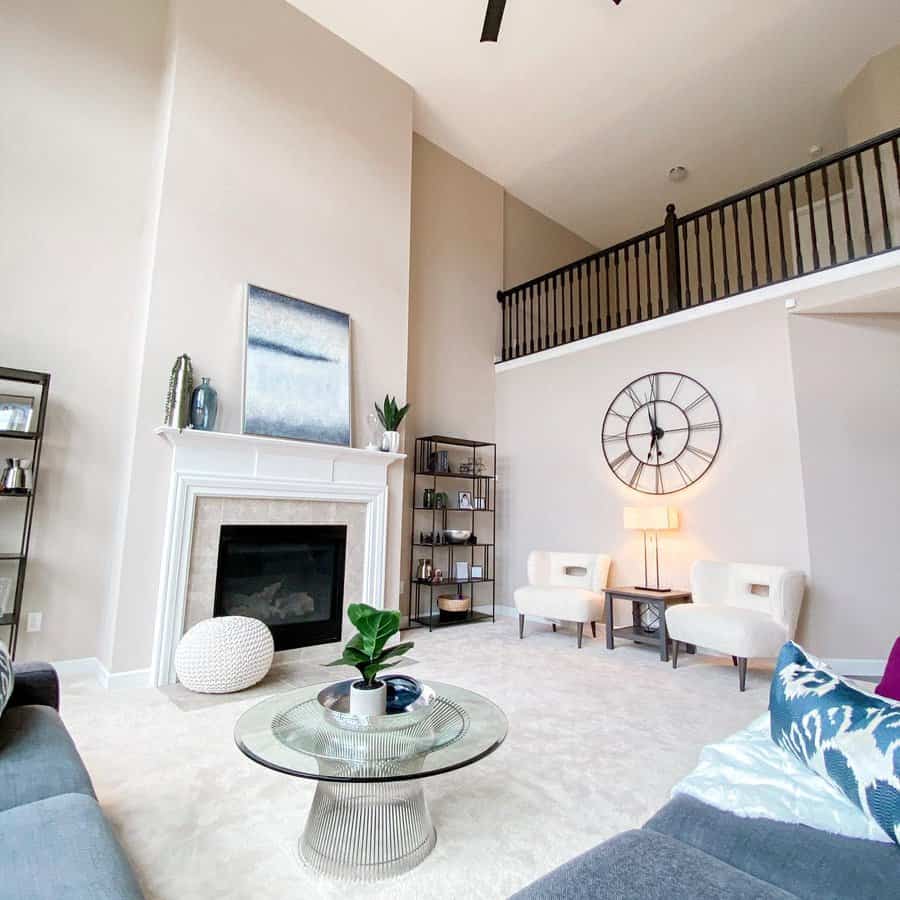 Take full advantage of your great room's height — nothing should stop halfway up the walls. Even if the space features traditionally sized windows, opt for drapery that reaches up to the ceiling.
Hang statement artwork near the top of your great room walls. Not only will these items add intrigue to the main living room. They'll also be a part of the second floor's decor.
14. Window
You can't get any luckier than finding a home with larger-than-life windows. And if these windows are located in your abode's great room, even better!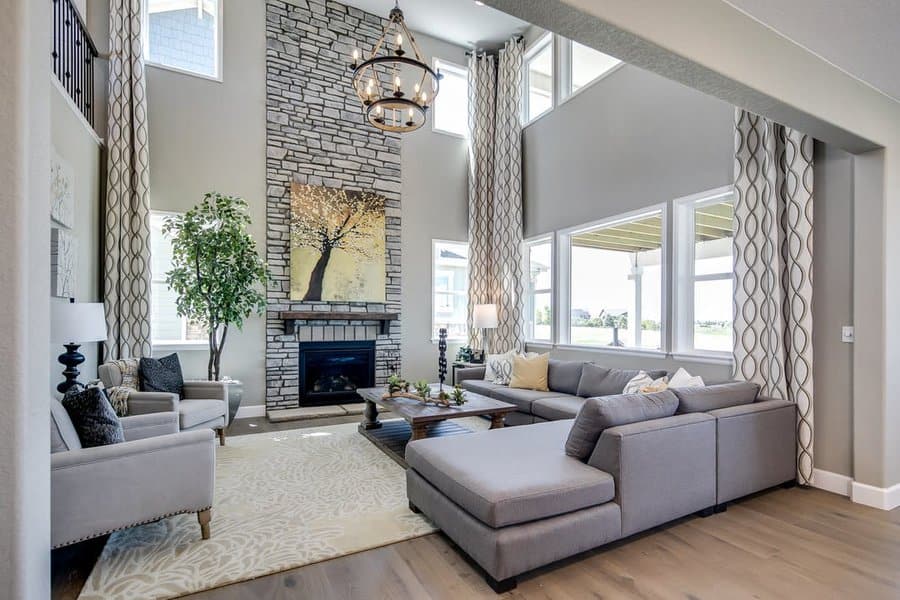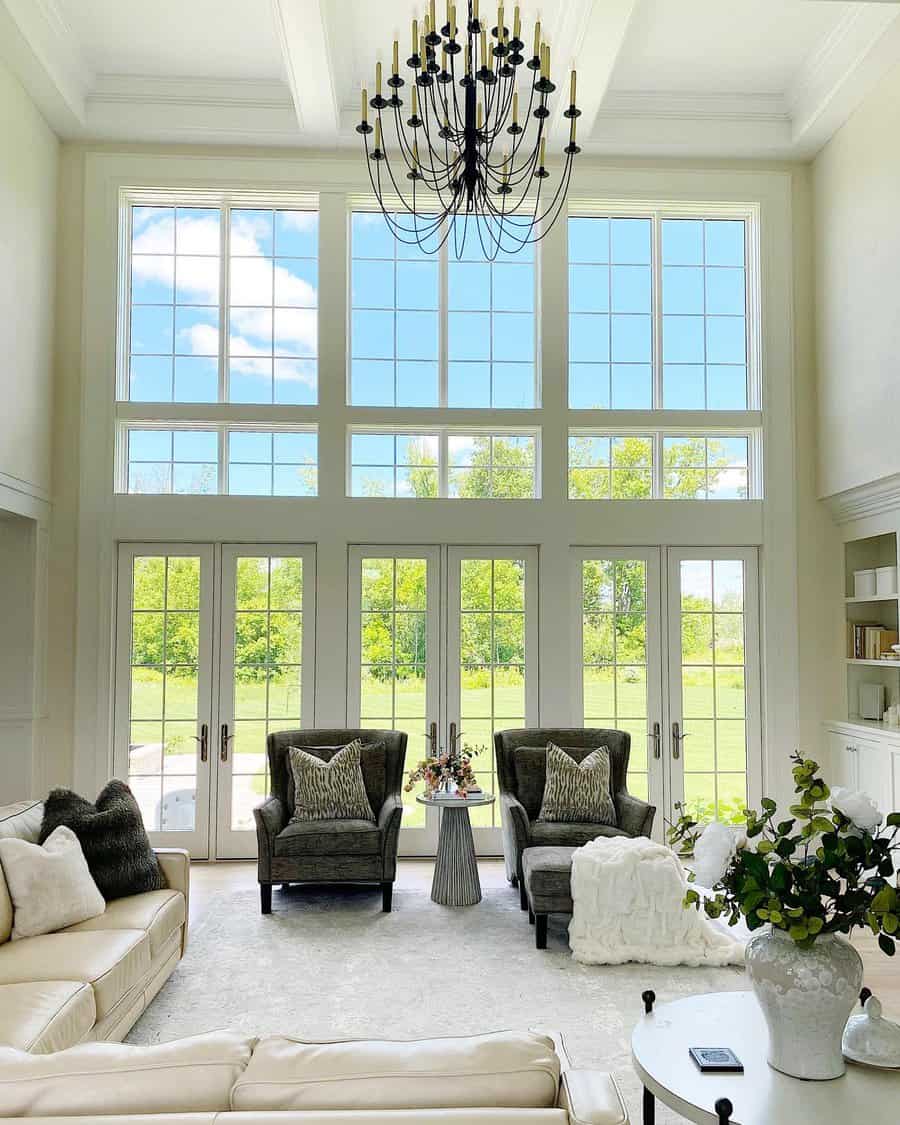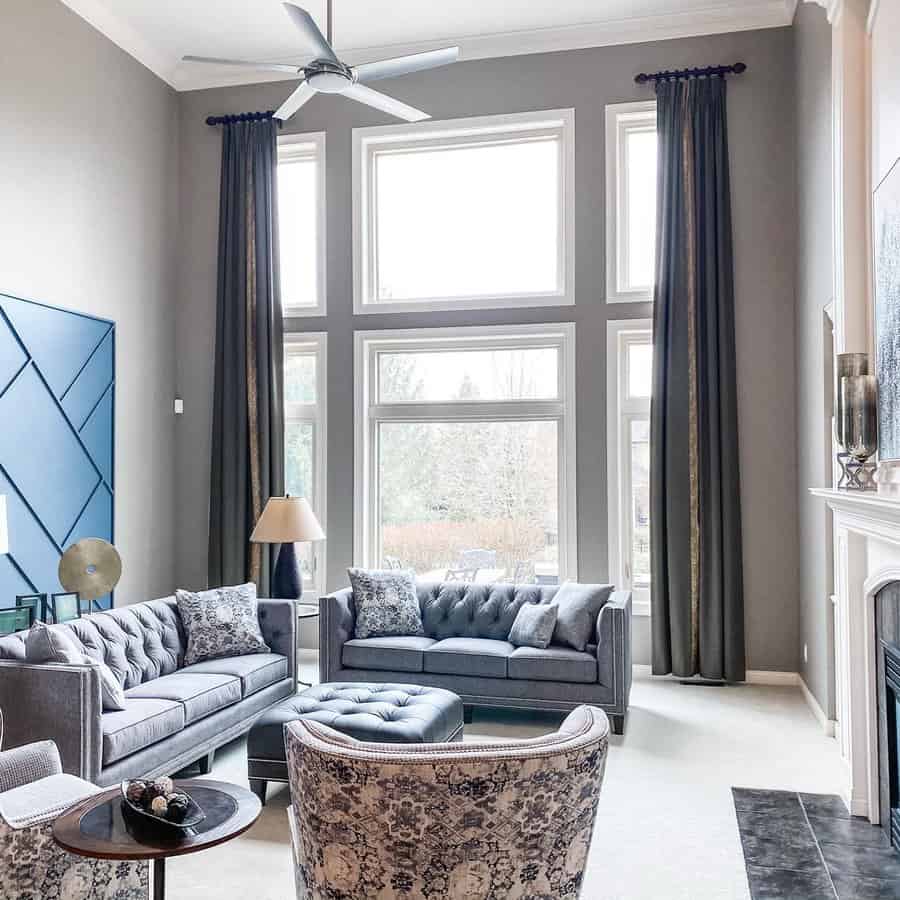 Many great rooms feature several windows stacked atop each other. You can leave the topmost windows bare or extra-long curtains to cover their entirety. Floor-to-ceiling window treatments offer a clean look while also creating the illusion of taller windows.
Windows are priceless real estate, even if a room has many. Keep large pieces of furniture or decor away from your great room windows. If you must place something in front of a window, leave a few feet of space between the item and the wall.
Great Room FAQs
Can you design a great room in a small space?
Despite the name, size is not what defines a great room. The most important factor in this type of floor plan is the inclusion of multiple living spaces within a single room.
In fact, some of the smallest residences feature great room-like layouts. If you live in (or previously rented) a studio apartment or condo, you're intimately familiar with how to fit several different roles within one space.
Are all great rooms on the ground floor?
Traditionally, yes. It's very rare for a great room to be located on the second story, although some great rooms do connect to an indoor balcony or loft-like space.
Of course, all home layouts are unique. If it makes more sense for your great room to be on another level of the house, then it's fine to do what works best for you.