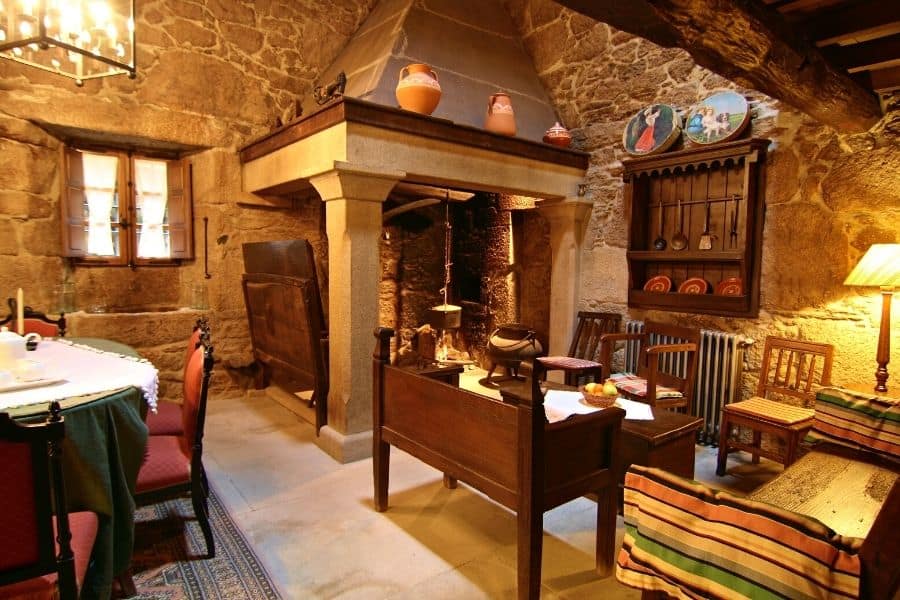 The Top 53 Rustic Living Room Ideas
Rustic interior design embraces everything that's aged, natural, casual, and organic. Raw and distressed wood finishes are a cornerstone of rustic decor. Earthy, spicy colors contribute to a rustic living room
Rustic style can take on many variations, including modern, minimalist, farmhouse, and industrial elements. The perfect rustic living room is the one that best reflects your own personality, whether that's rustic with decidedly country or urban edge. Scroll through these rustic living room ideas and you'll see what we mean.
1. Apartment
Some apartments have non-descript "cookie cutter" interiors and limited space. These factors can make it hard to create that desired rustic vibe. Other apartments—particularly renovated lofts—have enviable rustic style elements, such as an exposed brick wall or a wooden ceiling.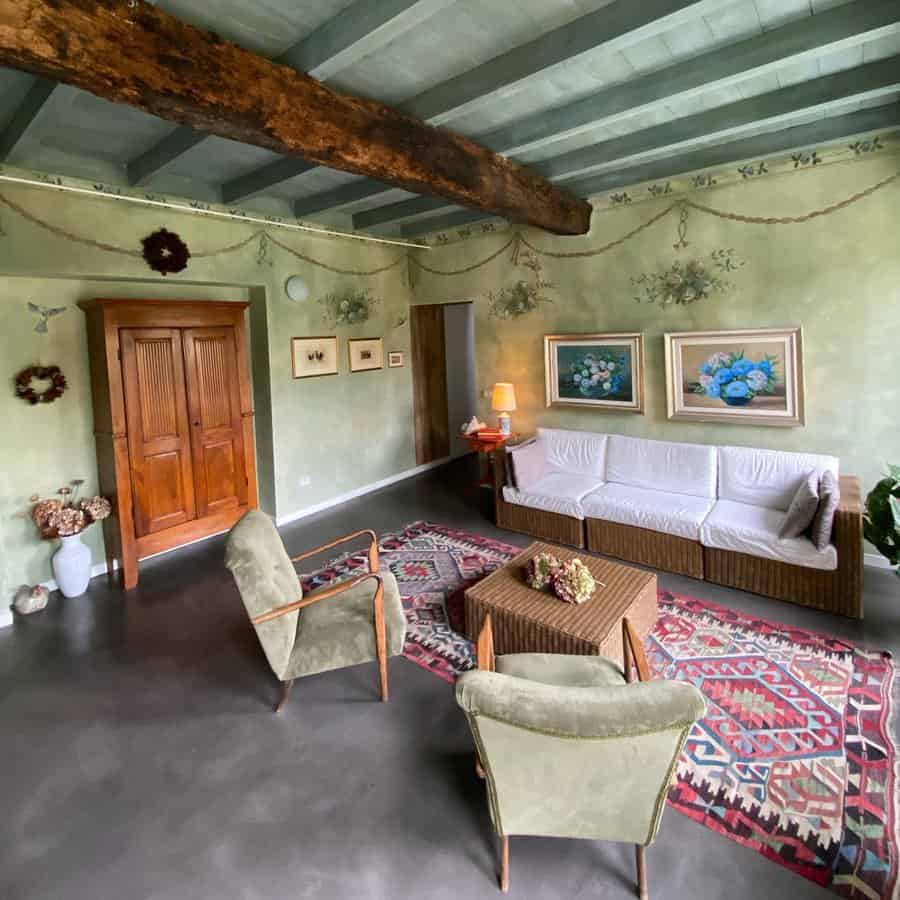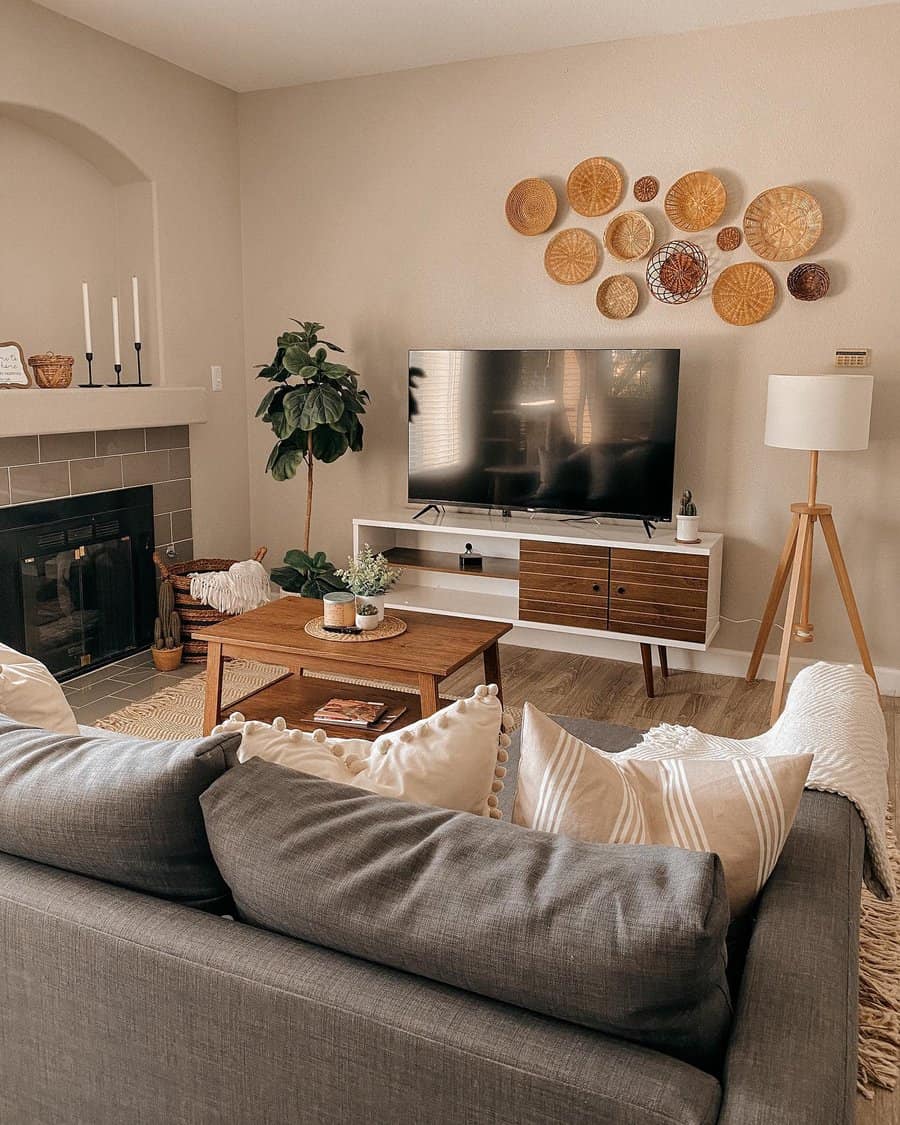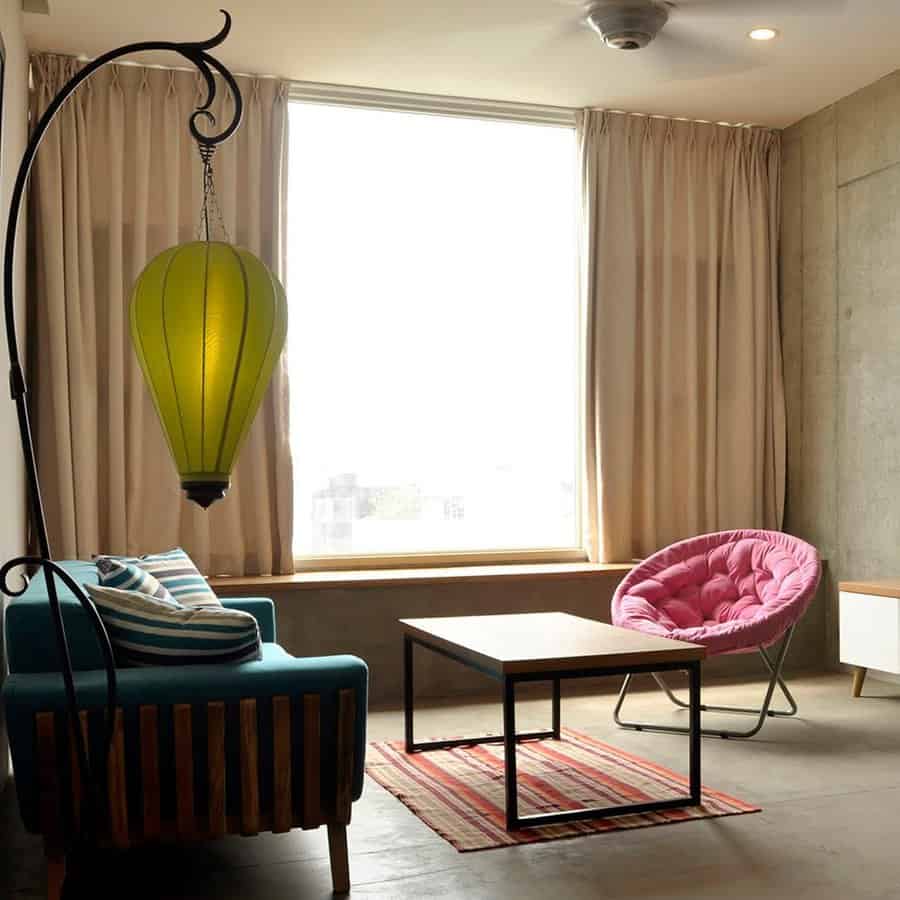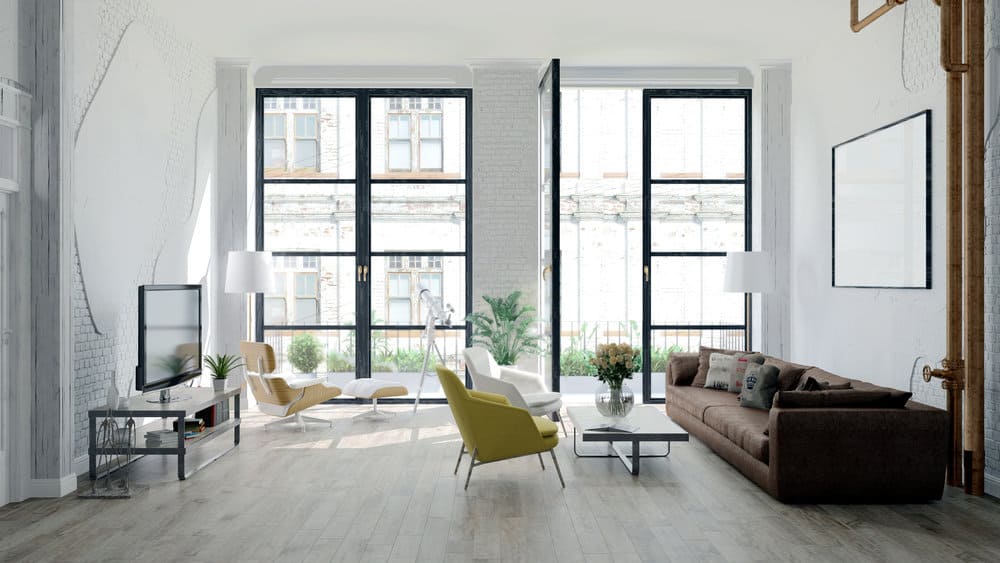 Expand a small rustic style apartment by going with a light color scheme. Choose furniture with a distressed white paint finish and include large wall mirrors to visually expand the room.
2. Country
A country living room probably already includes certain rustic interior elements. Both types of decor are comfortable and welcoming, and signature decor from each style is at home in both of these. A generous brick or stone fireplace is a necessity, with curl-up-worthy plush chairs positioned nearby.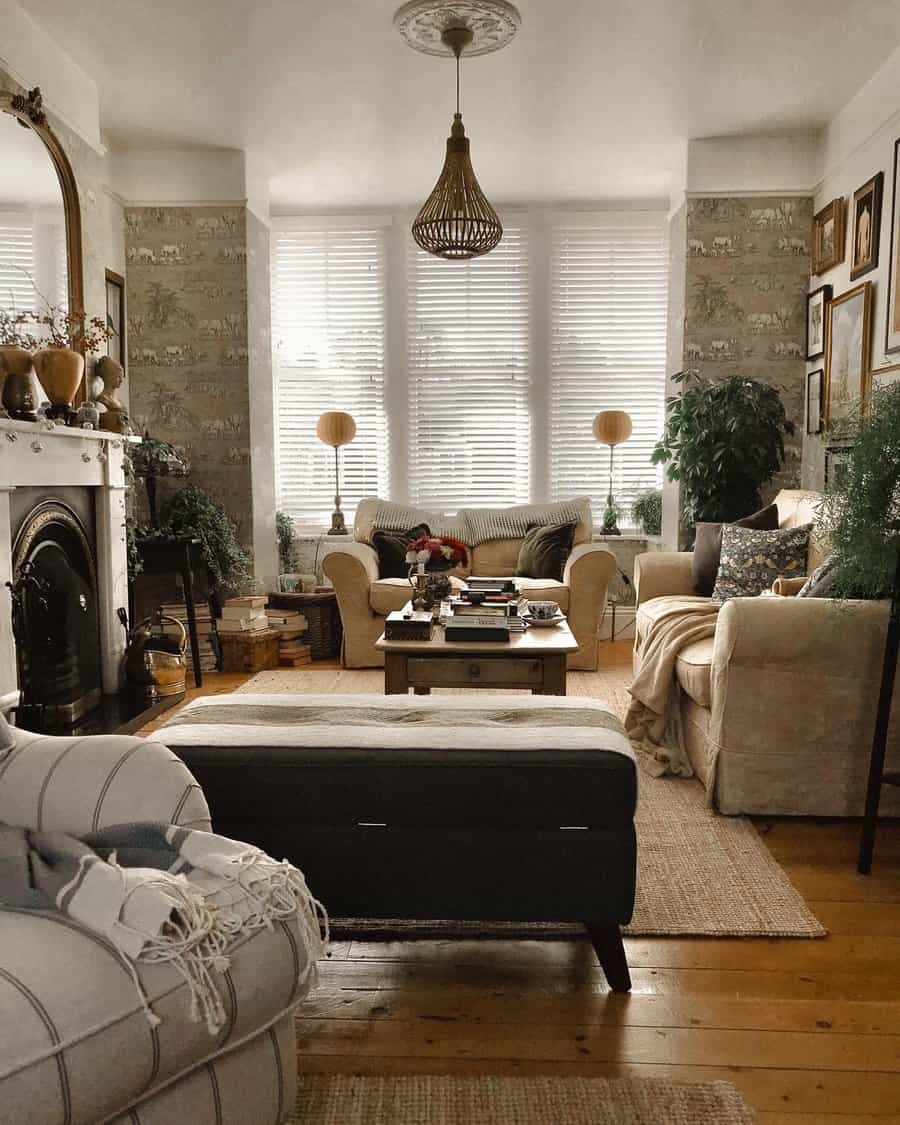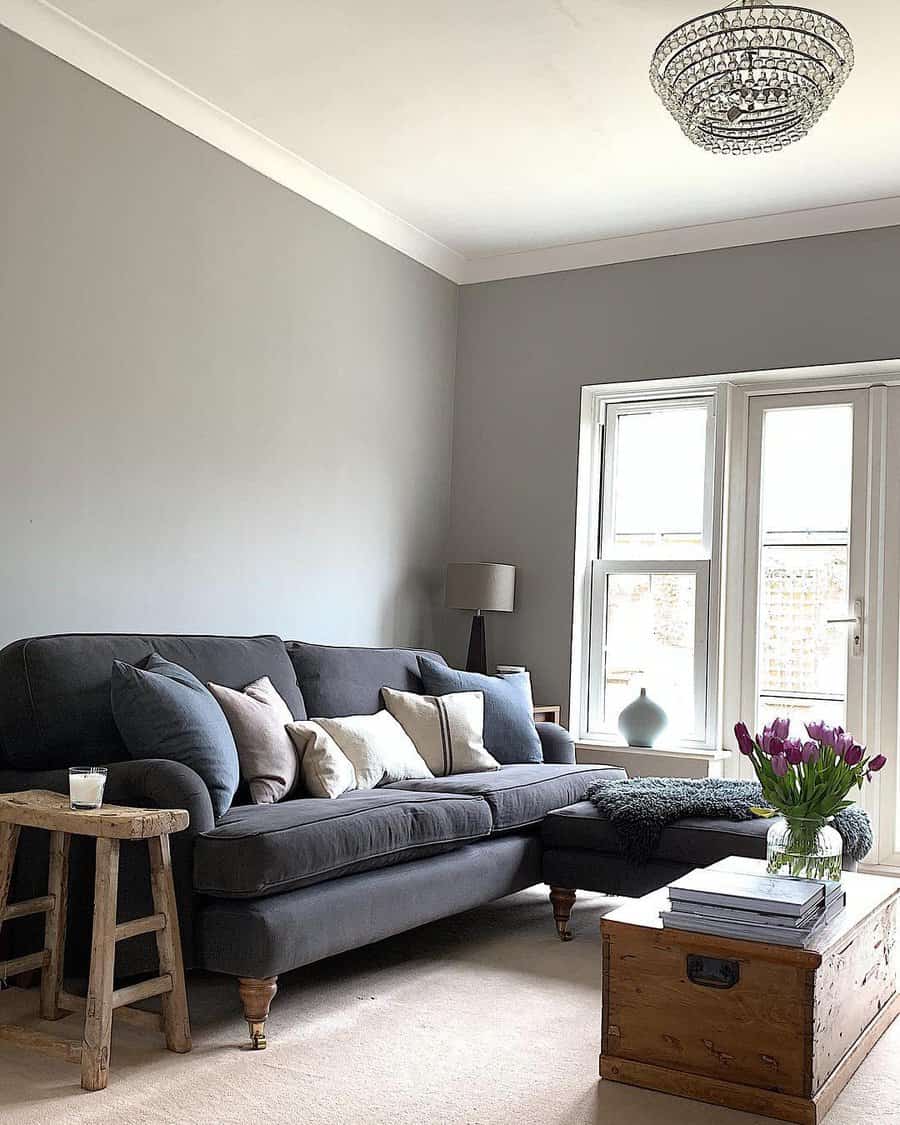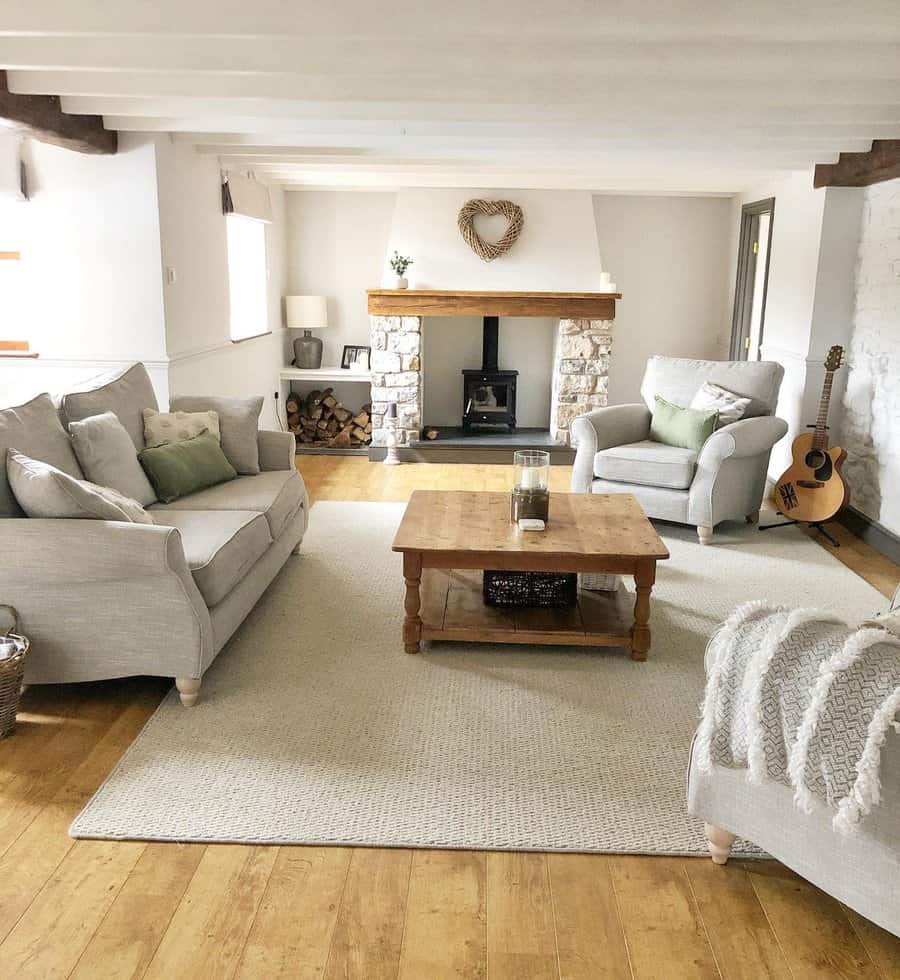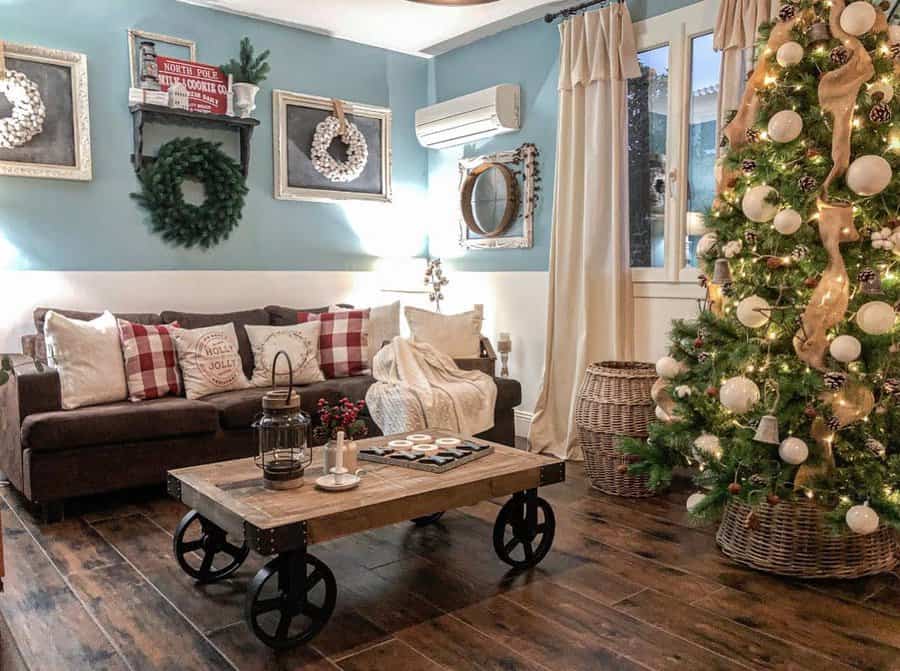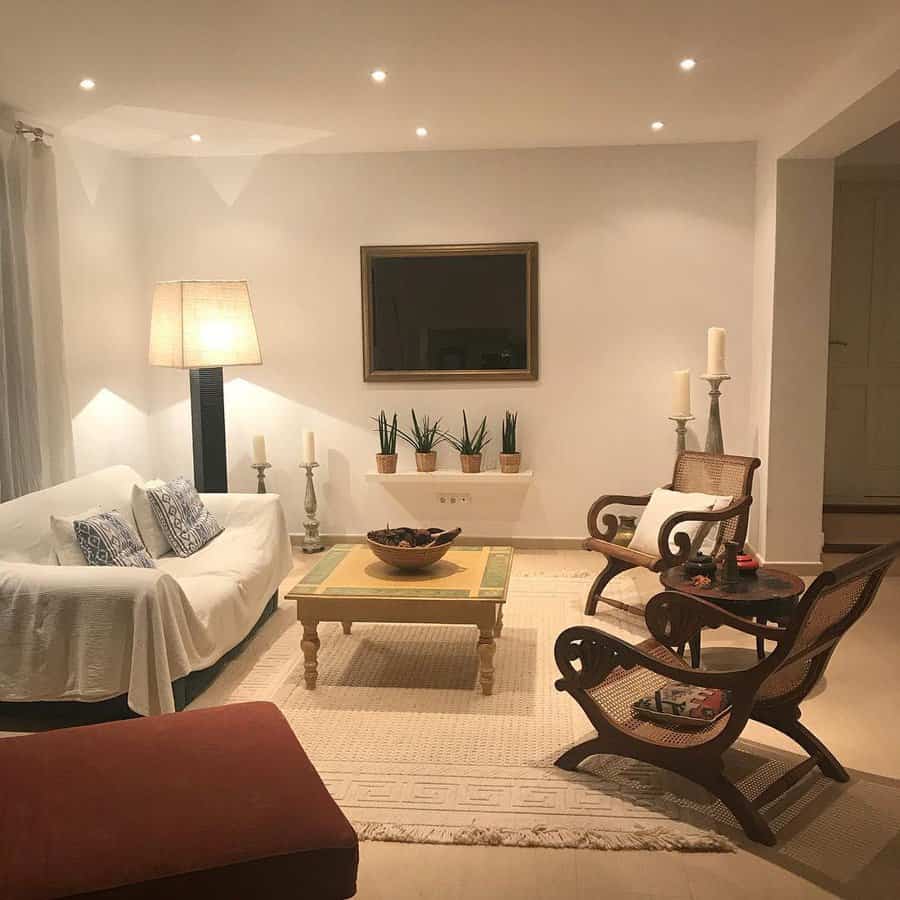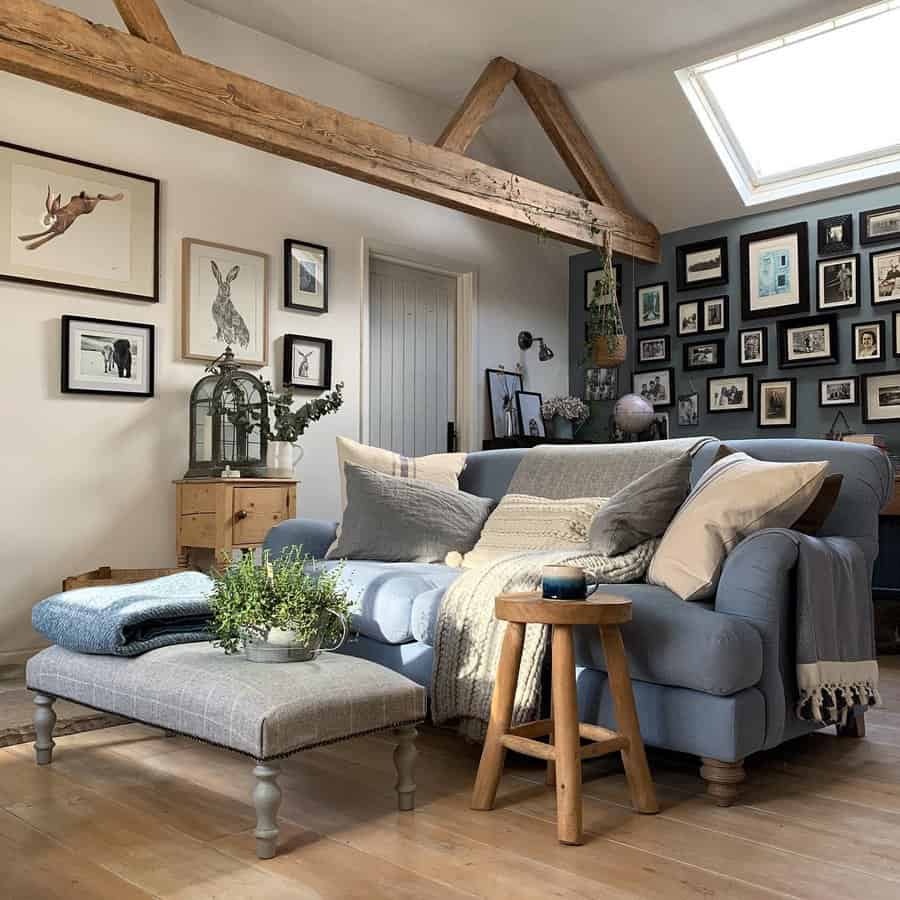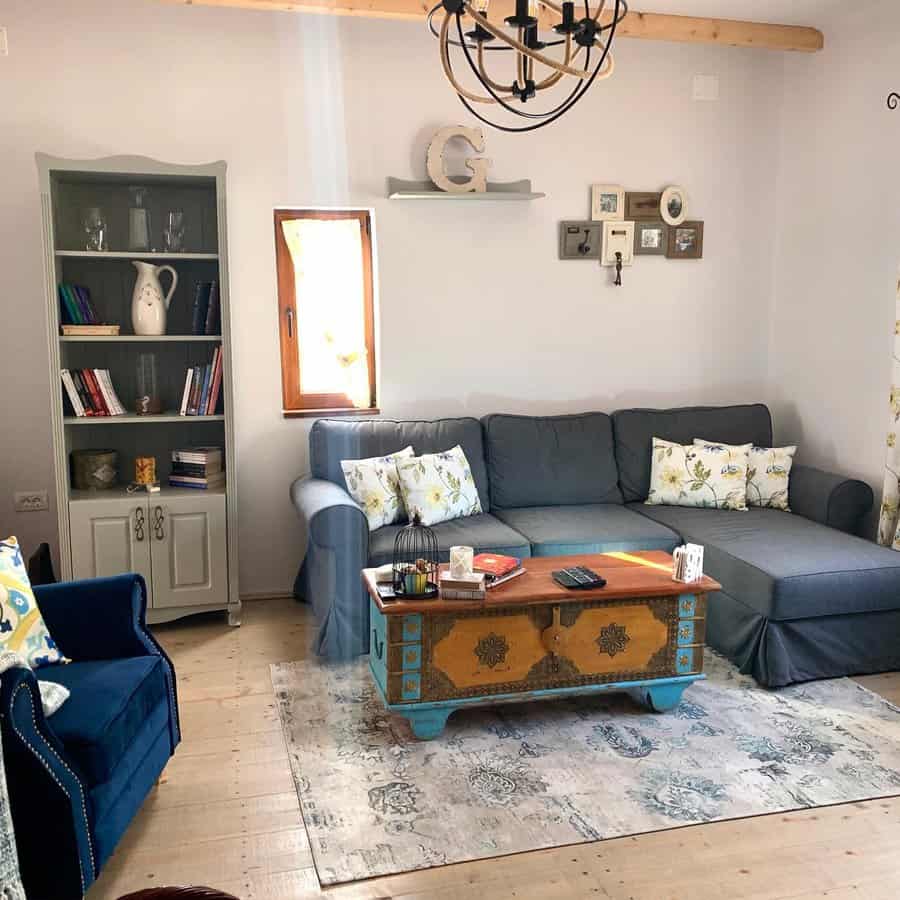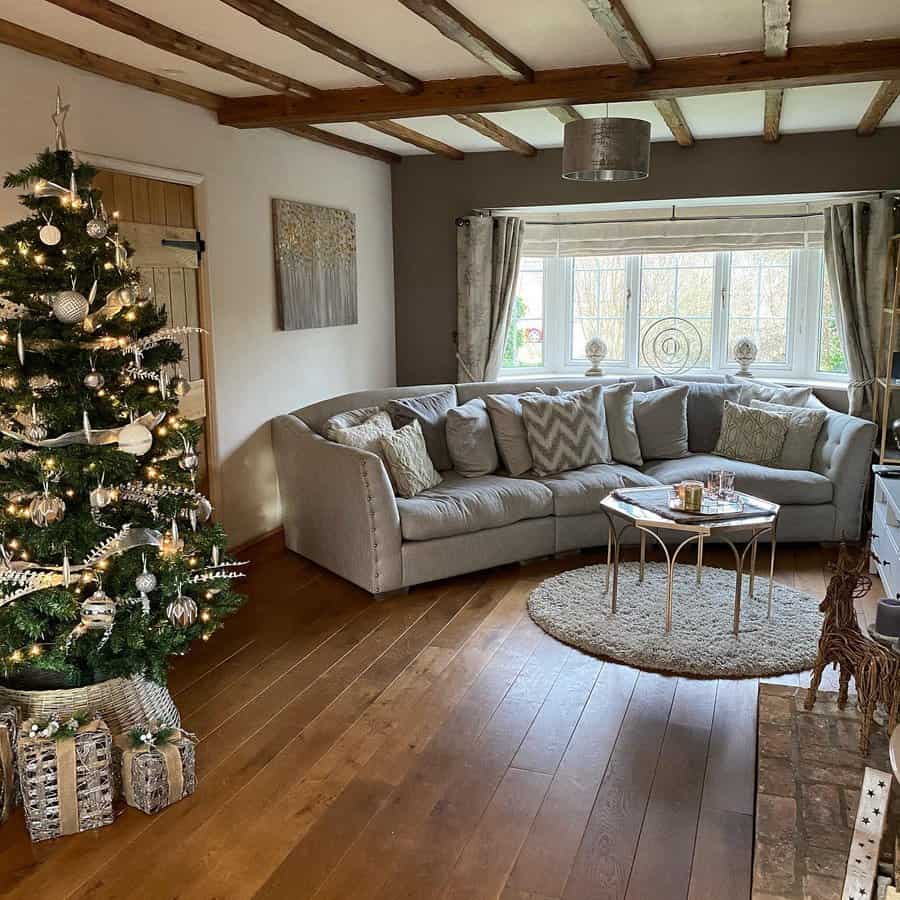 A country rustic living room can include cool colors not often seen in pure rustic design. Various shades of blue, rose, or even lavender can be incorporated to merge the two types of decor. Traditional country textile patterns, such as gingham and florals, also "countrify" the more straightforward elements of rustic living.
3. Farmhouse
Farmhouse style celebrates rustic living with its focus on reclaiming and repurposing pieces you already own. A farmhouse living room usually feels light and airy due to its inclusion of white and light colors. A rustic farmhouse trends toward darker, more solid decor which also helps to anchor the space.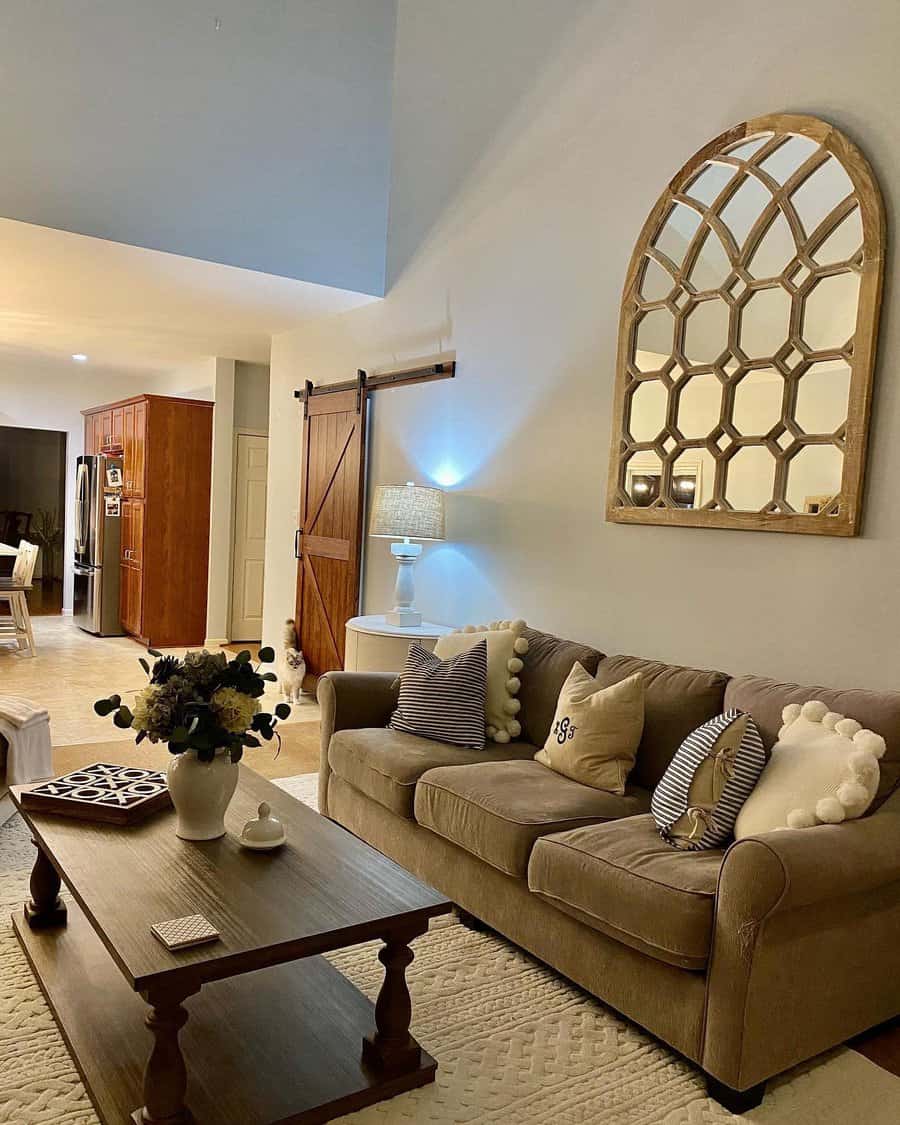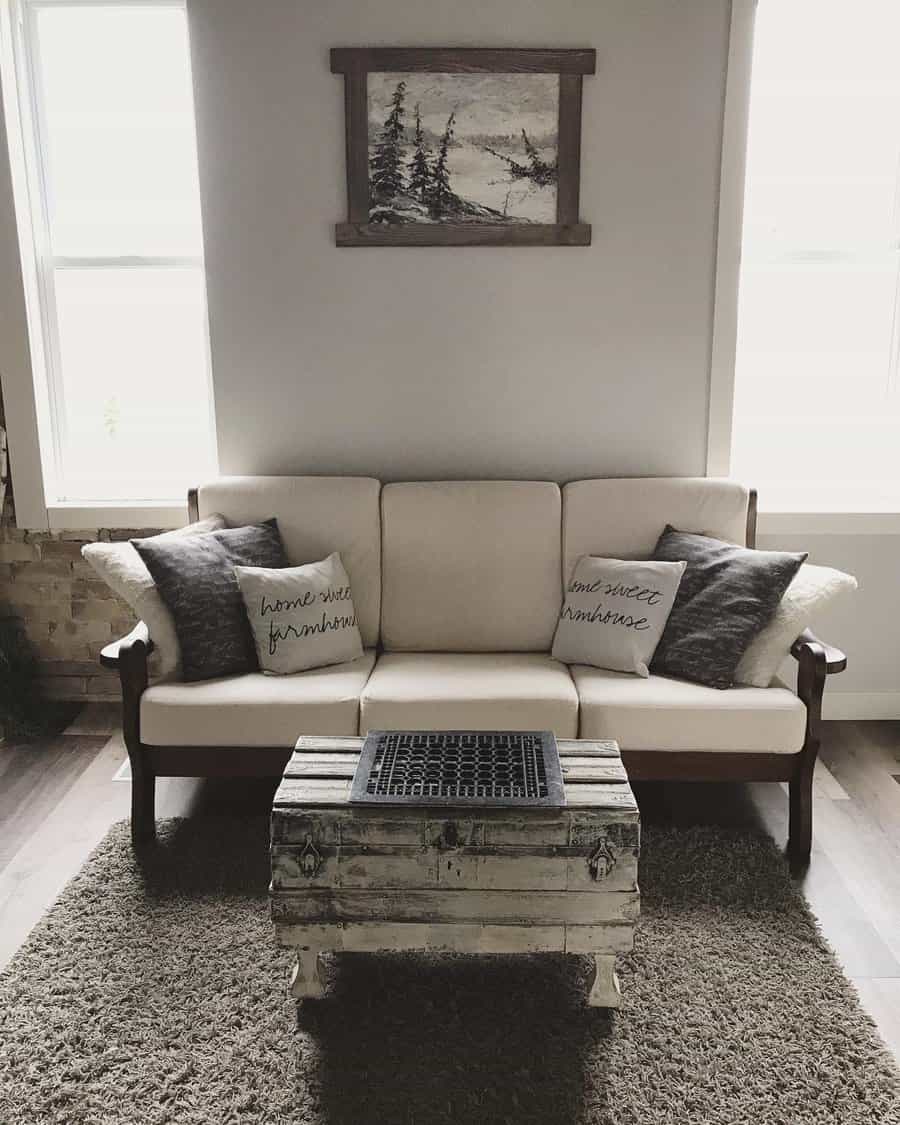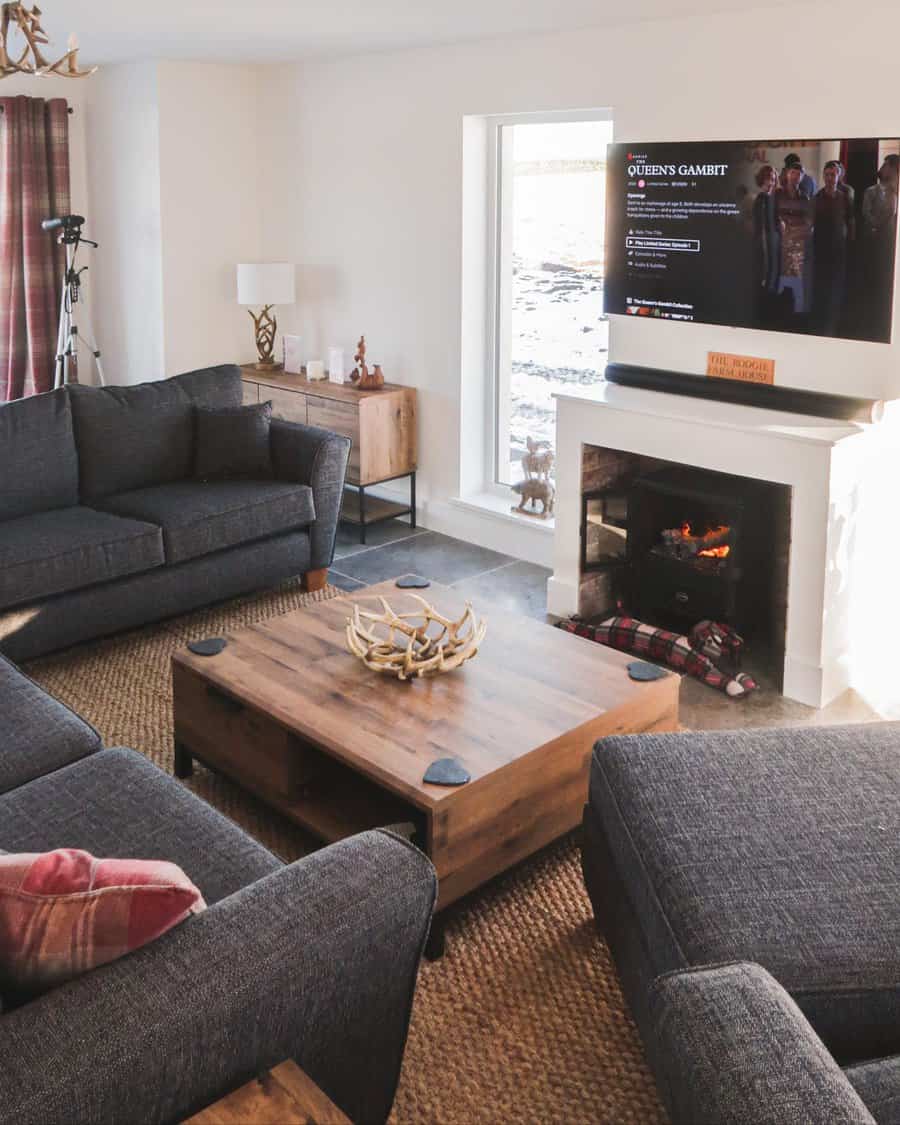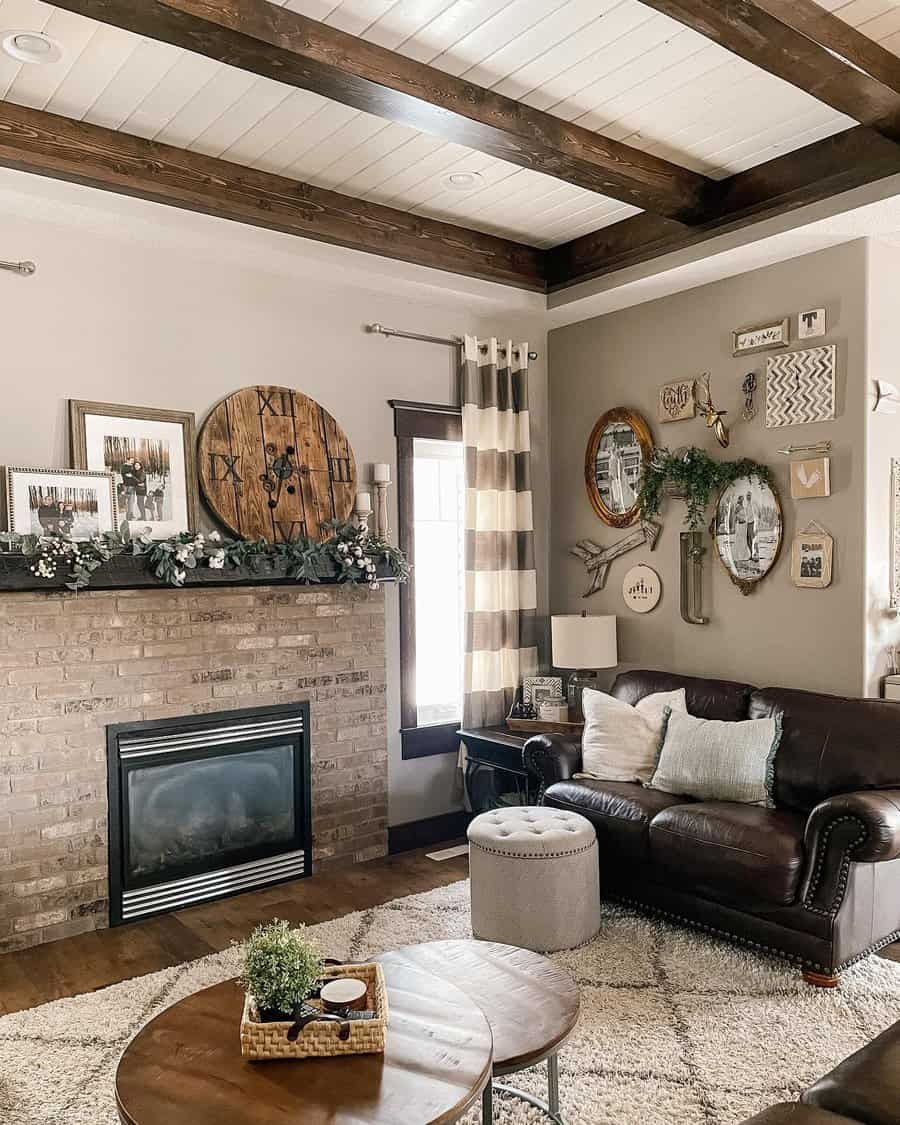 Sticking to a classic farmhouse decor color palette will help you project the rustic feel you're going for. A farmhouse rustic living room is mostly a neutral living room, focusing on white, stone, tan, and brown. Often the only injection of color is green, in the form of living plants or perhaps as a rug or vase.
4. Fireplace
To be honest, it's hard to create a rustic living room without a fireplace. A live fire is such a vital part of the rustic living experience, and nearly all rustic living room decor is positioned around this focal point. A brick or stone fireplace is the classic rustic touch, but other types of fireplace materials can also merge into rustic decor.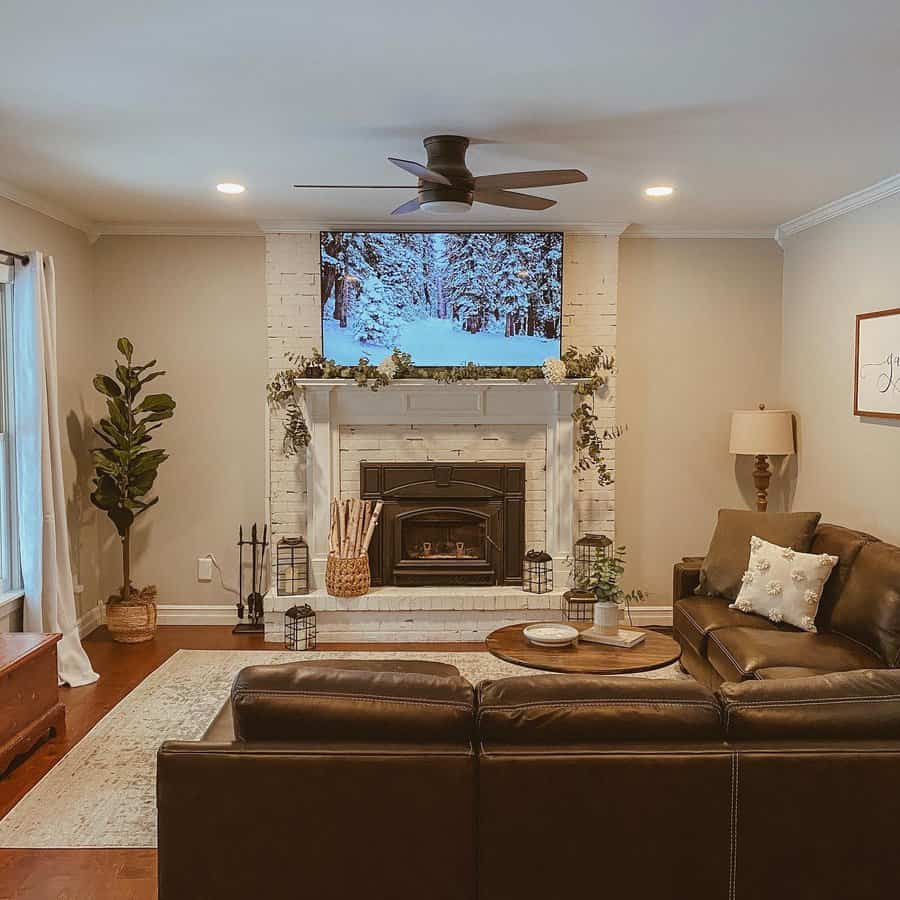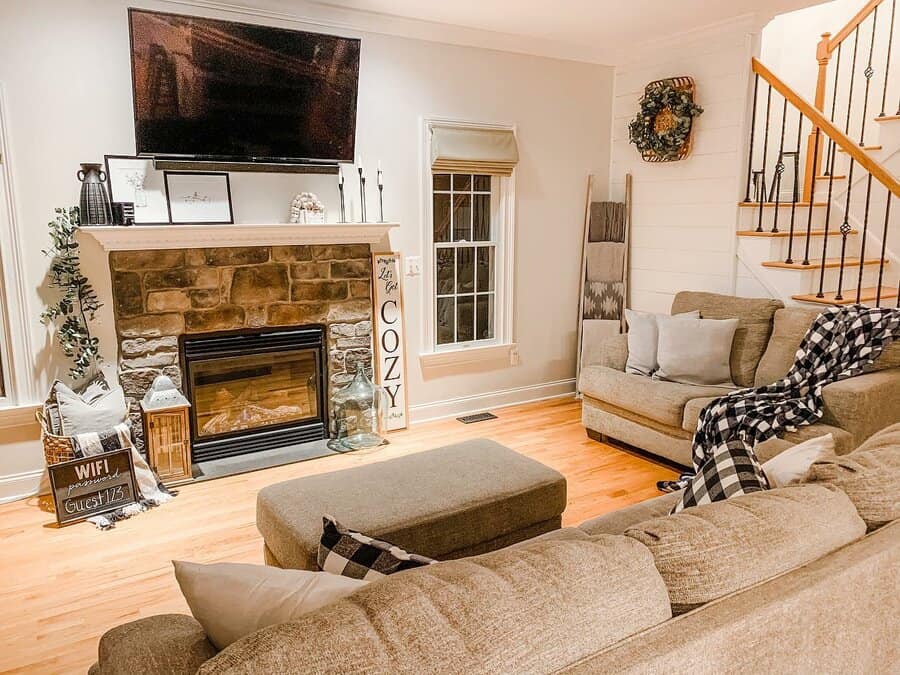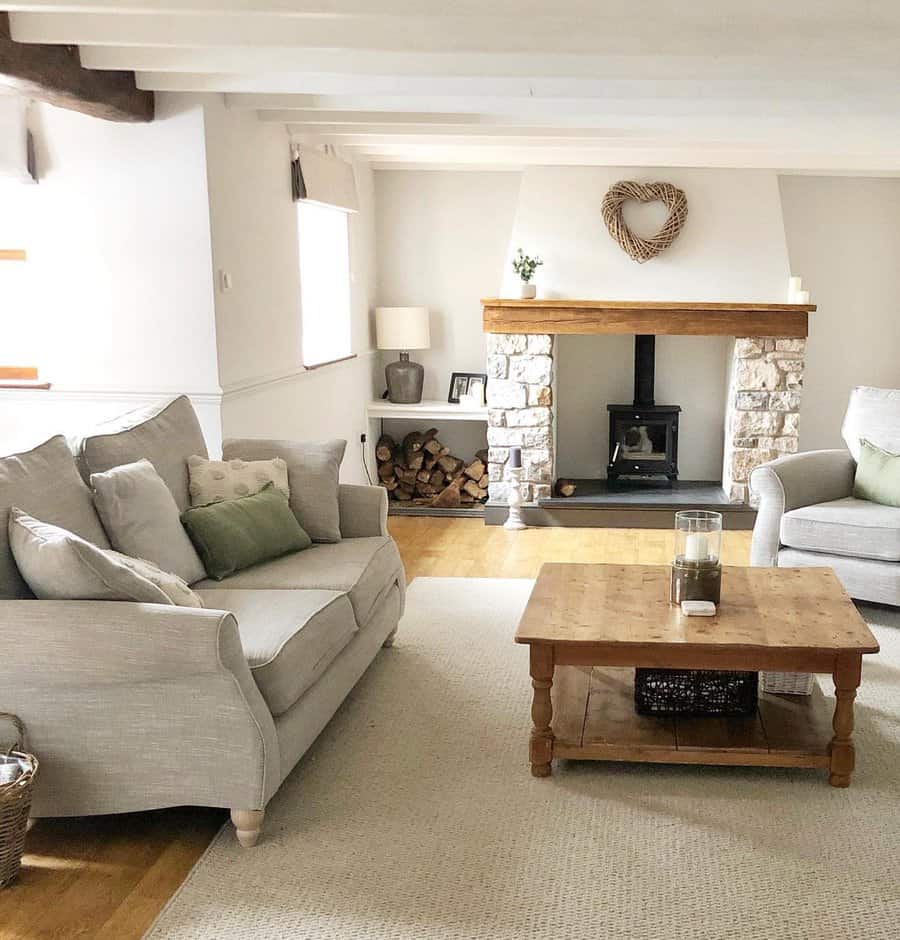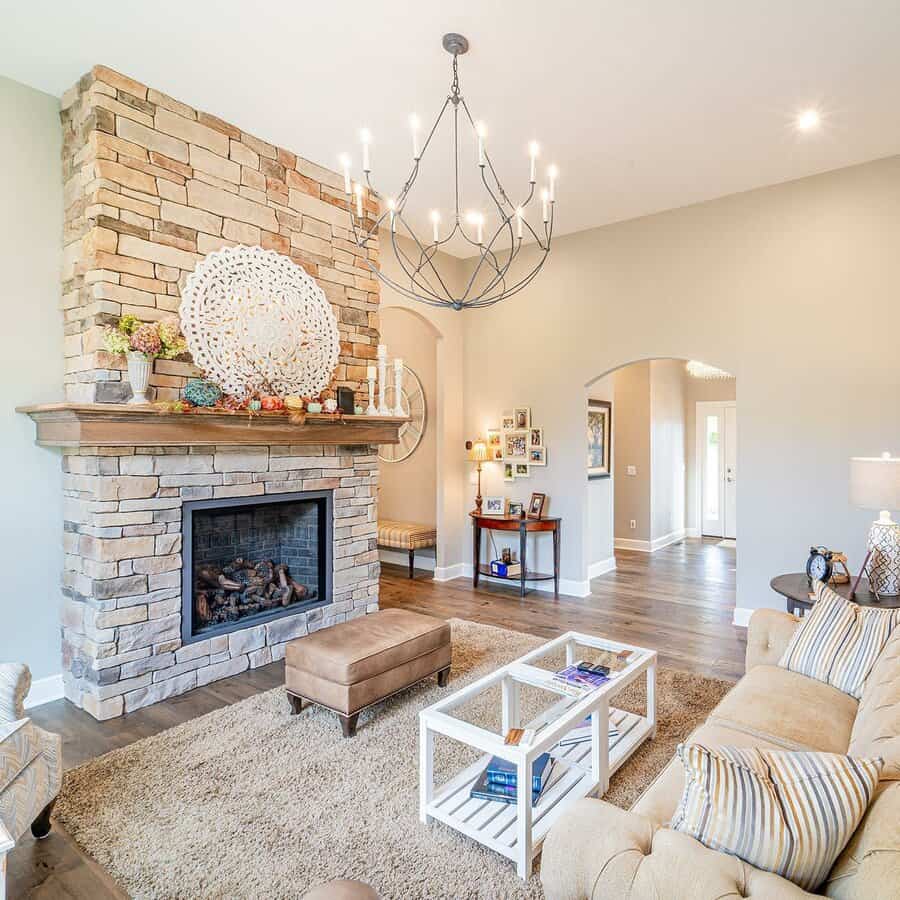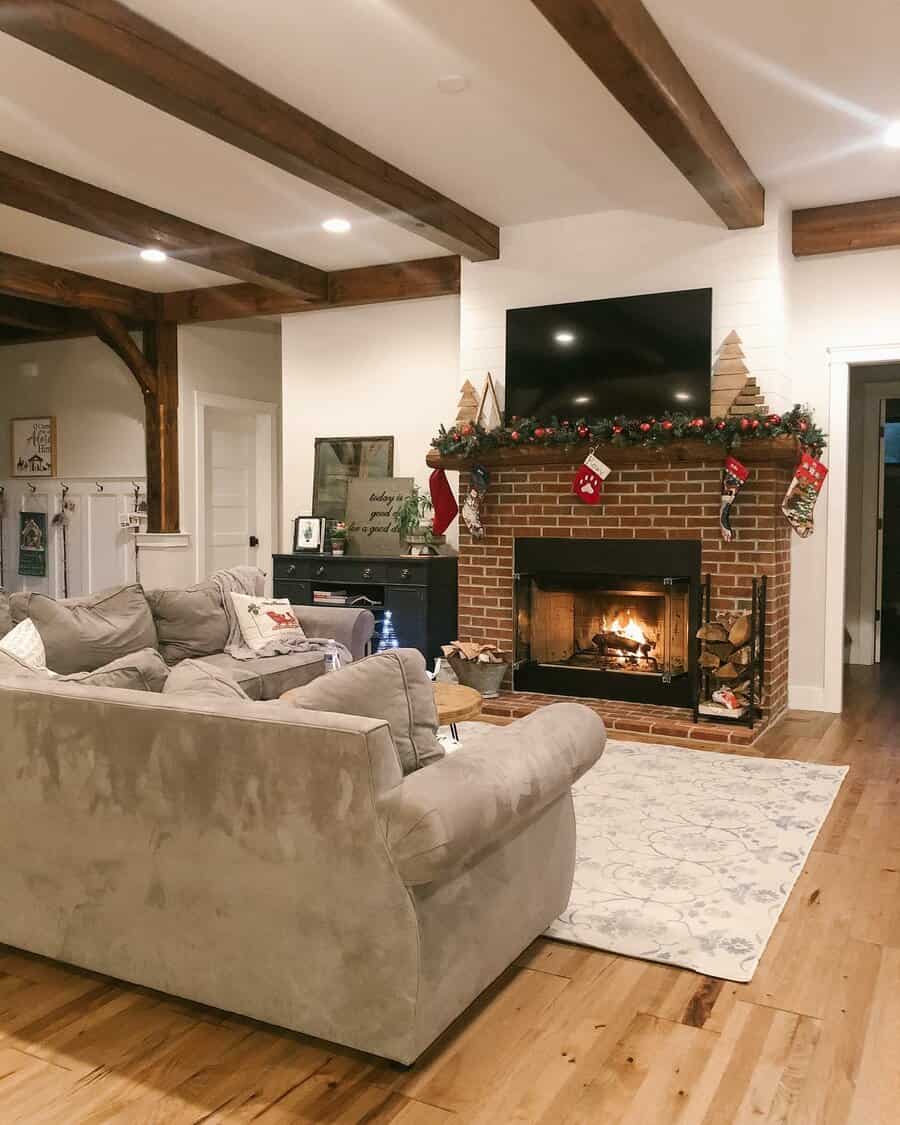 Concrete fireplace surrounds have an earthy feel that coordinates well with a rustic color scheme. A stained, glazed, or textured concrete fireplace design would be perfect in an industrial living room. Marble fireplace walls are appropriate when going with a modern or minimalist rustic feel.
5. Furniture
Say the words "rustic furniture" and chunky, exposed wood pieces immediately come to mind. However, rustic furniture encompasses so much more than this most basic style.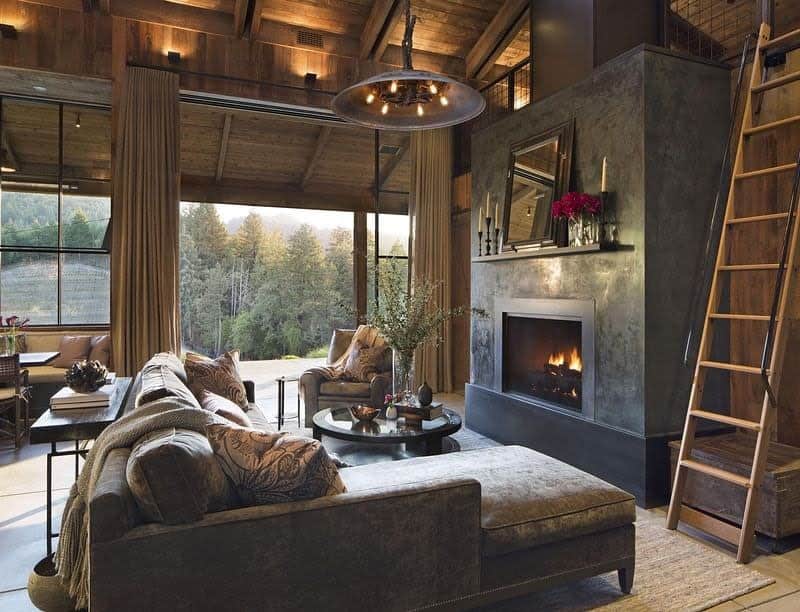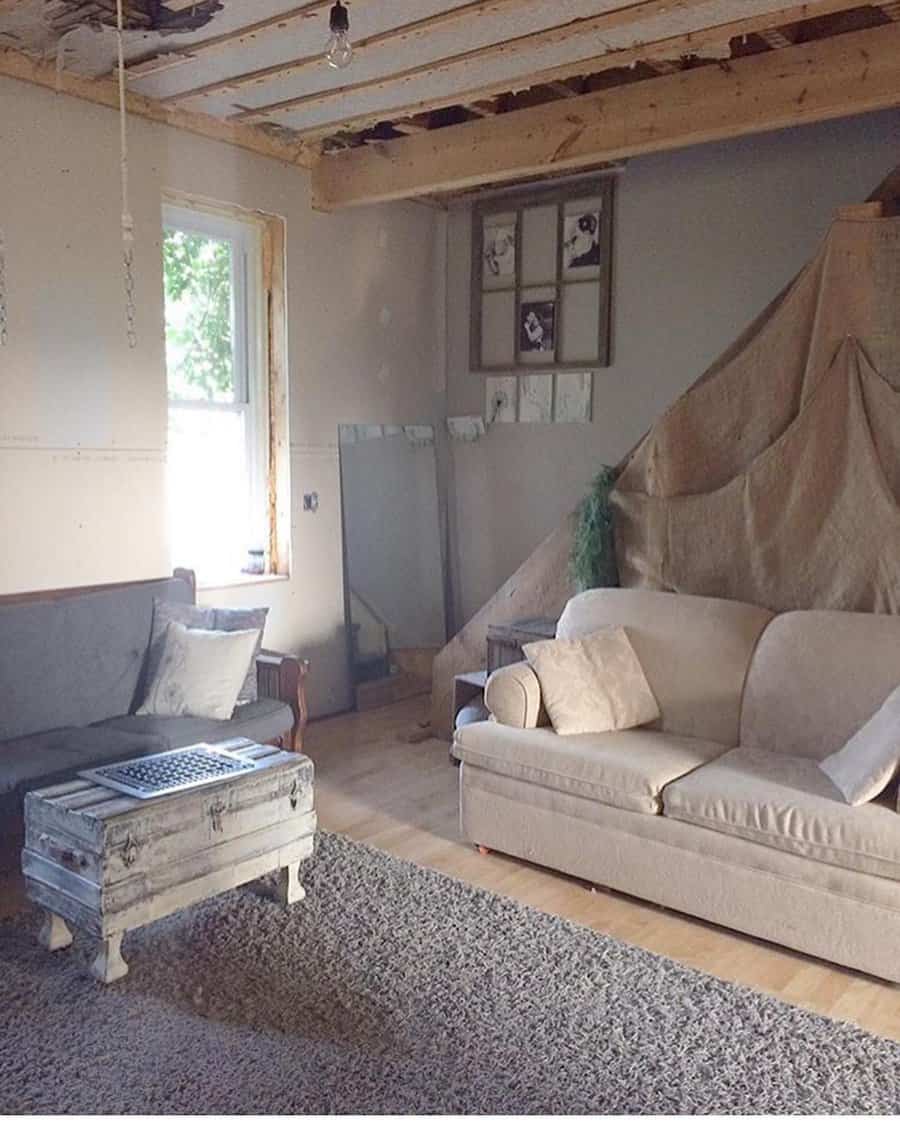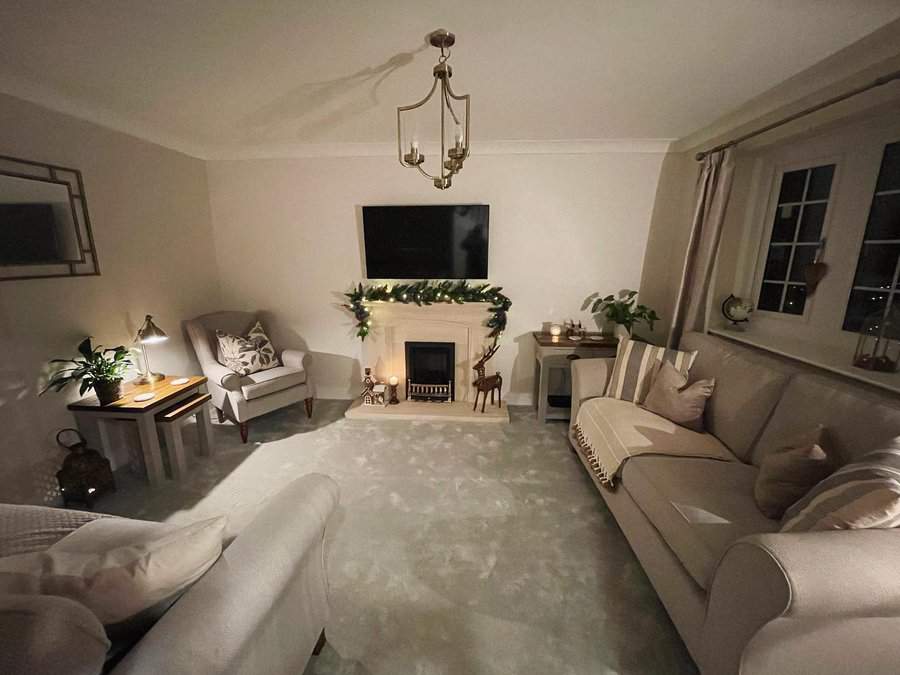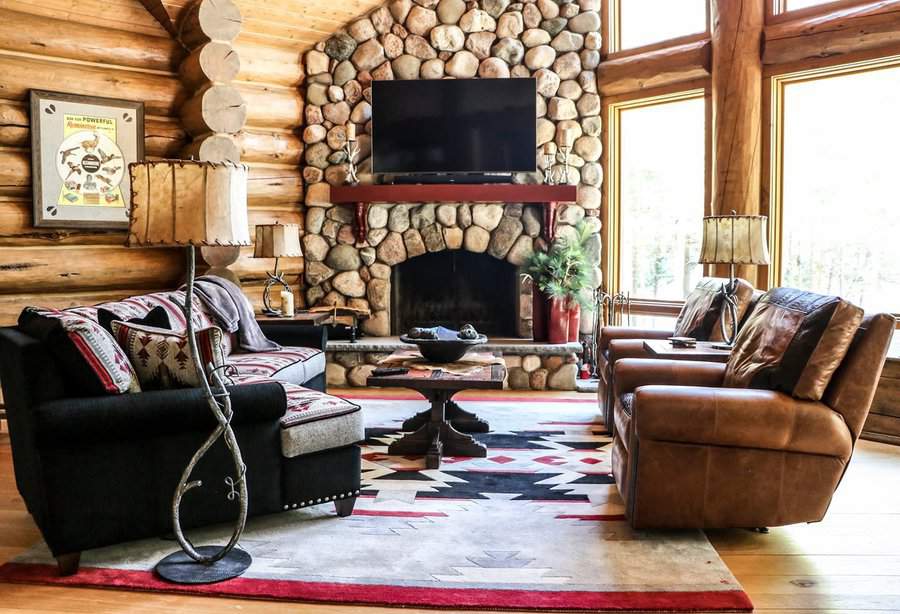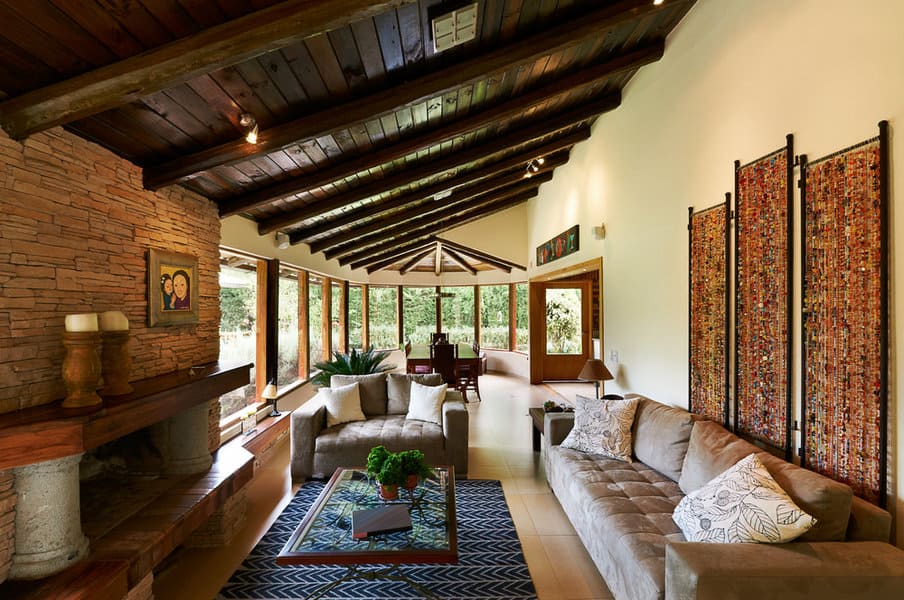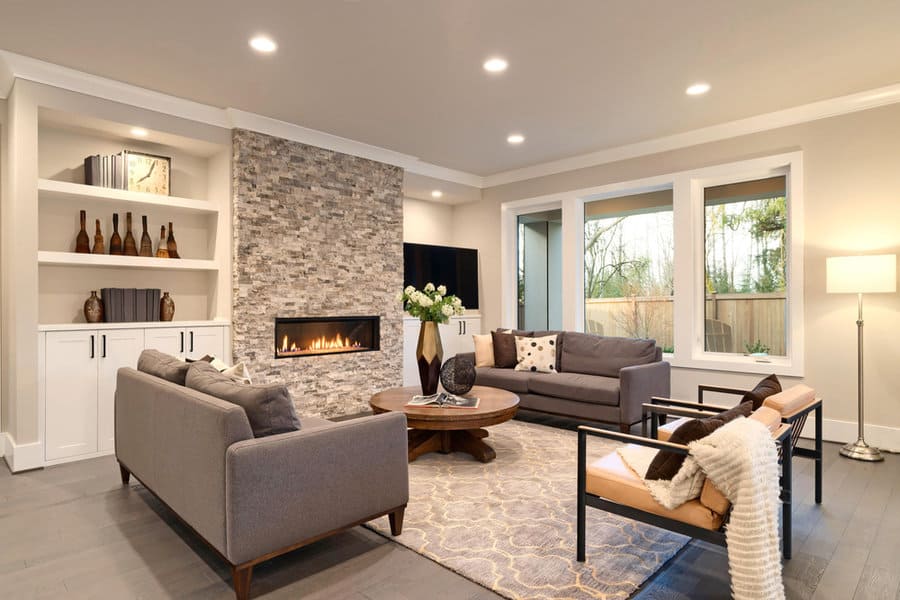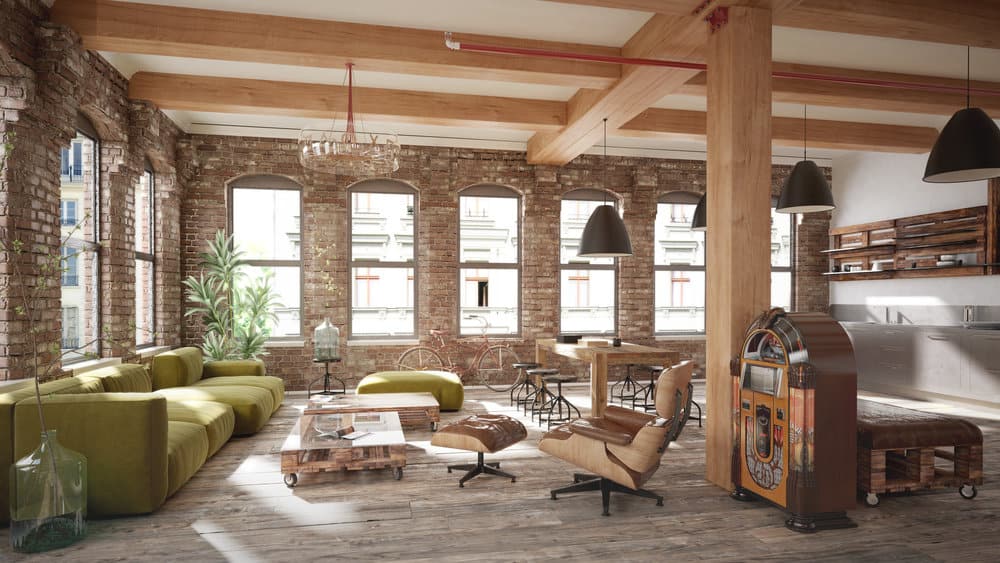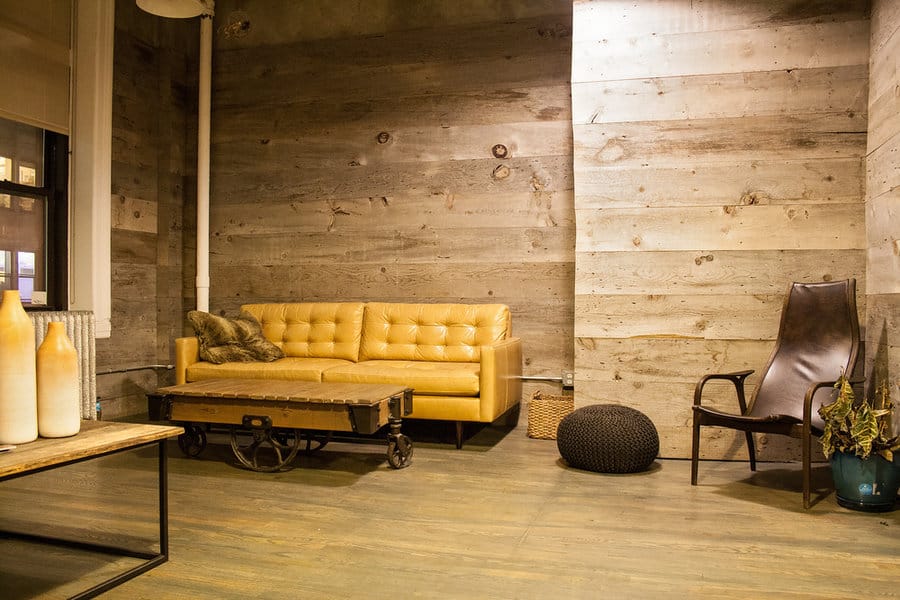 Natural fibers look best in a rustic living room, so when choosing upholstery, focus on linen and linen-look fabrics. Solid hues of brown, grey, or beige will integrate nicely with a rustic color palette.
For wood pieces, keep in mind that stained and painted finishes work equally well. A solid wood coffee table with cast iron rivets is a classic rustic living room idea, while a whitewashed coffee table conveys rustic farmhouse charm.
6. Industrial
If you're drawn to rustic decor and embrace the edgier side of life, you'll probably love industrial design elements. Look to converted warehouses and factory loft apartments for inspiration. Exposed beams and ductwork, unfinished concrete, metal architectural supports, and exposed brick accent walls are all important features in an industrial living room.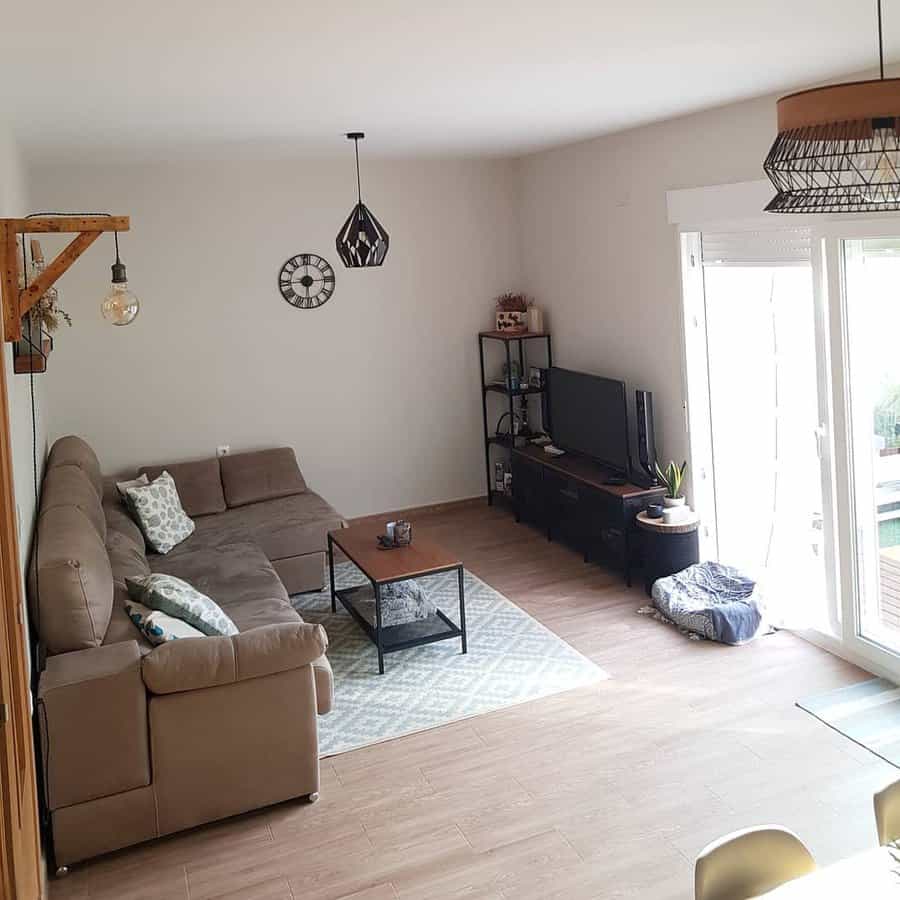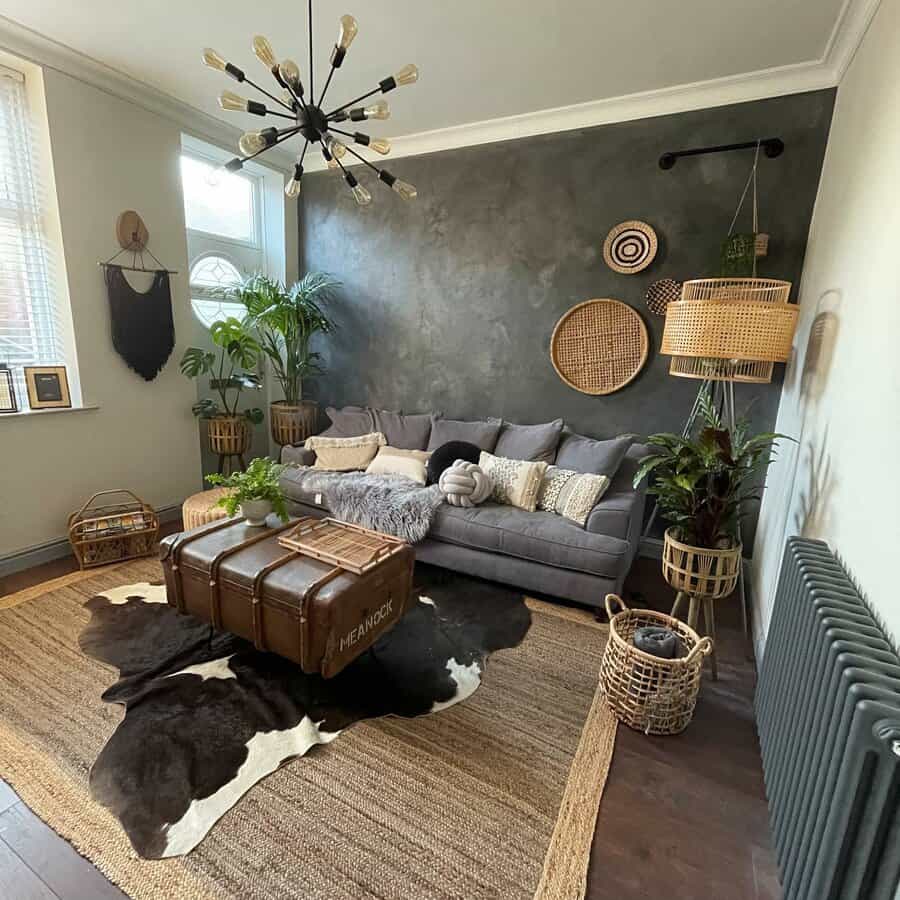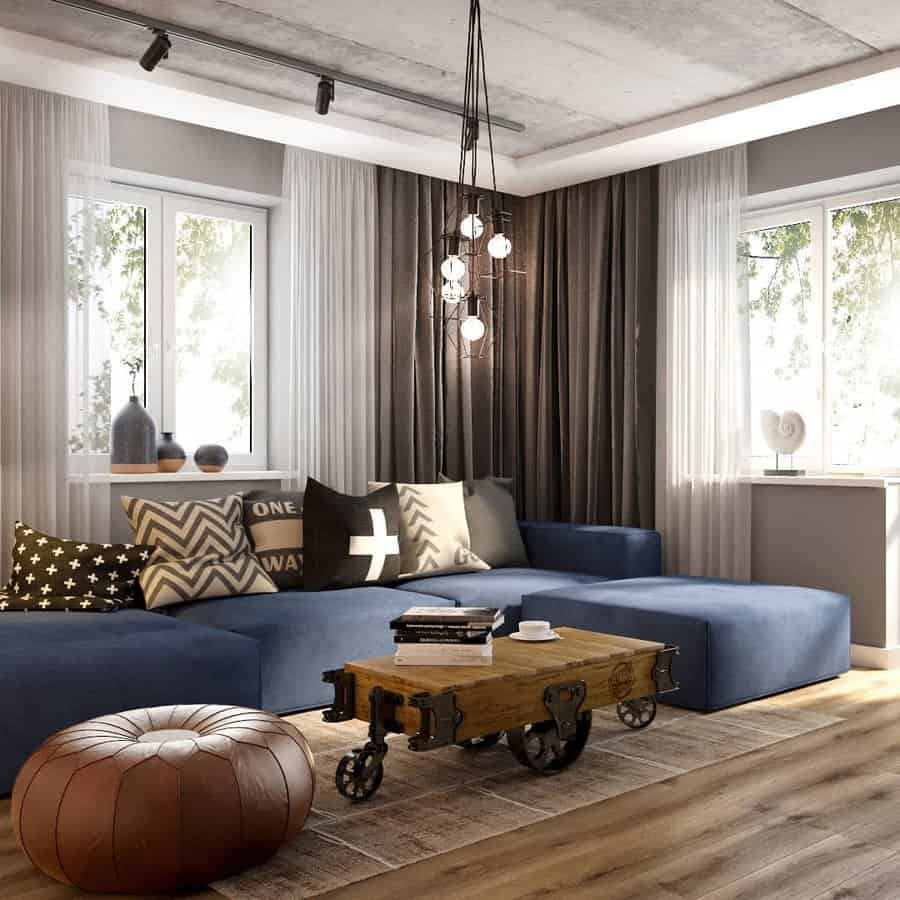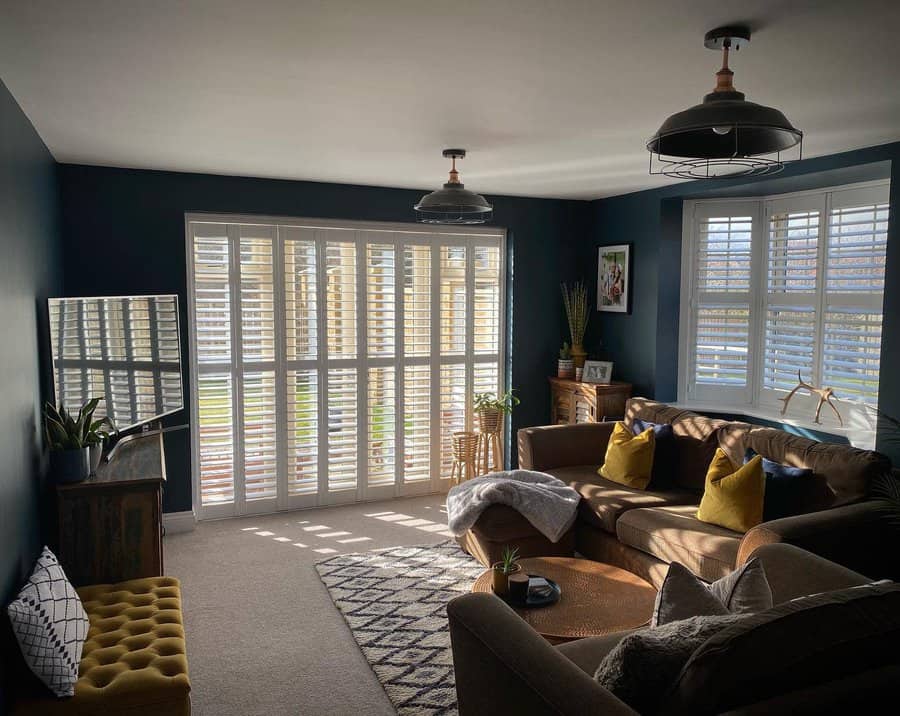 Industrial interior design includes furniture and accessories that fall into the vintage spectrum. Raw, distressed, and aged objects are excellent industrial living room decor. Hit secondhand shops for old fans, vintage barstools, and metal lamps bearing a natural patina. Draw the eye up to the ceiling and its exposed wooden beams by hanging an oversized antique dome light.
7. Interior
No matter what type of interior you inherited in your home, you can tweak it to reflect your love of rustic style. Add wooden wall coverings, such as shiplap or paneling, or place these finishes on the ceiling. Building supply stores sell hollow wood ceiling beams that look like heavy solid wood, but are lighter, more affordable, and easier to install.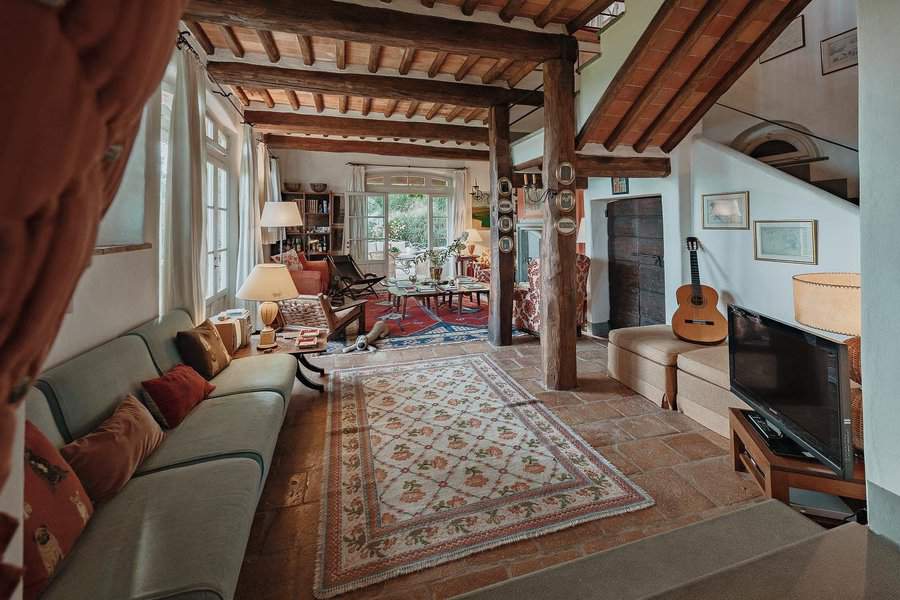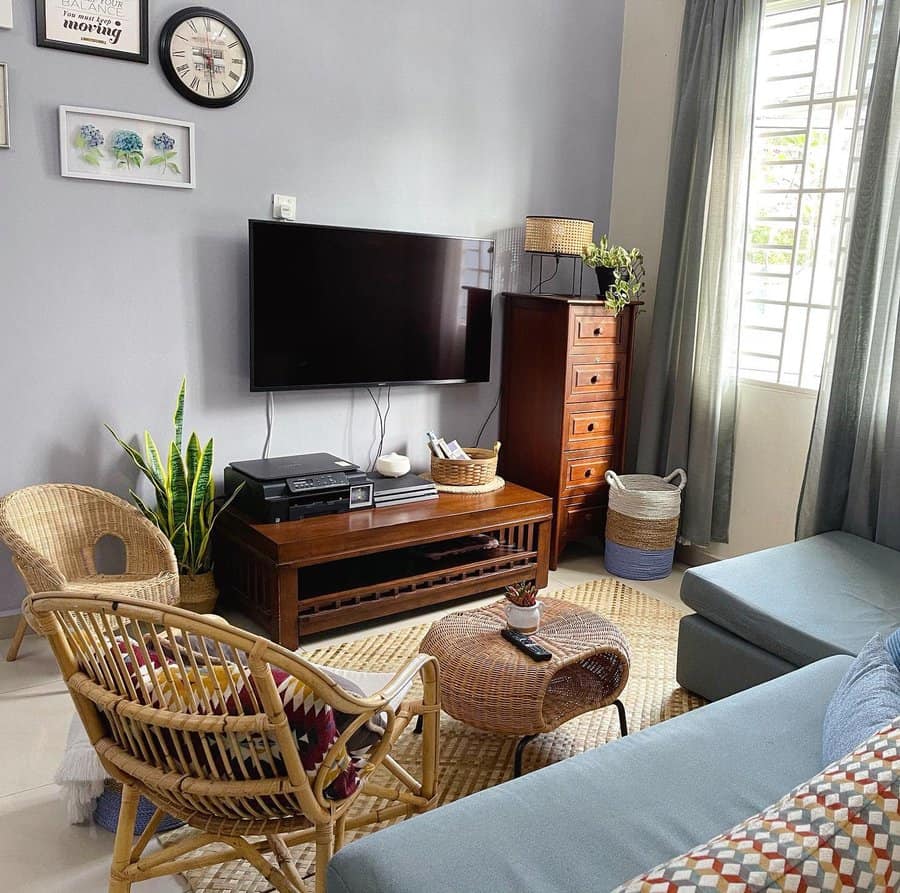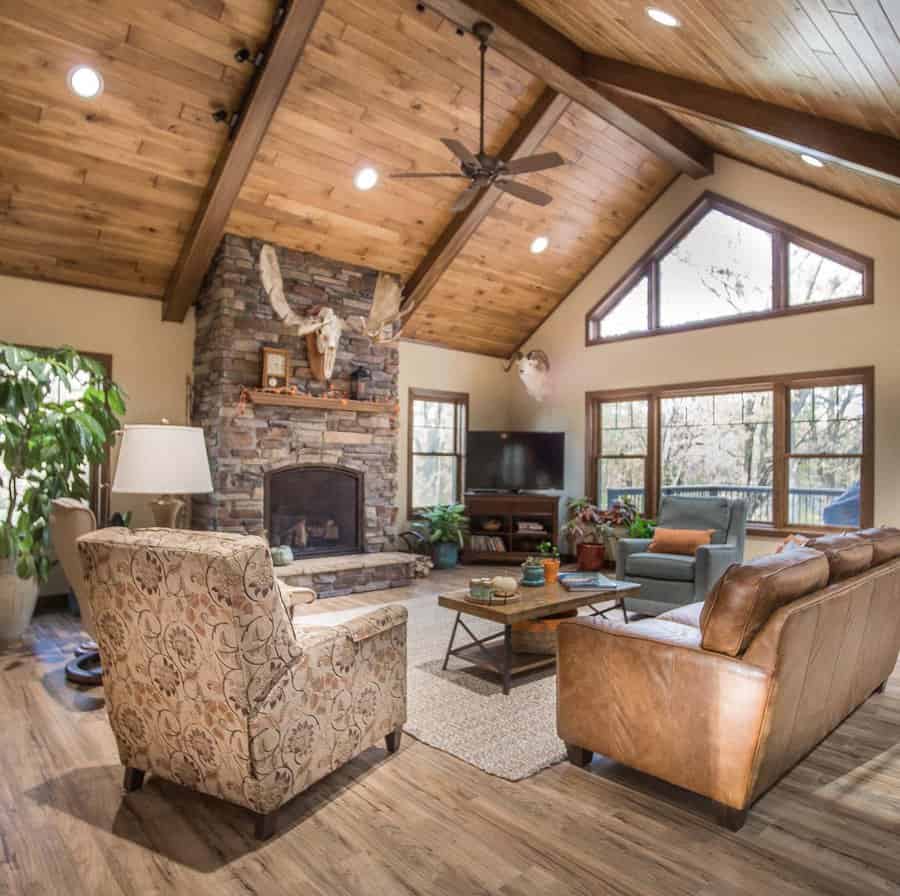 If you don't have a fireplace, add a big rustic impact by creating an accent wall out of brick veneer. Replace carpeting with wide plank hardwood flooring or a rustic tumbled tile like travertine. Keep in mind that lodge, cottage, and Mediterranean home decor can all be combined in a rustic interior.
8. Leather
What's more inviting than a couple of plush leather armchairs tucked in front of a wood-burning fireplace? Leather is a must-have decor idea in every rustic living room. The most logical place to incorporate leather is on your furniture, but animal hide rugs, leather lampshades, and other leather accessories are also appropriate.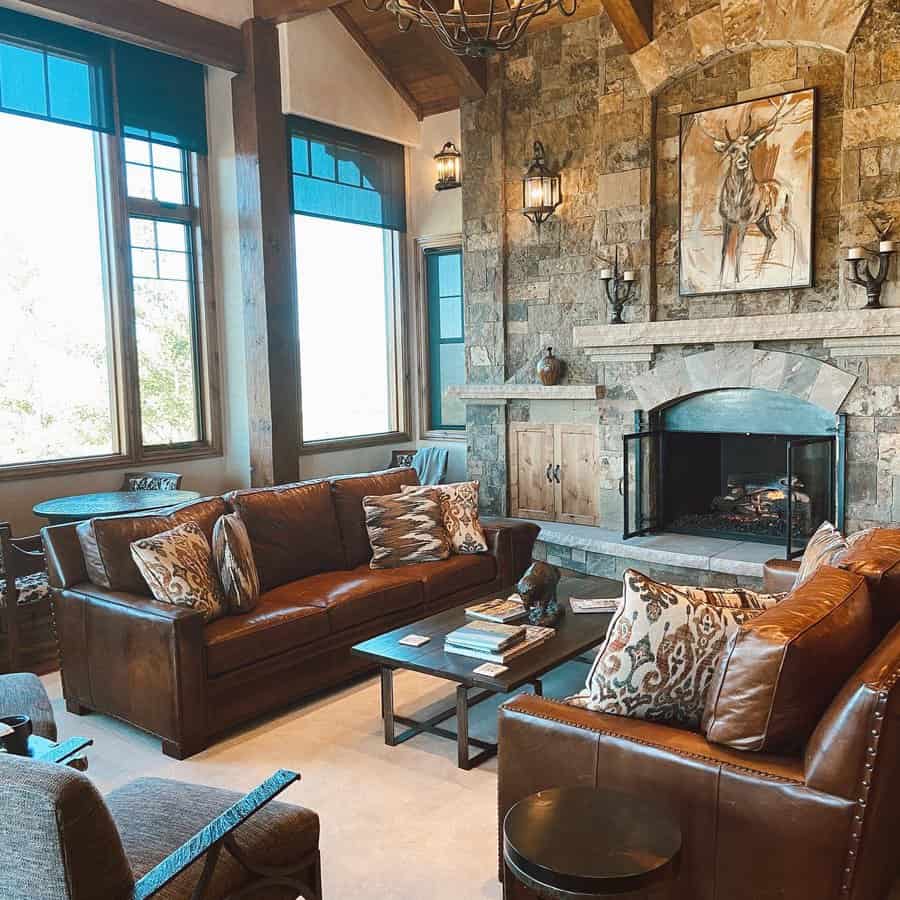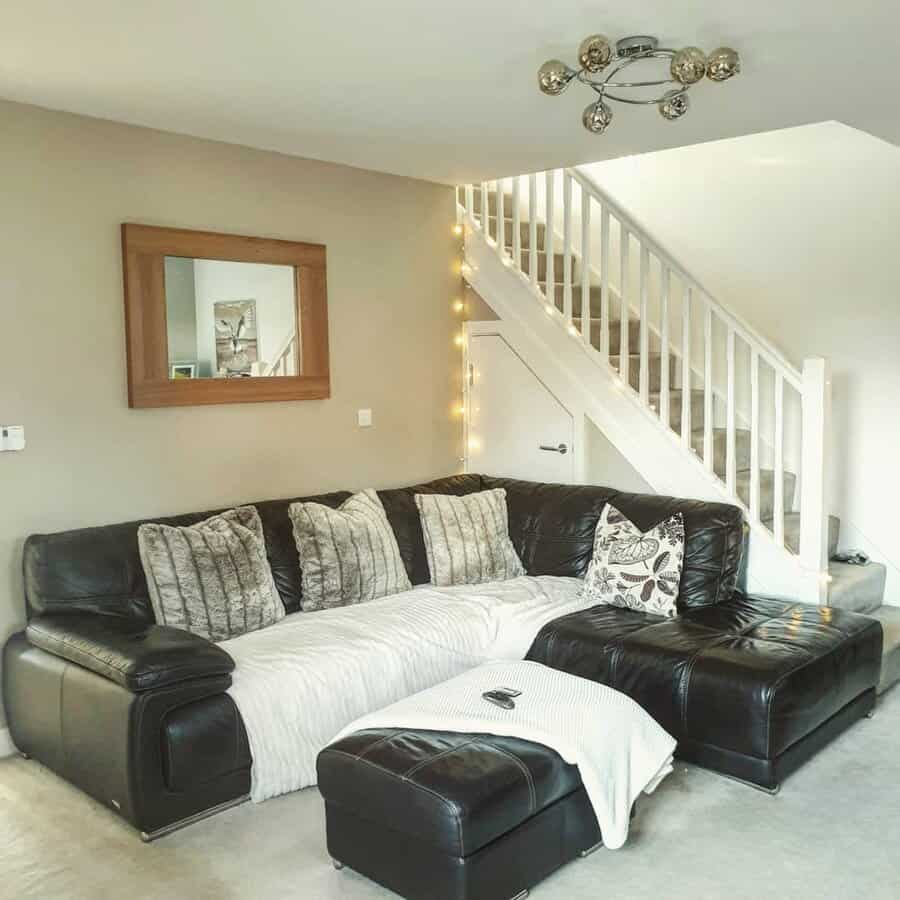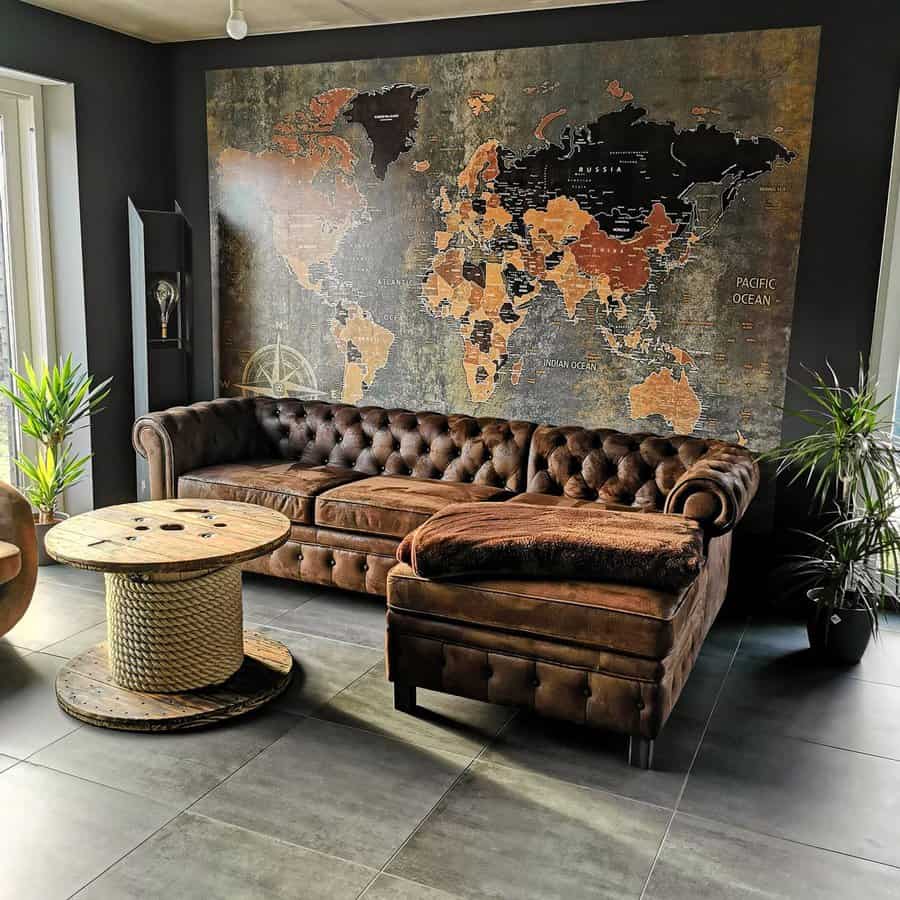 If you prefer fabric upholstery on your sofas and chairs, place a large leather ottoman in the center of the living room. A leather-topped chest would make an awesome rustic coffee table as well.
9. Lighting
Your choices in living room lighting provide a make-or-break opportunity to fully showcase your rustic style. Incorporate plenty of lamps and dimmable overhead lights so that it's easy to capture the warmth that's such an integral part of rustic design. Lanterns and candles add so much to rustic decor.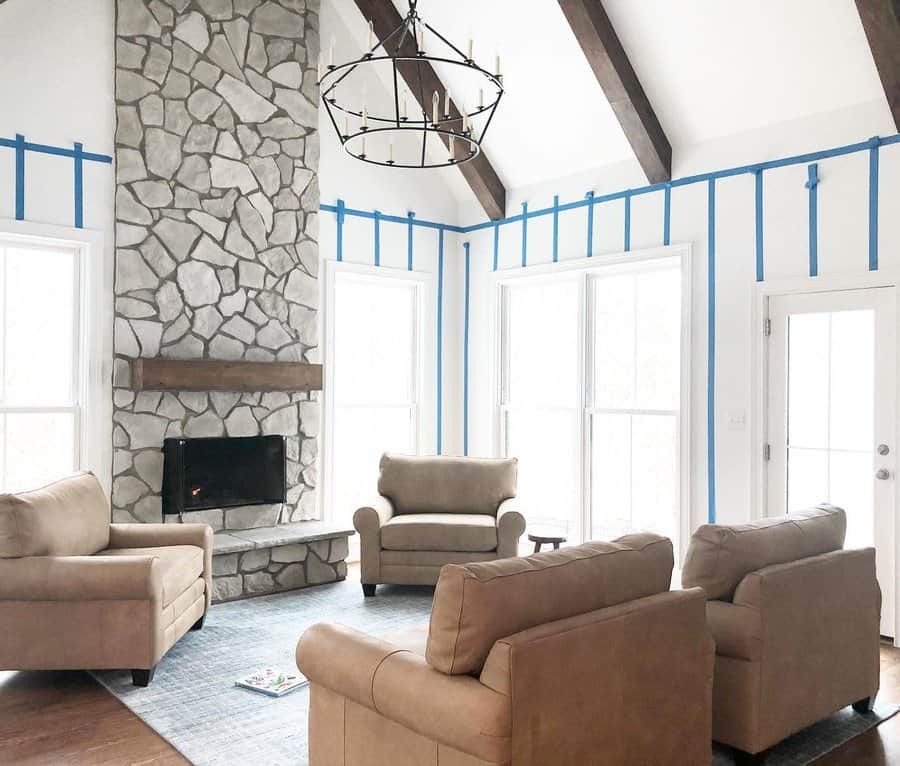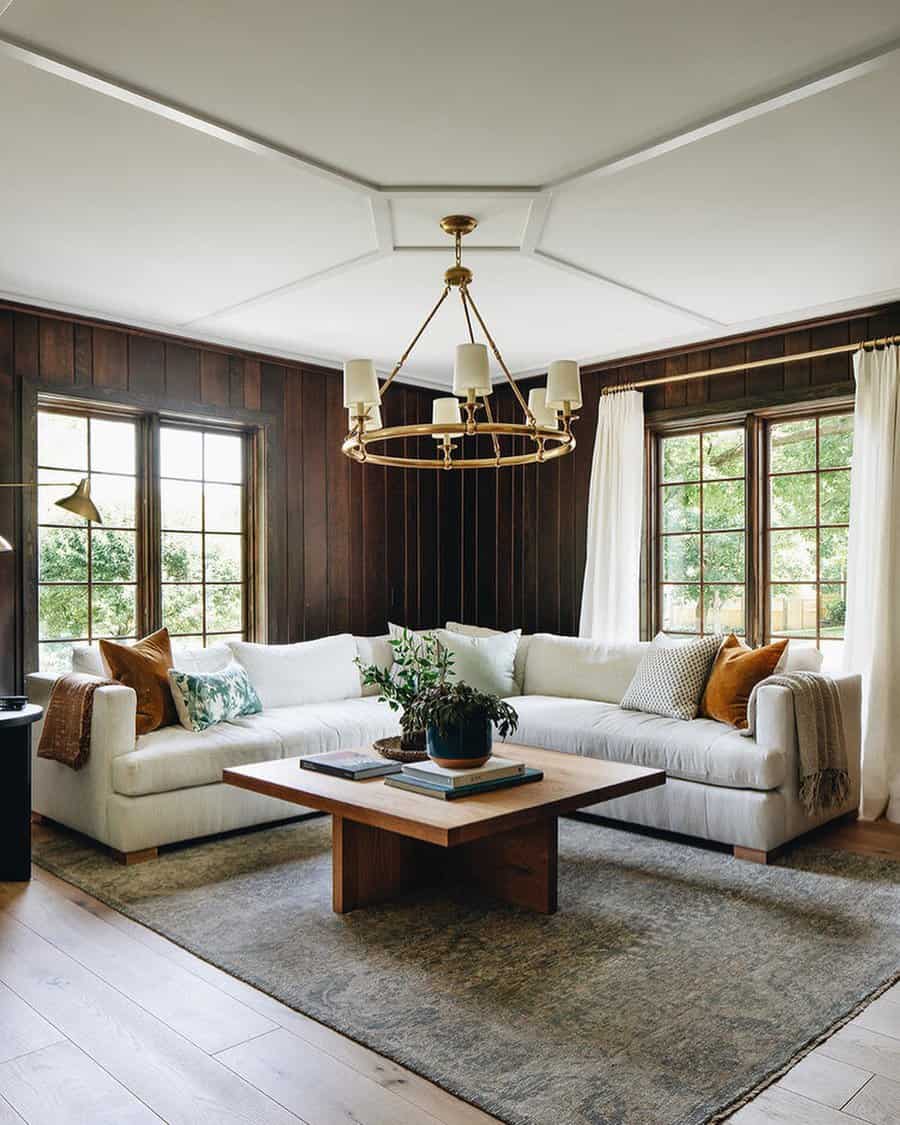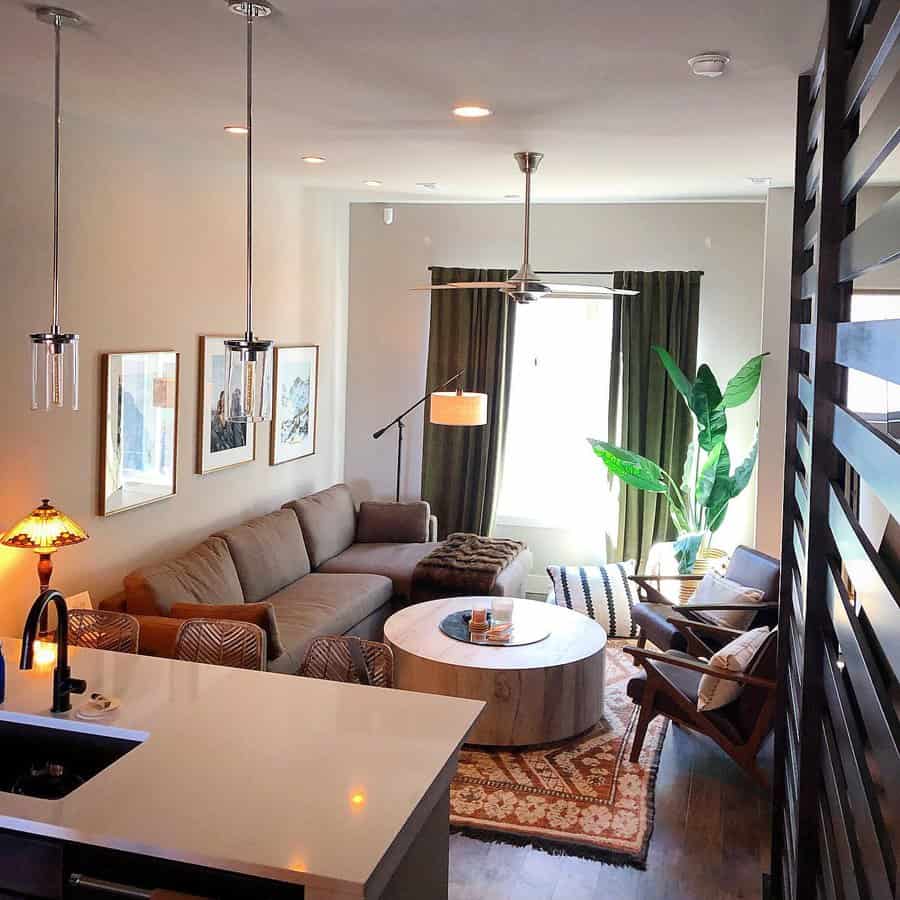 Simple brushed metal chandeliers with Edison bulbs are trendy industrial overhead light fixtures. For a softer look, choose woven wood or wicker dome lights. Simple Tiffany stained glass lamps can fit into certain rustic living rooms, as can mid-century light fixtures—if you're going for a modern rustic vibe. Choose deer antler light fixtures if you prefer a rustic home with a mountain lodge ambiance.
10. Minimalist
Minimalism is all about embracing an uncluttered, simple lifestyle. A minimalist rustic style will include the colors and textures associated with rustic decor while eliminating any degree of visual clutter. Furniture in this style will be simple in design. A rough-hewn reclaimed wood coffee table and a fur rug add the rustic texture you need.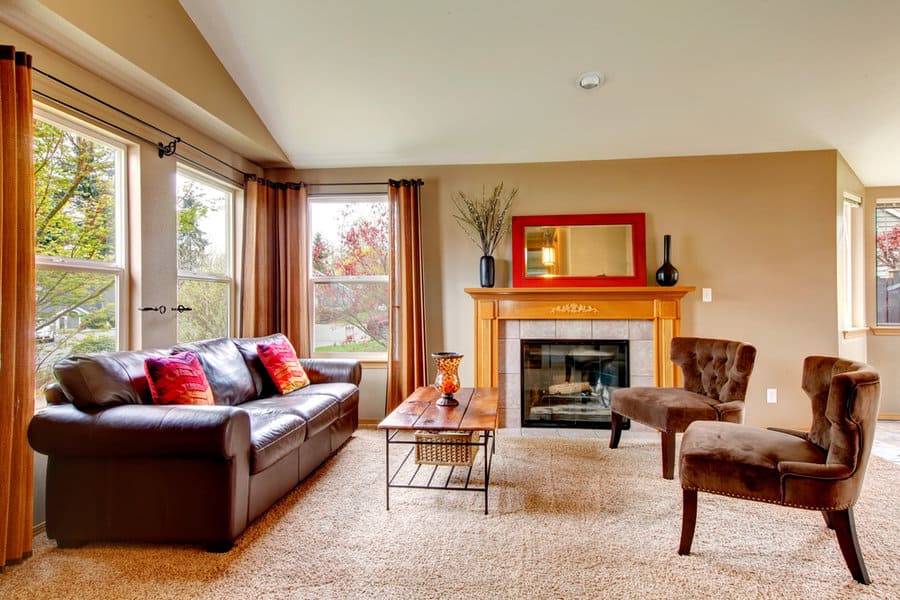 Blank spaces can be used to your advantage in a rustic minimalist space. Don't be afraid to go for an open, almost art gallery feeling with white walls showcasing a few carefully chosen rustic-themed paintings.
11. Modern
Modern and chic may sound like the opposite of cozy and rustic, but the two concepts can come together surprisingly well. Rustic chic decor will celebrate a rustic element—such as an exposed brick wall—but turn it chic by painting it white. All modern living room design should include metal, but if you're going for a rustic vibe, make it matte instead of shiny.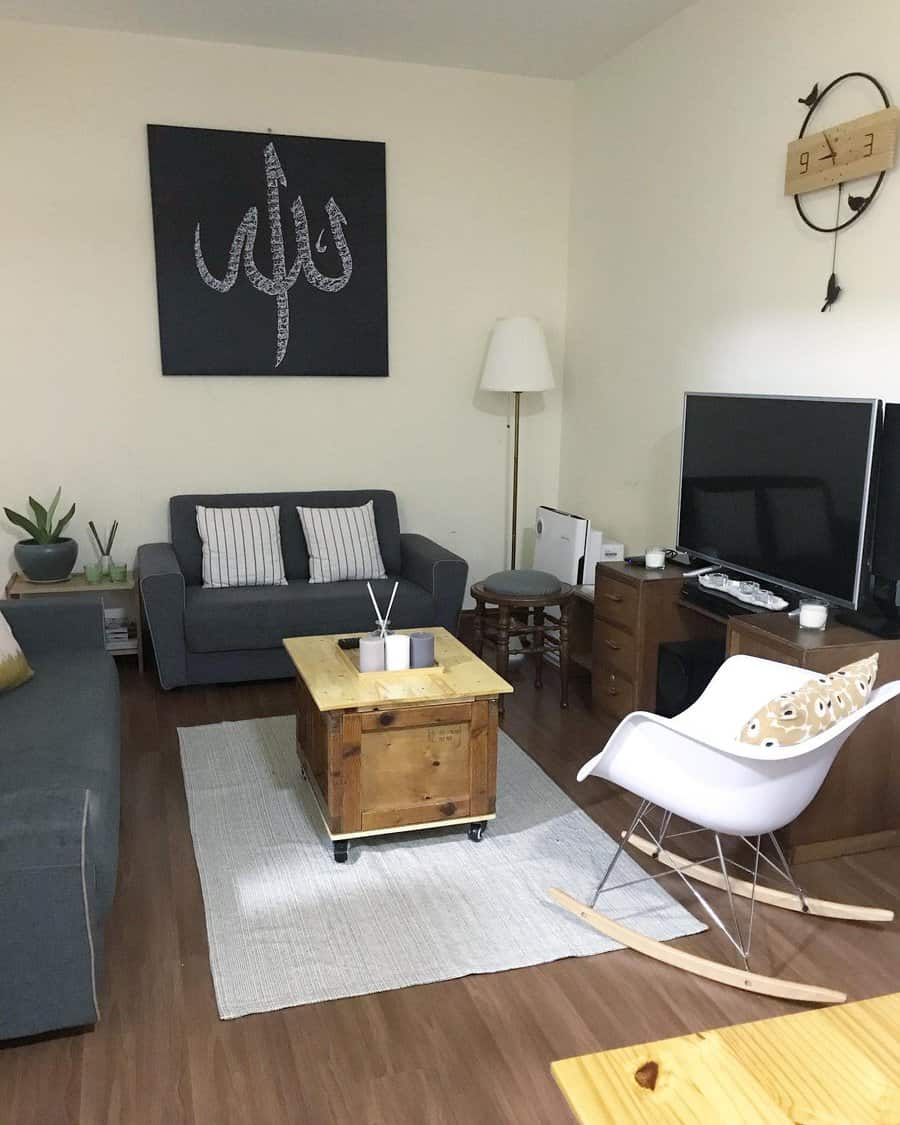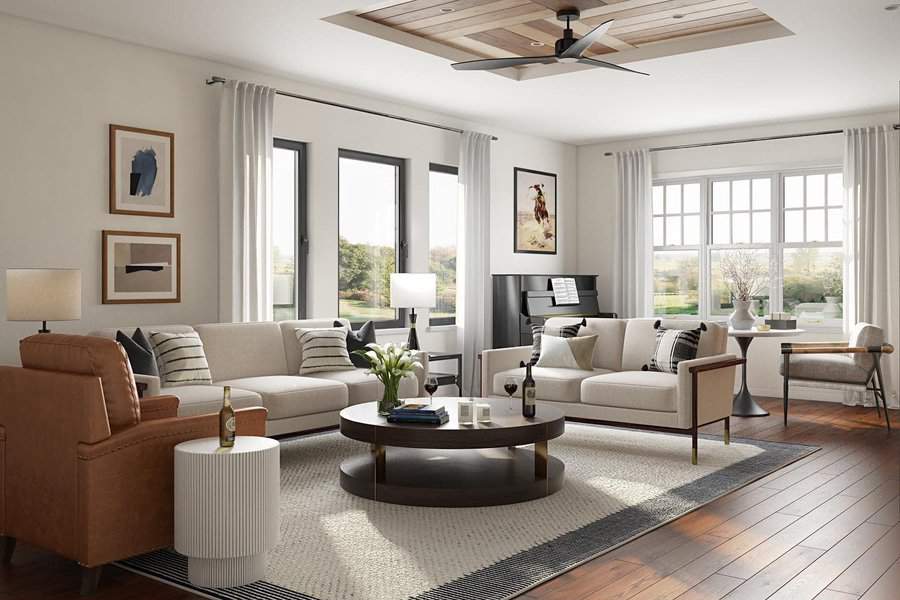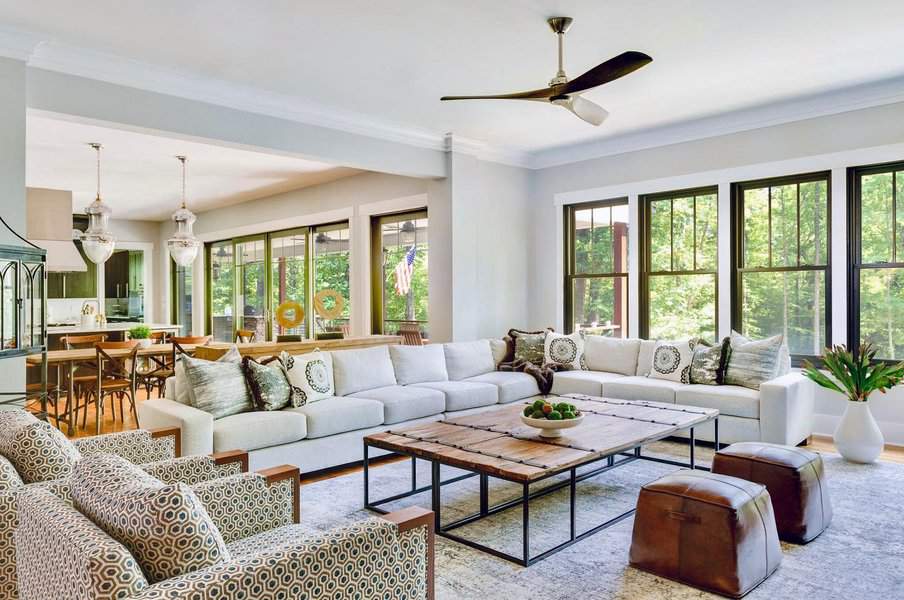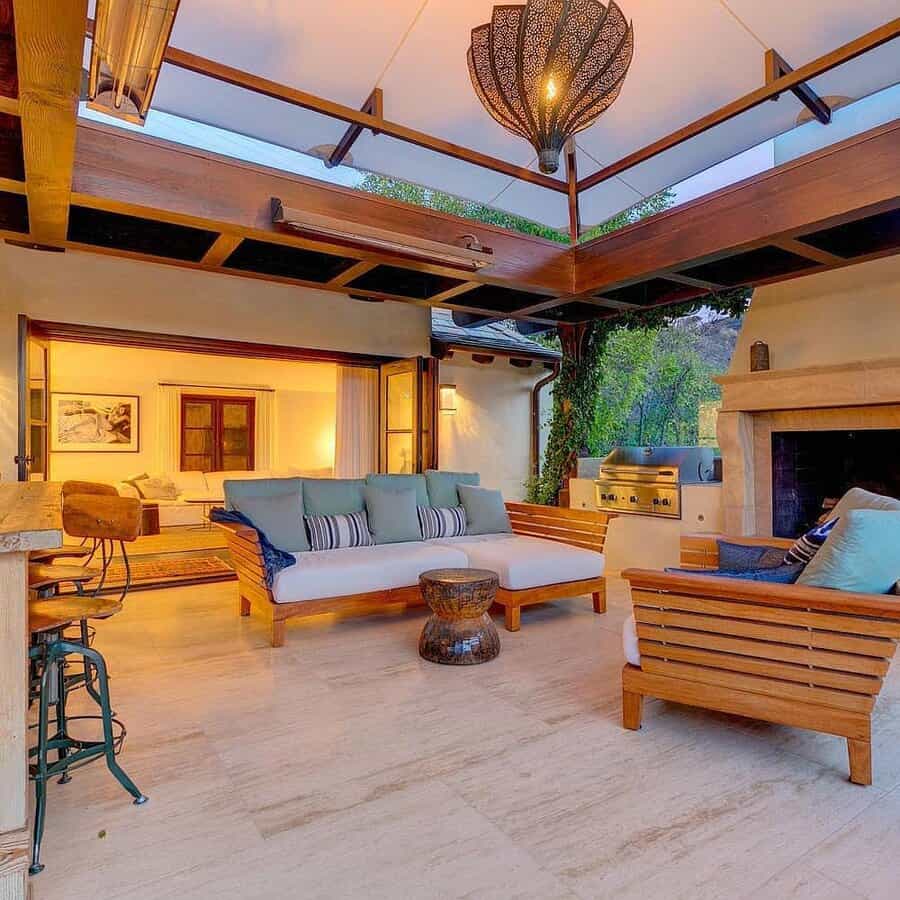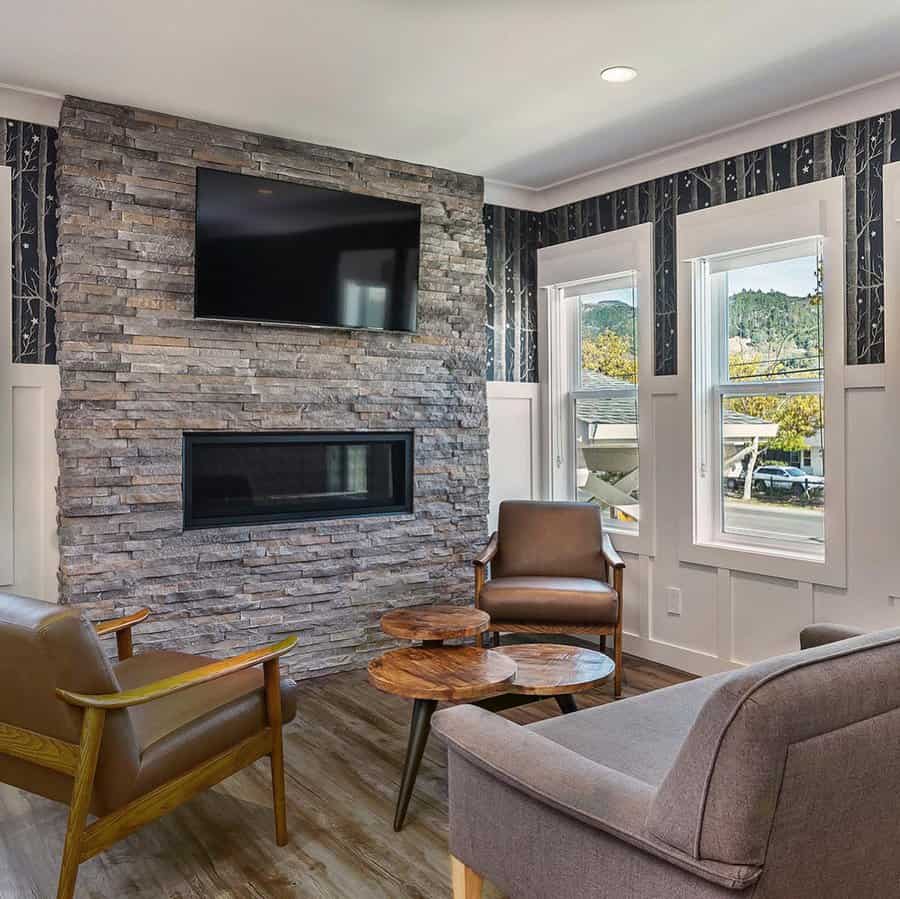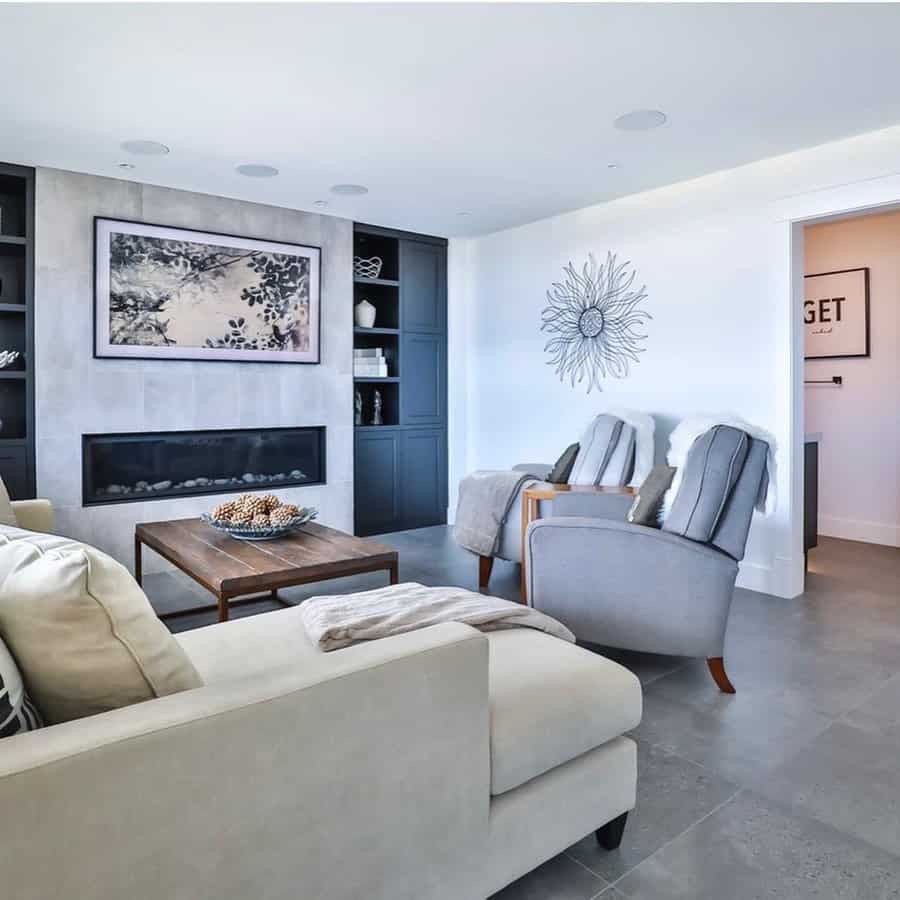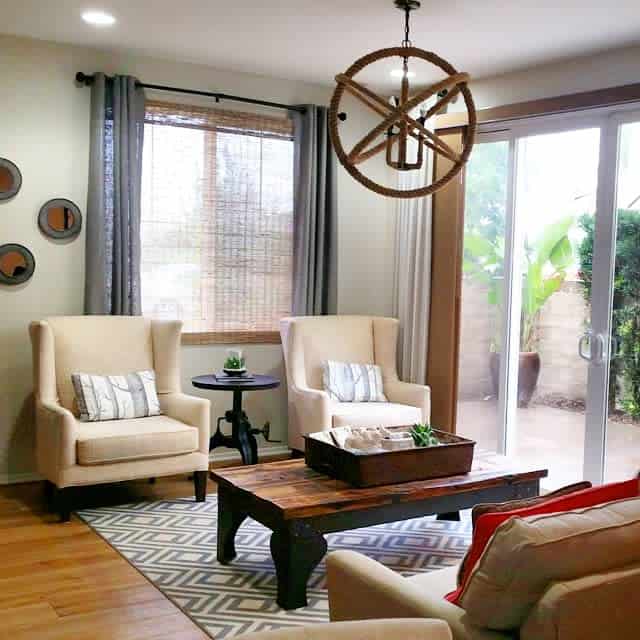 A modern rustic living room adds interest through textures, not clutter. Think of a faux fur rug under an unfinished concrete coffee table, set between a low black sofa and a plush chair covered in a mid-century mod fabric.
12. Traditional
A traditional rustic living room usually has a darker color palette and lots of natural materials. Ceilings may include weathered wooden beams and the centerpiece of the room is often an oversized stone fireplace.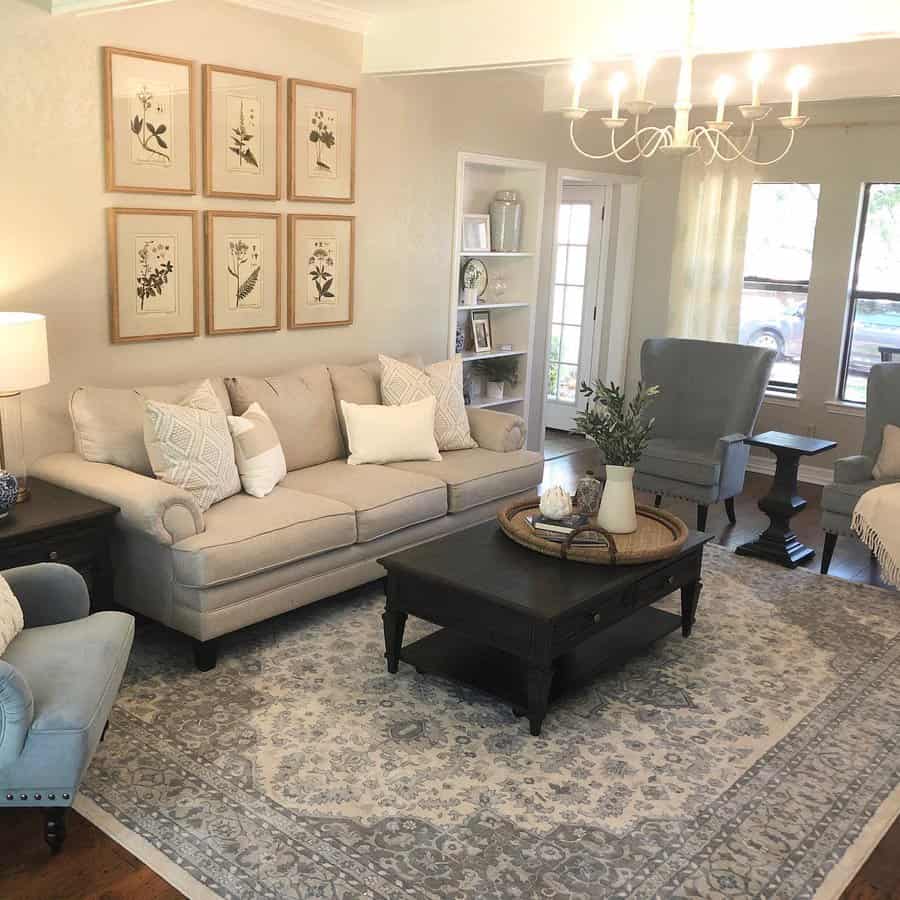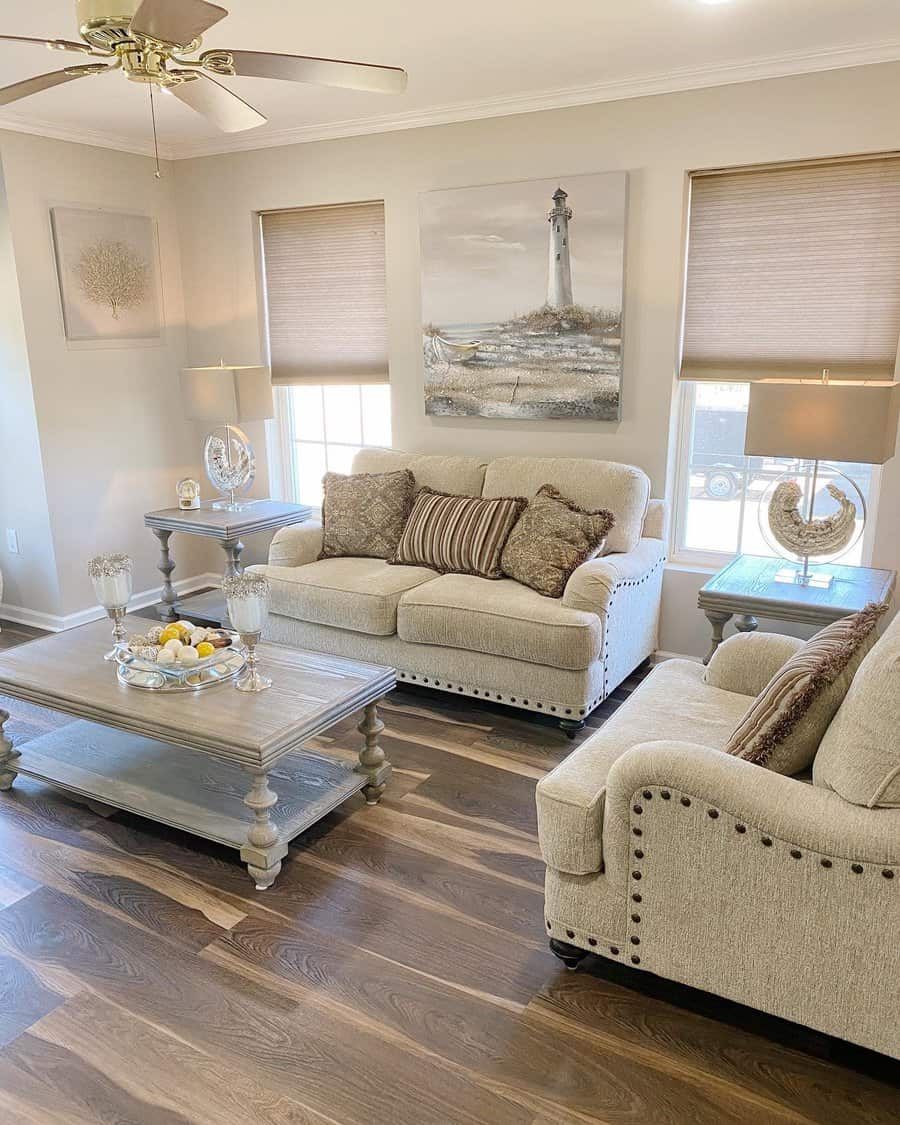 Dark leather and wooden furniture pairs with natural linen throw pillows to create traditional rustic living room seating. It's fine to include a few traditional living room accent pieces that don't fit the "rustic" definition. For example, throw fringed damask pillows on the sofa and lay a traditional Persian rug on the floor.
Rustic Living Room FAQs
How do you mix modern with rustic?
Opposites attract, and this is true when it comes to the marriage of modern and rustic interior design elements. Keep furniture lines straight and go for simply designed furniture pieces. Stick to a neutral color palette, but incorporate plenty of cozy textures. Finally, center your design around natural wood elements.
What are the rustic colors?
Warm, earthy, nature-inspired hues come together to make a rustic color palette. If rustic colors were a season, they would be fall. Think burnt orange, evergreen, deep gold, and pine bark grey. Every shade of brown goes well with other rustic colors.