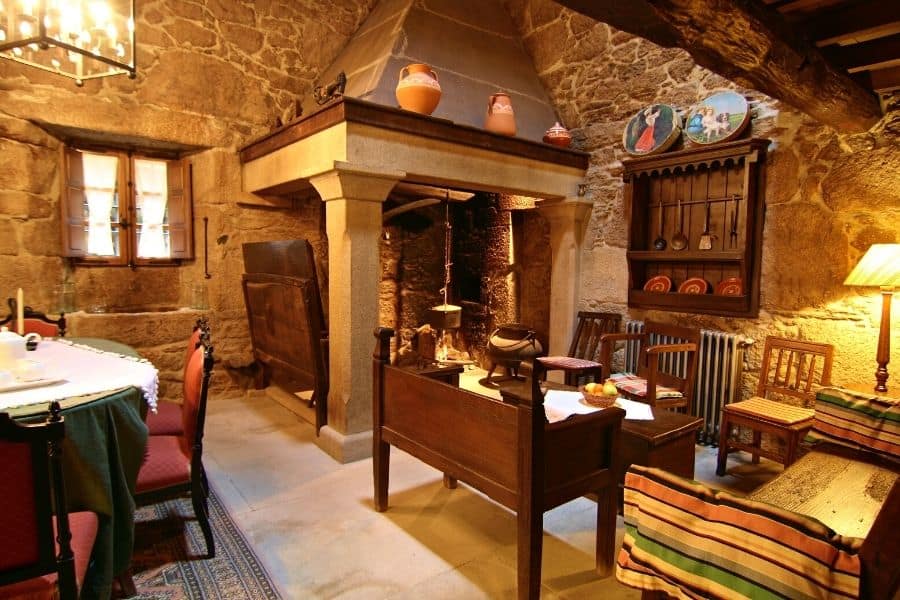 The Top 53 Rustic Living Room Ideas
by — Kari Apted

Published on October 1, 2021

Updated on October 15, 2023
Rustic interior design embraces everything that's aged, natural, casual, and organic. Raw and distressed wood finishes are a cornerstone of rustic decor. Earthy, spicy colors contribute to a rustic living room
Rustic style can take on many variations, including modern, minimalist, farmhouse, and industrial elements. The perfect rustic living room is the one that best reflects your own personality, whether that's rustic with decidedly country or urban edge. Scroll through these rustic living room ideas and you'll see what we mean.
1. Choose Warm Area Rugs
Warm area rugs are indispensable in rustic living rooms, offering both visual appeal and practical benefits. Opt for rugs in natural tones or traditional patterns to accentuate the rustic ambiance. Beyond aesthetics, rugs provide cushioning for your floors, protect them from daily wear, and facilitate easy cleanup. Pair with complementary decor like throw pillows or wooden furniture to enhance the rustic feel.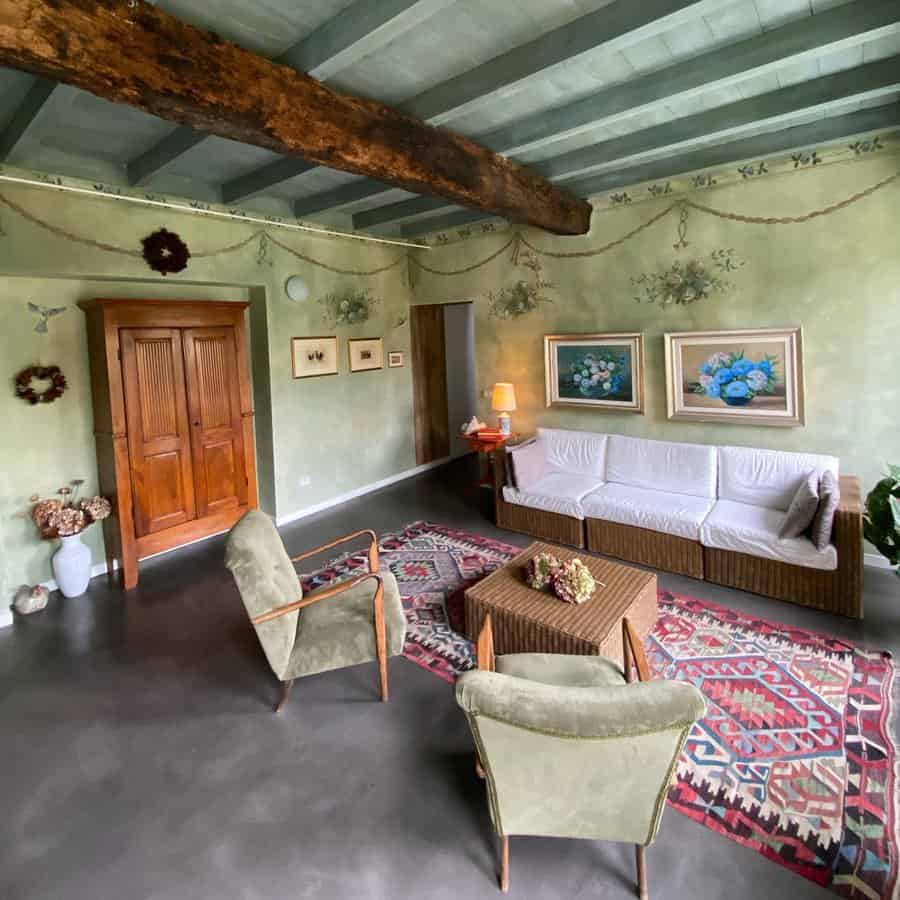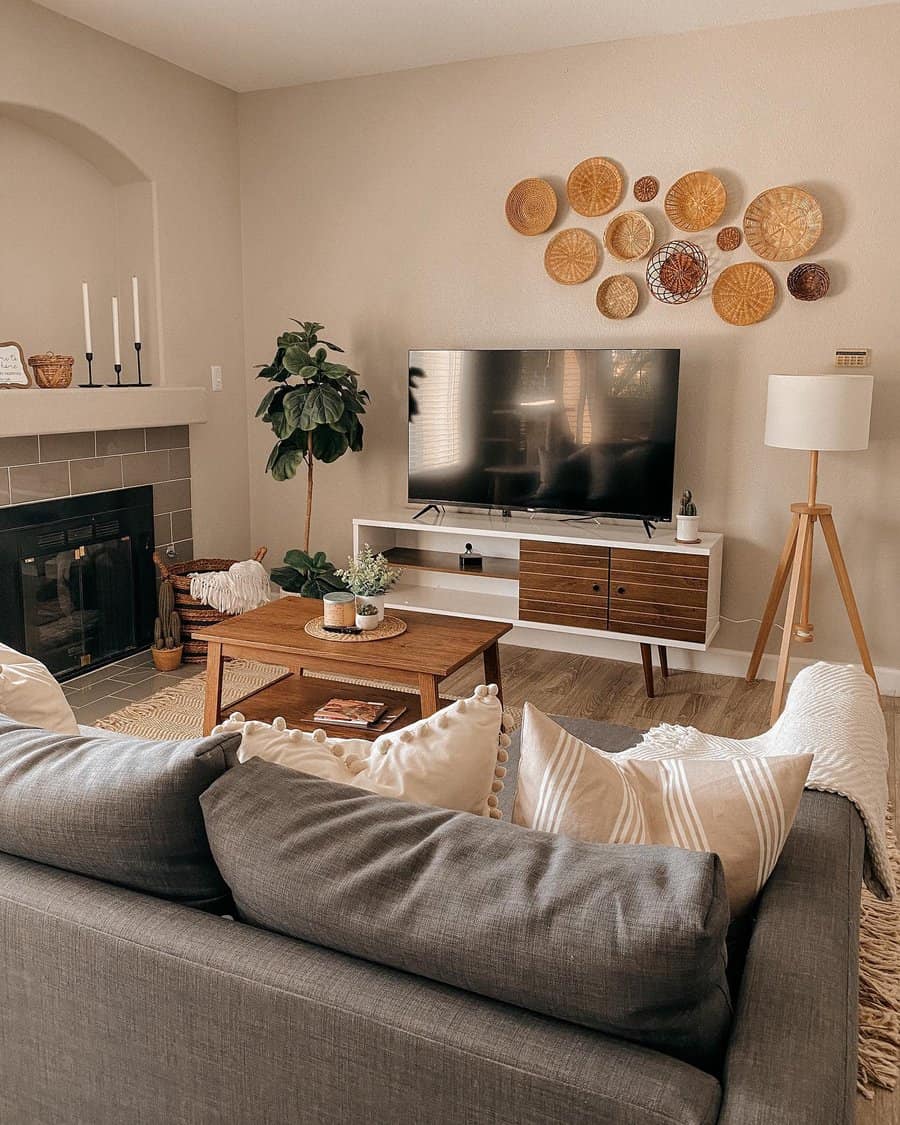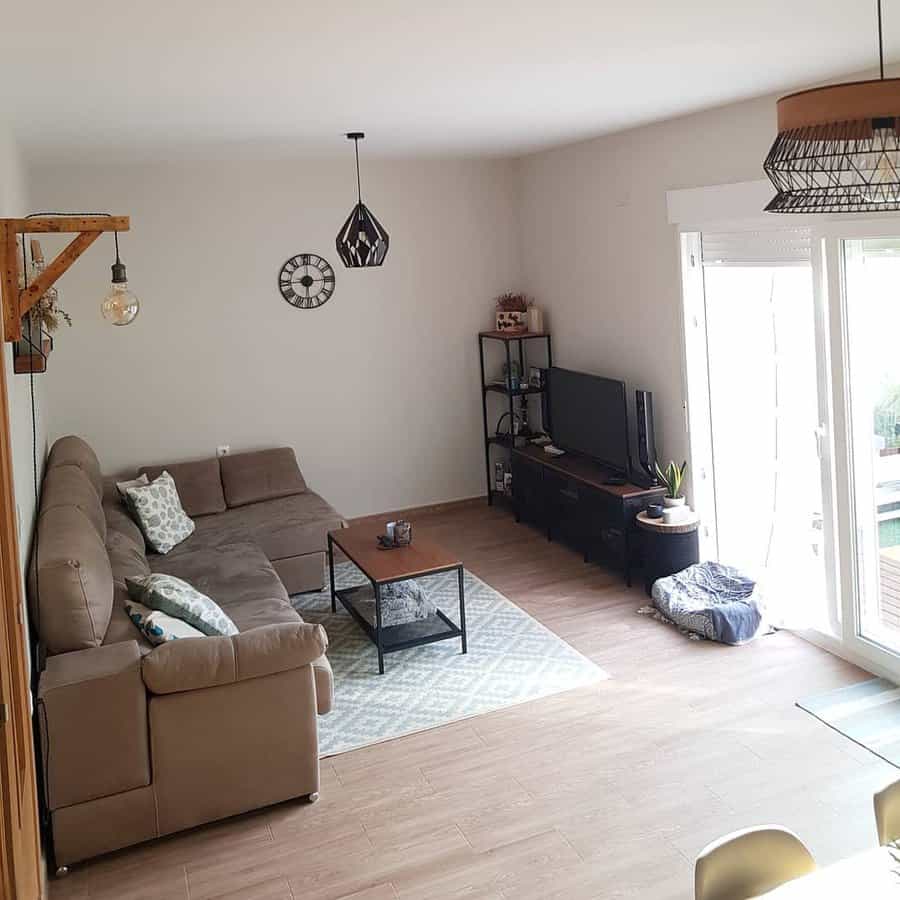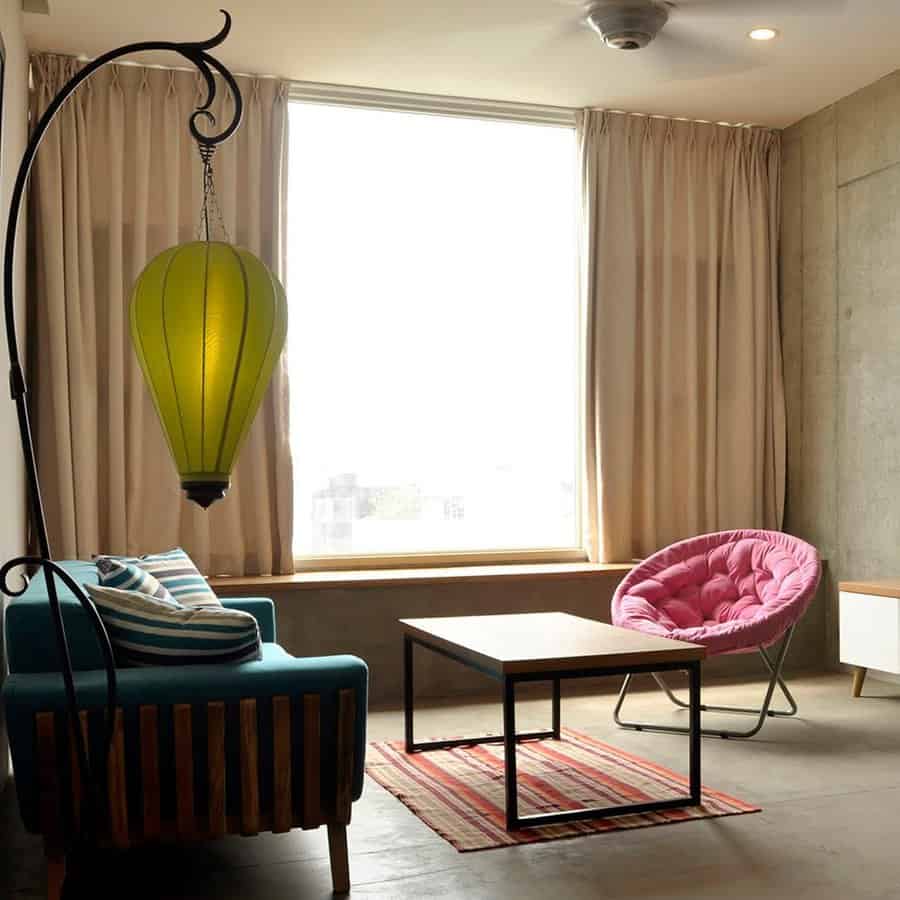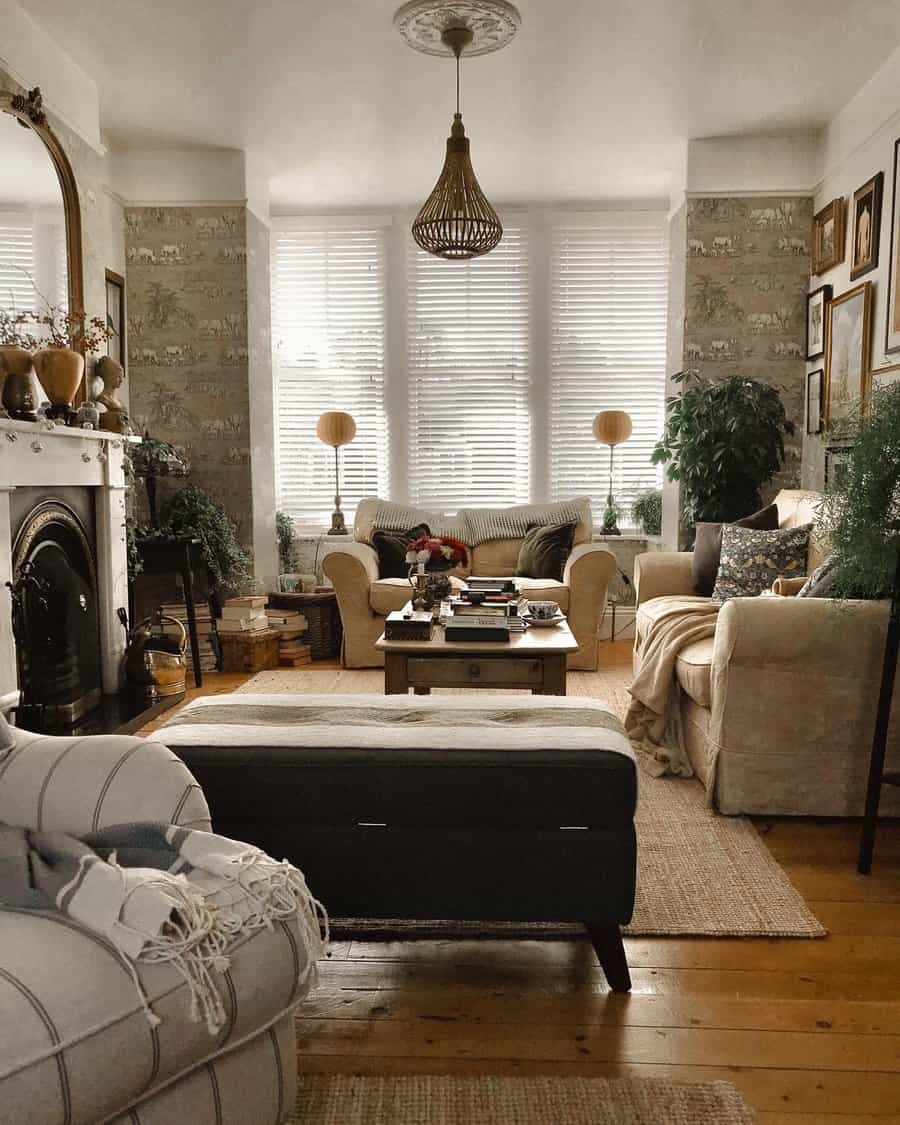 2. Create a Cozy Sunroom
Sunrooms, with floor-to-ceiling windows, amplify the rustic charm by bridging the gap between indoors and outdoors. The cascading natural light complements rustic elements, enhancing warmth and depth. To elevate your rustic living room, integrate nature-inspired decor, like potted plants or wooden furnishings, creating a harmonious sunlit sanctuary.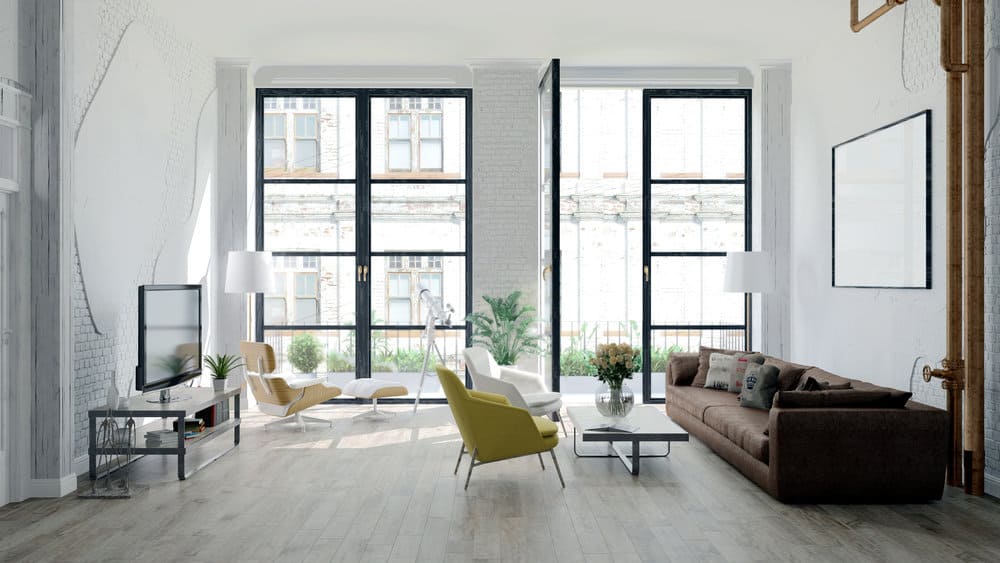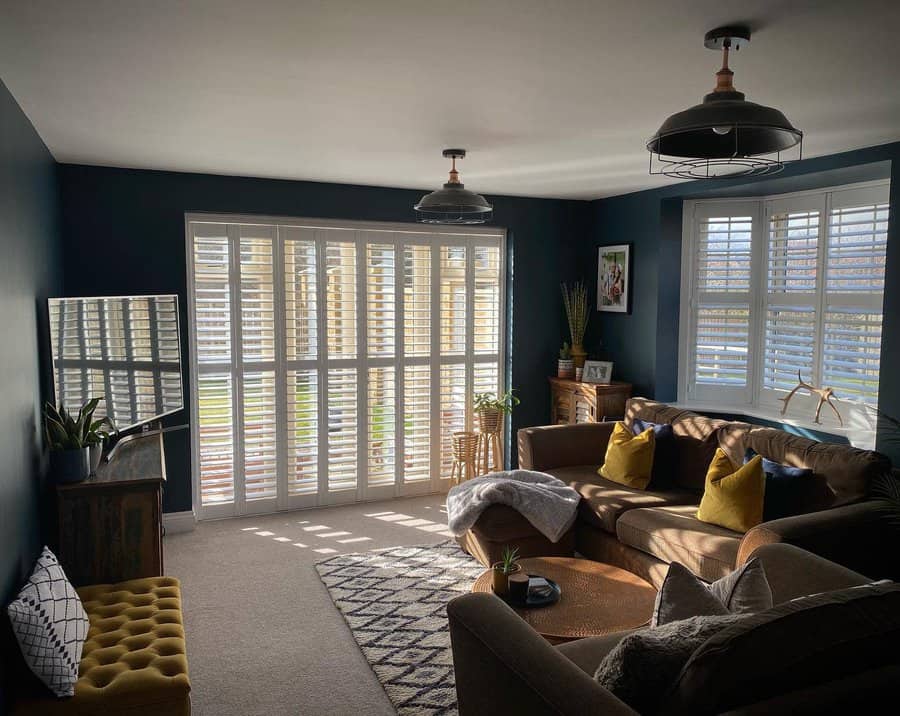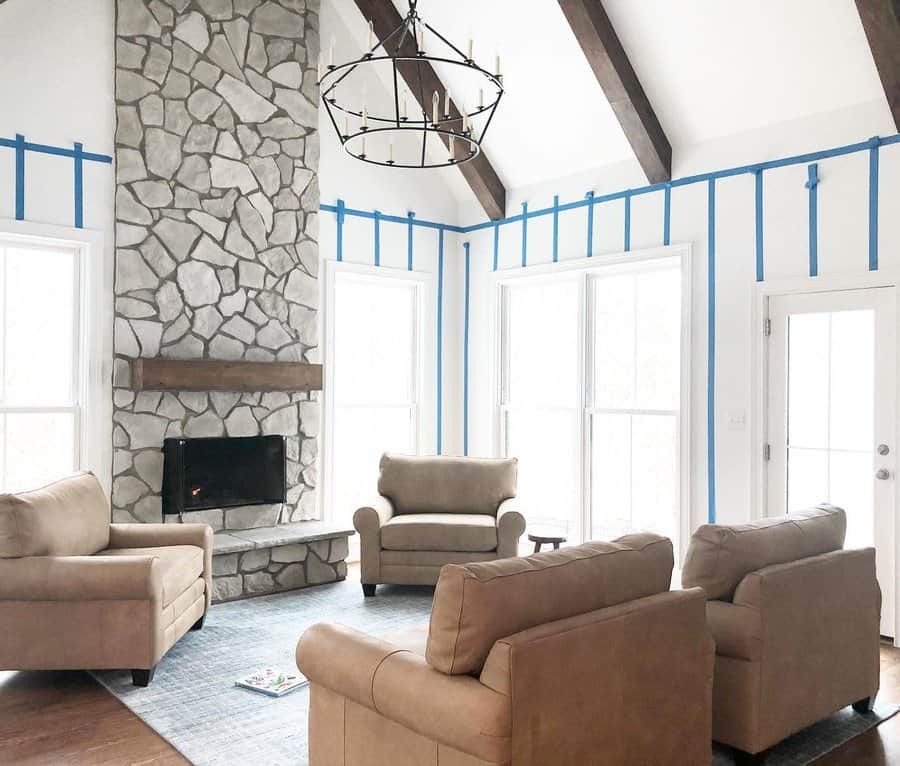 3. Embrace Repurposed Furniture
Repurposed furniture, like a coffee table crafted from old pallets or distressed barnwood, not only champions sustainability but also introduces an irreplaceable charm to your rustic living room. These unique pieces effortlessly mesh with other rustic accents such as brick or stone walls. To enrich the setup, adorn your table with vintage books, ambient candles, and rustic trays, ensuring each piece tells its own story.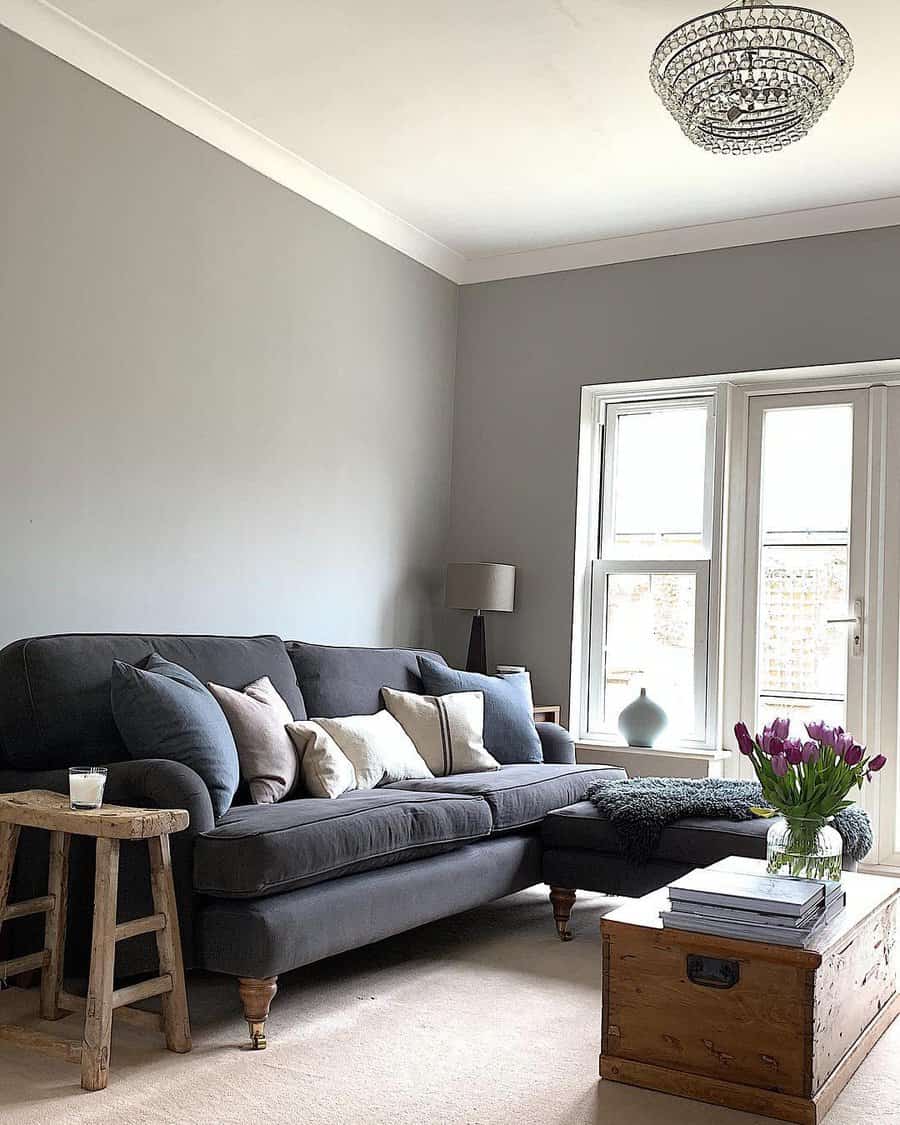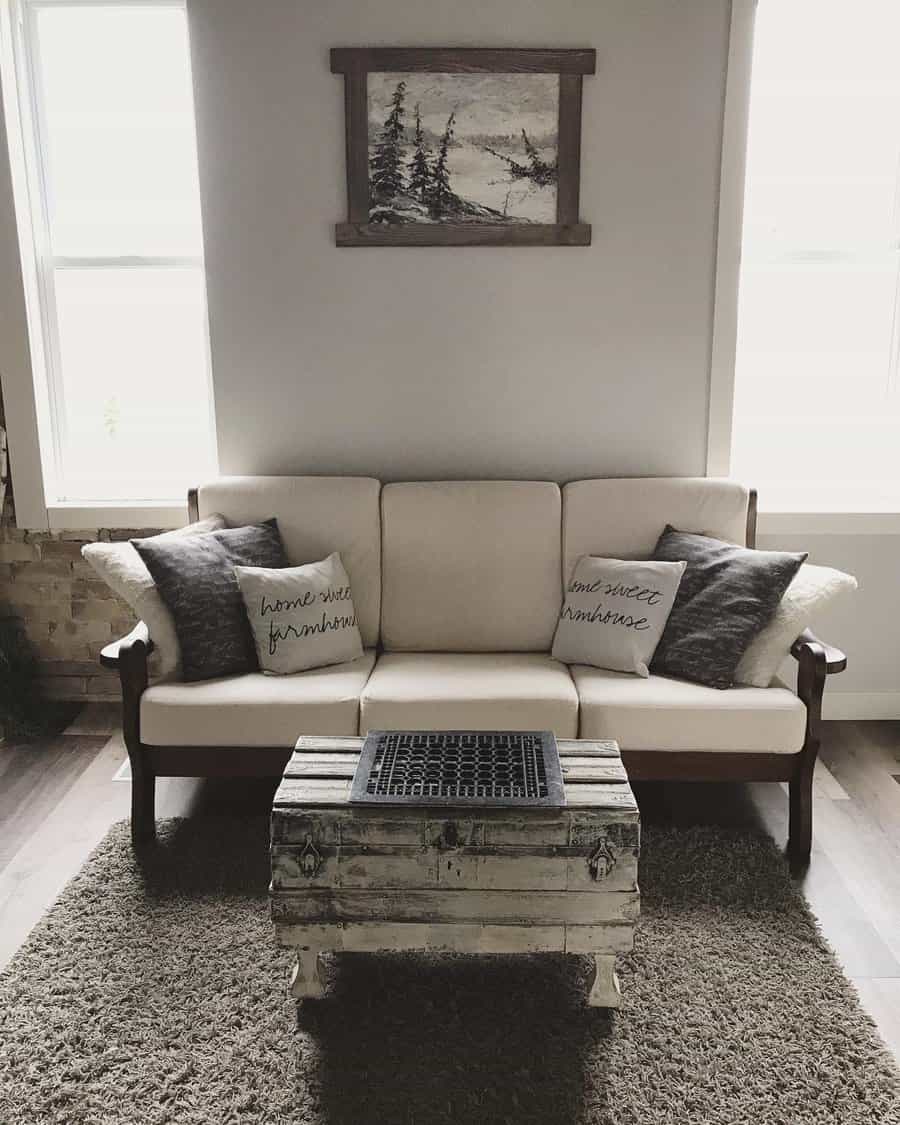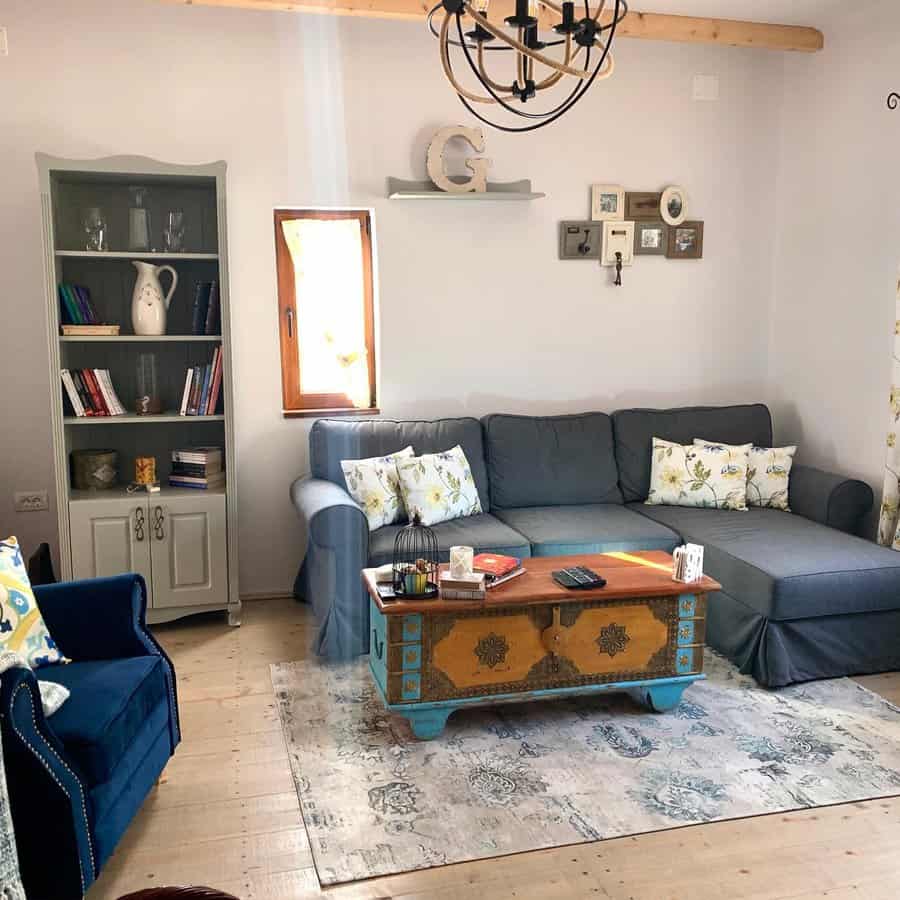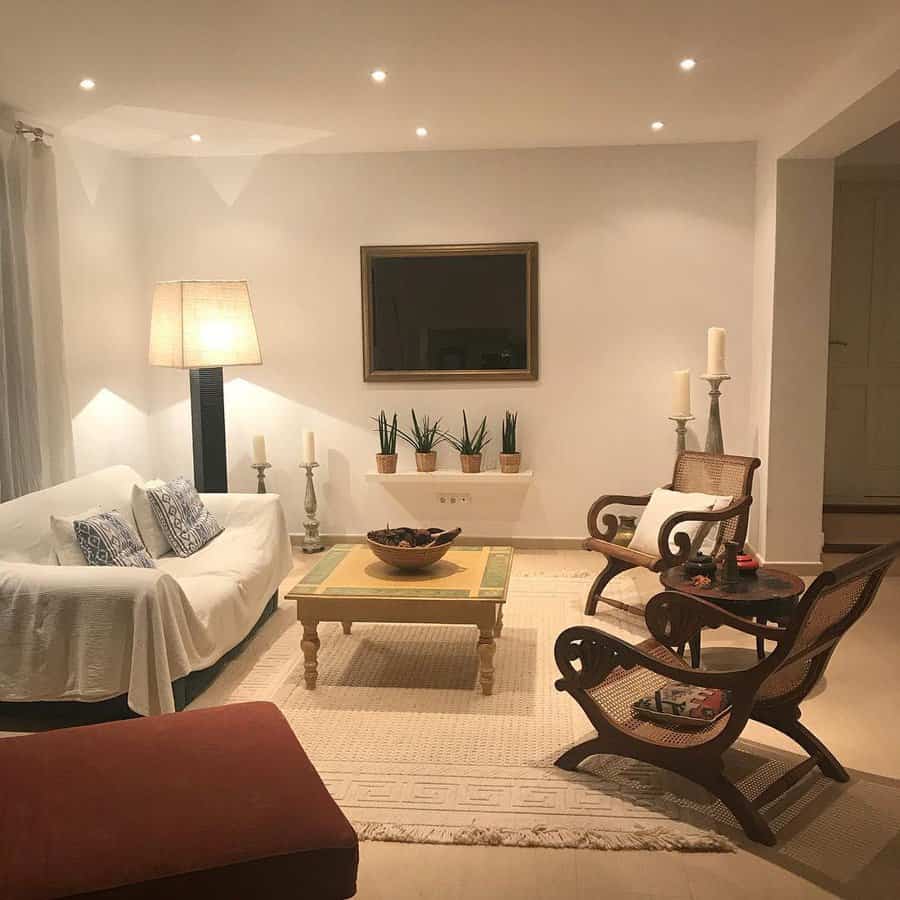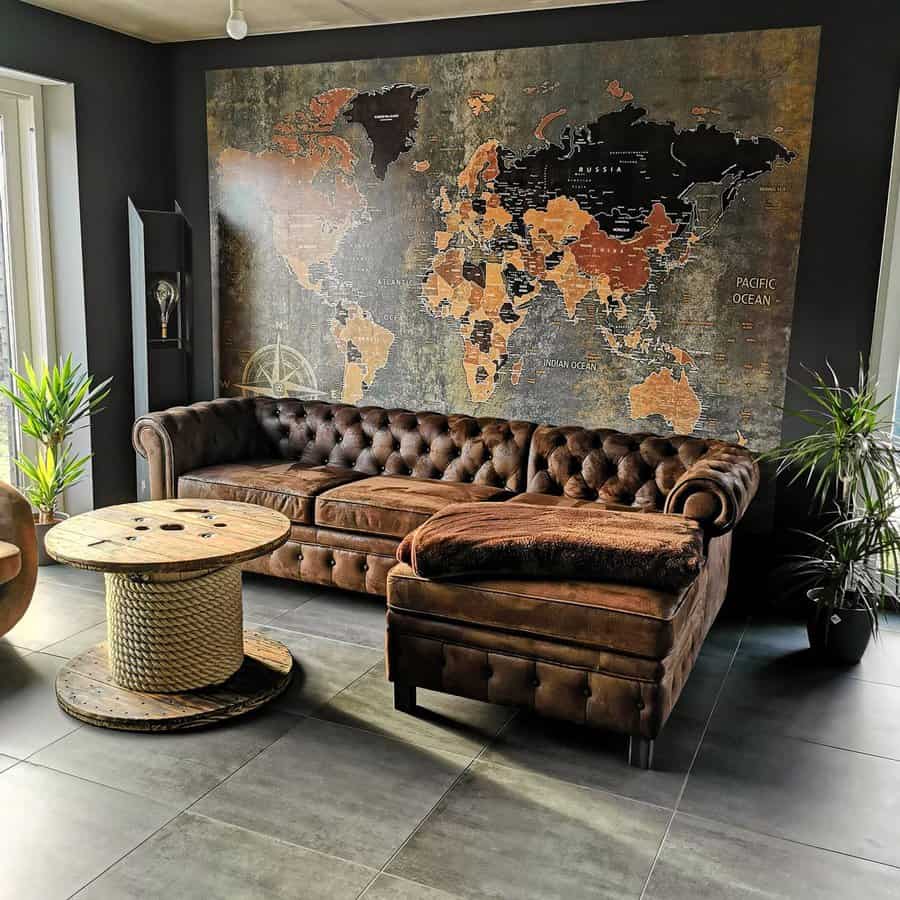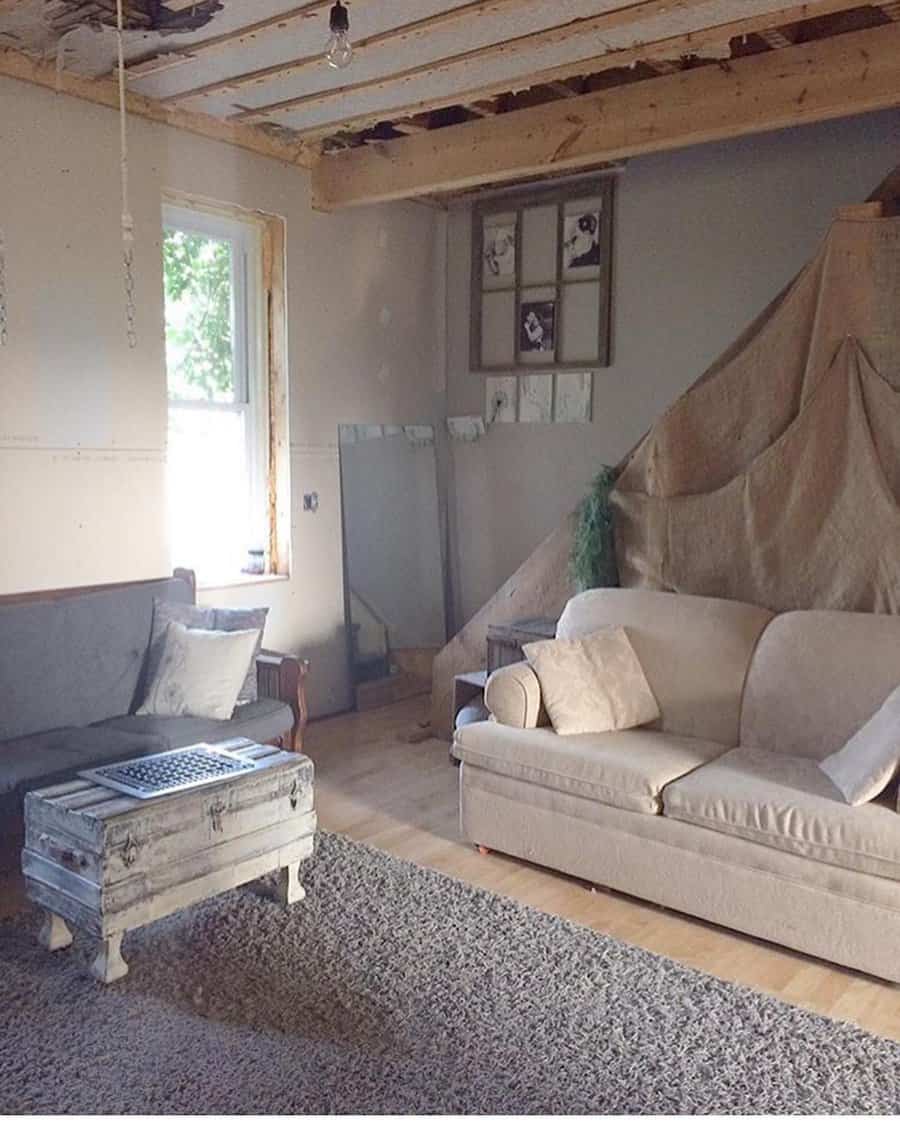 4. Choose Neutral Upholstery Tones
Neutral upholstery tones, encompassing greys, whites, and beiges, complement rustic aesthetics by fostering a tranquil ambiance. Using such hues ensures versatility, allowing for easy accent updates through throw pillows and blankets. With furniture rooted in warm materials like wood and leather, neutral colors provide a canvas that seamlessly integrates with varied decor, enabling endless styling possibilities.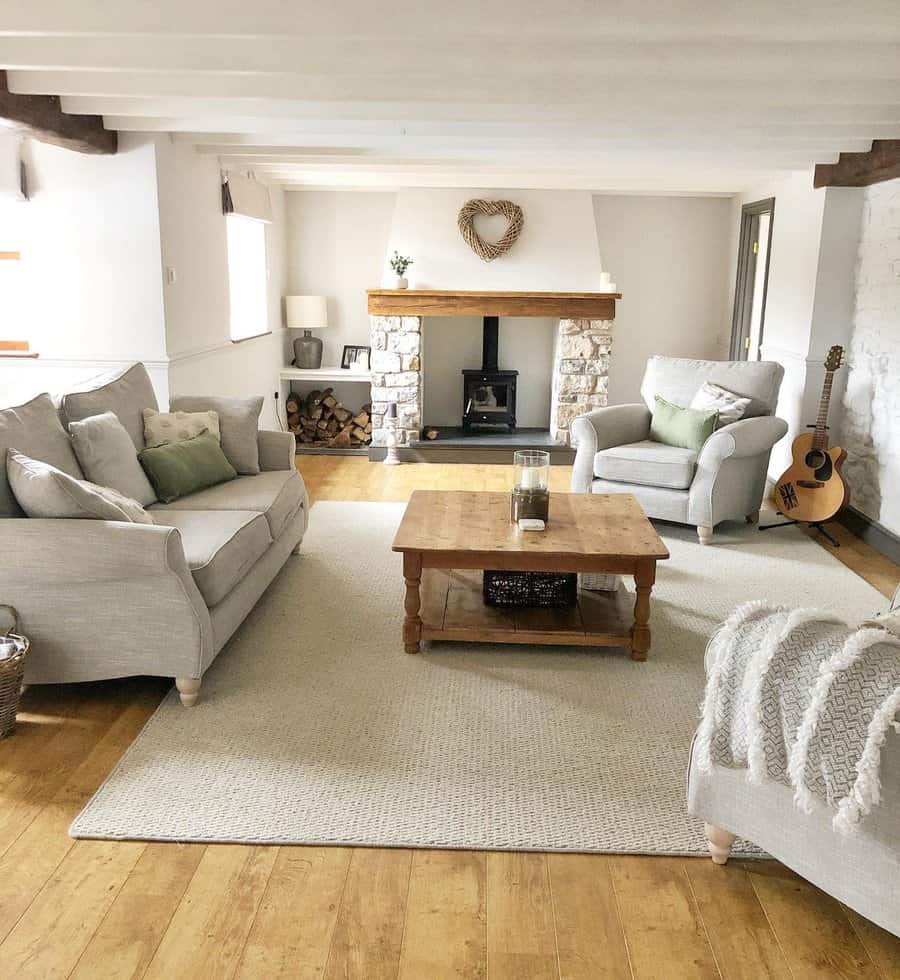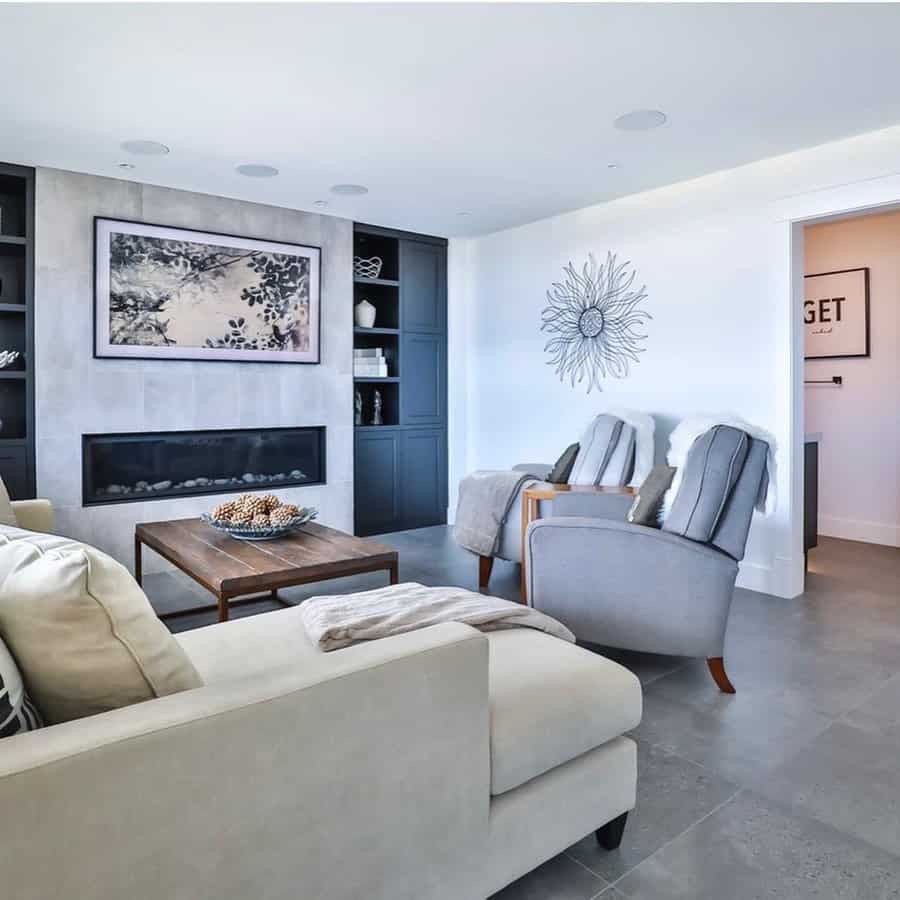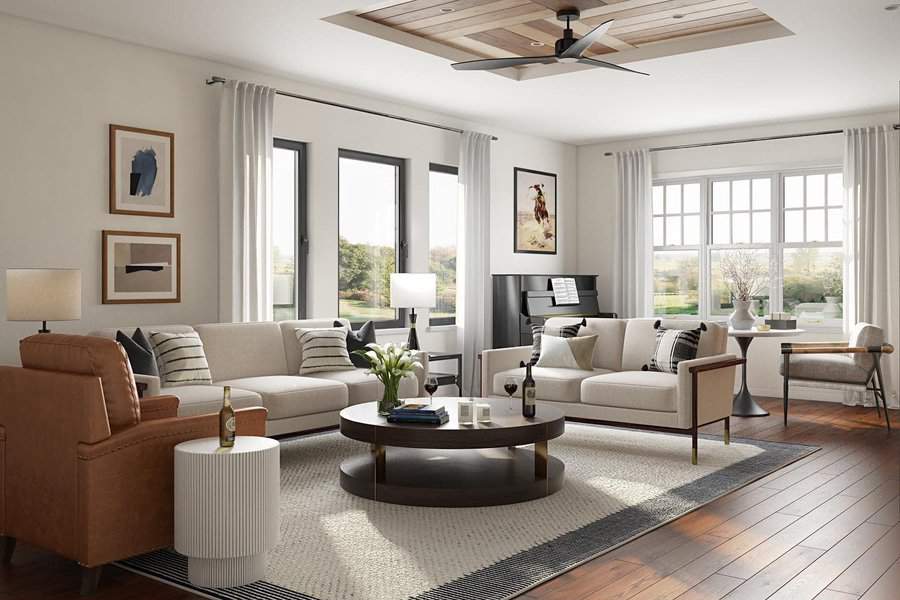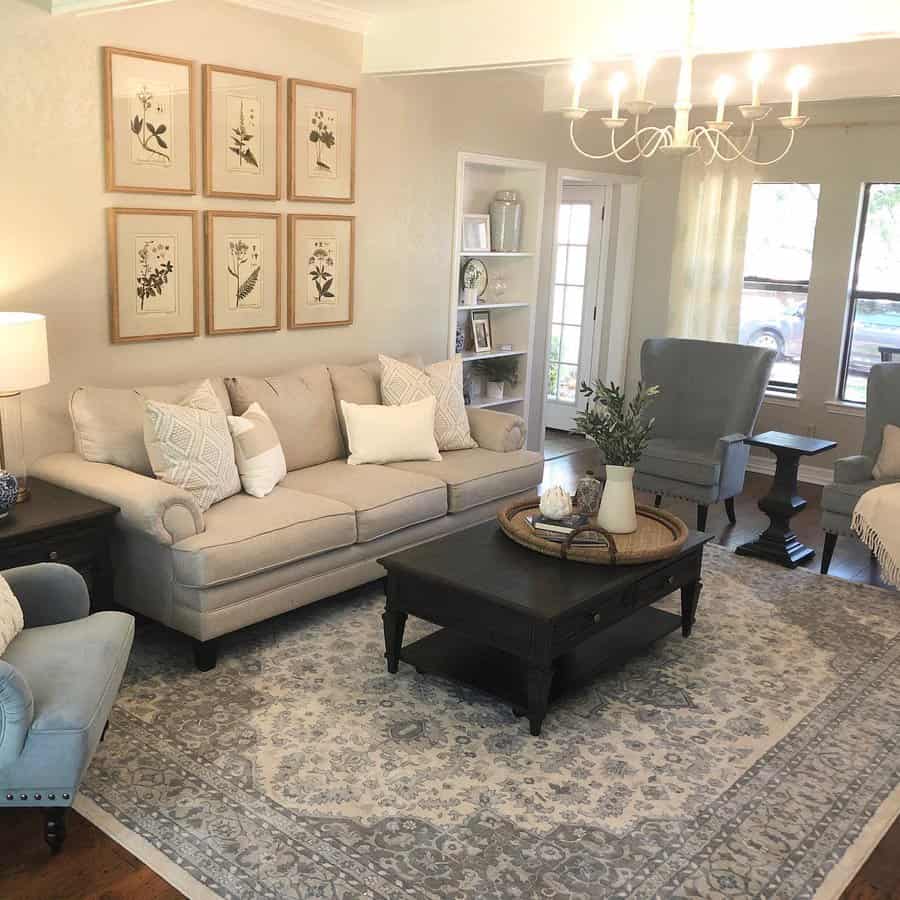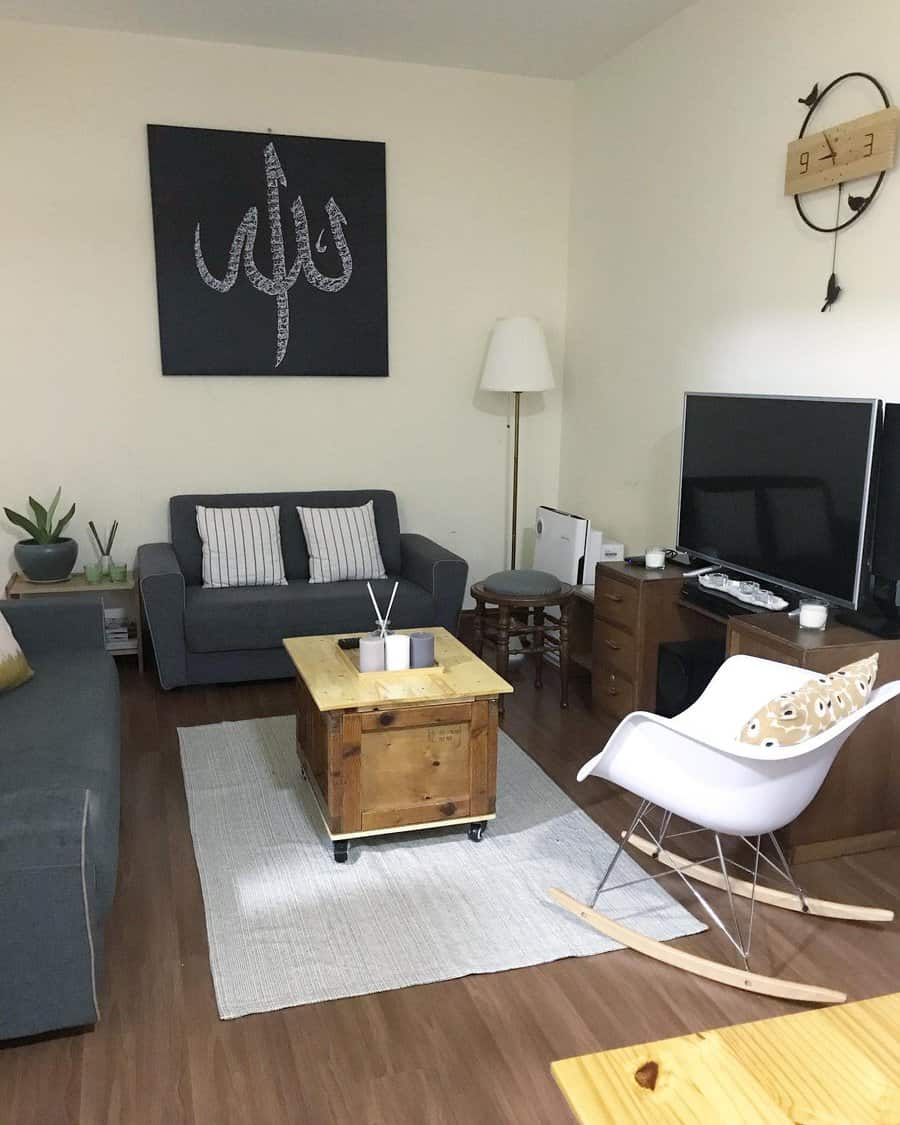 5. Display Rustic Wall Decor
Rustic wall decor breathes life into living spaces. Old windows, repurposed as wall backdrops, provide a vintage foundation for features like reclaimed wood shelves or a gallery wall. Transform these windows into focal points by adding stained glass or crafting art on their panes. Alternatively, salvage materials like old doors or barnwood to design standout decor pieces, ensuring each adds a touch of history and warmth.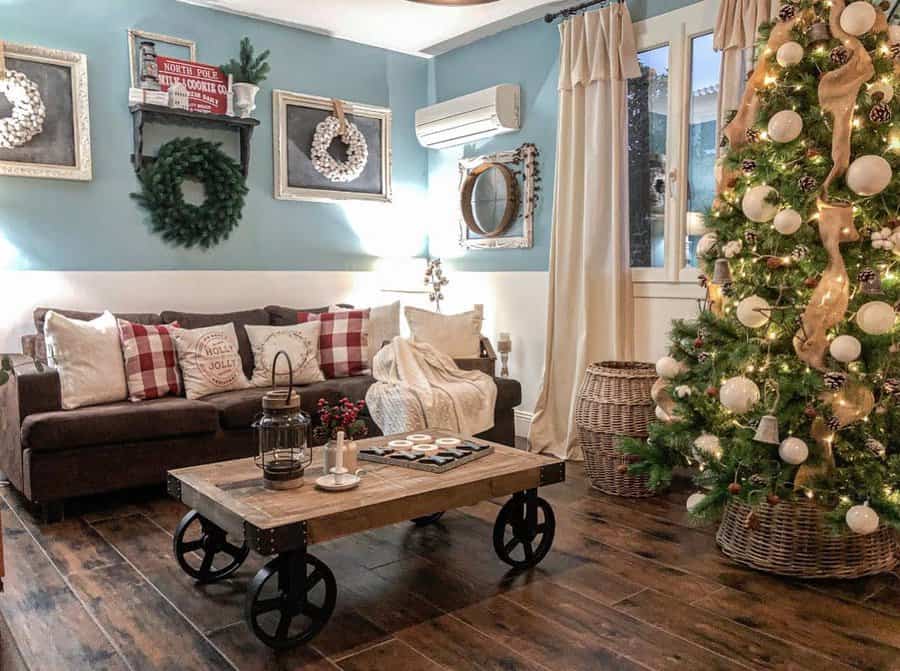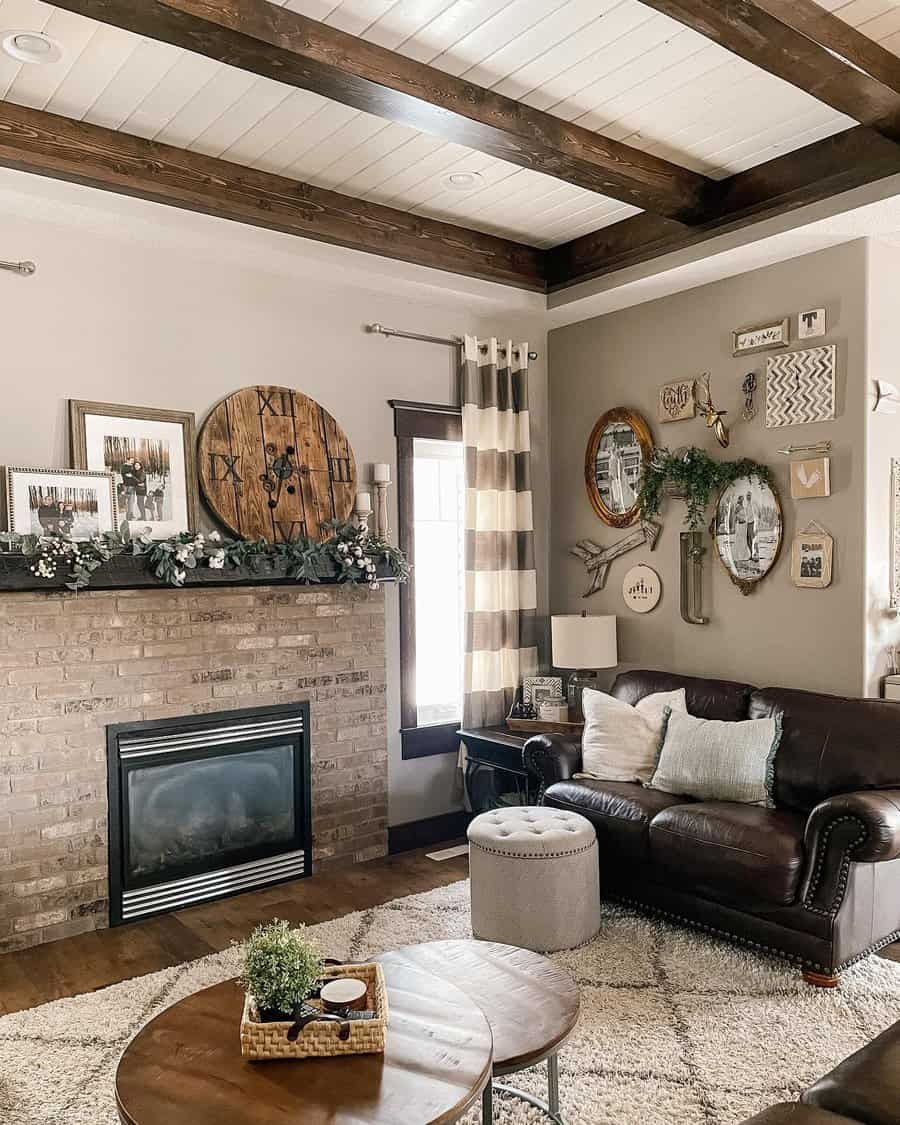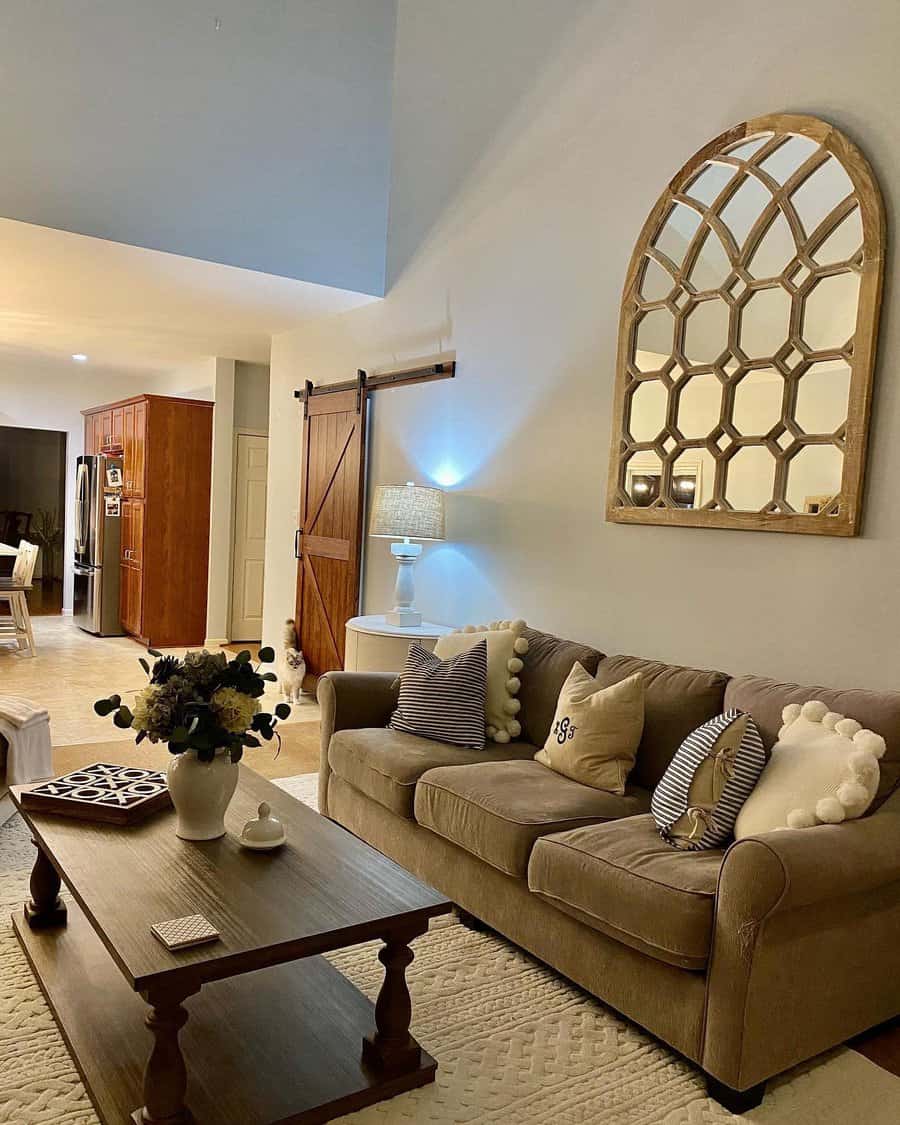 6. Layer with Cozy Textiles
Enhancing the rustic vibe means embracing plush throw pillows and blankets. These cozy additions offer comfort while introducing depth and character. Opt for tactile fabrics like chunky knits, fuzzy fleece, or woven wool for an authentic touch. Mix diverse patterns for a boho flair or maintain uniformity with a harmonized color palette, depending on your personal style.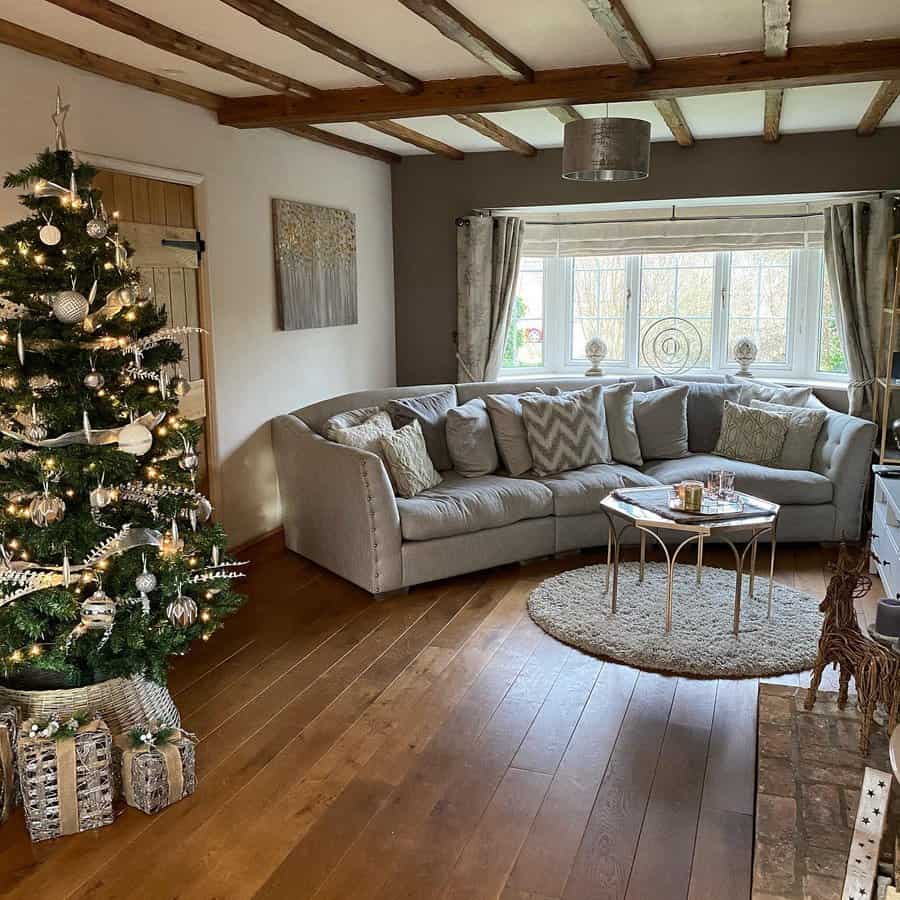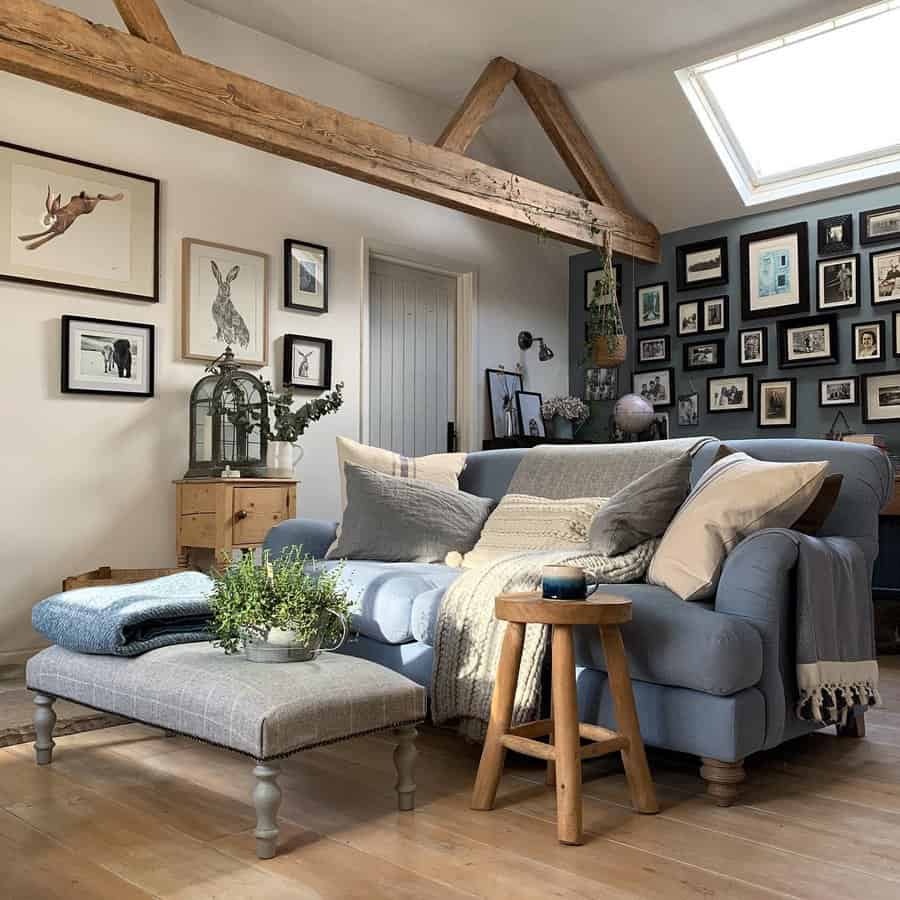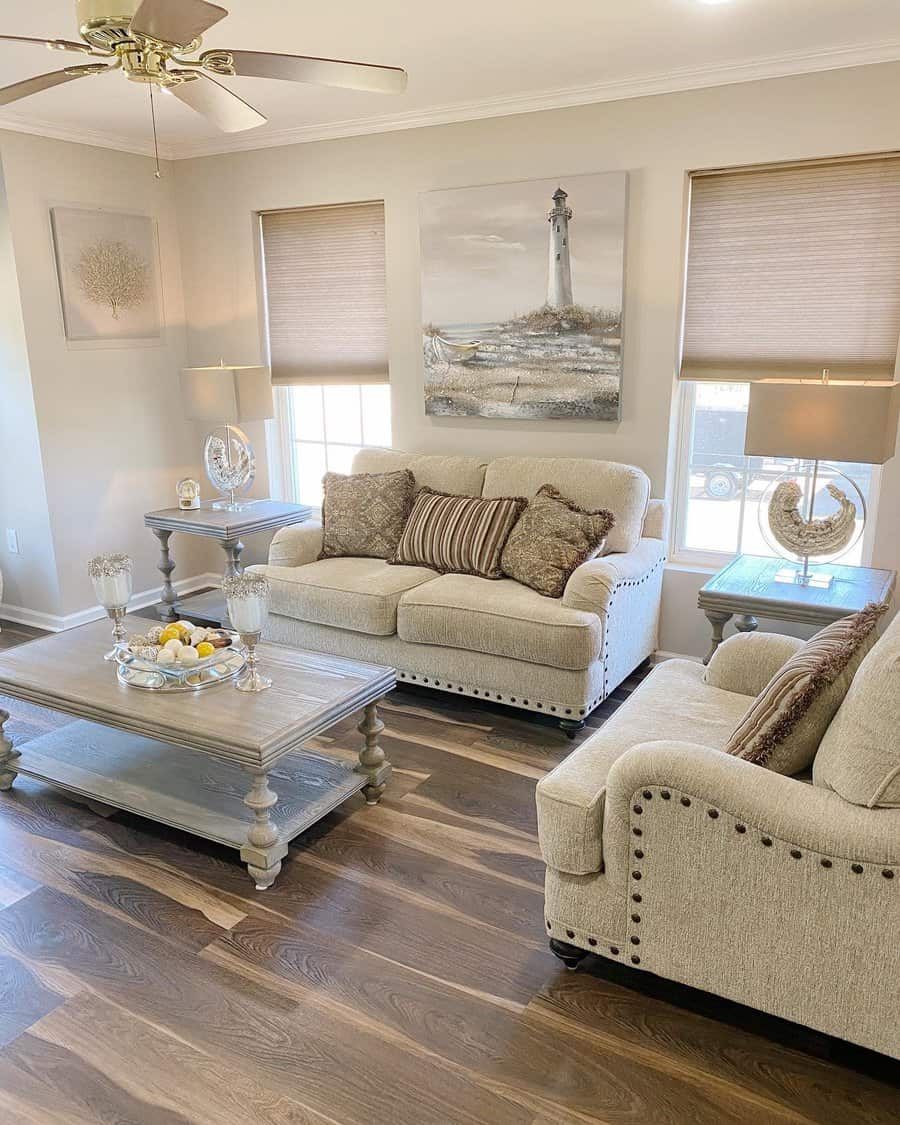 7. Accent with Driftwood Pieces
Driftwood decor effortlessly merges the outdoor charm with rustic interiors. Consider integrating a driftwood lamp, each uniquely shaped from beach finds, to infuse coastal allure and warmth into your space. These pieces create a compelling juxtaposition with modern furniture lines. Beyond aesthetics, driftwood elements foster a tranquil mood, grounding your space with nature. Whether for a beach haven or a mountain nook, driftwood becomes an essential rustic touch.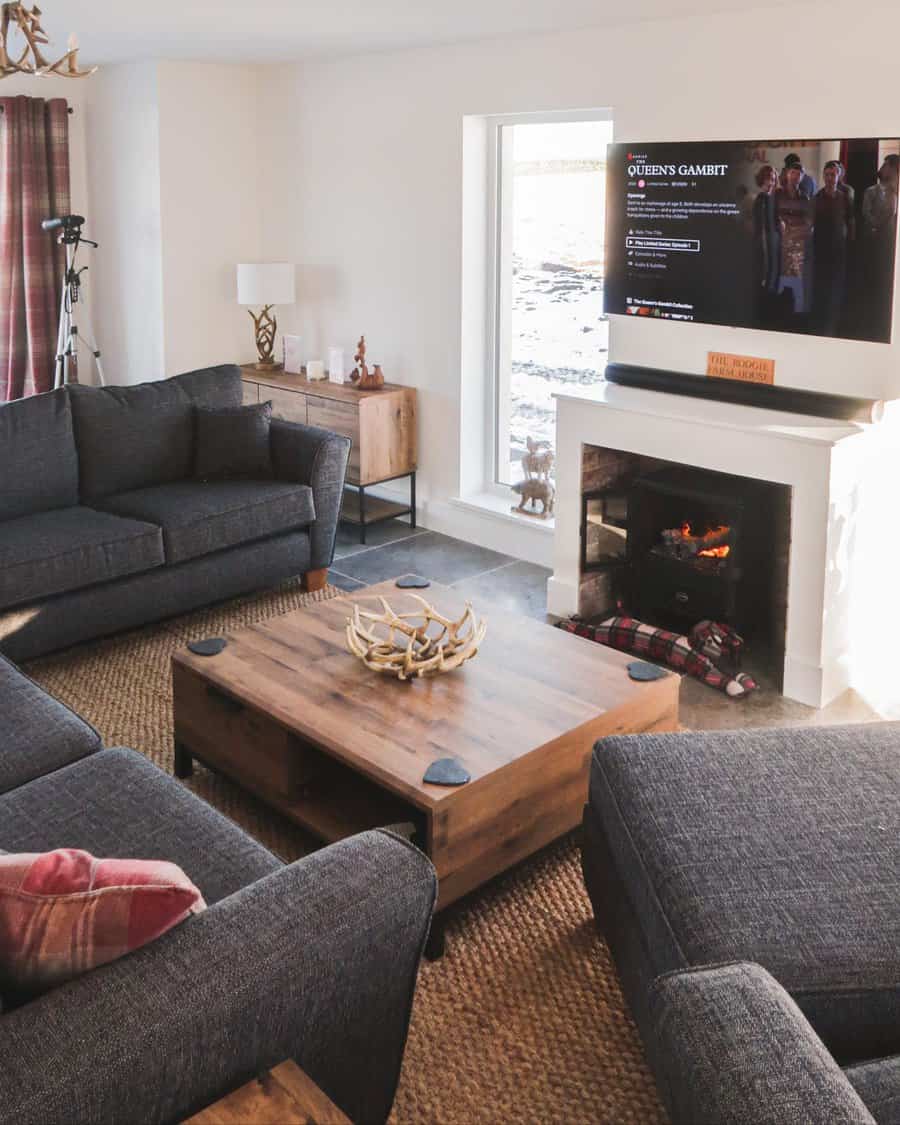 8. Infuse Life with Greenery
Incorporating plants into your rustic living room elevates its organic essence. Whether it's majestic potted plants or quaint succulents, greenery introduces vibrancy and tranquility. Paired with reclaimed wood and earthy tones, plants accentuate the room's authentic charm. Beyond aesthetics, they purify the air and uplift the mood, fostering a stress-free environment.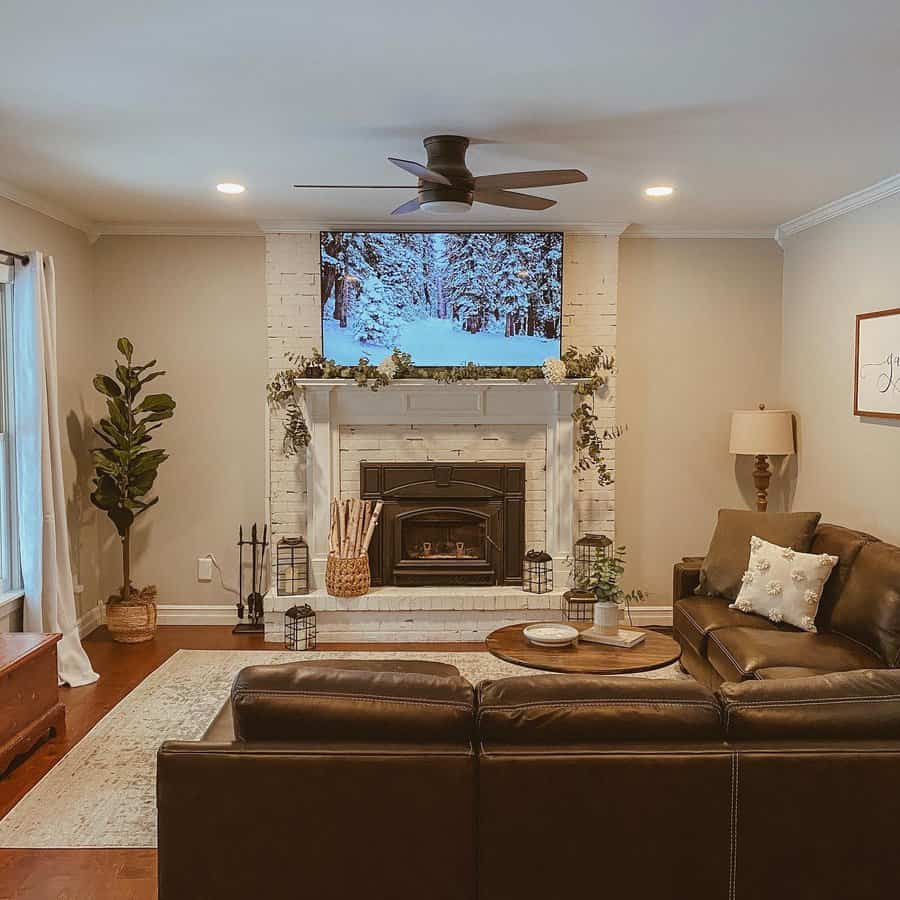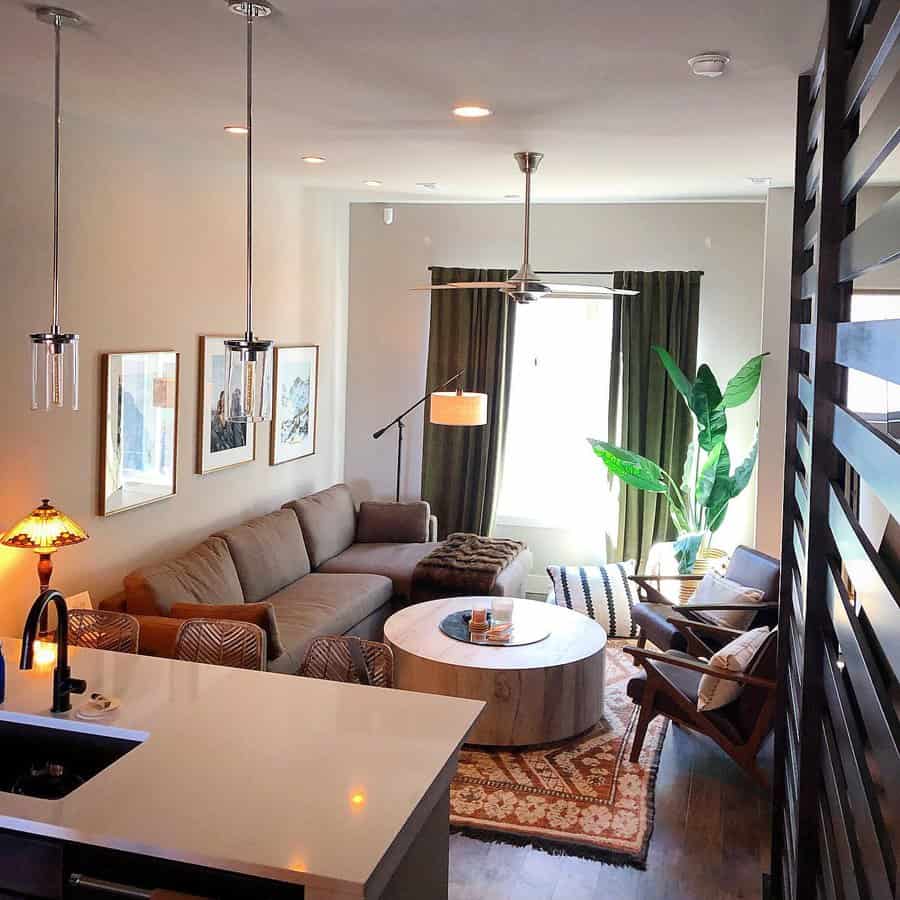 9. Warm Up with a Fireplace
A fireplace introduces an unmatched coziness to rustic living rooms, serving as a mesmerizing focal point with its enchanting flames. Framed by materials like exposed brick or stacked stone, it exudes old-world allure. Complement the hearth with plush seating and tactile textiles, while wood elements, from beams to furniture, deepen the room's connection to nature and rustic charm.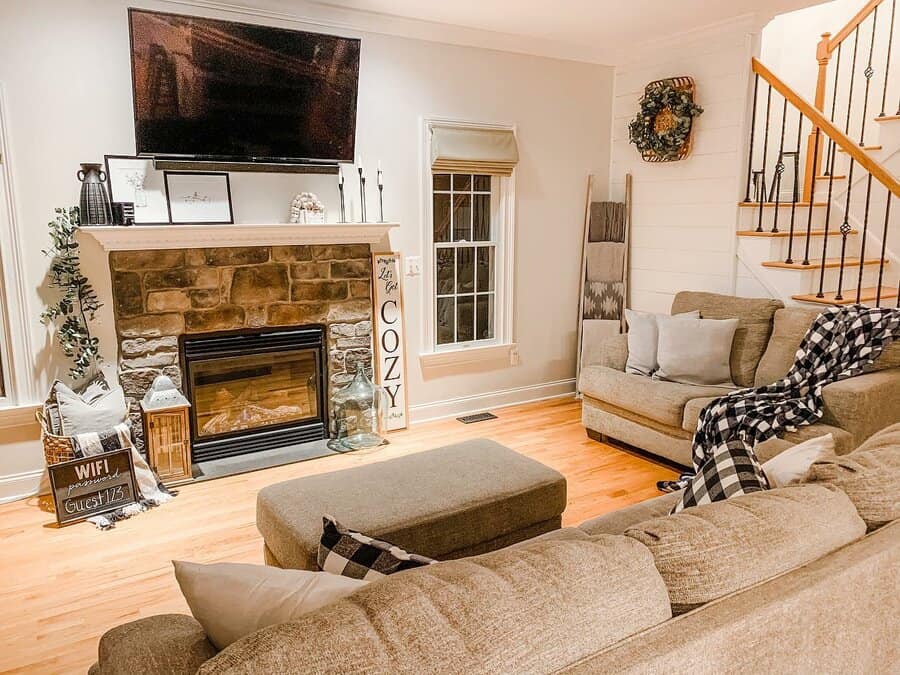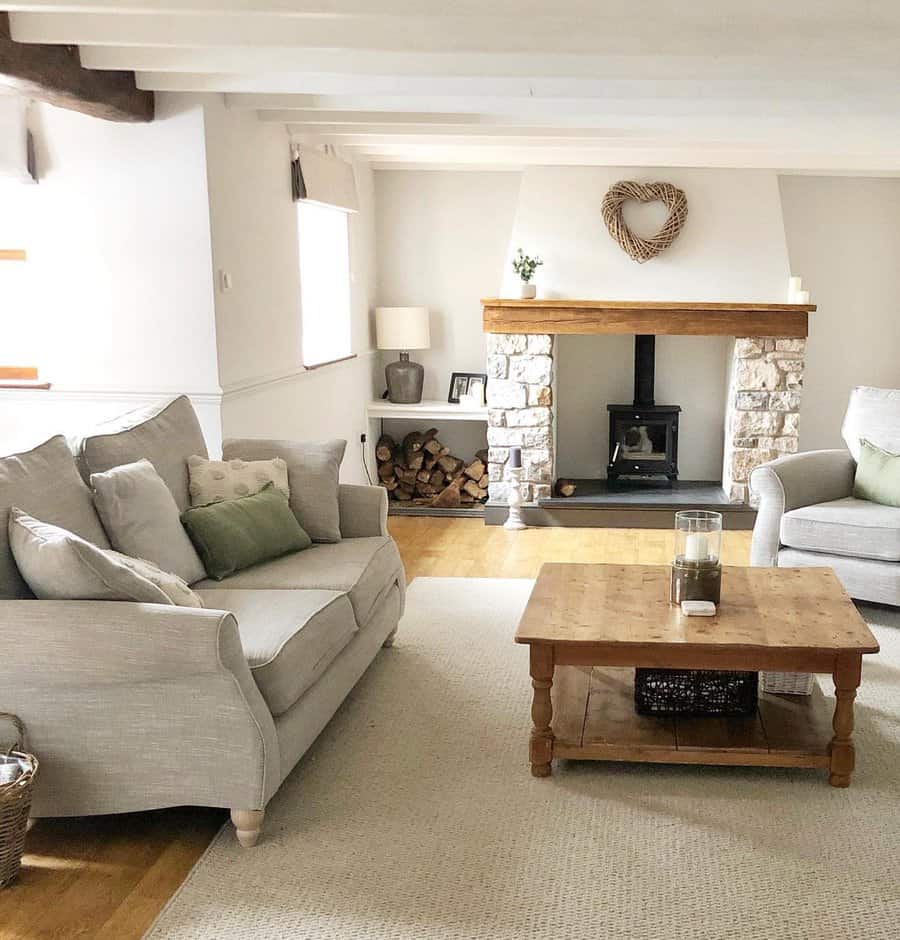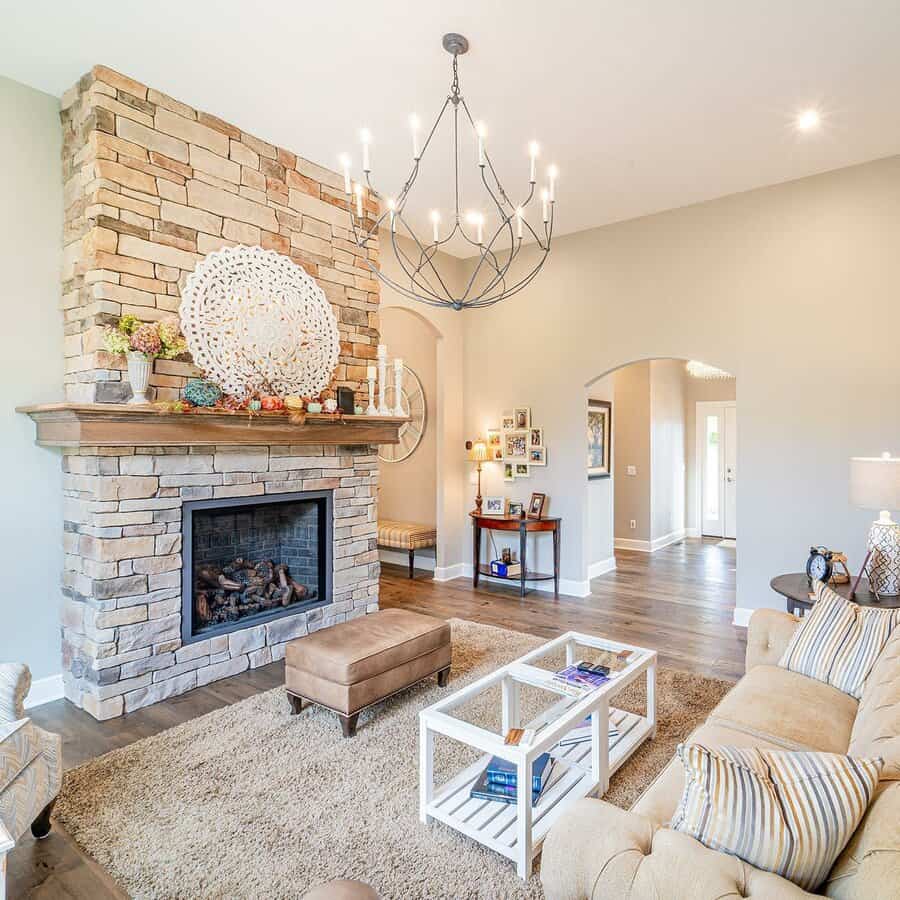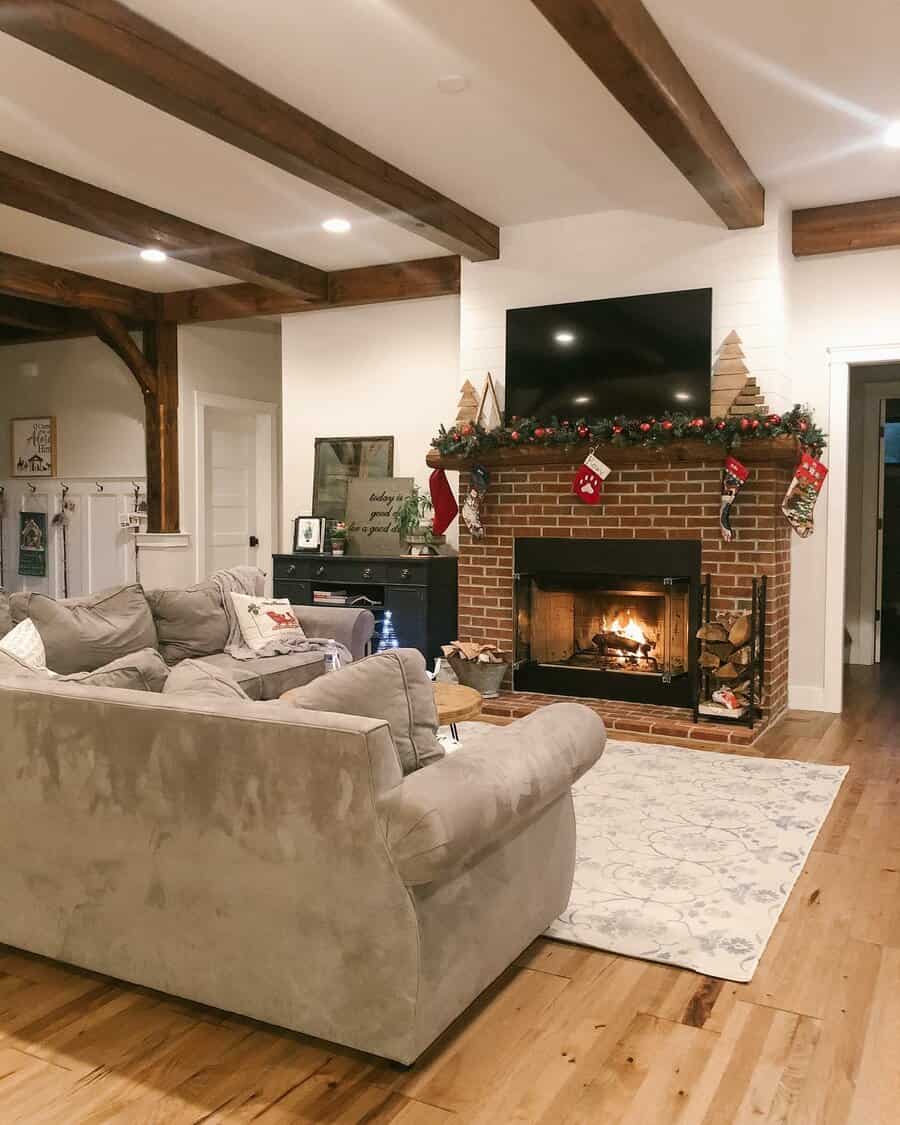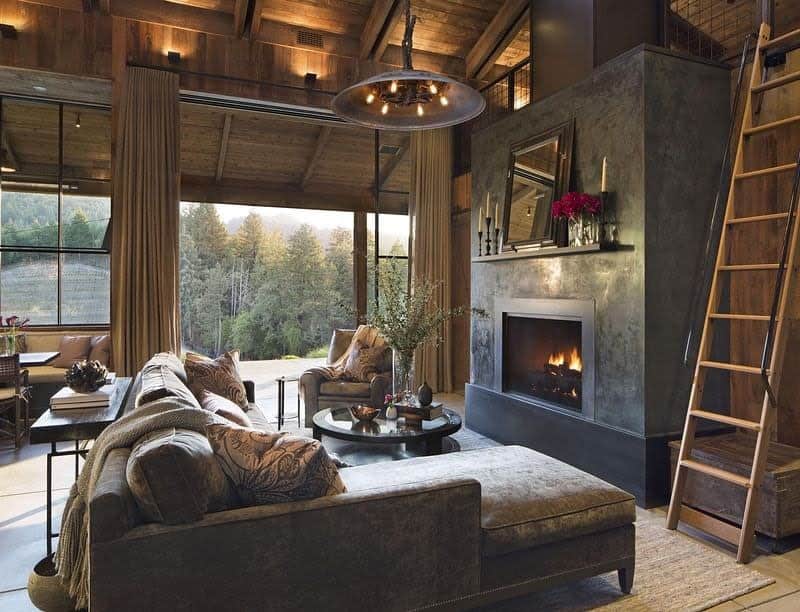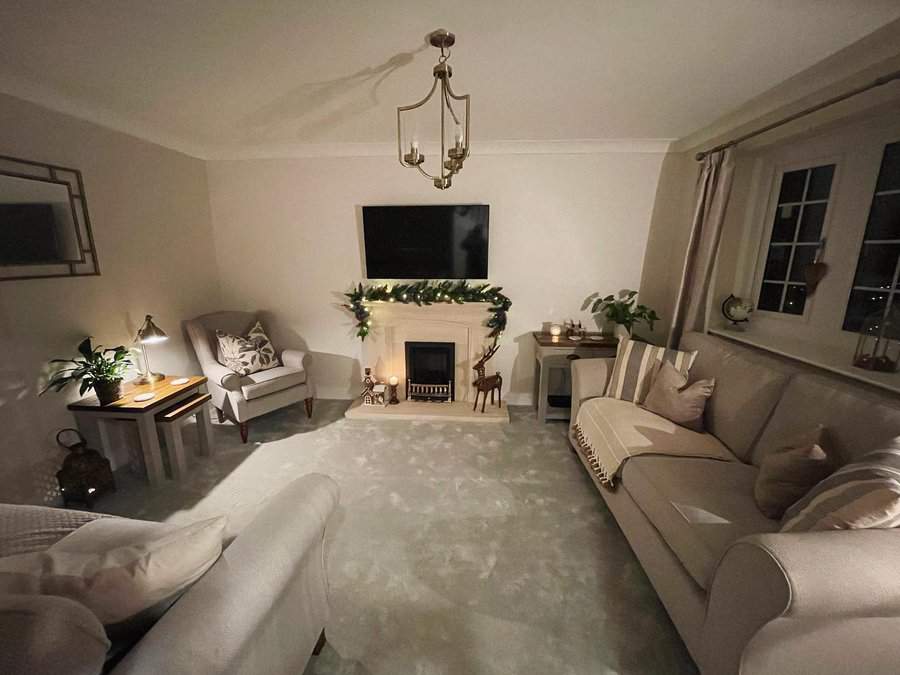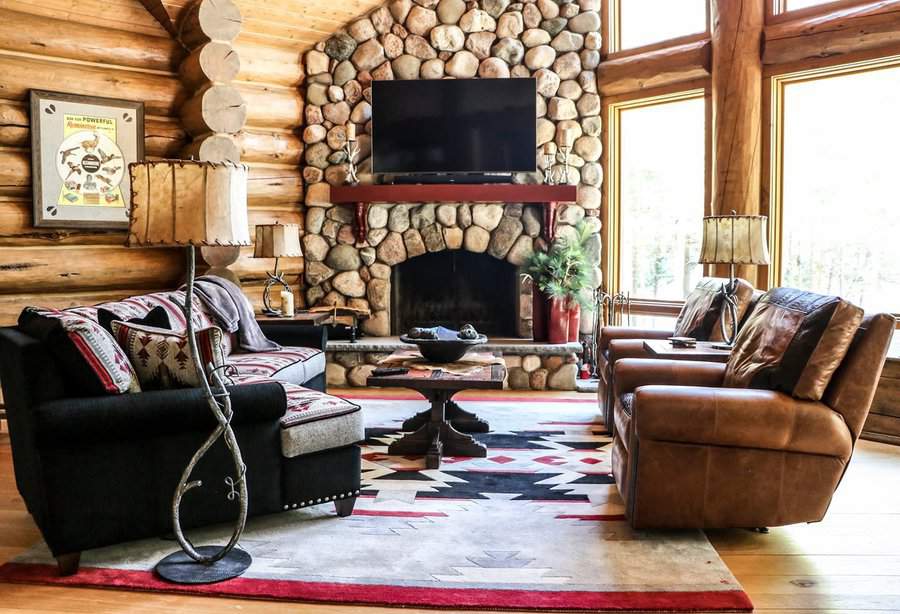 10. Highlight with Ceiling Beams
Wooden ceiling beams impart a timeless rustic elegance to living rooms. Whether you favor dark, dramatic tones or subtle light shades, beams metamorphose spaces into comforting retreats. Complement them with plush furnishings in neutral hues, and blend natural materials like leather and linen. Further accentuate the rustic vibe with stone fireplaces, distressed wood details, and earth-toned accessories like woven baskets and jute rugs.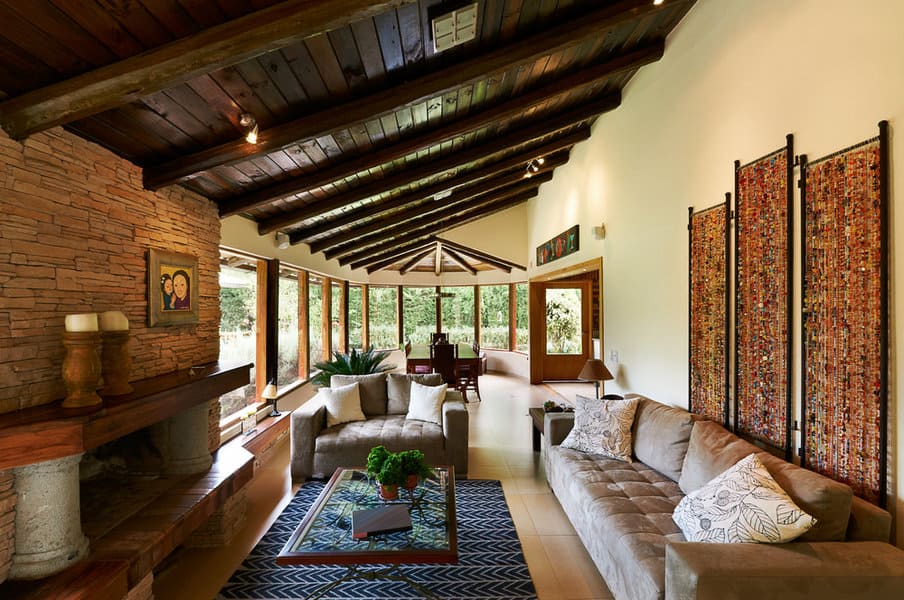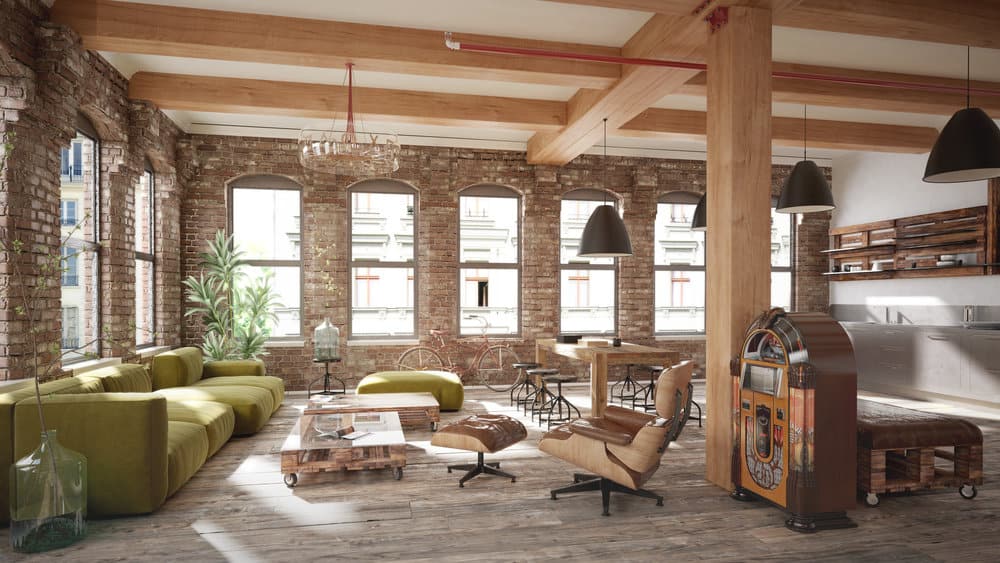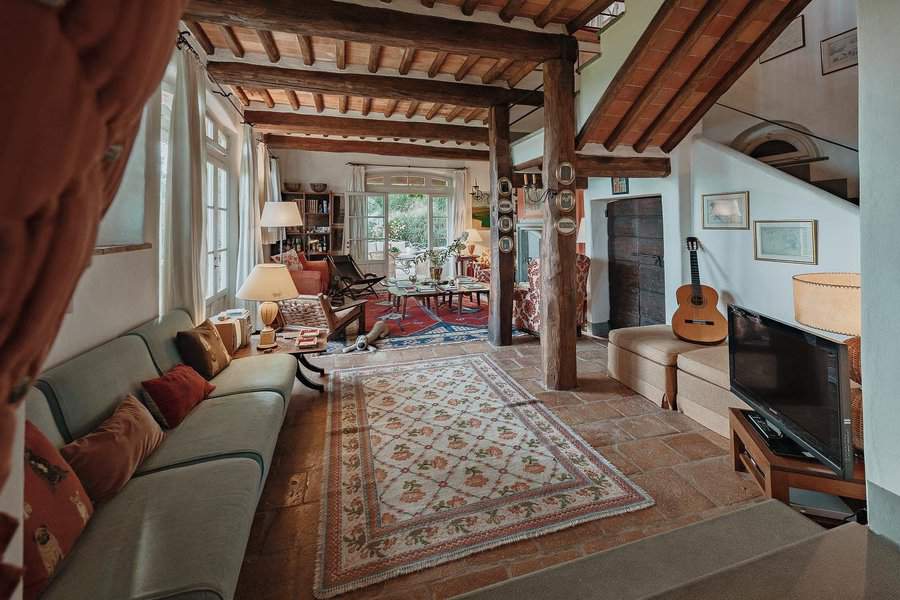 11. Feature a Brickstone Wall
Brickstone accent walls offer a harmonious blend of timeless charm and modern sensibilities in rustic living rooms. Their textured surface injects warmth and personality. Pair this feature with contemporary furniture and elevate the ambiance with rustic elements like distressed leather seating, chunky knits, and wooden accents. Such combinations craft a cozy, welcoming haven perfect for relaxation and gatherings.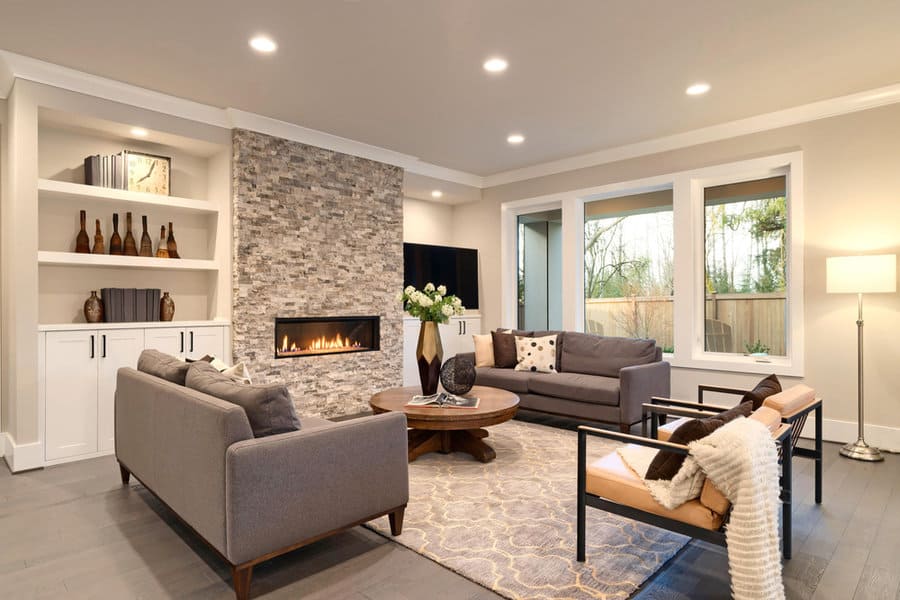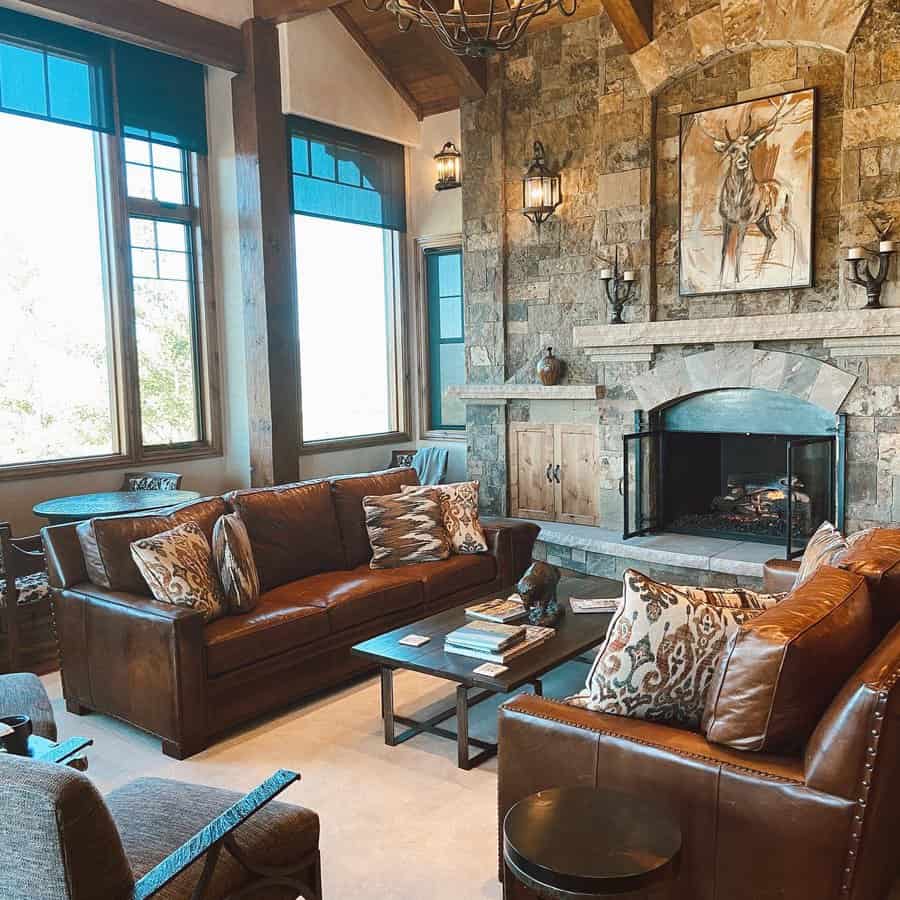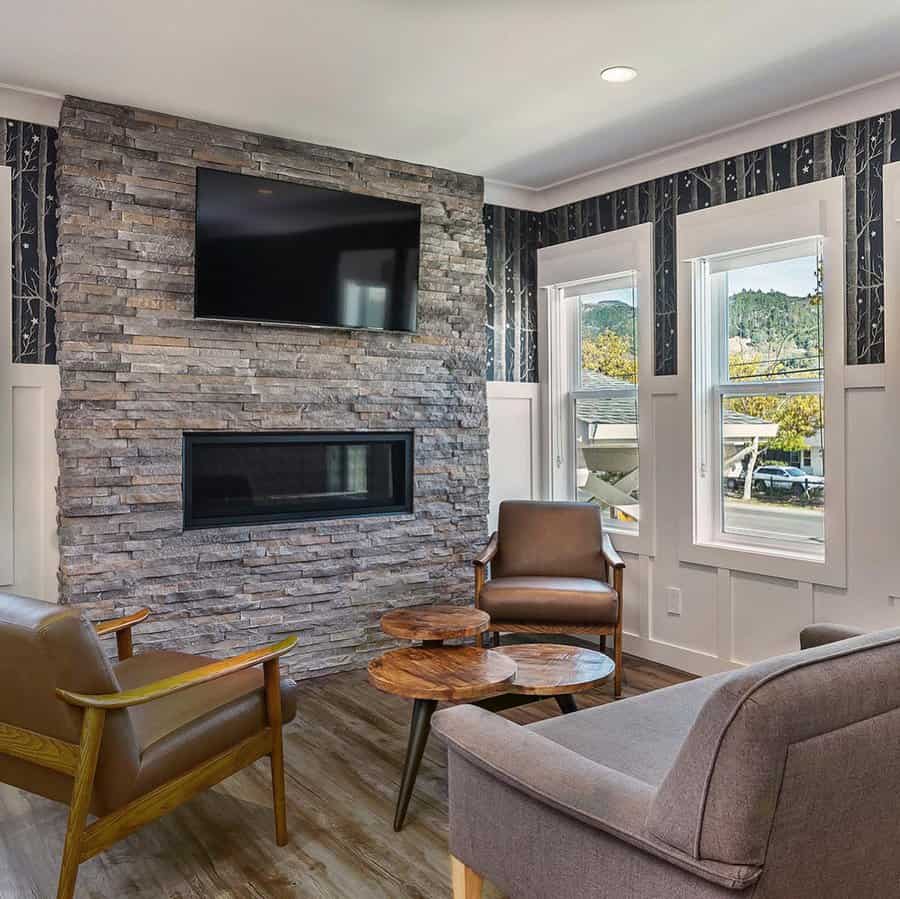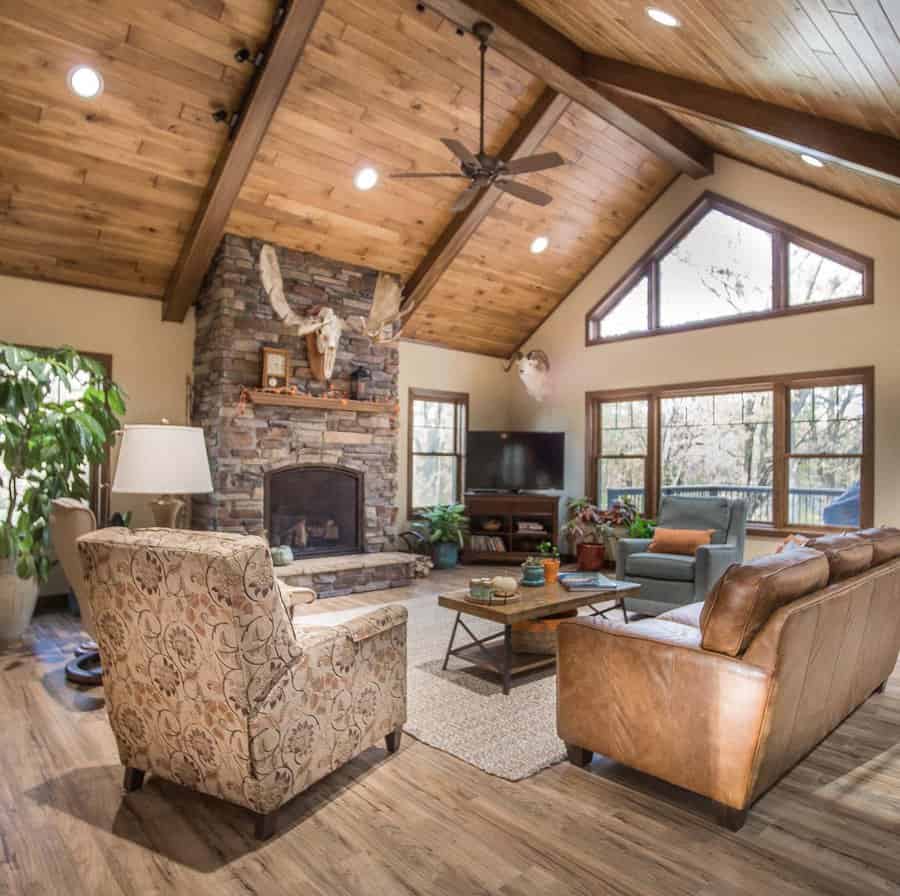 12. Elevate with Shiplap Detailing
Shiplap walls, with their timeless appeal, effortlessly accentuate rustic living rooms. Their adaptability allows for tailored staining or painting to align with design preferences. In rustic settings, shiplap becomes a captivating canvas for standout furniture like vintage leather pieces or reclaimed wooden tables. Enhance its textured charm with earth-toned plush textiles. Not only stylish, shiplap is also user-friendly in installation and upkeep, presenting both beauty and convenience.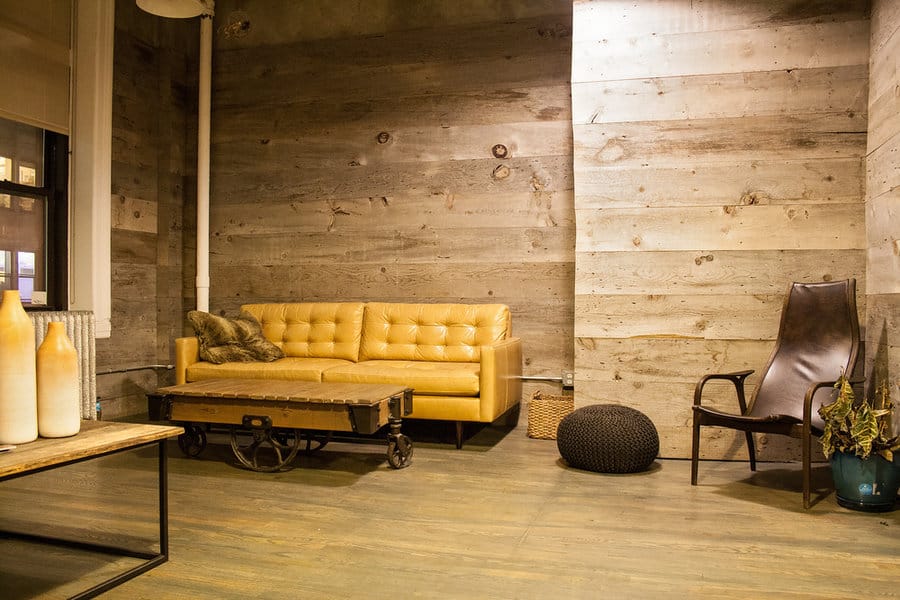 13. Craft Your Woven Wall Art
Creating your own woven wall art infuses a personal touch, warmth, and bohemian vibe into rustic living rooms. Tailor your designs to resonate with your unique aesthetic. Beyond wall art, consider woven lampshades. They cast a gentle, ambient glow while serving as captivating decor. These woven elements harmoniously tie together the room's rustic essence.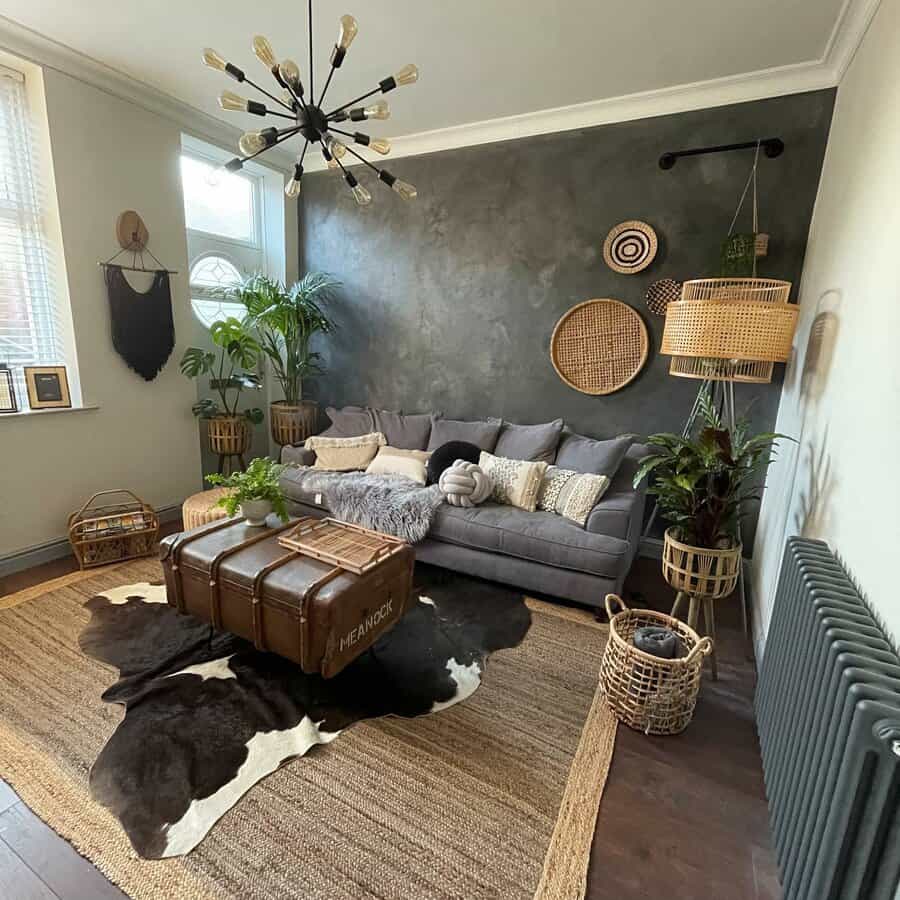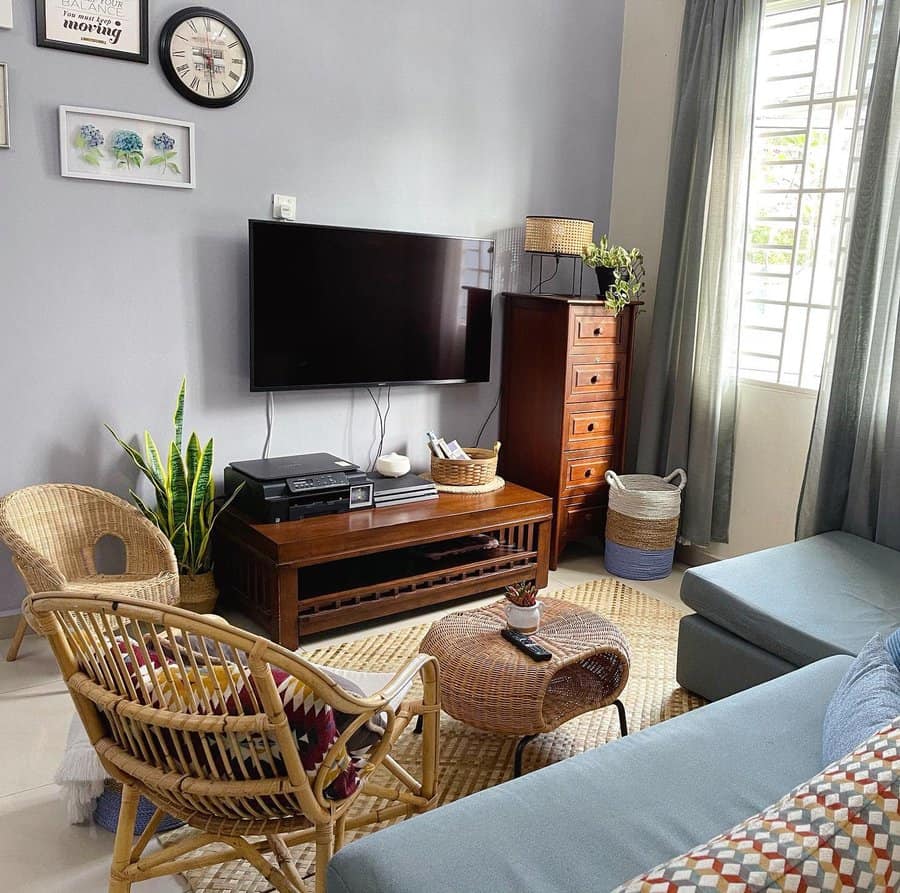 14. Illuminate with Pendant Lights
Pendant lights serve as a dynamic focal point, versatile enough to enhance both modern and vintage-inspired living room decors. Casting a warm, inviting glow, they foster a cozy ambiance ideal for relaxation and socializing. Regardless of whether you're channeling a farmhouse charm or a sleeker contemporary feel, pendant lights seamlessly meld with various design narratives, enriching the room's overall aesthetic.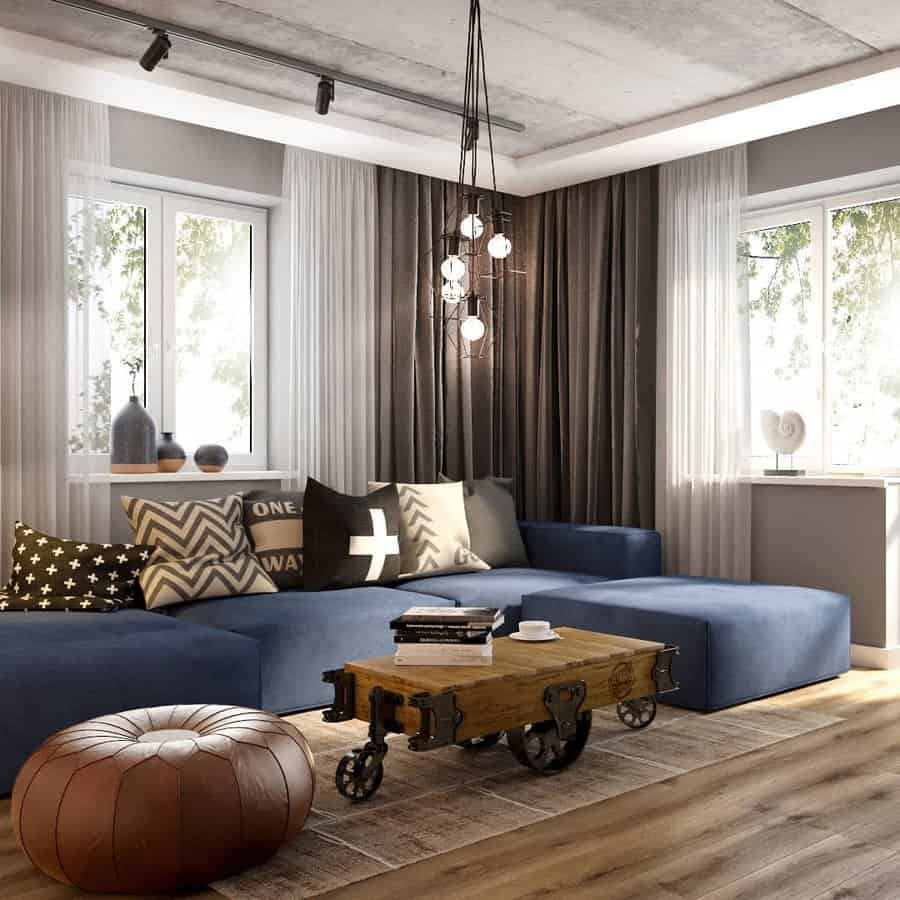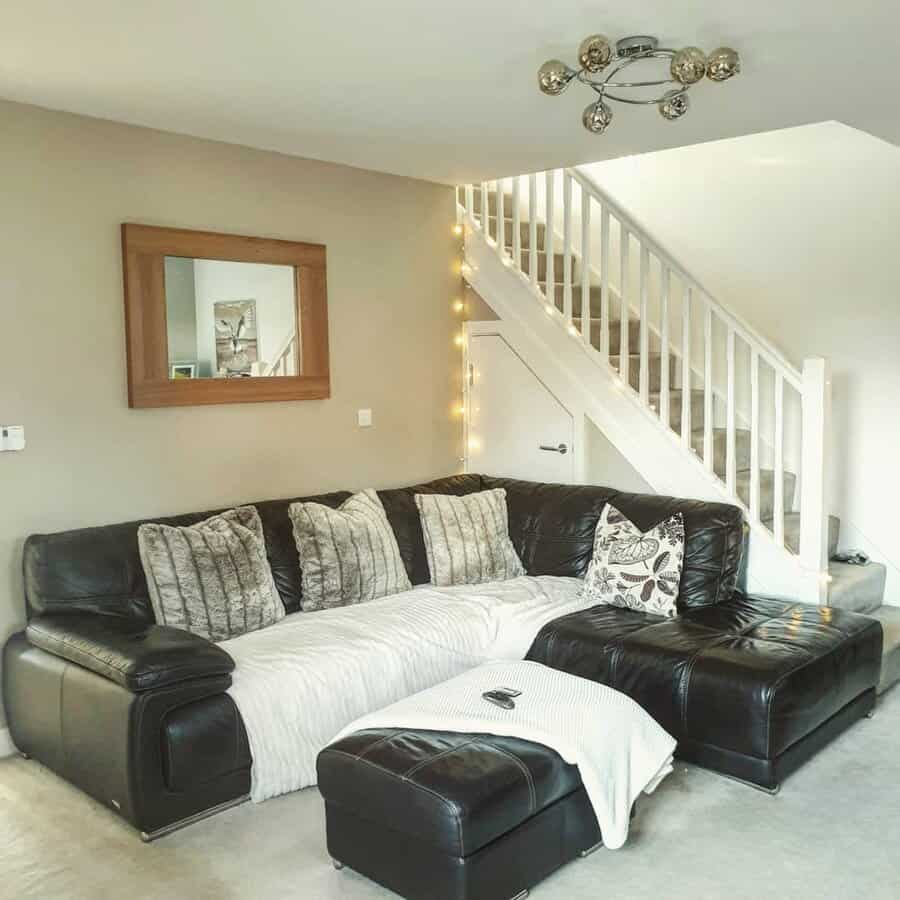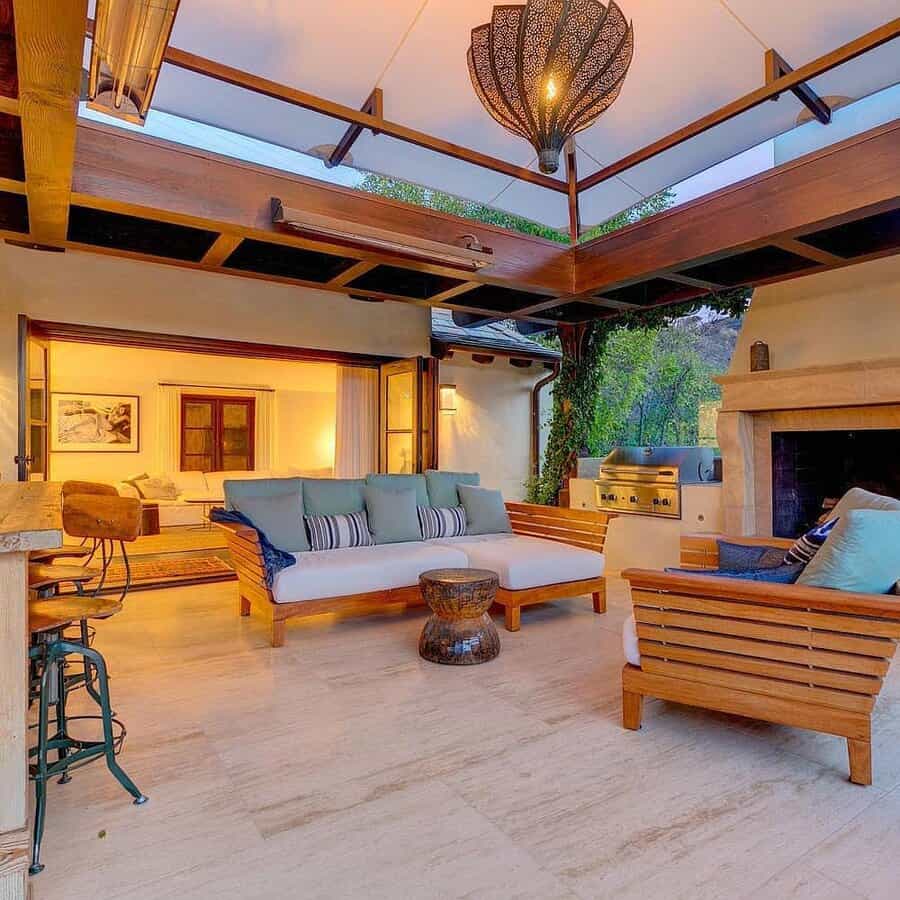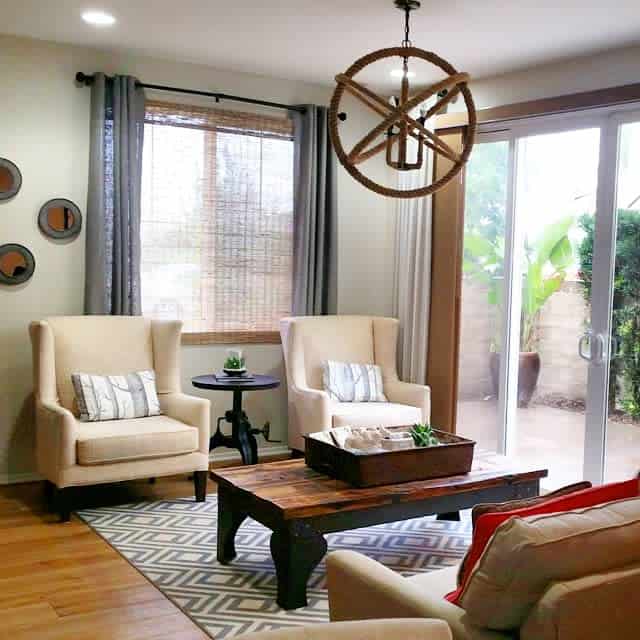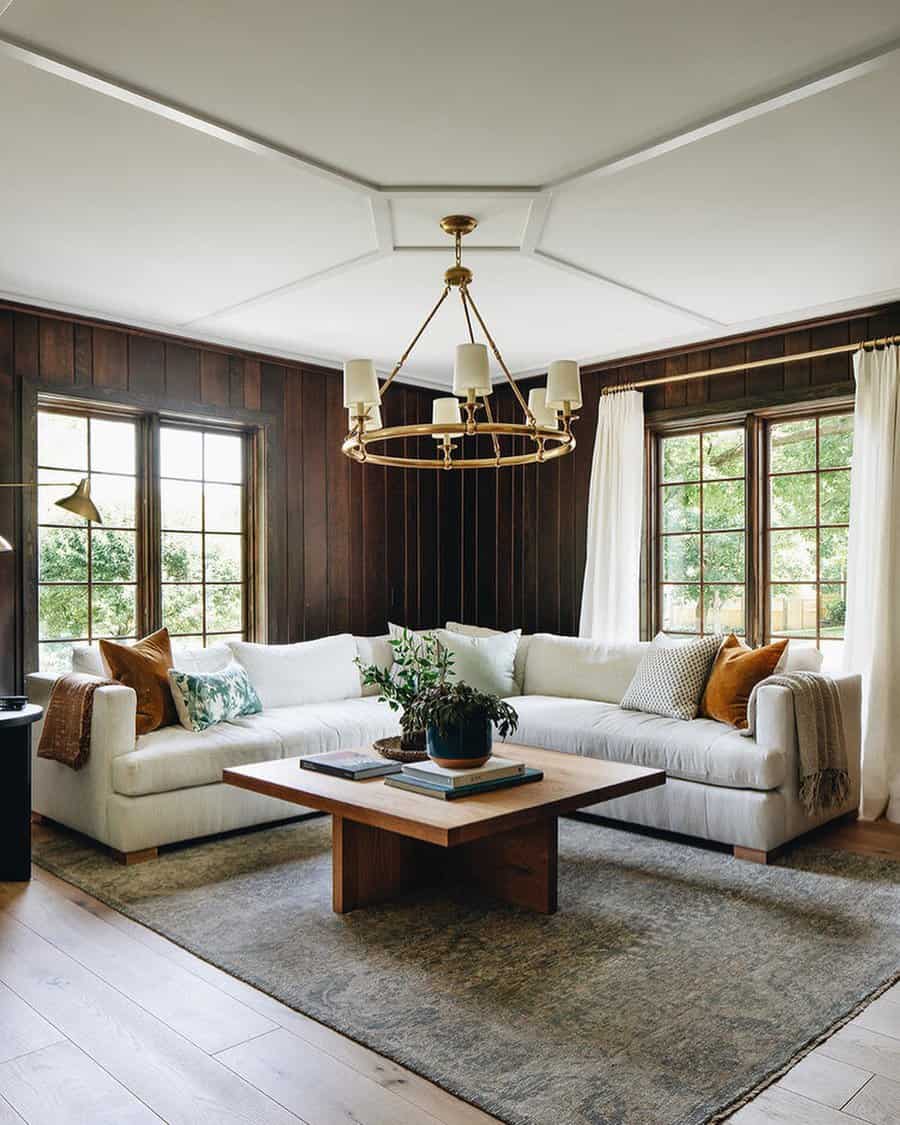 15. Drape with Full-Length Curtains
Floor-length curtains imbue rustic living rooms with an air of sophistication, harmonizing with the raw charm of wood and stone elements. These curtains introduce a touch of grandeur, elevating the room's feel. Opt for neutral tones for subtlety or bold patterns to make a statement, drawing attention to architectural features. Beyond aesthetics, they offer privacy and light control, merging style with functionality.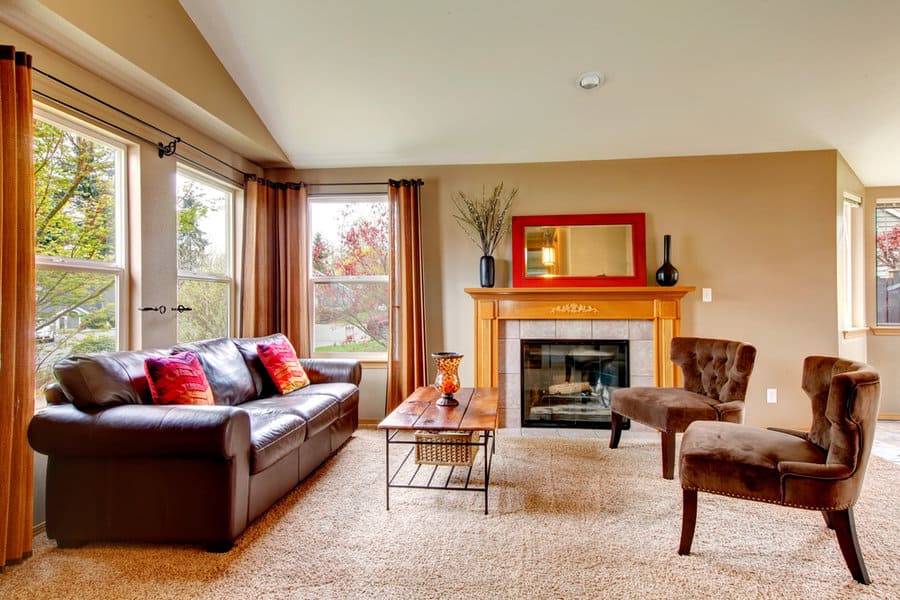 16. Play with Patterned Upholstery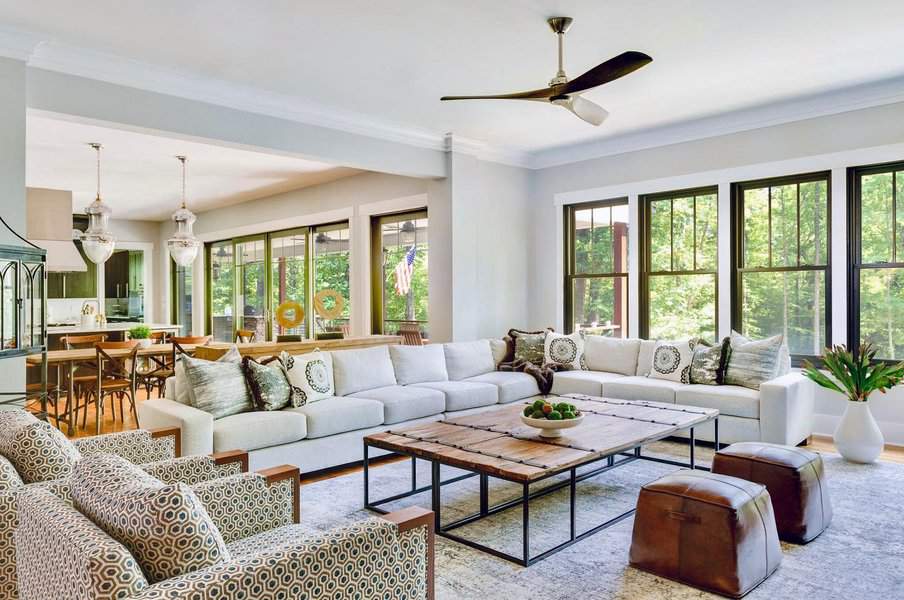 Rustic Living Room FAQs
How do you mix modern with rustic?
Opposites attract, and this is true when it comes to the marriage of modern and rustic interior design elements. Keep furniture lines straight and go for simply designed furniture pieces. Stick to a neutral color palette, but incorporate plenty of cozy textures. Finally, center your design around natural wood elements.
What are the rustic colors?
Warm, earthy, nature-inspired hues come together to make a rustic color palette. If rustic colors were a season, they would be fall. Think burnt orange, evergreen, deep gold, and pine bark grey. Every shade of brown goes well with other rustic colors.