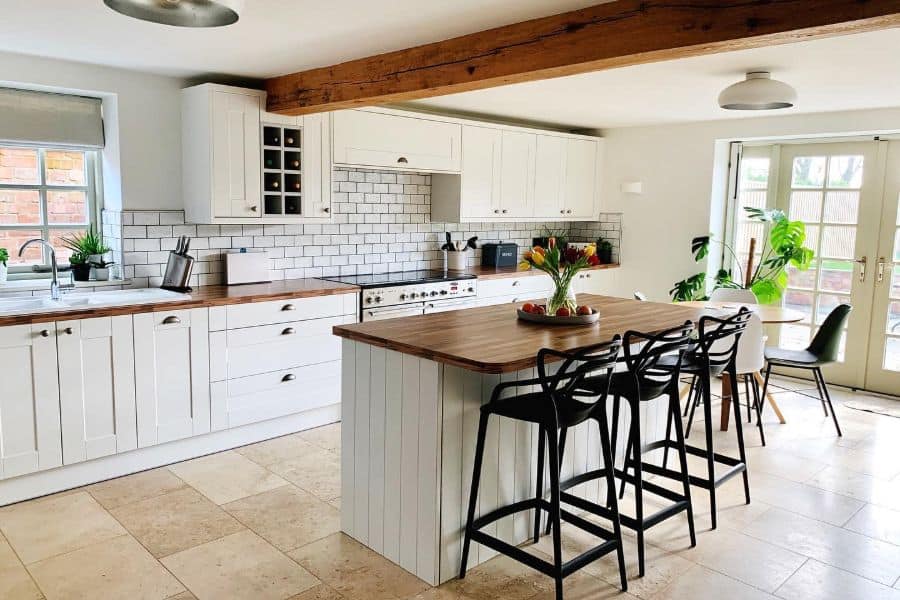 69 Amazing Kitchen Island Ideas for Any Home
by — Kari Apted

Published on November 9, 2021

Updated on April 27, 2023
Adding a kitchen island is a great way to gain extra counter space and storage space in your kitchen. But perhaps an island's greatest power is how it invariably becomes the preferred gathering spot for your family and friends.
Depending on what elements you include in your island design, it can serve as a cooking, cleaning, dining, and/or prep space. If you don't want to commit to a complete kitchen remodel, you can still enjoy some of the benefits of an island by purchasing a movable kitchen island. Check out our collection of best kitchen island ideas and you'll likely find one perfect for your home.
1. Minimal Kitchen Island Trimming For A Contemporary Look
For the aspiring chef or weekend, baker looking for a kitchen island with a modern twist, handleless cabinets, and minimally exposed trims may be just the thing. By opting for handleless cabinets, you can create a minimalist design aesthetic in your kitchen – allowing you to mix textures, materials, and colors.
When it comes to trimming around your island, go for clean lines with only enough material used to establish the outline of the structure. This way you can enjoy an incredibly sleek look without sacrificing usability.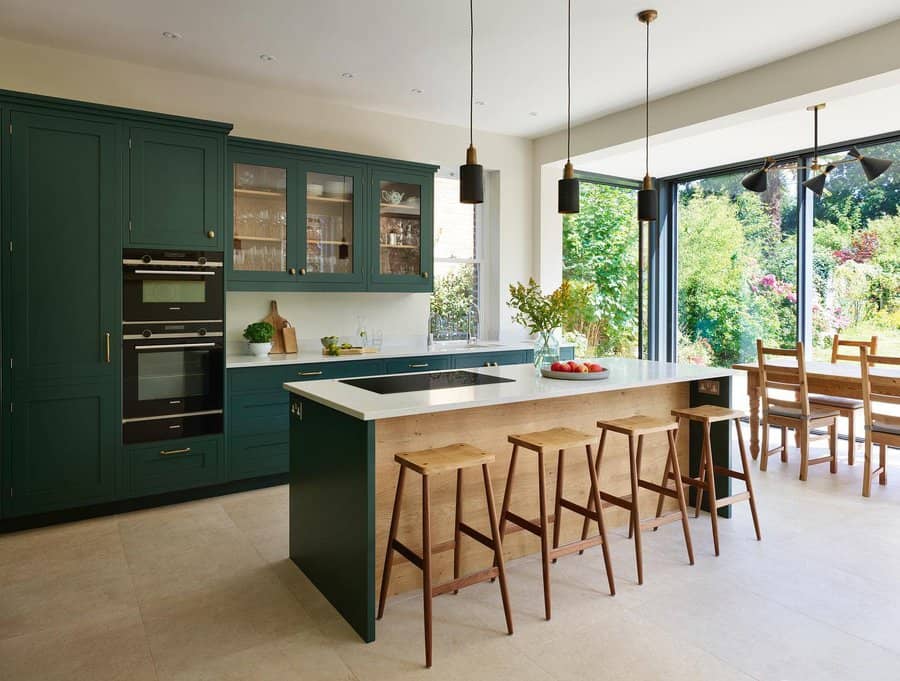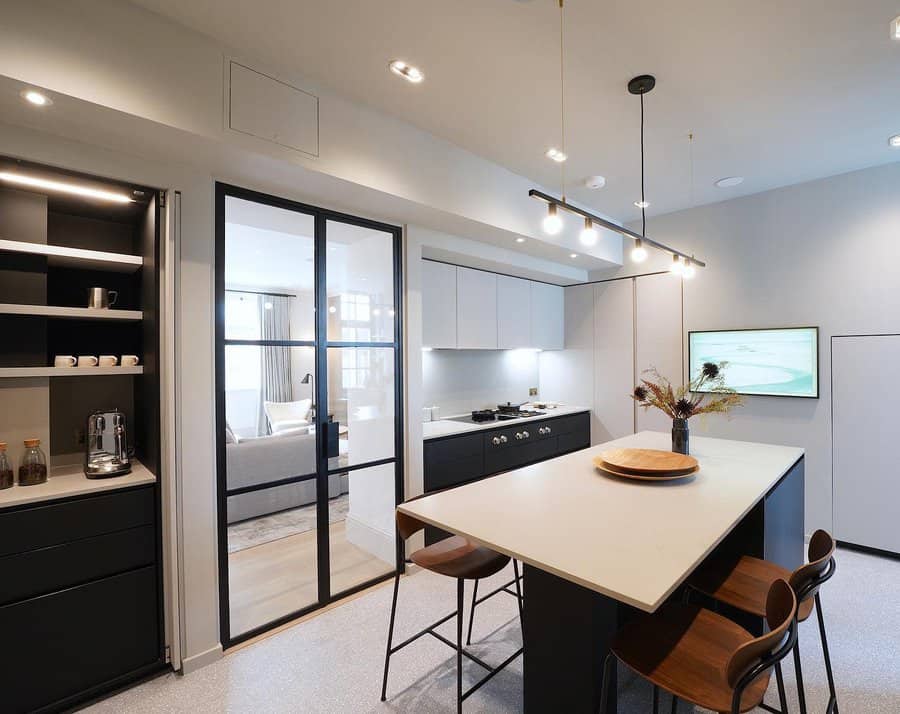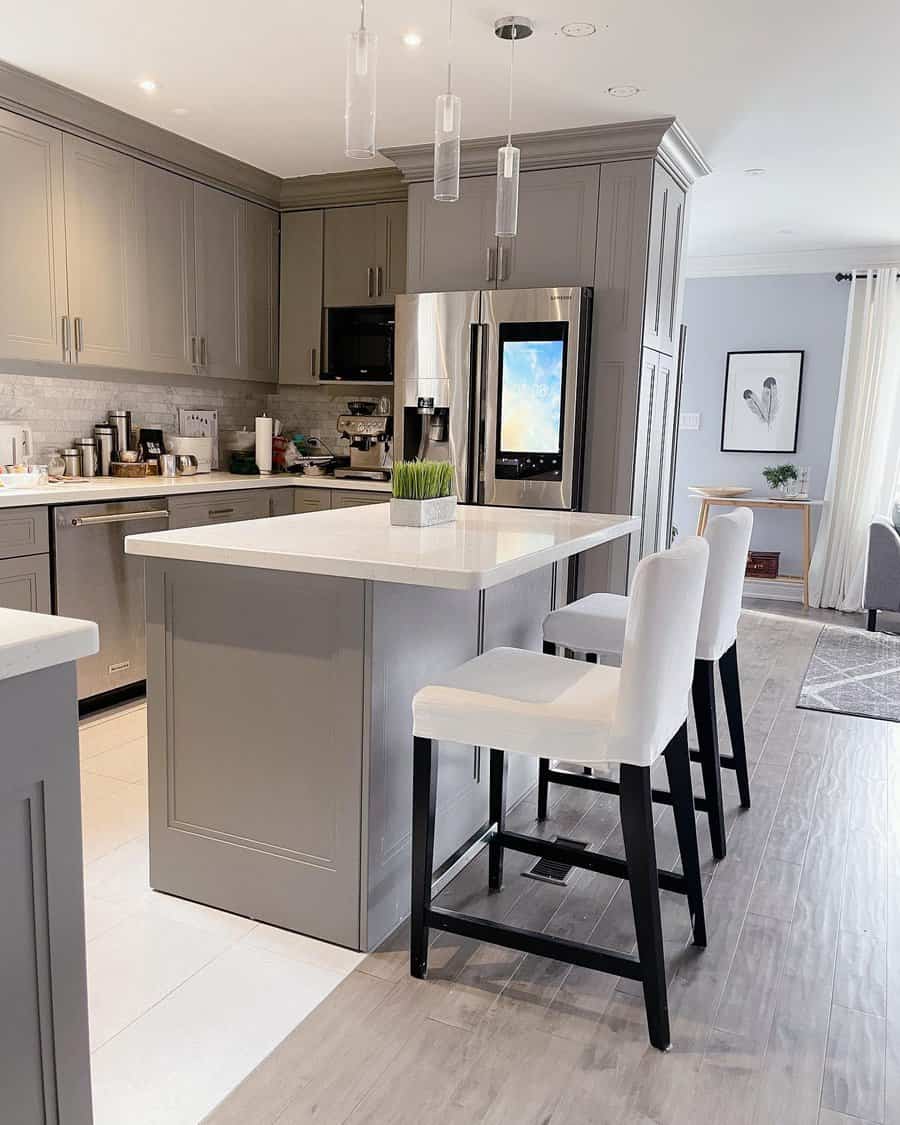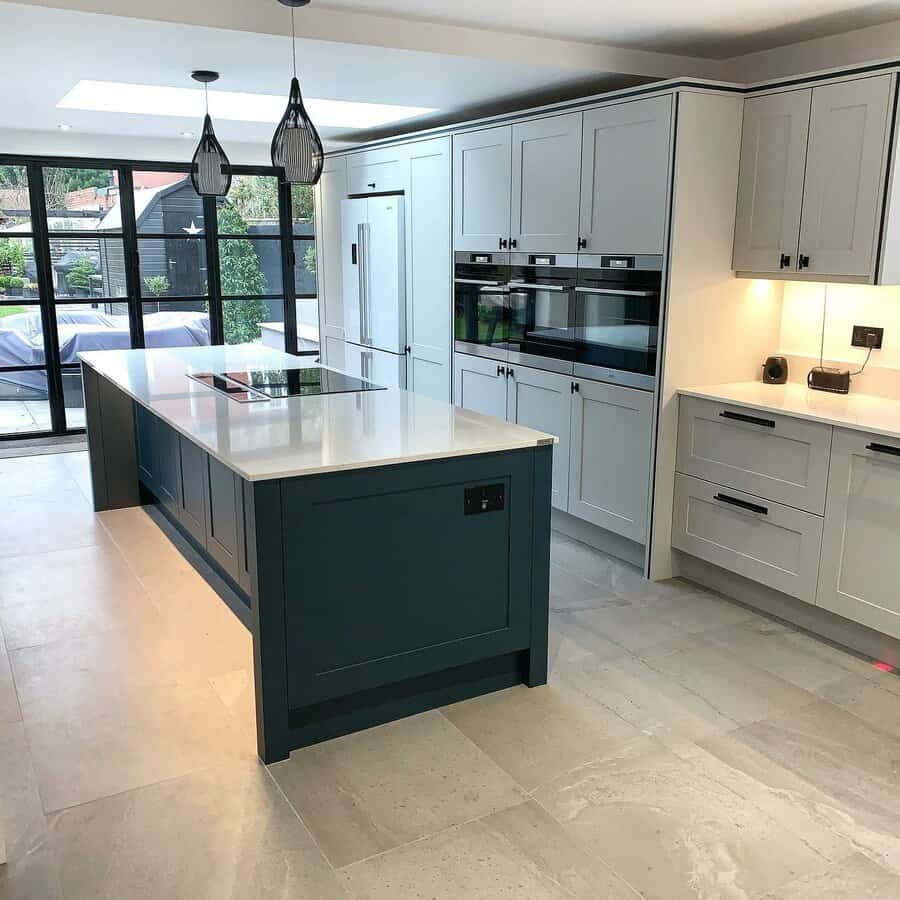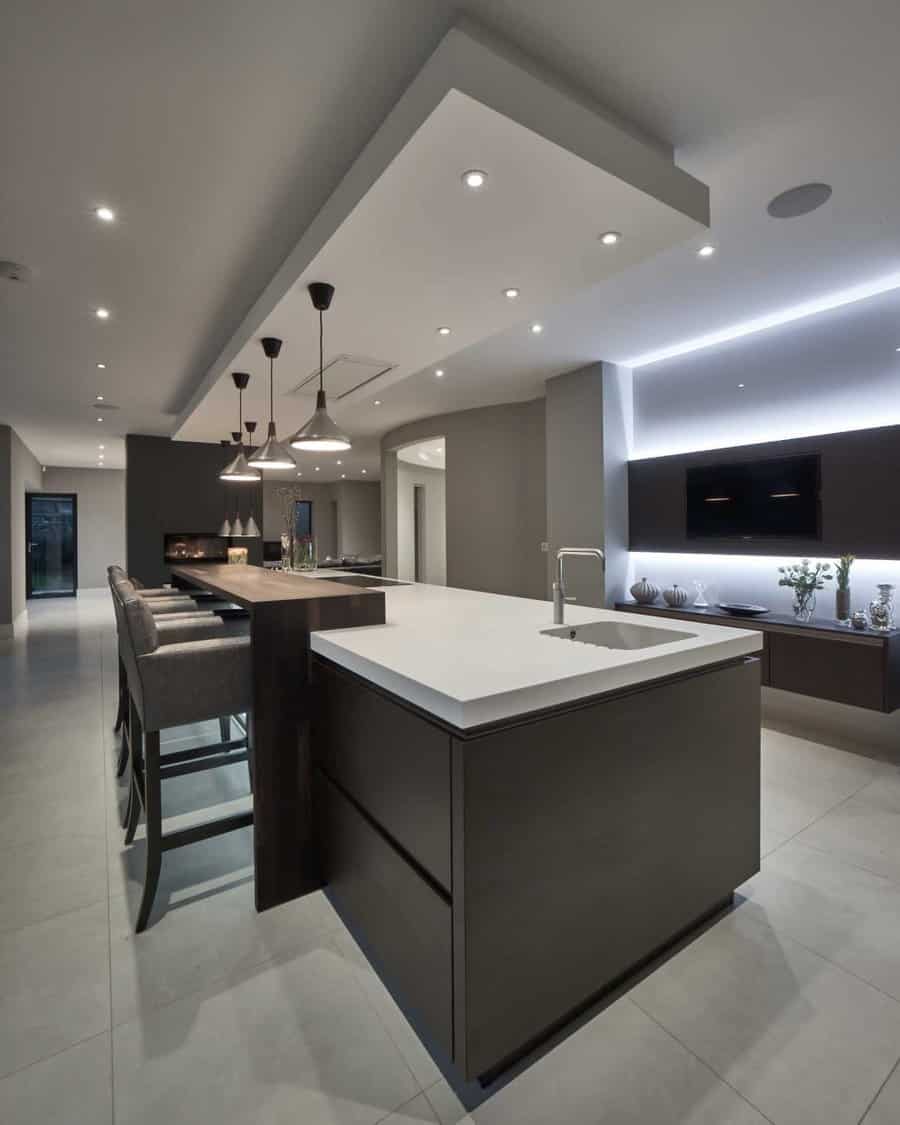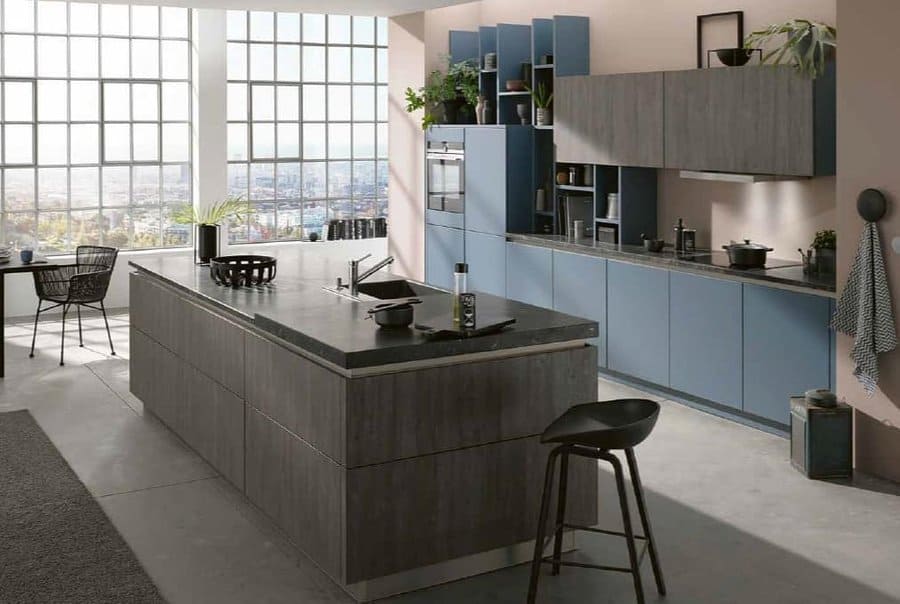 2. Opt For A Marble Countertop
If you're looking for kitchen island ideas that are functional, stylish, and unique why not consider a kitchen island with a marble countertop? Marble has long been used for kitchen countertops due to its sophisticated beauty and durability, so you know your kitchen will look amazing.
Marble also adds a touch of warmth and elegance with its naturally occurring veining which makes it a great choice for those who want to make their kitchen stand out from the crowd! For additional convenience, try adding some built-in cabinetry or shelving below the surface of your kitchen island.
Not only does this provide extra storage space, but it also doubles as an eye-catching statement piece that will draw attention to your fabulous cooking area.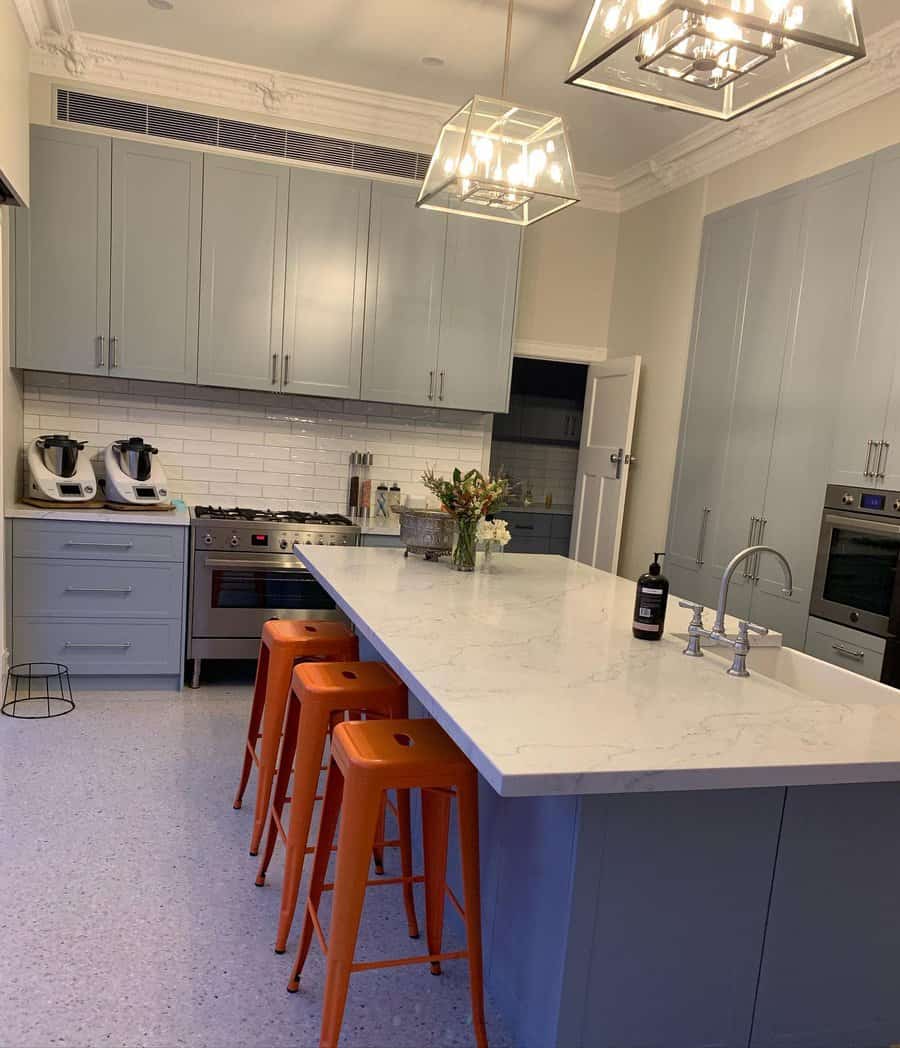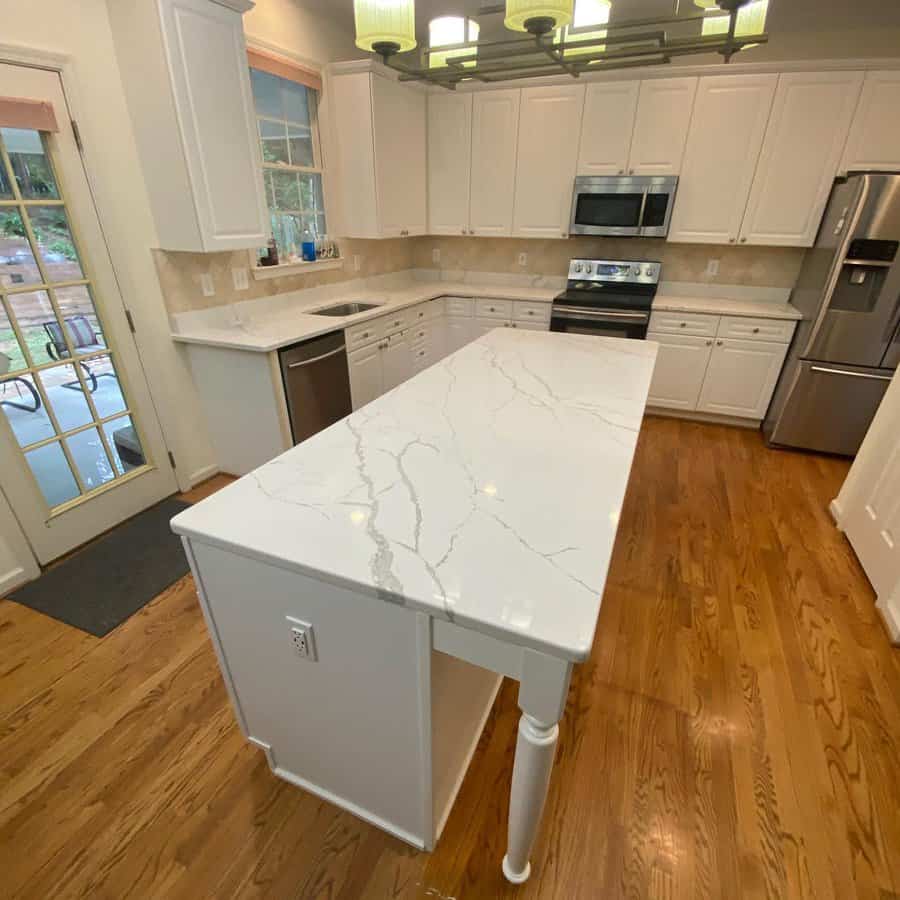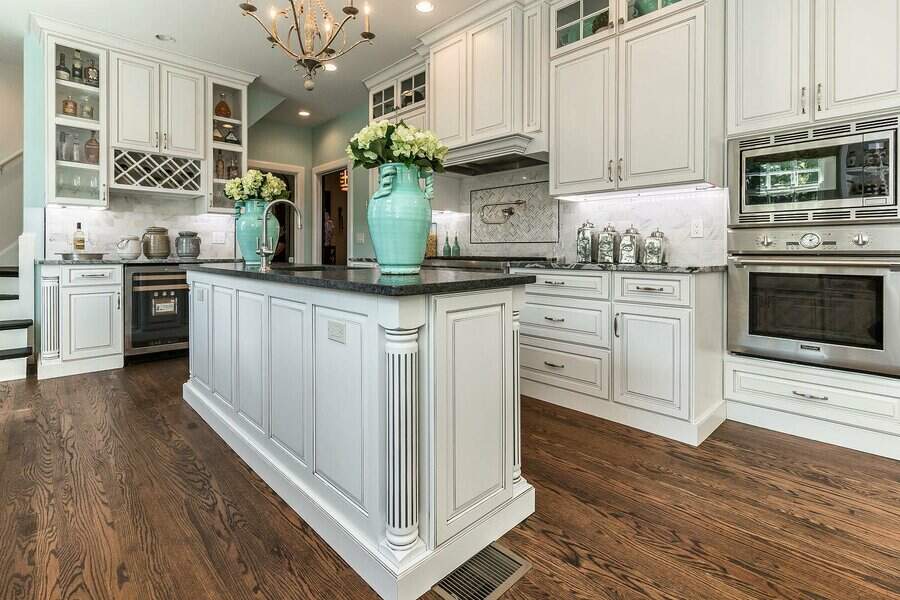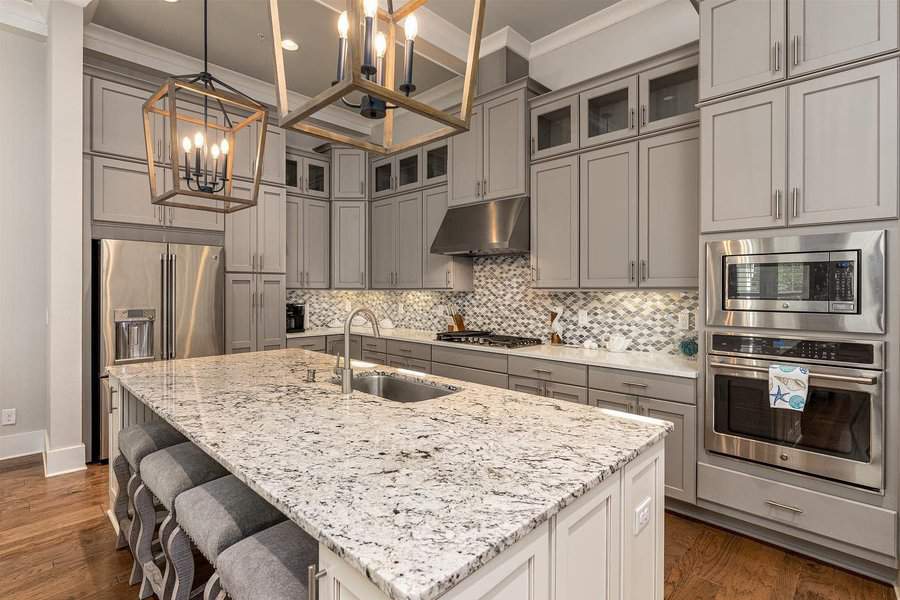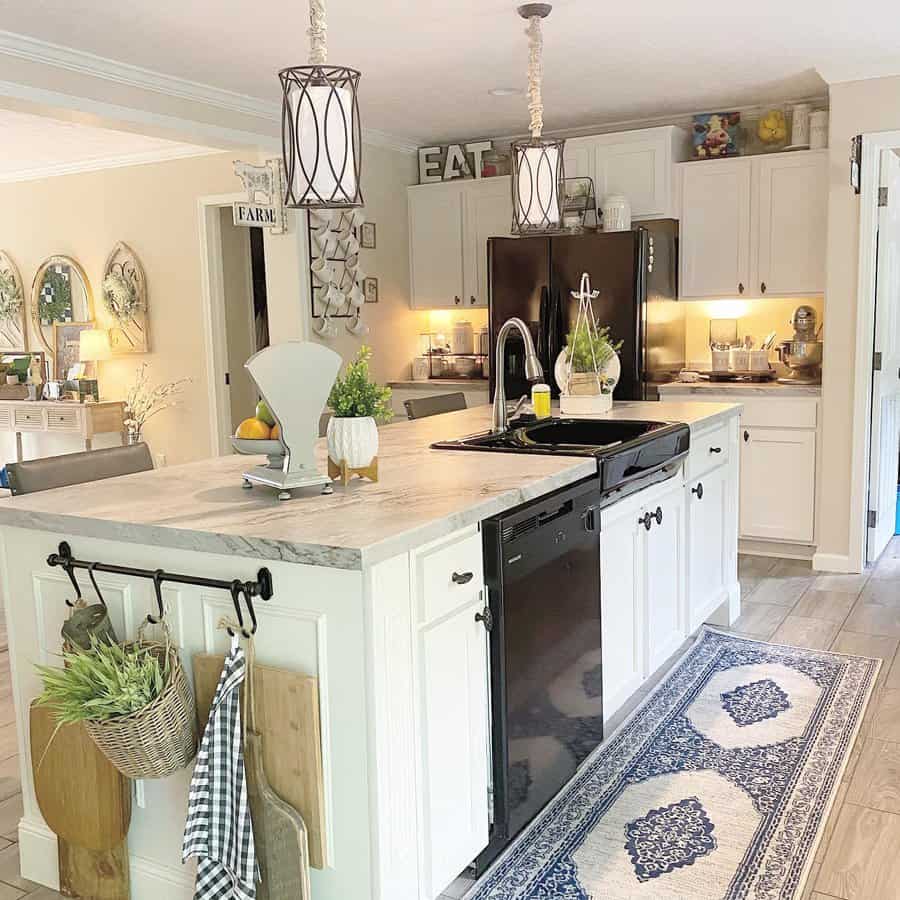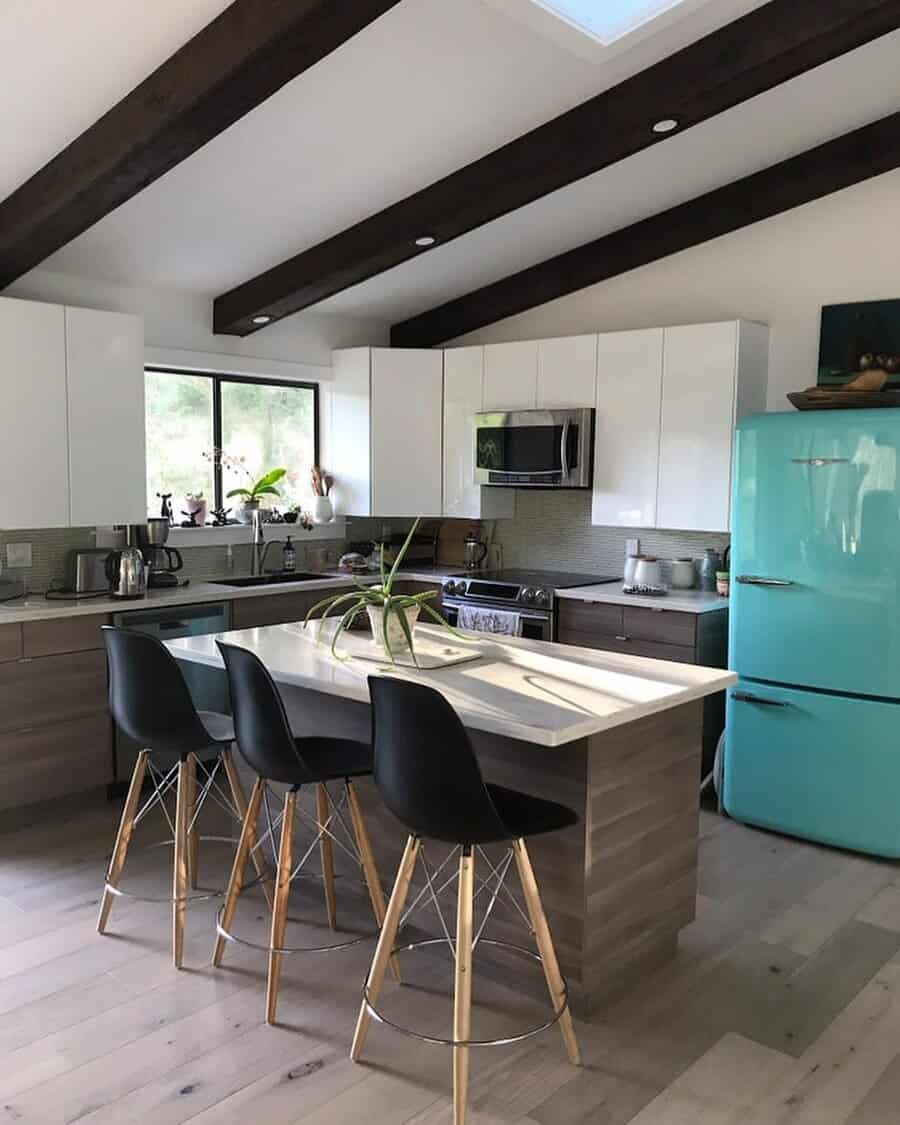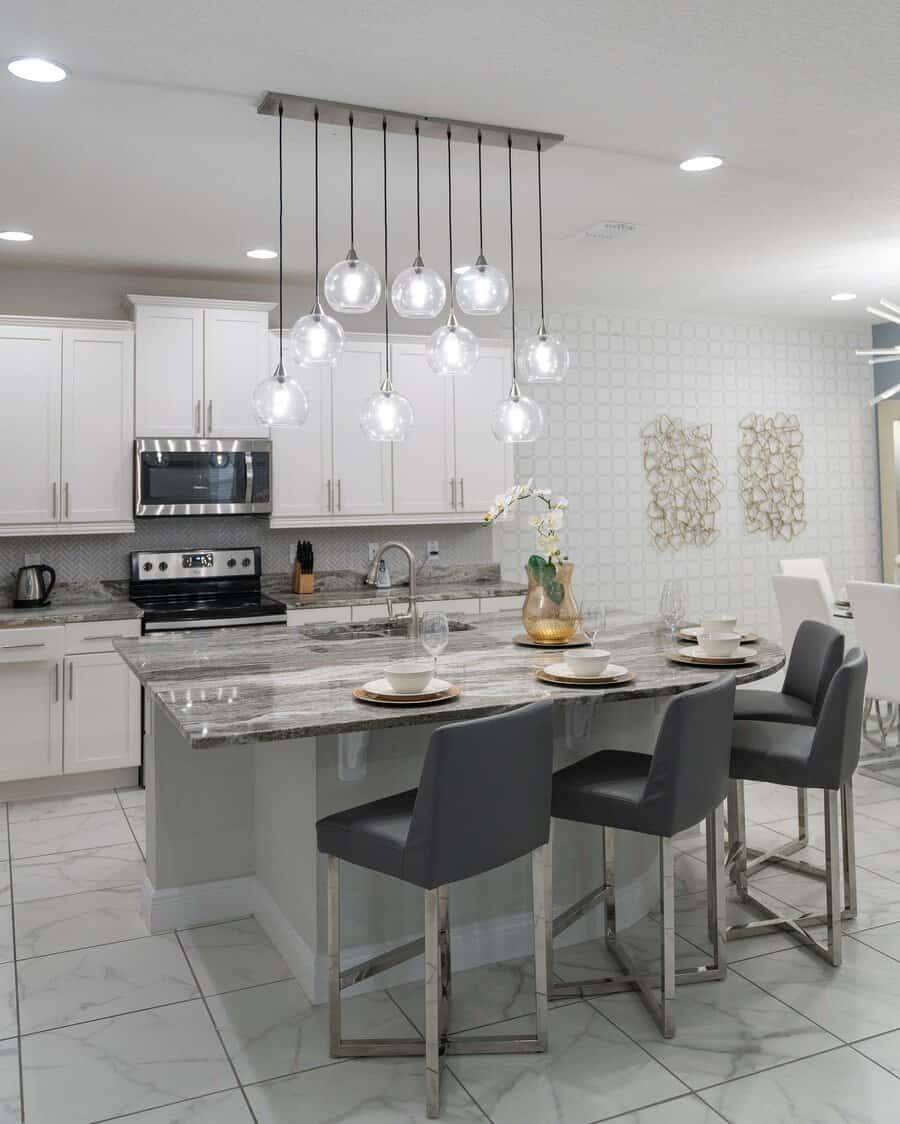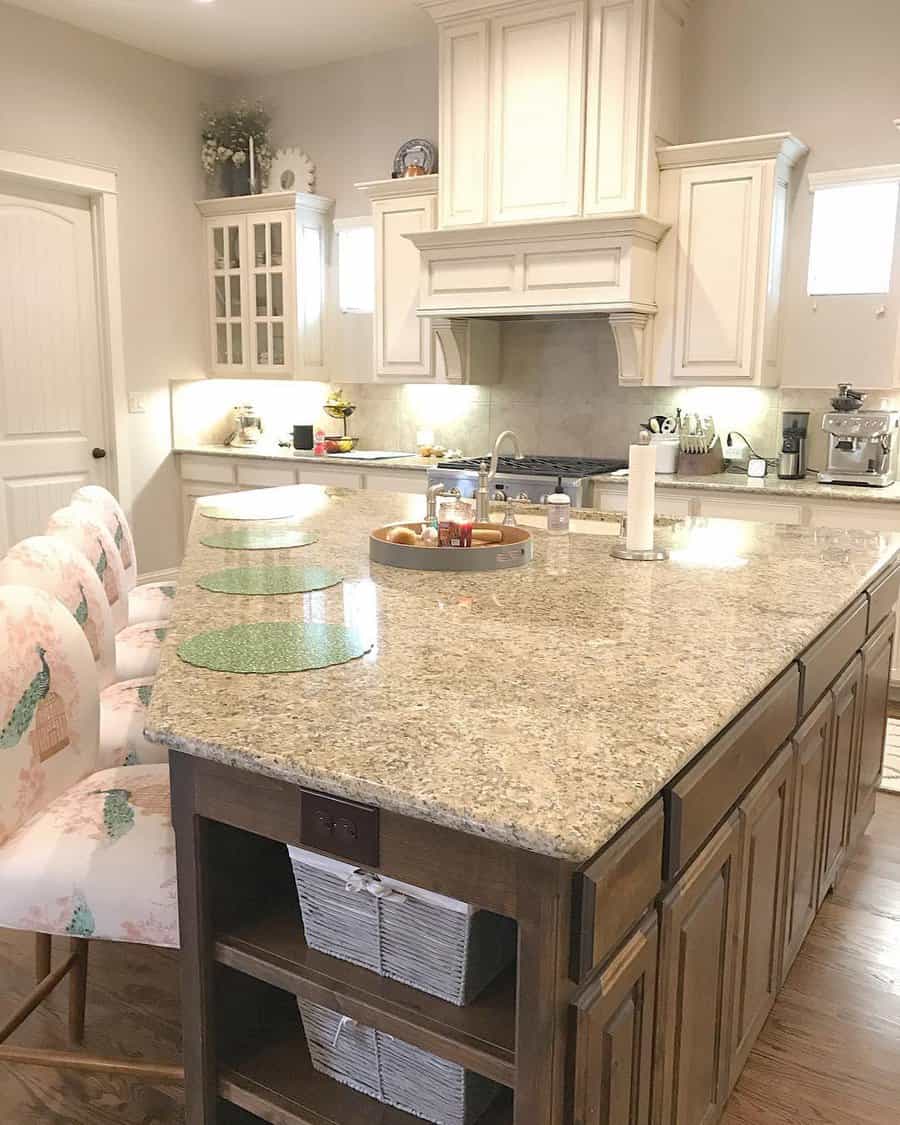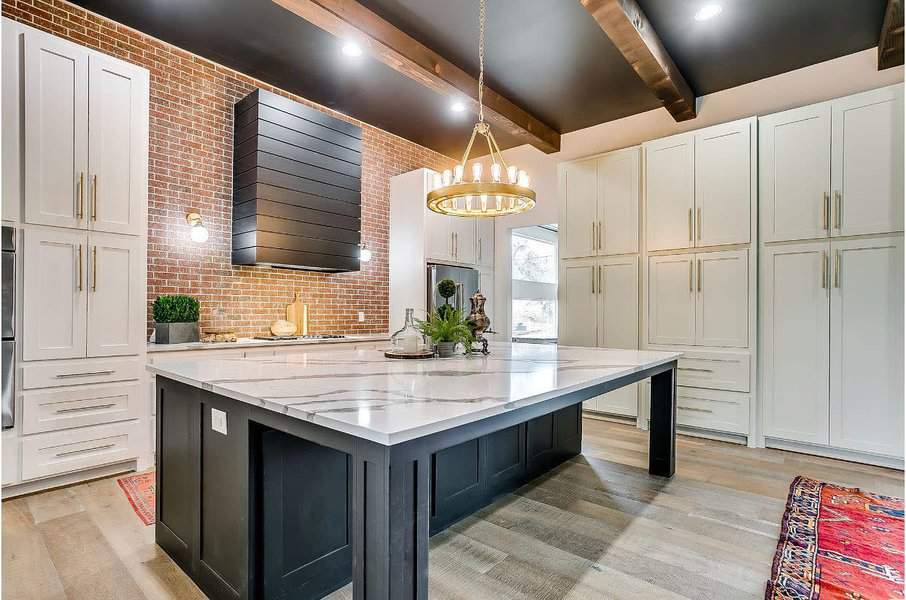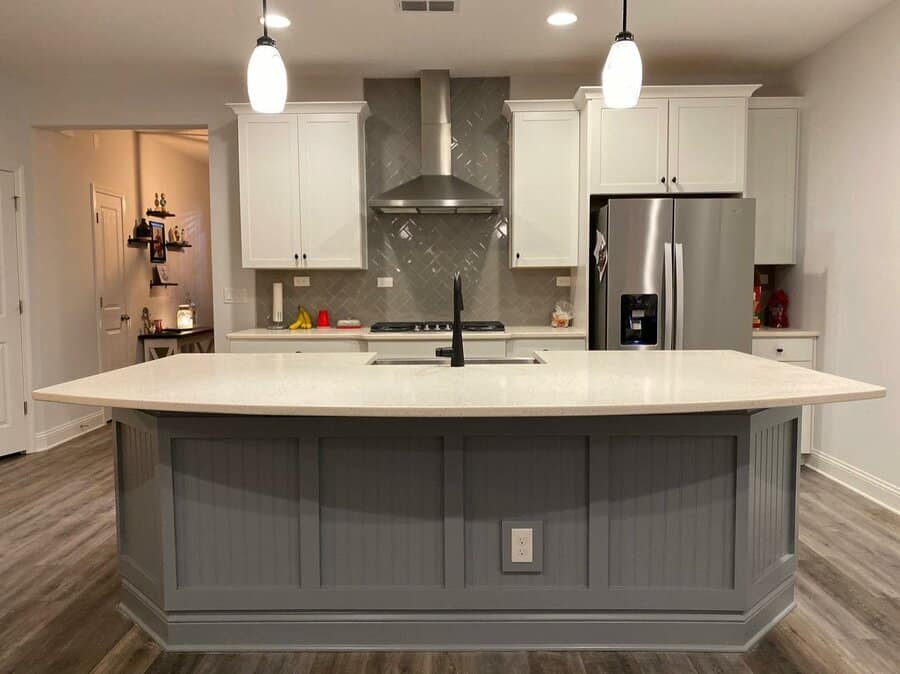 3. Double As A Bar Top Counter
Kitchen islands are a great way to amplify the utility of your kitchen while creating a visual statement. If you're looking to simply increase the usable workspace in your kitchen, a bar top counter island is an excellent choice.
This type of island works well for kitchens with limited floor space and provides enough room for meal prep and bar-style seating without feeling constricted. If your priority lies in providing more cooking area then try out a narrow kitchen island.
This option works well for larger kitchens by increasing the function without adding too much bulk. Lastly, if you want to open up the floor plan of your home as well as create a more conducive food prep environment, opt for an island that separates your kitchen from the living room. It's not just practical but will create extra storage space as well as style points.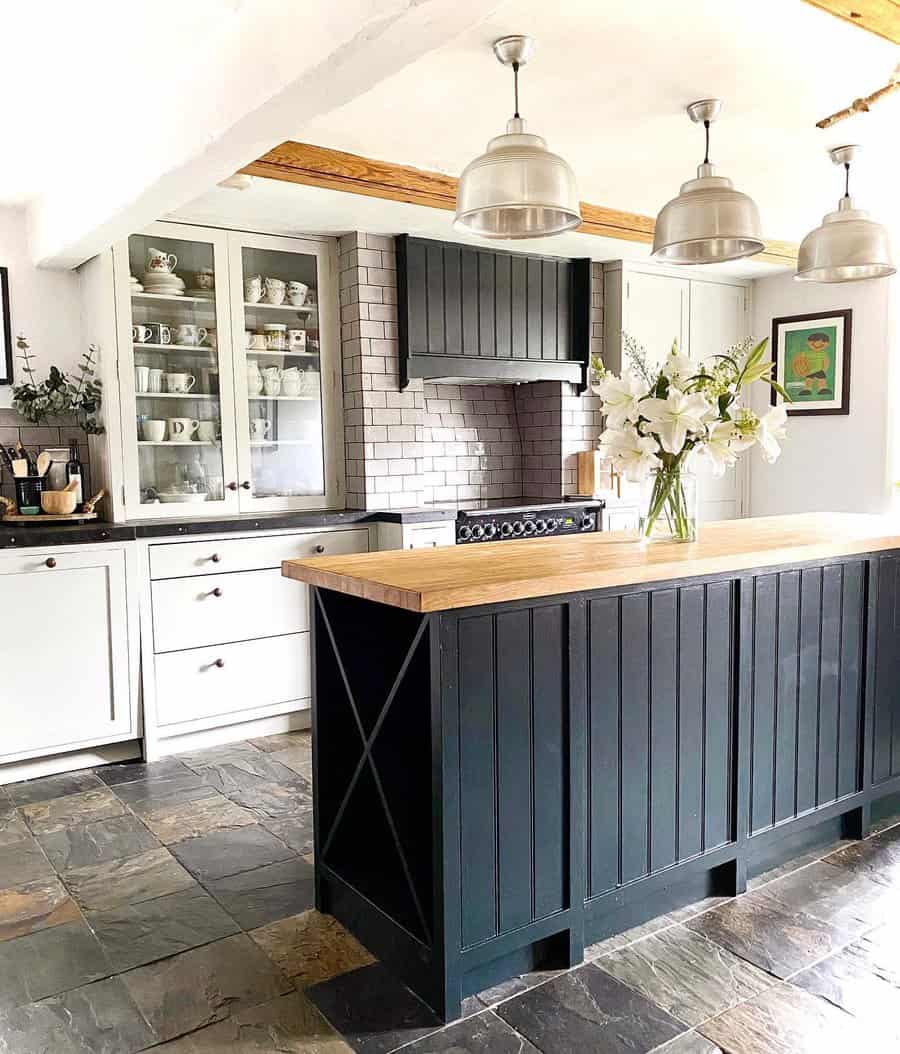 3. DIY A Wooden Countertop
Adding one with a wooden countertop can give your kitchen an extra touch of warmth and chicness. For example, you could go for something rustic like a white kitchen island with a weathered-wood countertop that has a distressed finish and off-white paint job; or opt for a contemporary kitchen island with black granite countertop coupled with wooden cupboard drawers, sure to bring style and class to any kitchen.
Whatever route you take, kitchen islands made of wood never fail to make a room feel inviting and warm–evoking the charm of nature's beauty indoors!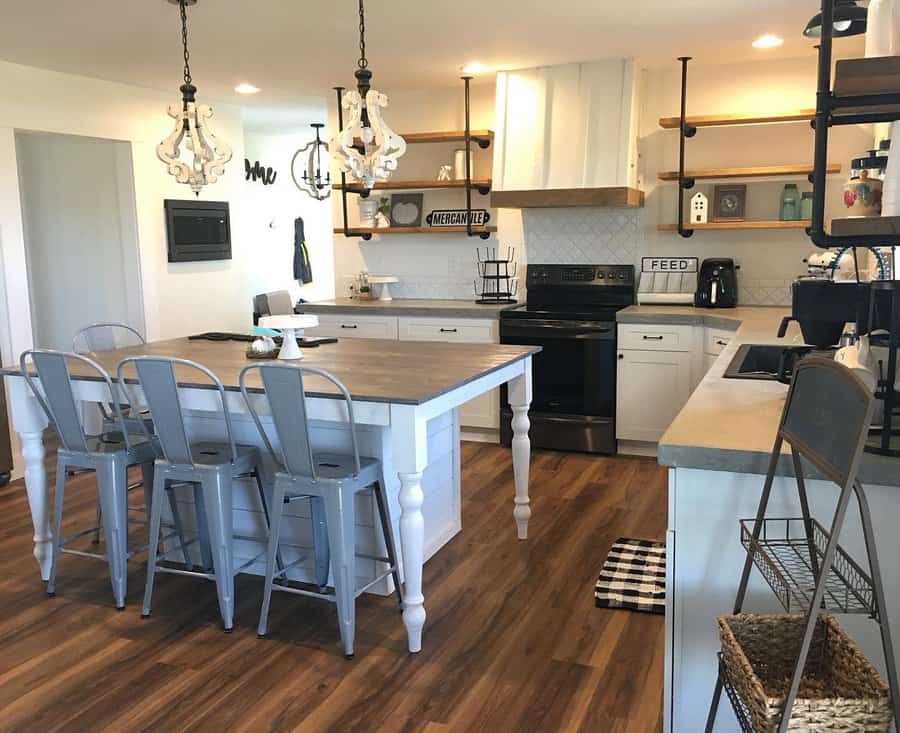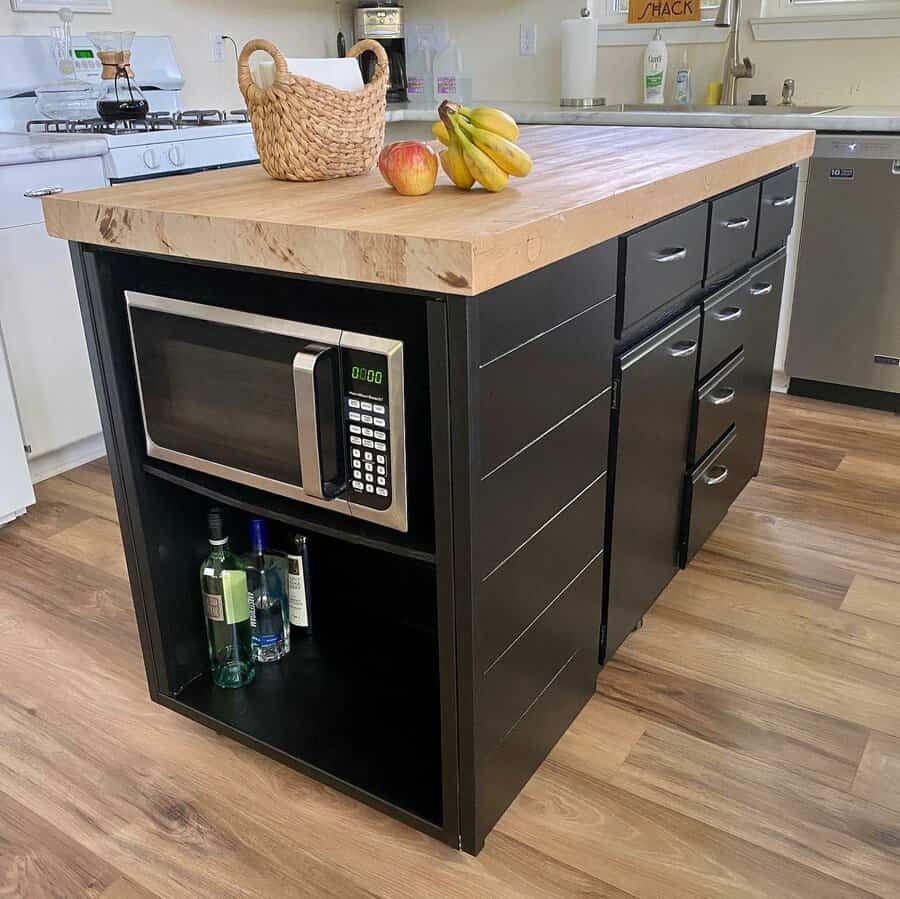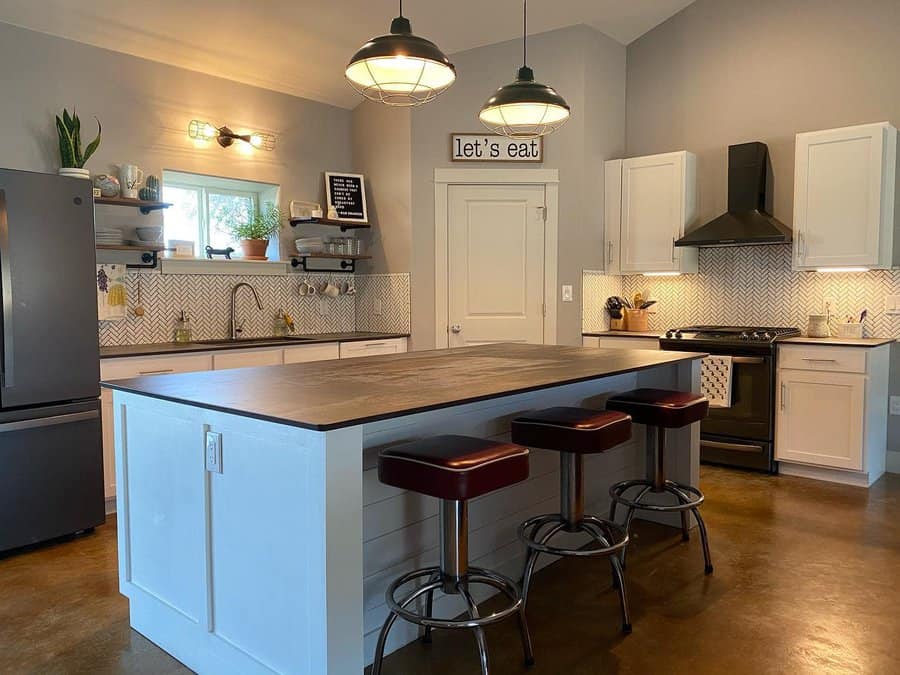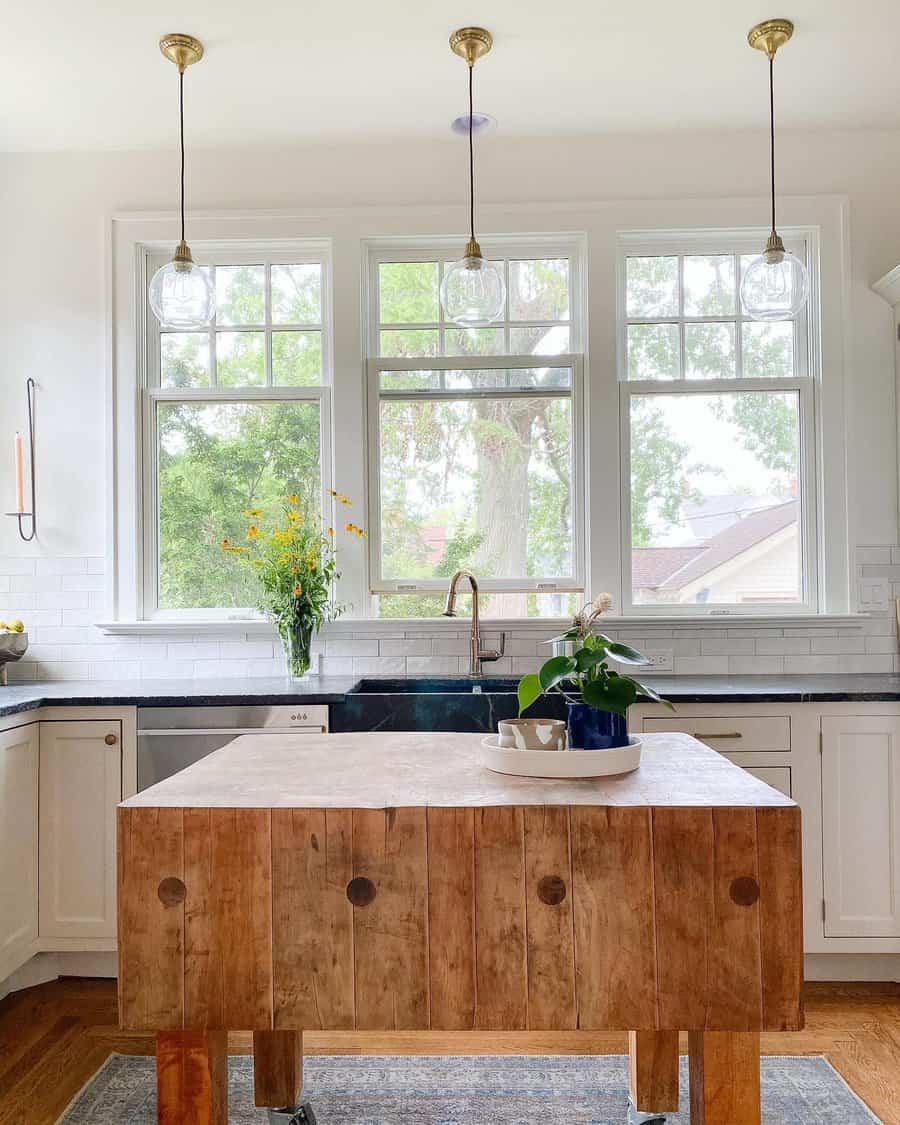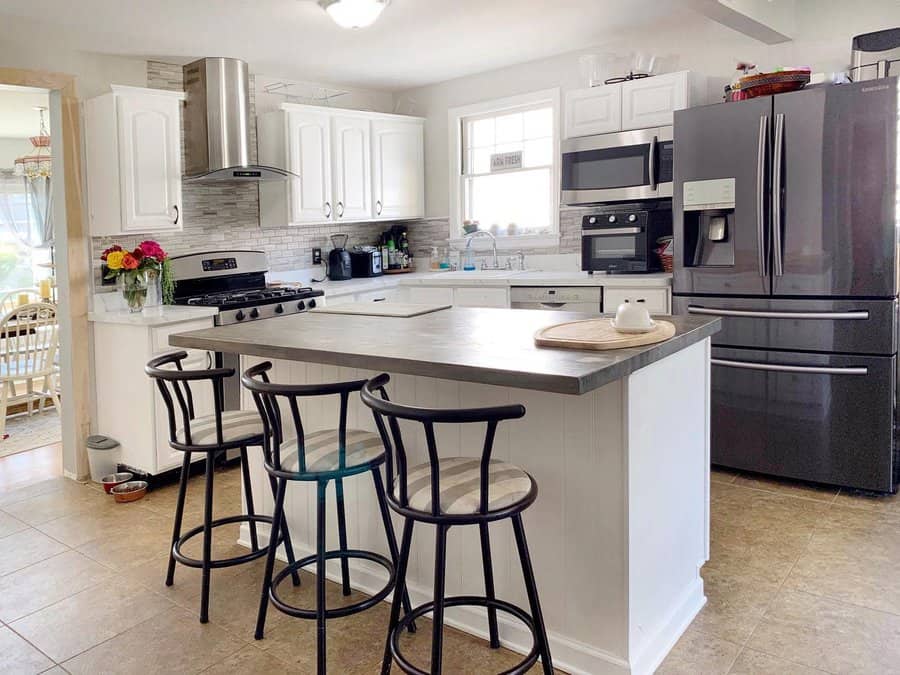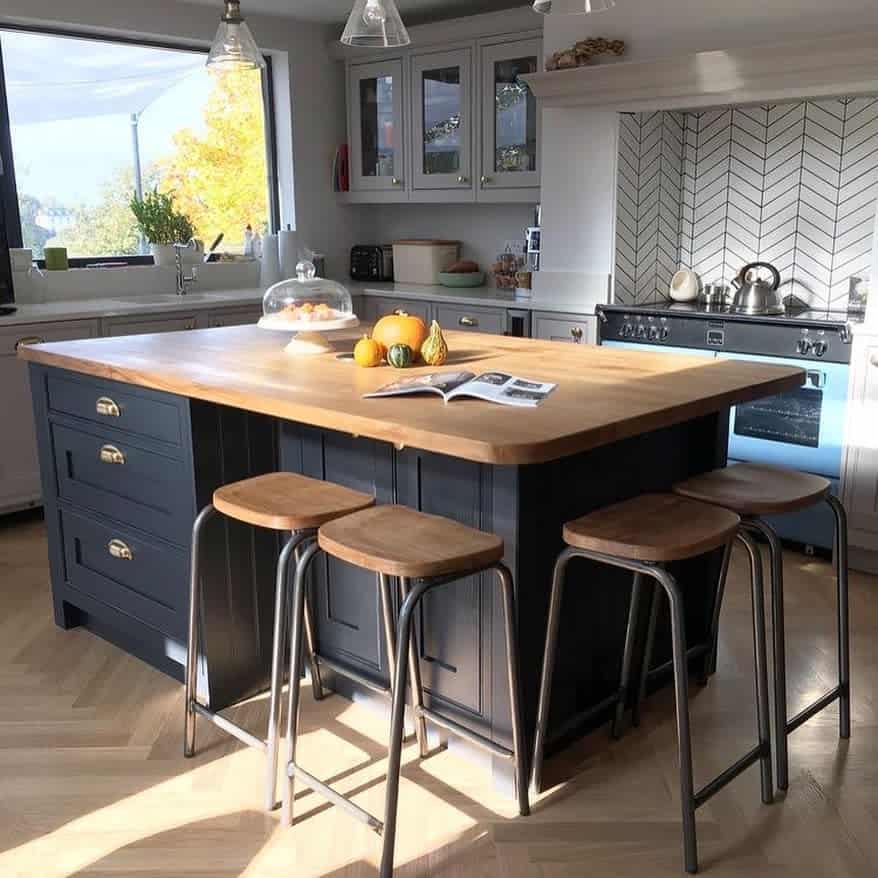 4. Brighten Up The Space With A White Kitchen Island
A white kitchen island is an excellent way to incorporate a touch of elegance into your kitchen. It can also provide additional counter and storage space while enhancing the overall look and feel of the room. Consider adding white accents such as white chair cushions to amplify its brightness and draw attention to it further.
For a creative twist, try utilizing white subway tile on the backsplash above the white kitchen island or install stainless steel appliances that reflect light off of its white surface. With just a few simple touches you will be able to turn a simple white island into a stunning focal point in no time.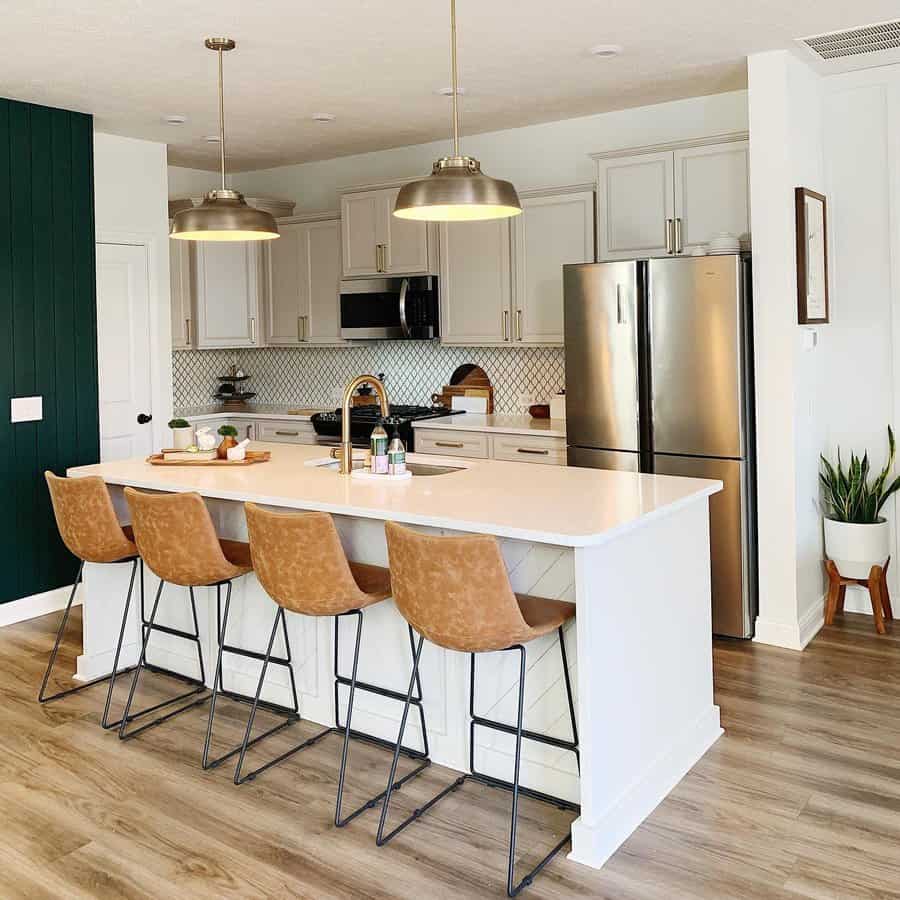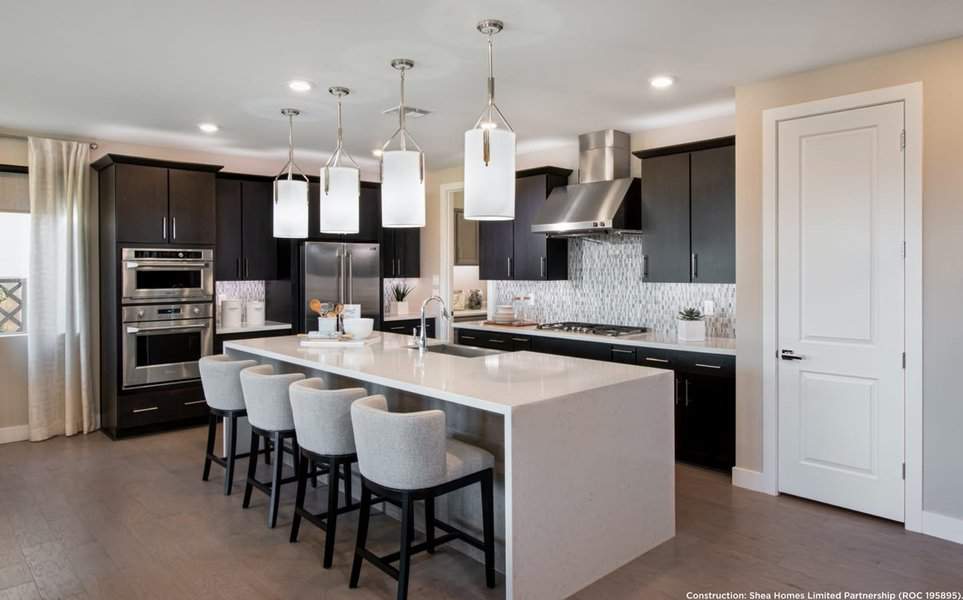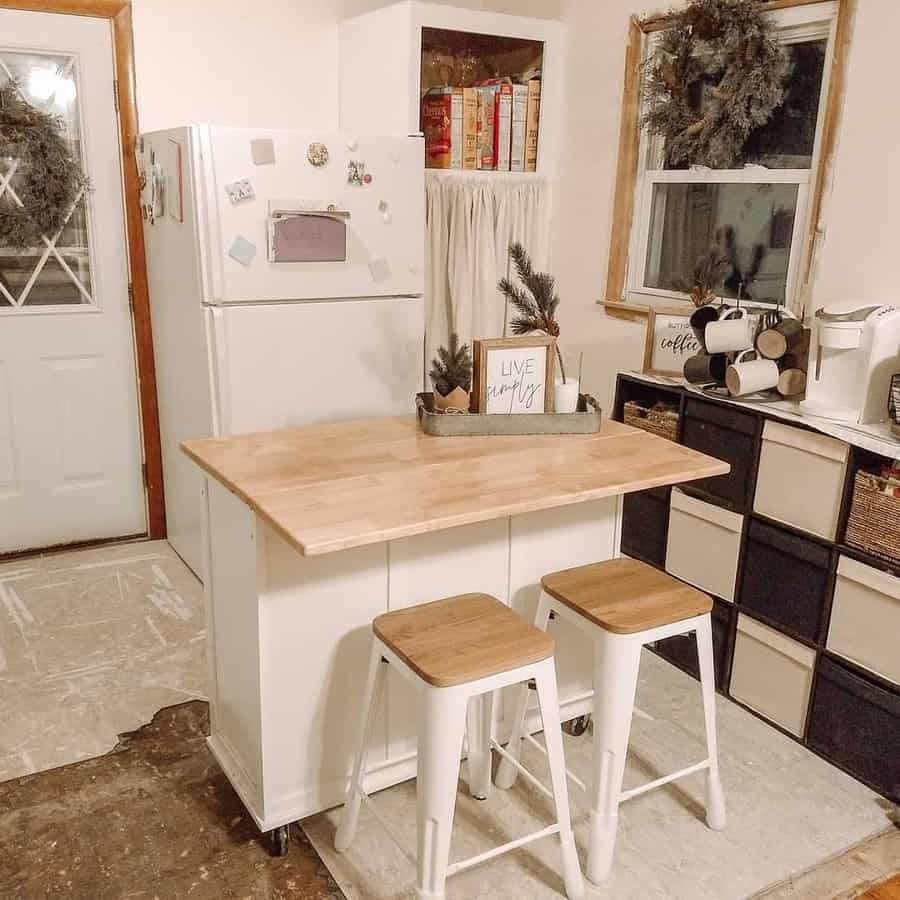 5. Be Creative With A Freeform Kitchen Island
If you're looking for kitchen island ideas that look great and are also practical, freeform kitchen islands may be the perfect option for you. They free you up to customize the design to fit in your available space and make it uniquely yours.
You can easily pick out the materials and finishes to match your existing decor and style, like a stunning marble countertop with wooden legs or a two-tone combination of metals and distressed wood. Freeform kitchen islands help keep a visually unified look while also letting you express your own individual style.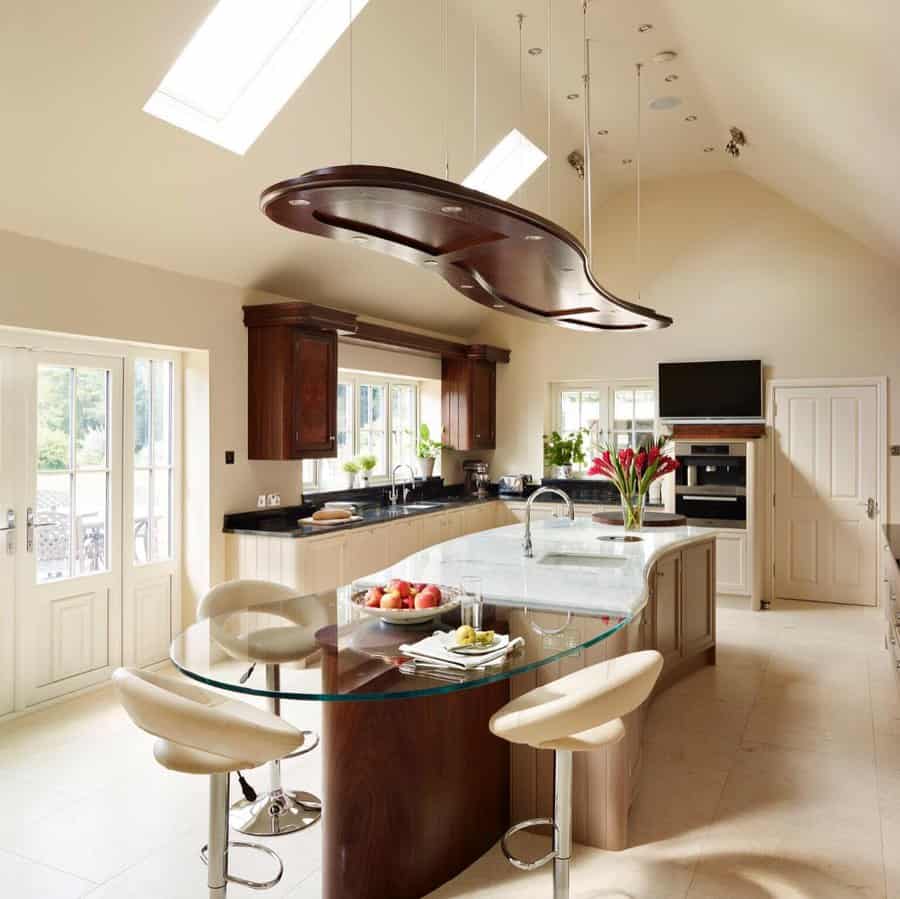 6. Go For A Farmhouse Look
If you're looking for something a bit more country rustic, we suggest installing kitchen islands with shiplap walls. For a luxe yet homey look, choose distressed wood and white to brighten up the kitchen, or go dramatic with some barn-style design elements, like galvanized steel accents.
Keep in mind that kitchen islands are often the center of attention in the kitchen, so make sure you choose materials that you'll love for many years to come.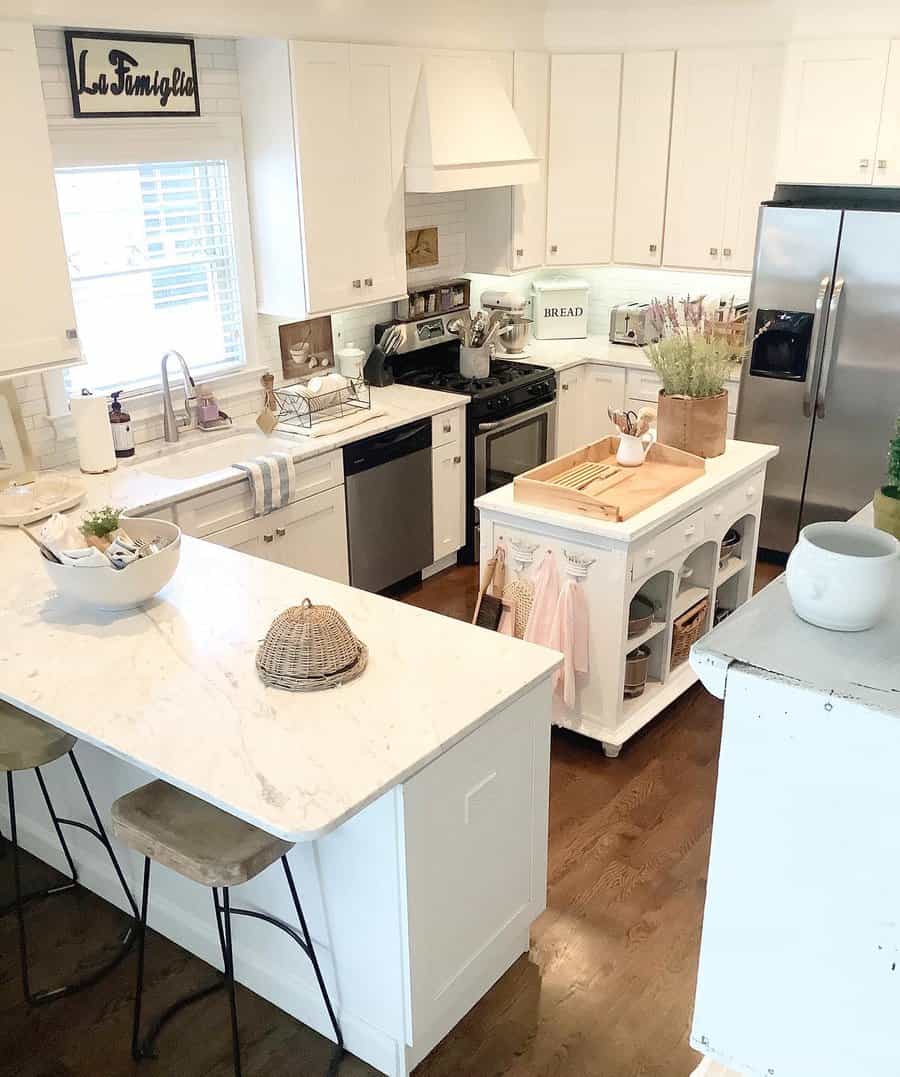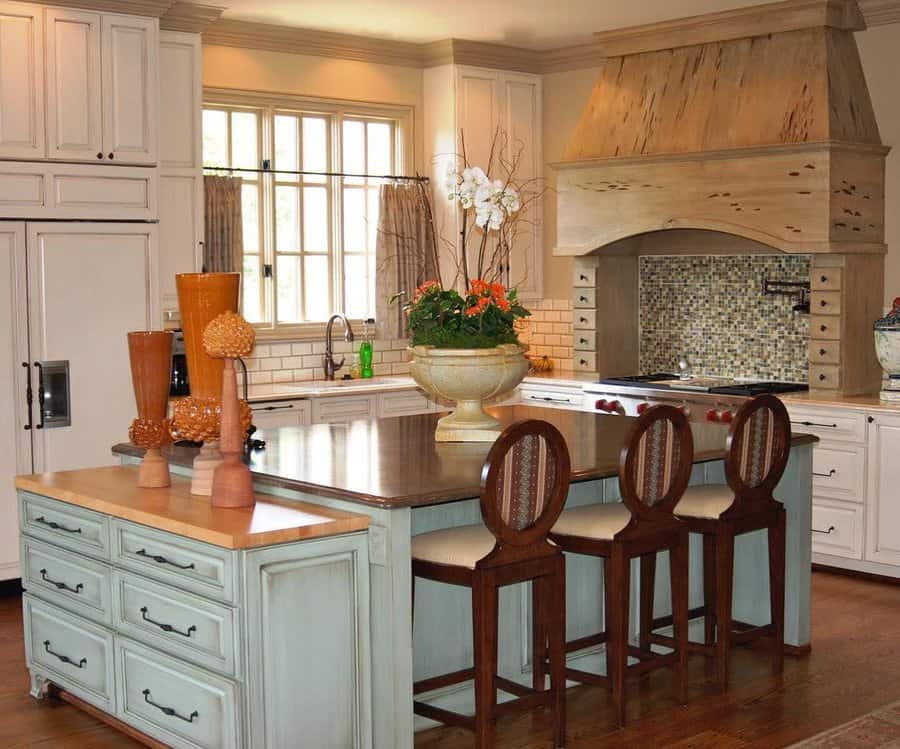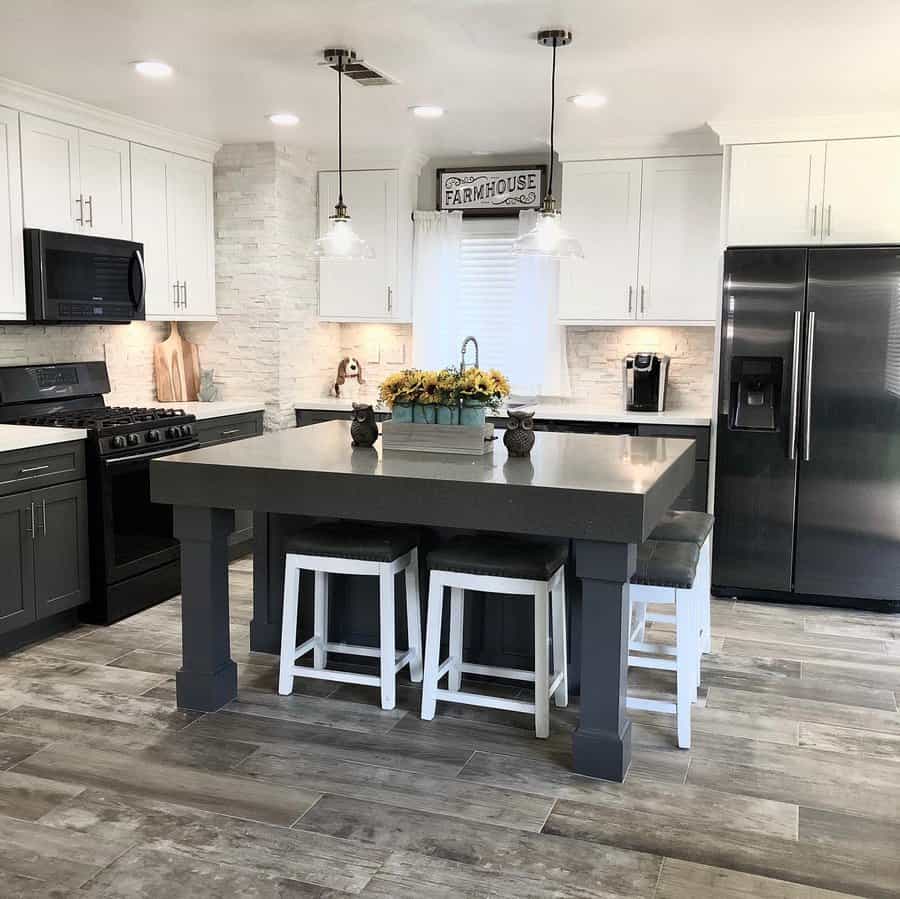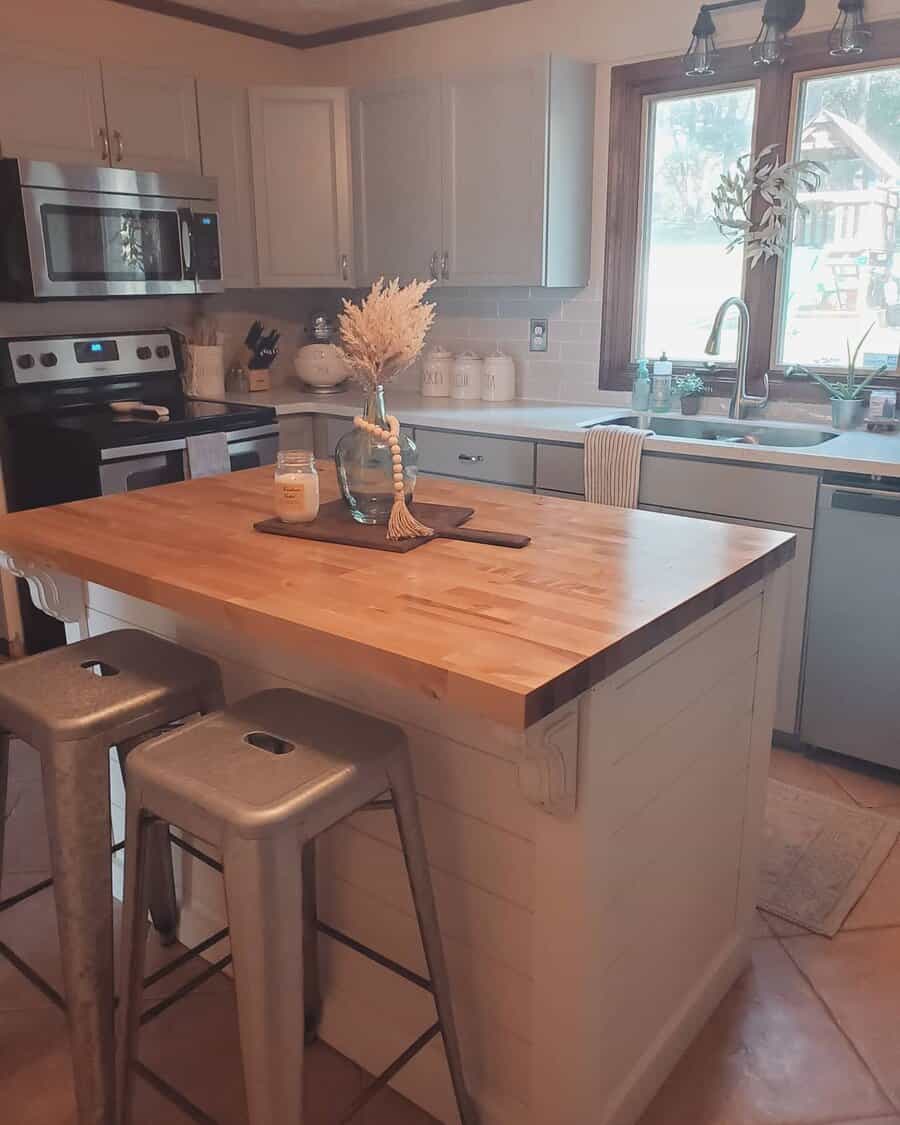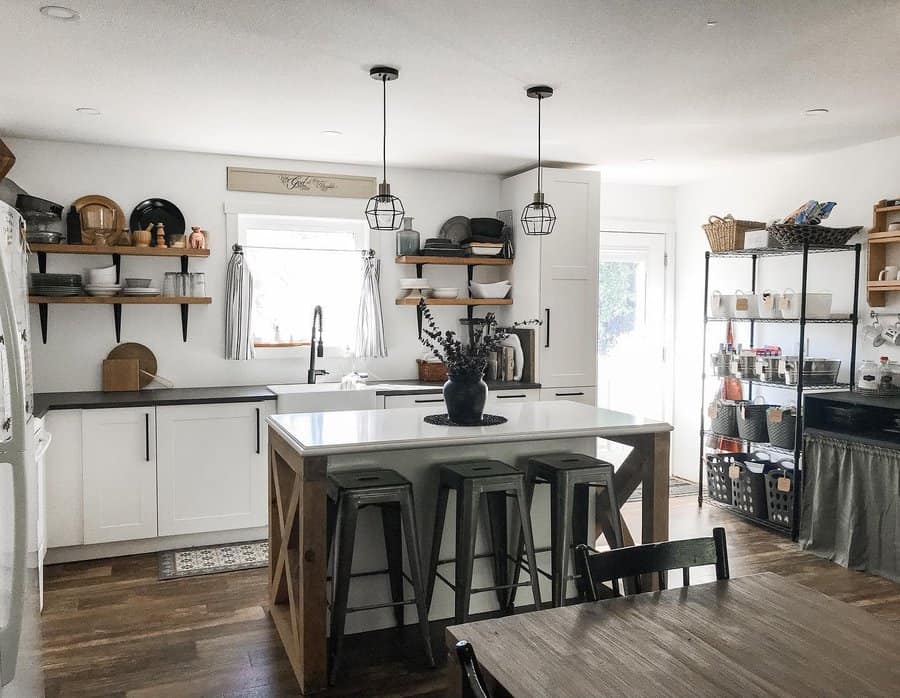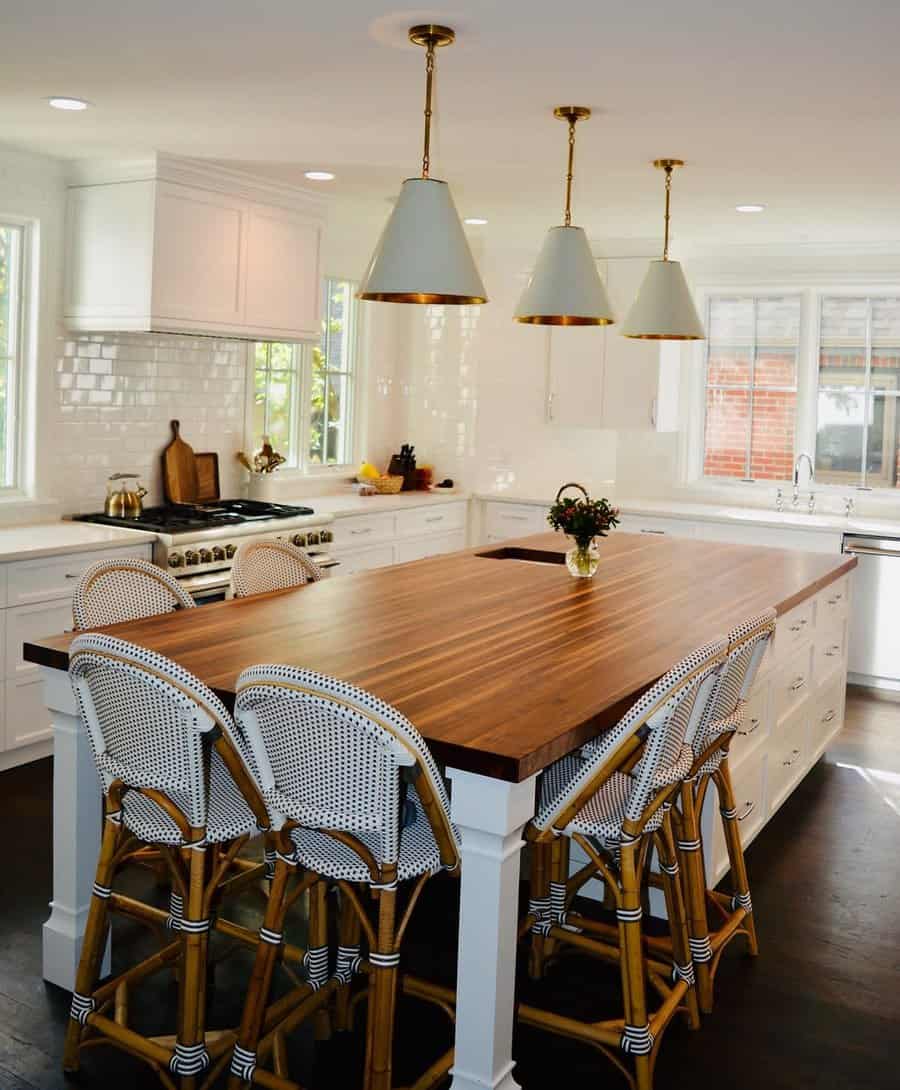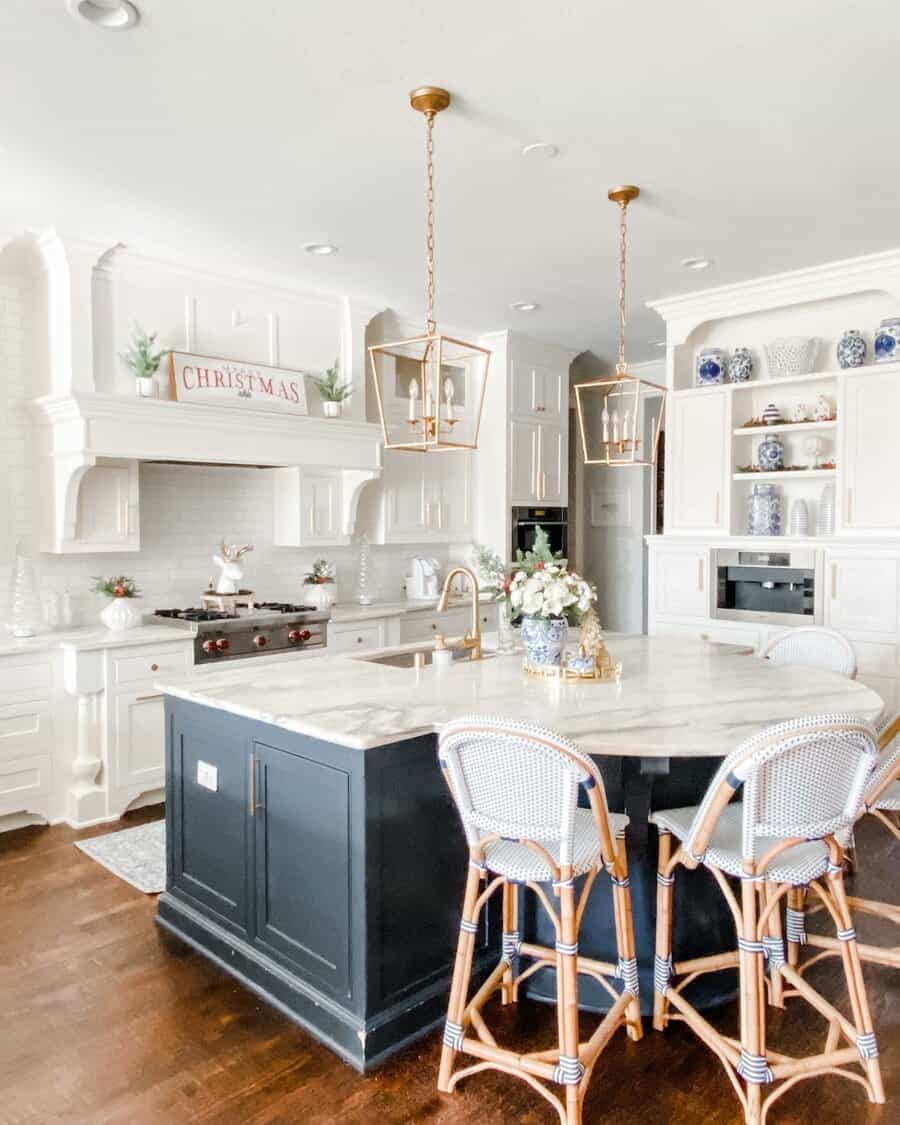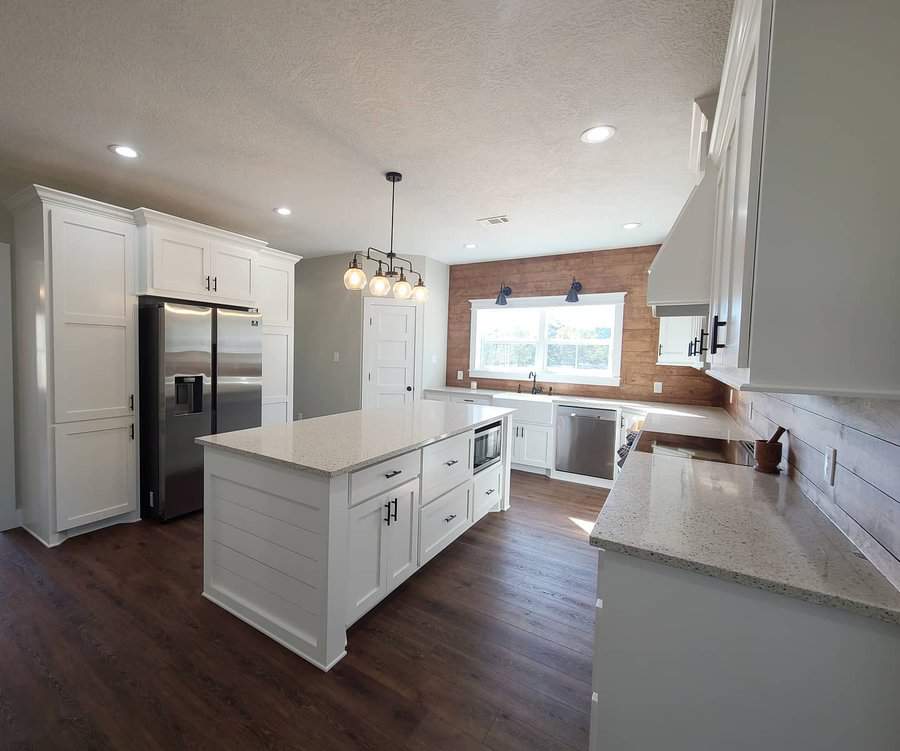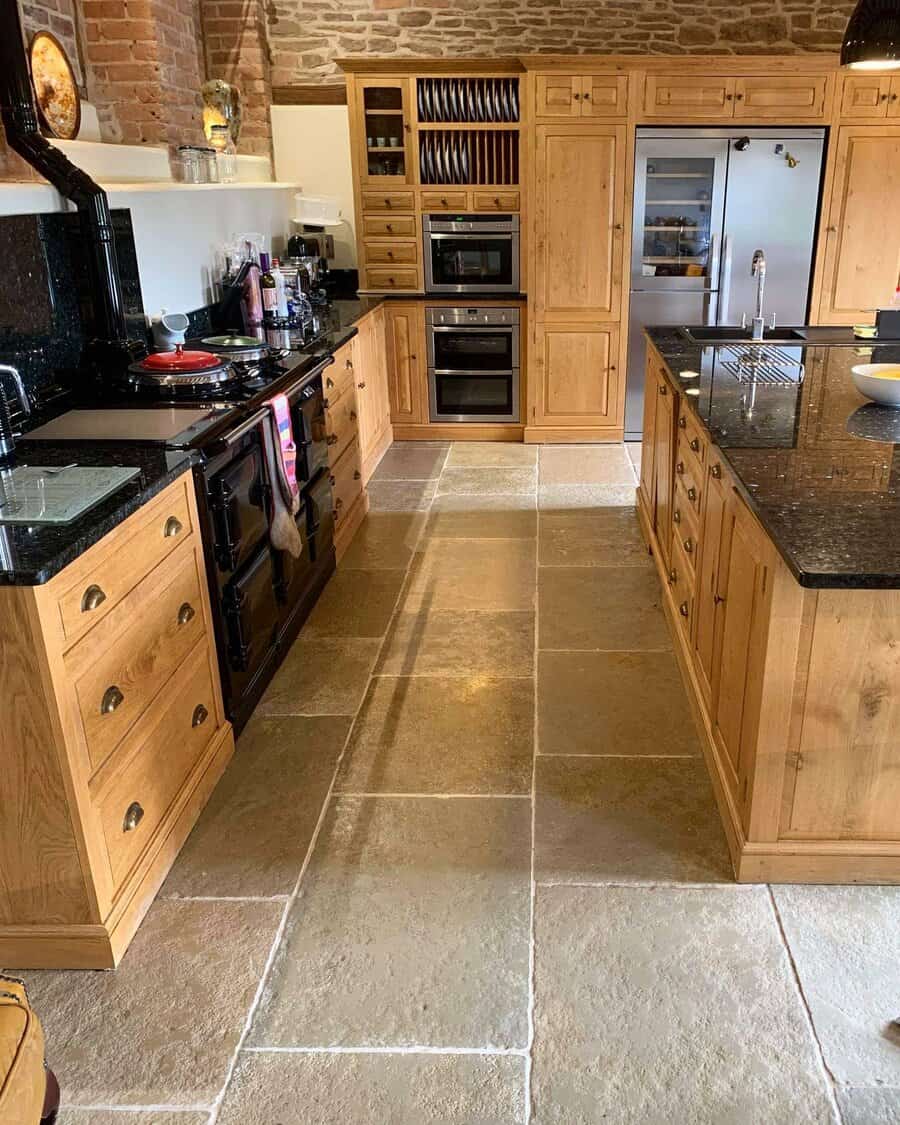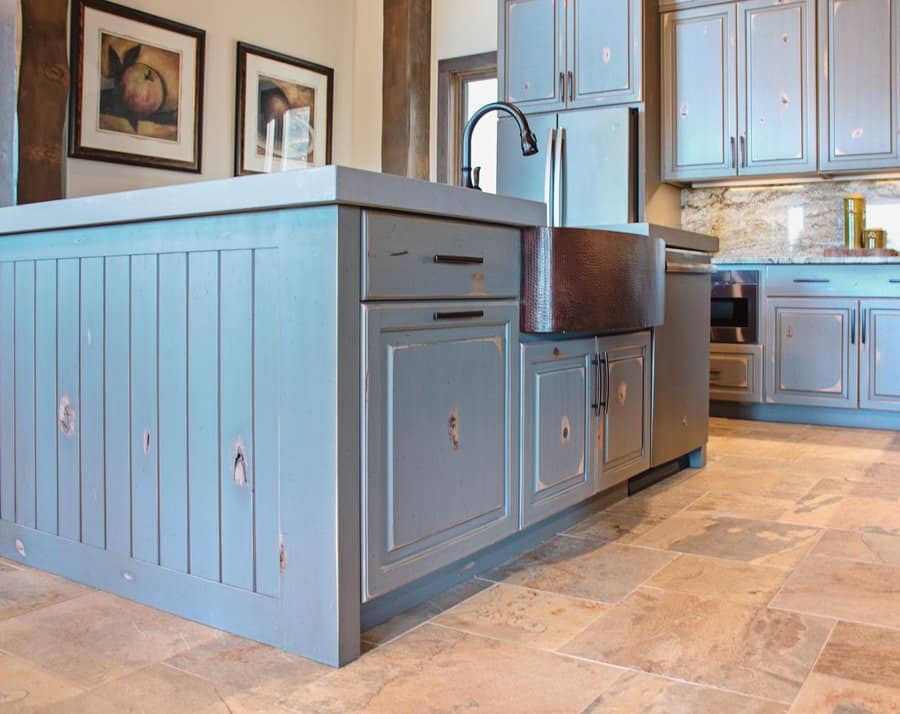 7. Play With Lighting
A kitchen island with pendant lighting is a great way to add eye-catching beauty to the kitchen. It makes your kitchen feel larger, and brings brightness and illumination while adding an extra layer of sophistication. Not only will you be able to show off your kitchen island but also make cooking easier by having extra counter space and plenty of light for food prep and cooking activities.
Adding a couple of stylish pendants definitely involves an extra decorating touch that will transform your kitchen into something entirely new.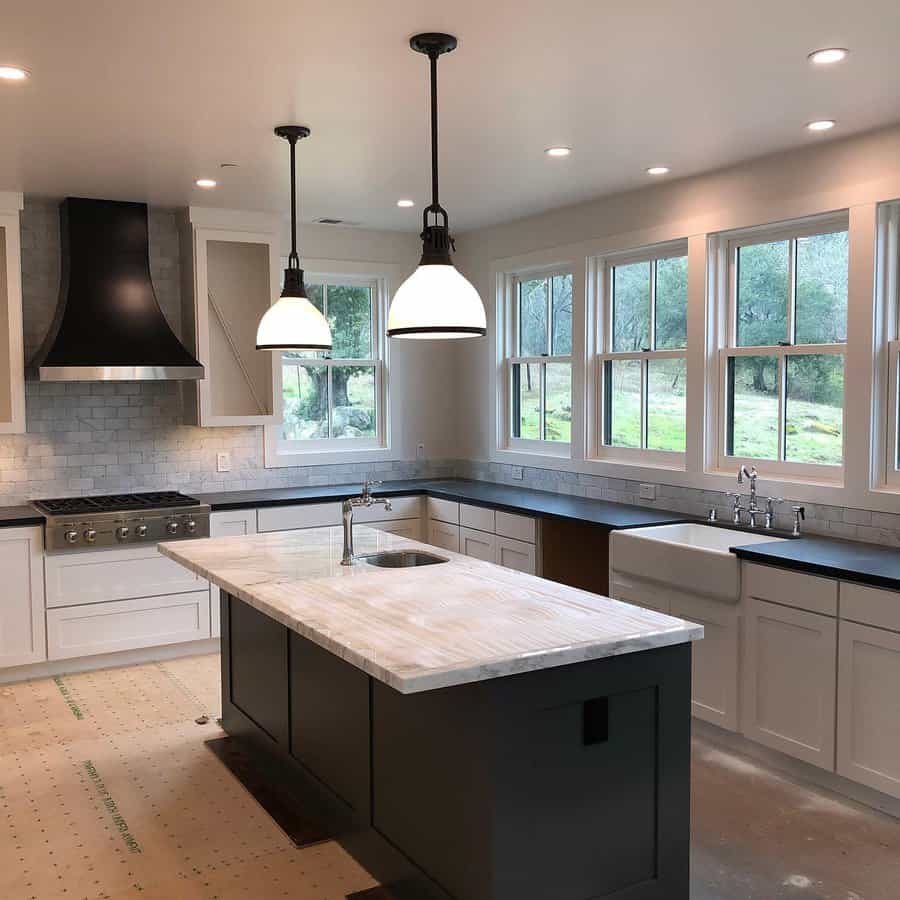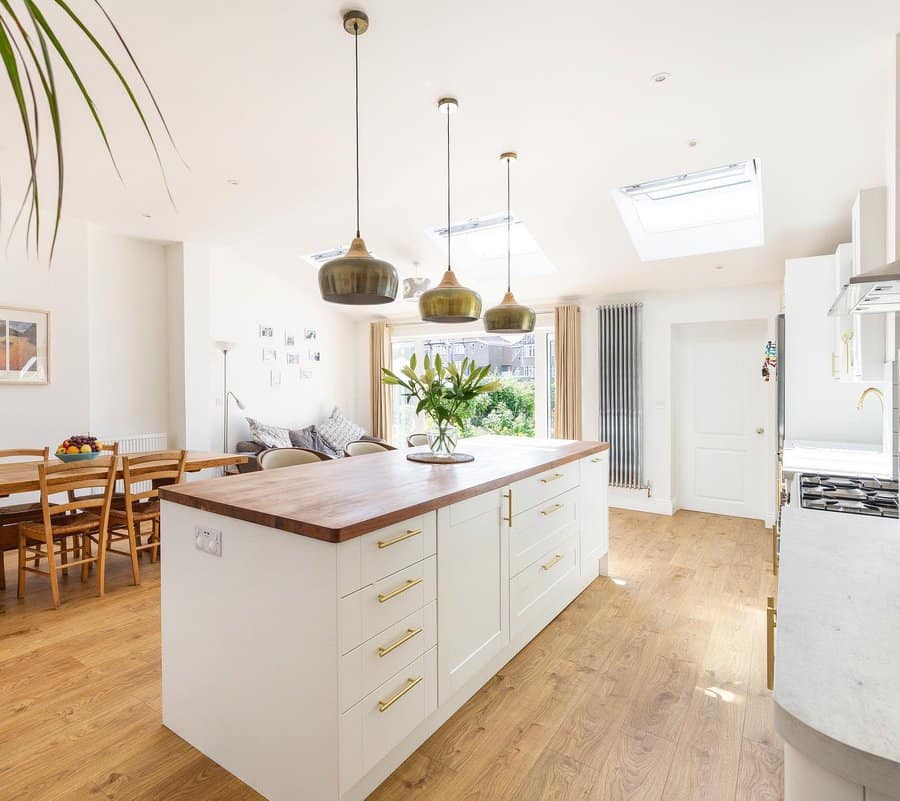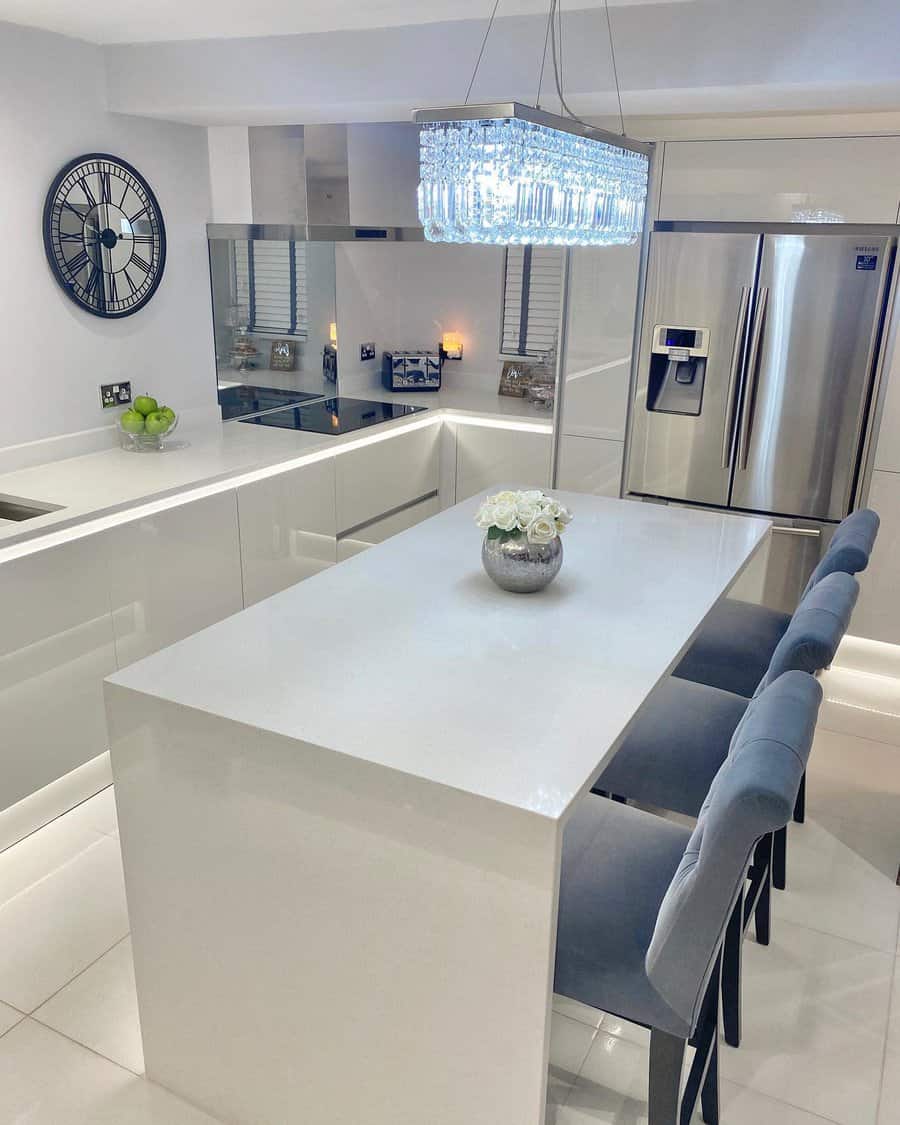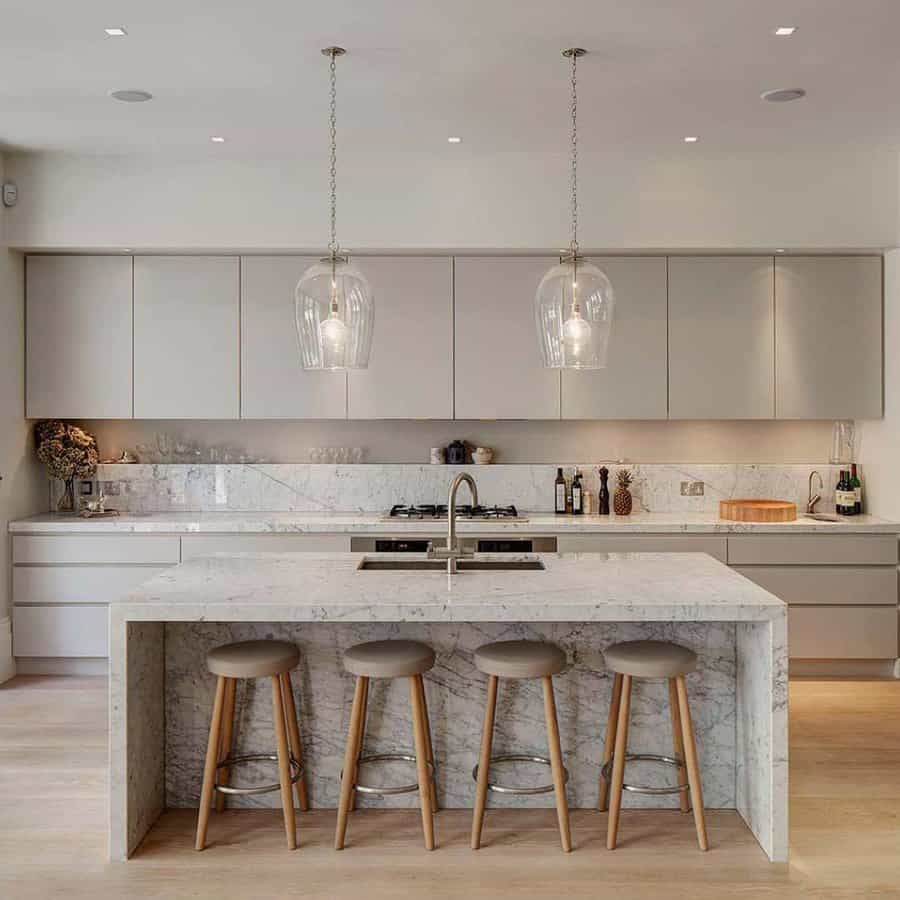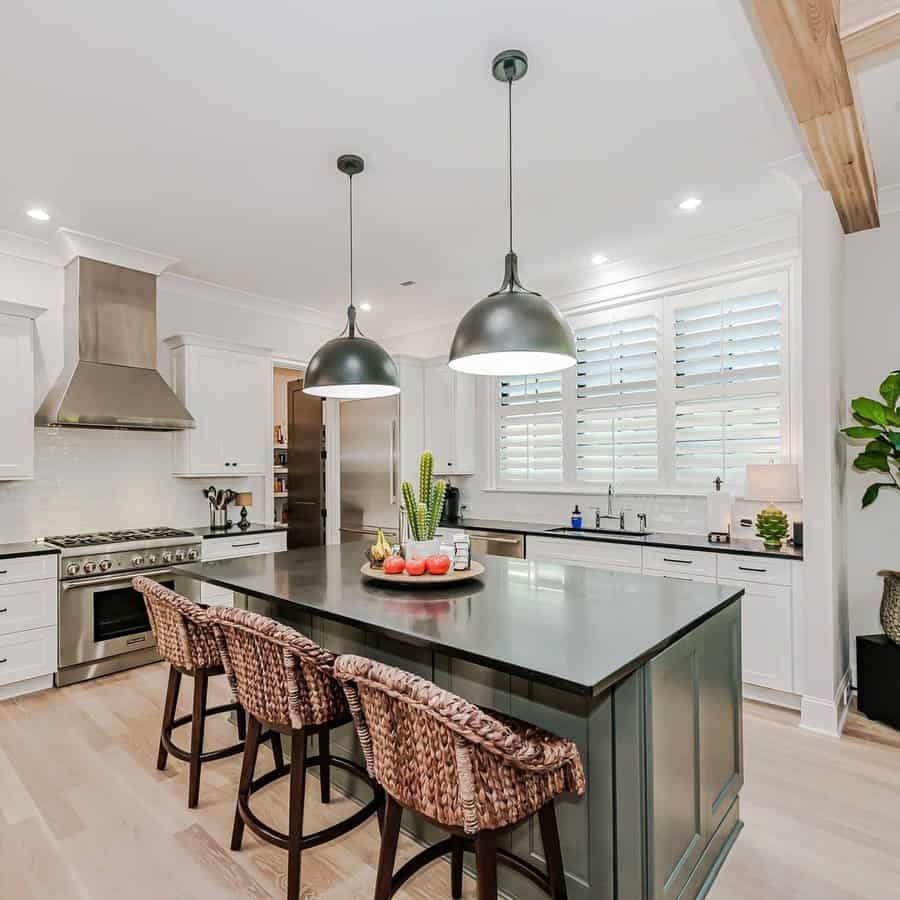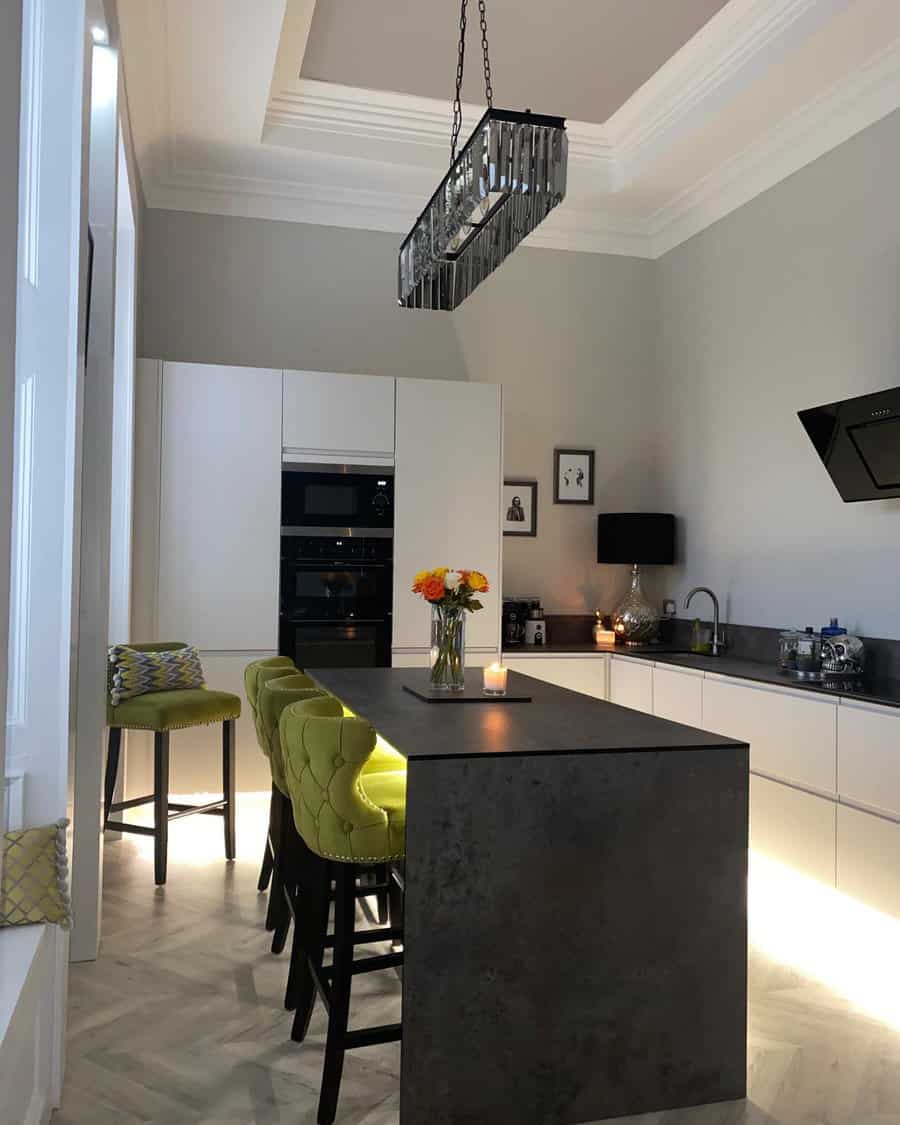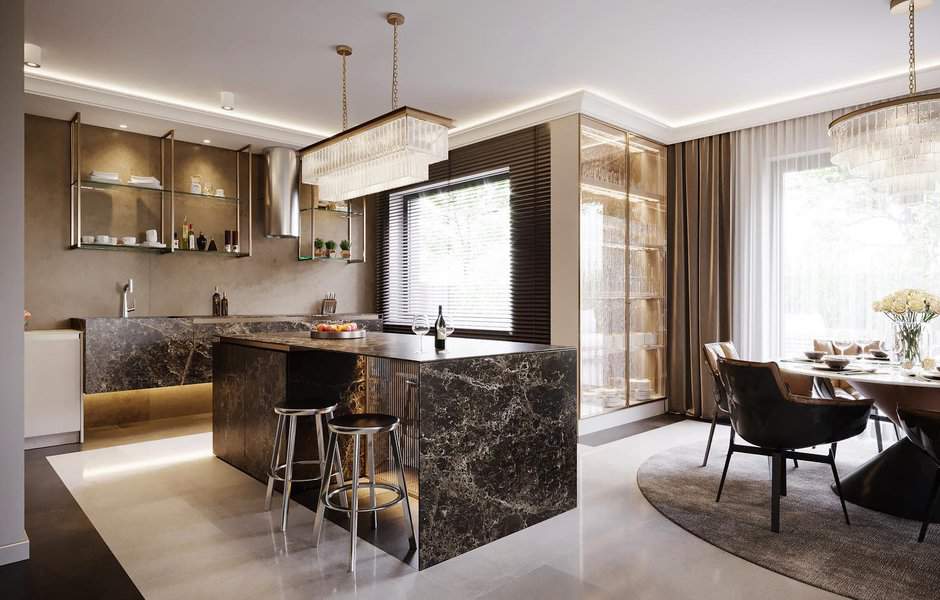 8. Concrete Kitchen Islands For Outdoor Kitchens
Adding a concrete kitchen island to your outdoor kitchen is an excellent way to make the space both visually interesting and easy to work in. Not only can concrete be formed into almost any size and shape, but it's also durable and weather-resistant.
Plus, concrete is cool to the touch, making it the perfect material for the countertop. To complement your concrete kitchen island, consider adding seating options nearby so you can use it as an outdoor bar or dining area.
Overall, a concrete kitchen island is a great addition to any outdoor kitchen setup and will provide years of enjoyment.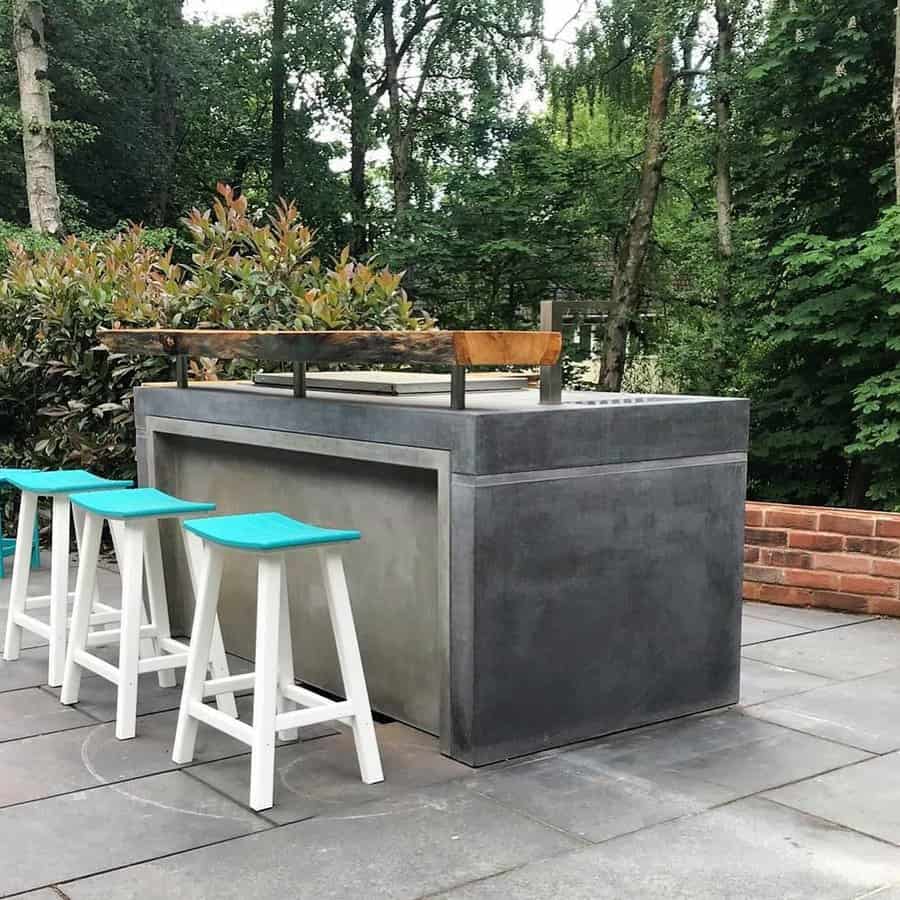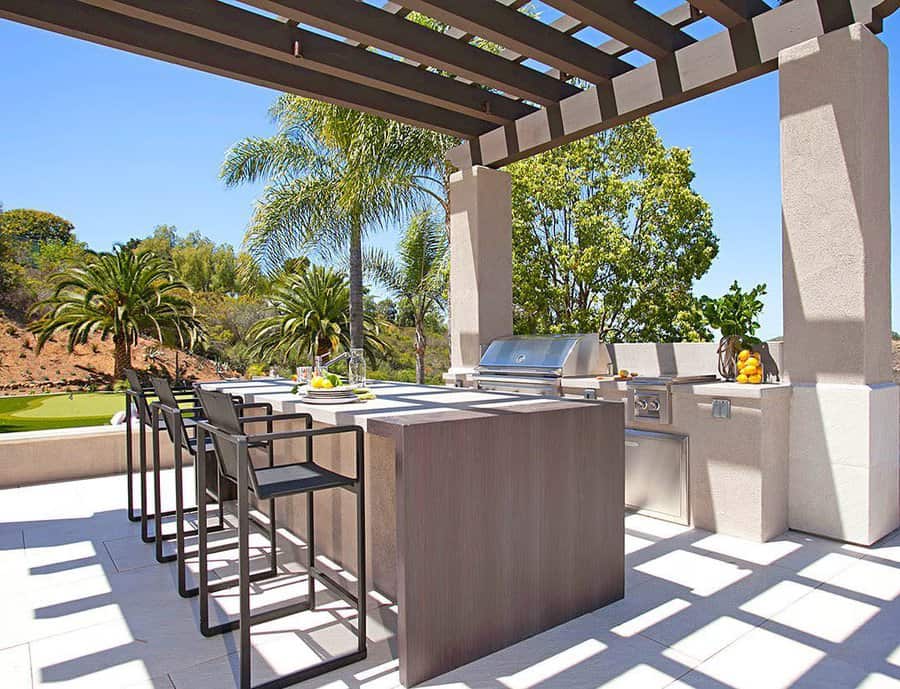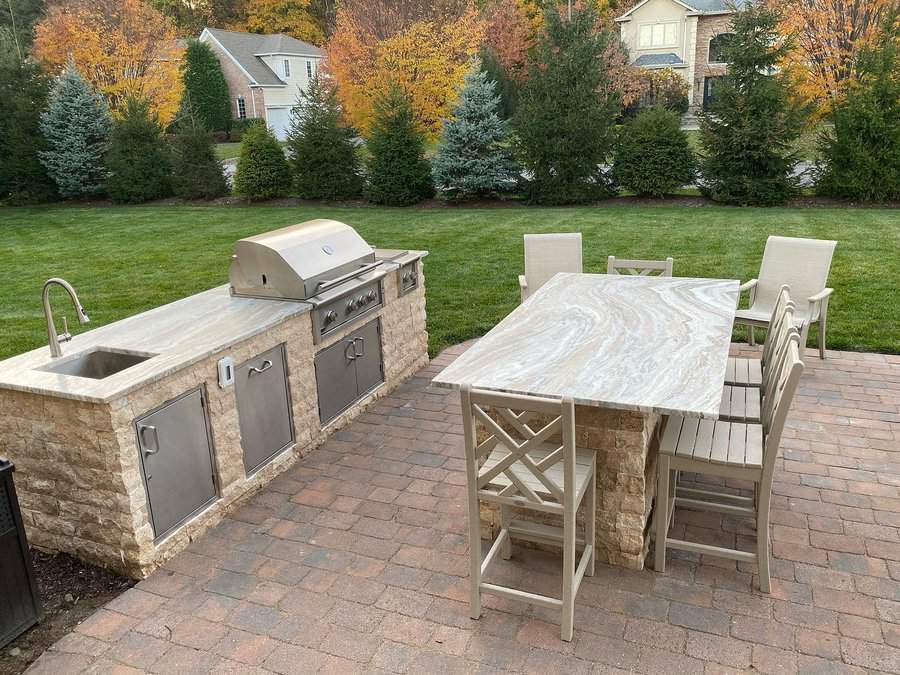 9. DIY A Kitchen Island With Reclaimed Wood
Creating a DIY kitchen island out of reclaimed wood is an inventive way to give an old item new life. Whether you're working with a large piece of furniture or deconstructing/repurposing existing pieces, this endeavor provides many creative opportunities for sprucing up your kitchen area.
A repurposed kitchen island gives the room character and charm, adding a unique touch that's sure to impress the most discerning guest.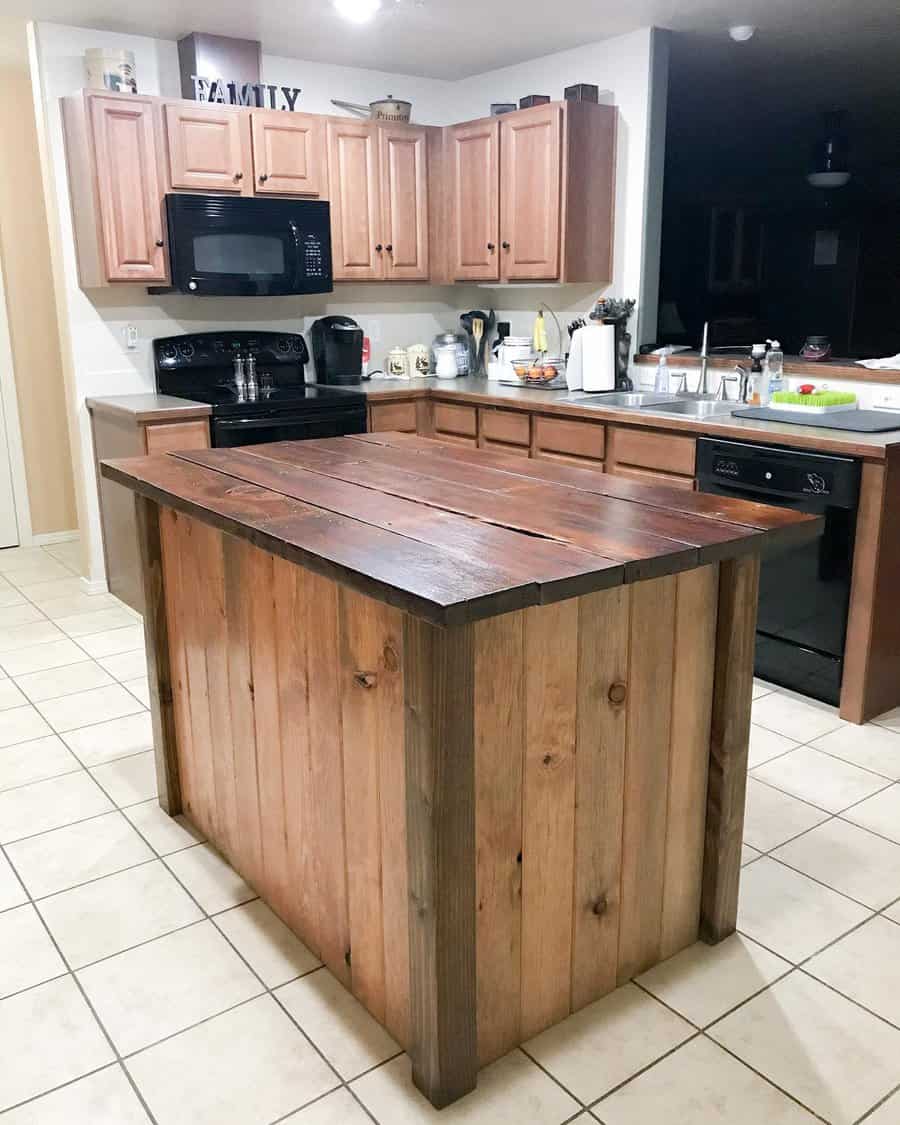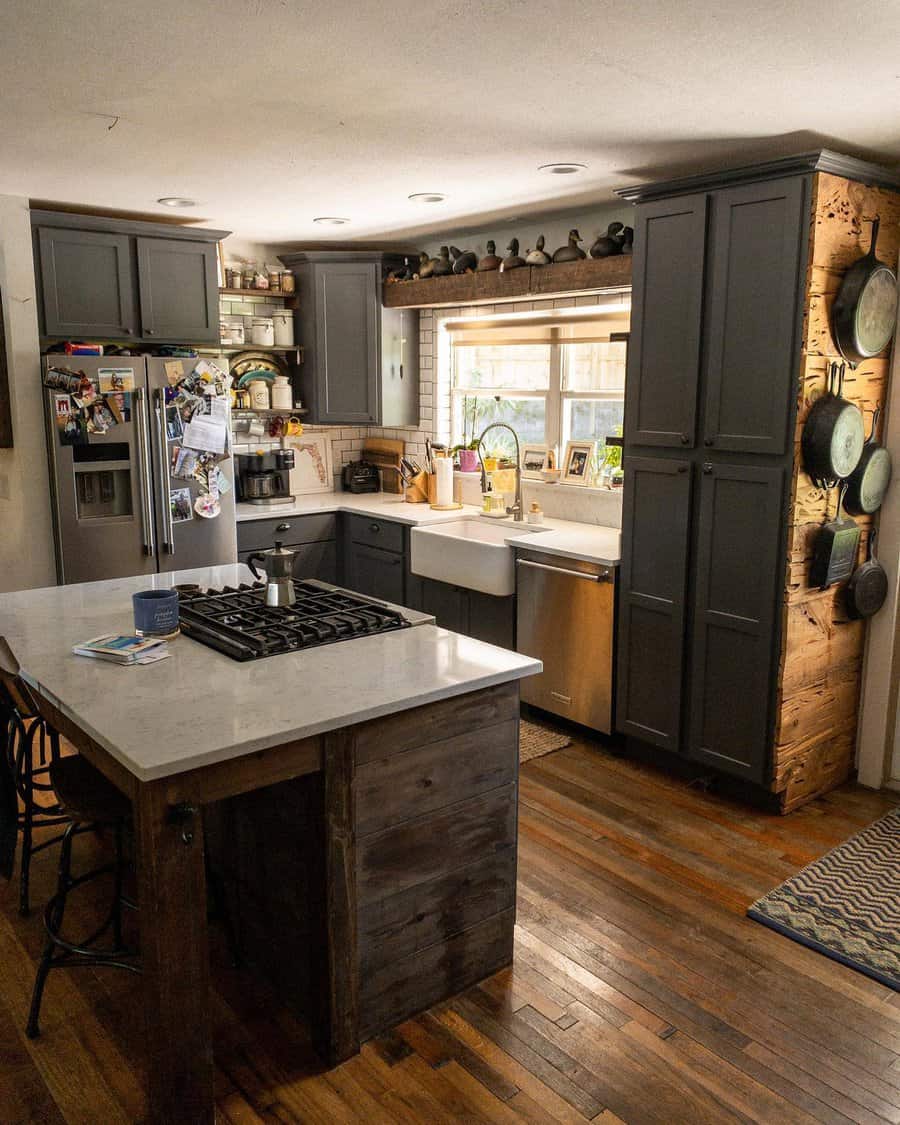 10. Make The Seating A Visual Focal Point
If you are looking to give your simple kitchen island a glamorous upgrade, try adding some accent seating. Velvet stools can bring an element of luxury to the space while bamboo stools add an exotic flare.
Not only will they look great but they also provide comfortable options for morning breakfasts or casual dinners. Whatever option you choose, your simple kitchen island will look stunning with these accent seating choices.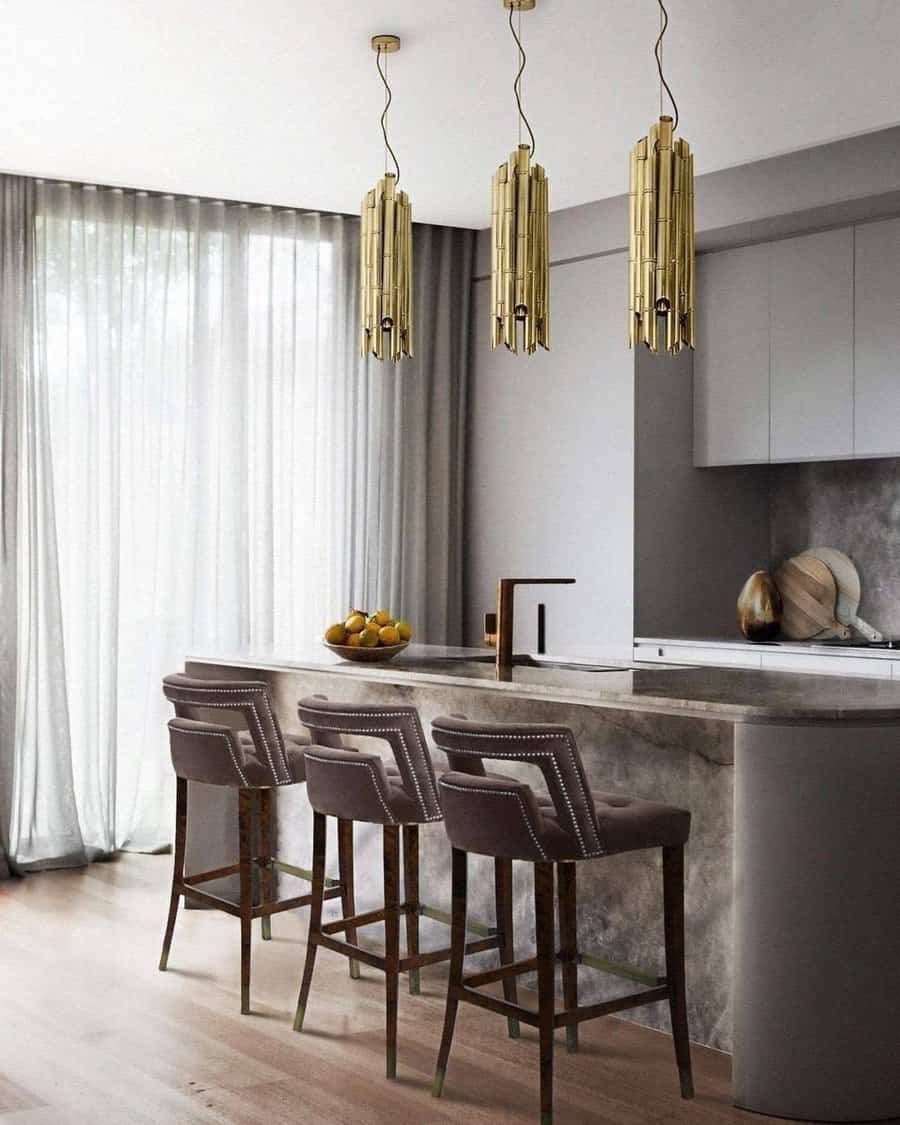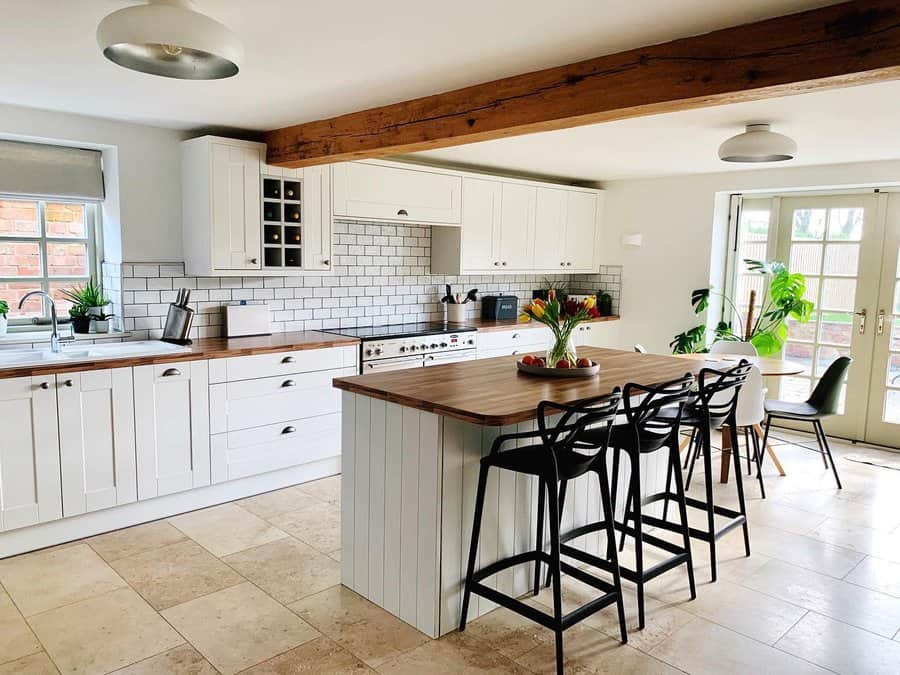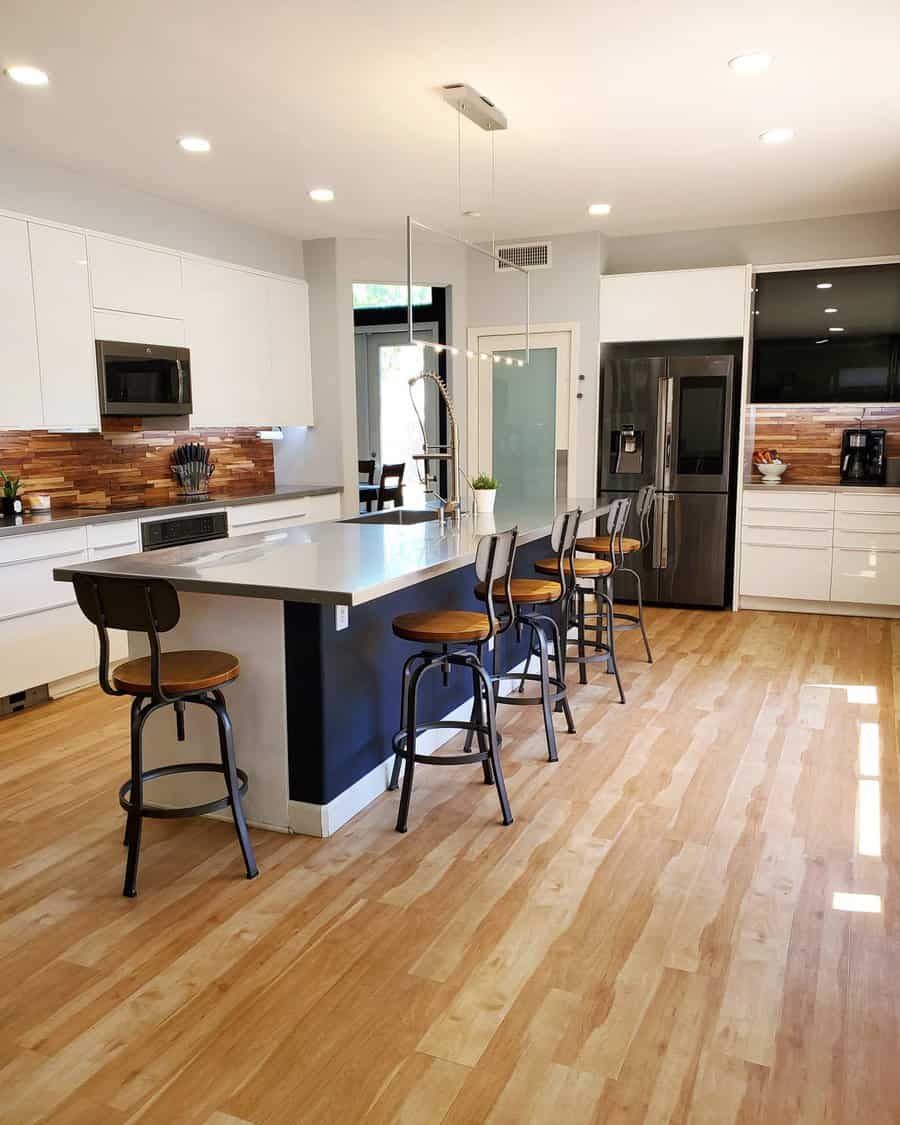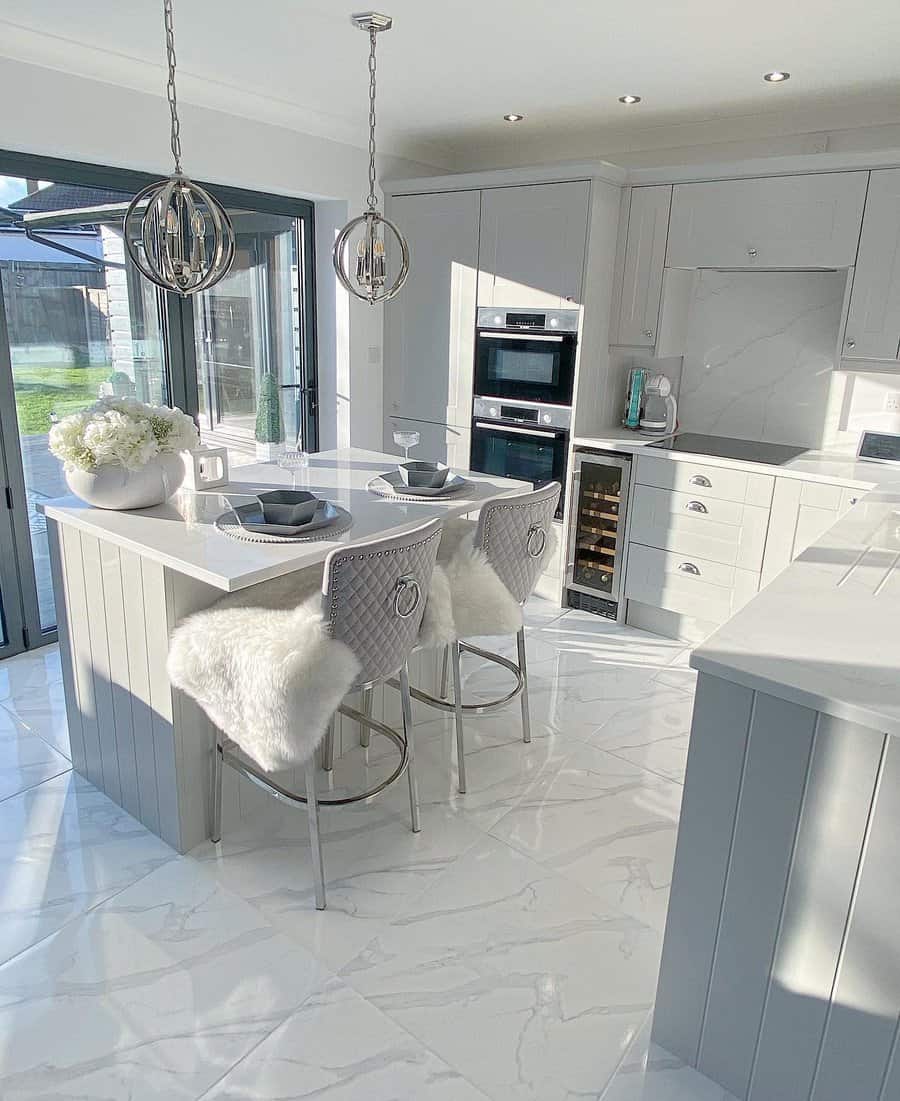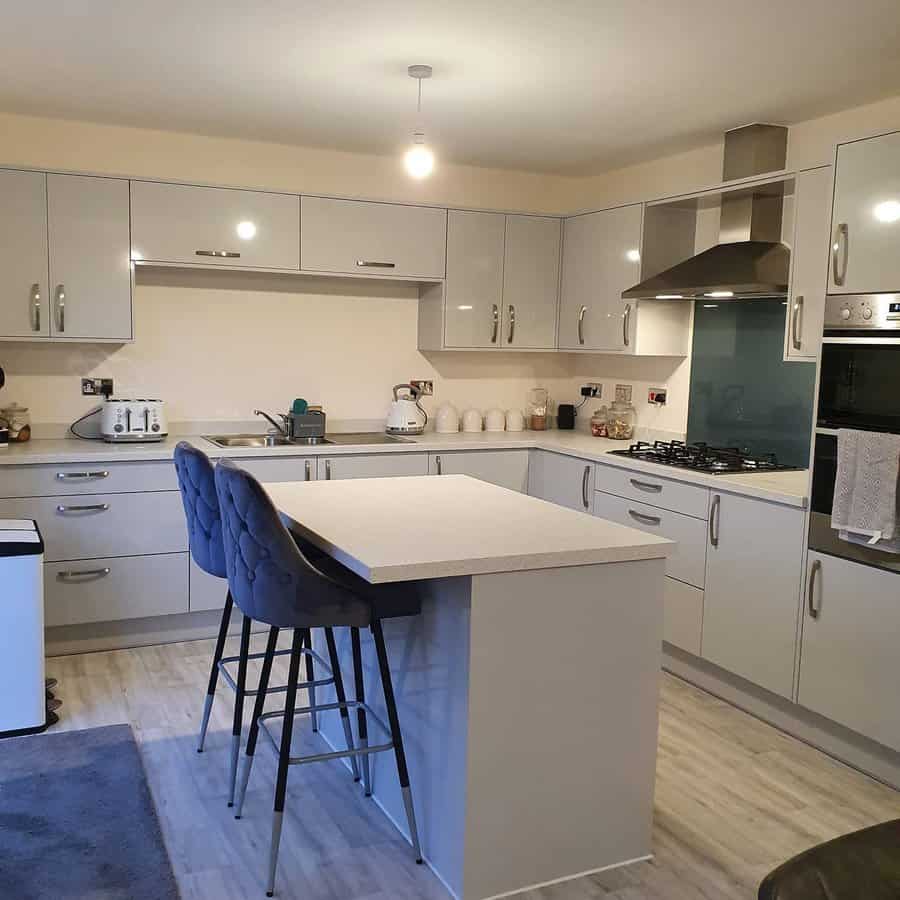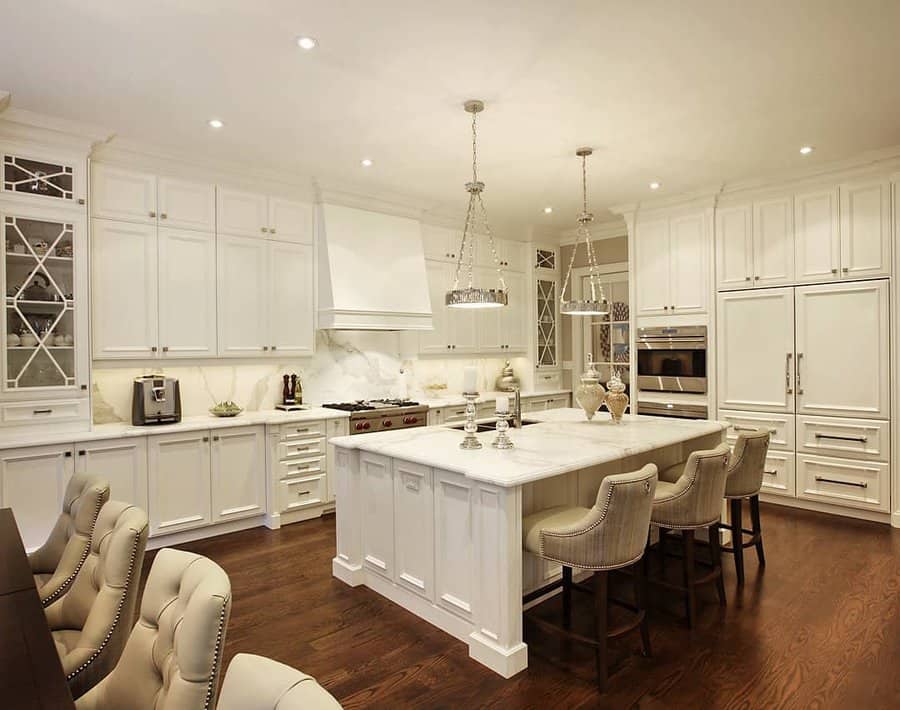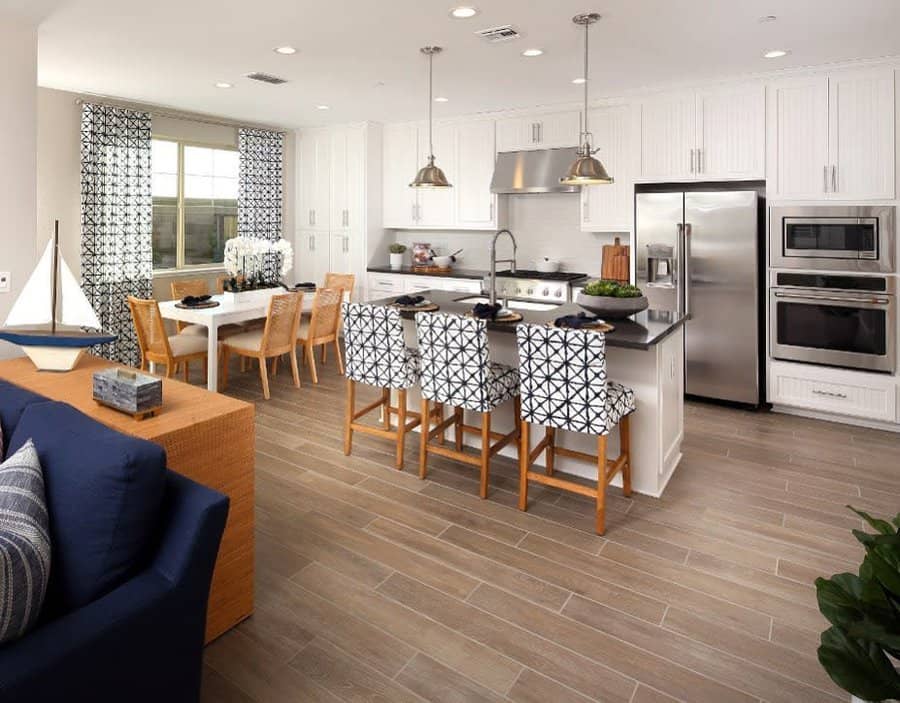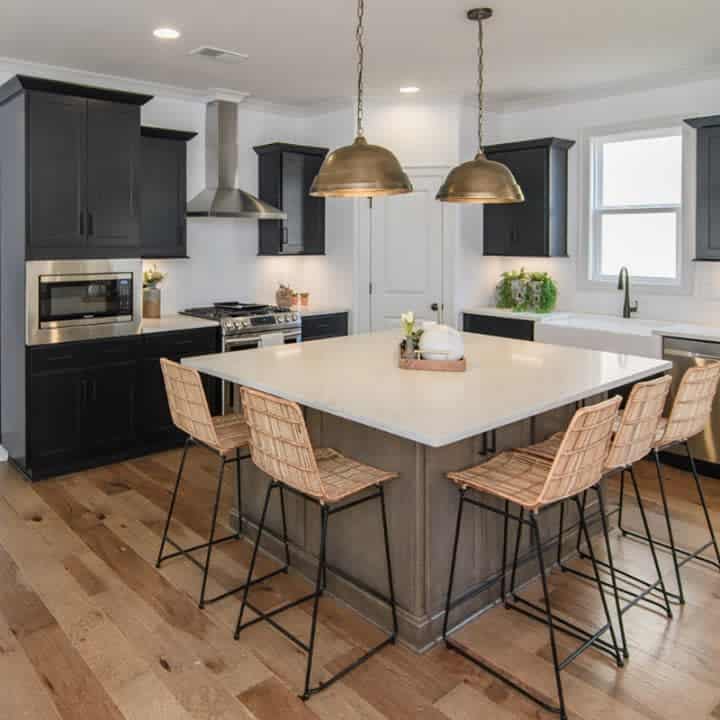 11. Install A Sink For Added Functionality
Adding a sink to your kitchen island is an excellent way to add functionality and value to your home! A kitchen island with a sink gives you more countertop space, which can be invaluable when you have guests over or you're preparing an elaborate meal.
It also adds a fresh and modern look to any kitchen. The process of installing the sink may take a professional handyman to complete; however, the result will add not just convenience but charm as well. So why not upgrade your kitchen with this timeless yet functional addition? You won't regret it!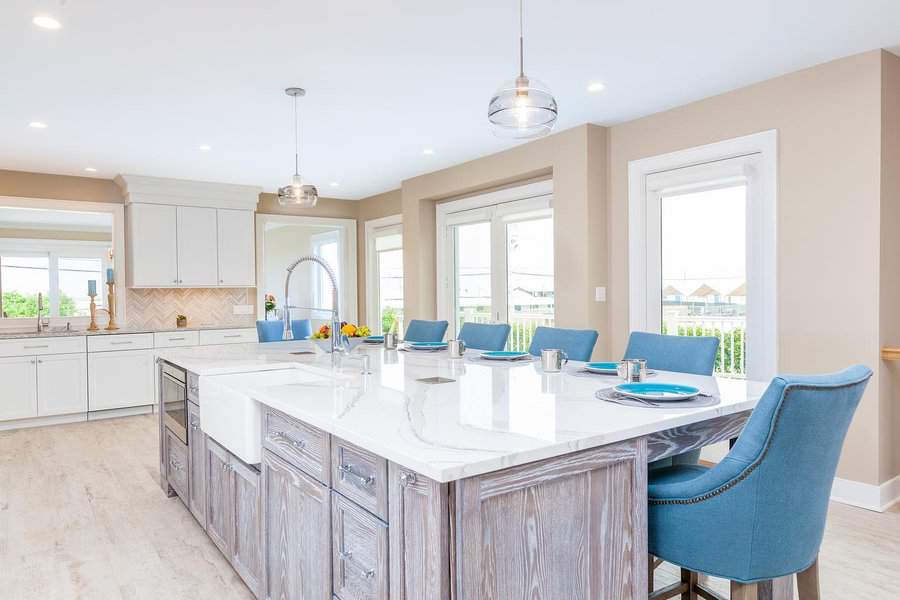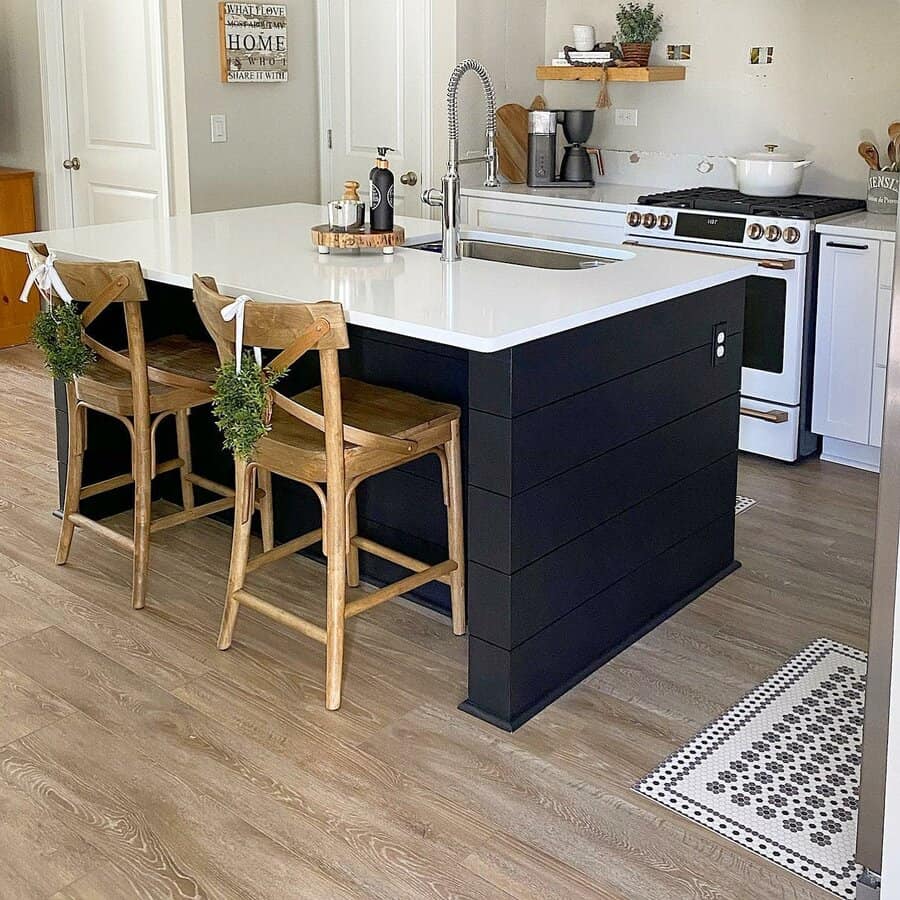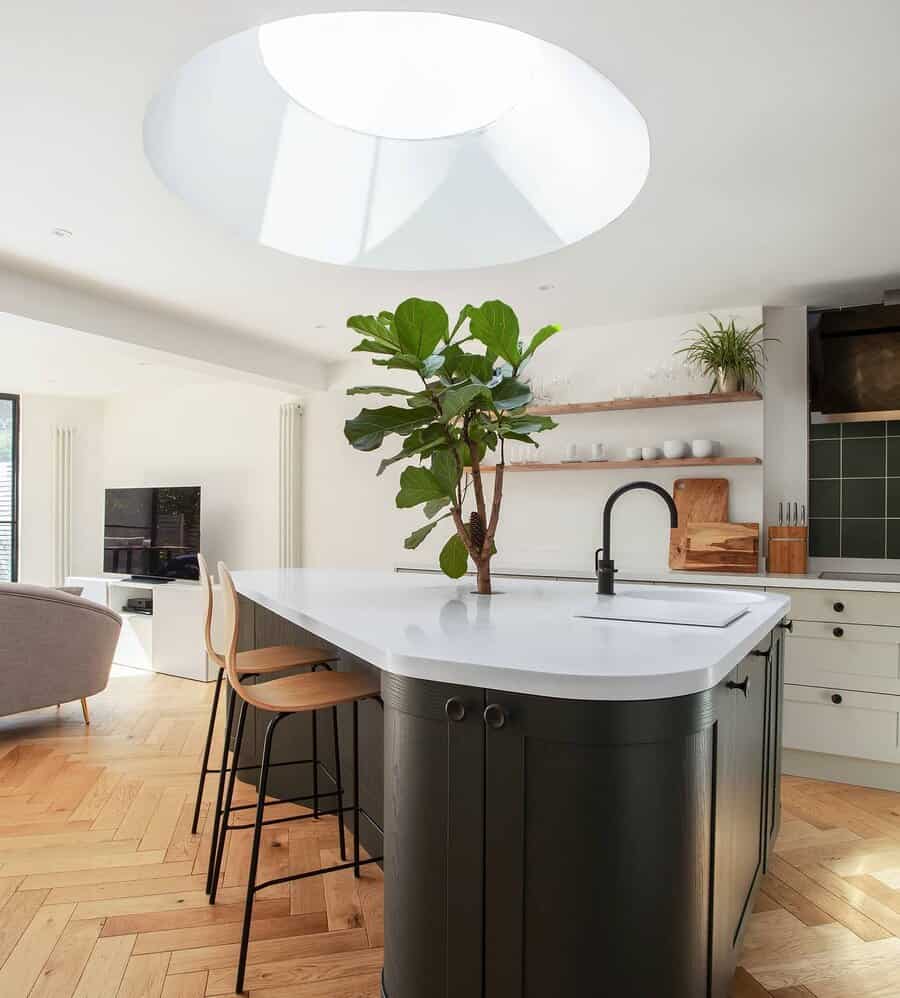 12. Consider Extra Storage
Expand your kitchen without having to build onto it by adding a kitchen island with a sink – that way you can use those extra storage cabinets and drawers for kitchenware, cooking ingredients, and anything else you might need.
Not only is an island with a sink more aesthetically pleasing than additional cabinetry, but it also adds convenience and usability to your kitchen space. The kitchen island also creates a safe barrier between the main kitchen workspace and the dining room entertaining area, so there's no need to worry about spills during meal prepping.
Plus, the kitchen island's modern aesthetic will make it a conversation piece for when friends come over for dinner!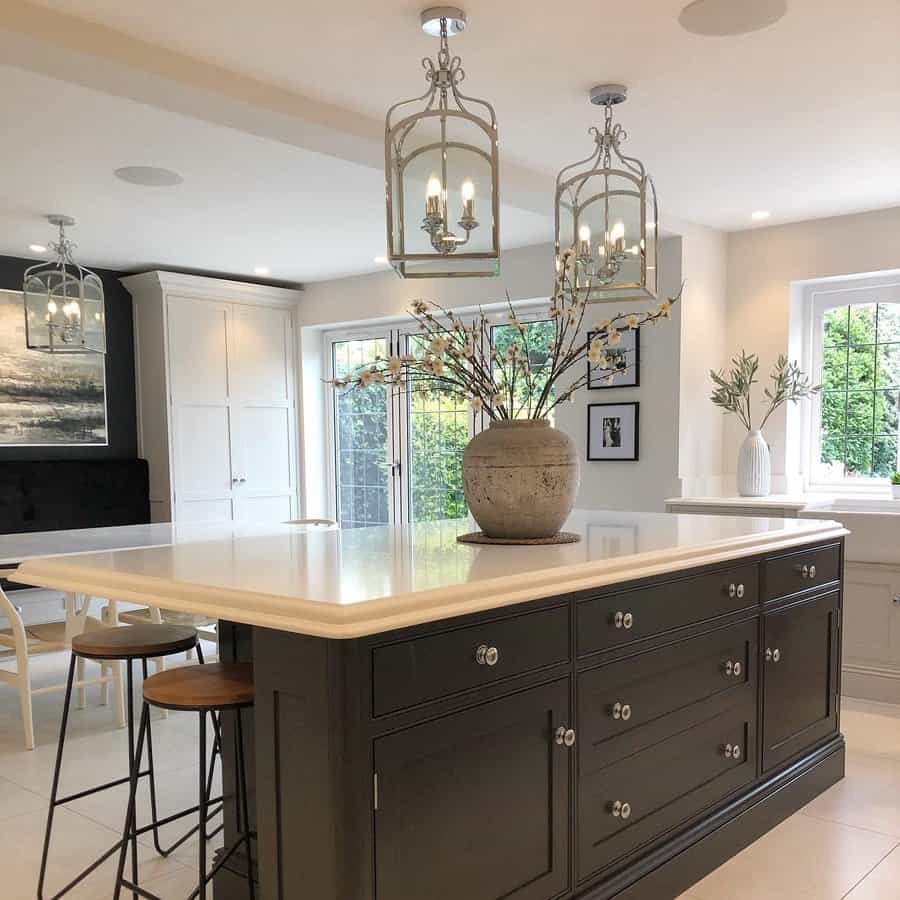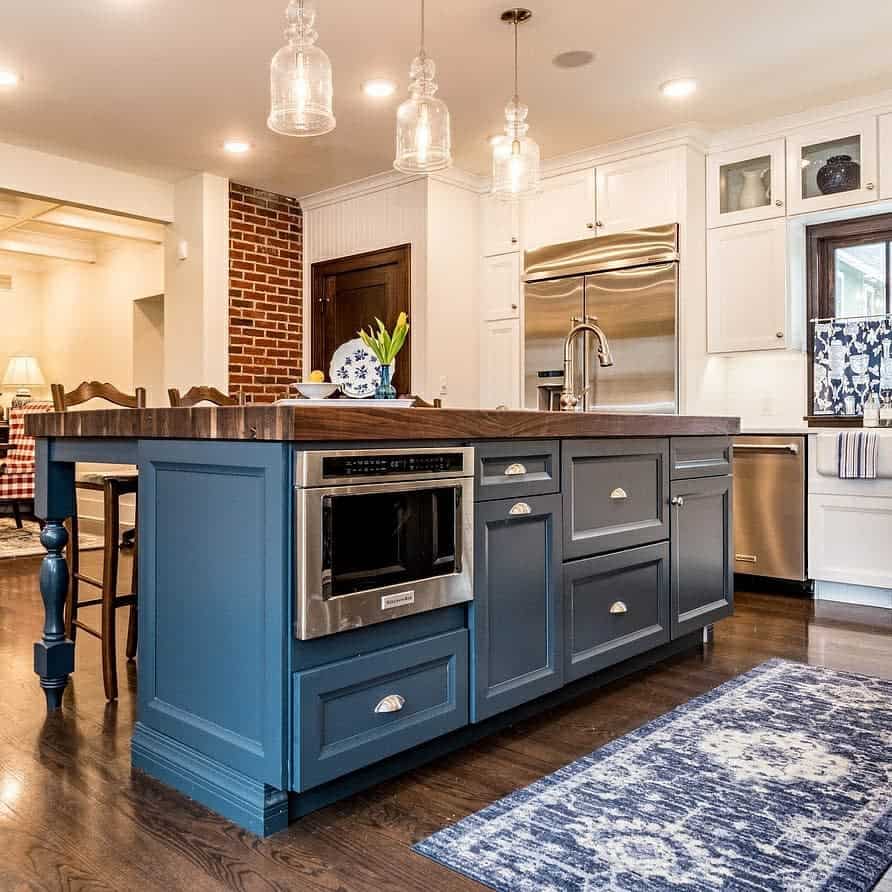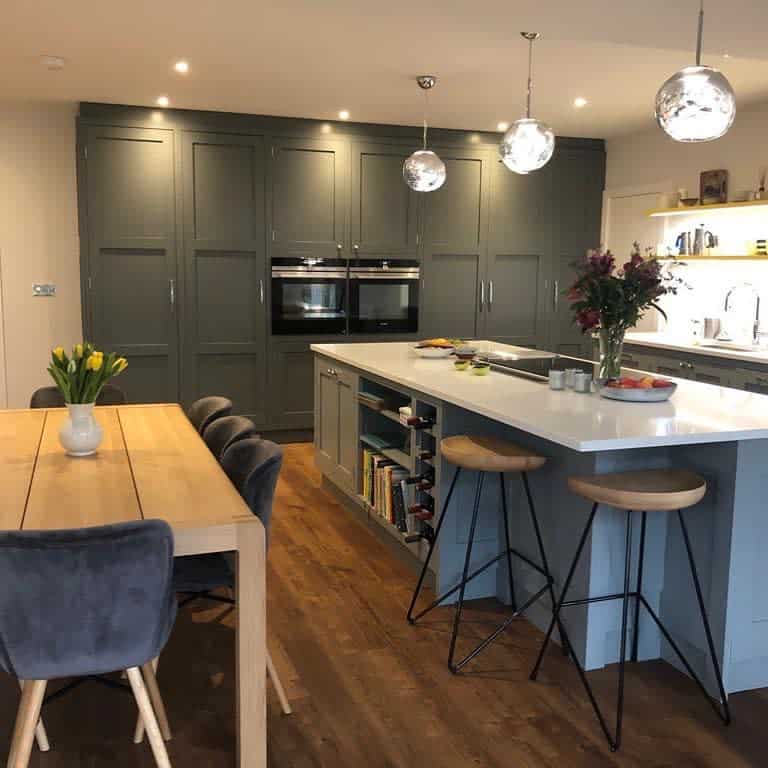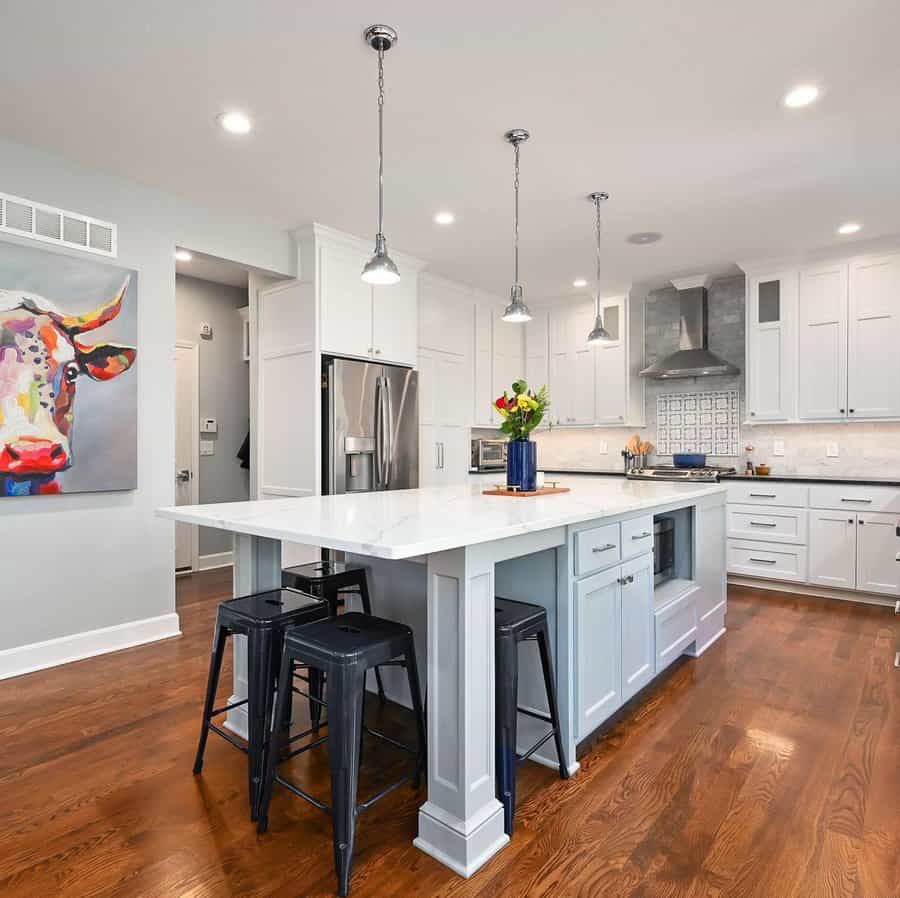 13. Create Dimension With Varying Countertop Heights
Creating a kitchen island with different heights is a great way to add a dynamic dimension to your kitchen space. Installing kitchen island countertops at varying heights helps create visual interest, makes the kitchen appear larger, and allows for more storage capacity.
Consider mixing dark and light materials for a truly dynamic kitchen island design – use granite countertops for the lower section and reclaimed wood for the higher part.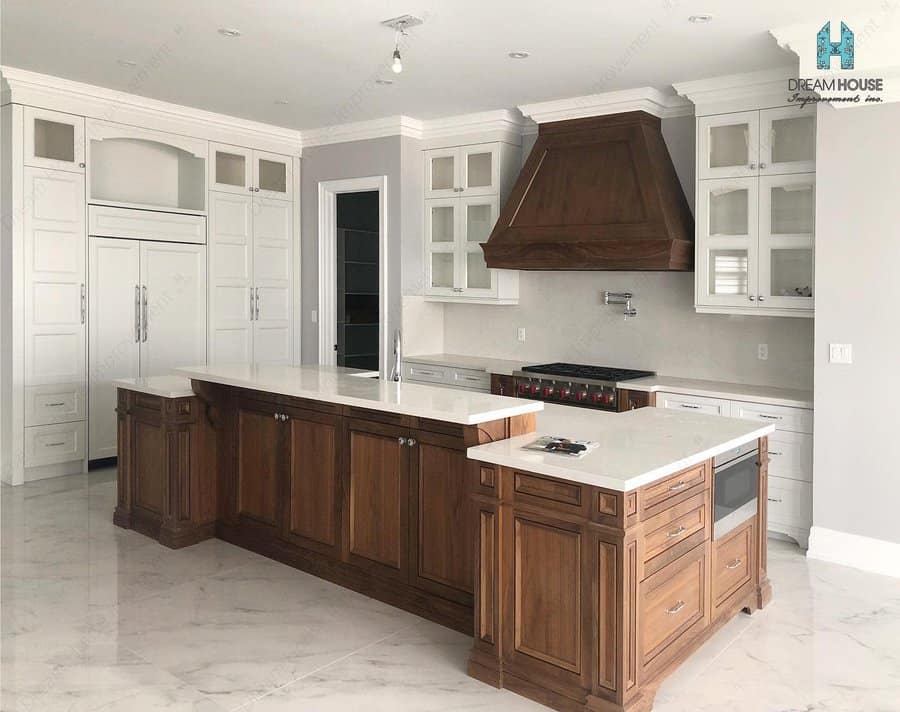 Kitchen Island FAQs
What is the best size for a kitchen island?
The best size is whatever allows enough room for people to easily move around the kitchen island. A good minimum kitchen island size is 4 feet by 2.5 feet. If you have an oven or dishwasher under your island countertop, make sure there's room for the doors to swing open freely.
Even if you have a large kitchen, don't oversize your custom kitchen island. If it's too big, you won't be able to reach far enough to clean the middle or even utilize that space. It's better to build two smaller islands than one giant feature.
What is the best height for a kitchen island?
If you want your island the same height as your kitchen countertop, make it 36" tall. If you prefer a bar height, make it 42" tall. Be sure to include a countertop overhang between 12 and 15 inches so that everyone's knees slide under comfortably.