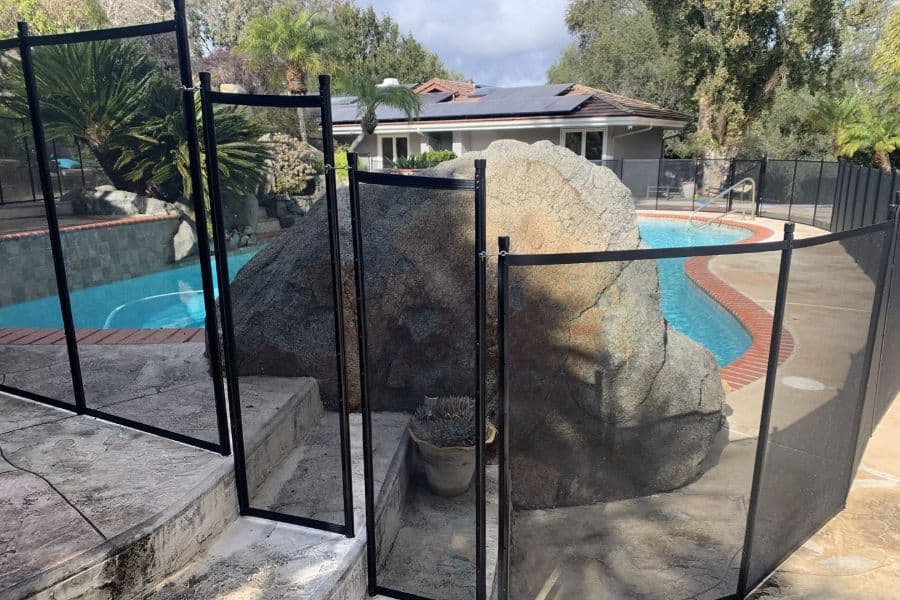 The Top 20 Pool Fence Ideas
"This life is like a swimming pool. You dive into the water, but you can't see how deep it is." – Dennis Rodman
Having a swimming pool in your backyard is a perfect way to enjoy the warm weather and make the most of your backyard. However, your pool also presents a risk. It's enticing to others, and without a fence, you could end up with uninvited visitors enjoying your backyard oasis.
Even if you don't have people coming over for a dip, you could attract the attention of your neighbors. What you need is a fence. Building a fence around your pool keeps people out and creates a sense of privacy.
These pool fence ideas will help you improve the look of your backyard and add privacy so that you can enjoy your property without the intrusive prying eyes of your neighbors.
1. Bamboo Pool Fencing
Enhance your backyard with an aesthetically pleasing bamboo pool fence that doesn't compromise on safety. Bamboo is not only visually appealing but also incredibly durable, ensuring a secure pool area.
You can customize the design to match your landscape, whether you prefer a low-profile look or a taller, more dramatic statement. Plus, minimal maintenance means more time enjoying your outdoor space. Consider complementing your bamboo fence with tropical plants and soft lighting for a truly captivating poolside atmosphere.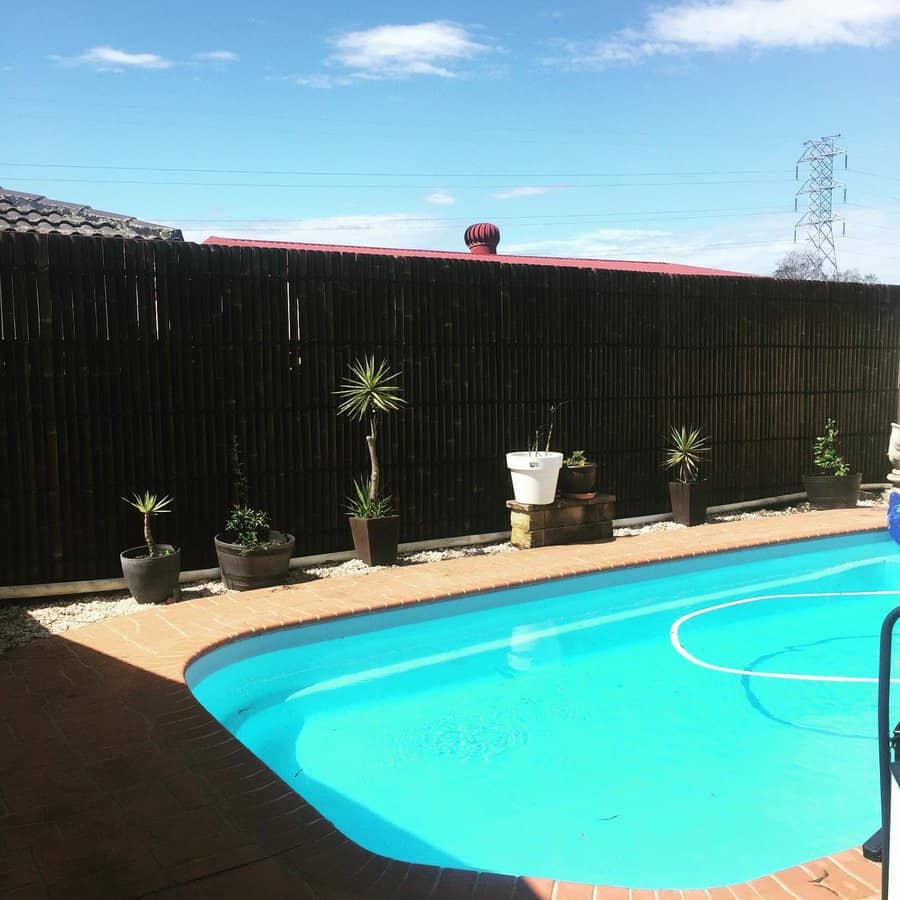 2. Stylish Glass Pool Barrier
Elevate the aesthetics of your outdoor area while prioritizing safety with a glass splash screen pool fence. These transparent barriers seamlessly blend beauty and protection.
Opt for either frameless or semi-frameless designs, both featuring robust stainless steel clamps. To enhance this modern look, consider landscaping with sleek, minimalistic features and well-placed lighting. Achieve the perfect balance of elegance and security in your poolside paradise.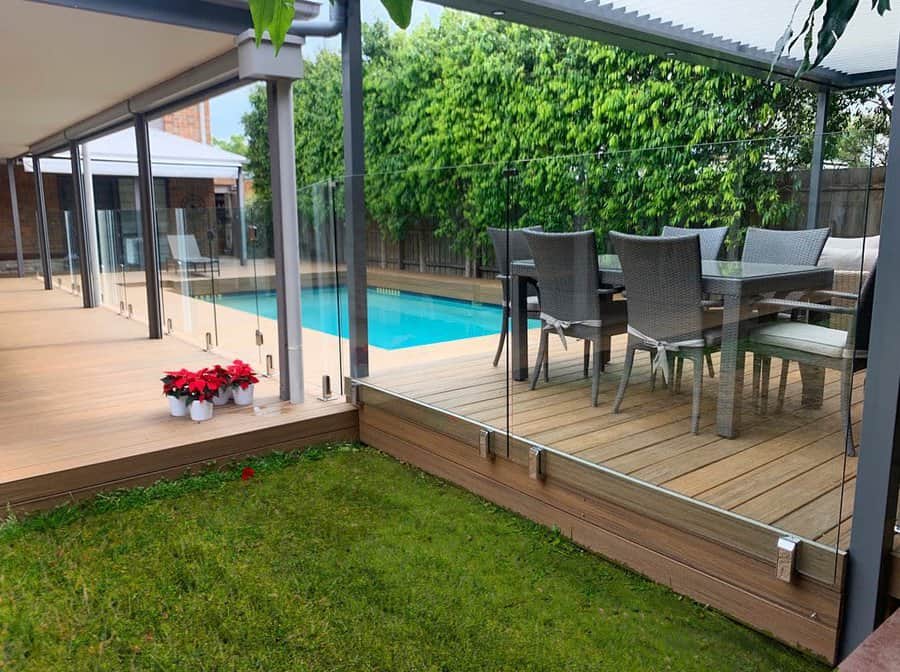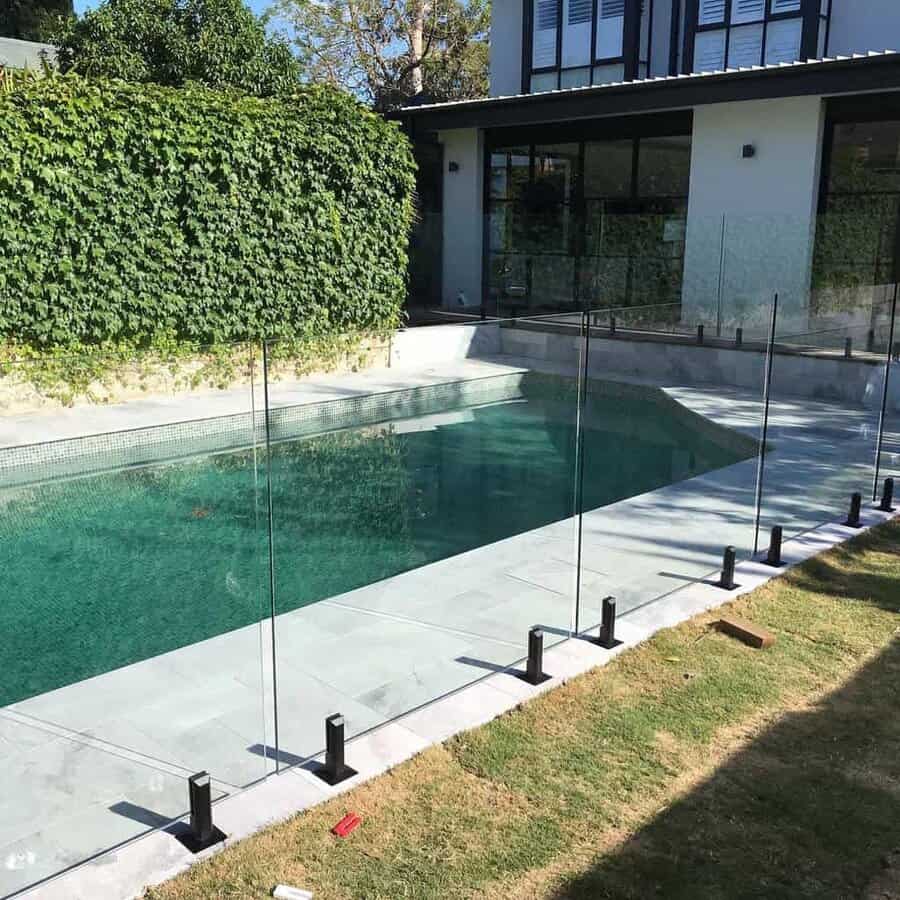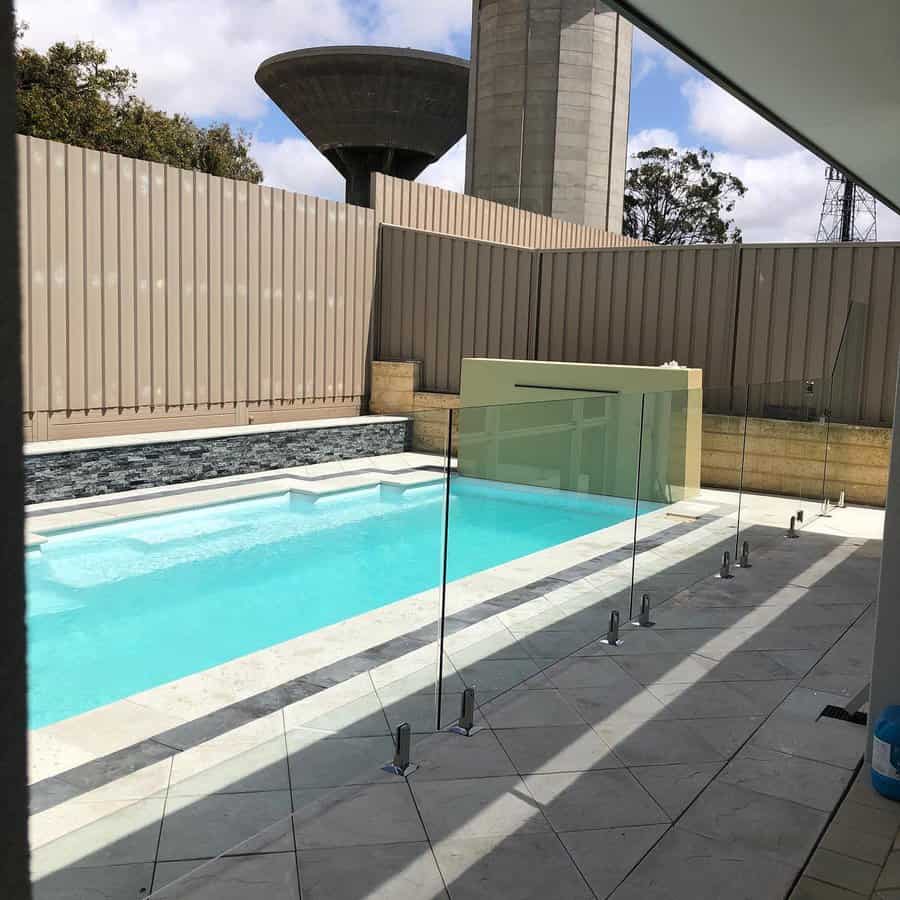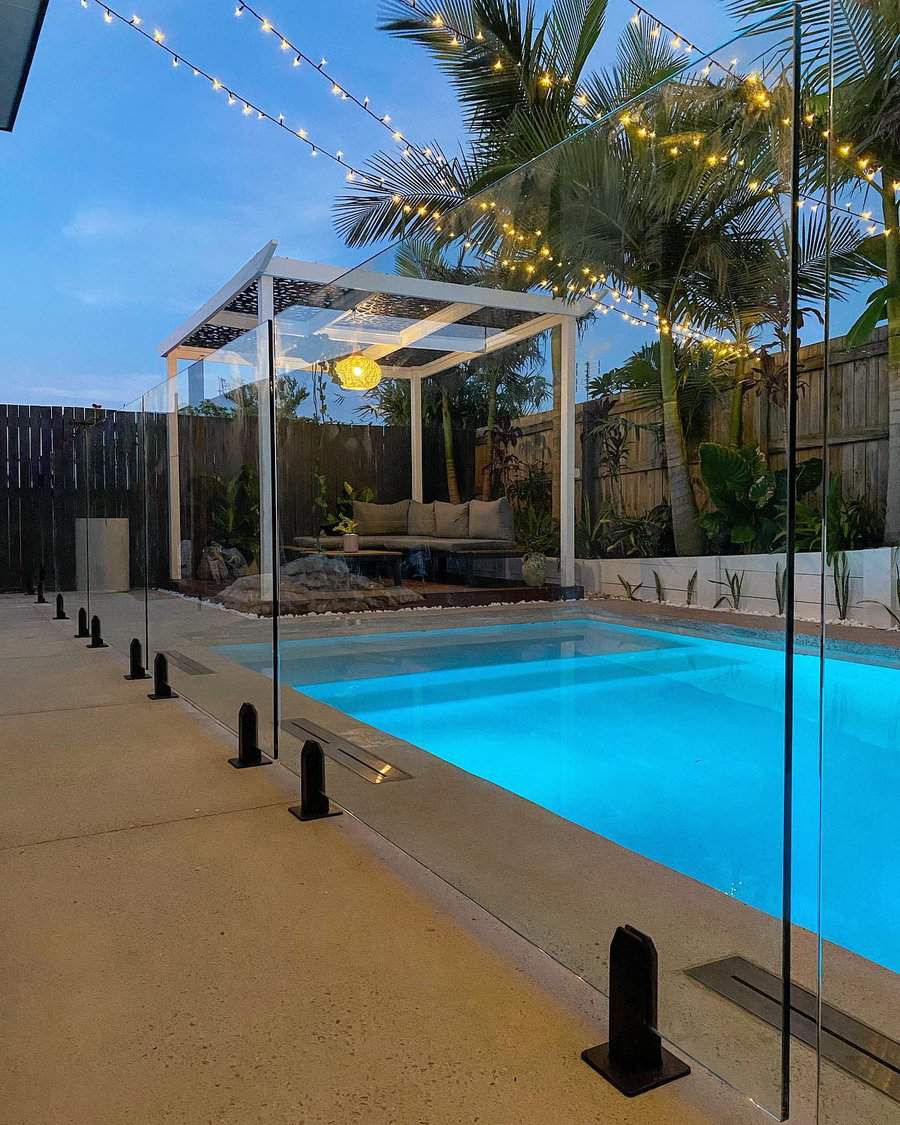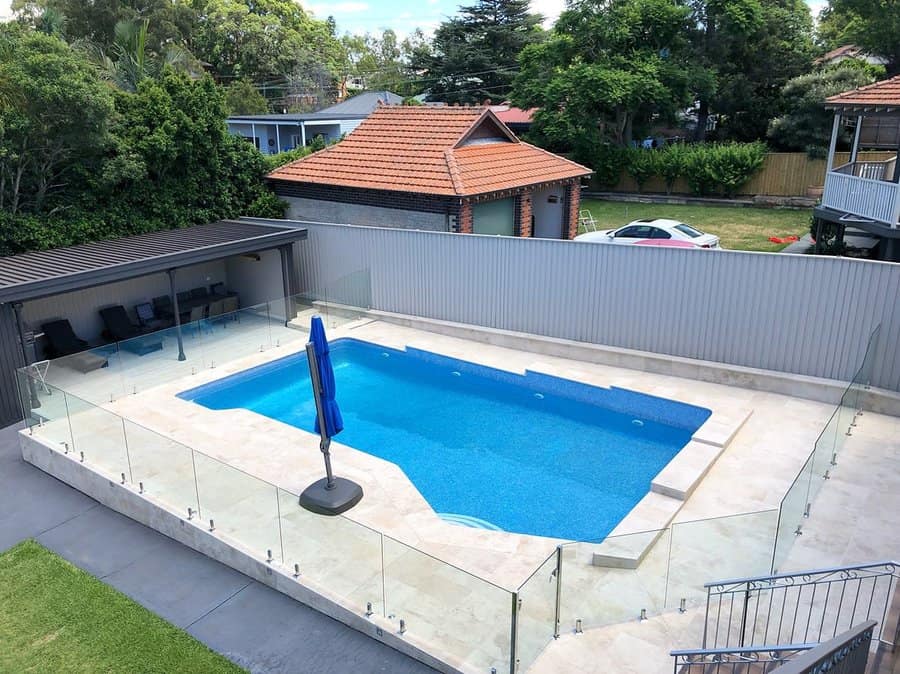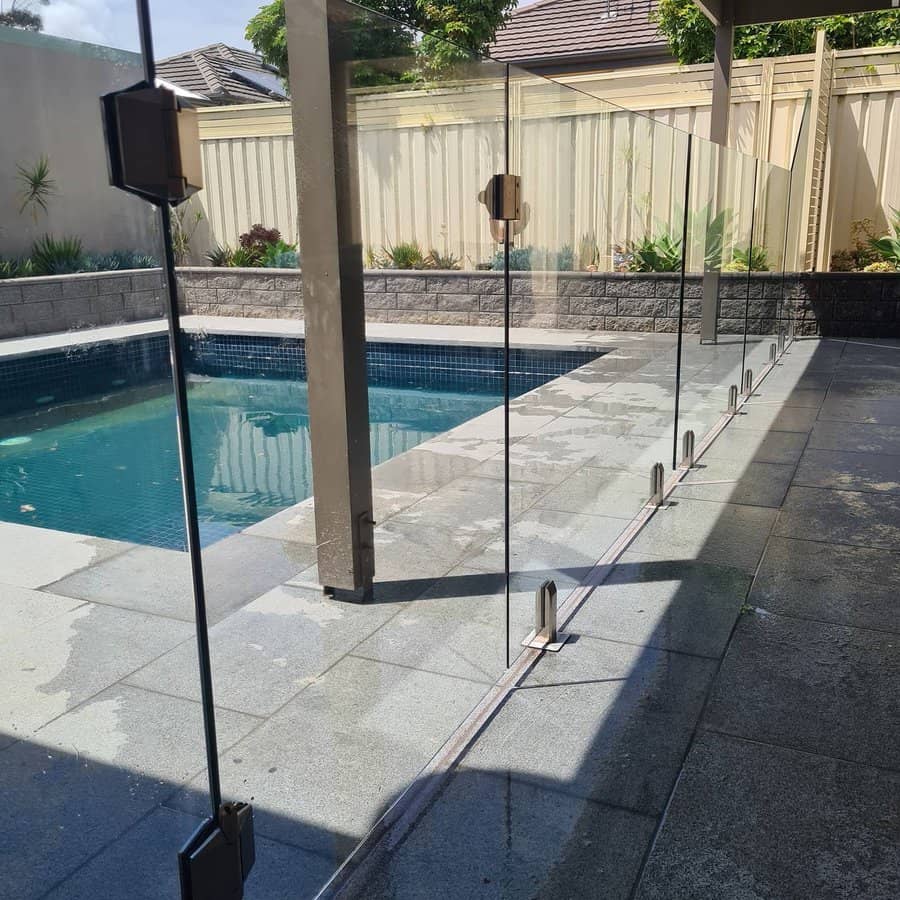 3. Modern Metal Pool Fence
Enhance both safety and aesthetics in your backyard by opting for a sleek metal pool fence. Its sharp lines and durability not only secure your pool area but also elevate the overall luxury of your landscape.
To complement this design, consider incorporating stylish outdoor furniture and decorative elements that resonate with the fence's modern look. Additionally, you'll appreciate the added peace of mind when you're not around, knowing your pool is well-protected. With its inviting and polished appearance, a metal pool fence strikes the perfect balance between security and sophistication, enhancing your property's value.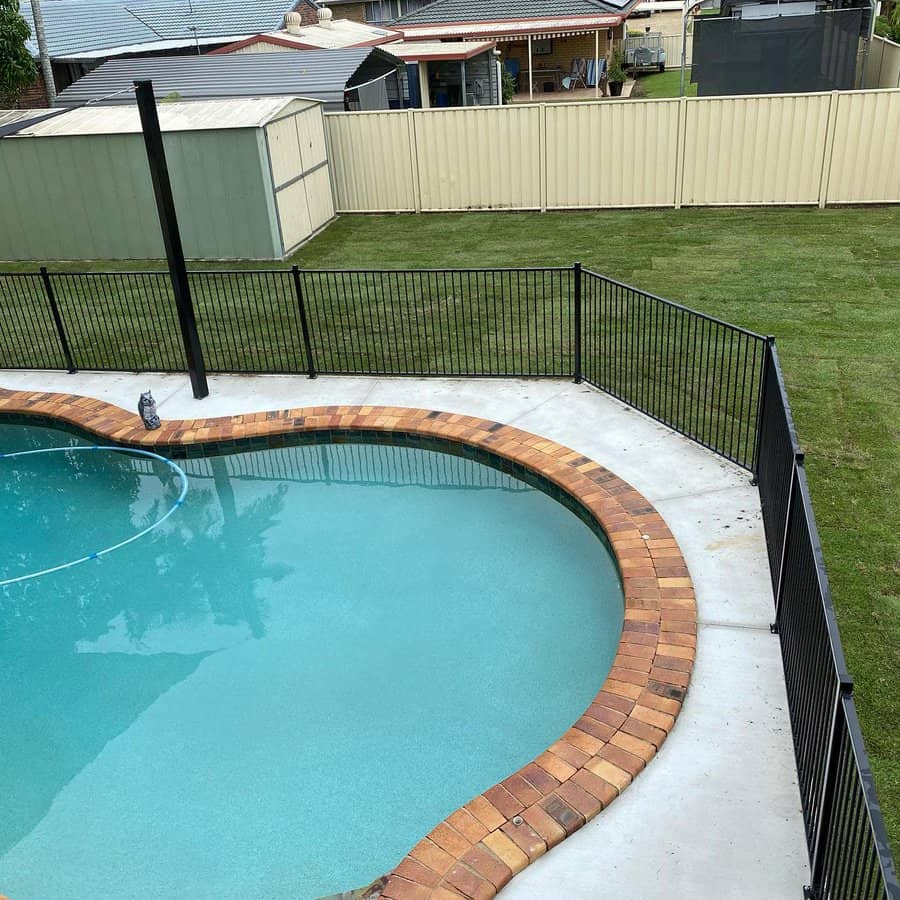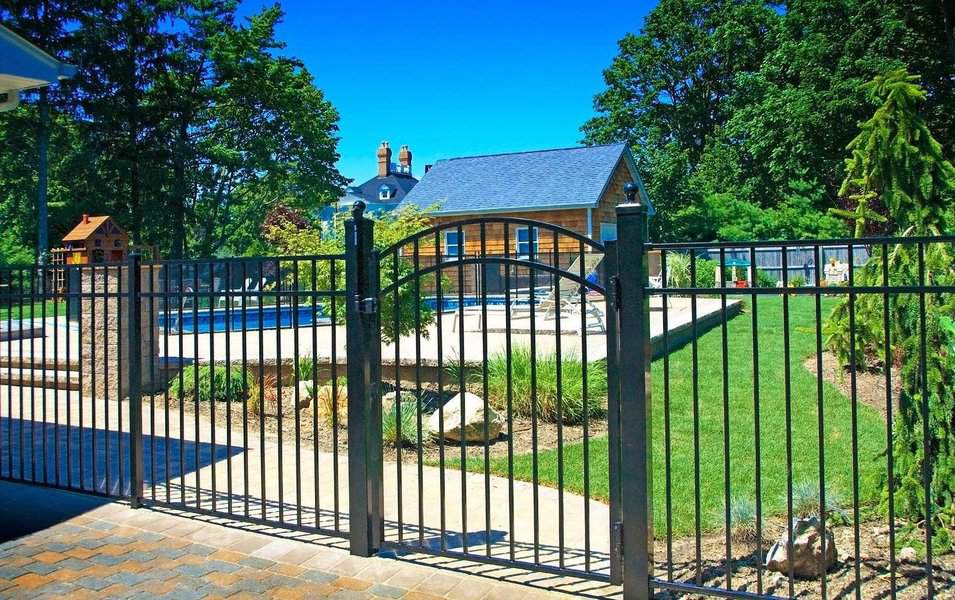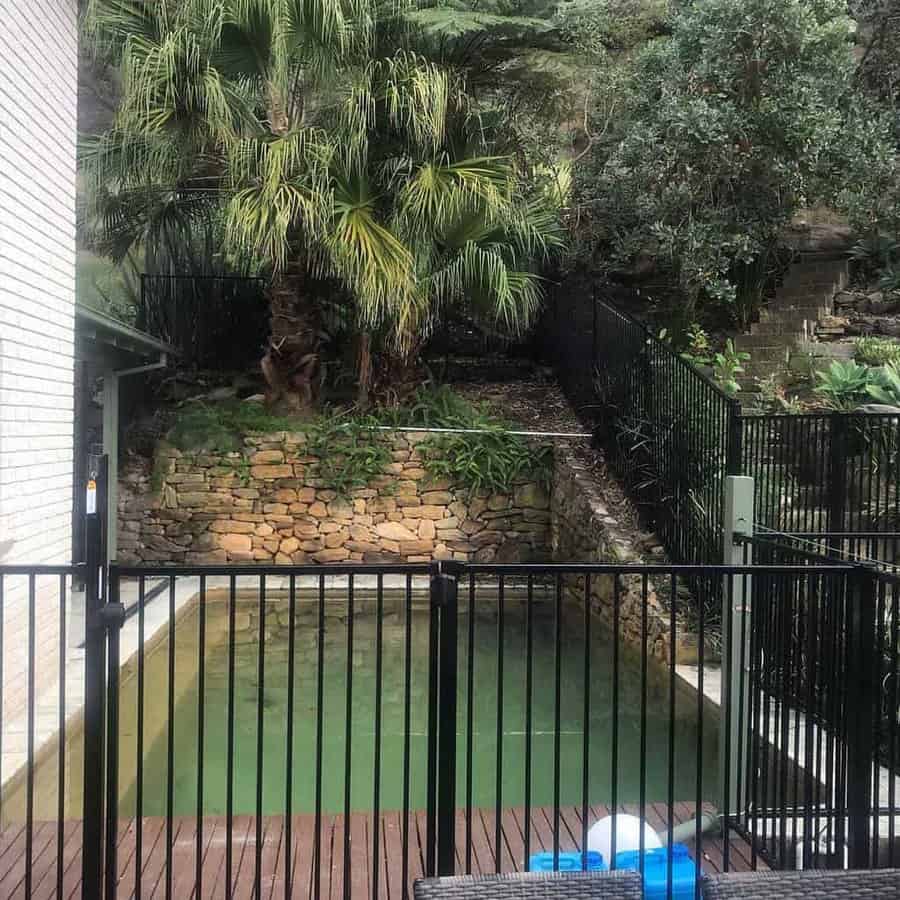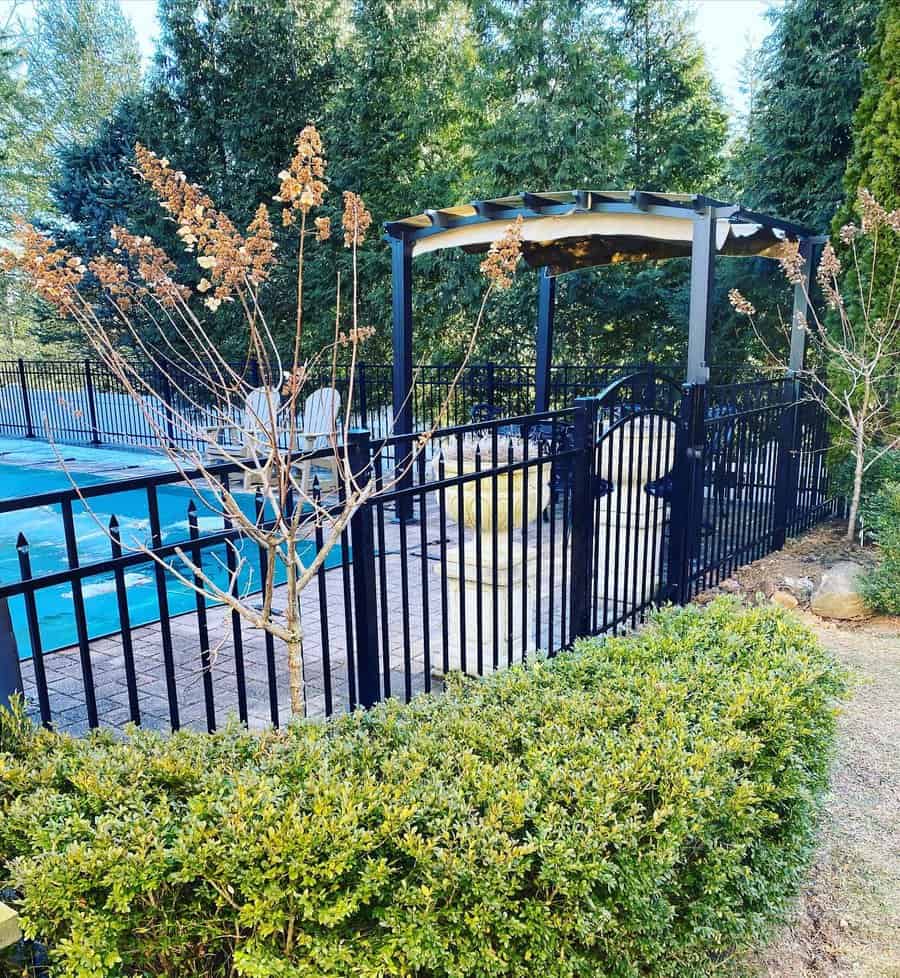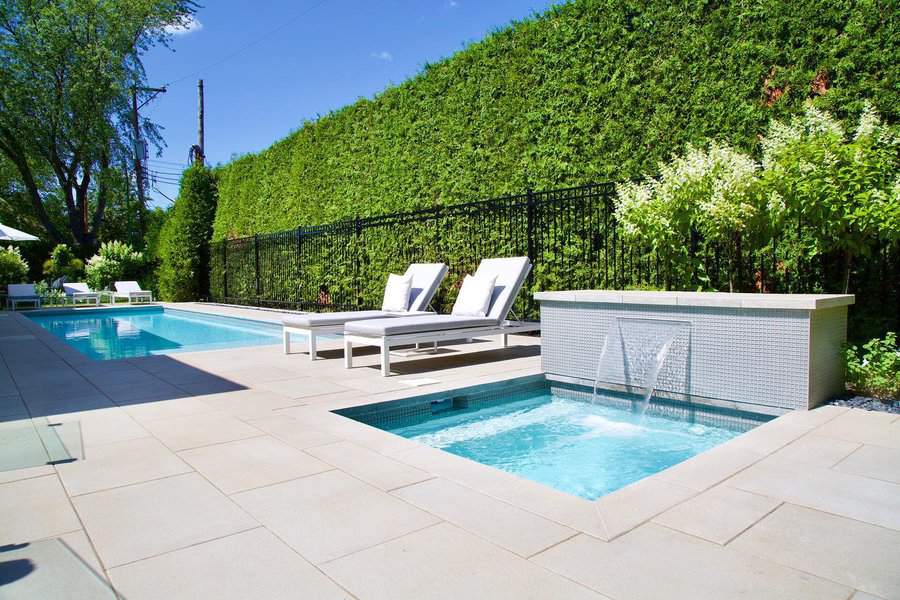 4. Sleek Screen Pool Enclosures
Transform your pool fence into a stylish statement with a modern mesh screen enclosure. This option offers both protection and visual appeal, turning your backyard into a stunning oasis.
Mesh screens are robust and weather-resistant, ensuring long-term durability. To maximize the aesthetics, consider complementing them with chic outdoor furniture and lush greenery. This choice not only keeps your loved ones safe but also impresses neighbors with its sleek design, making it a win-win for everyone in your community.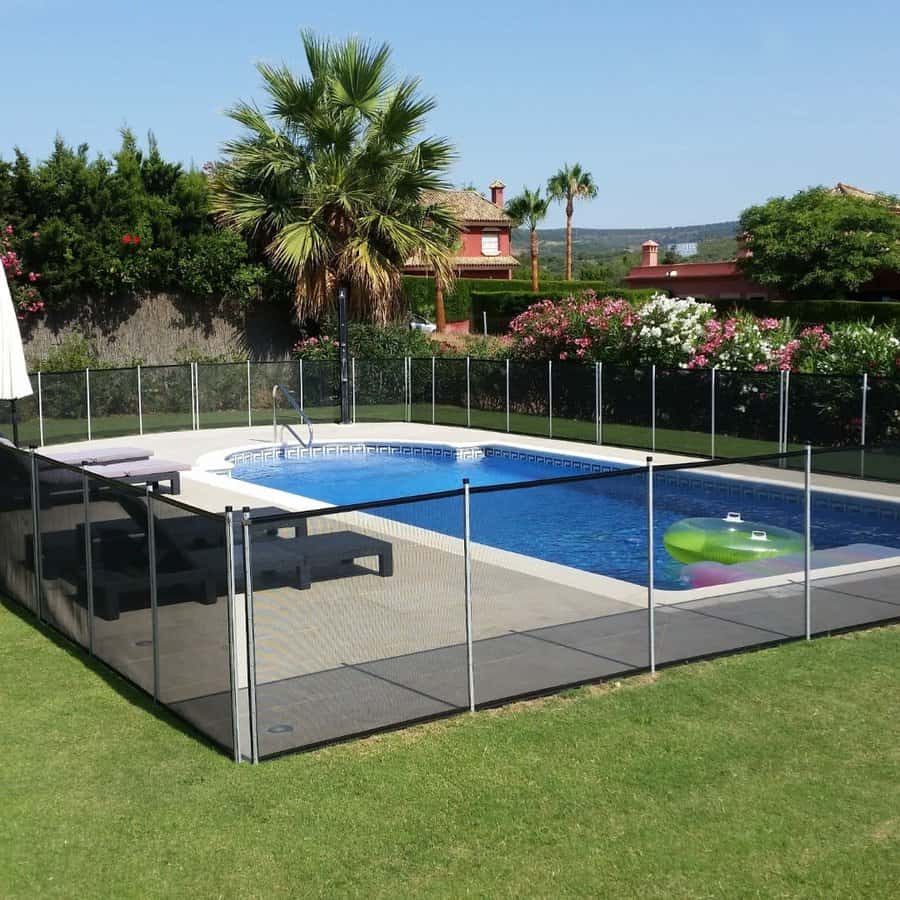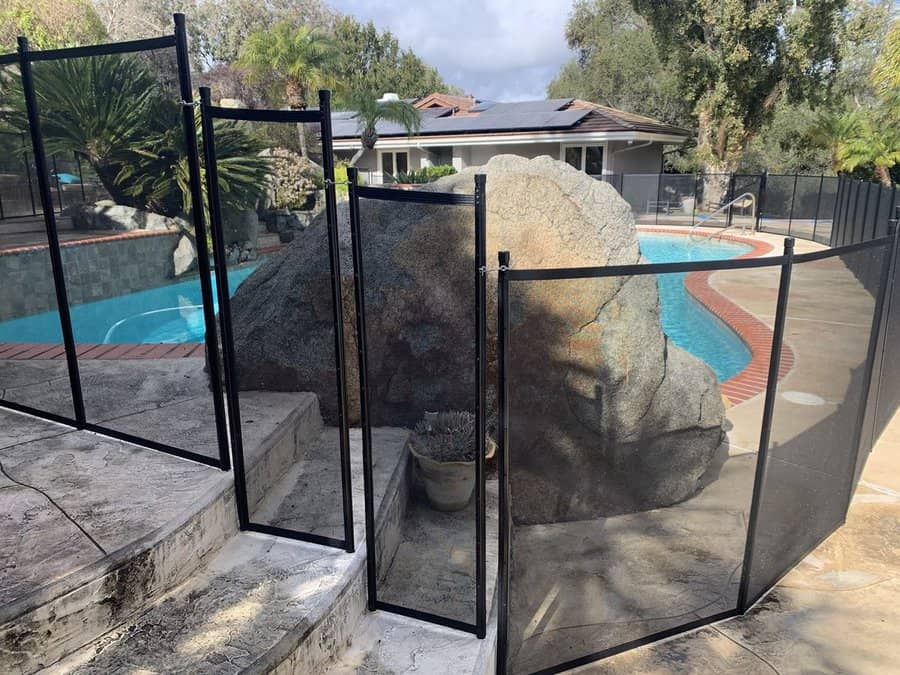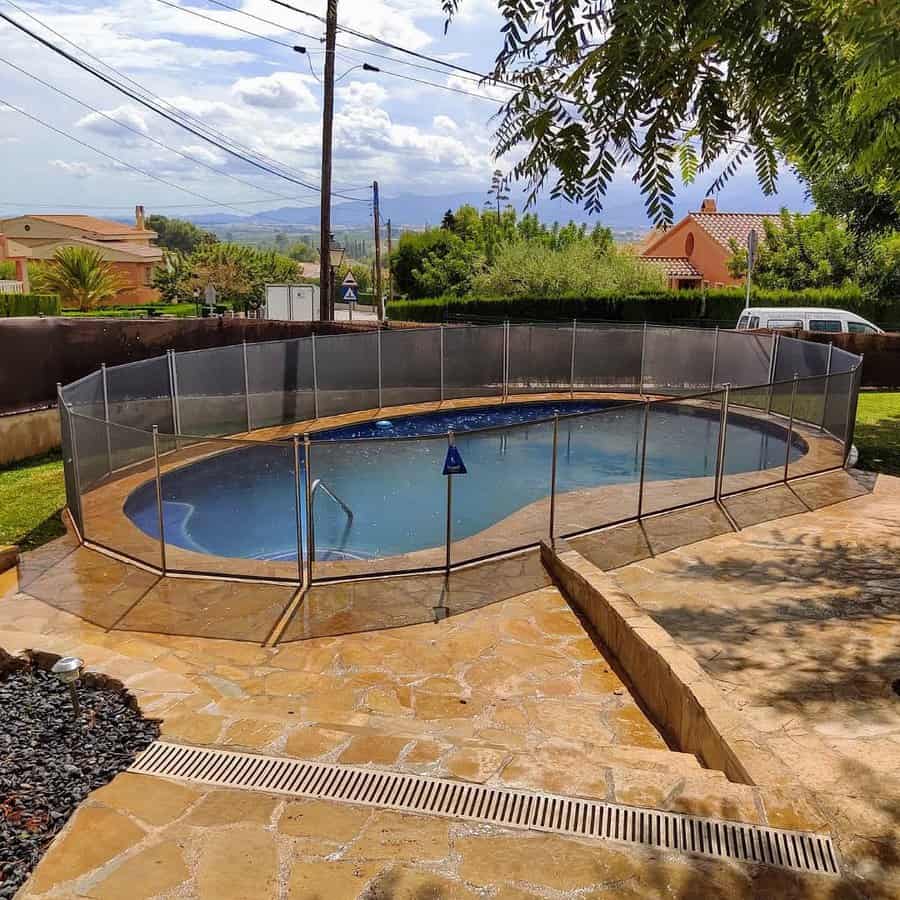 5. Poolside Garden Edging Ideas
Modern homes are embracing pool fences as garden edging solutions, adding sophistication to outdoor spaces. These versatile designs blend metal or glass with decorative materials like wood and stone for visually stunning results.
To enhance your poolside oasis, select complementary furniture, lighting, and plants that match the chosen fence material. This not only elevates aesthetics but also ensures safety and privacy. Explore various installation options to breathe new life into your garden and create an inviting, secure haven.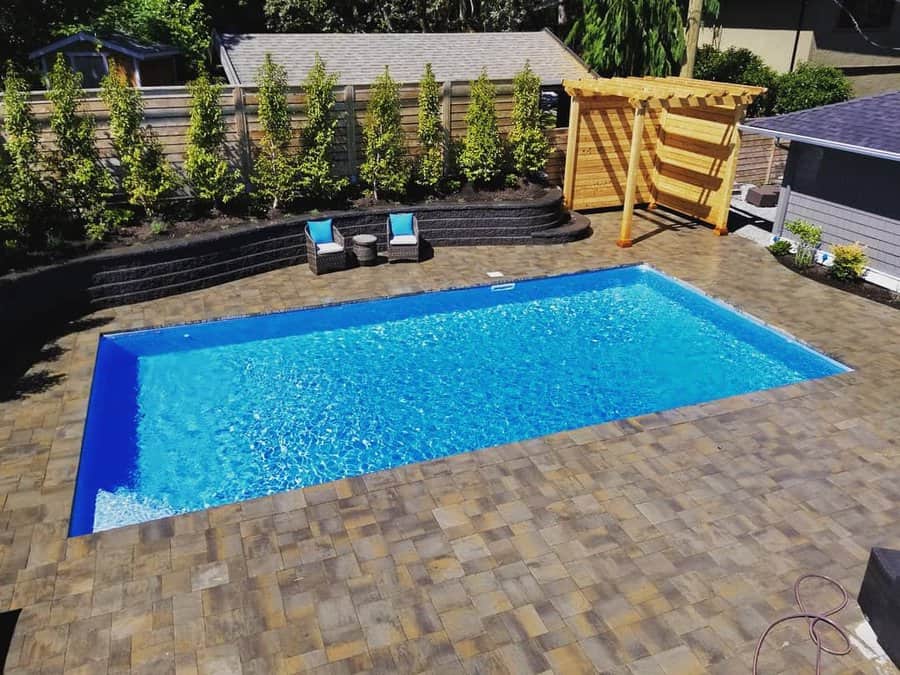 6. Classic White Pool Boundary
Transform your backyard into a vibrant, inviting space with classic white pool fences. Their bright and welcoming aesthetic can elevate any outdoor area, making it perfect for gatherings or peaceful relaxation.
To enhance the charm, consider adding colorful outdoor furniture, lush greenery, and decorative lighting. This versatile choice ensures that your outdoor space remains lively and inviting, regardless of the occasion. Enjoy the warmth and appeal of a classic white pool boundary year-round.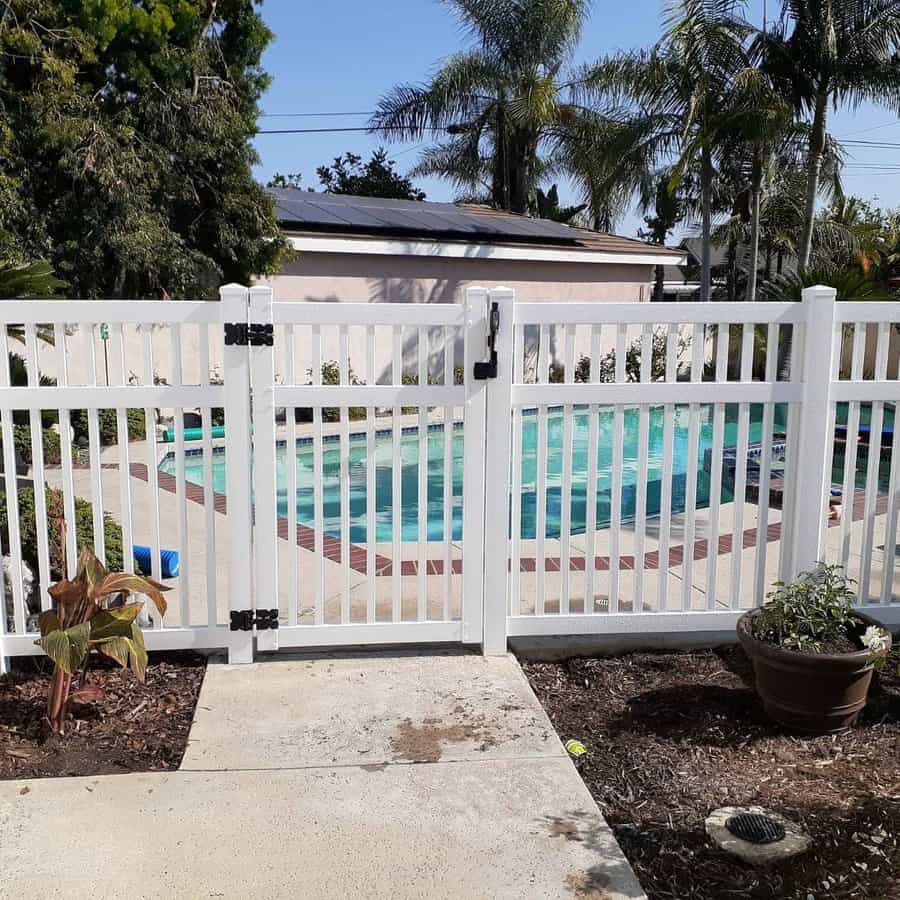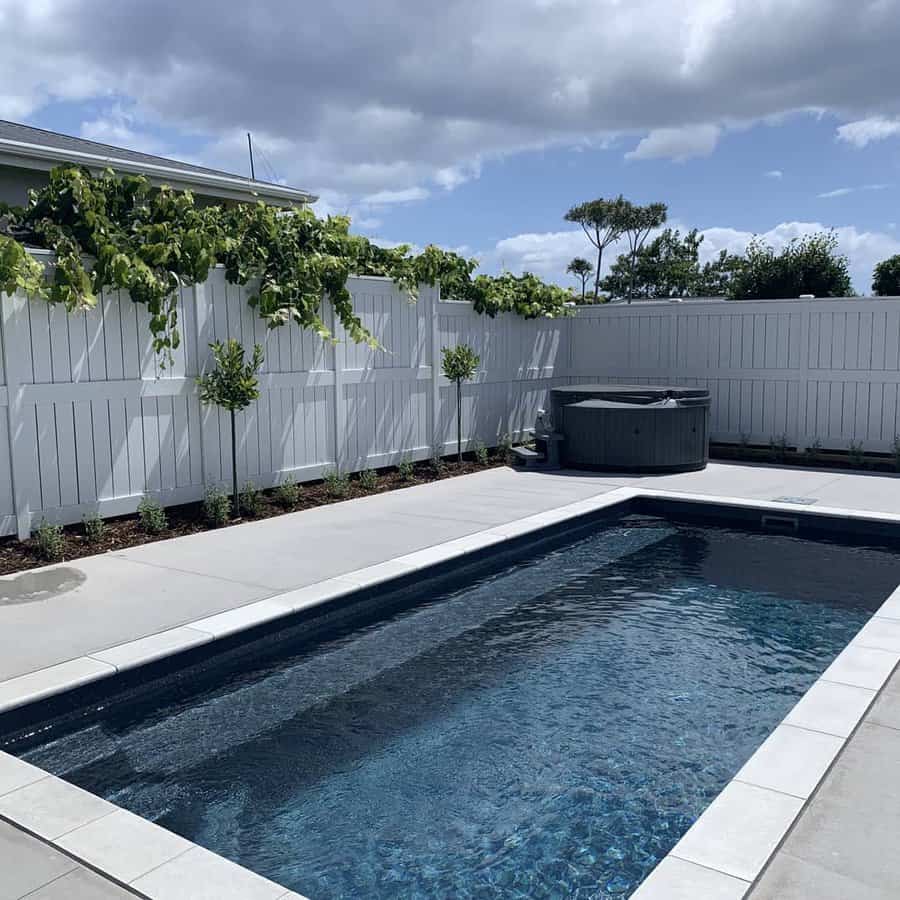 7. Charming Wooden Pool Enclosures
Infuse rustic charm into your pool area with a wooden fence, offering both timeless elegance and durability.
Explore various design options, from classic white picket to intricate detailing, to find the perfect match for your backyard aesthetic. Beyond its visual appeal and strength, a wooden pool fence provides privacy and requires minimal maintenance.
Elevate your backyard's character, ensure safety, and add a touch of enduring beauty with a wooden pool enclosure – a choice that combines style and security effortlessly.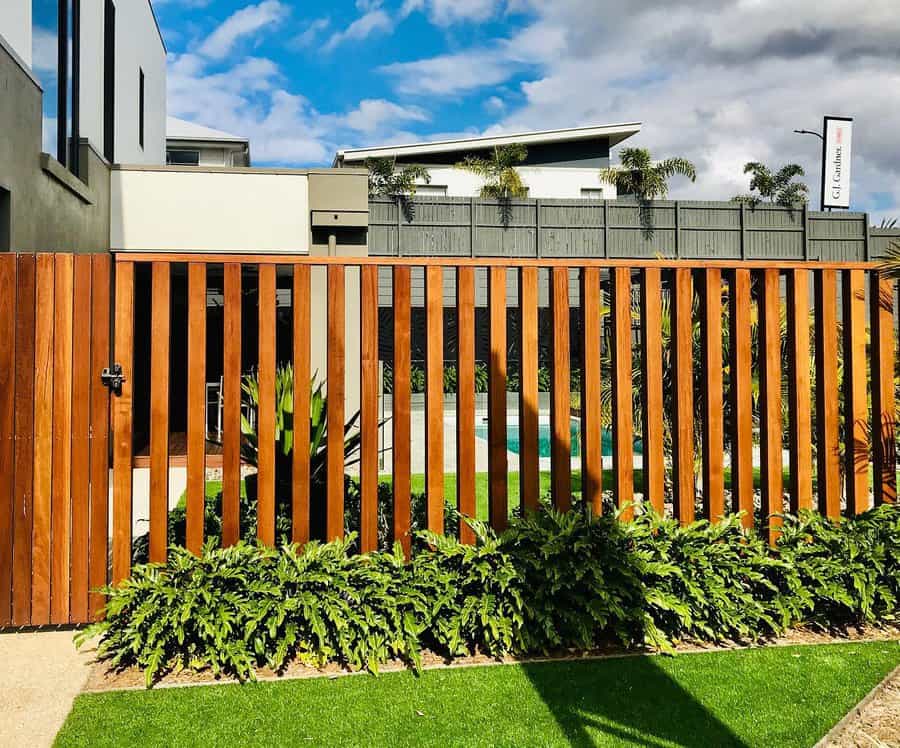 Pool Fence FAQs
What is the cheapest pool fence?
The most affordable fence that you can add to build around your pool is a chain-link one. You can buy the chain link in a giant roll and the separate metal posts. The chain link is adaptable and durable, making it sturdy and strong to prevent someone from getting through to your pool.
What is the safest pool fence?
The safest type of fence you can have around your pool is an ornamental iron fence. The iron construction makes it strong and durable. It's also a permanent solution, so you don't have to worry about it eventually coming out or someone moving it. Another nice feature of iron fences is the bottom rail, which is more effective at stopping small animals and children from getting through the vertical posts.
What size pool needs a fence?
You should check our local and state laws when determining if you need a fence or not. Most states require pools with a depth of 30 centimeters or more to have a fence. This is a pool that is about a foot deep. It doesn't take deep water for someone to drown, so even shallow or small pools may require a fence to keep them safe.