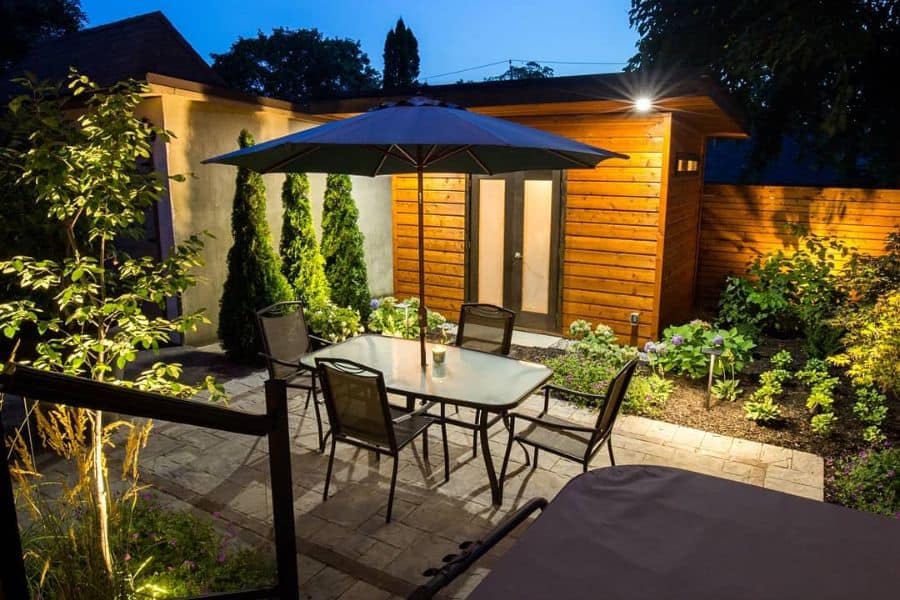 It's easy to feel like we have nowhere to relax after a long day at work or running errands.
If that sounds like your day-to-day experience, a backyard oasis might just be the perfect landscaping project for your home.
What is a backyard oasis? It's a private, tranquil outdoor space of your very own. And all it takes is a little planning to transform any backyard into a luxurious getaway.
If you're ready to prioritize "me time" and give your yard a new purpose, keep reading for our favorite backyard oasis ideas you can try for yourself.
1. Set Up A Backyard Fire Pit
As the evening air grows cooler and the leaves begin to turn, there's nothing quite like gathering with friends around a backyard fire pit. The warmth of the flickering flames and the satisfying crackle of the wood make for a magical atmosphere where memories are made and stories are shared. Whether it's roasting marshmallows, sipping on hot cider, or simply basking in the glow of the fire, a backyard fire pit brings people together in a way that few other things can. So why not add one to your backyard and start creating your own unforgettable moments around the fire?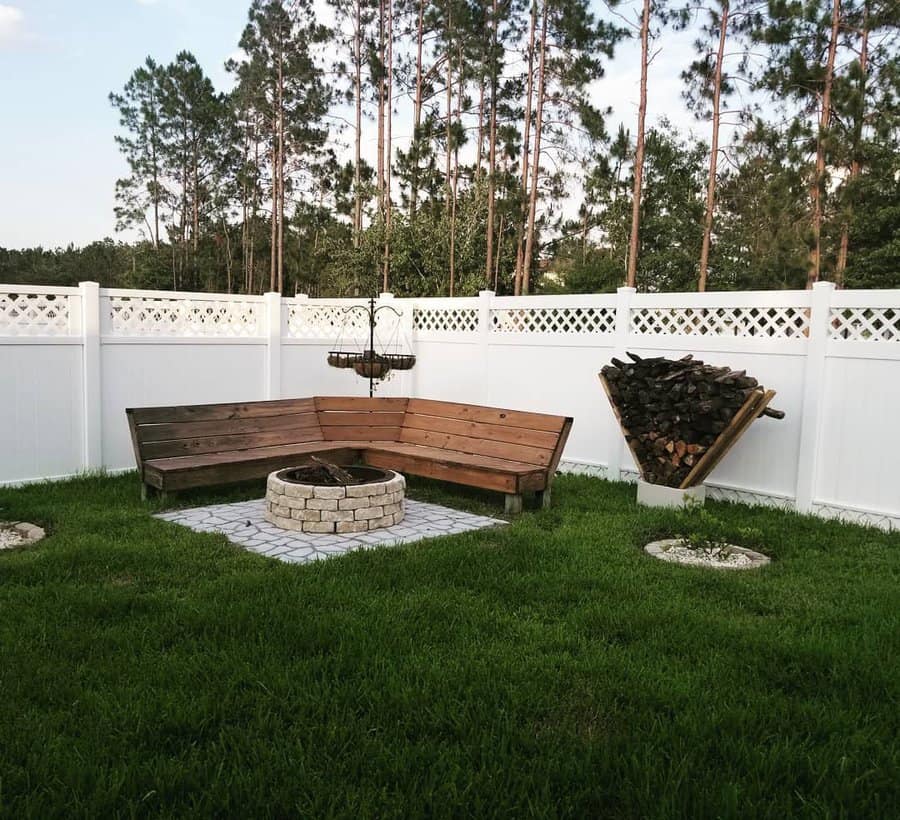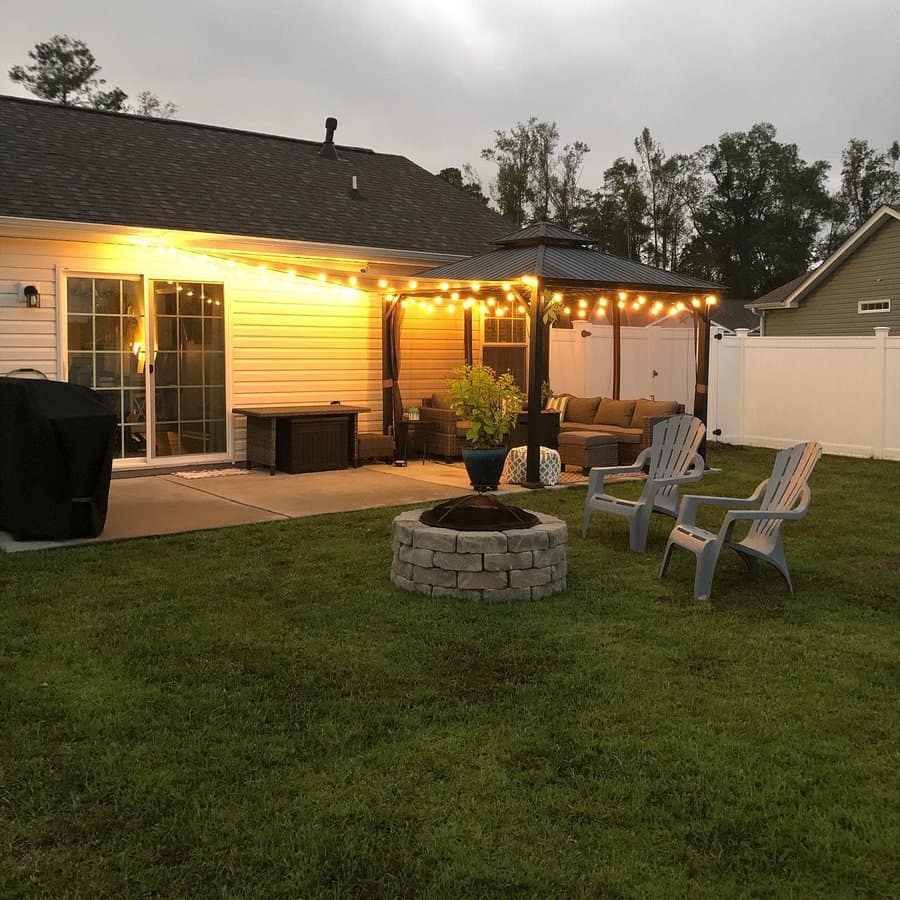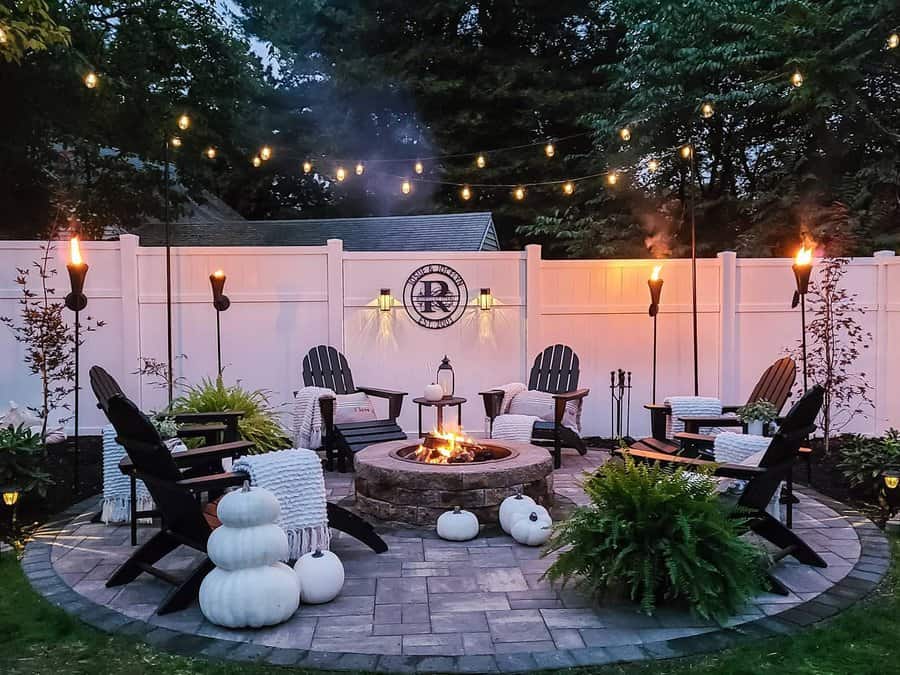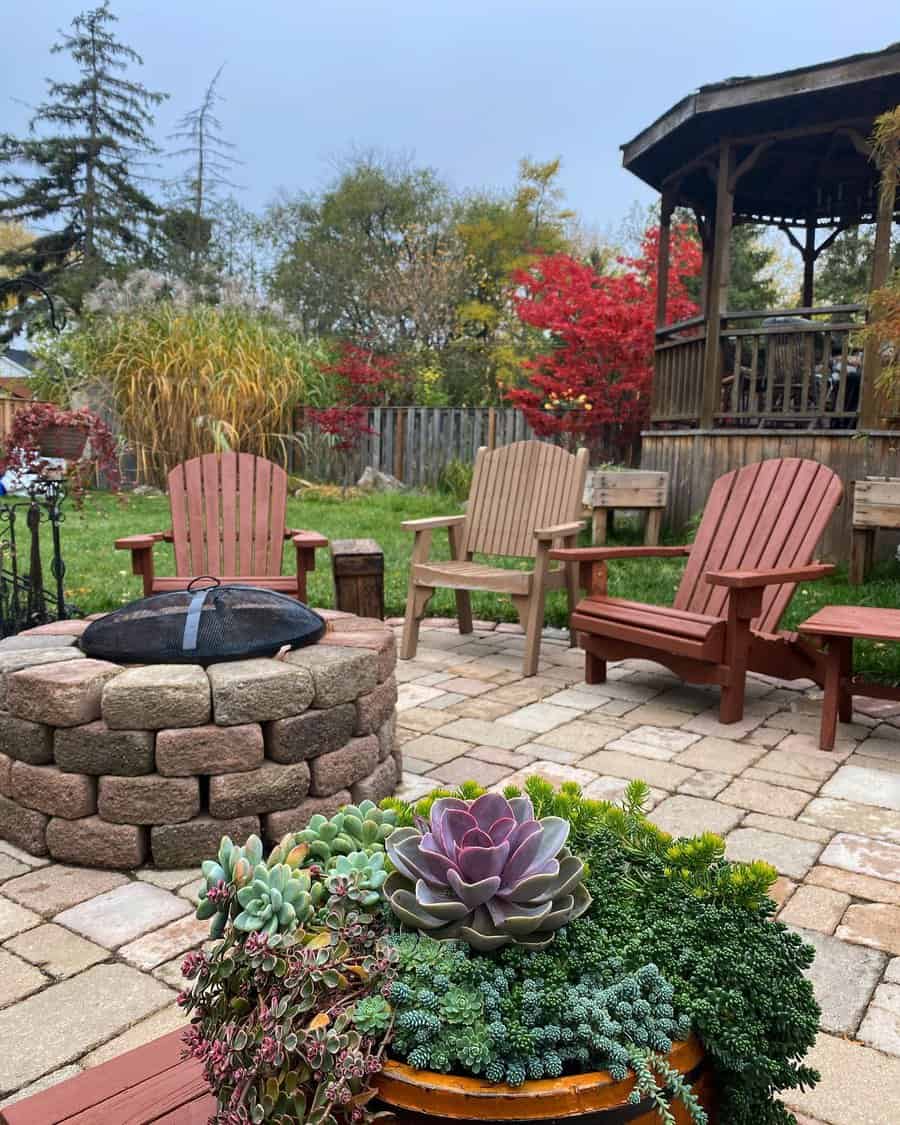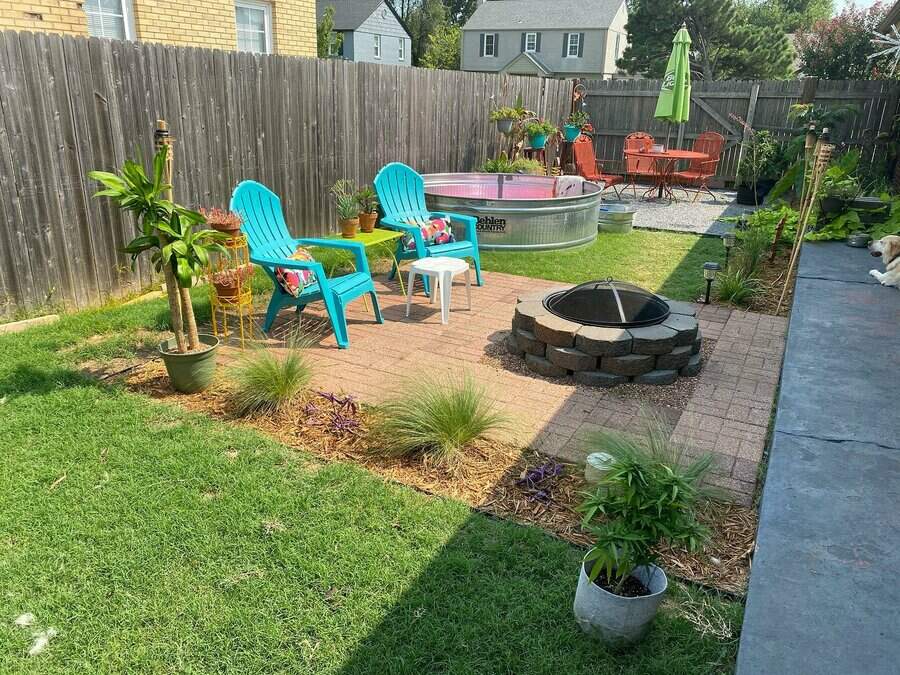 2. Build A Privacy Fence
As the sun beats down on your backyard oasis, the last thing you want is to feel like you're on display for the whole neighborhood. That's where a backyard privacy fence comes in – not just a practical solution, but an opportunity to get creative.
Imagine eye-catching panels in bold colors or intricate patterns, or a mix of different textures like stone and wood. Go wild with climbing plants like ivy or honeysuckle that will eventually envelop the entire structure in a lush green embrace.
And if you're feeling especially playful, why not transform your fence into a gallery display for outdoor art? With a little imagination, a simple privacy fence can become the centerpiece of your backyard paradise.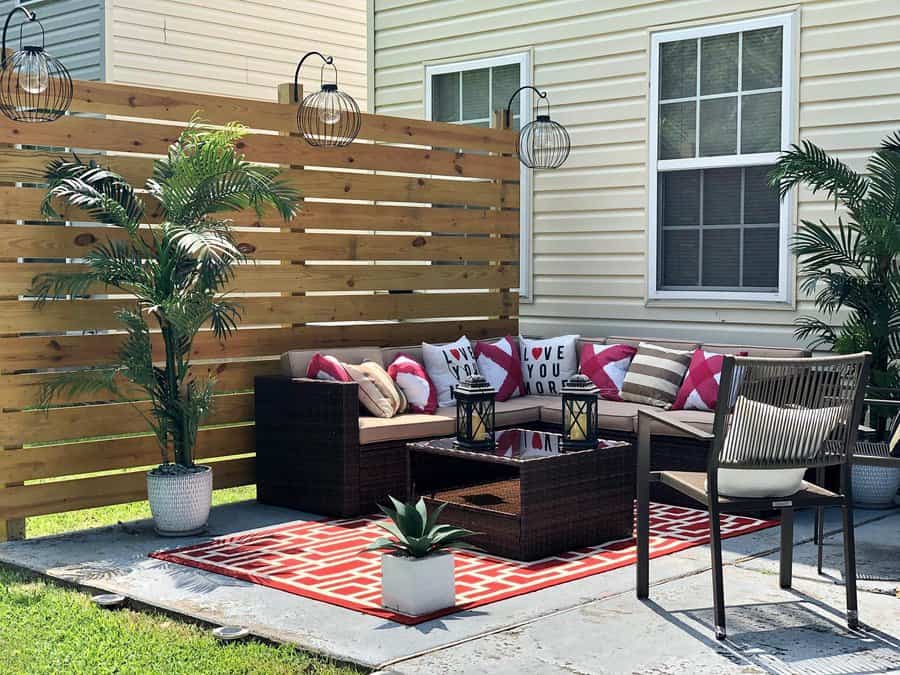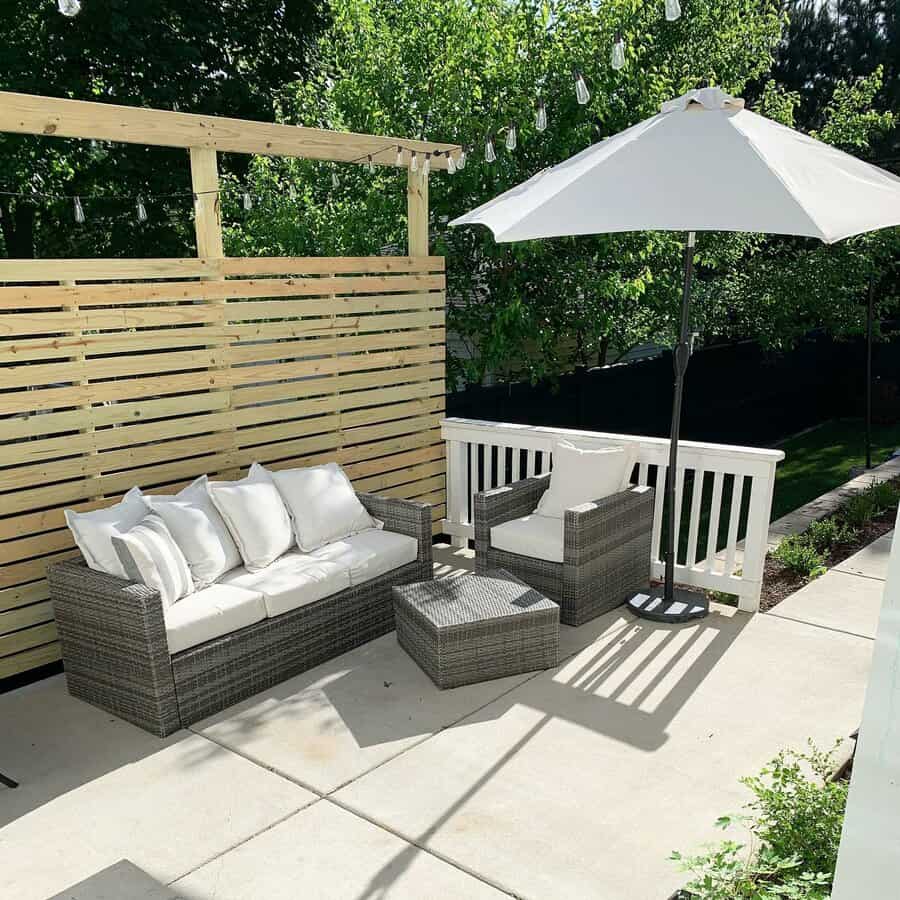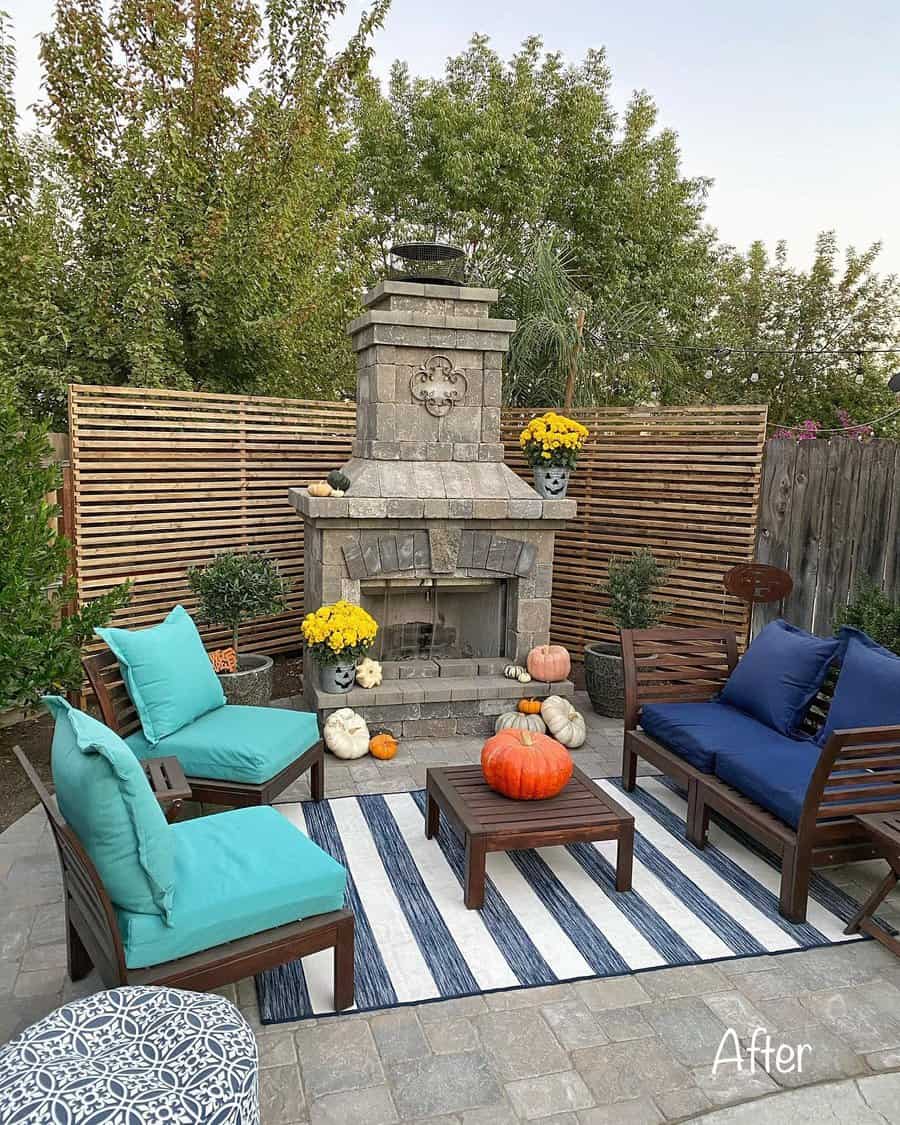 3. Incorporate Plants
As a nature lover, there's no better way to unwind than spending some tranquil moments in a backyard patio garden. Picture this: colors of vibrant flowers adorning the surroundings, the gentle rustling of leaves in the wind, and a hot cup of tea in your hands. In a world full of chaos, such moments offer us an opportunity to connect with nature and recharge our batteries.
Whether you're looking for some alone time, a spot to read that new book or just a place to relax with friends and family, a backyard patio garden is the perfect solution.
So why not carve out a little corner of paradise in your own backyard? You'll be surprised at how even the simplest creation can bring you the peace and satisfaction you crave.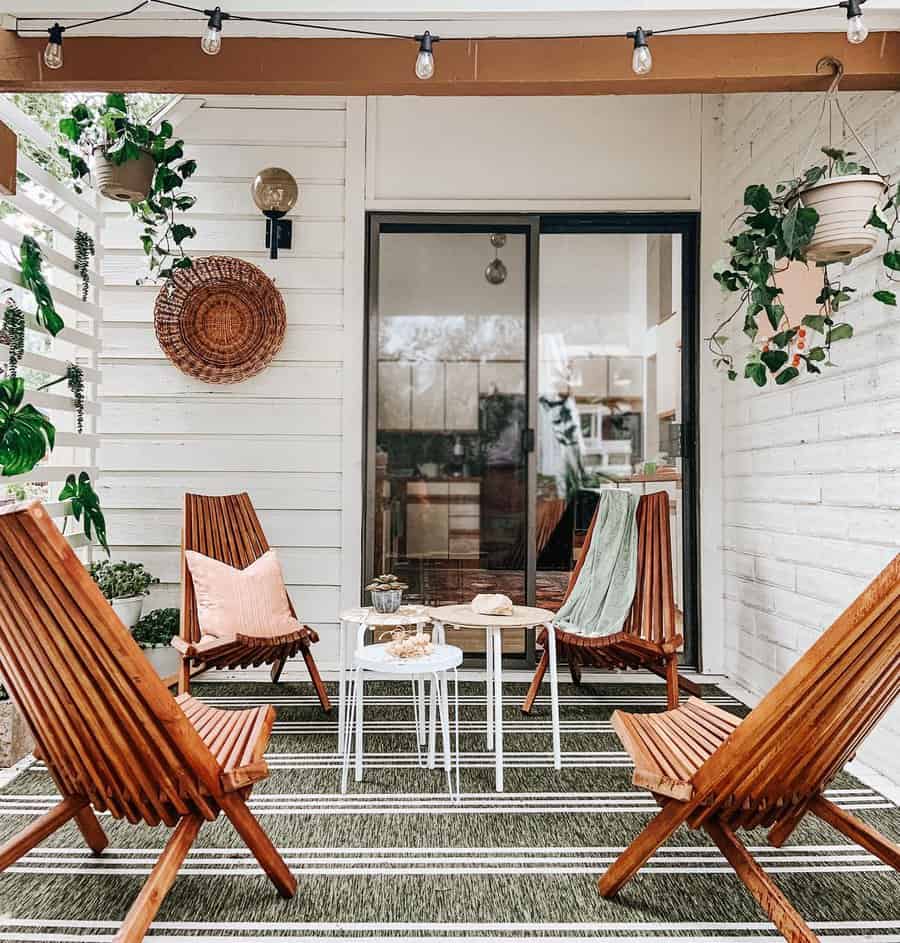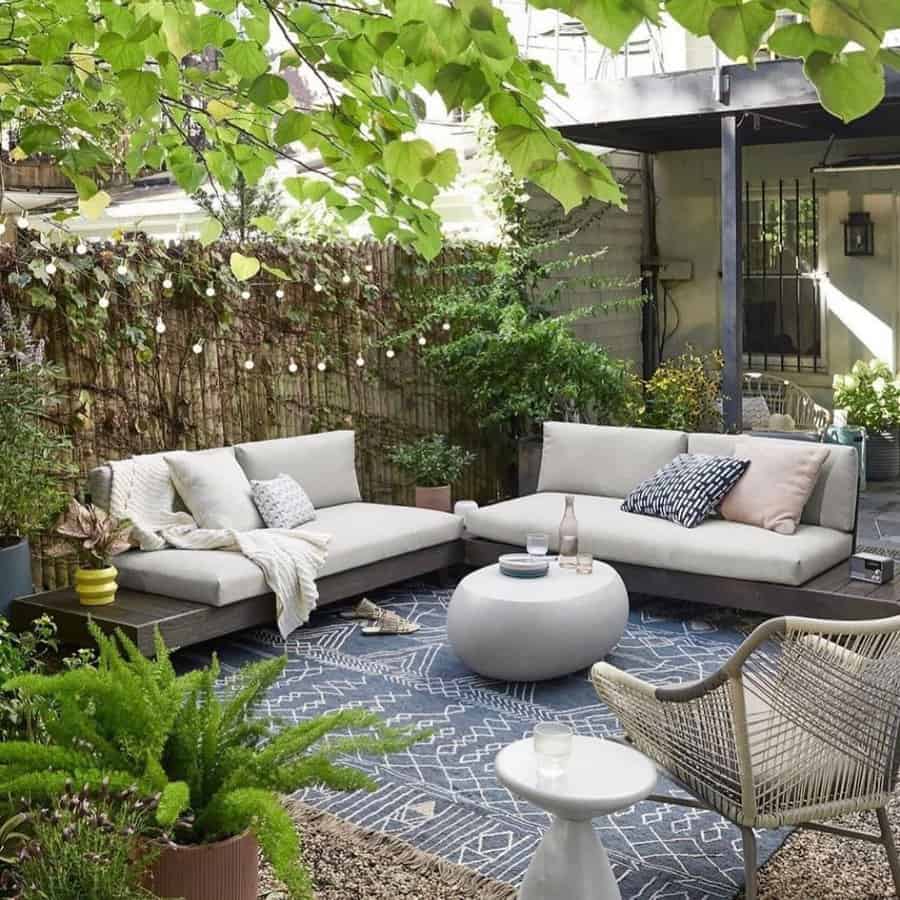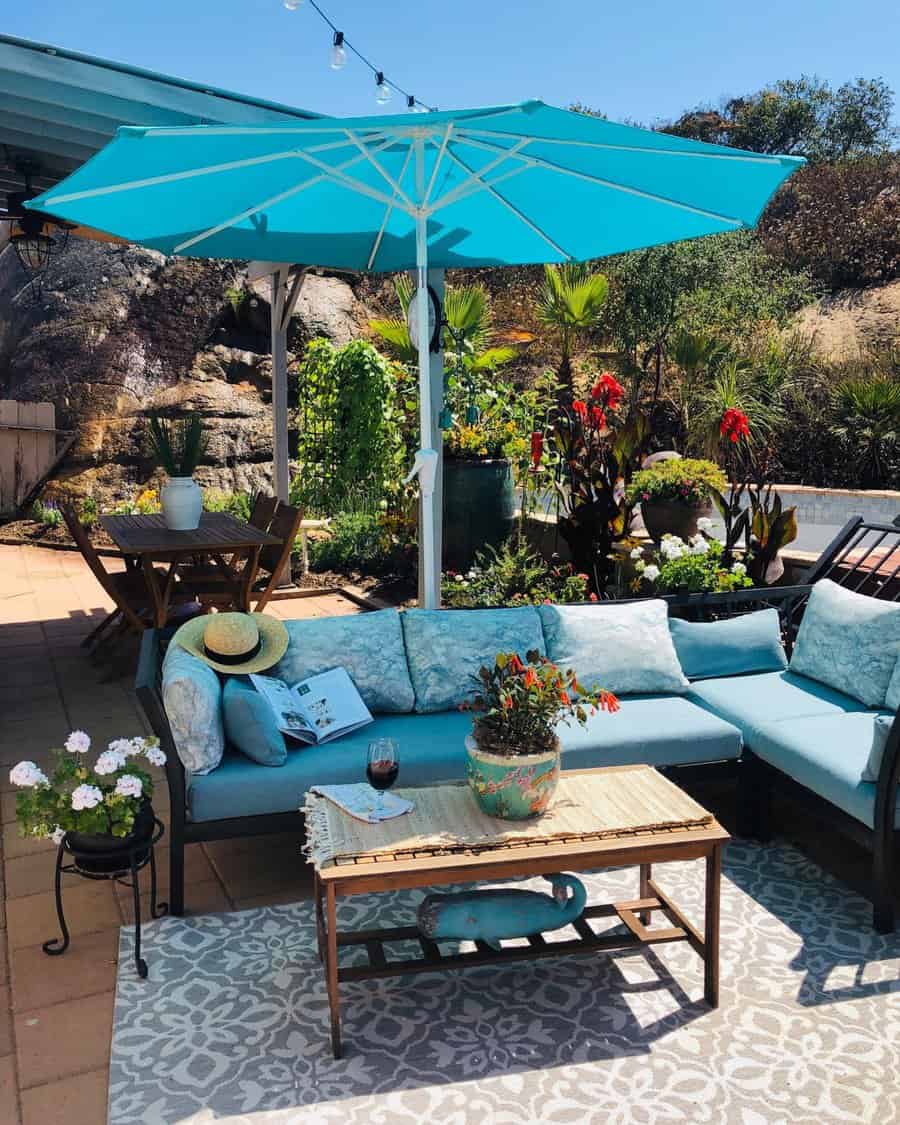 4. Stock Tank Plunge Pool
Welcome to your backyard oasis – the stock tank pool! This unexpected addition is not only a refreshing escape from the scorching summer sun, but it's also an Instagram-worthy centerpiece for every pool party.
The whimsical shape and unique material of this modern spin on a classic pool add a touch of creativity and charm to your outdoor space. With plenty of room to splash around and floats to lounge on, your stock tank pool is sure to be the talk of the neighborhood.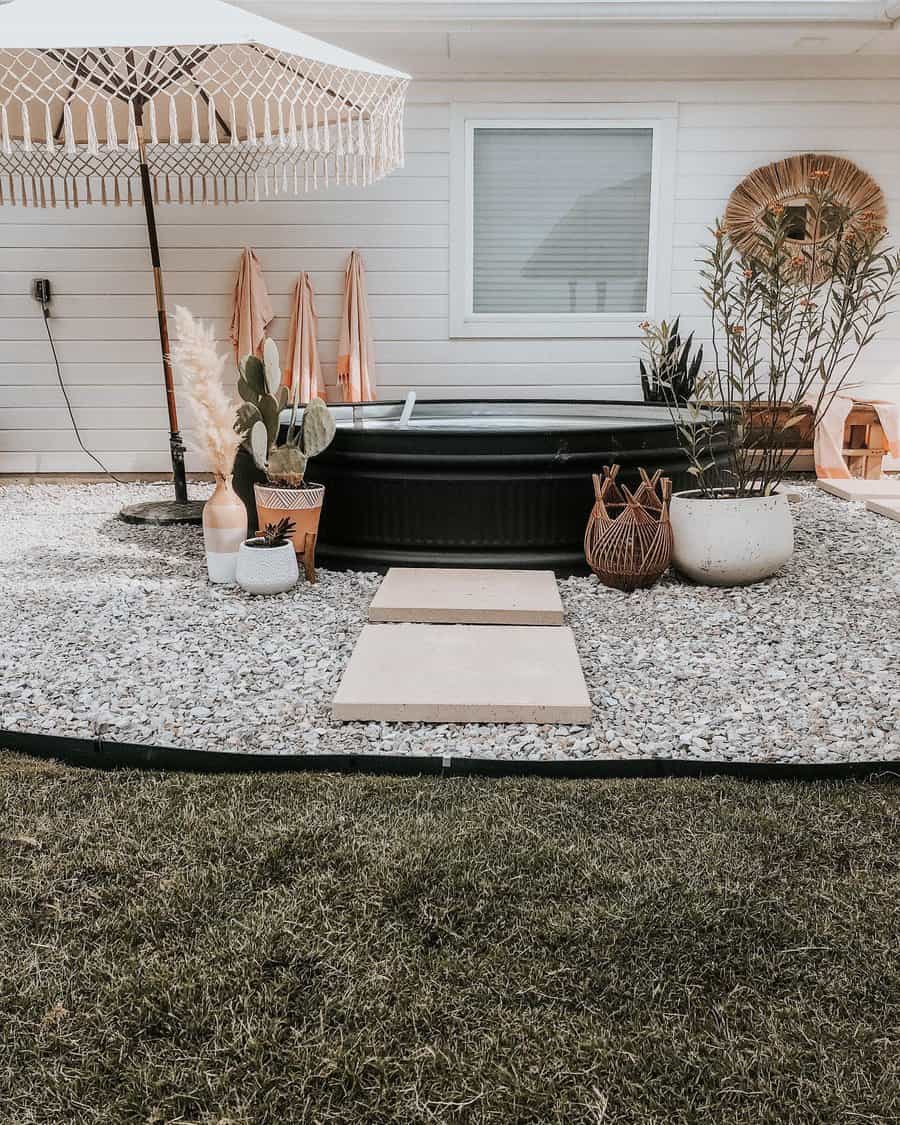 5. Backyard Deck Patio
As the warm weather approaches, it's time to start thinking about creating your own backyard oasis. And what better way to do that than with a deck patio? Whether you're looking for a space to entertain guests, relax with a good book, or simply enjoy the great outdoors, a deck patio provides the perfect opportunity to do it all.
Add some comfortable seating, outdoor lighting, and a few potted plants, and you'll have a charming and inviting atmosphere to enjoy for years to come.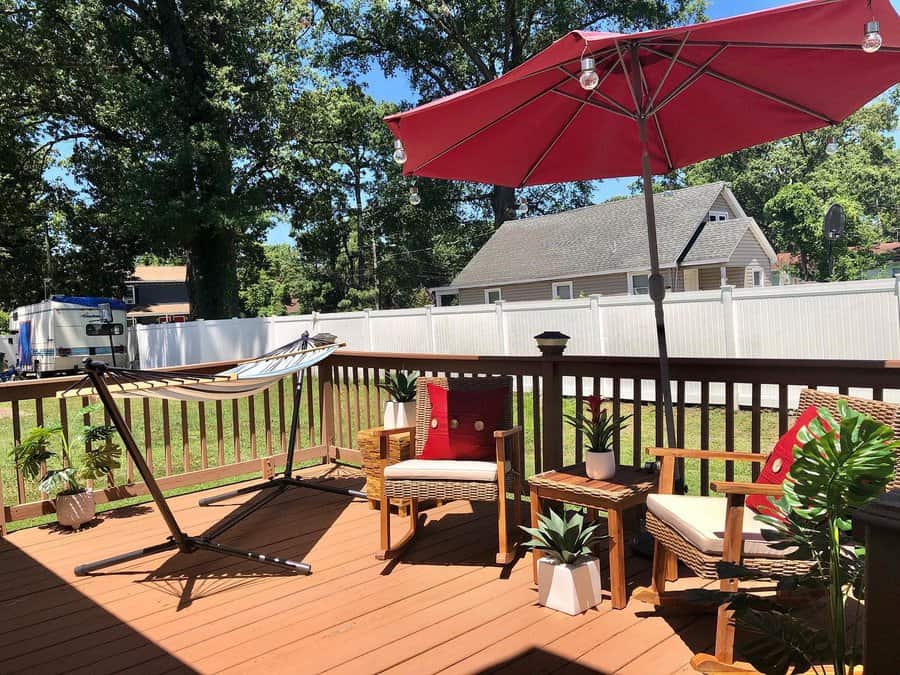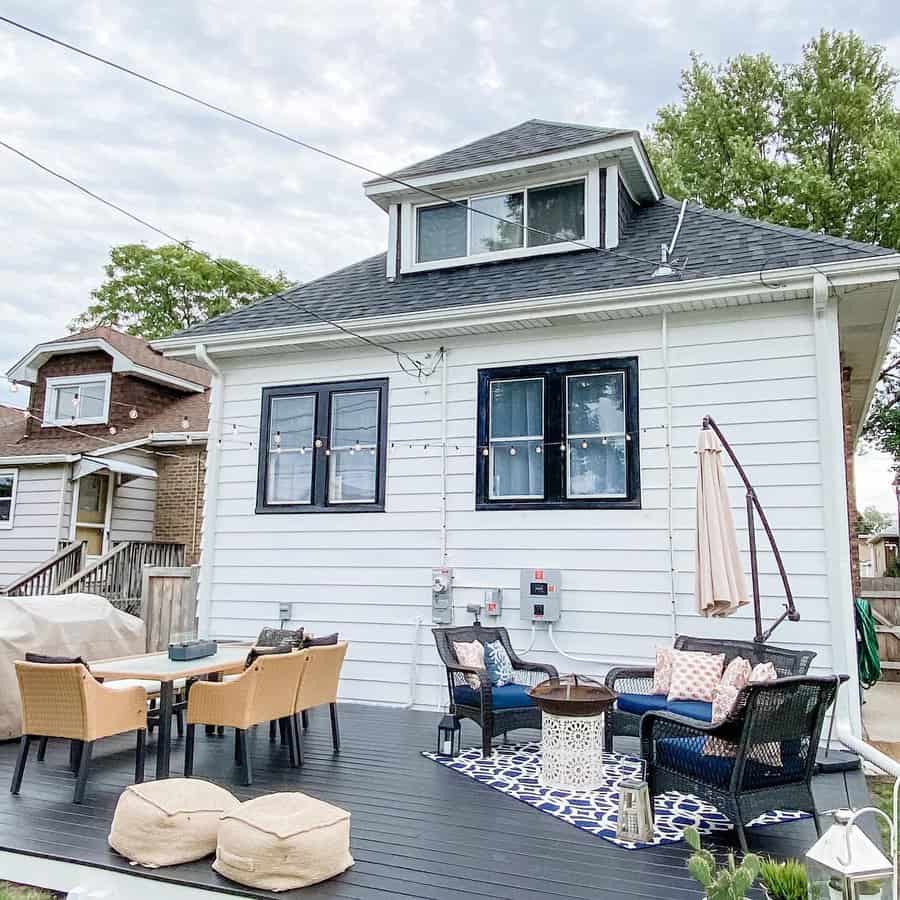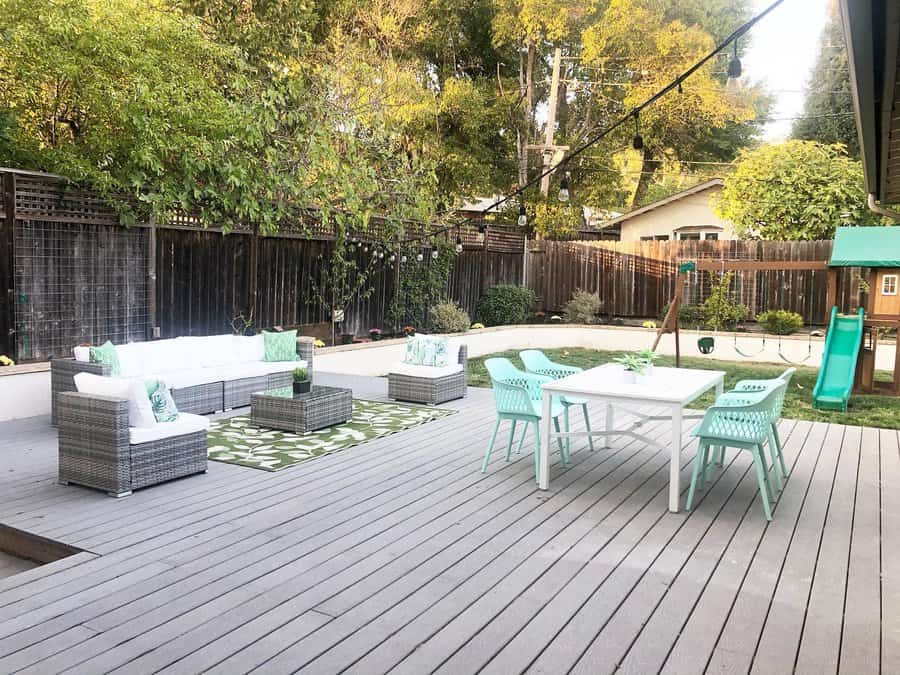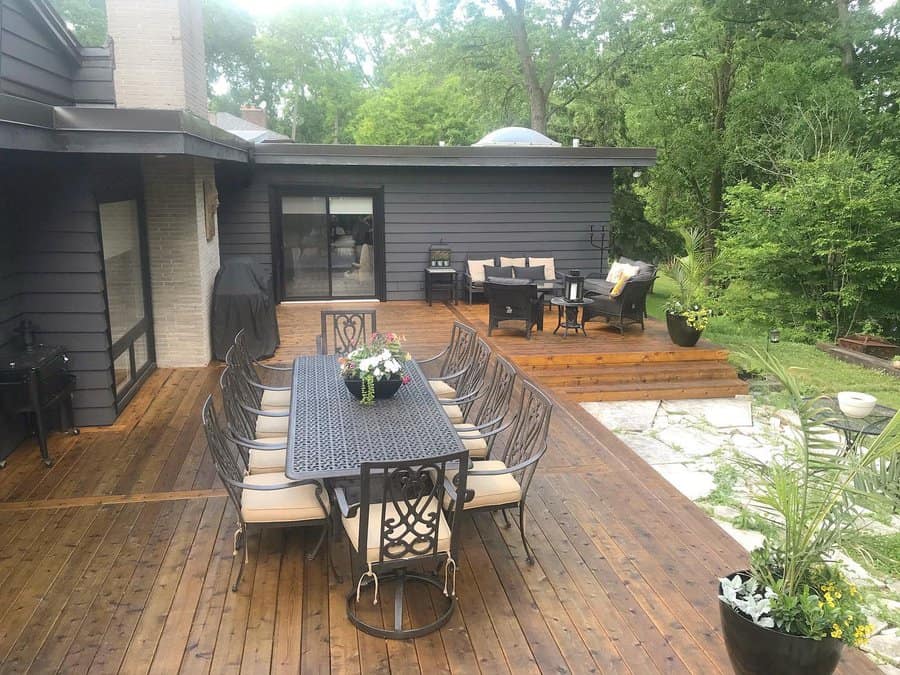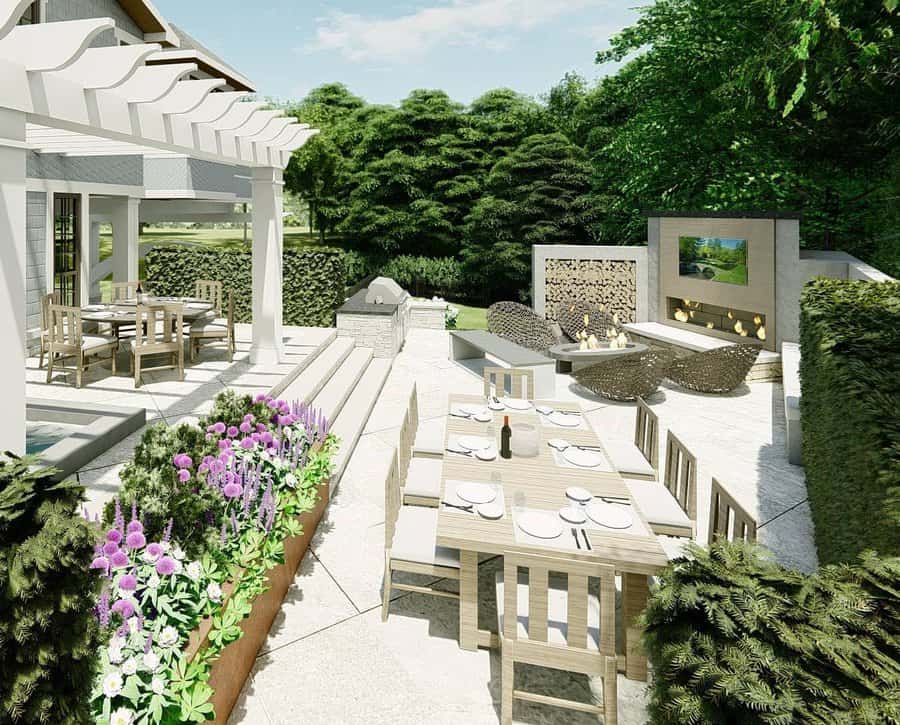 6. Modern Gas Fire Pit
Imagine stepping into your backyard oasis and seeing a modern gas fire pit at the center. The flames dance playfully atop a bed of sleek stones, casting warm light and creating a soothing atmosphere. The contemporary design of the fire pit adds a touch of sophistication to your outdoor setting, impressing all who gather around it.
Whether you're entertaining guests, roasting marshmallows with the family, or simply unwinding after a long day, your backyard with a modern gas fire pit transforms into a luxurious retreat.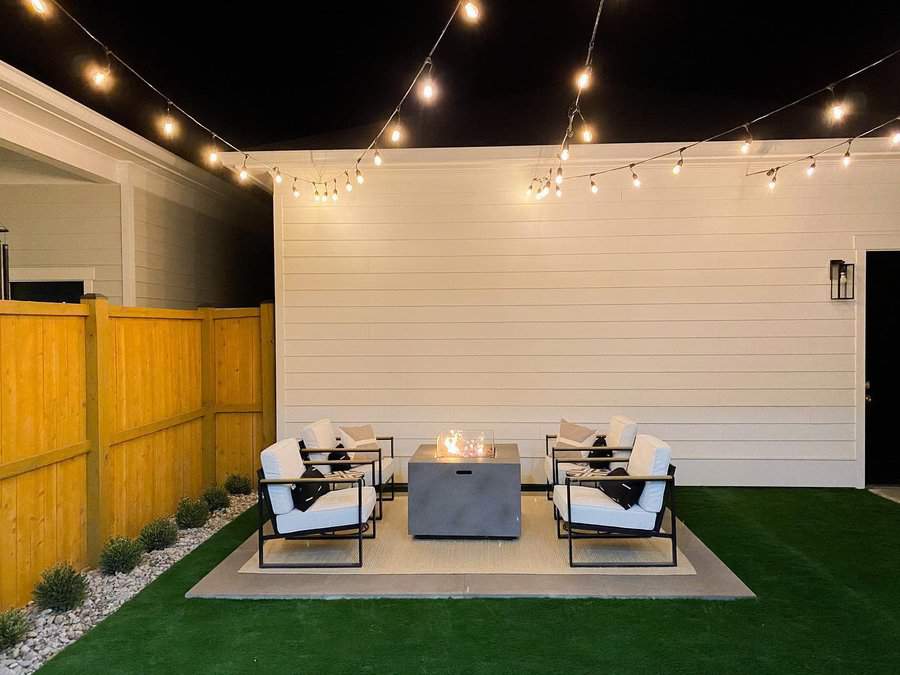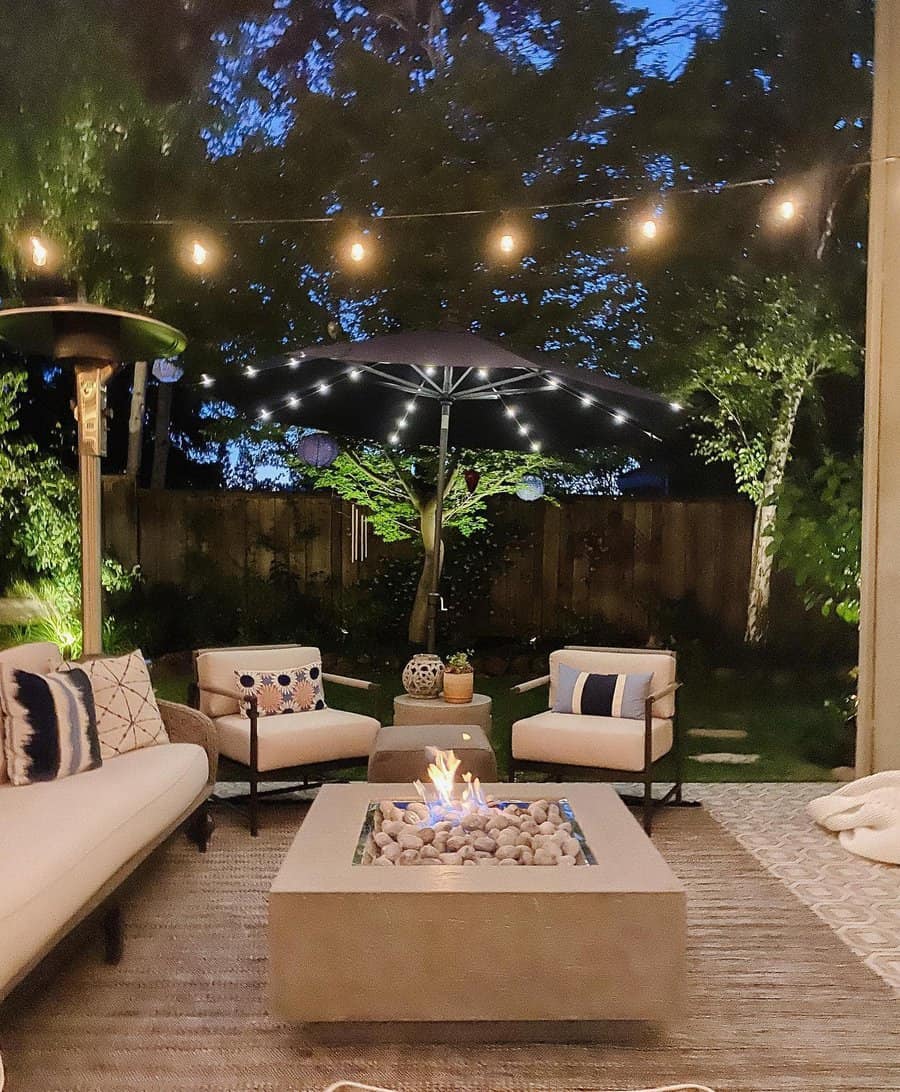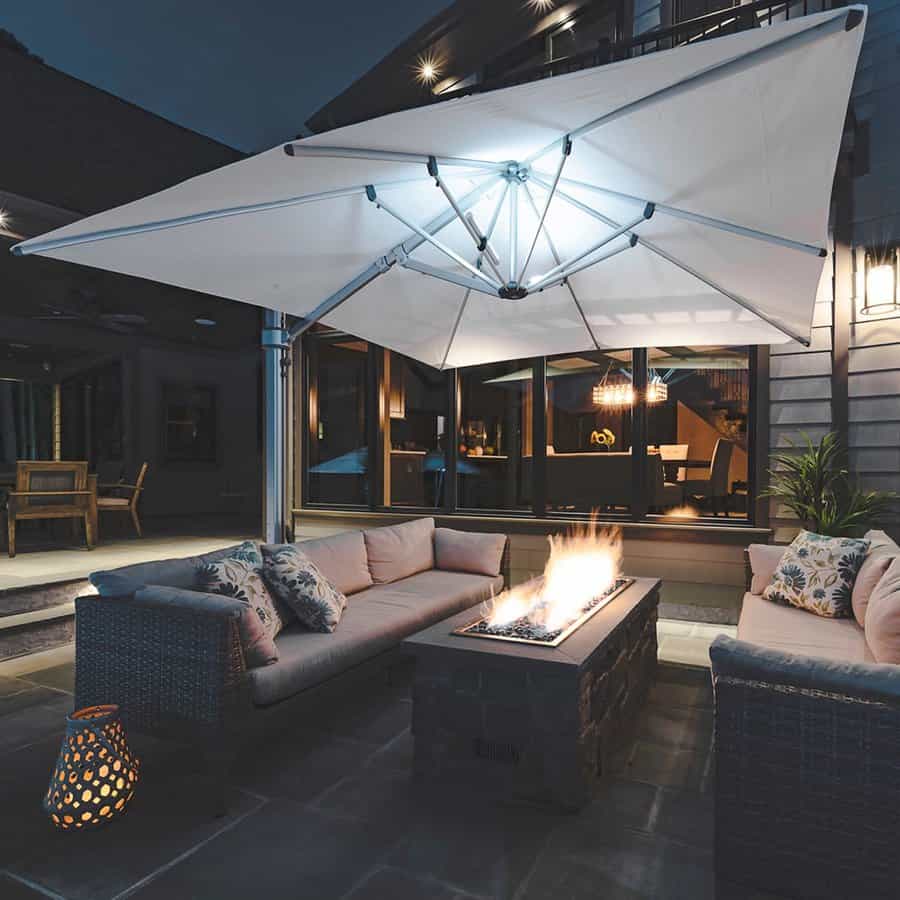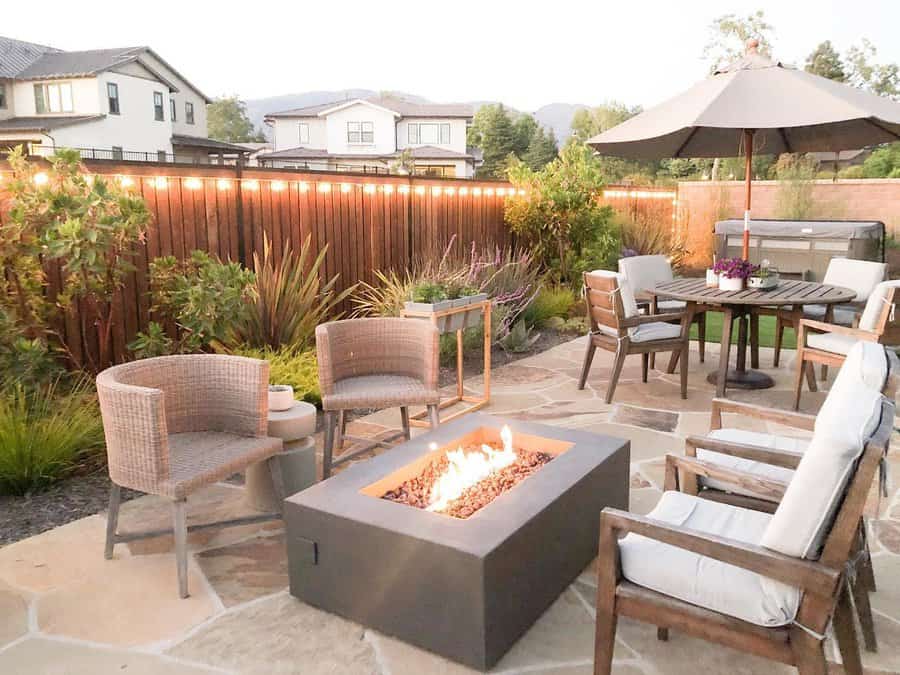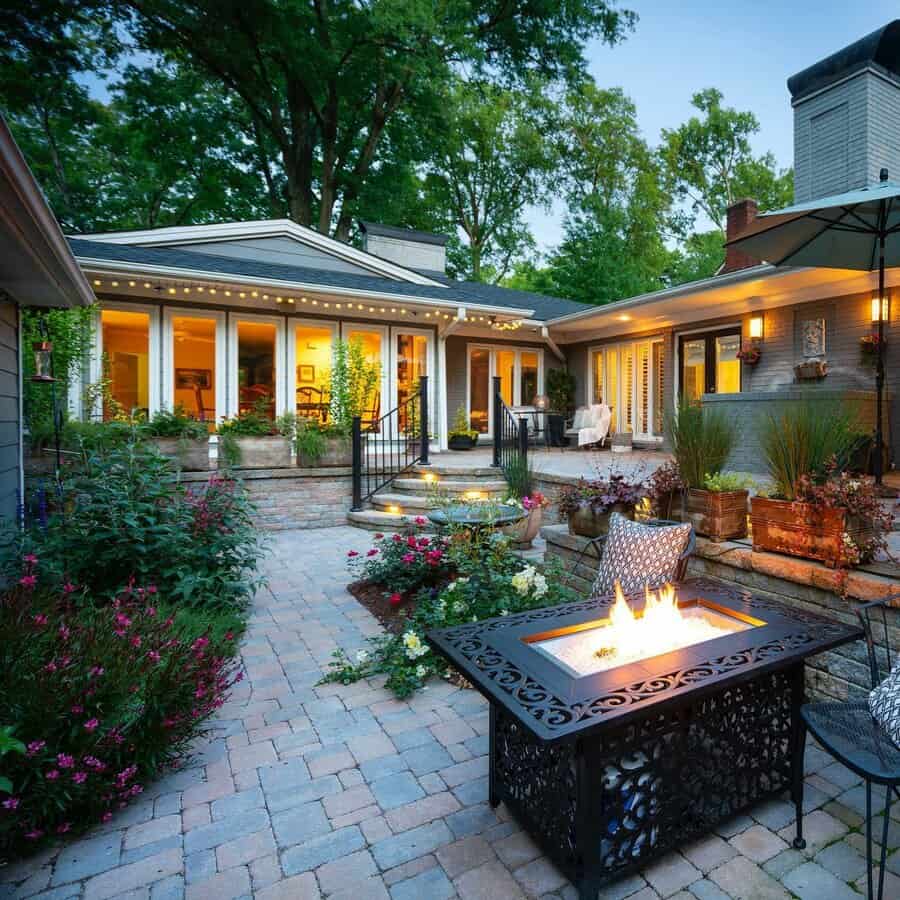 7. Concrete Pavers
When it comes to backyard makeovers, concrete pavers are a game-changer. Not only do they add instant curb appeal, but they also provide a durable surface for outdoor entertaining and lounging.
Pick from an array of textures, colors, and patterns to customize your design and truly make it your own. Not only do these pavers hold up against harsh weather conditions and heavy foot traffic, but they also provide an eco-friendly solution by allowing rainwater to seep back into the soil.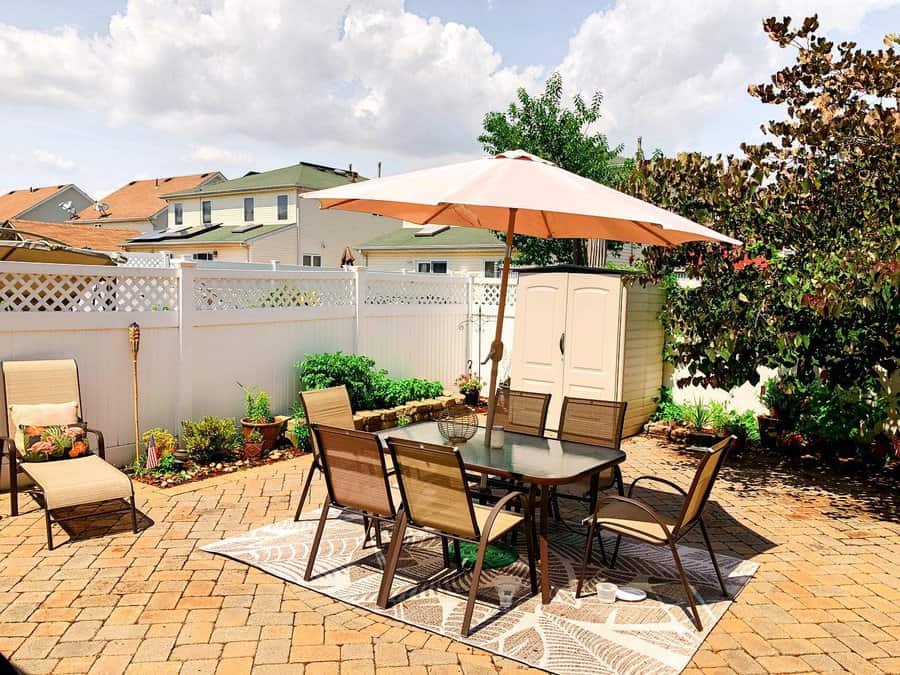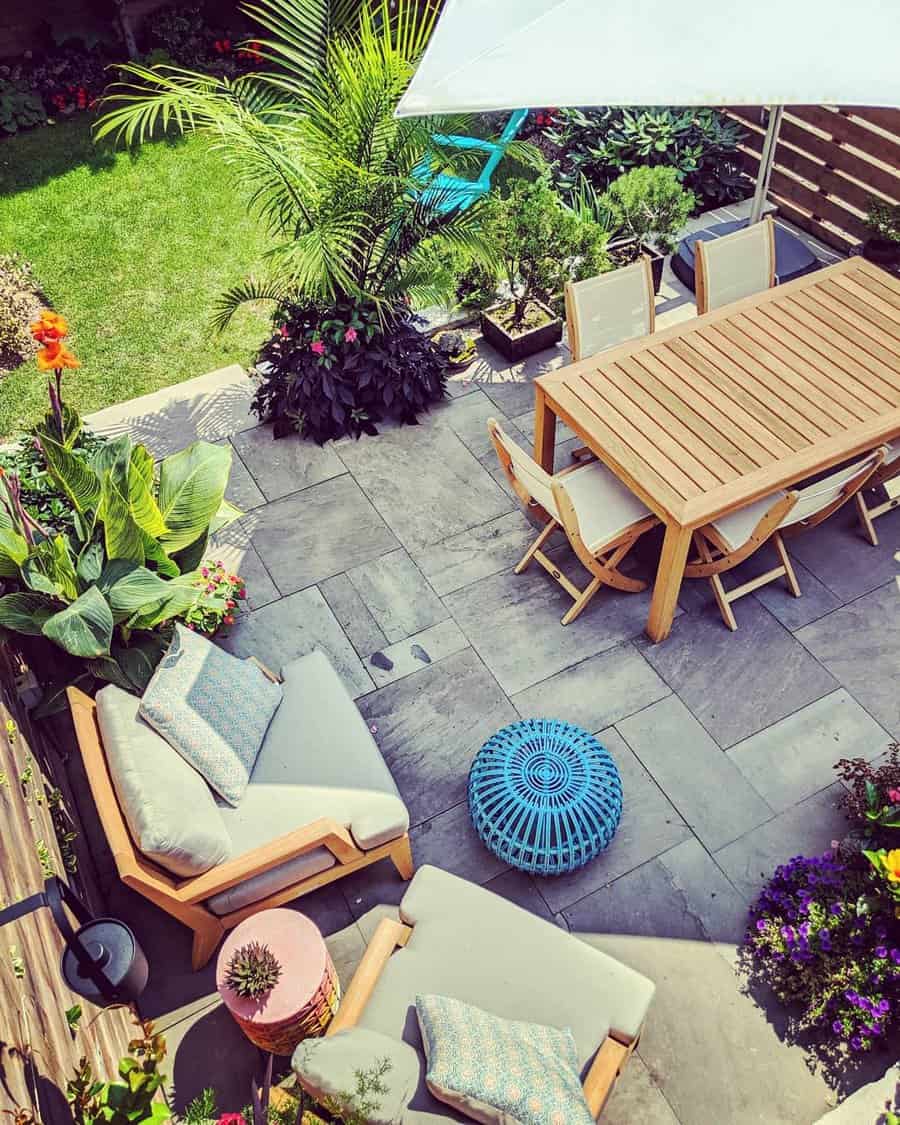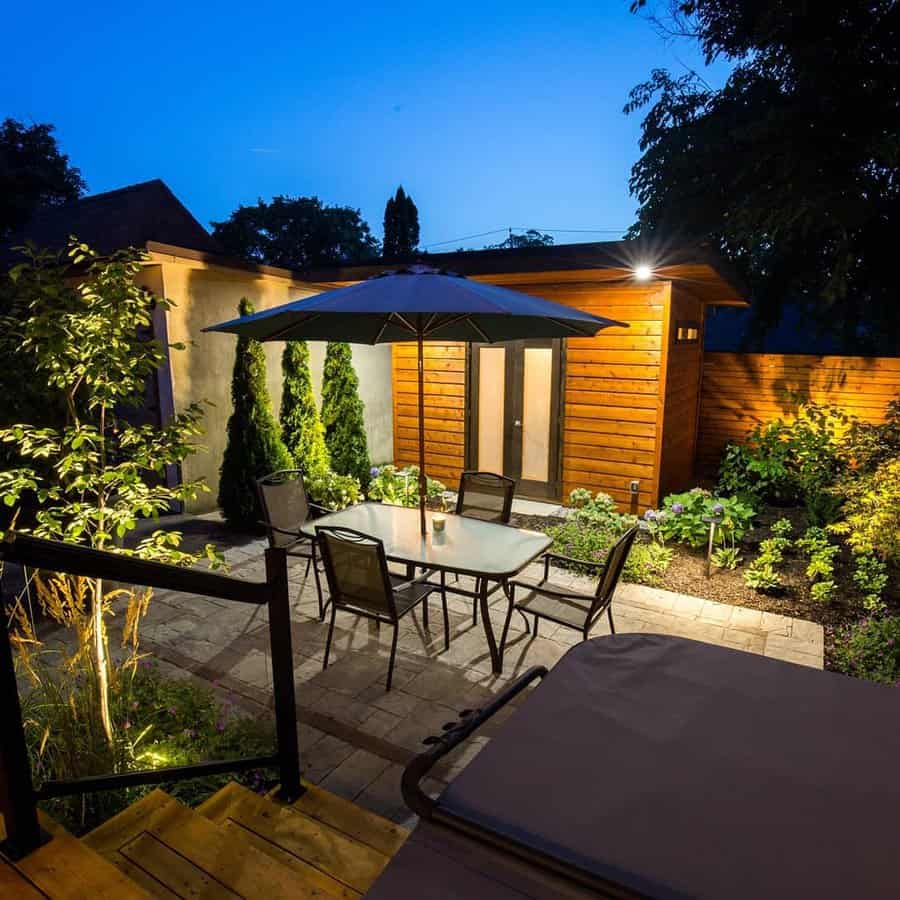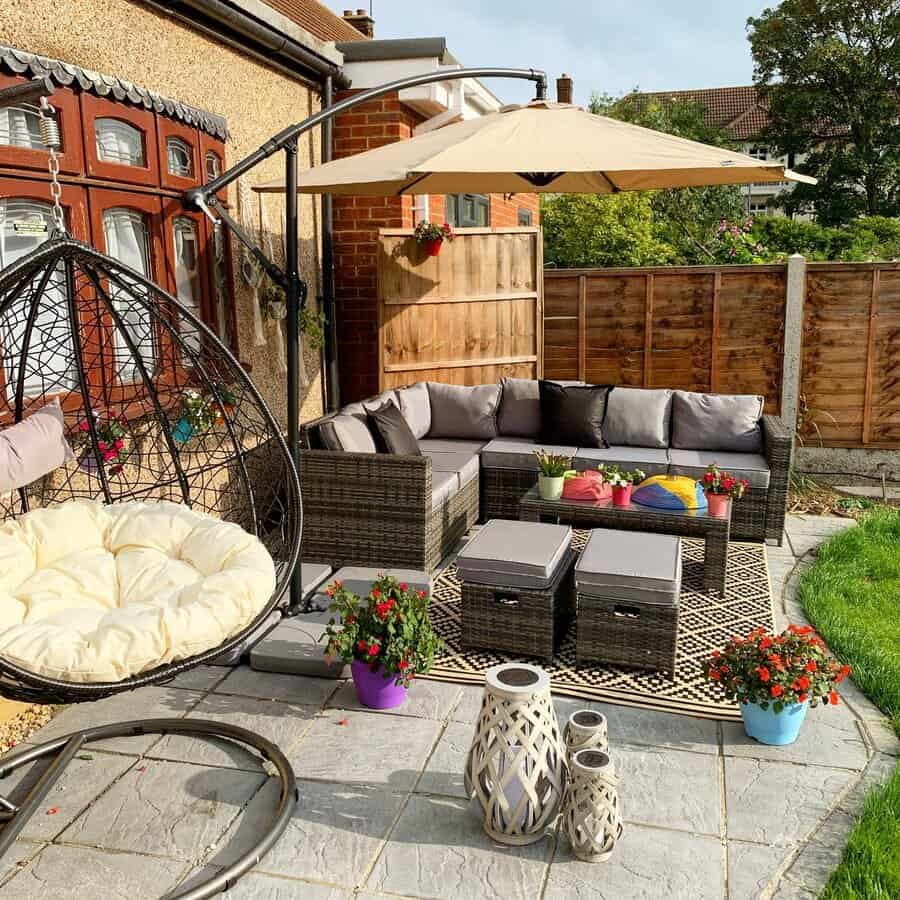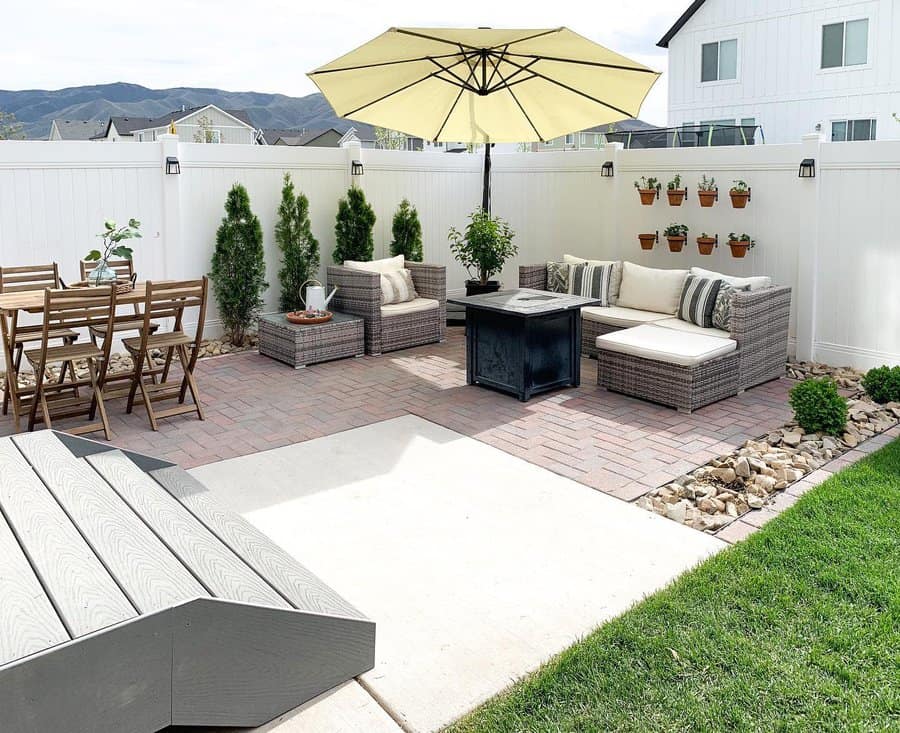 8. Small Backyard Seating
Transforming a small backyard into a cozy seating area can be a challenge, but it's definitely worth the effort. With some creativity, you can create a little oasis right outside your door where you can escape to and unwind.
A few simple ideas include adding a pop of color with some vibrant outdoor pillows, stringing twinkle lights overhead for a magical ambiance, and incorporating a couple of seating for those cozy nights.
Don't let a small space hold you back from creating your dream backyard retreat. With a little imagination, you can turn your outdoor area into the perfect spot for relaxation and rejuvenation.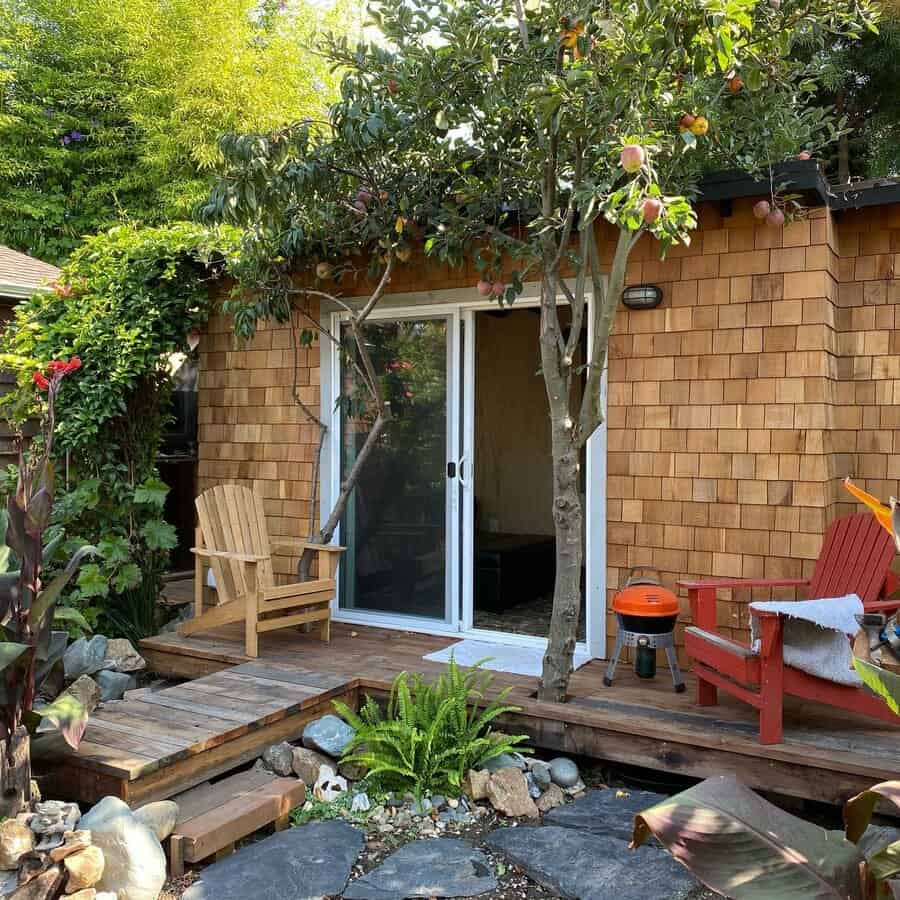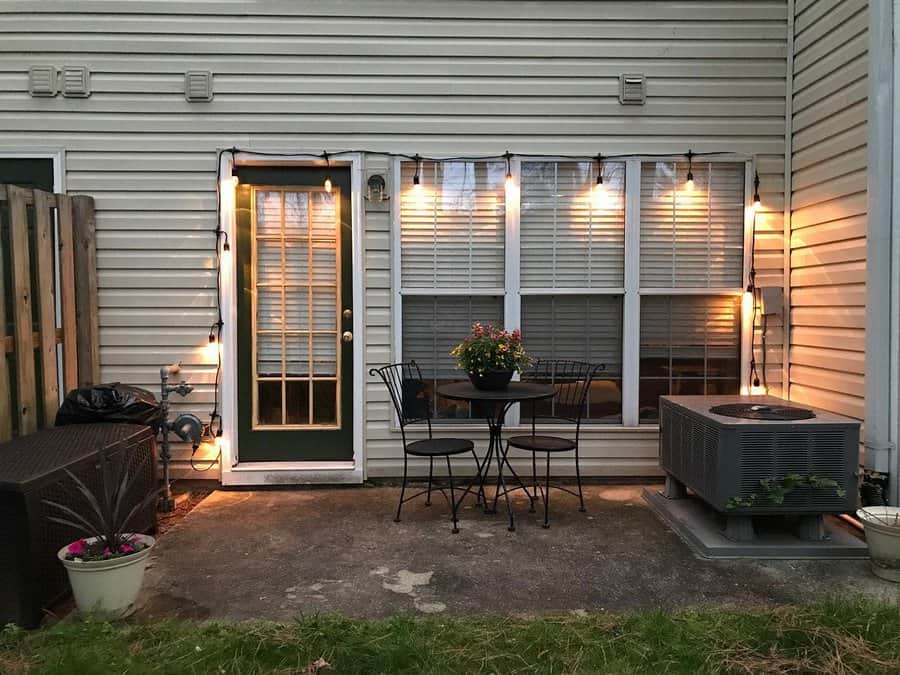 9. Landscape Your Area
As springtime blooms and summer fast approaches, it's time to start thinking about transforming your backyard into an oasis of beauty and relaxation. Fill your backyard with lush green foliage, colorful blooms, and cozy seating areas.
Whether you opt for a tranquil water feature or a vibrant garden, your backyard can become a space that is both calming and inspiring. With creative backyard landscaping, you can transform your outdoor space into a welcoming retreat that is perfect for relaxing or entertaining.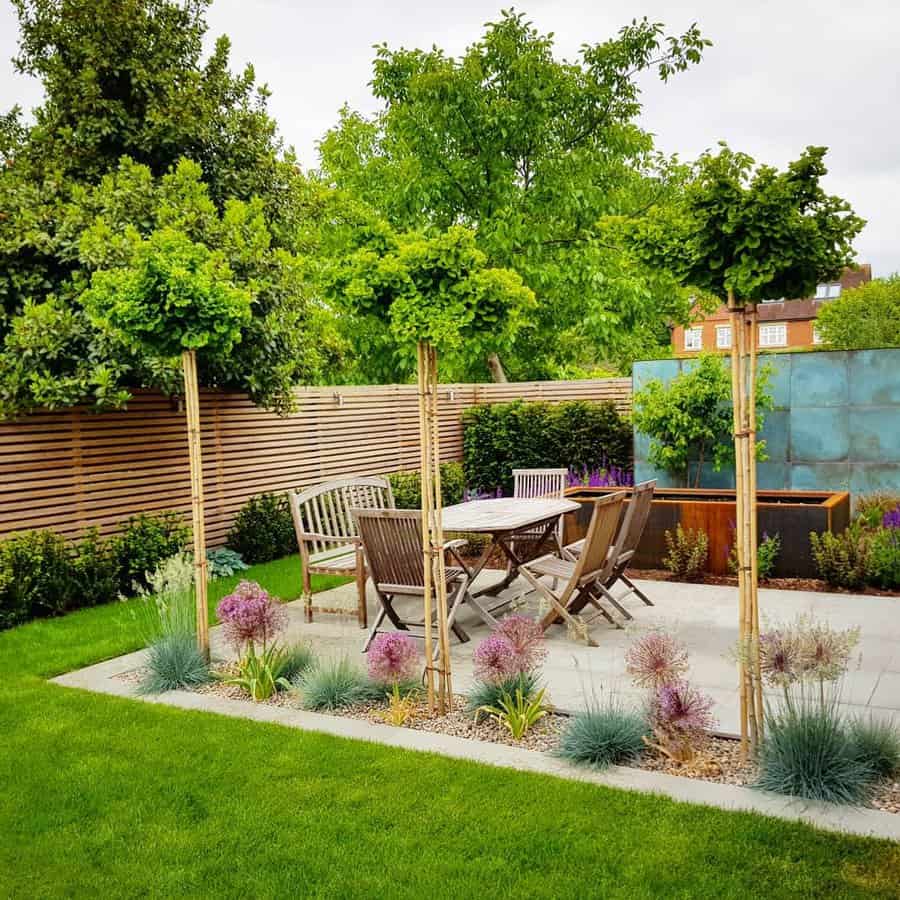 10. Cover With A Pergola
Imagine stepping out into your backyard and feeling like you've been transported to a beautiful outdoor oasis – this is the magic of a backyard pergola. A pergola is more than just an outdoor structure, it's a statement piece that adds character, charm, and a sense of relaxation to your backyard. Pergolas come in a variety of shapes and styles to match any backyard aesthetic.
Whether you're looking for a modern touch or a rustic vibe, a pergola can be customized to fit your needs. Picture yourself lounging under a canopy of vines and flowers, enjoying the warmth of the sun but protected from its harsh rays.
With a backyard pergola, you can create a stunning space to entertain friends, relax with a book or simply take in the beauty of nature.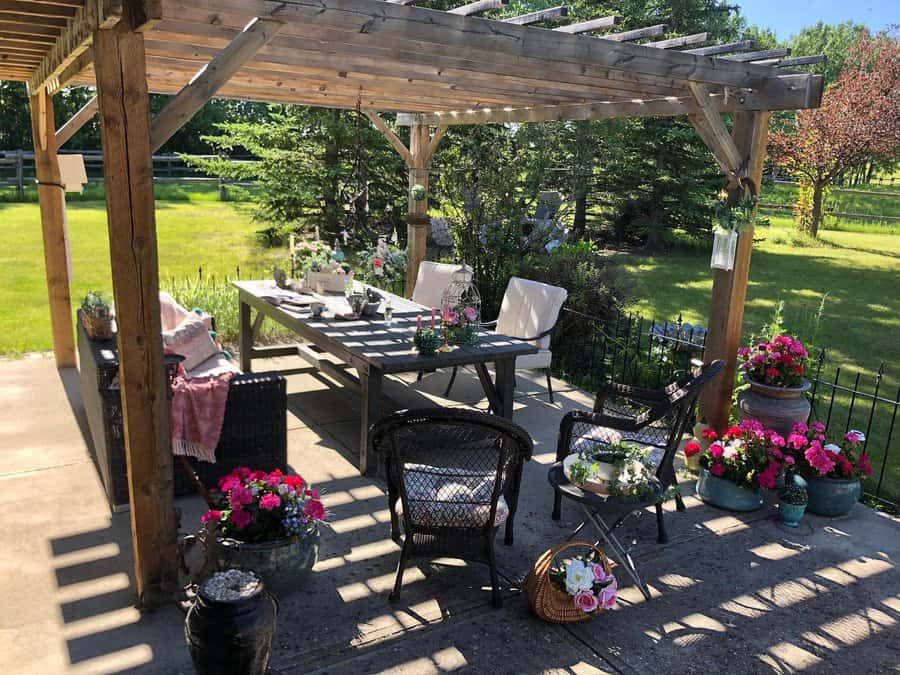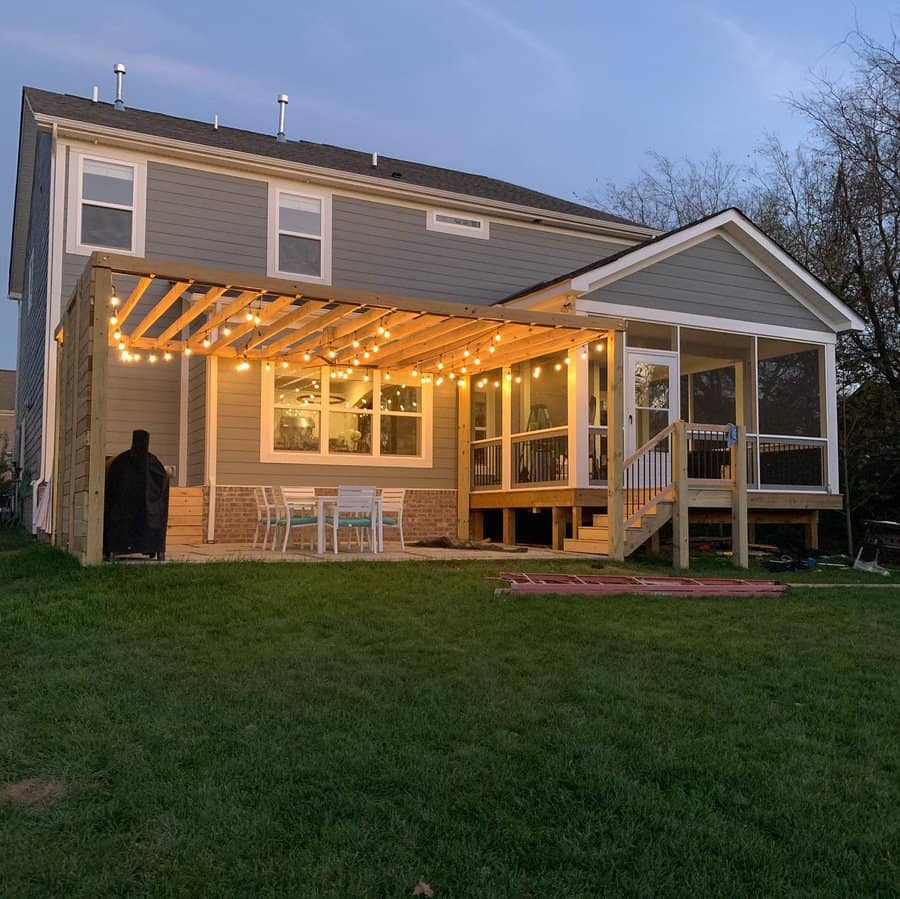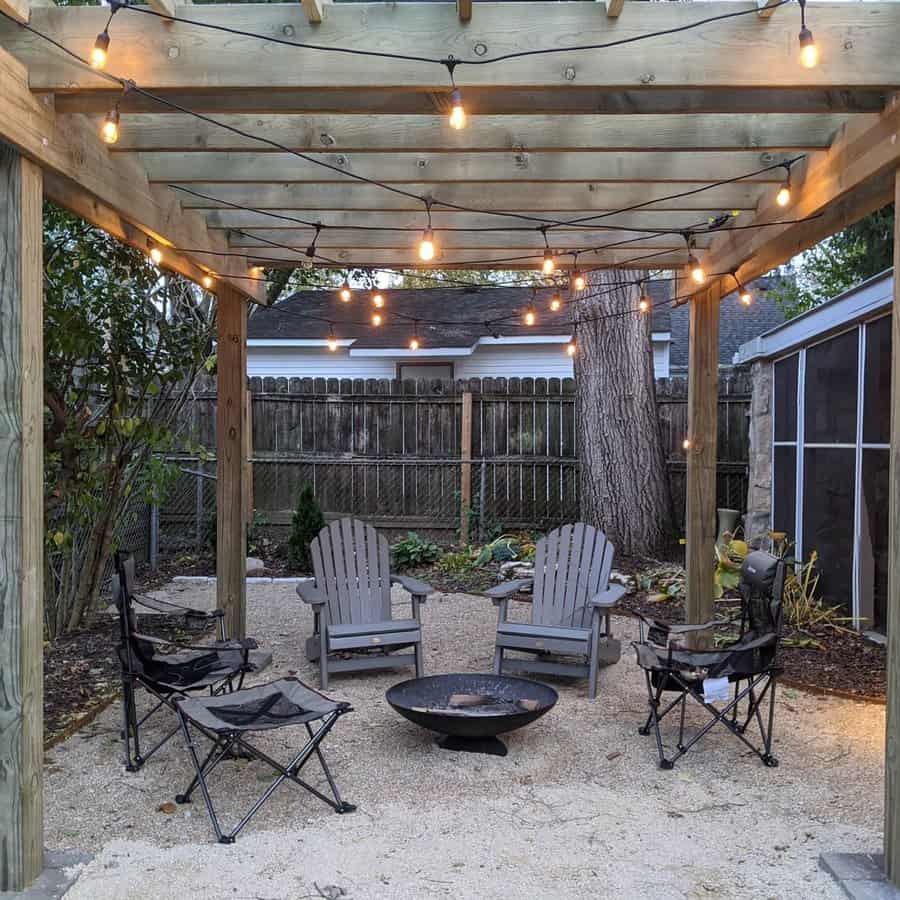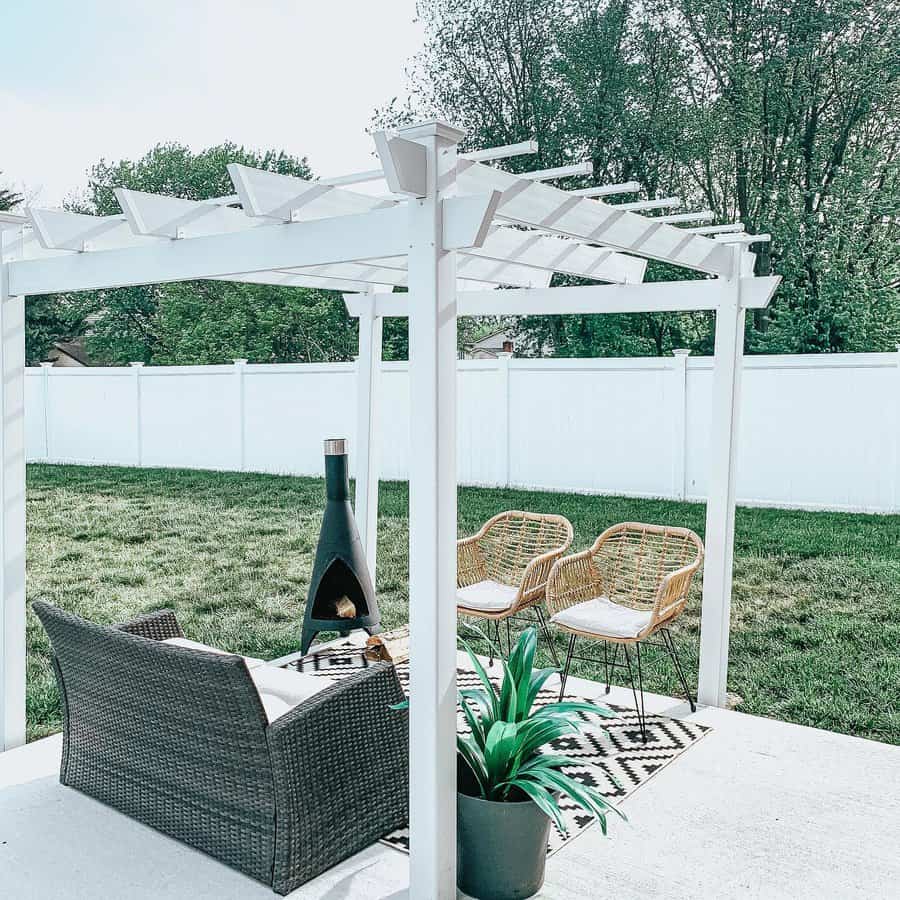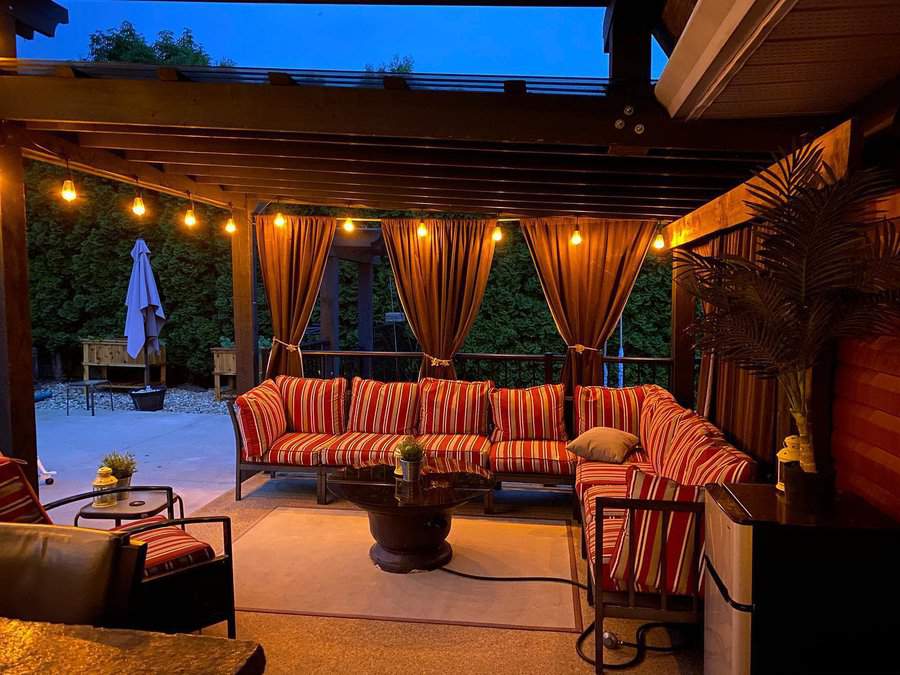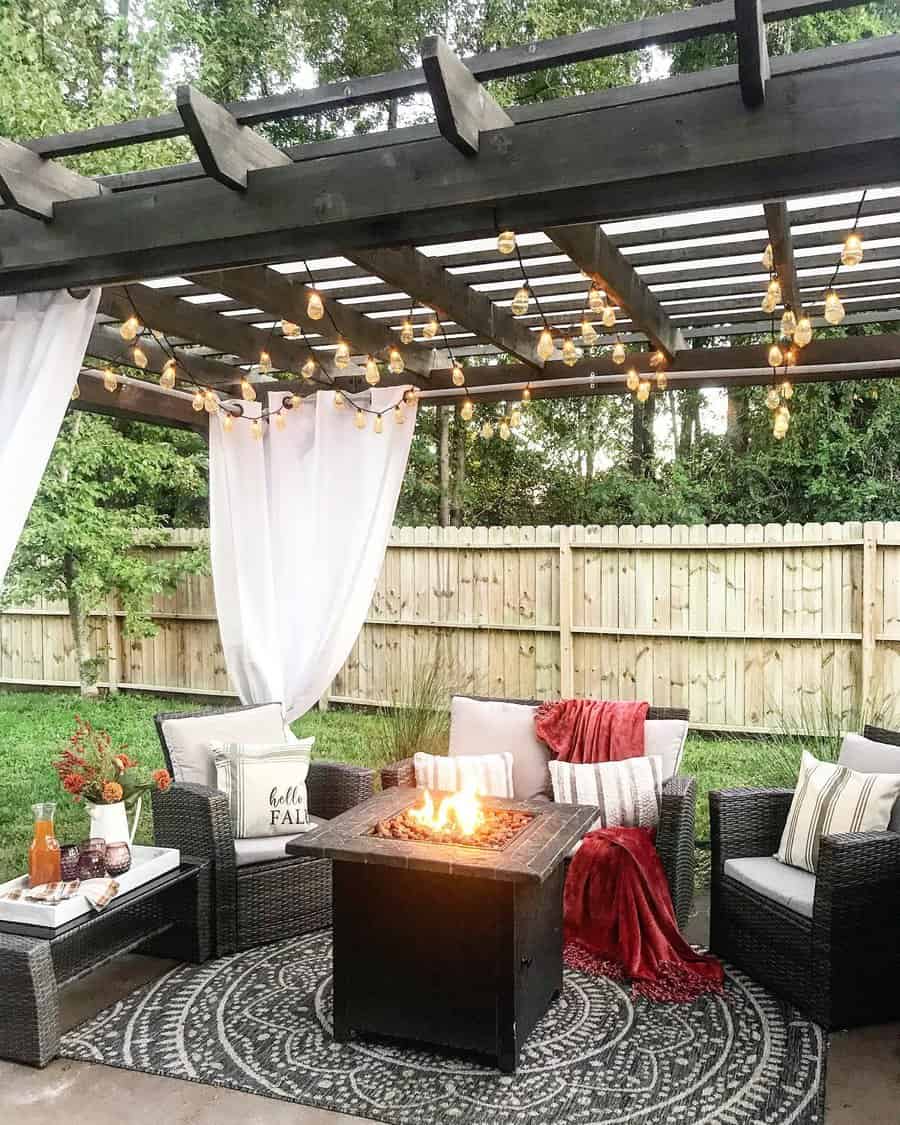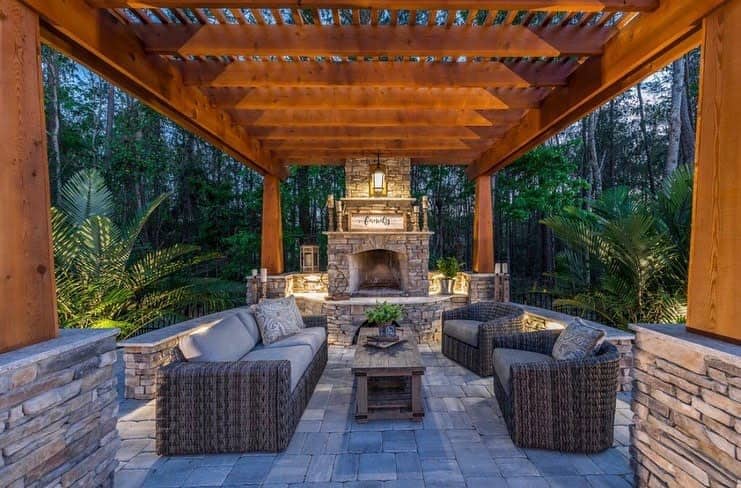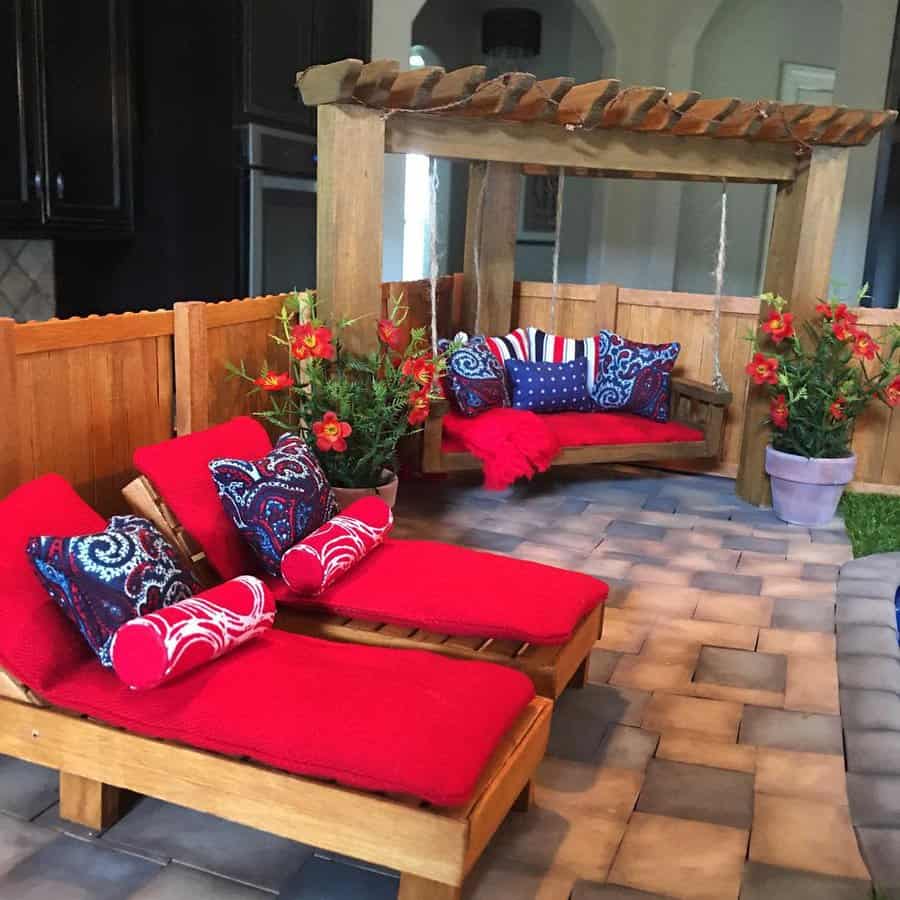 11. Maintain Grass Lawn
Step into your backyard and let the lush green grass cushion your toes as you take in the fresh air. Your backyard grass lawn is not just a patch of green, but a tranquil oasis where you can unwind and reconnect with nature.
Whether you want to play a game of catch, have a picnic or just lay down and bask in the sun, your backyard grass lawn offers the perfect setting. So take a moment to sit back, enjoy the scenery and revel in the tranquility of your own personal paradise.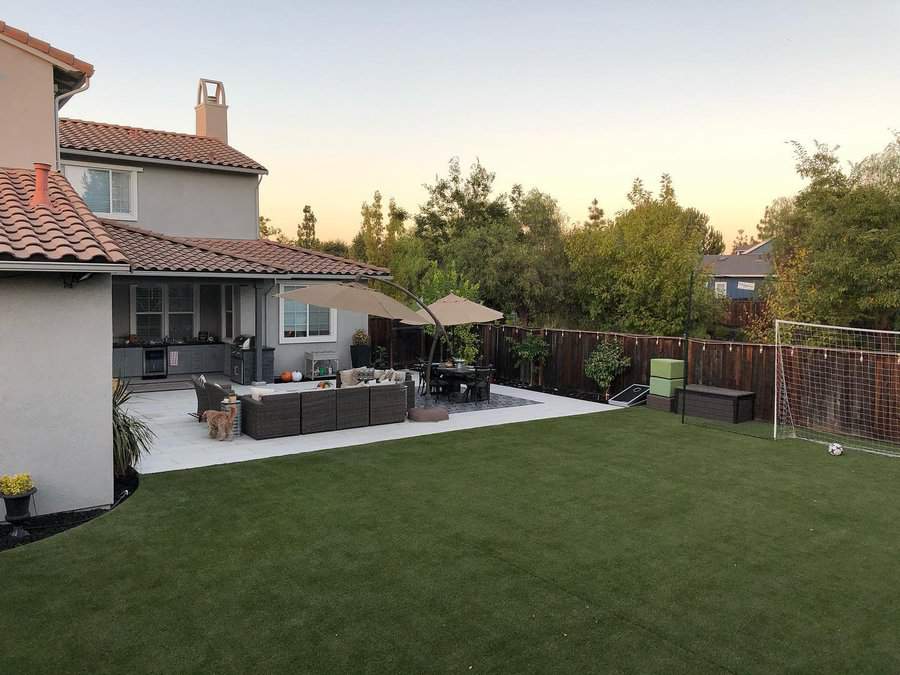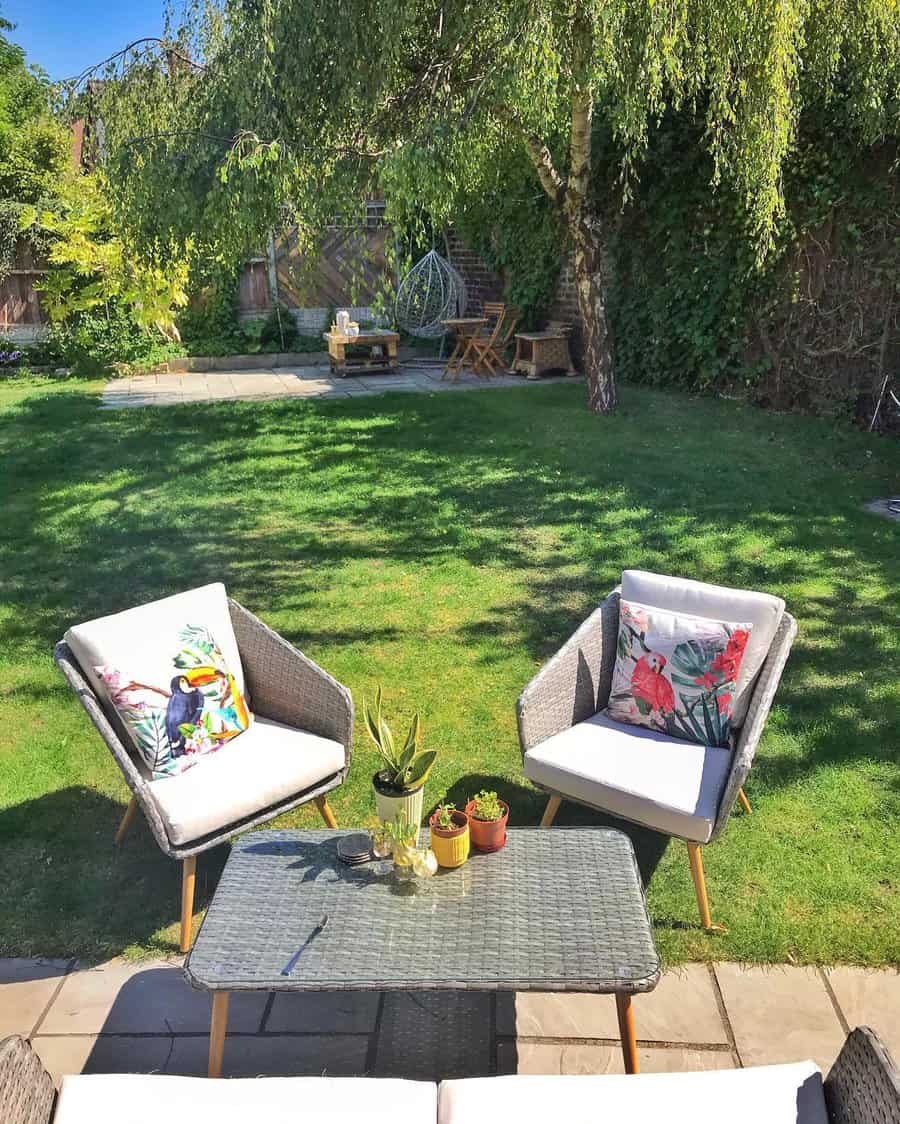 Backyard Oasis FAQs
What is the best furniture for a backyard oasis?
Patio furniture is the best option for a long-lasting outdoor living room. While you don't need to stick with traditional silhouettes (like a wicker sofa or Adirondack chair), you should invest in furniture that is designed for outdoor use.
Even accessories like an outdoor rug and throw pillows should be weather-safe. Upholstery meant for indoor use will quickly fade if left outside. It may also be more prone to mildew or mold if allowed to get damp.
How do I design a tropical backyard retreat?
If you want your backyard to feel like a tropical escape, it's important to choose the right landscape plants. Many types of ferns and palms are hardy even in cooler climates — it's all about finding the right species for your area.
Use large planters for tropical plants like hibiscus and bromeliads that need to be brought in during the winter months. Containers are also an excellent solution for decorating a tropical terrace or backyard patio.
Keep your outdoor furniture and decor warm and bright. You can even incorporate tropical-inspired items like tiki torches if desired.