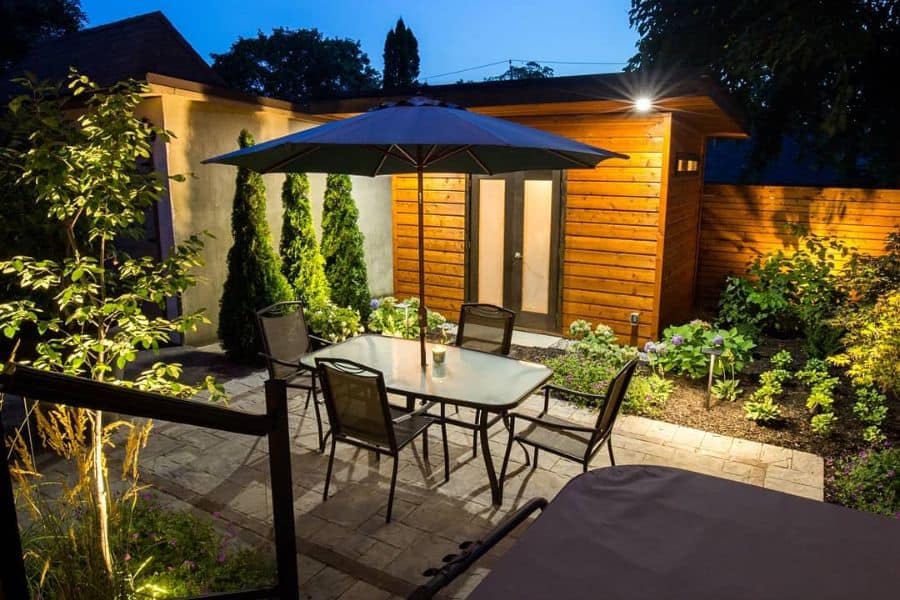 The Top 42 Backyard Oasis Ideas
It's easy to feel like we have nowhere to relax after a long day at work or running errands.
If that sounds like your day-to-day experience, a backyard oasis might just be the perfect landscaping project for your home.
What is a backyard oasis? It's a private, tranquil outdoor space of your very own. And all it takes is a little planning to transform any backyard into a luxurious getaway.
If you're ready to prioritize "me time" and give your yard a new purpose, keep reading for our favorite backyard oasis ideas you can try for yourself.
1. DIY
A well-designed backyard can add tons of value to a home. Yet many homeowners neglect their landscaping because of the upfront cost involved.
With a little hard work, though, it's possible to DIY a backyard oasis of your very own. Keep things simple and practical. Things like shade, privacy, seating, and lighting should be at the top of your to-do list.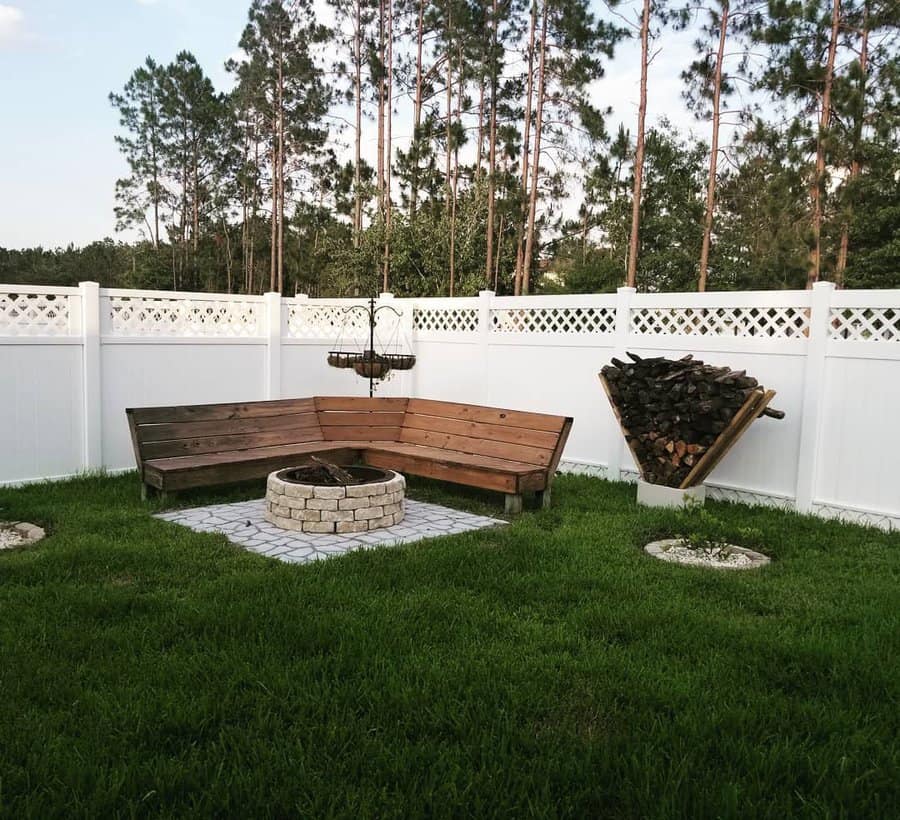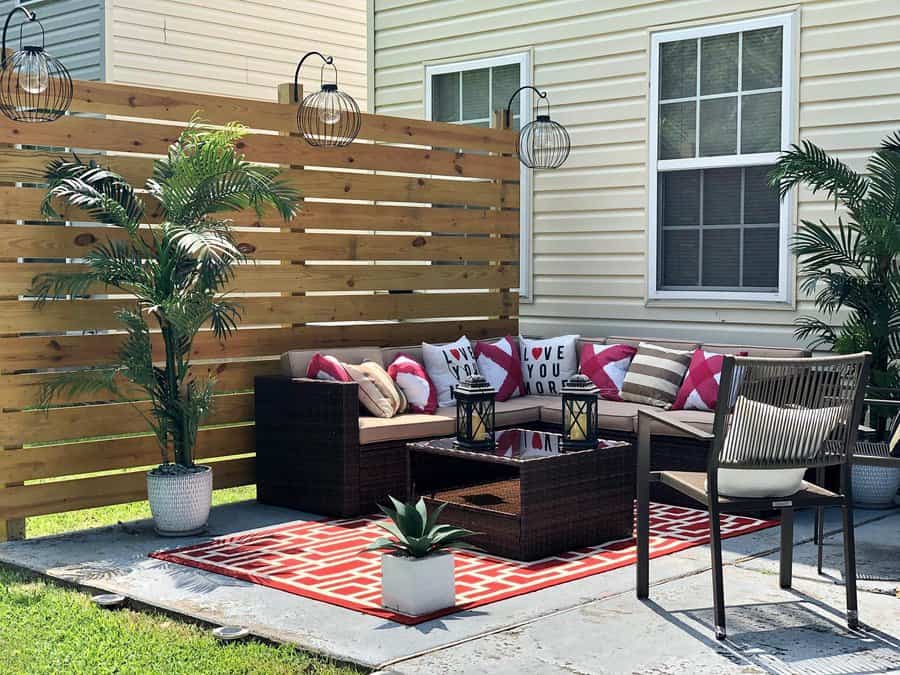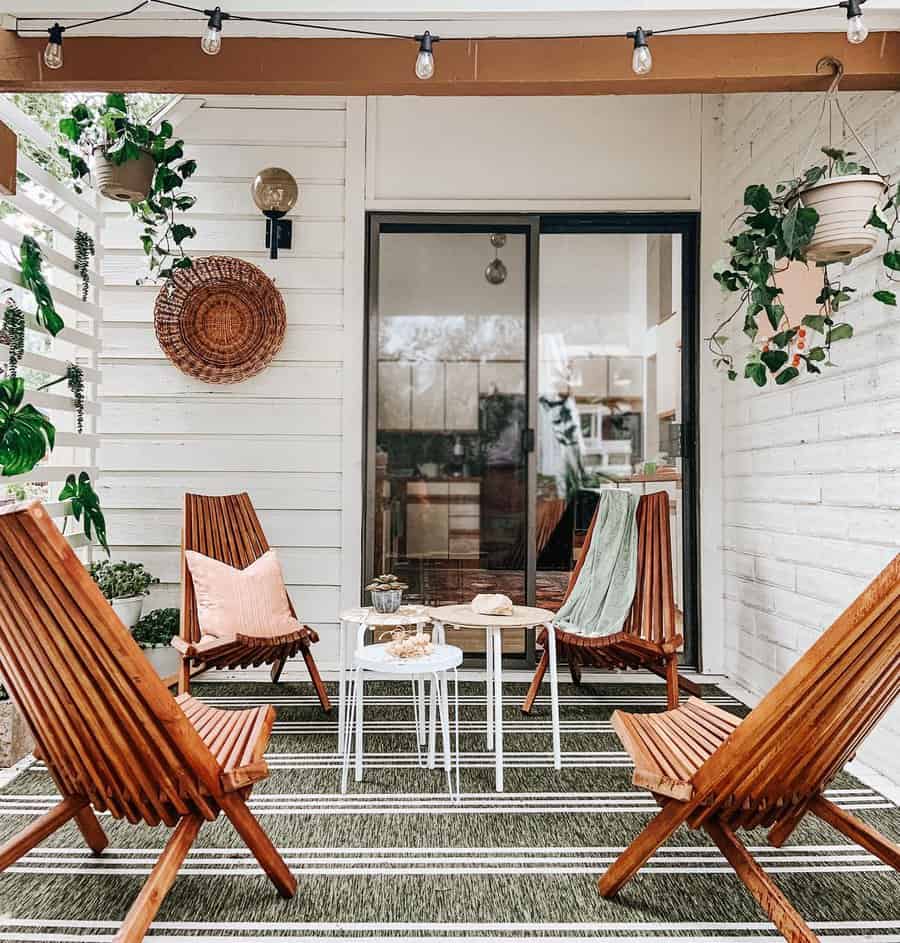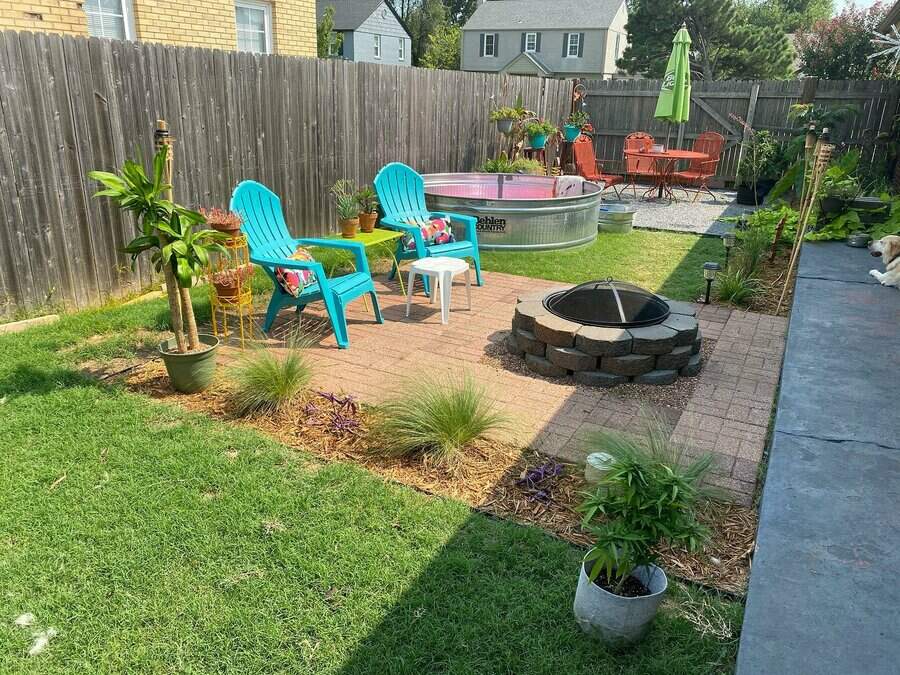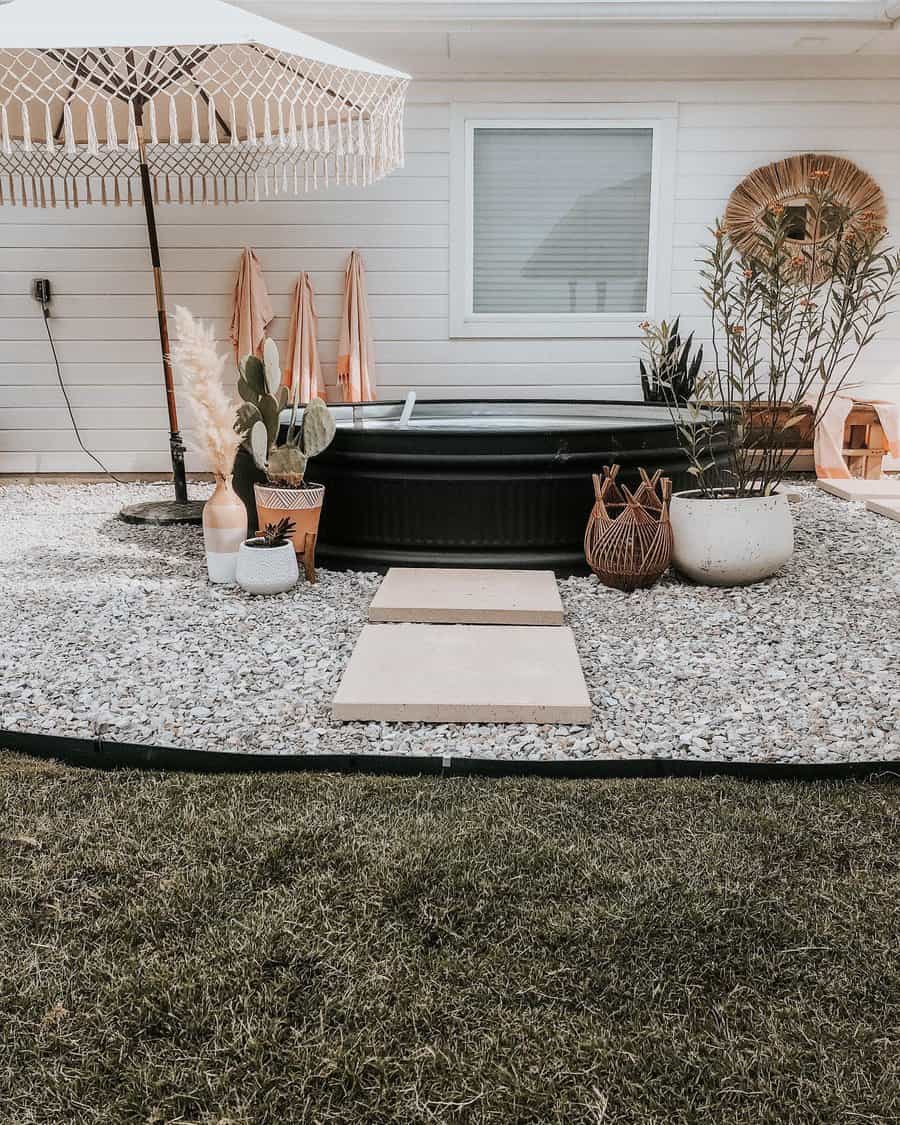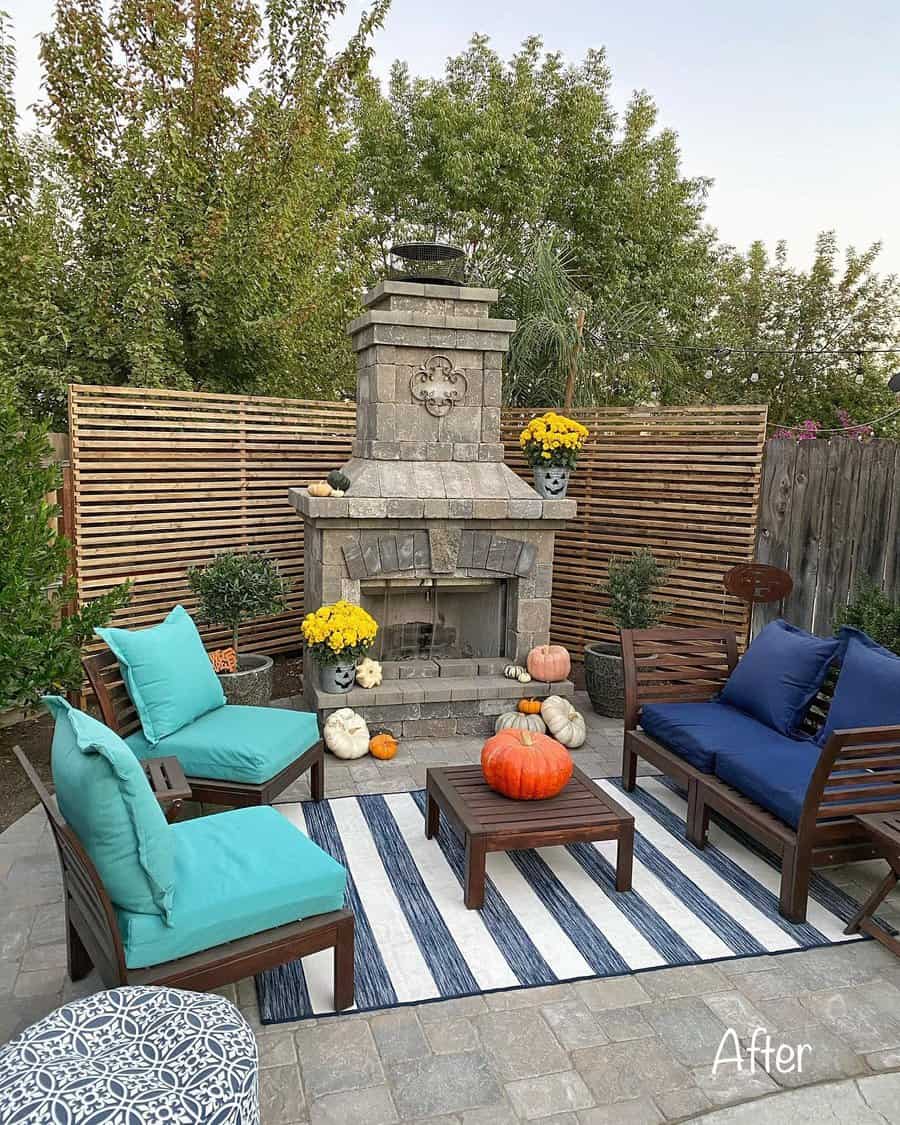 Even if you don't have the necessary skills or tools for a specific project, you might know someone who does. It's amazing what you can achieve with the help of a few friends over a weekend!
2. Deck
Outdoor living spaces don't need to be uncomfortable. Think about your favorite room in the house and what makes it so inviting. Use those elements as inspiration when designing your backyard deck space.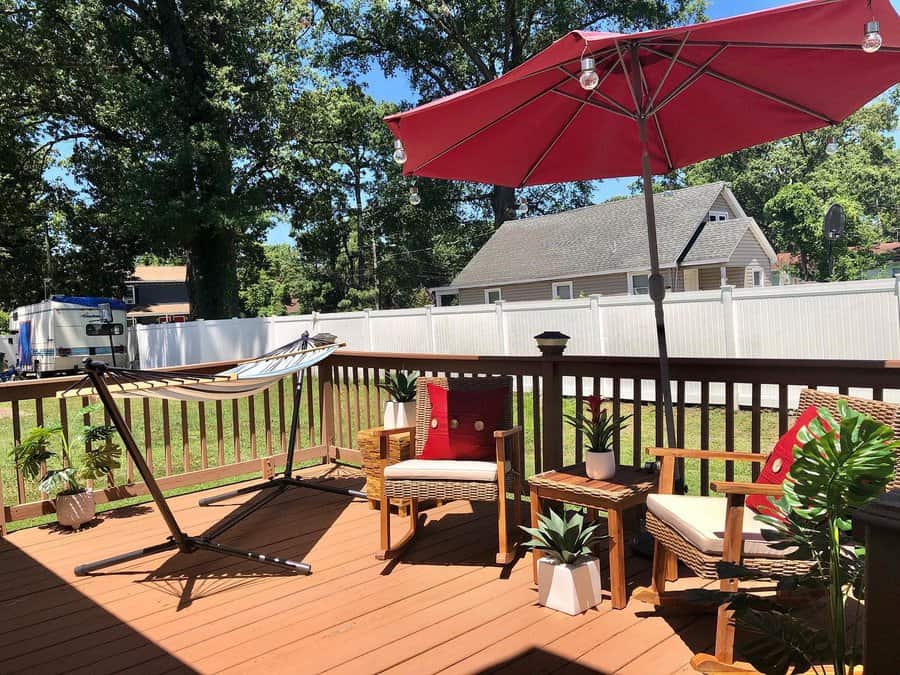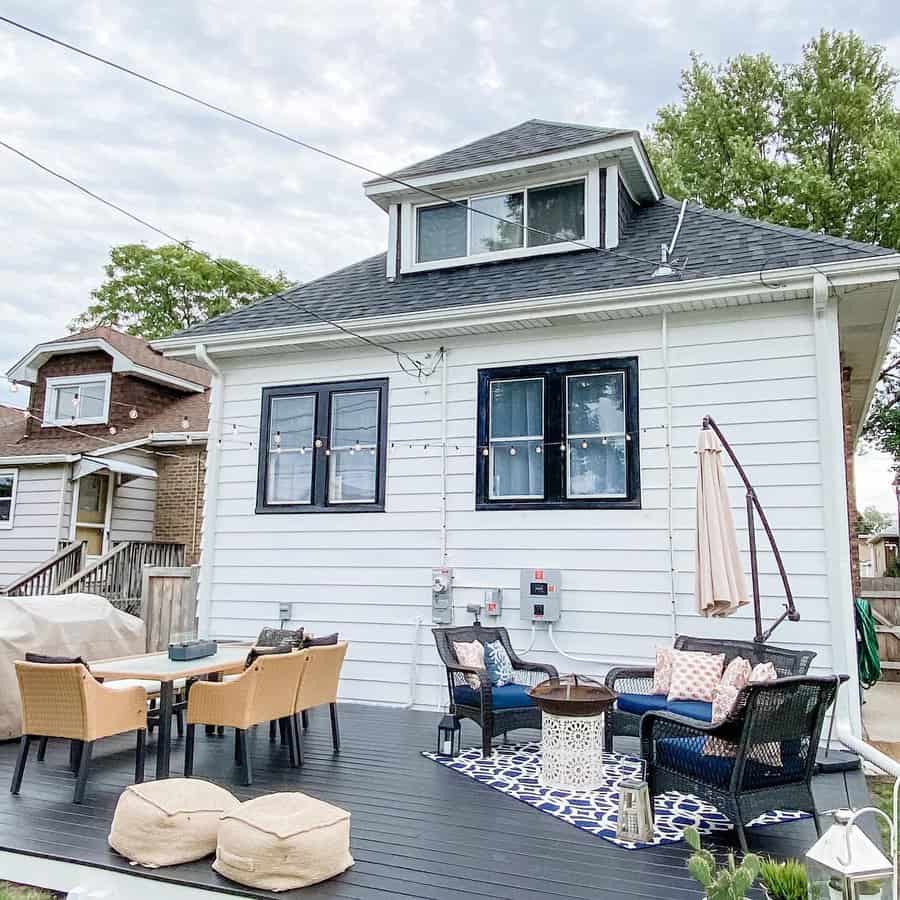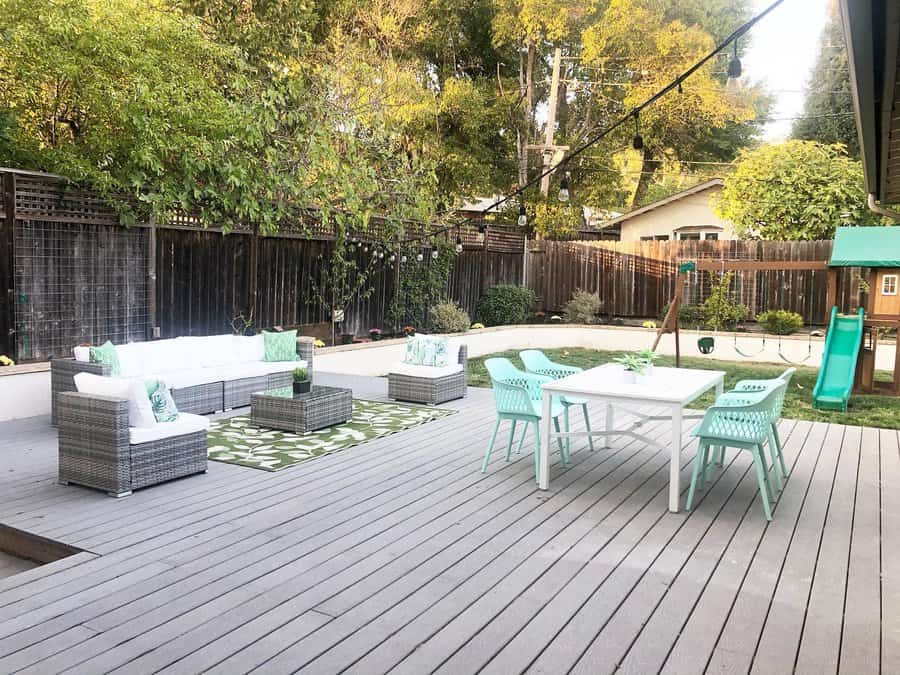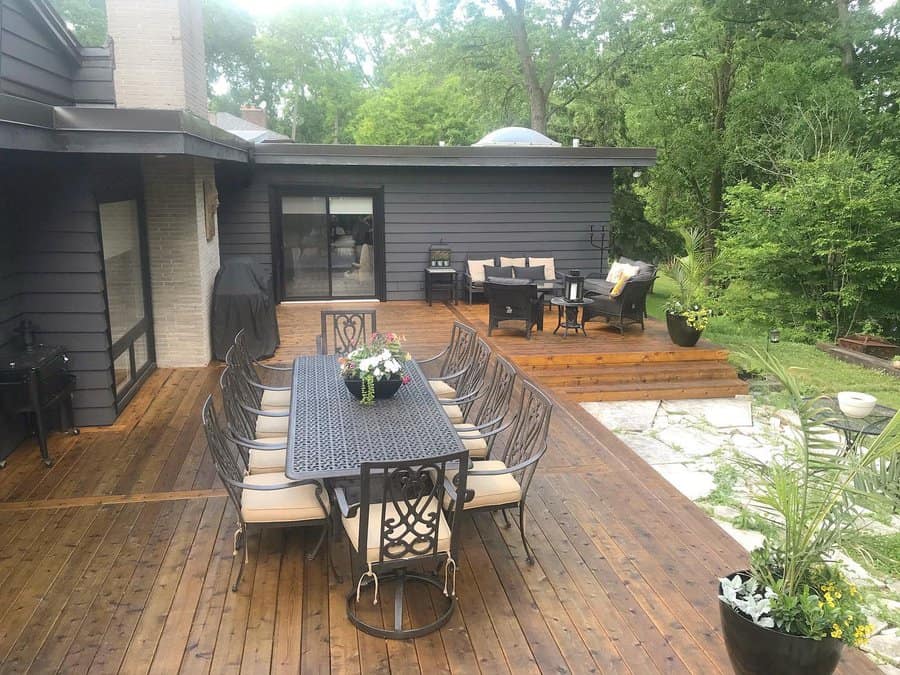 Fill the space with comfortable outdoor furniture that can withstand anything Mother Nature throws at it — rain or shine. Adding a shade panel or umbrella will offer protection from UV rays and even occasional light spring showers.
If you want to bring some natural beauty to your deck design, potted plants are an excellent choice. Planters filled with lush varieties like ornamental grasses and other greenery will meld together your deck with the rest of your backyard oasis.
3. Design
There are many things you just can't control about your backyard. While changing the size and shape of your yard likely isn't possible, you can do a lot with some well-thought design elements.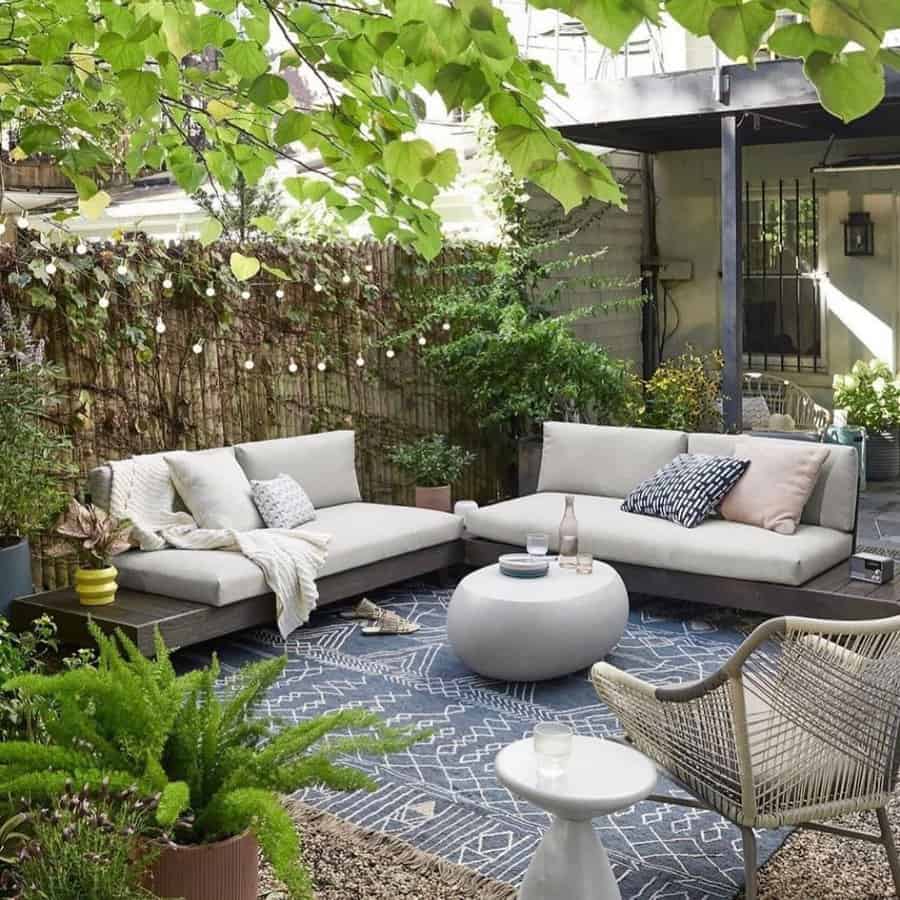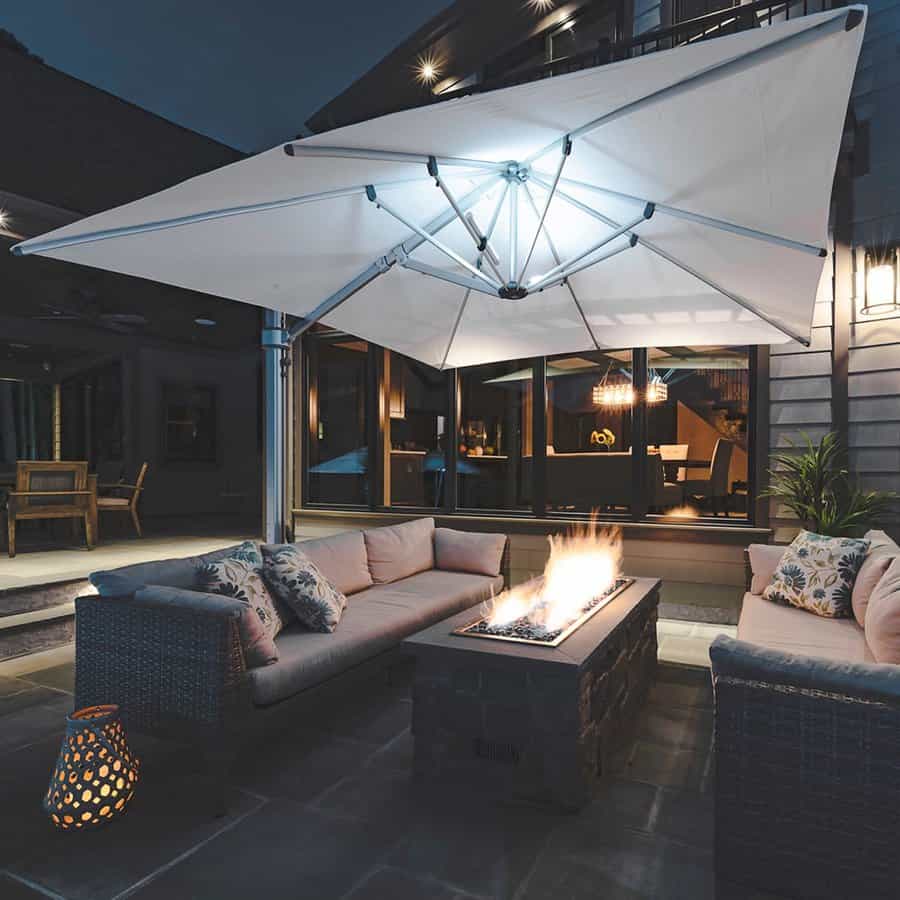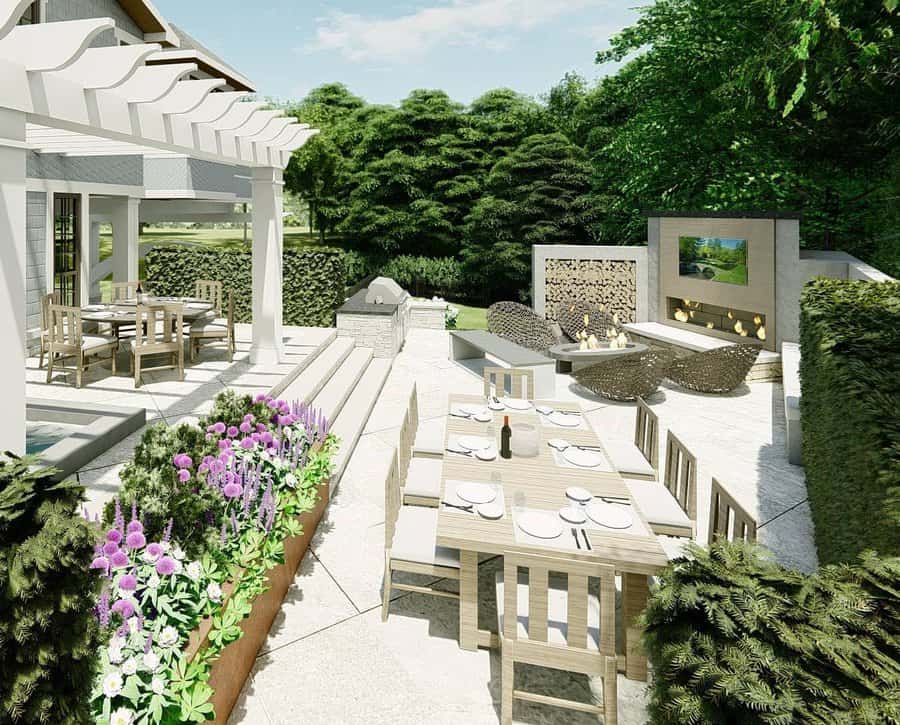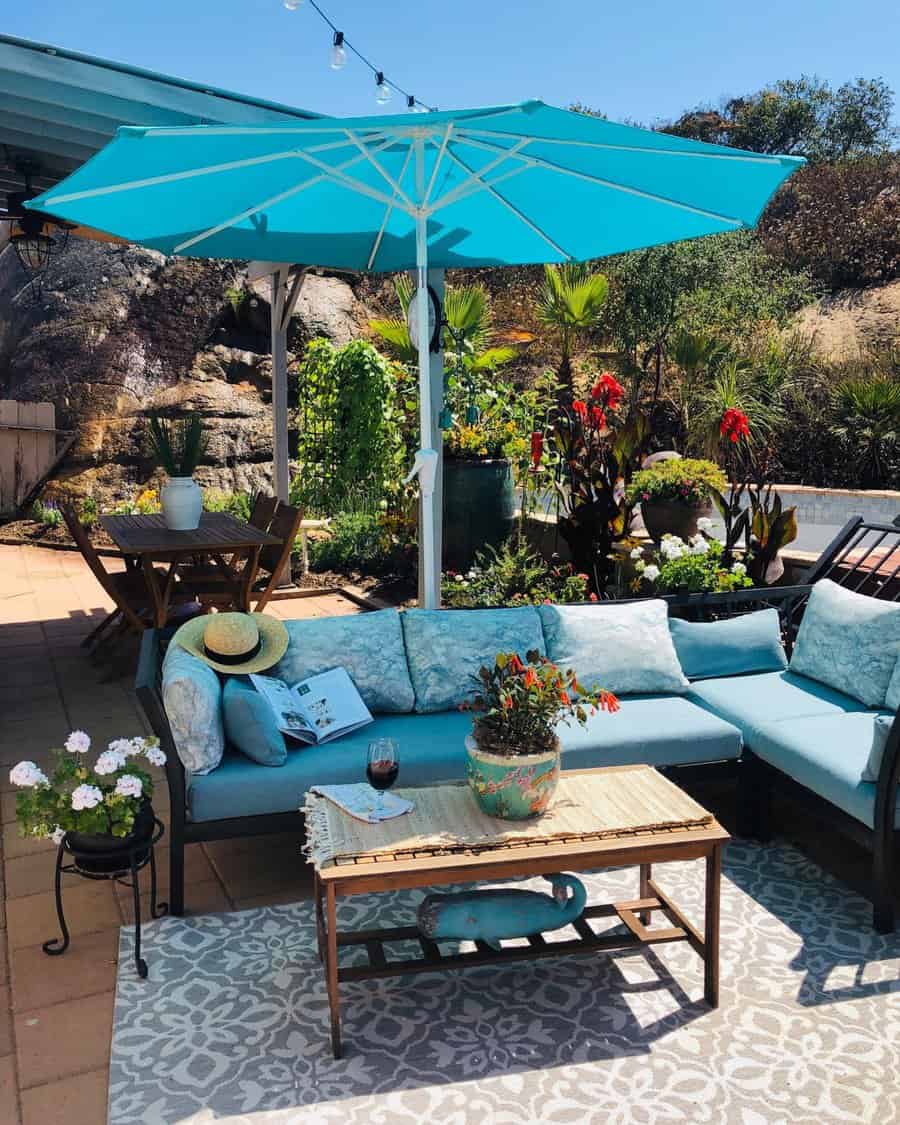 One great way to transform your backyard's overall aesthetic is with hardscaping. Installing a patio slab, walkway, or retaining walls could completely change how your yard looks and feels.
Matching furniture and decor is another invaluable strategy for creating a cohesive and stylish backyard. Pay attention to details like color palette, texture, and shape when decorating your outdoor space.
4. Firepit
No matter the size of your backyard, a fire pit can be a life-changing addition. You can ensure your fire pit gets the most use possible by pairing it with a comfortable seating area and welcoming atmosphere.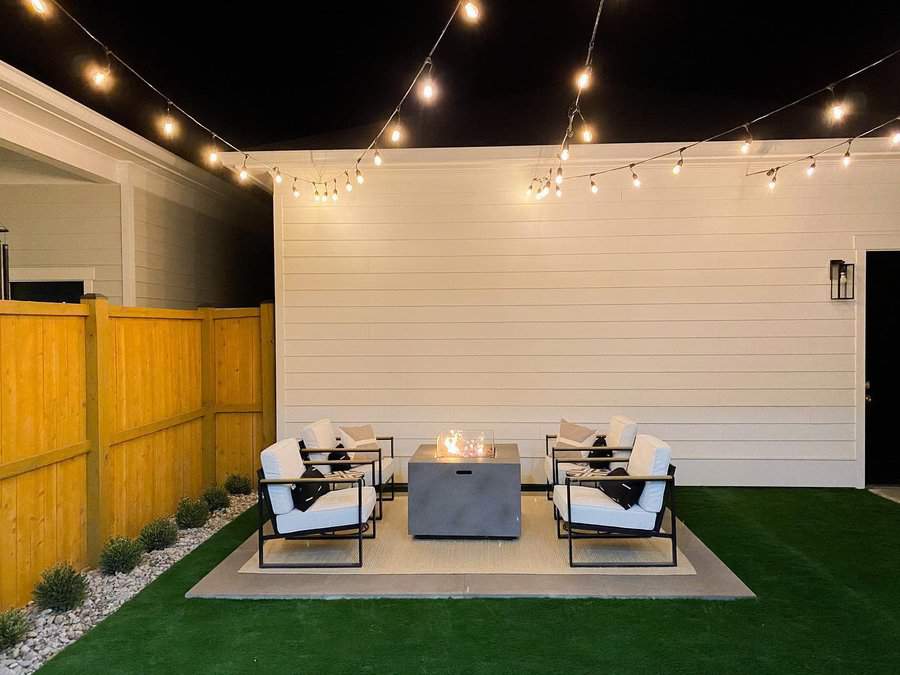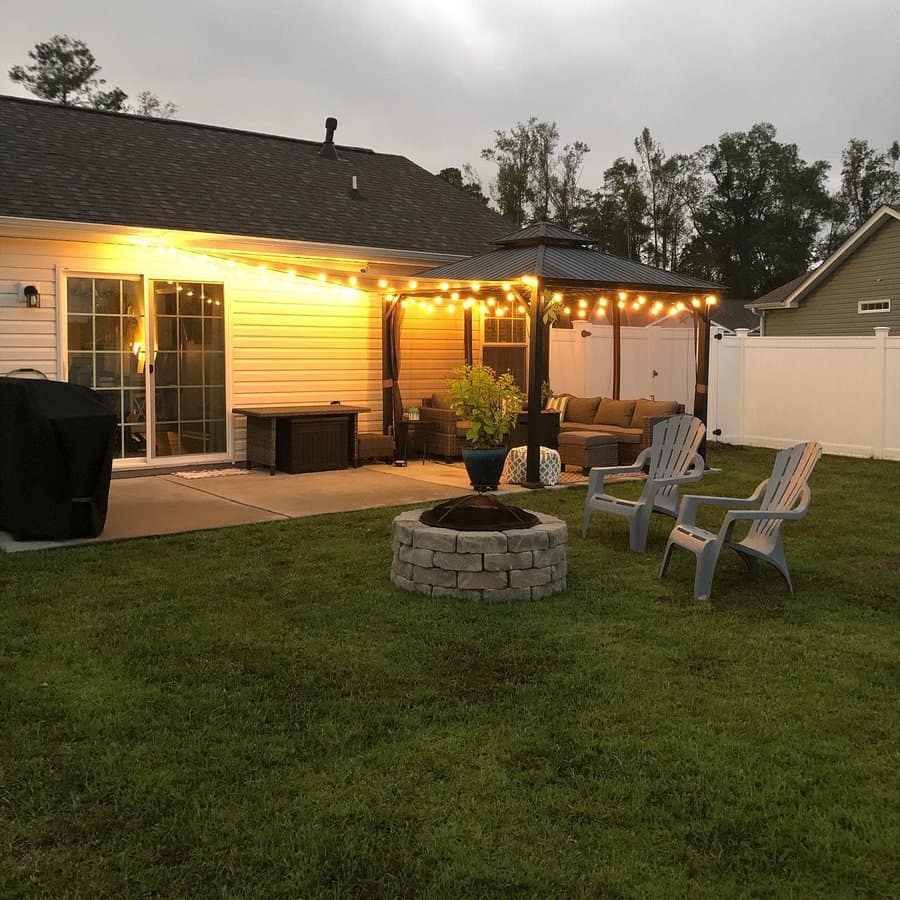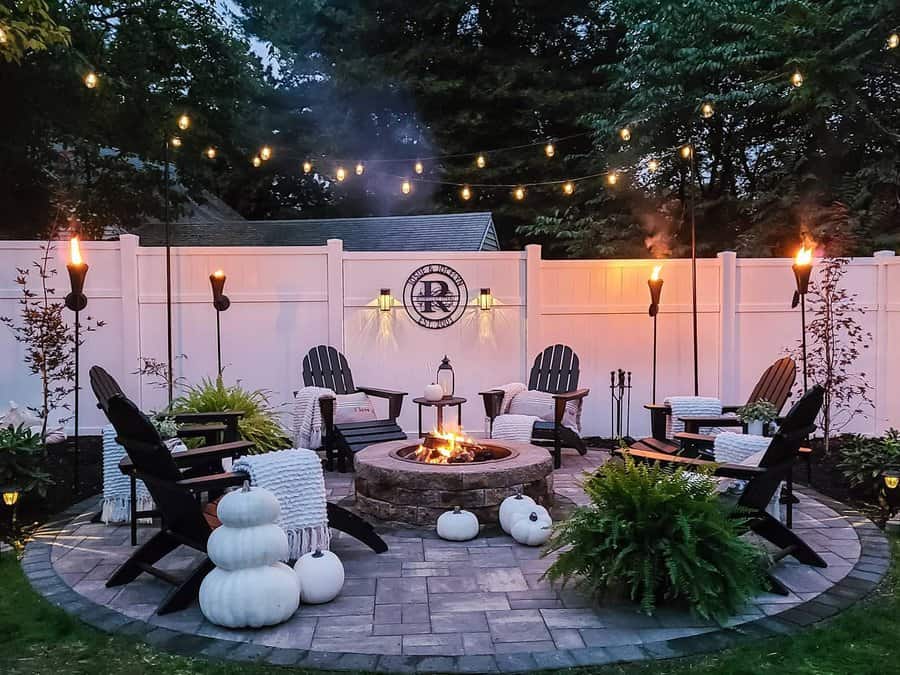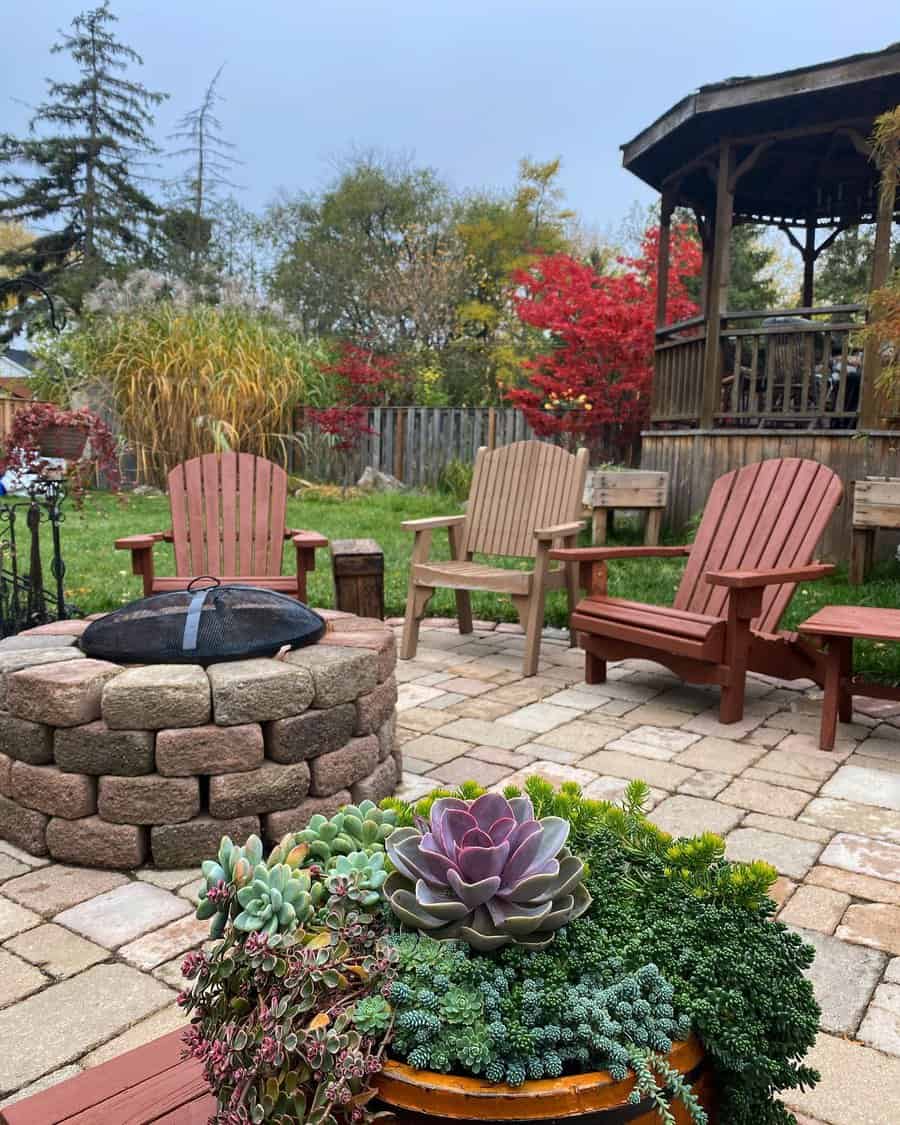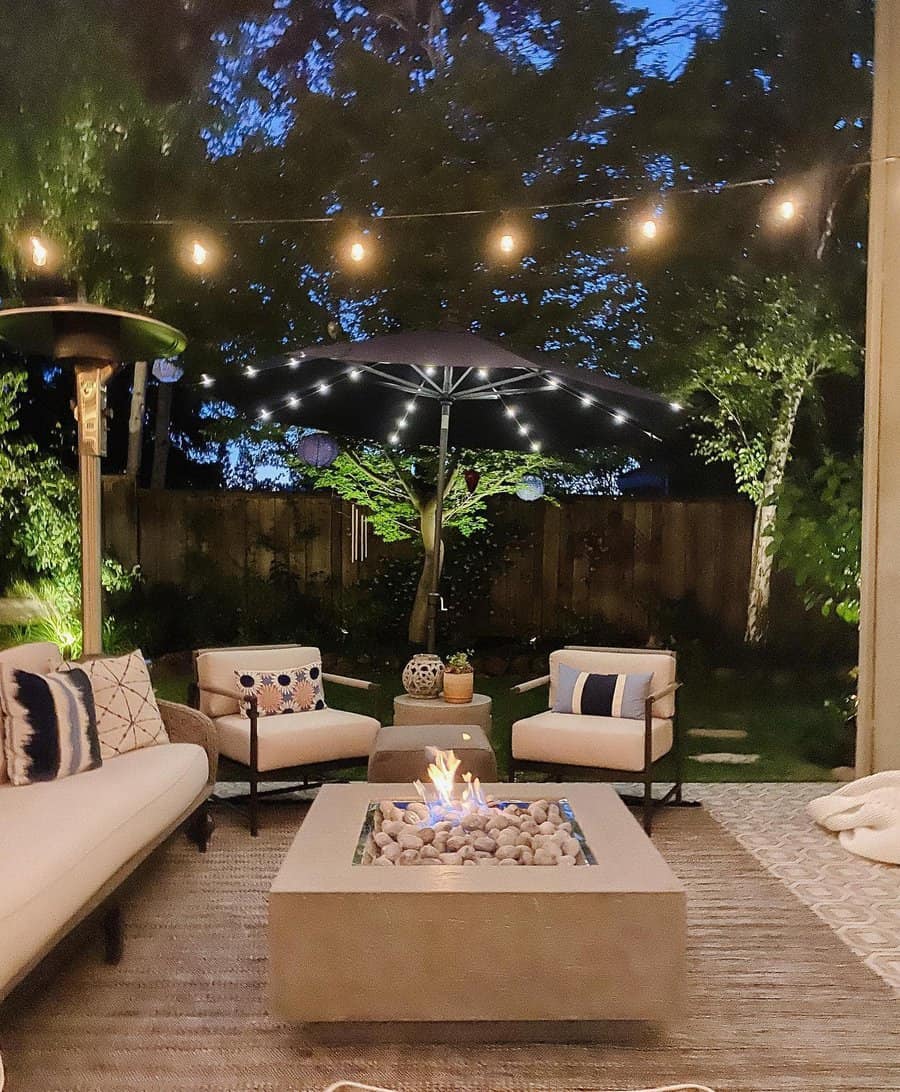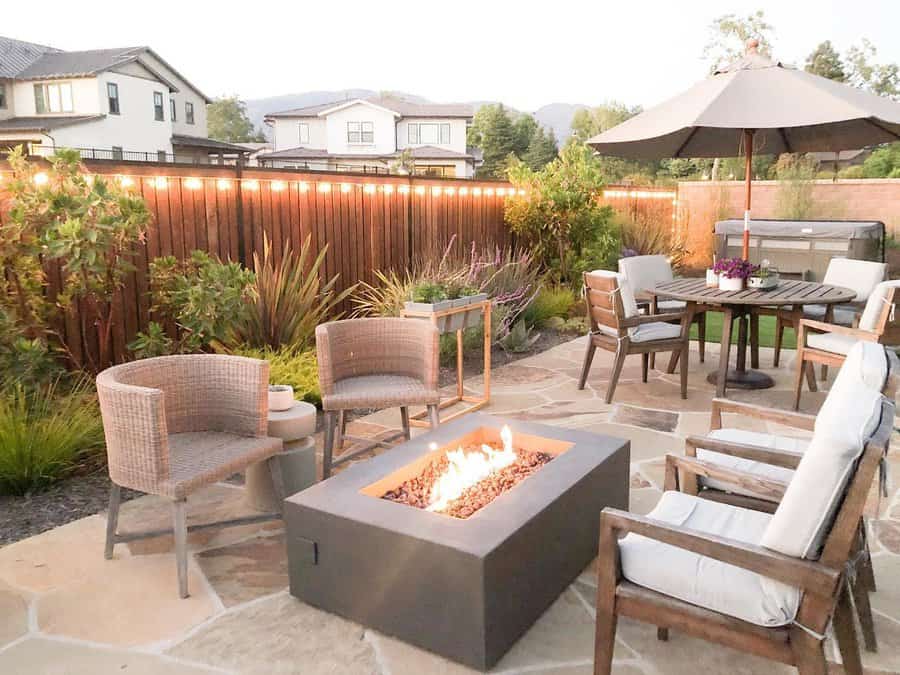 An outdoor fireplace is a great way to give your yard a central gathering point. Meanwhile, freestanding fire pits are easy to set up and maintain whether you rent or own.
It might seem redundant, but additional lighting can be a godsend around a backyard fire pit.
String lights hung overhead will offer ambient lighting that doesn't compete with the fire itself. Or you can install citronella lanterns that double as bug protection.
5. Garden
For many homeowners, the whole point of having a dedicated outdoor space is being able to grow lots and lots of plants. Fortunately, you don't need to give up a functional backyard for a garden oasis!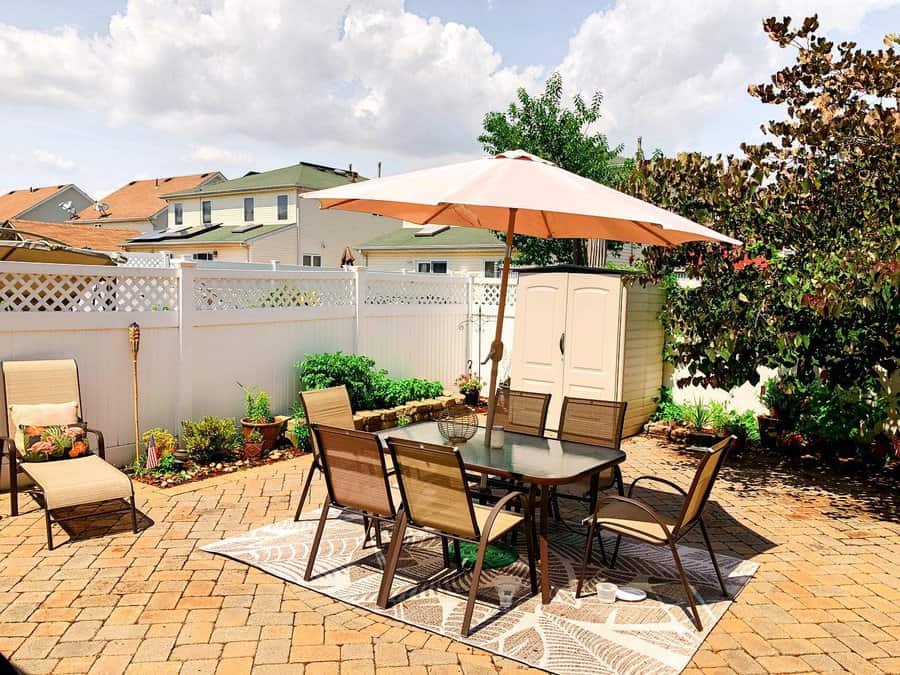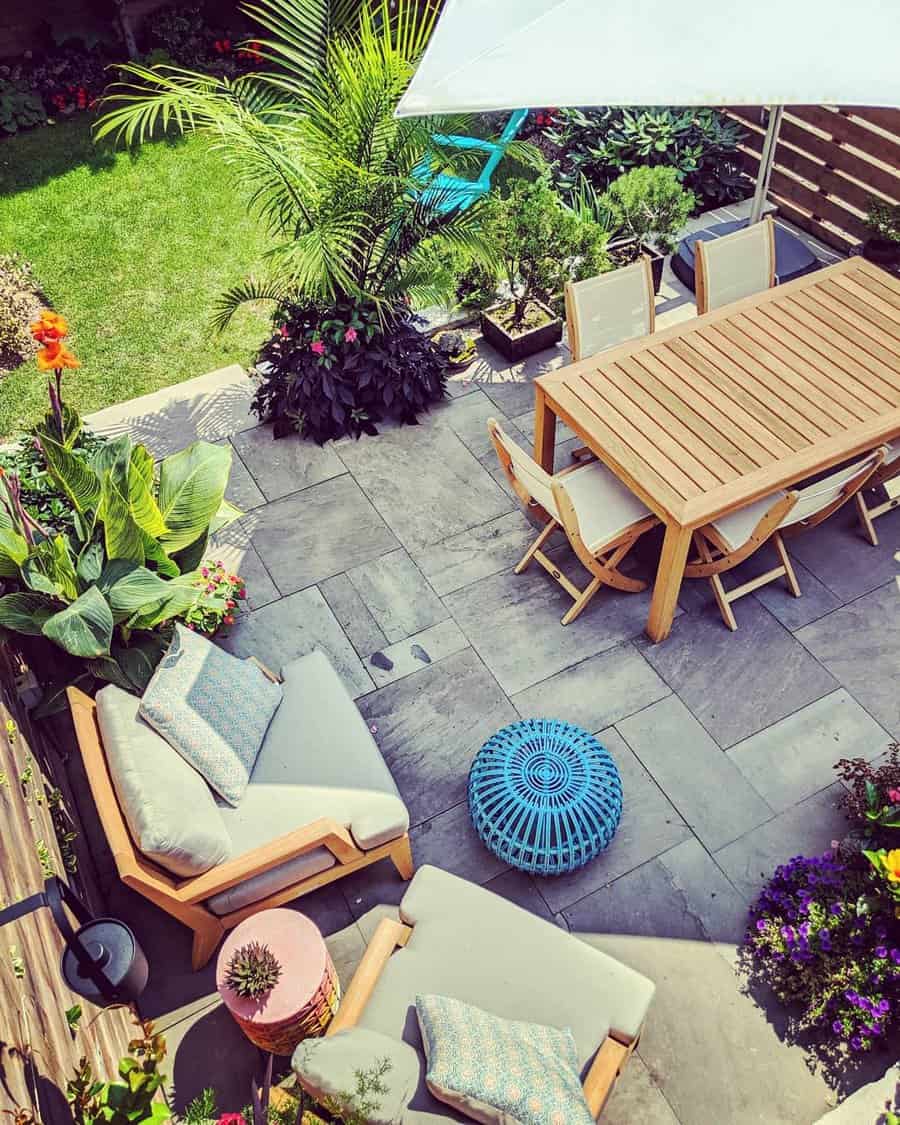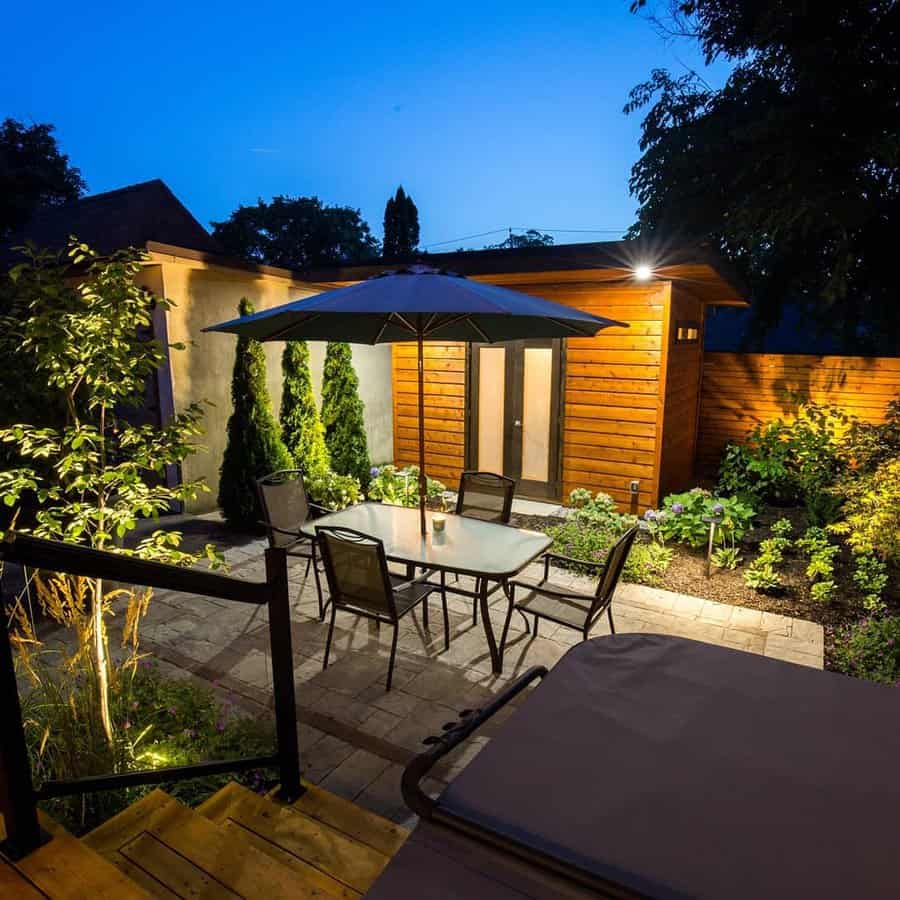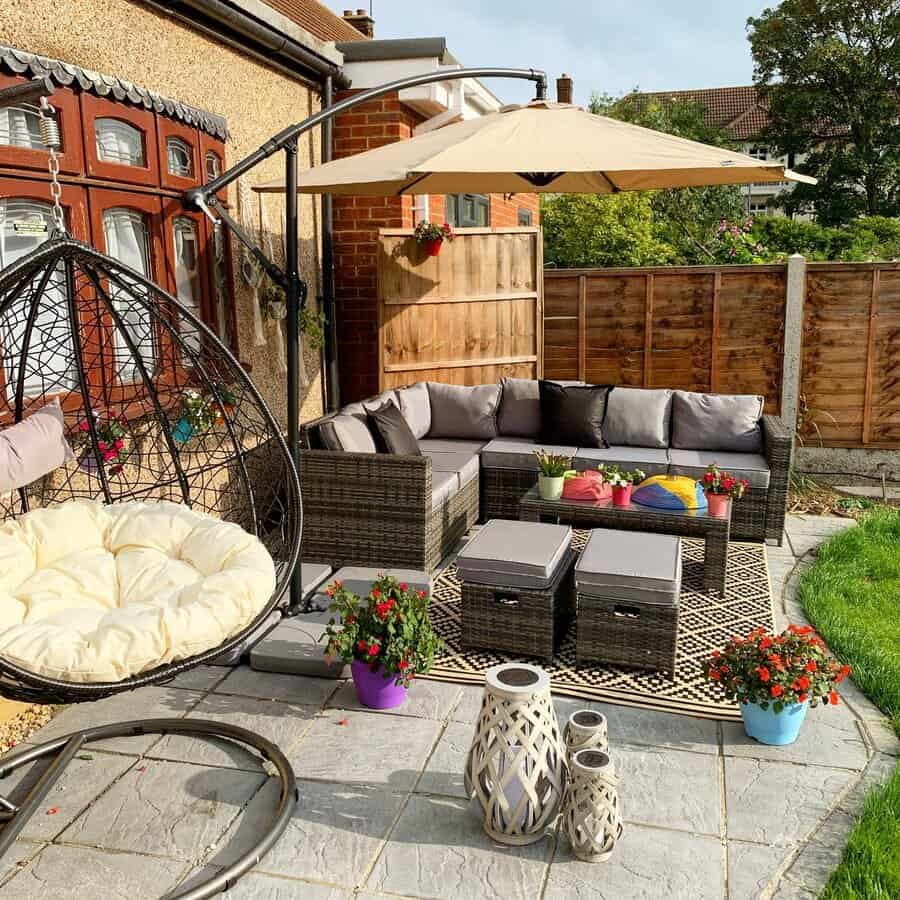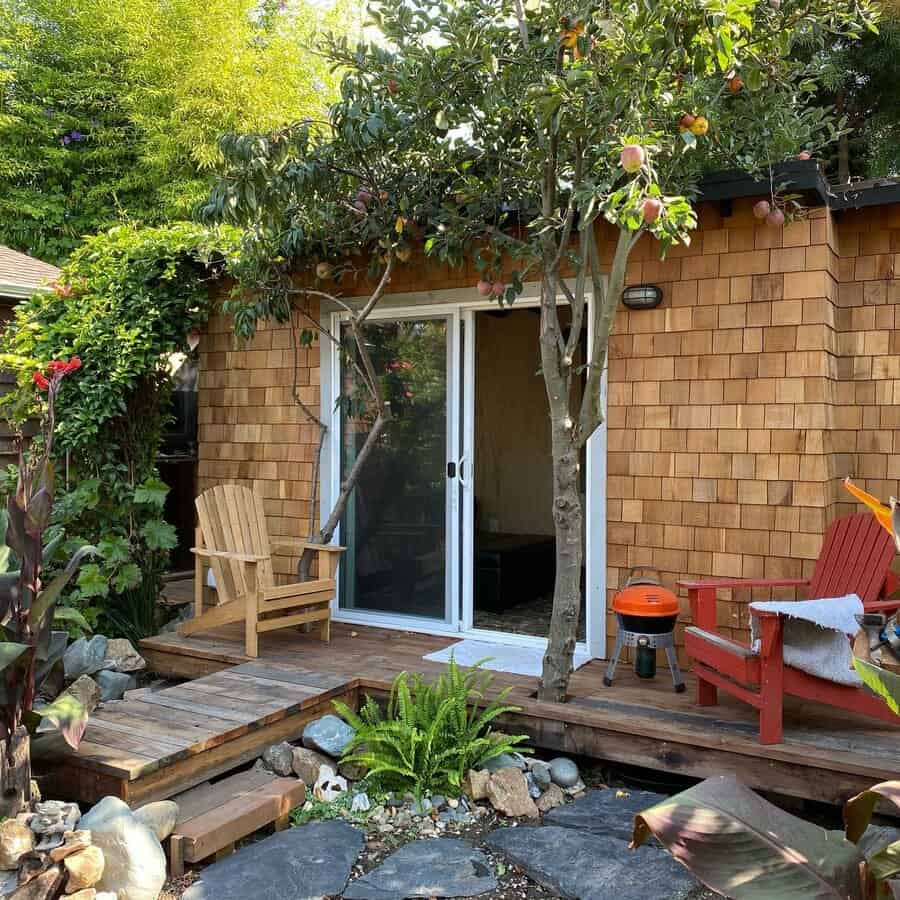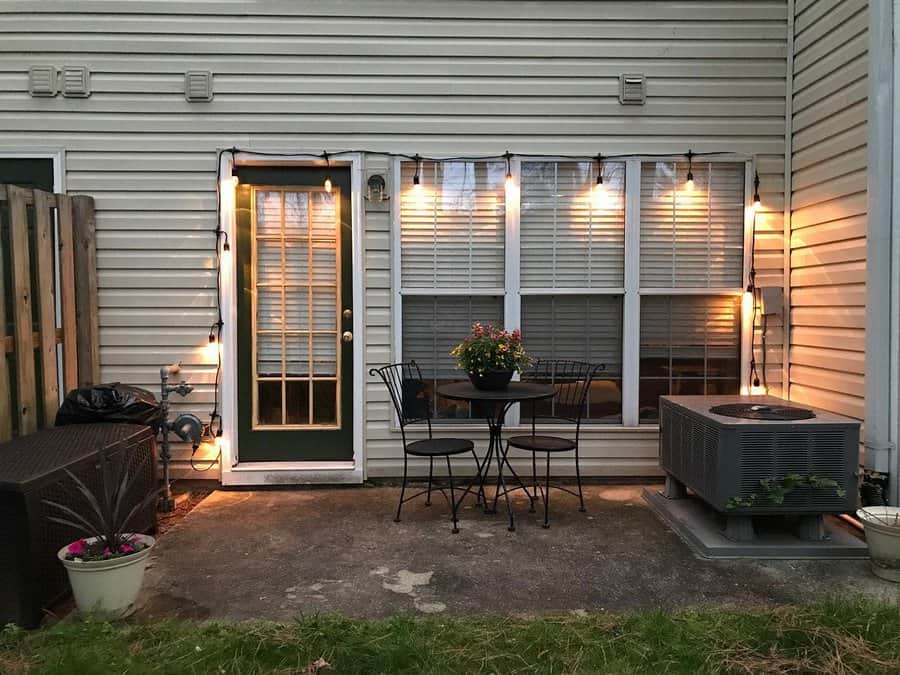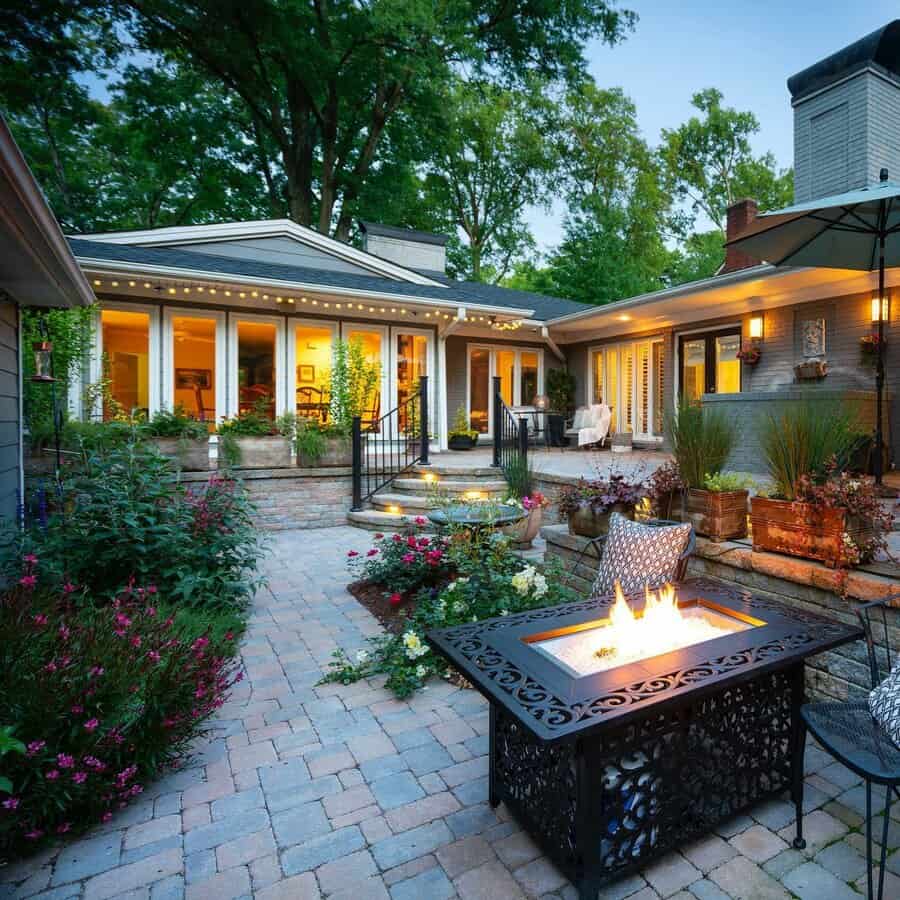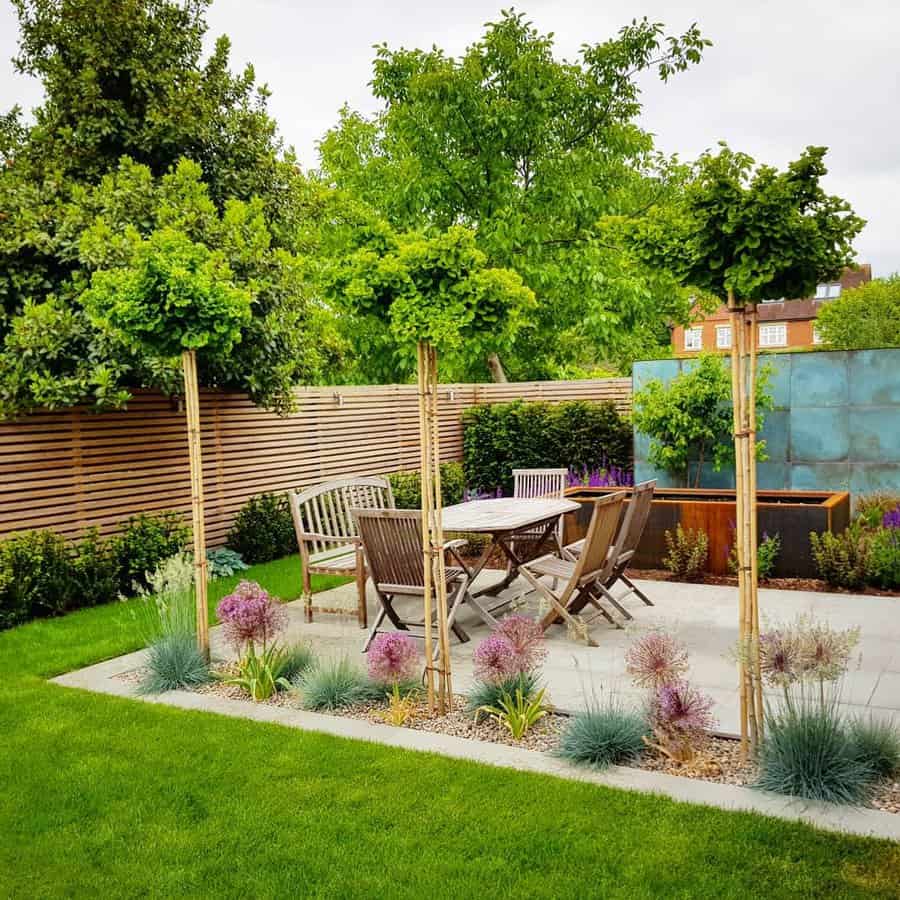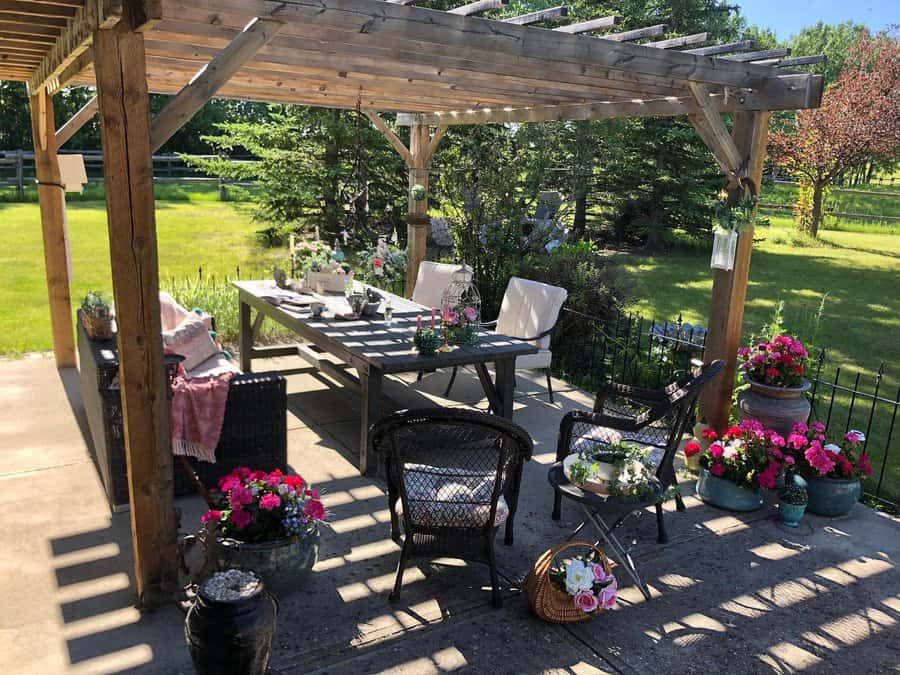 Start by designing an outdoor living space that meets your needs — such as a lounge or dining area. Once the bare necessities are in place, you can fill the rest of your backyard space with greenery to your heart's content.
Container gardening is an excellent way to maximize the amount of plantable space in your backyard or patio space. If acreage is limited, you can instead bring your floral vision to life in the form of a vertical garden.
6. Landscape
Even if gardening isn't your forte, quality landscaping can make or break the perfect backyard oasis. Just remember not to bite off more than you can handle.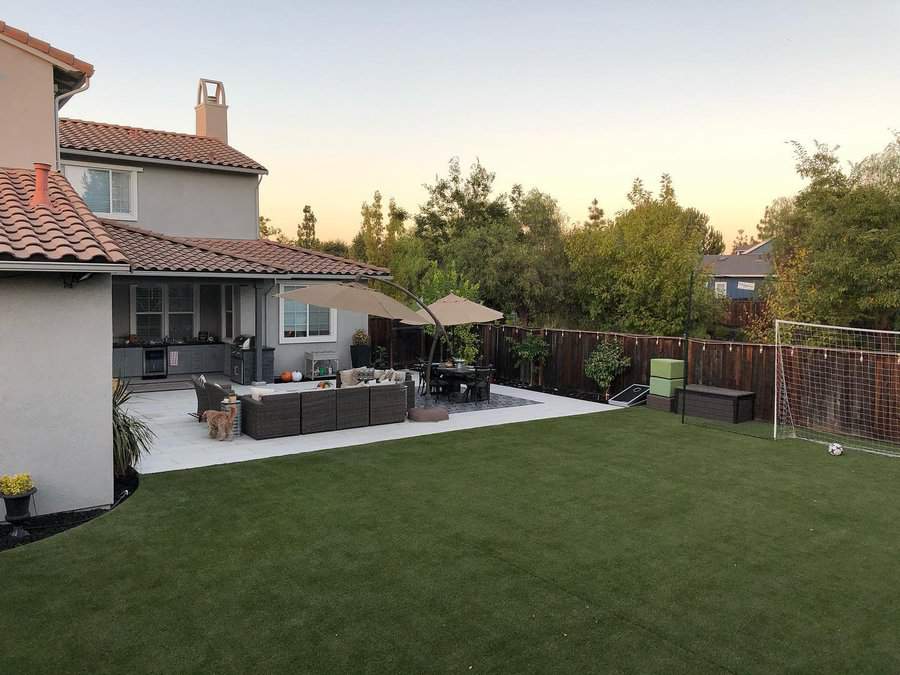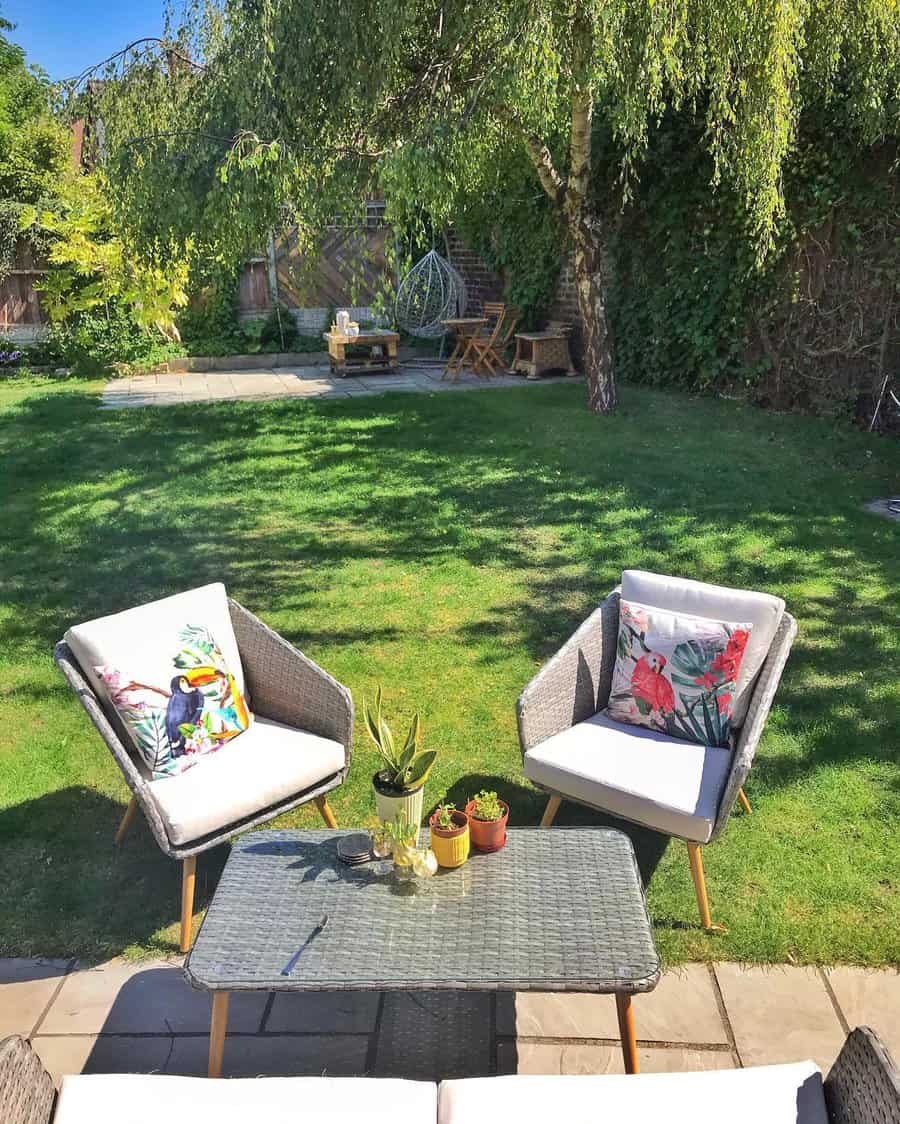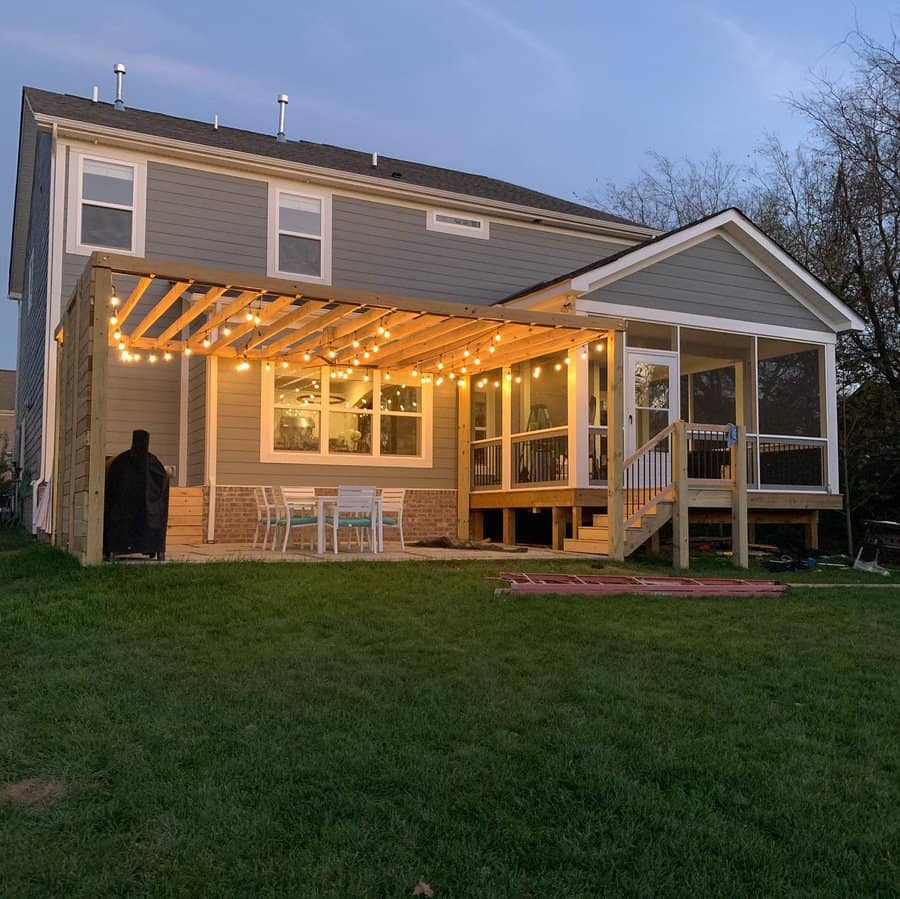 Shade trees are beautiful and extremely practical. Mature trees can also boost your property value if you plan to sell in the future. If raking leaves is something you'd rather avoid, hardy evergreen trees are an excellent alternative.
Of course, landscaping isn't just about plants. Hardscaping elements like stone pavers, tiered garden beds, or a koi pond will elevate your backyard design to a whole new level.
7. Pergola
Many of the best backyard designs blend aesthetics and practicality. If you feel like your beautiful backyard oasis is missing something, the answer might be a pergola.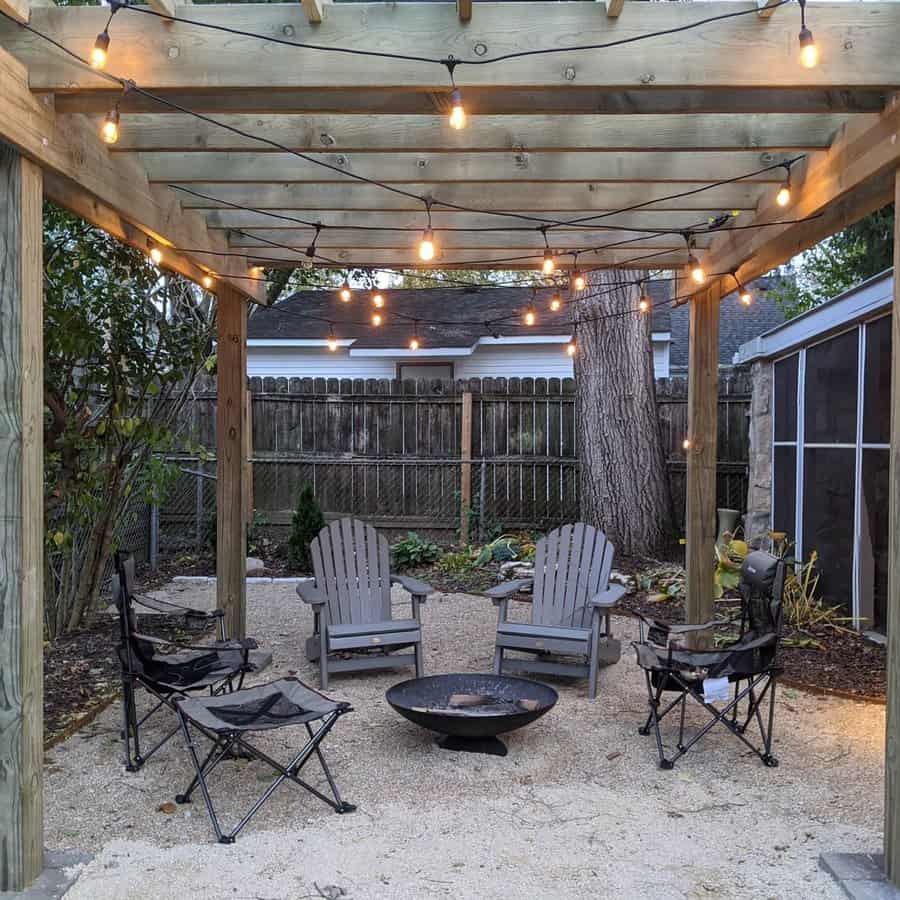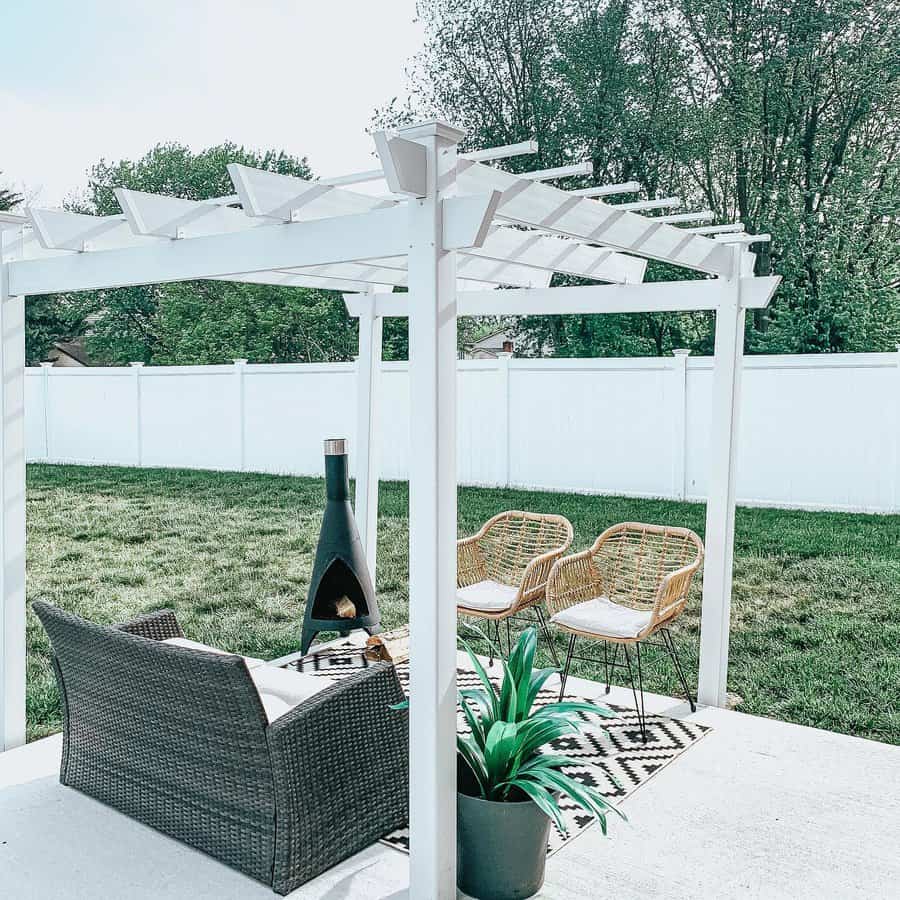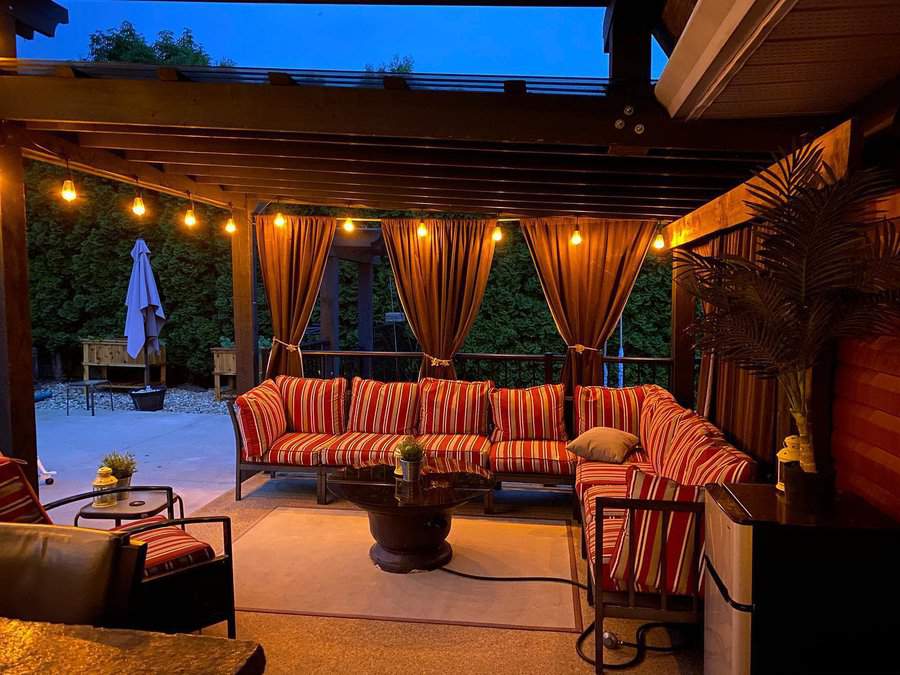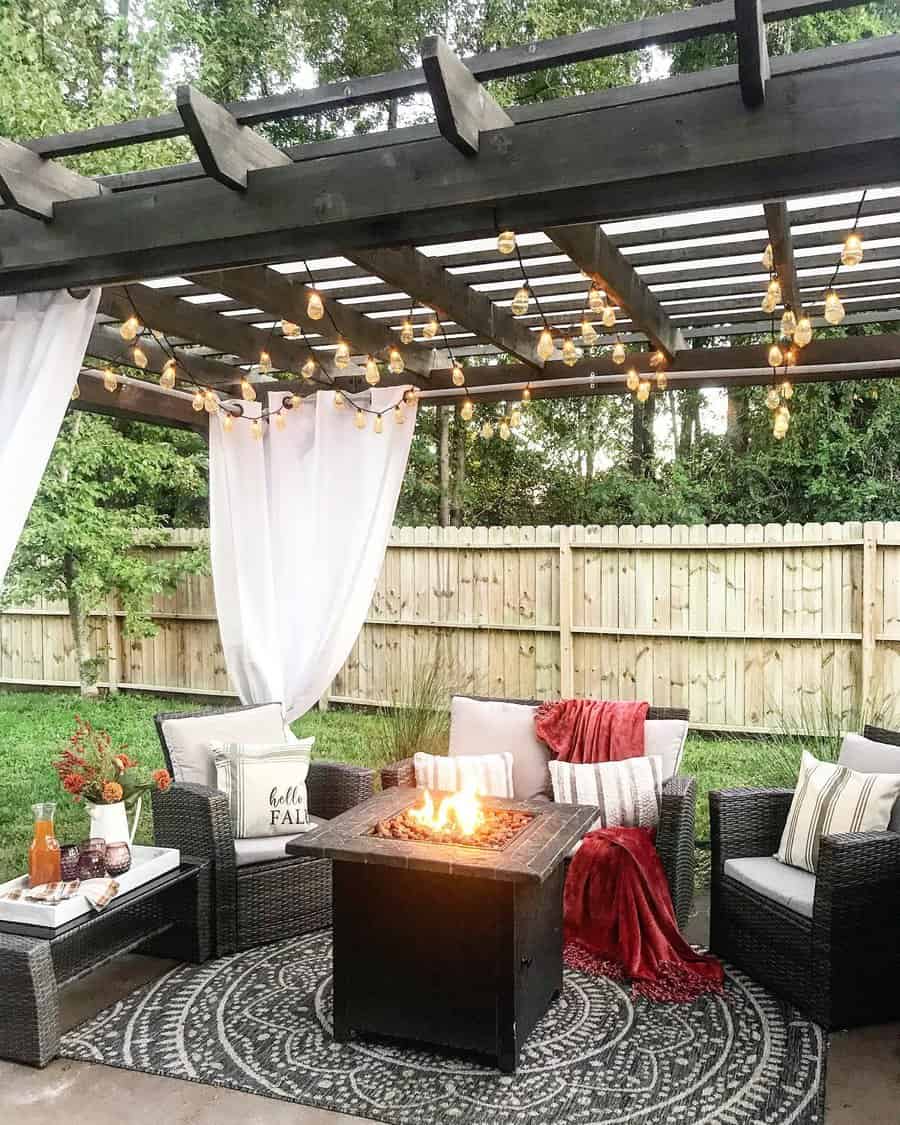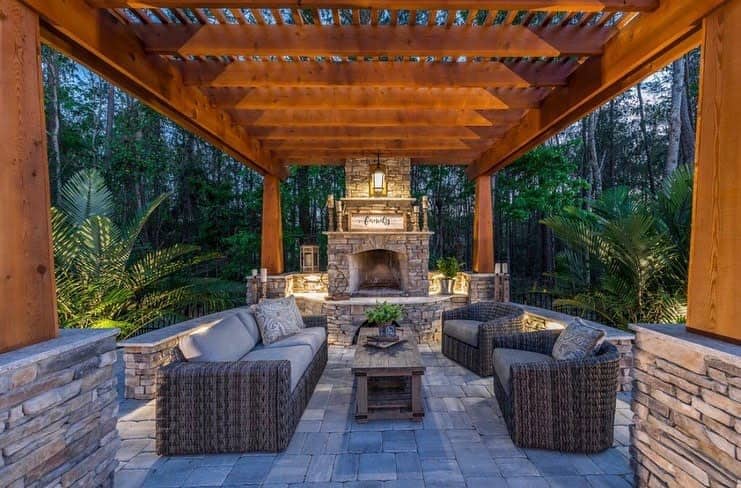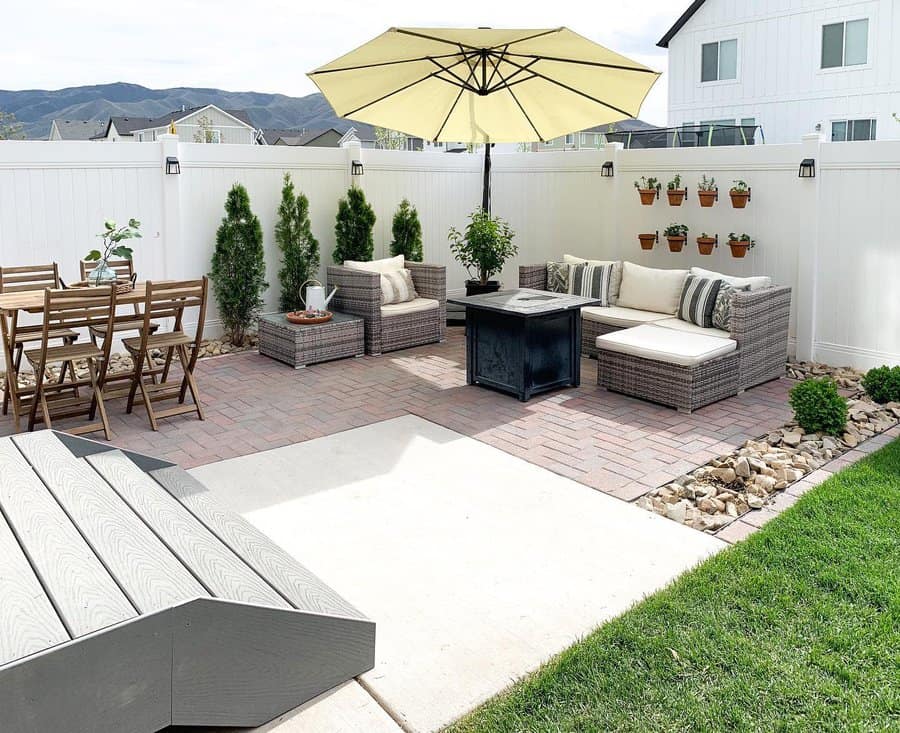 Pergolas can be added to an existing structure or built independently. They also come in a wide range of materials, including plastic, metal, and wood.
You can use your pergola to cover an outdoor fireplace or seating area. While pergolas traditionally feature open tops, it's easy to install a canvas shade panel or permanent roof for extra comfort.
Curtains are another popular addition that can boost privacy and keep out wind, rain, and insects.
8. Pool
Do you need a full-size swimming pool to be able to transform your backyard into an outdoor oasis? Not at all. But if you do want to include water in your design, many homeowners opt for a plunge pool or hot tub to save yard space.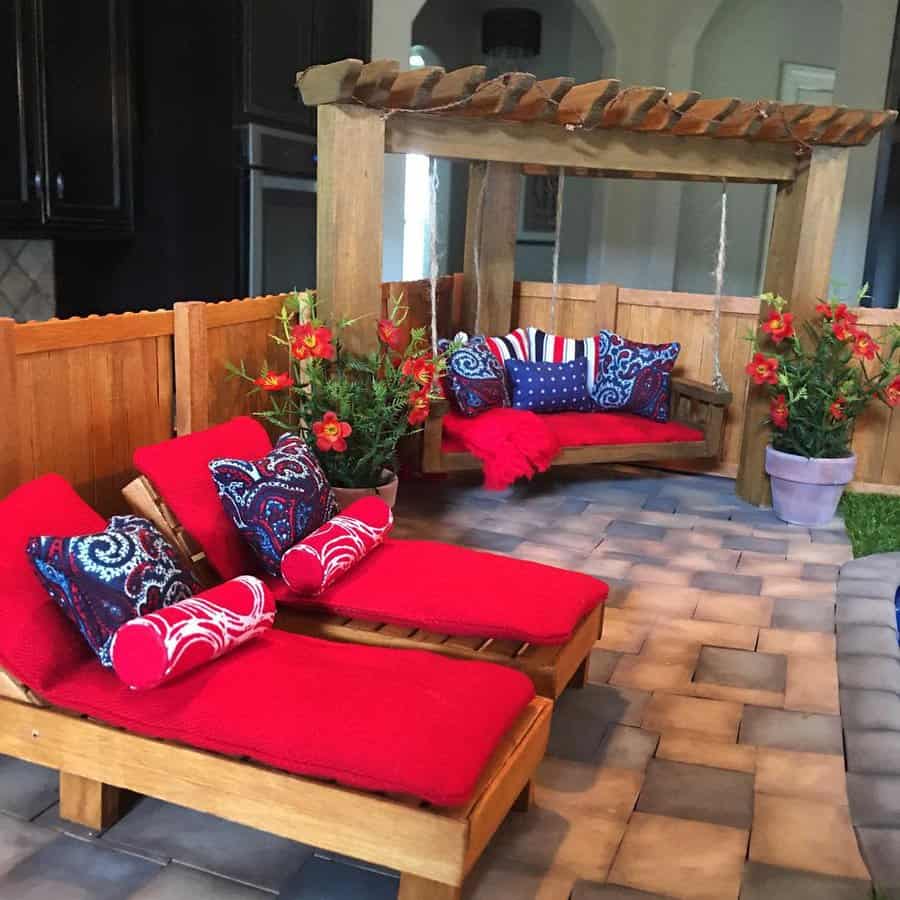 While natural-looking swimming pools are incredibly trendy right now, ultra-modern styles are just as luxurious. Diversify the space with functional elements like chaise lounges or an outdoor kitchen.
No matter the size of your pool area, in-ground and potted tropical plants are a great way to make it feel like a private getaway. Be sure to choose perennial species that don't drop their leaves in the fall for easier clean-up.
9. Privacy
If there's one thing everyone wants from their outdoor space, it's a little bit of privacy. For those living in close-knit neighborhoods, though, cutting off the outside world is easier said than done.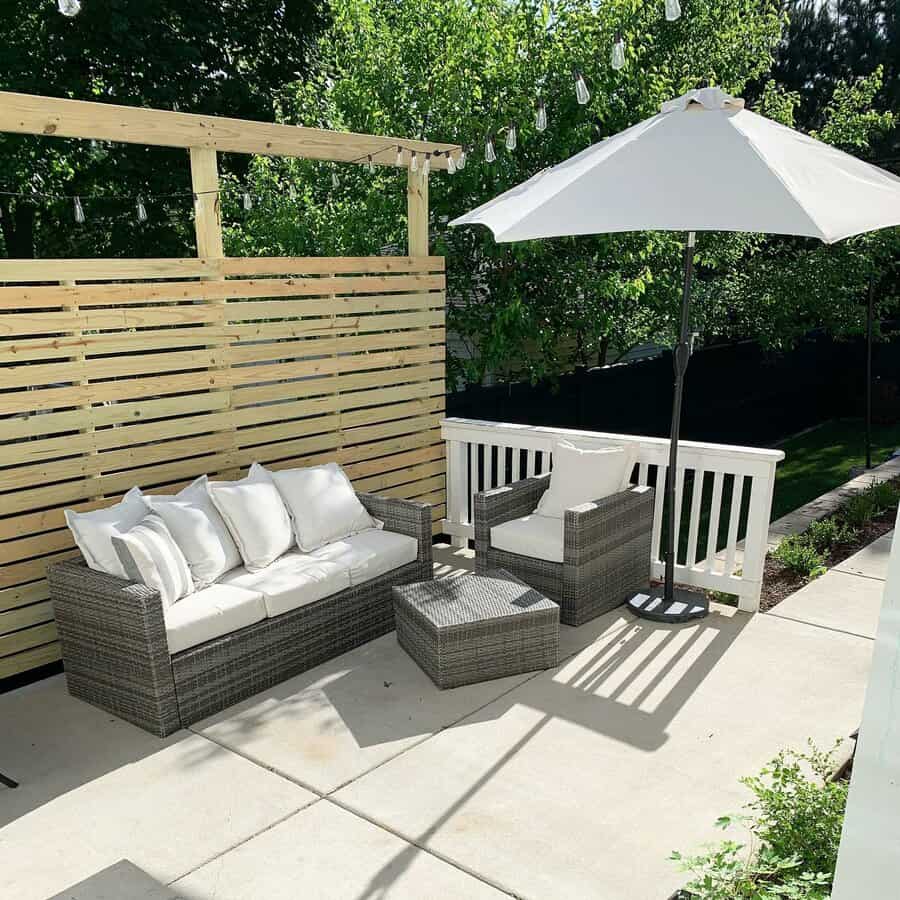 Fencing is the simplest way to create a clear border — visually and physically — between your yard and your neighbors'. Solid wood fences look great and are easy to disguise with plants or outdoor decor.
If installing a fence isn't an option, you're not completely out of luck. You can add privacy to a small backyard with temporary panels made of wood, metal, or fabric.
Dense greenery can keep out prying eyes without becoming an eyesore itself.
Backyard Oasis FAQs
What is the best furniture for a backyard oasis?
Patio furniture is the best option for a long-lasting outdoor living room. While you don't need to stick with traditional silhouettes (like a wicker sofa or Adirondack chair), you should invest in furniture that is designed for outdoor use.
Even accessories like an outdoor rug and throw pillows should be weather-safe. Upholstery meant for indoor use will quickly fade if left outside. It may also be more prone to mildew or mold if allowed to get damp.
How do I design a tropical backyard retreat?
If you want your backyard to feel like a tropical escape, it's important to choose the right landscape plants. Many types of ferns and palms are hardy even in cooler climates — it's all about finding the right species for your area.
Use large planters for tropical plants like hibiscus and bromeliads that need to be brought in during the winter months. Containers are also an excellent solution for decorating a tropical terrace or backyard patio.
Keep your outdoor furniture and decor warm and bright. You can even incorporate tropical-inspired items like tiki torches if desired.