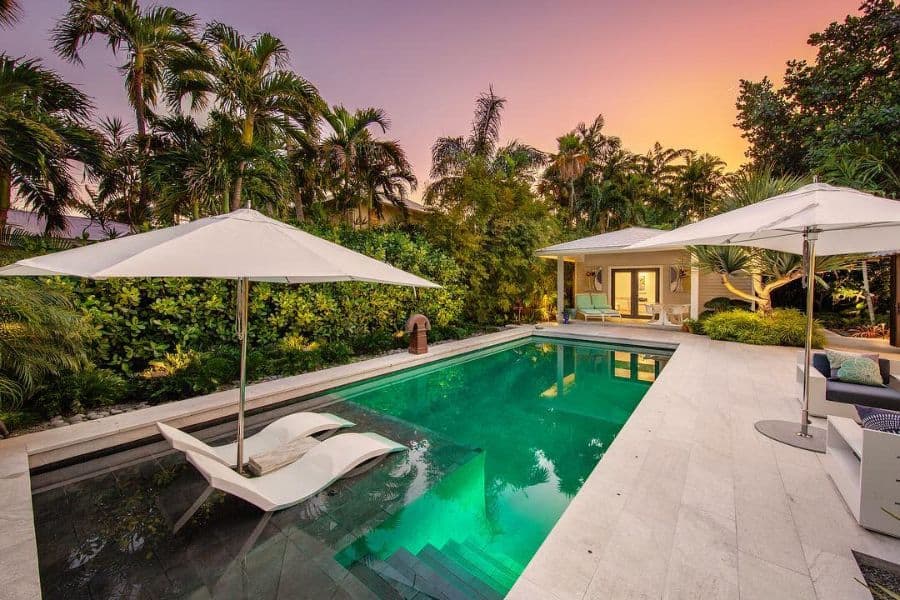 The Top 41 Small Pool Ideas
by — Andra DelMonico

Published on March 17, 2021

Updated on October 8, 2023
"This life is like a swimming pool. You dive into the water, but you can't see how deep it is." – Dennis Rodman
It's blistering hot outside, and there's no hope of it cooling off anytime soon. Wouldn't it be nice if you could throw on a bathing suit and take a swim?
You could cool off, hang out with family and friends, and get some exercise. If only you had a pool in your backyard.
There was a time when you have to have a large budget and a big piece of property to be able to have a pool. That isn't the case anymore, and you are no longer limited.
You can build a pool that fits the size and shape of your property. Perhaps this is a small round plunge pool or a long and lean lap pool.
These small pool ideas will get you inspired so that you can build your own pool and be swimming in no time.
1. Elevate with Above Ground Pools
An above-ground pool offers versatility and cost-efficiency to your outdoor space. Pair it with cobblestone edging to infuse rustic charm and provide a defined border. This pairing not only accentuates your pool area but also ensures longevity and easy maintenance. When designing, choose edging that complements your pool's aesthetics, elevating your yard to a serene oasis.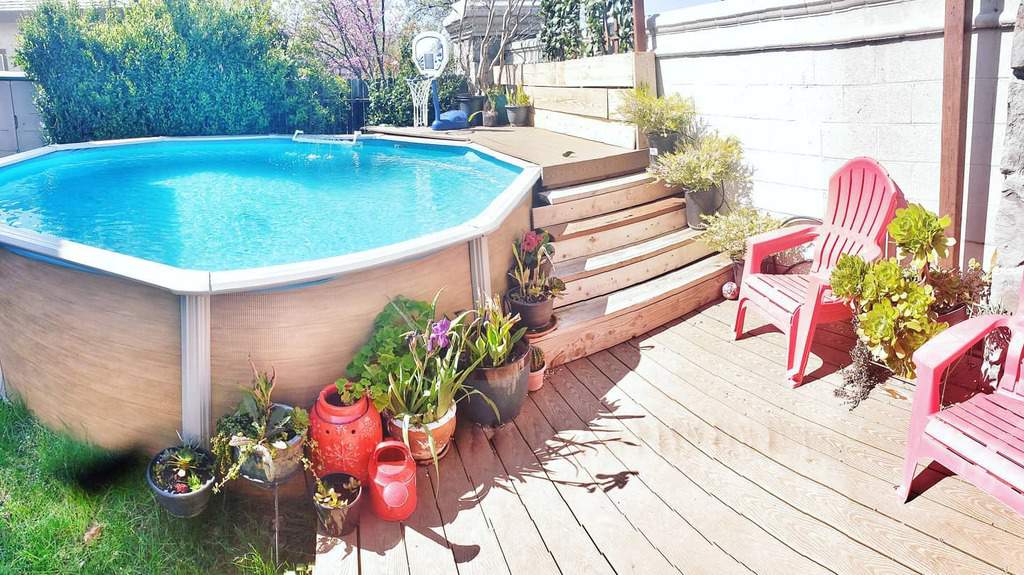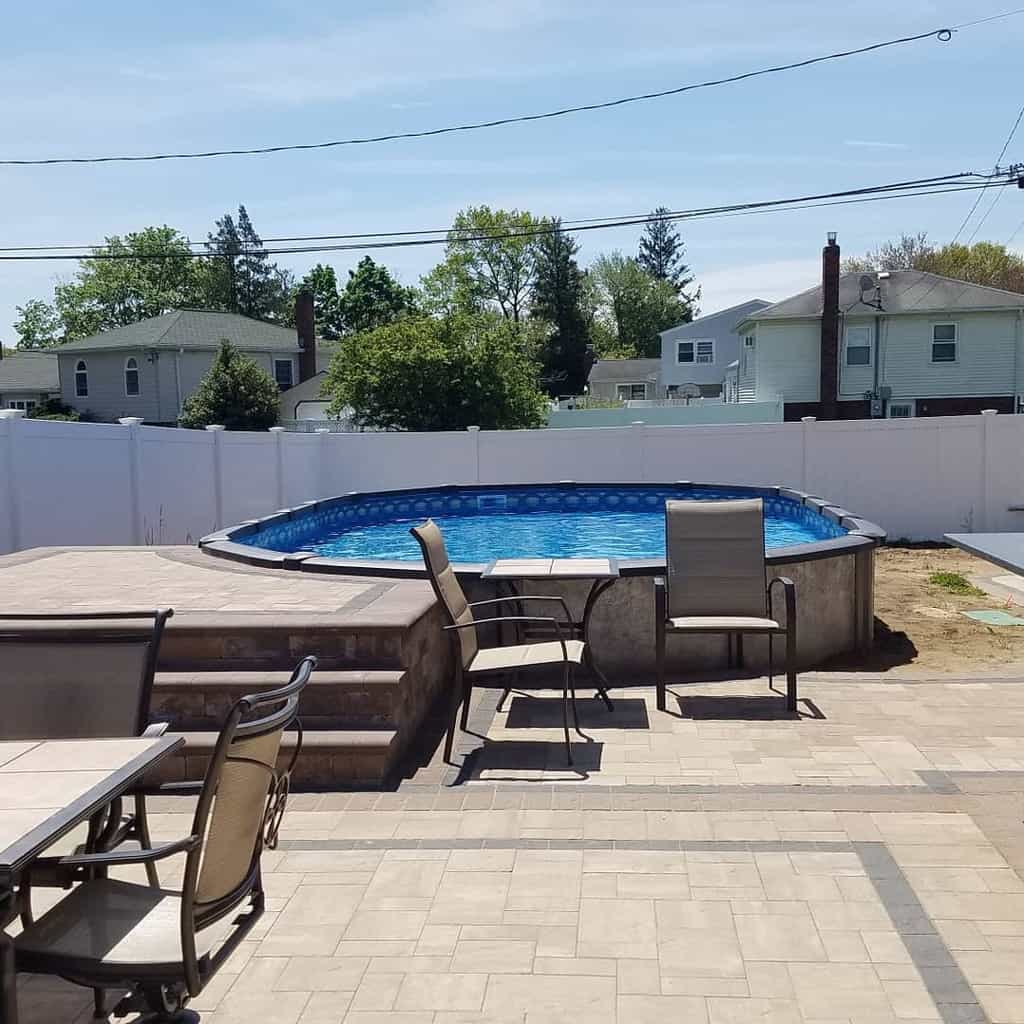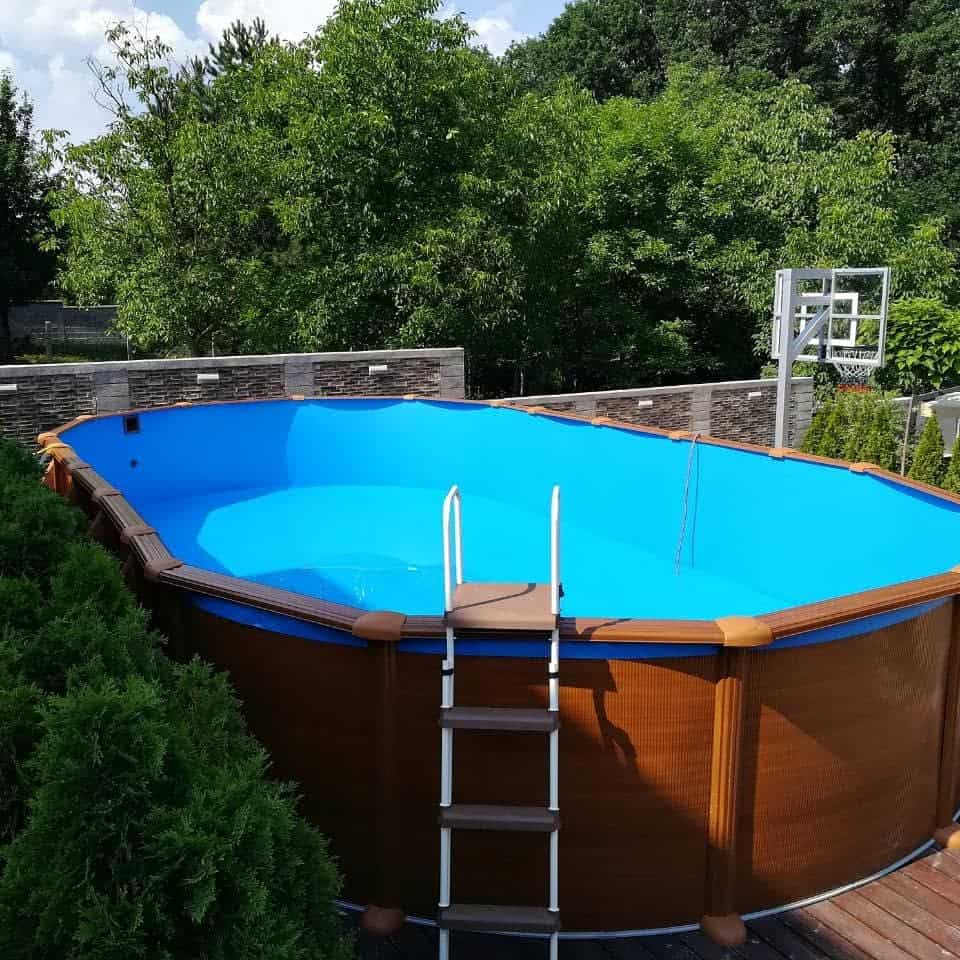 2. Maximize Space with Narrow Lap Pools
Narrow lap pools are ideal for compact spaces, blending aesthetics and functionality. Their sleek design provides an elegant touch to any backyard, while their size makes them perfect for daily workouts. To elevate the ambiance, consider adding subtle lighting or adjacent lounge areas. For those with limited outdoor space craving an aquatic experience, a narrow lap pool offers the perfect solution.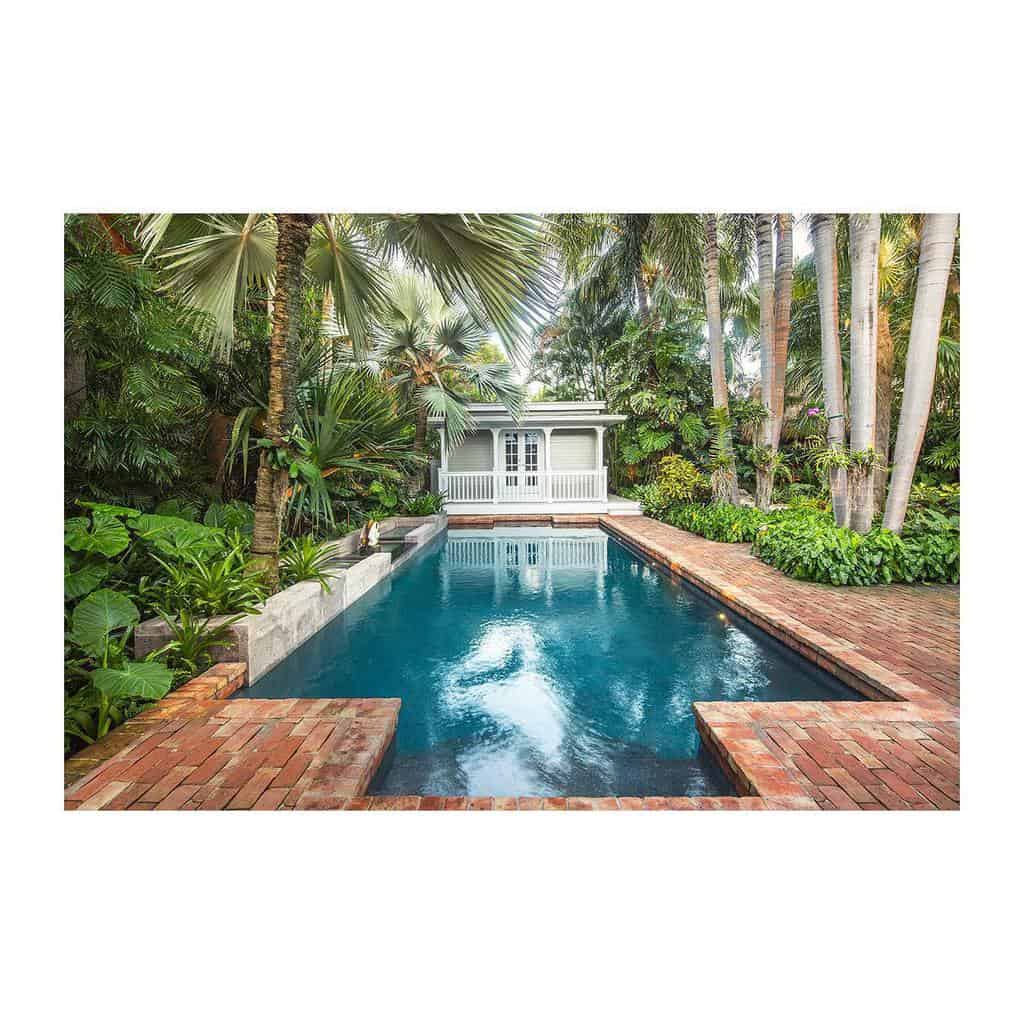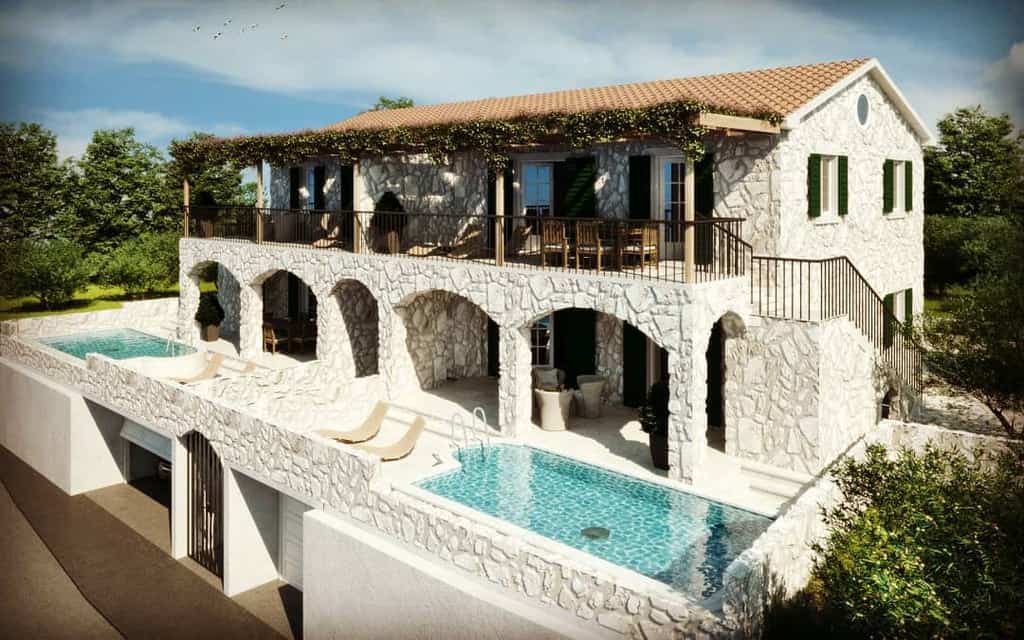 3. Dive into Outdoor Plunge Pools
Outdoor plunge pools are the ideal solution for limited spaces, offering a refreshing escape during sweltering days. Opt for innovative shapes and materials to tailor it to your style and surroundings. Additionally, plunge pools boast benefits like quicker heating and simplified maintenance. Incorporate complementary decor or greenery to make it a focal point in your outdoor space.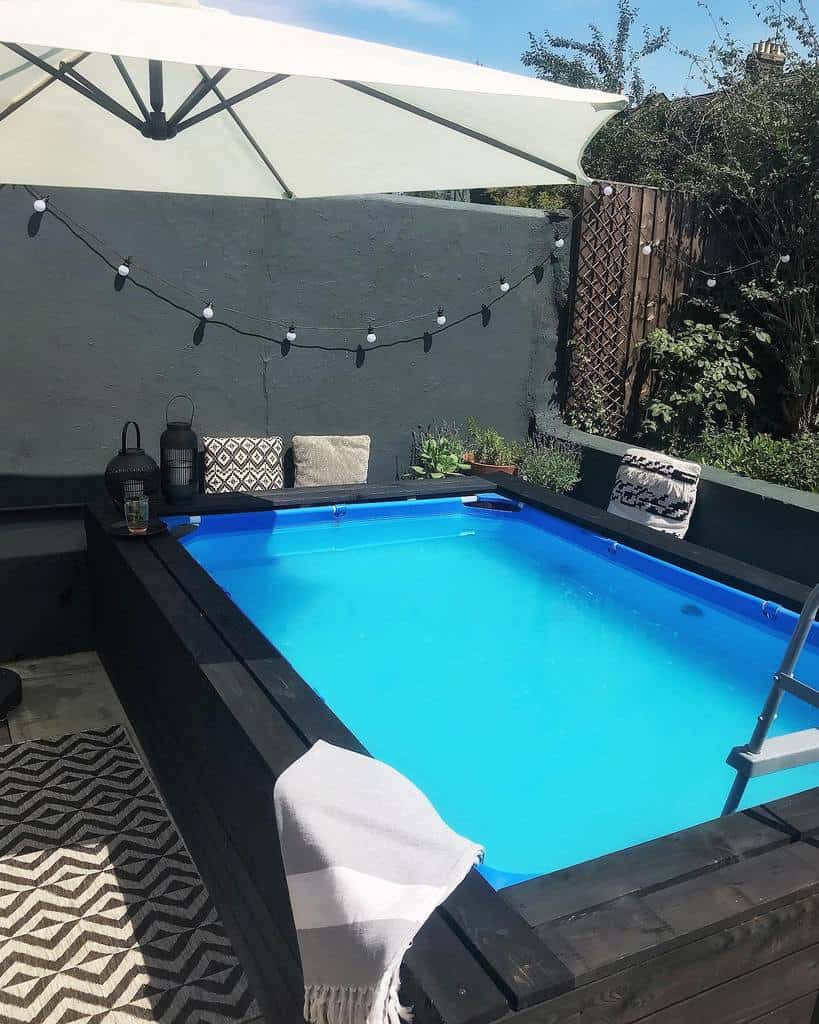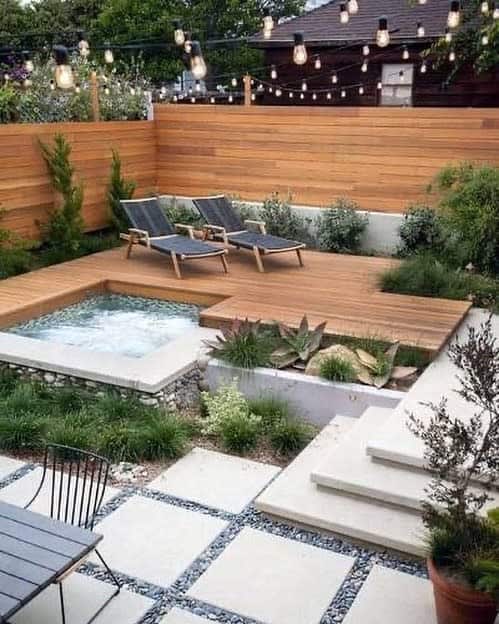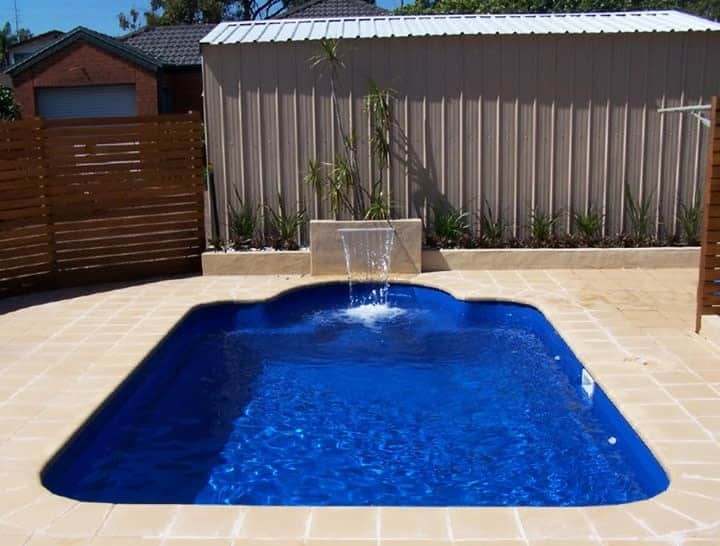 4. Embrace Natural Curves with Freeform Pools
Freeform pools, with their fluid shapes, can transform any backyard into a tranquil haven. Their flexibility in design ensures they fit even in constrained spaces, offering a personal oasis. Consider integrating natural stones or water features to enhance their organic appeal. Dive into this adaptive design to create a rejuvenating space tailored to your preferences.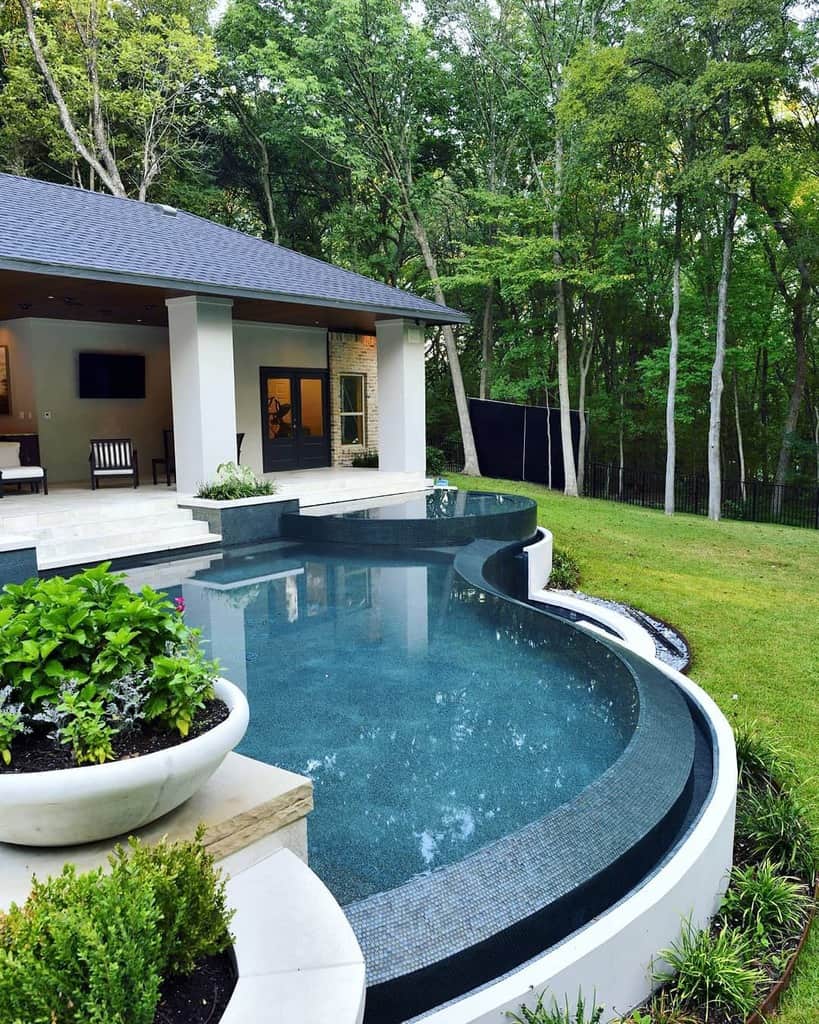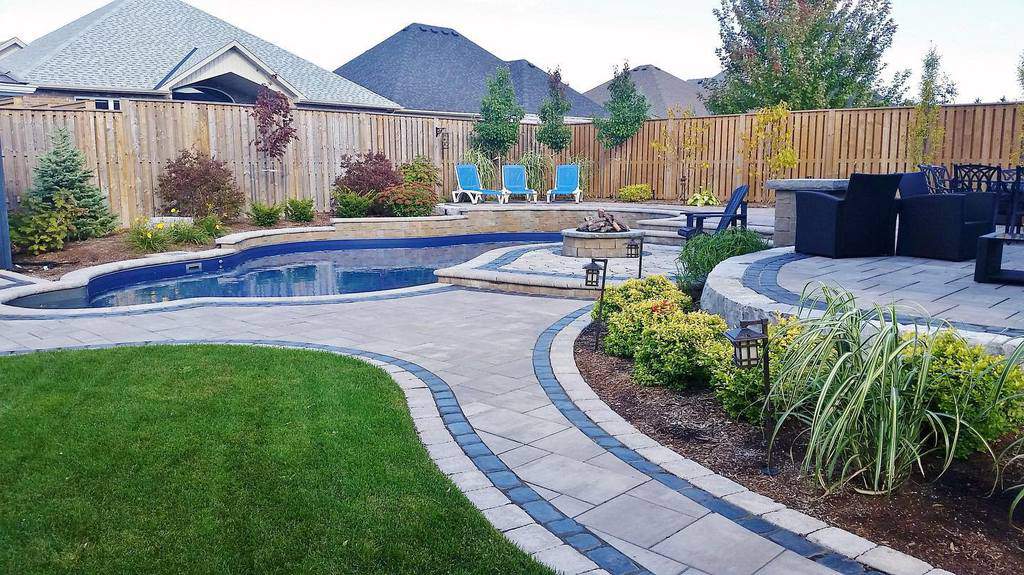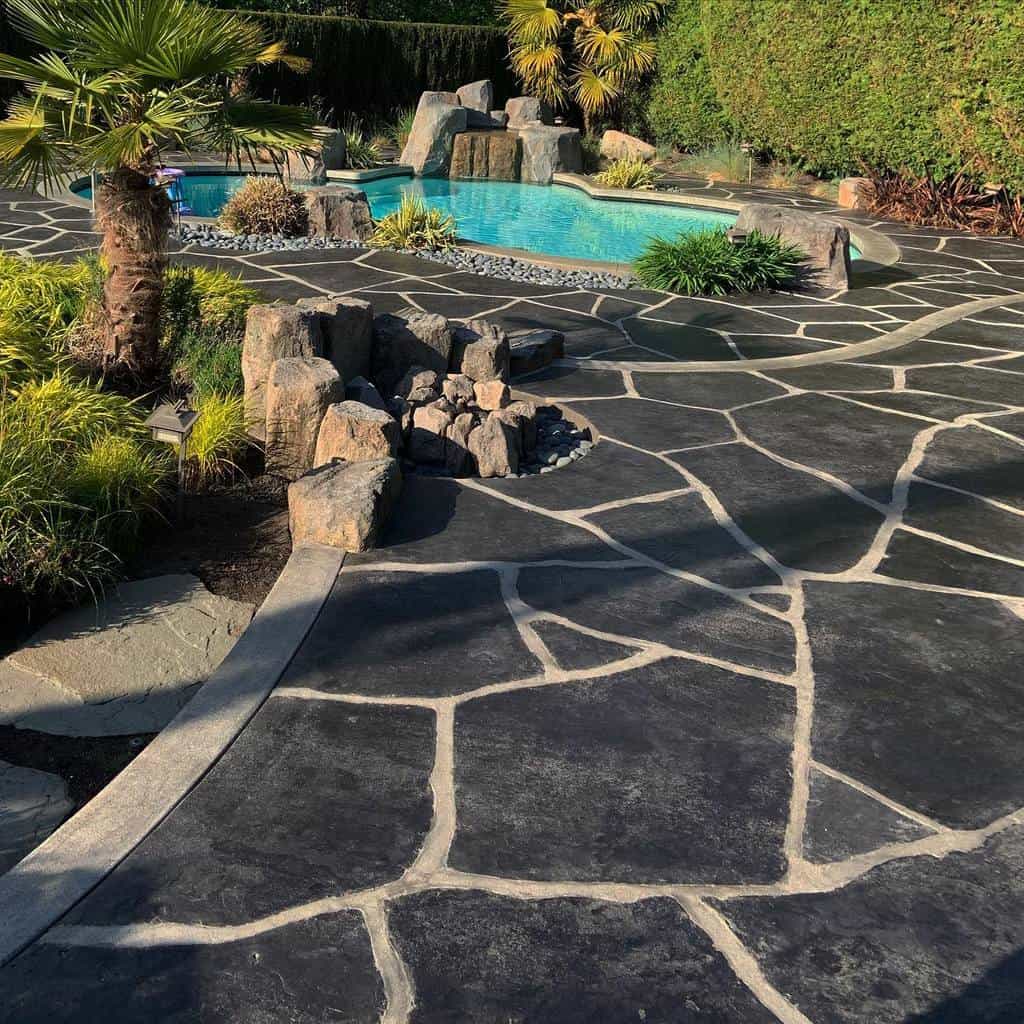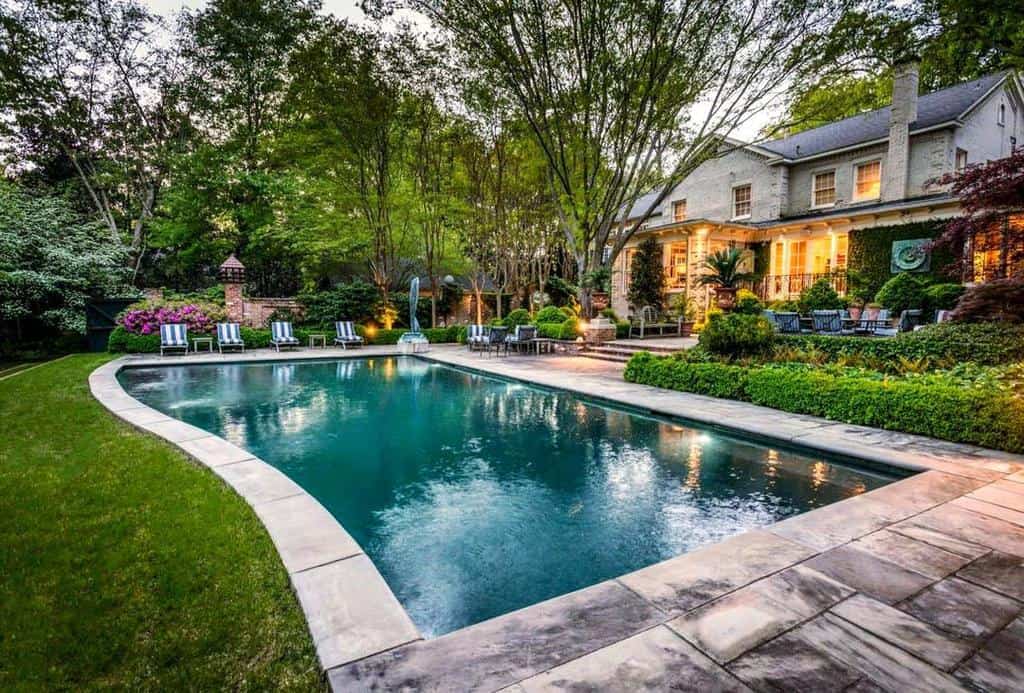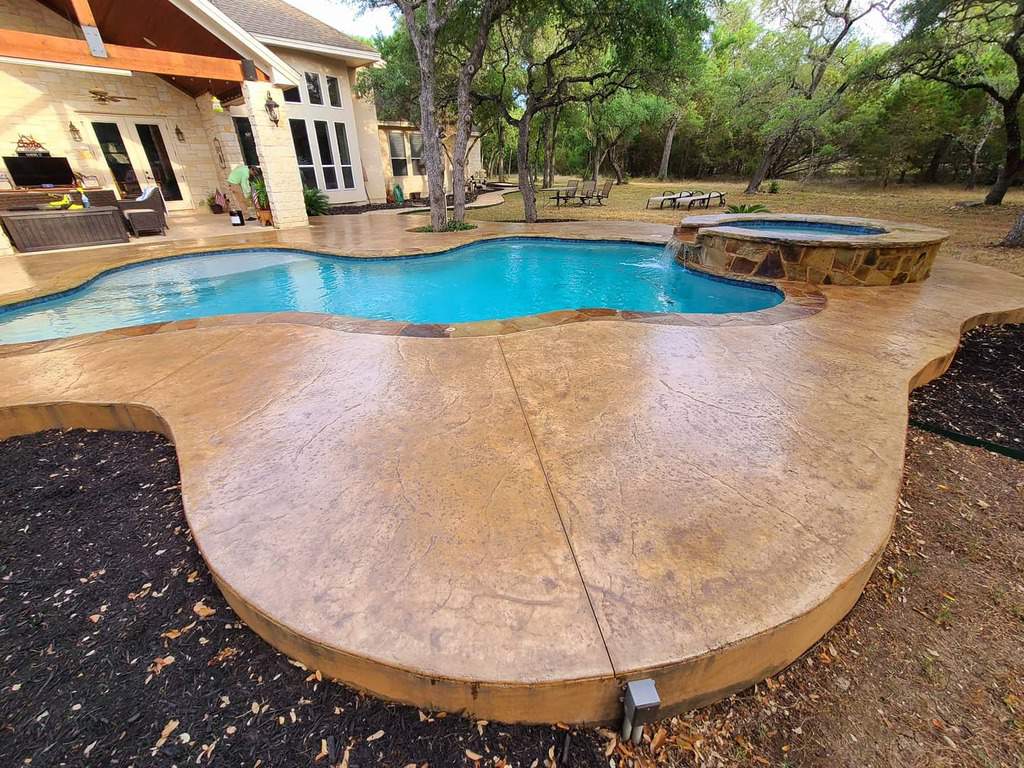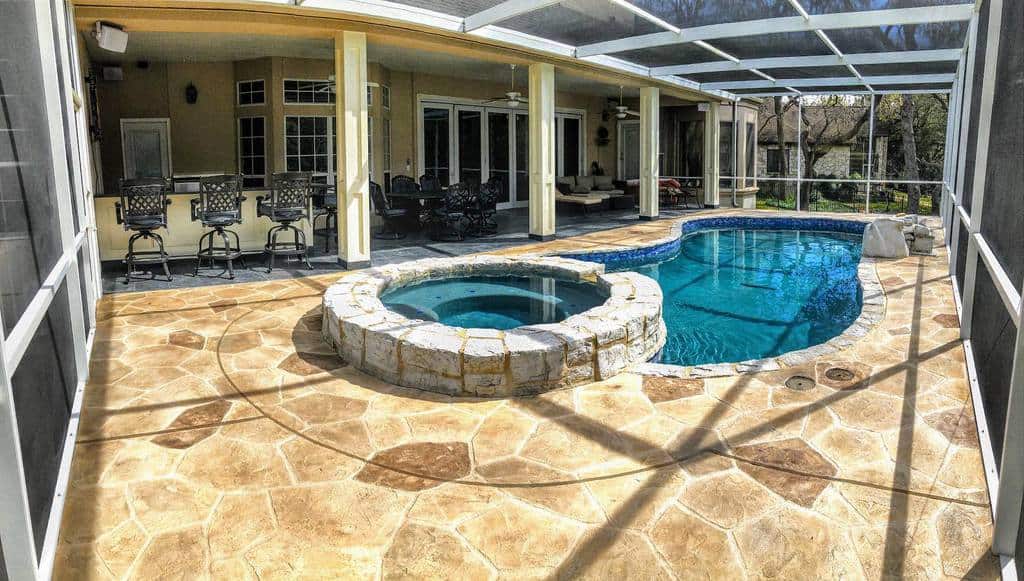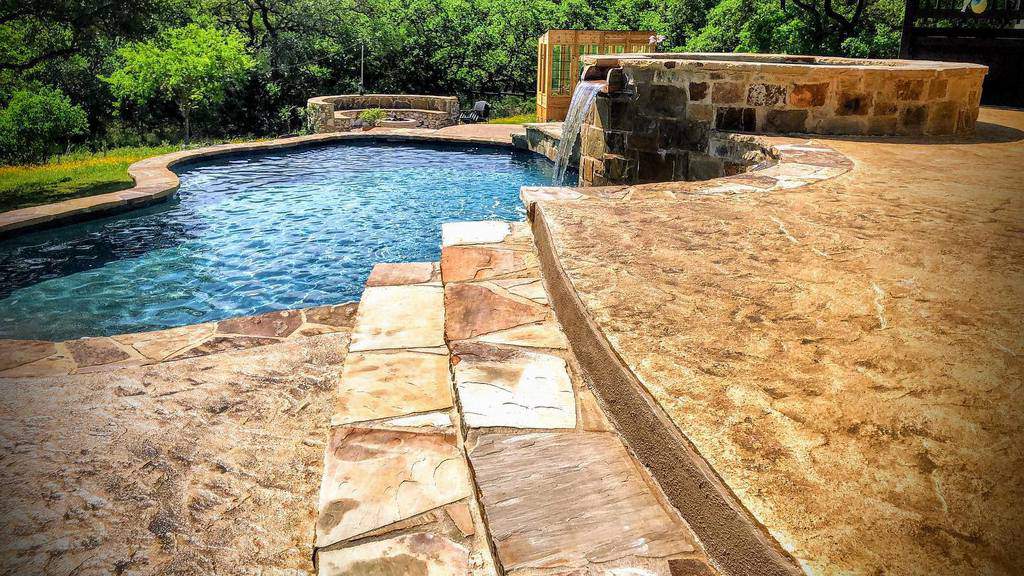 5. Simplify with Square Pool Designs
Square pools offer elegance through simplicity, making them ideal for compact backyards. Their straightforward design ensures easier maintenance and cost-effectiveness compared to larger counterparts. To maximize utility, add seating ledges or incorporate minimalistic water features. For those valuing efficient use of space without compromising on leisure, a square pool becomes an enticing addition.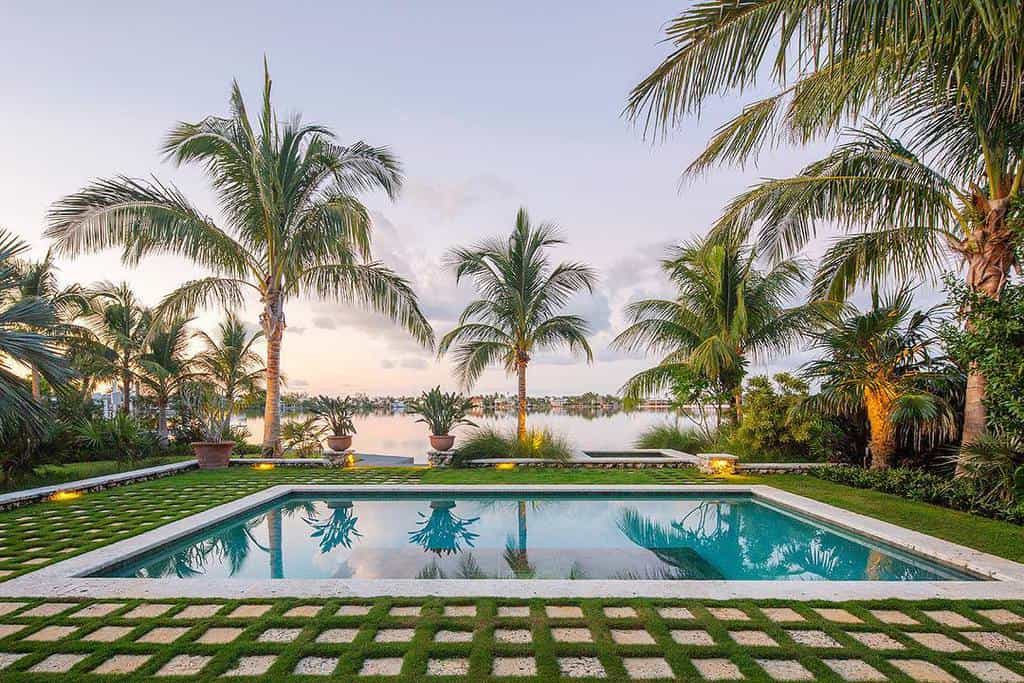 6. Explore Unique Multi-Sided Pools
Multi-sided pools offer a distinctive swimming experience, adding dynamic angles to your backyard oasis. Their unique design allows for varied swim paths, introducing an element of novelty to each dip. To elevate its appeal, consider pairing with ambient lighting or integrating natural rock formations. A multi-sided pool not only serves as a luxurious aquatic escape but also becomes a conversational centerpiece for gatherings.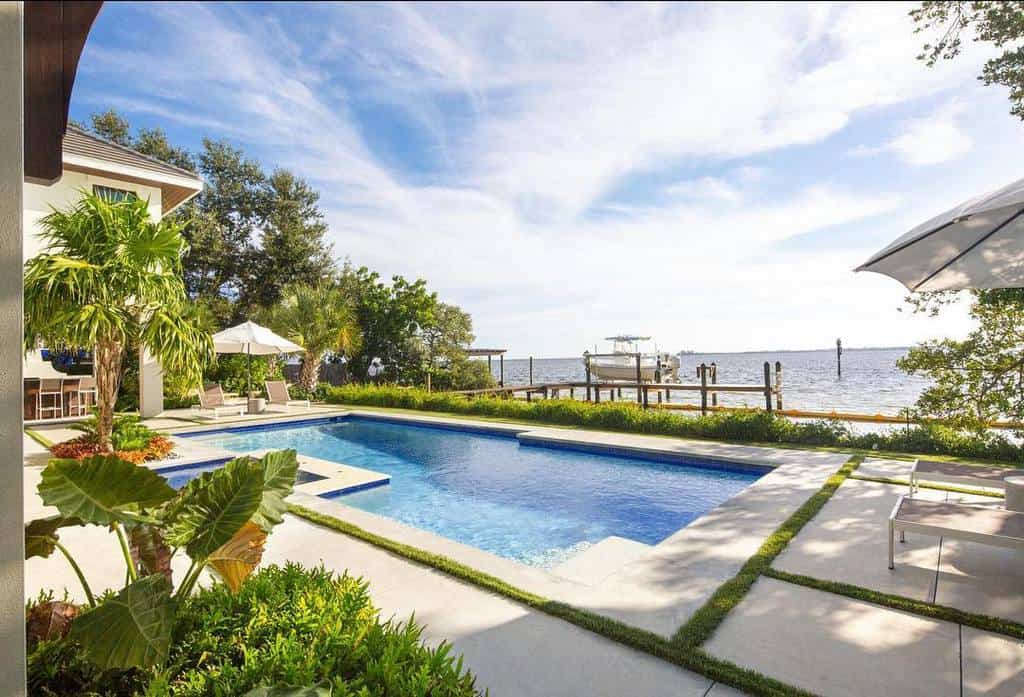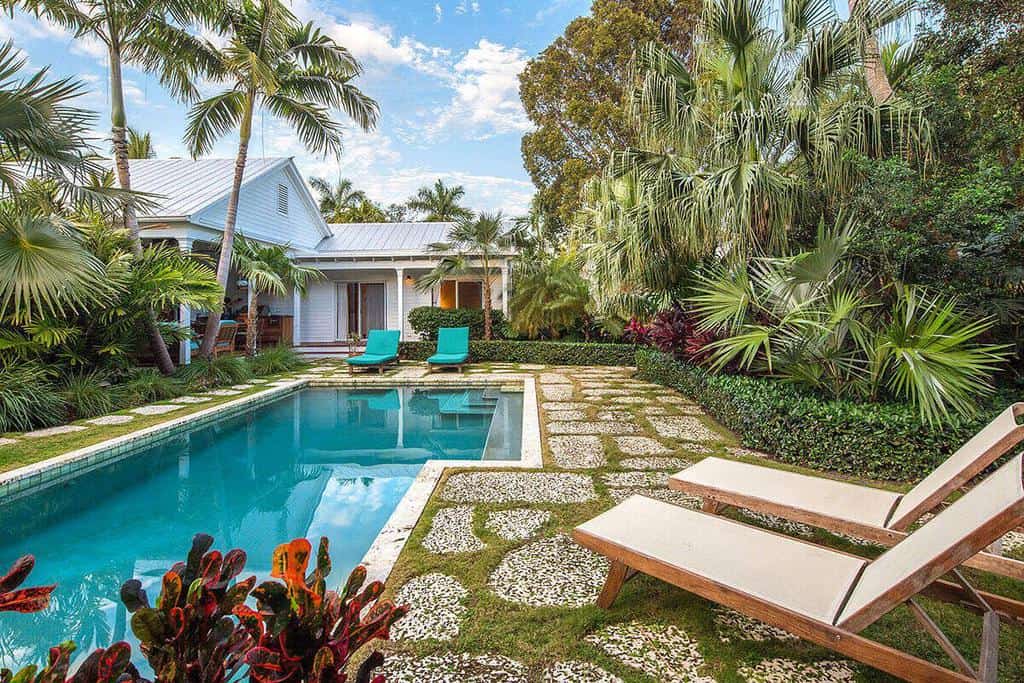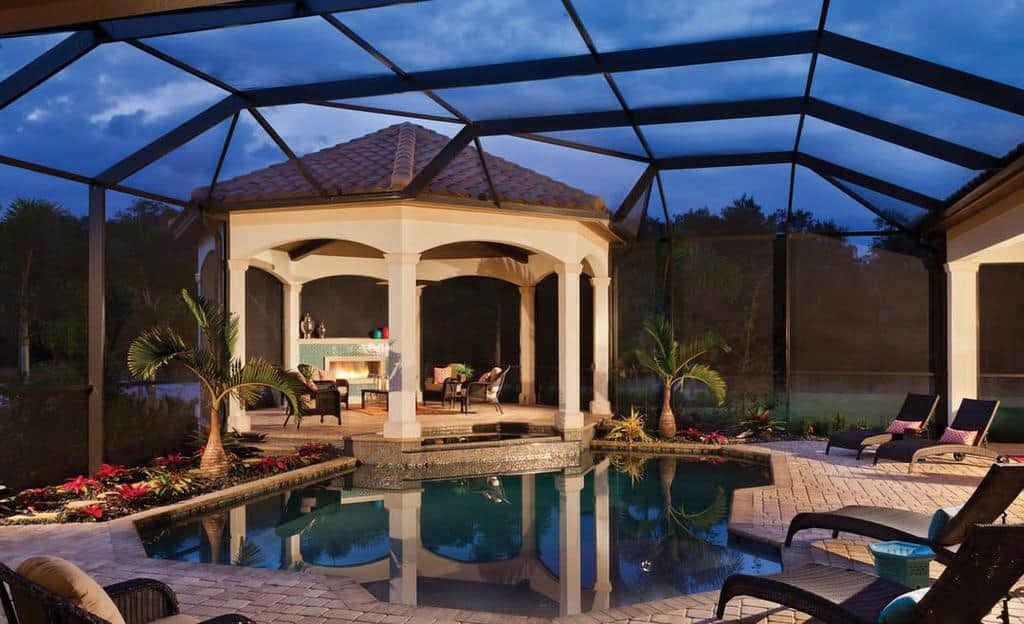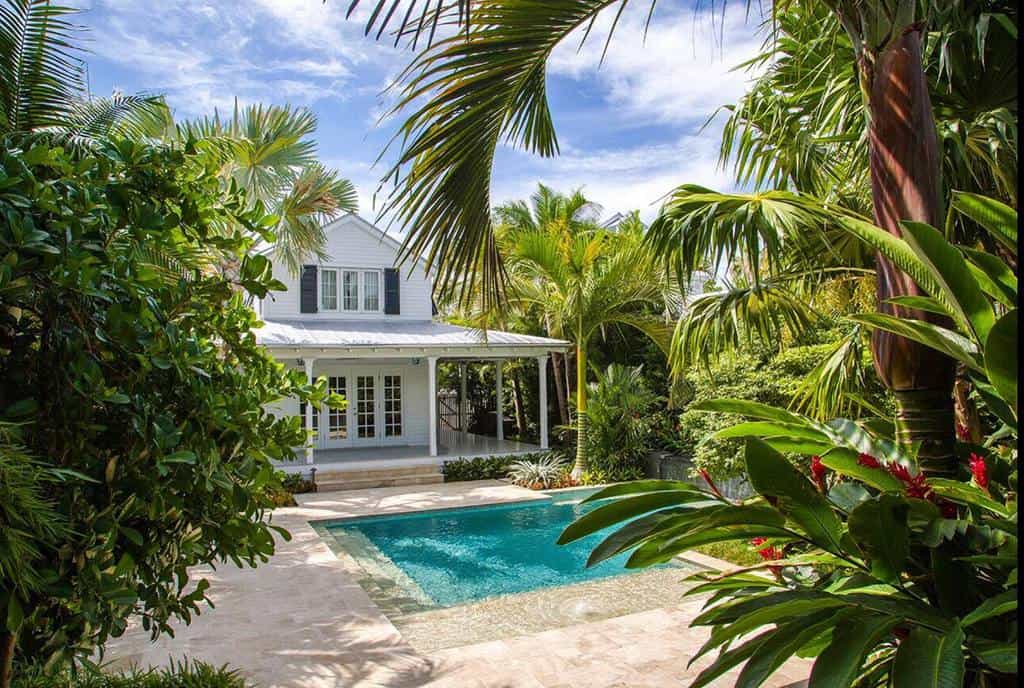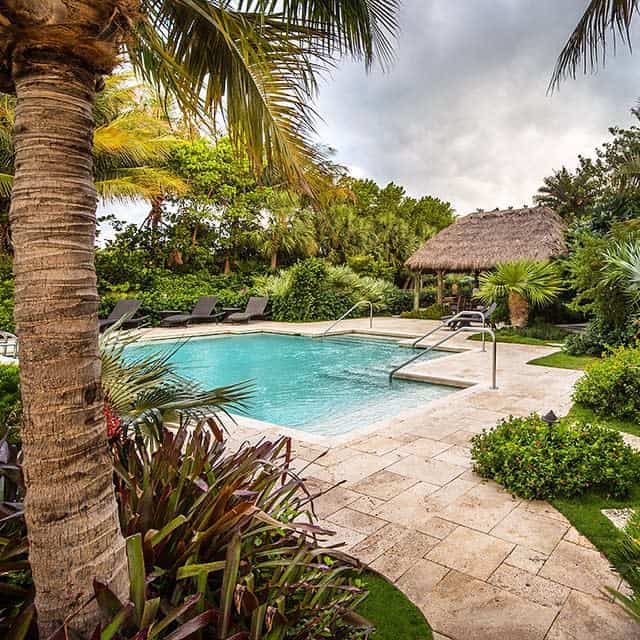 7. Rustic Vibes with Stock Tank Pools
Stock tank pools, fashioned from repurposed metal farm tanks, introduce a rustic charm to backyards. They're cost-effective, simple to set up, and versatile, doubling as pools or hot tubs. Given their durability, they promise seasons of enjoyment. For an alternative and stylish summer escape, consider the character-filled stock tank pool.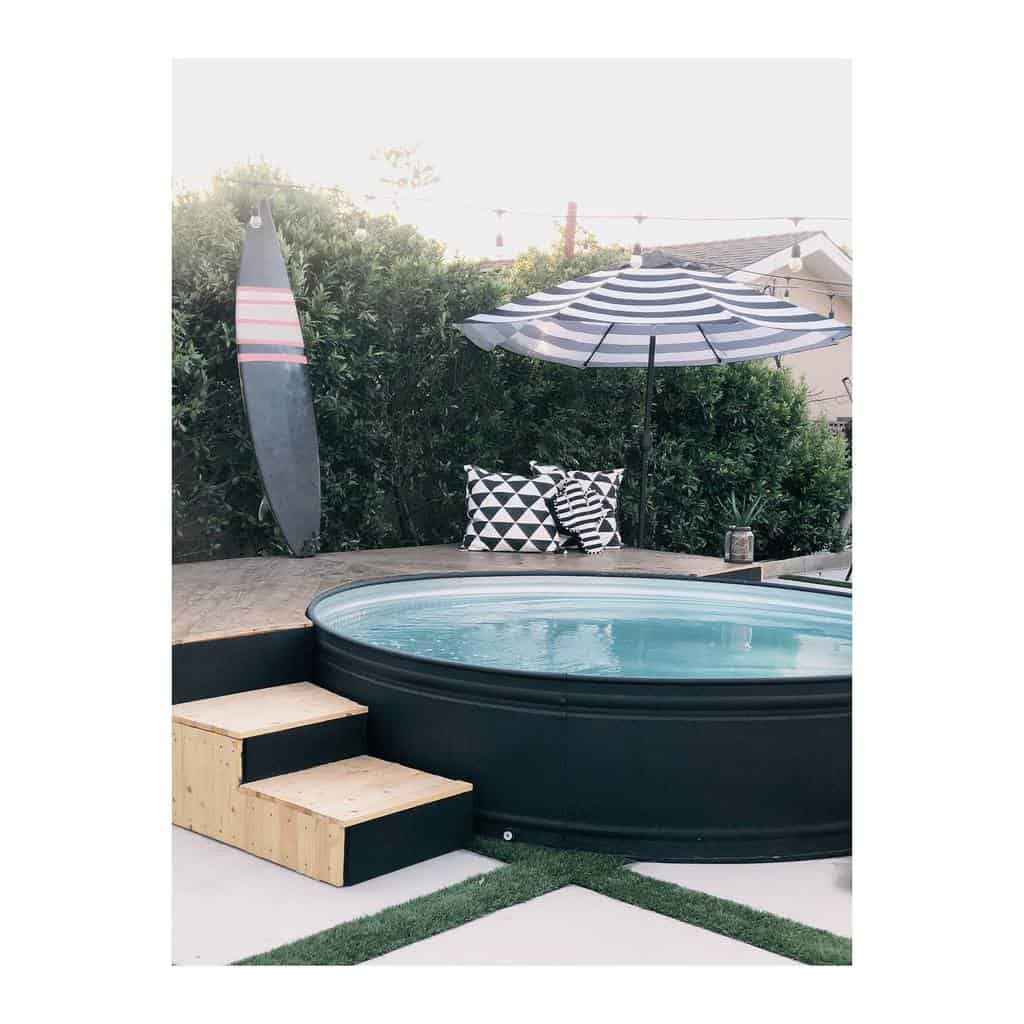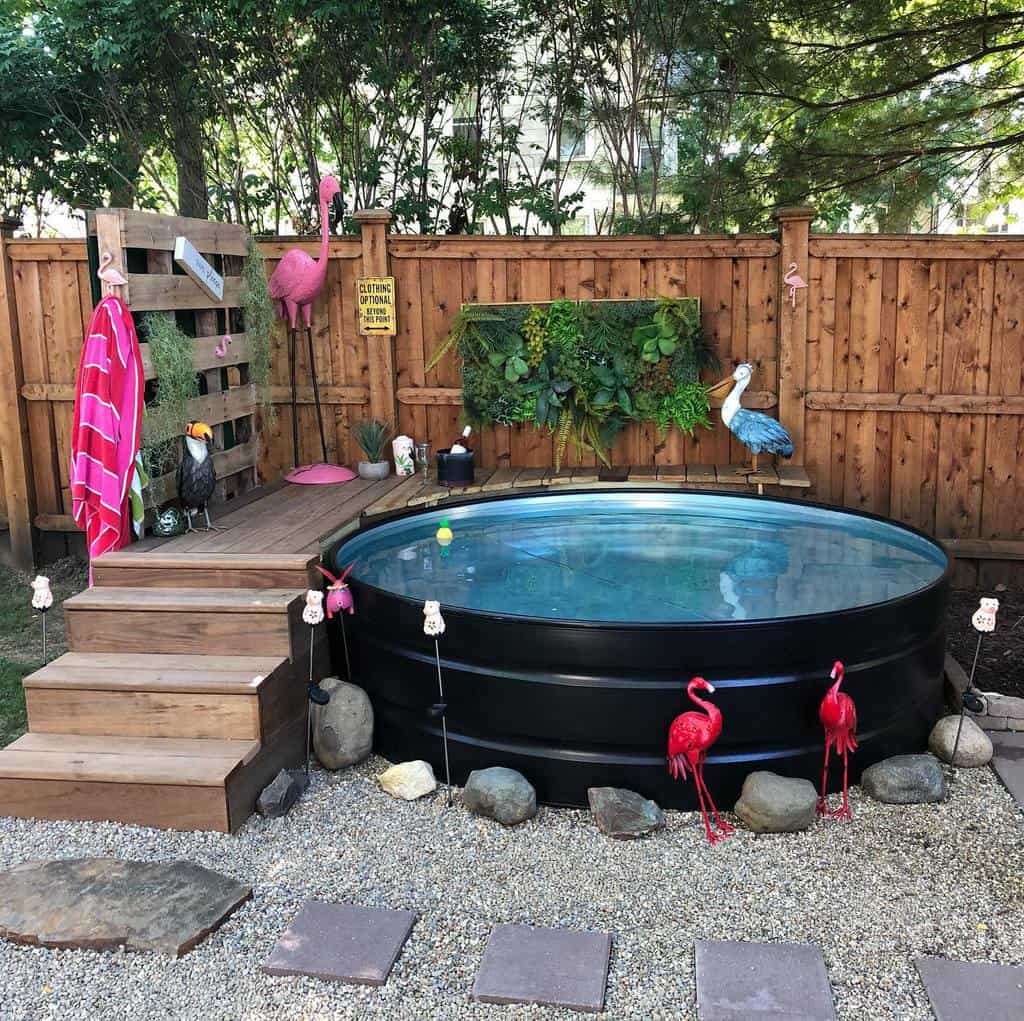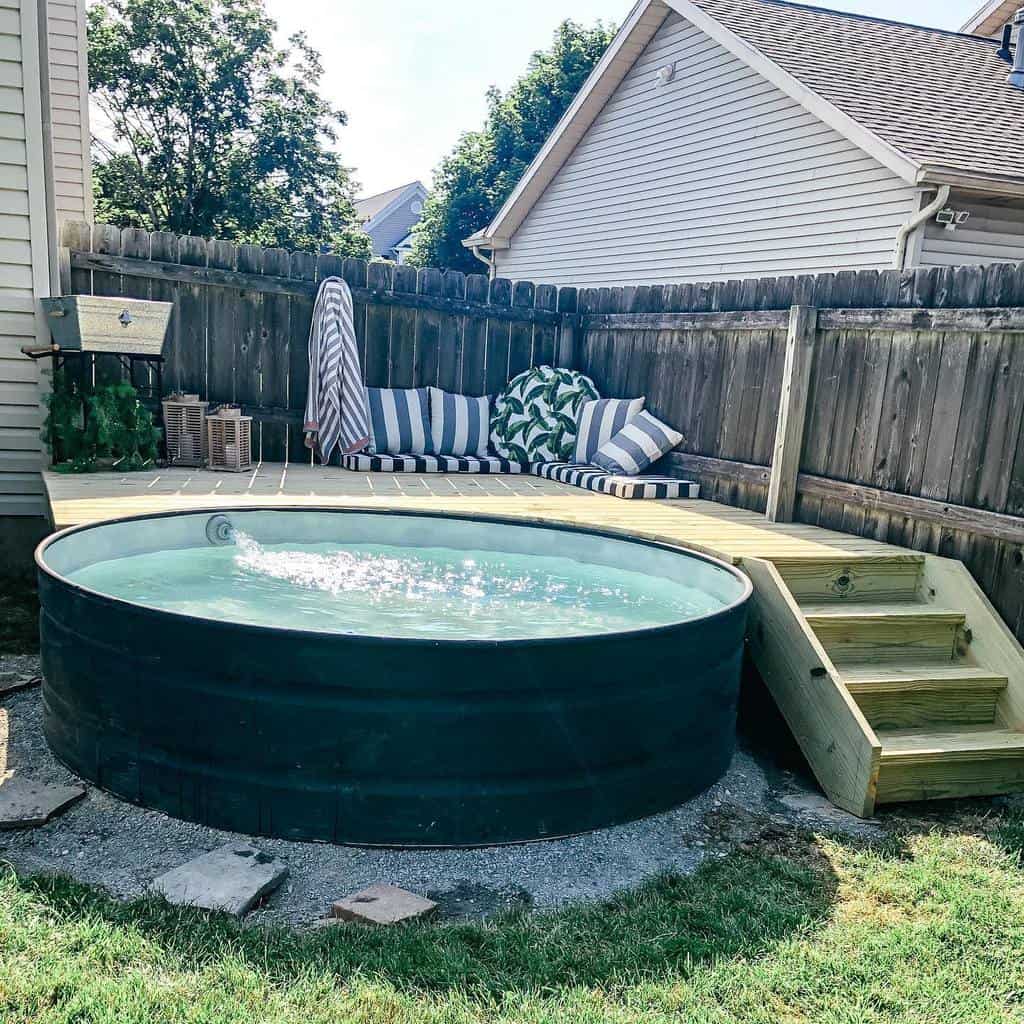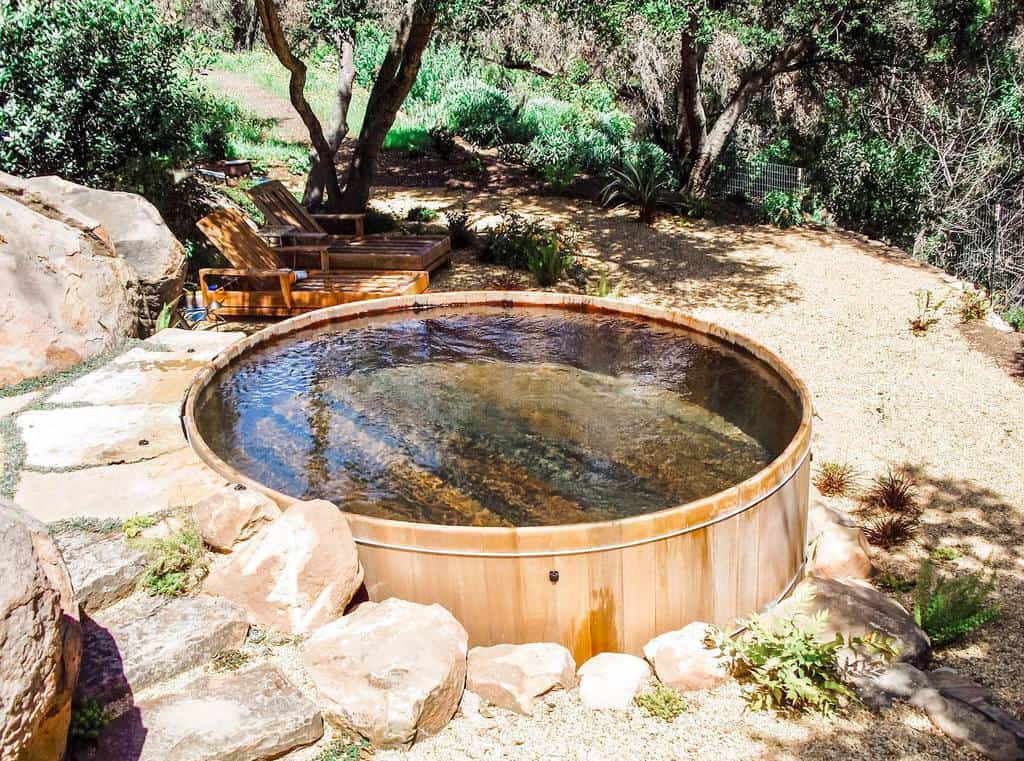 8. Enjoy Year-Round in Indoor Plunge Pools
Indoor plunge pools offer a serene escape, irrespective of external weather conditions. Perfect for relaxation and low-impact exercise, they elevate the wellness routine of any home. To further enhance the ambiance, consider adding soft lighting or integrating water features. Dive into the luxury of year-round tranquility without stepping outside.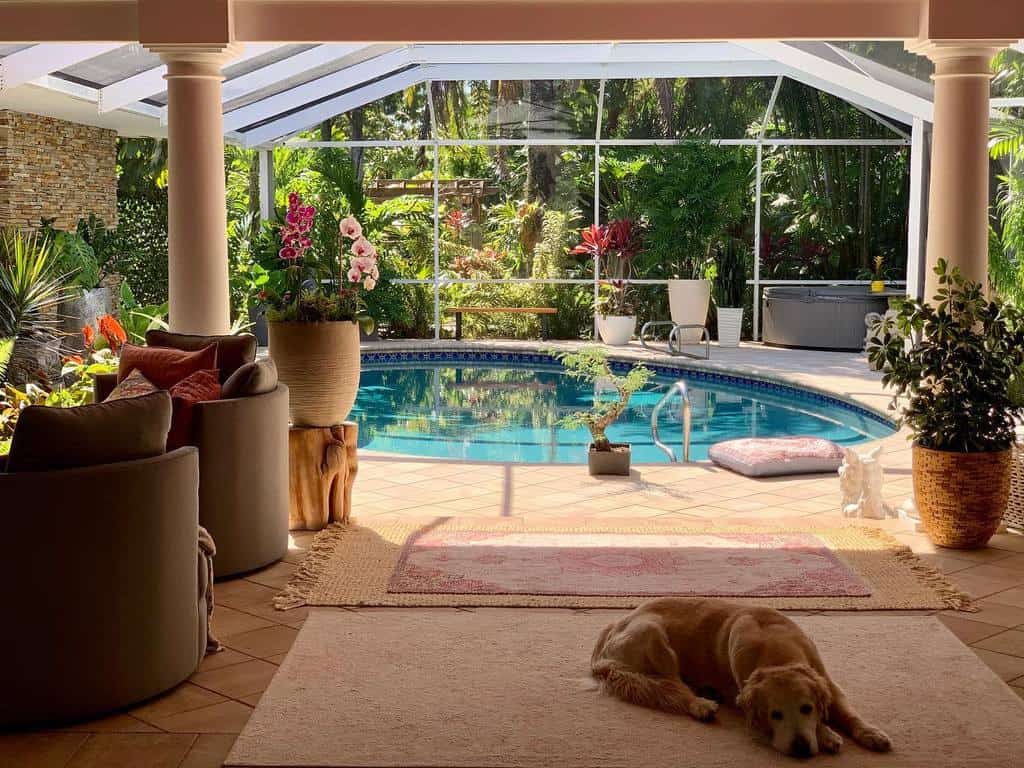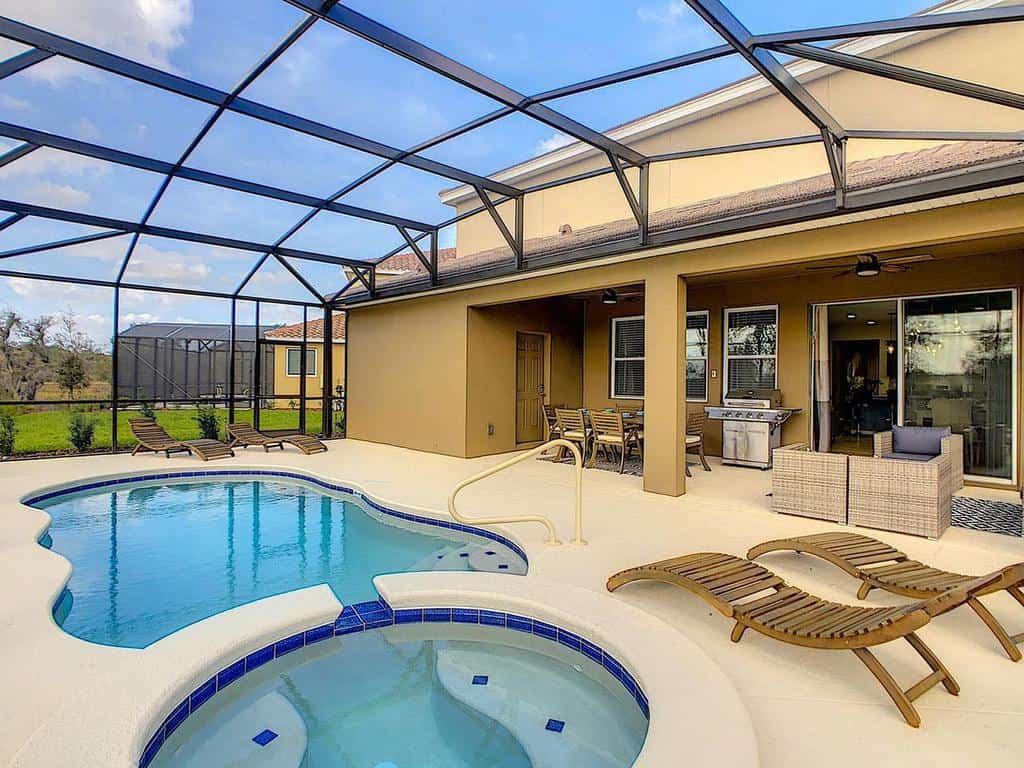 9. Classic Elegance of Rectangular Pools
Rectangular pools, with their clean lines and timeless design, effortlessly fit into limited spaces without compromising enjoyment. Their simplicity is versatile, suiting both tranquil retreats and lively gatherings. Enhance the surroundings with complementing deck furniture or a shaded lounge area, making every summer moment count in your personal backyard paradise.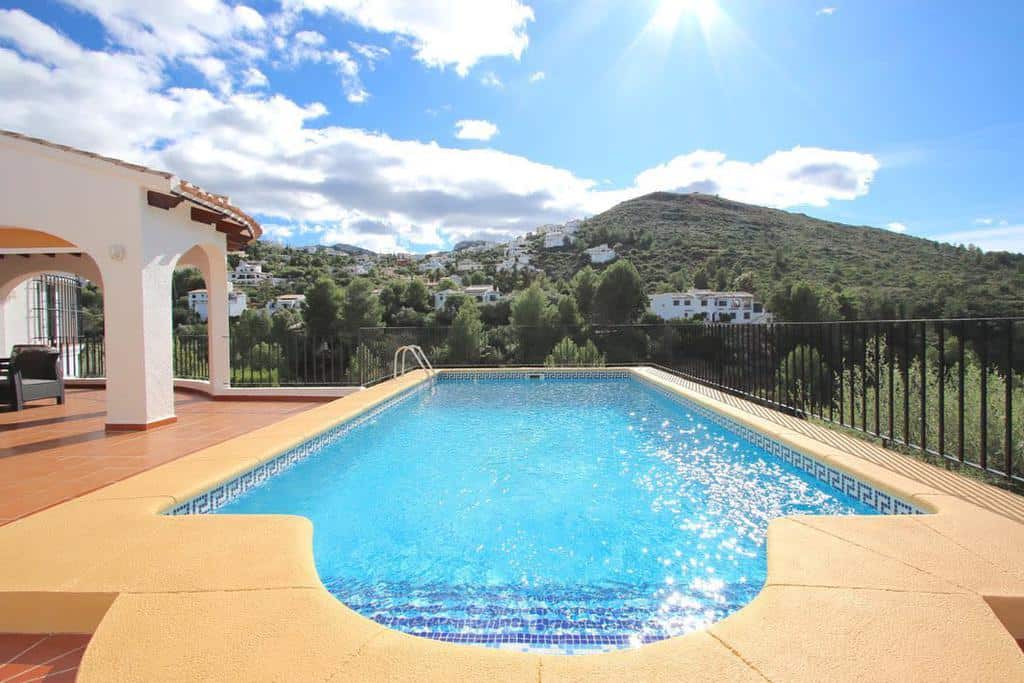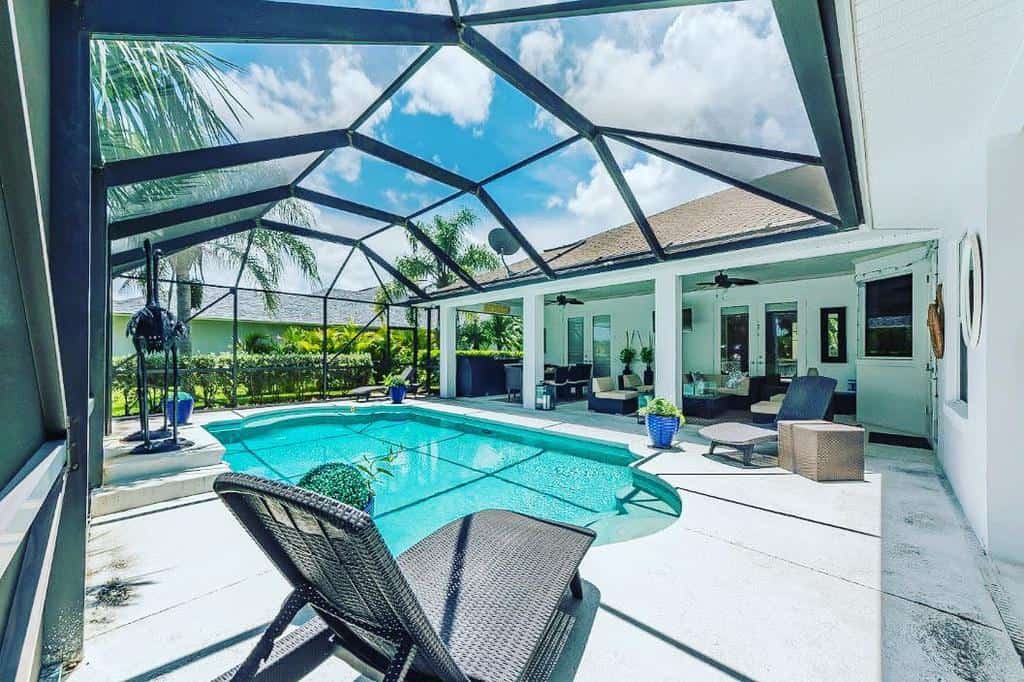 10. Relaxation Fusion: Plunge Pools and Jacuzzis
Combining a plunge pool with a jacuzzi offers the best of both worlds: refreshing swims and therapeutic soaks. This fusion maximizes relaxation, allowing you to transition from invigorating dips to calming massages. To optimize the experience, consider adding ambient lighting or aromatic plants nearby. Turn your backyard into an all-season sanctuary with this unmatched aquatic duo.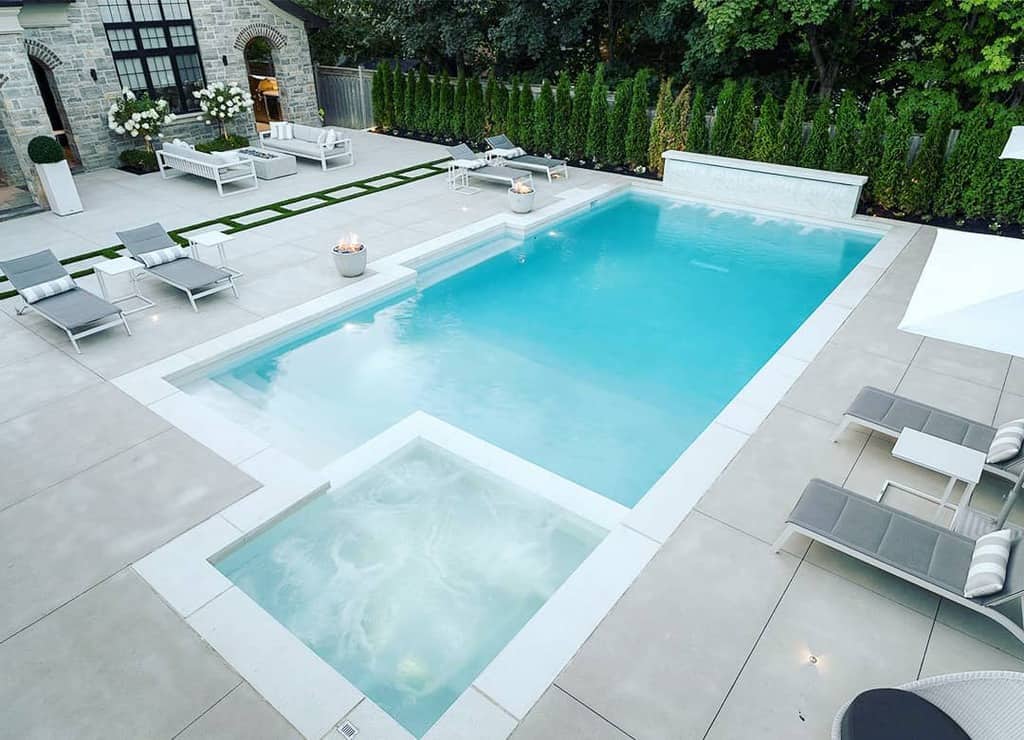 11. Maximize Corners with L-Shaped Pools
L-shaped pools are perfect for efficiently utilizing backyard corners, offering ample swim space and a cozy relaxation nook. Ideal for those with spatial constraints, these pools provide intimacy without compromising style or functionality. Accentuate its modern design with in-pool seating or plant arrangements to further elevate your outdoor experience.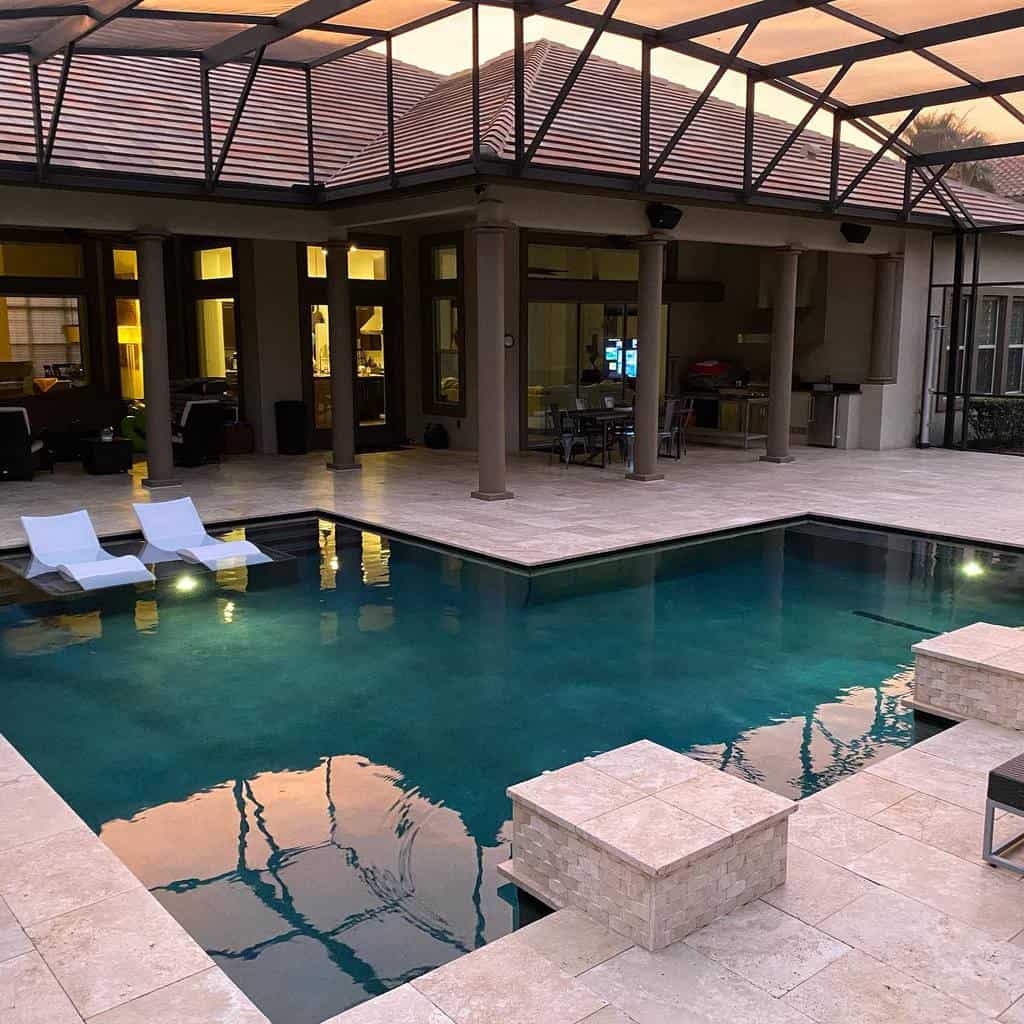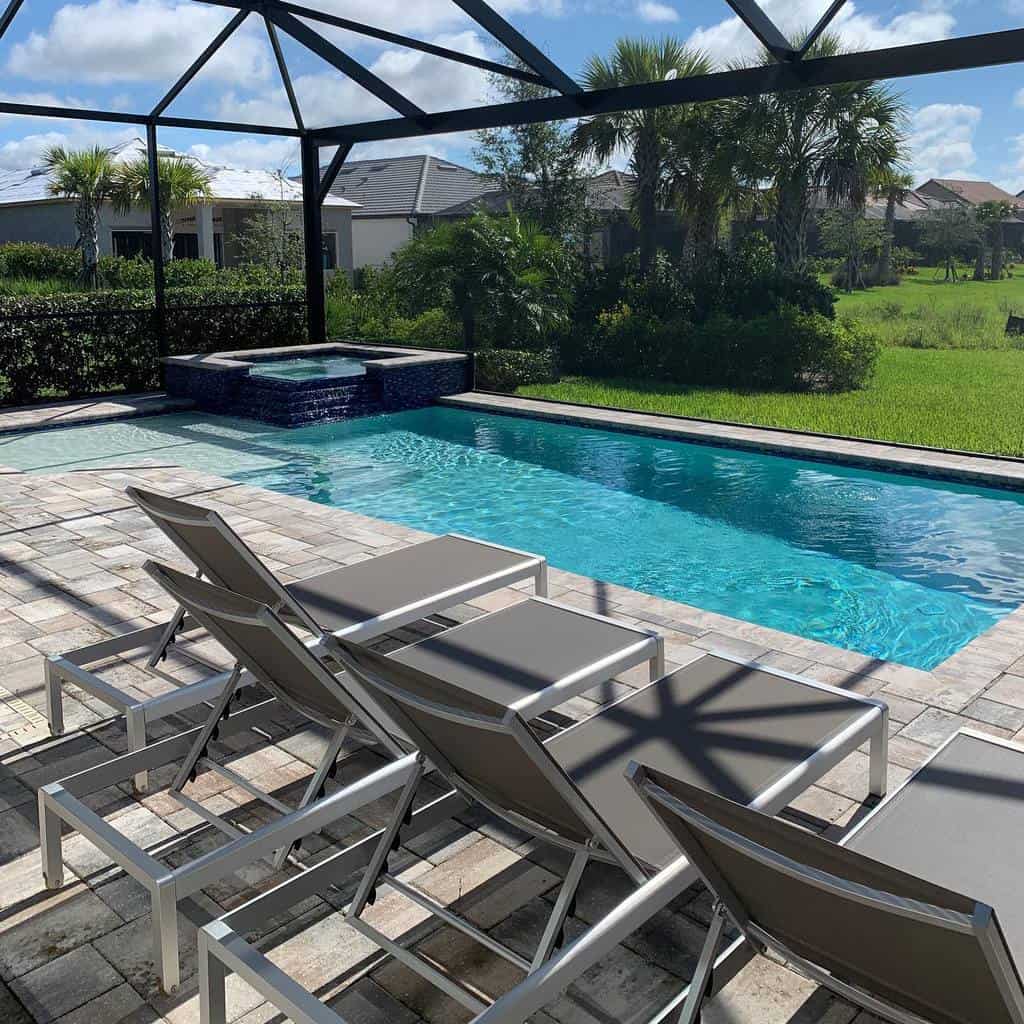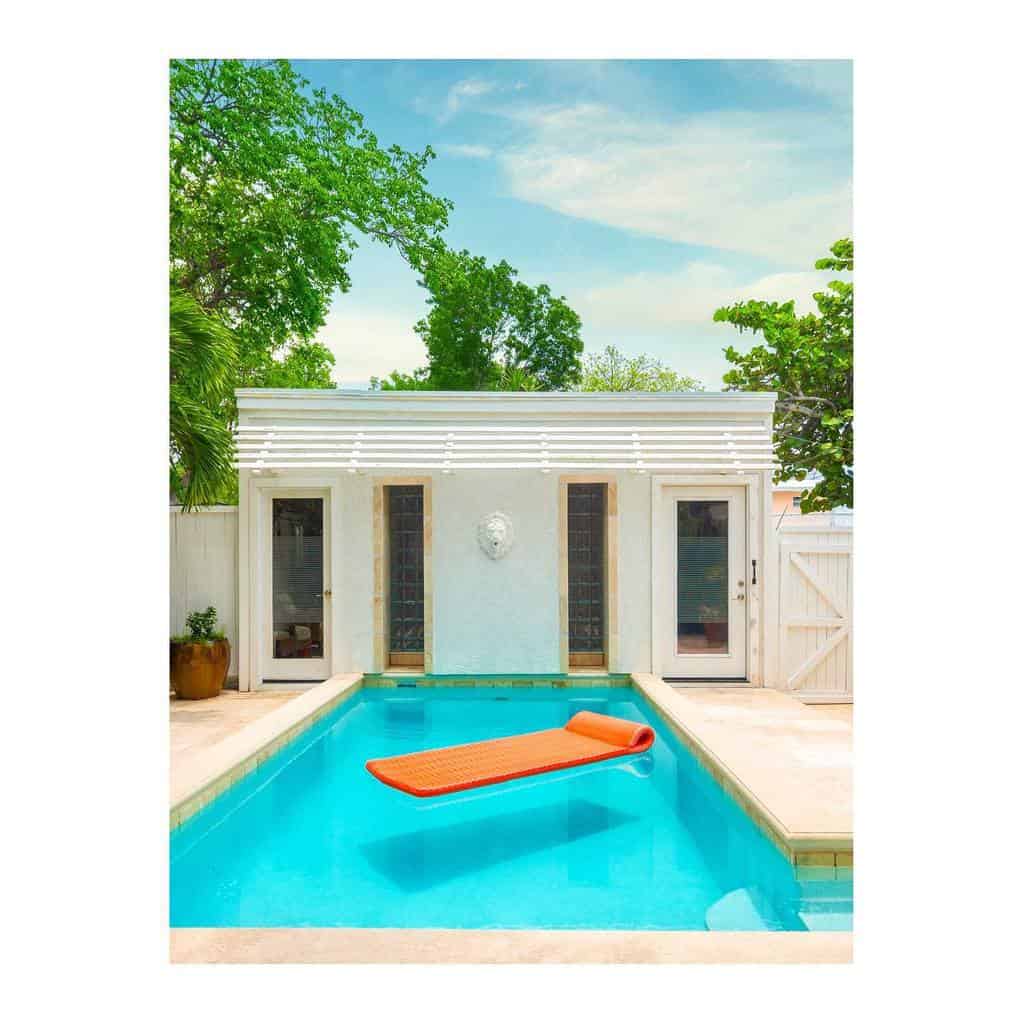 12. Float in Style with Lounge Chairs
Small swimming pools paired with floating lounge chairs provide both relief from the heat and an opulent relaxation zone. Their compact design ensures you maximize outdoor space while still enjoying aquatic luxuries. Enhance the setting with waterproof cushions or ambient pool lighting, creating a magnetic attraction for guests and tranquil solo moments.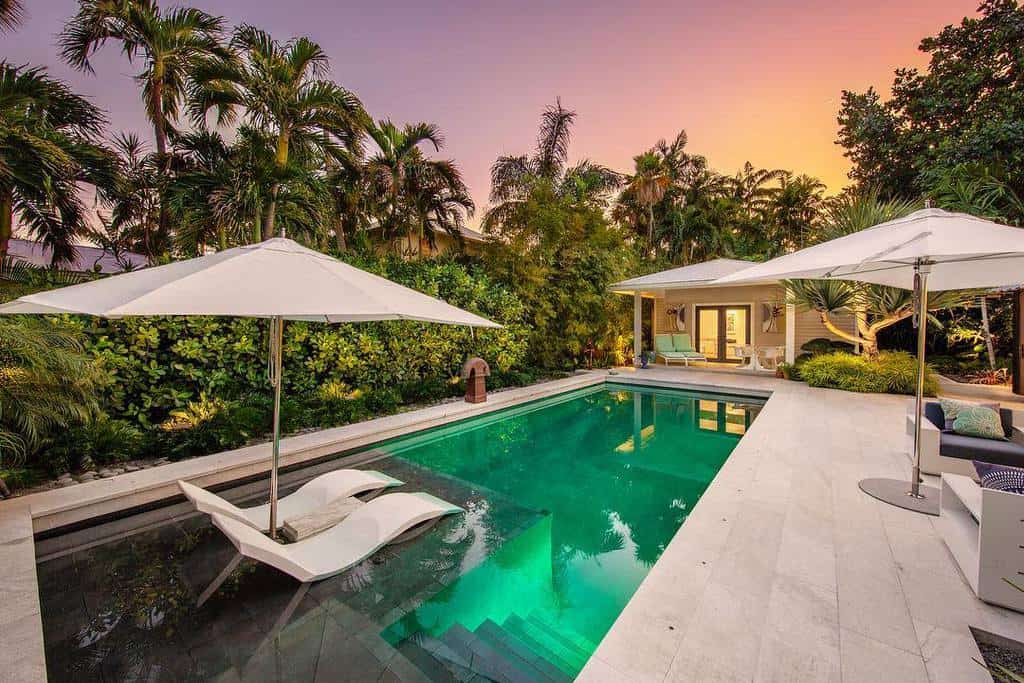 13. Enhance with Cobblestone Pool Borders
Cobblestone edging adds a touch of rustic elegance to swimming pools, creating a harmonious blend of modern and timeless aesthetics. This choice not only elevates the pool's visual appeal but also provides a durable and slip-resistant border. For a seamless integration, consider choosing cobblestones that complement other backyard elements, ensuring both beauty and functional design.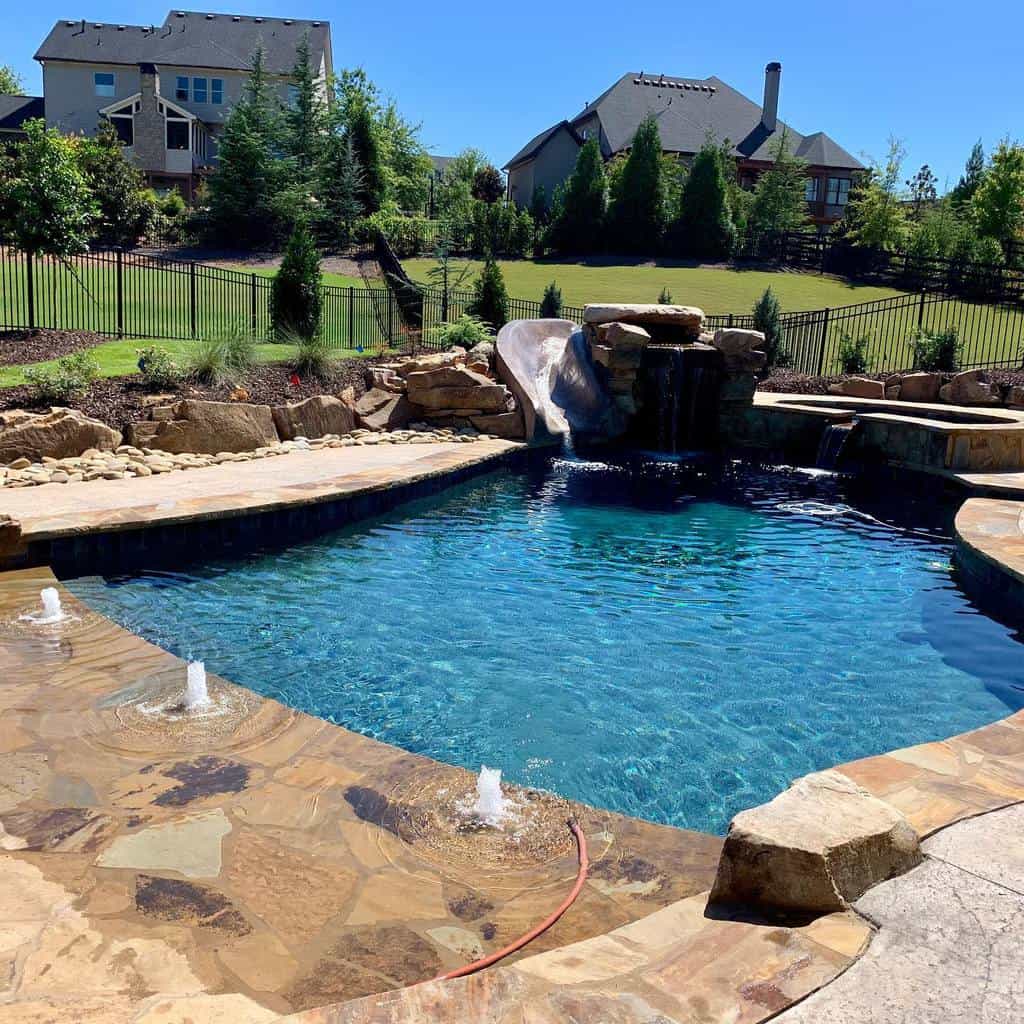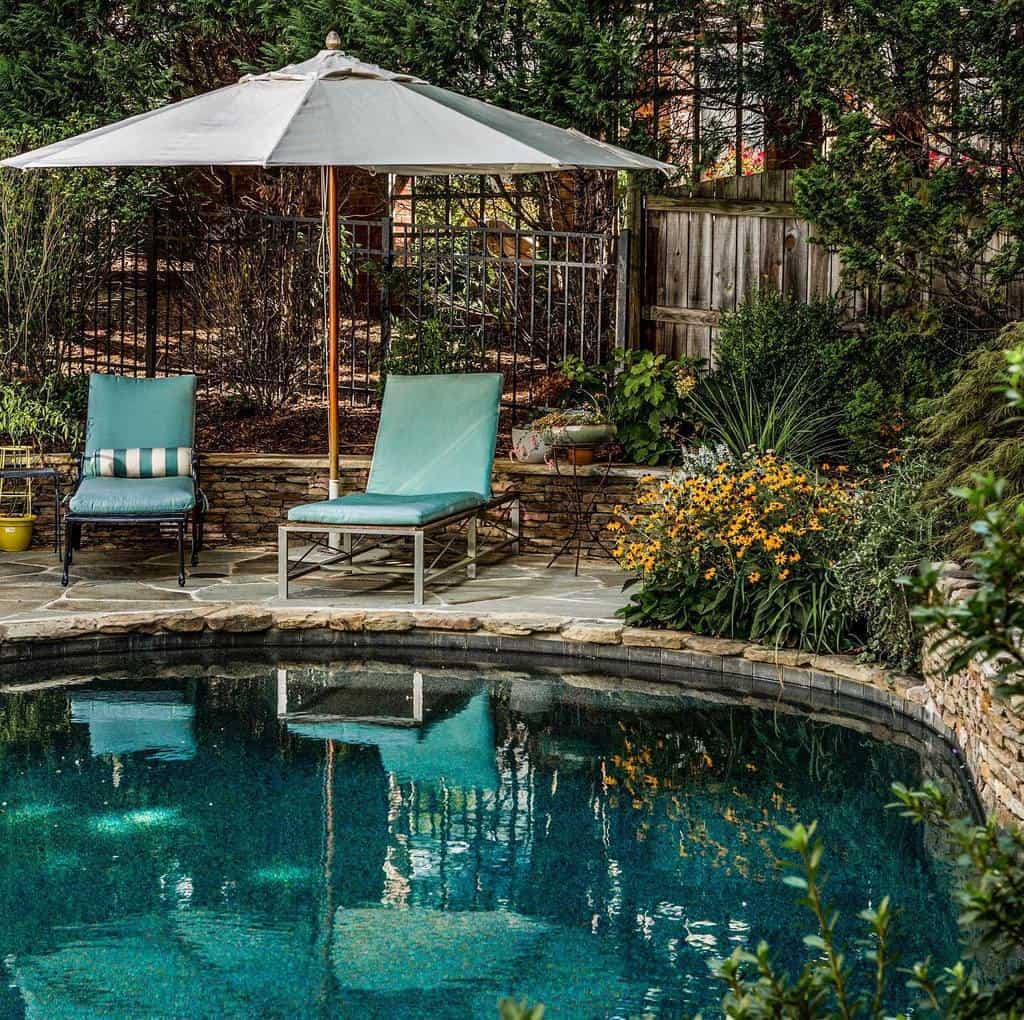 14. Create Serenity with Waterfall Pools
Waterfall pools introduce a harmonious ambiance, turning backyards into serene retreats. The cascading water not only enhances aesthetics but also offers therapeutic white noise, ideal for relaxation. To optimize tranquility, consider surrounding the pool with lush plants or smooth stones, making every swim a rejuvenating experience in your very own paradise.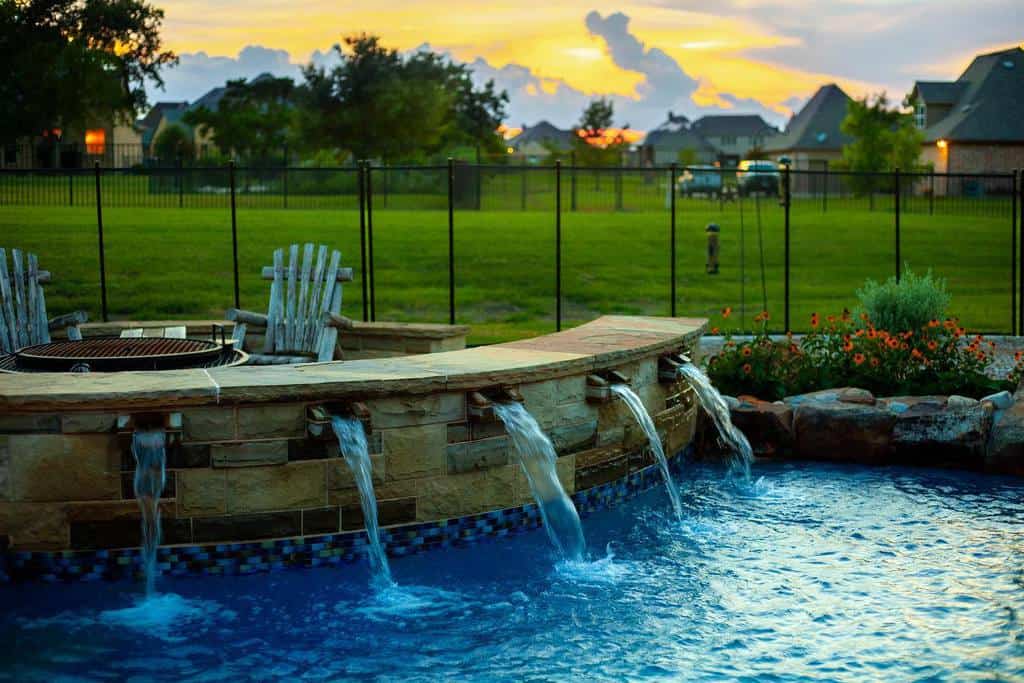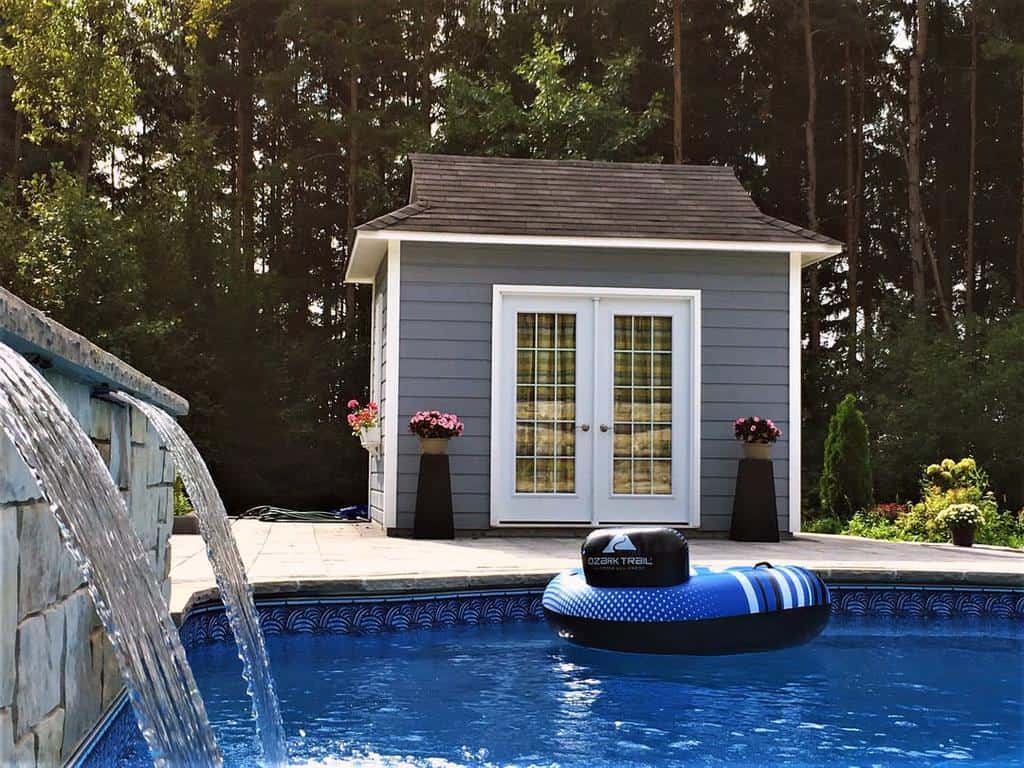 Small Pool FAQs
How much does it cost to put in a small inground pool?
Inground pools are more expensive to install than above-ground pools. The average cost of an inground pool is about $35,000. However, you could spend as little as $18,000 for a small fiberglass drop-in shell. These require minimal customization and the fastest installation. Both of these reduce the cost of materials, installation, and labor.
What is the smallest size swimming pool?
A pool that's smaller than ten square feet is considered a small pool. You'll also want to consider the depth. Pools that are three feet or less are considered floating or soaking pools. If you choose to build a lap pool it'll need to be four to five feet deep to make it deep enough to swim comfortably.
Are pools worth the money?
A pool can increase the value of your home and enhance the enjoyment of your property. If you like to host get-togethers and parties, then it can give you an outdoor gathering point. If you live in a warm climate, it can provide you with a cool place to relax.