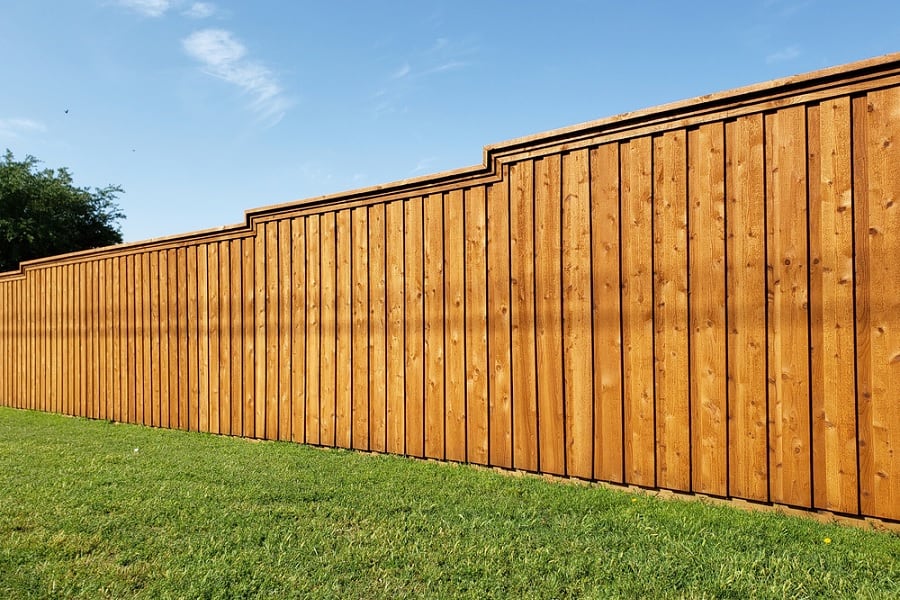 The Top 71 Privacy Fence Ideas
"Don't ever take a fence down until you know why it was put up." – Gilbert K. Chesterton
You want to enjoy your backyard and take part in the outdoor living lifestyle. There's just one problem. Your backyard lacks privacy, so any time you head out there, your neighbors' spying eyes are curiously peering into your yard.
What you need is a privacy fence. It's a not-so-subtle way of blocking the view onto your property so that you can enjoy your backyard in peace. You don't have to build a standard wood fence, though.
Check out these privacy fence ideas and start enjoying your backyard in peace.
1. Gabion Wall
The hallmark of modern construction is gabion walls. You see them as a part of the landscaping design for new neighborhood entrances.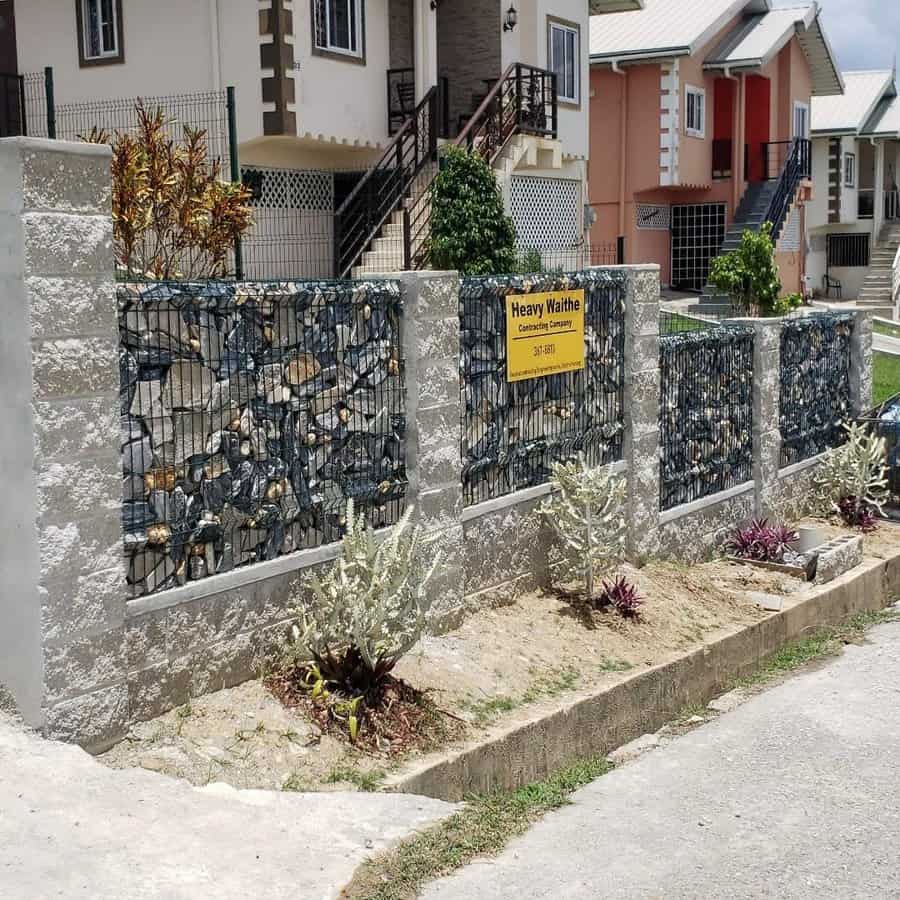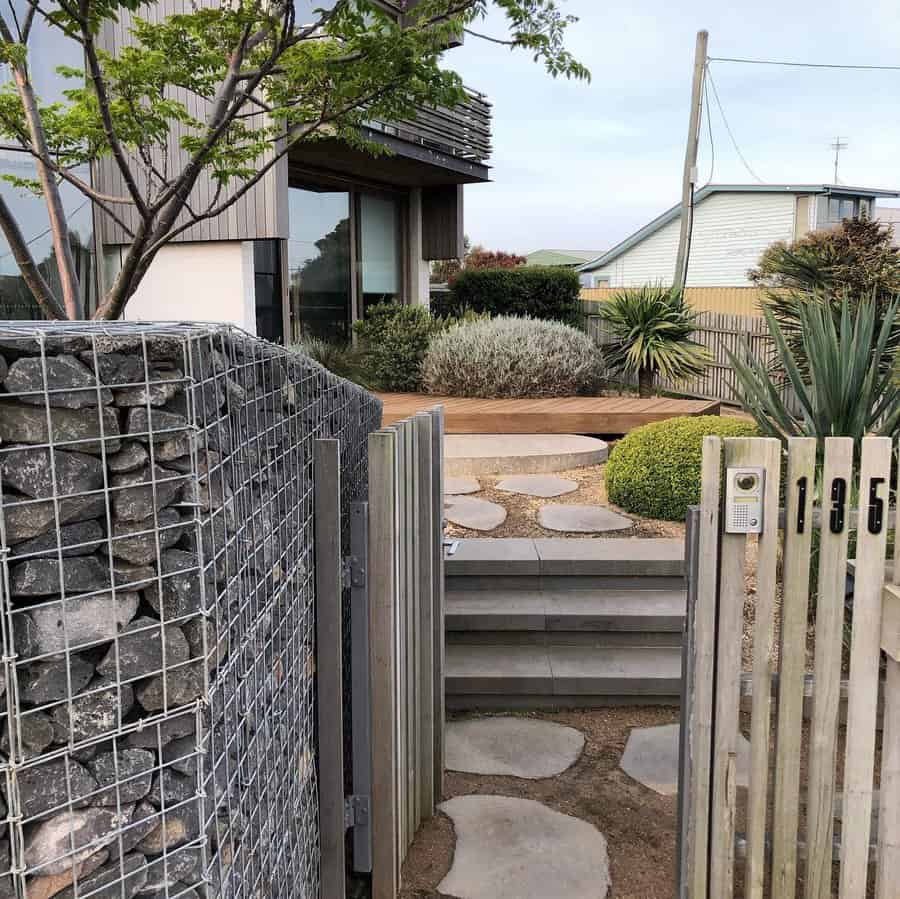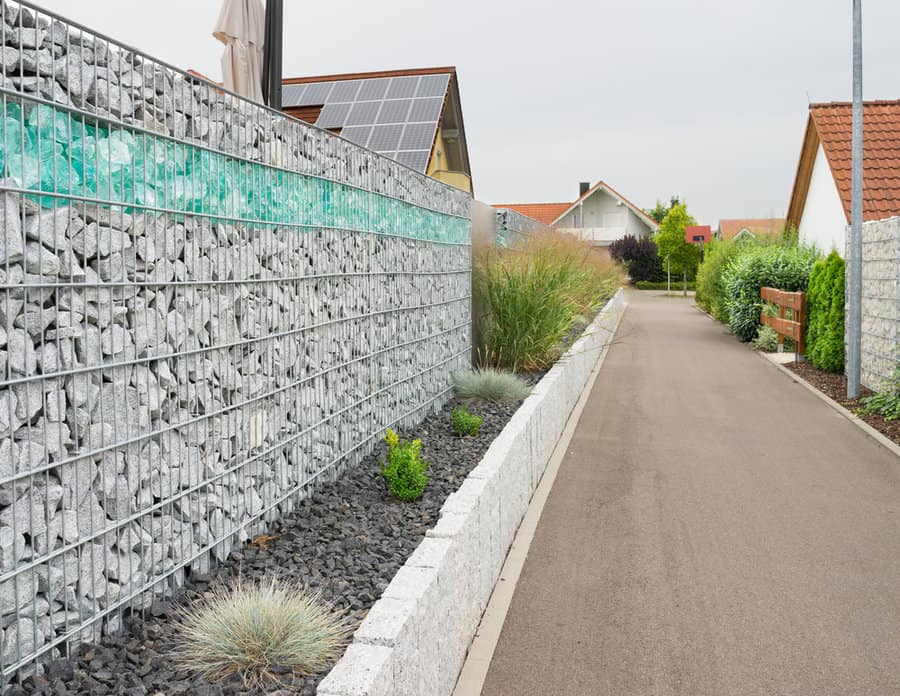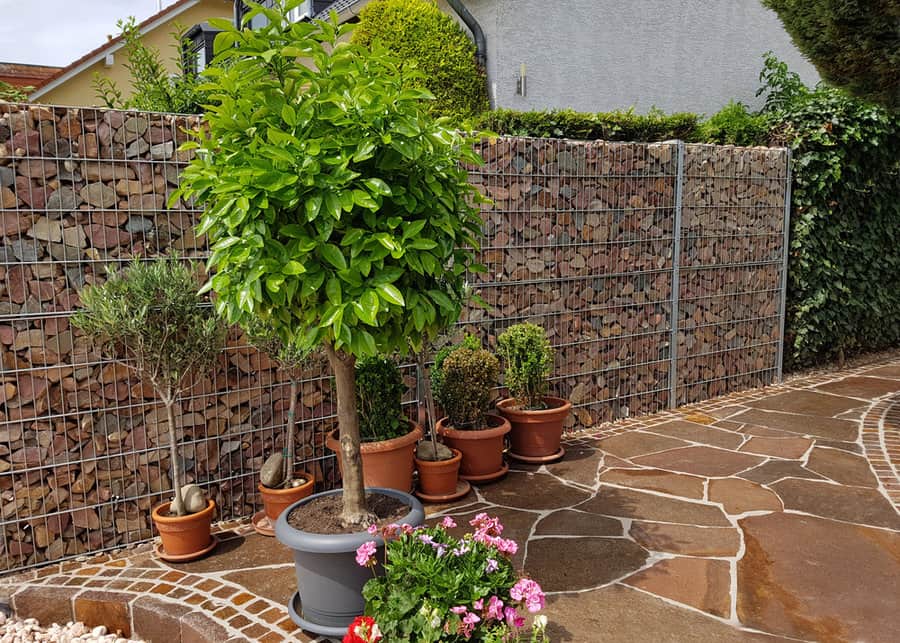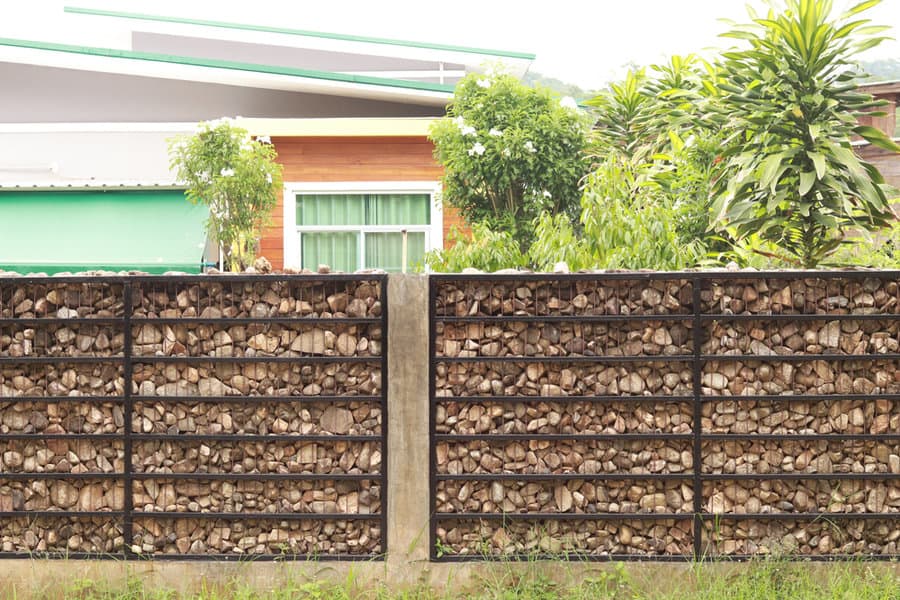 Gabion walls also happen to make great backyard privacy walls. However, this isn't the type of wall that you'll want to tackle as a DIY fence. While you can, it will be a lot of backbreaking work that just isn't worth the minimal savings you'll get from taking the DIY approach.
Instead, hire a professional to install your gabion wall. Your finished wall will have a wire exterior frame that either uses a mesh or chicken wire style of weave. Stones are then tightly stacked to fill the wireframe.
2. Green Fence
Instead of building a fence, you could grow one. Add a green fence to your property by planting large trees. Trim them once or twice a year, and you have a fence that adds to the natural appeal of your home.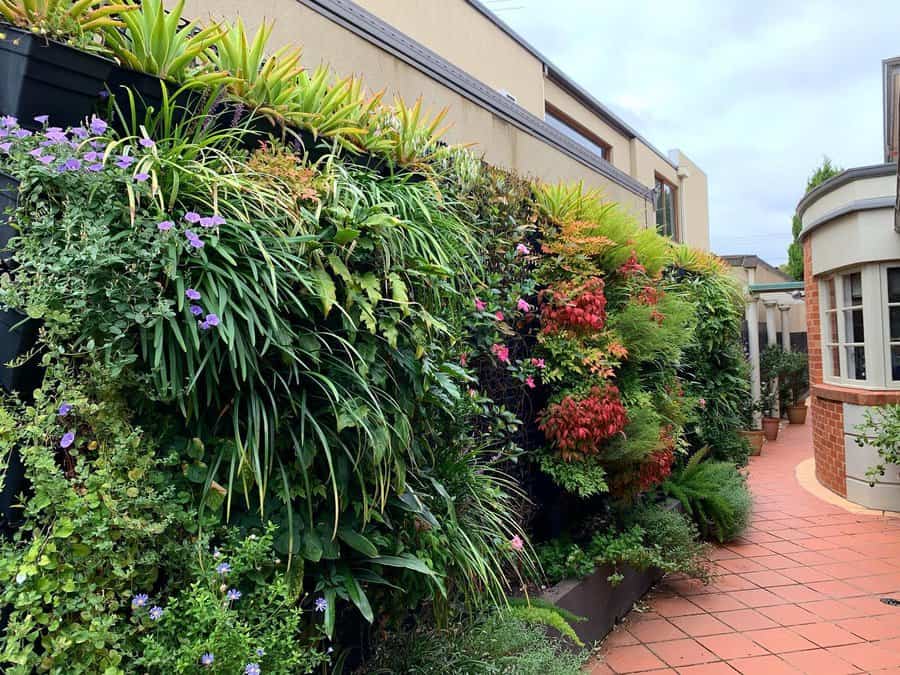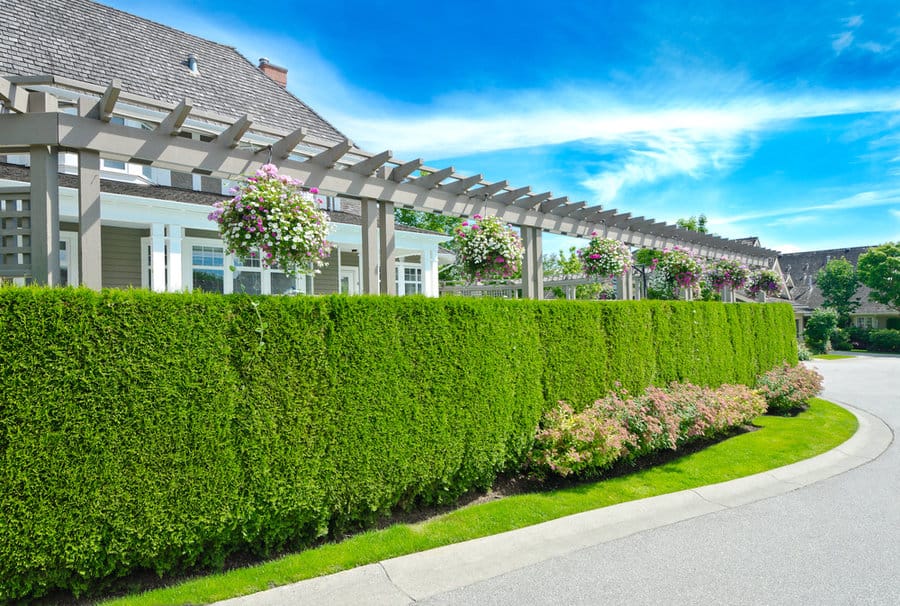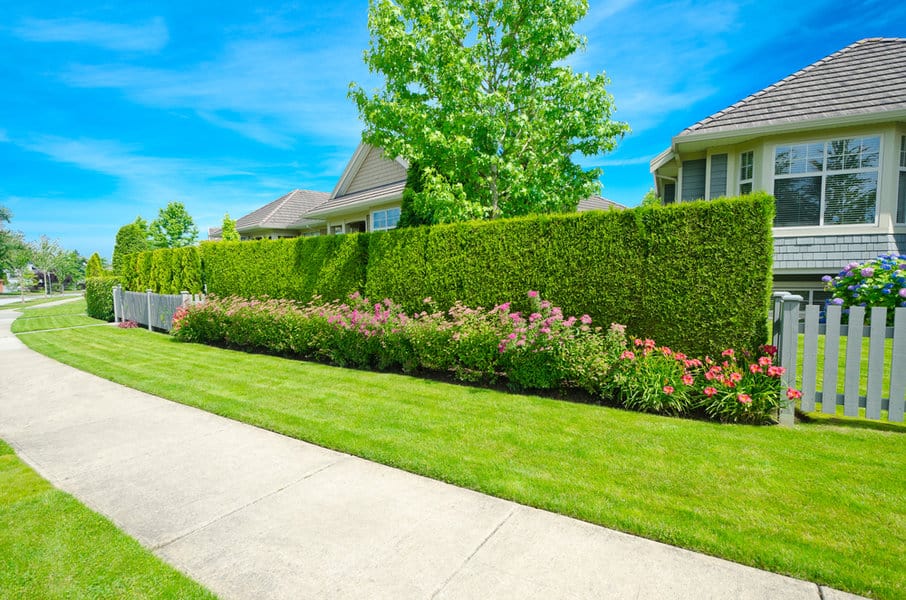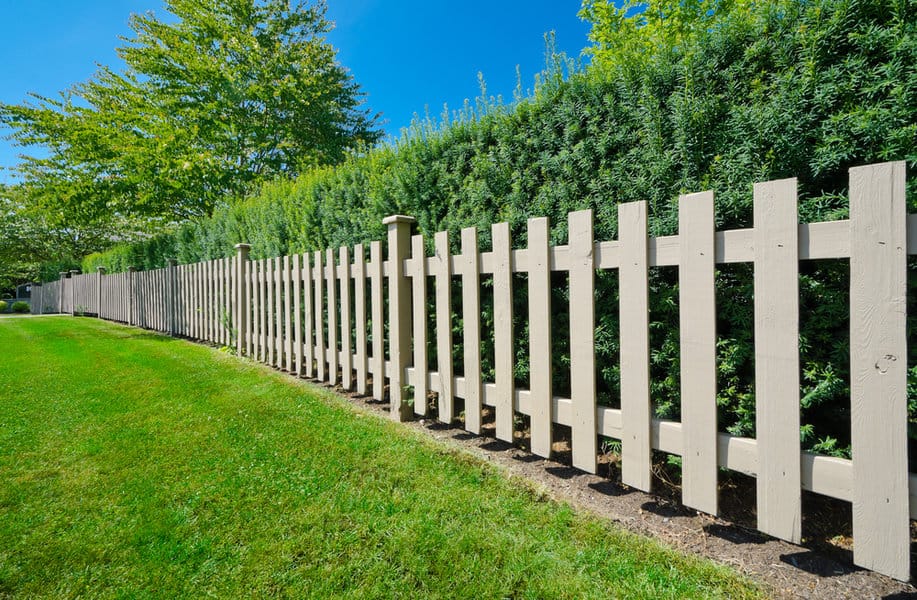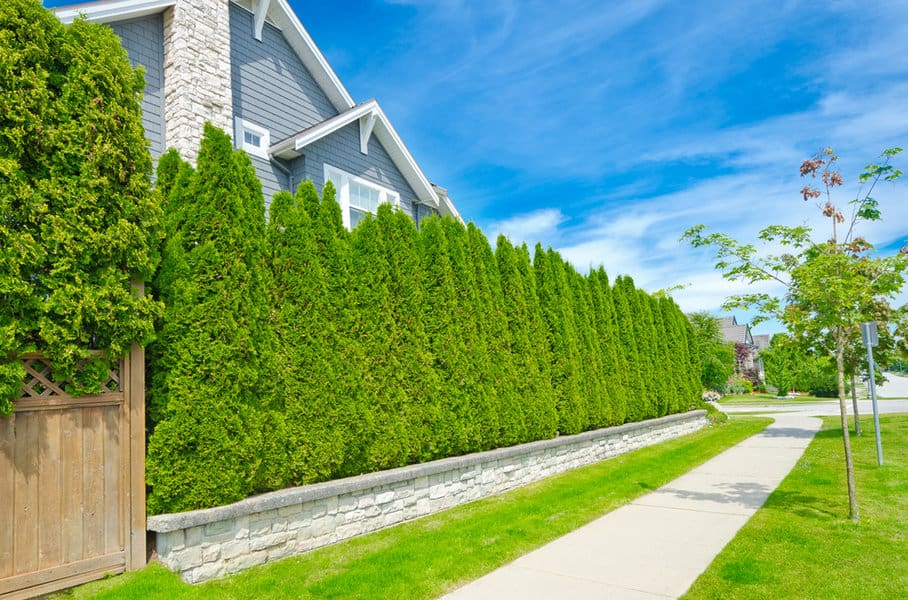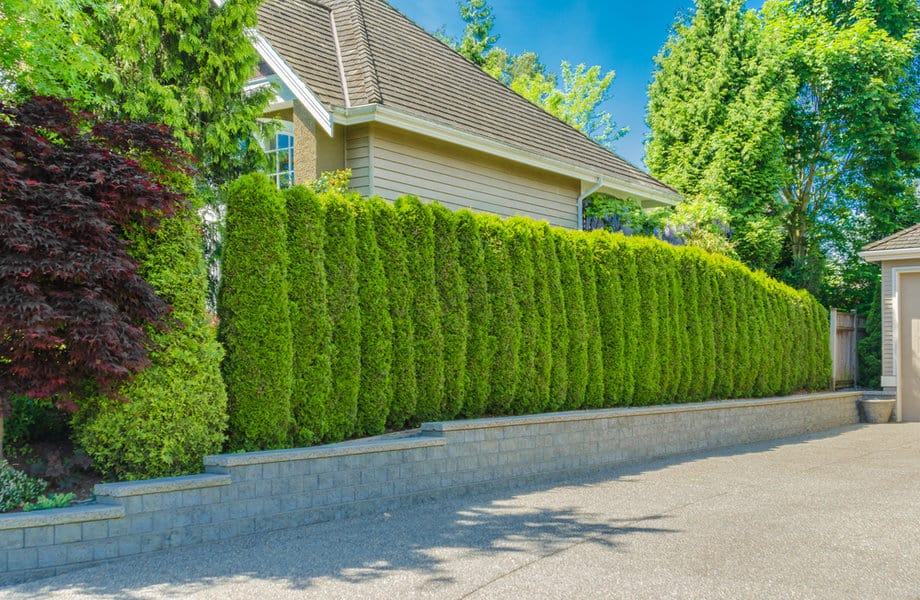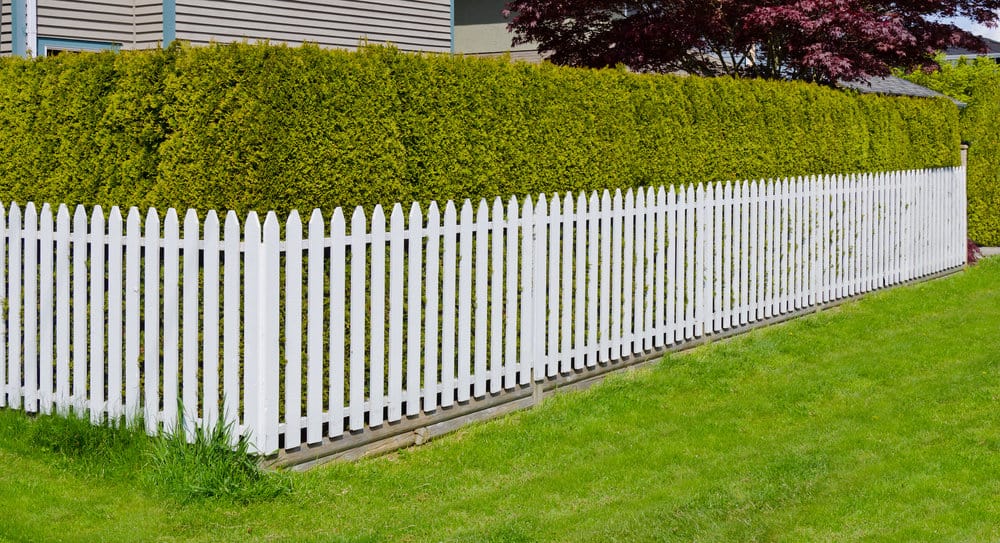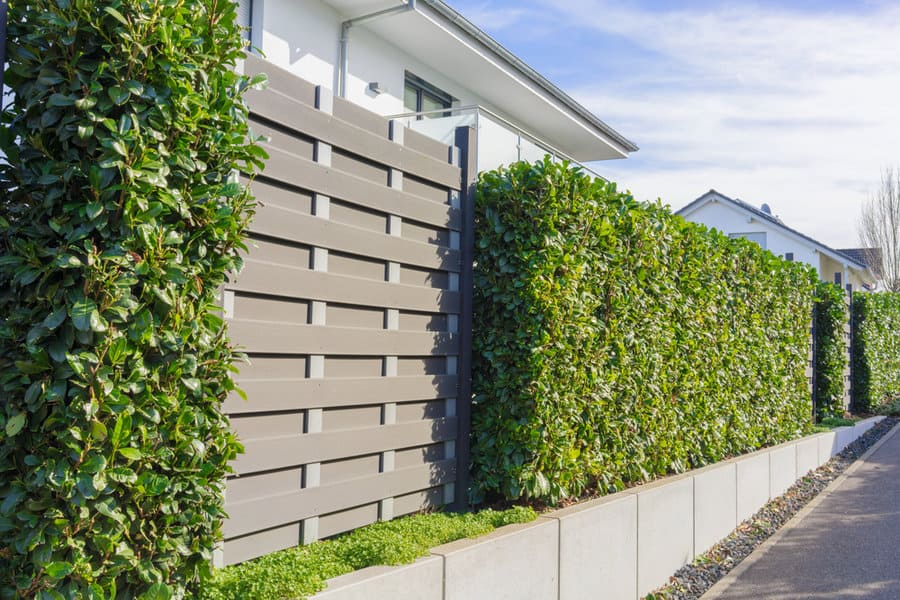 Instead of trees, you can plant evergreen shrubs. Keep the shrubs neatly trimmed, and they will give your home an elegant feel. A greenery fence is a growable DIY privacy fence that can last for years to come. As long as you keep the plants alive, you have a solid fence.
3. Lattice
A lattice backyard fence doesn't create a solid wall as the nature of the fence has holes throughout. This style of fencing is ideal for your outdoor space if you want to maintain airflow.
If you're concerned about people being able to see through the lattice, you could encourage a vine plant to grow onto the fence. It will weave its way through the lattice to fill in the holes but not create a solid wall.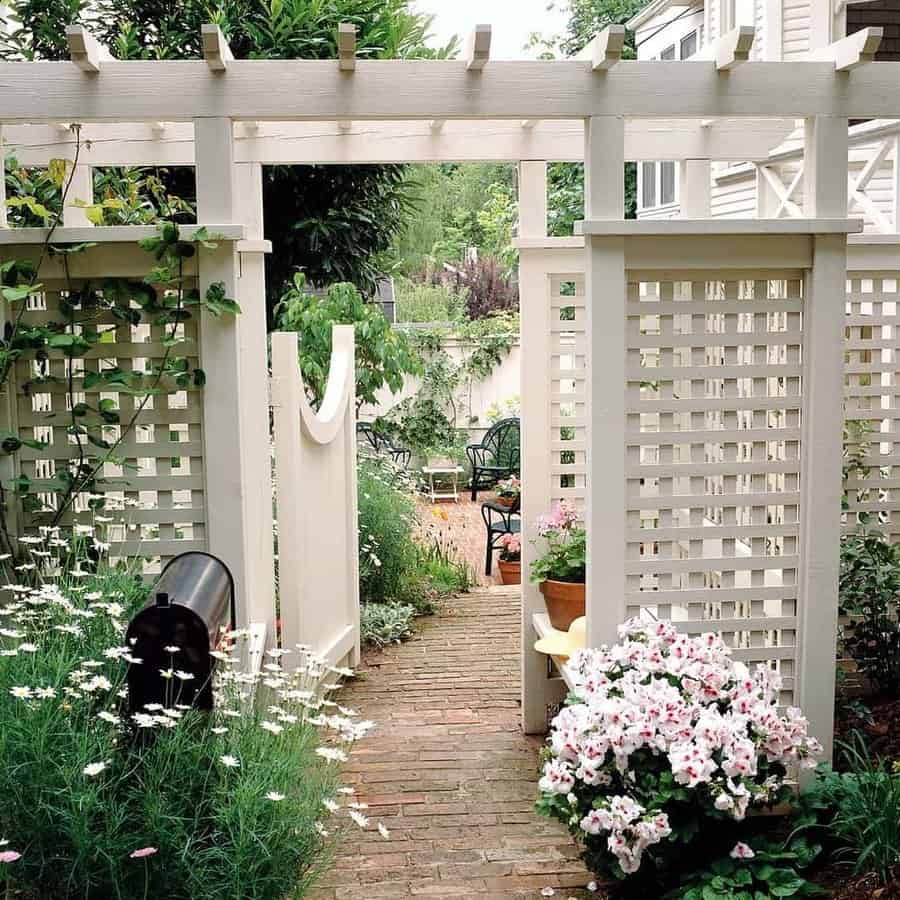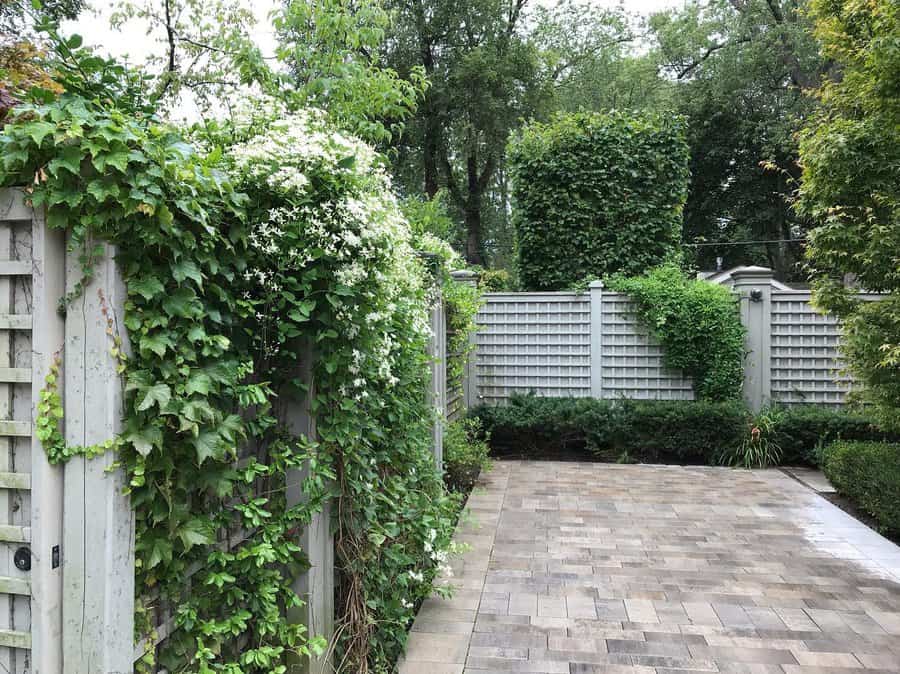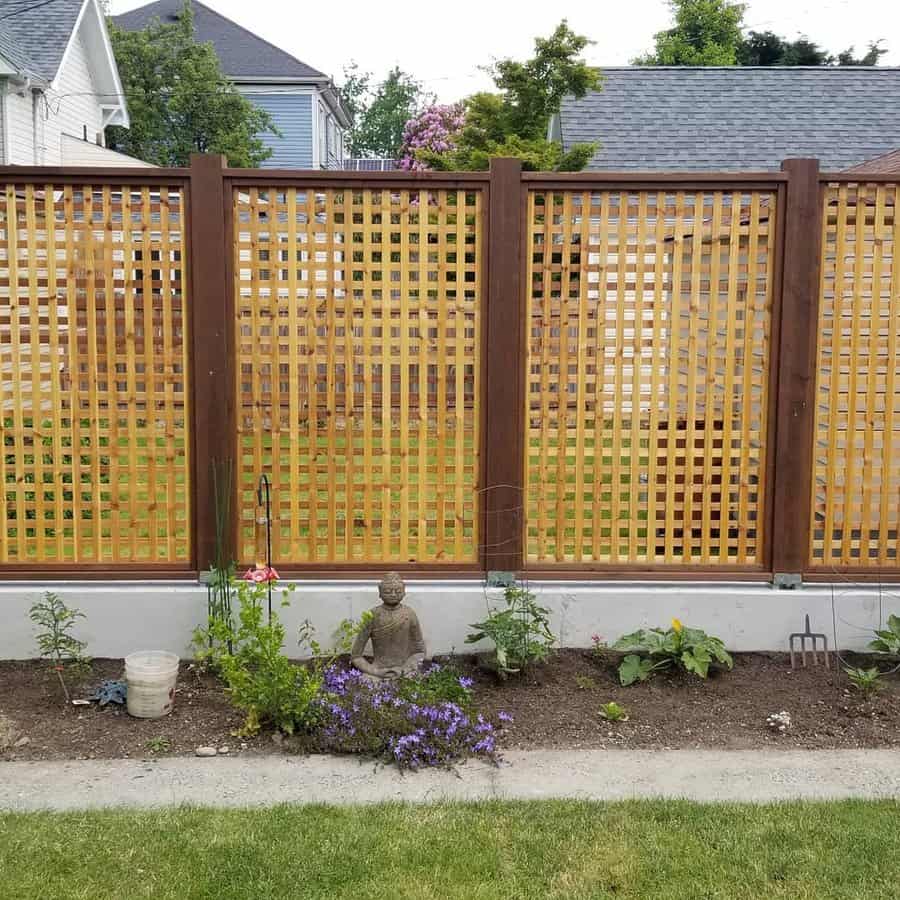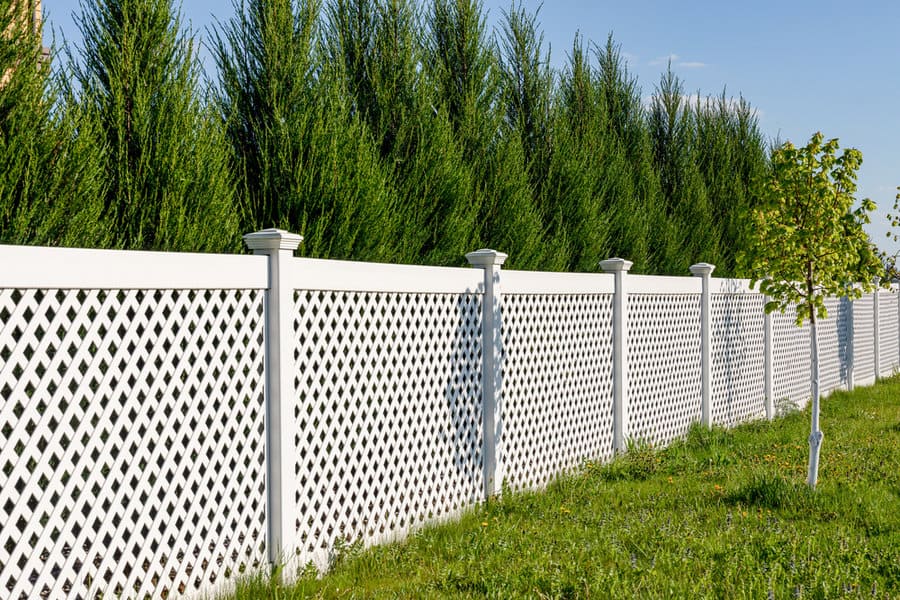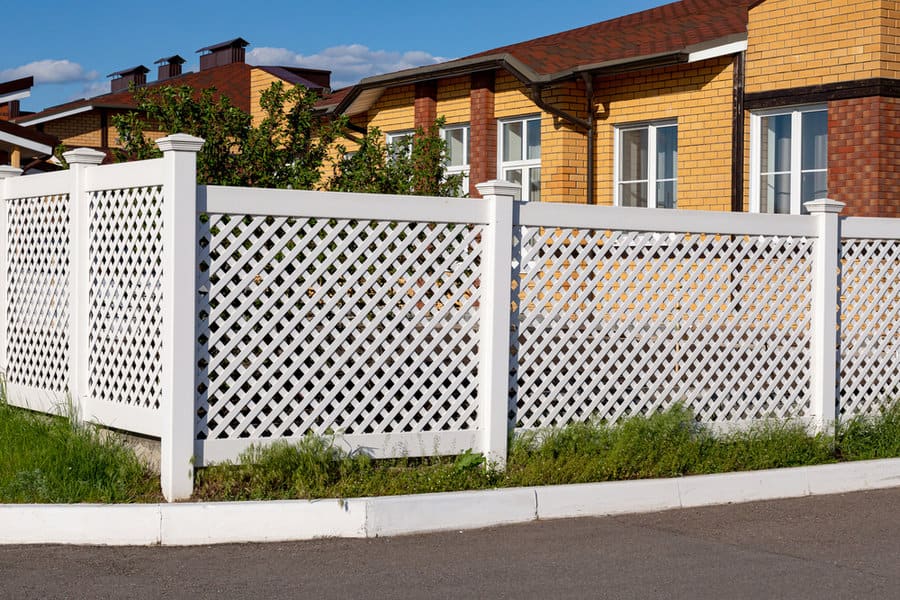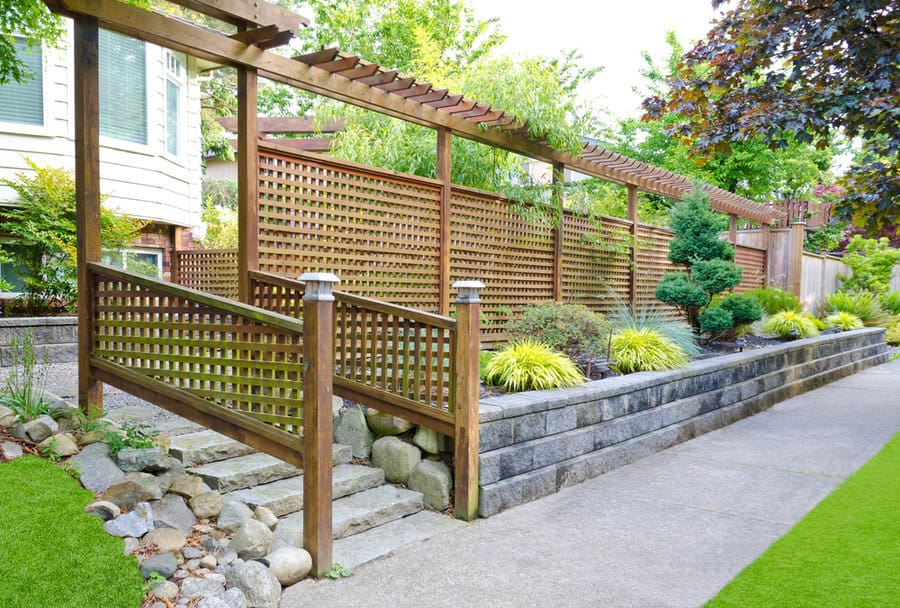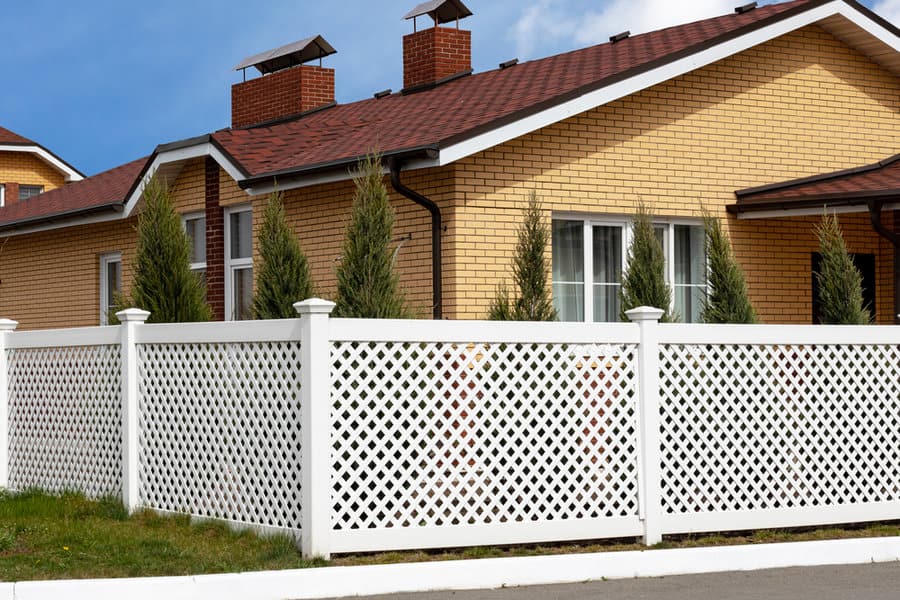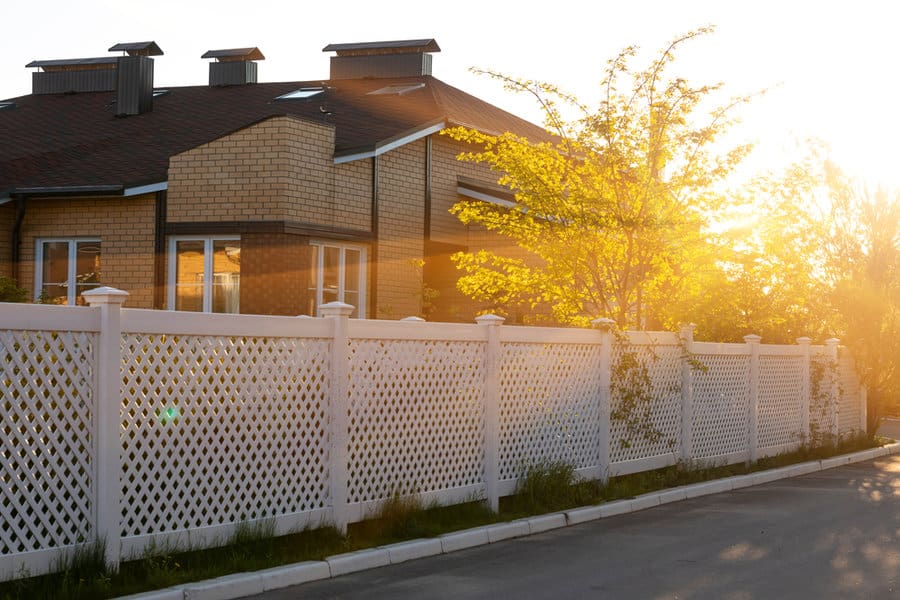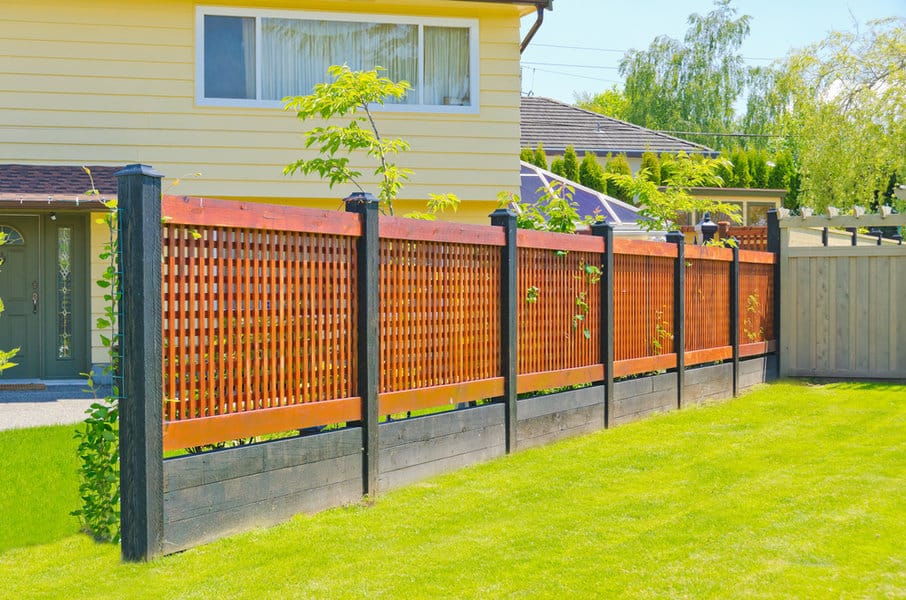 Traditional lattice yard fencing has a slanted design with the cross slats angled at 45 degrees. Modern versions of lattice position the slats vertically and horizontally at 90-degree angles.
4. Metal
If you already have a chain link fence, you may not want to take it out just to install another fence. You can create an increased sense of privacy by adding fabric to the fence or weaving slats through the chain links.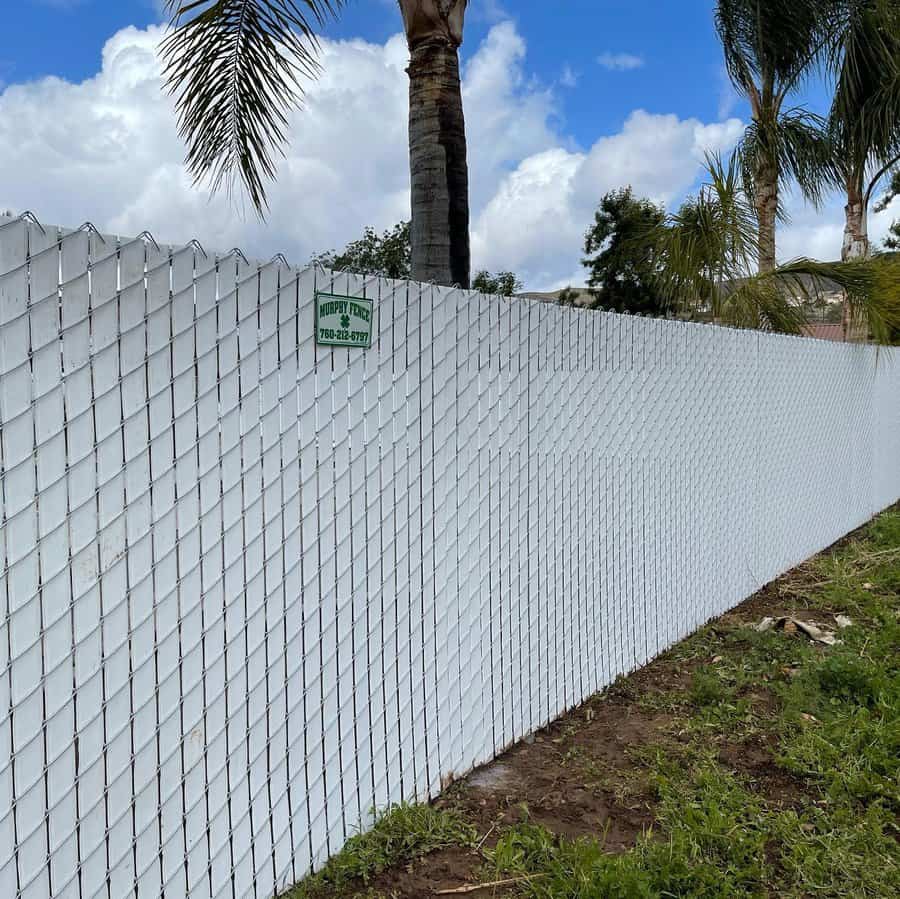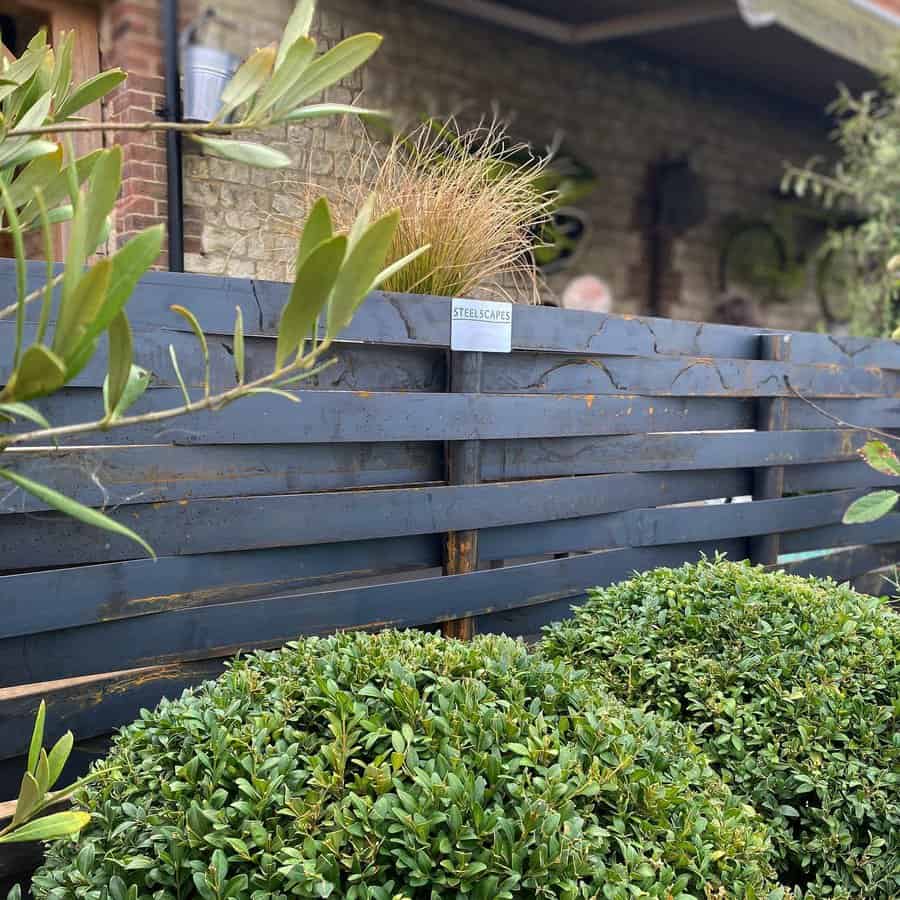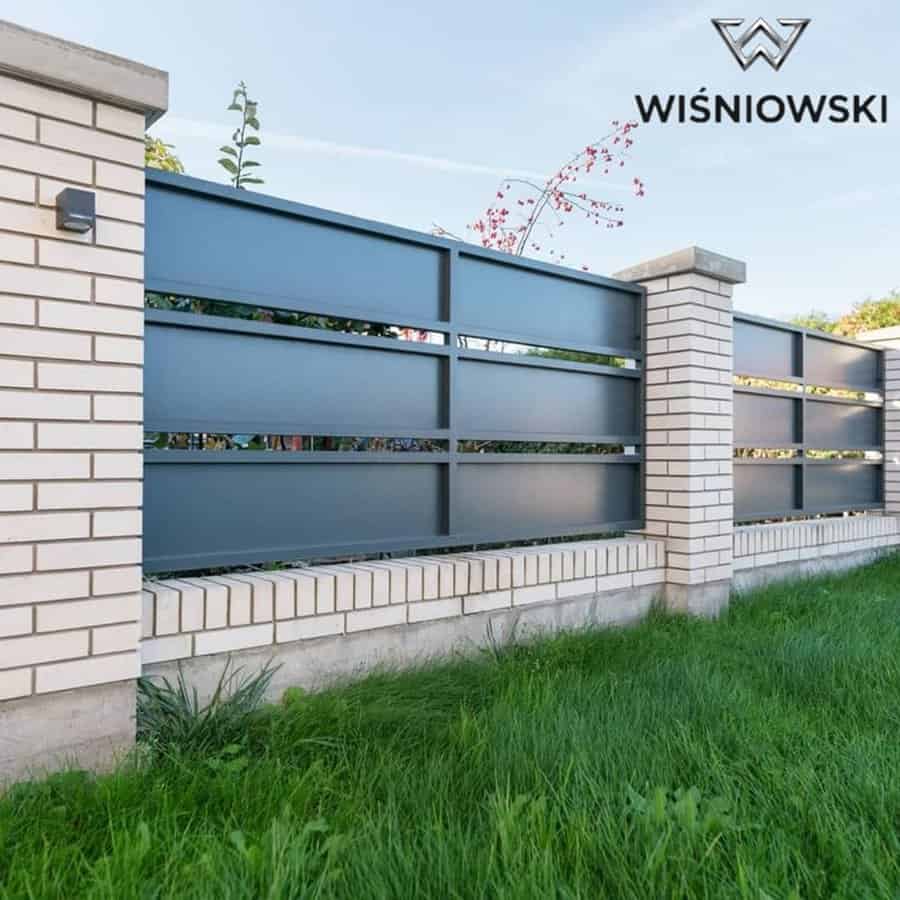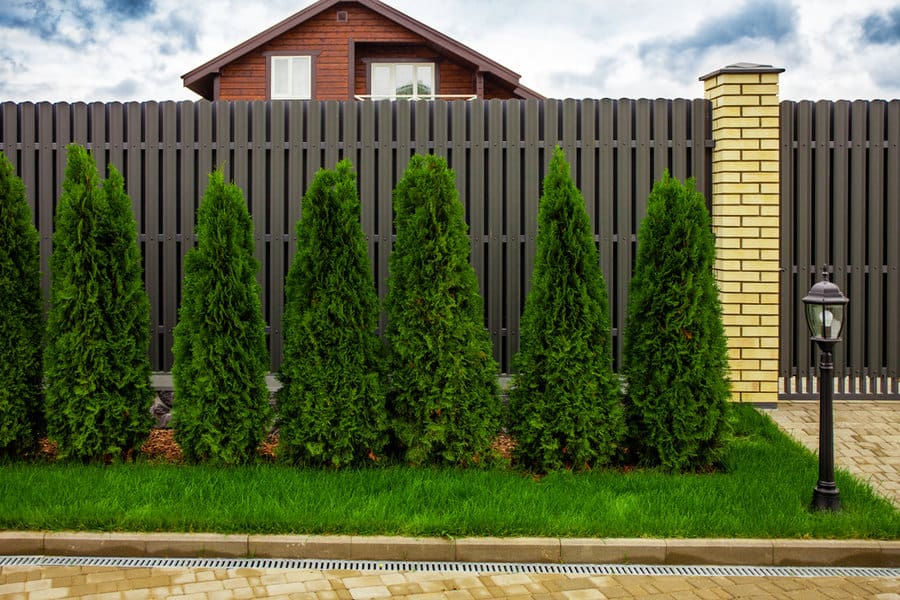 If you're building a new fence, then consider solid metal fencing. Corrugated metal will give your fence a rustic or industrial feel. However, a stamped iron fence panel will elevate the look of your fence and give it a modern feel. The metal fence panels get mounted between the wood posts and have a wood top rail for an upscale feel.
5. Modern
Modern privacy fence designs use environmentally friendly and sustainable fence materials. Bamboo fencing is a popular choice. It's durable, sustainable, and looks elegant. Accent your bamboo fence with a metal fence gate that coordinates with the metal frame around the bamboo.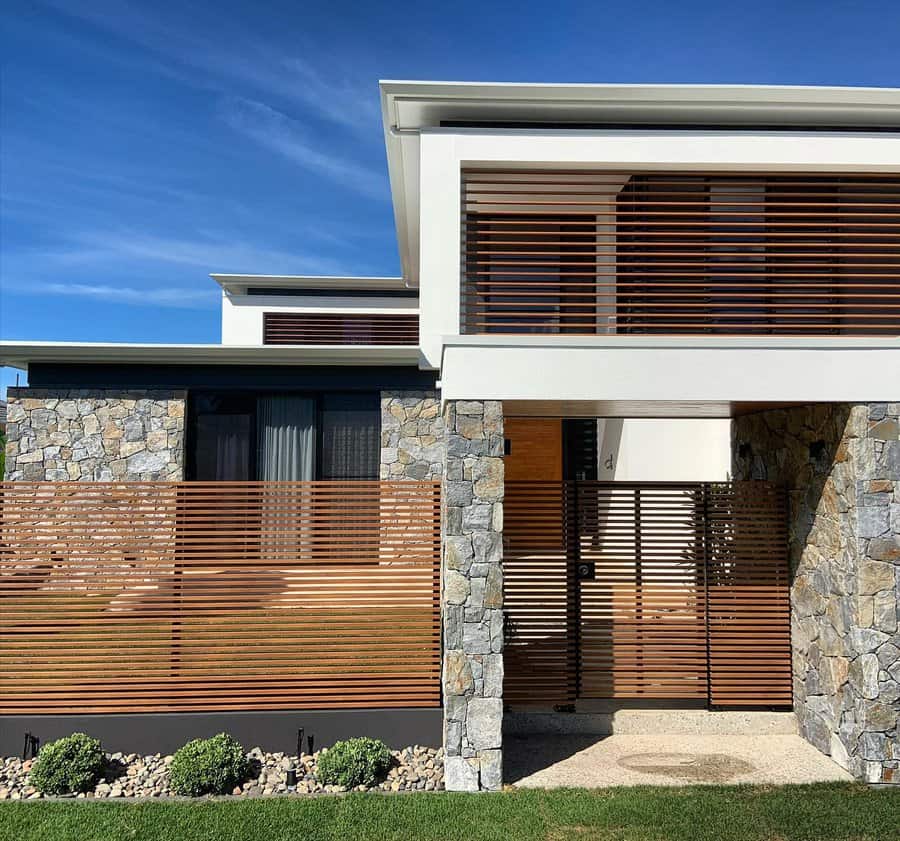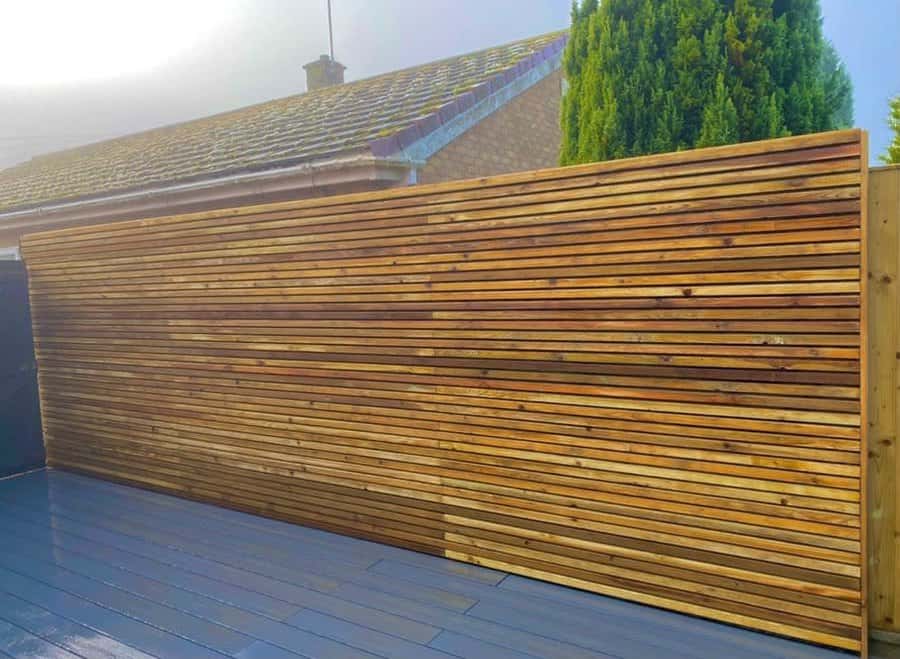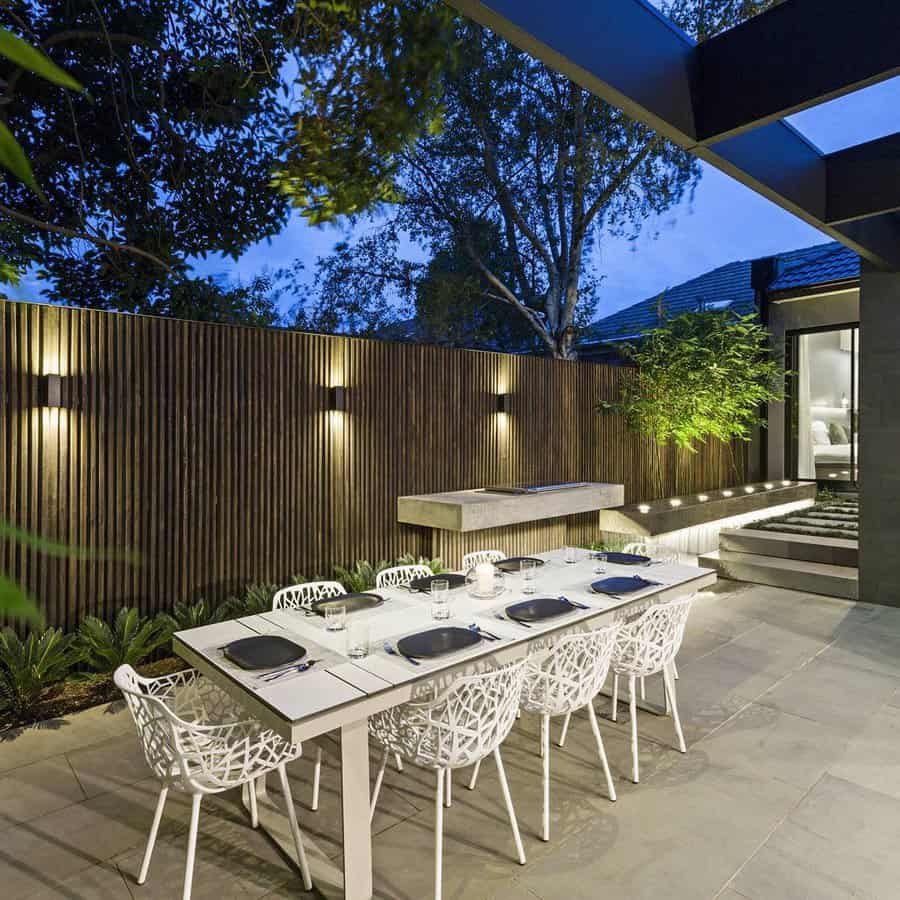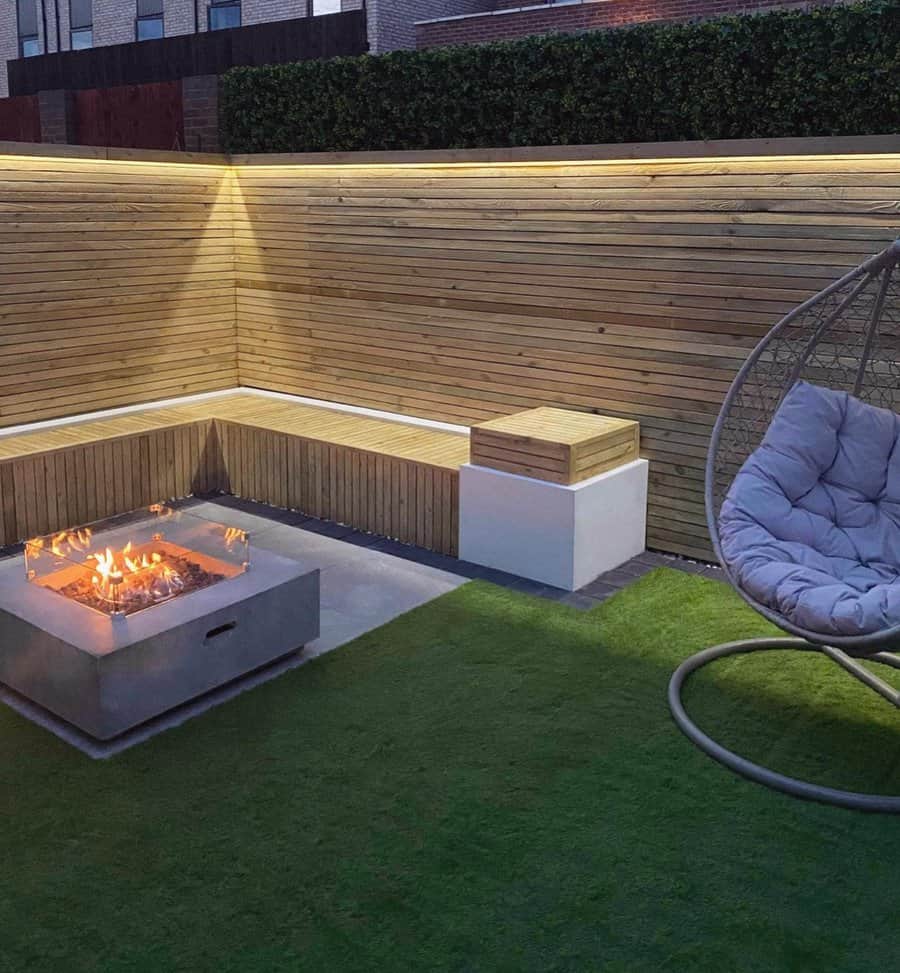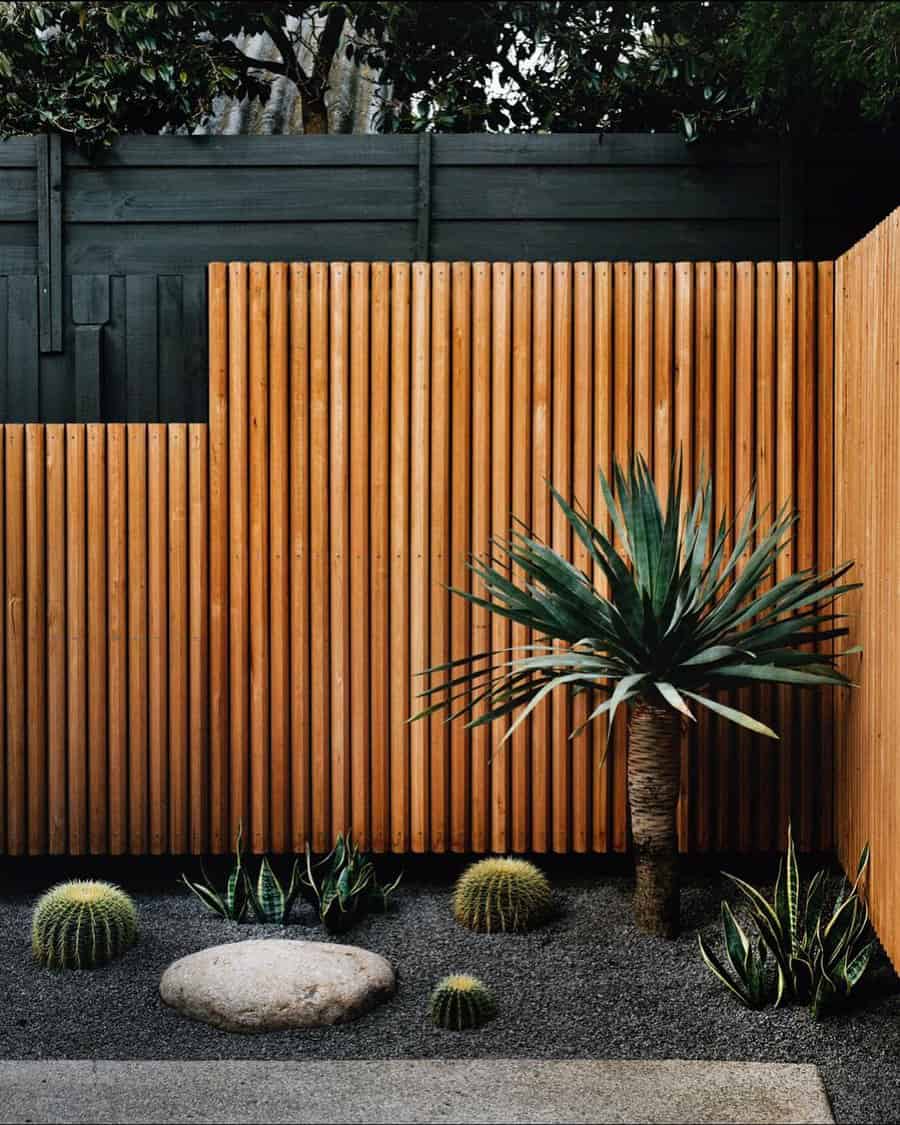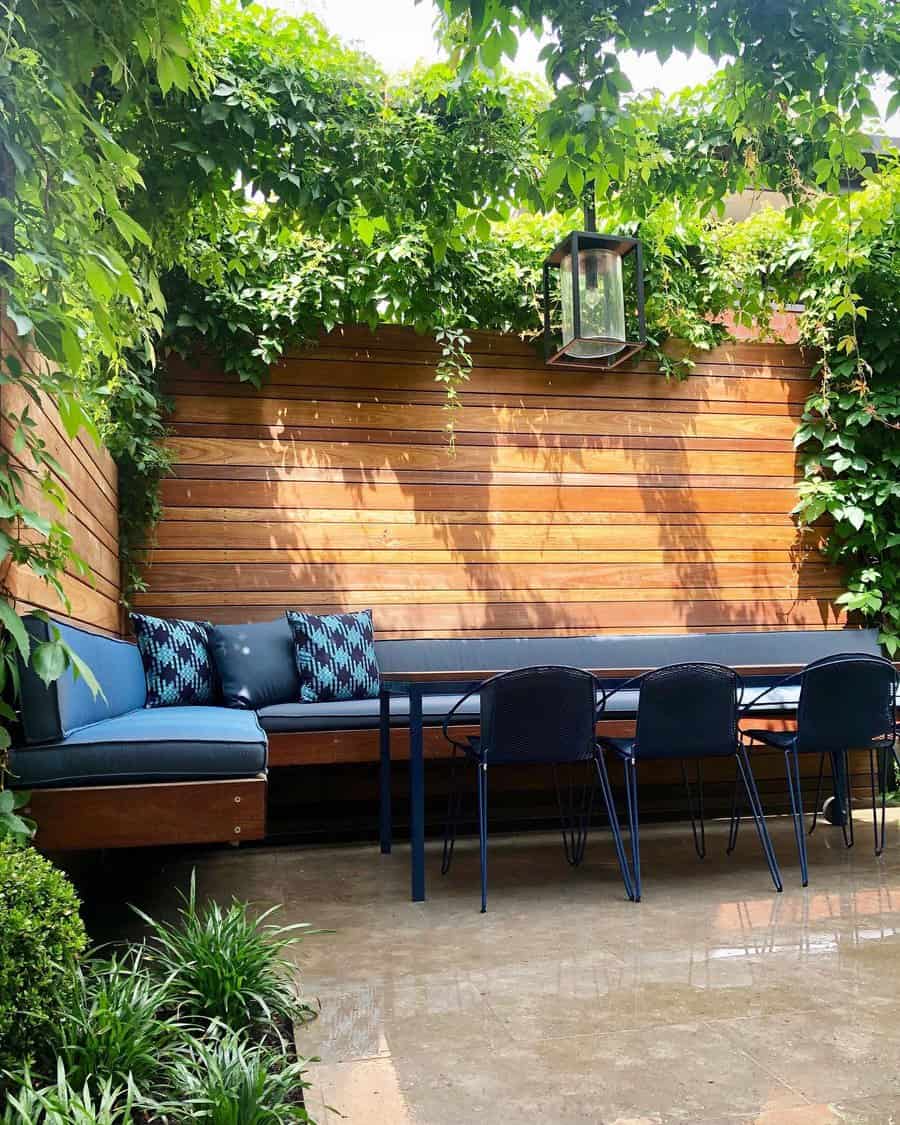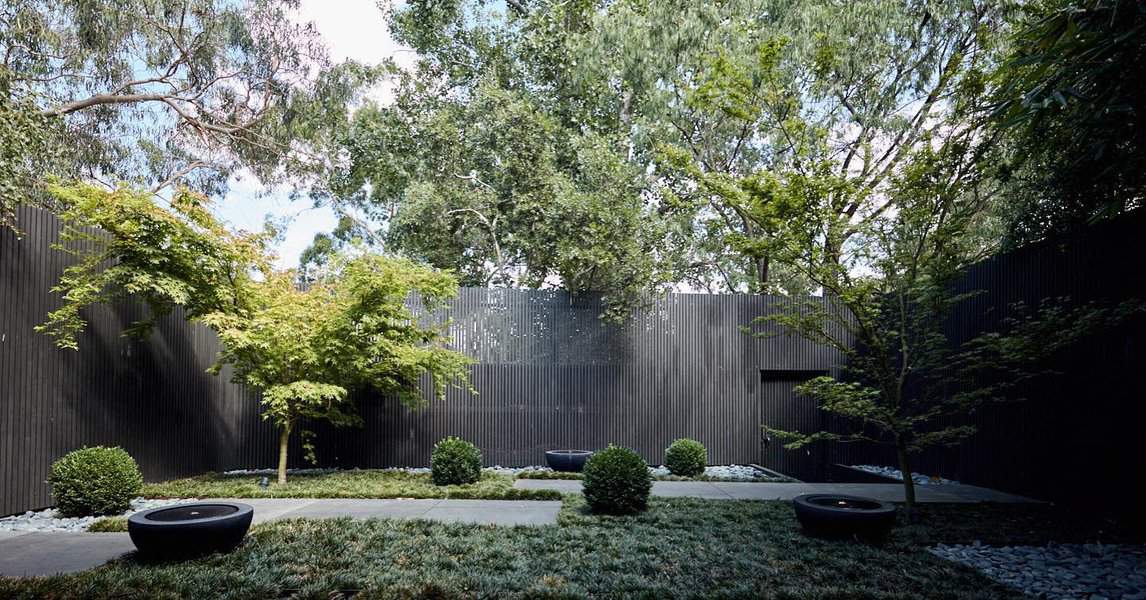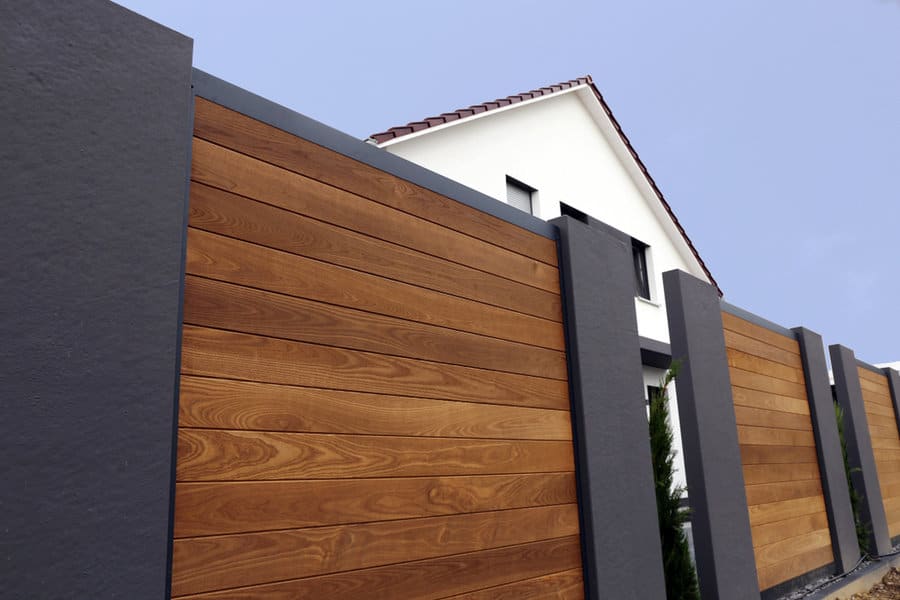 Aluminum fence panels are also popular. You can find translucent panels that allow for light to filter through. You could also use panels that have outdoor fabric stretched over them. You could also use a combination of materials to create a custom design, such as blending lattice inserts with horizontal planks.
6. Rustic
A rustic privacy wall will look like a natural barrier of plants growing around the perimeter of your property. You could do this with a vertical garden. Build a framework that has shelves for pots or rails for hanging pots from. The end result is a living fence.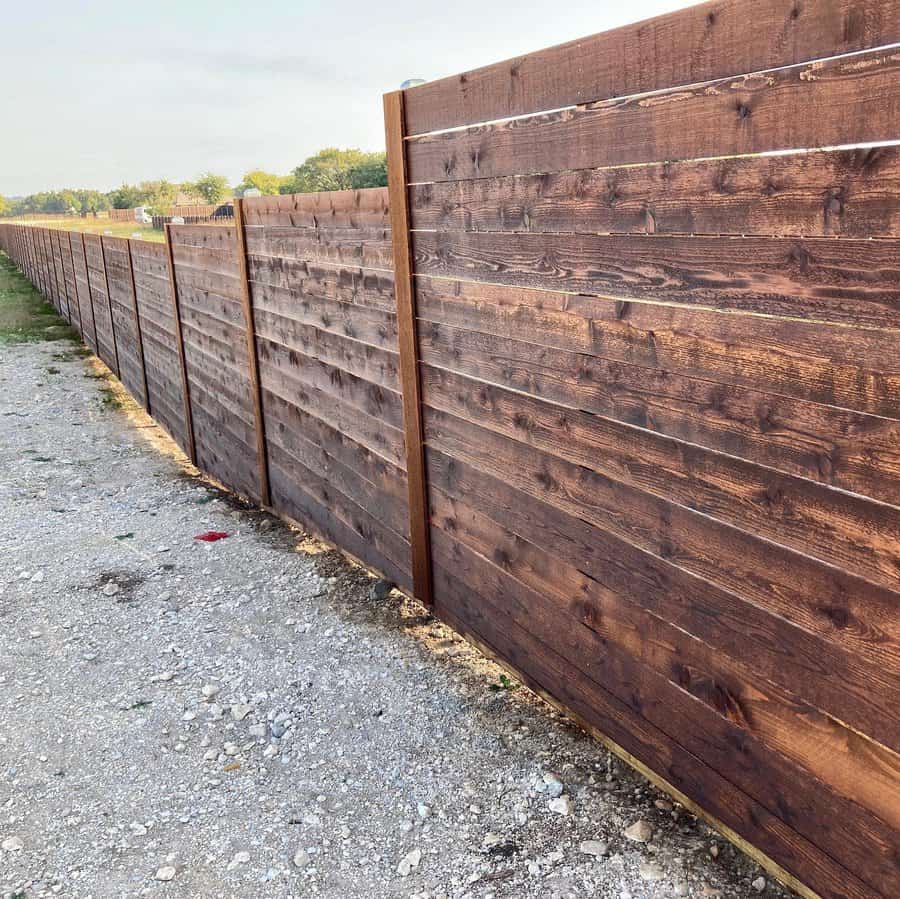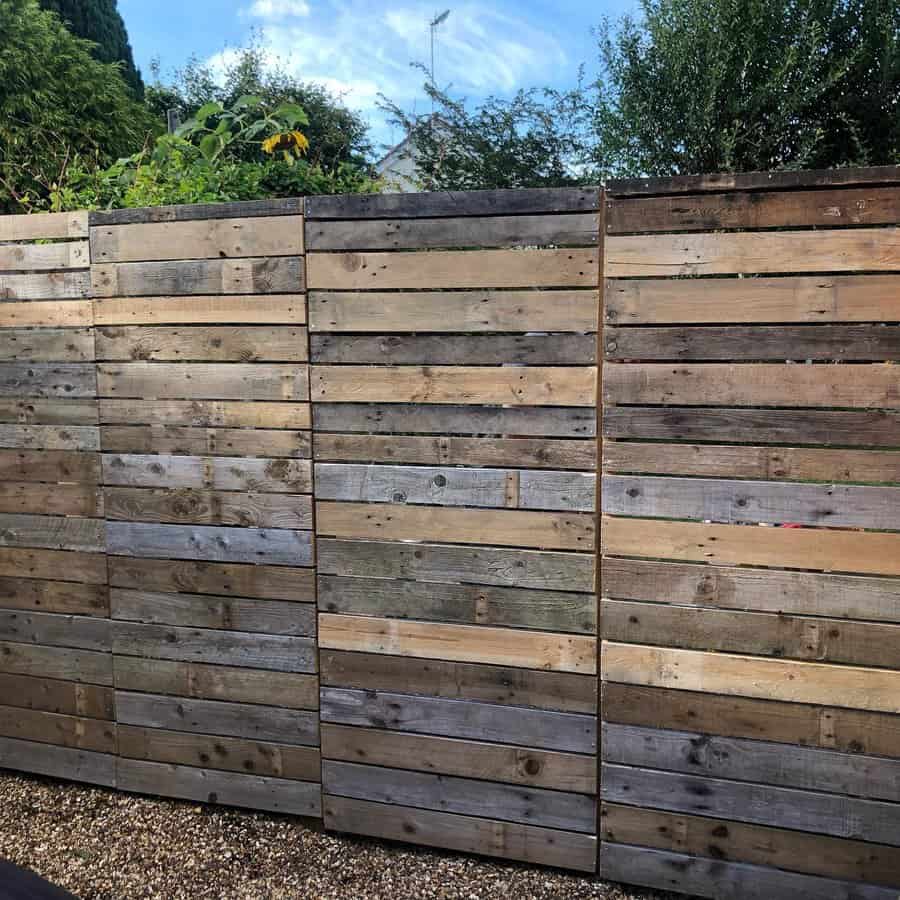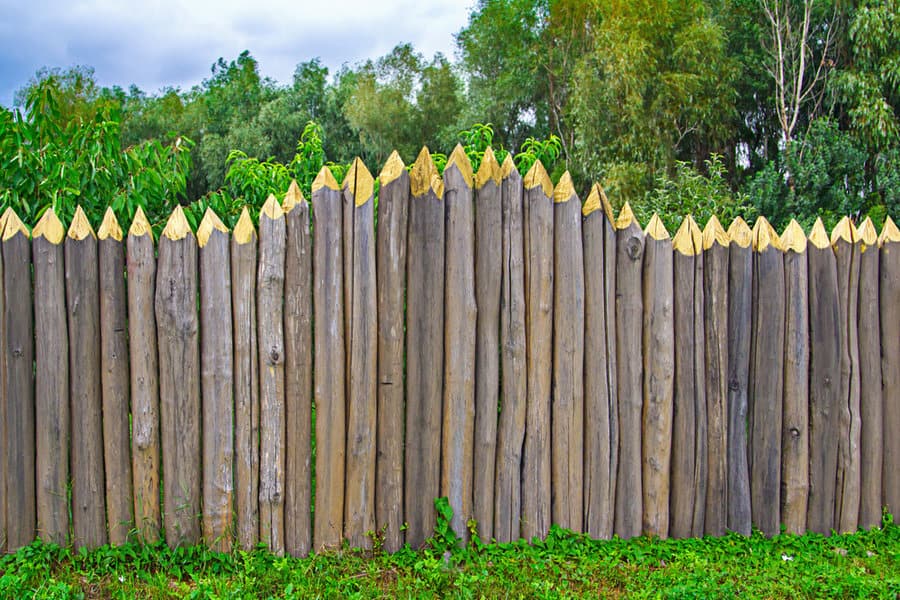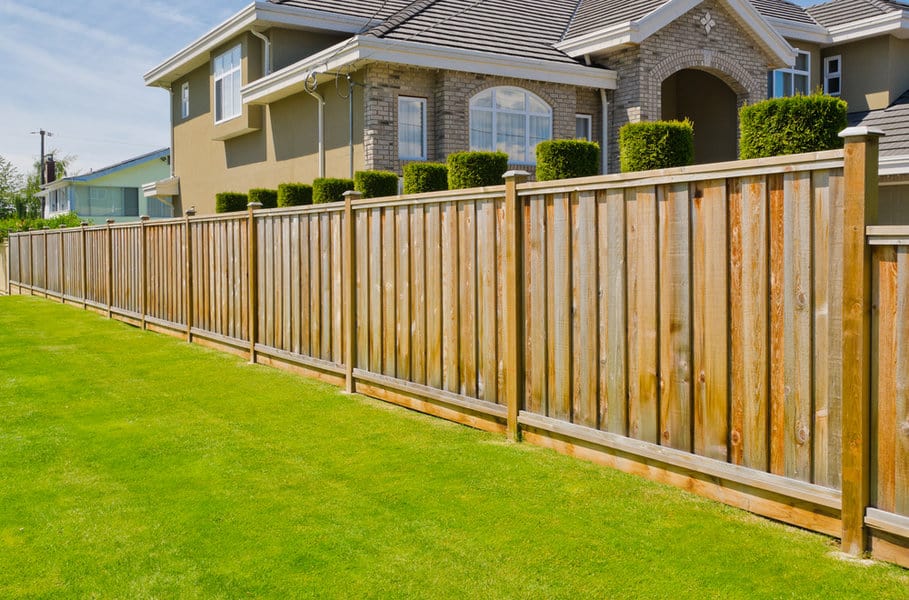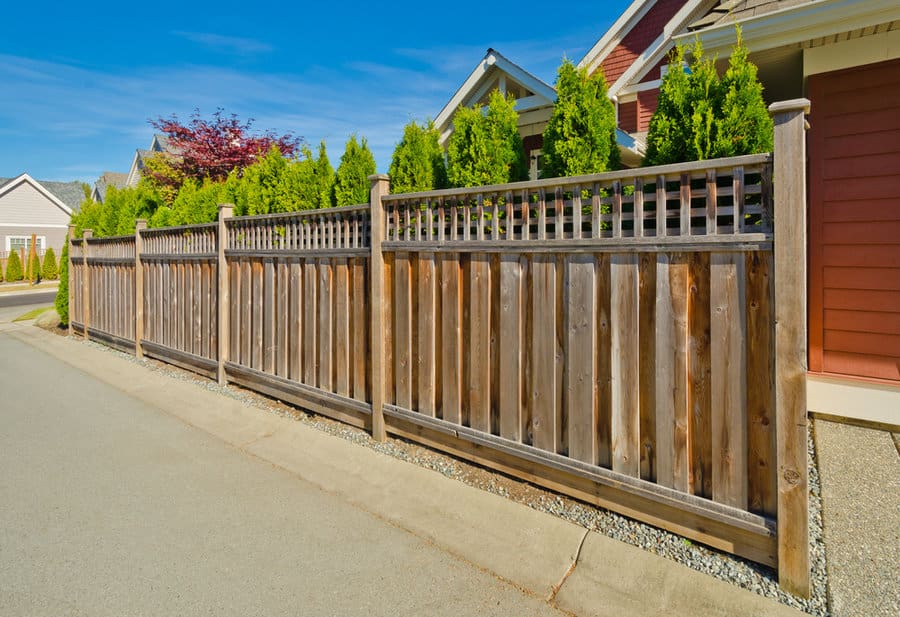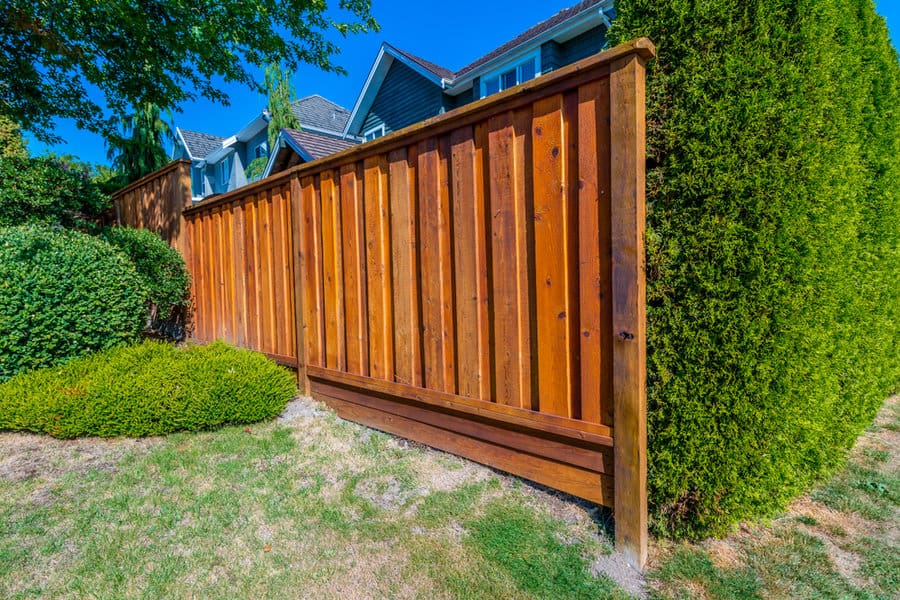 This approach is more affordable than purchasing large plants to settle in the ground. Garden fence ideas will show you how to turn your fence into a gardening opportunity. You could have decorative blooms, herbs, or anything else that grows best in a small pot.
7. Stone
Building your privacy fencing out of stones will give you a solid wall that will last for decades. You could build it out of stacked stones or pavers for a uniform and contemporary look. Bricks will create a traditional fence style.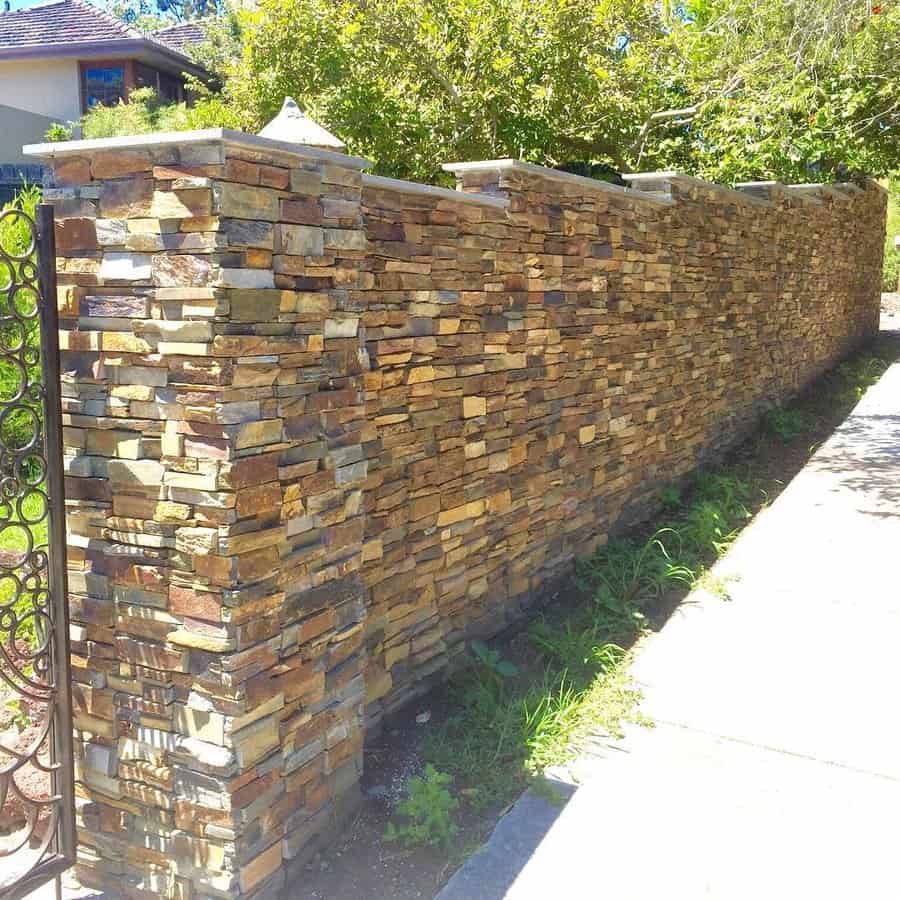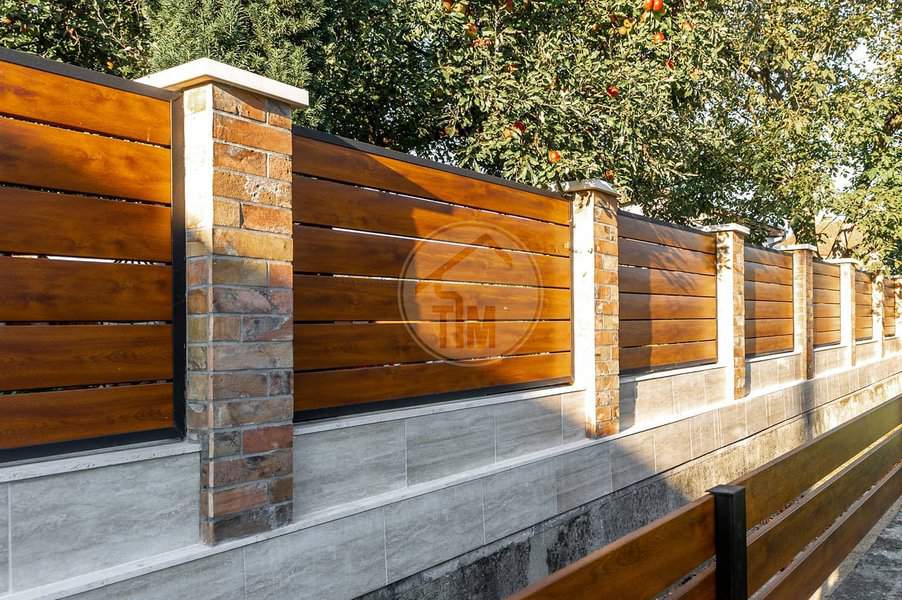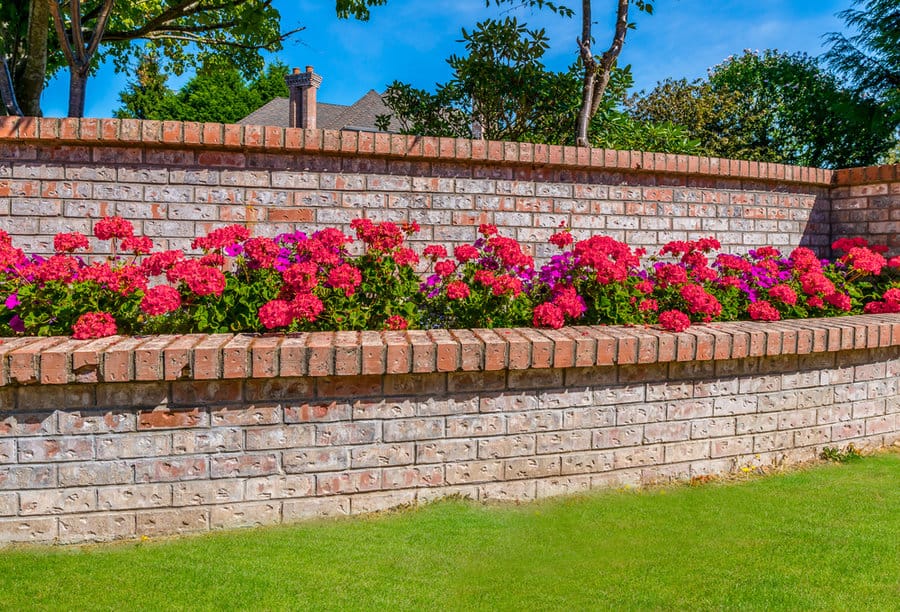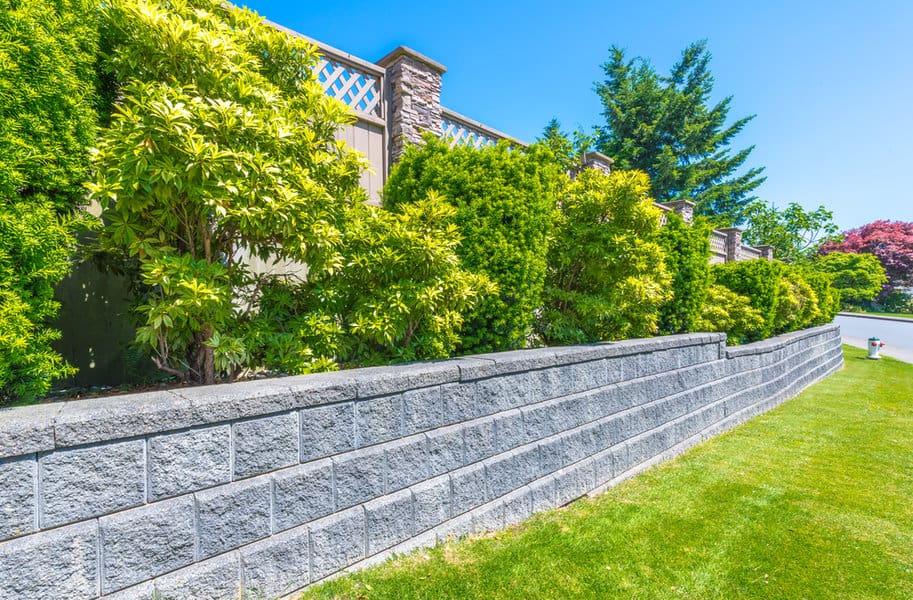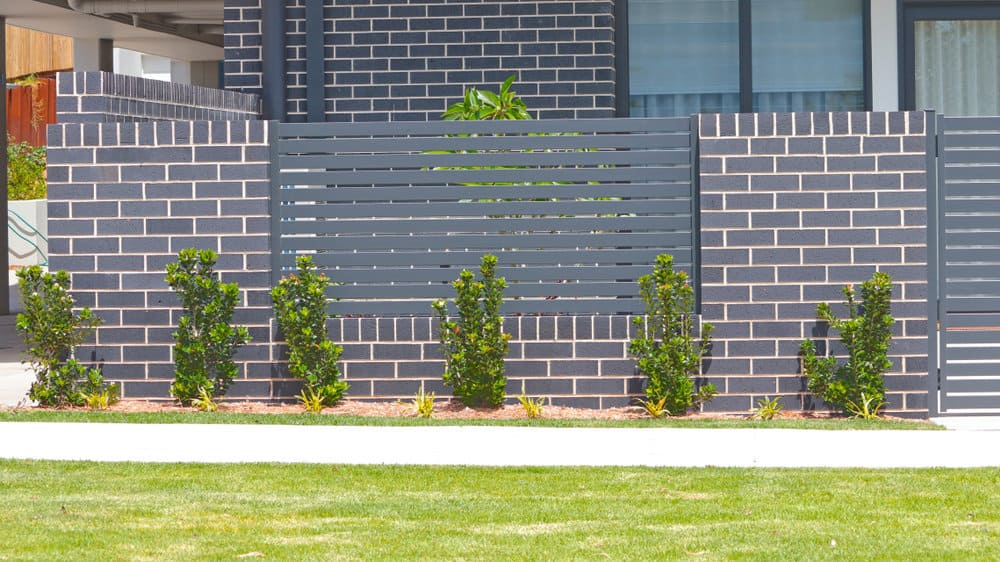 Natural stones stacked together create a wall with a more natural feel that can blend into the surrounding nature. When building your stone privacy wall, think about the size of the stones. Too big, and your wall will look awkward and lumpy. Too small, and it will be too complicated and time-consuming to build.
8. Unique
You can build your fence out of anything that's stable and strong enough to stay standing. A trending option among DIY enthusiasts is to use shipping pallets. You could stand them up on end and add wood to fill in the holes. Or you can disassemble the pallets and use the wood to build a solid fence.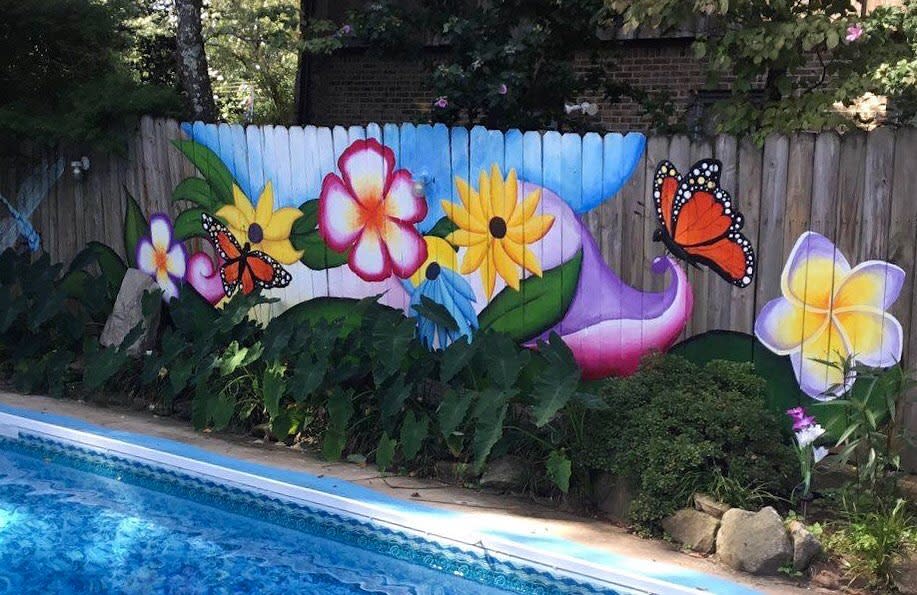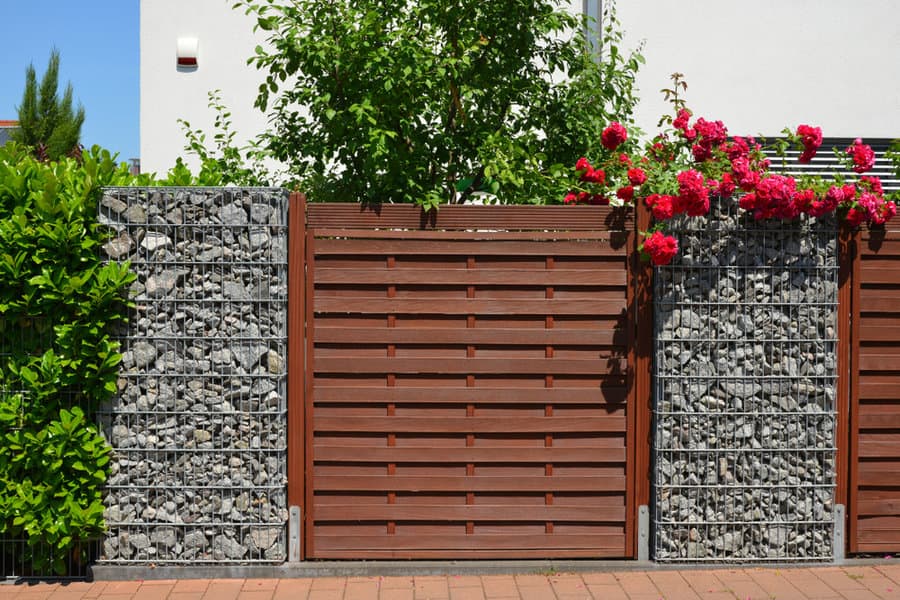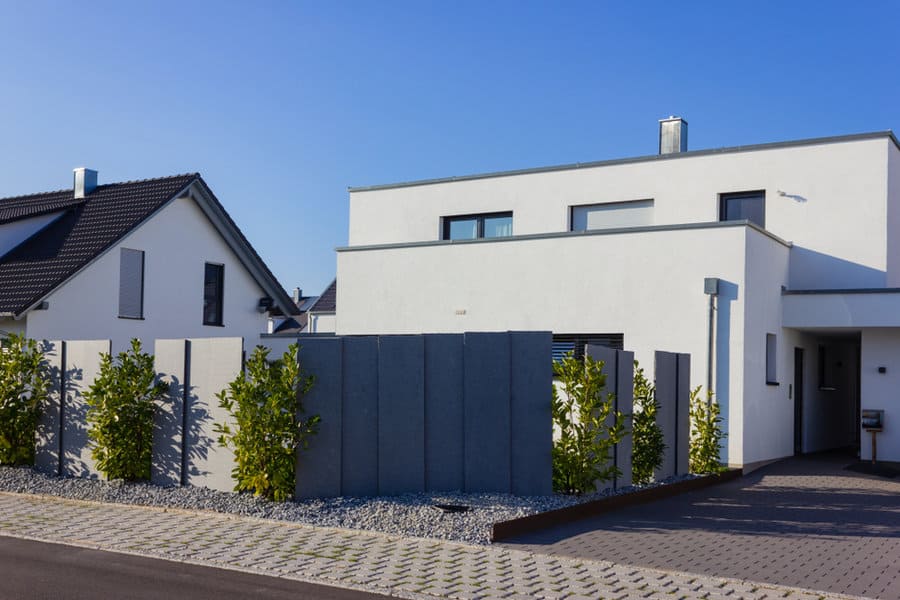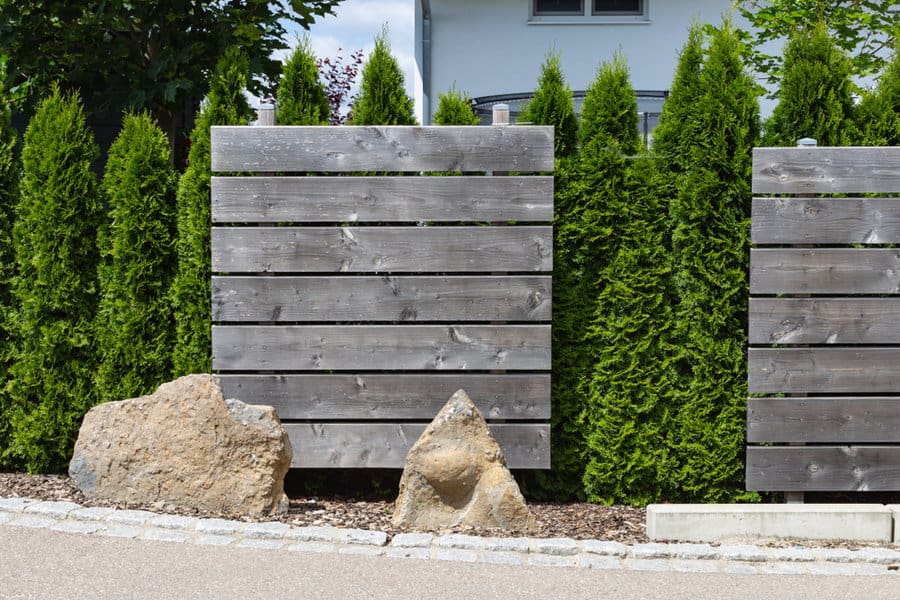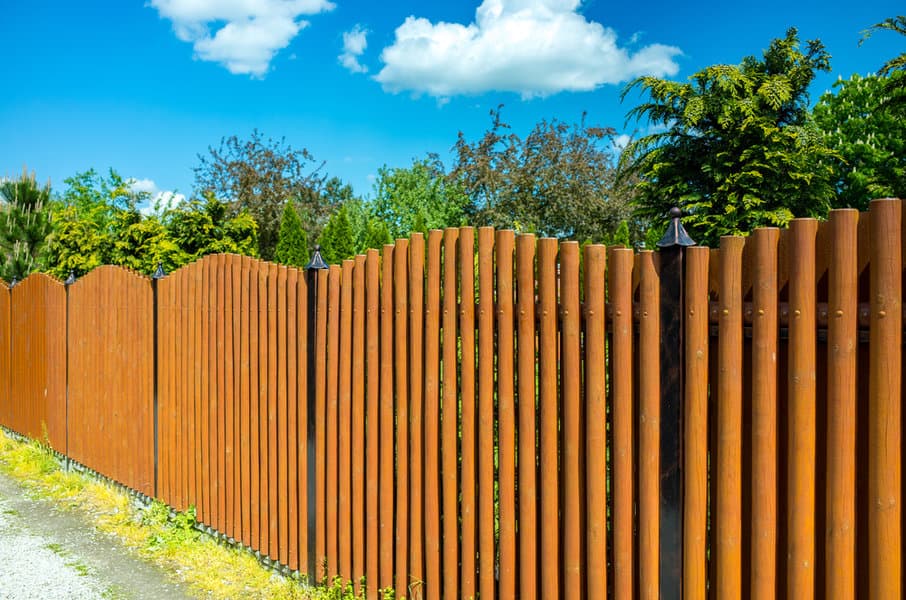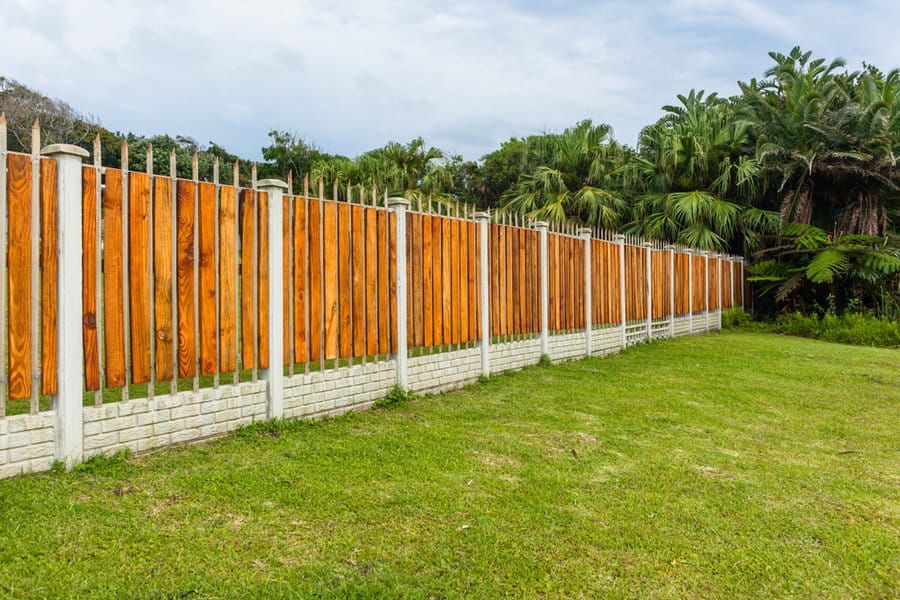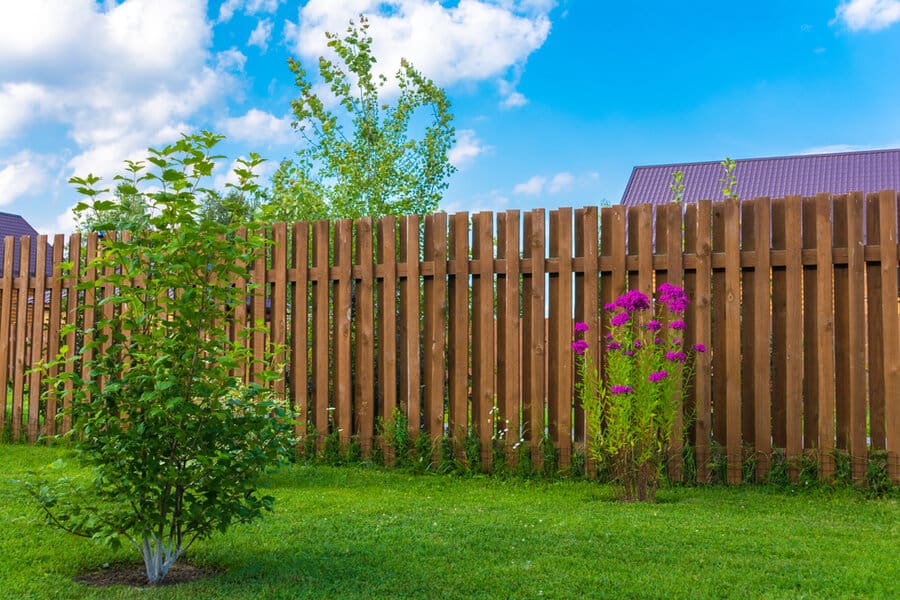 Instead of using wood for your fence posts, you could replace them with metal or concrete posts. This gives your fence a unique design. Another option is to use fence panels made of bamboo shoots for a tropical feel to your backyard.
9. Vinyl
The contemporary fence material is vinyl. It's popular among suburban homeowners because it's durable, low maintenance, and comes in attractive designs.
When building a vinyl privacy fence, it should be solid for the lower portion of the fence. Then add a decorative top that has a lattice design.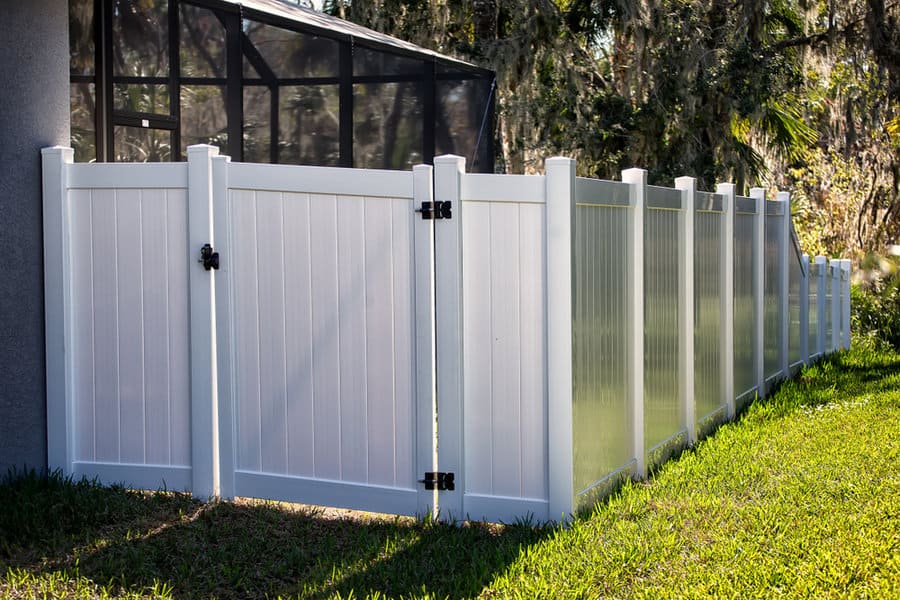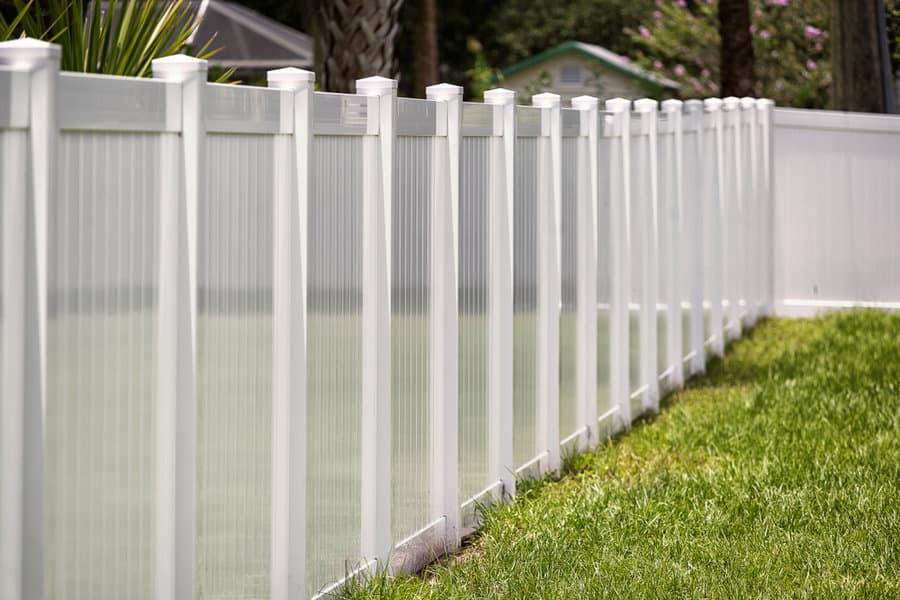 You could just have plain vinyl fencing that is solid with no decorative elements. Your vinyl fence will be white, as this is the standard color. However, manufacturers are developing innovative designs that mimic the look and texture of real wood.
10. Wood
The original building material for any kind of fence is wood. Instead of building a split rail or white picket fence, you'll use a design that creates more privacy. A vertical plank fence or a sleek horizontal fence is a better option.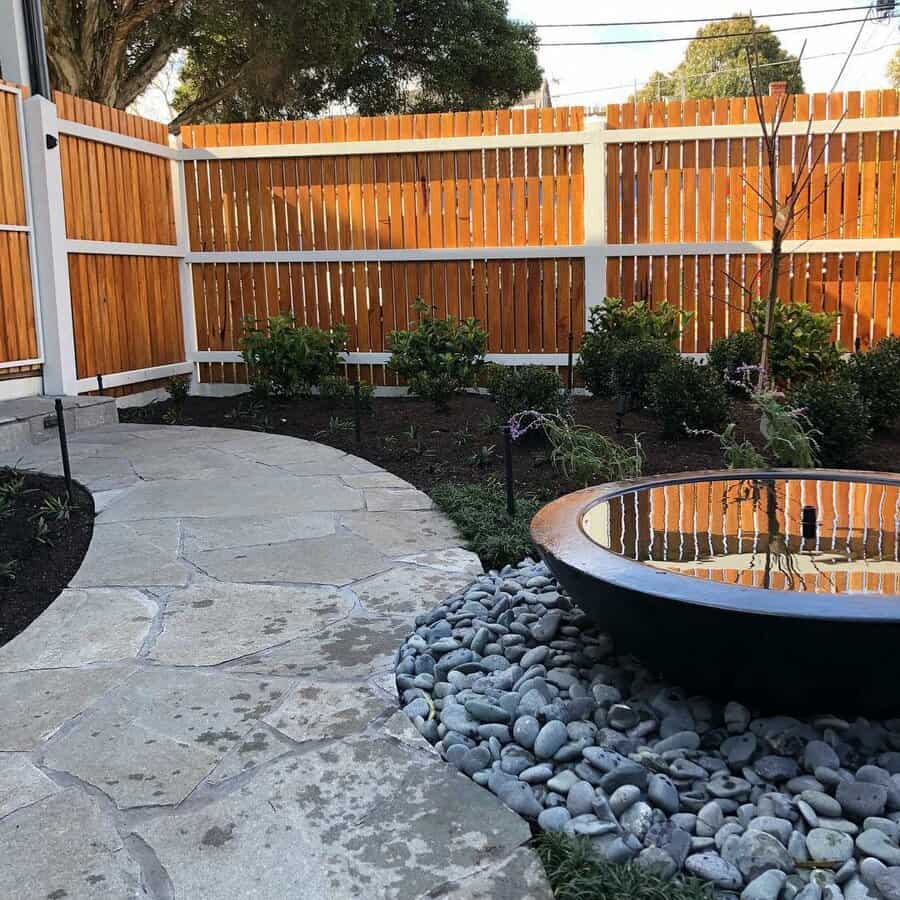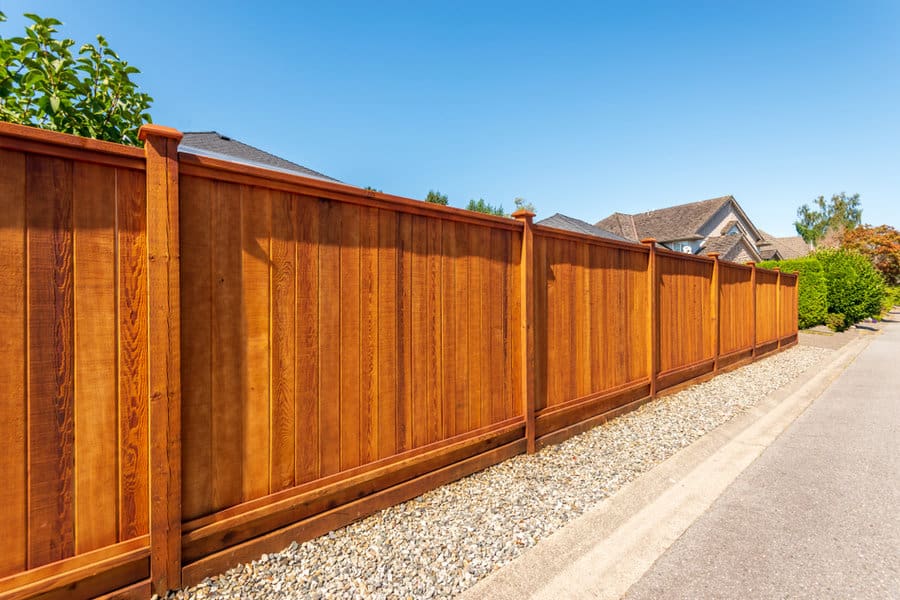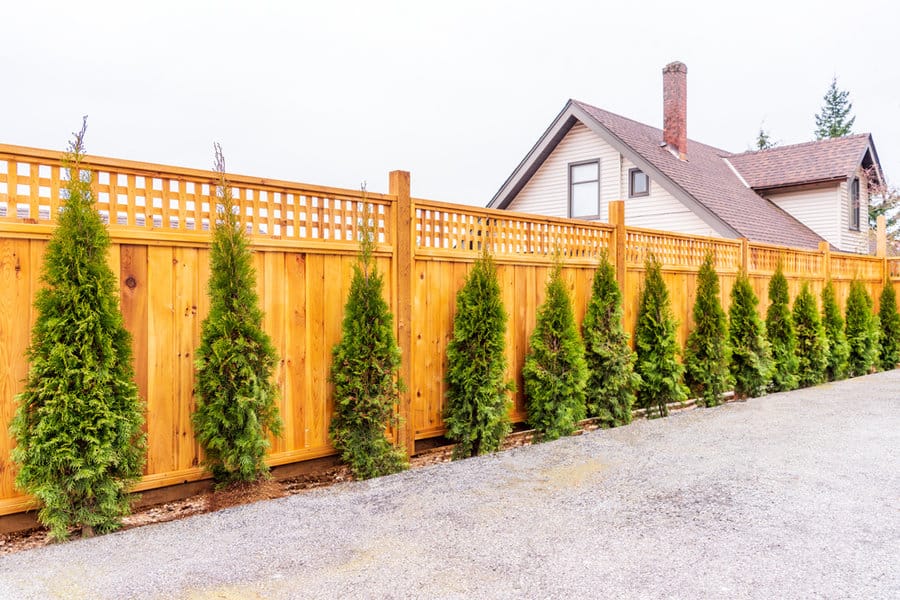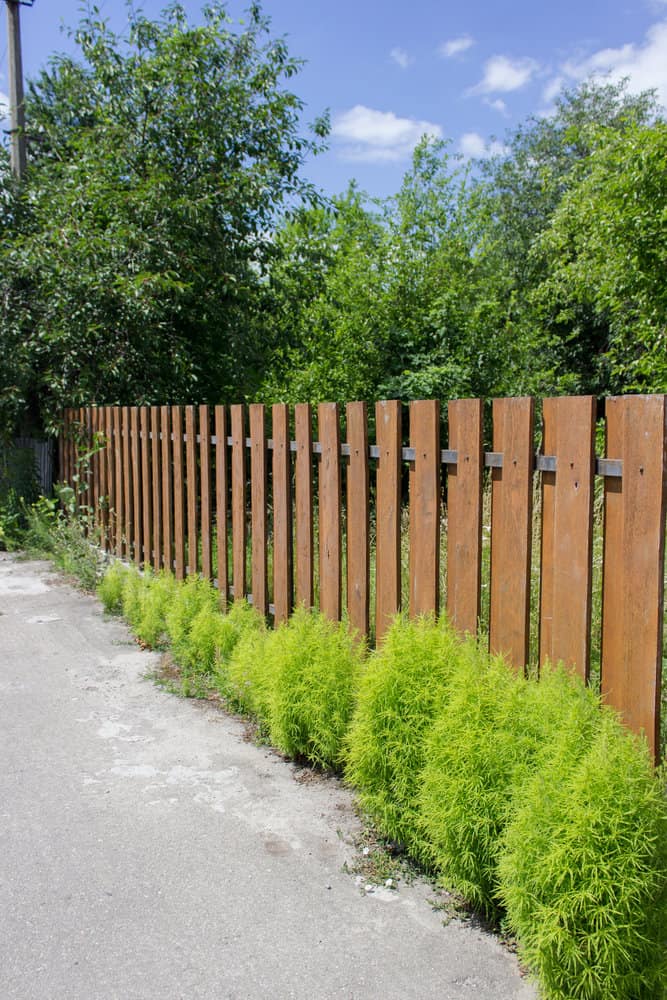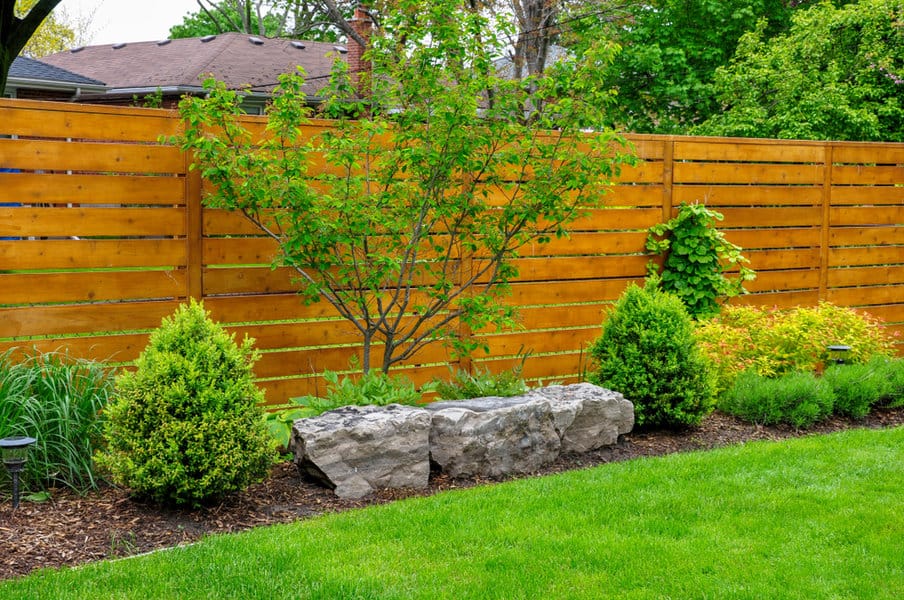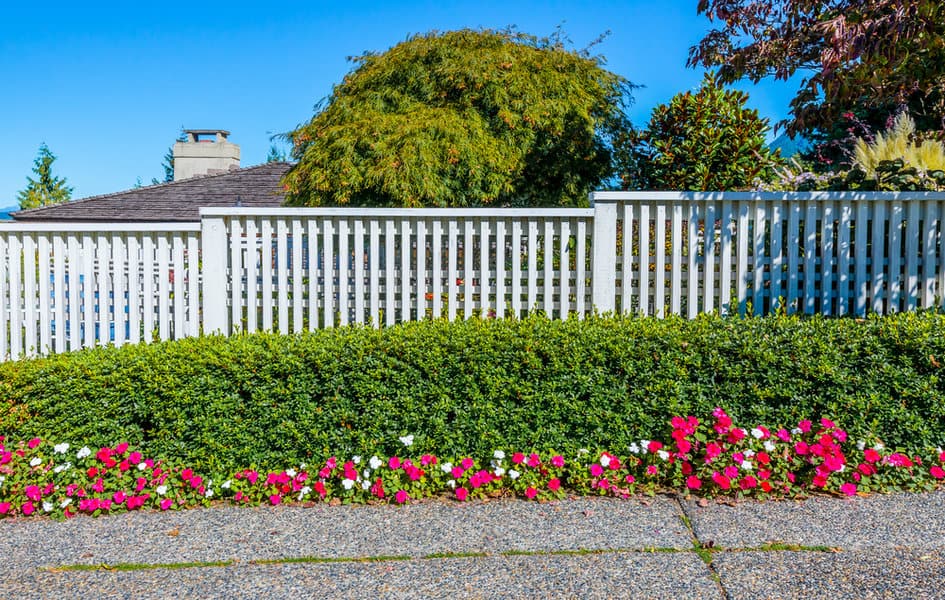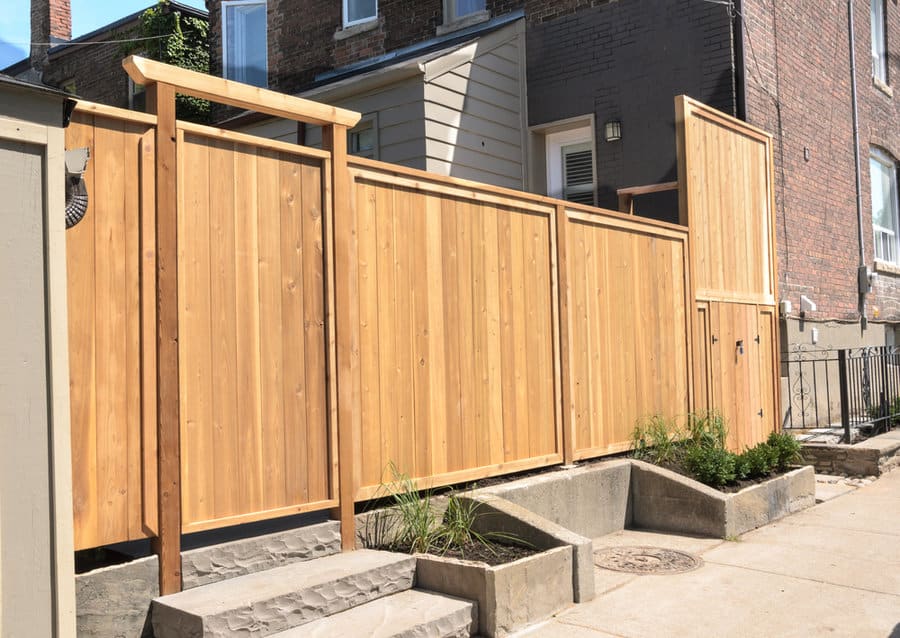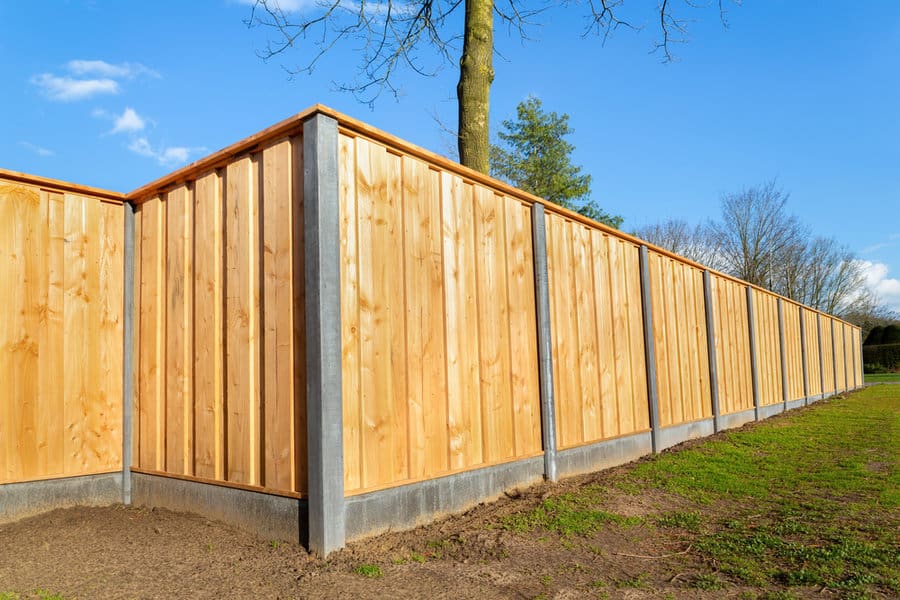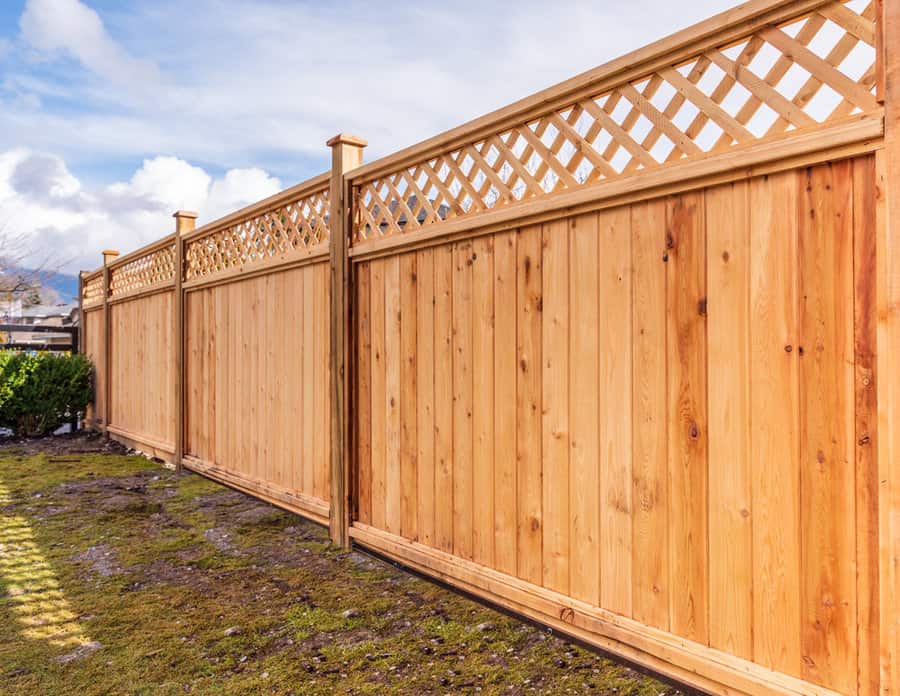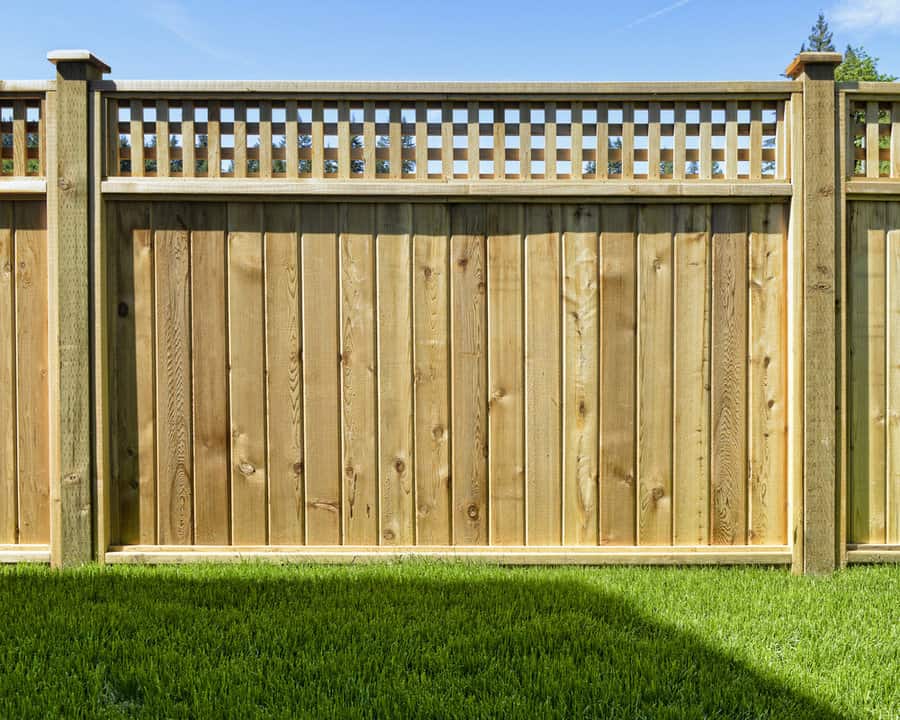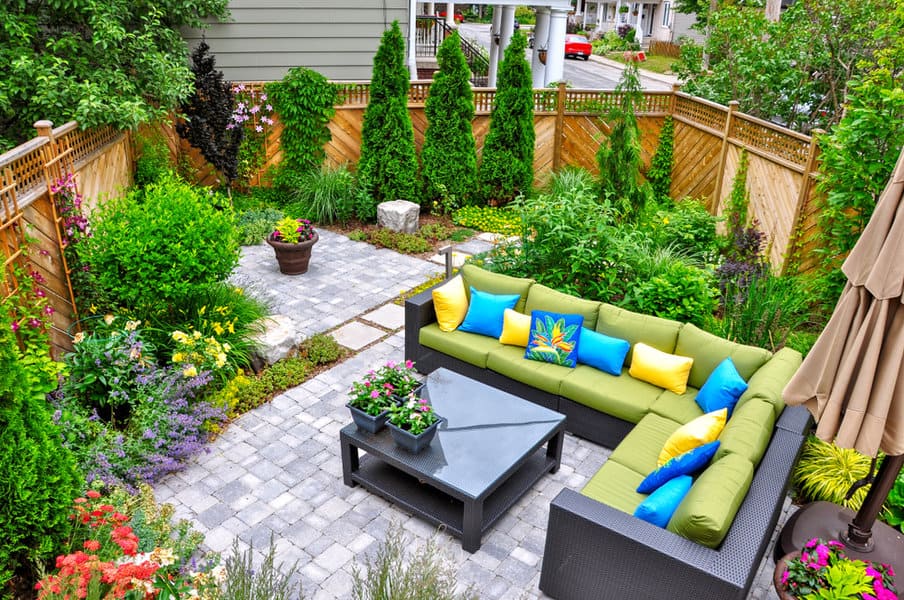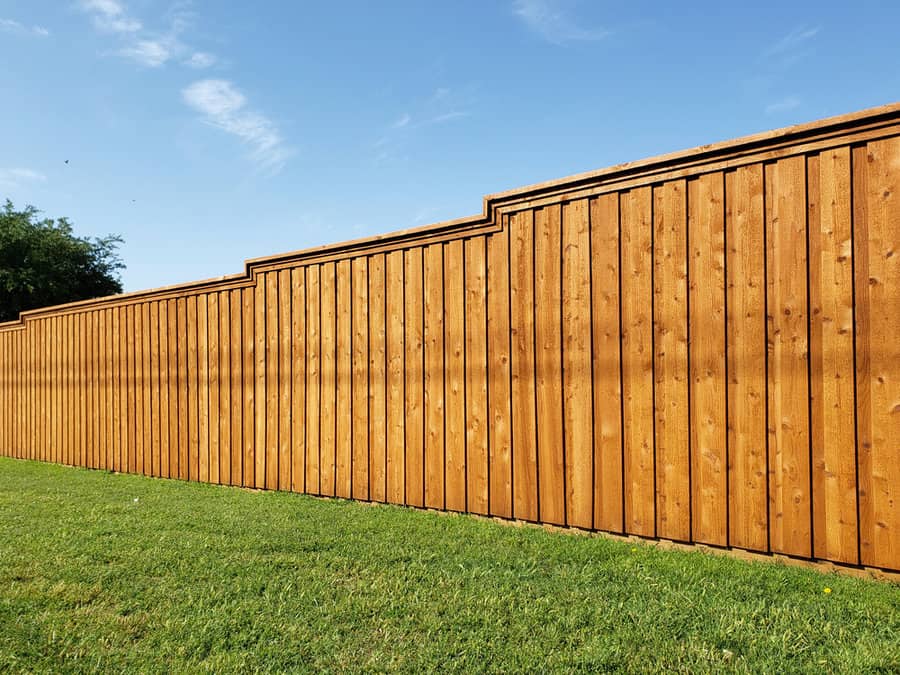 These wood fence ideas create solid fencing that prevents people from peering onto your property. It could have a traditional straight top line, arched, or scalloped design.
Elevate the look of your wooden fence by accenting the wood panels with metal panels that have decorative cutouts. Another option is to use horizontal slats of varying widths for your wood fencing. This gives your fencing a modern feel.
Privacy Fence FAQs
What is the cheapest privacy fence to build?
The most affordable fence you can build is a treated pin fence. A slightly more expensive option but still the most affordable is to use pressure-treated pine. The slight increase in cost makes it well worth the increase in durability.
What can I use instead of a fence for privacy?
Instead of building a fence, you can plant bushes or have super-sized planters lined up. You could plant trees in a line. You could hang curtains around your patio or the specific area where you want privacy.
Is it rude to put up a privacy fence?
No, it isn't rude to build a privacy fence on your property. There are many reasons people choose to build a fence, so privacy may not be the only reason. It is also your property; as long as you follow local ordinances and laws, you are allowed to build a fence on your property if you want one and can afford it.