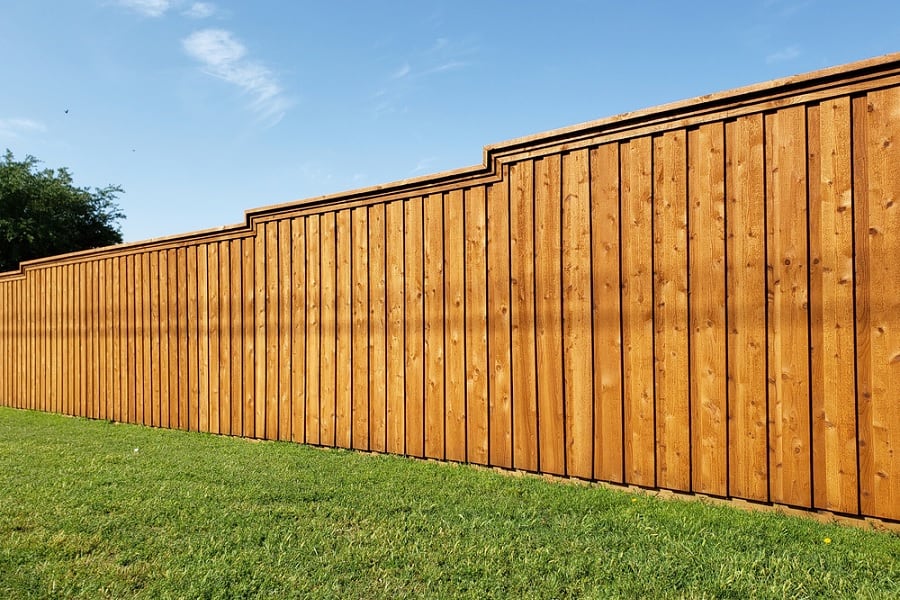 The Top 71 Privacy Fence Ideas
by — Andra DelMonico

Published on January 25, 2022

Updated on October 24, 2023
"Don't ever take a fence down until you know why it was put up." – Gilbert K. Chesterton
You want to enjoy your backyard and take part in the outdoor living lifestyle. There's just one problem. Your backyard lacks privacy, so any time you head out there, your neighbors' spying eyes are curiously peering into your yard.
What you need is a privacy fence. It's a not-so-subtle way of blocking the view onto your property so that you can enjoy your backyard in peace. You don't have to build a standard wood fence, though.
Check out these privacy fence ideas and start enjoying your backyard in peace.
1. Explore Gabion Wall Privacy Options
A gabion wall, created with wire mesh cages filled with stones, offers a robust and aesthetic privacy solution. Opt for natural stones to introduce an organic, earthy vibe to your outdoor space, and tailor the stone sizes and colors to align with your design vision. This allows for a personalized fence that enhances your overall landscape theme. Gabion walls provide privacy without sacrificing airflow or natural light, creating a functional yet open atmosphere. This distinctive design not only ensures seclusion but also serves as a captivating focal point, showcasing your unique taste and style.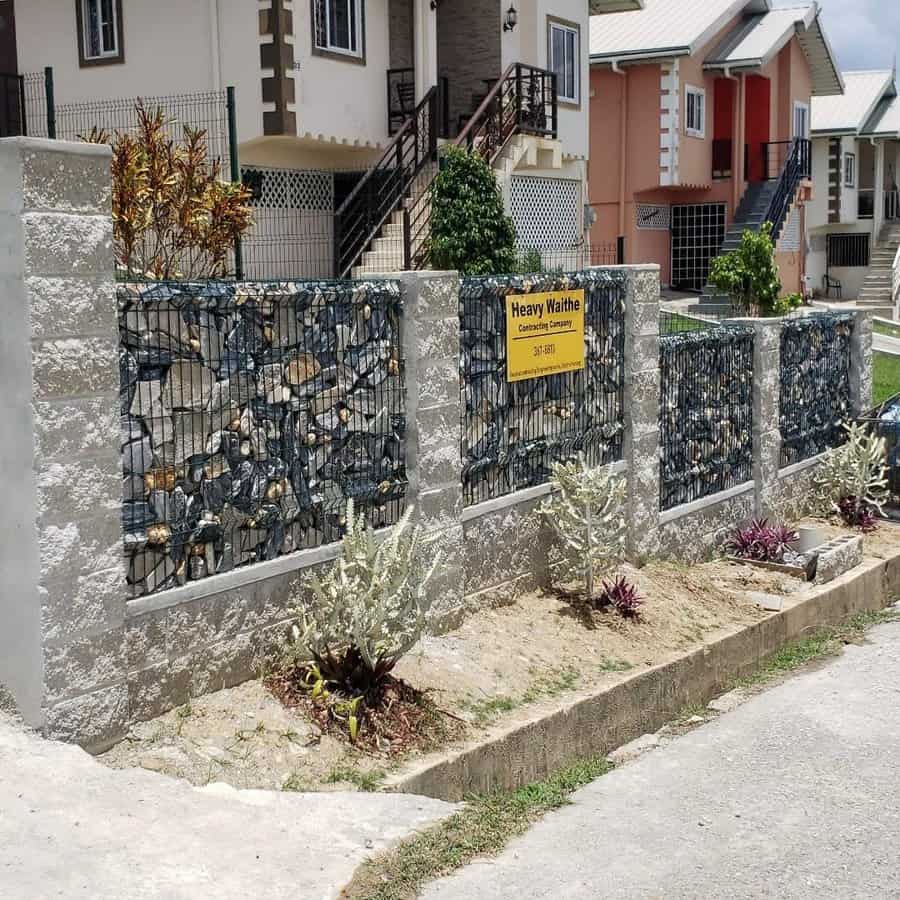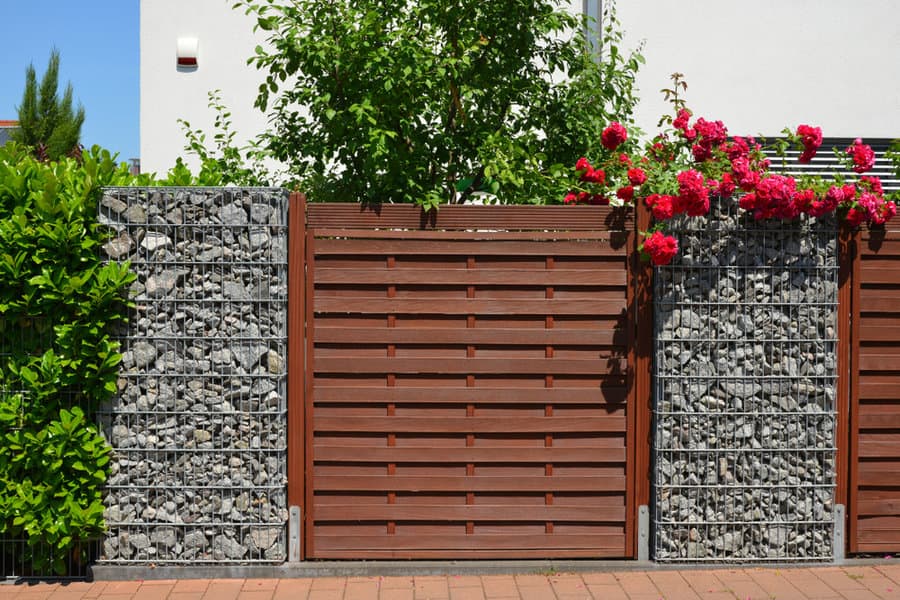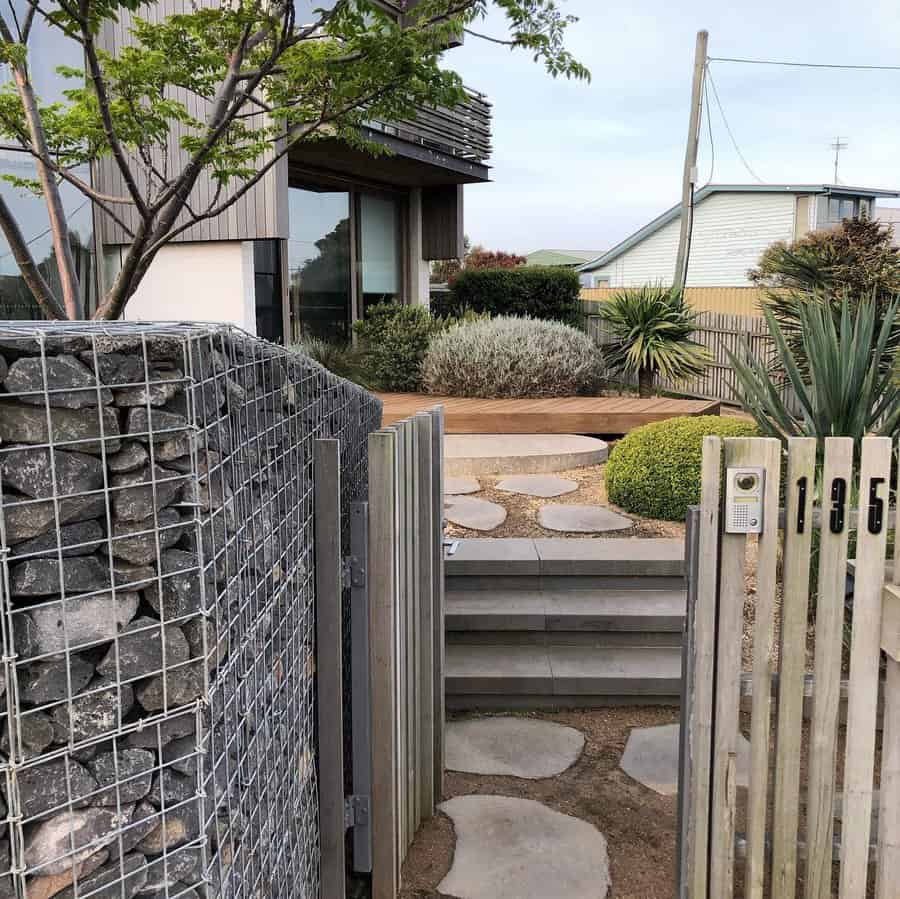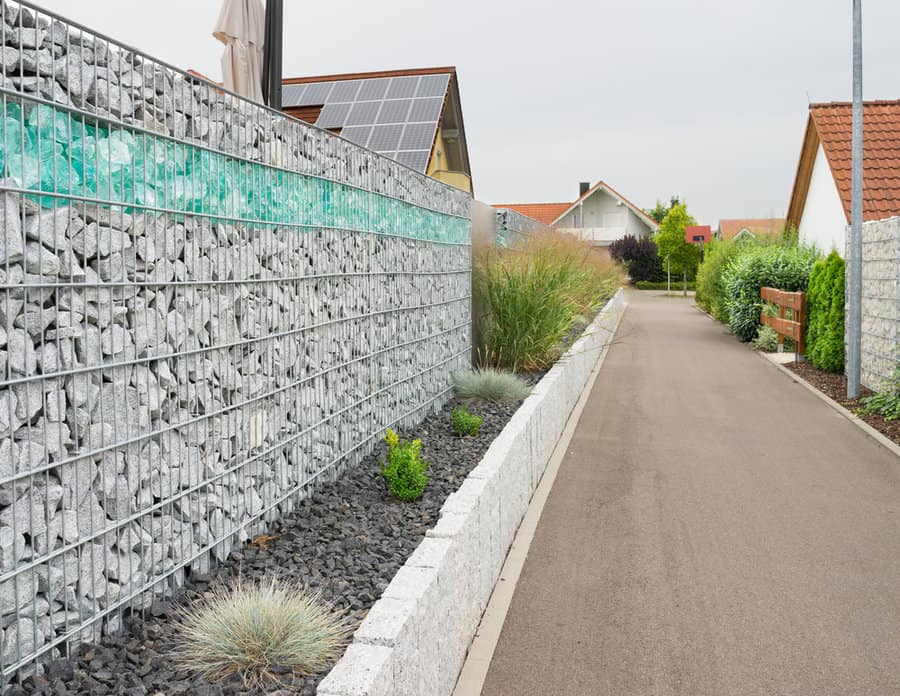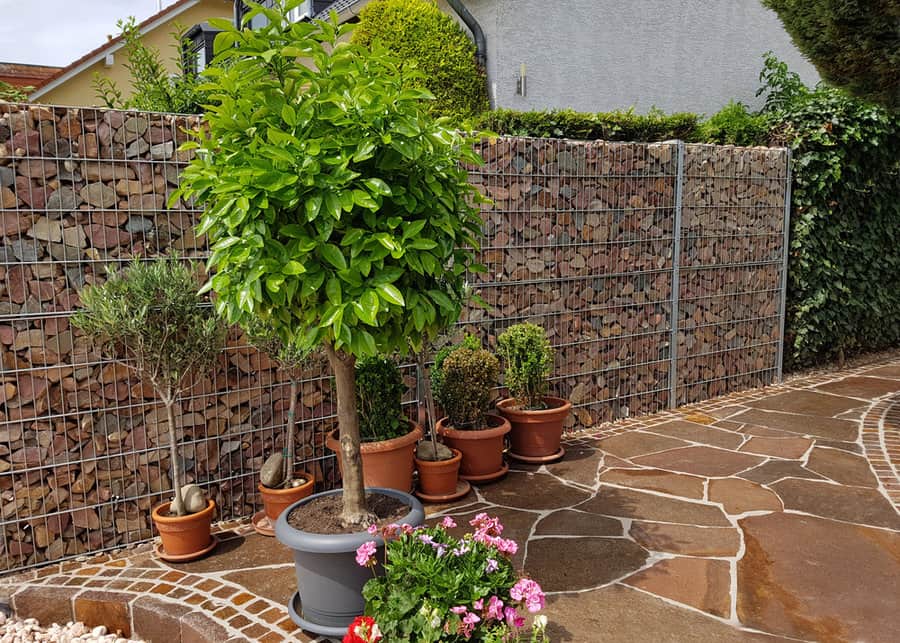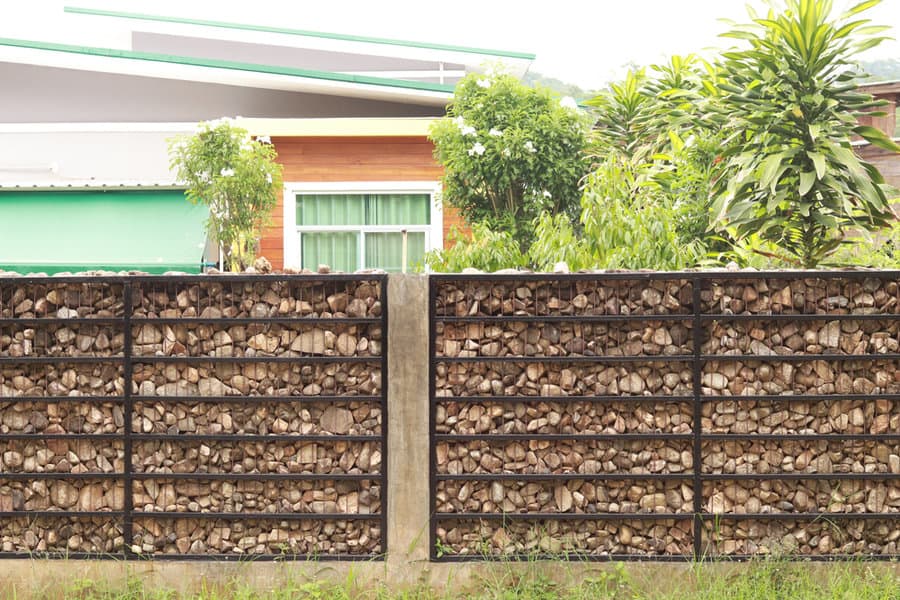 2. Create a Lush Green Wall
Green walls, or living walls, bring together privacy and natural beauty in a unique display. By incorporating hedges, climbing vines, or both, you can cultivate a vibrant barrier that enhances your space with lush vegetation. This green wall serves as an eco-friendly alternative to traditional fencing, adding layers of color, texture, and tranquility to your outdoor area. As you unwind in your secluded retreat, the living wall provides a serene and private atmosphere. Choose from a variety of plants to tailor your green wall to your personal taste, creating a secluded and living work of art in your backyard.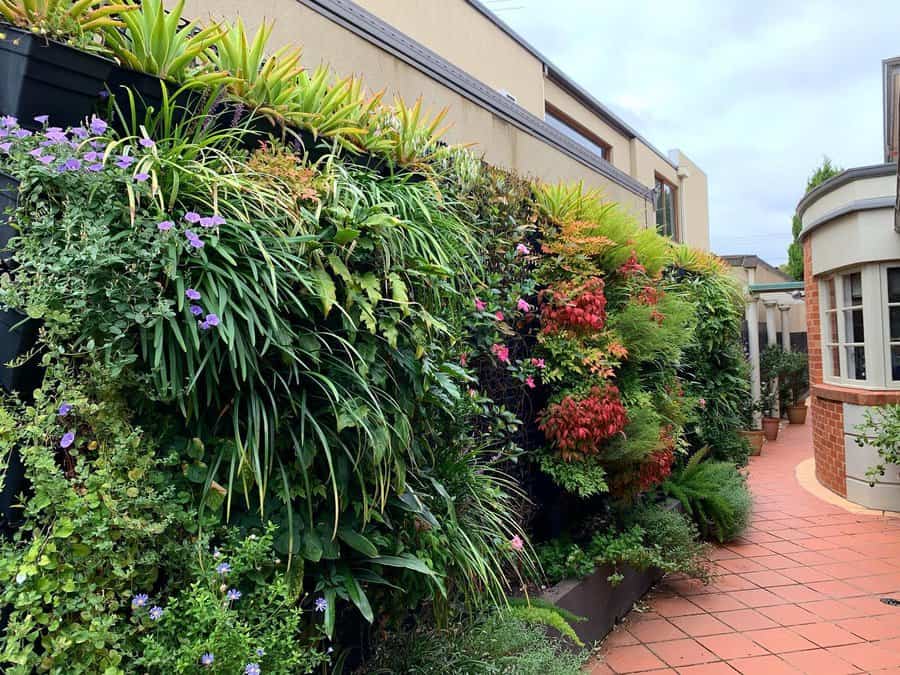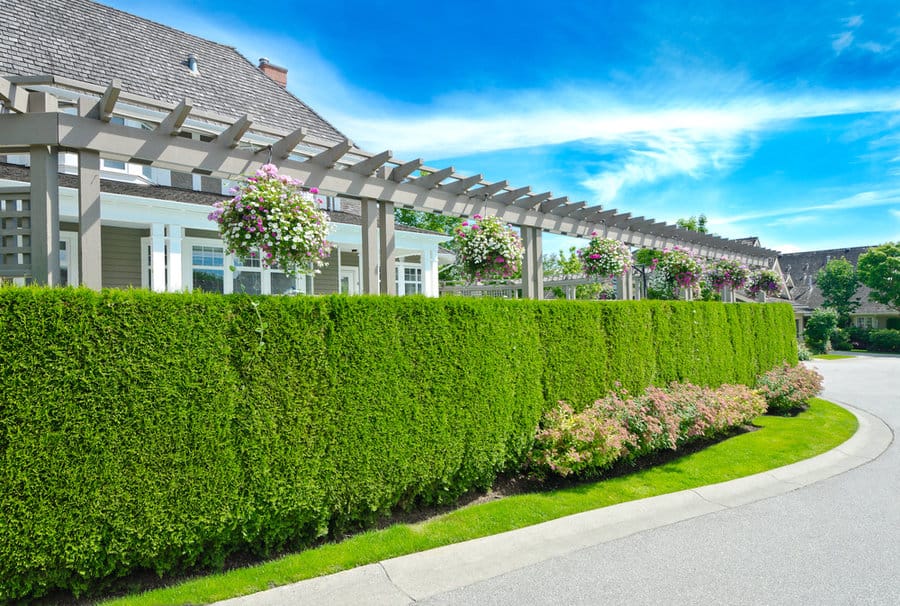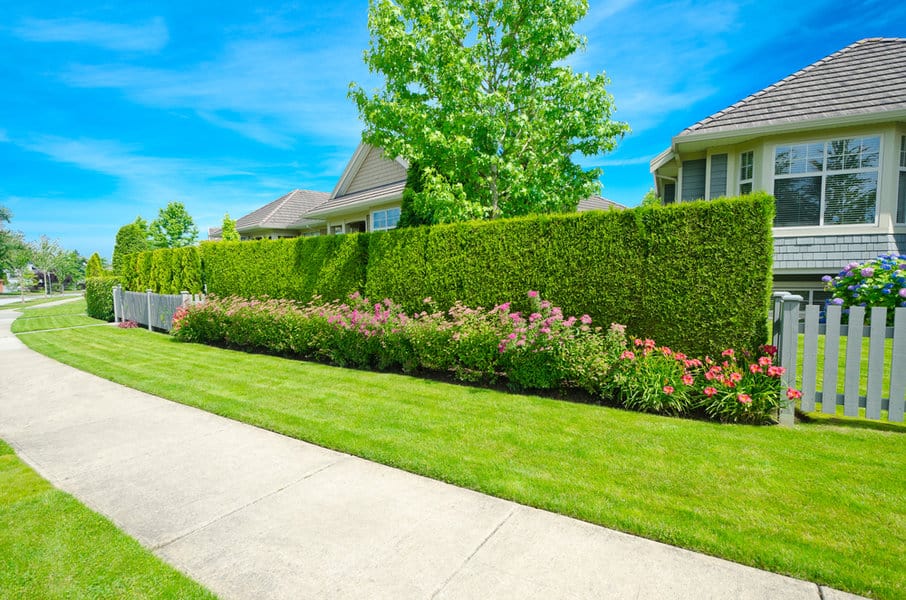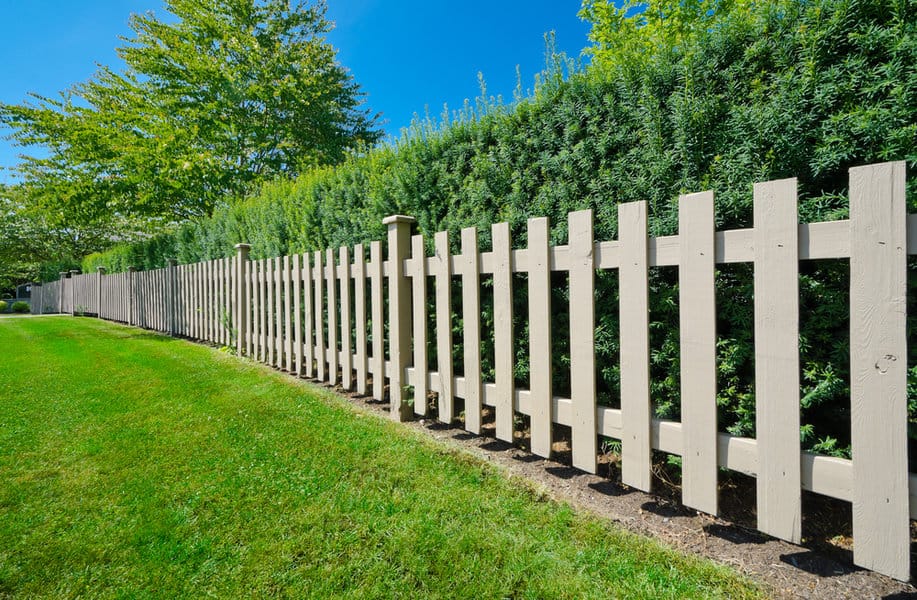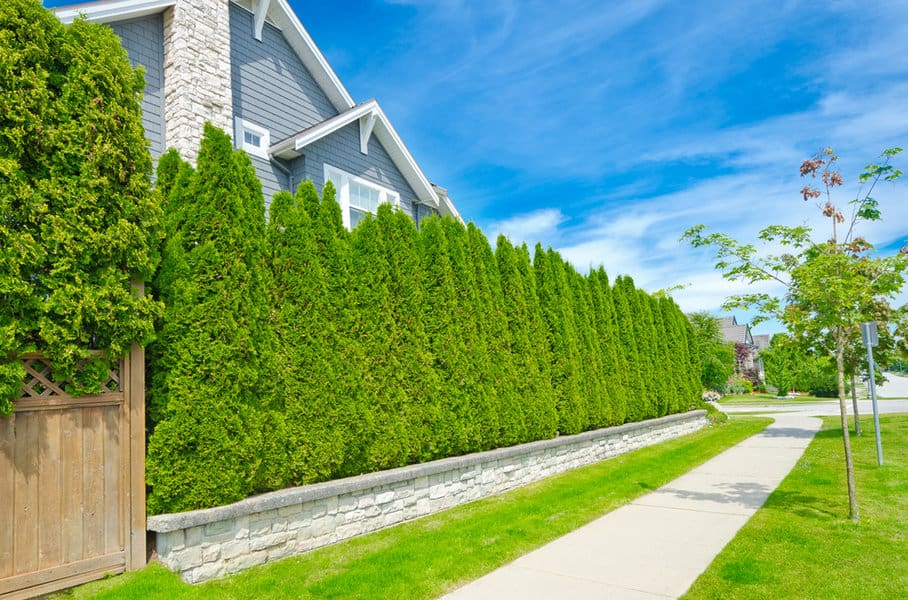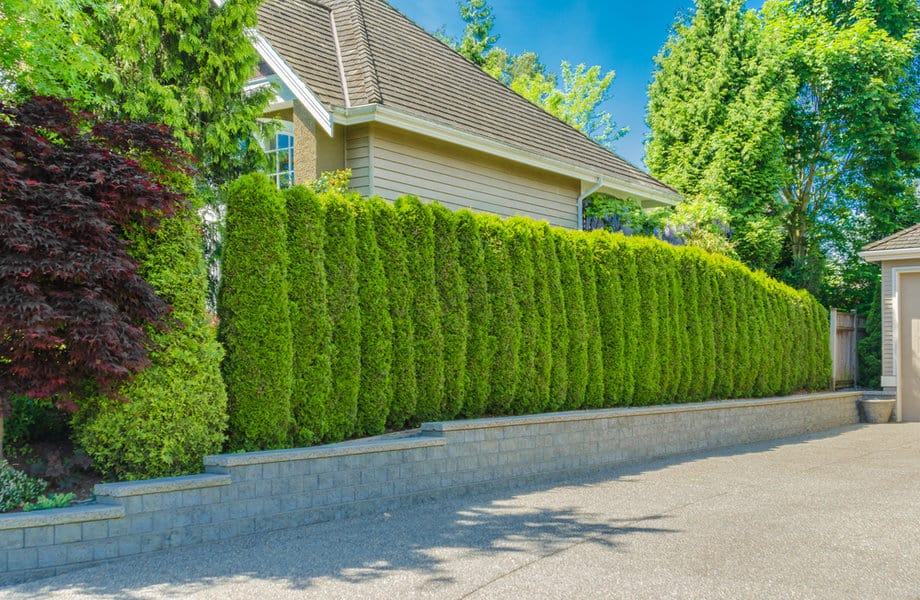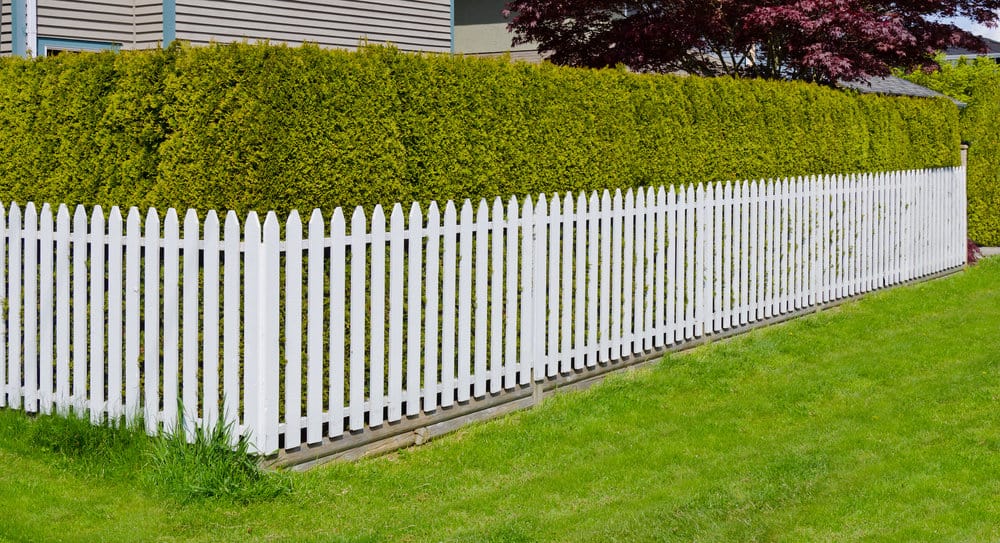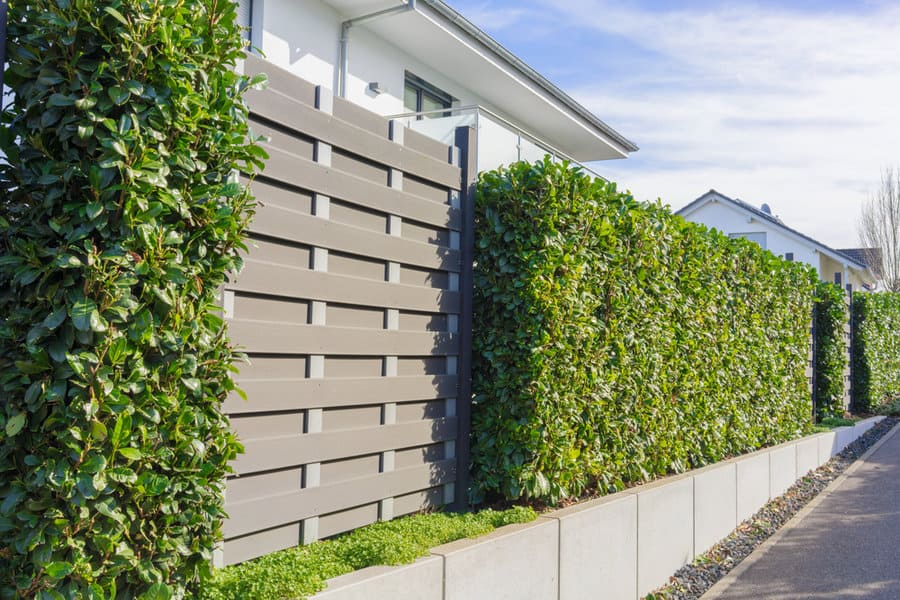 3. Lattice Fence Adorned with Climbing Vines
A lattice fence adorned with climbing vines marries elegance and privacy, transforming your outdoor area into an inviting retreat. To maximize the appeal and functionality of your privacy wall, select fast-growing, dense vines like ivy, jasmine, or clematis. As these plants intertwine with the lattice, they form a lush living wall, providing a natural barrier and creating a secluded haven in your backyard. This setup not only enhances the aesthetic of your space but also offers an efficient solution to shield it from external disturbances, ensuring a perfect blend of style and privacy.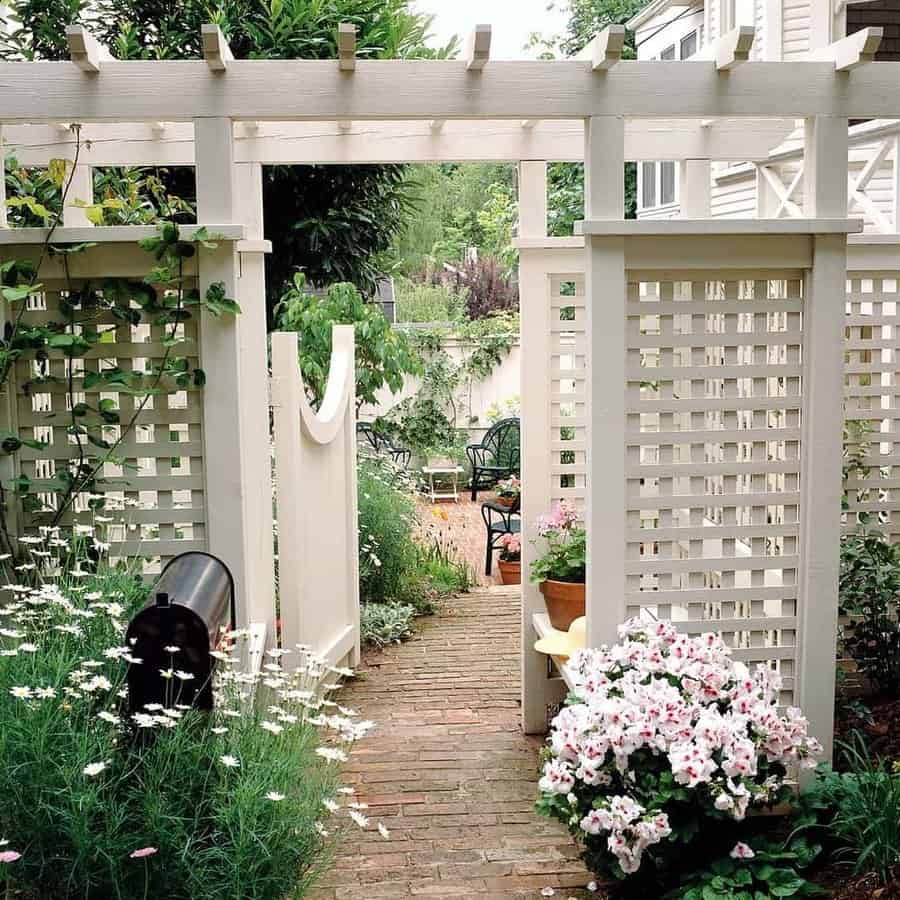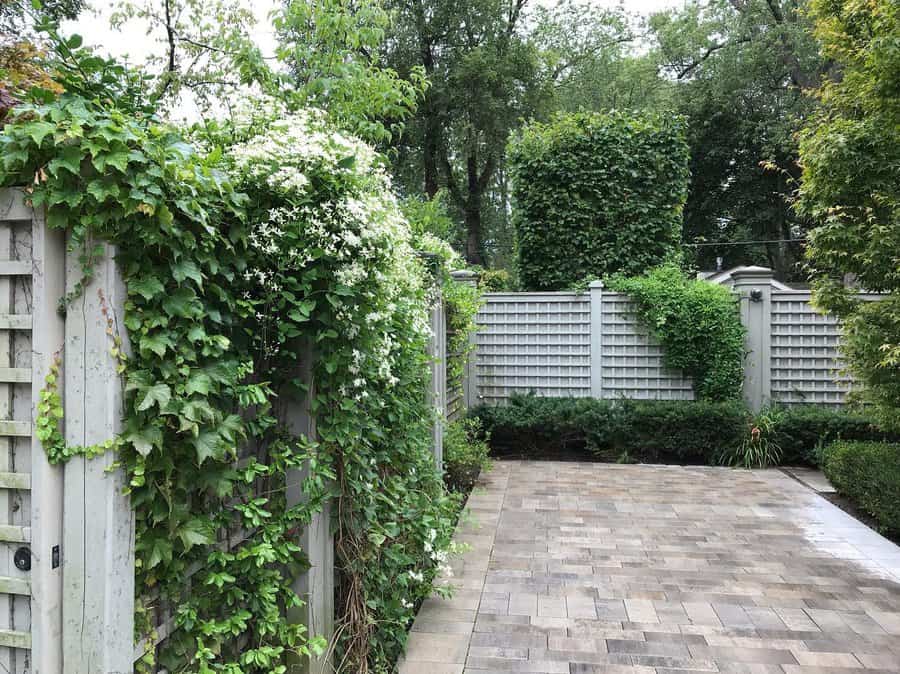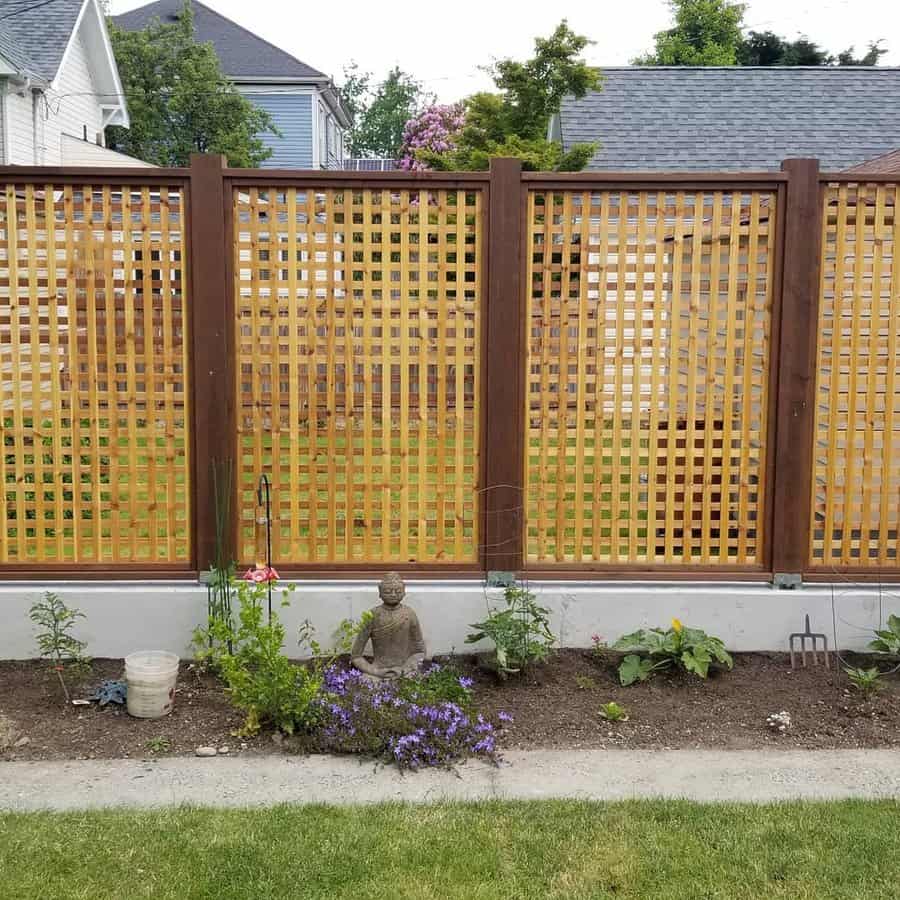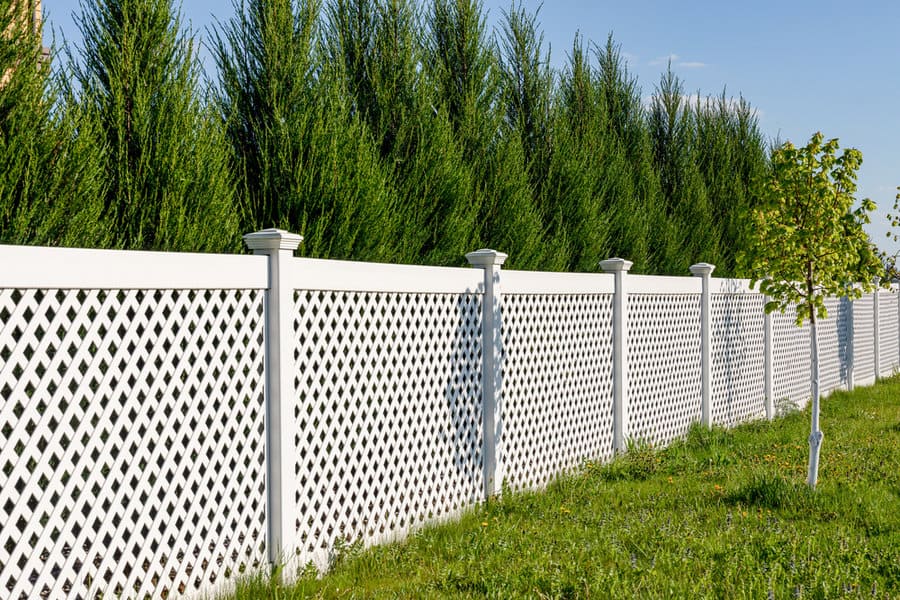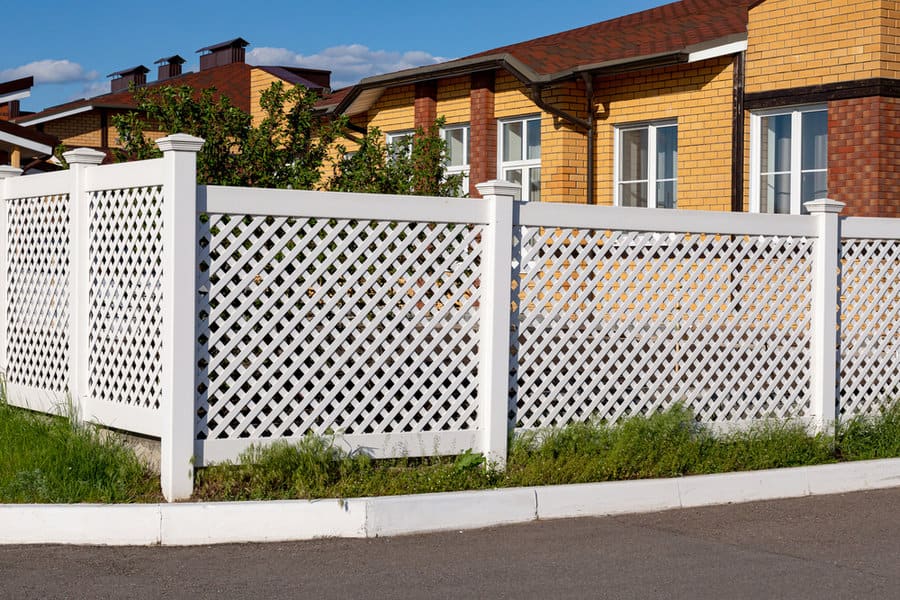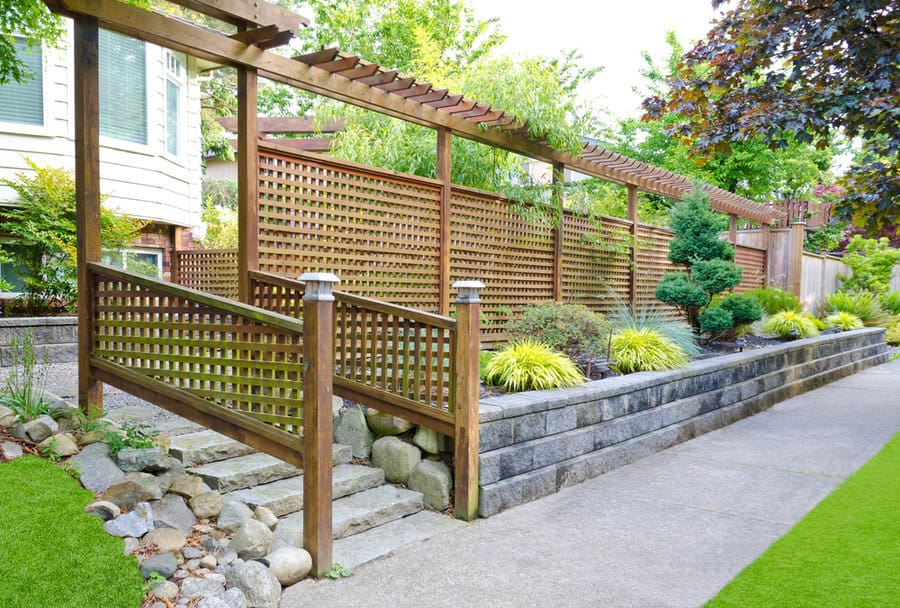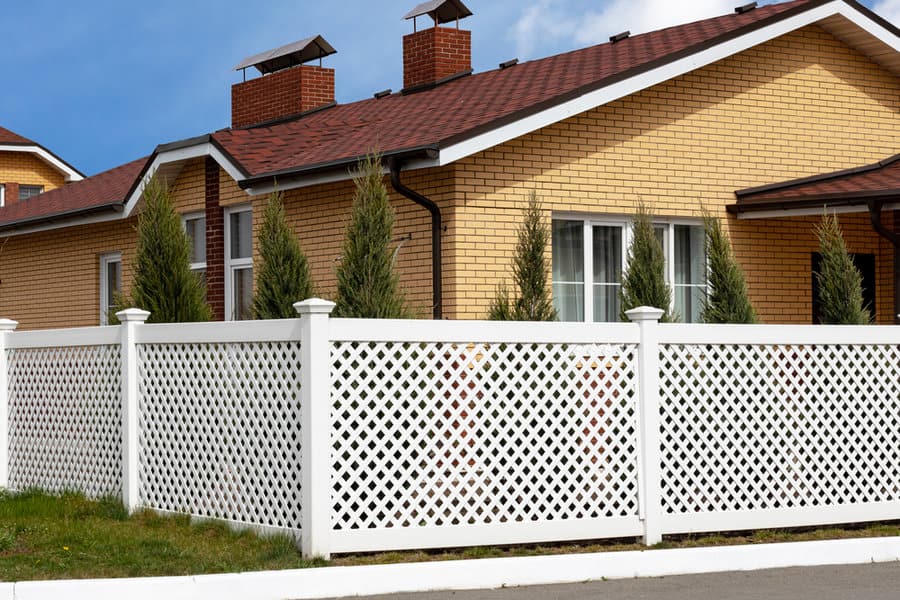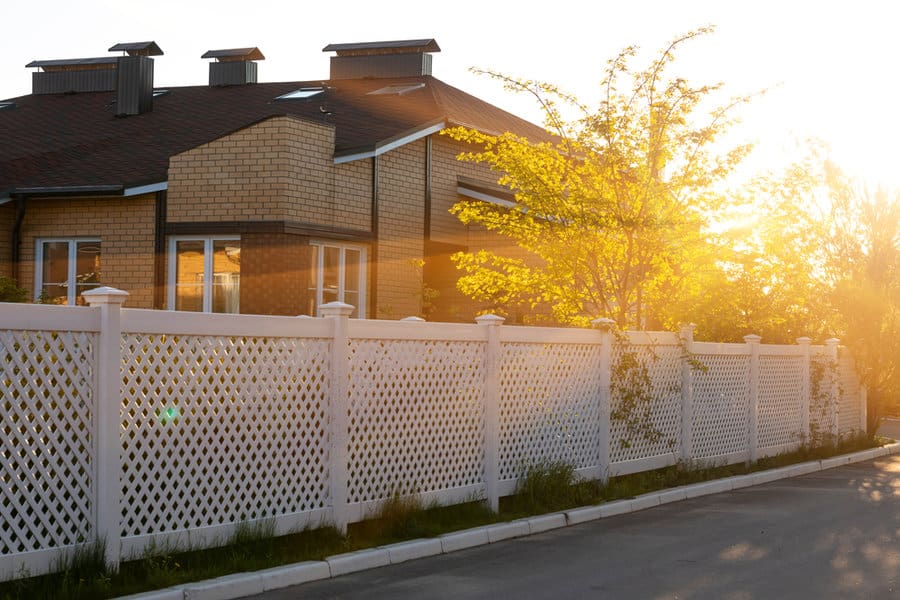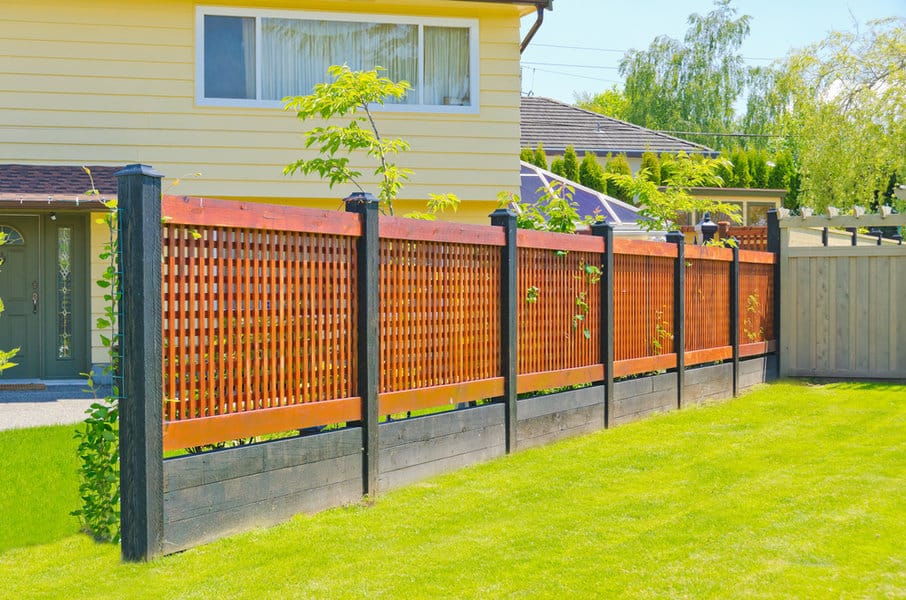 4. Craft Your Own Wood Pallet Fence
Transform your outdoor space into a secluded retreat with a DIY wood pallet privacy fence. Ensure you select strong, well-maintained wooden pallets, placing them vertically and securing them tightly together. Opt for a rustic, natural look, or personalize the fence with a paint color that matches your outdoor decor. Incorporate stability with supportive posts, anchored firmly into the ground, and for added seclusion, attach lattice panels or woven bamboo at the top. This design ensures a balance between privacy and a light, airy atmosphere. Don't forget to apply a weather-resistant sealant to prolong your fence's life and protect it from the elements, completing your cost-effective, satisfying DIY project.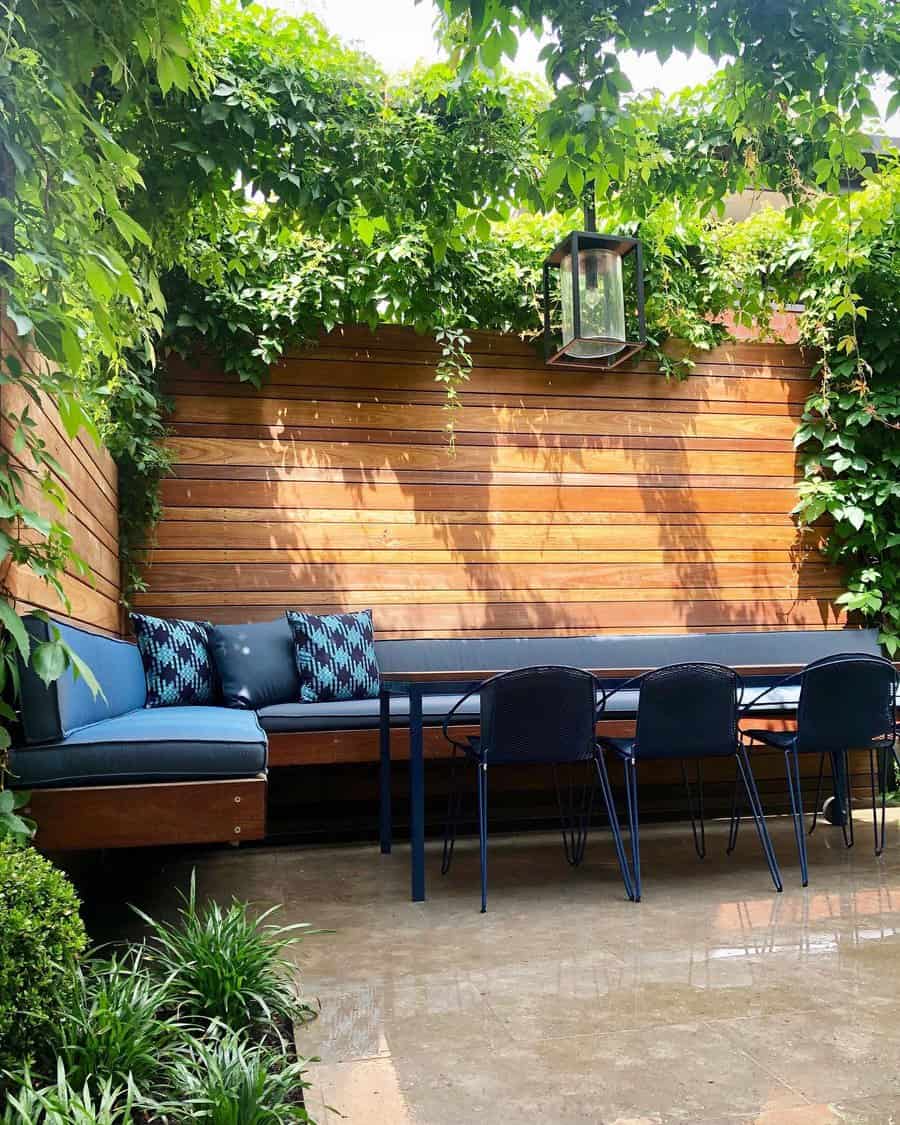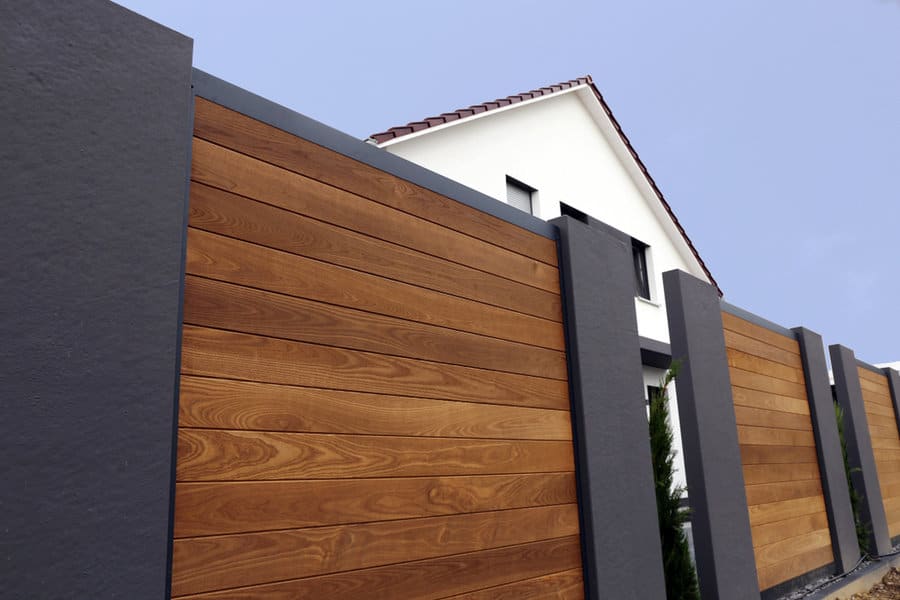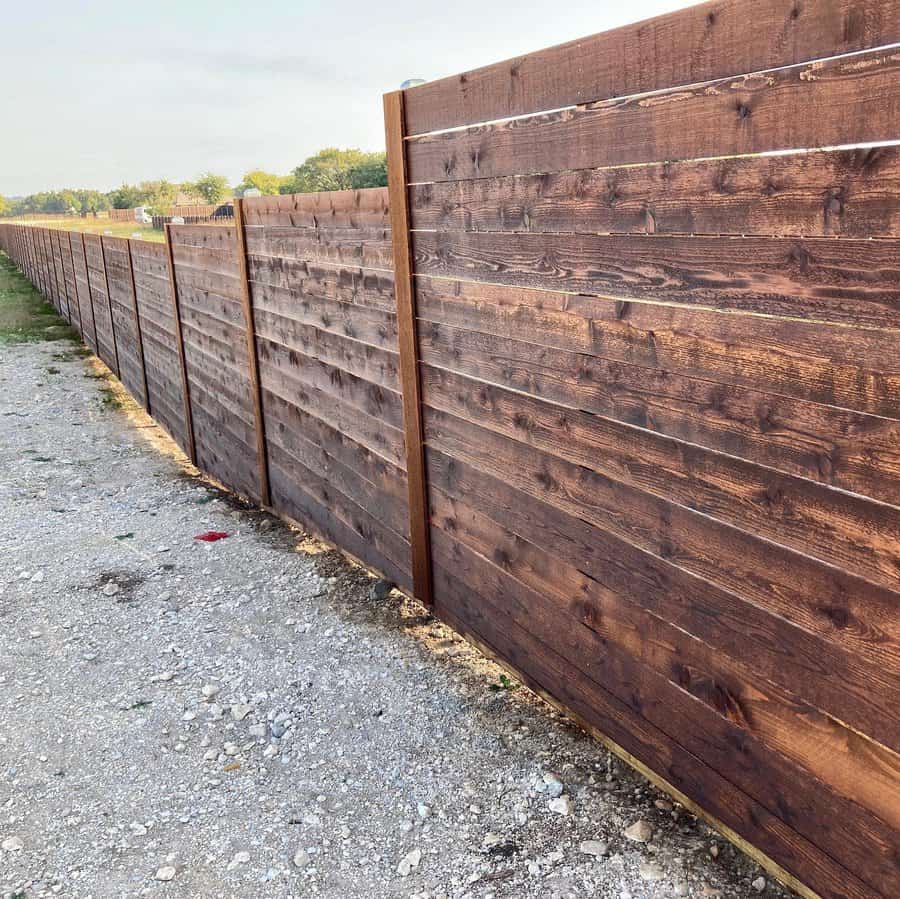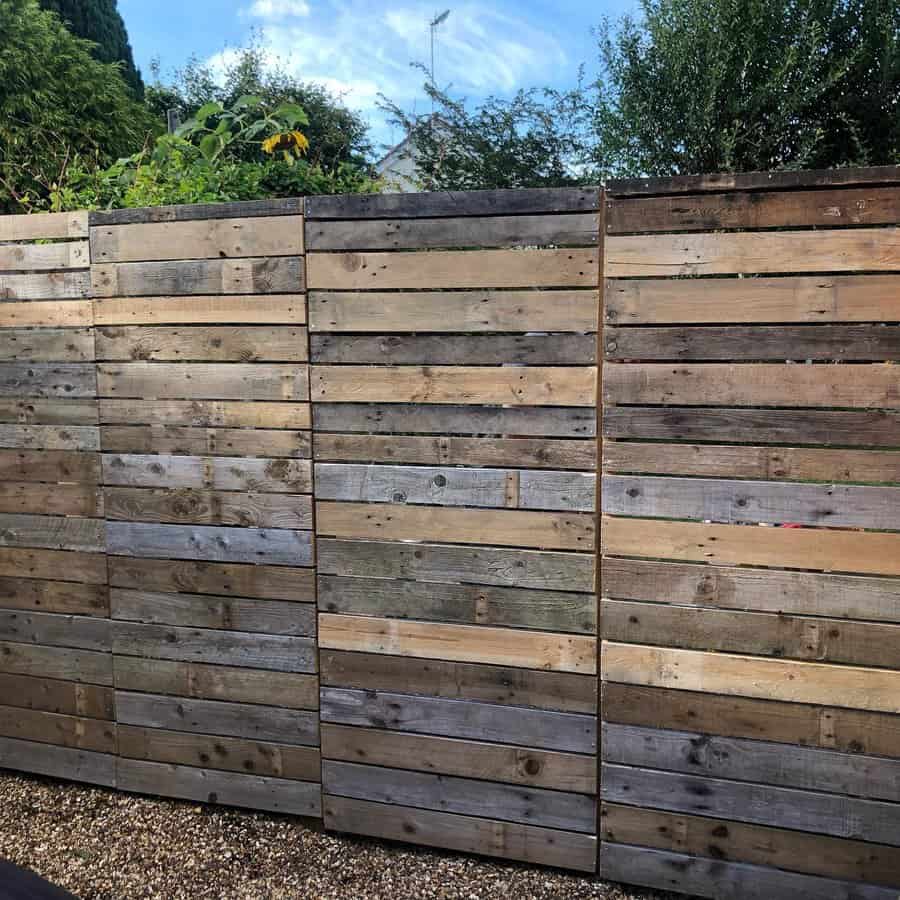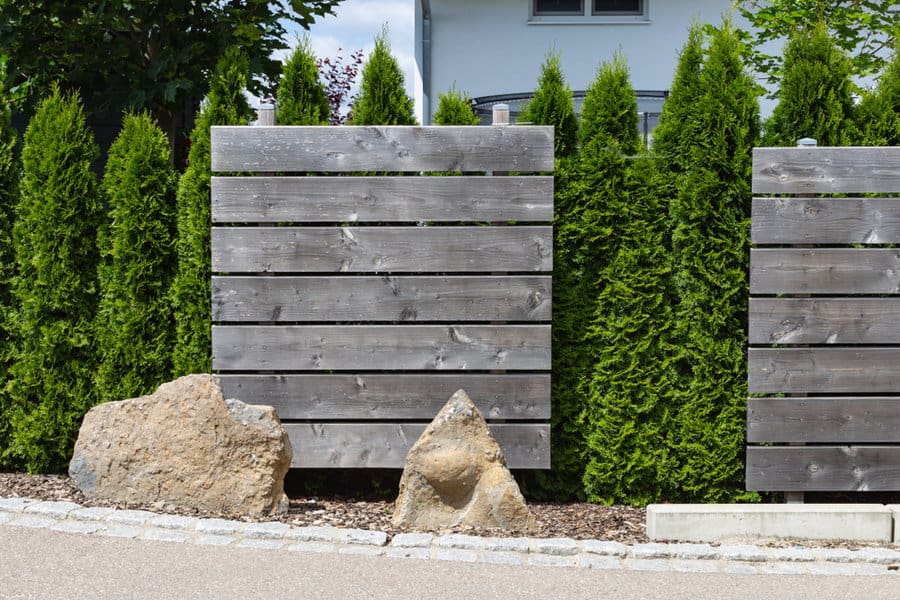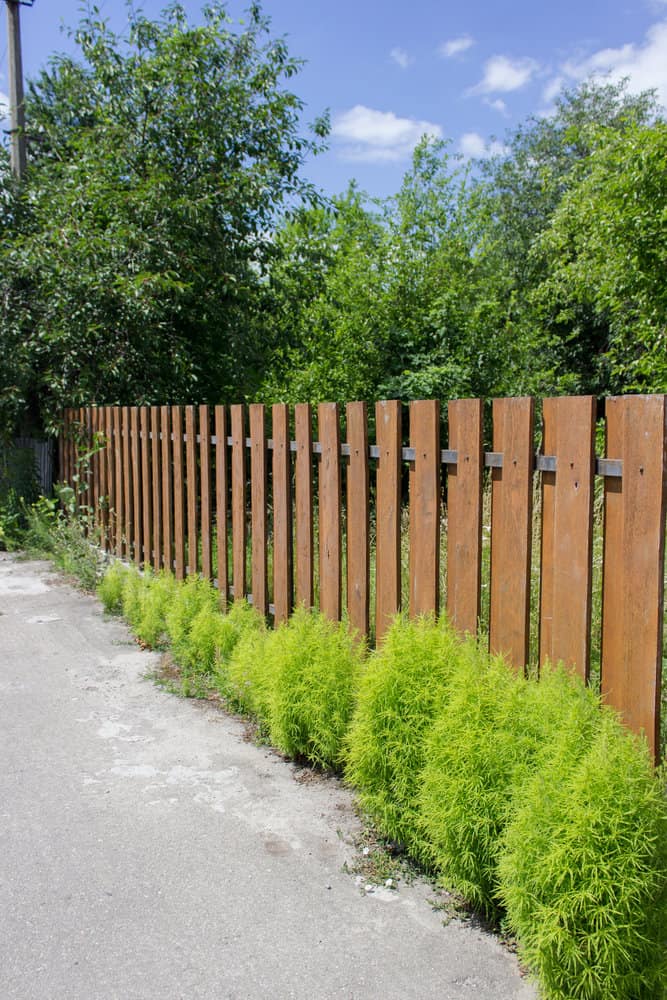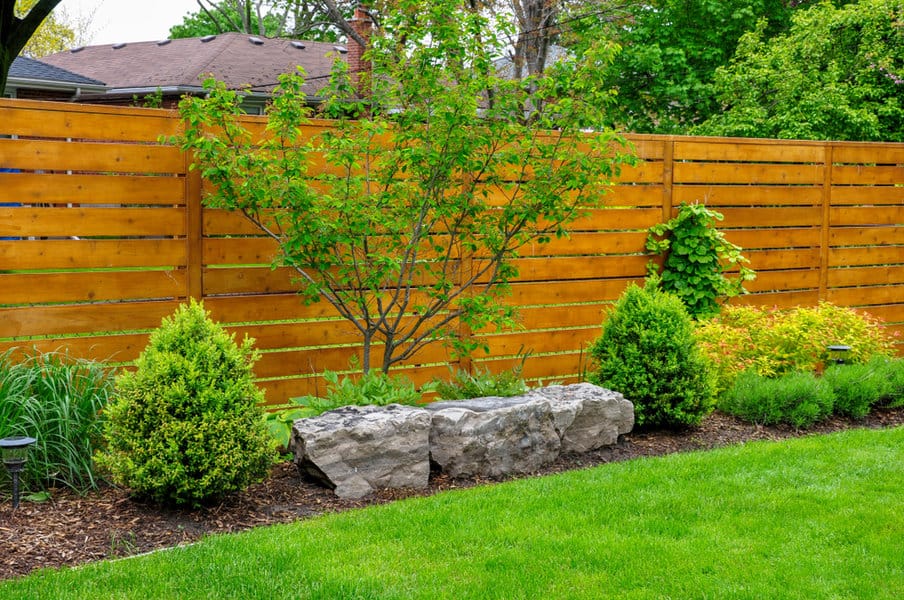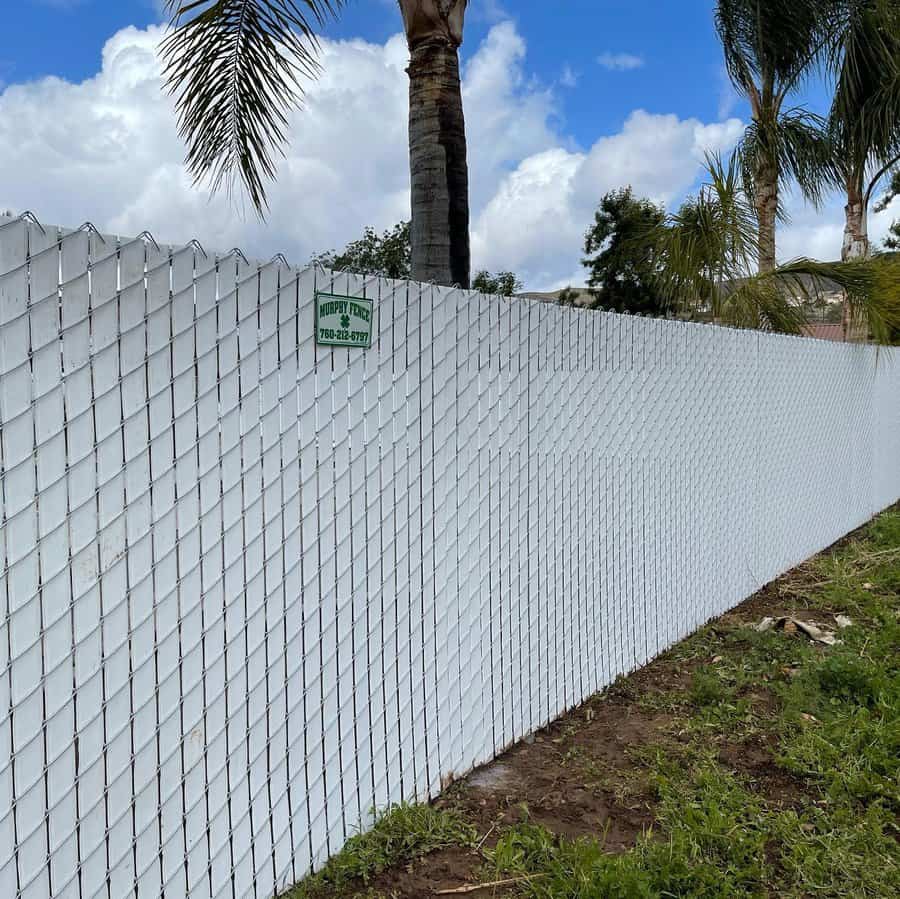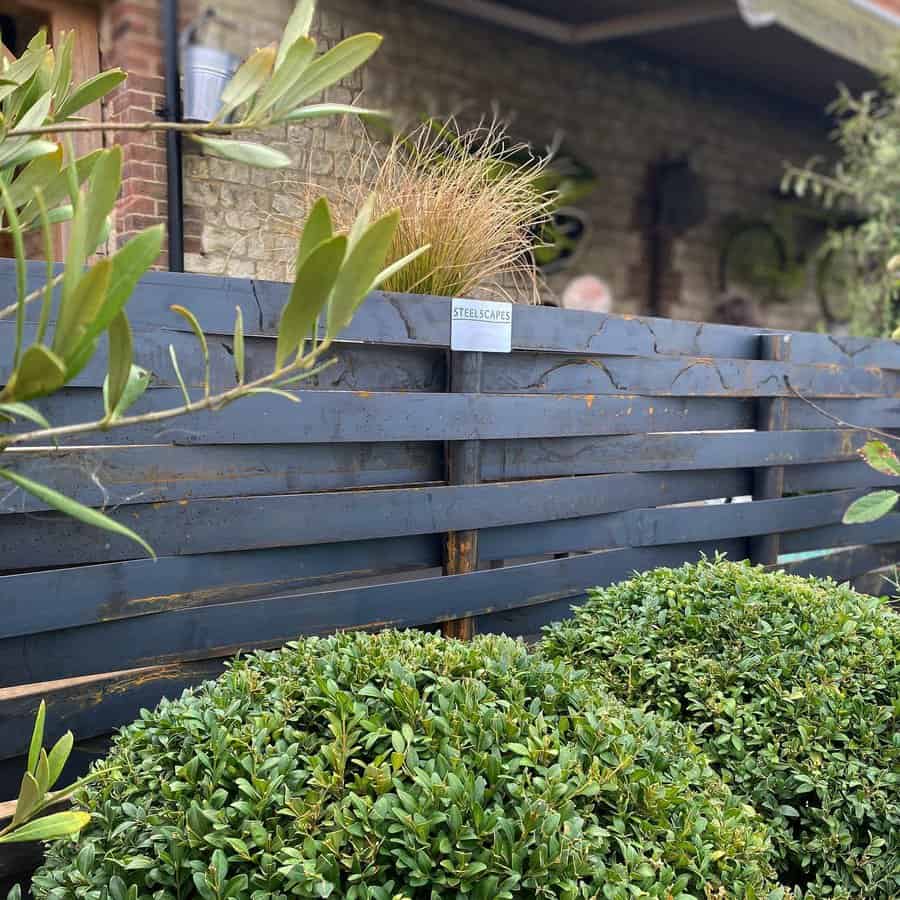 5. Elegant Aluminum Fencing for Privacy
Opt for aluminum fencing when you seek a low-maintenance, rust-resistant privacy solution for your outdoor space. Enhance its visual appeal by pairing the aluminum panels with composite fence accents, adding texture, depth, and an extra layer of interest. This combination results in a dynamic, sophisticated privacy fence, whether you integrate composite panels within the aluminum structure or use them as decorative touches. This approach ensures a unique, attractive barrier that provides seclusion while significantly elevating your outdoor area's aesthetic, creating a charming and private haven amidst the beauty of your landscape.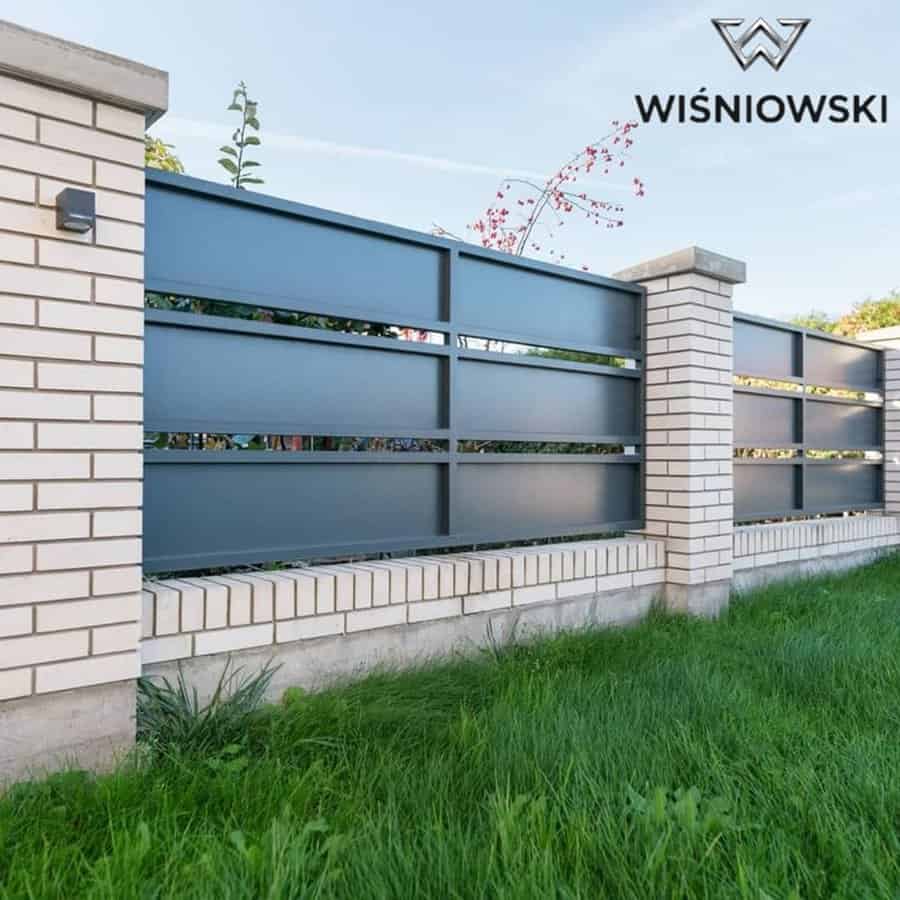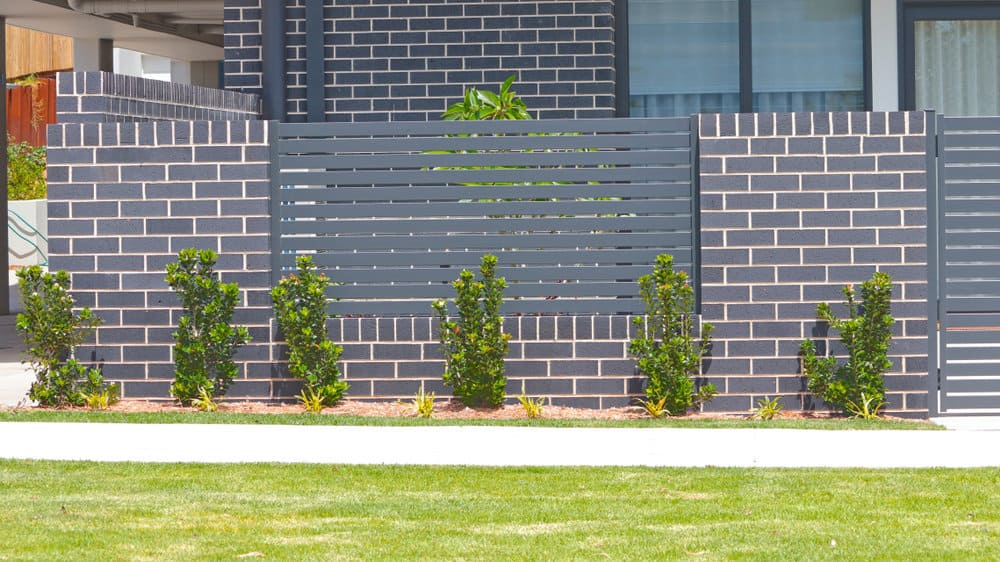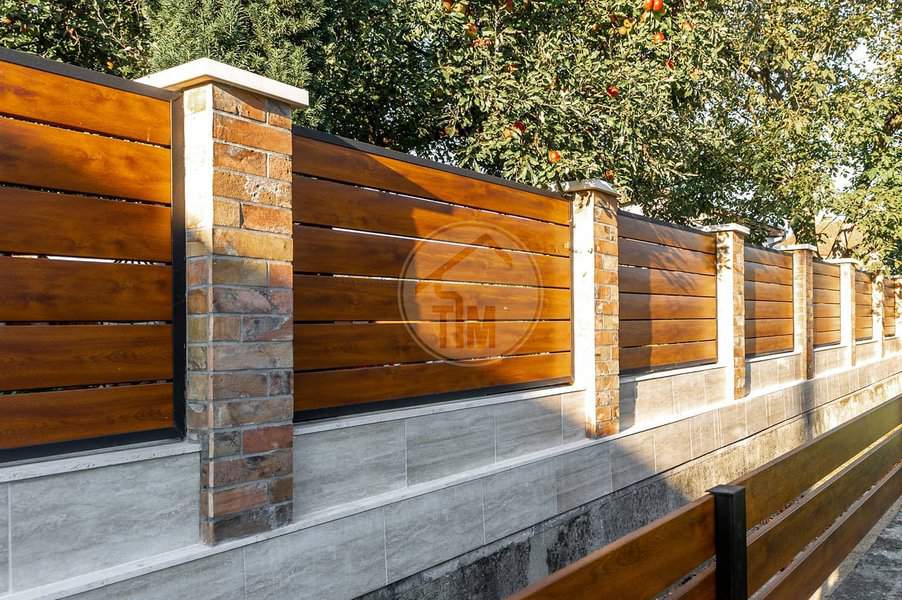 6. Durable Vinyl Options for Seclusion
Vinyl fencing stands out as a practical choice for creating a private outdoor retreat, thanks to its durability and low maintenance requirements. Its seamless panels deliver a modern, sleek look, making it versatile enough to complement diverse architectural styles and settings. Ideal for moments of solitude by the pool or establishing a secluded backyard haven, vinyl privacy walls provide an optimal solution. Choose this long-lasting, versatile fencing option to secure a private, aesthetically pleasing outdoor area with minimal upkeep.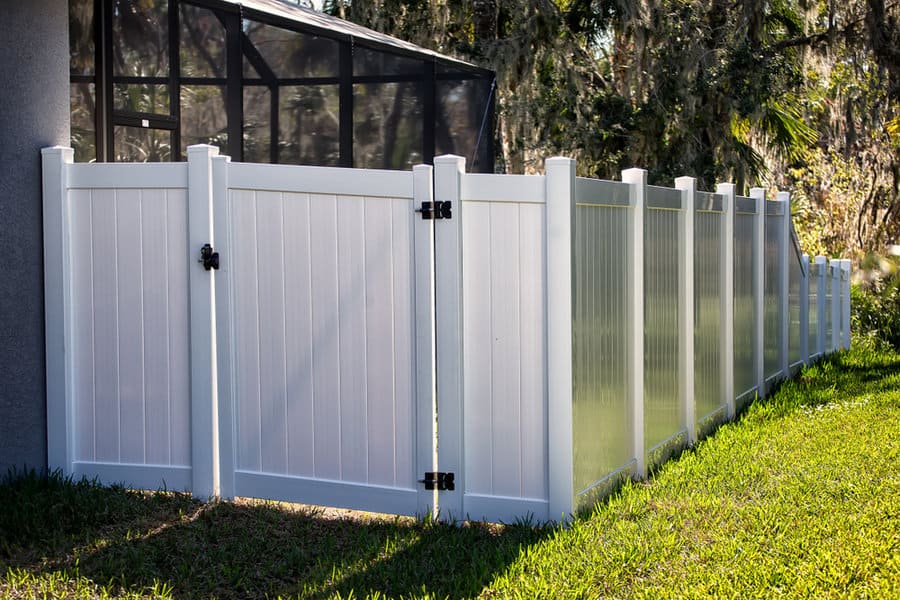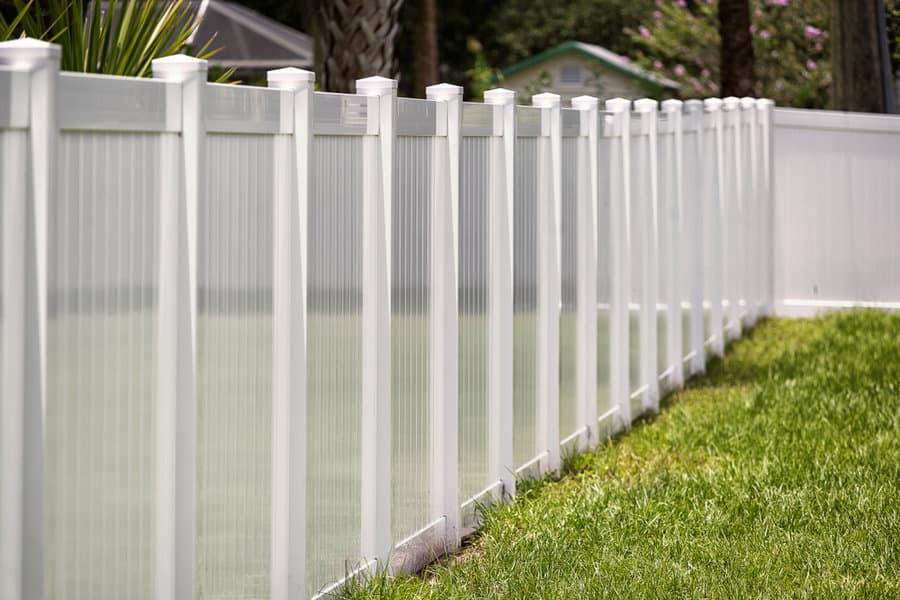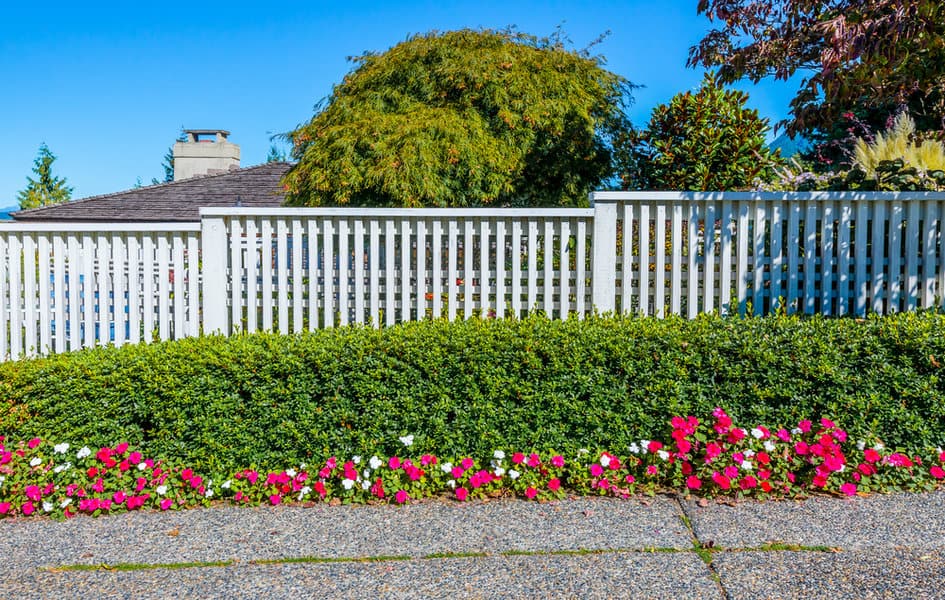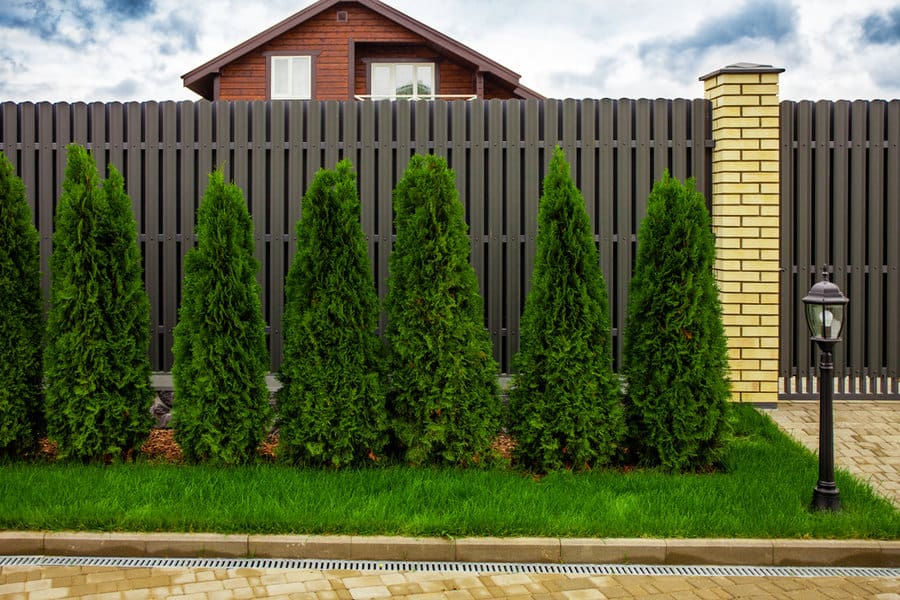 7. Stylish Narrow Wood Panel Solution
For a unique touch of seclusion and design, consider the narrow wood panel privacy screen. Balancing functionality with aesthetics, this fence employs a mesh-like arrangement of narrow wood panels, allowing a gentle interplay of light and shade while ensuring airflow and illumination. This design not only affords privacy but also introduces a captivating visual dynamic to your outdoor area. With the wood's warm tones and organic texture, it seamlessly integrates with your surrounding landscape, offering both privacy and an artistic flair.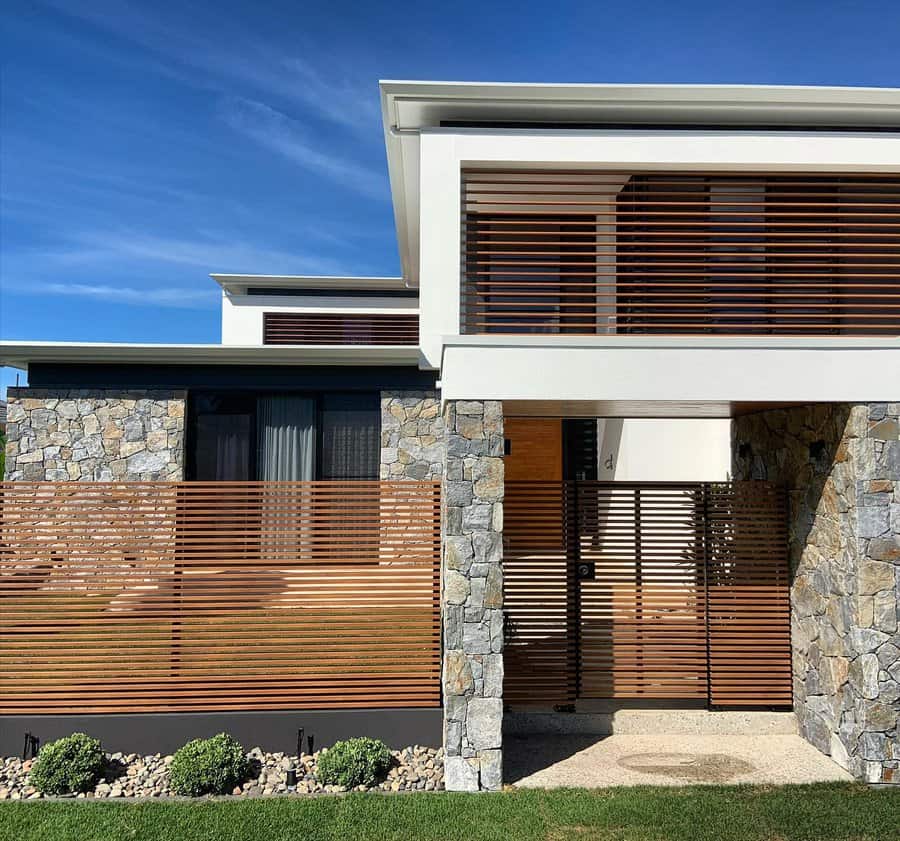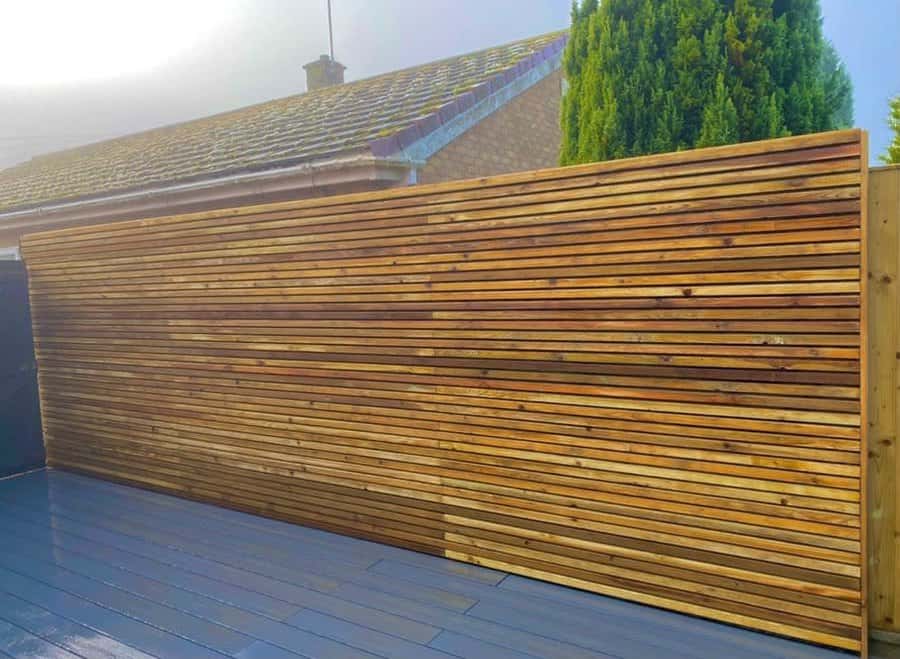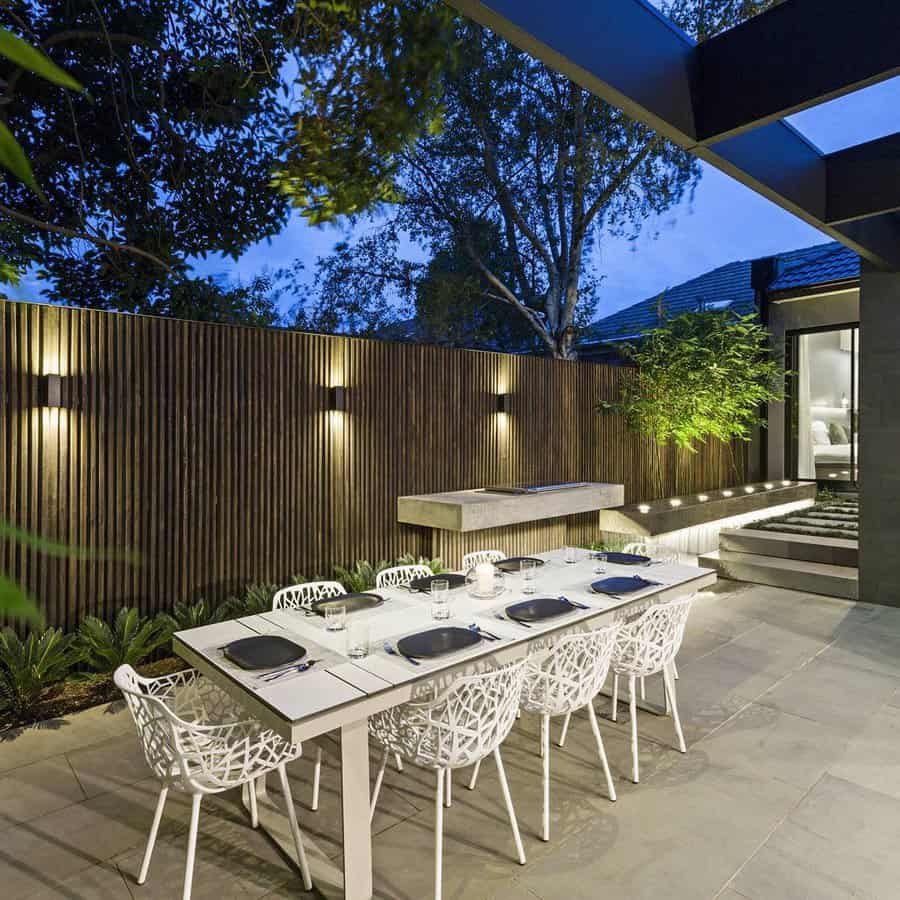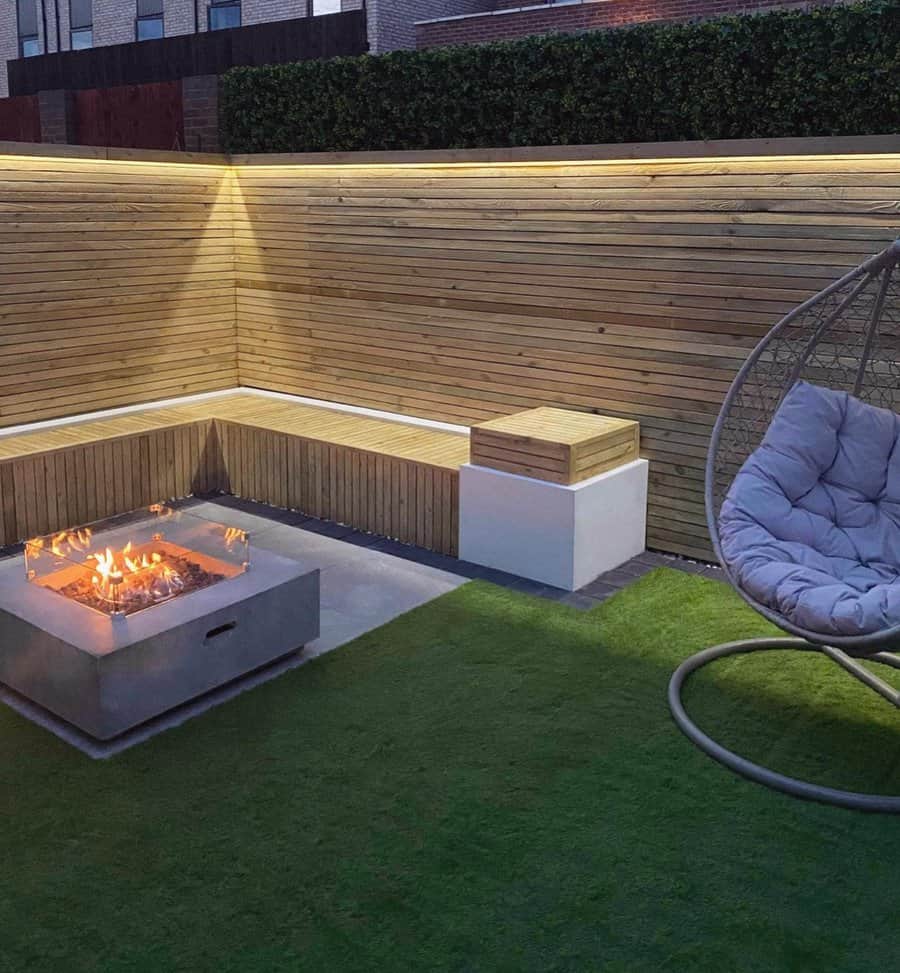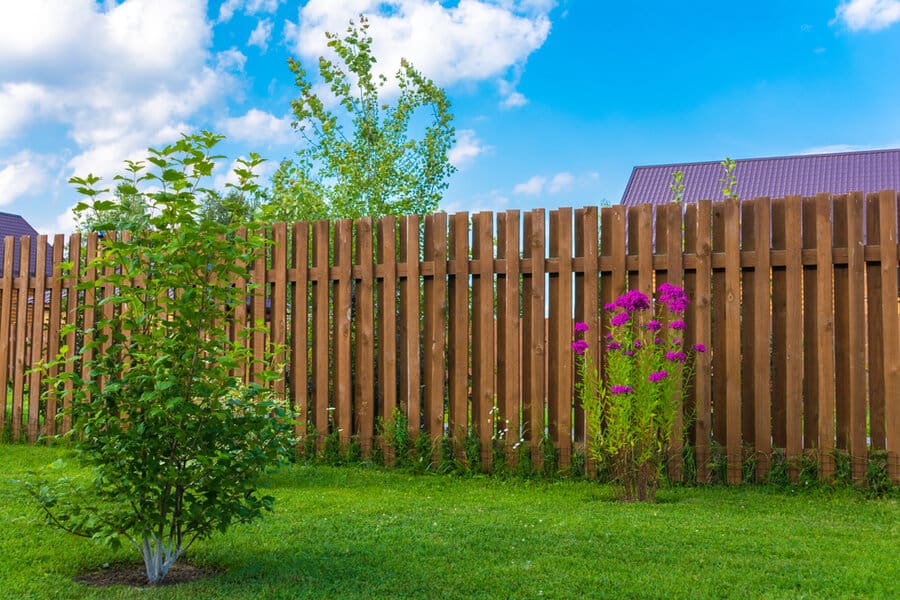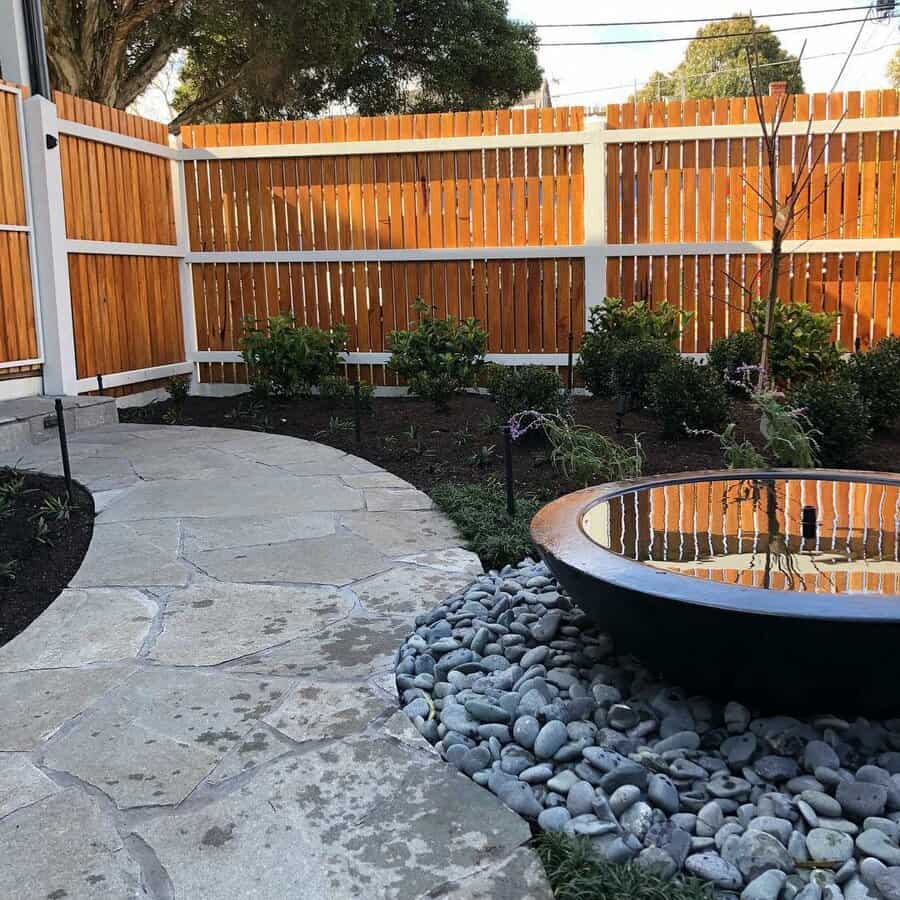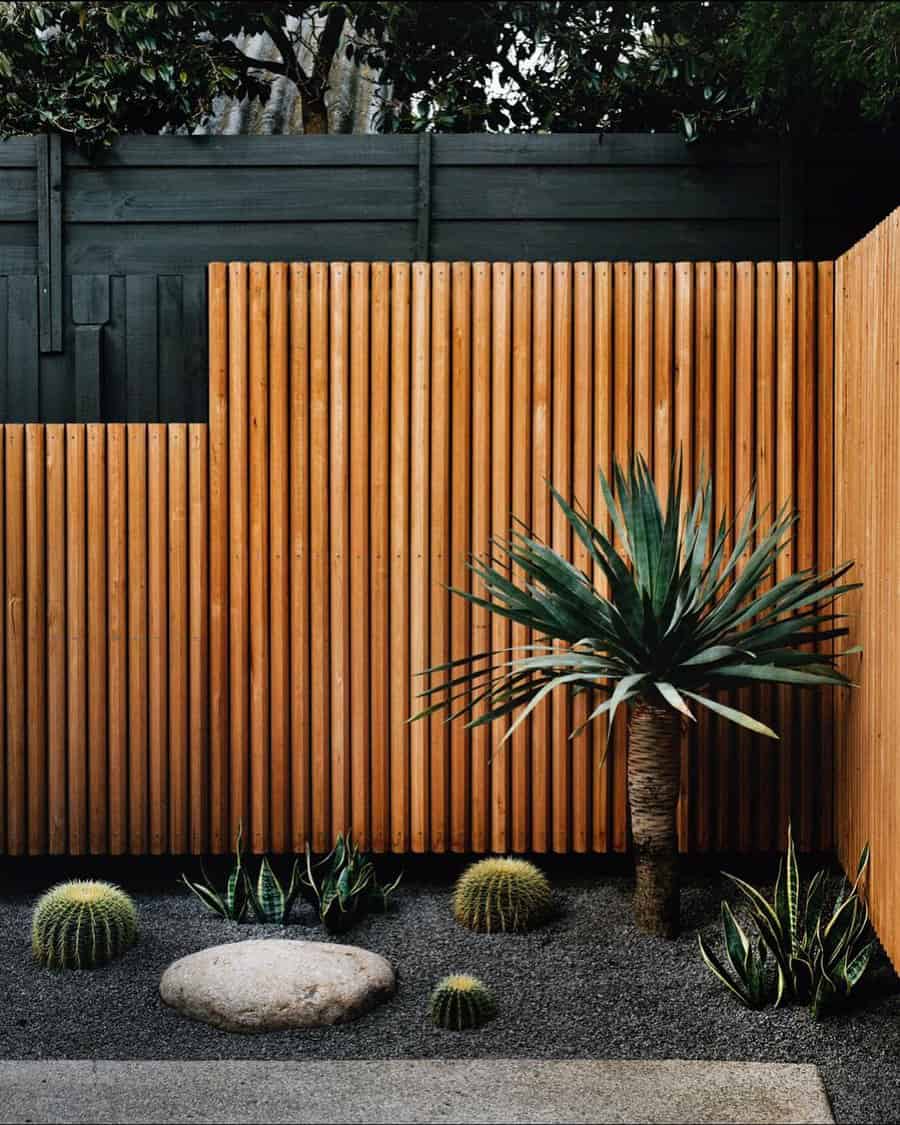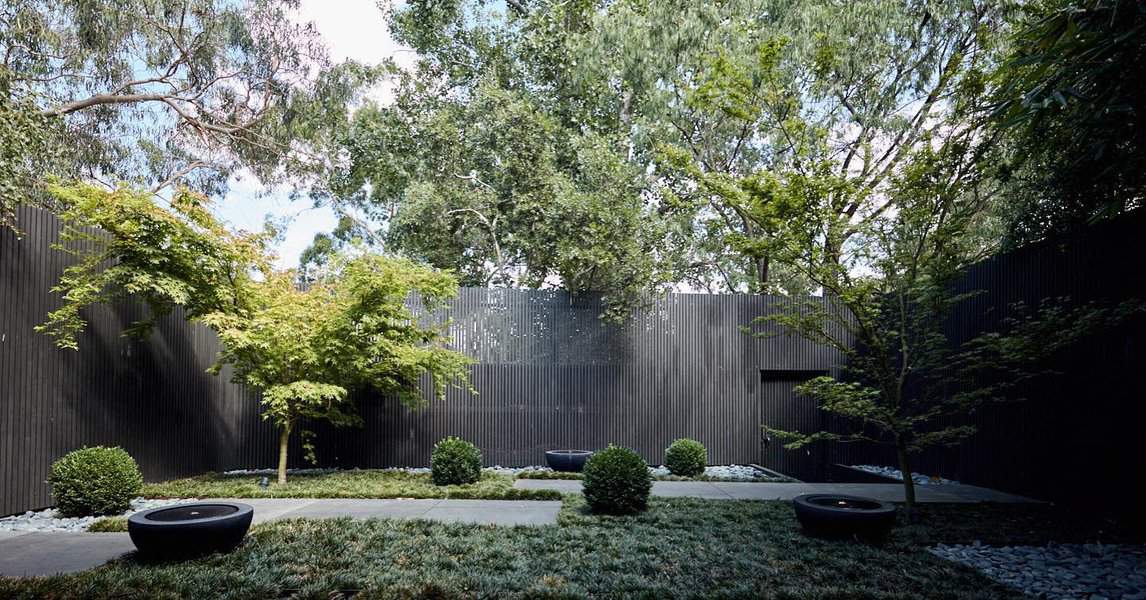 8. Combine Fencing with Plant Boxes
Enhance your privacy fence by integrating plant boxes, introducing a burst of color and a touch of nature to the structure. The addition of greenery not only adds vibrancy but also softens the fence's appearance, fostering a seamless integration of design and nature. Utilize the plant boxes for growing herbs or choose climbing vines and tall grasses to boost privacy and create a lush, green sanctuary. This combination of a wooden fence and plant boxes transforms your outdoor space into a peaceful retreat, perfect for relaxation, entertainment, and enjoying nature's beauty in solitude.
9. Rustic Charm with a Log Fence
Embrace the allure of nature with a rustic log fence, a sturdy and charming barrier that melds seamlessly with your outdoor surroundings. Select and arrange logs with precision to ensure longevity, and consider sharpening the tops into elegant spikes for added security and visual appeal. This design choice serves both as a deterrent and an enhancement to the fence's unique aesthetic. Providing privacy and a serene backdrop, the log fence transforms your outdoor space into a tranquil haven, allowing you to relish in a secluded retreat enveloped by natural beauty.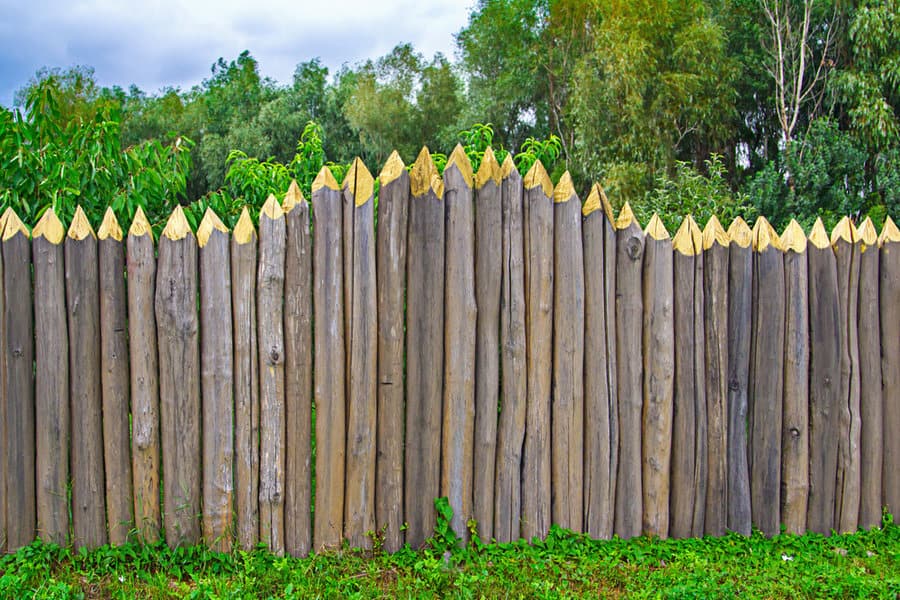 10. Upgrade to a Luxury Wooden Barrier
Indulge in elegance and privacy by opting for a luxury wooden fence for your outdoor sanctuary. Selecting from premium wood varieties such as pine, redwood, spruce, or cedar ensures both seclusion and an infusion of natural charm. These rich, warm wood materials immediately enhance your space's aesthetic appeal, transforming it into a sophisticated retreat. A meticulously crafted wooden barrier serves as an effective visual shield, contributes to noise reduction, and creates a tranquil hideaway. The inherent versatility of wood provides ample room for personalization, catering to your preference for either a solid, robust design or a more intricate lattice pattern.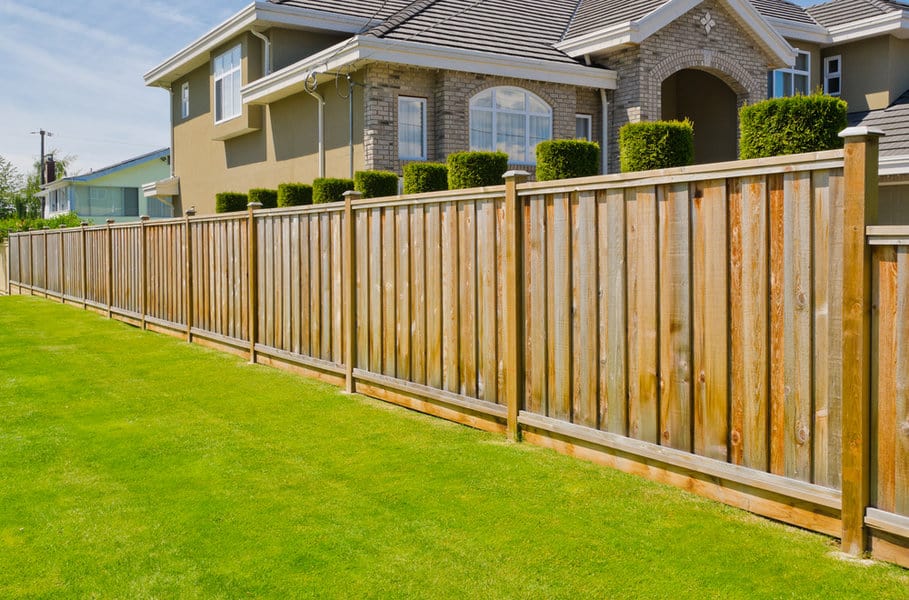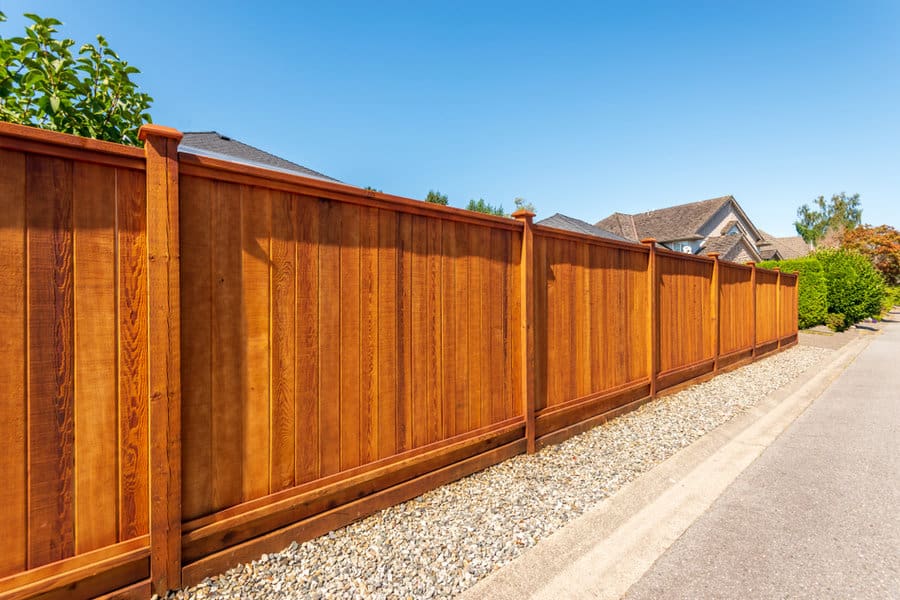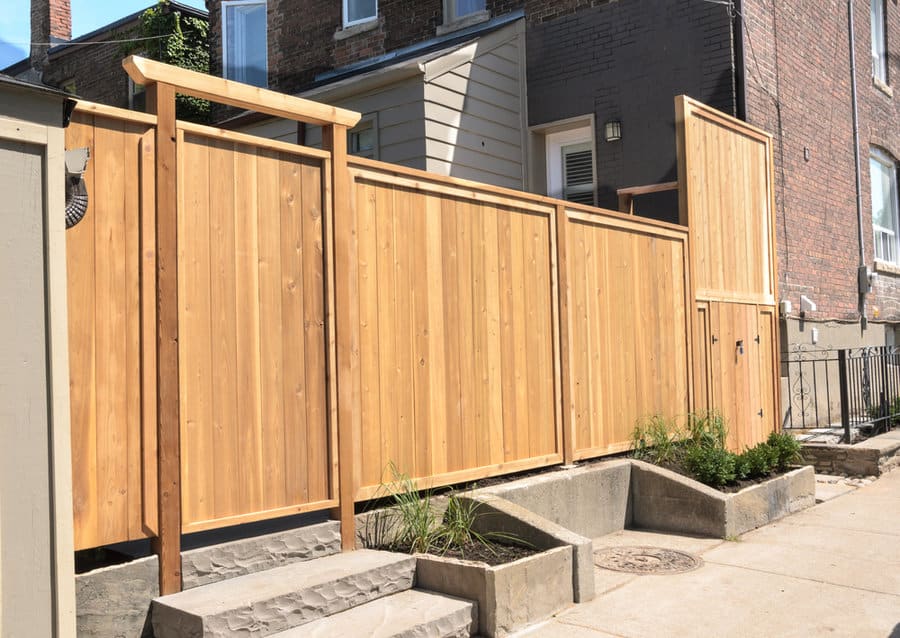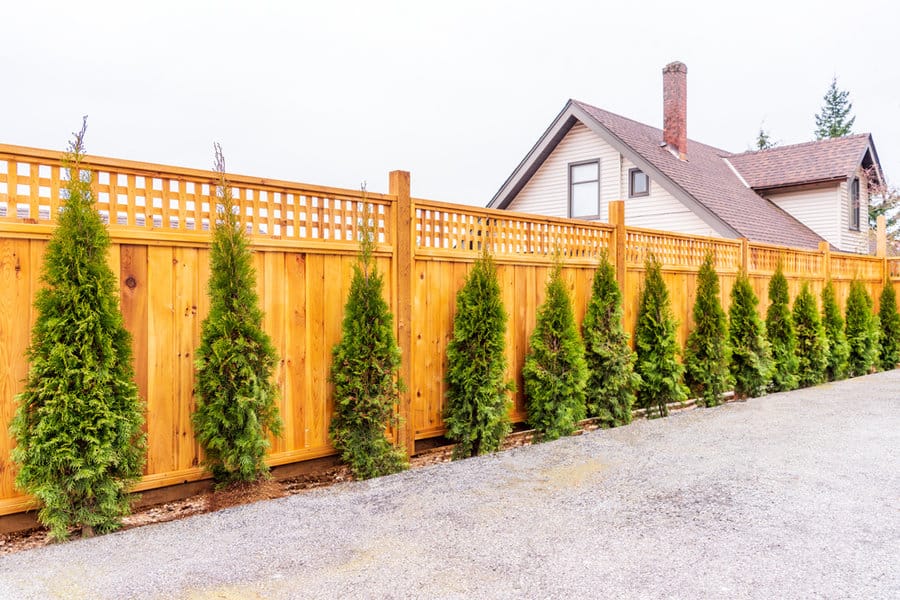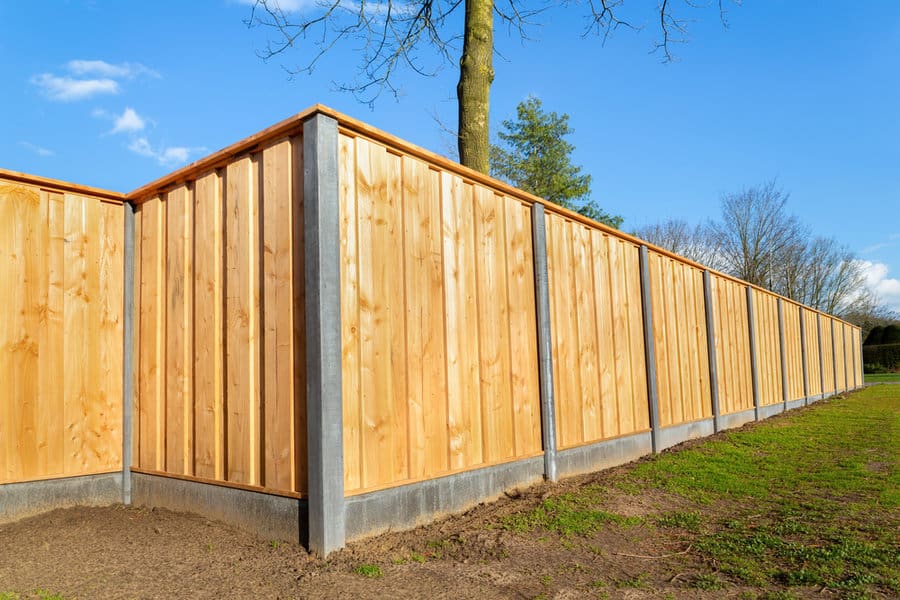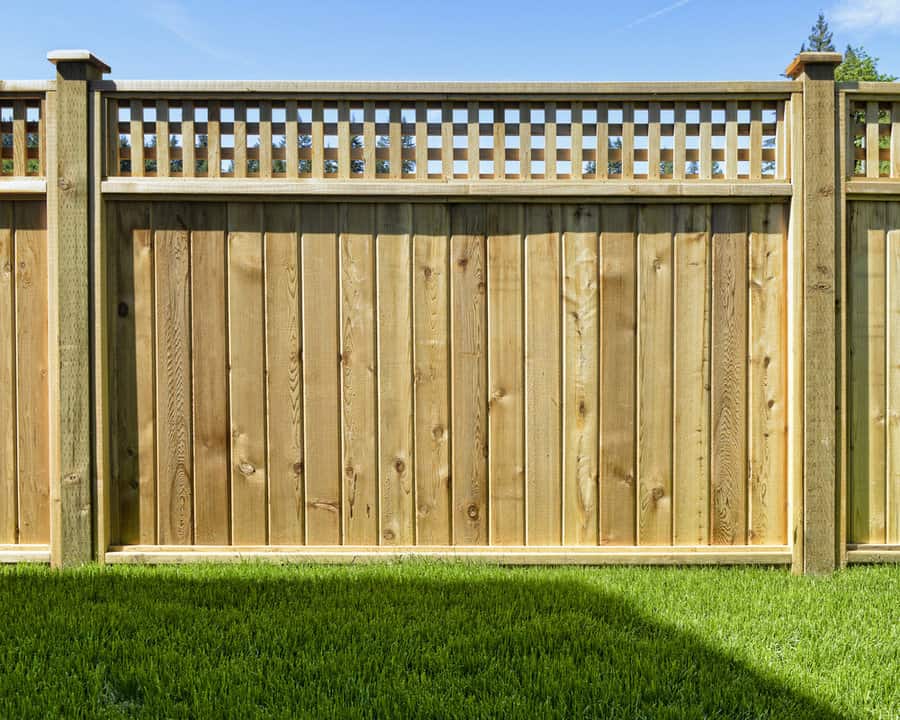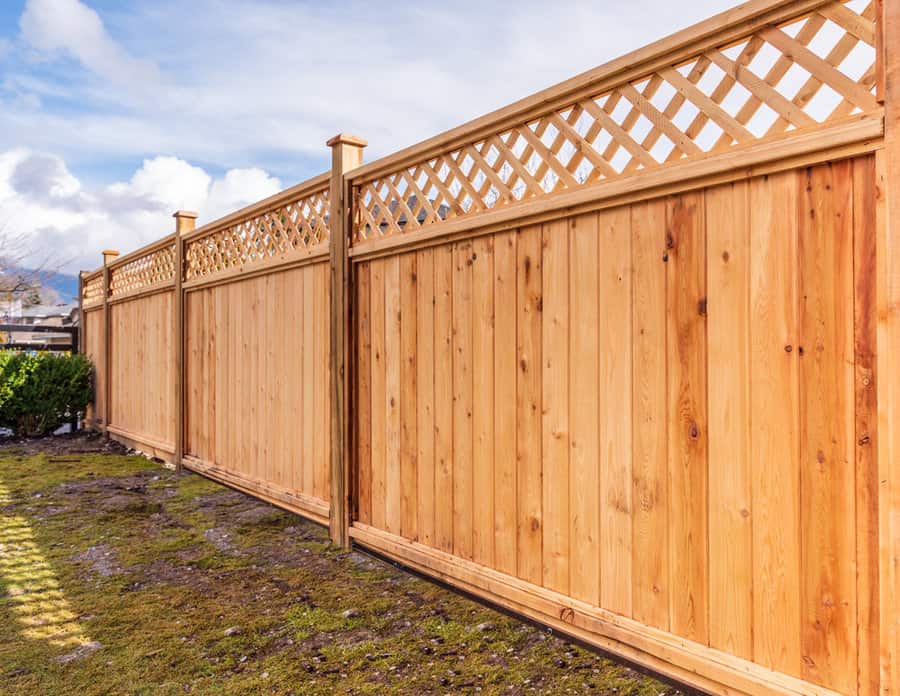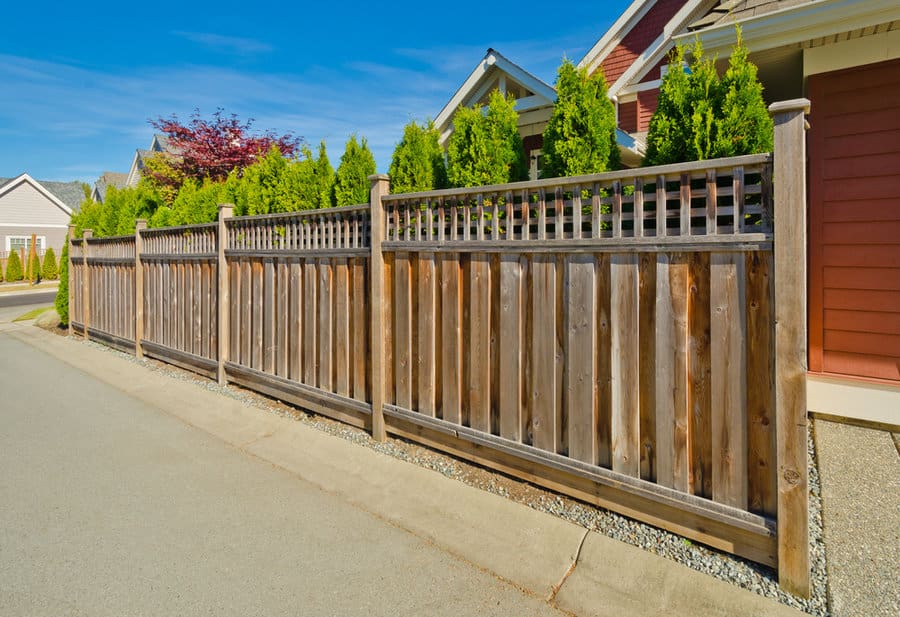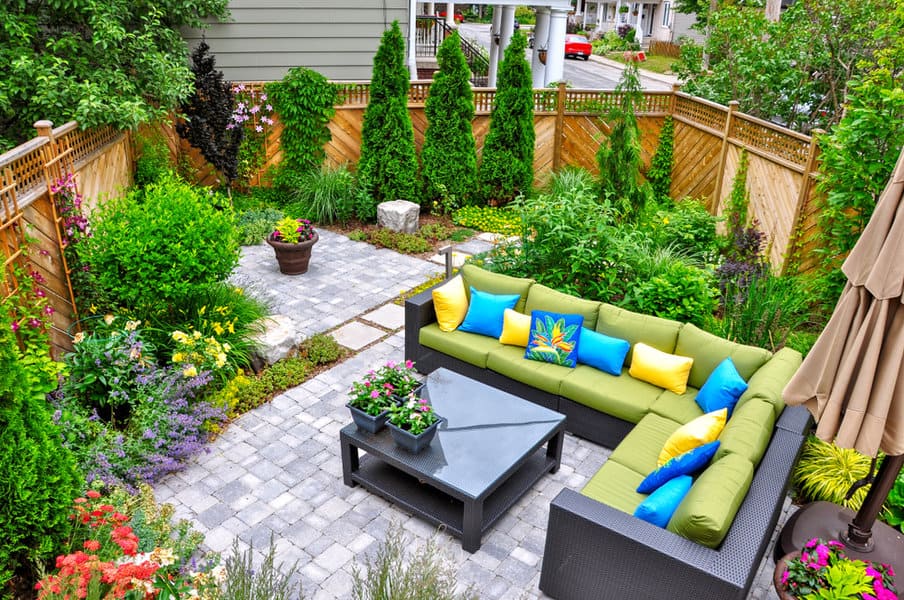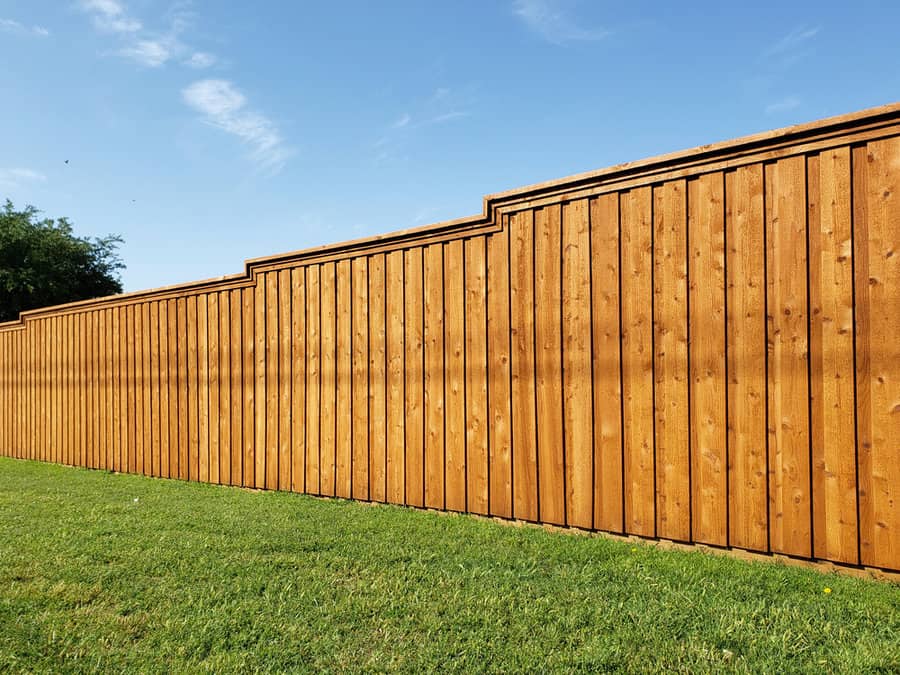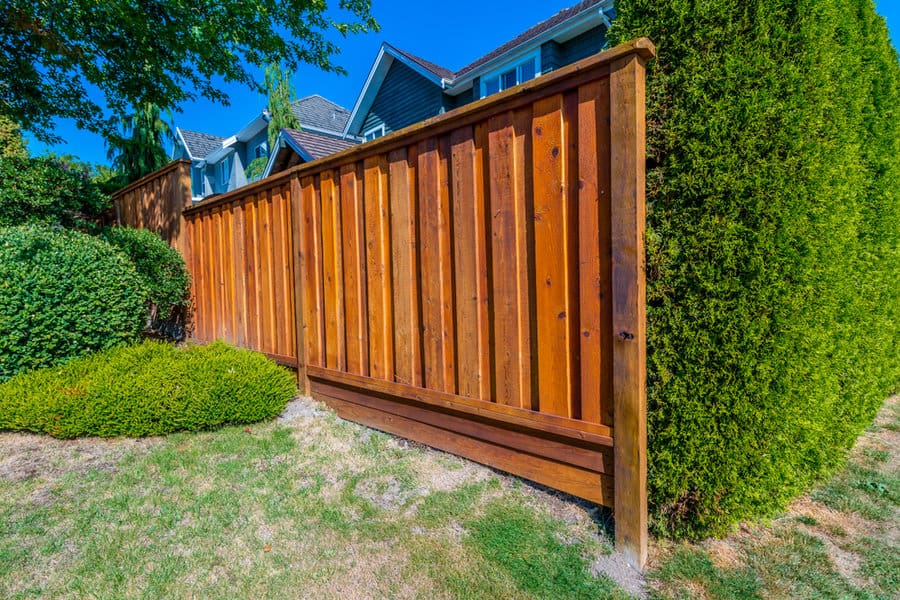 11. Timeless Stacked Stone Wall Elegance
A stacked stone wall offers a timeless and elegant barrier, boasting natural beauty and a palette of varied colors. Its seamless stone arrangement not only adds a sense of solidity and permanence but also elevates the aesthetic appeal of your landscape. This versatile design complements a wide range of architectural styles, from contemporary to rustic, seamlessly integrating with your existing outdoor décor. Whether your goal is to create an intimate backyard hideaway or to protect your garden from outside view, a stacked stone privacy wall stands as a stylish, durable choice.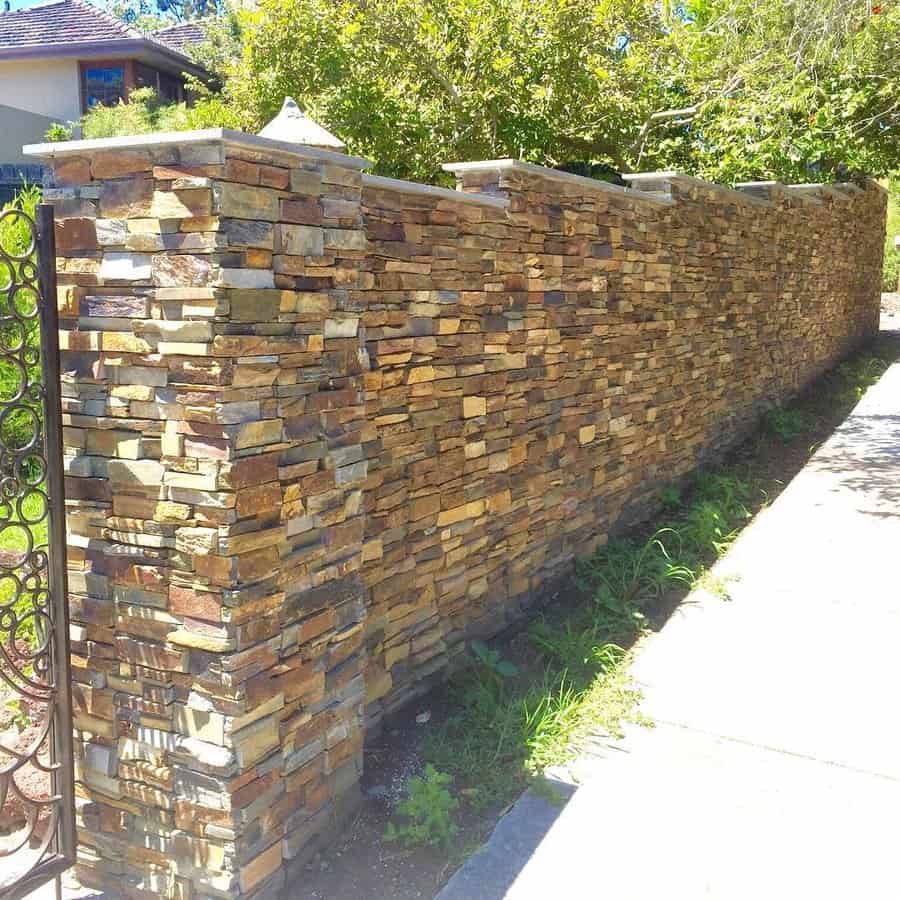 12. Sturdy and Aesthetic Brick Privacy
Opt for the enduring elegance of a brick privacy fence to impart sophistication and strength to your outdoor space. Brick's durability and resistance to weather make it an ideal choice for a robust, low-maintenance boundary. Offering both seclusion and structural support, this solid fence doubles as a retaining wall, enhancing the stability of your landscape. Its warm, earthy tones harmonize with nature or strikingly contrast against verdant foliage, making a brick fence a versatile and attractive option for ensuring privacy.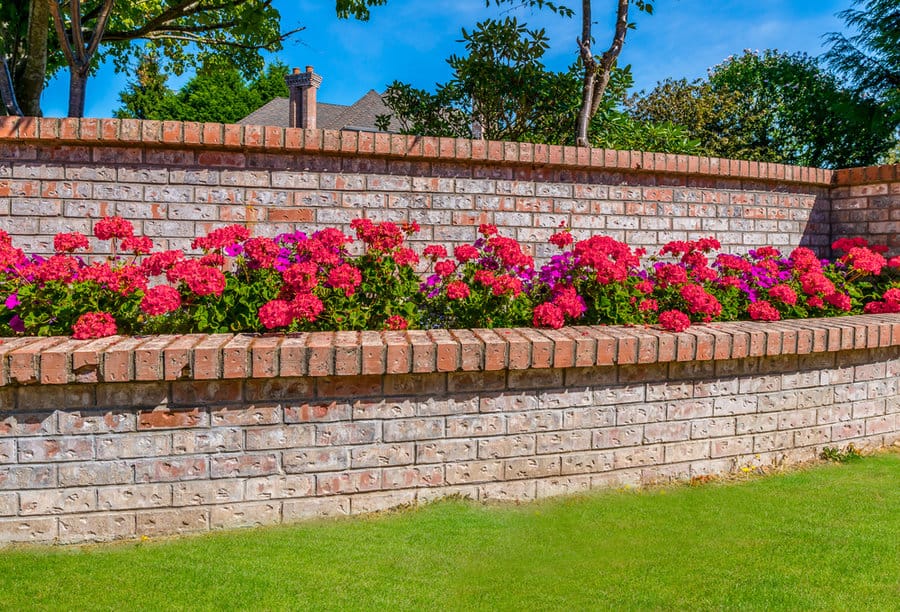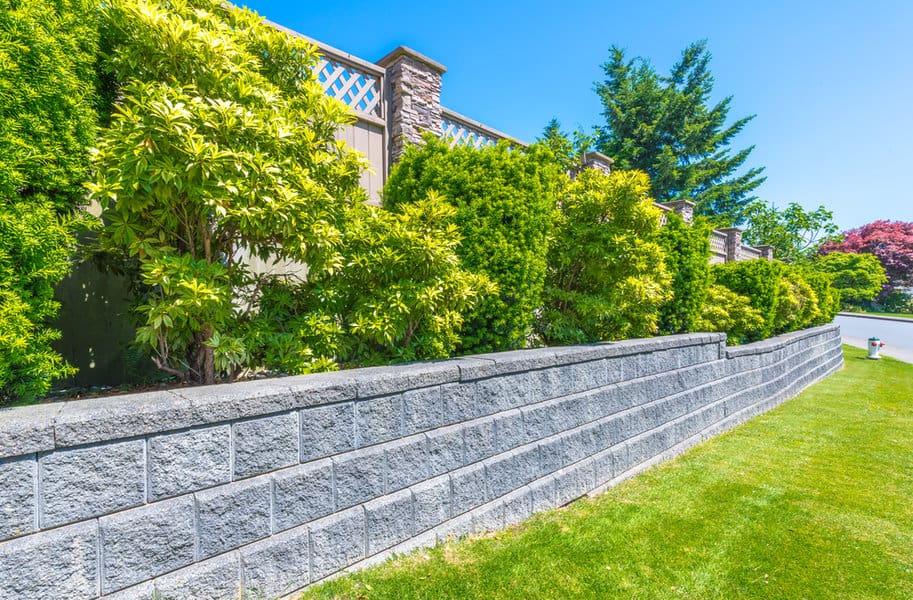 13. Personalize Space with a Mural Fence
Infuse your outdoor space with creativity and character by incorporating a mural onto your privacy fence. Whether it's a serene nature scene, a bold abstract pattern, or a lively cityscape, the mural not only ensures privacy but also serves as a captivating focal point, imbuing your landscape with personality and charm. It's like having an art gallery in the comfort of your backyard, reflecting your unique style and preferences. This bespoke touch transforms your privacy fence into a work of art, providing a private haven for relaxation, entertainment, and a serene escape from the everyday hustle and bustle.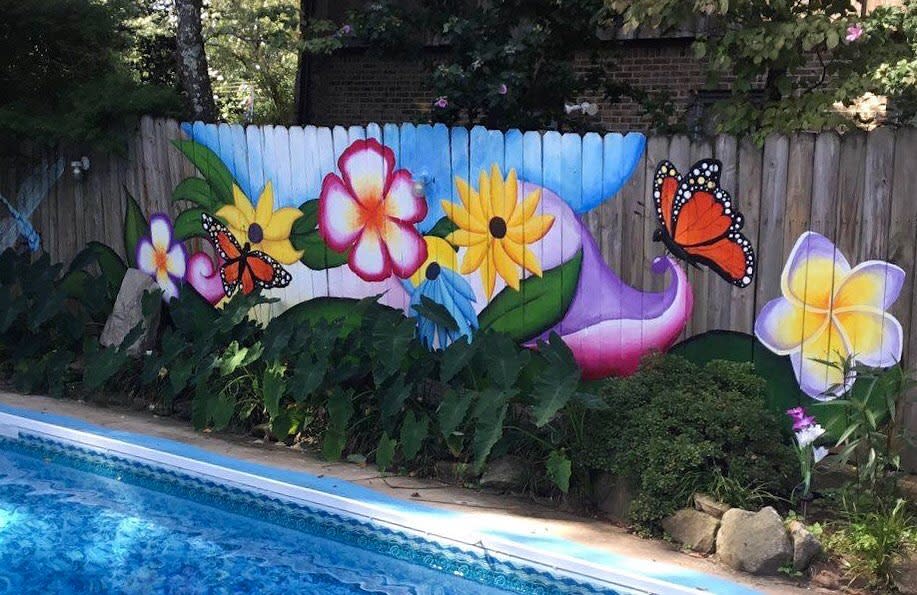 14. Artistic Cut-Out Designs for Fencing
Transform your outdoor space with an aluminum privacy fence featuring artistic cut-out designs. This innovative approach balances functionality with aesthetic appeal, introducing a botanical elegance to your landscape. Choose from intricate nature-inspired motifs, adding a whimsical and artistic touch to your surroundings. As light filters through the cut-out patterns, it casts enchanting shadows, enriching your space's ambiance. Aluminum's durability and versatility ensure your artistic privacy fence stands resilient against time and weather, providing lasting seclusion and beauty.
15. Modern Concrete Privacy Solutions
Embrace the robust and enduring qualities of a concrete privacy fence for a modern, sophisticated addition to your outdoor space. This solid structure promises durability across diverse weather conditions, ensuring your secluded haven remains undisturbed. Beyond its practicality, the concrete fence introduces a contemporary and sleek flair to your landscape, with options to personalize the smooth surface through decorative touches or textured finishes. Opt for this steadfast solution, and relish in the tranquility and privacy of your open-air retreat, free from external disturbances.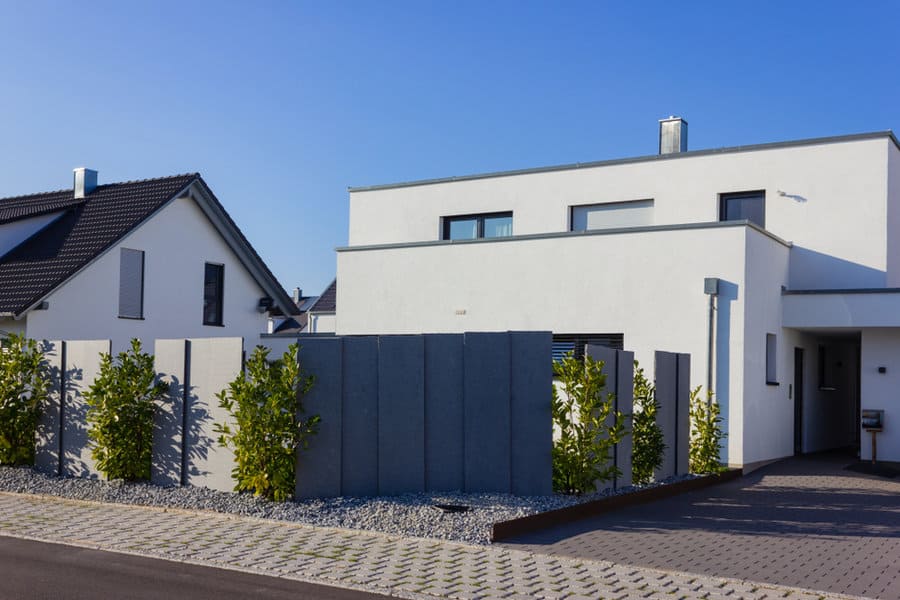 16. Enhance Your Yard with Arched Fencing
Revitalize your outdoor sanctuary with an arched privacy fence, marrying style and seclusion seamlessly. This innovative design elevates your space, shielding it gracefully from outside view, while introducing an element of architectural finesse. The sweeping curves of the arches offer a softer, more natural aesthetic, inviting a sense of tranquility and harmony. Tailor your arched fence to fit your style preferences, selecting from materials such as timeless wood, contemporary vinyl, or sleek metal, and make a distinctive statement in your personal haven.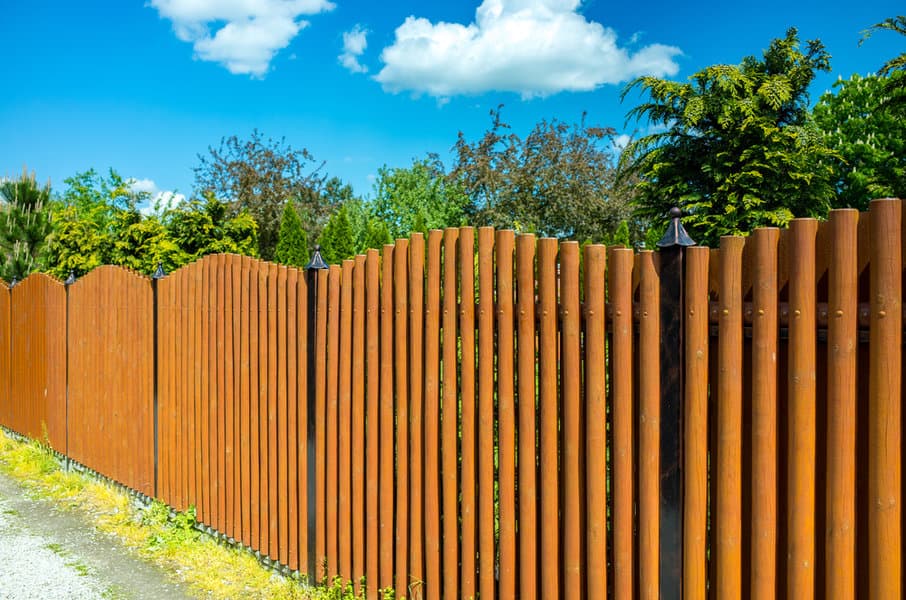 17. Secure Perimeters with Steel-Spiked Fencing
For those prioritizing both security and aesthetics, a steel-spiked privacy fence is an excellent choice. This design marries safety with style, using metal spikes atop the fence to deter unwanted intrusions. More than just a protective measure, the spikes introduce a bold and edgy flair to your outdoor space. Pair the fence with sleek materials or contrasting textures to maximize visual impact. With a steel-spiked fence, you not only ensure added security but also showcase a distinctive design that stands out in your landscape.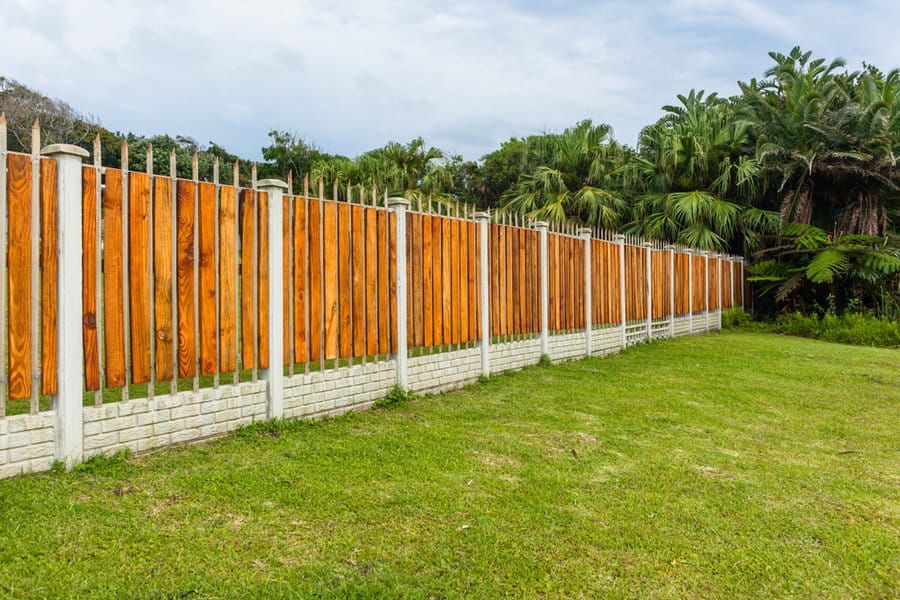 Privacy Fence FAQs
What is the cheapest privacy fence to build?
The most affordable fence you can build is a treated pin fence. A slightly more expensive option but still the most affordable is to use pressure-treated pine. The slight increase in cost makes it well worth the increase in durability.
What can I use instead of a fence for privacy?
Instead of building a fence, you can plant bushes or have super-sized planters lined up. You could plant trees in a line. You could hang curtains around your patio or the specific area where you want privacy.
Is it rude to put up a privacy fence?
No, it isn't rude to build a privacy fence on your property. There are many reasons people choose to build a fence, so privacy may not be the only reason. It is also your property; as long as you follow local ordinances and laws, you are allowed to build a fence on your property if you want one and can afford it.