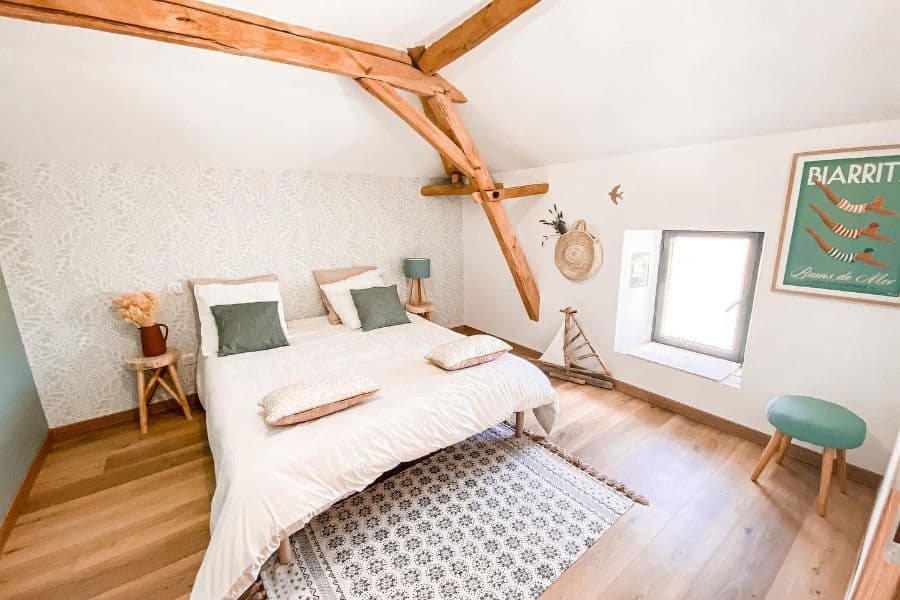 The Top 92 Zen Bedroom Ideas
The word "Zen" has become a common part of English vocabulary. It is used to assign peace to everything from food to business practices—but what does it really mean? "Zen" signifies an awakening of one's connection to nature, a tradition passed on through Mahayana Buddhism. The Sanskrit root means, "to see, observe, to look."
People who embrace Zen décor usually enjoy a minimalist, uncluttered aesthetic. Simple furniture and calming earthy colors bring a sense of tranquility to this style of bedroom. Scroll through our gallery and get new concepts to add to your own Zen bedroom ideas.
1. Boho
On the surface, bohemian décor and Zen décor seem incompatible. Boho decorating means filling your home with objects from around the world. It celebrates culture in a relaxed, often colorfully chaotic way. Some might say that boho décor is cluttered—the opposite of Zen interior design concepts.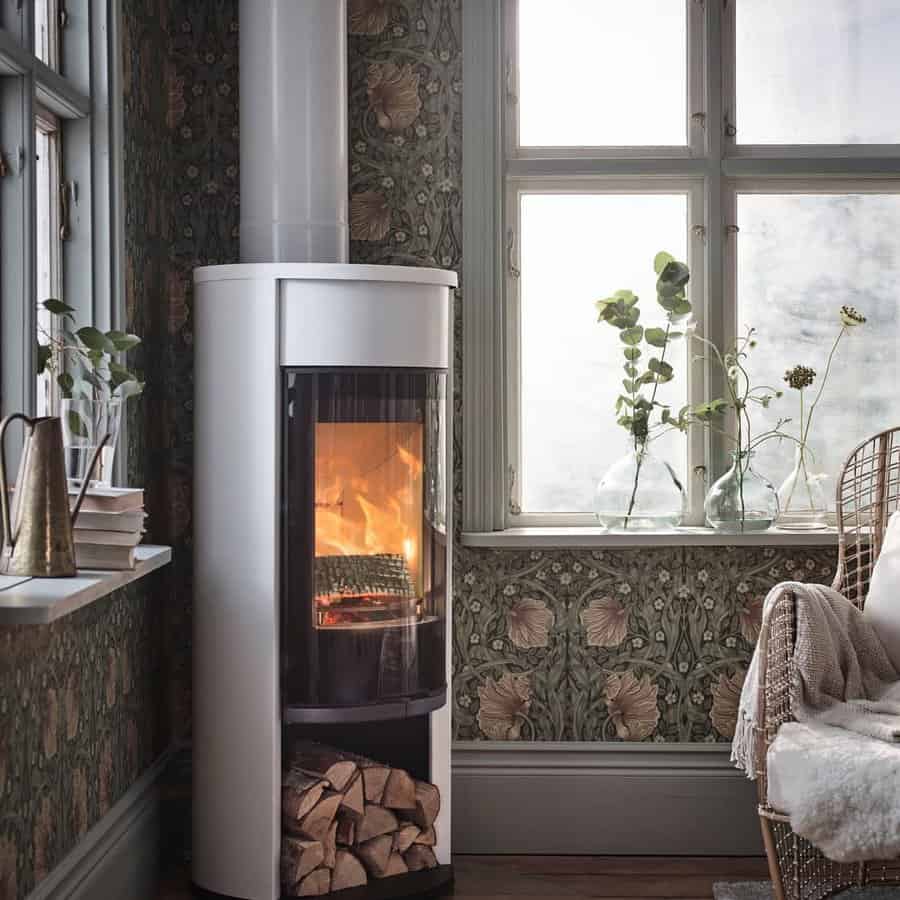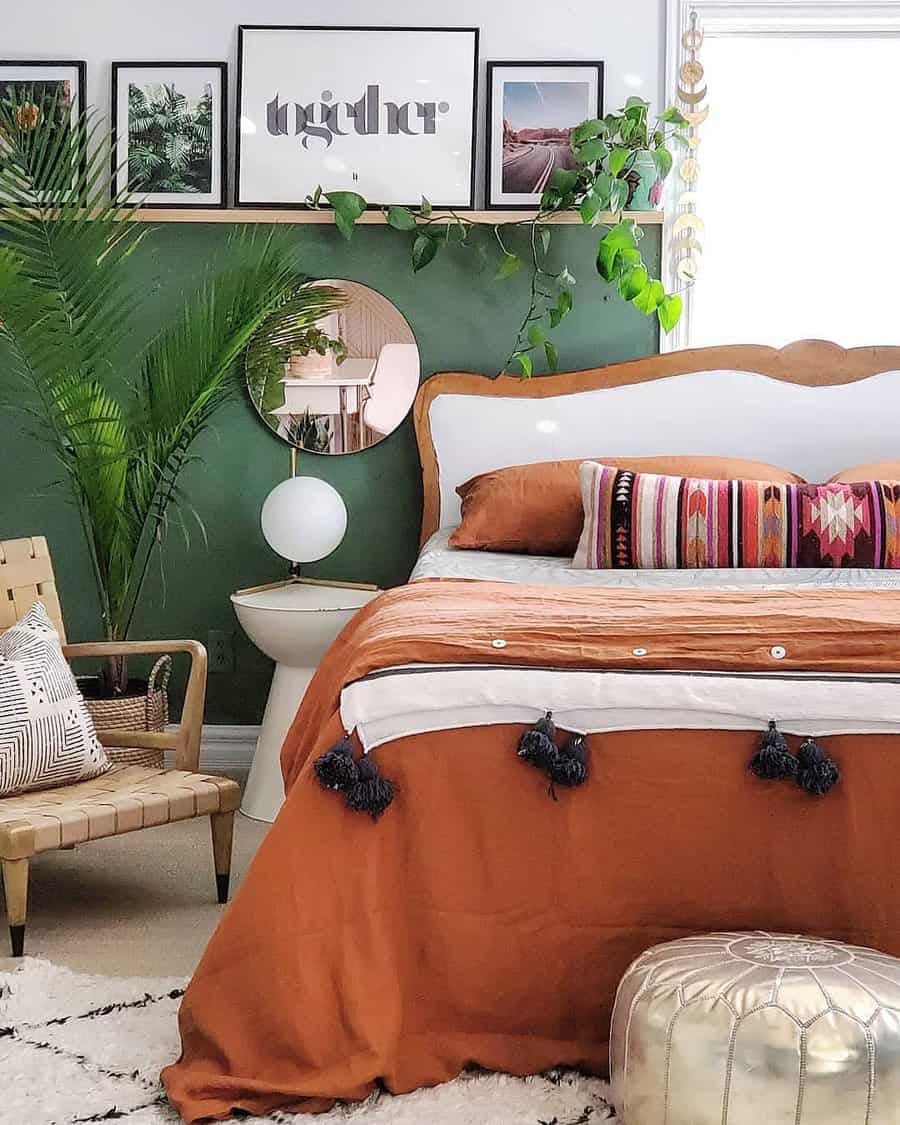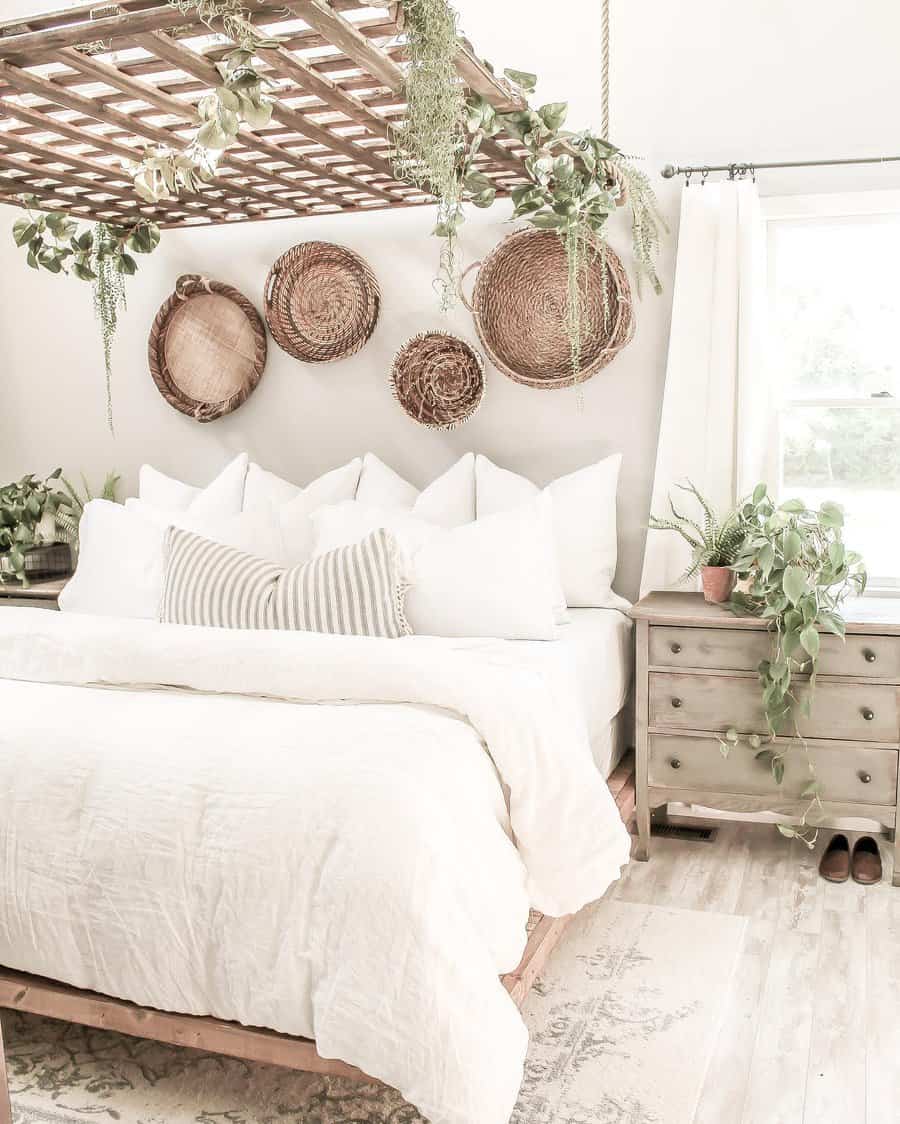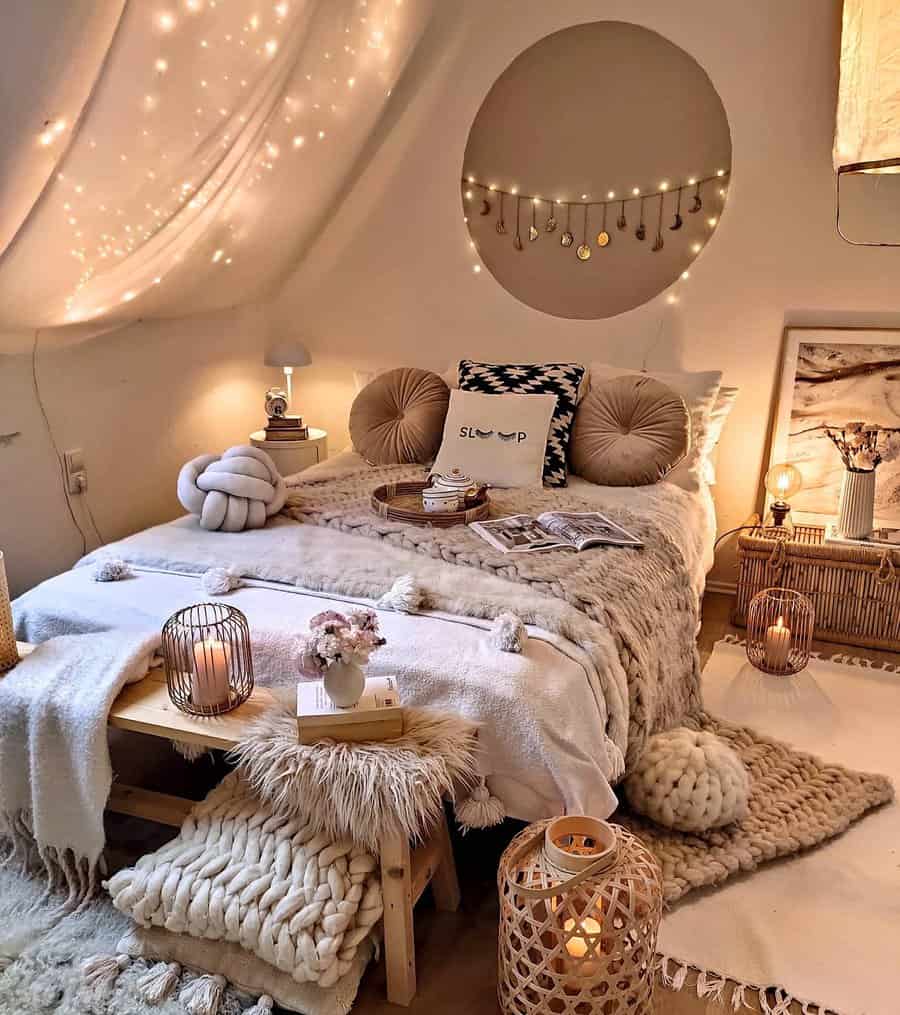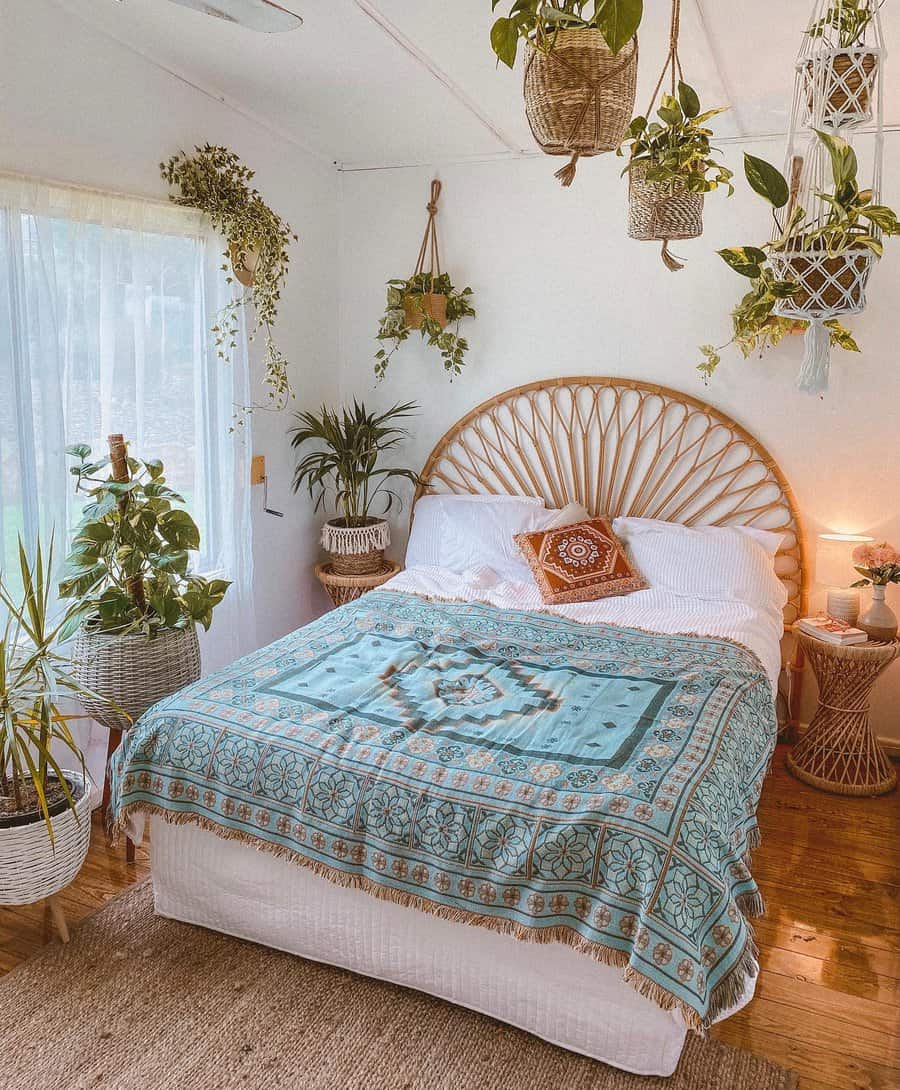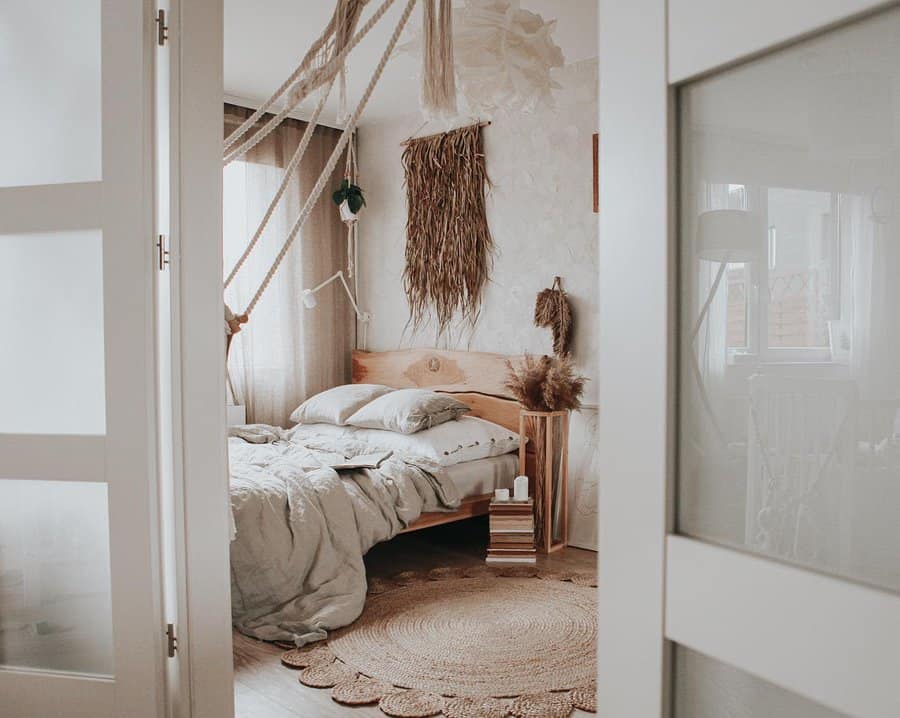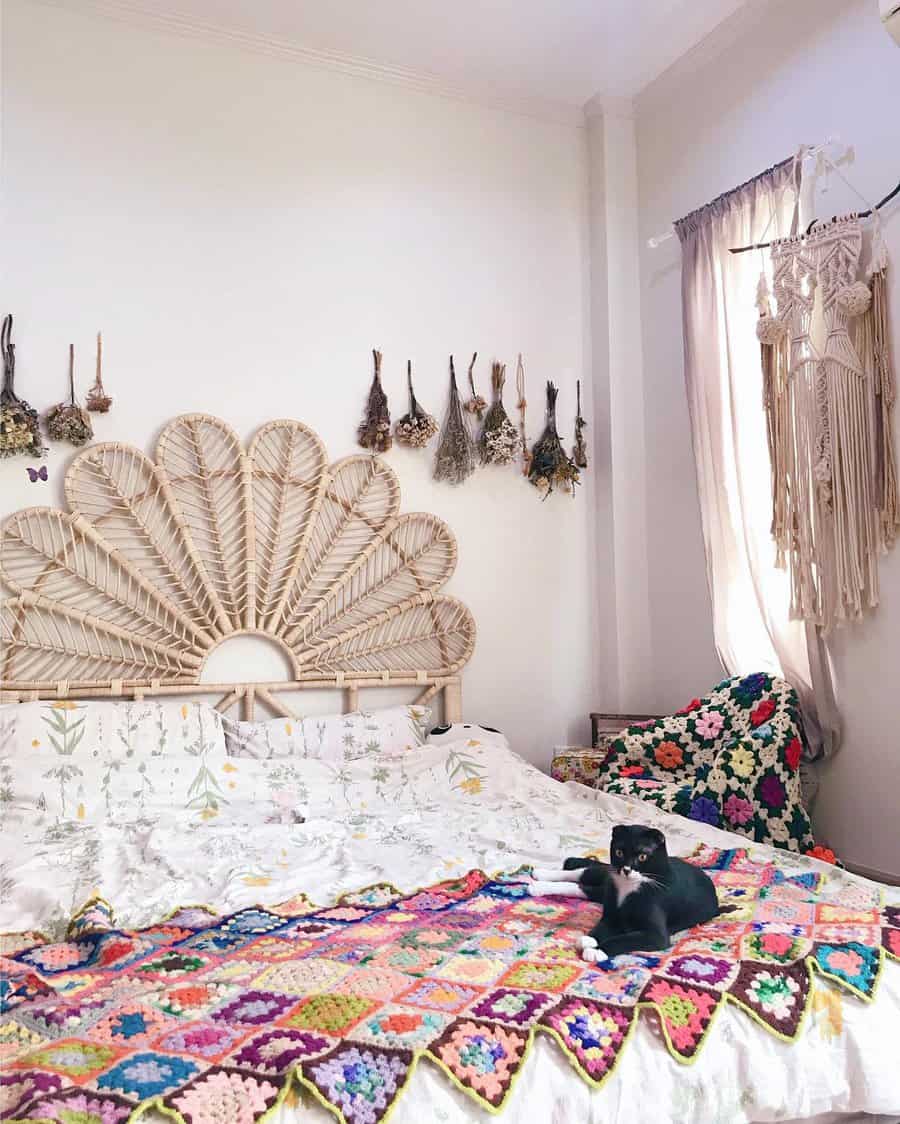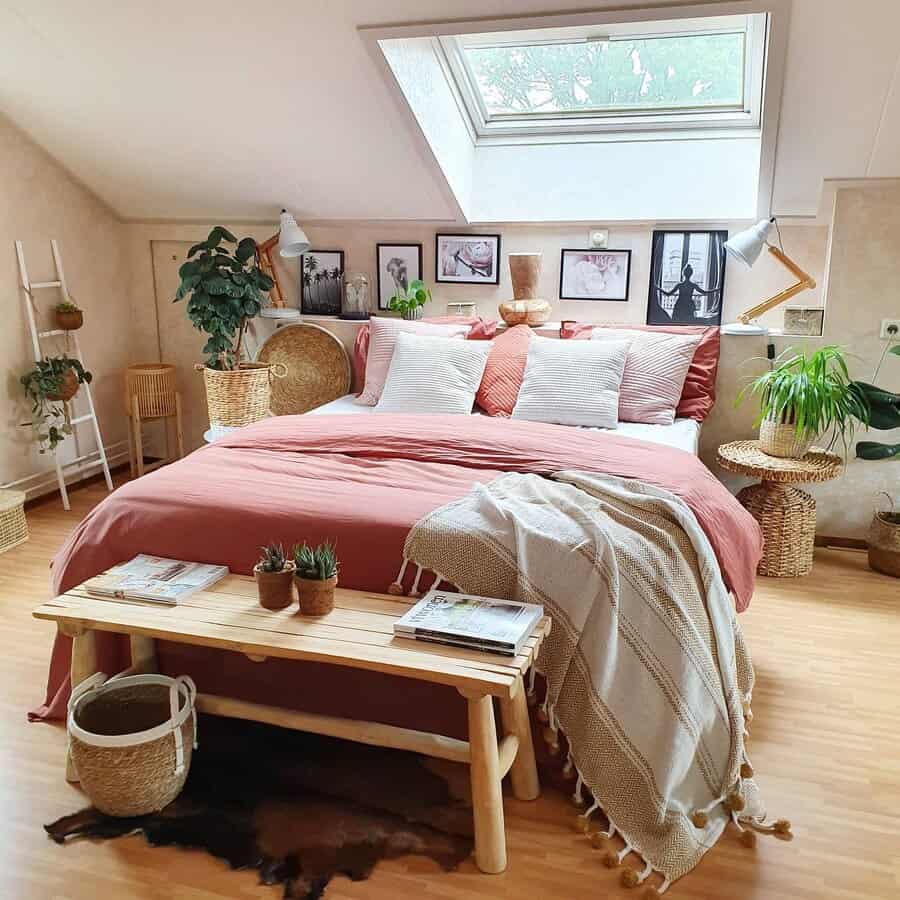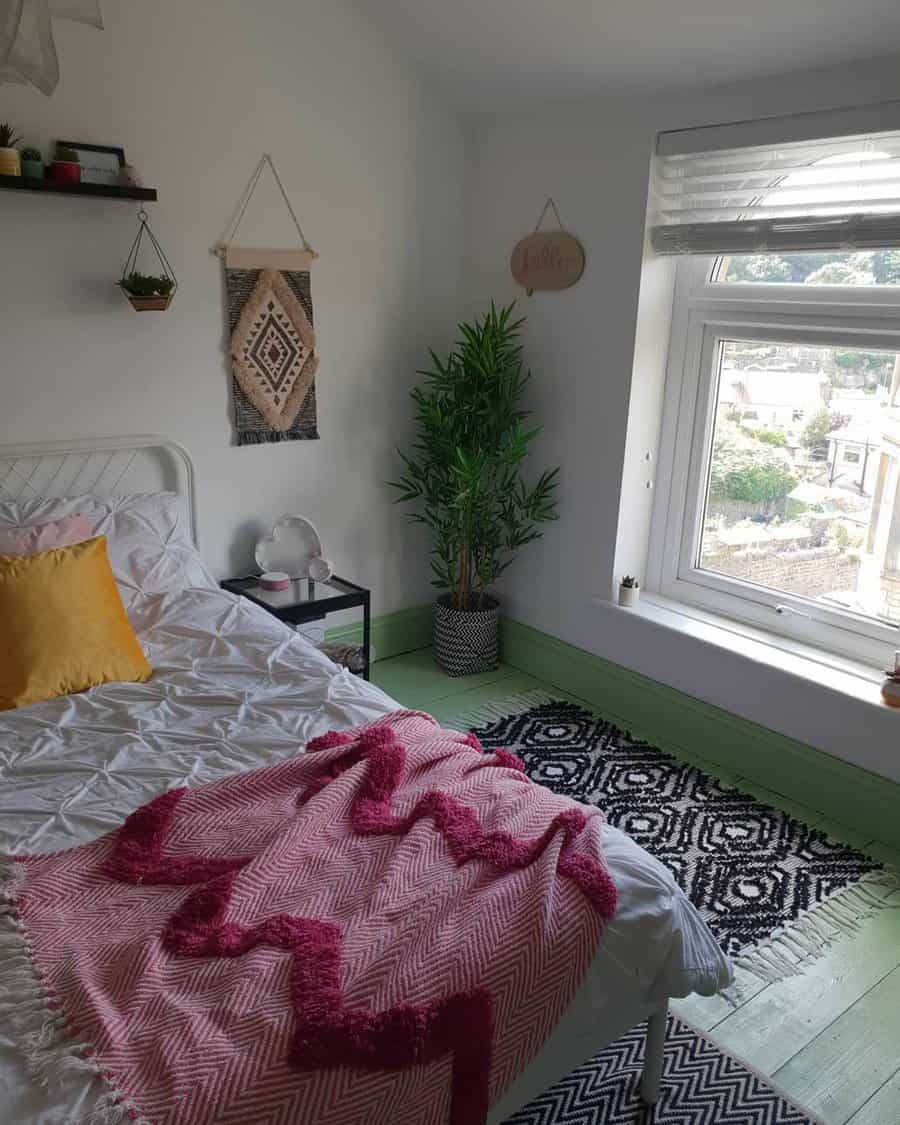 Boho and Zen can marry into a peaceful, travel-inspired bedroom, provided that the colors remain calming and the objects on display are few. When choosing a culture to represent, an Asian inspired bedroom feels the most natural when coupled with Zen inspiration.
2. Contemporary
Contemporary design is defined by clean lines, simplicity, and a deliberate use of textures and patterns. Understandably, a contemporary style home has already set the stage for crafting a Zen bedroom hideaway.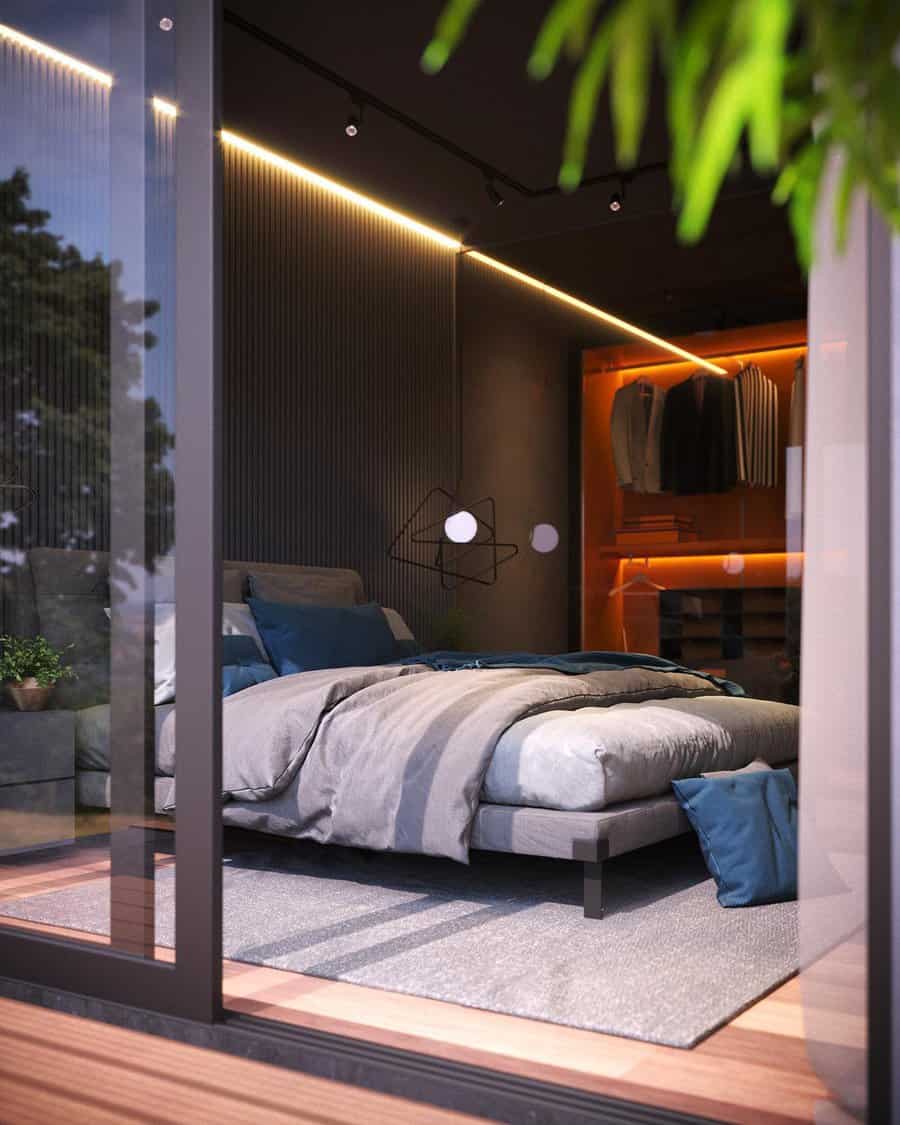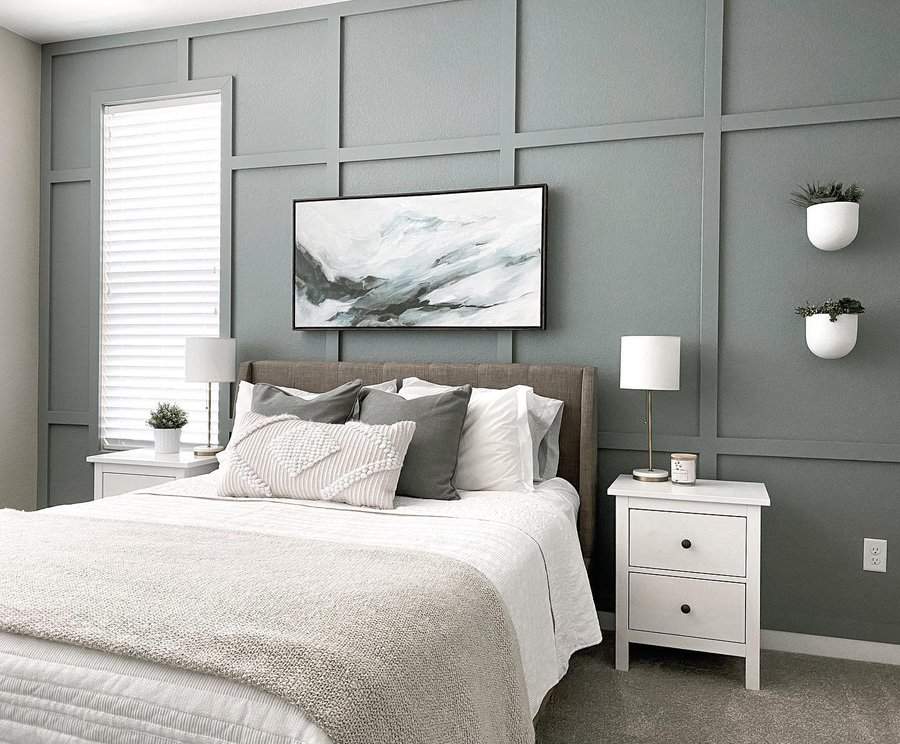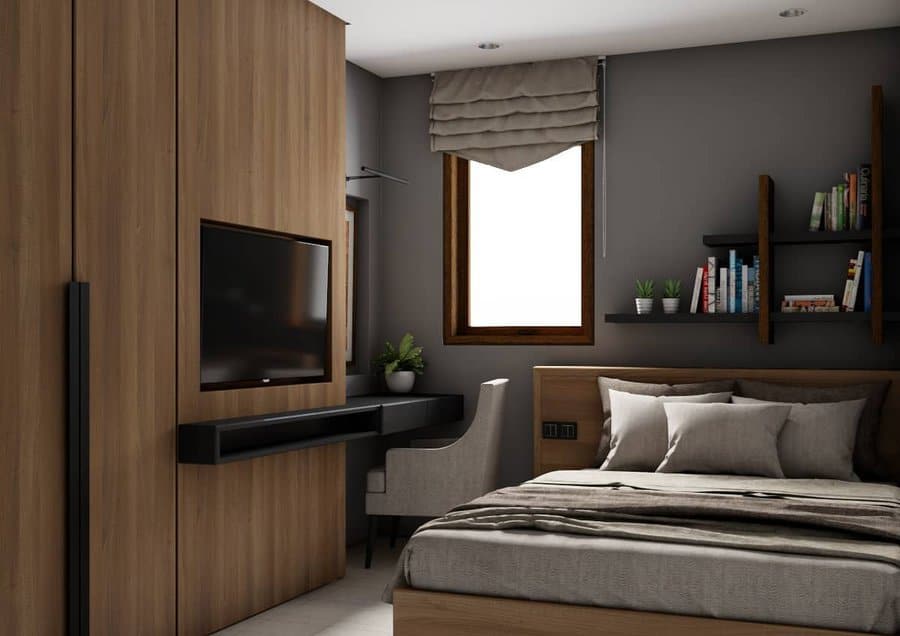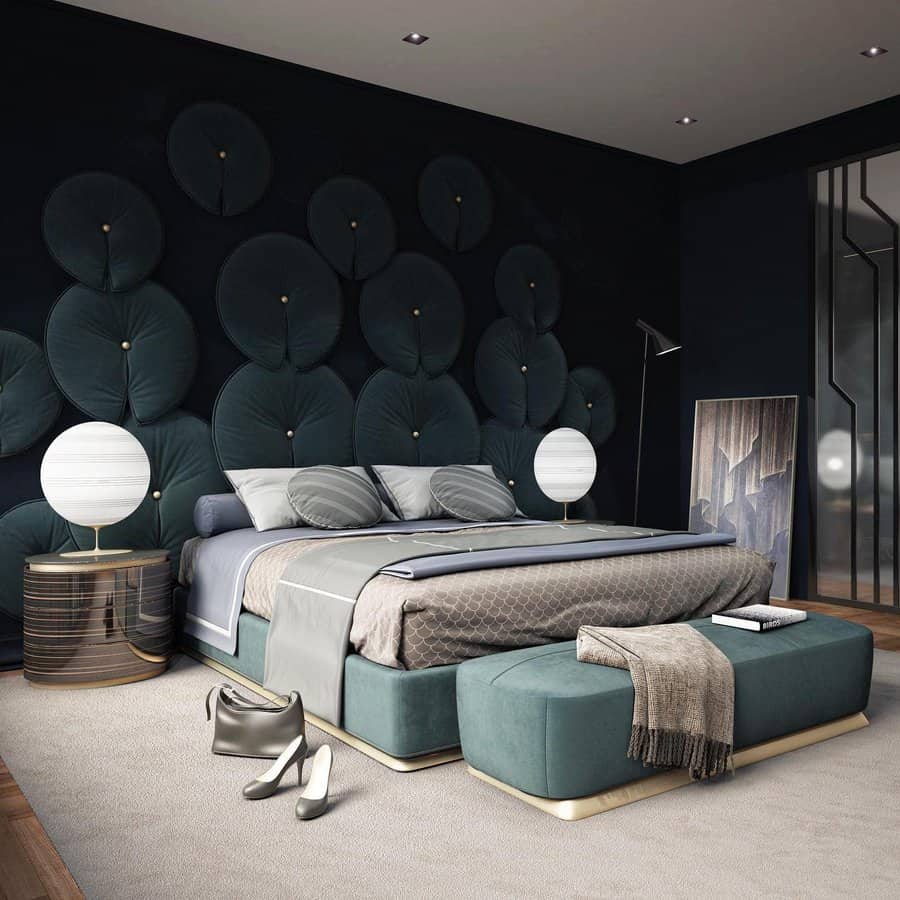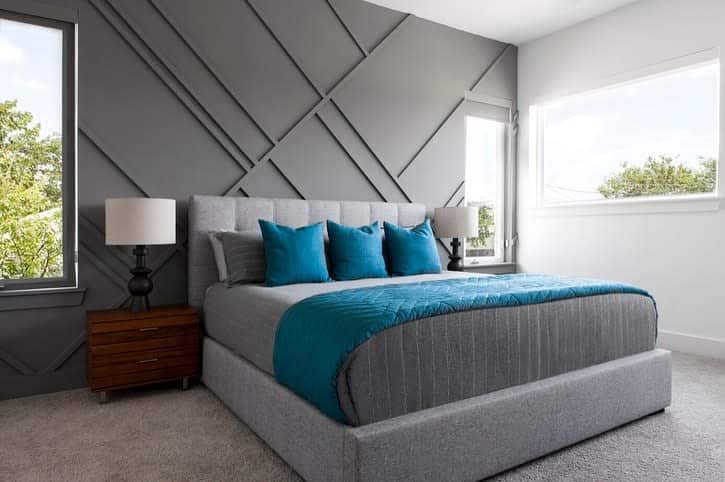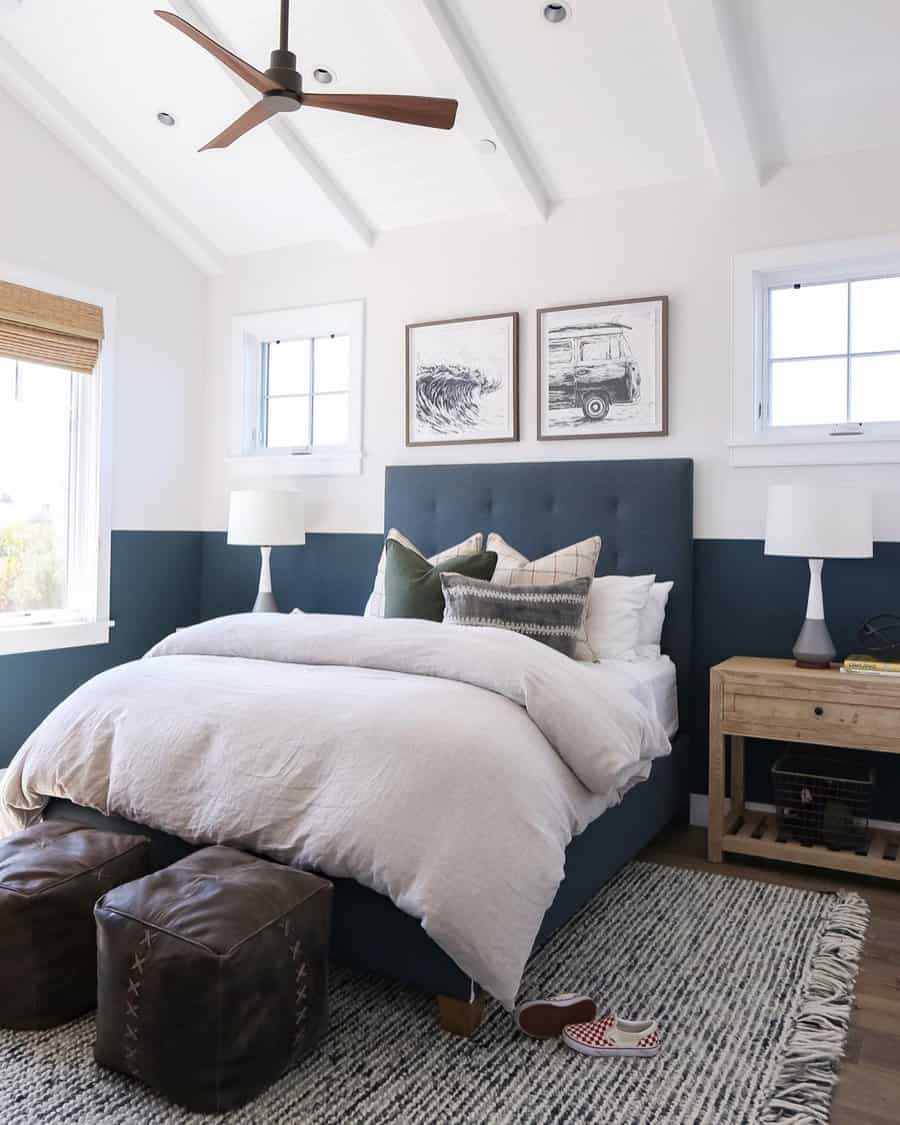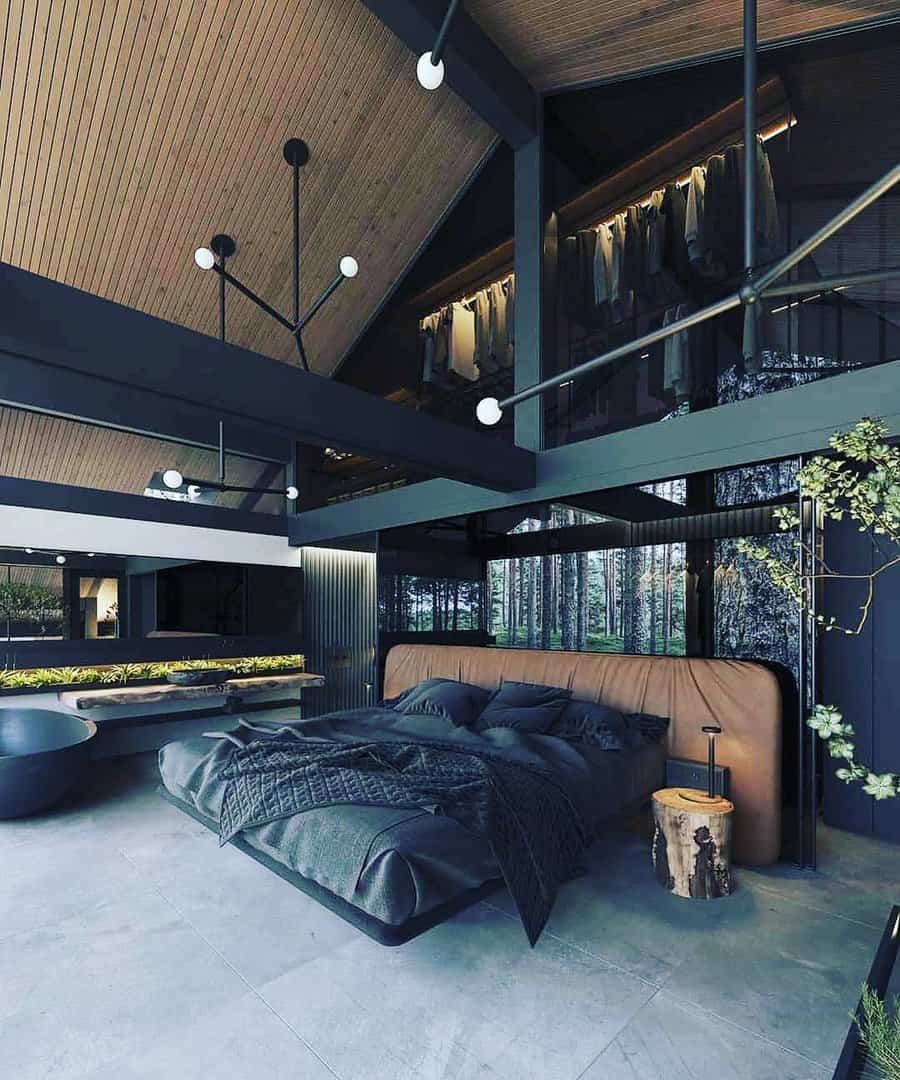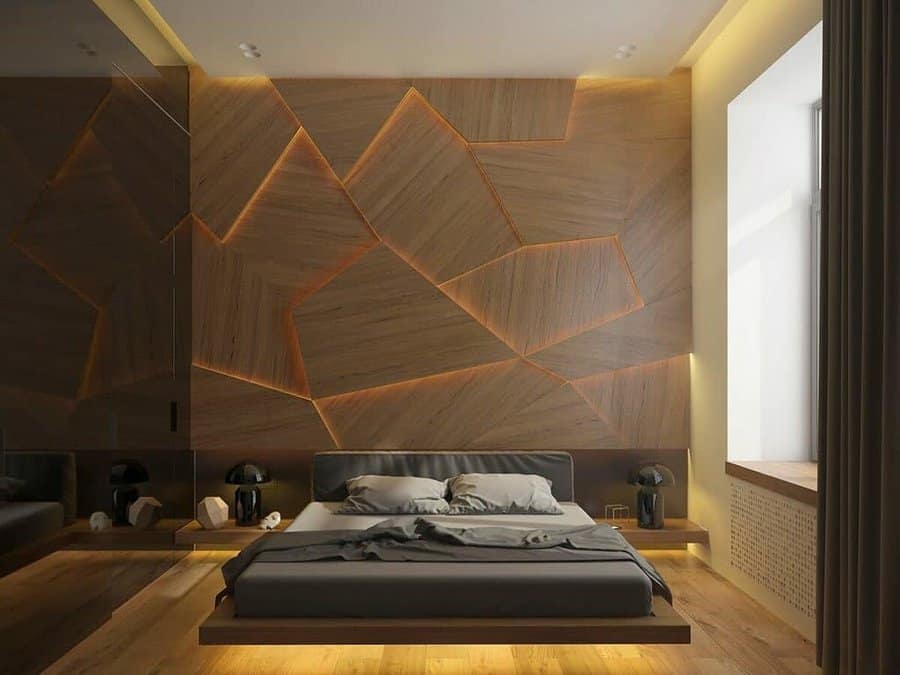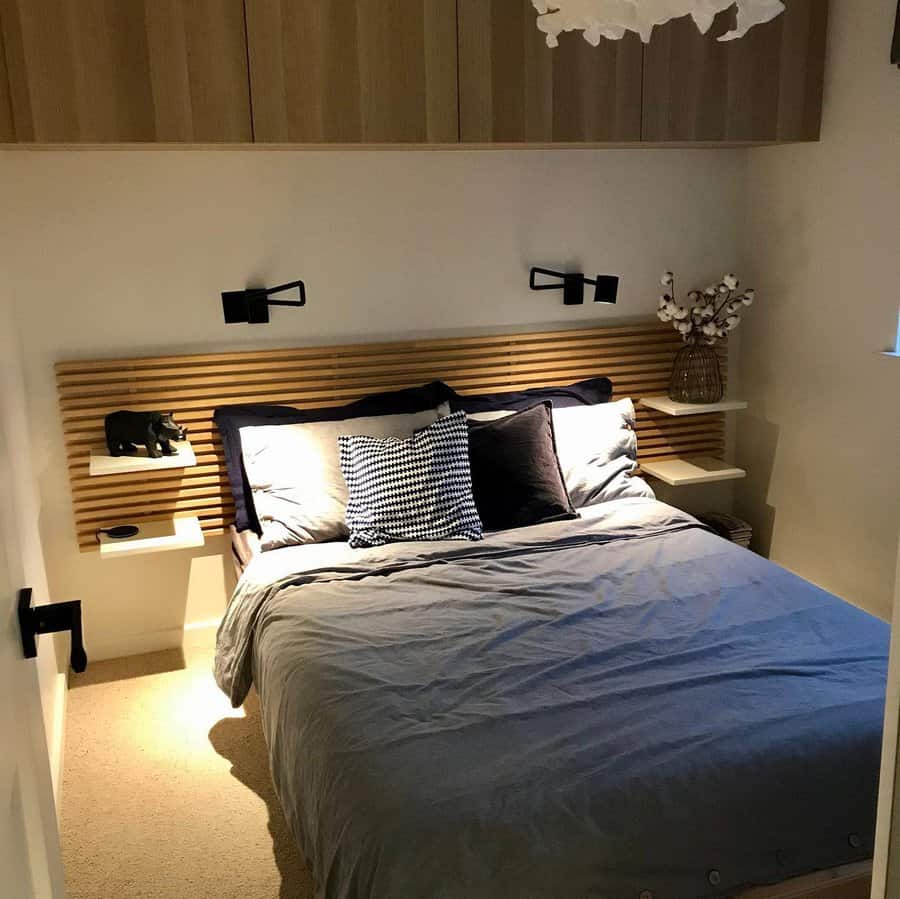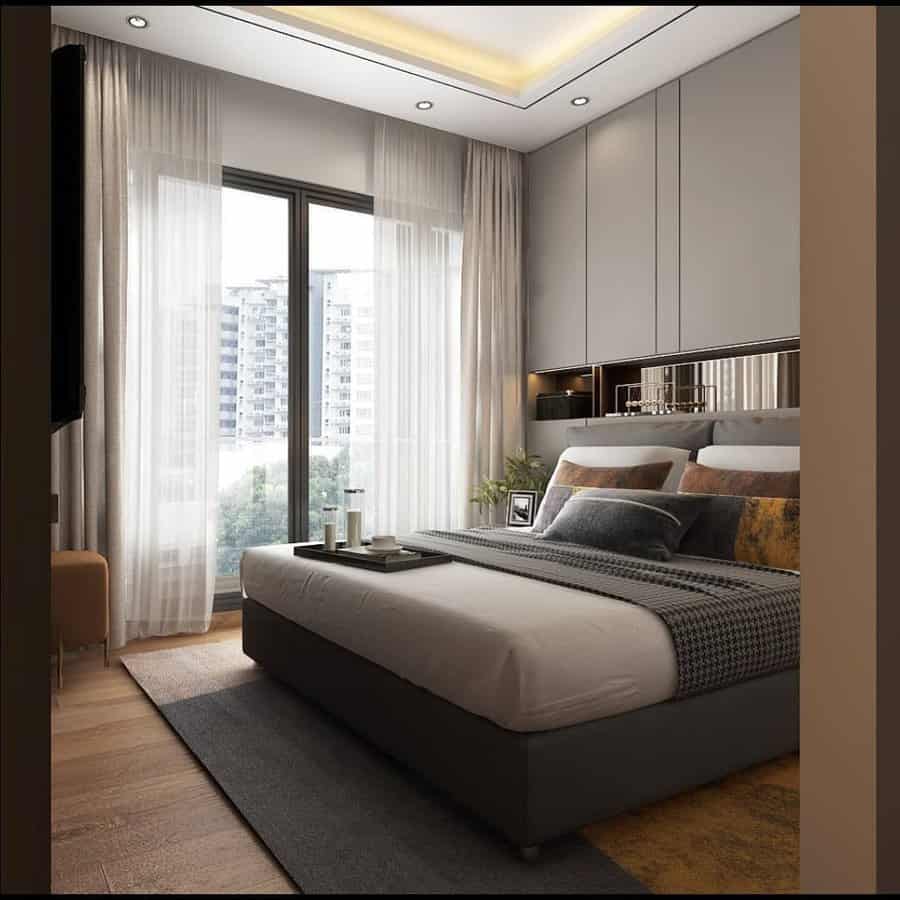 Zen design follows contemporary style by emphasizing open space over objects. Only the most carefully chosen furniture and décor will appear in a contemporary Zen bedroom.
Look for low pieces that emphasize the horizontal lines of nature. A platform bed and other simple wooden furniture are excellent choices in a Zen contemporary bedroom.
3. Japanese
Zen interior design is inspired by Asian Buddhist concepts, but some Zen bedrooms have more of a traditional Japanese flavor than others.
A Japanese-inspired Asian bedroom usually lacks any type of heavy furniture. Instead, it will have a low bed that may or may not have a simple wooden headboard.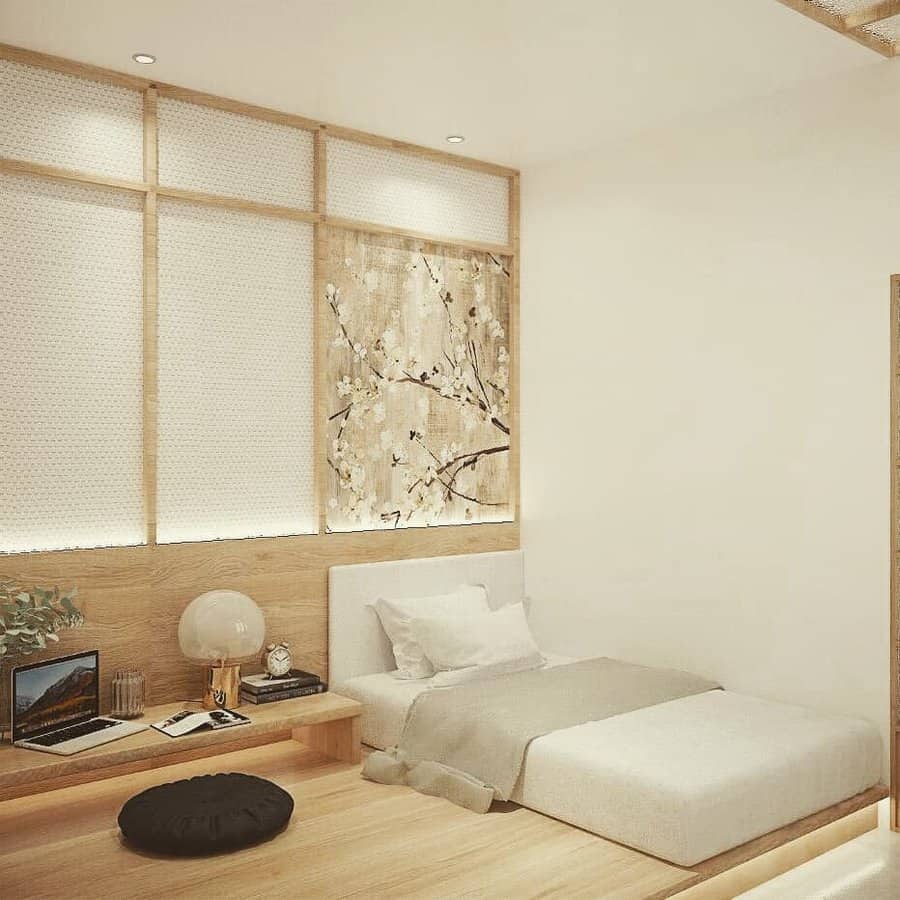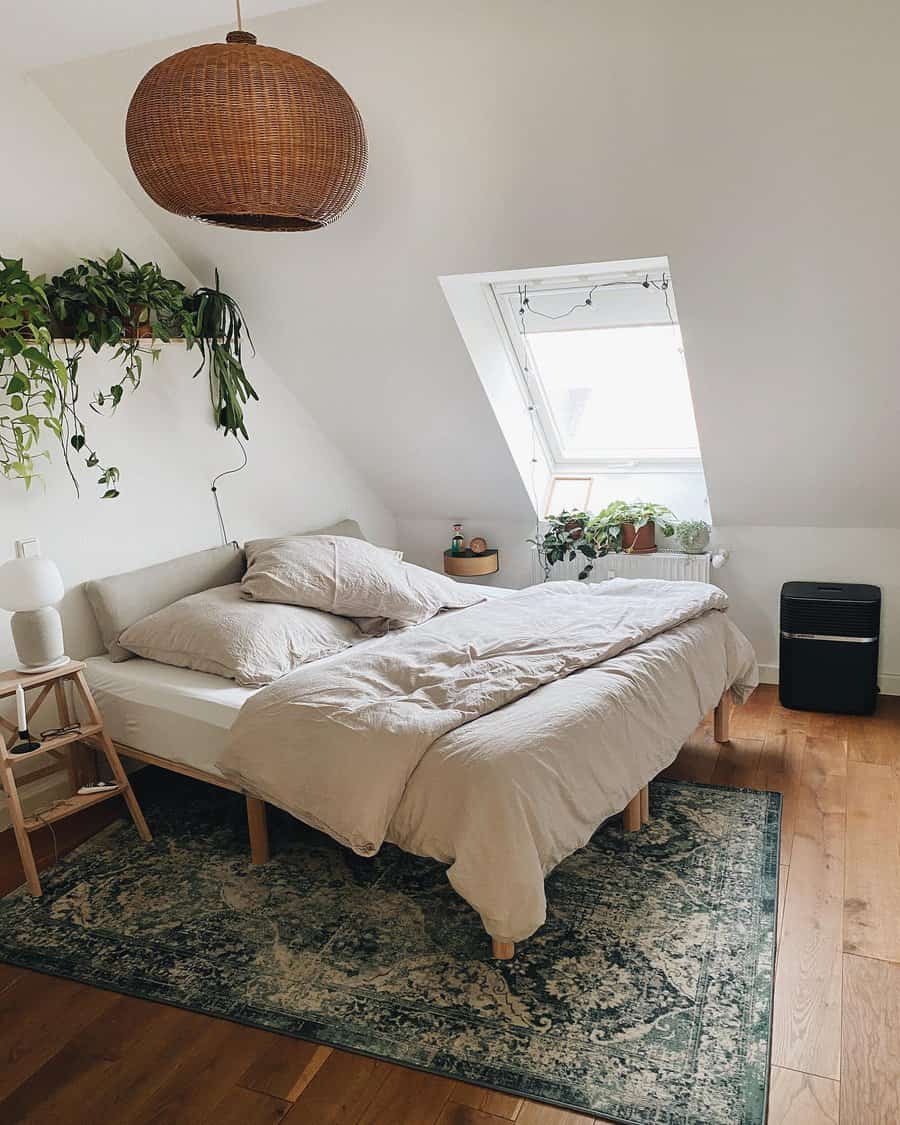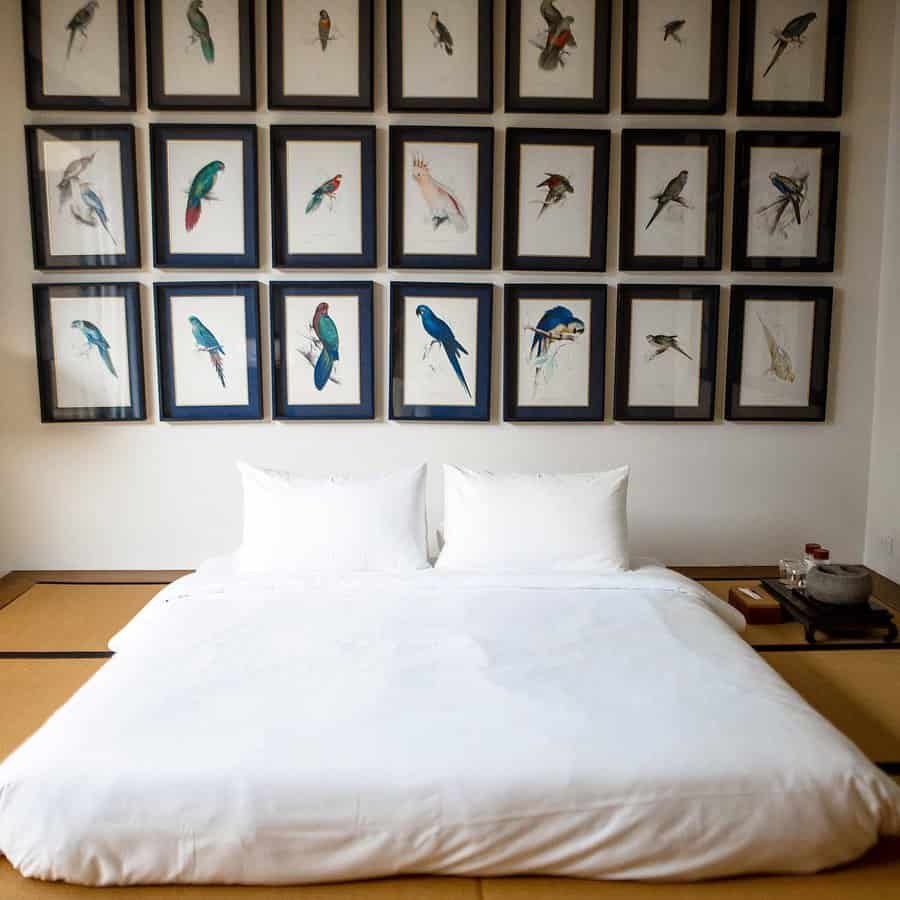 Take the Zen concept of openness to its fullest expression and sleep on woven bamboo mats topped with mattresses stored away during the daytime.
Bonsai trees are perfect touches in a Japanese Zen interior. Use folding shoji screens to divide the bedroom or cover your windows with Japanese flair.
4. Meditation
Calming the mind through meditation is a big part of living the Zen lifestyle. Therefore, creating a meditation space in your living room, spare room, or master bedroom is beneficial.
Bedrooms are usually the best spaces to meditate as they are out of the main flow of traffic through the home.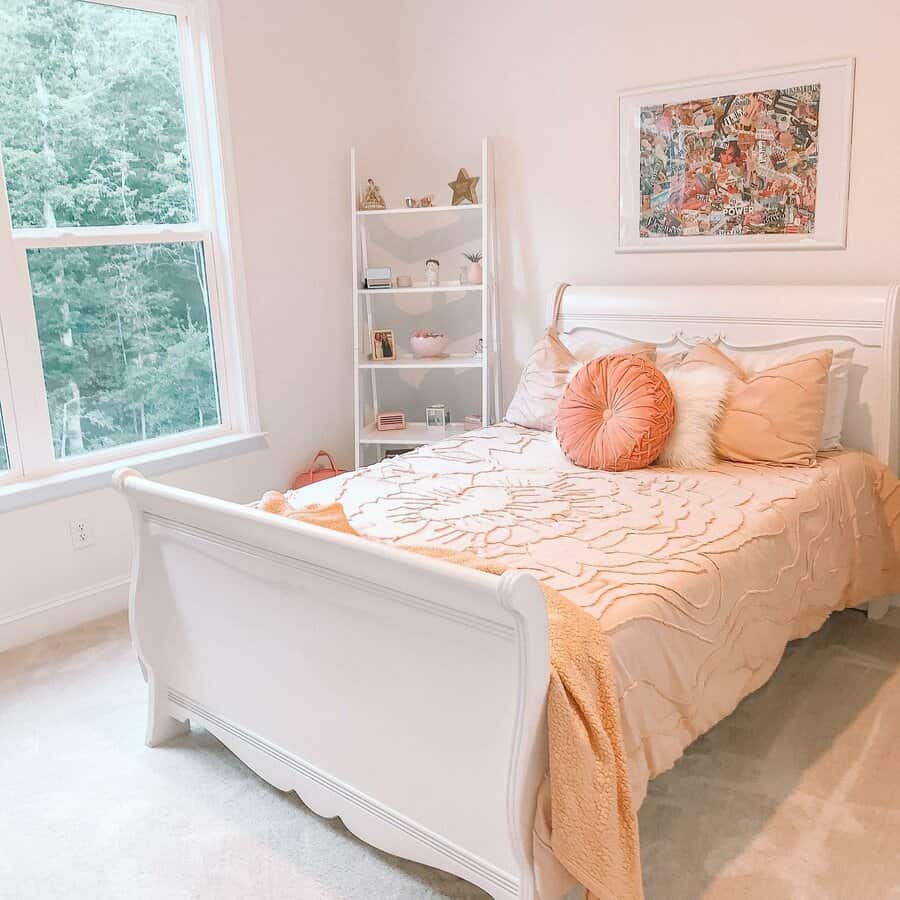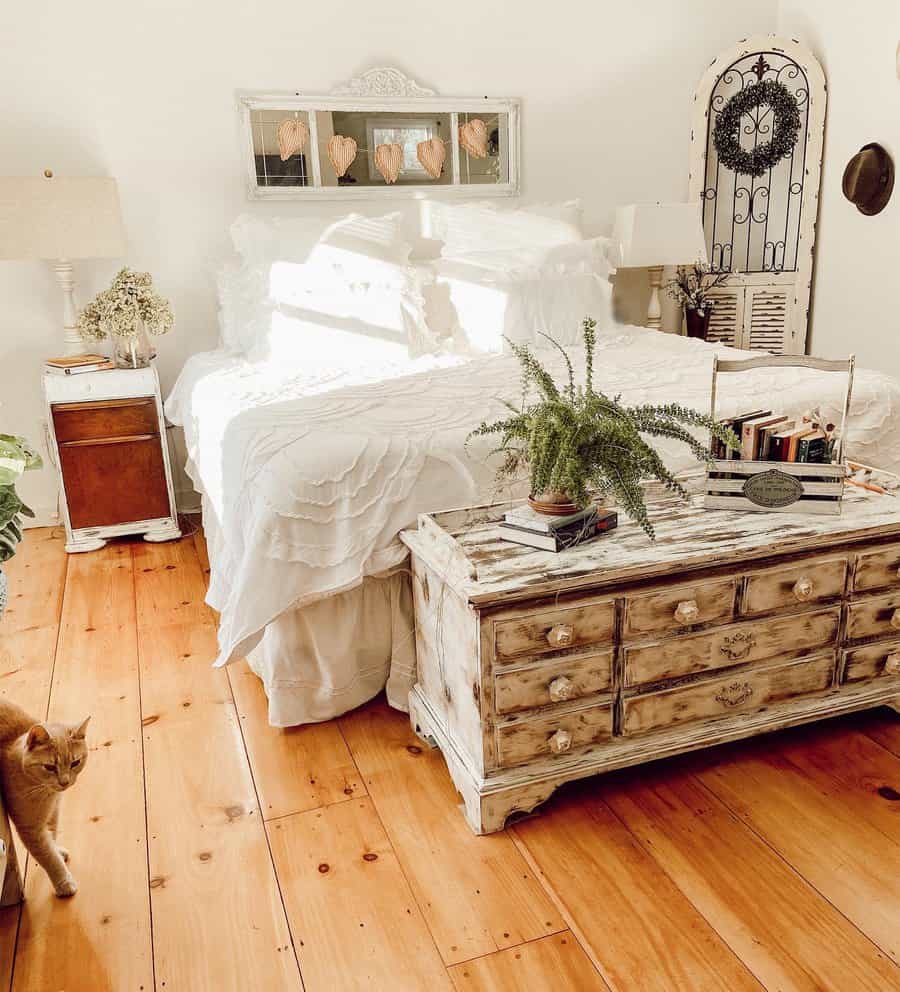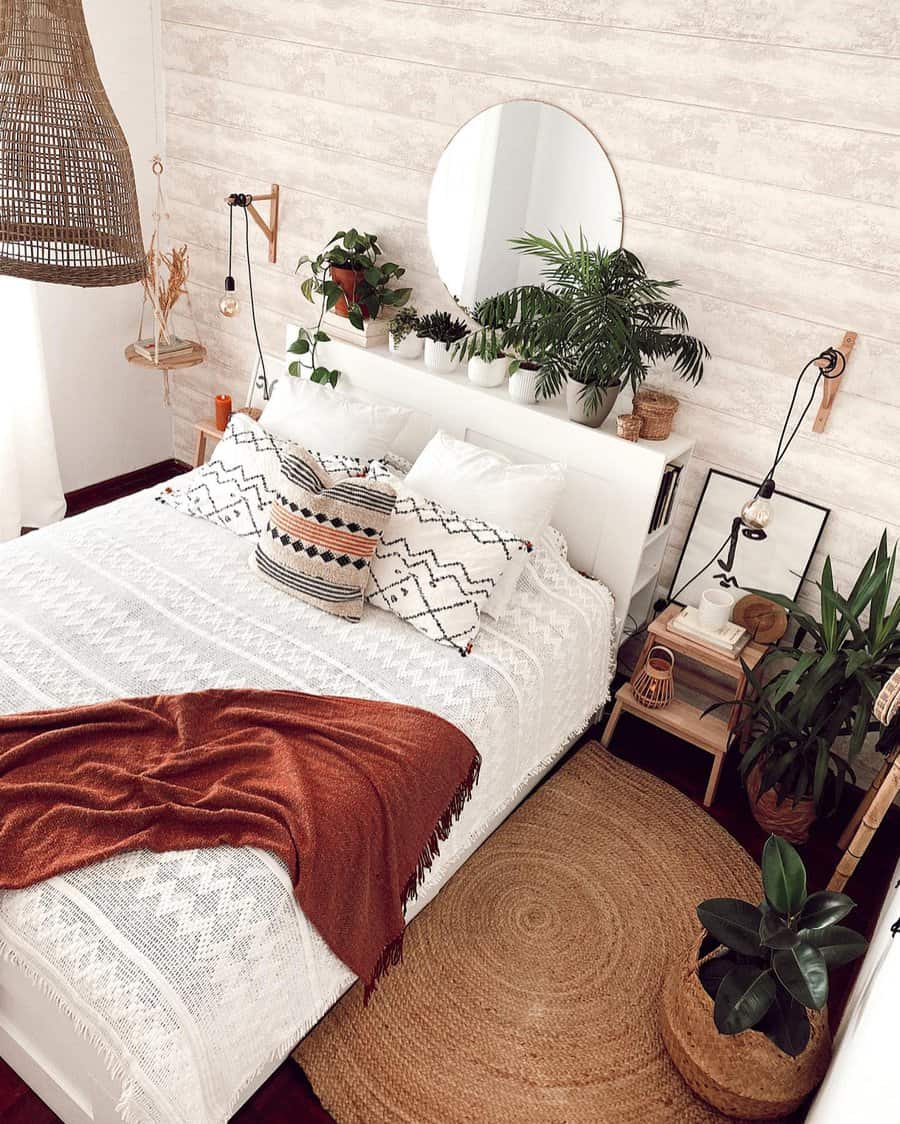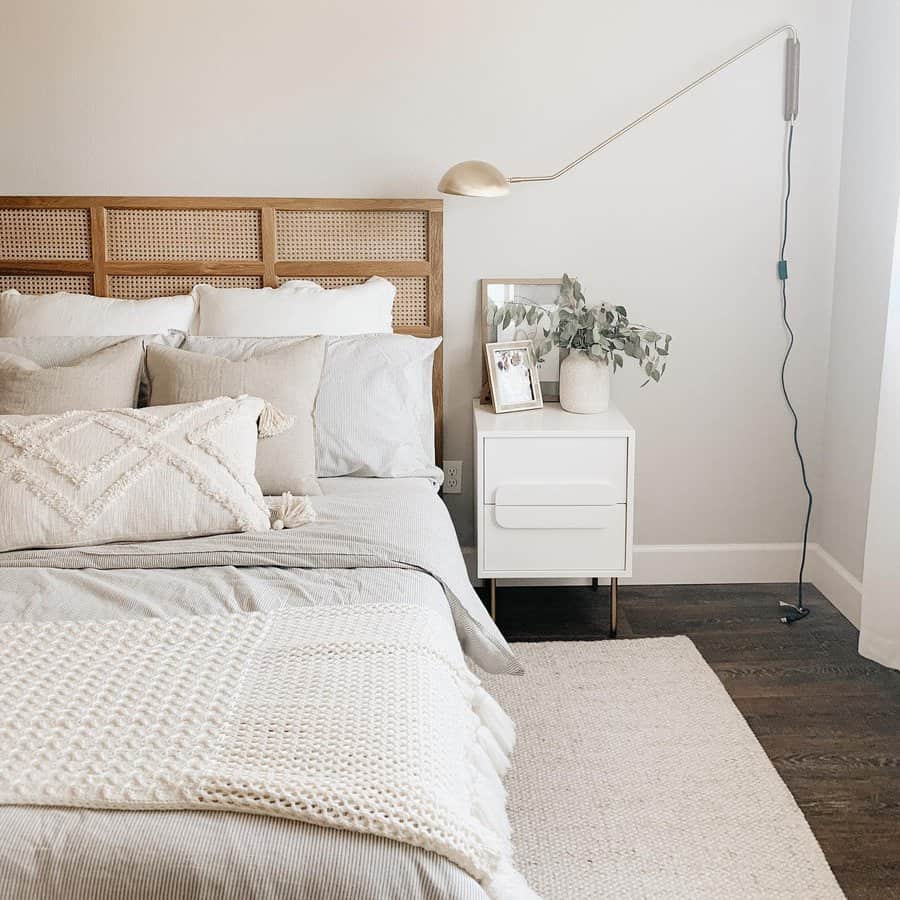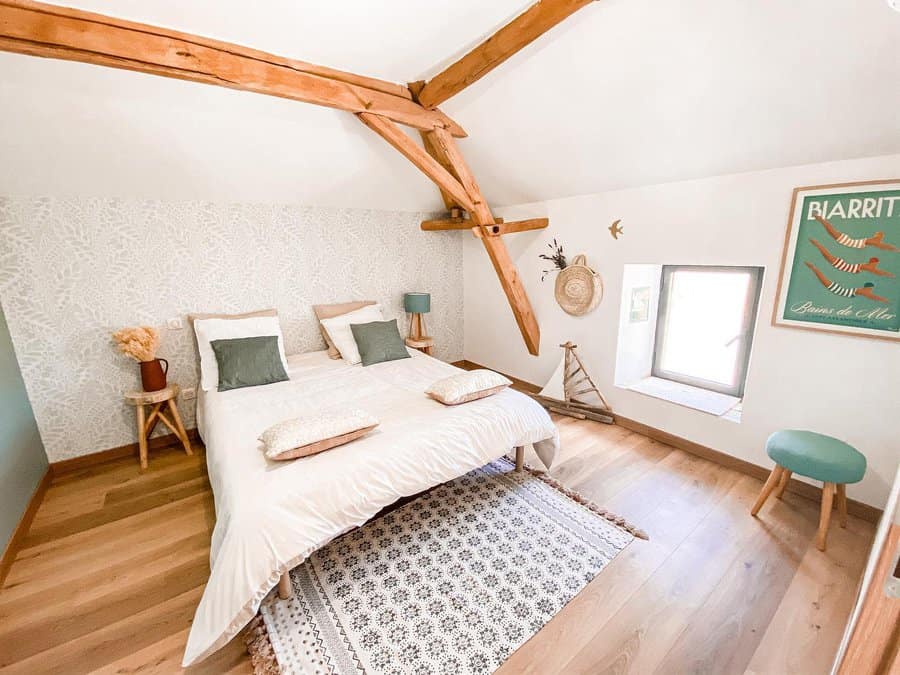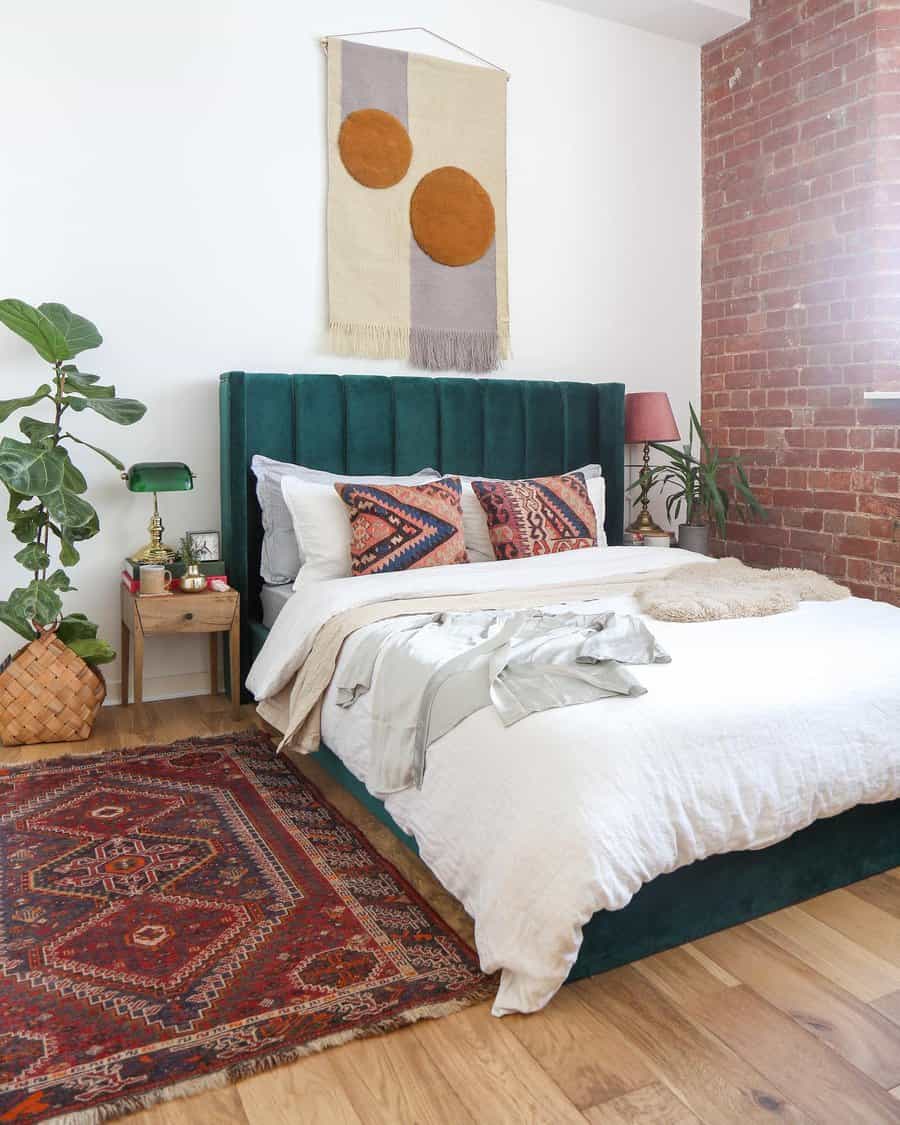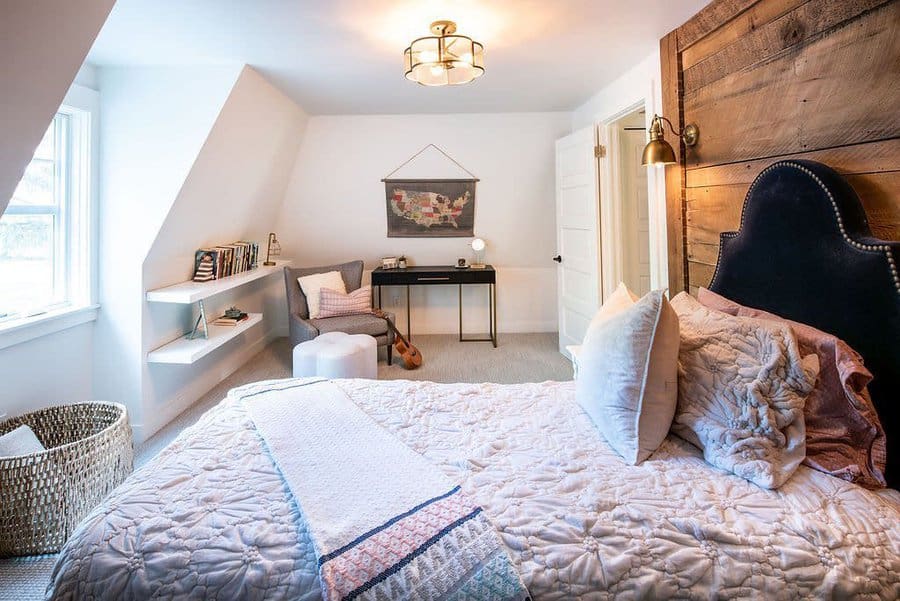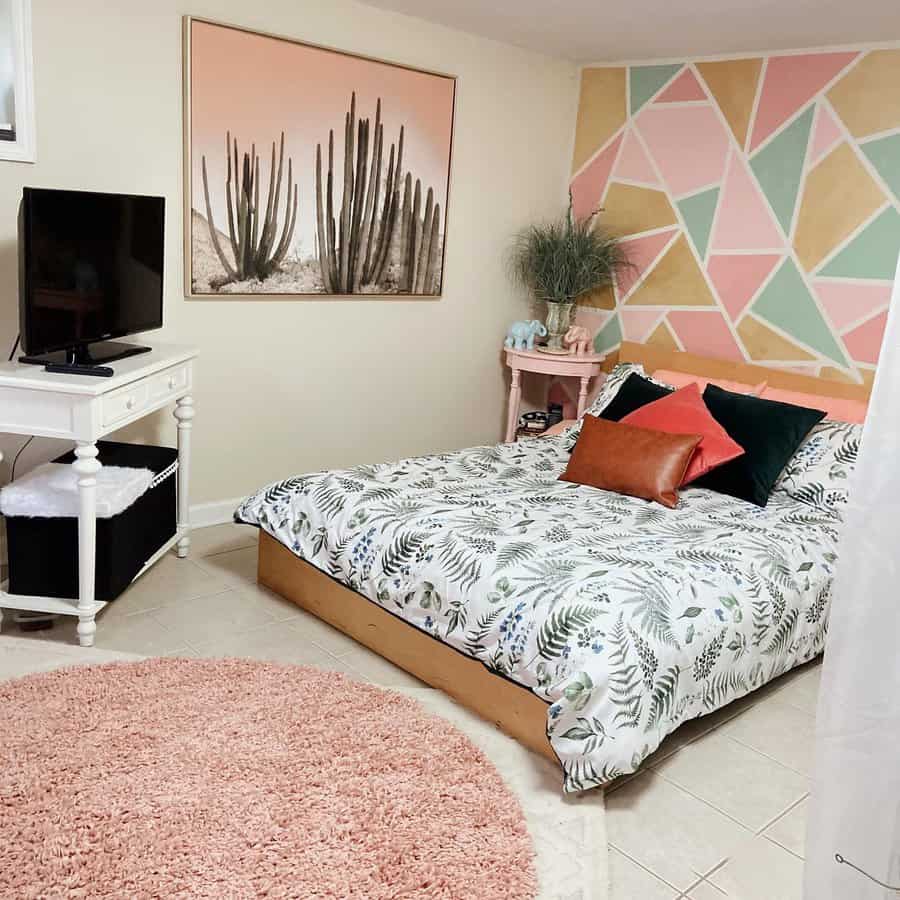 Although many prefer to sit on the floor while meditating, avoid sitting directly on a hard surface. An oversized floor pillow and a collection of throw pillows help ensure a comfortable meditation experience.
Adhere to minimalism as much as possible in your meditation area, keeping statues, bowls, and other meditation tools behind closed doors when not in use.
5. Minimalist
A minimalist aesthetic is part of creating Zen bedroom style. Zen design ideas circulate around open spaces, where even wall art is kept to a minimum.
Think white walls, white bedding, natural wood floors and a few green plants in simple pots.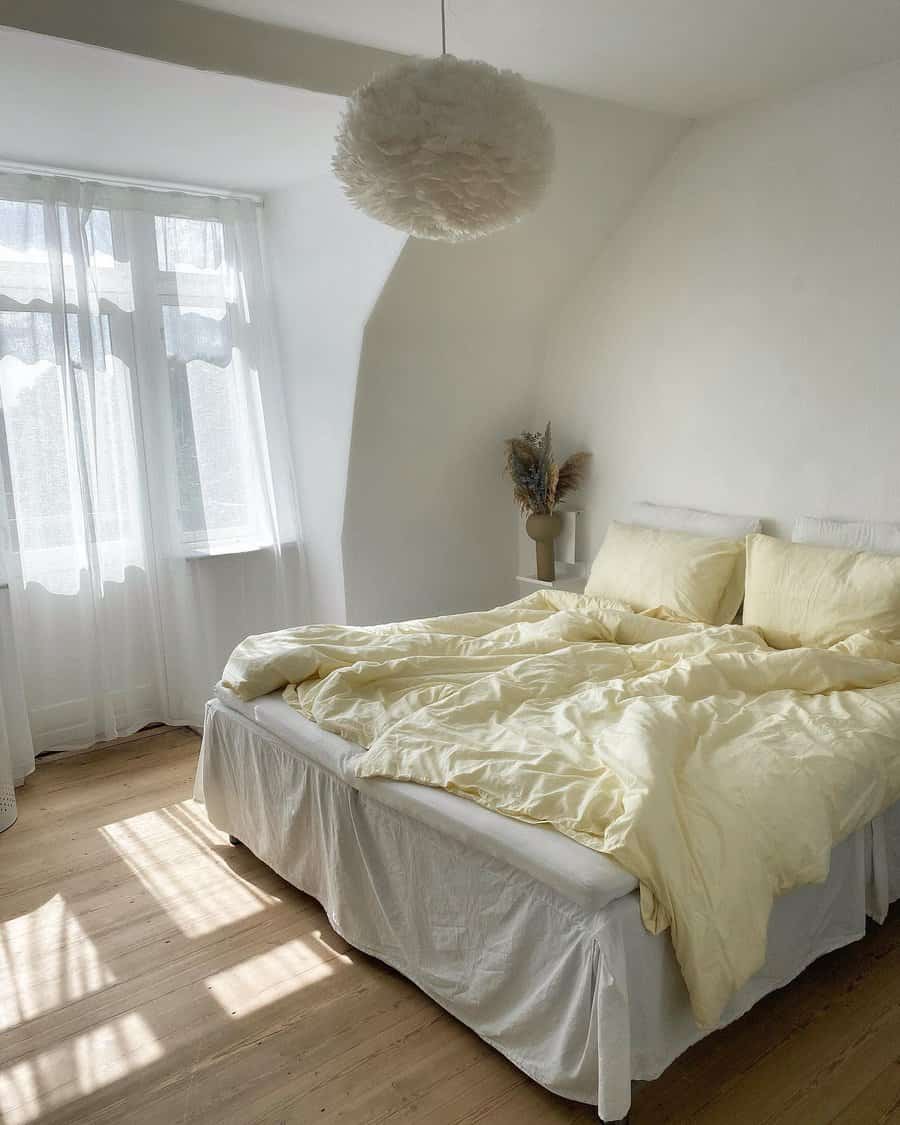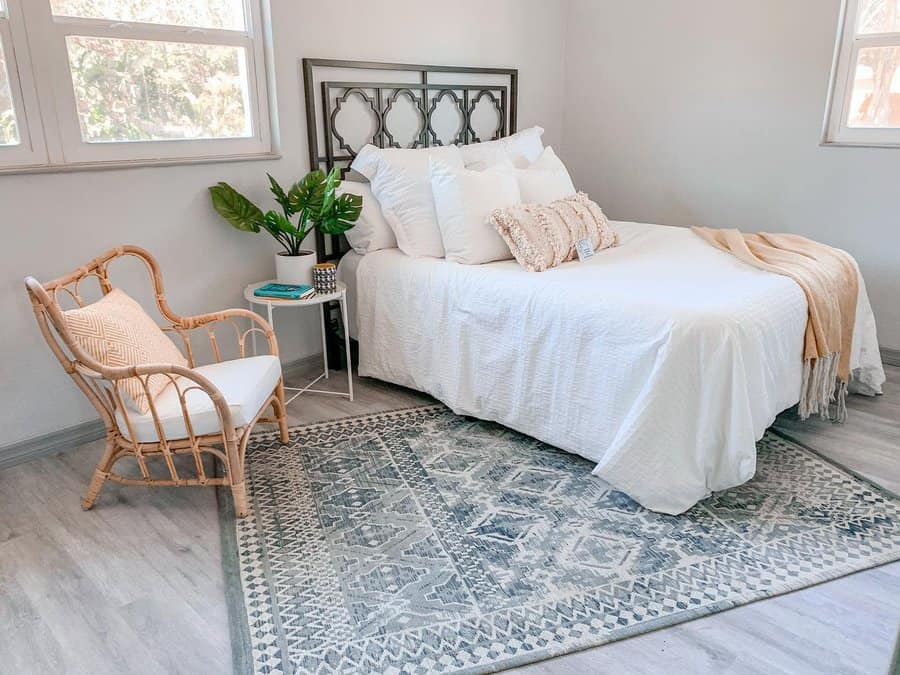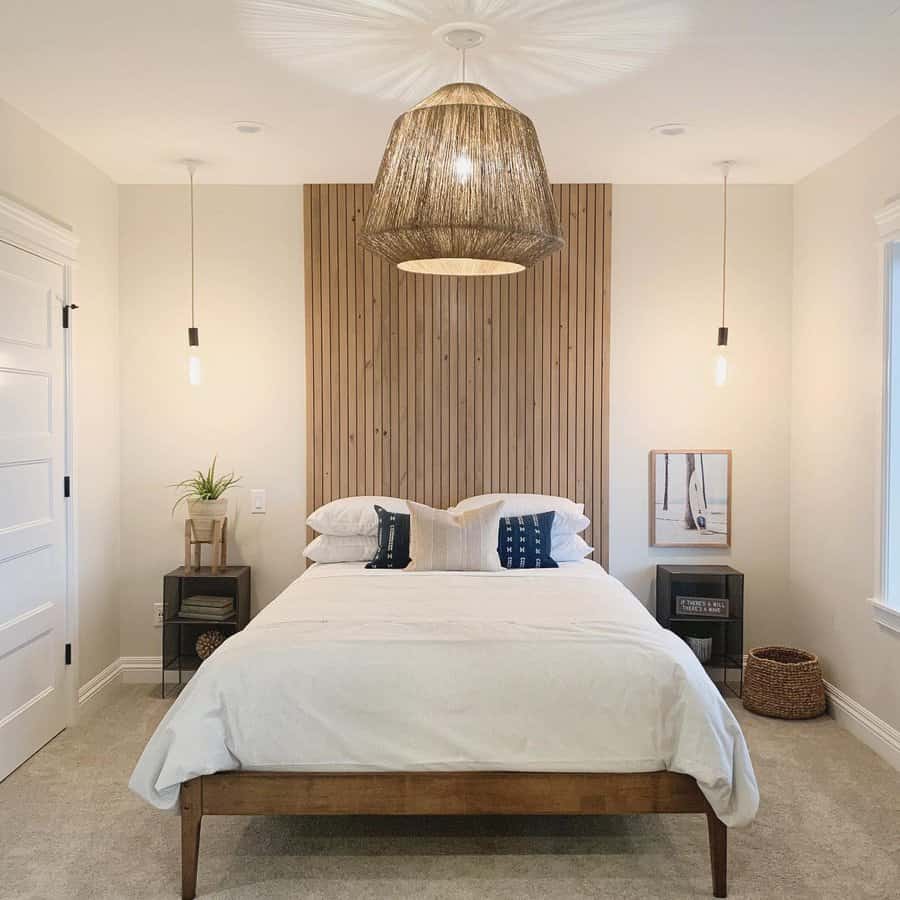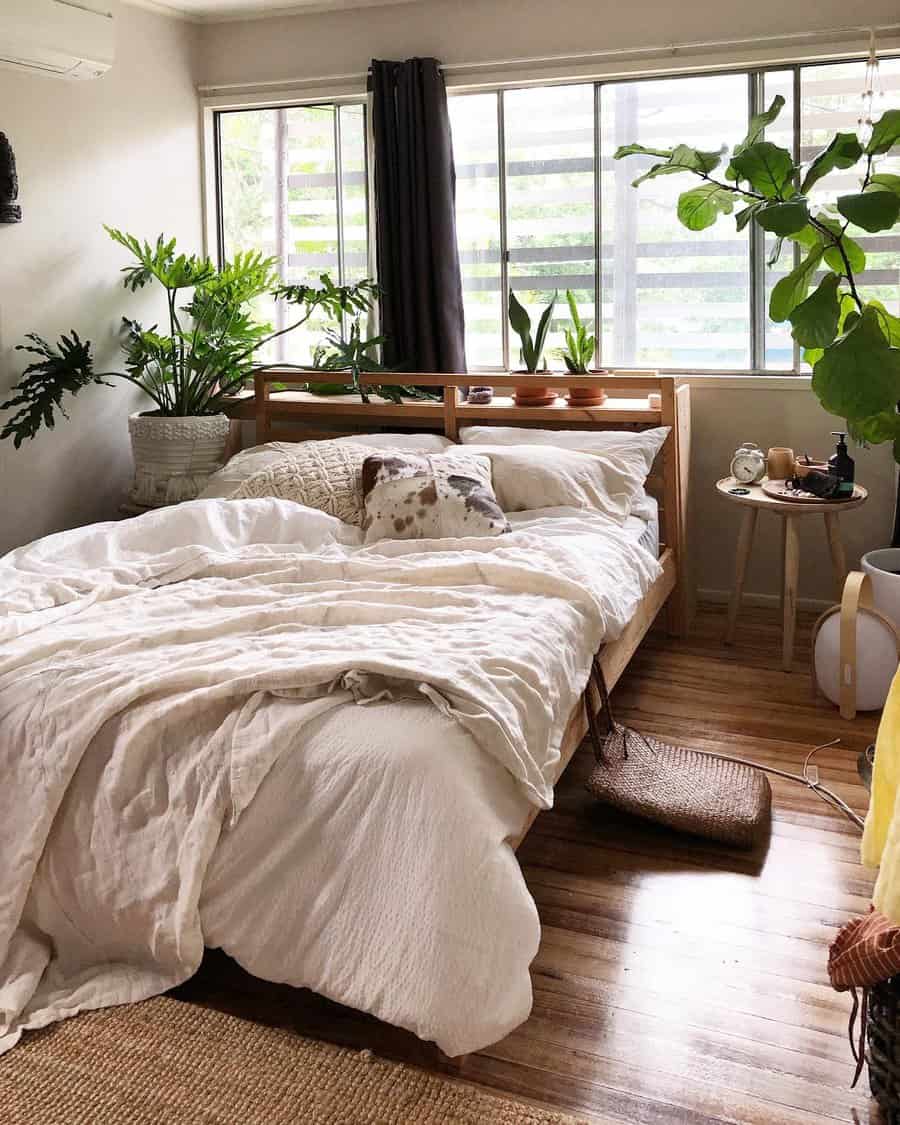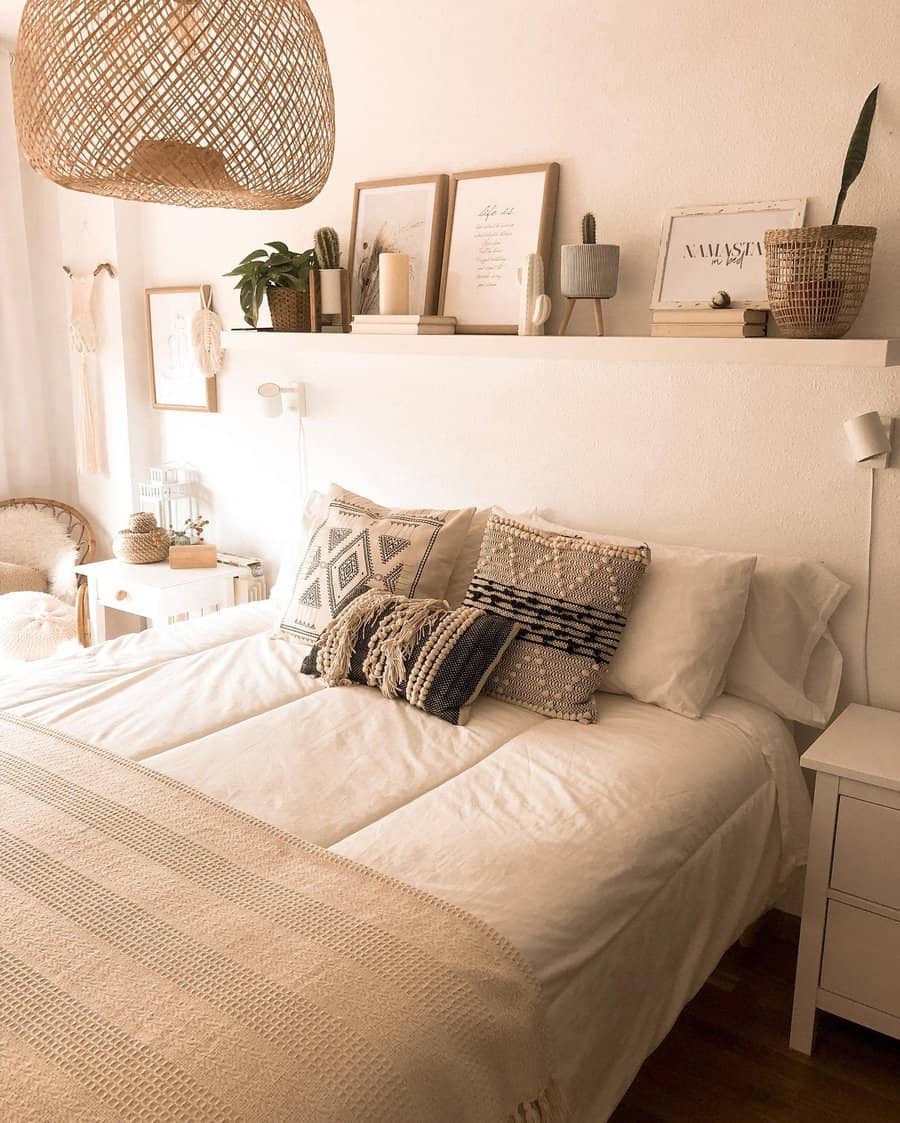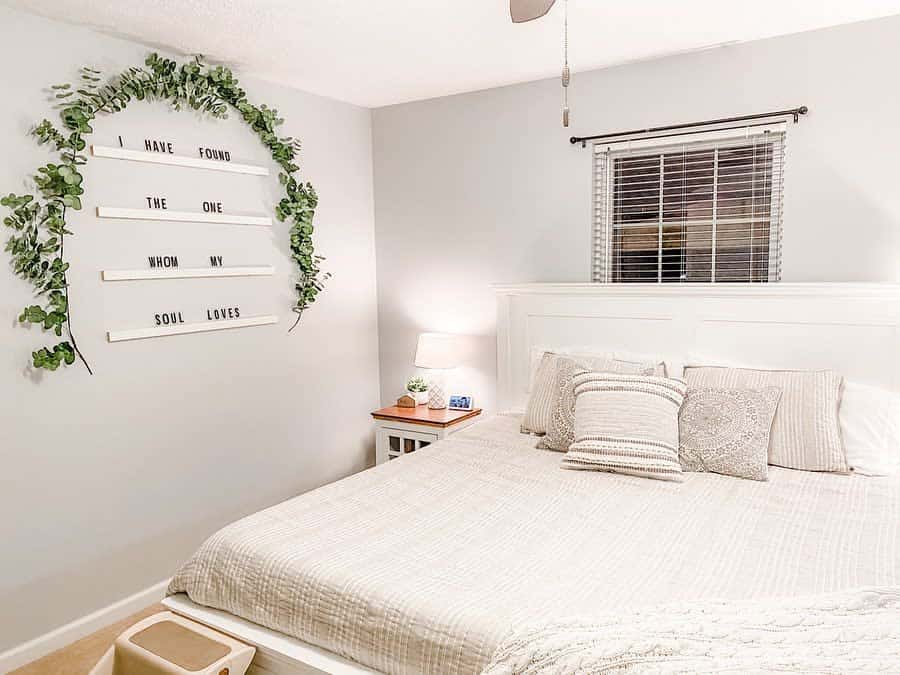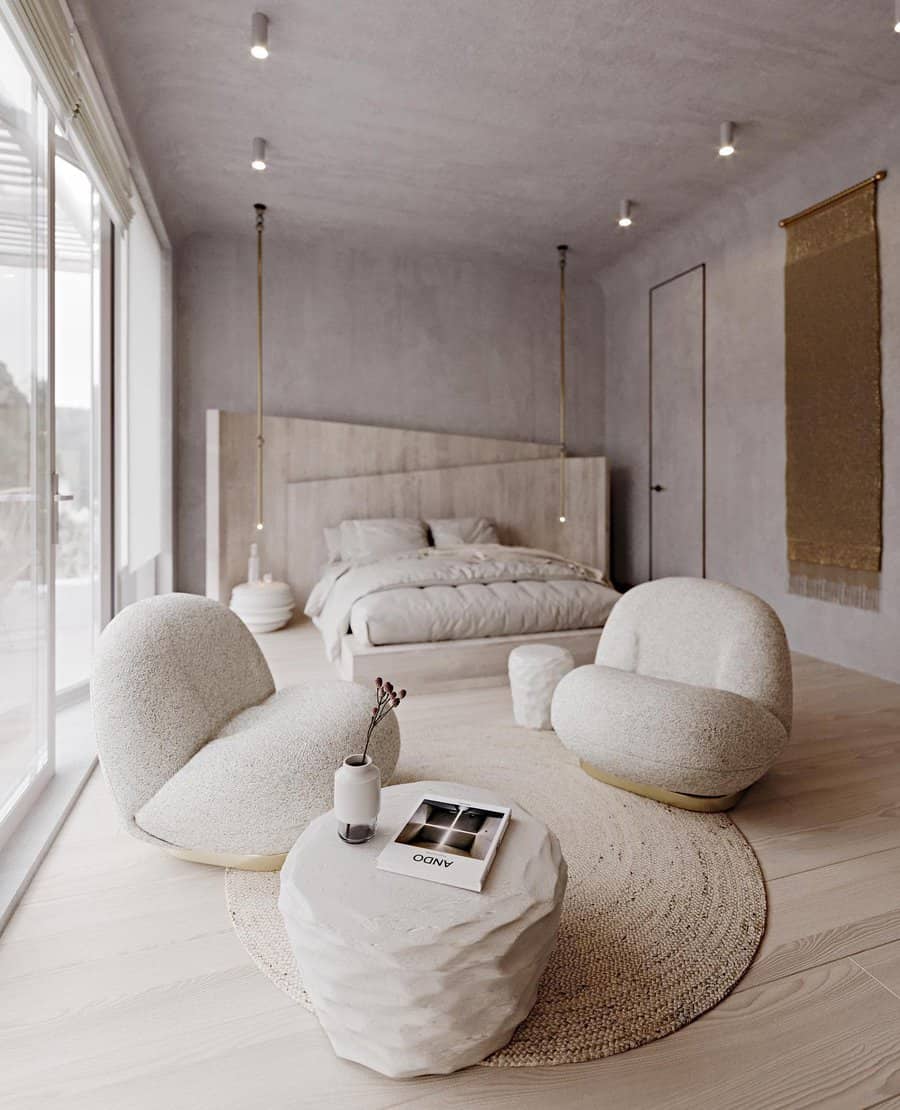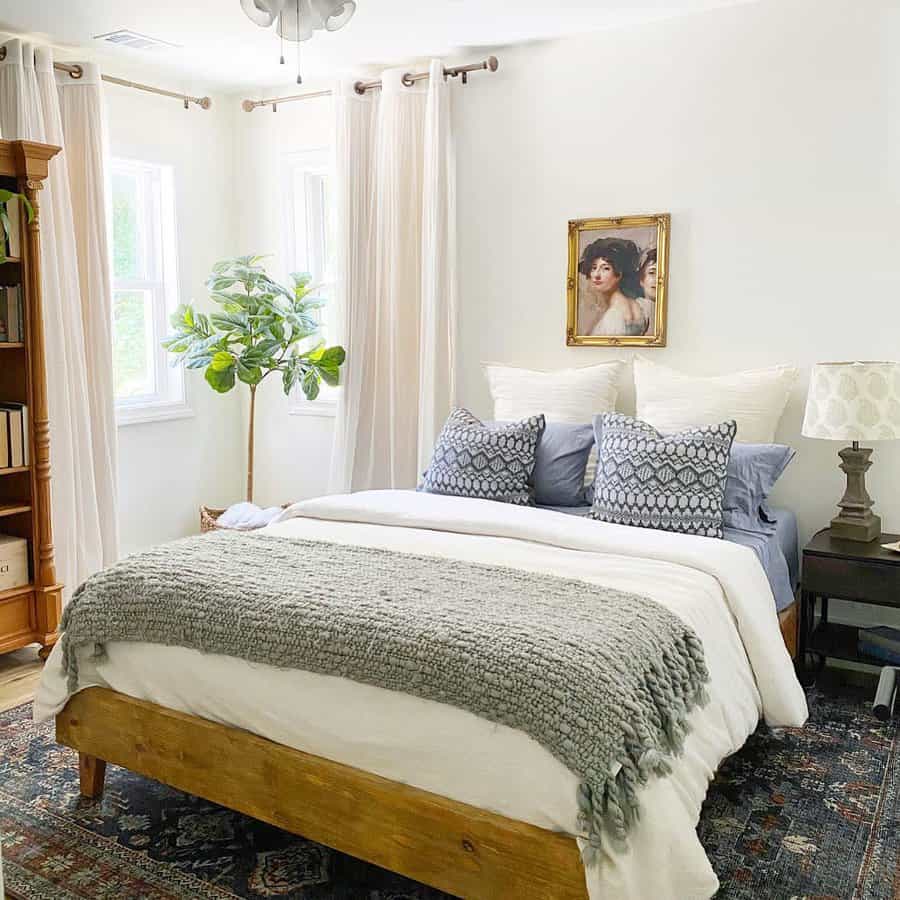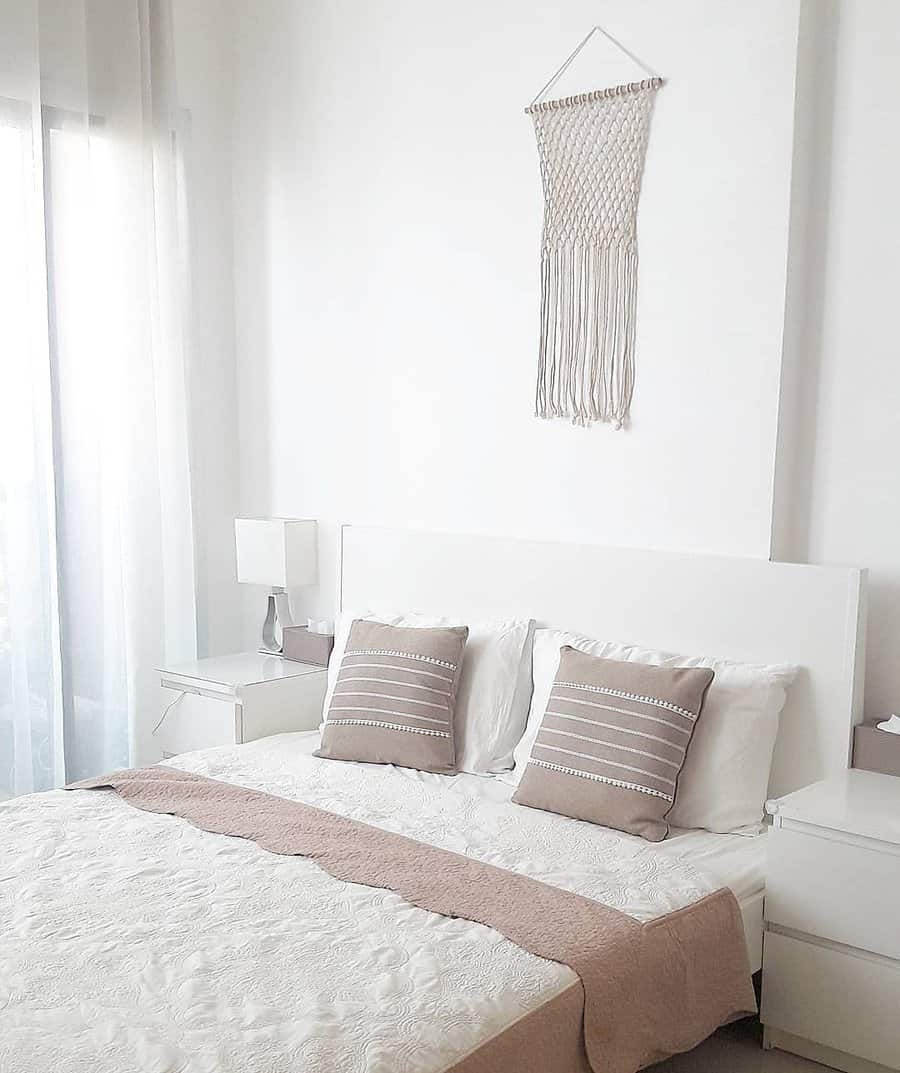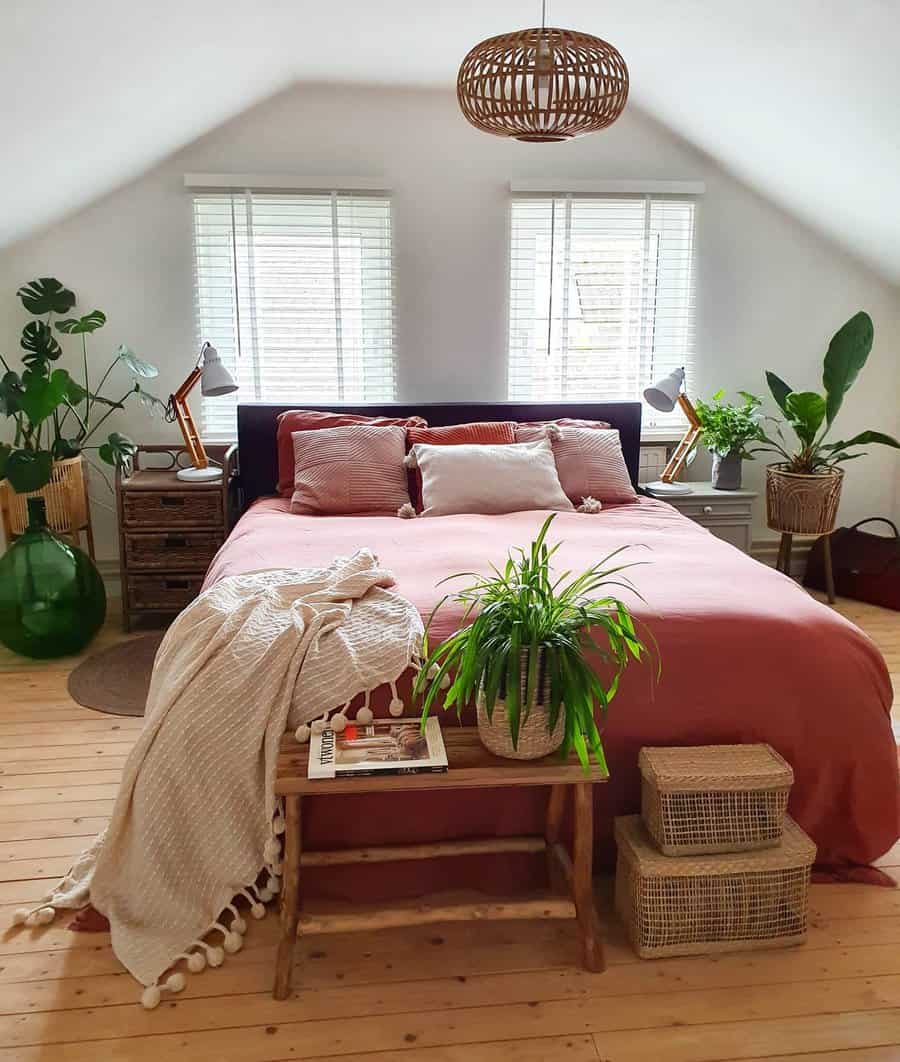 Colors and textures should be carefully considered when embracing minimalism. For instance, a simple woven macrame wall hanging is preferable to a colorful painting. Center your bedroom design around the minimalist idea that every element in your room should serve a purpose.
6. Modern
A modern bedroom can be simple in design without conforming to every Zen ideal. However, if you seek a true Zen bedroom concept, a modern decorating style means you're at least halfway there. This is because modern bedroom design also emphasizes function and simplicity.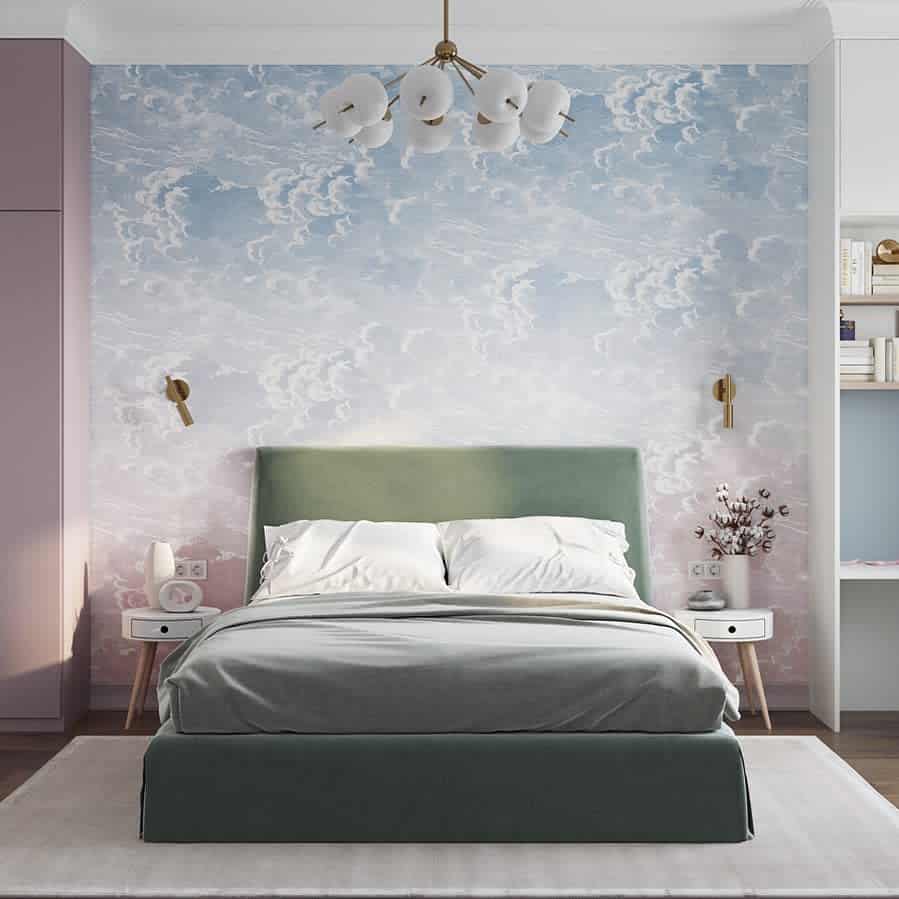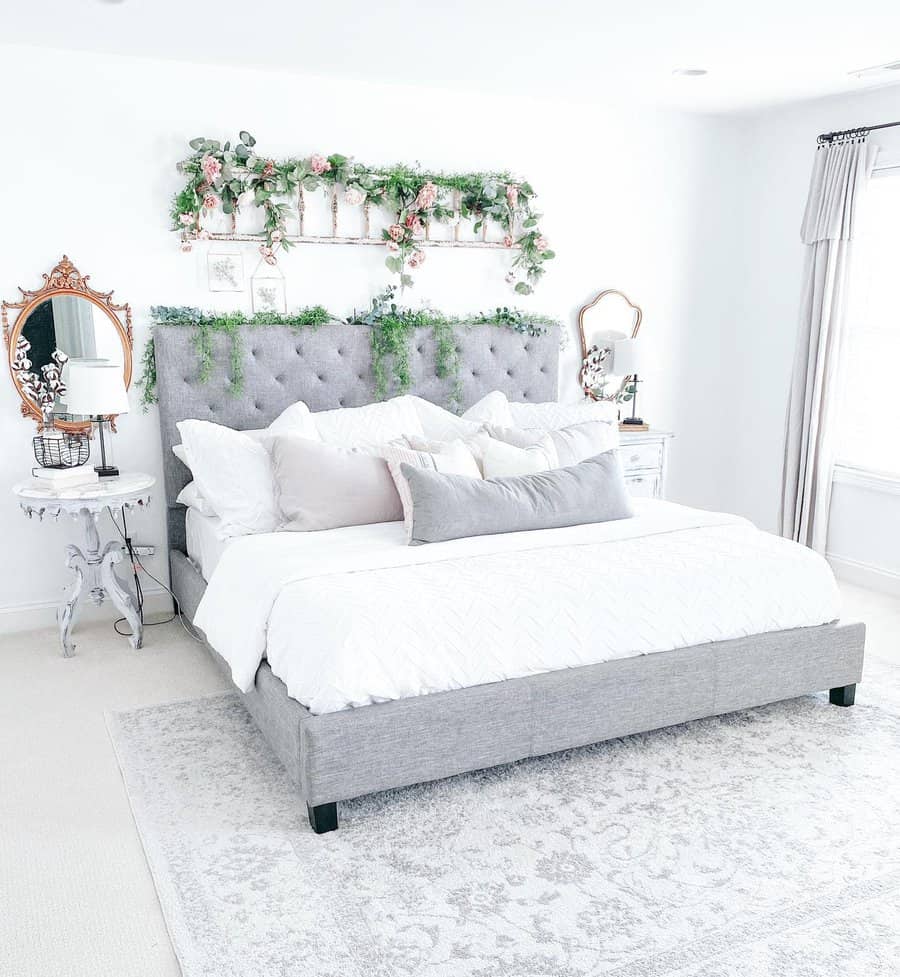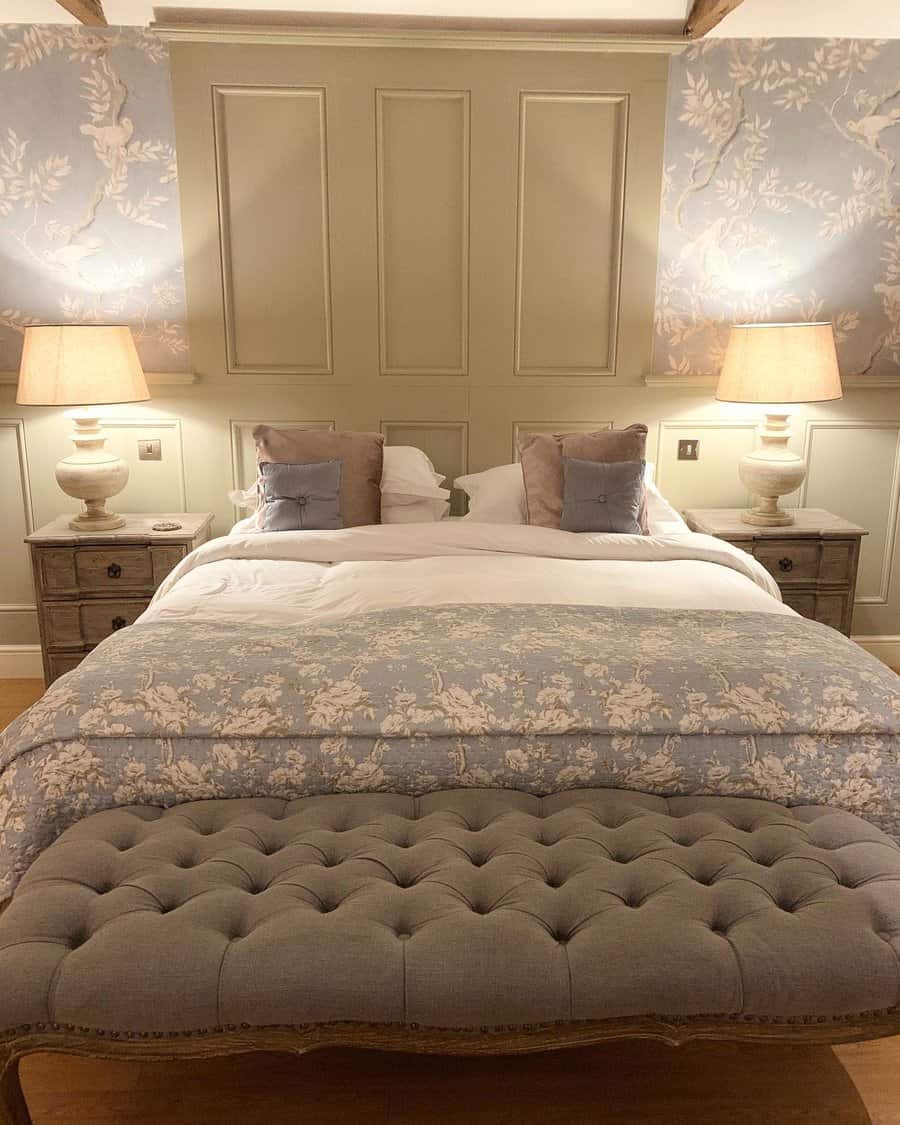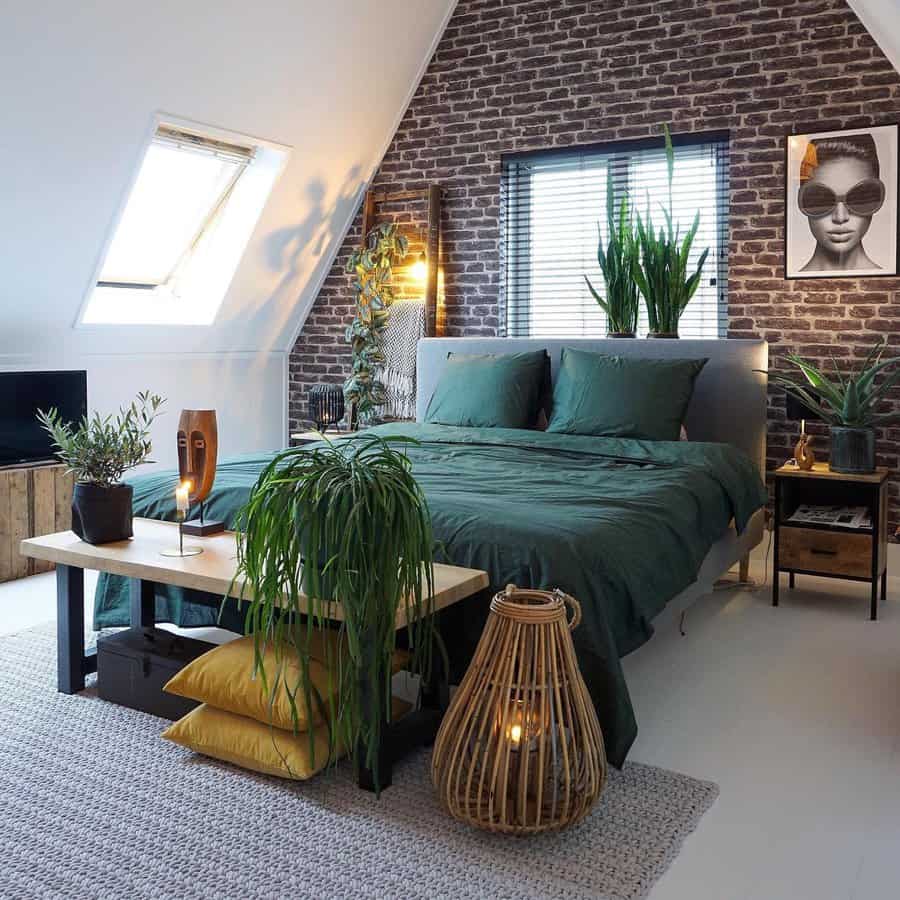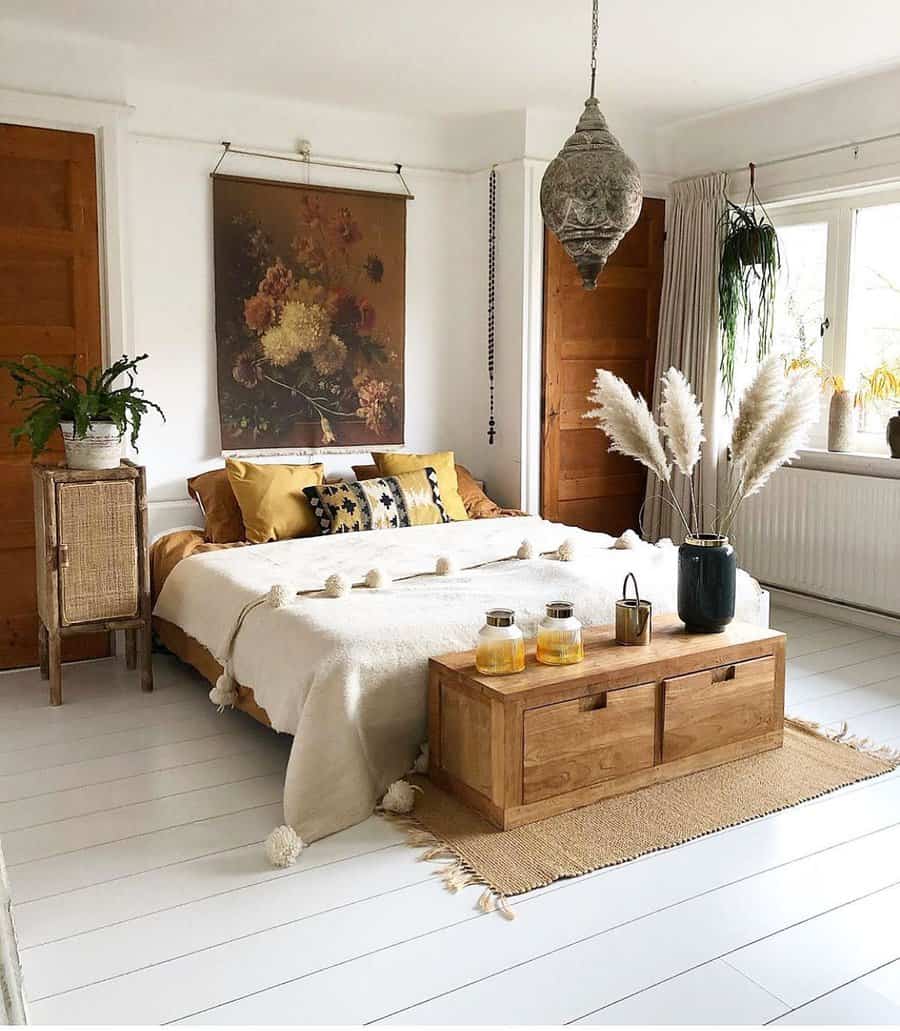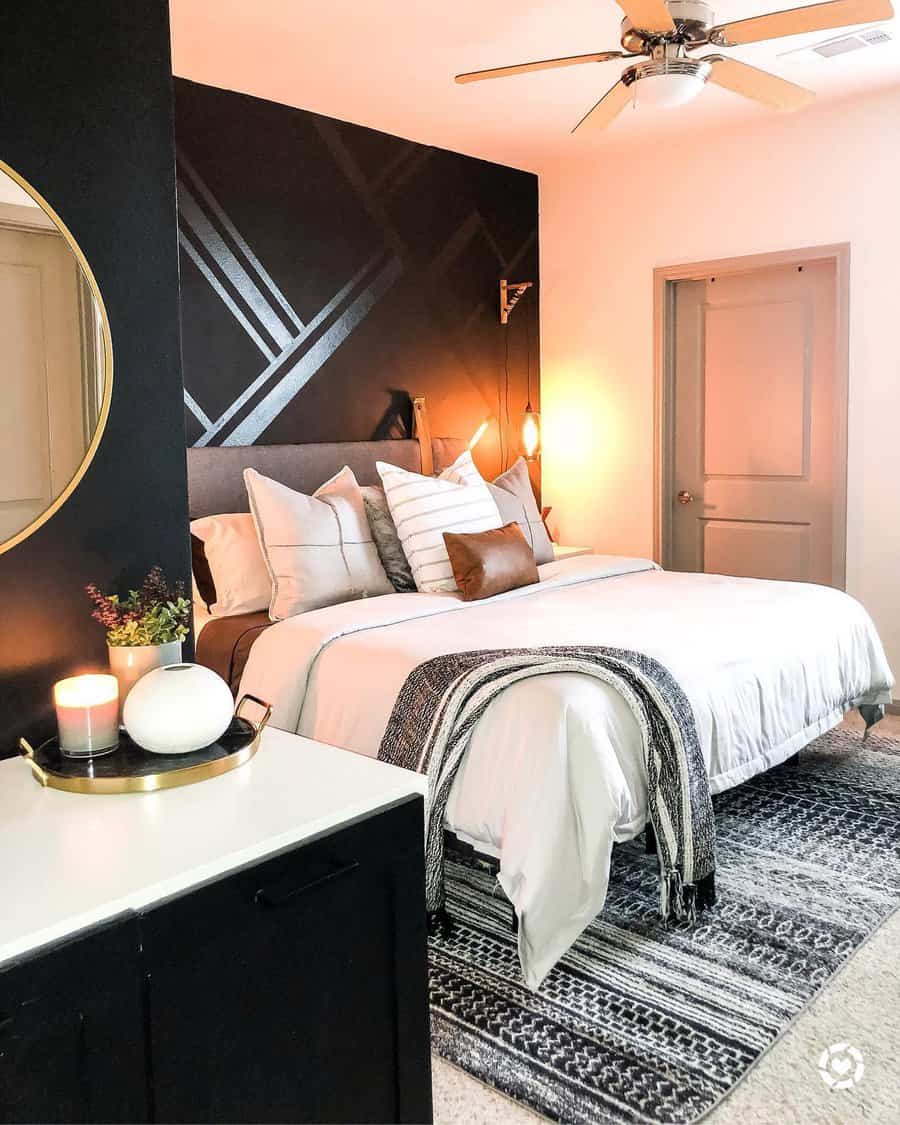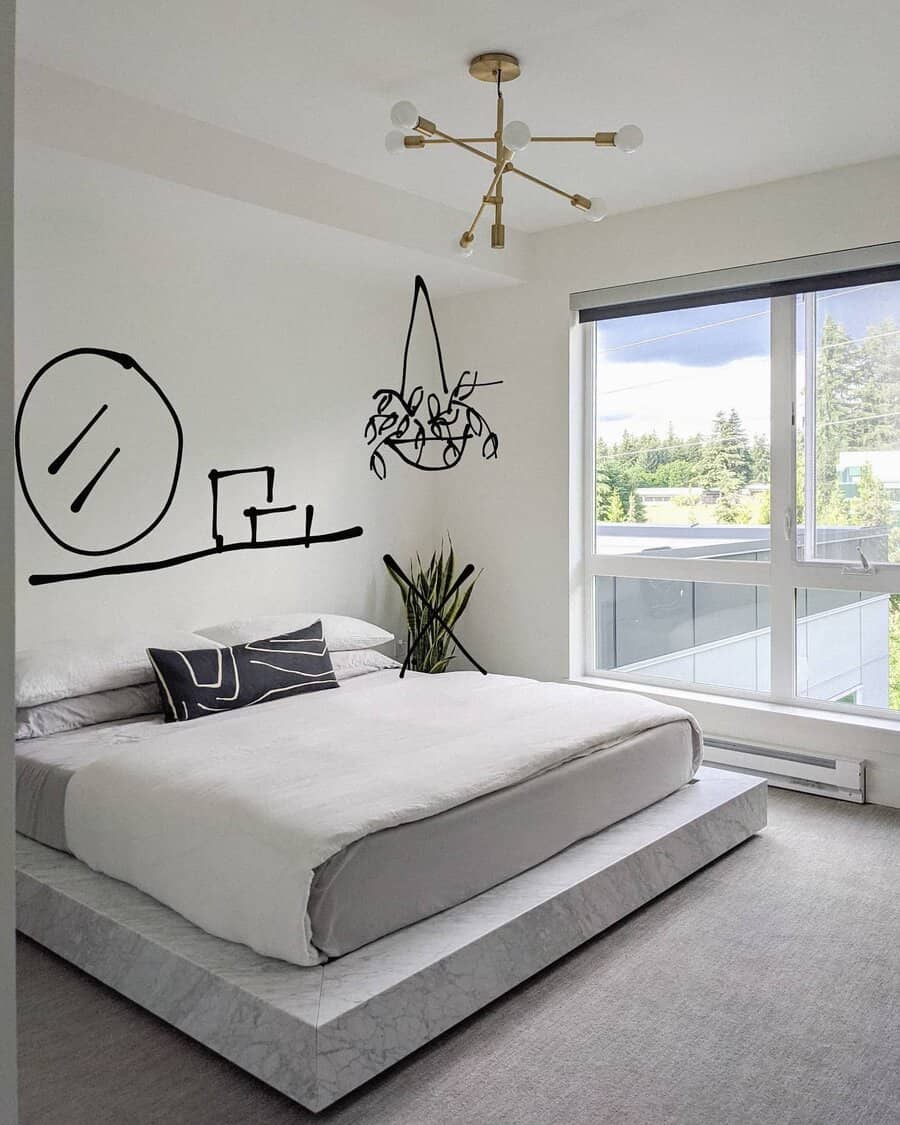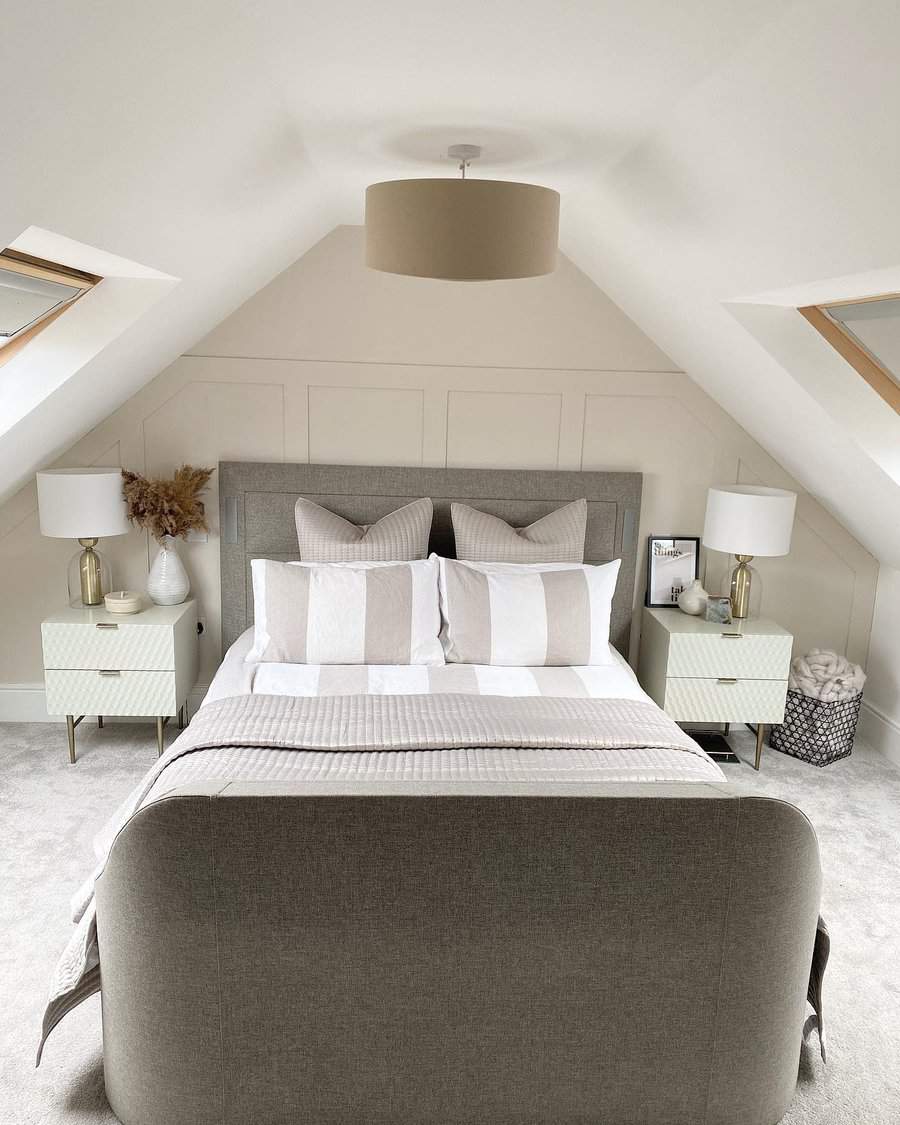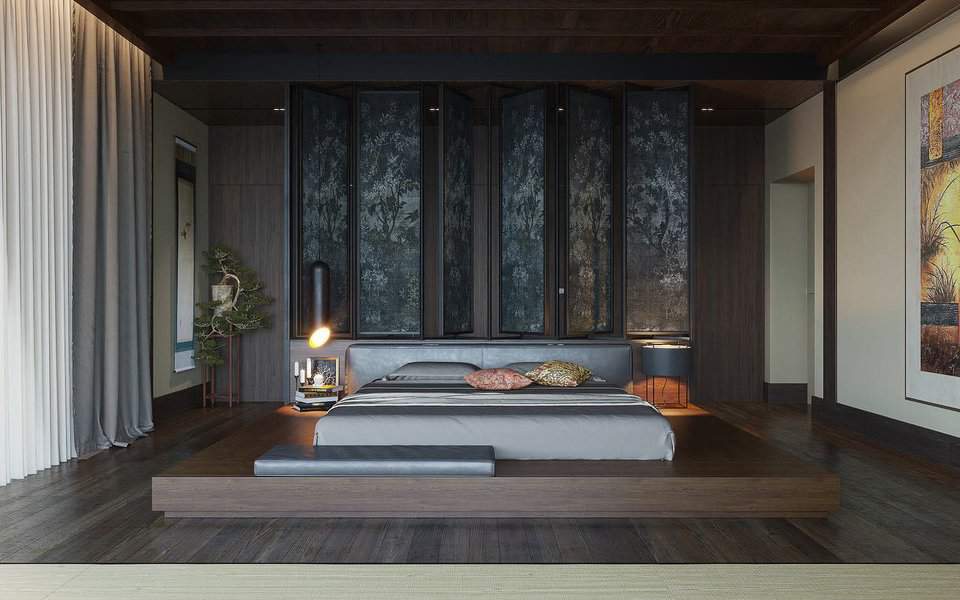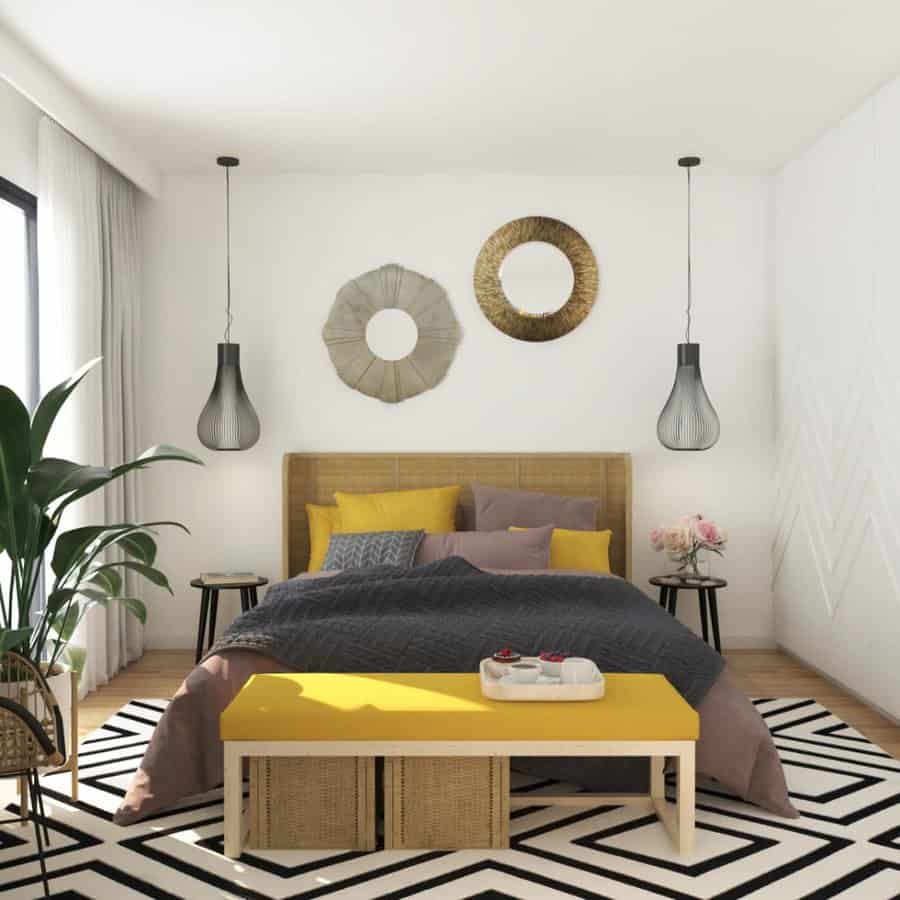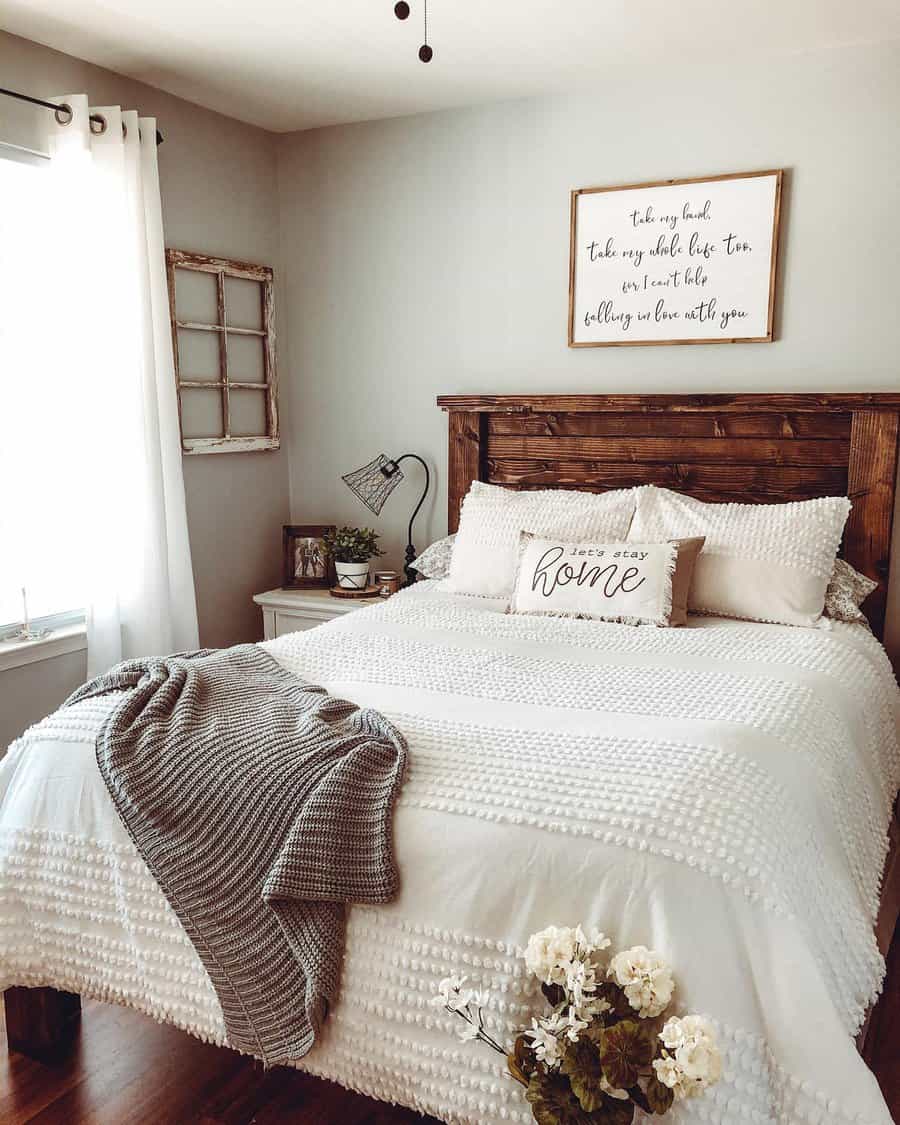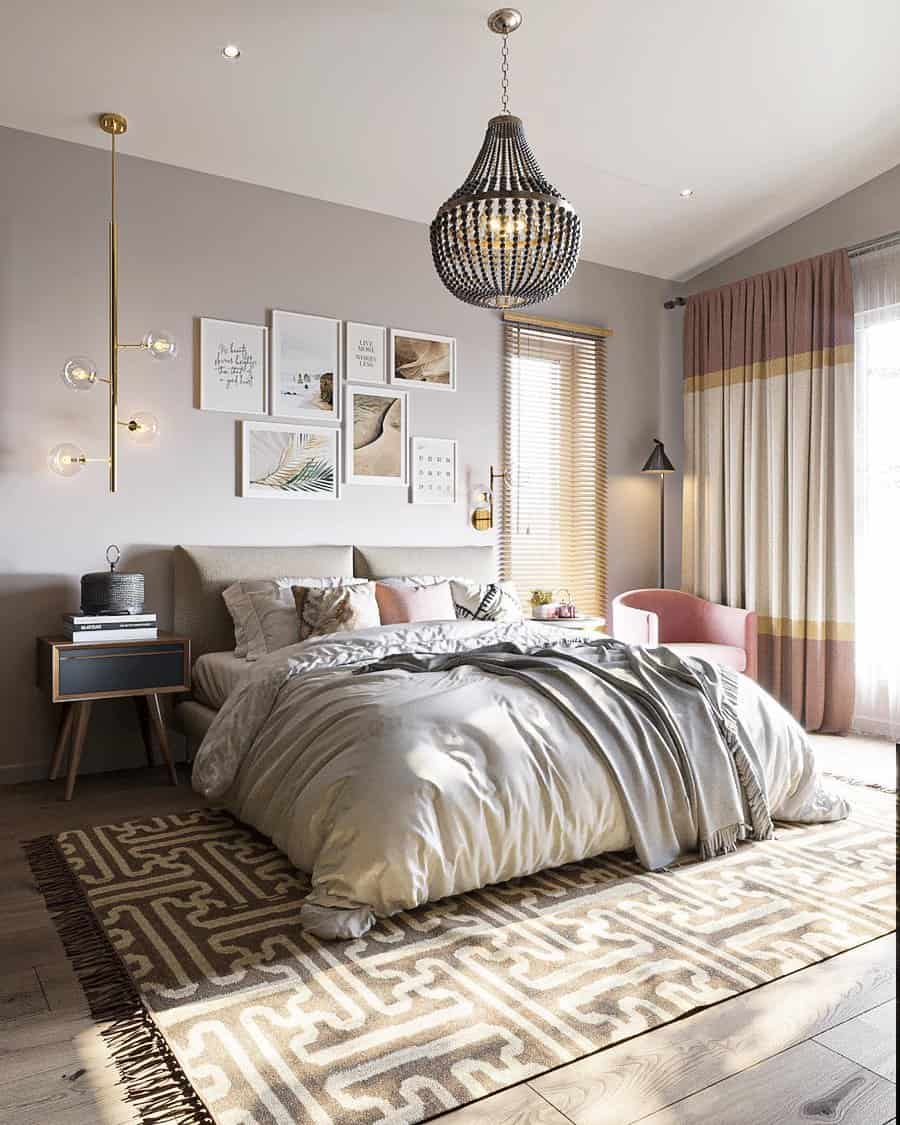 A modern Zen bedroom will not feel stark or cold, however. Natural light streaming through simple sheer panels is warm and welcoming. Give your master bedroom a Zen bedroom flavor with clean-lined, geometrical furniture and soft, solid-color bedding.
7. Natural
The ancient teachings that form the foundation of Zen style bring together the natural elements of water, fire, wood, metal, and earth.
Before the internet, synchronizing these elements into calming bedroom design required hiring an interior designer. Now, galleries like this make it easier to combine these Zen bedroom elements yourself.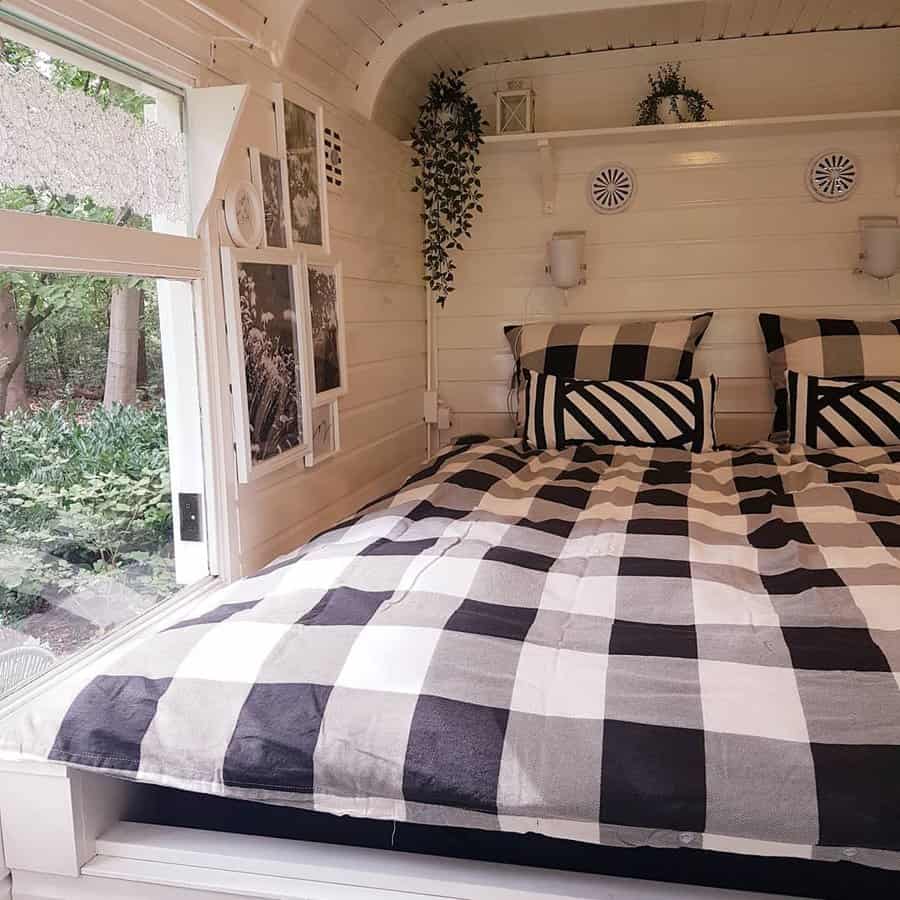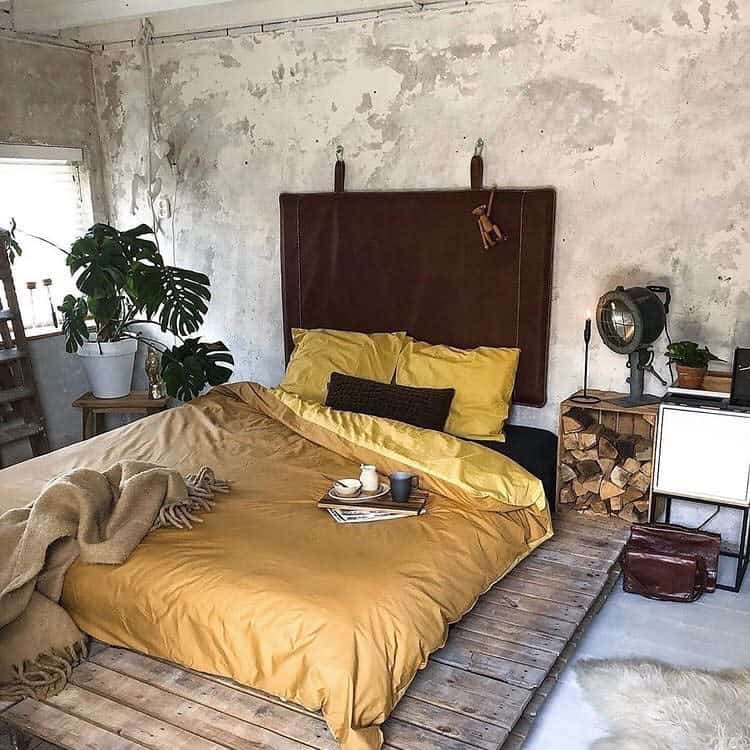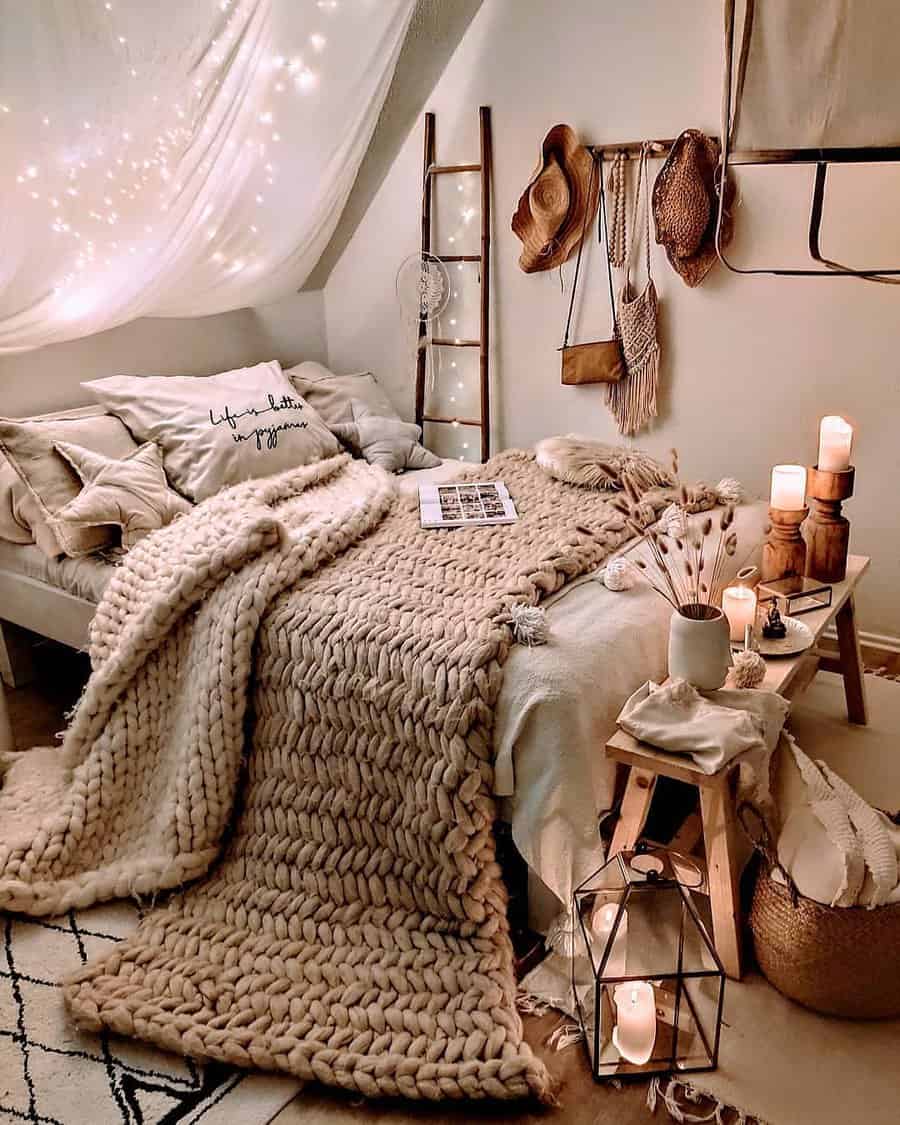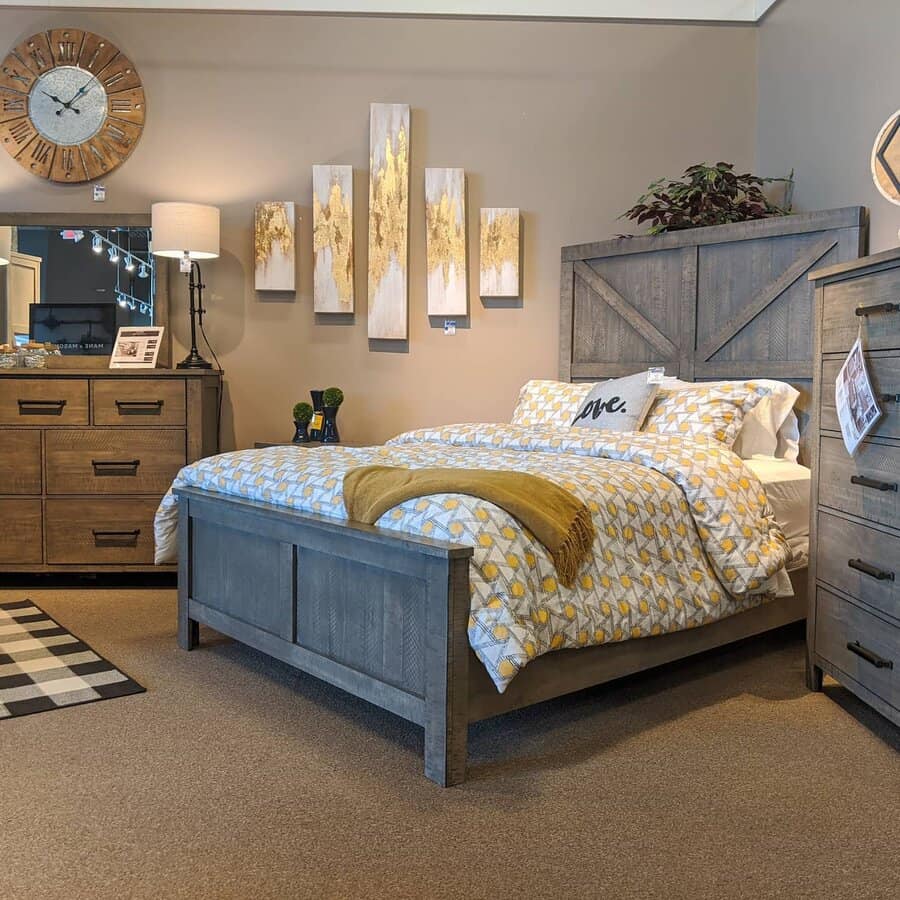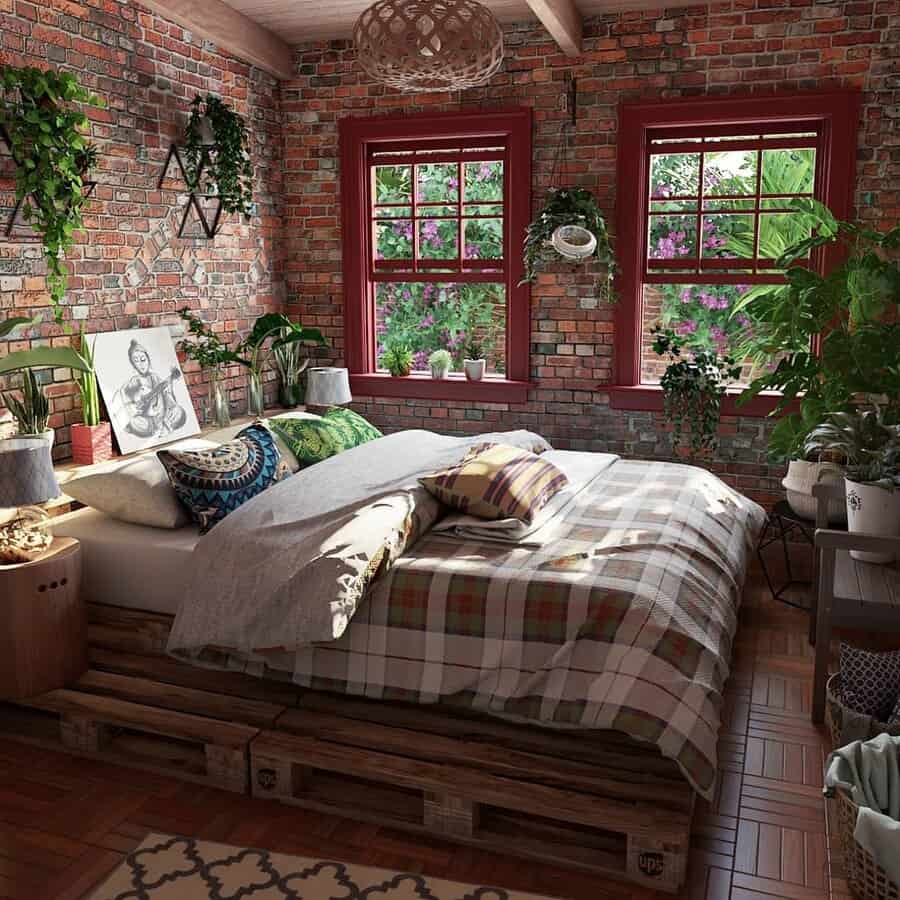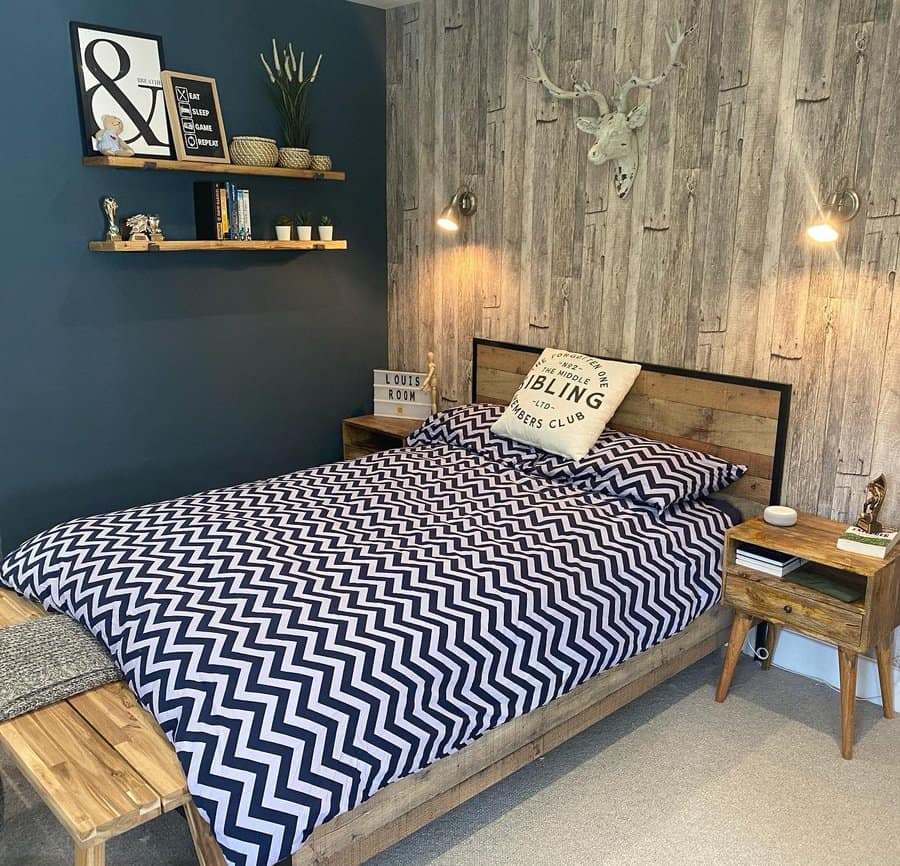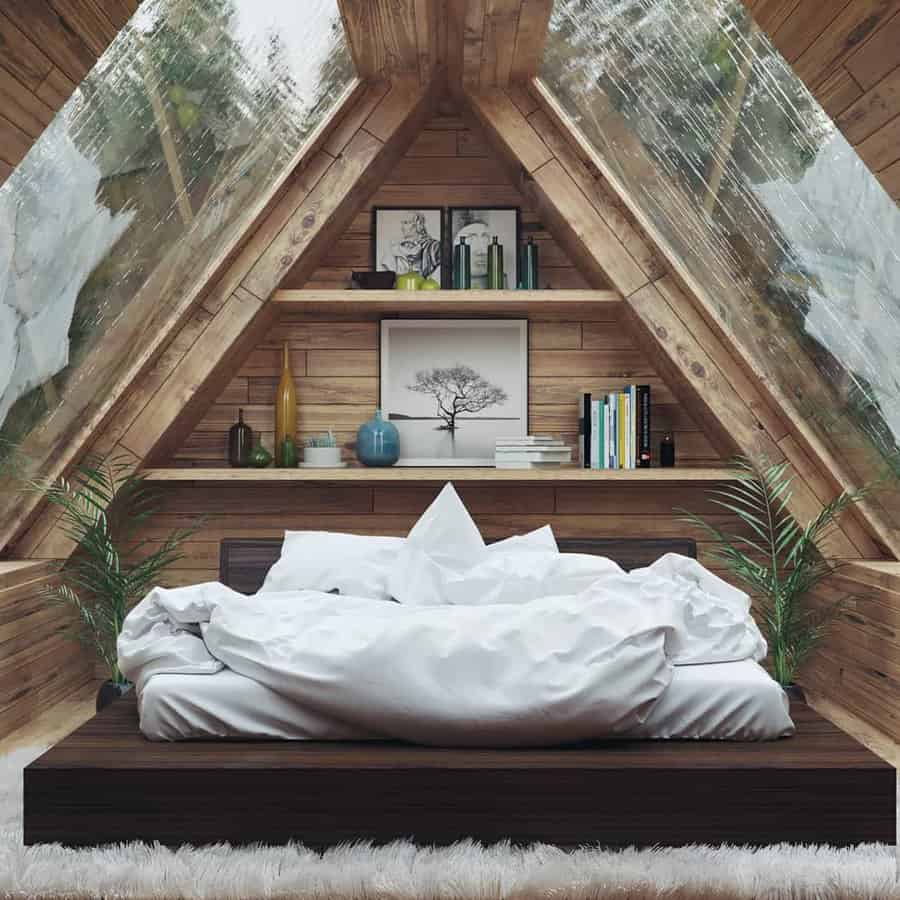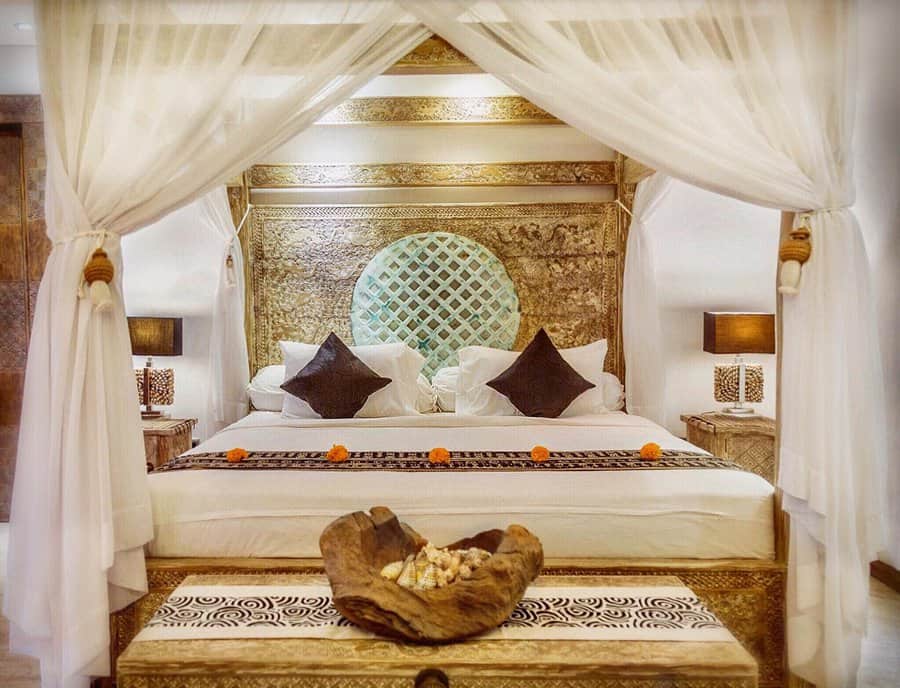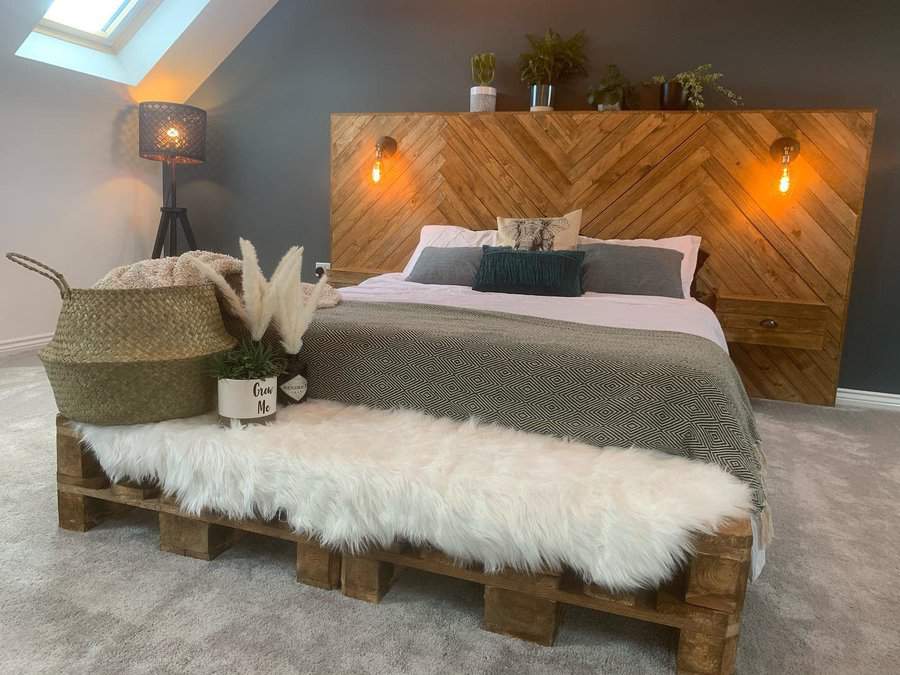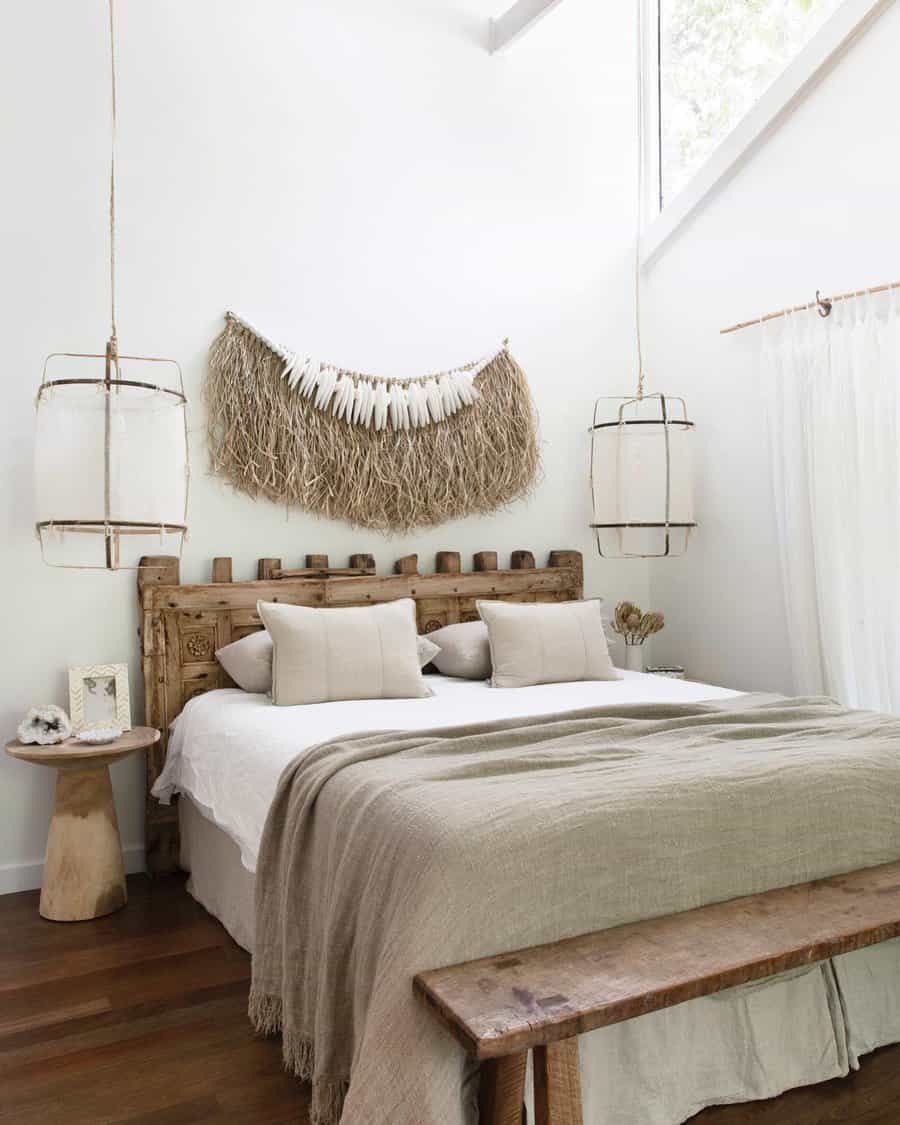 Keep window treatments to a minimum—or remove them entirely. Include a small water fountain and light candles to introduce the water and fire elements.
Use natural wood and stone for flooring, walls, and furniture. Include metal accents where it feels organic—on drawer pulls, lamps, or candleholders.
8. Paint
White wall paint is a great option for a Zen bedroom, but it's not required to capture the Zen aesthetic. You can achieve a peaceful Zen bedroom with any unsaturated hue you prefer, from shades of grey to blue and green hues.
Even pink is not out of place in a Zen bedroom as long as it is pale and perhaps contained to one surface.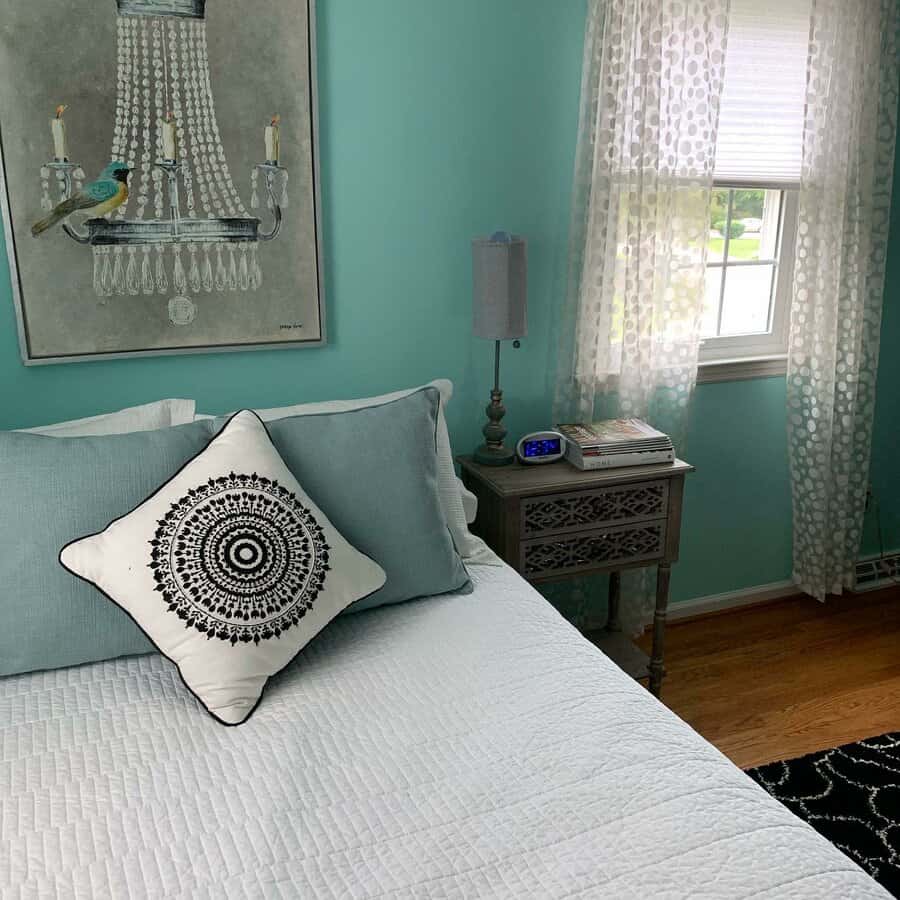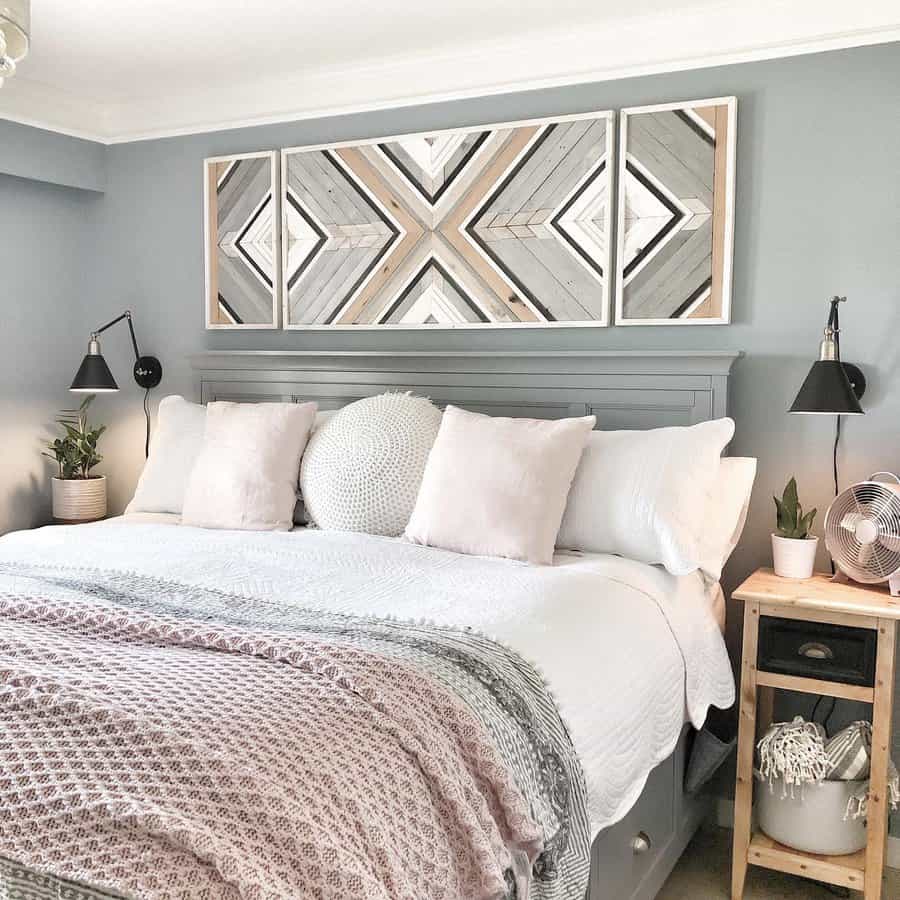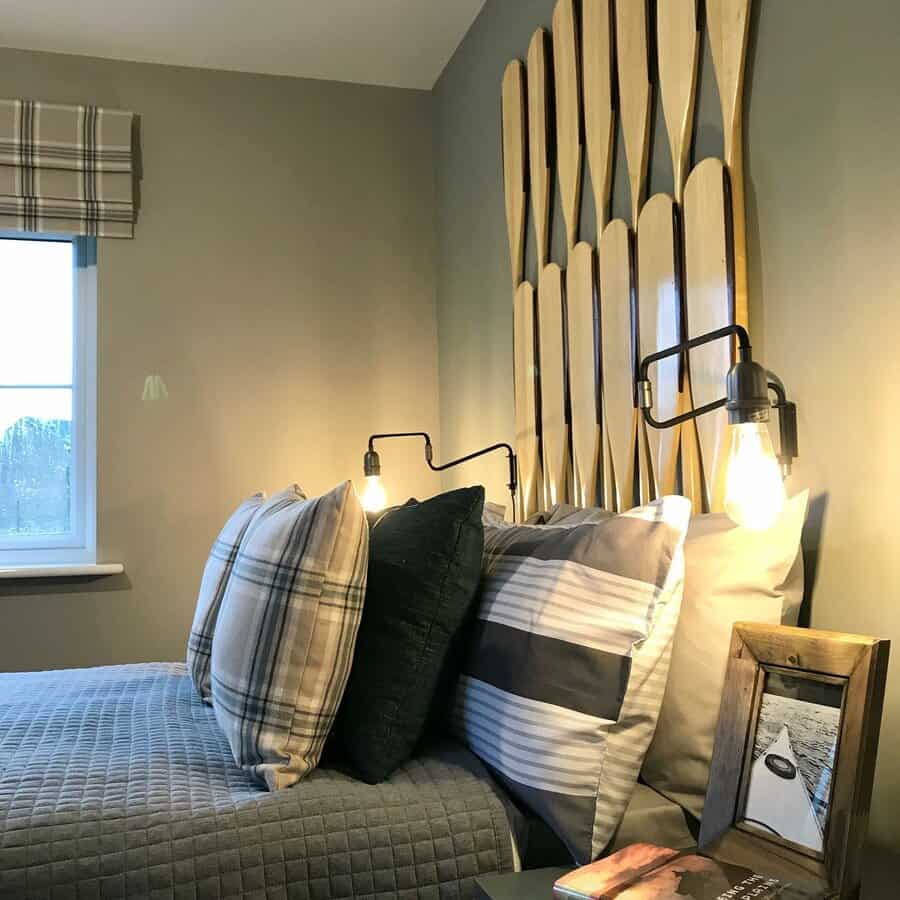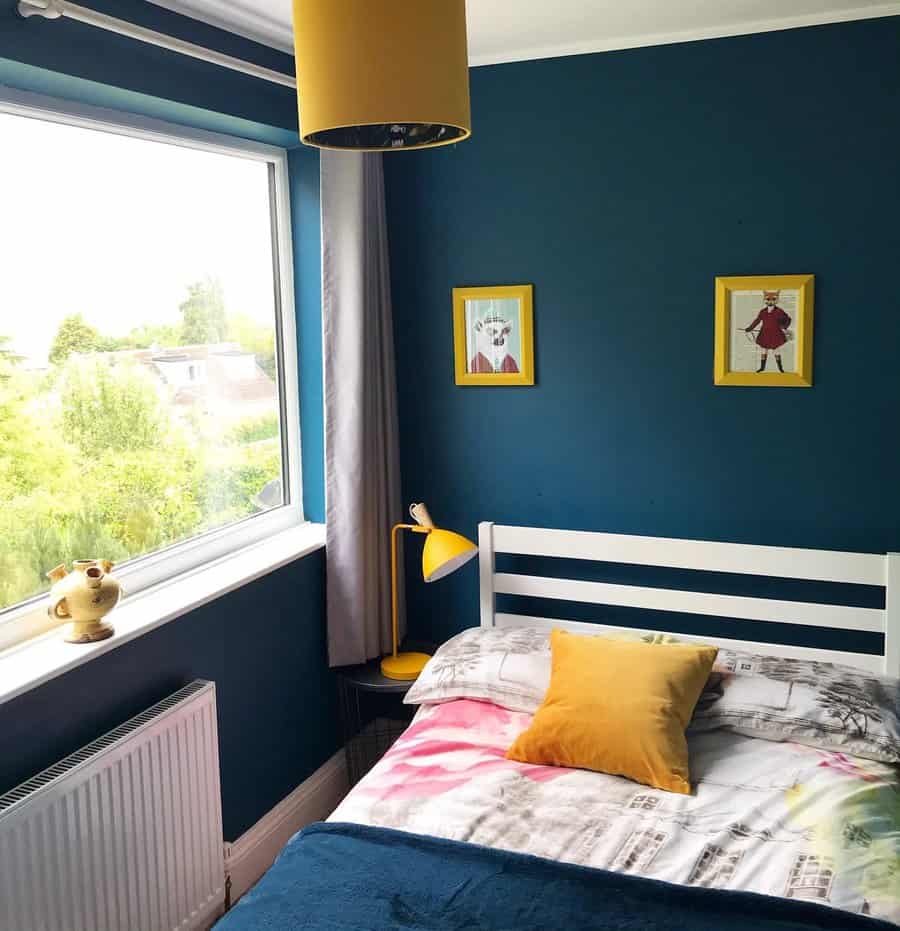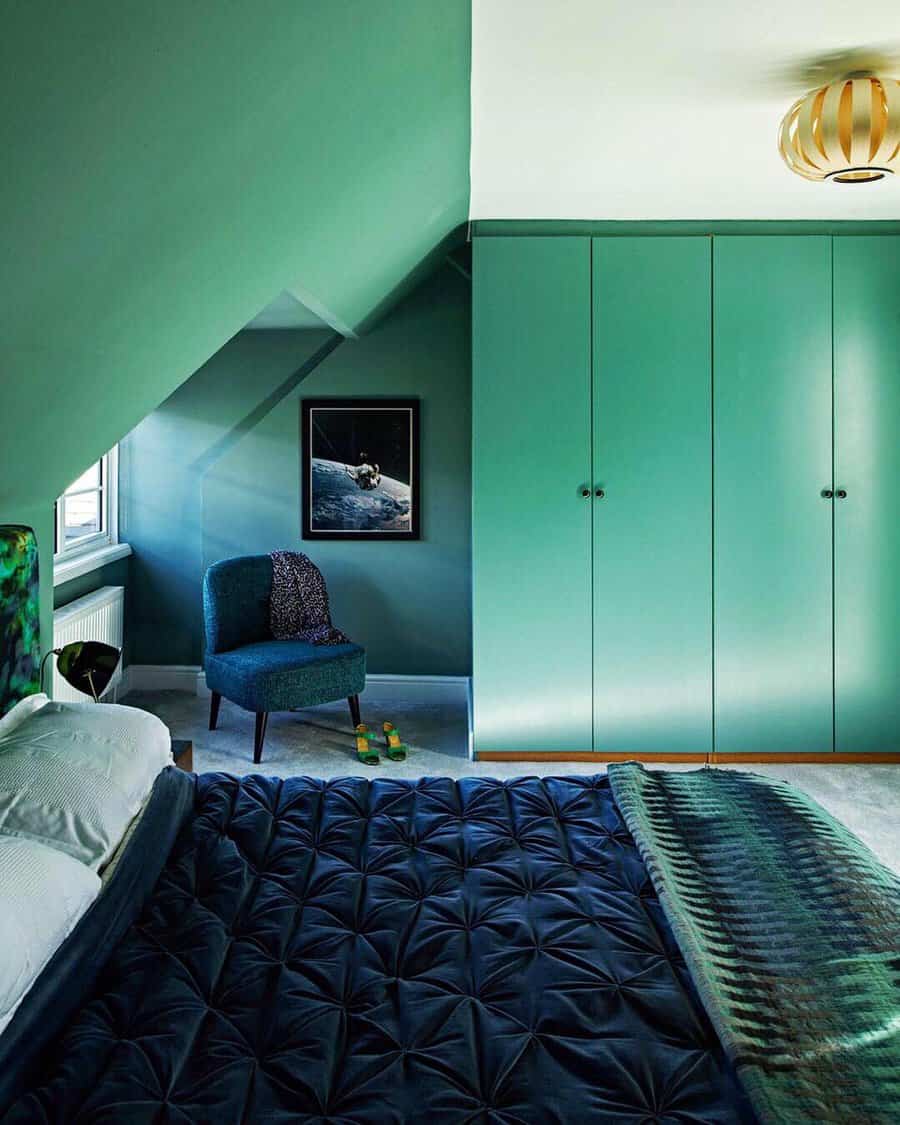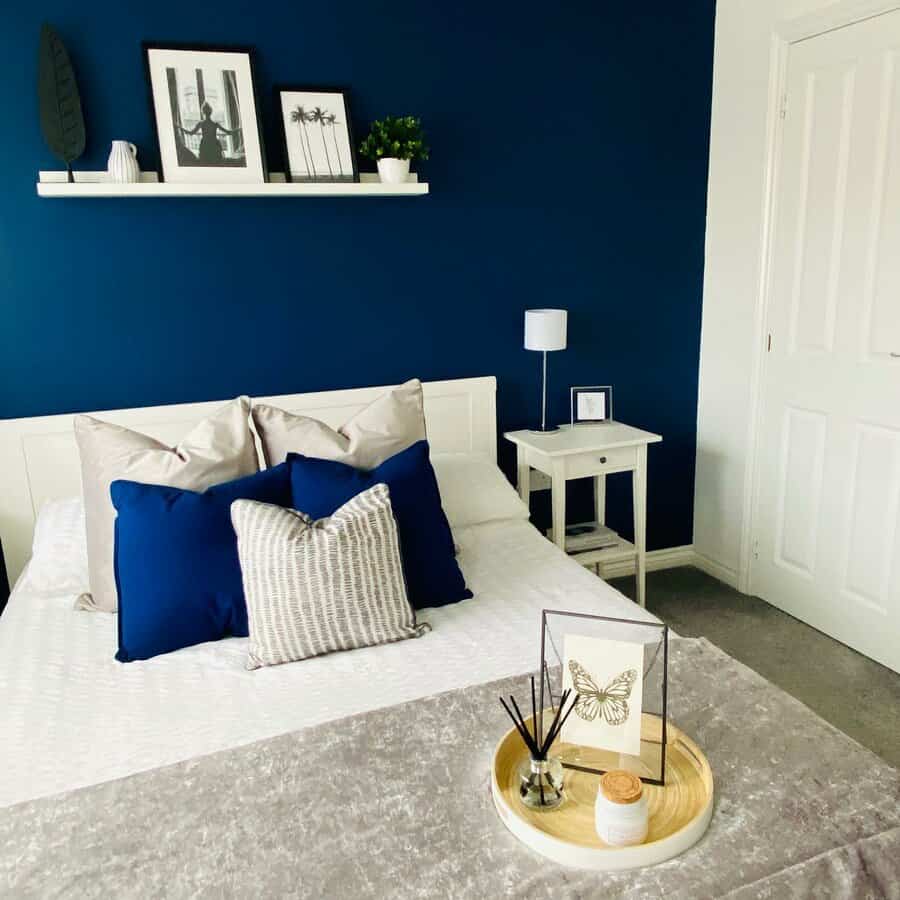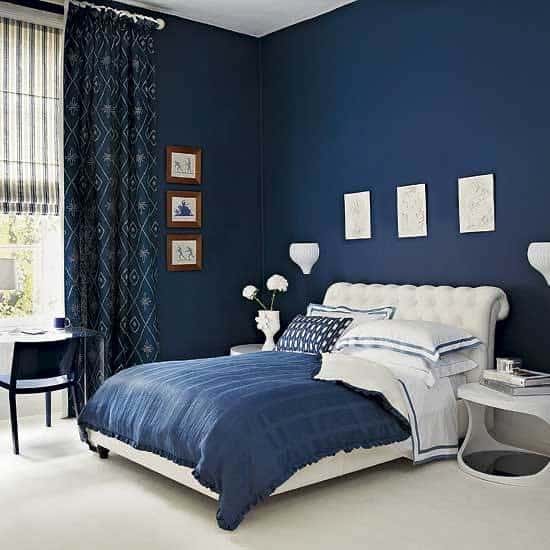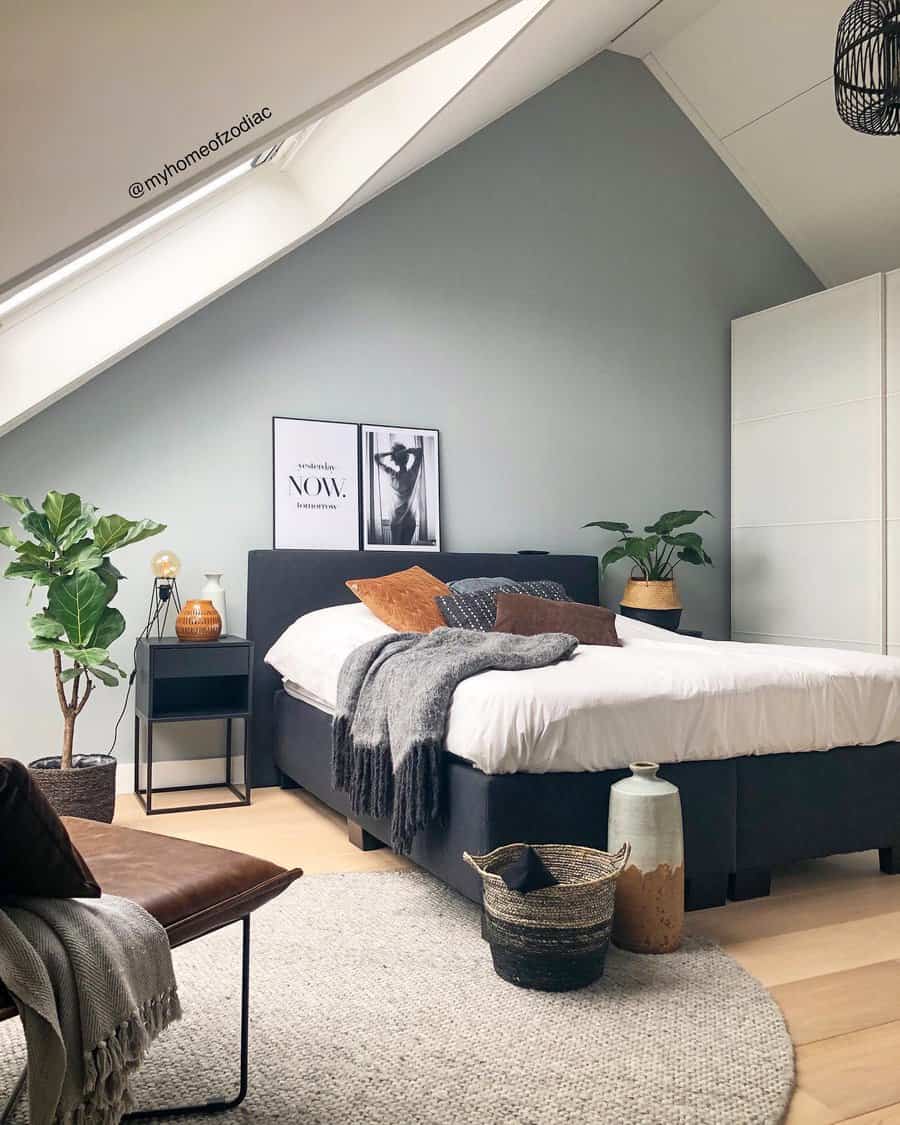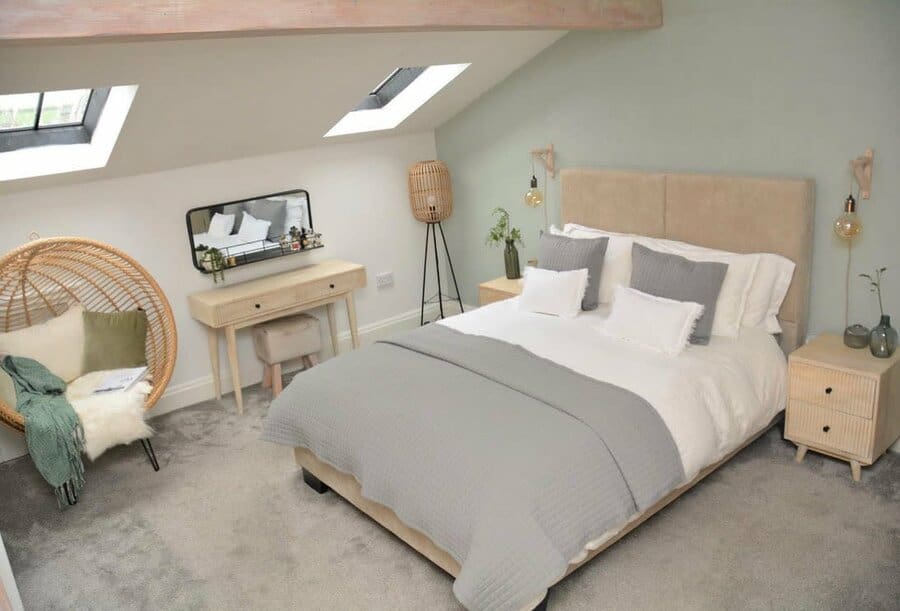 Wallpaper can also be used in Zen design, but focus on texture rather than pattern.
Natural cork, grasscloth, and bamboo bring the outdoors inside without creating distraction. Many of these textured wallpapers are paintable as well.
9. Peaceful
Peace-seekers often seek a Zen atmosphere in the bedroom because Zen design principles are so conductive to sleep. Decluttering is often the first step to this peace, as an uncluttered room feels open and orderly.
Keep knickknacks and framed photos to a minimum and store necessities in drawers or closets.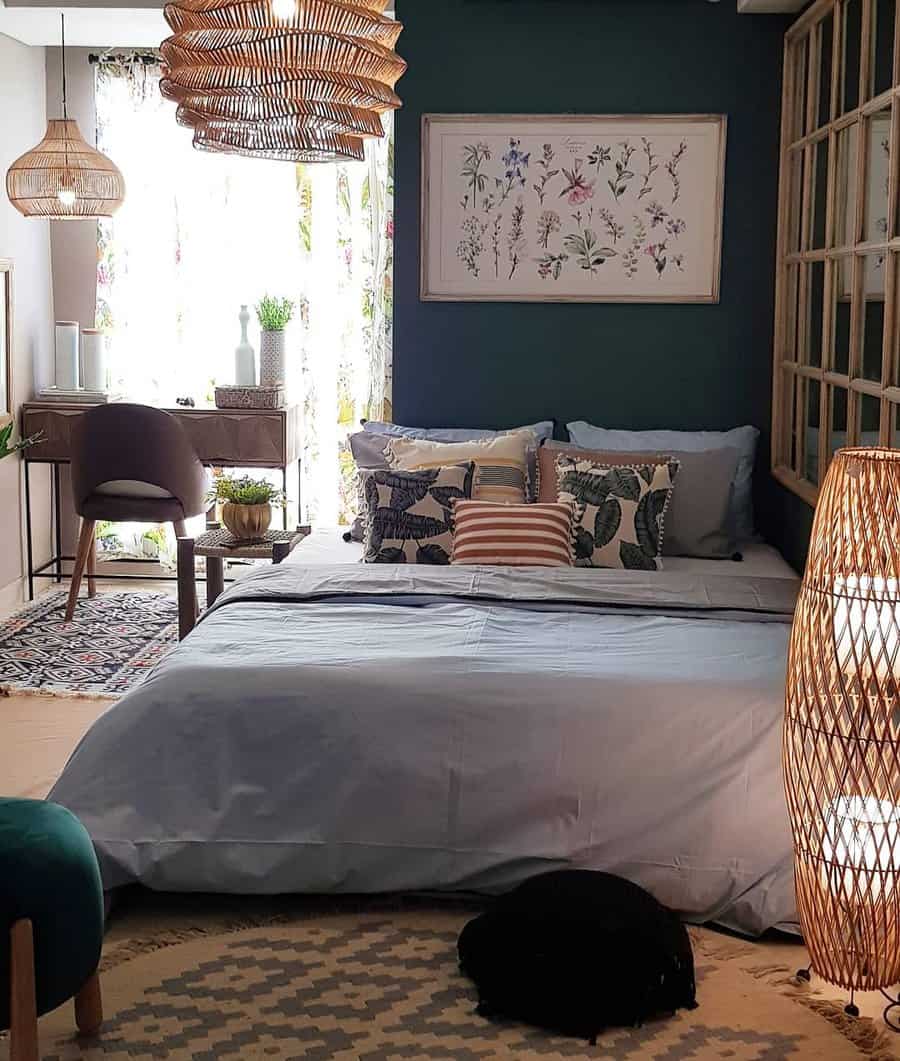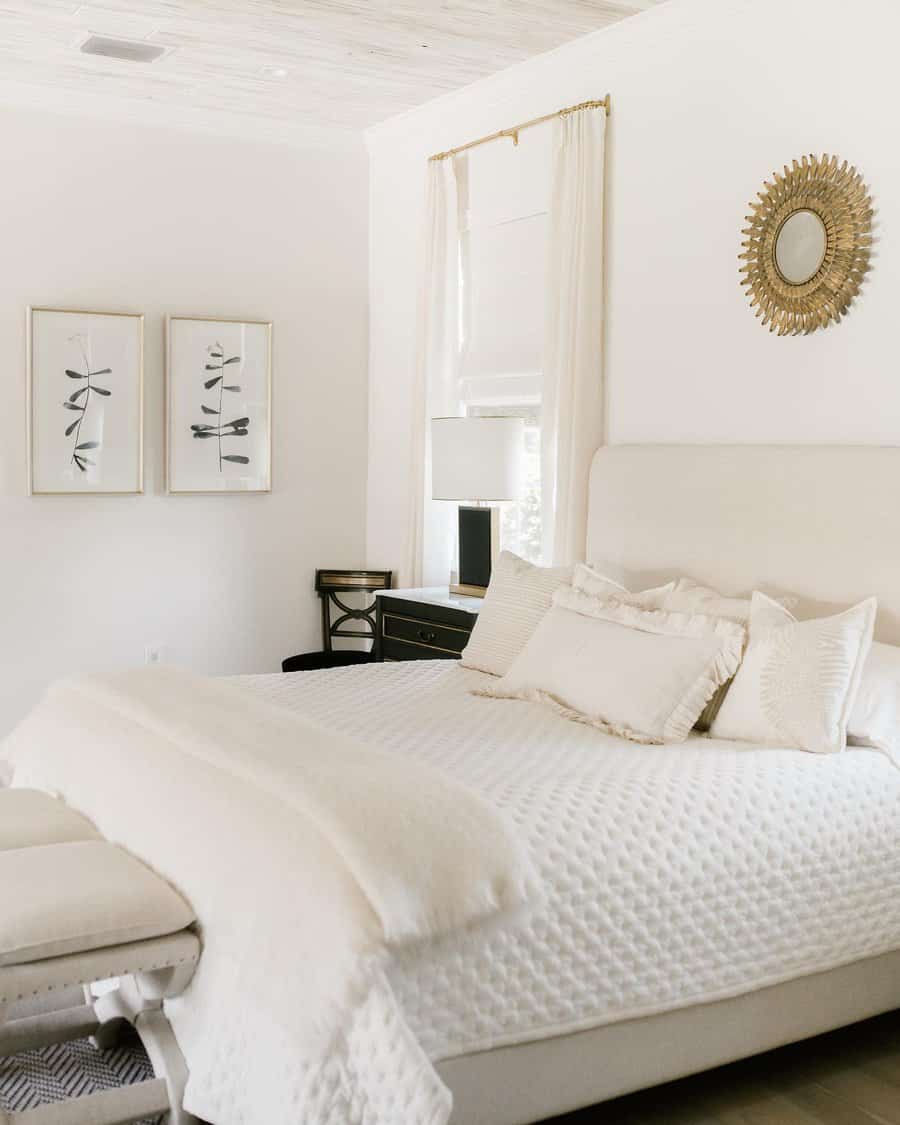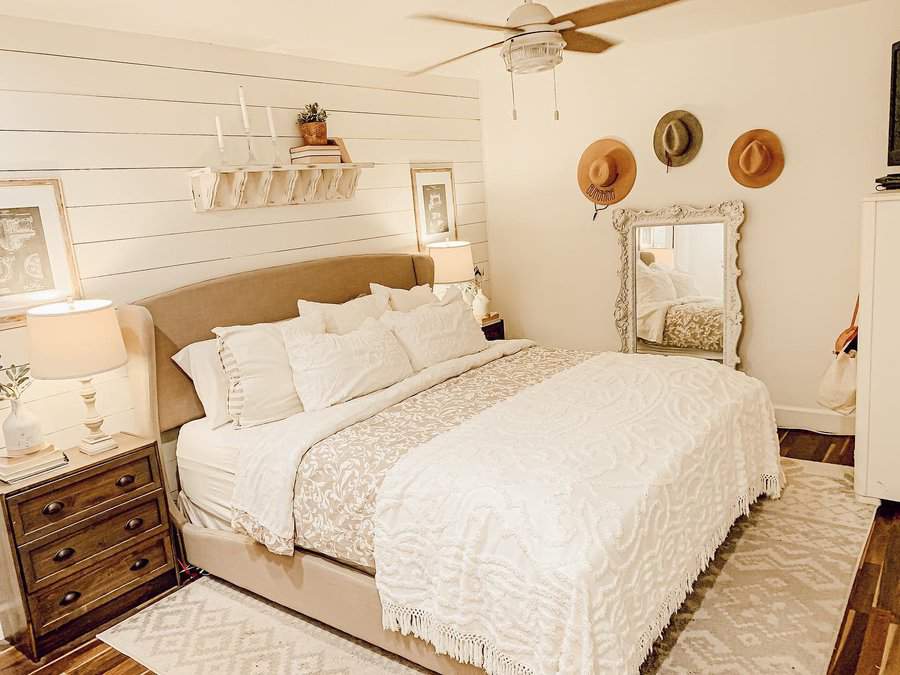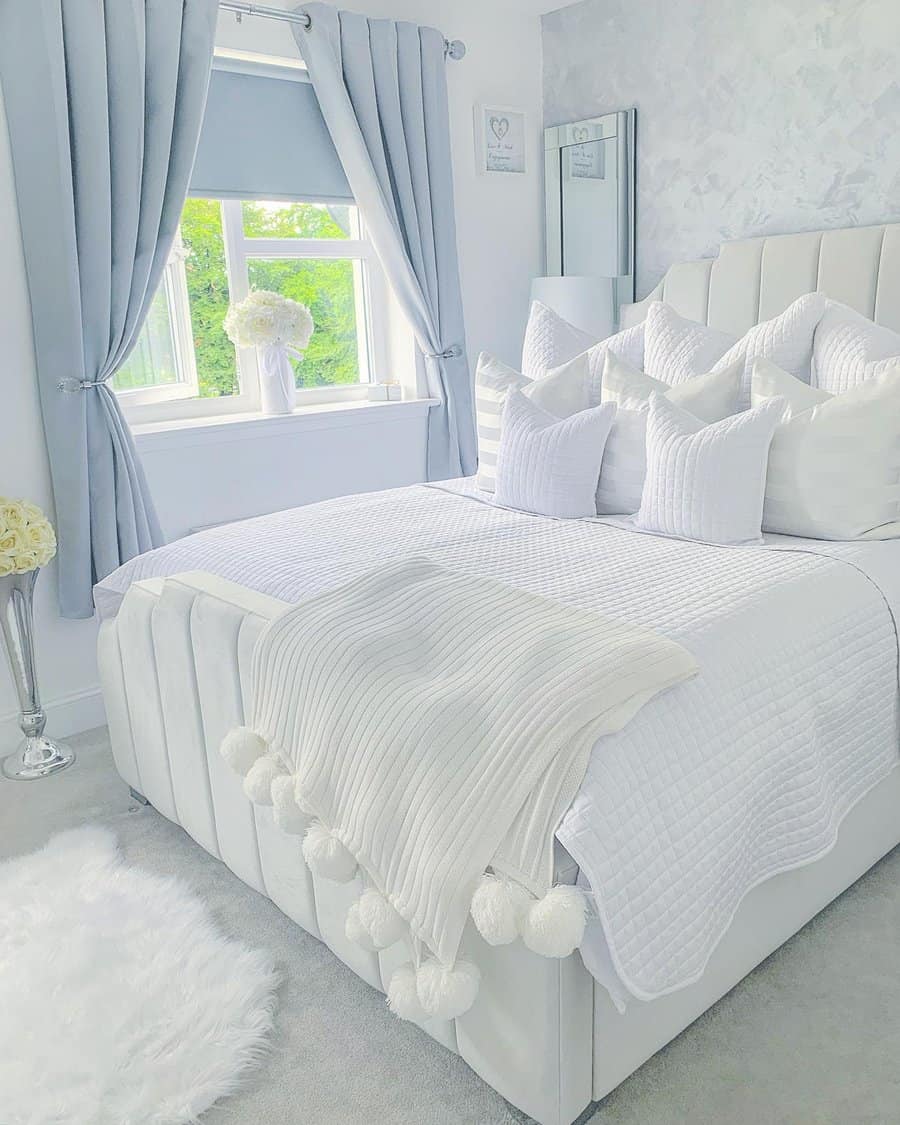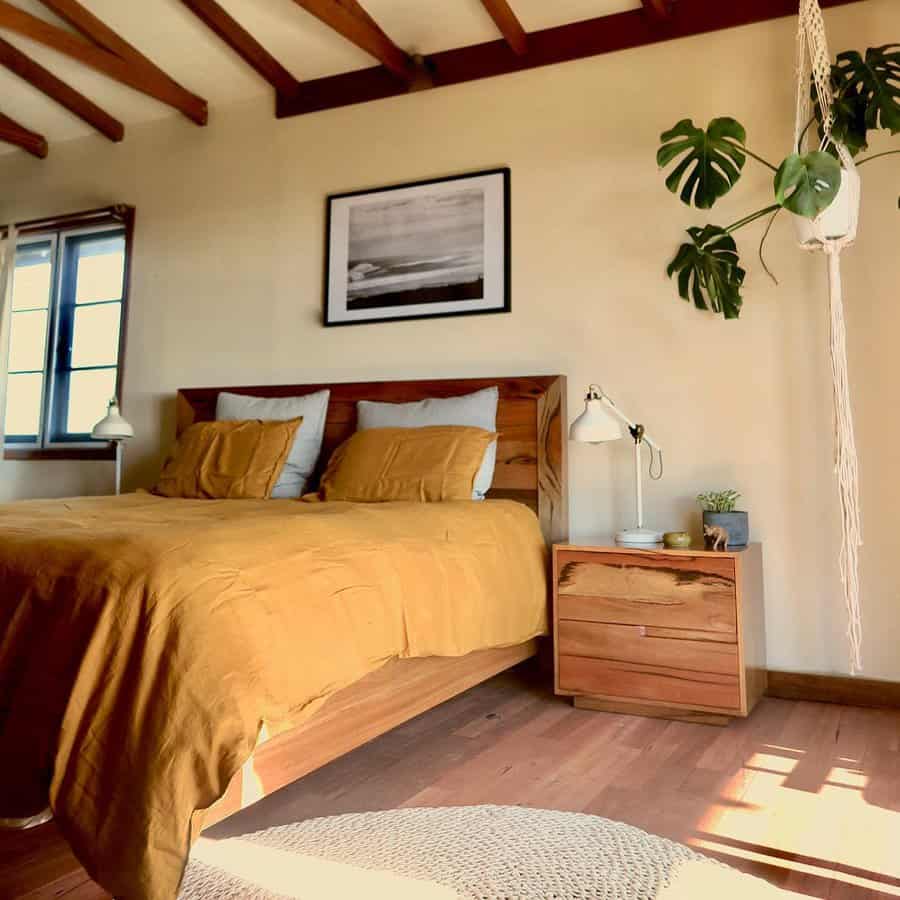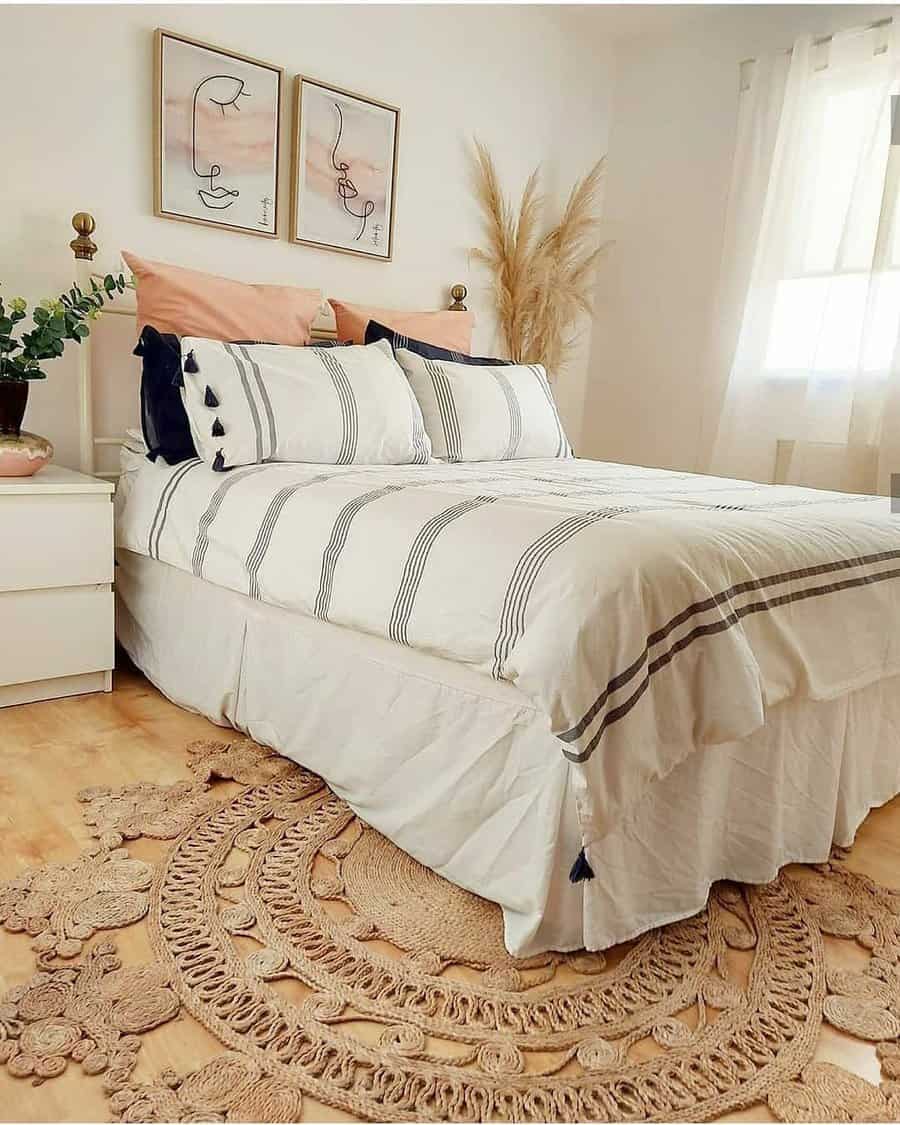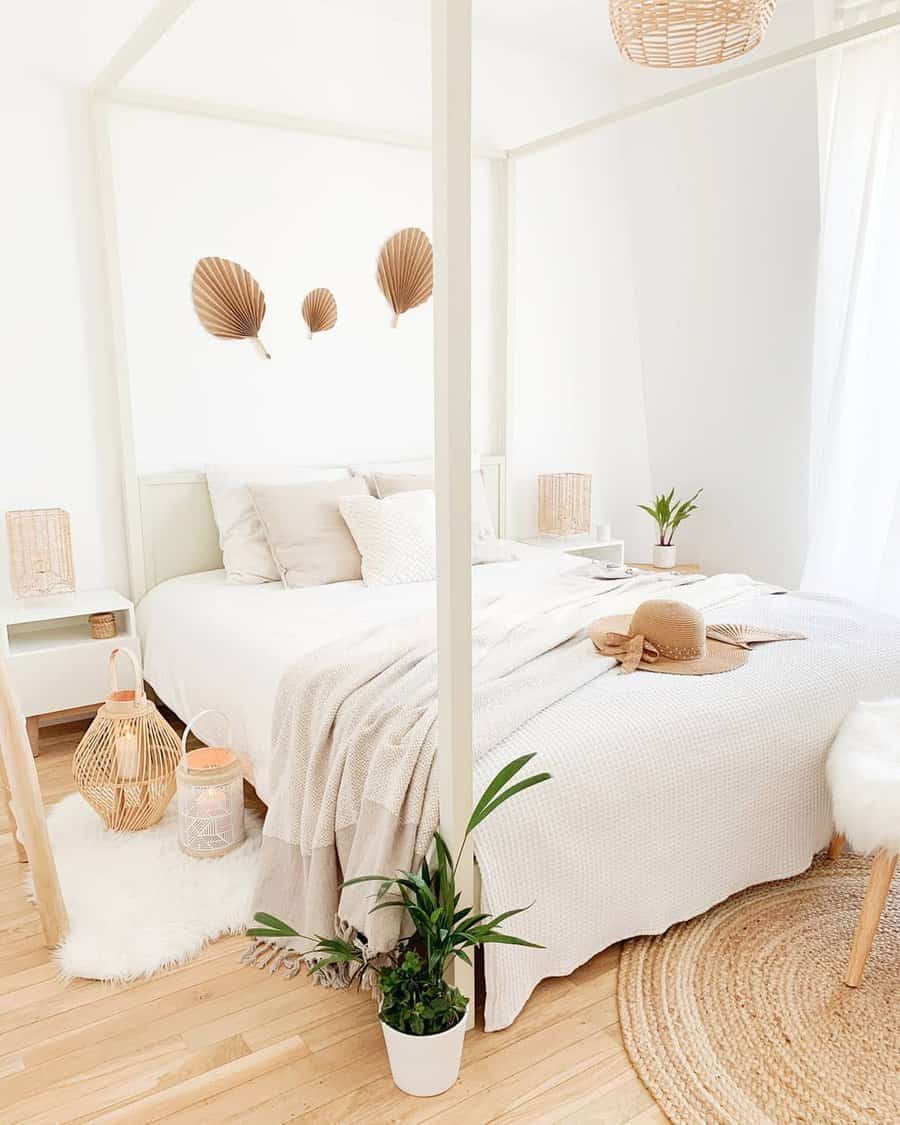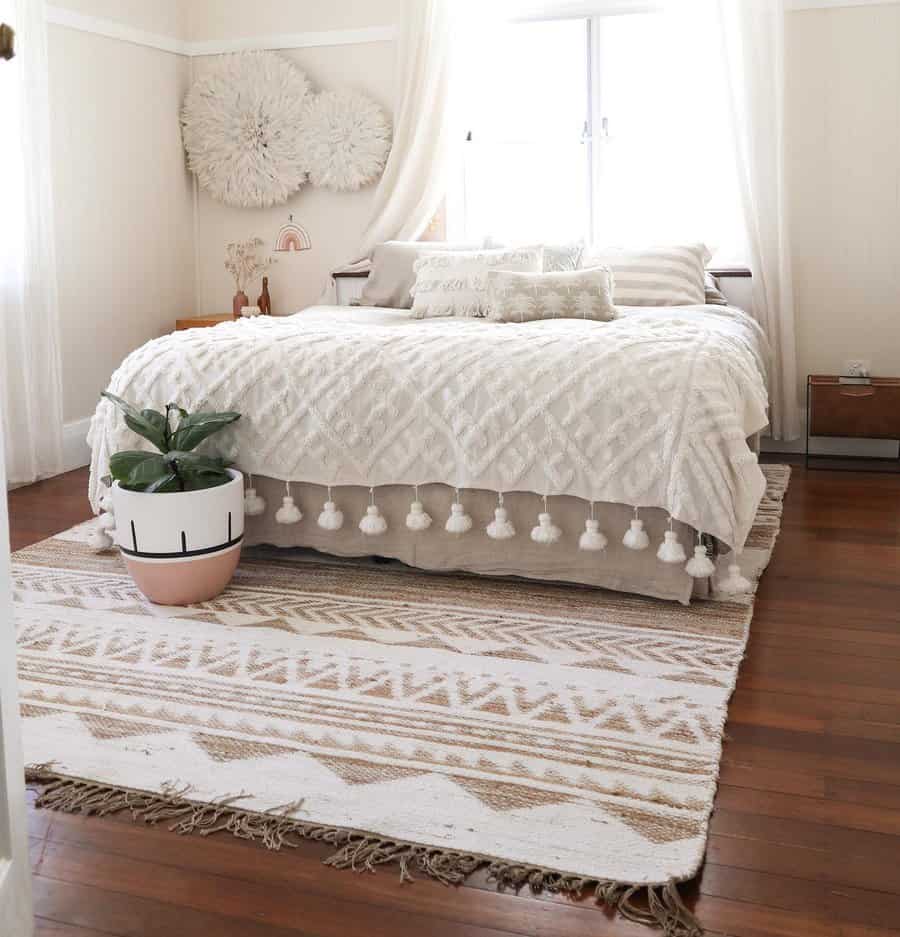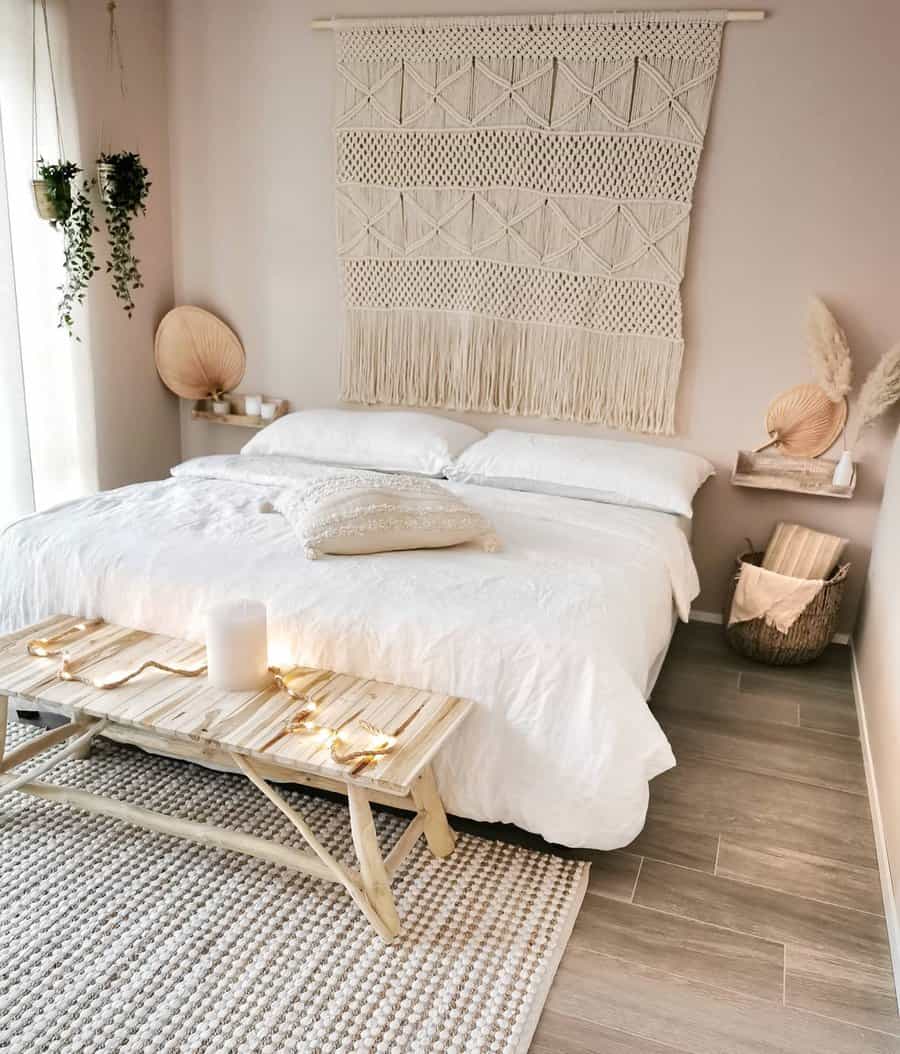 Remember the Zen elements of sound and fragrance when creating your peaceful bedroom. Include a simple water feature to enjoy the peaceful white noise of running water. Lightly scented candles or soothing incense enhance your Zen atmosphere experience.
10. Soothing
A soothing master bedroom is something we all seek at the end of our long, hectic days. Few interior design styles are more soothing than Zen décor.
When your interiors aren't demanding attention, you're free to daydream, rest, and rejuvenate in an exceptionally calm environment.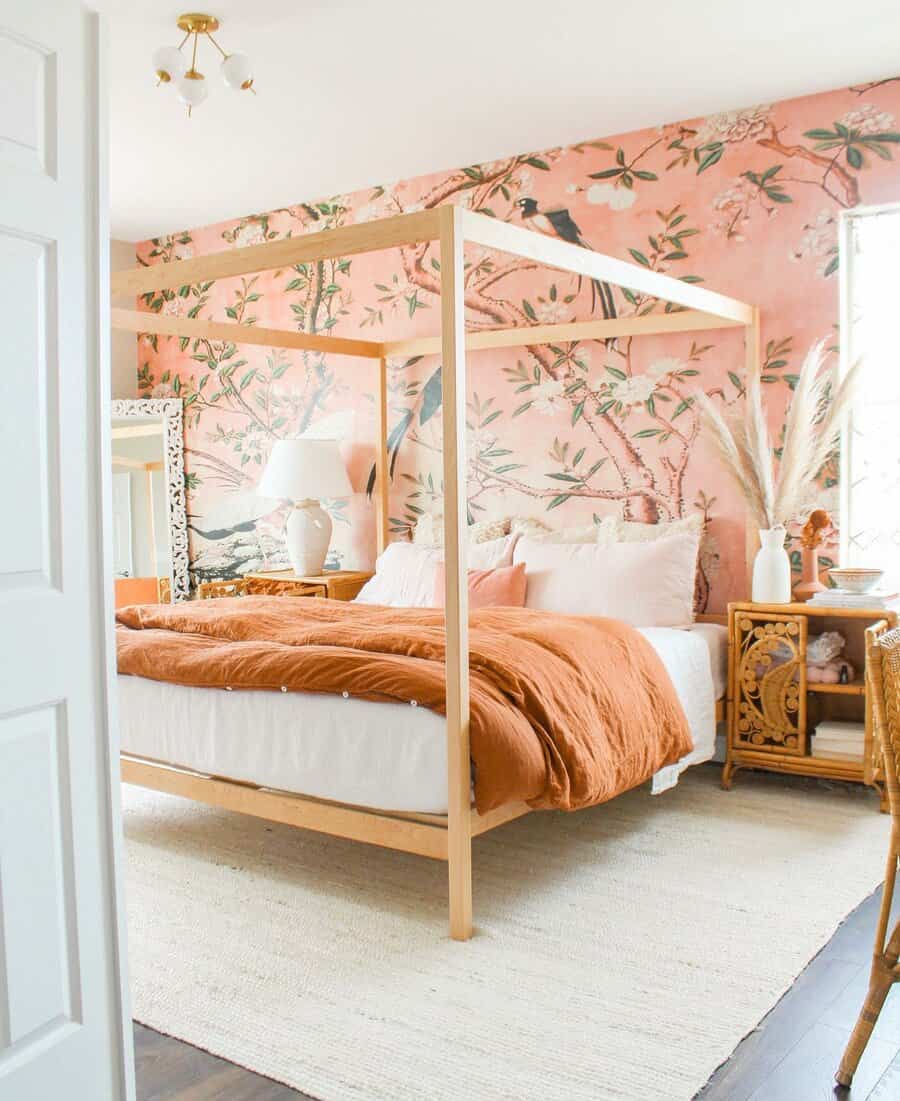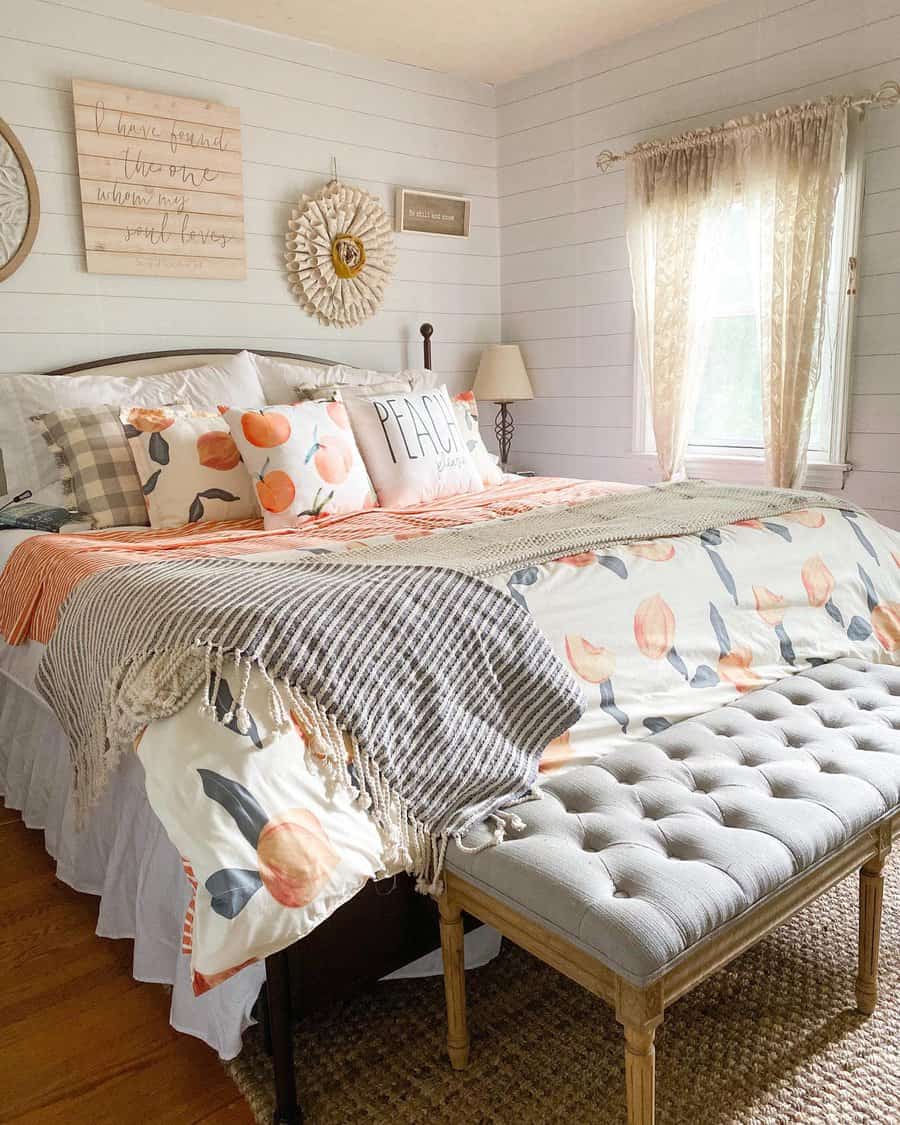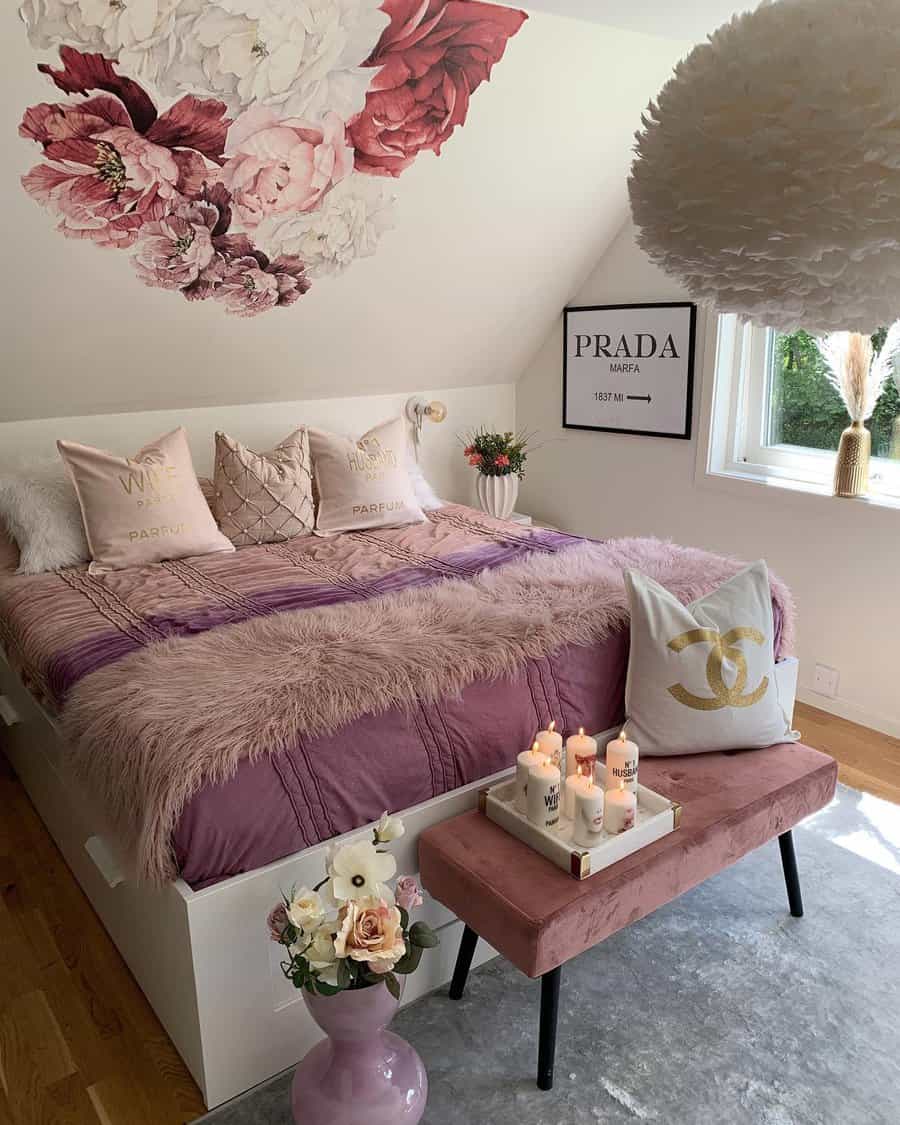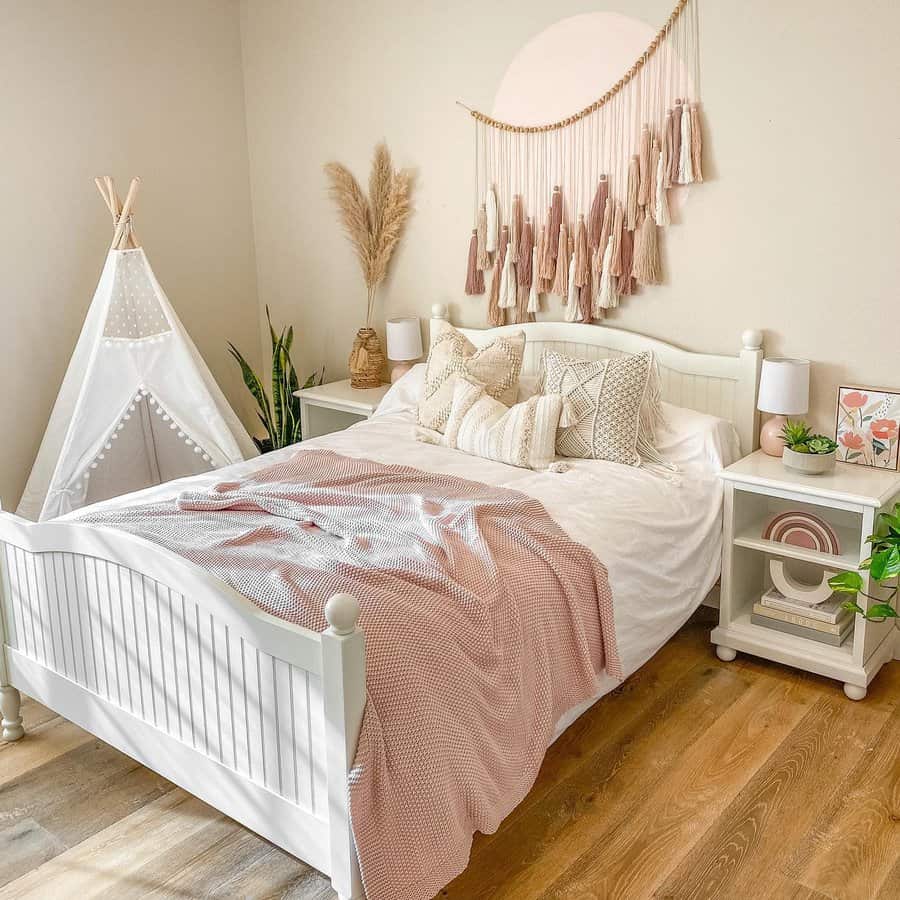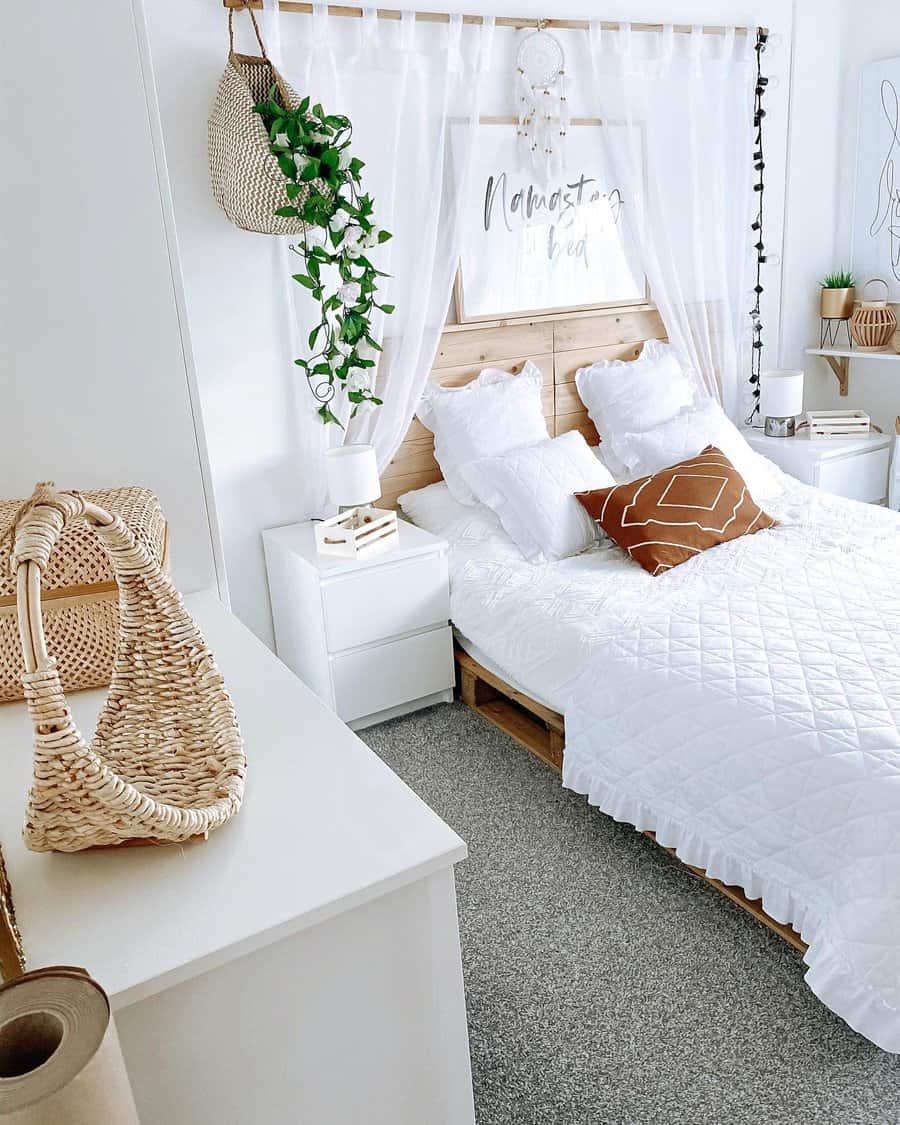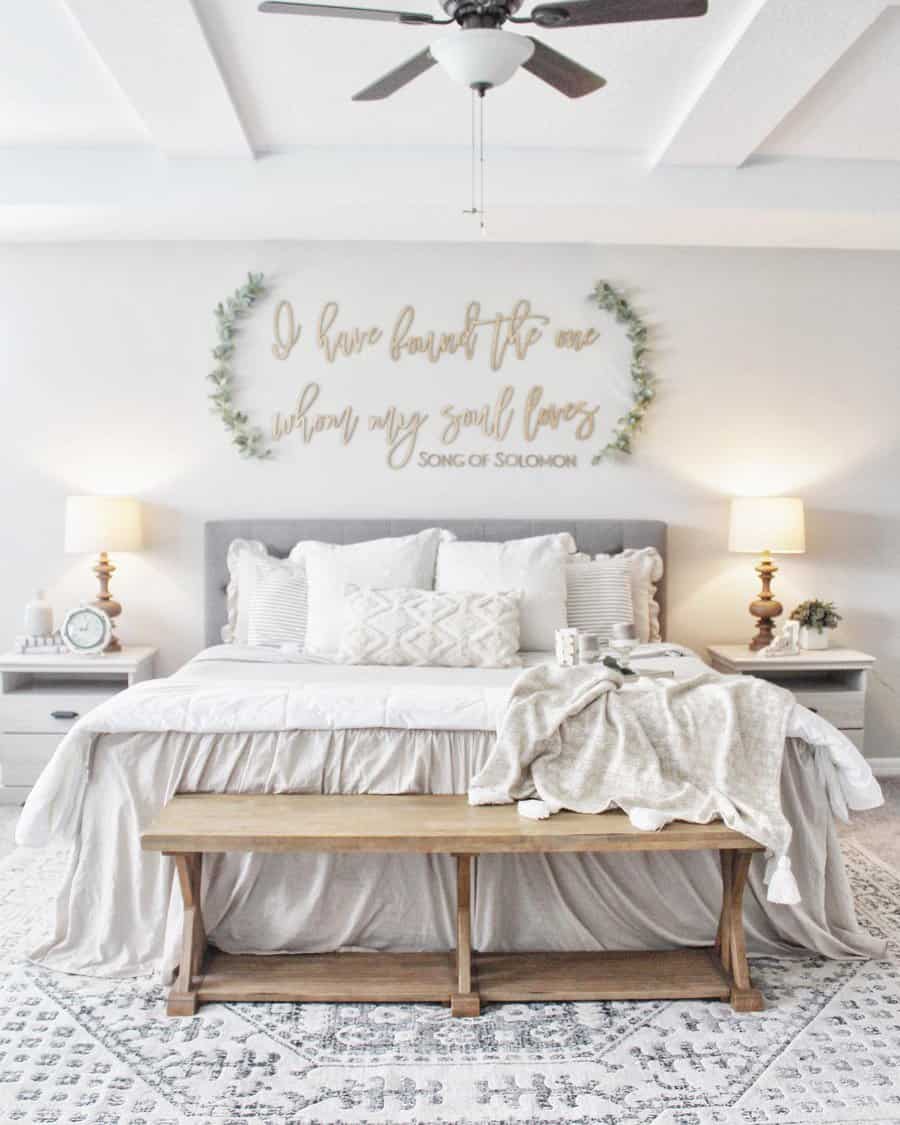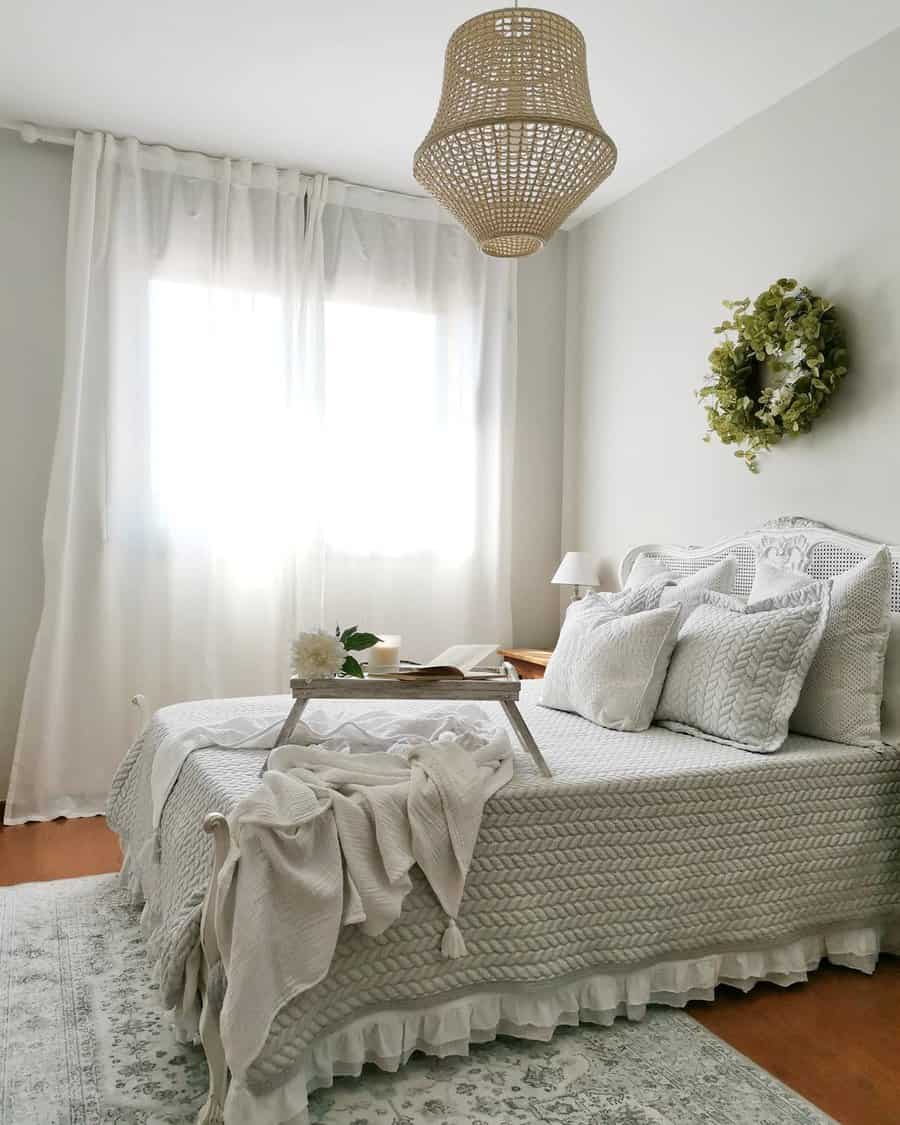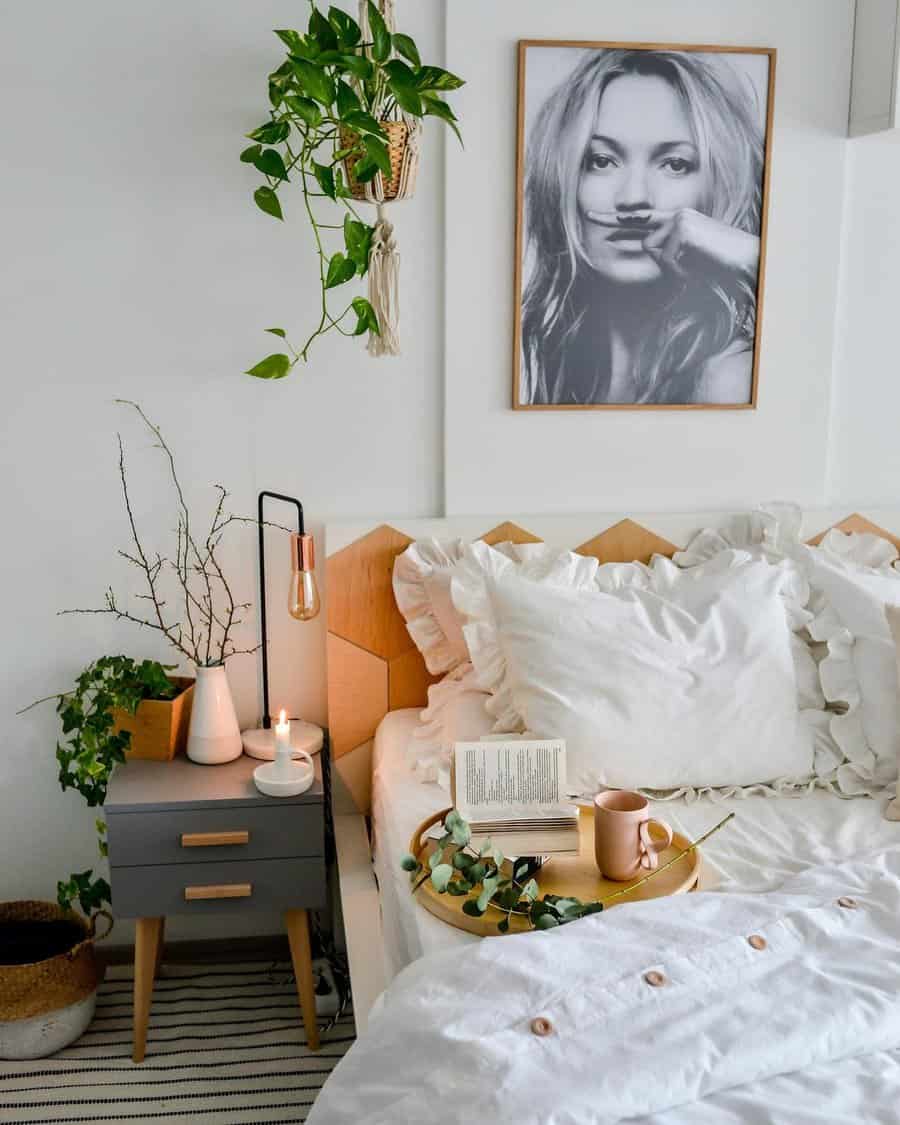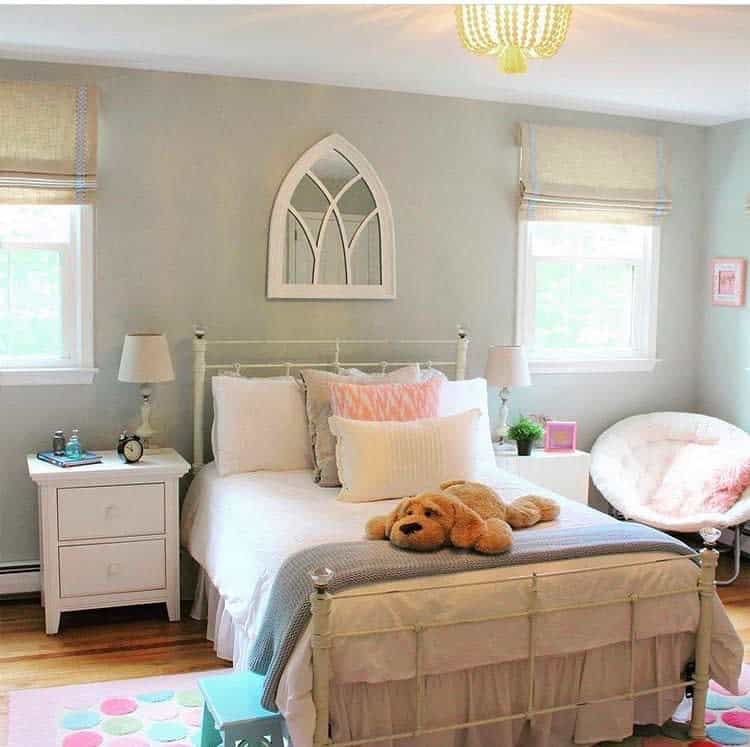 If a soothing bedroom is your goal, remember that blue is considered the calmest color family.
Paint your bedroom walls a pale blue or bluish-grey and choose bedding with a high thread count to ensure a soothing landing place at night.
Zen Bedroom FAQs
What is Zen interior design?
Zen interior design embraces the idea of being in sync with nature and the world as a whole. Inspired by traditional Japanese design concepts, a Zen style home conveys a minimalist, peaceful vibe.
What color is a Zen bedroom?
A Zen style bedroom will rely heavily on neutral colors. Earthy shades of brown, tan, and grey rest calmly beside anchor hues of black, white, or cream. Soft colors such as green and blue are also welcome additions to a nature-inspired Zen color palette.
What exactly does feng shui do?
Feng shui is intended to create harmony between a person and their environment. It involves rearranging furniture within a Zen room to establish a balanced and positive energy flow. A feng shui expert can help guide you through the process.