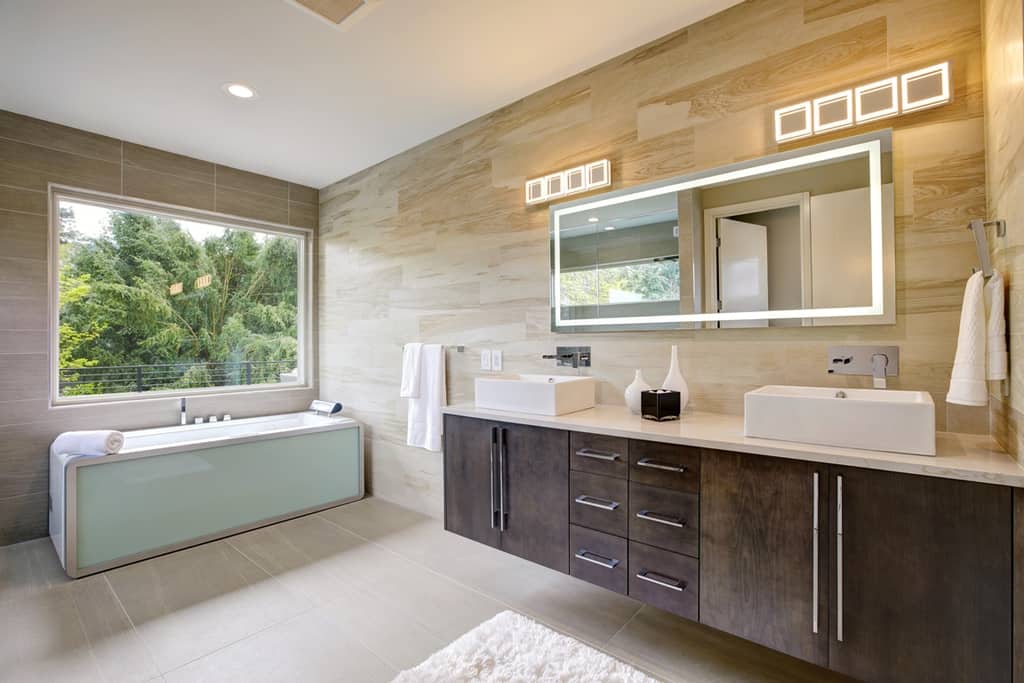 Everyone needs bathroom storage, to keep towels, and bathroom essentials. Freestanding pedestal sinks do not offer counter space, such an essential item especially when you want to get ready for a day's work ahead. Medicine cabinets are tiny, without enough space to store all the everyday toiletry items we need at arm's reach.
So, a bathroom vanity is an essential item for you to keep your bathroom tidy and organized. No matter the size of your bathroom, you will see that there are simple ways to make it more functional, with the awesome ideas we will give you in this post.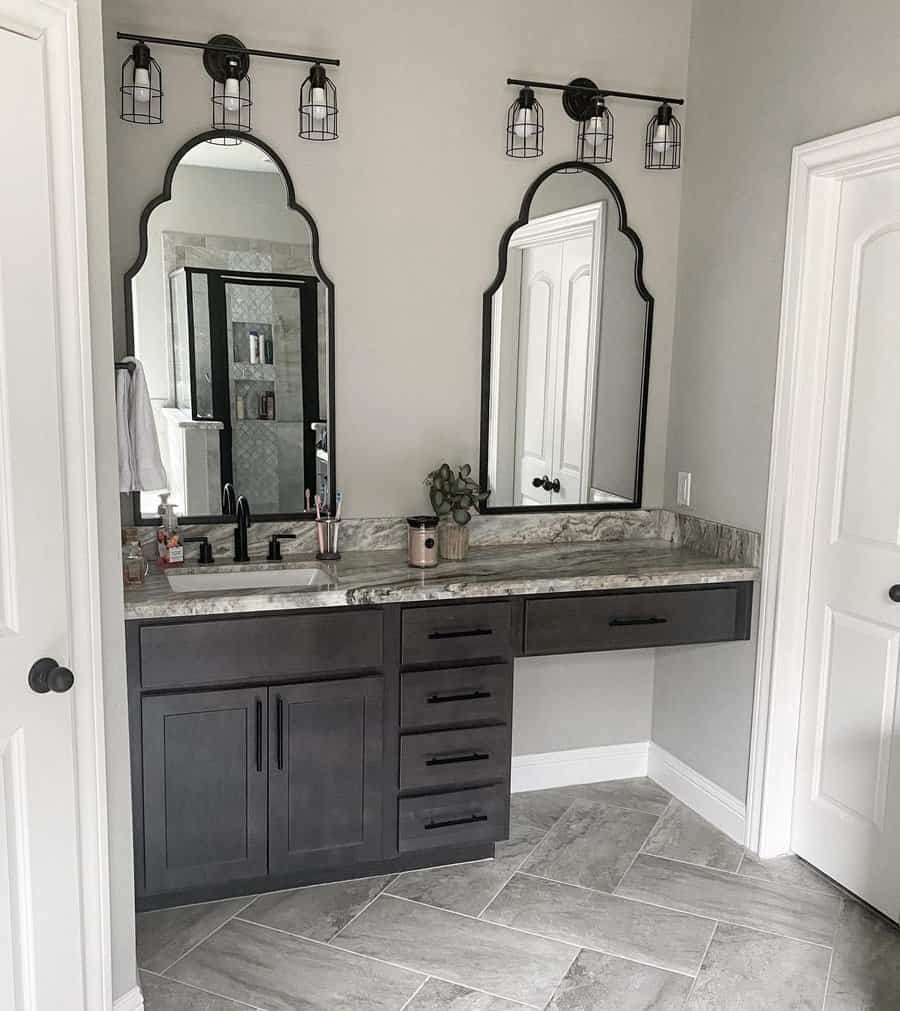 3. Double Vanity
If your bathroom is large enough for a double vanity, then you shouldn't let the space go wasted. Install a wall-to-wall vanity to make the most use of storage space to tuck away toiletries and other bathroom essentials.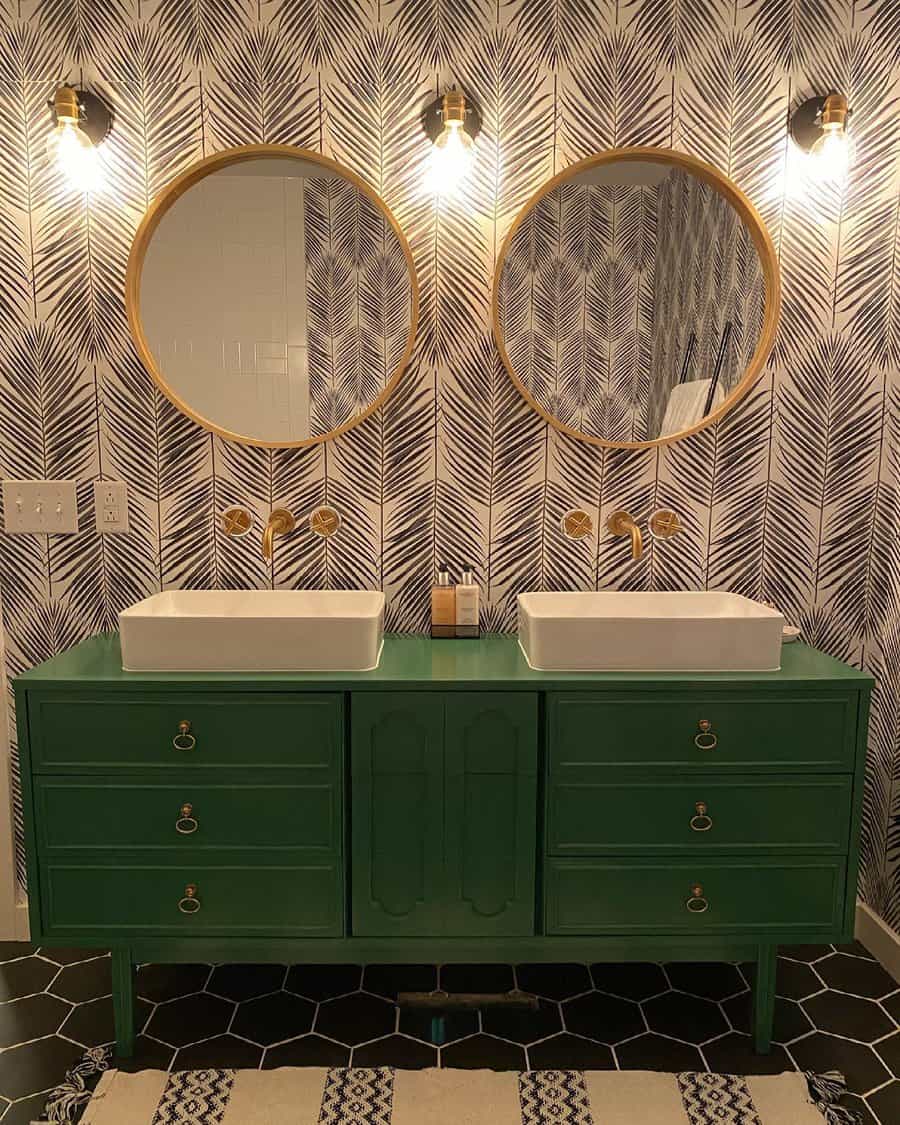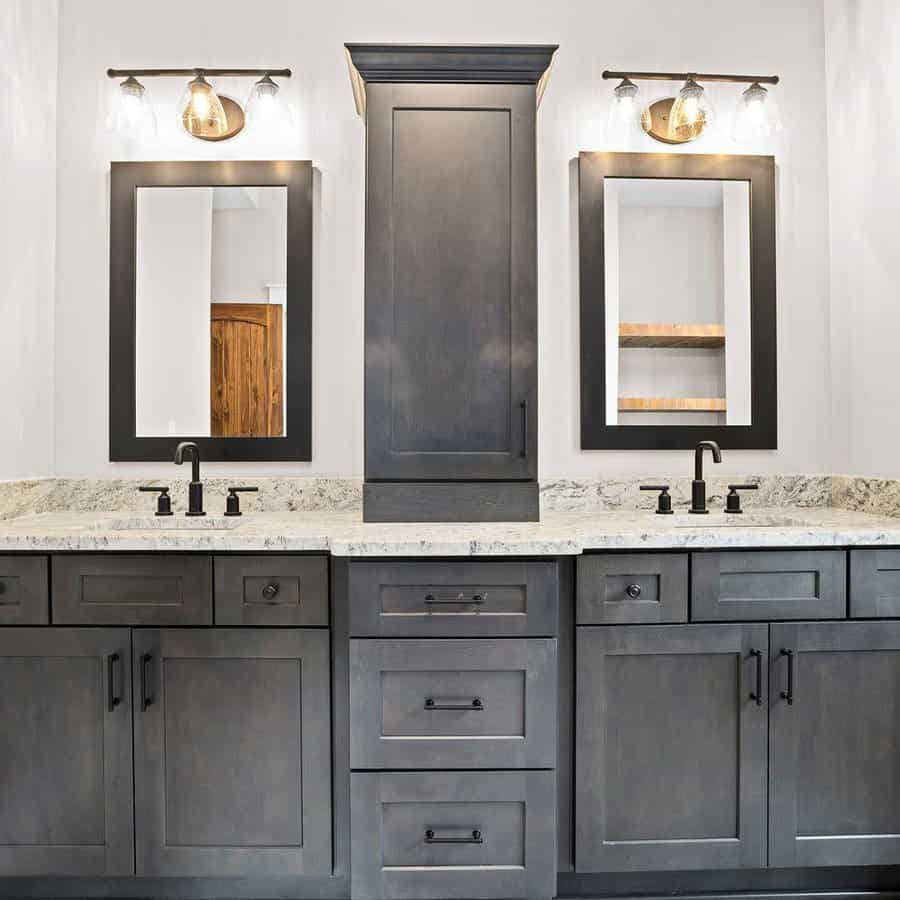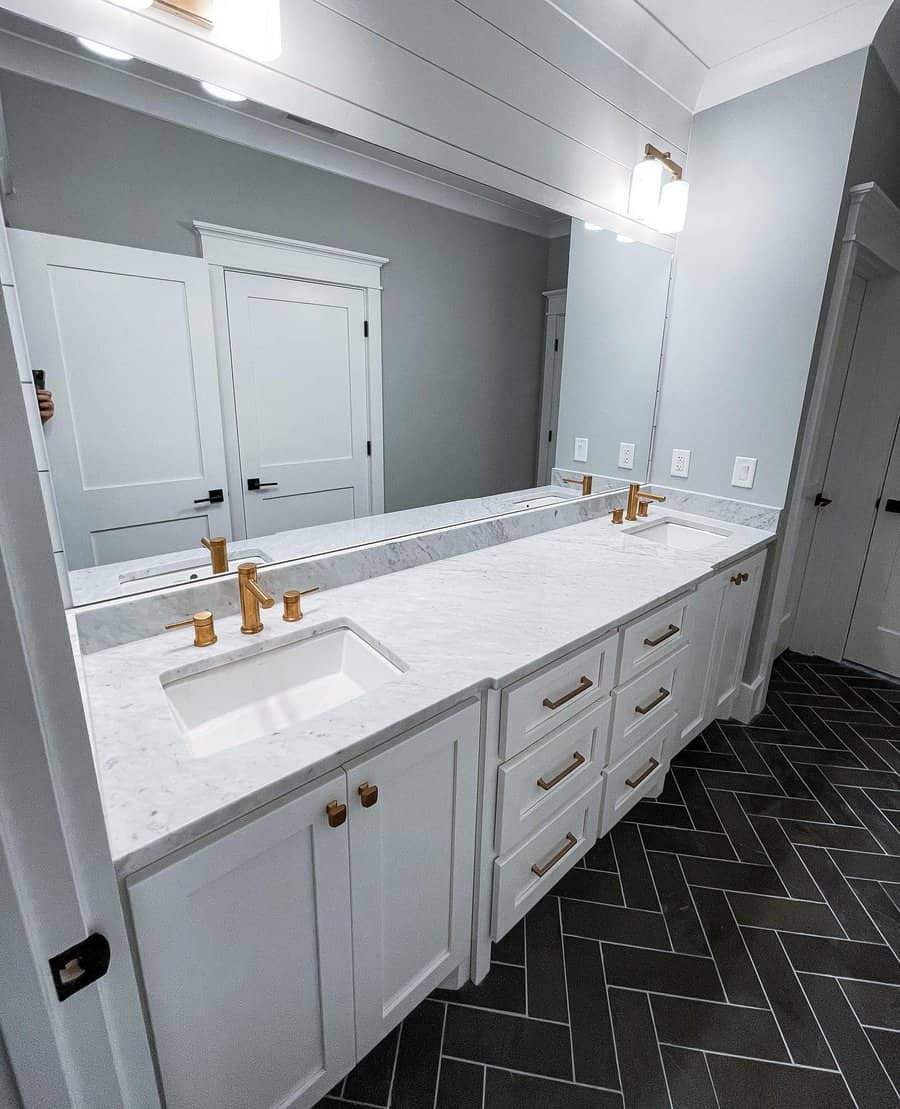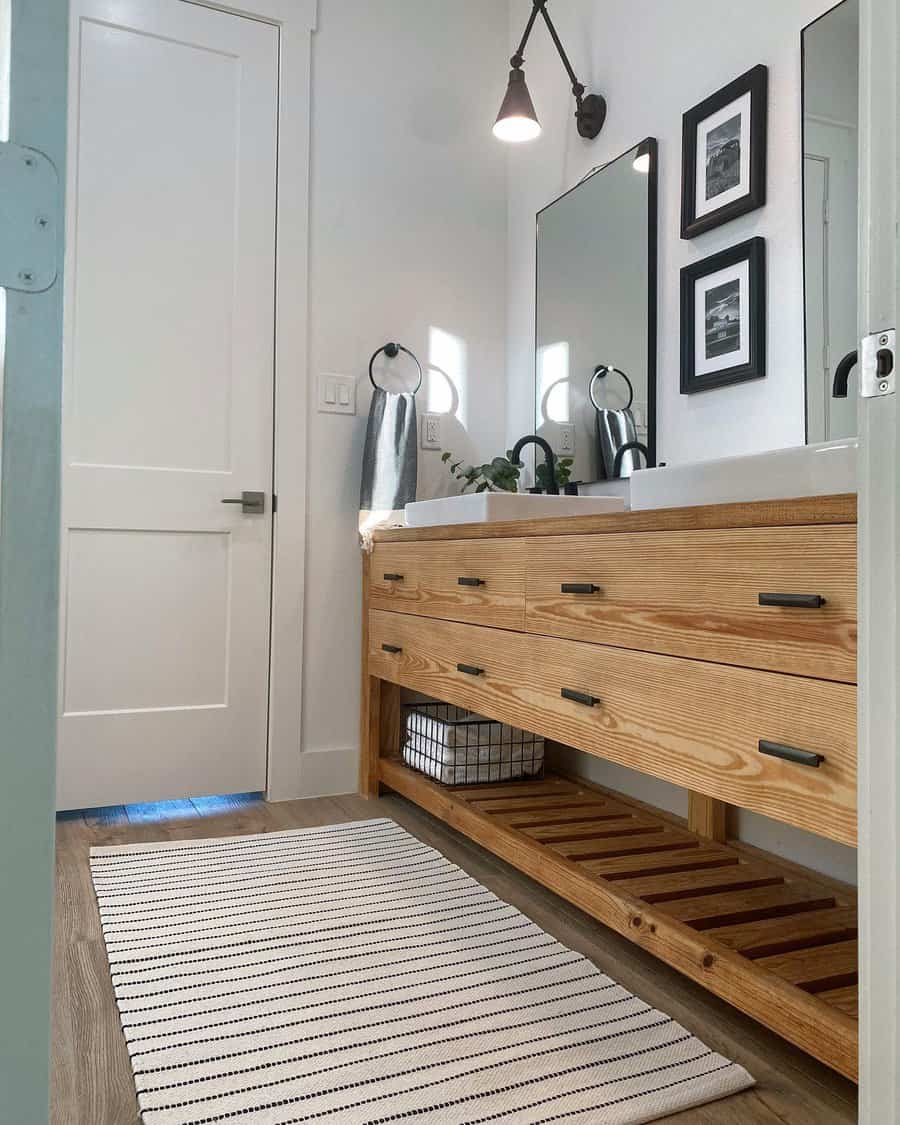 If your vanity is in desperate need of a facelift, a quick but effective solution is to give it a fresh coat of paint and replace the knobs. Sometimes, this is all you need to transform an old vanity into a sleek and stylish décor piece.
4. Modern Bathroom Vanity
Melamine coatings are probably the most common finishes for bathroom and kitchen cabinets.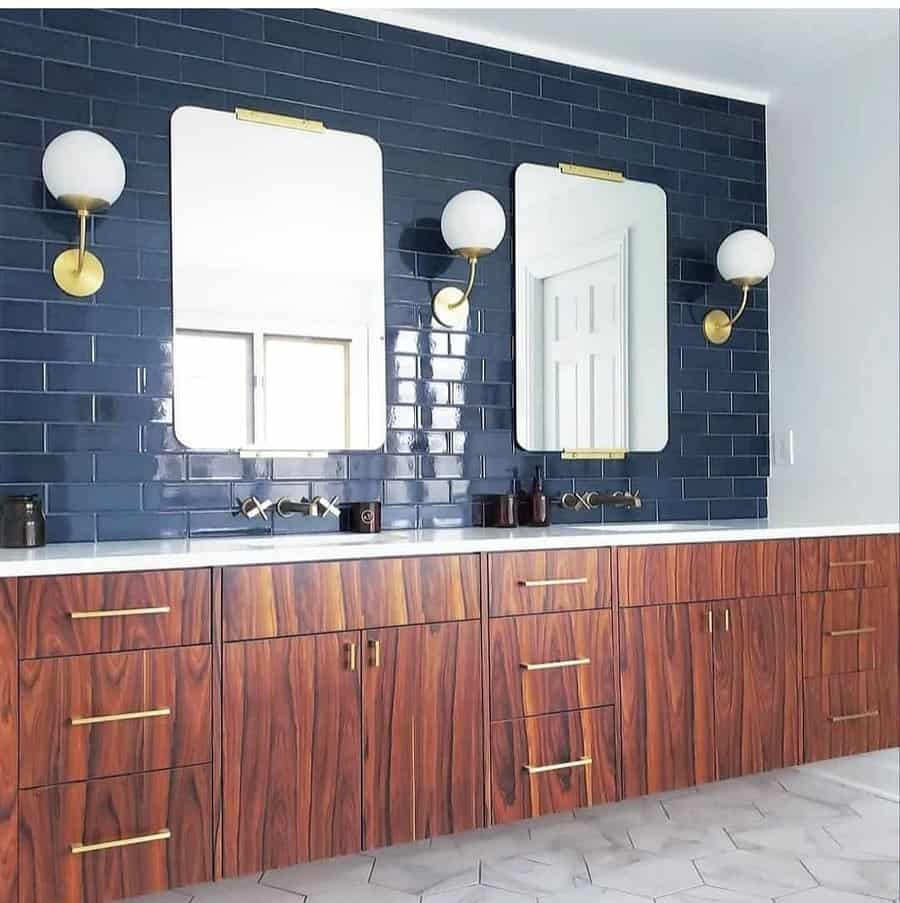 It is possible to find a wide variety of colors and patterns, but there's also the possibility of adding colored glass or mirrors in cabinet doors and drawers, upcycling an ordinary cabinet to a refined and modern bathroom vanity.
See more modern bathroom ideas here.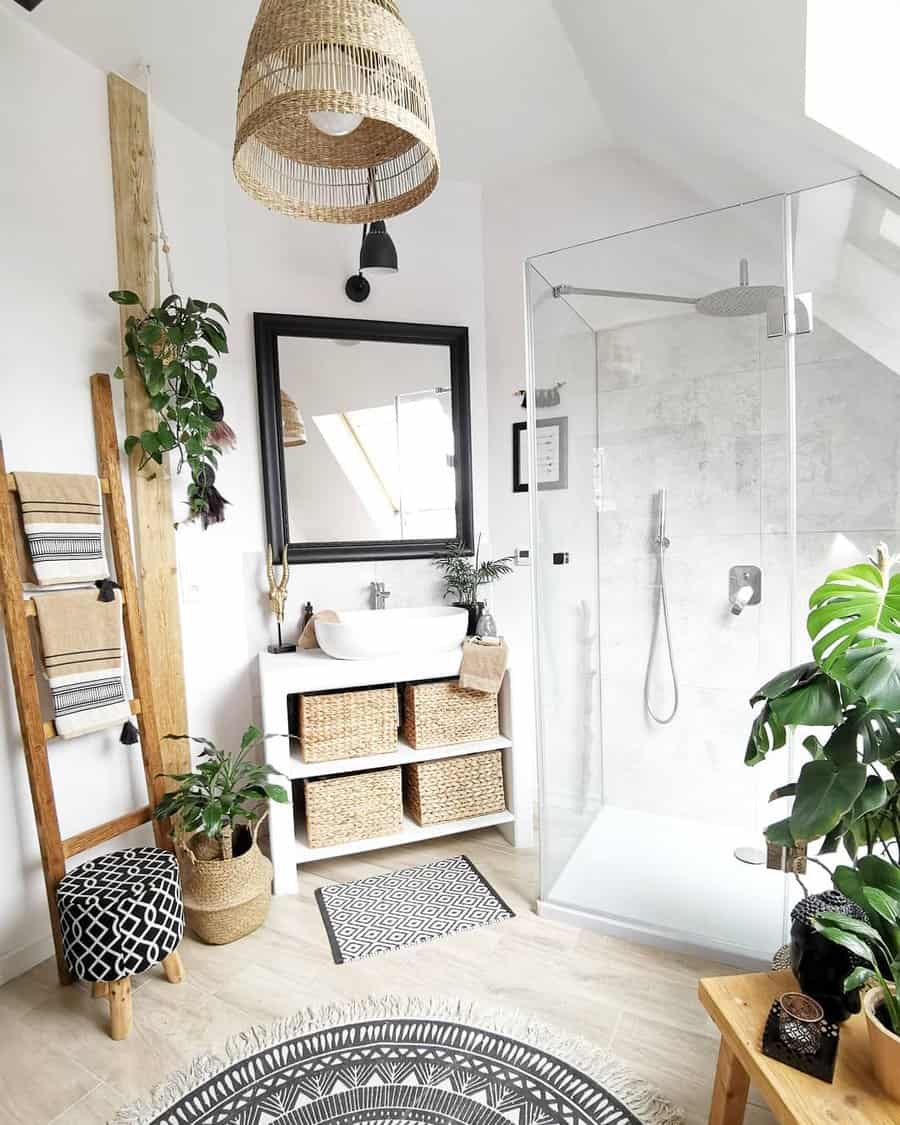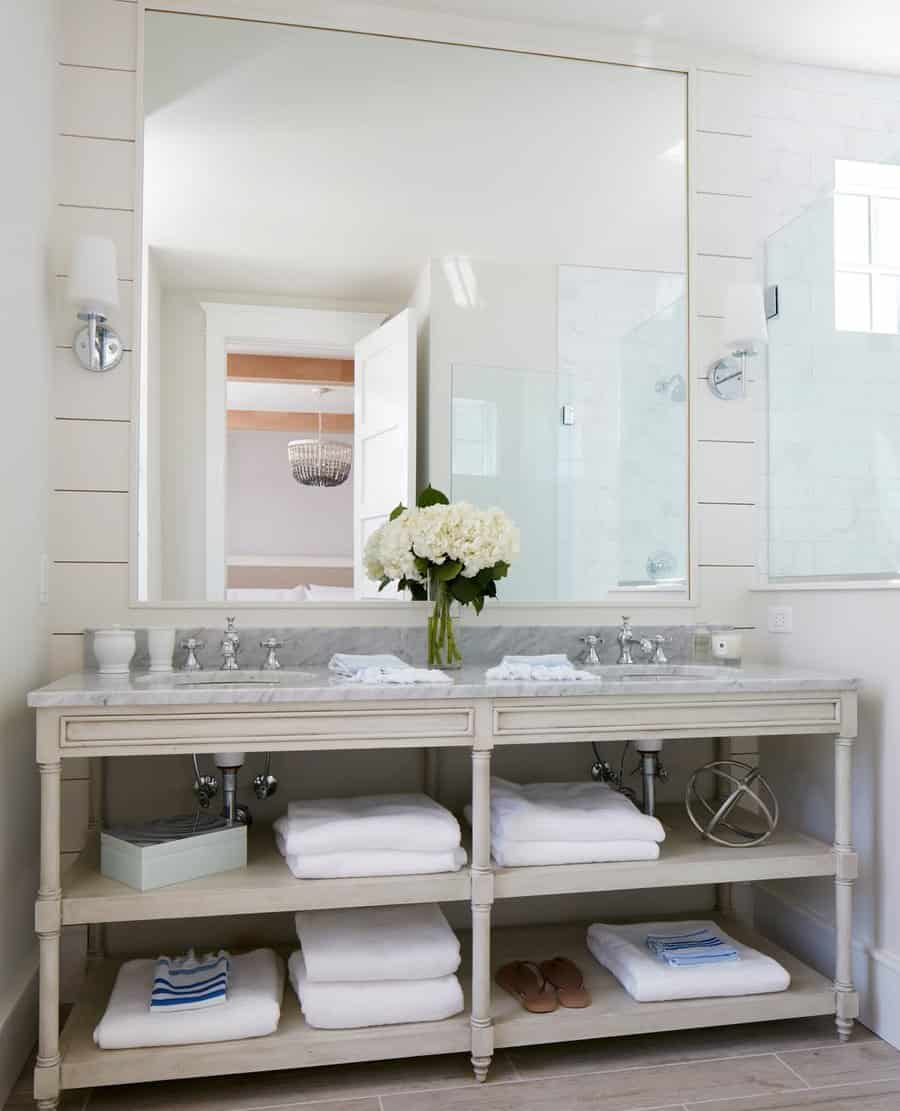 6. Rustic
Rustic Barnwood vanities are pretty and timeless. You can add some sophisticated items like a white marble countertop to contrast the dark wood.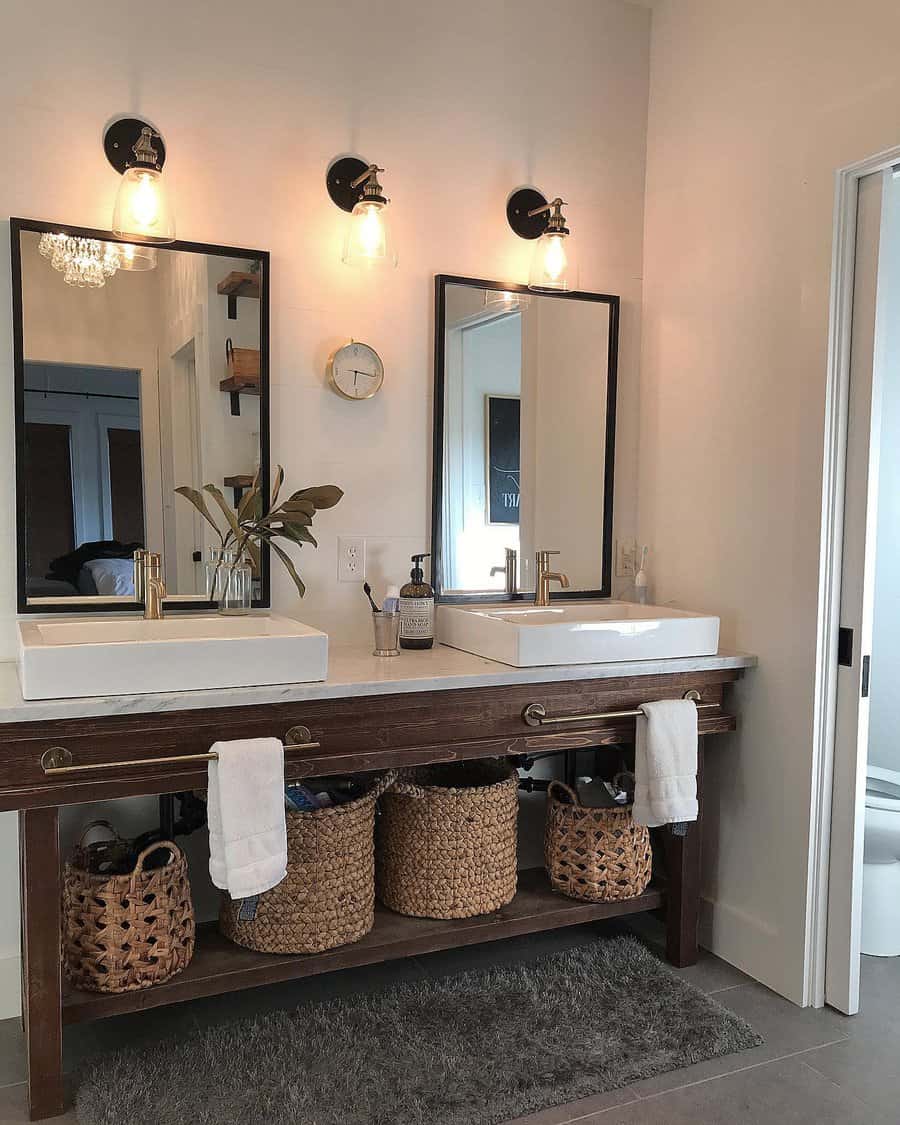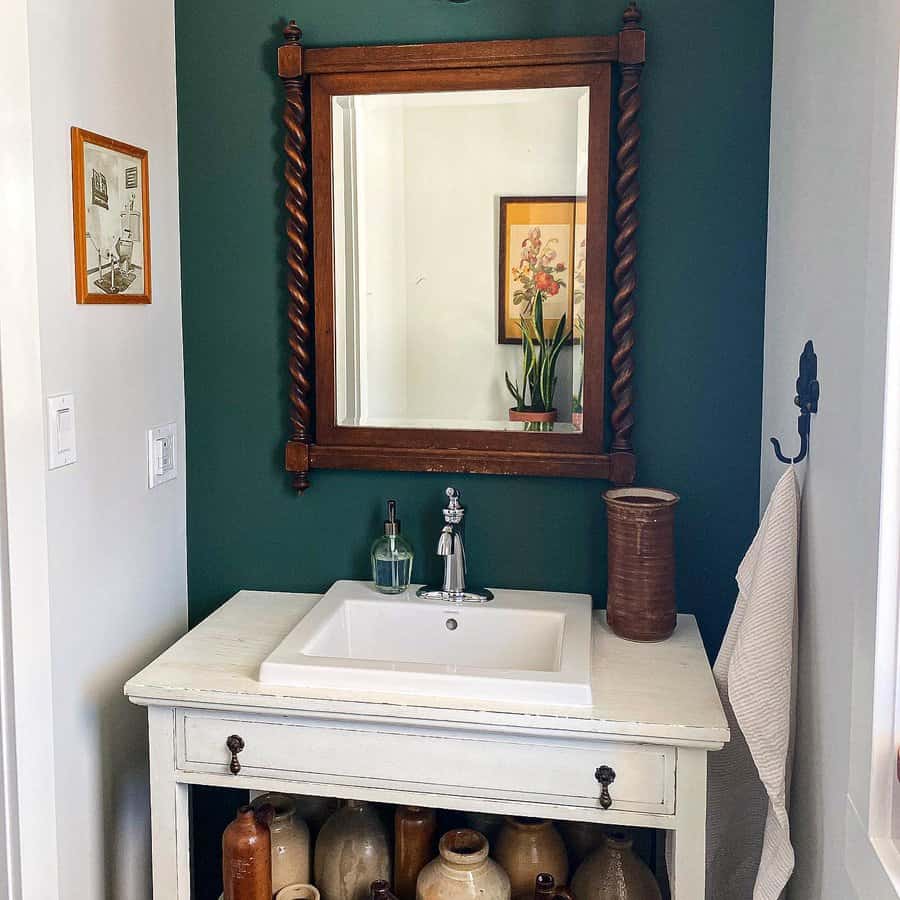 Wicker baskets and polished brass hardware complement the décor.
See more rustic bathroom ideas here.
8. Vanity Ideas for Small Bathrooms
When looking for functional storage in a small bathroom vanity, there are a few things you must take into account: If you choose a built-in sink instead of a vessel sink, it's important to consider its size when designing the cabinet. Should it be too deep, it will end up stealing internal space and limiting the storage capacity.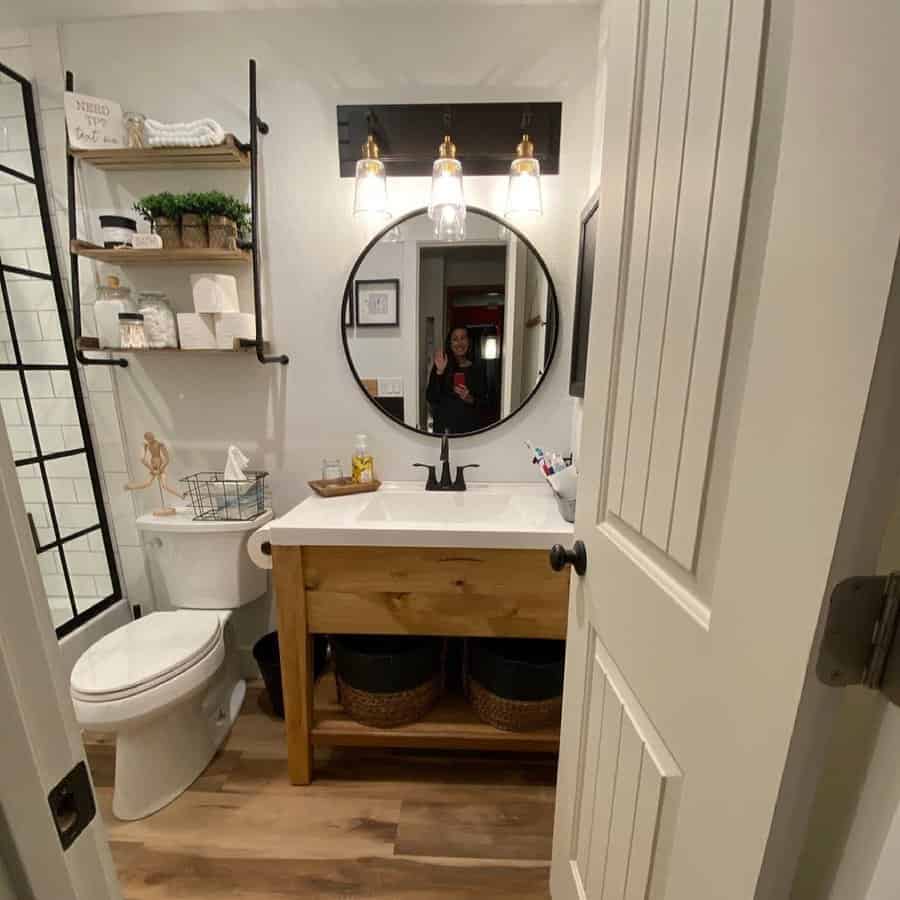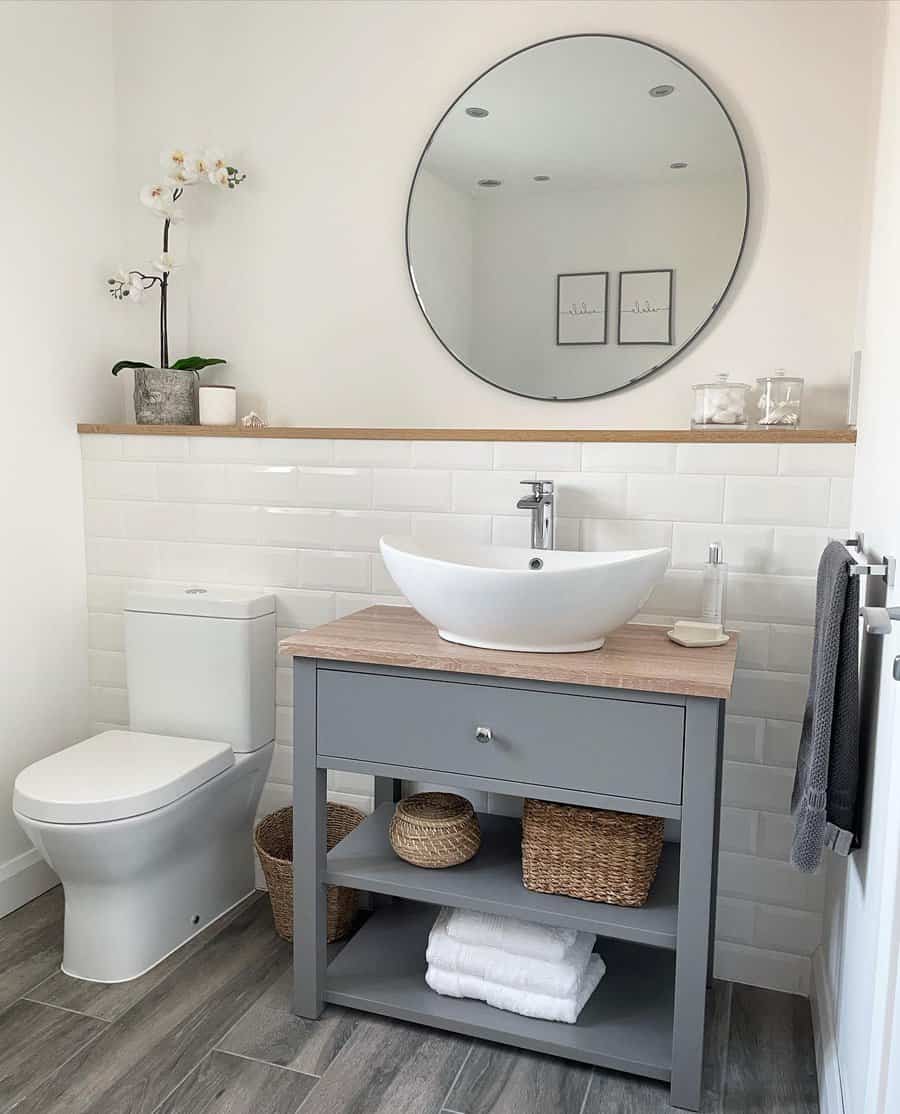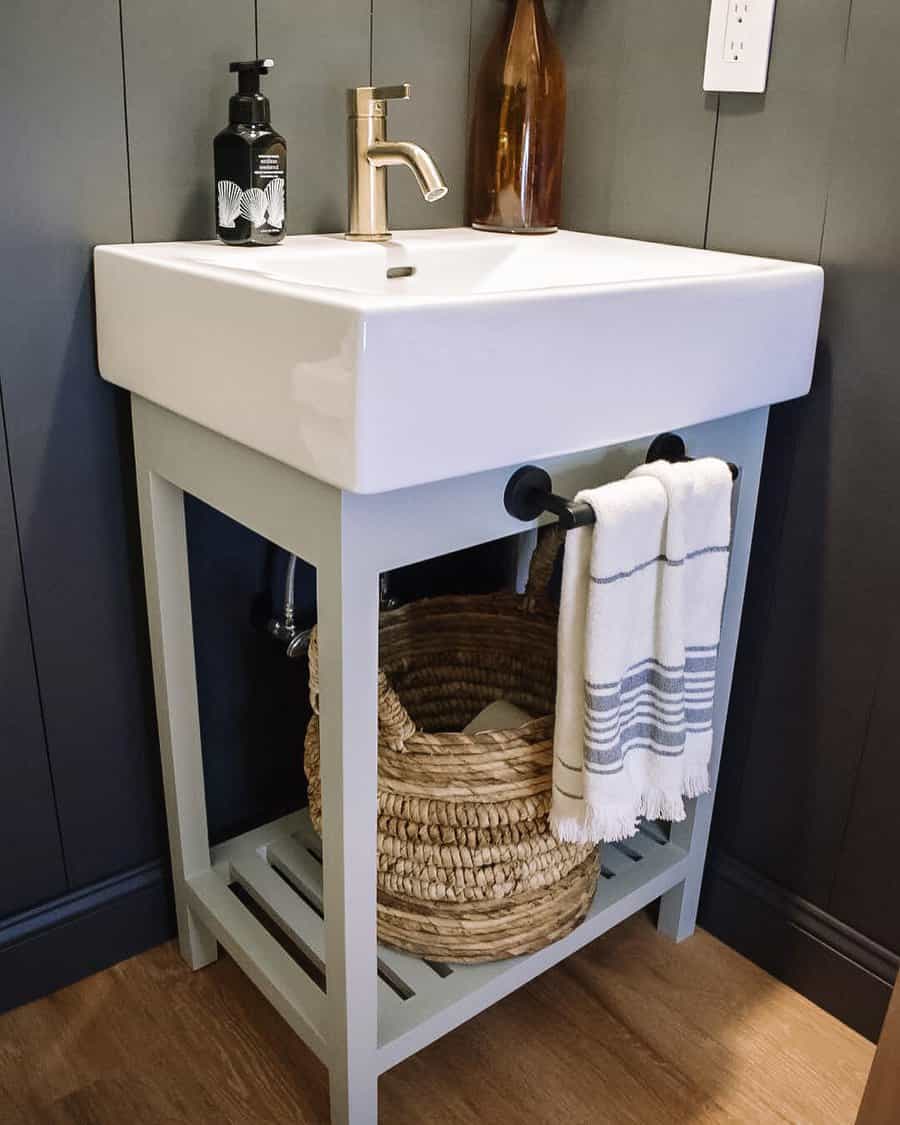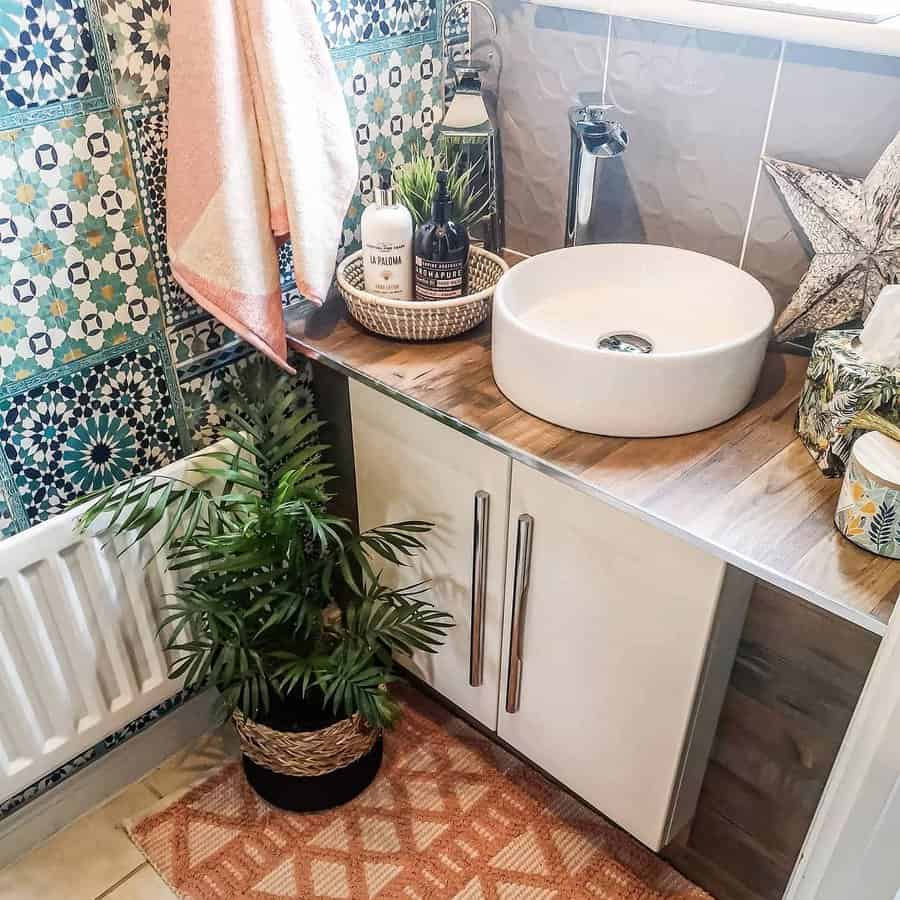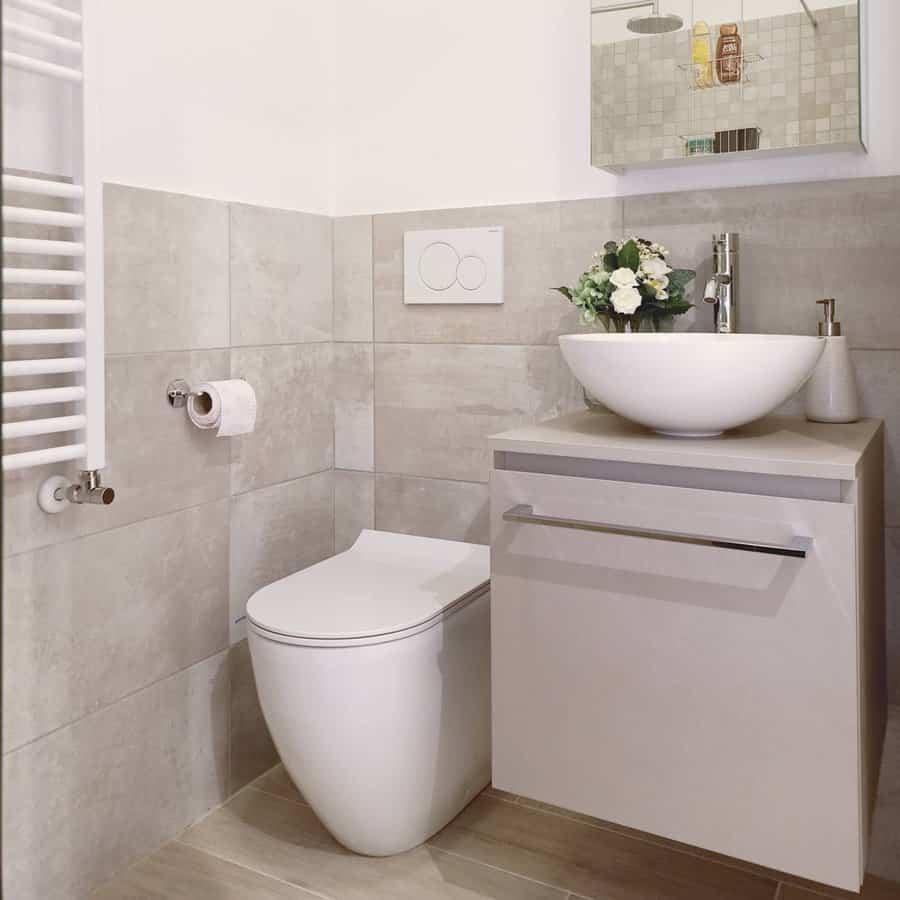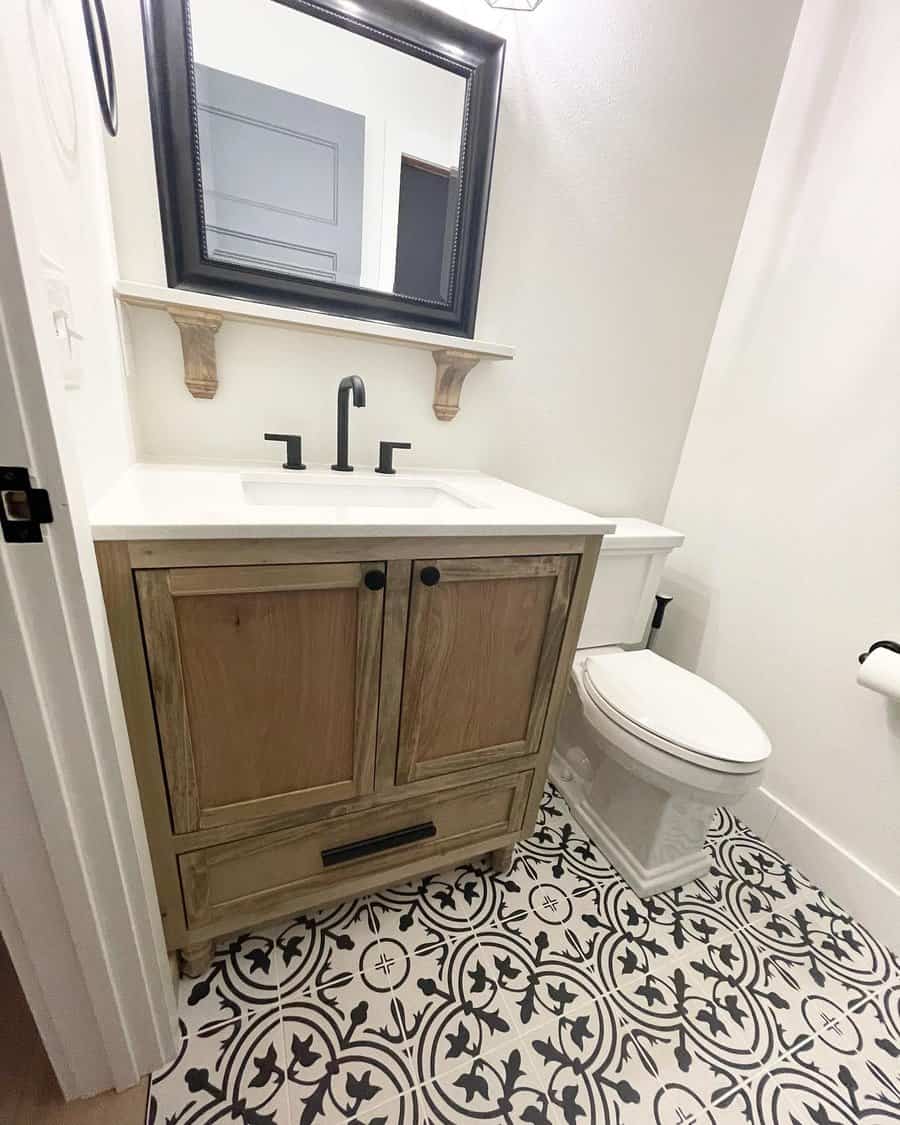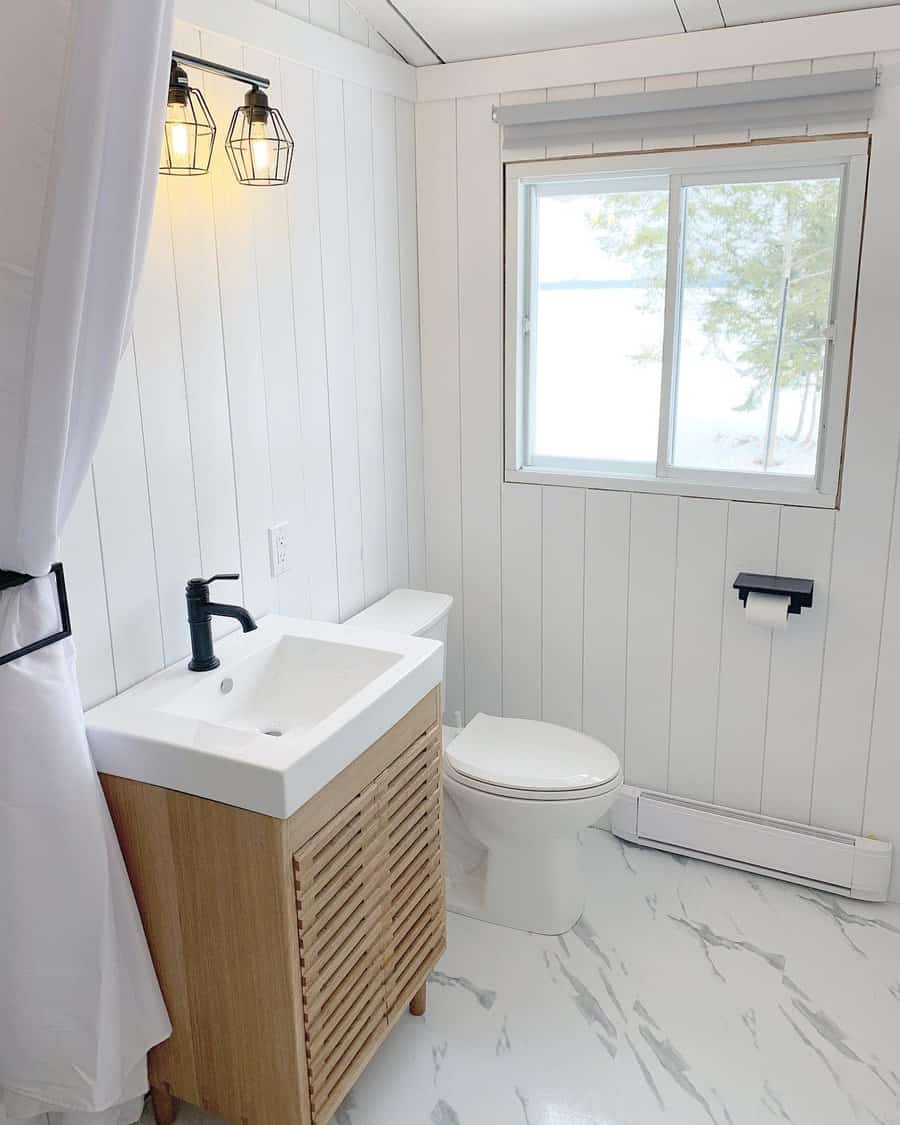 Also, take your measurements right and make sure there's enough circulation space when the cabinet doors are open. Creativity makes up for the lack of space. You can have a tilt-out laundry hamper, alongside drawers.
Vanity units that include drawers and at least one cabinet door are well-suited for various storage needs. You can use countertop space for organizers with day-to-day toiletry items, and maximize the use of vertical space by adding floating shelves for extra storage.
See more small bathroom ideas here.
9. Vintage
Think out of the box when you want a vintage-style vanity for your bathroom. Vintage tables or dressers can be upcycled to make spectacular bathroom vanities.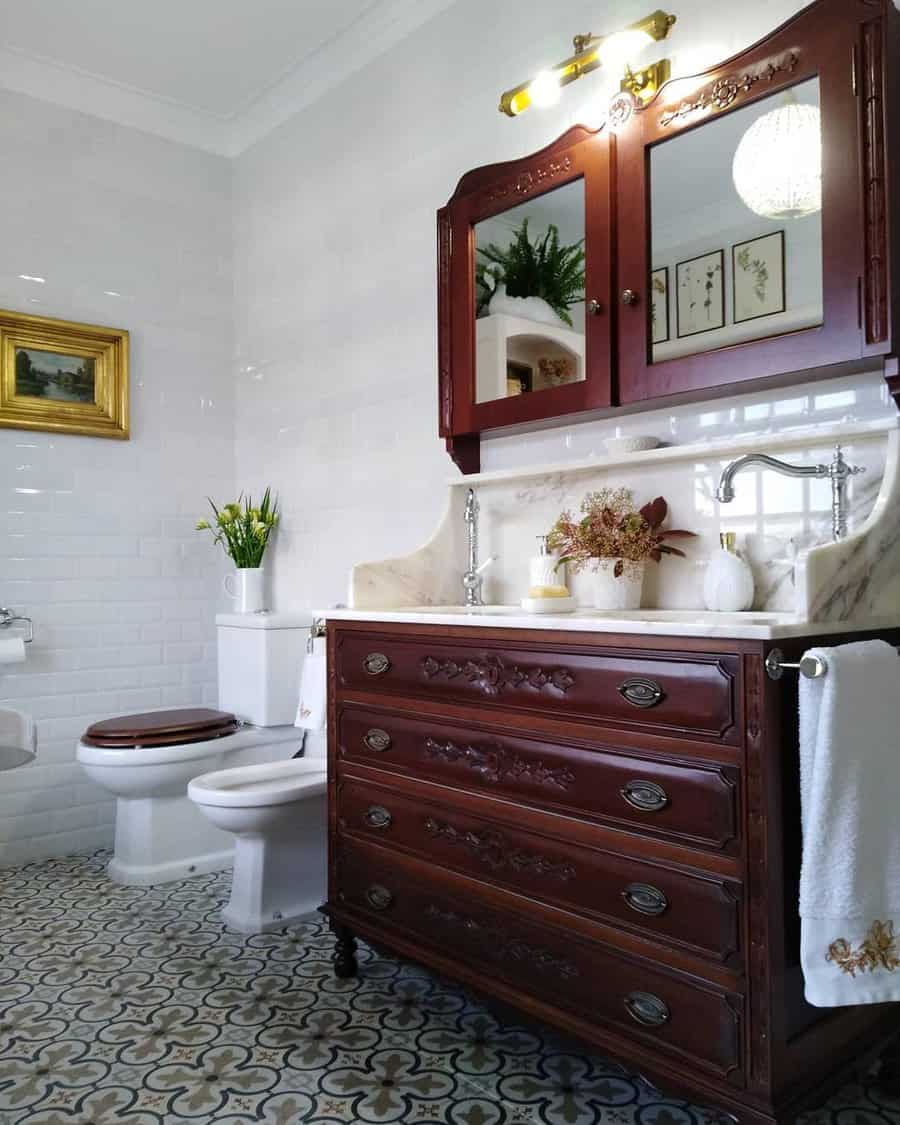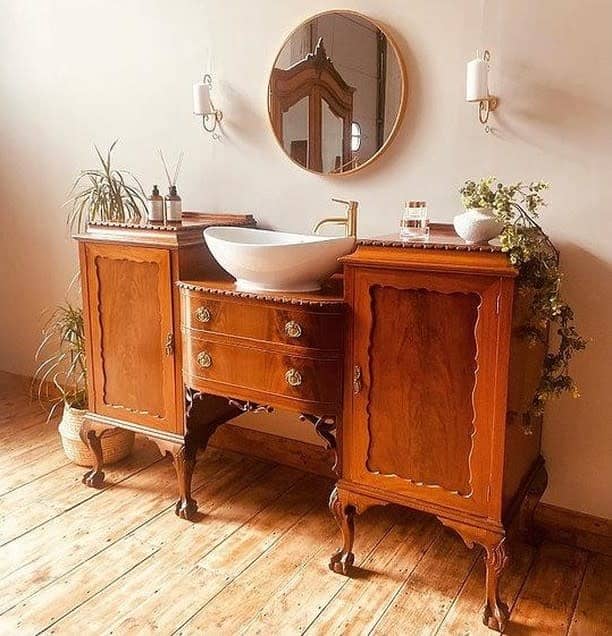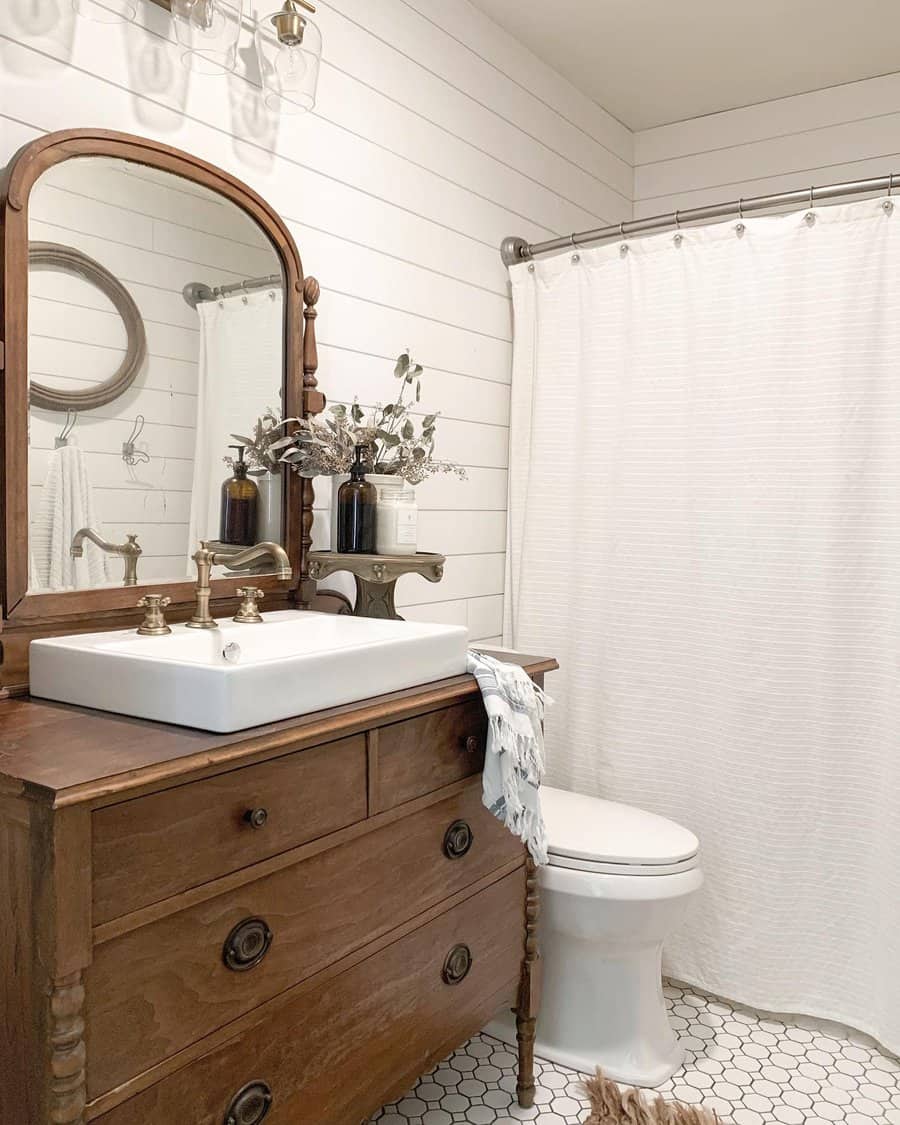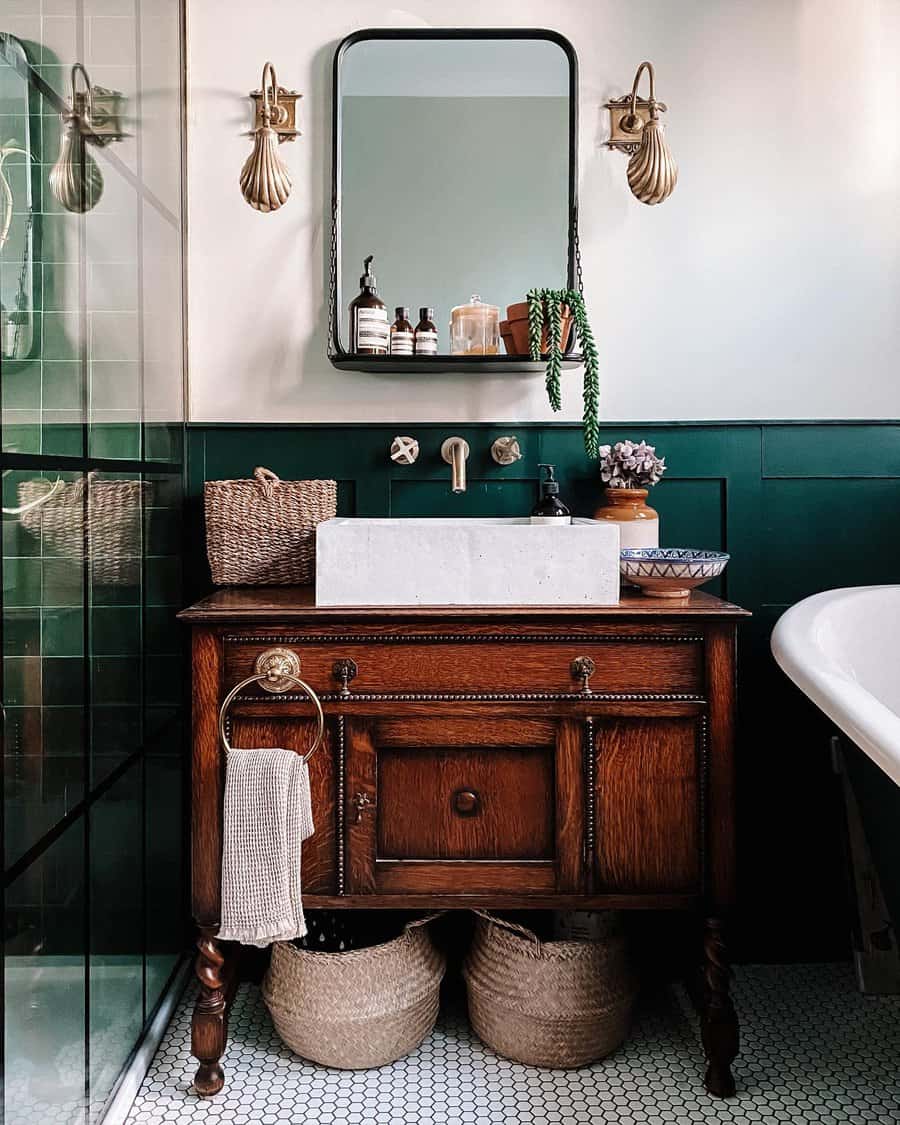 A vintage cabinet can also be converted into a sleek and stylish vanity. Vessel sinks allow for more storage room inside the cabinet and give the vanity a modern look.
Visit thrift stores and salvage yards to find exclusive pieces that you can transform into a showstopper vanity!
10. Wooden Bathroom Vanities
Have you ever thought of transforming an old workbench into a vanity? An old bench or even one simple slab of recycled wood can be transformed into an awesome floating vanity.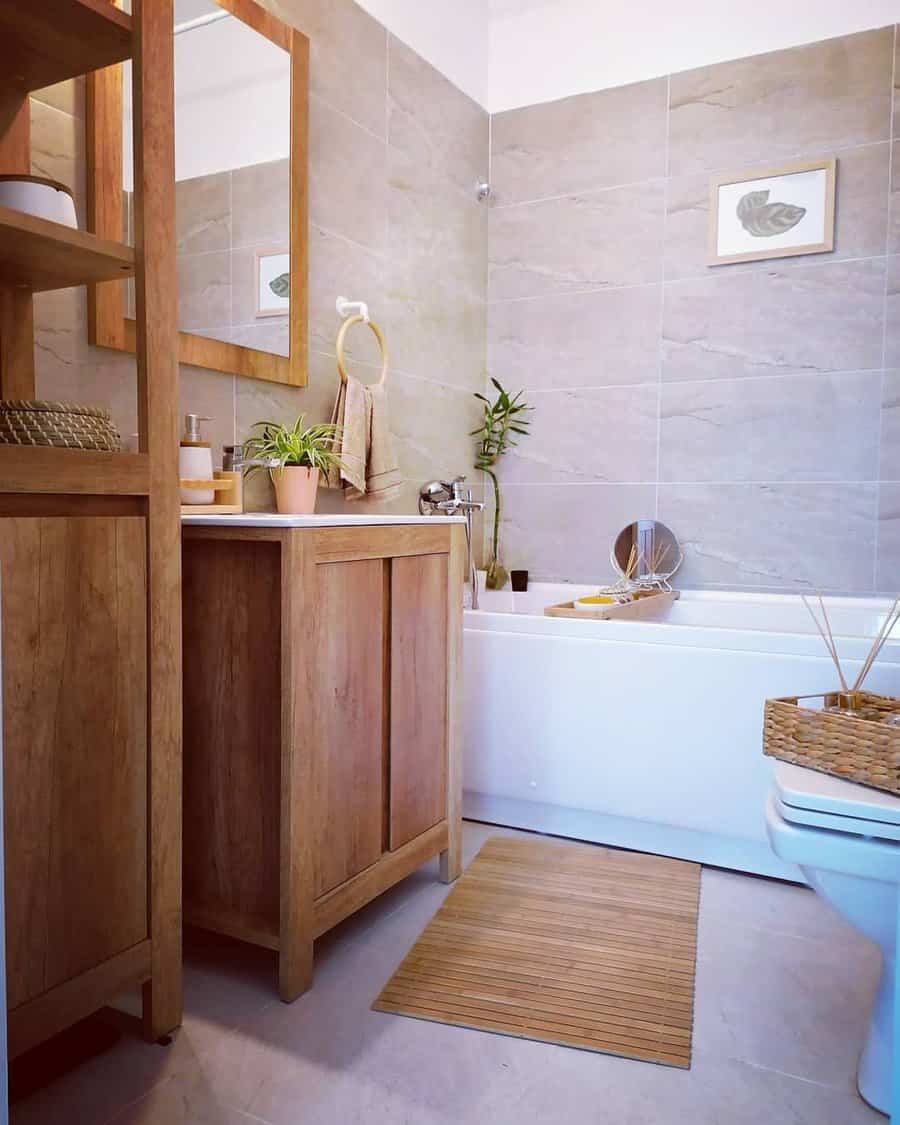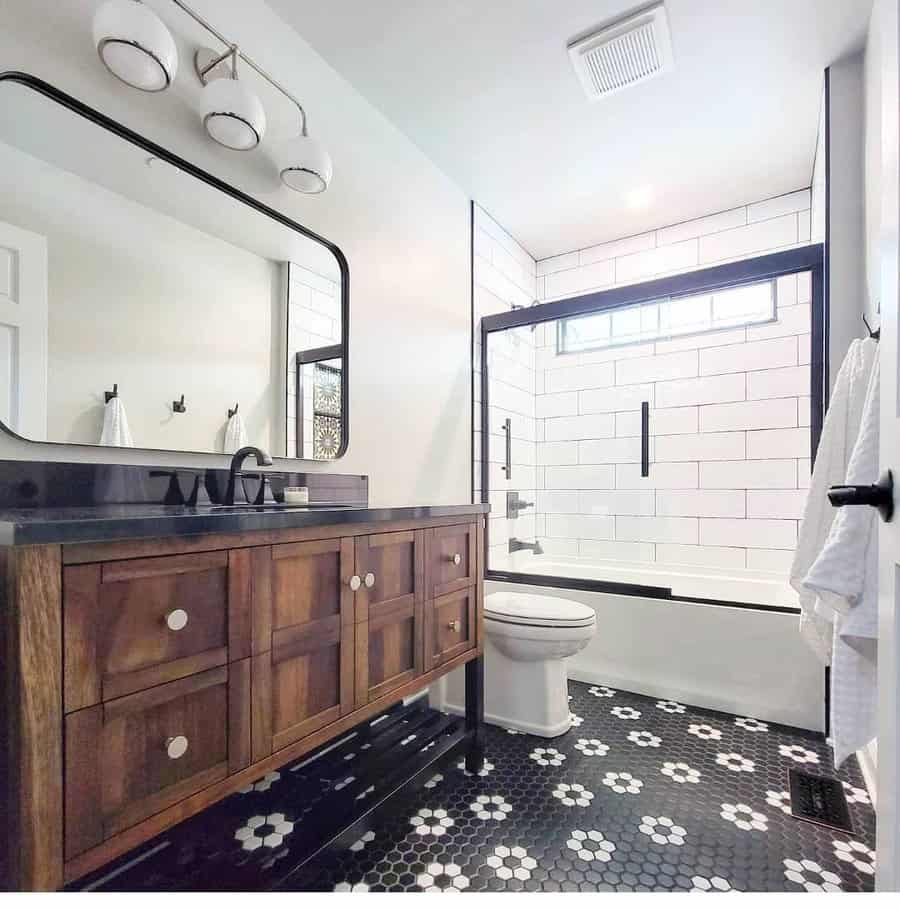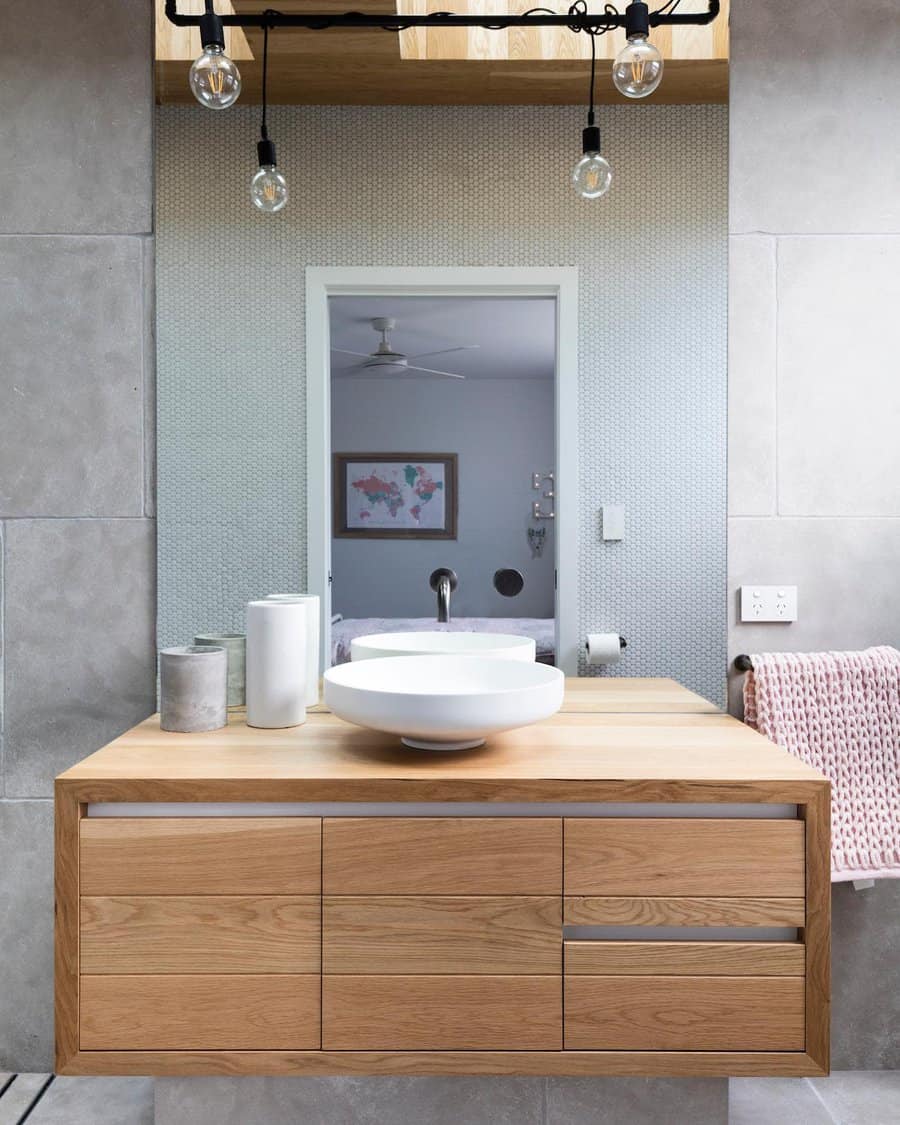 An old wood door can also be upcycled to make an exclusive countertop. All you need is to let your imagination run wild. From vintage to modern, wood furniture is always a sure bet.
FREQUENTLY ASKED QUESTIONS
Can I use wallpaper in a bathroom?
It is possible to use wallpaper in spaces with humidity. Nevertheless, hot and long showers can damage the appearance and quality of the wallpaper. Wallpapers are more suited for powder rooms or half baths.
What materials should be avoided in a bathroom?
When using wooden countertops, make sure to apply a water-resistant paint or clear coating, so you won't need to worry about swelling, warping, and other damage. Agglomerate wood, for example,  can swell with moisture. As for the finishes, keep in mind that lacquer can stain easily, when in contact with products such as hair dye.
What are the recommendable materials for a vanity countertop?
There are several options for all tastes and budgets. You can use granite, quartz, marble, wood, glass, Corian solid surface, onyx, concrete, porcelain, and tiles. Marble countertops can stain easily if paints or soaps are left on its surface for a long period of hours.