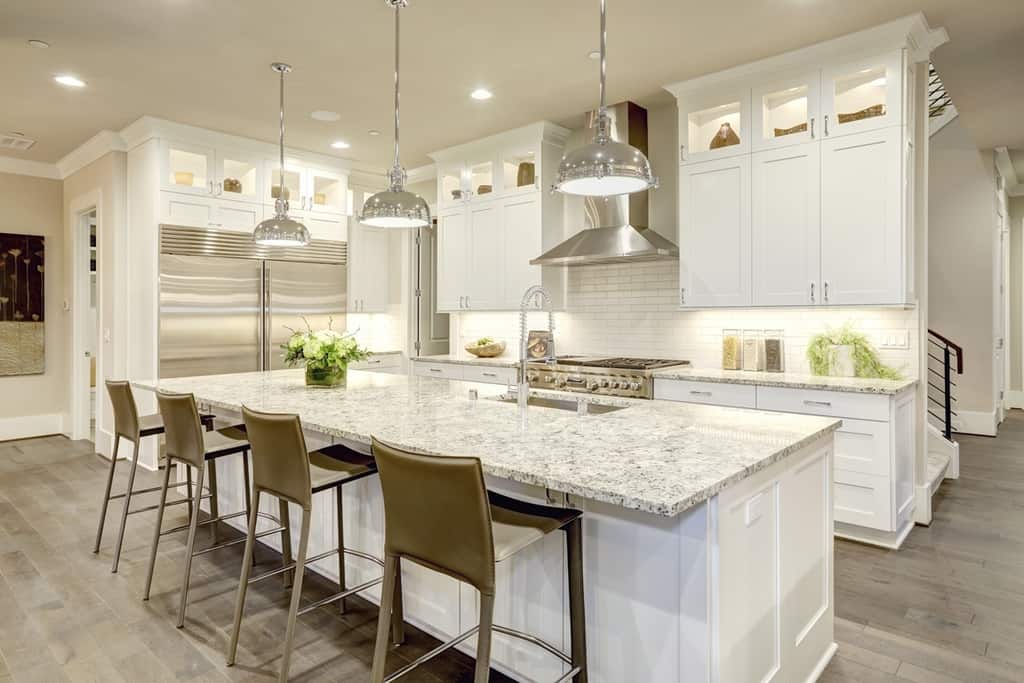 24 Kitchen Island Ideas with Seating
The kitchen is perhaps the most important room in the house. It's where families gather for meals, snacks, or a simple cup of coffee with a nice chat. An open floor plan is ideal if you do not want to be isolated from the family while cooking.
But even if your kitchen is a separate room, you can make it cozy and very functional with a kitchen island with seating, so that it will function as a dining table, breakfast bar, and prep space. In this article, we will give you plenty of design ideas for you to have your dream kitchen!
1. Bar Stool Design
Your kitchen island can be a showpiece, and still, be very functional for seating and storage. The height of the island will determine the type of seating.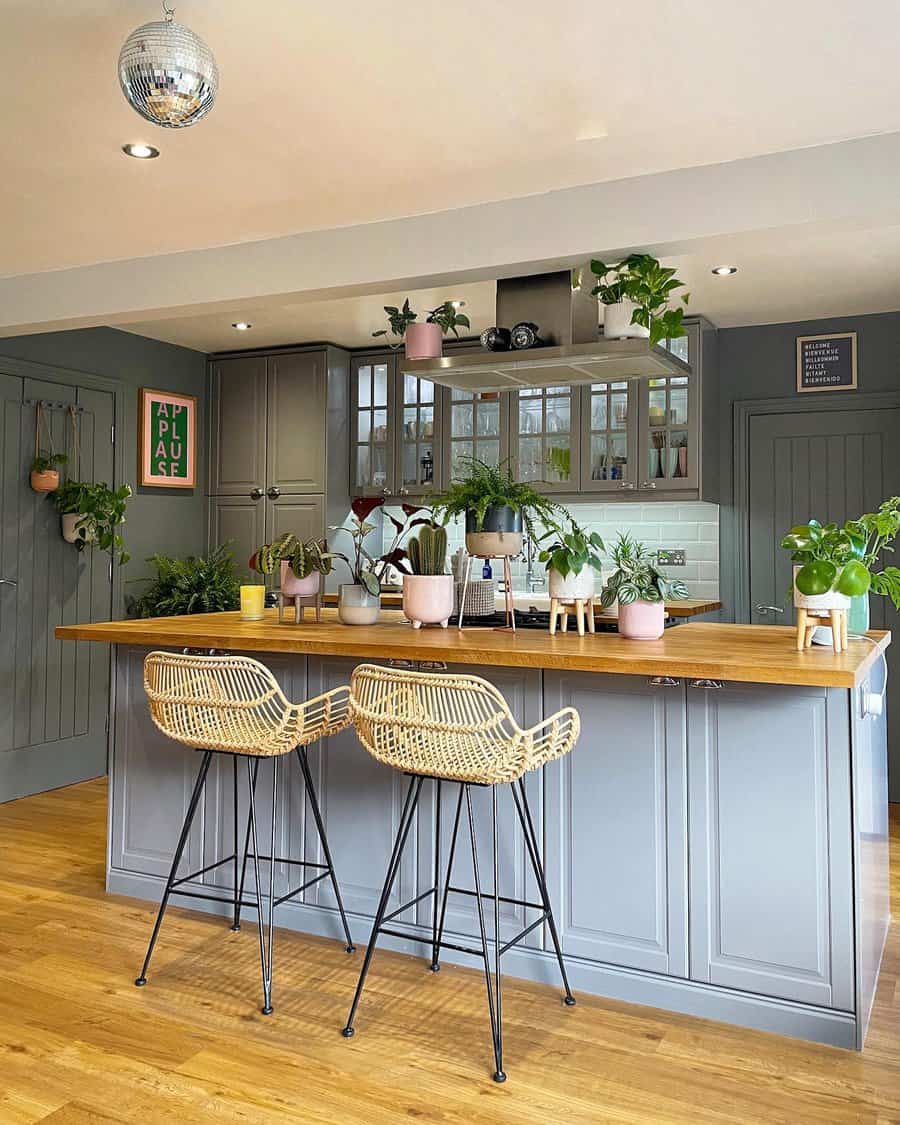 Source: @alexandralouisewu via Instagram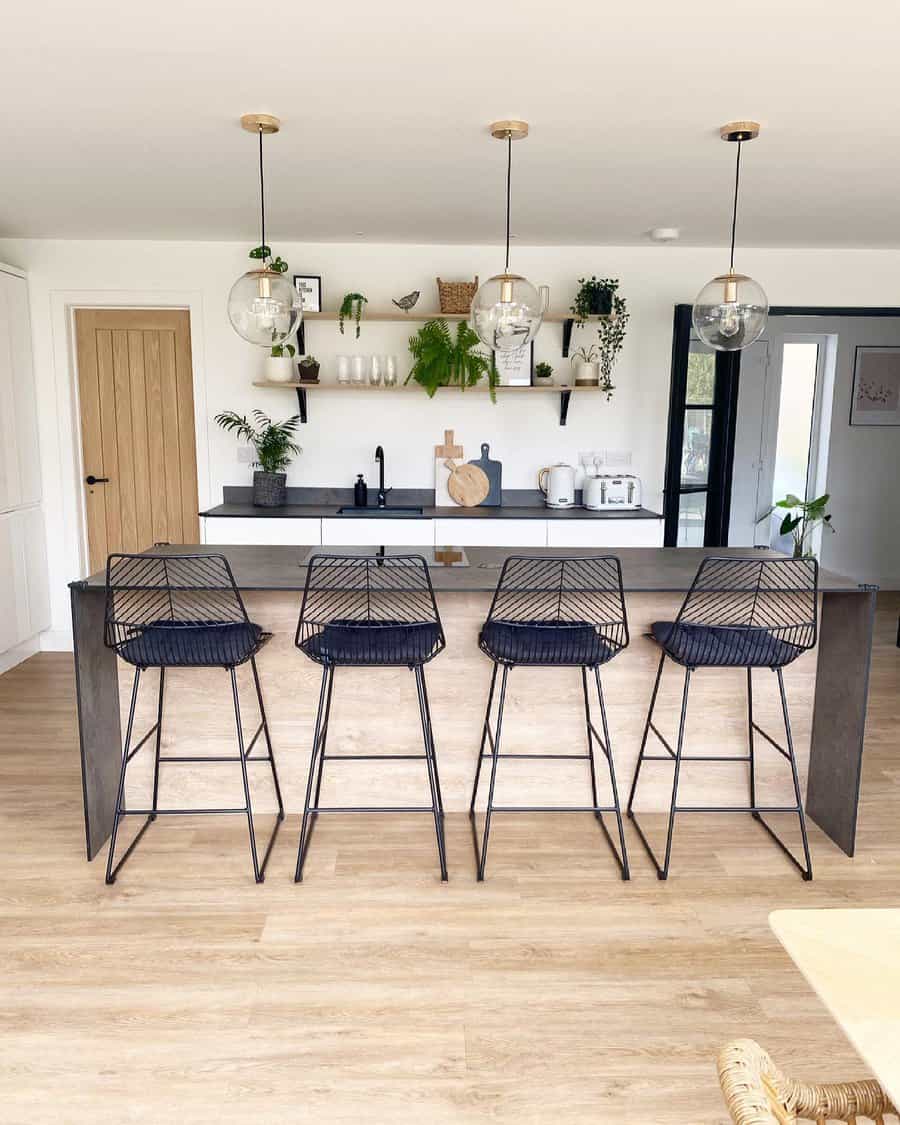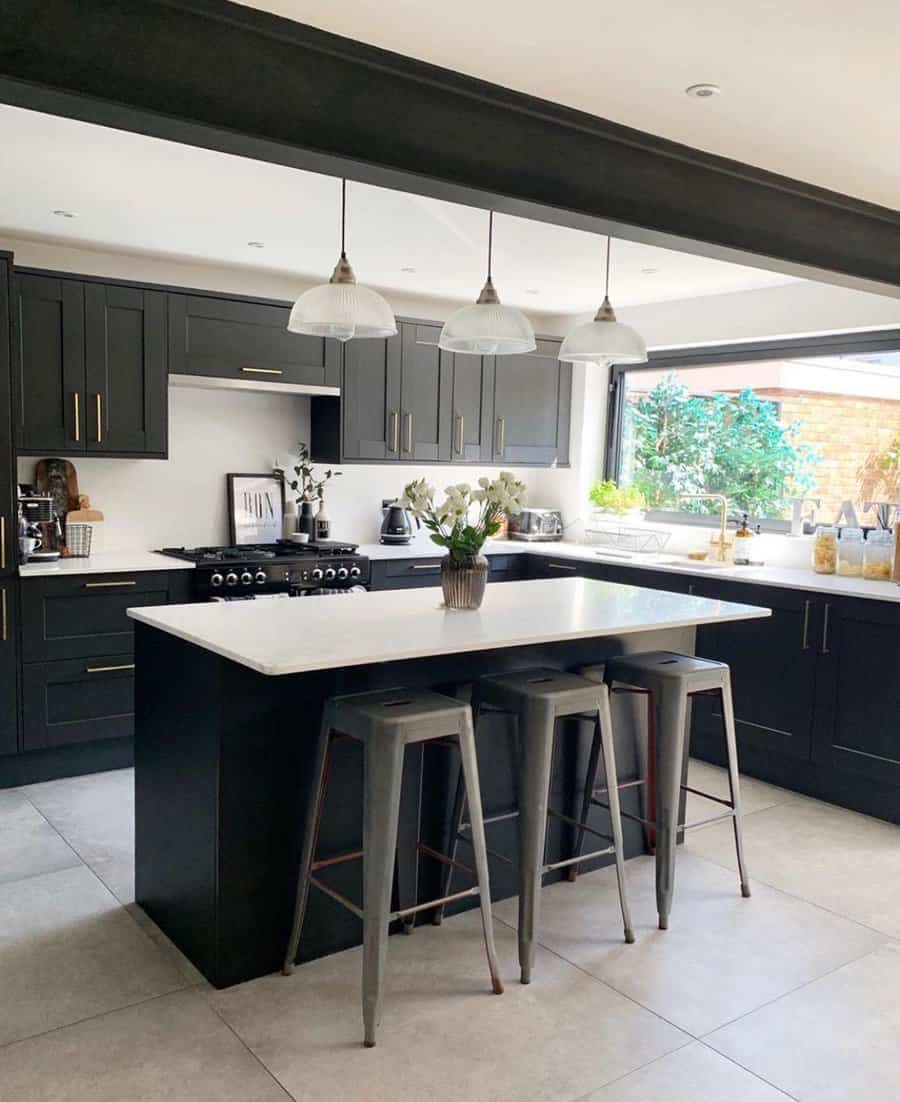 The kitchen island standard height is 36 inches, but if you opt for a bar stool design, then your island should be 42 inches high.
The stools can set the tone of the design: from rustic to casual, with adjustable height or swivel seat, to give it an informal look. There are numerous stool options for all tastes and styles.
2. Breakfast Bar
The breakfast bar design is ideal for bar stool seating.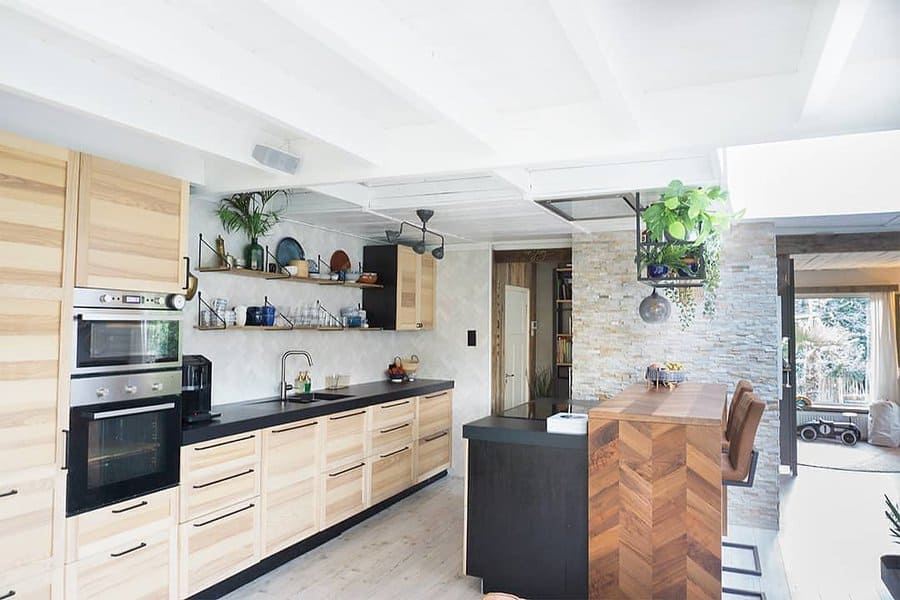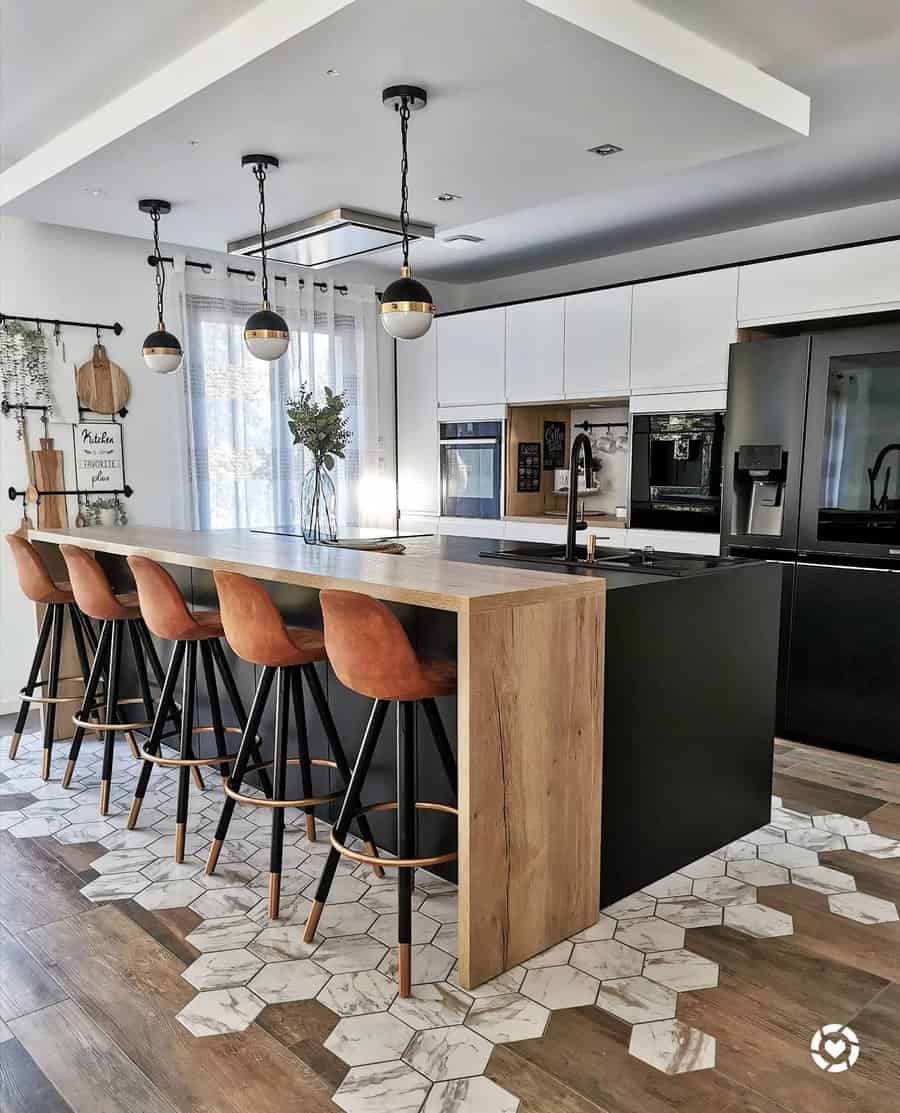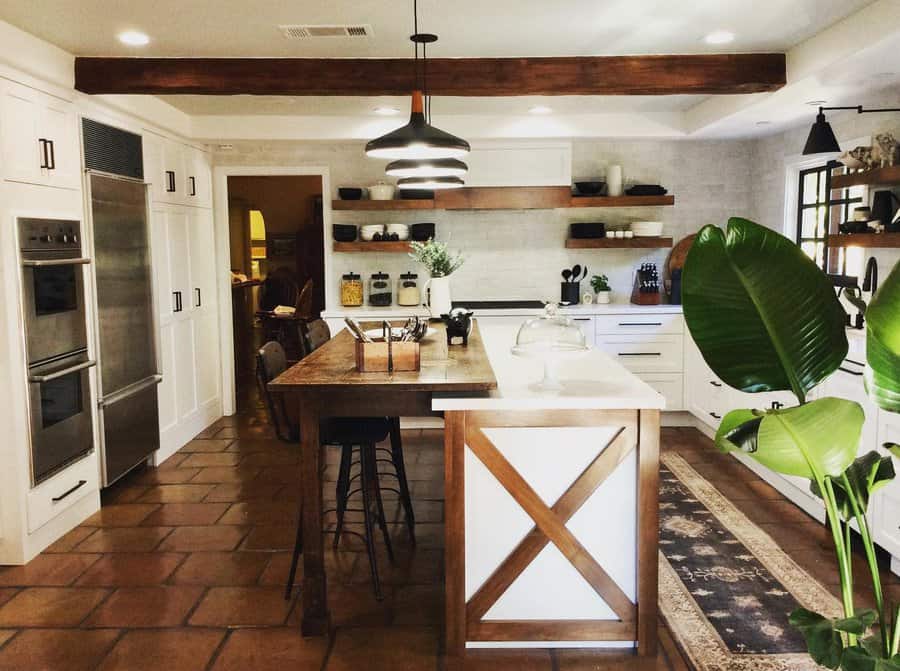 But in order to allow for comfortable seating space, you will have to increase the width of your island countertop, from the standard 24 inches to a minimum of 30 inches wide, so that there is enough countertop space to have meals or do homework.
3. Contemporary
If you want an island with seating, consider the space around the island. You need circulation space and enough room to open appliances and stand in front of them.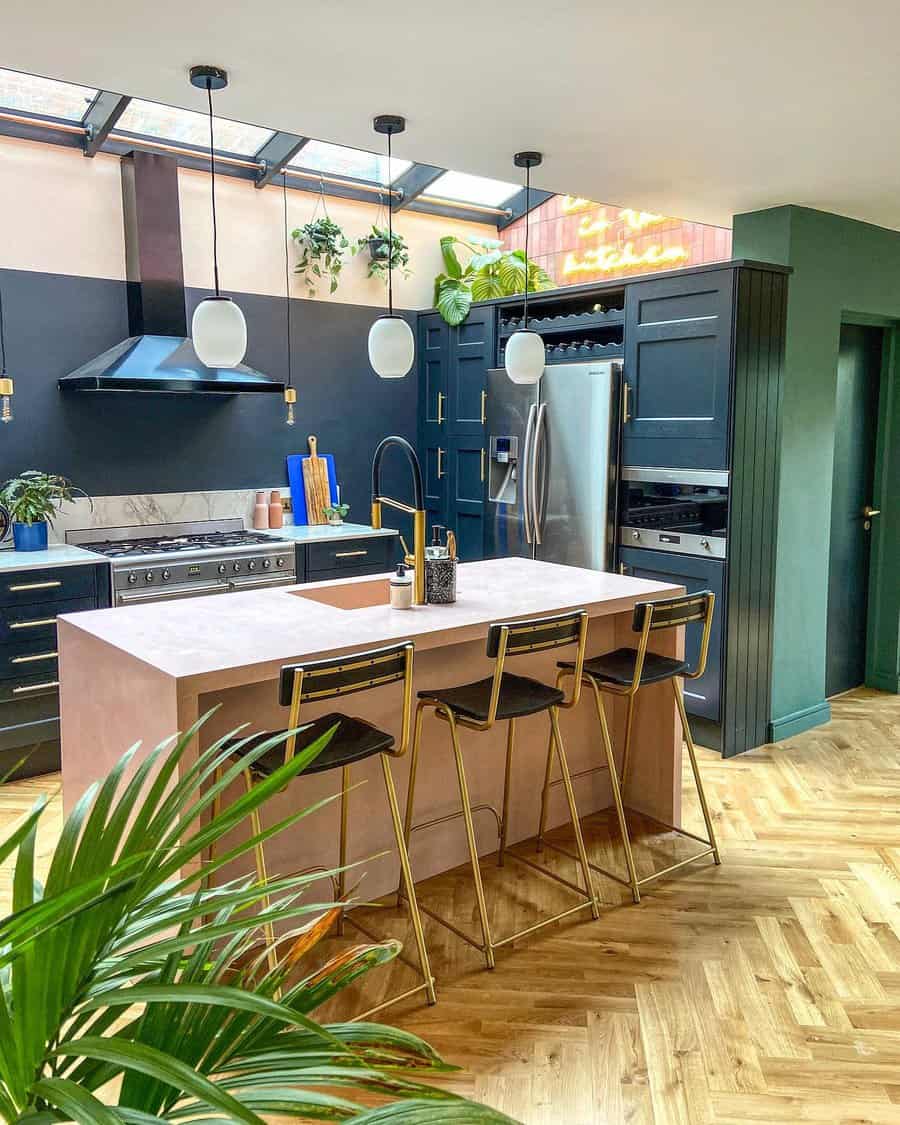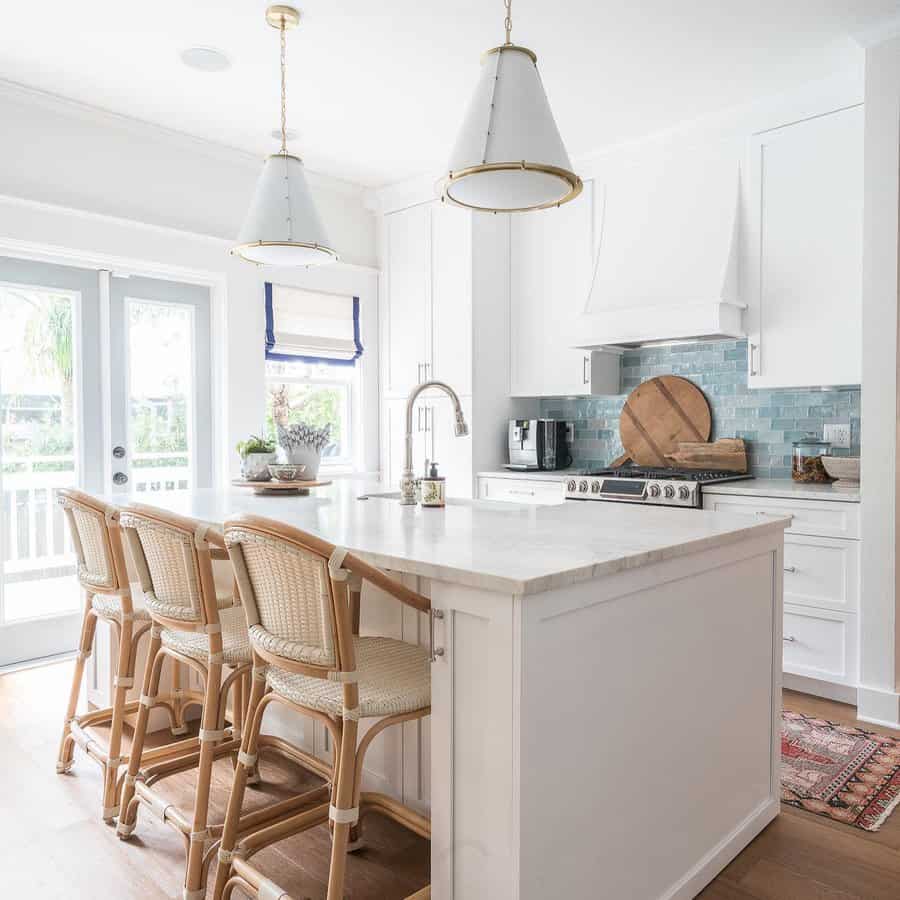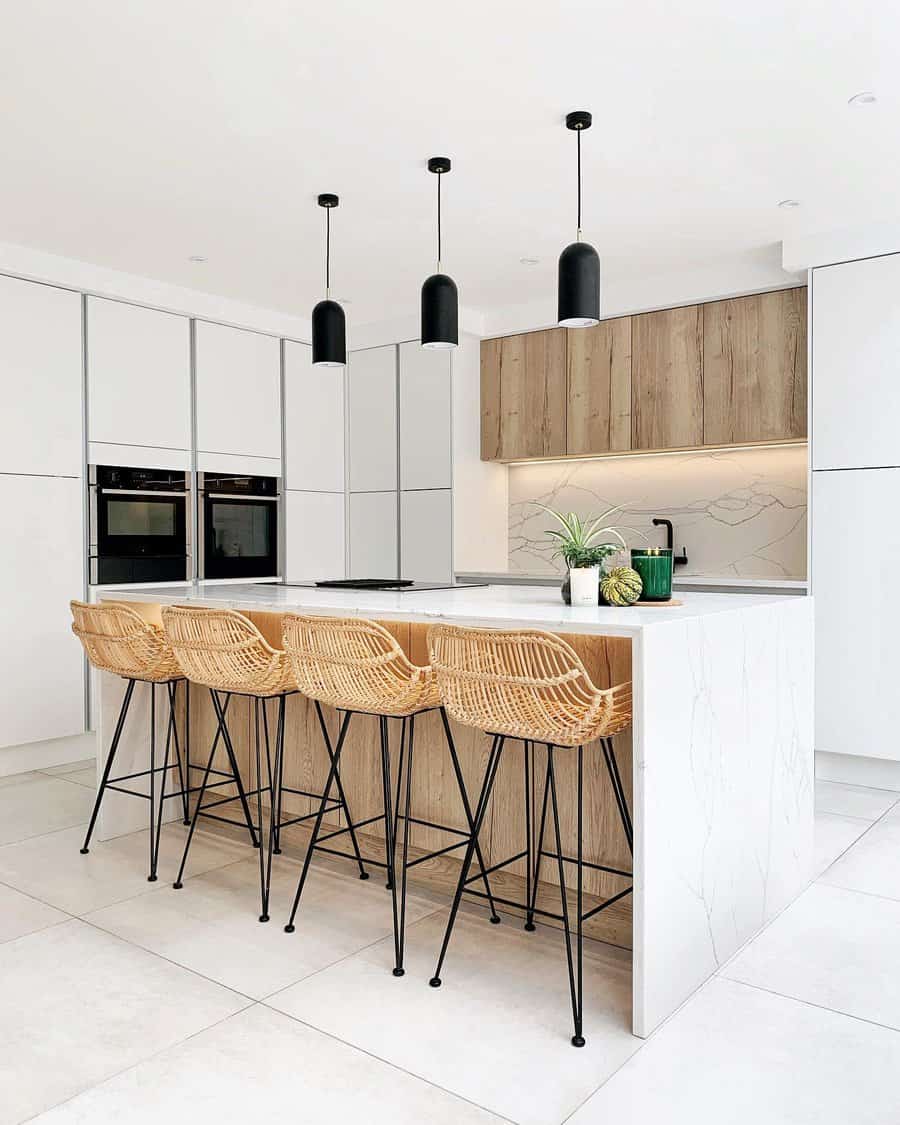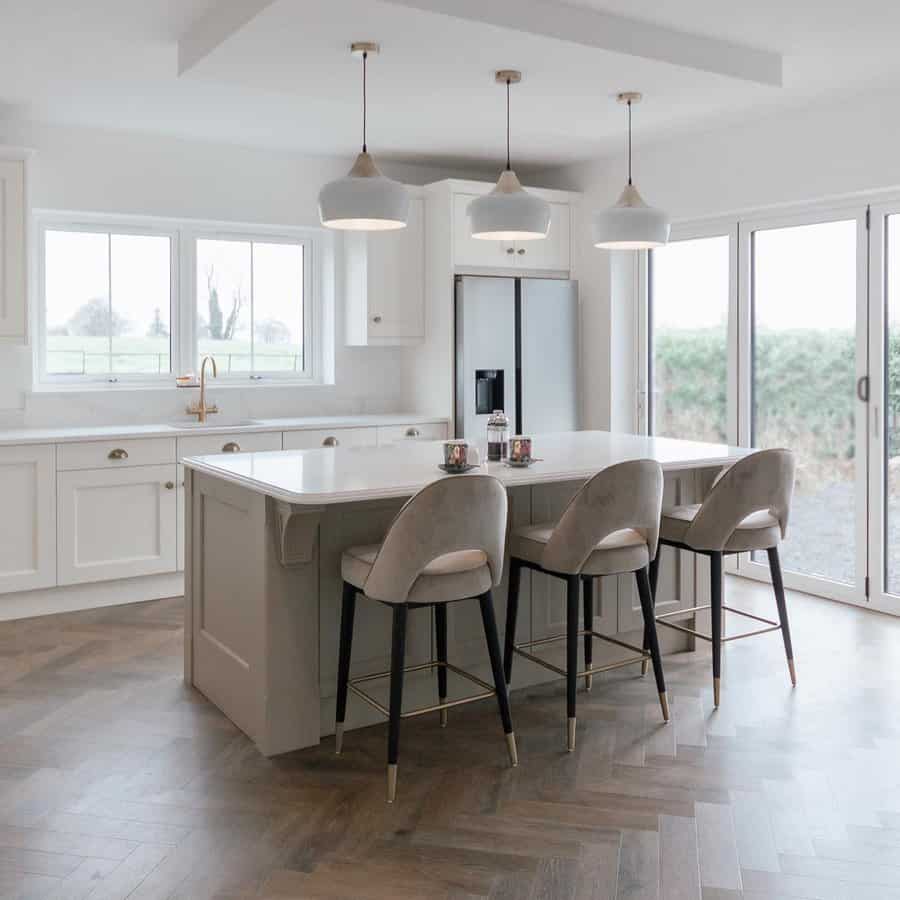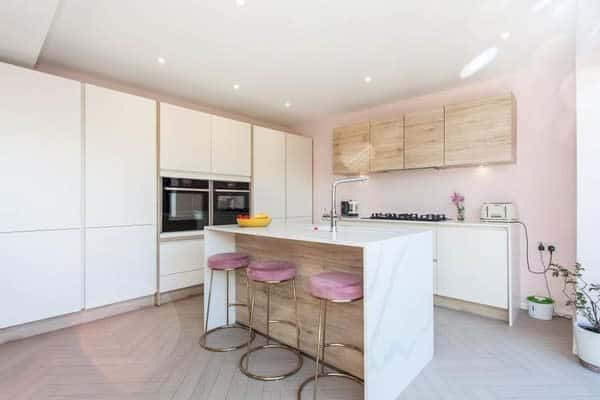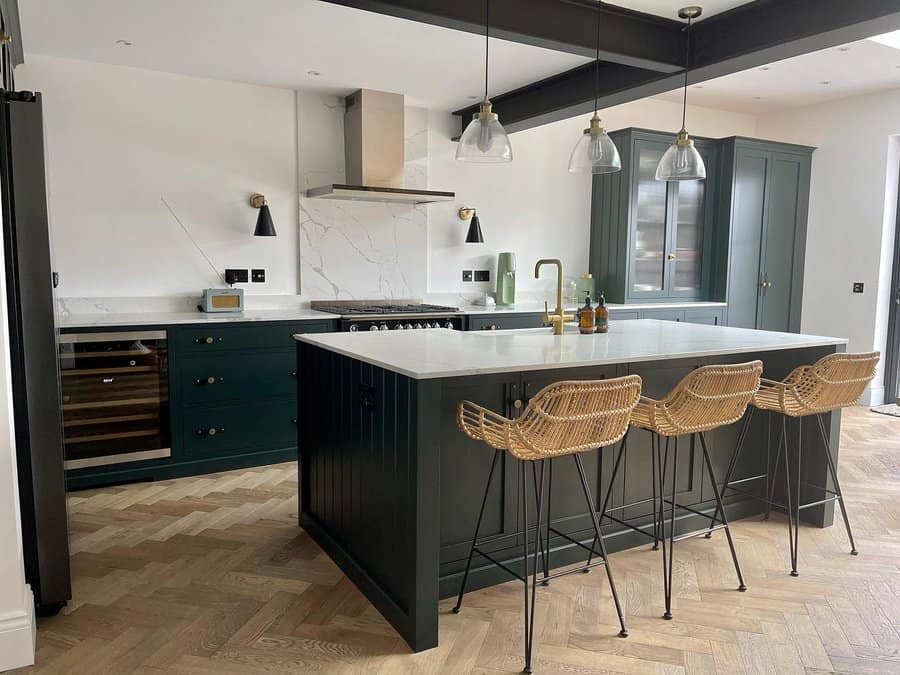 So, you must have at least 42 inches between your island and the appliances.
Once you got the measures right, it's time to think about finishes. Quartz countertops are very modern, contemporary, and easy to maintain. They do not stain like marble and there are many options of colors and patterns.
4. End
You can have either an island or a peninsula, that still doubles as prep and storage space and seating area.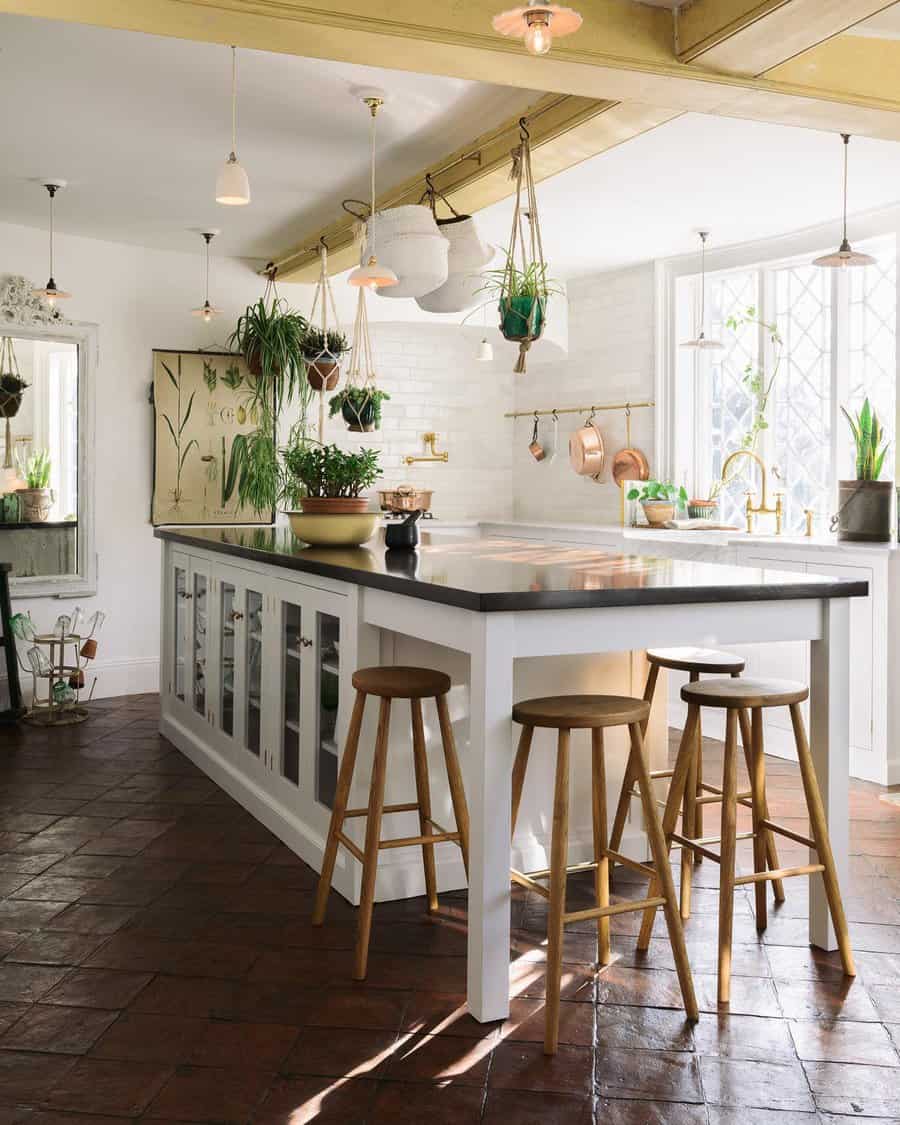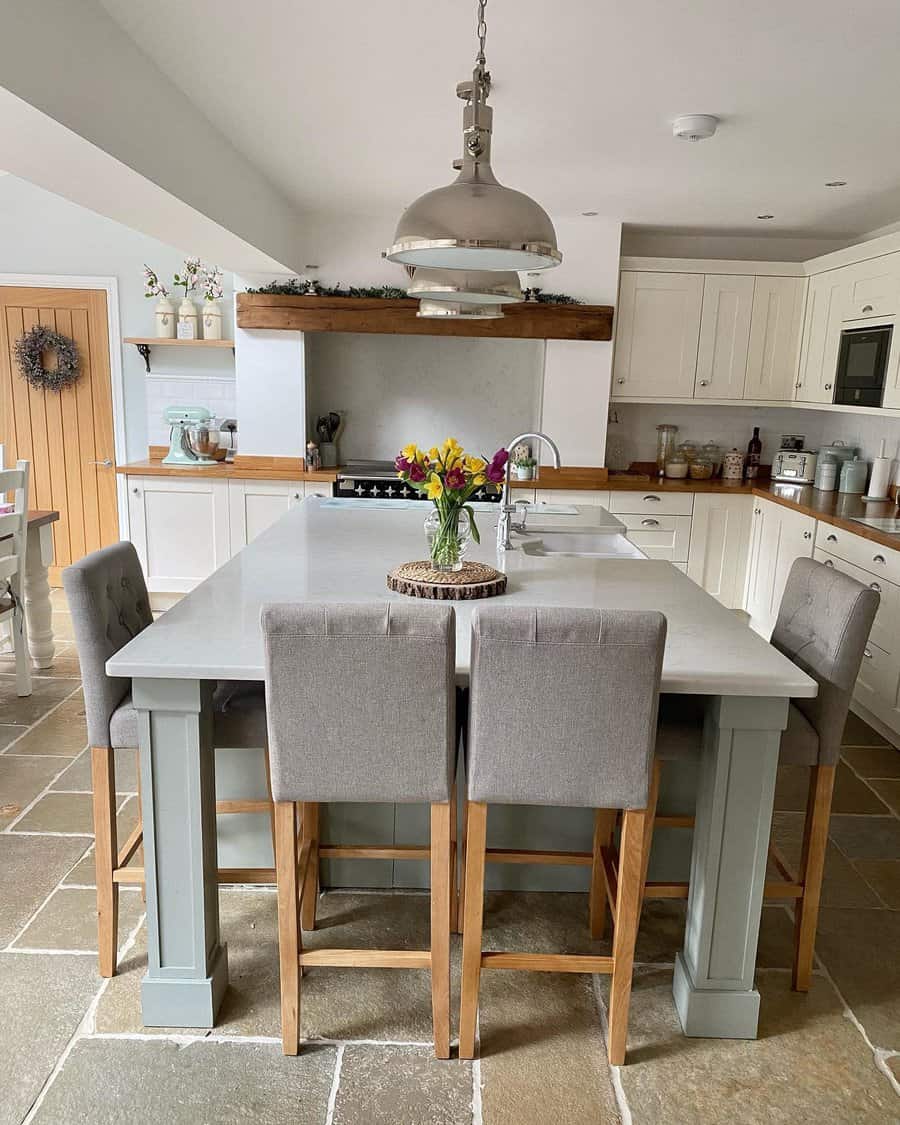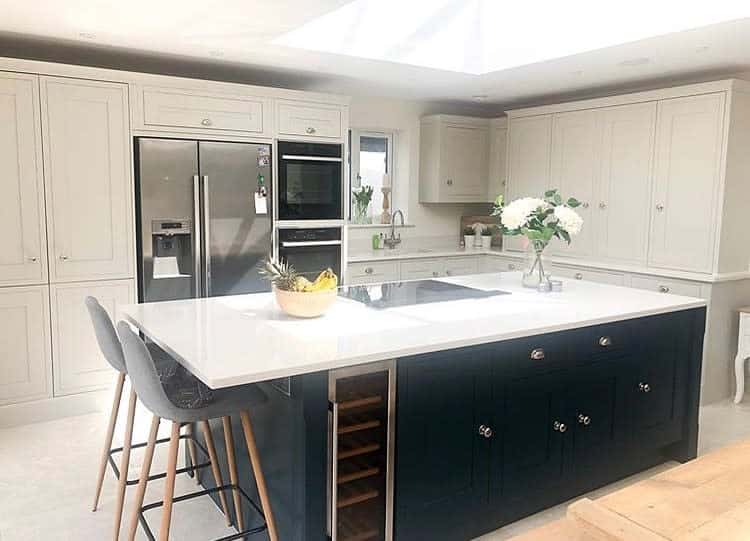 If you prefer chairs instead of bar stools, you can have a standard table height island (30 inches), that also functions as a dining table.
5. Farmhouse
The island can be the accent piece in your kitchen, with a pop of color that stands out.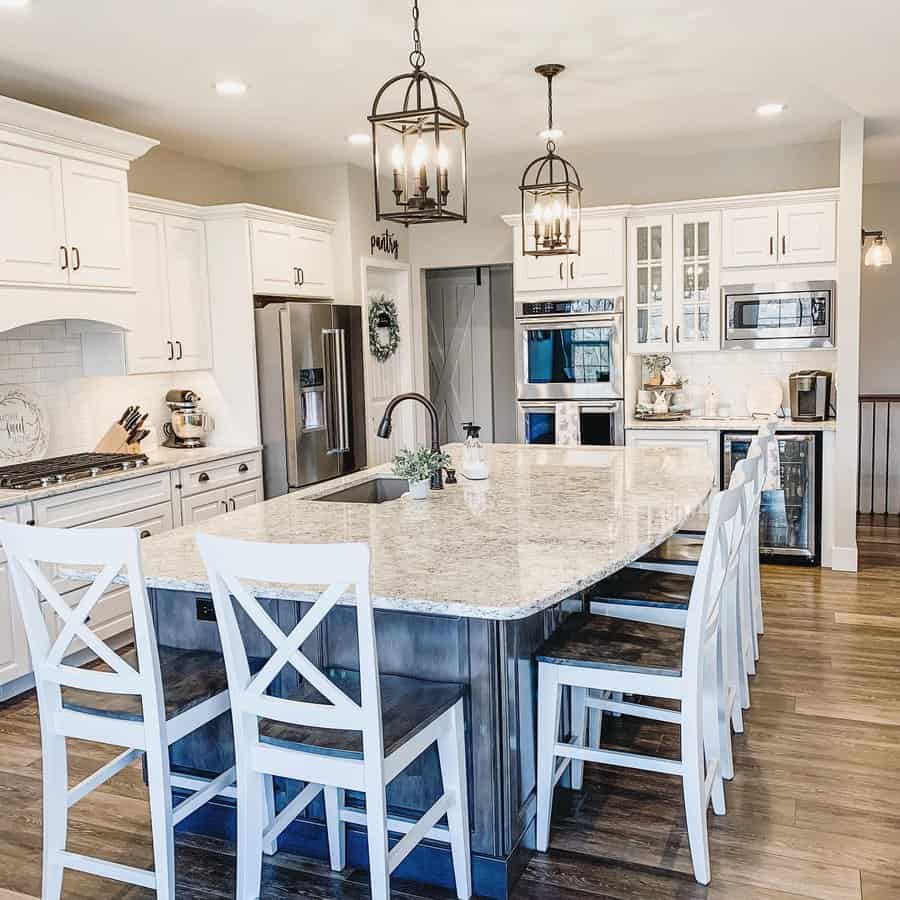 In this case, you can go bold with the island color, and choose quartz or marble countertops. Butcher block counters are also a good call.
6. Industrial
If you want a modern and timeless style kitchen, maybe industrial is the way to go. In case you have a small space, consider using the island not only for seating, but also to incorporate a stovetop or a faucet.
In case you incorporate a stovetop, make sure there's a distance between the stovetop and the seating area so that there's enough room to cook and avoid accidents, especially when there are children in the house.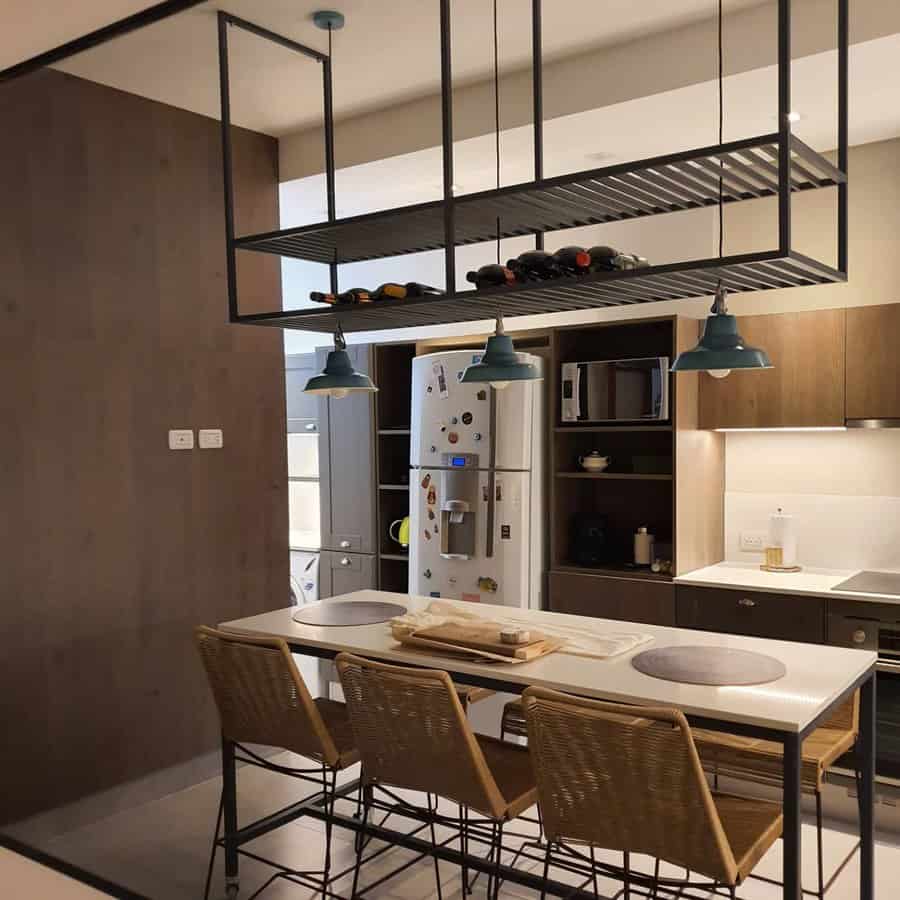 A practical and modern solution for exhaust fans is a retractable downdraft exhaust built into the kitchen island. You can raise the exhaust fan through your countertop while cooking, instead of having a heavy and awkward-looking ceiling exhaust fan permanently hanging over the island.
Another possibility is to incorporate a faucet on the island. There are many modern and stylish faucets in the market, that can be a centerpiece in your kitchen. Consider installing a dishwasher under the island next to the faucet, to maximize your space and make it ultra functional.
7. Modern
In modern design kitchens, you can mix finishes and transform a simple kitchen island into a statement piece.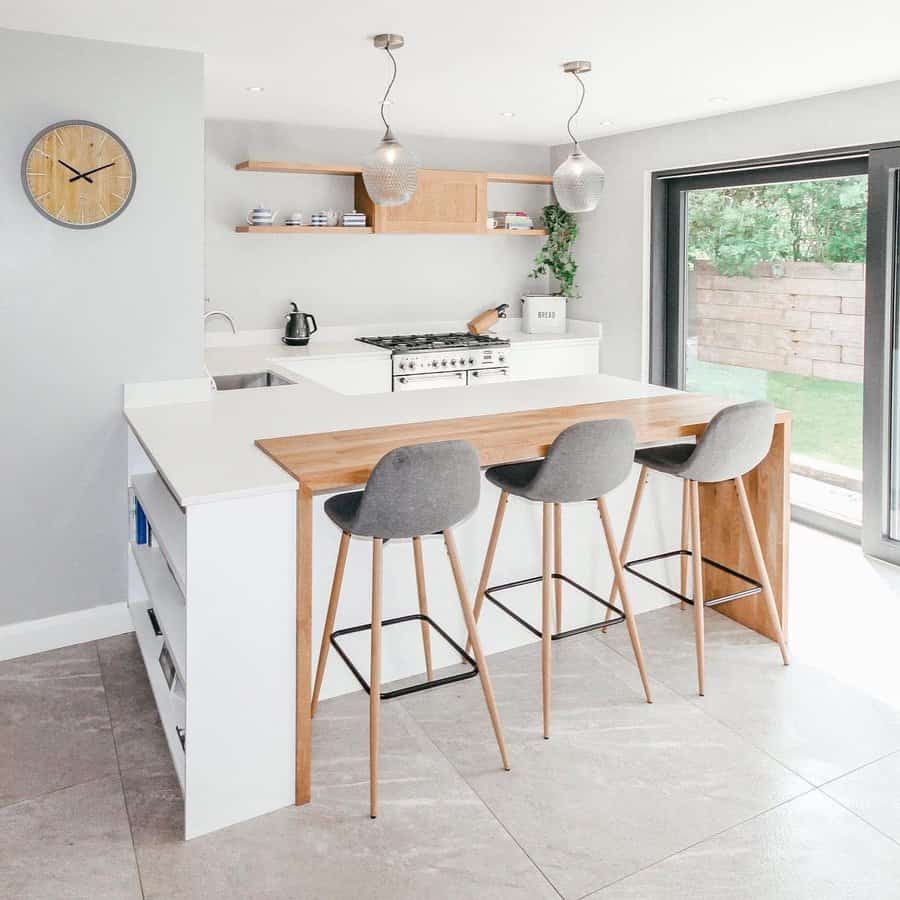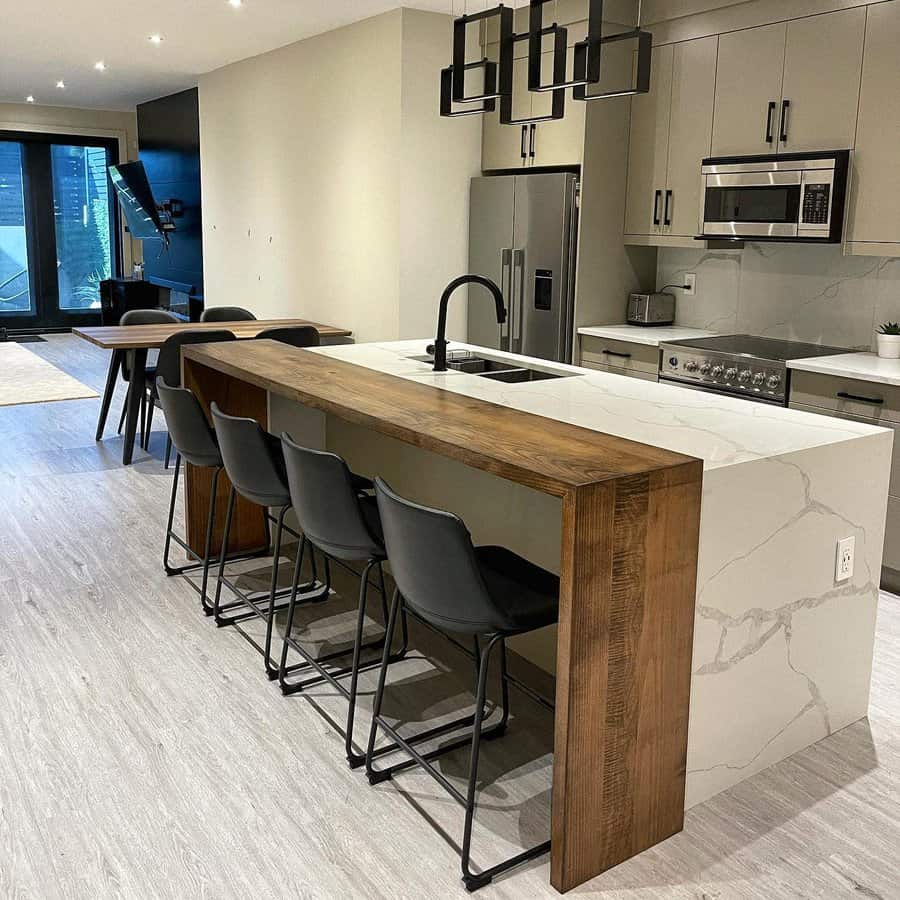 Consider using quartz for the prep area and wood for the seating area for a bit of contrast, or a sleek white countertop with butcher block counter. These types of variations in finishes make your kitchen stand out from the ordinary ones.
8. Nook
Nothing makes a cozy space like breakfast nooks.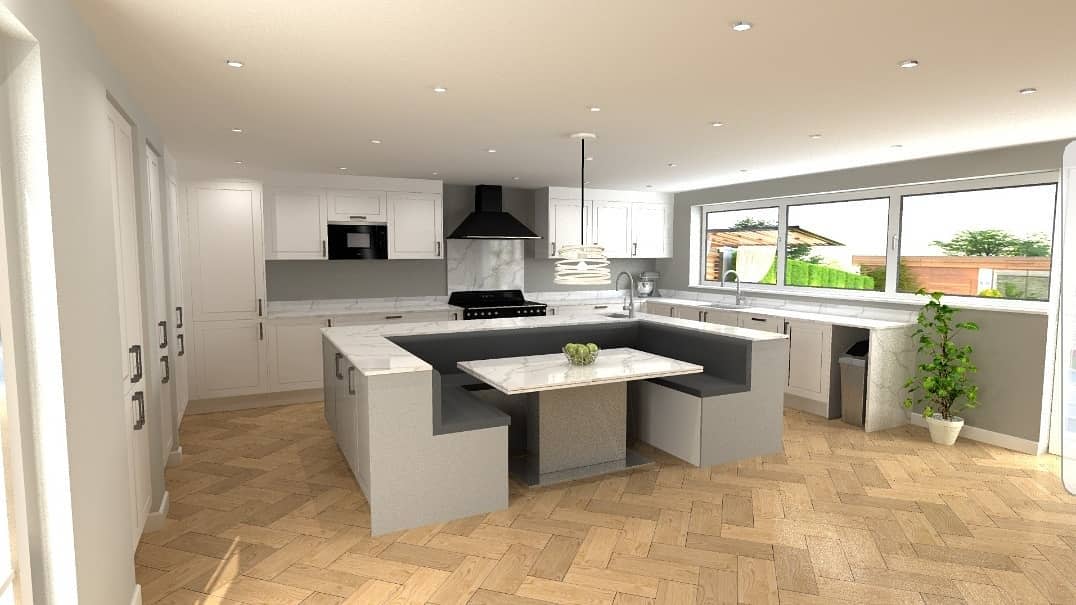 A pleasant seating area surrounded by countertops, with plenty of room for storage.
See more kitchen nook ideas here.
9. Rustic
Go wild with a bold, sophisticated design. You can give it a burst of color and style by using tiles with modern patterns around the island, and wood, stainless steel, or stone countertops. Pending lights and sconces are a must-have.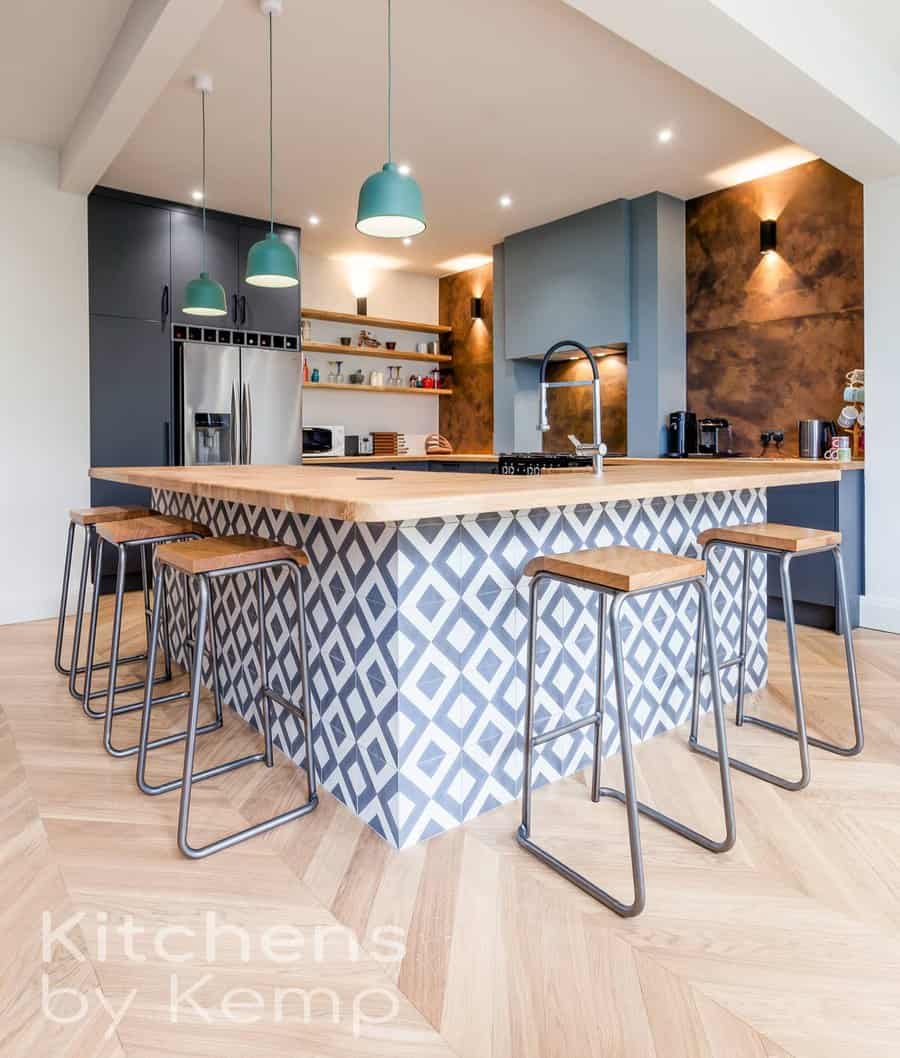 Reclaimed wood is a great option if you want a rustic island. You can use a wide wooden plank countertop with a beadboard siding, to make your island stand out with a unique style.
See more rustic kitchen ideas here.
10. Small
The right design allows you to add an island even in small spaces. If you need seating room, keep in mind that comfortable seating requires a minimum 24-inch width, so that people do not sit on top of each other.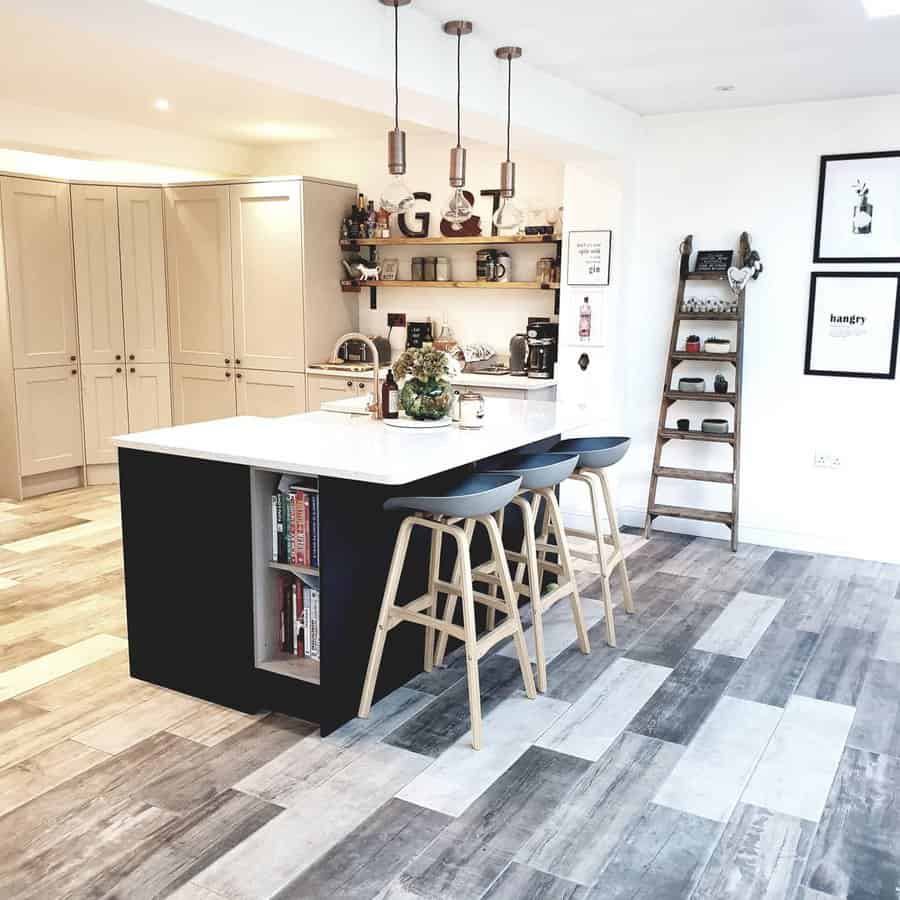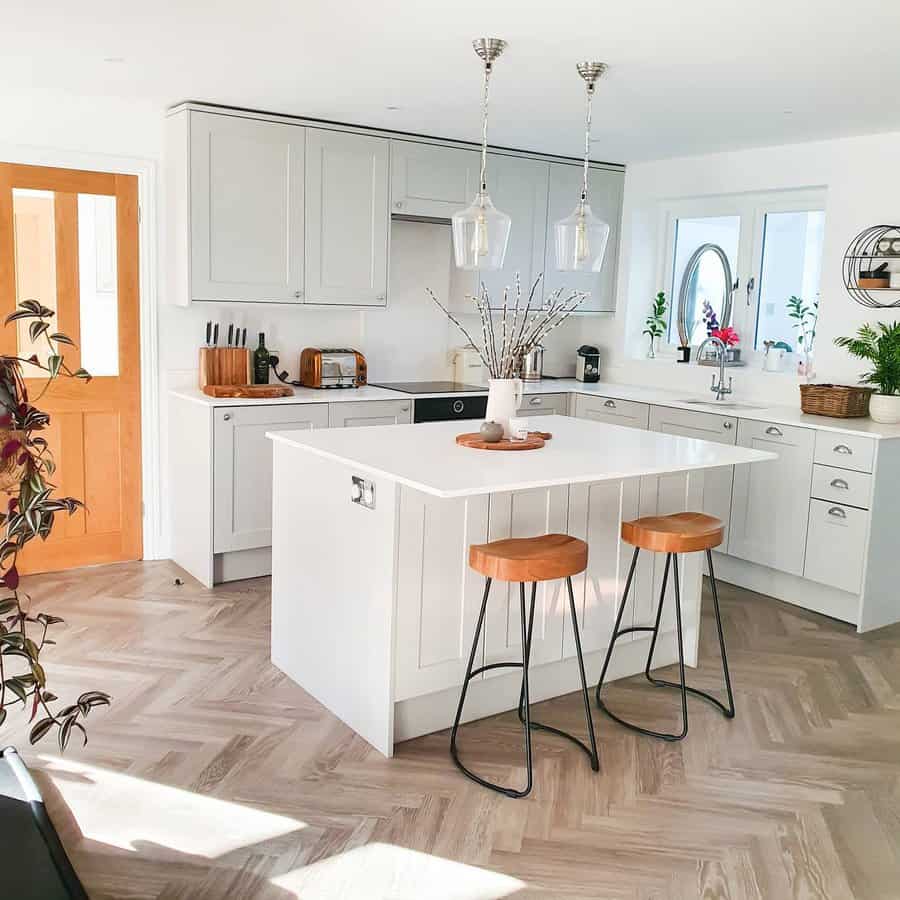 There are several options to choose from in case you do not want a custom-made island. Kitchen carts are ideal for tiny places. If you have a small kitchen, consider an island with shelves and cabinets to increase your storage space.
FREQUENTLY ASKED QUESTIONS
What is the ideal size of an island, to accommodate 4 chairs?
You need a minimum of 24 inches to accommodate people comfortably. So, if you have four chairs or stools, your island should be at least 8 feet long.
Do I need less space if I decide to use stools instead of chairs?
It does not make much of a difference. Consider a minimum distance of 24 inches between them, so that people are comfortable getting in and out, and having their meals comfortably.
Can I buy a kitchen island, or they are custom-made?
There are plenty of options in the market if you do not want a custom-made island. There is a variety of sizes and styles to choose from, and many come with shelves or cabinets so that you increase your kitchen storage space.
What is the best size for a kitchen island?
It depends on how much seating space you want. You need to leave a comfortable distance between chairs or stools (24 inches), and the counter overhang should be at least 12 inches, which is rather narrow. Choose a 15-inch overhang, for more comfort.
How to run electricity to a kitchen island?
It will run ideally under the floor, so you need to cut a trench in the concrete for a PVC conduit. You should have at least two dedicated circuits for island outlets. Use a minimum of two 20-amp, 120-volt dedicated circuits, wired with 12-2 and/or 12-3 cable.