40 Best Living Room Ideas
Your living room is the central point in your home. It is one of the rooms that see the most action. Unlike your laundry room, which is hidden away and rarely seen by guests, your living room is front and center. Because of this, it needs to be presentable, clean, and well decorated. This goes beyond just having living room furniture. Having the right decor takes a boring living room and turns it into a welcoming space that people want to be in. It can help to look at decorating ideas to get an idea of what you want your living room to look like. Check out these living room decor ideas and get inspired to add decor to your living room.
1. Boho
Create a comfy and casual entertaining space by taking a bohemian approach. If you are not ready to buy all new furniture, arrange colorful pillows on your current furniture. Adding a brightly colored blanket and printed pillows can transform a plain neutral colored sofa into a bohemian inspired space.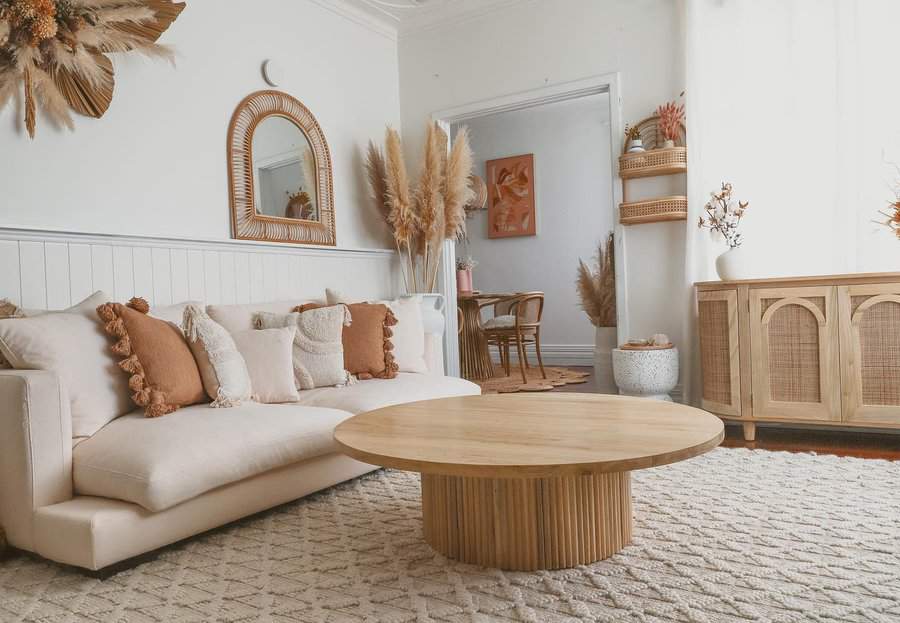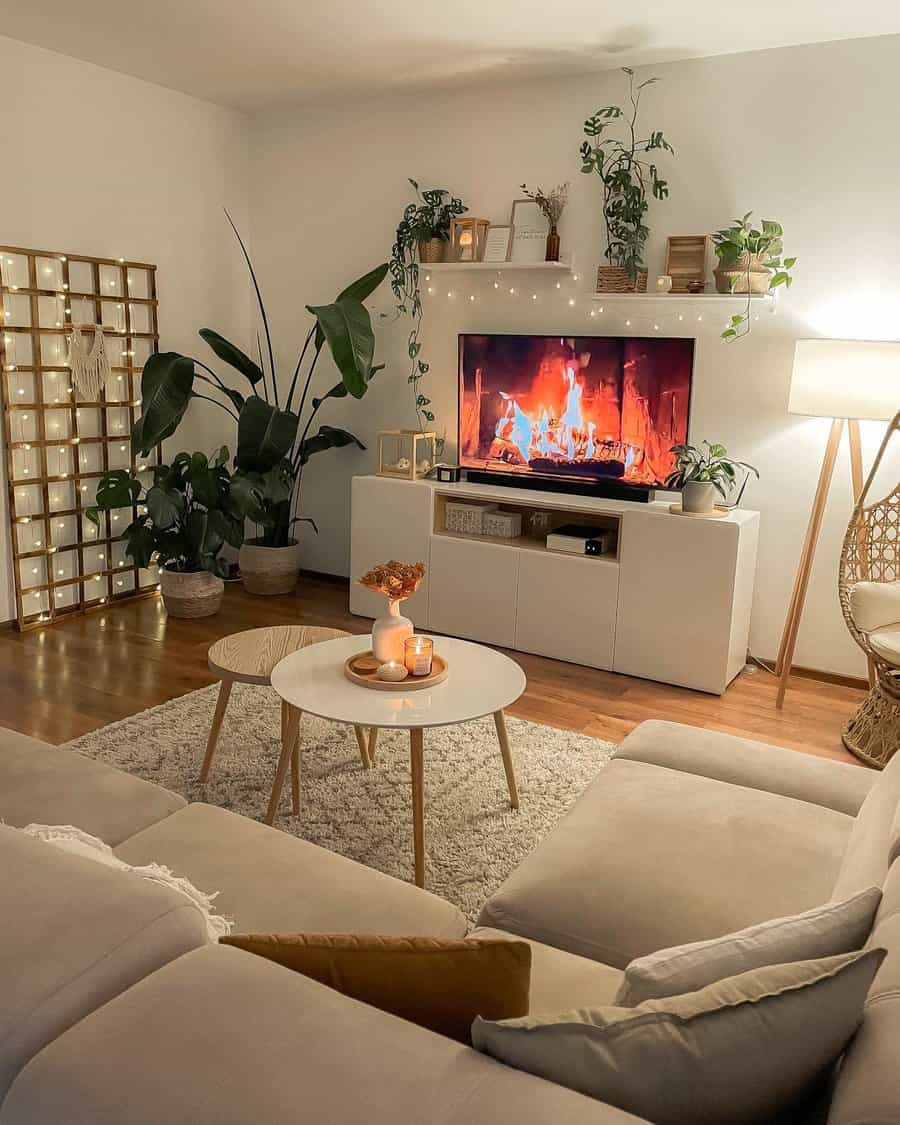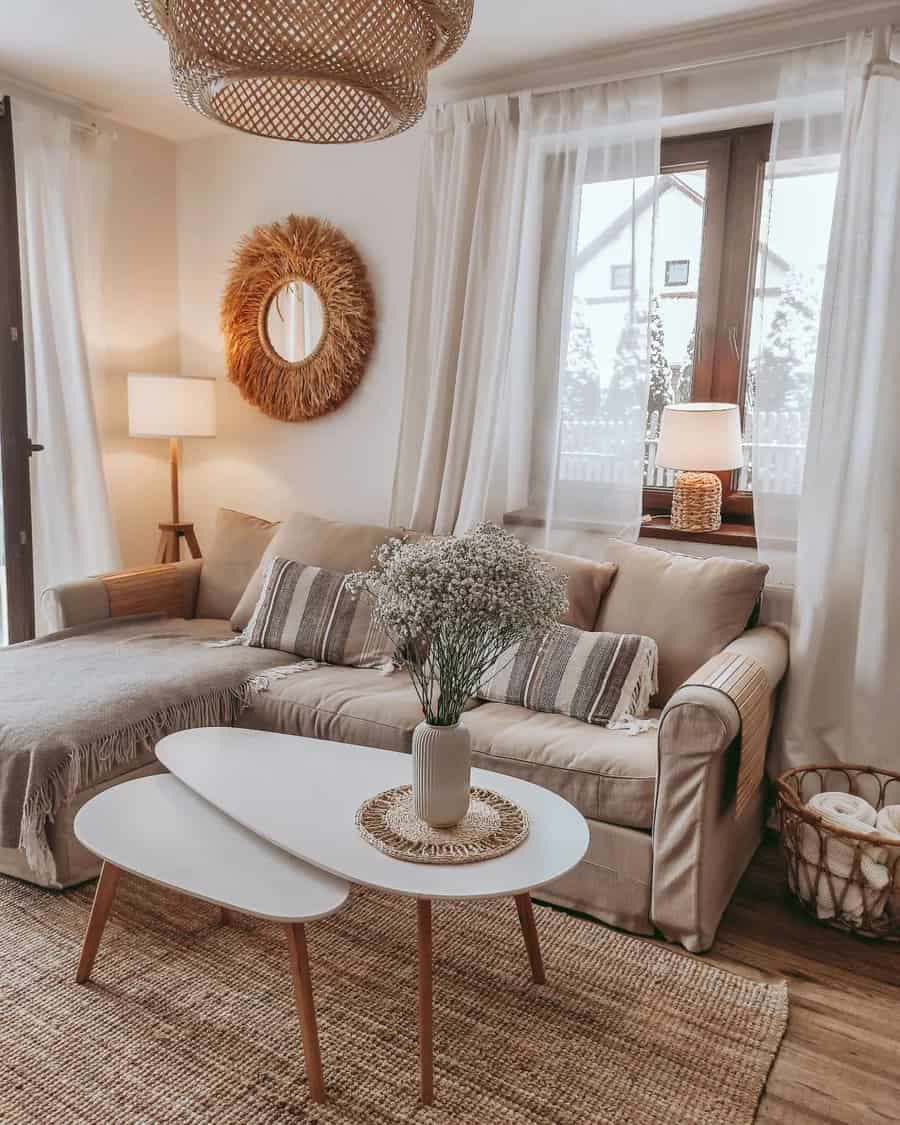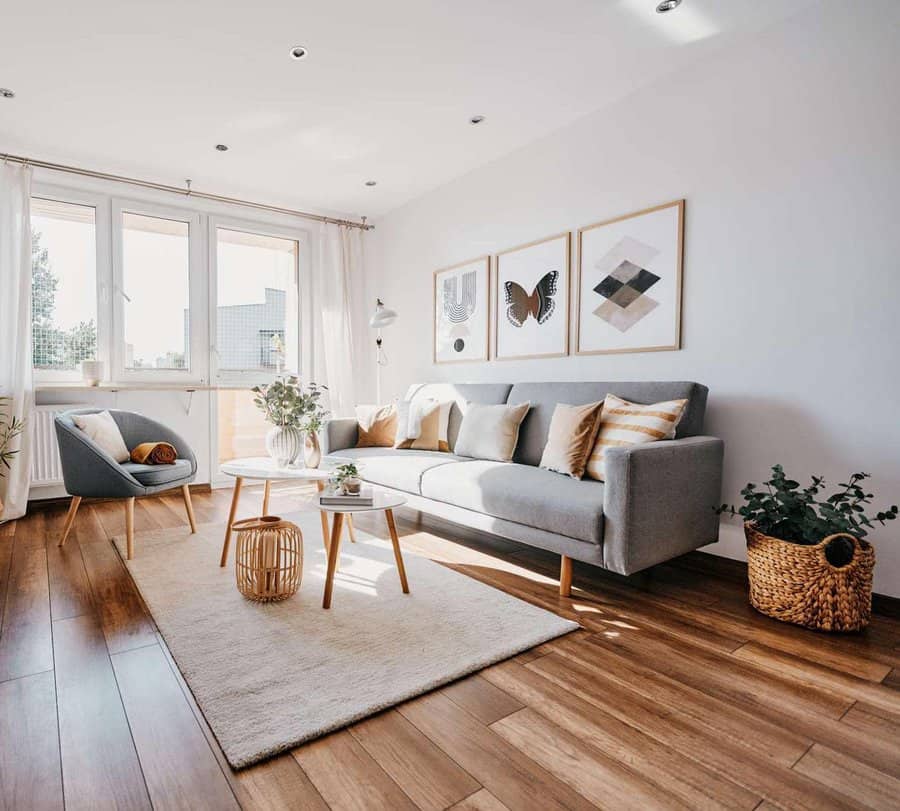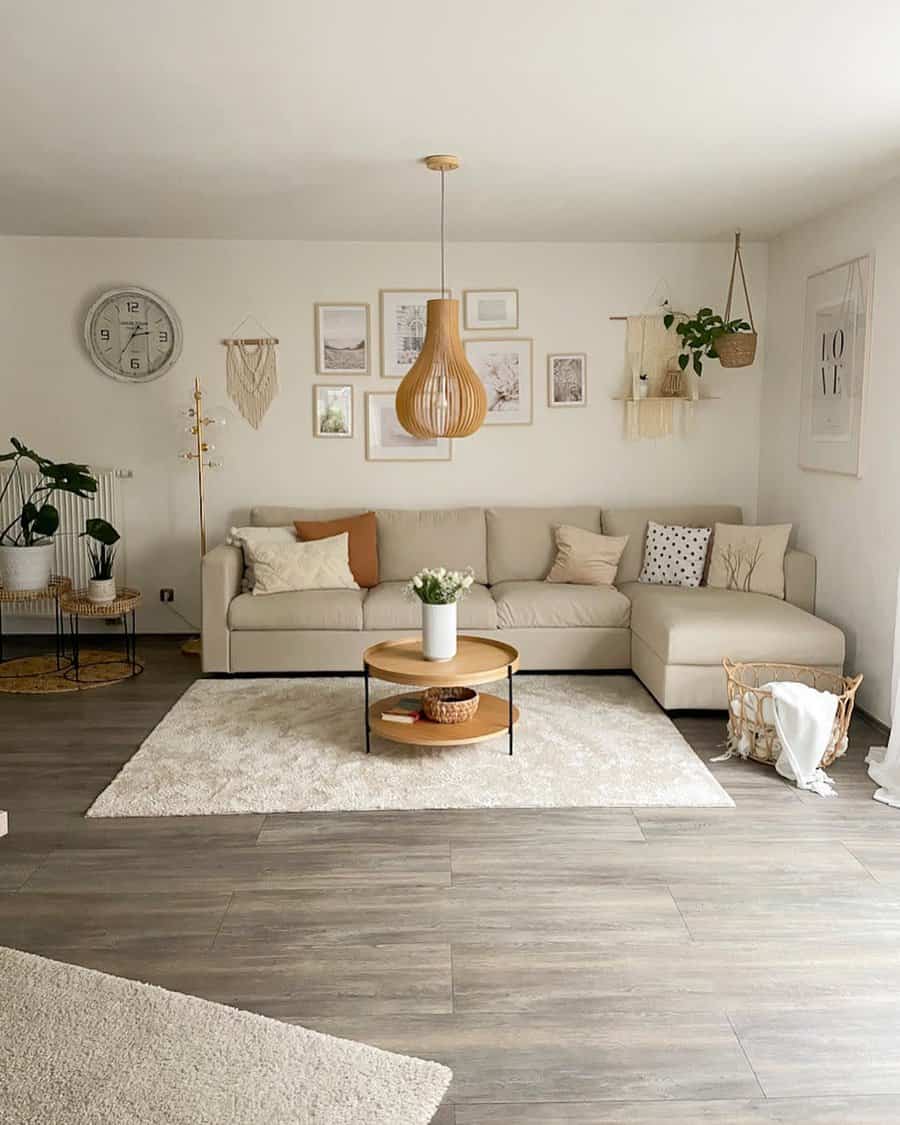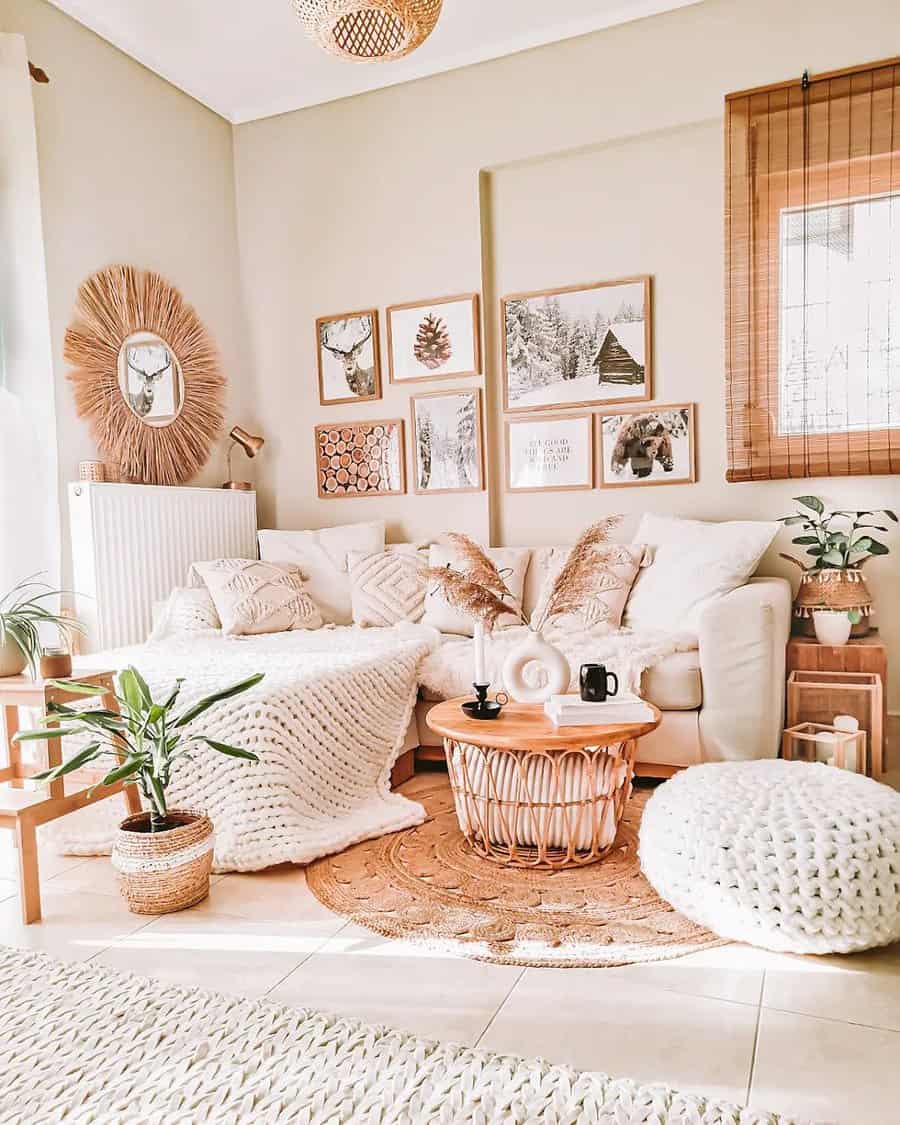 If you want to take the decor a step further, replace traditional light fixtures with metal lantern ones. Replace the curtains with colorful drapes that feature hand woven embroidery. Finally, add unique pieces that are from exotic places, such as a hand carved wooden bowl, artisan sculpted figurines, or hand dipped candles.
2. Chandelier
Chandeliers are not just for your dining room. Add a touch of elegance and glamor to your living room by using a chandelier. Not only will this style of light fixture add visual interest and style, but they are also good at creating plenty of light in the space.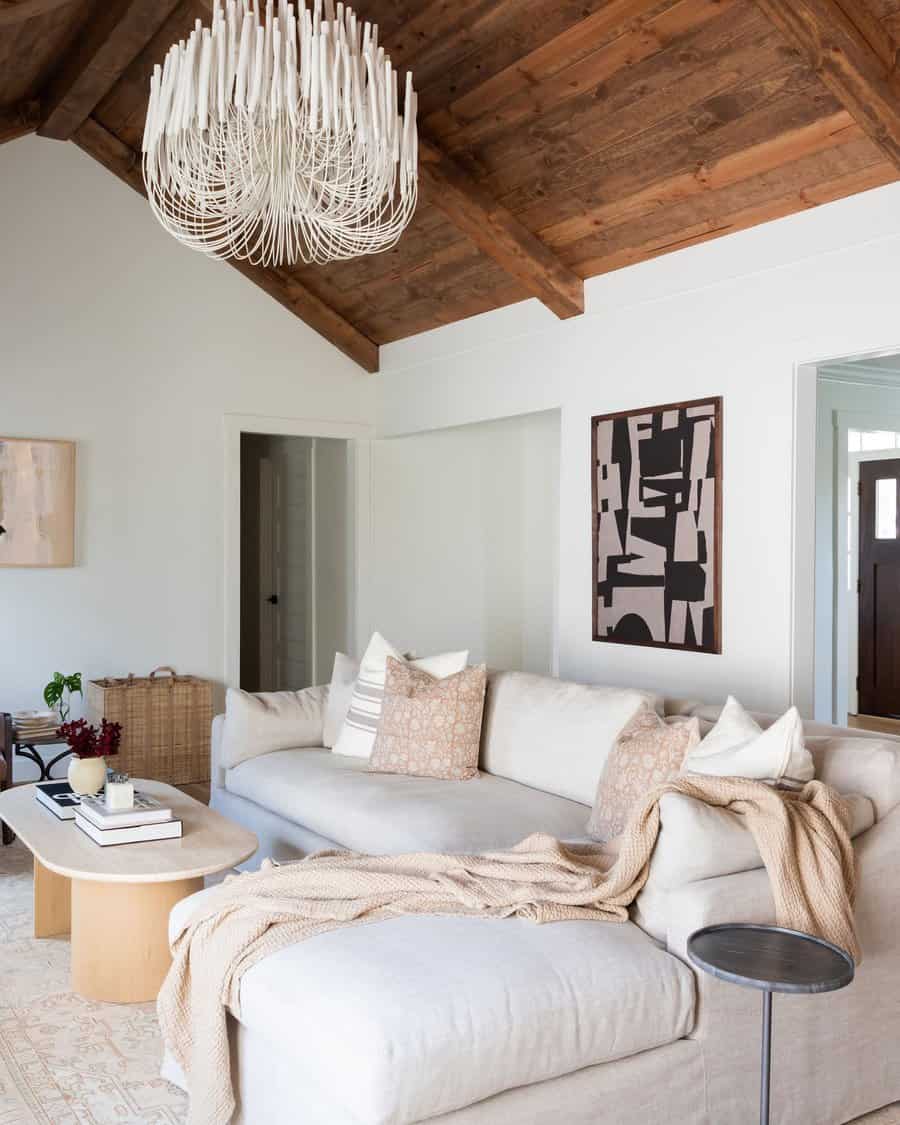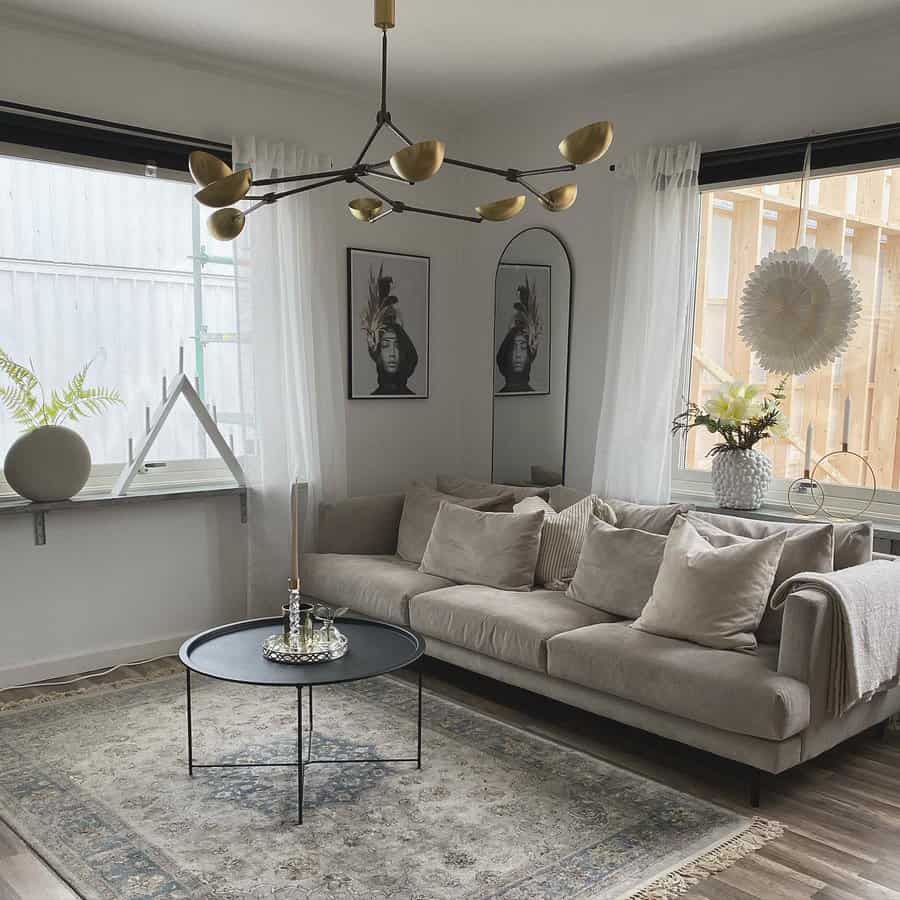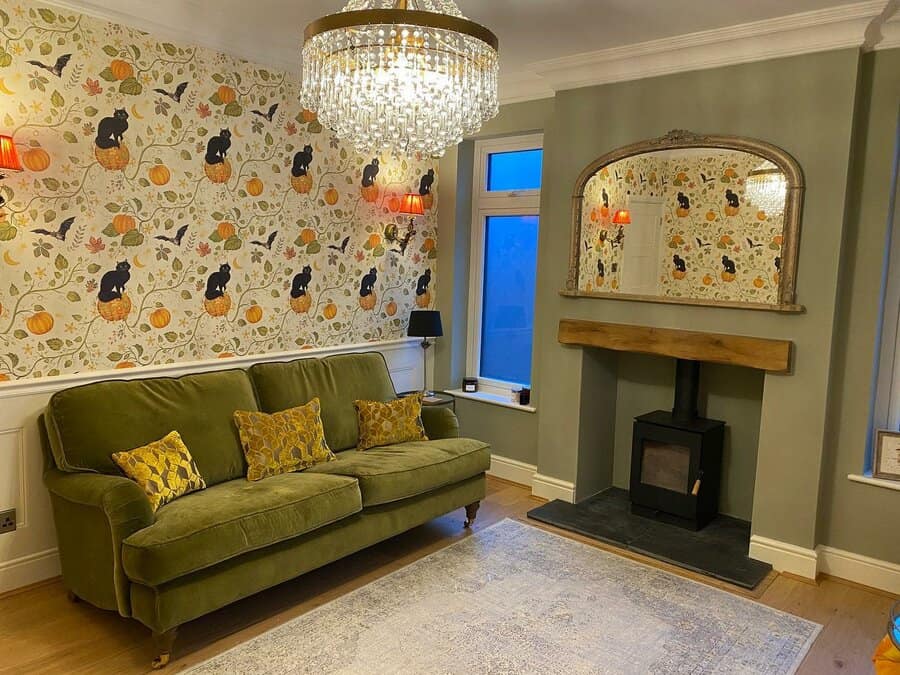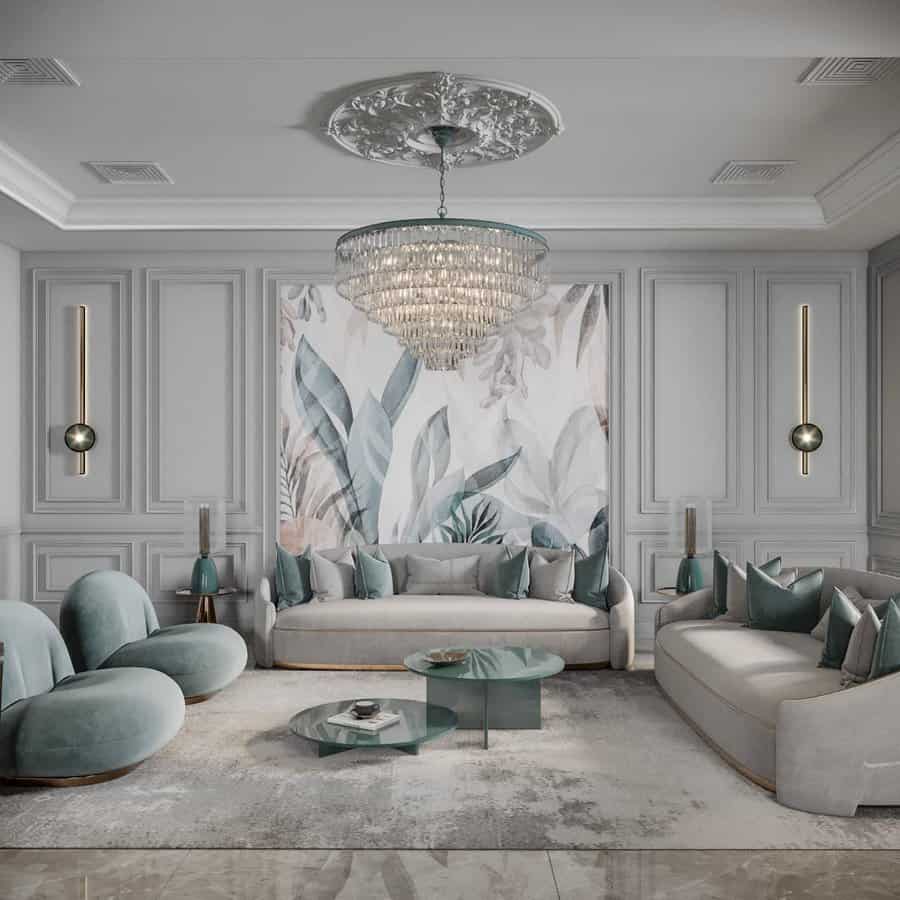 Choose a chandelier with multiple bulbs on all sides for bright, all-over ambient light. Match the style and materials of the chandelier to the decor style in the living room. Branches and reclaimed wood are suitable for a rustic or farmhouse design. Sleek black metal looks modern, while a metal design with intricate designs will look more traditional.
3. Fireplace
Having a fireplace in your family room is a valuable asset because it acts as a natural focal point in the room. You could place a large basket or bin on the floor around the hearth that is full of extra linens like decorative pillows and blankets. Then give the fireplace mantel a traditional style with candlesticks, a vase full of blooms, and picture frames. Add height to the display with a large framed mirror or artwork.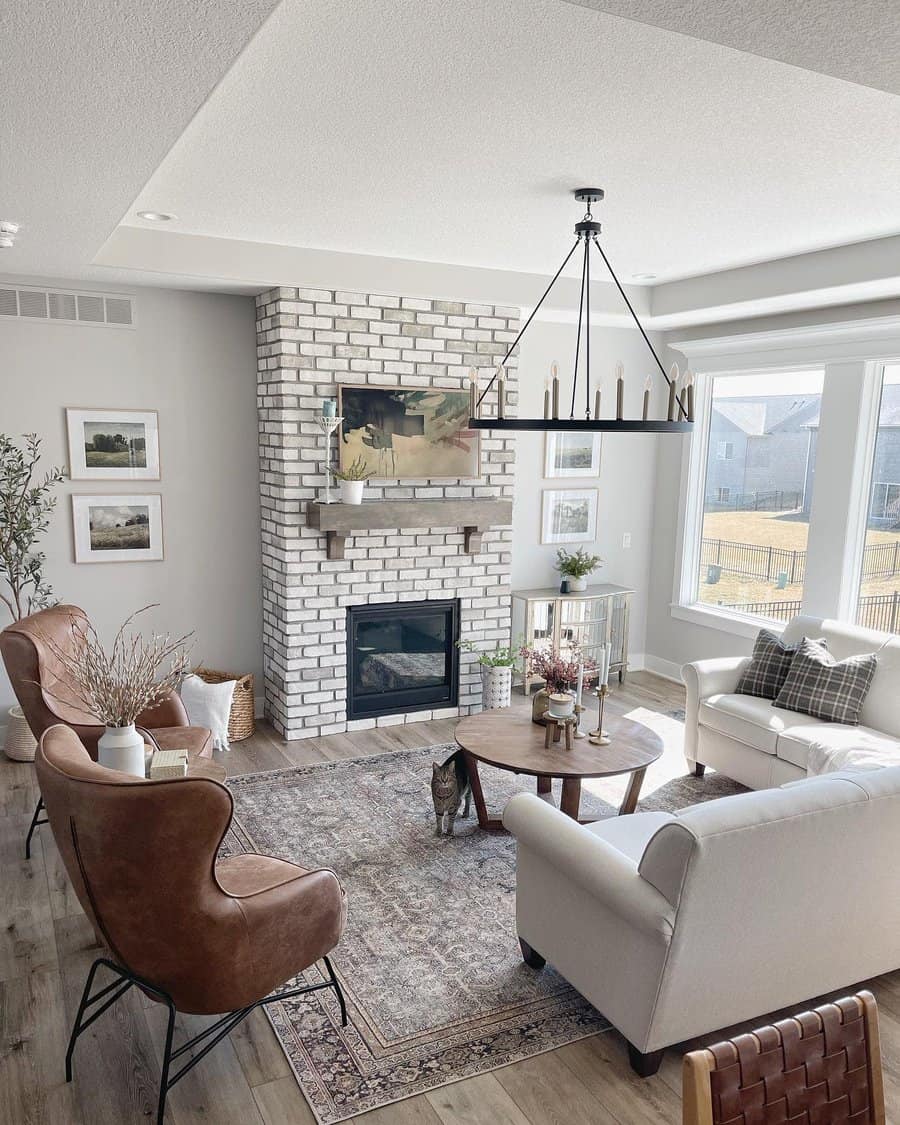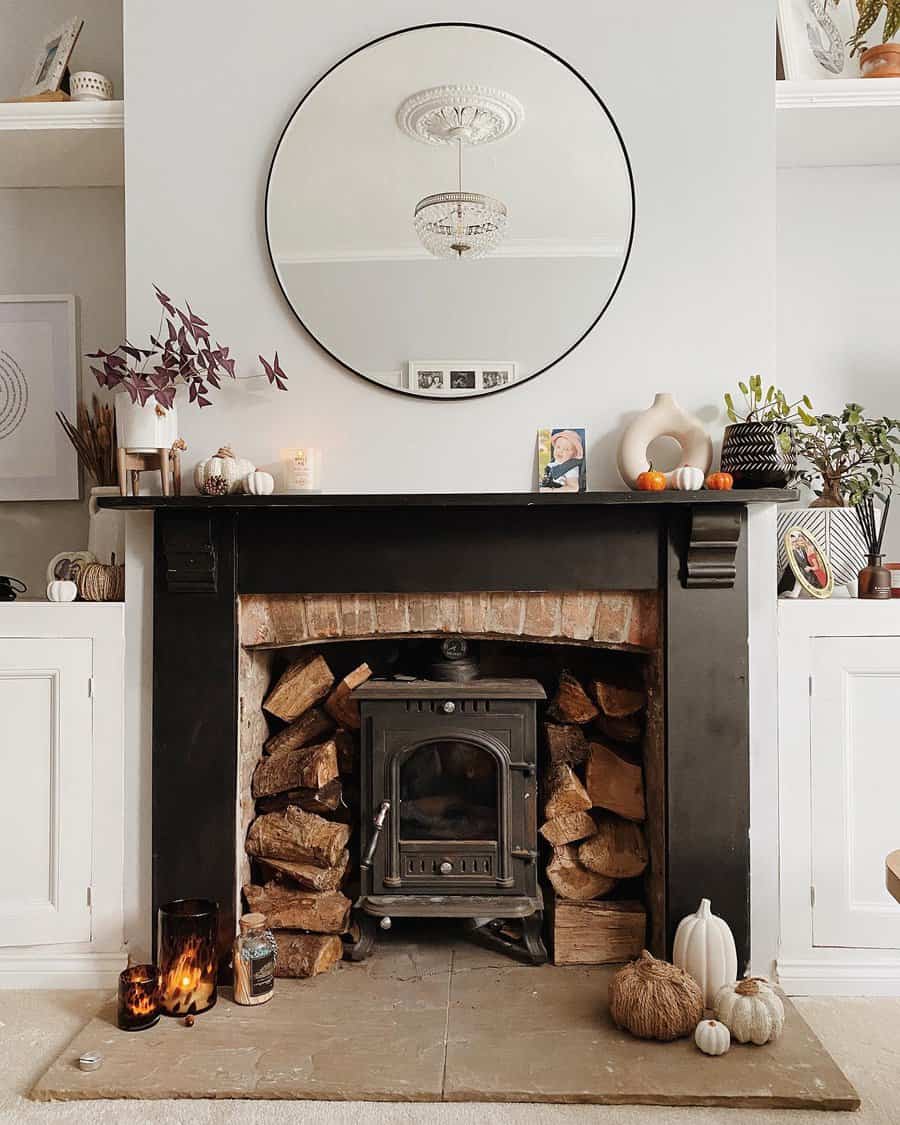 You can place these directly on the mantel if your mantel is larger. If your mantel is smaller, hang them on the wall over the mantel instead. Be sure to choose the right size mirror or framed picture to maintain proper proportions.
4. Minimalist
The key to creating a beautifully minimalist design is to keep the decorative items to a minimum. This does not mean not having any, just being very selective in what you use. Keep the color pallet simple for a neutral living room. There needs to be a balance of light and dark to create visual interest and depth. An all light neutral color scheme will fall flat.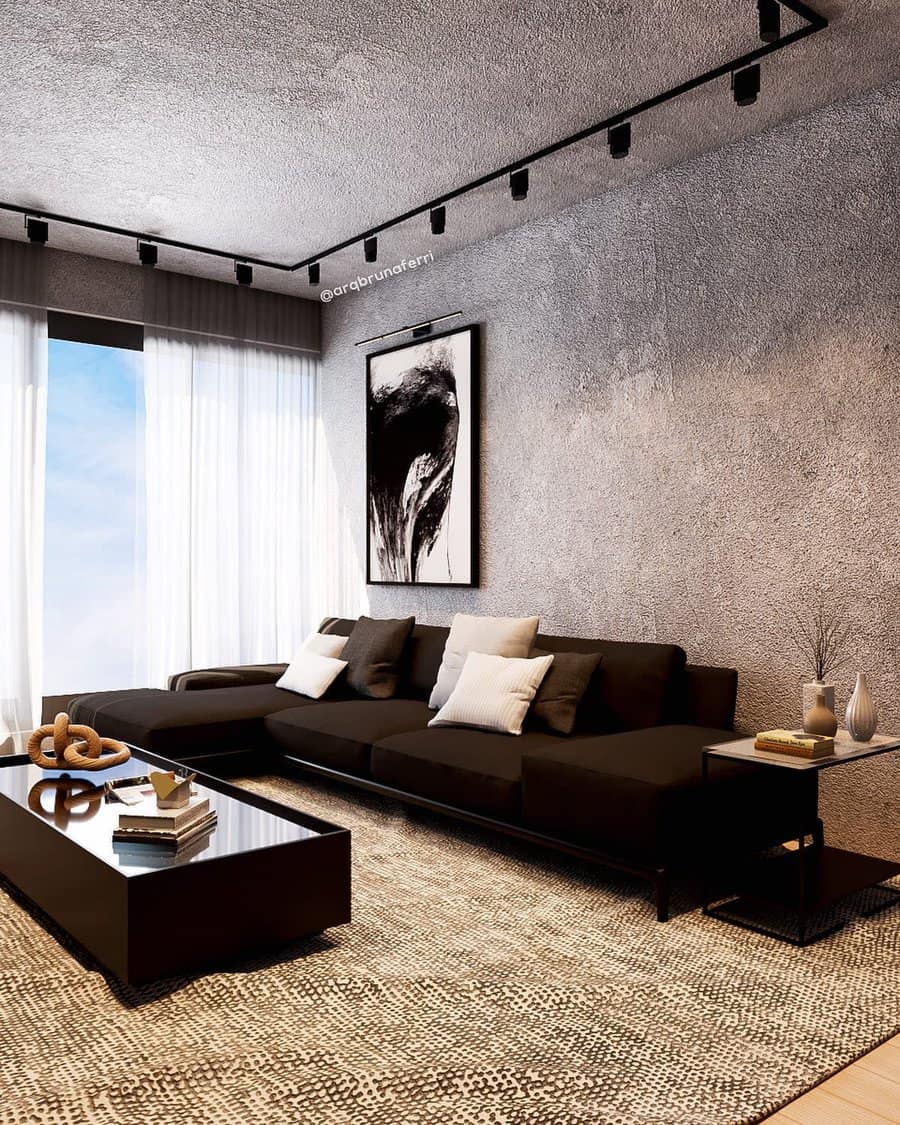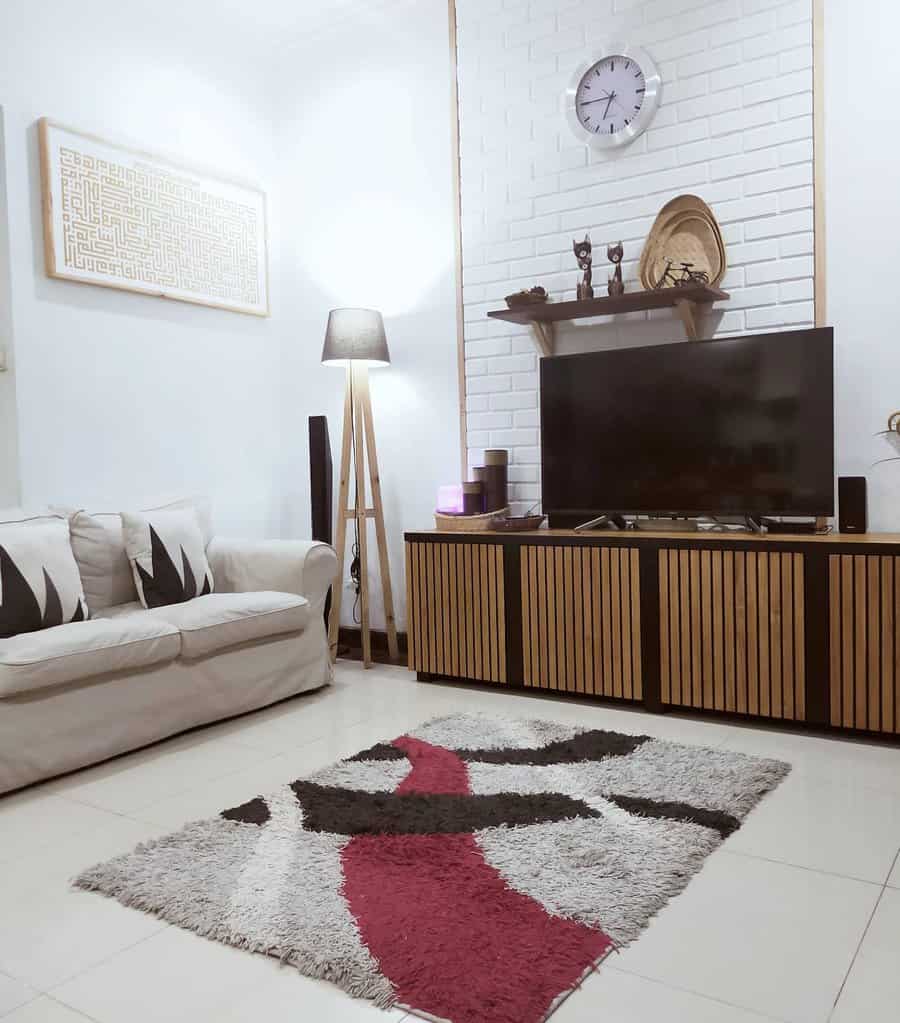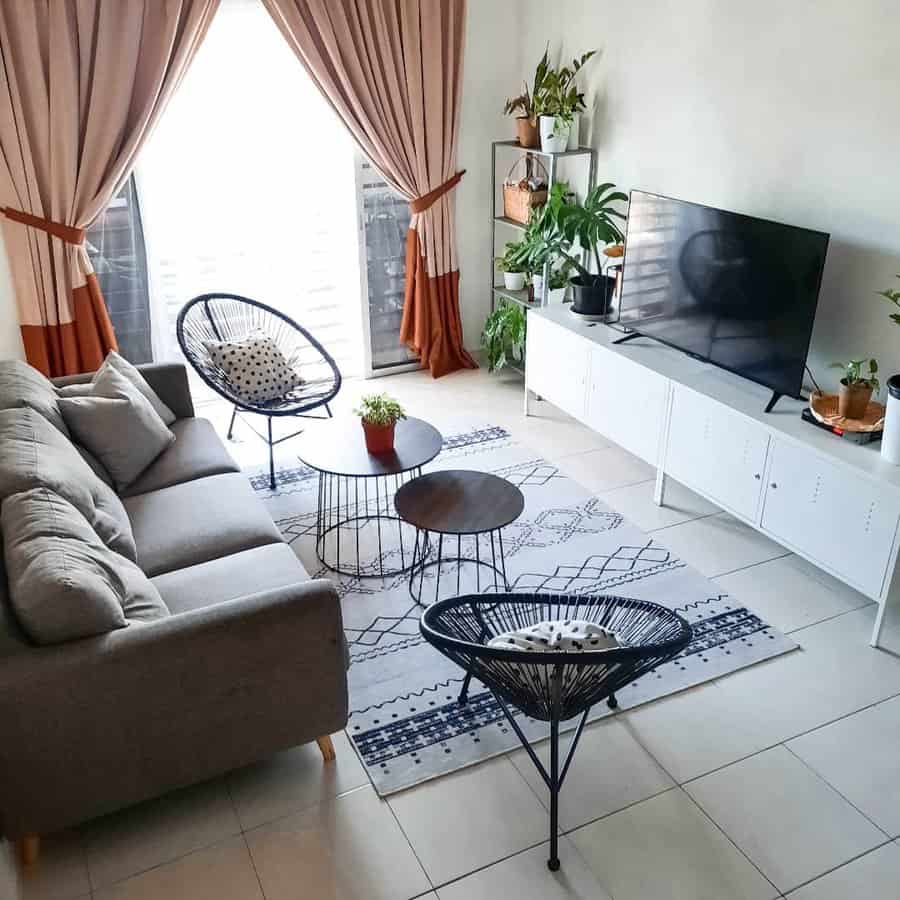 Decide where you want the focal point to be, then add a single decorative item in that focal point area. This could be a decorative bowl on the coffee table, a single vase with grasses on the fireplace mantel, or a large picture hung on the wall over the sofa.
5. Mirror
If you have a small living room, using a mirror as your decor is a perfect solution for adding natural light. Interior designers use this trick because more natural light helps a space feel brighter and more welcoming. Look at where the natural light comes into the room.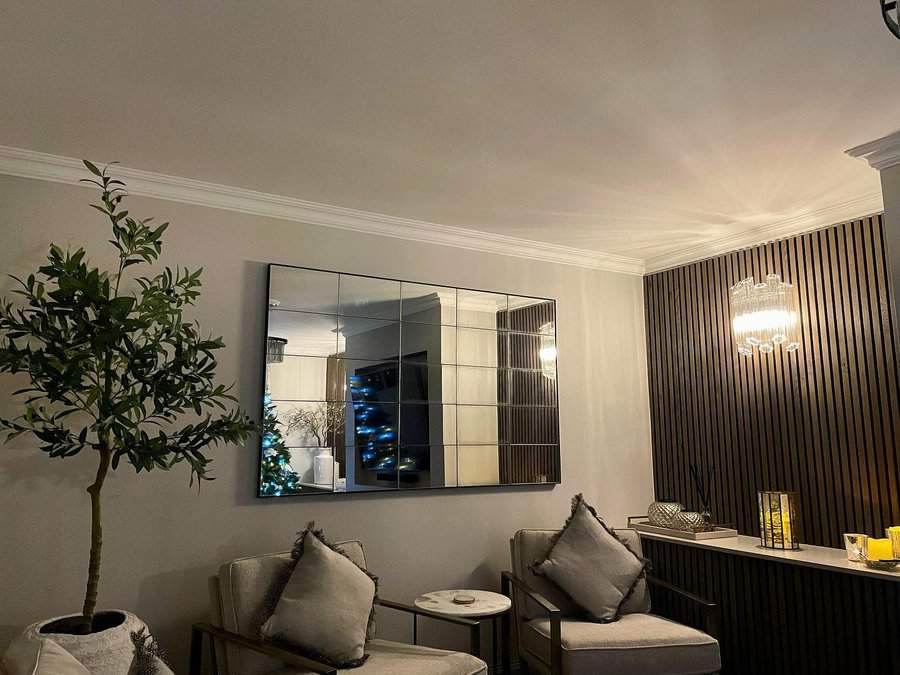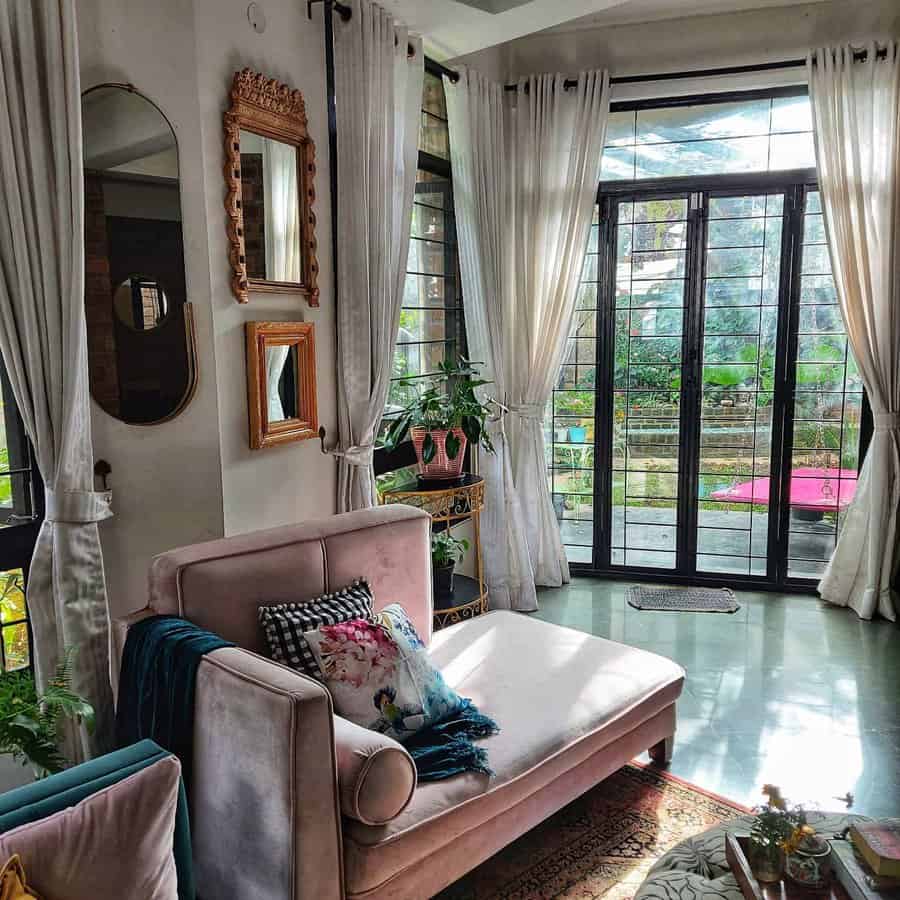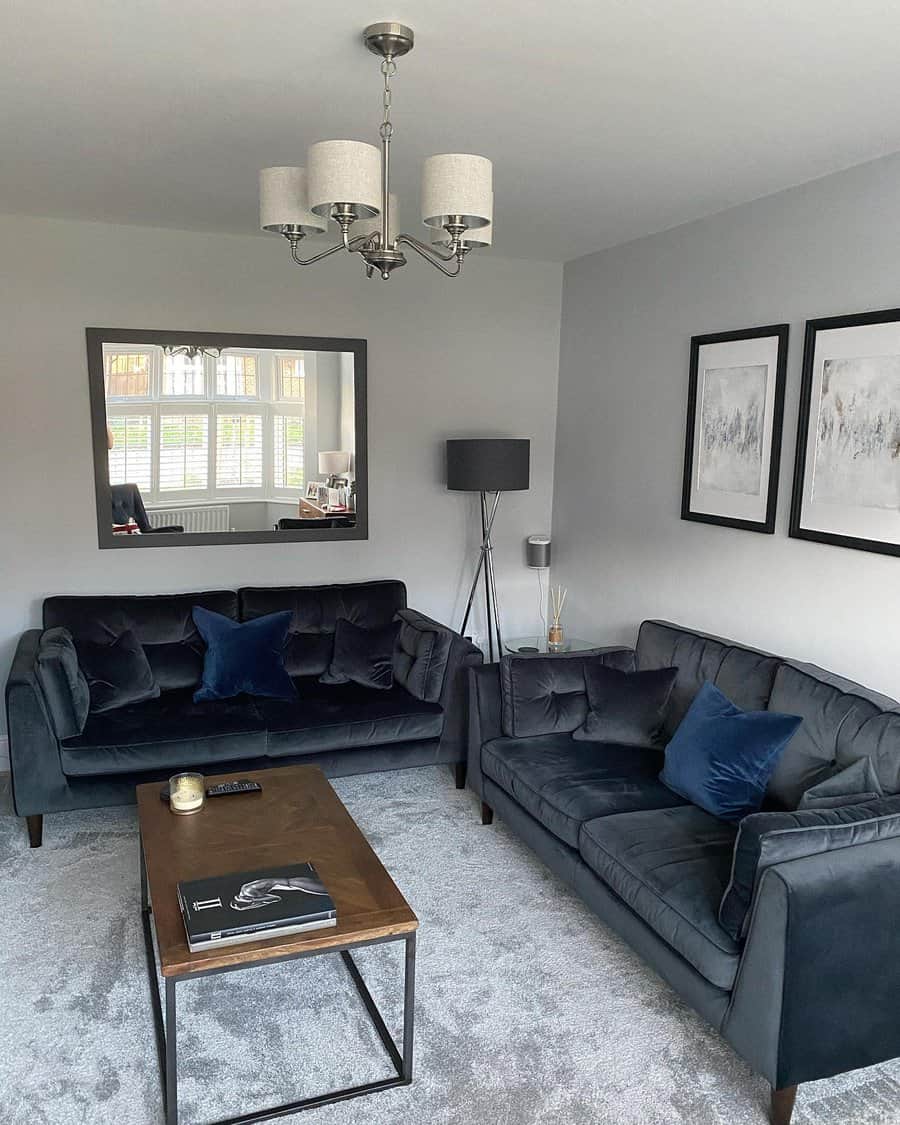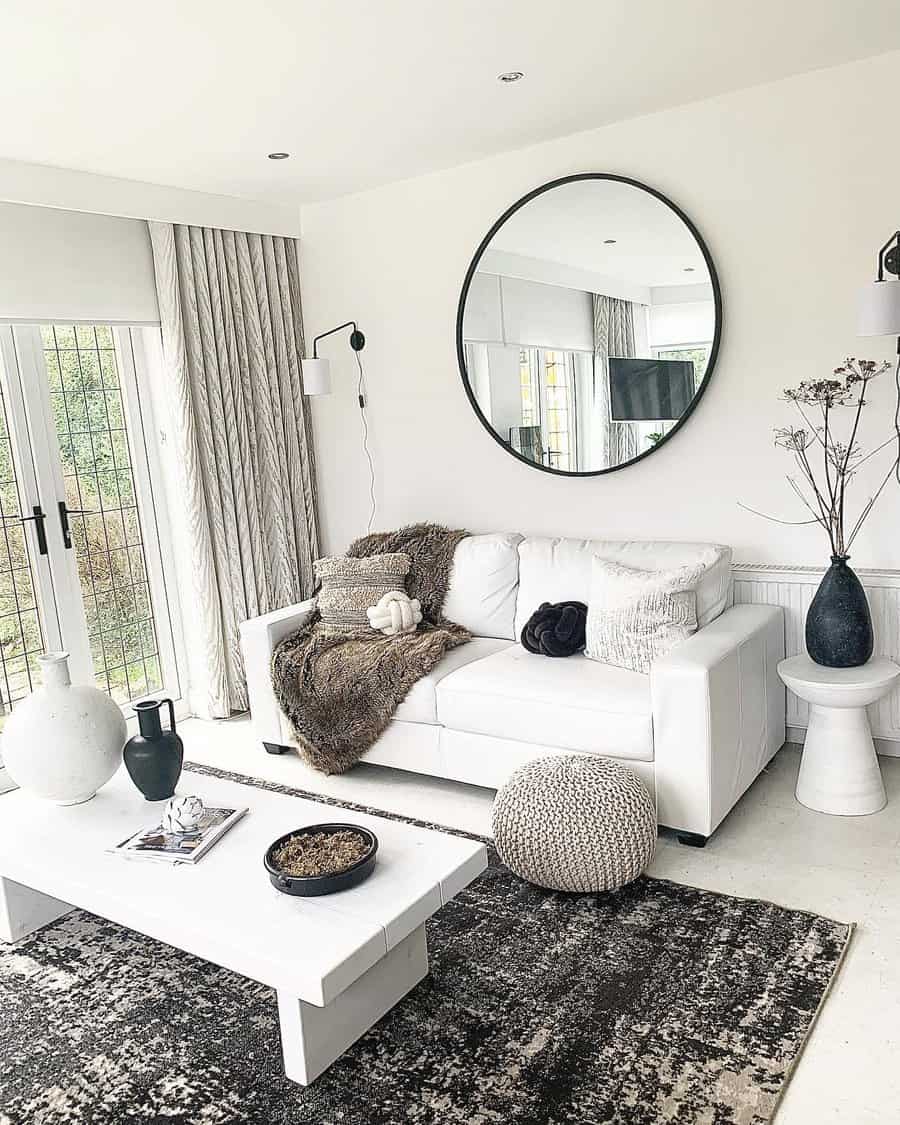 The mirror should be placed where the light comes in for maximum effect. It will then reflect the light to another point in the room. The traditional approach is to hang the mirror on the wall. But you could also place the mirror on a shelf or buy a large mirror that sits on the ground and leans against the wall.
6. Modern
If you want to create a modern living room, do not be afraid to add bold pops of color to your white living room. People often confuse minimalist and modern design. While modern design is clean and clutter-free, it is not bare or simplistic the way minimalism is.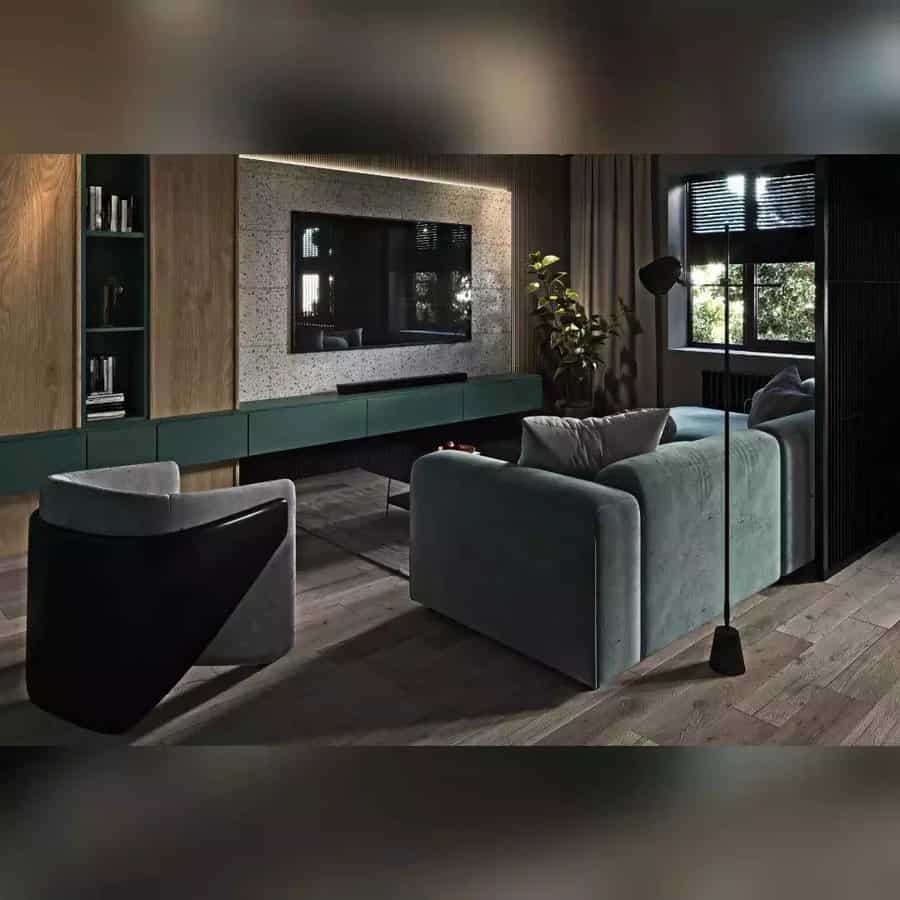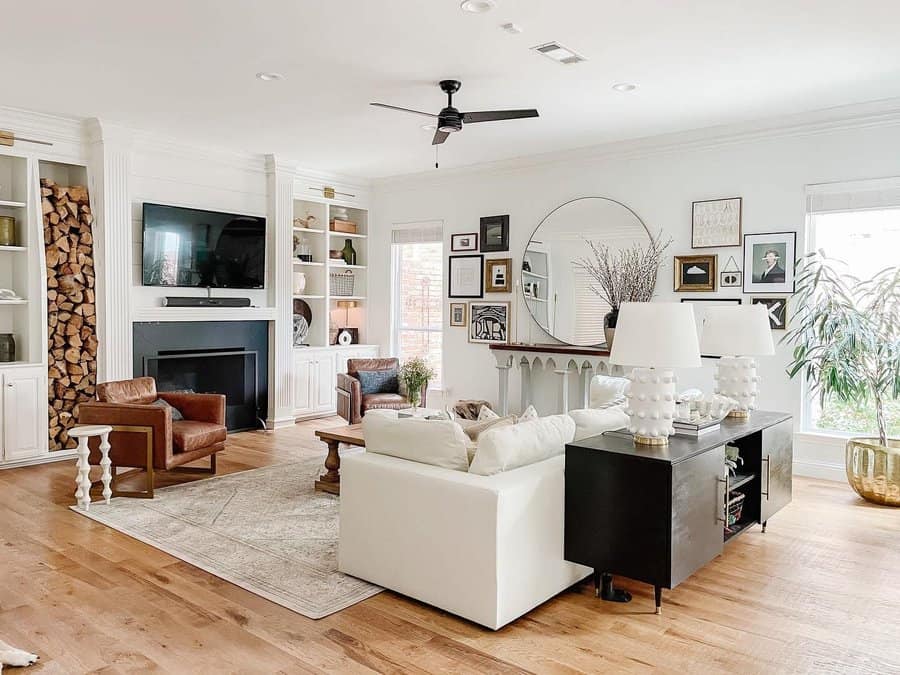 Play with different textiles and textures in your modern living room. Use wood, metal, and fabrics for your decor. Blending the three together creates a fresh feeling space. You could also add a vibrant leafy green plant for a natural pop of color. The decor you choose can have some details but not too many, or it will lean too much towards traditionalism.
See more modern living room ideas here.
7. Mural
Instead of adding extra wall art to your large living room, why not turn the living room into the decor? Take a plain white wall and add a large wall mural. If you are creative, grab some paints and a brush and get to work painting a custom piece of artwork. Modern wallpapers can be an alternative solution for homeowners that are not that creative. Measure the wall and order a custom sized mural. Hang the pieces on the wall and have a full wall design that makes a bold statement in your living room.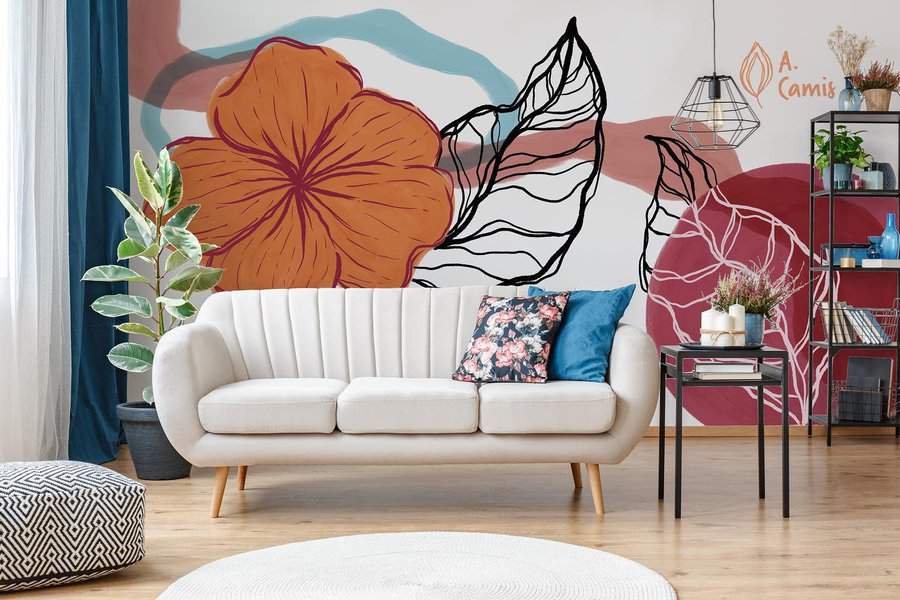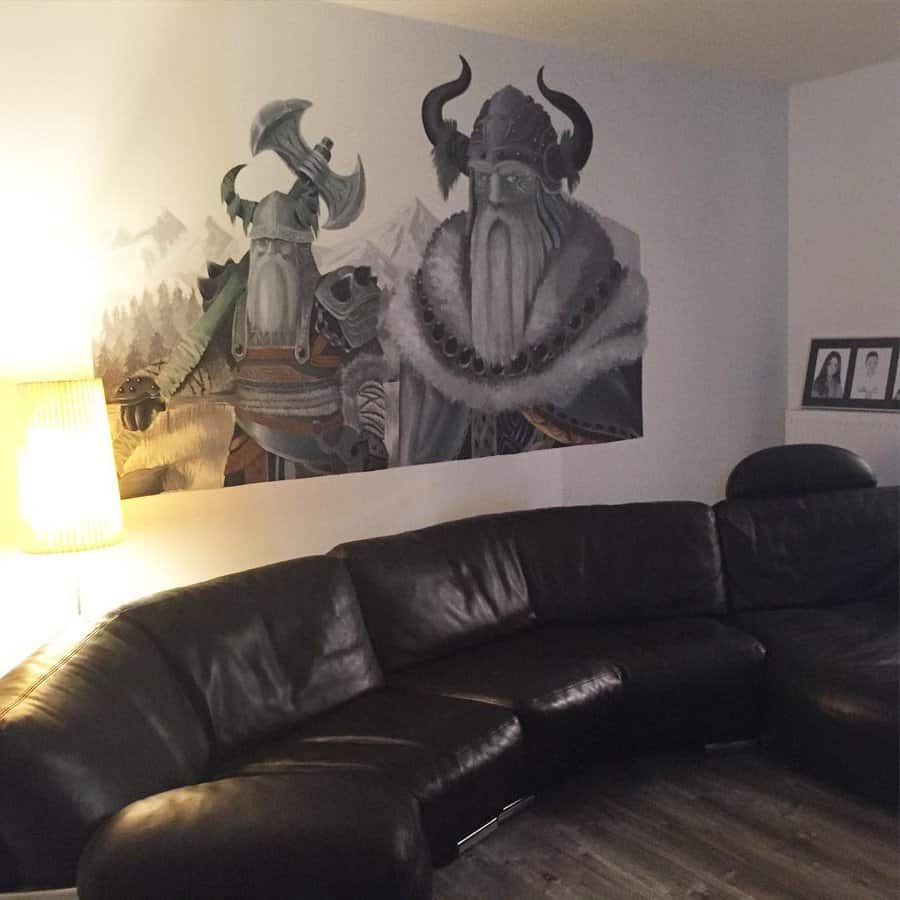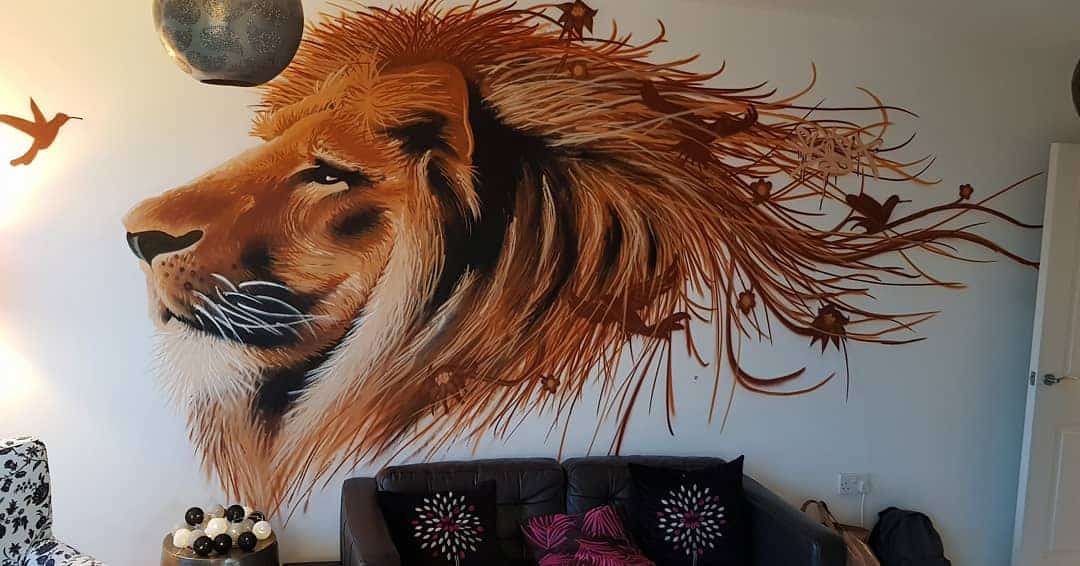 Traditional murals are scenic pictures, such as a landscape. Modern murals have large scale designs, such as a single flower taking up a quarter of the wall space. The difference would be looking at a mural that features a meadow of wildflowers or a single bunch of flowers.
See more wall art ideas for a living room here.
8. Painting
If you love art, create a gallery wall in your living room. This is a perfect use of a large blank wall that you aren't sure what to do with. This is one of those DIY projects that anyone can do. Adapt the display to complement the rest of the living room. You could match all of the frames to be the same size and design. Then arrange them lined up vertically and horizontally. This creates a minimalist look.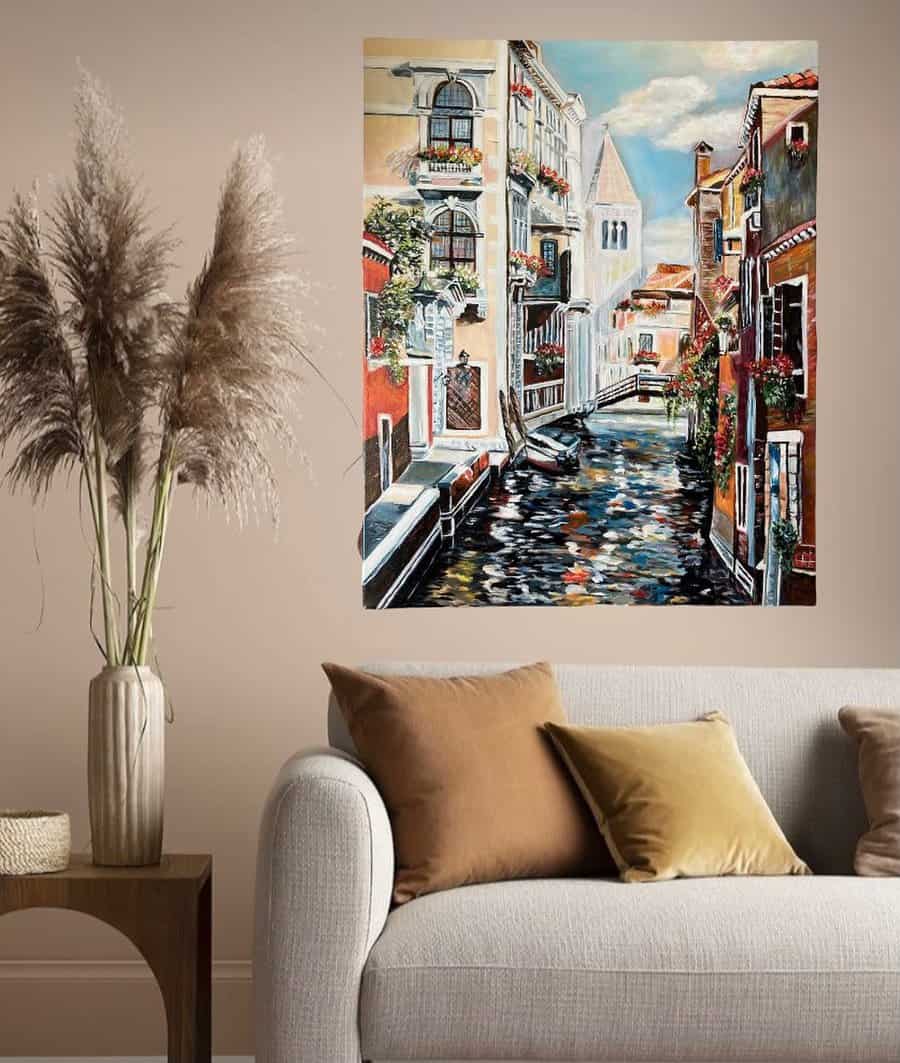 For a more creative design, use complementary but different frames and arrange them with wall decor in a scattered design on the wall.
9. Plants
Adding plants to your contemporary living room design will give it a touch of nature that creates a welcoming space. Plants are an easy home decor solution because they add natural color that won't compete with your chosen color scheme.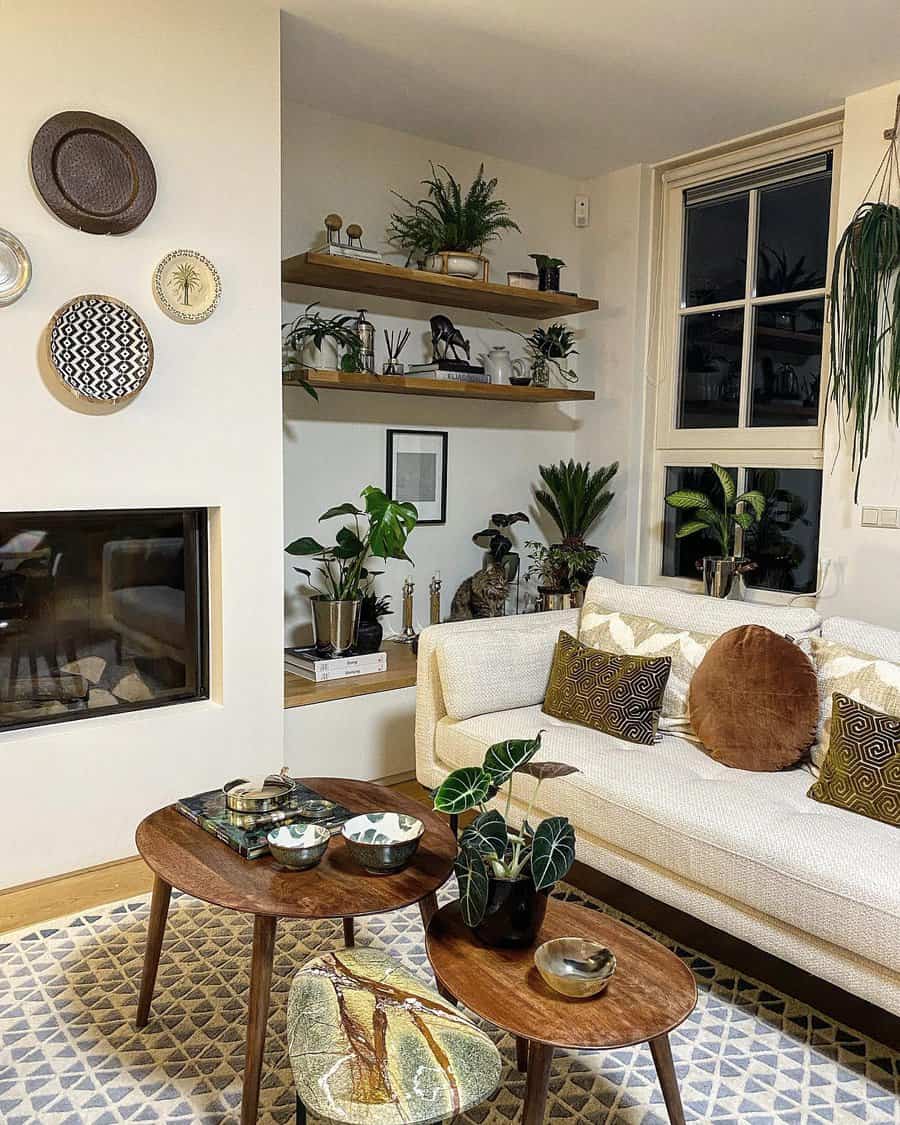 To ensure that your chosen plants thrive in your living room, pay attention to the amount of light they will get. Match the amount of light to the needs of the plant. If you are not good about remembering to water the plant, then look for plants that prefer arid environments.
10. Shelves
Adding shelves to your living room walls gives you more flexibility in implementing living room ideas. Mount a single large shelf or several smaller ones. This approach works well in a small space because wall mounted shelves do not take up valuable floor space.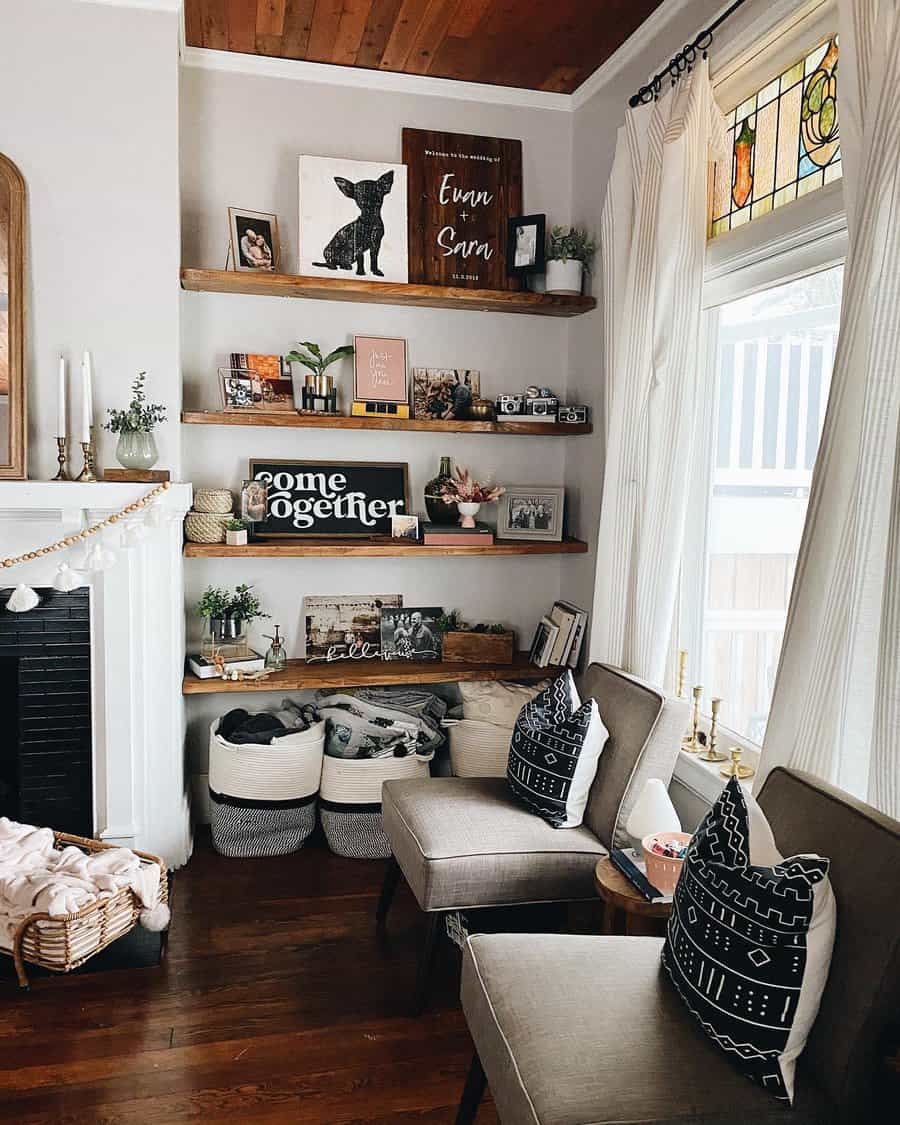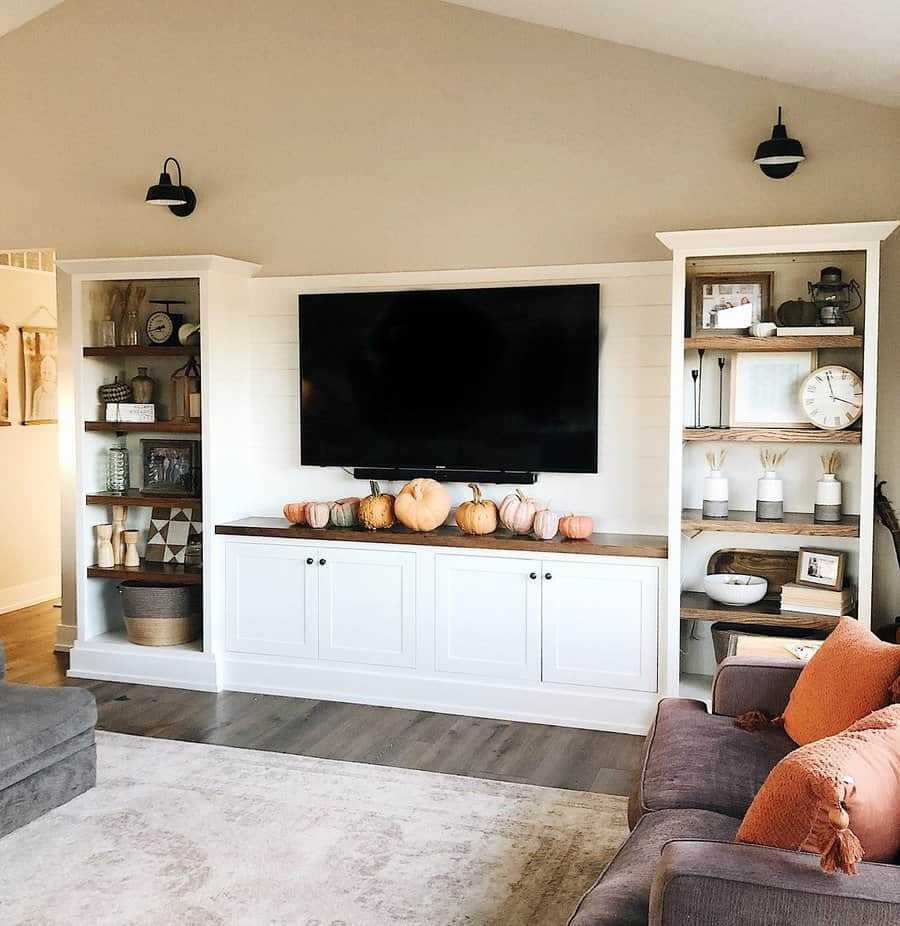 You can then move around and change out the decor on the shelves without having to make more holes in your walls. This is essential if you live in an apartment because many leases specifically state that tenants need to limit the number of holes they make.
11. Sofa
The sofa is the primary furniture piece in the living room. It is the largest piece and is typically centrally located. Because of this, you can highlight the sofa and its natural stance as the focal point. Frame the sofa with accent chairs on one or both sides. These chairs could be a part of a matching set or of a different design that compliments your sofa.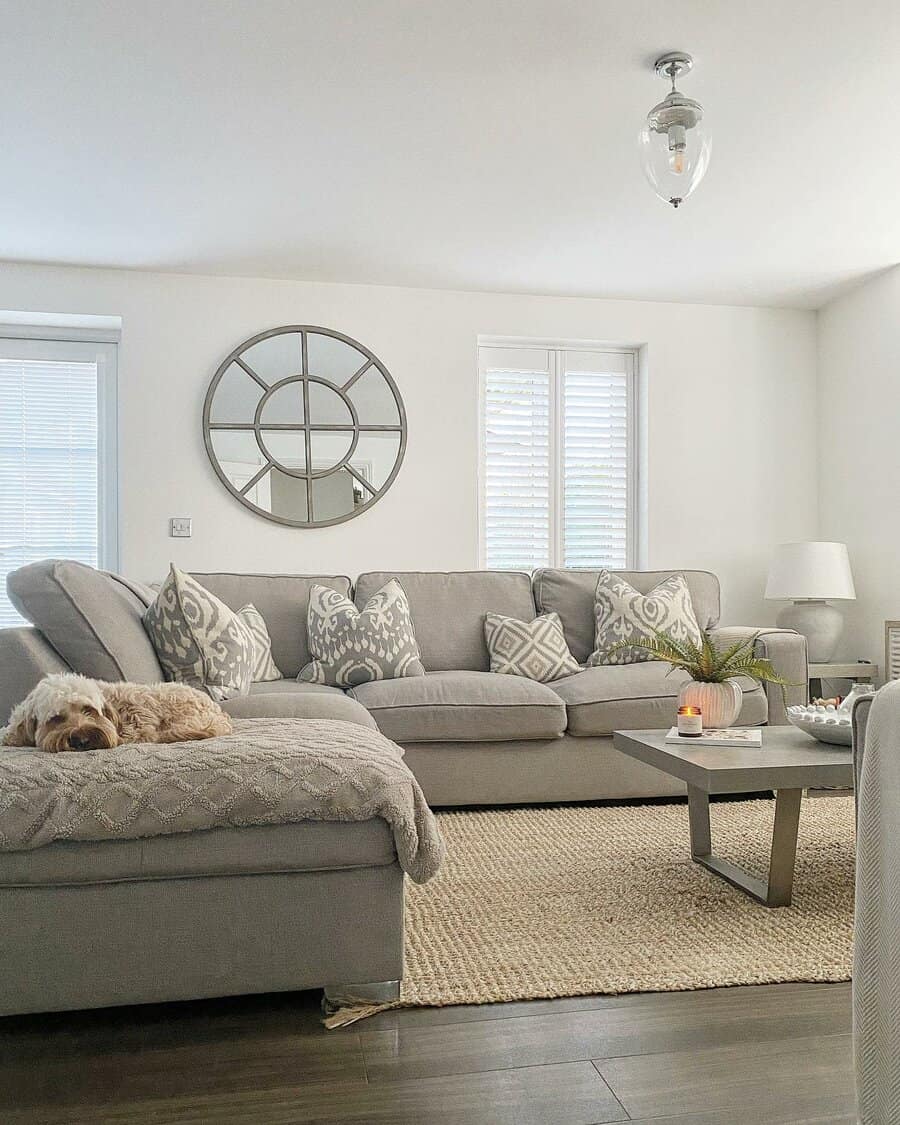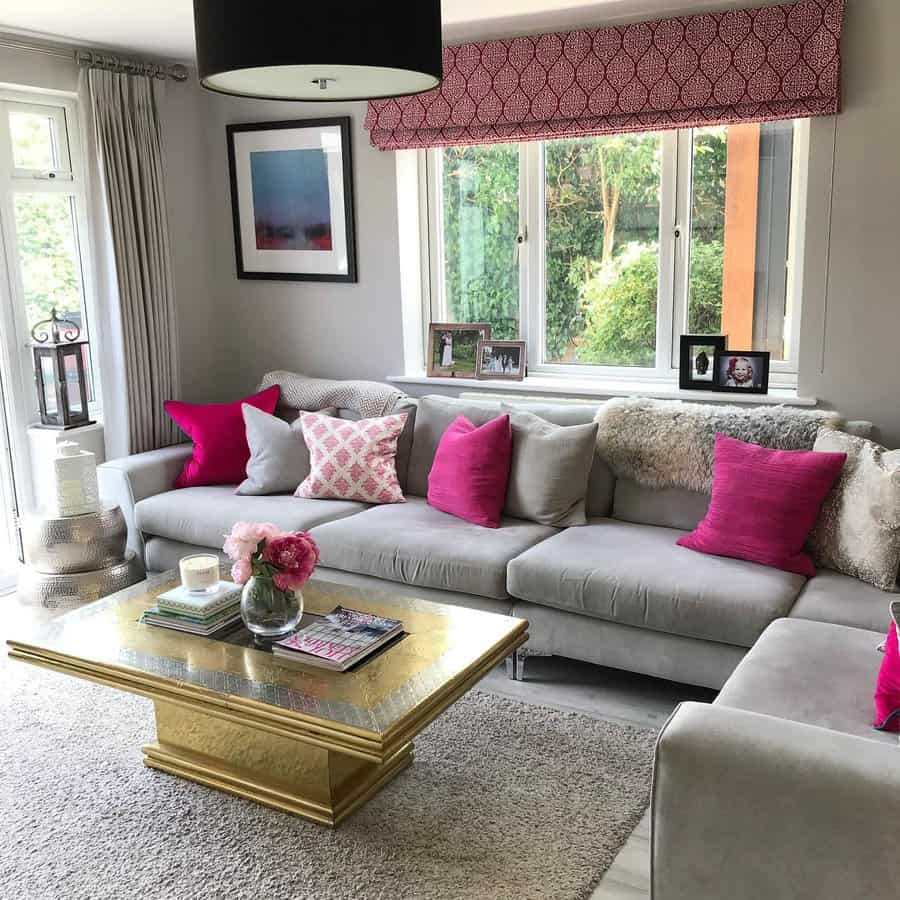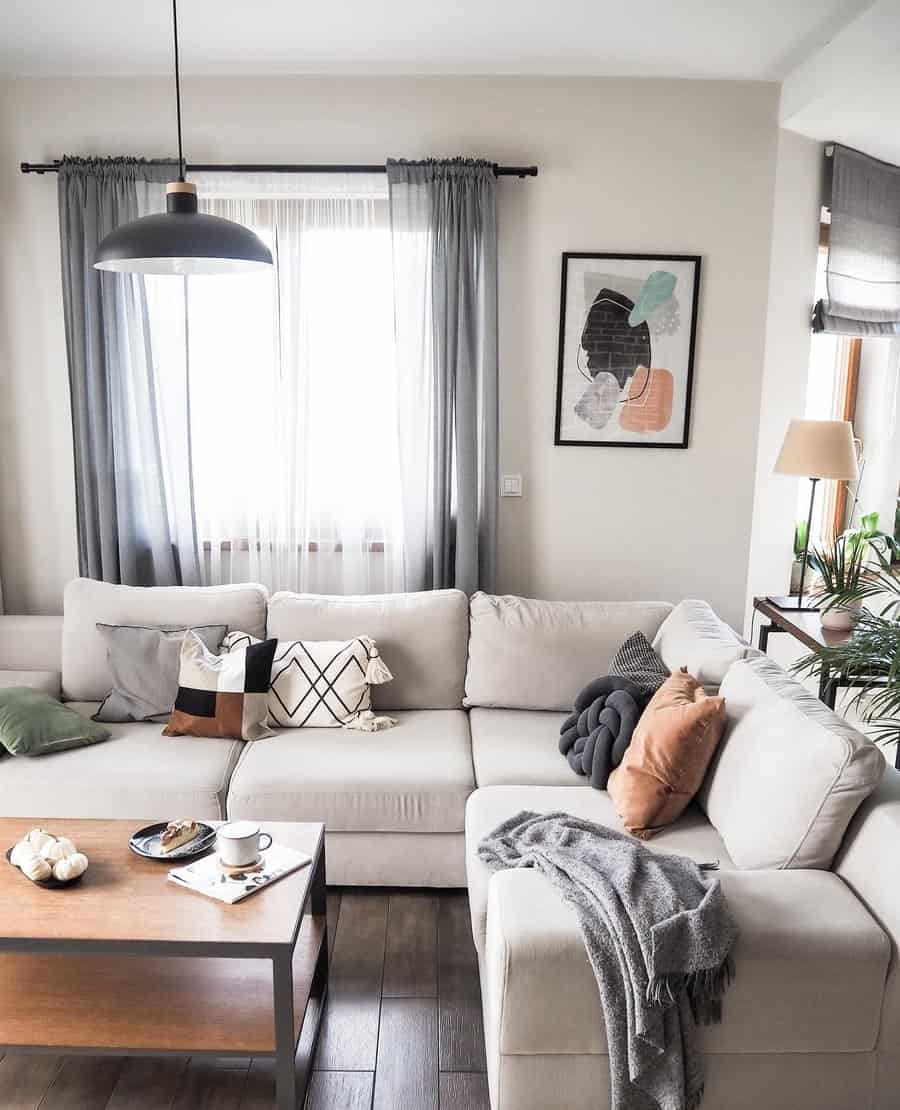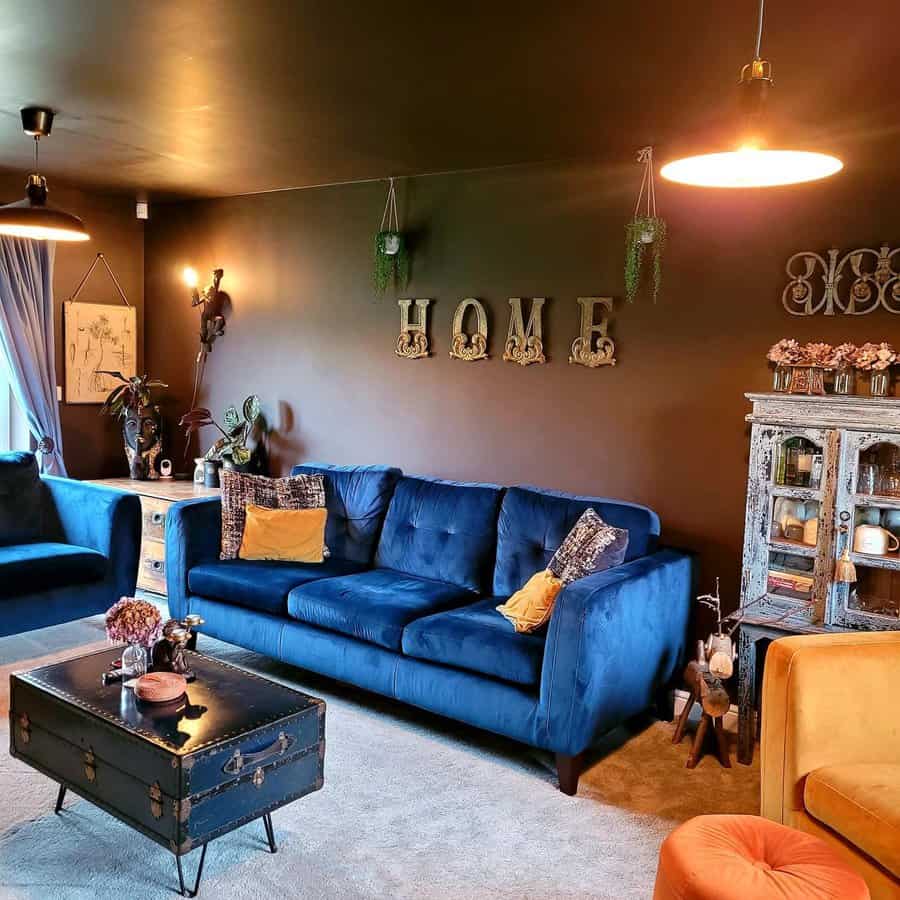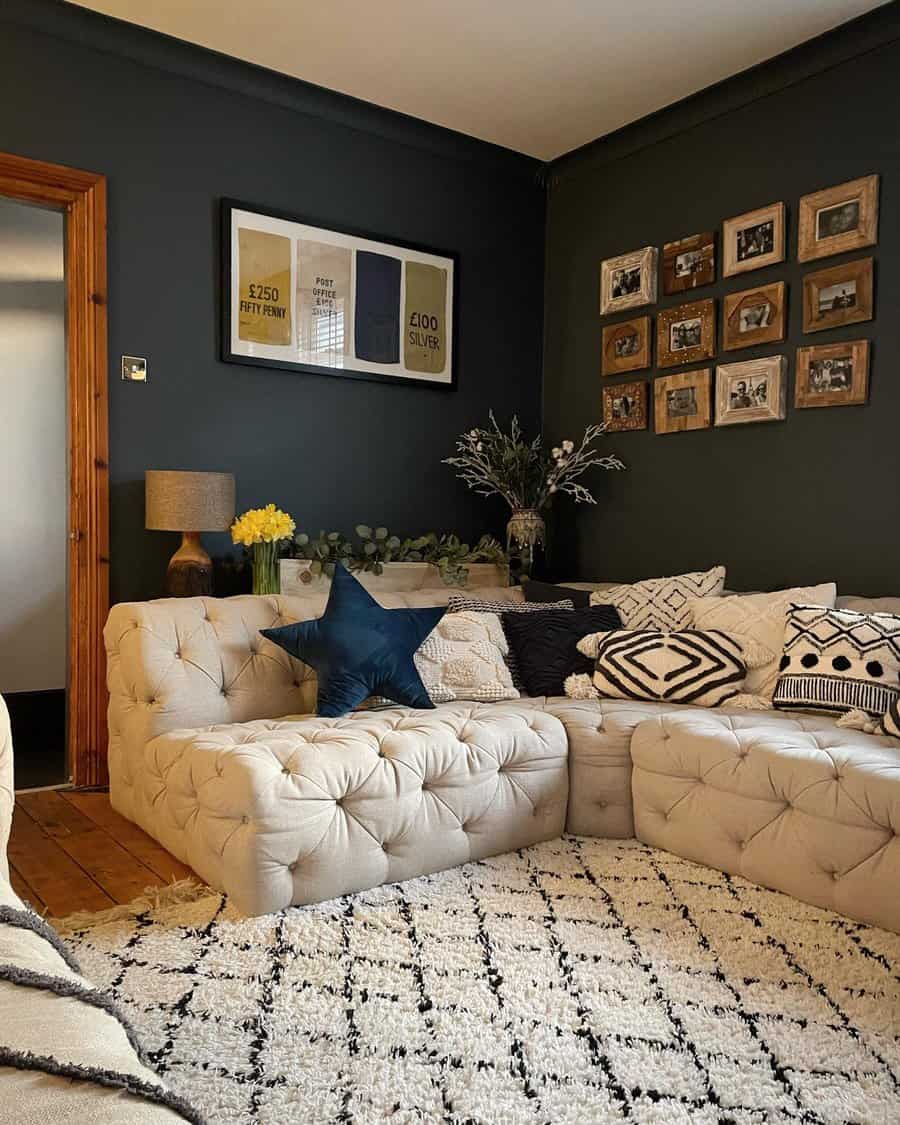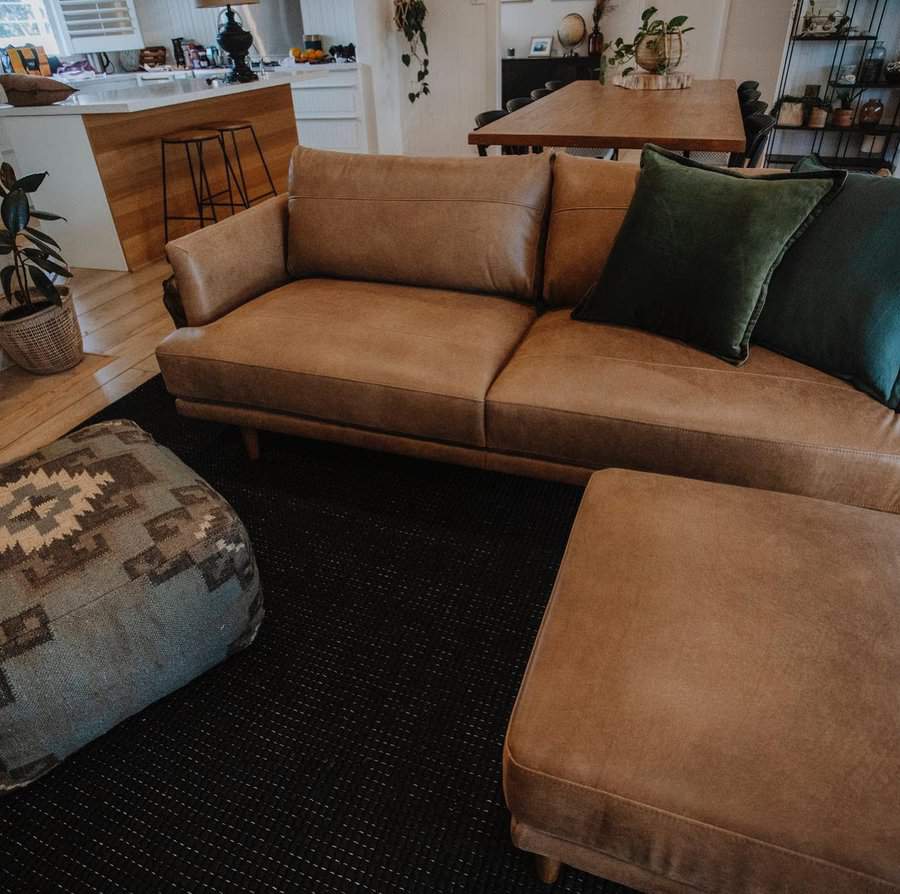 Visually tie the large furniture pieces together with throw pillows. Doing this can bring a single accent color throughout the room. If your sofa is looking a bit tired, consider covering it up with a cover. This can give your sofa a refresh without having to buy a new sofa.
12. Table
It is not enough to have seating in your living room. You also need tabletop surfaces for setting down drinks, personal items, or anything else. Adding a coffee table also helps tie a room together.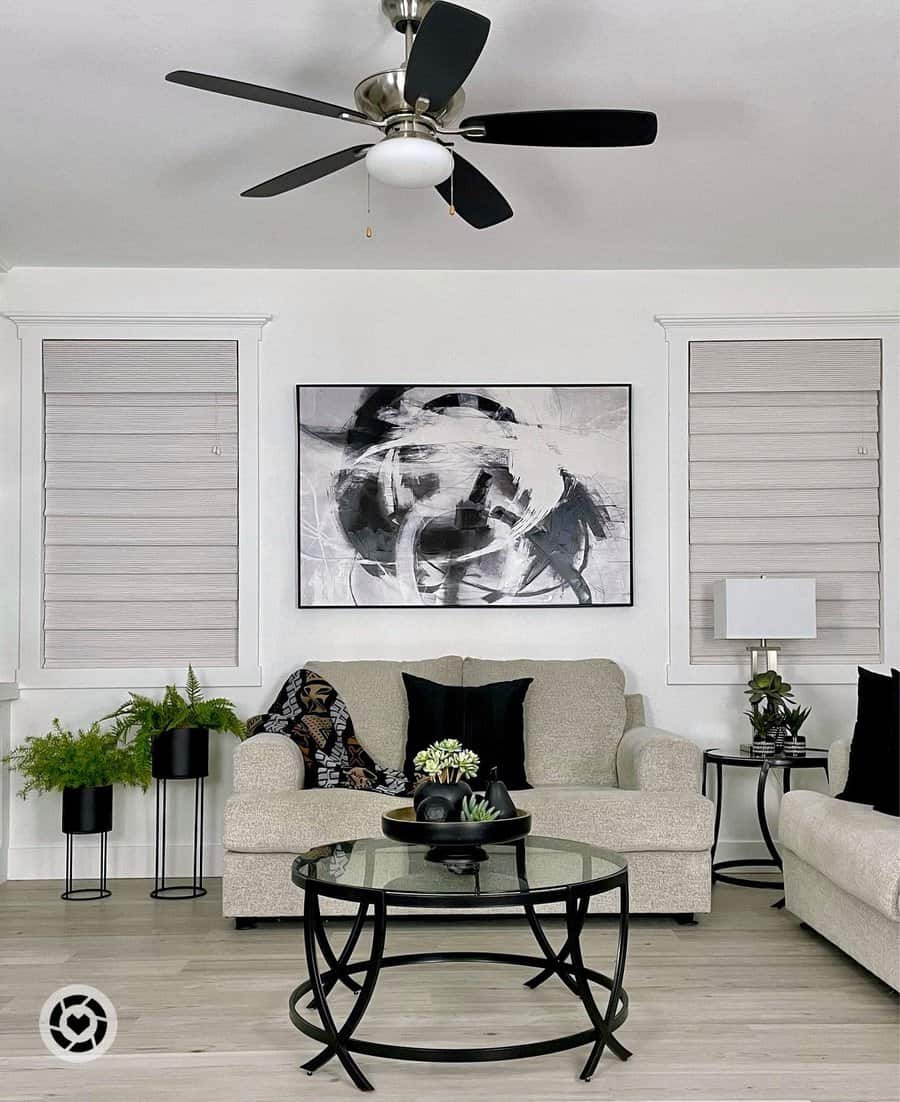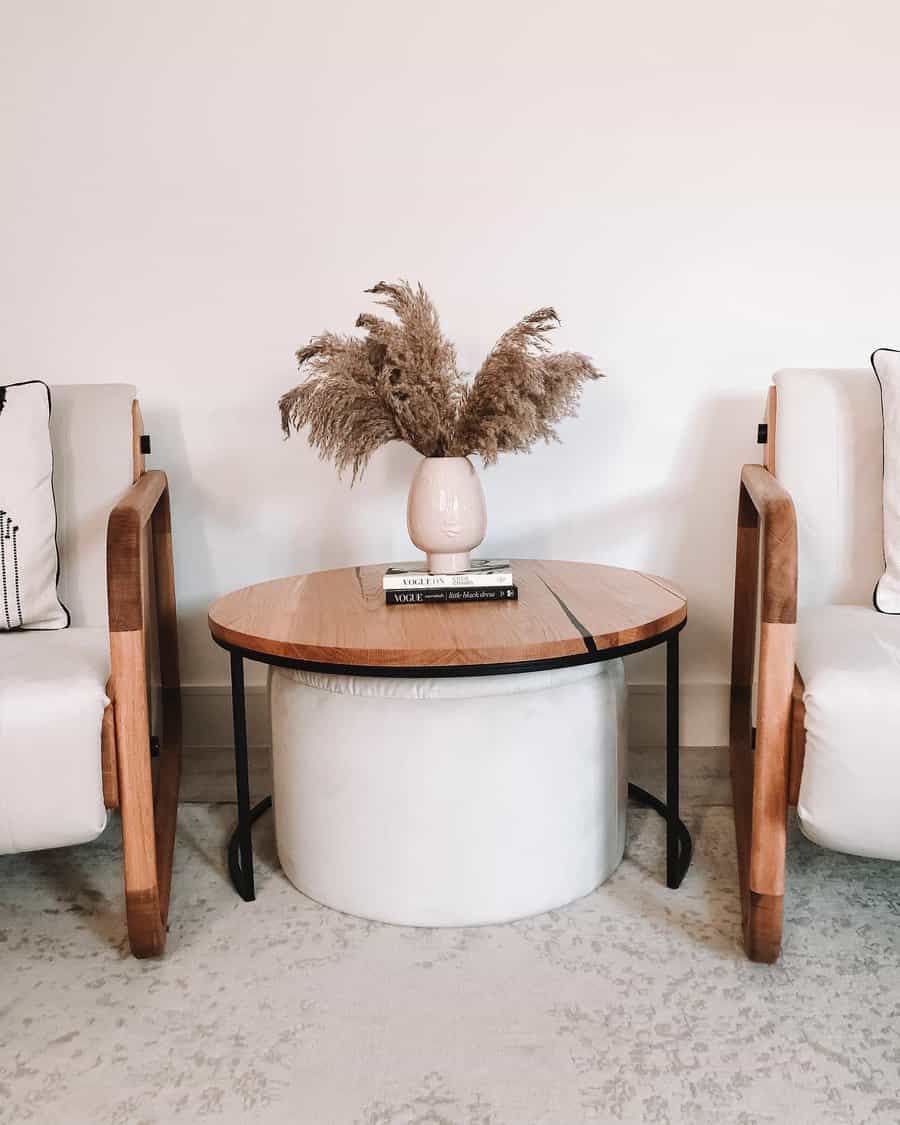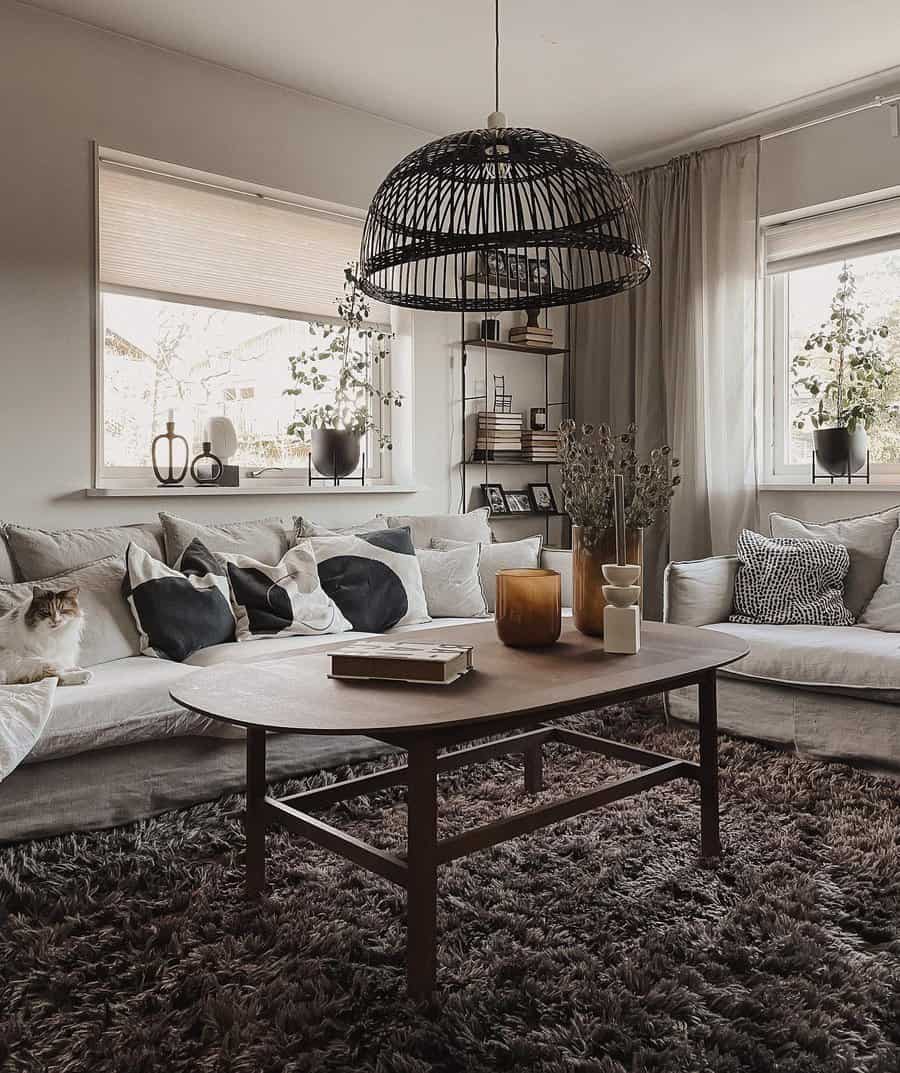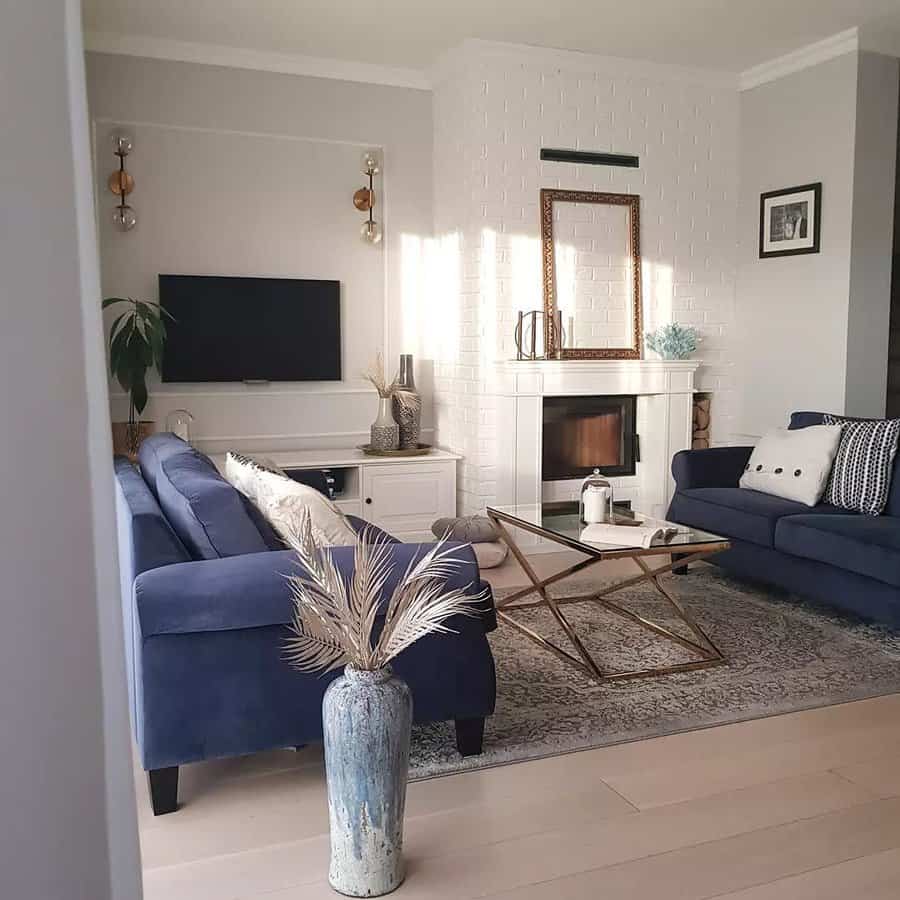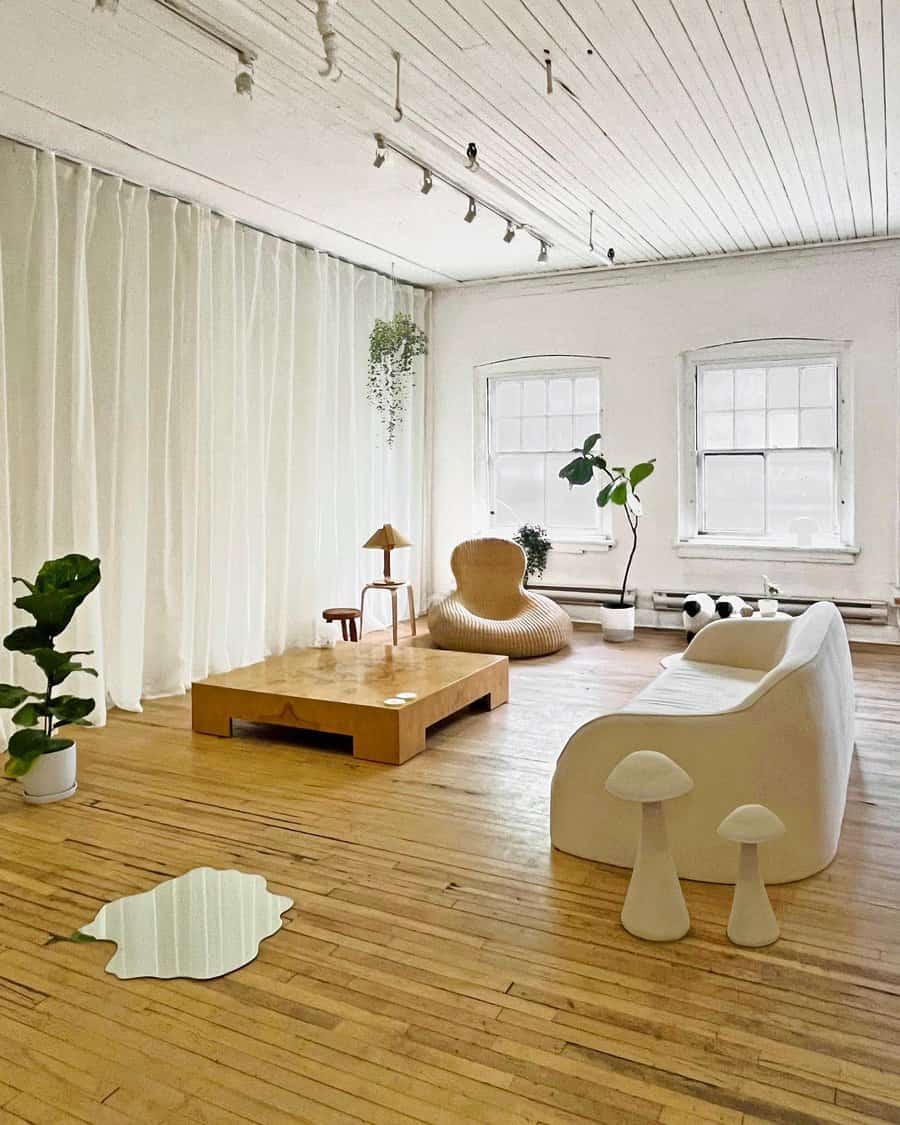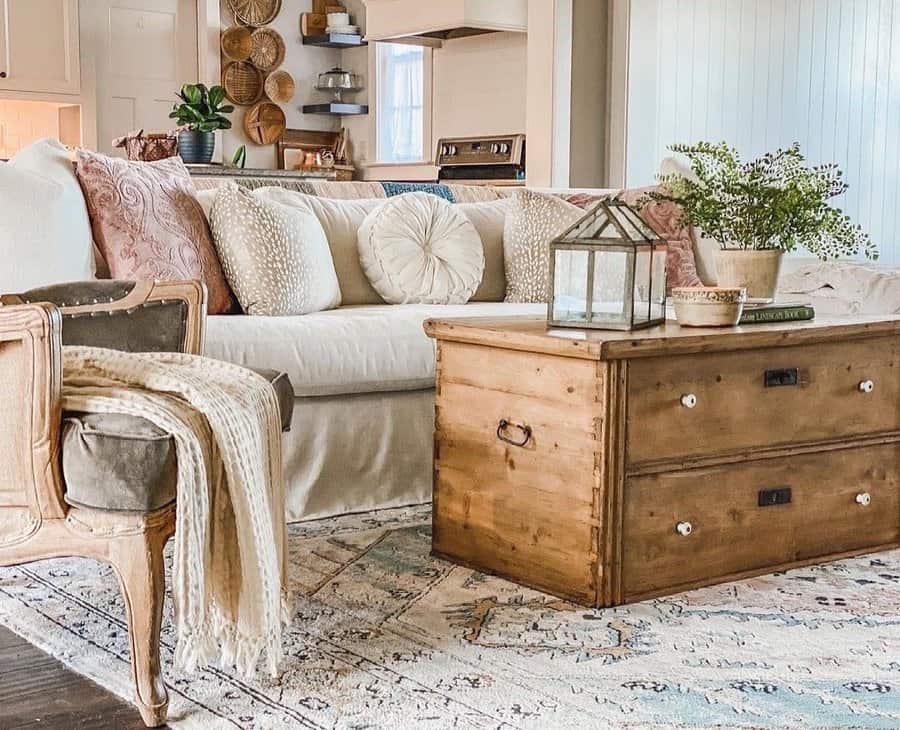 If you have spread an area rug on the floor space, adding a coffee table will help ground the rug in the space. Framing the sofa with coffee tables can also add balance to the living space. To create a formal living room, add decor to these tables. It does not need to be a lot. A single framed picture on the end table or a bowl on the coffee table is plenty.
Living Room Decor FAQs
Is it okay to have a mirror facing your bed?
If your living room looks boring, start with the color scheme. If it is all bland neutrals, it is time to inject some color into your design. Next, look at the furniture, if it is all overly matching and looks the same, then it is time to mix things up with different accent pieces. Try adding new decor to the walls or on flat surfaces.
Where do I start decorating my living room?
Always start with the furniture you want to use. Then you can add an area rug and light fixtures to complement the furniture. Finish with decor. You can look for pieces that reflect the style you've created by using similar colors or textures. It can help to choose a statement piece that will become the focal point in the room. Then choose smaller pieces to accent your main piece.
What is the 60 30 10 decorating rule?
The 60/30/10 rule refers to the colors that you use when decorating a room. You should choose three colors for your color scheme. The first color is the primary color that you will use in 60 percent of the room, making it the dominant color in the room. The next color is the secondary color and should be used in 30 percent of the room. The third and final color is an accent color. It should be used sparingly in only 10 percent of the room.