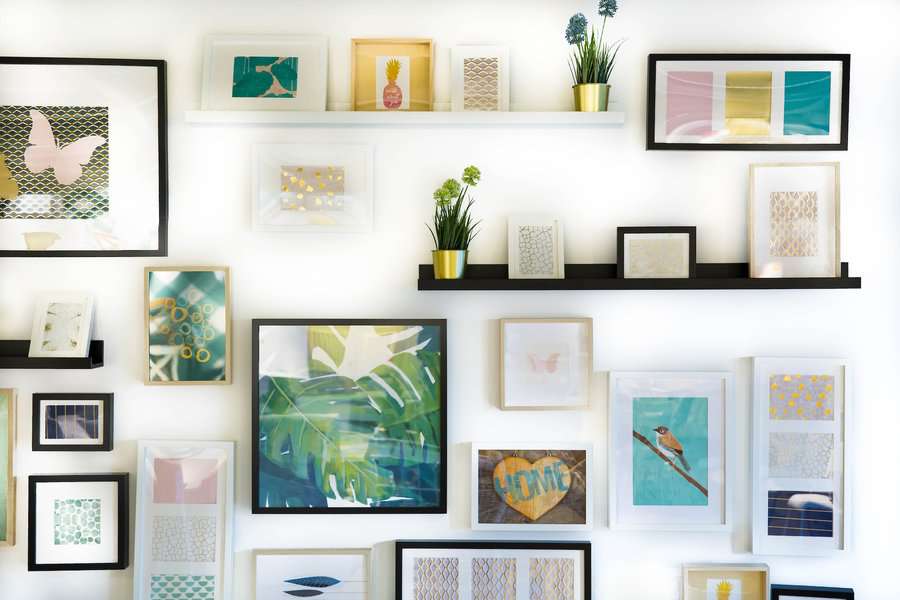 31 Wall Art Ideas for Living Room
Living room wall decor helps define the overall aesthetic you want to convey. Choosing the best wall decor idea complements your living room's existing furniture and provides inspiration for the rest of the room's details.
We've put together 31 of the best wall art ideas for living room spaces. From simple DIY projects to creative gallery walls, these awesome concepts will help you beautifully fill your living room wall space.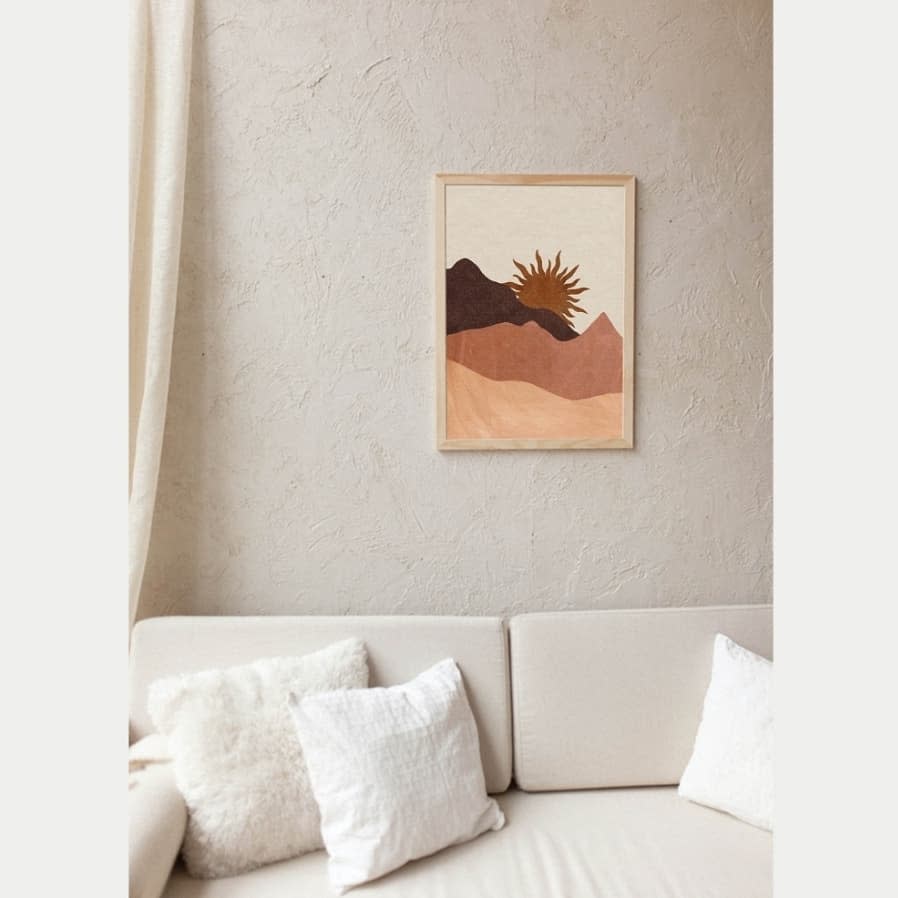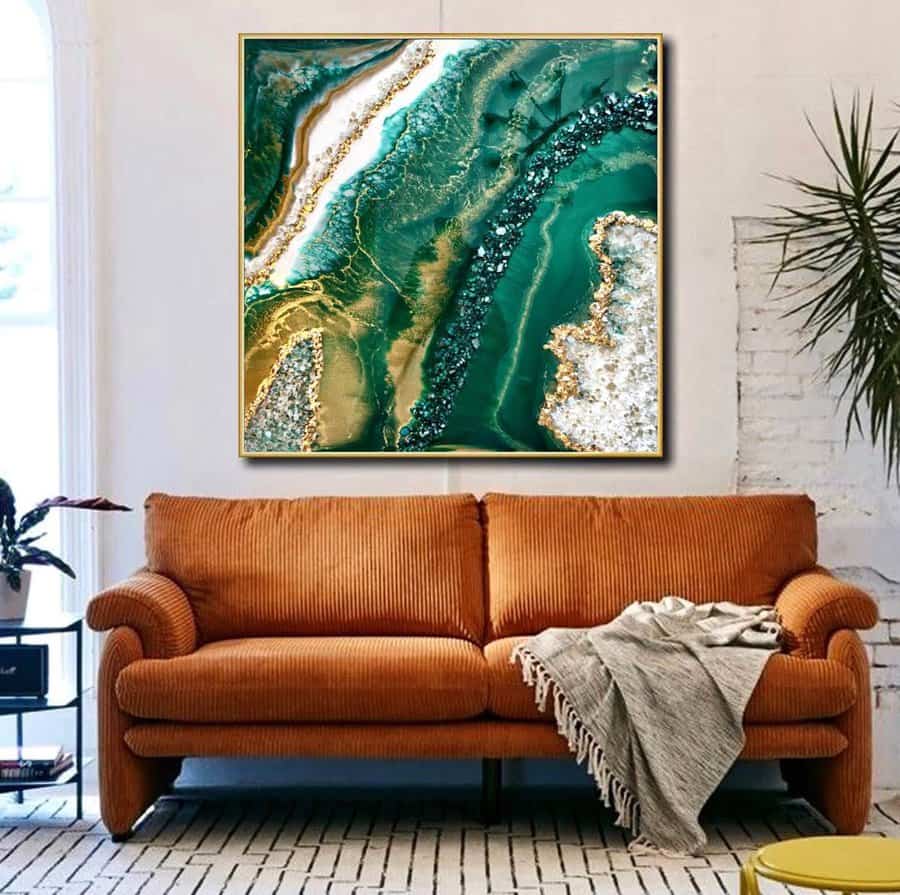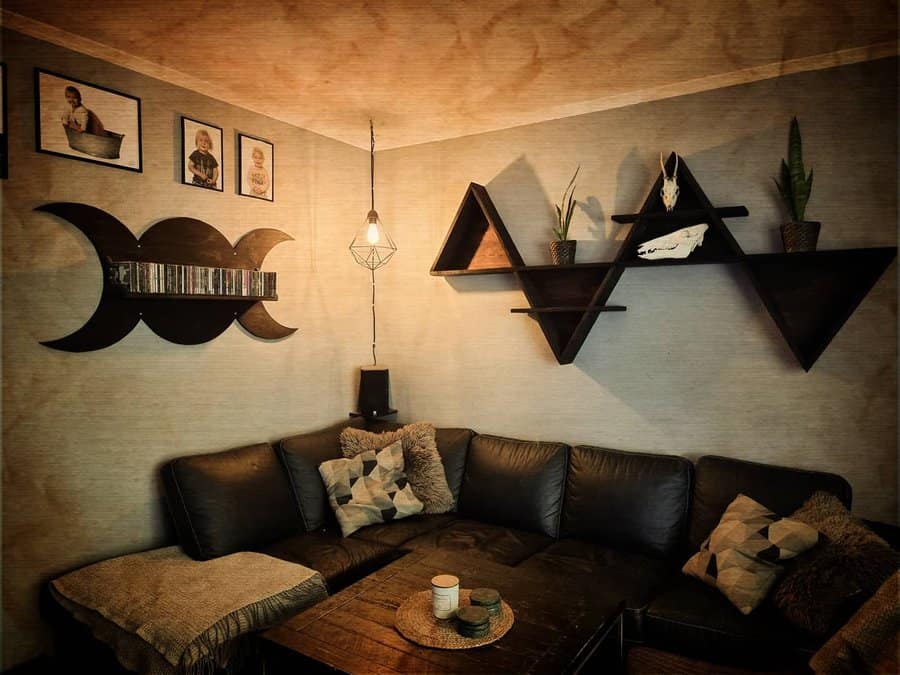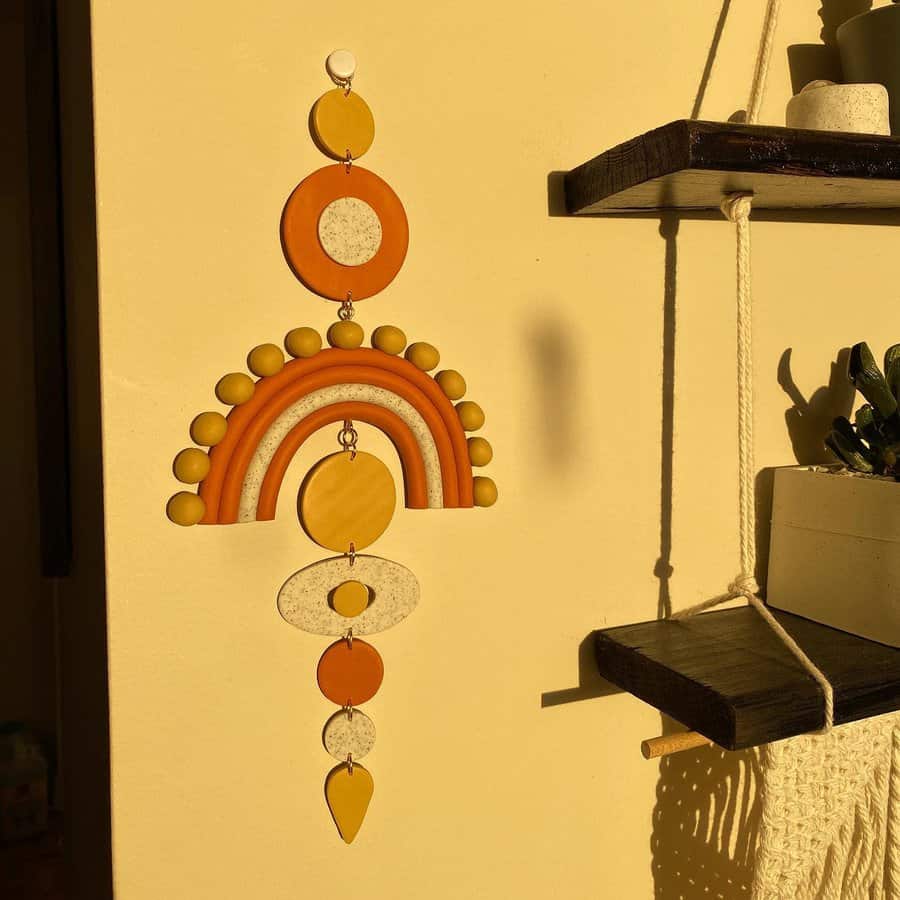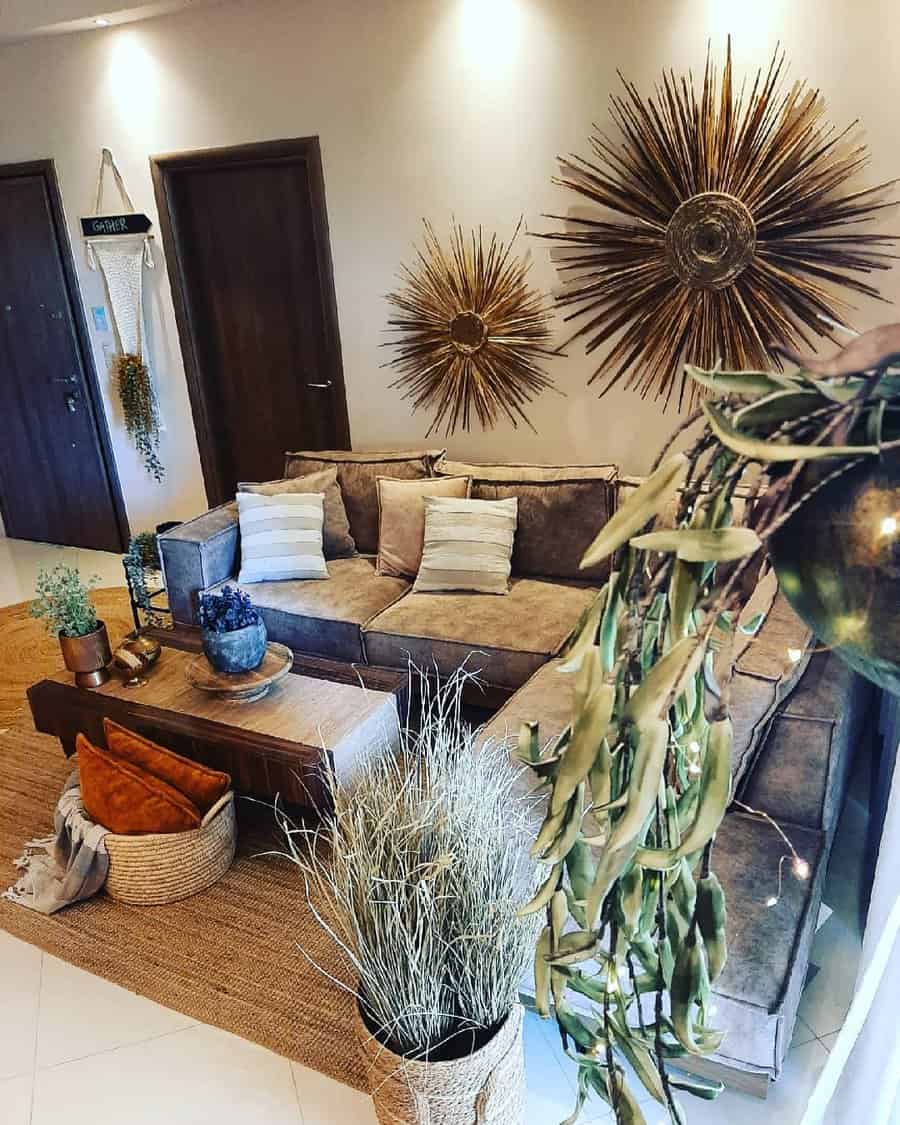 2. Decorative Lighting
Few people think of lighting when it comes to wall decor ideas, but it's one of the easiest ways to add a great deal of ambience to your room decor. Whether in the bedroom, dining room, or living room, decorative lighting is an excellent way to elevate your living space.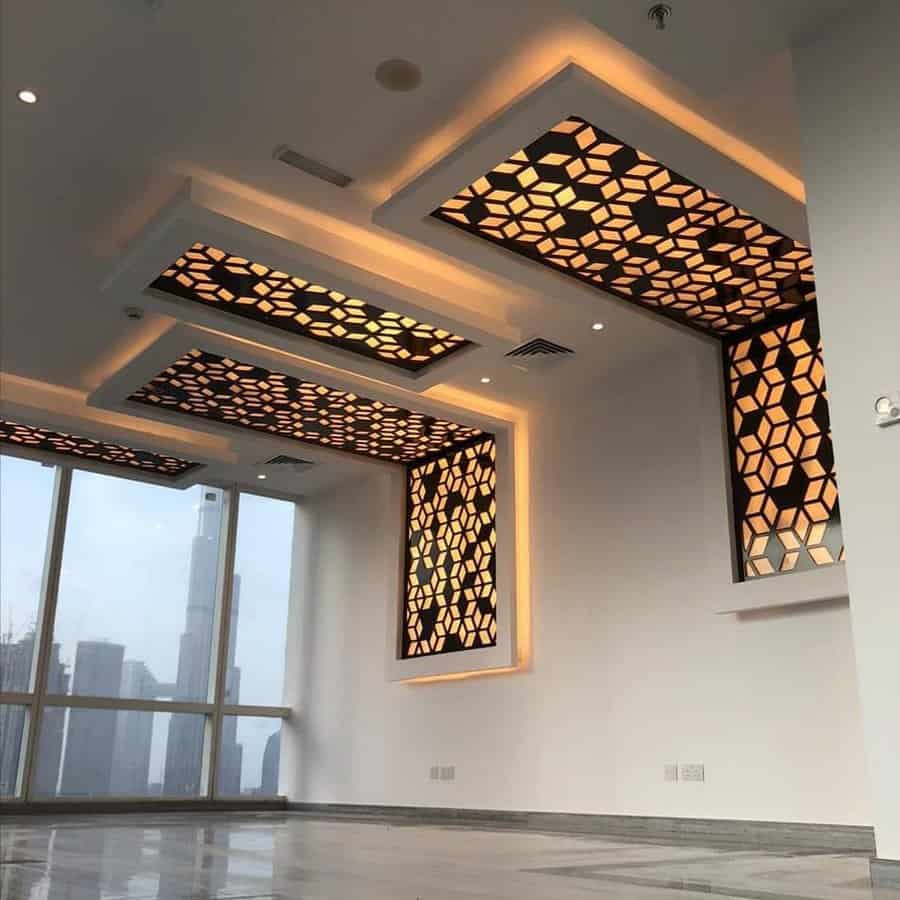 Wall sconces are great inclusions on a gallery wall. You can add LED light strips to the back of a large wall painting or framed draw attention to that piece at night. Fairy light strands add an inviting glow to a dark corner and help create a casual living room decor vibe. Backlit wall hangings are ever easier to find and will bathe the space with warm illumination.
3. Functional Art Pieces
The term "functional art" describes art that is both beautiful and functional. It refers to objects that we use for a purpose but also serve an aesthetic purpose, such as a vase or lamp. Furniture is a common example of functional art when it is well crafted and unique.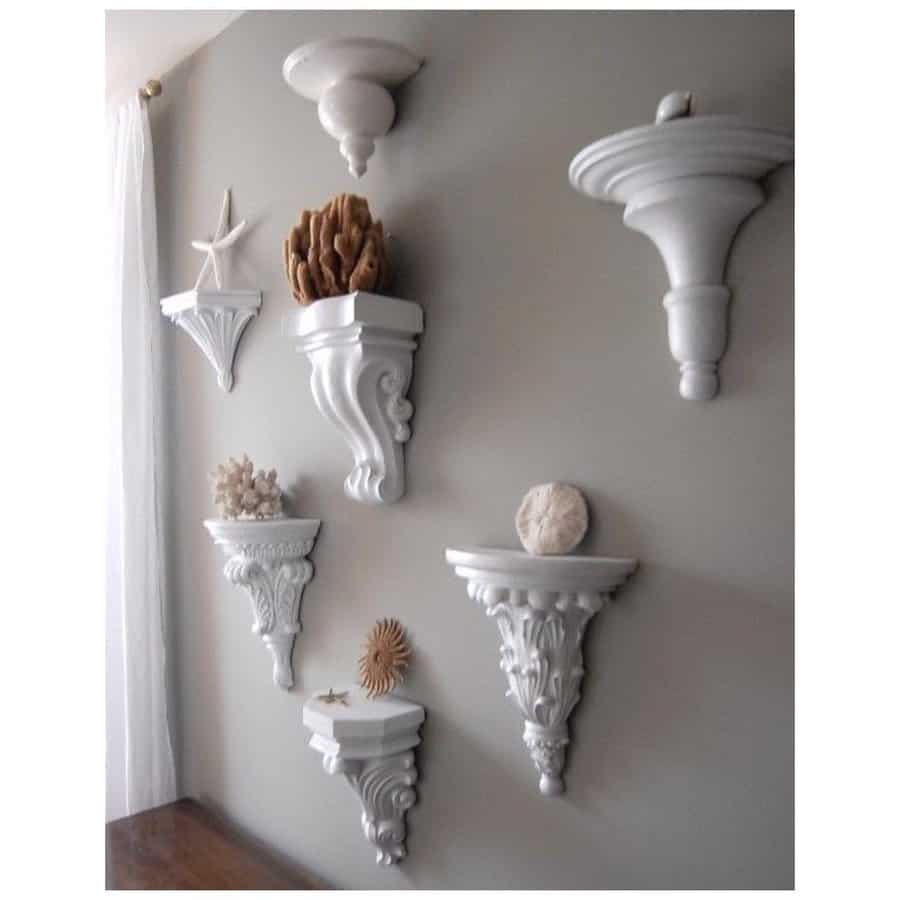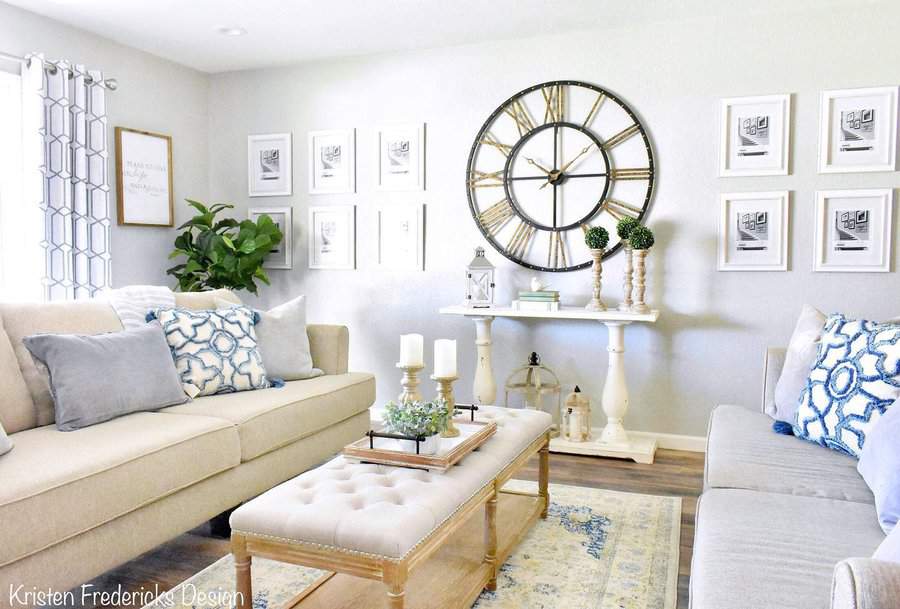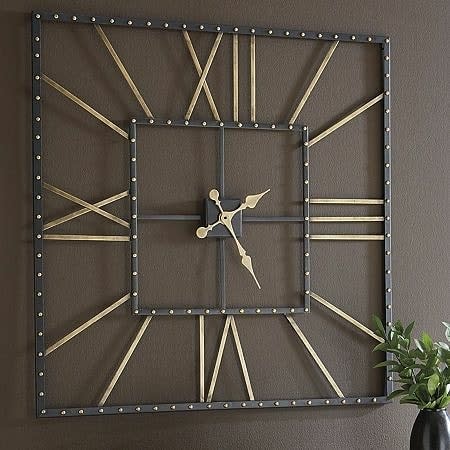 Artfully designed doors, door handles, and door knockers are highly collectible functional art pieces. Wall shelves become functional art when they step out of the basic linear design and become a focal point all their own. Designer clocks are another good example of functional wall decor ideas.
4. Wall Gallery
A gallery wall is a collection of photos, paintings, illustrations, or other pieces artfully arranged to fill a bare wall. Usually, the pieces have something in common, such as a collection of black and white family photos or perhaps artwork from a favorite holiday destination.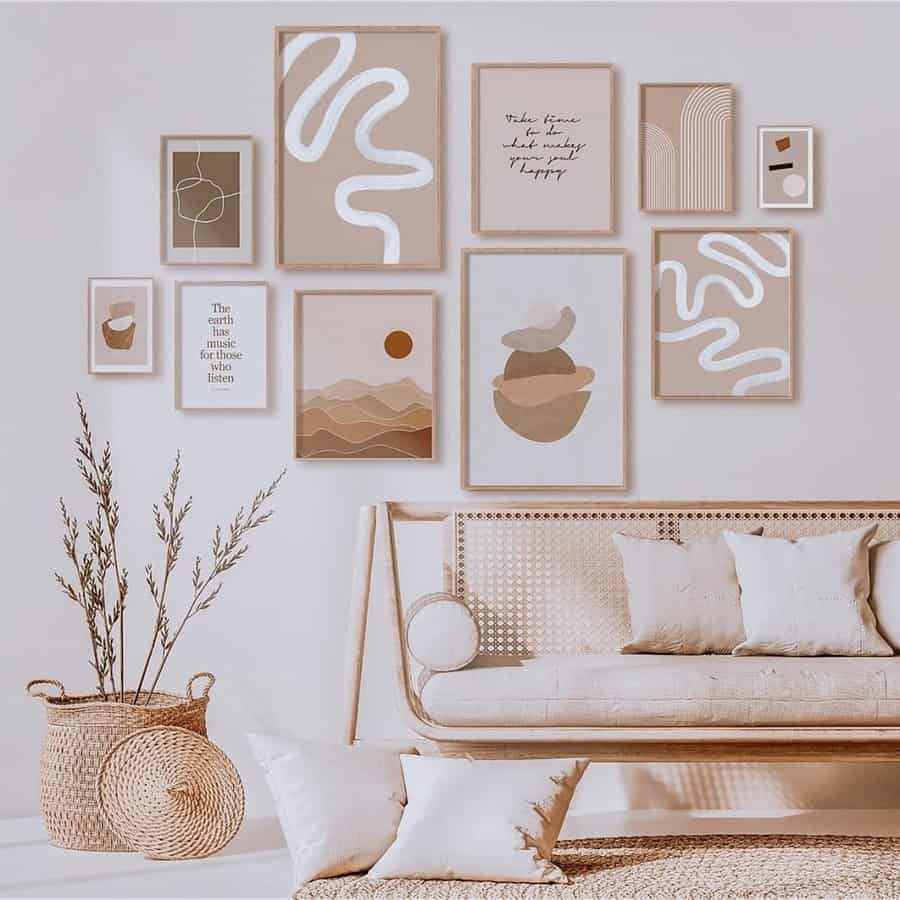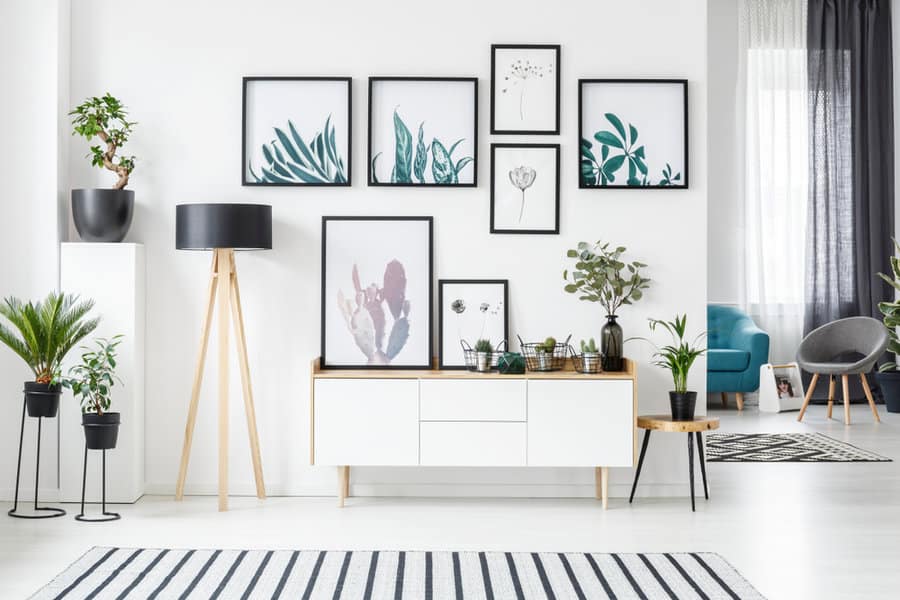 If you enjoy inspirational quotes or words, a gallery wall is a great place to insert one or two. Either include a wall decal, or put your favorite saying in a picture frame that coordinates with the rest of the design.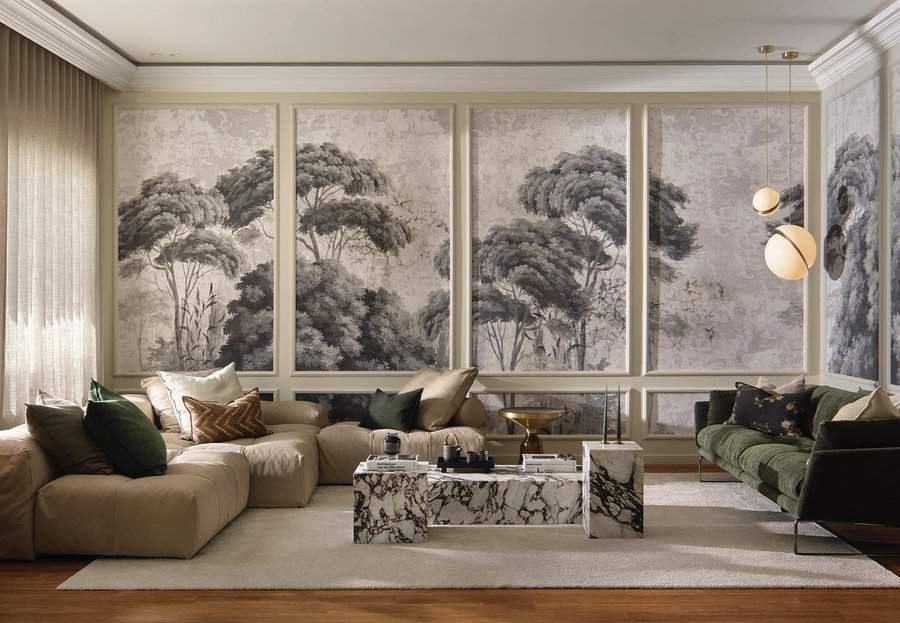 6. Metal Art Pieces
Metal art can work with any interior design style. Farmhouse style has brought many new metal wall art ideas to choose from—everything from windmill blade replicas to vintage signs and beautifully rusted metal stars.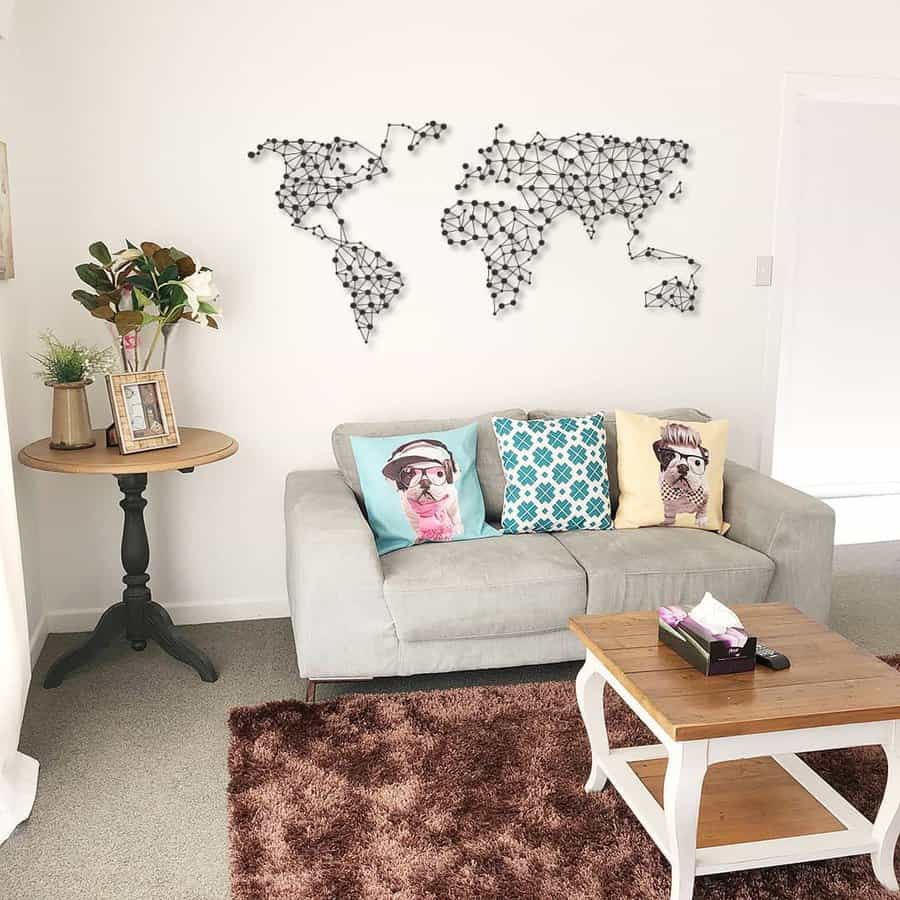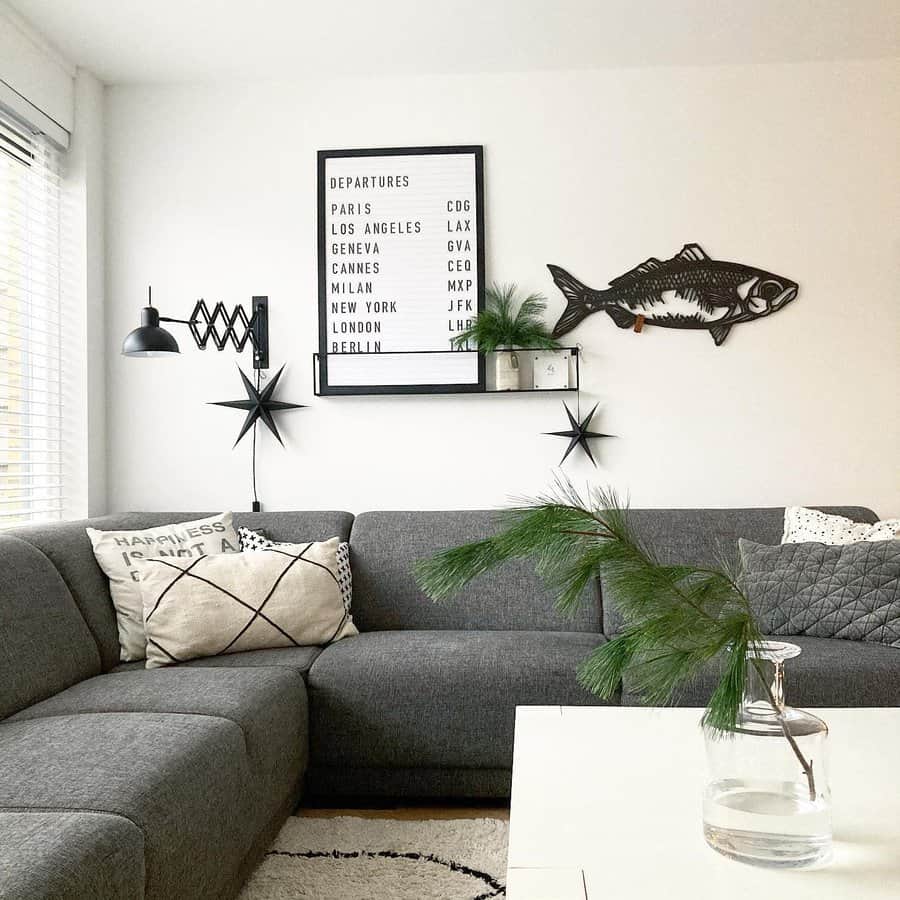 Etched metal living room wall decor is a more elegant type of wall feature, as is delicate metal flowers and other simple wall sculptures. Look for silver, bronze, gold, copper, or black finishes that complement the other metallic room accents.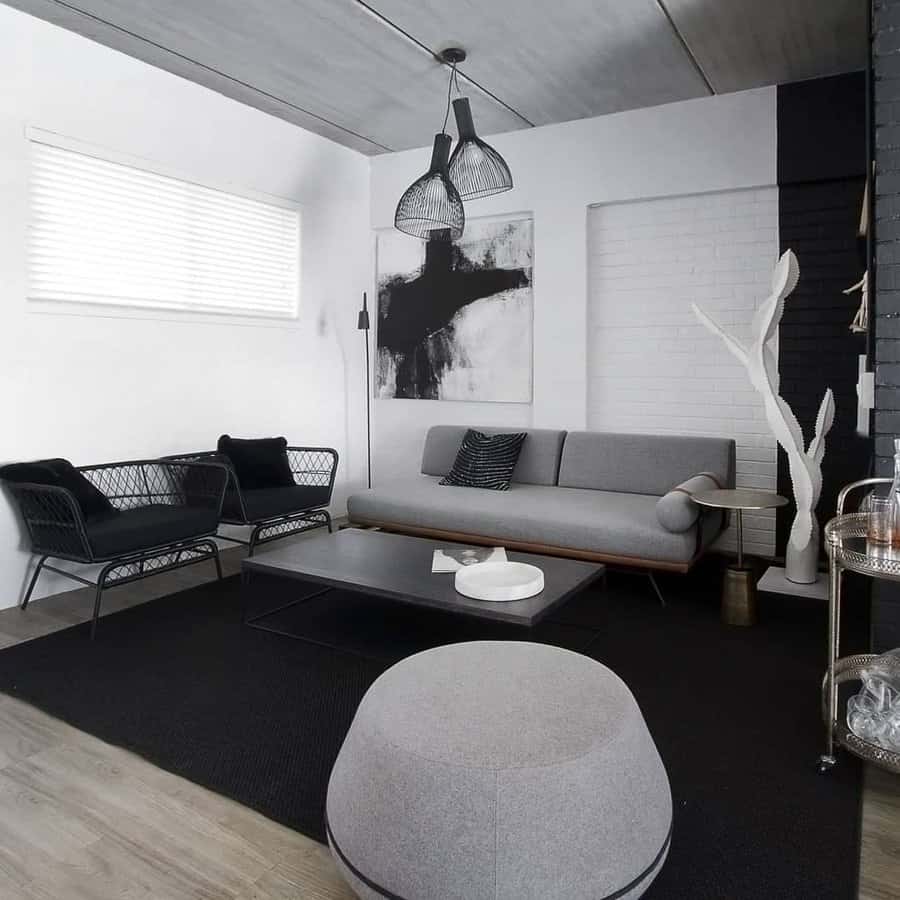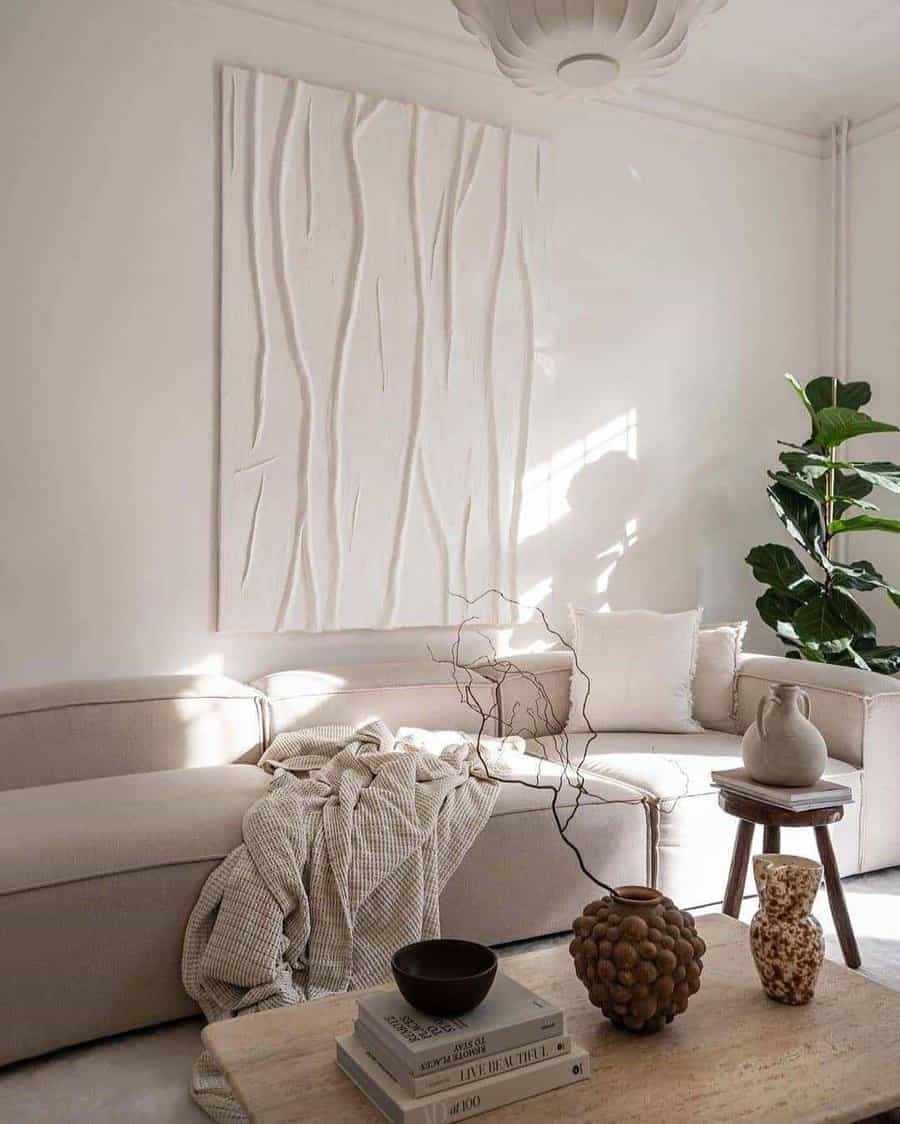 8. Mirror
Adding a mirror—or several—to an empty wall is a great way to visually expand a small living room. Mirrors are also a type of living room wall art that brightens up the space by reflecting available light. Hang a large mirror over the sofa, or prop an oversized mirror against the living room wall.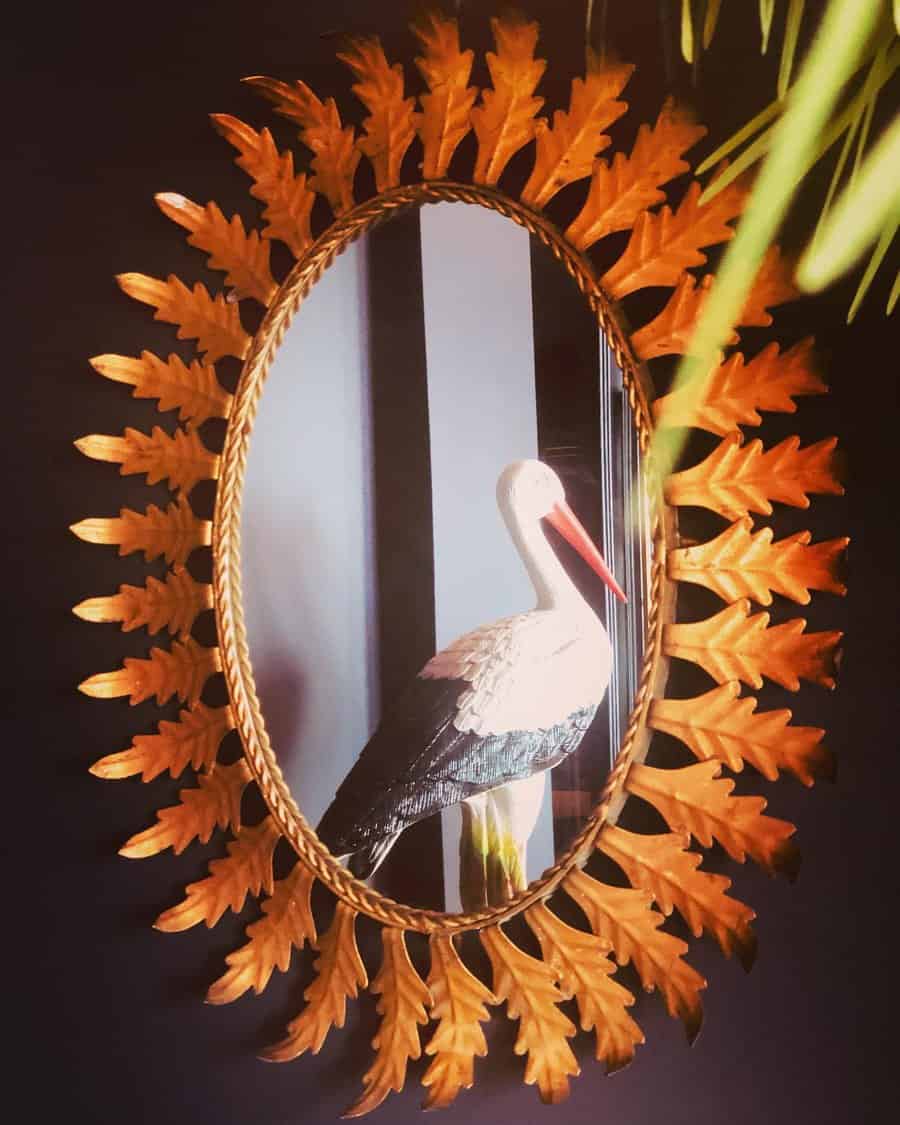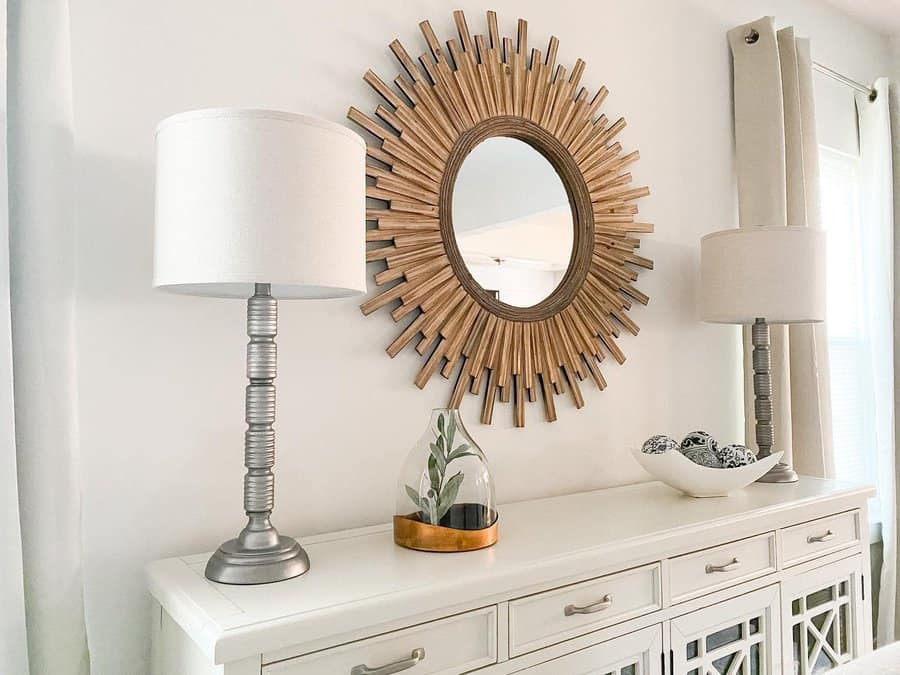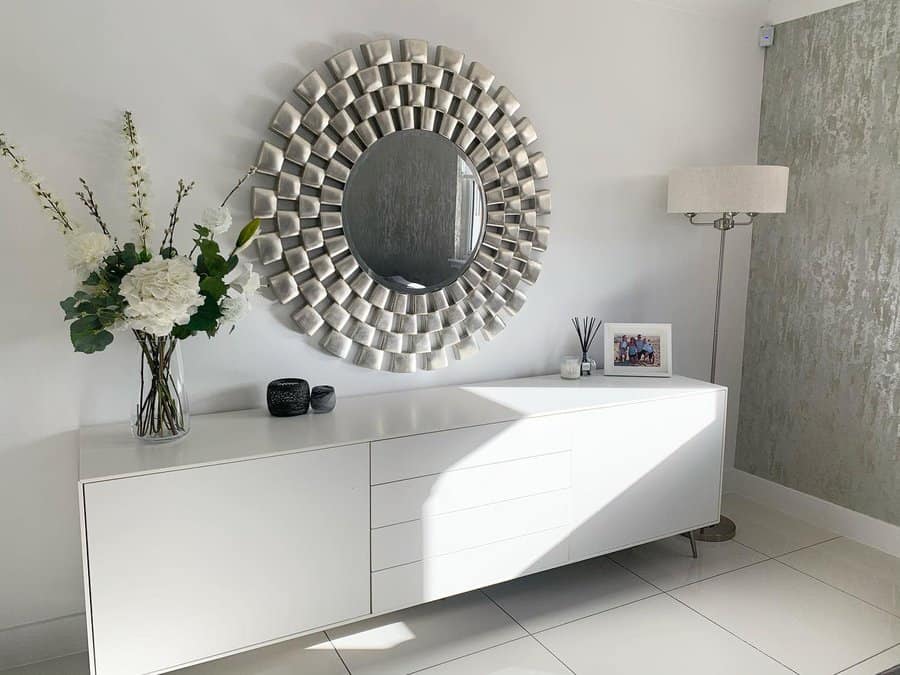 Smaller mirrors or mirrored tiles serve the same purpose without taking up as much of your open wall space. Hang wall shelves with a mirror above them instead of artwork, and make a colorful plant or other shelf decorations the focus of this display.
10. Mural
Sometimes a full-wall mural is the best way to capture the mood you want your living room to convey. While hiring an artist will give you a truly unique living room art piece, there are more affordable and easier options for creating an impressive accent wall.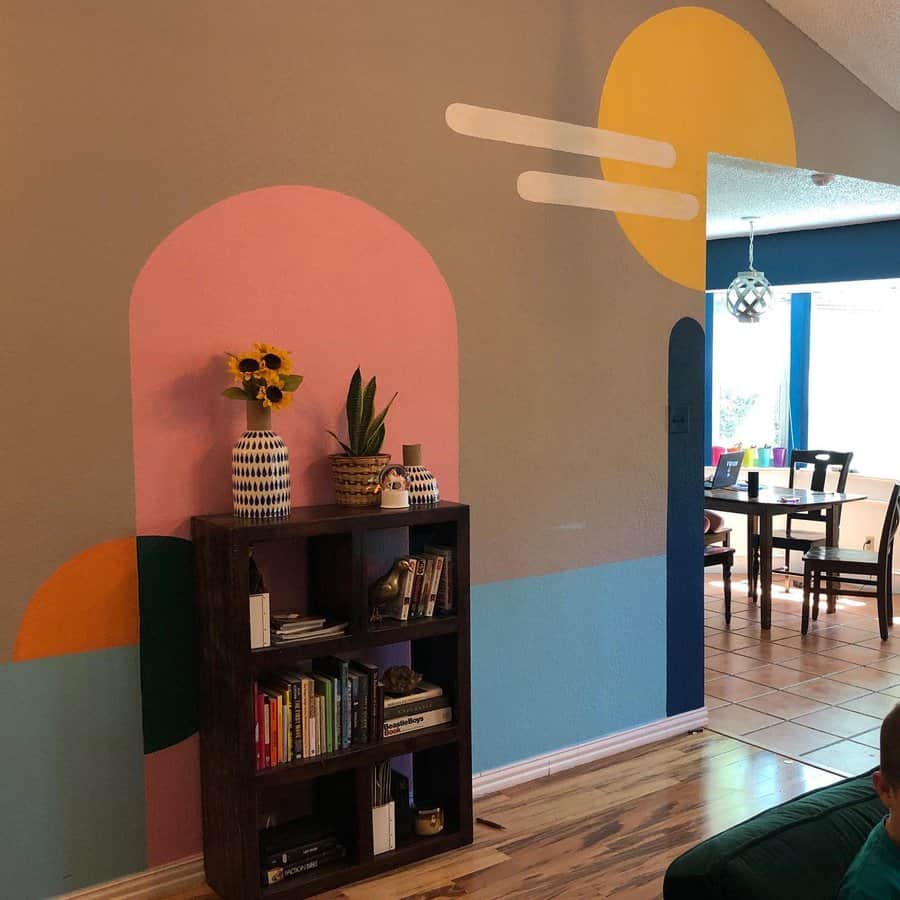 If the design ideas are simple, you may be able to paint or stencil it yourself. There are also countless peel-and-stick mural designs you can apply yourself and remove when you want to update your room decor.
See more wall mural ideas here.
11. Painting or Illustration
The colors in a painting can greatly influence the overall room's decor. Artwork with strong colors should be balanced with touches of the same colors in other areas of the room, even if it's just a vase or throw pillow.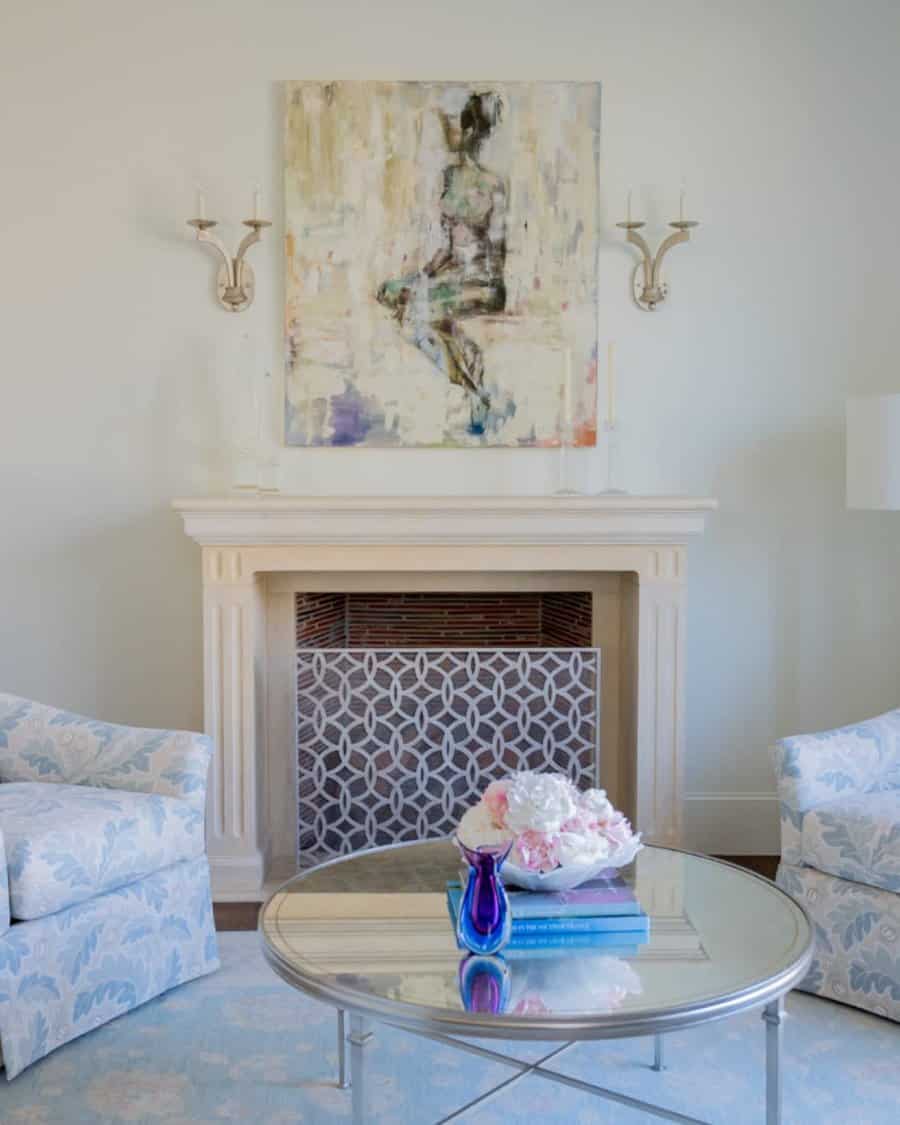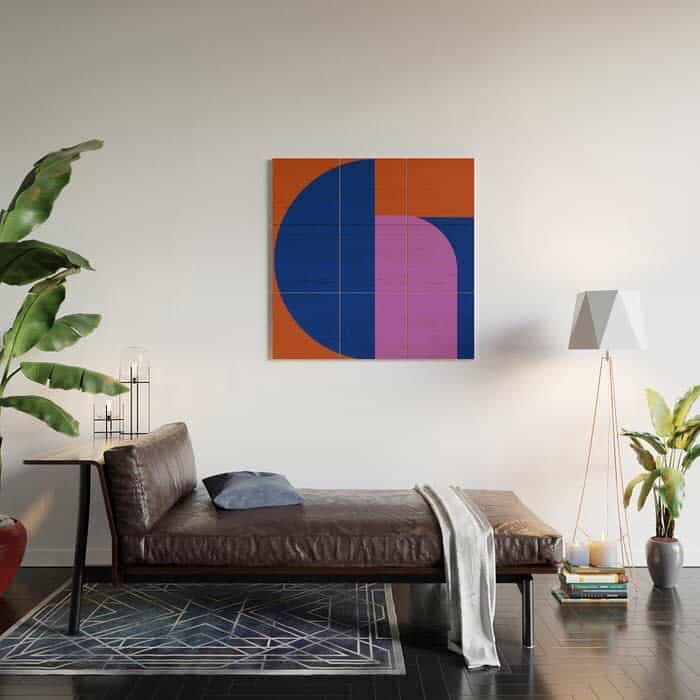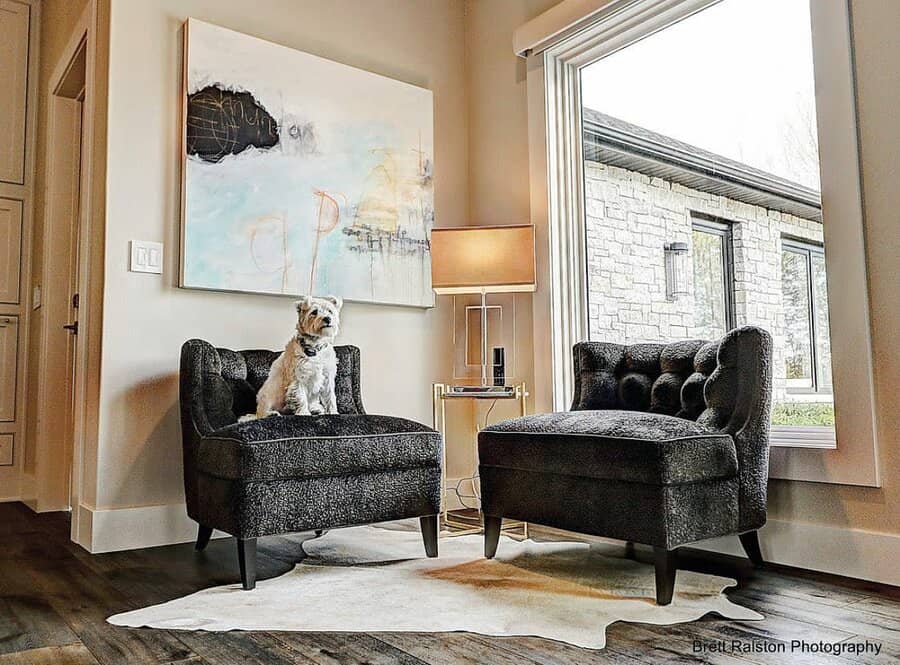 Paintings and illustrations also bring emotions into a space, so note how a piece of artwork makes you feel before deciding to buy it. Because your living room should represent the people who live there, consider commissioning a portrait of yourself, your family, or even your pet for a truly personal touch.
12. Prints and Poster
Prints and posters are affordable alternatives to an artist's original canvas wall art. You can find a print or poster of just about any famous painting you love, and with professional framing, create your own Van Gogh or Renoir gallery.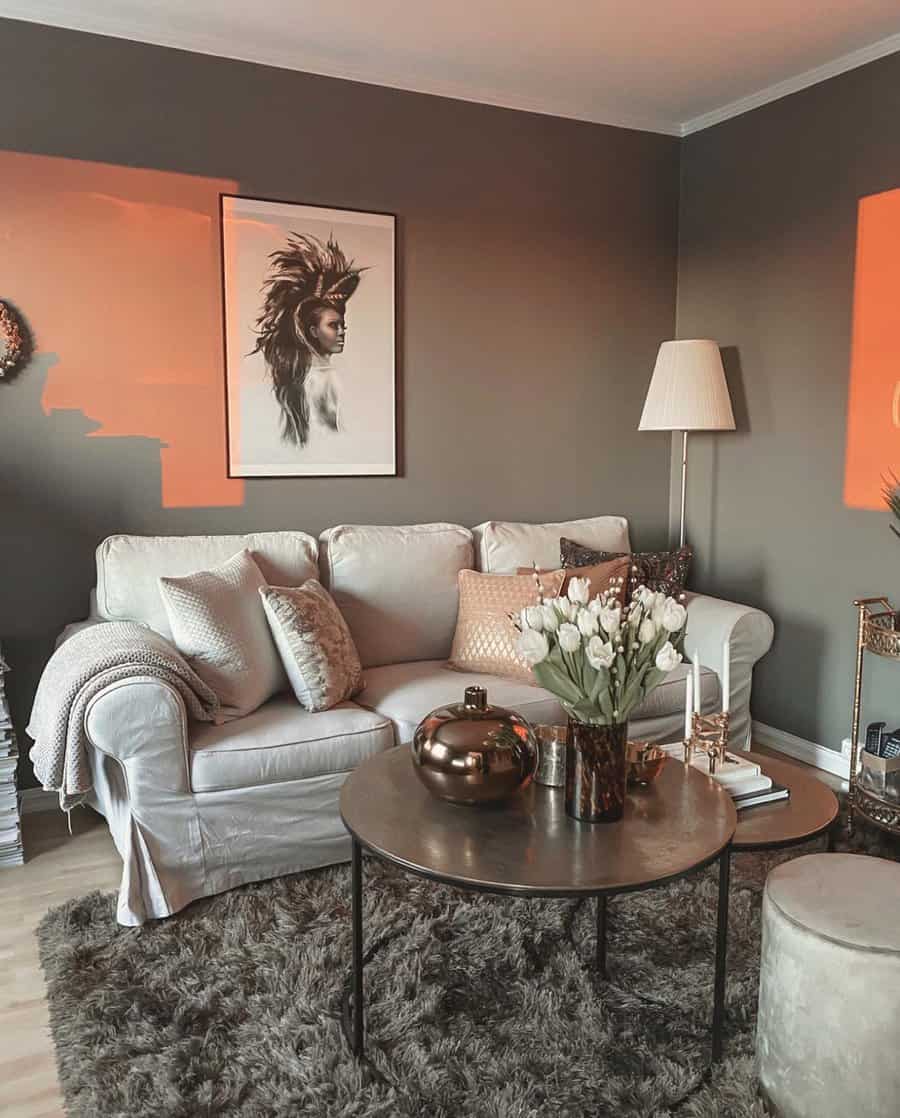 Maps are an often-overlooked wall decor idea. Frame a local map, or the map of your favorite vacation destination. A couple may wish to frame a map of each of their hometowns and connect them with a wooden ampersand or decorative cord. Antique maps can add gorgeous warmth to traditional home decor.
13. Tapestry or Wall Hangings
Tapestry is an antiquated form of wall art that has been utilized around the globe for thousands of years. Most cultures have relied on tapestries for wall art purposes, from the ancient Egyptians to the Incas, to the medieval European designs familiar to many. Modern tapestries are often reproductions of originals that now hang in museums, but any beautiful rug or textile can be used as a wall decoration.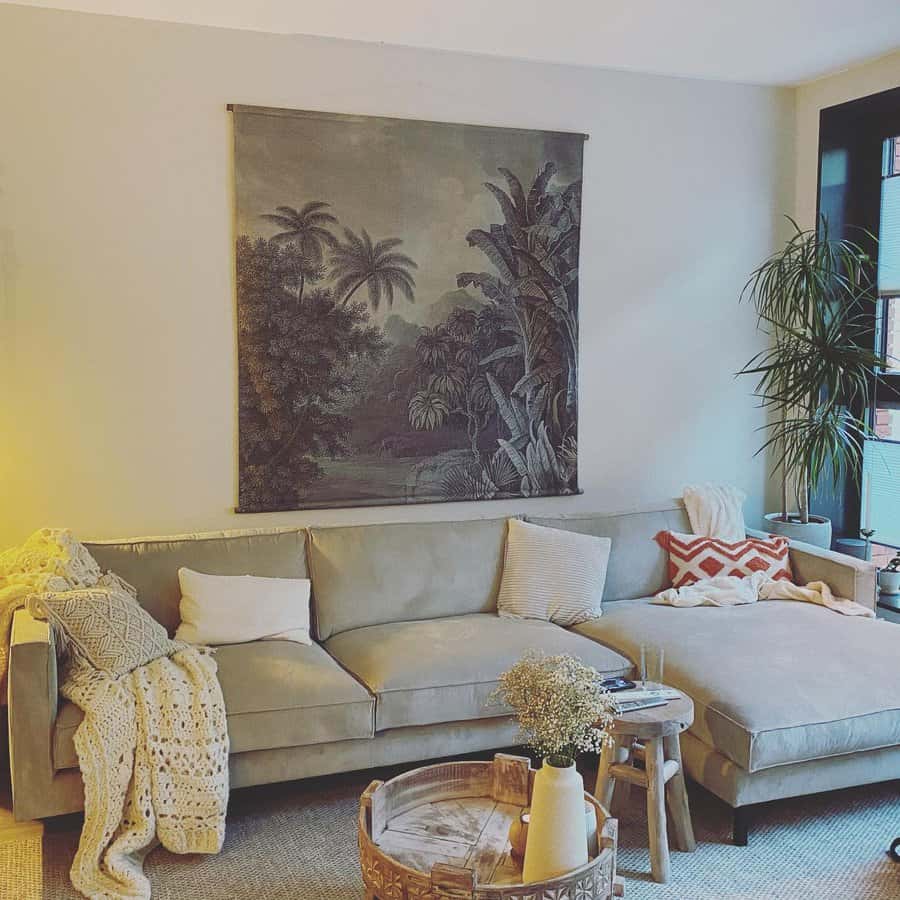 Wall hangings enjoy a similar long history and can be made from a wide range of materials. Woven macrame hangings are one of the most popular wall hanging art forms today. Other types of yarn, rope, or string-based art make great living room wall art in casual coastal or boho spaces.
14. Wood Art Work
Wood art work is perfect in casual living room decor. Lace-like carved wood mandala panels are gorgeous in boho or shabby chic living rooms. For more rustic wood decor, hang a three-dimensional framed carvings on a cabin's blank wall.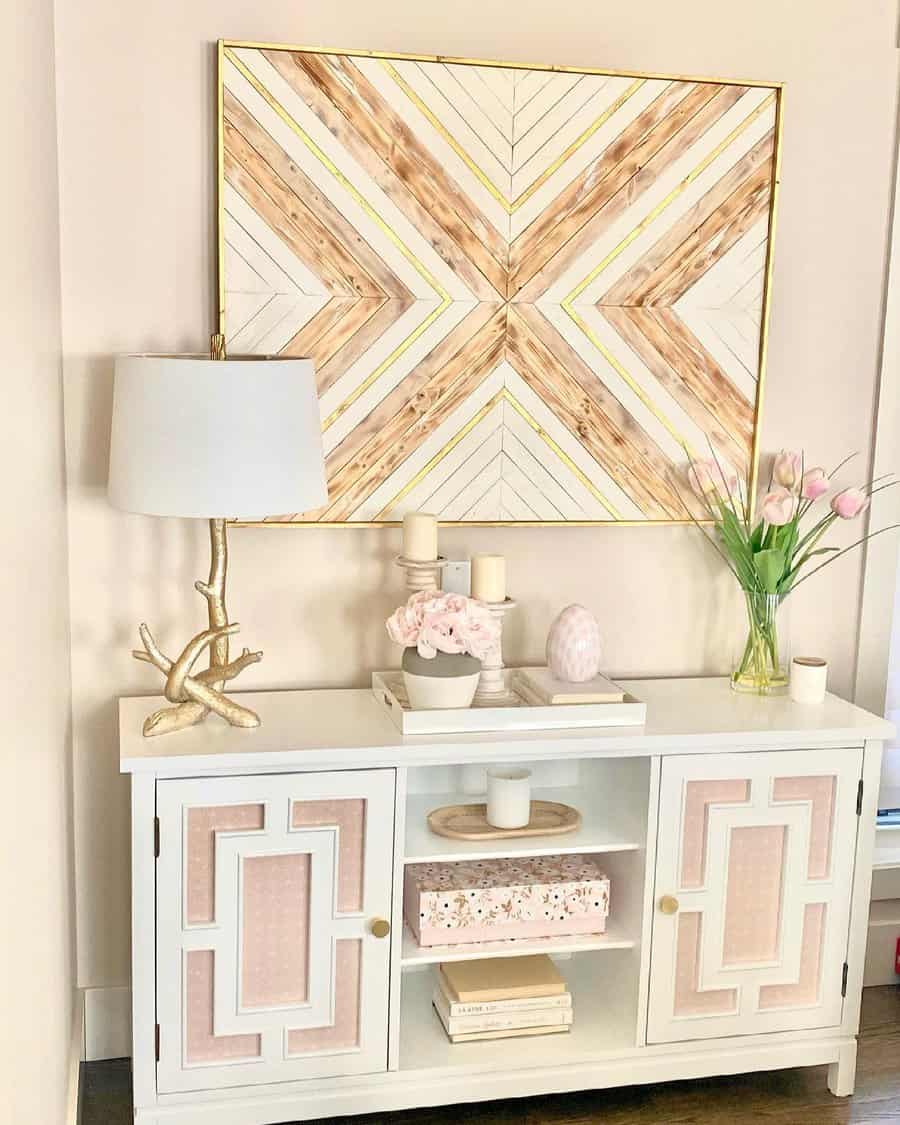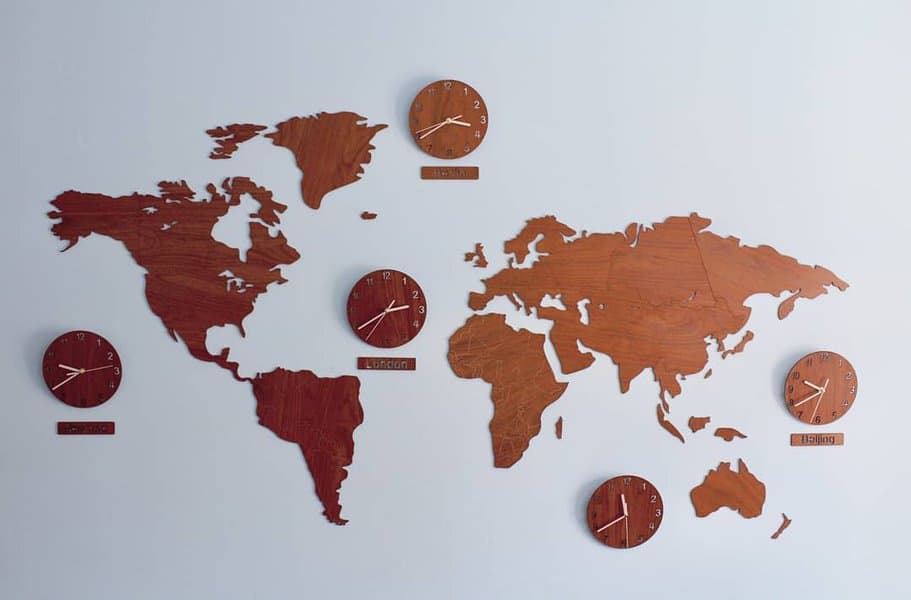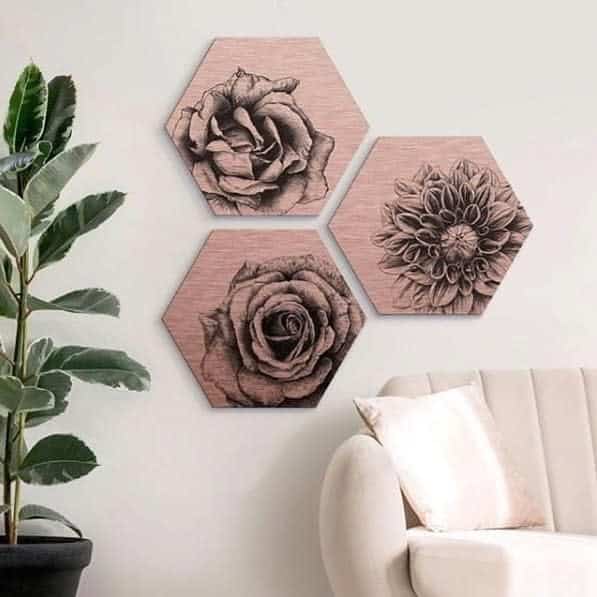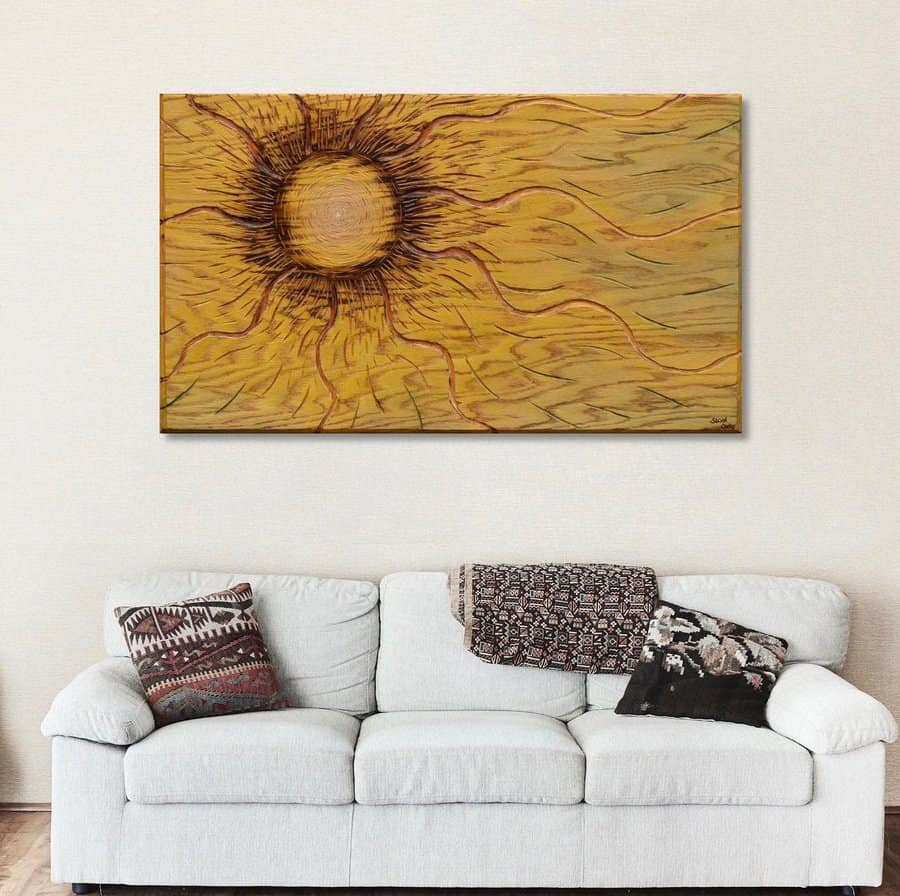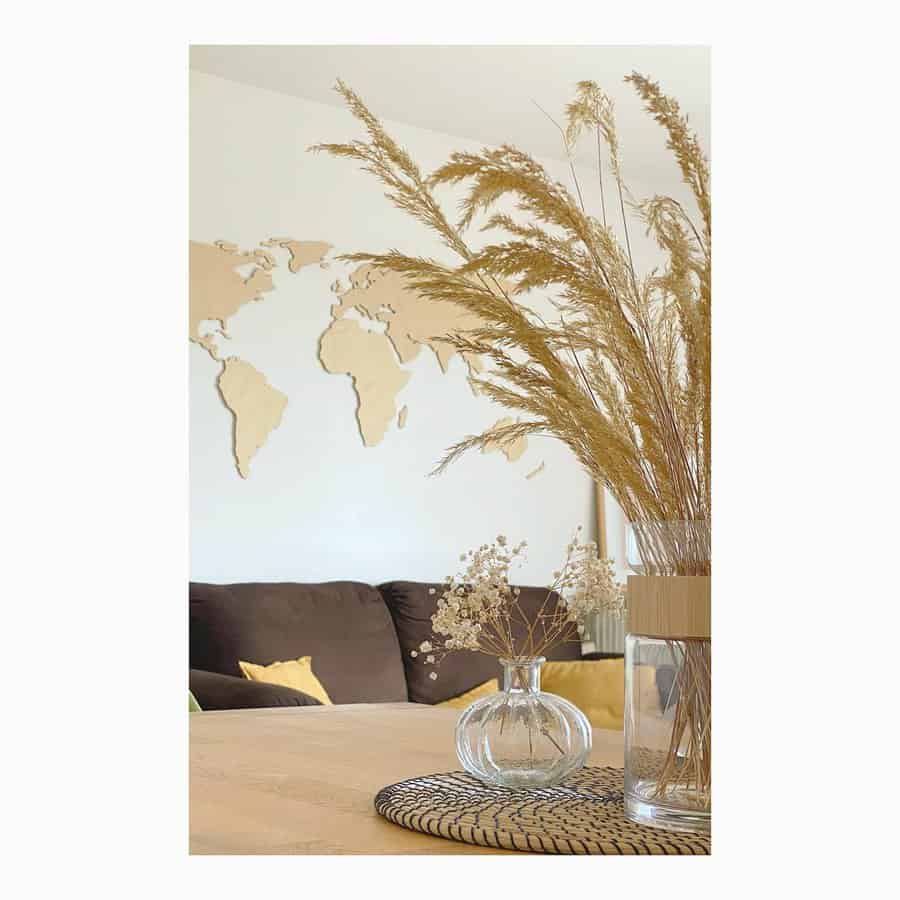 Create a textural modern art piece for your living room wall by gluing various sizes and shapes of reclaimed wooden blocks onto a board. Stain or paint them in two or three colors and enjoy the geometric simplicity it adds to your interior design.
Living Room Wall Art FAQs
What's the easiest way to decorate a living room?
Start by measuring the room and choosing the furniture style you like best. Choose a wall color, rug color, and lighting fixtures. After all of this is in place, narrow down your wall decor ideas and choose accessories for the room.
Should living room wall decor be centered on the wall or over the furniture?
Always plan wall art placement to work with the furniture below them. This creates balanced visual groupings and a clear focal point. If you try to center your living room wall art on the wall itself, it can make the space feel a bit erratic.