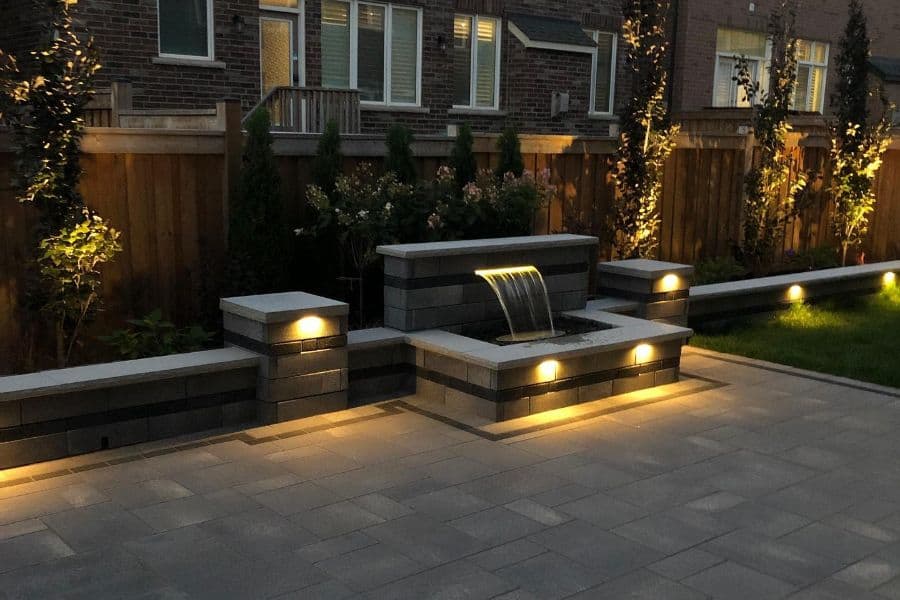 The Top 60 Hardscaping Ideas
by — Andra DelMonico

Published on March 4, 2021

Updated on October 19, 2023
To have a beautiful design for your backyard, you need to use a combination of soft and hardscaping. Soft landscaping is the soft materials, such as grass, mulch, shrubs, trees, and soil.
The hardscaping is the concrete, stones, pavers, and gravel. When you combine them, you create varying textures and variety that add visual interest.
These hardscaping ideas will get you inspired to upgrade your backyard. Perhaps you'd love to add a fire pit to your backyard. Or maybe you've always wanted a water feature.
Turn your small yard into a useable space and increase the value of your home with luxury materials.
1. Stunning Rock Landscaping Ideas
Explore the beauty of Rock Landscaping by blending various types of rocks, crafting unique pathways, retaining walls, or captivating rock gardens that seamlessly integrate with your surroundings. For added charm, incorporate pockets of plants or succulents to soften the rugged textures. This harmonious balance between nature and structure yields captivating outdoor spaces. From striking boulders to intricate pebble mosaics, let your creativity shine through in your hardscaping endeavors.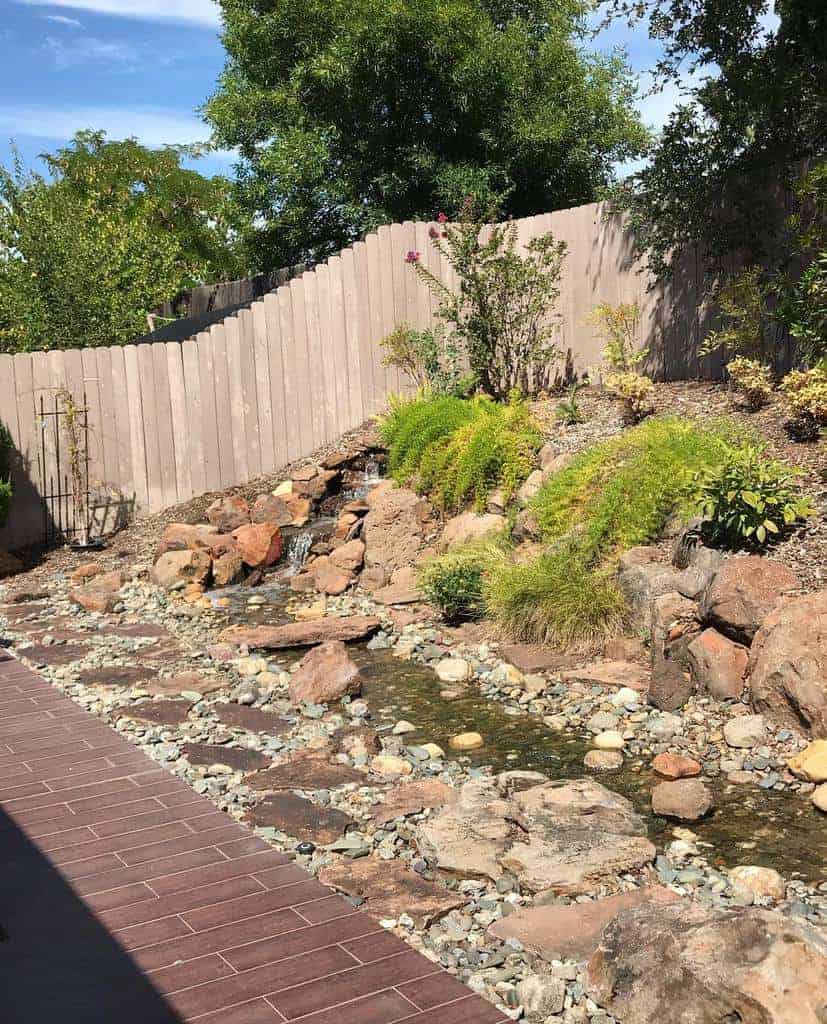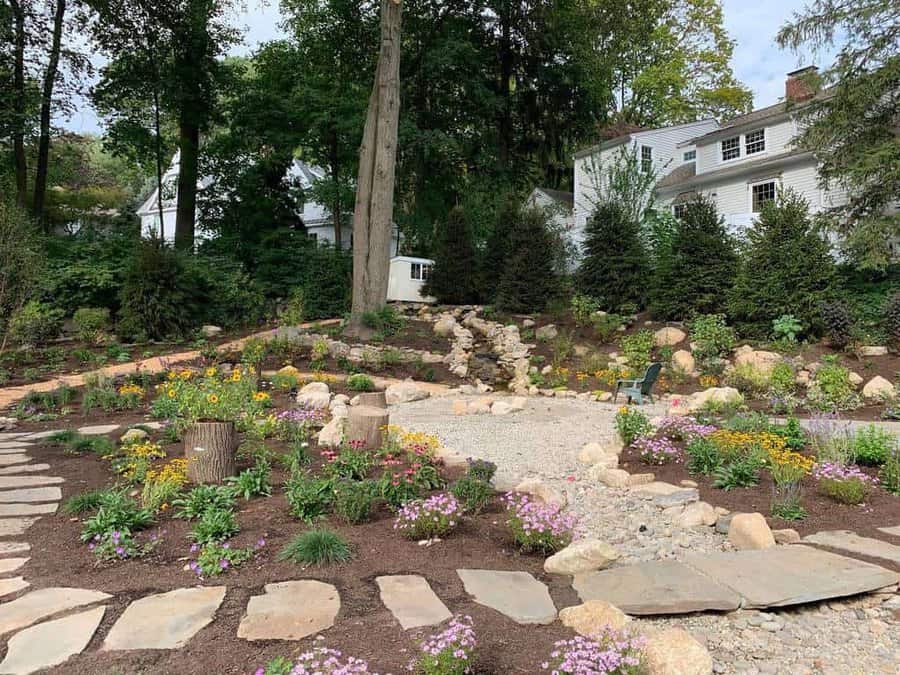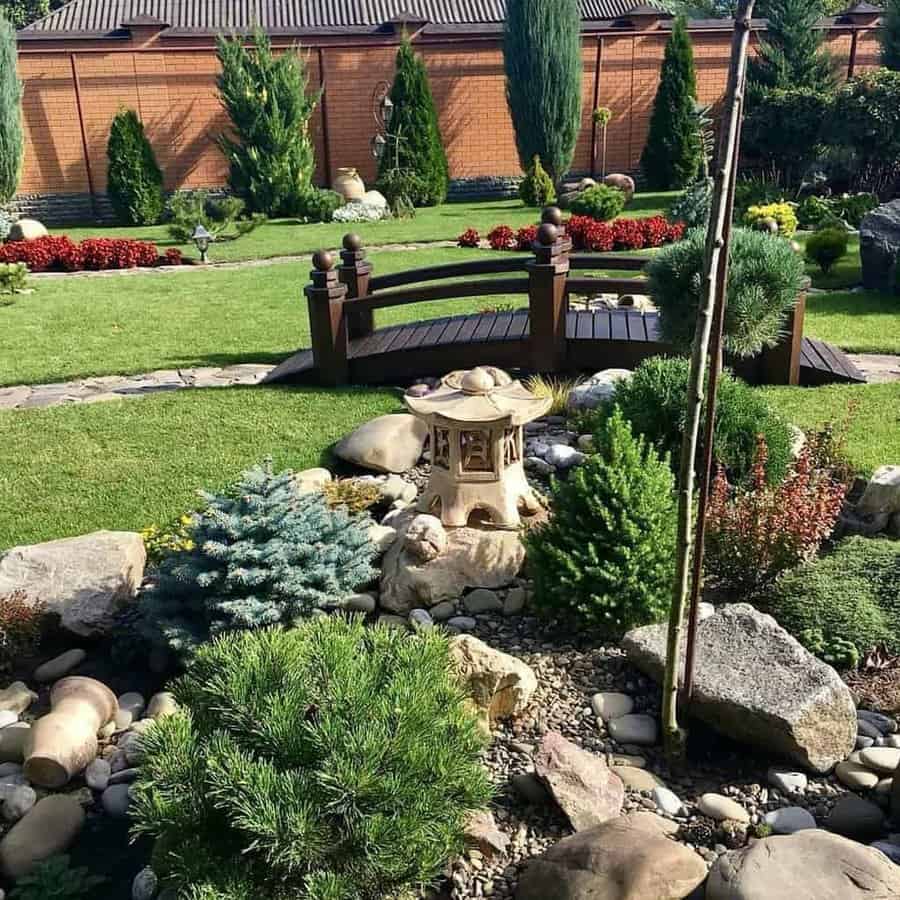 2. Cozy Firepit Areas and Seating
Craft a captivating focal point by integrating a firepit area into your landscape, fostering warmth, ambiance, and intimate gatherings. Pair this feature with carefully positioned seating options like comfortable chairs or rustic benches to encourage cozy conversations and starlit moments. The choice of materials for your firepit and seating, whether it's sleek and modern or rustic and natural, plays a pivotal role in elevating your outdoor aesthetic. Consider materials like stone or concrete to reflect your style and enhance your overall design.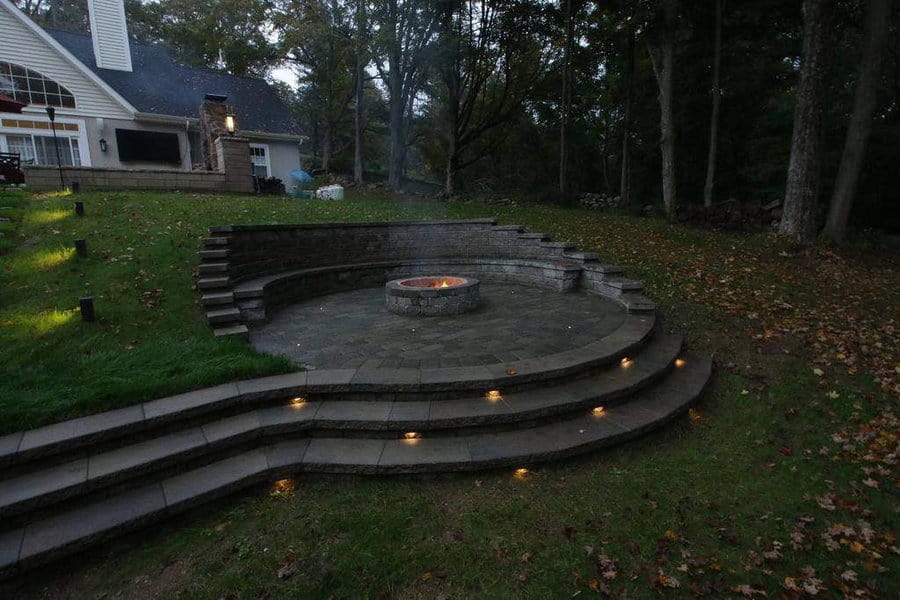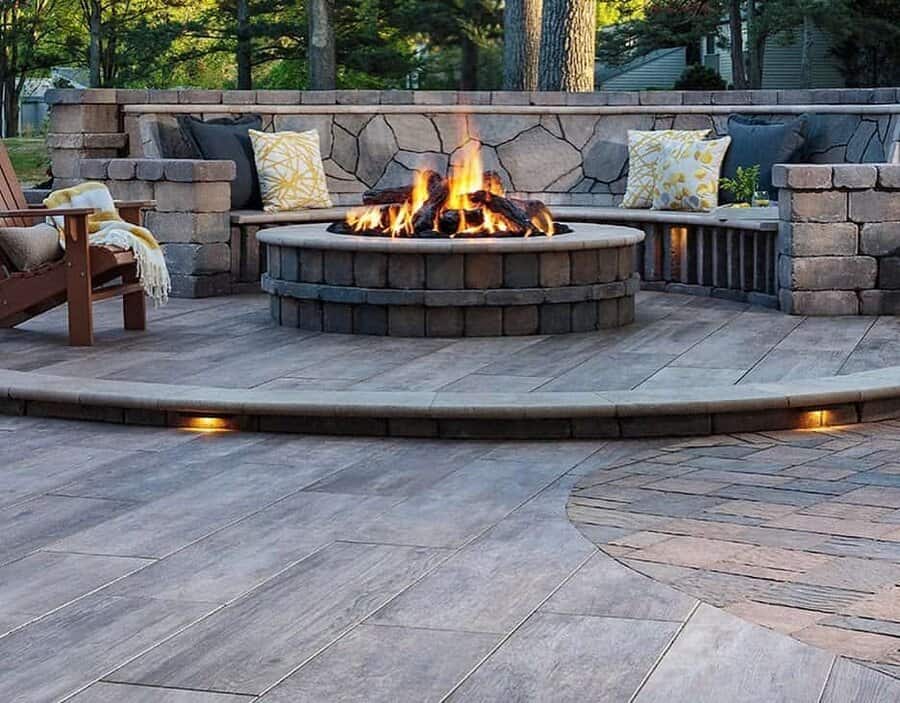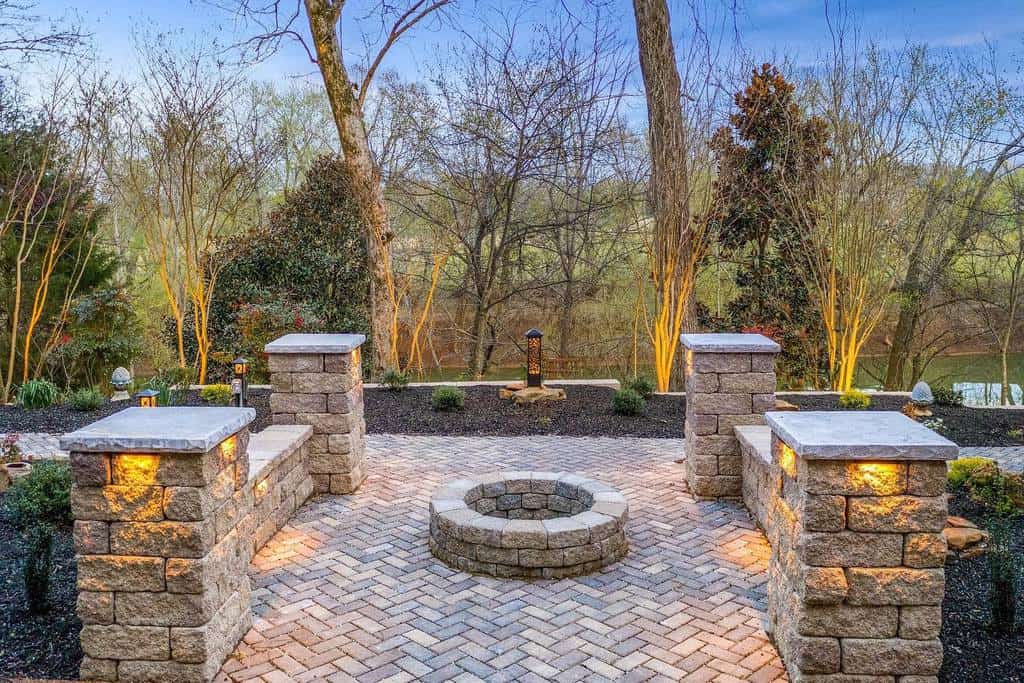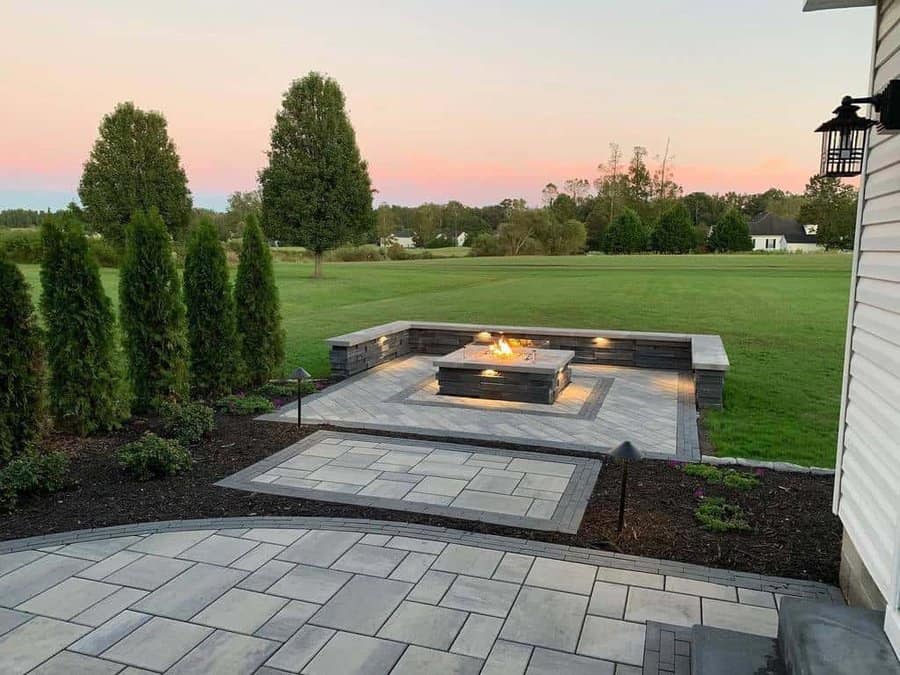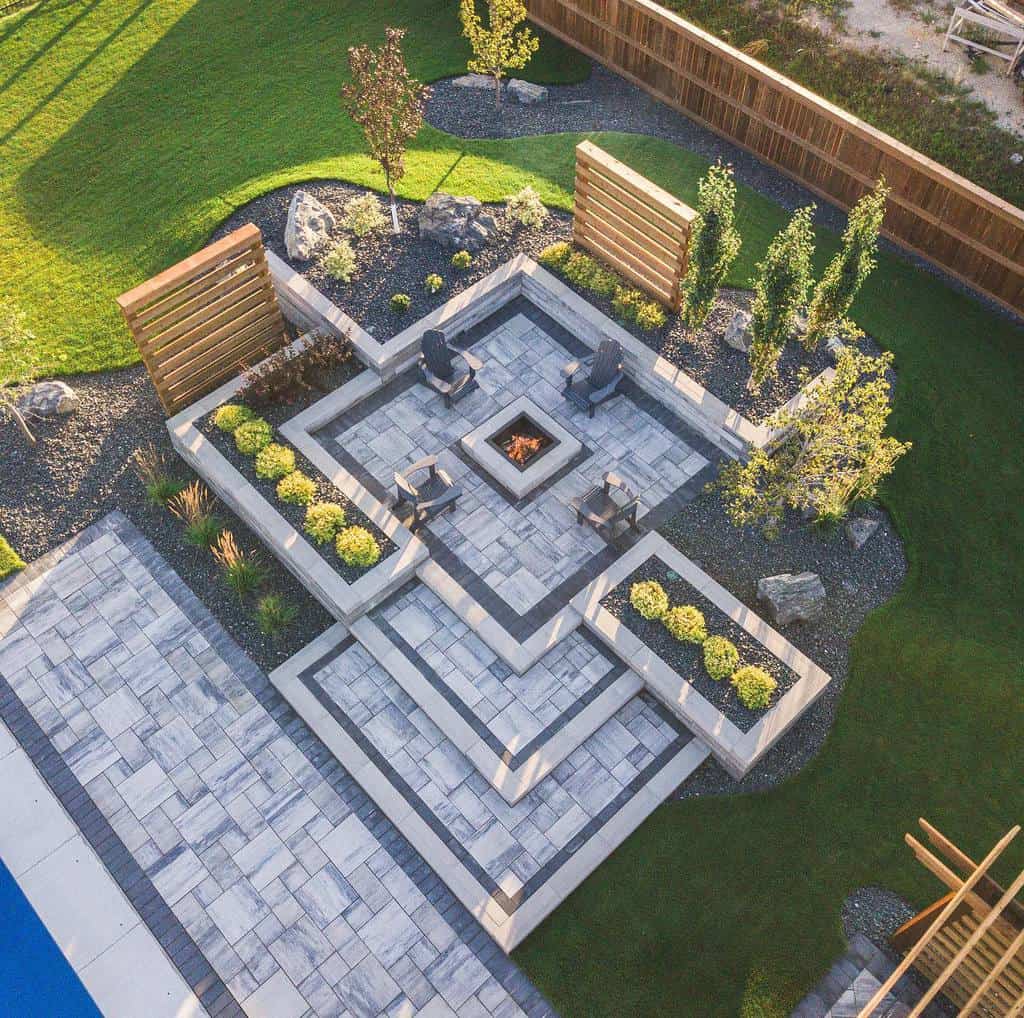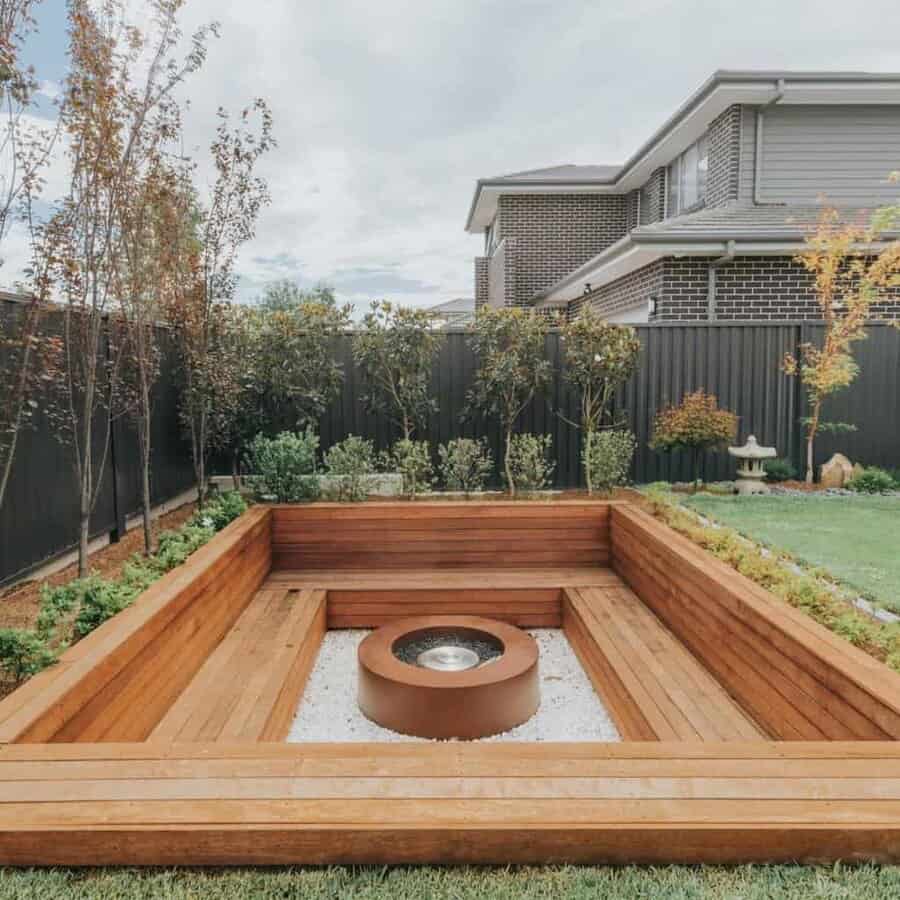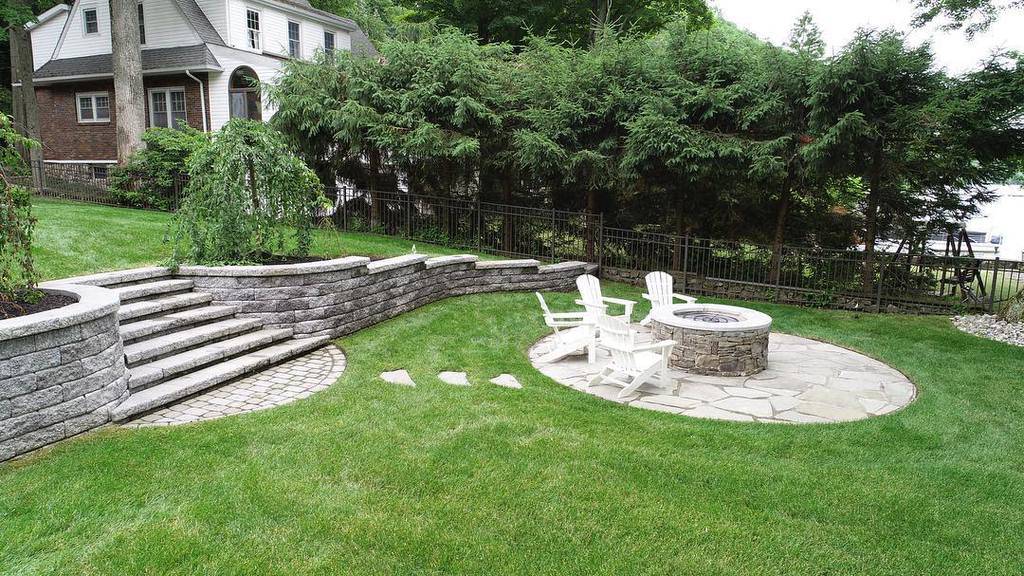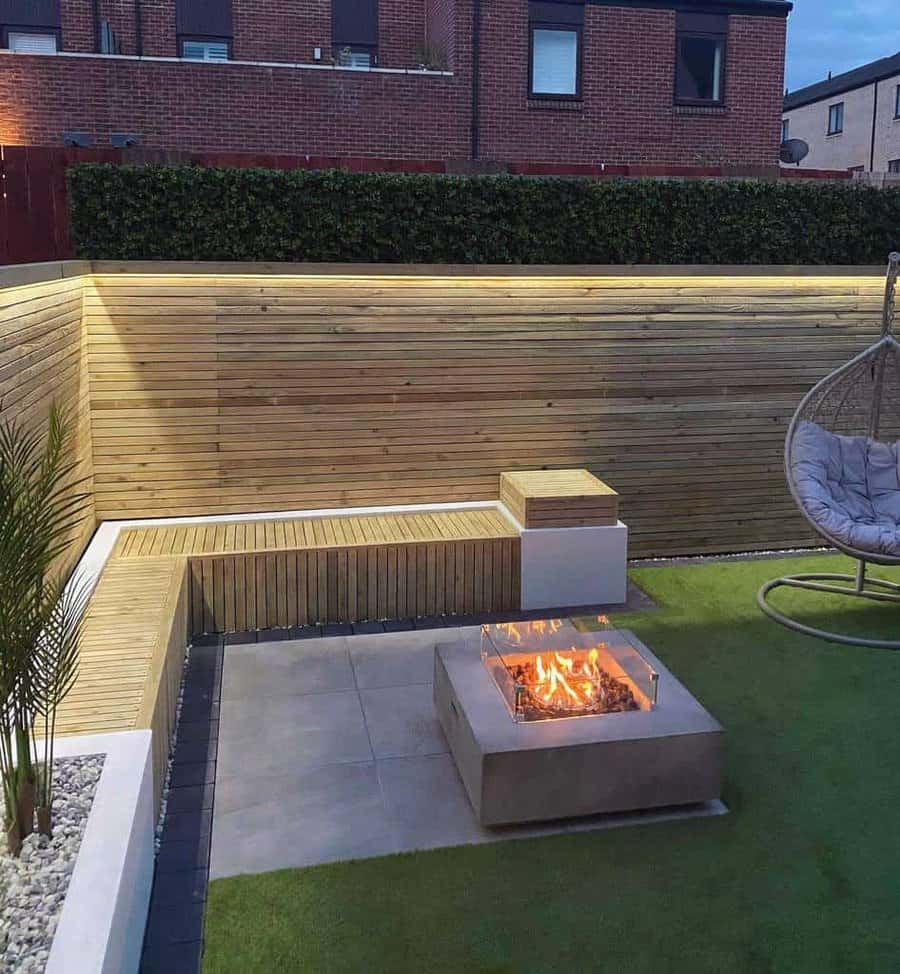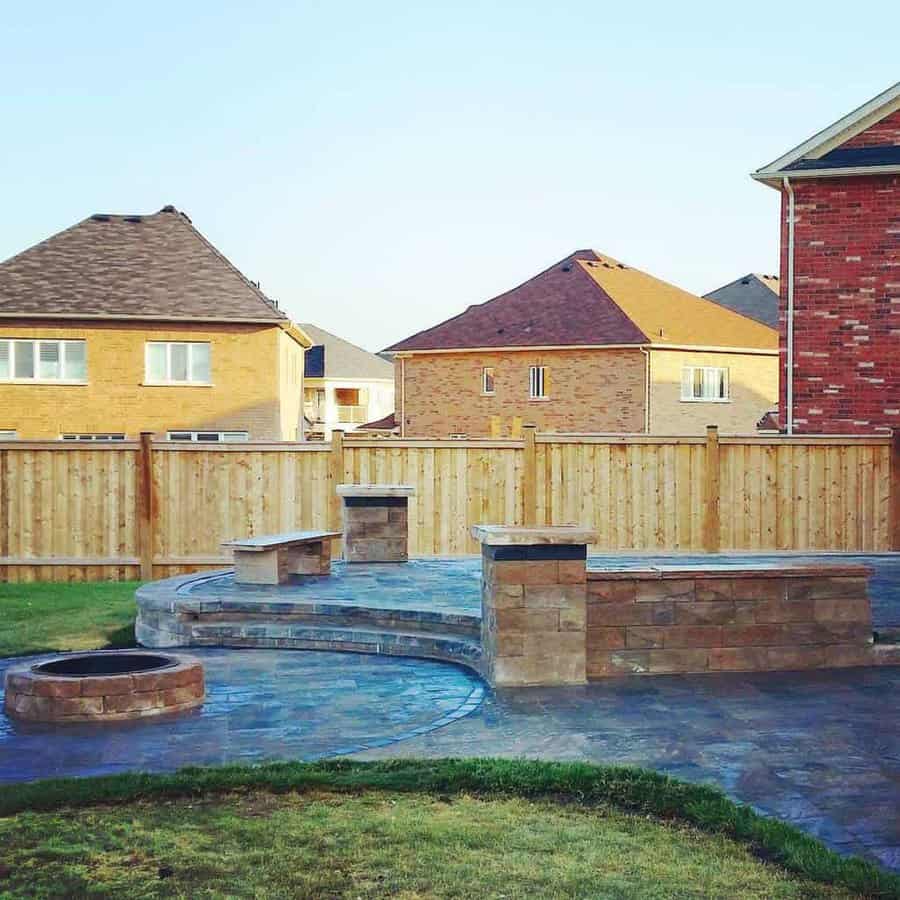 3. Modern Concrete Staircase Steps
Leverage the versatility of concrete in your landscape with customized staircase steps, catering to your space and style preferences. These steps can feature clean lines or textured surfaces that seamlessly integrate with your surroundings, regardless of the size of your outdoor area. Elevate your design by adding decorative elements like embedded stones, colorful tiles, or built-in lighting for both safety and ambiance. Concrete staircase steps are not only durable but also low-maintenance, ensuring a long-lasting and harmonious addition to your outdoor space.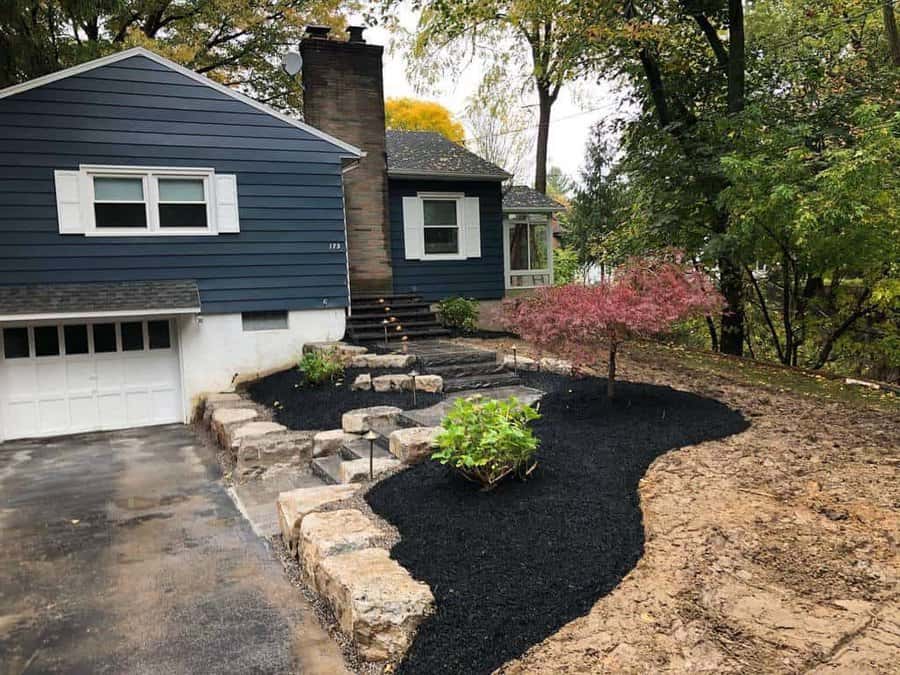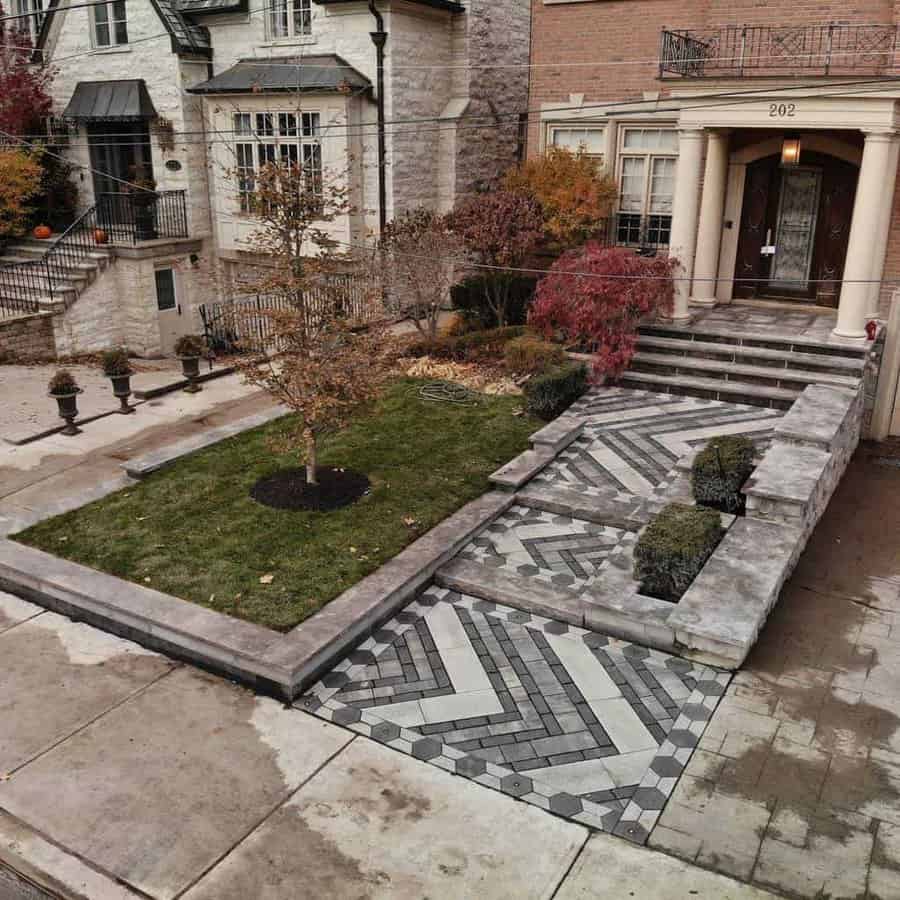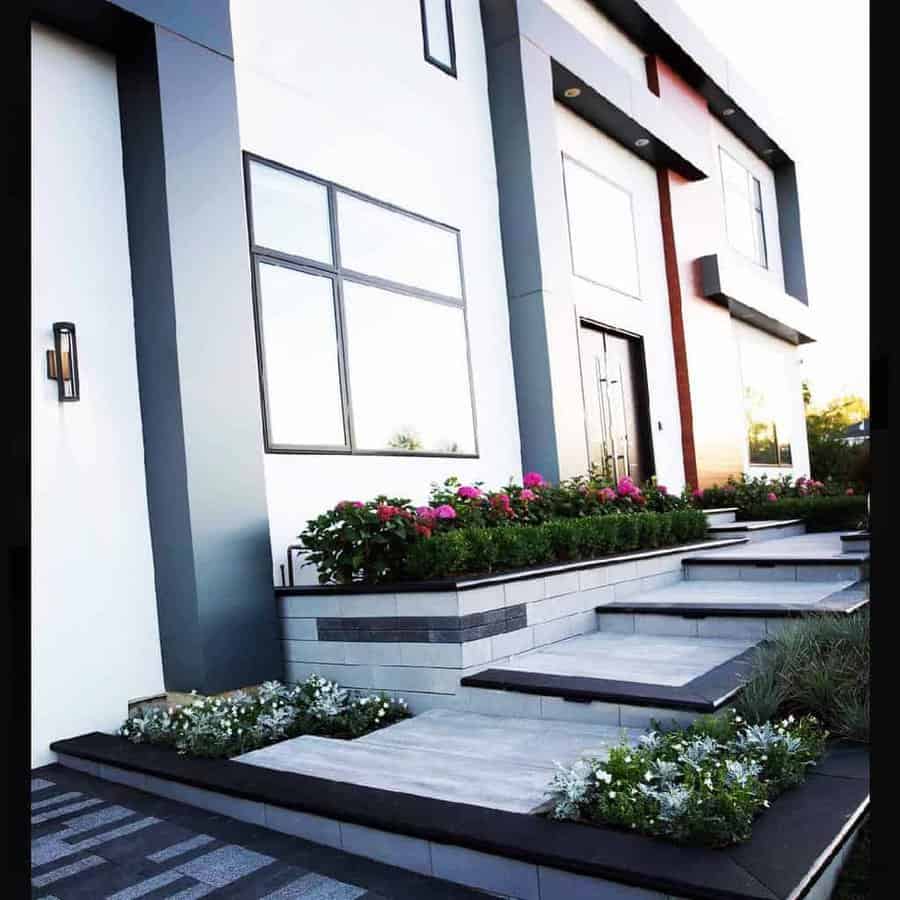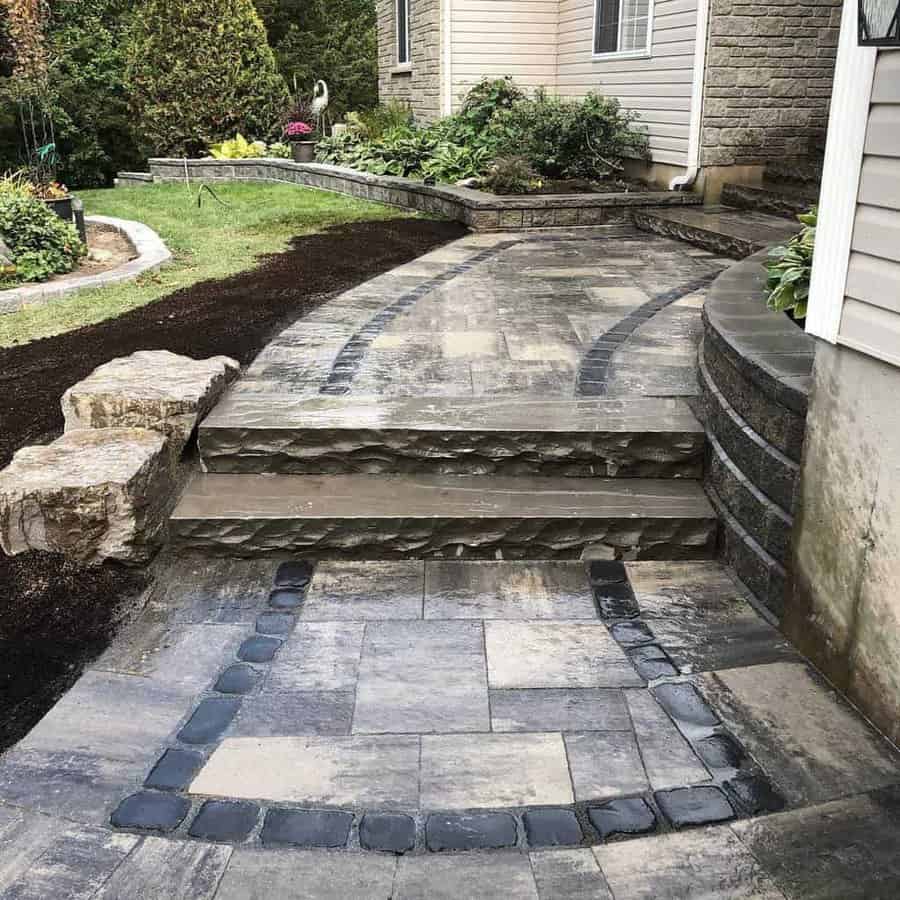 4. Serene Pebble Landscape Designs
Enhance your landscape with the tranquil charm of pebble designs, whether opting for small pebbles or larger river stones. These elements introduce texture and visual allure to your surroundings. Craft winding pathways that invite exploration through your garden, adding a delightful layer of discovery to your outdoor space.
Elevate plain flower beds by bordering them with pebbles, creating an elegant edge that defines their beauty. For a touch of artistic flair, experiment with various pebble colors and sizes to design captivating patterns that transform your garden into a masterpiece. Pebble landscaping shines with its versatility and low maintenance, not only elevating aesthetics but also aiding in drainage and weed control within your garden oasis.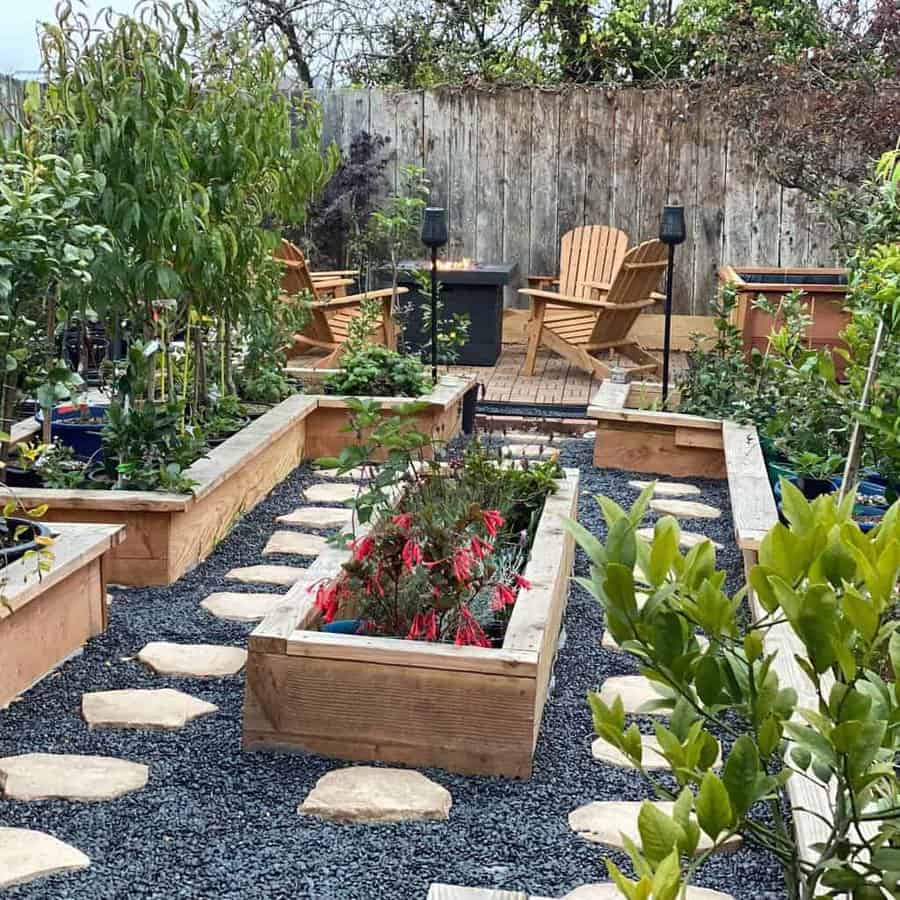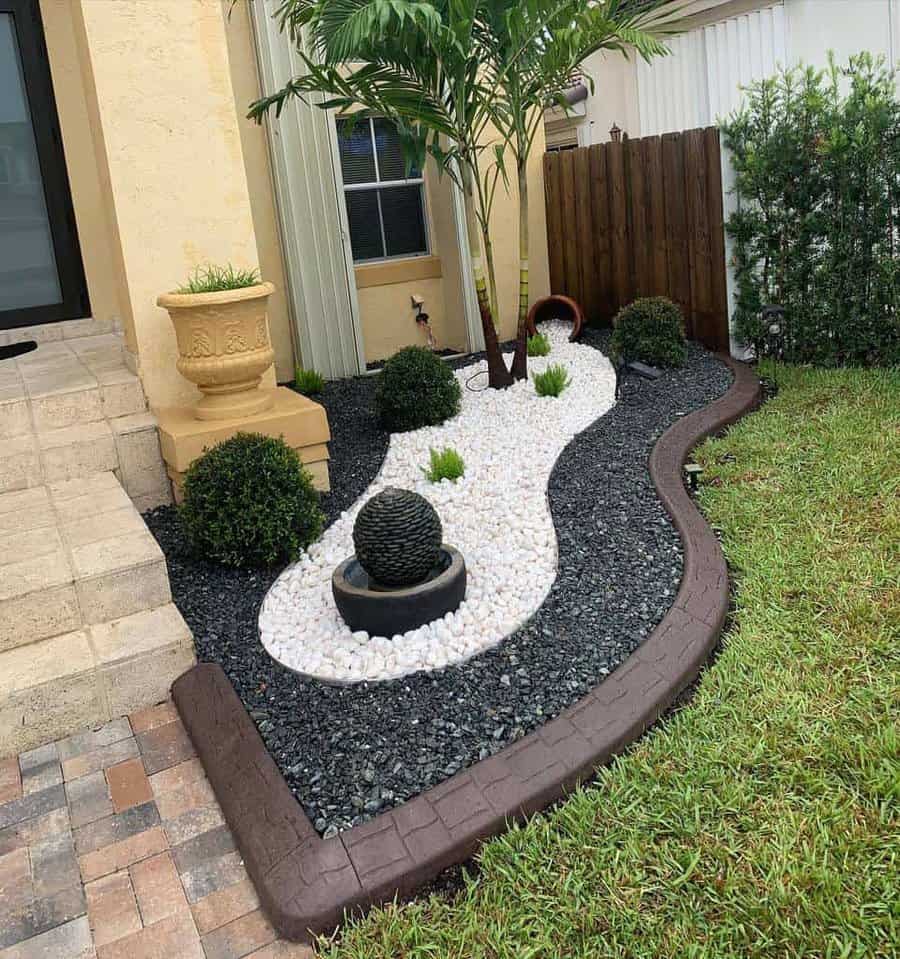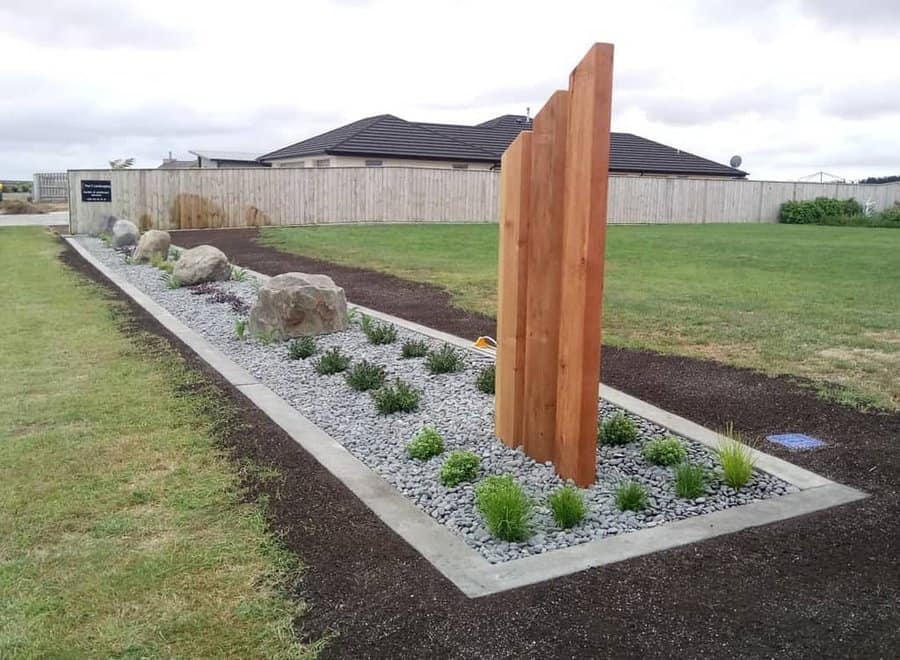 5. Functional Retaining Wall Solutions
Elevate your landscape with functional retaining wall solutions that offer structural support, prevent soil erosion, and contribute to your design's style. Enhance their utility by incorporating planters into these walls, maximizing vertical space with vibrant greenery and blossoms.
Imagine lush vines and colorful flowers cascading over the edges, transforming your retaining wall into a living masterpiece. Whether you prefer a modern, sleek look or a rustic, natural aesthetic, the fusion of a retaining wall with plant boxes adds depth, texture, and visual intrigue to your outdoor haven.
This approach optimizes space, showcases your favorite plants, and creates a captivating focal point that seamlessly merges hardscaping and greenery, enhancing the overall appeal of your outdoor sanctuary.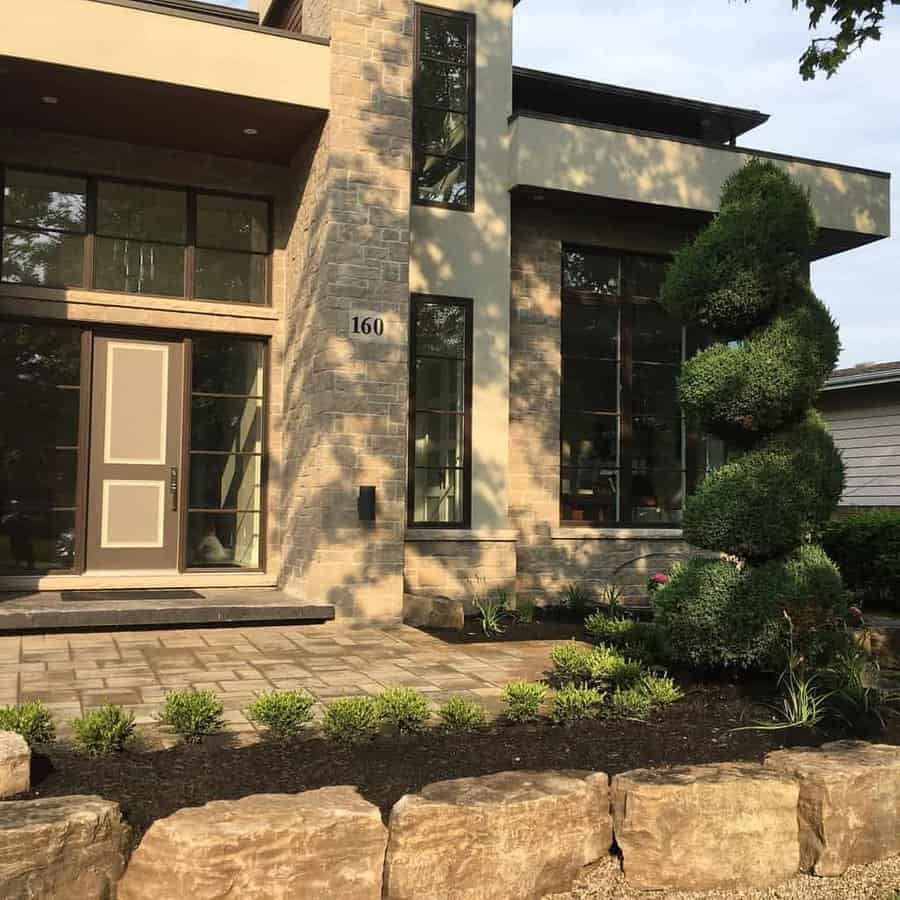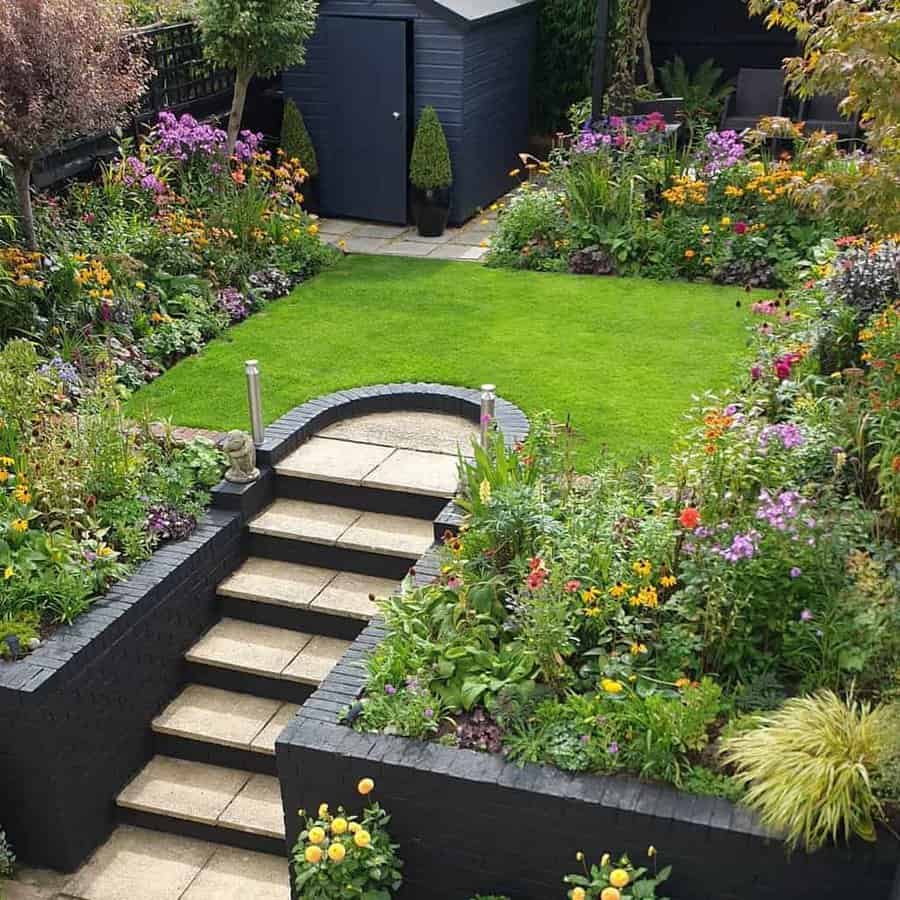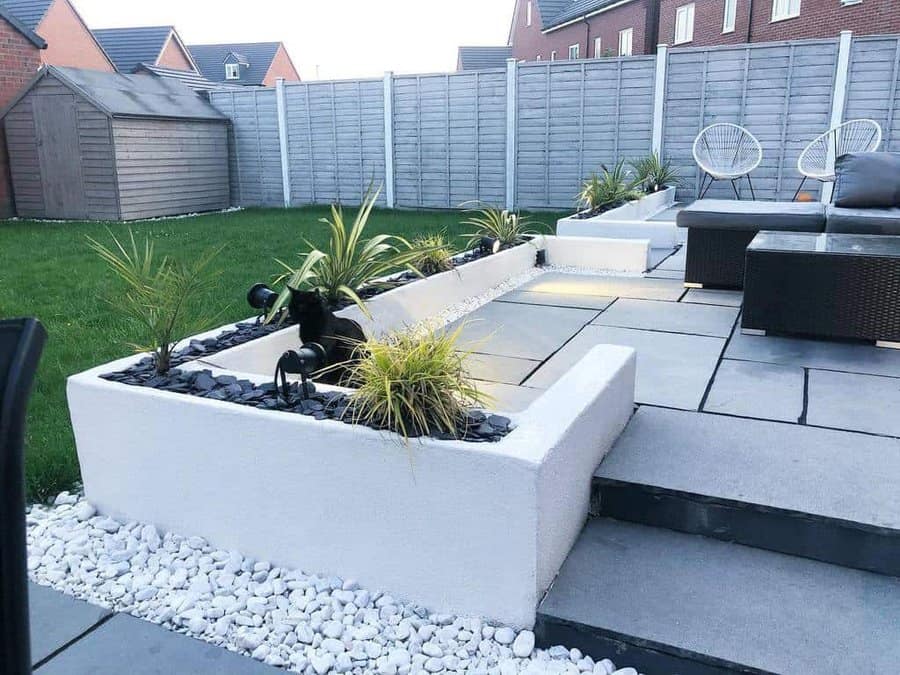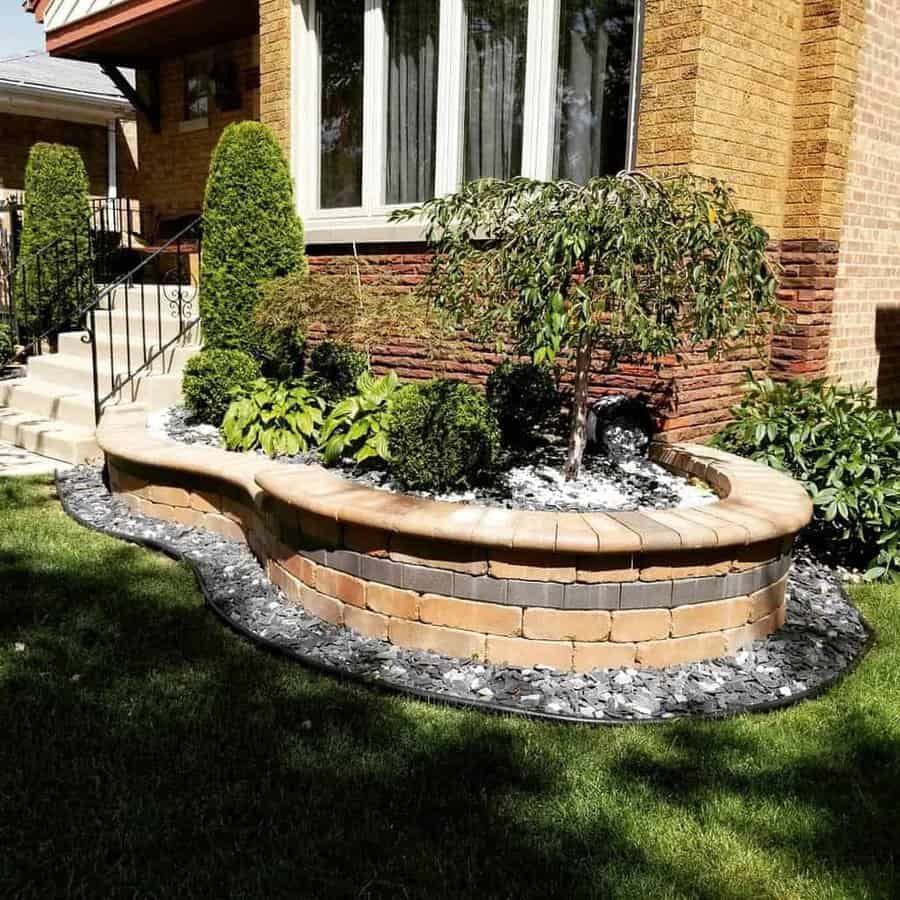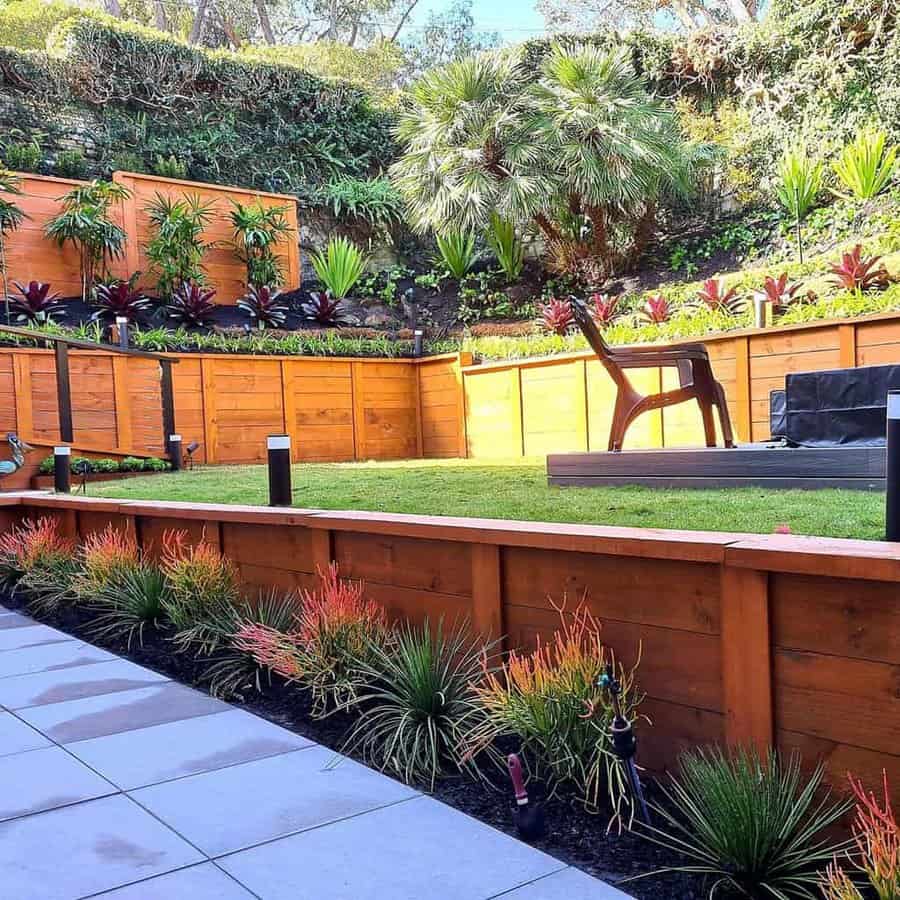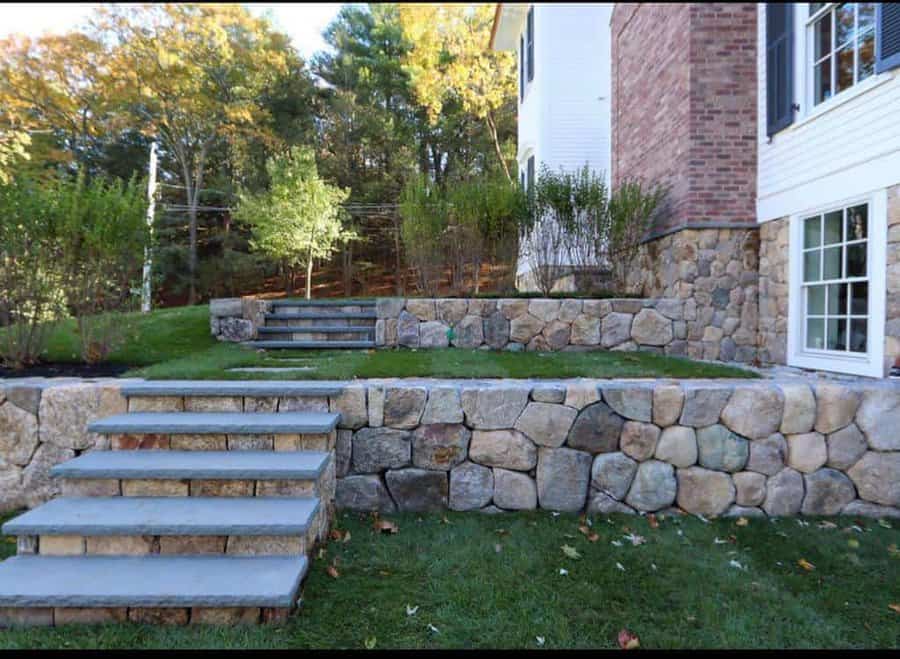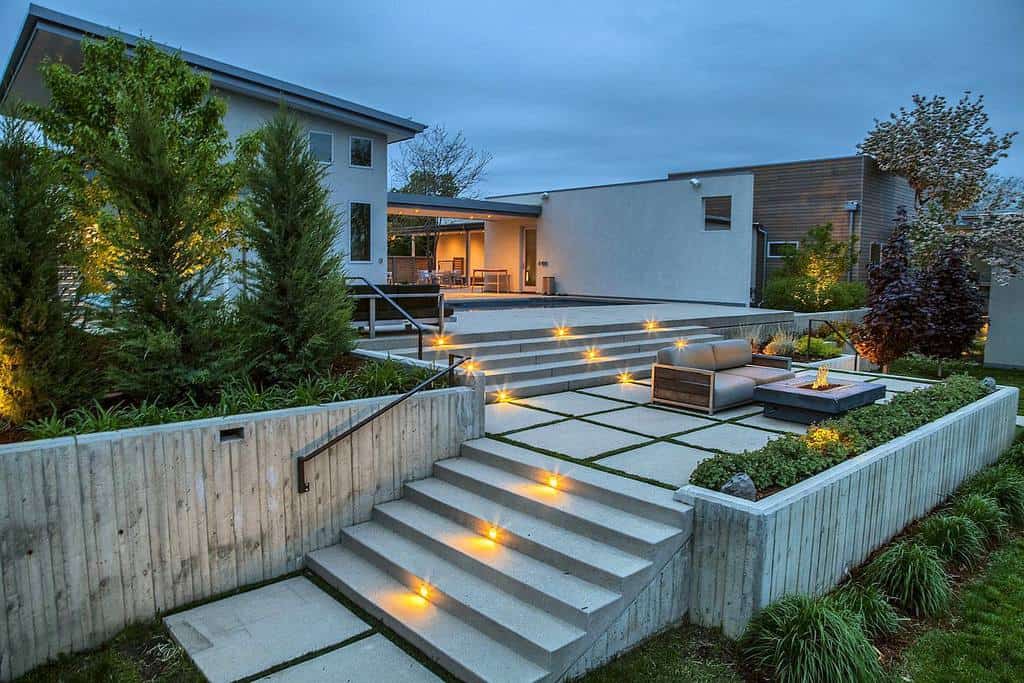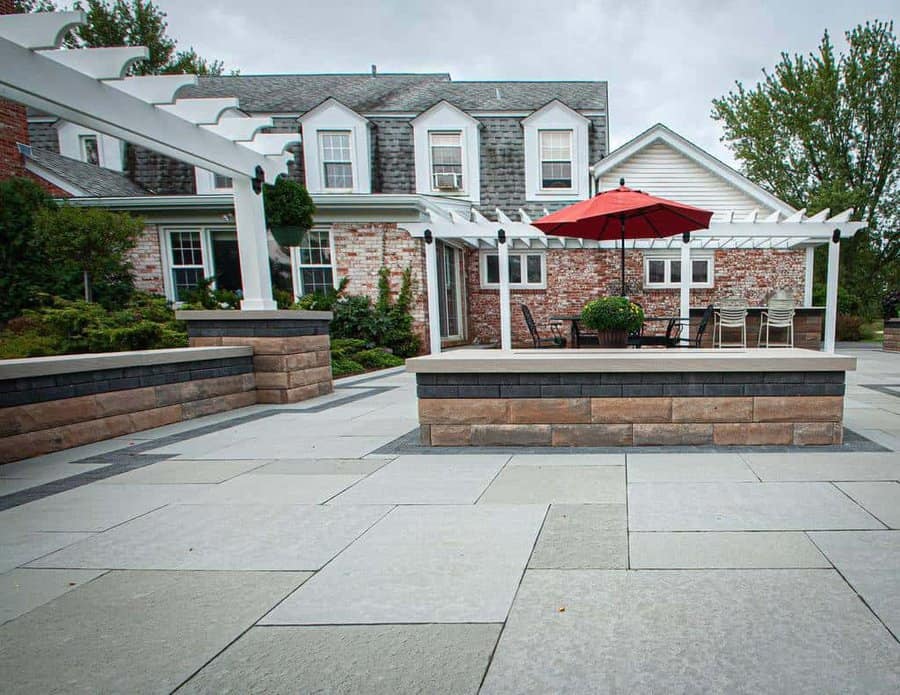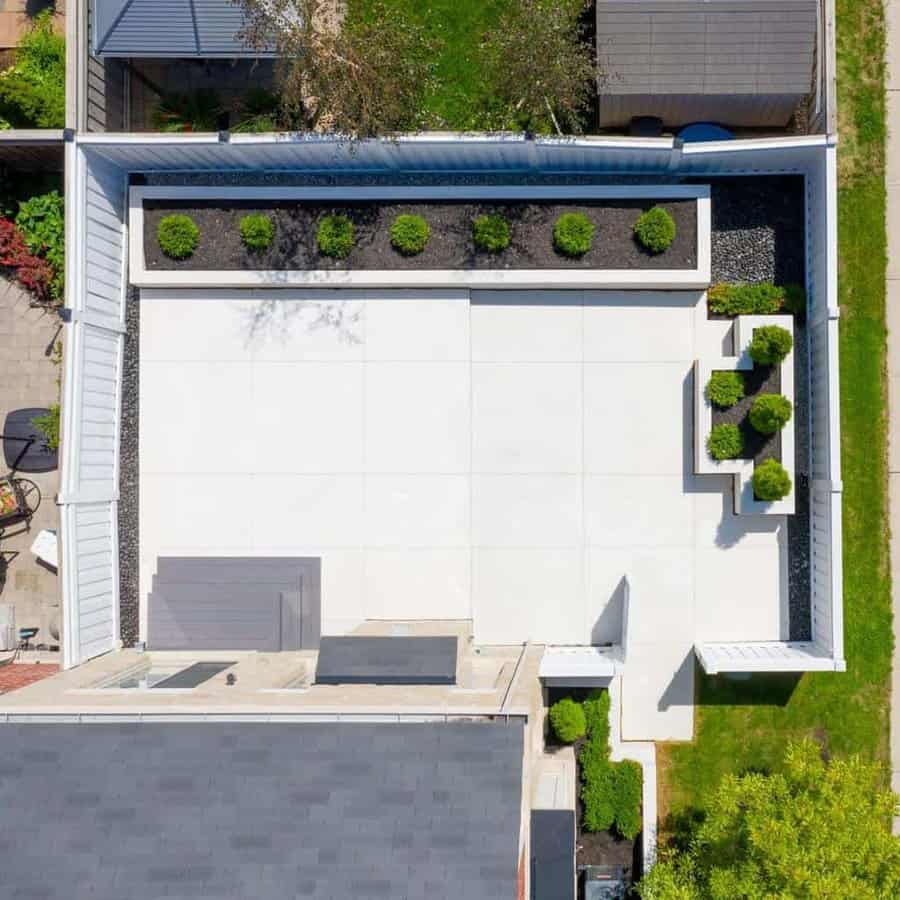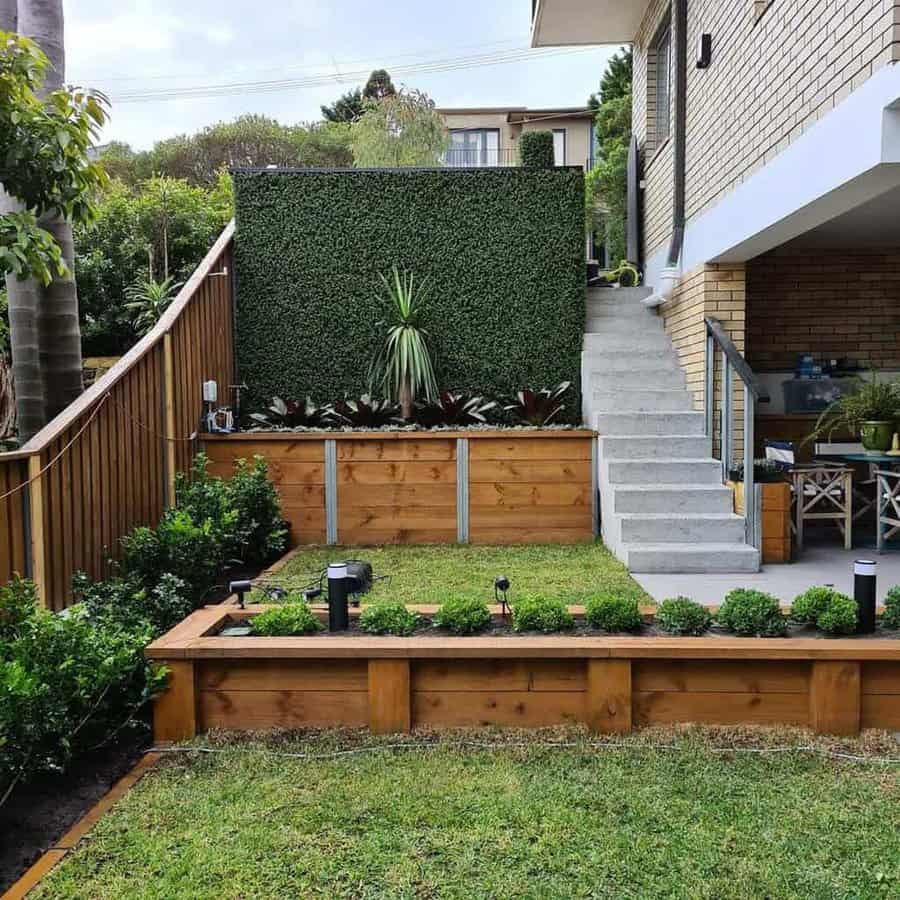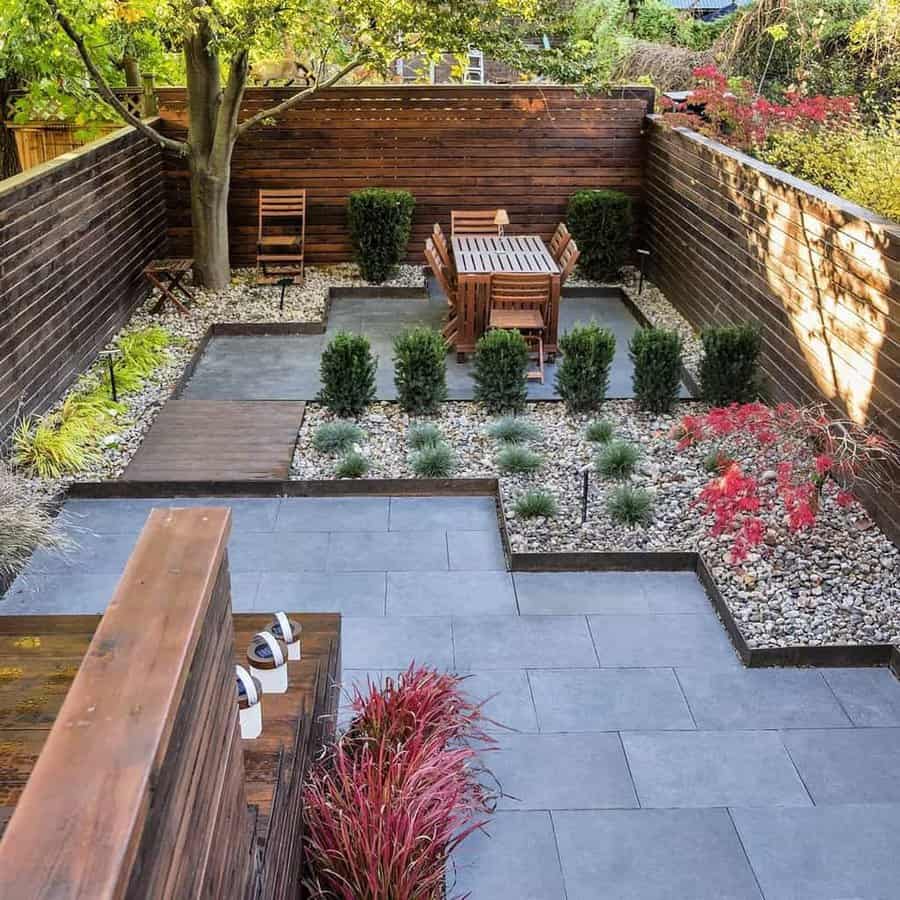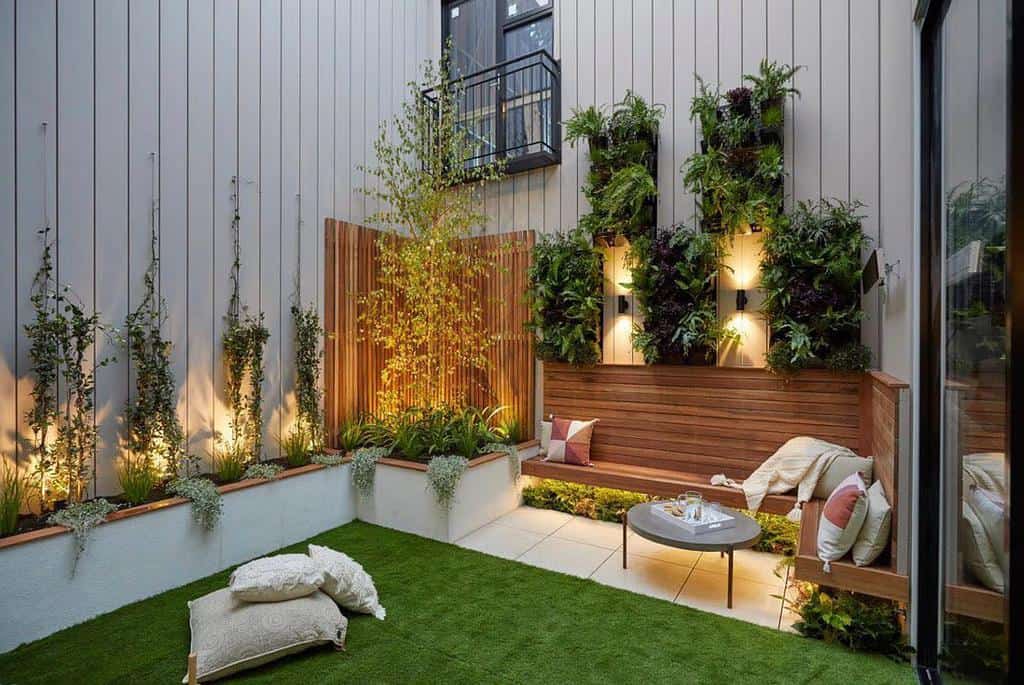 6. Rustic Rocky Patio Staircases
Elevate your landscape with Rustic Rocky Patio Staircases, combining natural charm and practicality. Crafted from durable rocks and stones, these staircase steps seamlessly blend into your surroundings, enhancing the organic feel of your outdoor space.
As you traverse these steps, you'll appreciate the texture and character of each stone, adding a sense of adventure and intrigue to your outdoor experience. Whether you're dealing with sloped terrain or simply aiming to define pathways, these rocky patio staircase steps offer both functionality and aesthetic appeal, increasing the curb appeal of your outdoor oasis.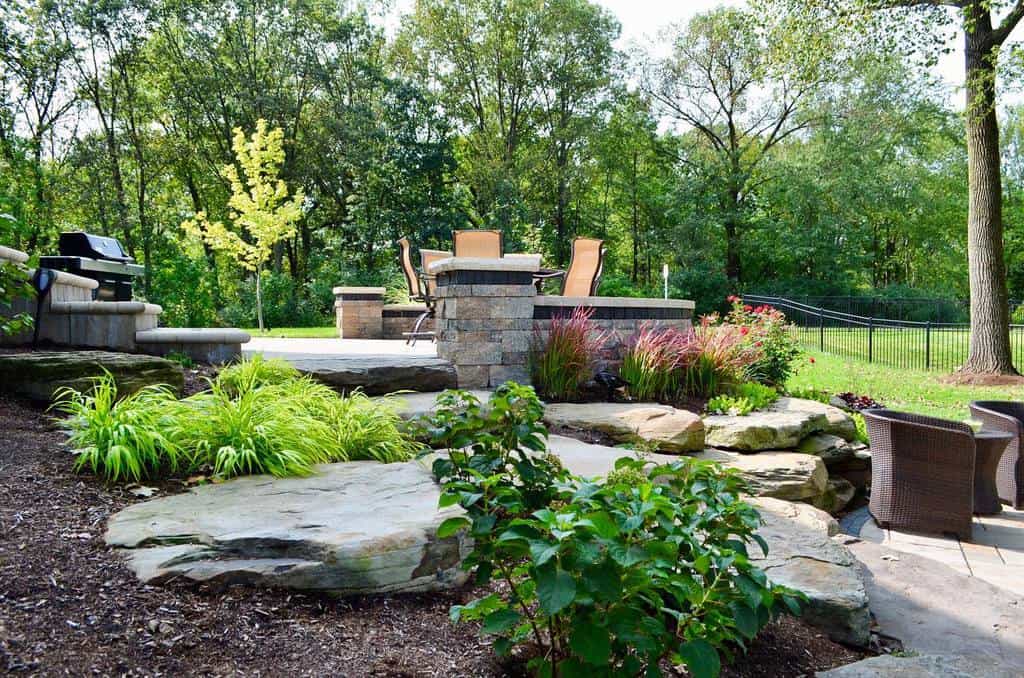 7. Inviting Rock Firepit Designs
Transform your outdoor space with Inviting Rock Firepit Designs, combining functionality and ambiance. Craft a DIY firepit using large rocks arranged in a circular pattern, seamlessly blending with the natural surroundings.
Enhance stability and aesthetics by filling the gaps between the rocks with smaller pebbles, creating a polished finish. This project's beauty lies in its simplicity – find big rocks, gather pebbles, and let your creativity flow. Gather around the crackling fire, roast marshmallows, and forge lasting memories with family and friends in your backyard retreat.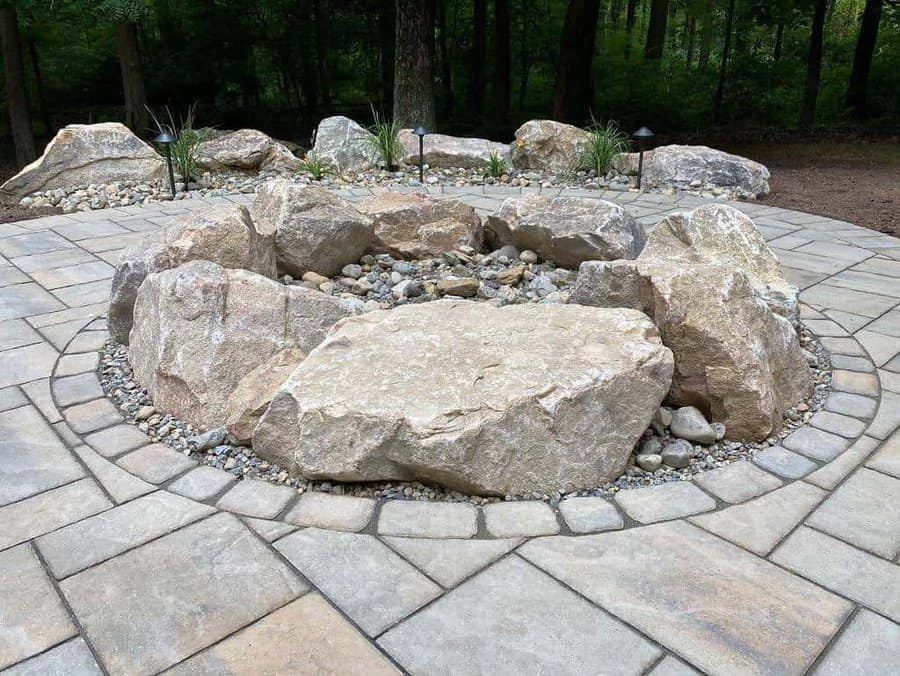 8. Timeless Brick Patio Inspiration
Discover Timeless Brick Patio Inspiration, known for its durability and classic charm. Choose high-quality materials like clay or concrete pavers when creating your brick patio. Clay bricks offer warmth and rustic character with their natural variations, while concrete pavers provide a uniform and contemporary appearance.
To elevate visual appeal, consider brick size and pattern, whether opting for a traditional herringbone layout or a modern geometric design. Your brick patio not only adds functional outdoor space for seating and entertainment but also serves as a stylish foundation that complements your lush green landscape.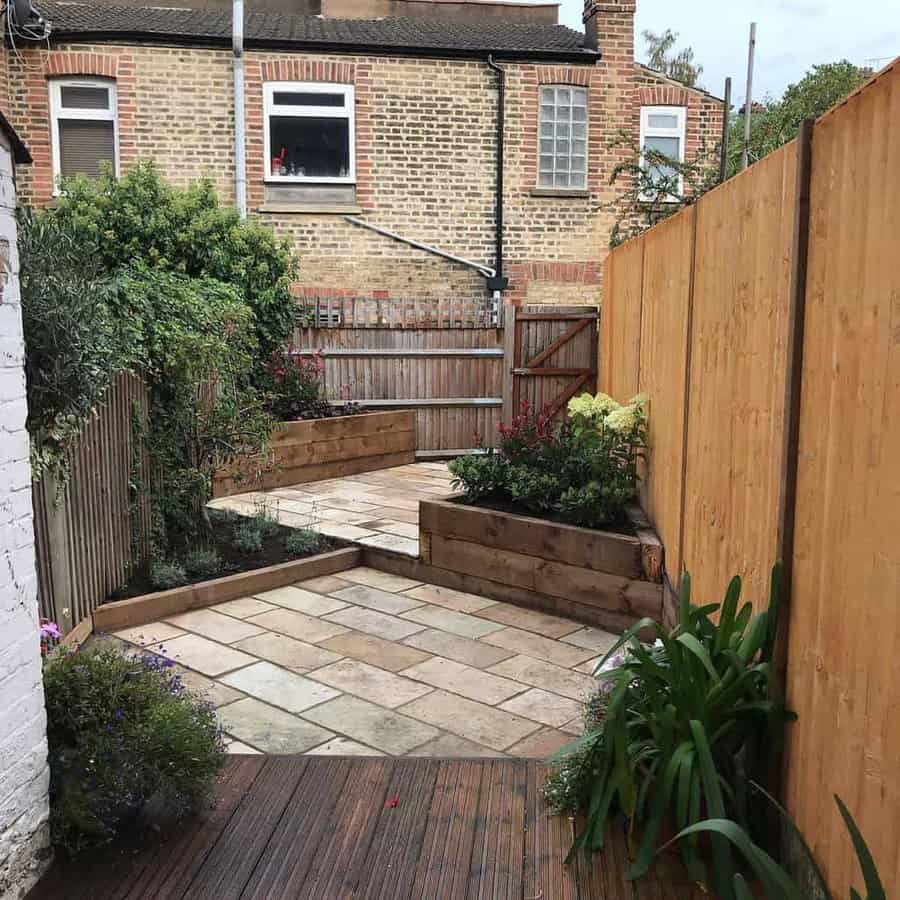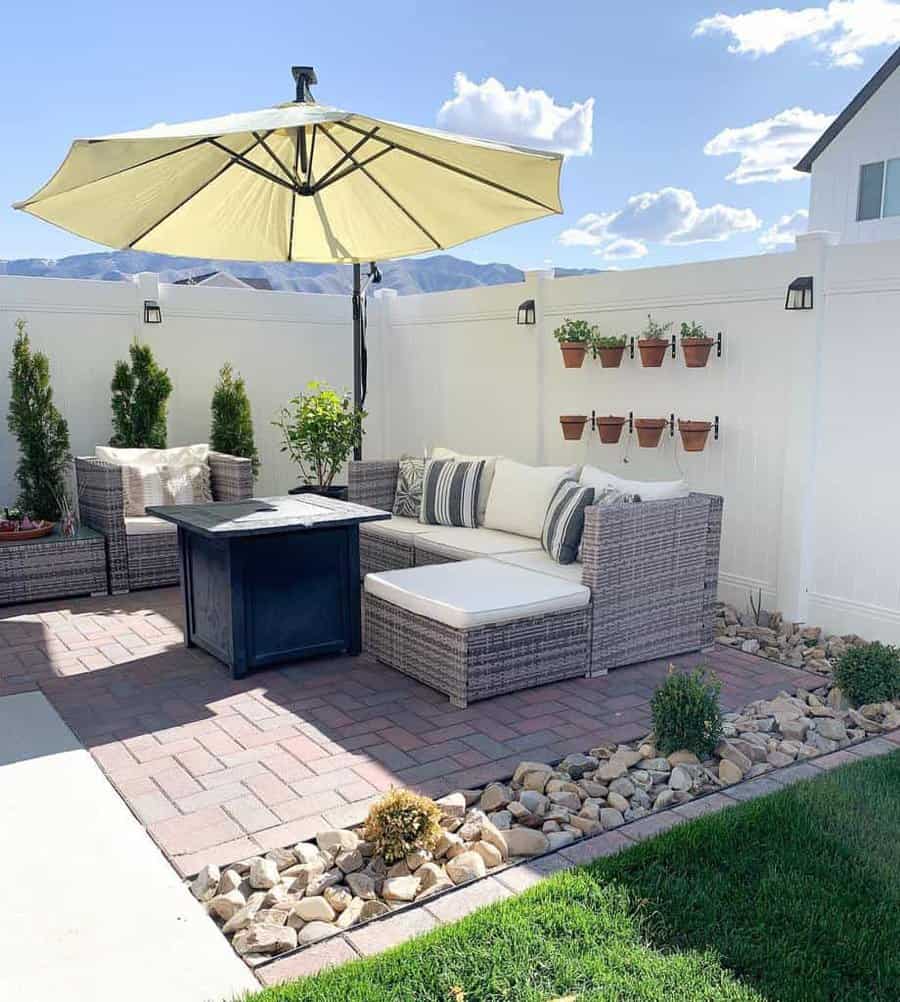 9. Natural Wood Patio Decks
Embrace the warmth of Natural Wood Patio Decks, offering a cost-effective, cozy space for relaxation and entertainment. Tap into your DIY spirit to design and build a deck that aligns with your style and requirements.
Wood's innate charm introduces a rustic, organic element to your outdoor space, harmonizing effortlessly with the surrounding greenery.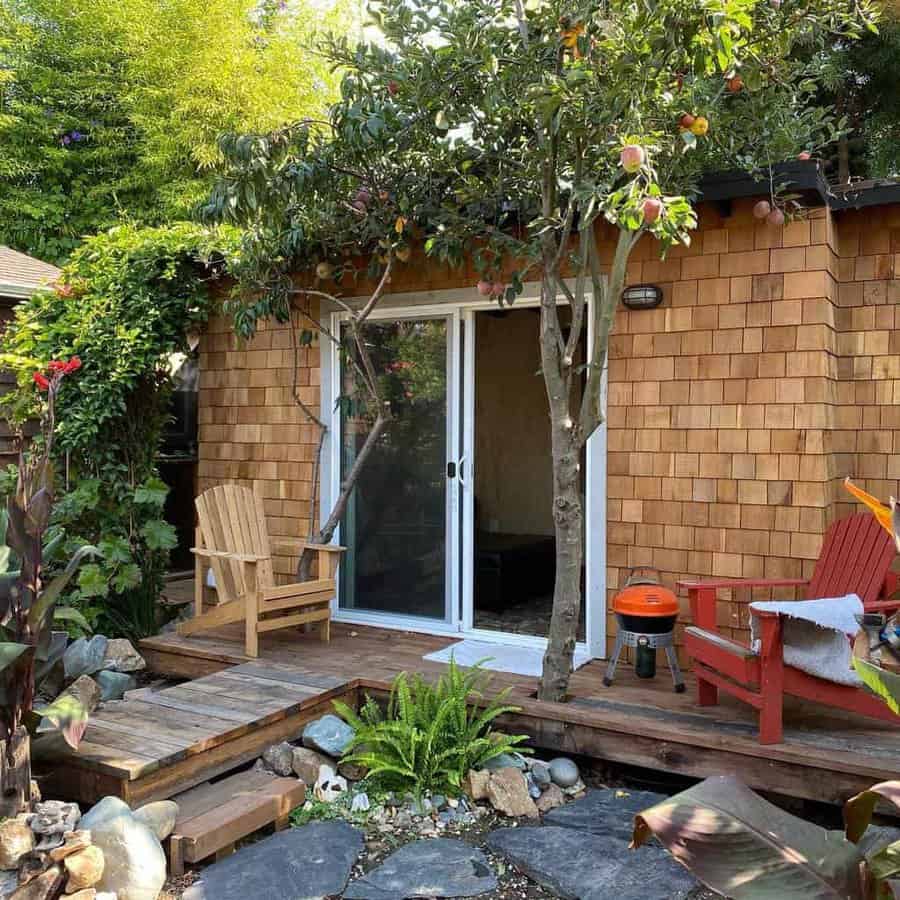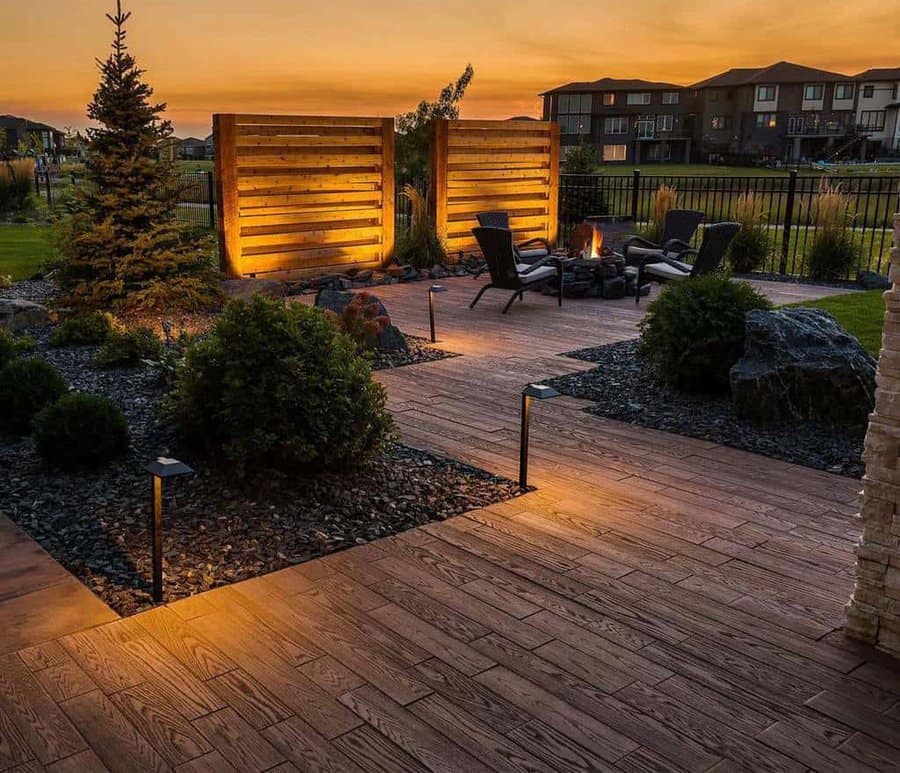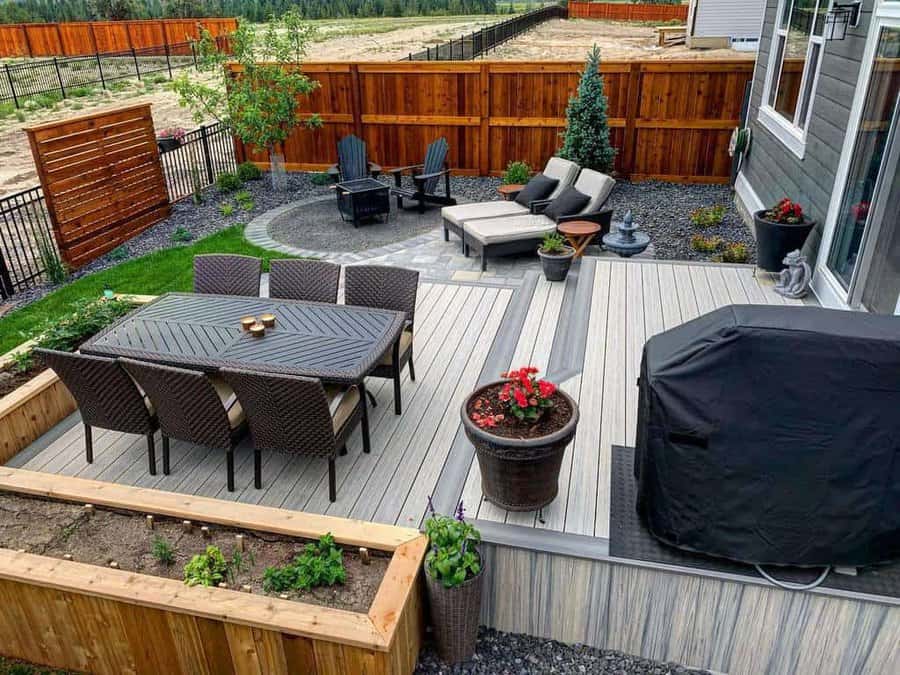 10. Luxurious Pool Patio Designs
Elevate your outdoor space with Luxurious Pool Patio Designs, combining functionality and elegance. Your choice of materials, whether sleek stone pavers or textured tiles, sets the tone for your poolside oasis. Prioritize slip-resistant and durable options for a seamless pool-to-patio transition, ensuring safety and longevity.
Create inviting spaces with cozy seating, outdoor loungers, and shade structures, perfect for relaxation and entertainment. Illuminate your pool patio with strategic lighting, enhancing its enchanting evening ambiance. Whether you favor a modern, minimalist style or a lush, tropical vibe, hardscaping your pool patio allows you to manifest your vision, making a statement with both form and function.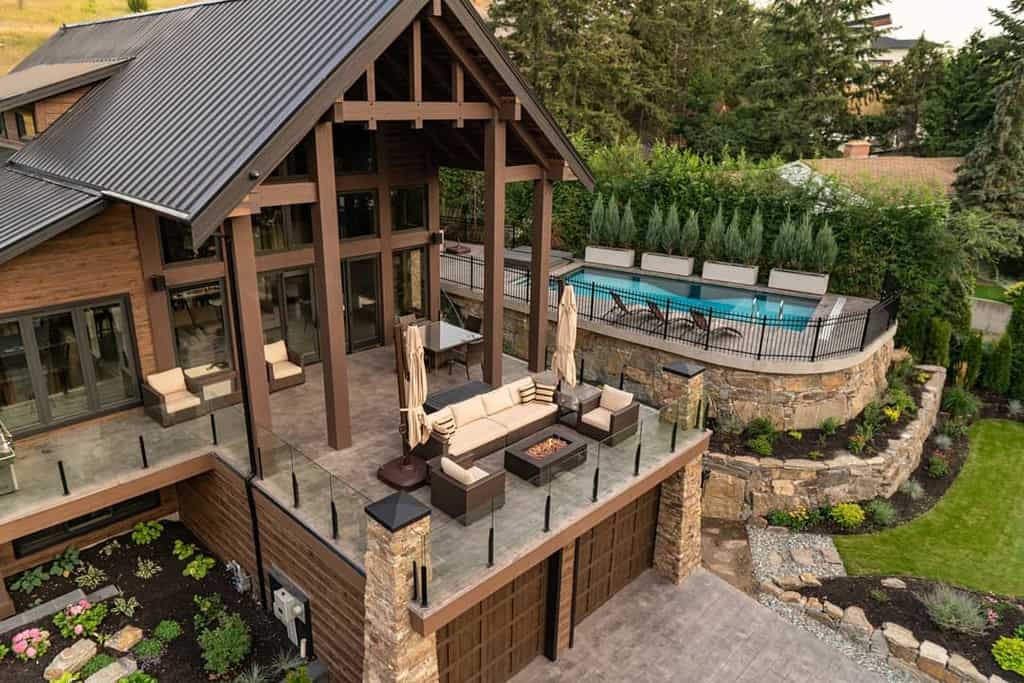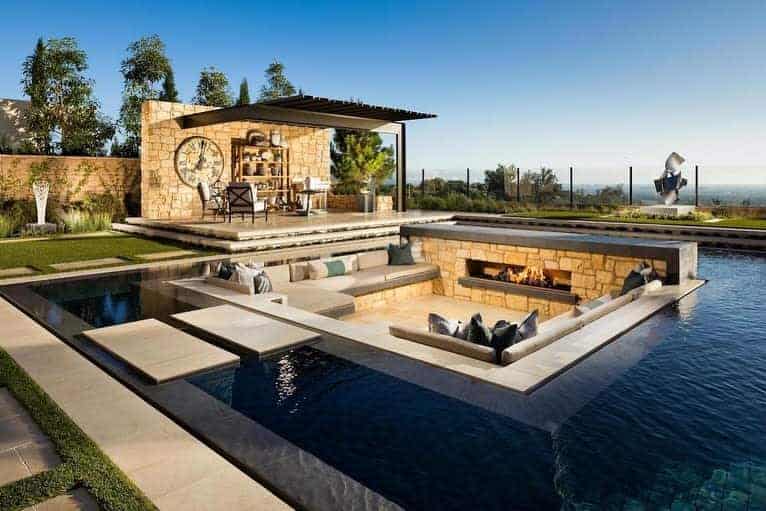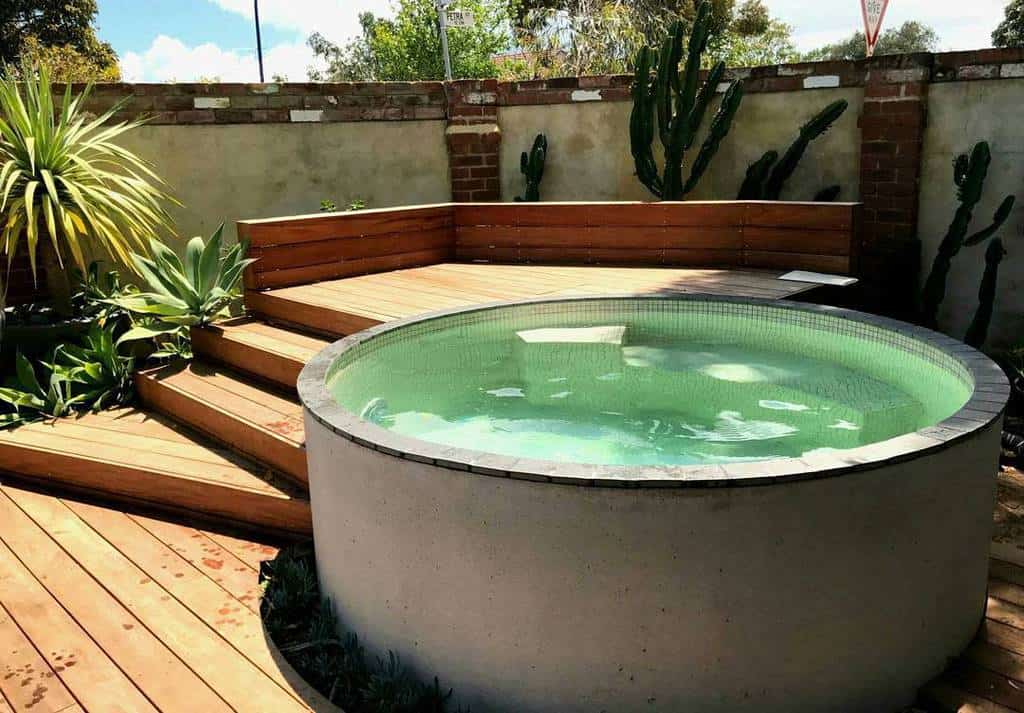 11. Stylish Concrete Paver Patios
Elevate your outdoor space with Stylish Concrete Paver Patios, known for their durability and low maintenance. Customize your patio with a wide range of shapes, sizes, and colors to match your personal style and landscape.
The versatility of concrete pavers offers limitless creative potential, whether you favor a minimalist look or intricate patterns. From hosting gatherings to basking in the sun, a concrete paver patio provides a solid foundation for crafting memorable outdoor experiences.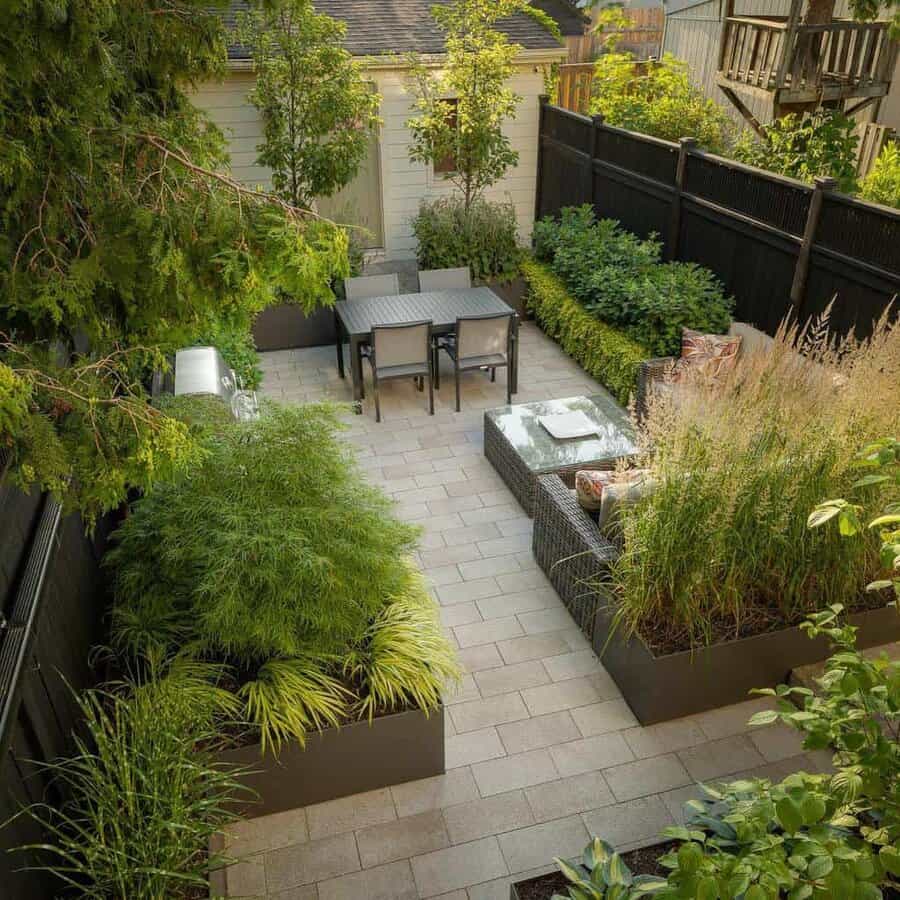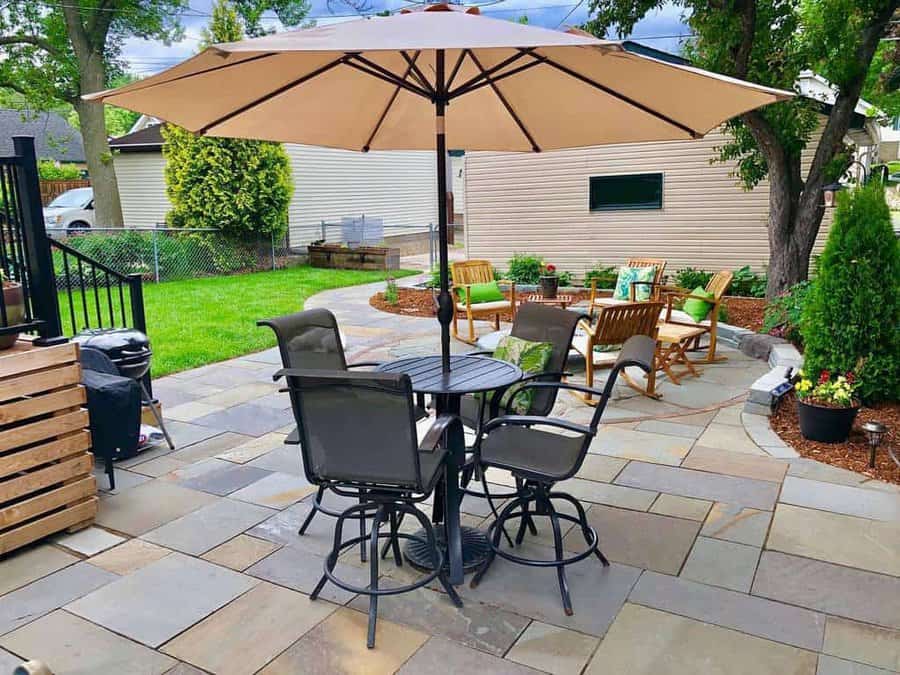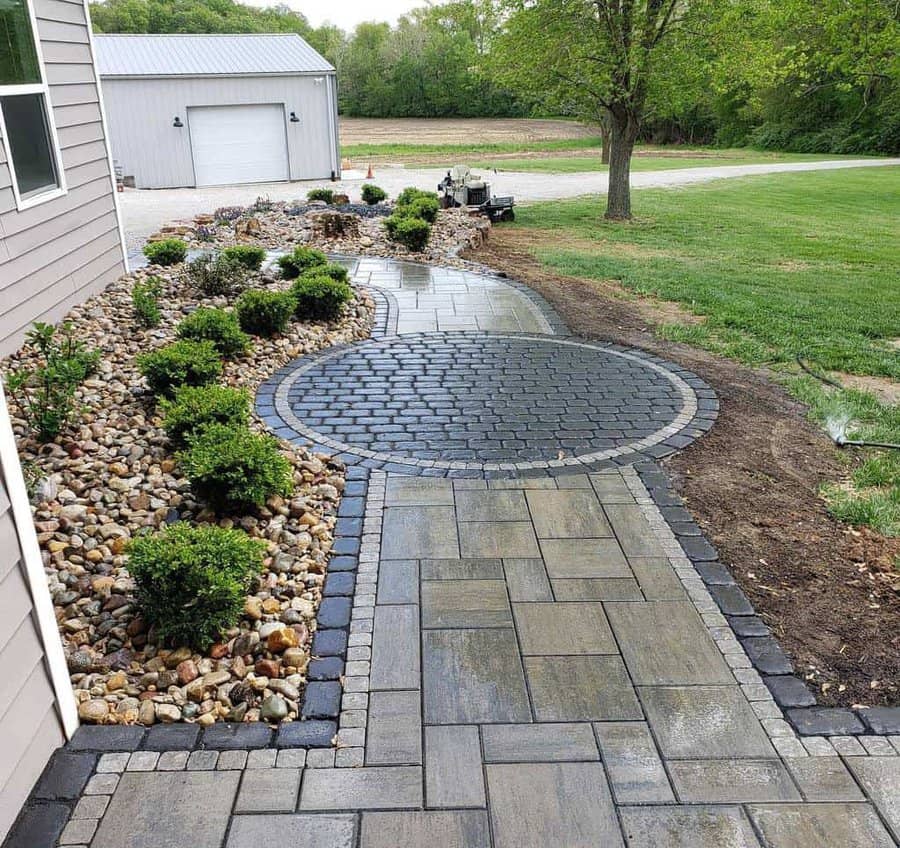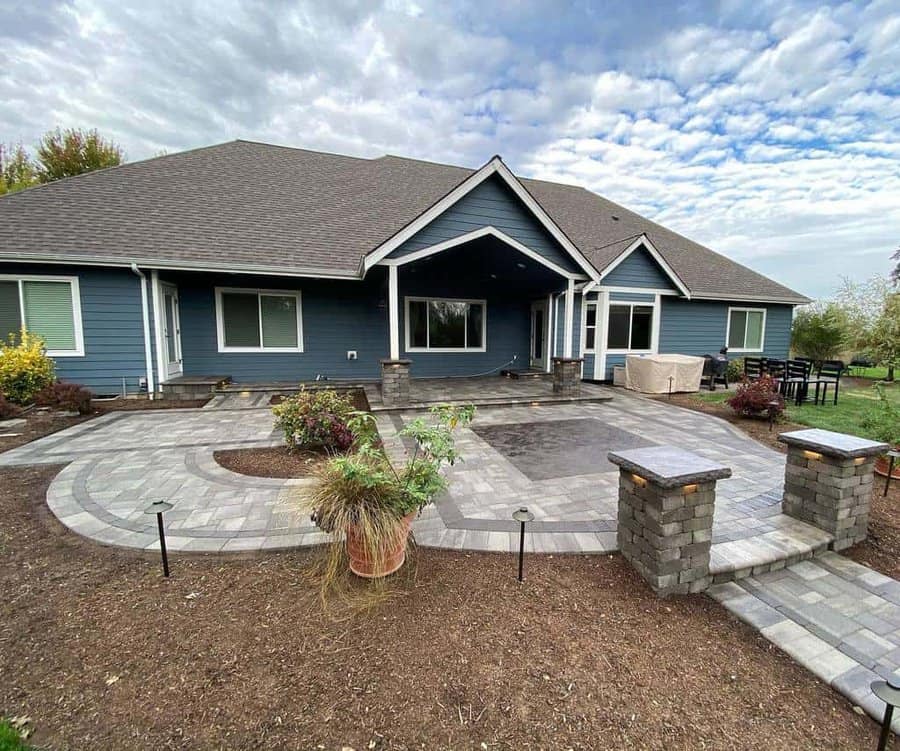 12. Elegant Flagstone Paver Ideas
Discover Elegant Flagstone Paver Ideas, infusing rustic charm into your landscape design. These pavers, with their natural textures and earthy hues, offer versatility for pathways, patios, and retaining walls.
Experiment with different arrangements to craft a personalized look that complements your aesthetic. The smooth, flat surface of flagstone pavers ensures stability and safety, making them perfect for both functional and decorative applications in your outdoor environment.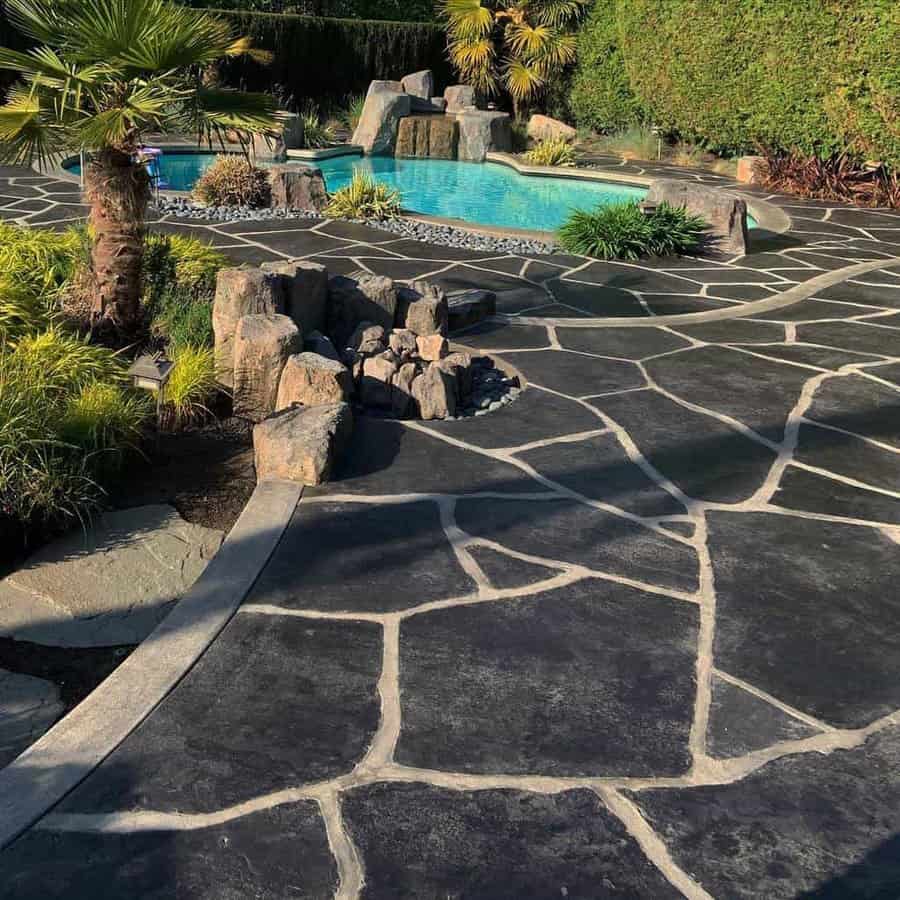 13. Charming Gravel Patio Concepts
Explore Charming Gravel Patio Concepts, offering a distinctive and versatile hardscaping solution that adds character to your garden or backyard. Gravel's texture and earthy tones create a natural and welcoming atmosphere, harmonizing with the surrounding greenery.
A gravel patio provides stability for seating, outdoor dining, or sunbathing, requiring minimal maintenance and promoting healthy drainage. Elevate its appeal by integrating potted plants, comfortable seating, and soft lighting, fostering a cozy and serene outdoor atmosphere.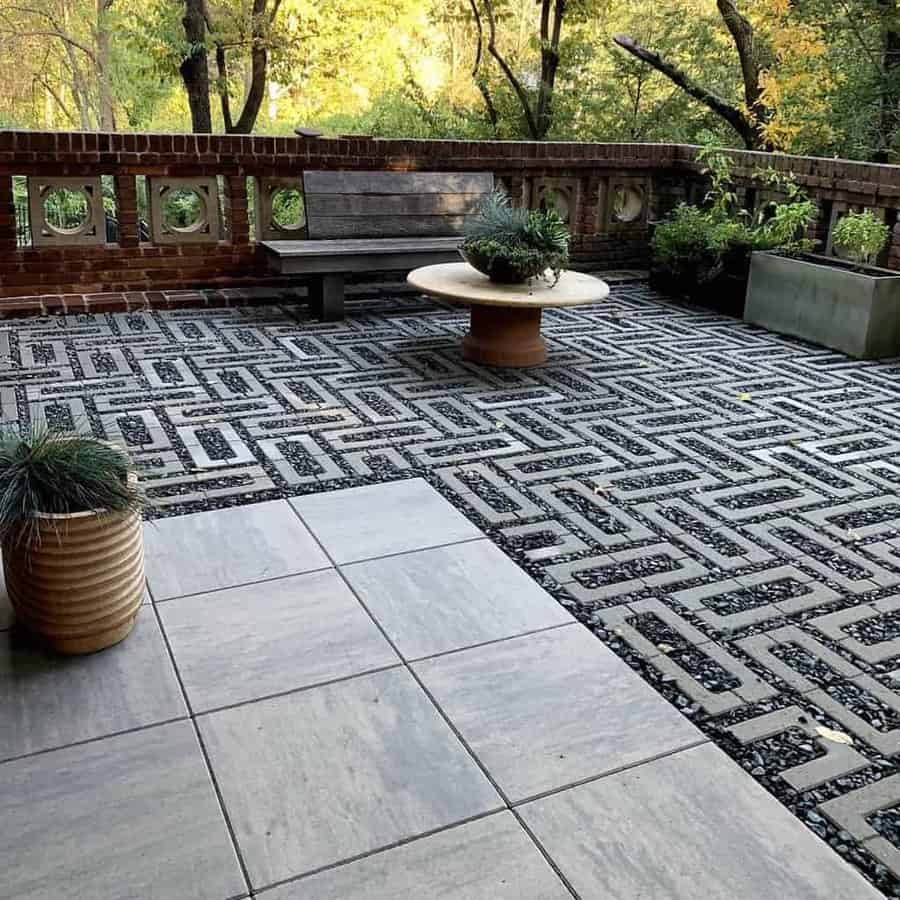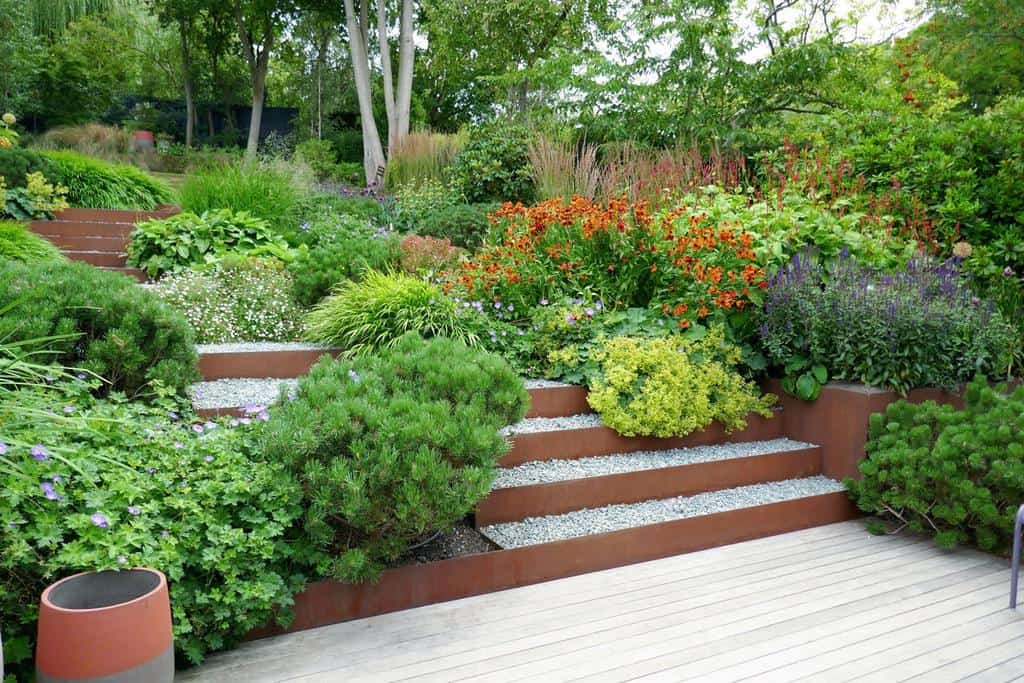 14. Illuminate Front Patios with Solar Lighting
Enhance your front patio with a harmonious blend of function and style, utilizing hardscaping techniques while championing sustainability with solar lighting. Hardscaping, the incorporation of non-living elements into your outdoor space, offers the potential to create an enduring and visually appealing landscape.
Illuminate your front patio with solar lighting not only to accentuate your hardscape's beauty but also to reduce energy consumption and promote eco-consciousness. Solar-powered lights are an ideal choice, harnessing solar energy to cast a warm and inviting glow, enhancing both ambiance and safety in your outdoor area.
With options ranging from guiding pathway lights to decorative lanterns that infuse charm, the possibilities for front patio solar lighting are boundless, allowing you to create a captivating and environmentally friendly outdoor space.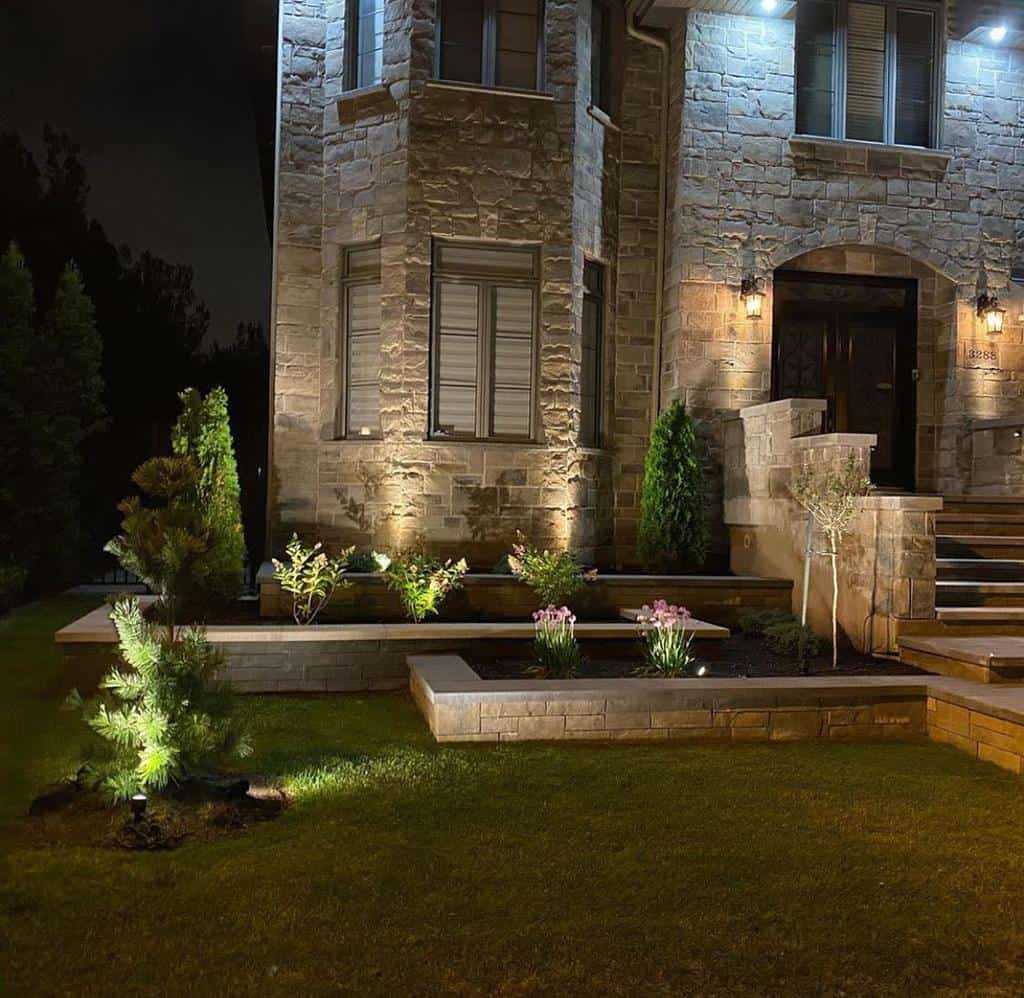 15. Sleek Concrete Walkway Designs
Opt for Sleek Concrete Walkway Designs to provide a sturdy foundation and elevate your outdoor space's aesthetics. Concrete walkways, whether leading to your front entrance or meandering through your backyard retreat, serve as a solid base for outdoor activities.
Explore various finishes like stamped patterns or exposed aggregates to infuse texture and visual allure. With their low-maintenance nature and long-lasting durability, concrete walkways are a practical choice for homeowners, ensuring both functionality and style in your outdoor environment.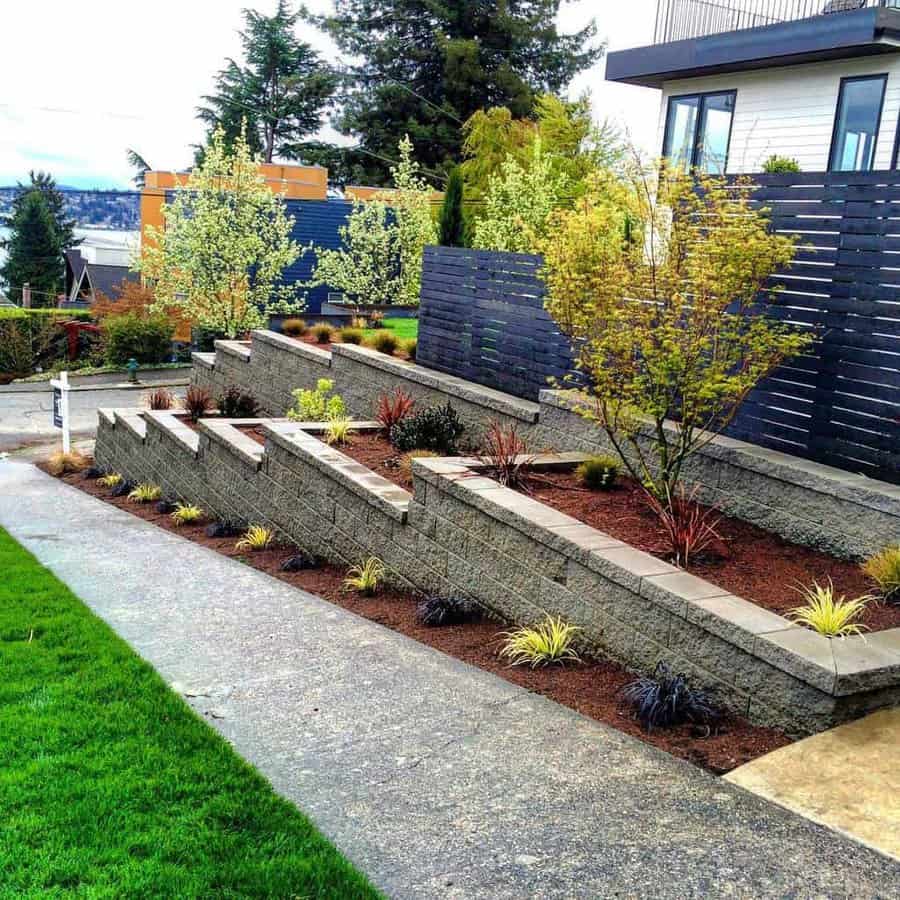 16. Enhance Your Space with Pergolas
Elevate your outdoor space by incorporating Pergolas, which offer both shade and architectural elegance to your landscape. Their open framework and lattice roof create an enchanting focal point that harmonizes with the natural surroundings, providing a serene setting for activities like sipping coffee or hosting gatherings beneath dappled sunlight filtering through the interlaced beams.
Embellish your pergola with climbing vines and hanging plants to infuse vibrancy into your outdoor haven. Whether you desire a cozy spot for relaxation or a captivating backdrop for entertaining, a pergola serves as a versatile and stylish addition to your outdoor oasis.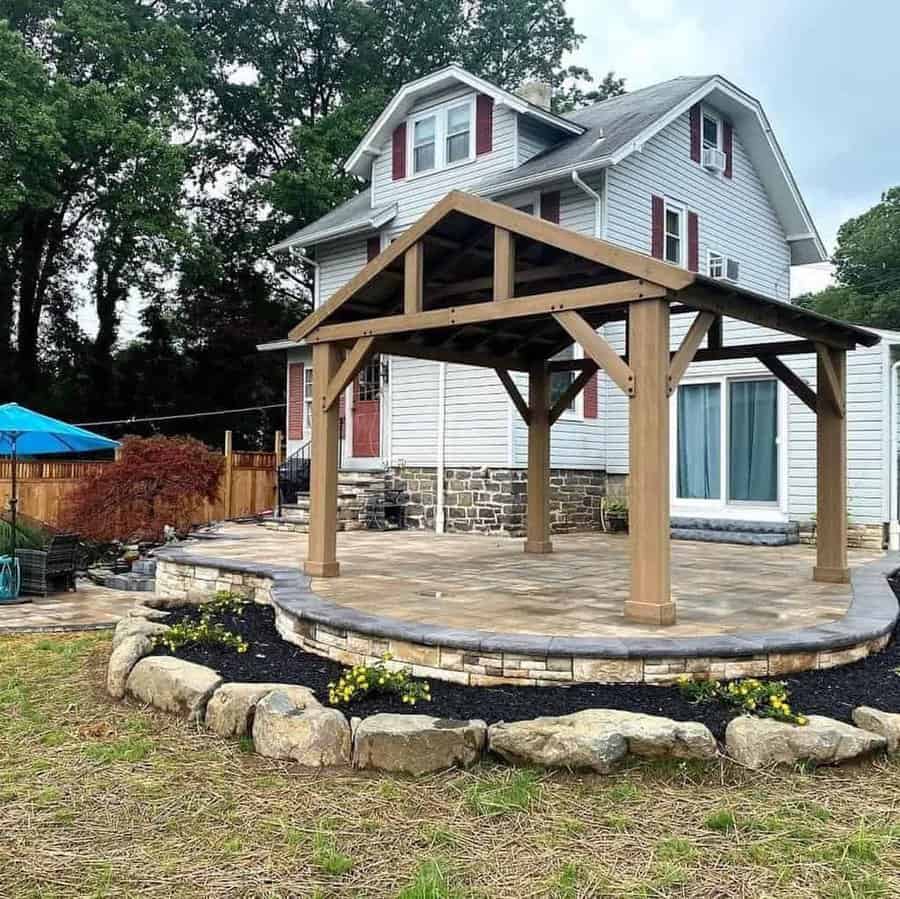 17. Contemporary Concrete Gravel & Grass Steps
Explore the innovation of Contemporary Concrete Gravel & Grass Steps to redefine your landscape. These steps merge the durability of concrete with the organic allure of grass, crafting a visually stunning and functional pathway.
The interplay of contrasting textures between concrete and gravel introduces depth and visual intrigue, while the vibrant green grass imparts a natural touch. These steps not only offer a practical means of traversing your outdoor space but also become a distinctive design element that seamlessly harmonizes with the surrounding landscape.
Whether guiding the way to a patio, garden, or pool area, concrete gravel and grass steps contribute an inviting touch that effortlessly integrates into your outdoor haven.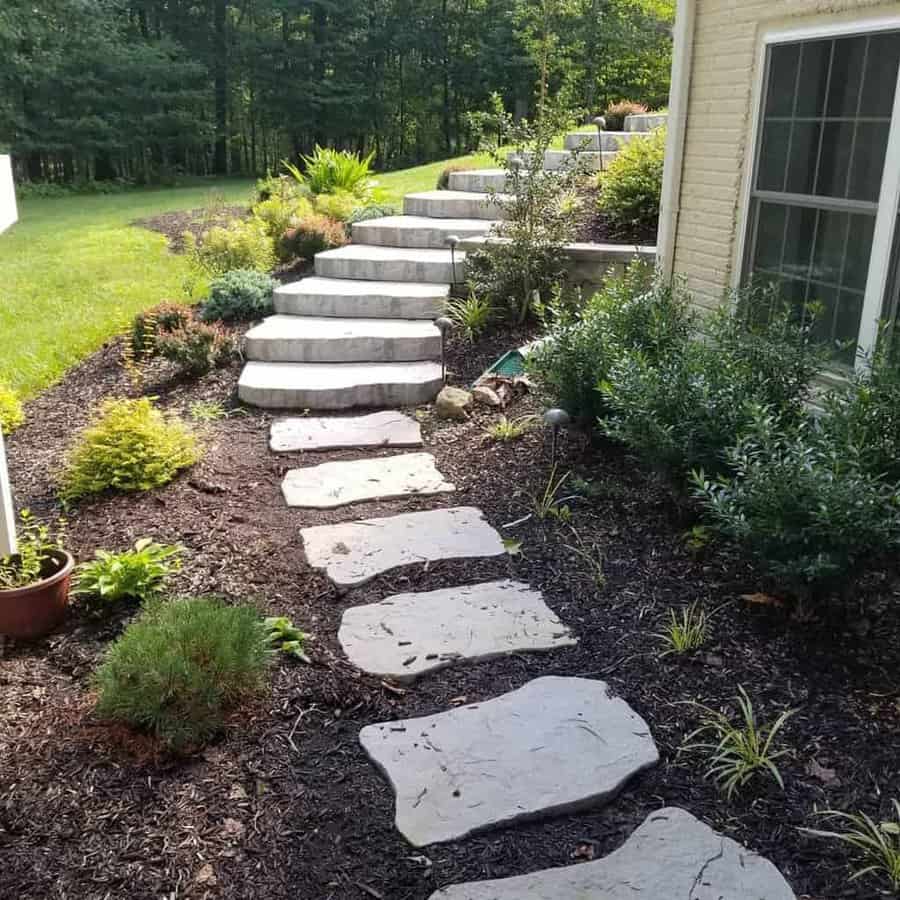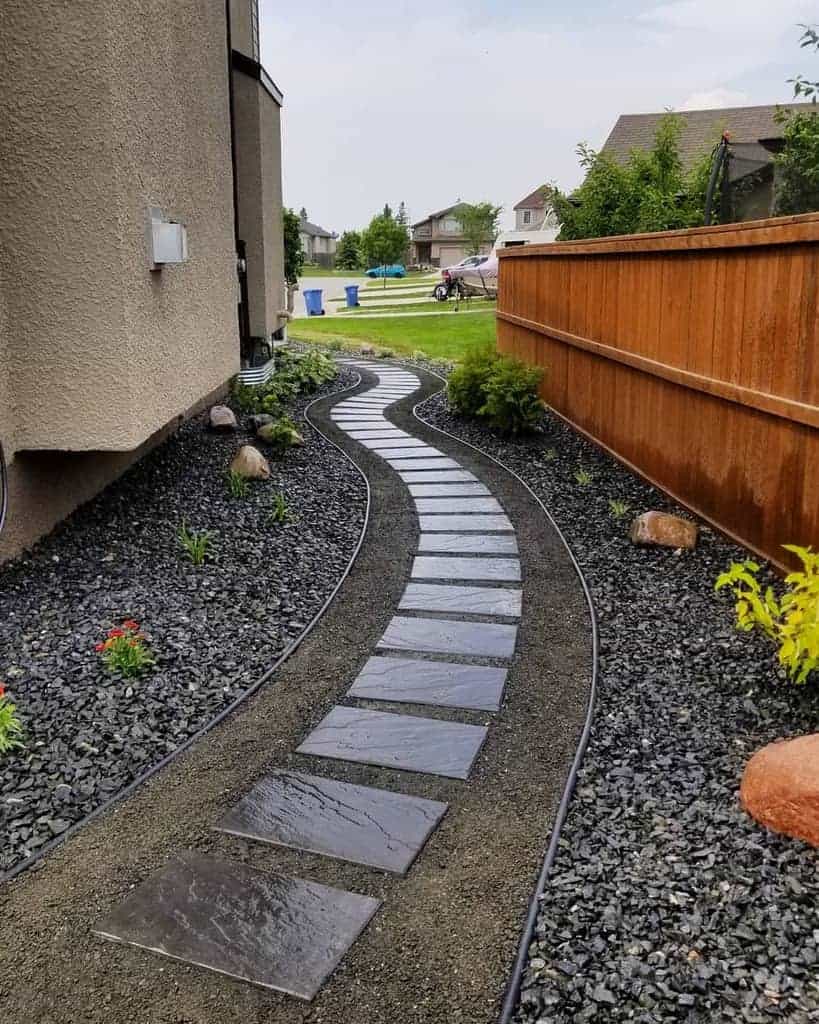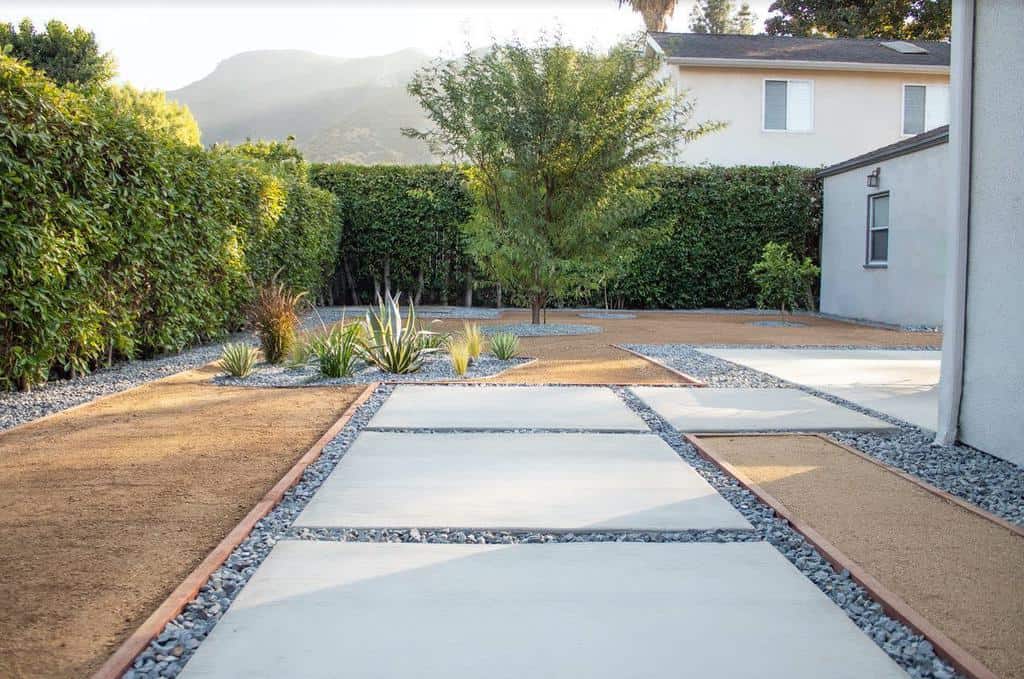 18. Tranquil Garden Water Features
Transform your garden into a tranquil oasis with Modern Garden Water Features. A sleek pond crafted from materials like concrete or steel seamlessly blends function and style, offering a soothing ambiance with the gentle sound of trickling water.
The modern pond's minimalist design adds a contemporary touch, harmonizing effortlessly with any architectural style. Whether positioned as a focal point or seamlessly integrated into your landscape, a garden water feature becomes a captivating centerpiece, inviting serenity and relaxation. Beyond its visual appeal, it also provides a refreshing retreat for local wildlife, enhancing the biodiversity of your garden.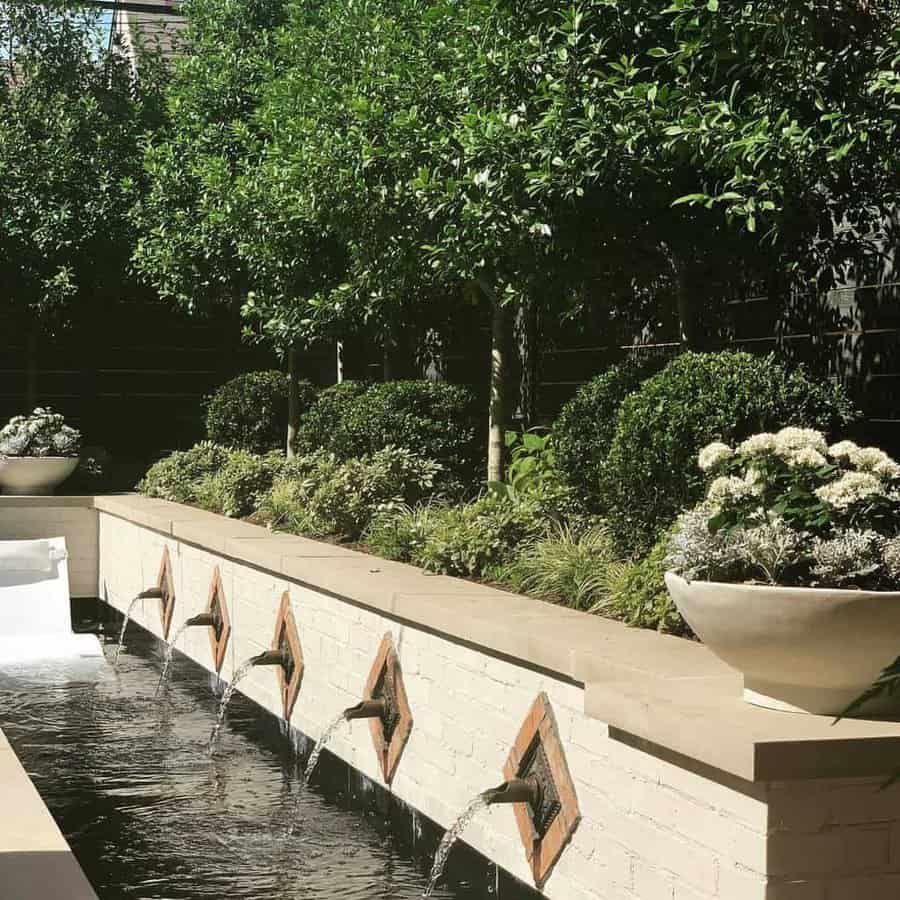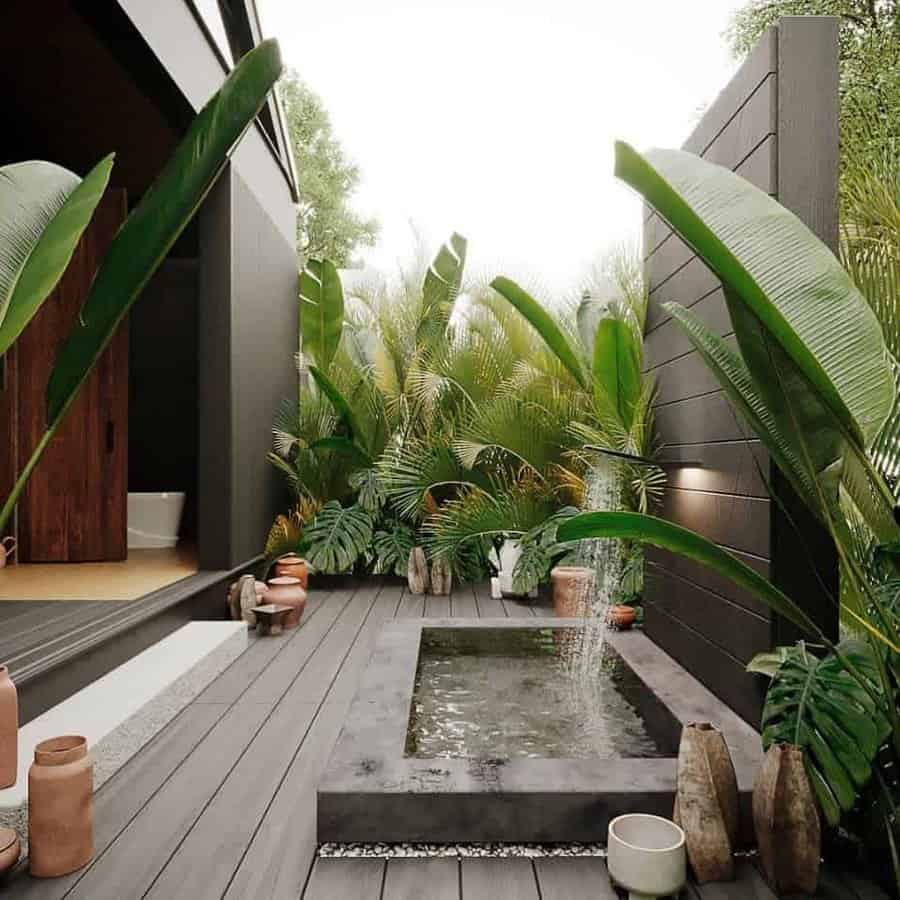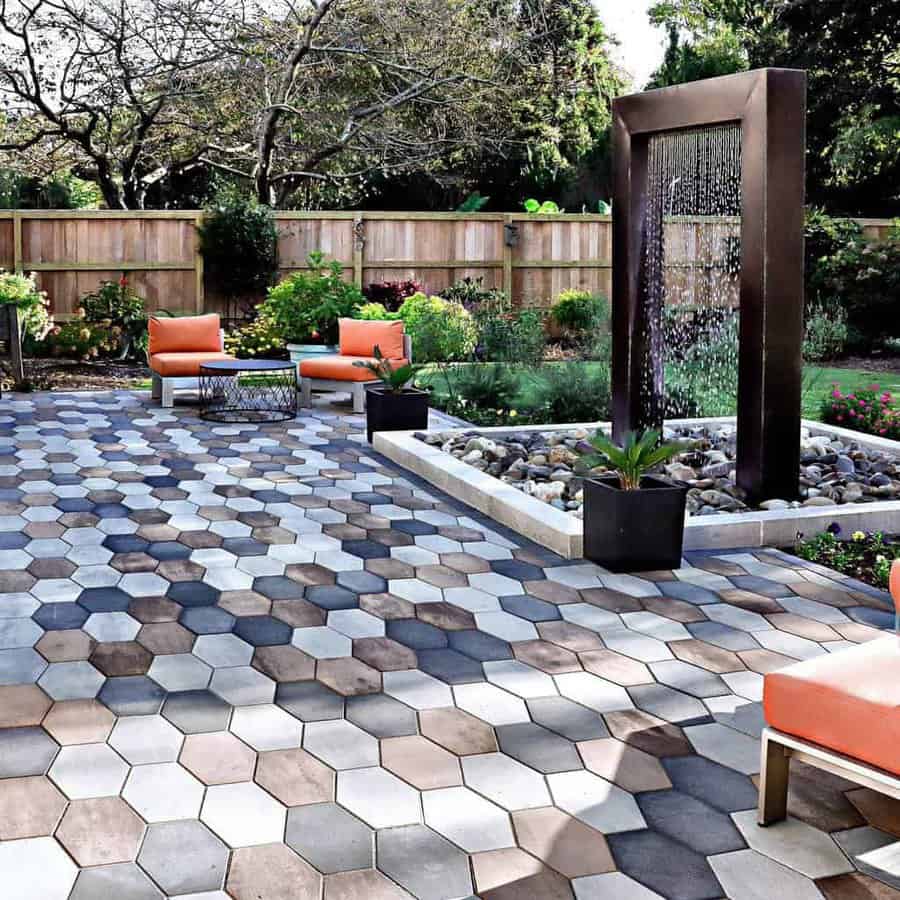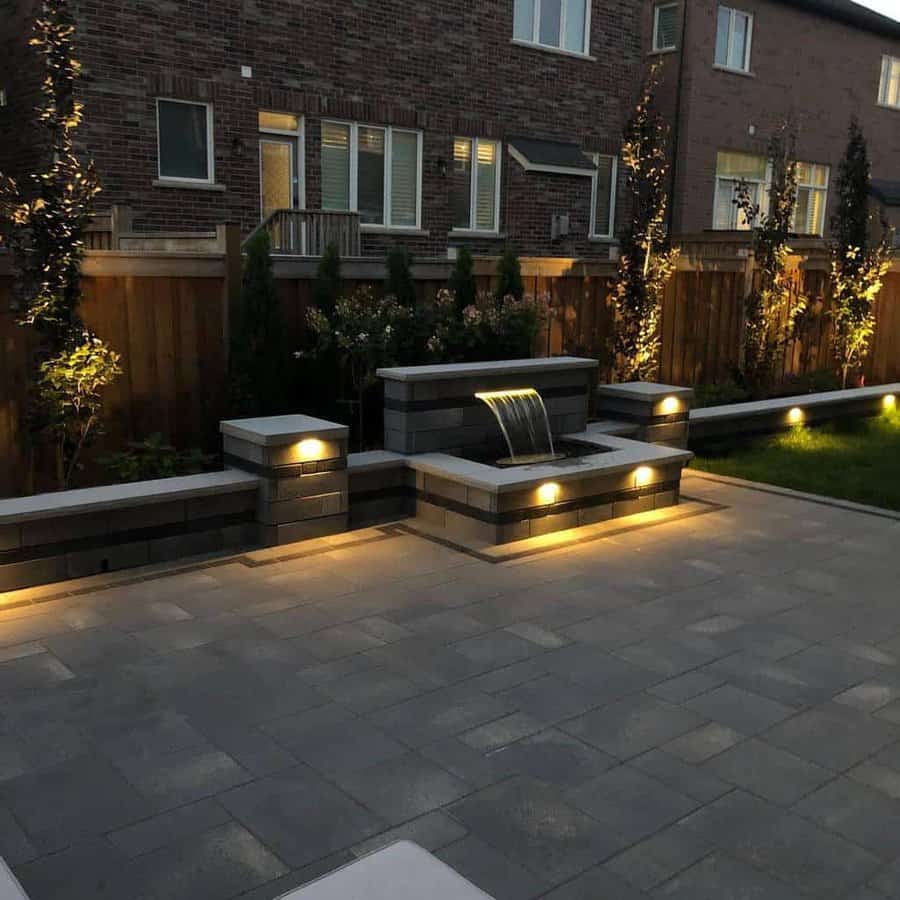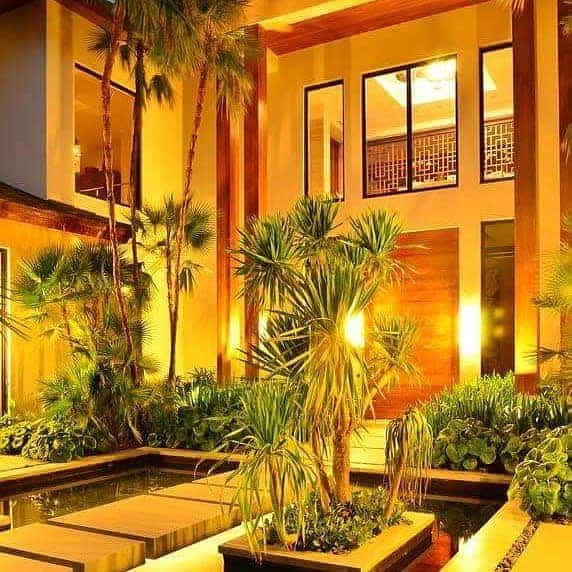 19. Artistic Decorative Backyard Ponds
Create a tranquil backyard oasis with the artistic allure of Decorative Backyard Ponds. Crafted using a thoughtful arrangement of rocks, this natural-looking hardscaping feature infuses serenity and charm into your outdoor space.
The sight and sound of water gently cascading over the rocks create a soothing ambiance, beckoning you to unwind in nature's embrace. Through careful planning and design, the decorative backyard pond becomes a captivating focal point that seamlessly melds with the surrounding landscape.
Enhance visual appeal by introducing aquatic plants, floating lilies, or even a small fountain for a delightful touch. Whether your backyard is vast or cozy, a decorative pond imparts tranquility and harmony, making it an ideal spot for meditation, reflection, or simply savoring the soothing sounds of nature.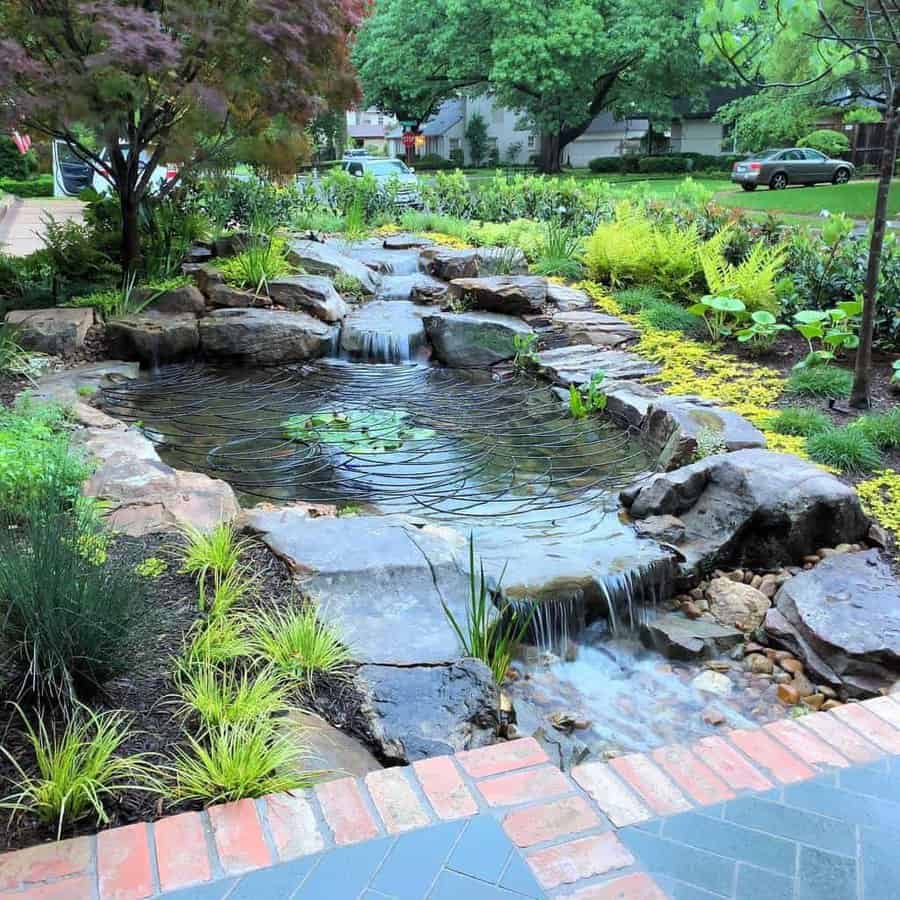 Hardscaping FAQs
What is an example of hardscape?
Hardscape elements are the solid or hard elements of the backyard. These are solid and unchanging elements in your backyard. Examples of hardscaping are retaining walls, pavers, patios, outdoor kitchens, decks, driveway, stone, gazebo, outdoor fireplace, or the base of a water feature. It could be paving or a structure.
Does hardscaping add value to your home?
The right hardscaping can add value to your home. It can create more living space outdoors and increase the homeowner's enjoyment and use of the home. To add the most value to your home, add hardscaping that creates functional spaces, such as a patio, deck, or stonework.
Is hardscaping a good investment?
Yes, investing in hardscaping projects is a smart idea. It will give you more usable space outside. You'll also enjoy a high return on investment when you go to sell your house. This type of home improvement project is as popular as a bathroom or kitchen renovation.