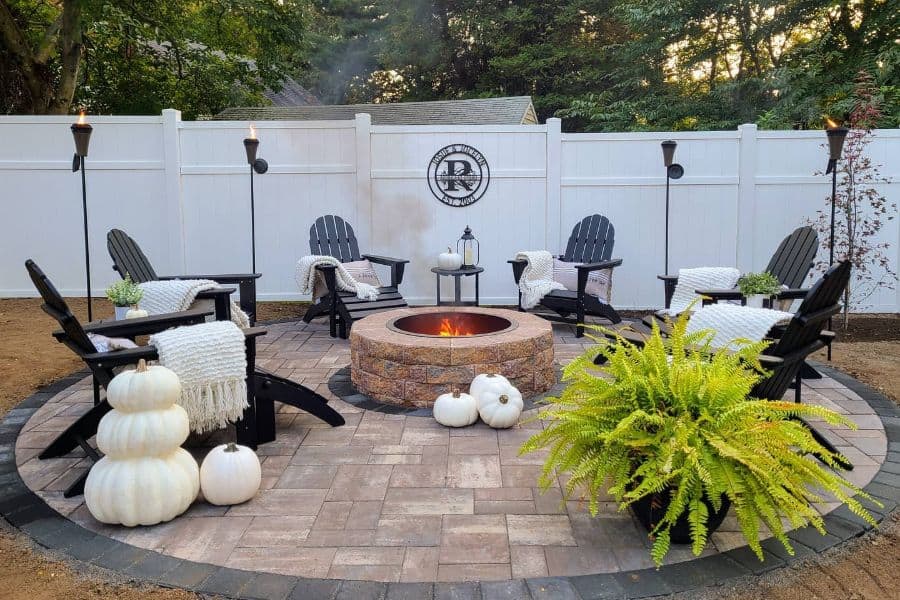 24 Stone Patio Ideas for Your Backyard
Using stone to build the external structural elements around your home elevates the look and increases the value of your home. Having a brick patio encourages you to embrace the outdoor living lifestyle.
If bricks aren't your style, you can modernize the look with paver stones. They come in endless shapes and sizes for complete customization of your new patio.
Check out these stone patio ideas and start planning your brick patio home improvement project.
1. Keep It Low-Maintenance With Dark Style Pavers
Create a showstopper in your backyard with a stone patio featuring dark-style brick pavers. Achieve an interesting basketweave look that gives the antique aesthetic of cobblestone paving without laborious upkeep.
With this low-maintenance feature, you'll be able to revel in your backyard's charm now and years down the road. Whether you opt to dine al fresco or simply soak up some rays, a stone patio with dark-style brick pavers is the perfect addition to your outdoor space.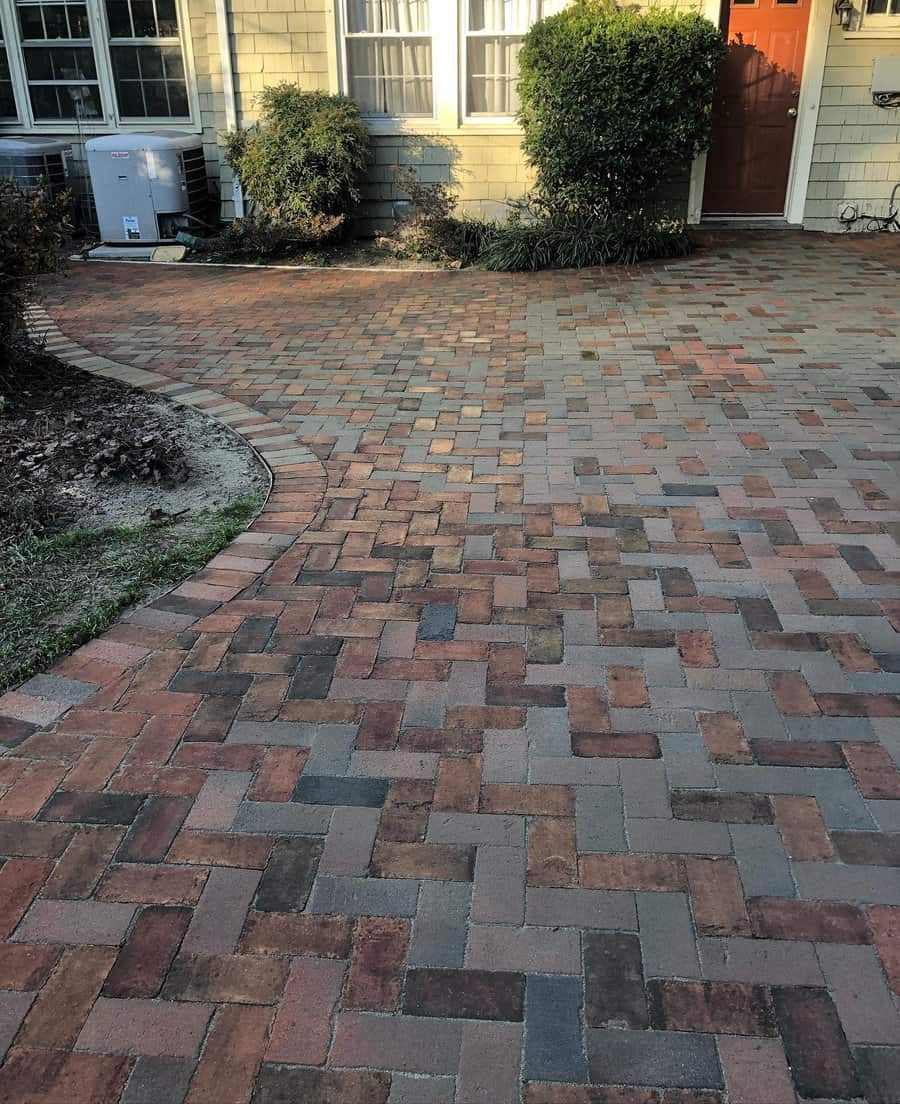 2. Recreate A Zen Garden With Stepping Stone Pavers
Creating a pebble-filled backyard stone patio is the perfect way to add a zen vibe and unique walk path to your outdoor space. Imagine the soothing sensation of feeling pebbles beneath your feet as you traverse the greenery of your backyard–it's an experience unlike any other.
With just some pebbles, stones, and a little creativity, you can easily transform your outdoor area into something beautiful and serene.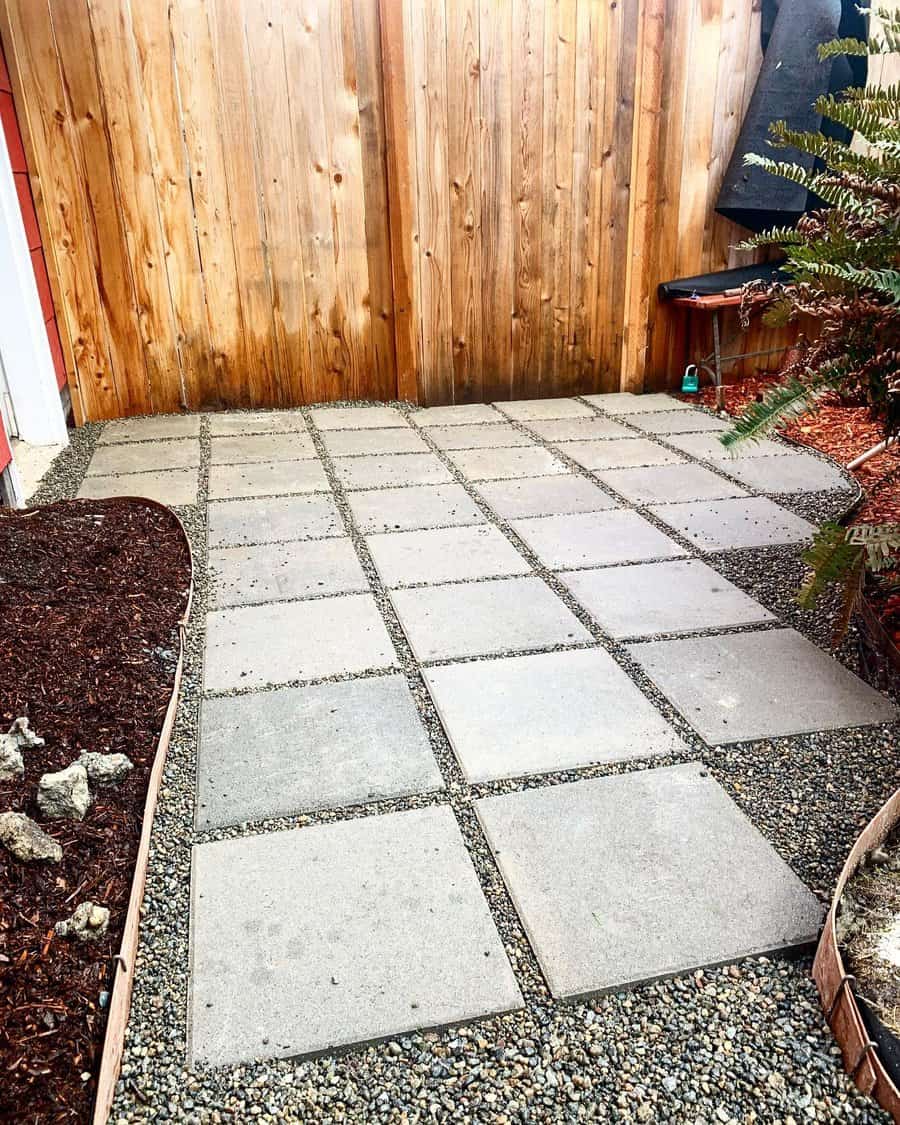 3. Create A Walkway
Create a backyard stone patio to add timeless beauty to your outdoor space. A walkway lined with leading stones guides visitors from the access path to a peaceful retreat in the garden. The walkway can be constructed of small stones in a variety of colors emphasizing different elements of the home or landscaping.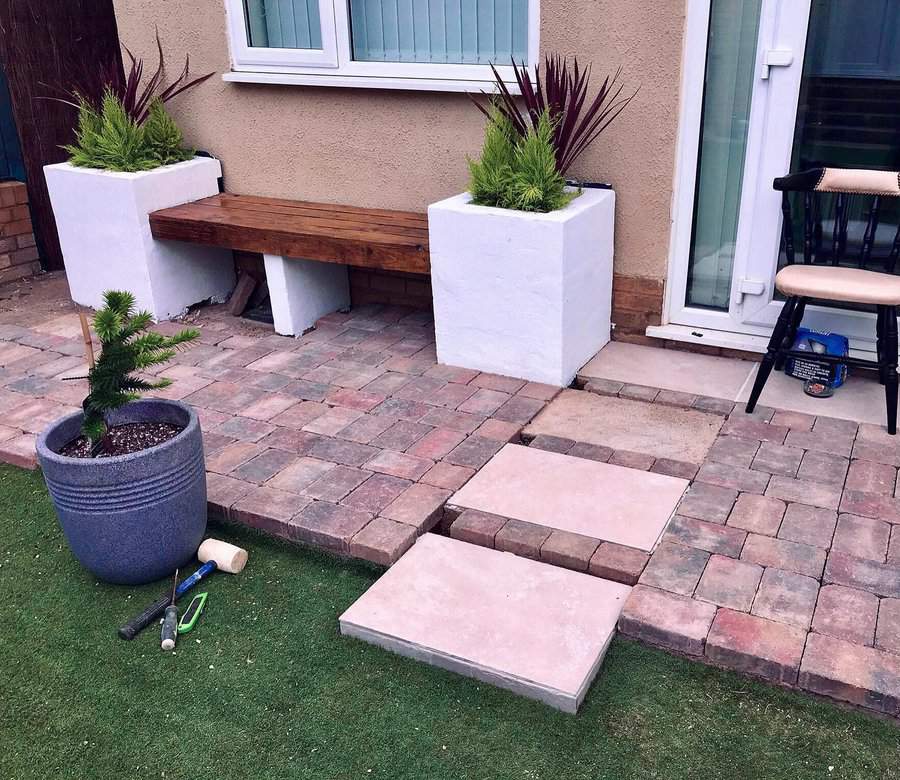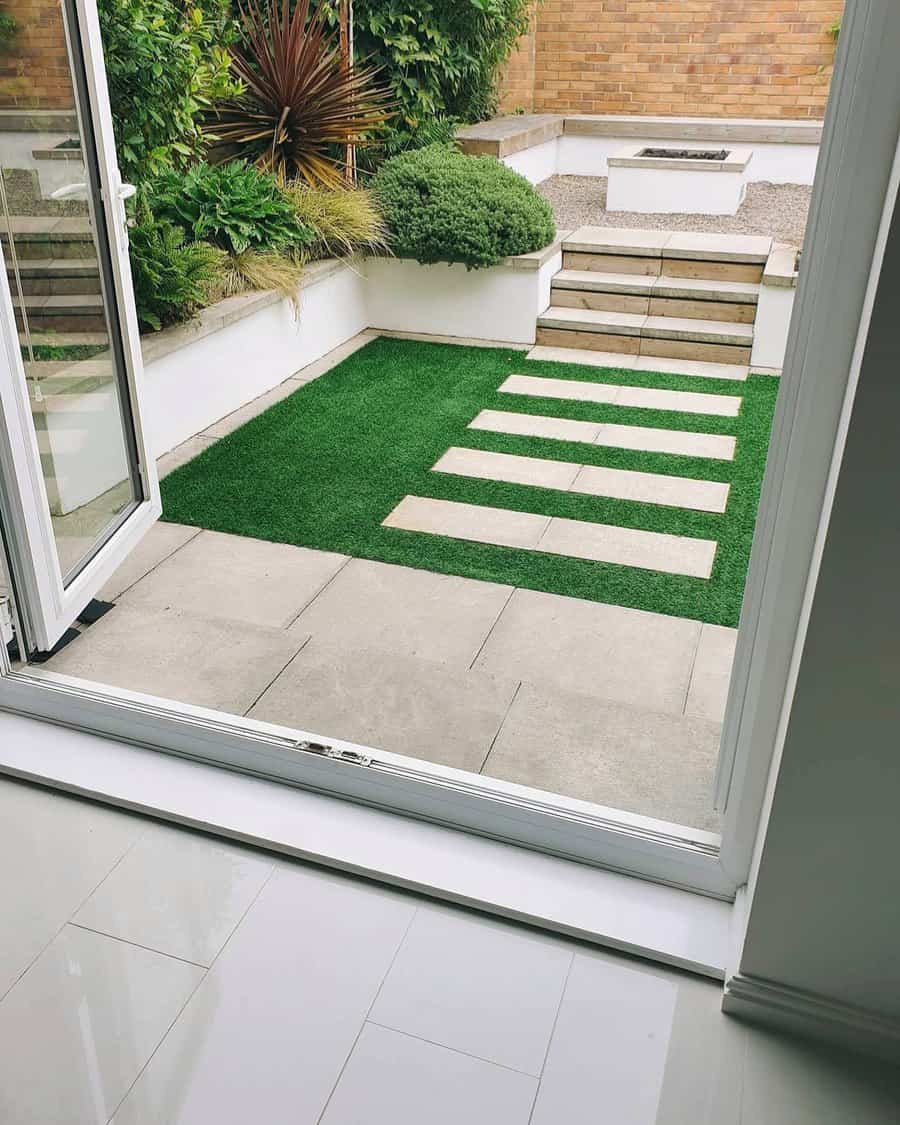 By customizing the walkway design, it can draw attention to an inviting entrance or a vibrant flower garden. With skilled craftsmanship and quality materials, the stone walkway will become the highlight of your outdoor living space for years to come.
4. Build A Brick Fire Pit
Transform your backyard into a functional, yet decorative stone patio with a brick firepit. During the cold seasons, it's the perfect gathering spot when you and your friends can cozy up around the fire while also having plenty of space to enjoy each other's company.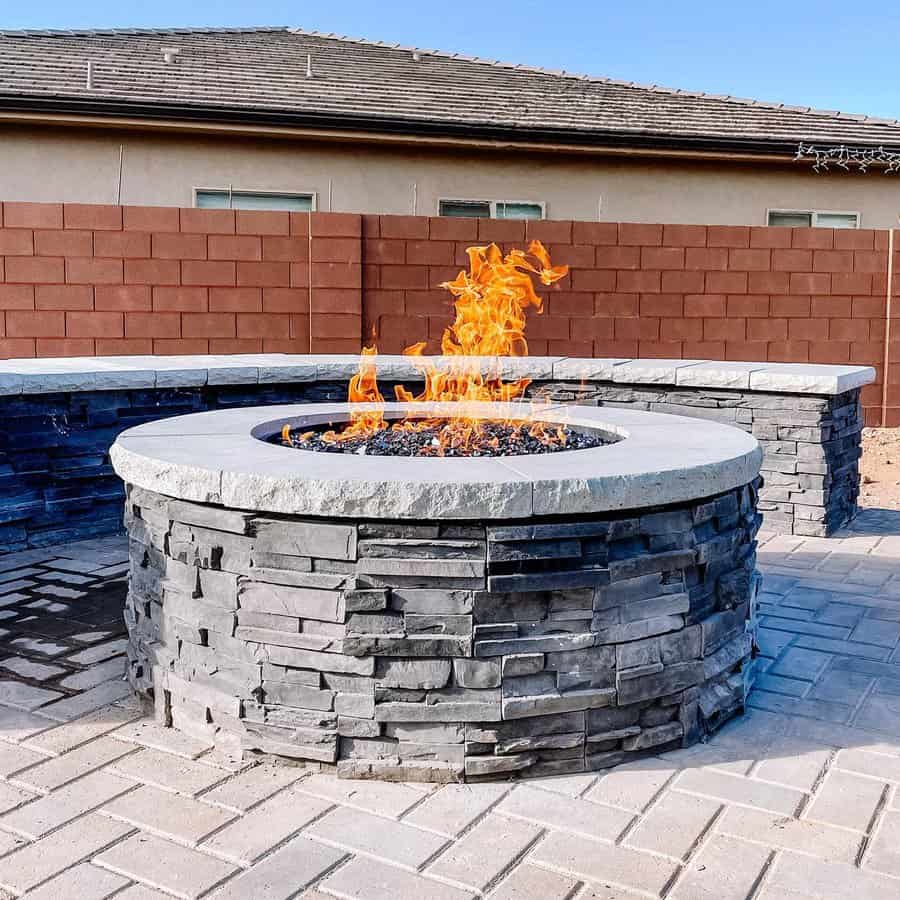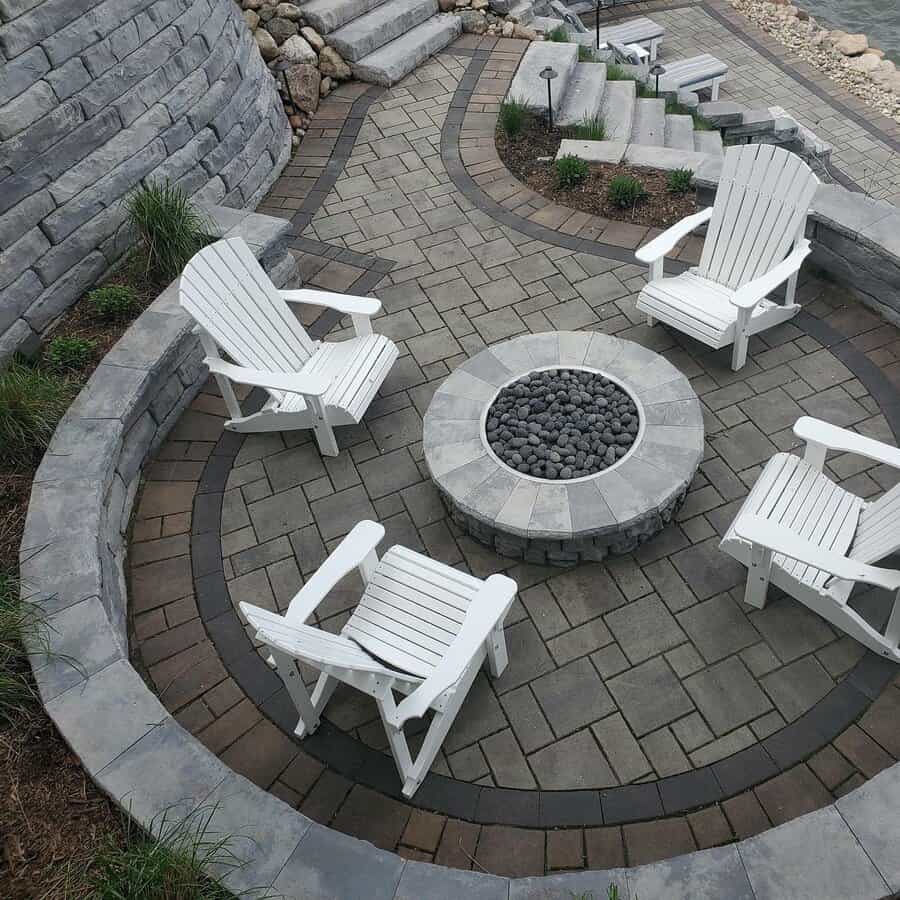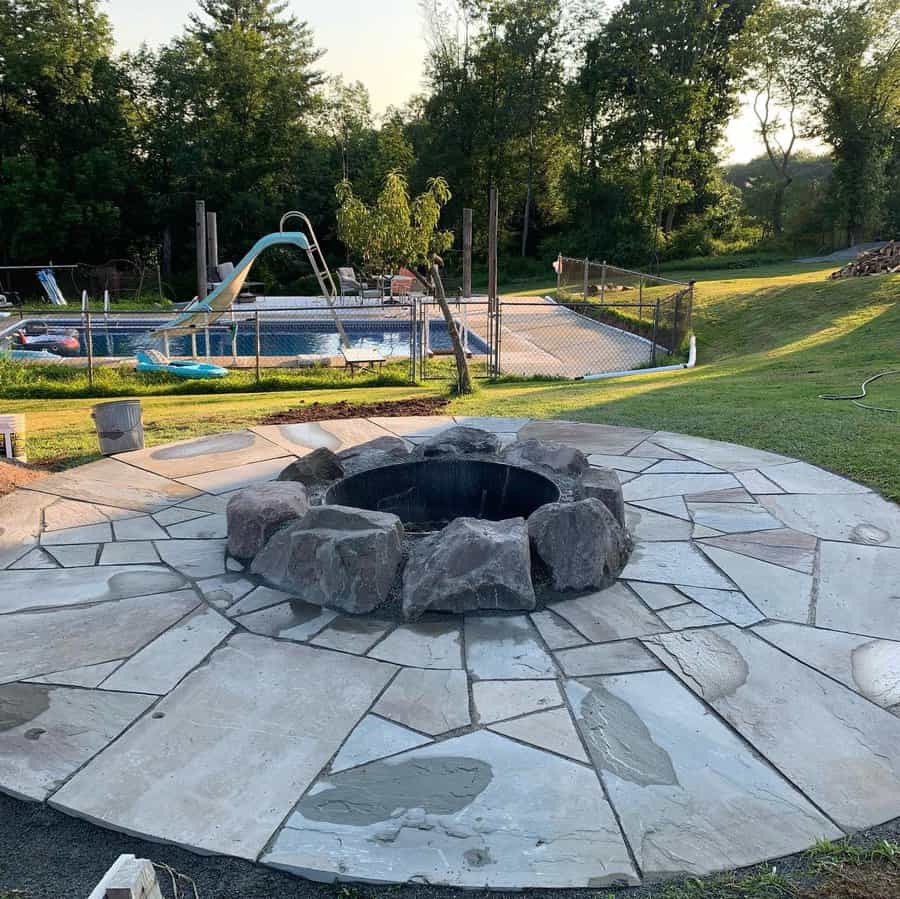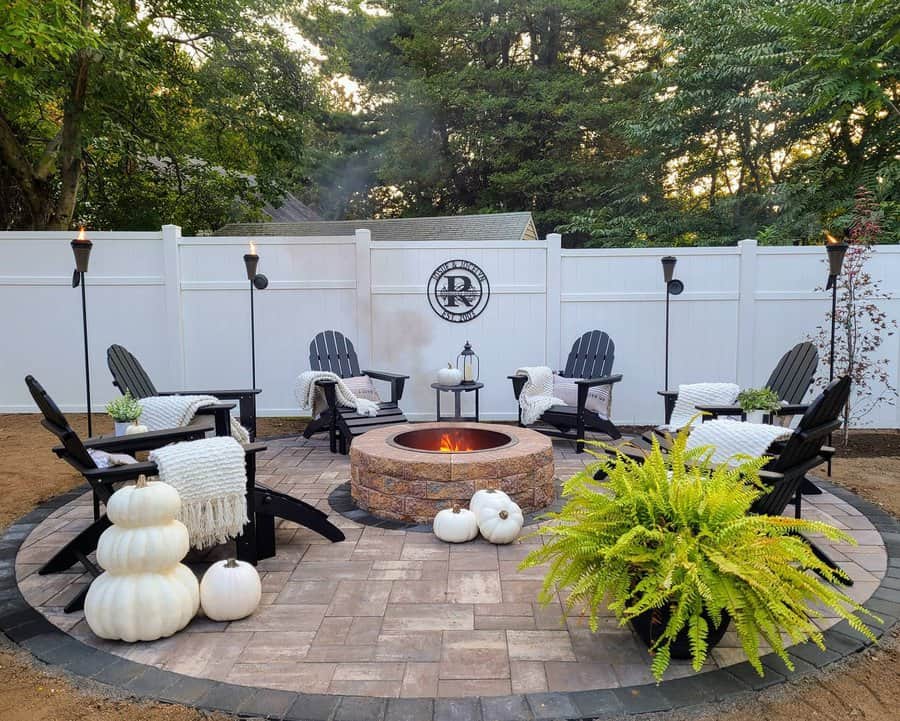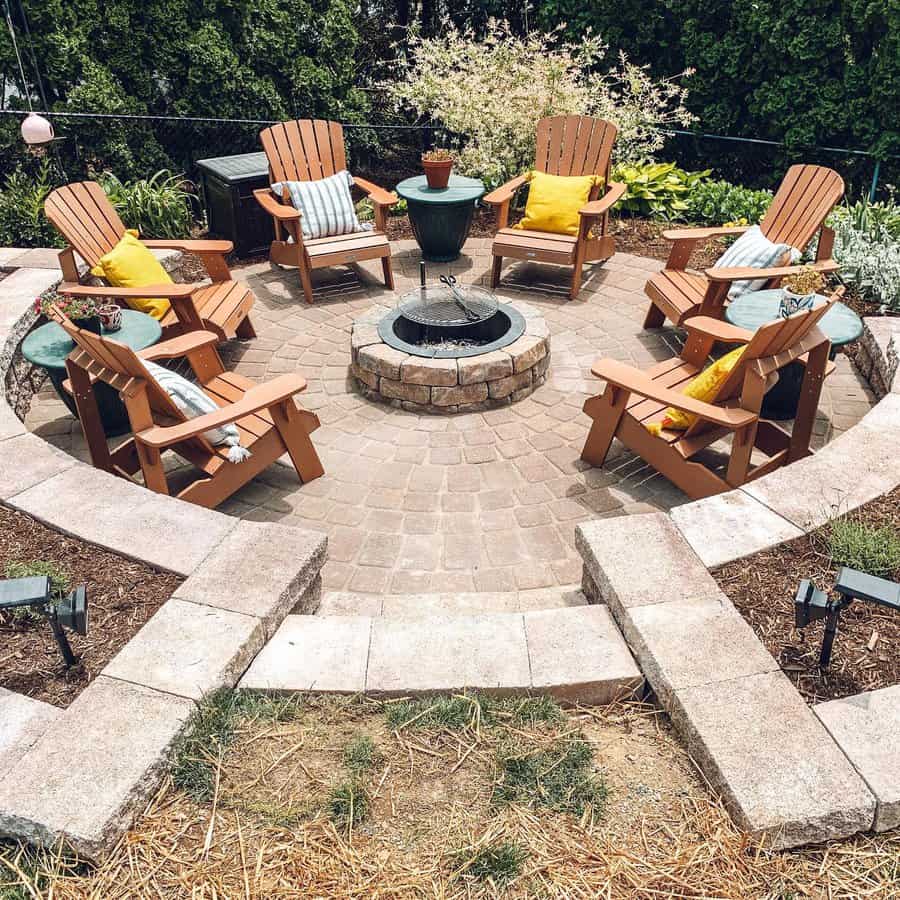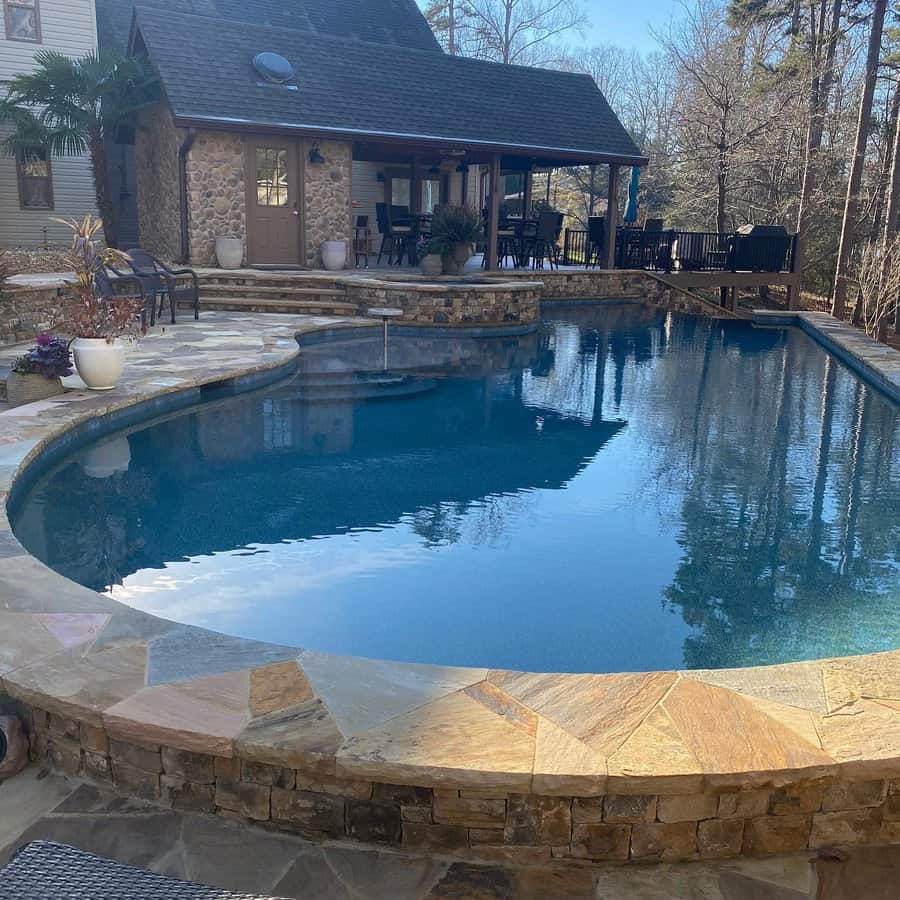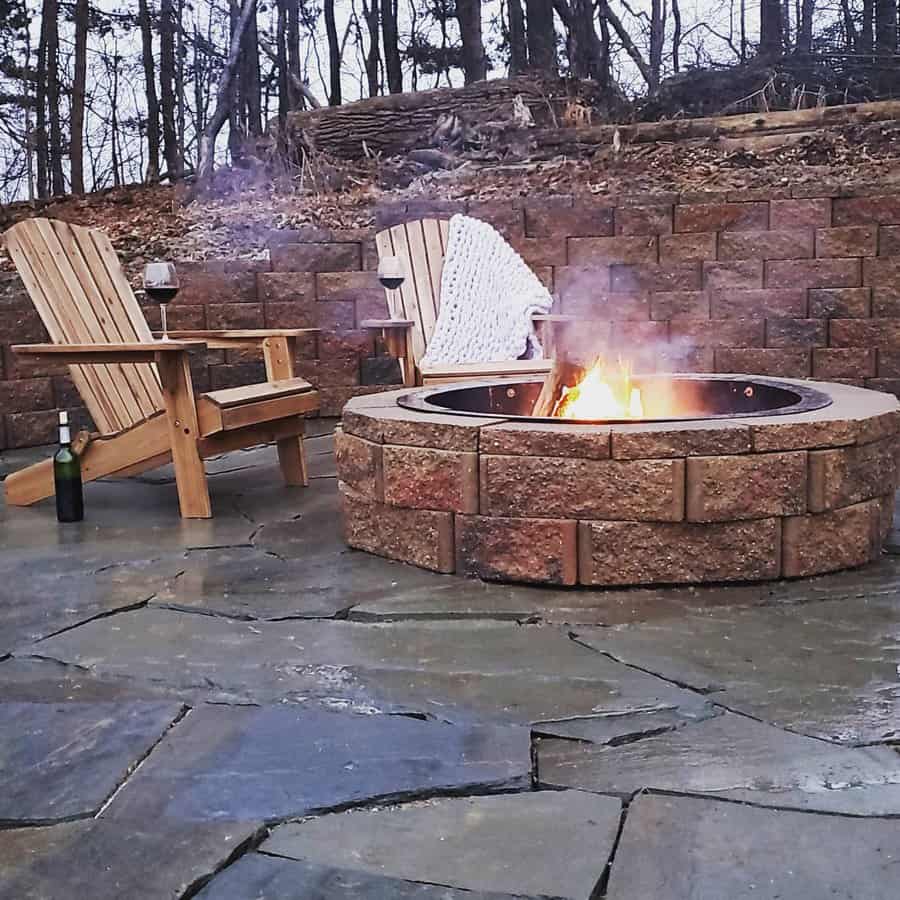 It'll also serve as an extra functional space that adds an extra touch of shape, color, and charm to your outdoor area. A backyard stone patio will be the envy of all your friends, bringing convenience and class together in one place.
5. Keep It Straightforward With Grey Pavers
Create an outdoor sanctuary with a backyard stone patio. Our versatile grey pavers can bring sophistication indoors, and outside. Add warmth with a fire pit and cozy furniture, or host an alfresco dinner party complete with a string of lights to set the mood.
Whatever options you choose, grey pavers are a safe and straightforward way to create your own private haven for entertaining – perfect for summer nights under the stars!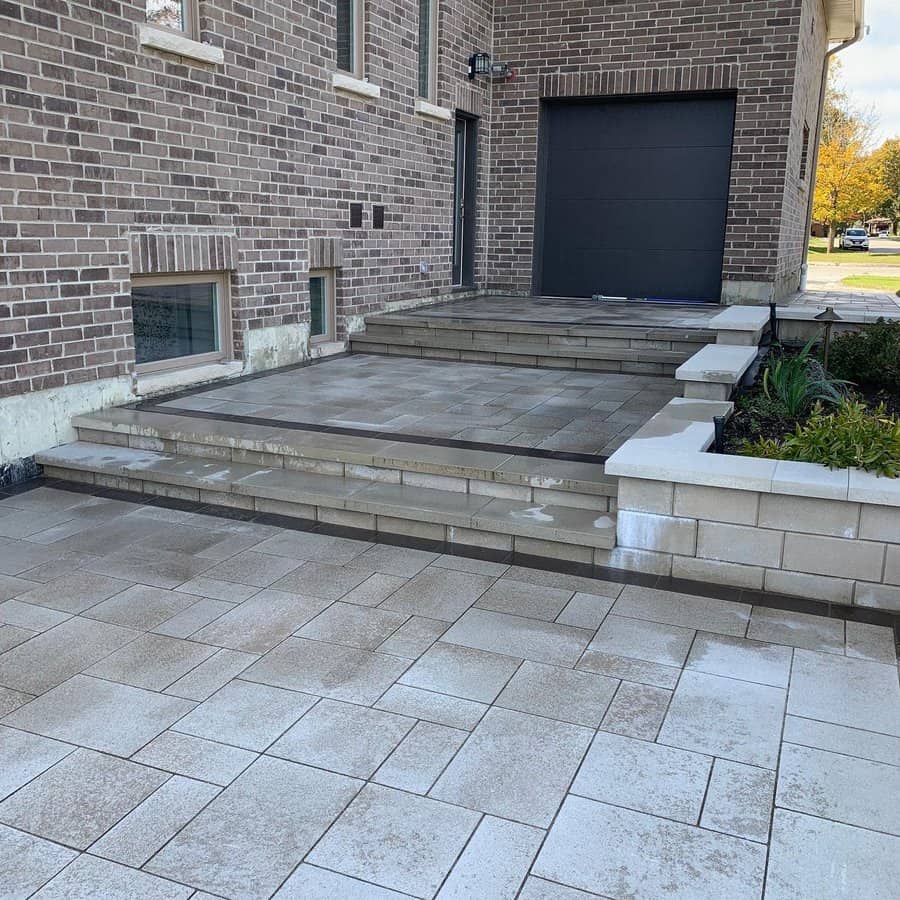 6. Add Seating Around The Brick Fire Pit
Accessories like gather-round seating around the brick fire pit or built-in benches provide the perfect place to gather with friends and enjoy a warm summer night. Add some chairs throughout your yard to stylishly bring it all together, and you've created an outdoor living space that will be the envy of all your neighbors.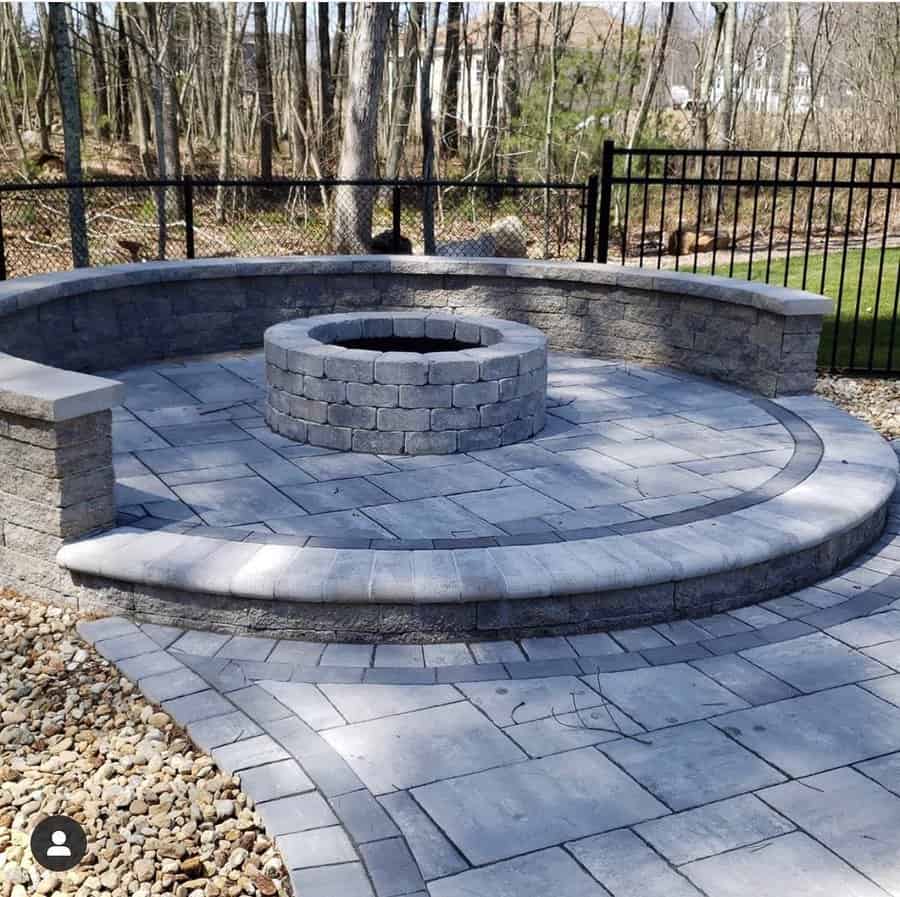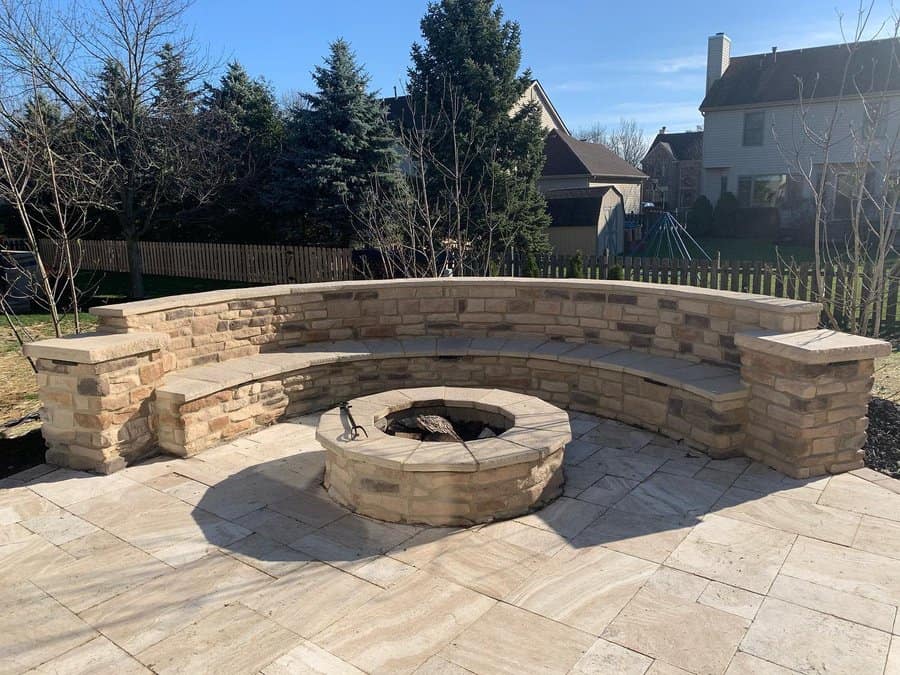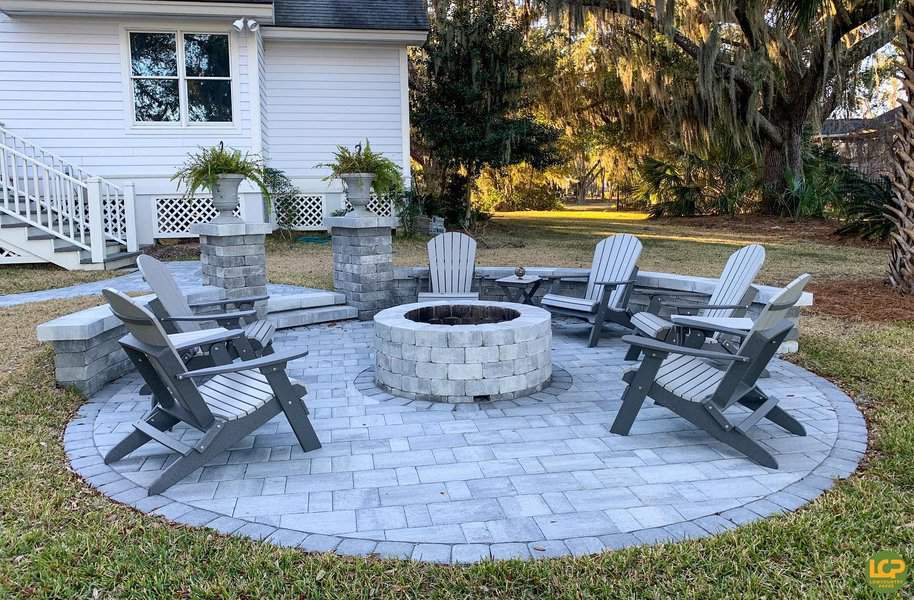 Whether you entertain large groups for a backyard barbecue or gather for conversation over s'mores by the fire pit, your backyard stone patio is sure to be the perfect centerpiece for your outdoor entertaining needs.
7. Create A Raw Look With Irregular Paving Stones
Creating a backyard stone patio is a unique and creative way to express your style and make your outdoor living space more inviting. Irregular pavers give the area an organic, raw look that is both stylish and easy to maintain.
Whether you're entertaining guests or spending a relaxing evening outdoors with family, an irregular stone patio adds the perfect touch to any backyard oasis. Not to mention it's sure to impress anyone who steps foot in your garden.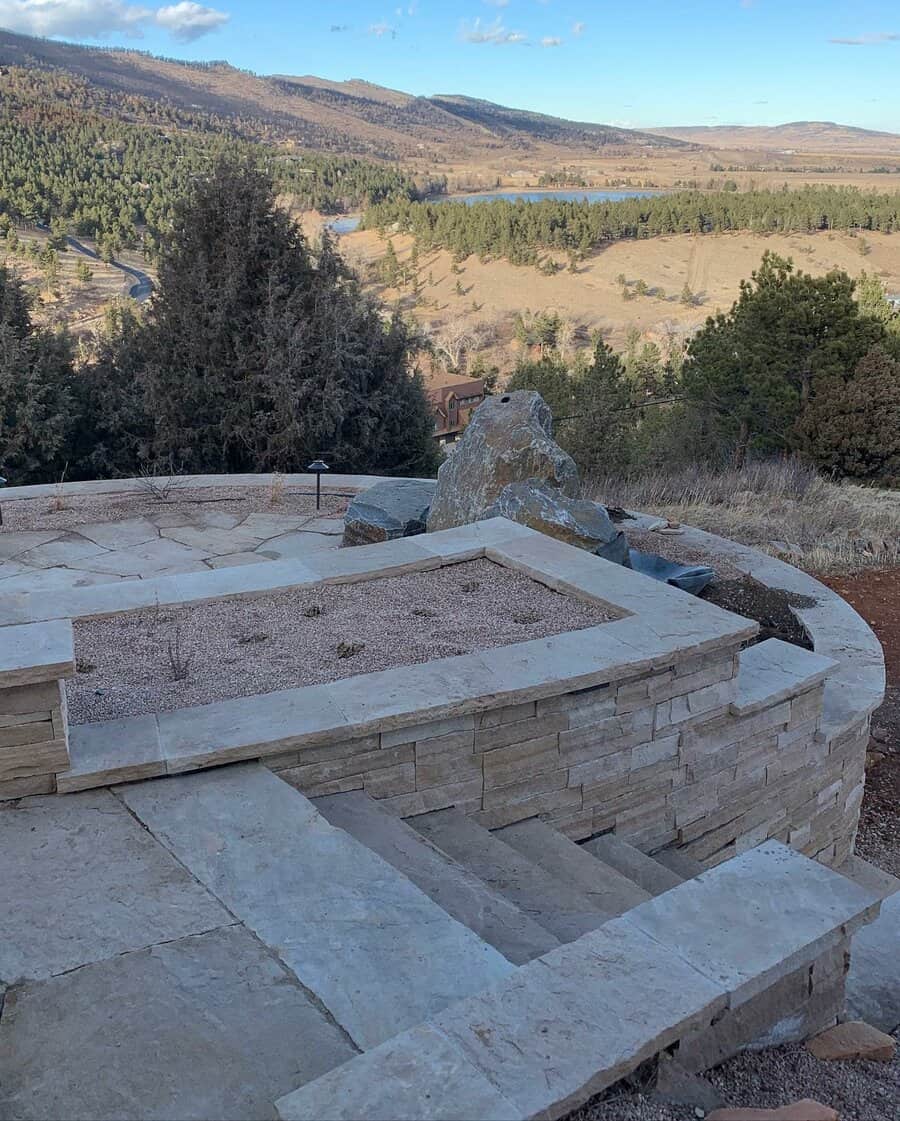 8. Diversify Your Pavers For Dimension
Imagine transforming your backyard into an outdoor oasis by introducing a unique, diversified stone patio. With so many types of pavers at your disposal, you can have fun mixing and matching them to create beautiful patterns and experiment with visual interest.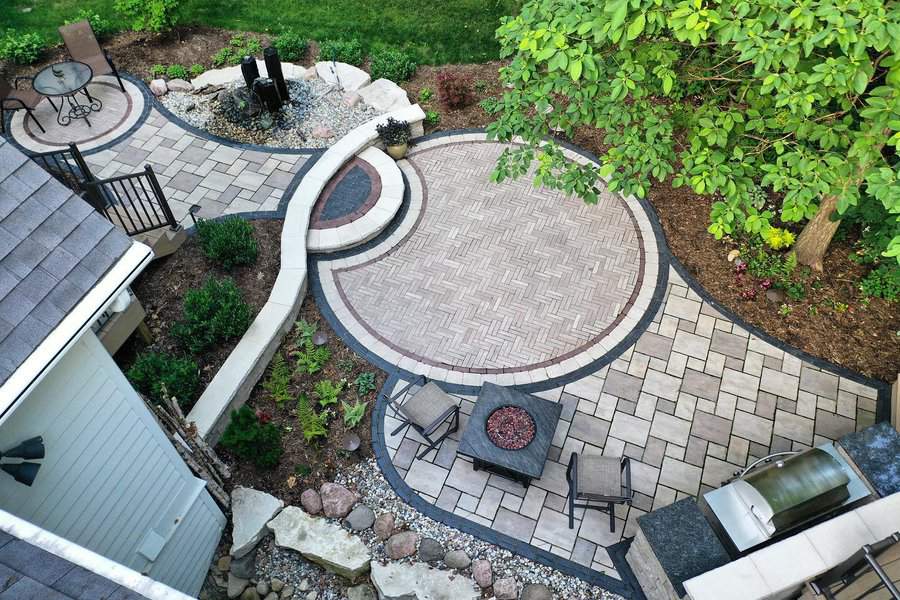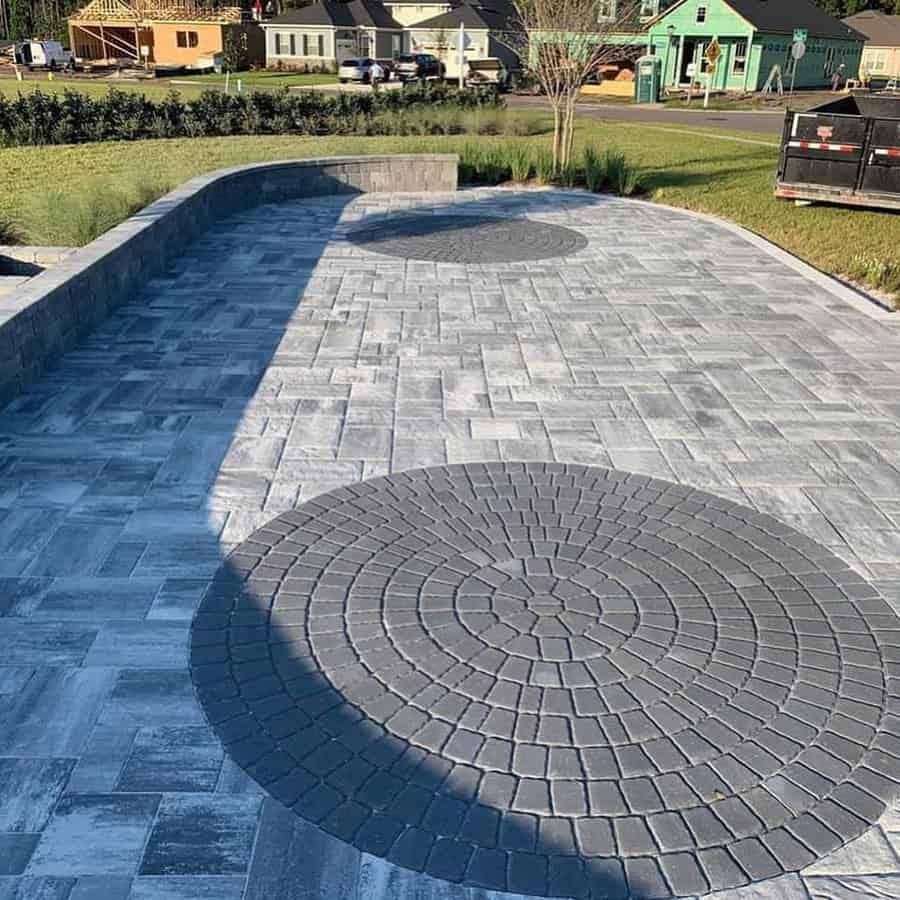 Whether it's a two-tone combination or a checkerboard of contrasting colors and shapes, layering different pavers is sure to provide an eye-catching landscape that will make you the envy of the neighborhood!
9. Style Your Poolside With Multi-colored Pavers
By adding a backyard stone patio with multi-colored pavers, you can breathe new life into your outdoor living space. Not only do the different hues of the stone pavers bring an extra message of color and vibrancy, but they also provide an eye-catching, raw look that adds a unique dimension to any area.
Whether you decide to install the stone patio around your pool or design an oasis on either side of your garden path leading to your door, your outdoor living space will be transformed.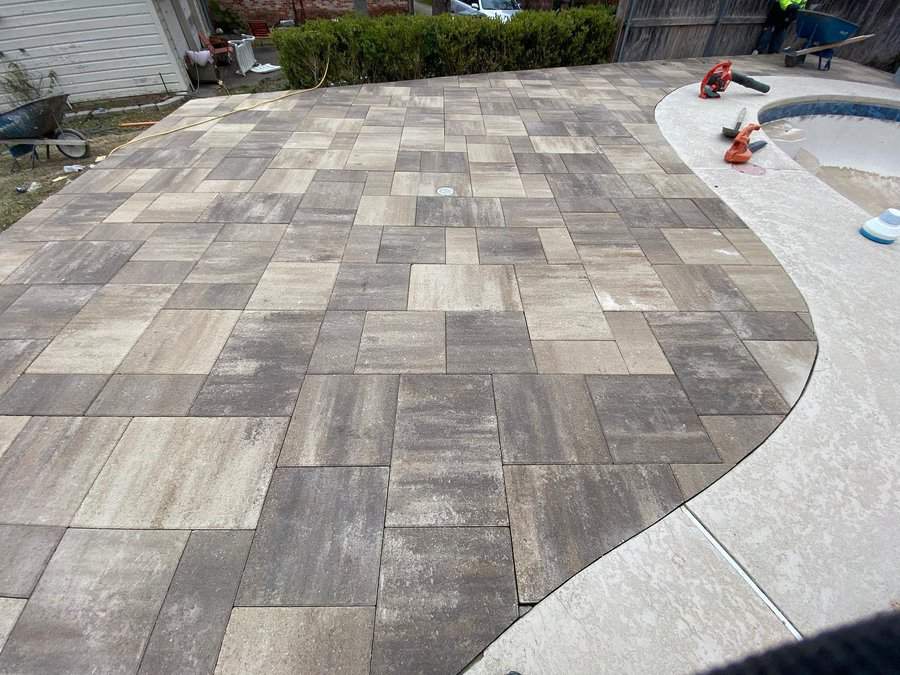 10. Opt For A Round Patio
A round backyard stone patio is a great way to add seating and enhance the garden with soft elements. It's an eye-catching addition to your outdoor space and calming all at the same time.
The gentle curves, warm tones, and sturdy construction contribute to its beauty and functionality – not to mention providing a good gathering spot for friends and family!
Whether you choose natural stones or pavers, the results will be stunning and welcoming. Your patio will quickly become the go-to spot in your backyard oasis.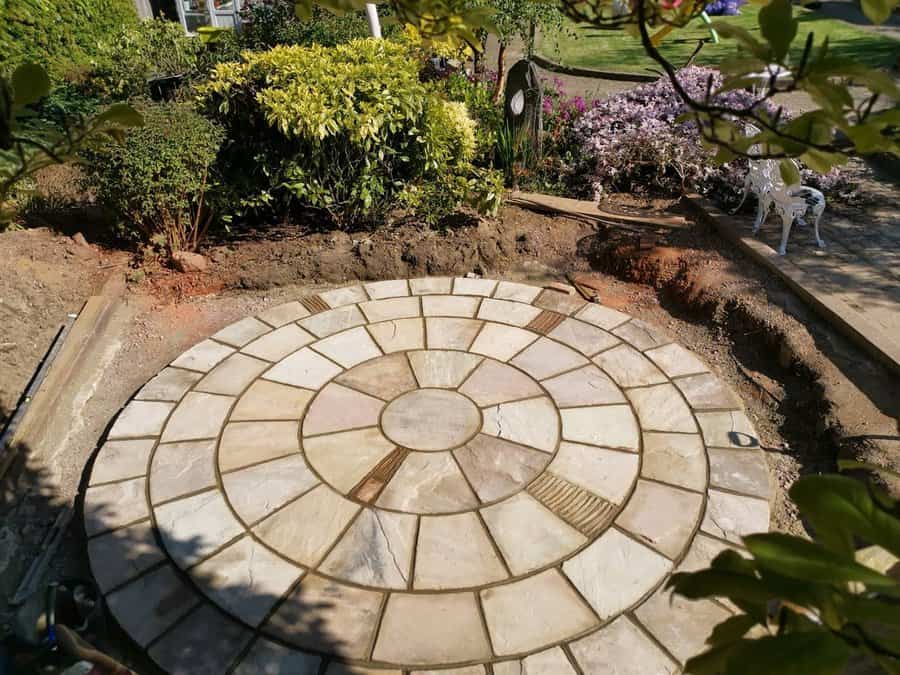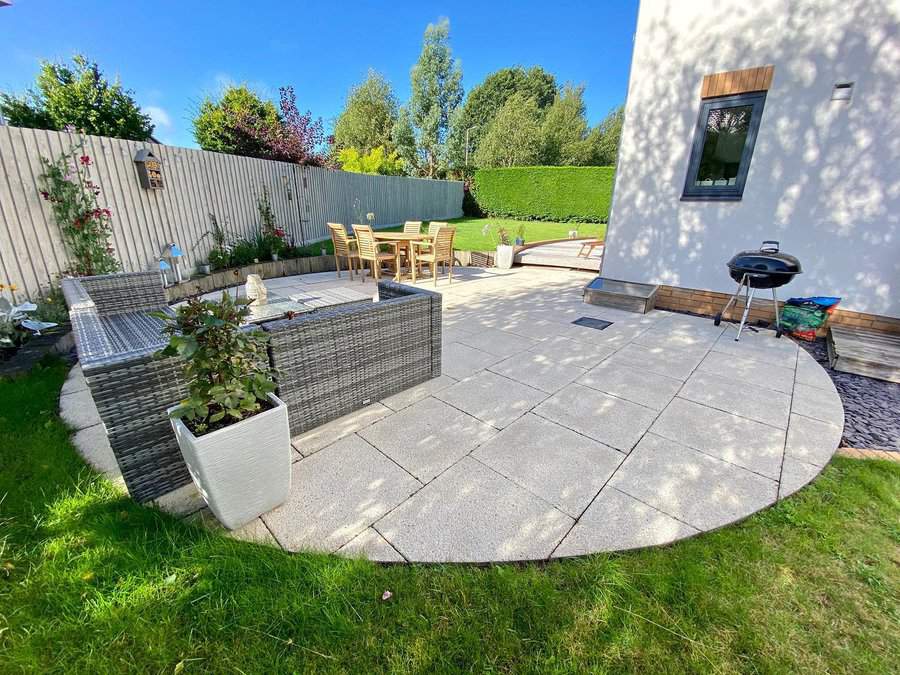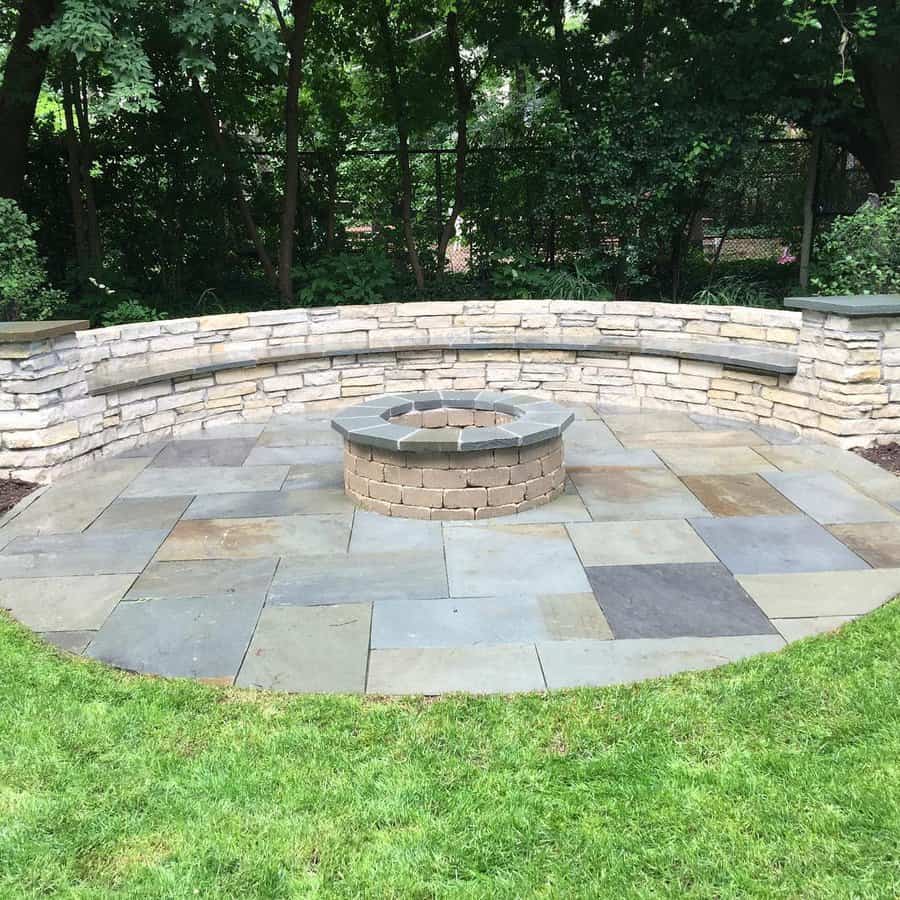 11. Add Patio Lighting
Transform your backyard with a creative stone patio illuminated by creative lighting! Whether you go for traditional solar or tiki lamps or something more creative, like string lights or decorative wall sconces, the possibilities are endless.
With creative lighting in place, the backyard stone patio will add an element of warmth and whimsy to your outdoor space. Enjoy entertaining late into the evening while basking in the ambient glow created by creative illumination – it's sure to be a star attraction at any gathering!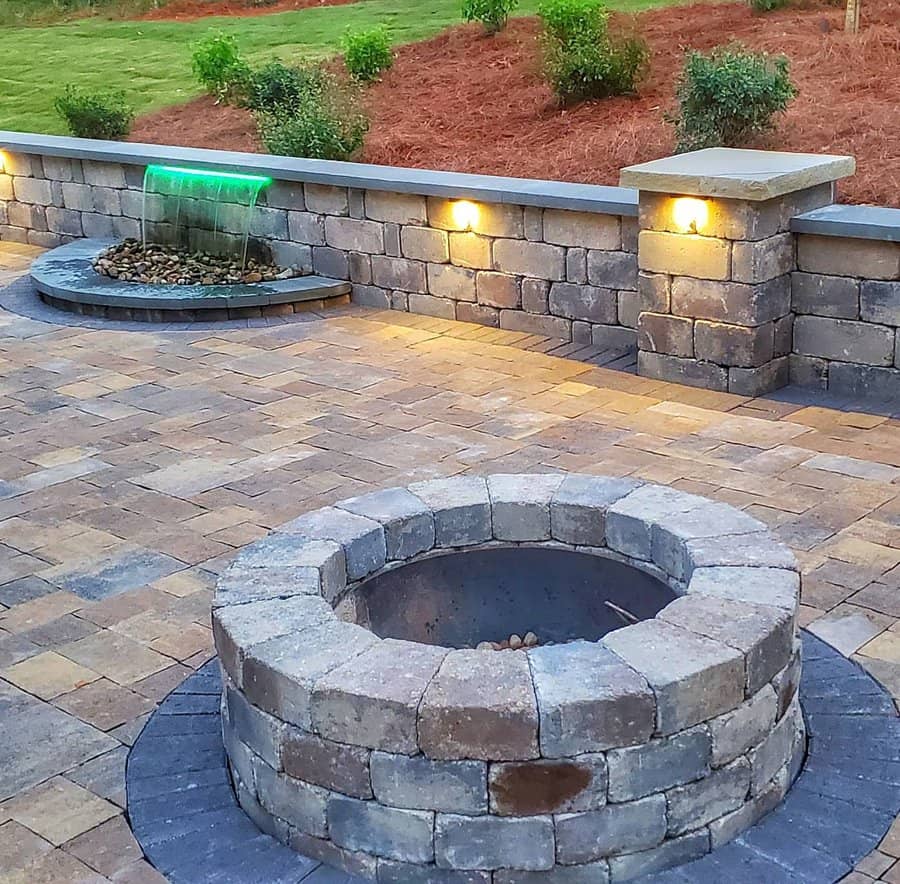 Stone Patio FAQs
What do you set patio stones with?
Place the stone pavers on a layer of sand and gravel. The bottom layer should be about four inches deep of gravel for proper drainage. Then there should be a layer of sand that's about 1.5-2 inches deep. The stones settle into this layer, and it helps keep them in place. A very fine grain of sand is then worked into the gaps between the stones once they are all in place.
How big should a stone patio be?
The general rule is to plan on 25 square feet for each person you want to have on your patio. For example, if you hosted a get-together with 15 people, you would want about 375 square feet. So, a 20 x 19 square foot patio would give you a 380 square foot patio.
Can a patio be too big?
Yes, if you don't style it or use the space correctly. Most homeowners struggle to visualize the size of their patio when finished, which leads to them building a patio that is either too small or too large. Patios that are too large lose their intimate feel, and furniture looks like it is awkwardly floating in your backyard. You can fix this by creating small zones with different uses.