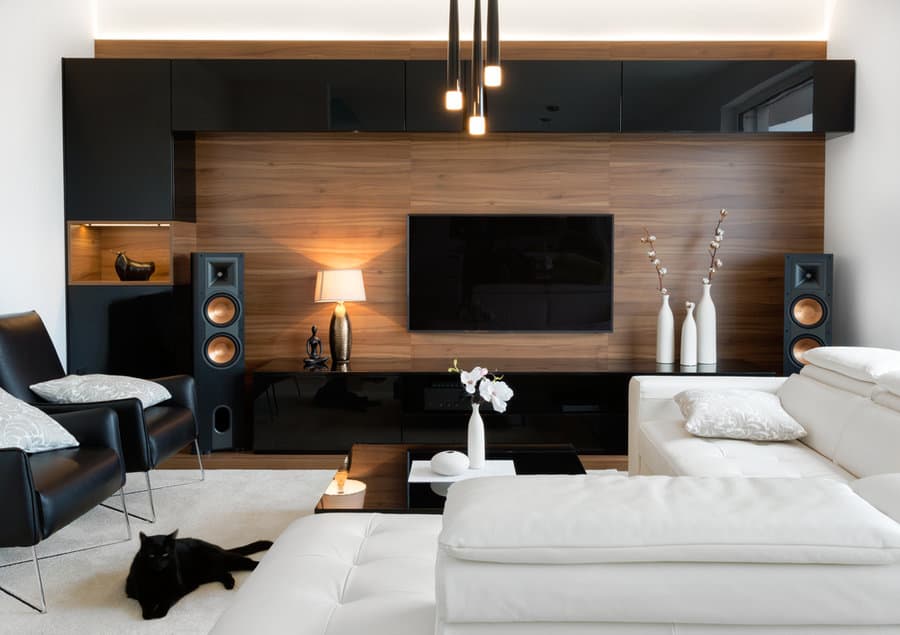 How to Arrange Living Room Furniture With a TV
by — Andra DelMonico

Published on September 27, 2023

Updated on September 28, 2023
Picture this: You're settling in for a movie night, only to find your neck craning awkwardly, or the sun's glare wreaking havoc on your screen. The living room is the heart of your home, and the placement of your furniture – especially the TV – can make or break your relaxation haven.
This article will guide you on how to masterfully arrange your living room furniture to optimize your TV viewing experience. Dive in to discover practical steps, aesthetic considerations, and ergonomic principles that will transform your living room into a cinematic paradise.
1. Establish the TV as the Focal Point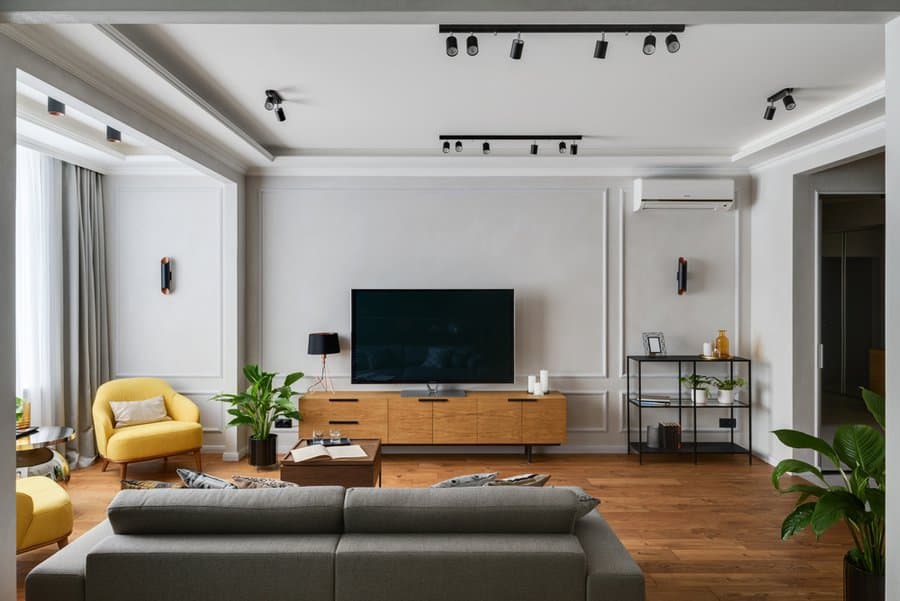 Ensure your TV is the central point of attention in your living room layout. This helps guide the rest of your furniture arrangement for optimal viewing and aesthetics.
2. Seating Arrangement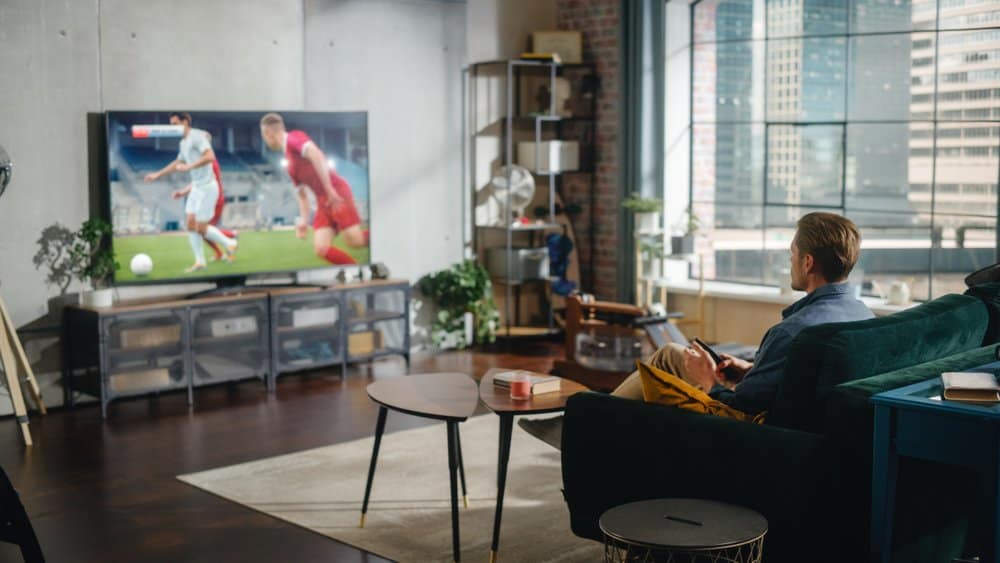 Your primary sofa or couch should be directly opposite the TV for the best straight-on view. Side chairs or smaller seating should angle slightly towards the TV to keep everyone comfortably engaged.
3. Mind the Distance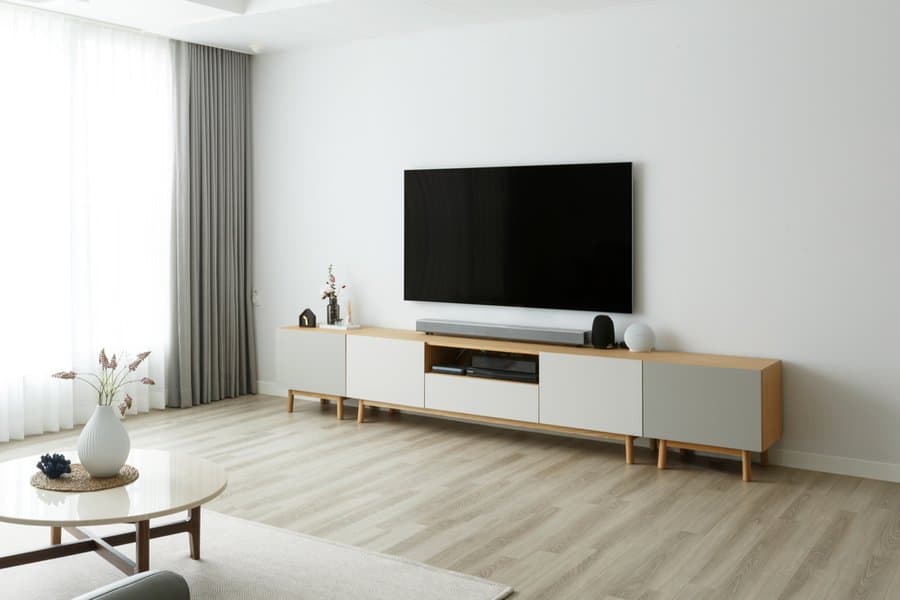 Ensure there's a proper gap between your seating and the TV. A too-close sofa can distort the viewing experience, while a too-far one can make details hard to catch.
4. Coffee Table Placement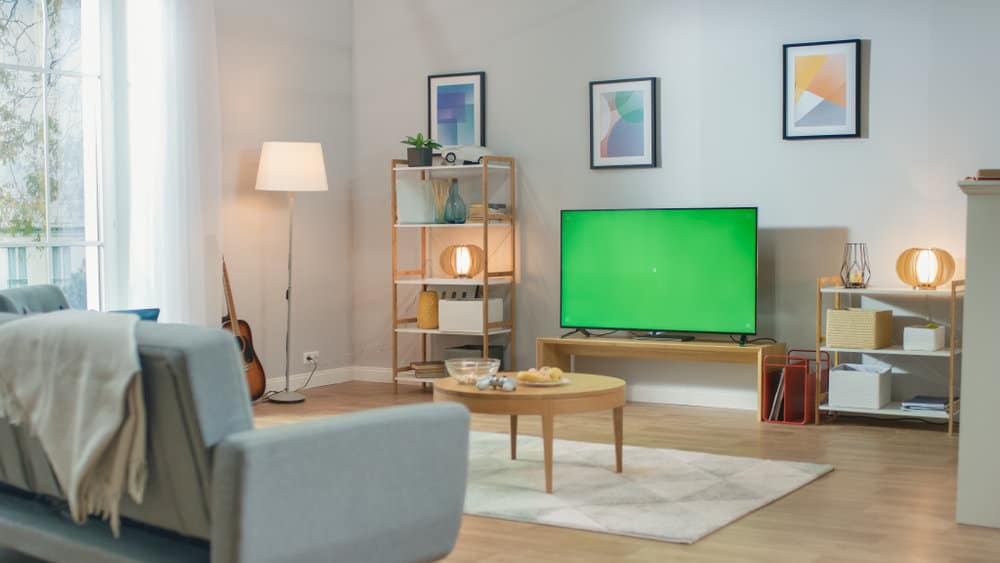 Position your coffee table centrally between your sofa and TV. This not only supports snacks and drinks but also bridges the gap between the main seating and the screen.
5. Side Tables for Convenience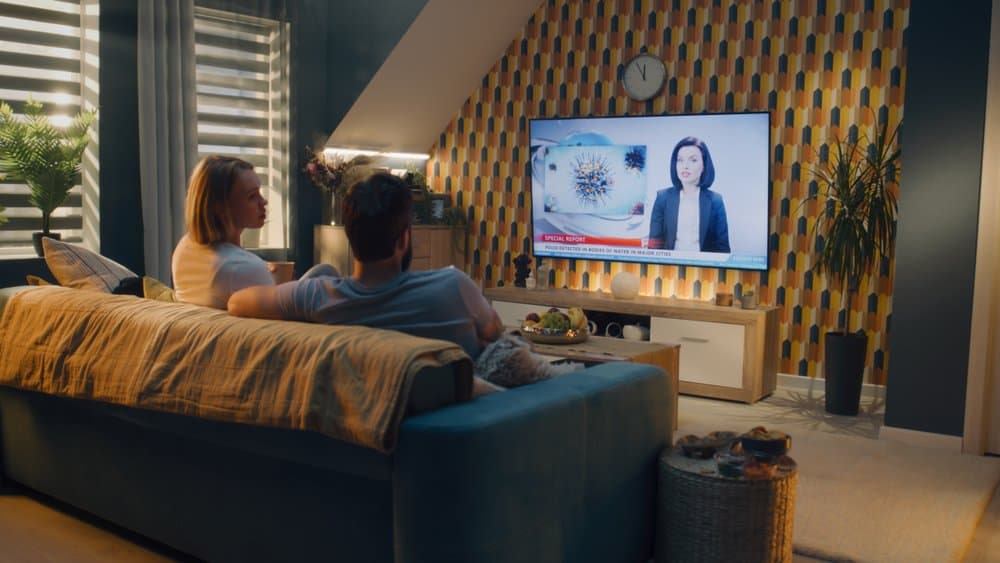 Place side tables next to armchairs or the ends of your sofa. They're perfect for holding remotes, drinks, and decorative items without having to reach far.
6. Shelving and Storage Units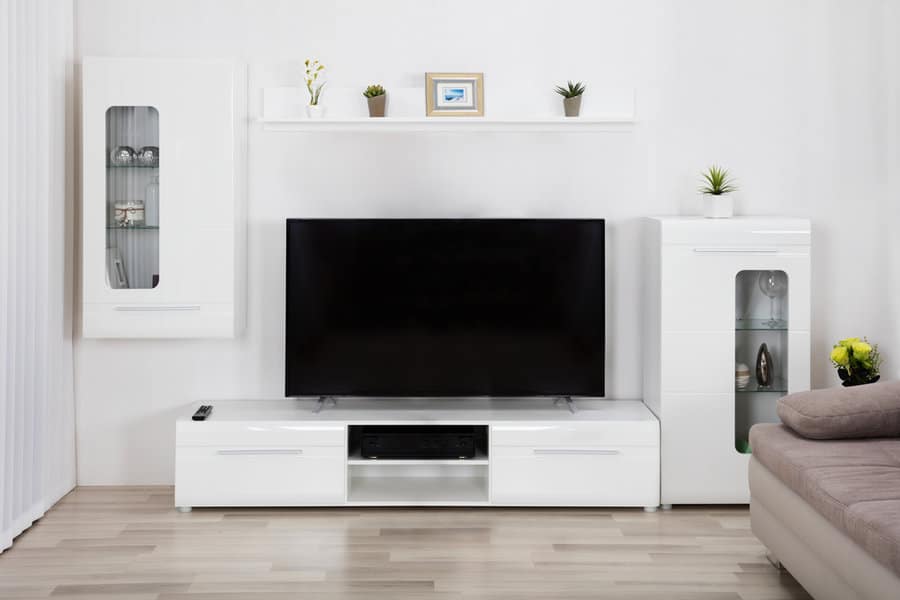 If you have bookshelves or cabinets, place them perpendicular to the TV wall to avoid distractions. This can also provide a place to store media or display decorative items.
7. Use Rugs to Define the Area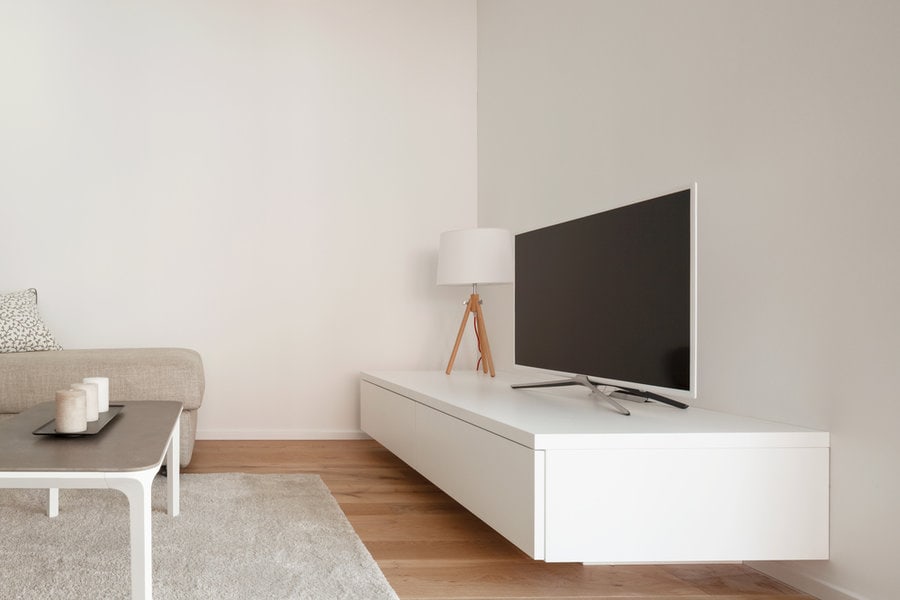 A well-placed rug can delineate the TV watching area from the rest of the room, creating a cozy enclave for entertainment.
8. Opt for Slimline Furniture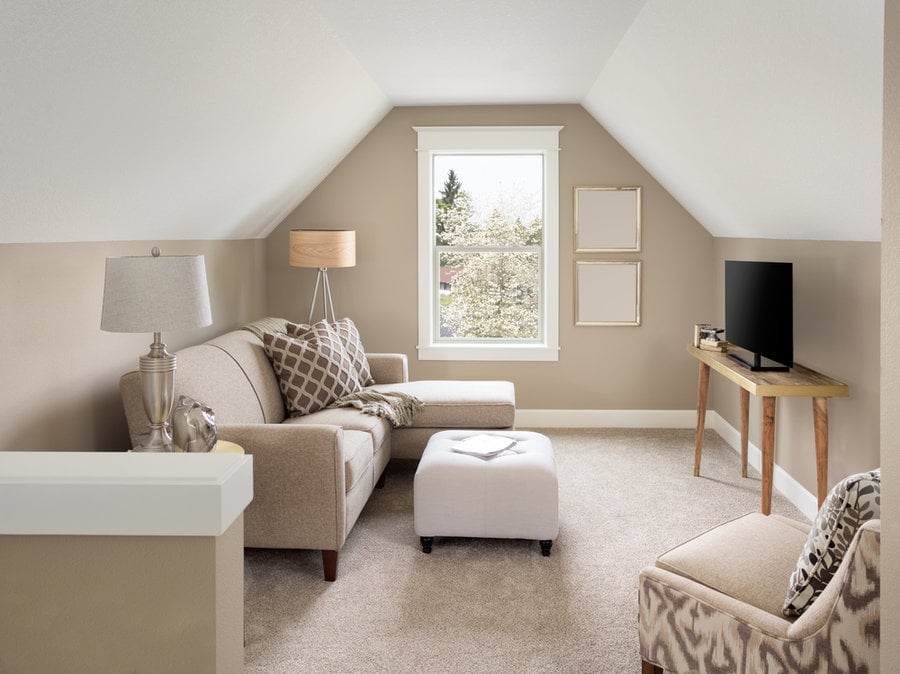 If space is tight, choose slender furniture pieces that don't overpower the room or obstruct viewing angles.
9. Multi-functional Pieces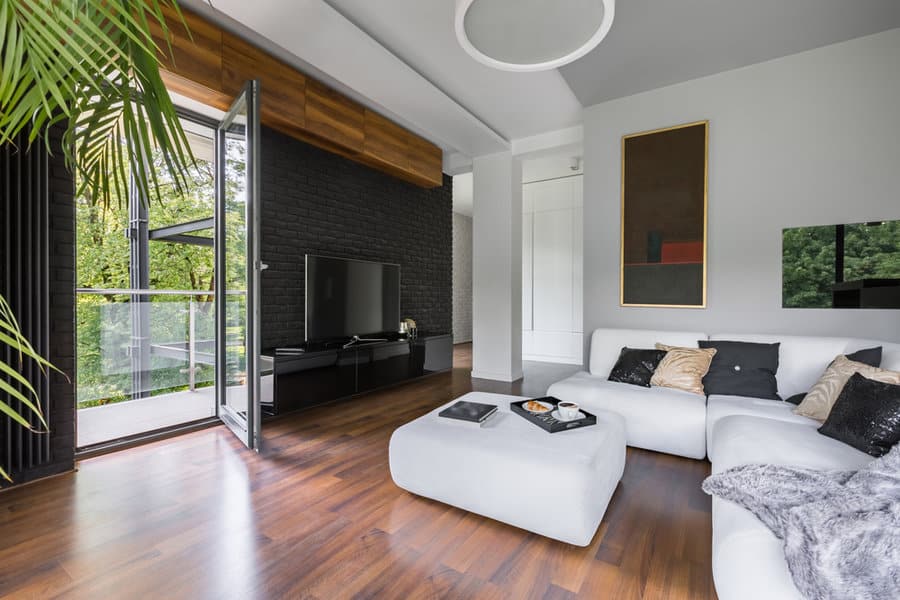 Invest in furniture like ottomans or benches that provide storage. This keeps the room tidy, storing items like remotes, magazines, or blankets.
10. Leave Space Behind Sofas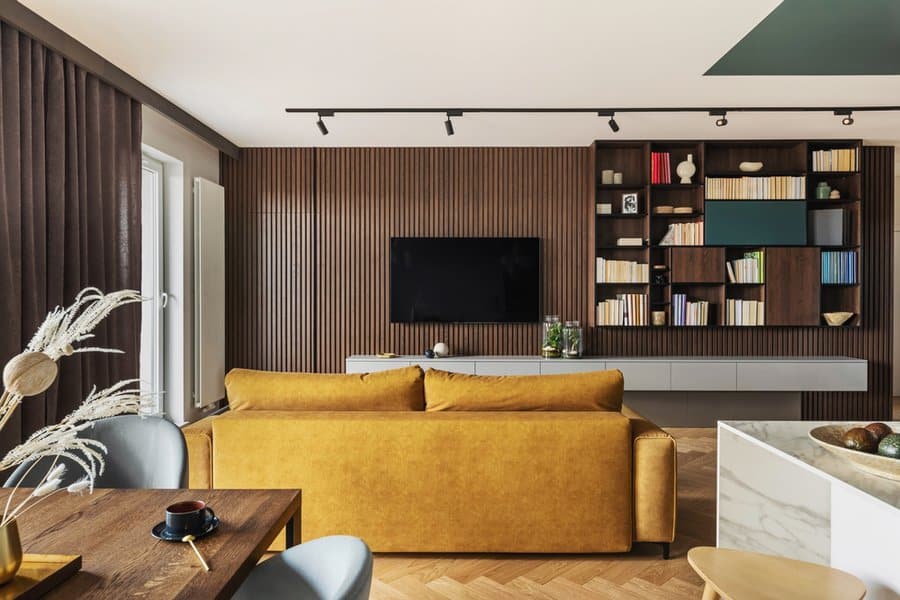 Ensure there's a bit of space behind your sofa, especially if it's against a wall. This prevents the room from feeling cramped and allows for better air circulation.
11. Allow for Walking Paths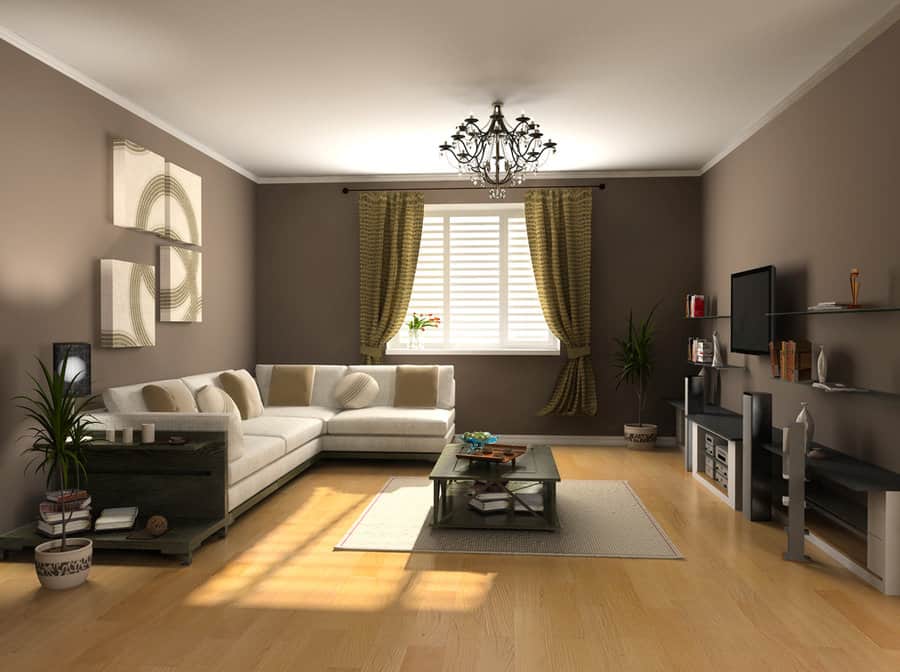 Arrange your furniture in a way that leaves clear paths for walking. This ensures the room remains functional and accessible.
12. Create Zones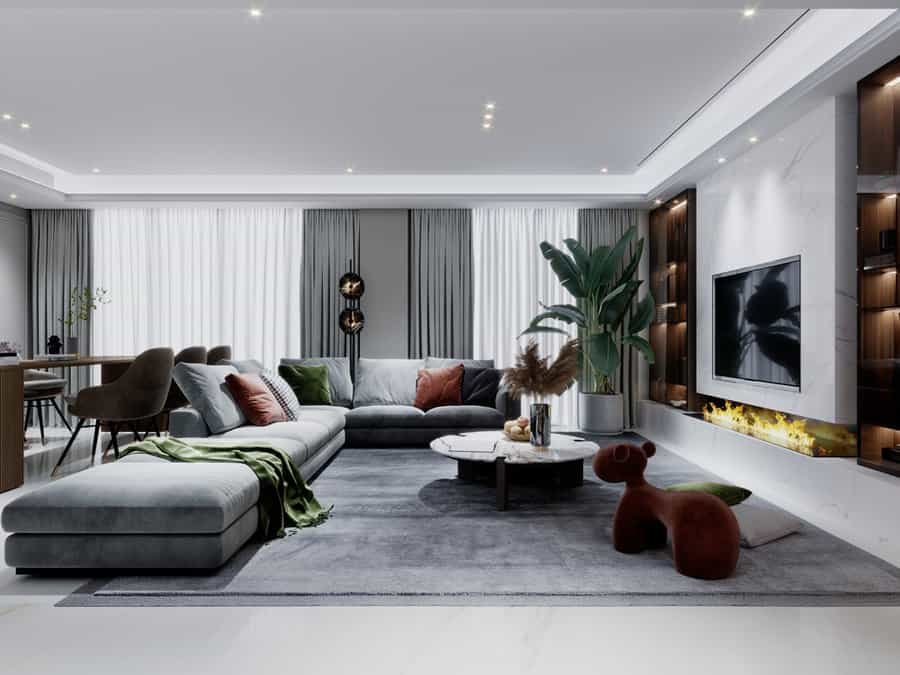 If you have a particularly large living room, create zones. For instance, have a TV watching zone, a reading corner, and perhaps a gaming area. Use furniture to subtly demarcate these spaces.