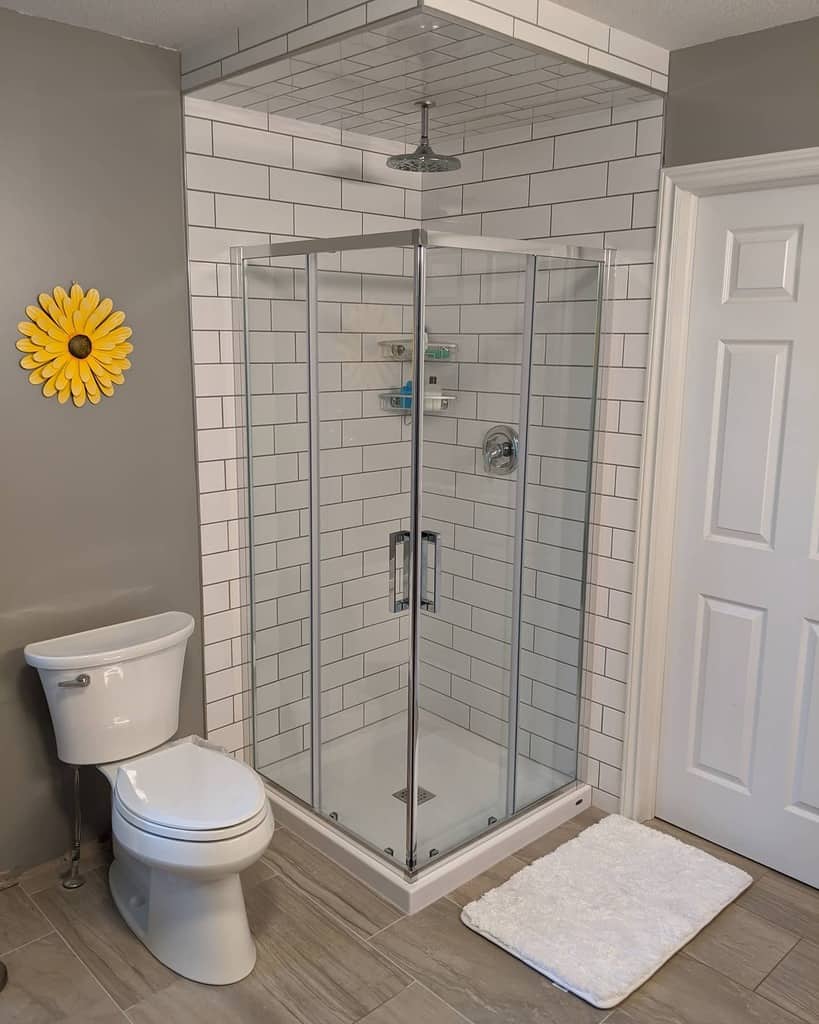 You bought your house with the idea that you would remodel your bathroom one day. It's been years, and you've never gotten around to remodeling the bathroom. Every day you are reminded of how much you hate your master bathroom shower. Well, now is the time to do something about that less-than-desirable shower.
These bathroom shower ideas will help you choose the best design for your bathroom.
1. Contemporary
A contemporary approach to a bathroom shower is to turn the entire bathroom into the shower. They are called wet rooms. This bathroom design takes the idea of an open shower and turns the entire bathroom into the shower area.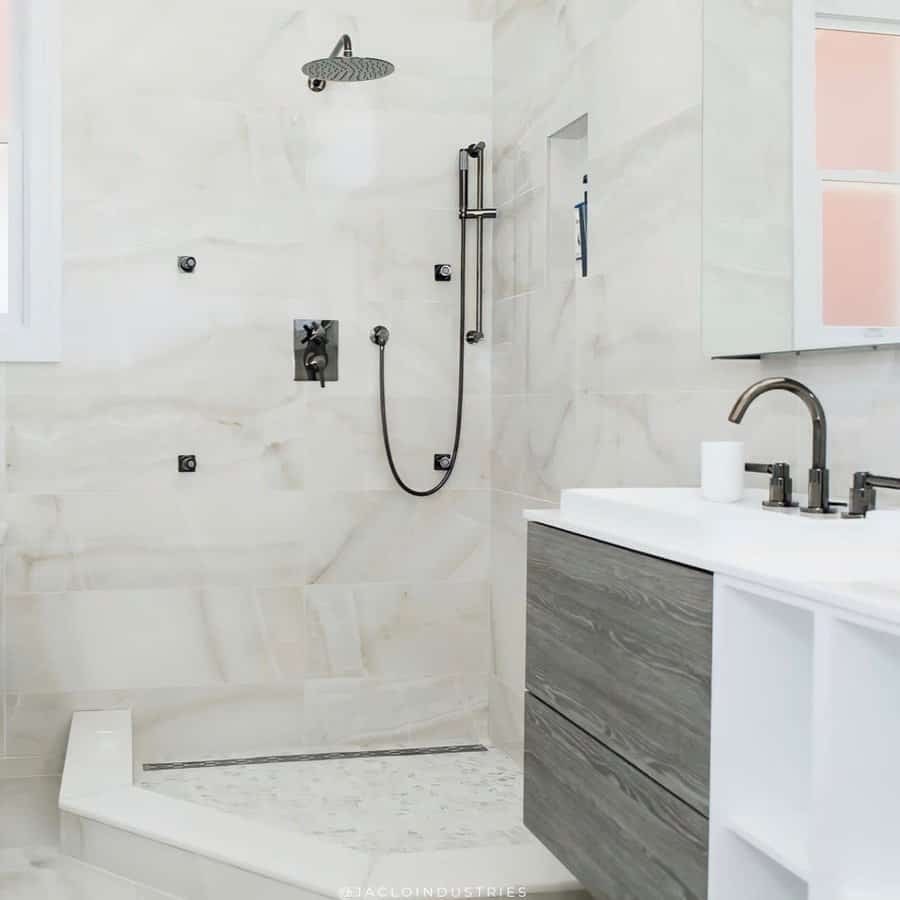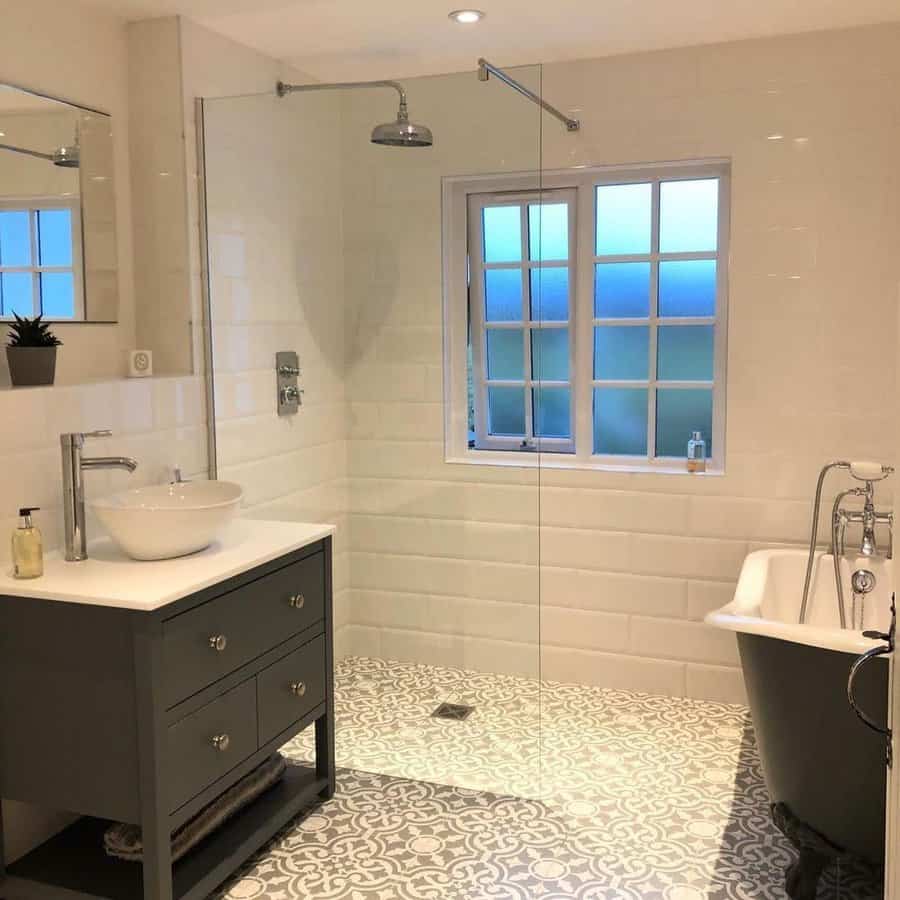 You'll need to tile the entire bathroom because now the whole room is the shower floor. Choose a shower tile that works for the entire room. A ceramic tile in a neutral design will keep it from overwhelming the space. You could add a decorative mosaic design in the middle or a border around the outside of the room.
2. Corner
If you have a small bathroom, you can still have a walk-in shower. A corner shower tray will give you the most space while you are inside the shower and not take up too much room in the bathroom. Even a tiny bathroom can support a corner shower stall.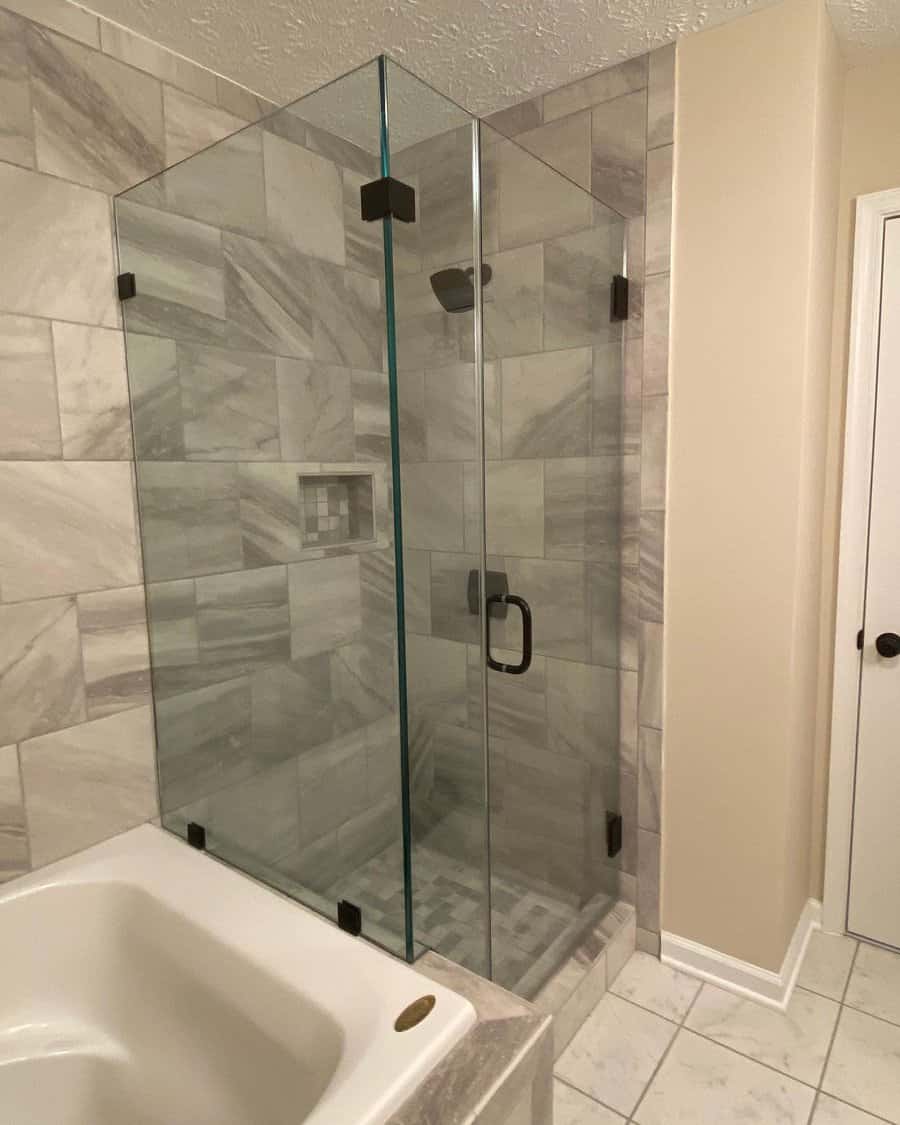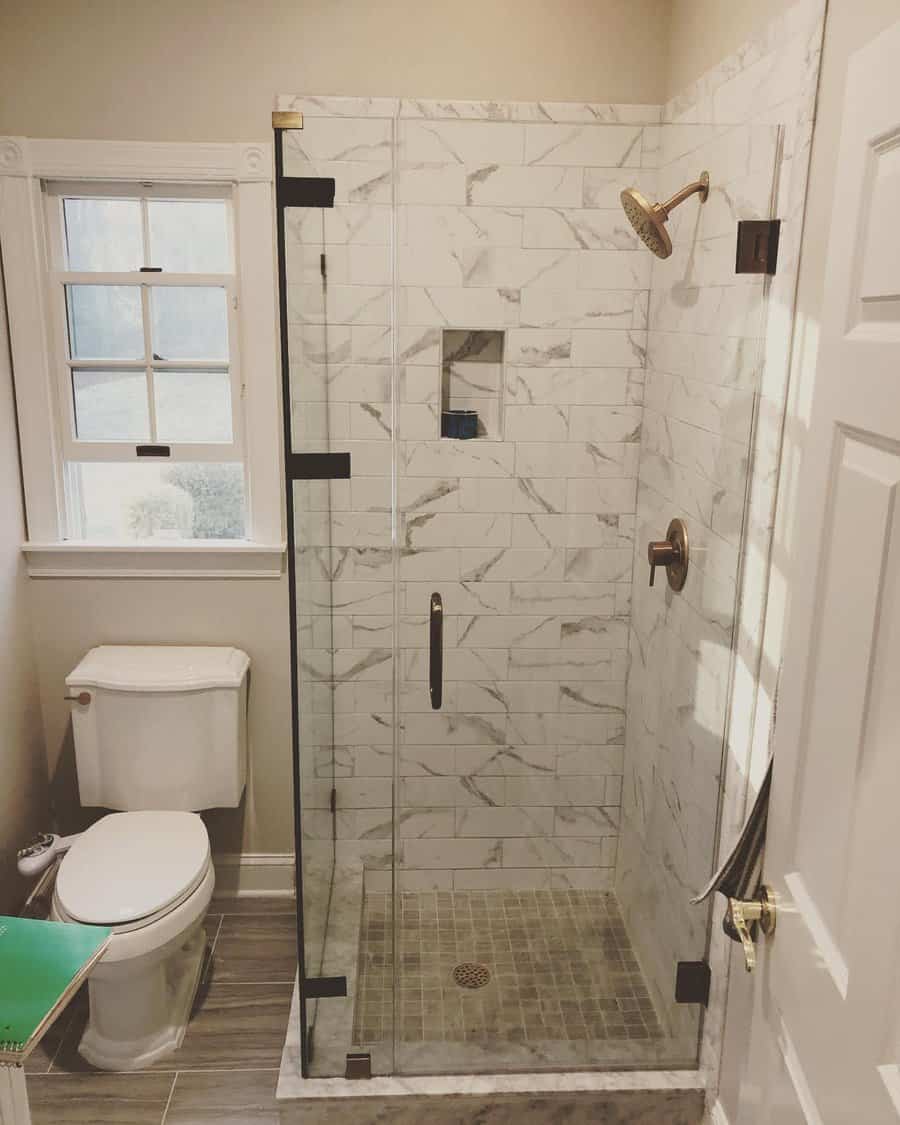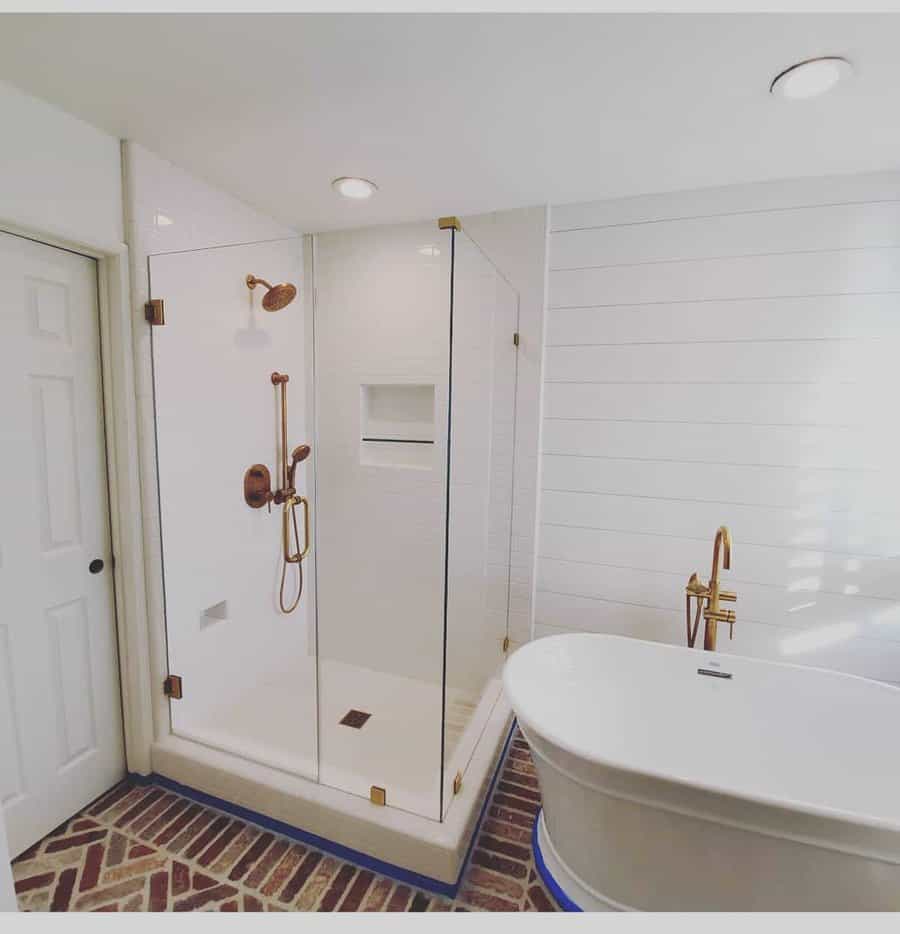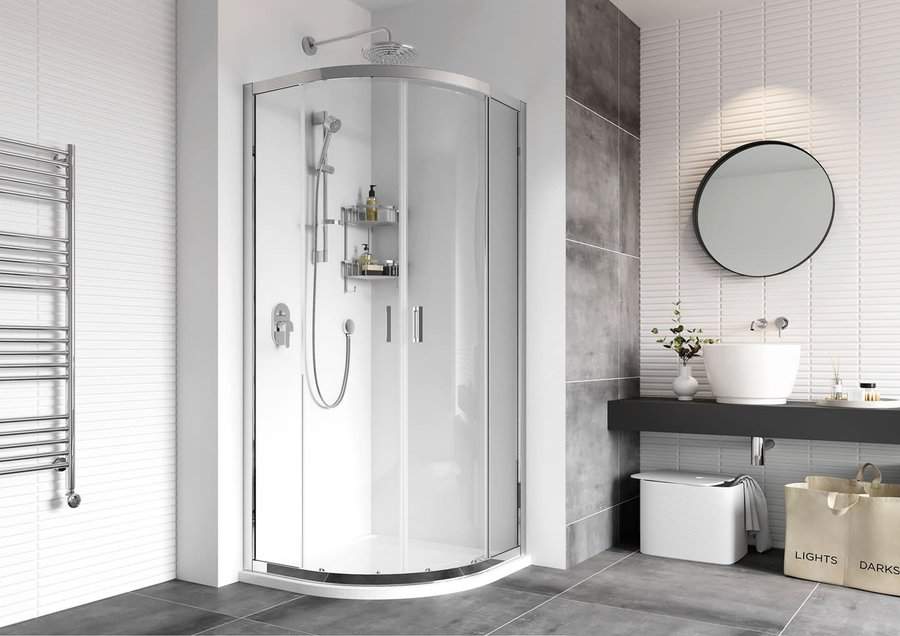 Don't let the shower be smaller than 30 inches square, though. This is the minimum amount of space required. A 36-inch square shower will feel more comfortable, though. For even more room, choose a corner shower with a curved front. This gives you a bit more space without having to expand the entire shower.
3. Design
If you aren't planning on selling your home any time soon, then turn your bathroom shower into your ultimate escape. You could have a shower room that's large enough to fit a clawfoot tub inside. This is the latest trend in luxury master bathrooms.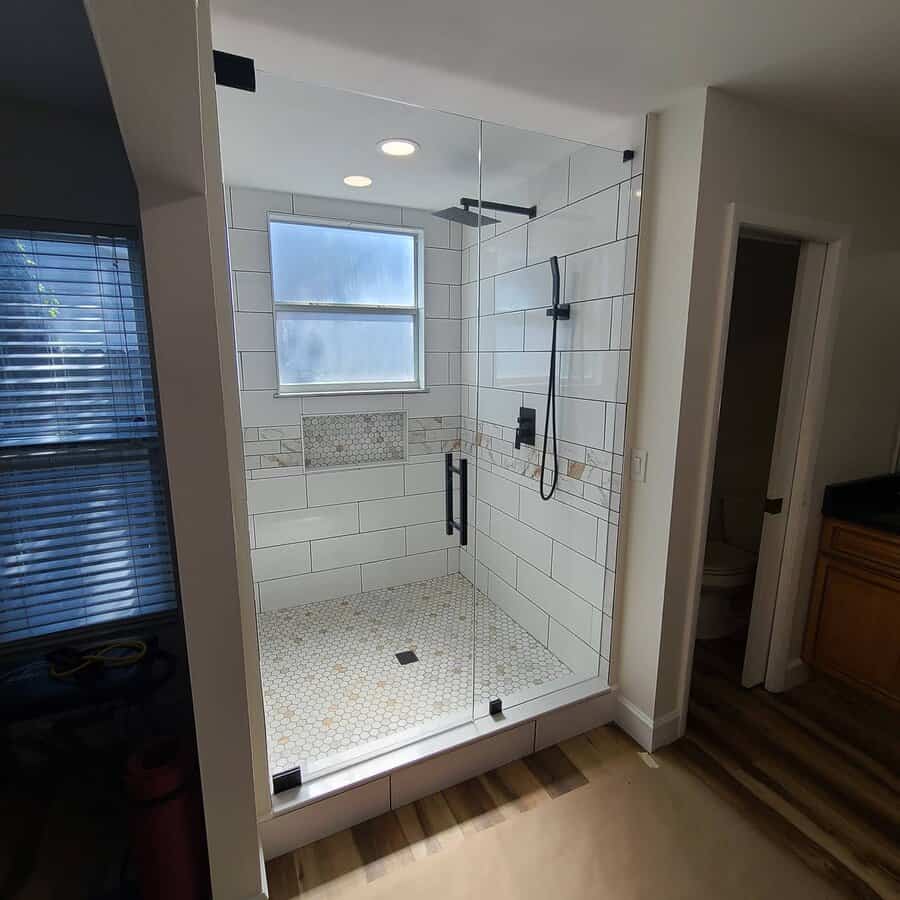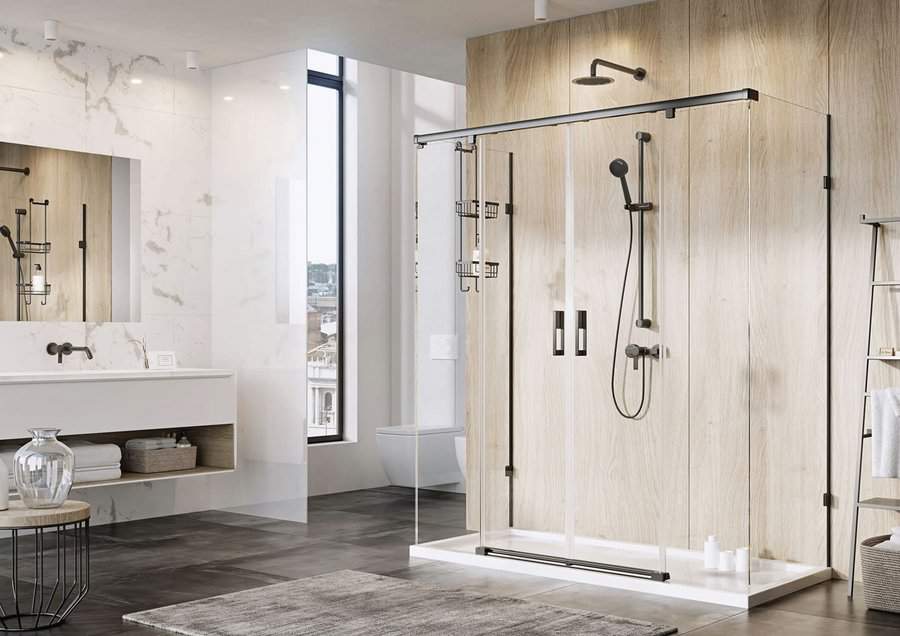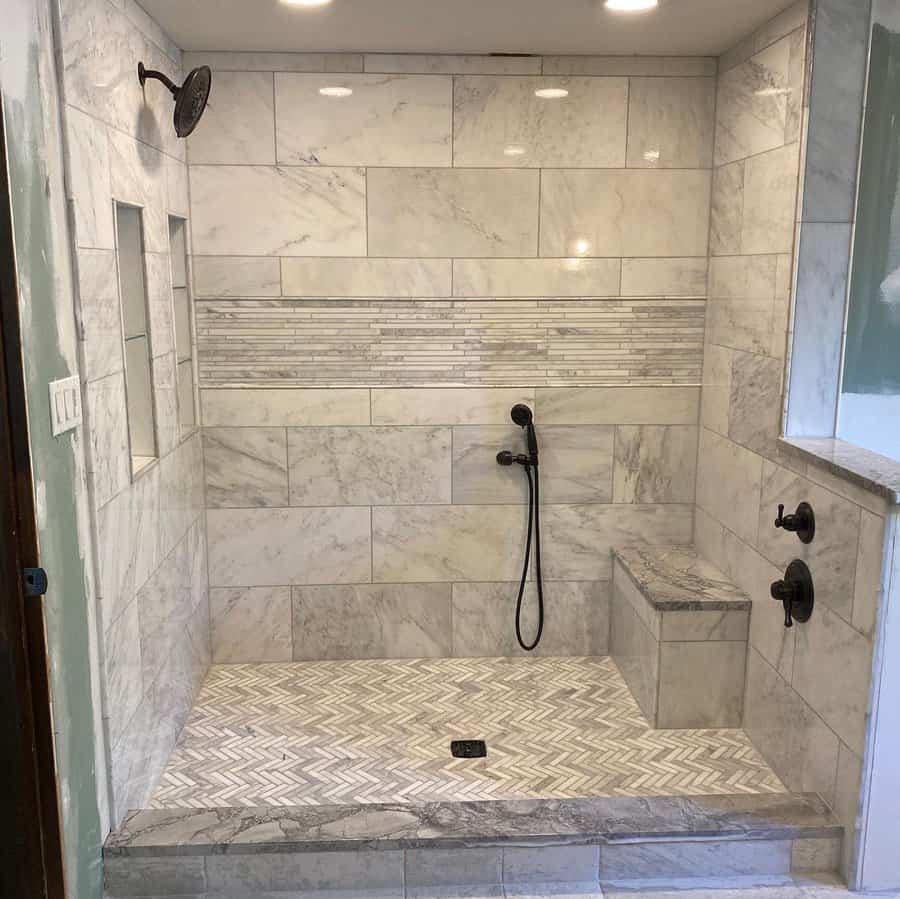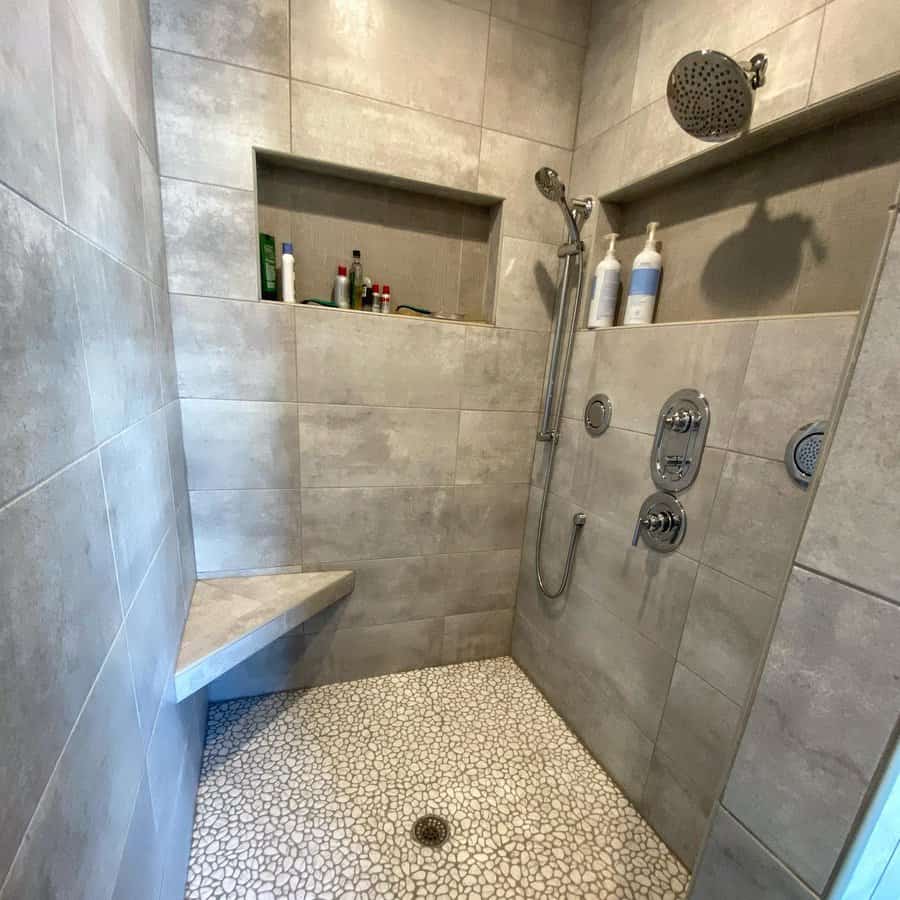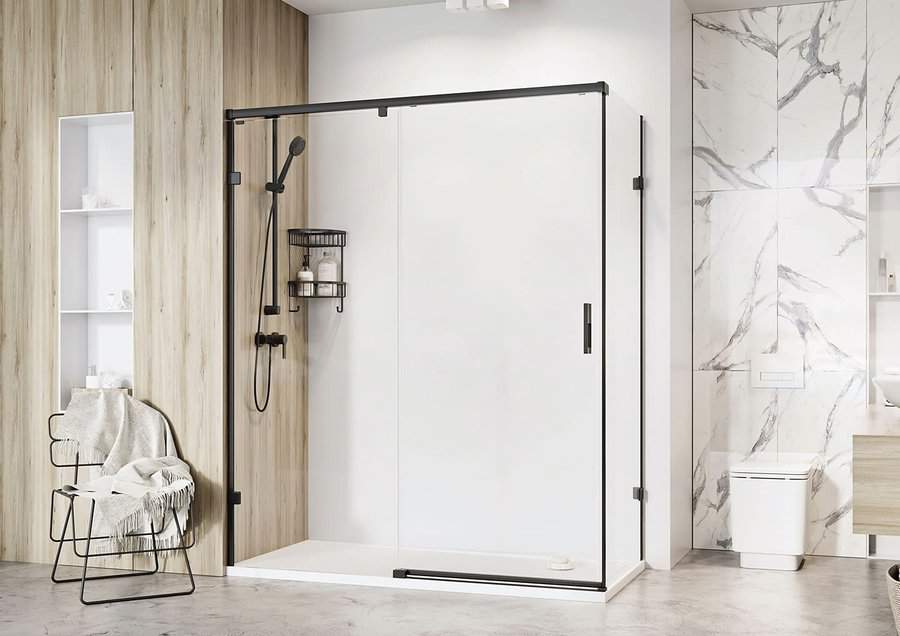 Another popular trend is to use statement tile. Look for tile ideas that suit your taste. Perhaps this is a colorful mosaic tile that brings a bohemian touch to your bathroom. Or maybe you prefer a more natural look. A wood look porcelain tile will give your shower wall a natural touch.
4. Double
Upgrade your bathroom shower by adding a second shower head to it. If you're already doing a shower remodel, then this is something you can work into your plans. Depending on the current size of your shower enclosure, you may need to enlarge the entire shower to accommodate the additional shower head.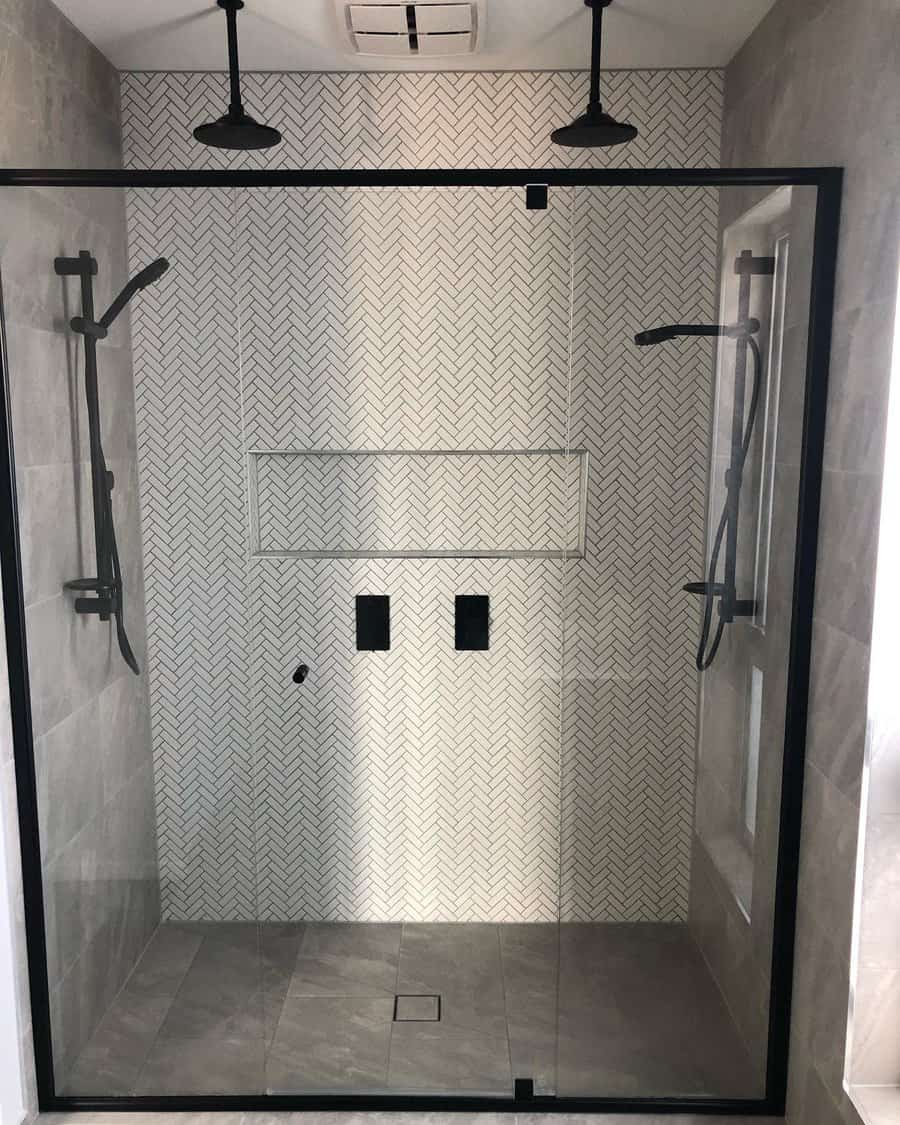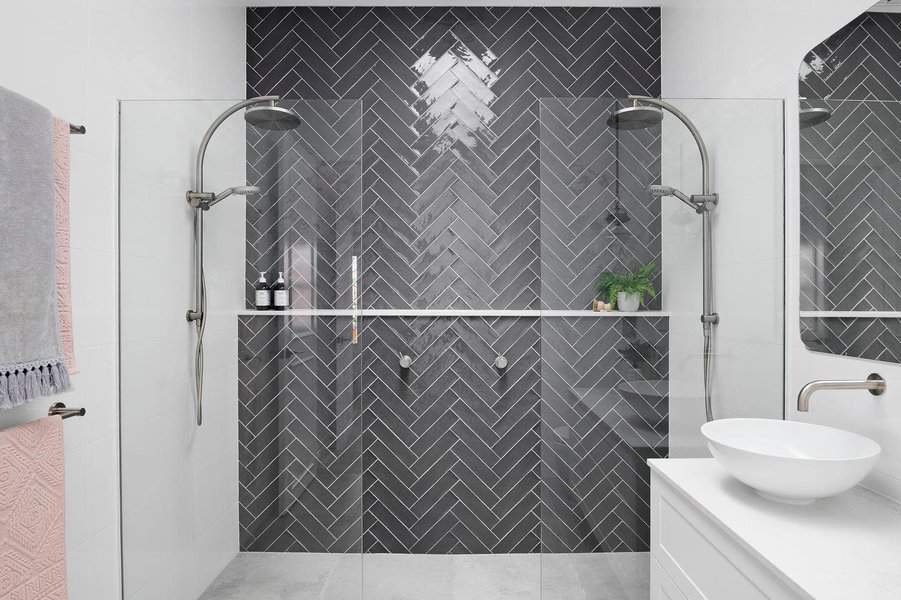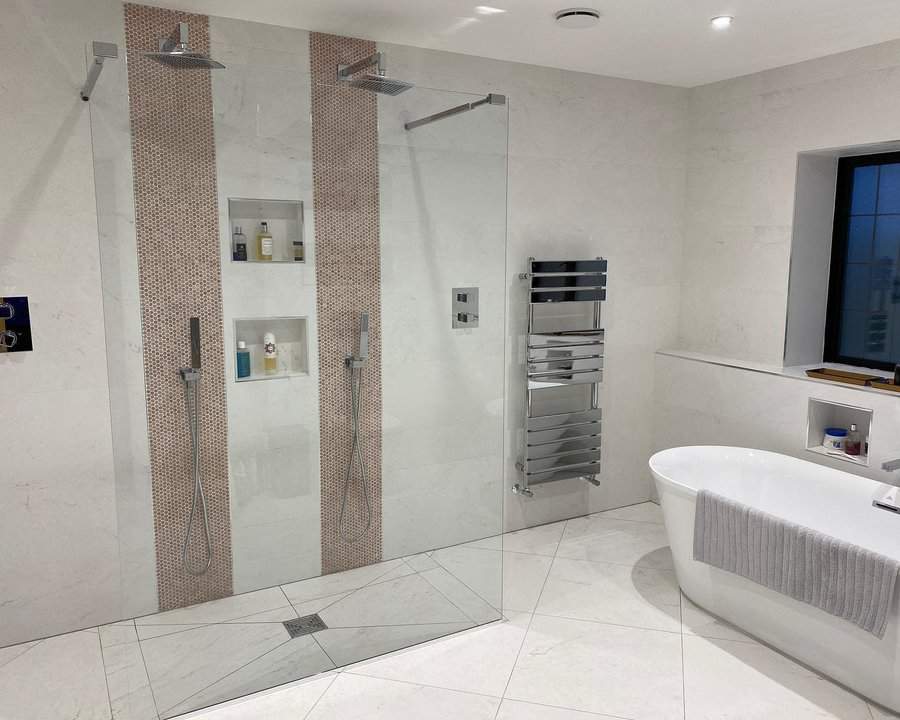 Check out bathroom design ideas to help you figure out the best placement for each of your showerheads. They could be on opposite walls or side by side. There are even some modern showerhead designs that feature a line of vertical heads. This gives you an even spray from foot to head.
5. Frameless
For a sleek and minimalist shower design, consider a frameless shower. These are glass showers that practically disappear. There are large glass panes that seamlessly float.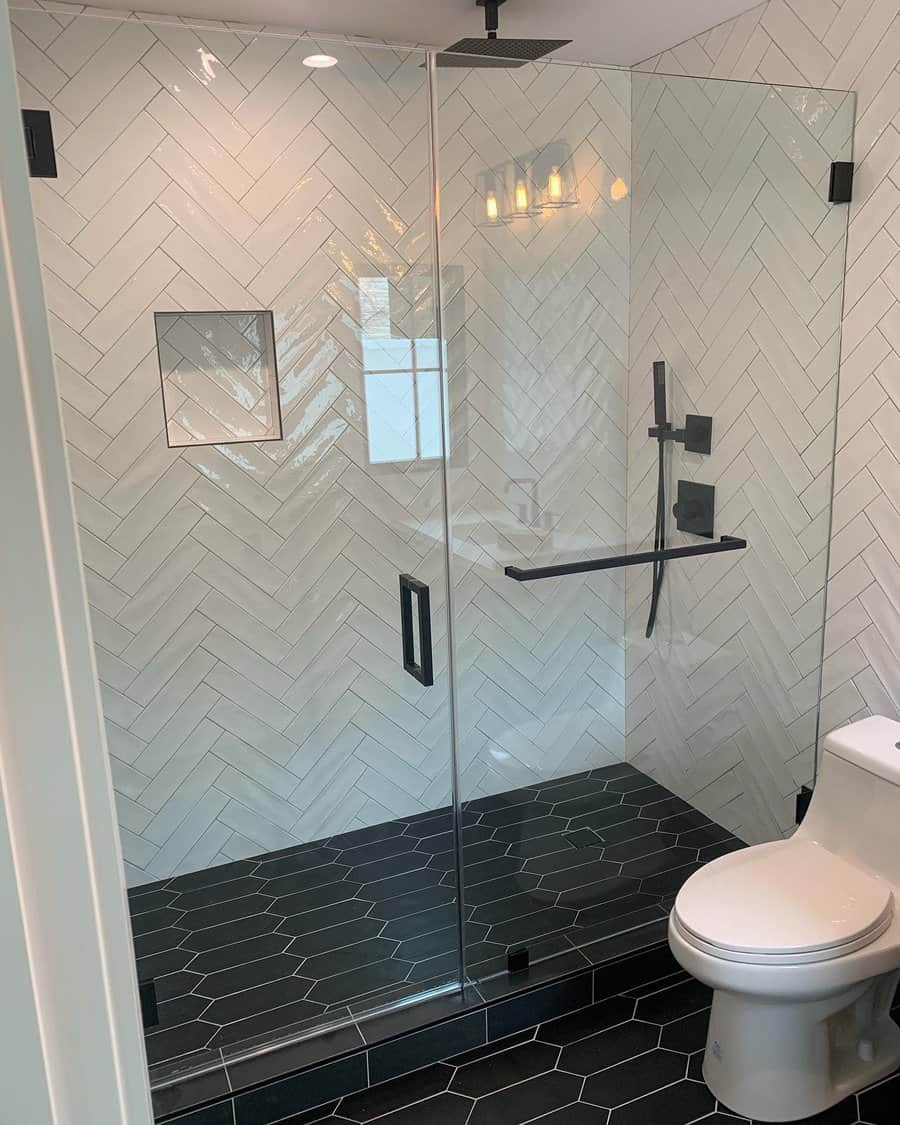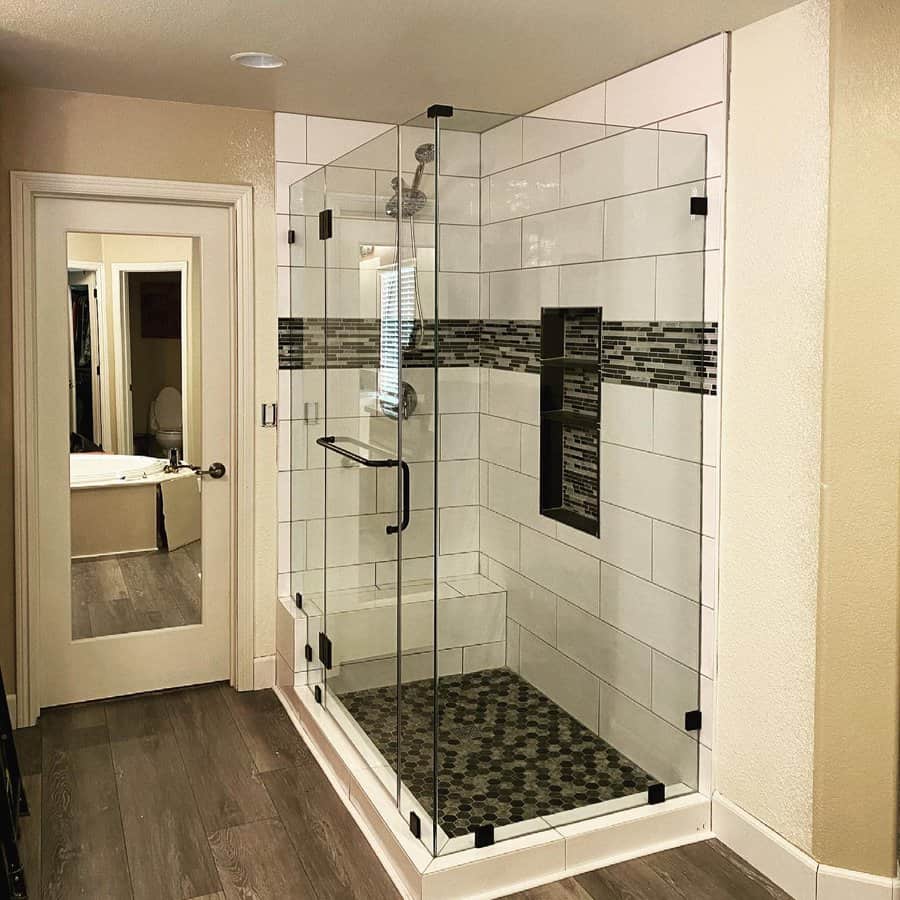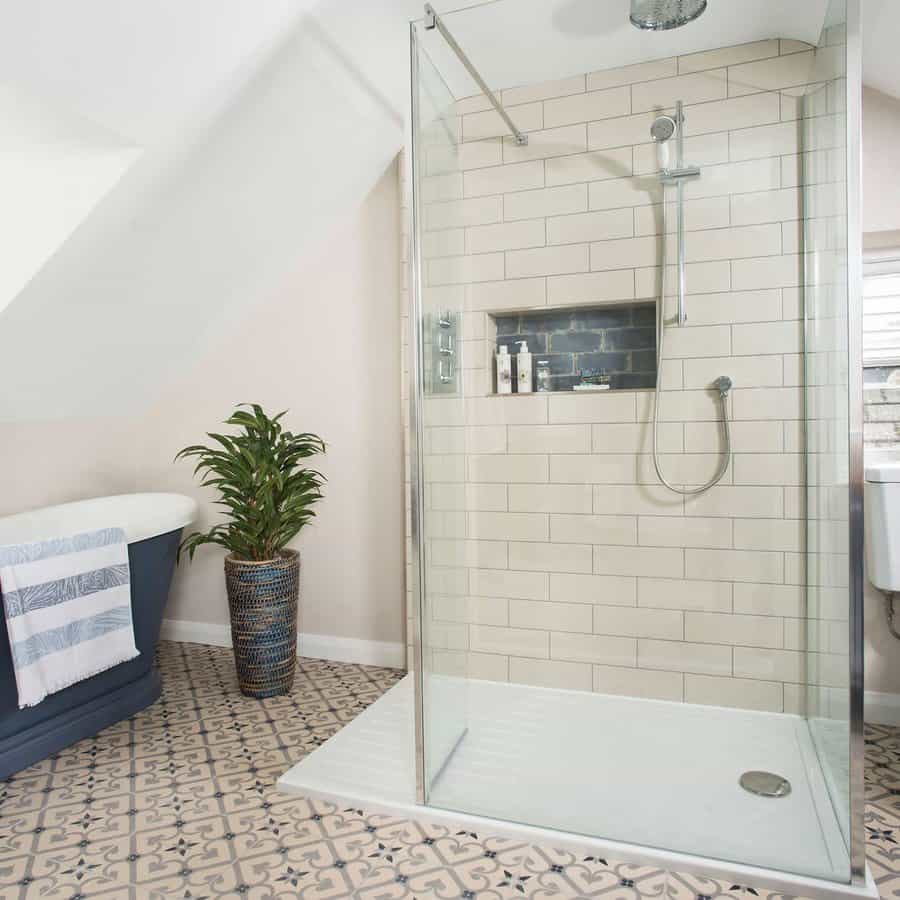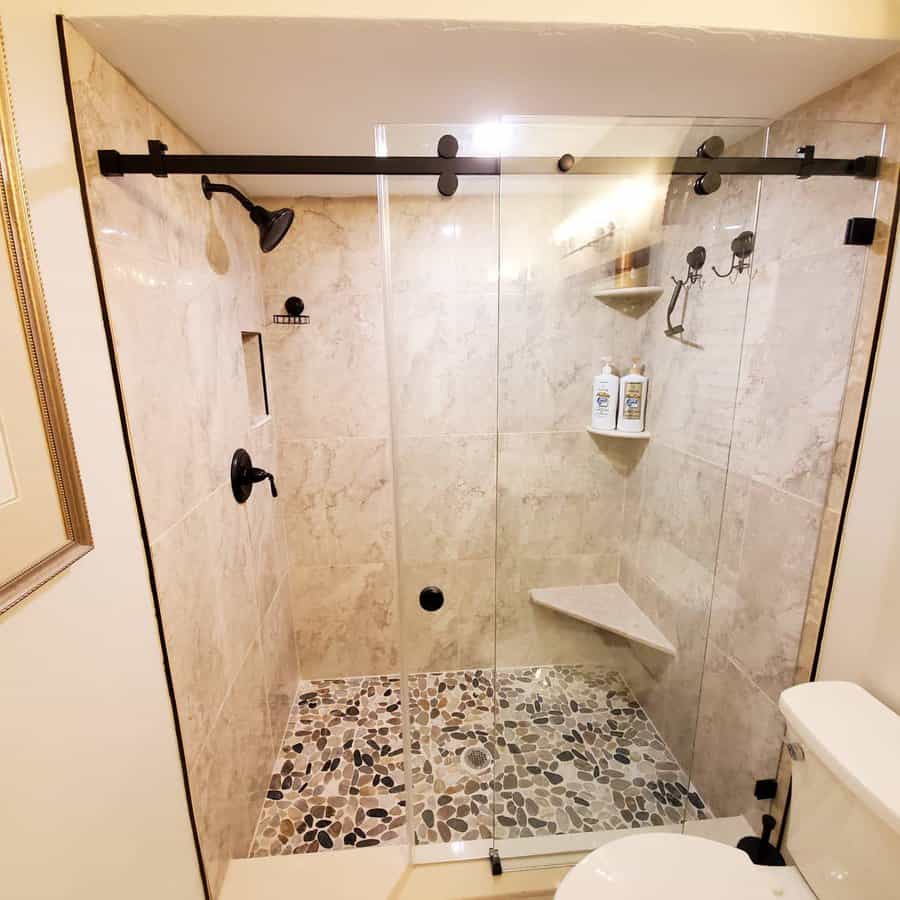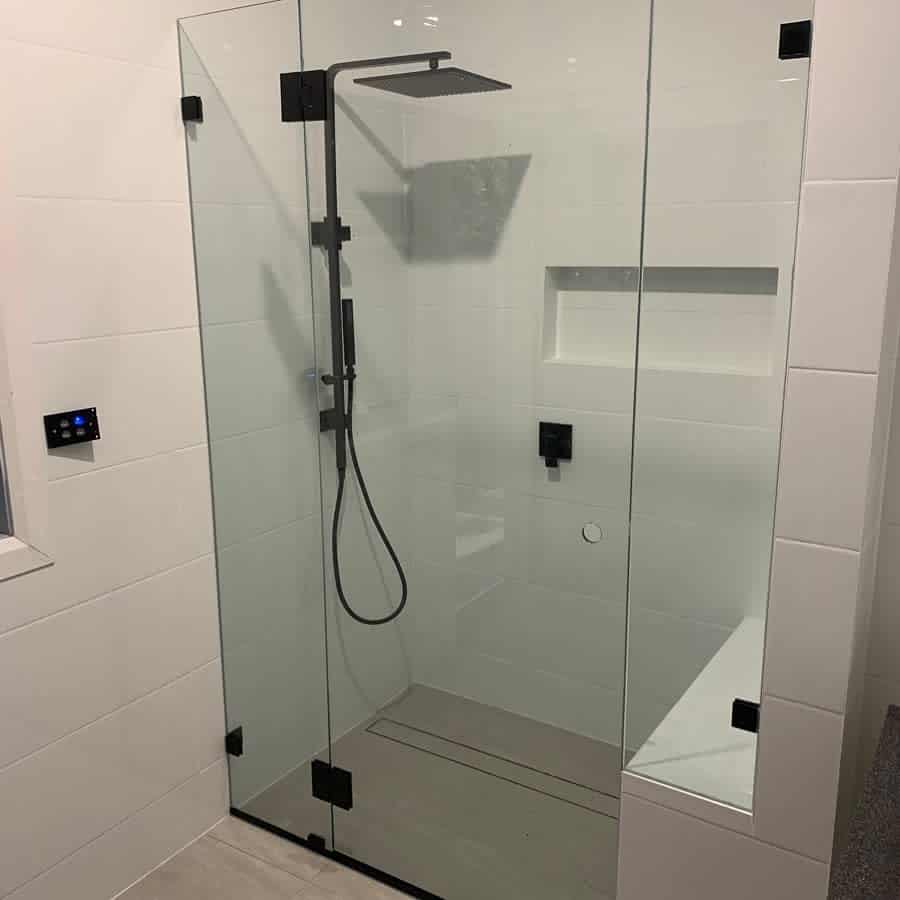 You could have a single pane that acts as a wall with a doorless design. Or you could have several glass panes for the walls and door. If you have a small bathroom, the frameless design helps to keep the space open. There's no visual blocker, so the eye can easily see beyond the shower wall to the bathroom wall beyond.
6. Glass
Glass is a popular option when choosing a new construction material for a shower in a small space. Shower remodel ideas can show you how the glass encloses the shower, protecting the rest of the bathroom, but doesn't close in the bathroom's feel. Depending on how your shower is positioned in your bathroom, you'll need a glass door.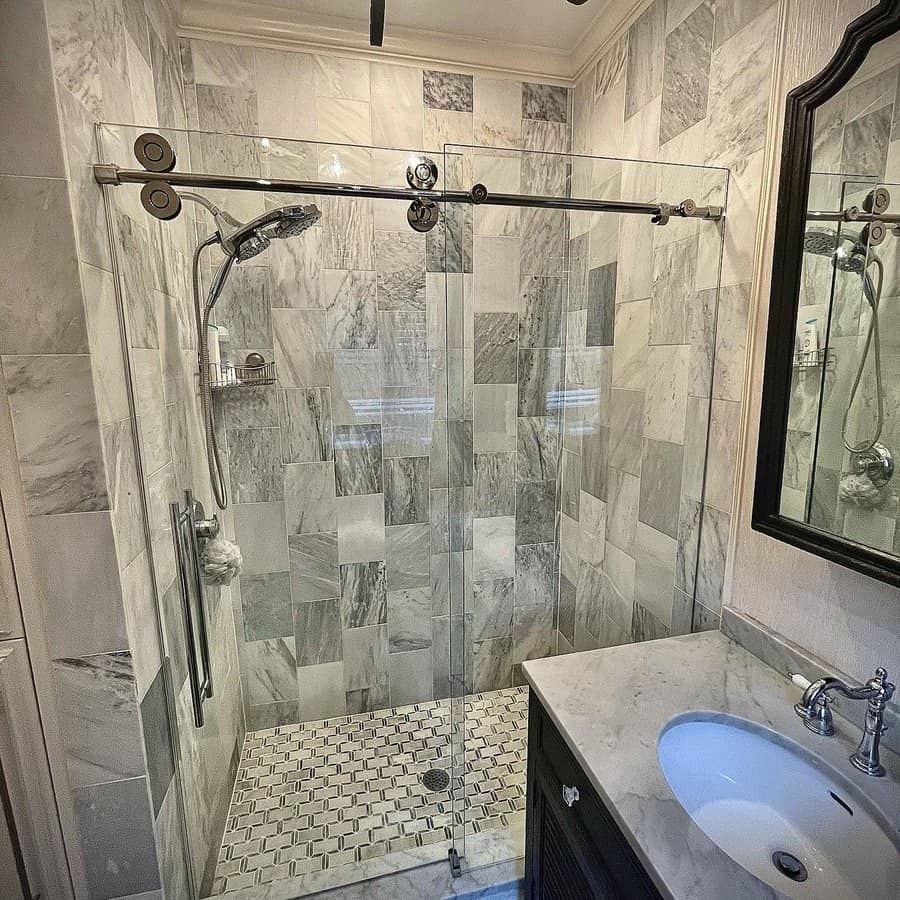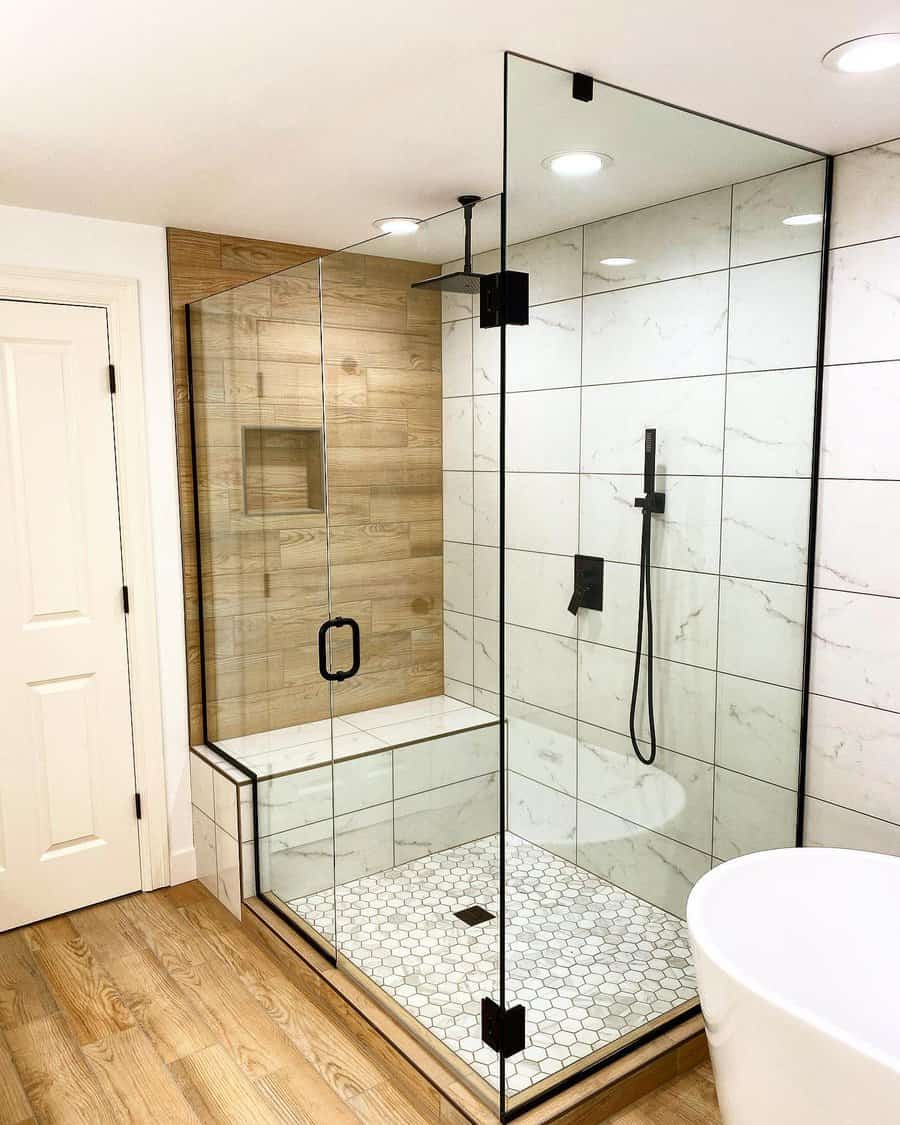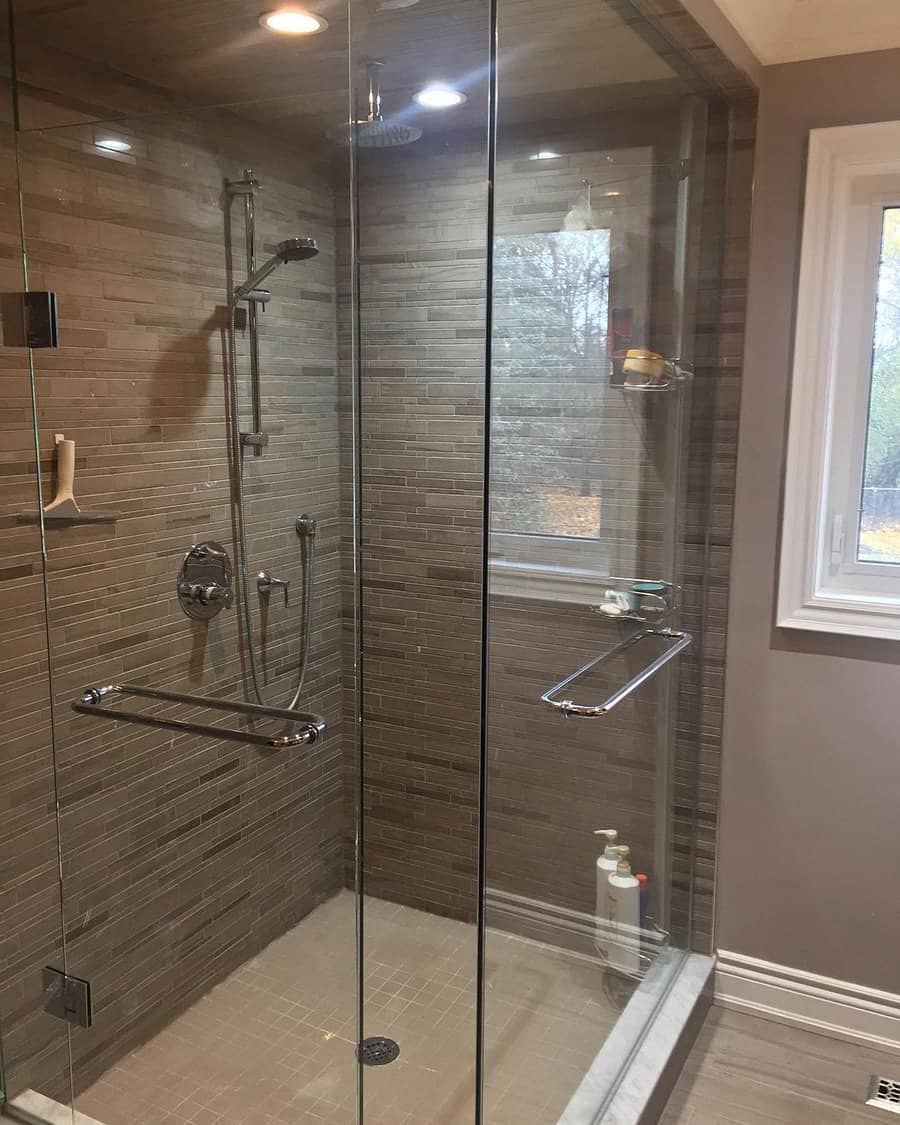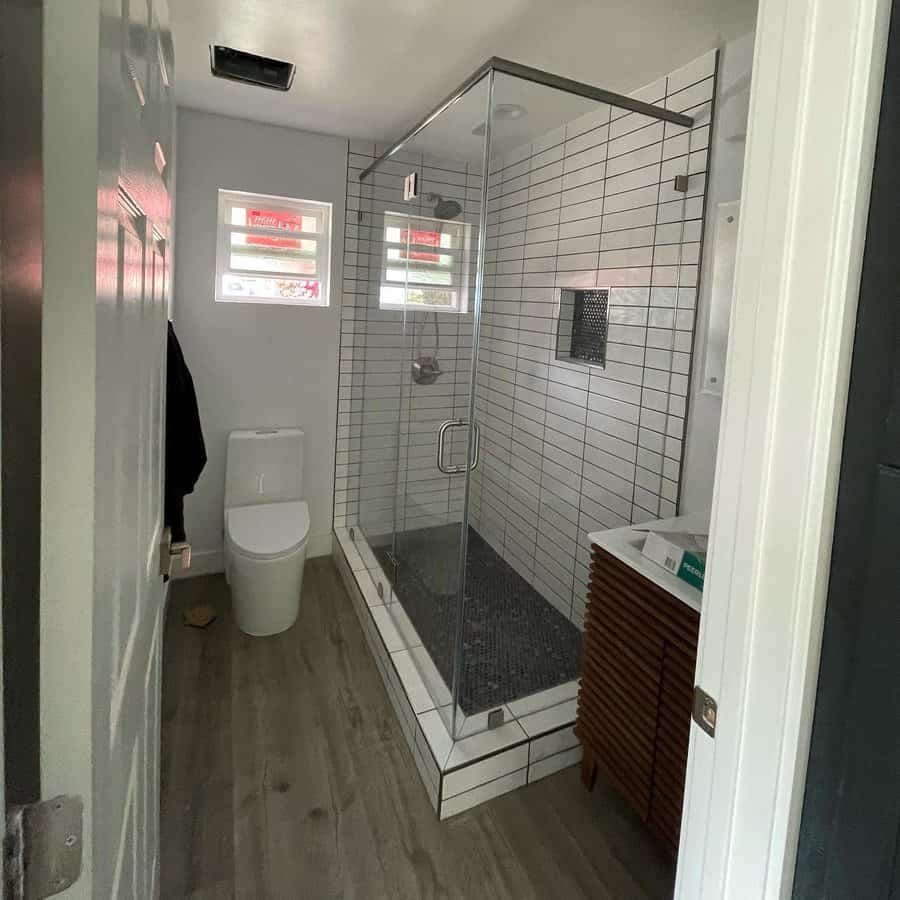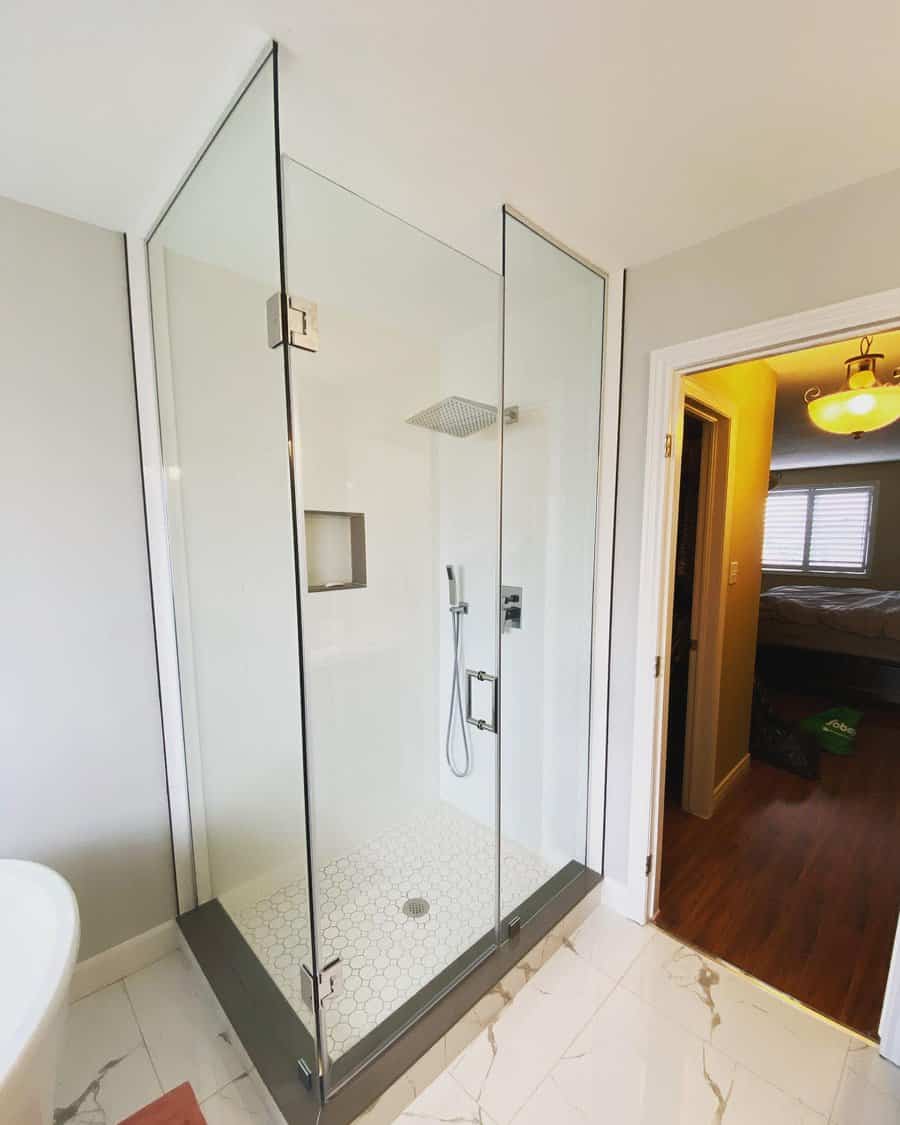 You could have a door on hinges that swings outward, but you'll need enough clearance for this. Another option is to have it hung on a track. Then it glides back and forth, similar to a barn or pocket door. This is ideal for small spaces that don't have a lot of room.
7. Luxury
Instead of just remodeling your bathroom, upgrade it to a luxury design. Don't just choose a basic wall and floor tile. Use Carrara marble tile with rich graining throughout. Instead of just having a basic shower head, choose one that can double as a steam shower. Or you could add an additional rain shower head.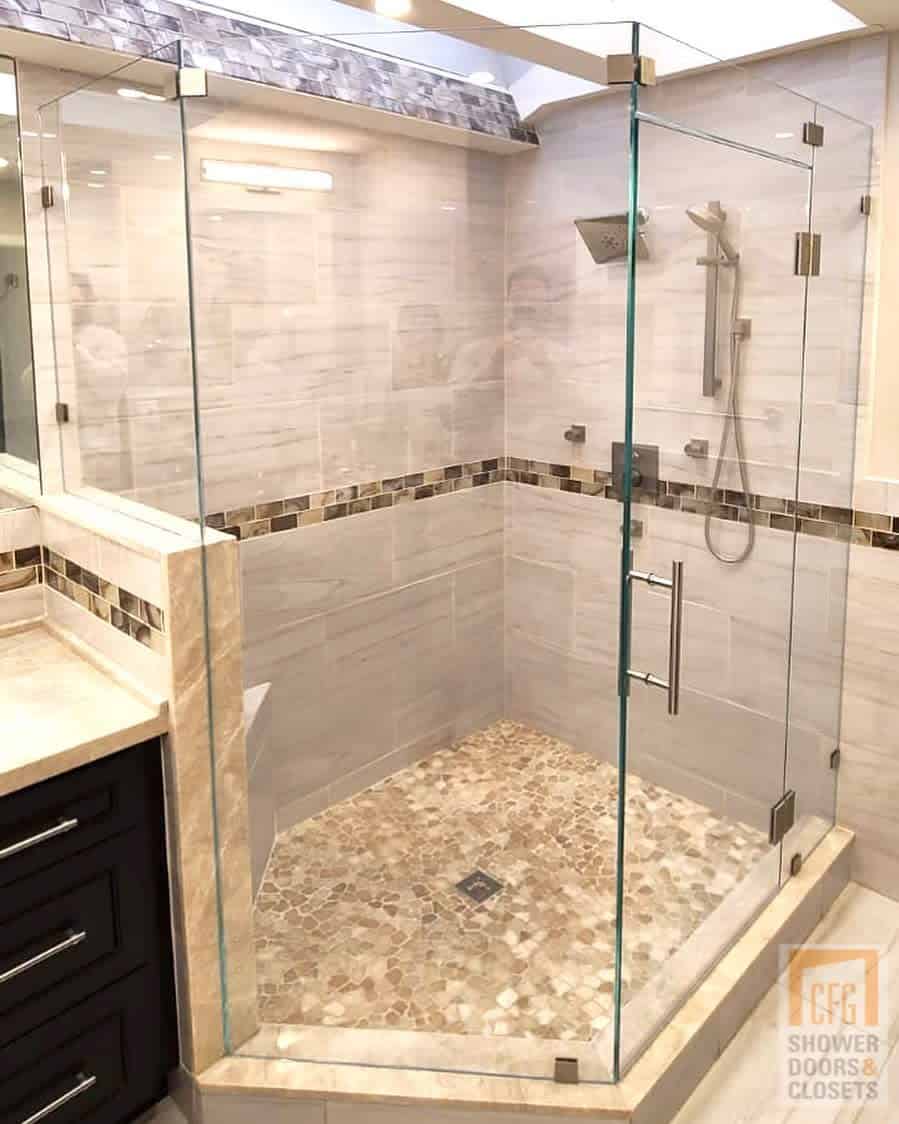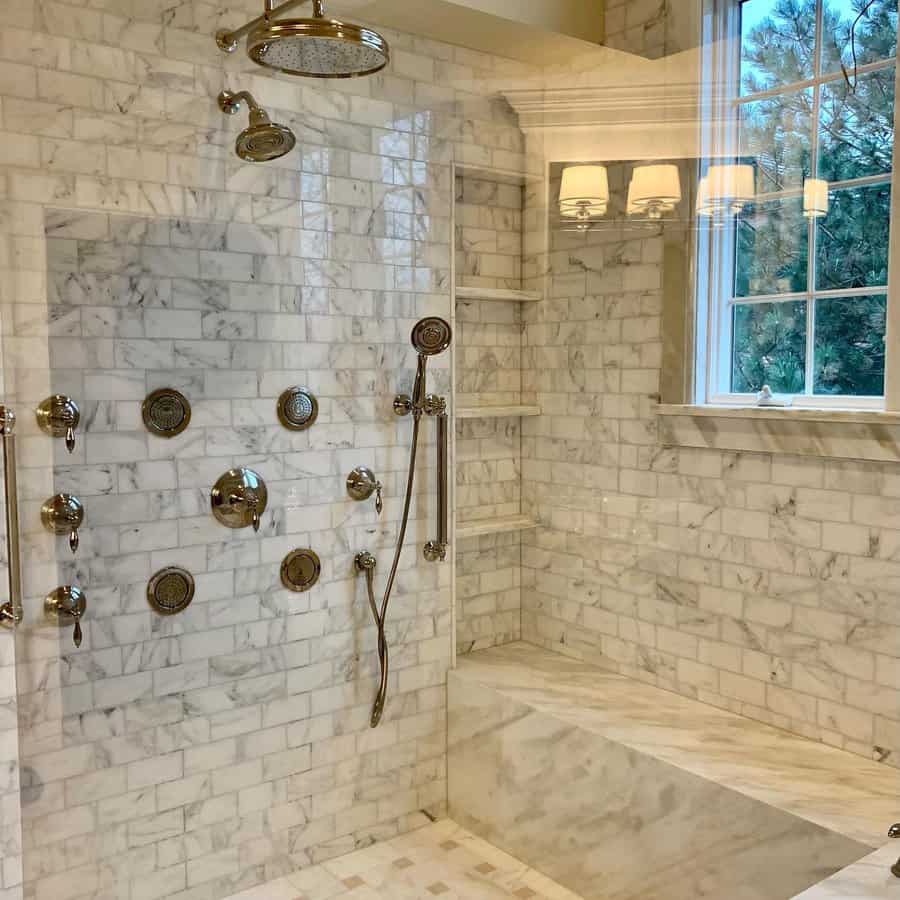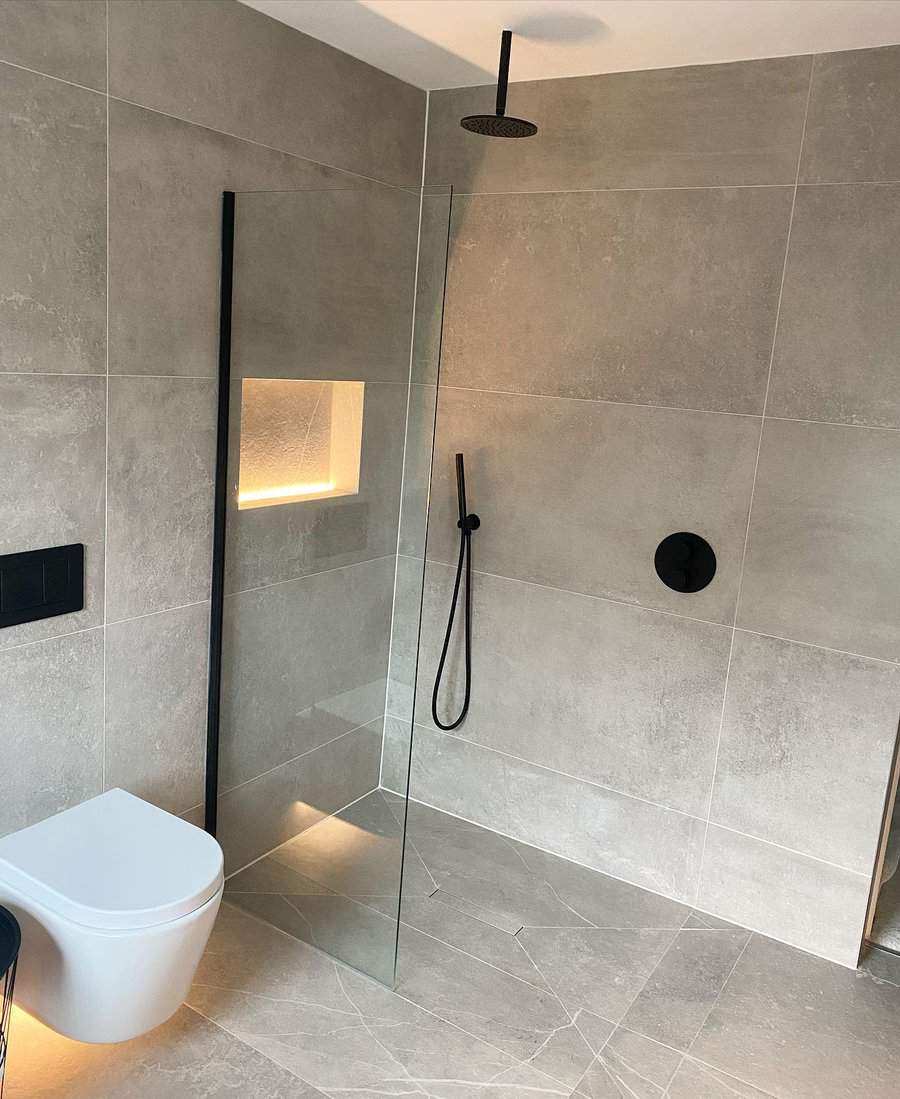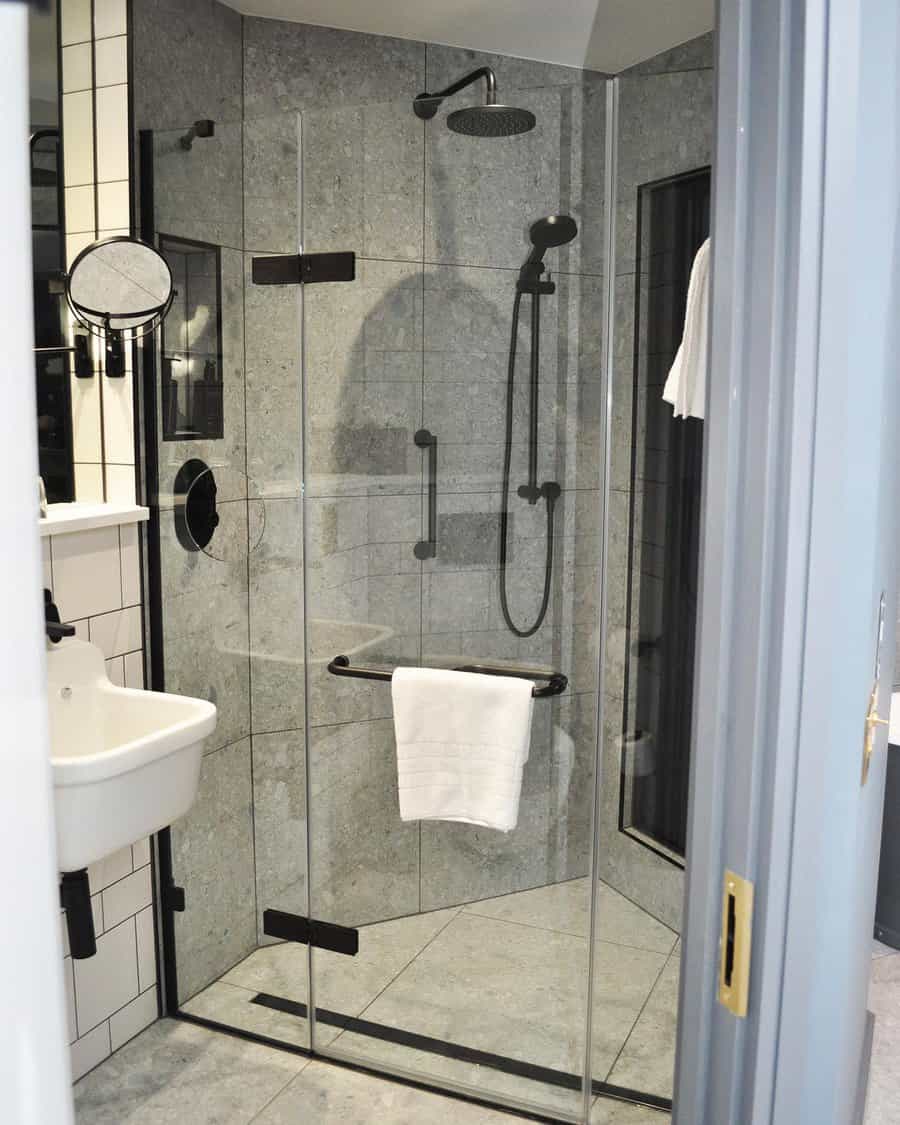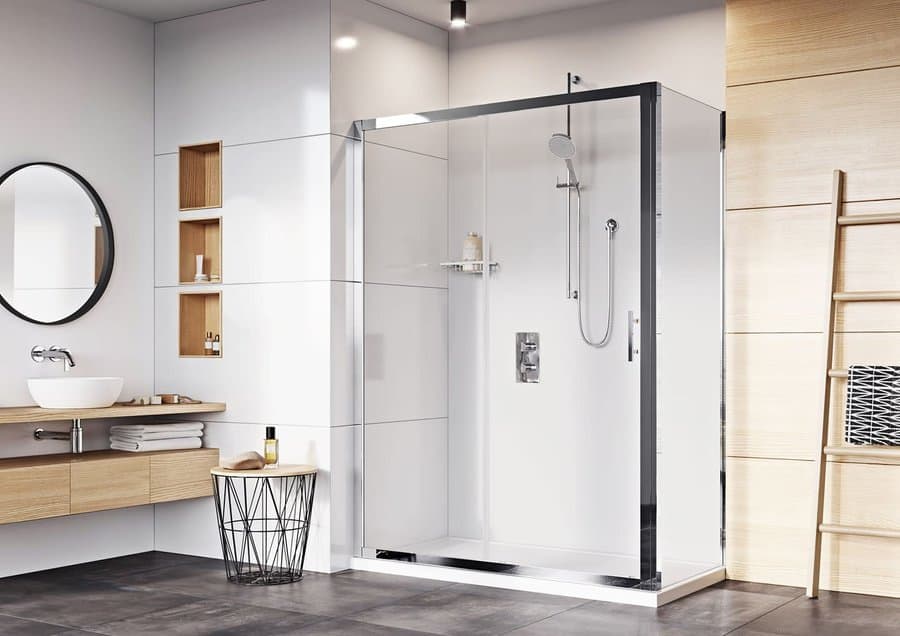 This one will hang from the ceiling over the shower. It will feel as though a gentle rain were cascading down on you when turned on. For an added touch of luxury, add decorative LED lighting. You could have it encircle the bathroom along the floor or highlight an alcove.
See more luxury bathroom ideas here.
8. Master
The master bath tends to be the largest bathroom in the house. It's also the most used. Yours needs to be functional for your daily life while also being an enjoyable place to be in. You can add a spa-like feel to your master bathroom to give it a softer and more relaxing feel.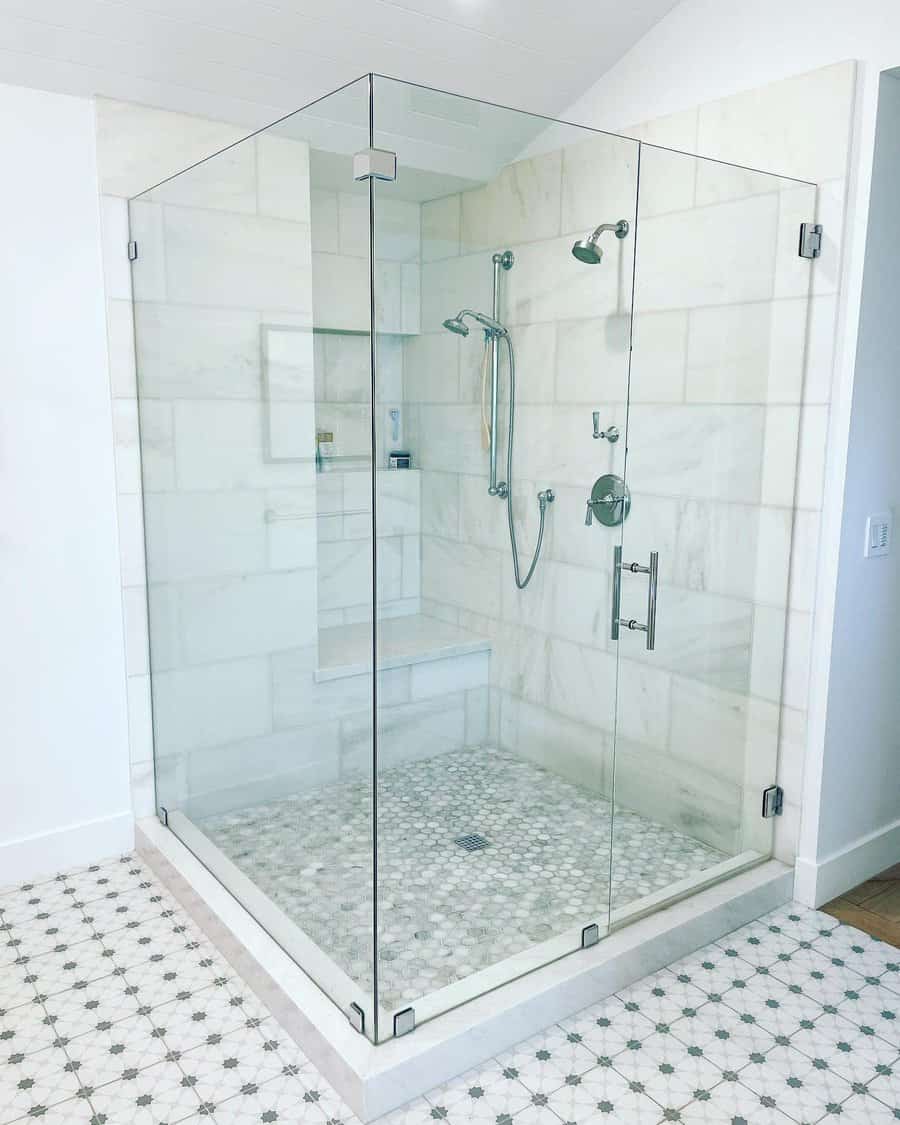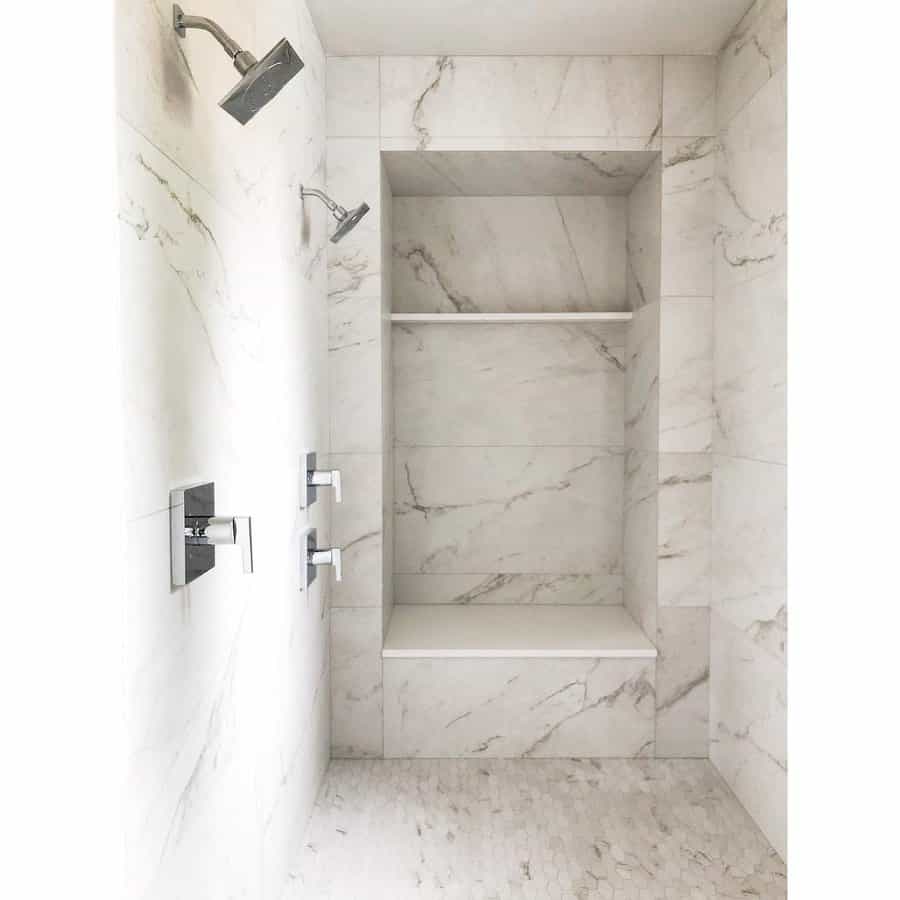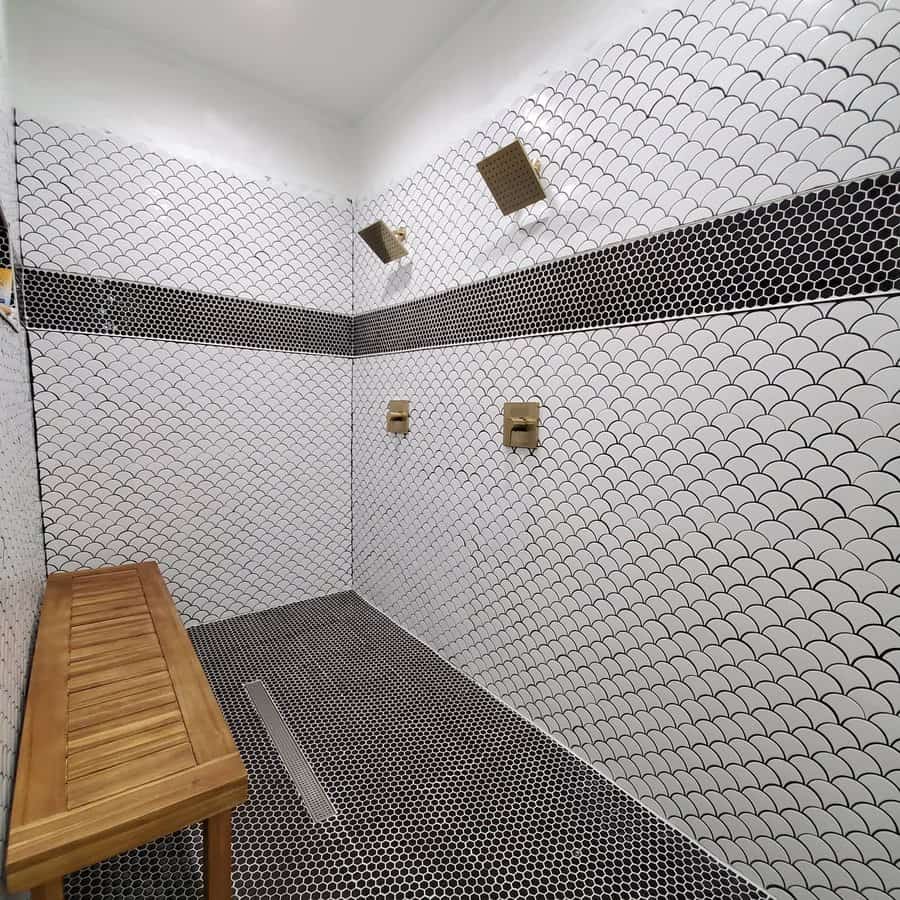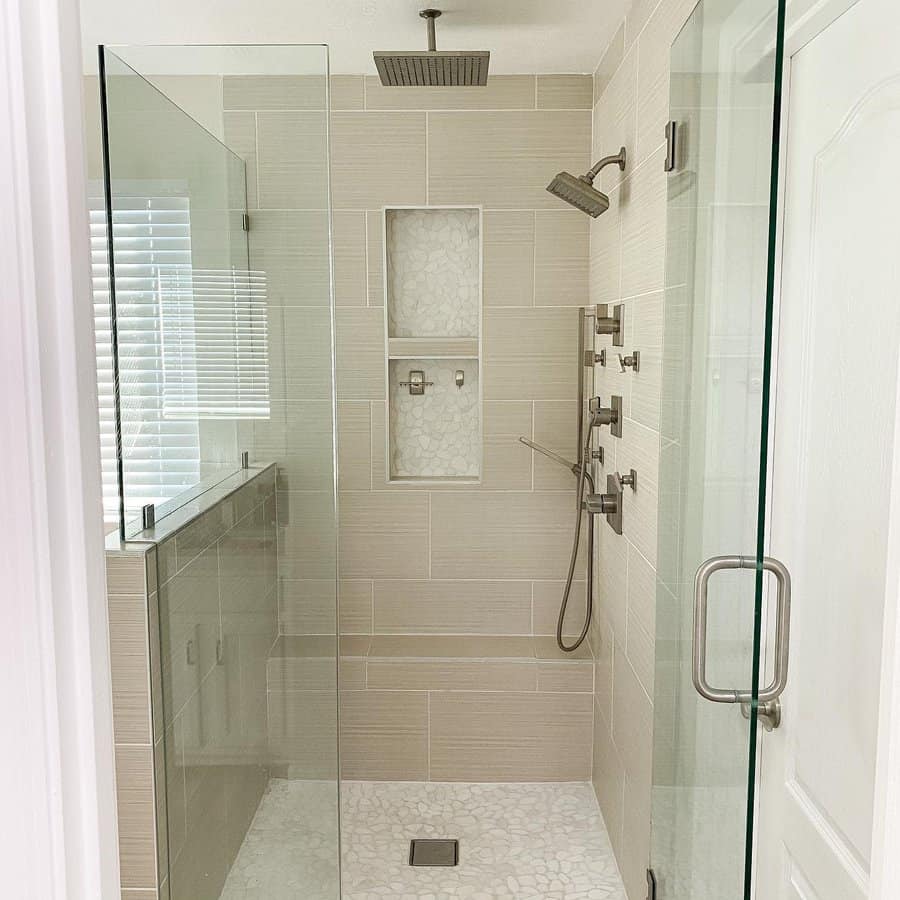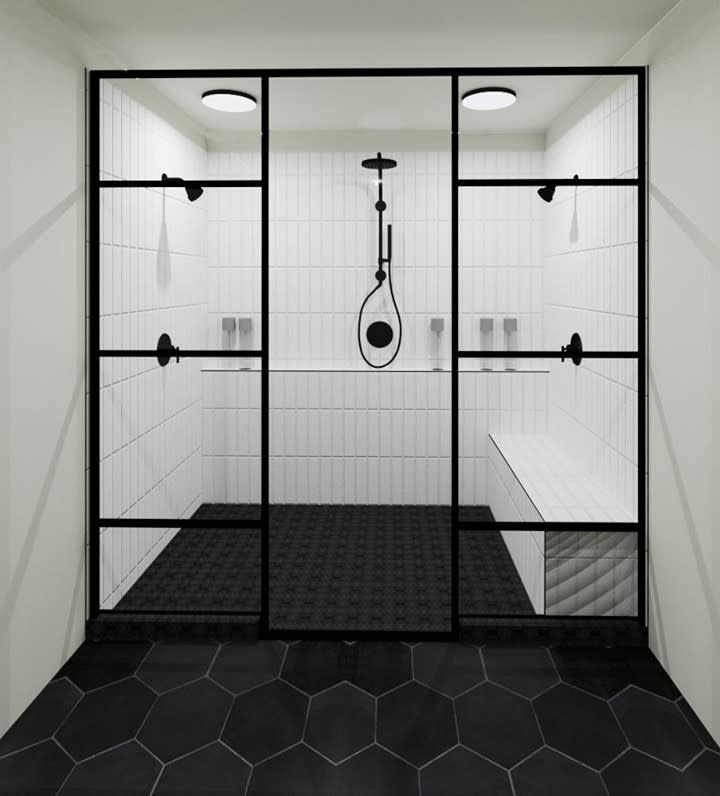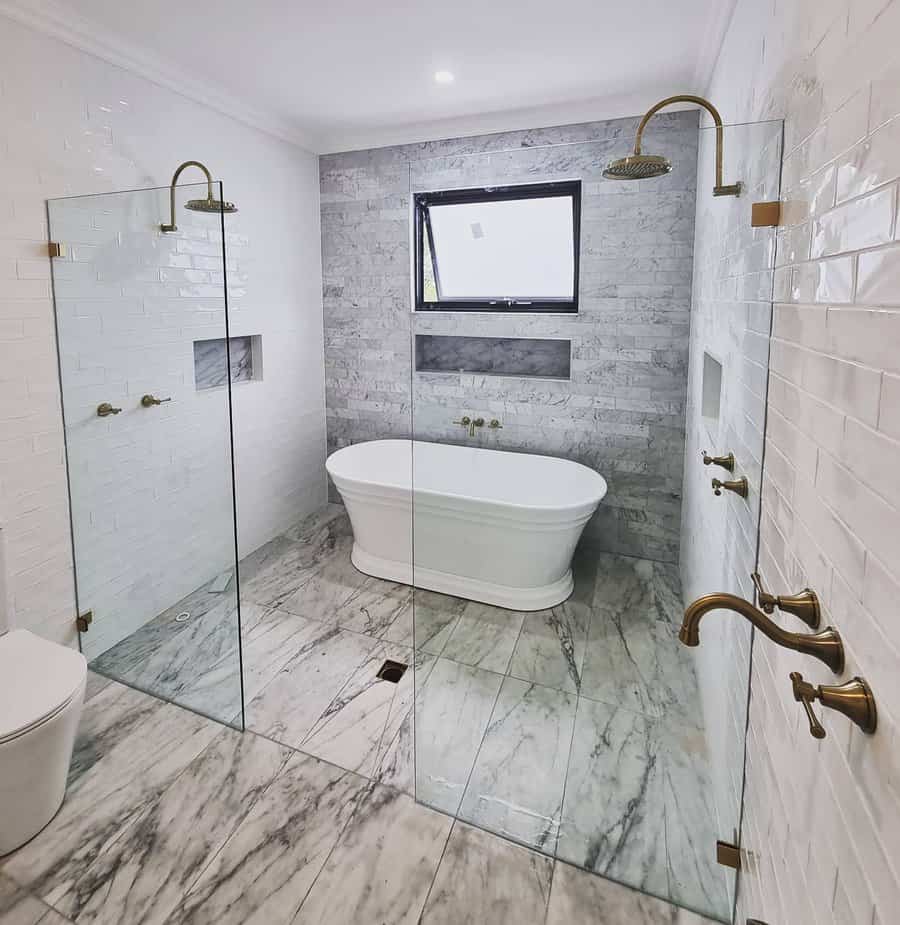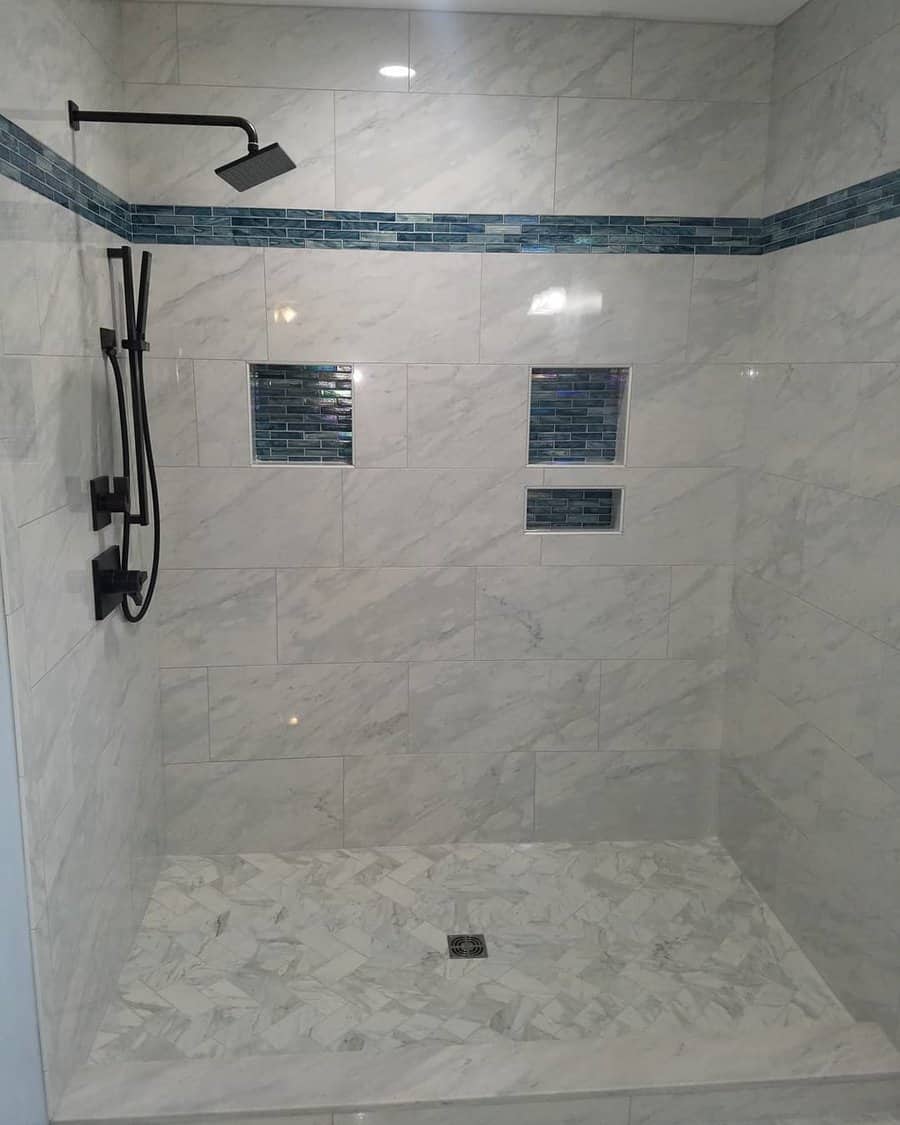 Try adding touches of nature, such as a plant or two, wood elements, and soft lighting. You can add aromatherapy to your shower to create a calming atmosphere. For the final spa-like effect, install a waterproof speaker in the ceiling of the shower. Then you can listen to calming music while showering.
9. Modern
A modern bathroom can update the entire feel of your home. If you can't remodel your bathroom, you can give it a modern feel with the home decor. You can also modernize your bathroom with a new shower system. This injects modern and innovative technology into your bathroom.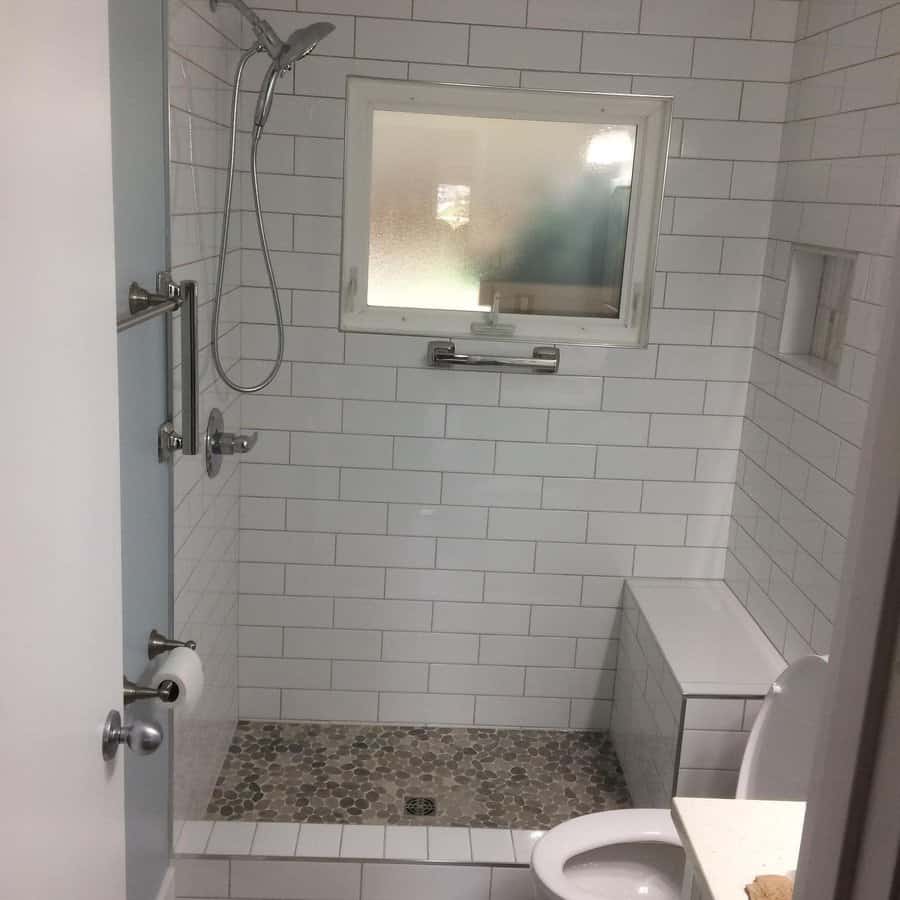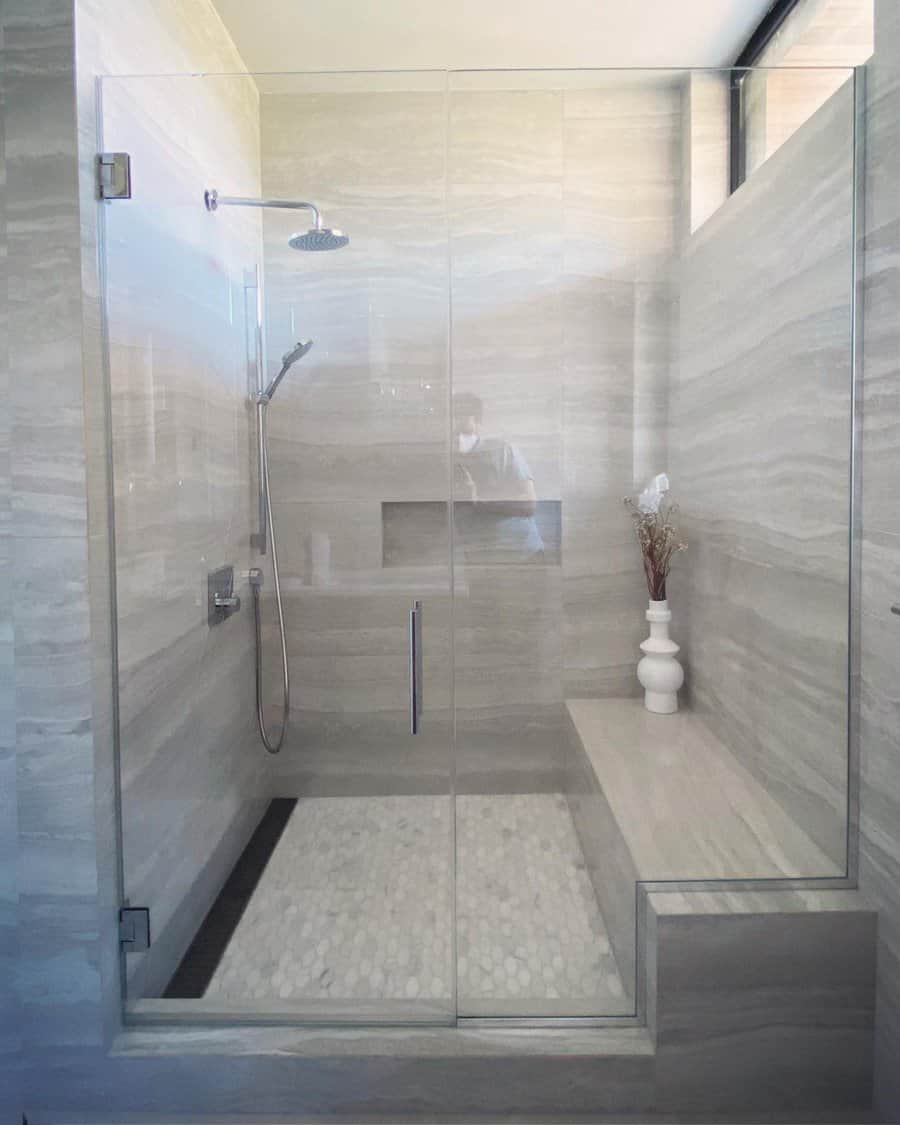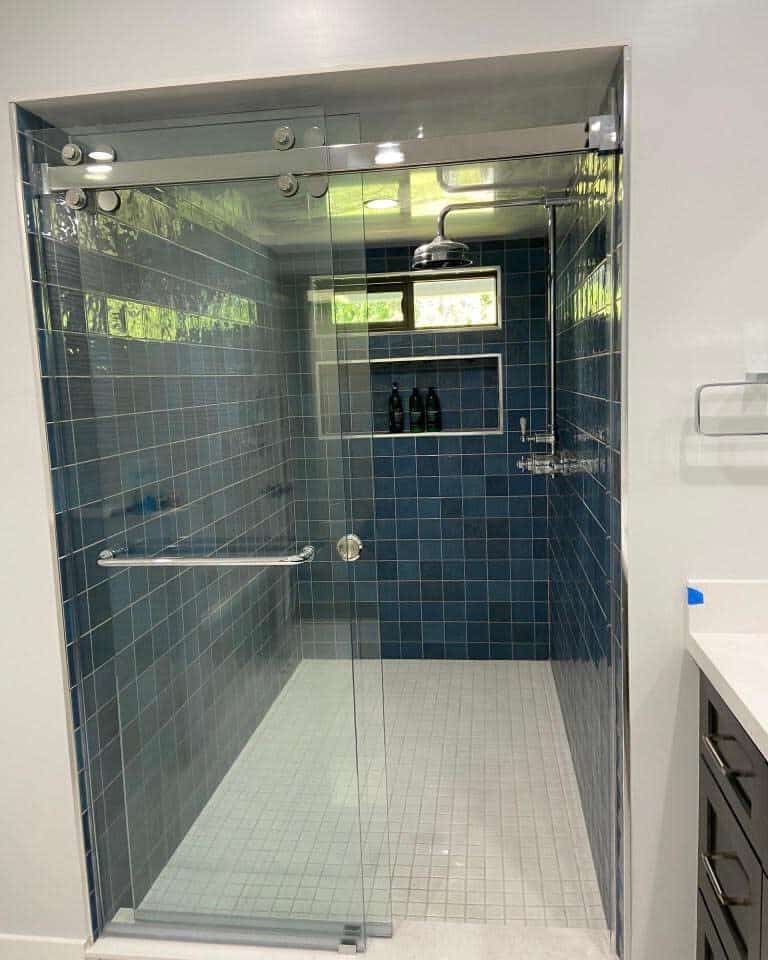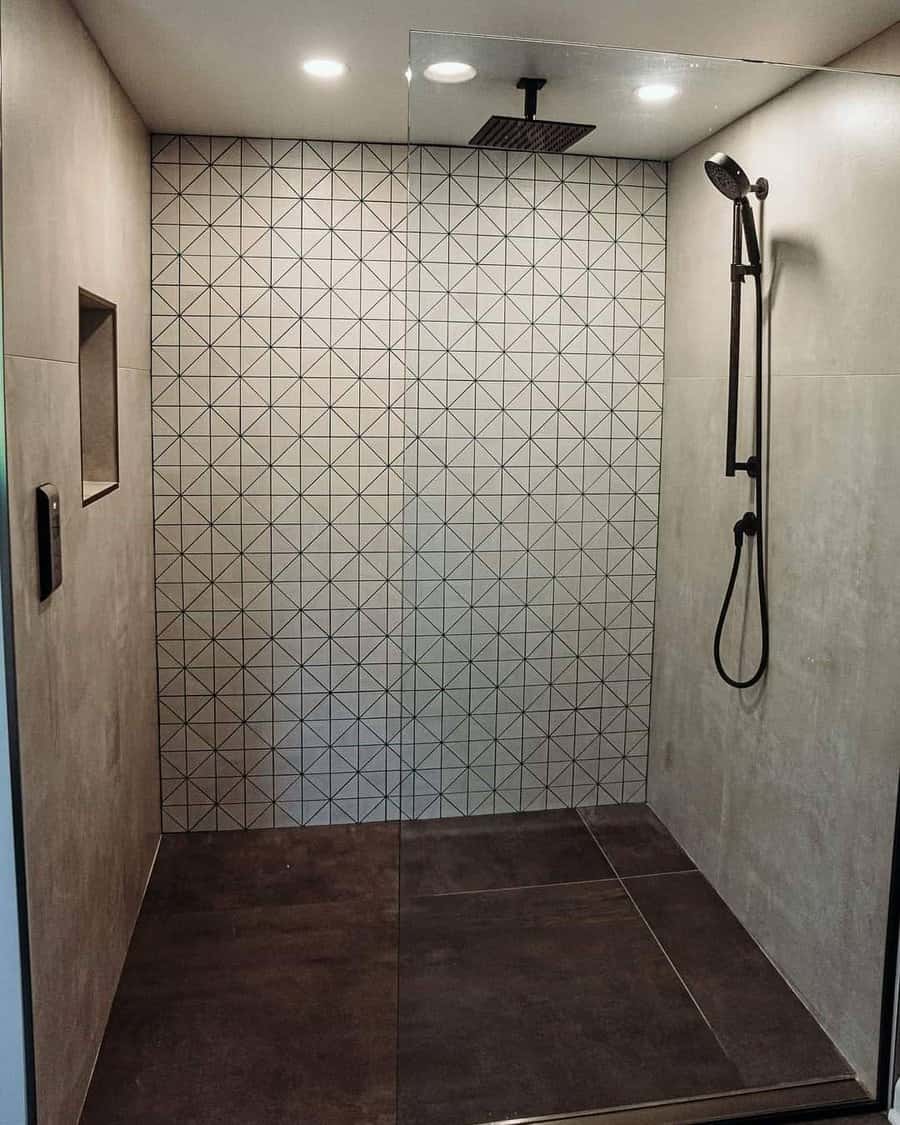 You can also modernize your bathroom by choosing an innovative porcelain tile. Instead of choosing a plain wall tile, pick one out that mimics the look of a natural material. This gives you the durability of tile and the look of a natural material. A popular choice is to use a tile that looks like wood. It has coloring and texture to trick anyone into thinking it's actually wood.
See more modern bathroom ideas here.
10. Remodel
If you are unhappy with your current bathroom shower, then consider doing a complete bathroom remodel. This gives you a chance to create the shower design of your dreams. You could ditch the tub and have a walk-in shower with glass shower doors. Or ditch the doors completely and have an open shower.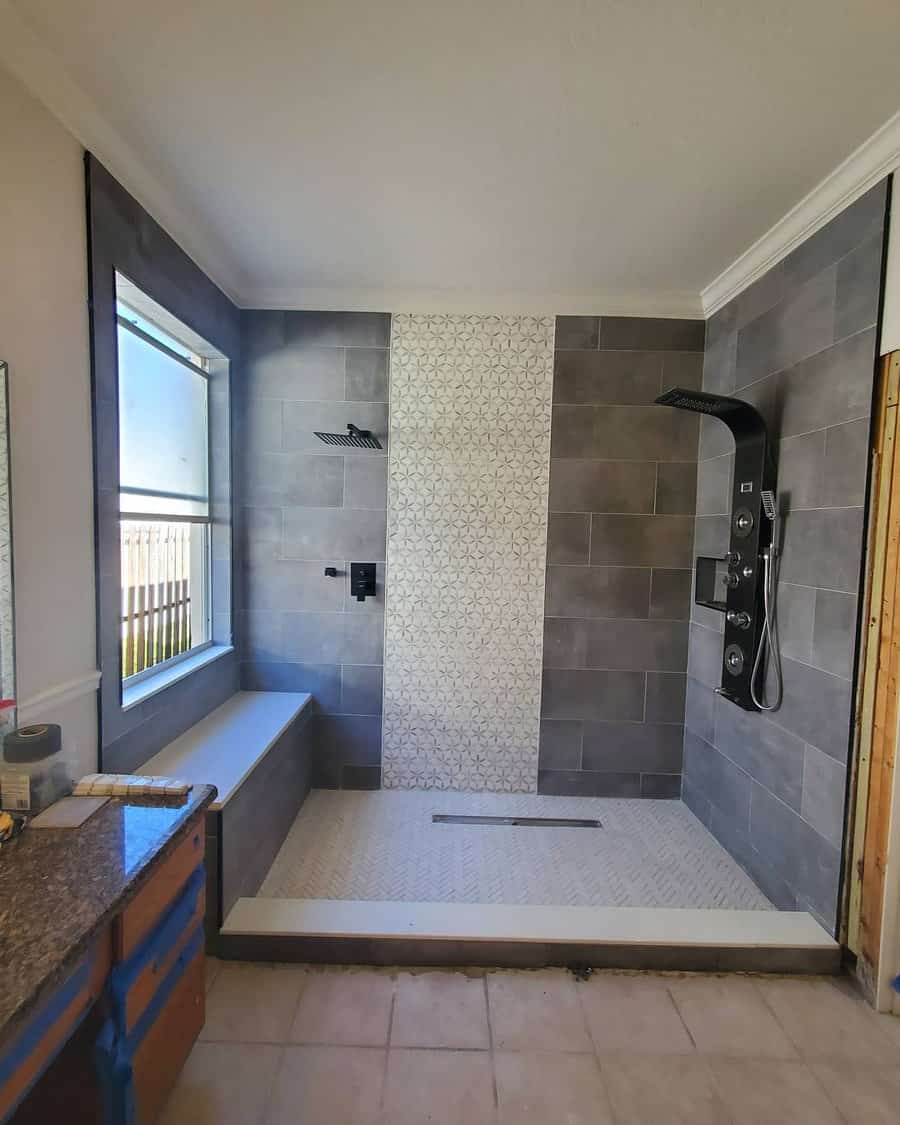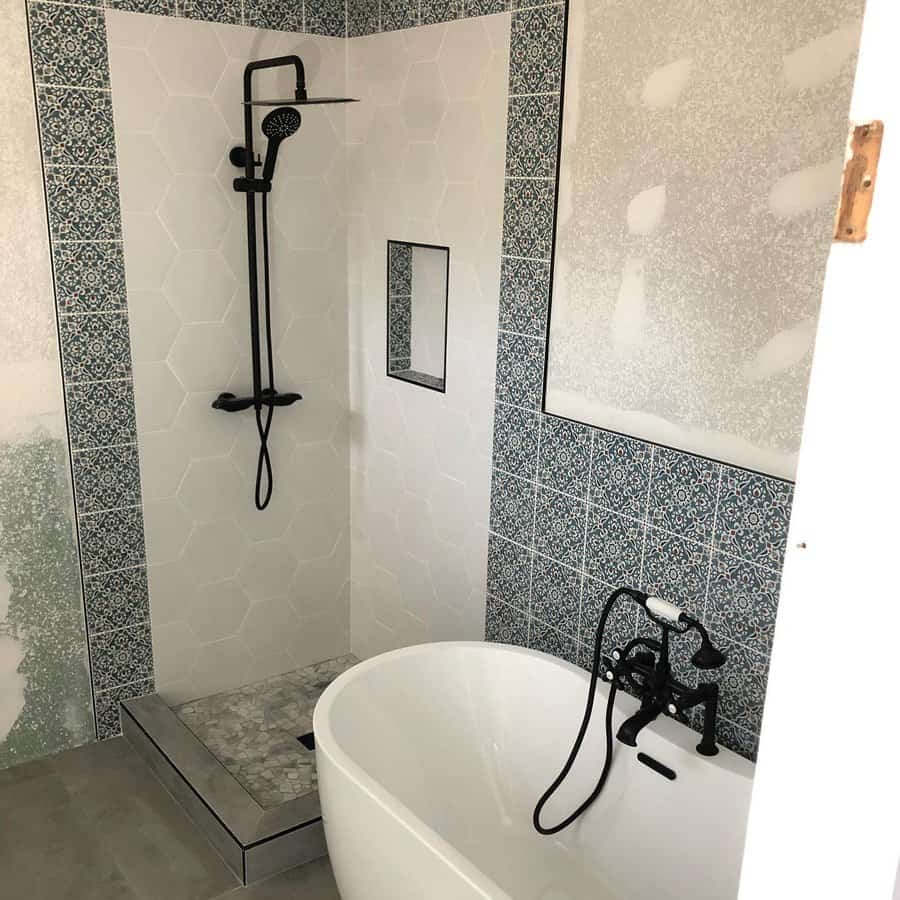 Dual shower heads are also popular for a master bath. Keep in mind that bathroom remodeling can become expensive quickly. One way to keep the costs down is to leave the plumbing lines where they are.
FAQs
How can I make my shower more luxurious?
To make your shower feel more luxurious, start by upgrading your showerhead. This creates a better experience when standing under the water. Then add an aromatherapy element to the bathroom in the form of a candle, essential oil, or even a basket of shower bombs.
Is it cheaper to tile a shower or buy a surround?
It is less expensive to install a surround than having tile. This is because tile is more labor-intensive to install than a single surround piece. However, tile can also be expensive based on the type of tile you choose.
What is a spa shower?
A spa shower incorporates spa-like elements into your bathroom and shower. These are features that go beyond the standard bathroom fixtures. An extra-large, multiple, or rain shower head are all easy way to create a spa experience. Turning your shower into a mini steam room is another way.