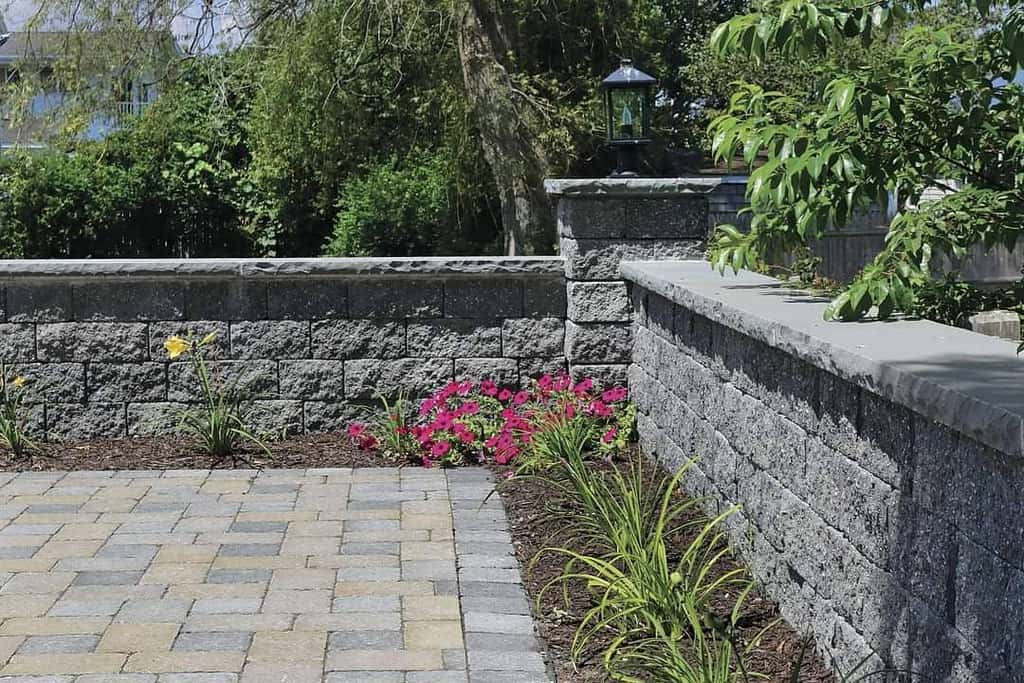 Create your own secret garden by building a wall around your plant beds. The right wall keeps unwanted guests and pests out of your garden while also adding privacy. This lets you enjoy your property and encourage your plants to grow with the added benefit of peace and quiet. So take a pass on the chain link fence and build a solid wall.
These garden wall ideas can show you how to create privacy and security while also adding style.
1. Promote Good Airflow With Breeze Blocks
Adding breeze blocks to your garden wall is a creative and functional way to jazz up the area. These breeze blocks are great at promoting good airflow while providing an attractive architectural feature that will really bring life to your garden.
Not only will it act as a focal point, but it can also act as a windbreaker for more delicate plants and flowers near it. By adding small colorful accents such as mosaics or paints, you'll be able to make this breeze block wall perfectly unique for your own garden design.
For those who love that classic industrial style look, breeze block walls offer endless possibilities when it comes to styling your outdoor space.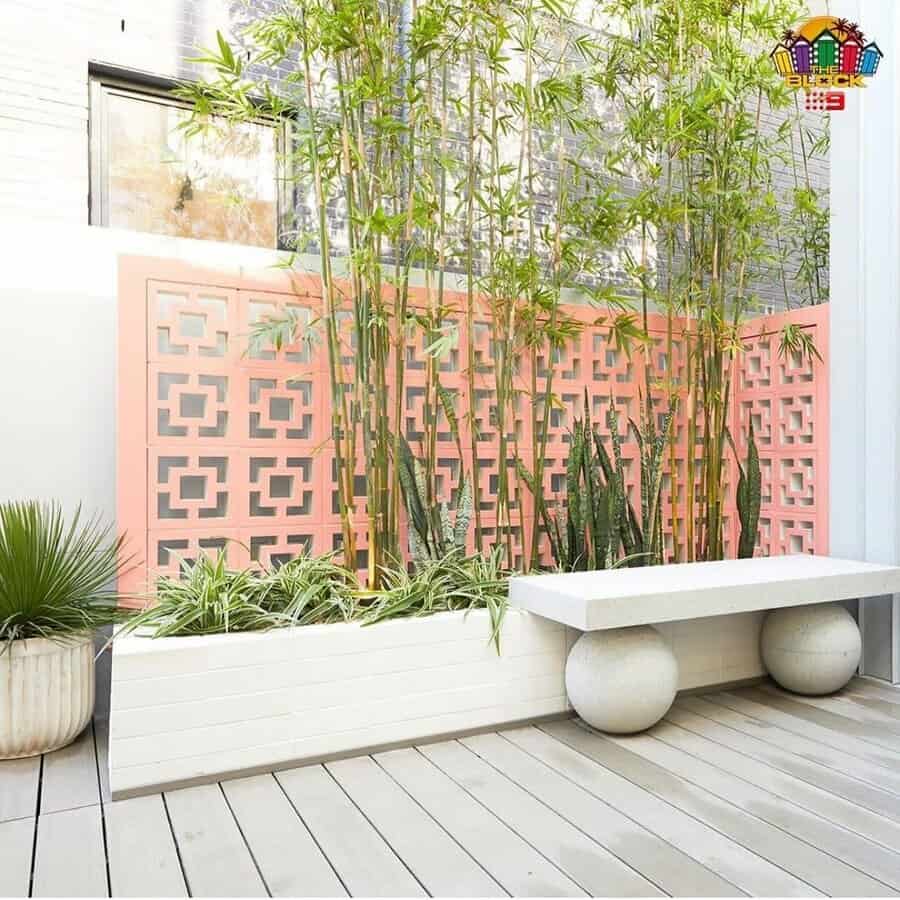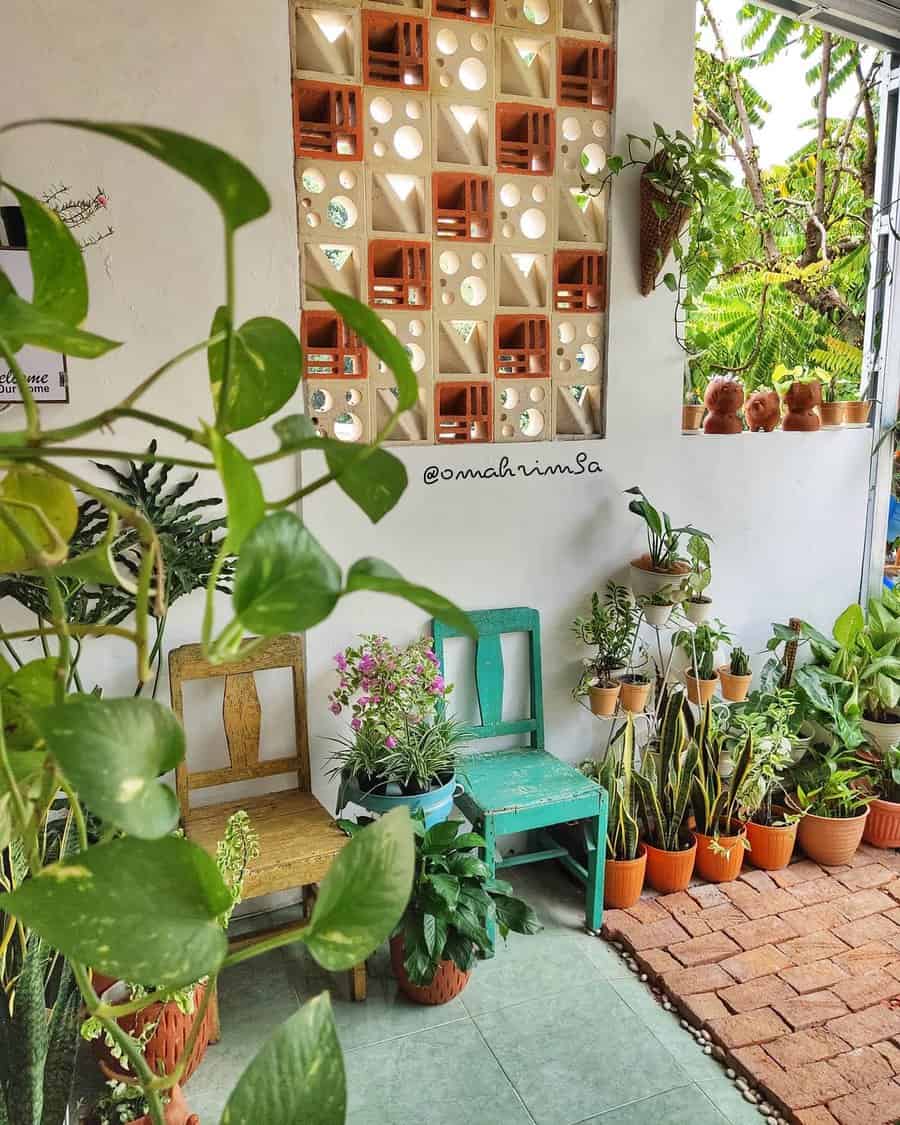 2. Brick Wall For A Traditional Look
A garden wall made out of exposed bricks is a great way to add character to your garden. Not only is this wall a classic and timeless feature, it also adds an impressive sense of texture and warmth.
If you're looking for a traditional garden wall that livens up your garden area, then this is definitely an option! Whether you want it to blend into the garden or stand out as an accent piece, the exposed brick wall will be sure to bring life to any garden.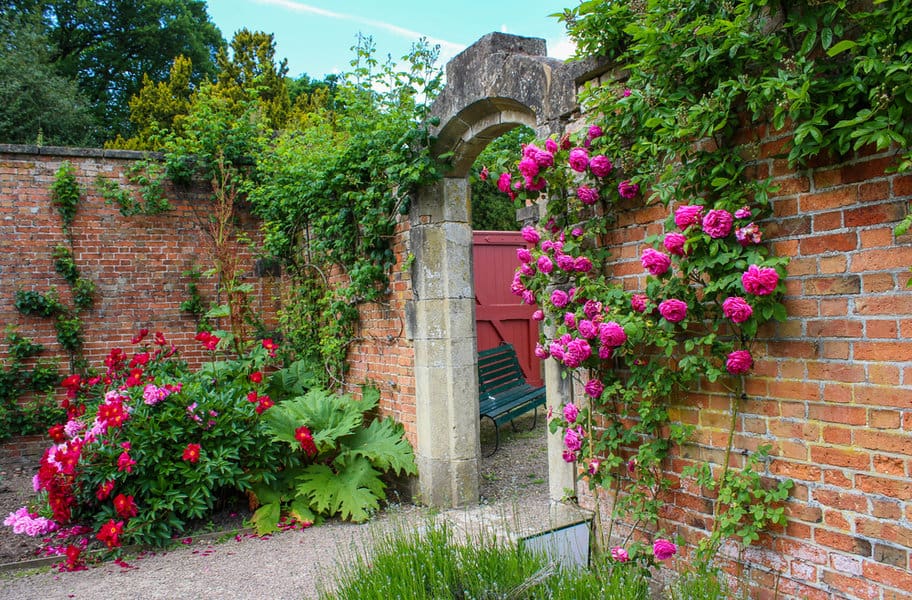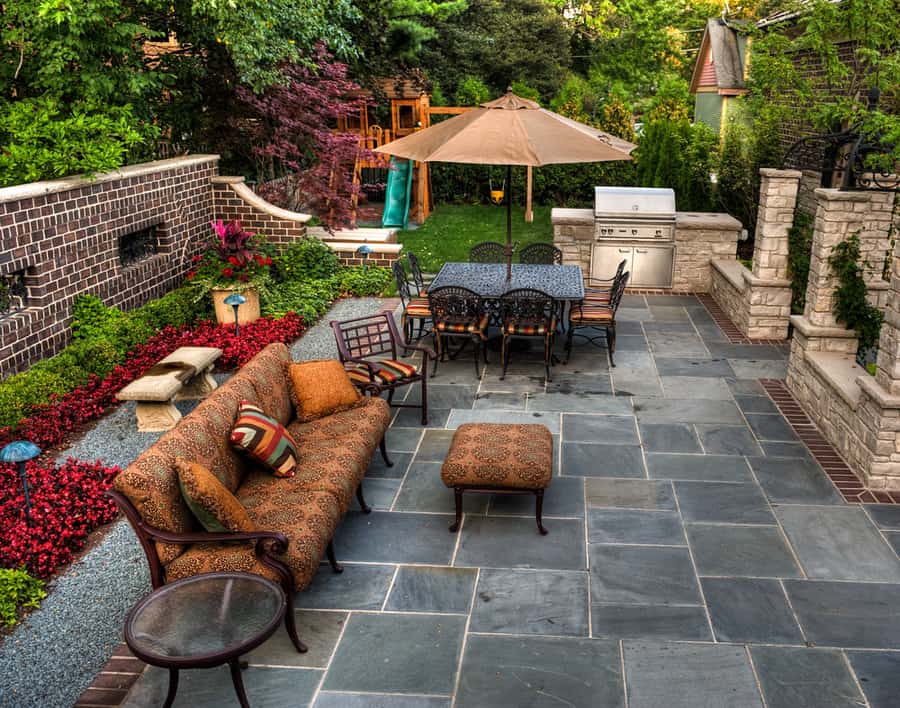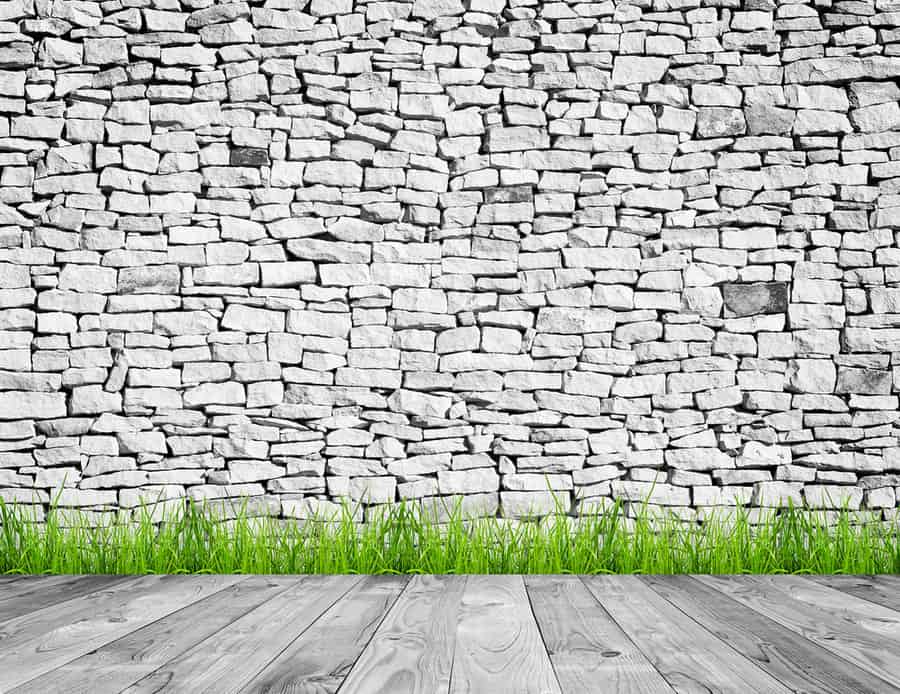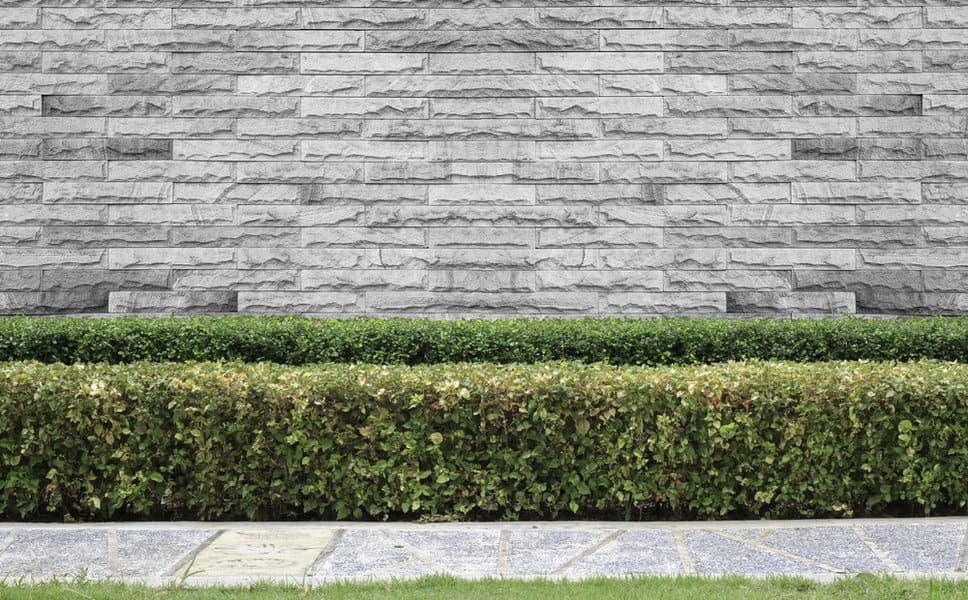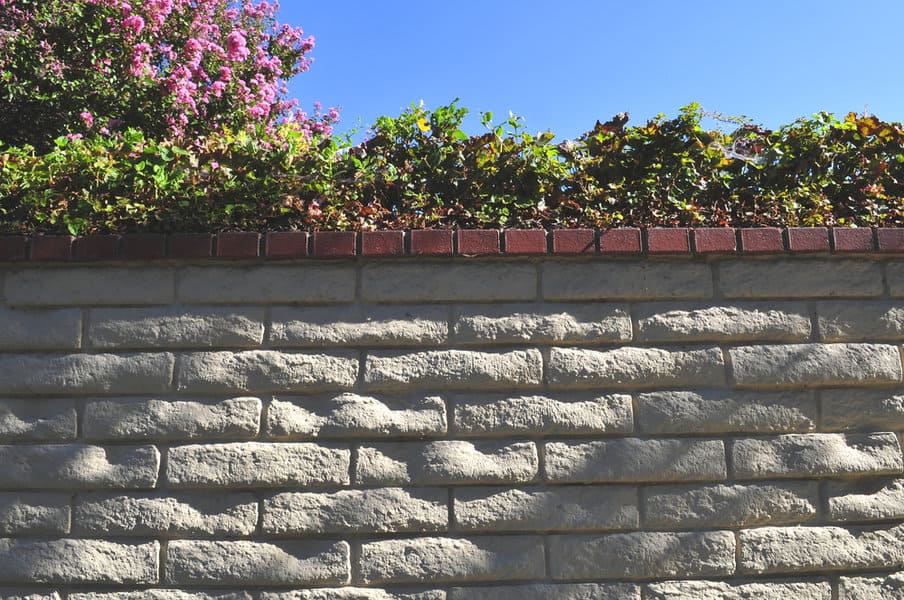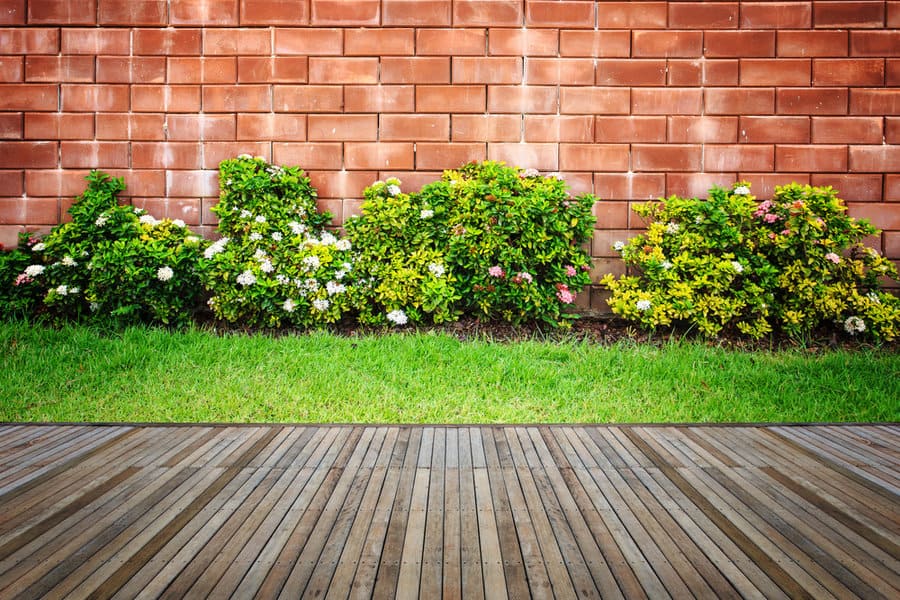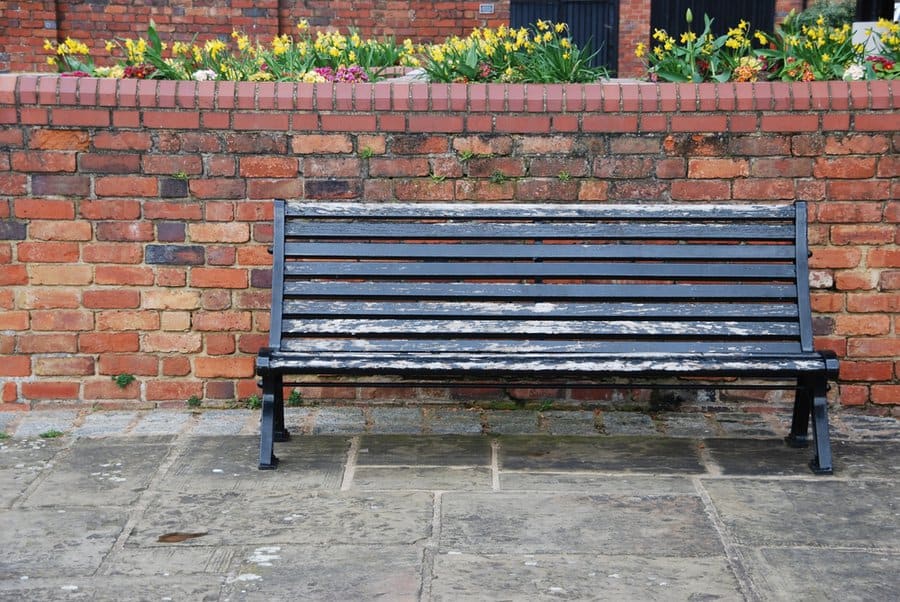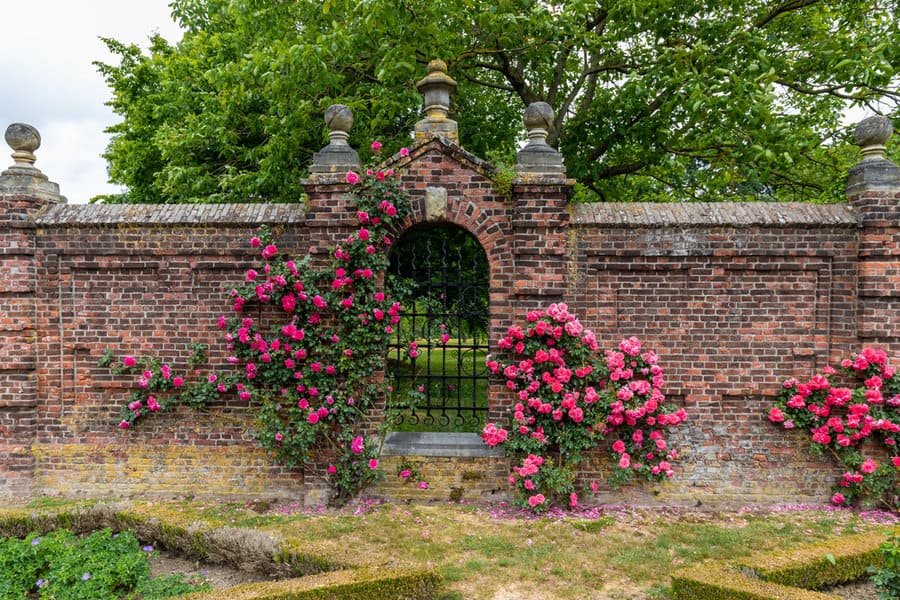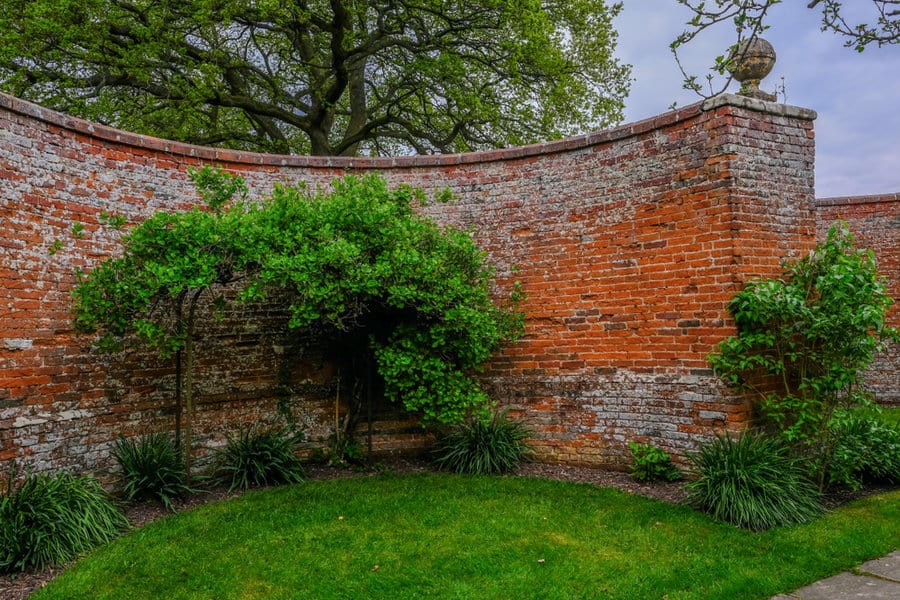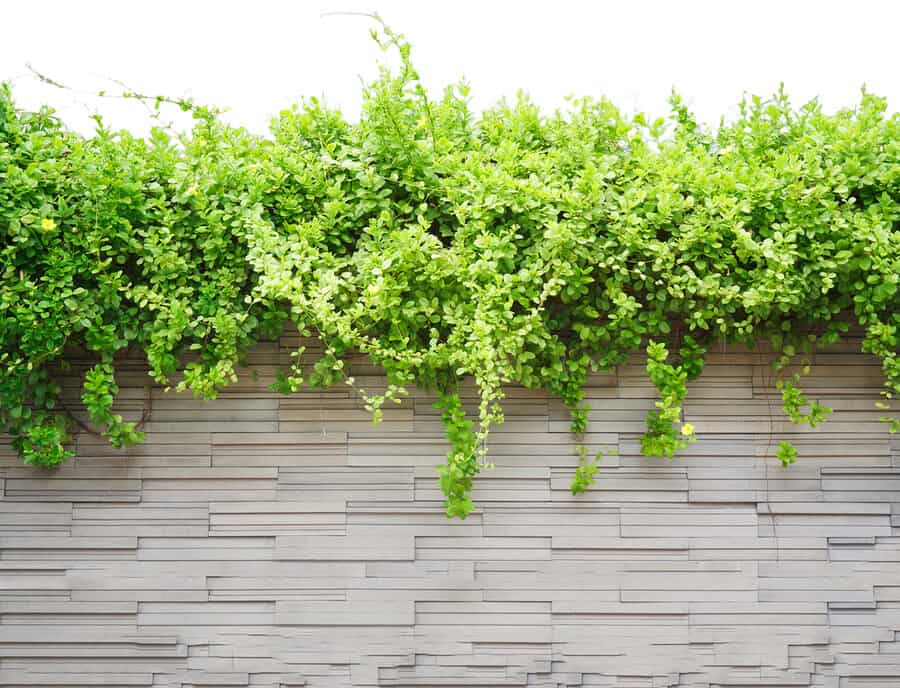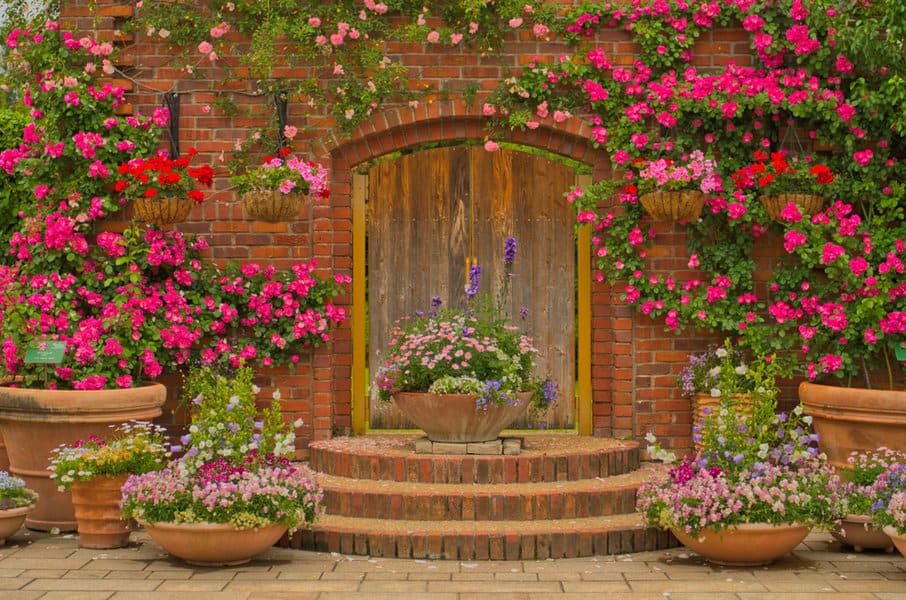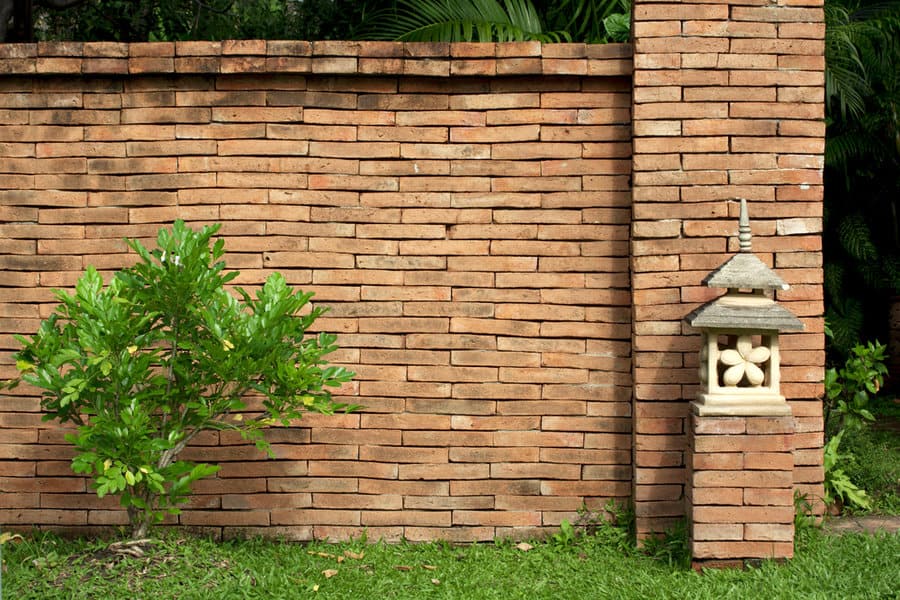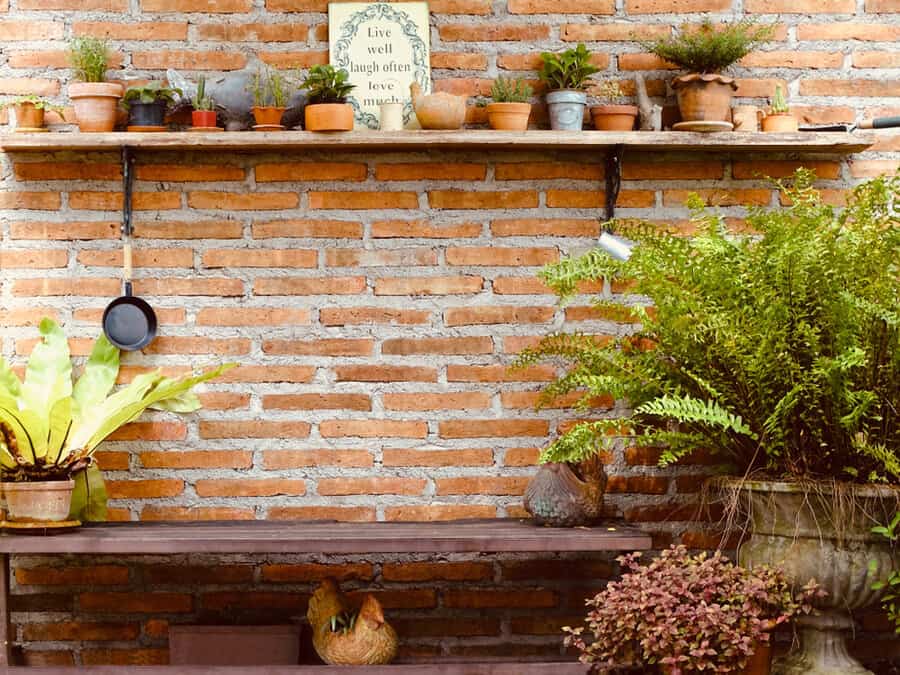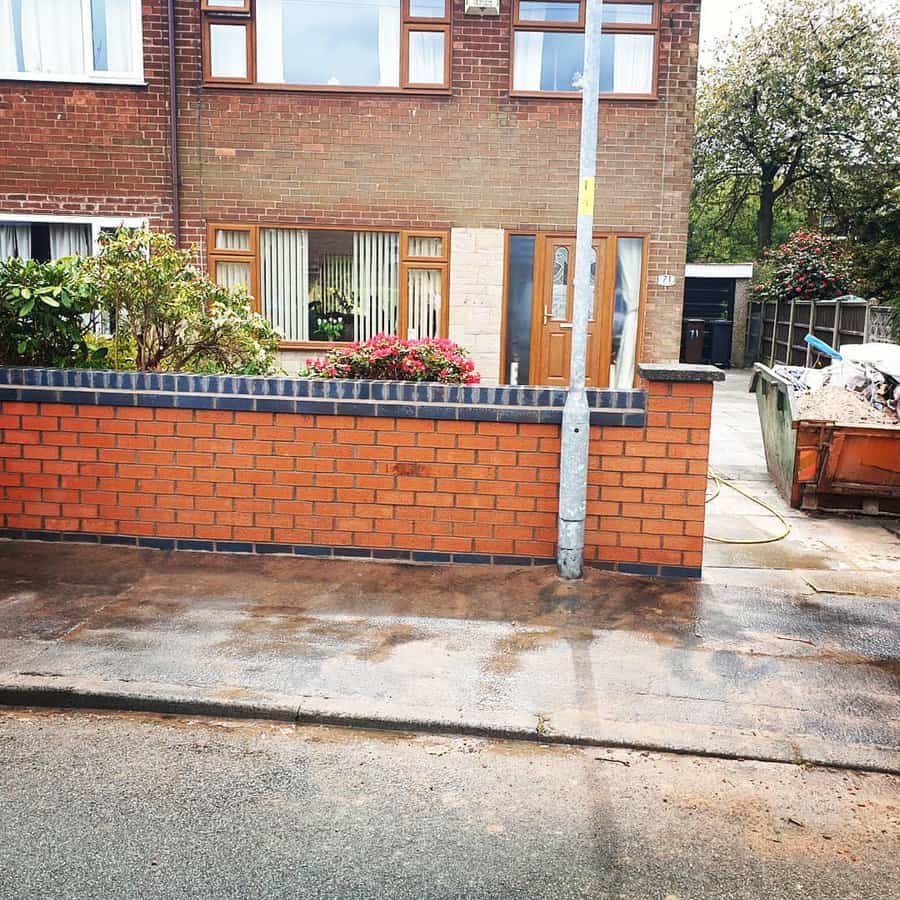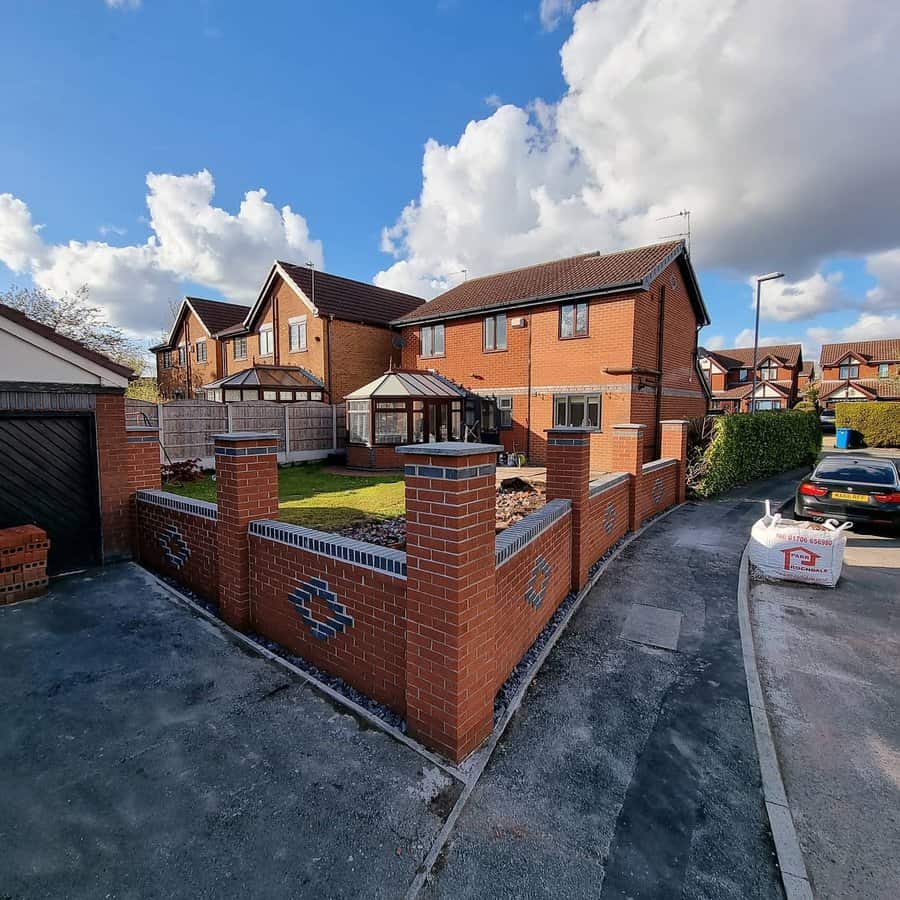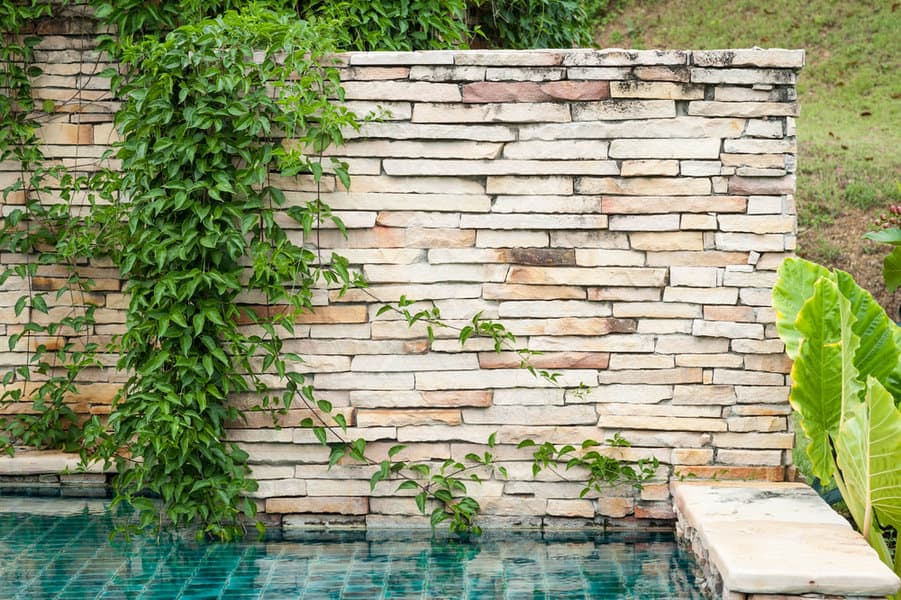 3. Vinyl Fences For Easy Installation
A great option for creating a garden wall is vinyl fences. Not only are vinyl fences available in various sizes and styles, but they can also be easily installed as DIY projects. With vinyl fencing, you can get the height that you want without taking up too much of your outdoor space.
Plus, vinyl is known to last longer than other materials, so you won't have to worry about having to replace it anytime soon. It's an affordable way to spruce up your outdoor garden and add an extra bit of character.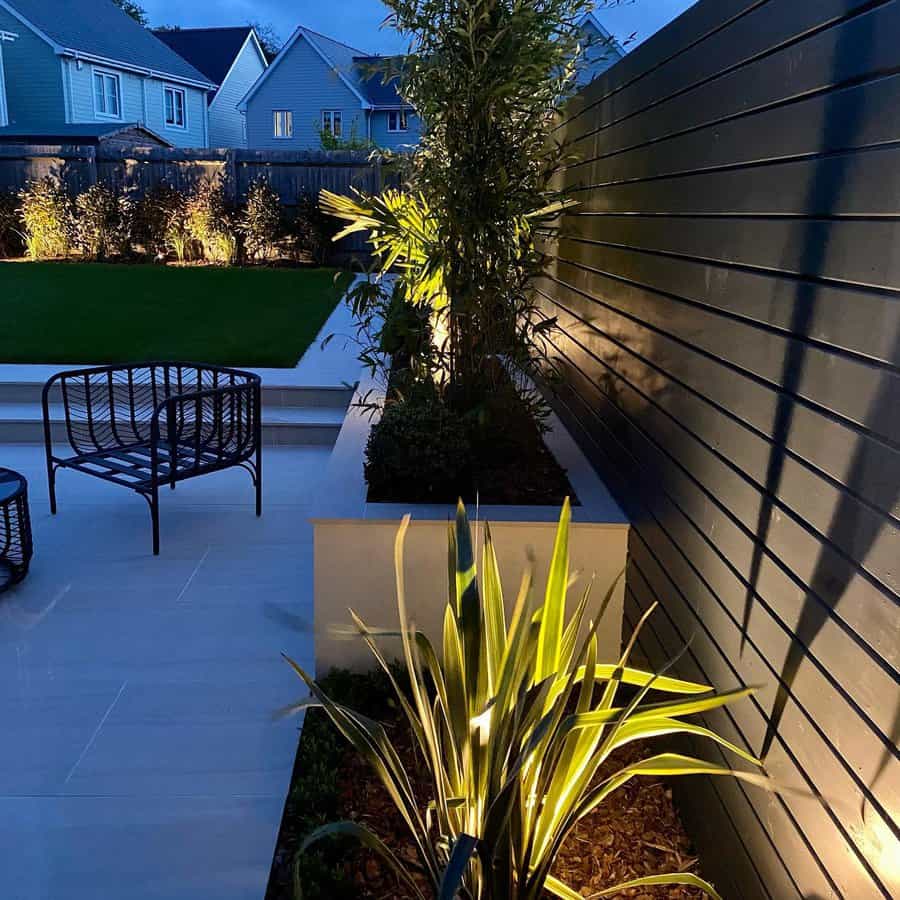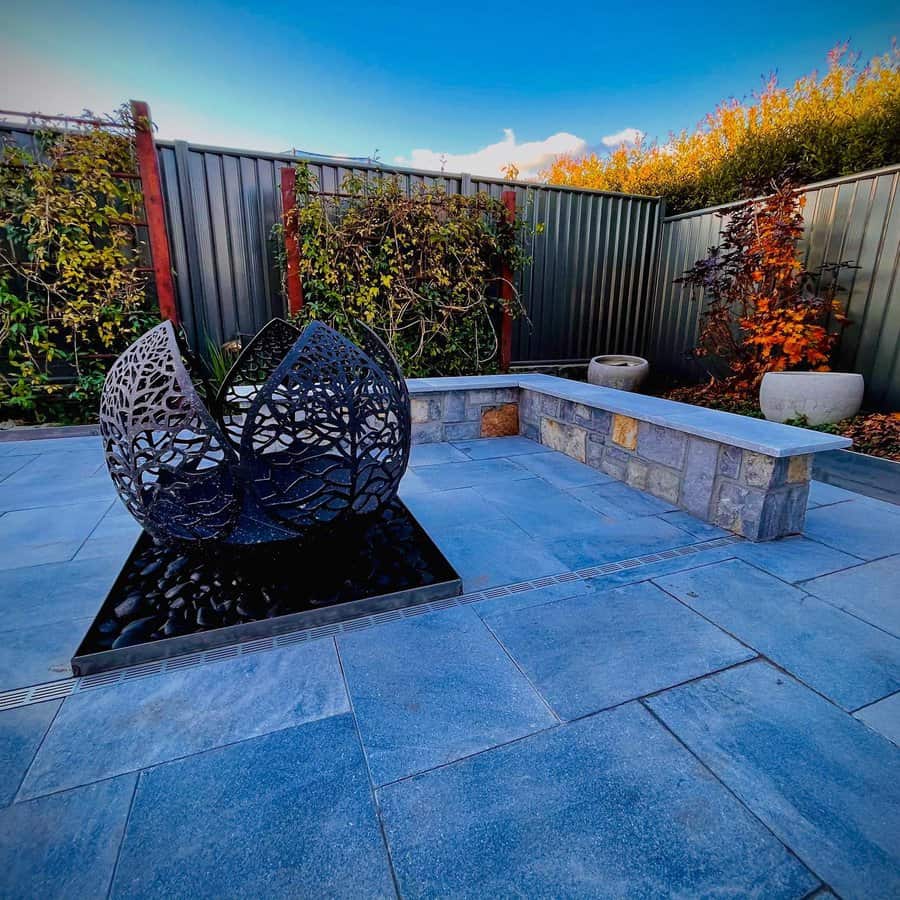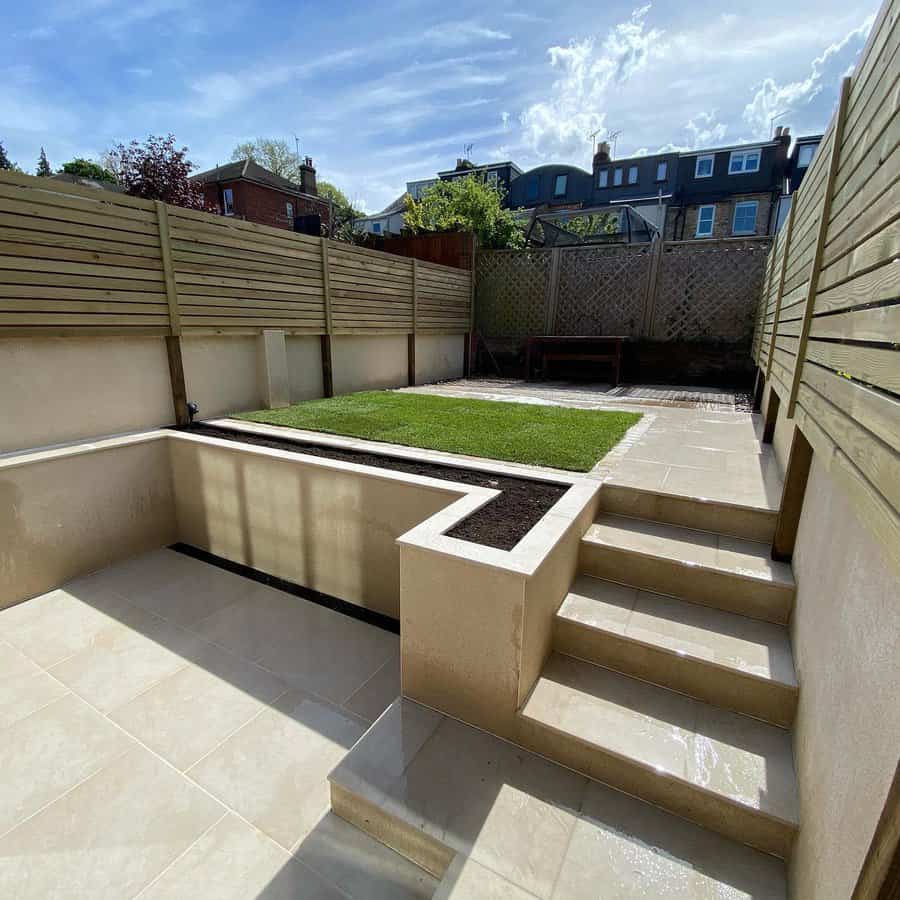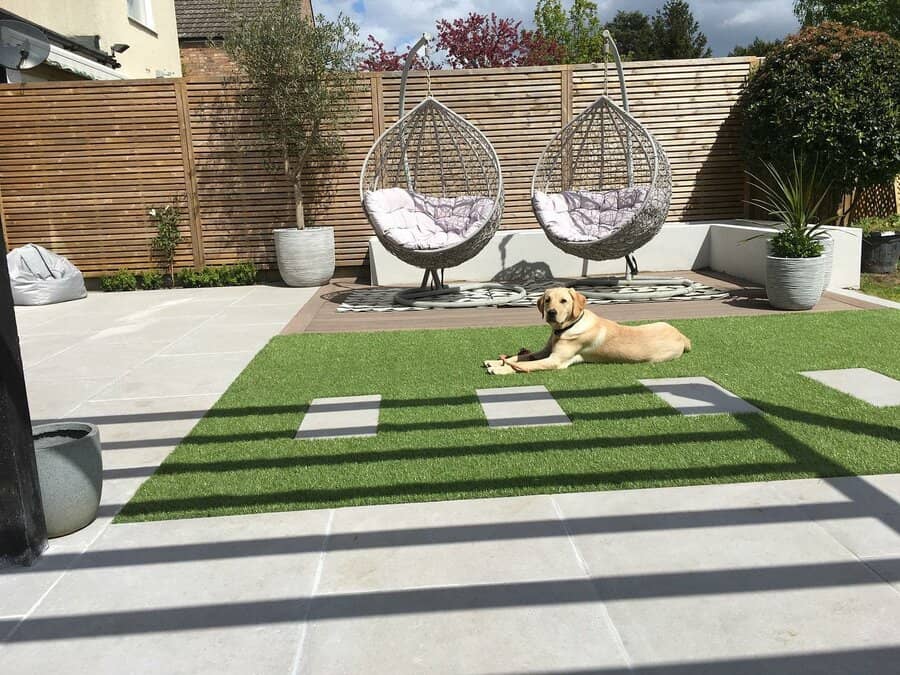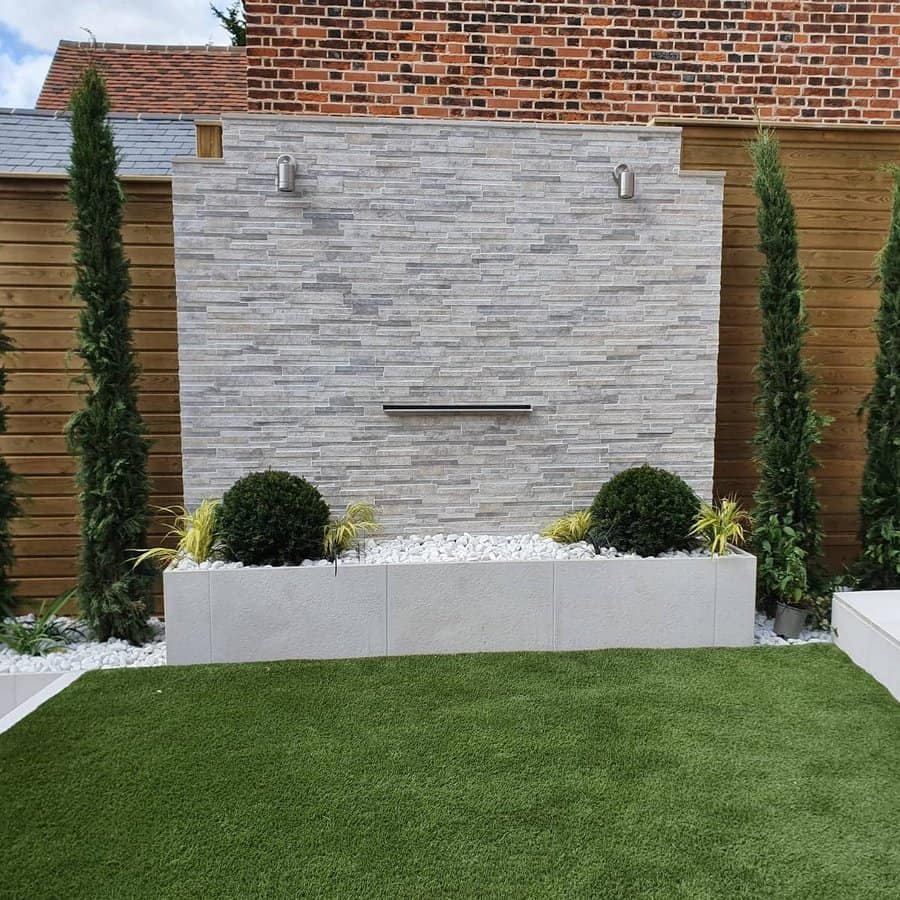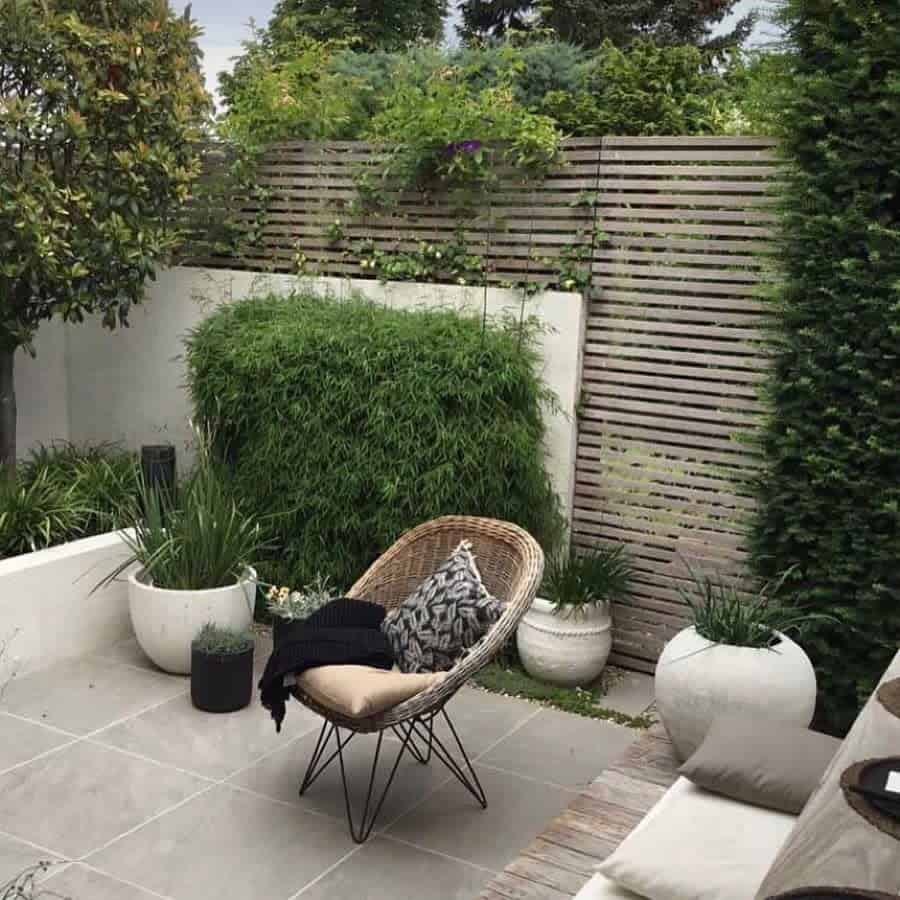 4. Add Hooks To Your Fence
If you're looking for a unique way to add interest and drama to your garden wall, consider adding hooks to your fence so you can hang plants from it. This is a great way to add life and color without completely blocking the view. You could add potted plants at varying heights along the wall or hang flower baskets from it – whatever you choose, it will add character and personality to the area.
Plus, it's a great way to utilize vertical space since many of us have limited room in our gardens. So don't be afraid to add a few hanging plants – they add a creative touch that can really elevate your garden wall décor.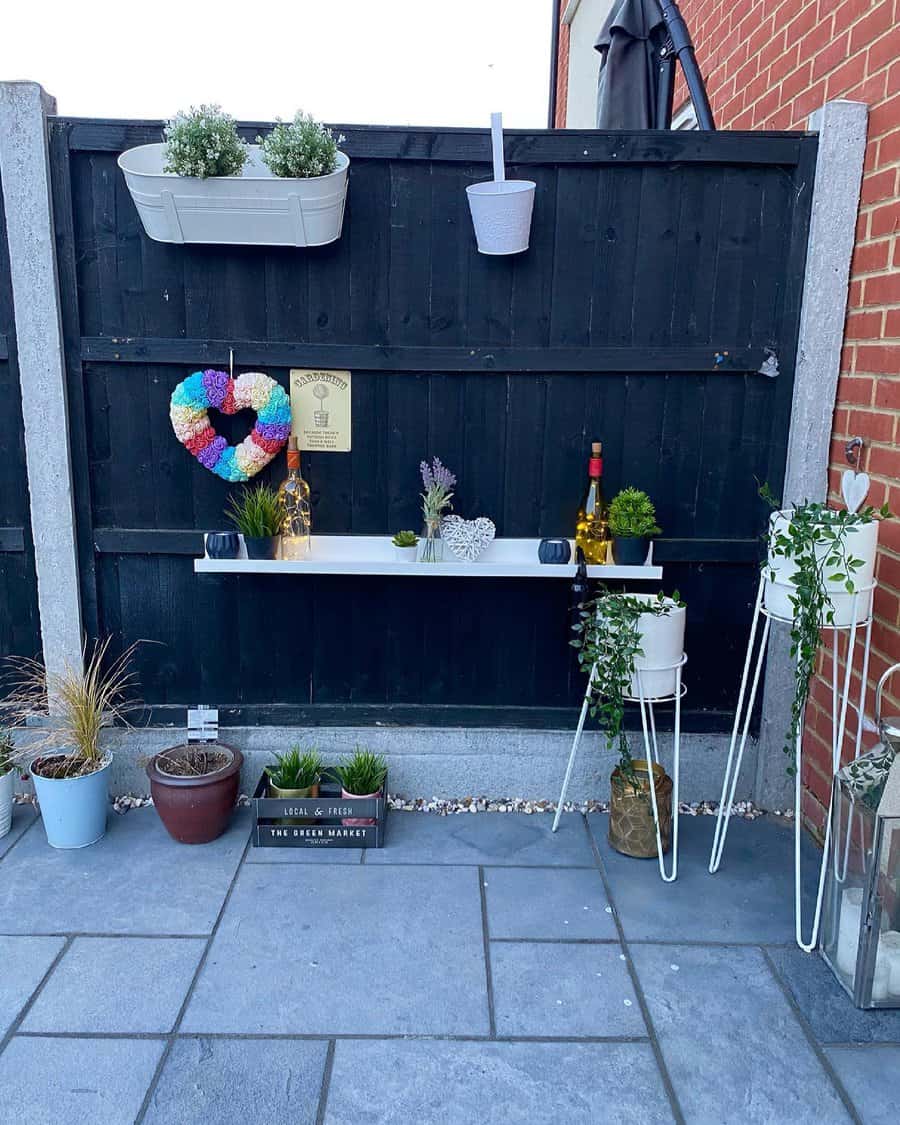 5. Decorate With A Flower Planter
To decorate your garden wall, consider adding a flower planter or flower bed. These can create a stunning focal point that adds an extra touch of color and style to any outdoor space. Depending on the size of your garden wall, you may want to select a planter with blooming flowers to fill in any gaps as well as shade-tolerant plants for areas that don't receive intense sunlight.
Additionally, if you'd prefer to give your garden wall even more of a natural feel, add a flower bed by combining various plants and flowers together – like hibiscus or peonies. Doing so will ensure that you have an abundance of colorful flowers all season long!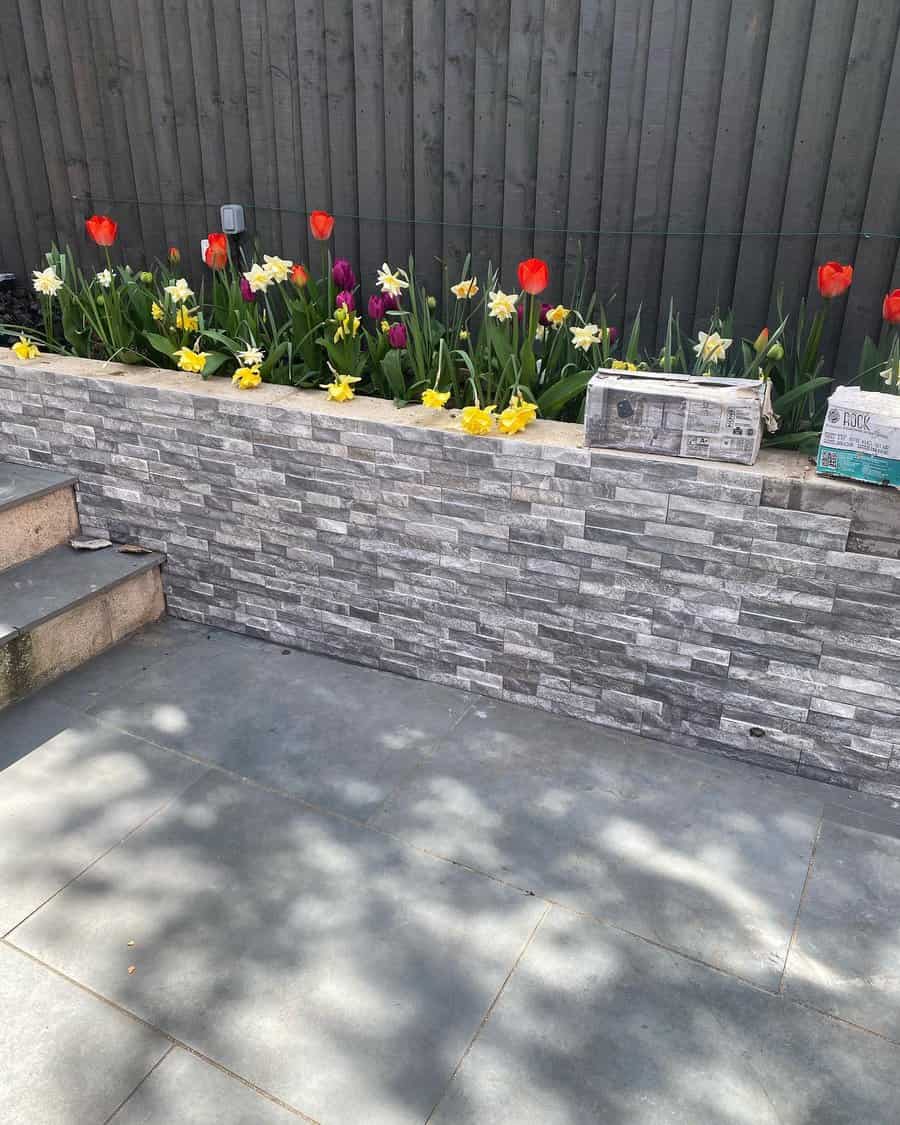 6. Go For The Traditional Picket Fence
When deciding what kind of garden wall to include in your outdoor space, it can be difficult to choose. For a classic look, picket fences provide an easy way to add some flair while still maintaining the traditional feel of a garden wall.
If you're looking for something more solid and formal, consider constructing a traditional garden wall with brick or stones. This kind of wall creates structure and beauty within your yard and is great for adding both formality and functionality.
Whichever option you pick, adding a garden wall is sure to enhance the ambiance of your outdoors and make it even more inviting!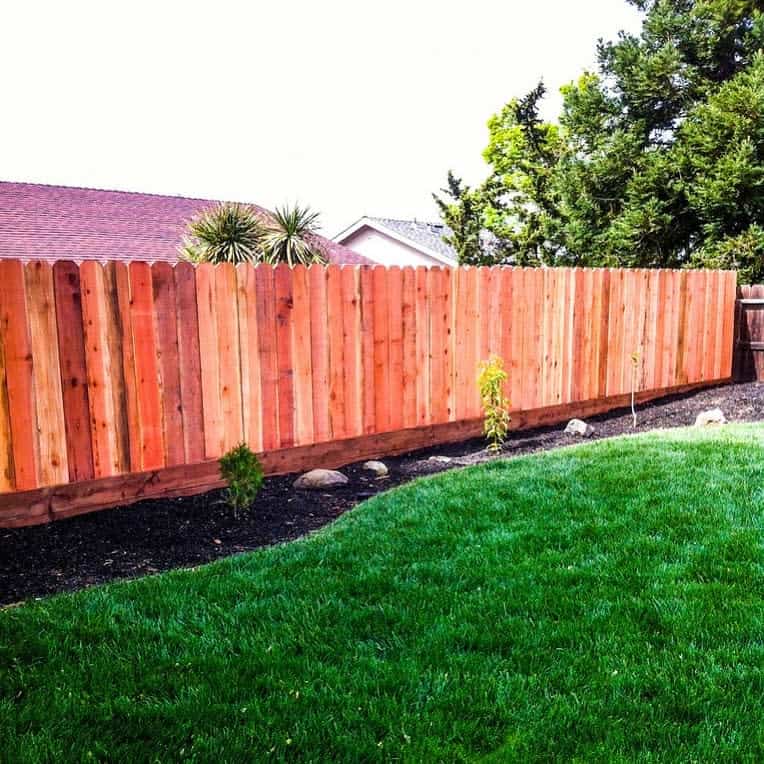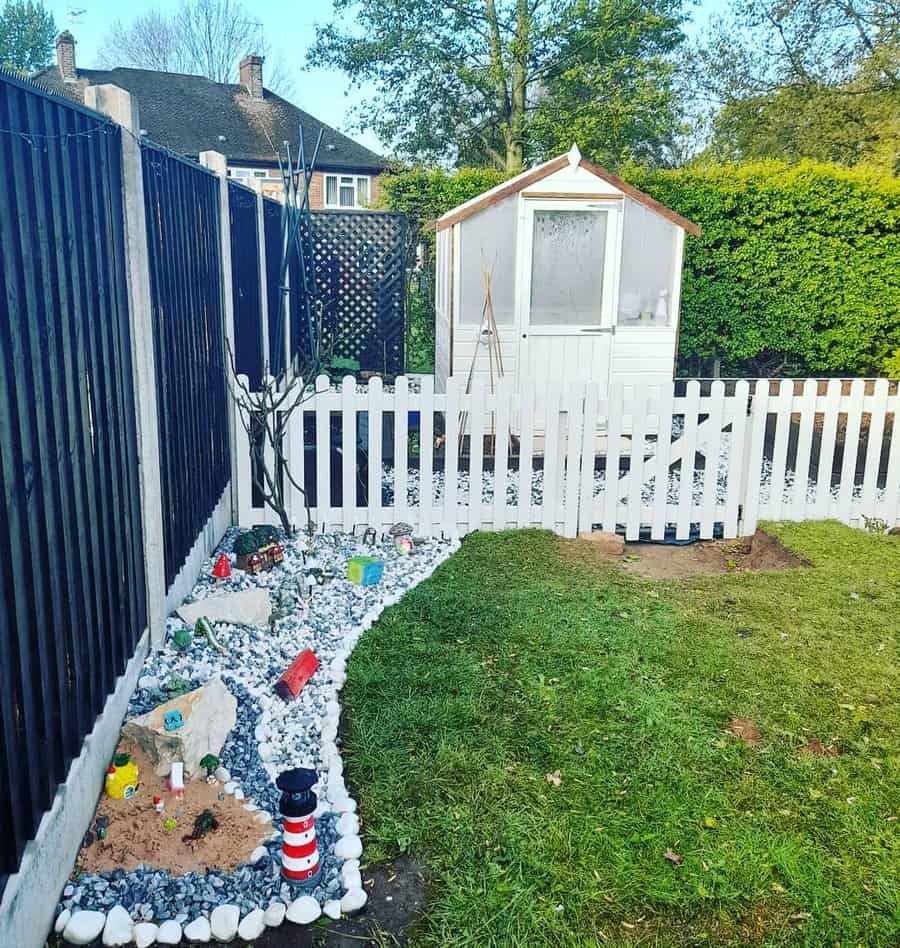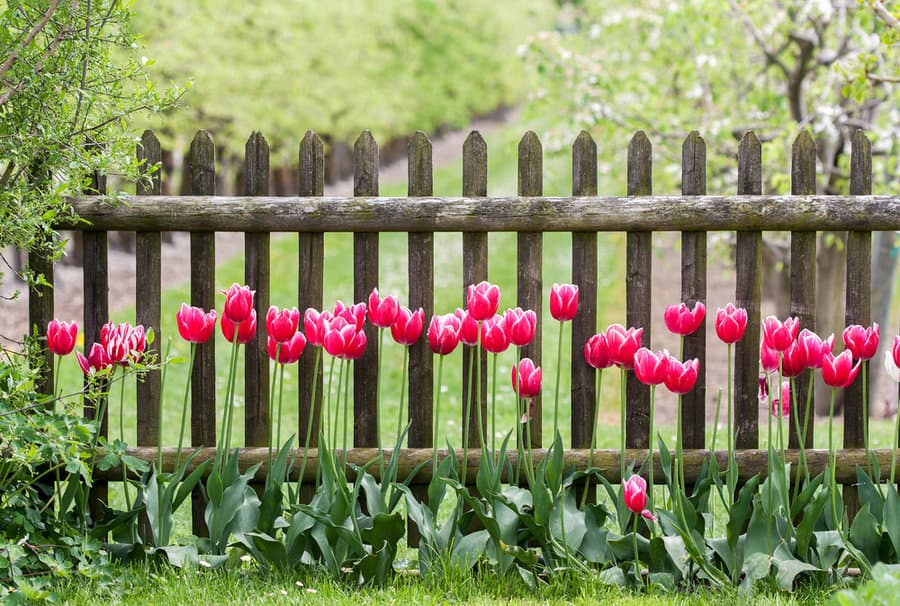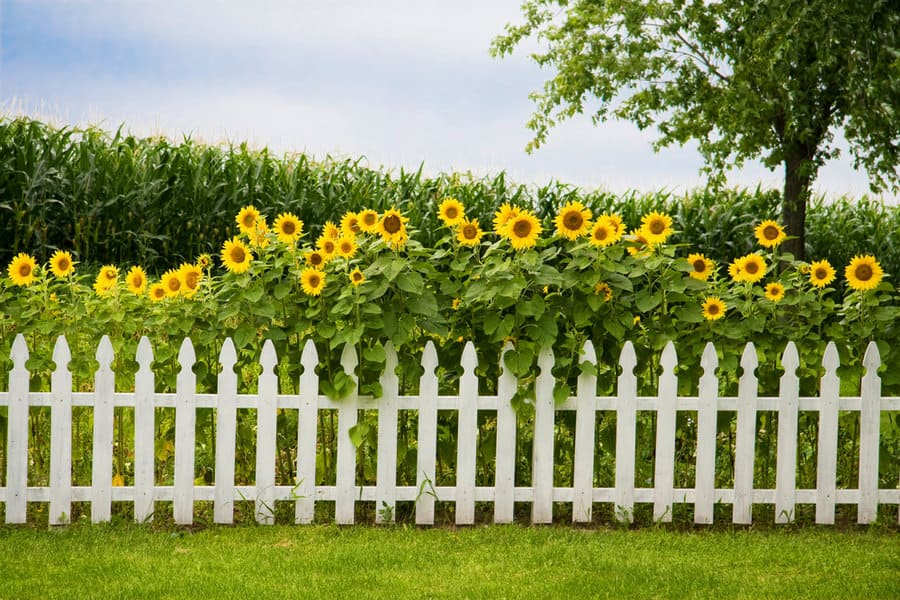 7. Use Grass To Jazz Up The Garden Wall
Artificial grass is a great option if you're looking for creative ideas to spruce up your garden walls. It is low-maintenance, easy to install, and provides a perennial green landscape, without having to water or mow it like natural grass.
Maintained bushes are also effective in providing coverage along your garden walls. If you'd like something more interesting, why not try creating a poison ivy wall? You can line your wall with Ivy plants and artificial vines and it will seriously liven up any space.
Alternatively, try trailing plants that grow around the top of the garden walls – they'll provide extra color as well as soften the hard edges of the brickwork.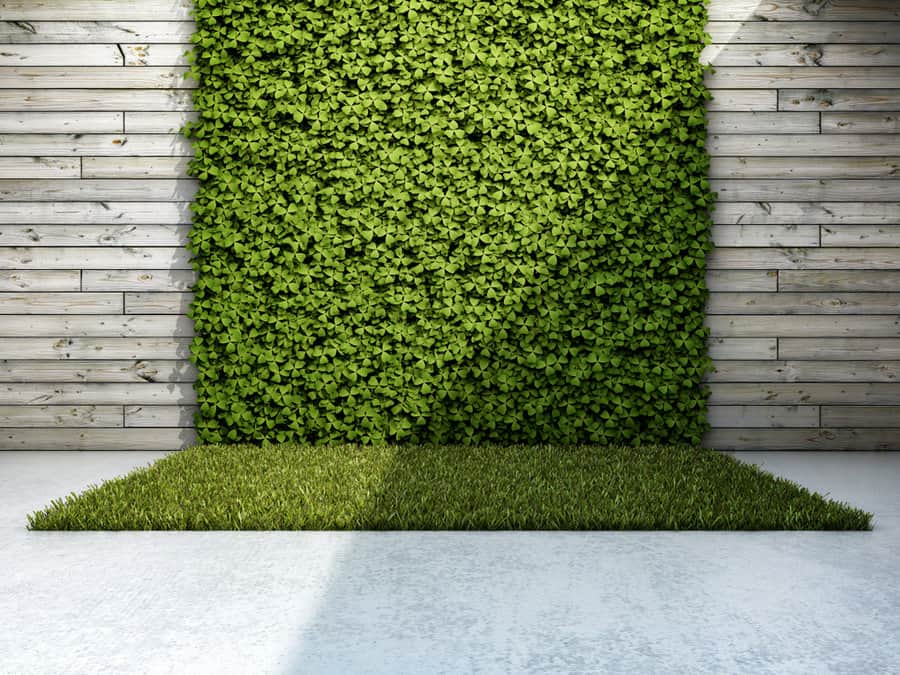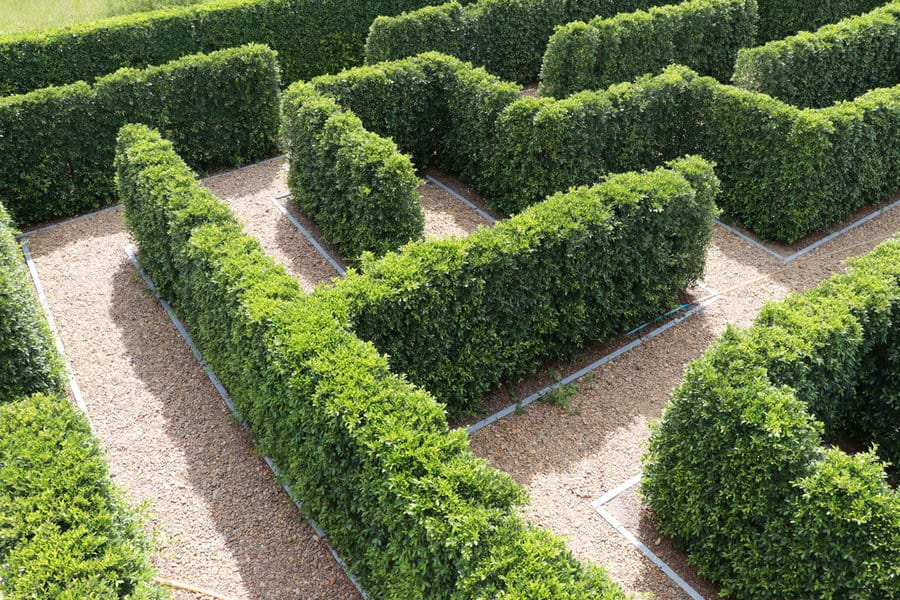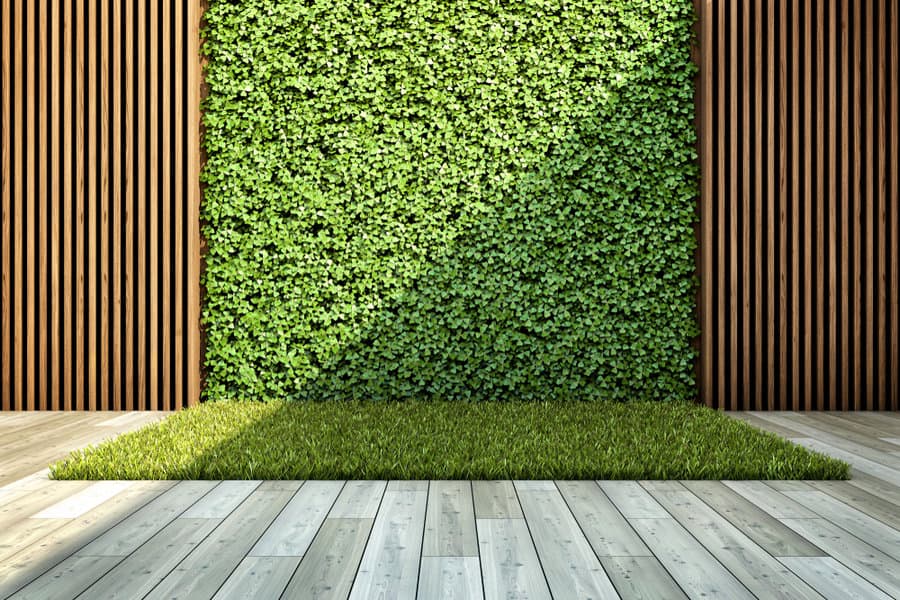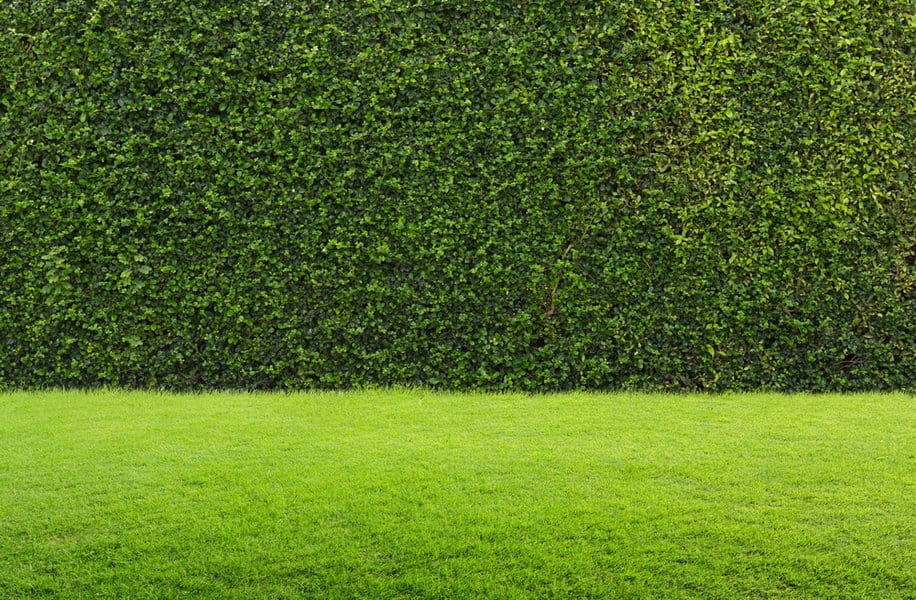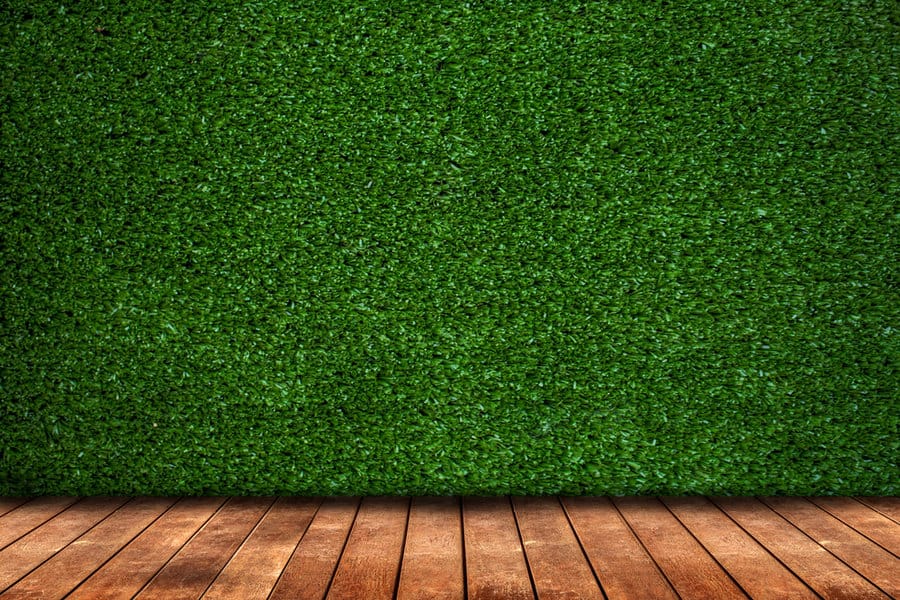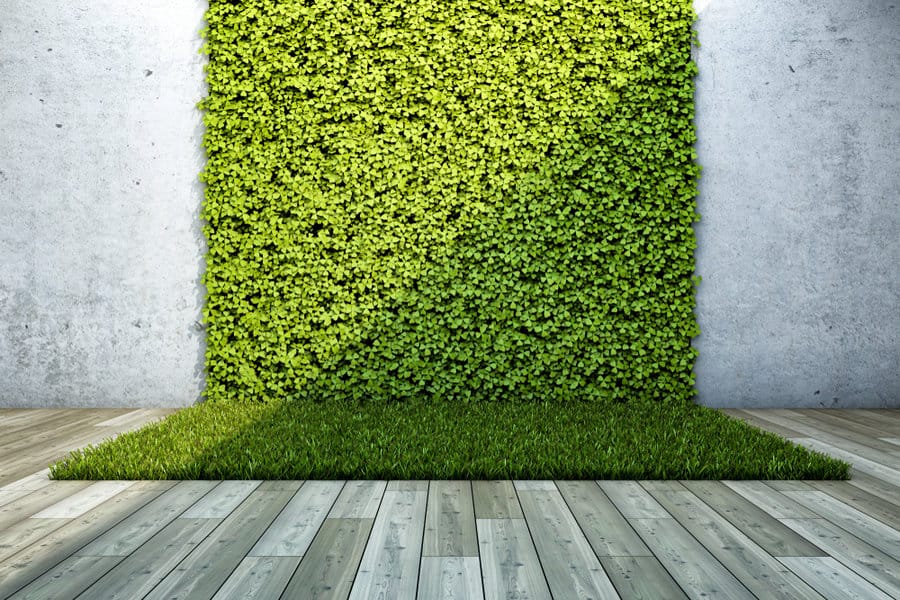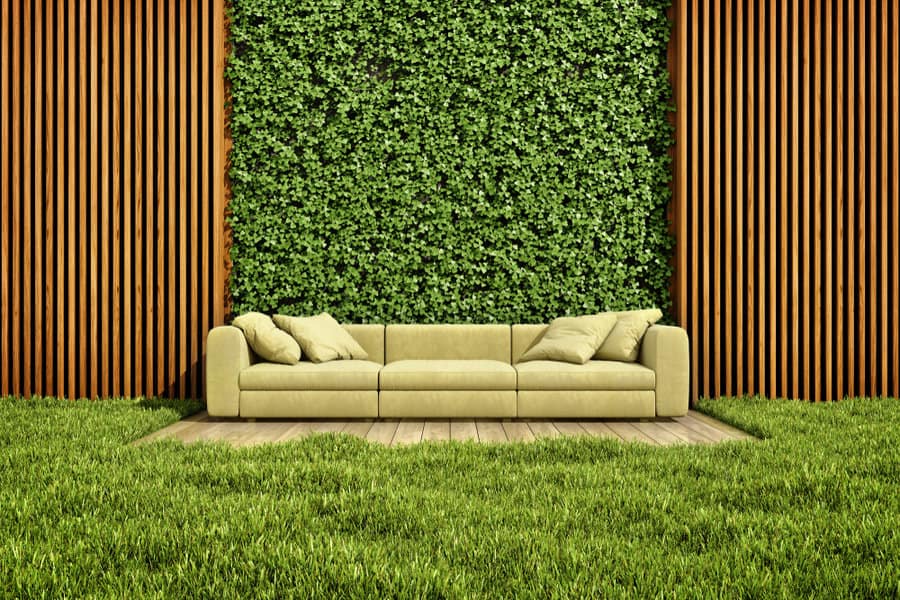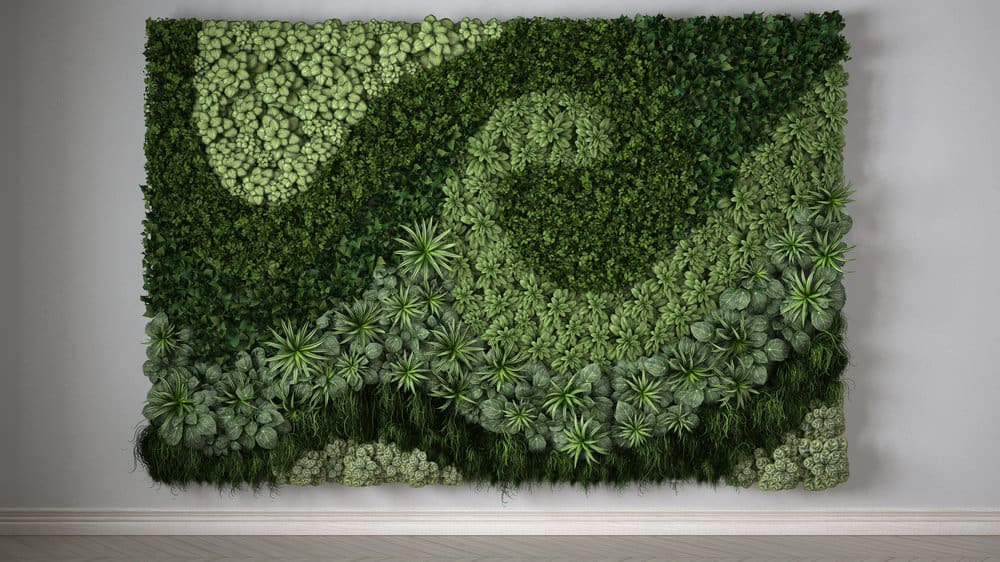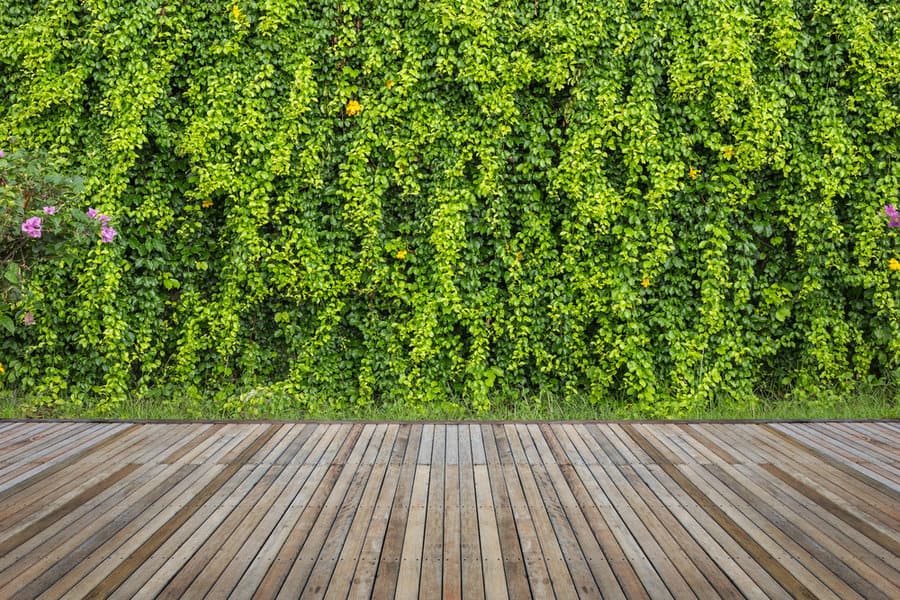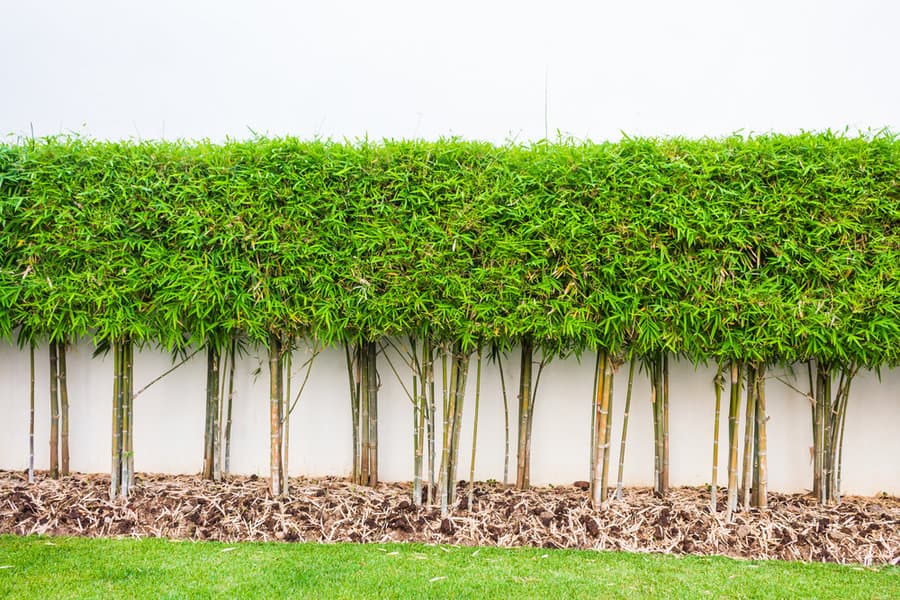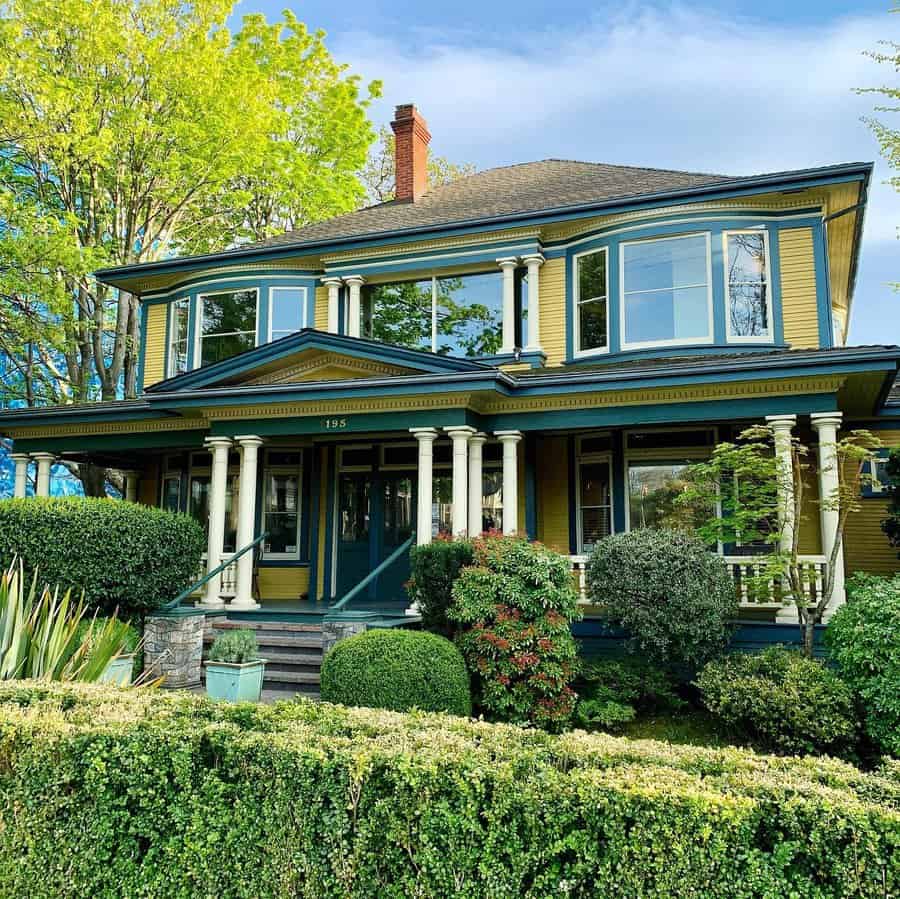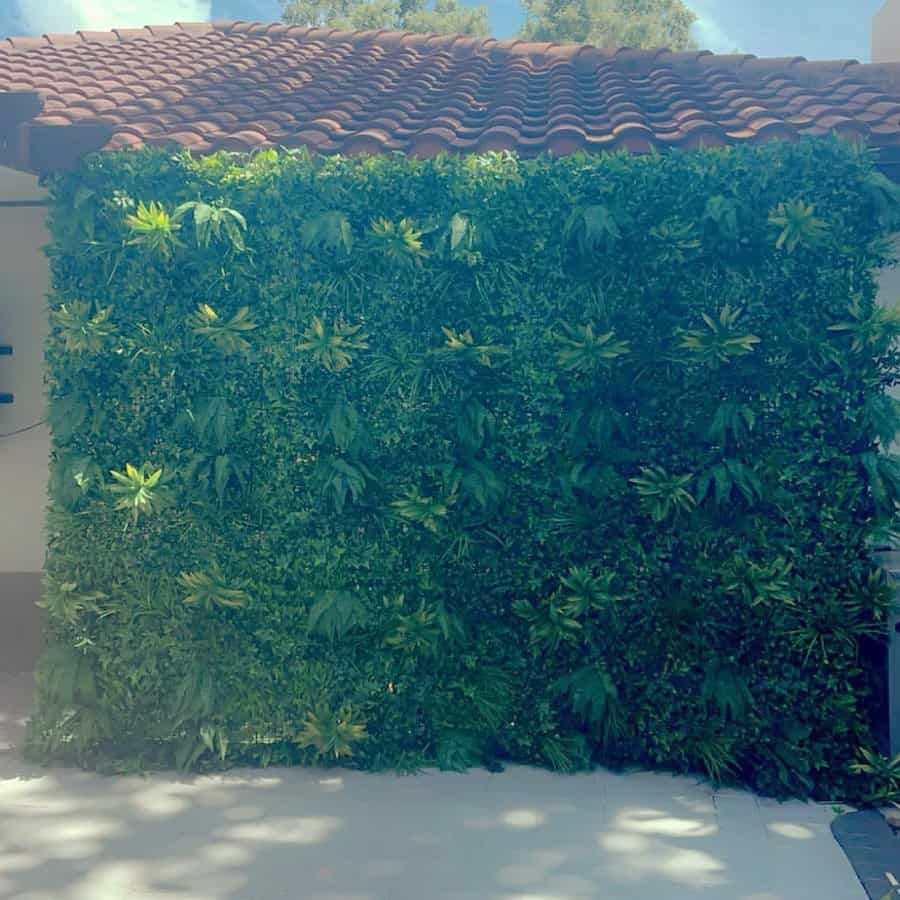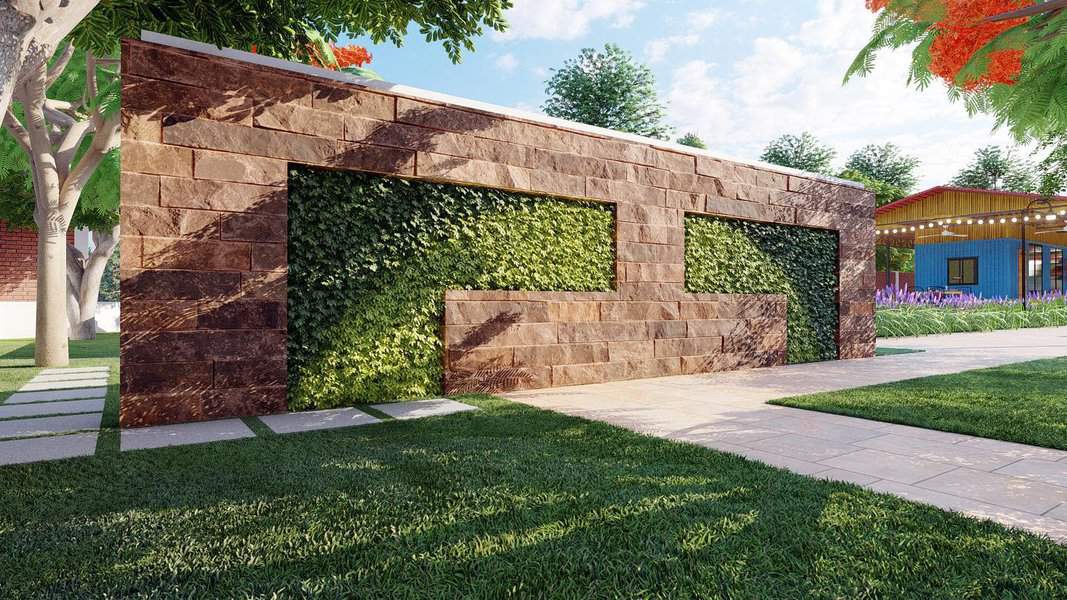 8. Enclosed Fence With Landscape
For creative garden wall ideas, why not start with an enclosed fence or hedge? Incorporating landscaping can be a great way to enhance your yard. Using shrubs, climbing plants, and vines on your fence will add plenty of character to your outdoor space while also giving you some privacy.
To further personalize the look of your new garden wall, consider adding planters with vibrant flowers or hanging baskets of colorful blooms. These simple additions can create an inviting and pleasant atmosphere to enjoy any time of year.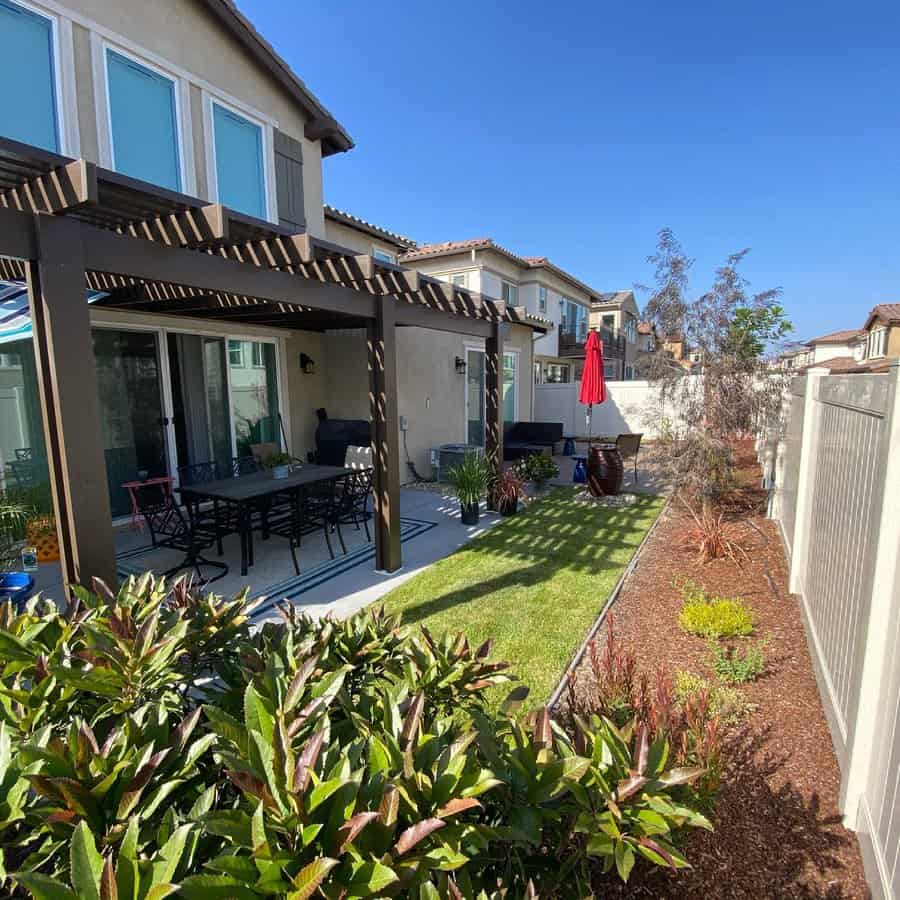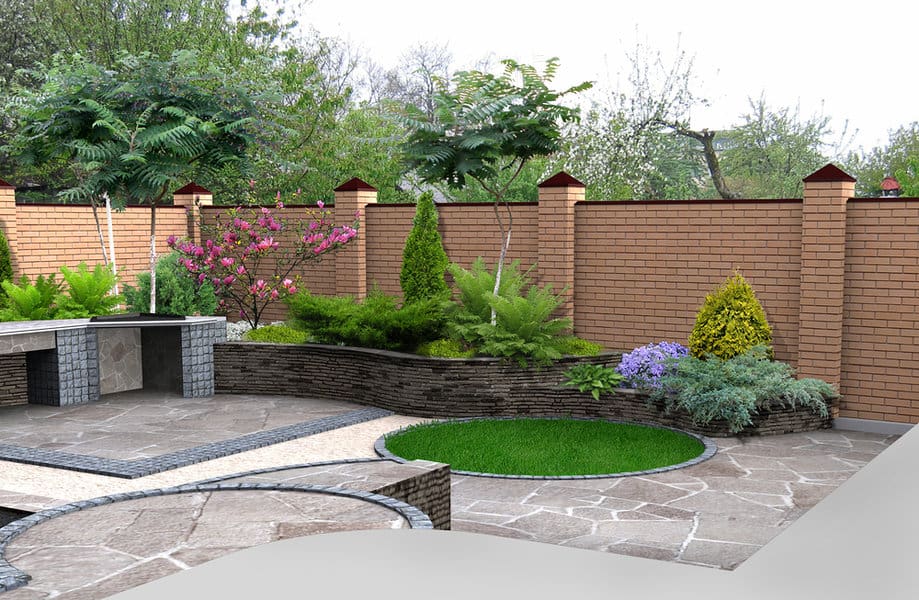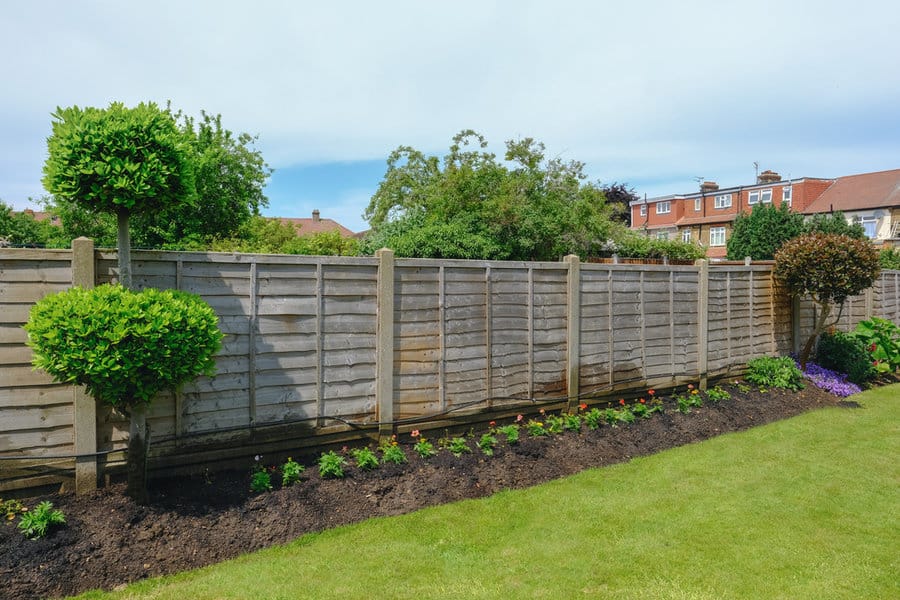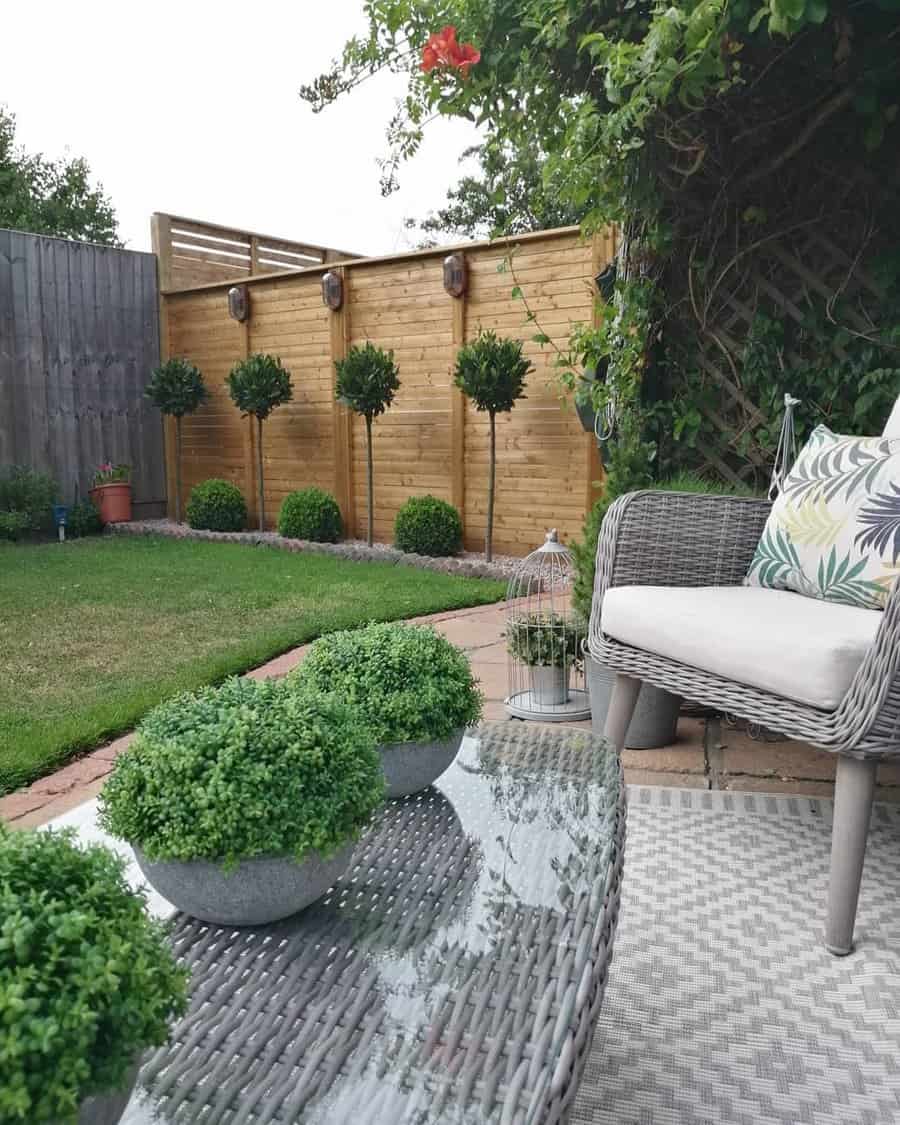 9. Double The Walls As Planters
A garden wall is a perfect way to add life and color to any outdoor space. For gardeners with limited space, garden walls with built-in planters can offer creative solutions for growing plants.
Plants that naturally cascade or trail downwards, like ivy or sweet peas, can be beautiful additions too! If the garden wall doesn't have planters, consider adding hanging flower baskets full of vibrant blooms. There are so many ways to bring creative garden wall ideas to life!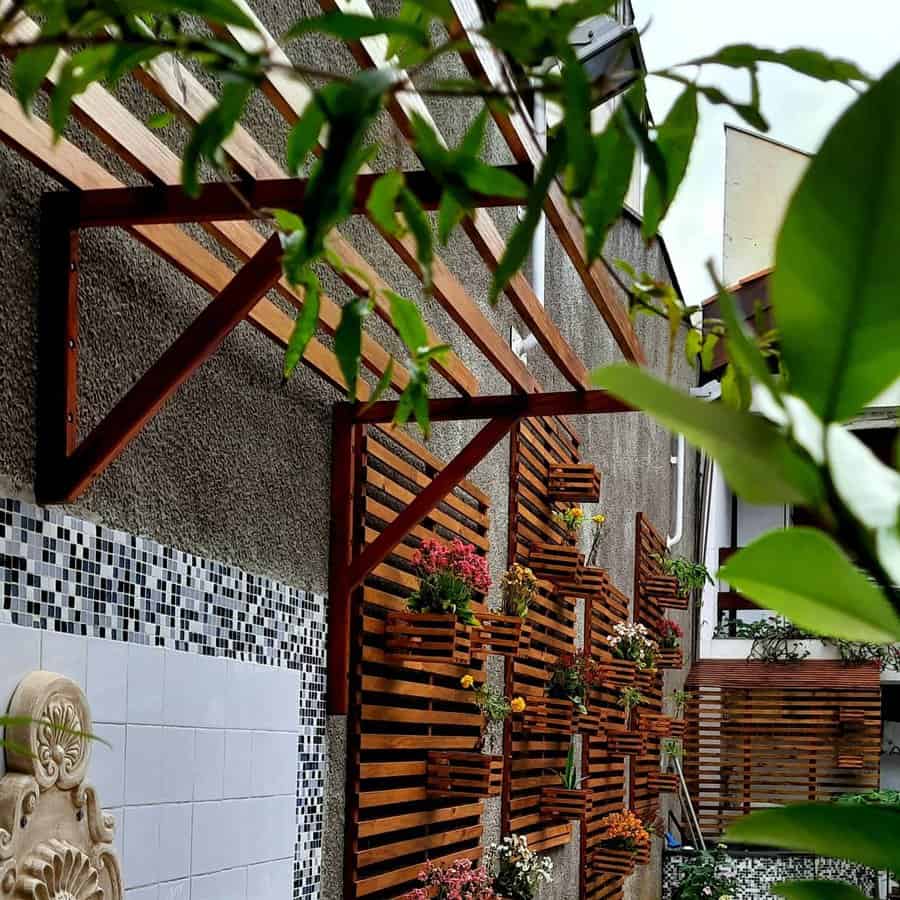 10. Add A Built-In Bench
A garden wall with a built-in bench can be the perfect way to bring life and charm to any garden. This creative way of utilizing an existing garden wall to spruce up your garden not only adds extra seating for you and your guests but makes the most of what could be seen as wasted garden space.
For those looking for a special garden feature, a garden with a built-in bench wall is sure to be a showstopper that heightens the garden's design aesthetic while providing both function and relaxation.
Whether you opt for brightly colored paints or textured clay tiles, the possibilities are endless when it comes to this unique garden wall solution.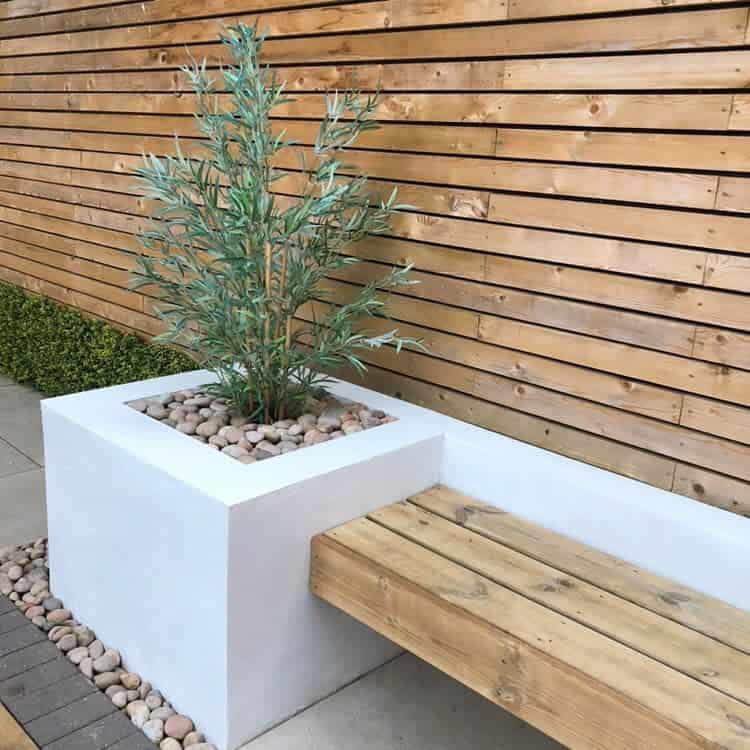 11. Low Garden Wall To Define Your Garden
A low garden wall can be a creative and practical addition to both vegetable gardens and landscaped gardens. The low wall can be used as a low retaining wall that defines different planting areas in the garden, adding both structure and color. Additionally, low walls can easily define your outdoor living space without taking up too much space or blocking views.
You could go with classic materials like brick or stone to create a timeless look, or opt for something more creative like brightly colored tiles or even recycled materials like old pallets! Whatever option you choose, low garden walls are an excellent way to add charm and style to any gardening project.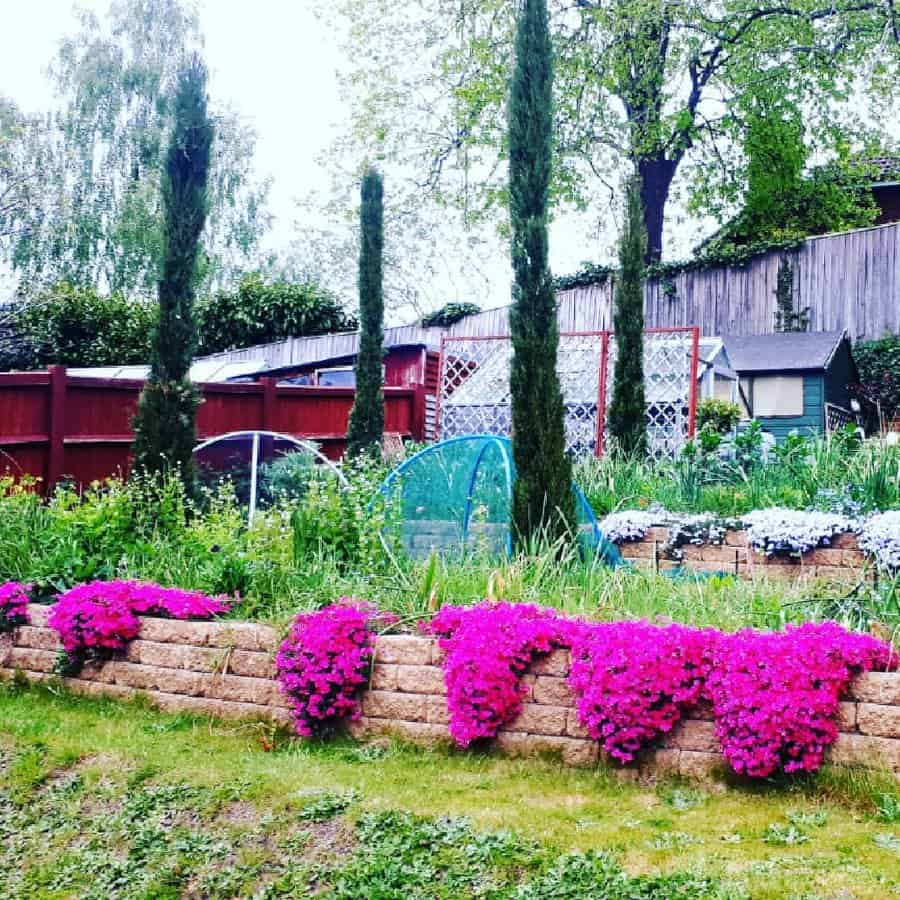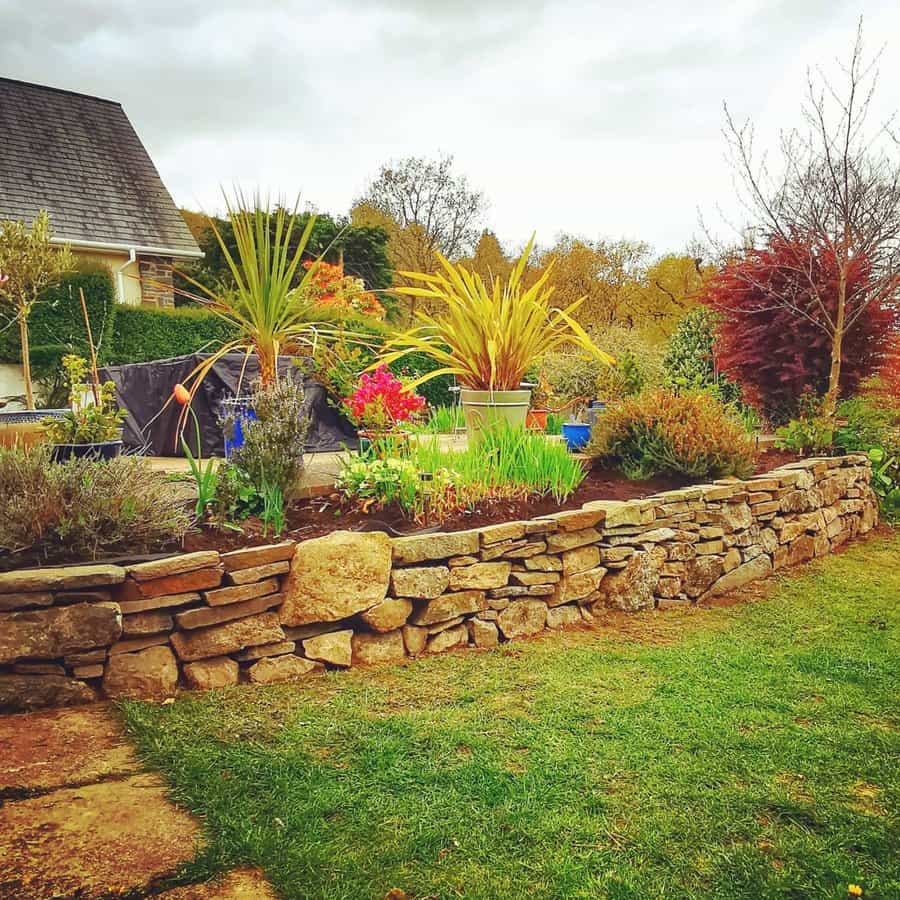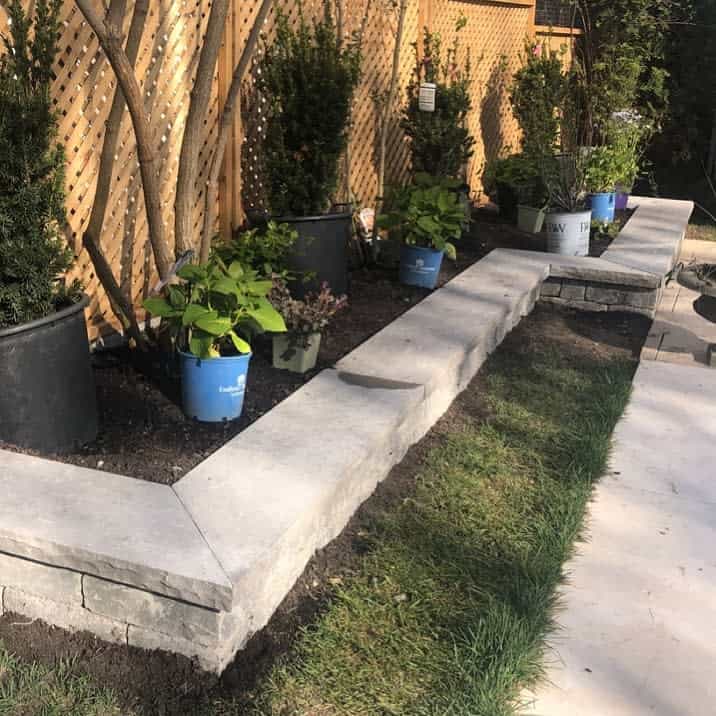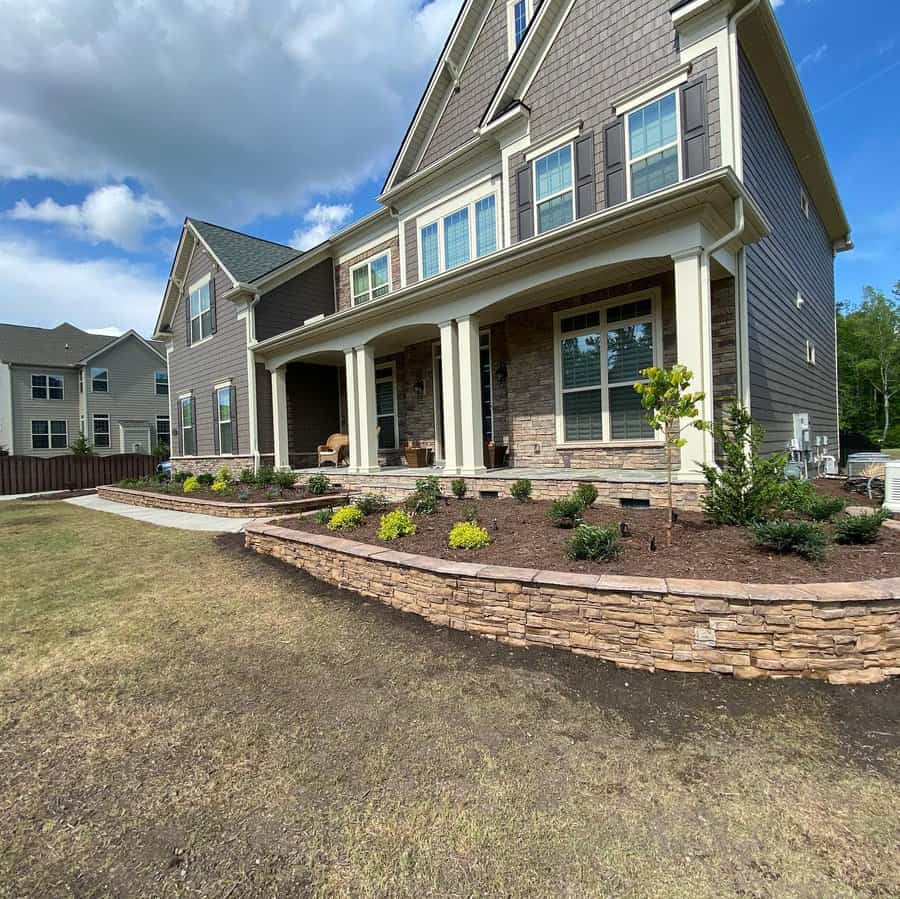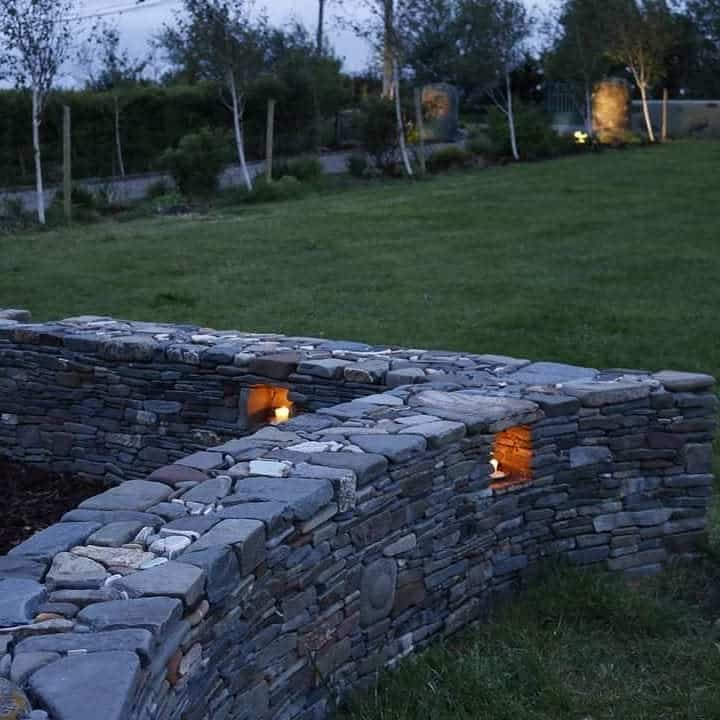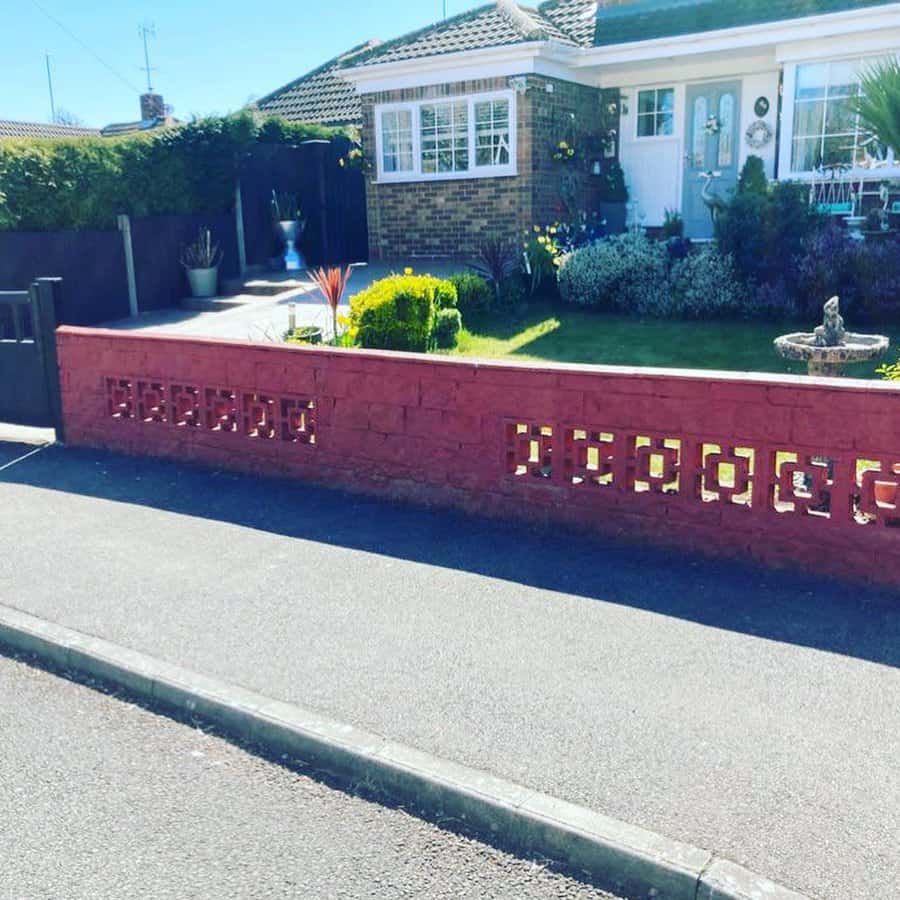 12. Raw Stone Bricks For A Natural Touch
Create a garden wall that brings an earthy, rustic feel and adds a unique touch to your backyard. Consider building a garden wall made with raw stone bricks which can give the garden a natural look easily. These stones come in different shapes and sizes, allowing you to create a garden wall to suit your unique taste and preferences.
The garden will have a finished look due to its irregular shape and stone bricks come in various colors for creating interesting gradients or striking contrasts. Building up the stones with no mortar also gives it a stunning and aged look, as if it has been standing there for years.
With this garden wall idea, not only can you transform your outdoor space – you may find yourself enjoying spending more time outdoors admiring your newly designed masterpiece!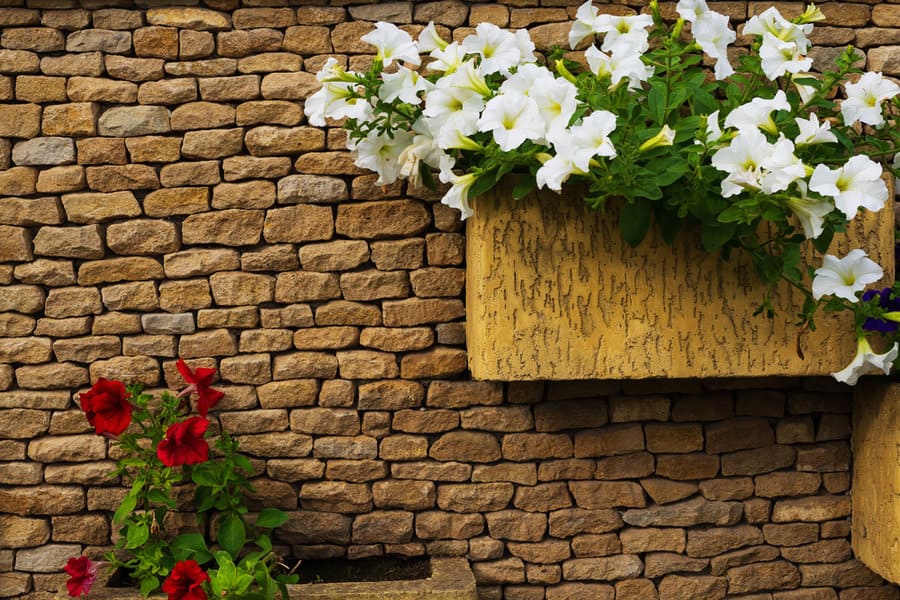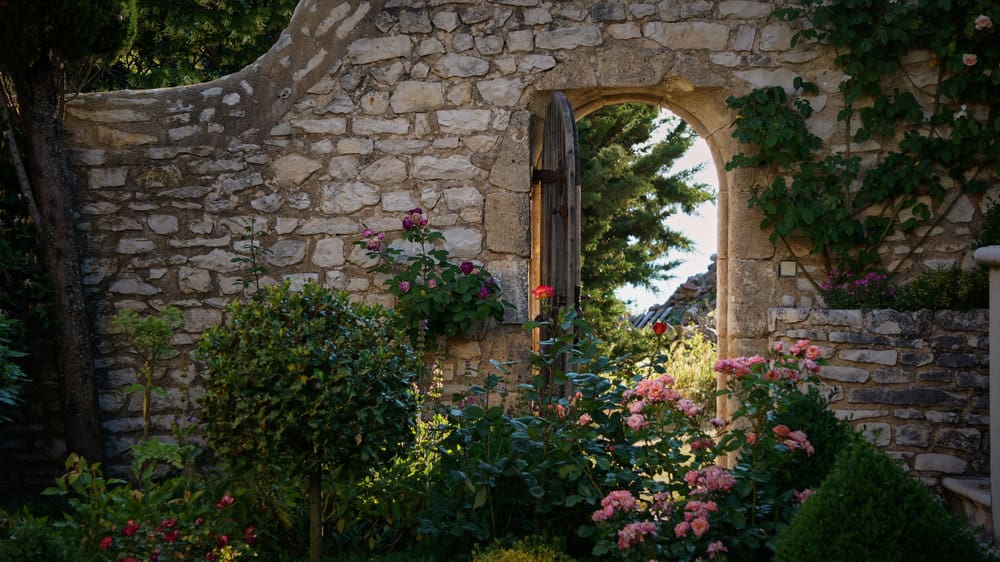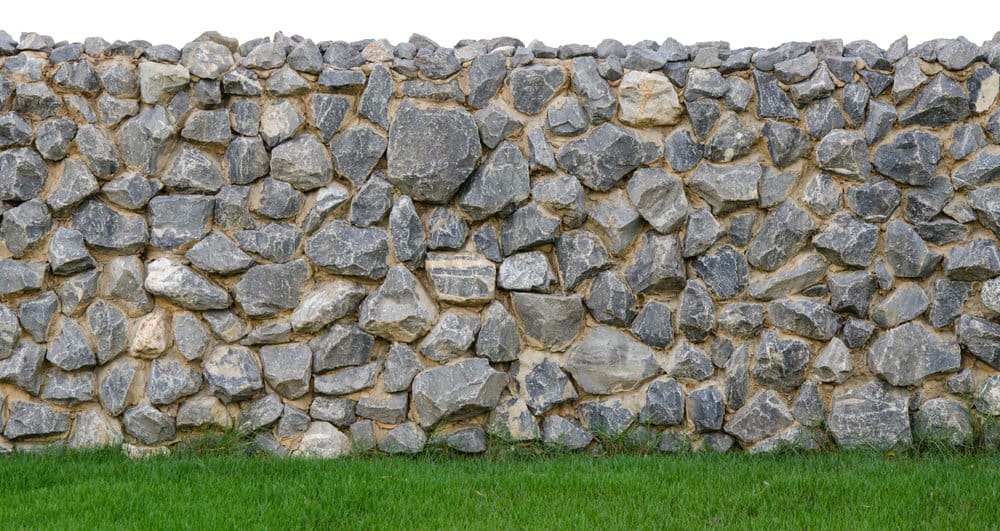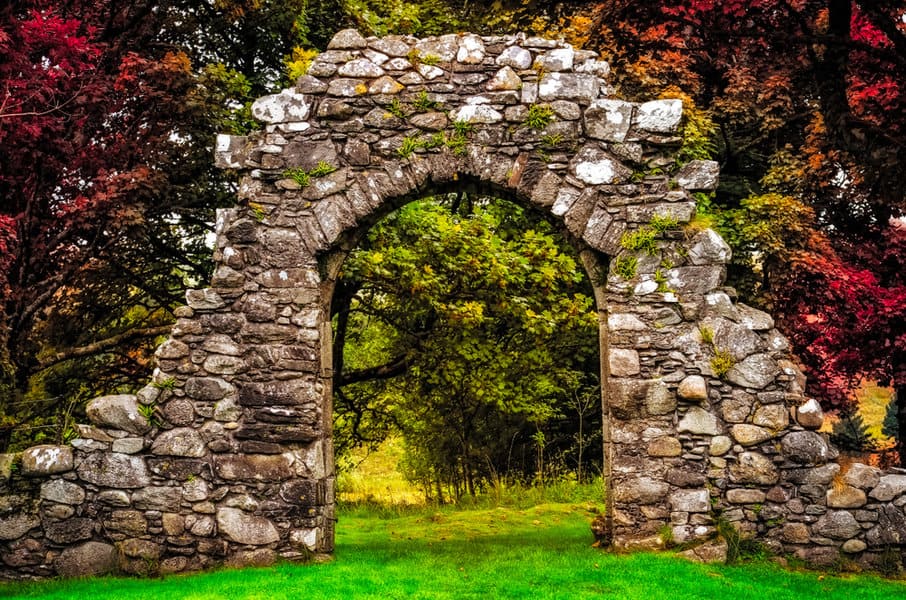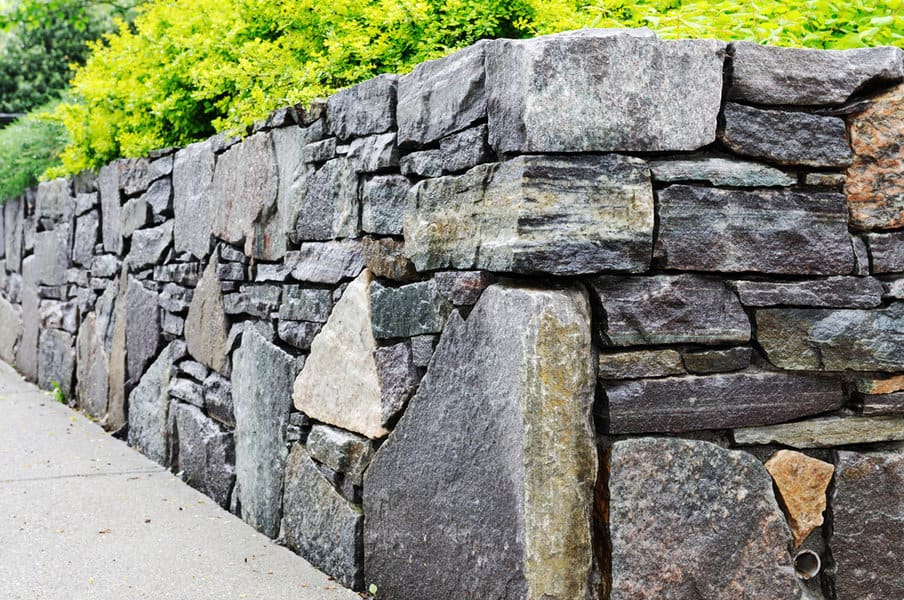 11. Paint It White
A white garden wall can be a striking addition to any outdoor space, providing a streamlined and fresh look that is perfect for accentuating colorful flowers and plants. Not only does it create a modern aesthetic, but the white color actually works to brighten up the area and provide additional lighting with its reflective surface.
With white garden walls, you can easily build a low barrier or even incorporate seating with built-in steps that support the white wall itself. For even more visual interest, try incorporating different textures like brick or stone between blocks of white to add depth and definition to your space.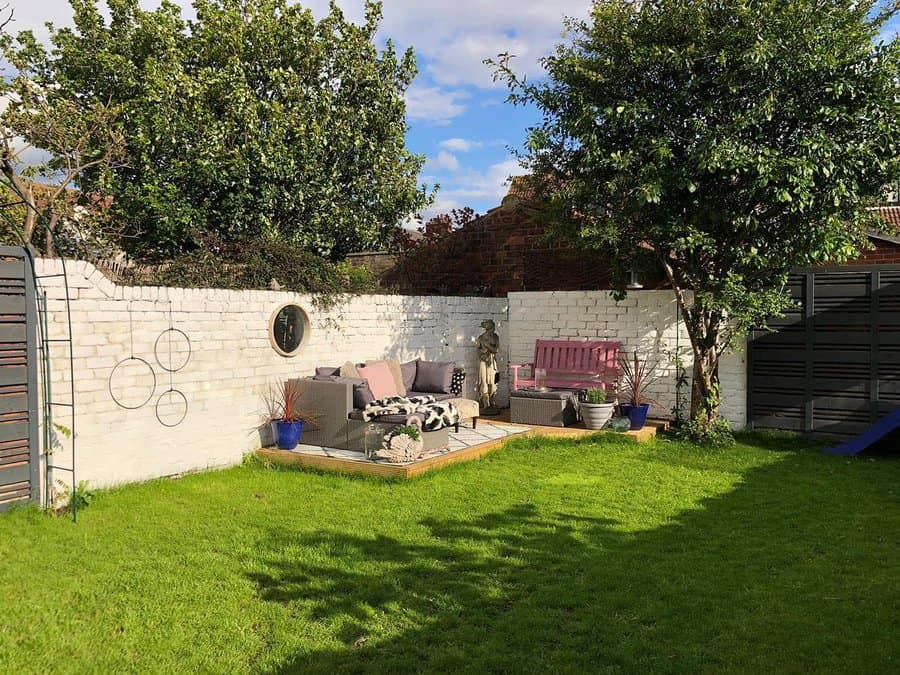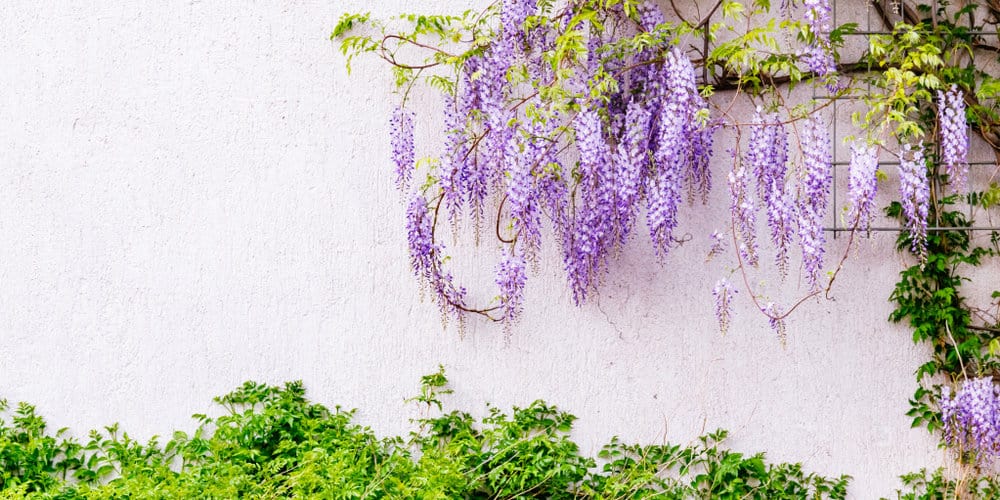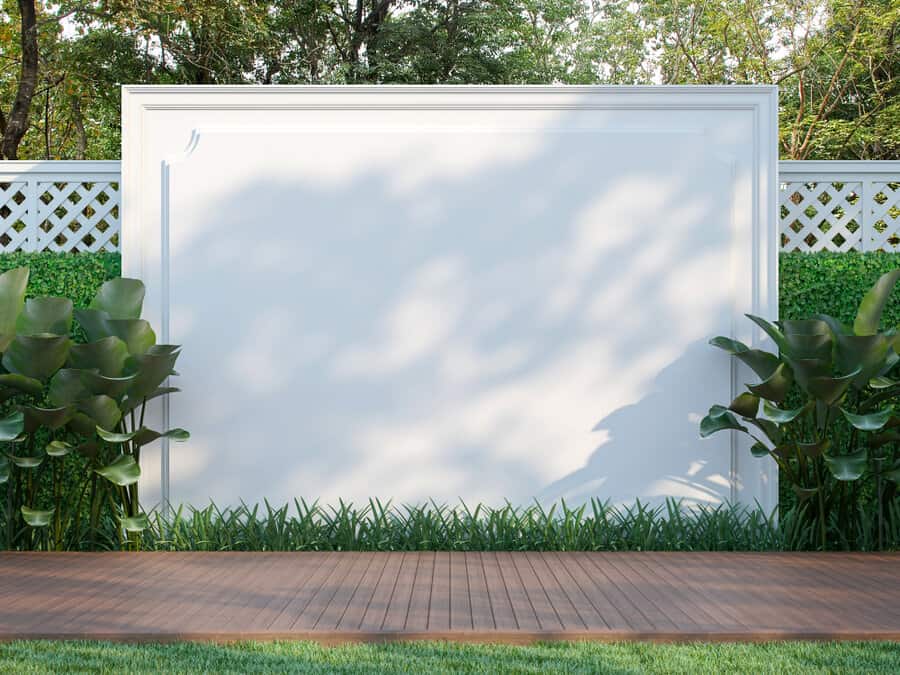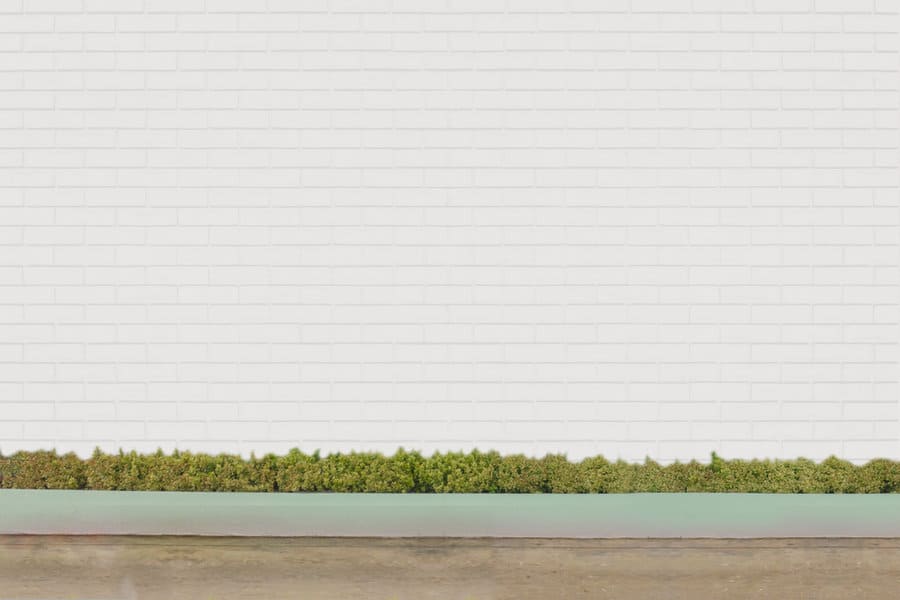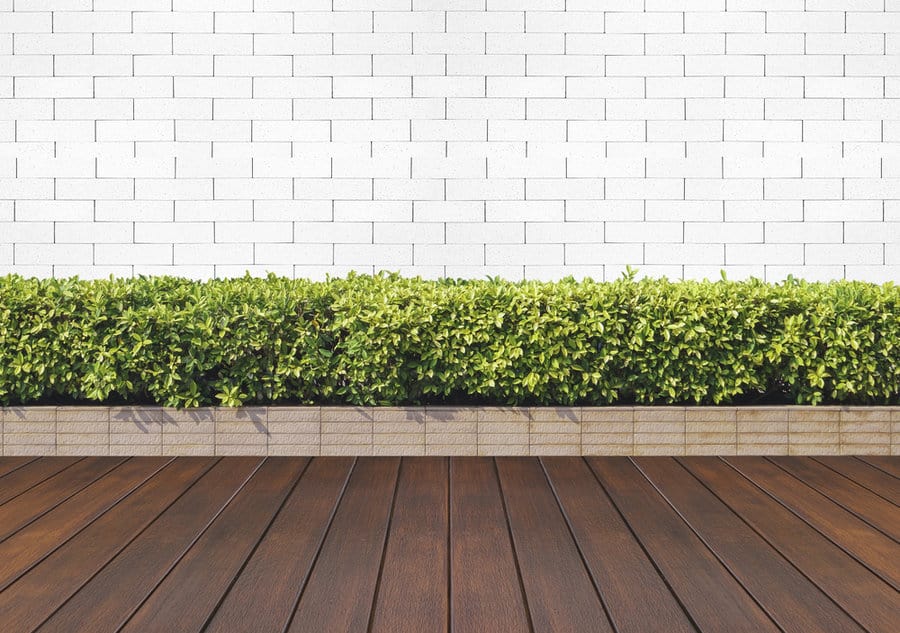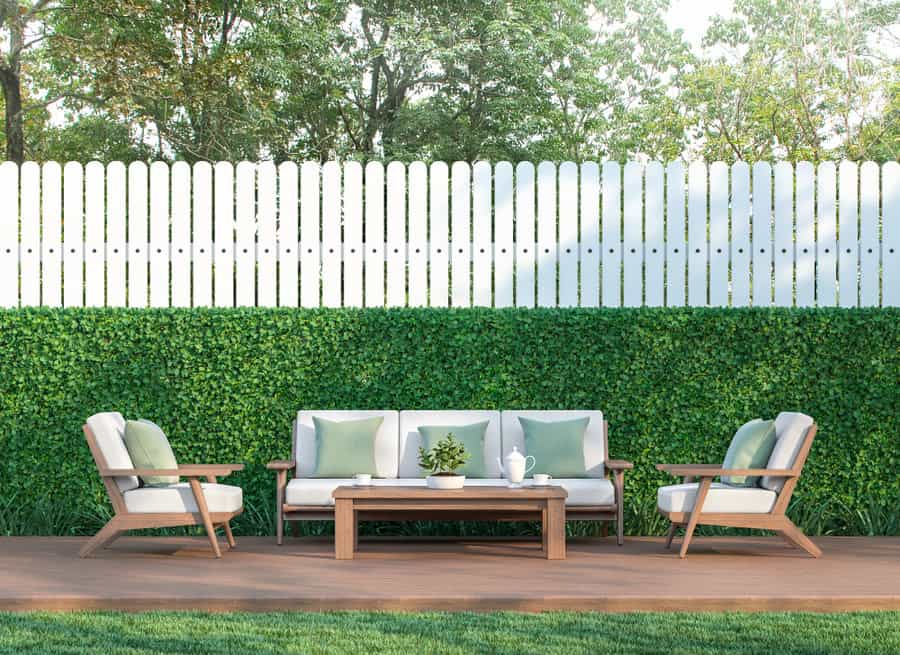 12. DIY A Garden Wall With Wood Panels
Low garden wall ideas don't have to follow the standard latticed borders, why not DIY a custom garden wall out of wood panels? A great way to bring texture and color into your outdoor living space is by sourcing pieces of reclaimed wood or 'upcycling' pallets.
From weather-worn boards to DIY mosaics, you can create a one-of-a-kind wall that complements both traditional and modern spaces. Plus, a DIY wall may be just tall enough to add structure and definition to your outdoor area without blocking out natural light or scenery!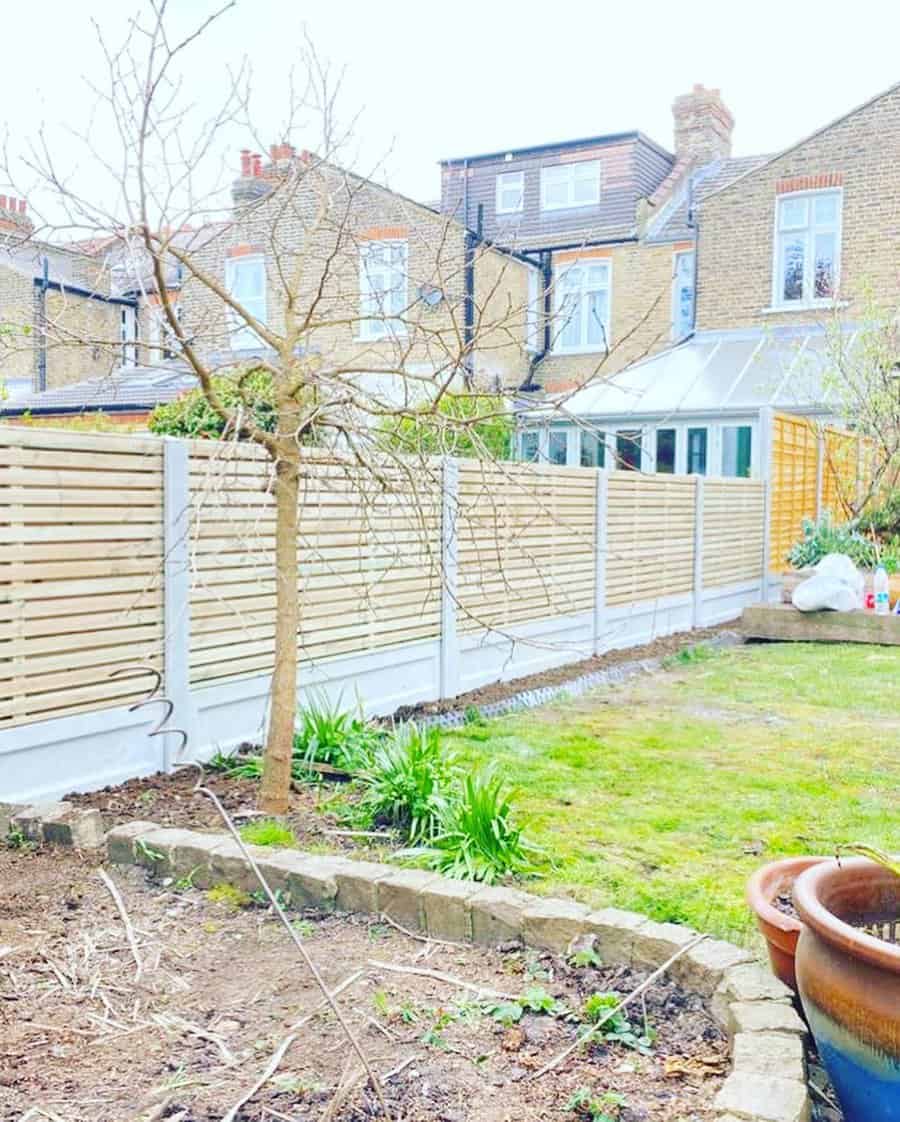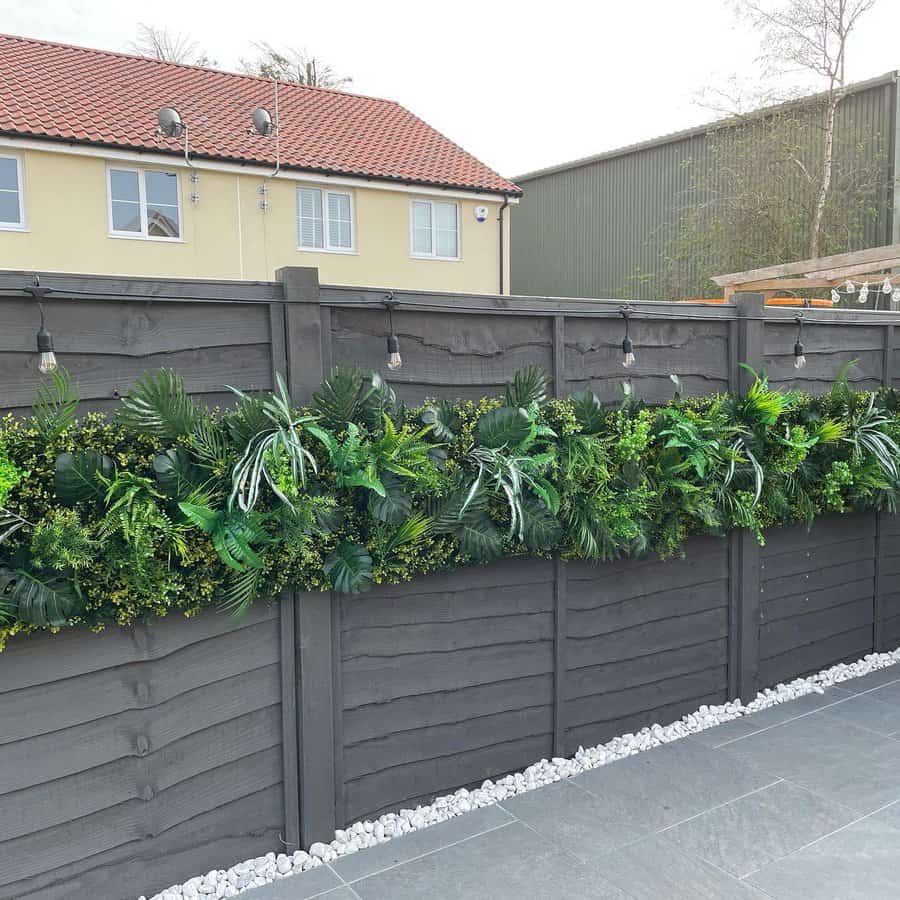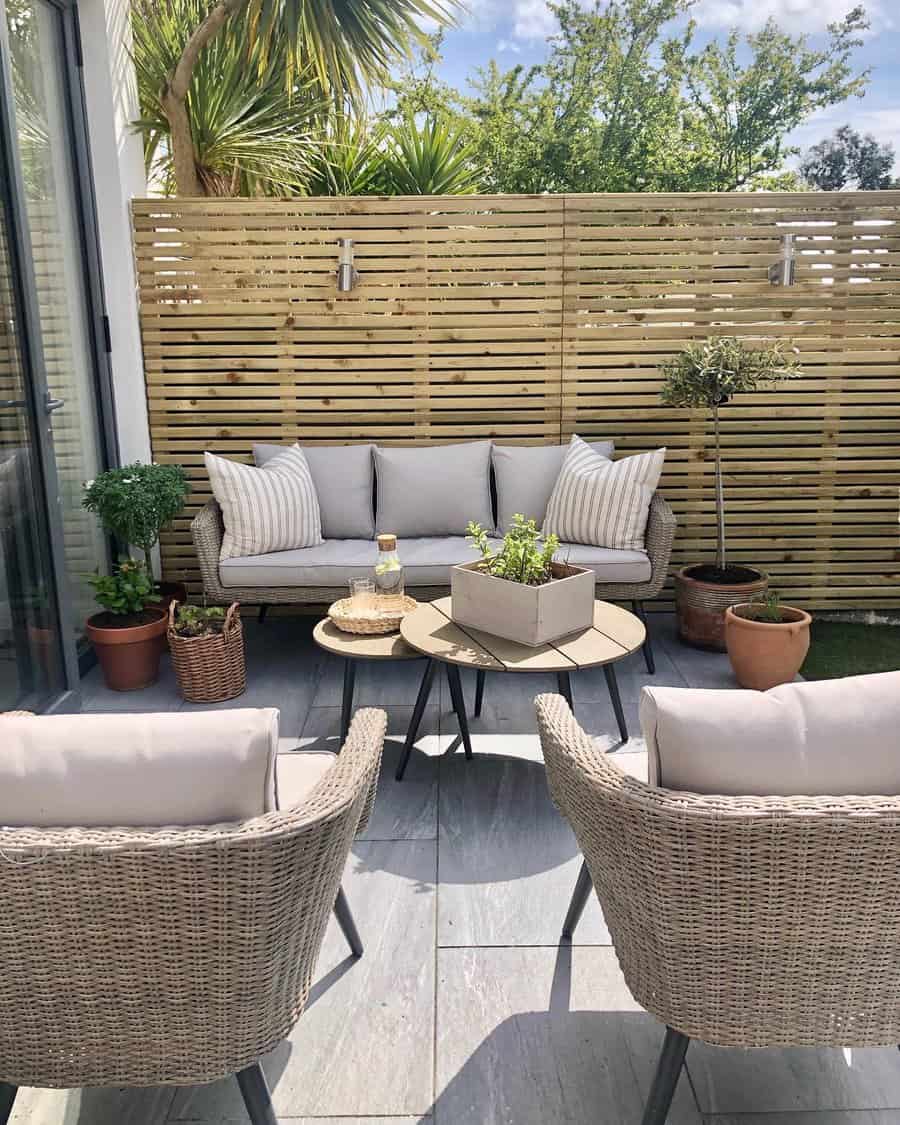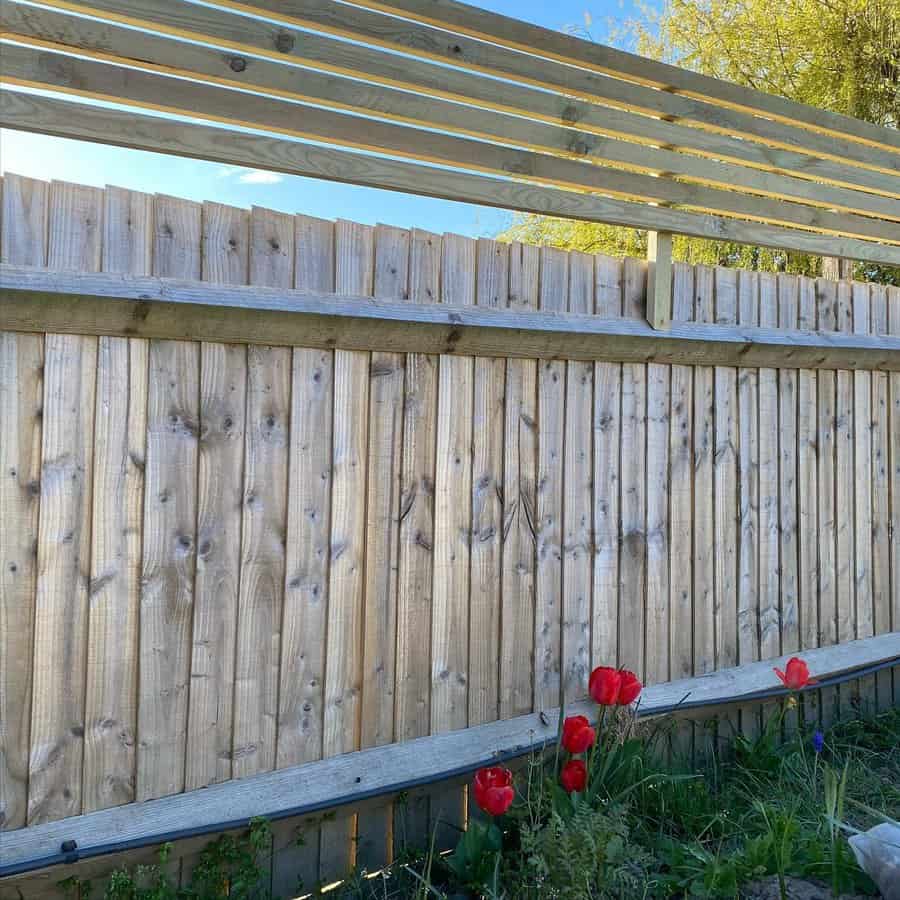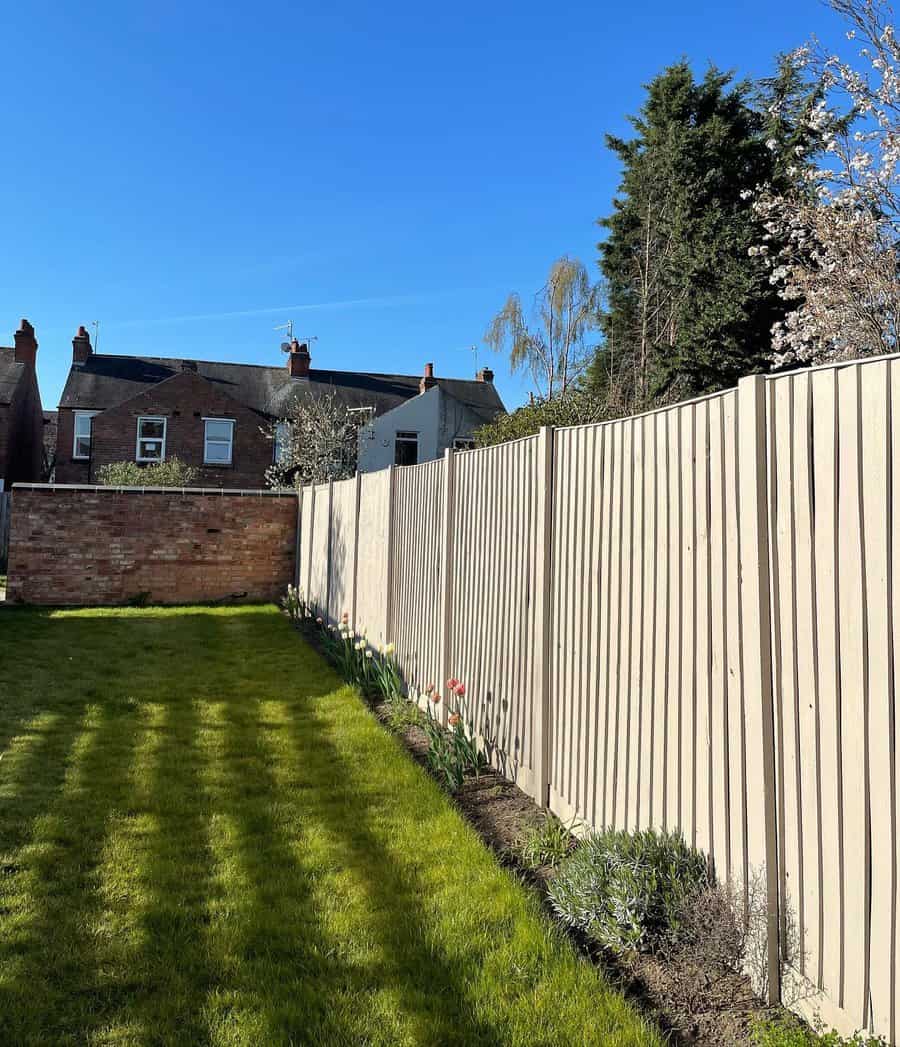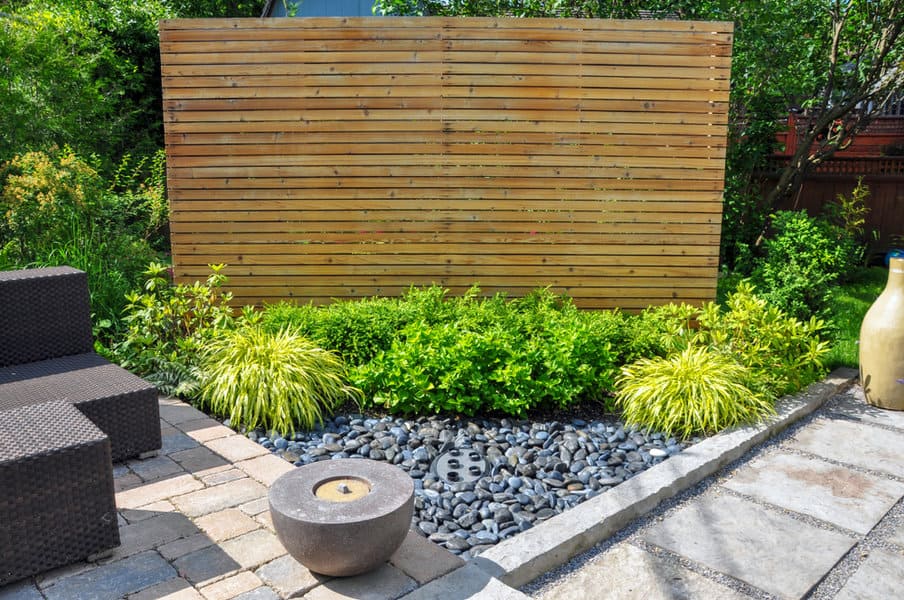 FAQs
What can I put on my garden wall?
Just like you would decorate your interior walls with home decor, you can decorate your outdoor space by hanging wall art on your garden fence. Add hanging potted plants, paint the wall, hang art, or add a window to the fence.
How do you make a breeze block wall look good?
Start by painting your breeze block so that it isn't bare concrete. Turn it into a trellis and allow climbing plants to grow on it. Cover it with stucco material to give it texture. Finally, you could cover it completely with a stone veneer. This turns your concrete block fence into a beautiful stone fence.
What is the best Colour to paint garden walls?
For a natural look that helps the wall blend into the landscape, stick with natural color. This includes shades of green, brown, and beige. White is also a good color because it helps your garden to feel bright and fresh. If you want to make a bold or creative statement, then choose a rainbow color like red, yellow, orange, blue, or purple. A black fence can look sleek and modern. In contrast, grey tends to just look dreary.