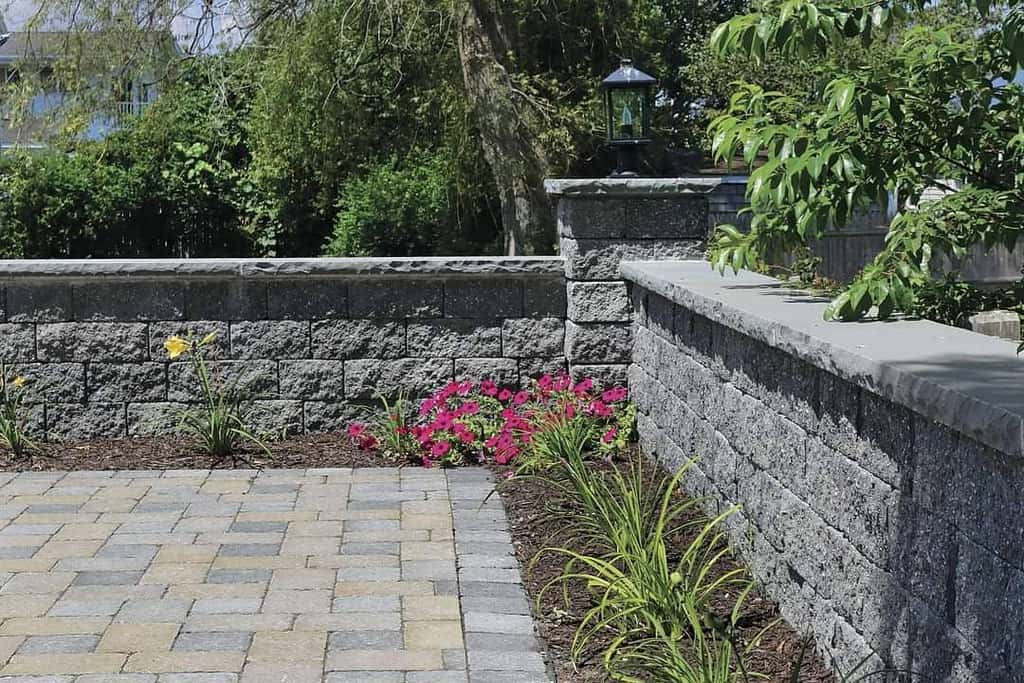 Create your own secret garden by building a wall around your plant beds. The right wall keeps unwanted guests and pests out of your garden while also adding privacy. This lets you enjoy your property and encourage your plants to grow with the added benefit of peace and quiet. So take a pass on the chain link fence and build a solid wall.
These garden wall ideas can show you how to create privacy and security while also adding style.
1. Breeze
Instead of building a concrete block wall, use breeze blocks. These are wall blocks that are not solid. Rather, they have decorative cutouts on both sides, allowing you to see through them. They are perfect for allowing air to flow through your fence while maintaining privacy.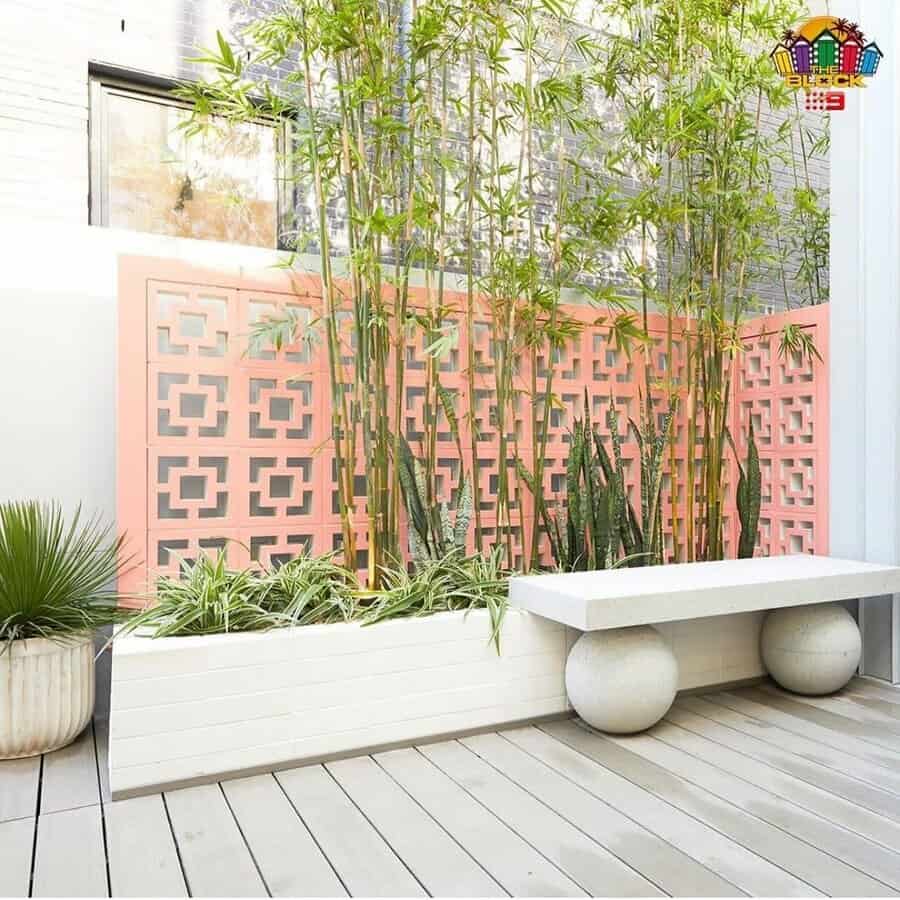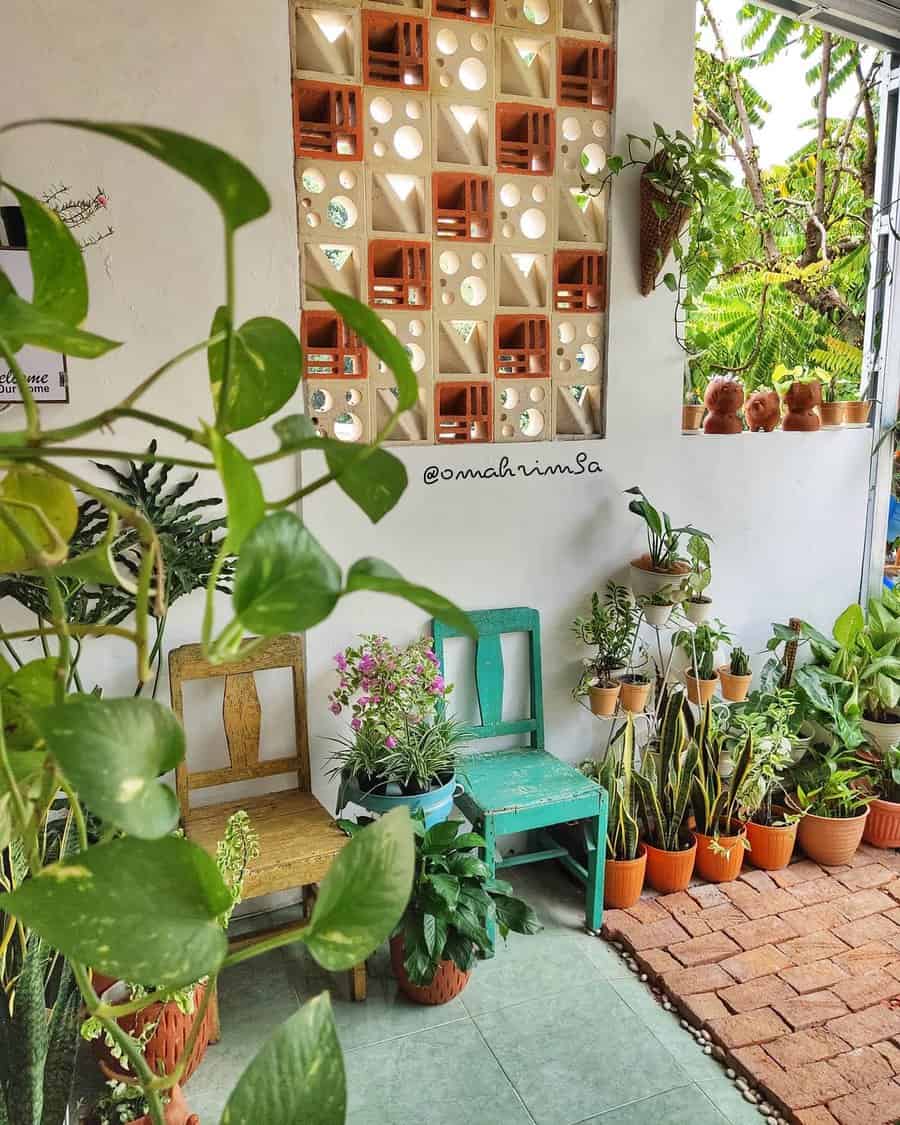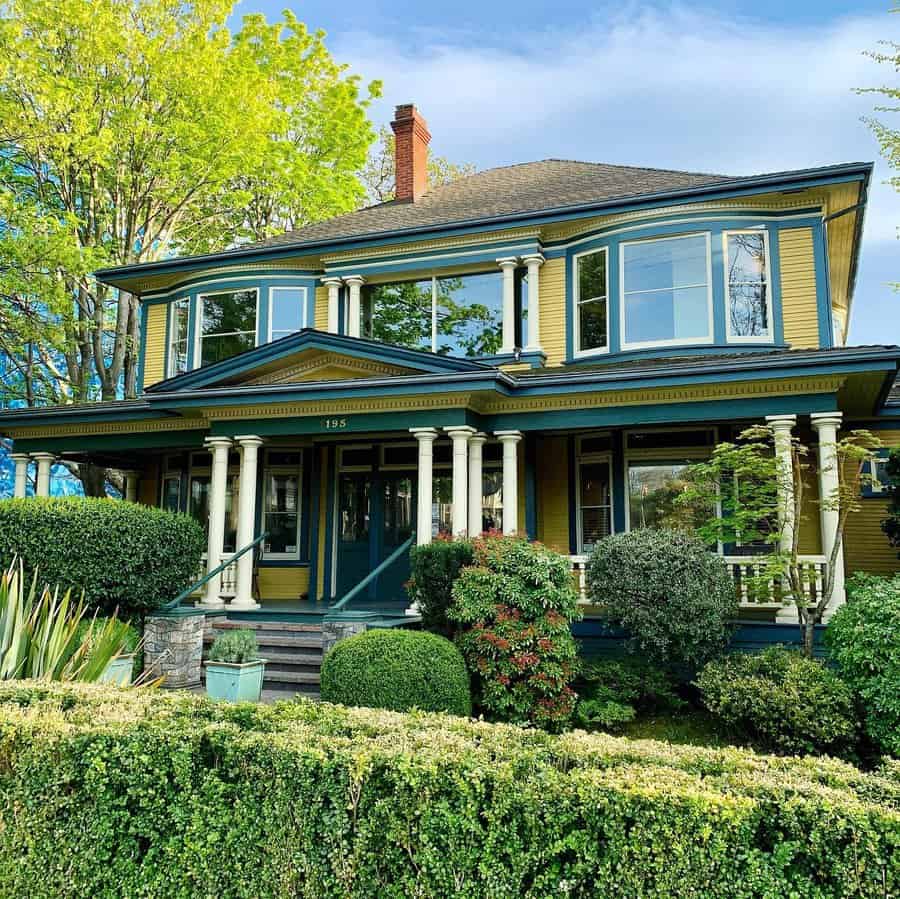 Typically, people use one style of breeze block to build their entire wall, or they use a combination of solid blocks and breeze blocks. Typically, the blocks are a dull gray concrete color, so you'll want to paint them to give them a more attractive look.
2. Brick Wall
Building a brick wall around your garden will give it a traditional look. The rich red color of the bricks creates a more vibrant backdrop than building a concrete block retaining wall.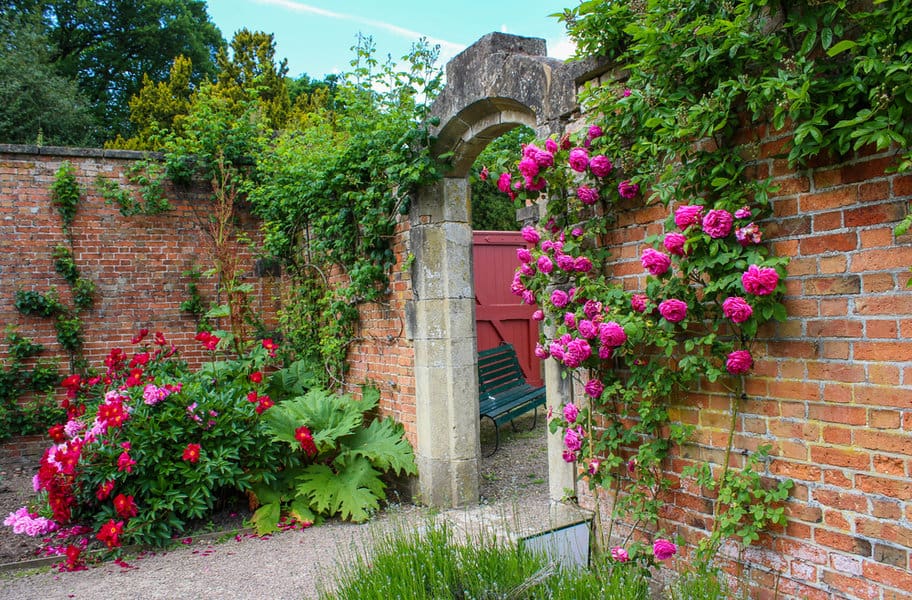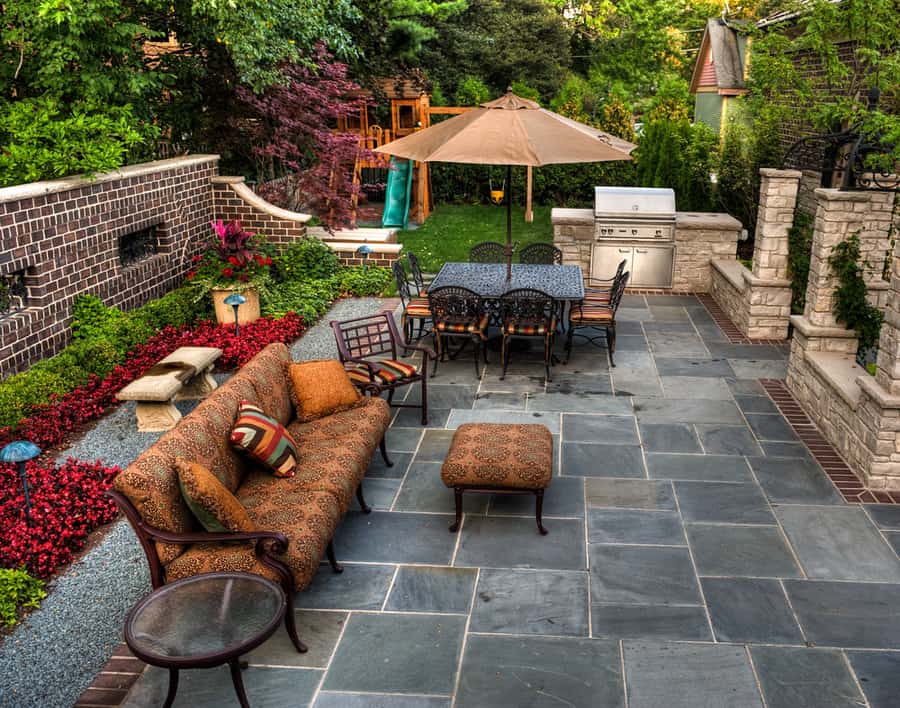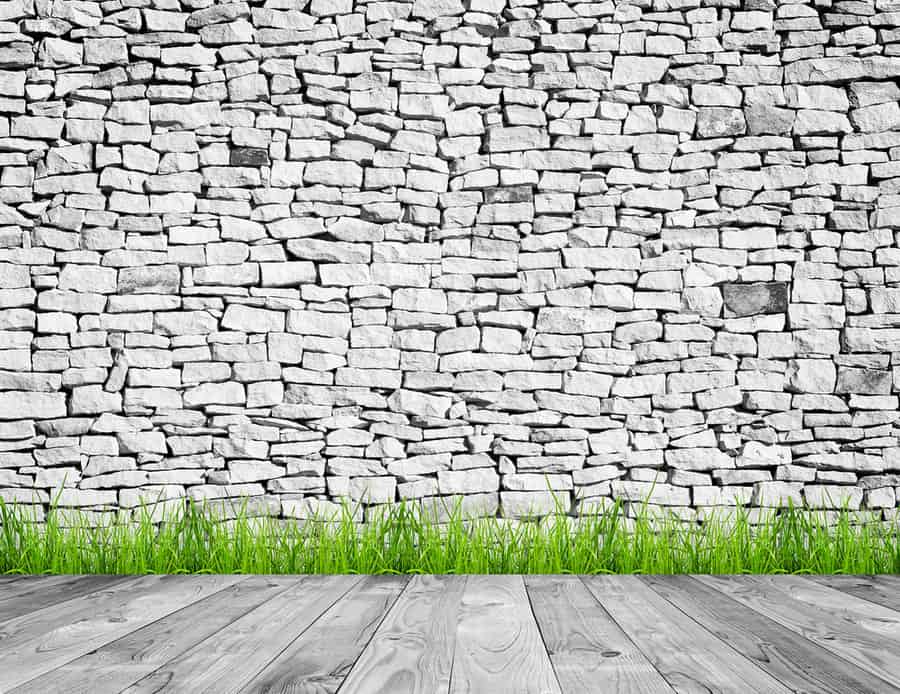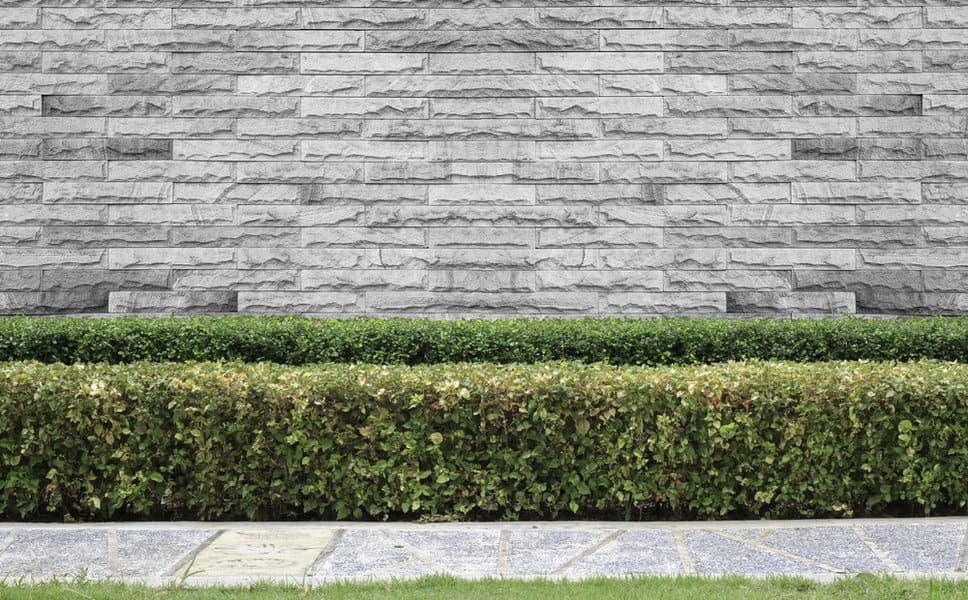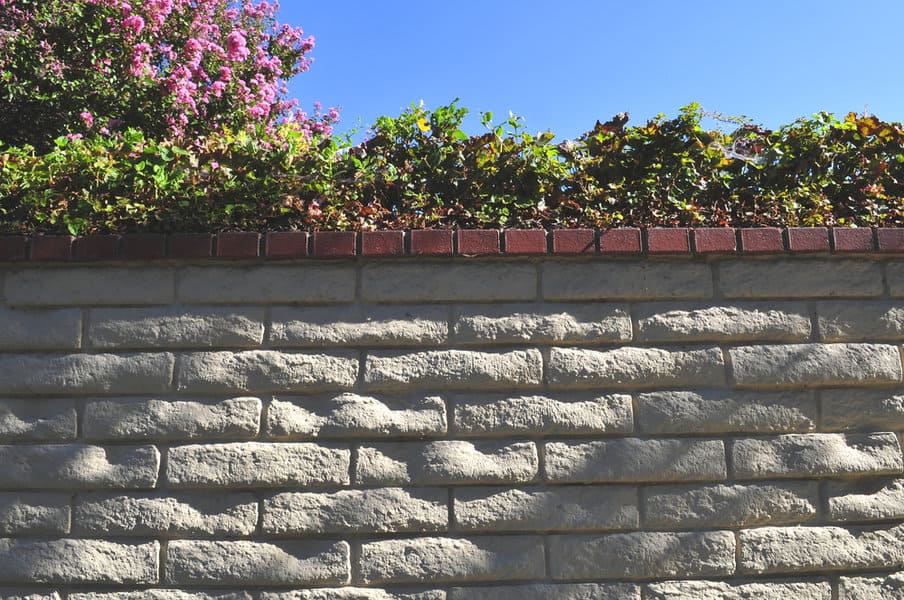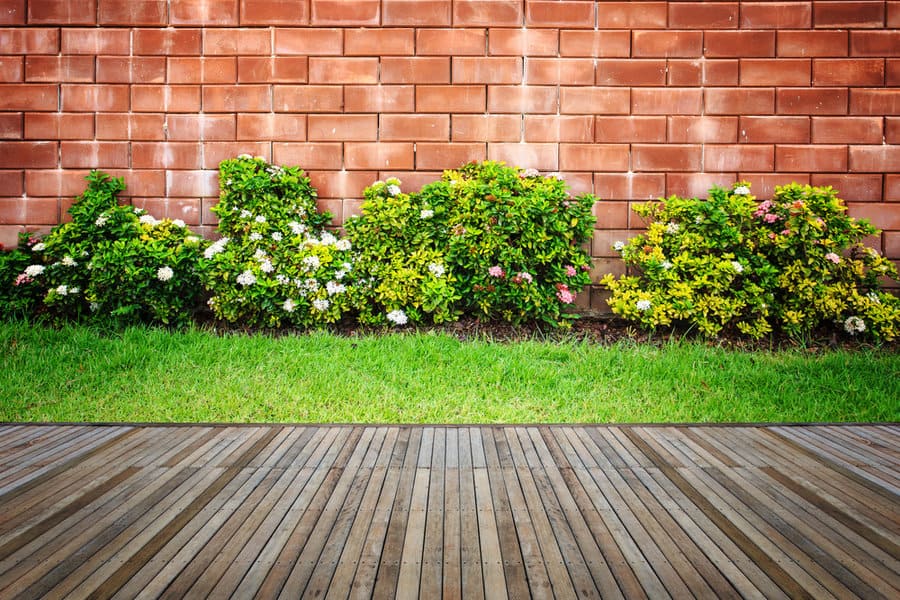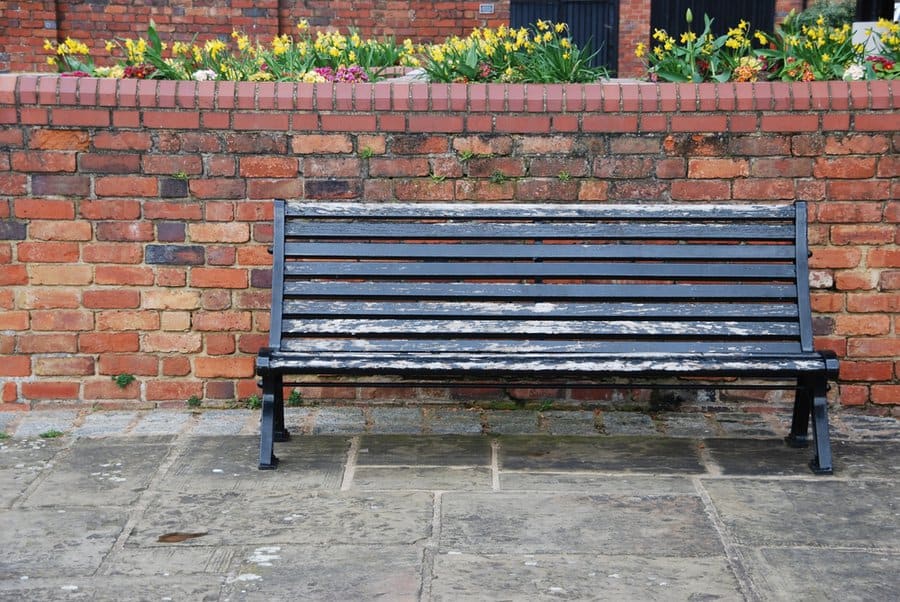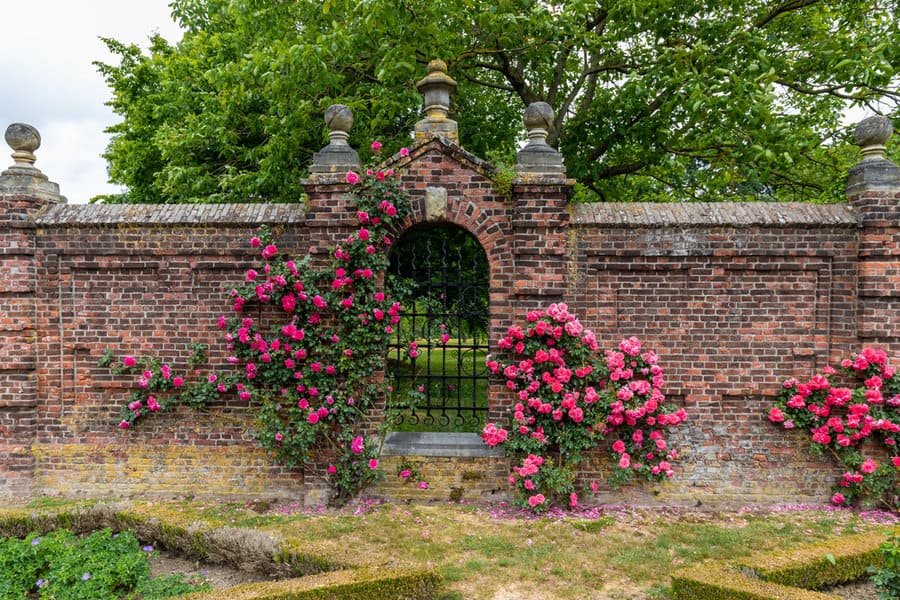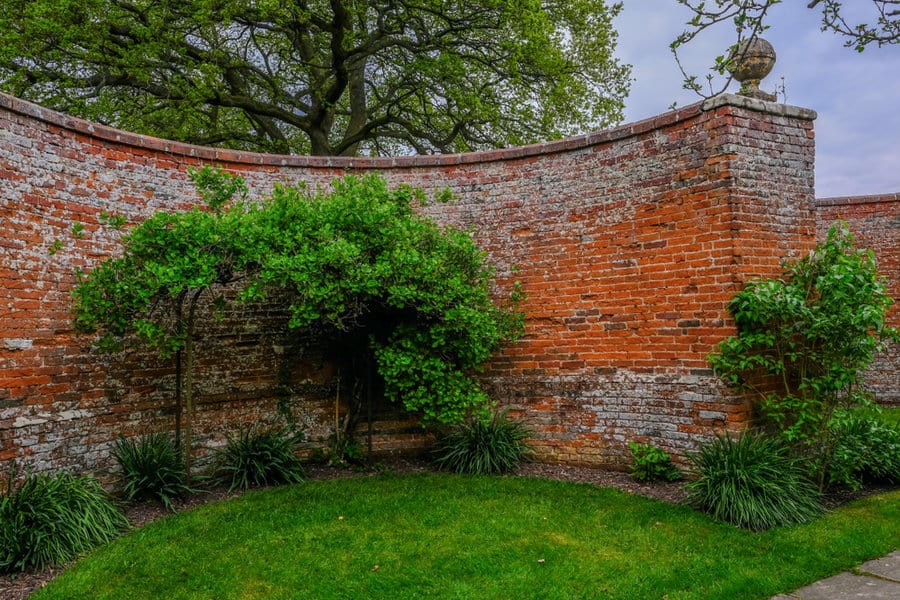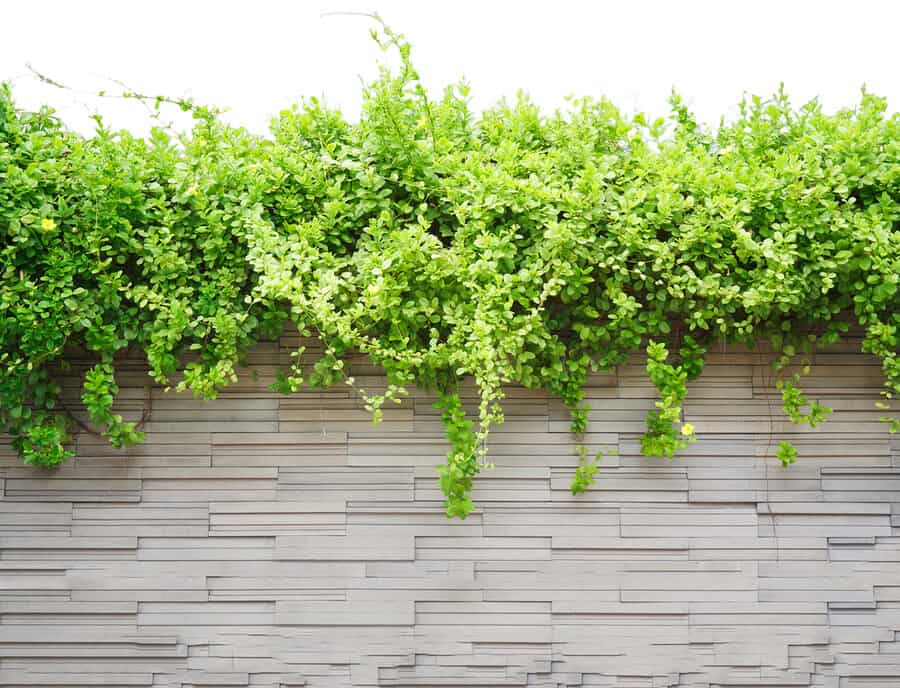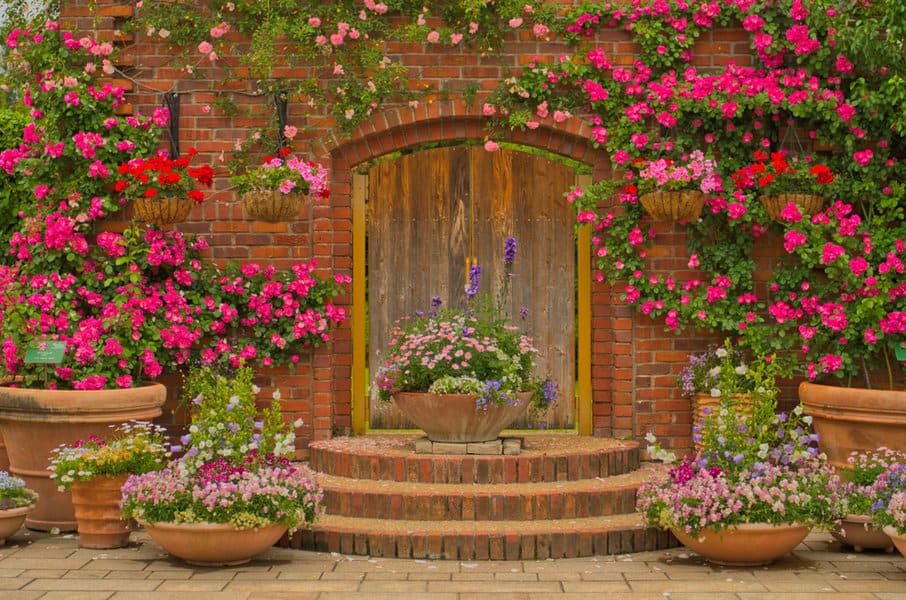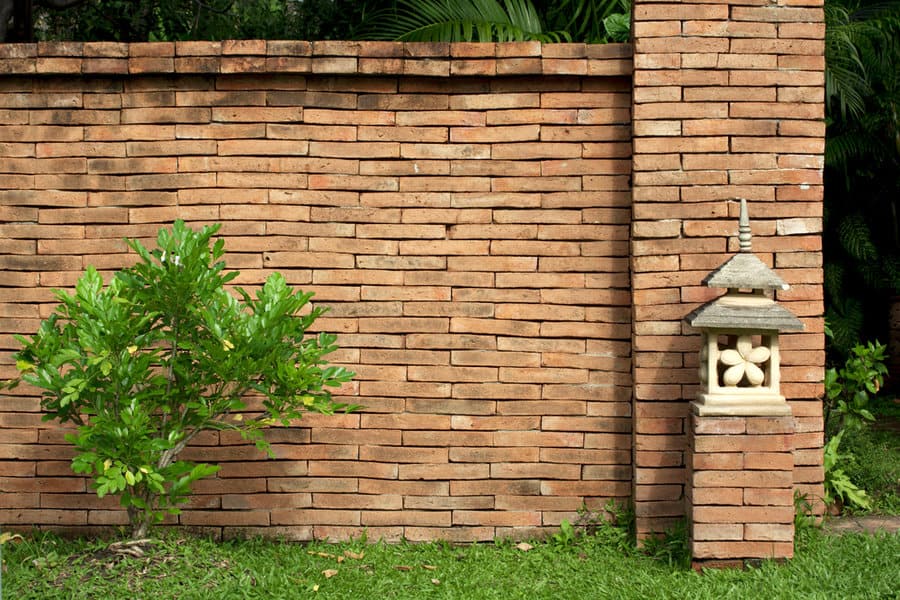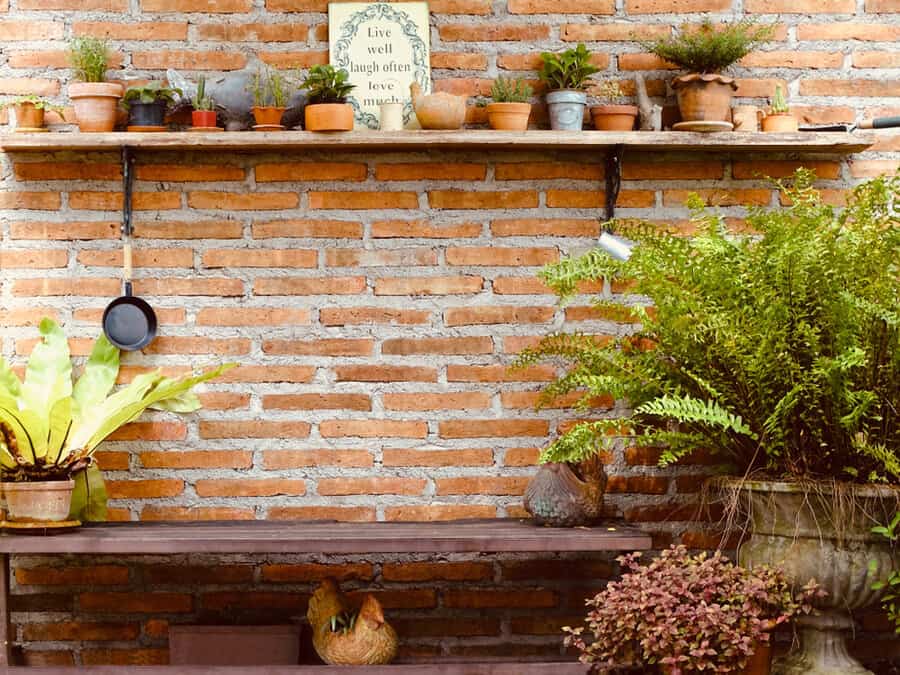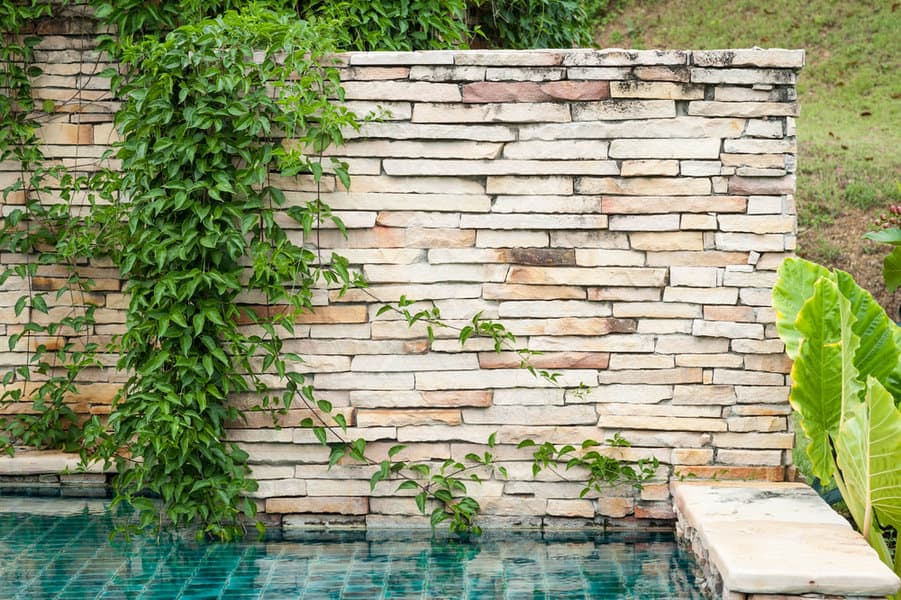 If you're looking for privacy and security, then a brick fence is ideal. However, bricks tend to be one of the more expensive building materials. To give your brick wall a professional look, give it a decorative pattern for the top rail. To do this, lay the bricks in a different manner than the pattern used for the rest of the wall.
3. Contemporary
If red bricks feel too traditional for your tastes, use contemporary pavers instead. This will give your garden fence an updated feel. There are also more options for the type of pavers you use. While bricks are rectangles, pavers can be square, rectangle, hexagon, basil, dumble, triangle, or interlocking.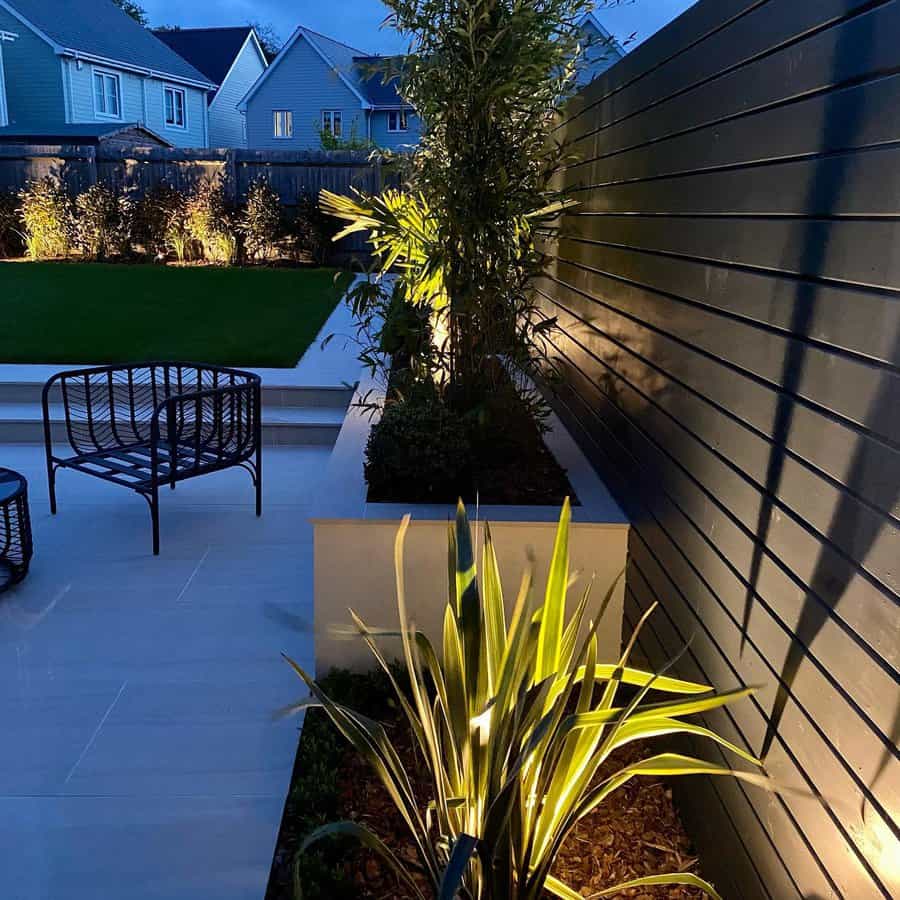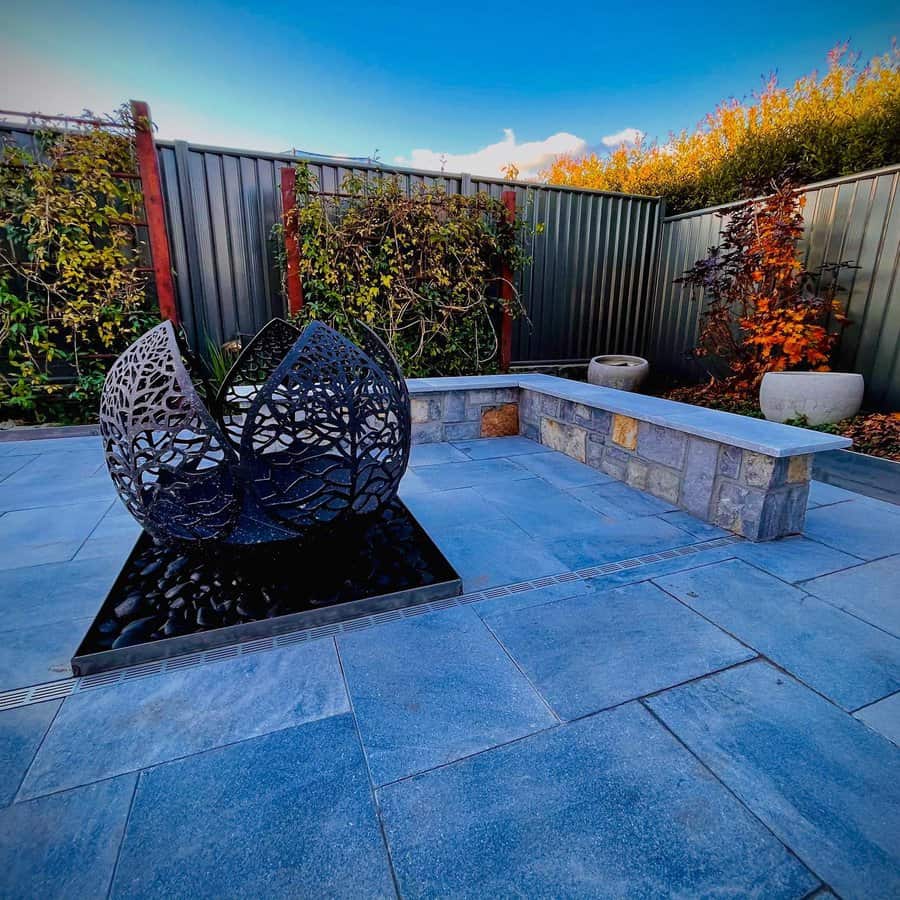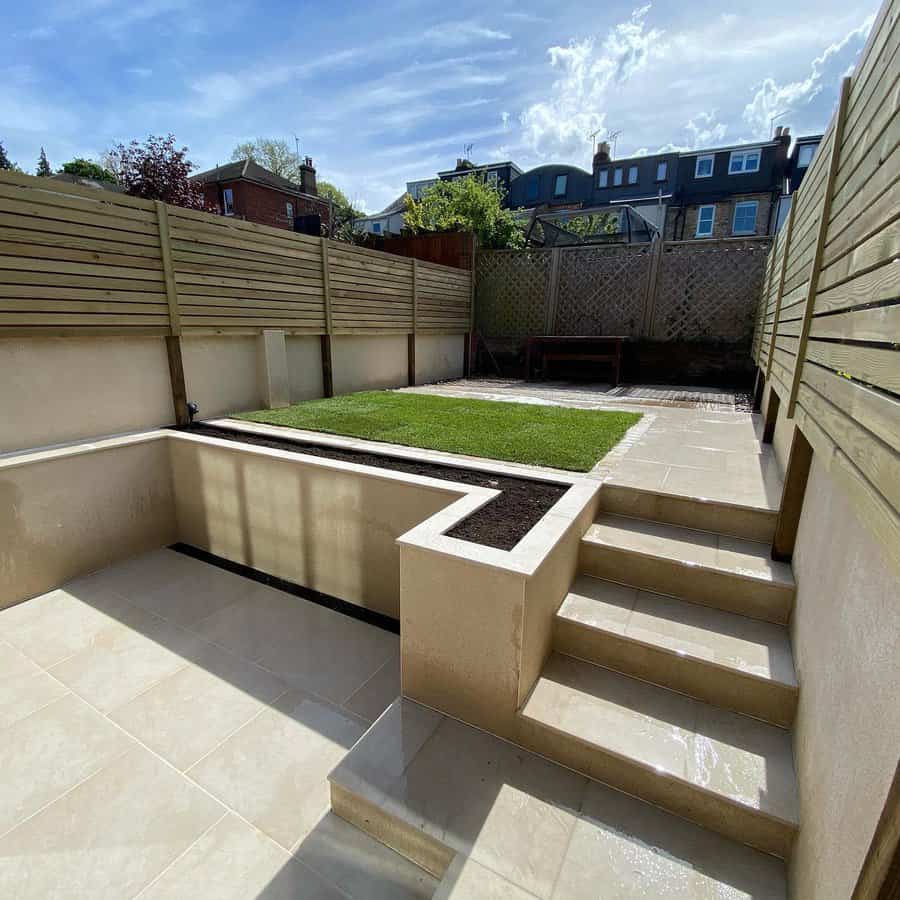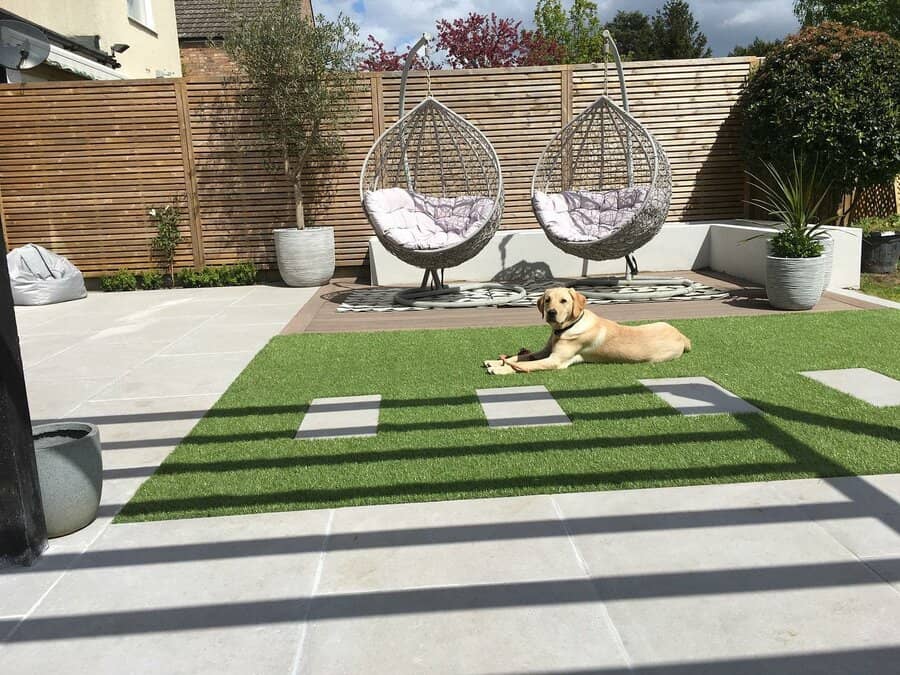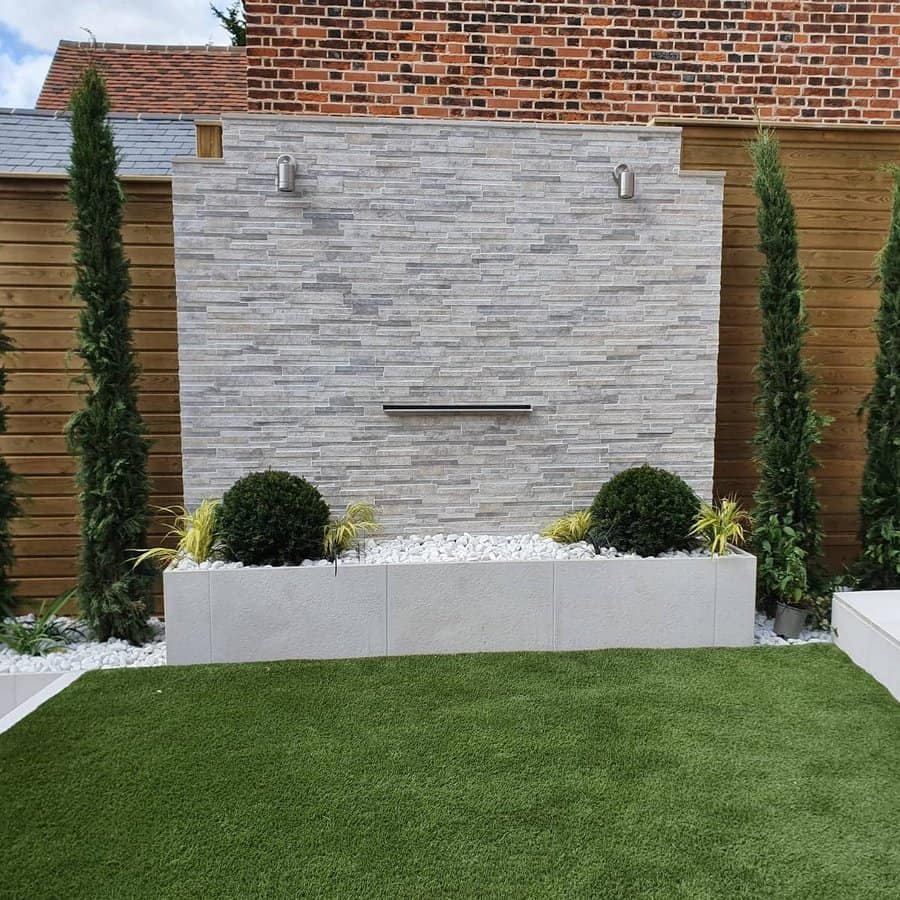 Choose a paver that comes in a set of colors to add visual interest to your wall. Instead of building the entire fence out of pavers, which can get expensive, use additional materials. You could build paver posts and metal or wood panels in between them.
4. Creative
Give your garden a whimsical and creative design by customizing it. This could be building a curved wall instead of the typical wall that has straight lines. Turn the exterior wall into a part of the garden.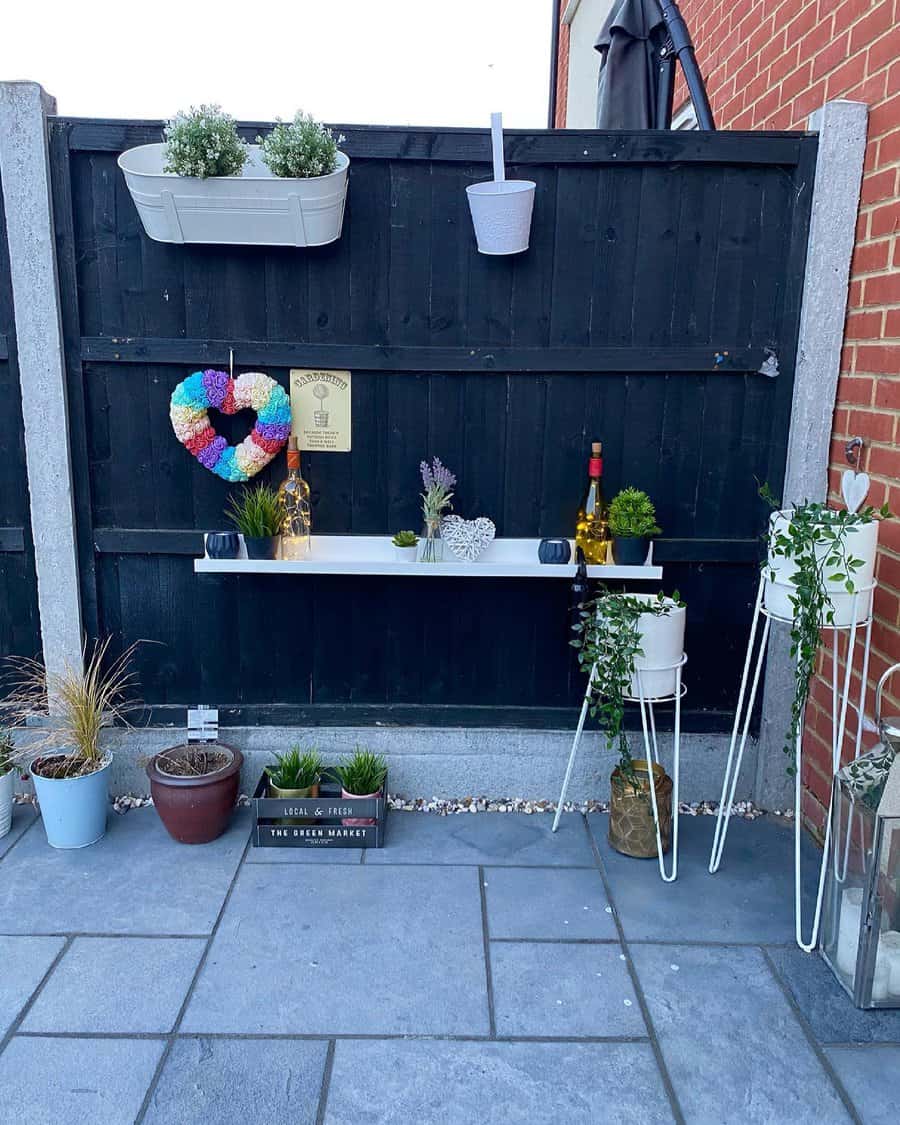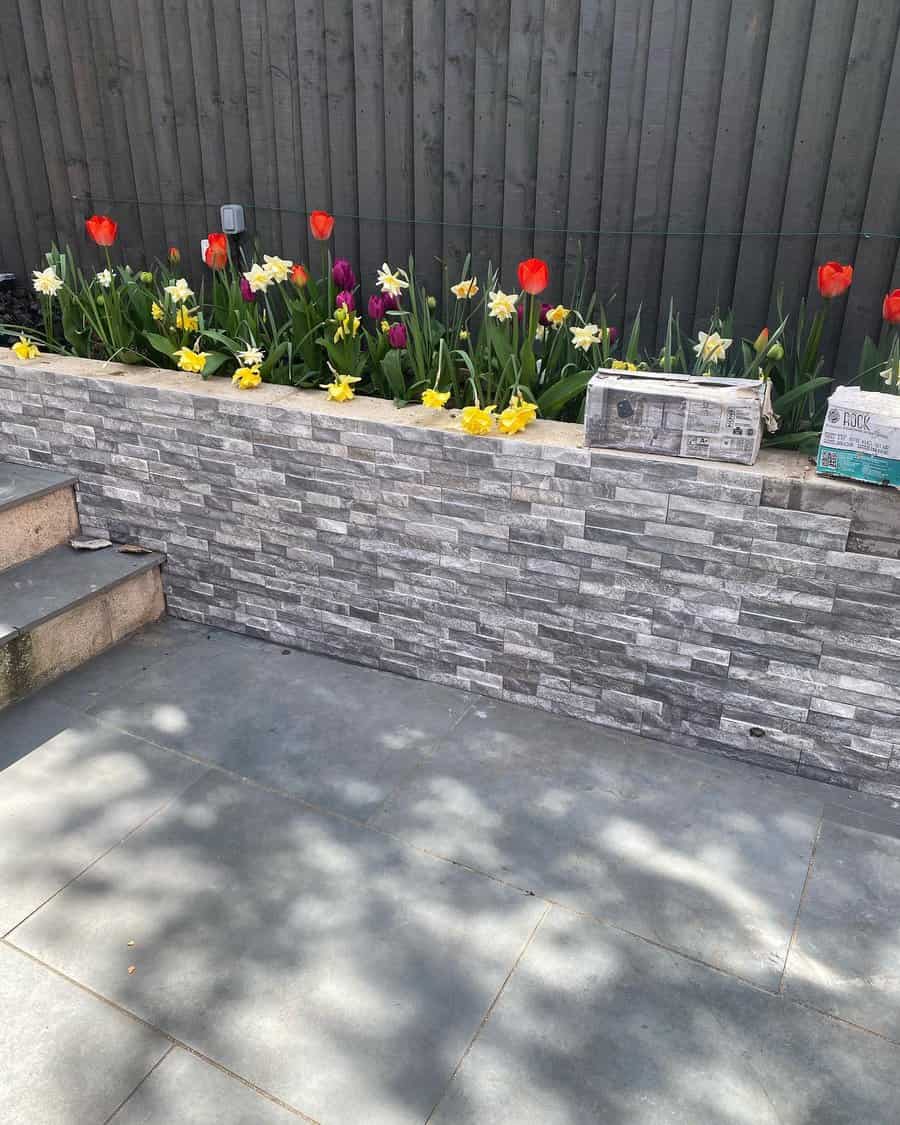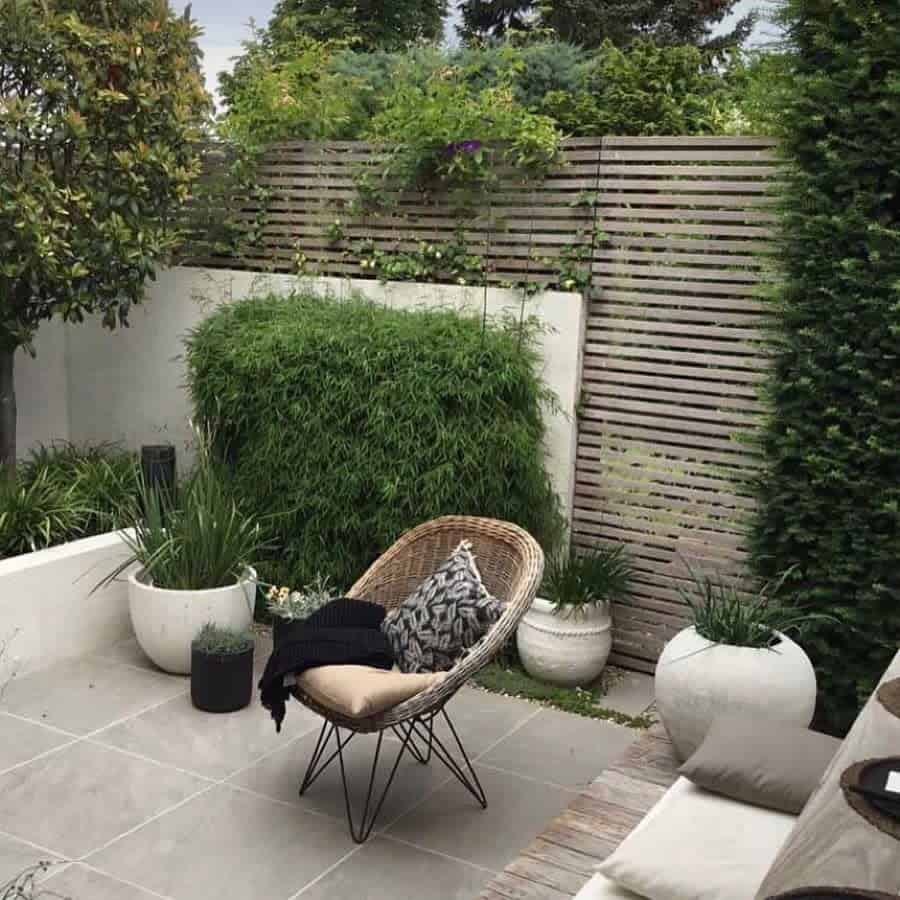 Build a garden bed with rich soil or arrange flower pots directly in front of the fence. Then grow plants that will grow up in front of or on the wall. Now you have an organic living wall. Mount a trellis in your potted plants to support the more delicate plants. In between the plants, add decorative pieces to the fence.
5. Fence
Before building your fence, you need to plan out where you plan to build your fence. You could build a small fence around just your garden or build a larger fence around your entire property.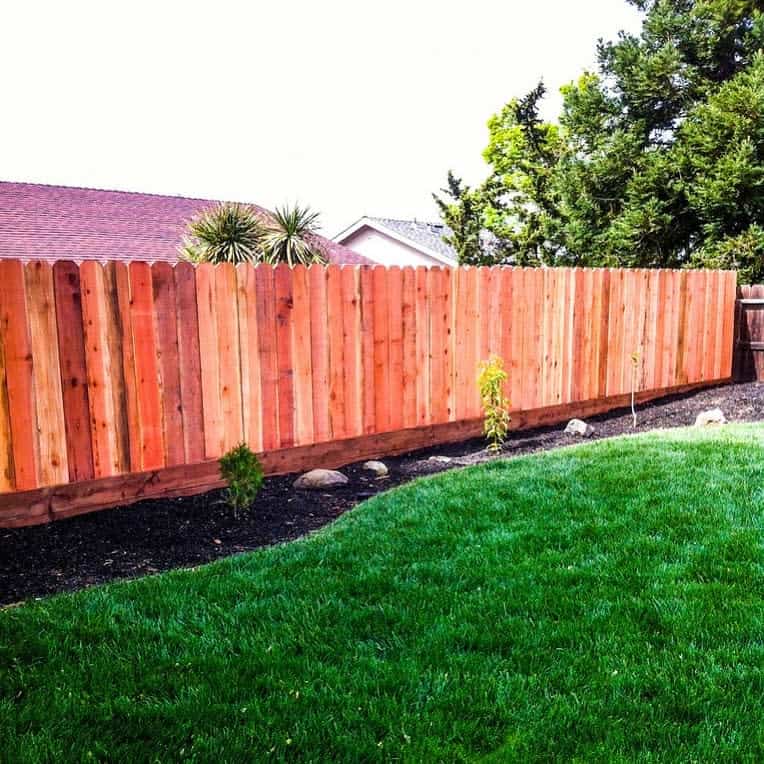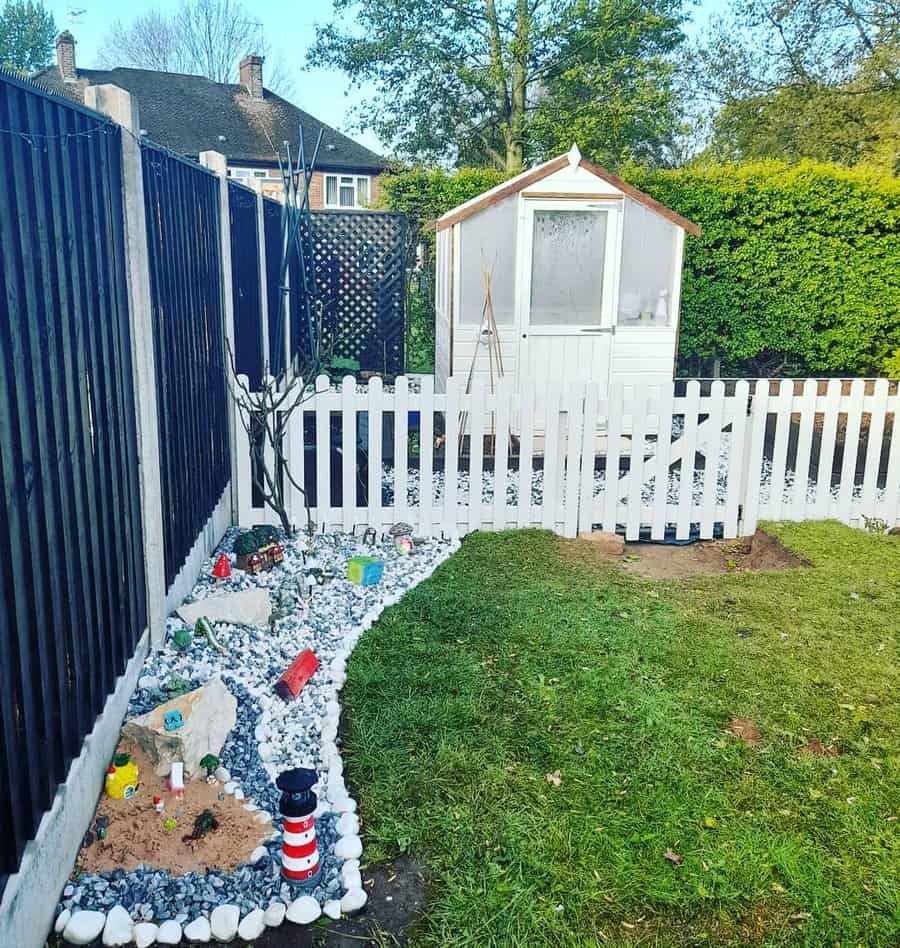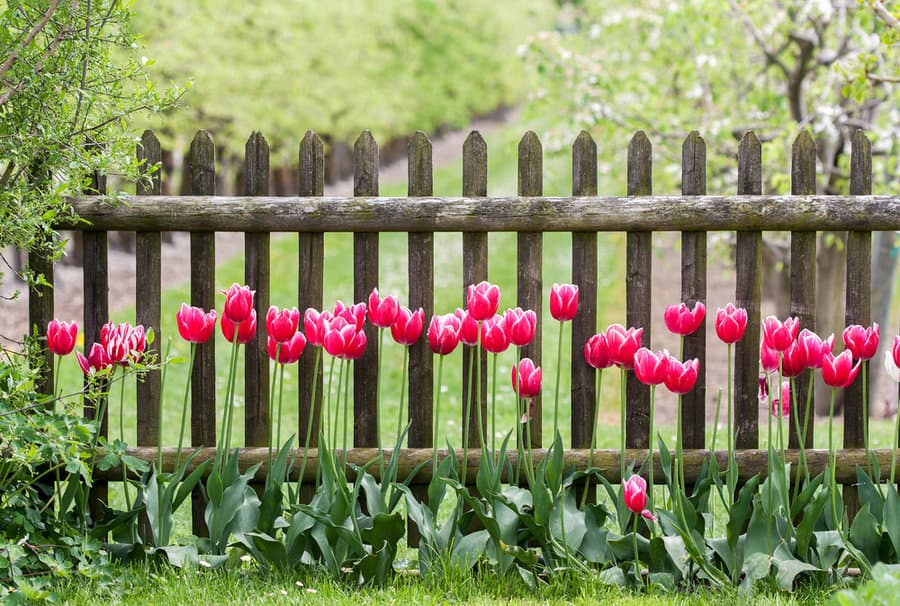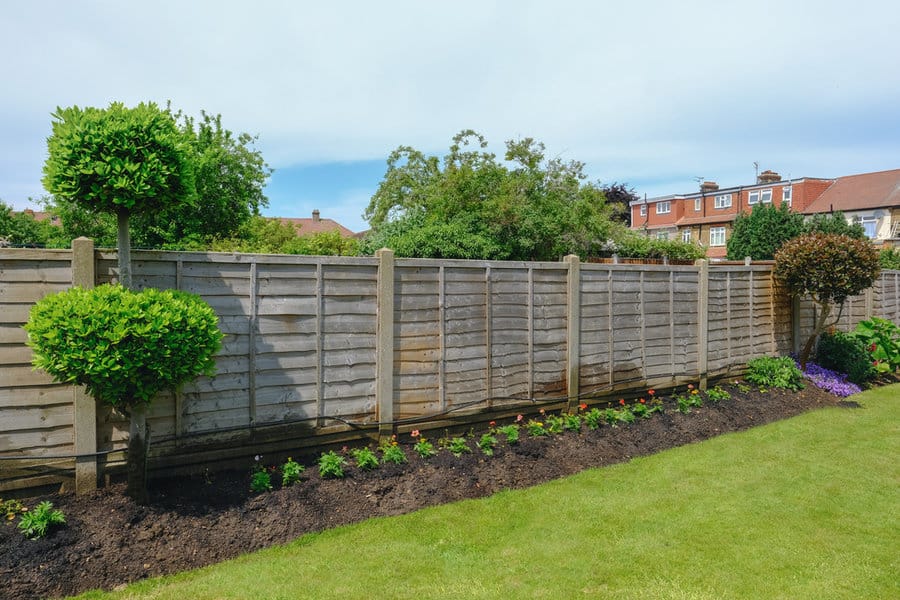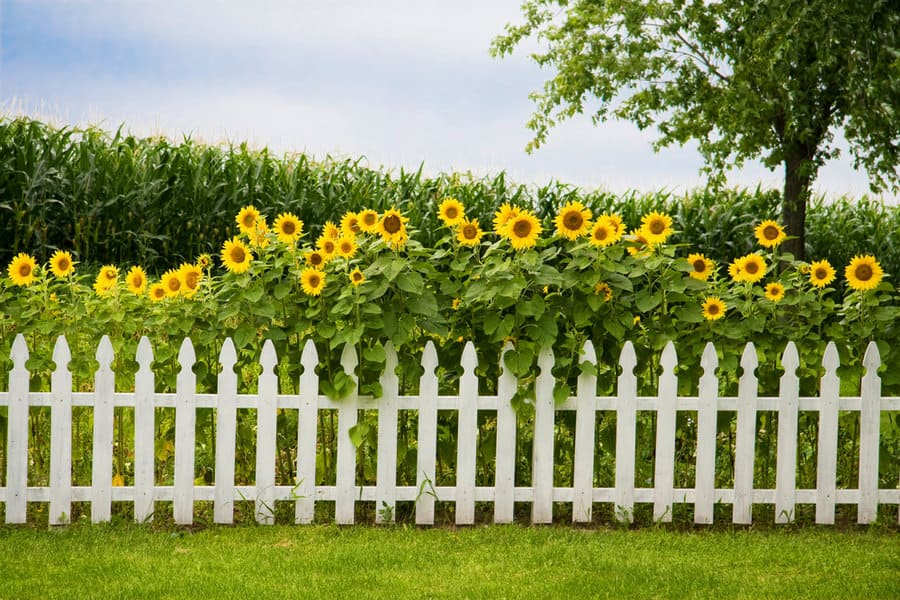 Some properties could benefit from having both fences built. If you only need a low fence around your garden, then try using your garden as the fence. Concrete planters can be both your garden fence and a part of the garden. Place them around the perimeter of your garden and fill them with decorative flowering plants. If you want to create a natural wall, then grow plants that grow tall and stand up straight, such as snake plants or boxwood bushes.
6. Grass
You've probably heard of living walls used as decor in your home, but you can use this idea as your garden walls. It's one of the most popular modern vertical garden ideas.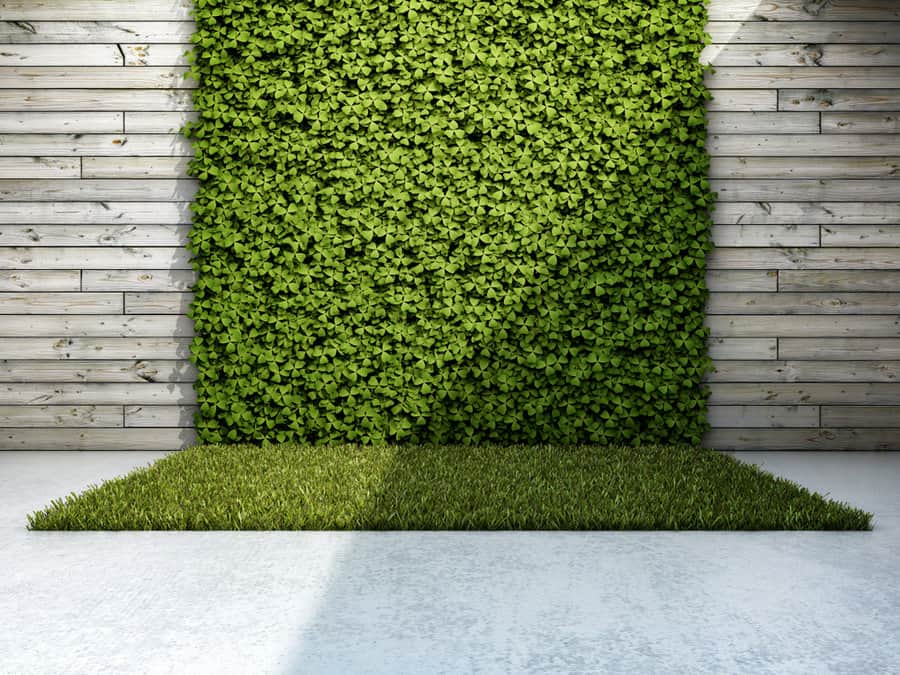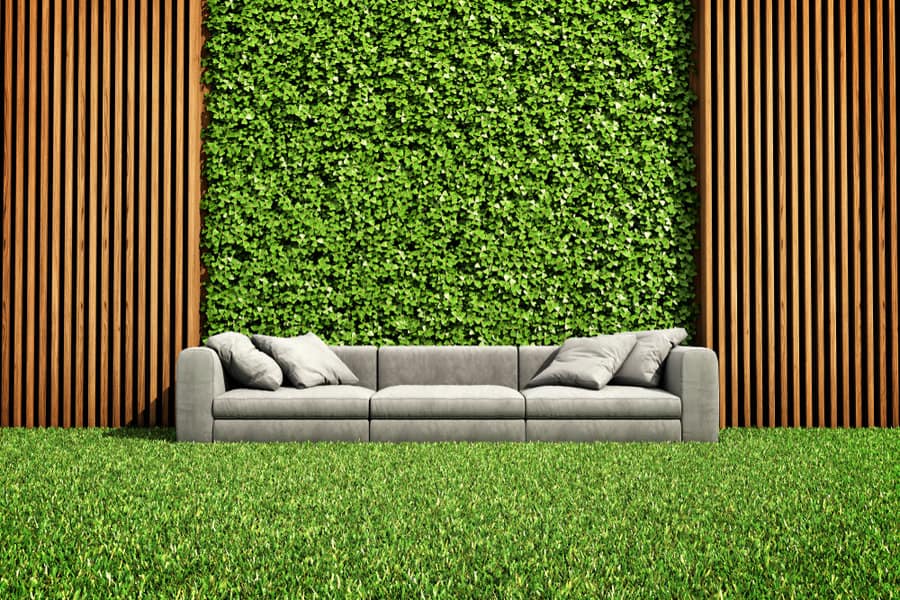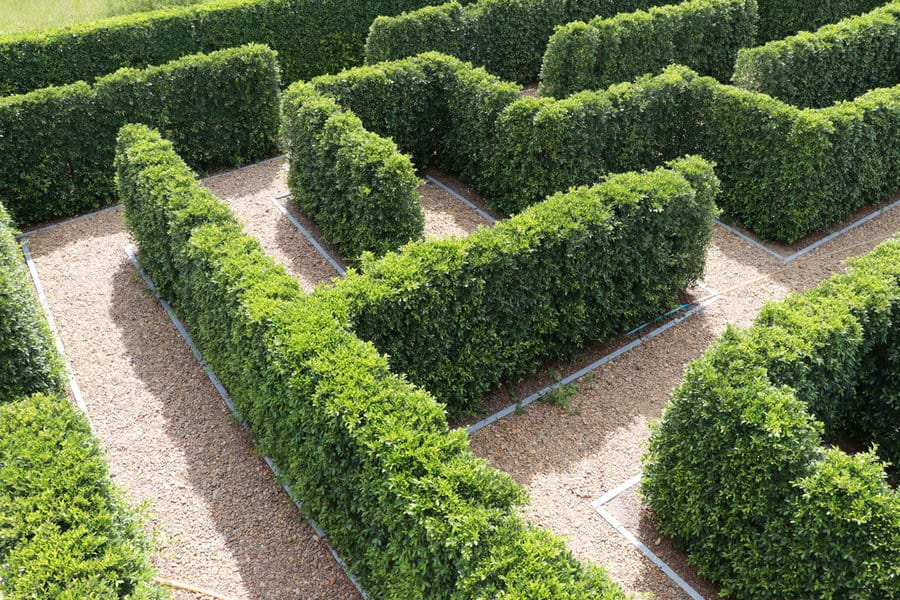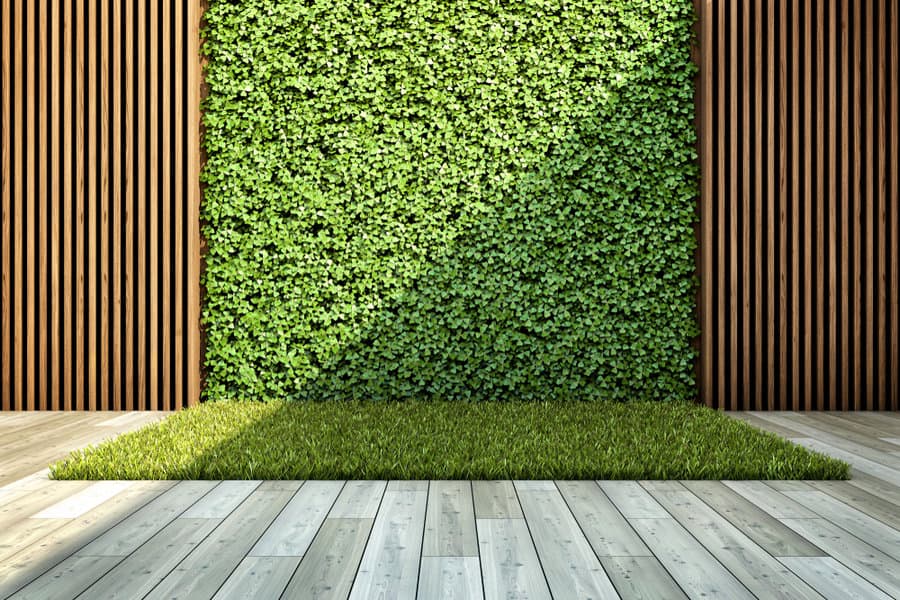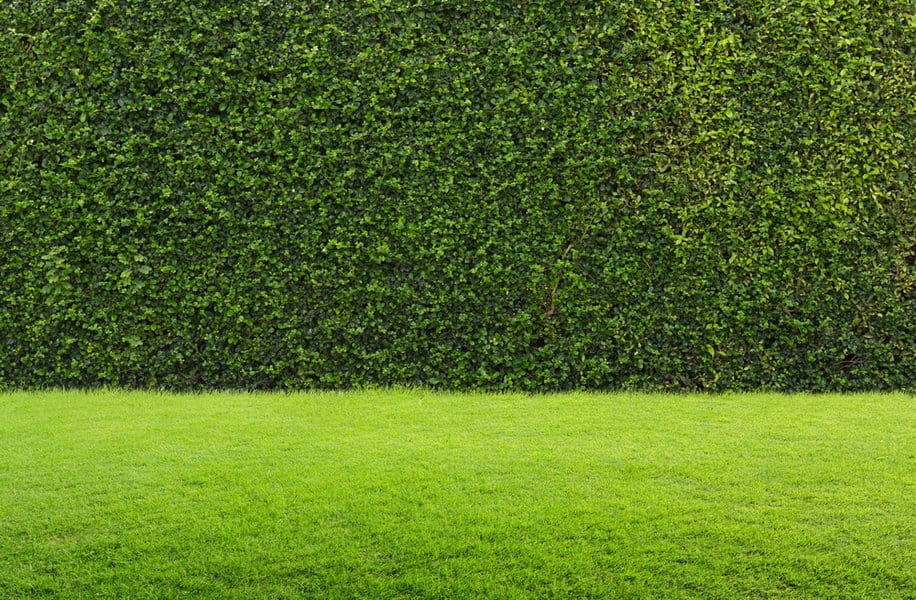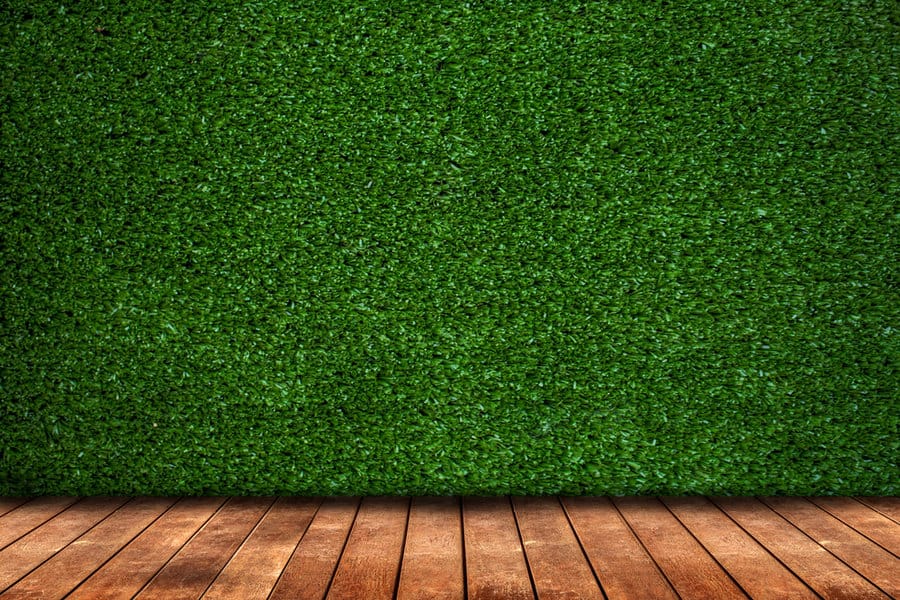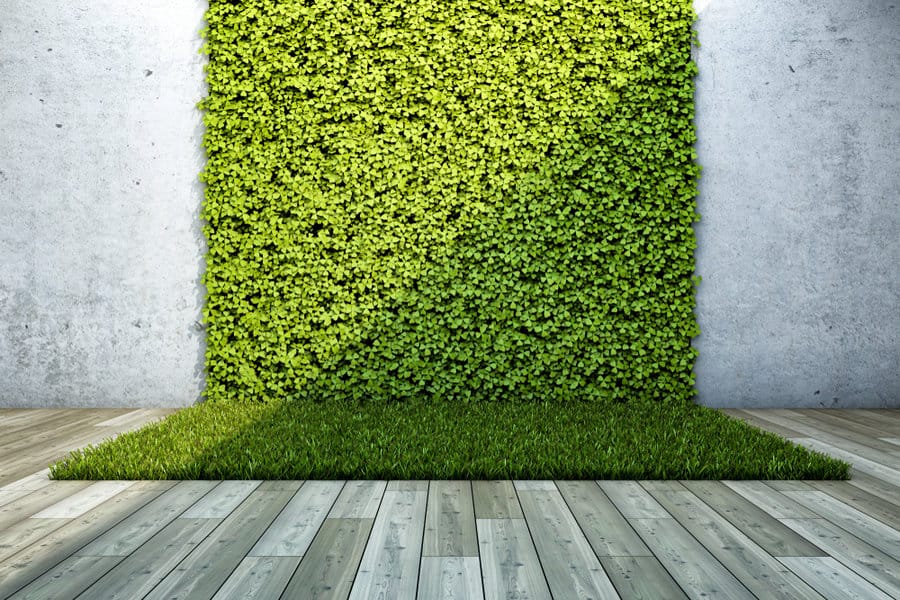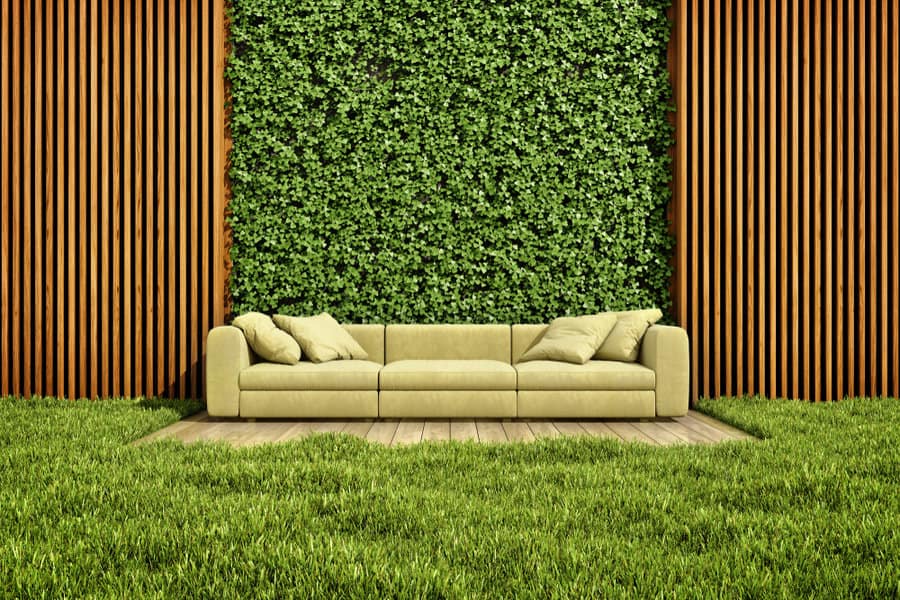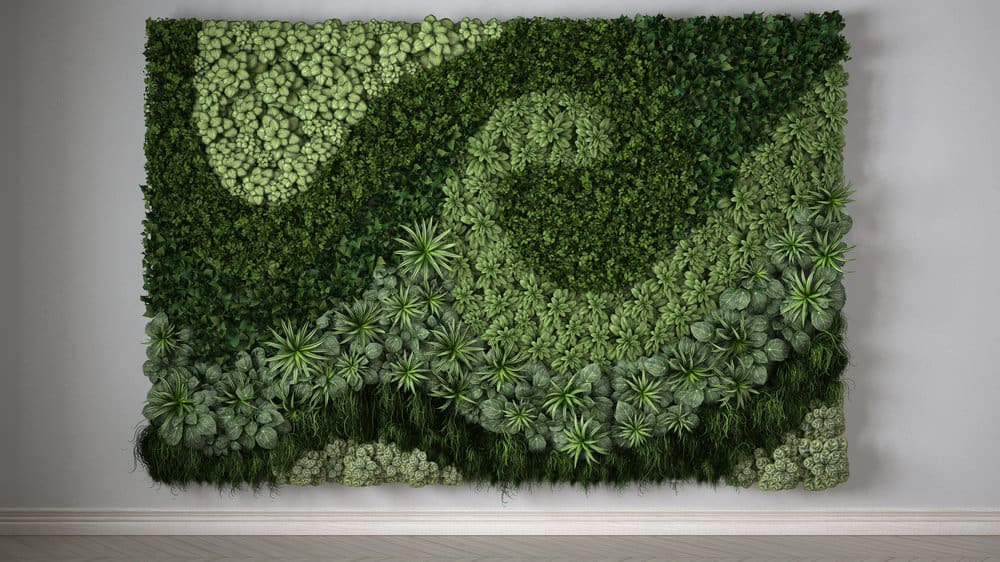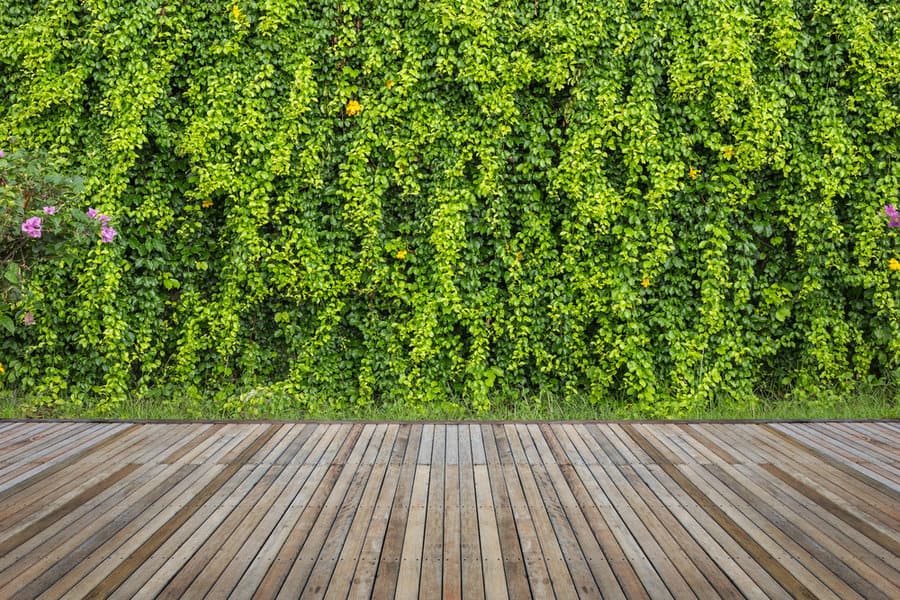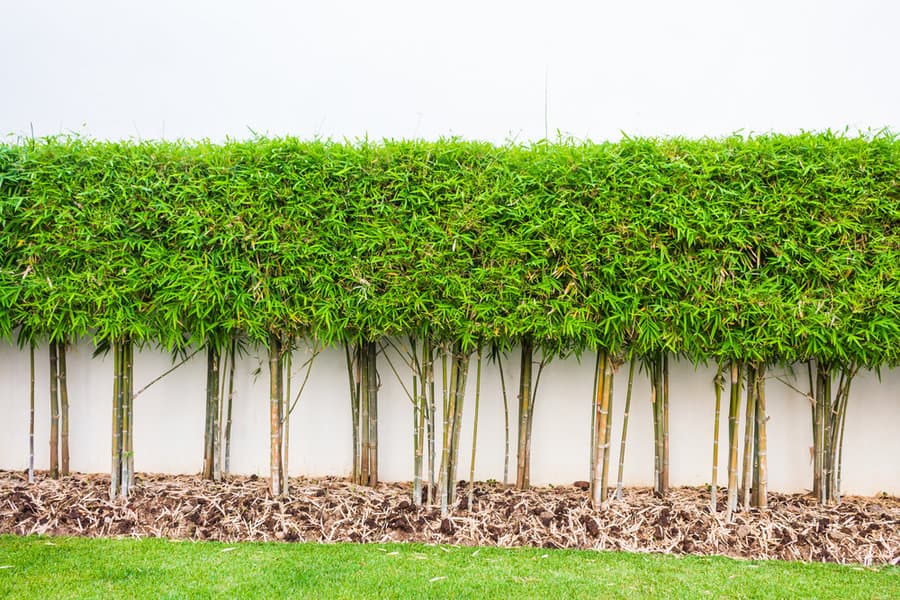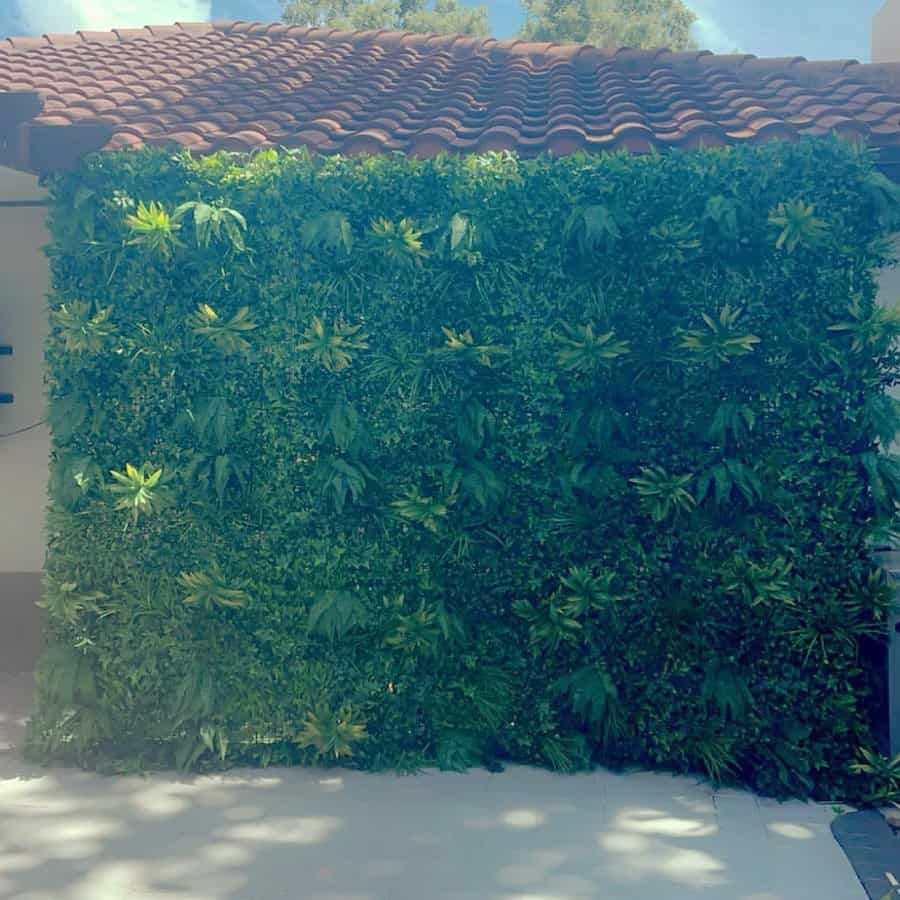 There are a variety of plants that you can use to grow on your wall. Herbs and succulents are popular. Other options are lush ferns and tropical greenery. Boxwood, bamboo, cypress, and juniper are all dense, fast-growing bushes that can grow on their own to become a living wall for your garden.
7. Modern
Give your garden a fresh feel with a modern wall. Thankfully, modern walls also tend to be some of the most inexpensive retaining wall ideas. It could be a plain concrete wall or a more stylish gabion wall. These walls feature a wire box frame that's filled with stones.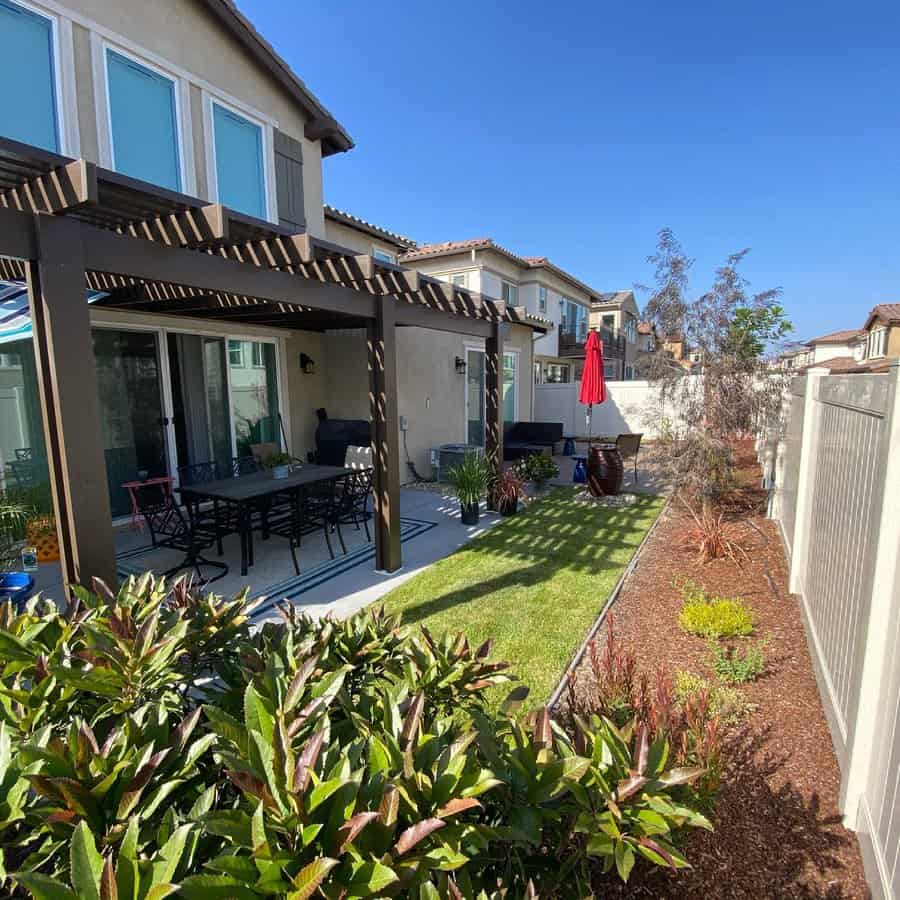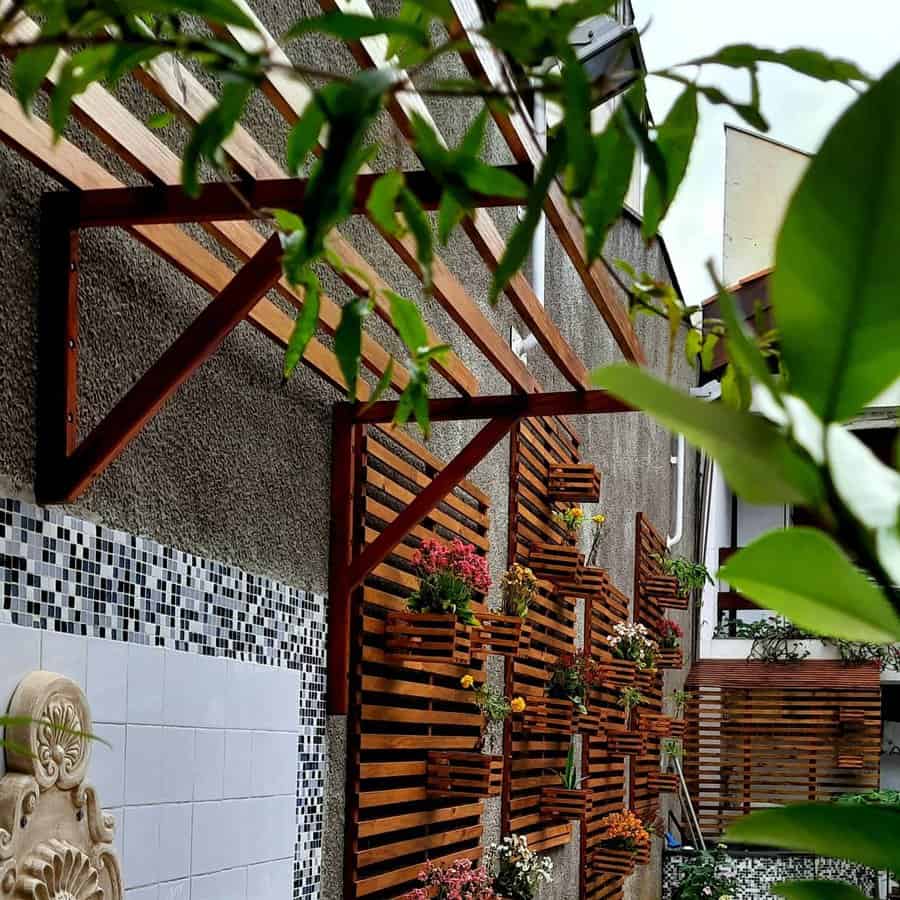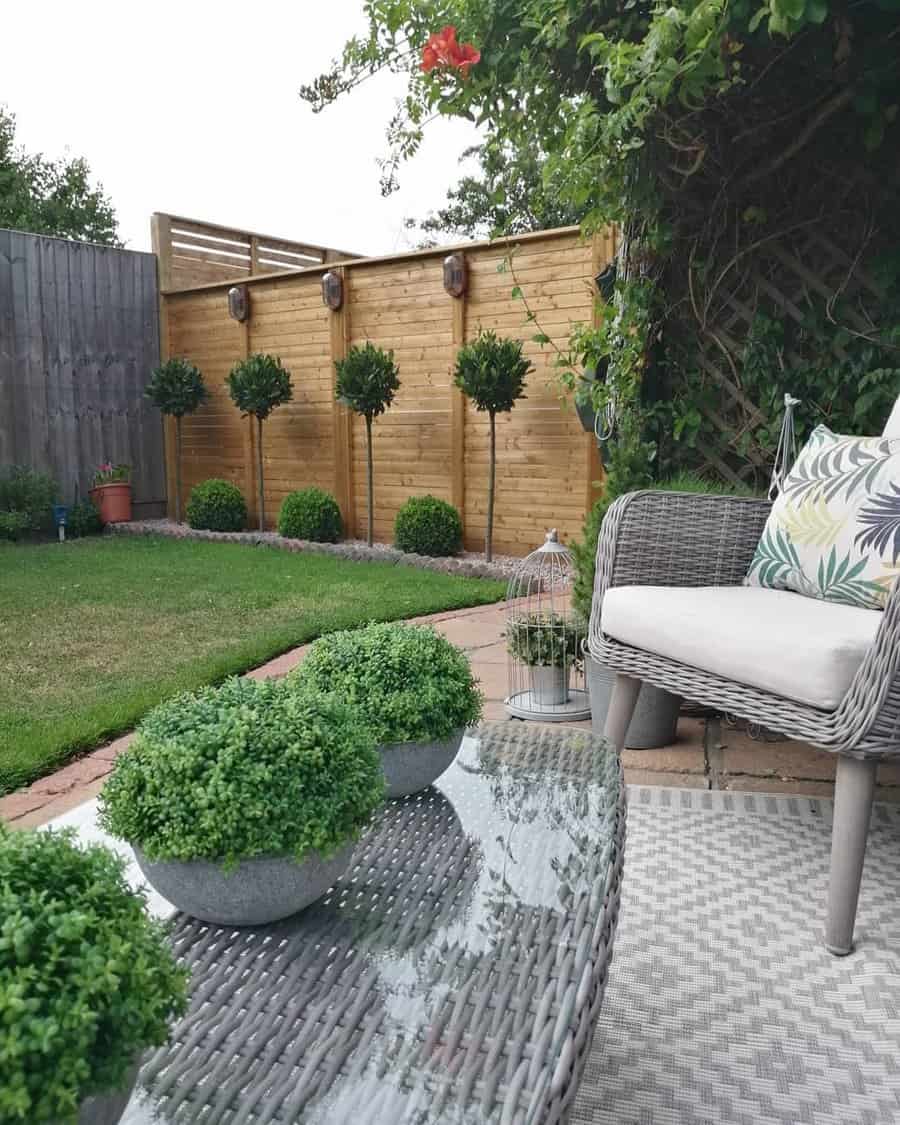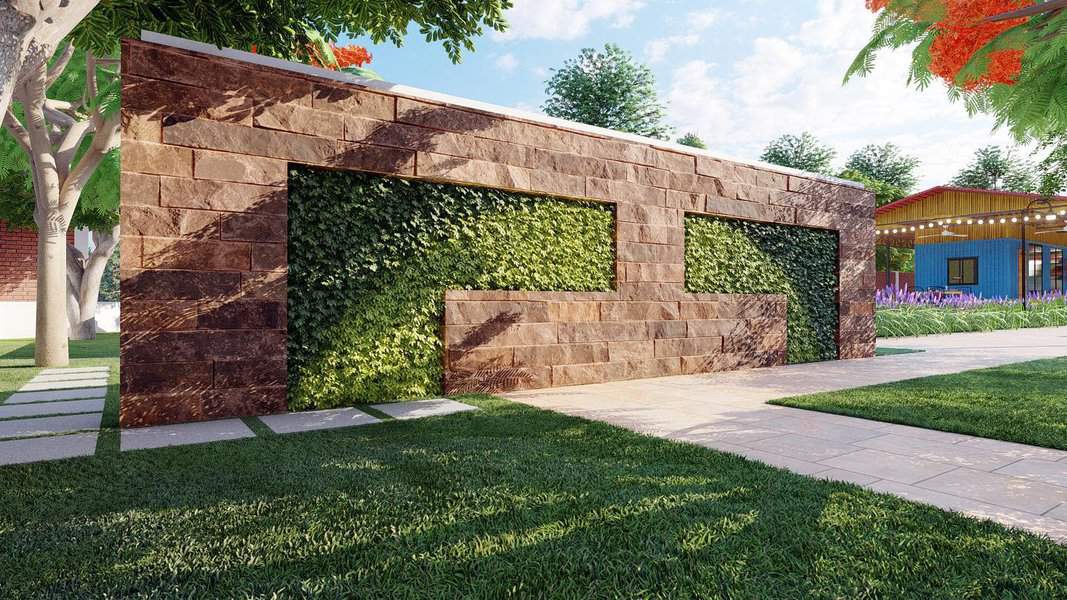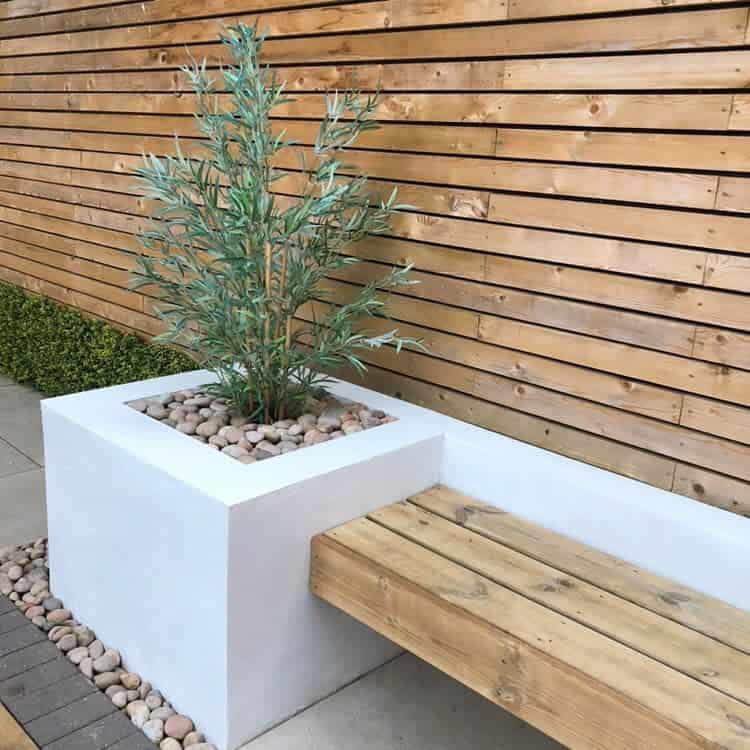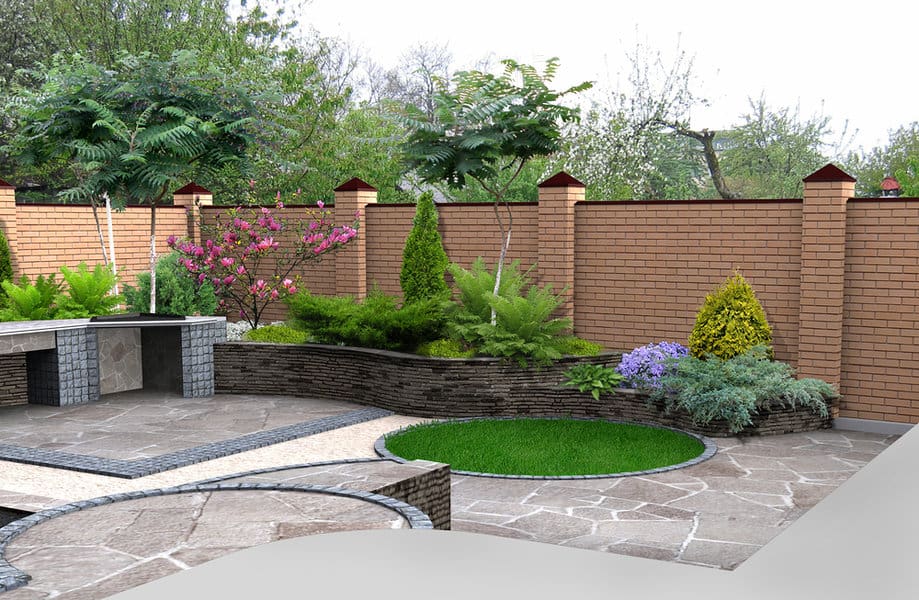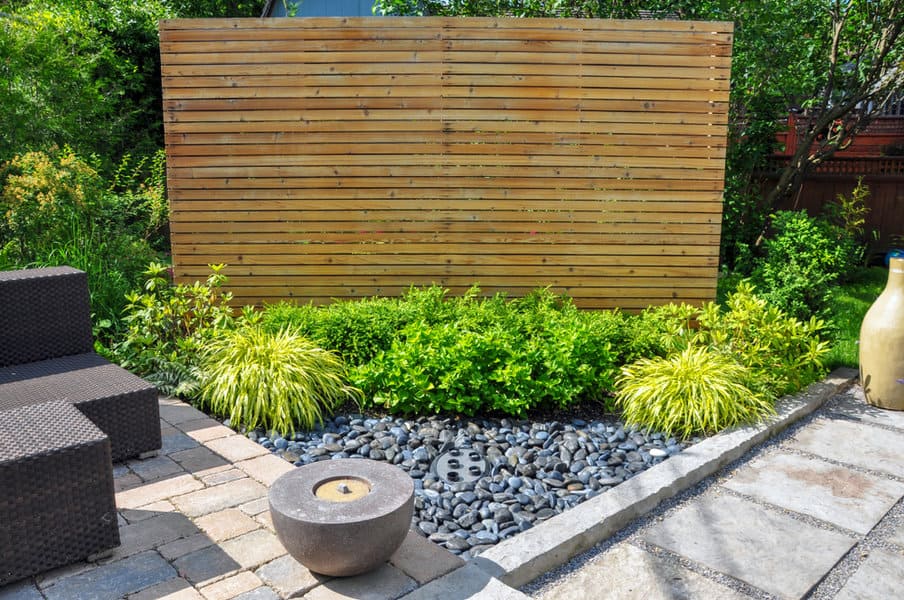 You can choose the size, color, and shape of the stones to match the color and style you're going for. Another approach for modern is to mix materials. Build a wall that combines concrete, wood, and metal. It should feature long, straight lines and crisp 90-dgree corners.
8. Small
If you aren't looking to add privacy to your garden, then a small wall is all you need. A low wall can help define your garden space in your backyard and give your flower bed a defined space.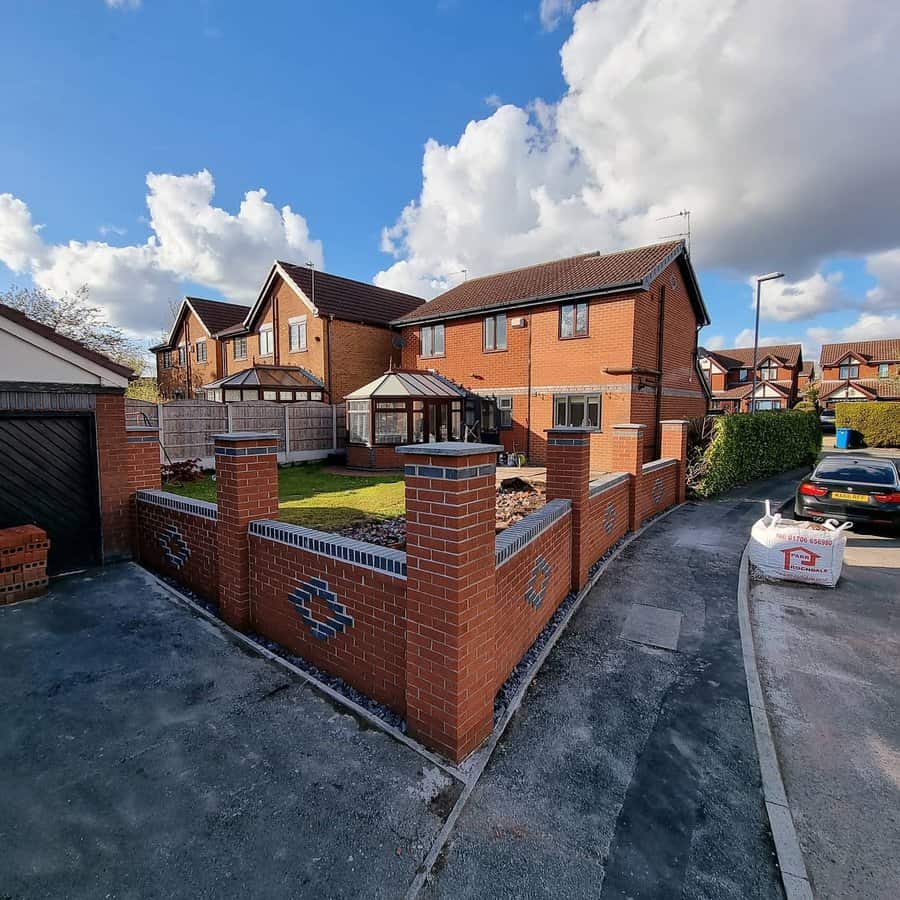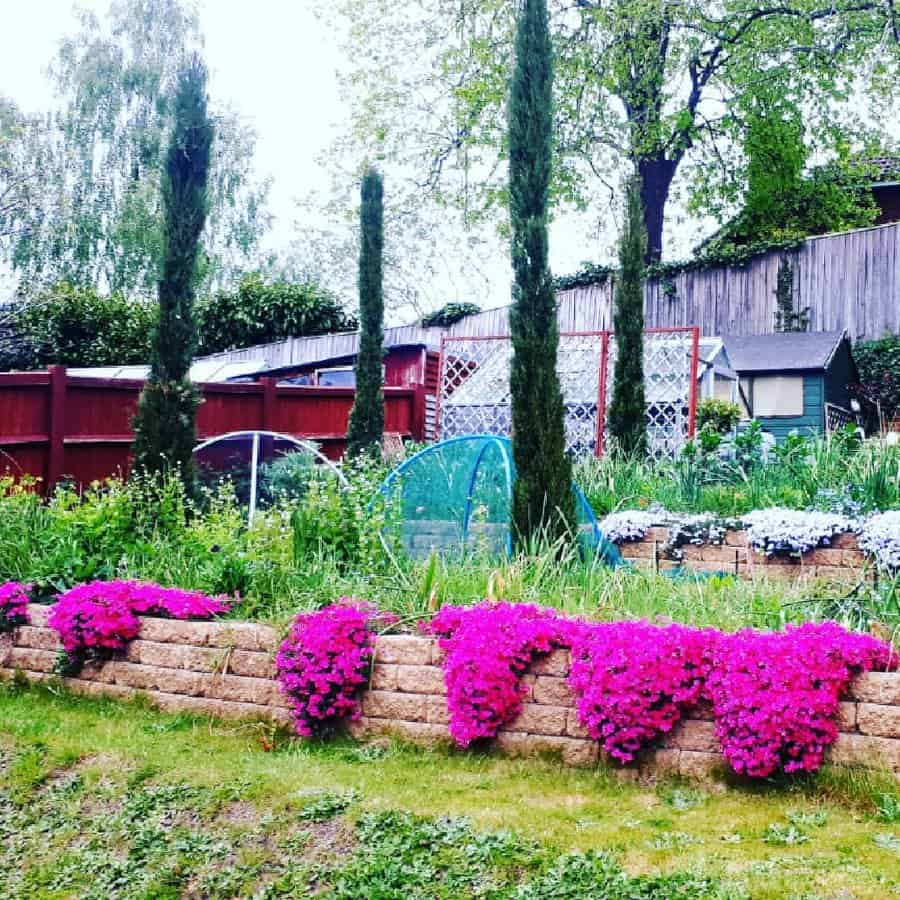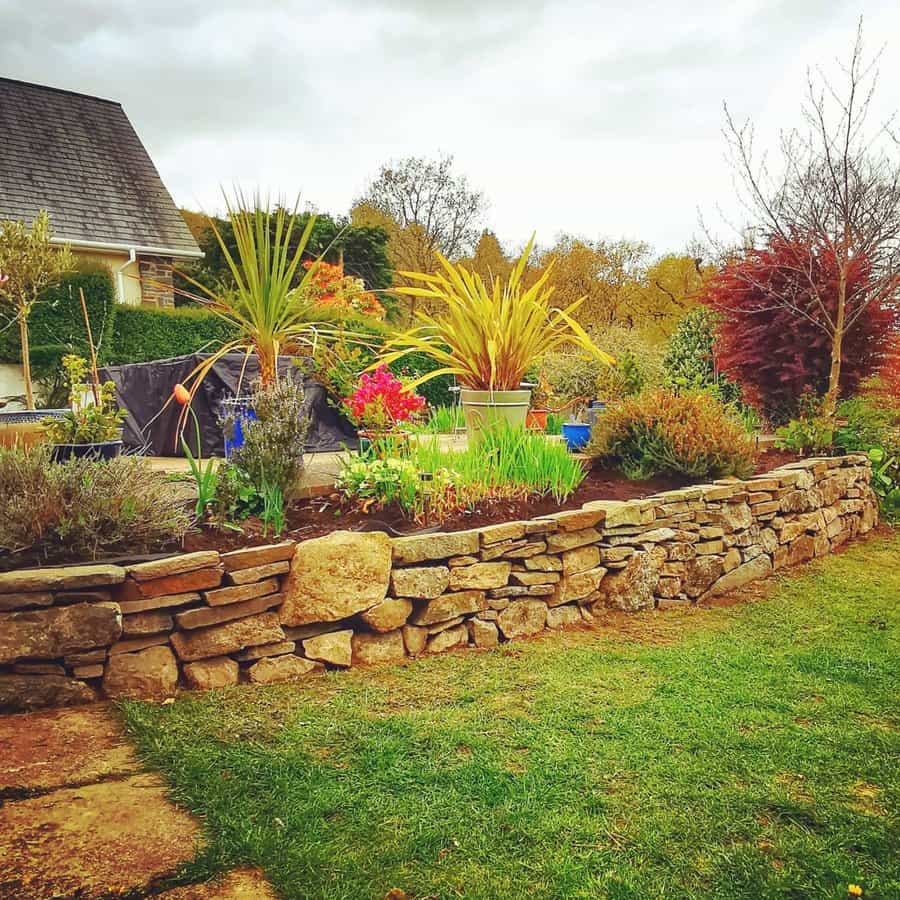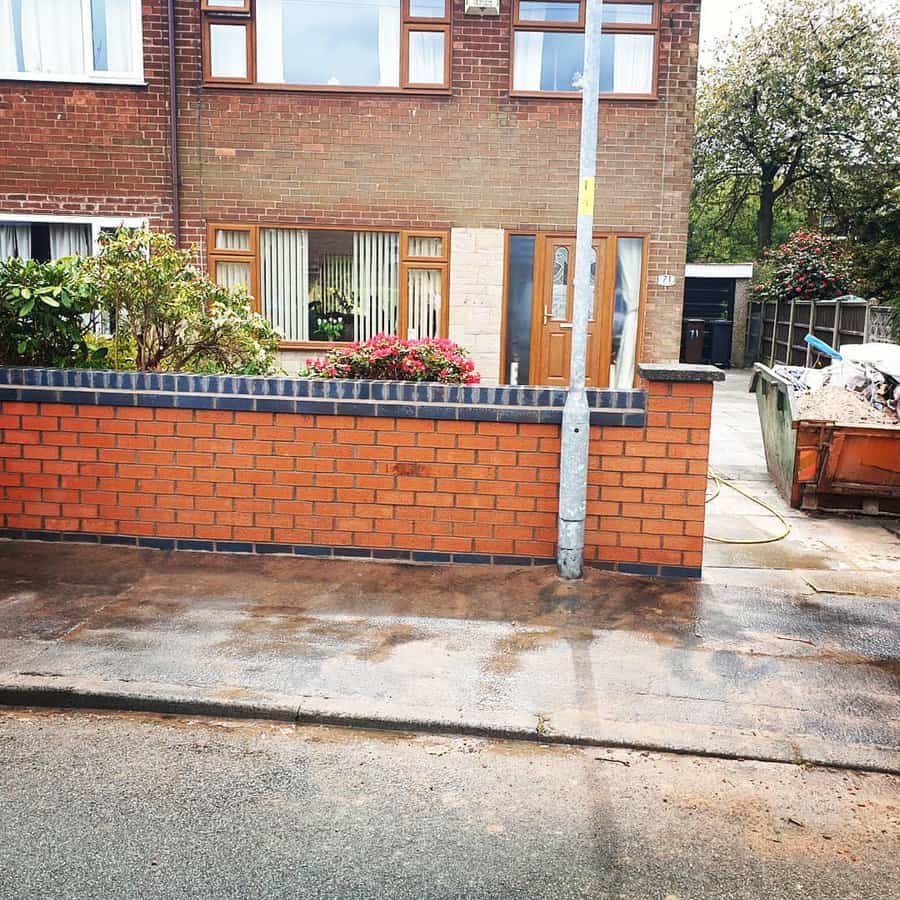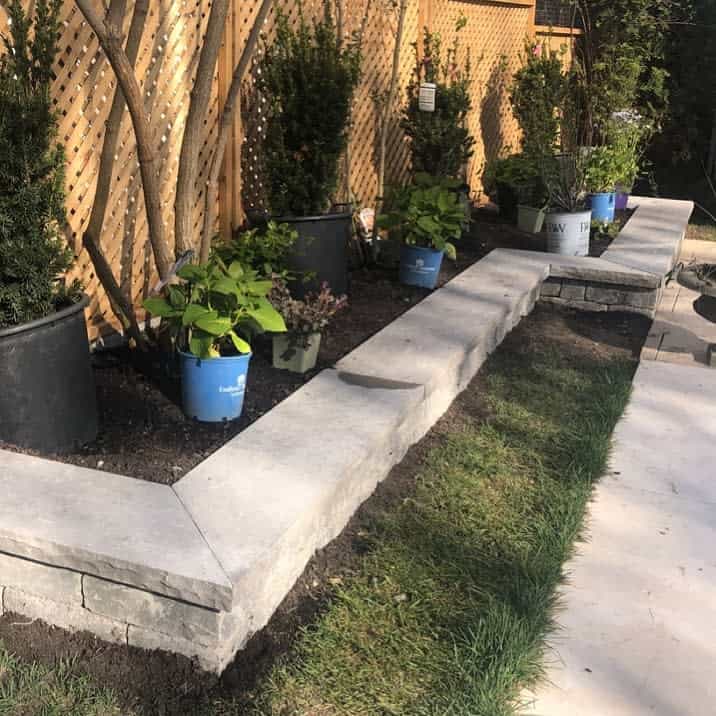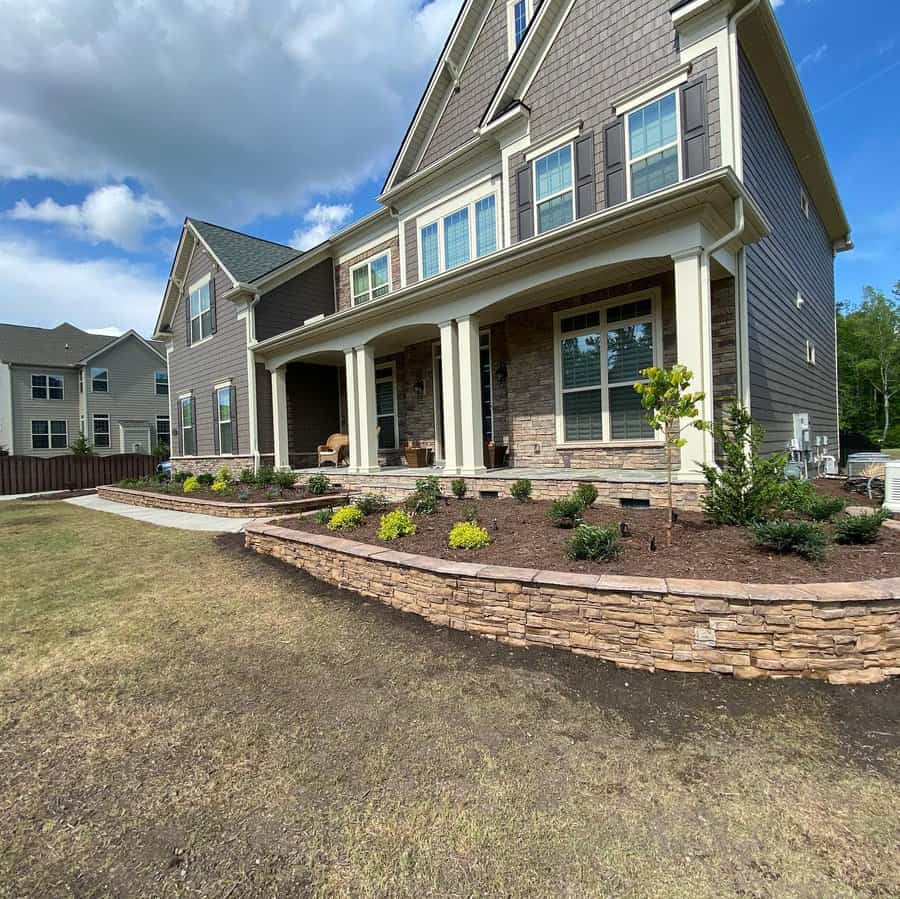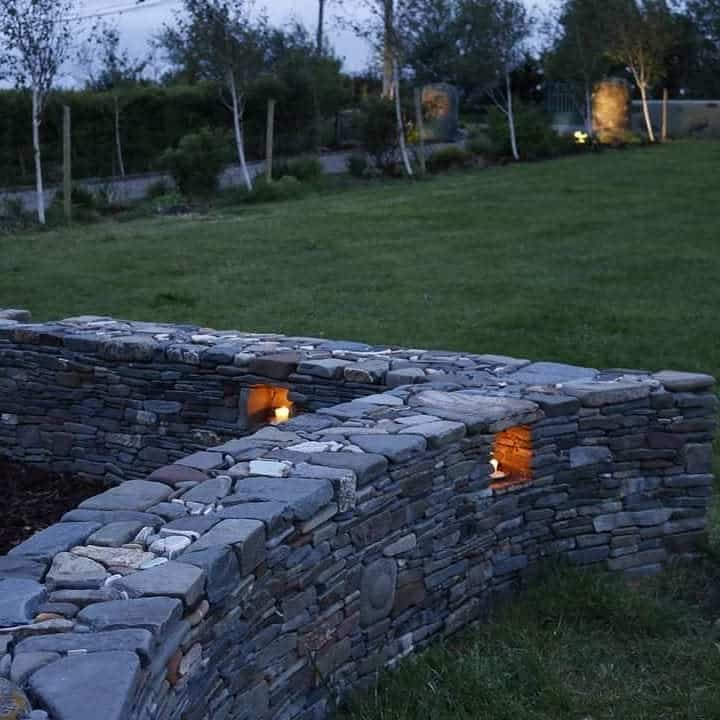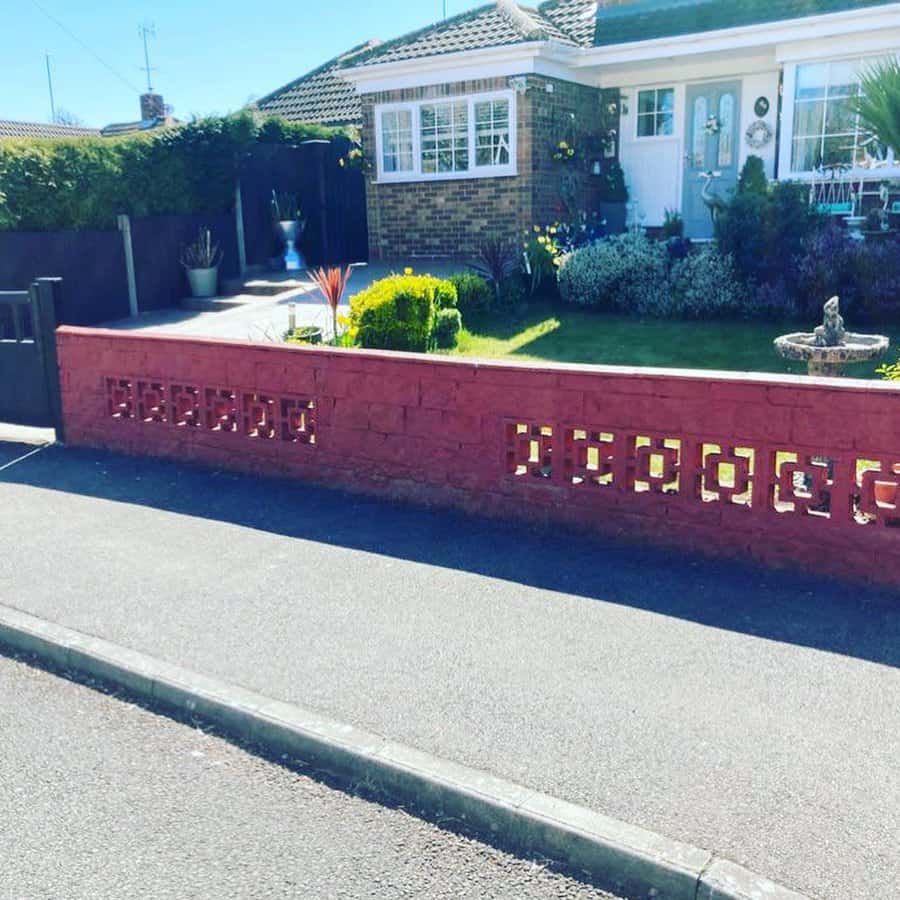 Try building low poured concrete retaining walls that are wide and have wells in the top. You can then add dirt and plants to the top of the wall for additional height and a natural feel to your low wall. If poured concrete isn't your style, you can build a DIY retaining wall out of concrete blocks or wood timbers.
Read also: 37 Easy DIY Garden Ideas
9. Stone
Using stone to build your garden wall gives it a natural touch that is perfect for a rustic design or getting your wall to blend in with the surrounding nature. You could build the wall out of stones, or build a concrete wall and then add a stone veneer. This gives you the look of a natural stone wall without the expense or effort.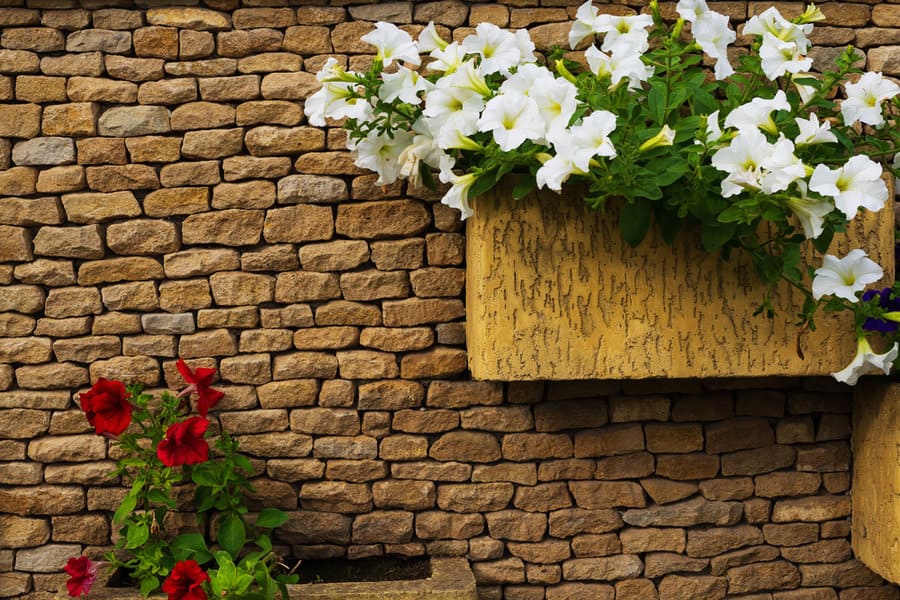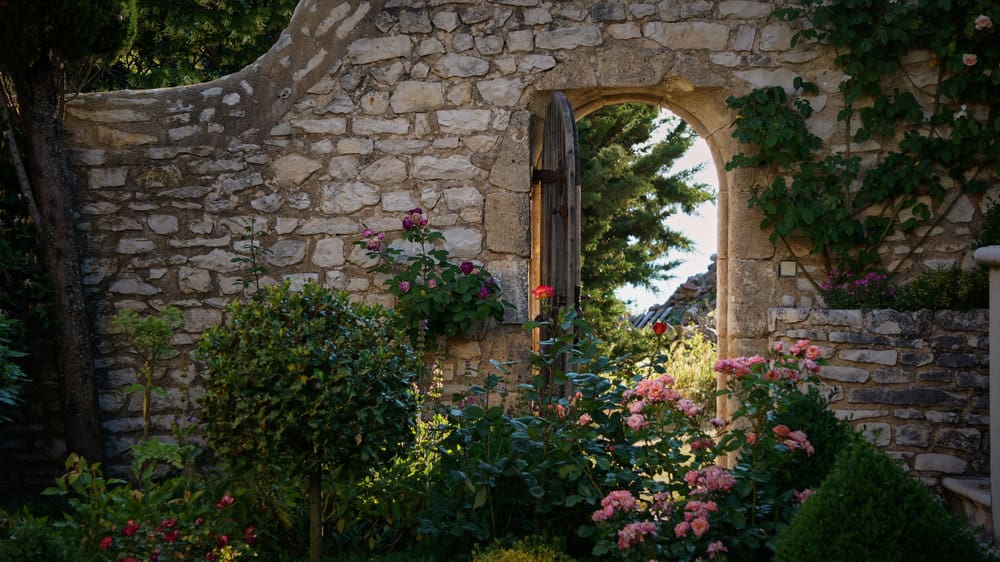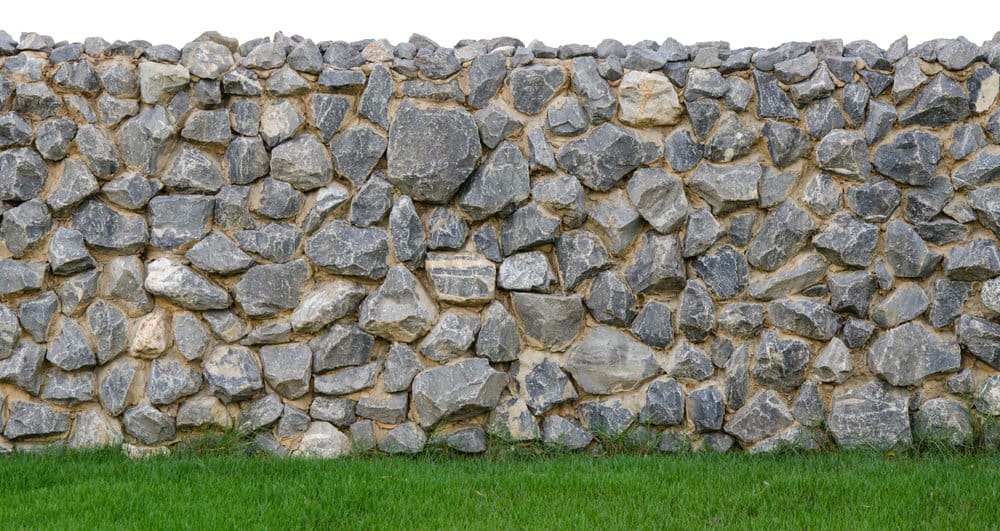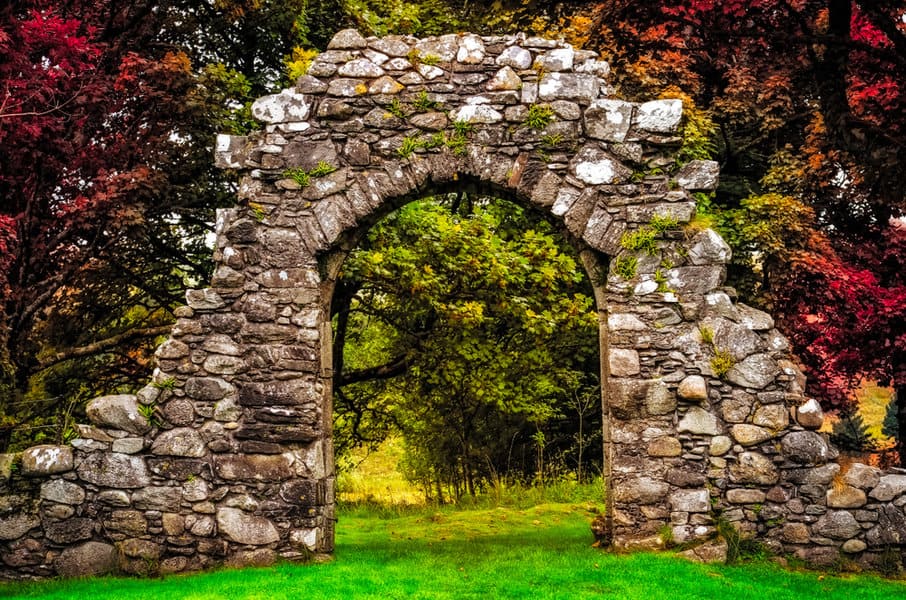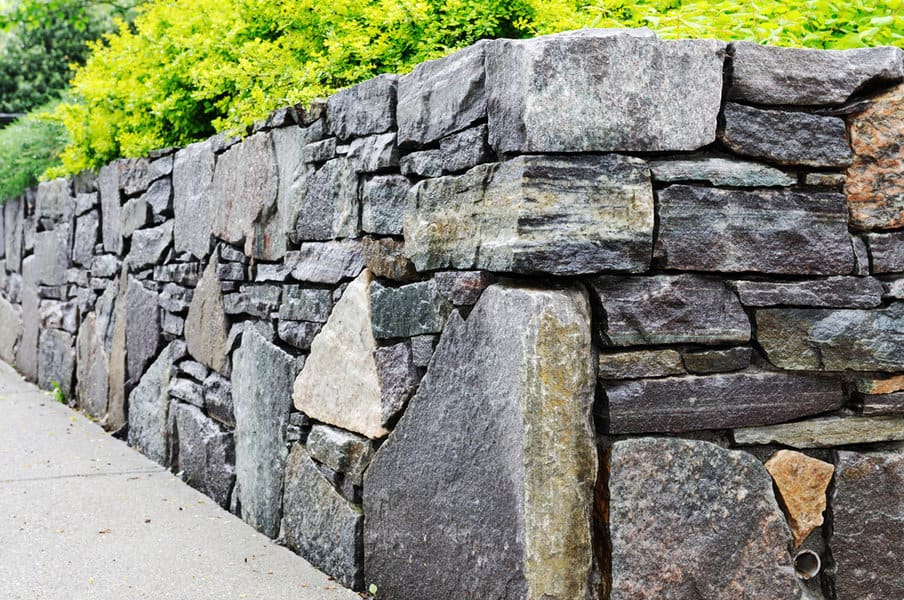 Uniform stacked stones will give your wall a contemporary look while natural stones of varying size and shape give your wall a rustic feel. Don't forget to think about the mortar that holds your stones together. It can change the look of your wall.
10. White
Painting your wall white lightens up the look of your garden. White reflects light, which can make your garden feel brighter. The downside is that a white wall requires a lot of upkeep. You'll need to routinely wash it to keep it clean. Then you'll need to paint it to keep it looking fresh.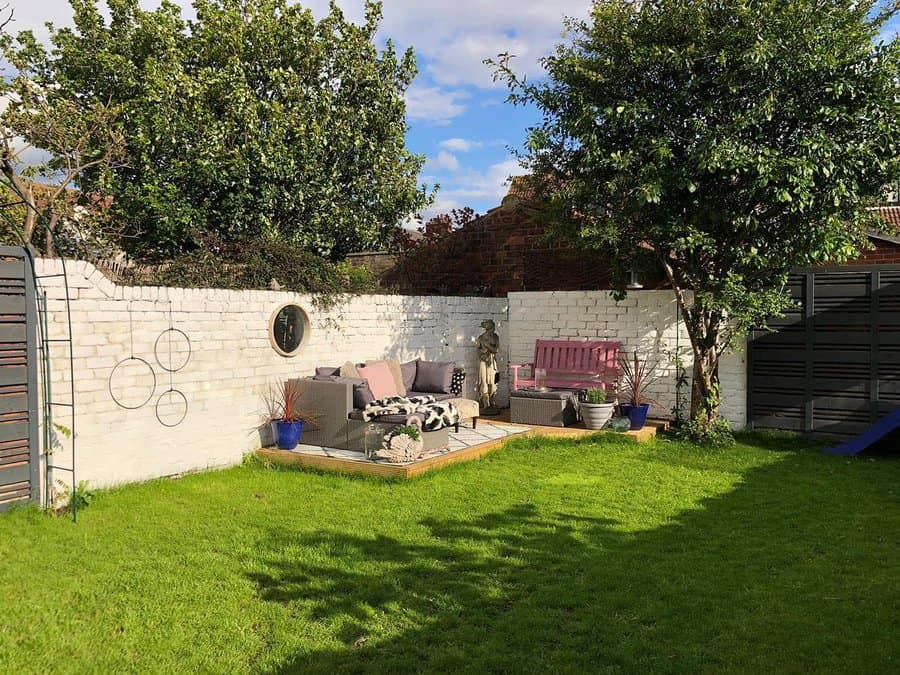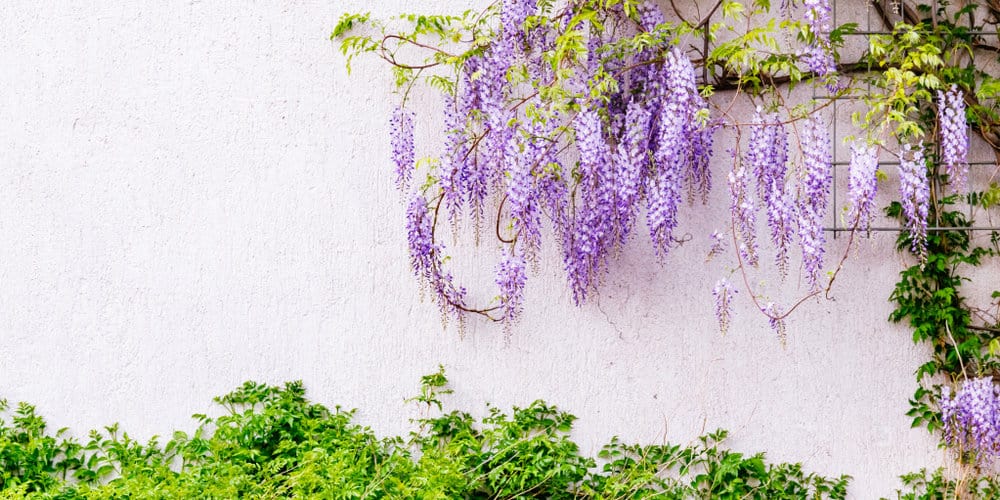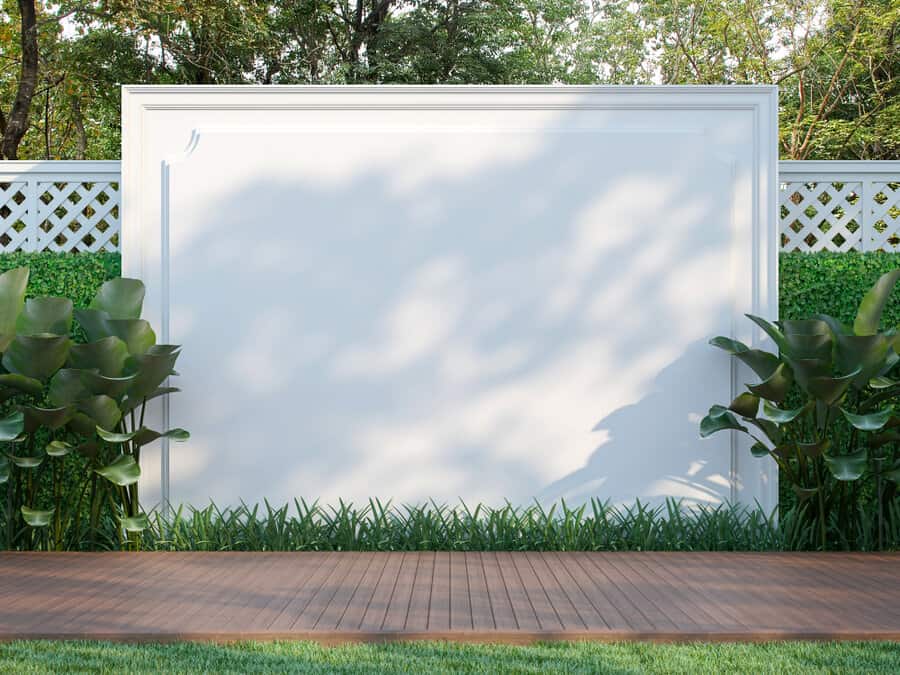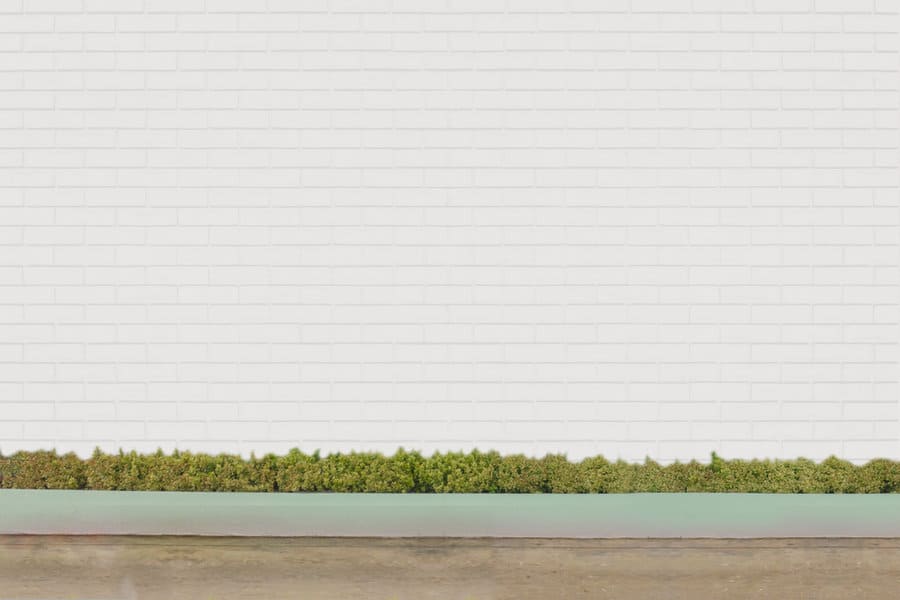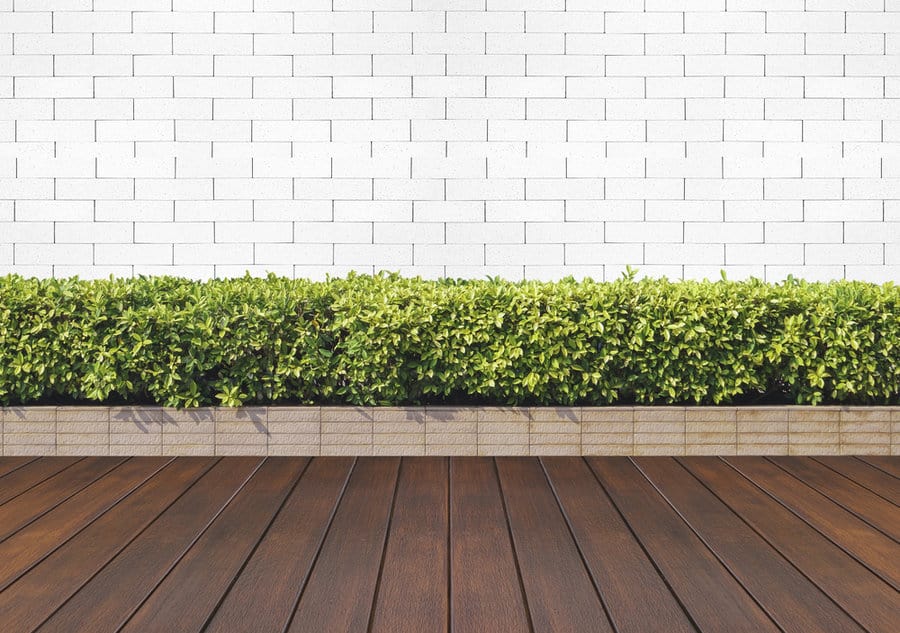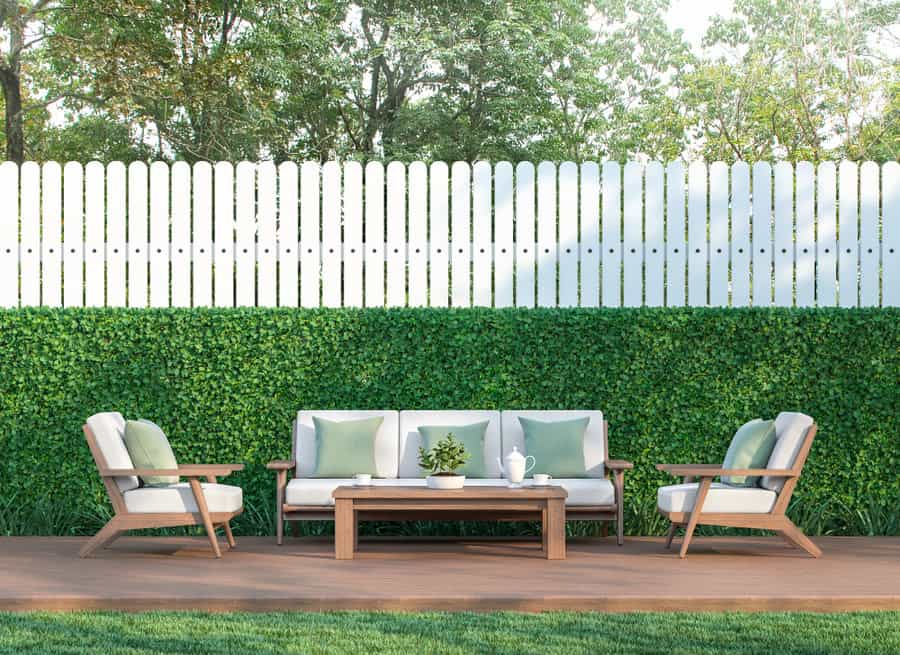 If you aren't ready for this kind of upkeep, then a natural or dark colored wall may be a better option. If you have your heart set on a white wall, choose outdoor paint that has mold and mildew resistor additives added in.
11. Wood
The classic building material is wood, and using it to build your garden fence is a smart choice if you are on a budget or looking to build the wall yourself. Check out timber retaining wall ideas to get an idea of your fence panel options. Walls tend to have a more solid structure than a fence, so avoid a post and rail design and instead look for solid panels.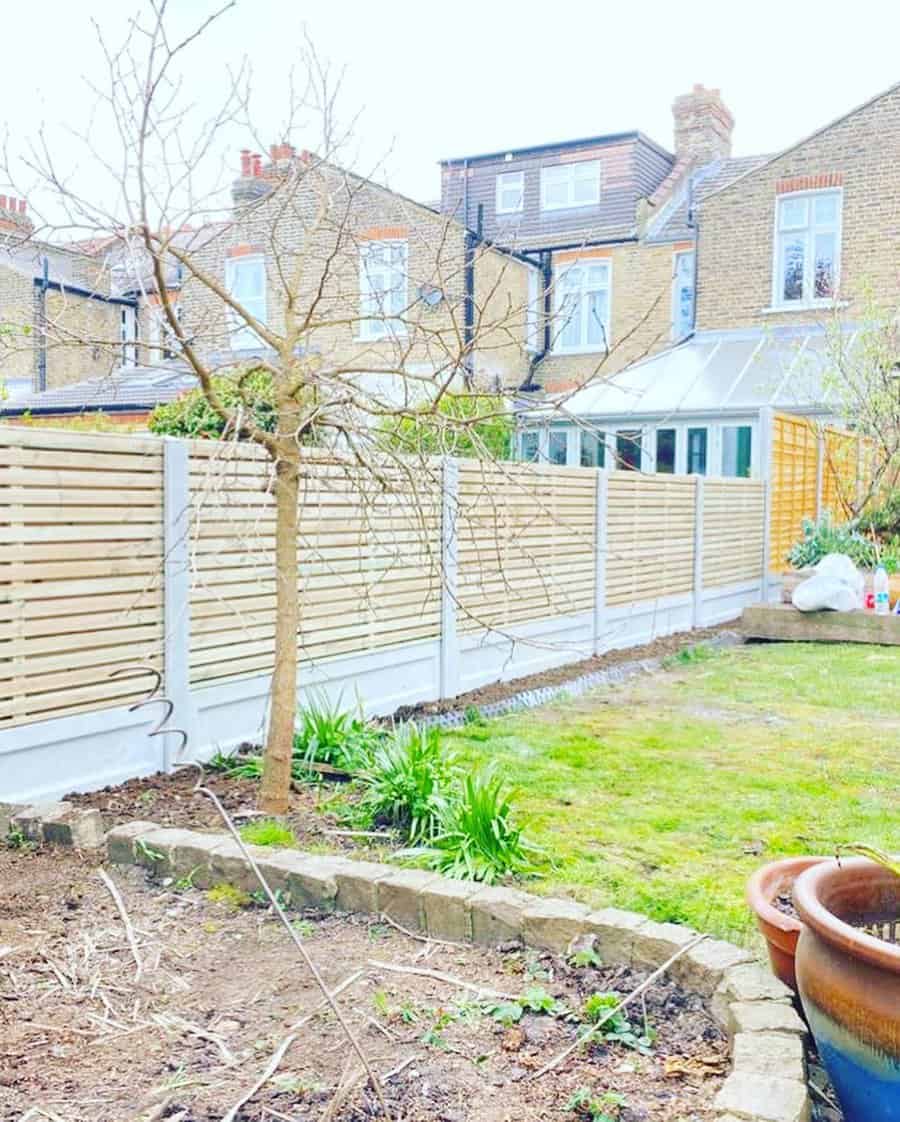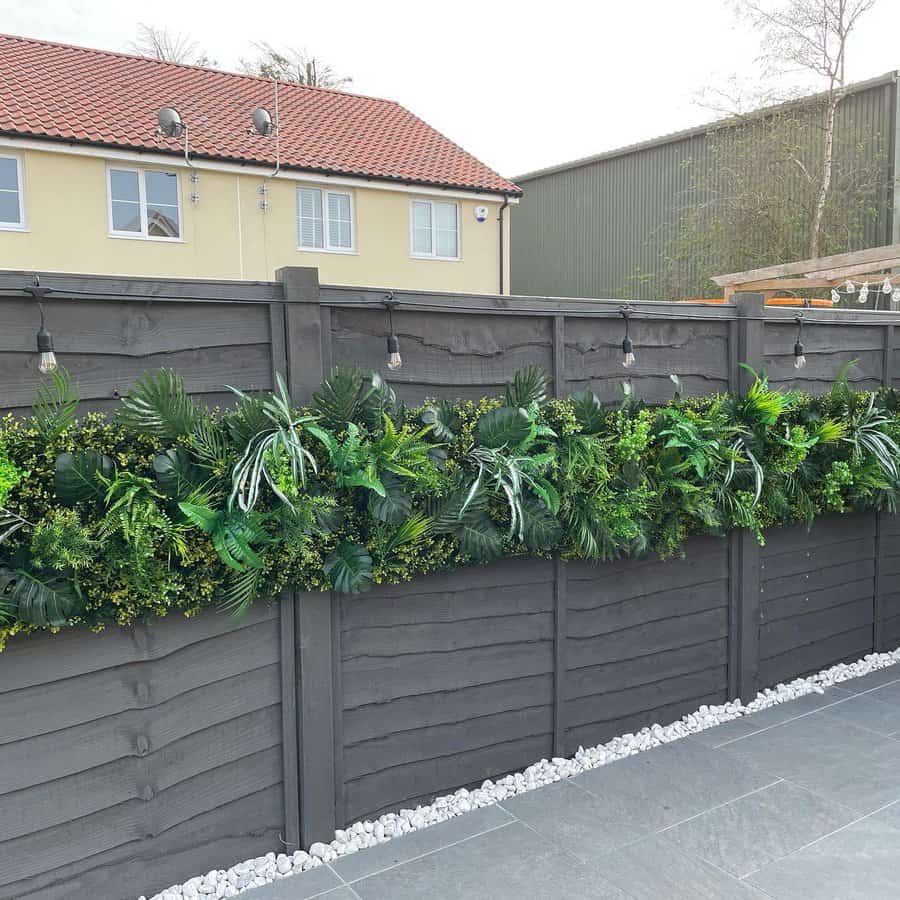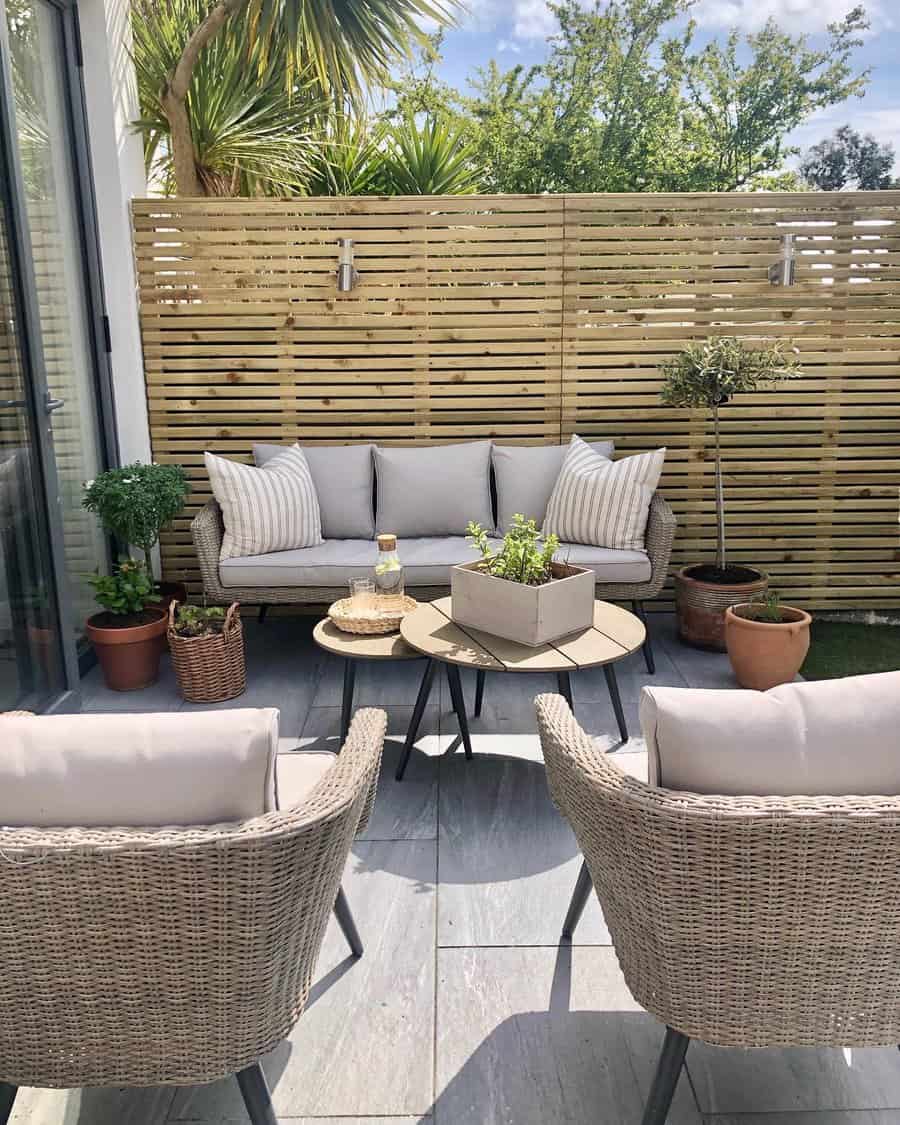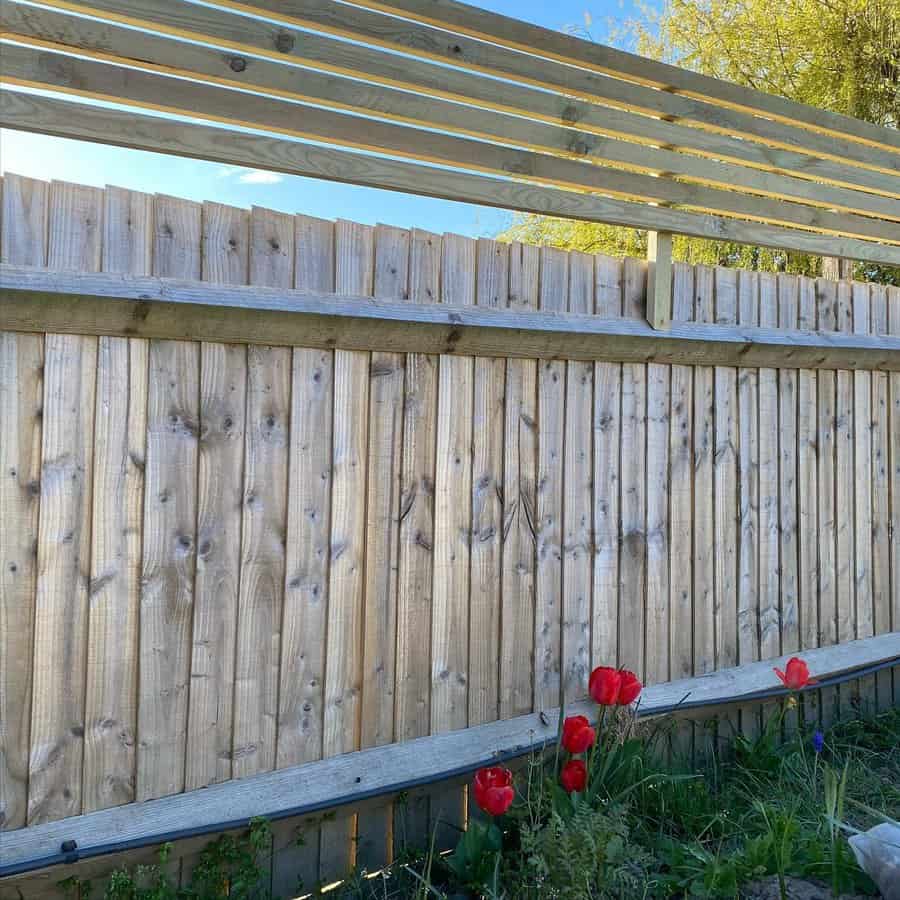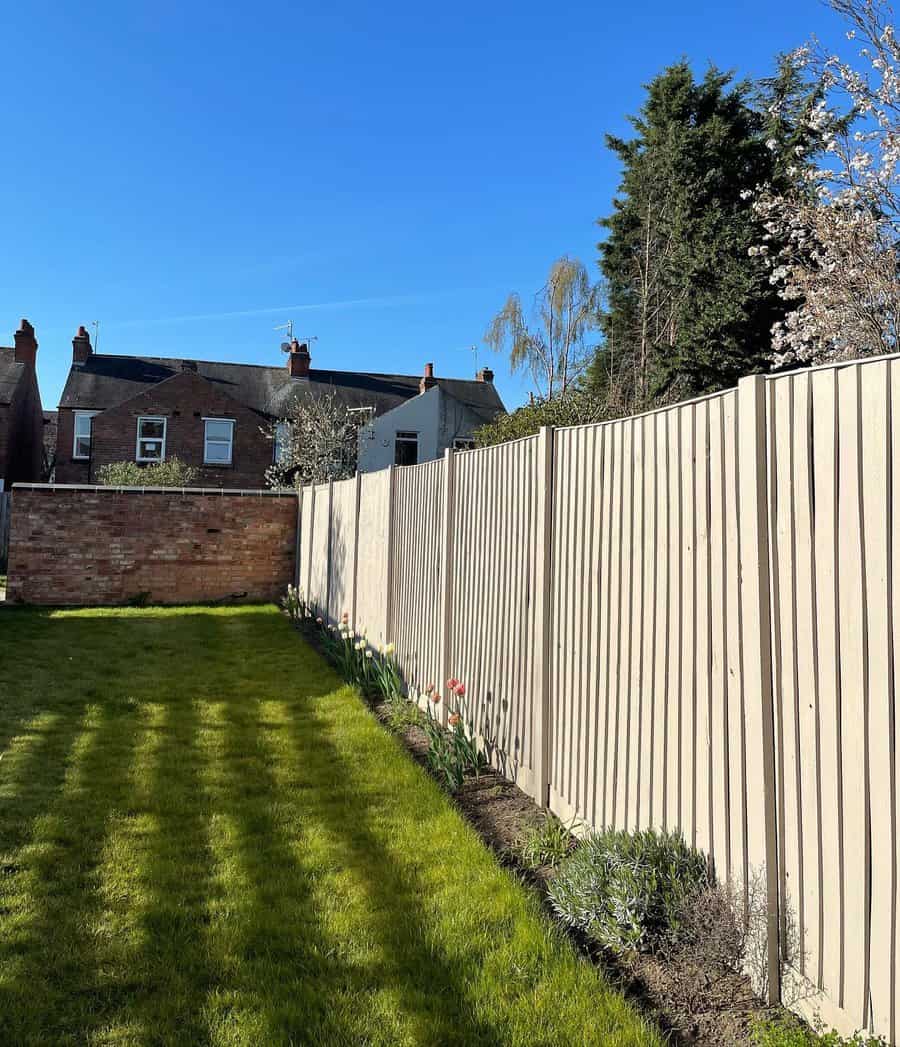 Wood is a good option if you plan to hang wall decor on your fence. For a traditional feel, stick with vertical planks that are attached to a support frame. If you prefer a modern look, turn the planks horizontal and make them thinner to be similar to rails instead of planks. Then mount them on the frame close together but wit a slight gap to allow for airflow. Your entire fence could be this horizontal design or alternate the wood with stamped metal panels.
FAQs
What can I put on my garden wall?
Just like you would decorate your interior walls with home decor, you can decorate your outdoor space by hanging wall art on your garden fence. Add hanging potted plants, paint the wall, hang art, or add a window to the fence.
How do you make a breeze block wall look good?
Start by painting your breeze block so that it isn't bare concrete. Turn it into a trellis and allow climbing plants to grow on it. Cover it with stucco material to give it texture. Finally, you could cover it completely with a stone veneer. This turns your concrete block fence into a beautiful stone fence.
What is the best Colour to paint garden walls?
For a natural look that helps the wall blend into the landscape, stick with natural color. This includes shades of green, brown, and beige. White is also a good color because it helps your garden to feel bright and fresh. If you want to make a bold or creative statement, then choose a rainbow color like red, yellow, orange, blue, or purple. A black fence can look sleek and modern. In contrast, grey tends to just look dreary.