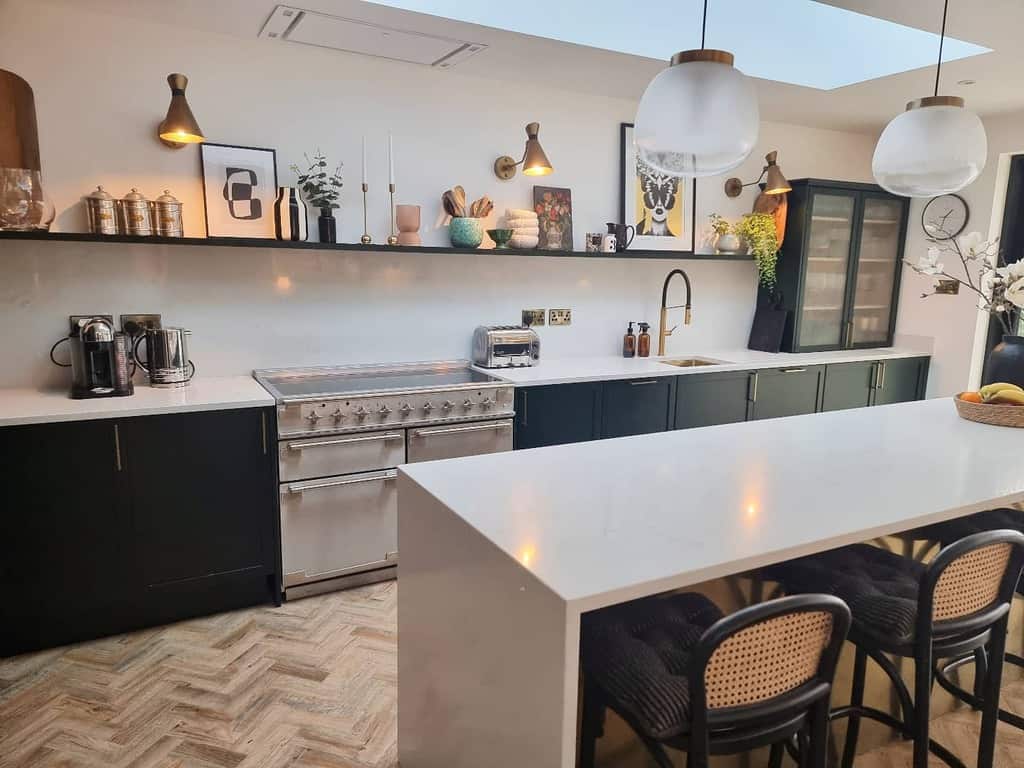 63 Practical and Creative DIY Shelving Ideas
You have limited floor space but plenty of wall space. Instead of cluttering up your home with a freestanding shelving unit, you can mount shelves on the wall. You can buy prefabricated kits or build your own DIY shelf. Shelves are perfect for creating more storage space and ensuring your room feels open and uncluttered. No matter the interior design style of your home, you can find a shelving solution that will coordinate.
These ideas will show you how to add shelves to any room in your home.
1. Bathroom
The typical bathroom is a small space, so bathroom shelves are a must for creating more storage space. Look for bathroom shelving ideas that mount on the wall. Unless you have a large or extra bathroom, there probably isn't space for adding a cabinet or other freestanding unit.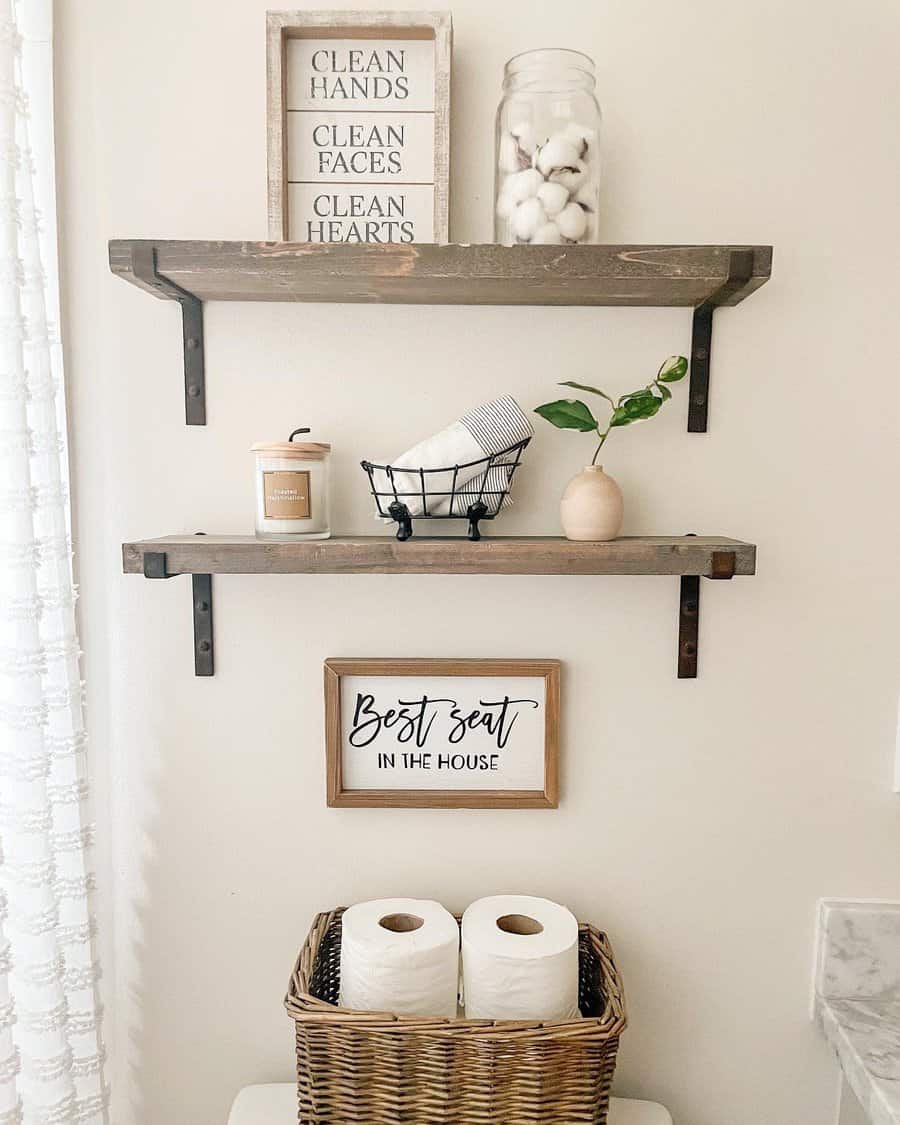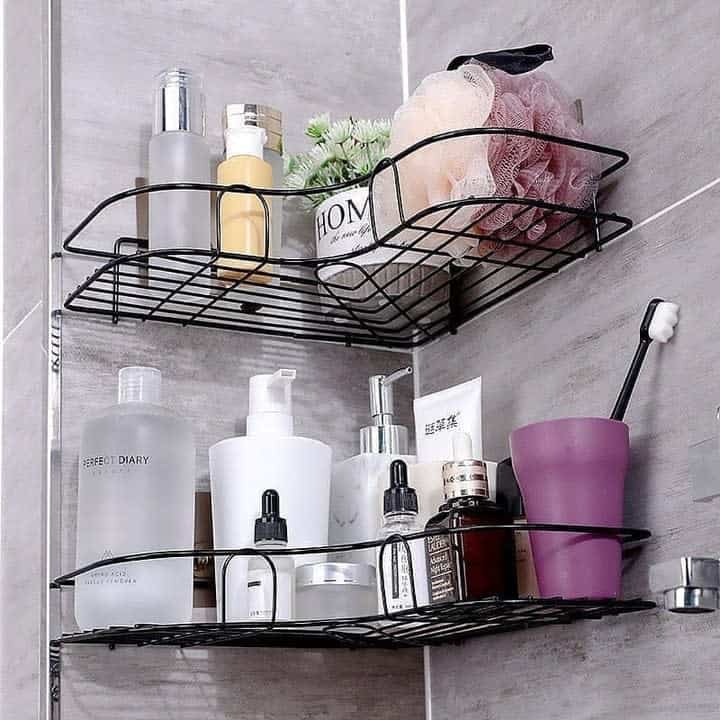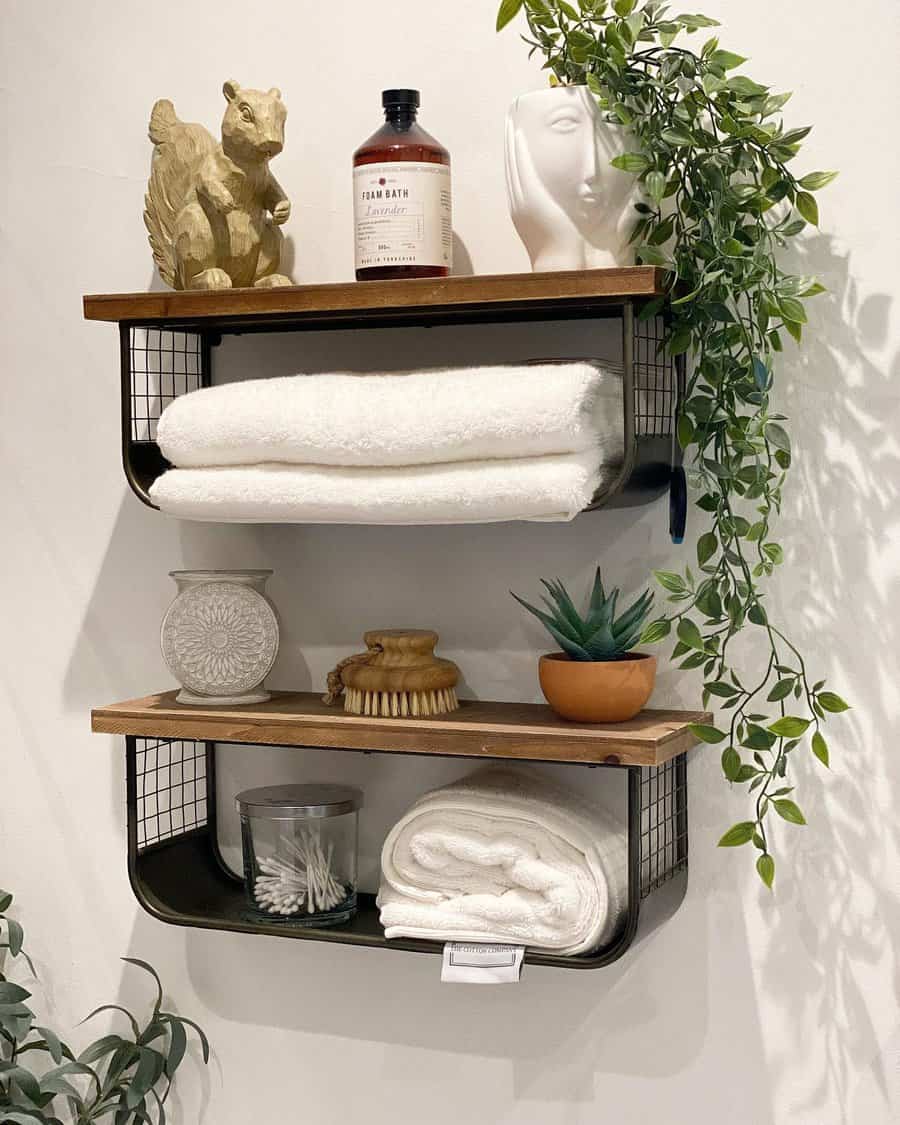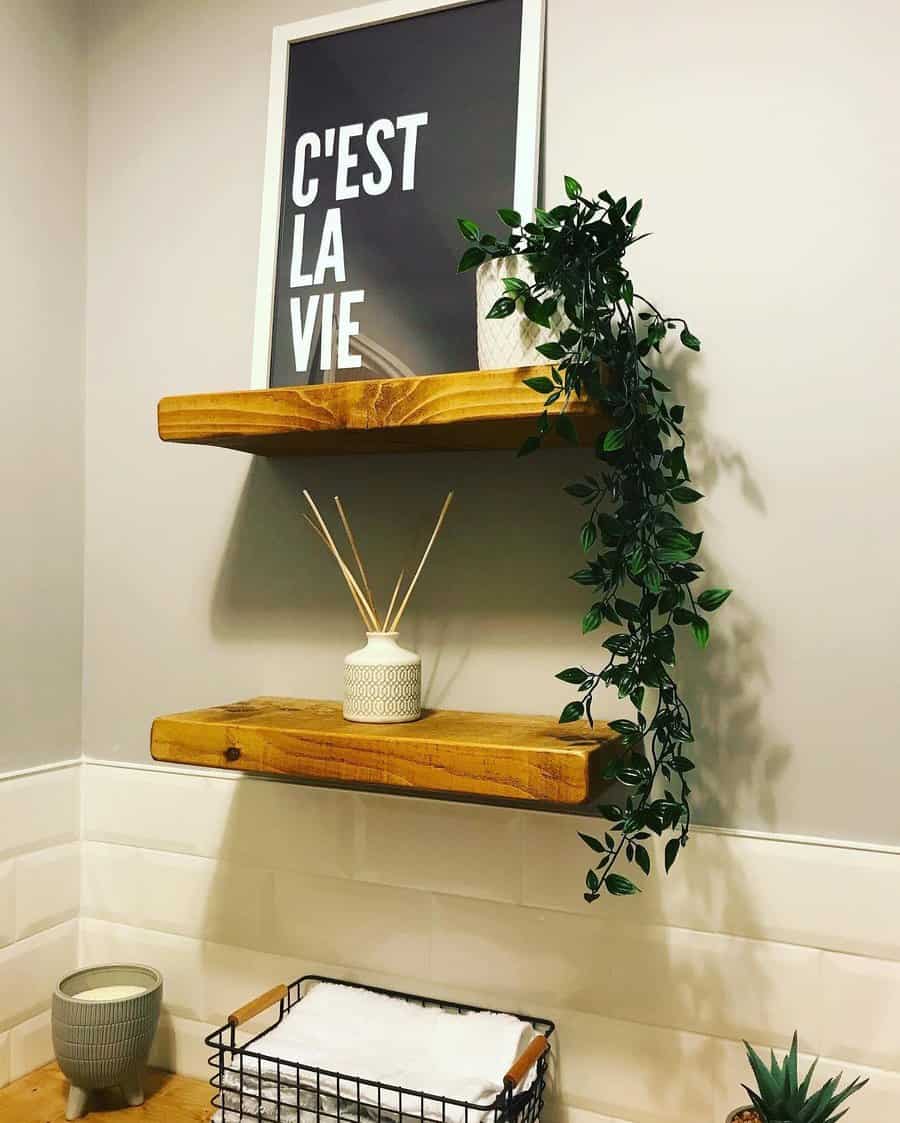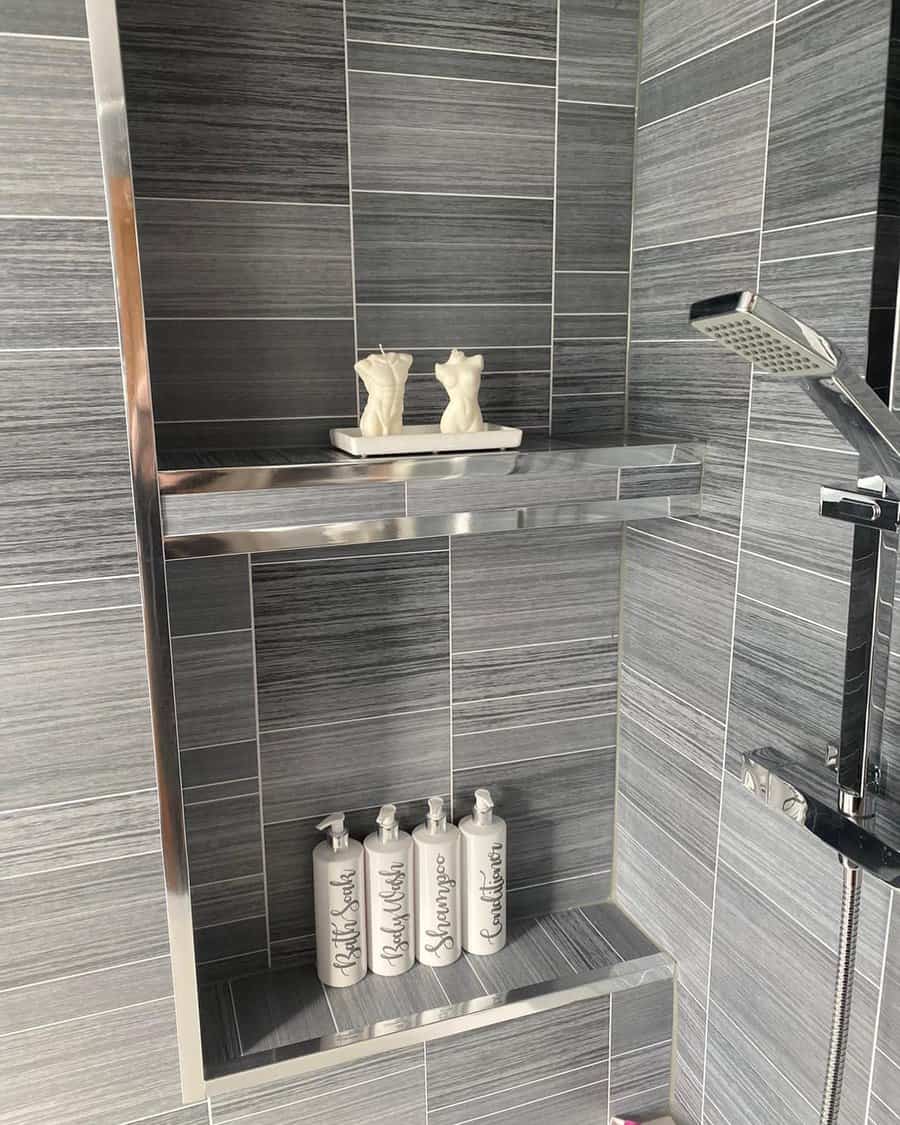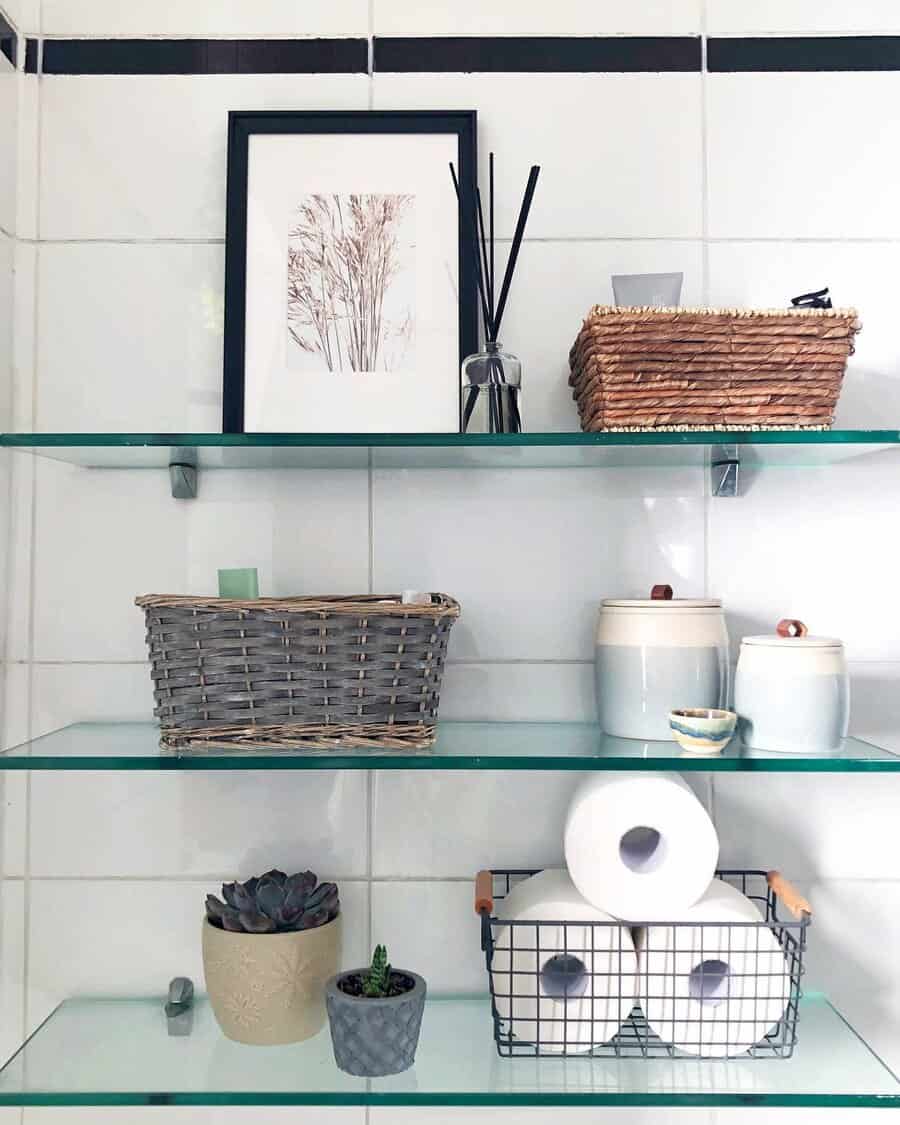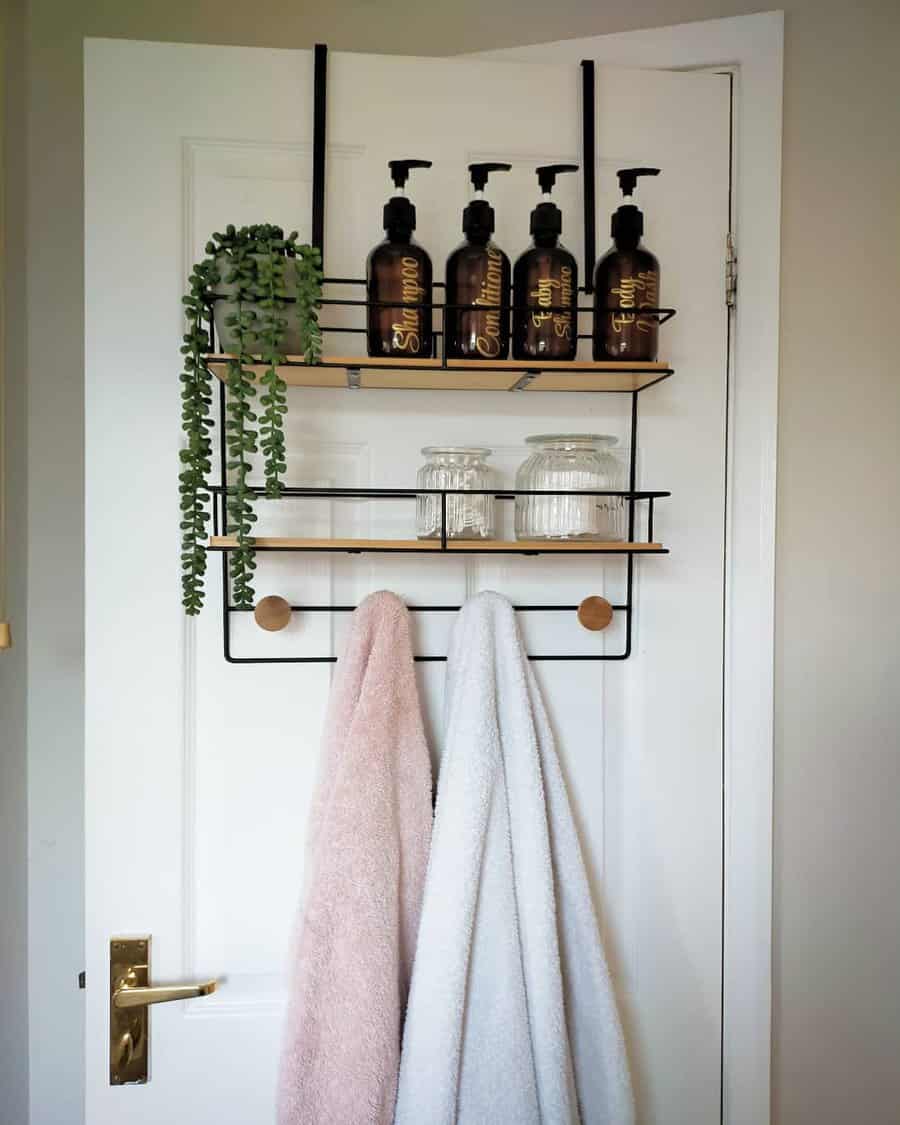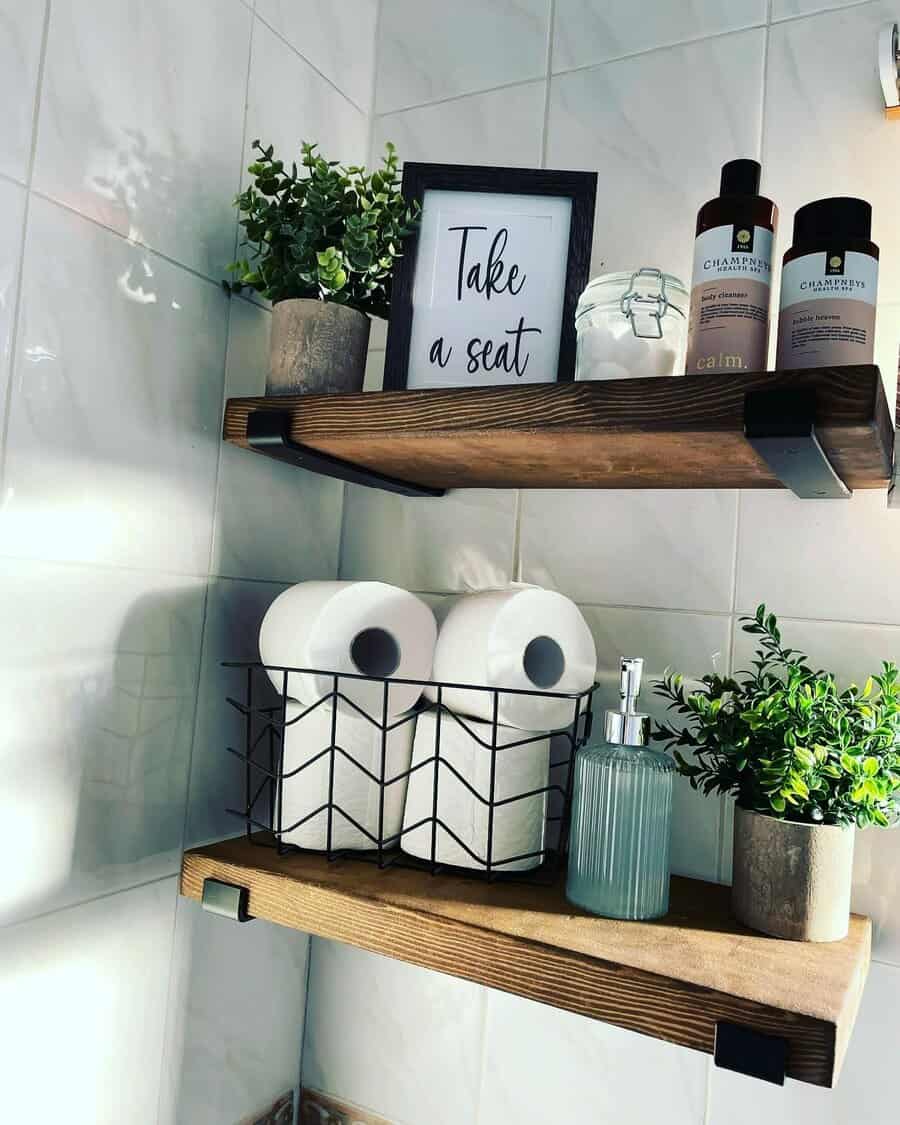 The space over the toilet is a perfect spot for adding shelves because this is dead space that typically goes unused. Just mount the shelves high enough so that you don't bump into them when using the facilities. Another common bathroom shelf idea is to add small shelves around the vanity. These are perfect for holding a few toiletries each.
See more bathroom shelving ideas here.
2. Bedroom
Give your bedroom a modern feel by adding shelves to either side of the bed. Use shelf brackets to mount a floating shelf on either side of the headboard. This floating shelf idea can be used on its own or combined with nightstands. These open shelves give you more storage and decorative display space.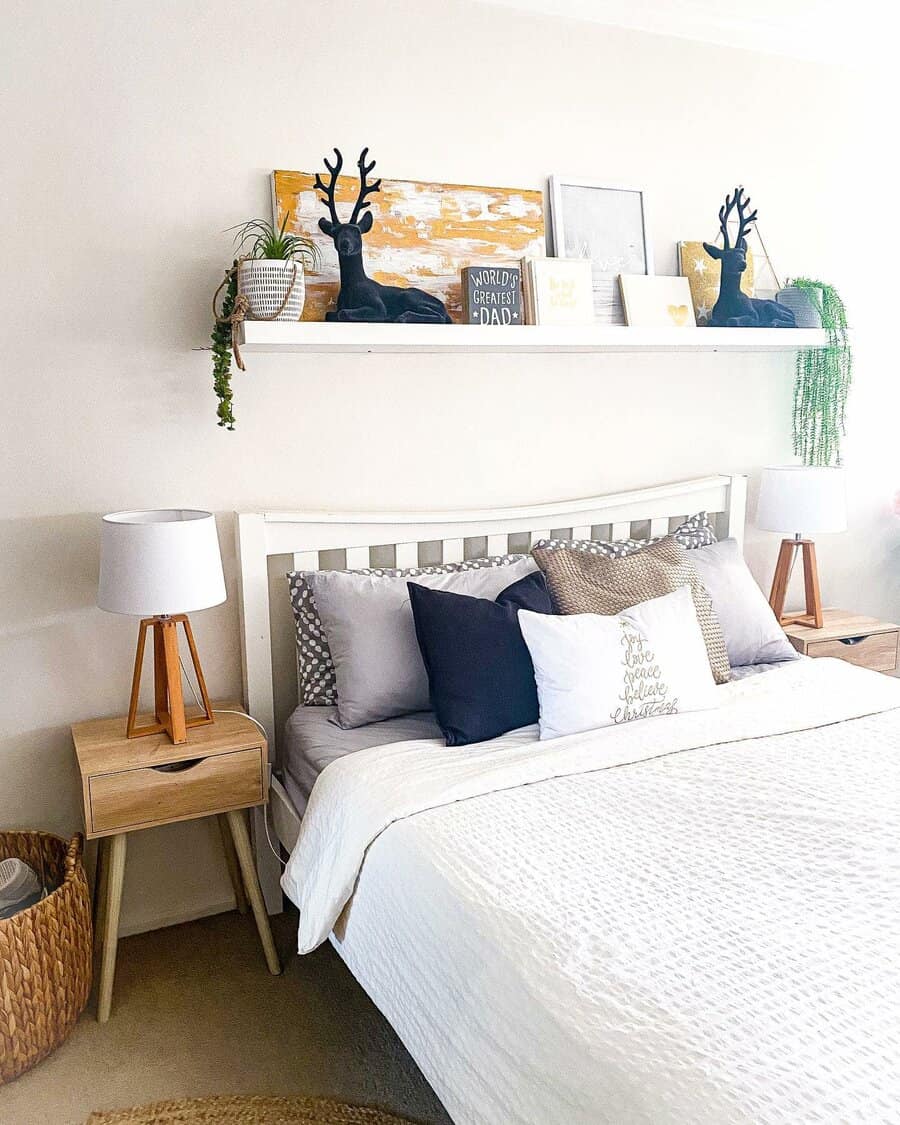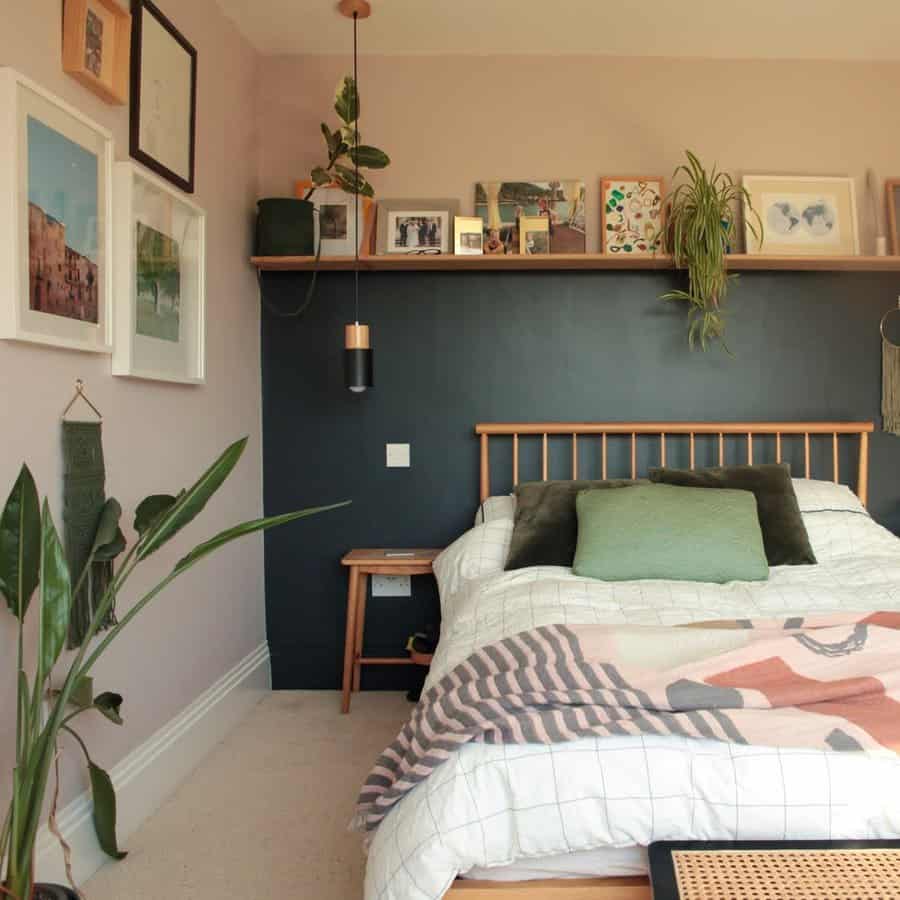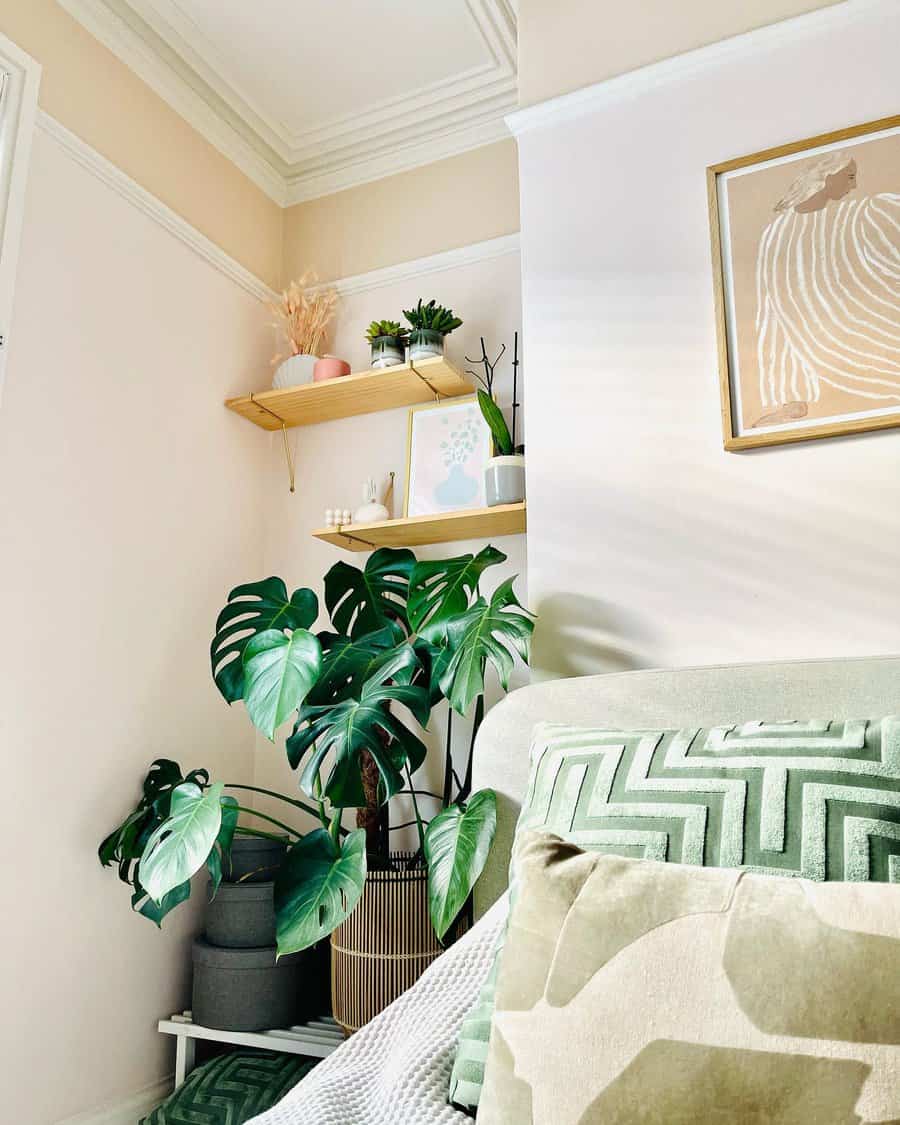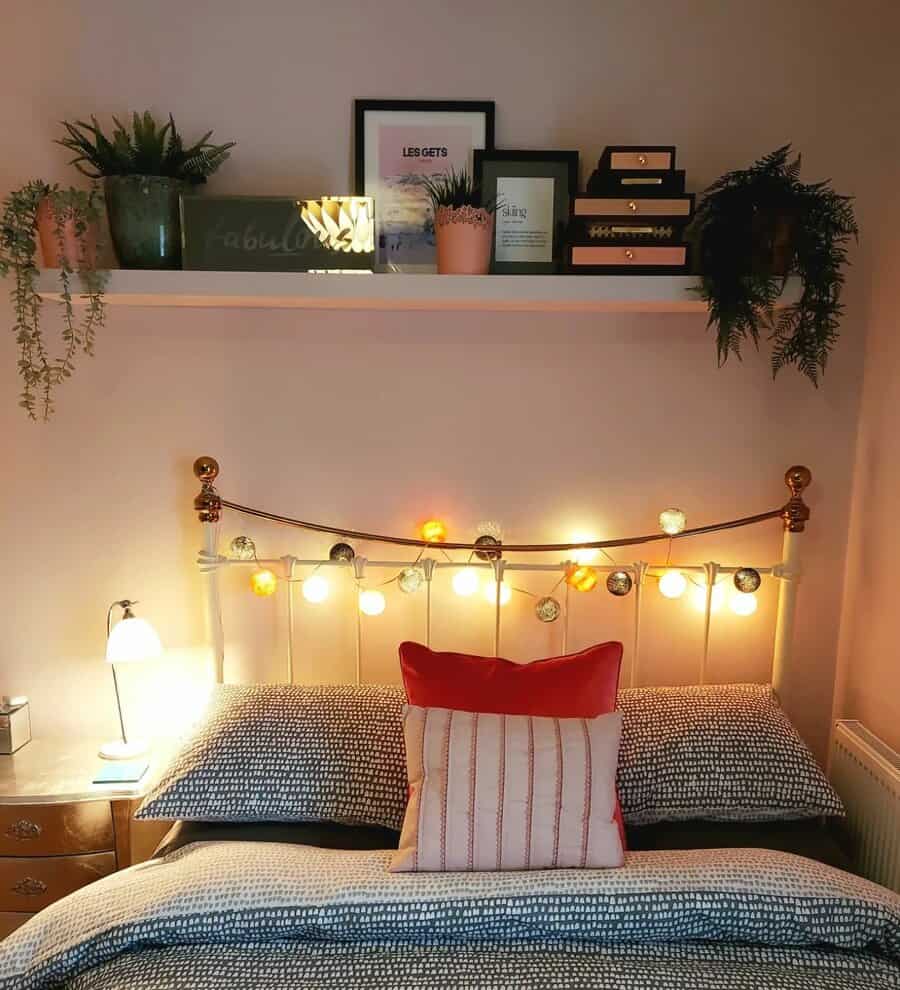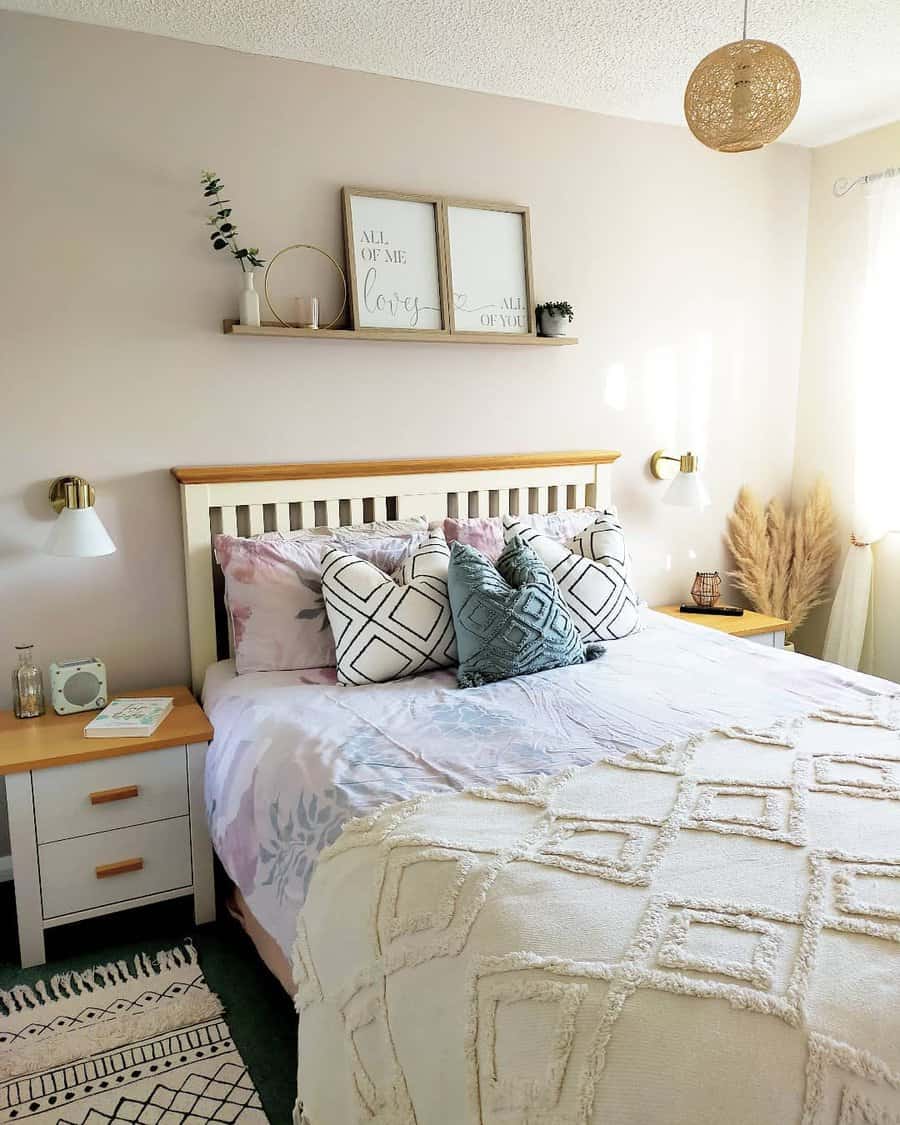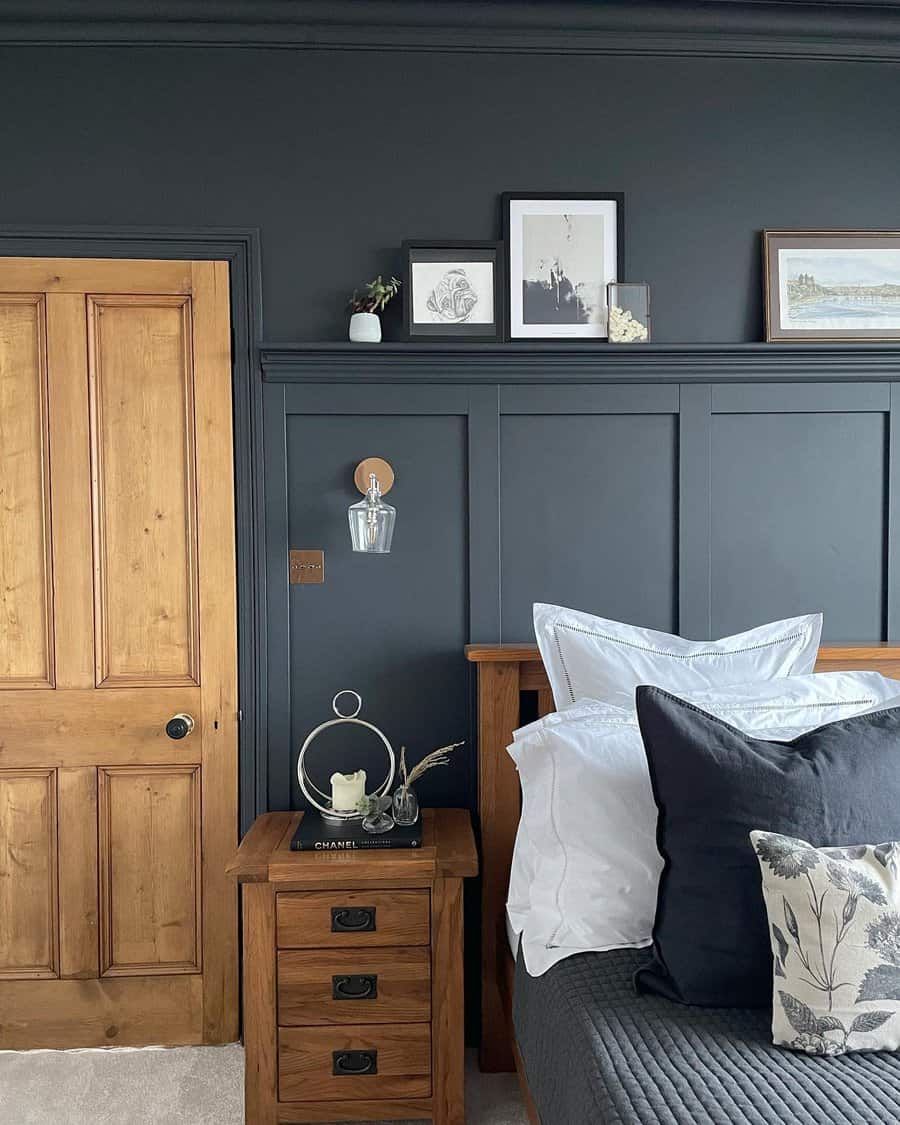 Try placing a small light on this shelf, your favorite books, an alarm clock, or a picture frame. You could also add a larger wall shelf to hold shoes, bags, or hats to make them readily accessible.
3. Book
A bookcase is a perfect solution for someone with an extensive book collection. First, buy a bookshelf that is larger than your collection. A bookshelf that is just large enough to hold your current collection will quickly become too small as you add to your collection.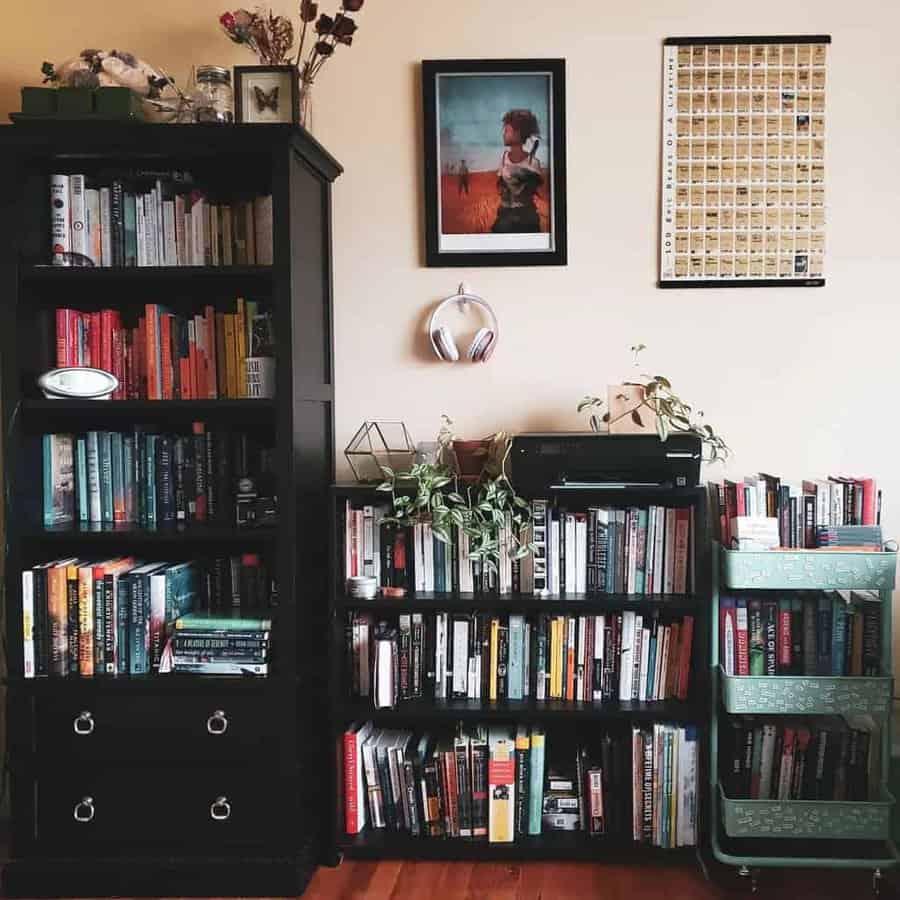 Additionally, you should leave some empty spaces around the books to add decorative items. This creates visual interest and adds a curated touch to your bookshelf. Finally, instead of having a single stand-alone bookshelf, try placing several next to each other to fill an entire wall. This creates the illusion of a built-in, which elevates the look of your home.
See more book storage ideas here.
4. Cabinet
If you need extra storage space than what a single shelf can provide, then you need an entire cabinet or shelving unit. A cabinet is nice because instead of having open cubby shelves, there are shelves with doors. This creates privacy so that your items aren't on display.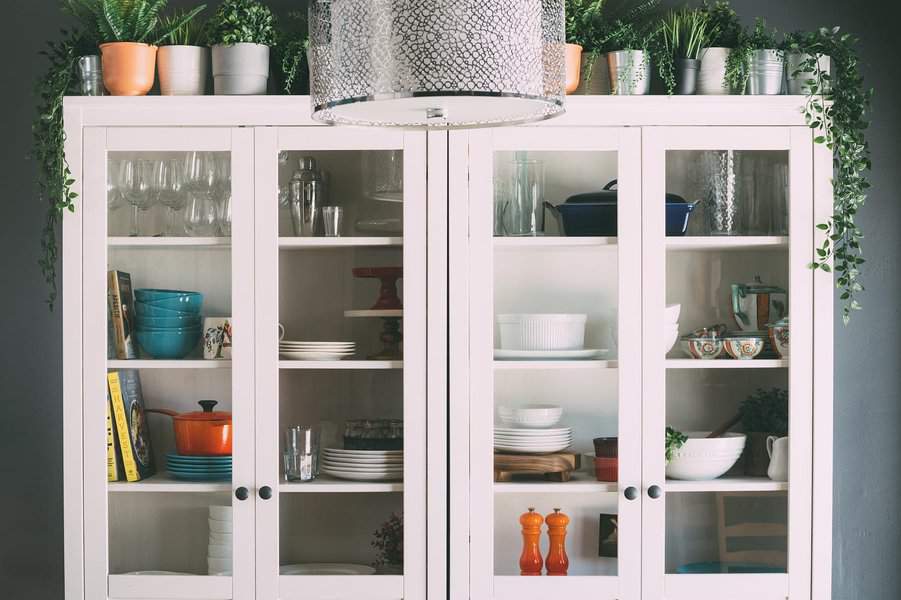 If you have a small space, look for a cabinet with a shallow depth. That way, the cabinet won't extend too far out into the room. Another option is to use a narrow and tall cabinet. These cabinets fit into a small space better because they have a smaller footprint.
5. Corner
We all have that one dead corner in our home. That awkward space in the corner remains empty because you don't know what to do with it. Many people place a large potted plant or a lamp in these spaces. But you can also use corner shelves in them.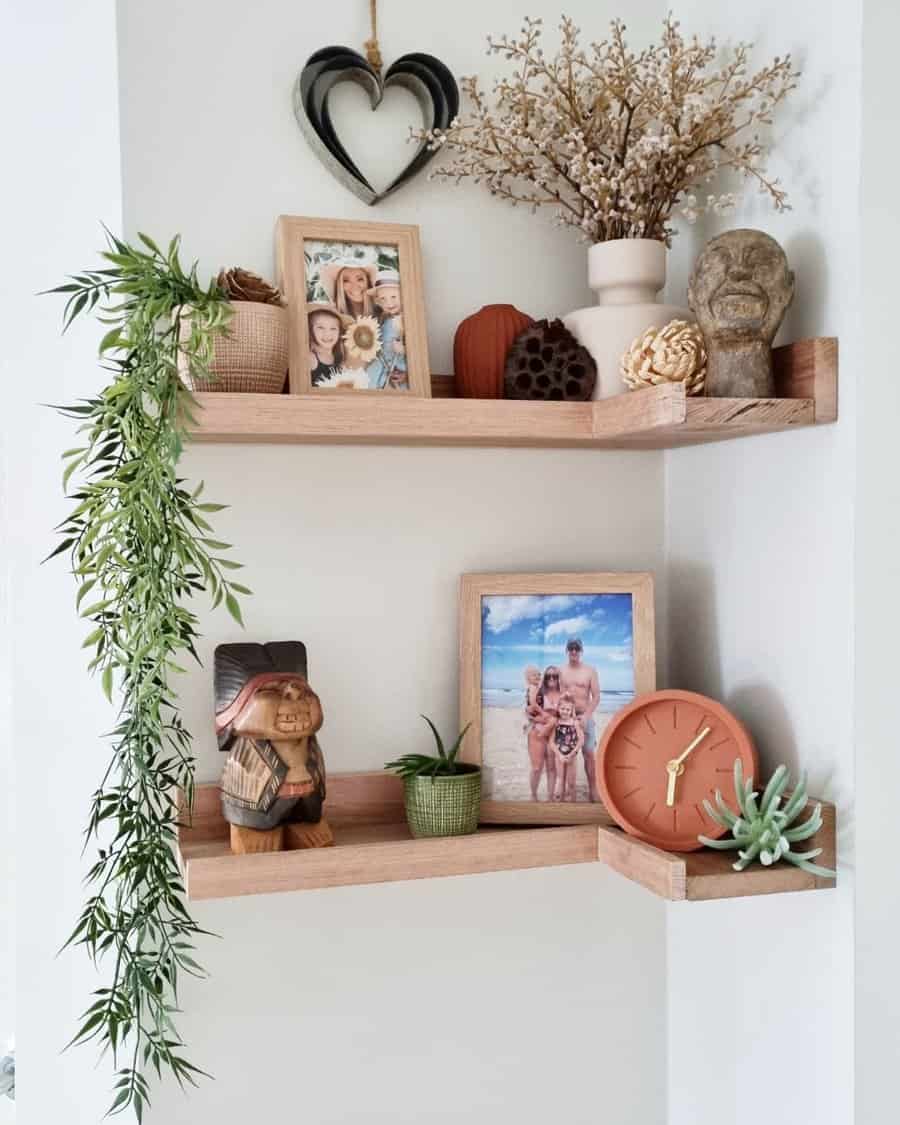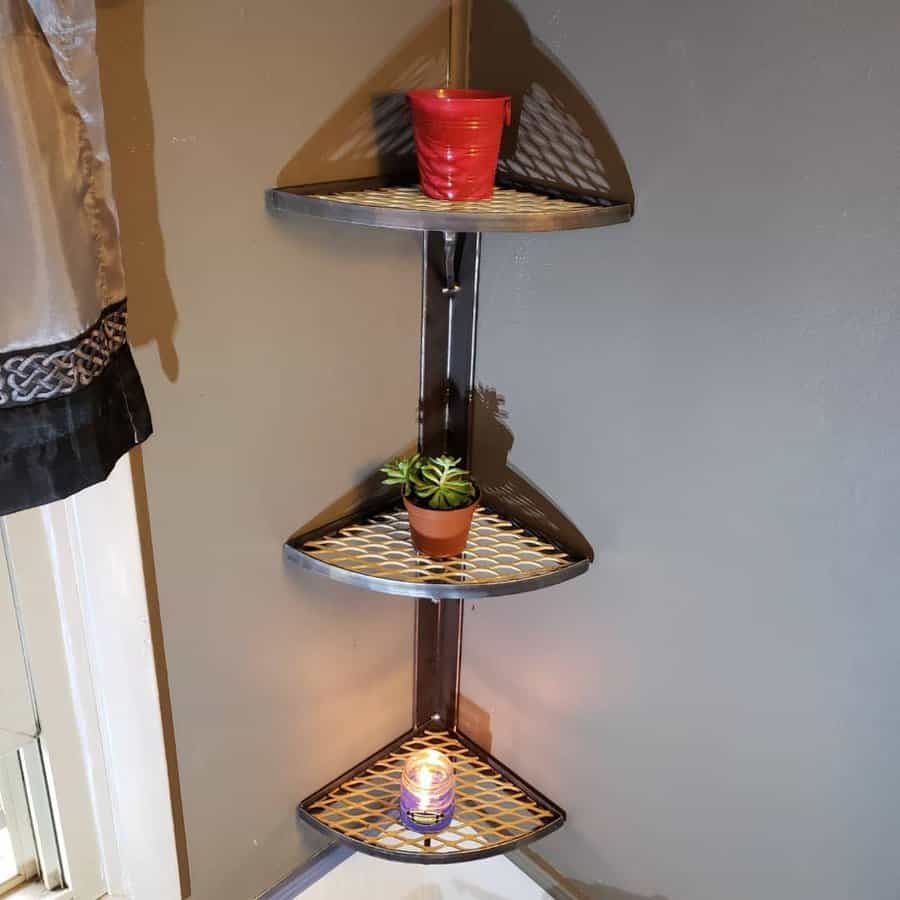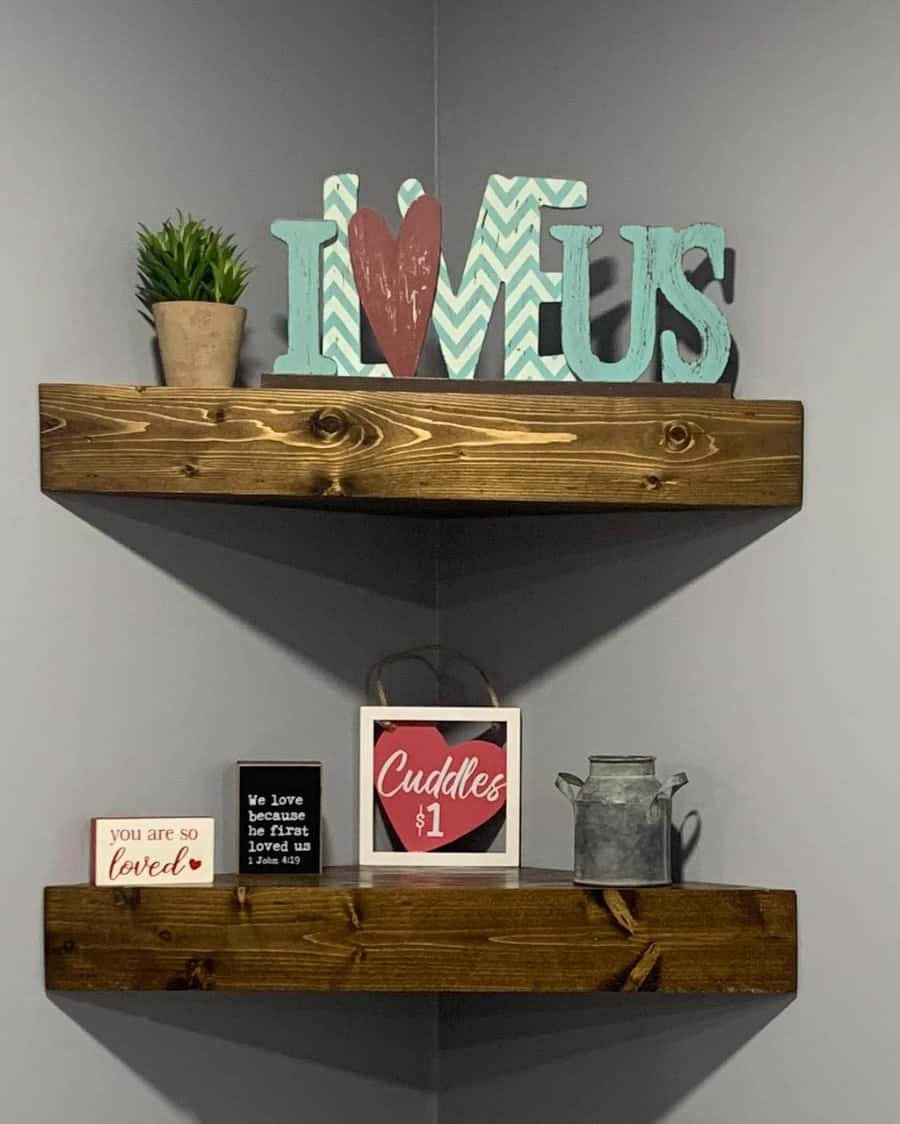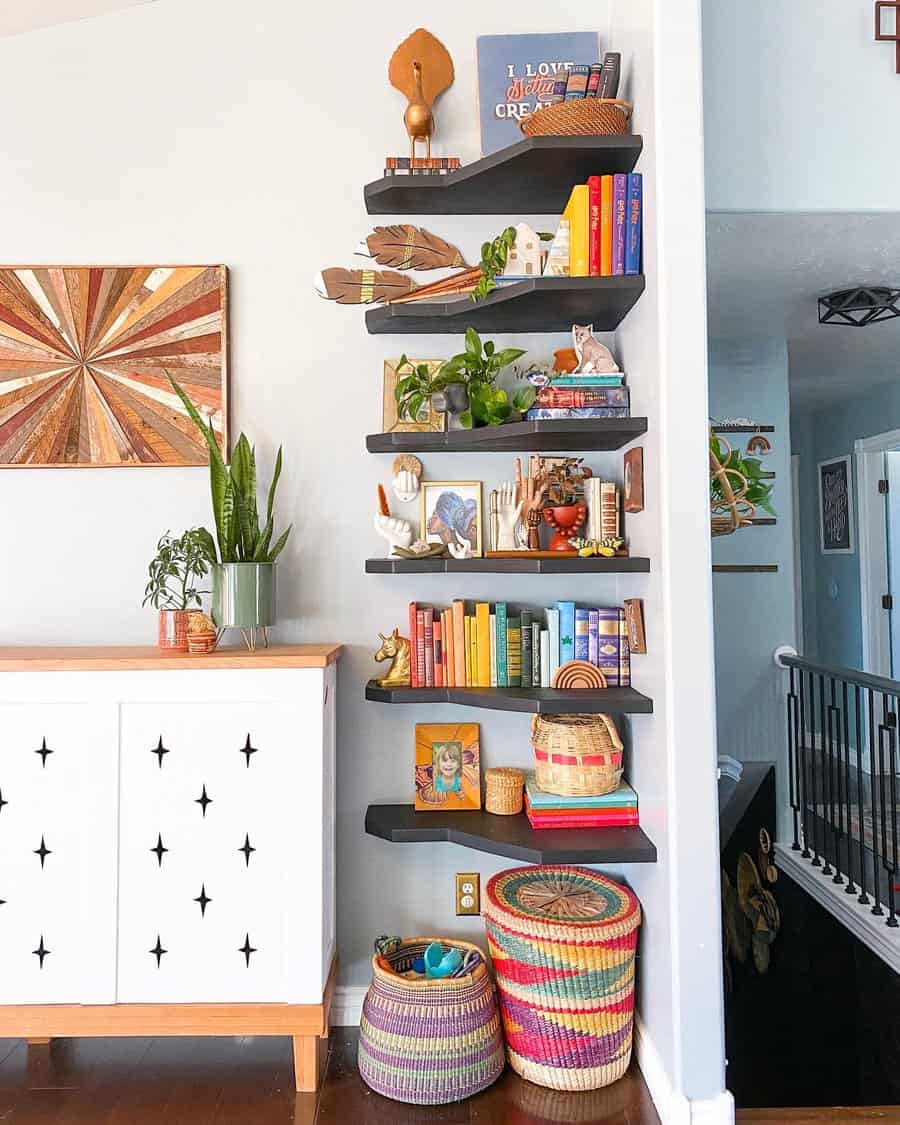 Some floating shelf ideas suggest using a floor-standing unit that is shaped like a triangle or semi-circle. These units fit into the corner with a pointed, 90-degree backside. Unfortunately, these can be hard to find, especially if you're looking for a particular style or design. Another option is to mount a floating corner shelf. Then you can mount one or multiple shelves in the corner.
6. DIY
Making a custom shelf is one of the most popular DIY projects because it's a relatively simple project. DIY farmhouse shelves are some of the easiest to build because you can use well-worn wood that has several imperfections. The more aging it has, the more unique your shelves will be with their own personality.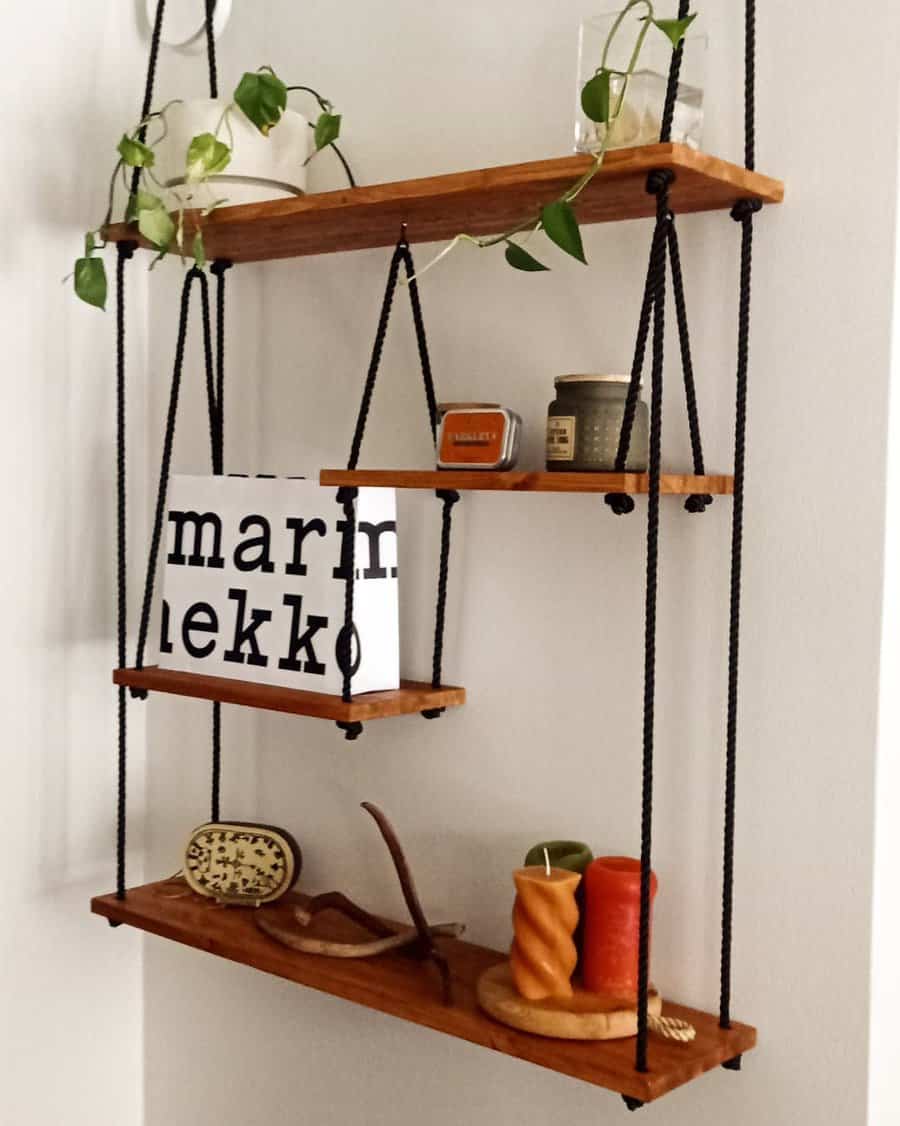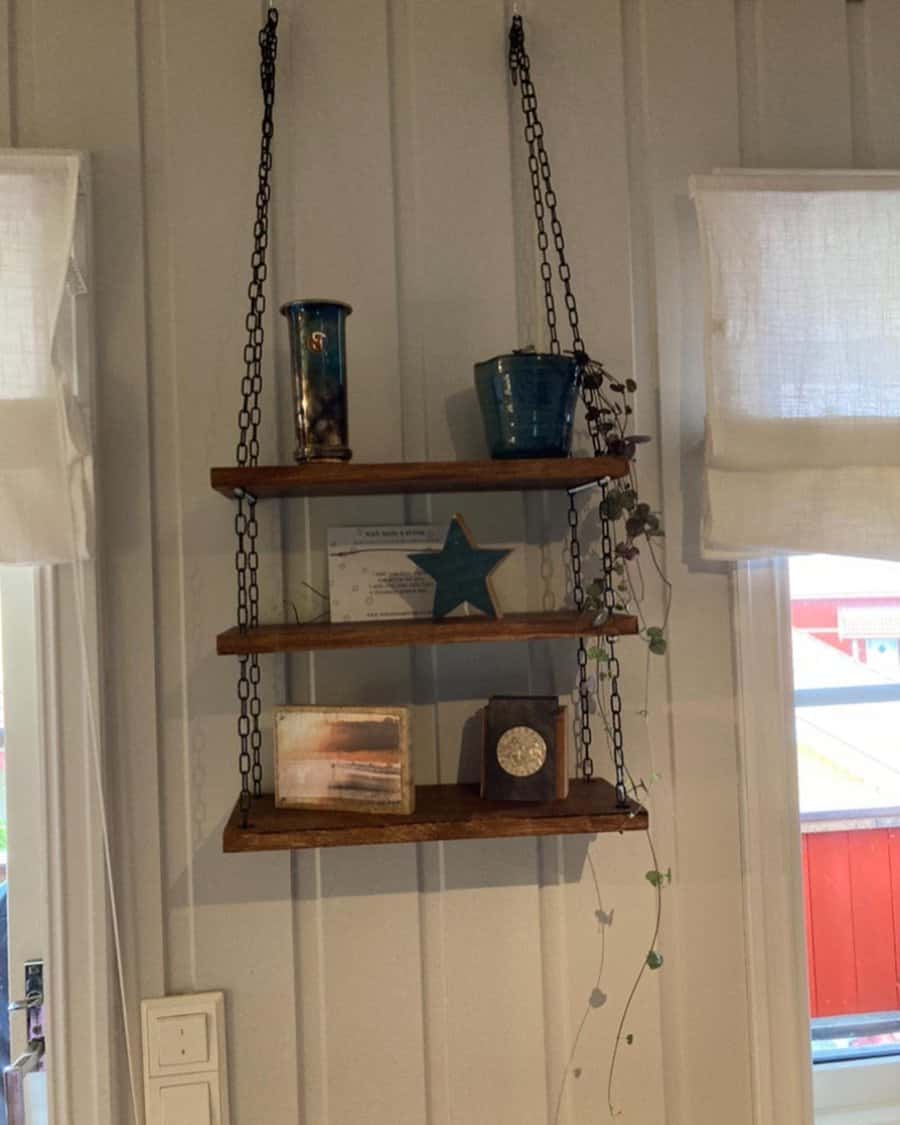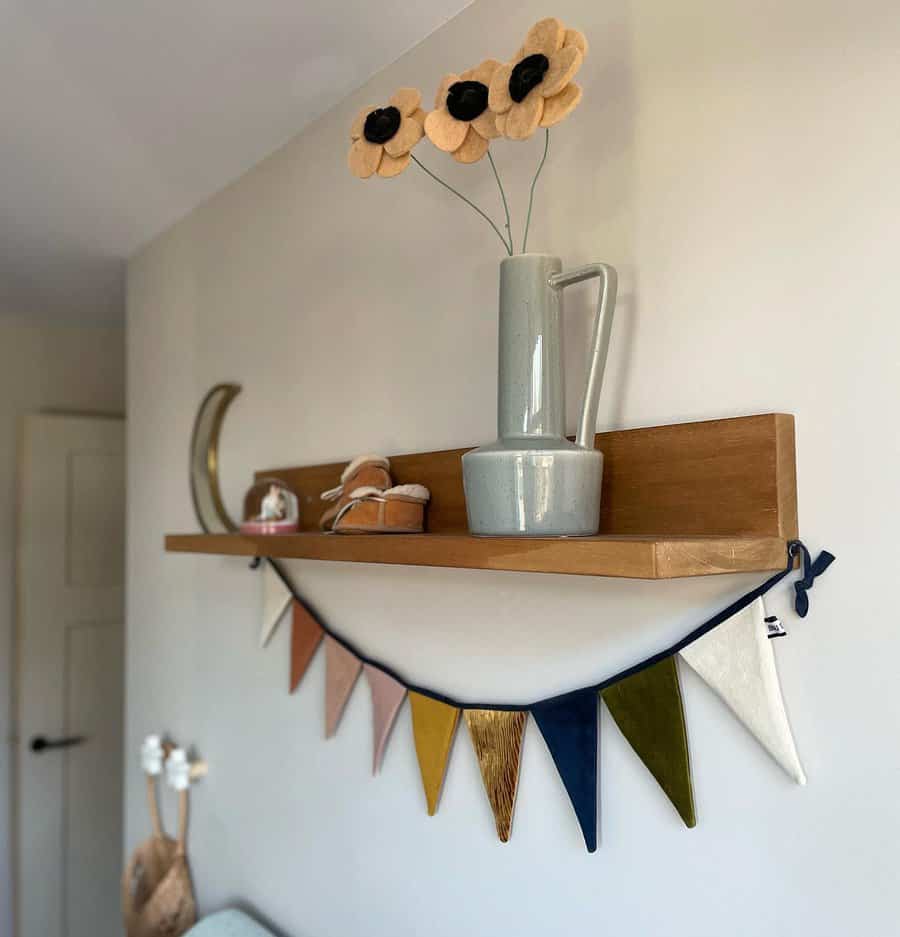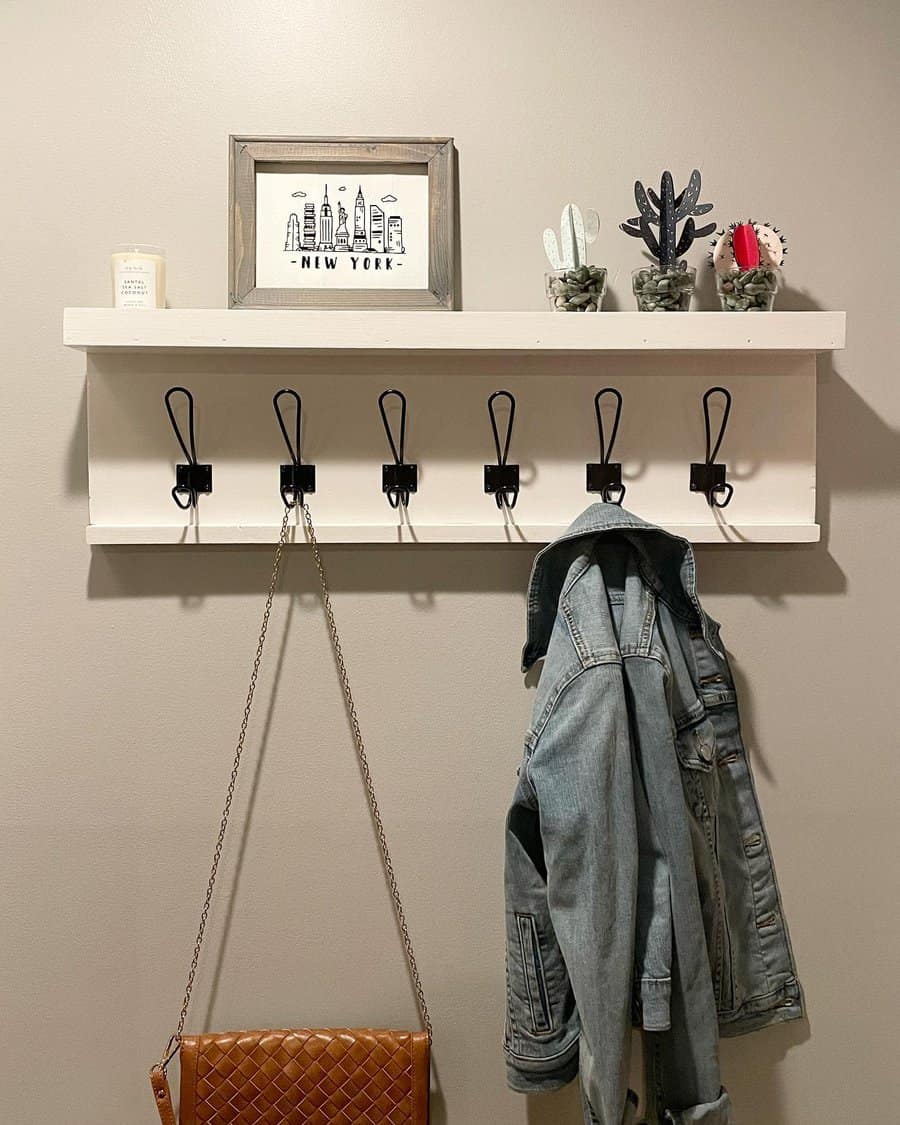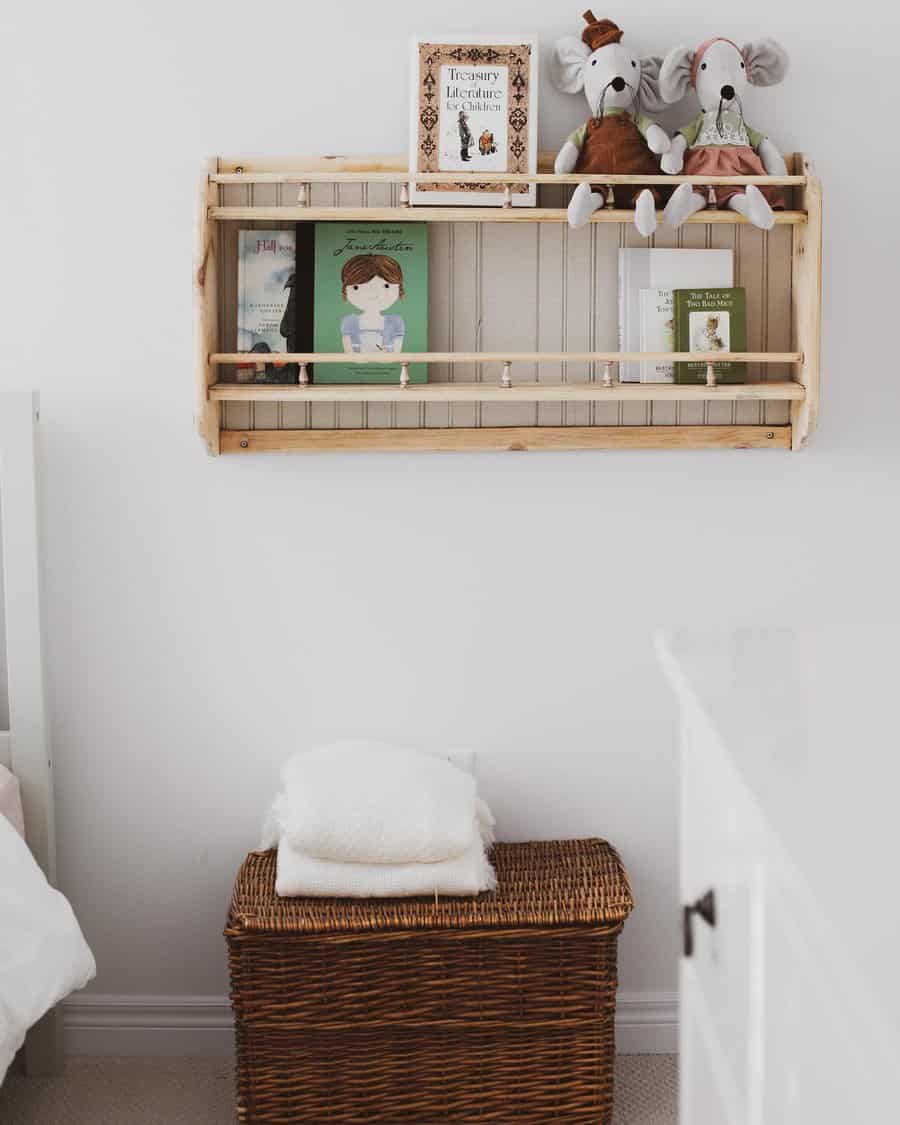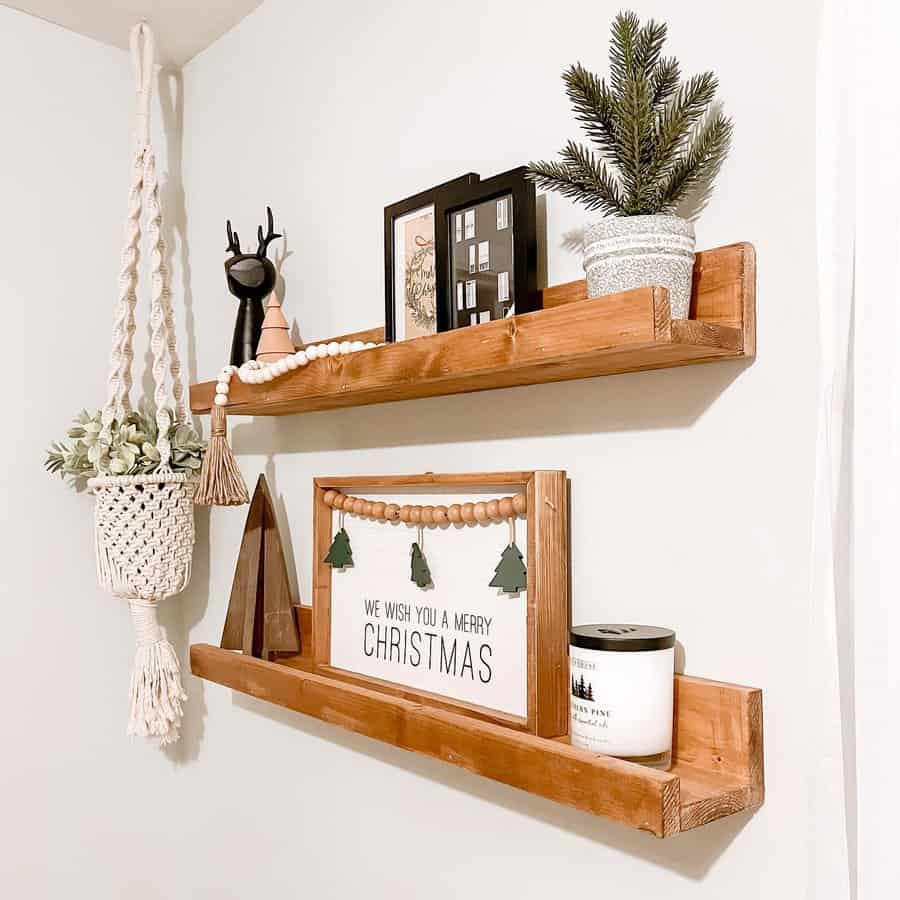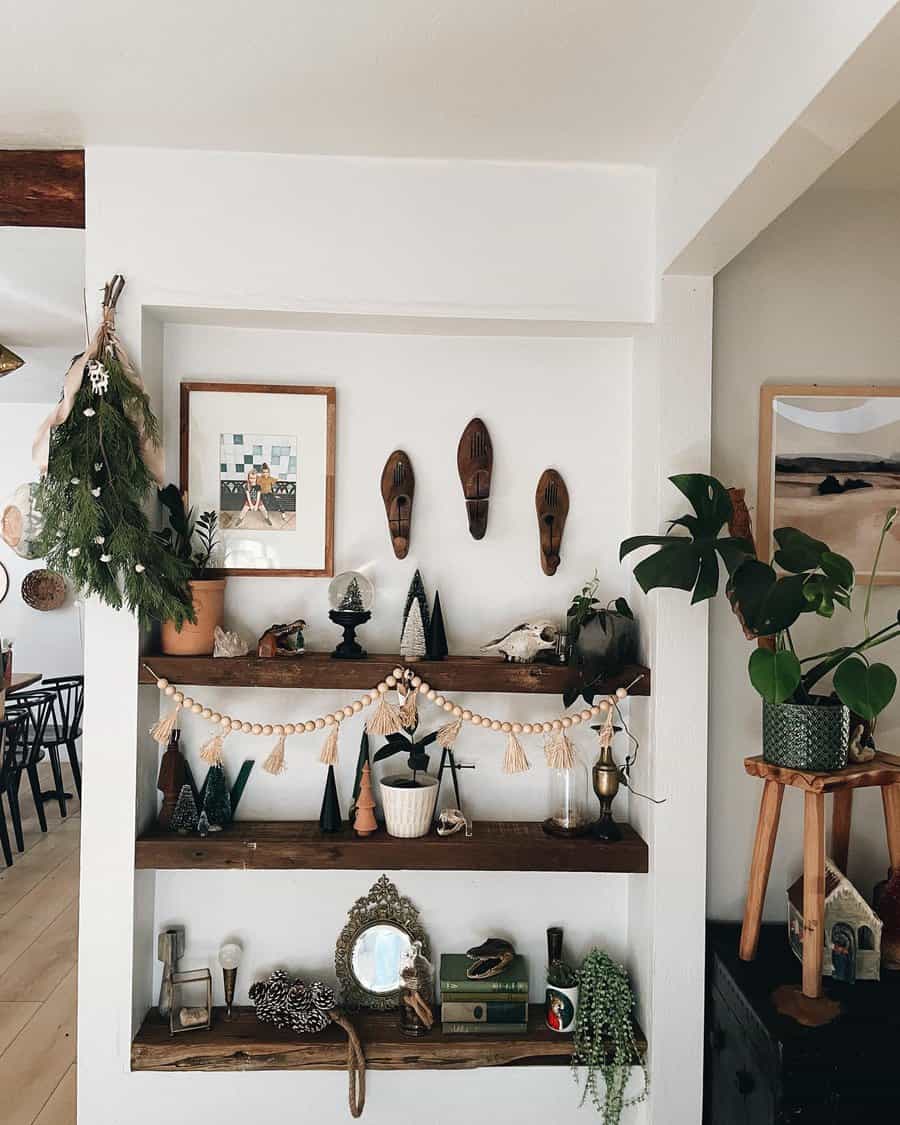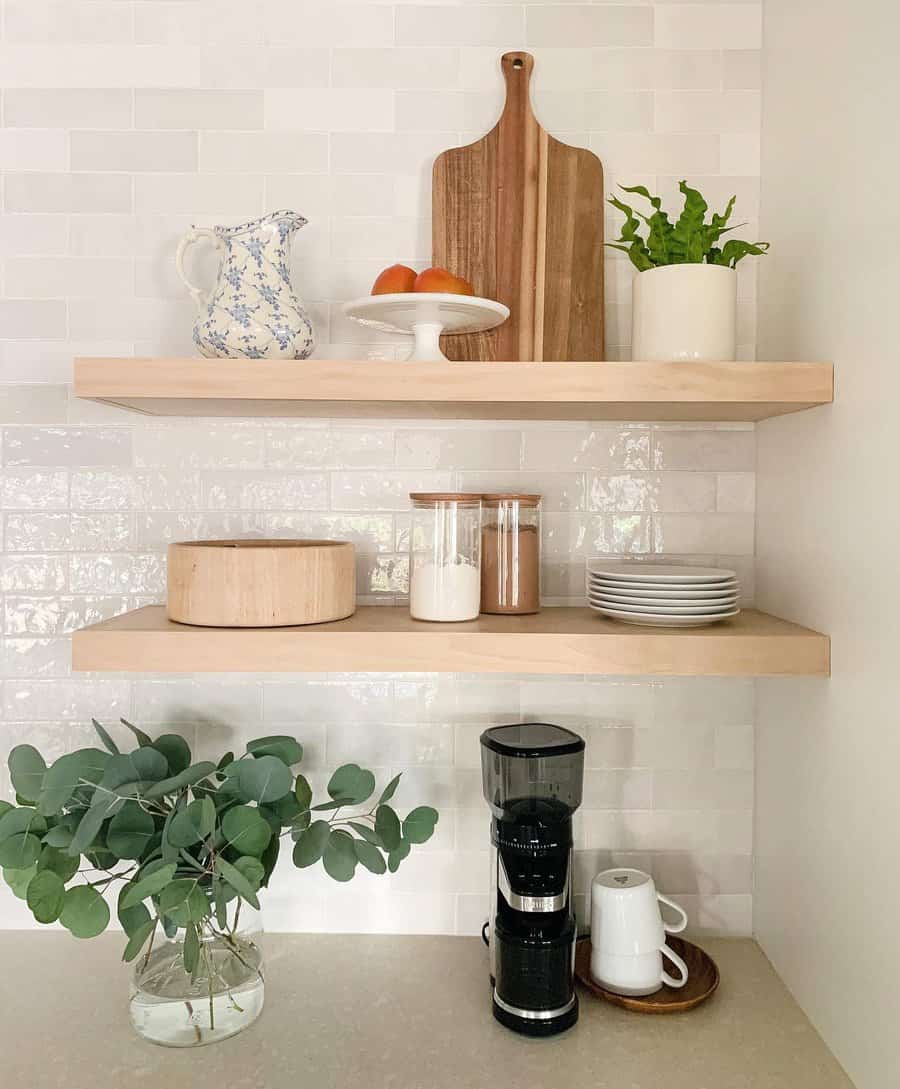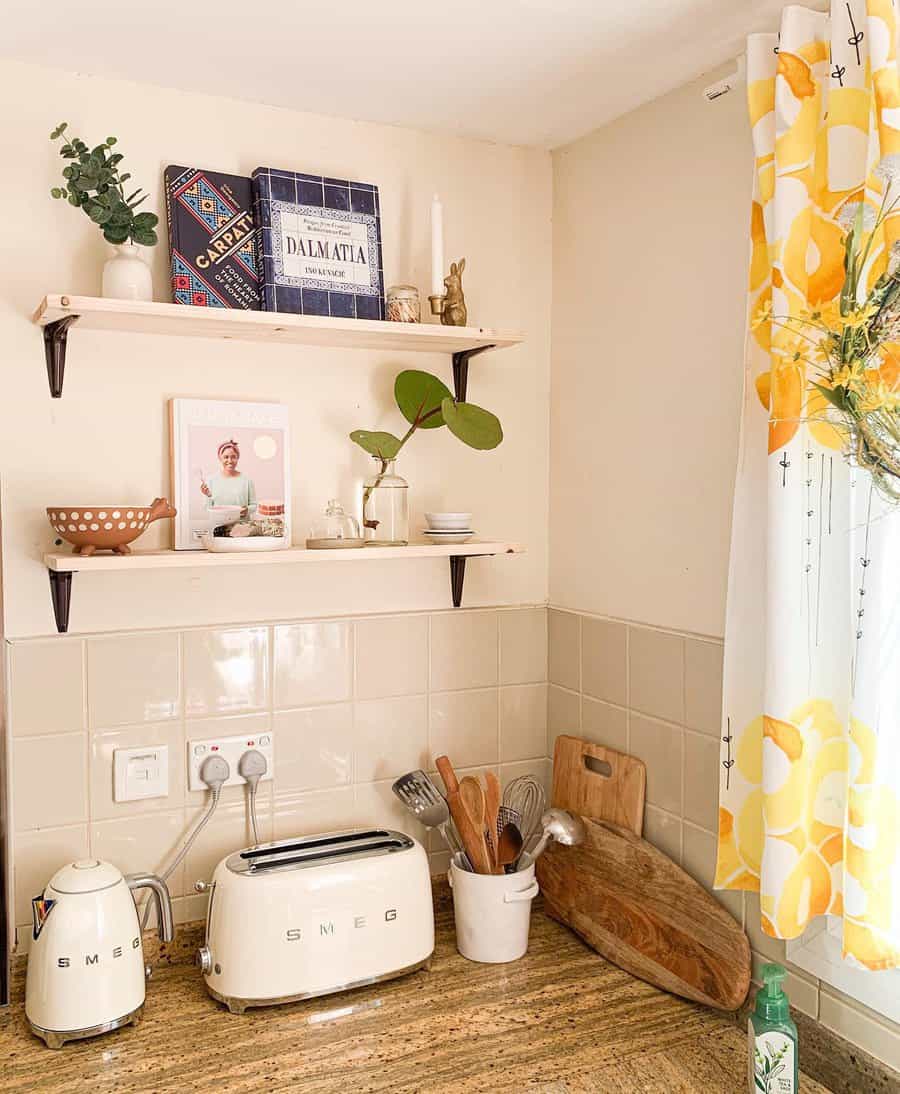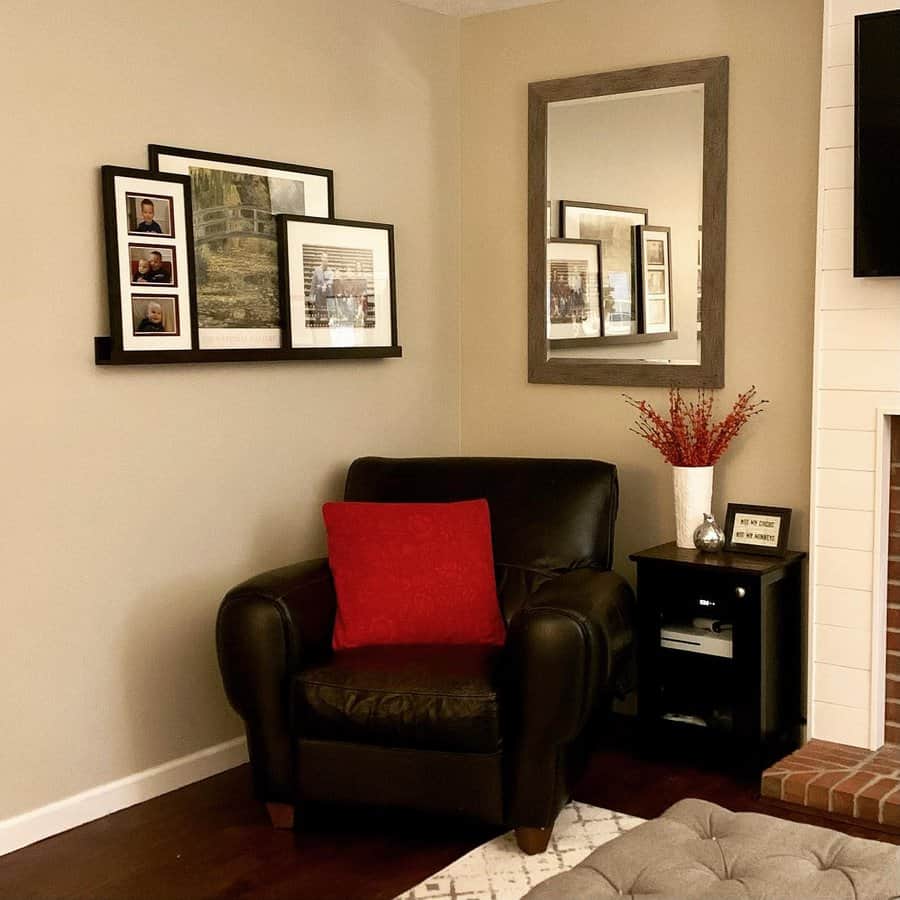 You can make shelves out of anything, though. For example, you could mount baskets on the wall with the bottom of the basket flat against the wall. In addition, you could create your own wall feature of hanging shelves with several boards and rope or chains.
7. Hanging
A trend that has taken over interior design is shelves that hang. These shelves are typically mounted on the wall or from the ceiling. They use rope, cables, or metal straps to suspend a hanging shelf. They come in a variety of sizes, from small to oversized. The trick to using a hanging shelf is to balance the shelf. This gives the shelf stability.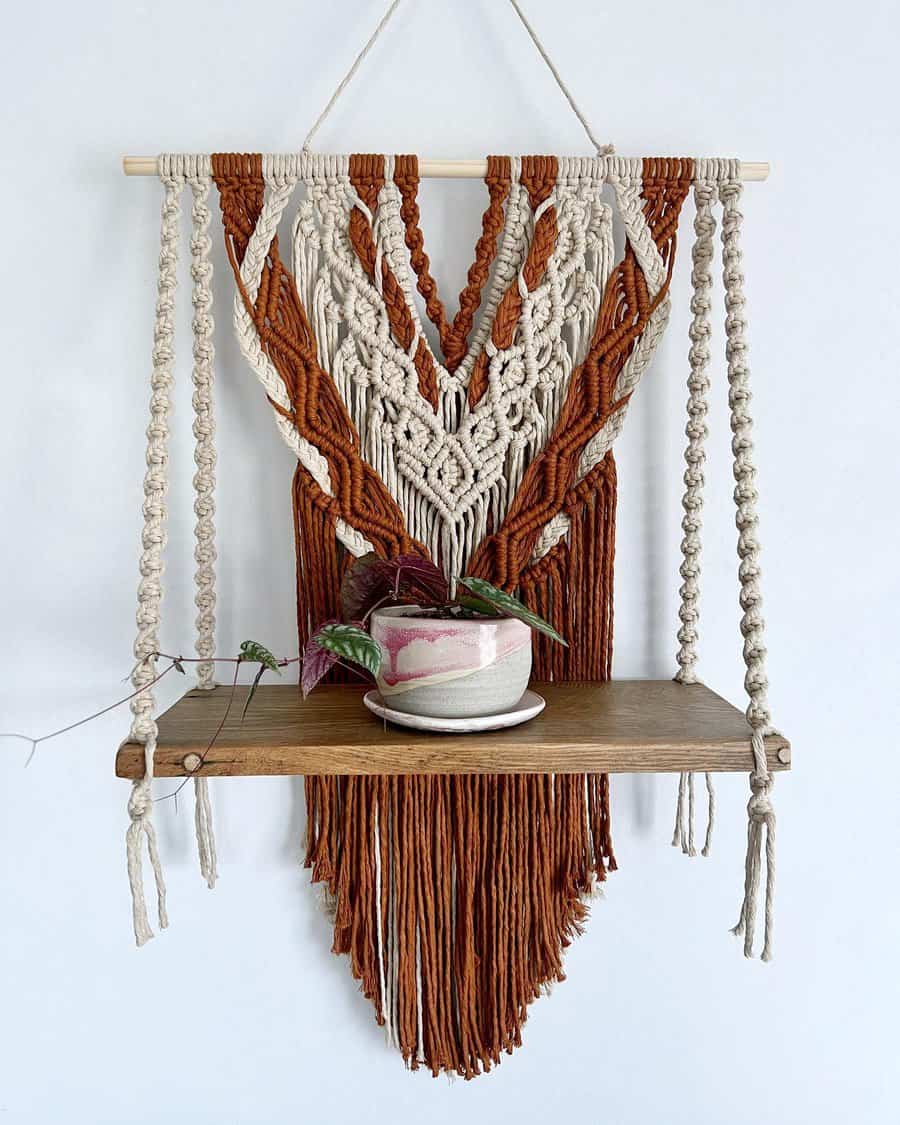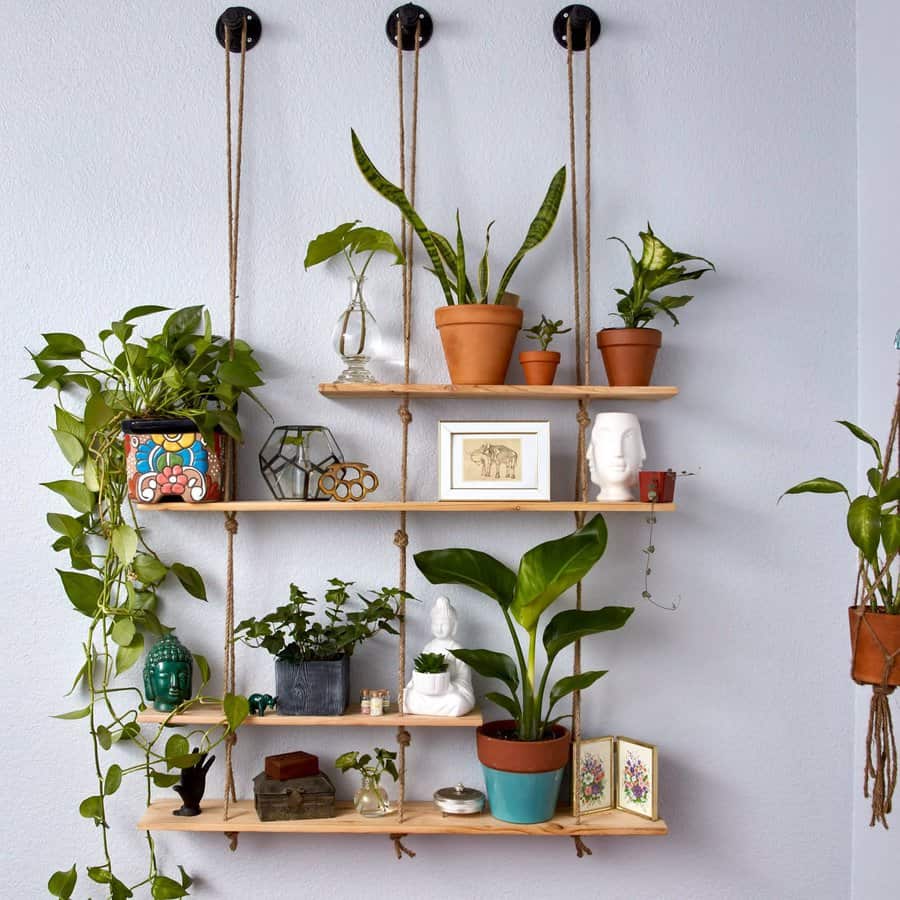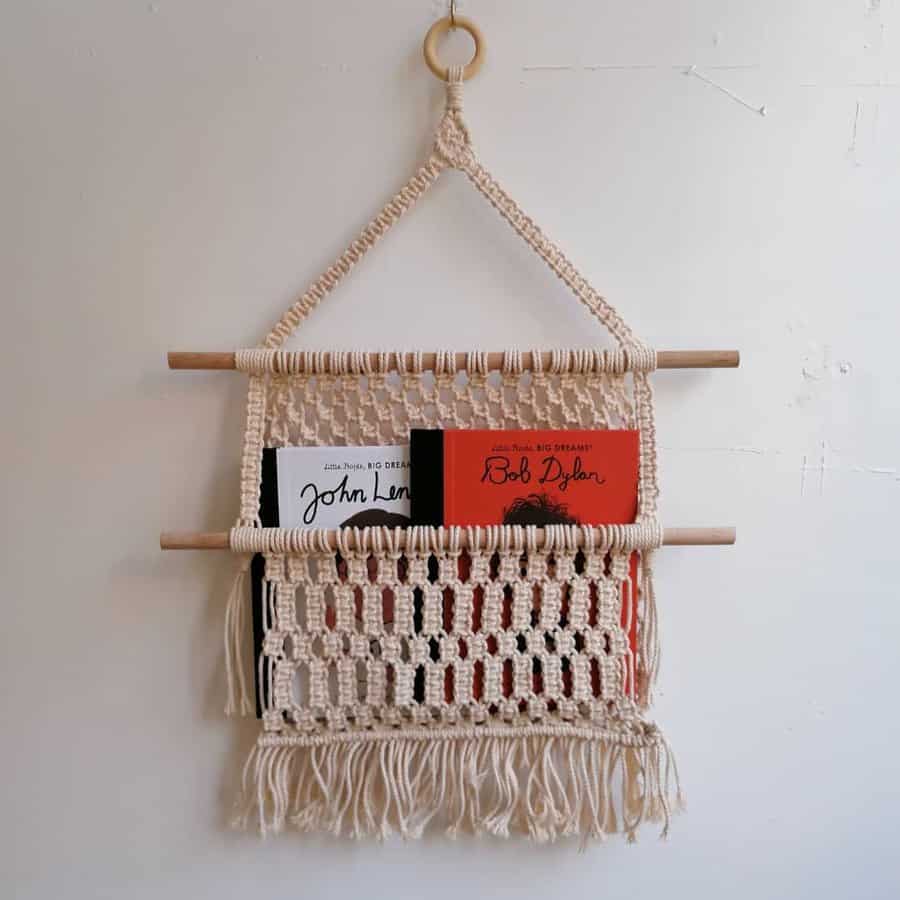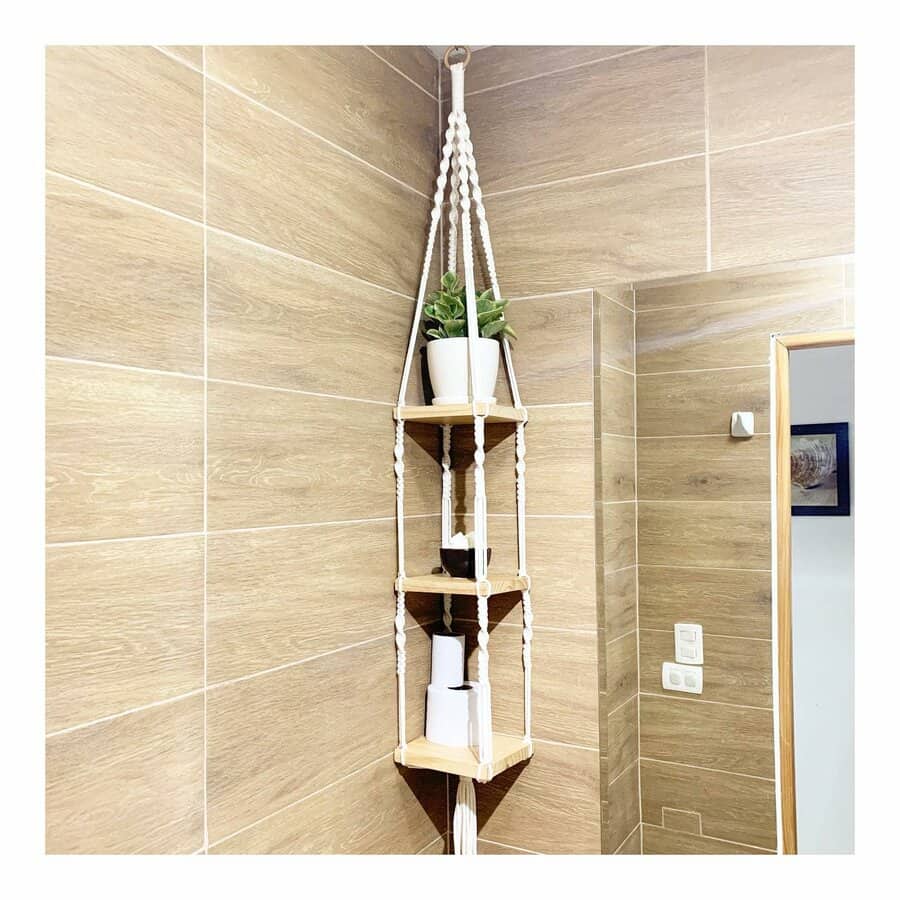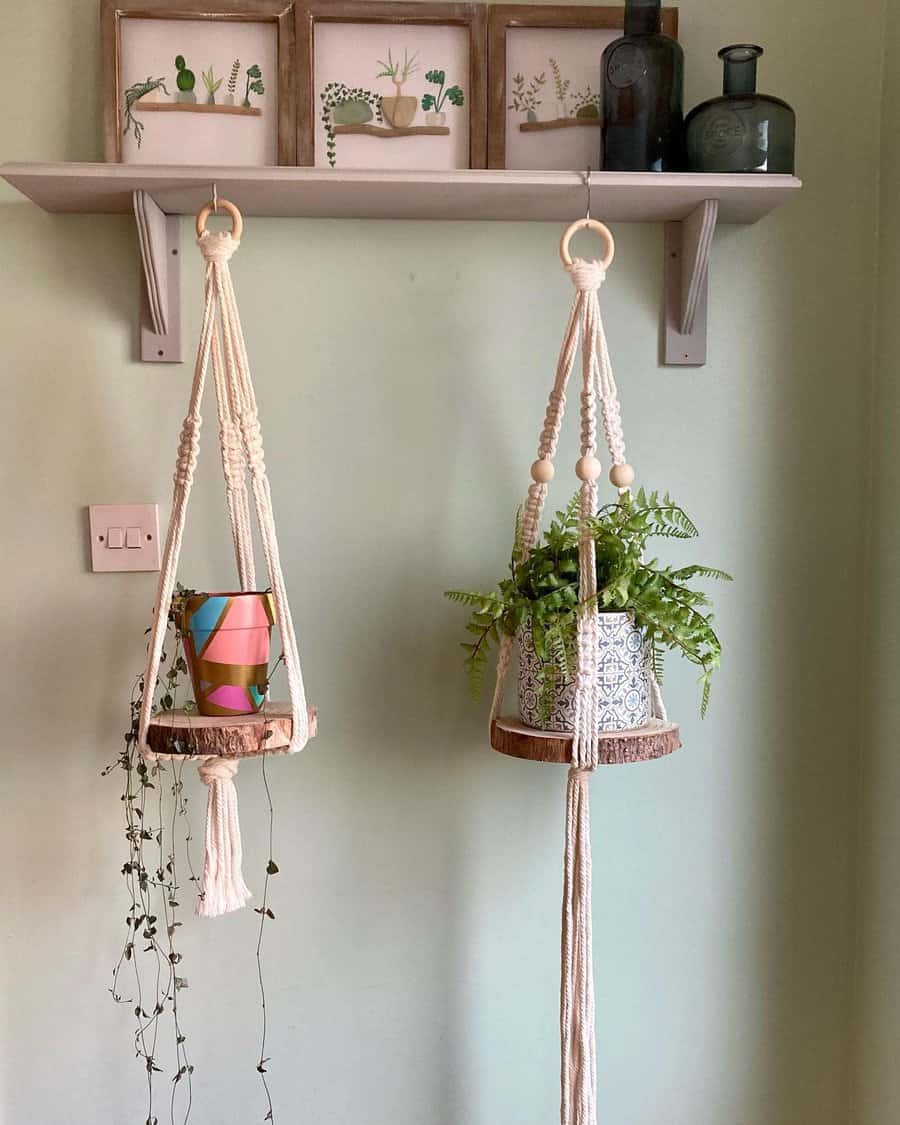 You can make your own hanging shelf with a plant of wood. Drill holes into the four corners and thread leather, ropes, or cables through the holes. Bring the ends up to a single point where you'll hang the shelf from. Finally, use a hook in the wall to hold the shelf.
8. Kitchen
Adding open shelves to your kitchen gives you much-needed storage. Kitchen shelving doesn't have to be extensive. You could have one or two accent shelves and have them make a significant impact.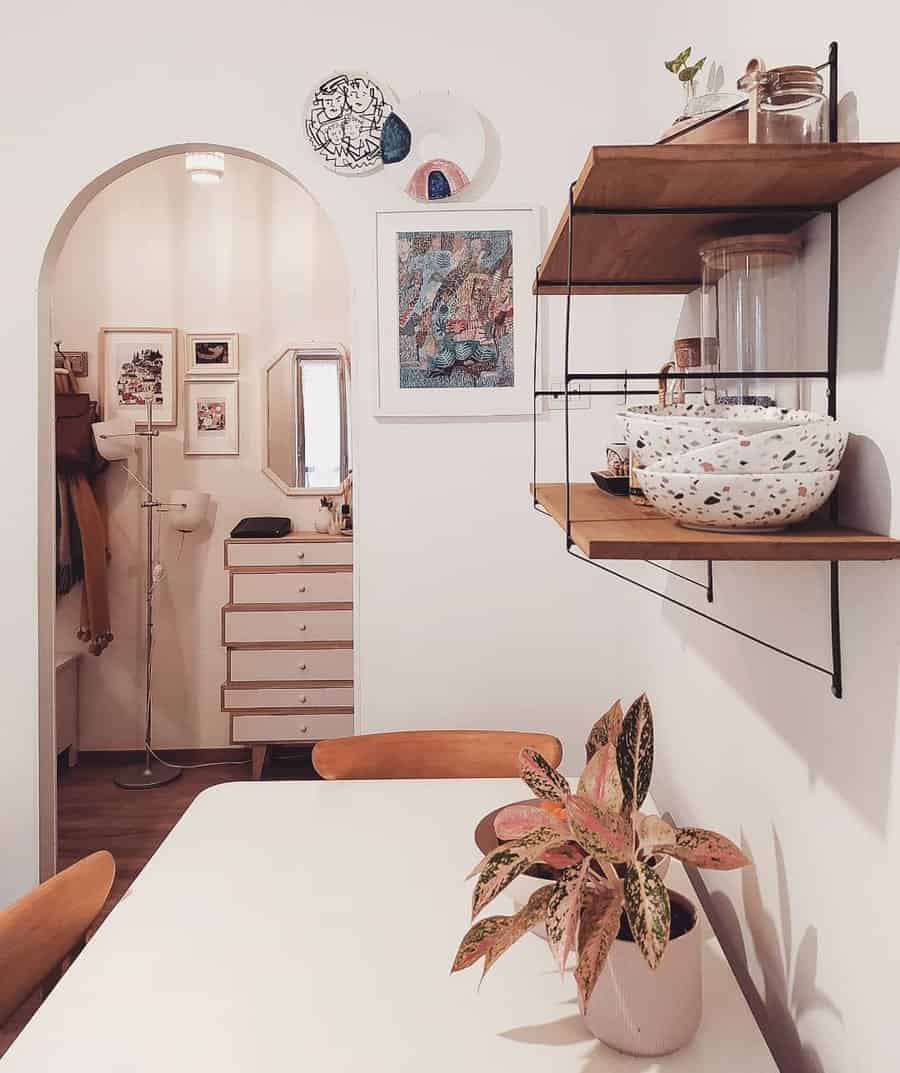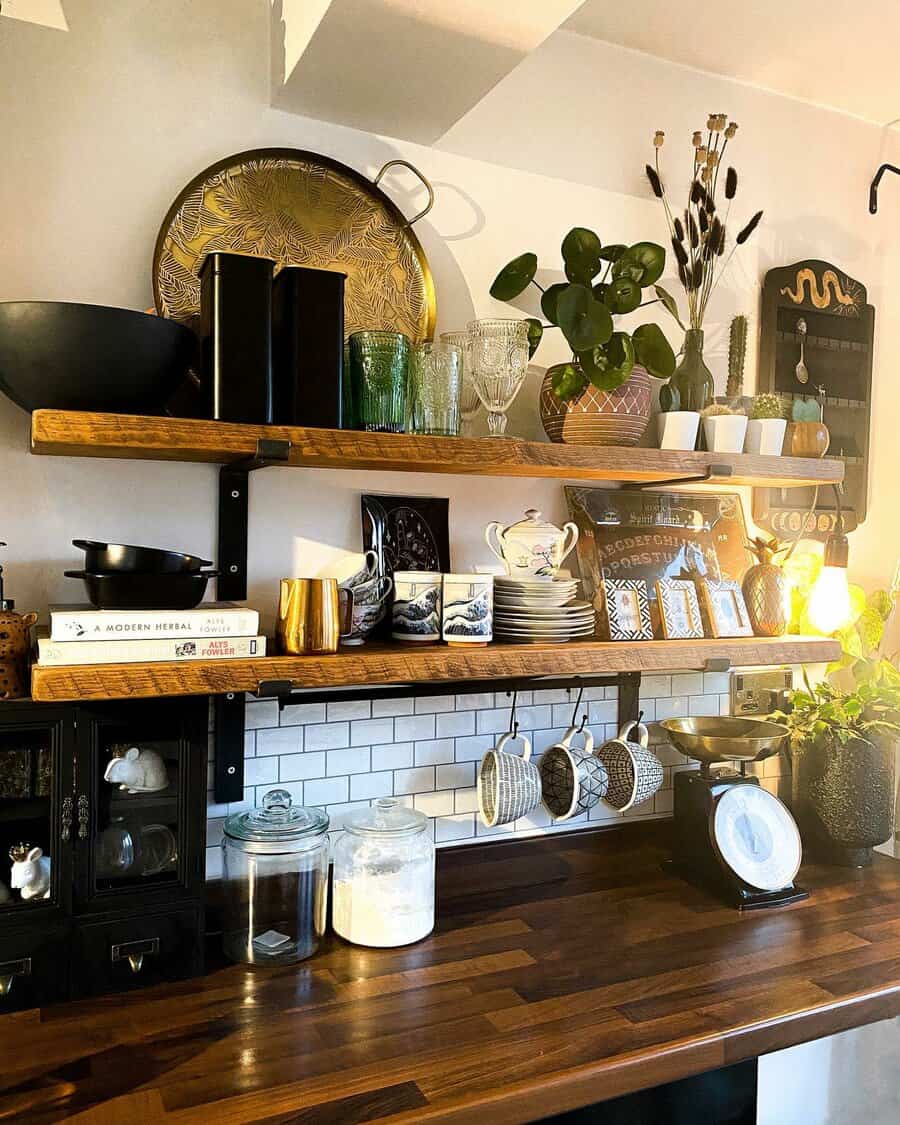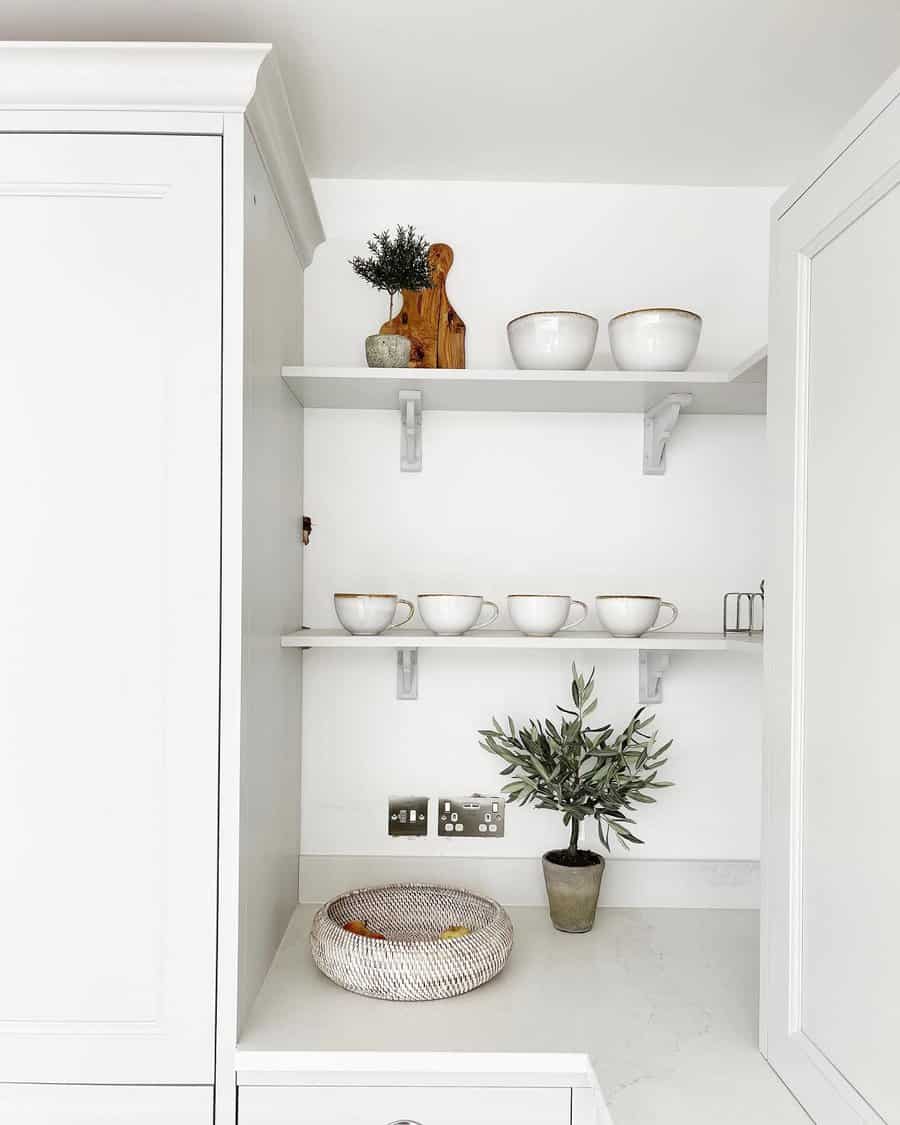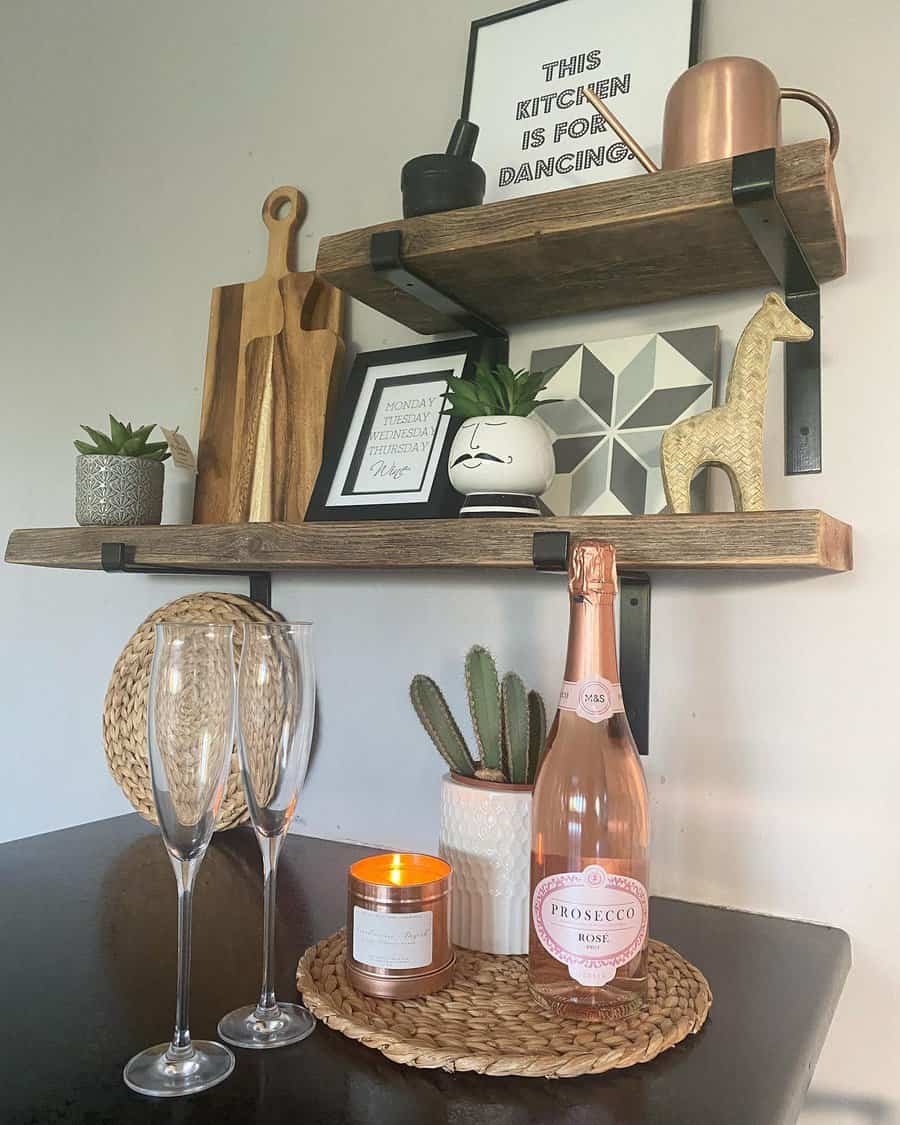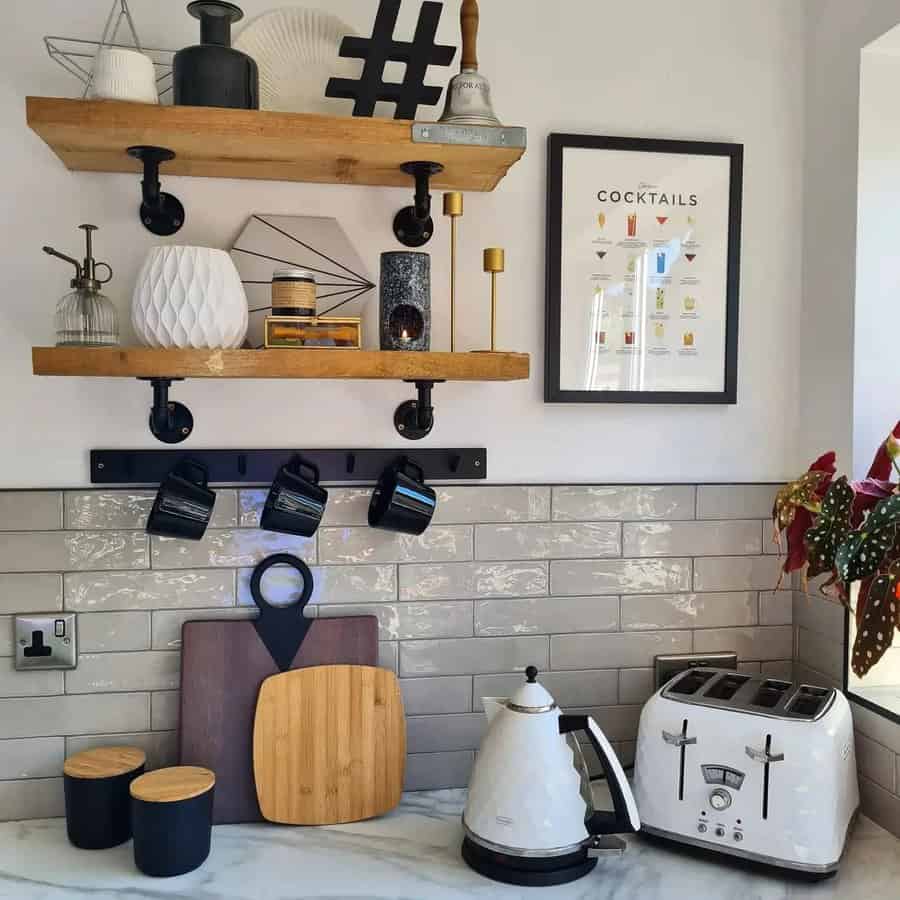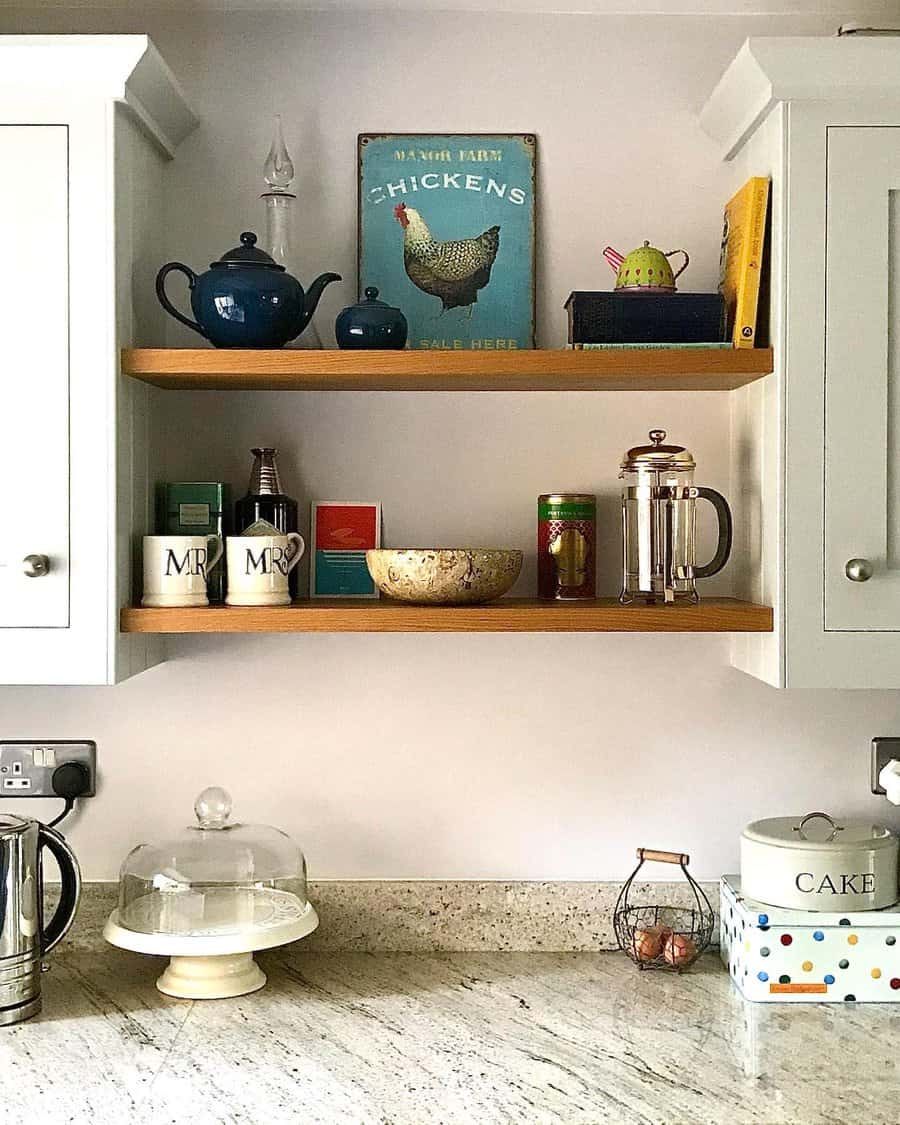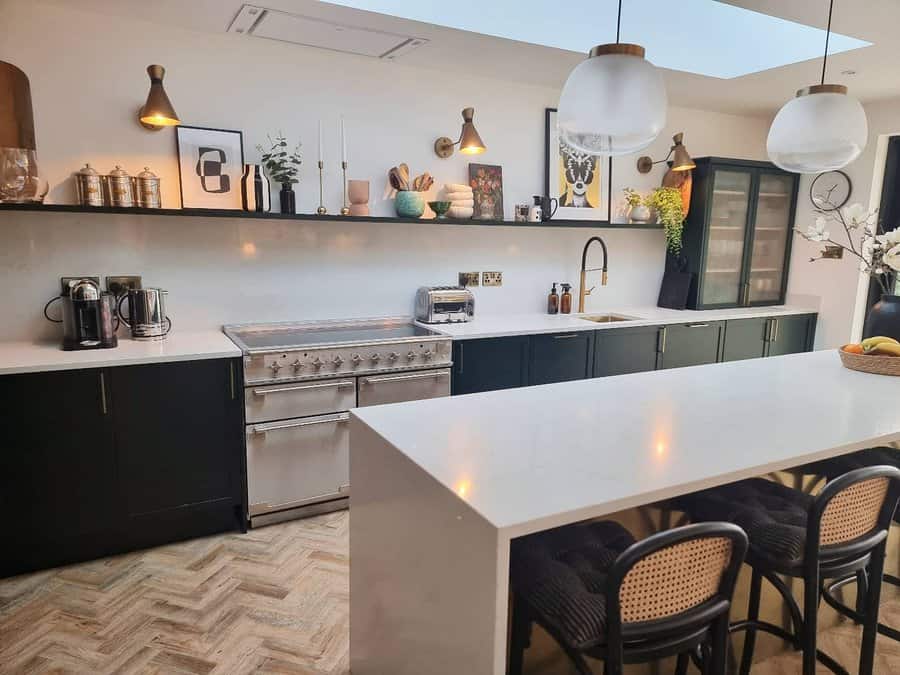 While some people pull out all of their cabinets and replace them with open kitchen shelves, you don't need to do this. Having cabinets is essential so that you have some hidden storage. Your open shelves can be good for holding your cookbooks, herb garden, or as a spice rack.
See more kitchen shelf ideas here.
9. Living Room
You can display your family photos, prized hobby collection, art, or fresh flowers when you have plenty of shelf space in your living room. A common choice is to use one large wooden shelf that extends the length of the living room.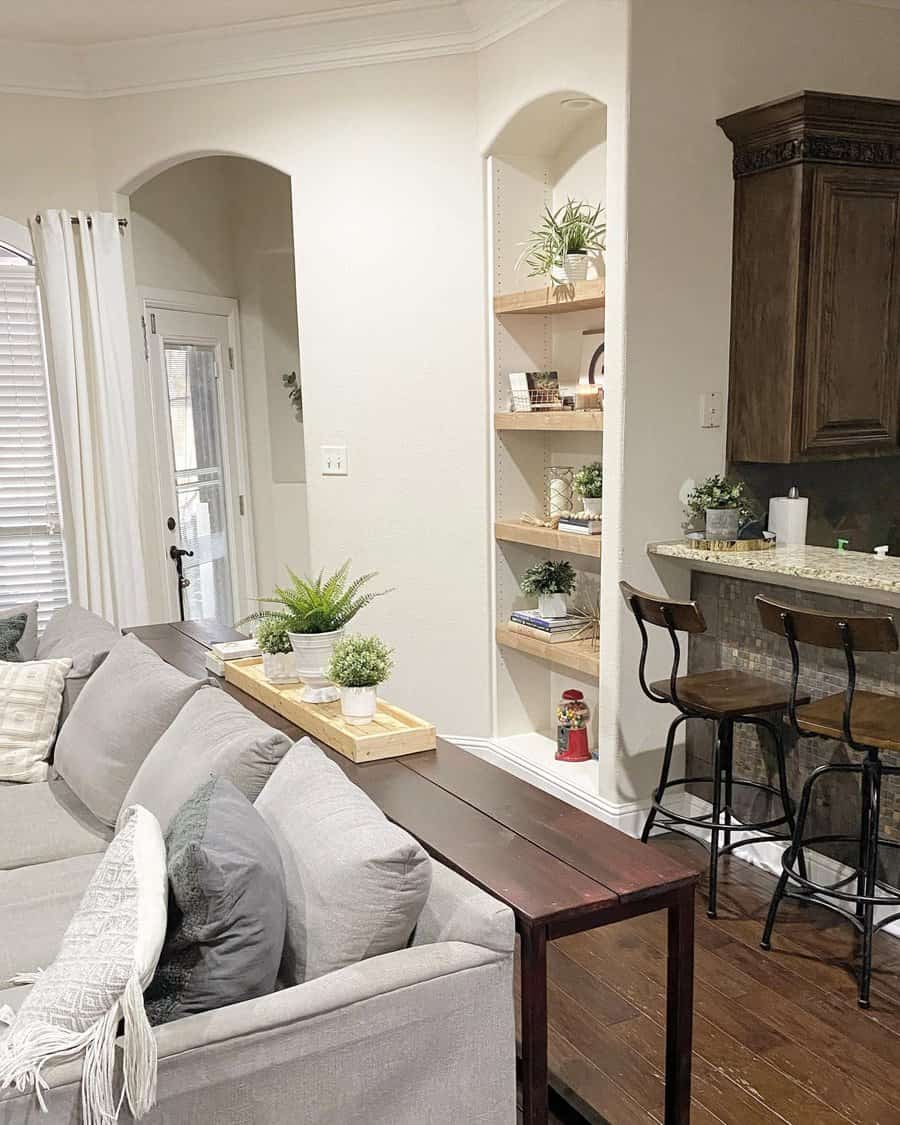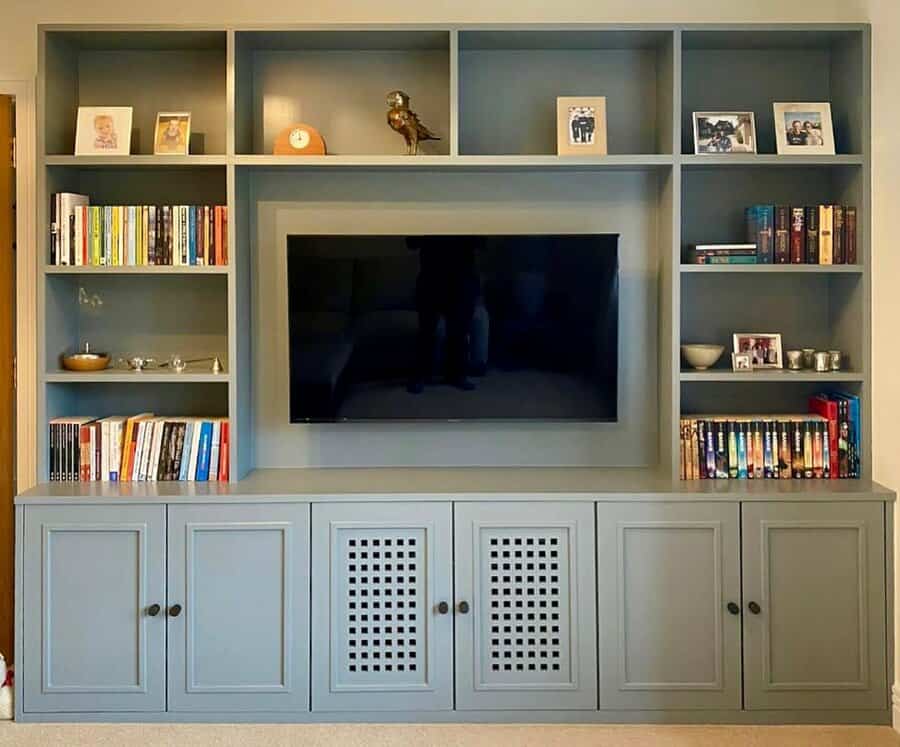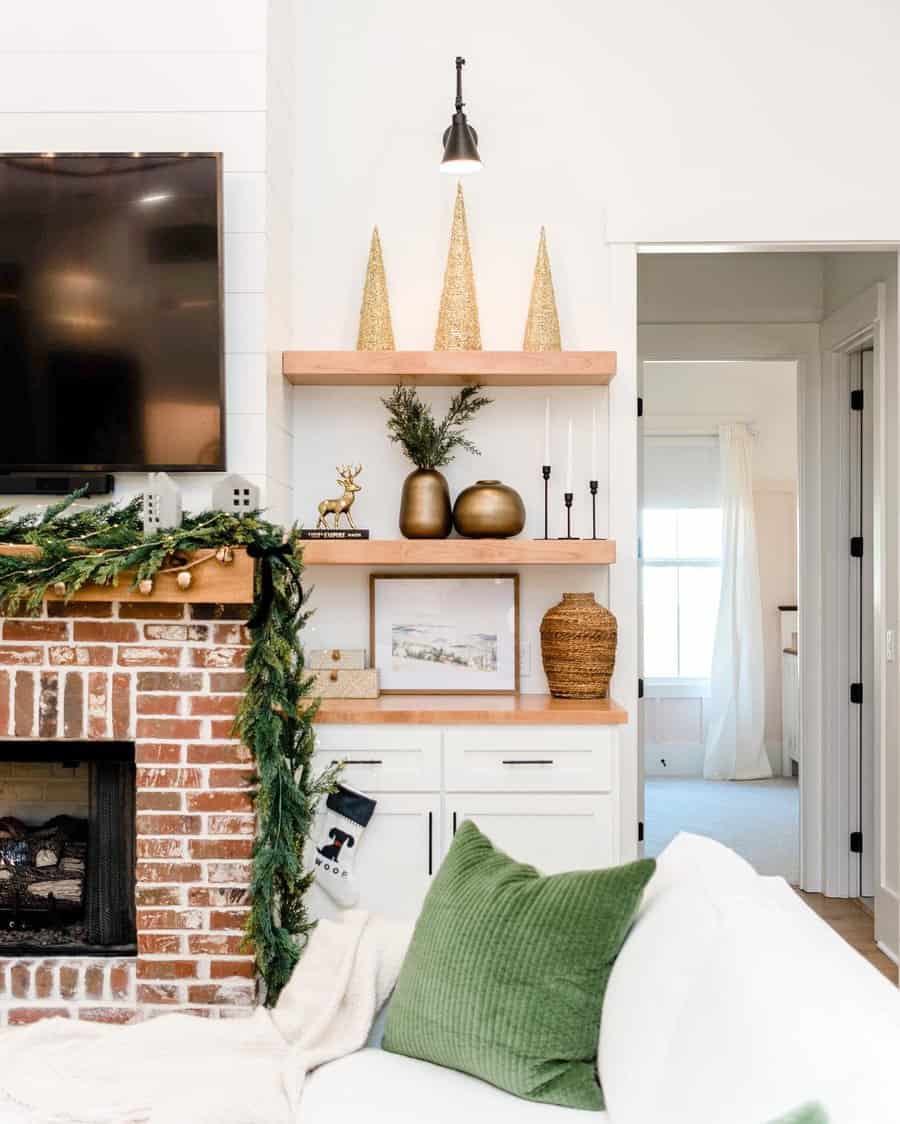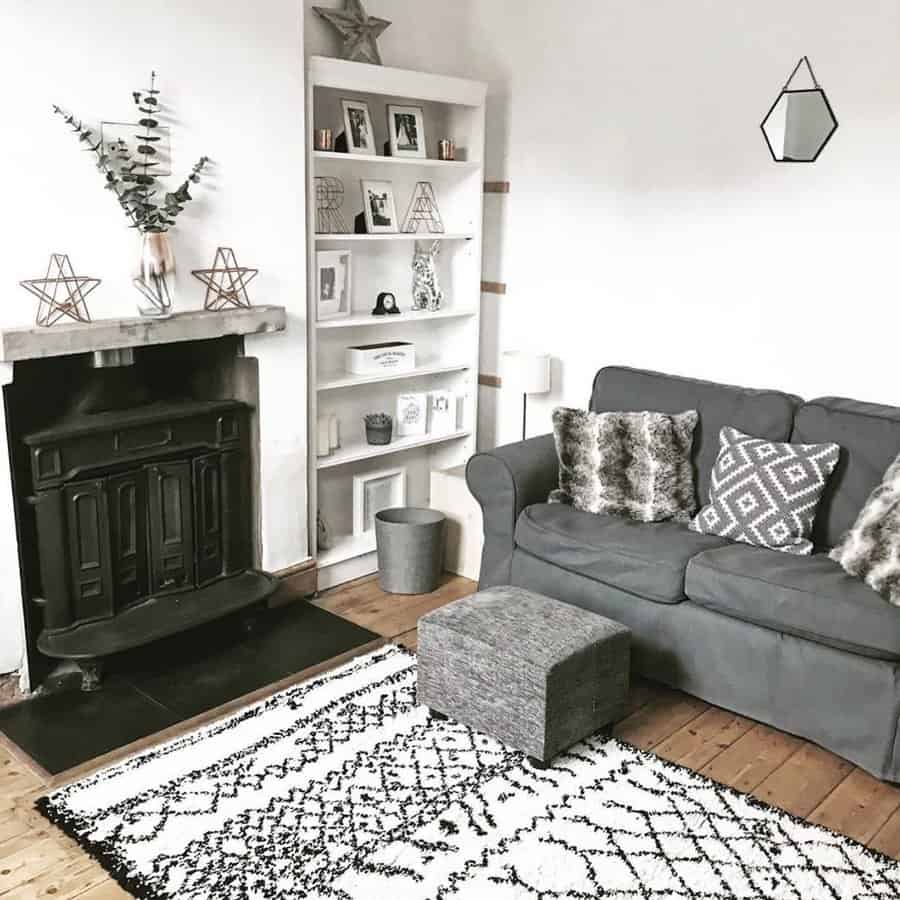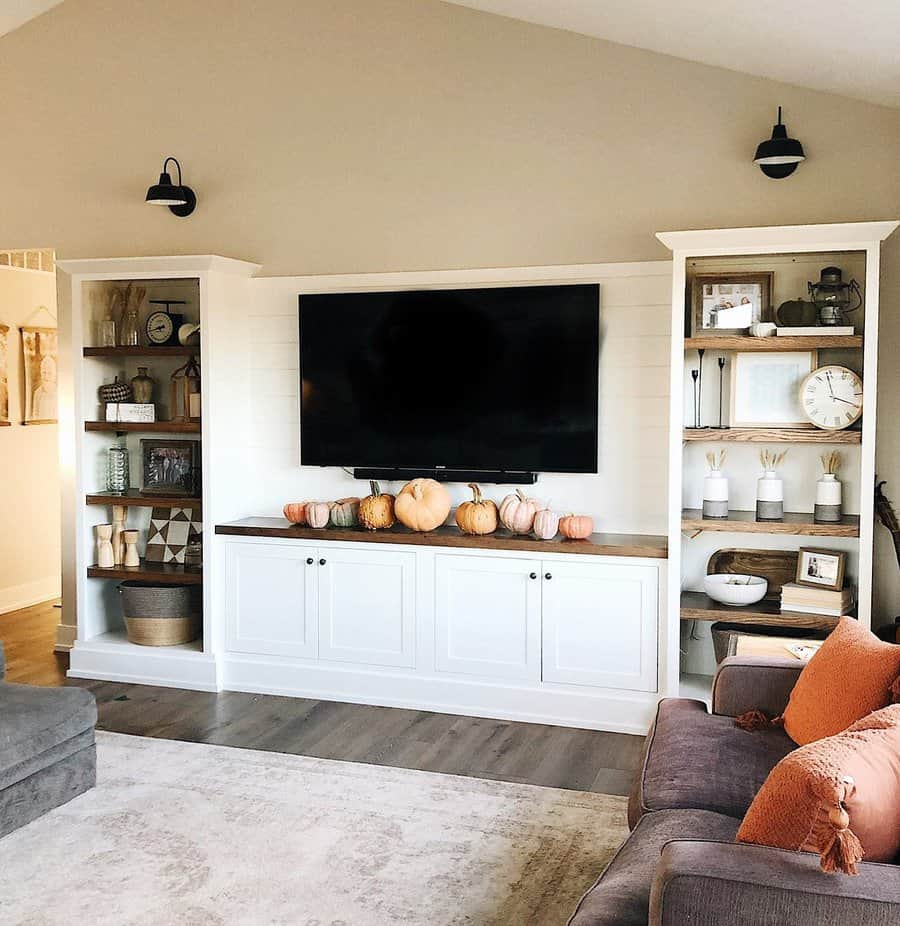 You could give our living room a farmhouse feel by using rustic wood salvaged from an old building. This will provide you with plenty of shelf space for arrangements. Another option is to use several wood planks. Use planks at varying lengths and then place them throughout the wall.
10. Modern
If you're aiming for a modern design, you want to keep the floor space open. Modern decor ideas are about keeping the space open as possible. Instead of adding solid shelves to your modern design, use glass shelves instead. They are transparent, so you can easily see through them. This helps them disappear into the room and keep the room feeling open.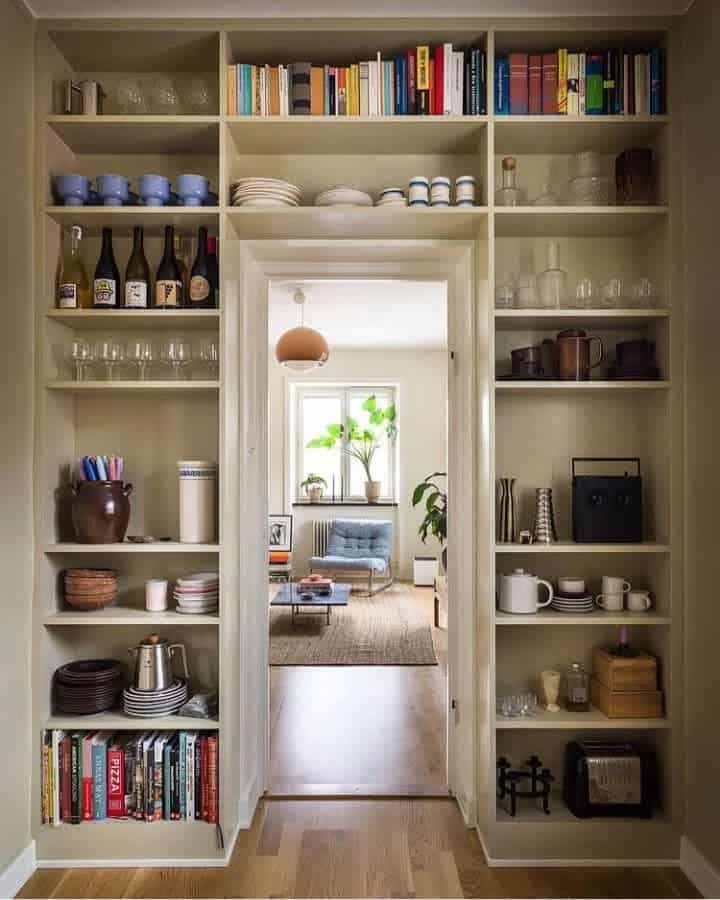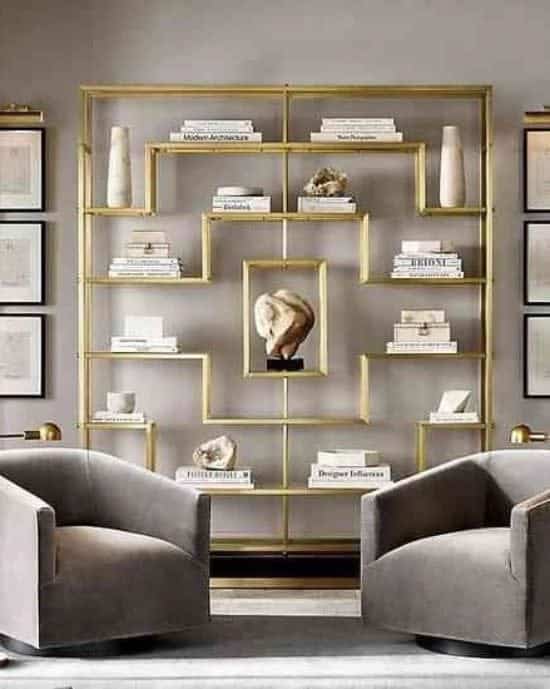 11. Plant Shelf
Interior designers tell you to add plants to your interior design. But where are you supposed to put your plants? You could put them on the tables and other flat surfaces, but your home looks cluttered with plants everywhere. Imagine having multiple plants on your desk in your home office.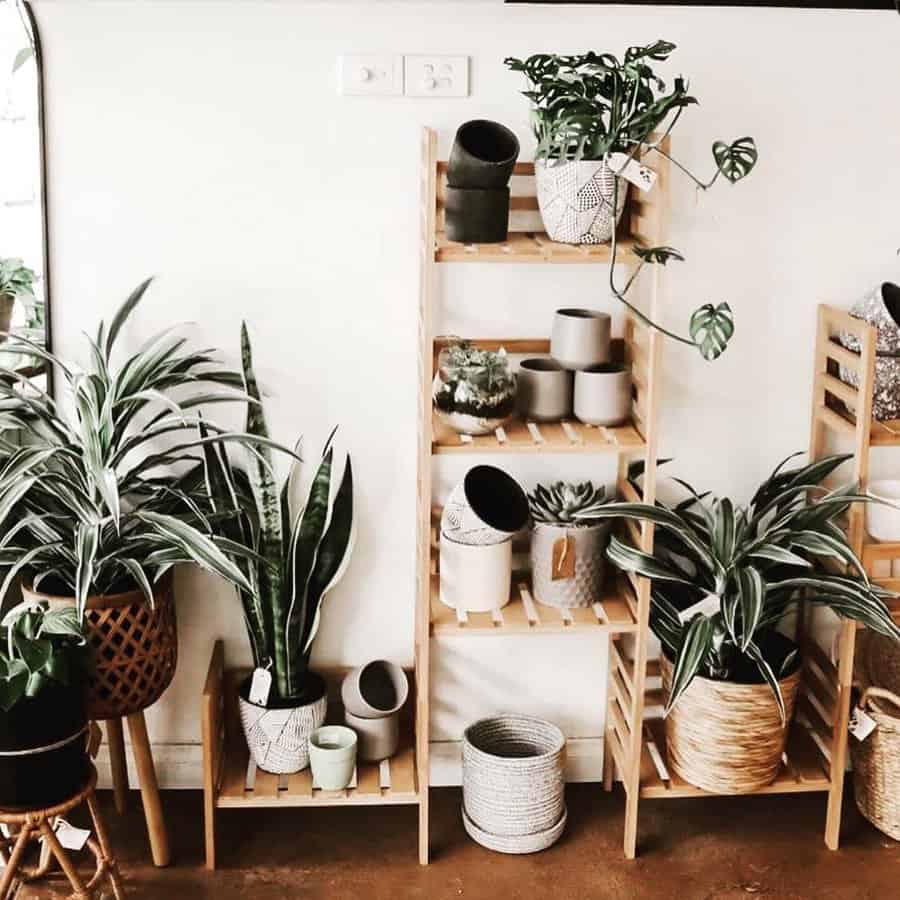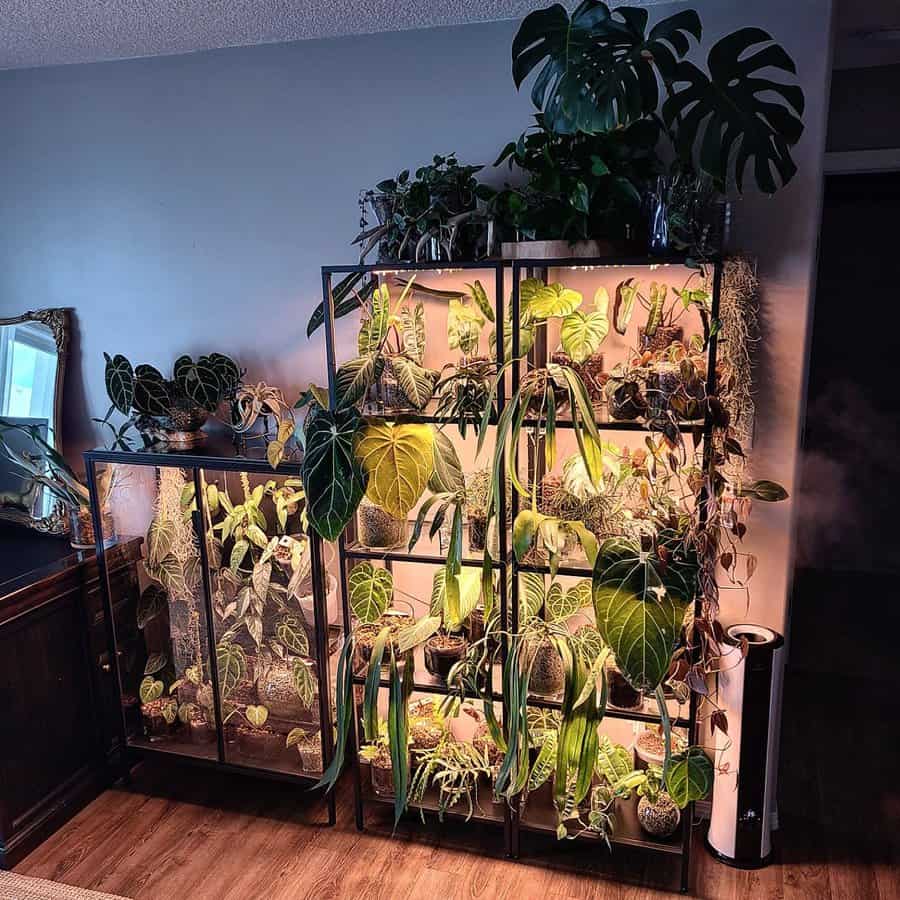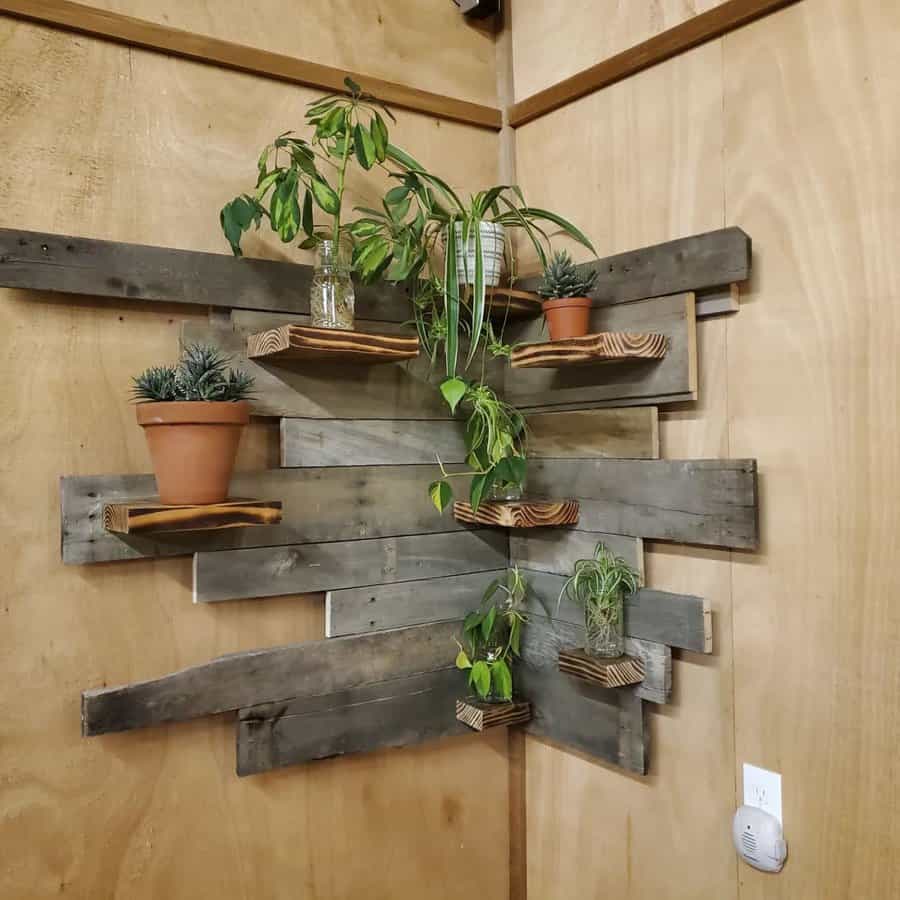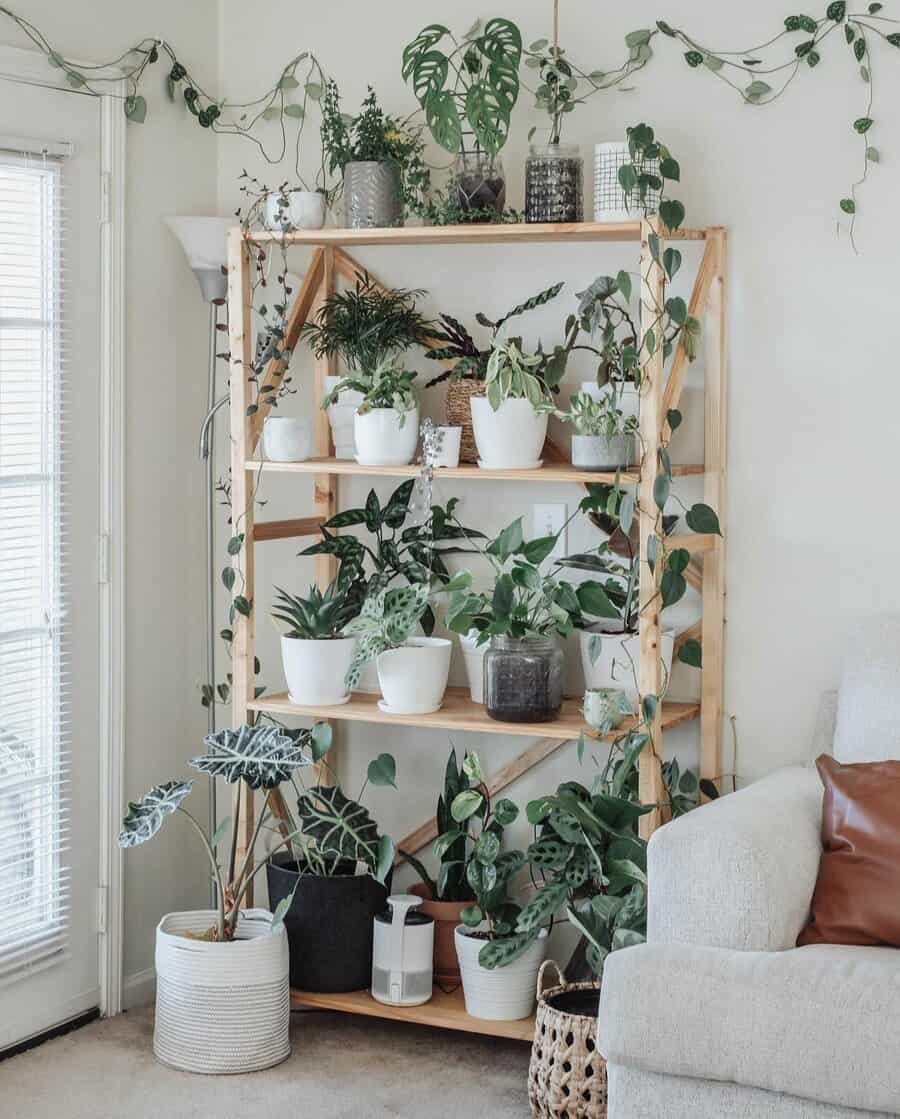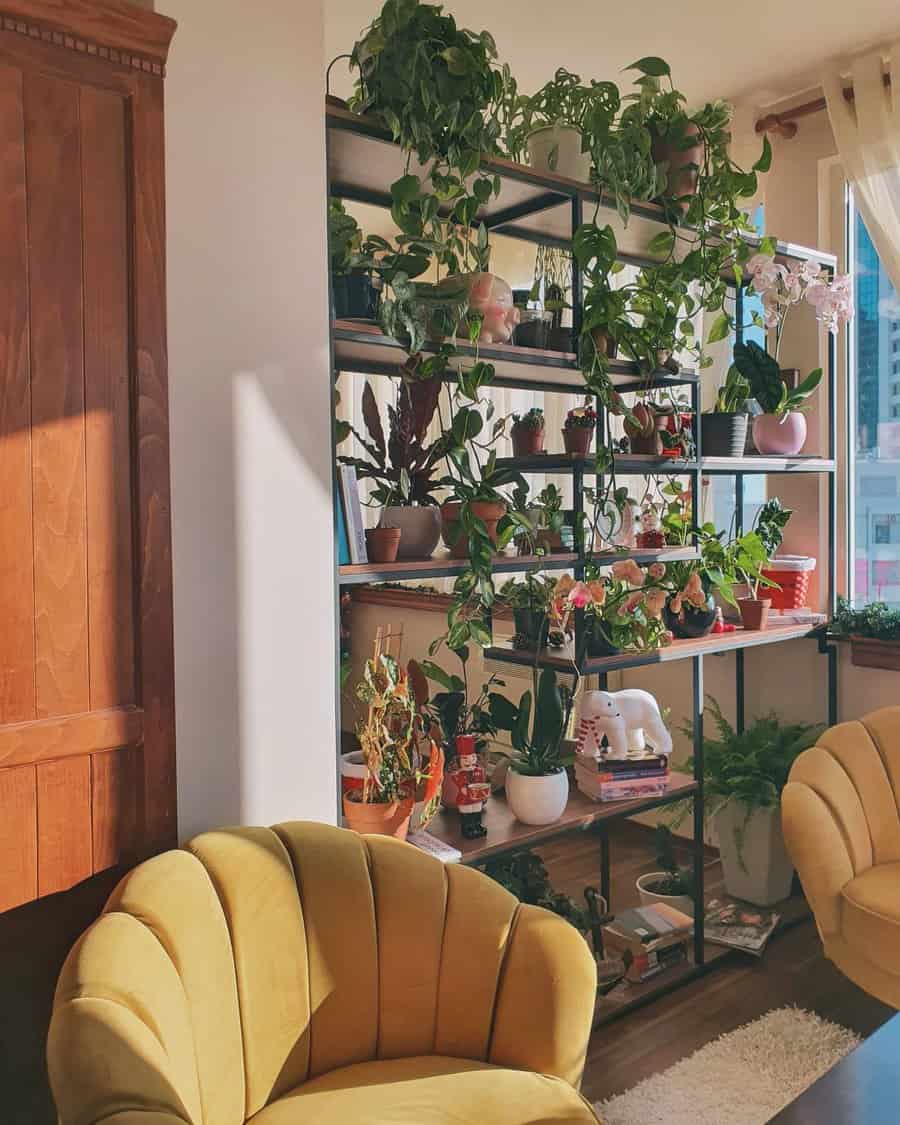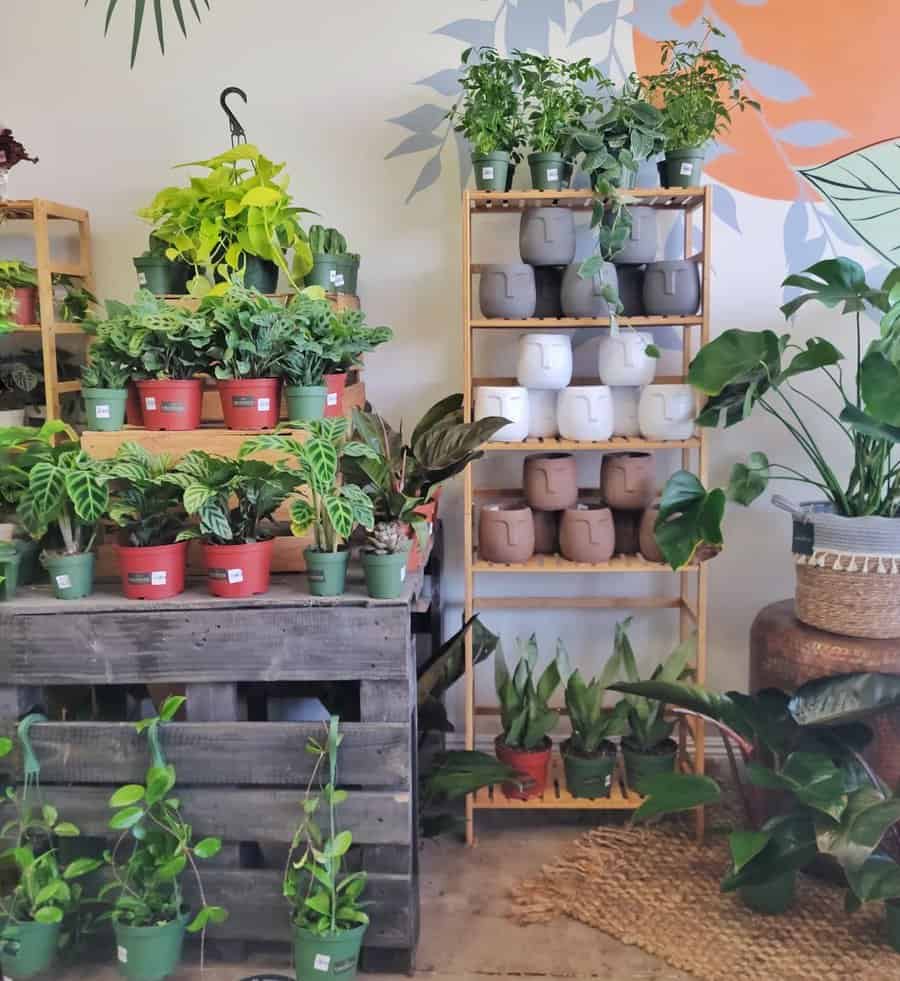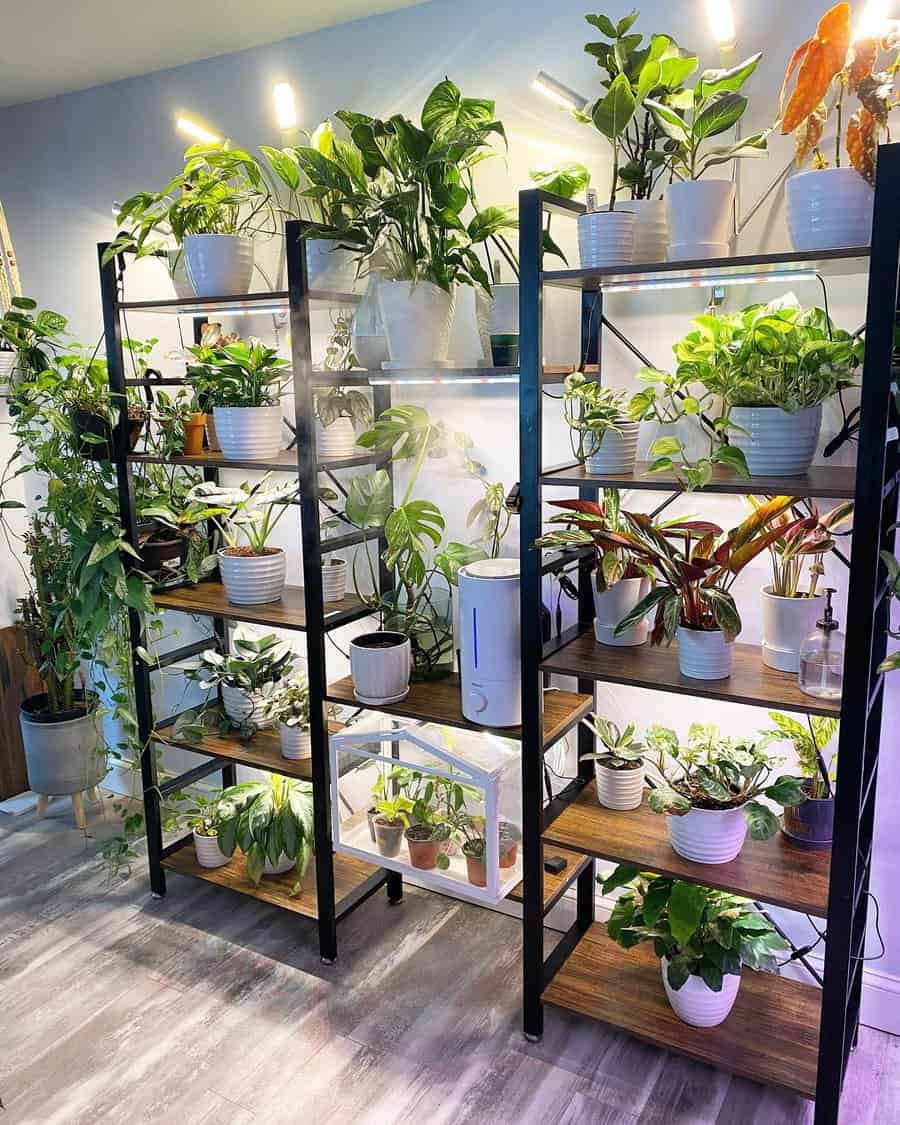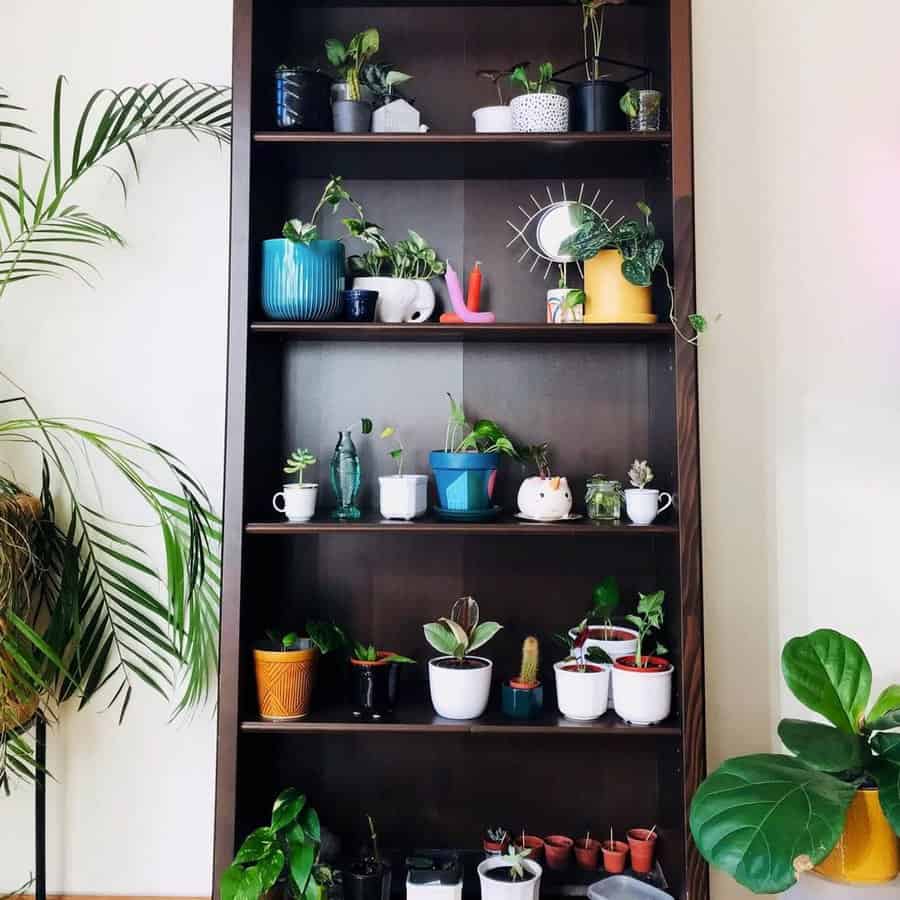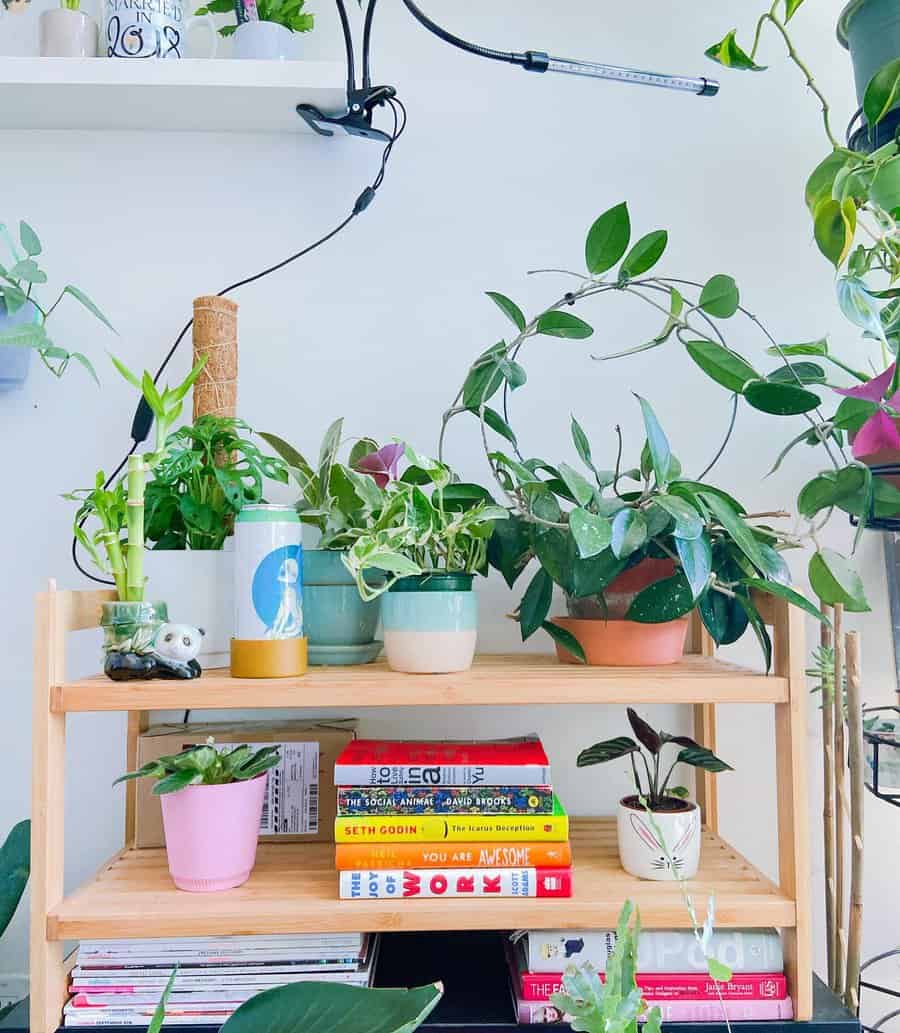 Instead, add open shelving to the wall and arrange your plants on it. This lets you add fresh greenery to your interior design while keeping them neatly out of the way. You can let the vines gracefully drape down from the shelf if you have a vine plant. Be sure to place your shelf on a wall that gets the right amount of light for the plants.
12. Wall Mount
When you mount shelves on the wall, you need to think about the weight of the shelf and the weight of the item you place on the shelves. You also need to size the shelf to the size of the wall.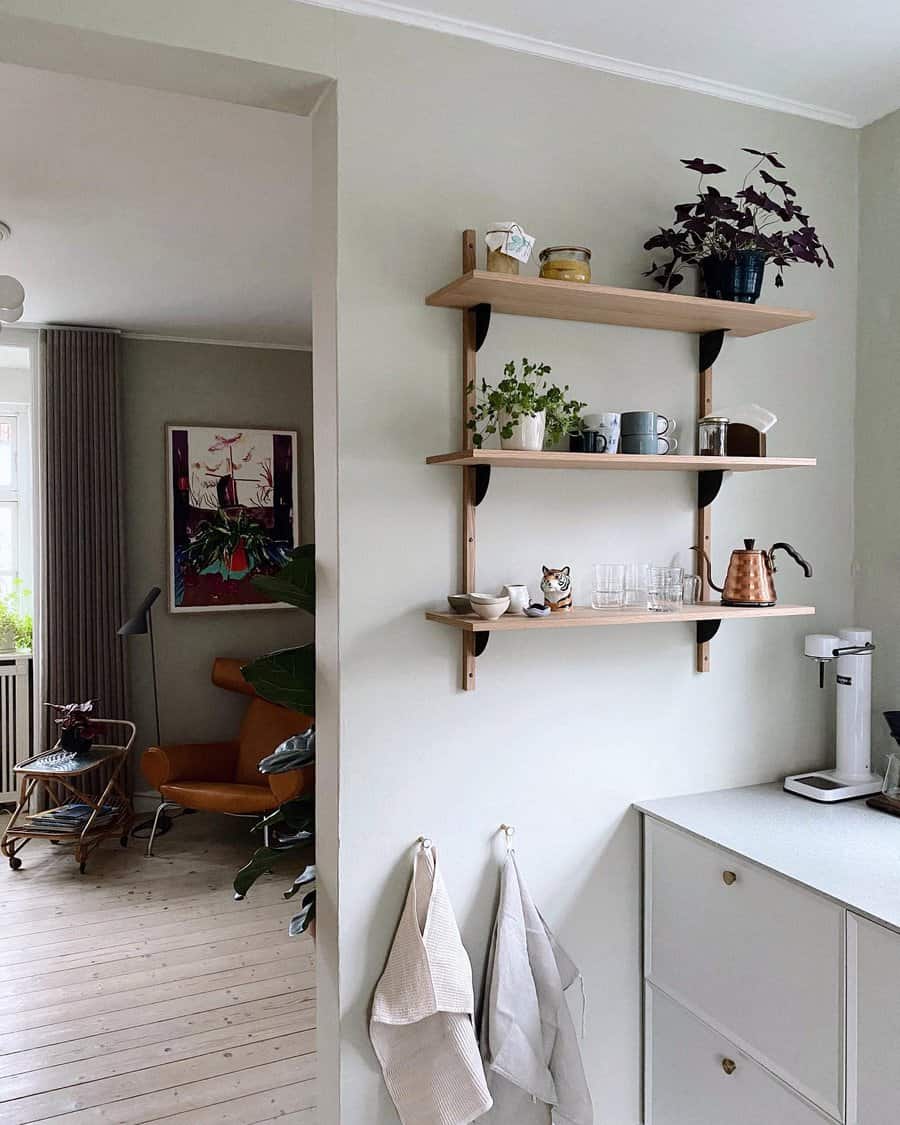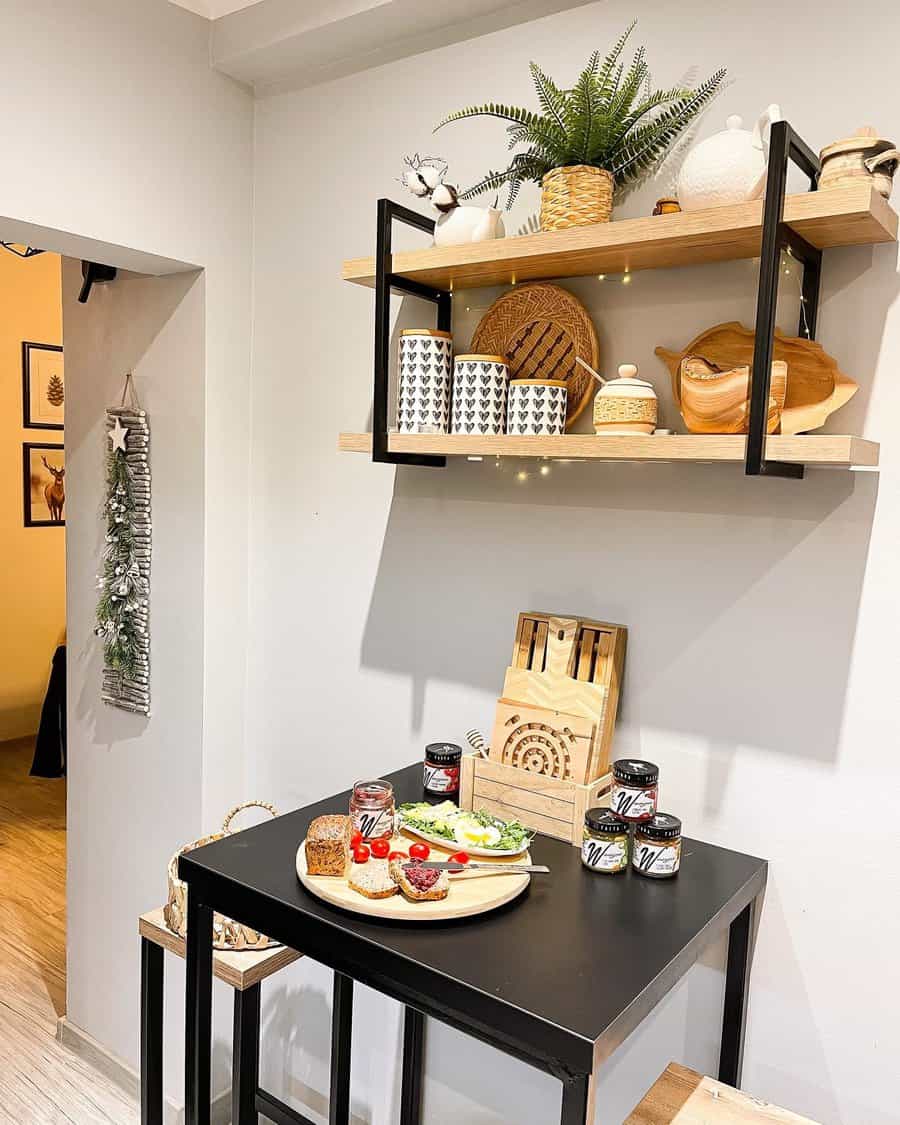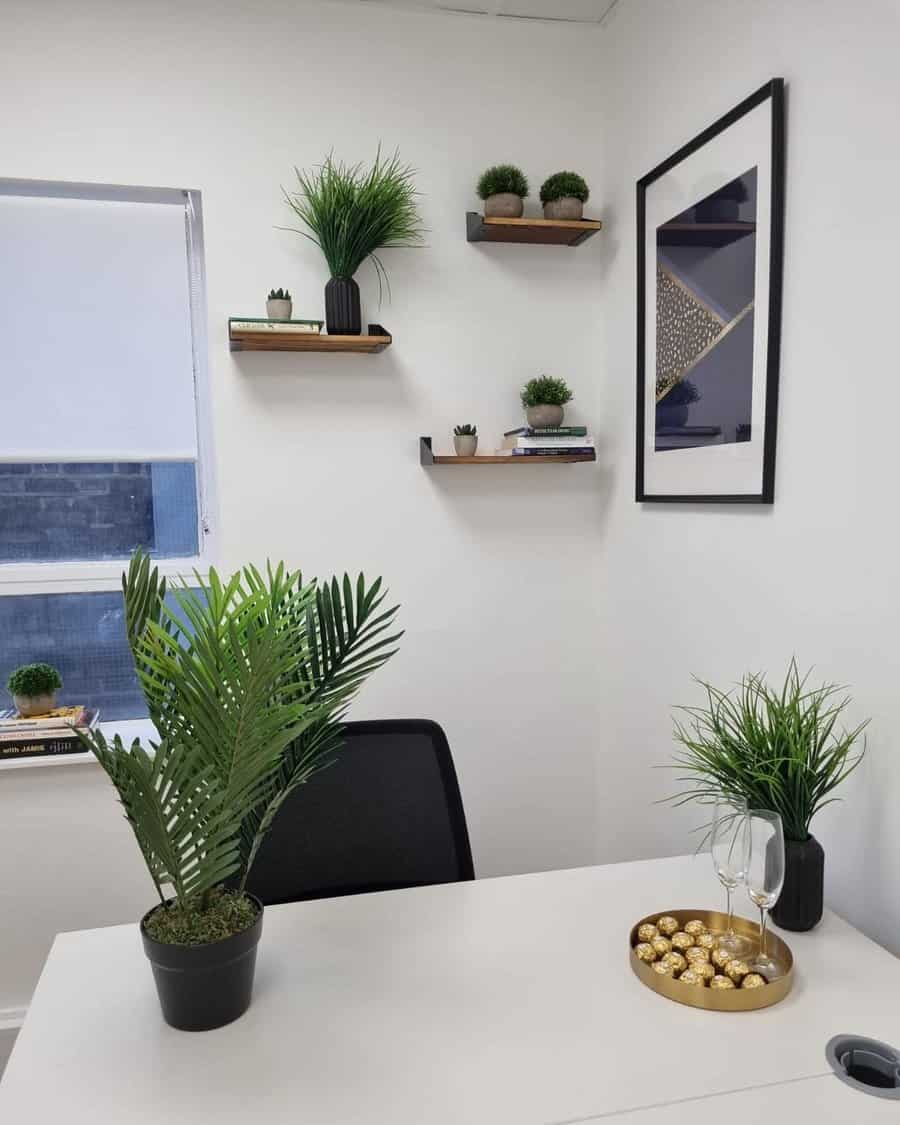 You could have one large or several smaller shelves that take up the entire wall space. A good place for creating a gallery wall display is in the dining room. Several floating shelves let you put various items on display, from books to pictures or figurines.
FAQs
Is it cheaper to build your own shelves?
Depending on the type of materials and hardware that you buy, it can be cheaper to build your own shelf. Prefab shelving tends to be more expensive because more processing and manufacturing goes into it.
Are floating shelves hard to hang?
Floating shelves have a well-earned reputation for being difficult to hang. You need to get the positioning of the hardware just right to ensure your floating shelf sits flush against the wall and level. To make things easier, many shelves now come with a template that you can use to mark the correct positioning on the wall.
How do you hang a shelf without making a hole in the wall?
If you can't make holes in the walls, you'll need to use a freestanding shelving unit or adhesive to secure a shelf to the wall. Be careful with adhesive; you don't want it to damage the wall. You'll also want to keep the items on the shelf light as the adhesive will have to hold the weight of the shelf and whatever you put on them.