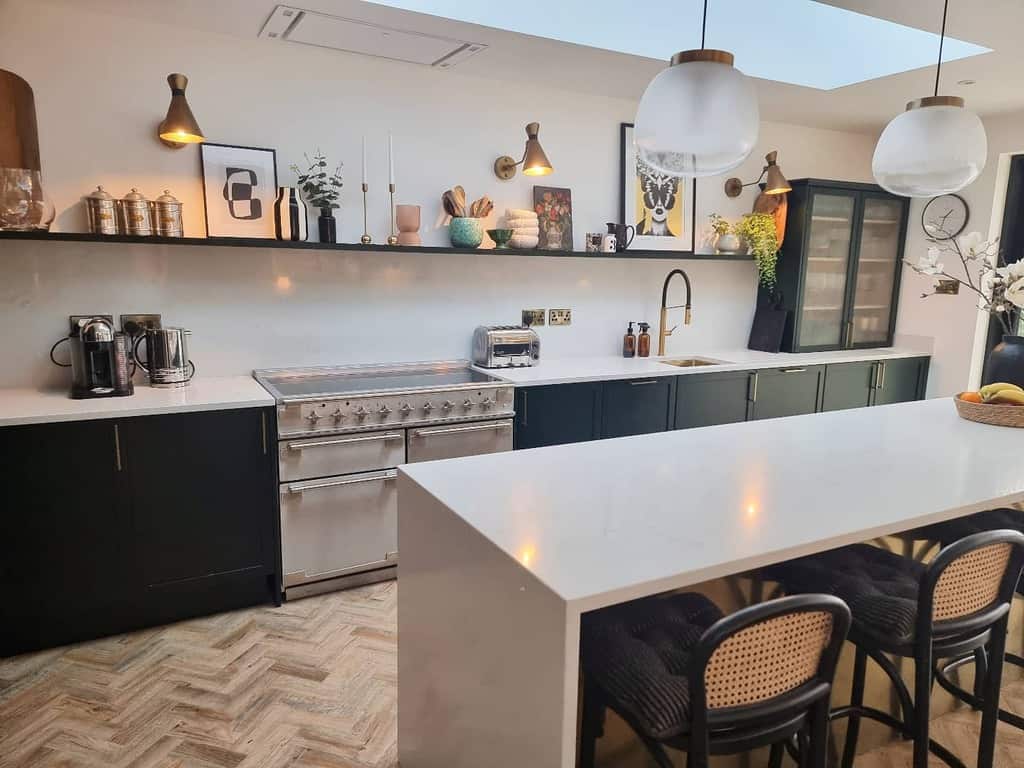 63 Practical and Creative DIY Shelving Ideas
You have limited floor space but plenty of wall space. Instead of cluttering up your home with a freestanding shelving unit, you can mount shelves on the wall. You can buy prefabricated kits or build your own DIY shelf. Shelves are perfect for creating more storage space and ensuring your room feels open and uncluttered. No matter the interior design style of your home, you can find a shelving solution that will coordinate.
These ideas will show you how to add shelves to any room in your home.
1. Install Tiered Shelves In The Bathroom
If you're looking for creative shelving ideas, tiered shelves are the perfect solution for your bathroom. Combine candles and decor on one shelf, and toiletries on another, and you have yourself some stylish, yet practical storage that can upgrade the look of any bathroom in an instant.
Not only do tiered bathroom shelves create a visually pleasing aesthetic that adds character to the room, but they eliminate wasted space under the sink by creating multi-tiered storage solutions for all your necessities.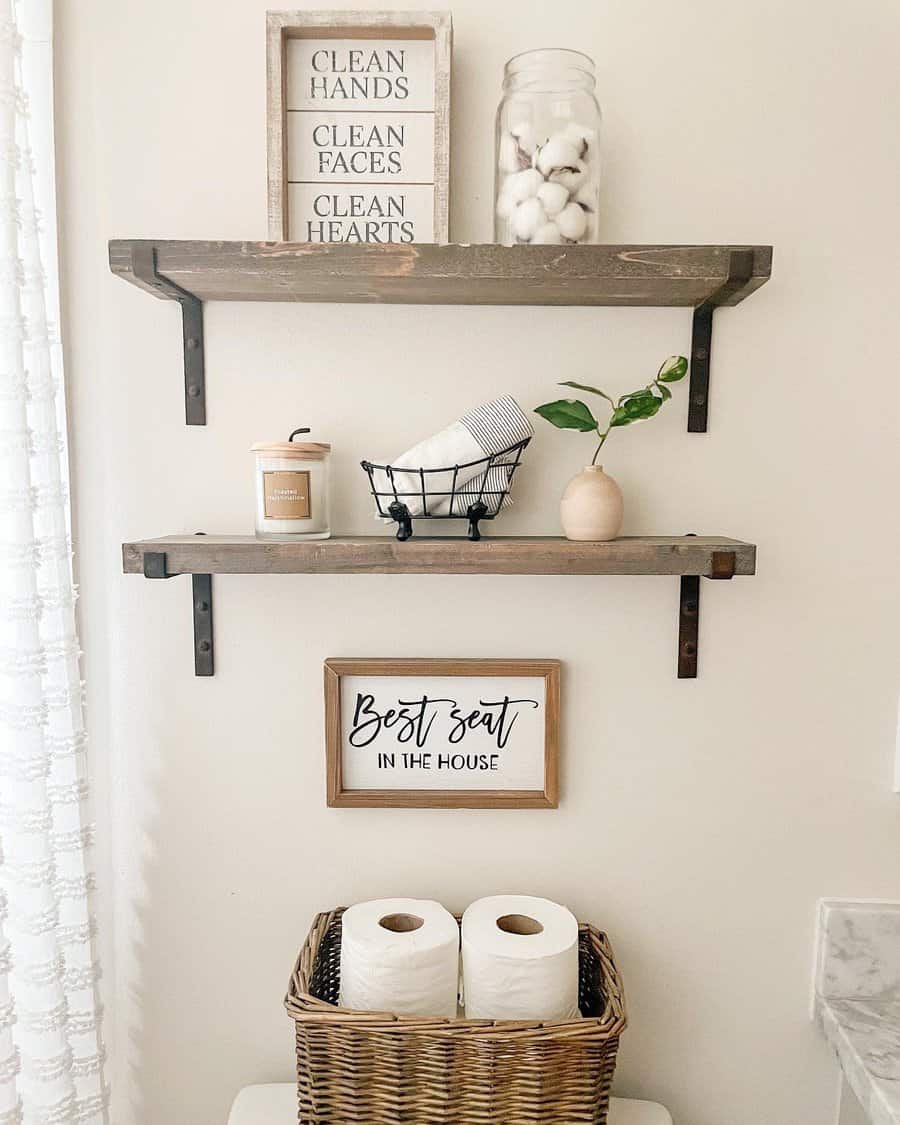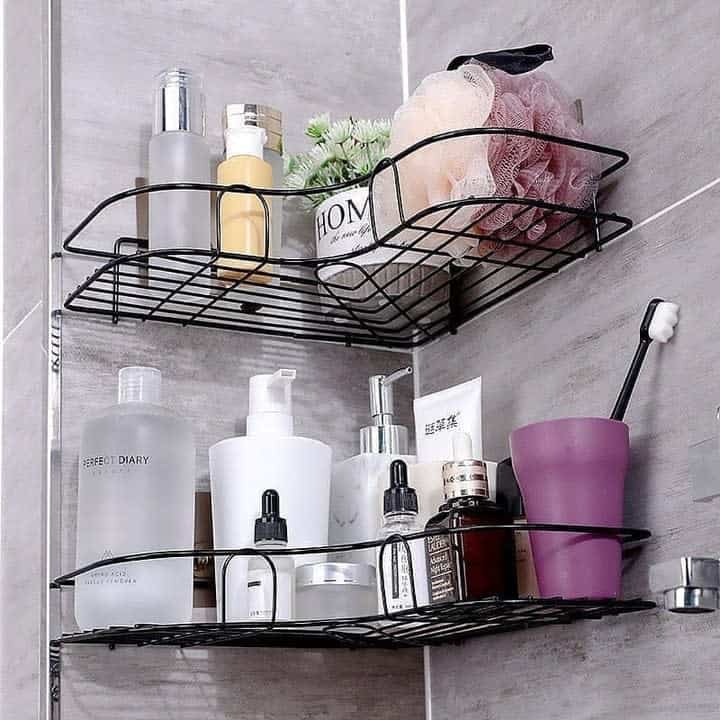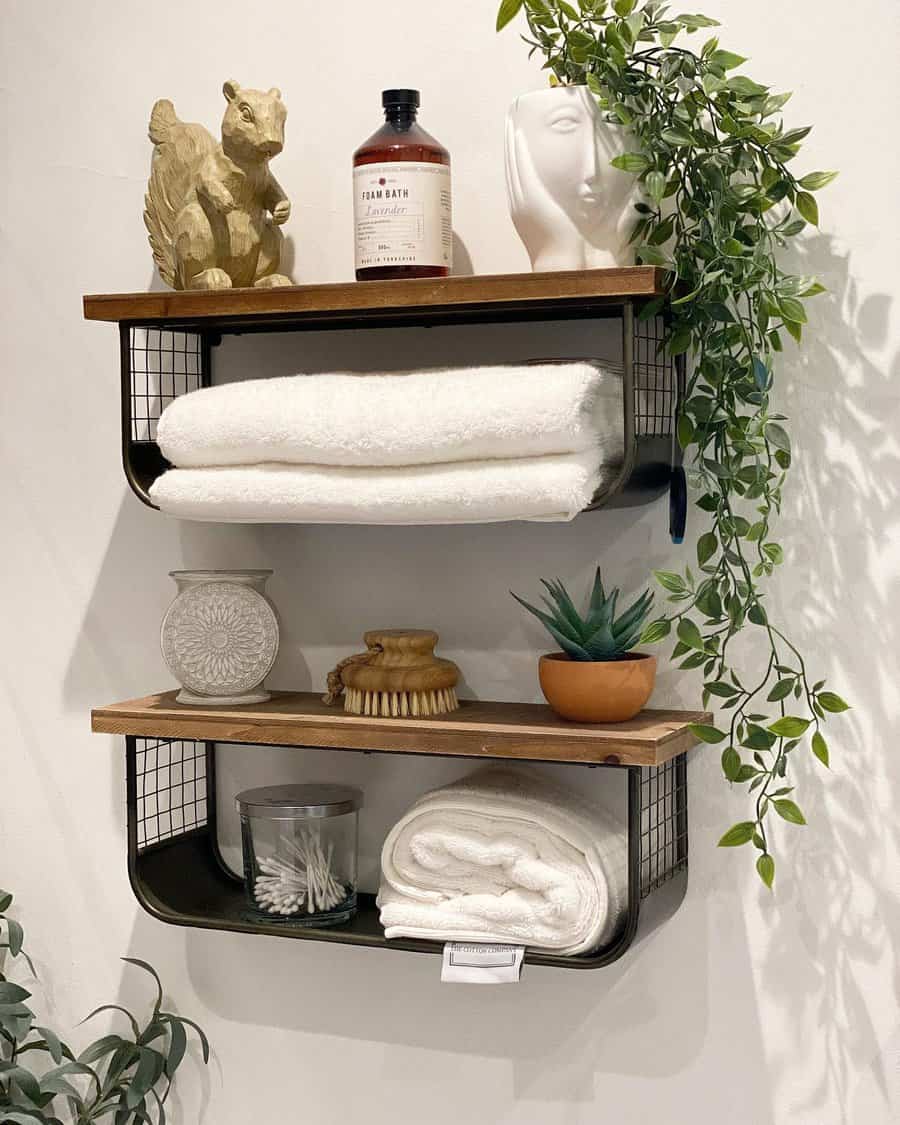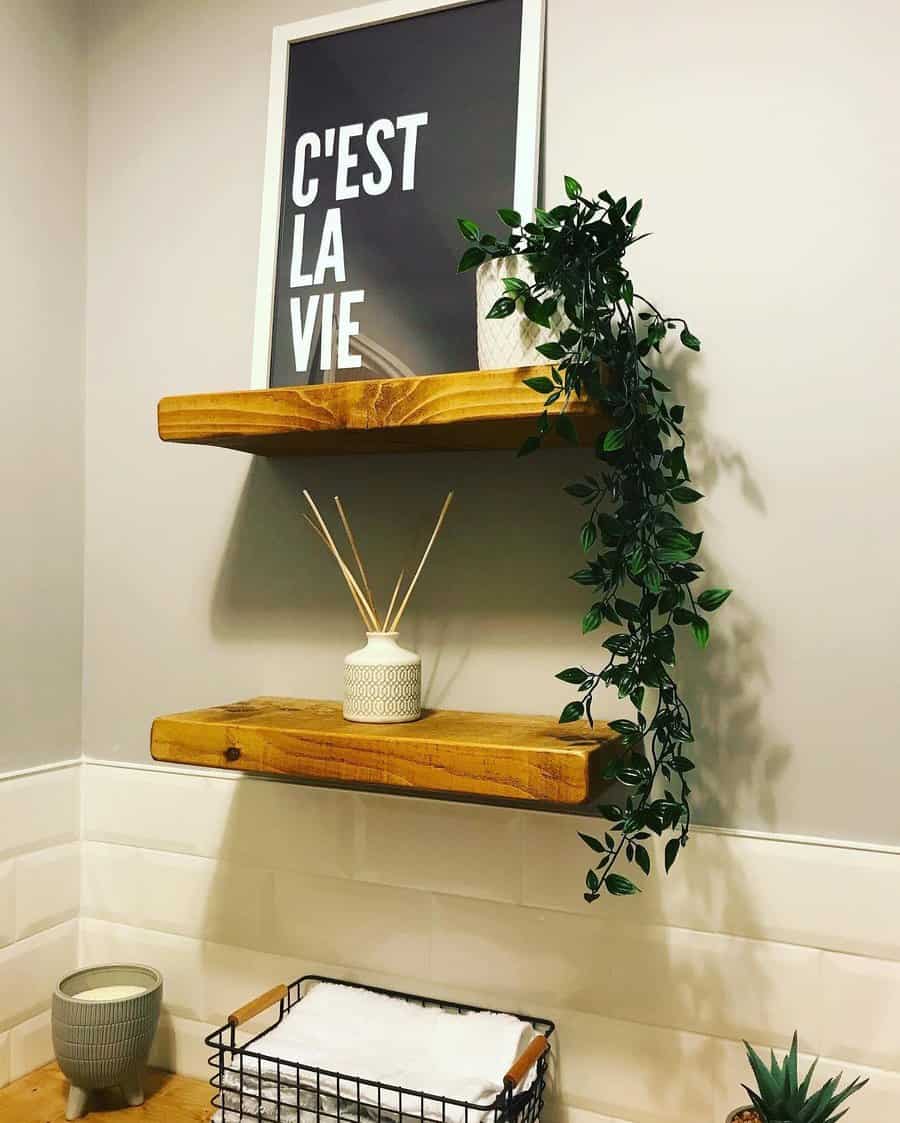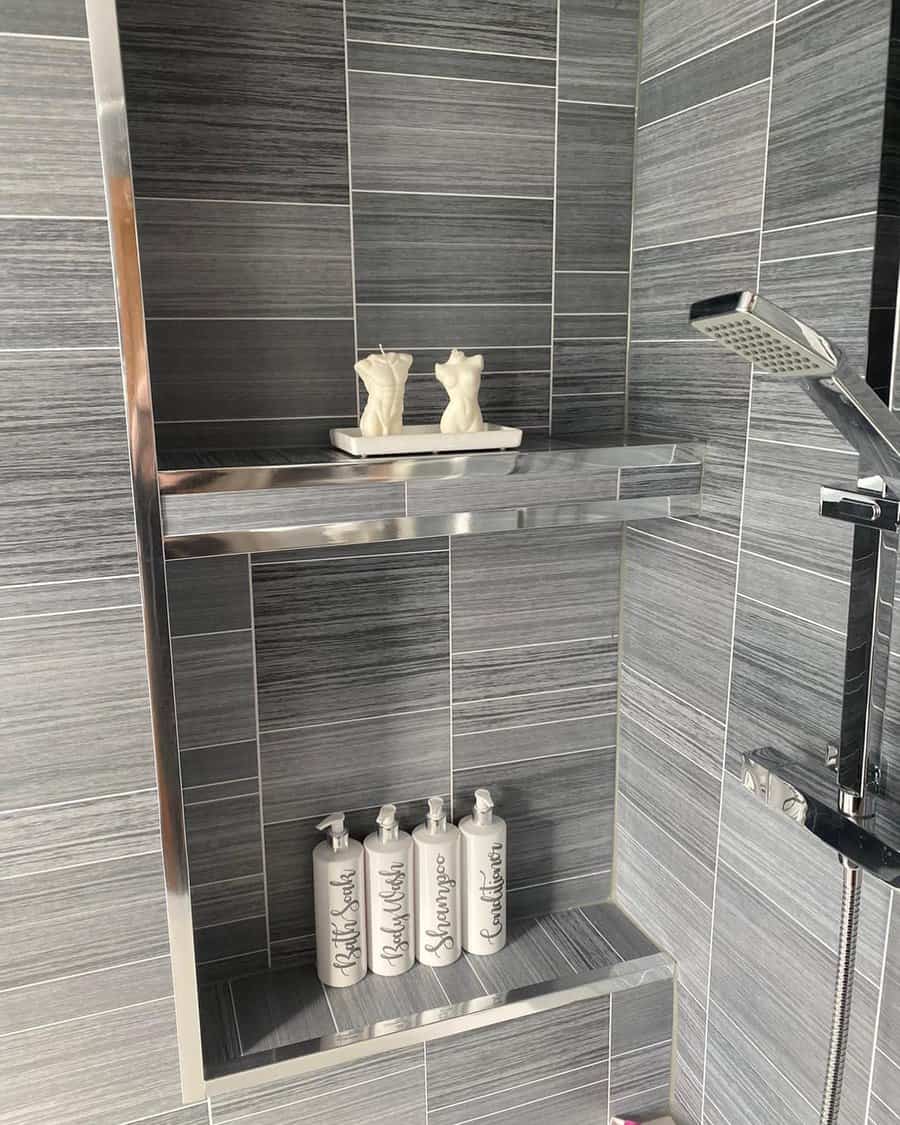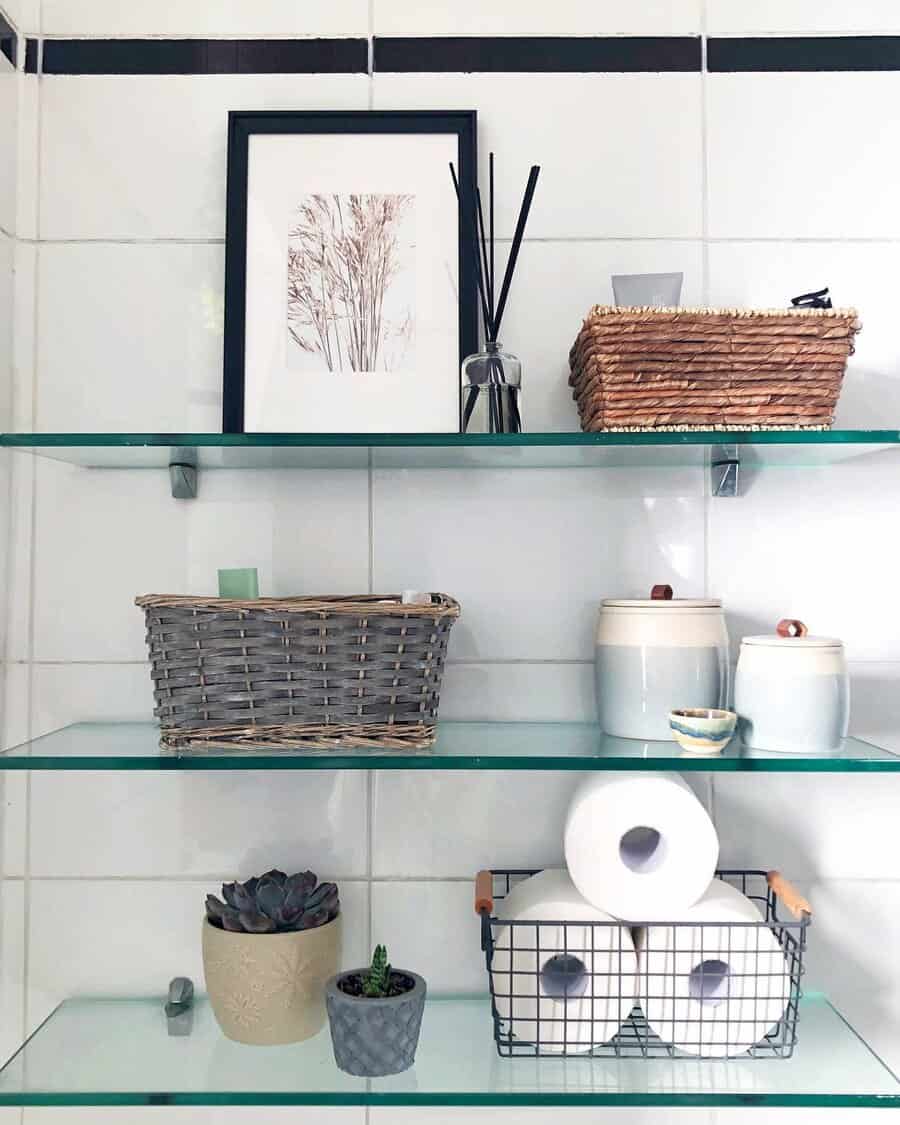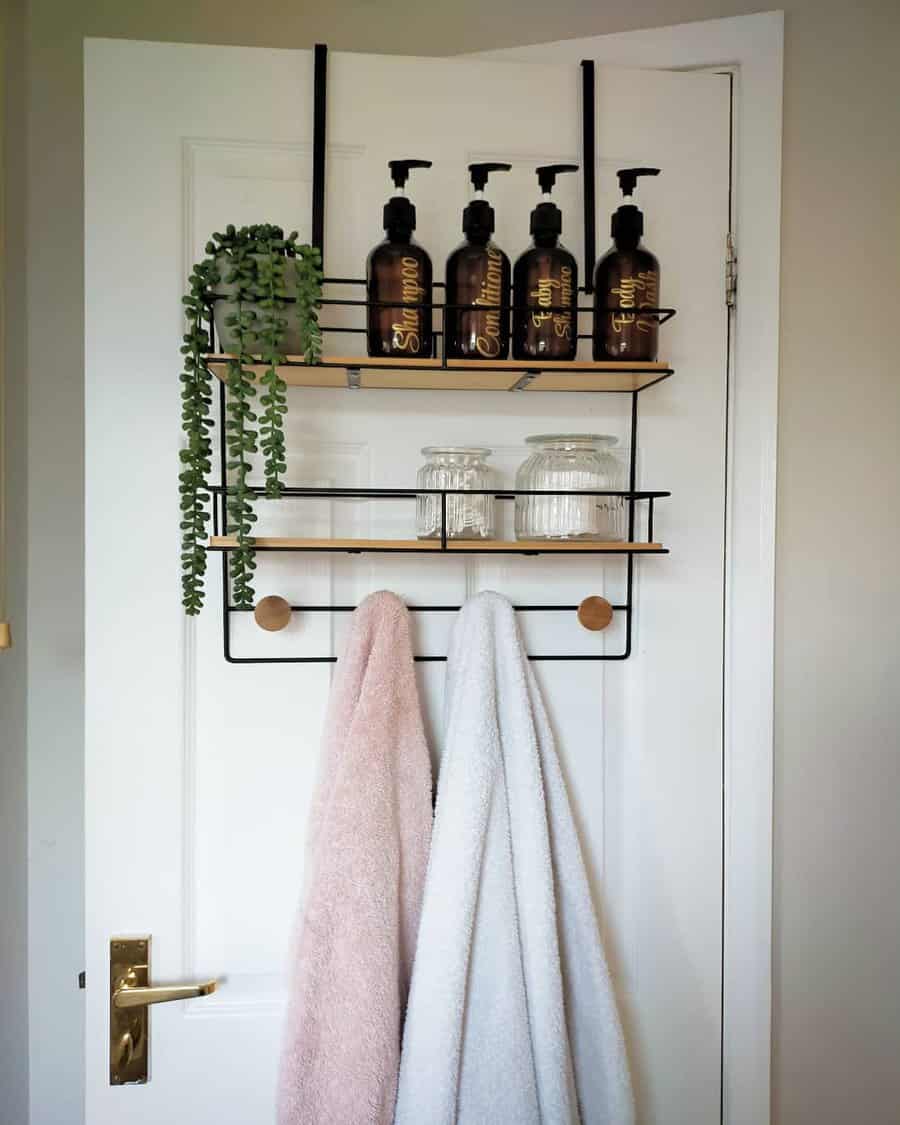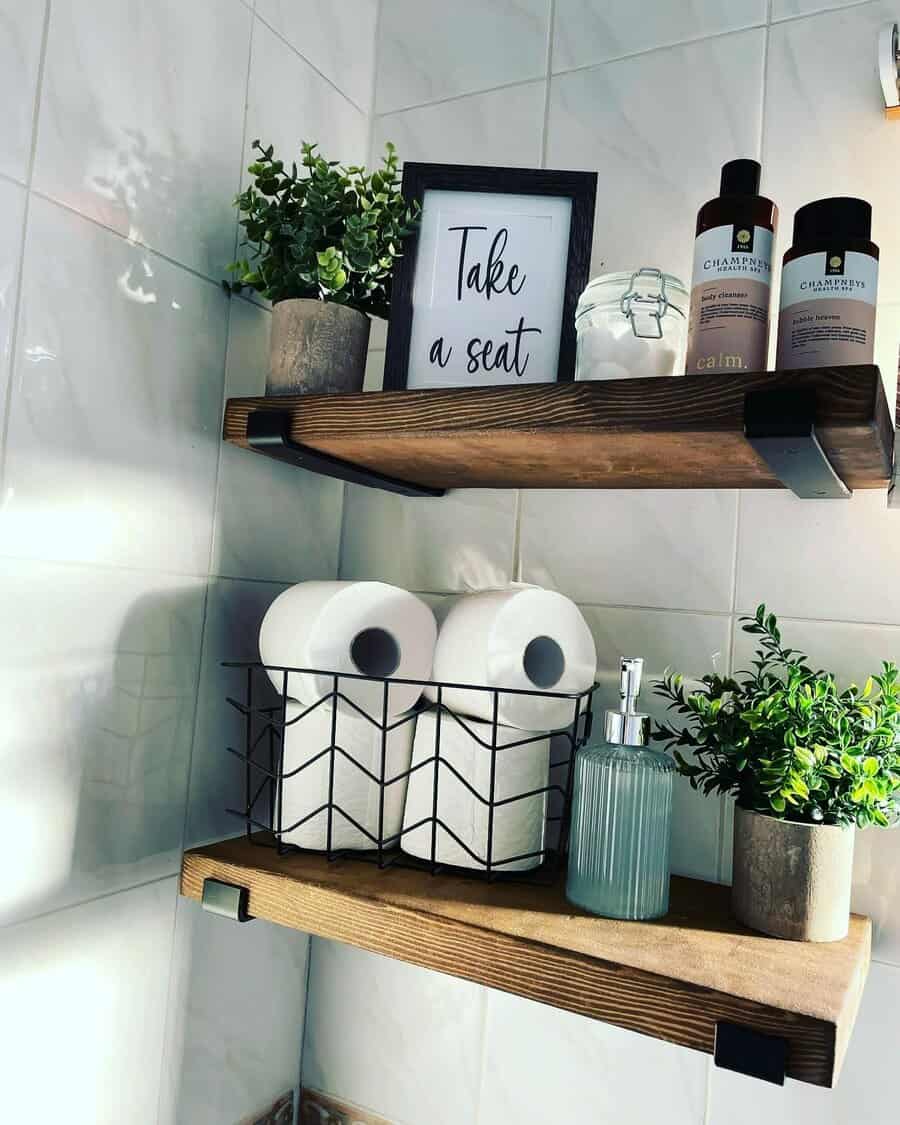 2. Style An Overhead Shelf For The Bedroom
An overhead bedroom shelf is a great way to store items out of the way while providing additional space. For an added aesthetic appeal, use this shelf to display decor and frames that show off your own unique style. Another fun idea is to use a floating bookshelf, especially if your bedroom has some room for creativity.
This way, you can have an organized collection of favorite books or decorative pieces that draw the eye and add some personality to the bedroom.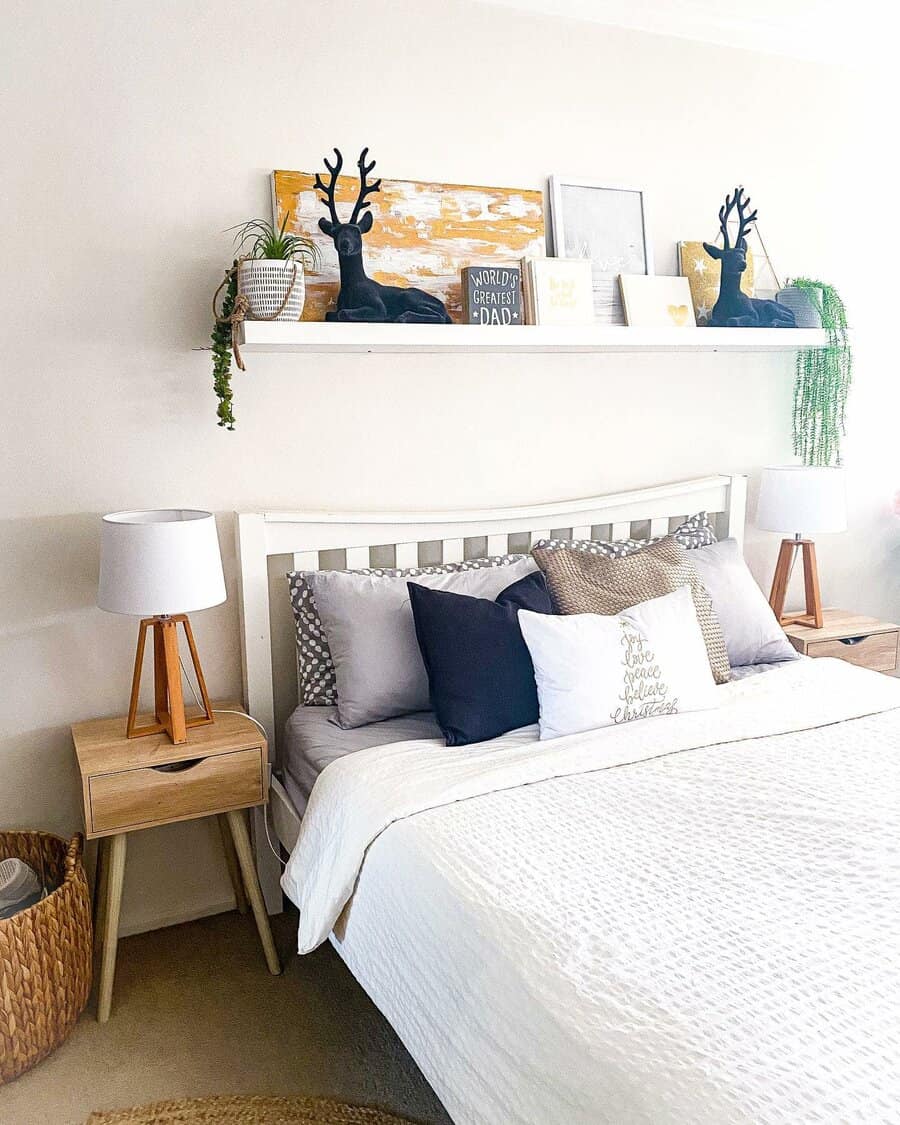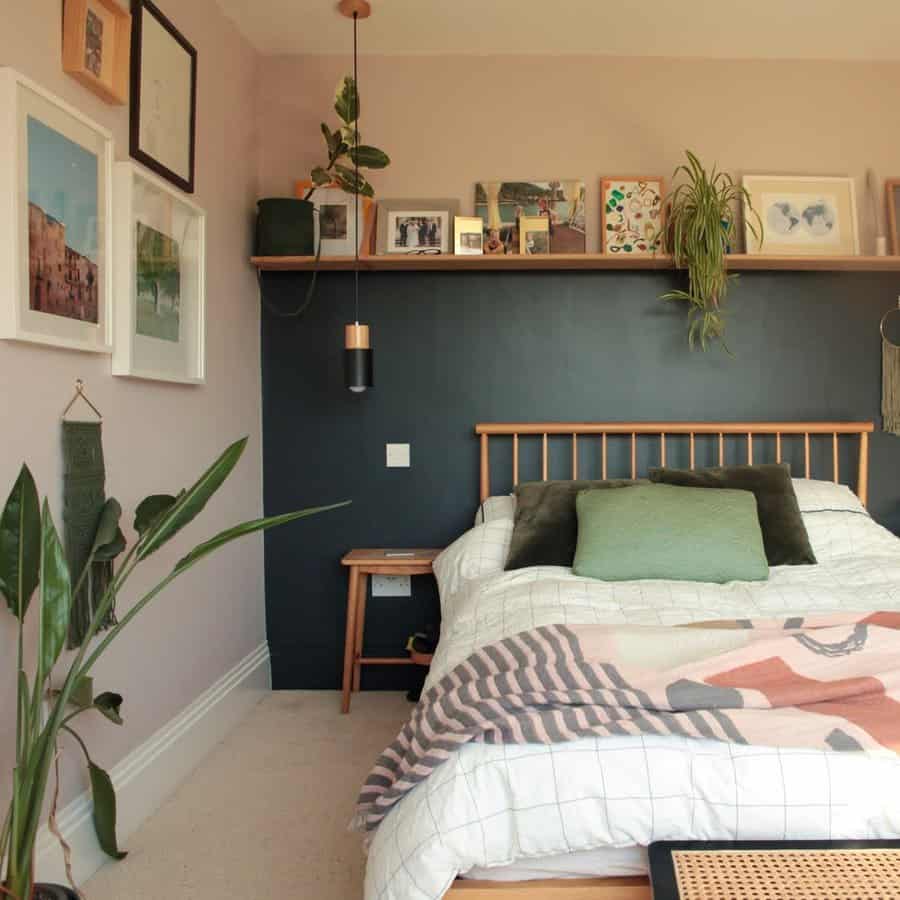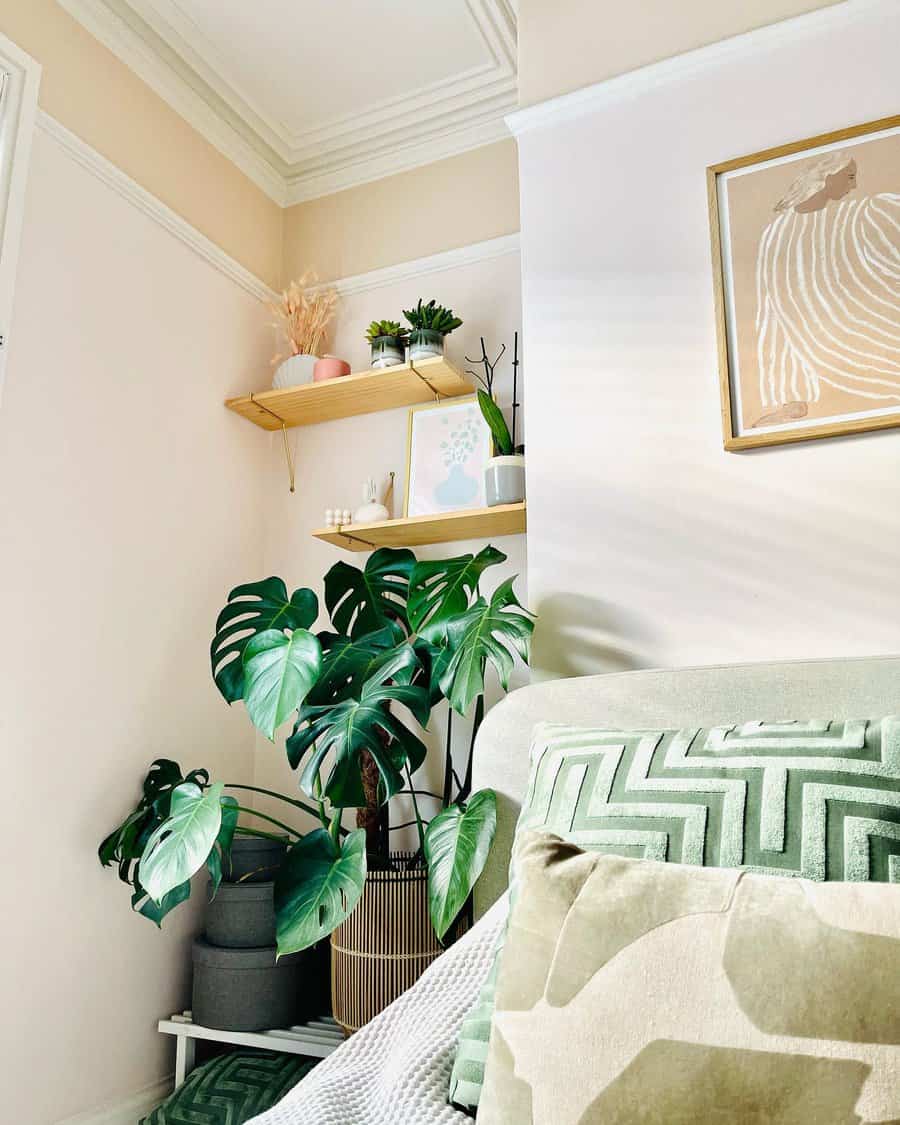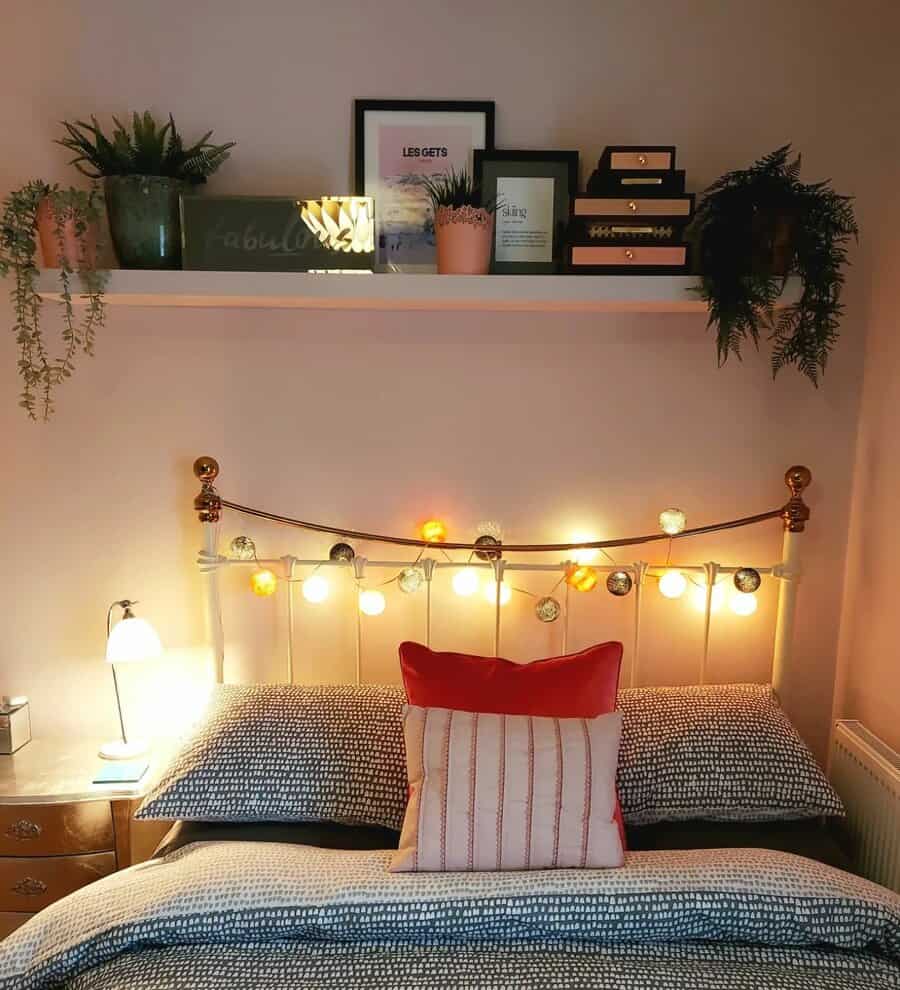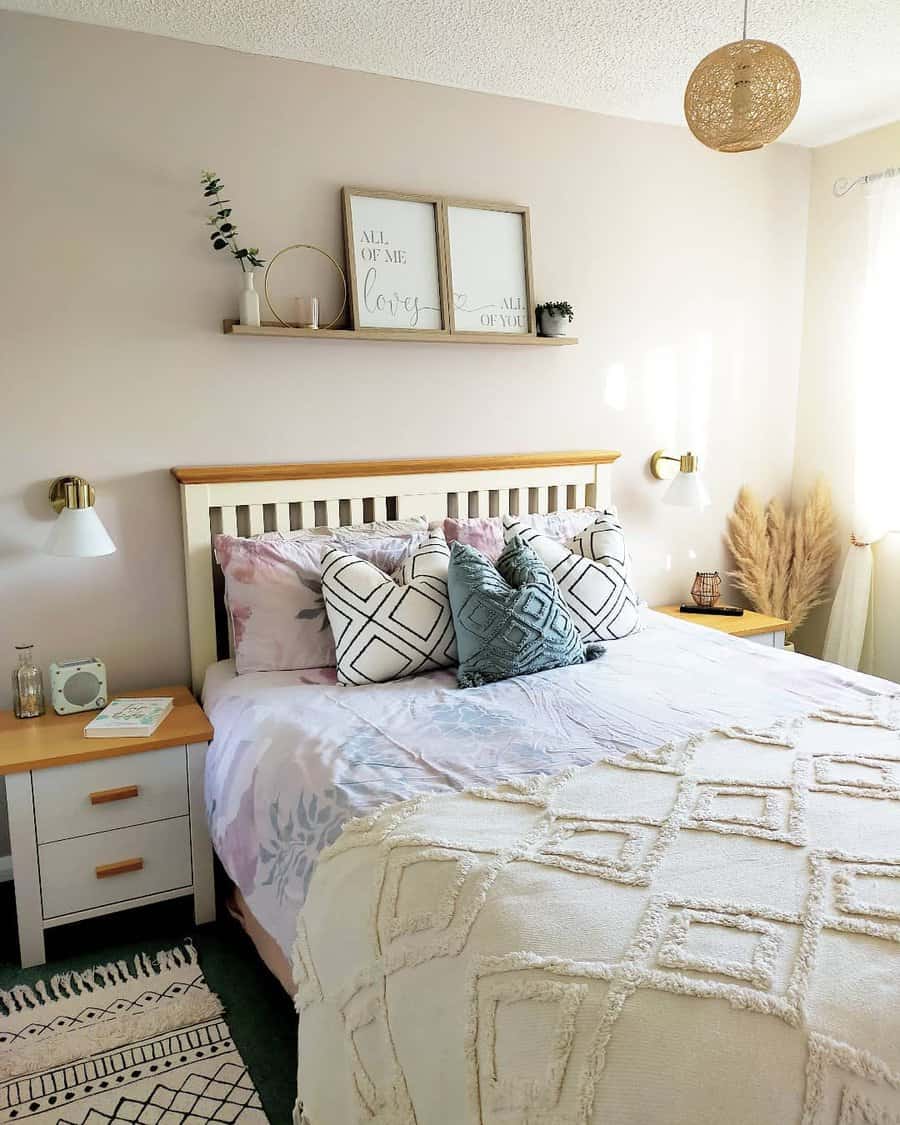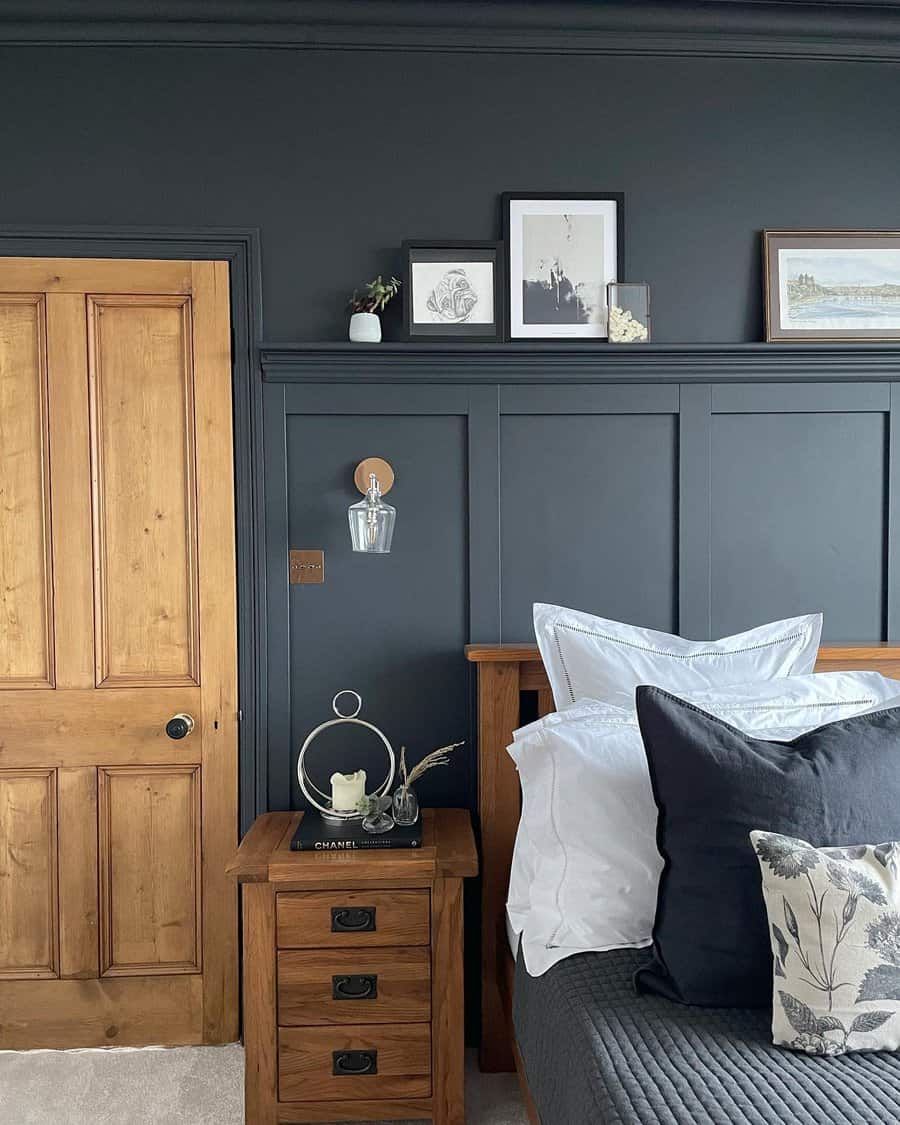 3. Diversify Your Bookshelves
When it comes to shelving ideas for your home, traditional bookshelves provide plenty of storage with a classic finish. Or, if you're looking for something that can be rolled around and easily moved, try a rolling cart with baskets or boxes full of your favorite books.
Lastly, combine interesting decor and traditional books together on an open-faced shelf with countertop decor; each item will be showcased in a unique and organized way emphasizing the look and feel of your home.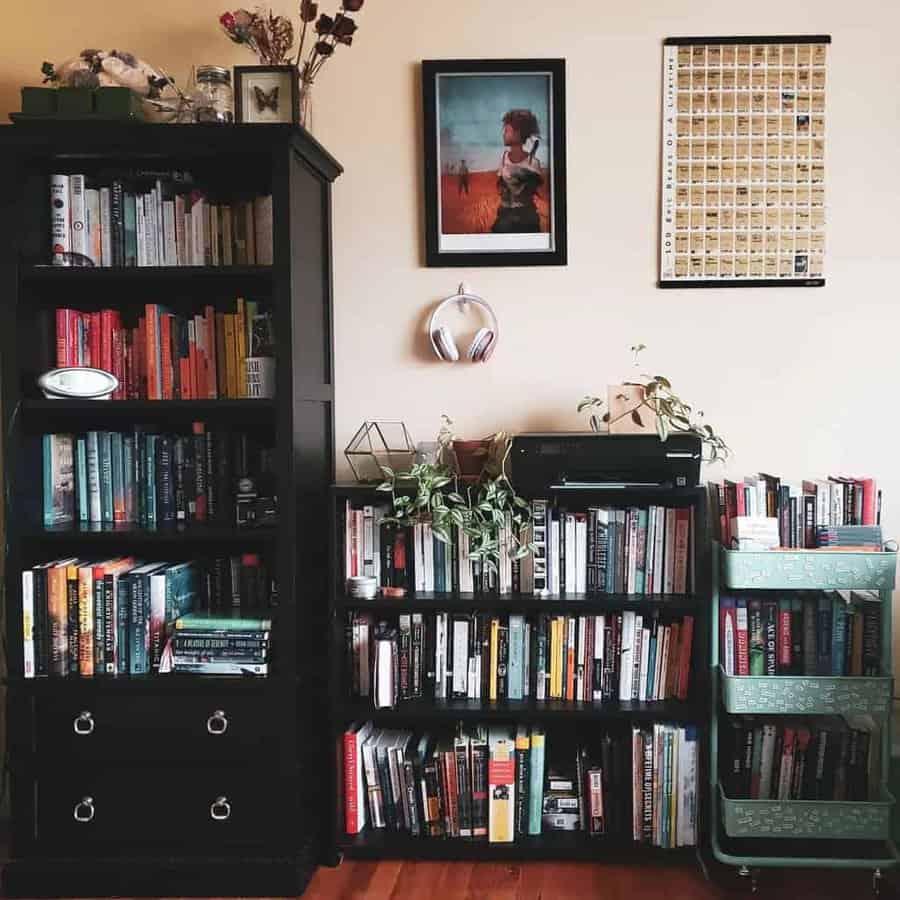 4. Showcase Your Prized Dinnerware In A Glass Cabinet
If you're looking for creative kitchen shelving ideas, consider wall cabinets with glass doors for extra storage. These wall-mounted cabinets are an excellent way to display cookbooks and family keepsakes, as well as store cooking utensils and other items.
An additional option is to use a cabinet for all of your dinnerware. Using wall plates and bowls can add visual interest and organization to a traditional kitchen setting, while also making it easier to access items when needed.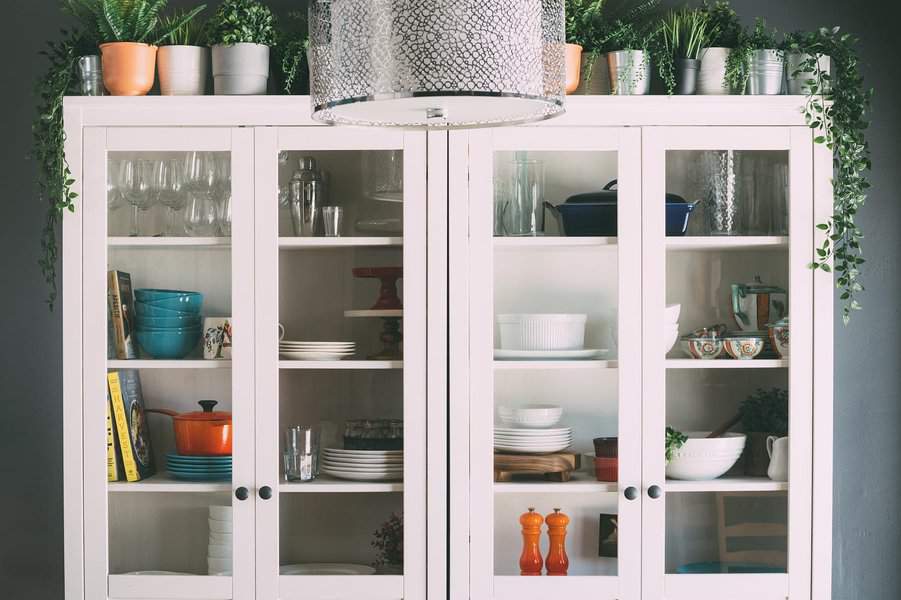 5. Utilize The Corners With A Styling Shelf
Shelving ideas can be a great way to add visual interest and useful storage to any room. A corner shelf is a terrific option for utilizing small, dead corners in any space, from the bedroom to the kitchen. Floral styling can also make your corner shelf stand out with diffusers or colorful, natural decorations like vases or flowers.
For an elevated look, you could also utilize some multi-building shelves on the wall and add thoughtful touches here and there such as plants, frames or accessories. With creative shelving ideas, you can quickly transform any corner of your house into a beautiful oasis that reflects your personal style!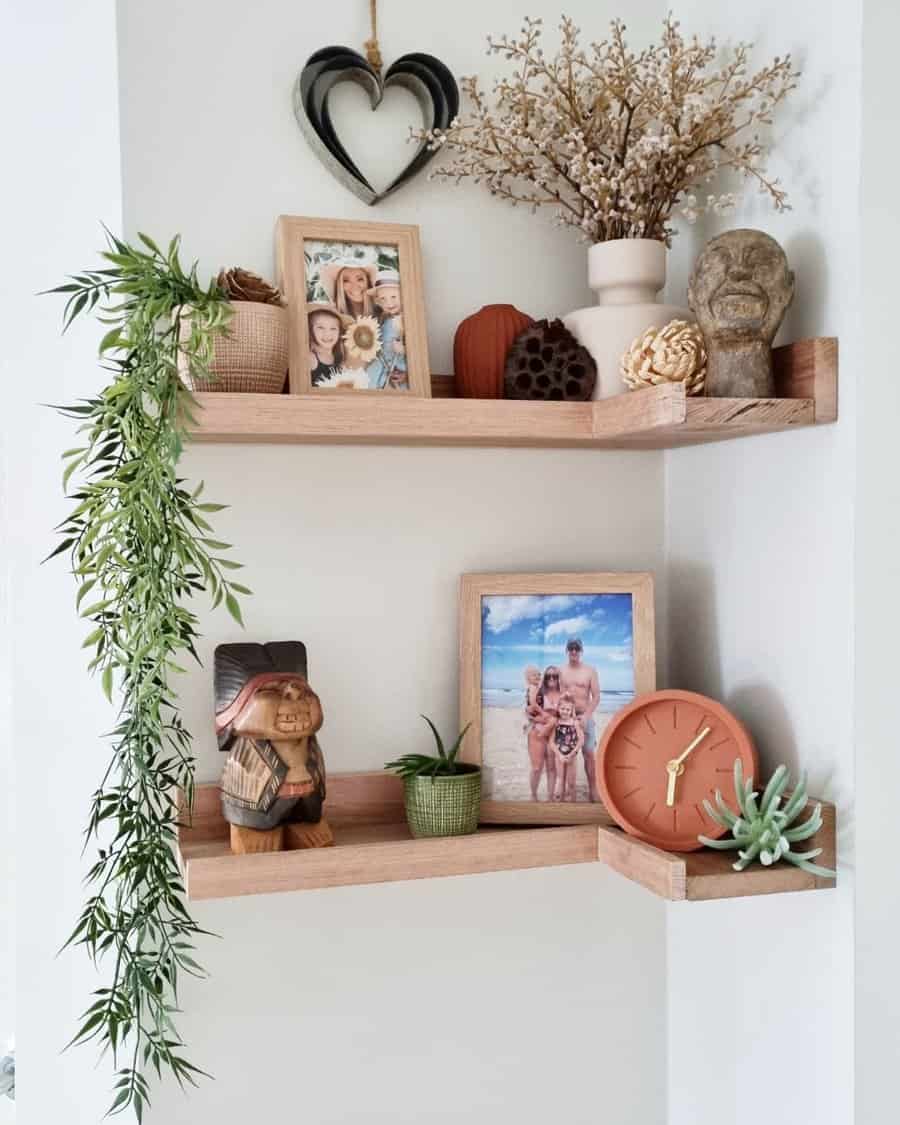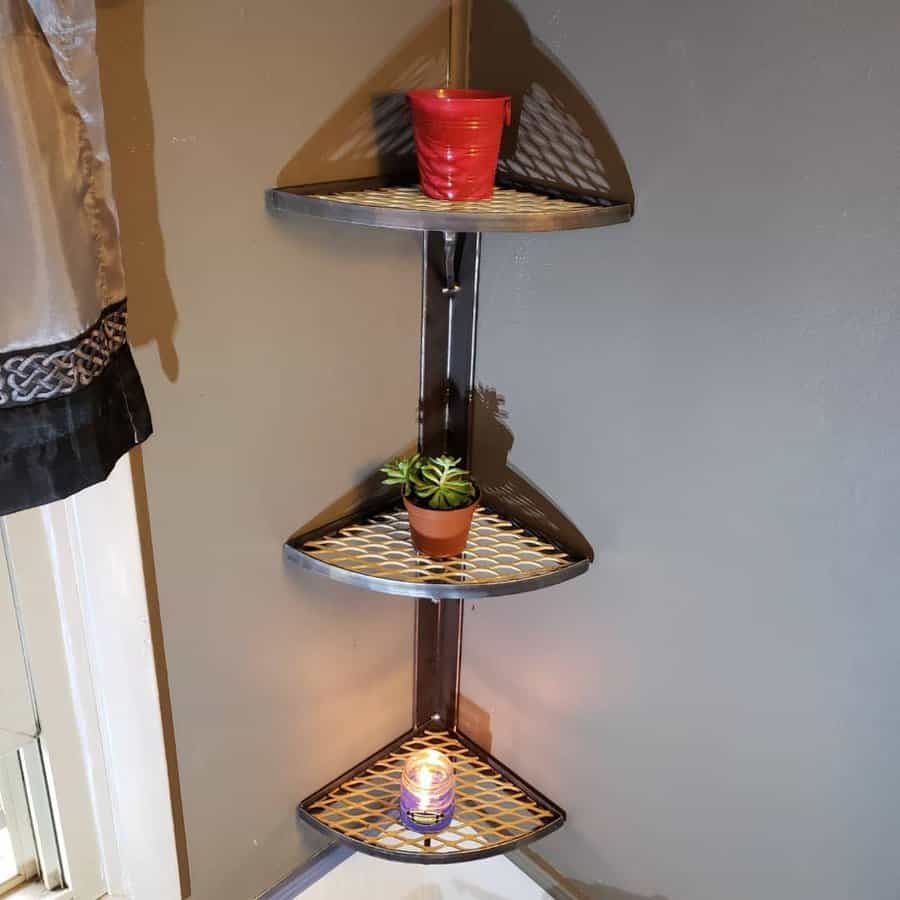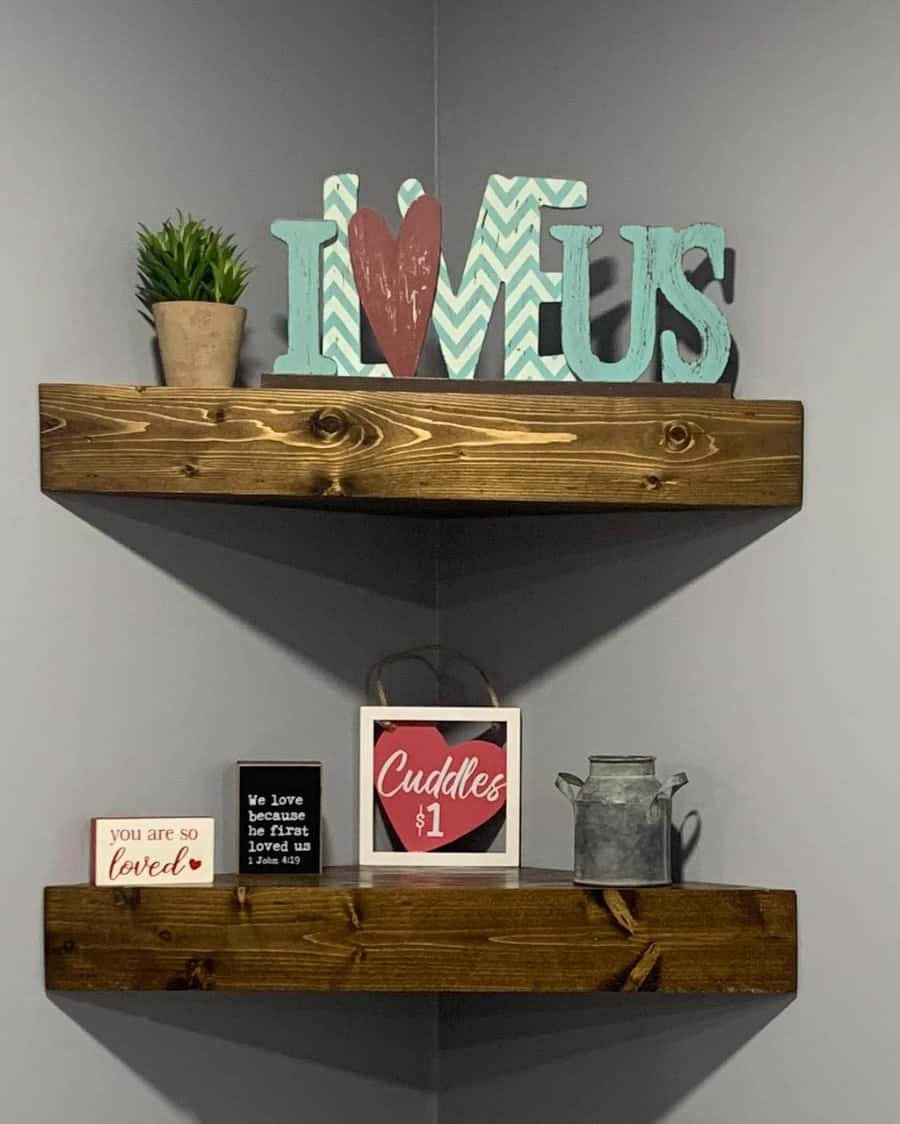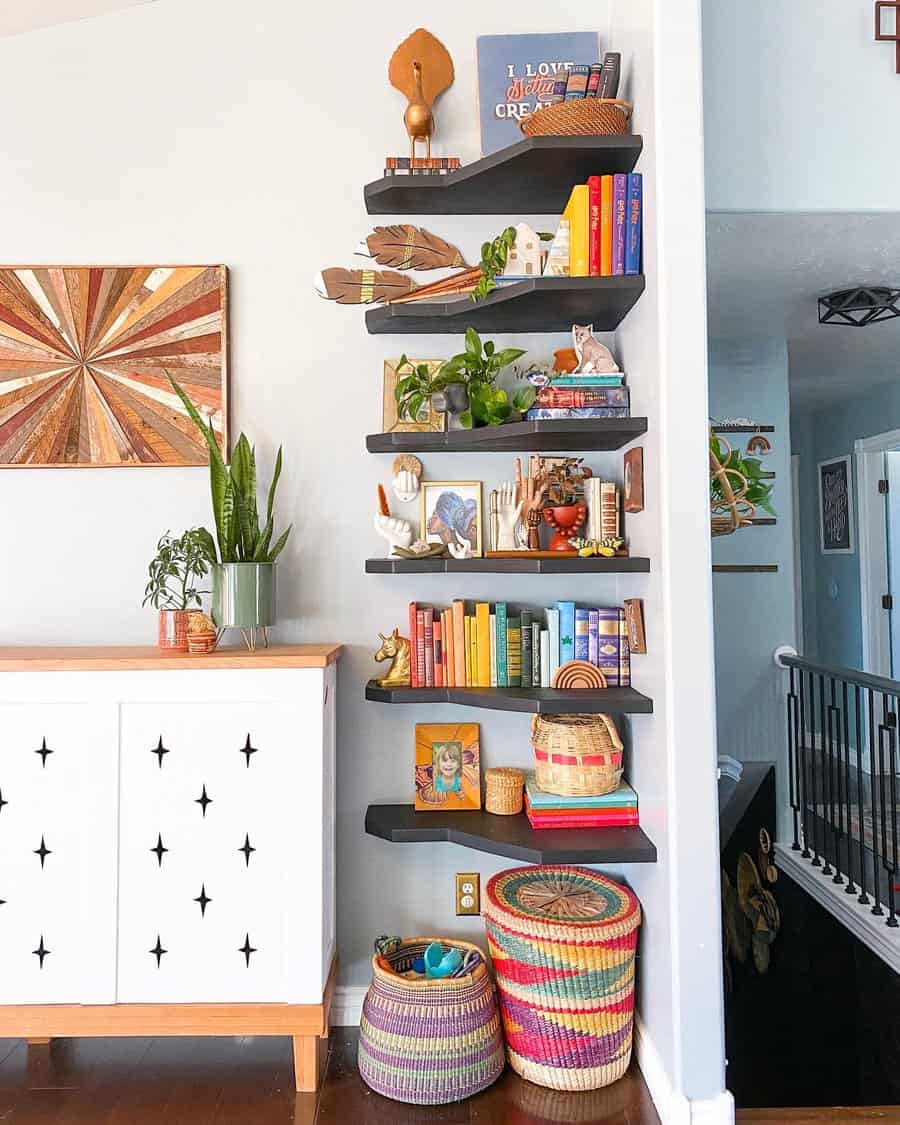 6. DIY A Hanging Shelf
DIY shelving is an easy and creative way to add a personalized touch to your living space. For anyone looking to display their favorite items or organize their belongings in a unique way, there are plenty of DIY shelf ideas that are both beautiful and practical.
One particularly eye-catching option is a DIY hanging shelf – by looping some rope or twine around shelving brackets and suspending it from the ceiling, you can create a modern take on traditional macrame shelves.
If you want something even more striking, try creating a shelf with chains for an industrial-inspired statement piece. With DIY shelving ideas, the possibilities are practically endless!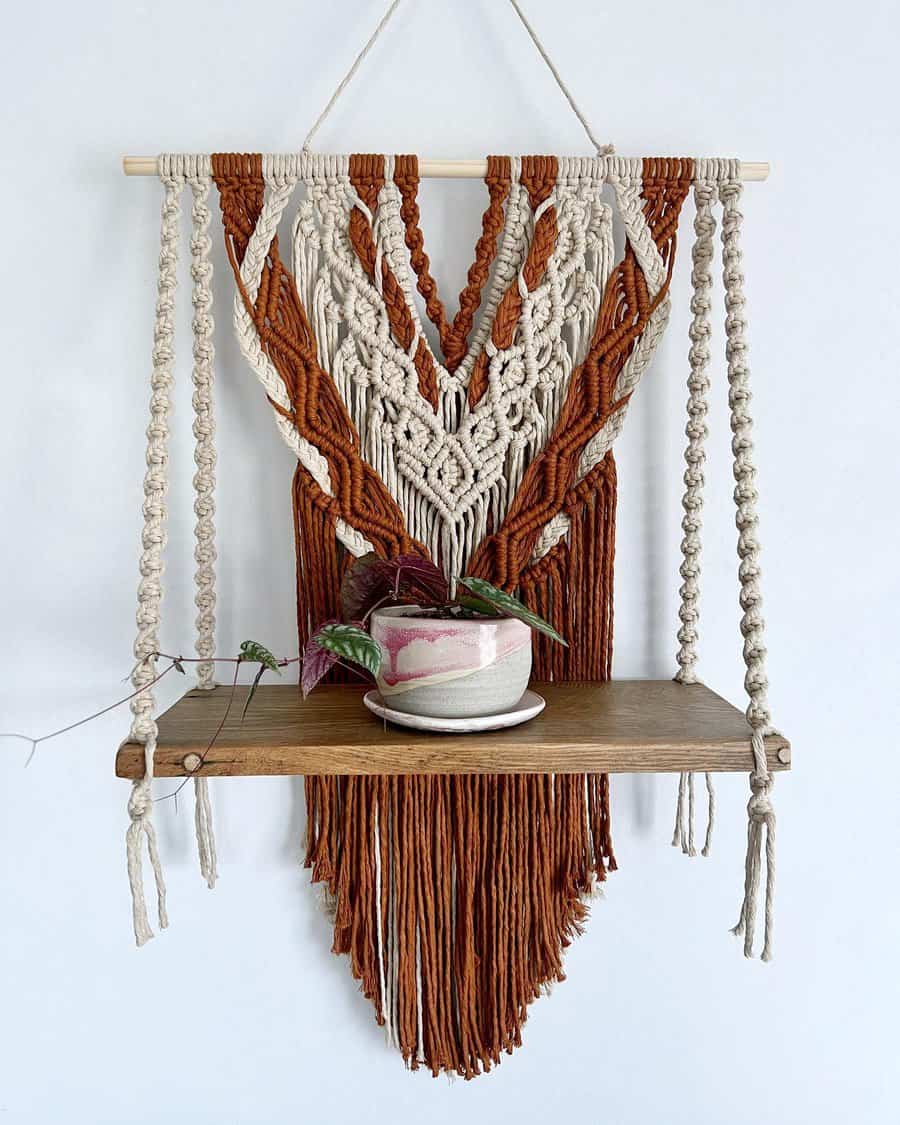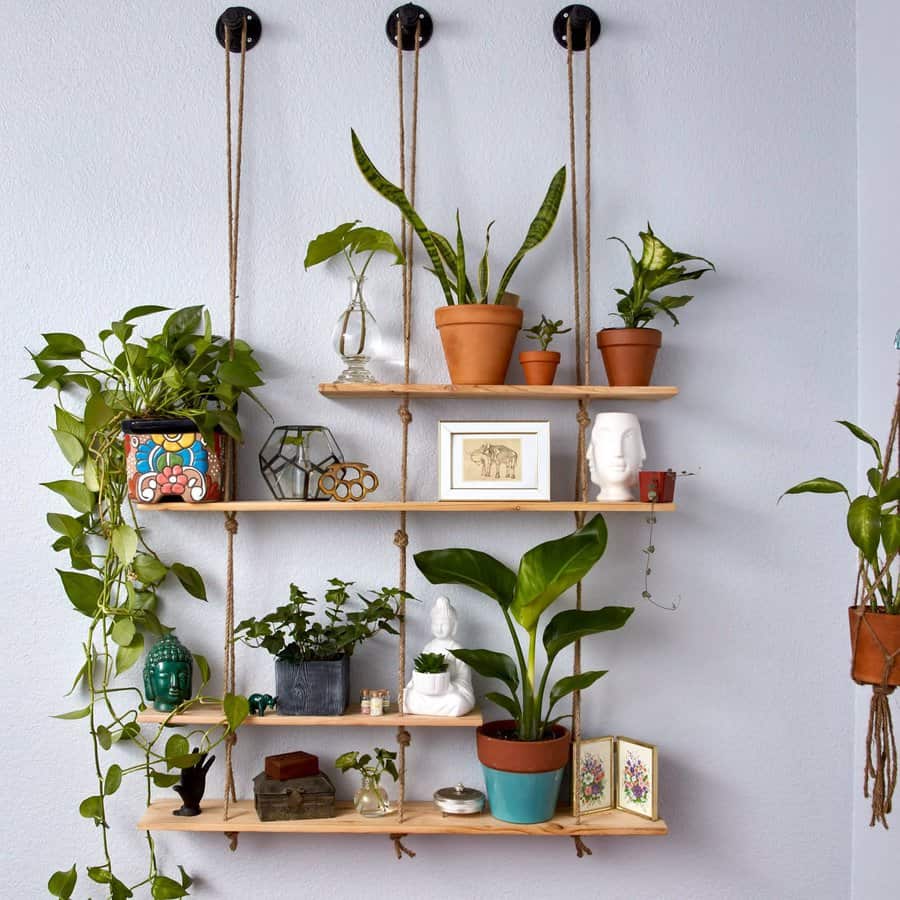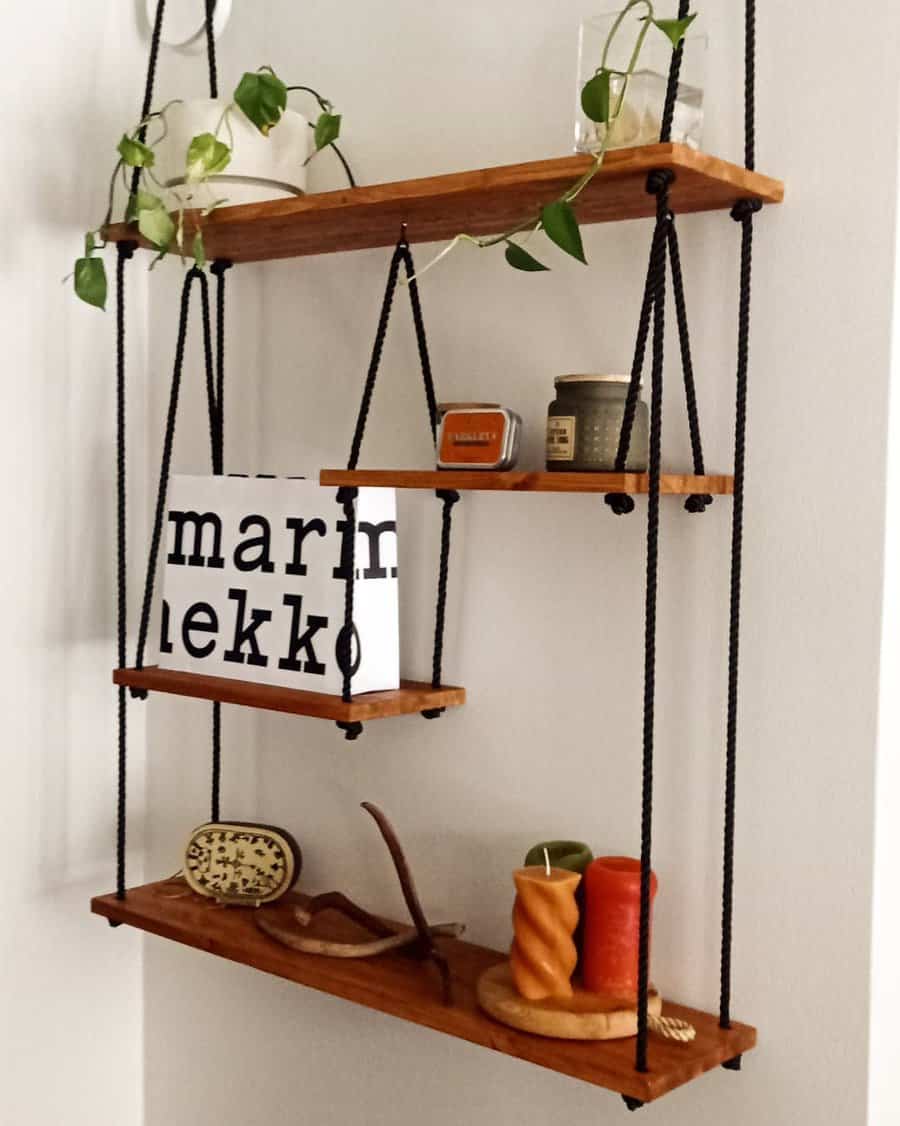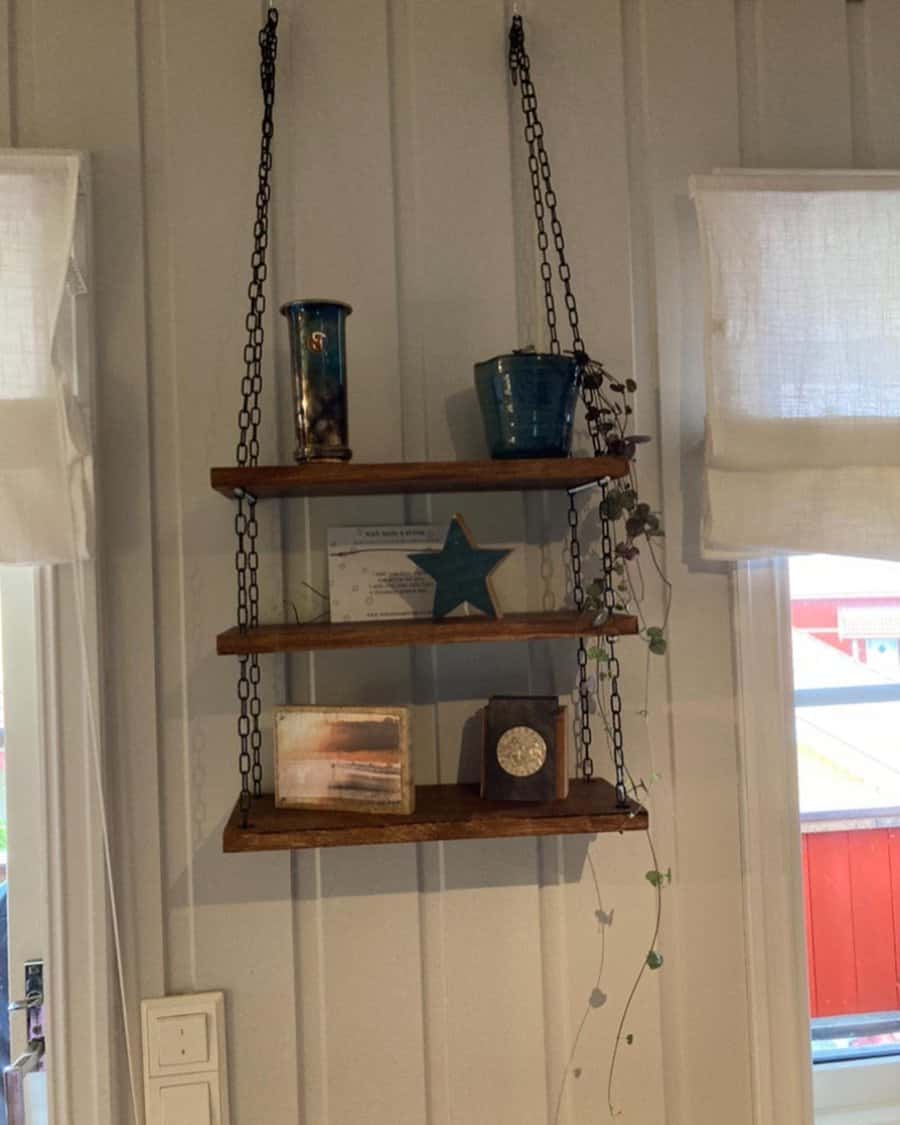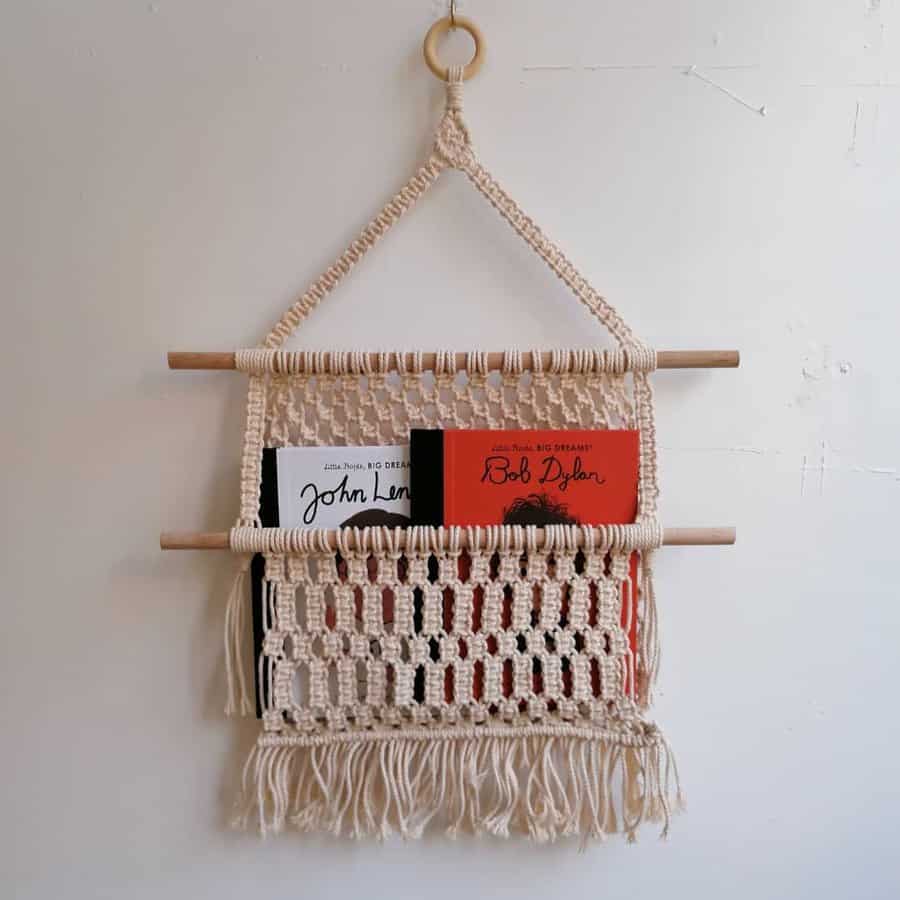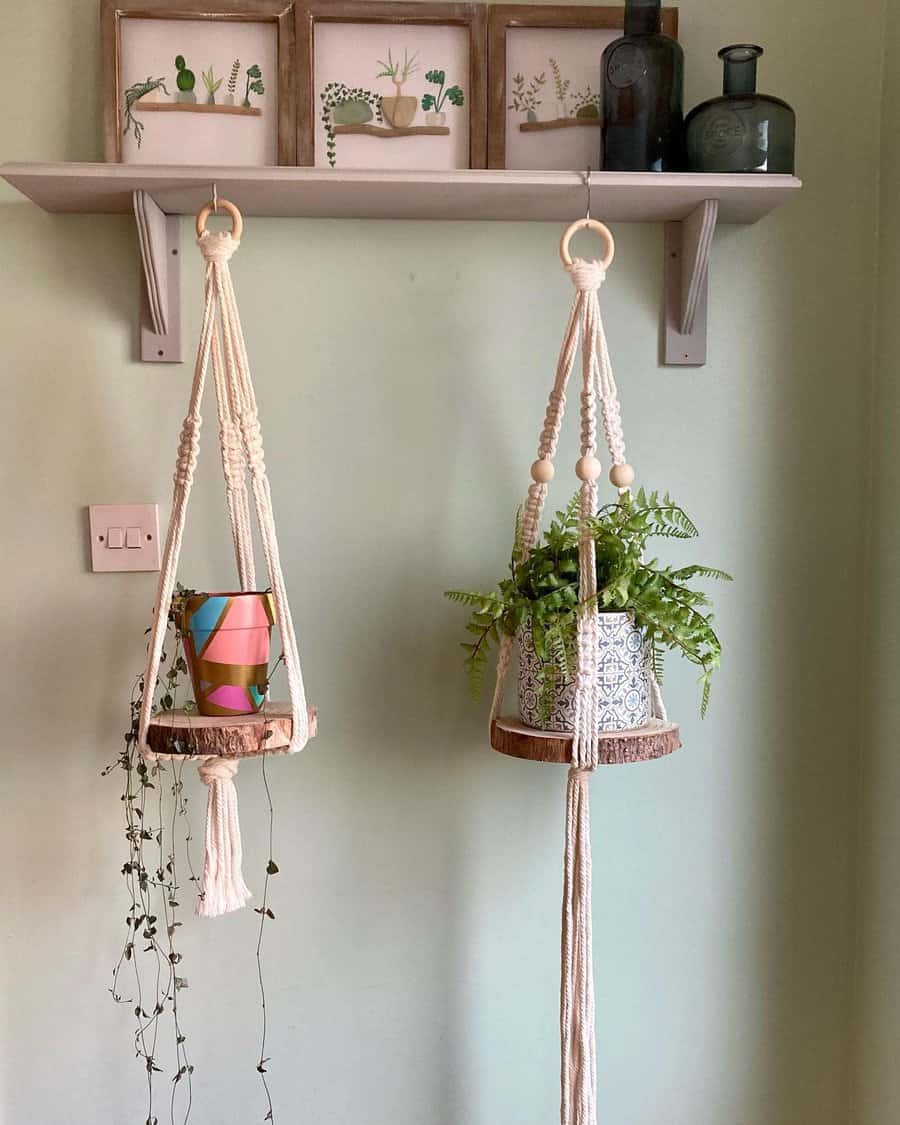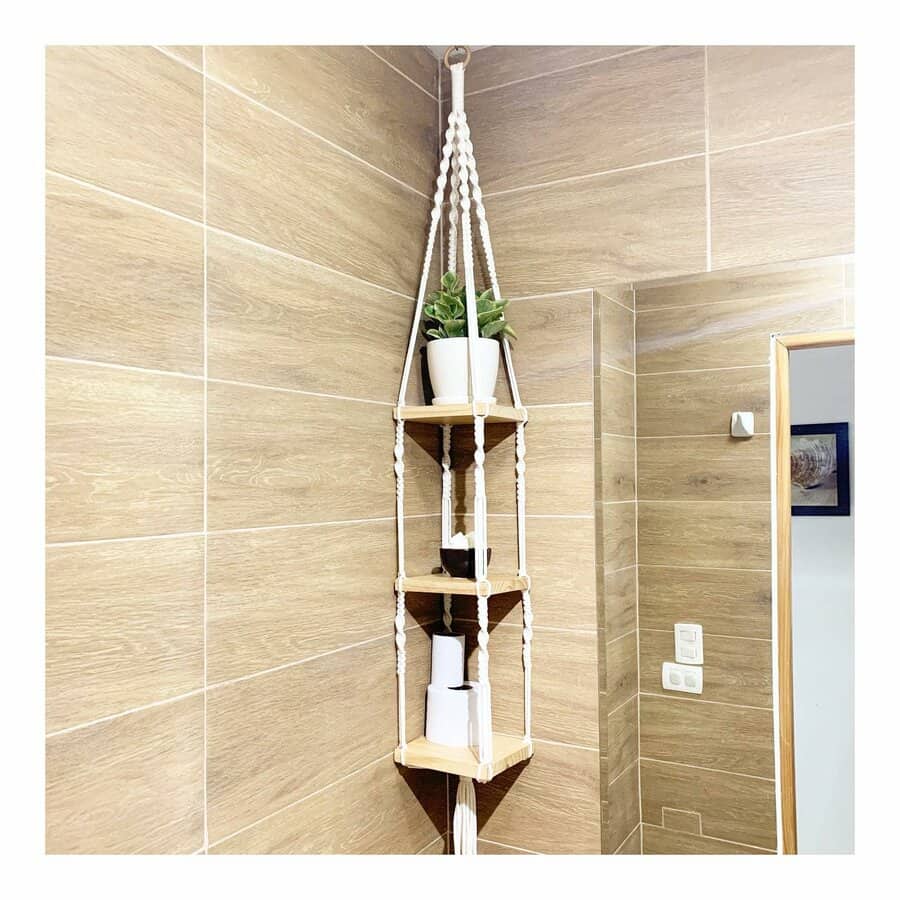 7. Add Color Into Bare Walls With Micro Shelves
Shelving is an essential piece of furniture to have in any home, so why not make it part of your decor? Start by finding micro-shelves where you can add decor items—like a few framed photographs, plants, and other trinkets!
Not only will this add color to your bare walls, but micro-shelves also offer a unique look that helps tie the room together. To give it that extra bit of pizzazz, why not choose contrasting colors and shapes for each shelf? With these creative DIY shelving ideas, you're sure to give your home that one-of-a-kind feel.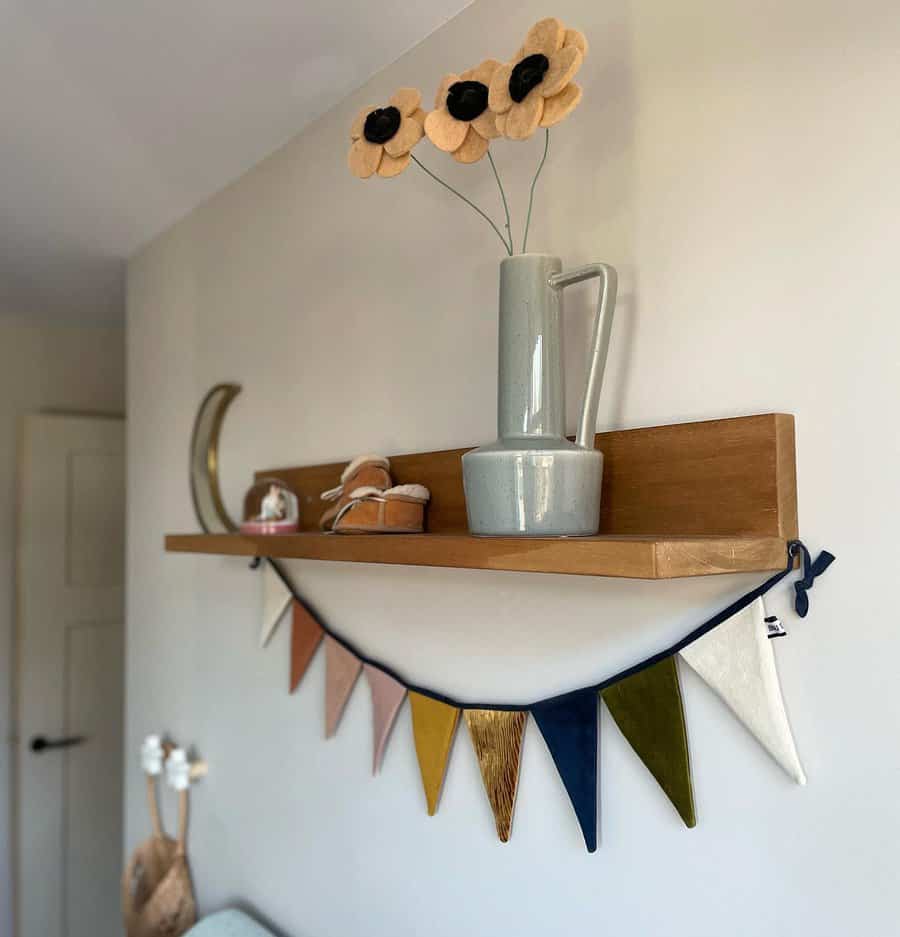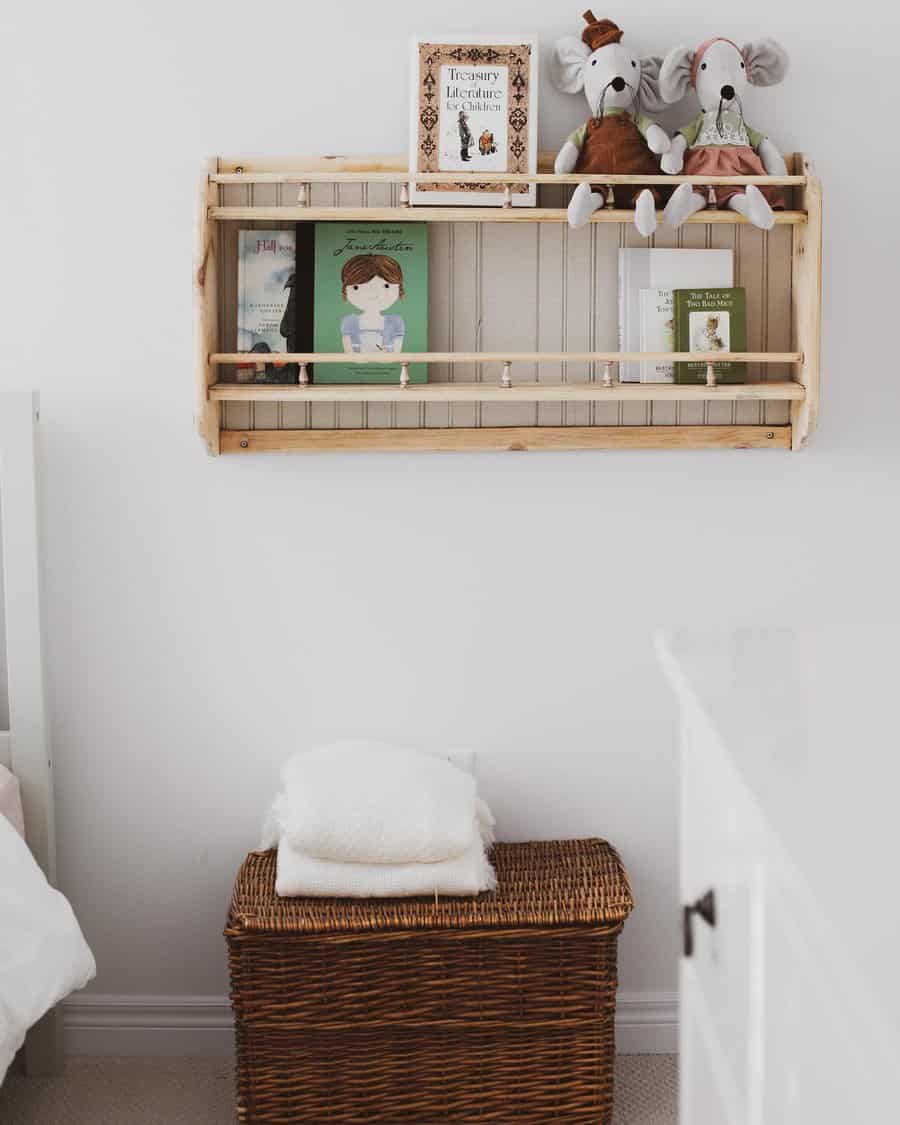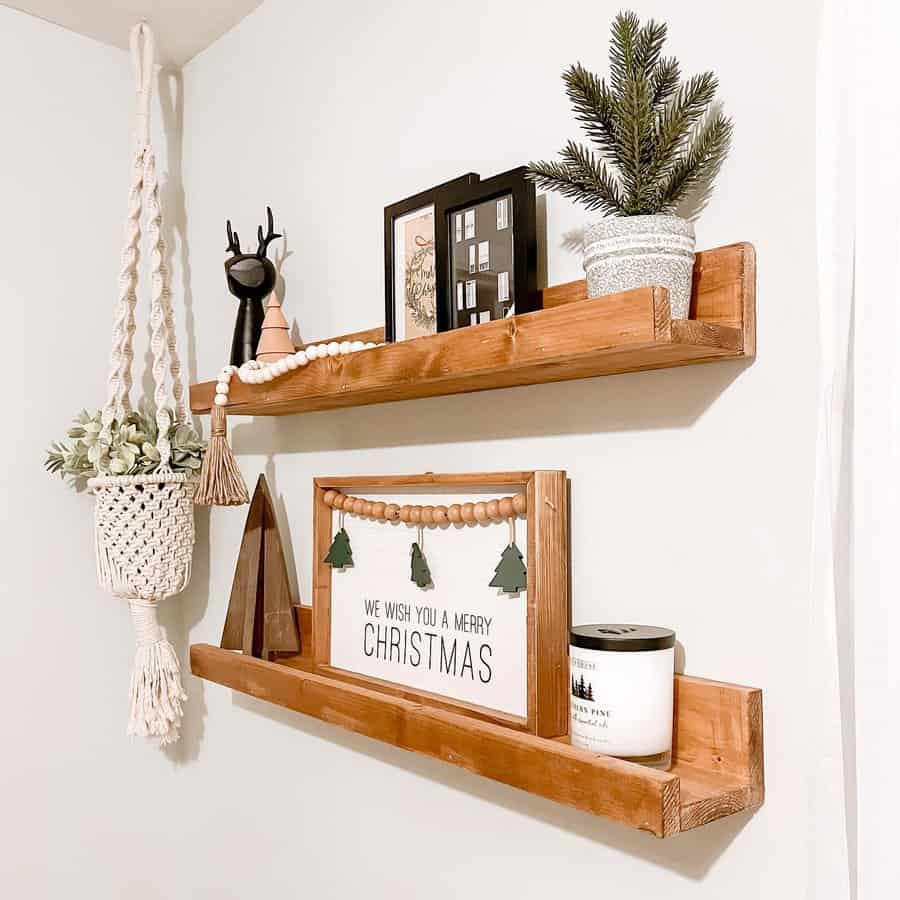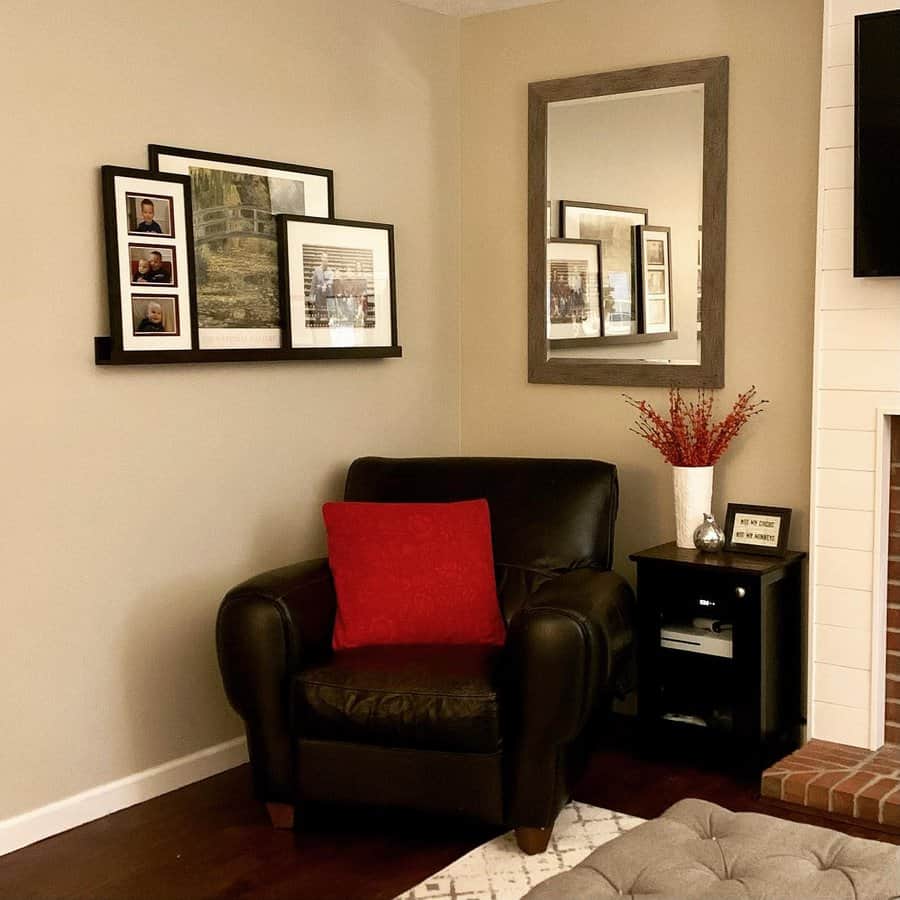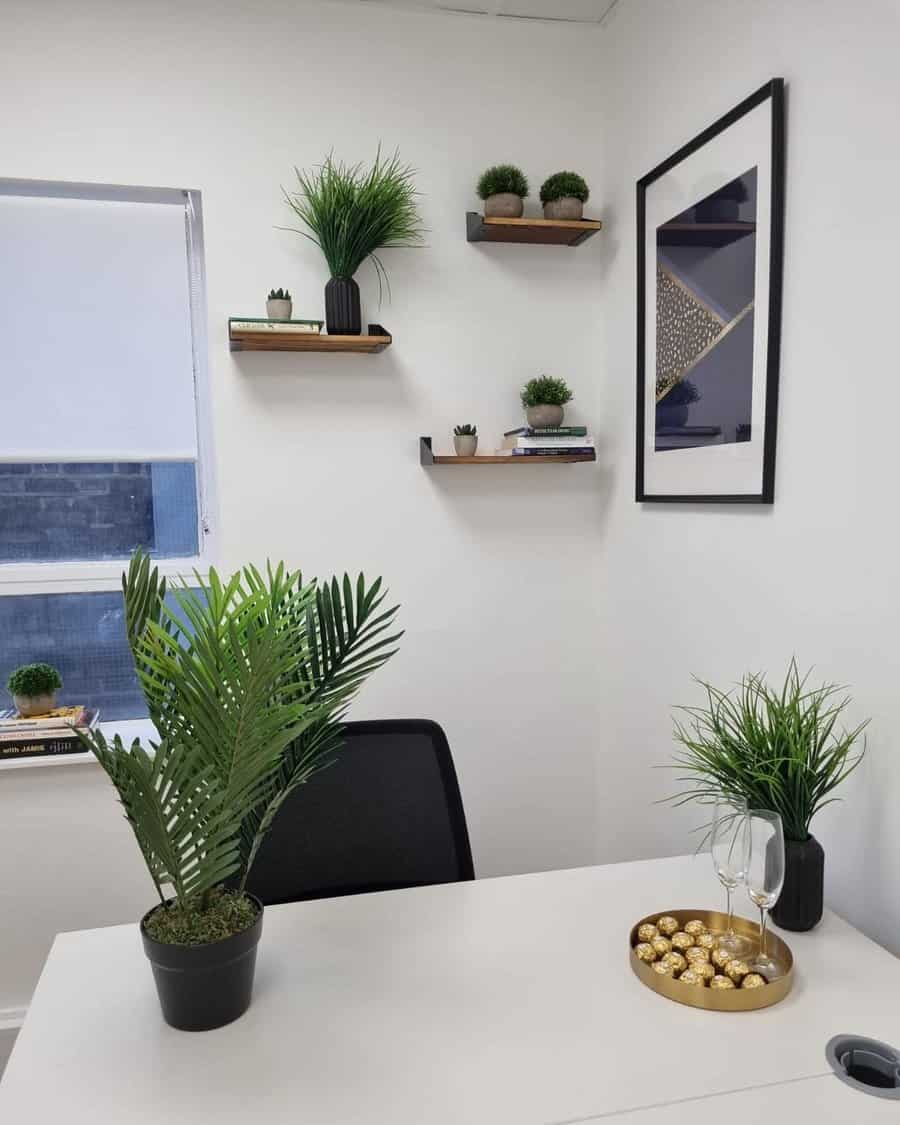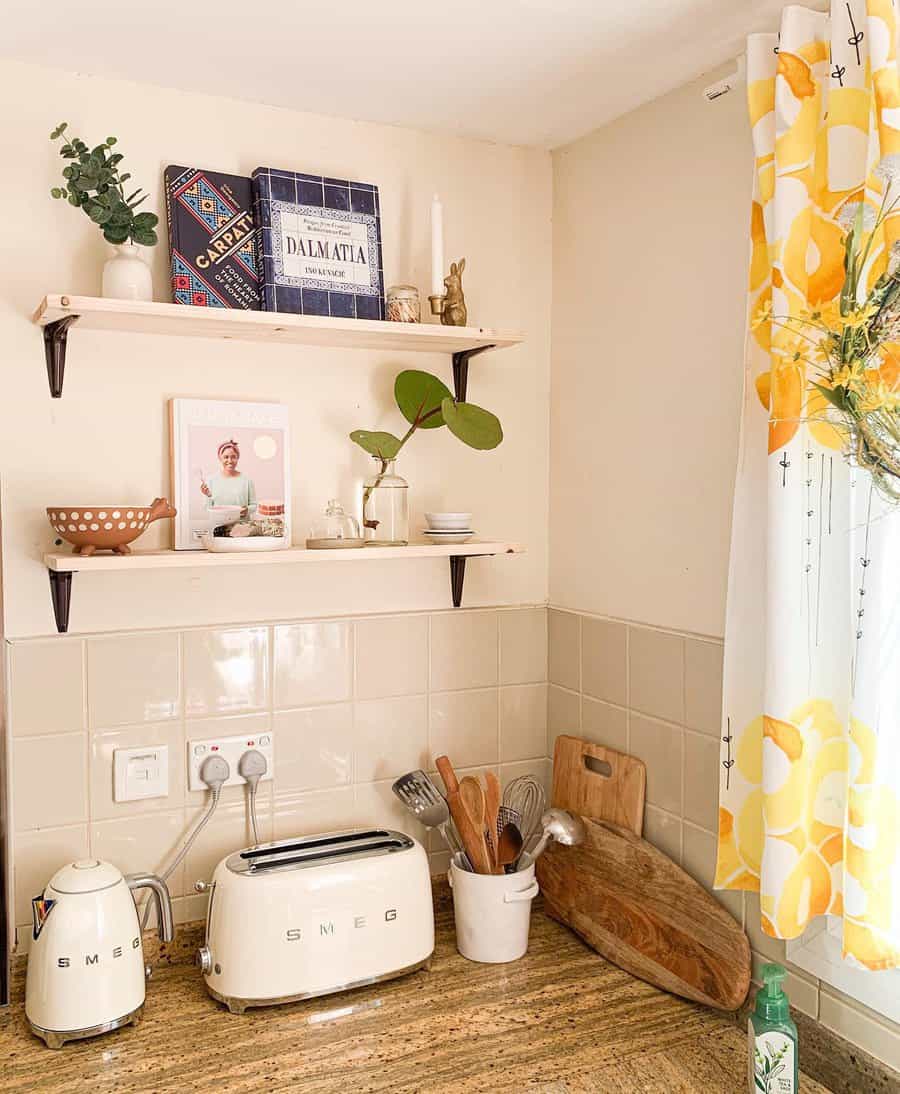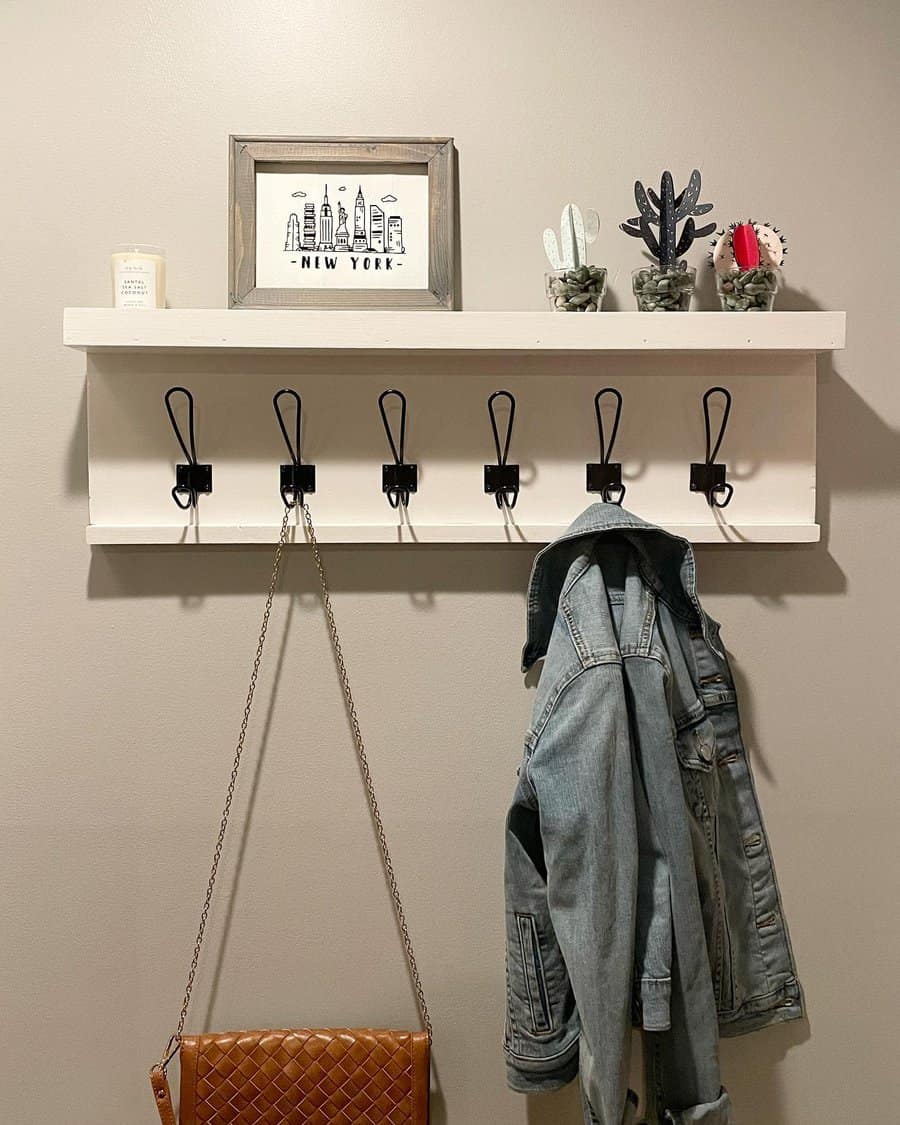 8. Recessed Shelf To Save Space
Not only do recess shelves save space, but they also make a unique statement – perfect for giving your living room an eye-catching touch.
Plus, recessed shelves are built directly into the wall, allowing additional storage without taking up extra floor space or creating an overly cluttered look.
So if you're looking to add some stylish shelving to your living room without losing valuable space, consider recessed shelves for a creative and practical solution!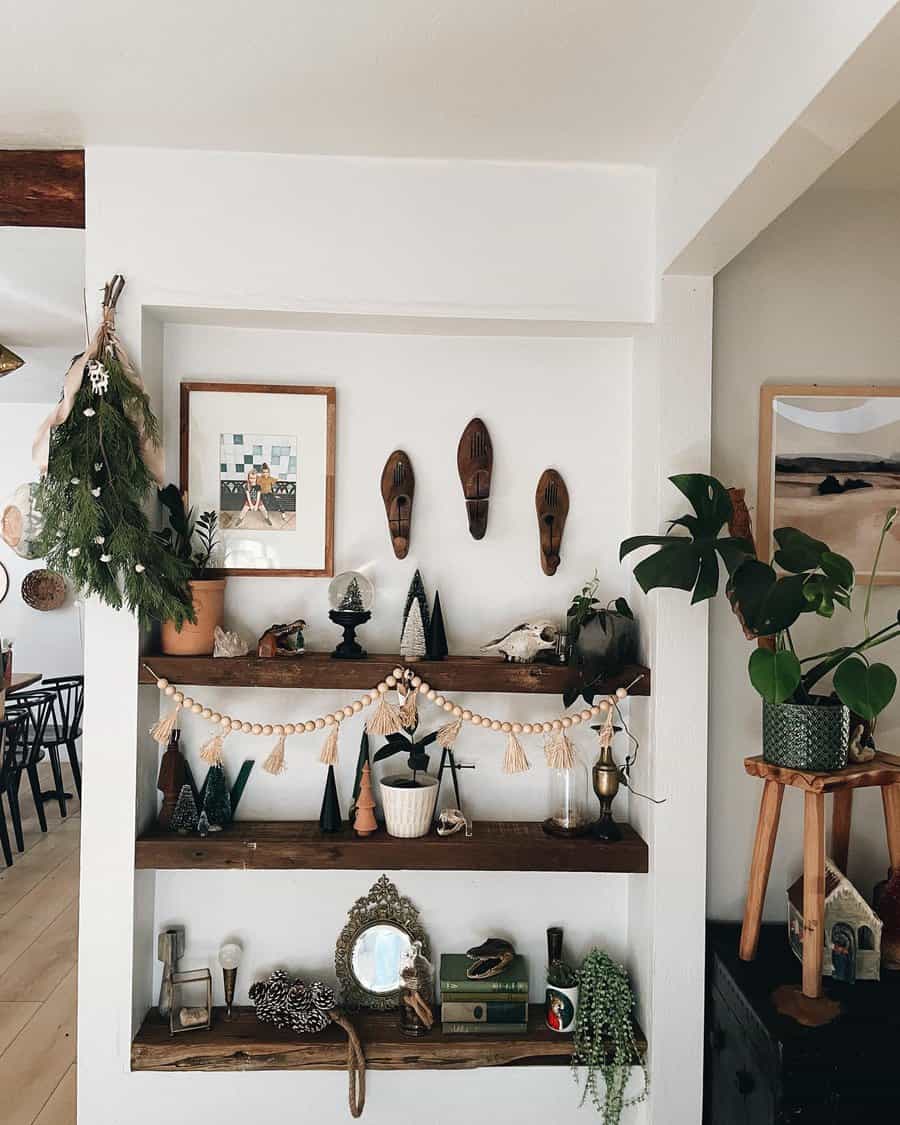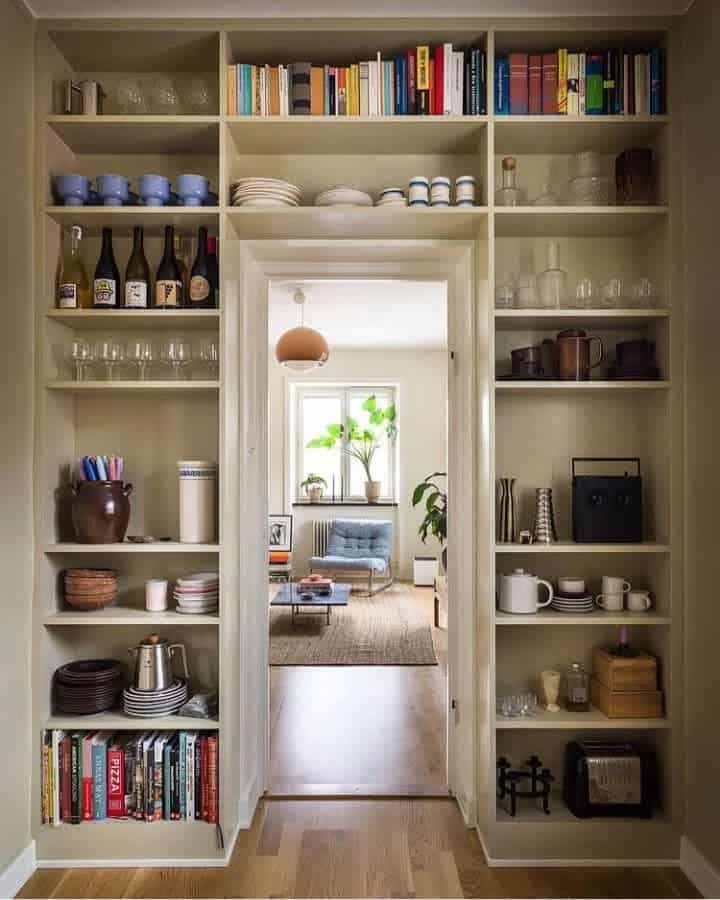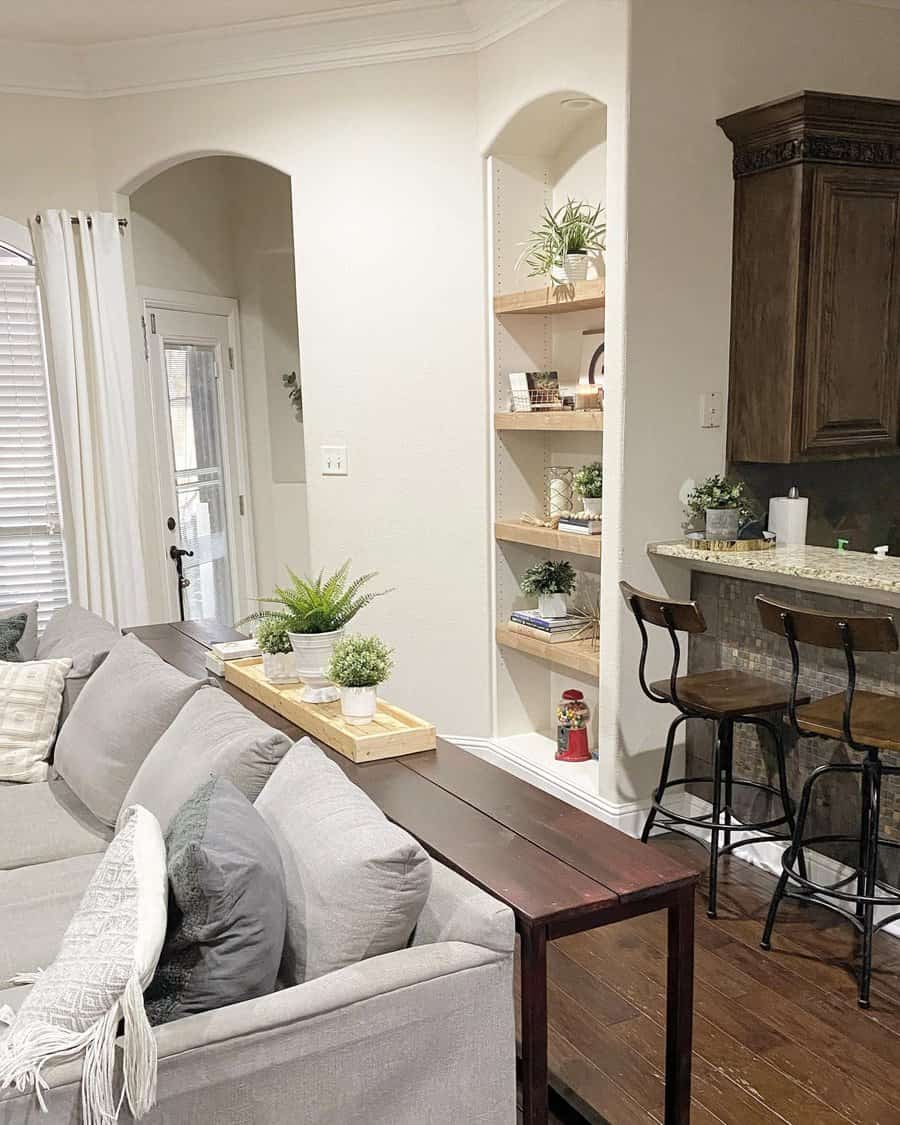 9. Get More Counterspace With Floating Kitchen Shelves
Finding the right kitchen shelving ideas can help make your kitchen look better, more organized, and easier to work in. Creative kitchen shelves add an extra touch of style while also providing more storage. To create the perfect kitchen shelving, consider dinnerware like plates, platters, bowls, and glassware – which can be hung from hooks.
Think of adding a shelf for spices, as well as pull-out drawers dedicated to storing pots and pans. Finish it off with a selection of stylish kitchen accessories for a truly unique kitchen look. Take your kitchen to the next level with a breathtaking kitchen shelving design!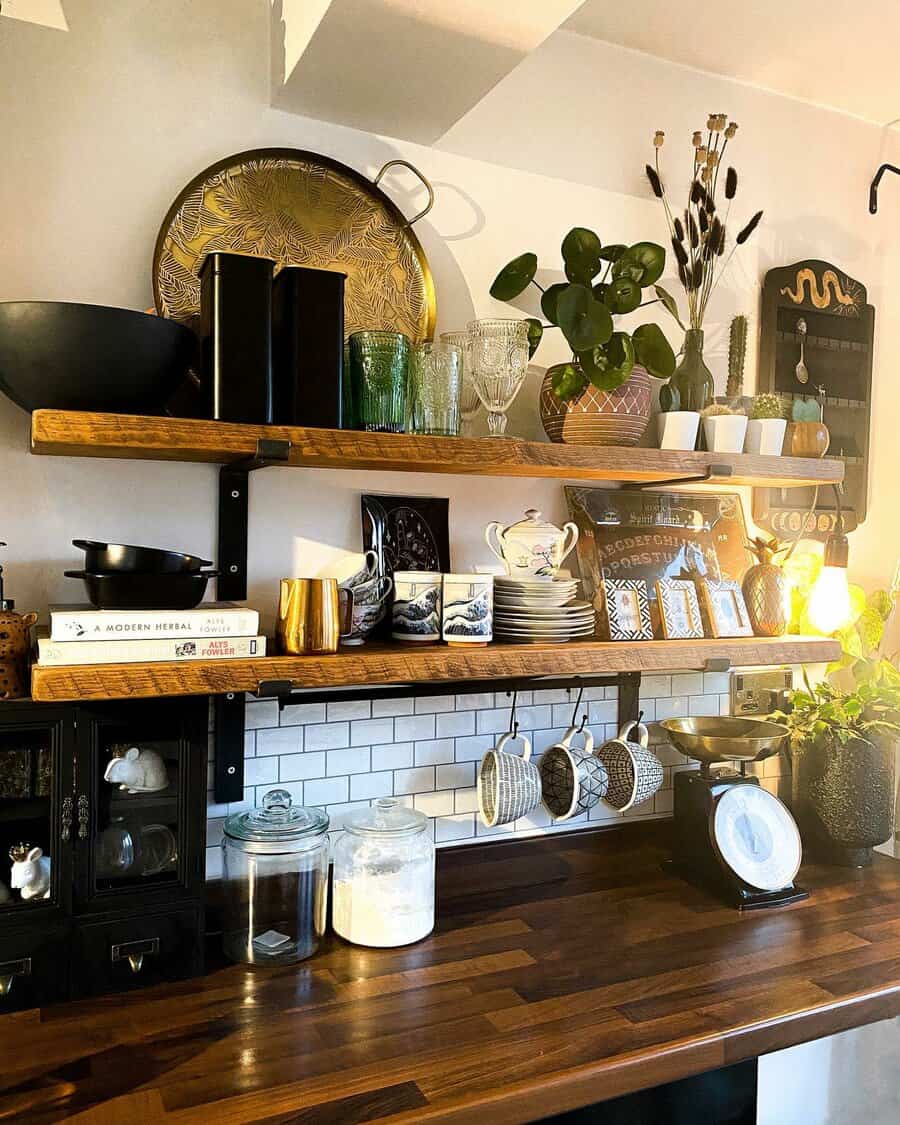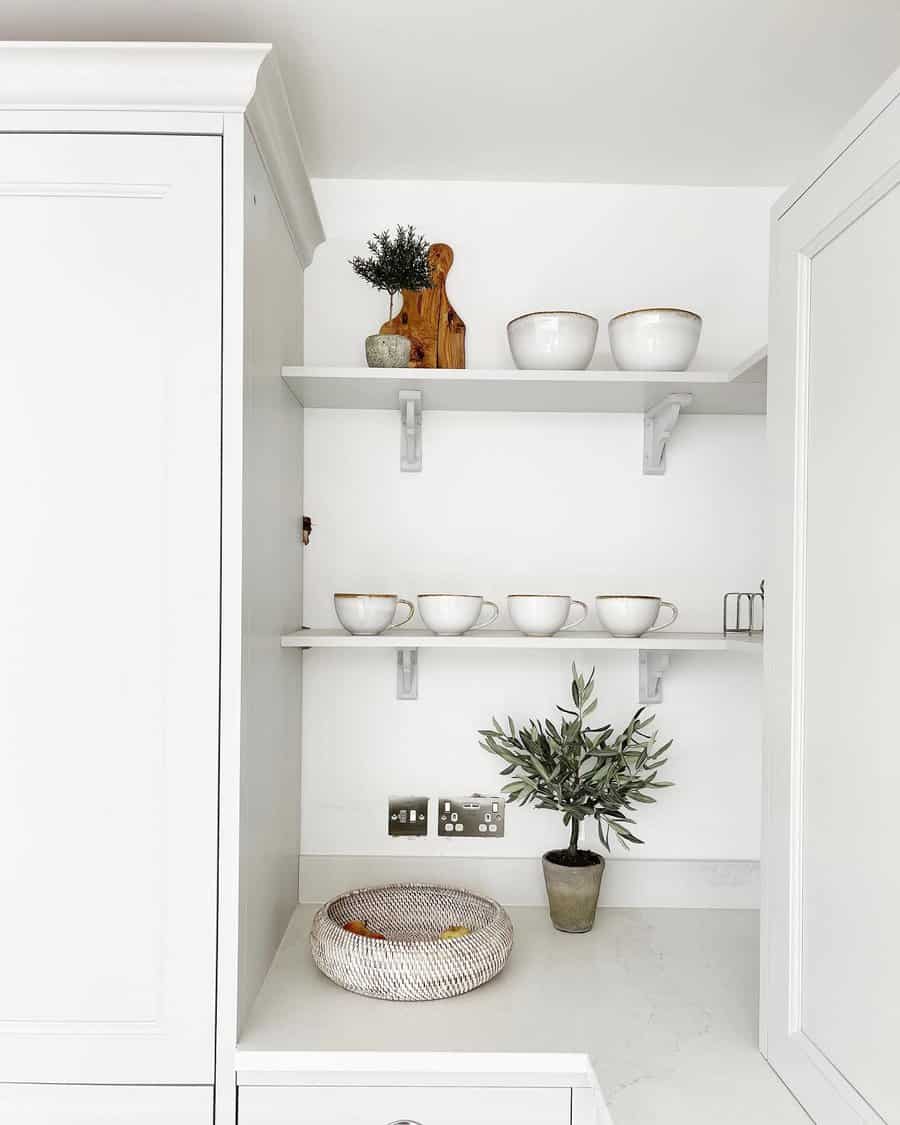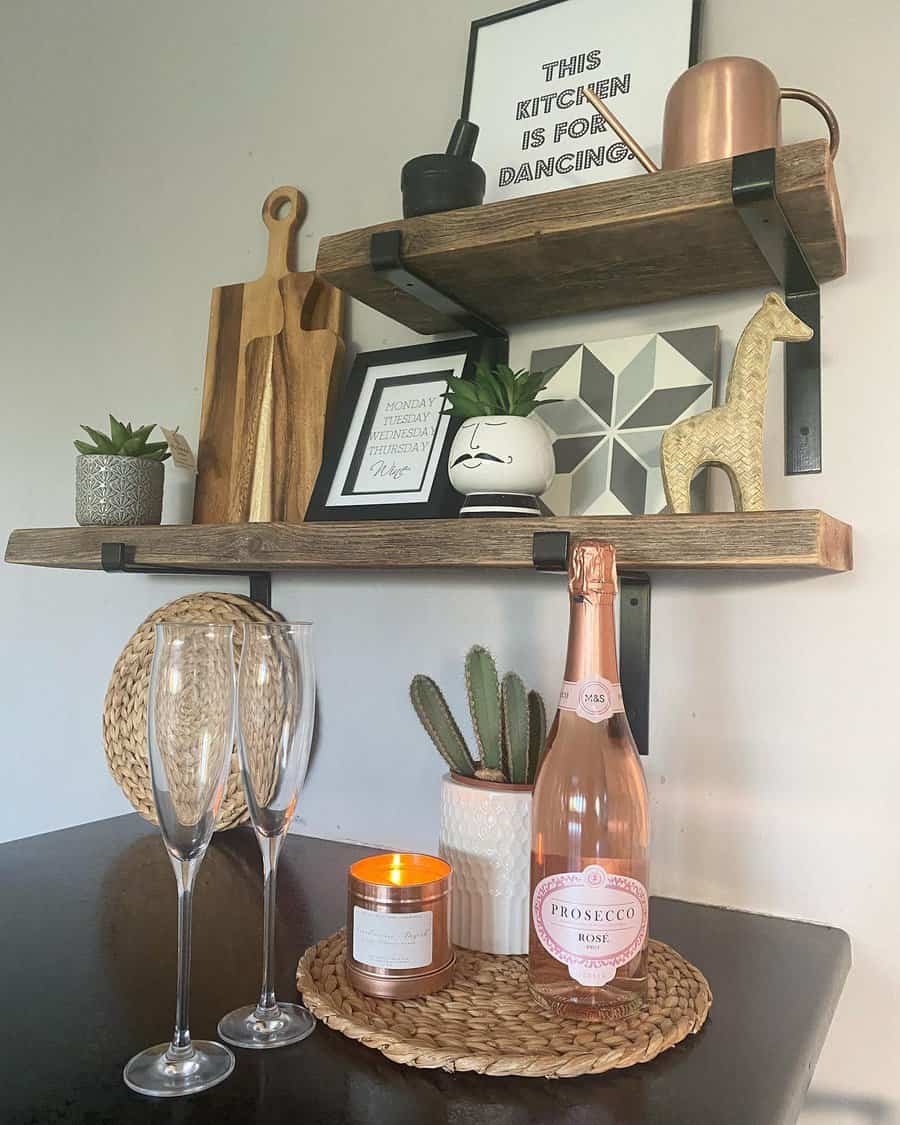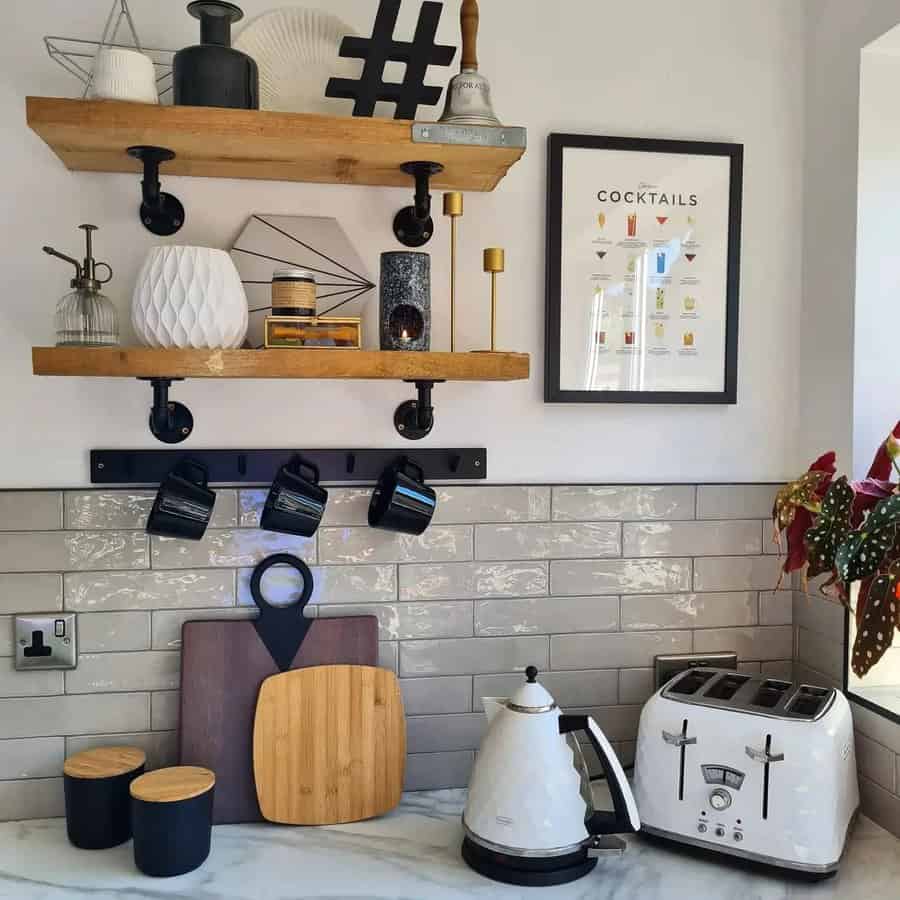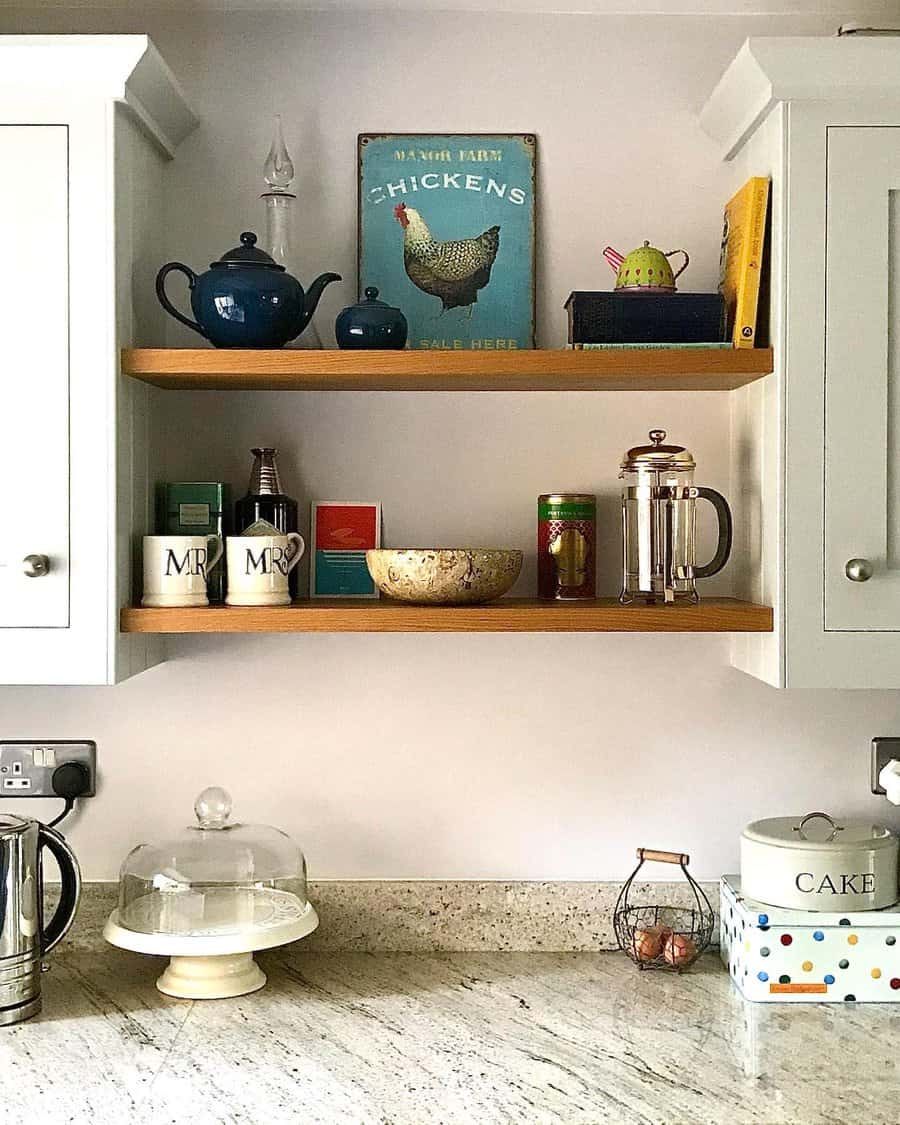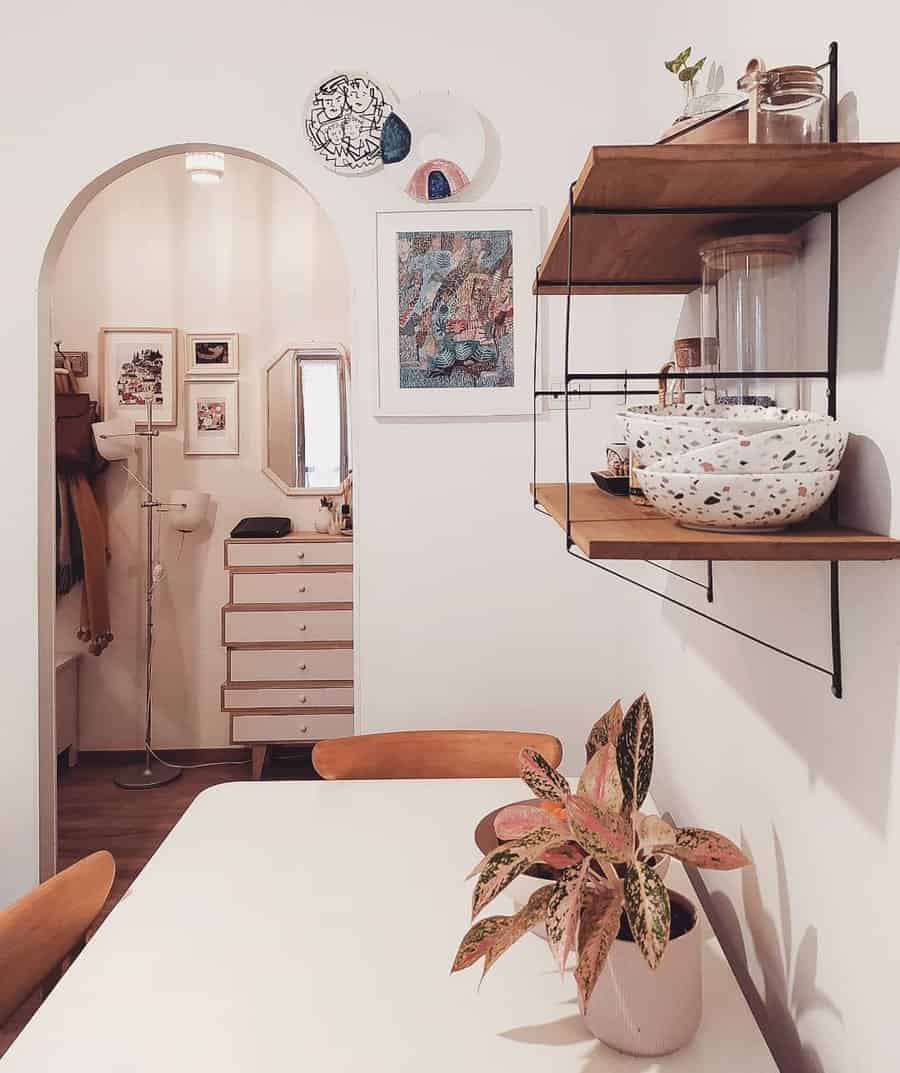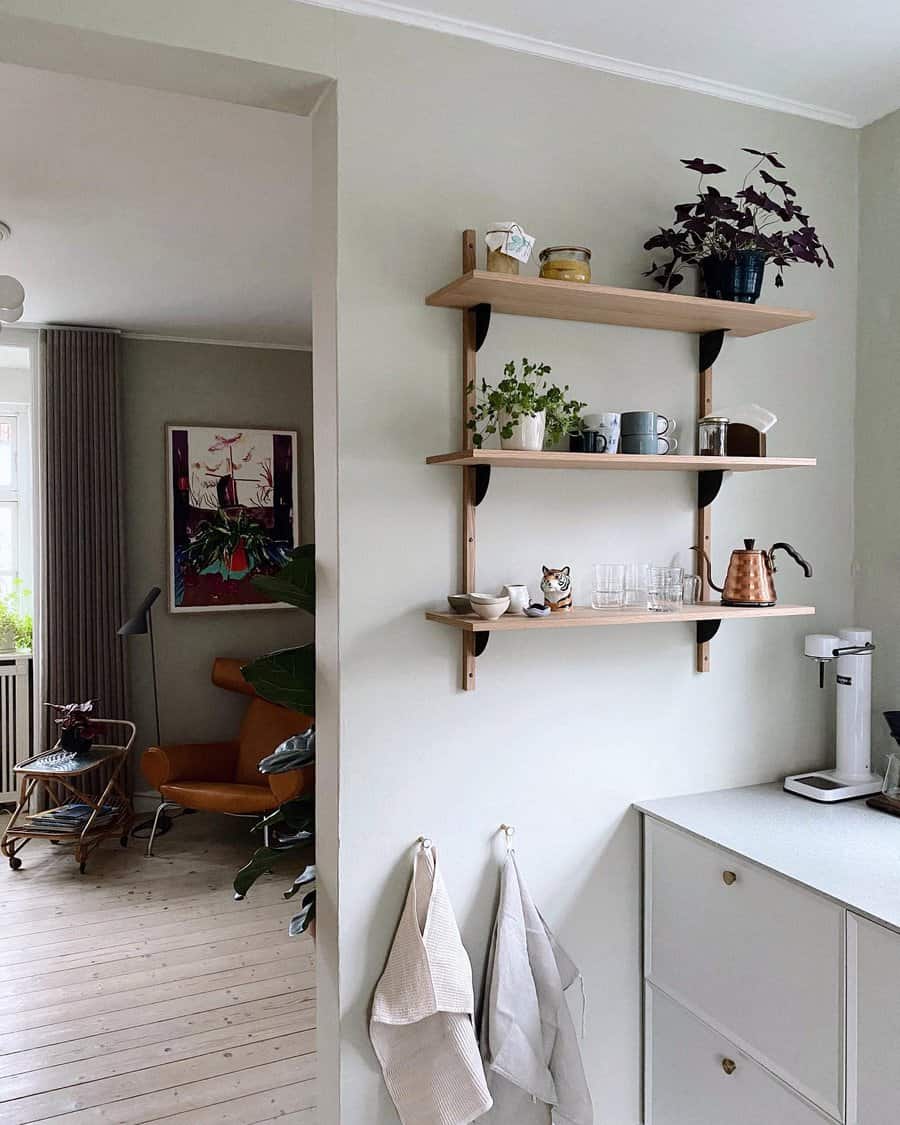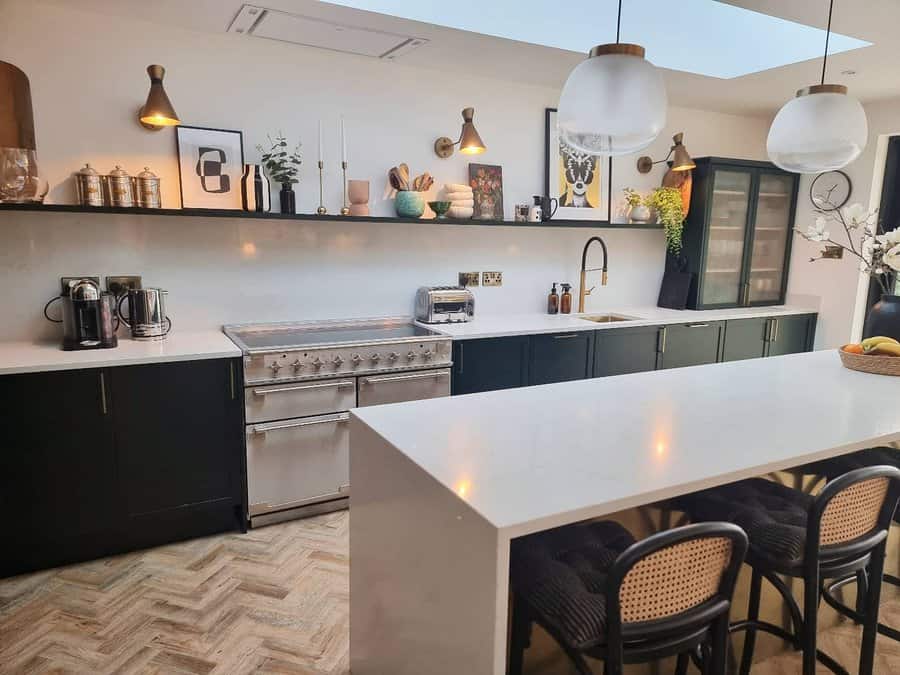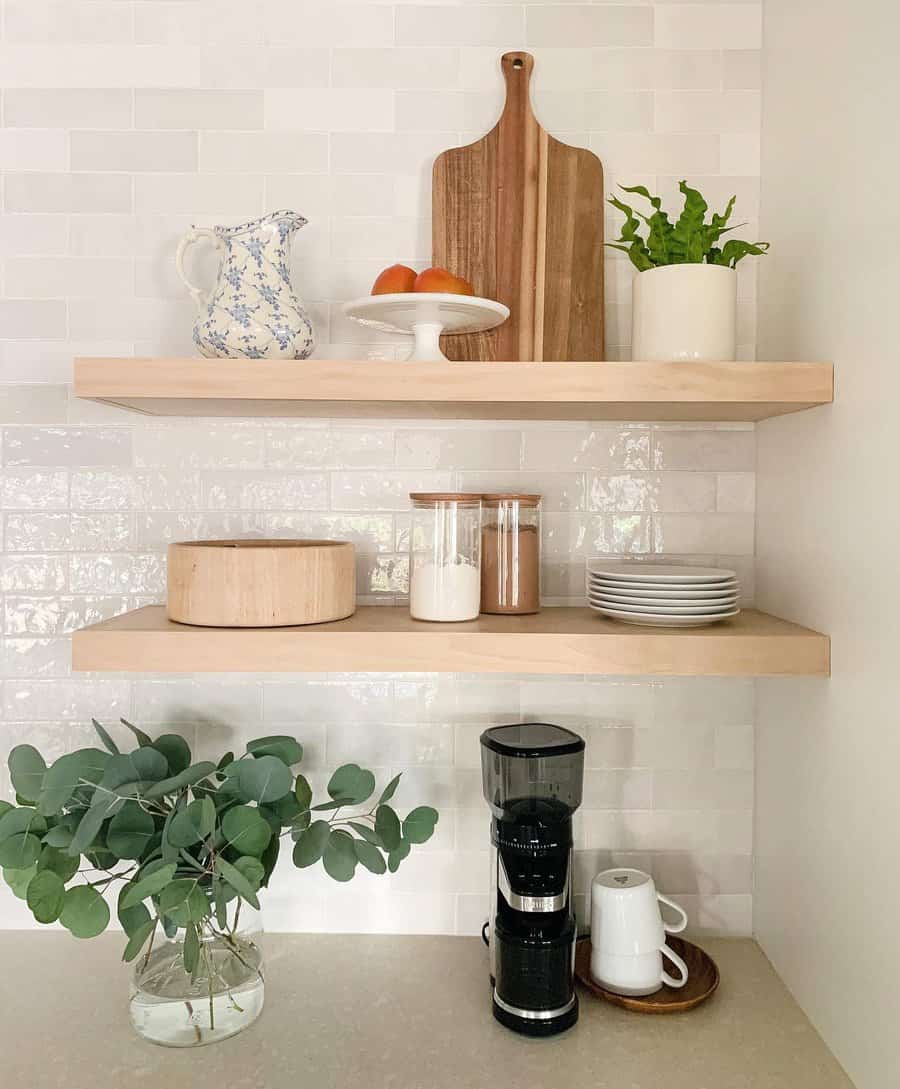 10. Add Shelf Hooks For Kitchen Tools
If you're looking for kitchen shelving ideas, why not try kitchen shelves with hooks? It's the perfect way to store kitchen tools in an aesthetically pleasing way.
Not only do kitchen shelf hooks give the look of a decorated kitchen space, but they can also help keep your kitchen tools organized and easily accessible while you're cooking.
Plus, they come in all kinds of sizes to fit any kitchen space! Prepare meals like a pro with kitchen shelves and hooks.
11. Surround The TV Wall With Shelves
Adding storage to your kitchen can feel like a daunting task, but with a little creativity, it doesn't have to be! For example, utilizing the space around your TV is an easy and clever way to add shelving.
Create a TV shelf with books, picture frames, and another decor on either side, which will make the entire kitchen look more spacious.
Not only will you have additional storage for items, but it also looks great and adds a touch of character to the room. Add this unique shelving idea to your kitchen today!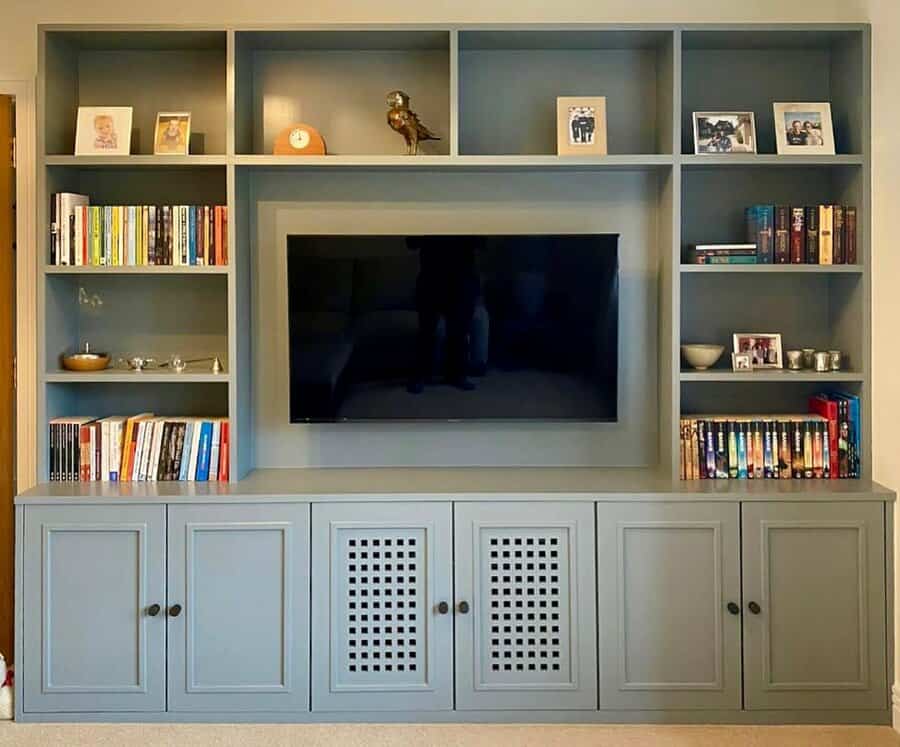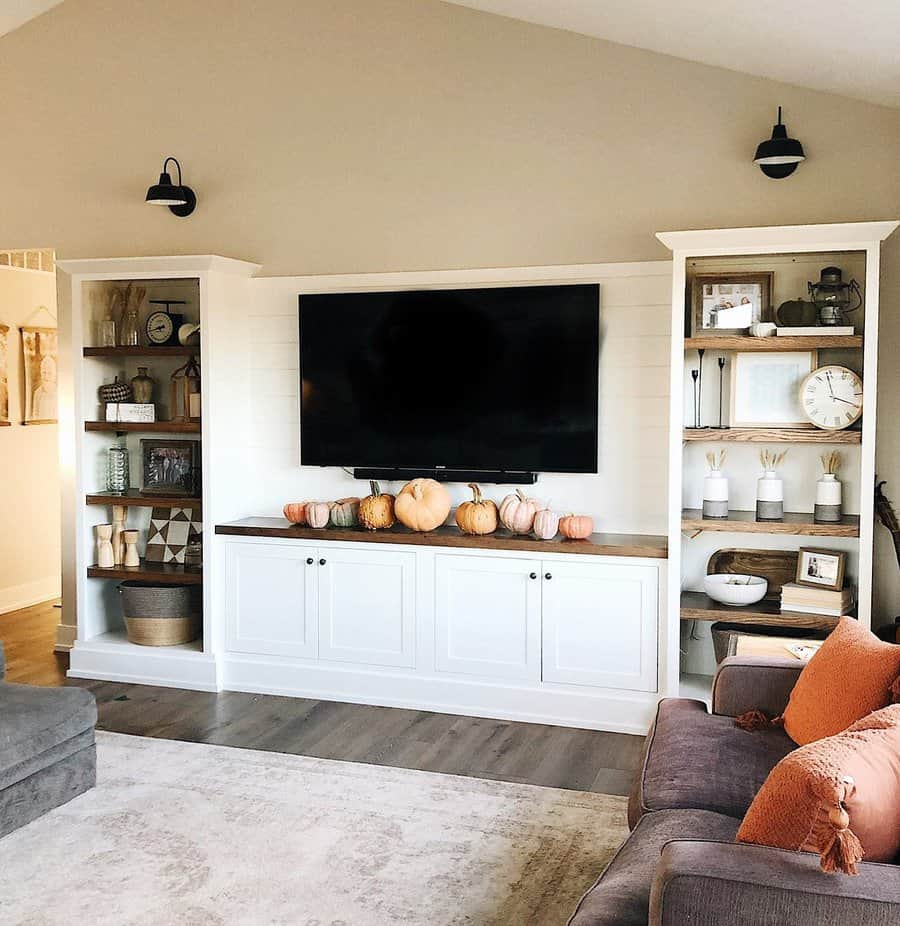 12. Extend A Countertop To The Wall
A countertop with floating shelves is an excellent shelving idea if you are looking for a modern and stylish look with plenty of storage. You can use the countertop to store everyday items and utilize the shelves above it to display seasonal decor or plants.
To add an even more creative touch, consider adding a pendant sconce over your countertop for an extra decorative flair to complete the look. With this clever shelving solution, you can enjoy both ample storage capabilities and a unique, eye-catching look in your space.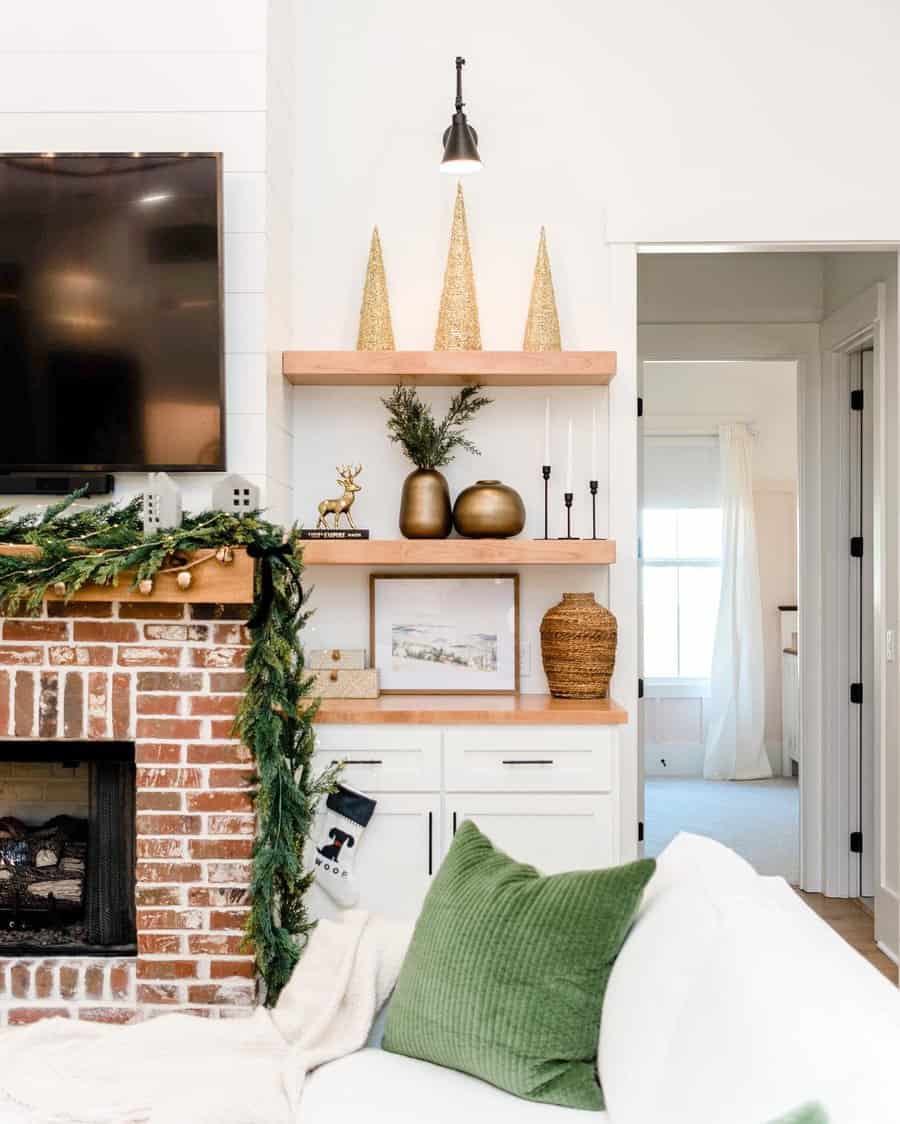 13. White-On-White
If you're looking for creative shelving ideas, make it seamless – two great ways to do this is by installing shelves that blend into the wall or mounting a white bookshelf on a white wall. Even though both of these options require more skill and extra effort, they make the space look larger because it creates less visual disruption.
Another advantage is that they make it easier to change up the look and style since they won't distract from other decor details like furniture. If you choose either of these options, make sure to measure your space correctly so that there's no gap between the shelf and the wall.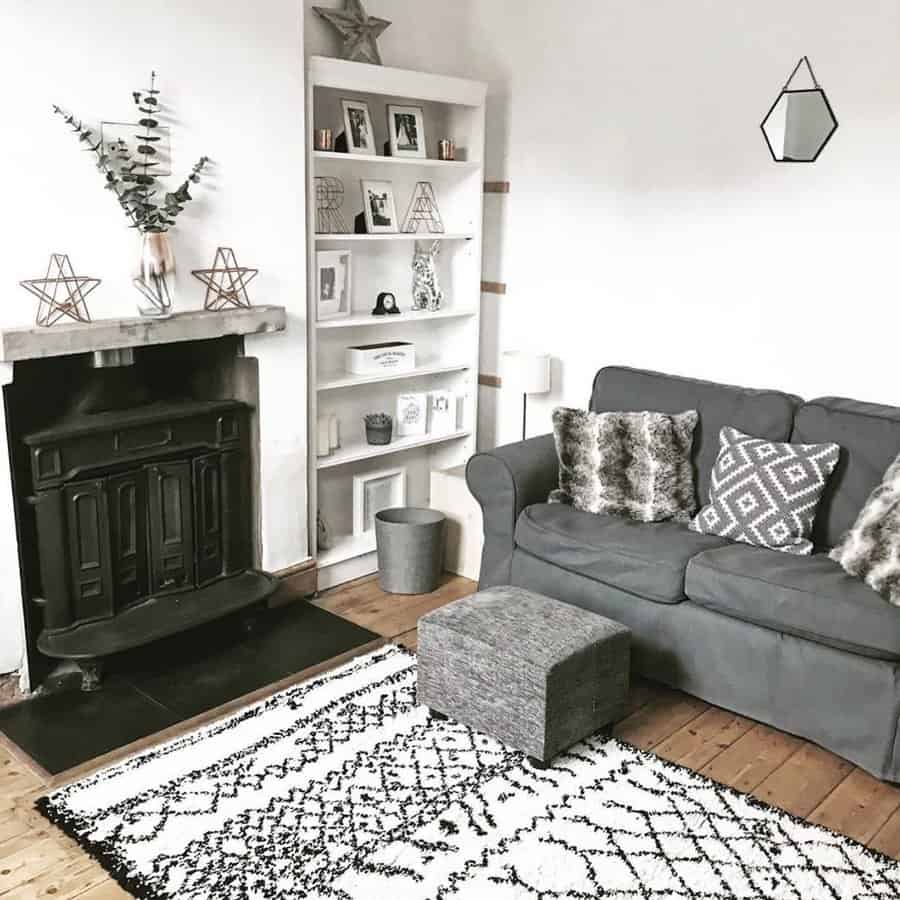 13. Backless Shelves To Open Up Space
Looking for a great shelving idea that is both stylish and practical? Then backless shelves might be your solution. This type of shelf attaches to the wall and does not contain back beams or uprights, which opens up the room visually.
Backless shelves also provide plenty of storage and can be adjusted depending on what is needed. A backless shelf is a perfect option for those who need versatile storage without compromising the style of their space.
So if you're looking for ways to spruce up your walls, backless shelves are sure to get the job done!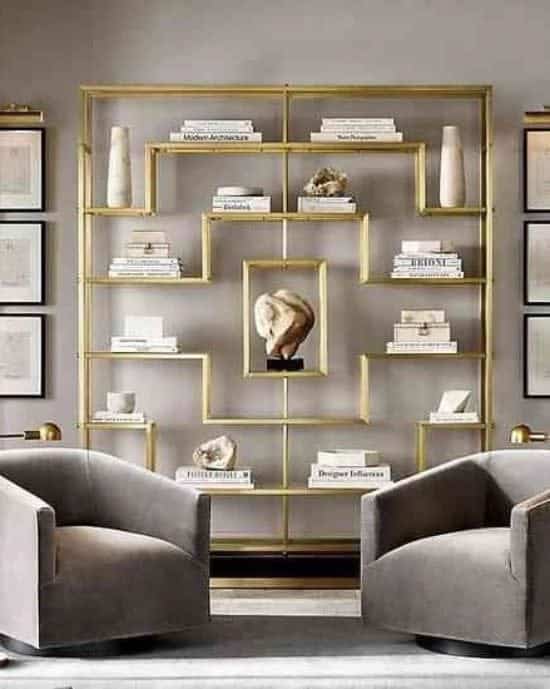 14. DIY A Shelf For Indoor Plants
Spicing up your shelves with plants is an increasingly popular decor trend. By adding shelves filled with a variety of indoor plants, you can transform any room into a sanctuary. Pick air-purifying plants that require minimal maintenance such as rubber figs, money trees, and Boston ferns for enjoying the feel of nature indoors.
For an even more creative touch, hang shelves from your ceiling and select tall plants to add drama to your room. Don't forget the wide range of benefits that come with having lots of greenery in your home; not only does it boost the visual appeal but also helps you relax and relieve stress.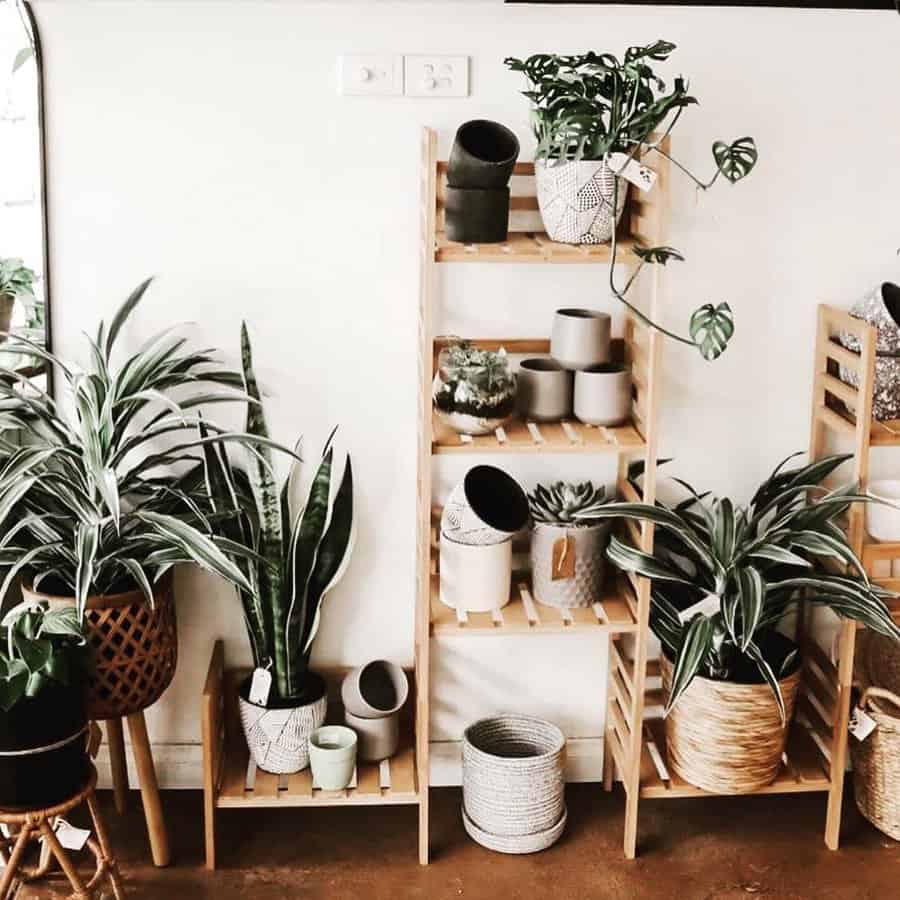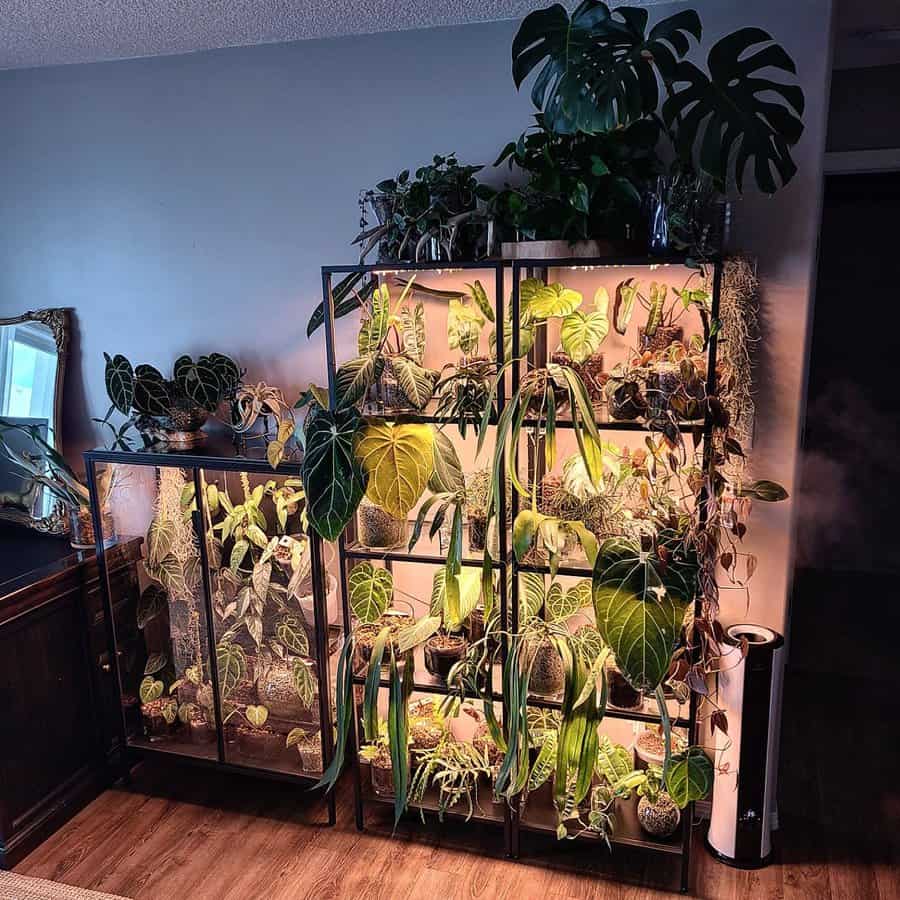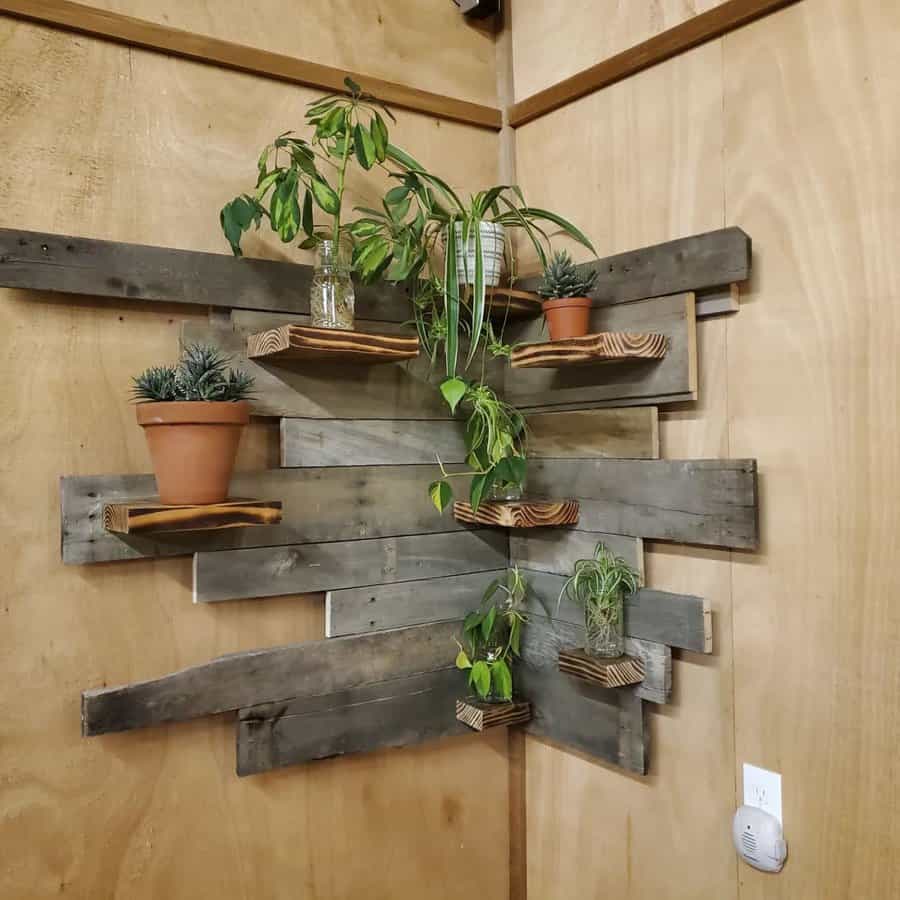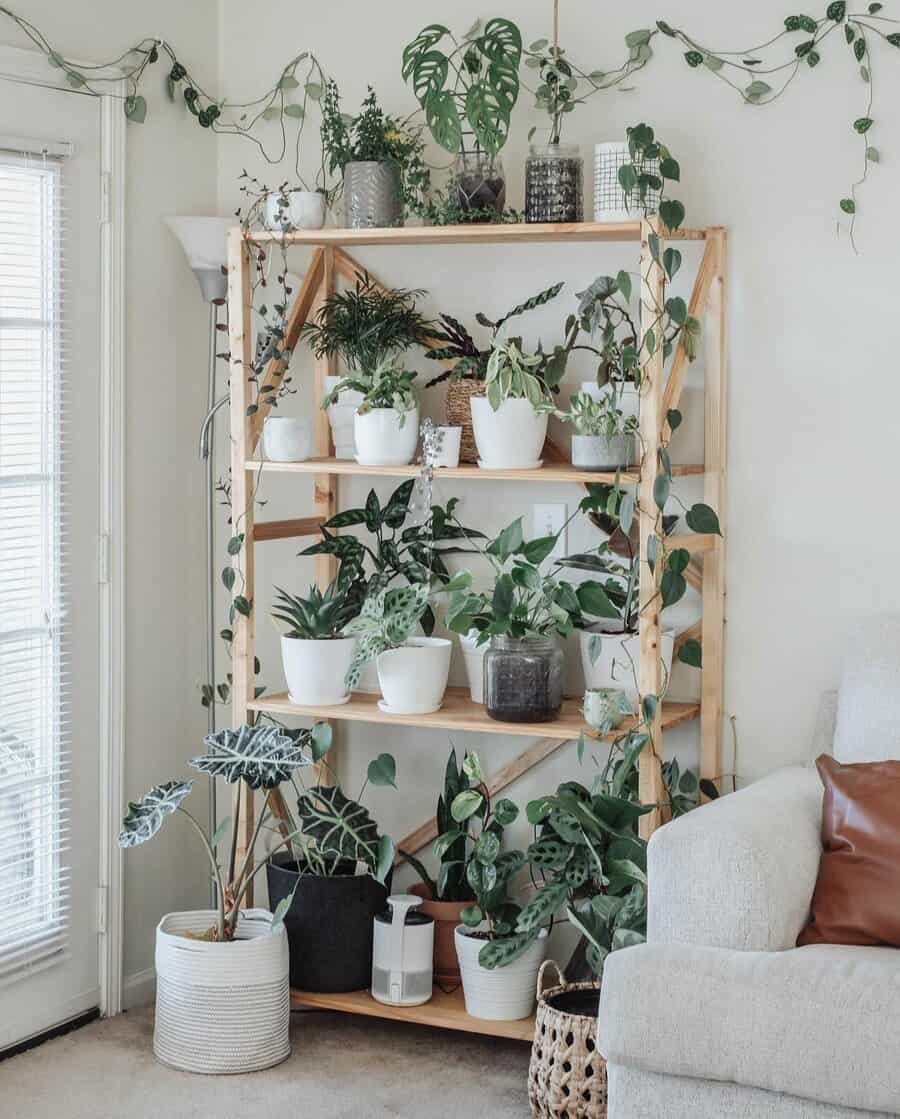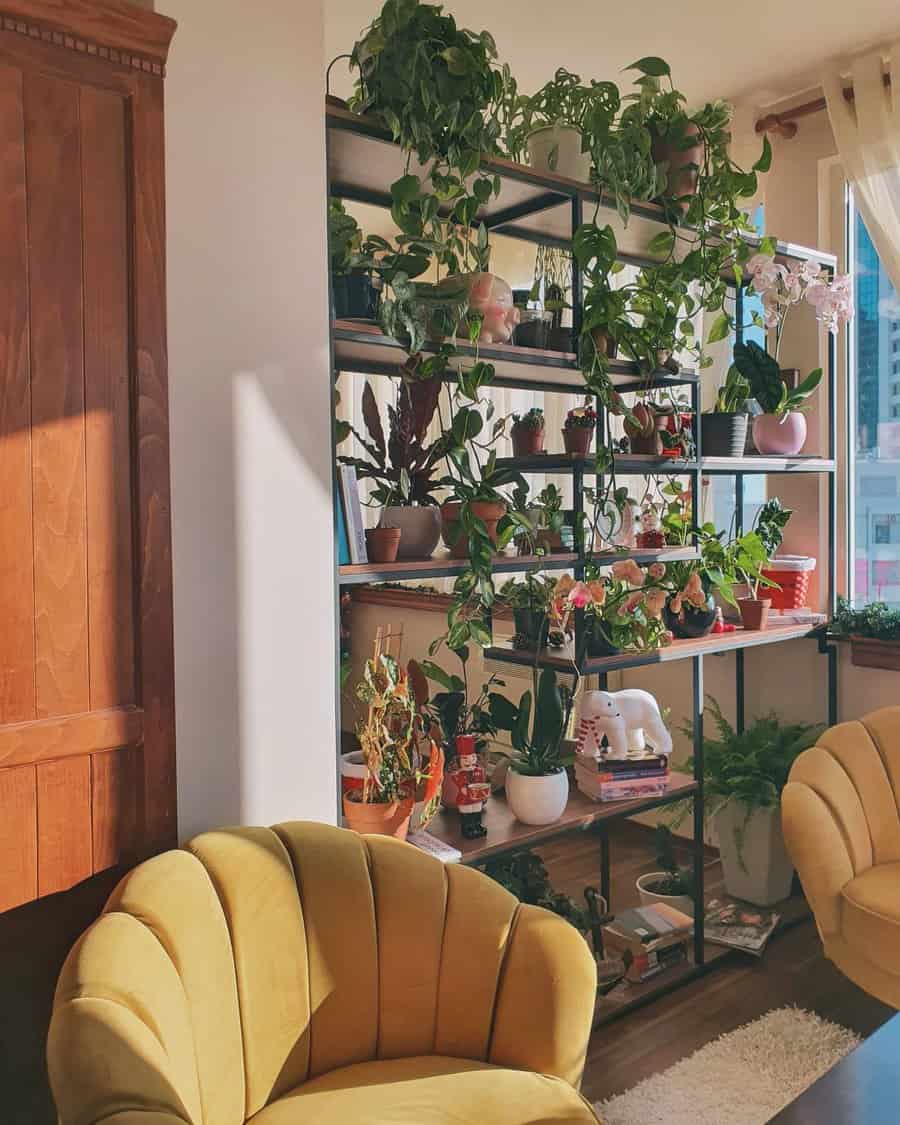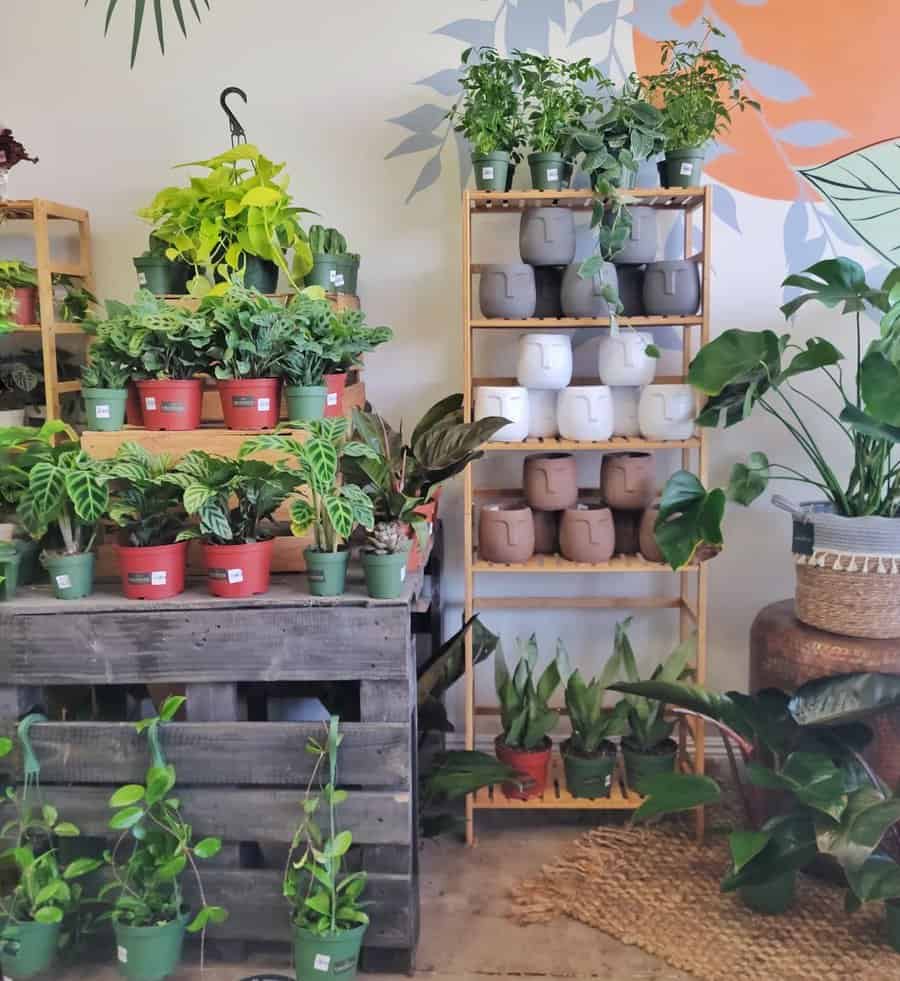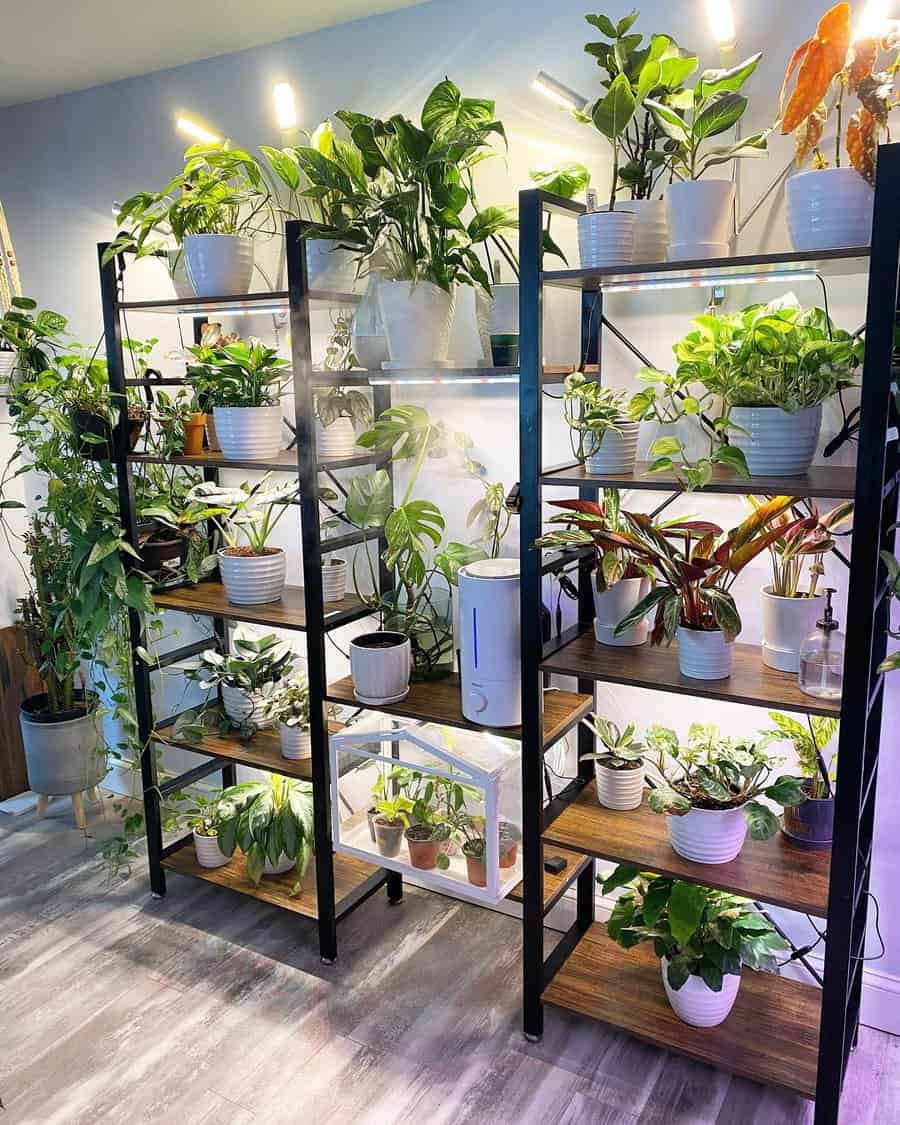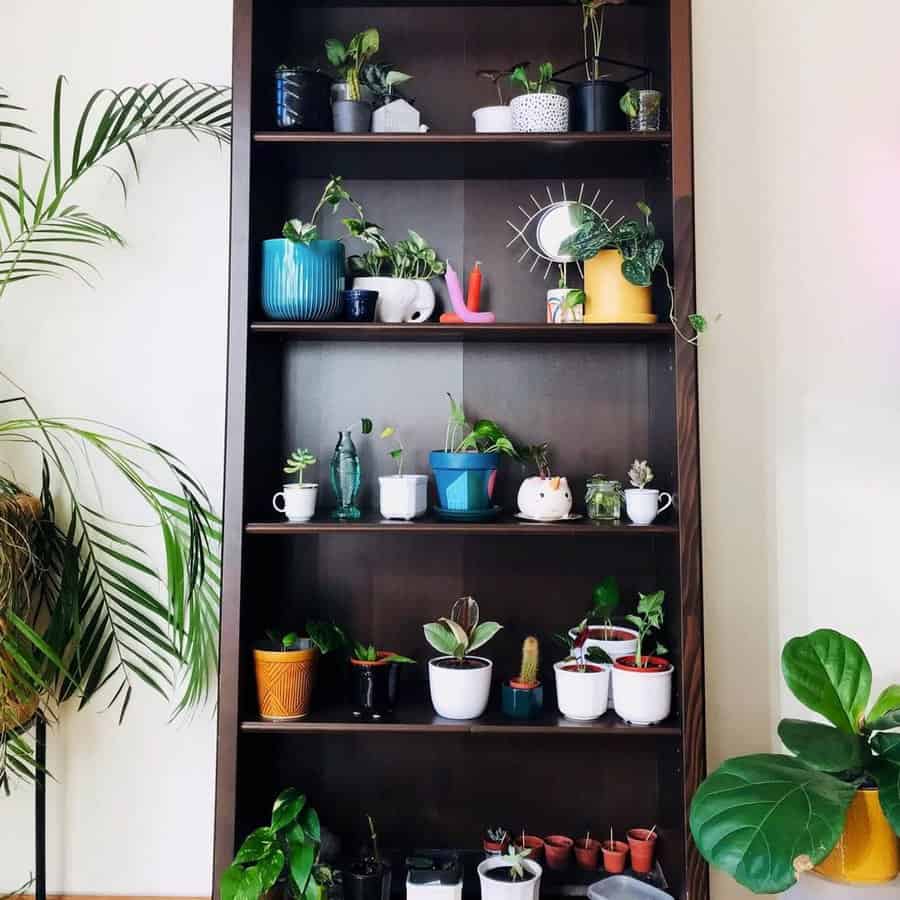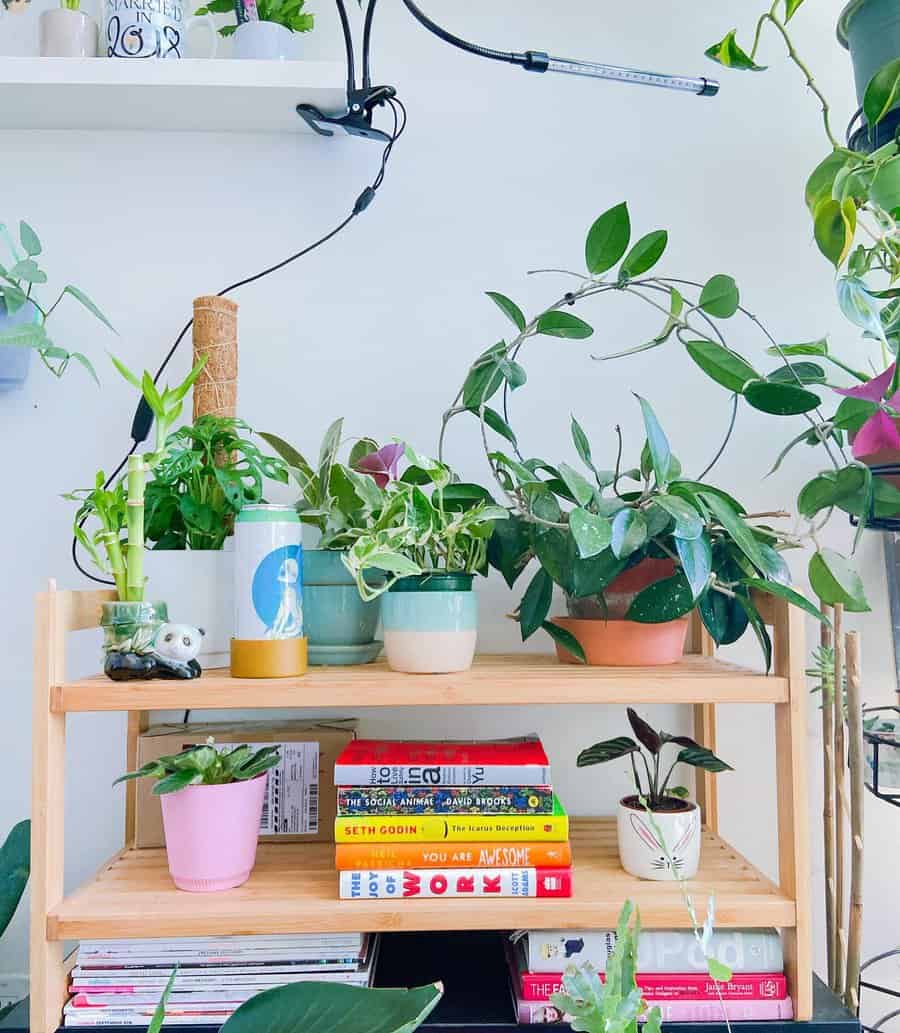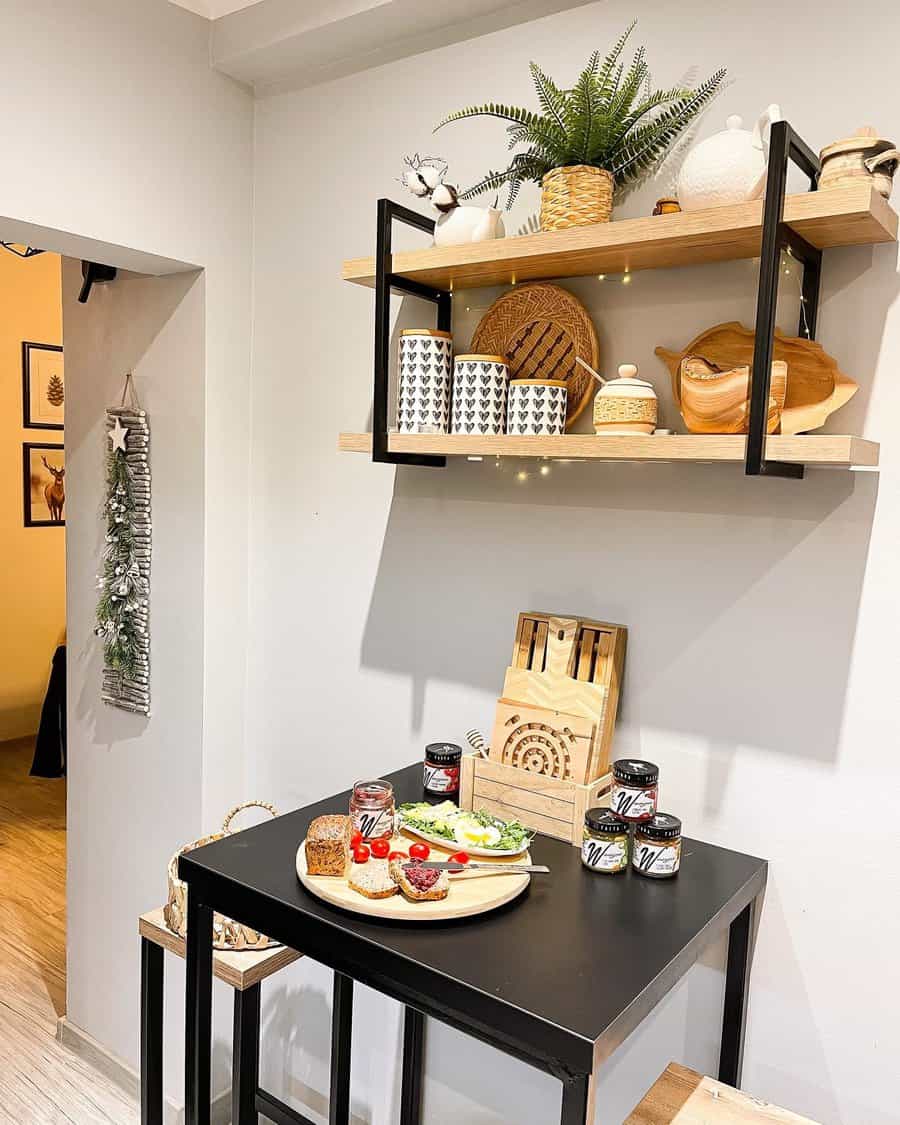 FAQs
Is it cheaper to build your own shelves?
Depending on the type of materials and hardware that you buy, it can be cheaper to build your own shelf. Prefab shelving tends to be more expensive because more processing and manufacturing goes into it.
Are floating shelves hard to hang?
Floating shelves have a well-earned reputation for being difficult to hang. You need to get the positioning of the hardware just right to ensure your floating shelf sits flush against the wall and level. To make things easier, many shelves now come with a template that you can use to mark the correct positioning on the wall.
How do you hang a shelf without making a hole in the wall?
If you can't make holes in the walls, you'll need to use a freestanding shelving unit or adhesive to secure a shelf to the wall. Be careful with adhesive; you don't want it to damage the wall. You'll also want to keep the items on the shelf light as the adhesive will have to hold the weight of the shelf and whatever you put on them.