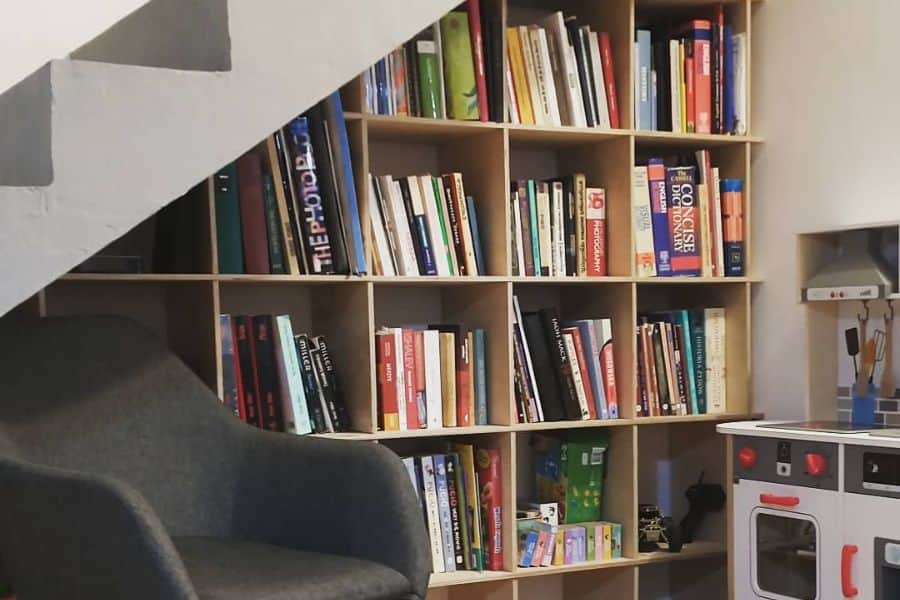 The Top 45 Book Storage Ideas
Books can be many things to different people.
For some of us, books are just another household item in need of storage space. But, for others, books are cherished belongings that deserve to be shown off.
Regardless of the side you find yourself on, book storage is far from one size fits all. While you may be content with a run-of-the-mill bookcase, there are countless effective ways to store a home library.
Keep reading for the most creative book storage ideas worth trying in your own home!
1. Basket
Portable book storage solutions are few and far between. If you're looking for a flexible way to keep your current titles close at hand, a decorative basket may just be the best option!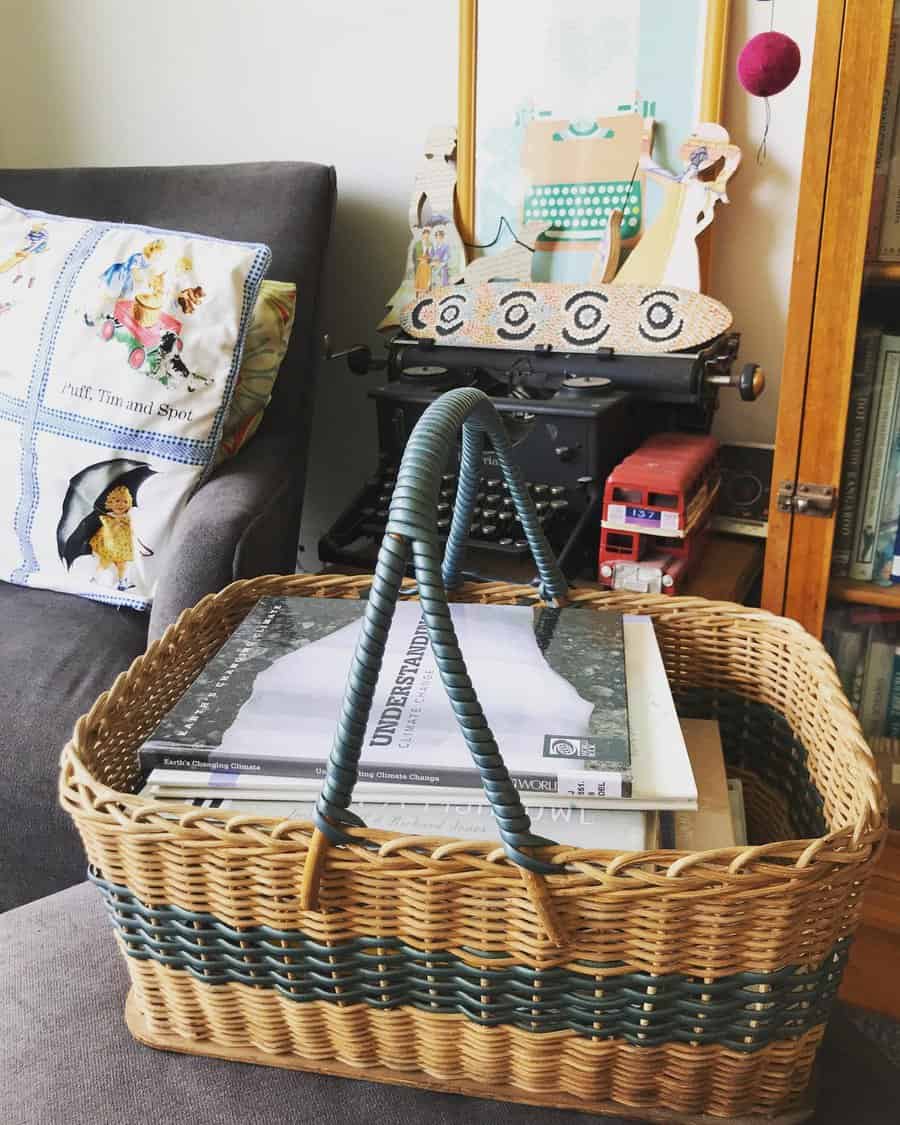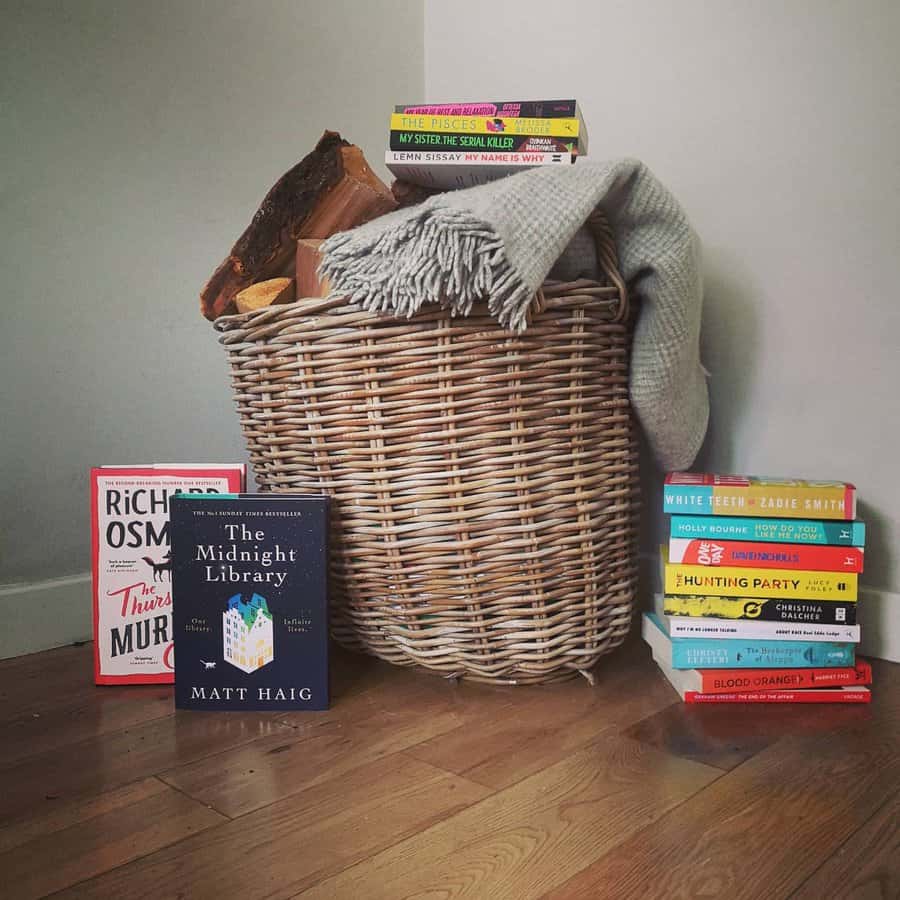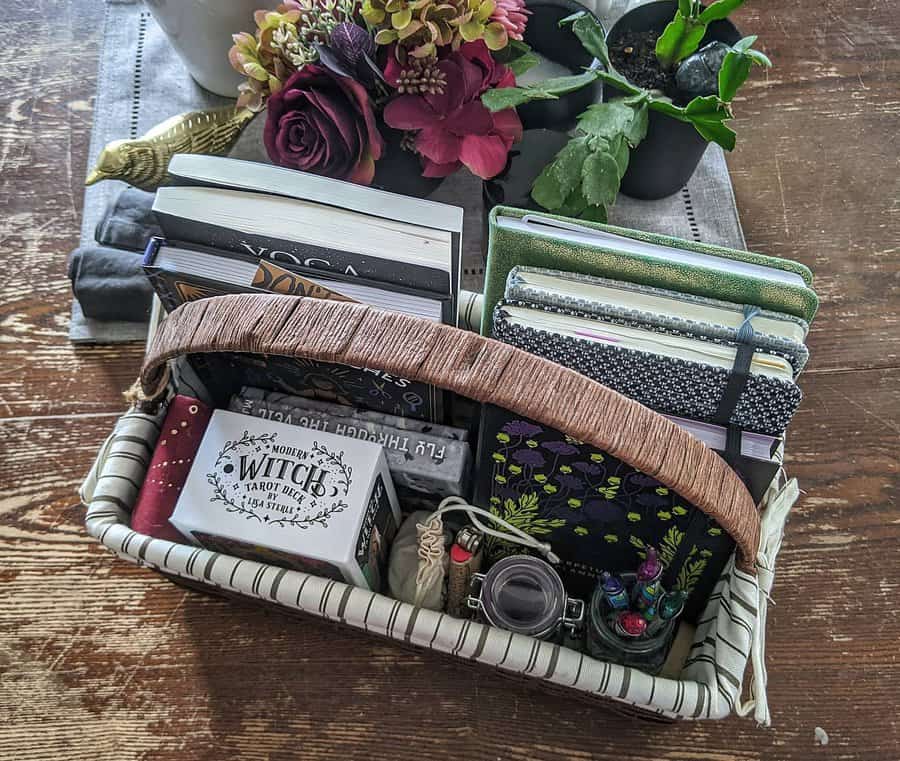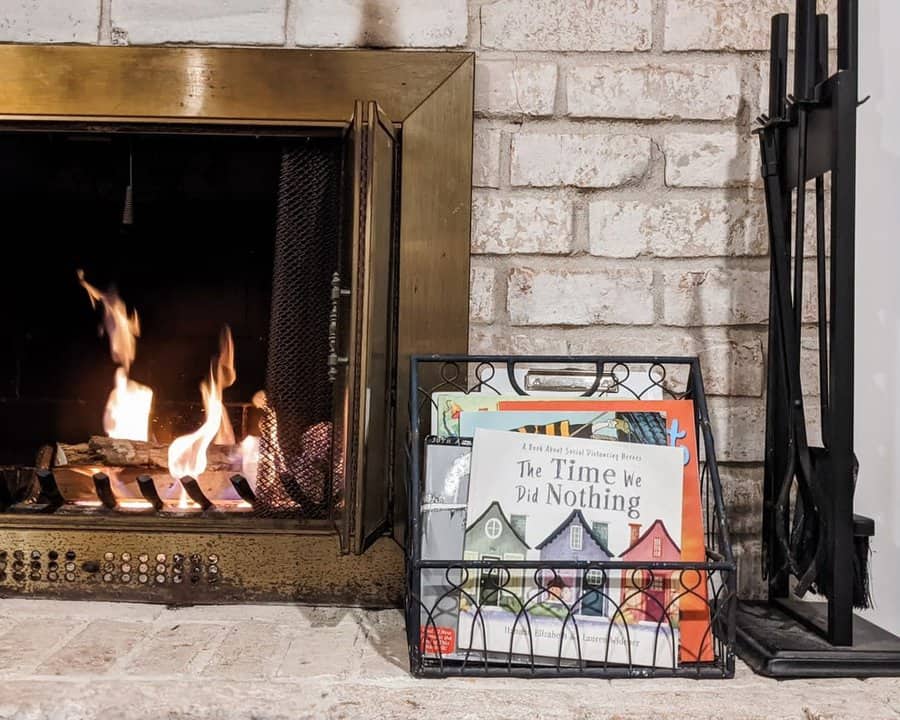 There are many effective ways to keep books in a small basket. Store books sideways (spine up) to make finding the desired title a little easier. A mesh or wire basket will also provide a clear view of each cover.
For children, a basket can be a wonderful way to encourage independent reading without the mess of providing free access to an entire bookshelf. You can easily swap out the books inside on a regular schedule to keep things fresh and organized.
2. Bed
There's really no better place to curl up with your favorite book than in your own bed. That is, as long as you don't drift asleep mid-chapter!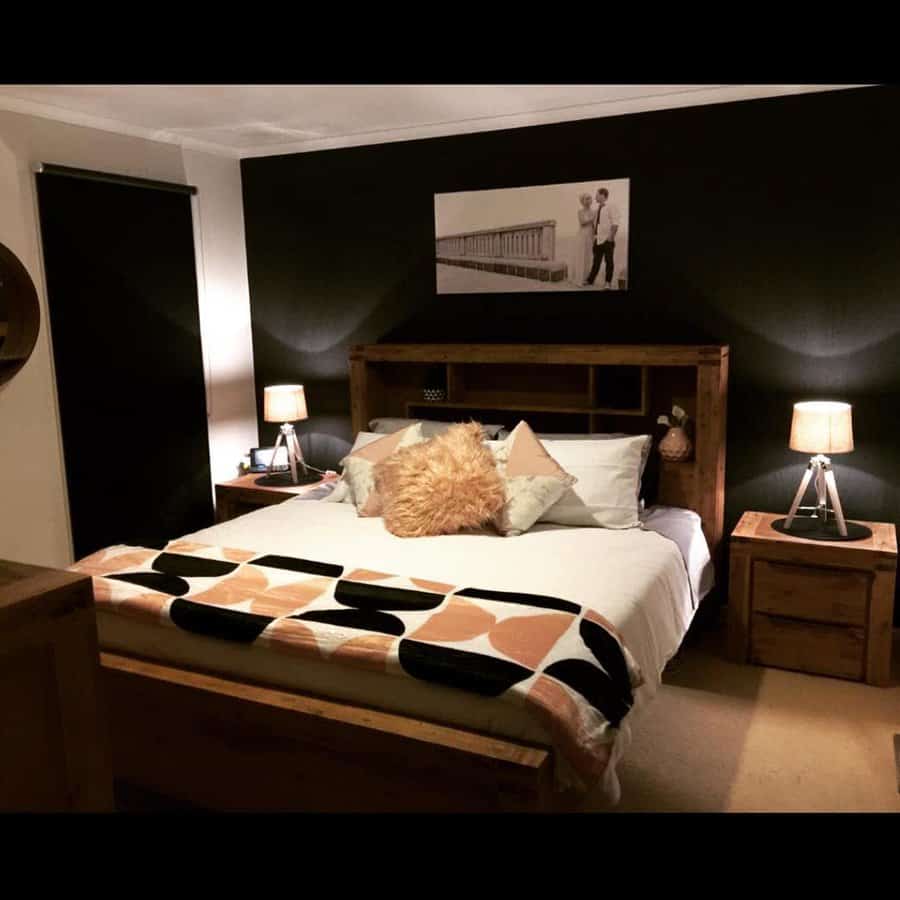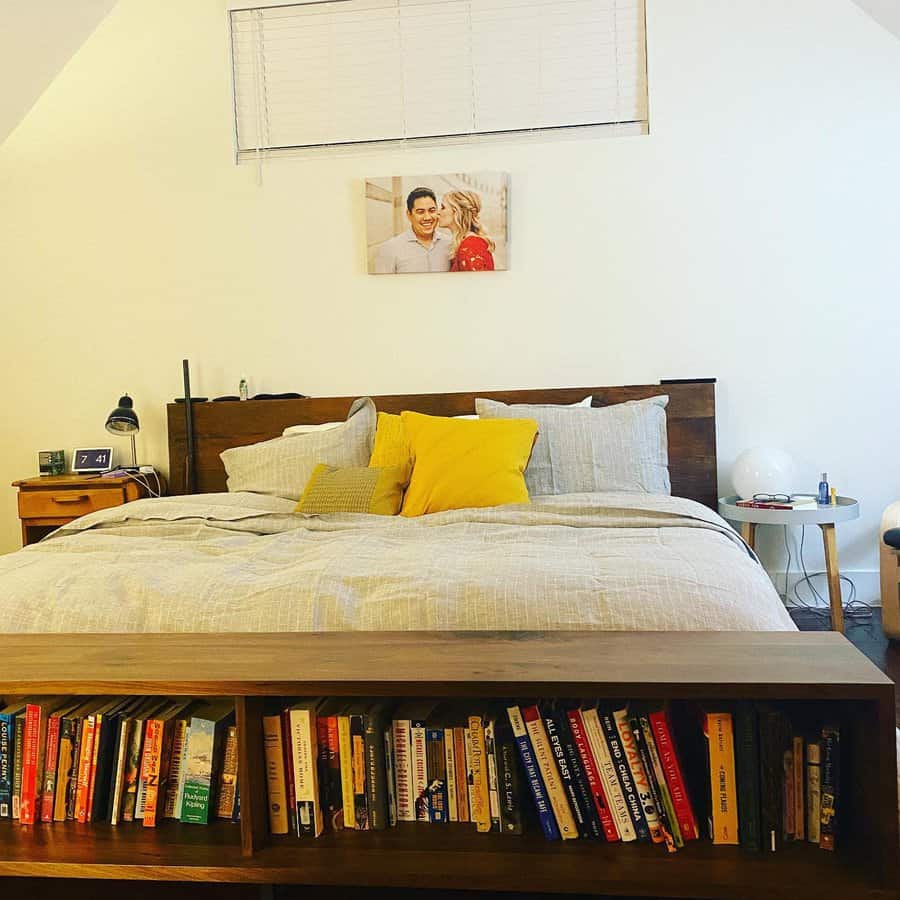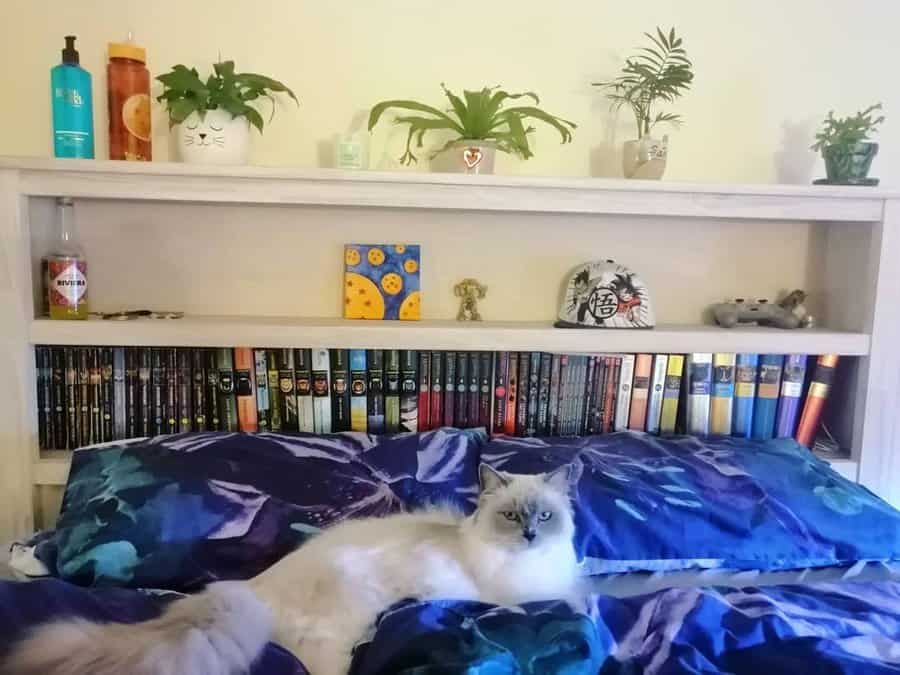 A headboard with a built-in bookcase is both practical and stylish. You don't need to use the storage space exclusively for books, either. In a pinch, you can keep any and all nightstand essentials in your headboard.
The headboard is just one potential storage space for your book collection. You can also convert your footboard into a full-scale bookshelf. Or invest in under-the-bed storage bins for your lesser-read titles.
3. Closet
We'd all love to keep our entire book collections on display for the world to admire. Unfortunately, this storage solution isn't always practical.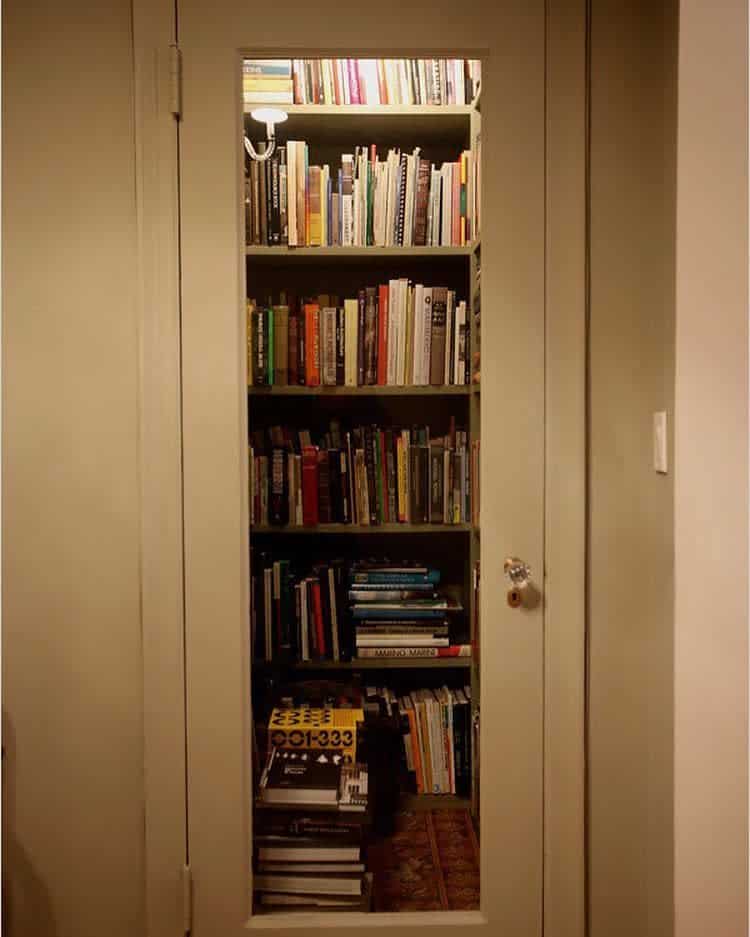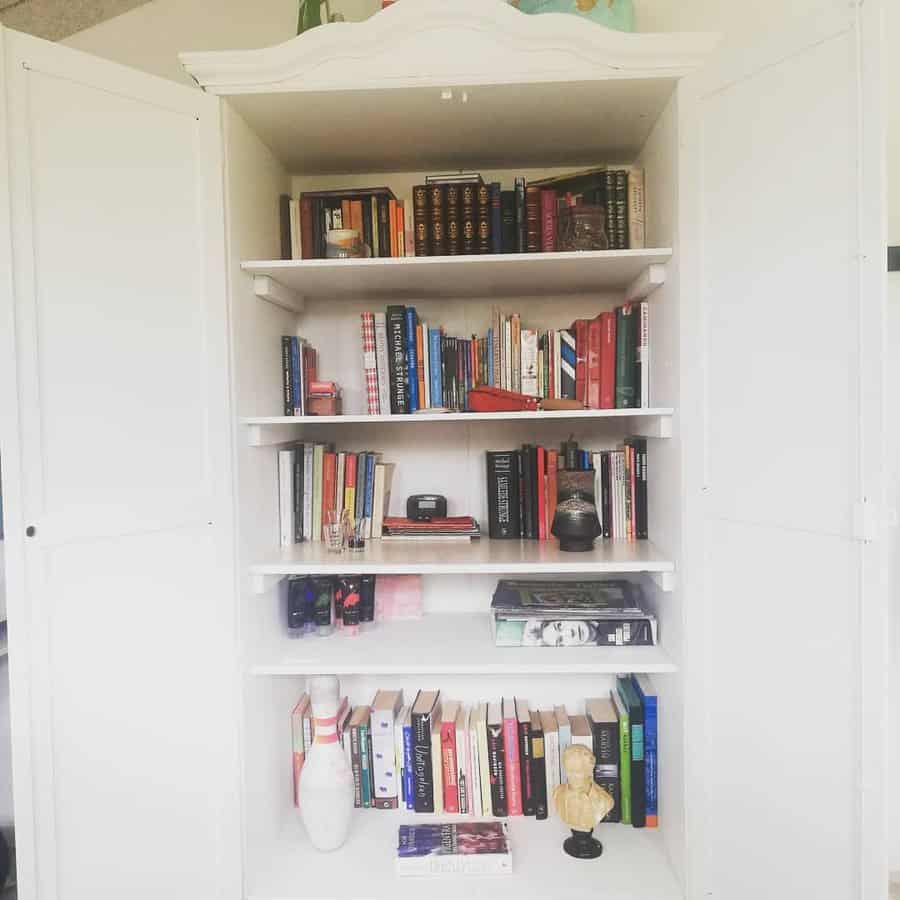 Whether you're living in a tiny apartment or just have more books than you know what to do with, keeping part of your collection in a closet is always a safe option.
Converting a small closet into a floor-to-ceiling bookcase is surprisingly easy. And you have the added benefit of being able to close the door to your bookcase for extra protection from the environment.
4. DIY
Some of the best book storage ideas can't be found in stores! Instead, you'll need to break out your DIY skills to get these projects done.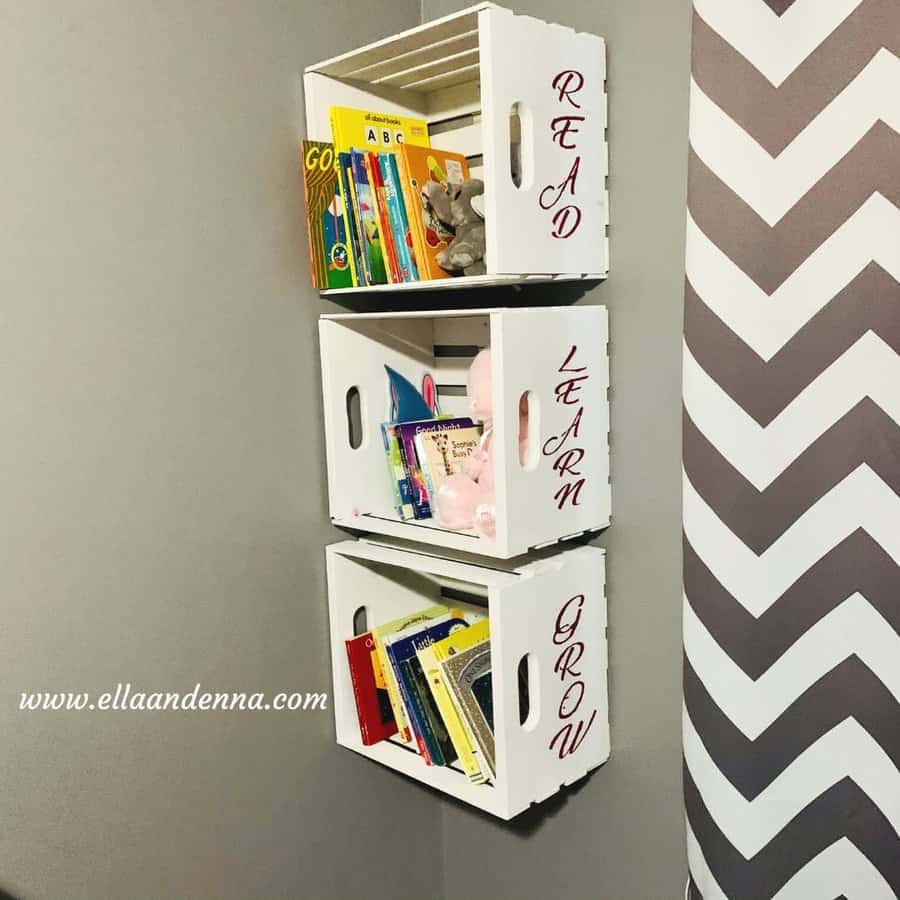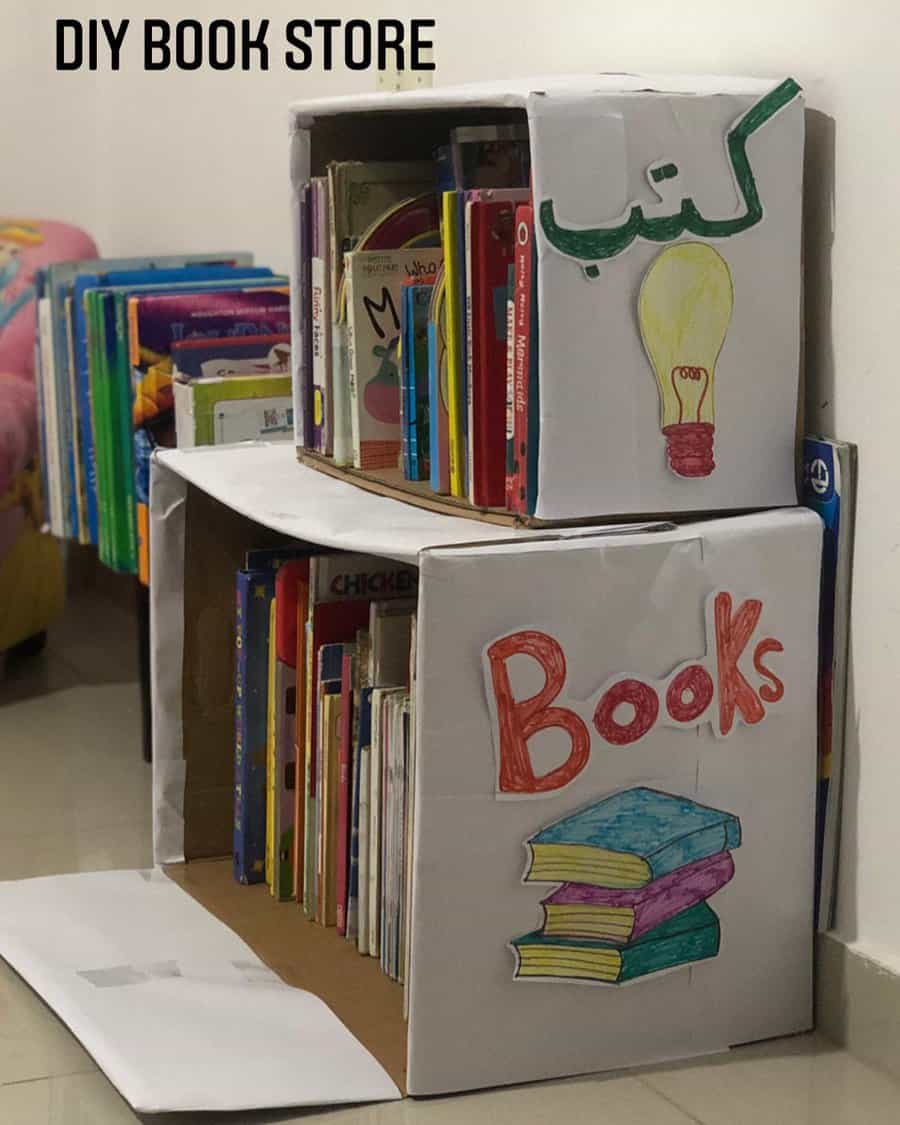 Wooden crates make excellent book bins. They can be set on the floor, stacked, or even mounted to the wall. Leave the wood natural or apply a coat of paint to match your existing home decor.
A little TLC can make even the most basic bookshelf into a work of art. Some paint and new hardware could breathe new life into your existing bookcase (or that sad piece of furniture you found for free at a local yard sale!).
5. Drawer
A drawer probably isn't the first place you'd think to keep your favorite books. But this storage solution is an excellent alternative to shelves when space is scarce.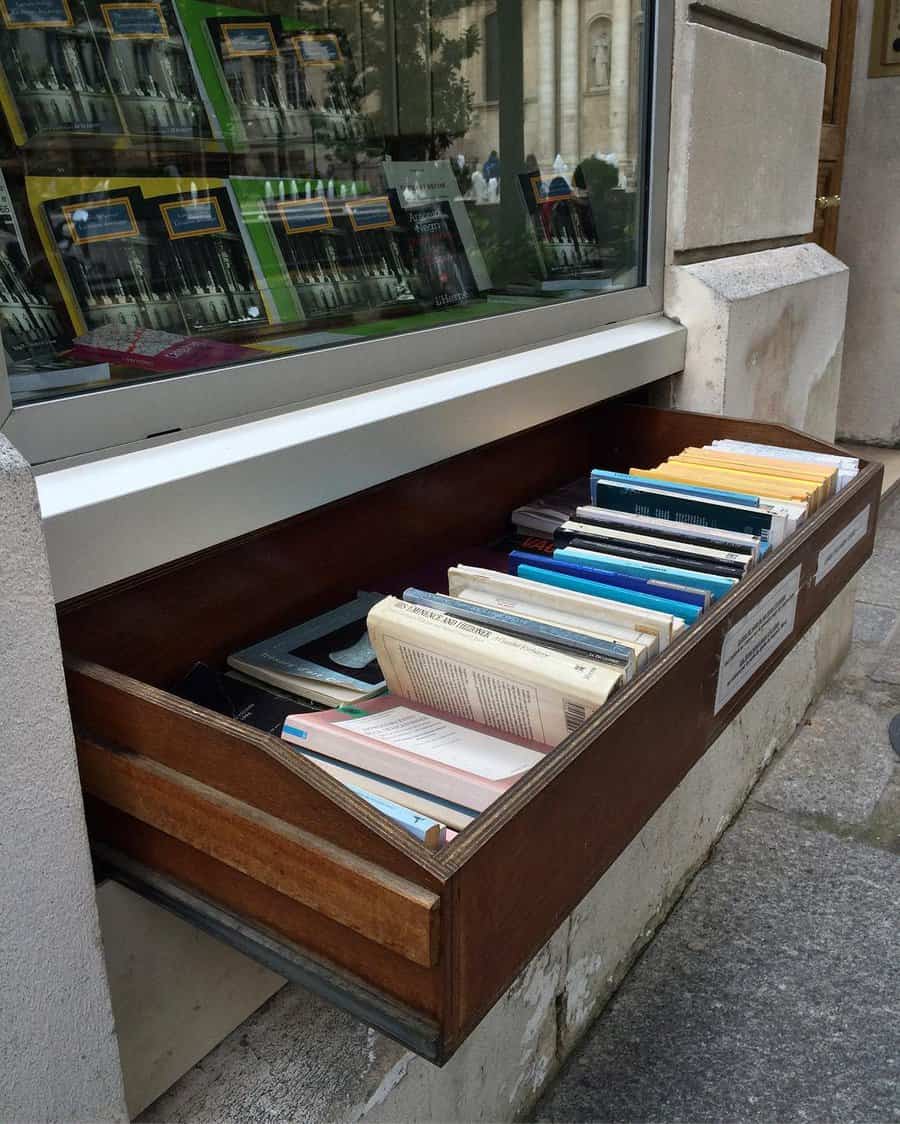 The most efficient way to store books in a drawer is with the spines facing up. Use shelf inserts to keep your home library standing upright even when one or two titles are being read.
Another great storage idea is to use drawer hardware to create pull-out shelves. This creative project is a wonderful investment for owners with out-of-control book collections or who struggle to reach normal shelves.
6. Kitchen
Many of us have switched to digital recipes for our culinary adventures. If you still own a vast collection of cookbooks, however, in-kitchen book storage is a must-have.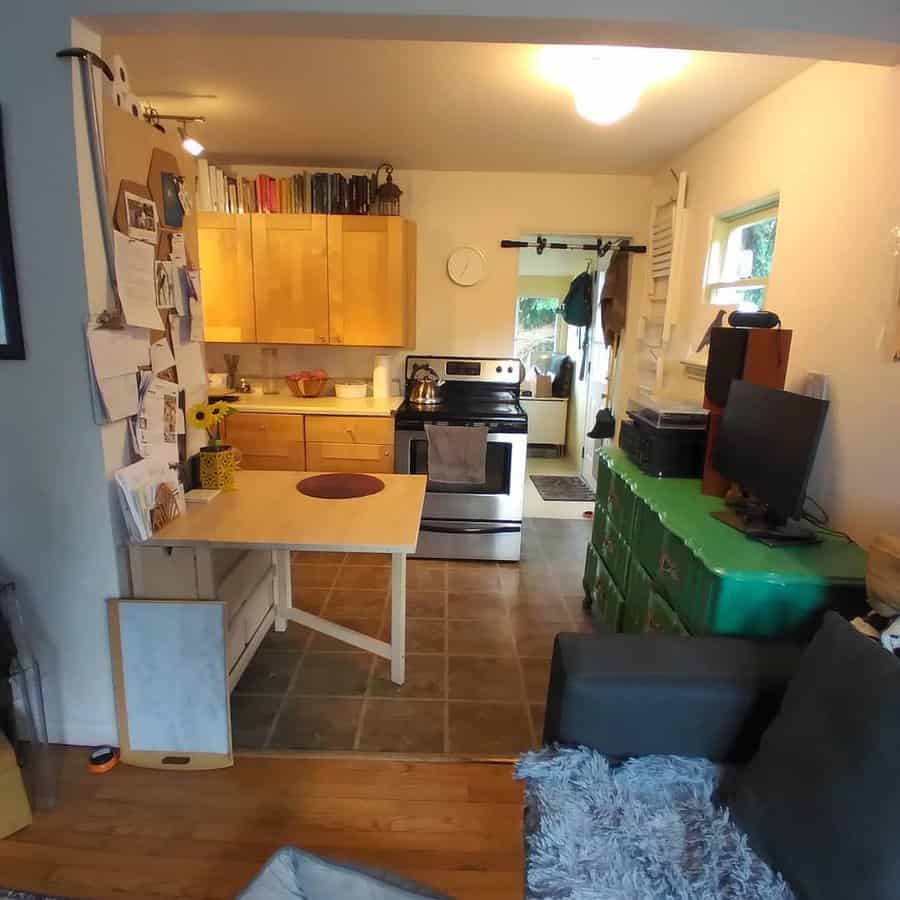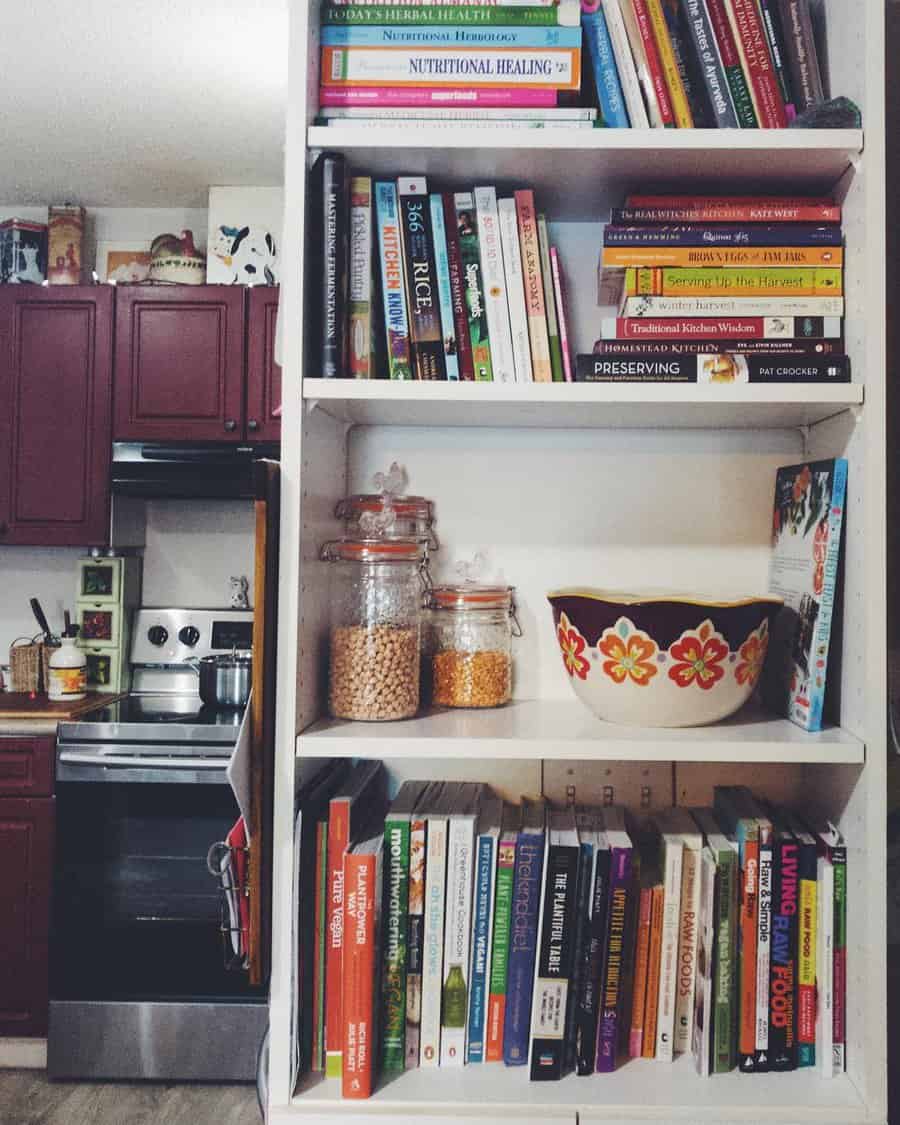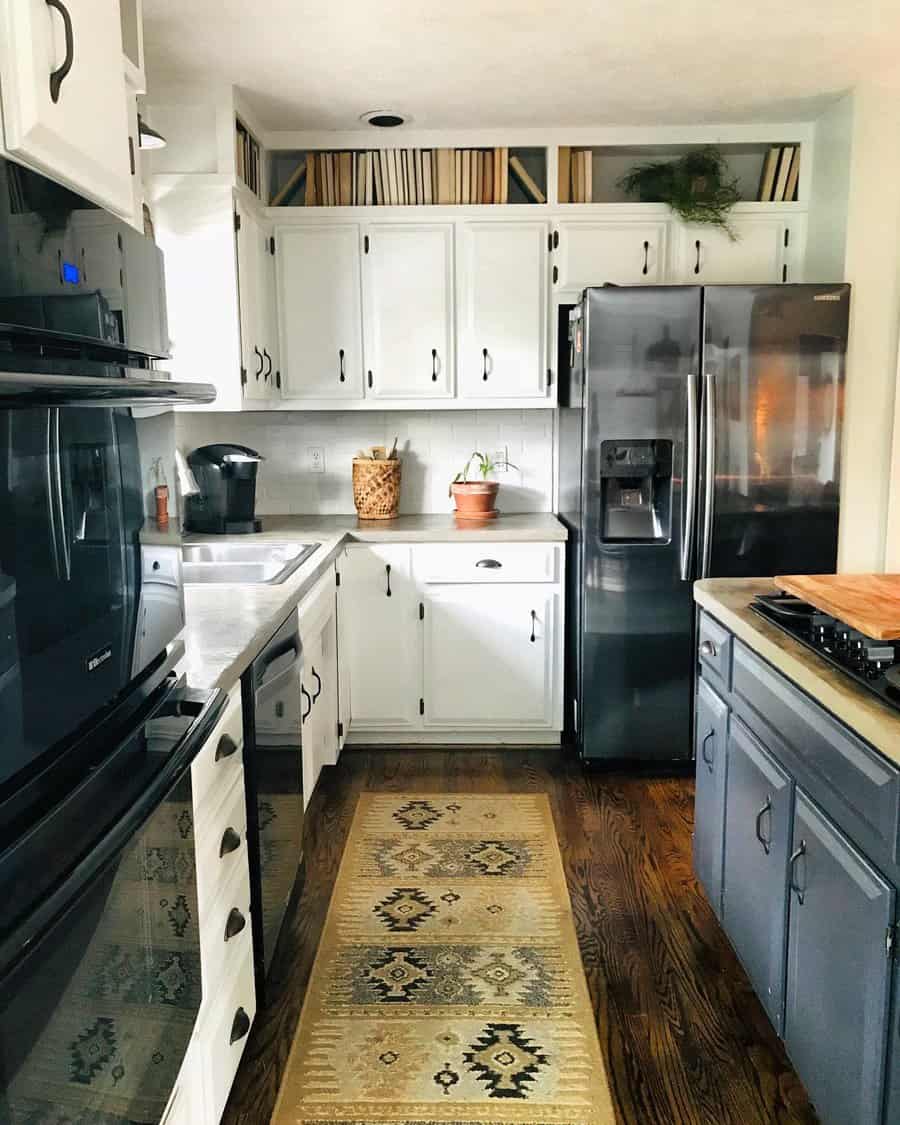 Keeping your cookbooks close at hand could be as simple as adding a bookshelf to your kitchen layout. A floating shelf is a great idea if you're looking to conserve floor space.
You can also make the most of the available space by building shelves into your kitchen island. Be sure to invest in a bookstand for your kitchen countertop as well!
7. Living Room
Many modern living rooms have been taken over by digital media in the form of TVs and gaming consoles. But there's still a place in every living area for a bit of book storage.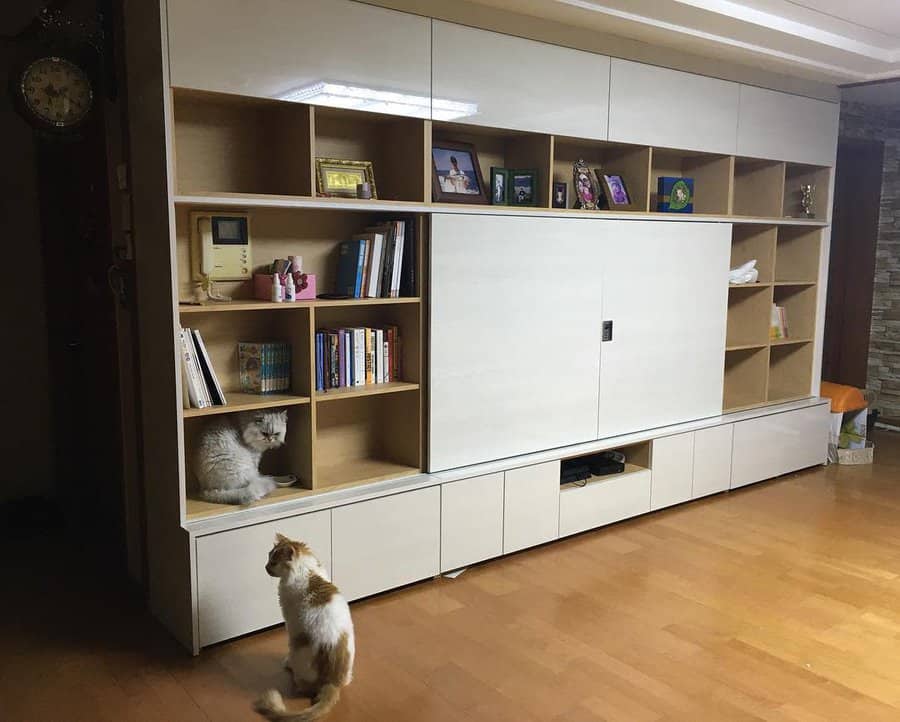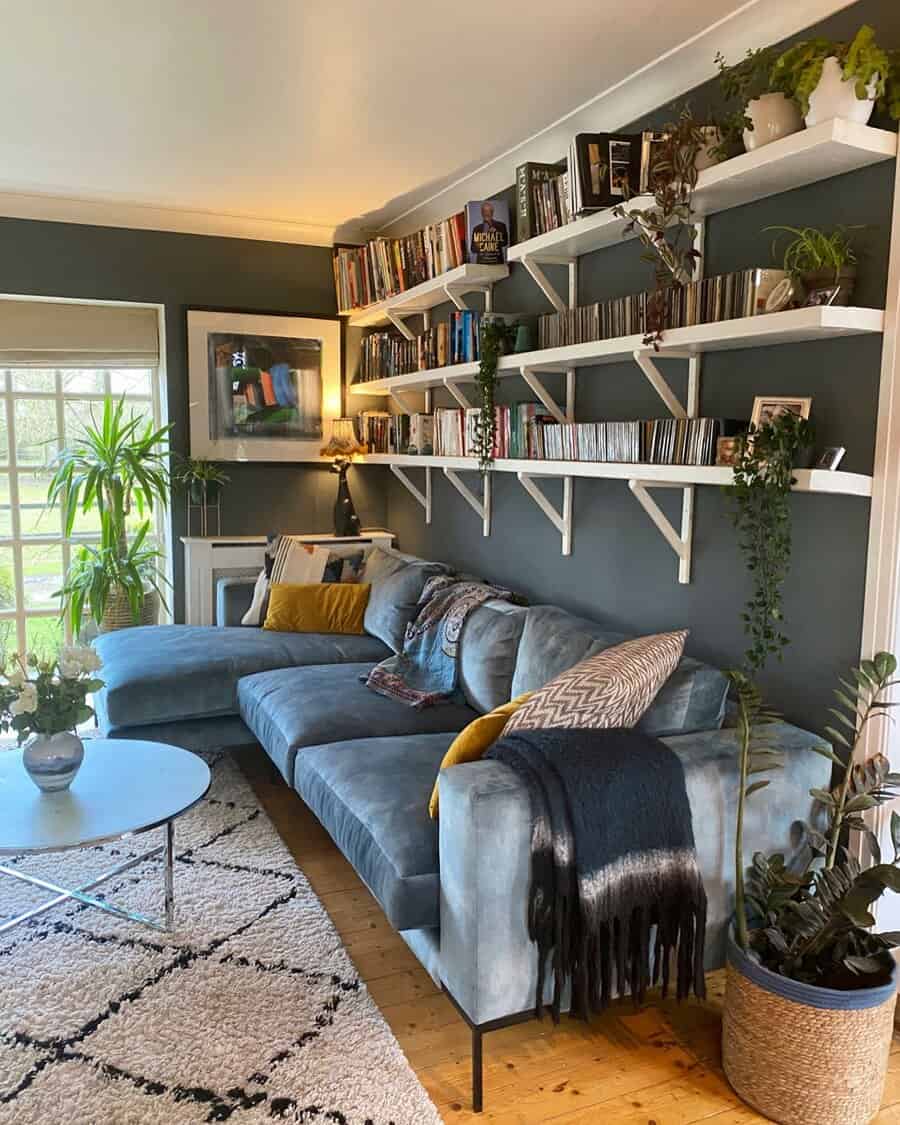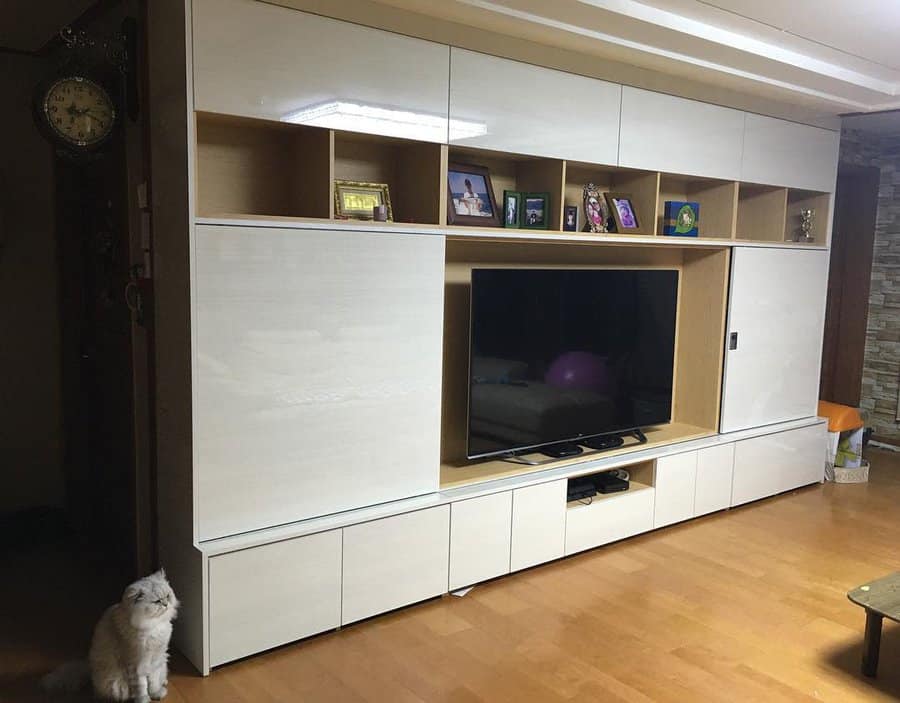 In fact, doubling up your book storage ideas with your living room entertainment center is a great use of the available space. With the advent of streaming, plenty of households are getting rid of vast DVD collections — making way for your favorite books instead!
If you don't think your book collection is large enough for its own storage solution, don't worry! Include decorative objects to fill empty shelf space and bring your personal library to life.
8. Movable
Constantly reading on the go (even in your own home)? Then a stationary book shelf probably isn't going to cut it.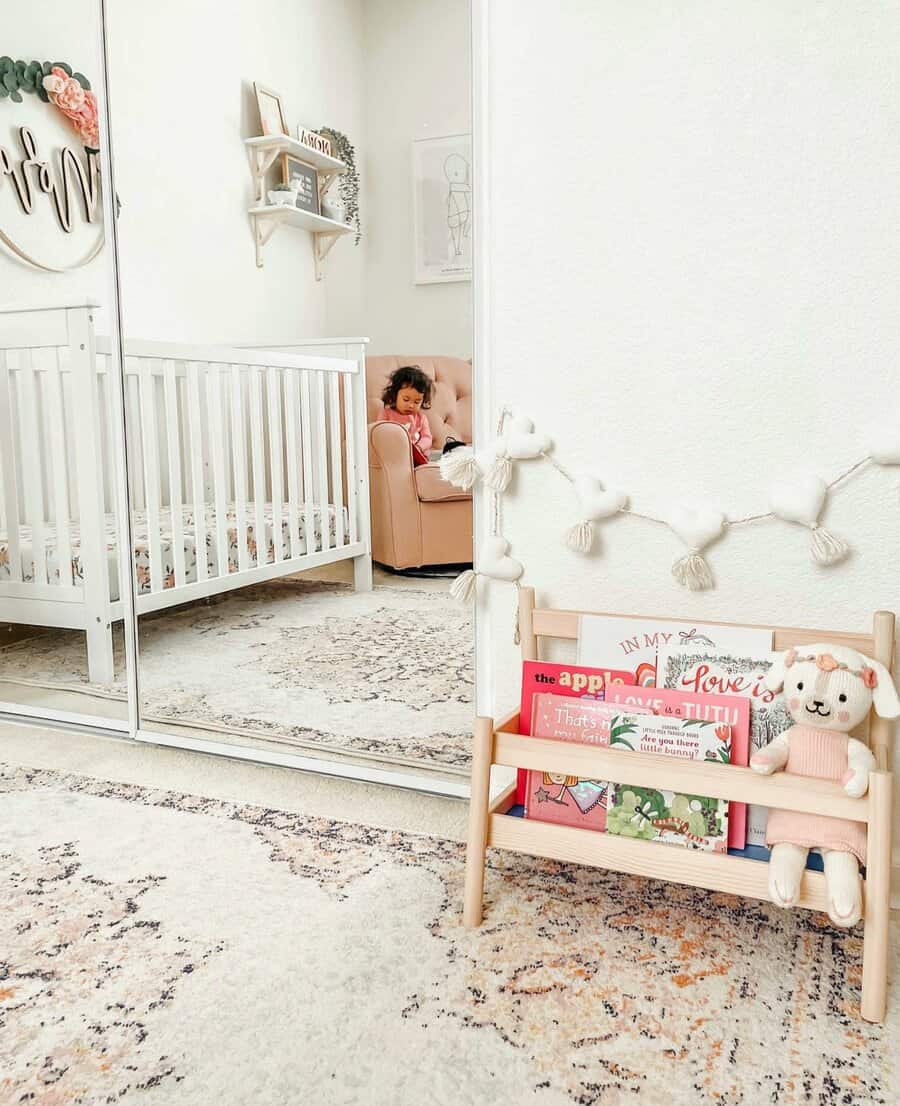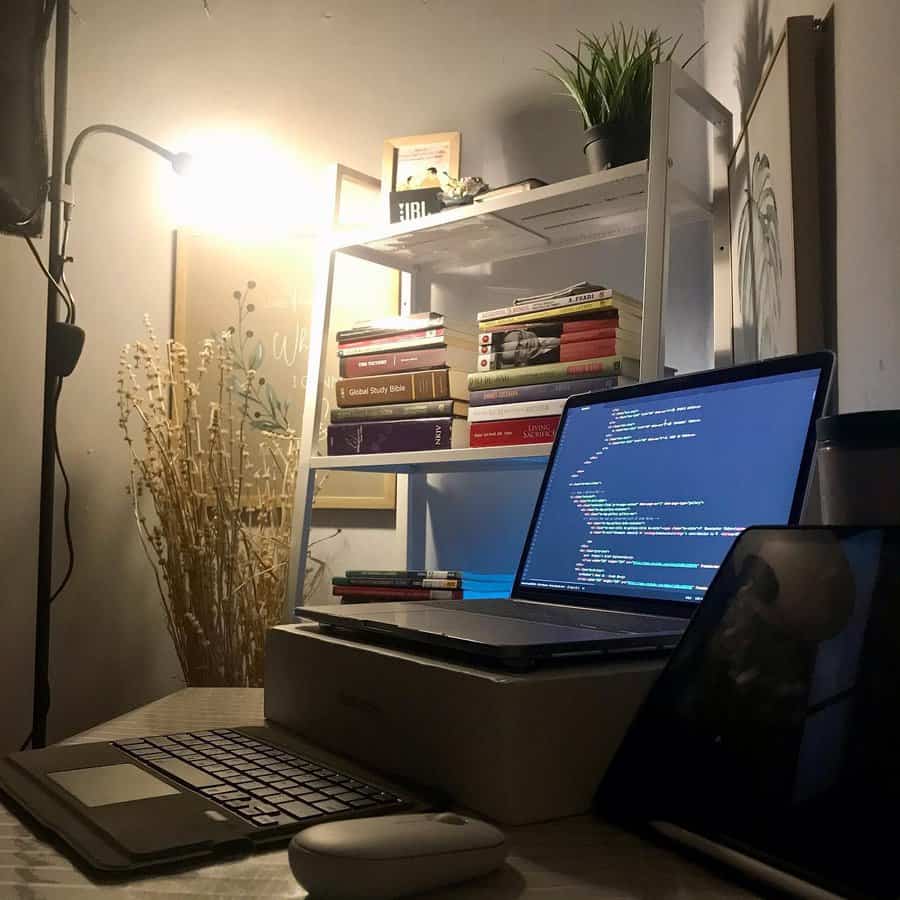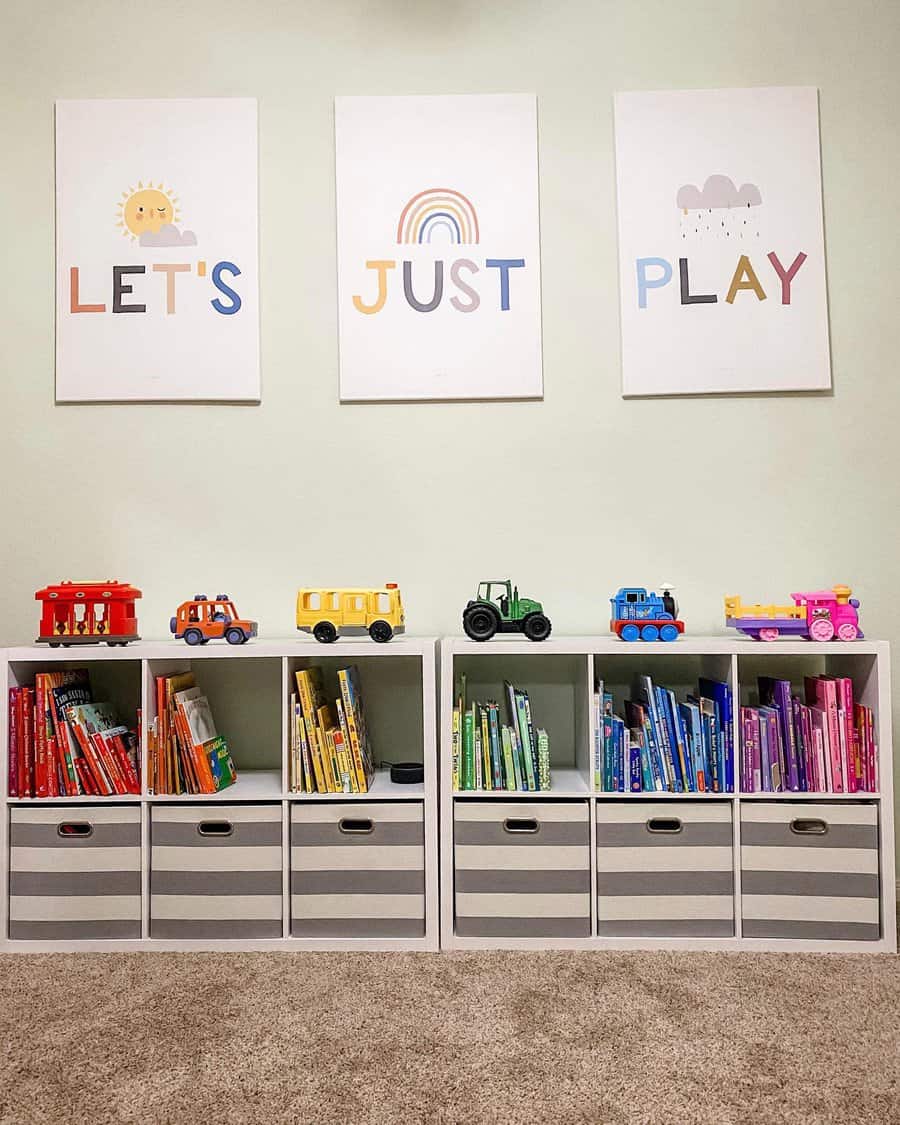 Movable book storage can take many forms. If your household contains multiple bookworms, consider putting together a portable storage box or rolling cart for each person's library.
A portable book storage setup is also a great place to keep your literary necessities close at hand. From reading glasses to a soothing cup of tea, carve out space on your rolling shelving unit to hold any must-have items.
9. Nursery
It's never too early to share a love of reading. And a creative book display is one of the best ways to make a child's personal library engaging and accessible.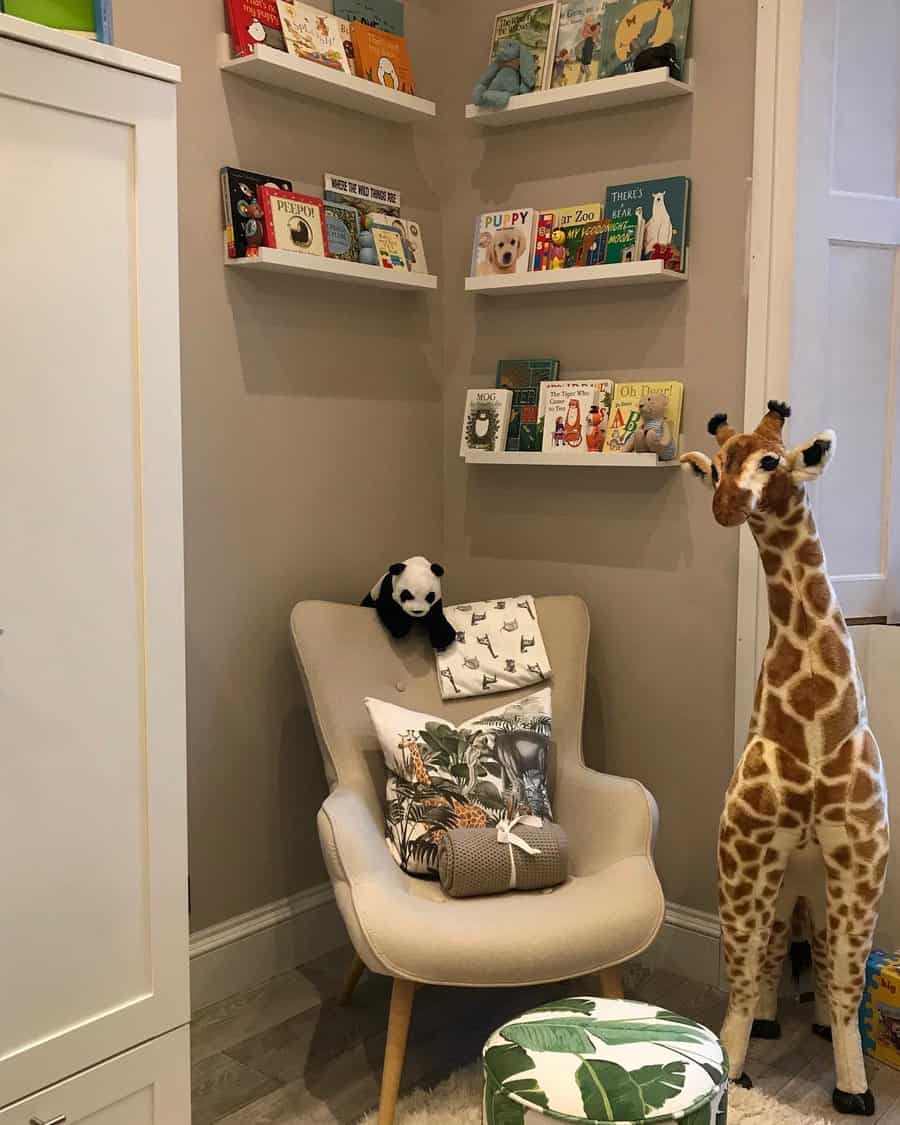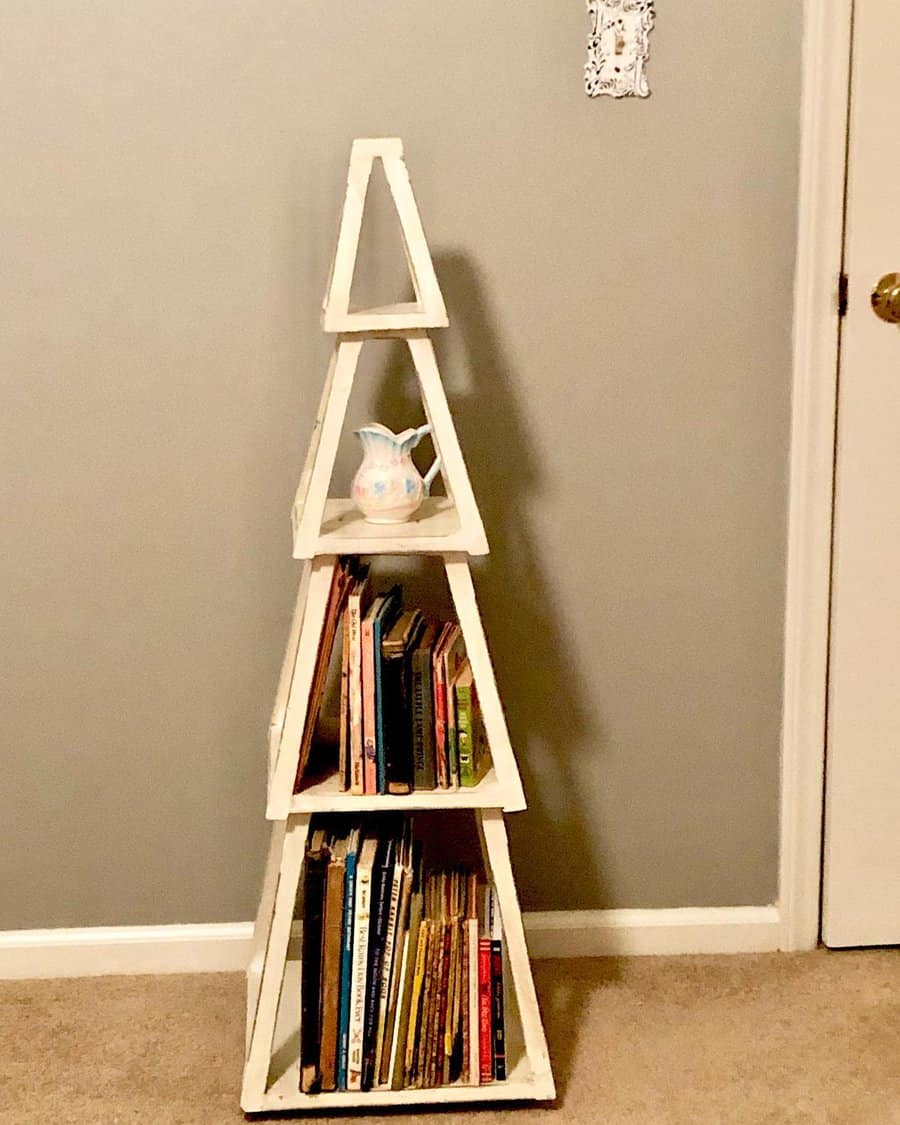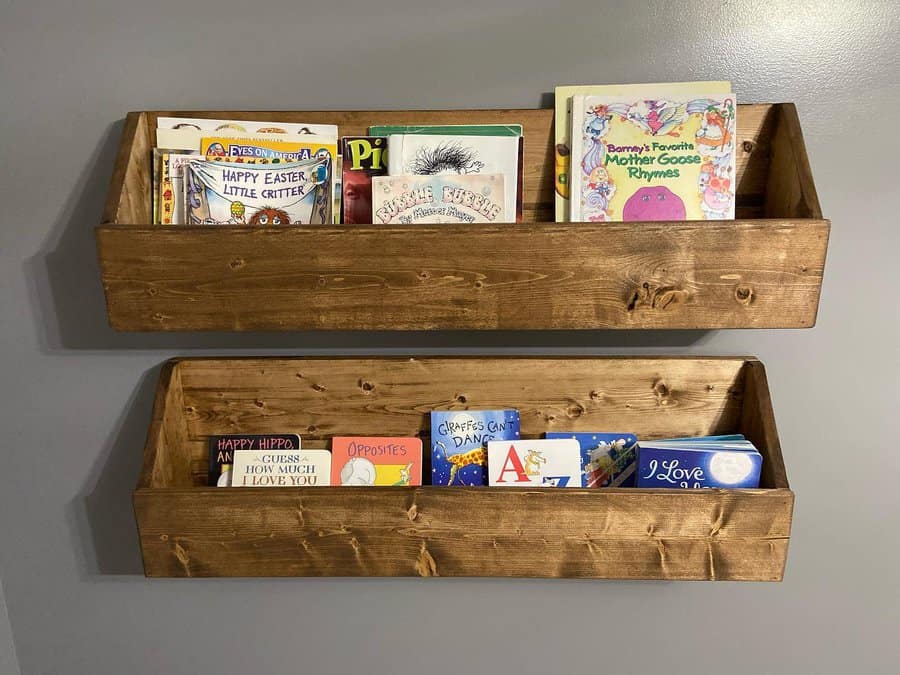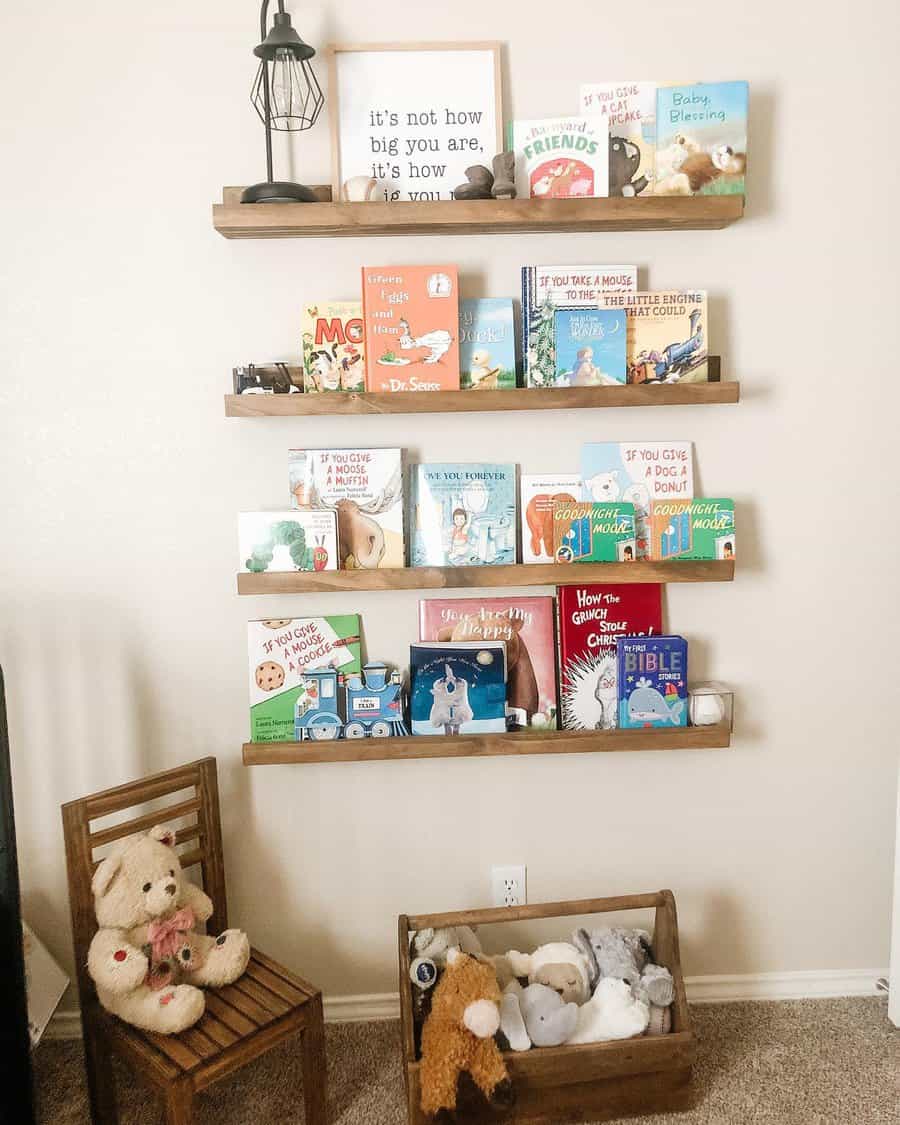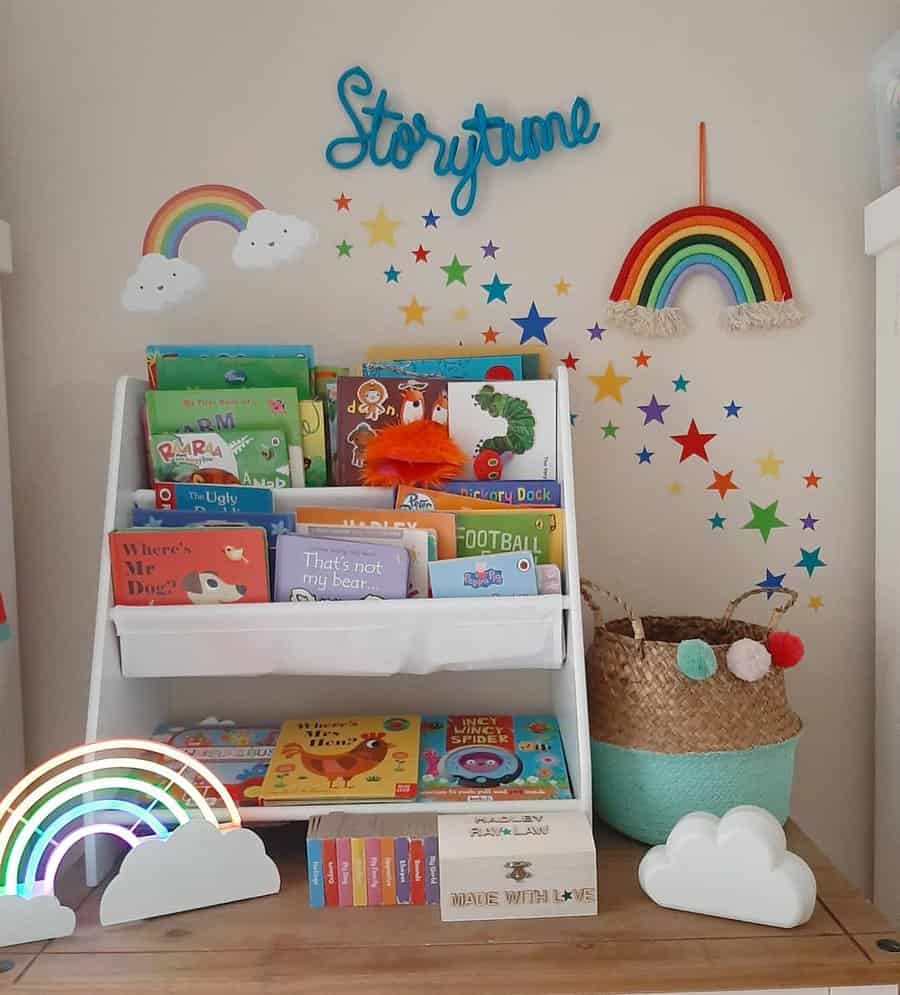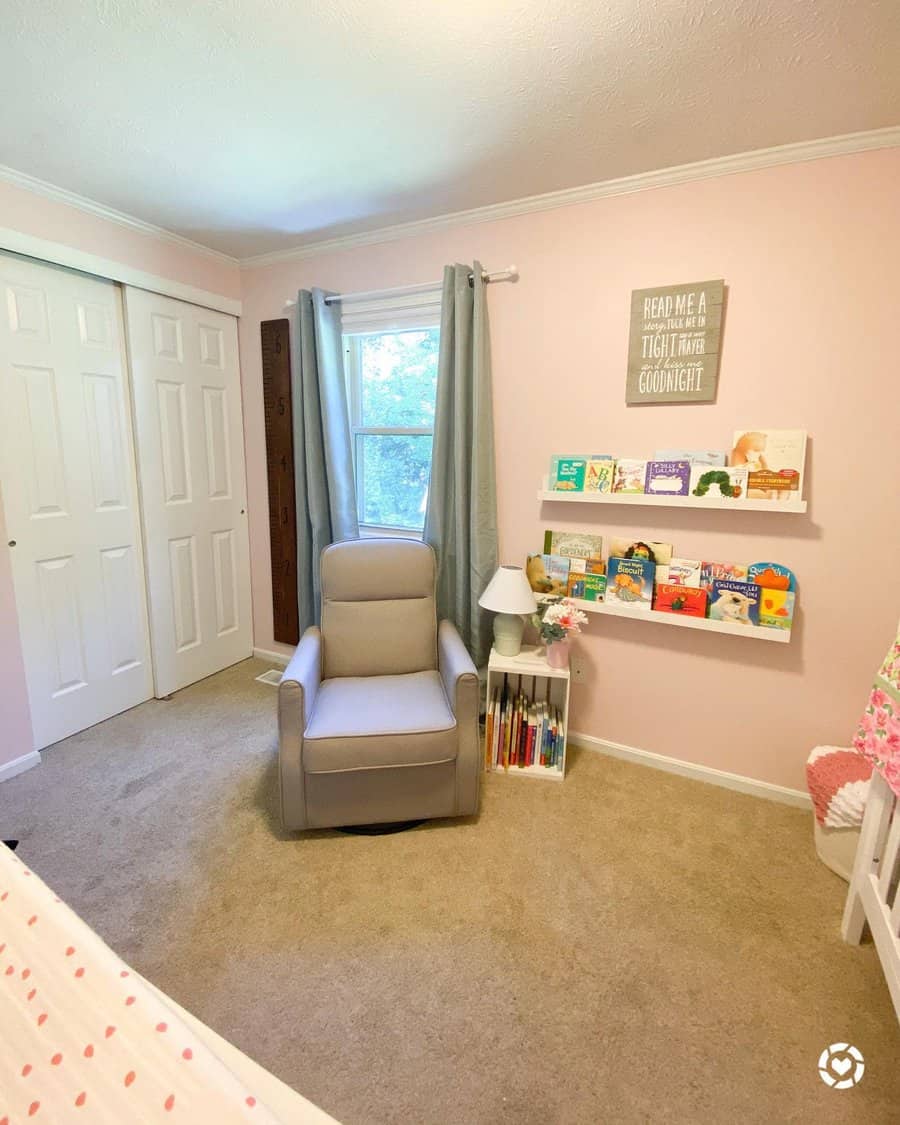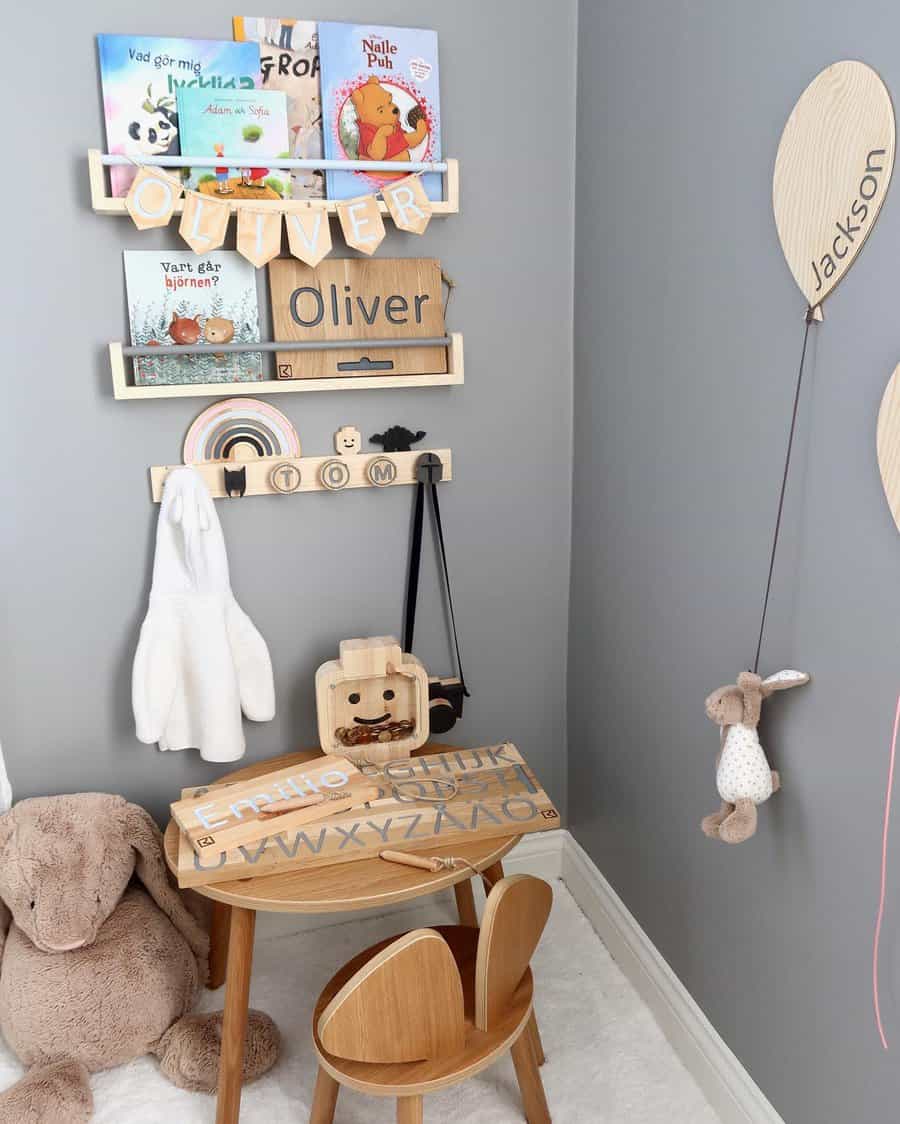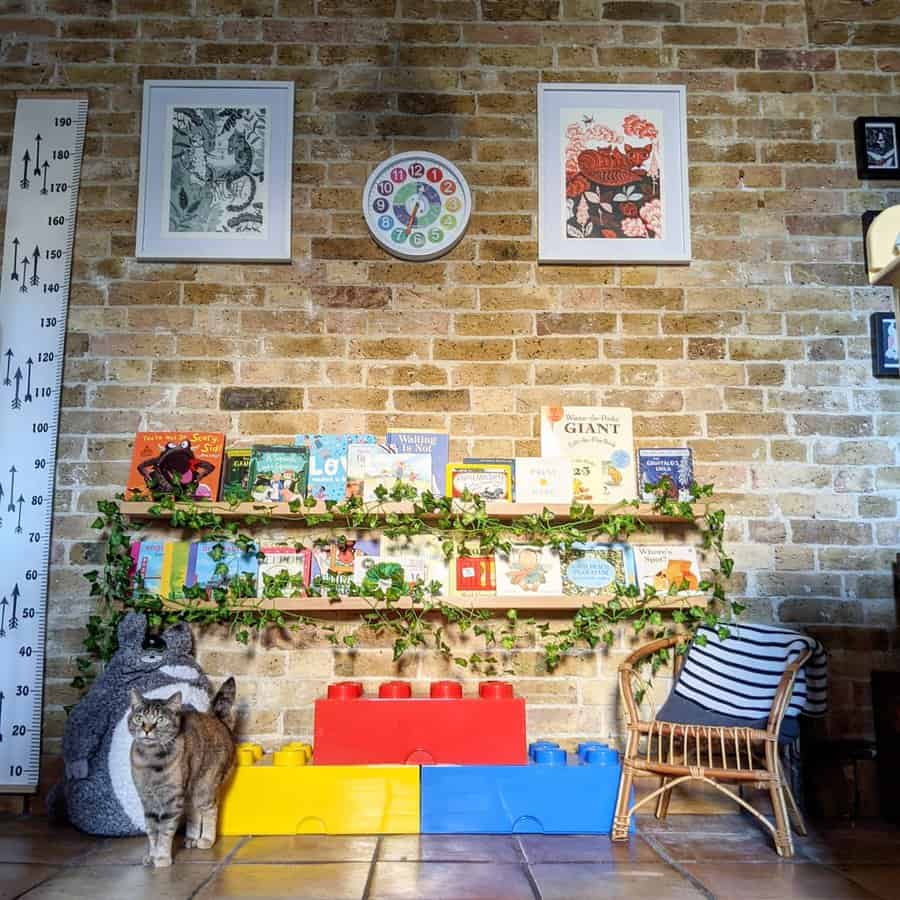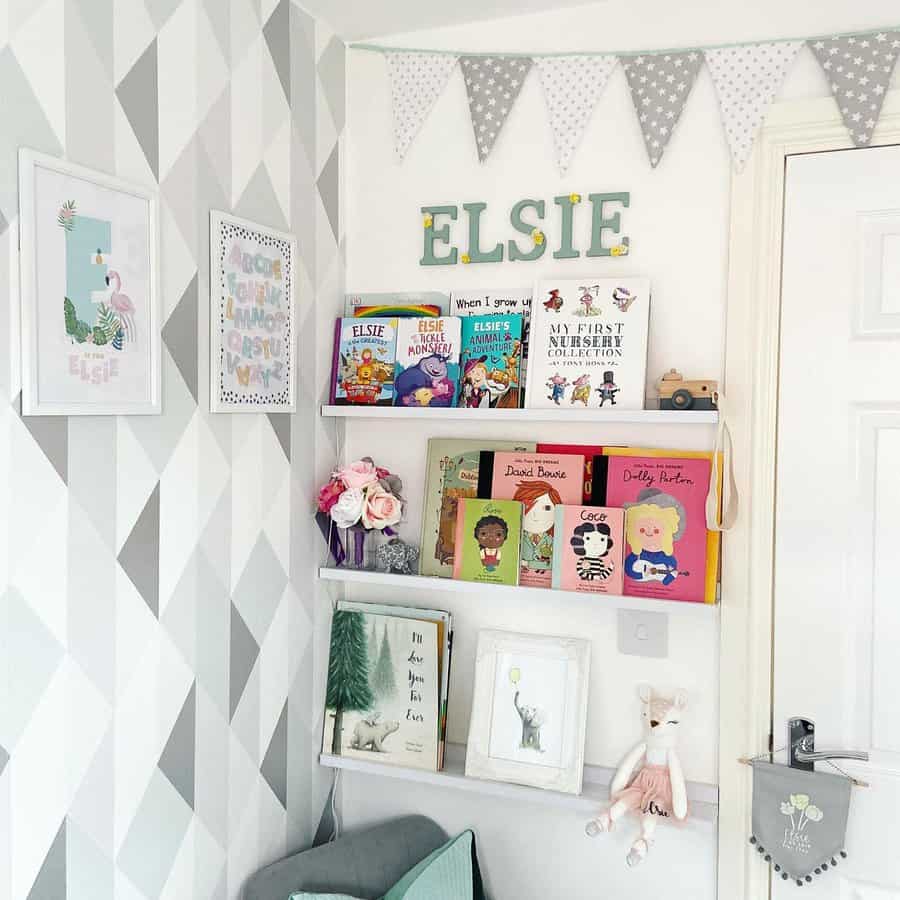 Children's books often boast bright, decorative covers. Take advantage of this fact by installing a picture ledge in your playroom or nursery to display cherished titles.
When designing book storage for a nursery, consider whether you want children to have access to the books without a grown-up's help. Incorporating both types of storage is a great way to teach independence while still having control over your child's reading habits!
10. Shelf
There's more than one way to fill a bookshelf. This is true whether your goal is functional storage, decoration, or both.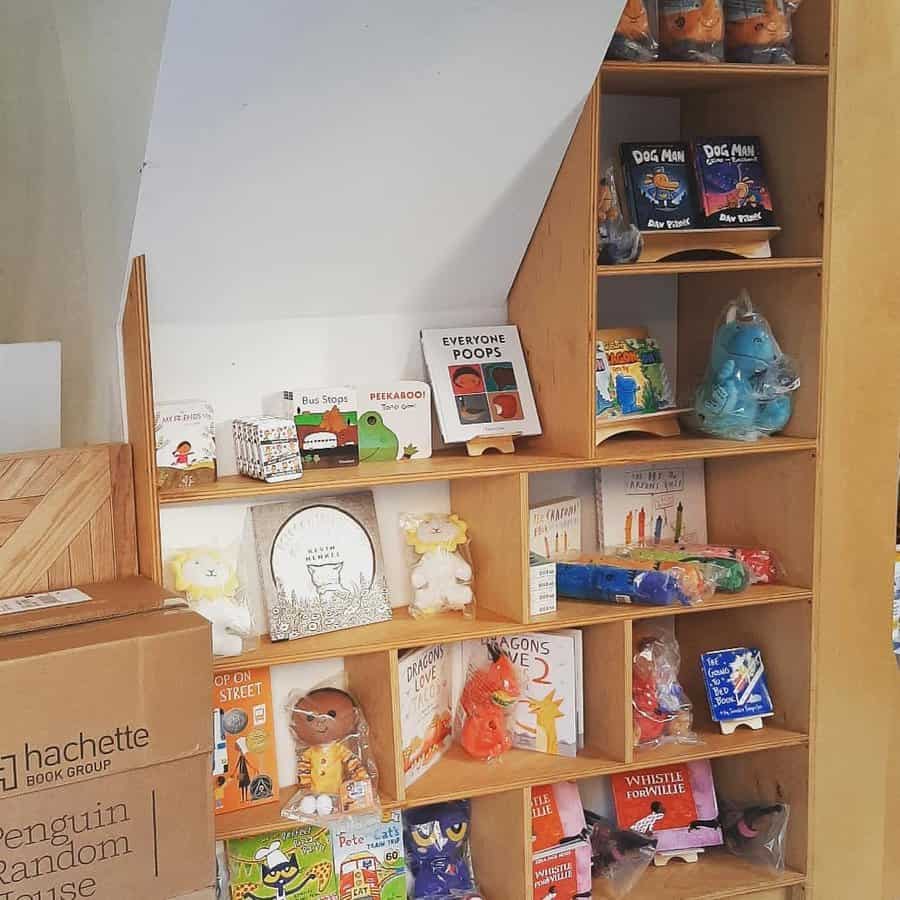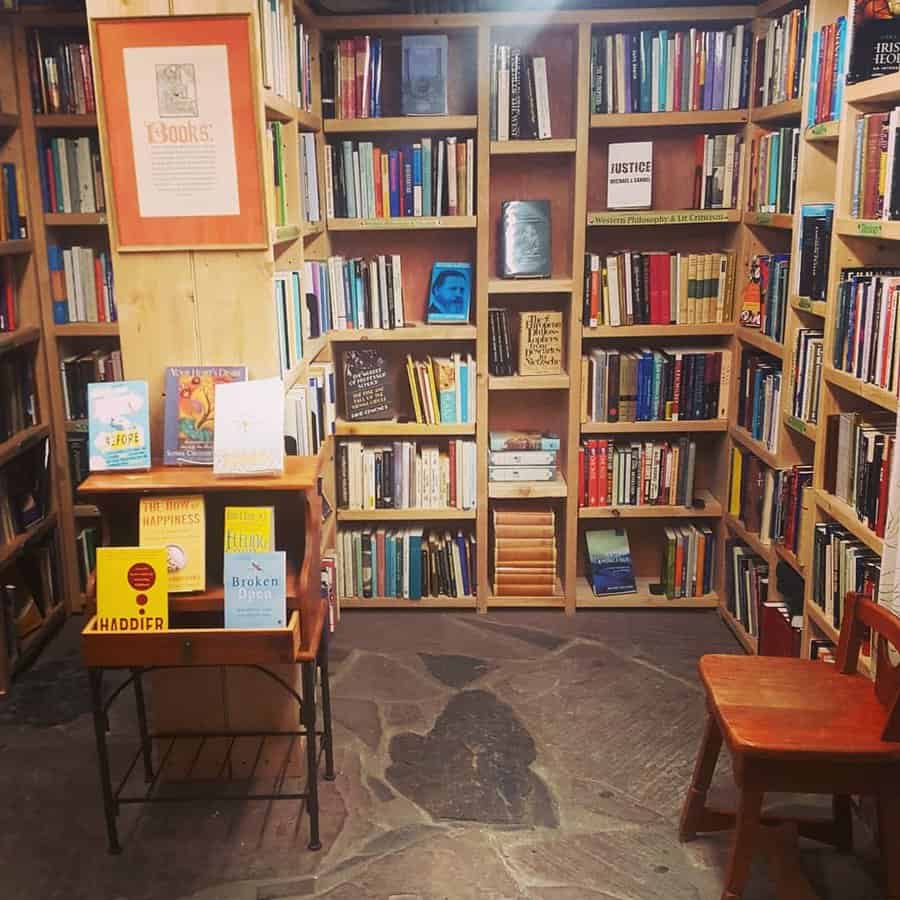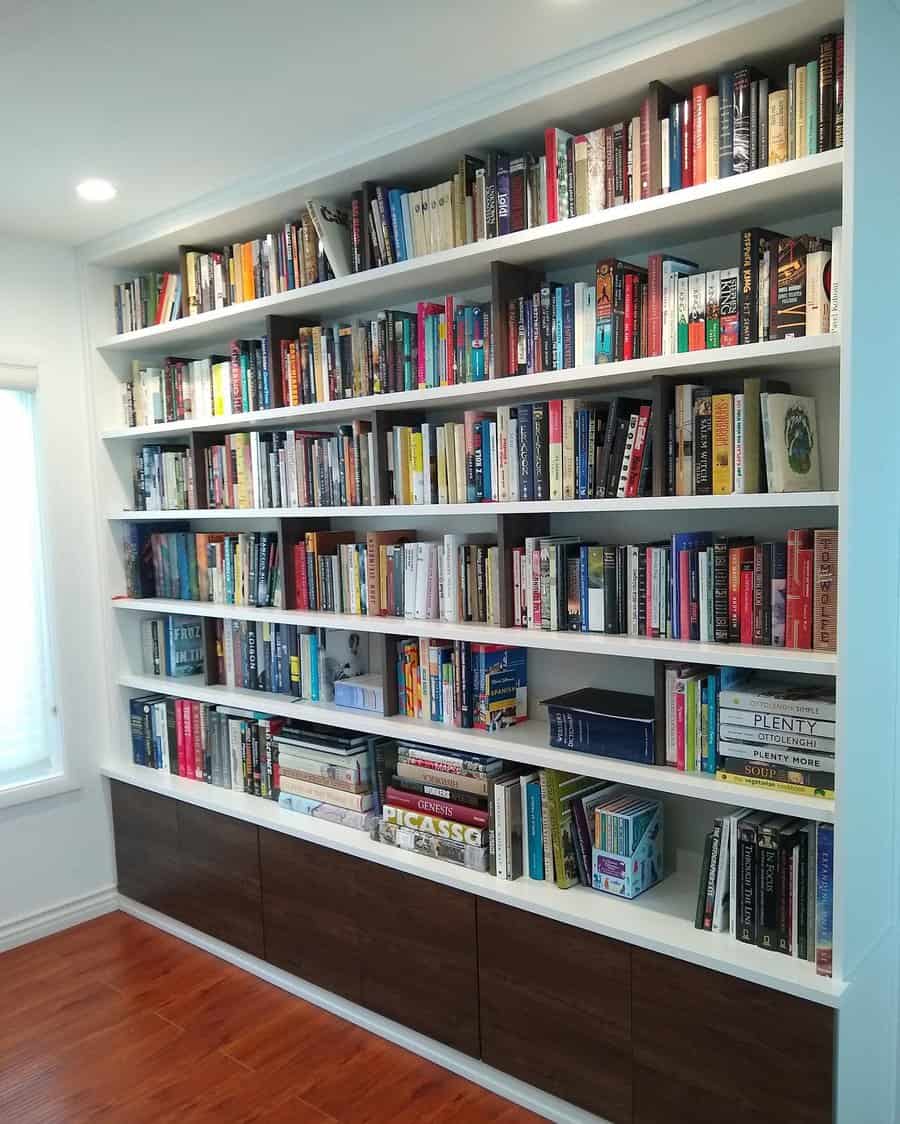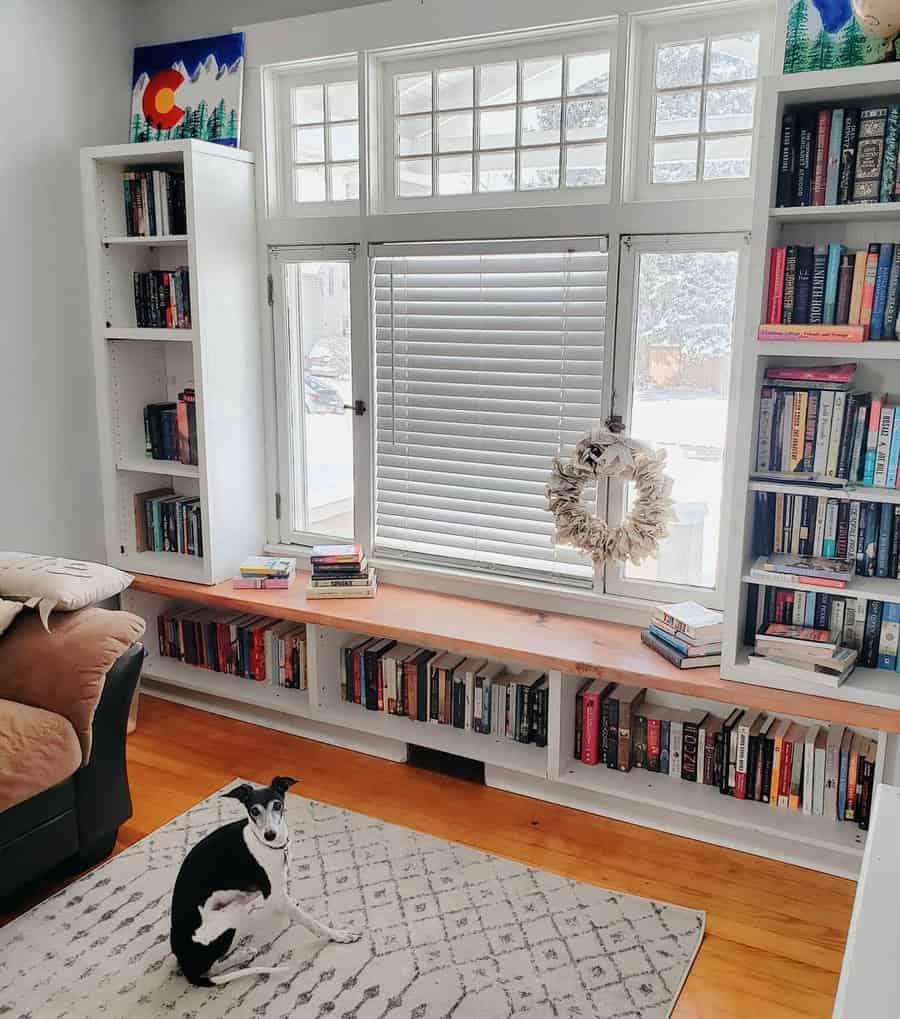 Including figurines, art prints, and other collectibles throughout your book display is an excellent way to bring your favorite titles to life. This is a great project for children who have a particularly beloved storybook or franchise.
You can also get creative with how you organize the books themselves. Filling your bookshelves by color is simple and extremely aesthetically pleasing. Some literary enthusiasts even invest in custom dust jackets for their collections.
11. Small
A personal library doesn't need to fill an entire wall to be worth your time and attention. Whether you keep most of your collection digitally or just prefer to travel light, book storage is still a worthwhile investment.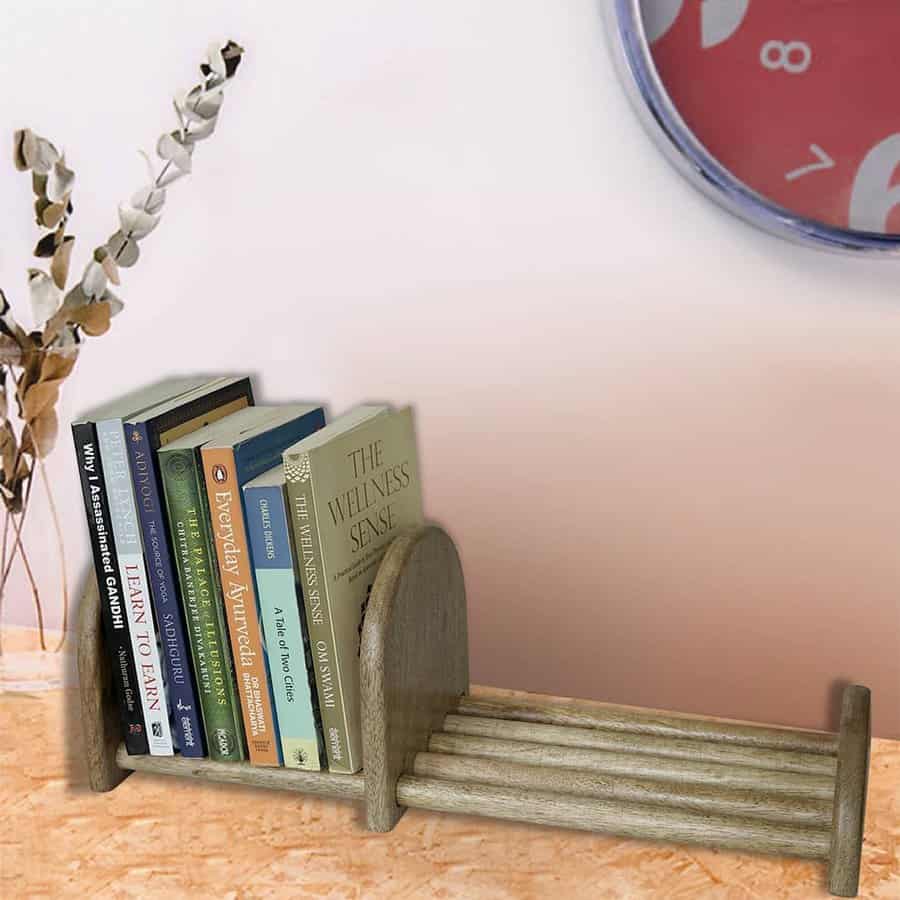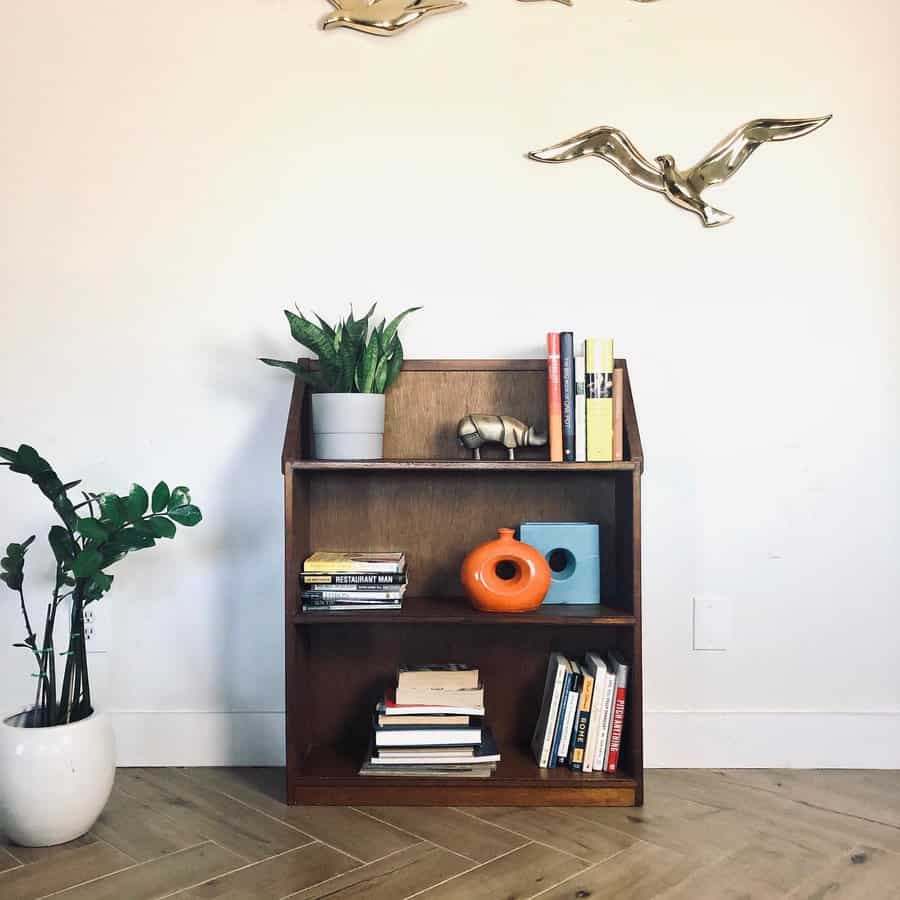 There are a surprising number of spaces you can tuck a few books in when you really stop to think about it. From tabletop displays to under-furniture shelving, being short on square footage doesn't need to mean giving up functional book storage space.
Along with being practical solutions to your book storage needs, these ideas can also serve as decor in and of themselves. Miniature shelves are a great way to fill up unused estate in a room!
12. Space Saving
Effective home organization often feels like doing the impossible — creating usable space where it doesn't exist. If making room for a traditional bookcase just isn't an option, it's time to think outside of the box!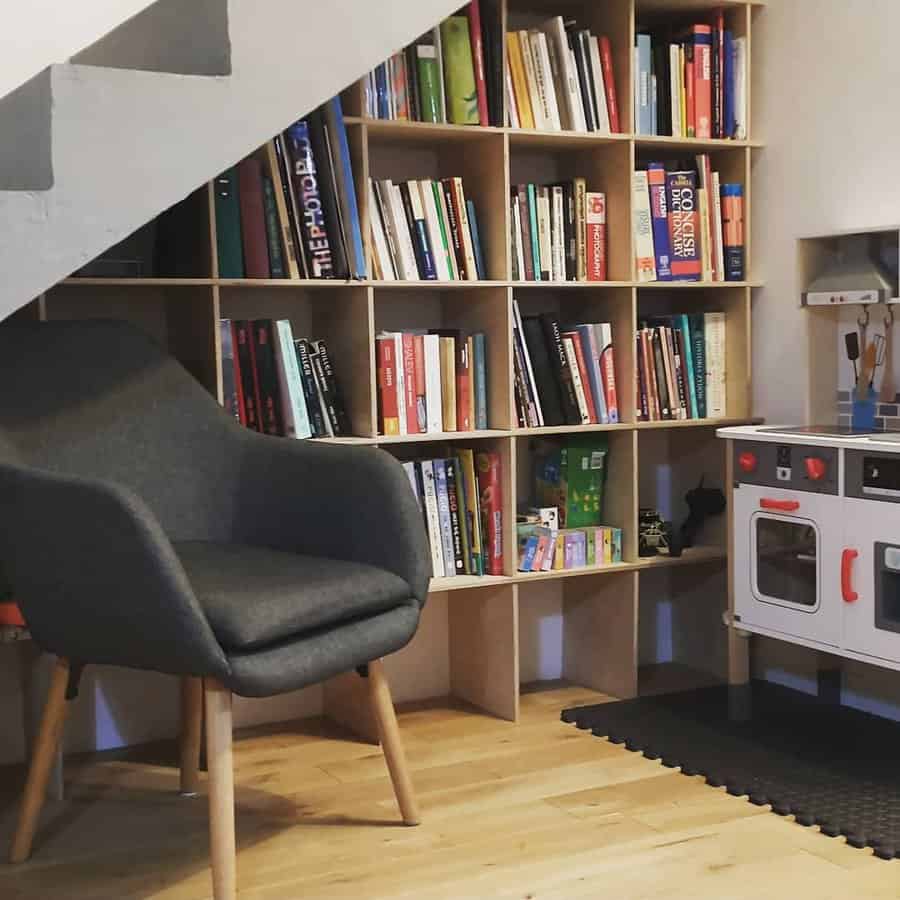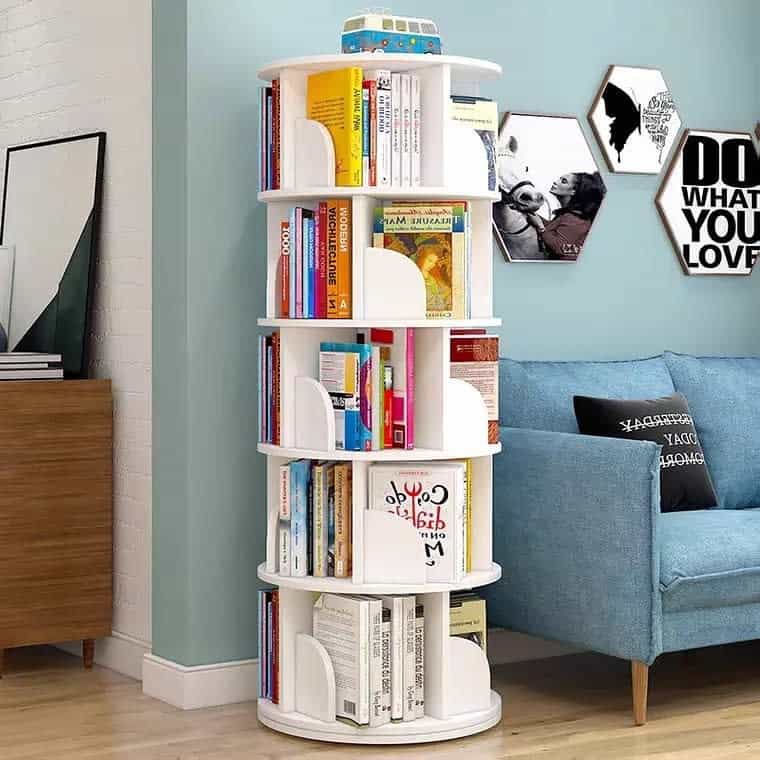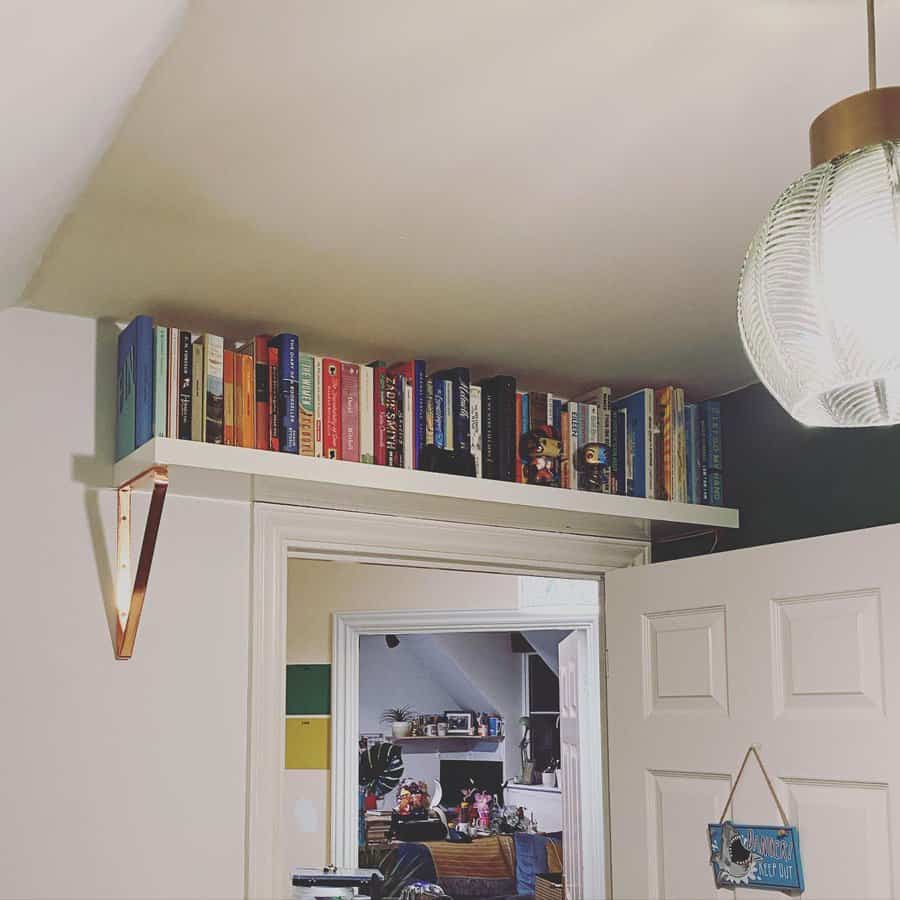 Wall-mounted shelving is a great way to make the most of your home's vertical space. For long-term storage, don't be afraid to display your books as high up as your ceilings will allow.
Take advantage of the random nooks and crannies within your home for additional storage. Basic shelves can be installed nearly anywhere. You can even arrange your book storage around pieces of furniture for maximum efficiency.
13. Unique
Even if you consider yourself an organizing pro, you may be amazed by some of the book storage ideas that exist. A little creativity can go a long way.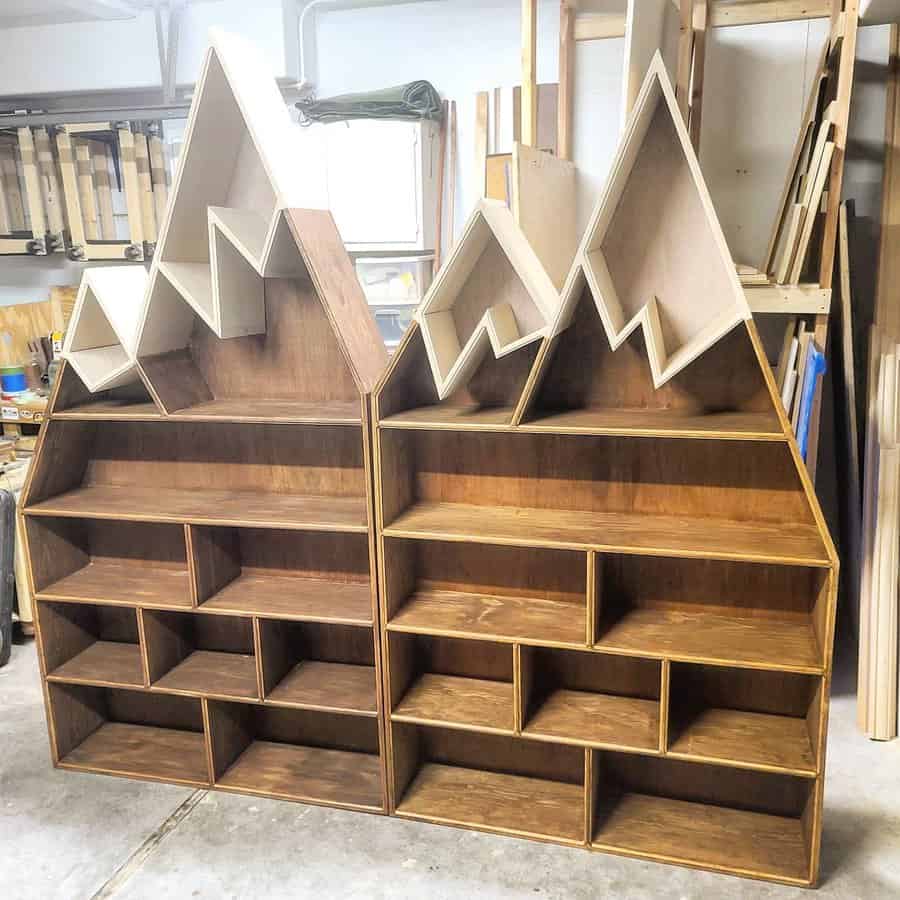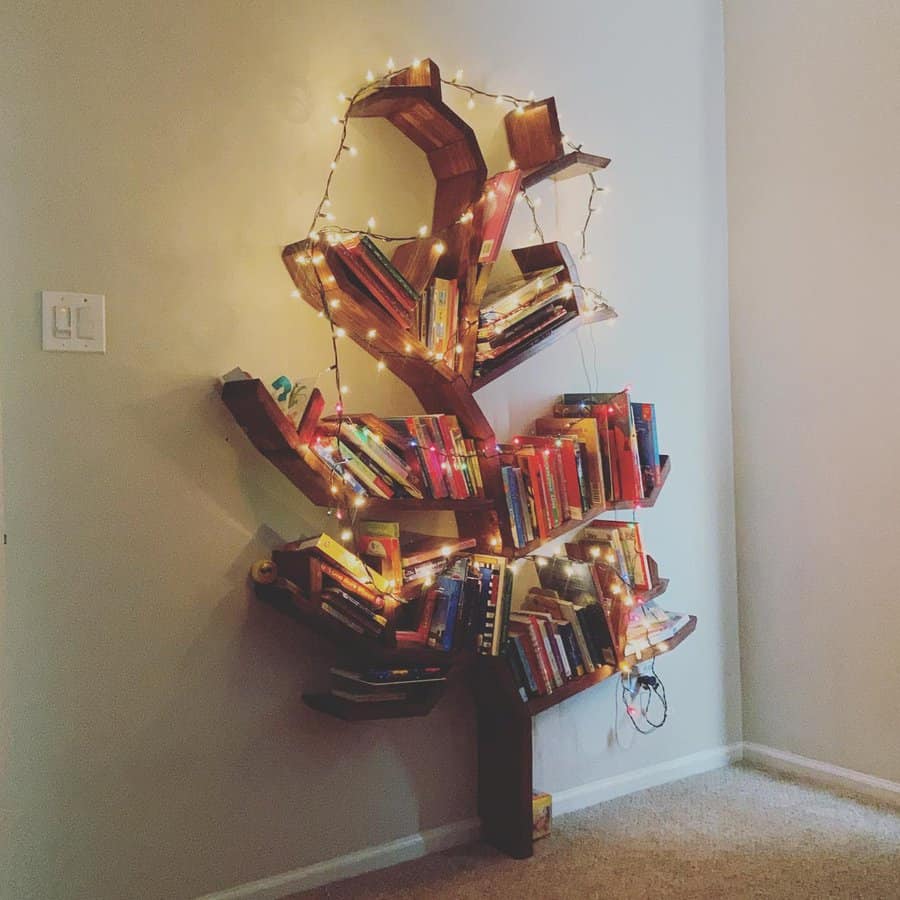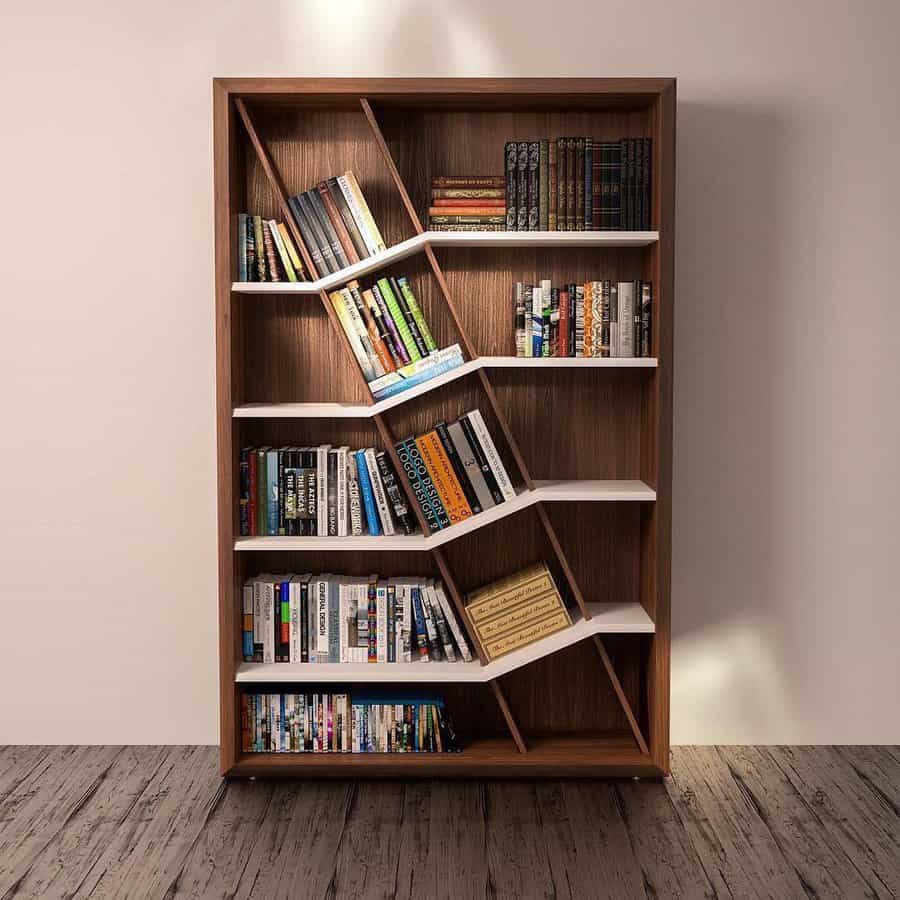 Before running off and purchasing a standard bookshelf from a big-box store, check out the countless unique bookcase designs available. You may be surprised by the sheer variety of freestanding and wall-mounted pieces to choose from.
Many of these creative shelf ideas can be DIYed from scratch or by modifying an existing bookcase. Others require the skills of a professional woodworker to bring to life.
14. Wall Mounted
Wall-mounted shelves are the perfect solution for anyone looking to conserve square footage. Yet they can also be a stylish addition to a room with unlimited floor space.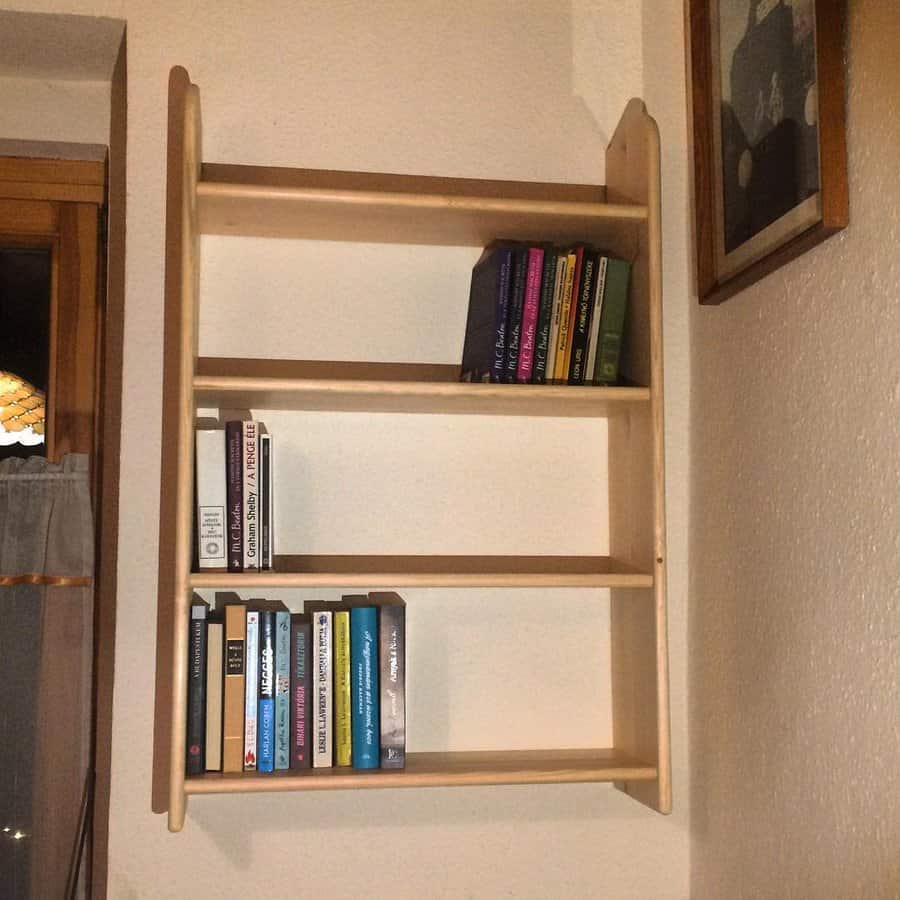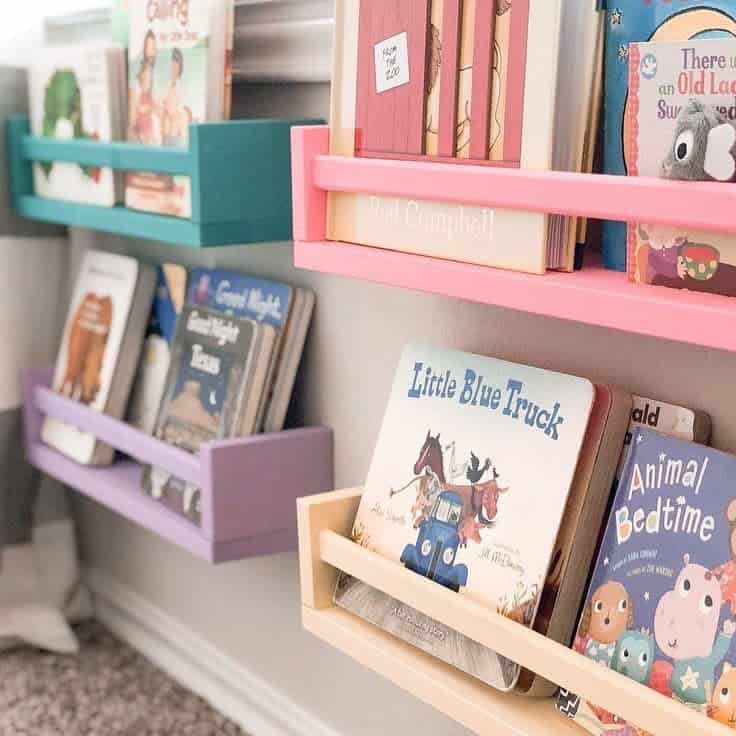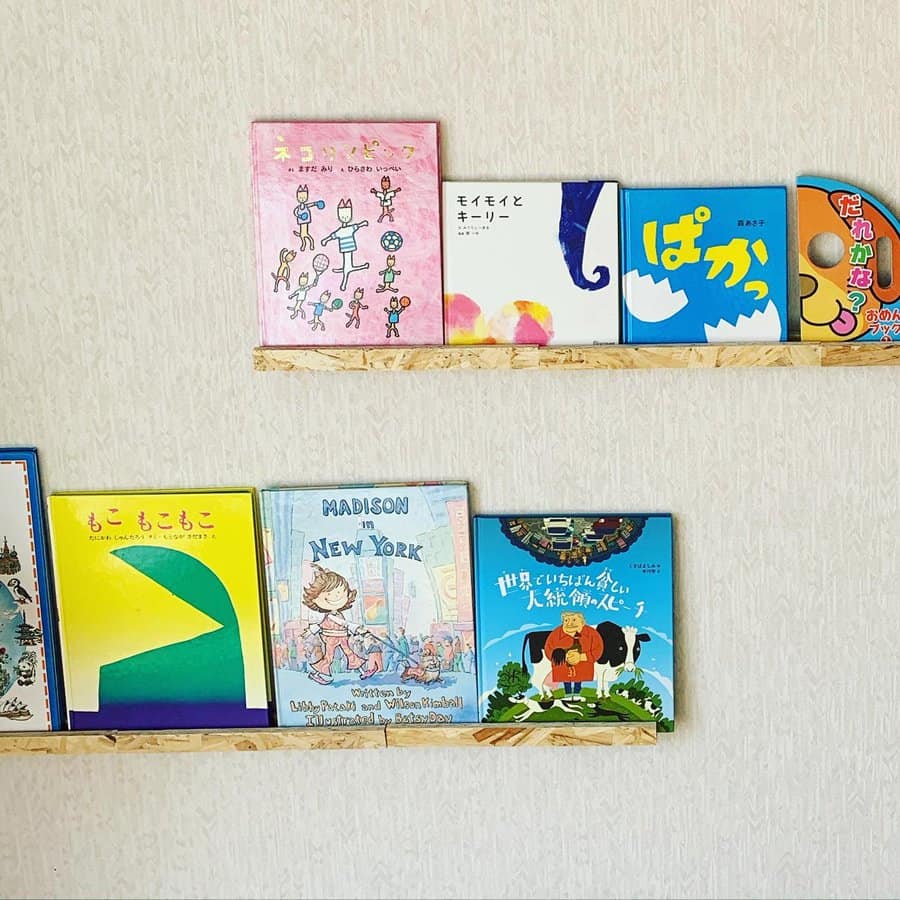 Effective execution of wall-mounted bookshelf storage is largely about scale. Only you know what the room in question needs and can accommodate.
There are many cases where one or two floating shelves will suffice. But you shouldn't pass up the opportunity to install floor-to-ceiling shelving either! Remember: there's no rule that wall-mounted shelves can only be used for books.
Book Storage FAQs
How do you keep books safe during storage?
It's easy to forget how long our personal libraries have been sitting on their respective shelves or stowed in boxes out of sight. But that time can add up quickly when it comes to environmental damage!
Keep books away from direct sunlight, moisture, and fluctuating temperatures. This is important whether your books are displayed on a bookshelf or tucked away in a closet.
Dust could actually be one of the most harmful things for books. Acidic compounds found in household dust can eat away at the paper over time. Be sure to dust your book collection periodically to prevent this damage.
Should you keep the dust jackets on hardcover books?
Many book enthusiasts prefer the look and feel of a hardback without the dust jacket. If longevity is your goal, however, you'll be best off keeping the dust jackets on your books during storage.
If you must remove the dust jacket — whether for comfort or aesthetics — keep it somewhere safe in the meantime. A dust jacket can provide valuable protection if you ever need to put your book in long-term storage in the future.