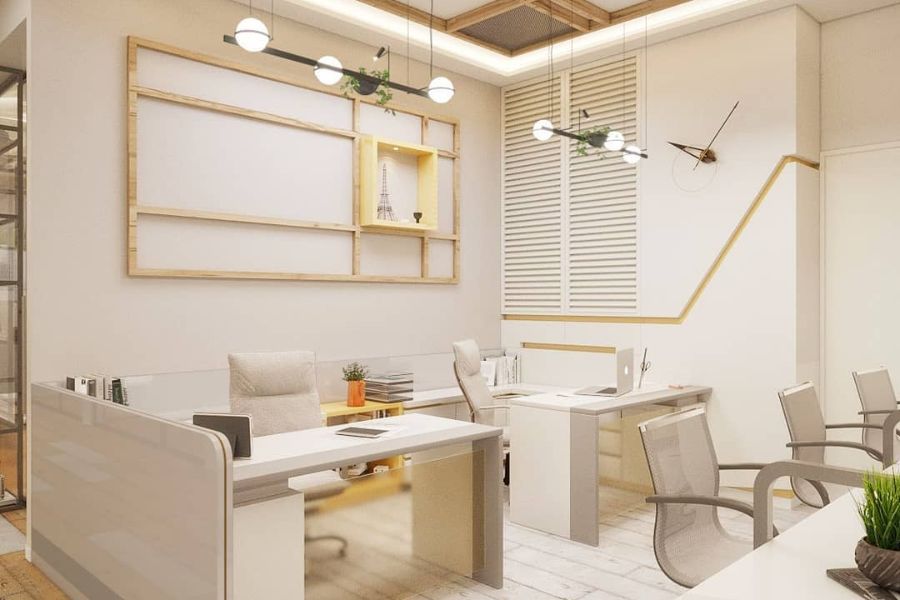 45 Best Aesthetic Room Ideas
We'd all love to live a more aesthetic lifestyle. When it comes to your home decor, this might be easier than you think.
Designing an aesthetic bedroom is all about choosing what looks best in the space. It doesn't matter your budget or preferred home decor style. If you have an eye for design, an aesthetic room is within your grasp.
Do you feel like you lack the talent or skill set to create an aesthetic room from scratch? Don't worry. Keep reading for our favorite aesthetic room ideas that will help you materialize the bedroom makeover of your dreams.
1. Aesthetic Bedroom Ideas
Your bed should be the focal point of your design. Upgrade your headboard to one made of wicker or velvet upholstery. Choose aesthetic bedroom furniture that matches your bed, rather than vice-versa.
Color is incredibly important in aesthetic room design. Mix-and-match your bedding, adhering to a specific palette. Add texture with a chunky knit throw blanket or linen duvet.
Invest in a nightstand with built-in storage to keep the surface tidy. Choose a few pieces of functional decor — e.g., a table lamp, alarm clock, jewelry holder, or drink coaster — to populate your bedside table. Leave space for day-to-day items and add a potted plant or framed artwork for a touch of pure aesthetics.
2. Boho Aesthetic Room Ideas
Boho and aesthetic design basically go hand-in-hand. Focus on creating a relaxed space with a slightly mismatched feel. Use plenty of natural materials like wood, wicker, and macrame. You can find a lot of inspiration in vintage decor from the 1960s and 70s.
Stick to a palette of warm colors. While you can incorporate one or two accent colors for variety, white and earthy neutrals should make up the bulk of your boho room design.
Potted plants can really bring a boho-inspired space together. Cacti and succulents ring true to boho design's close ties to the Southwest. Stick your favorite plants in classic terra cotta, clay, or woven containers.
3. Decor Ideas for Aesthetic Rooms
Approach your aesthetic room decor with a plan. While your goal might be to create a space that feels effortlessly thrown together, even the most haphazard designs require a careful eye. Starting with a clear-cut color palette is a great first step.
Be sure to give your walls some love. Framed posters and wall-hanging tapestries are a couple of options that are affordable yet high-impact. Include a statement mirror somewhere in your aesthetic bedroom to make the space feel larger and brighter.
Small decorative accents will really give your room a professional touch. Pay attention to details like furniture hardware, light fixtures, and window treatments. Hang string lights overhead for quick and easy accent lighting.
4. Desk Ideas for Aesthetic Rooms
Designing an aesthetic desk is all about deciding what makes you who you are. Even if you go the minimalist route, ensure your work area has one or two personal touches.
Decorate the wall behind your desk with a modern twist on the traditional corkboard. Pegboards and wire grid boards both work well for this purpose. Fill your chosen board with photos, doodles, reminders, and any other information you need on hand.
Settling for a plain office chair won't do your desk setup any favors. Invest in a chair with at least one standout feature, like a unique shape or vibrant color. If that isn't in the cards right now, freshen up your existing chair with a throw blanket.
5. Living Room Ideas
You're not limited to designing an aesthetic bedroom. These trends can just as easily be used in common areas like the living room. (And if you live in a studio apartment or dorm, these spaces are likely one and the same!)
Chances are, the sofa is going to be the focal point of your living room decor. If possible, choose one with a unique colorway, upholstery material, or decorative elements. If you're stuck with a plain sofa design, throw blankets and pillows will hide that fact.
Accent your sofa or sectional with additional seating — armchairs, benches, chaise lounges, and egg chairs are all great options. Finish the space with a large area rug to really pull all of your aesthetic room decor together.
6. Plant Ideas
Few items will transform a space into an aesthetic paradise faster than a few houseplants. There are so many different species to choose from — including ones that tolerate low-light and occasional neglect — and there have never been more resources available to learn how to care for them.
Decorate your room with a variety of sizes and types of potted plants. Add intrigue to your design with a combination of floor, desktop, and hanging containers.
Even if you don't have a green thumb, consider breathing some life into your aesthetic bedroom idea with silk plants. While they cost a bit more, high-quality faux plants are extremely hard to tell from the real thing!
7. Retro Aesthetic Room Ideas
Retro decor takes inspiration from old trends and updates them for the modern era. Look for furniture and decor modeled after art and design movements like mid-century modern, disco, and grunge.
Mixing together antique and contemporary furniture is a great way to pay homage to past interior decor without overdoing it. Search for used furniture in need of a little T.L.C. on Craigslist or at local yard sales.
Most design eras can be differentiated by their color palettes. Be sure your color choices are on point. Otherwise, your retro aesthetic will likely miss the mark. Don't be afraid of using bright color in your design, especially if you're drawing inspiration from the 1970s or 80s.
8. Vintage Aesthetic Room Ideas
While retro design finds inspiration in old interior design trends, vintage design takes and repurposes them as if no time has passed at all. This is the perfect aesthetic for anyone who loves a particular period of history or who collects antiques.
Vintage home design magazines are an excellent resource. You can also draw inspiration from fashion and art movements from your chosen era (especially when trying to narrow down a color scheme).
Not all of your aesthetic room decor needs to be authentic vintage. Invest in a few statement pieces and supplement the rest of your room with basic items that won't steal the spotlight. Create a photo wall out of vintage photos, drawings, and prints for an affordable and stylish glimpse into history.
9. Wall Decor Ideas
Beauty is in the details, especially when it comes to your wall decoration. Statement wallpaper or tapestries are two easy options to add style to an otherwise minimalist master bedroom.
Building a wall collage is an excellent way to quickly convert any small space into an aesthetic bedroom. You don't even need to paint the walls. This project doesn't need to be complex or expensive. Use washi tape to hang instant photos or posters without damaging the wall.
Fairy lights are a staple in aesthetic bedroom decor, particularly in cute dorm rooms. Create a backdrop for your bed by hanging some wall vine LED lights — they'll make the room feel like a completely different space after the sun sets.
10. White Aesthetic Room Ideas
If you're living in a dorm room or prefer minimalism in your decor, white is probably going to be a large portion of your bedroom color palette. Fortunately, you don't need a ton of color to pull off an aesthetic decor idea.
Curate your room's style to prevent the space from looking aimless. Stark white walls will make a small room look bigger. You can emphasize this illusion by limiting your aesthetic bedroom to shades like light pink, cream, and camel.
Greenery and natural wood both complement white extremely well. A few of these small decor items are all it takes to warm up a clean modern design. Try incorporating textures like macrame or wicker for a Bohemian vibe.
Aesthetic Room FAQs
What does it mean for a room to be aesthetic?
An aesthetic room is one that looks nice. This term is popular among Generation Z and Millenials and is usually used to describe home decor that is trendy with teenagers, college students, and young adults.
There are no rules about what is and is not aesthetic. If you feel your home has an aesthetically pleasing layout, color palette, and decor, then it can be described as such.
How do you design an aesthetic bedroom on a budget?
Curating an uber-aesthetic room design isn't very hard with an unlimited budget. But to bring an aesthetic bedroom to life without spending a fortune, turn to a fresh coat of paint or wallpaper. Look for used furniture to re-paint or upholster to match your room's new color scheme. Freshen up basic bedding with a DIY throw pillow or blanket.
Printable wall art is easy to find on Etsy and other websites and doesn't cost much to print out and frame. Complete your wall decor with a statement mirror — give an antique mirror an update with some spray paint.