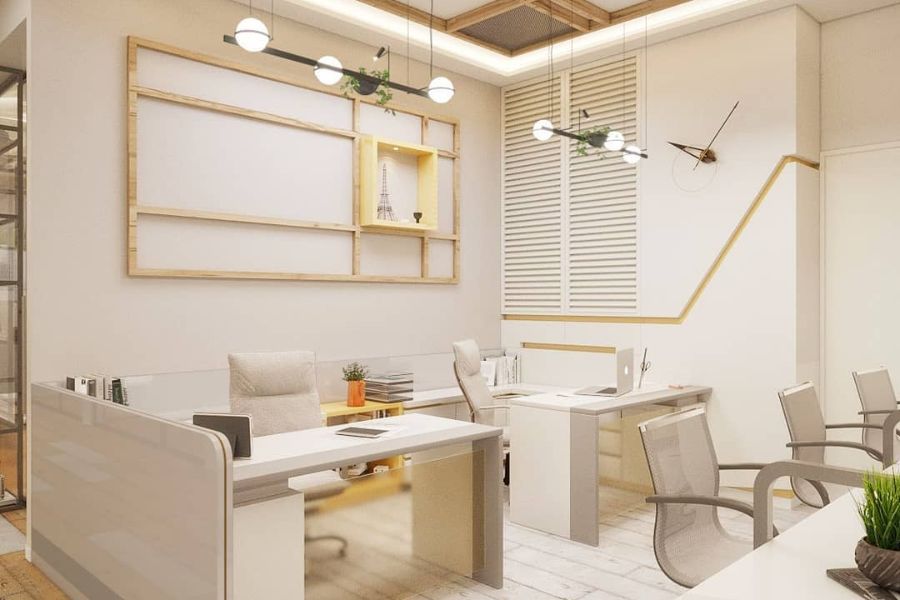 45 Best Aesthetic Room Ideas
We'd all love to live a more aesthetic lifestyle. When it comes to your home decor, this might be easier than you think.
Designing an aesthetic bedroom is all about choosing what looks best in the space. It doesn't matter your budget or preferred home decor style. If you have an eye for design, an aesthetic room is within your grasp.
Do you feel like you lack the talent or skill set to create an aesthetic room from scratch? Don't worry. Keep reading for our favorite aesthetic room ideas that will help you materialize the bedroom makeover of your dreams.
 1. Unfinished Walls For An Industrial Look
An industrial room can be a great way to achieve a modern look in your home. Whether unfinished walls of concrete or exposed brick, embracing the raw materials of an industrial space can give a great aesthetic.
Incorporating statement furniture and accent pieces with minimal accessories will create an industrial space that stands out from the crowd. Be careful not to overcrowd the room as this can have a cluttered effect; less is more when it comes to giving an industrial aesthetic to any room.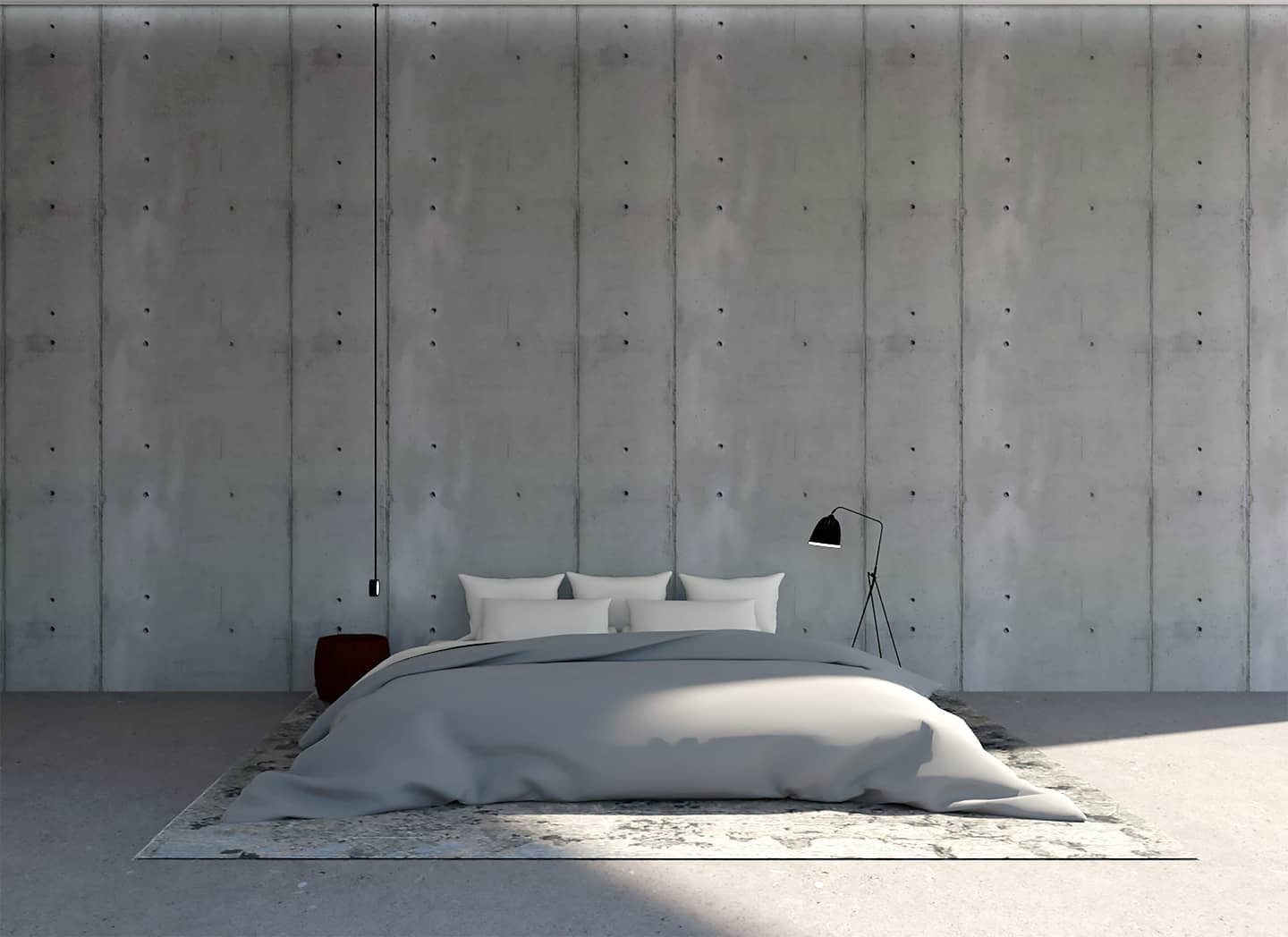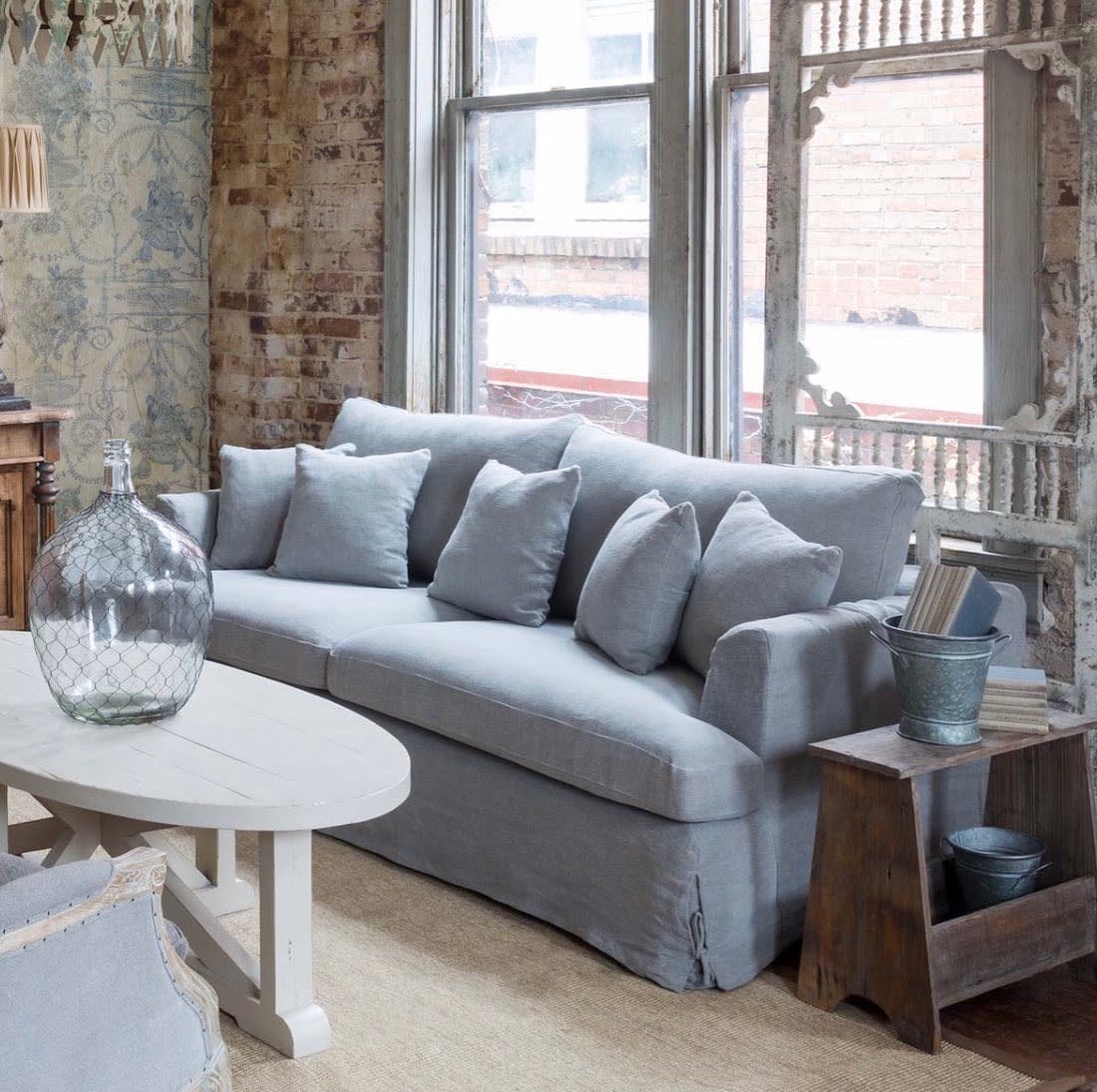 2. Scandinavian Furniture For A Modern-Eclectic Look
If you're aiming for the minimalist yet cozy aesthetic of a Scandinavian living room, then consider incorporating minimalist furniture pieces such as Scandinavian chairs and tables. They often have an understated style, yet their simple outline can be just enough to give your living area the charm it needs.
Consider playing with colors too by taking inspiration from the classic Nordic palette of neutrals and natural tones such as peaceful blues, earthy oranges, and soft greens – they are great if you want to fit in with the overall minimalist look.
Finally, add lots of texture by accessorizing with some cushions and throws to make your home cozier than ever!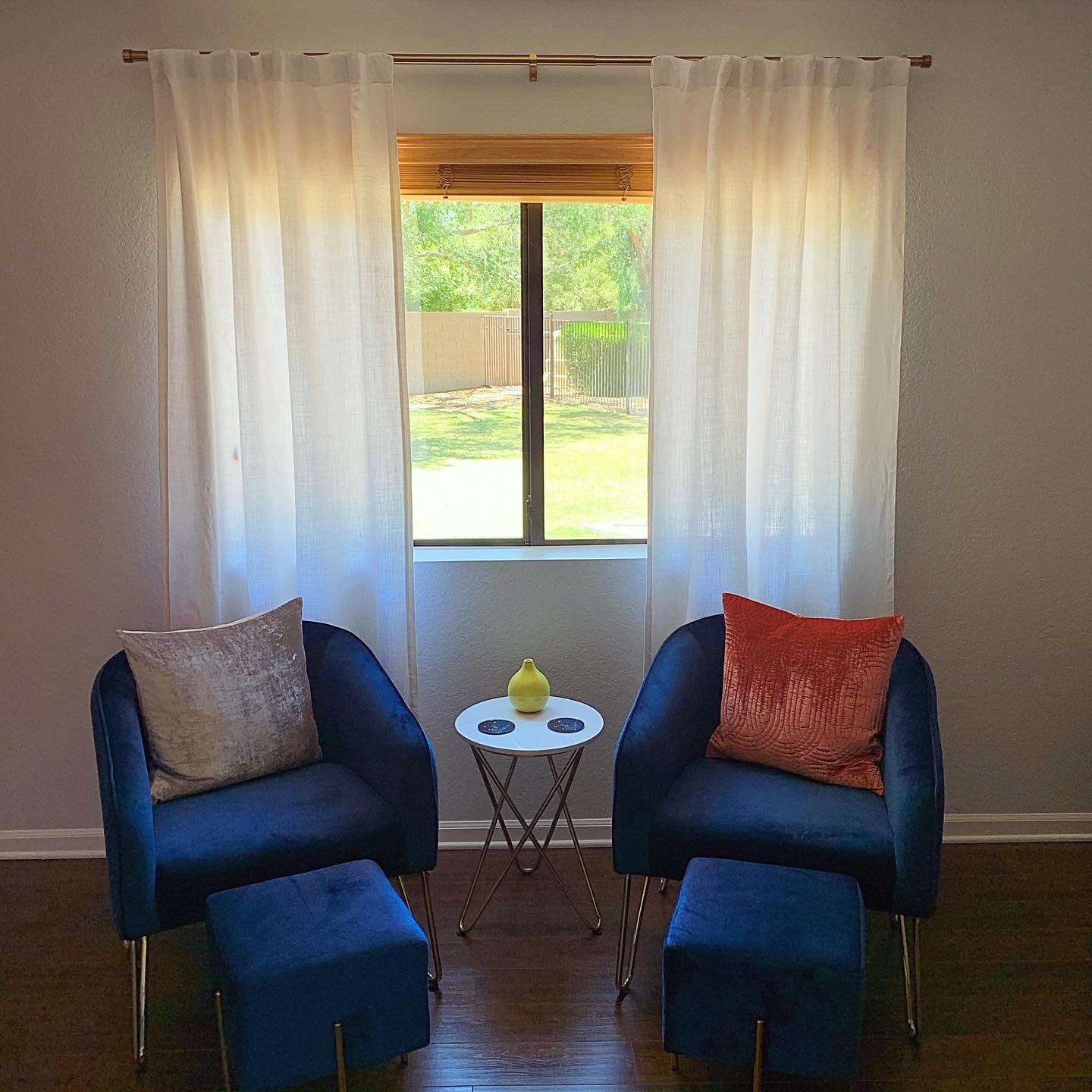 3. Dark Walls To Set The Mood
Creating a dark bedroom may seem like an intimidating undertaking, but it doesn't have to be. Start by opting for dark walls and focusing on warm lightings such as lamps, abstract wall fixtures, floor lighting, or string lights.
Different shapes and styles of light sources can create a magical ambiance in your dark bedroom. Make sure the lighting is soft enough that you can still get restful sleep while letting you bask in darkly romantic bliss. You'll be able to embrace the dark side without getting lost in it.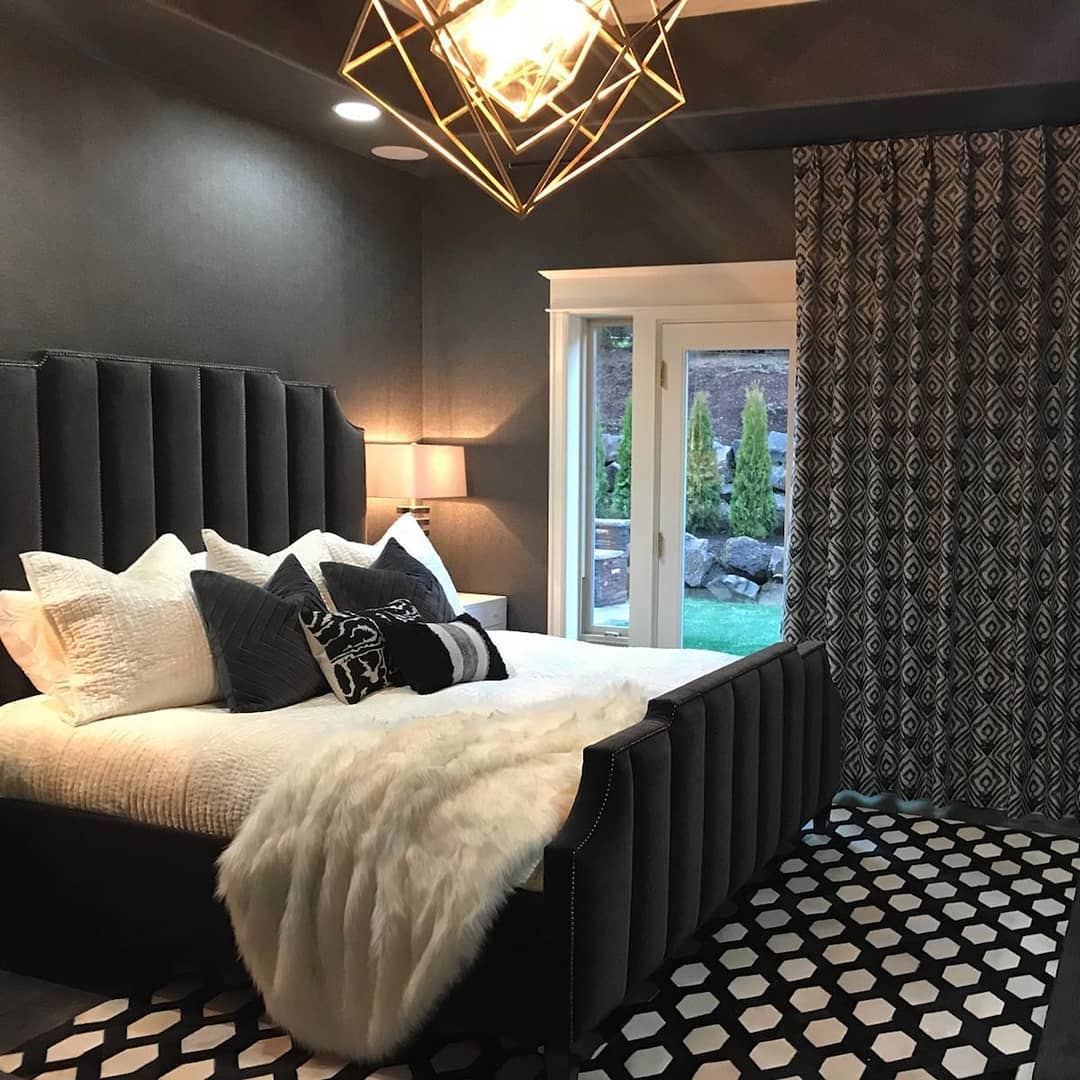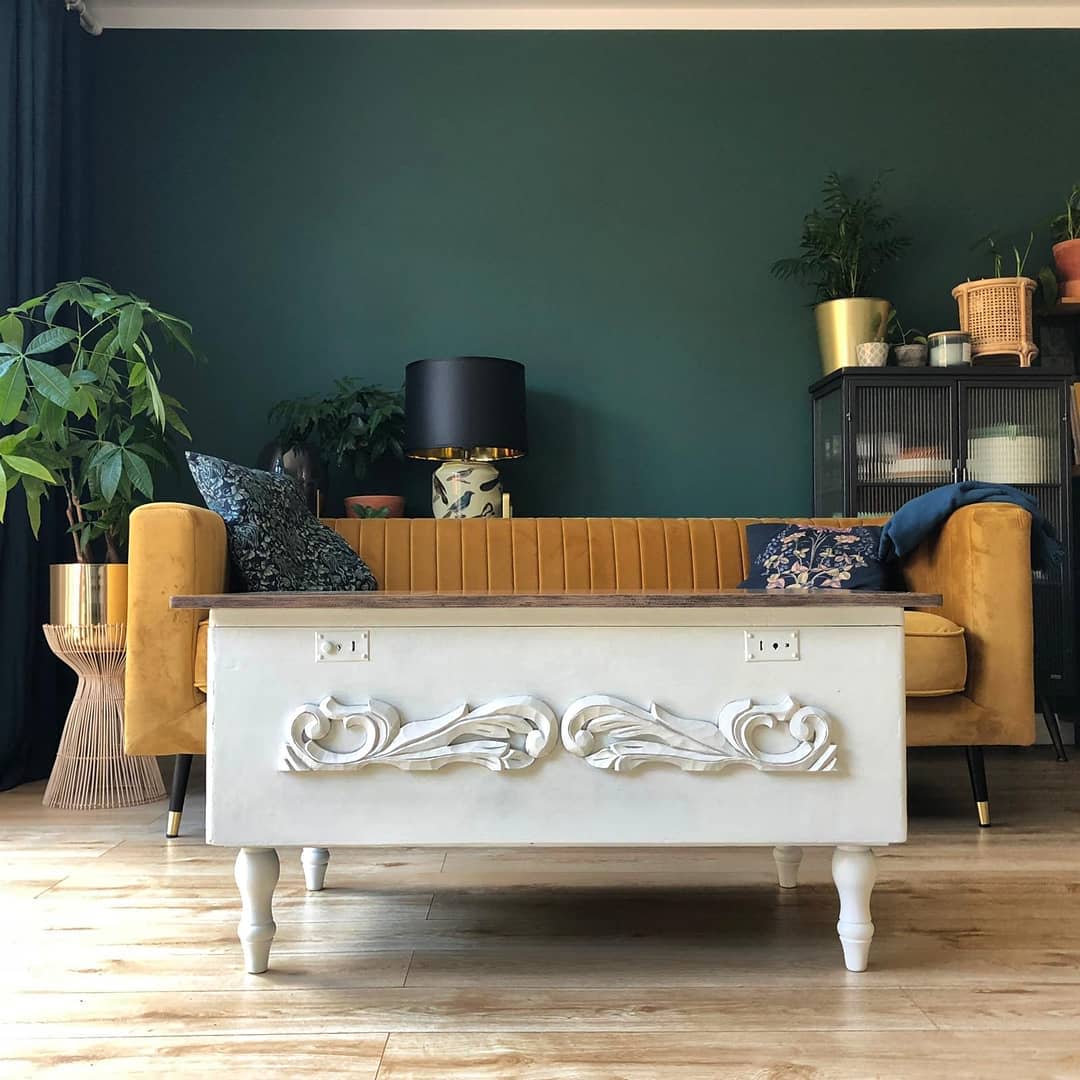 4. Add Plants For An Airy & Organic Feel
Creating a home filled with greenery can create a serene sanctuary for you to enjoy day after day. Start by potted plants in your room- from small succulents to potted wildflowers, there is something for every style preference! On the other hand, if potted plants don't seem to fit the look of your room then try hanging varieties.
This could include using macrame plant hangers for a more bohemian feel or keeping it more classic with jute twine if desired. There is no wrong way to display your potted and hanging plants, so experiment until you find the look that makes you want to stay in your peaceful oasis!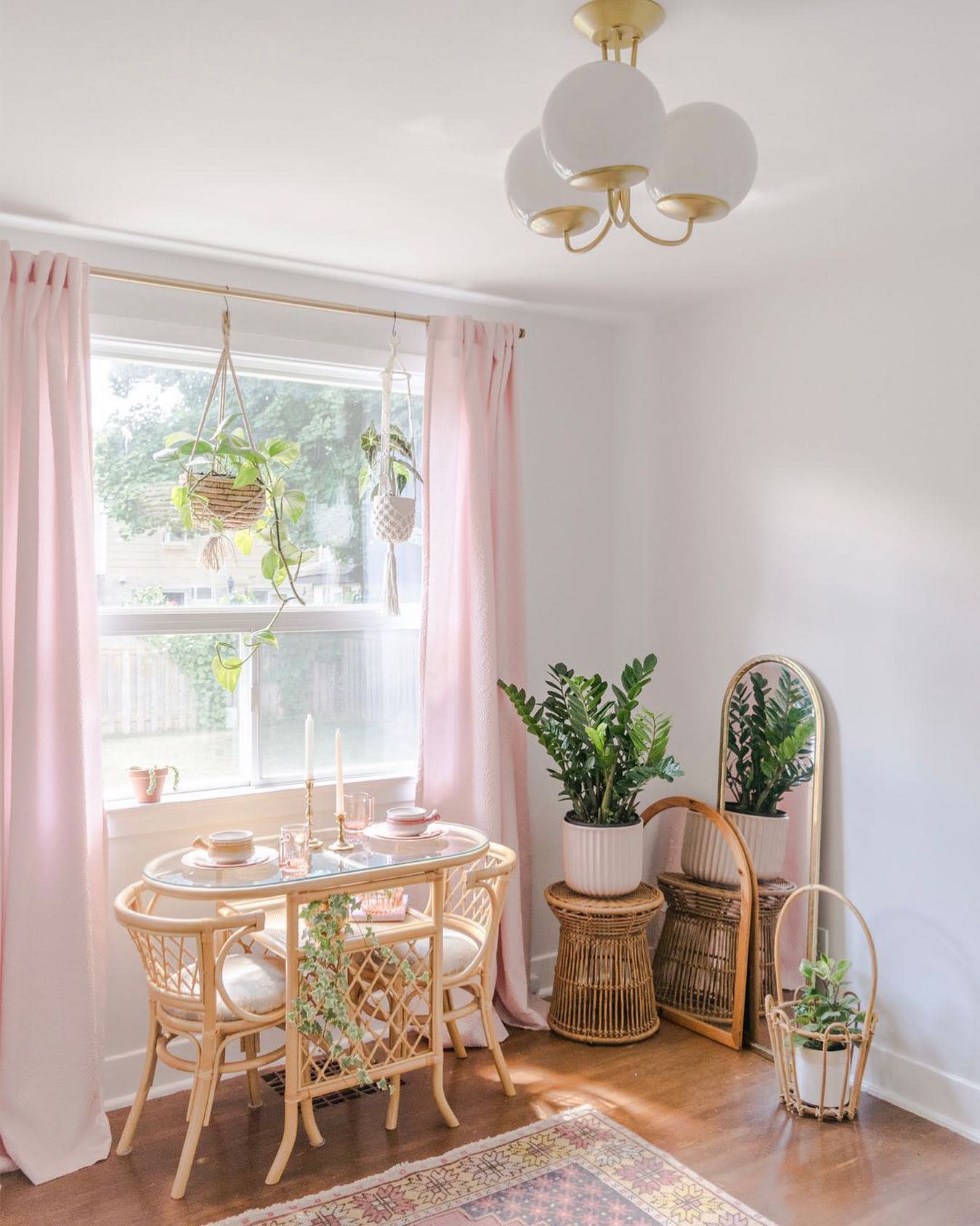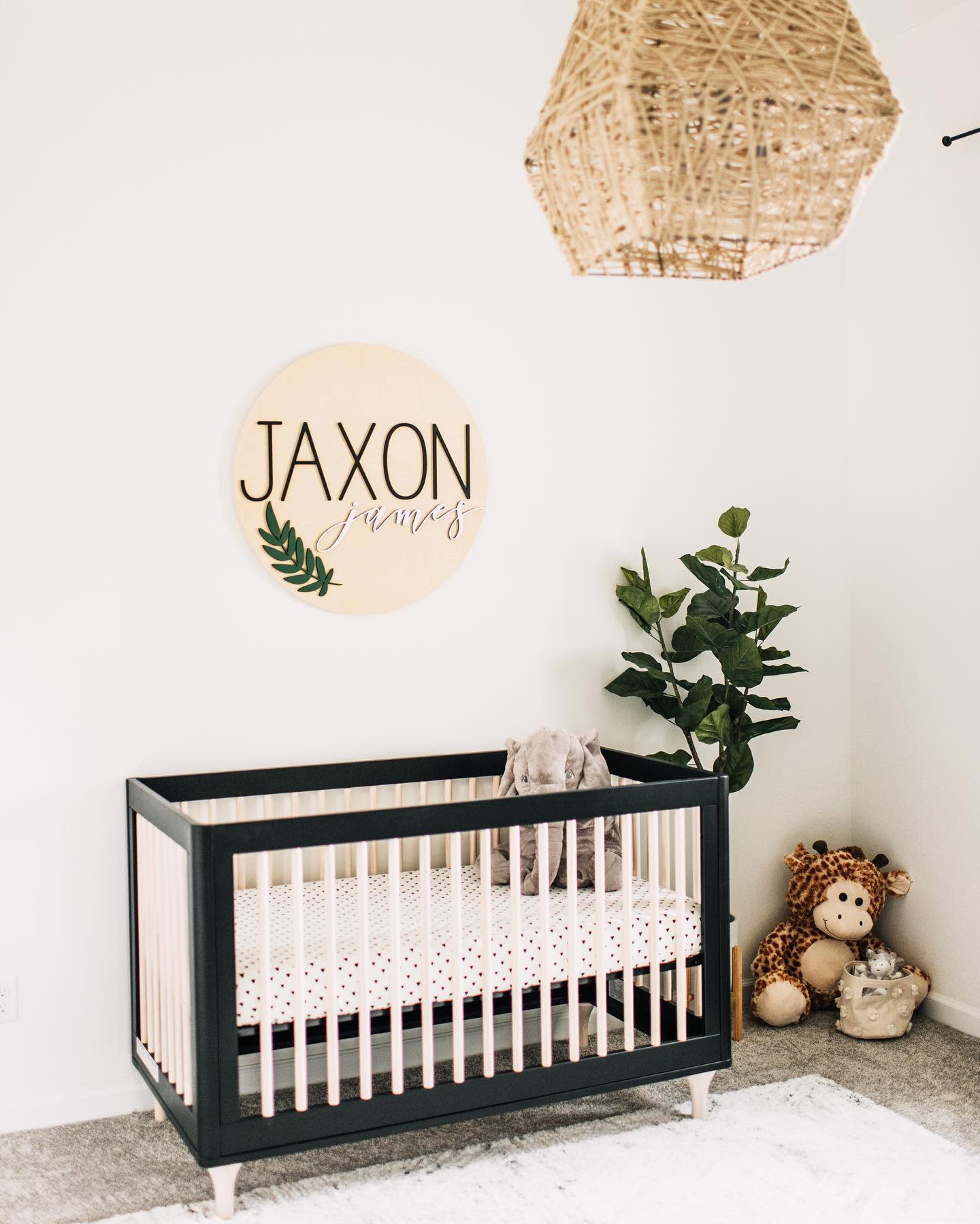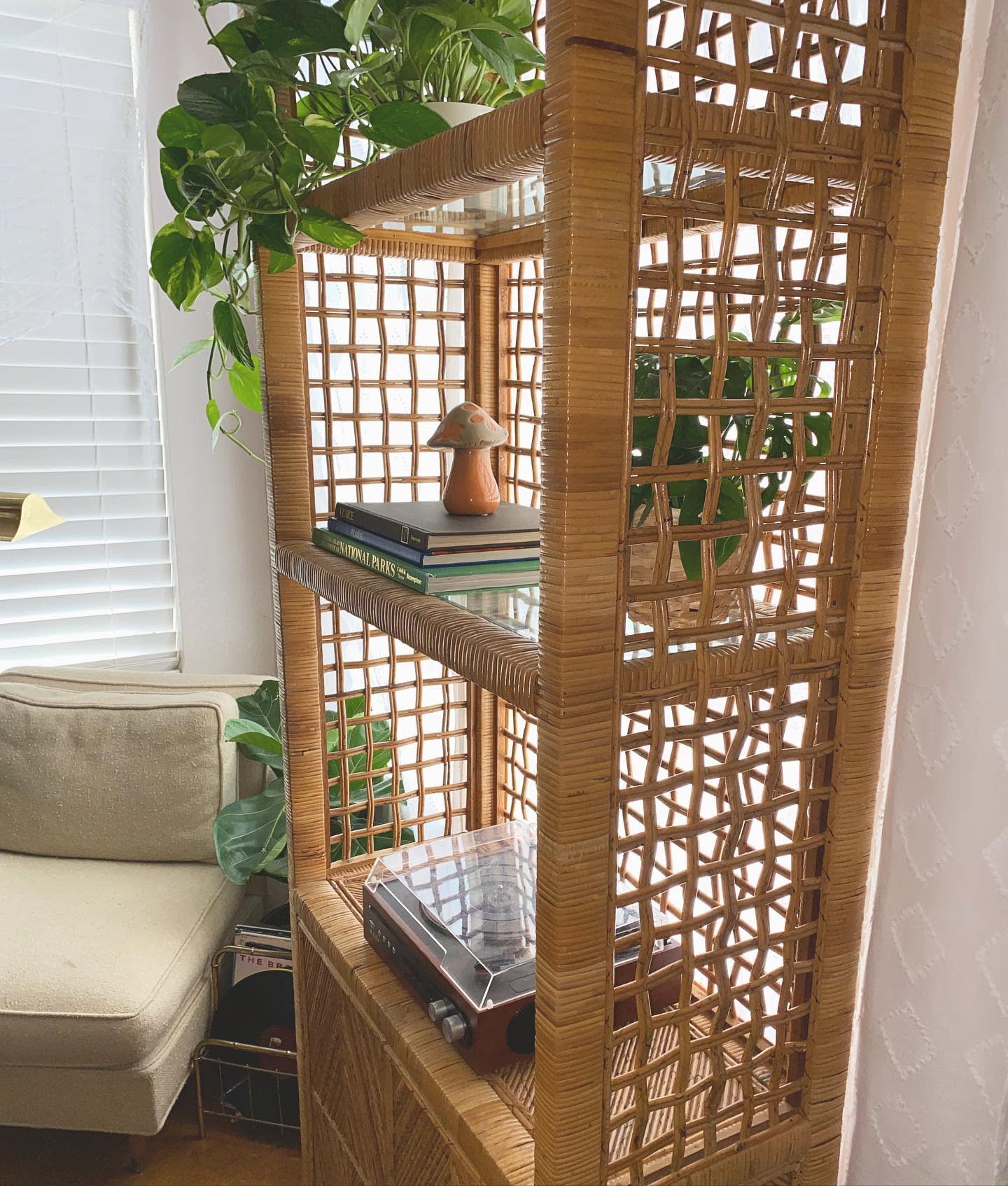 5. Paint An Accent Wall
Are you looking for an interesting way to spruce up your room? Try color block walls or an accent wall! With color block walls, you can choose from vibrant colors such as lime green and magenta to create a statement in your room. An accent wall is a great way to take the color-blocking concept one step further.
Choose a color that contrasts well with the other colors in your space, or use a vibrant color to highlight a feature of the room. Paint color blocks on all four walls or just one wall—the choice is yours! With color block walls or an accent wall, you can turn any dull space into an exciting and creative living space!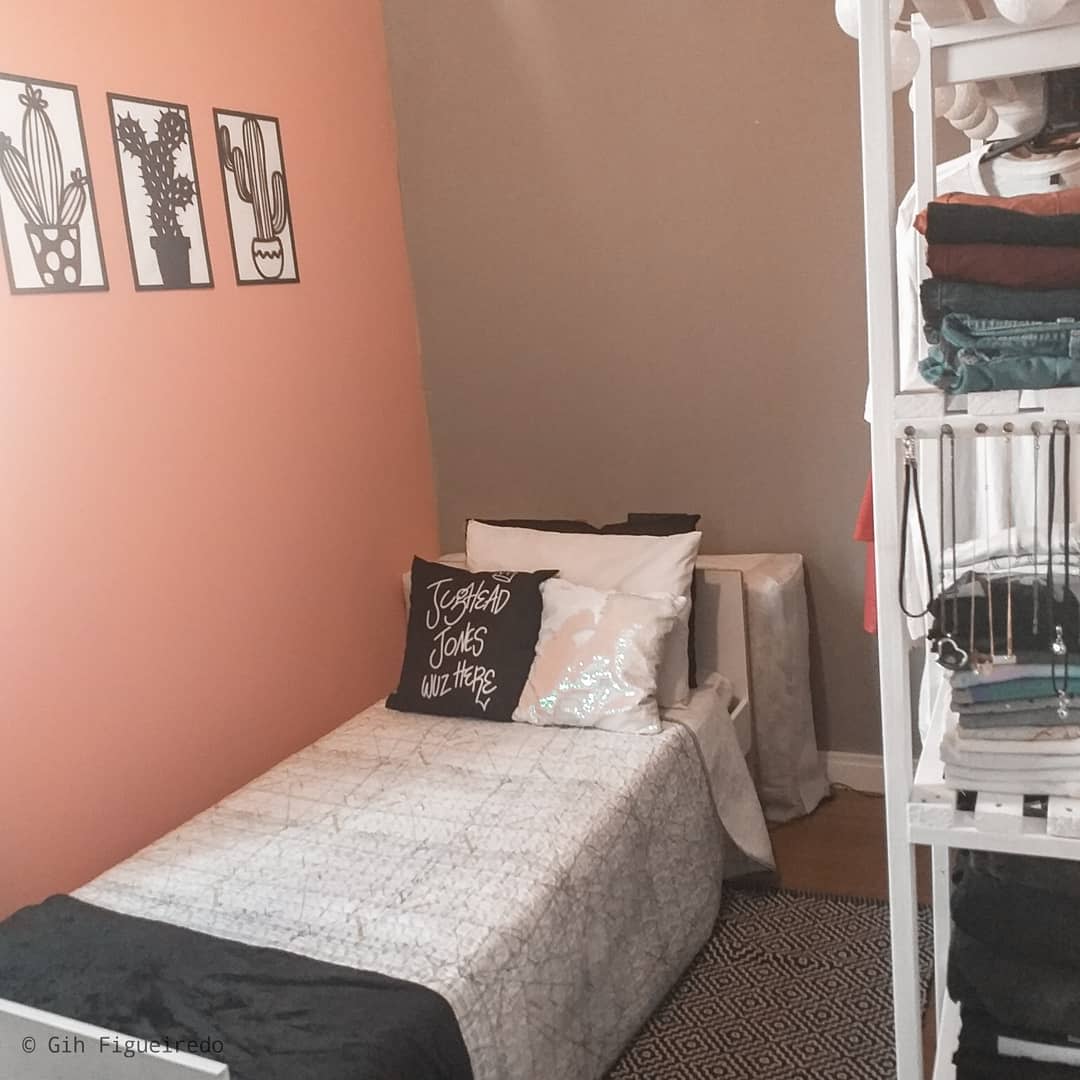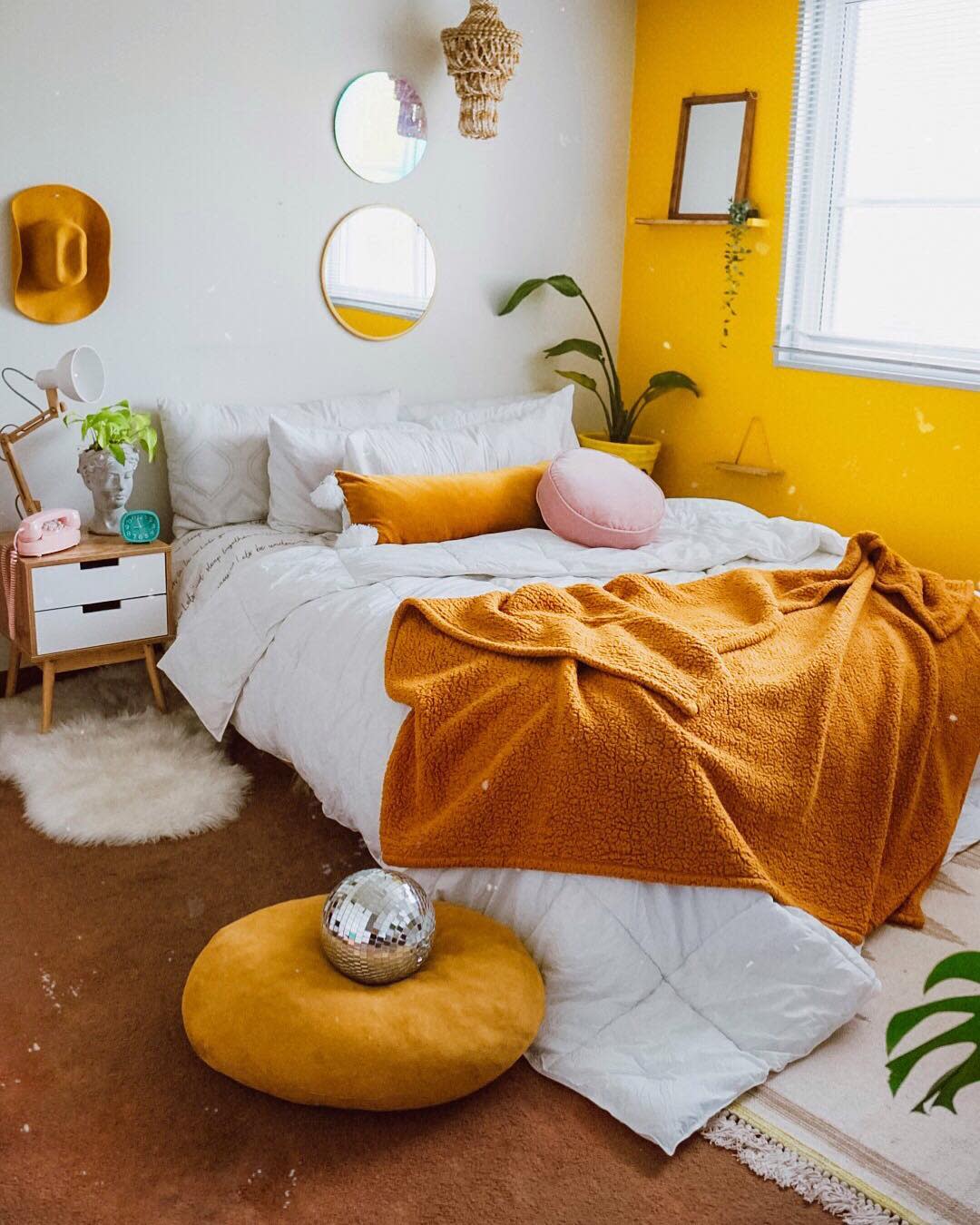 6. Install Dramatic Lighting
With the right lighting, the atmosphere of a room can be greatly enhanced. To create an exciting and dramatic ambiance, fairy lights and LED strips are must-haves – these are easily draped around features or along walls to create an enchanting glow.
For further mood-lighting effects, carefully placed feature lamps equipped with warm lightbulbs can cast mysterious shadows about the room which is sure to captivate and intrigue. Don't forget – with creative lighting, you don't need much else to convey drama.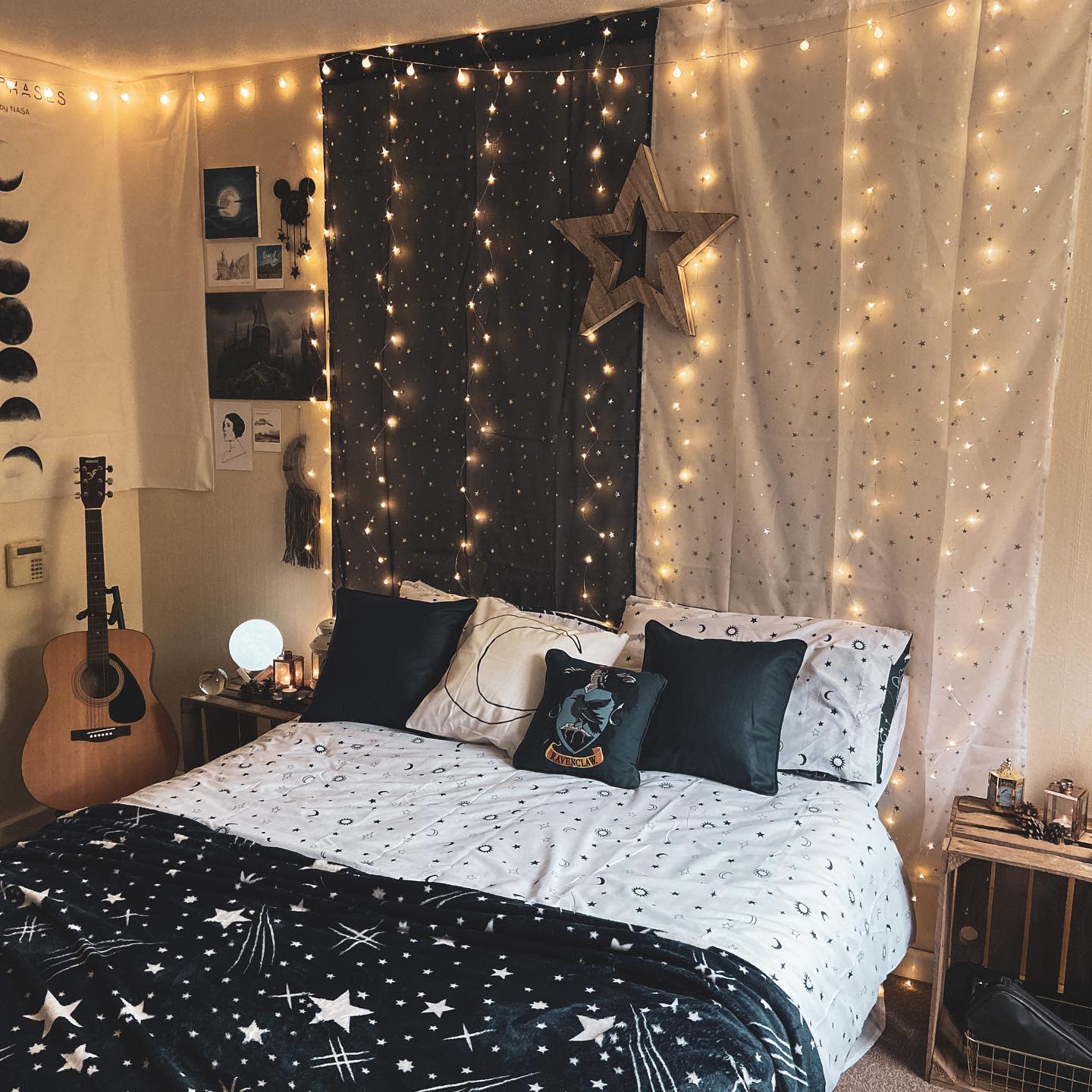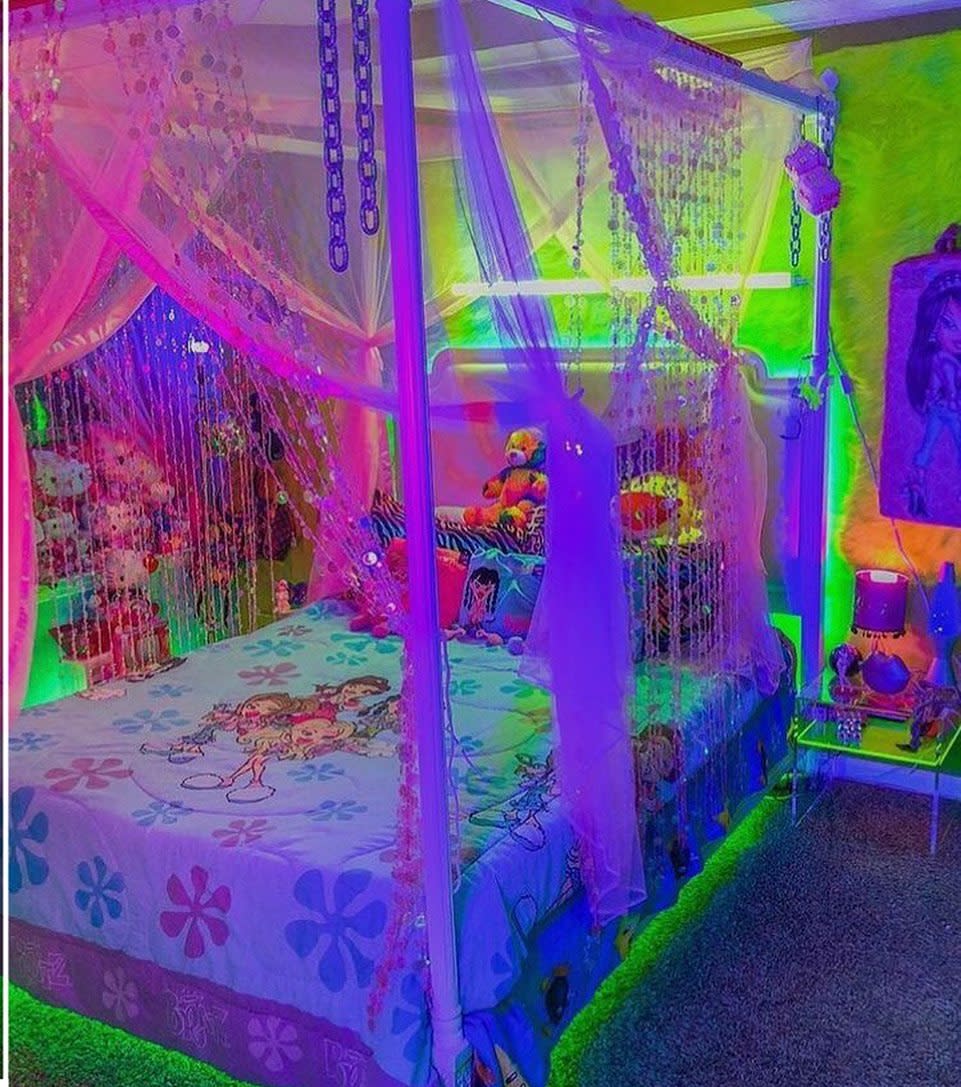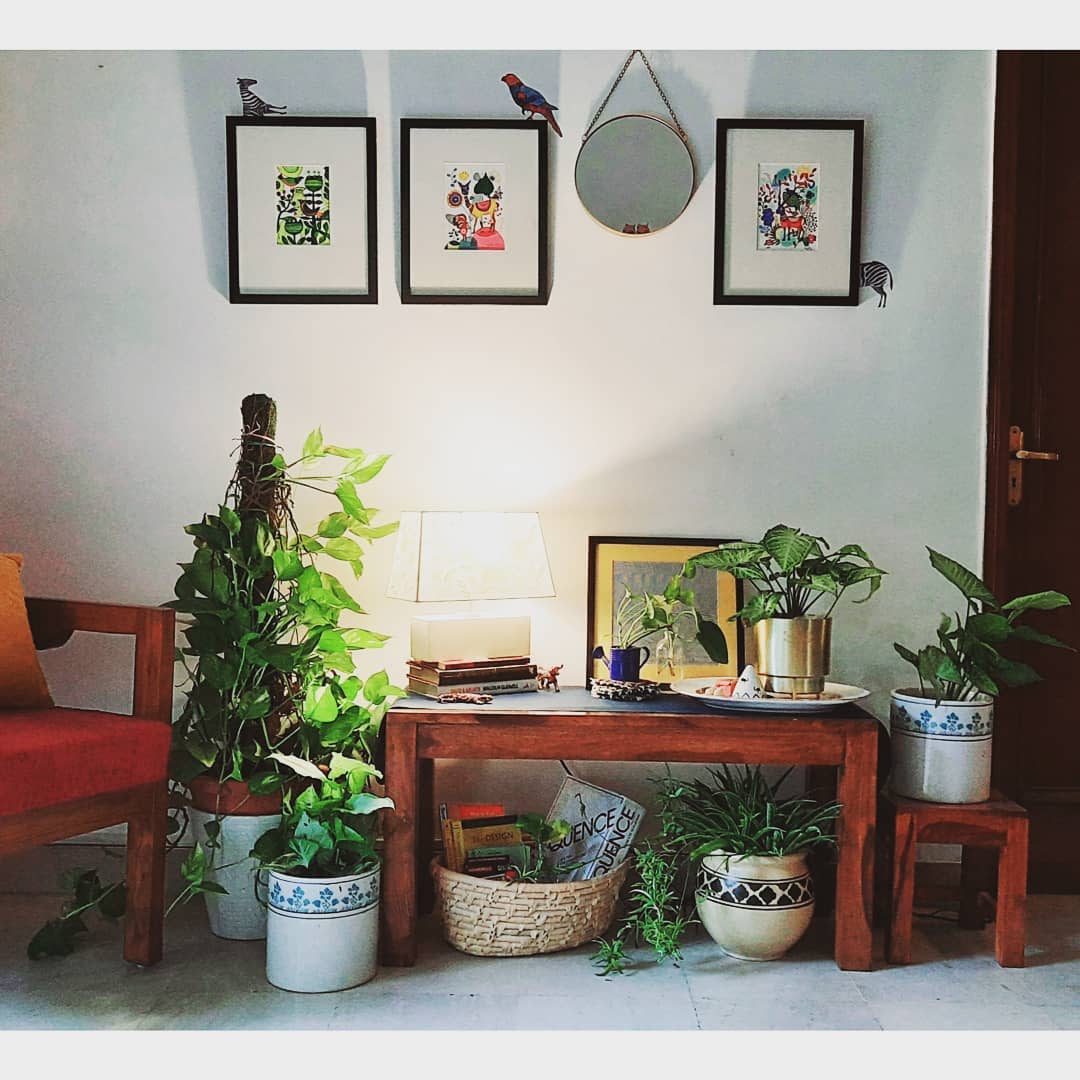 7. Hang Up Wall Art
When decorating a room with wall art, framed pieces are the perfect addition. They often come in a variety of sizes and materials to match any style. For those looking for a more Bohemian feel, you can adorn walls with rattan decorations or macrame art pieces.
If you feel overwhelmed, a great alternative is creating your own mood board – simply collect various printed images and hang them on a wall to create your own artwork. Wall art has the power to transform a space and turn it into an inviting area that expresses your personal style.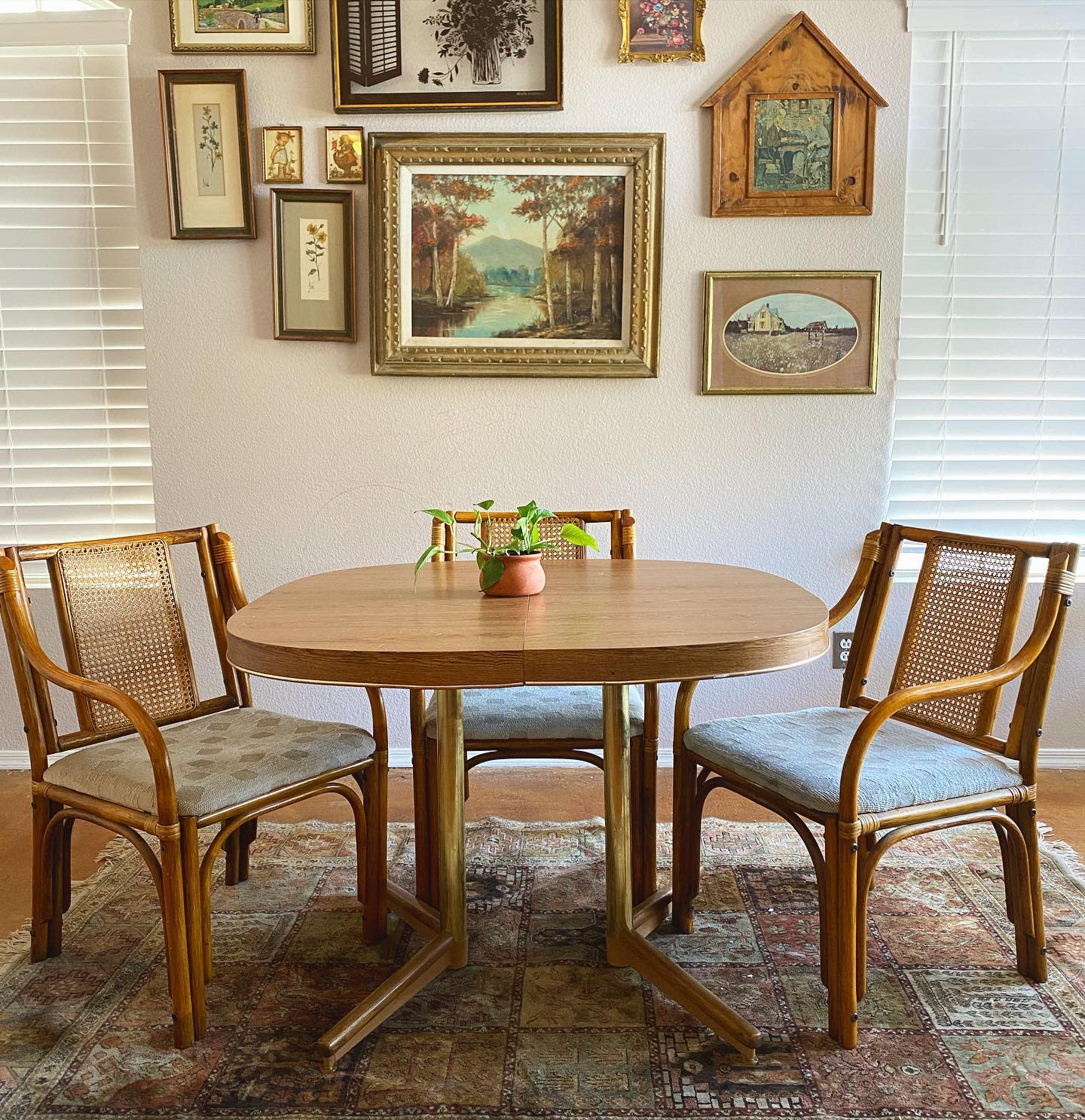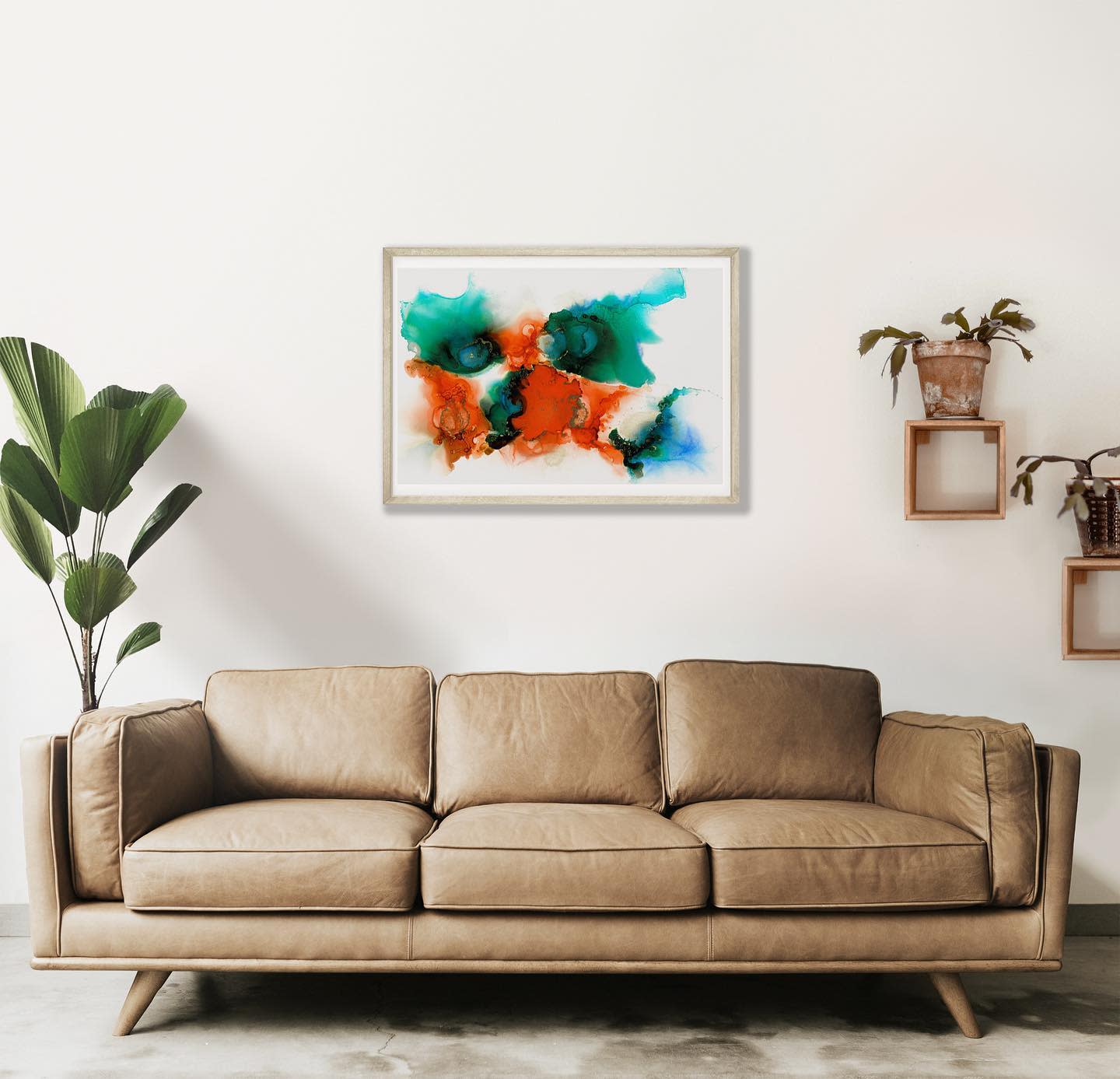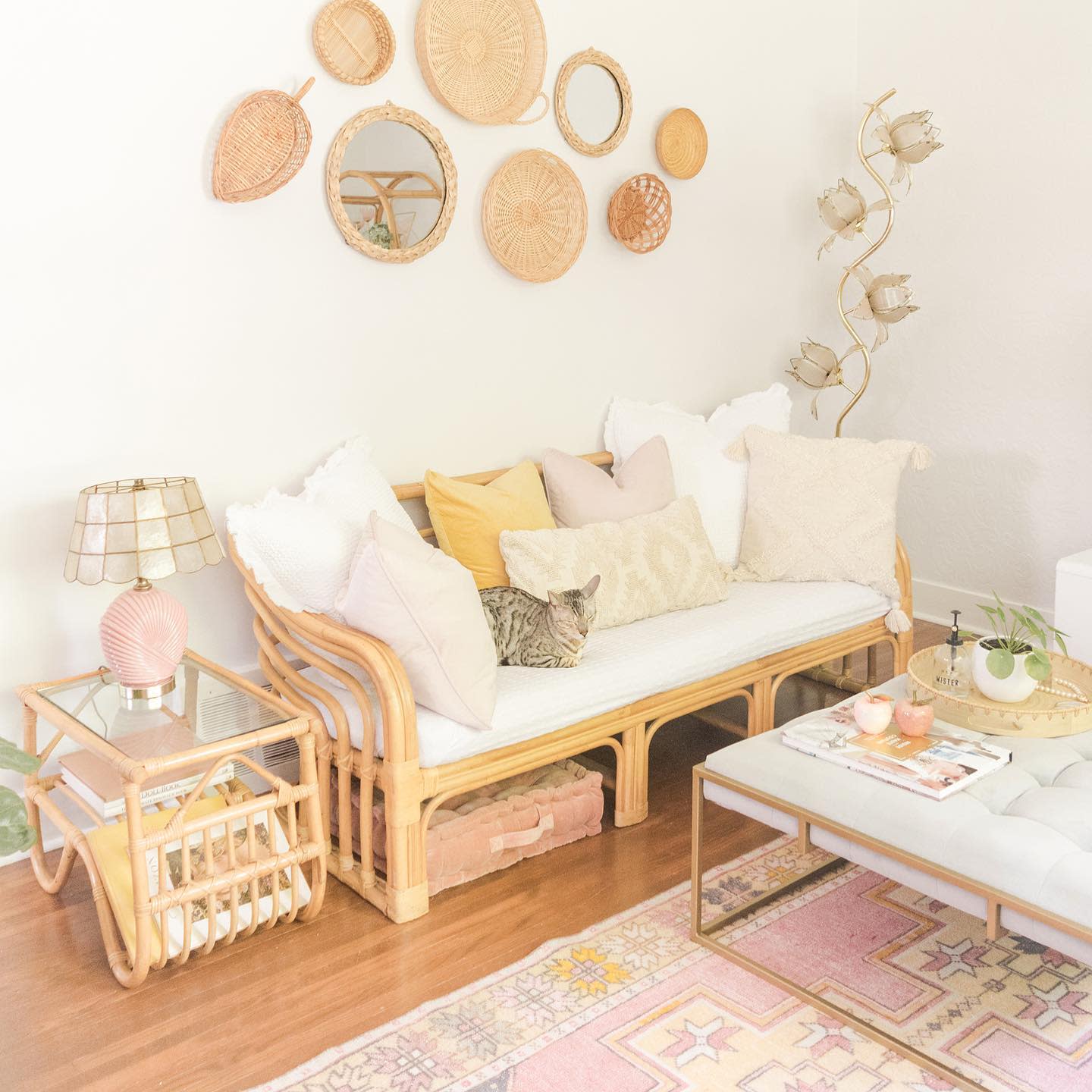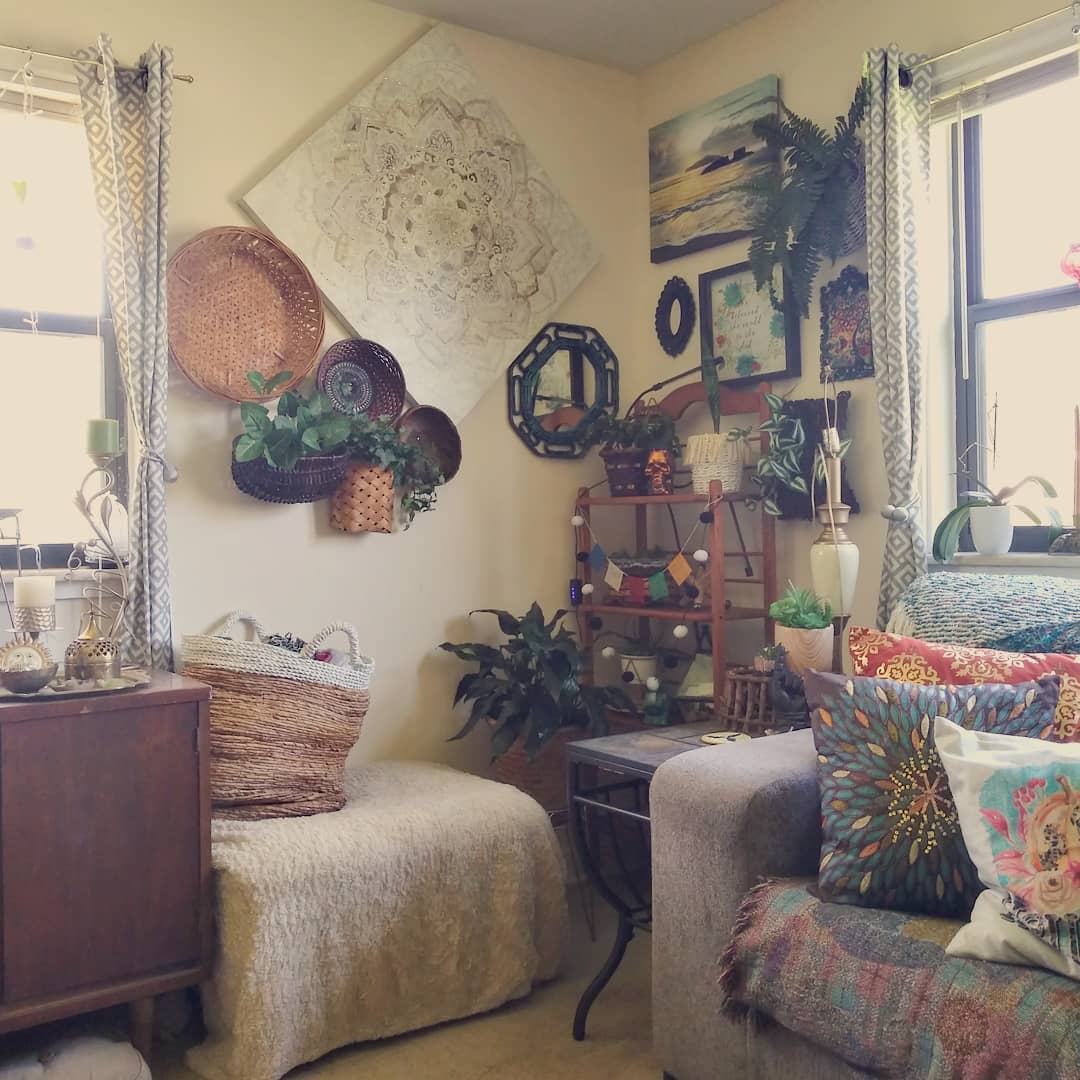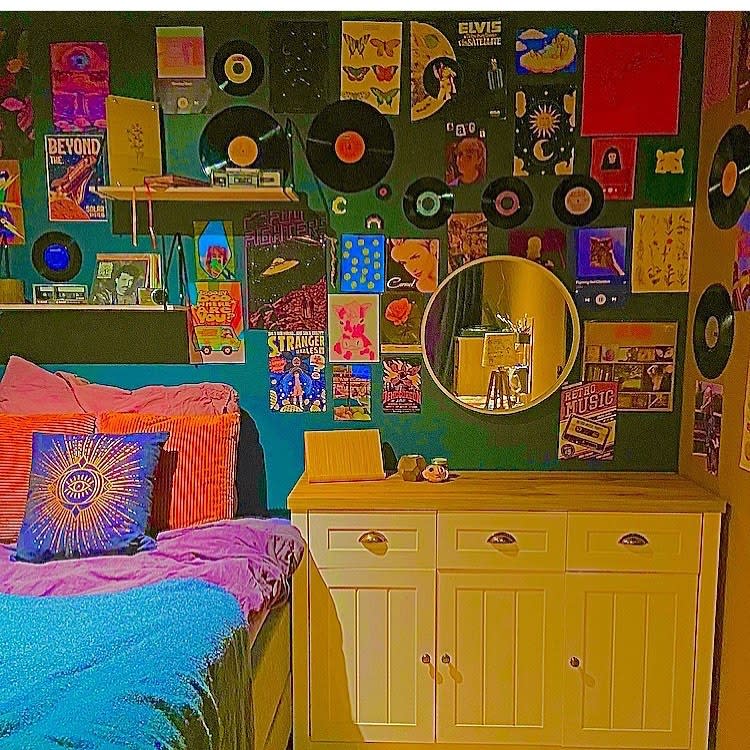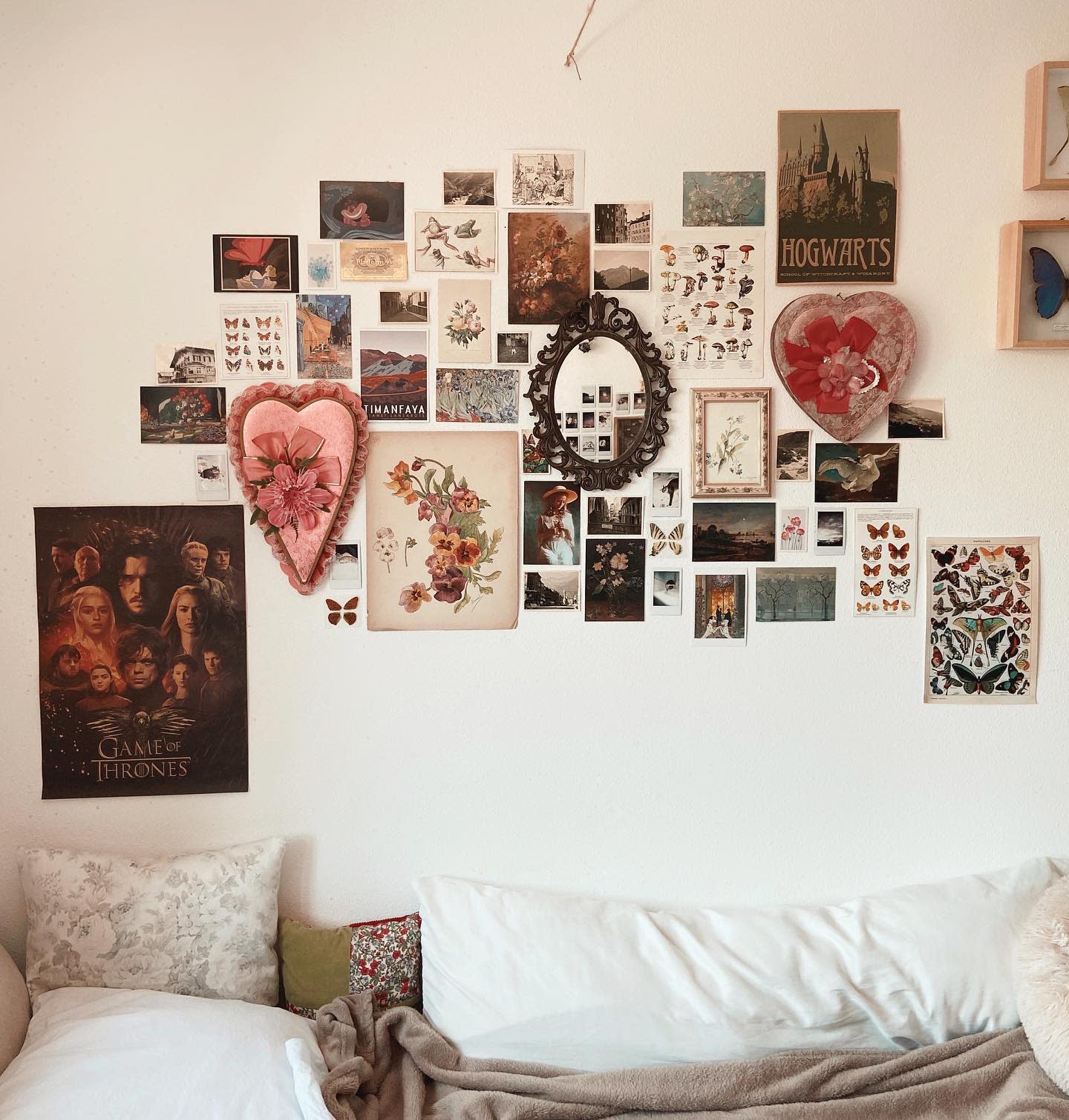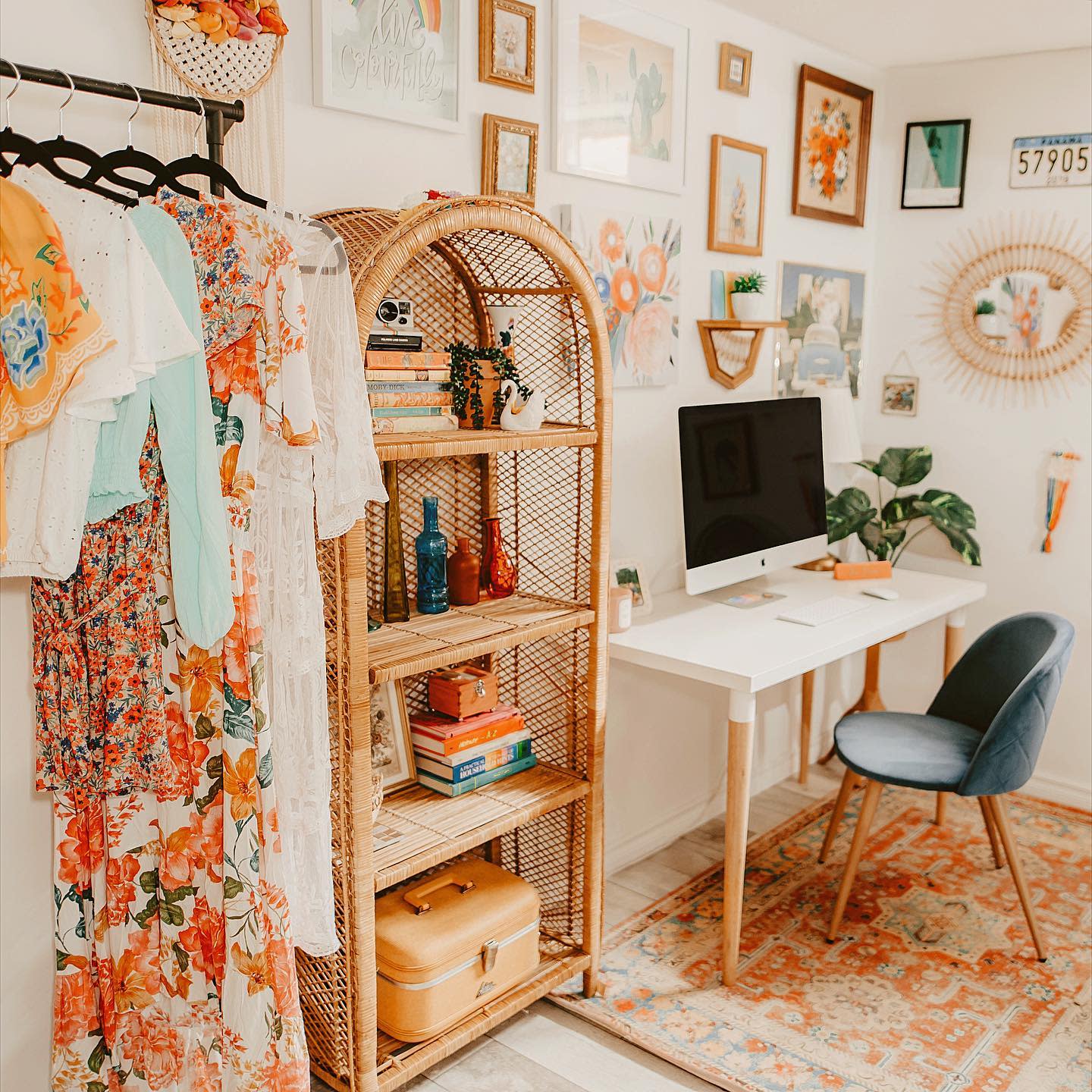 8. Attach Floating Shelves
Introduce a creative way to utilize the vertical space in your room with floating shelves! Give yourself ample storage and a cozy, homey feeling with a few strategically placed bookshelves. Imagine a soft oak or walnut finish shelf that seamlessly blends with your décor.
Floating bookshelves are ideal for displaying objects like photos or plants on the shelf beside your favorite novels and knick-knacks. Then step back and admire how everything comes together to embody the essence of your style.
Create a personalized room with optimal use of space when architectured shelves flow up against walls, giving an effortless appeal.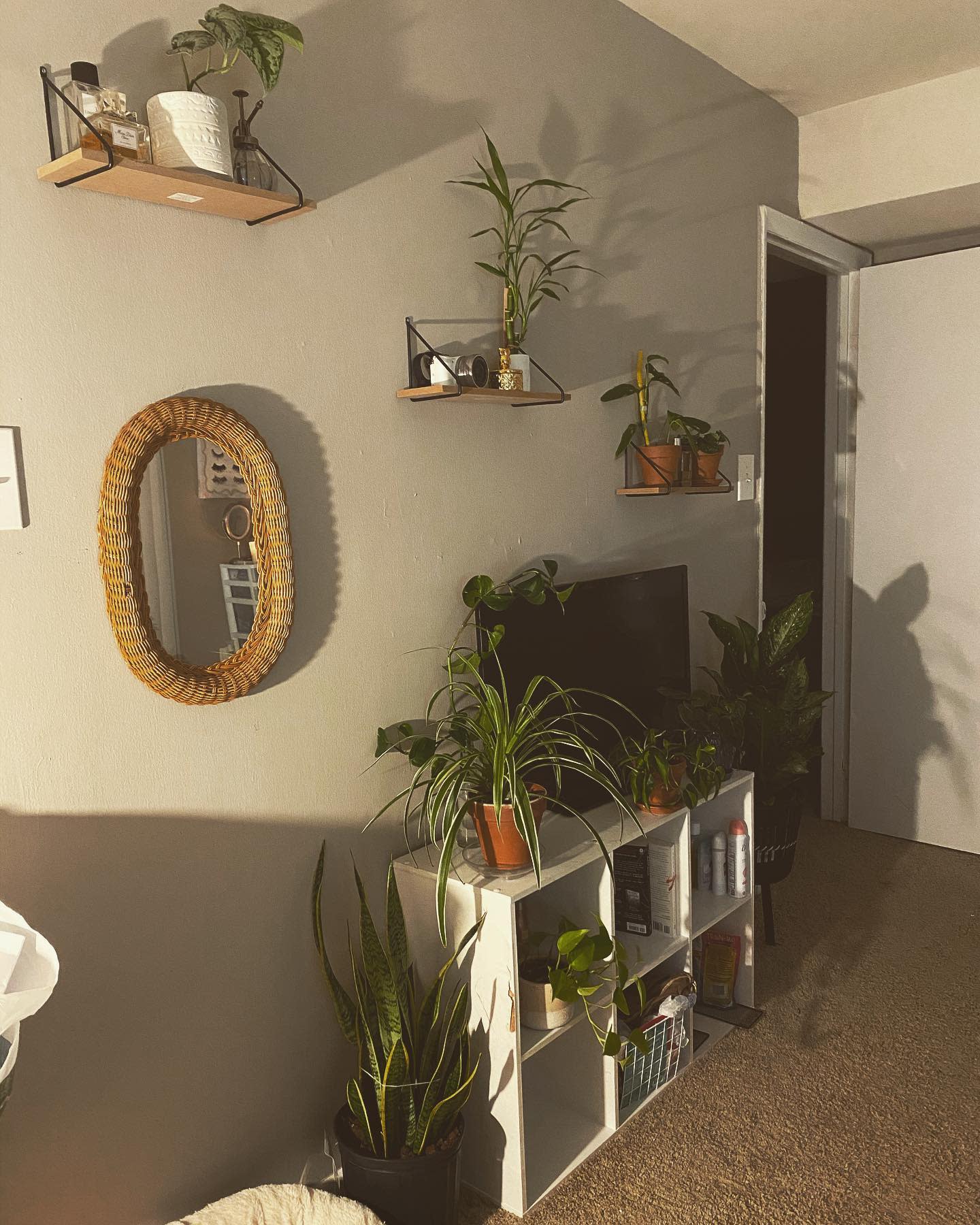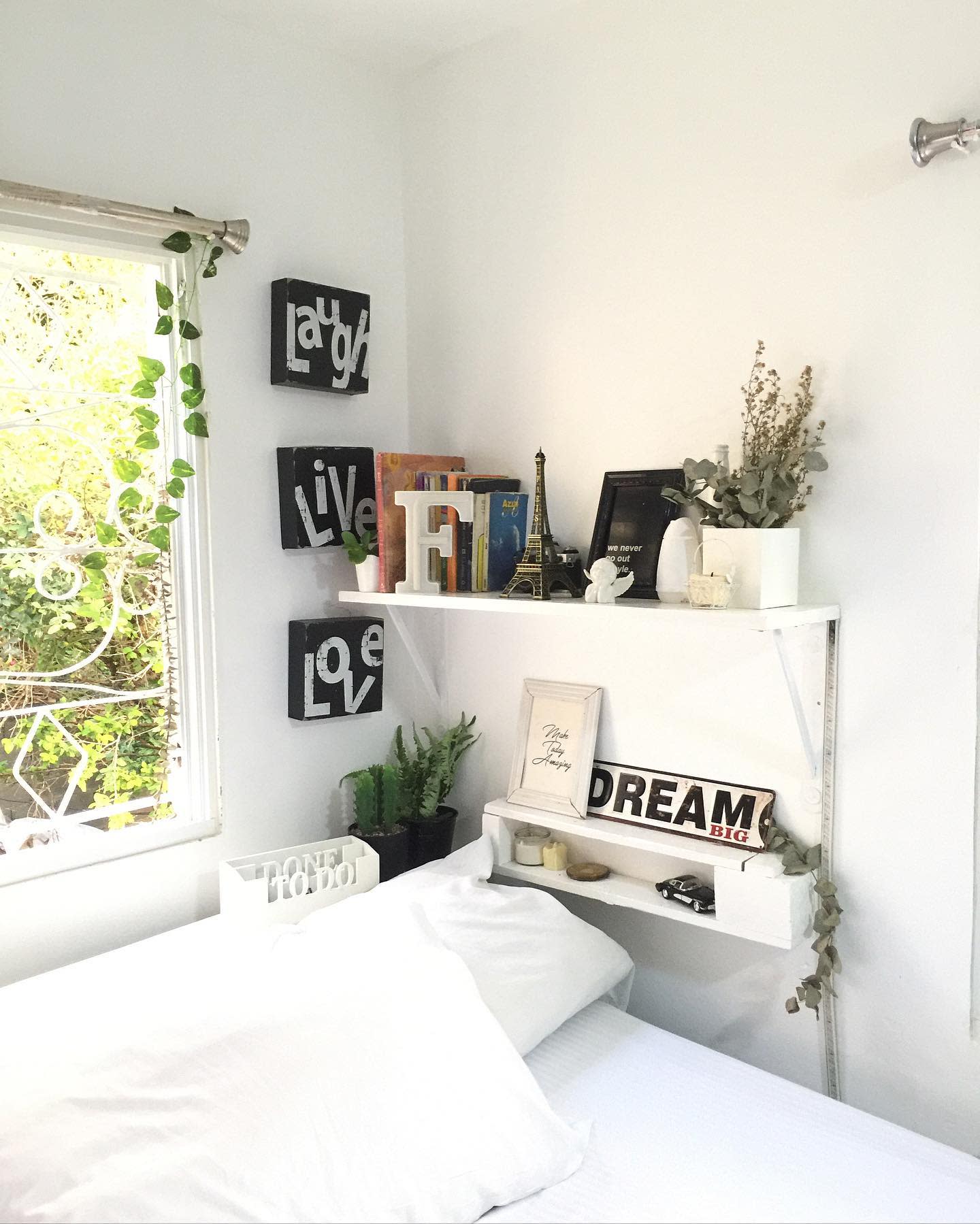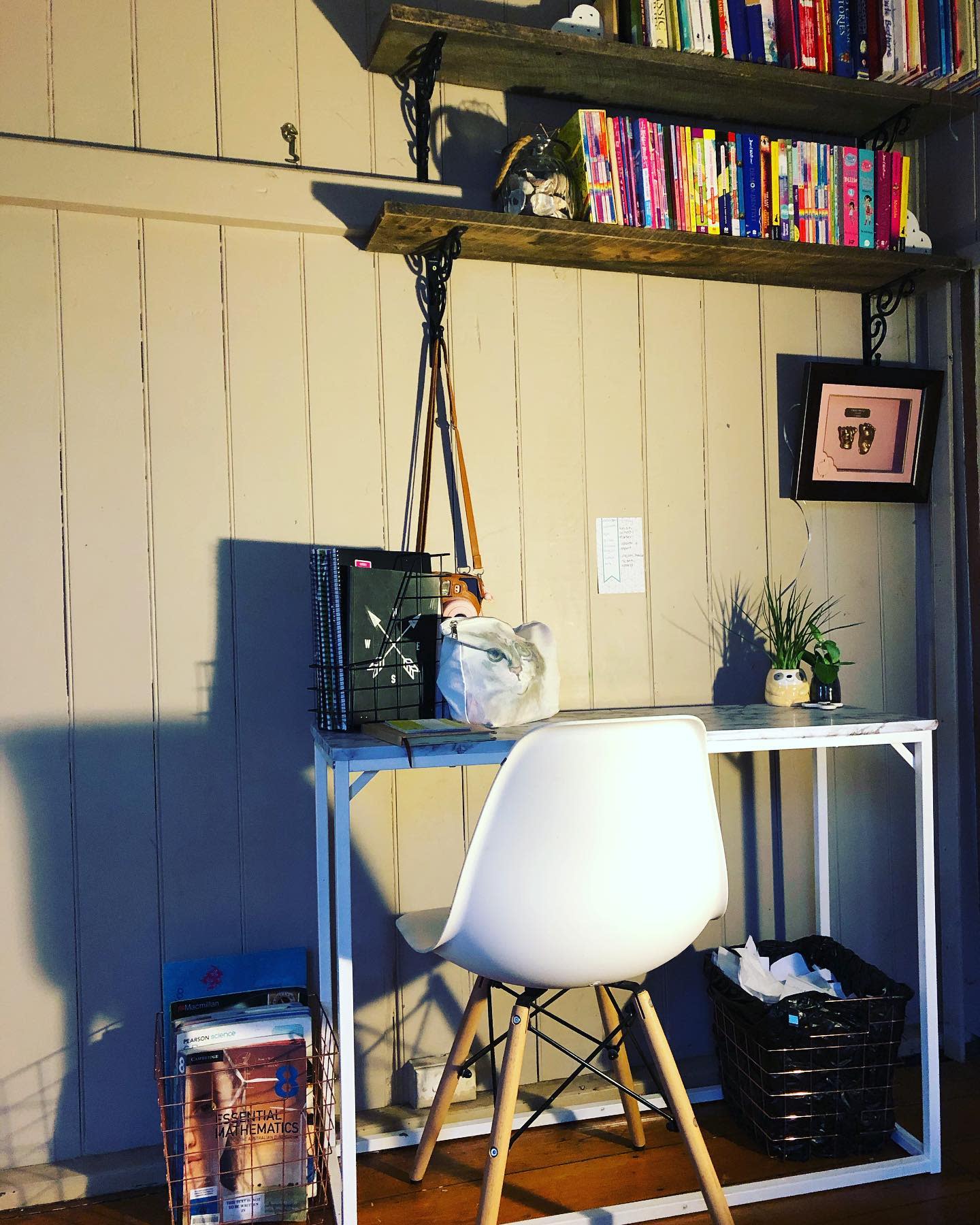 9. Add A Strip Of Decorative Wallpaper For Visual Interest
Transform an ordinary room into a palace with wallpaper! Wallpaper adds color and personality to a space, and its possibilities are endless. Stripes, modern abstract designs, or a classic floral – have fun experimenting with wallpaper patterns to find the right fit for your personal style.
Don't be afraid of wallpaper either; thanks to wallpaper-specific tools like wallpaper strips, it's easy to put up and take down decorative wallpaper for those last-minute changes.
Unleash your most creative wallpaper designs and make your living space feel more like home!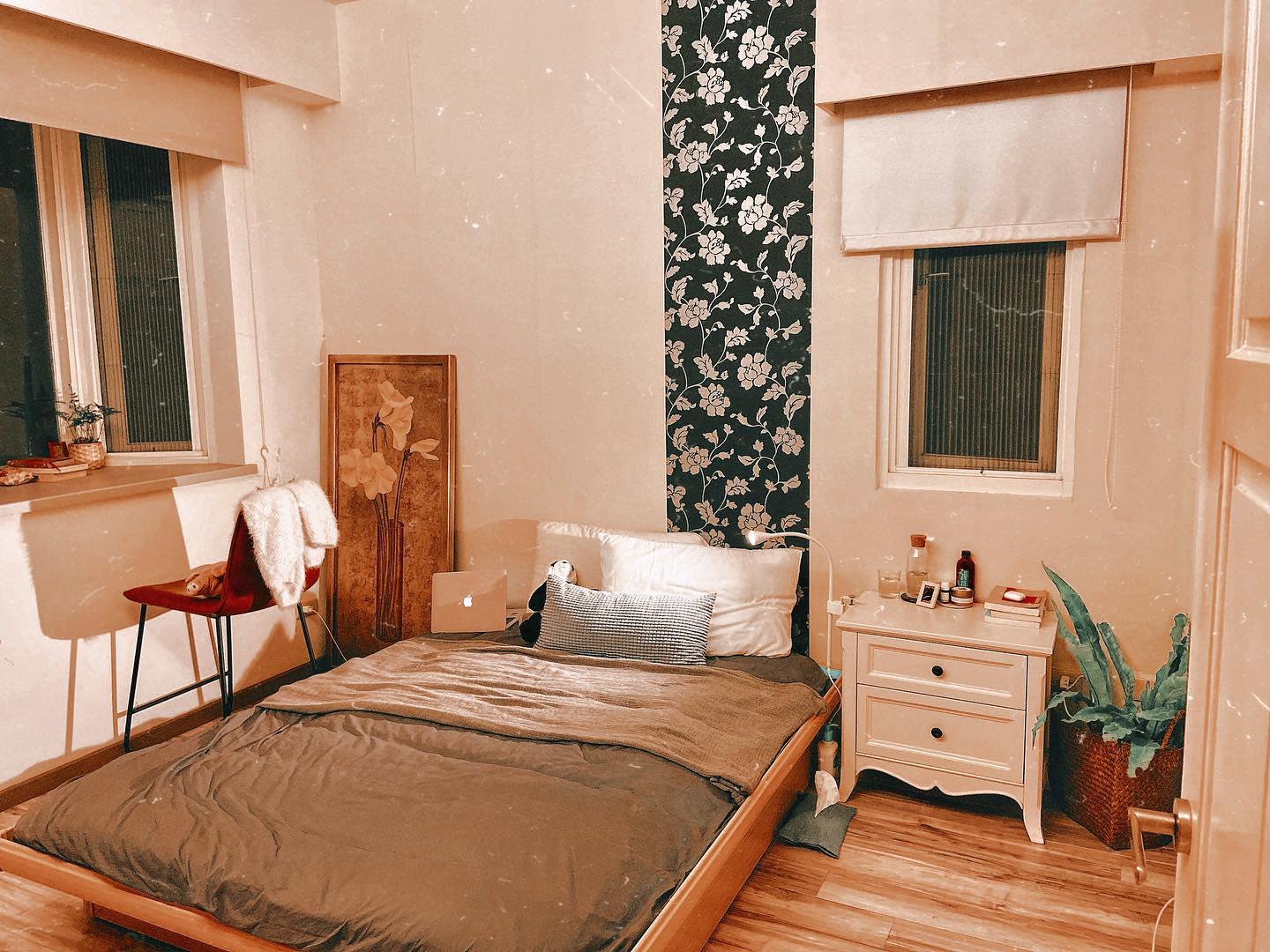 10. Floor Curtains For An Illusion Of A Big Space
Have you ever considered floor curtains? Not only are floor curtains an easy way to add a touch of elegance to any room, but when hung in front of a large window, they can be a great way to control natural light. If you're looking for something that is both stylish and practical, floor curtains are the perfect solution!
In addition, floor curtains are often less expensive than traditional window treatments and can easily be changed to match any décor or season, giving your room a fresh look whenever desired.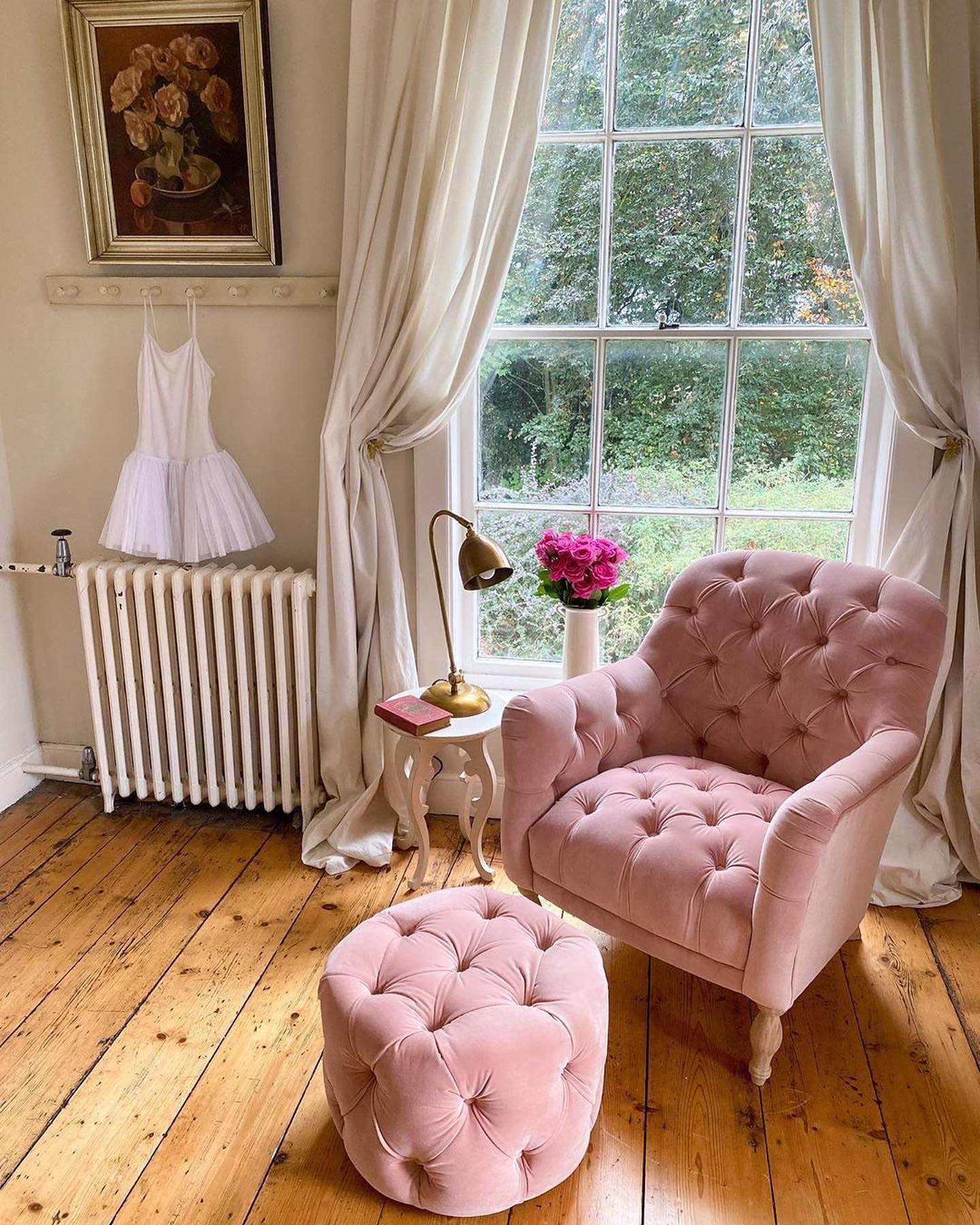 11. Hang A Wall Tapestry
I'm sure that you'll agree that wall tapestries have the potential to turn any room into a masterpiece. Aside from adding a splash of vivid color, wall tapestries are also works of art in and of themselves. If you're looking for something more personalized, try adding personalized wall tapestries with a photo or image.
This is a great way to bring personality to any living space and make your home truly unique. So why not start redecorating today? Invest in the perfect wall tapestry, and watch how it works magic on moving your room from average to amazing!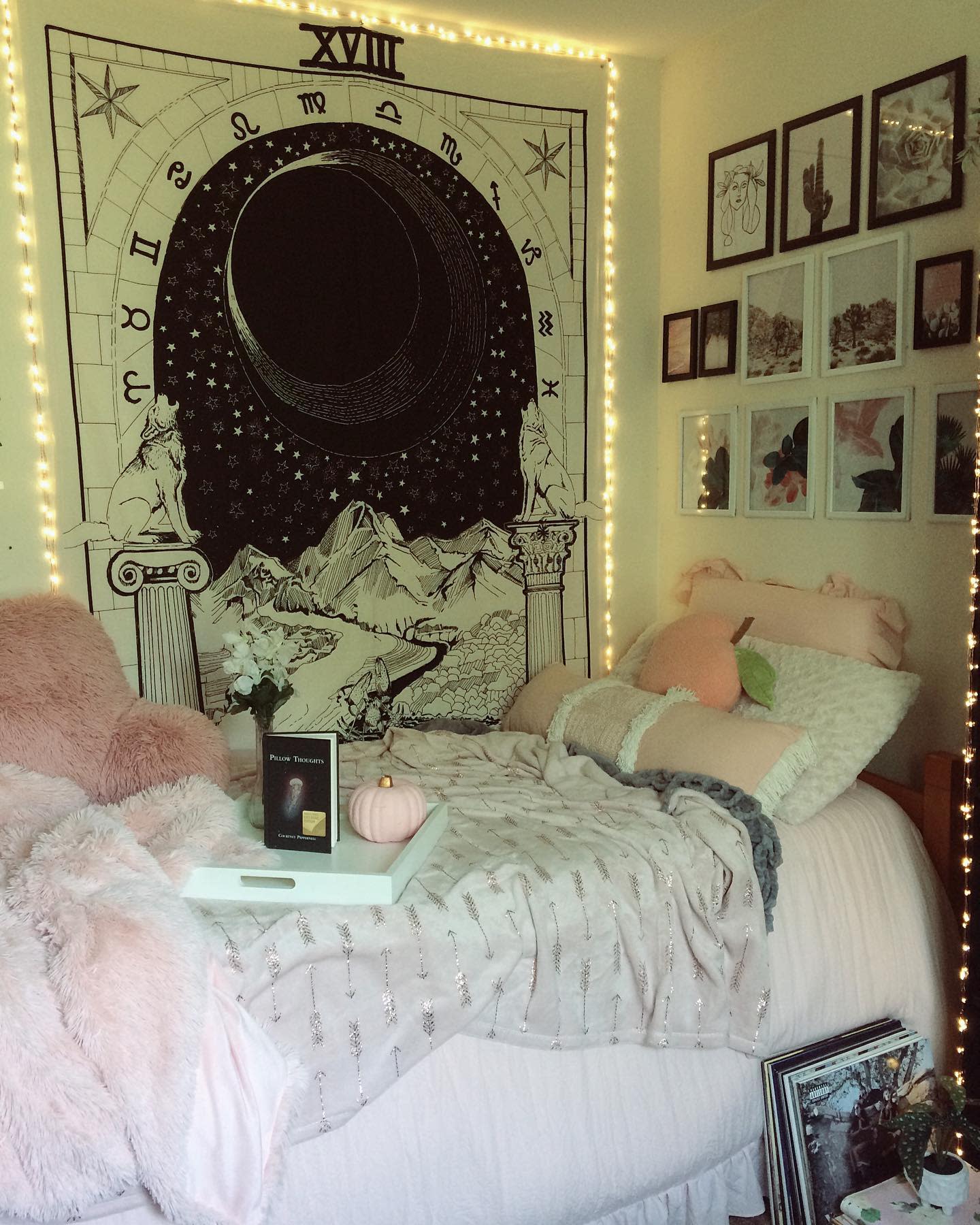 12. Add A Pegboard
Transform your workspace with a work desk featuring a peg board! This functional and aesthetic combination will help keep all of your work materials organized. For instance, you can hang calendars, pens, plants, baskets, and tools onto the board while also having room for your laptop or desktop.
The peg board won't take up much space on the desk so you can still have ample room underneath to store books and other items. With such an innovative design, you'll fall in love with working in your room even more than before!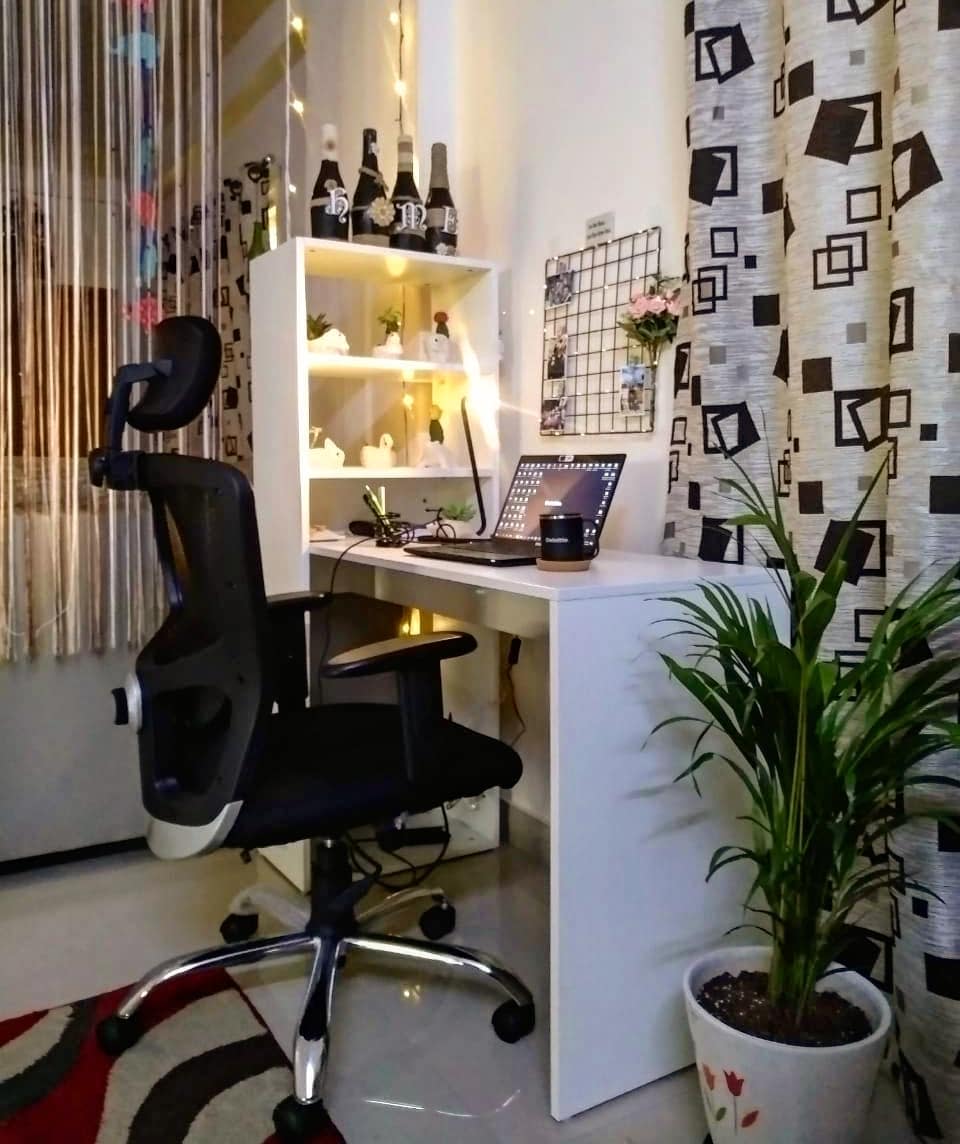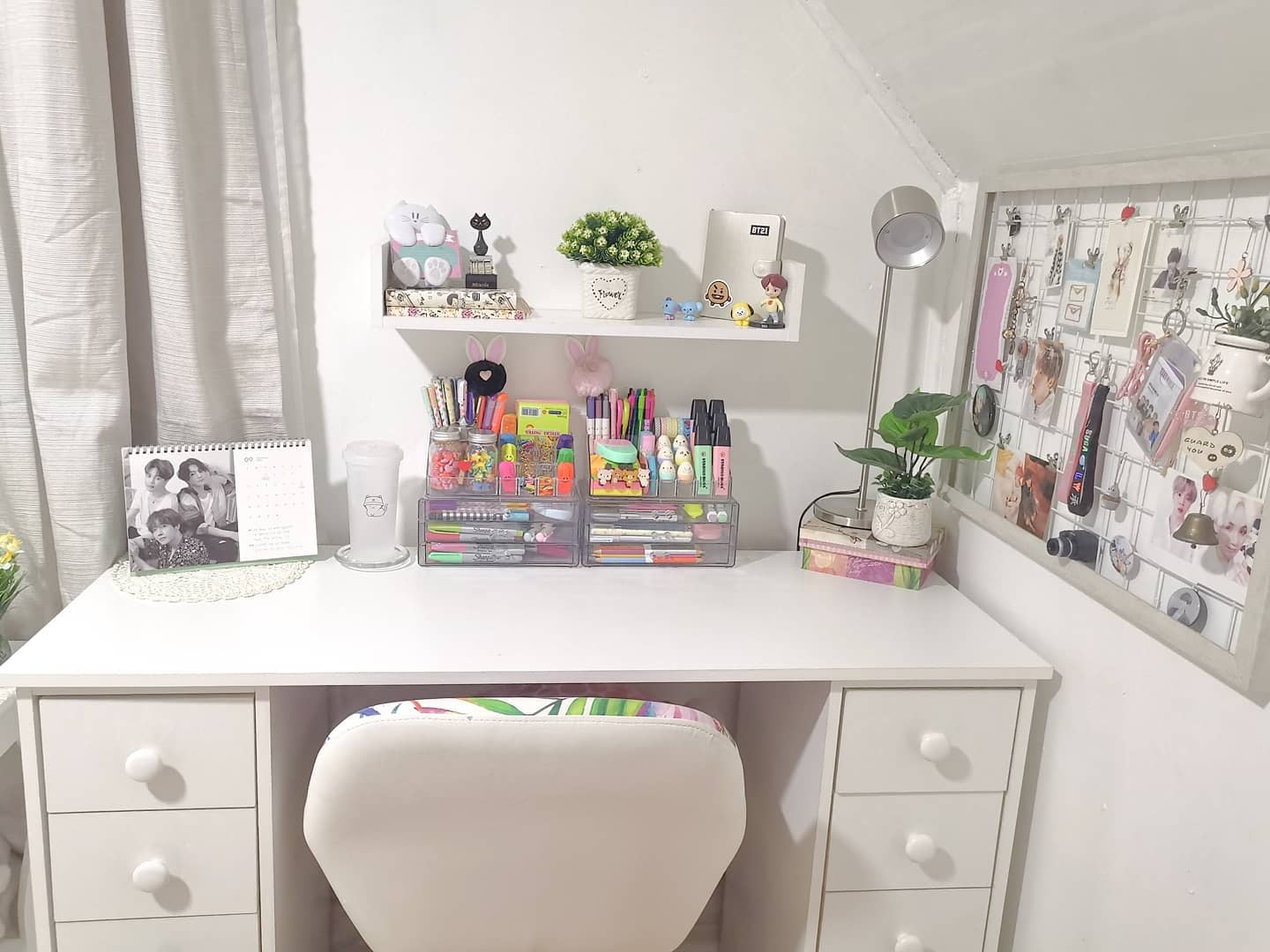 13. Install A Round Mirror To Contrast Sharp Elements
If you want to add some glamour, elegance, and style to your bedroom, a vanity with a round mirror is the ideal piece of furniture to do just that. Not only will it give you an added surface area for getting ready each morning, it also provides a beautiful centerpiece for your room.
The vanity itself can be used to display pictures and other decorative items and the round mirror gives off a soft light that will tie the look altogether. By simply introducing this item into your space you can get a luxurious feel without going overboard.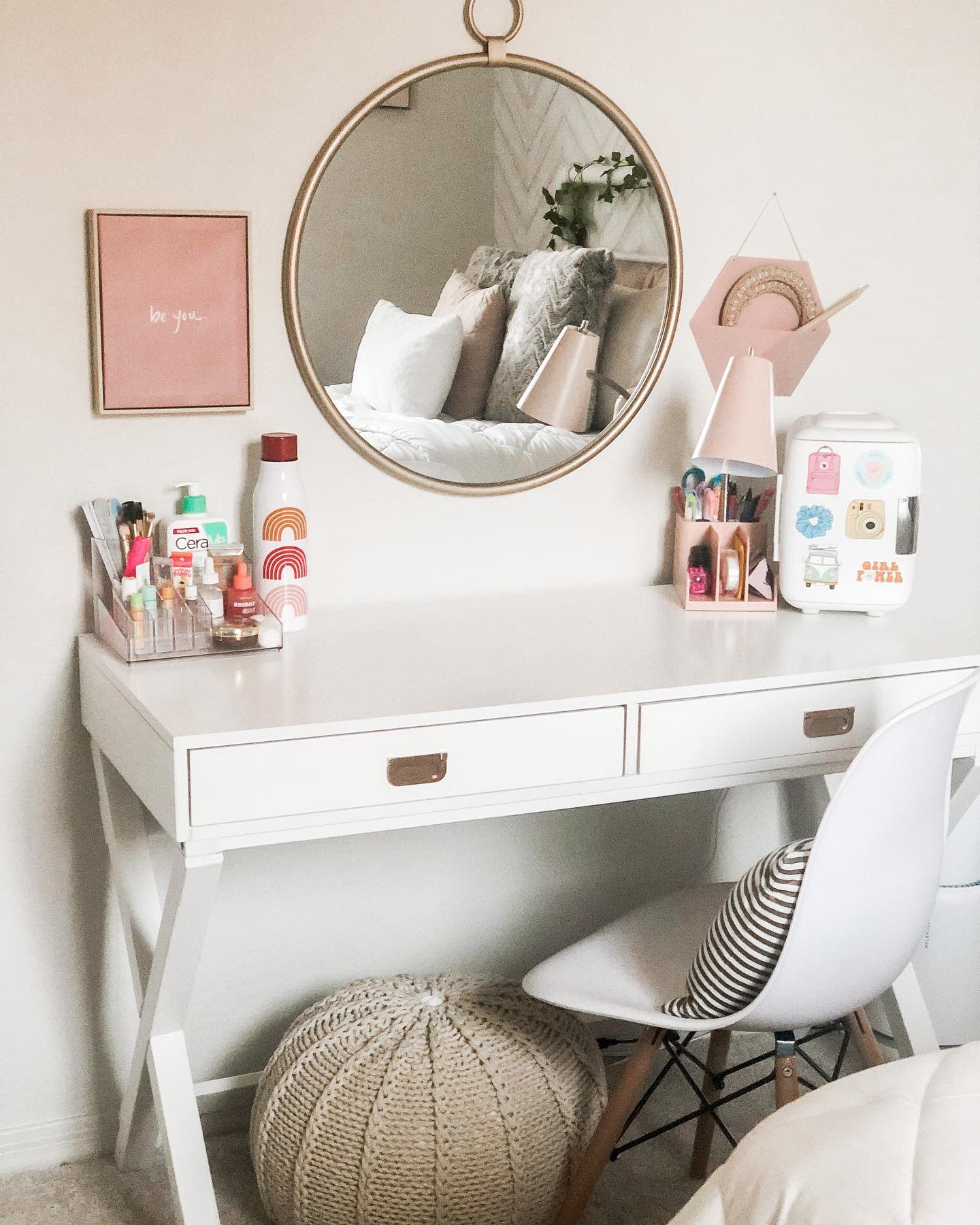 14. Keep Your Work Desk Tidy With Shelves/Compartments
Having a tidy and organized bedroom with a work desk is essential for any productive workspace. Going the extra mile to invest in a desk with compartments and organizers can really help tidy up your office.
This way, you don't have to think twice about where to keep all of your important documents, chargers, cables, and knickknacks – you will always have the right spot for everything! Besides, it also helps tidy up the space and brings an ordered atmosphere to your home office, making it easier to focus when working from home.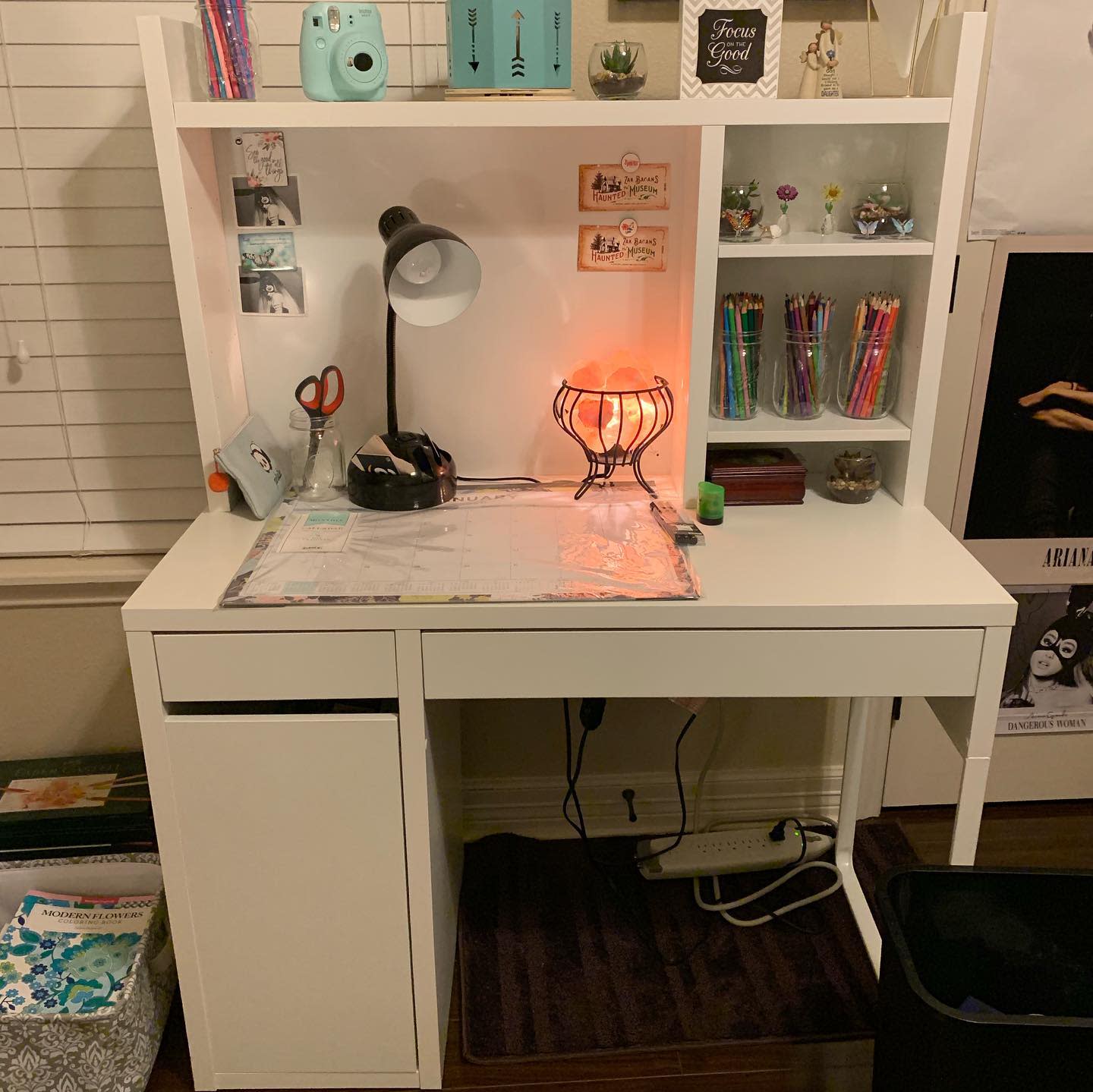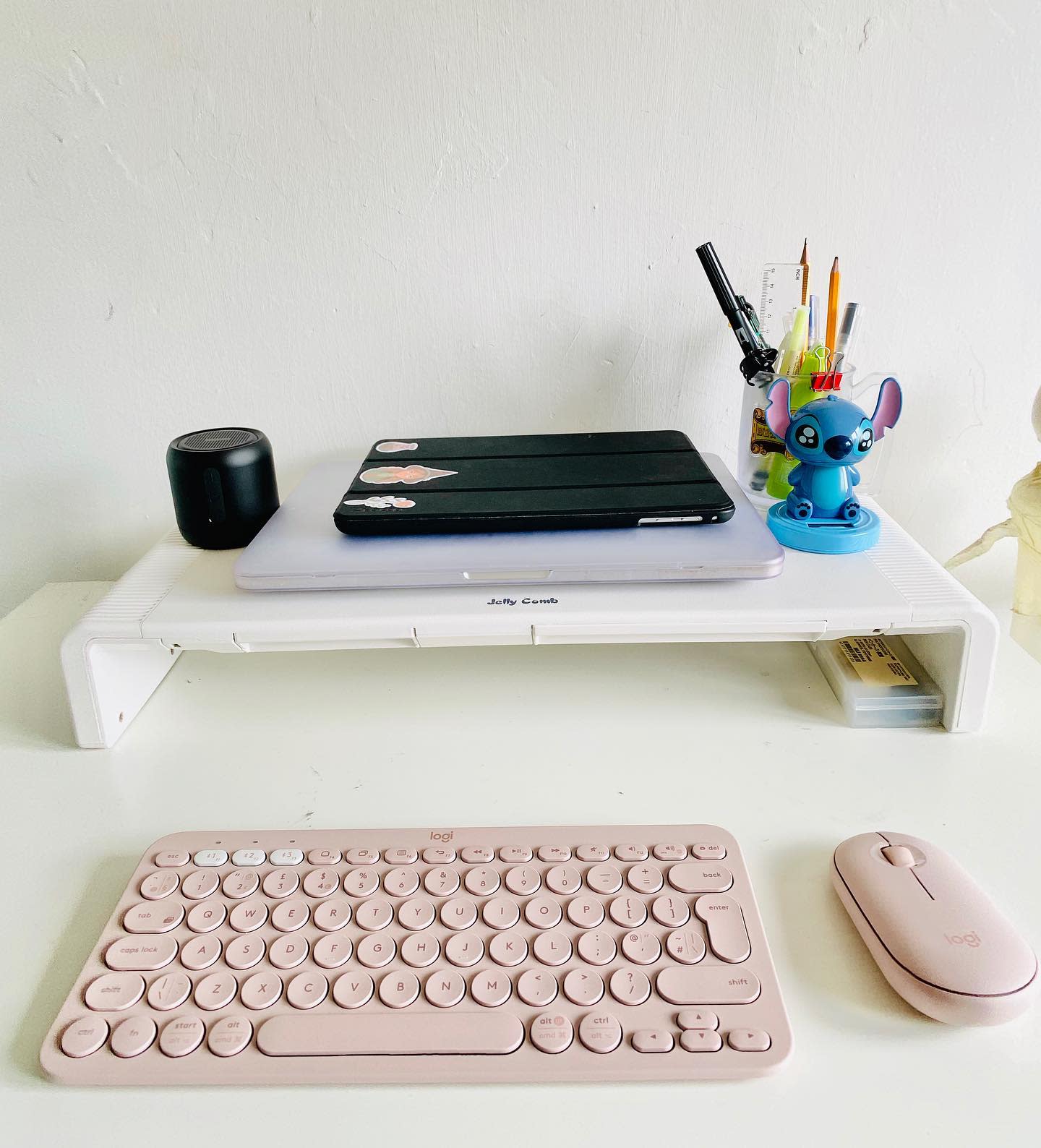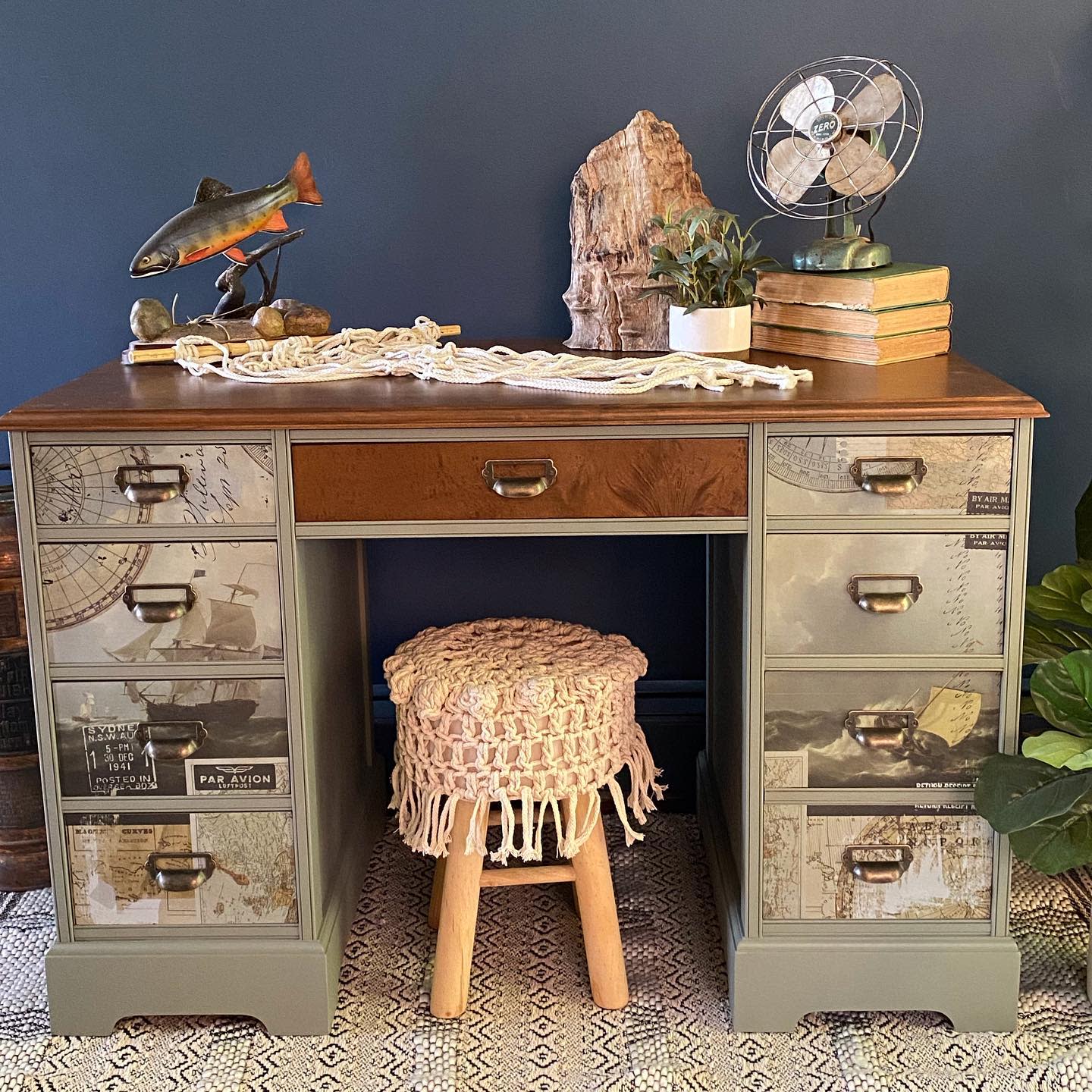 15. Get An Area Rug
A living room area rug is a great way to liven up your space! The area rug provides a visual anchor for couches, chairs, and other pieces of furniture that help you create your own unique and inviting area. It adds texture to the room, making it feel cozy yet open.
When choosing an area rug for your space, consider the size of the room and the furnishings that you want to include. You don't want too small of an area rug where it feels like it's getting in the way.
Make sure there's enough open area around your furniture so everyone has enough walking space. With a little bit of thoughtfulness, you can create a beautiful area perfect for gatherings with family and friends!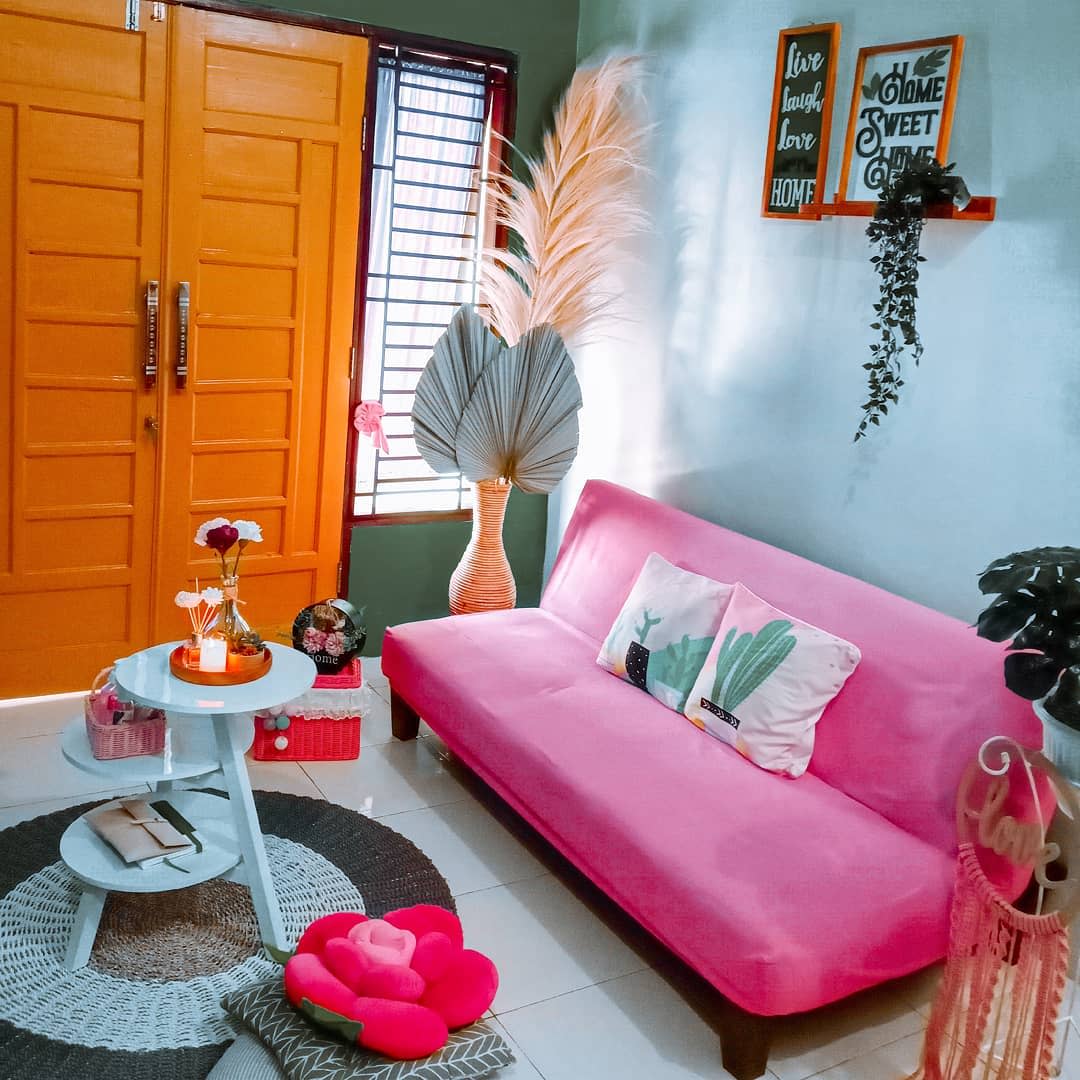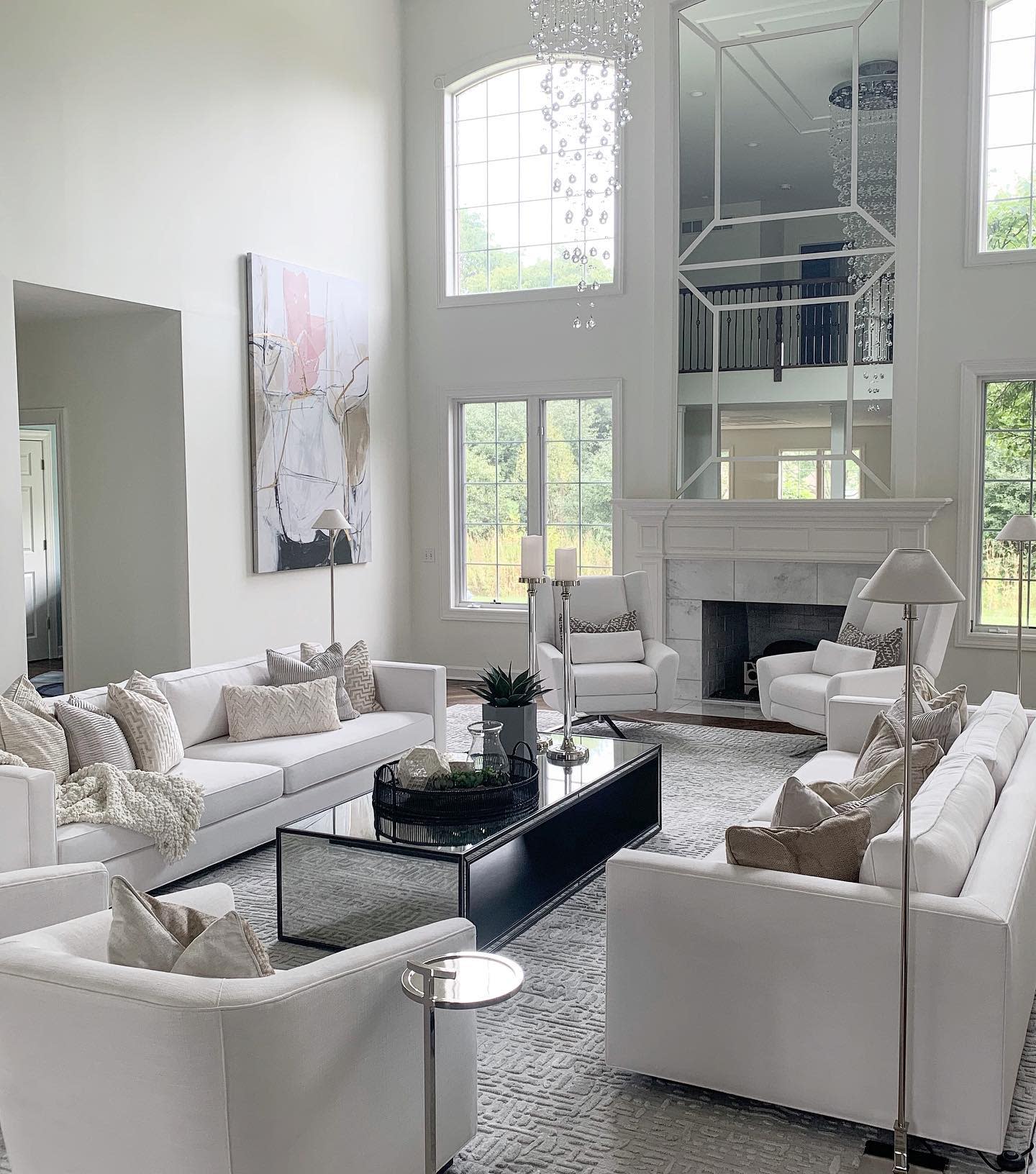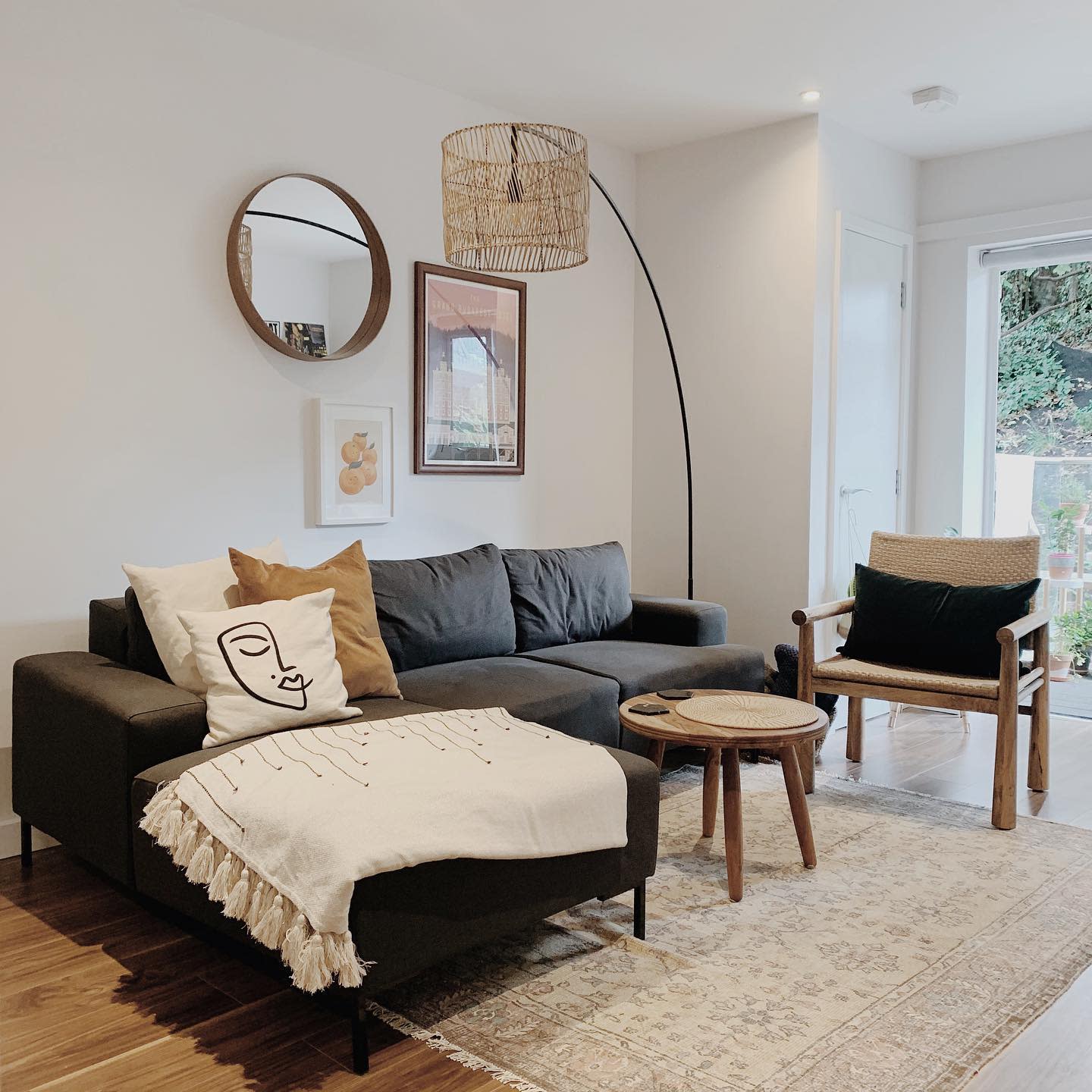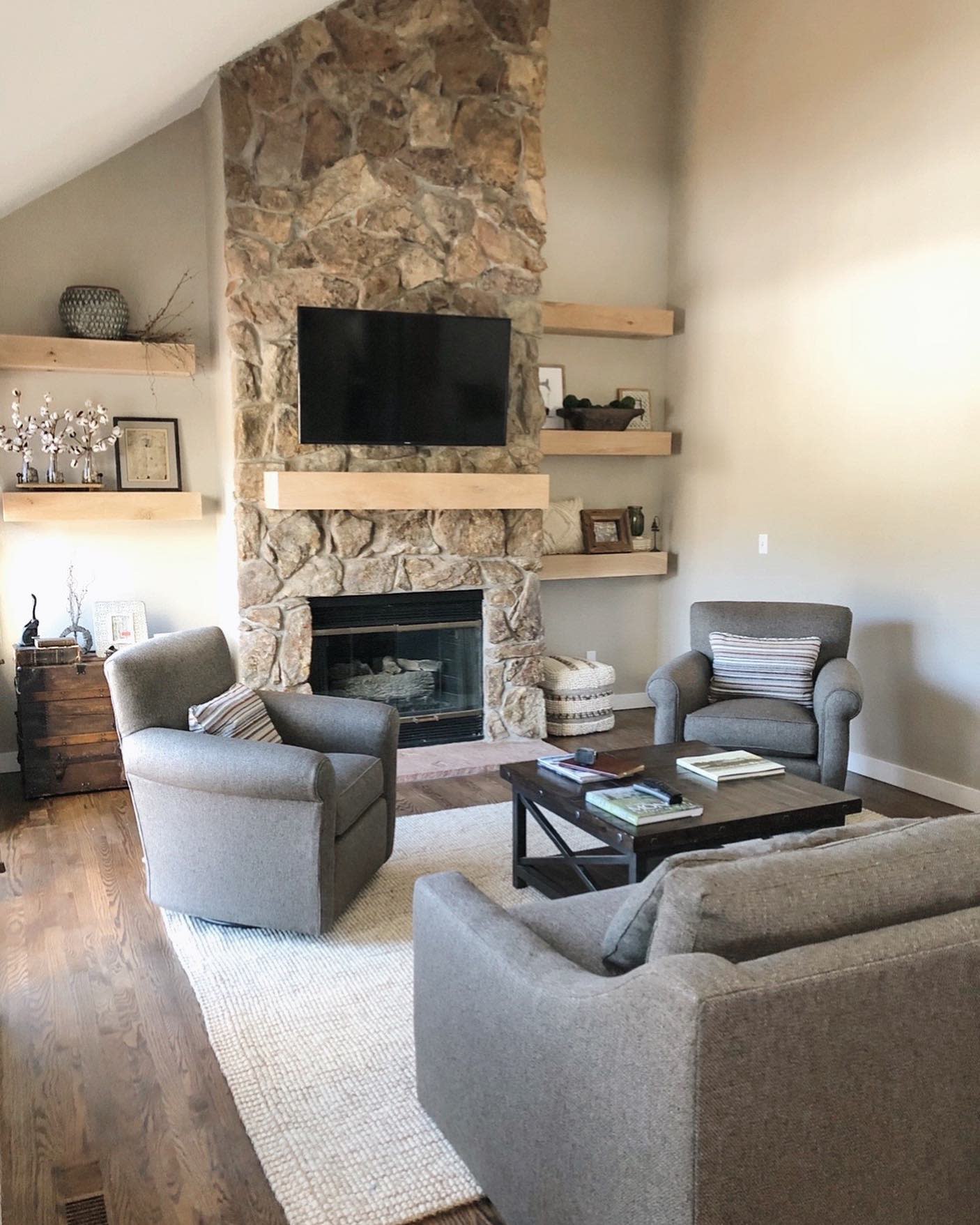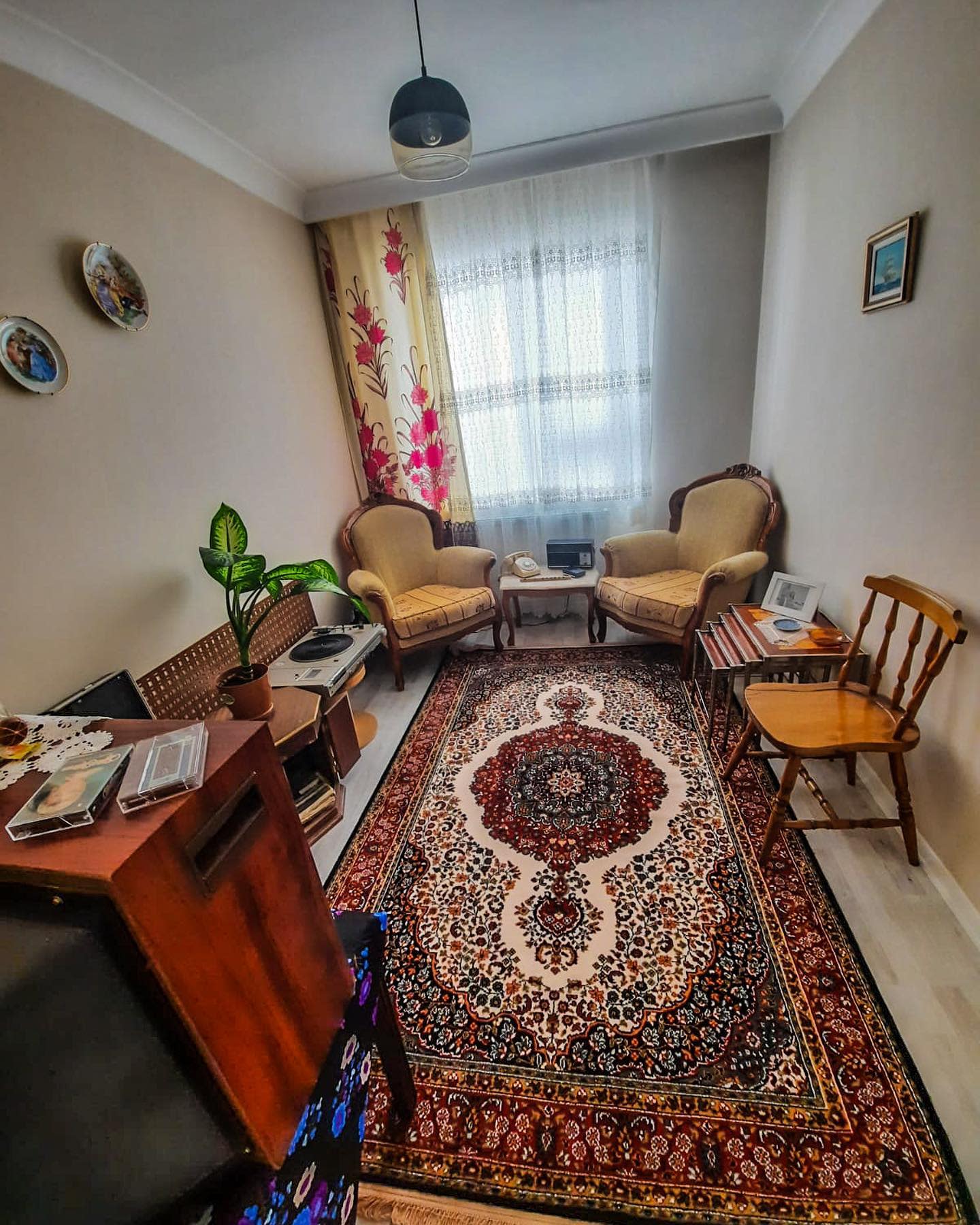 16. Skylight For The Best Lighting
A skylight in your room is the perfect way to add a unique character and atmosphere to it. Not only will you enjoy natural light streaming inside, but you'll also be able to gaze up at the sky while staying cozily indoors. To take full advantage of this pleasure, decorate with plants that love the best lighting.
Place them near your skylight, and bask in their additional warmth and inviting appearance. This kind of skylight not only adds a creative atmosphere but also becomes an essential part of your room's overall design.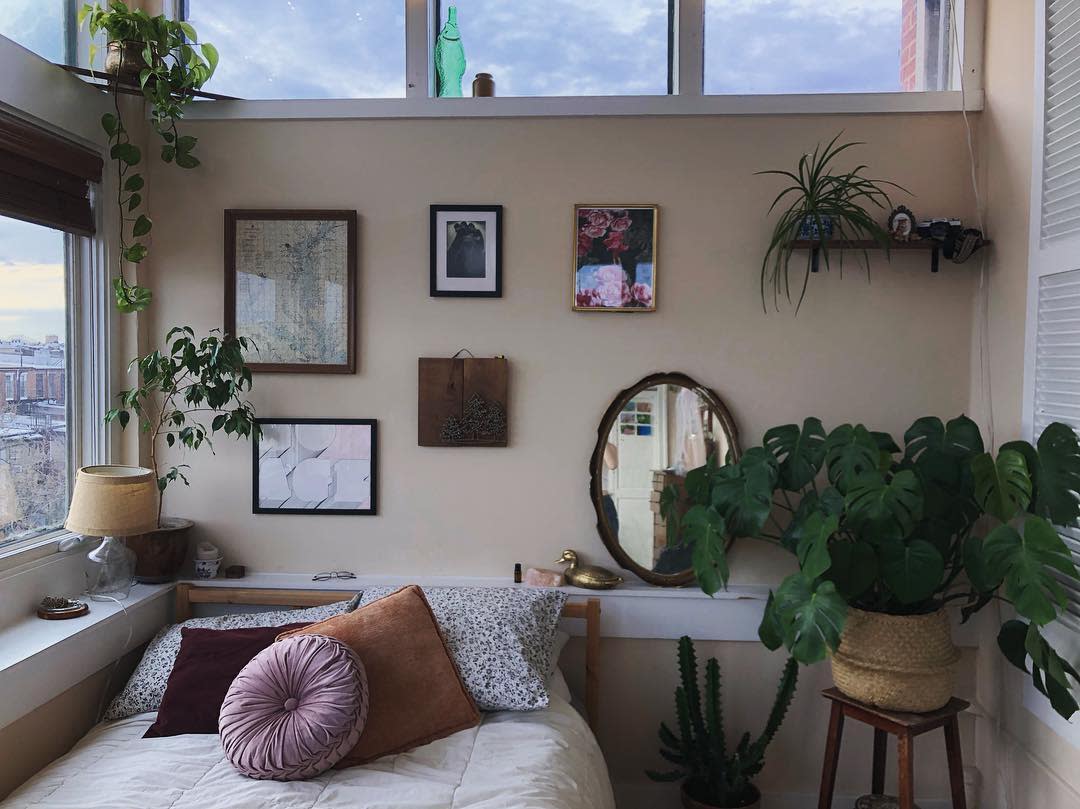 17. Craft Mood & Styling Shelves
Adding a shelf to your living room is an easy and exciting way to instantly upgrade its style with minimal effort. When styling the shelf, place some interesting books on it that add personality and can be used as conversation starters.
Additionally, you can also include some colorful vases with flowers or plants, as well as decor elements such as small figurines or candles that reflect your personal style.
The shelf is a simple yet versatile accessory that will make your living room stand out and create a warm space for conversation and relaxation.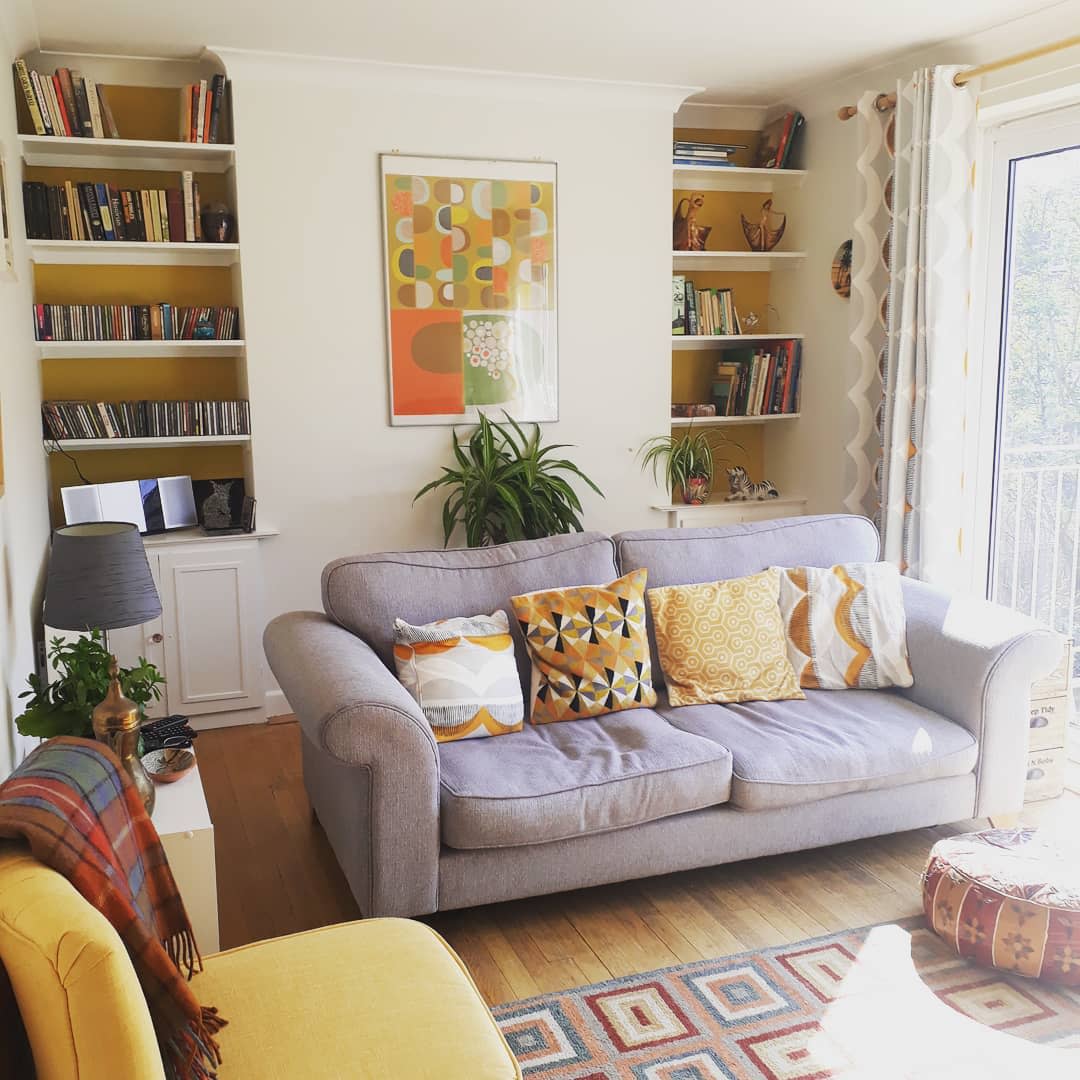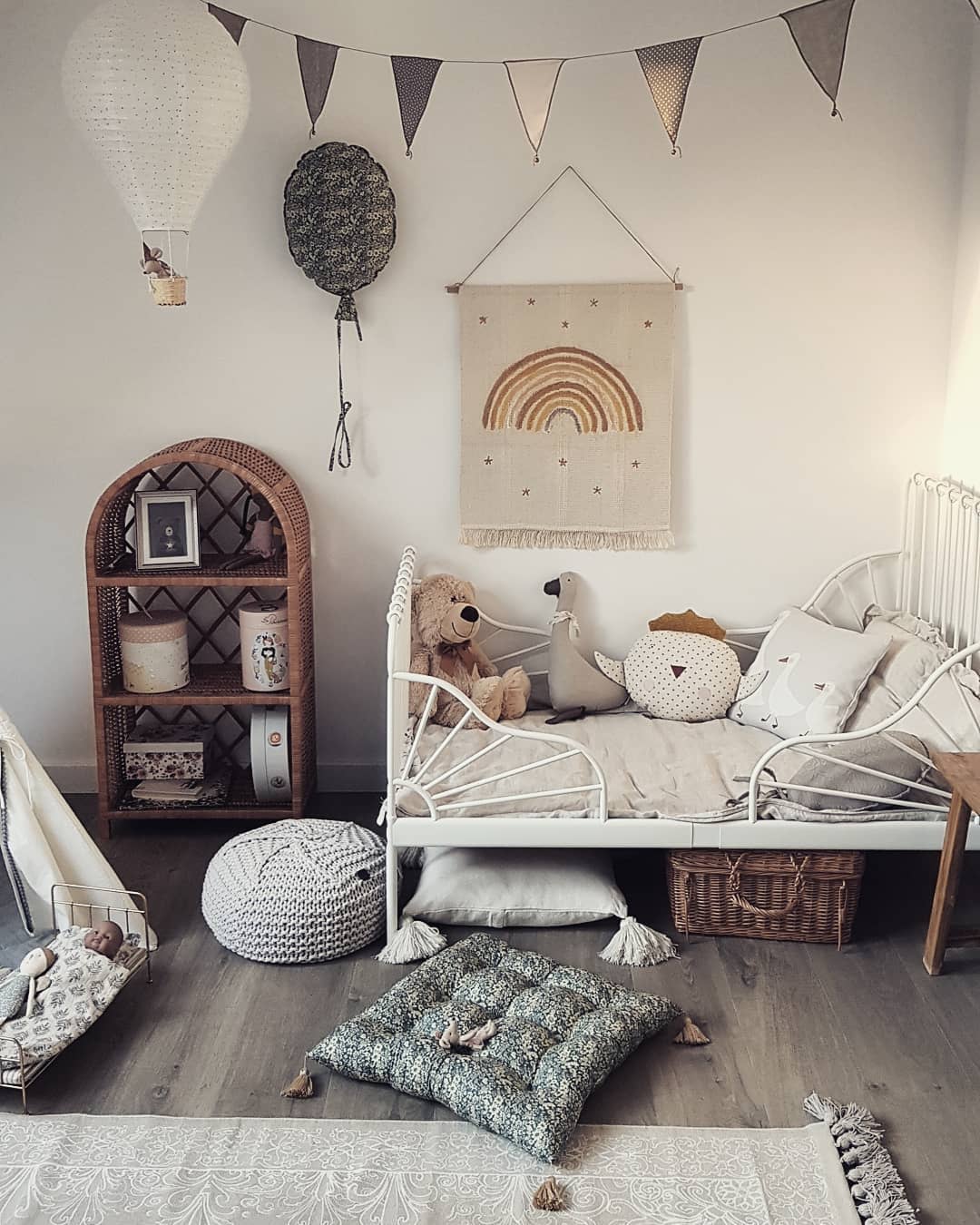 18. Hang Posters In A Teenager's Room
For teenage bedrooms, it's important to create a space that reflects them and their interests. One way to do that is with band posters and quotes. Whether they're pinned up directly on the wall or framed, band posters and inspirational quotes can provide an interesting aesthetic while also being personal to the teenager.
Additionally, why not try creating a mood board on the wall? This could be pictures of friends, band photos, illustrations, or memories from activities they enjoy – whatever expresses their personality! Moodboards allow teenagers to express themselves in interactive and creative ways, plus they look super cool hanging up on their bedroom walls.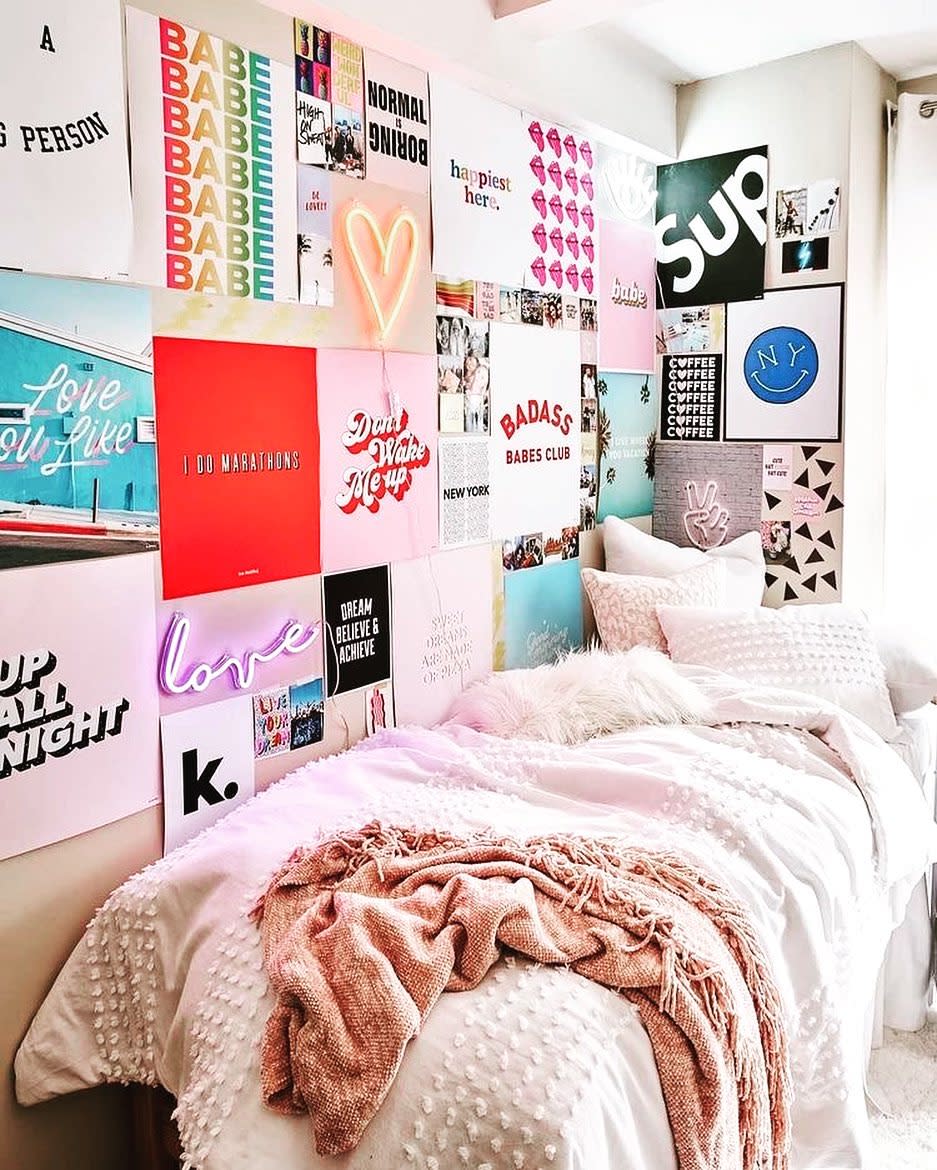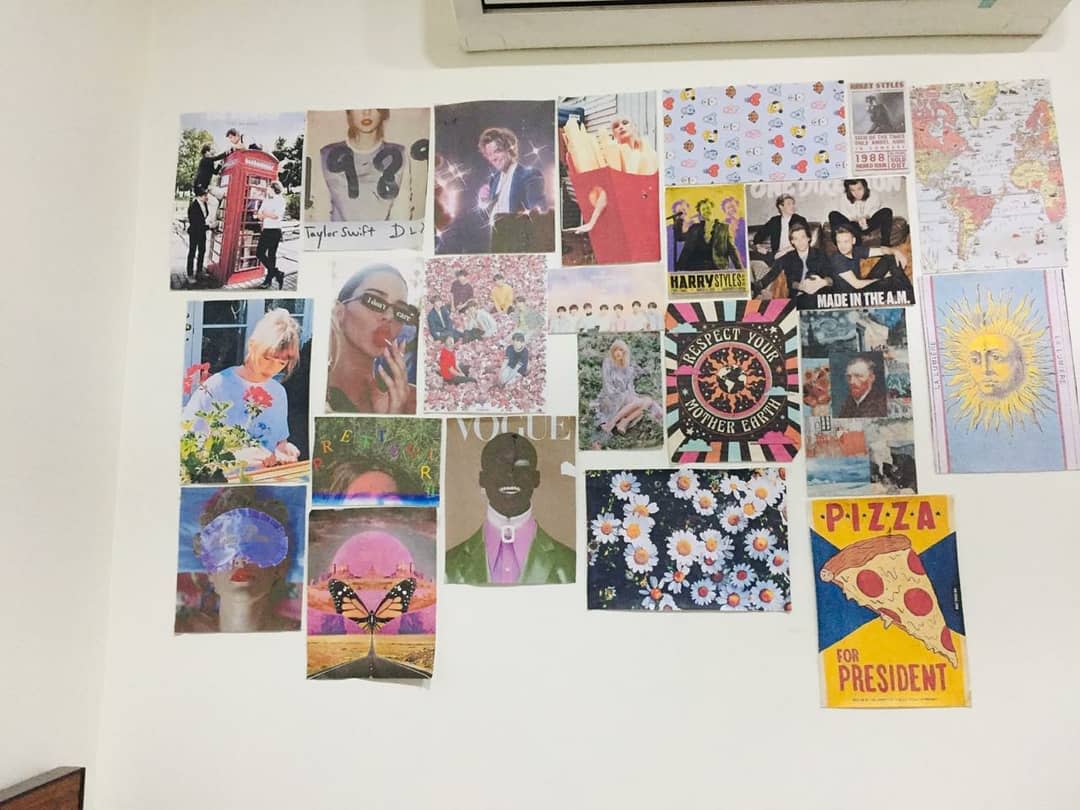 19. Keep The Kitchen White & Tidy
Bright white kitchens can transform your home into a modern culinary space. Incorporate white walls and white furnishings to give your kitchen an airy, inviting atmosphere. Add plenty of natural light to accentuate the stark white palette with subtle shadows and highlights.
Silver metal fixtures, such as stainless steel appliances or sleek countertops, serve as sophisticated accents that complement the white walls and cabinets. With a few carefully chosen details, you can turn your white kitchen into a contemporary masterpiece!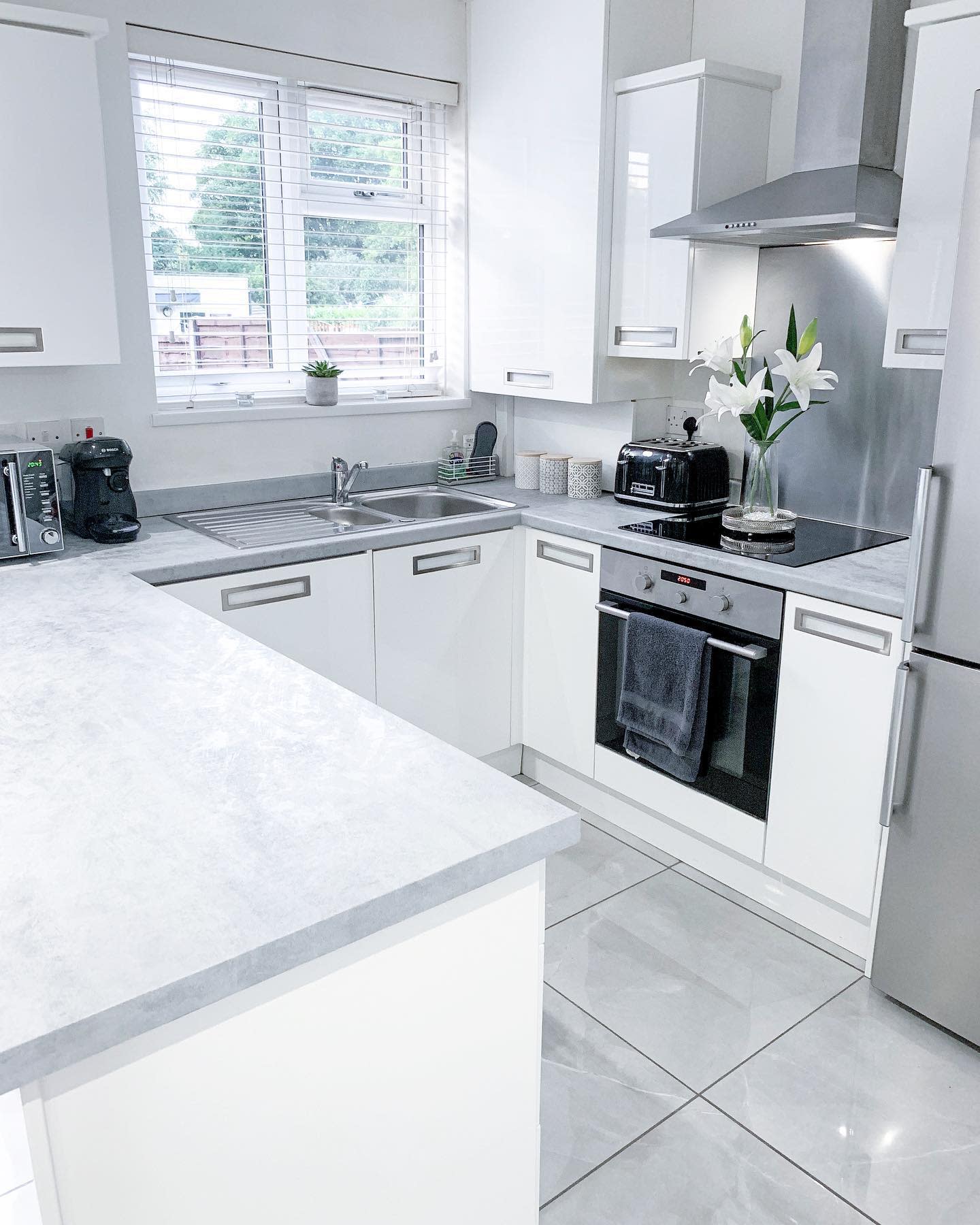 Aesthetic Room FAQs
What does it mean for a room to be aesthetic?
An aesthetic room is one that looks nice. This term is popular among Generation Z and Millenials and is usually used to describe home decor that is trendy with teenagers, college students, and young adults.
There are no rules about what is and is not aesthetic. If you feel your home has an aesthetically pleasing layout, color palette, and decor, then it can be described as such.
How do you design an aesthetic bedroom on a budget?
Curating an uber-aesthetic room design isn't very hard with an unlimited budget. But to bring an aesthetic bedroom to life without spending a fortune, turn to a fresh coat of paint or wallpaper. Look for used furniture to re-paint or upholster to match your room's new color scheme. Freshen up basic bedding with a DIY throw pillow or blanket.
Printable wall art is easy to find on Etsy and other websites and doesn't cost much to print out and frame. Complete your wall decor with a statement mirror — give an antique mirror an update with some spray paint.