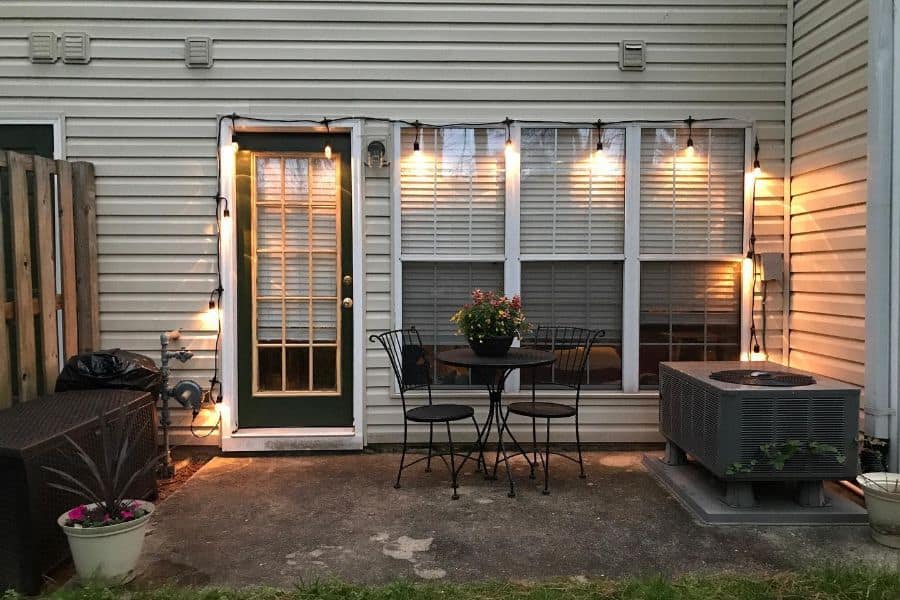 The Top 45 Backyard Ideas on a Budget
Did you know that residential landscaping can cost upwards of $15,000? While that number is on the high end, it's clear that designing and executing a beautiful outdoor space doesn't come cheap!
Many homeowners justify this expense with the value improved curb appeal will add to their property. But that does little to ease the mind of any homeowner who wants to enjoy their yard rather than sell it.
Reinventing your yard without spending a fortune IS possible. You can find some of the best backyard ideas on a budget below (no second mortgage required!).
1. DIY
A DIY backyard idea is a cheap backyard idea! The problem most homeowners run into when trying to reimagine their outdoor living spaces is a lack of confidence in their own skills. But most garden projects require little more than the right tools and labor.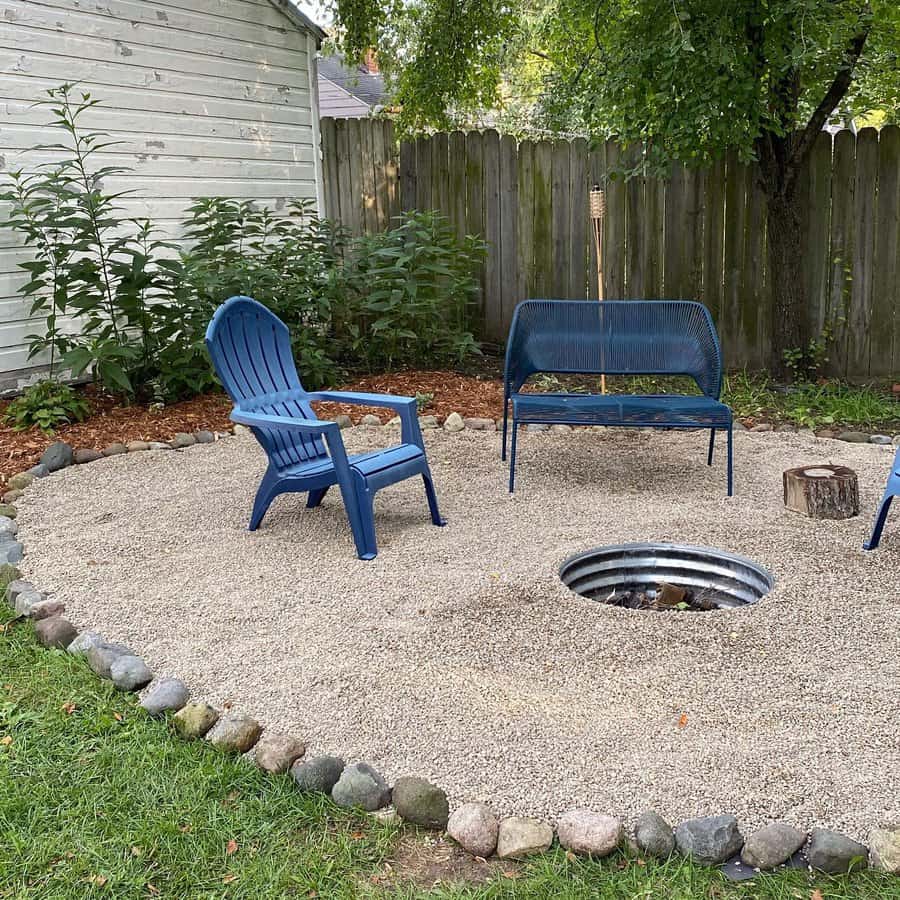 Dividing the space into separate areas will have a huge impact on your backyard's overall appearance. This can be accomplished with a patio made of reclaimed pallet wood or by laying pavers and pea gravel in a corner of the lot.
Matching outdoor furniture is deceptively important to a stylish yard. If buying a brand new patio set isn't in the budget, you can coordinate your DIY backyard furniture with fresh paint or upholstery.
2. Deck
Building a deck isn't cheap. But you don't need to spend an additional fortune to transform your backyard deck into an outdoor living space!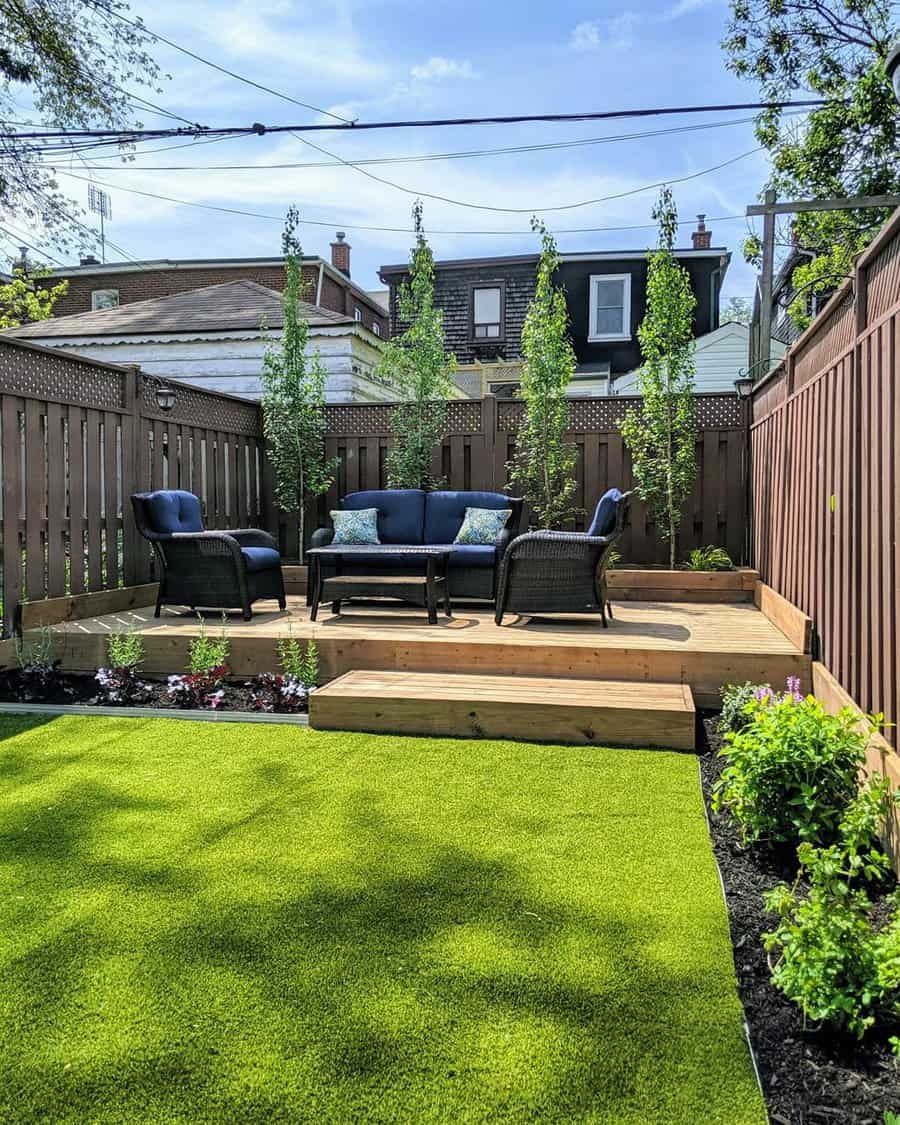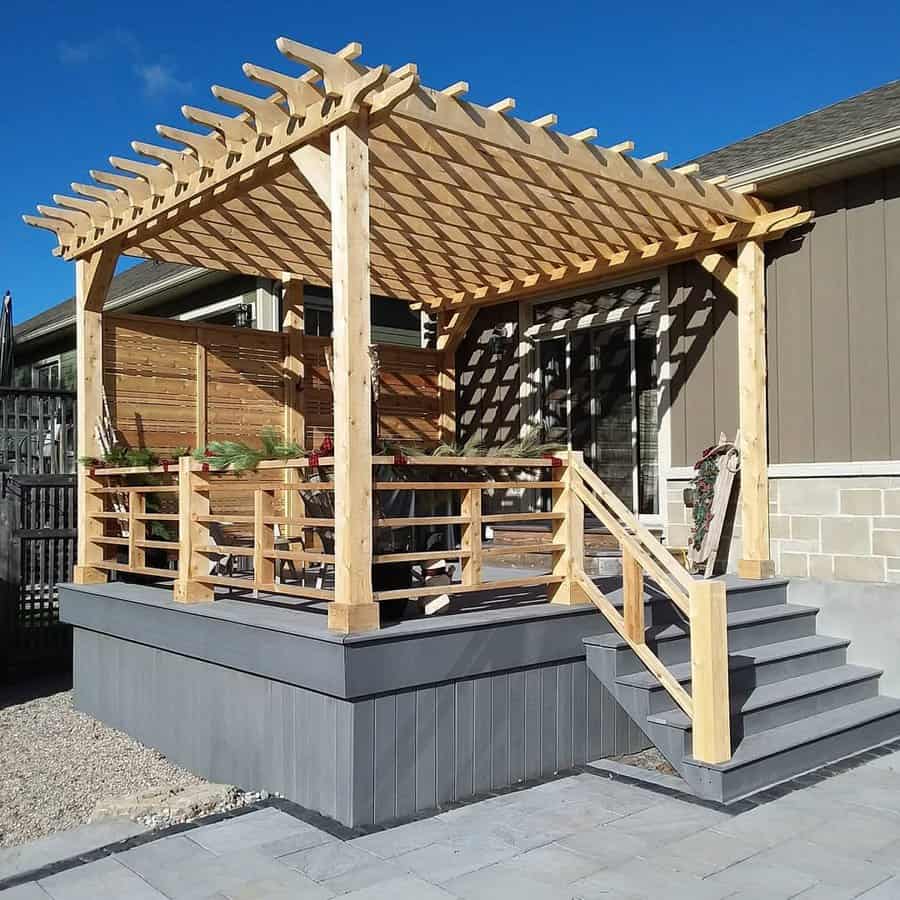 Keep an eye out for used patio furniture in your area. Often, these items are in like-new condition. Even if they aren't, a coat of weatherproof spray paint and new cushions will have your deck looking like a photo in a magazine.
What if building a budget-friendly deck is your goal? Keep your project small in scale and use repurposed lumber if possible. Borrow tools and labor from skilled friends to complete your backyard makeover without breaking the bank.
3. Dining
Turning your patio into an outdoor dining space is one of the easiest ways to give your yard an elegant (a.k.a. expensive) touch. Outside of mealtimes, this space can also serve as a home office or general sitting area.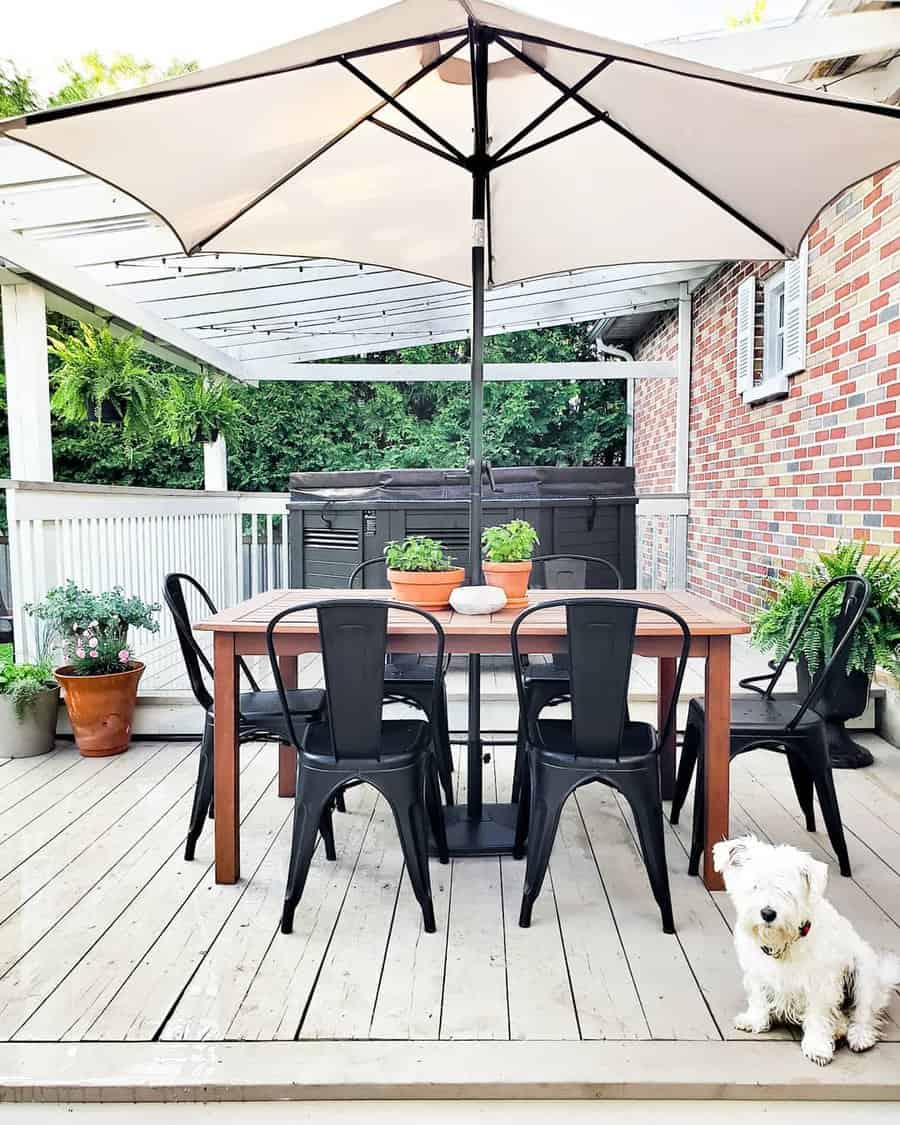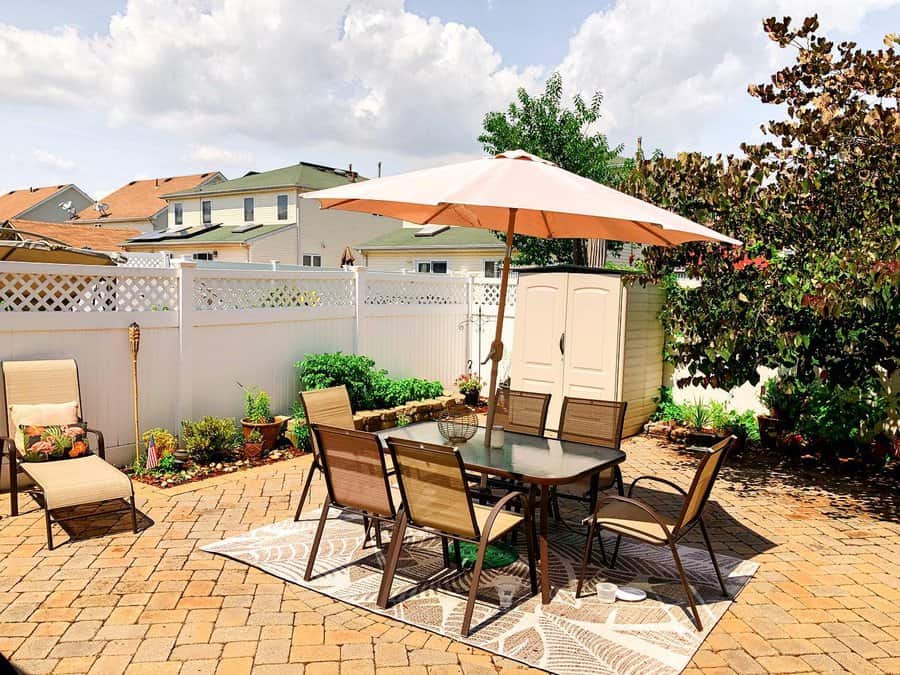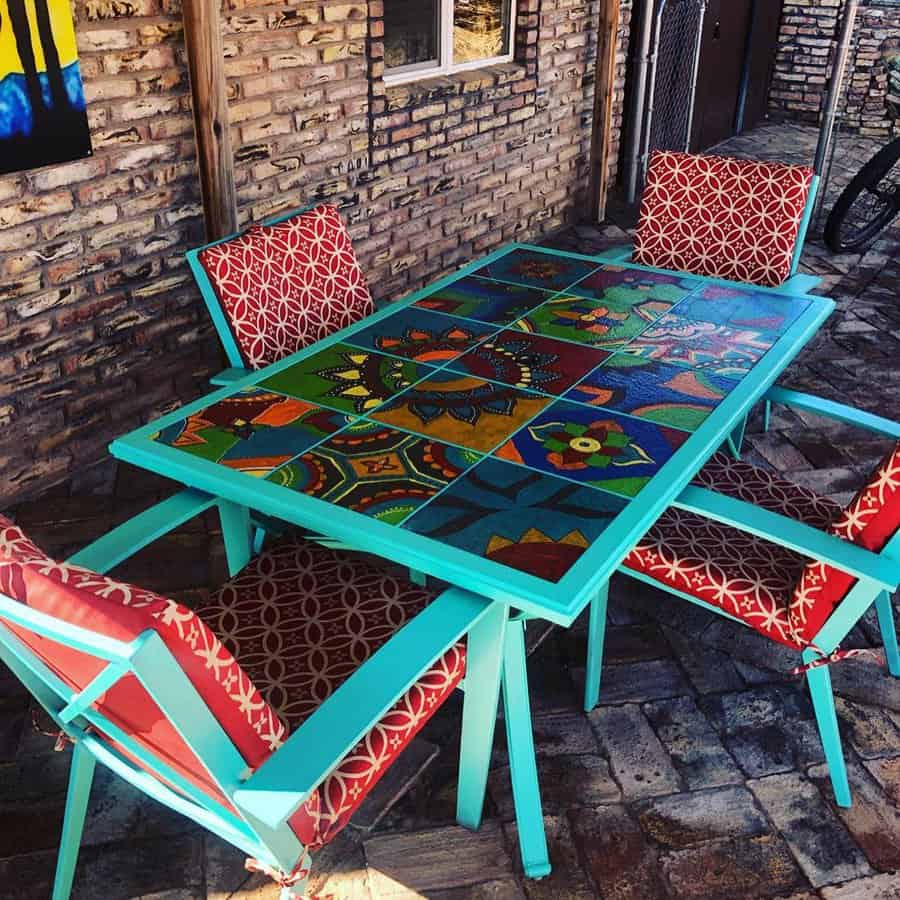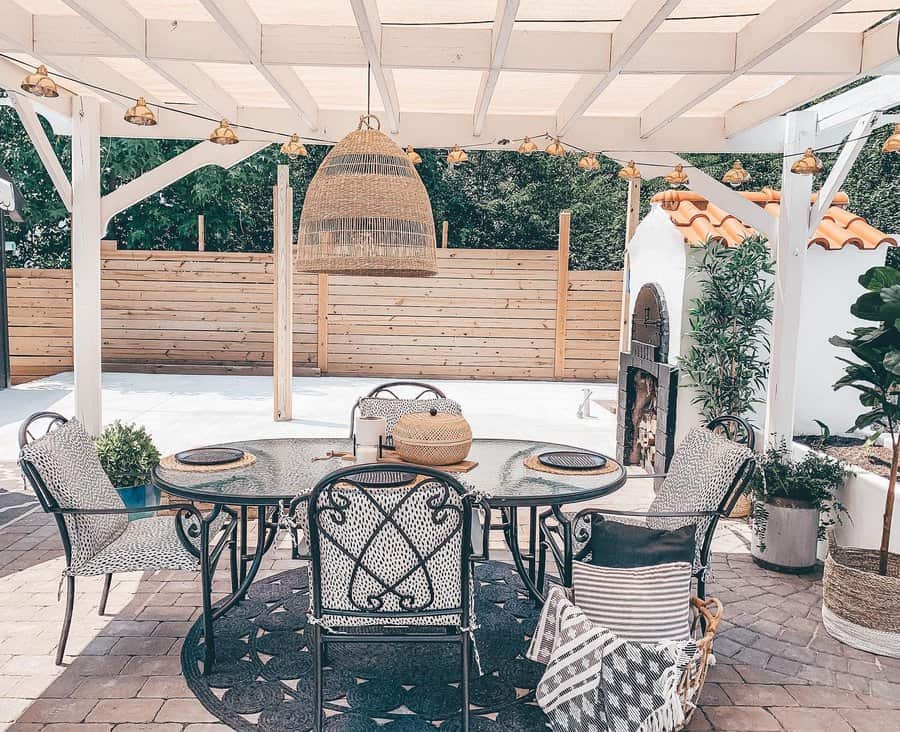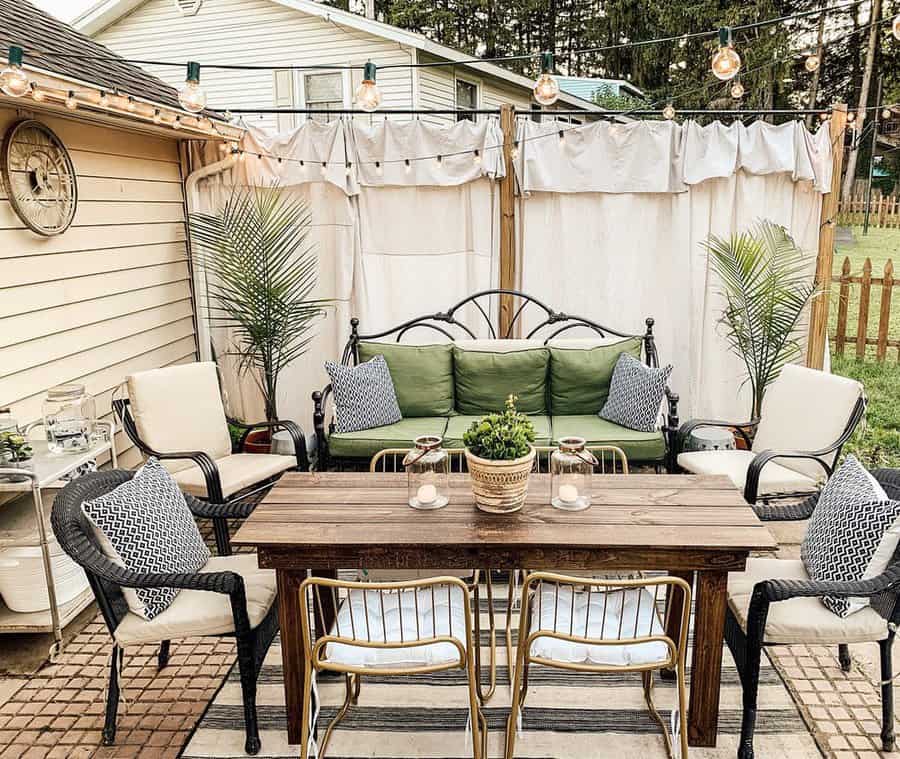 Invest in simple patio furniture — something as simple as a picnic table will suffice. You can dress up the space with decor like a table runner, lanterns, and a shade umbrella.
Finishing touches like an outdoor rug or overhead light fixture will help sell the concept of your patio dining room. Hang string lights overhead for a more inviting atmosphere.
4. Firepit
Sitting around the backyard fire pit is a classic summer activity. And you can install your own DIY fire pit with nothing more than a weekend and some basic supplies.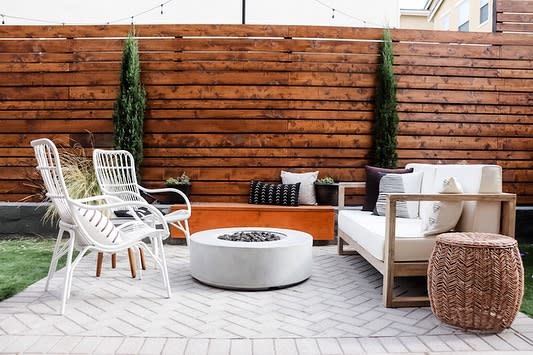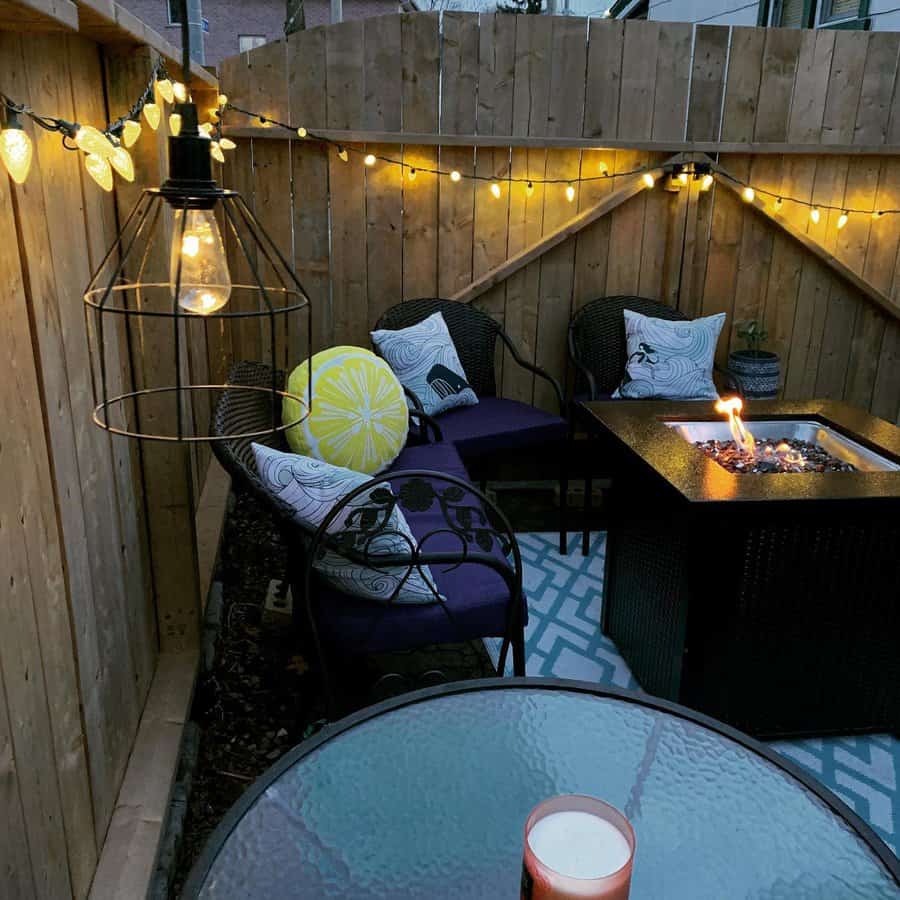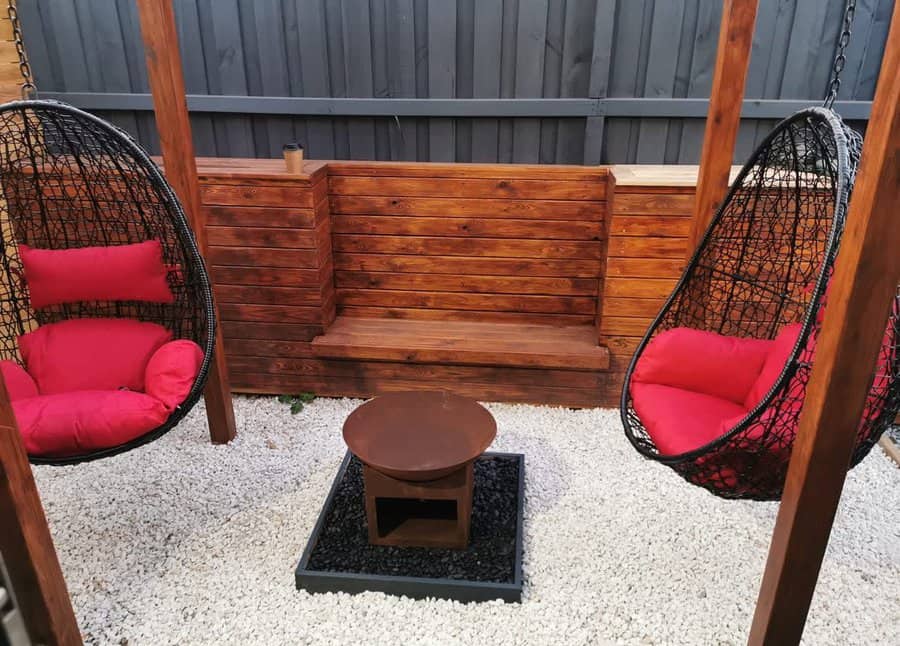 Of course, building a permanent fire pit out of landscaping stones isn't always an option. If you rent or own a small backyard, consider purchasing a stand-alone fire pit for your outdoor living space.
To complete your backyard makeover, you also need to design the space around your new fire pit. Frame your fire pit with a paver patio and walkway. Invest in comfortable seating for yourself and guests. Tiki torches will provide ambient lighting and keep pesky insects at bay.
See more firepit ideas here.
5. Garden
An outdoor space lacking plant life can appear neglected and uninviting. If your backyard design seems to be falling flat, it could be because you're not using your garden space to its full potential.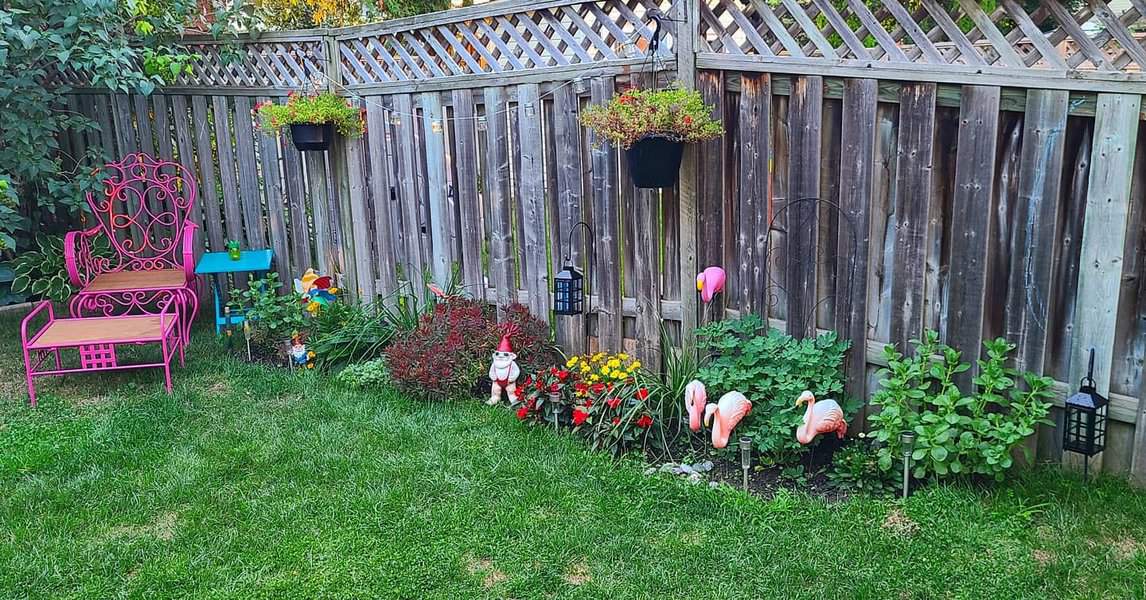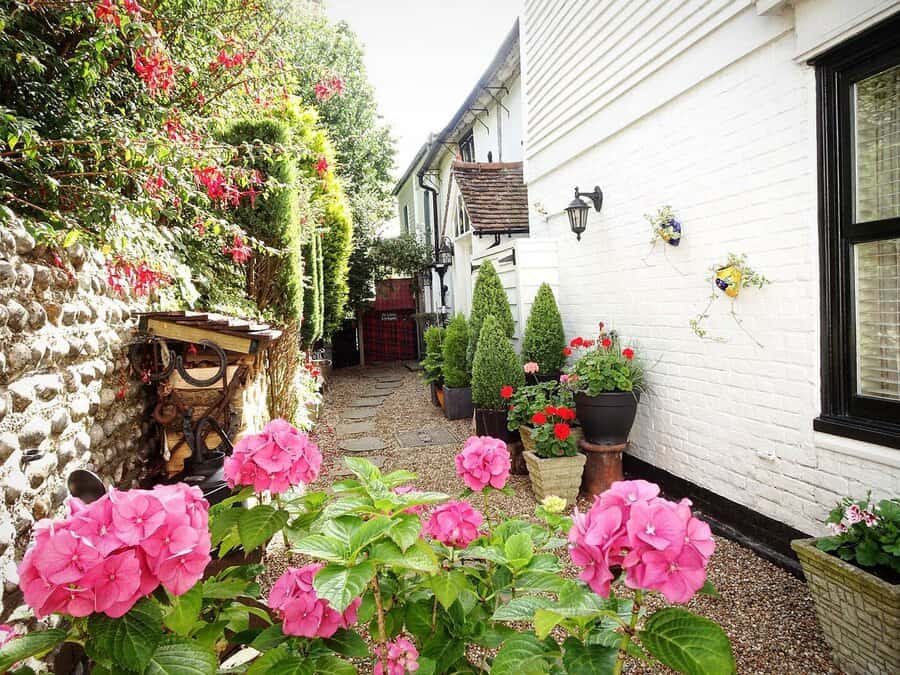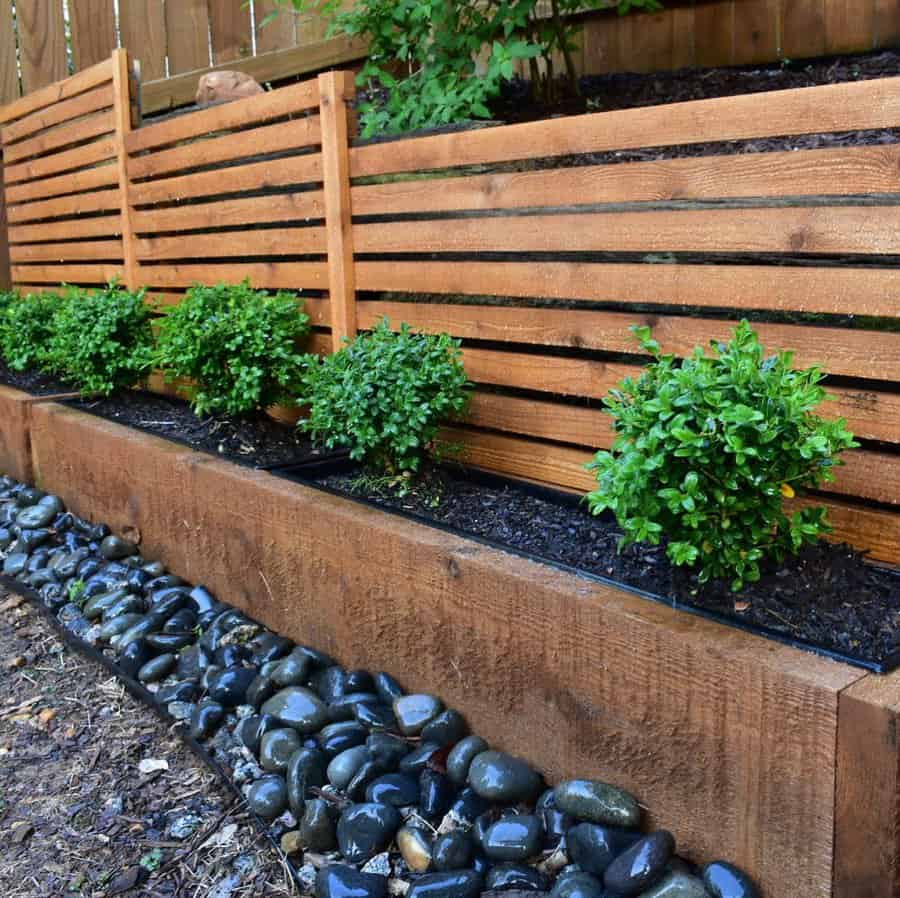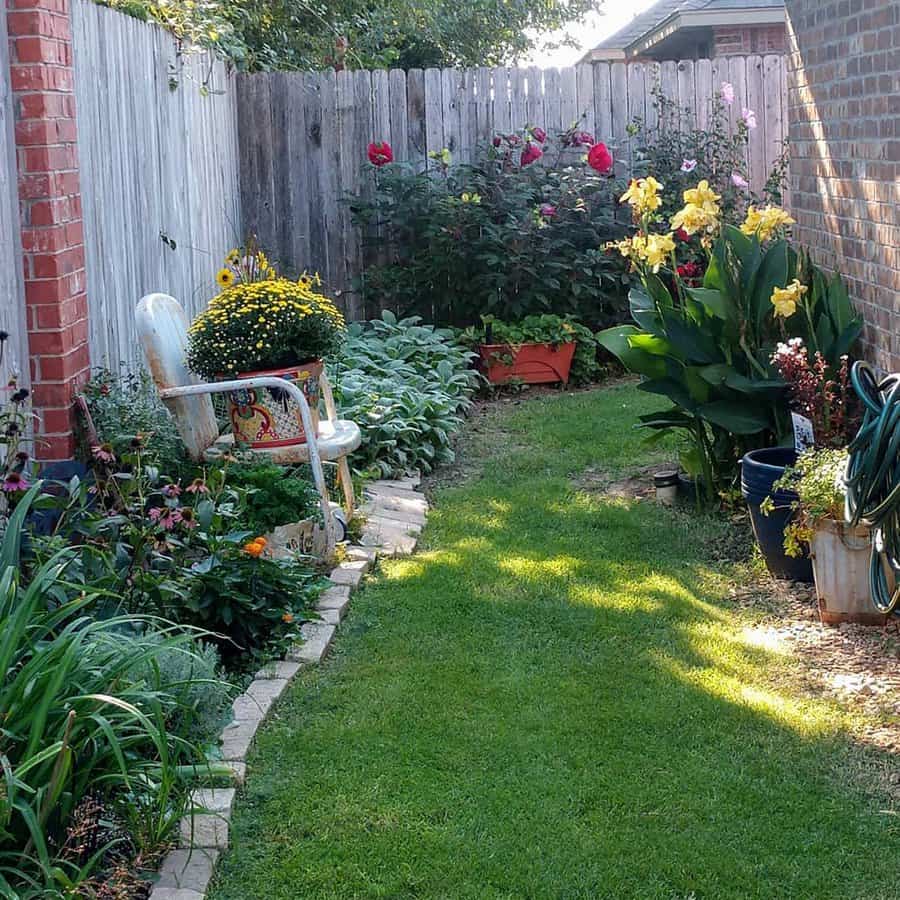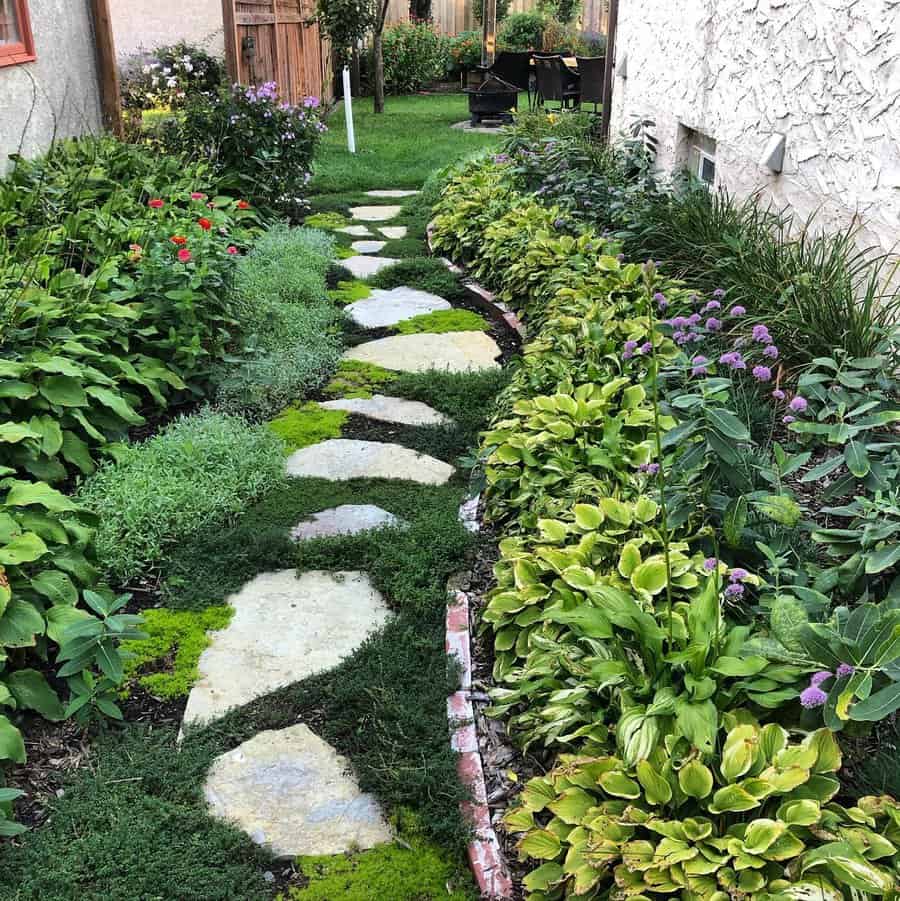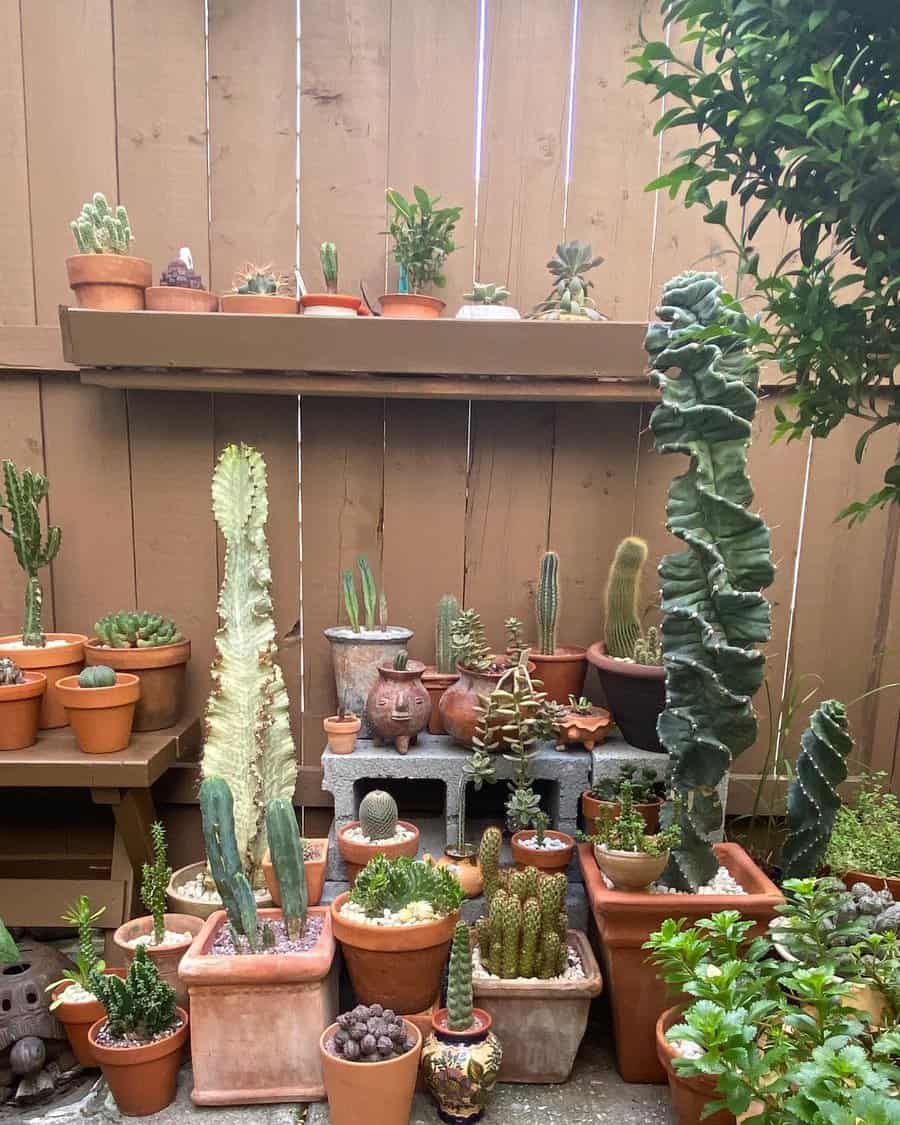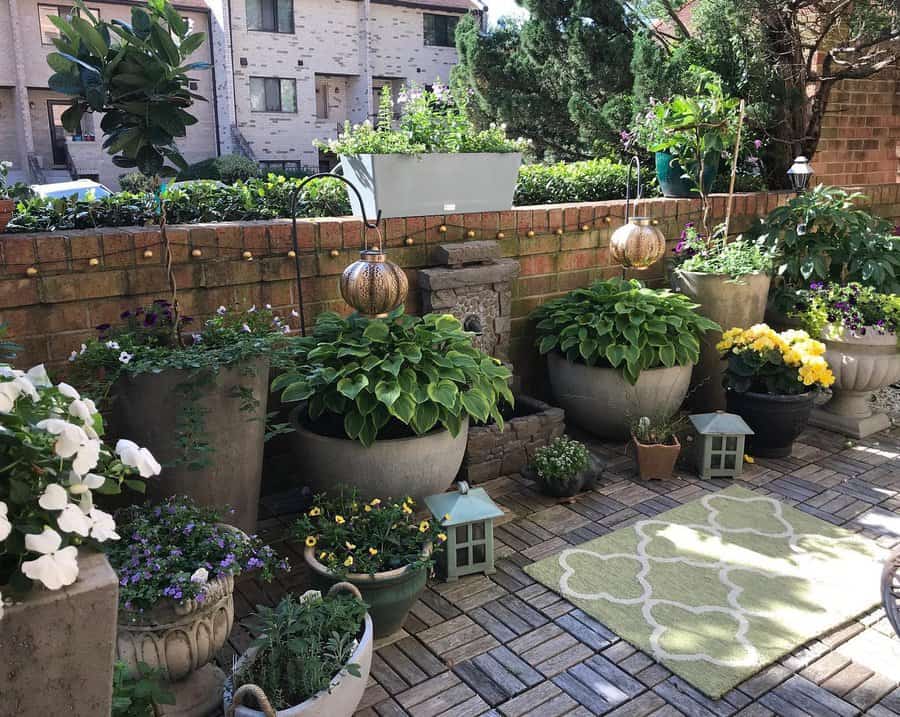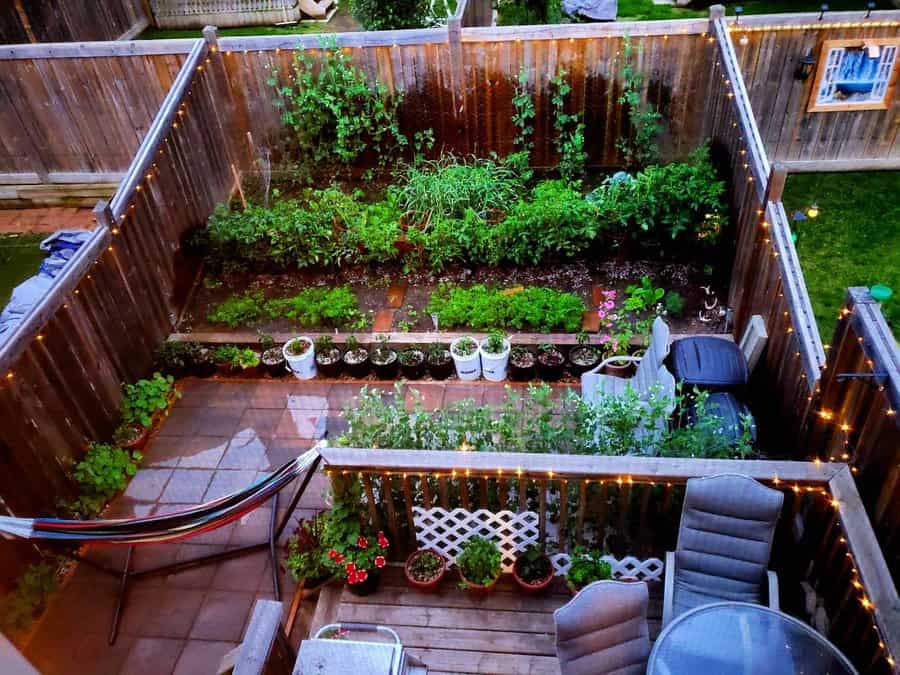 Many beginner gardeners are shocked to learn just how much the plants at their local greenhouse cost. You can save a lot of money by starting your own plants from seed or purchasing young seedlings over more mature plants.
While flowers and foliage are beautiful in their own right, you can also use your garden bed in a functional way. Hedge shrubs or potted plants can provide privacy or differentiate one outdoor space from another. And there's no better shade source than a tall tree.
6. Landscape
Landscaping does not need to be complicated. It just needs to be purposeful. There are countless ways to achieve this that don't require a million-dollar budget.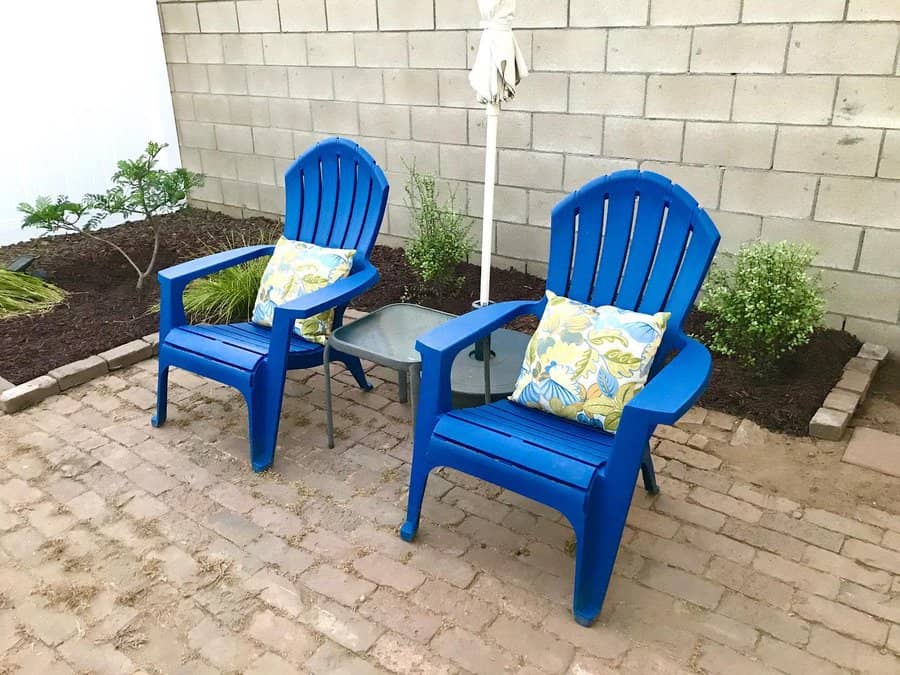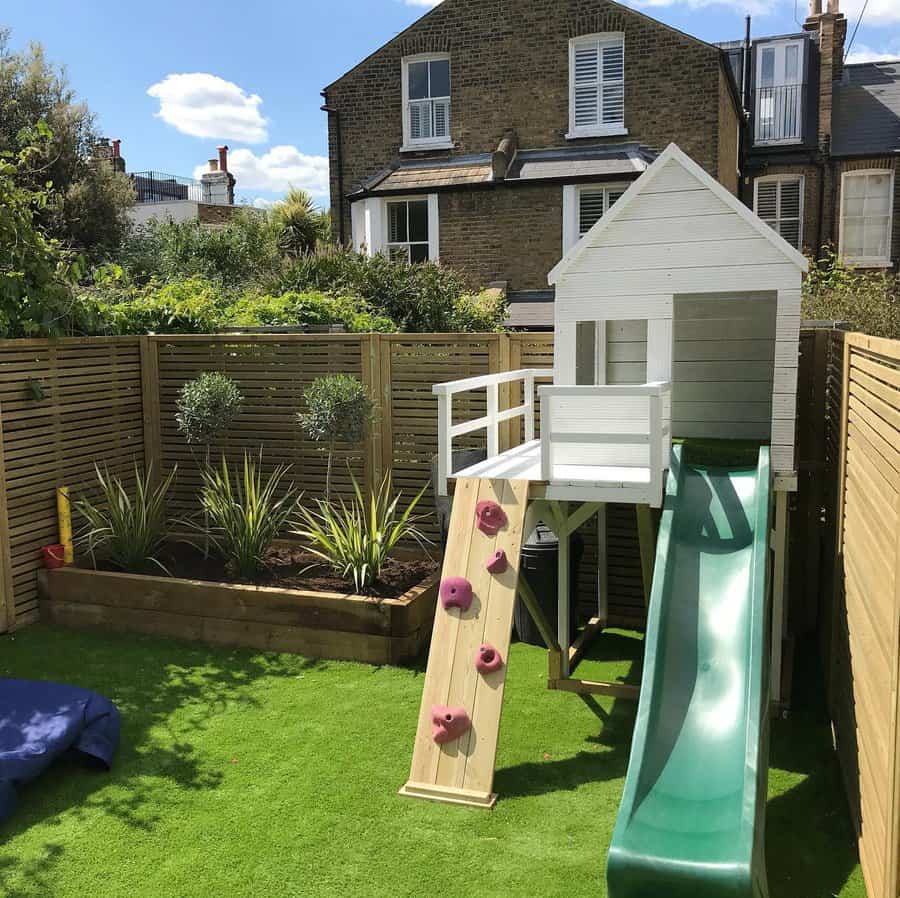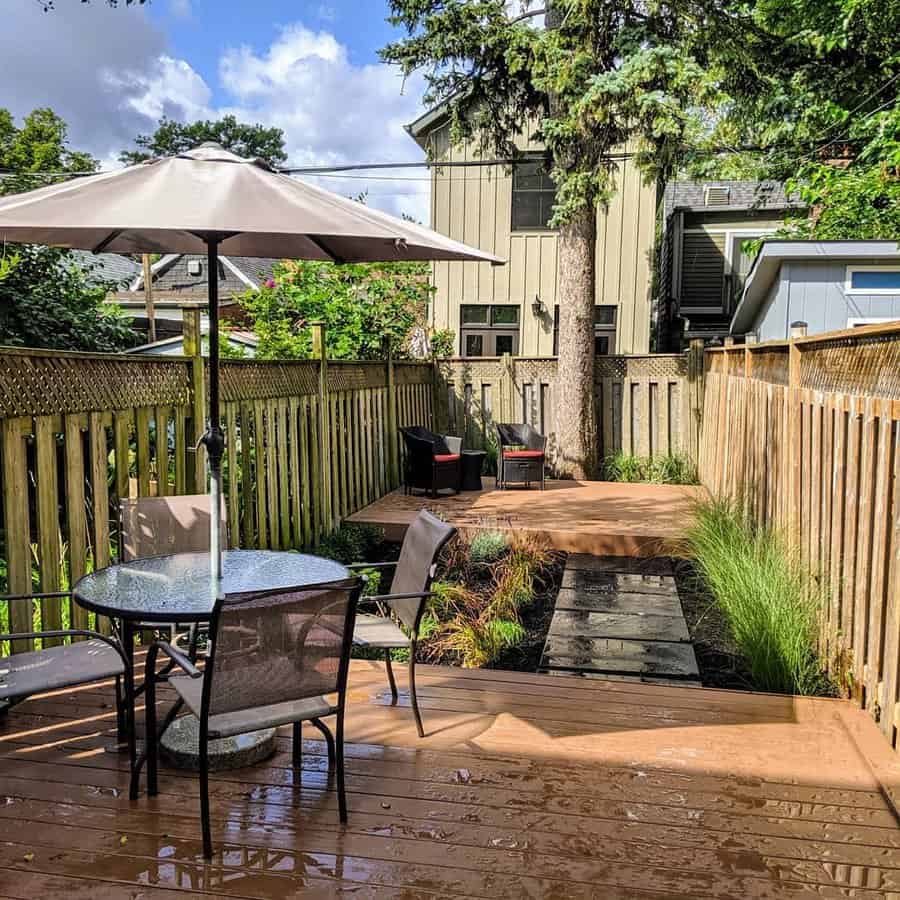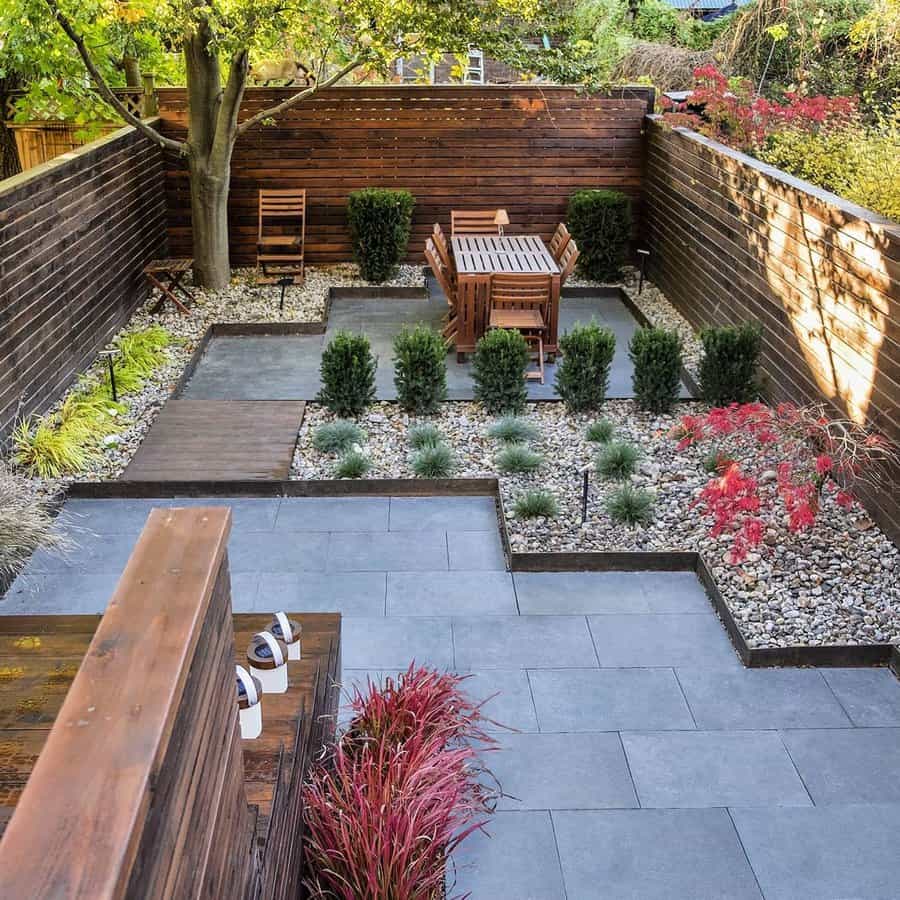 The basic principle of landscaping is to divide up an outdoor space into several aesthetically pleasing elements. While much of landscaping has to do with garden plants, it's also about hardscaping elements like walkways, retaining walls, fences, and patio slabs.
A more natural landscape can be created with little more than the materials already in and around your backyard. But for a more contemporary layout, invest in budget-friendly materials like mulch, crushed stone, or reclaimed lumber.
7. Oasis
What is an outdoor oasis? For the average homeowner, it's any space that allows them to relax in the peace and quiet of their own yard. And the best DIY backyard ideas can bring that vision to life without breaking the bank.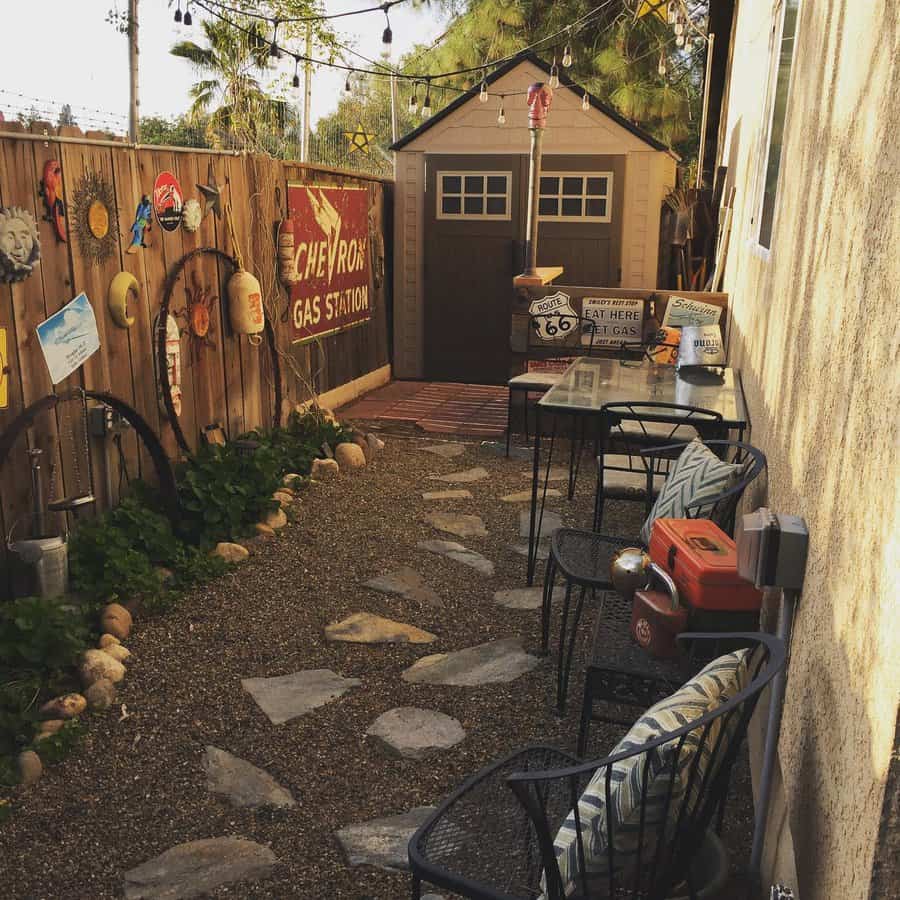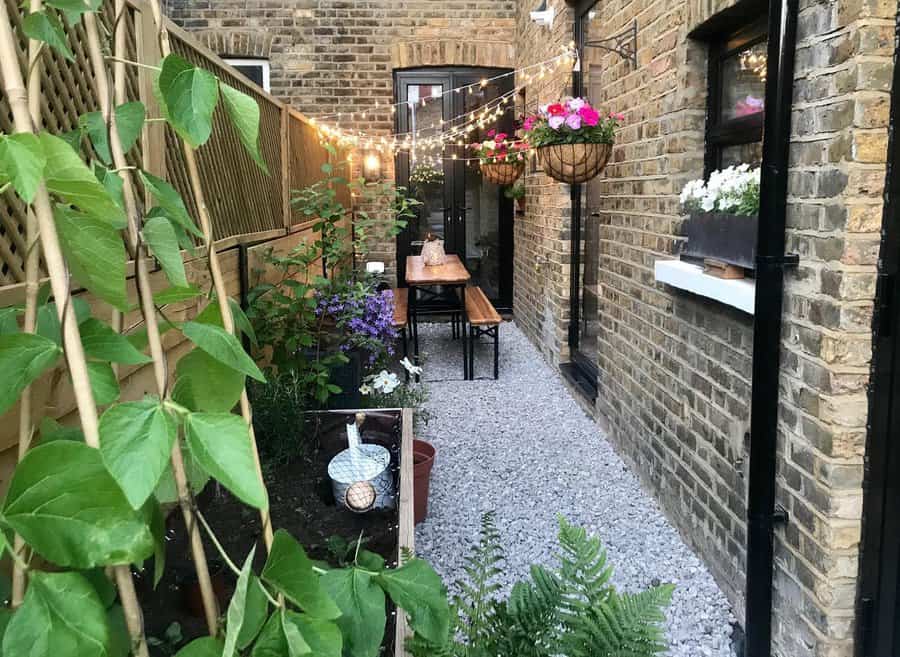 Comfort should be the utmost goal of any garden oasis. Simple additions like a shade sail, outdoor lighting, and bug-repellent lanterns can make a huge difference. Select patio seating that is as versatile and welcoming as possible.
Plant life is a must for creating a calming, private atmosphere. If your yard lacks room for a flower bed, set up a planter alongside your makeshift oasis filled with fragrant annuals or lush foliage.
See more backyard oasis ideas here.
8. Patio
An empty backyard patio is of little use to the average homeowner. Yet furniture is easily the most expensive factor in designing this type of outdoor space.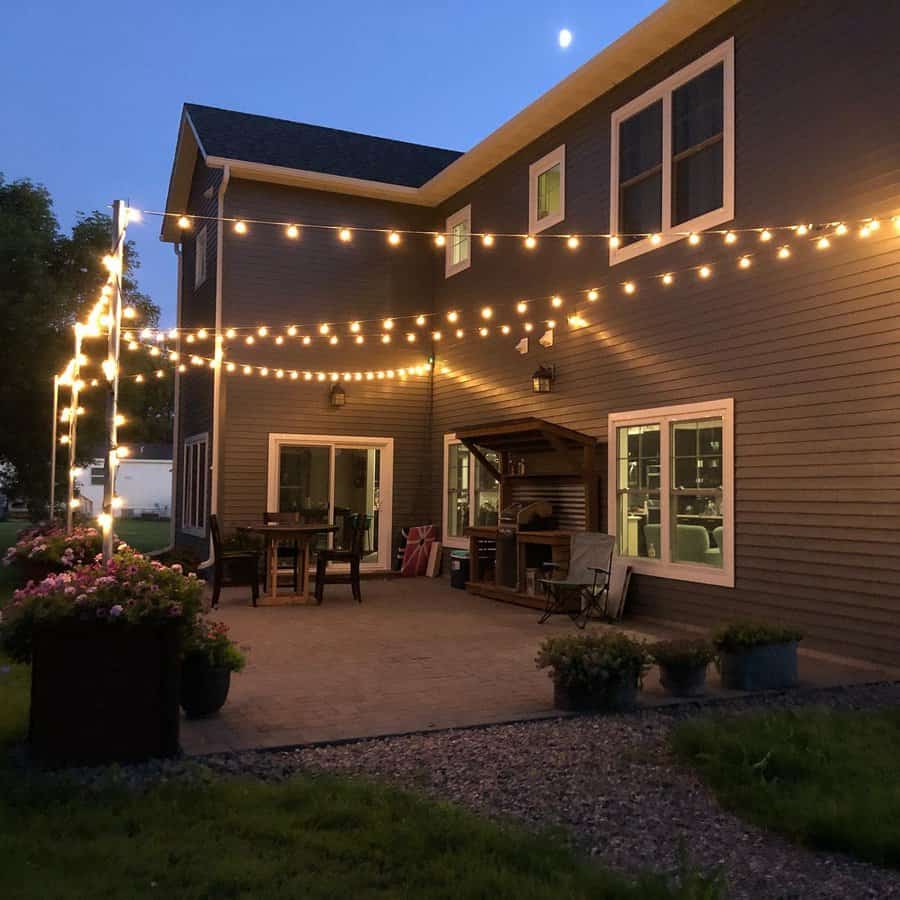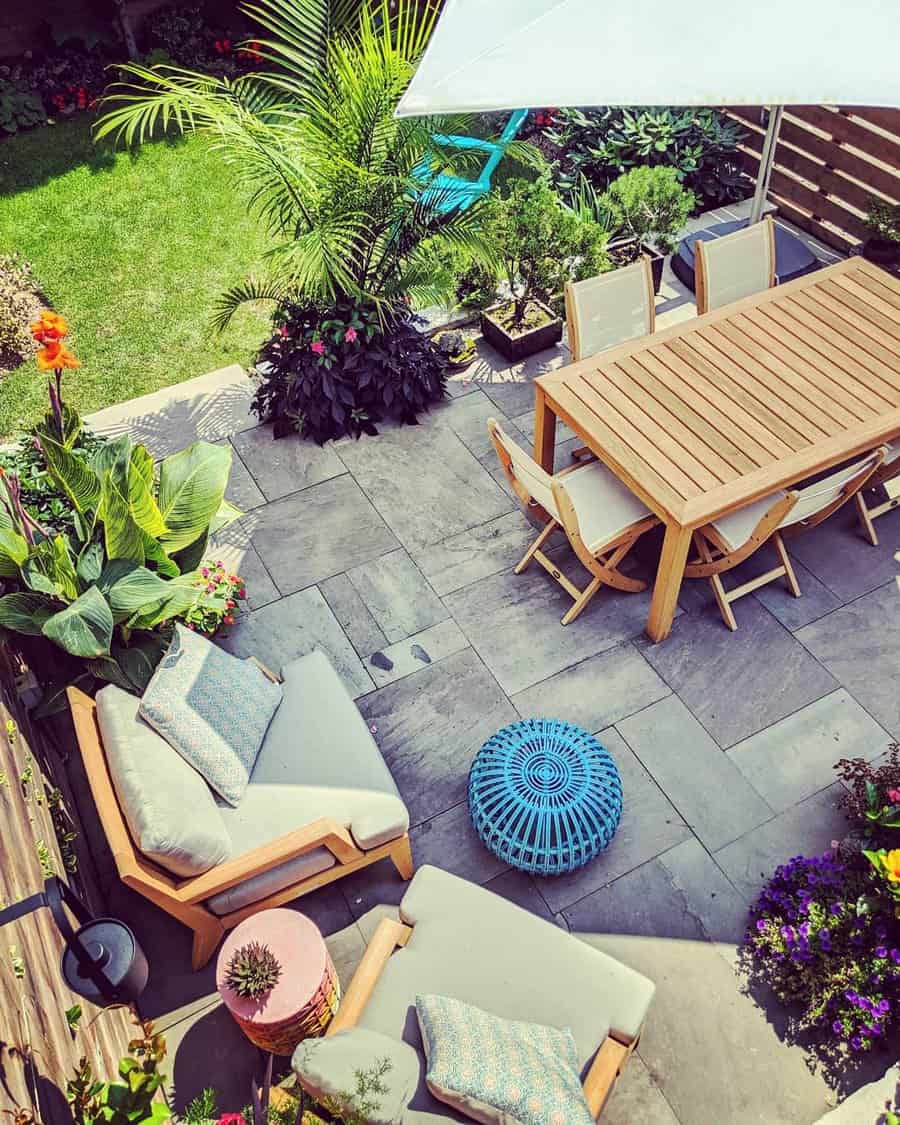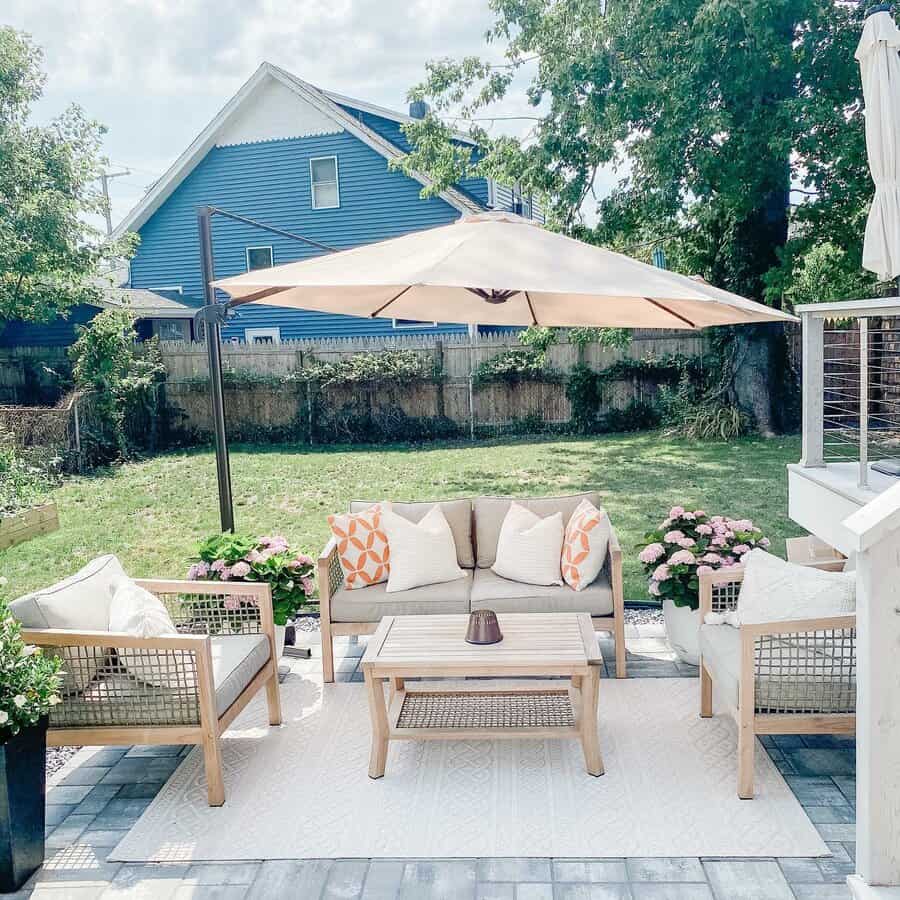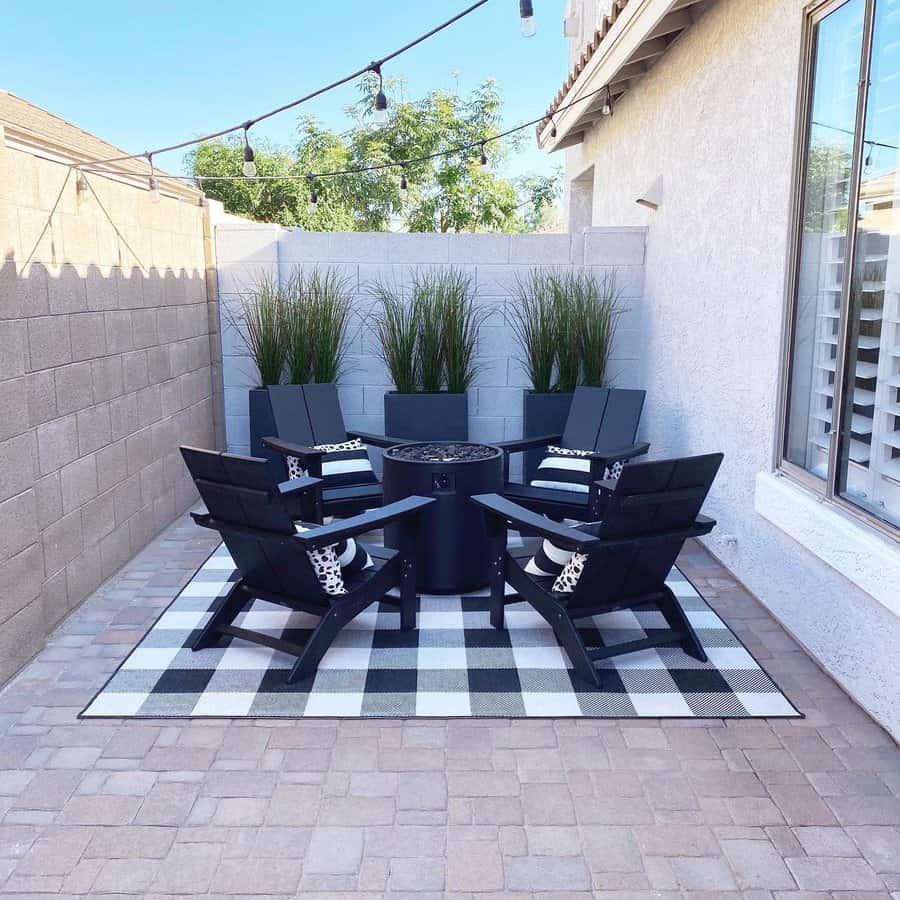 Opting for gently used items could save you a small fortune. It may also be best to select a style that embraces mismatched decor, such as Bohemian or rustic.
Installing a pergola over your patio will make the space more versatile and aesthetically pleasing. Hang fabric curtains from your pergola supports for shade, privacy, or bug protection. Drape string lights across your pergola ceiling for increased visibility at night.
9. Pool
Yes, you can have a swimming pool without spending thousands of dollars! Above-ground pools are surprisingly cheap, and it doesn't take much to blend your new pool in with the rest of your backyard.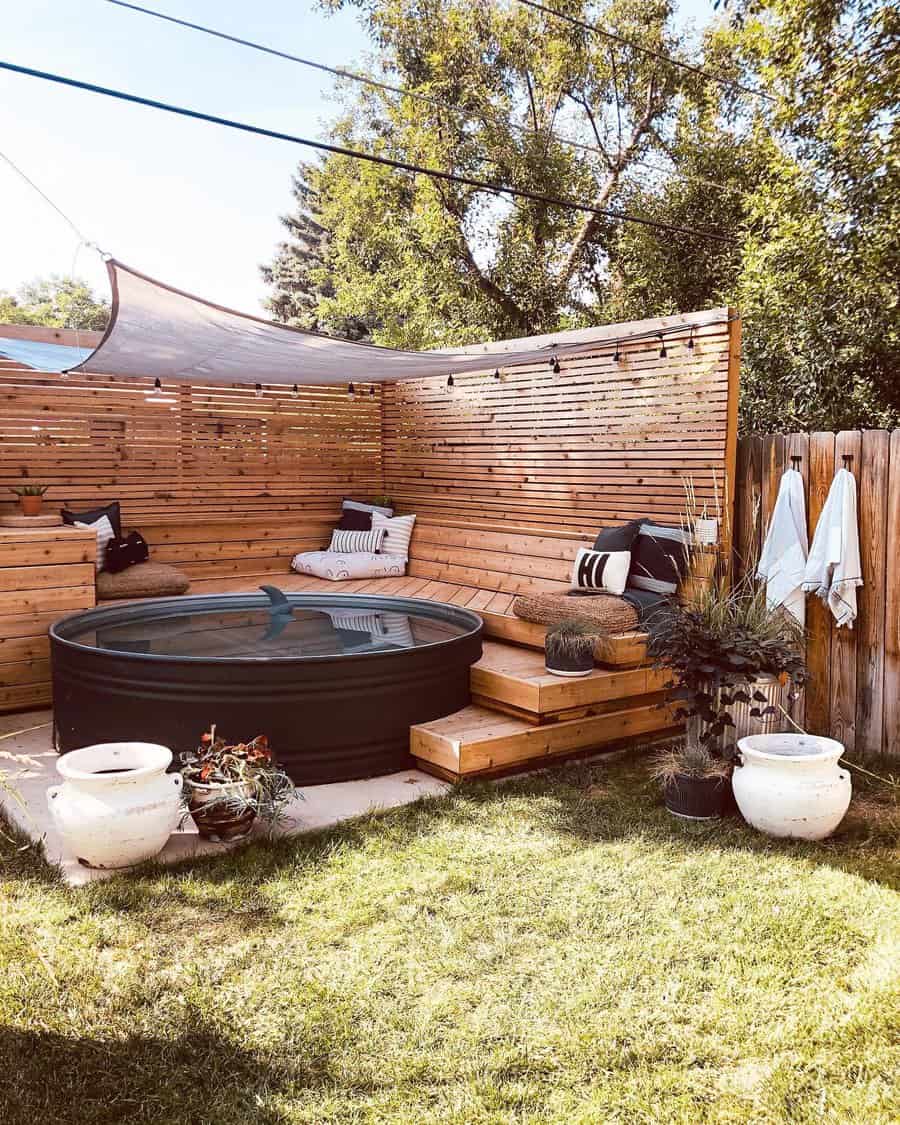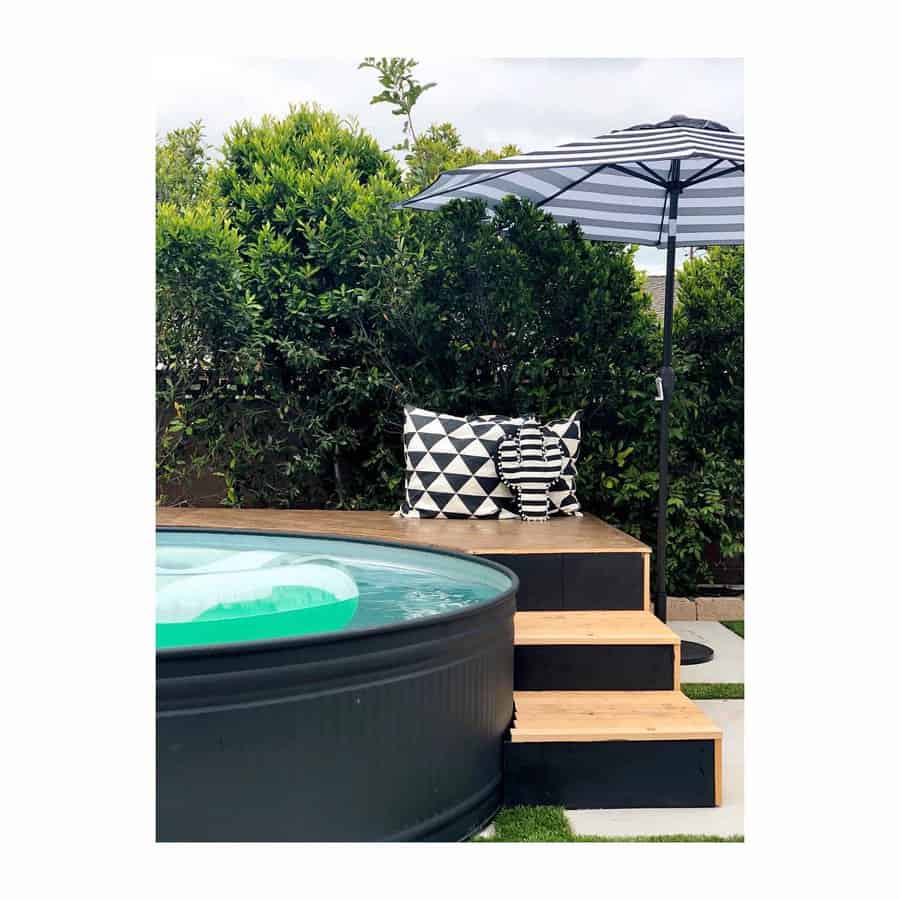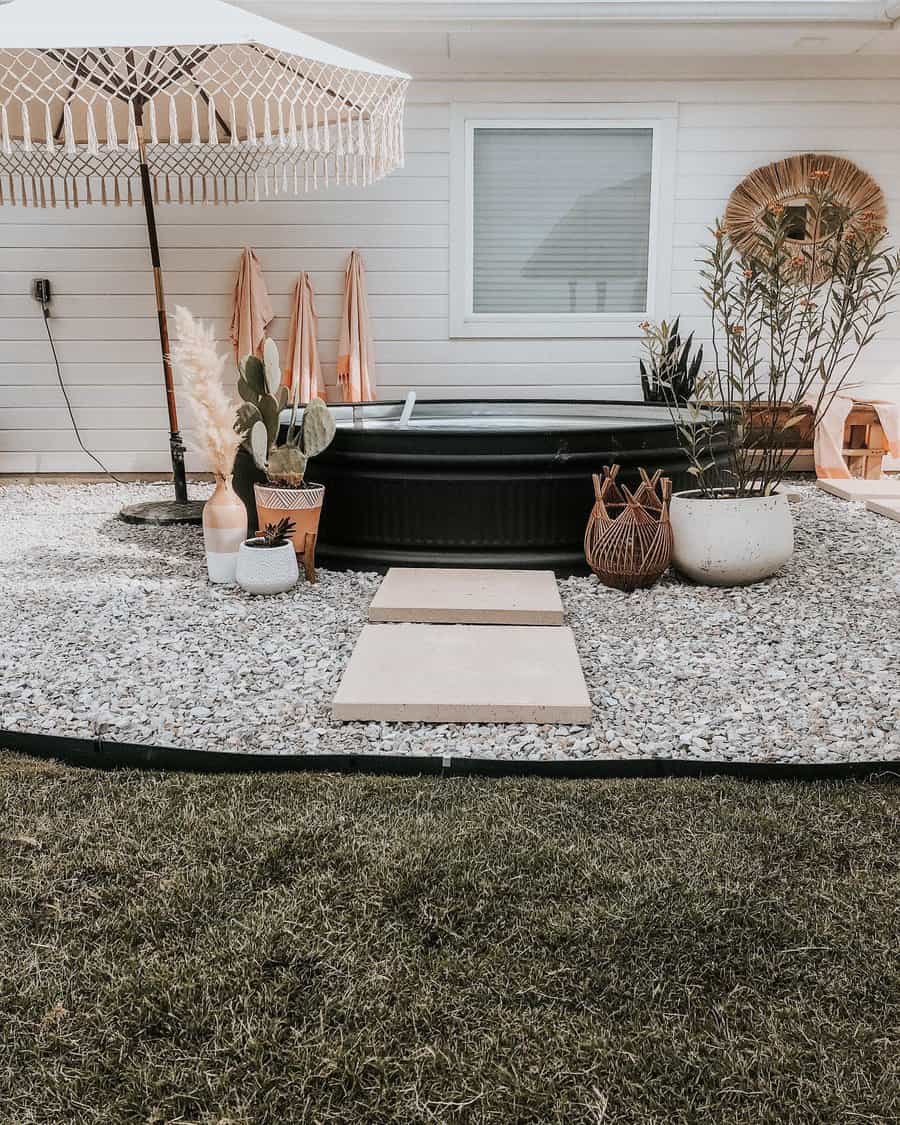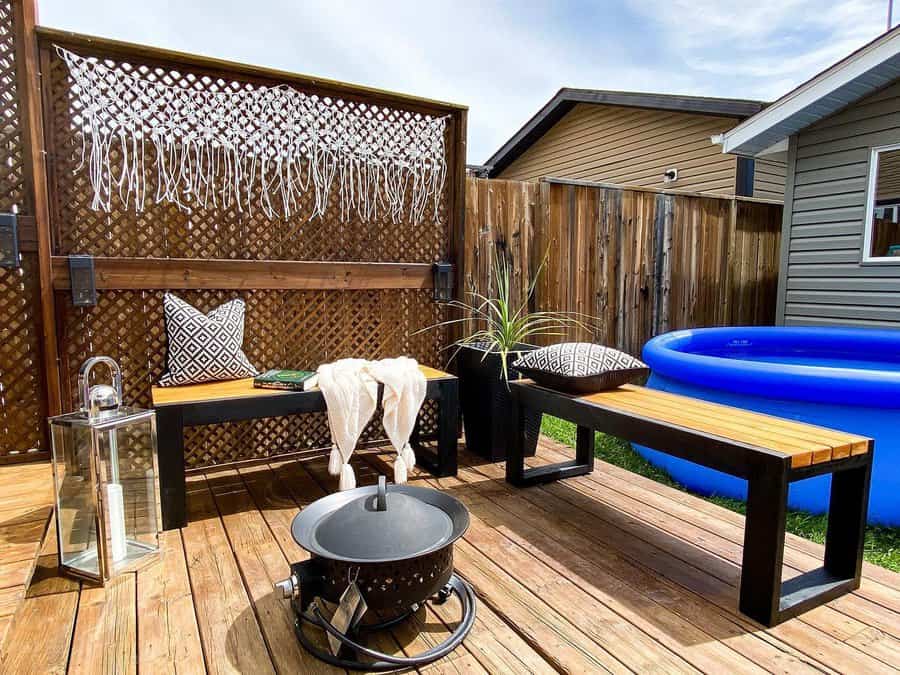 Stock tank pools are simple to set up and extremely affordable. You can leave the metal exterior as-is or paint it to match the rest of your yard decor.
Surround your backyard pool with rock mulch and pavers. Or, if you have access to the appropriate tools and materials, construct a small deck around the pool. You can finish the deck with lounge furniture, towel storage, and extra shade for the ultimate backyard swimming experience.
See more backyard pool ideas and small pool ideas for your home.
10. Porch
It doesn't matter if your porch is located at the front or the rear of your house. You shouldn't let this ready-made outdoor space fall into disuse just to save a few bucks.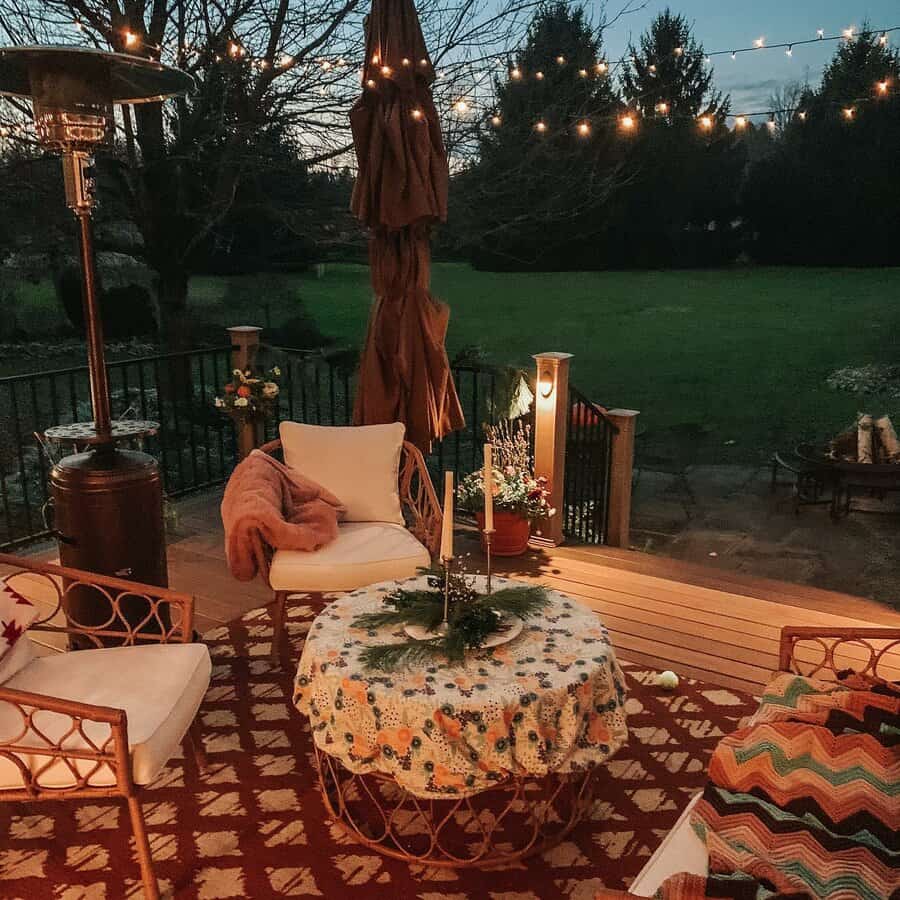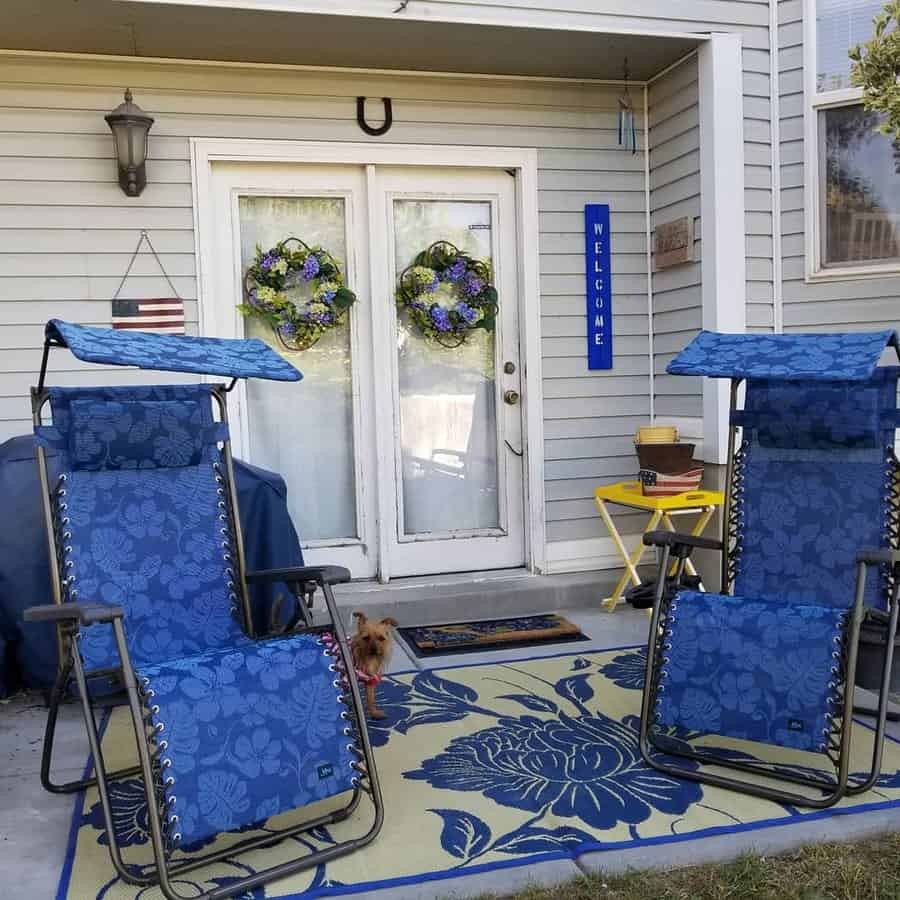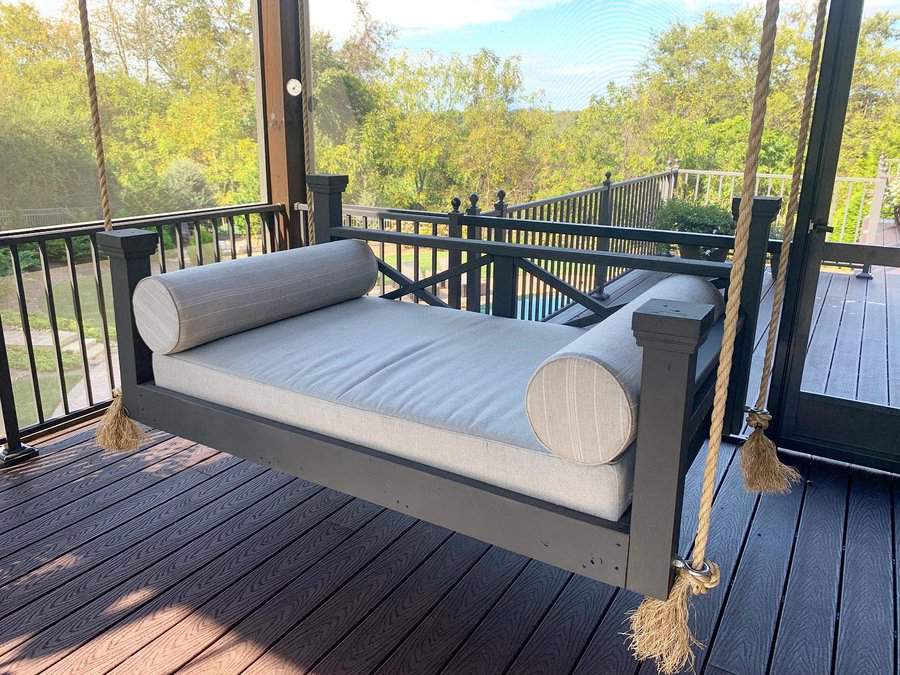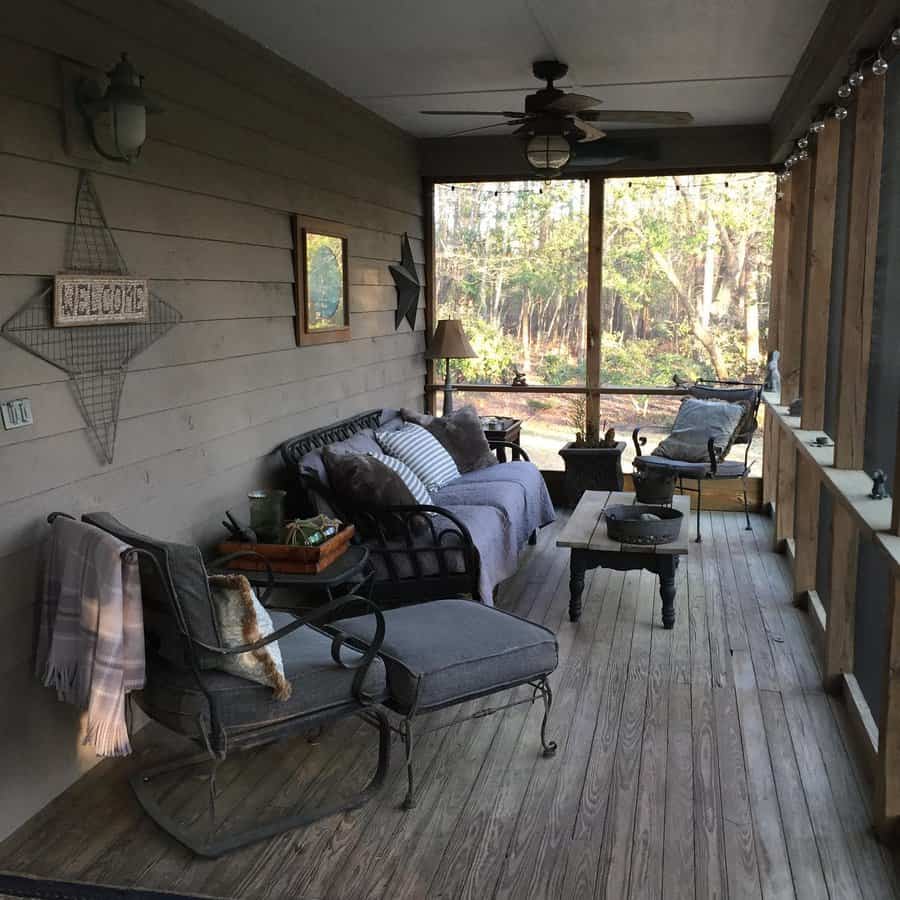 You may be able to cut costs by repurposing old furniture for your backyard porch. Outdoor-safe furniture is always best but even indoor furniture can hold up for a few years on a covered porch.
Whether you're decorating an open or enclosed porch, potted plants can help connect the space with the rest of your yard. Arrange a hanging planter along your porch railing or spread smaller containers throughout the space with your favorite garden foliage.
11. Small
Coming up with backyard ideas on a budget is much easier when you're working with a small space. But don't let that lull you into a false sense of security when it comes to how you spend your money.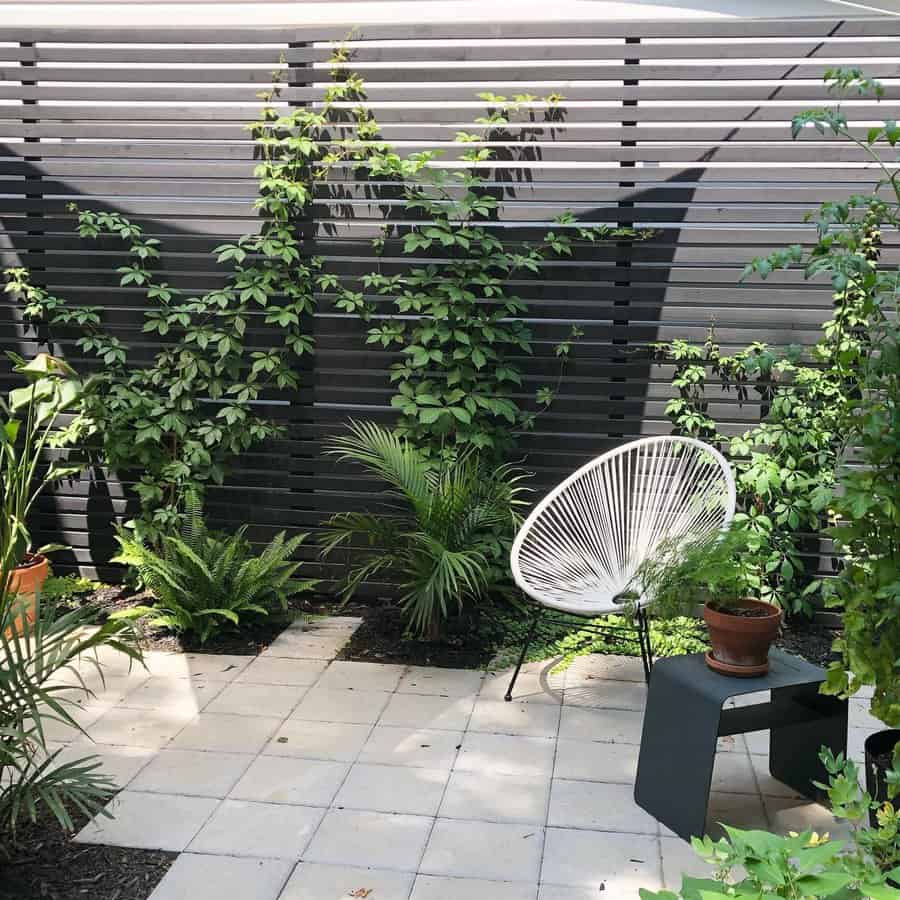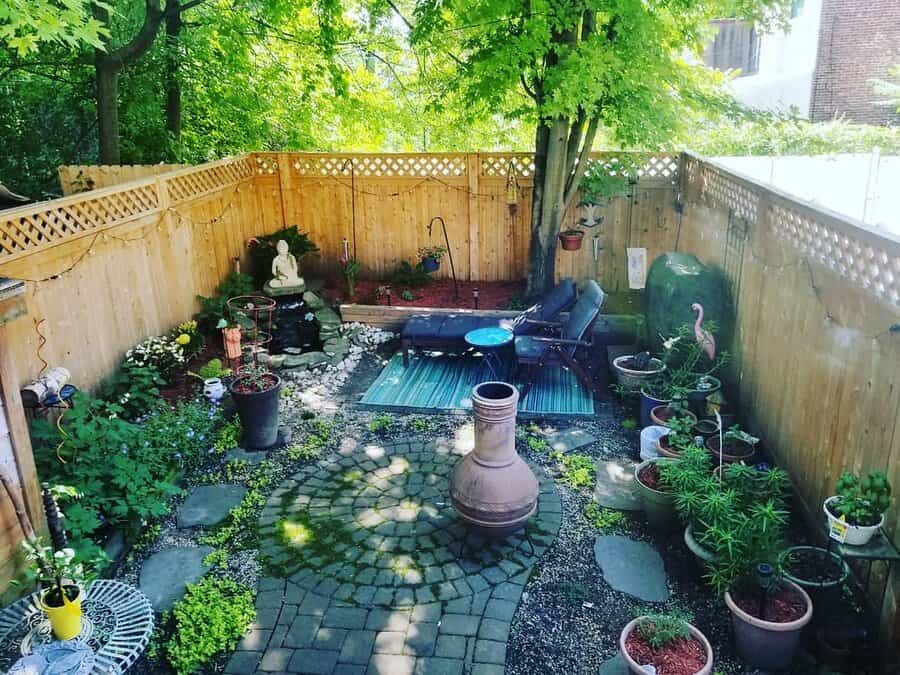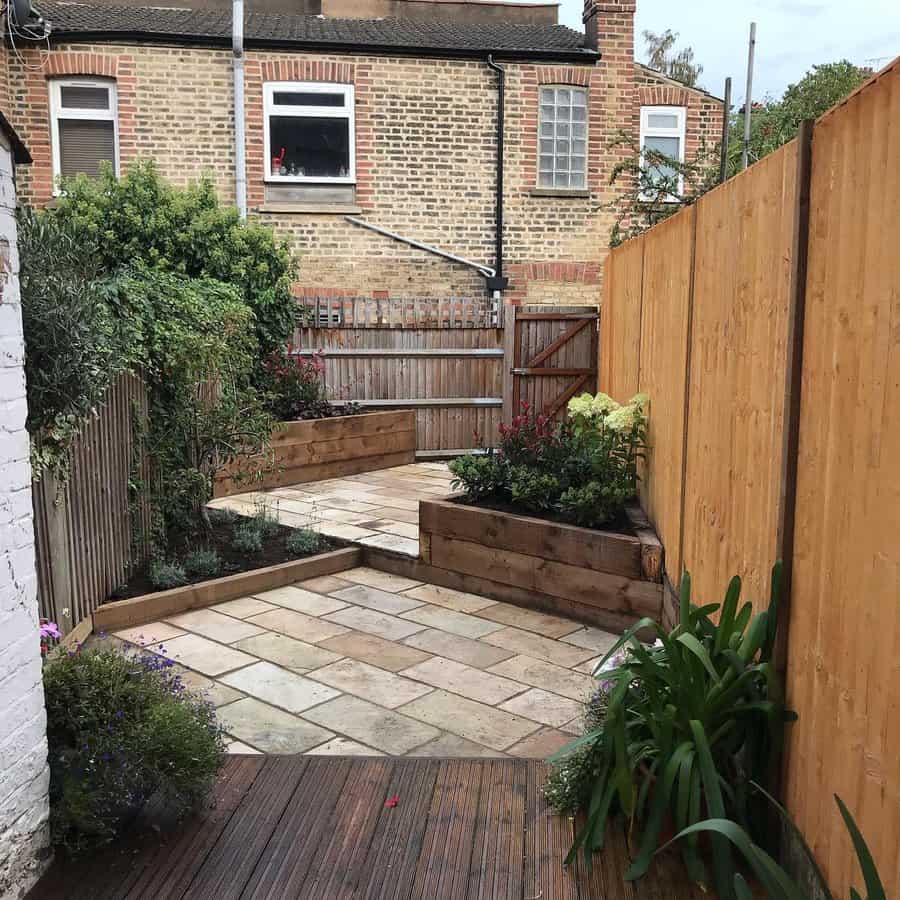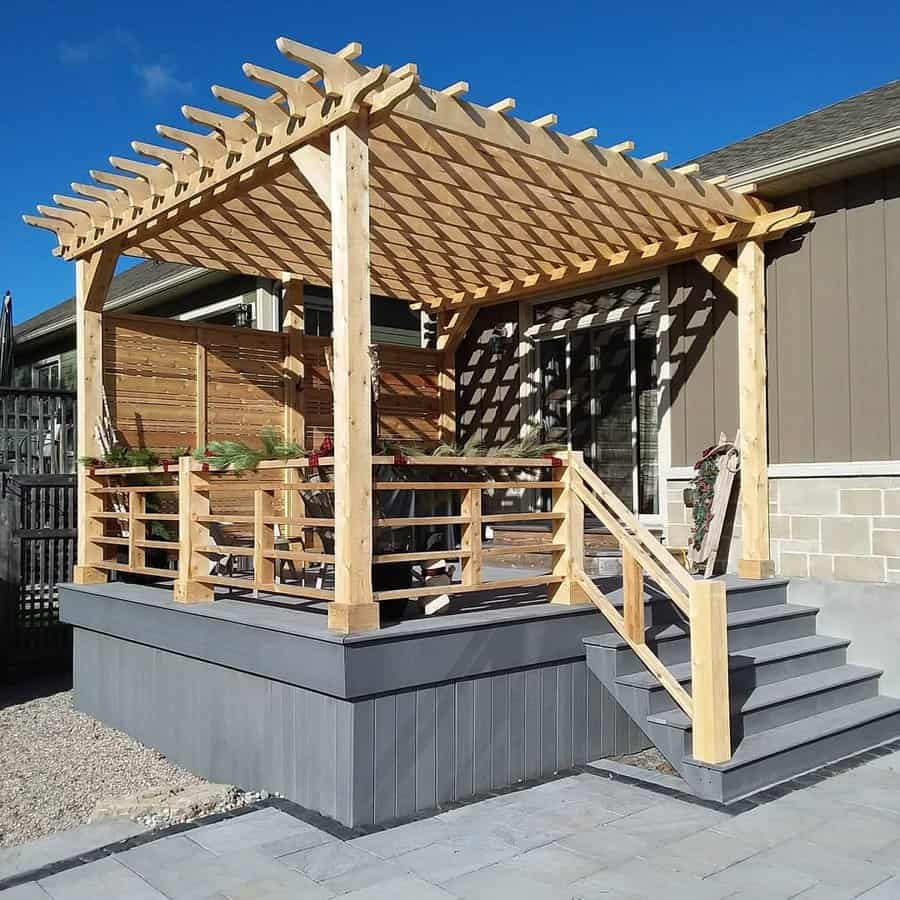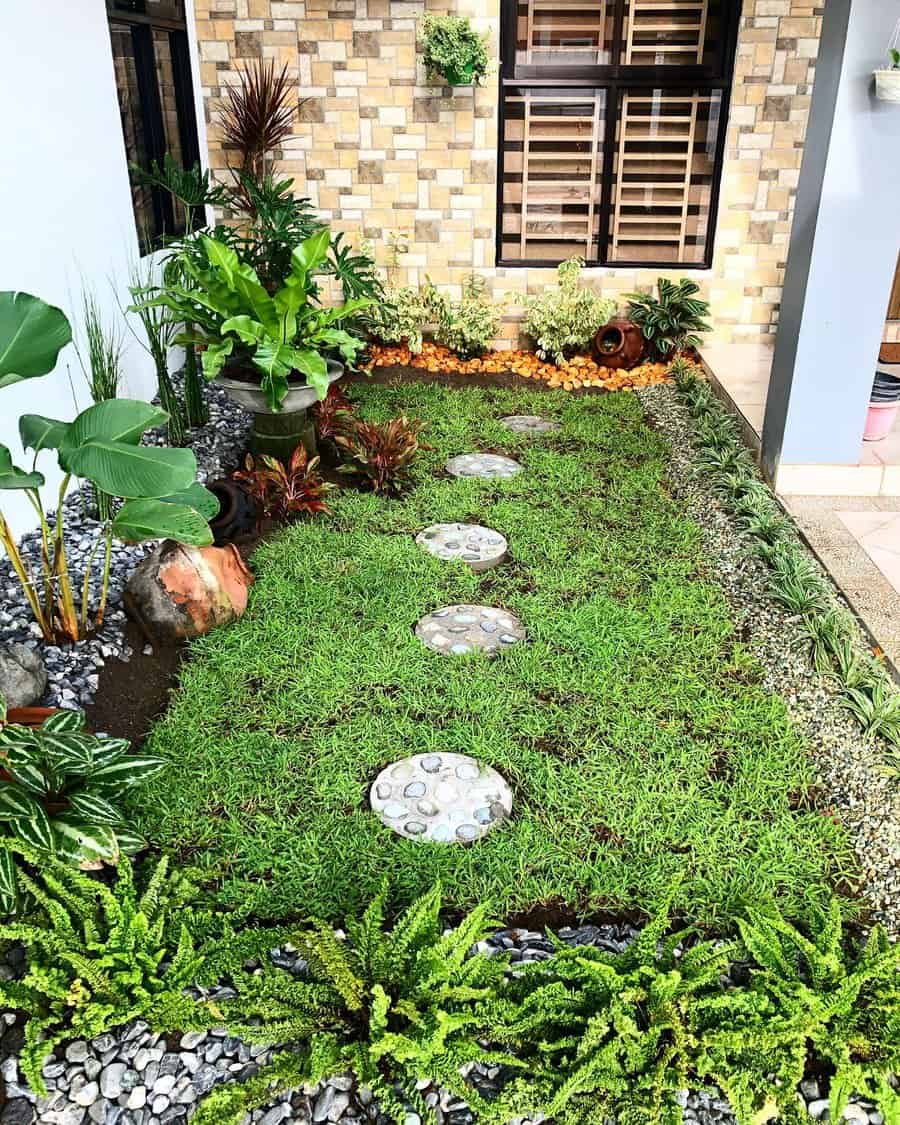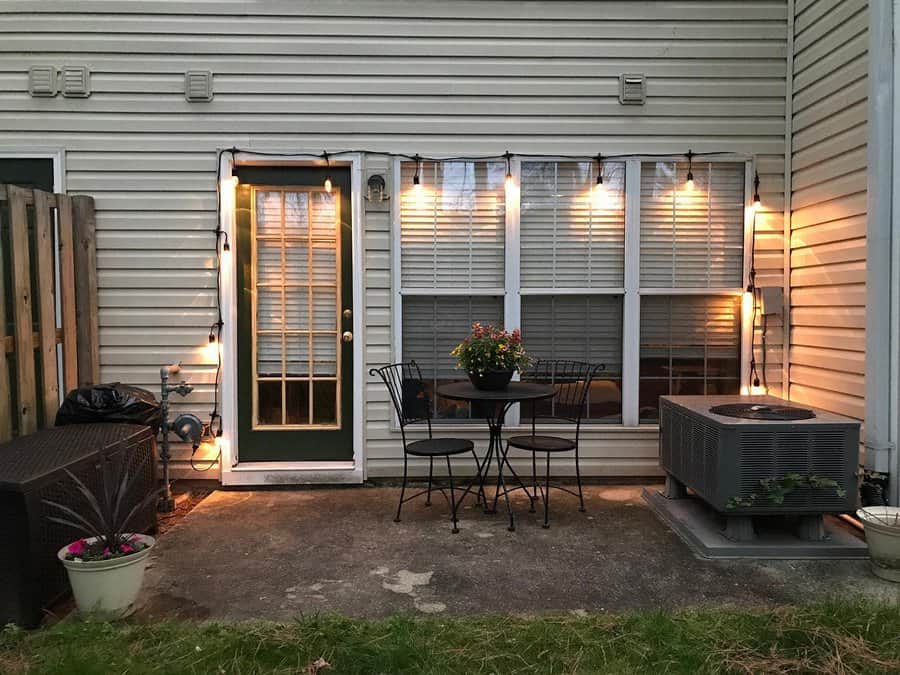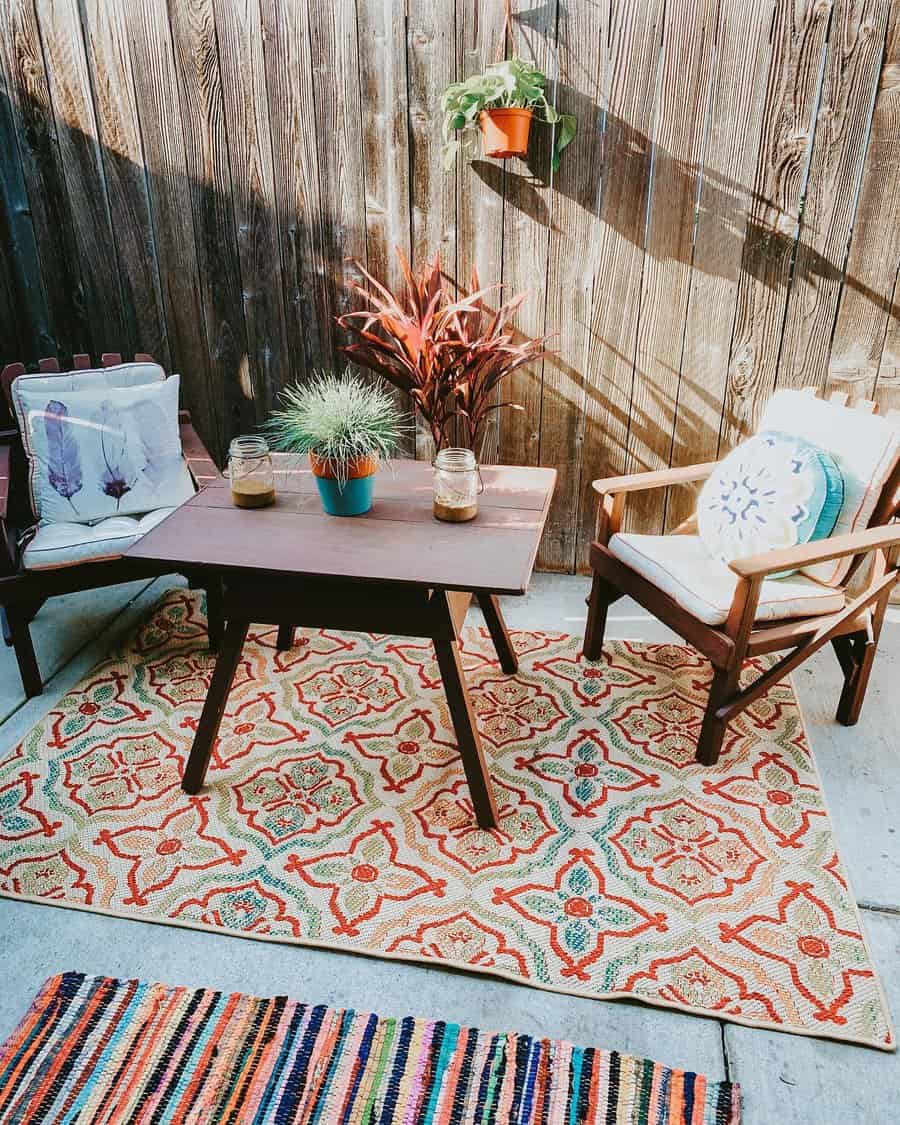 Keep furniture simple — invest in multi-use items or pieces that can be easily stored. Use accent pillows and blankets to tie everything together with a matching color scheme.
Raised planter beds can be used to add greenery to your yard without taking up too much room. Plant tall species (or be prepared to prune stray branches) to keep your garden from intruding on your outdoor living space. Hanging baskets are also ideal for any small backyard.
Budget Backyard FAQs
What is the cheapest grass alternative?
Replacing your existing turf grass with something lower-maintenance or more sustainable is a great investment for your future. But it's not always budget-friendly.
Artificial turf is notoriously expensive. Instead, opt for a natural ground cover like clover or creeping thyme. These plant varieties require less water, mowing, and general maintenance than traditional grass while not costing any more to seed.
How do you landscape a yard on a budget?
The best way to save money on landscaping is to go the DIY route. As long as you're physically able to dig, lift, and rake, DIY landscaping is easier than you might think.
Labor isn't the only landscaping expense. Accessing affordable landscaping materials can be a challenge, especially if you're shopping during the peak gardening season.
For the best deals, wait to buy supplies until your local stores are offering seasonal items on clearance. Also, keep an eye out for neighbors who have leftover materials from their own landscaping projects (many will give these materials away for cheap or even free).