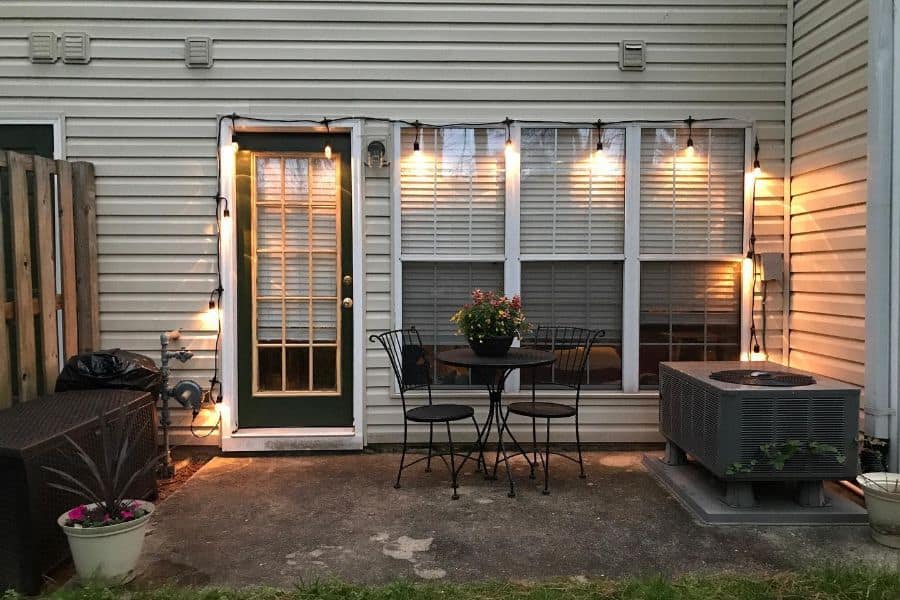 The Top 45 Backyard Ideas on a Budget
by — Kendrick Hulse

Published on June 28, 2021

Updated on October 8, 2023
Did you know that residential landscaping can cost upwards of $15,000? While that number is on the high end, it's clear that designing and executing a beautiful outdoor space doesn't come cheap!
Many homeowners justify this expense with the value improved curb appeal will add to their property. But that does little to ease the mind of any homeowner who wants to enjoy their yard rather than sell it.
Reinventing your yard without spending a fortune IS possible. You can find some of the best backyard ideas on a budget below (no second mortgage required!).
1. Cozy Evenings with a Recessed Fire Pit
A backyard fire pit serves as a perfect evening focal point. To save costs, utilize natural materials like rocks or bricks for the pit's perimeter rather than splurging on pricey metal frameworks. A recessed design not only offers elegance but also ensures safety. Complement with cozy seating for an enhanced experience, and soon you'll have an affordable retreat for toasty gatherings.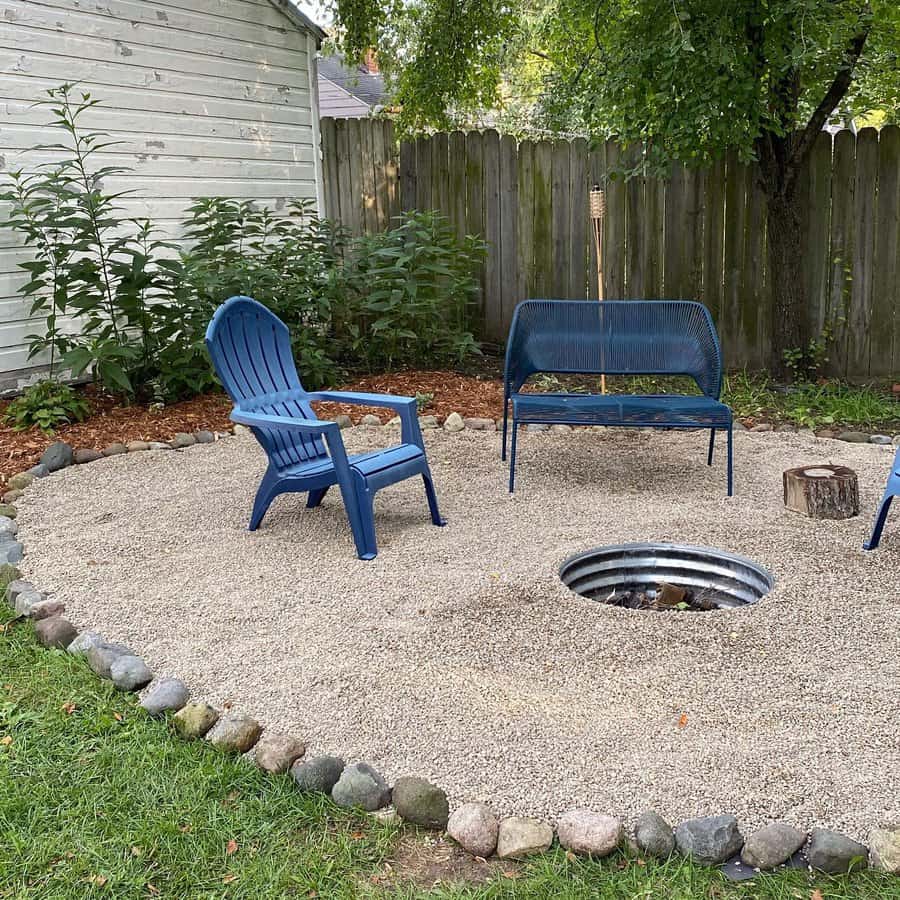 2. Elevate with a Compact Patio Deck
An elevated patio deck amplifies your backyard's appeal and functionality. Opt for reclaimed or budget-friendly wood to create a sustainable and affordable base. Pair this deck with potted plants or string lights to elevate its ambiance. By investing a little effort and creativity, you can achieve an inviting space perfect for relaxation or hosting.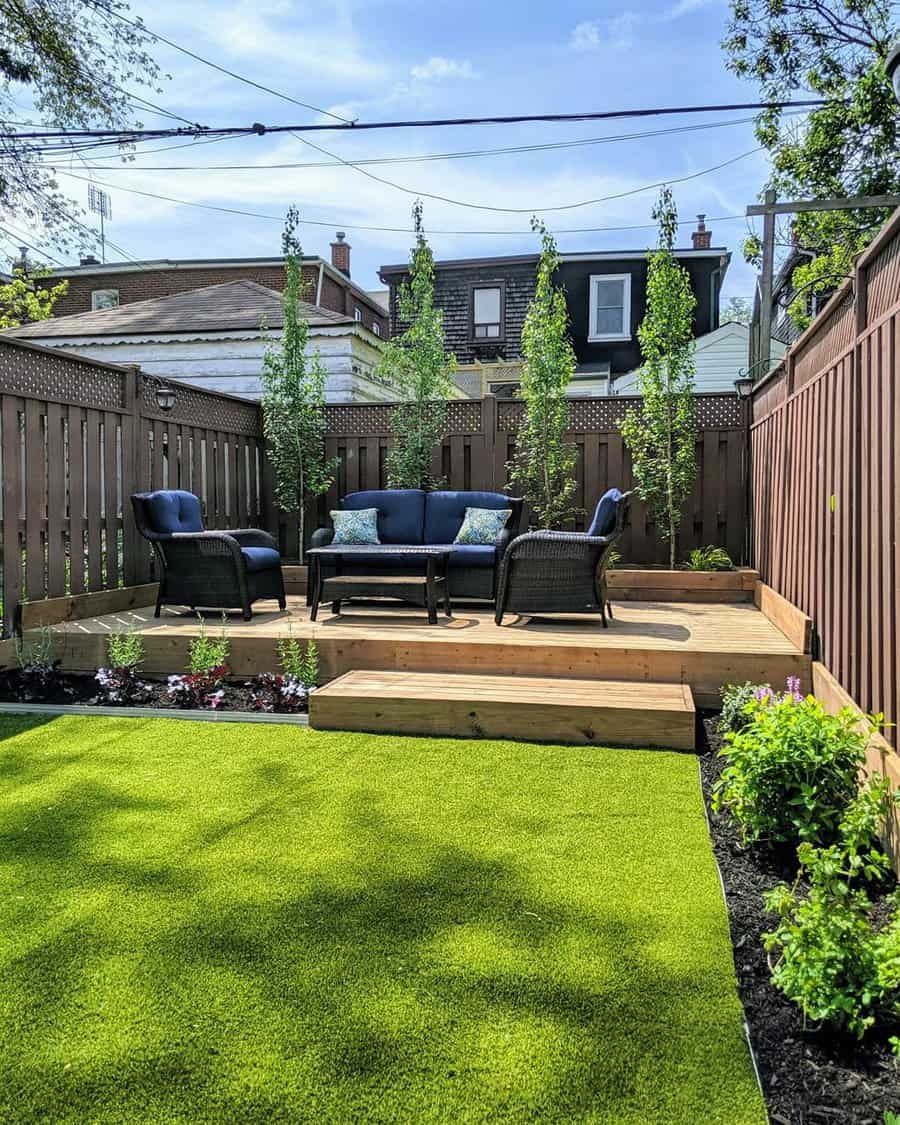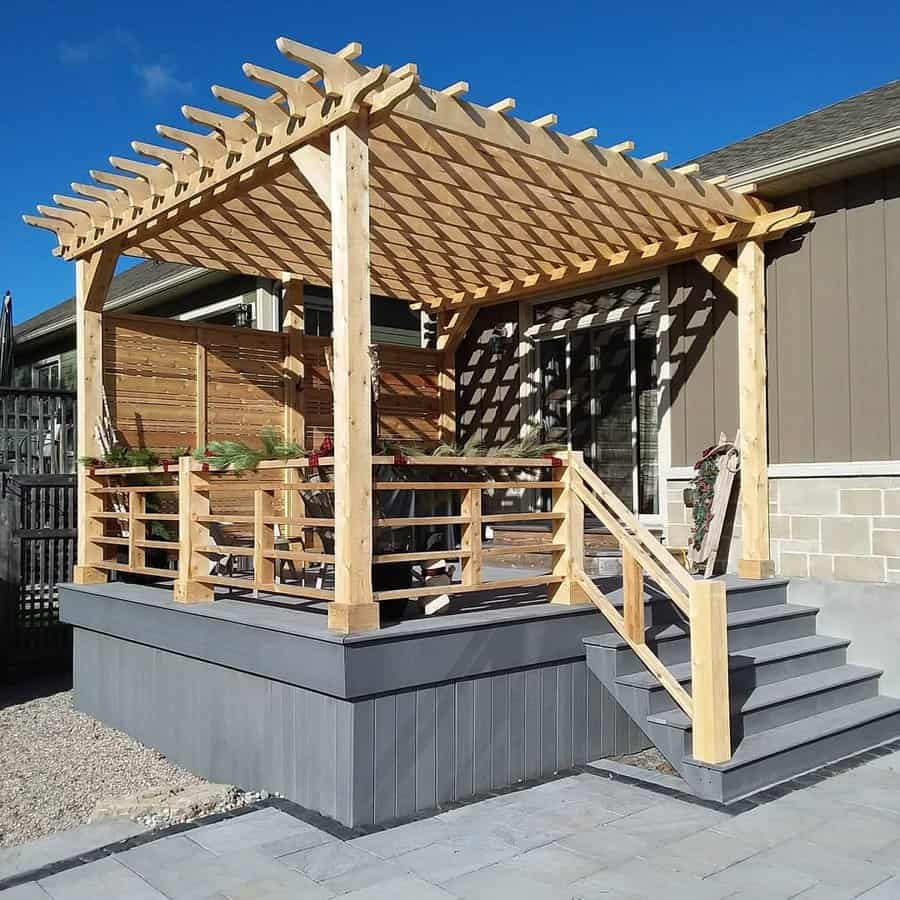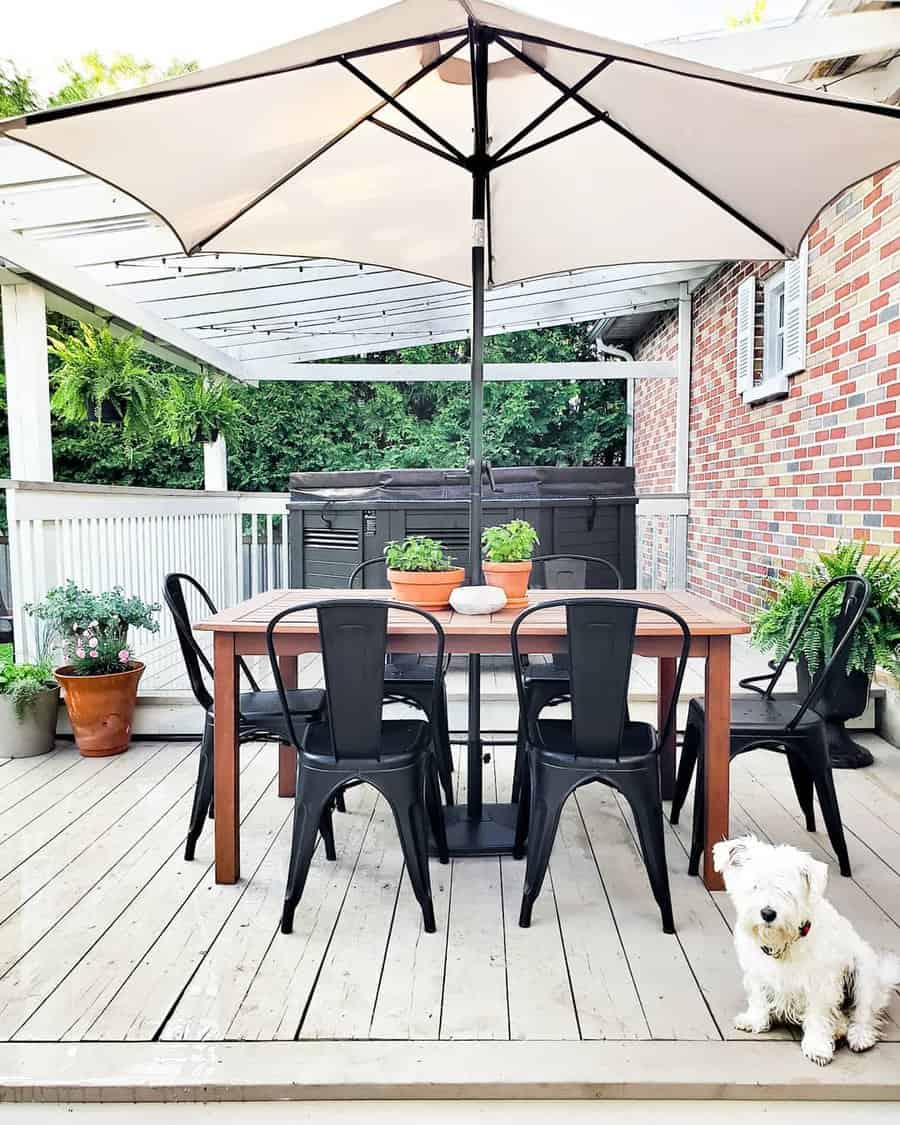 3. Shade and Comfort: Outdoor Umbrella Seating
An outdoor umbrella provides a cost-effective solution to achieve shaded backyard seating. Enhance this area with budget-friendly string lights or lanterns for a warm evening ambiance. Complement with comfy cushions and a small side table, transforming your space into a budget-friendly yet luxurious retreat.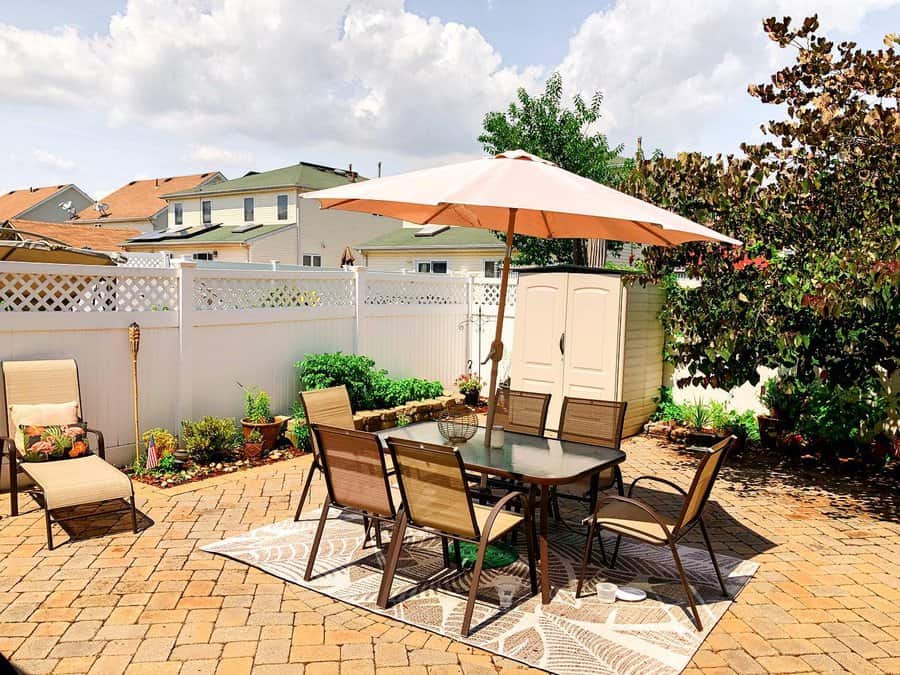 4. Refresh with Furniture Repaint
Revitalize your outdoor space by repainting existing furniture. Using wooden pallets, craft trendy seating or rejuvenate old pieces with vibrant colors. This eco-friendly, budget approach transforms your backyard, mirroring your style and offering both functionality and charm.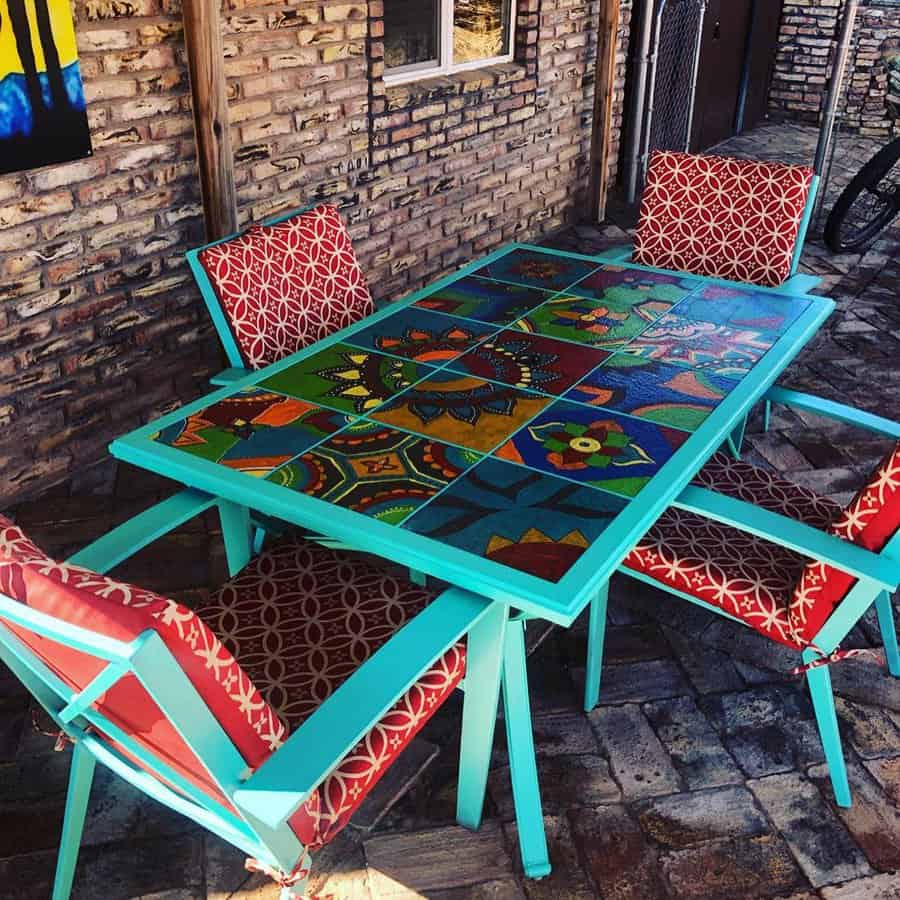 5. Illuminate with Magical Garden String Lights
String lights effortlessly infuse a whimsical glow into your garden. Their soft radiance establishes an enchanting atmosphere ideal for relaxation or gatherings. To stay budget-friendly, explore various light designs and drape them around trees, pergolas, or along pathways, turning your backyard into a captivating haven.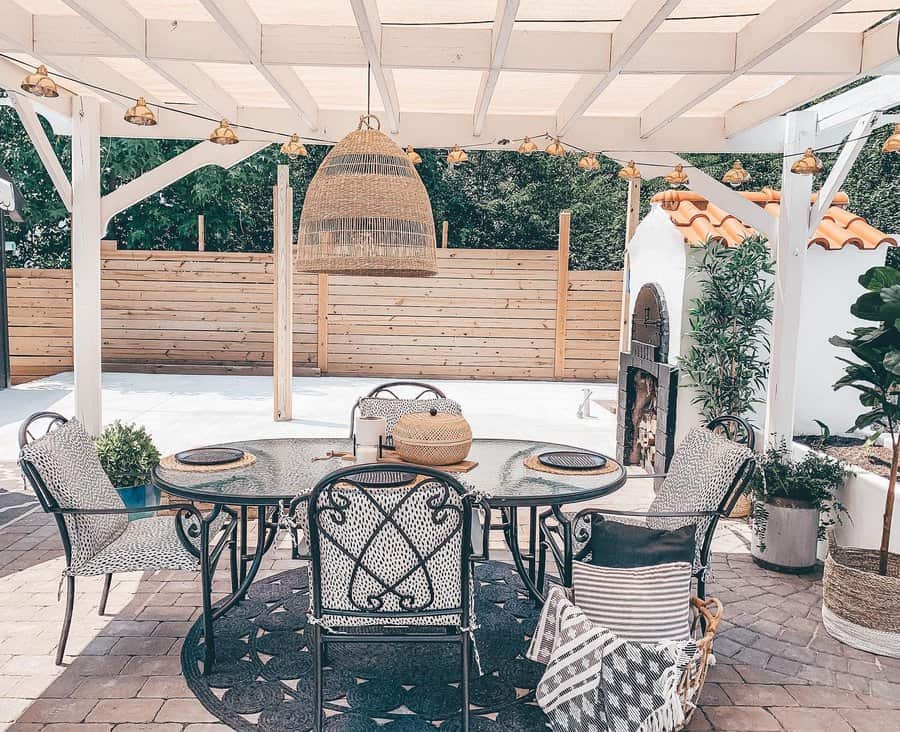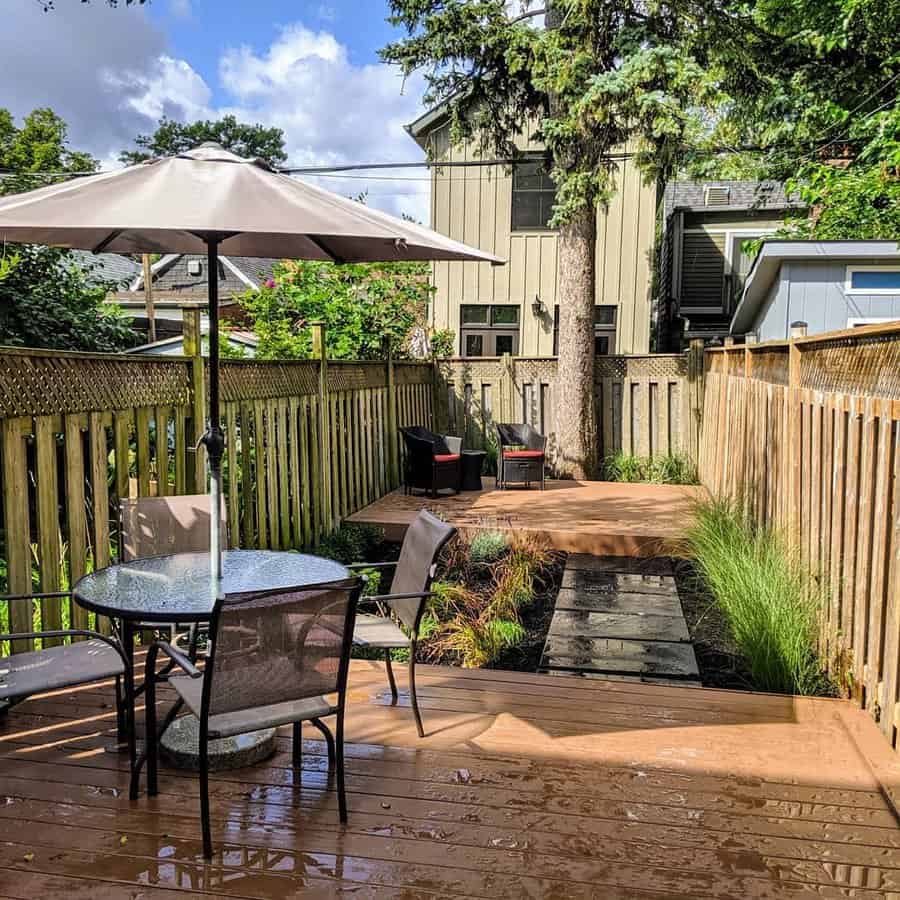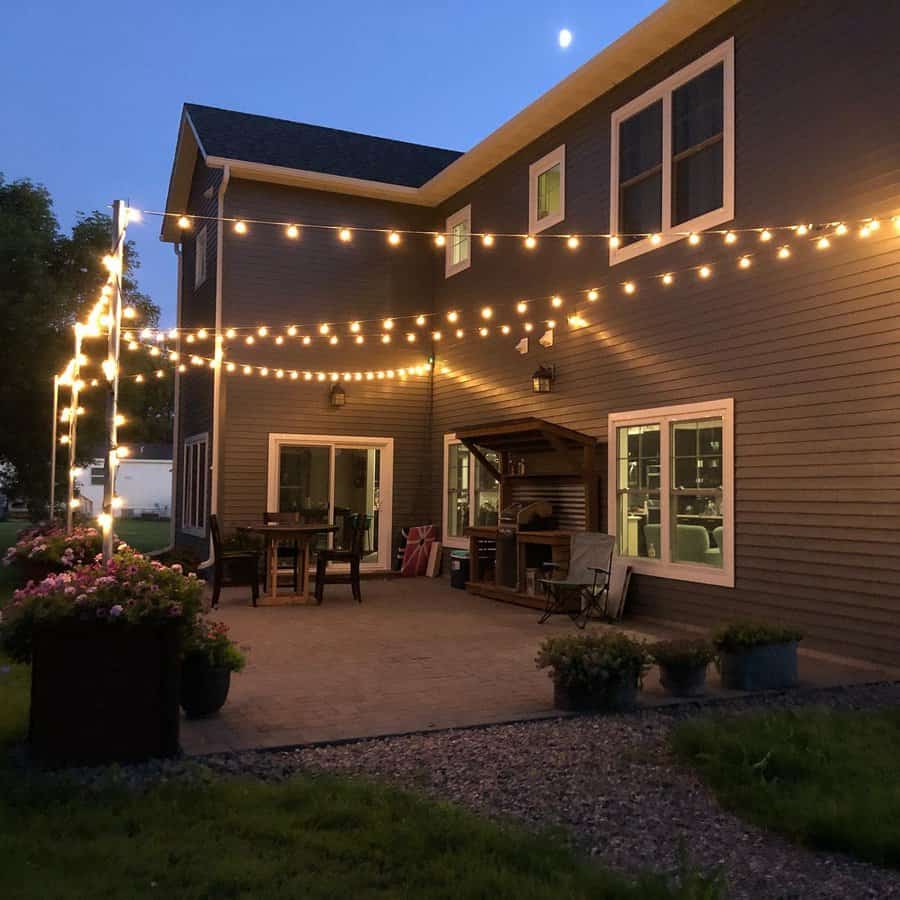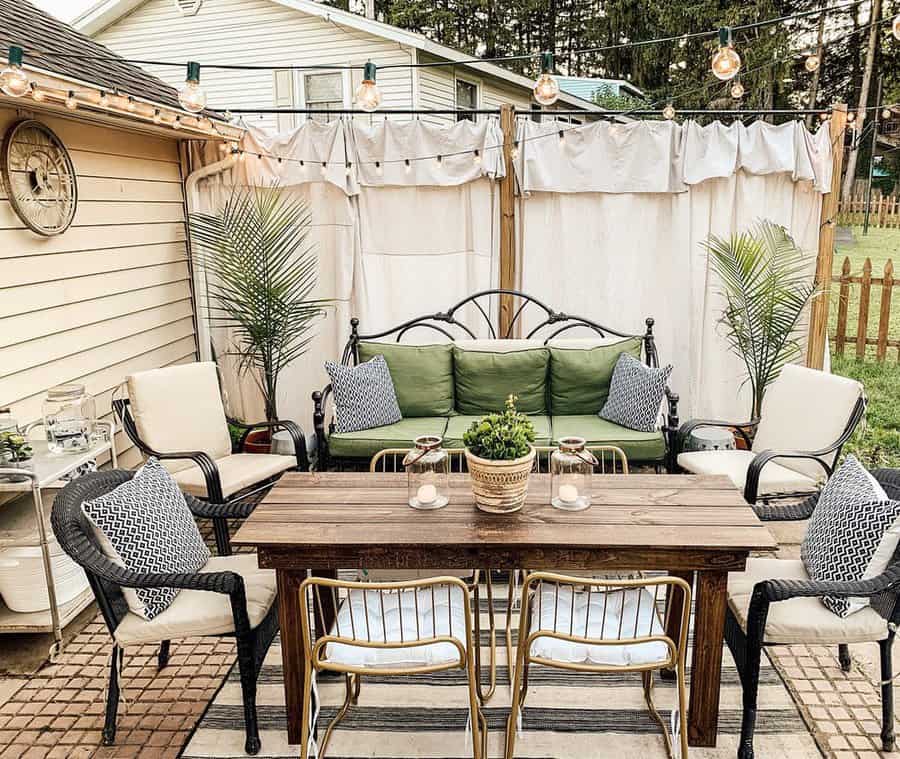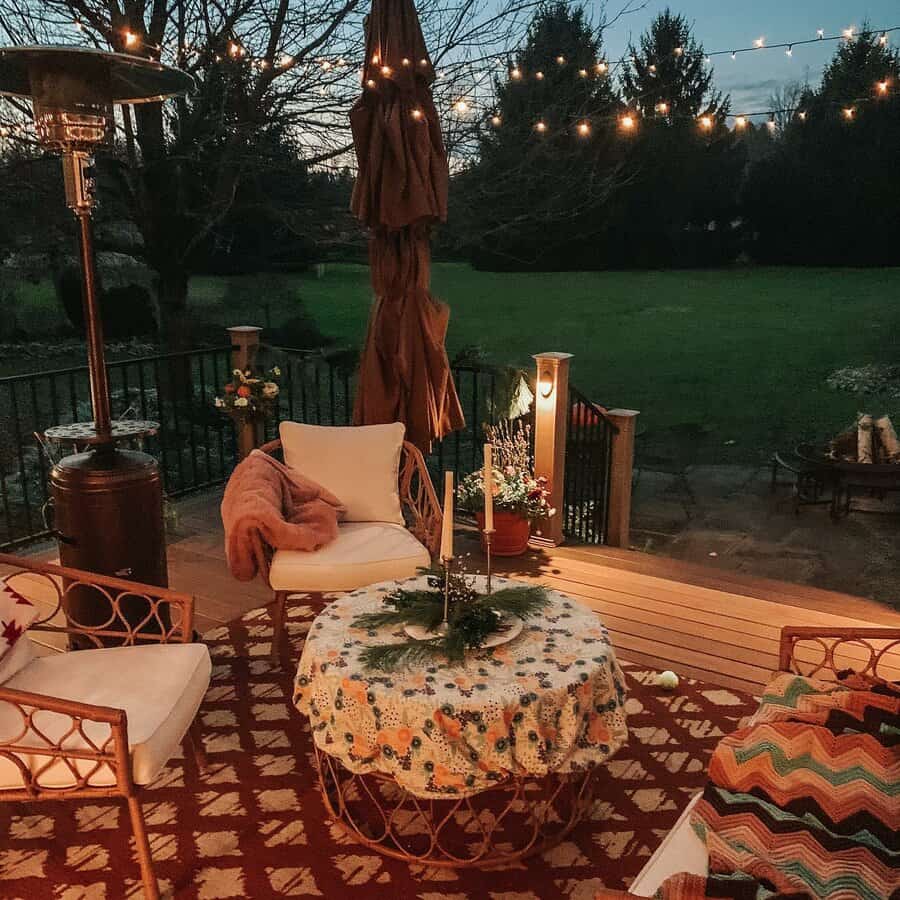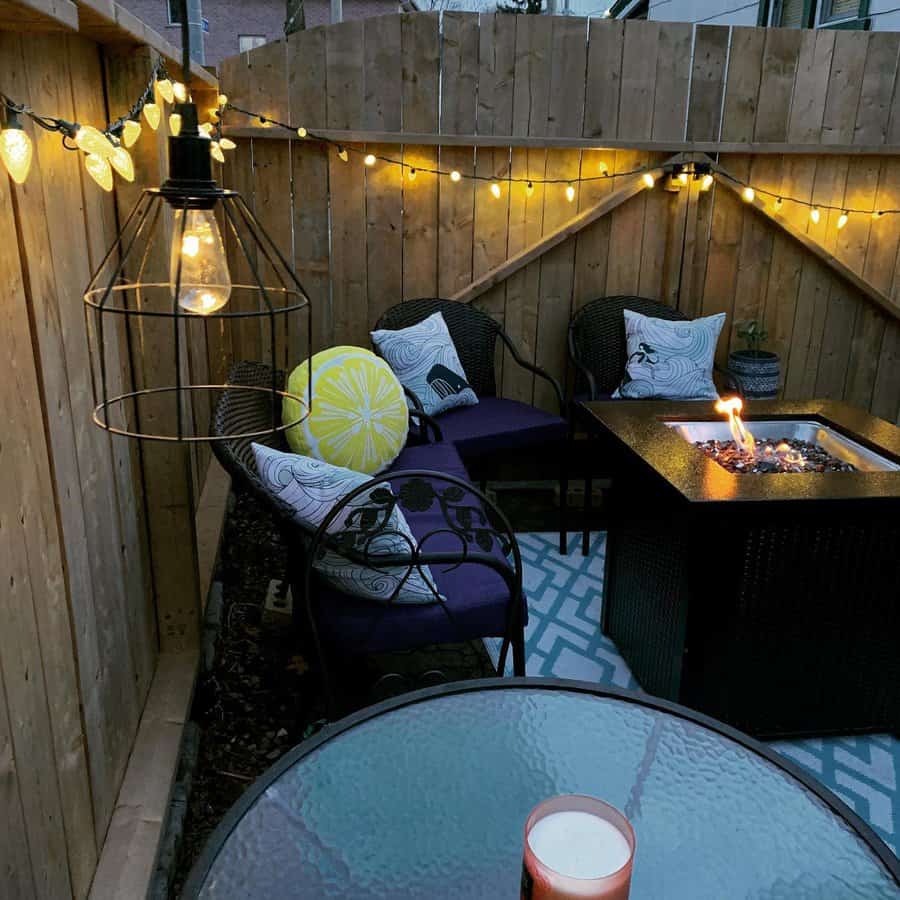 6. DIY Privacy Wall for Secluded Ambiance
Craft a DIY privacy wall to achieve both seclusion and a decorative flair in your backyard. Affordable materials like lattice panels, faux hedges, or repurposed doors can be tailored to your style and budget. This ensures a personalized touch while keeping prying eyes at bay, making your outdoor space truly your own oasis.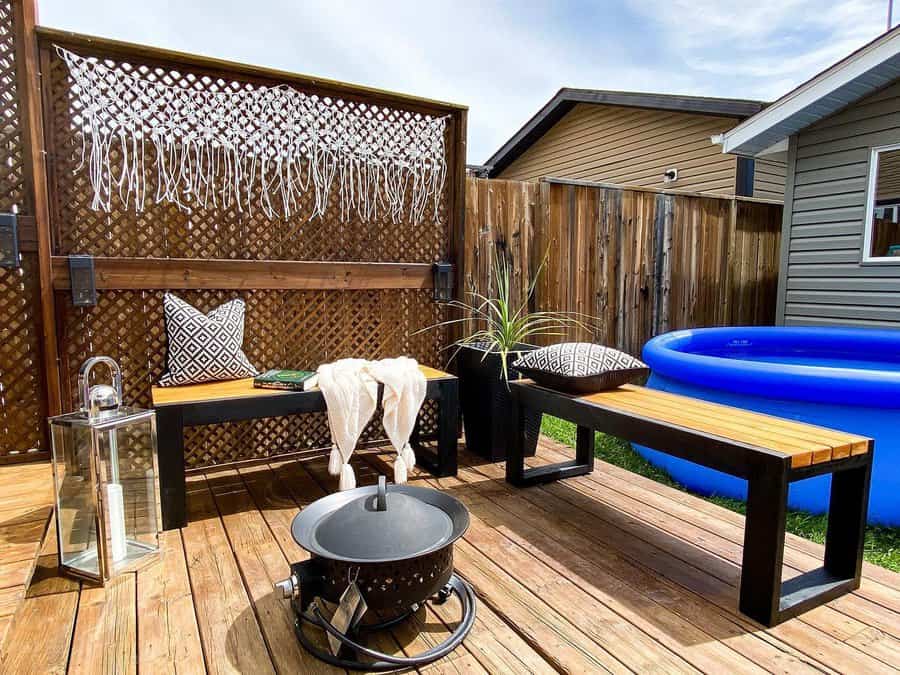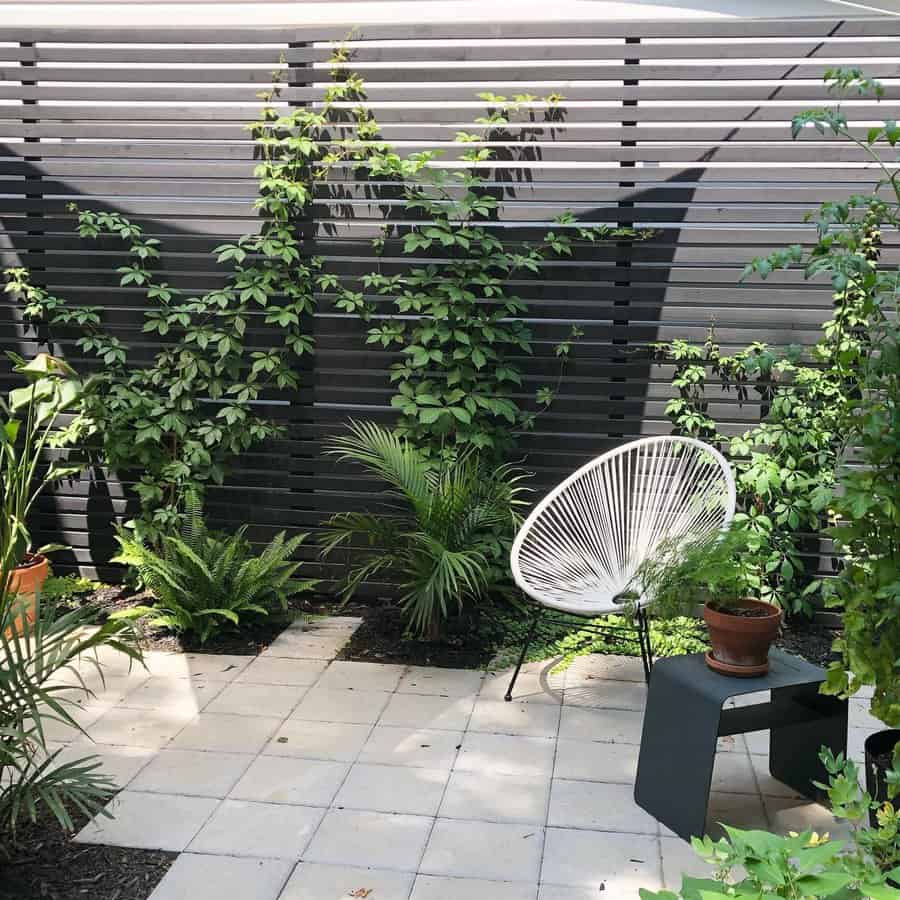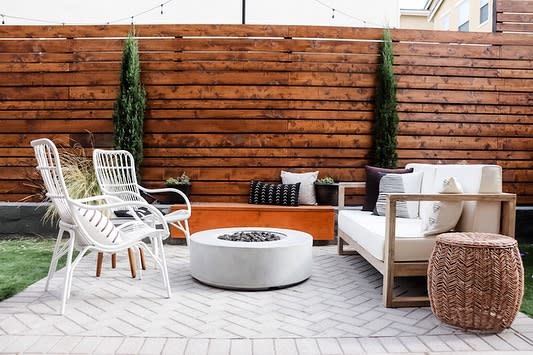 7. Beautify with Pebble Landscaping
Pebble landscaping is an affordable and stylish way to upgrade your backyard. Select pebbles in different sizes and colors to achieve depth and visual interest. Intersperse them with drought-tolerant plants for a low-maintenance yet appealing design. This combination creates a serene backyard retreat that's both budget-friendly and captivating.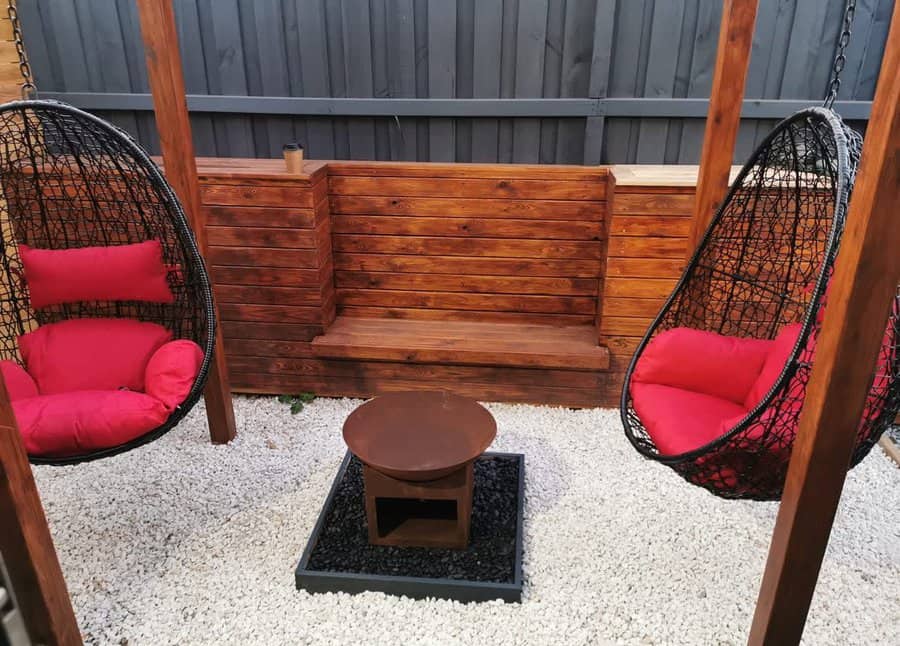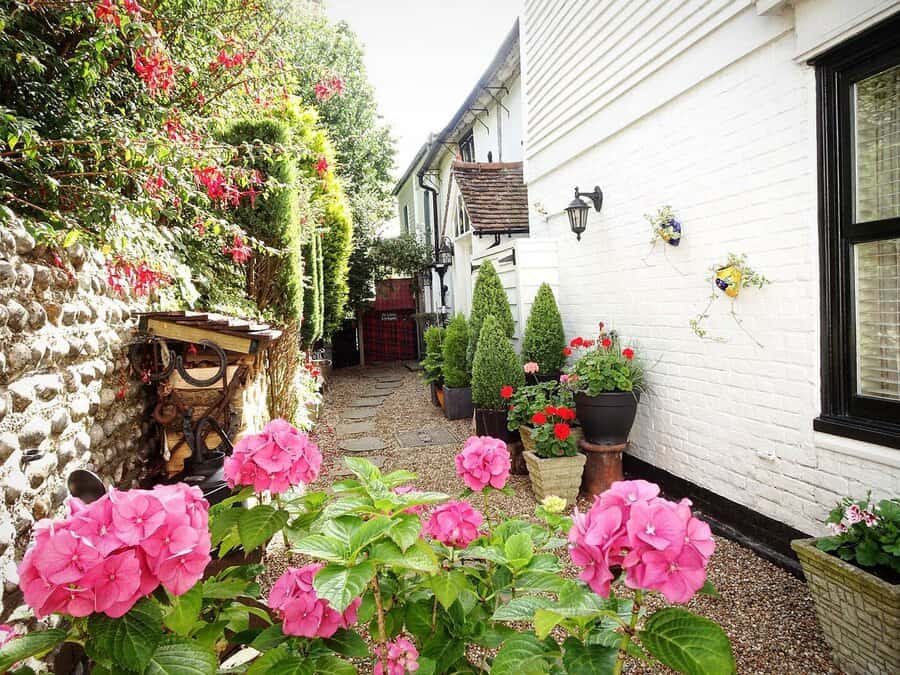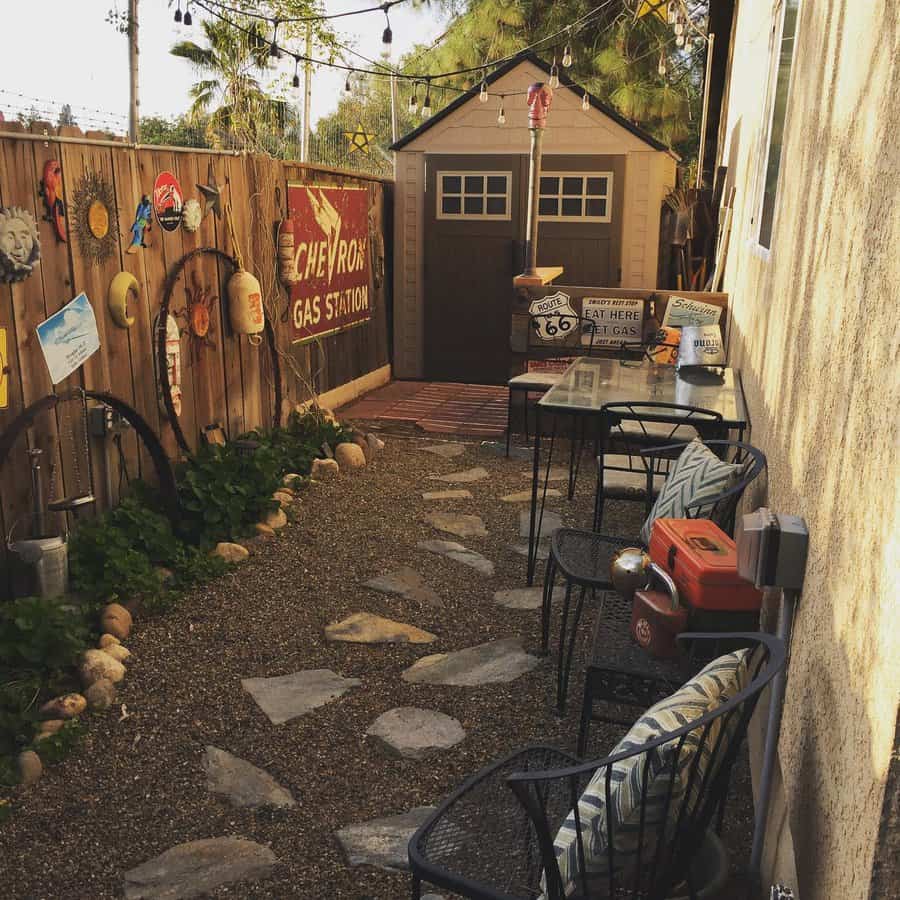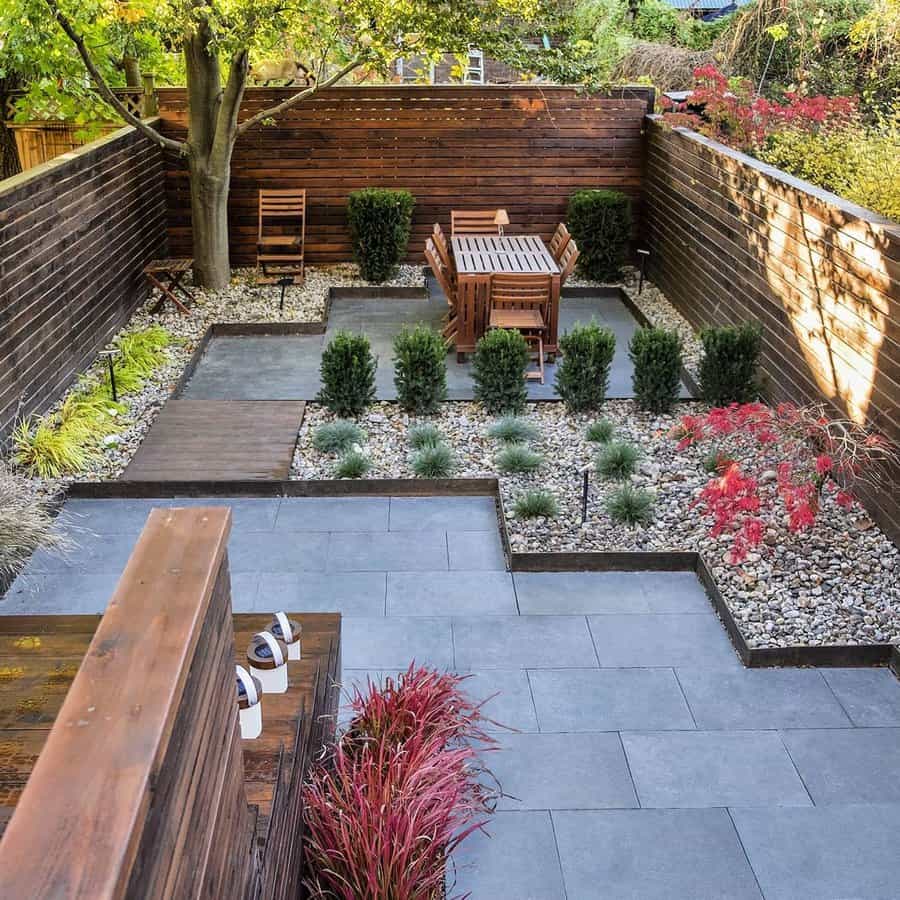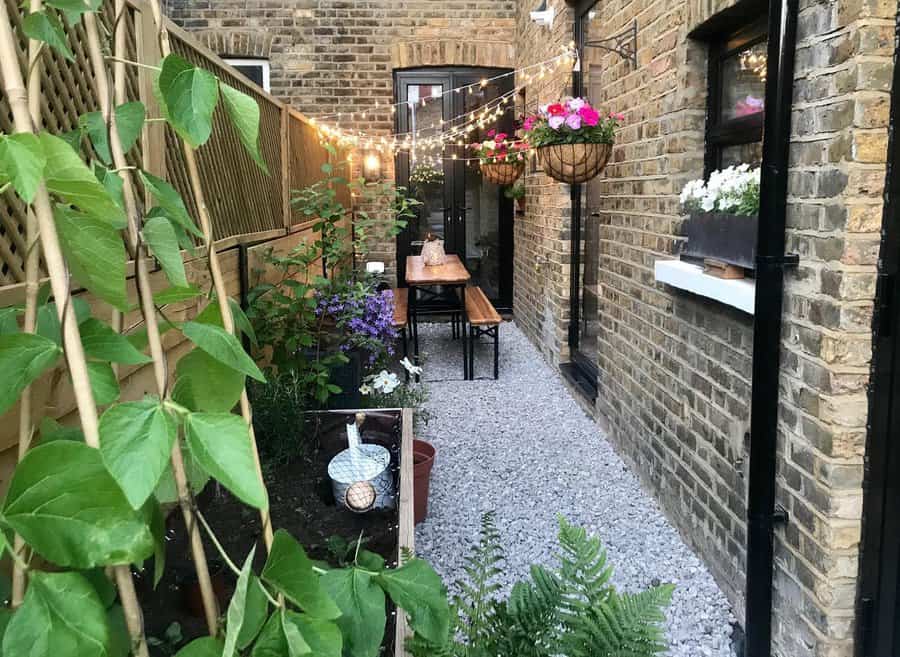 8. Small-Space Gardening with Window Box Planters
Window box planters offer a practical solution for limited backyard spaces. Craft them using recycled materials like wine barrels, coffee tins, or cinder blocks. These repurposed containers not only save costs but also add character. Whether housing vibrant flowers or fresh veggies, these planters efficiently maximize and beautify any compact space.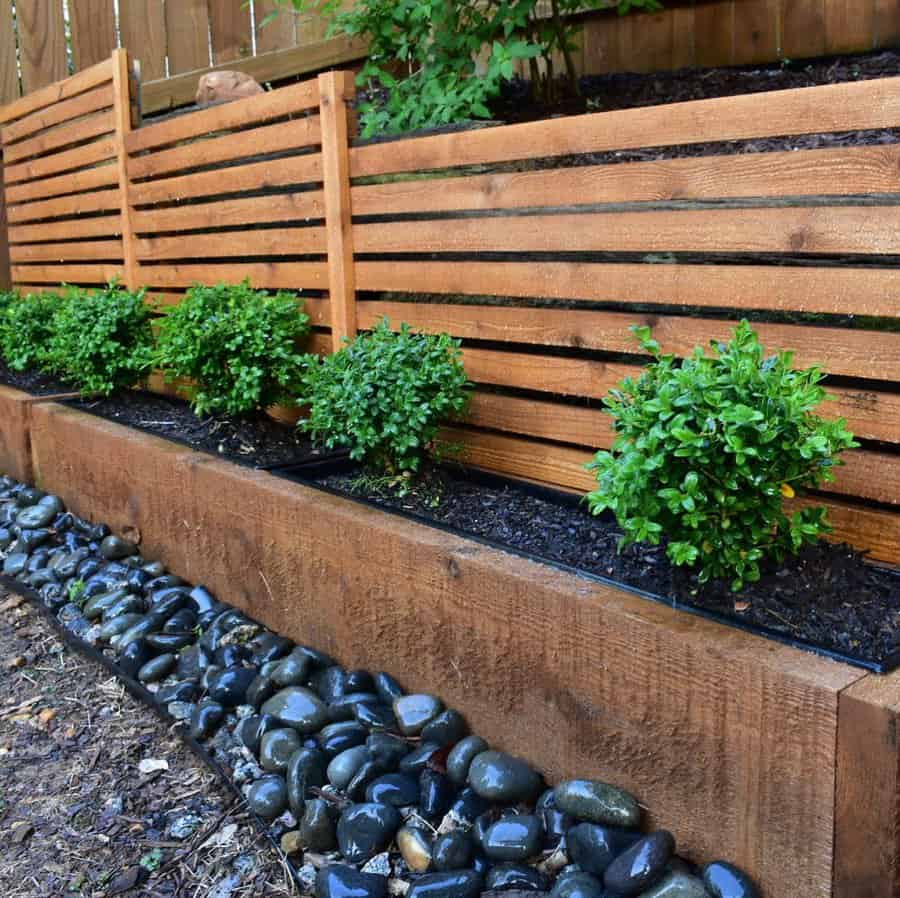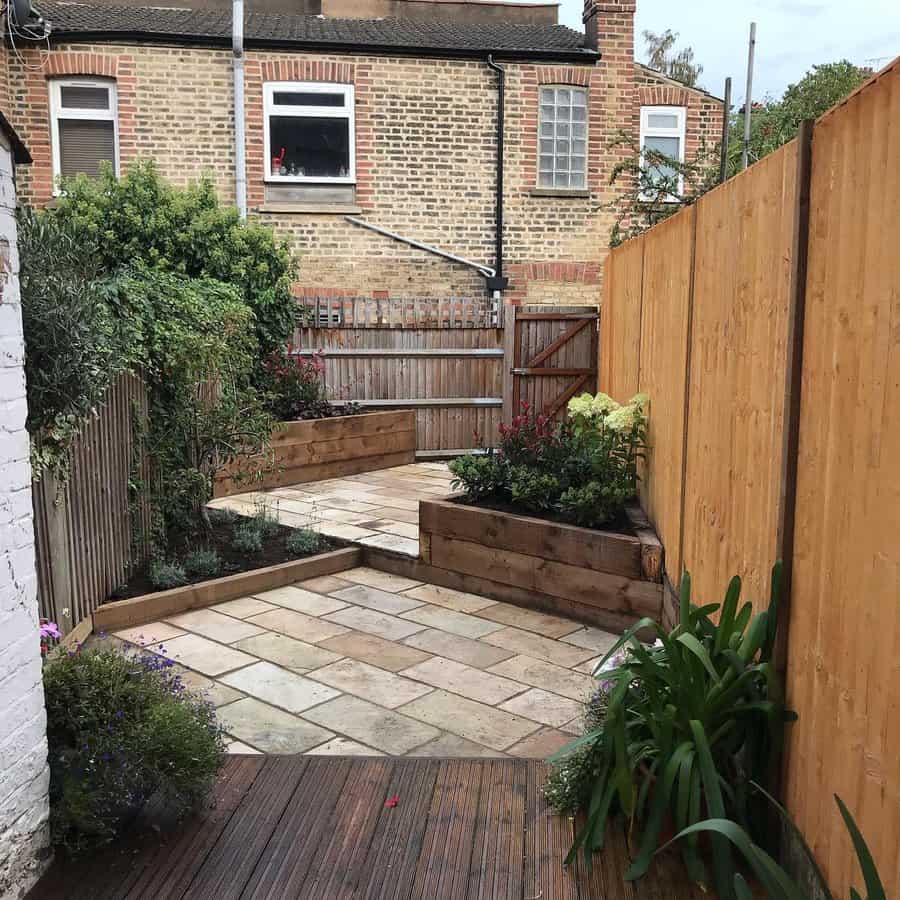 9. Thrive with No-Pot Floral Landscaping
A no-pot floral landscape offers a seamless integration of blooming beauty into your backyard. By planting directly into the ground, you cultivate a natural, expansive look, enriched by varying colors and textures. This approach is space-efficient and delivers a genuine garden charm. Thoughtful design ensures an ever-enchanting backyard vista that captivates daily.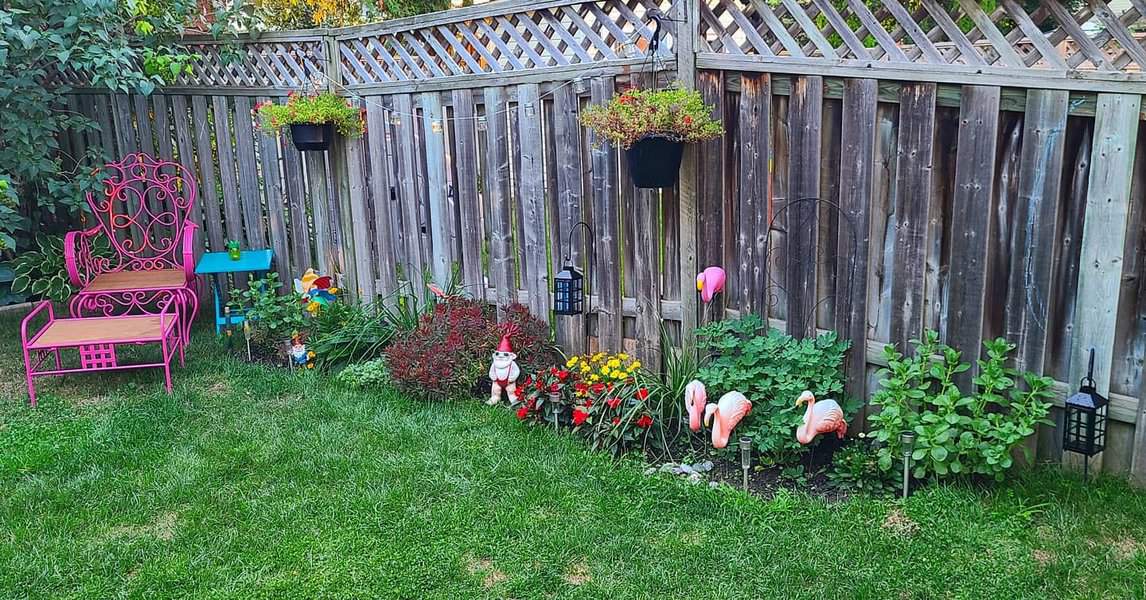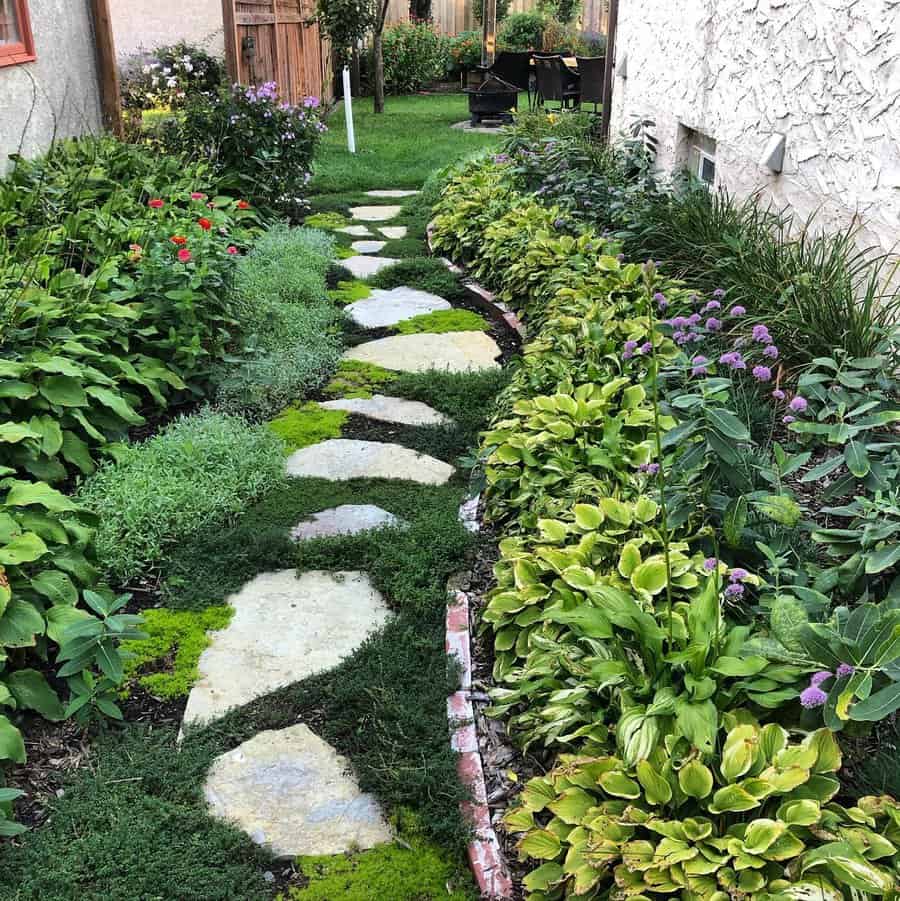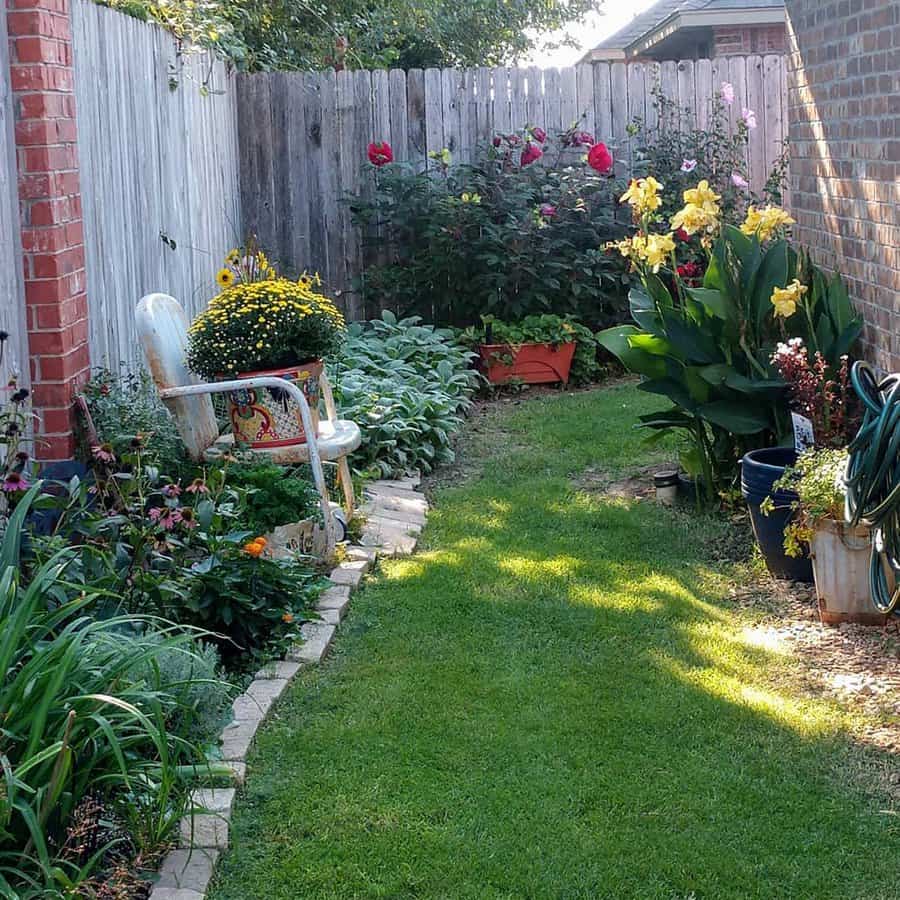 10. Enrich Spaces with Potted Plants
Potted plants offer flexibility and diversity to any garden, regardless of its size. Consider using easy-to-maintain plants like succulents or hardy herbs. Upcycled containers, such as coffee cans or old tires, serve as budget-friendly and eco-conscious plant homes. These portable plant solutions not only enhance aesthetics but also provide an adaptable garden layout.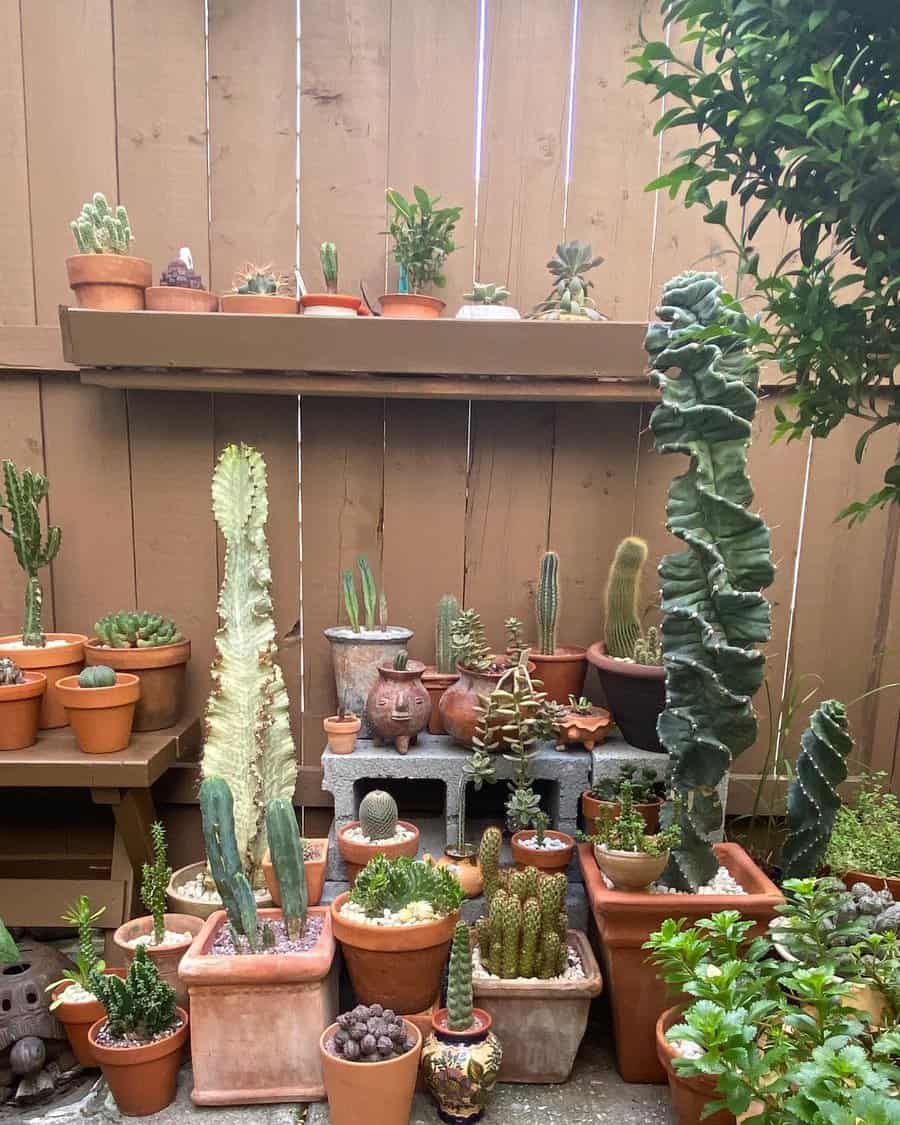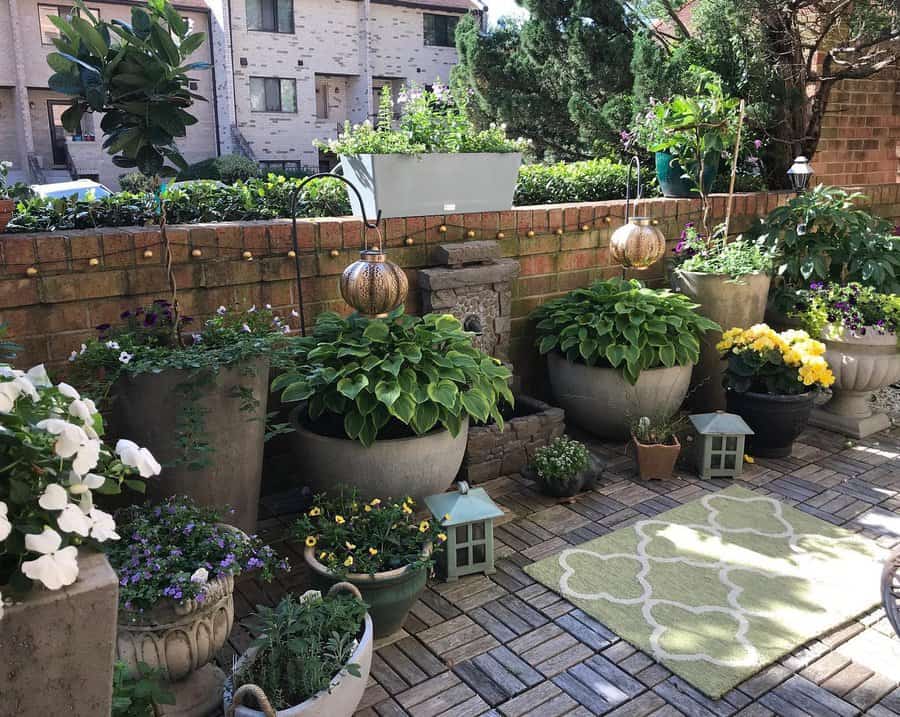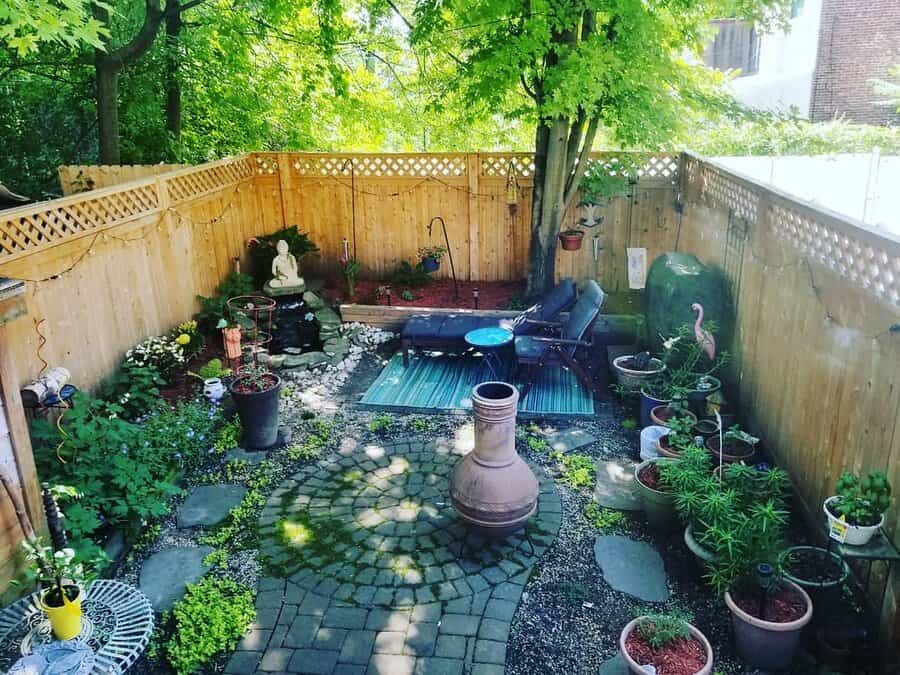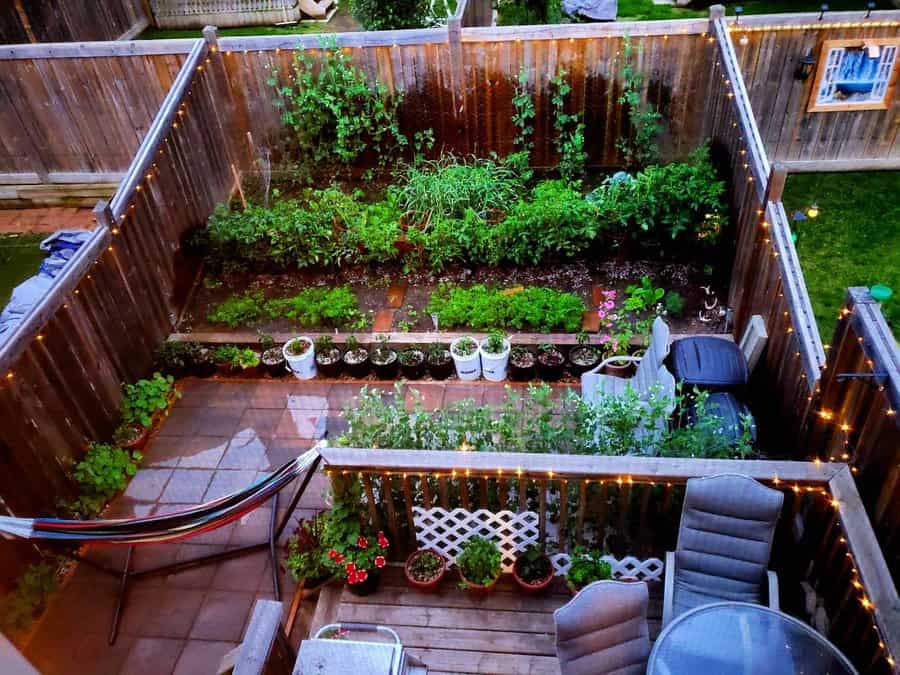 11. Make it Inviting with Added Seating
Transform your outdoor space into a welcoming lounge using budget materials like old pallets, cinder blocks, or tree stumps for DIY seating. Enhance comfort with cushions and outdoor pillows. Even simple beach chairs can elevate the setup. Incorporate varying materials and pops of color to achieve a cozy, eclectic haven perfect for relaxation and gatherings.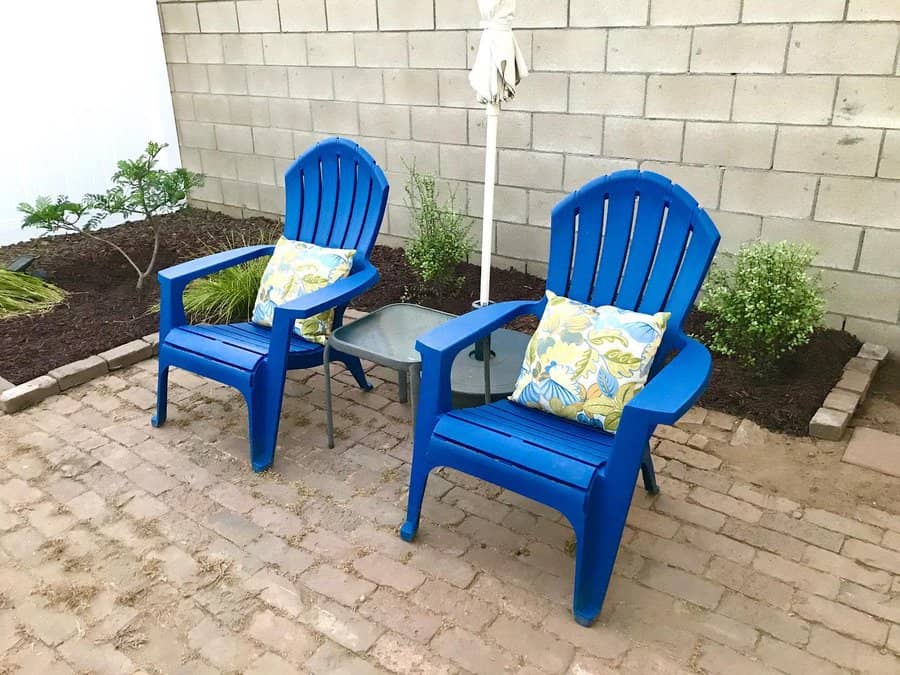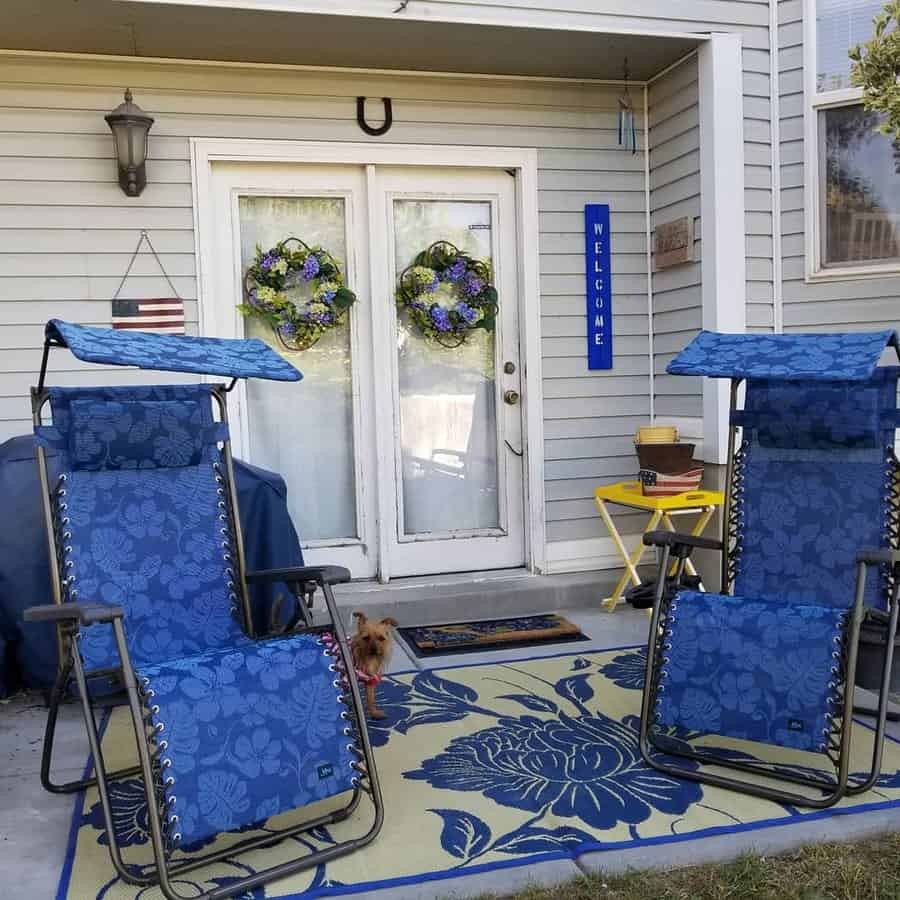 12. Fun Times with a Backyard Playground
Creating a cost-effective playground in your backyard is attainable with smart choices. Prioritize swings, slides, or climbing frames based on your space and budget. Incorporate colorful paint and garden elements to enhance the aesthetic appeal. With thoughtful design, you can foster a delightful outdoor space that merges play and relaxation for the whole family.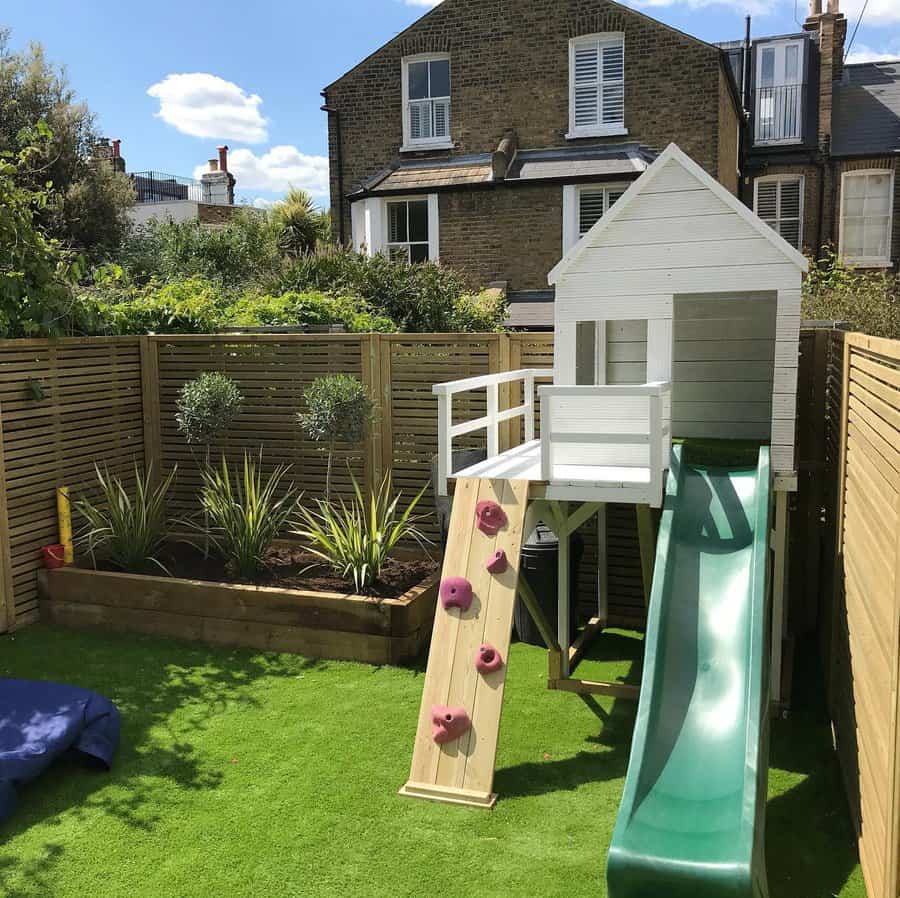 13. Enhance Pathways with Concrete Pavers
Concrete pavers offer an affordable solution to beautify backyard pathways. While budget-friendly, these pavers are both stylish and durable. Depending on the desired look, embed them in sand, gravel, or grass for a natural feel, or use concrete for a sleek finish. Poured concrete is also a cost-effective alternative, providing both function and form to outdoor spaces.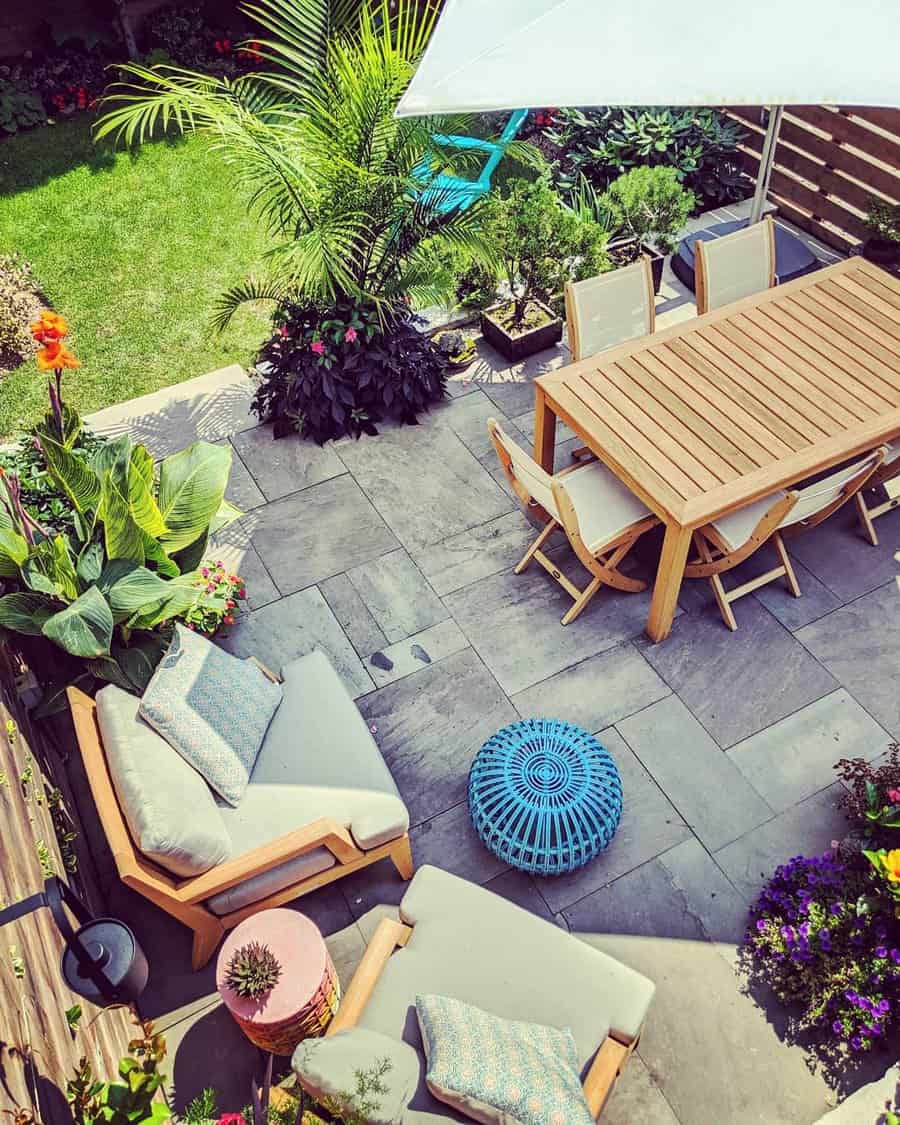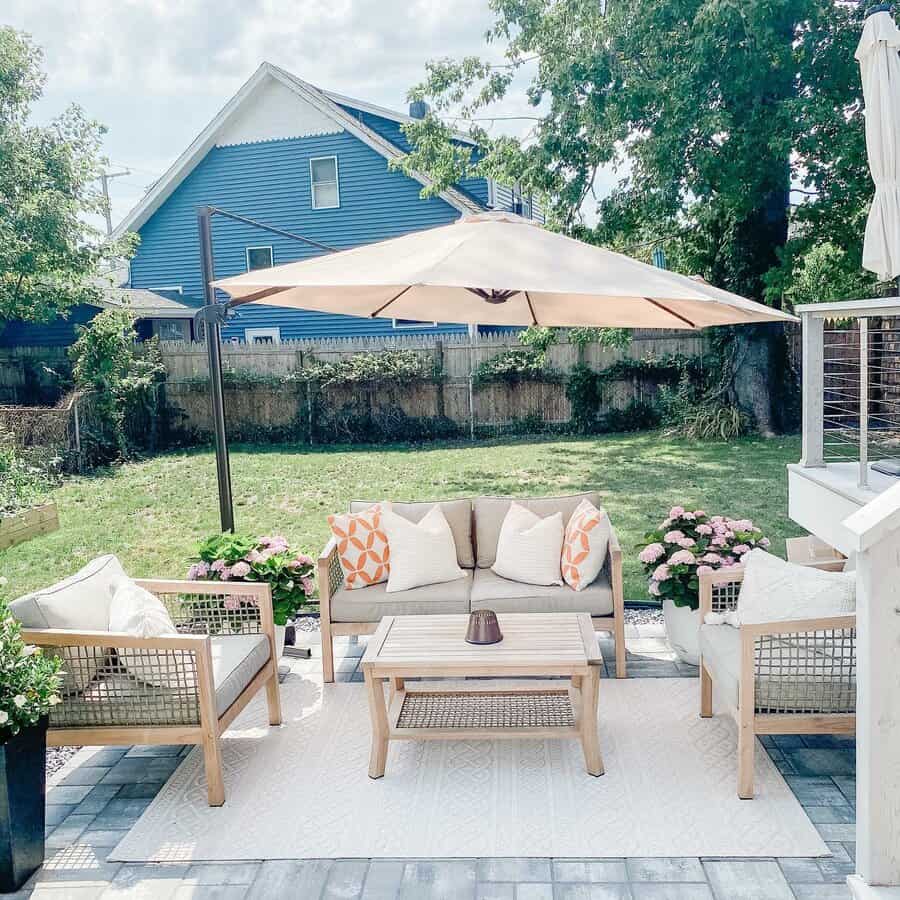 14. Warm Up Areas with Outdoor Rugs
Outdoor rugs bring warmth and coziness to any backyard setting, creating a homey ambiance even outside. Paired with twinkling lights and comfortable seating, they transform patios into personal retreats. Select a rug that complements your outdoor furniture and decor to elevate the space further. With these simple additions, your backyard becomes an inviting haven for relaxation and social gatherings.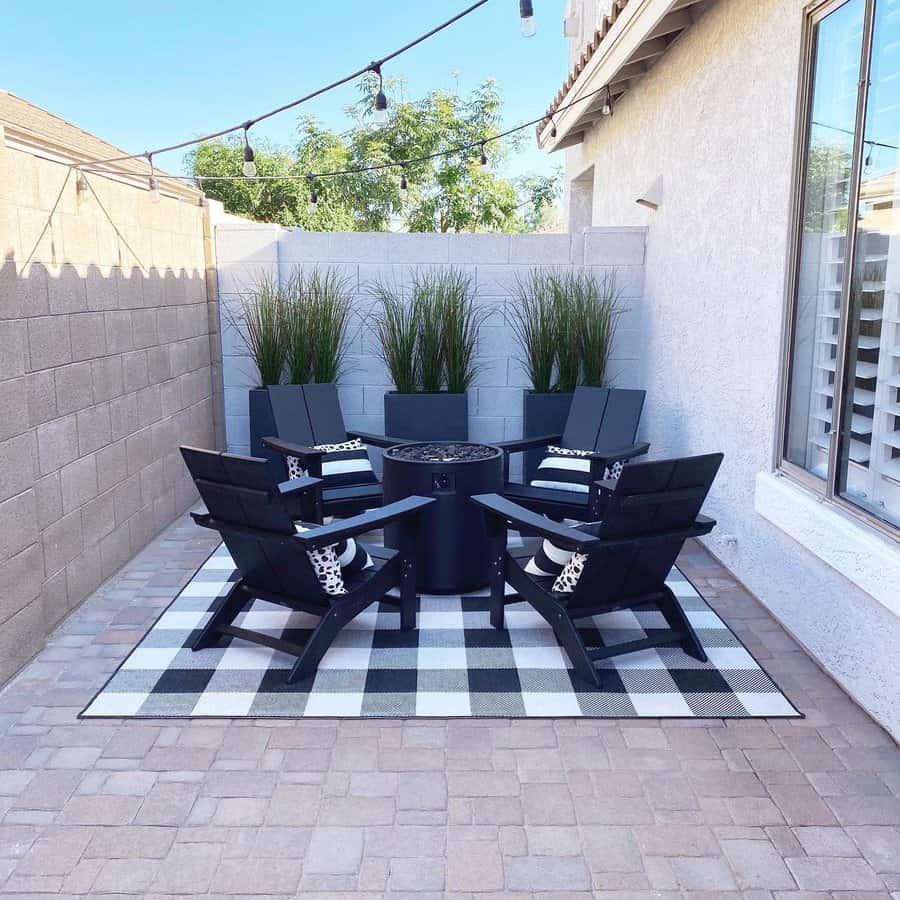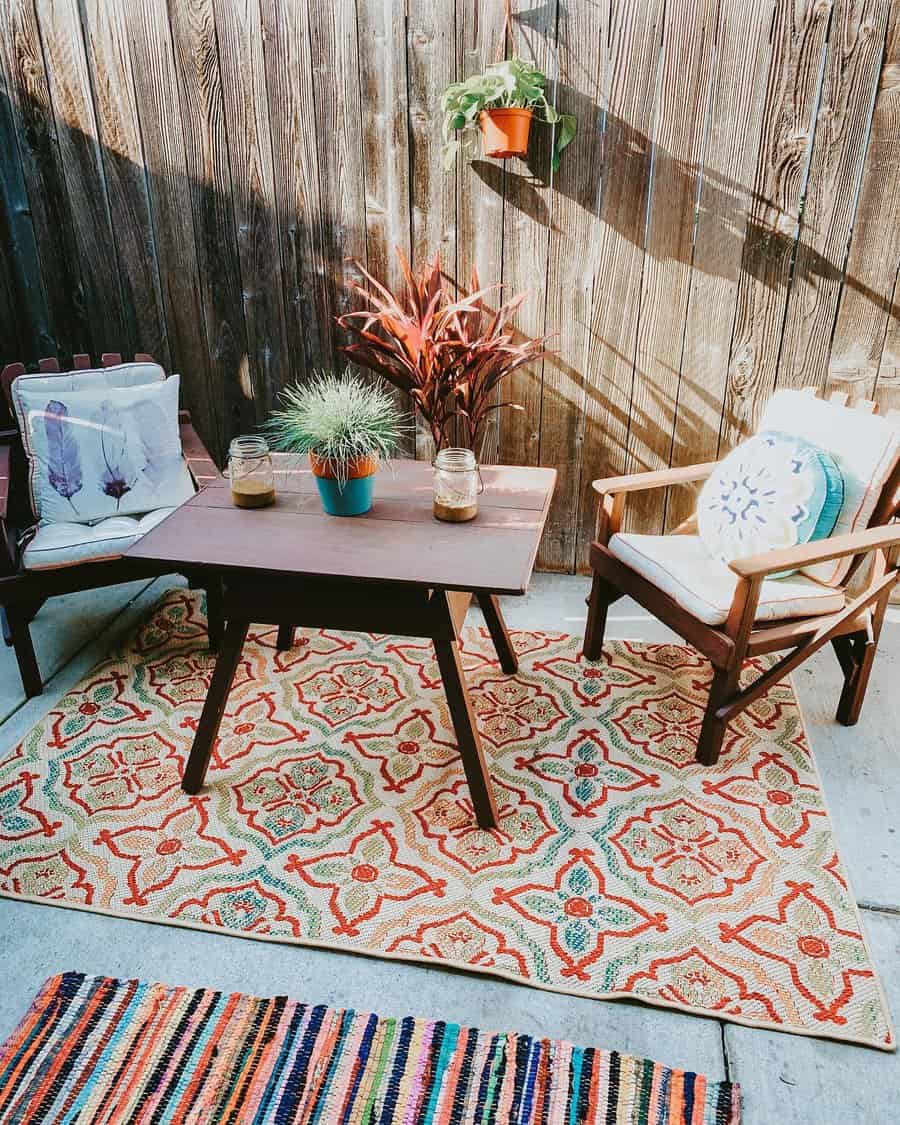 15. Dive In with a Stock Tank Pool
Stock tank pools, once designed for livestock, have emerged as an affordable and stylish pool alternative. These durable metal tanks offer customization options, from paint choices to DIY filtration systems. Given their compact nature, they're simpler to maintain and install than traditional pools. Embrace this inventive approach to cooling off, creating a unique backyard centerpiece that's both functional and trendy.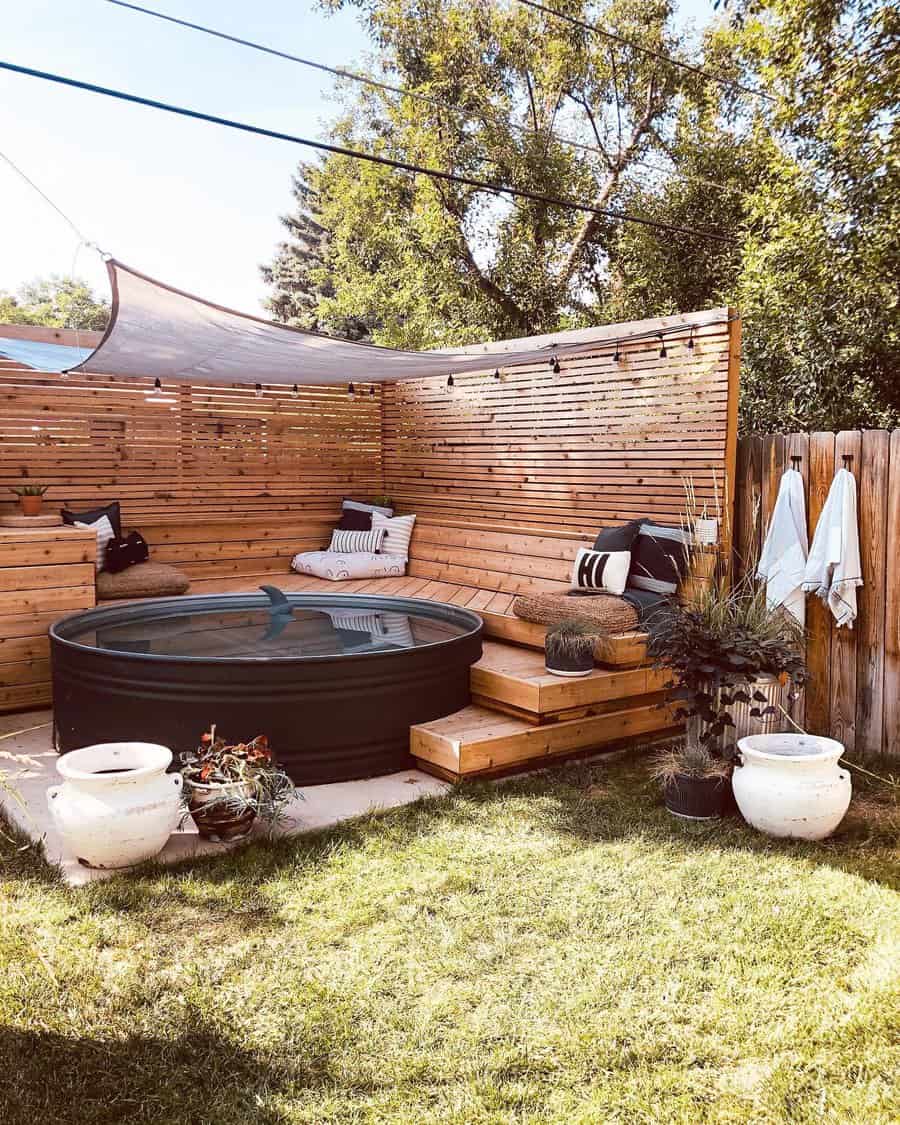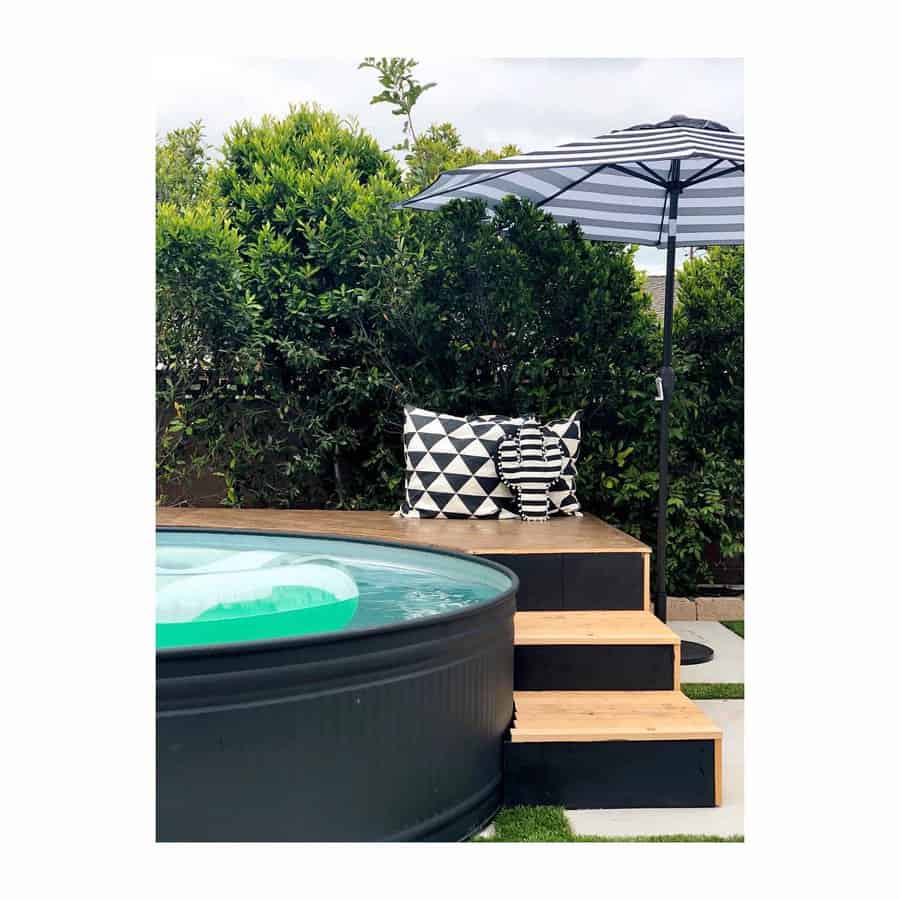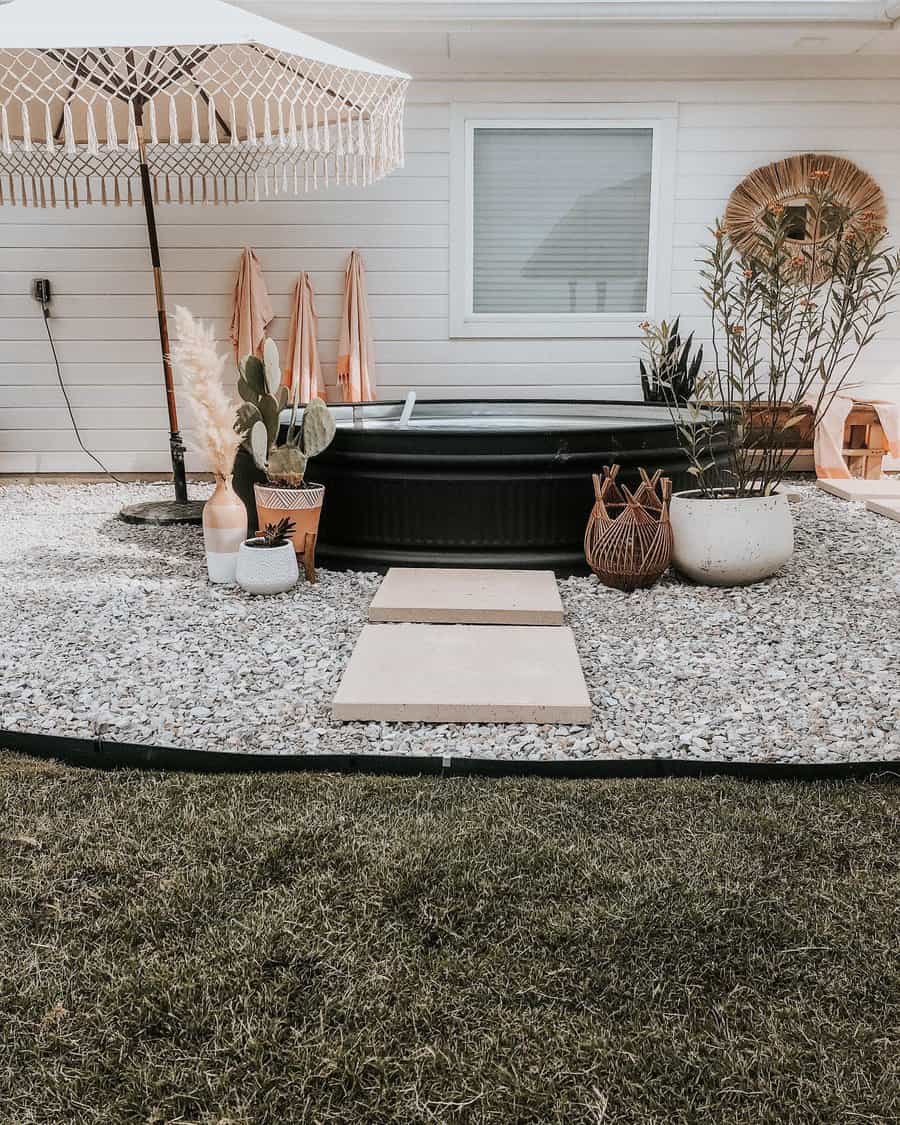 16. Relax in a DIY Macrame Chair
A DIY macrame hanging chair effortlessly melds boho flair with modern appeal, making it a standout addition to any backyard. Its intricate knots and patterns aren't just beautiful but also offer a soothing swing-like motion. Perfect for peaceful reading nooks or as an artistic focal point, creating your own macrame chair can be a rewarding project, enhancing your space with handmade charm.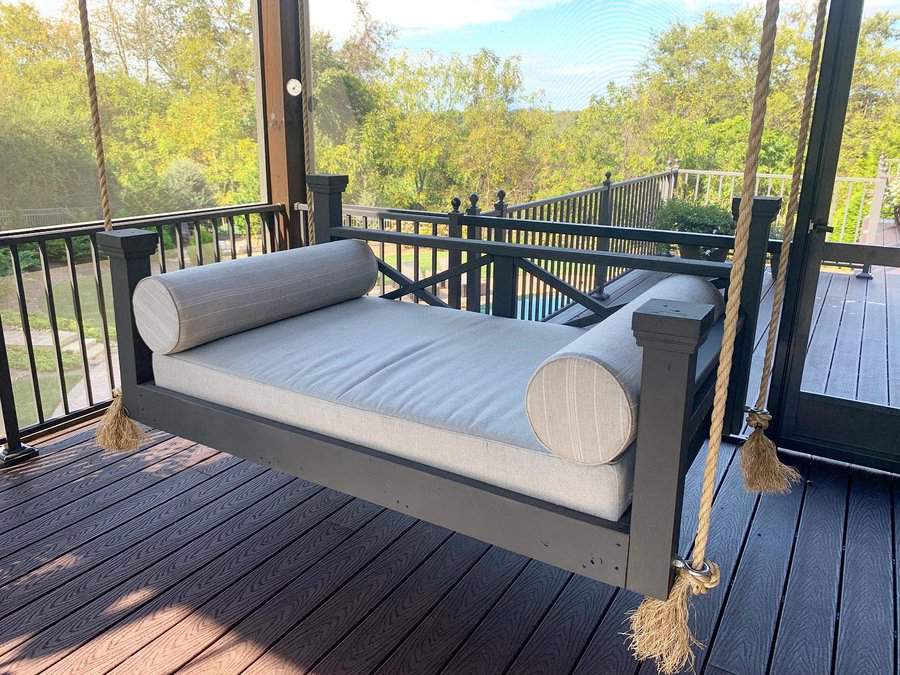 17. Safe Outdoors with Insect Screens
An insect screen enhances your backyard, offering an unhindered oasis from pesky bugs while maintaining privacy. The mesh design promotes refreshing airflow, making it ideal for warm summer days. For a touch of ambiance, consider hanging lanterns or string lights, transforming your screened area into an inviting space for both day and nighttime relaxation.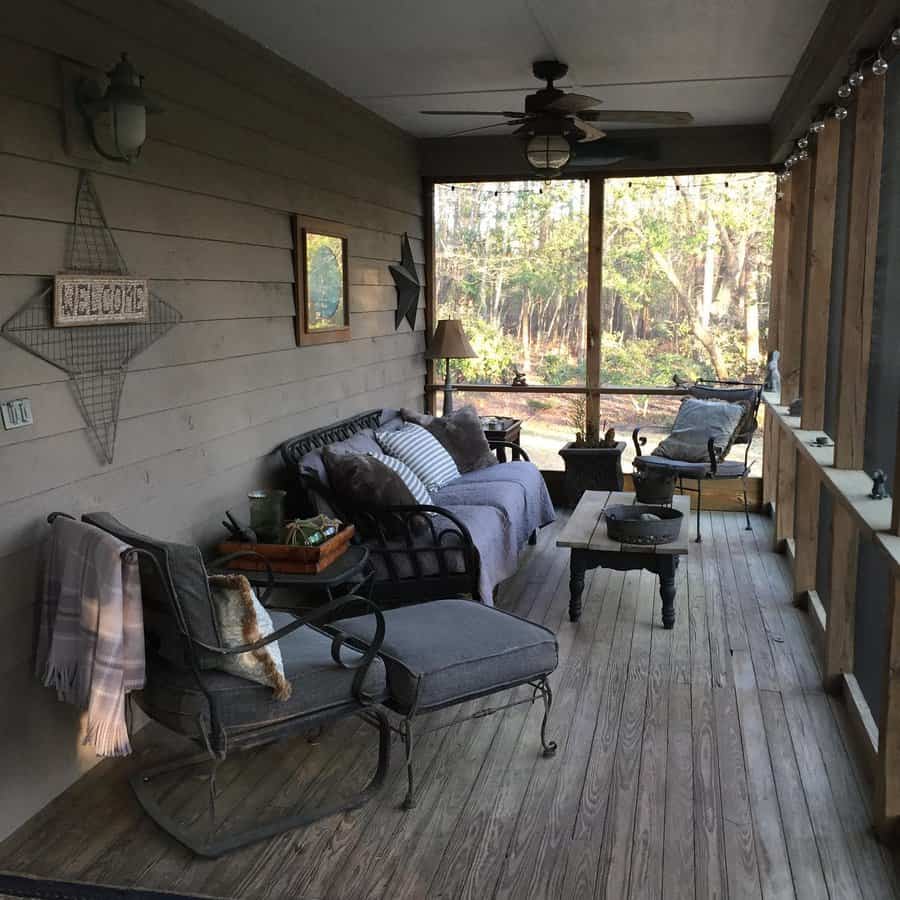 18. Navigate with Garden Stepping Stones
Garden stepping stones offer an affordable yet artistic touch to your outdoor space. Customize them using concrete or embedded flagstones to fit your aesthetic. As you tread on these uniquely crafted pathways, enjoy the added beauty they bring to your garden, surrounded by flourishing blooms.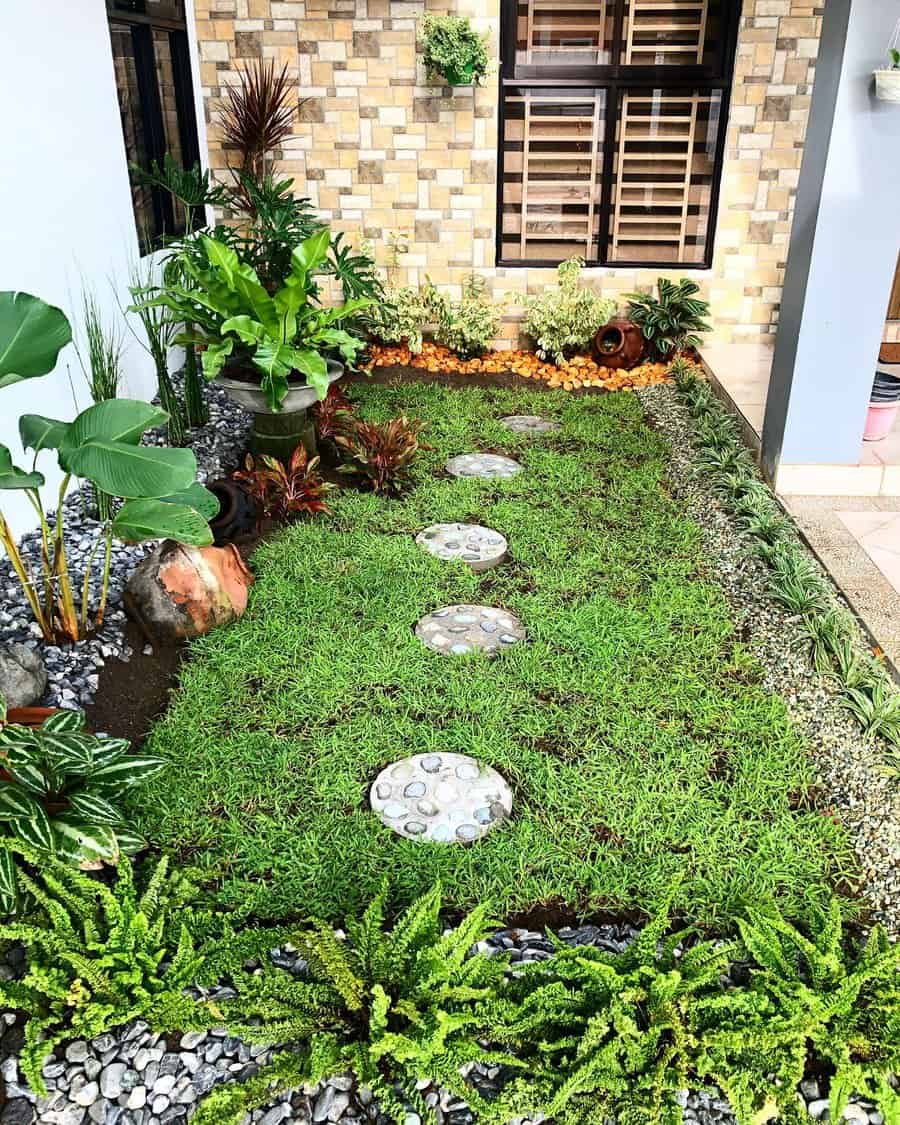 Budget Backyard FAQs
What is the cheapest grass alternative?
Replacing your existing turf grass with something lower-maintenance or more sustainable is a great investment for your future. But it's not always budget-friendly.
Artificial turf is notoriously expensive. Instead, opt for a natural ground cover like clover or creeping thyme. These plant varieties require less water, mowing, and general maintenance than traditional grass while not costing any more to seed.
How do you landscape a yard on a budget?
The best way to save money on landscaping is to go the DIY route. As long as you're physically able to dig, lift, and rake, DIY landscaping is easier than you might think.
Labor isn't the only landscaping expense. Accessing affordable landscaping materials can be a challenge, especially if you're shopping during the peak gardening season.
For the best deals, wait to buy supplies until your local stores are offering seasonal items on clearance. Also, keep an eye out for neighbors who have leftover materials from their own landscaping projects (many will give these materials away for cheap or even free).