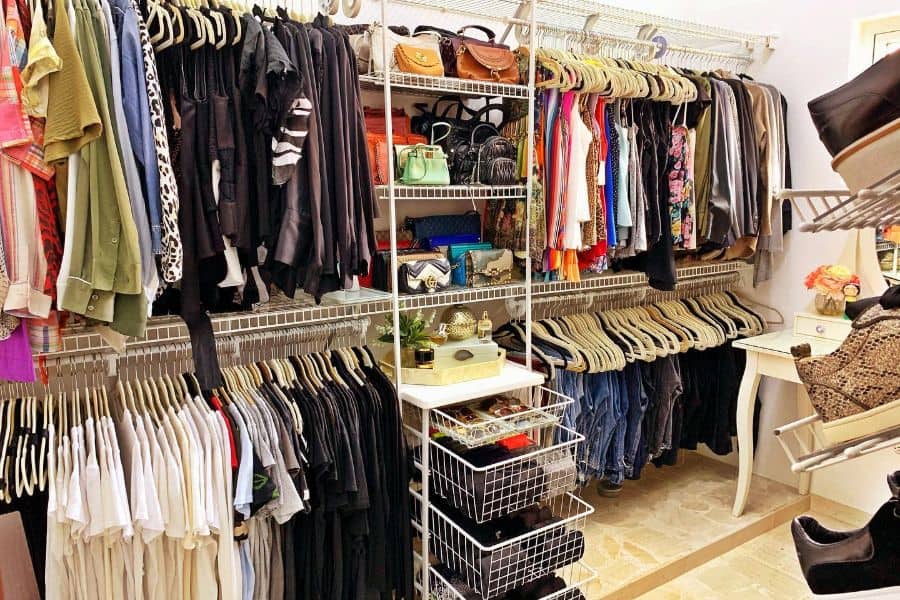 The Top 57 Clothes Storage Ideas
Do you remember your mom telling you to pick your clothes up off the floor? We do, and now as an adult, we understand why.
It's so much nicer looking and easier to get ready in the morning when your clothes are neatly organized in your closet or dresser.
If you've never taken the time to organize your clothes, then you're probably wasting space.
There's no better time than the present to tackle this necessary task. These clothes storage ideas will help you get started with some helpful ideas on how you can organize your clothes.
1. For Children
Your biggest challenge will be figuring out a storage solution for your children's rooms.
The biggest challenge is that children grow incredibly fast, so one day, you're organizing baby clothes, and the next it's toddler, and then small children's items. The clothing quickly increases in size, and you need hangers to match.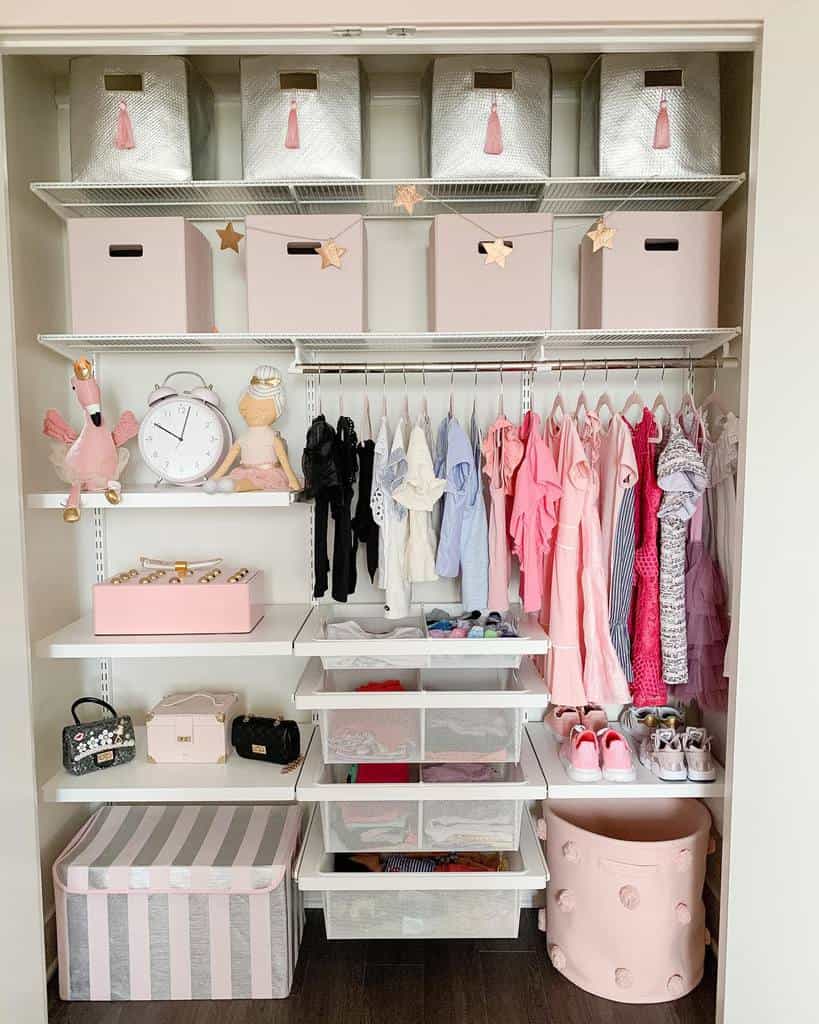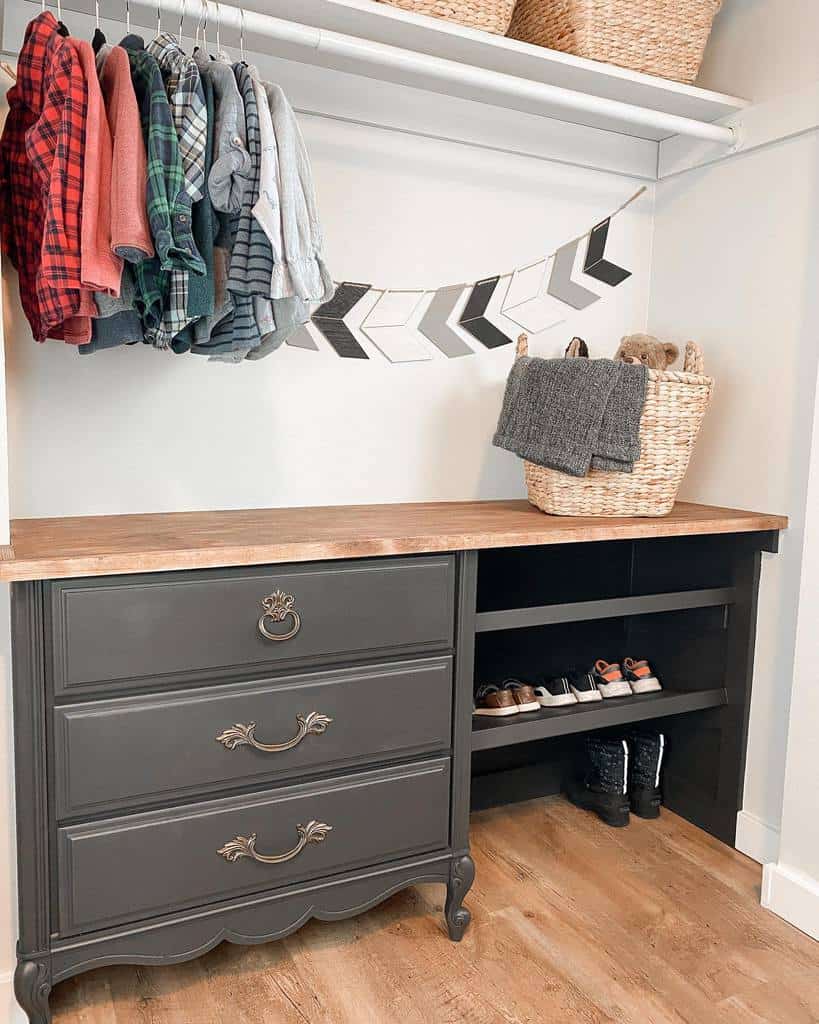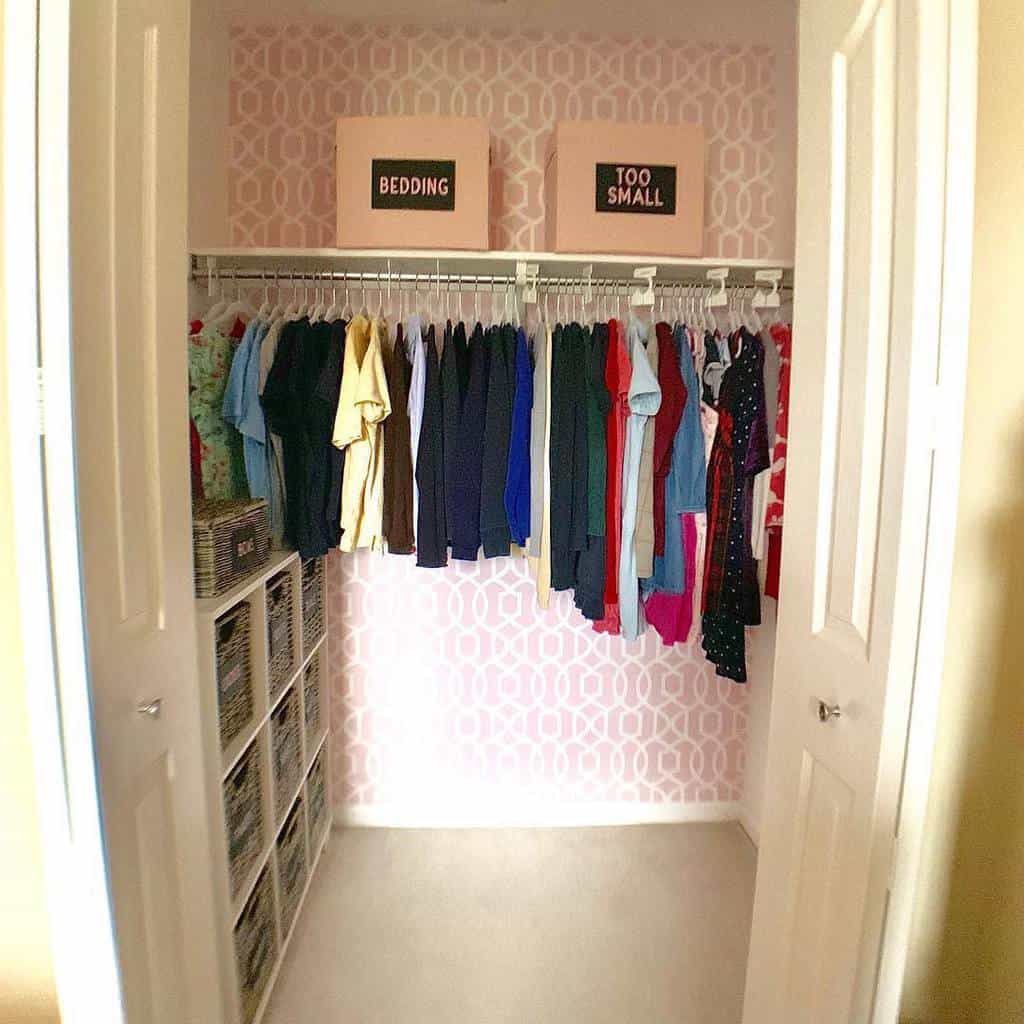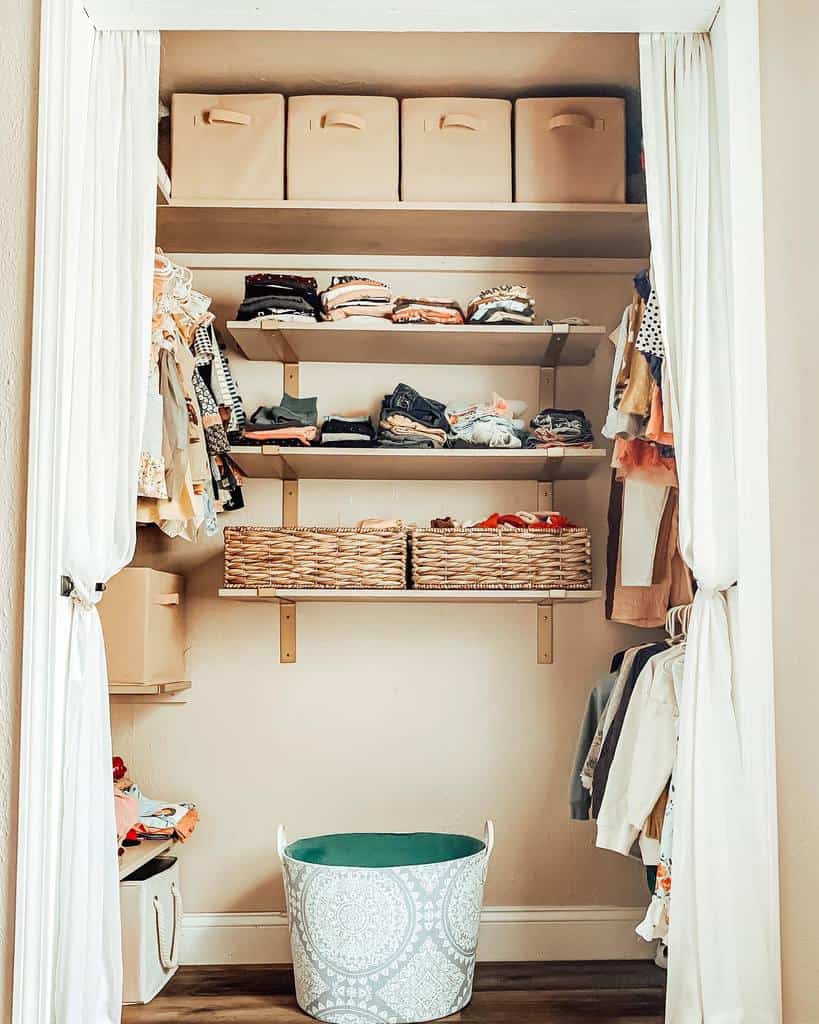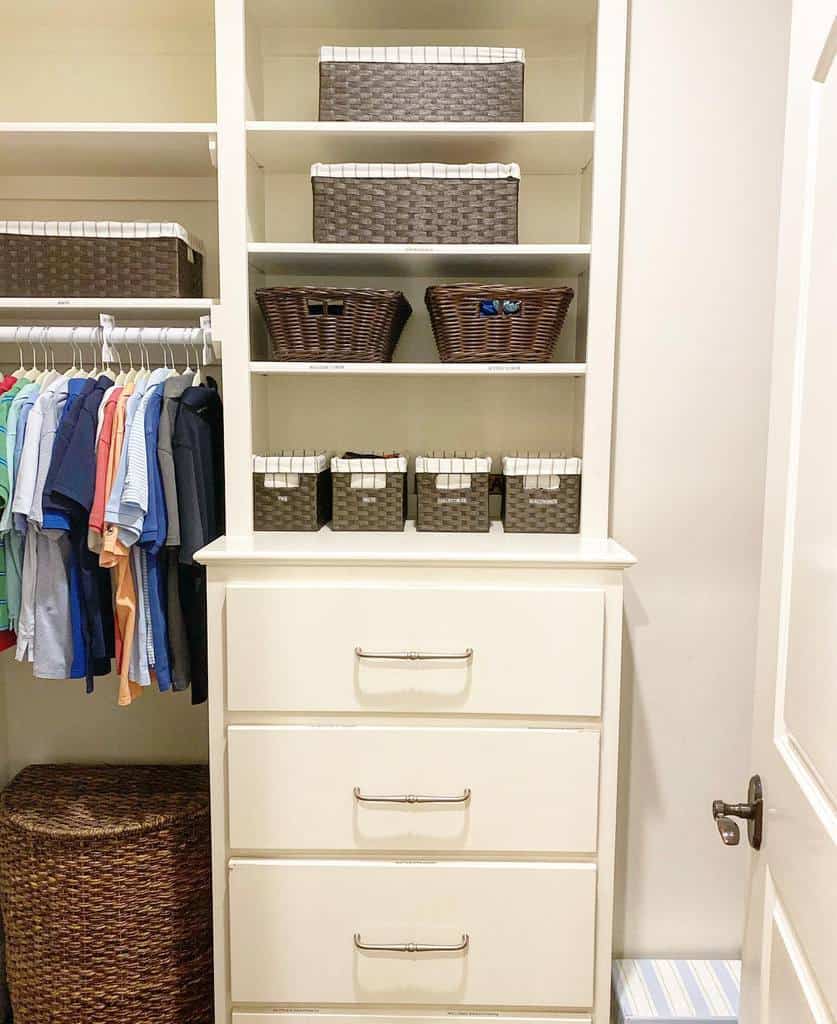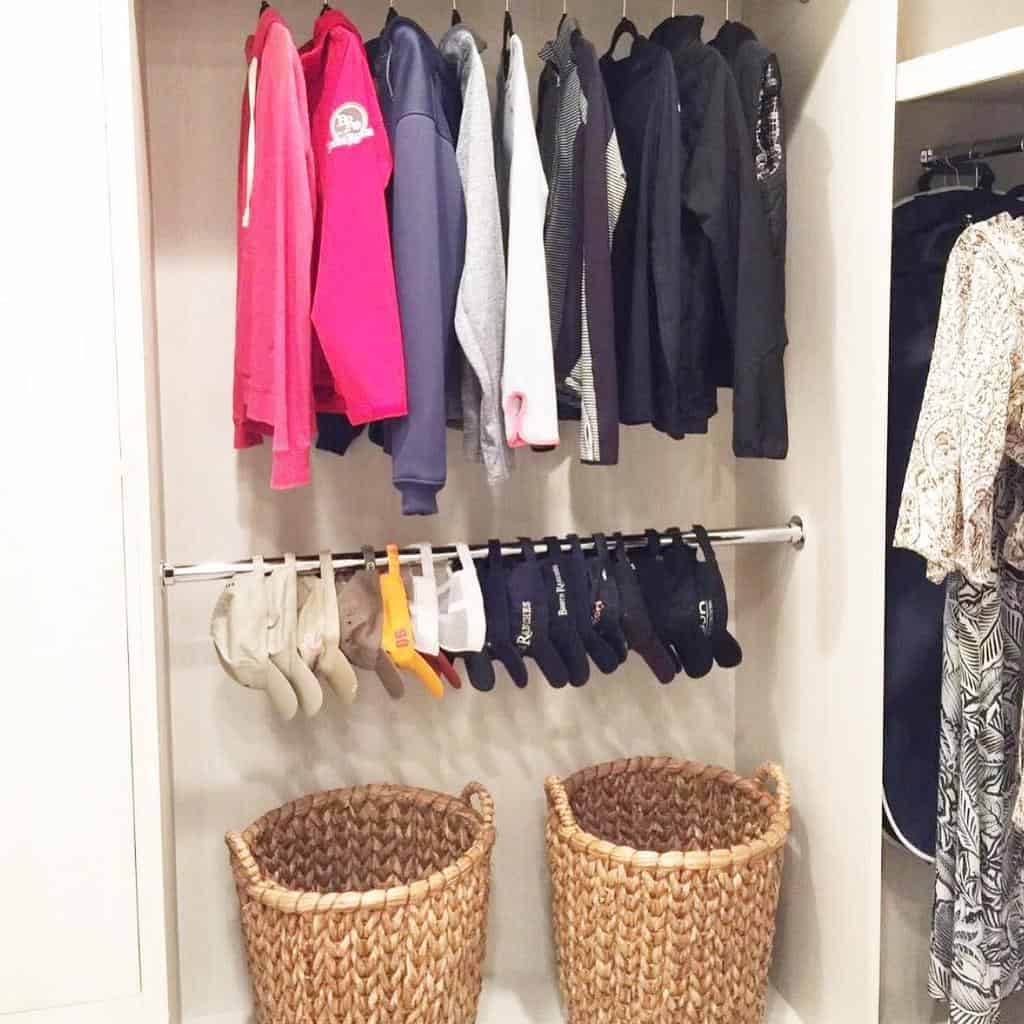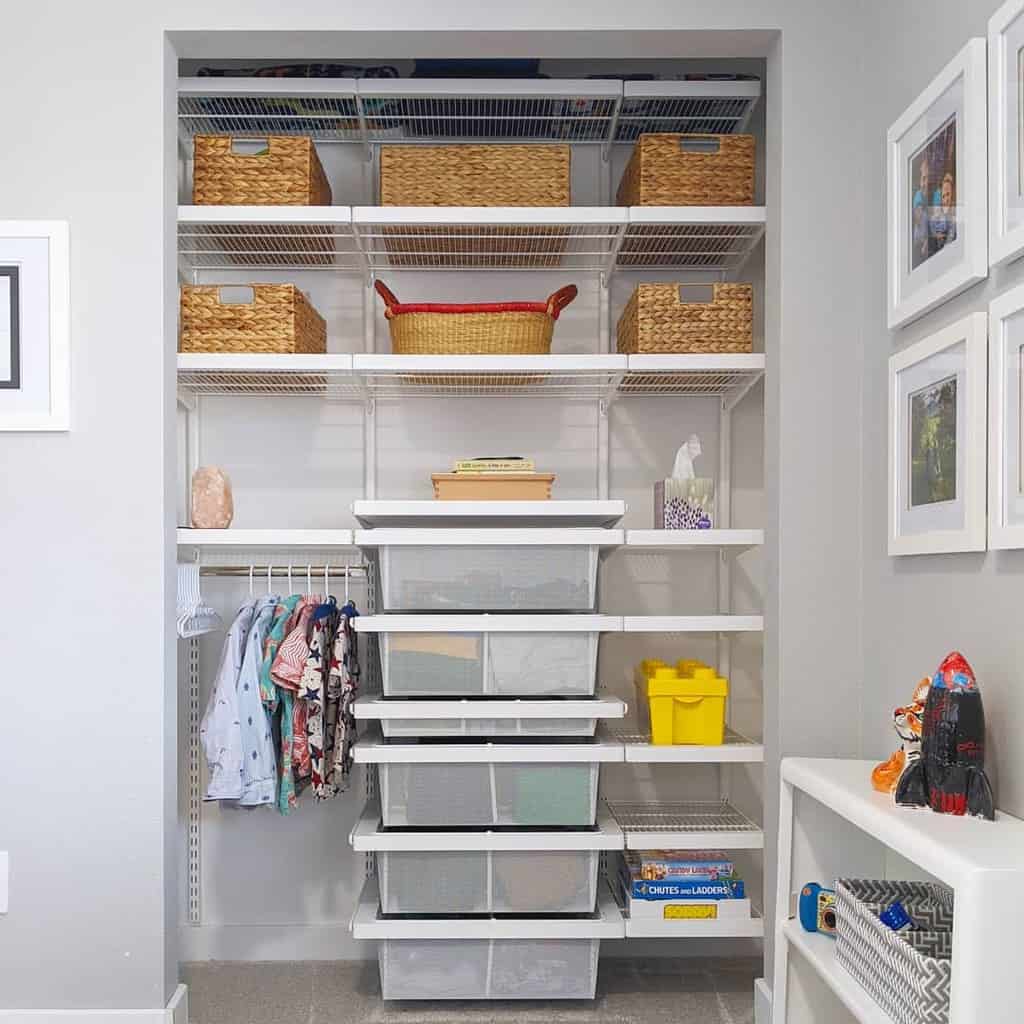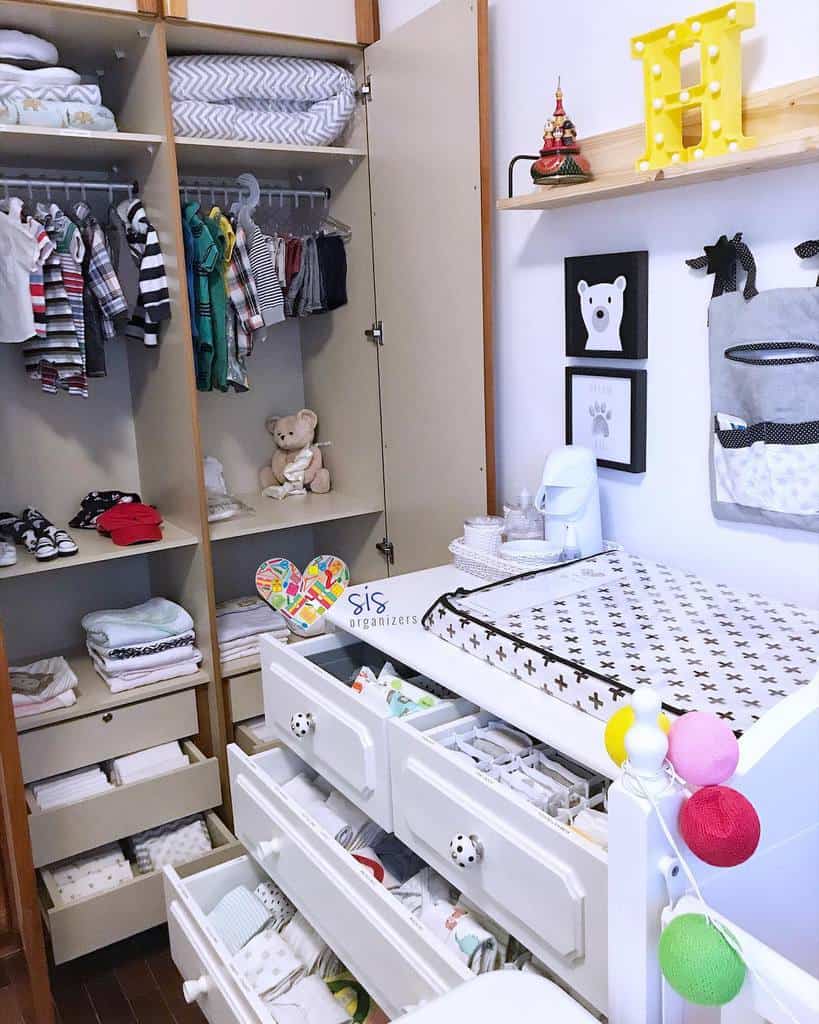 There are storage containers that you can organize by age or size. This will help you keep gifts and hand-me-downs organized while you wait for your child to grow into them.
You may also find it's easier to keep their clothes in a dresser. Then your child can gain independence as they learn to dress themselves.
2. Closet
Most of us have a closet in our bedrooms. If yours is the master bedroom, then perhaps you're lucky enough to have a walk-in closet.
No matter what the size of your closet, the right closet organization setup will ensure you have enough hanging space for all of your clothes.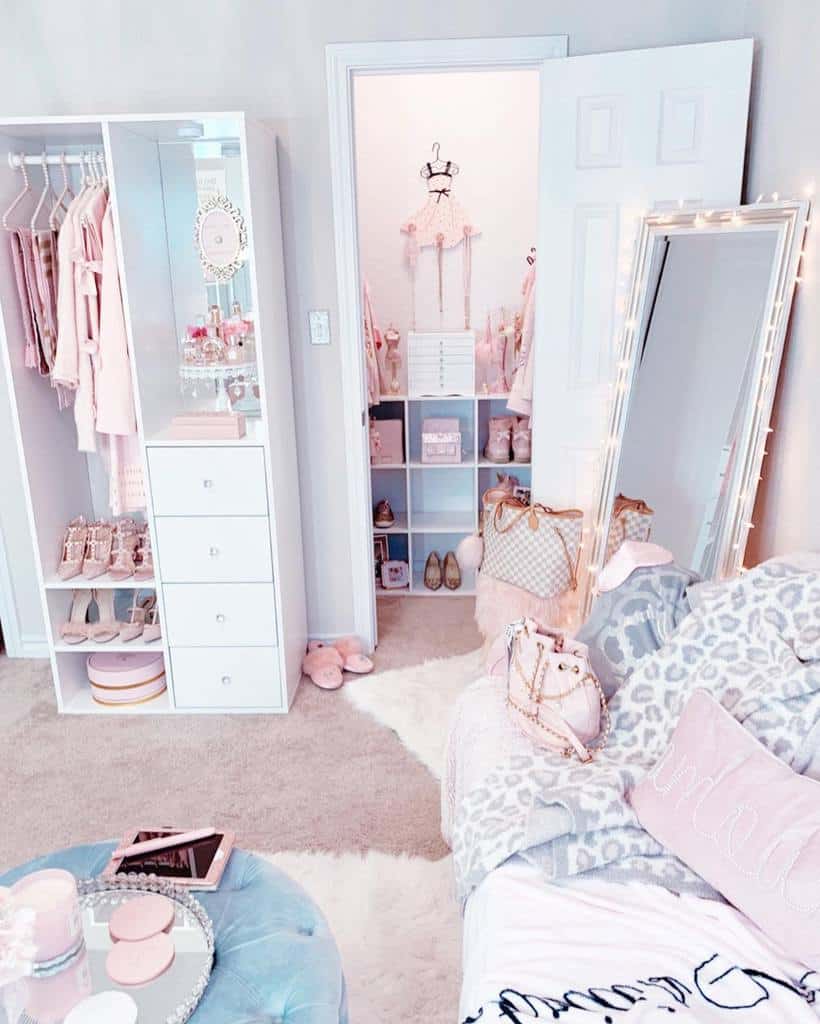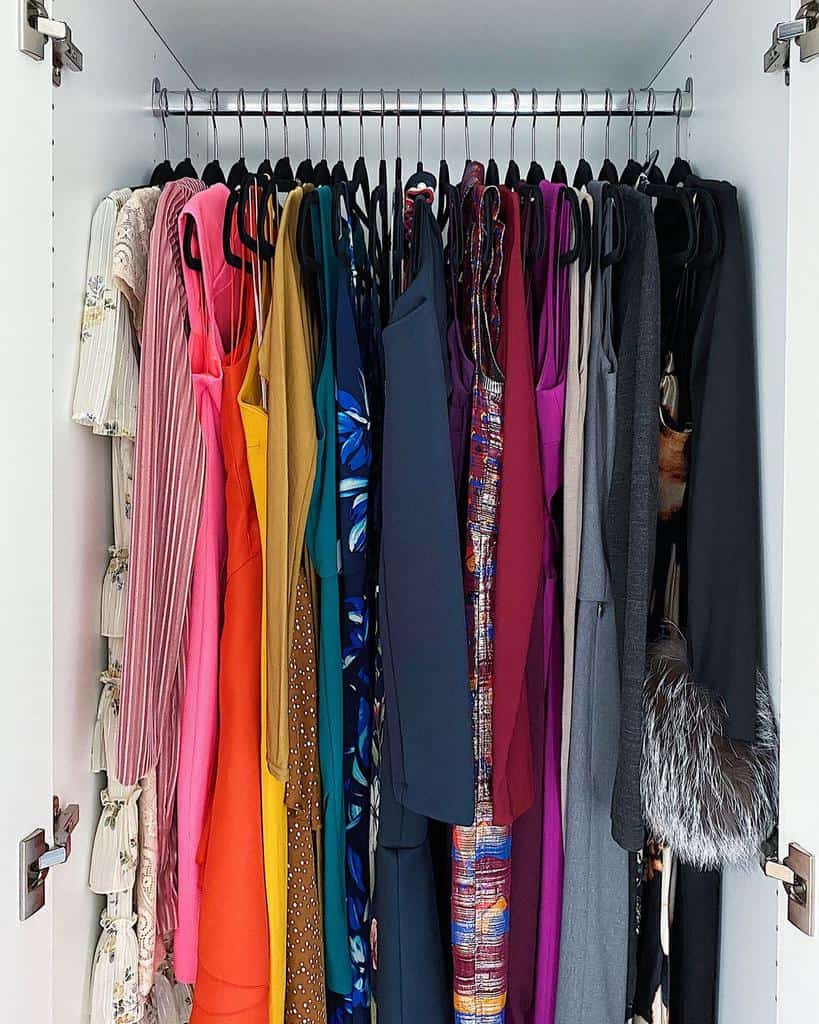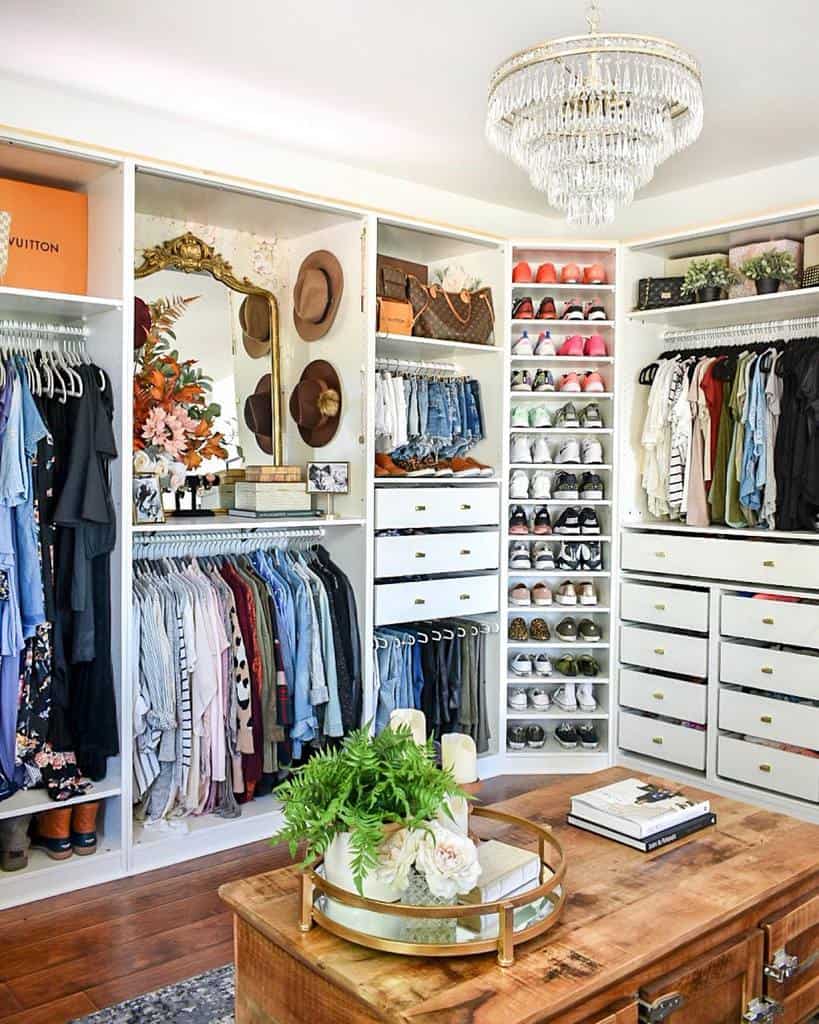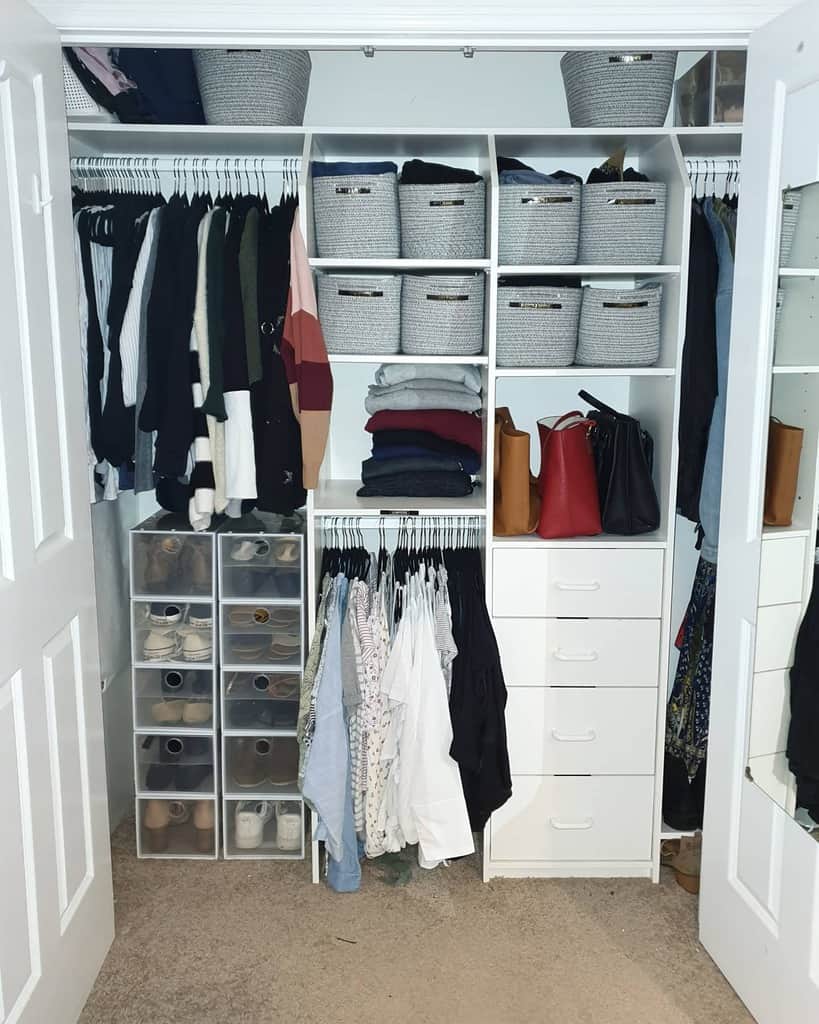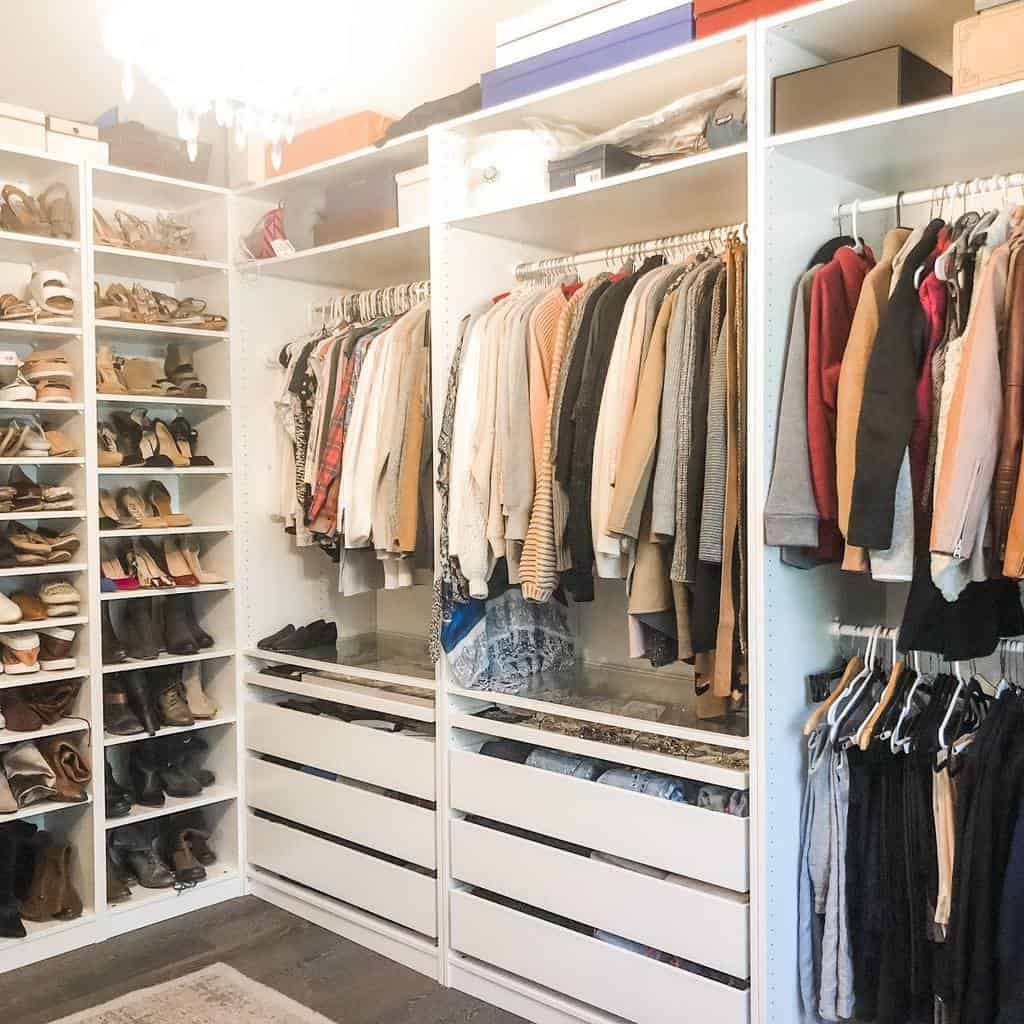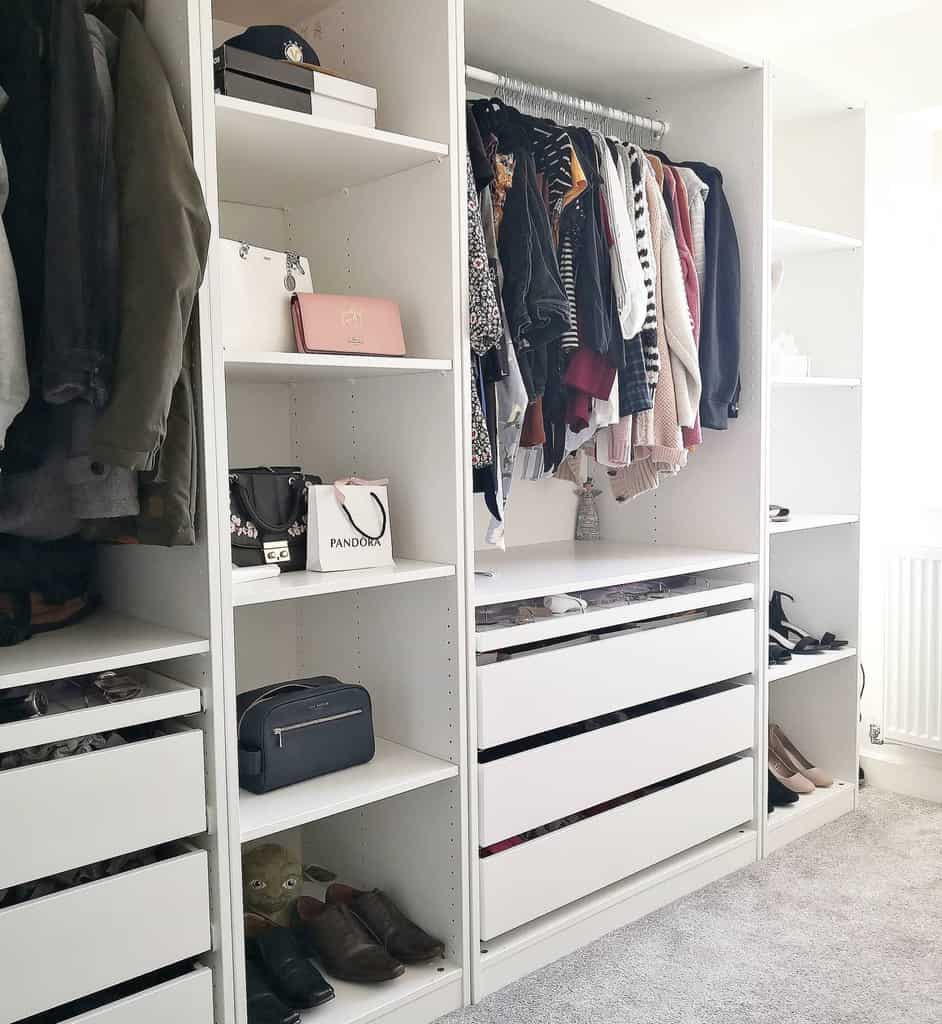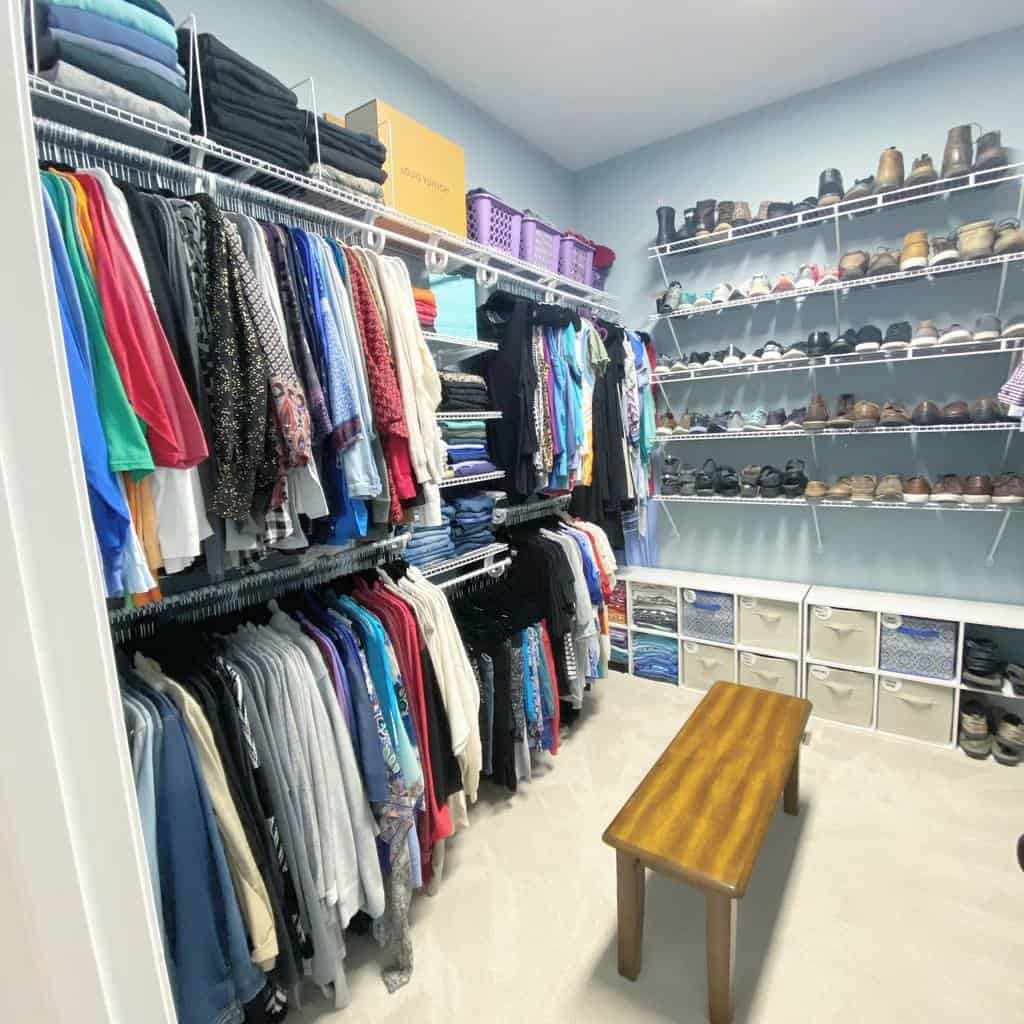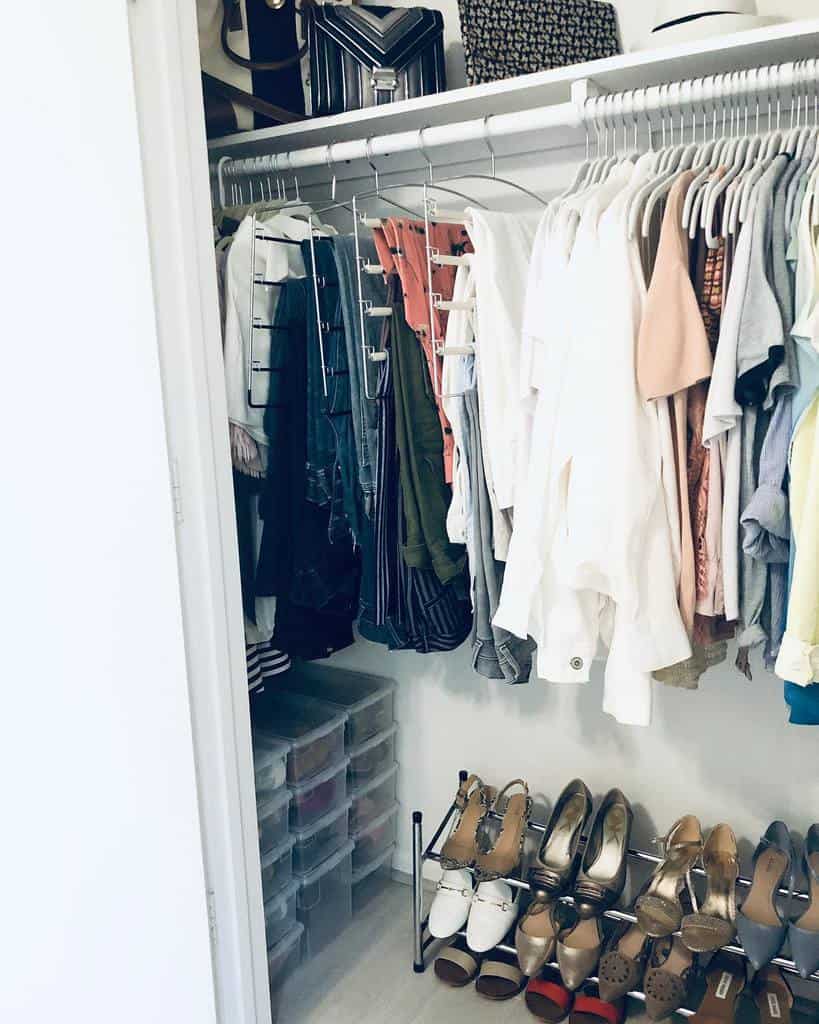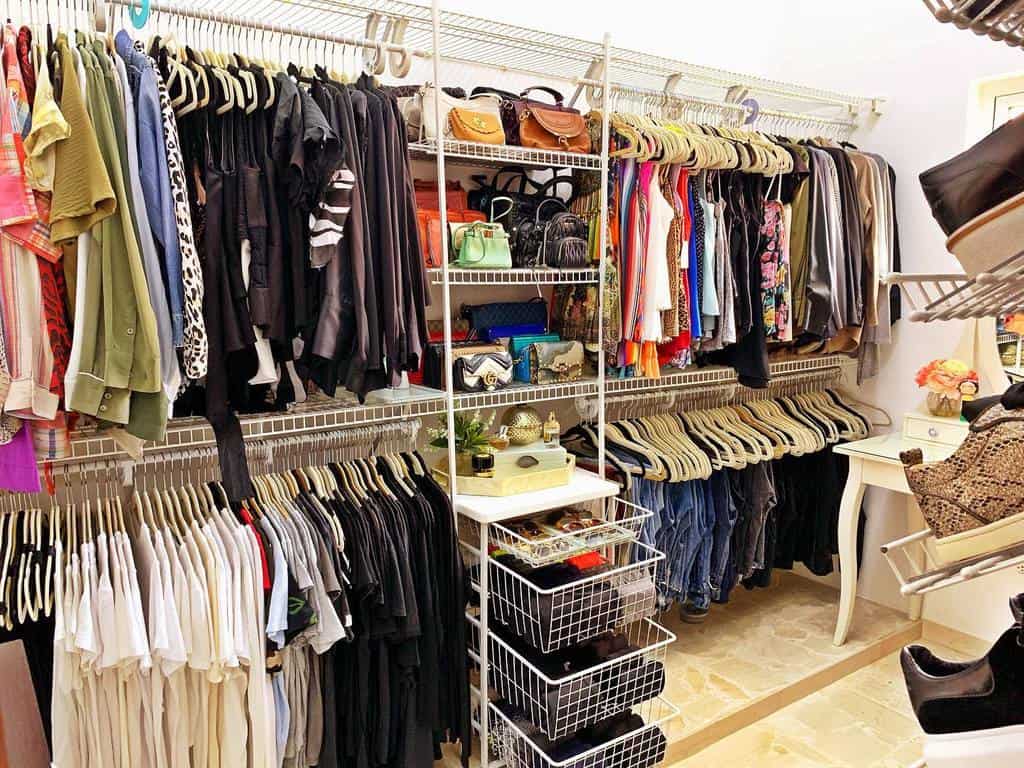 Start by emptying your closet and assessing what you have and how much. Then you can install a closet organizer system that has the right amount of shelves and closet rods.
This lets you use every inch of your closet space. Don't forget about the closet door; this is another area where empty space can get utilized. You could have a shoe or accessories rack.
3. DIY
You don't have to go out and buy an expensive closet organizational system. These can get expensive as you customize them more. Instead, have a fully customized storage unit that you build yourself.
All you need is shelving material, which could be metal or wood. Then you'll mount them in your closet. This lets you build as many shelves, drawers, or hanging rods as you need.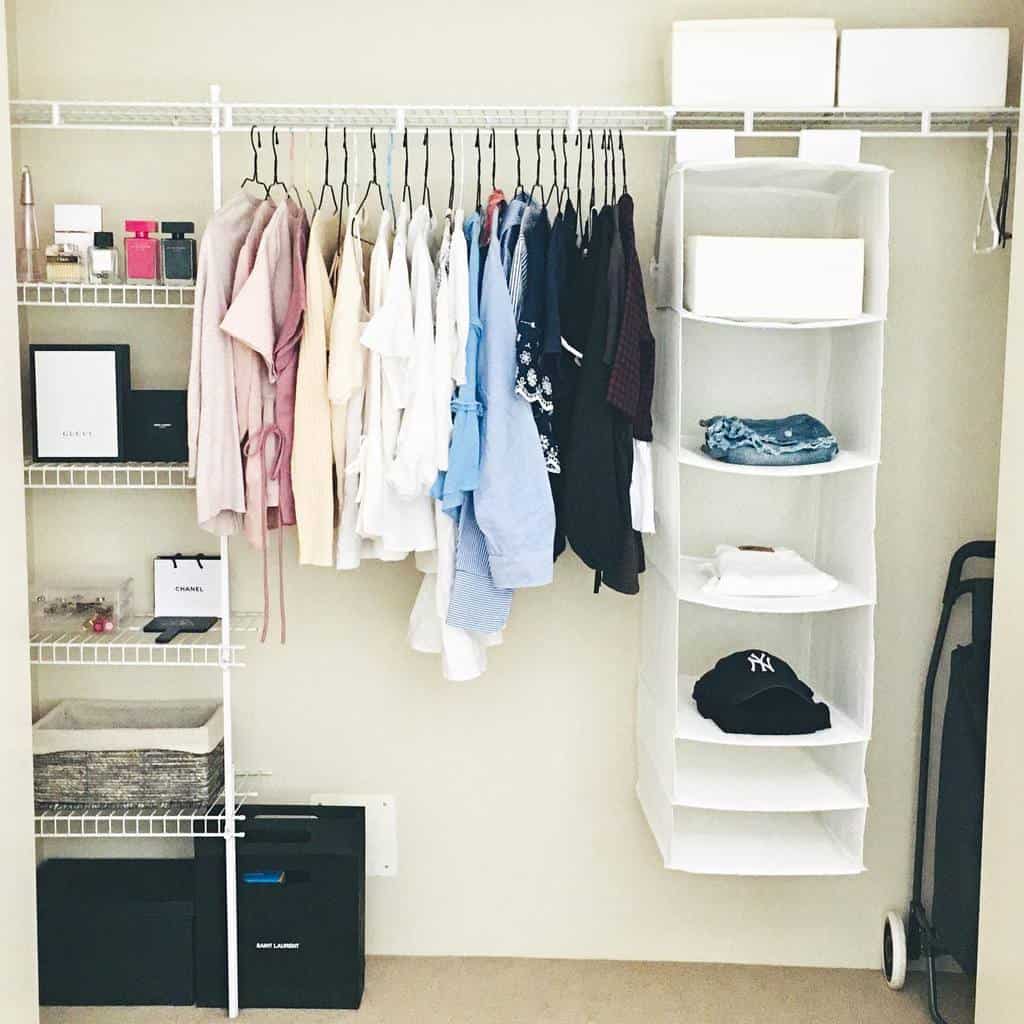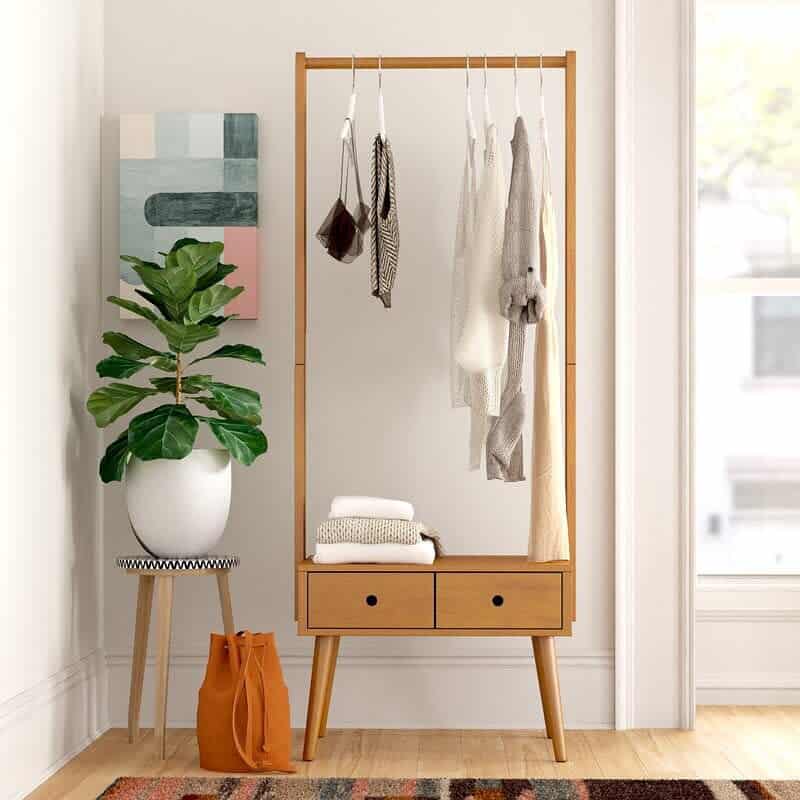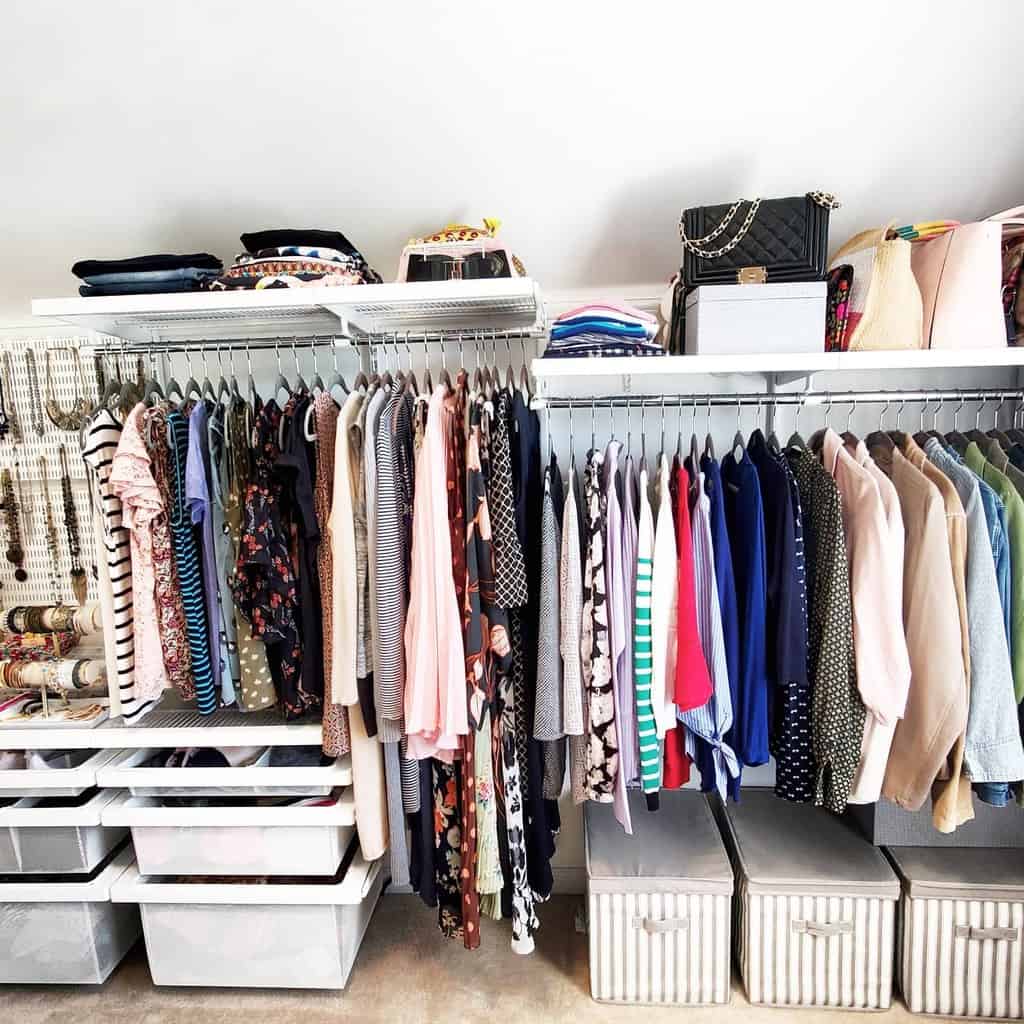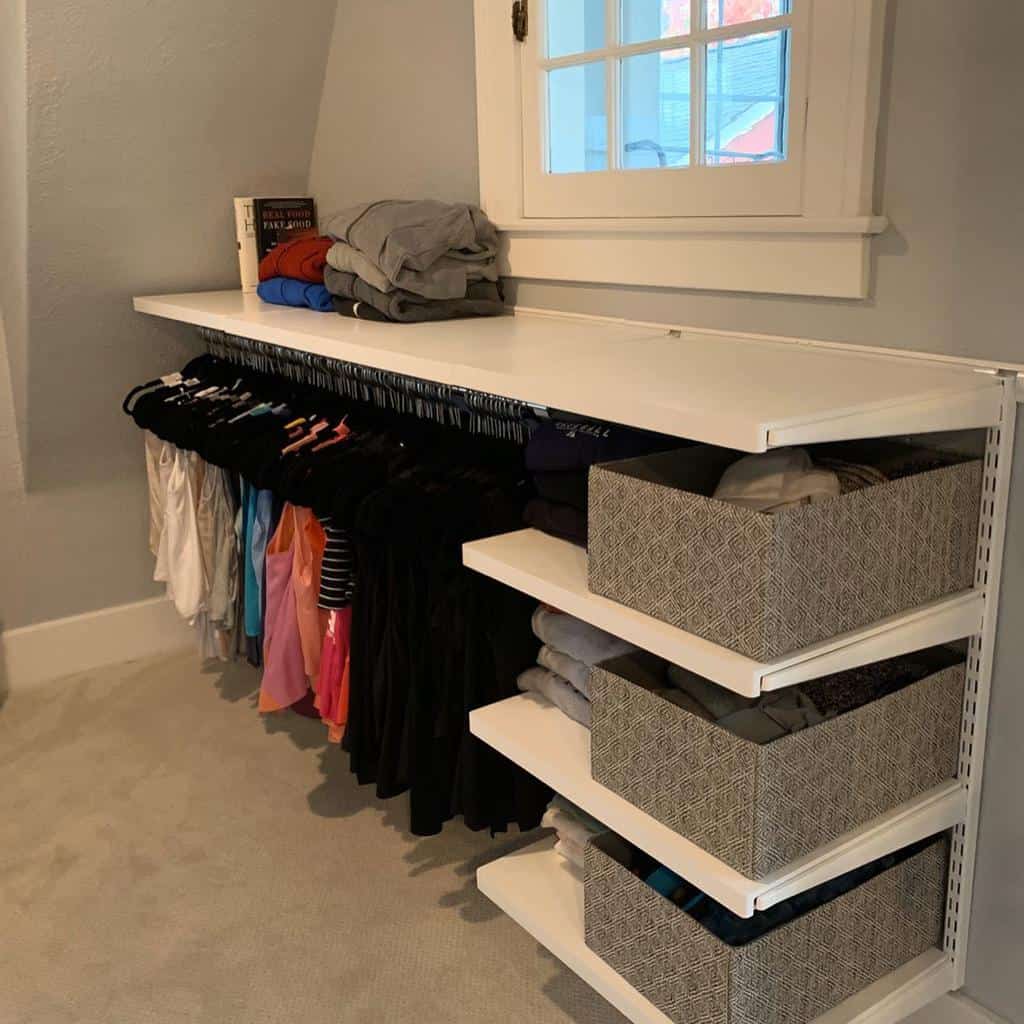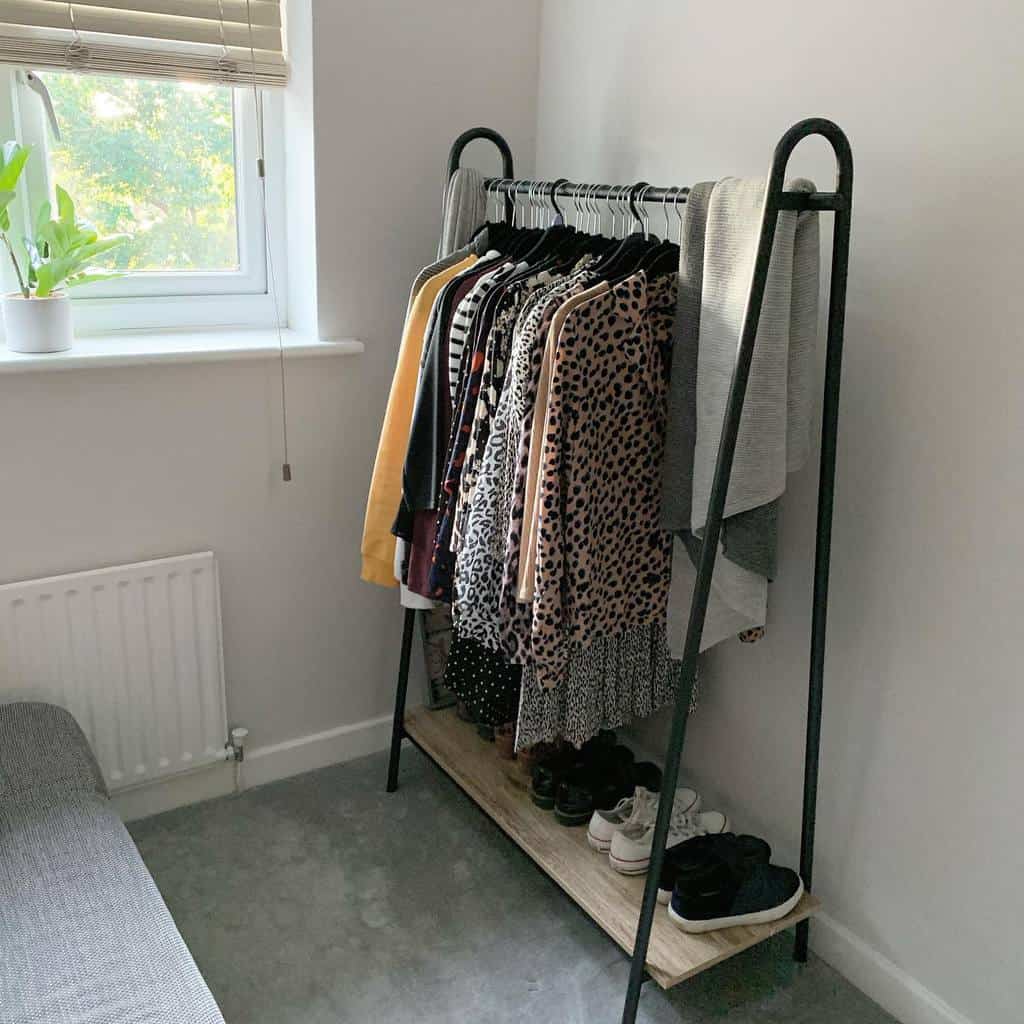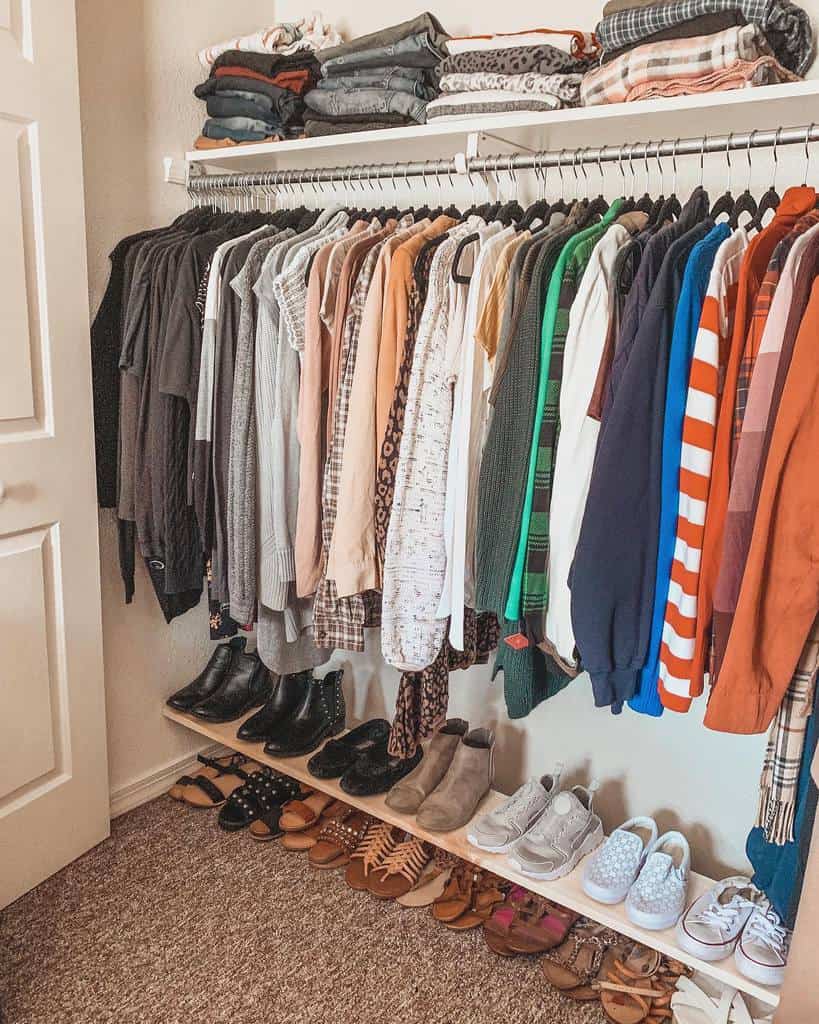 You could also look at storage ideas that are outside of your closet. A clothing rack that's freestanding in your bedroom gives you extra clothing storage.
4. Hacks
Using storage hacks takes your basic storage system and elevates it into a highly organized storage space.
Use drawer dividers to keep your clothes organized in your dresser. You can buy spring-loaded versions that will fit in any sized drawer. Then space them out to fit the clothes in that particular drawer.
A drawer organizer with several small compartments are perfect for smaller clothing items like socks and underwear.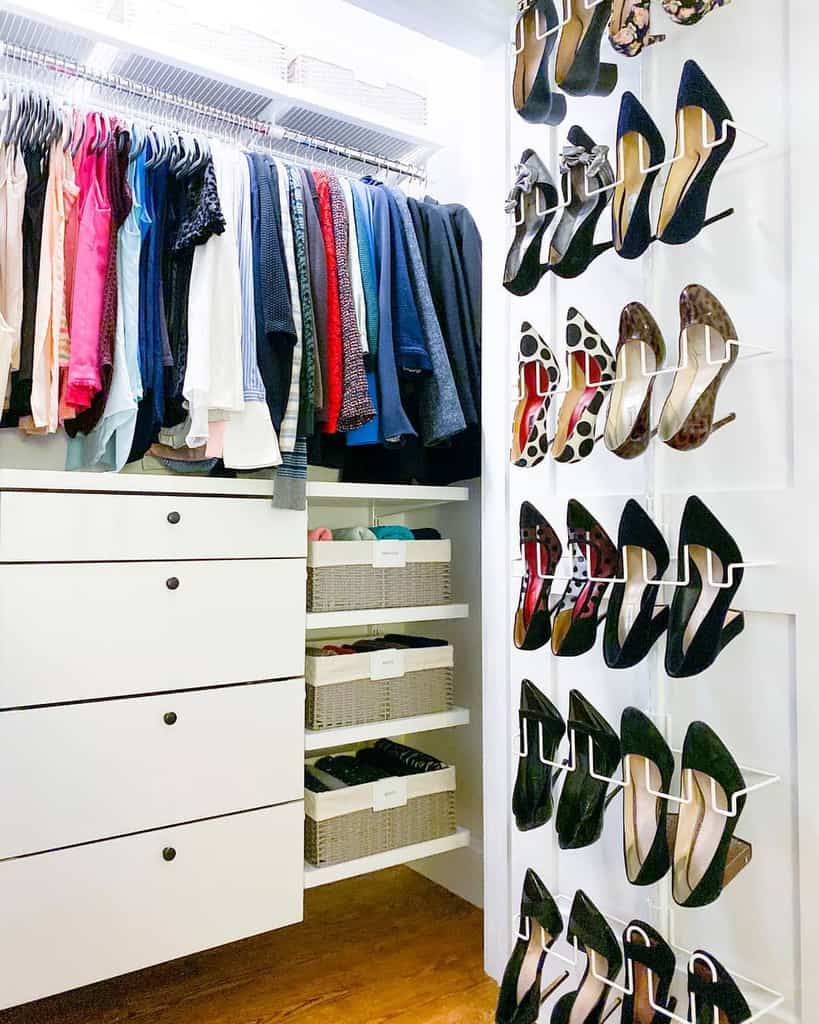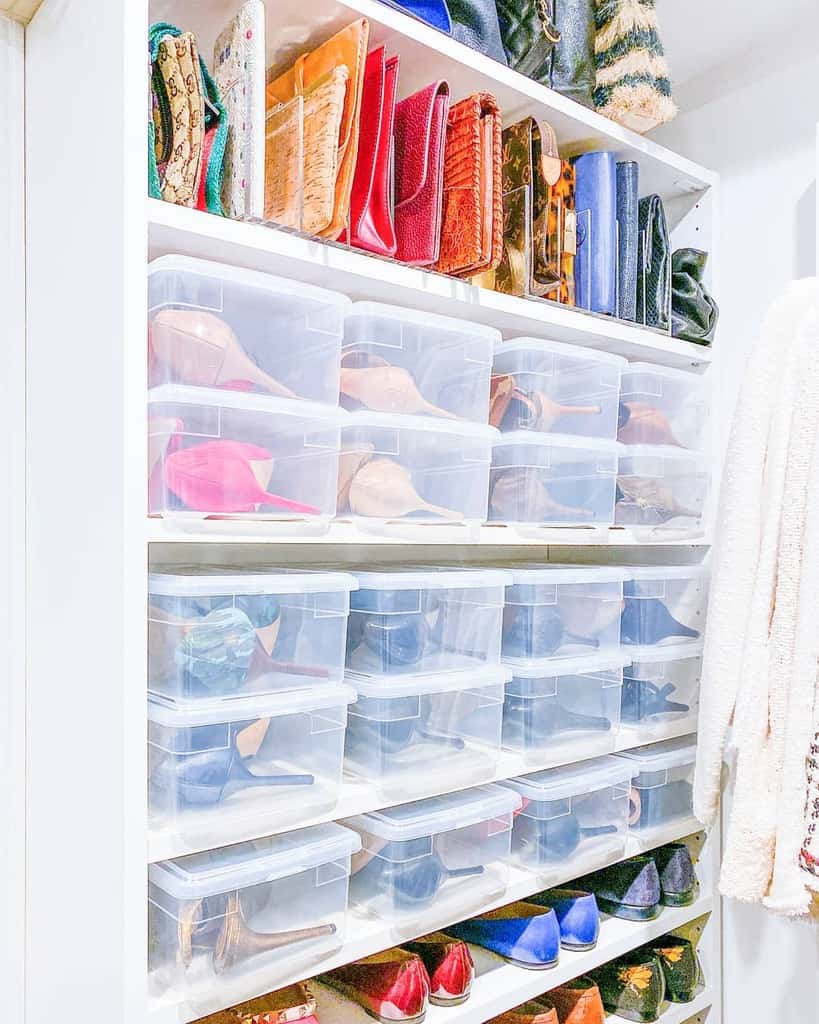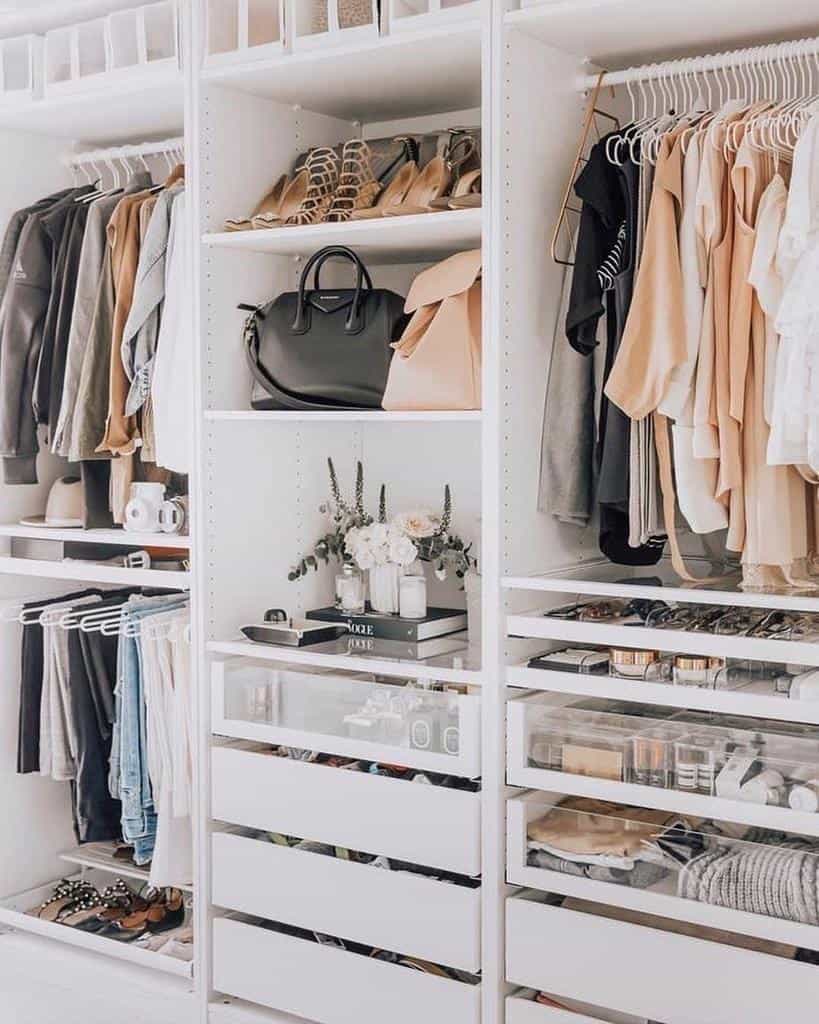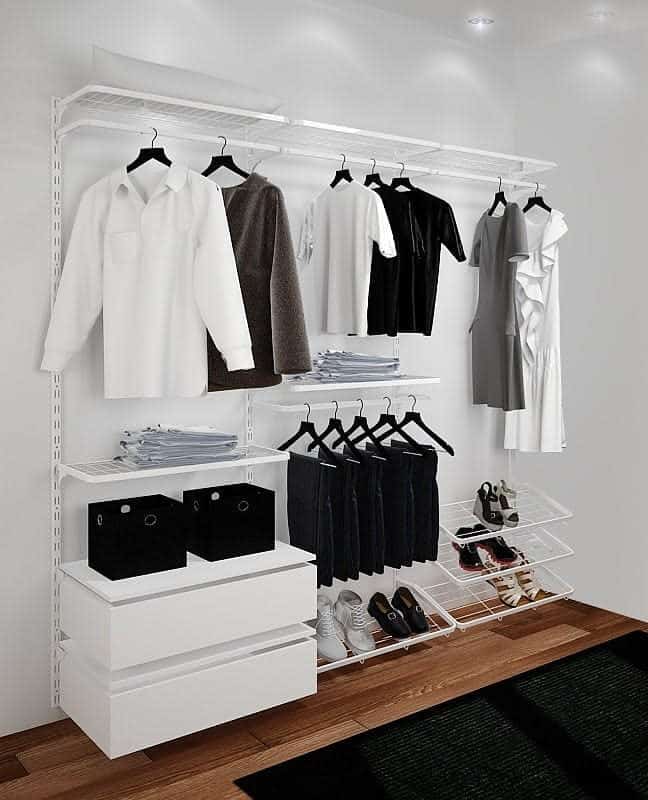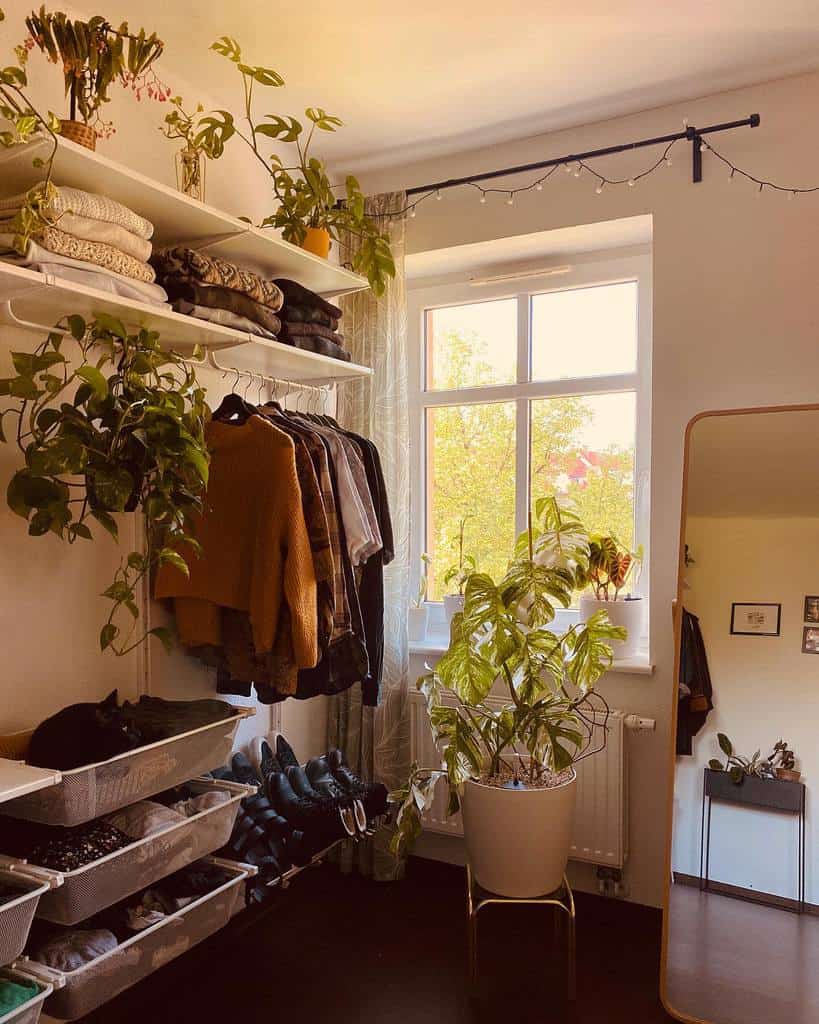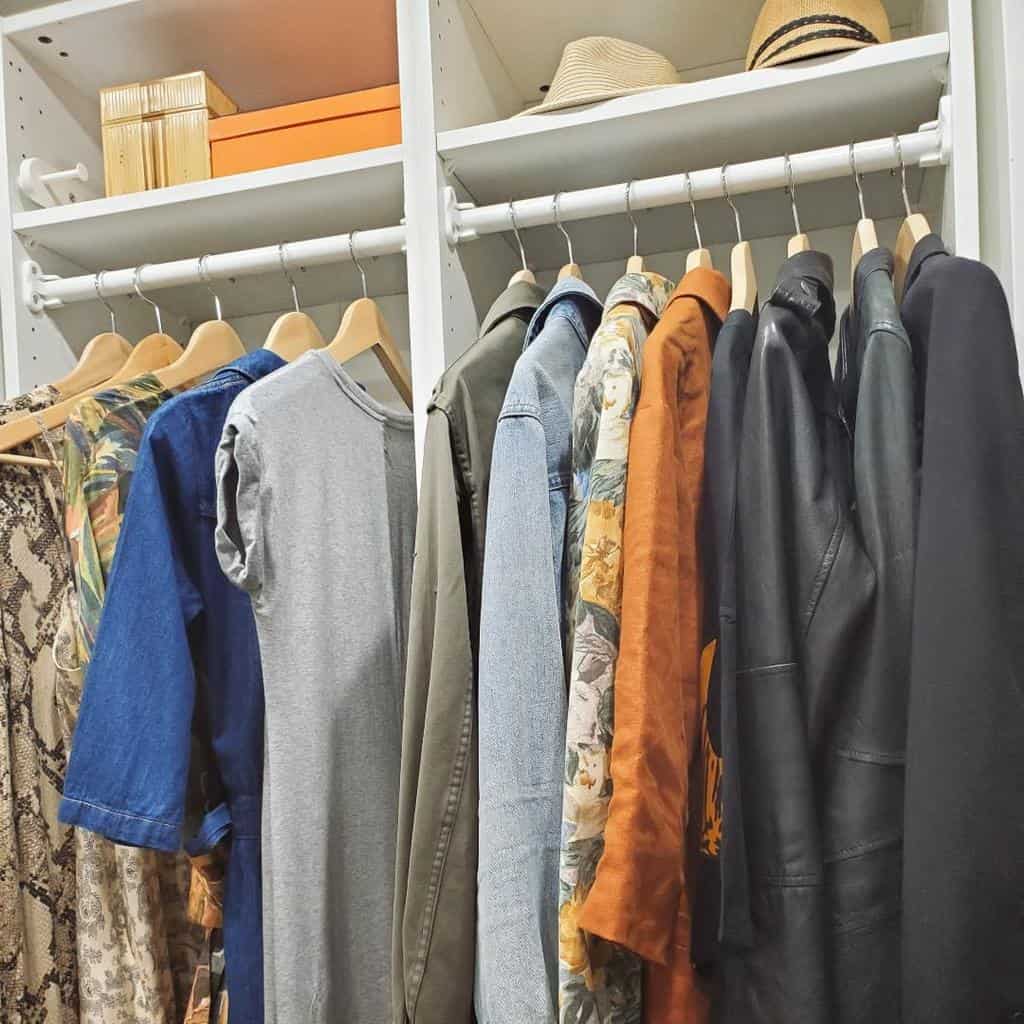 Clothespins are useful for organizing your scarves and other accessories. You can make your own rack by mounting them on a decorative piece of molding.
This is perfect for a small bedroom where you can mount it on the wall and use the scarves to add decor and color to your room.
5. Open
Living in a studio apartment, converted space, or another home that lacks closet space means you'll have to get creative with your clothing storage.
A garment rack is a perfect solution. This is a clothes rack on wheels. It's a mobile place for hanging clothes and gives you extra space.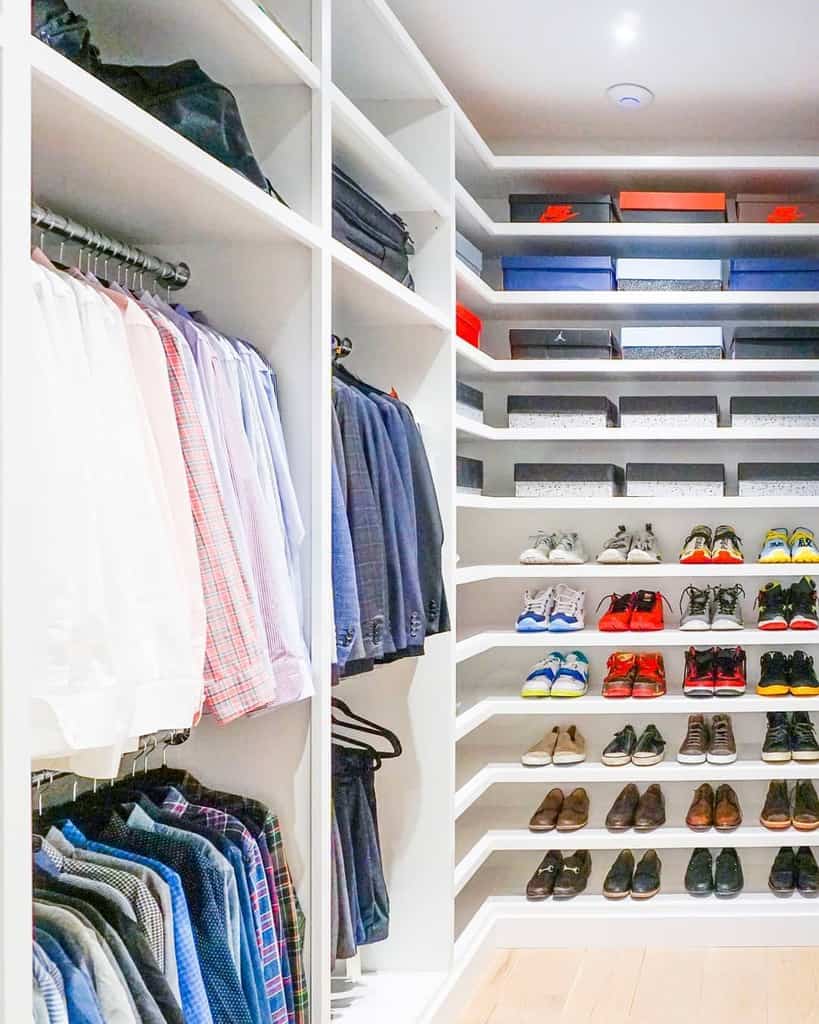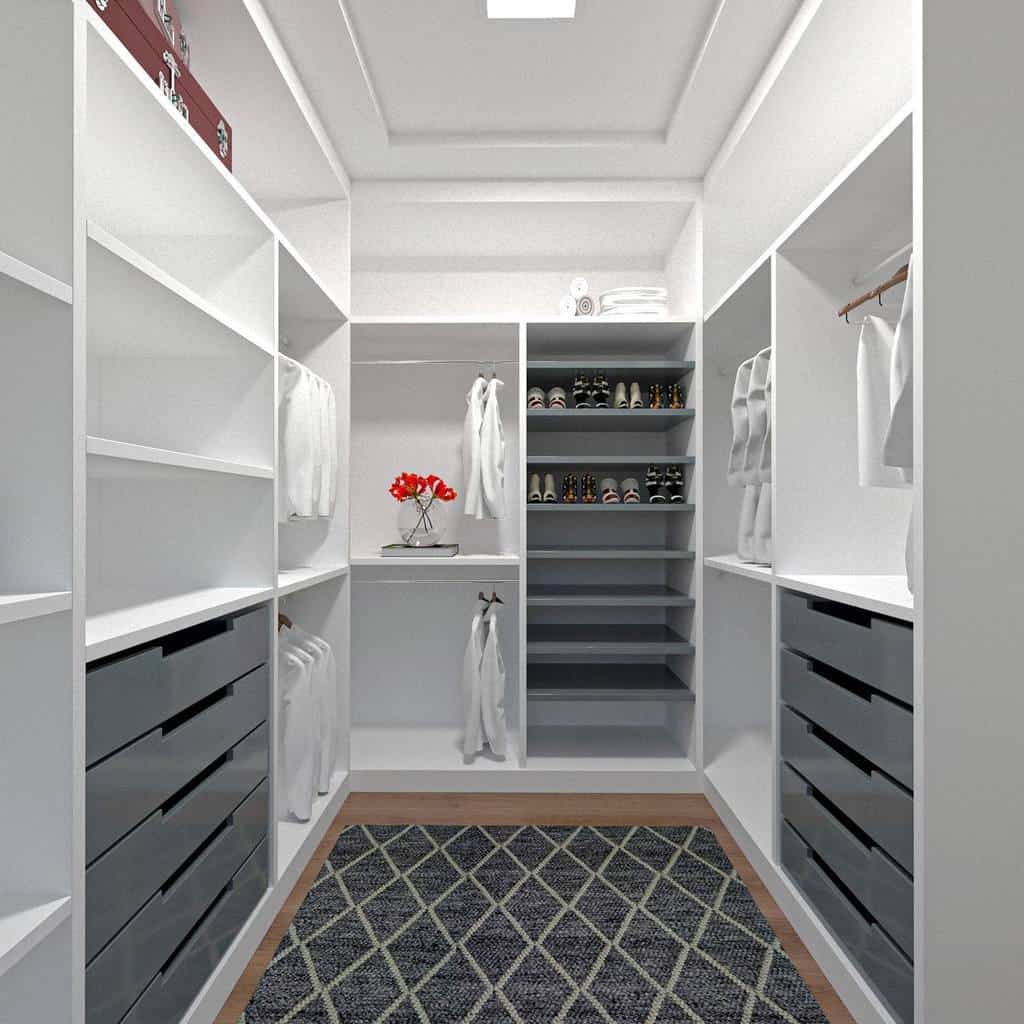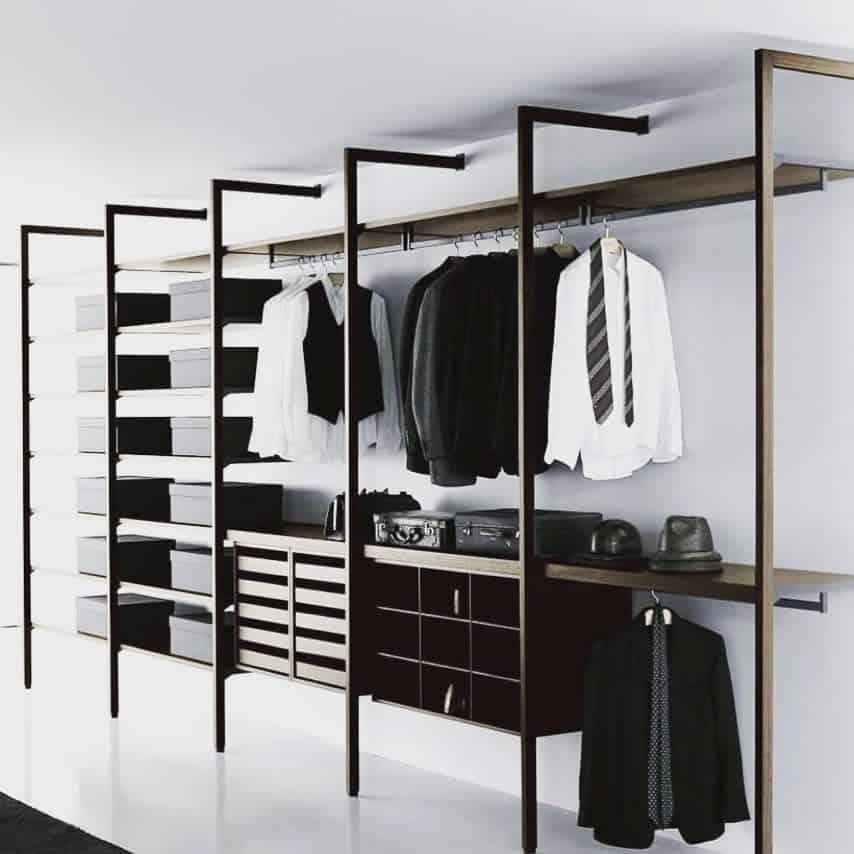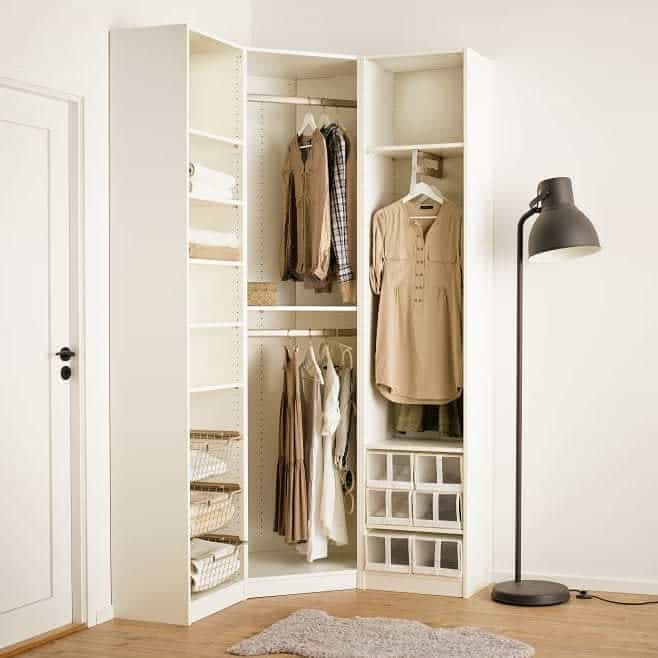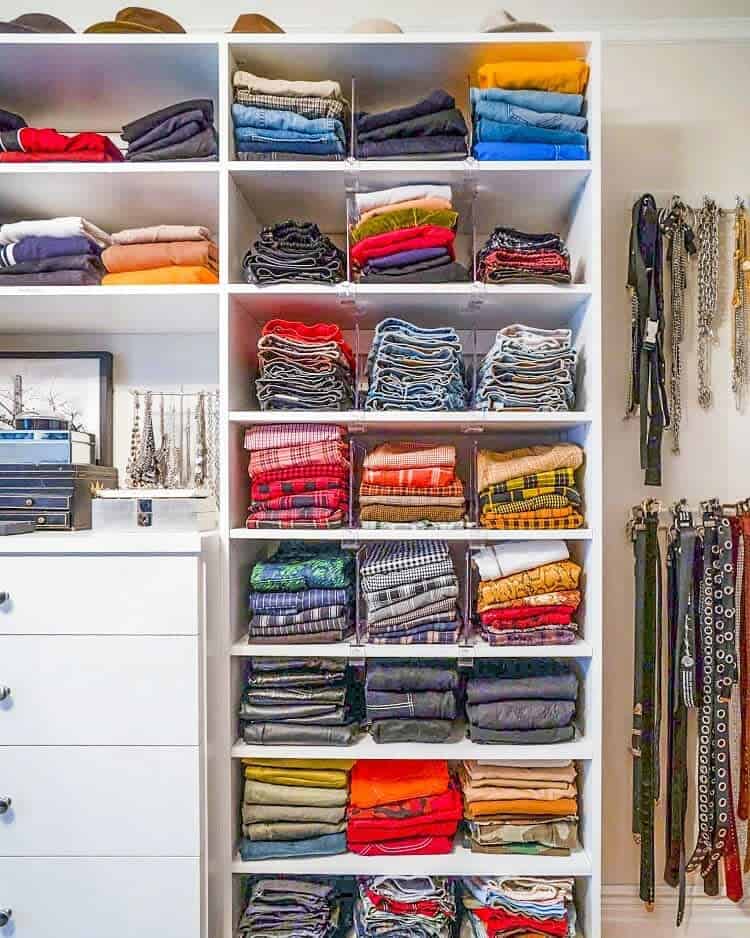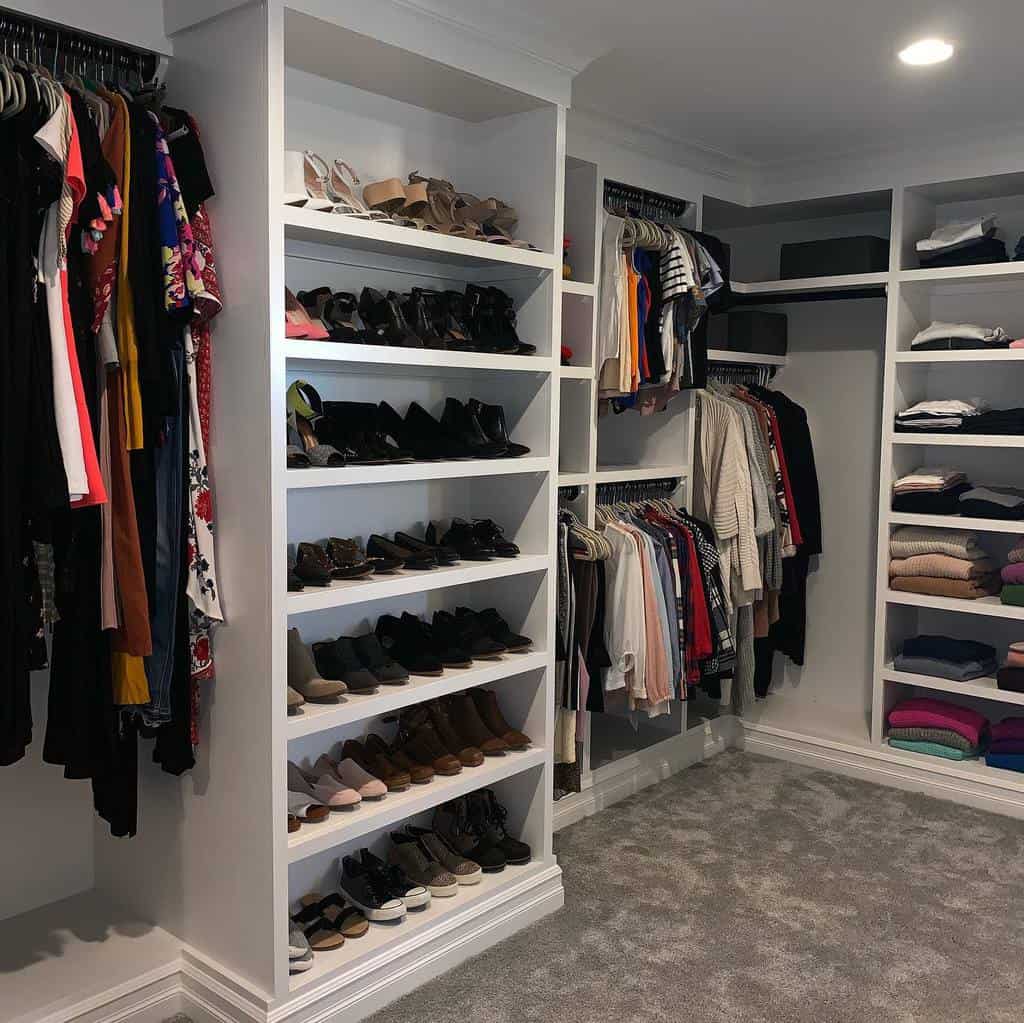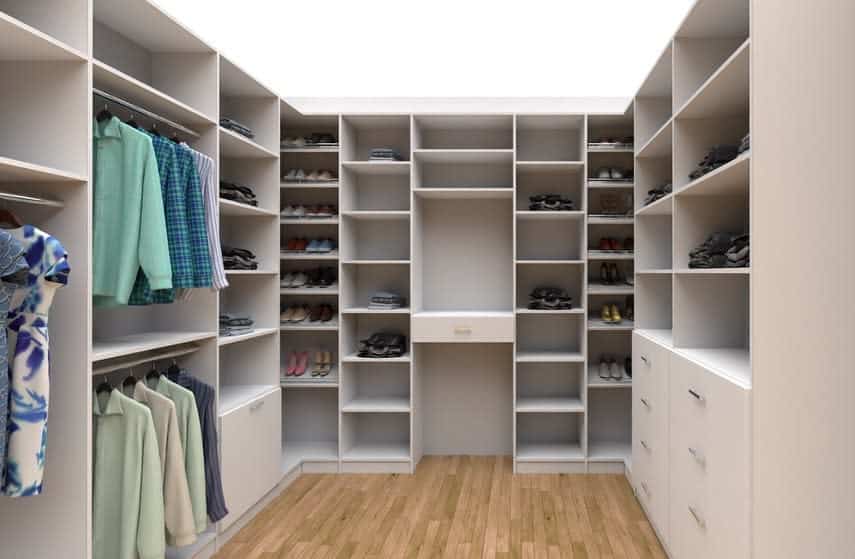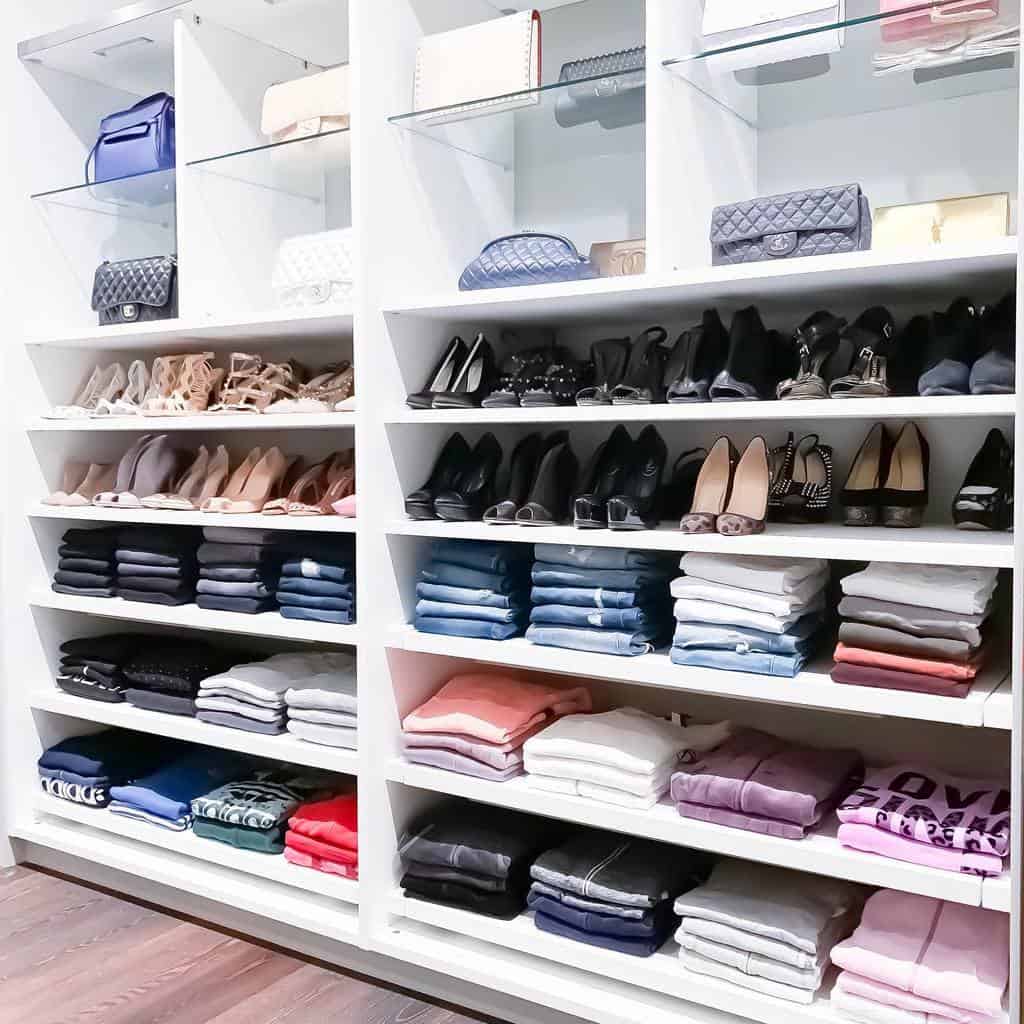 Modern racks come with more than just a single hanging rail for hanging clothes. They are a complete open storage solution with cabinets, drawers, and shelves. They may put your clothes on full display, but they do so in a beautiful way.
6. Shelf
Not everything needs to be hung. You can have more clothing storage space with shelves.
The simplest method is to have a single long shelf with shelf dividers mounted on it. Then you can stack clothing items between each of the dividers.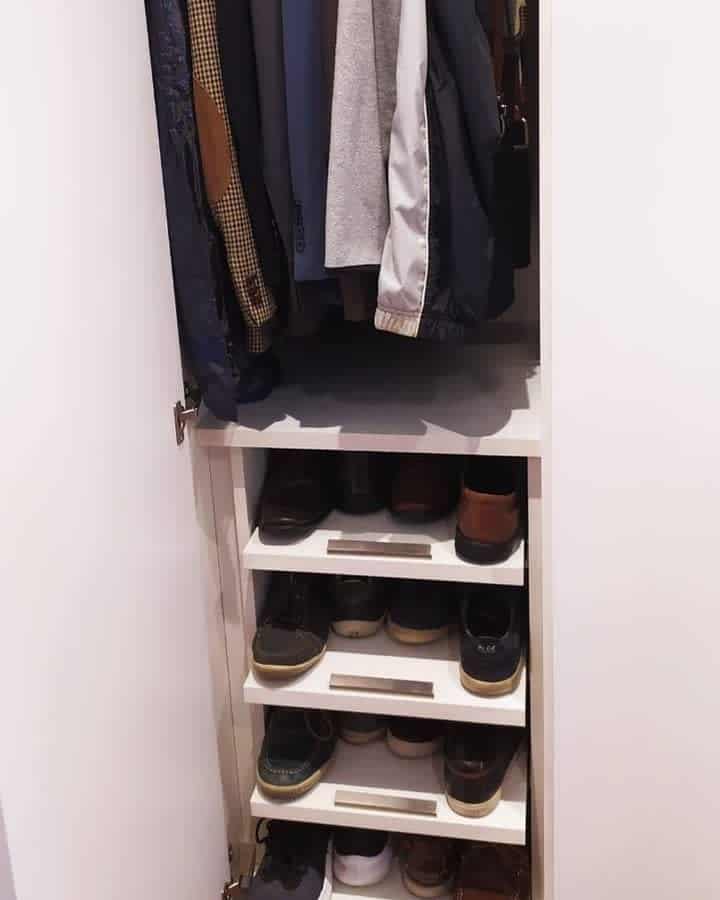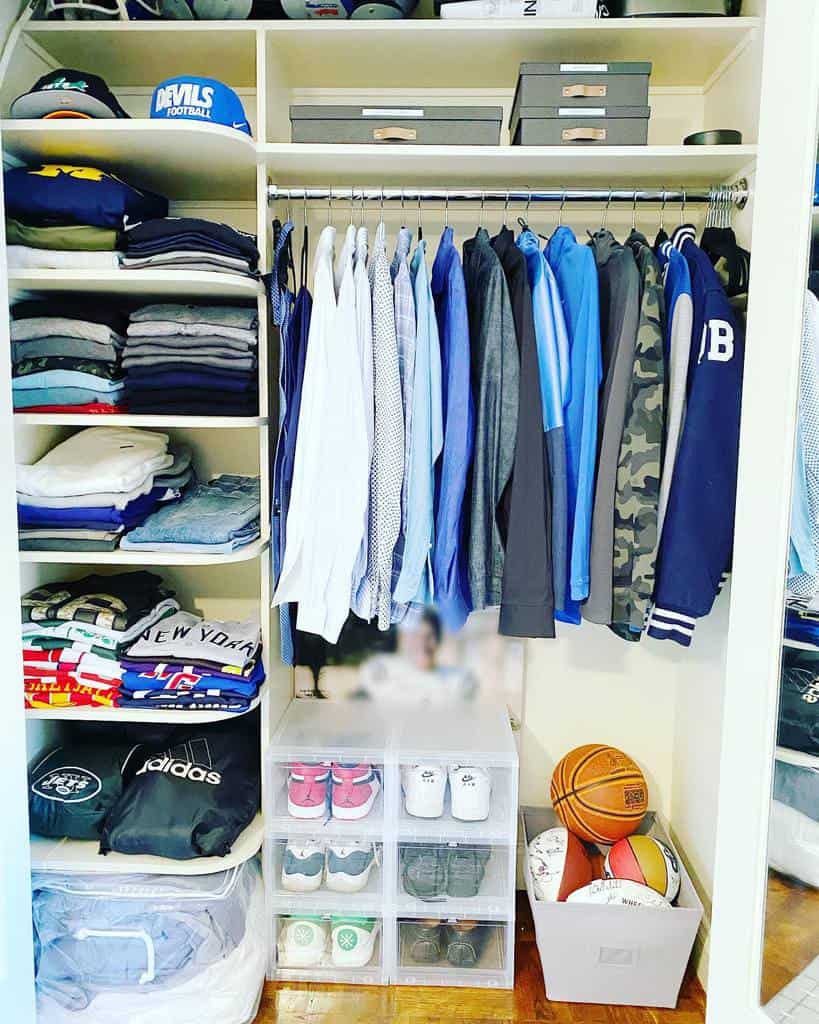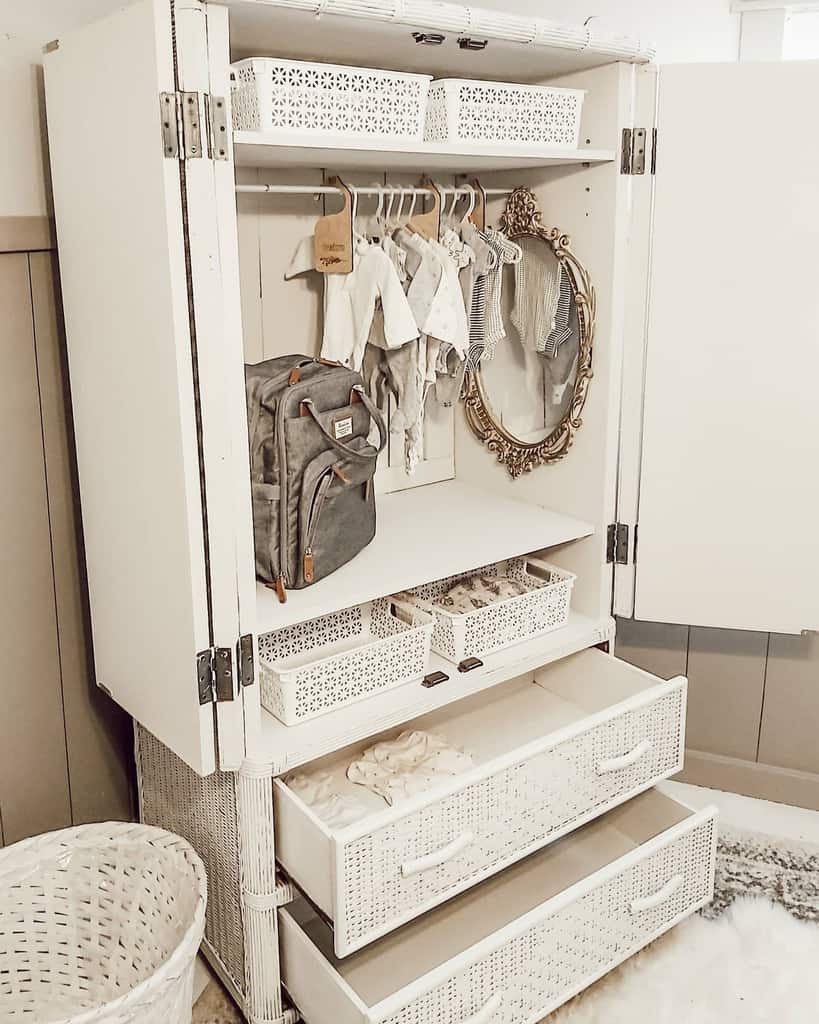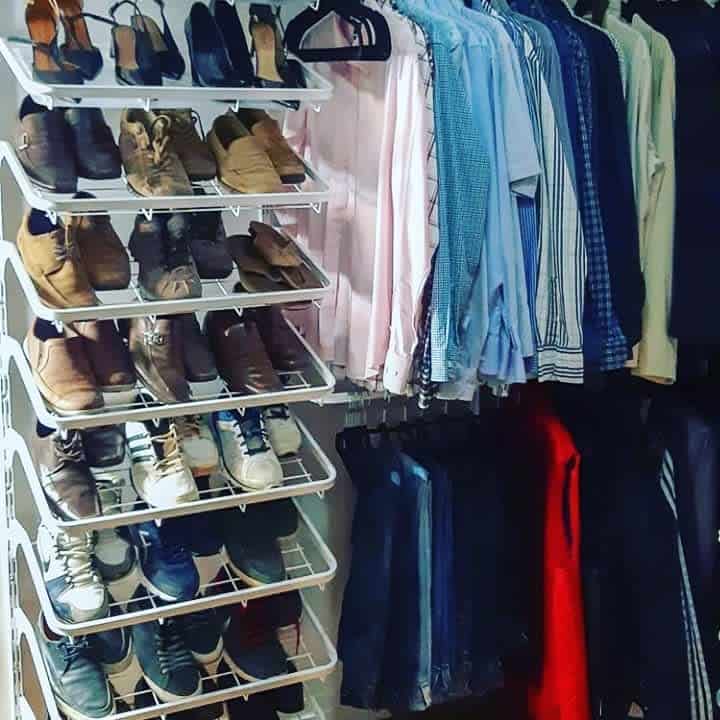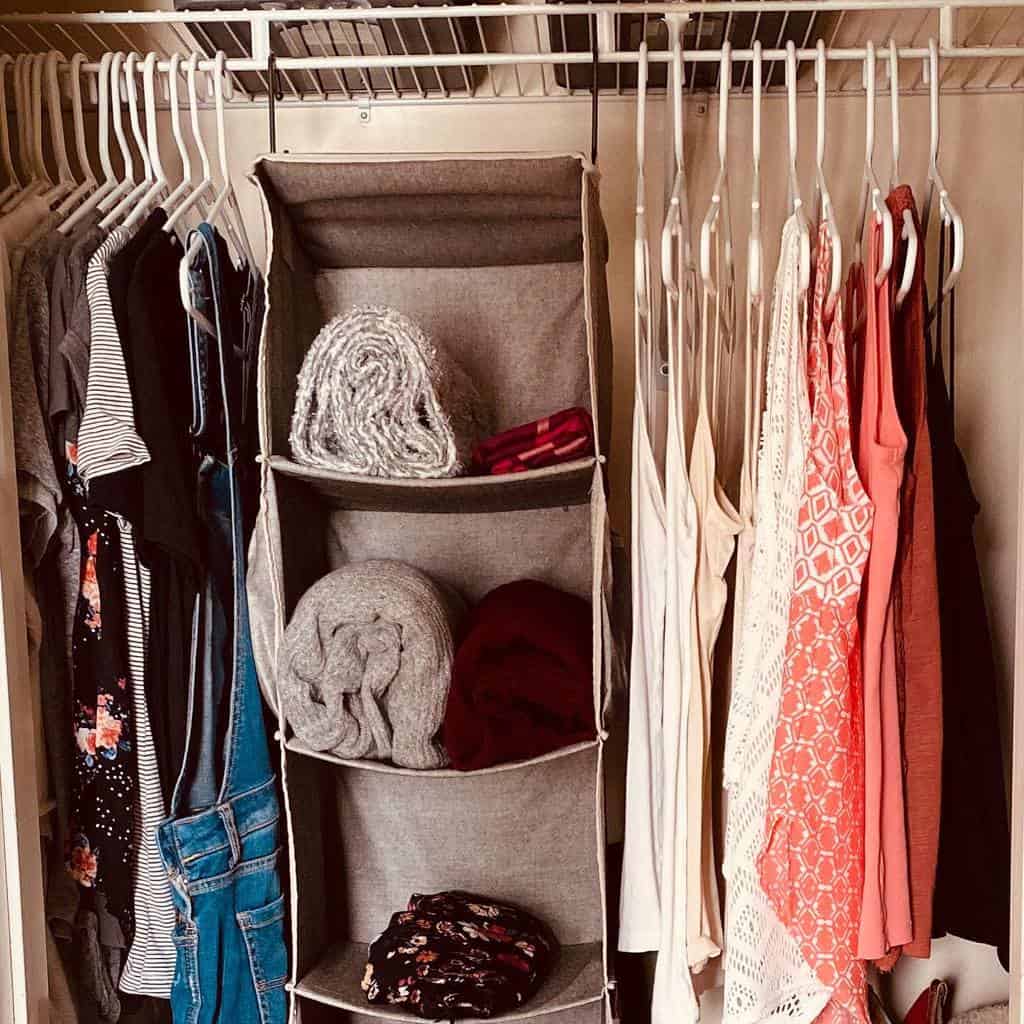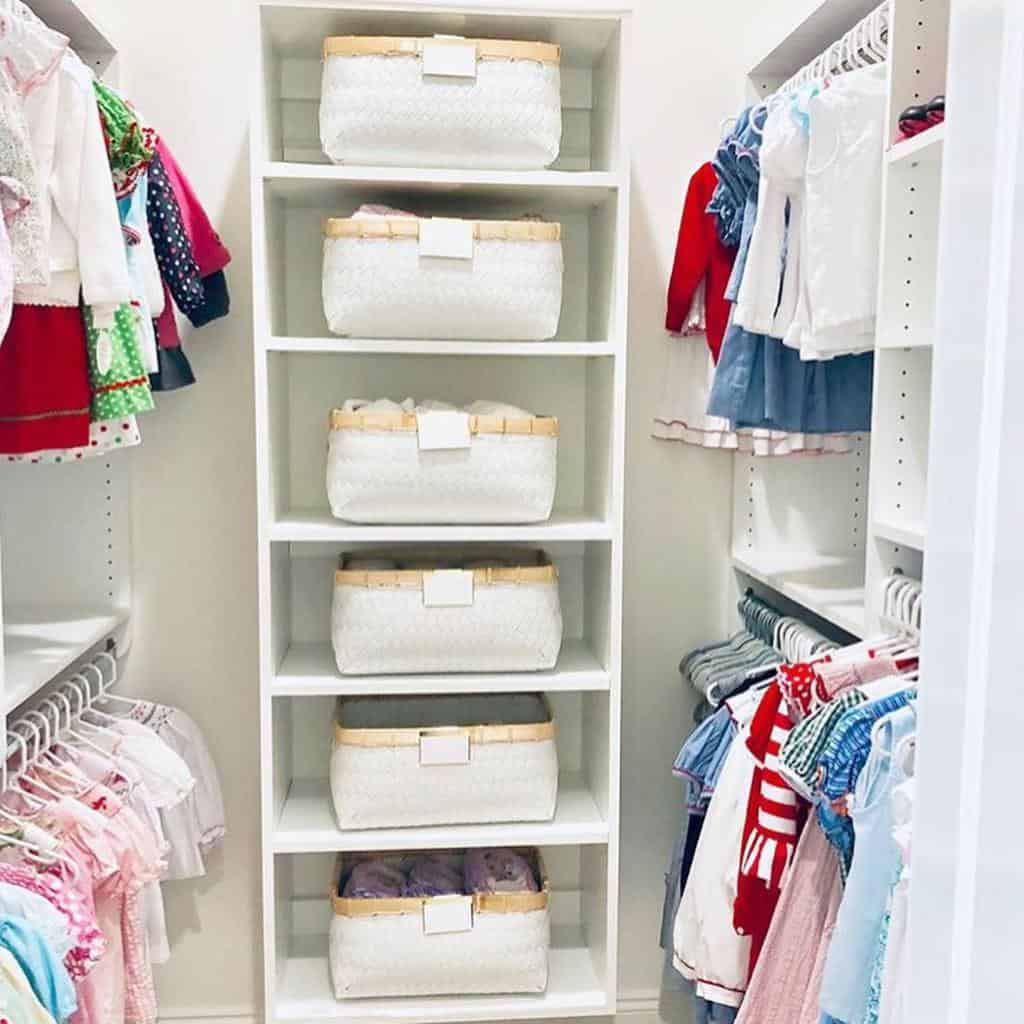 This clothing storage solution works in your closet or in your bedroom. Try adding shelves to your clothes for storage of your clothing items that shouldn't or don't need hanging. This eliminates the need for a dresser in your bedroom.
If you don't have a closet, then having these shelves in your bedroom creates a beautiful display while also being functional.
7. Small Space
When you lack storage space, you may not be able to keep all of your clothes together in one place. This is when you'll need to prioritize your clothes.
One smart approach is to create groups of seasonal clothing. This clothing storage idea dictates that you keep clothing you'll wear during the current season in your closet. Then clothes that are for other seasons are stowed away.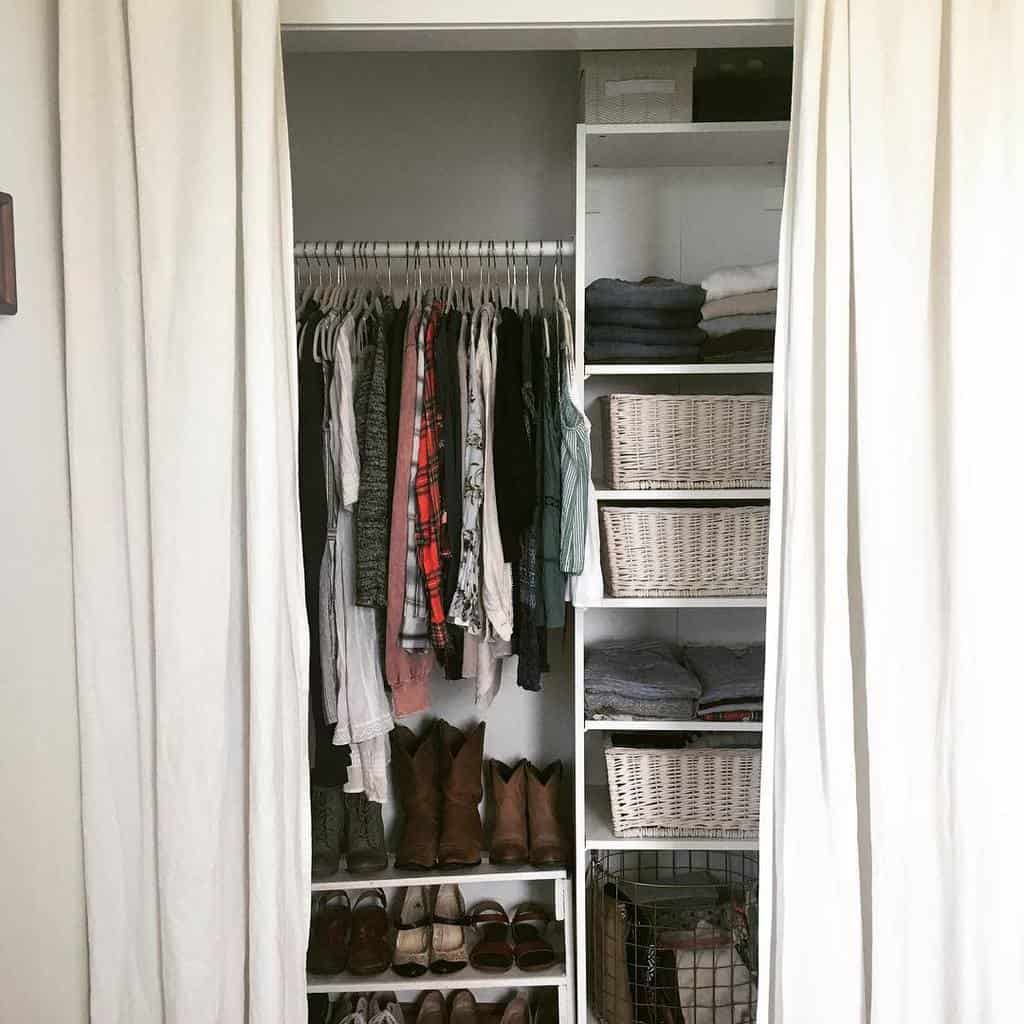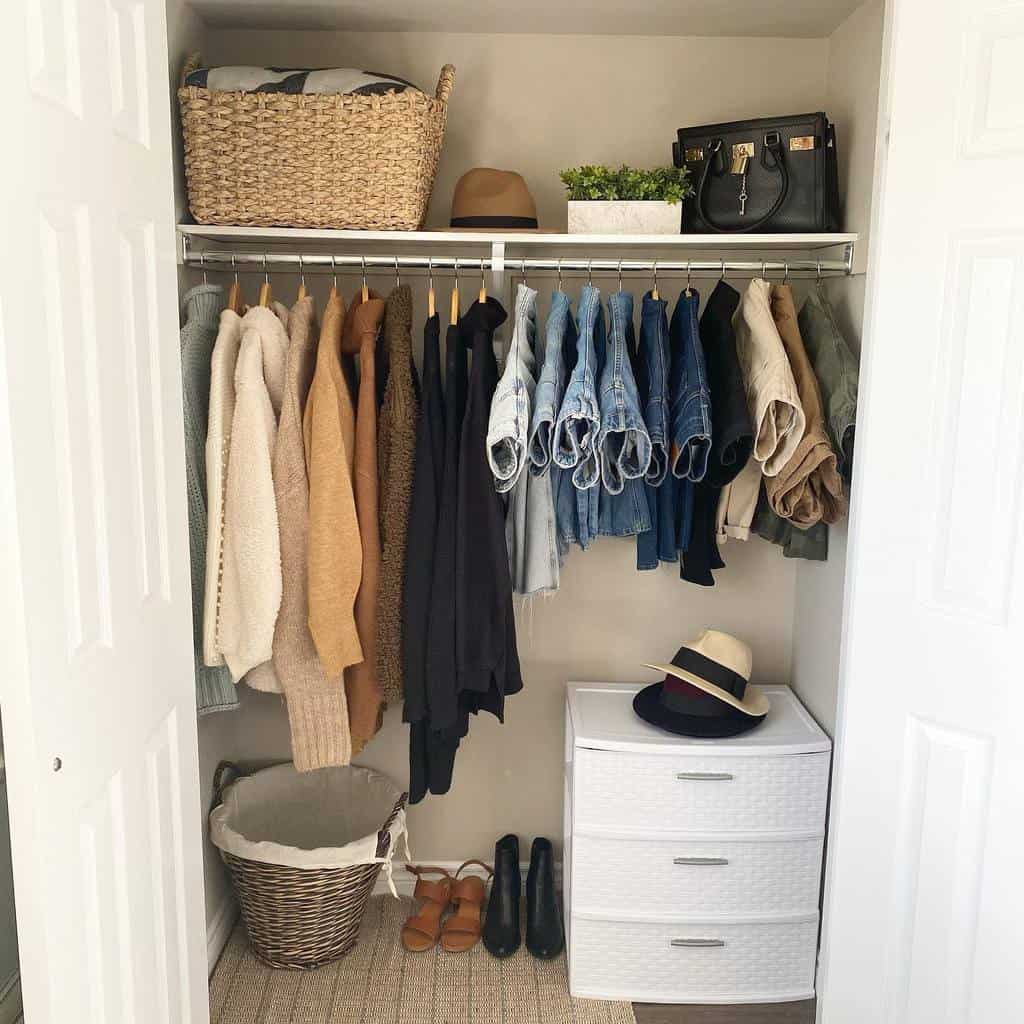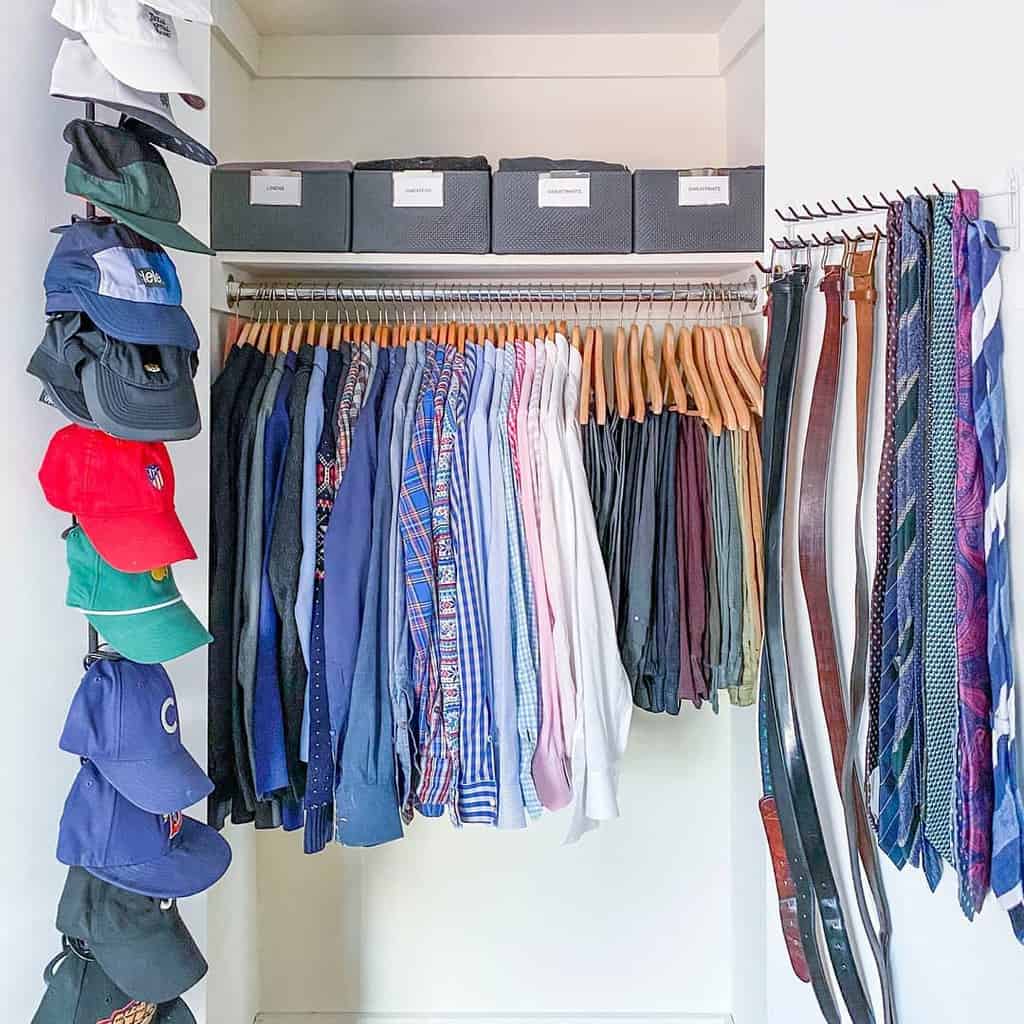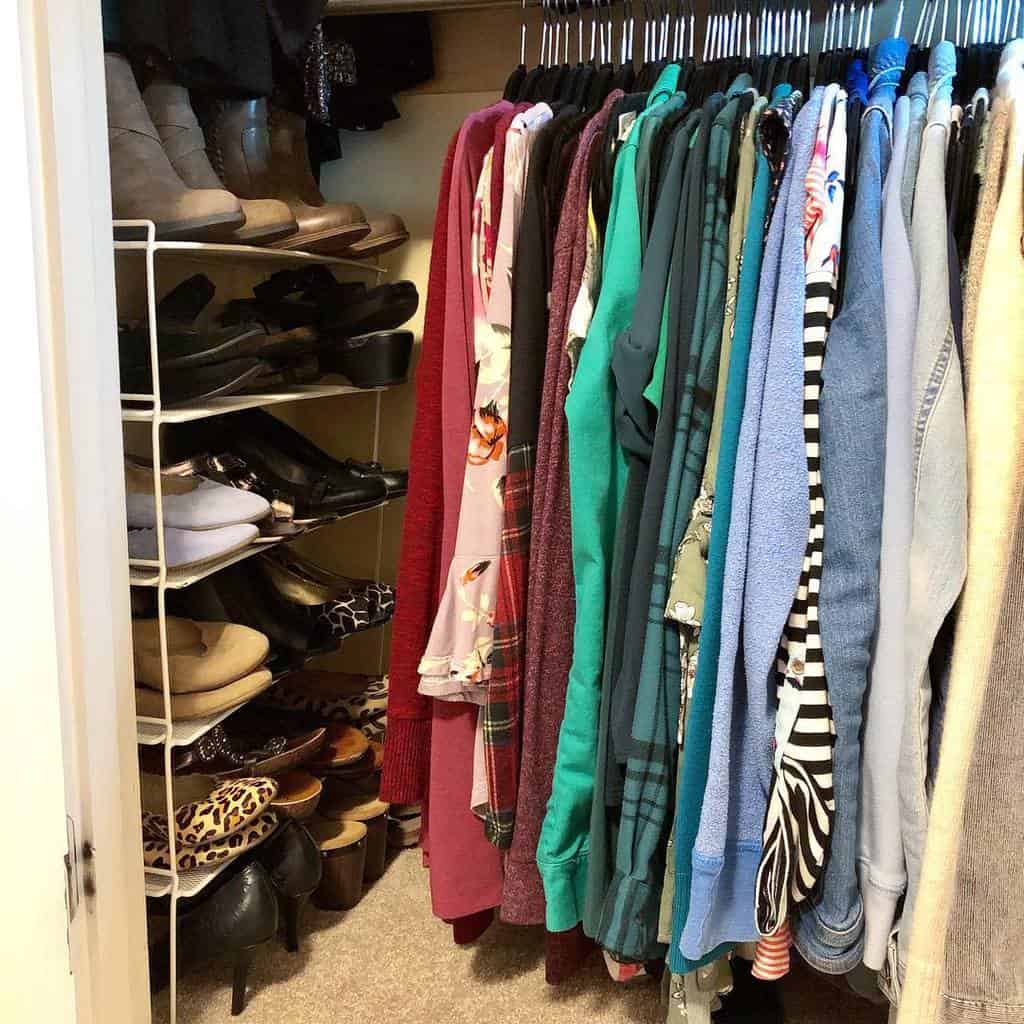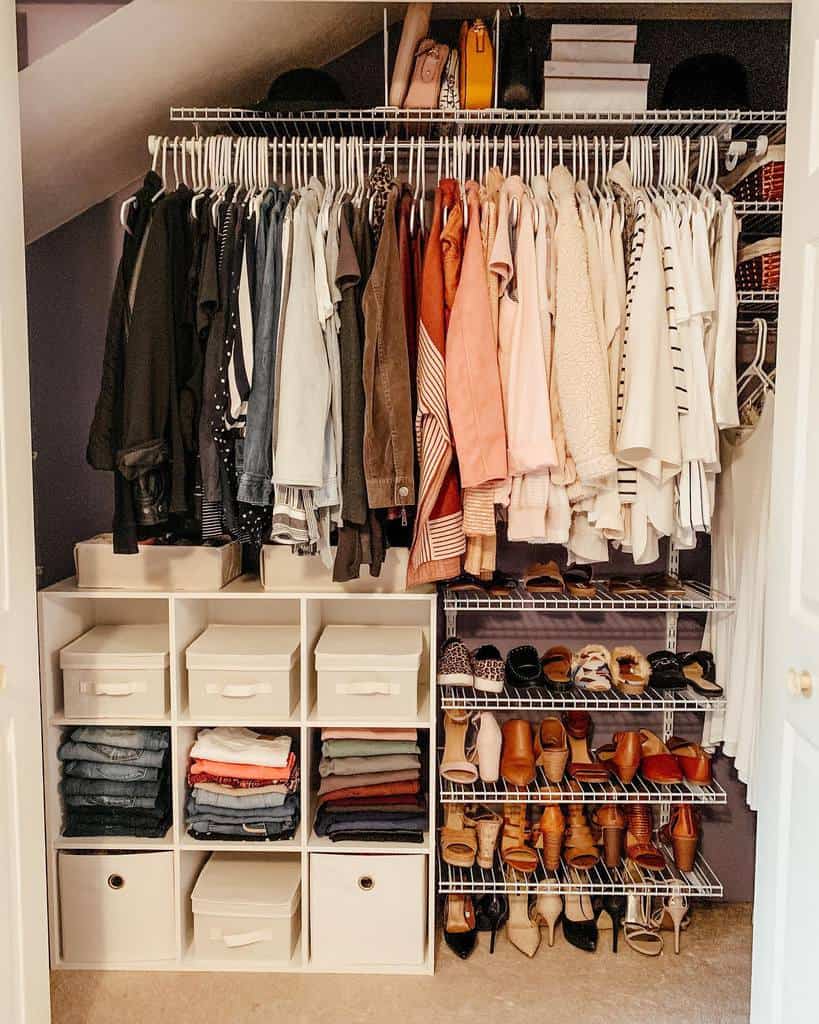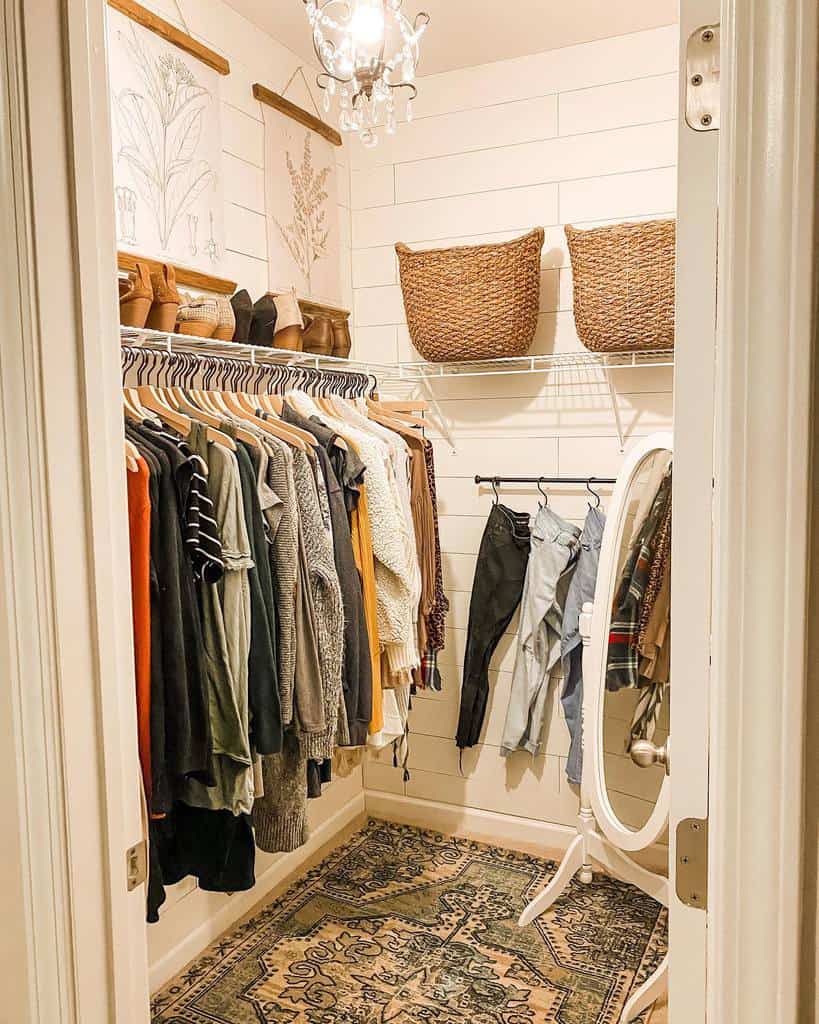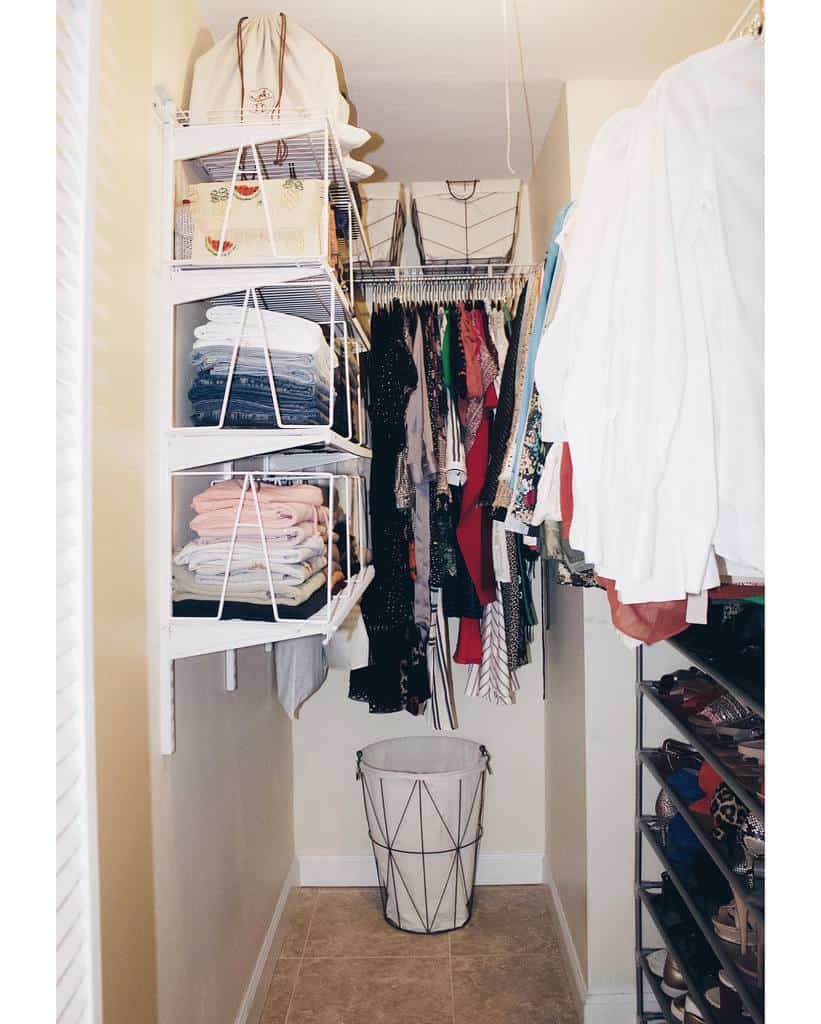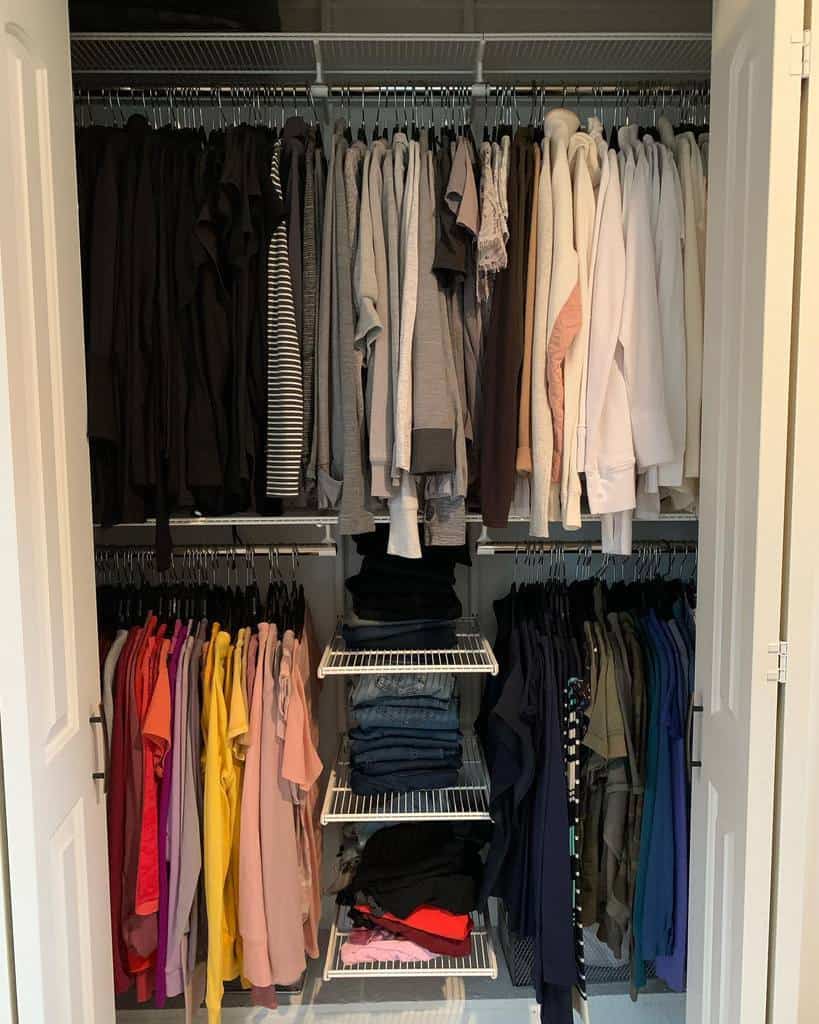 This closet storage idea requires you to seasonally rotate your clothes. That way, your warm-weather clothes are in the closet during summer. Then during winter, your cold-weather clothes are in the closet and ready for wearing.
8. Under Bed
What is under your bed? If it's empty space, then it's wasted space. Turn it into extra storage for your seasonal clothes or a shoe rack.
Or you could have storage baskets for holding smaller items. Look for baskets that match the design theme of the rest of your bedroom. Then line the baskets up under your bed to create a beautiful effect.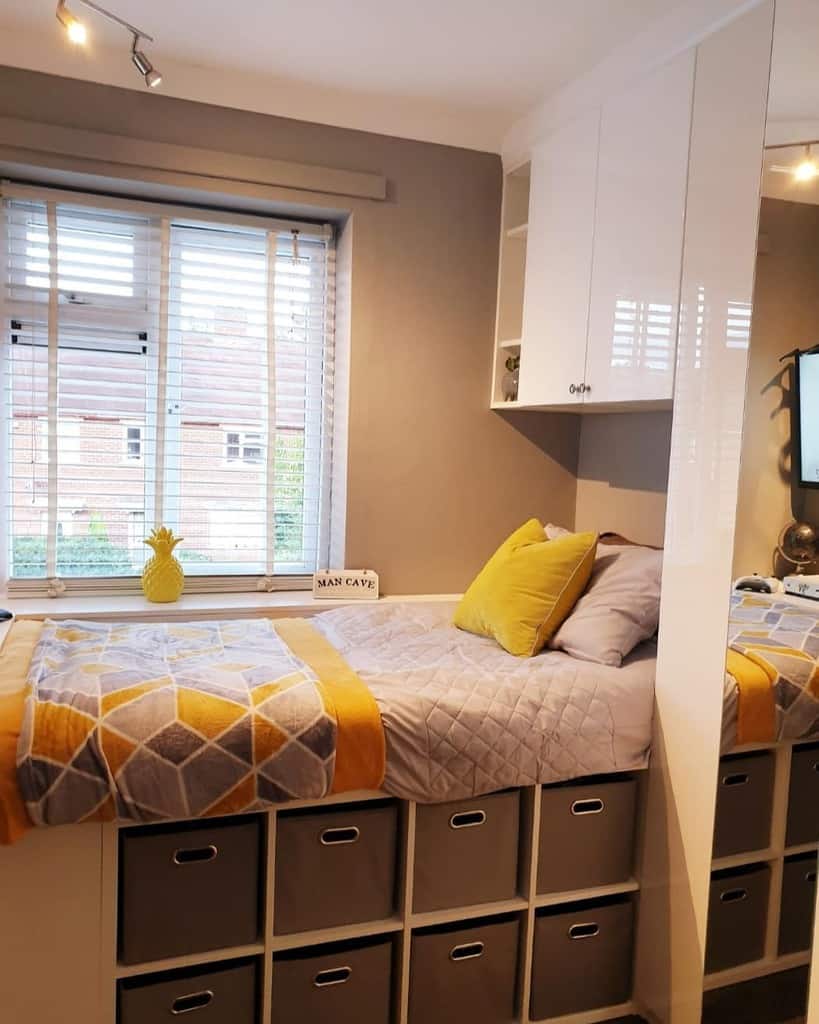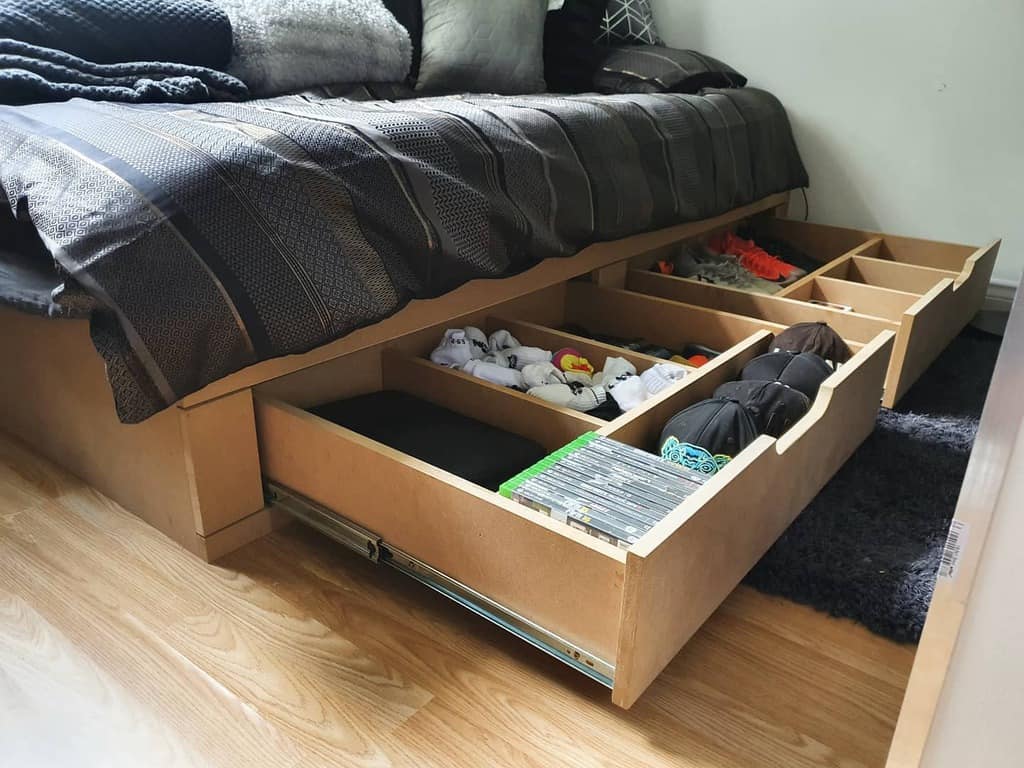 If you need more space, consider putting your bed on risers. This will raise the height of your bed, giving you more space. Look for containers on wheels to make it easier to pull the bins or storage containers out.
9. Wardrobe
A wardrobe is a traditional piece of furniture for storing clothing. If you have enough floor space in your bedroom, then consider adding one. Modern pieces have plenty of wardrobe space for your hanging and folded items.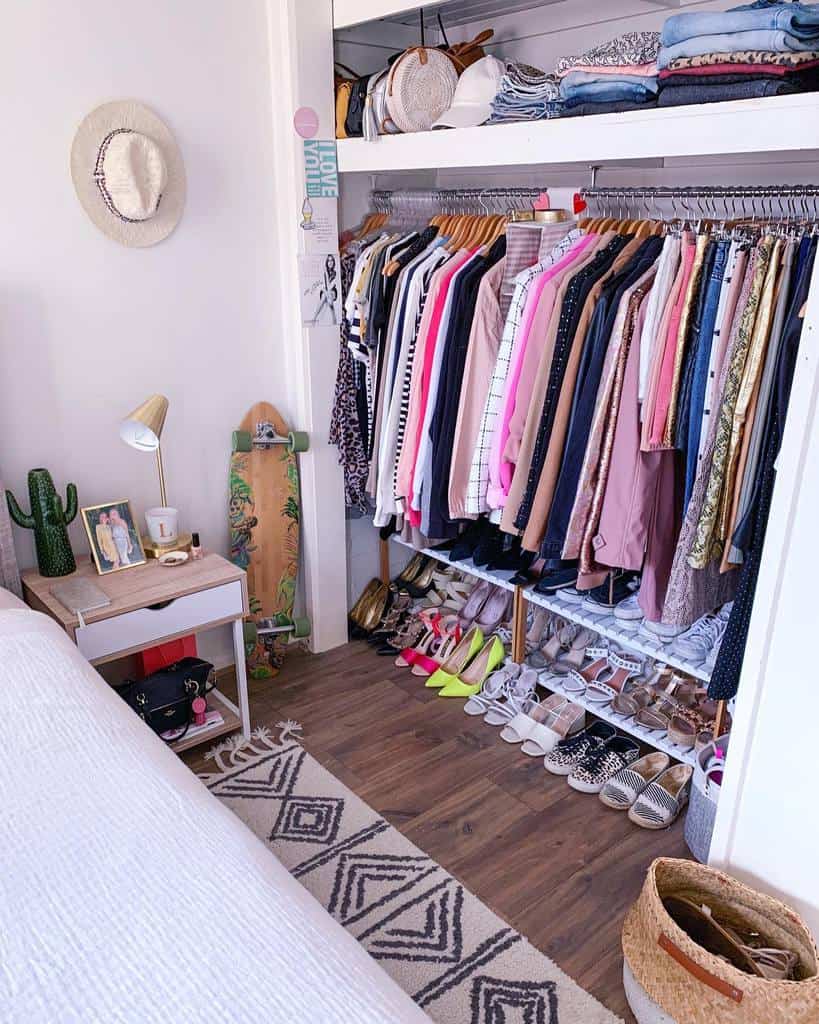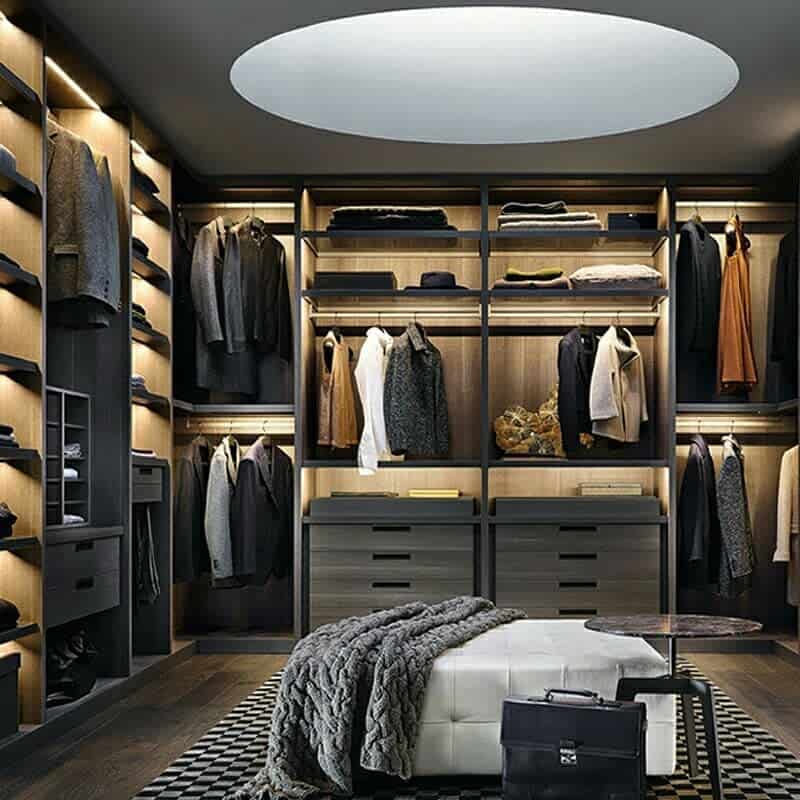 For more versatility, look for one with a wardrobe door that has a mirror or accessories storage. That way, you can keep everything together. You'll find that it's easier to get ready in the morning when everything is in one place.
Wardrobes come in various designs, such as sleek and modern, ornate baroque, American traditional, or rustic.
Clothes Storage FAQs
How do you store lots of clothes?
Start by decluttering. This helps you reduce the number of clothes you have to organize and gets rid of anything you don't actively use. Then empty your closet, dresser, and anywhere else you store your clothes. With everything empty, you can begin to organize your clothes and store them by season or type to maximize your available storage space.
Is it OK to store clothes in plastic containers?
Yes, it's ok to store your clothing in plastic containers that have a clip-on lid. These containers are impervious to bugs but also allow for airflow. Cardboard boxes are bad because they are susceptible to moisture and bugs. Plastic bags are bad because they trap moisture and encourage mold growth.
Is it better to hang or fold jeans?
There's no right or wrong way to store your jeans. You can hang them in your closet or fold them and put them on a shelf or in a drawer. Store them where you have available space in your bedroom.