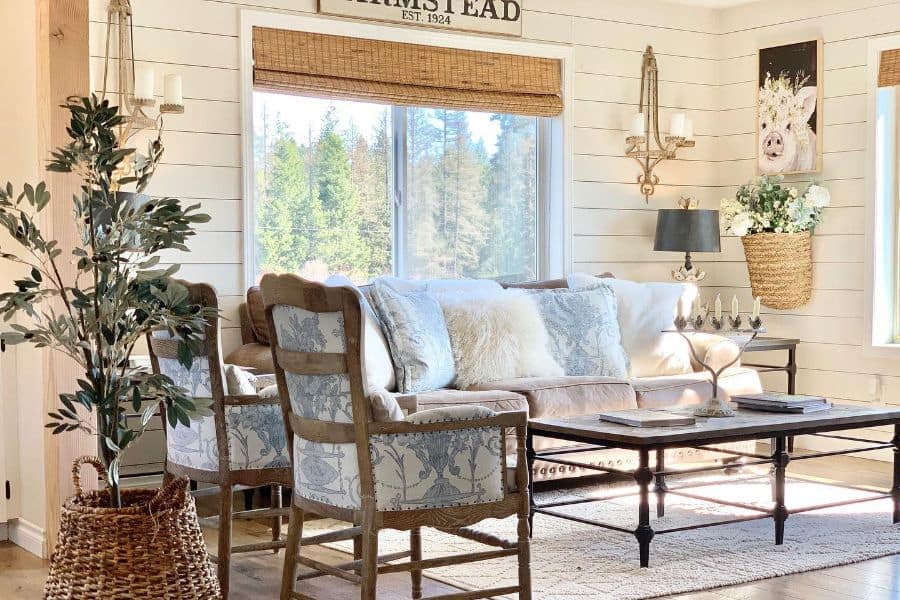 39 Warm and Cozy Country Living Room Ideas
by — Kari Apted

Published on September 20, 2021

Updated on October 5, 2023
"Country roads, take me home, to the place I belong." – John Denver
The word "country" has long signified a place that's comfortable, unpretentious, and home-like. Like the rolling hills and blue skies of the countryside, country home decor draws us to a kinder, simpler existence.
Beneath the larger umbrella that is country style, several specific decor flavors exist. Coastal, cottage, and farmhouse are American standards, while French, Tuscan, and Scandinavian styles introduce European flair. You'll be amazed by the variety of cozy living room concepts as you browse our collection of the best country living room ideas.
1. Create Variety with Furniture Choices
A country living room is a chance to showcase your unique style. Invite warmth by mixing furniture pieces like cozy armchairs and inviting sofas. Layer patterned rugs for comfort and texture, playing with plaids, stripes, and florals for a distinctive look.
Add rustic elements like old-fashioned trunks, barn doors, or antique items for that authentic country charm. In a country living room, wood is your best friend, so incorporate it liberally to achieve that cozy, rustic feel.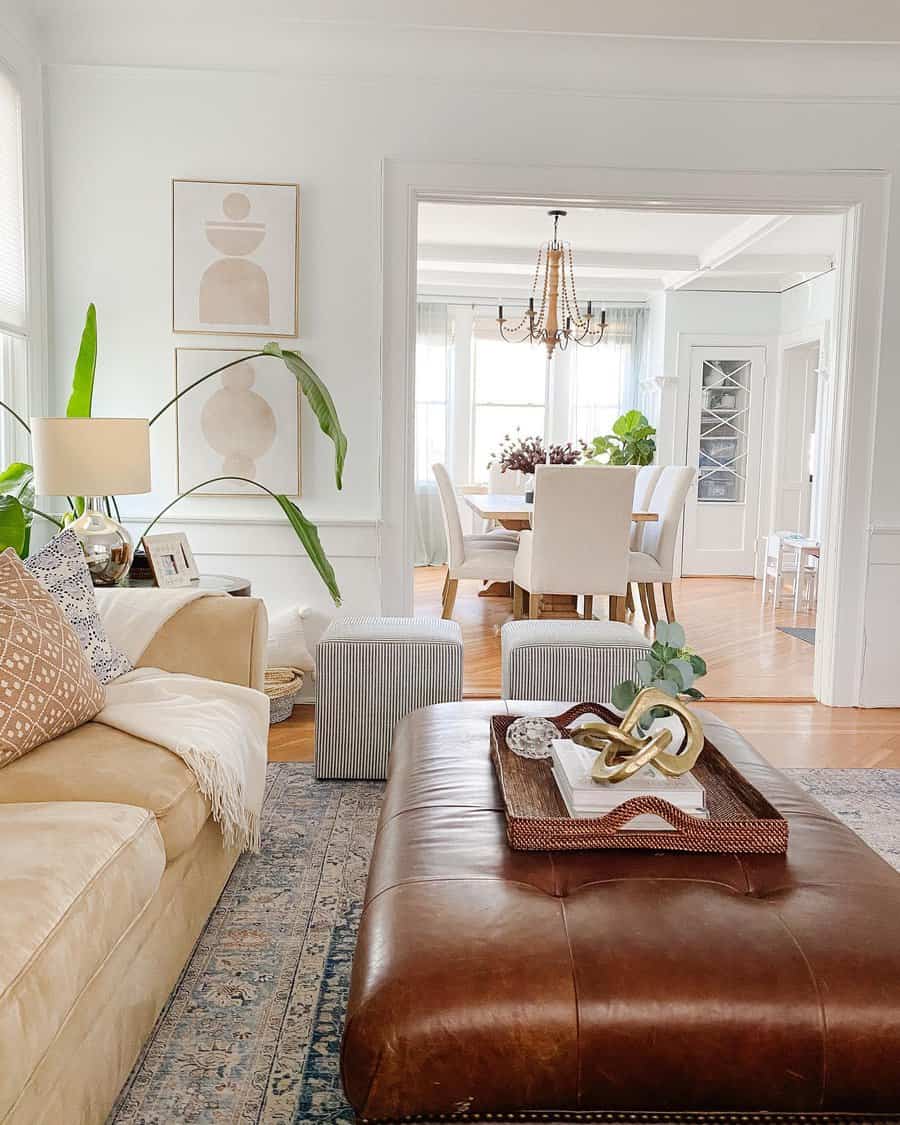 2. Update with Seasonal Decor Trends
Incorporating seasonal decor into your country living room adds a touch of freshness without constant redecoration. Embrace the changing seasons with simple touches like fall leaves or winter snowflakes. Swap out accents, cushions, and textiles to effortlessly transition your living room's ambiance. By following seasonal decor trends, you'll keep your space inviting and dynamic throughout the year while maintaining its cozy country charm.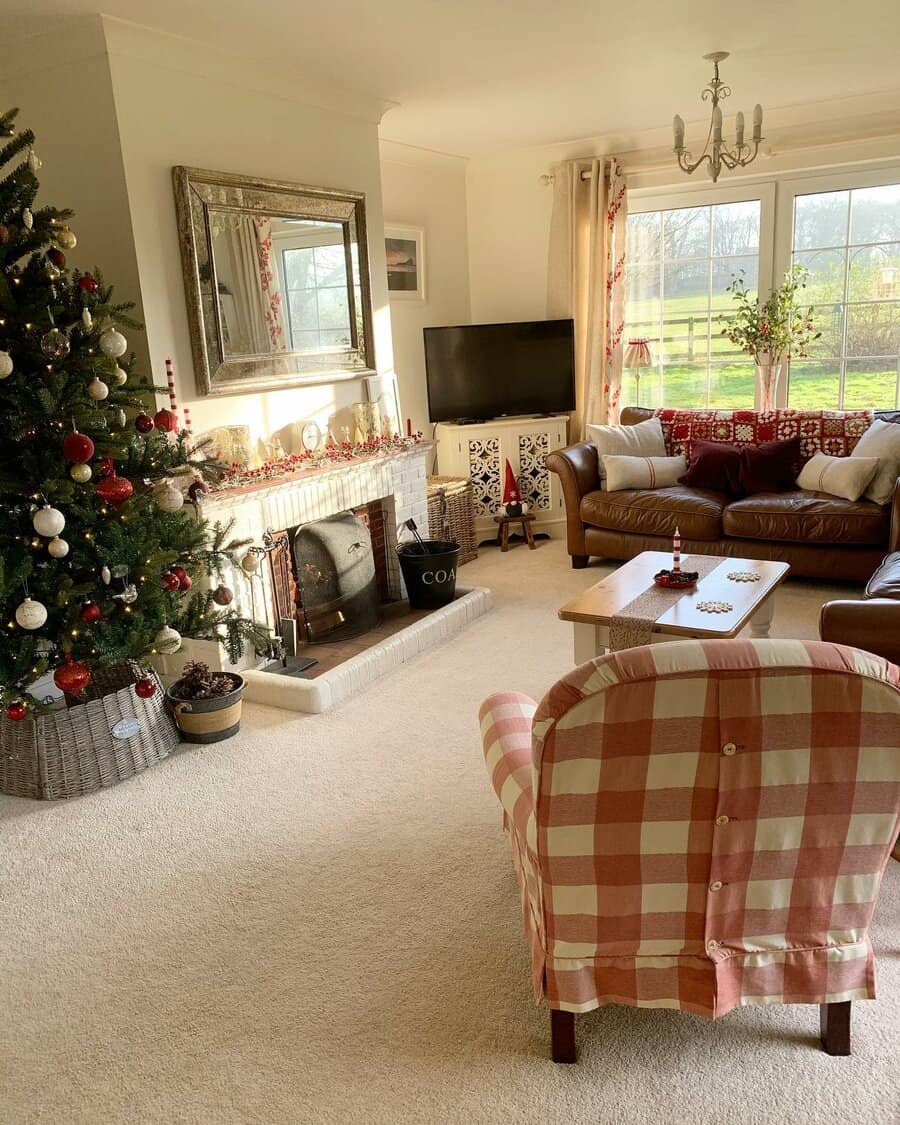 3. Incorporate Delicate Dainty Wallpaper
Create a rustic, inviting atmosphere in your country living room by incorporating delicate, dainty wallpaper with soft pastel prints. These wallpapers can infuse a touch of nostalgia and charm into your space. Pair them with floral fabric accents and colorful pillows for a truly country-style look. This combination of elements will transport you to a cozy and tranquil retreat within your own home.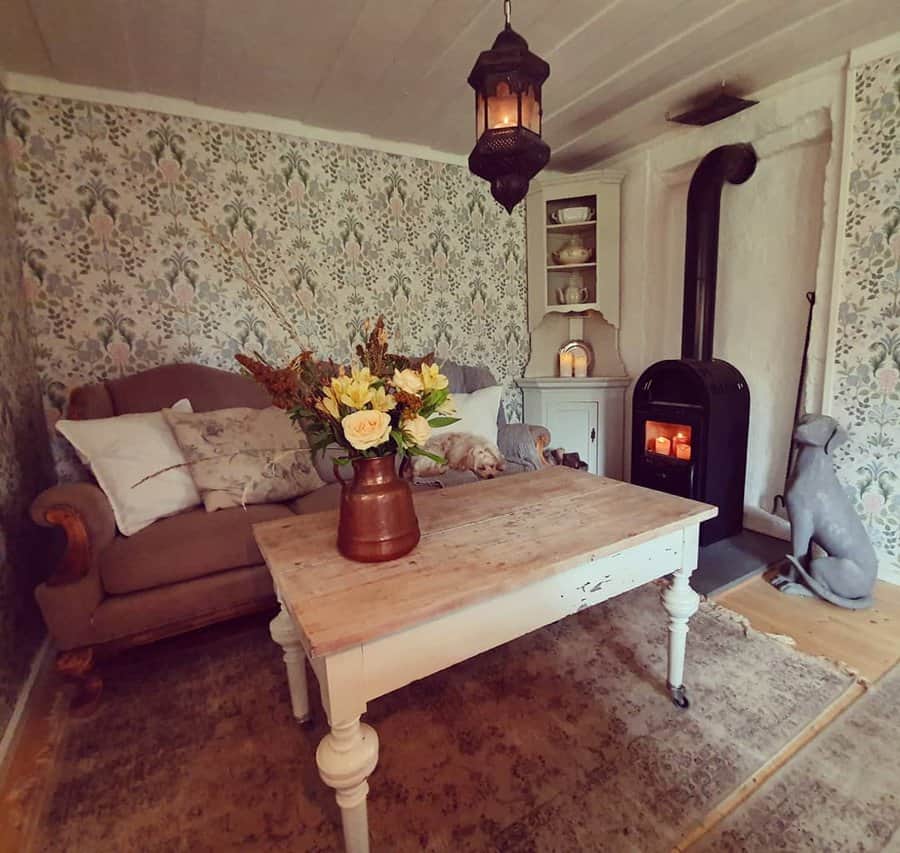 4. Elevate Ambiance with Ceiling Beams
To elevate your country living room's ambiance, consider adding ceiling beams. These rustic accents not only bring visual interest but also provide functional support reminiscent of a barn's structural elements. Whether you choose weathered beams for a well-aged look or fresh ones for a cleaner feel, they contribute a timeless and sophisticated touch to your space. The inclusion of ceiling beams infuses classic character into your living room, creating a warm and cozy atmosphere.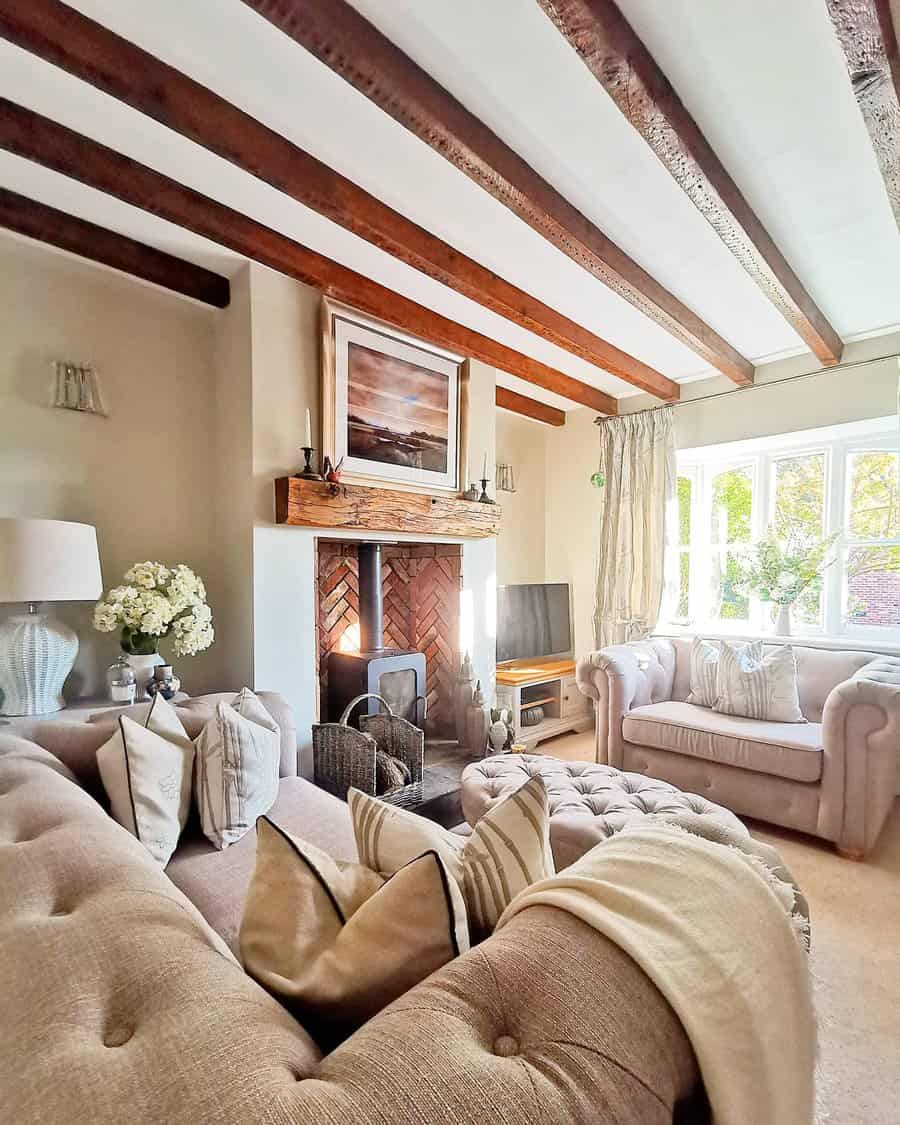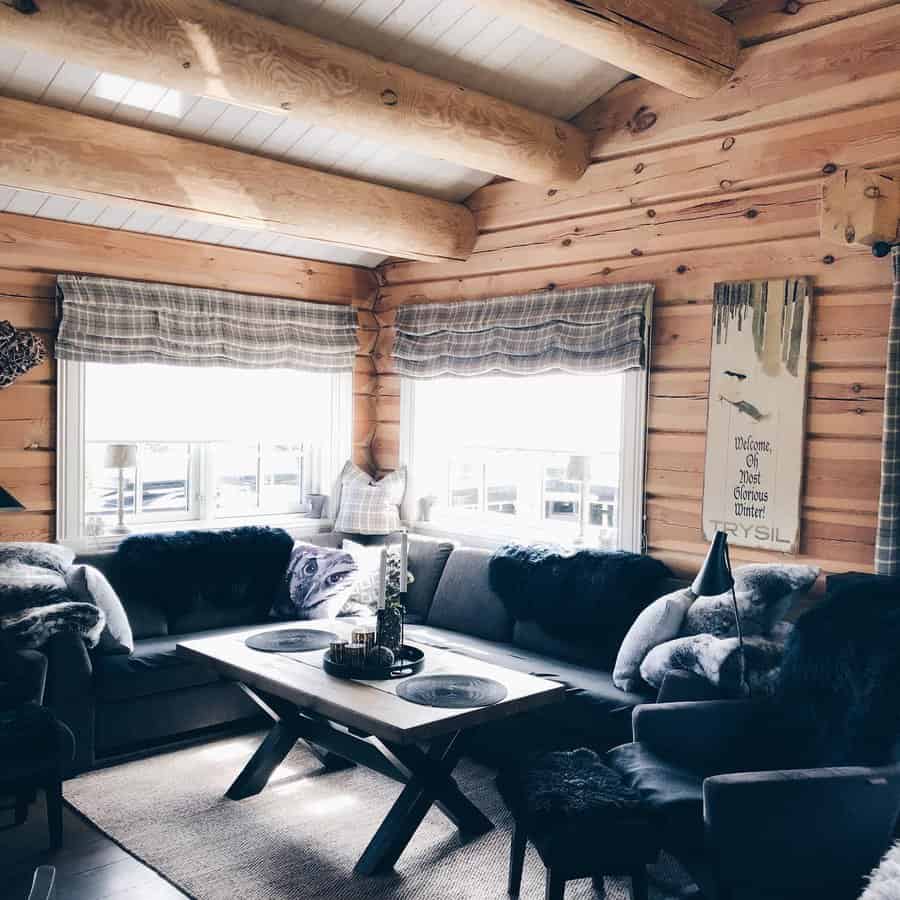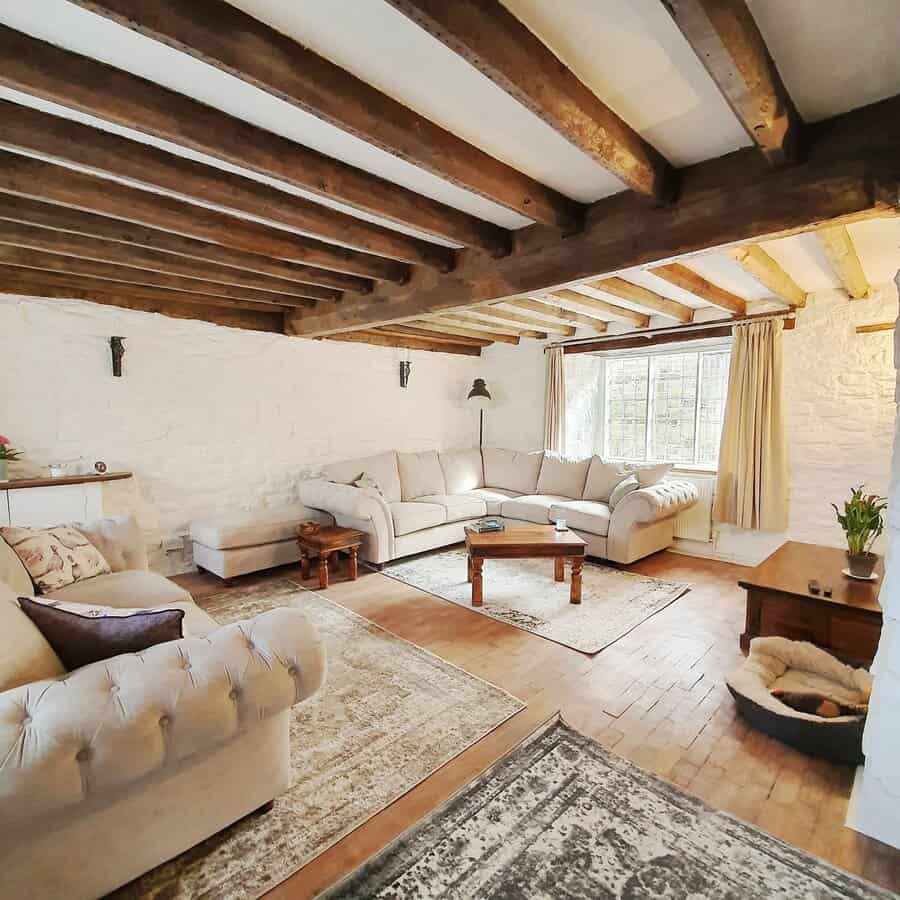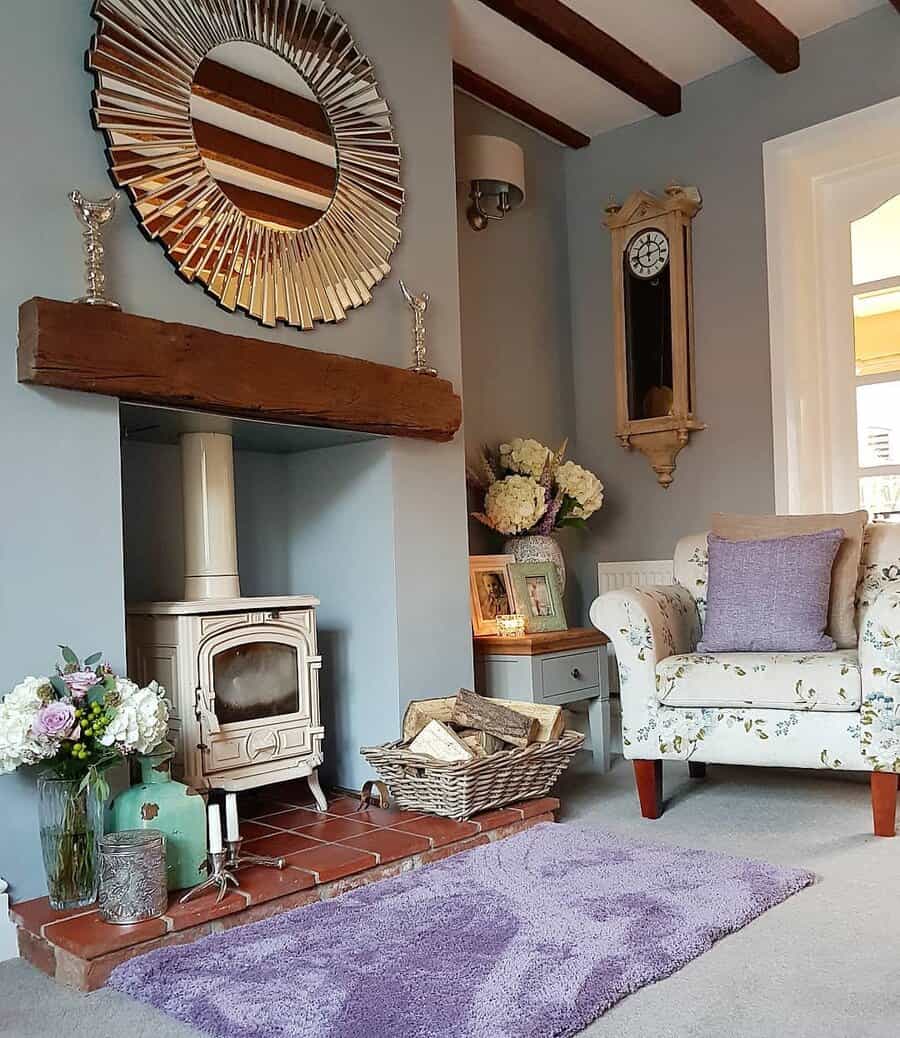 5. Achieve Shabby Chic Country Comfort
Transform your living room into a cozy oasis with a shabby chic country design. Opt for cream slip-covered furniture, soft-colored accents, and antique decor to infuse old-world charm. Hang antique trinkets on the walls for a nostalgic touch, and add a chandelier for a dash of feminine glamour.
The natural wood beams add rustic warmth, complementing the vintage furnishings. Complete the look with patchwork quilts on armchairs and couches, ensuring both physical and emotional comfort in this timeless sanctuary.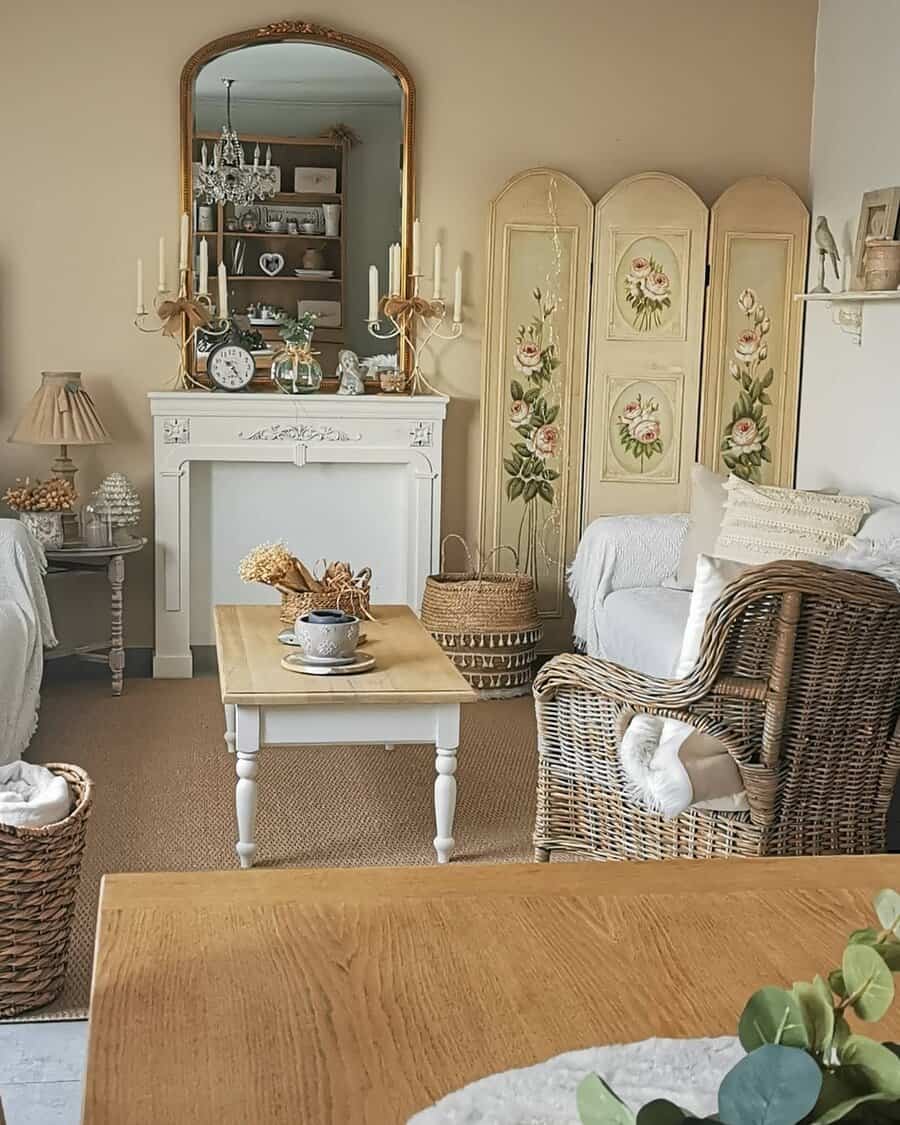 6. Explore Eras for Unique Charm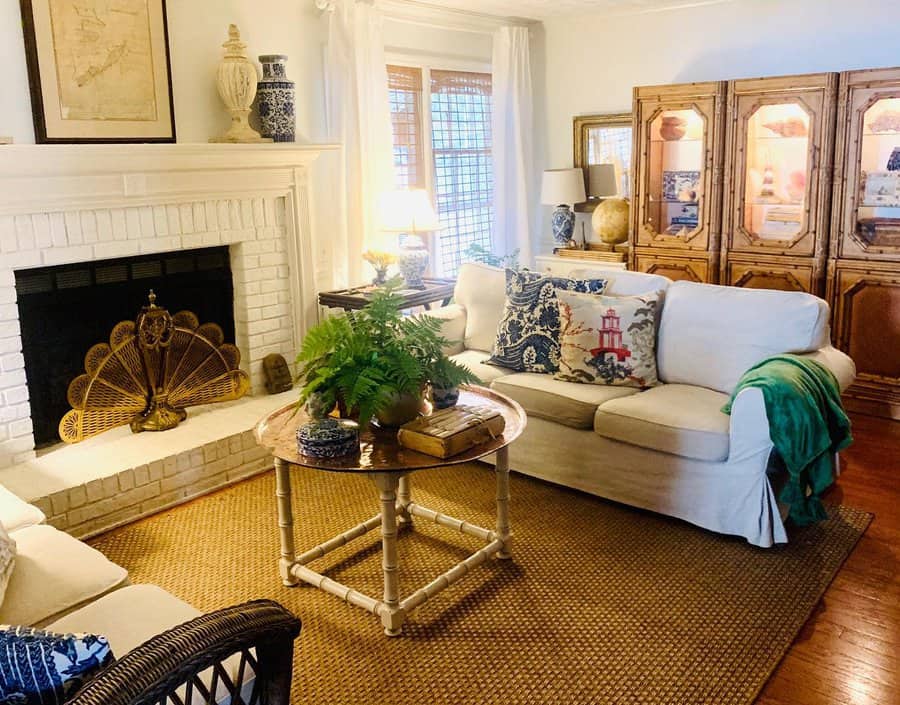 7. Enhance with Stylish Accent Throws
Enhancing the cozy ambiance of your country living room is a breeze with the addition of a carefully chosen throw blanket. These soft and textured accents instantly infuse warmth and comfort into your space.
Whether casually draped over a chair or elegantly placed on a sofa's armrest, a well-chosen throw becomes the finishing touch that transforms your gathering area into an inviting haven. To achieve this look, select throws that complement your room's color palette and style, and don't hesitate to layer them for extra warmth and style.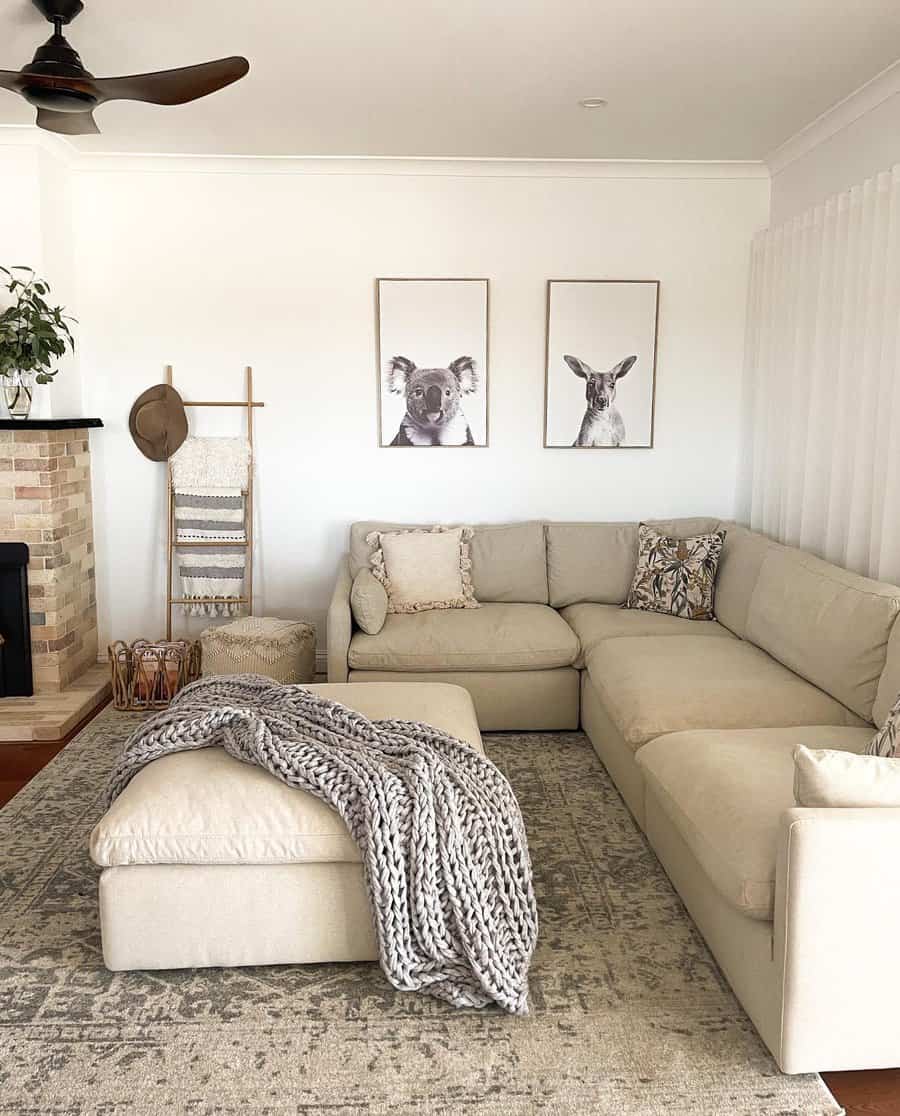 8. Embrace Timeless Black and White
A black-and-white country living room offers timeless charm and contemporary elegance. Utilize shades of black, white, and gray to experiment with textures, creating a versatile style suitable for both casual family days and formal gatherings with friends.
Opt for furniture in clean, simple shapes, paired with patterned fabrics like plaid or gingham to add depth and character. To complete the inviting country atmosphere, incorporate vintage-inspired baskets and tufted accents. This combination ensures a space that appeals to everyone, blending classic and modern aesthetics seamlessly.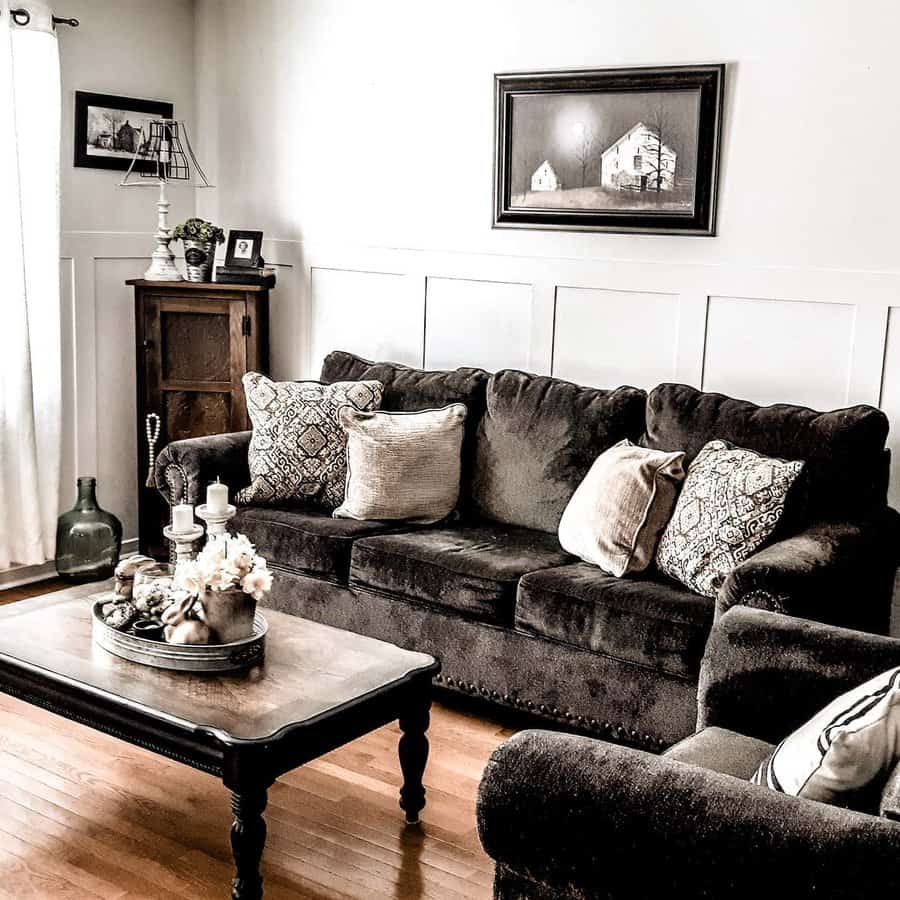 9. Express Creativity with Rustic Art
Infuse your country living room with rustic charm through creative wall art. Consider repurposing old windows from your attic, a barn, or your farmhouse to add a unique touch. Using a Dremel tool and repurposed bedroom doorknobs, transform ordinary windows into extraordinary wall art.
Pair this rustic art with mismatched furniture, repurposed antiques, and charming details like bunting flags or weathered window frames turned into wall decor. This blend of creativity and repurposed elements will make your living room a cozy and engaging space, perfect for relaxation and conversation.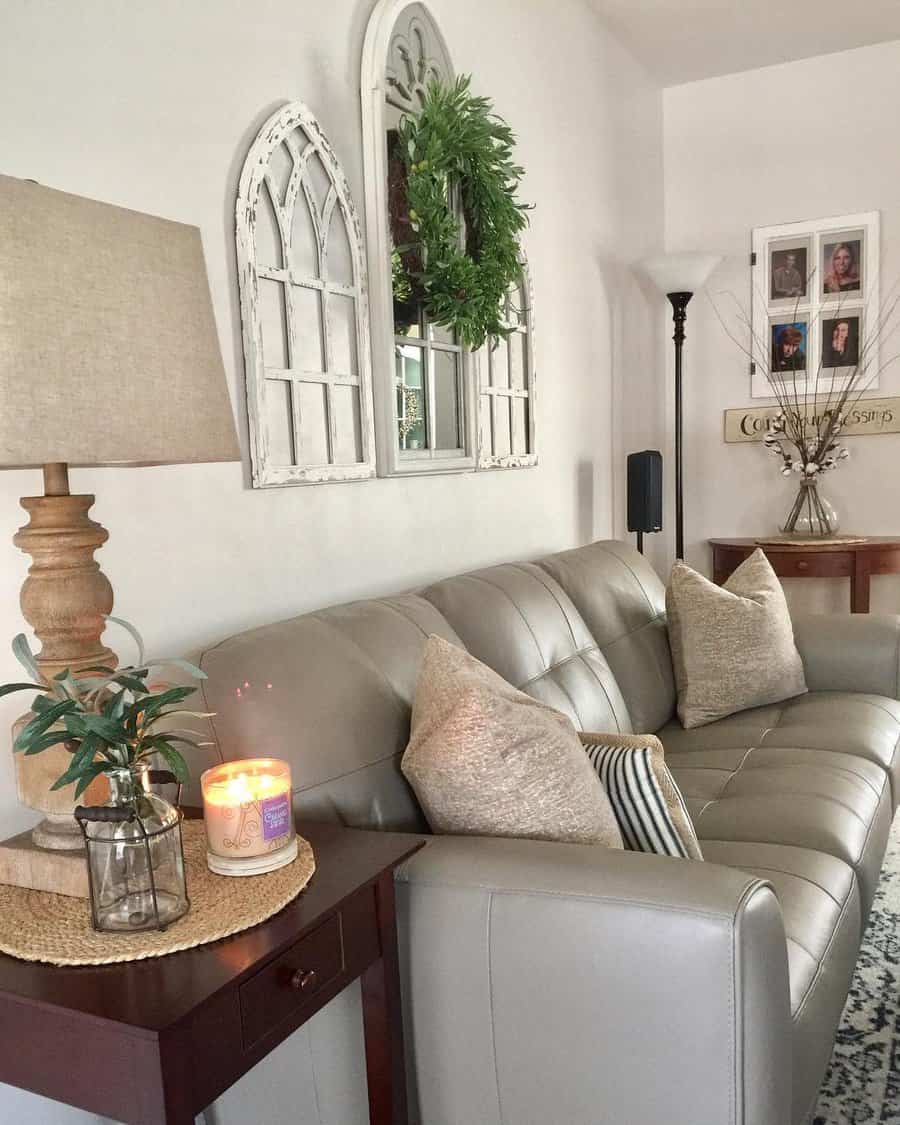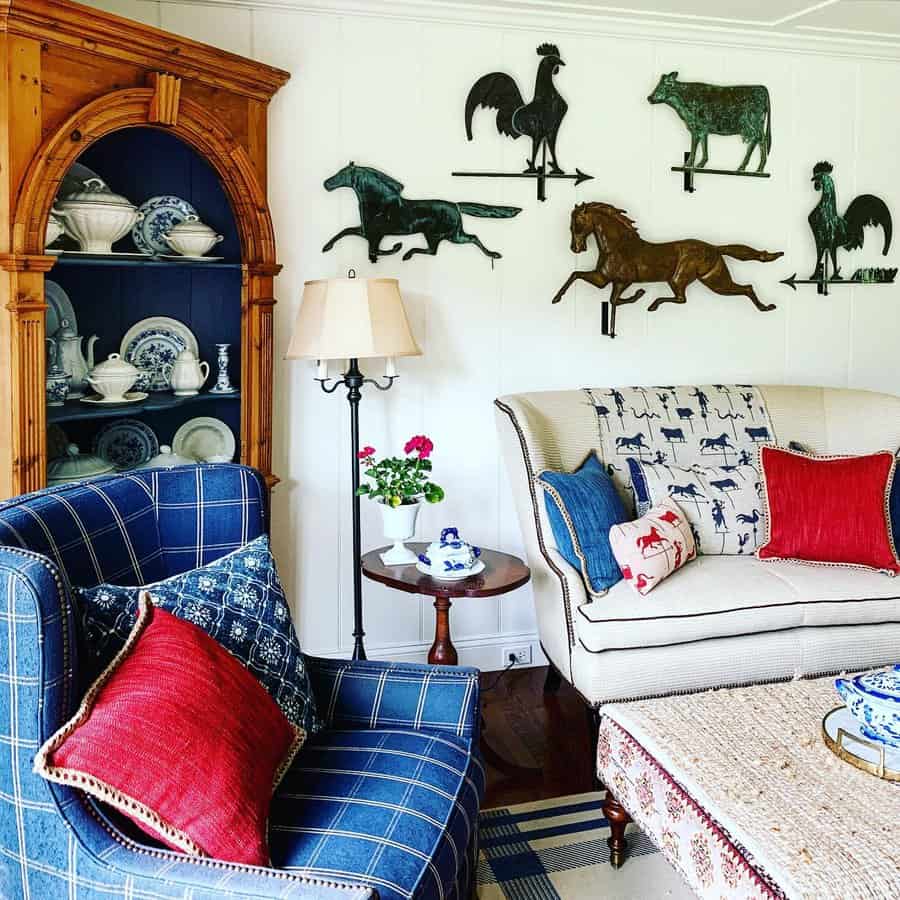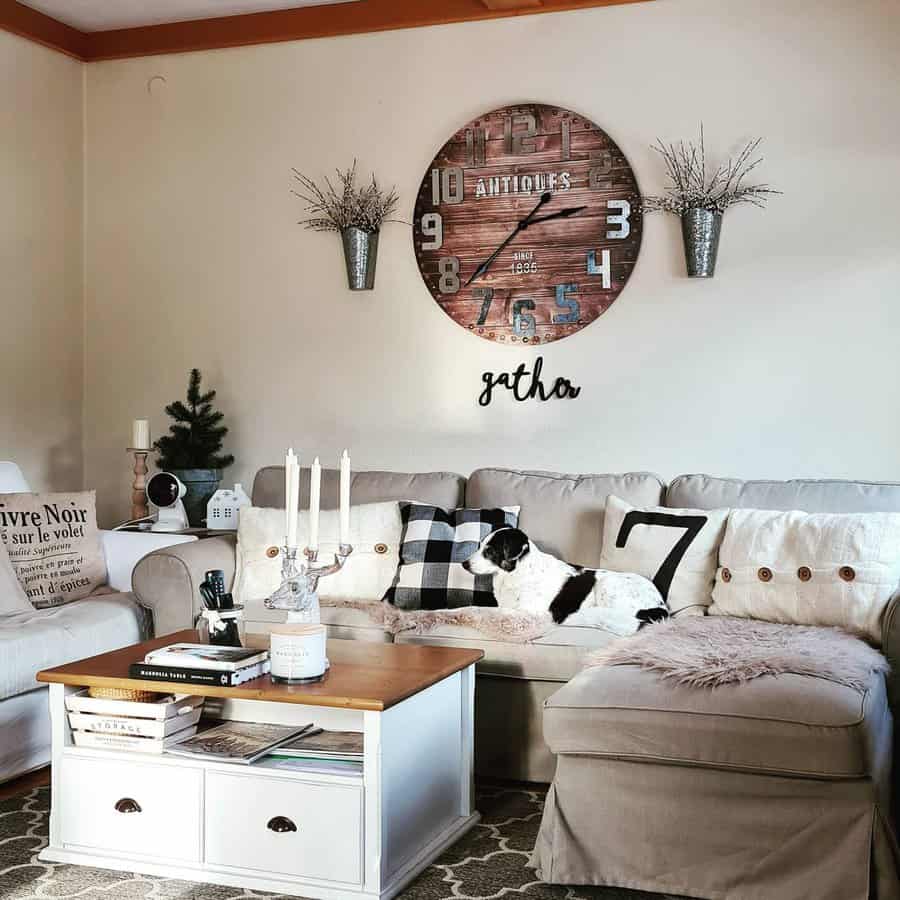 10. Maximize Impact in One Palette
For a maximalist country living room, focus on a single color palette to create an inviting and visually striking space. Play with various prints and textures to add depth and character, ideal for hosting gatherings.
Maintain consistency within your chosen palette while exploring complementary shades to add vibrancy. With a few well-placed accent pieces, you can bring your one-color palette to life, infusing your living room with a cozy, maximalist charm.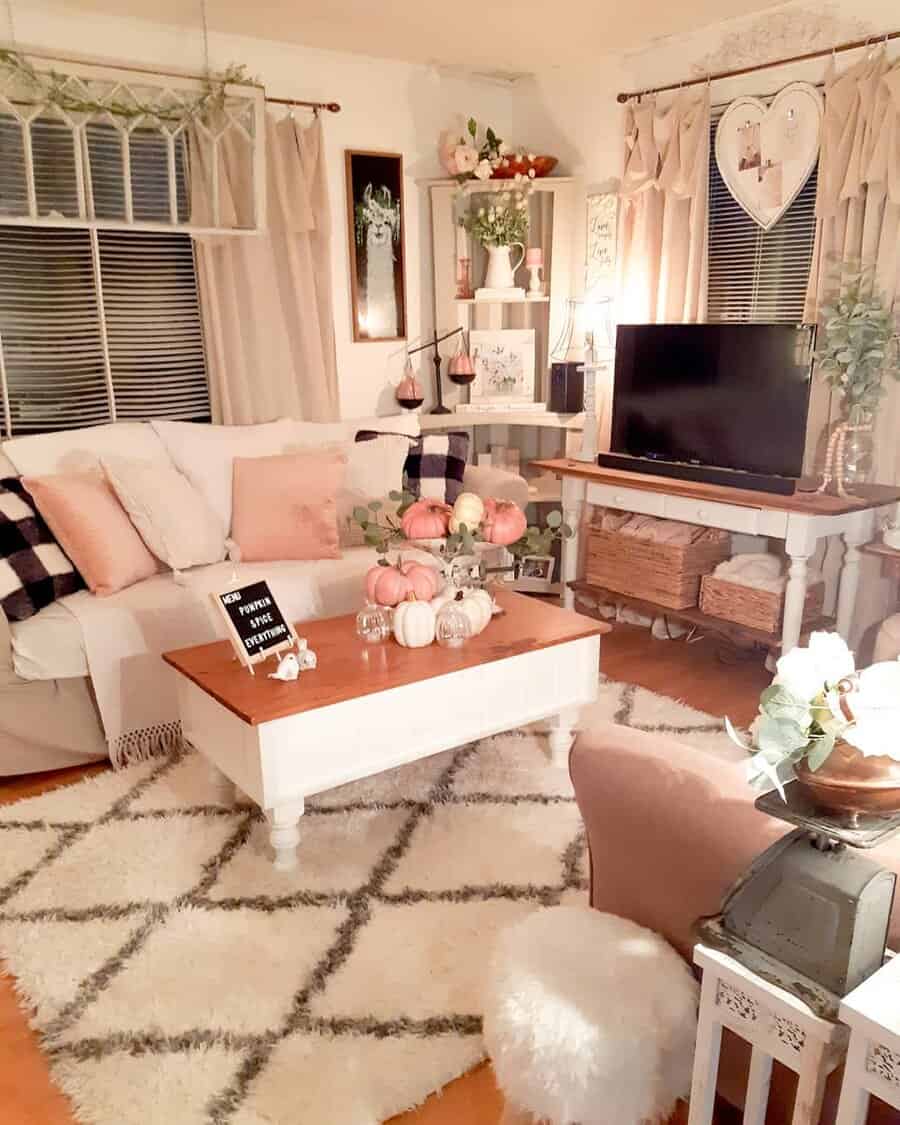 11. Cozy Up with Carpeted Warmth
Enhance the warmth and comfort of your country living room with a well-chosen carpet rug. A carpet rug not only adds a cozy feel but also visually divides the space into inviting sections without closing it off.
Regardless of your preferred color scheme or style, there's a carpet rug that can complement your decor seamlessly. Whether you're aiming for a traditional, modern, or eclectic look, incorporating a country-style carpet rug is a surefire way to make your living room more inviting and appealing to visitors.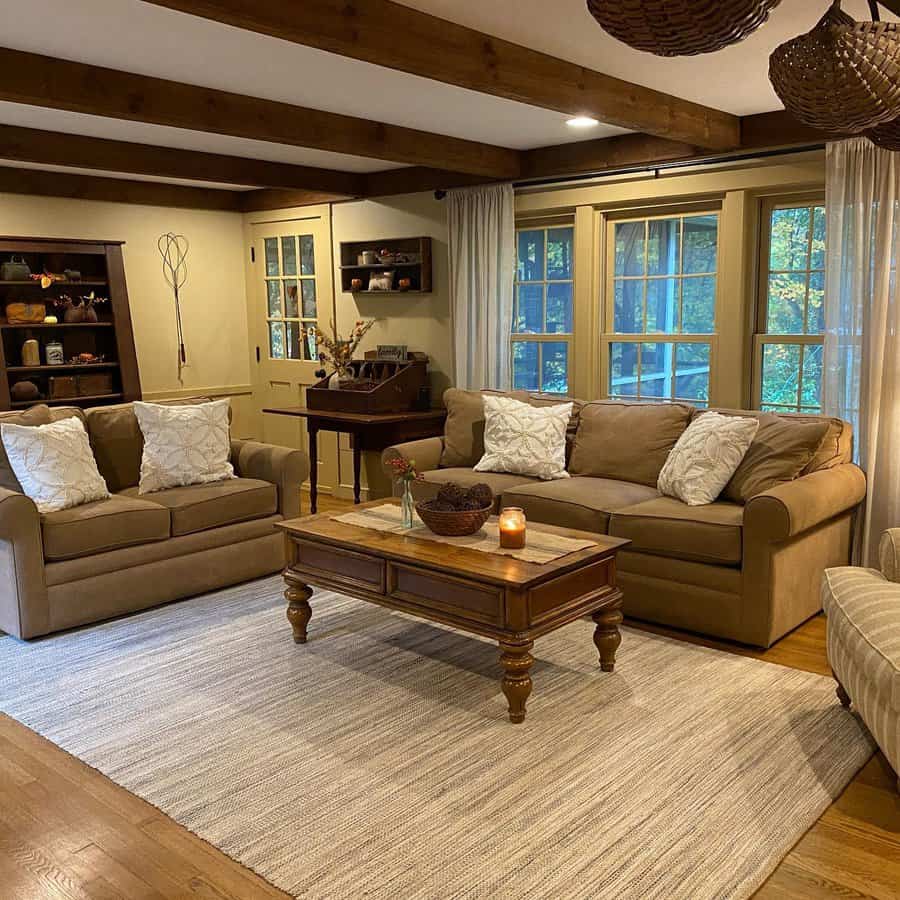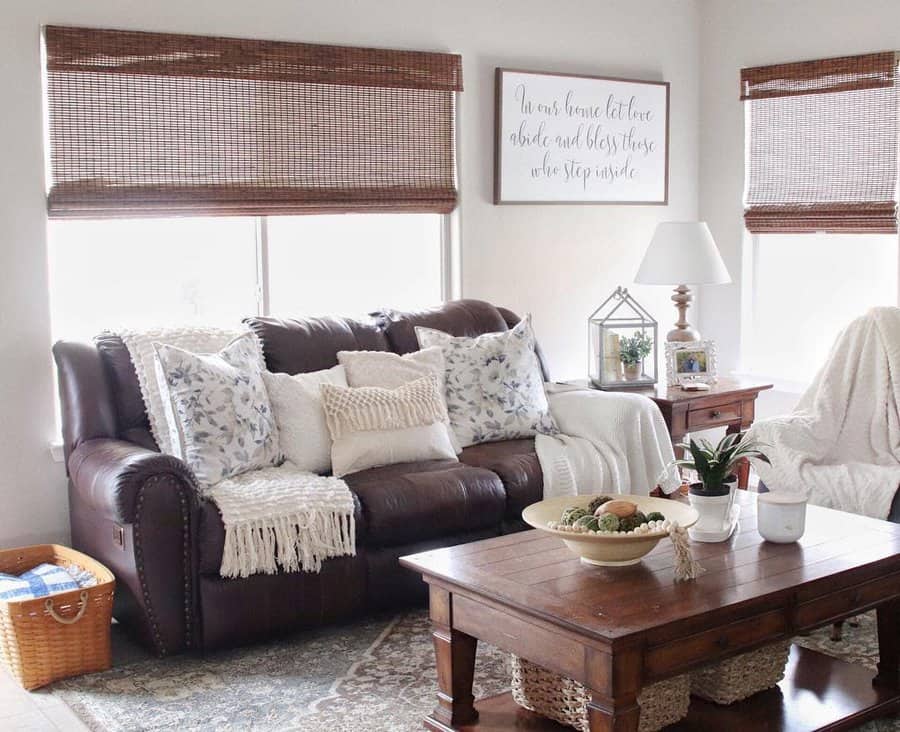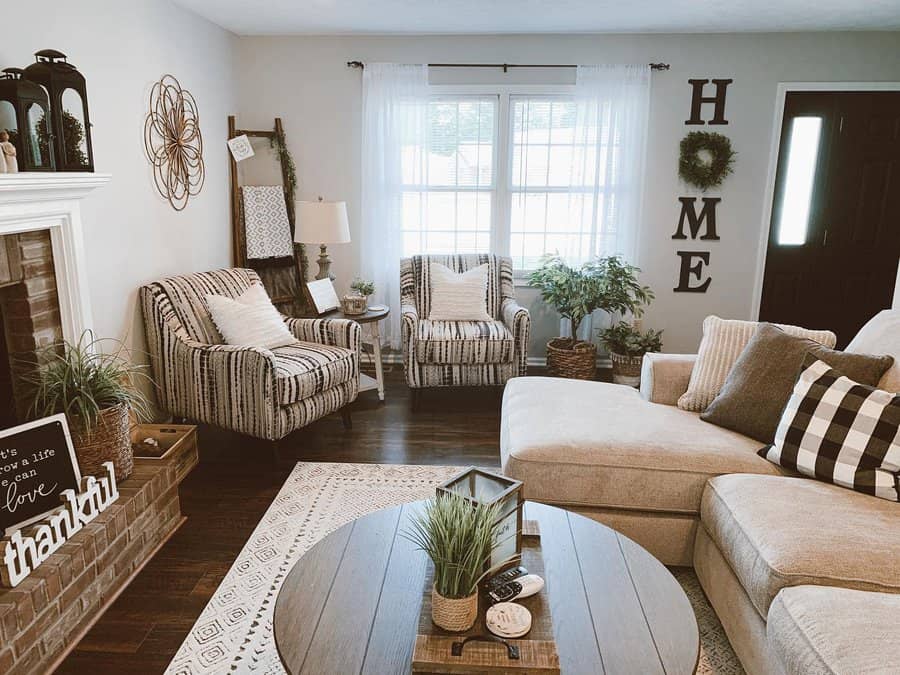 12. Design a TV Wall with Wooden Planks
Enhance your country living room's charm by creating a DIY wood plank accent wall for your flat-screen TV. This project can serve as an eye-catching focal point that combines warmth, charm, and character. Gather simple DIY tools and supplies to easily construct this rustic TV wall, aligning it with the cozy country-style design.
The wooden planks not only deliver a rustic aesthetic but also offer functional convenience, making your television a well-deserved centerpiece. Invest an afternoon to craft this unique TV wall, transforming your living space into an inviting haven for relaxing evenings and memorable movie nights.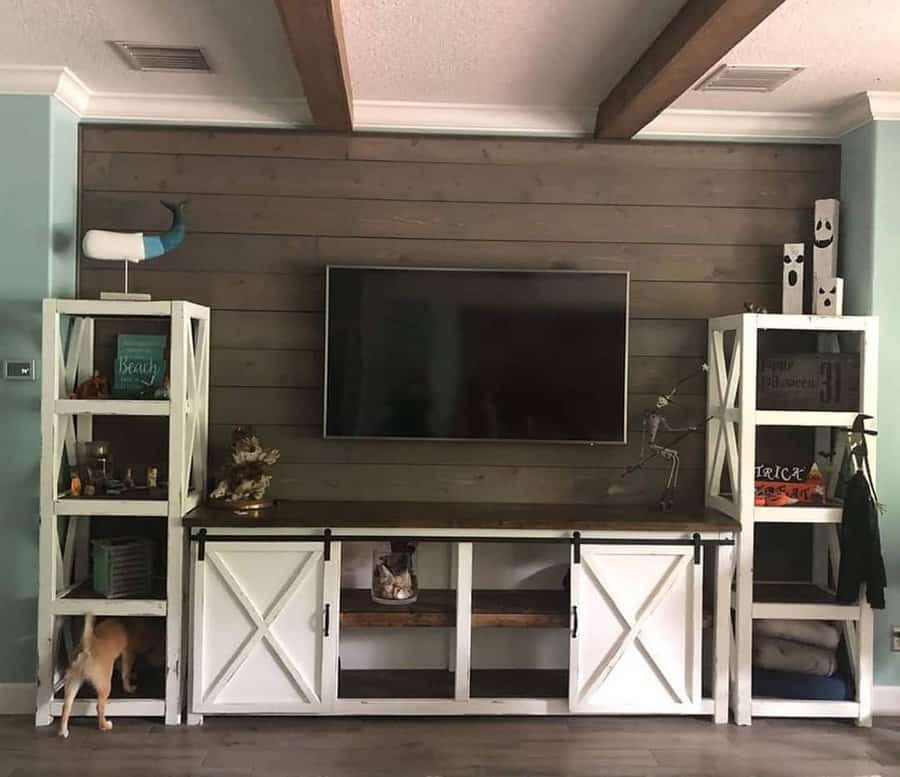 13. Freshen Up with Blooming Florals
Introduce the beauty of fresh flowers into your country living room with a variety of bright and pastel-hued blooms. This garden-inspired touch breathes life into your space, creating an inviting and refreshing atmosphere.
Craft beautiful arrangements to complement your decor and infuse your home with their delightful fragrance. Fresh florals not only add color but also a sense of warmth, making your living room a cozy and inviting retreat.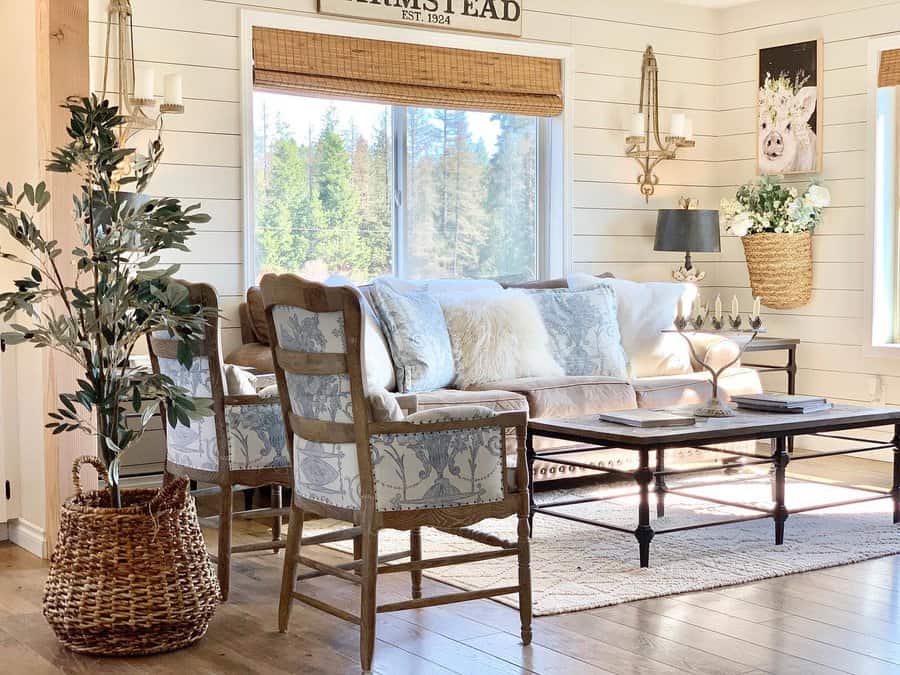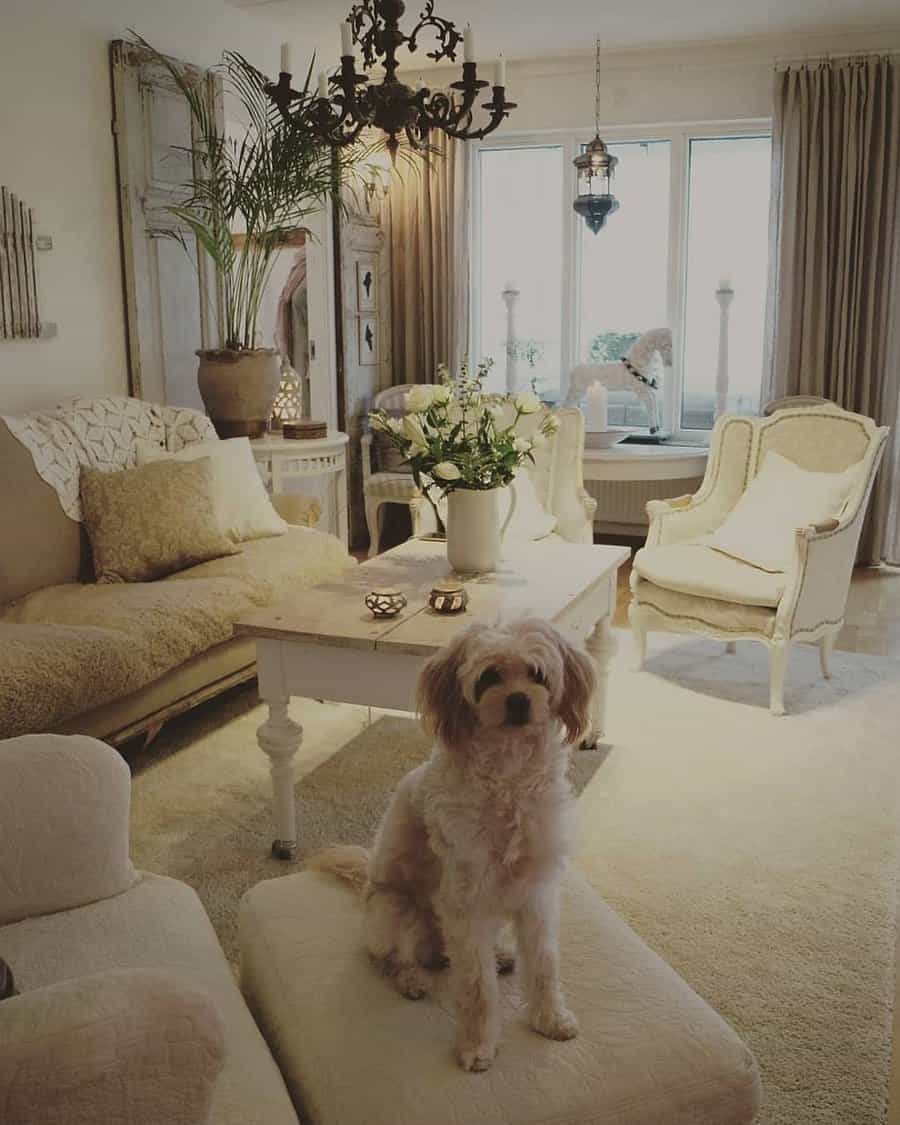 14. Illuminate with Chic Statement Lamps
Make your country living room shine with a statement lamp that acts as a captivating centerpiece. Choose a lamp with a unique design that complements your decor and creates an inviting ambiance. Whether you prefer subtle, understated options or more modern designs with oxidized metal details, there's a statement lamp to suit your style. Adding one to your space can transform the entire atmosphere, making your country living room feel cozy and inviting.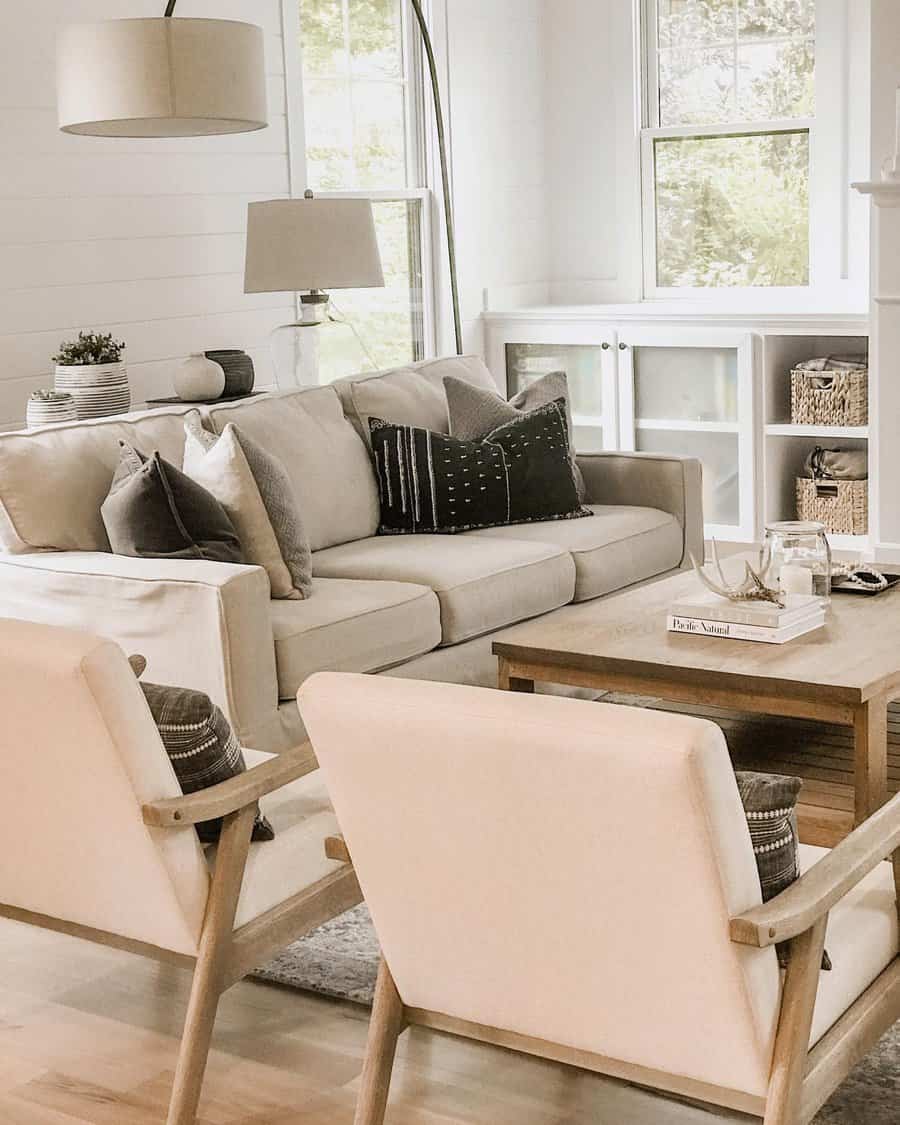 15. Save Space with Pull-Out Furniture
Optimize your country living room by incorporating multi-functional pull-out furniture designed for smart storage solutions. Consider sofa beds, coffee tables with hidden compartments, and versatile ottomans that can serve as both seating and extra storage.
These clever pieces create multi-functional zones, allowing you to make the most of your space. Whether you're aiming for an intimate corner or an expansive entertainment area, country-style pull-out furniture offers the flexibility you need for a warm and cozy living room.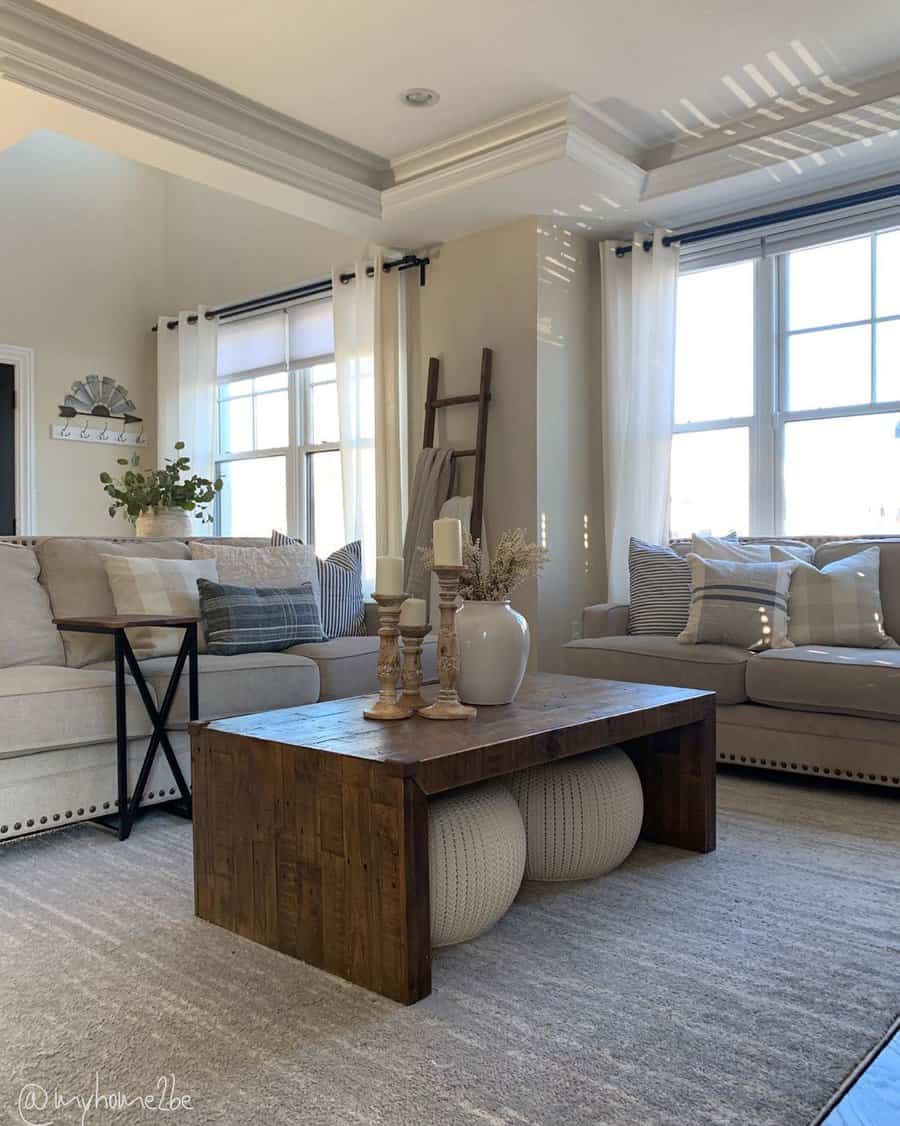 16. Warmth and Style: Functional Fireplaces
A fireplace is a hallmark of country living room coziness. The crackling logs and dancing flames create an inviting atmosphere like no other. To achieve this warm ambiance, consider whether you want a purely decorative fireplace or one with a functional heating unit.
Combine it with comfortable furniture and a touch of rustic charm for that authentic down-home country feeling. Your fireplace can be the heart of your living room, providing warmth and style for memorable gatherings with loved ones.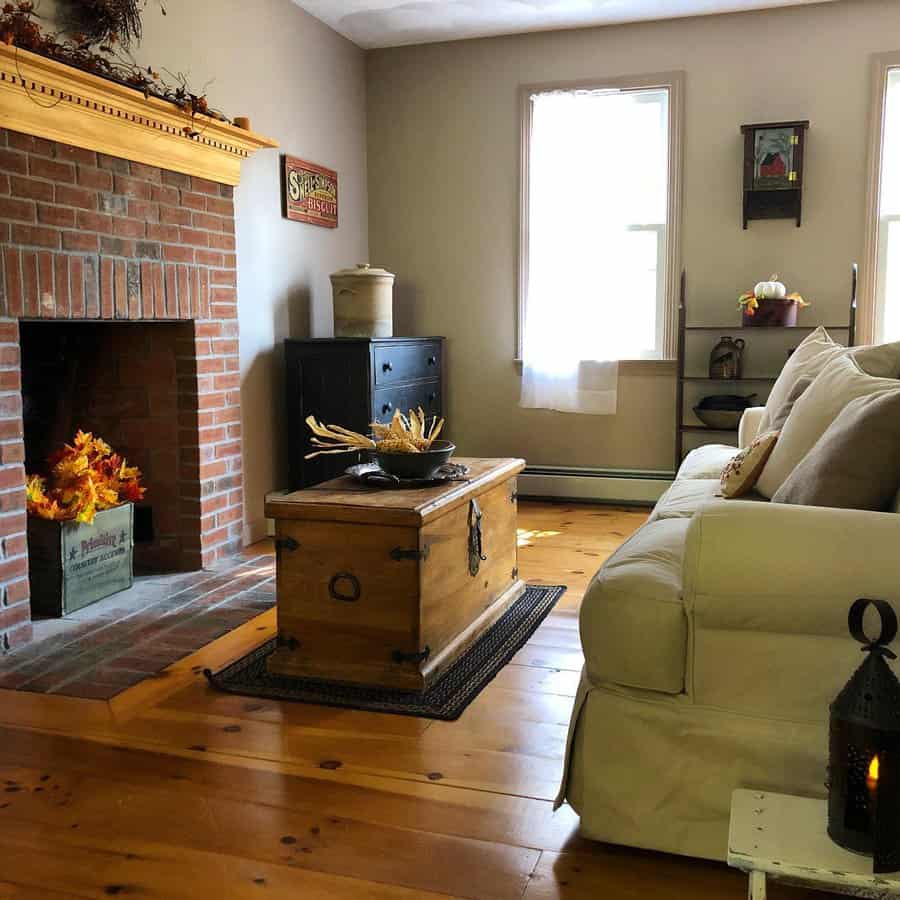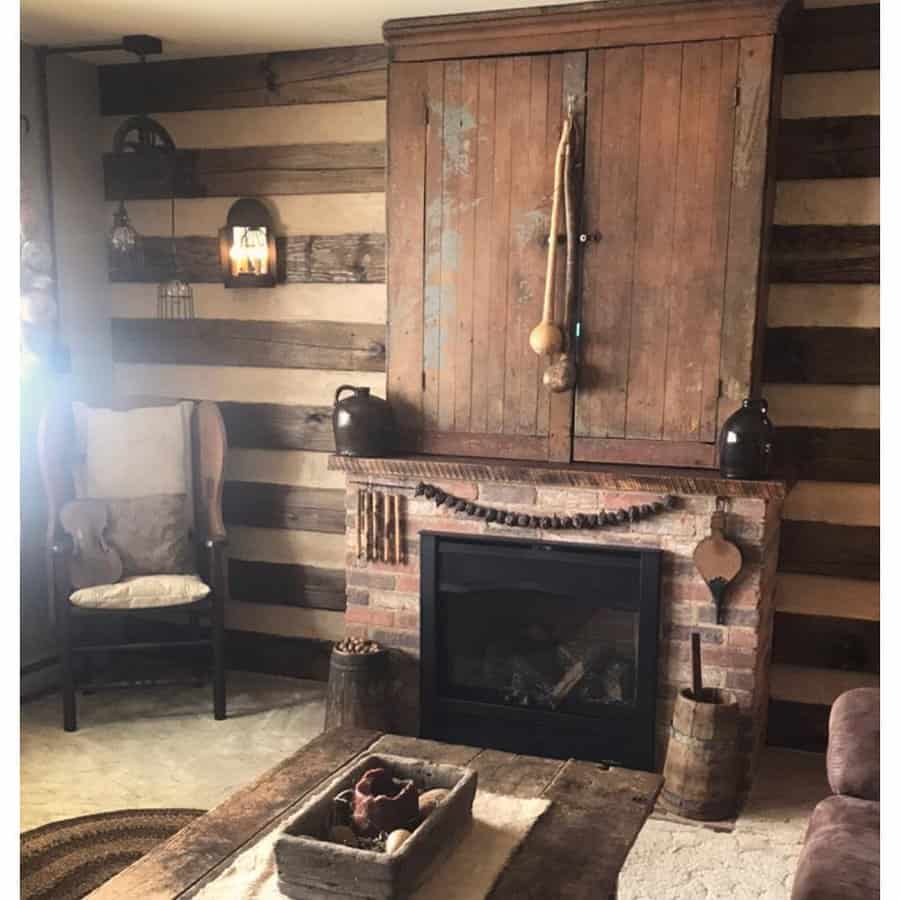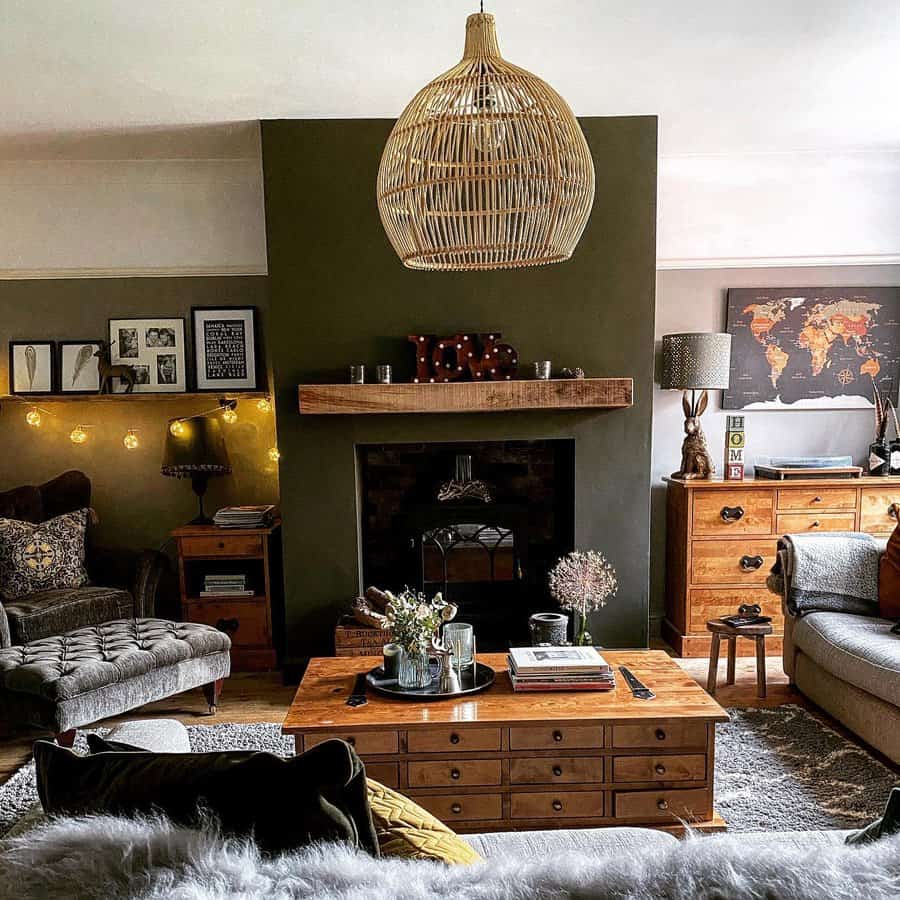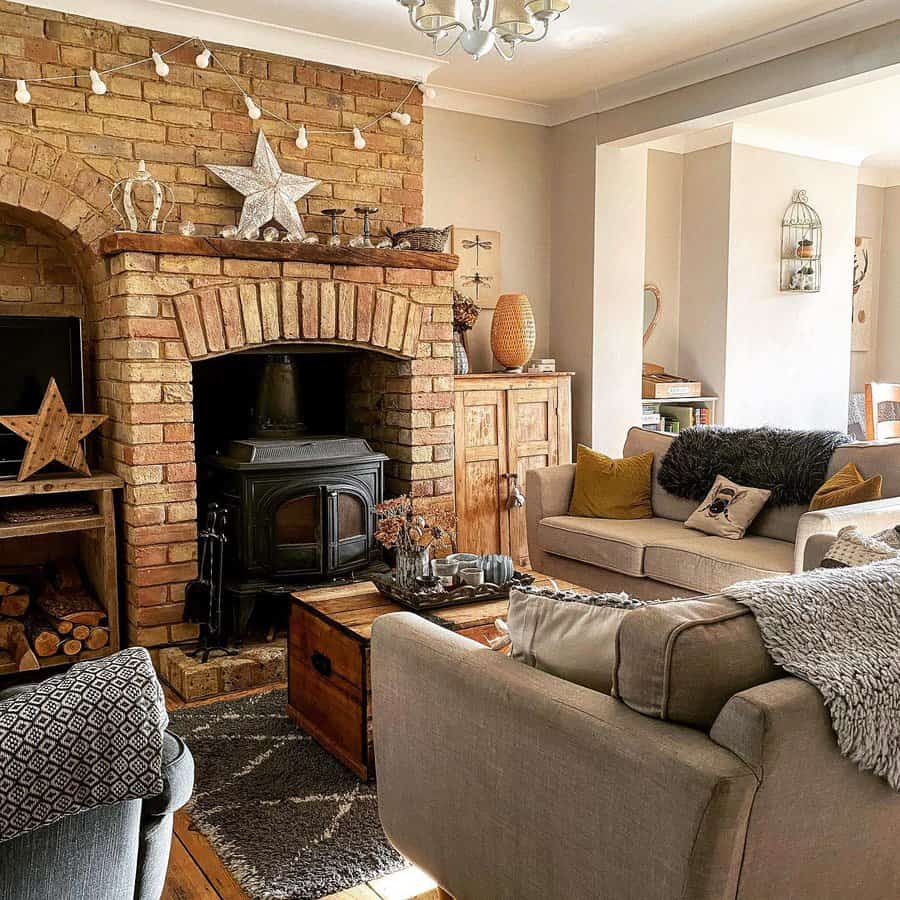 17. Create Cozy Nooks with Recessed Windows
Incorporating recessed windows into your country living room can add a unique and stylish touch. These windows are not only for letting in natural light but can also serve as functional shelves for displaying personal items and home decor.
By blending practicality and style, recessed windows can create cozy nooks that enhance the warmth and character of your living space. Use them to showcase your favorite decor pieces and maximize both light and style in your country-inspired living room.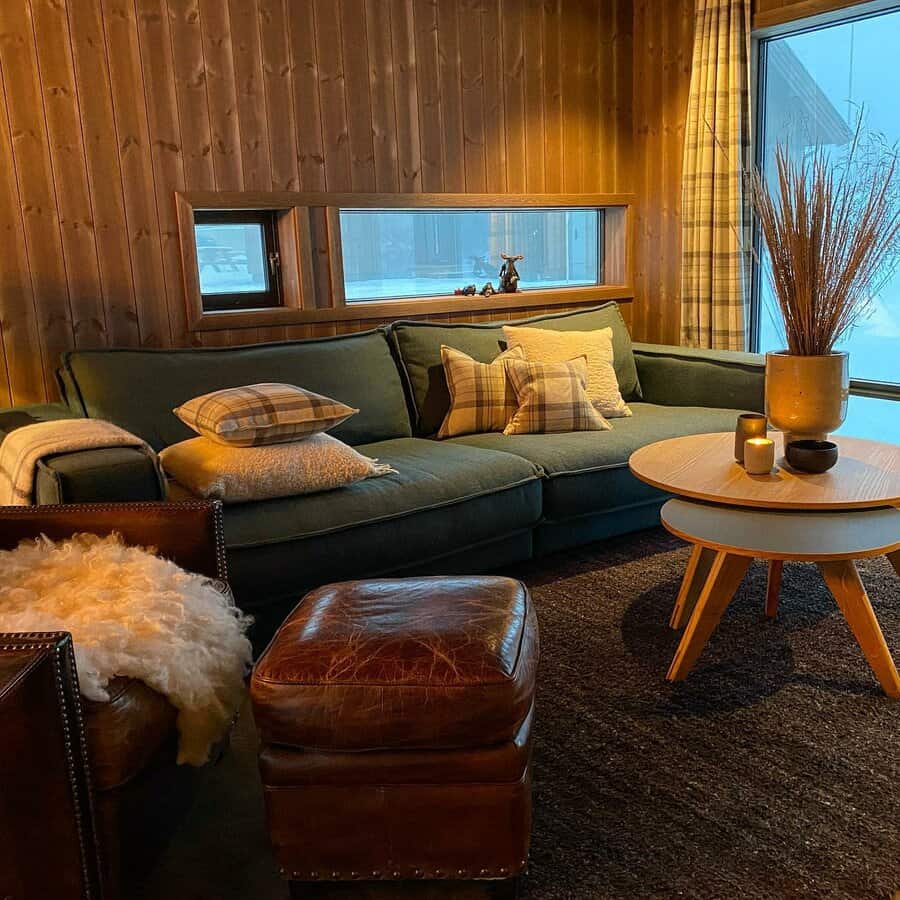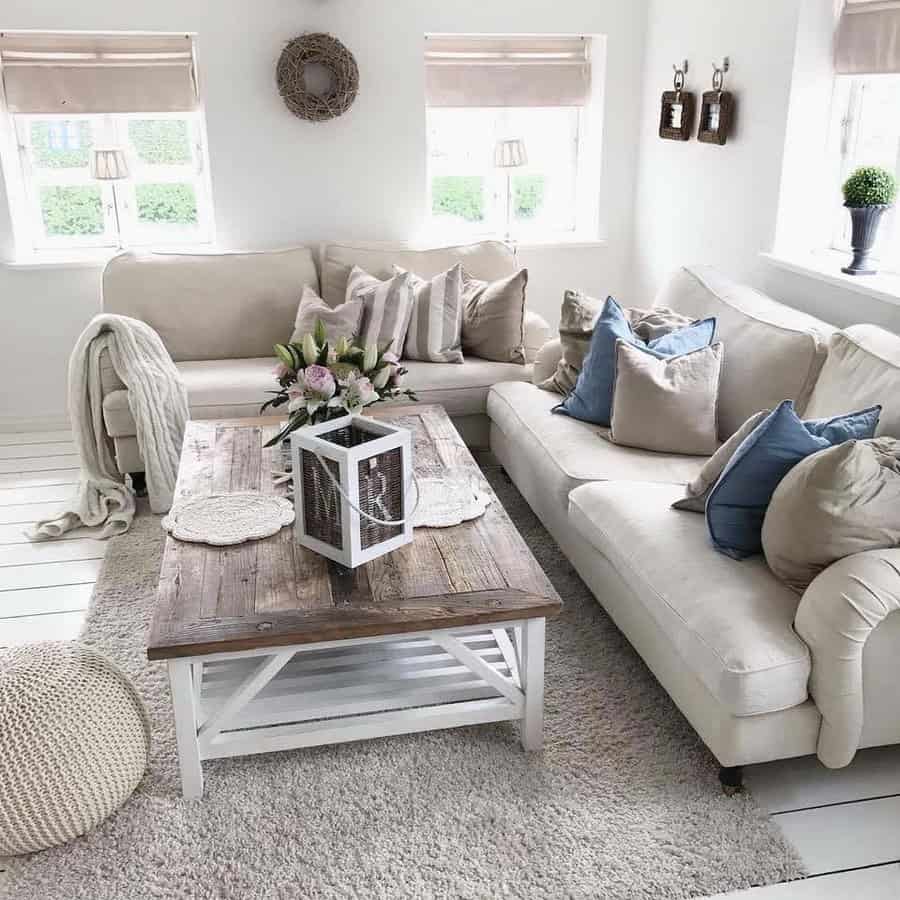 18. Elevate Charm with Chandelier Lighting
Chandelier lighting in a country living room instantly elevates its charm and class. The graceful design and warm light of a chandelier create a captivating atmosphere. Whether it takes center stage or complements other decor, a chandelier adds a touch of sophistication to any room. Consider chandeliers with rustic or vintage elements to align with your country-style theme, and let their soft glow create a cozy and inviting ambiance.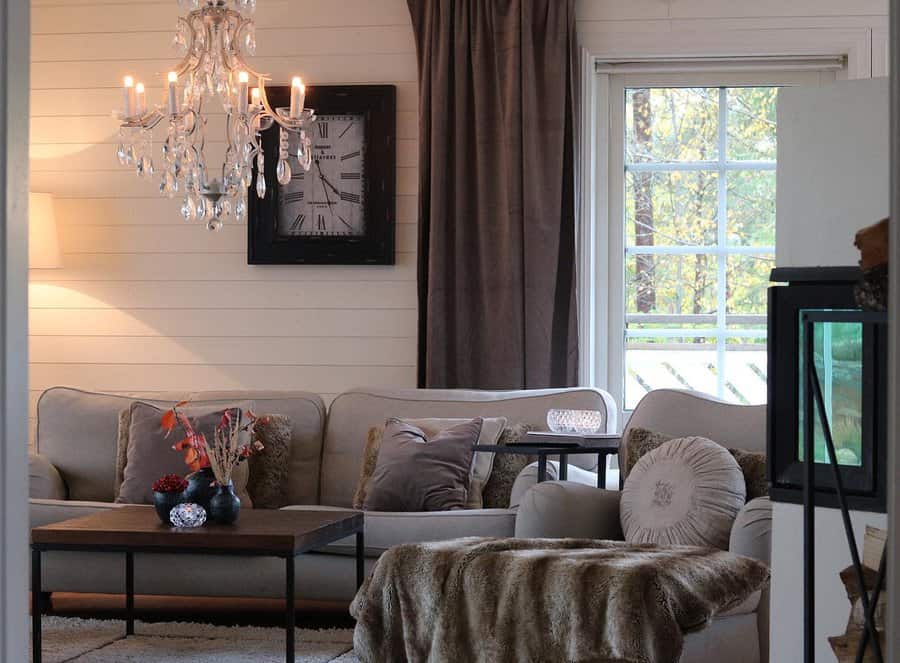 19. Add a Cozy Library Retreat
Elevate your country living room's charm and character by adding a cozy library retreat. This functional yet decorative element brings organic classic style to your space. To achieve this, invest in bookshelves and comfortable seating arrangements.
Position the library in a way that invites relaxation and conversation. You can complement it with soft textiles like cushions and throws for added comfort. By incorporating a library into your living room, you not only add visual appeal but also create a space for both solitary reading and cozy gatherings, enriching your room's overall ambiance.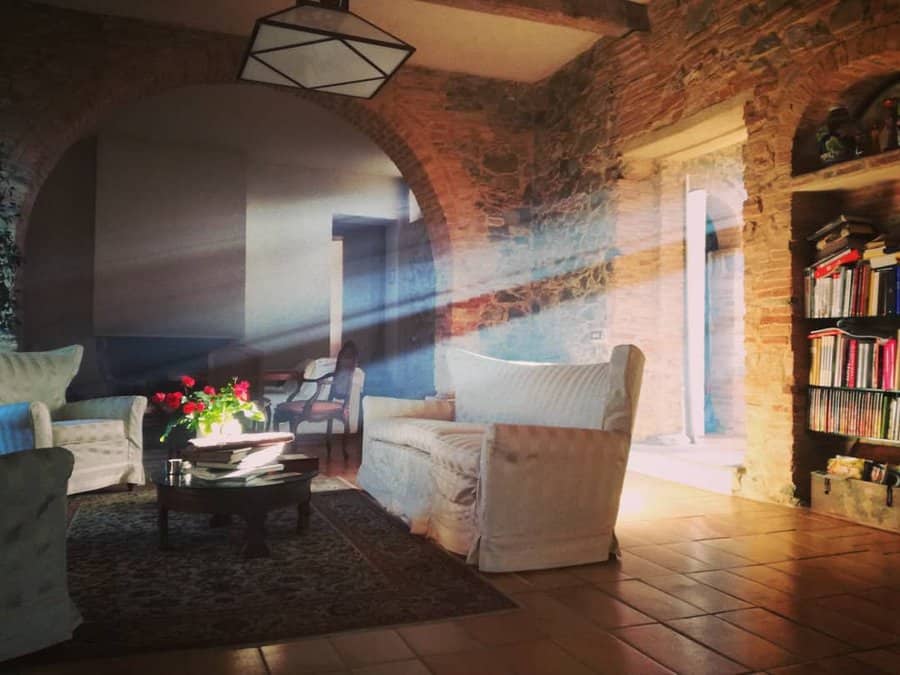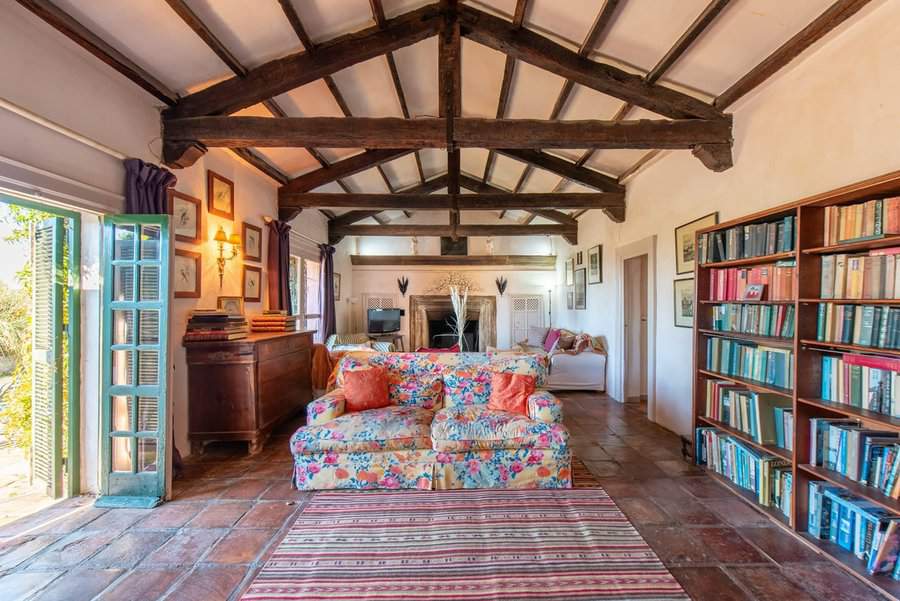 Read also: The Top 47 Country Bedroom Ideas
Country Living Room FAQs
What is a country room?
A country style room is livable and inviting, comfortable and cozy. It includes plenty of natural and organic materials, including a hardwood floor and metal accents. Today's country style can encompass any design inclination, from modern simplistic to romantic shabby chic style.
What is American country style?
Just like the nation itself, American country style is a melting pot of elements borrowed from other traditions. However, it most often is used to describe an interior design style that references specific periods of American heritage. This may include wood floors, a brick fireplace, and Craftsman or Shaker style furniture.
What is primitive country decor?
Primitive decor showcases simple folk art items, usually handmade pieces that qualify as antiques. When used by interior designers, the word "primitive" describes an item's age and method of production. Although primitive cookware, dishes, tools, and furniture are often used in country living rooms, it isn't considered a design style of its own.