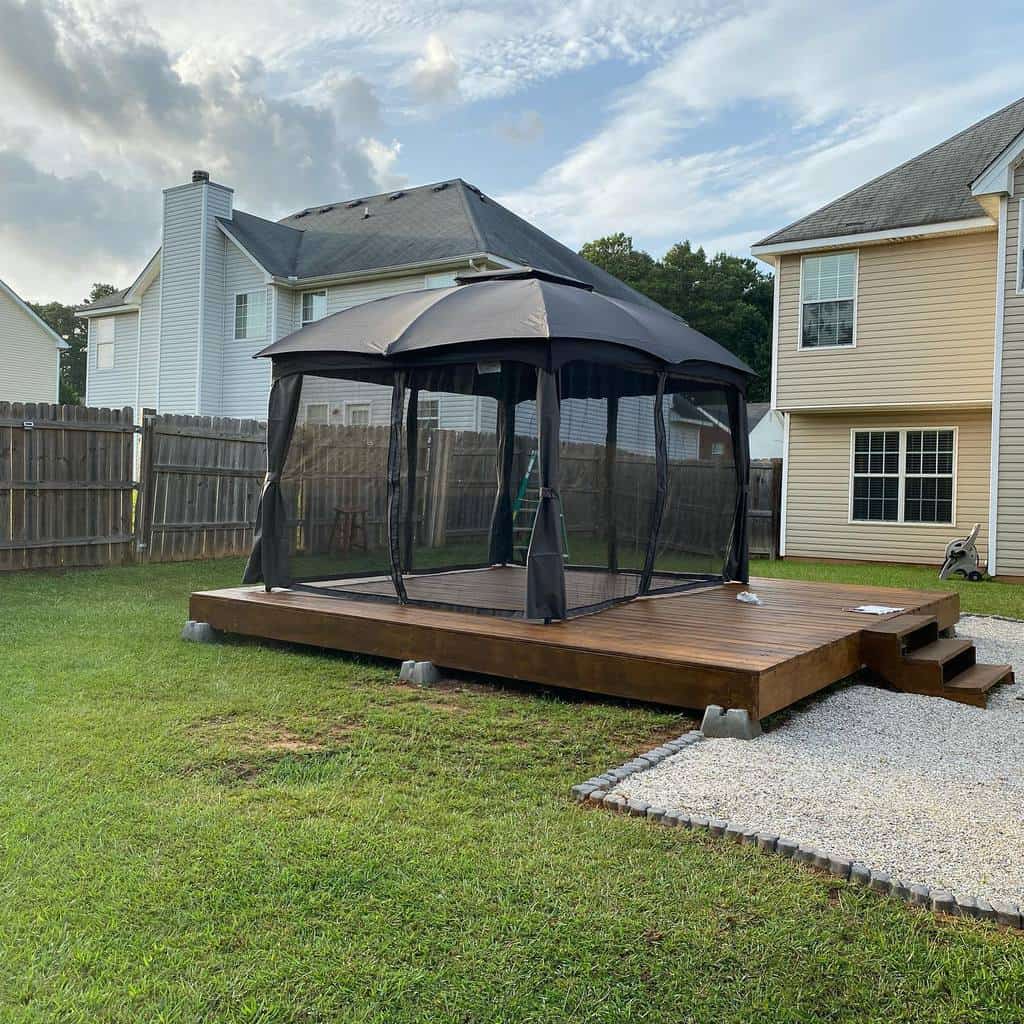 42 Floating Deck Ideas for Your Backyard
Why have wasted space in the backyard? For many families the backyard is destined for the children, so they can play freely, throw balls, and ride their bikes. Children are a priority, we all agree. But why not save some backyard space for a deck, where families can enjoy meals together, and have outside room to rest and entertain?
We have selected 42 floating deck ideas for you to get inspired and create a beautiful oasis in your backyard. Outdoor living is healthy, and a backyard floating deck is an ideal place for you to spend quality time with your loved ones!
1. Composite
Composite decking is the best option for those who want a low-maintenance floating deck. It is durable and will retain its original appearance for years, contrary to timber decking, which will begin to age and needs regular maintenance, including sealing and staining every two years approximately.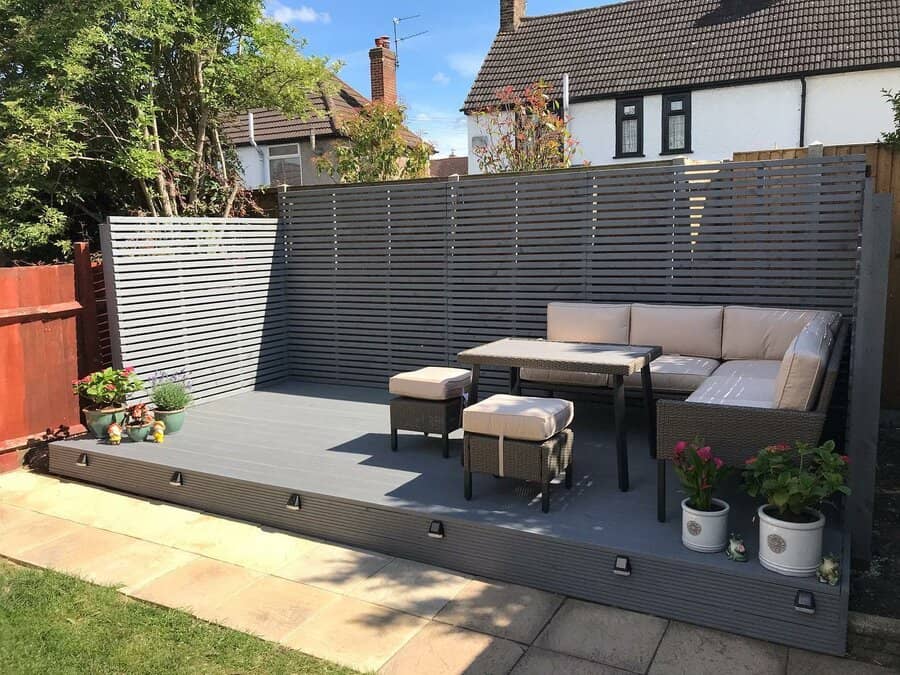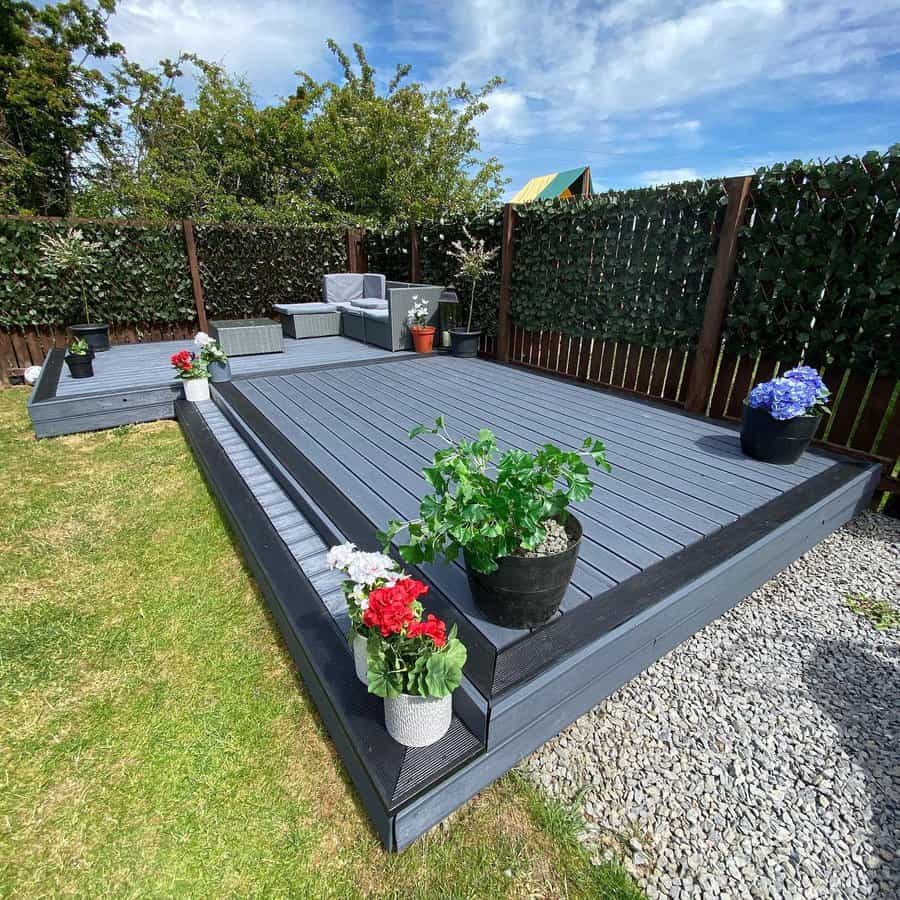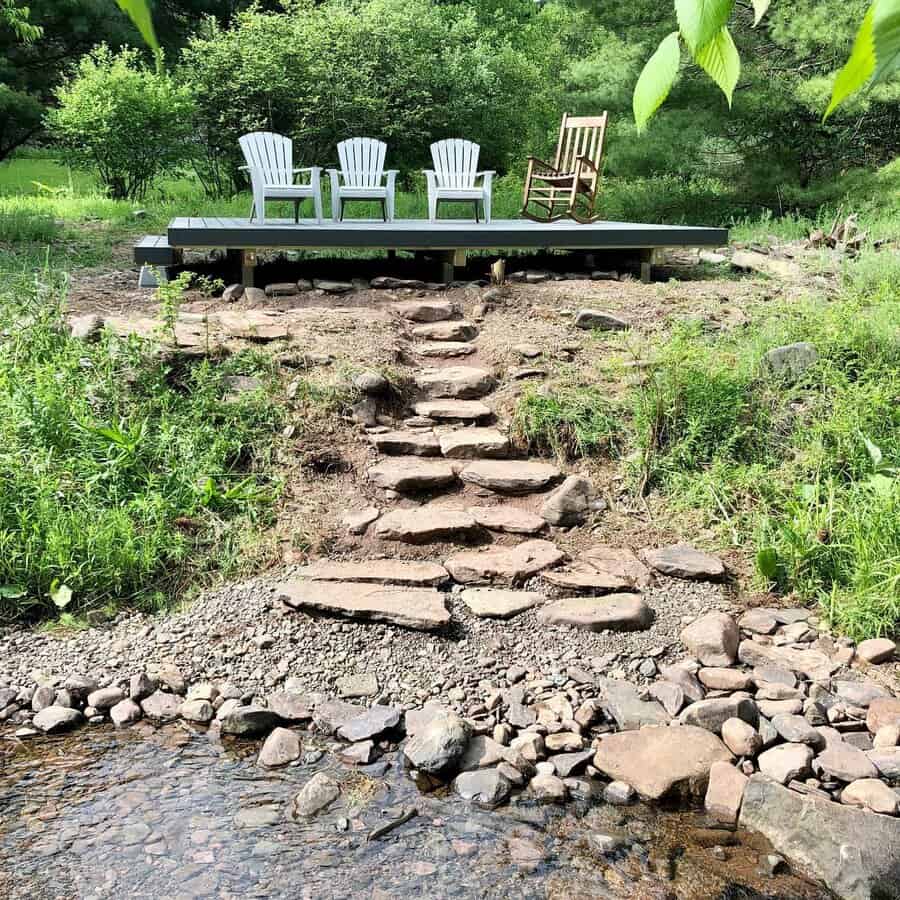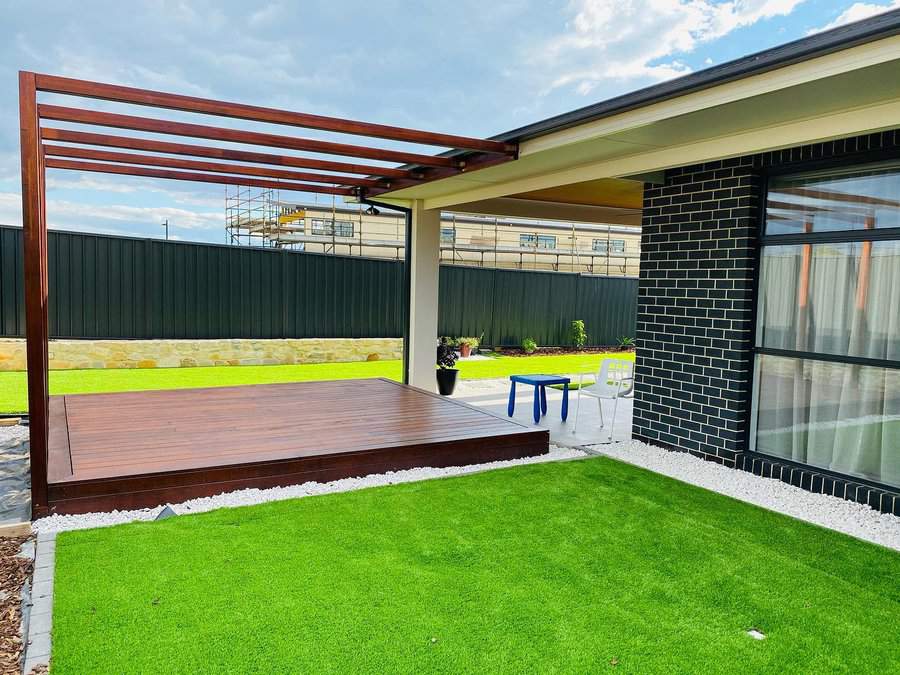 Composite decking comes in a variety of colors and offers consistent finishes, meaning that every board will keep the same color and texture, whereas timber decking will vary according to natural wood colors and knots.
Composite decks won't rot, and that's why they are considered more durable than wood. The downside is that, contrary to wood decking, it can't be refinished, should it suffer any damage due to weather conditions.
2. DIY
If your next DIY project is to build a floating deck, start by choosing the wood carefully. Untreated wood is generally cheaper, but keep in mind it can be a problem in the long run.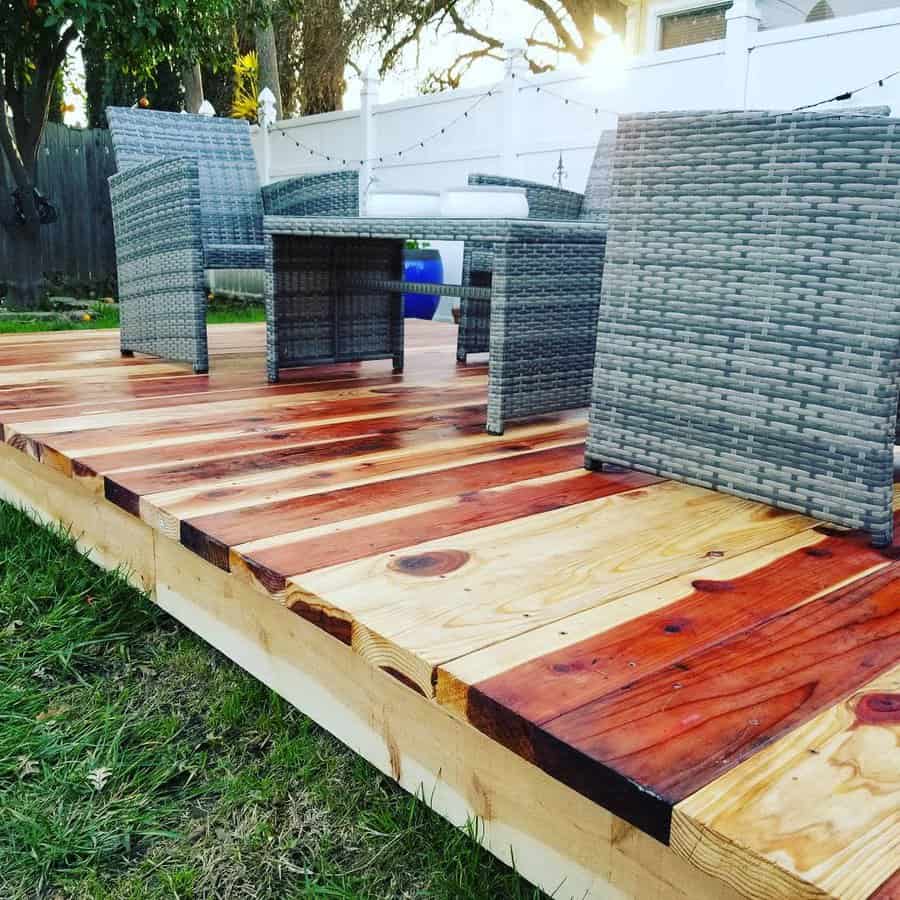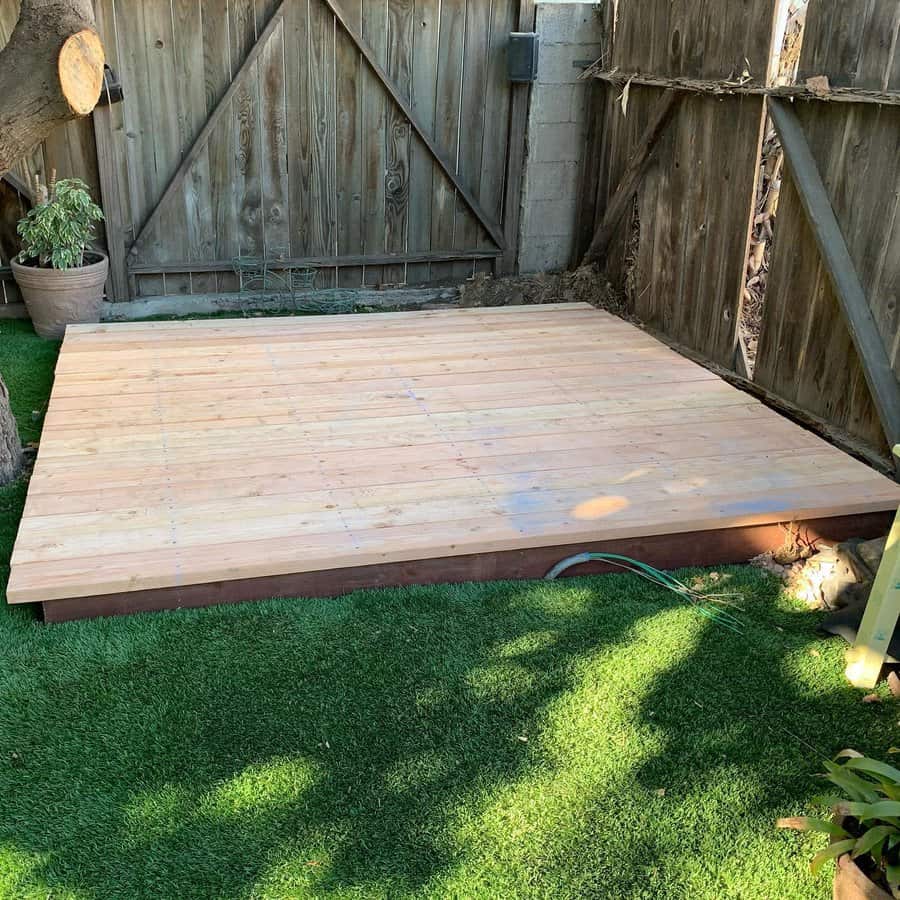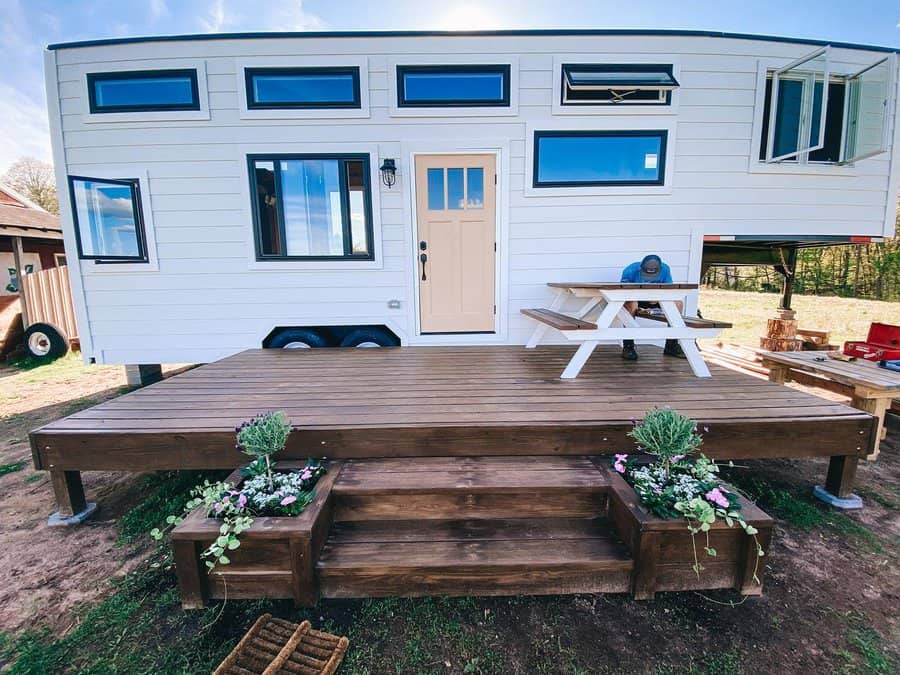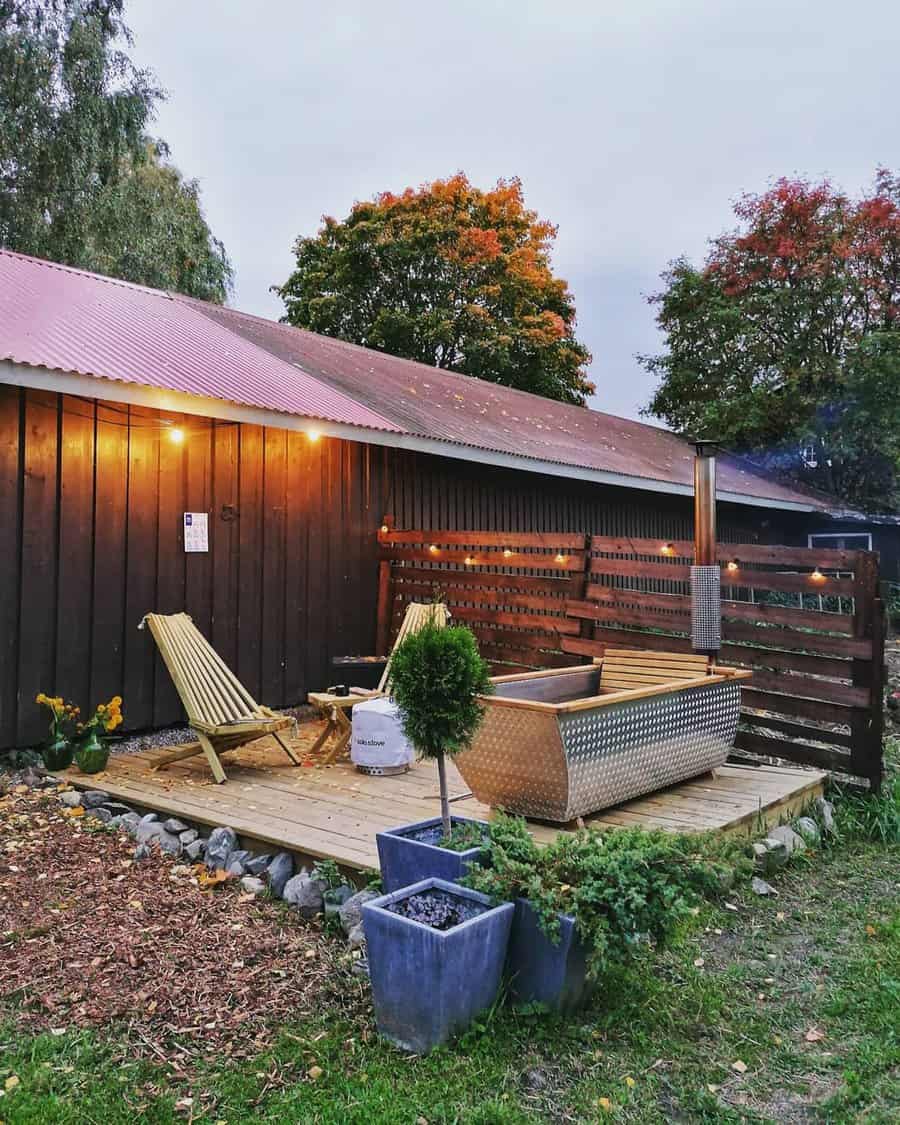 Wood decking requires maintenance, and cheap wood will deteriorate quickly if you don't give it proper maintenance at least once a year. A budget-friendly option would be pressure-treated lumber.
When building a deck, use a paver base and concrete deck blocks for the foundation. The deck joists rest on top of the blocks.
3. Design
Since freestanding decks offer a wide variety of design options, think of how you want to use the space for. It can be a Zen meditation oasis, a sitting area surrounded by planters, an outdoor kitchen, a wet bar with an island and grill for barbecues, a lounging area, a gazebo, or a pergola.
Most floating decks are rectangular or square, but they can be octagonal, circular, or free-form.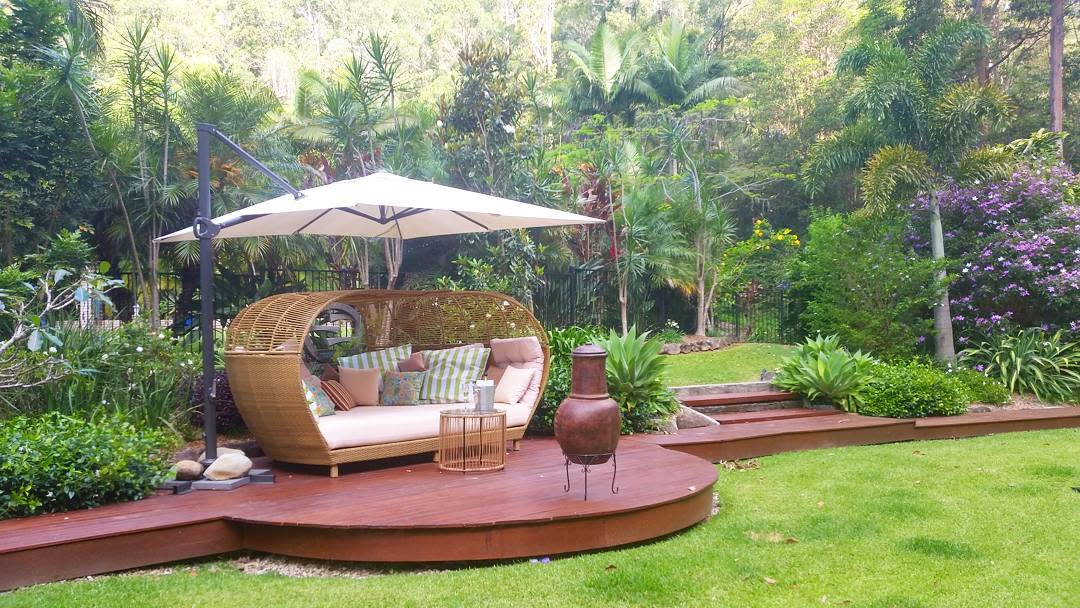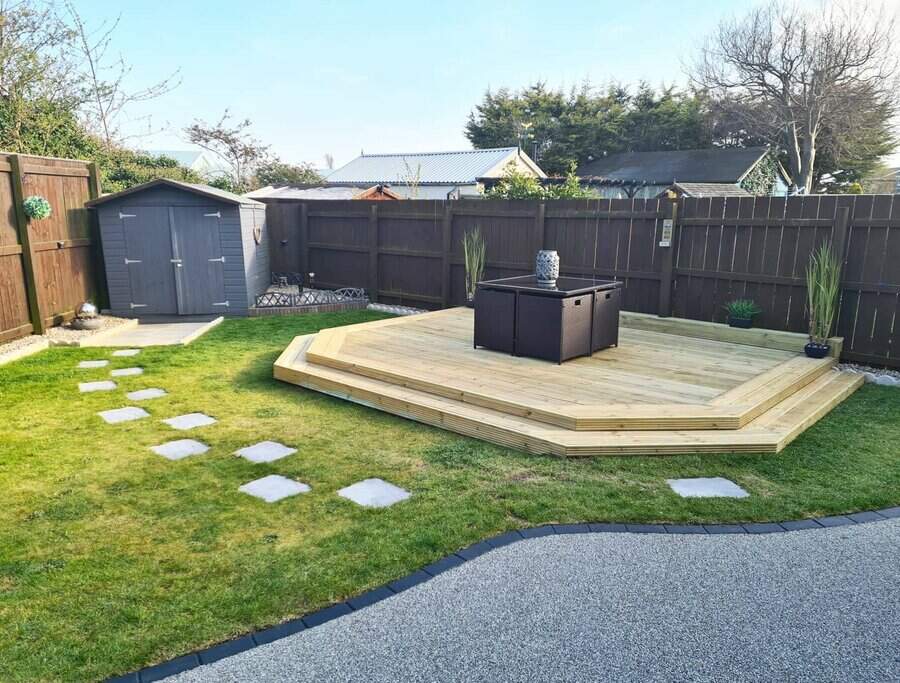 You can decorate your deck to be an extension of your home, so you can spend time and entertain friends and family. When choosing outdoor furniture, look for water-resistant materials. It would really be a waste to build an outdoor retreat, only to have the furniture ruined by rain, humidity, and mildew.
4. Ground
Ground-level decks are also an option, as long as you use ground-contact wood, which can be placed directly on the ground. Pressure-treated wood is chemically treated to offer better protection against rot or decay.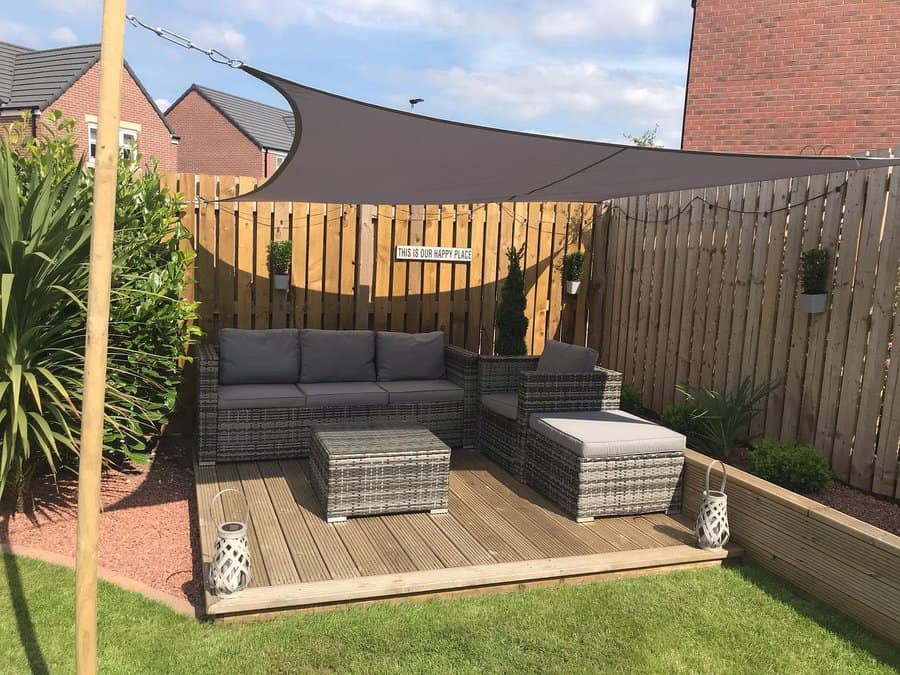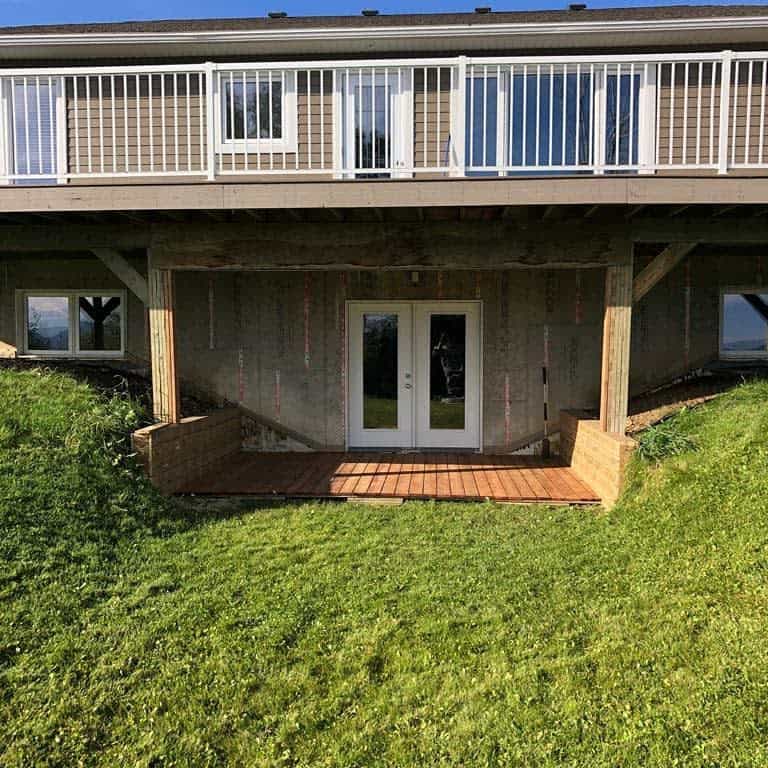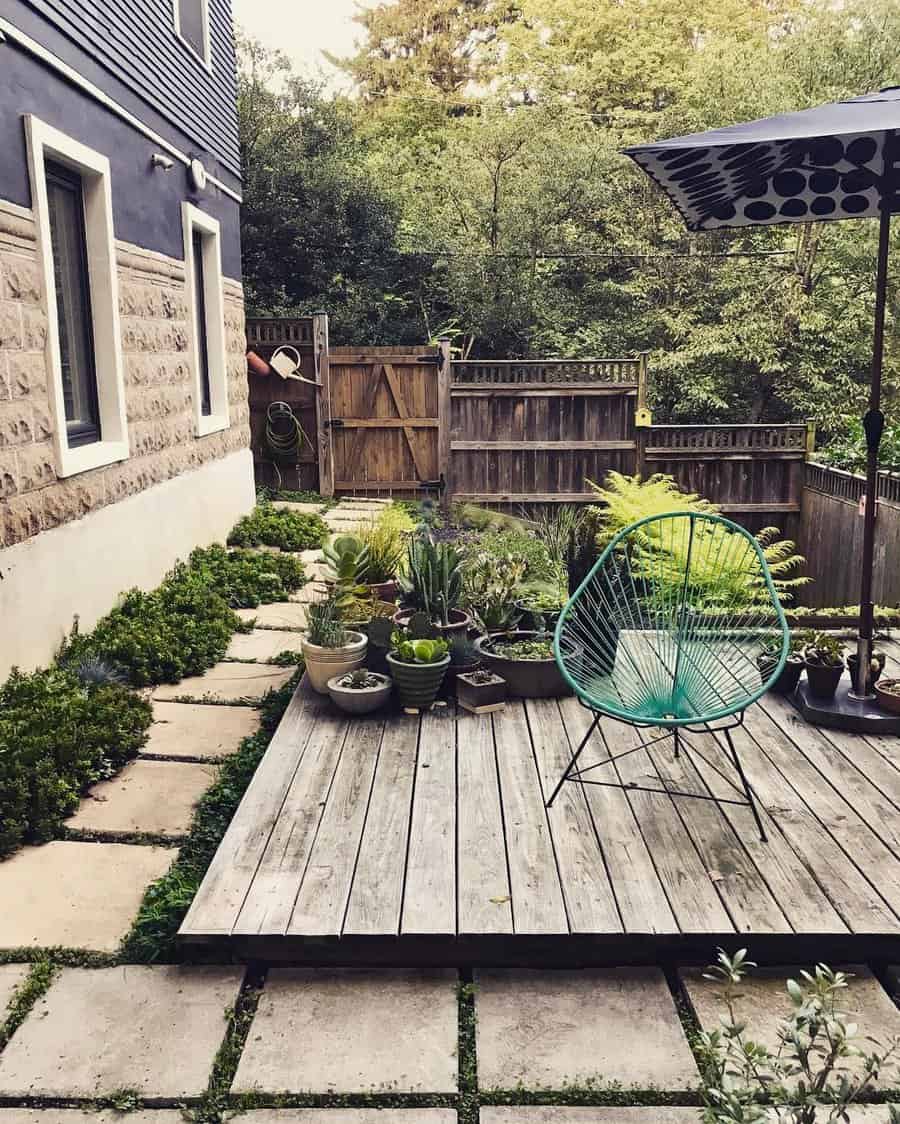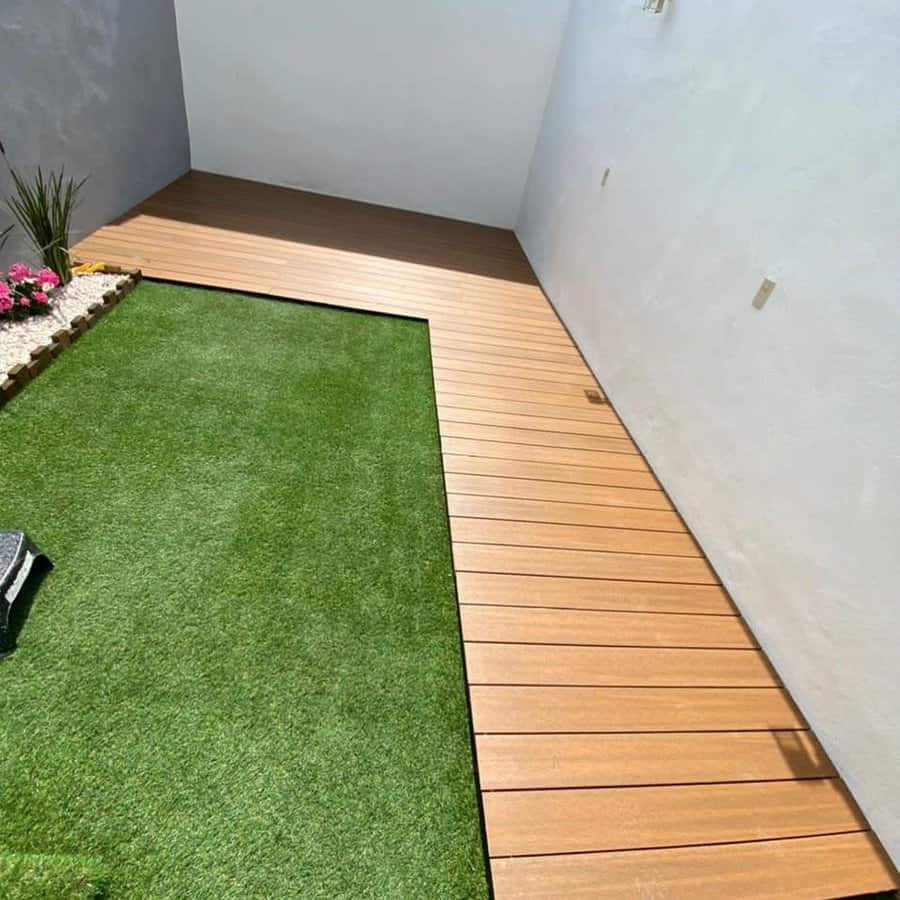 5. Landscape
Landscaping is essential for any outdoor retreat. You can have planters with colorful flowers around the edge of your deck or plant a few small trees that will offer you some shade and privacy.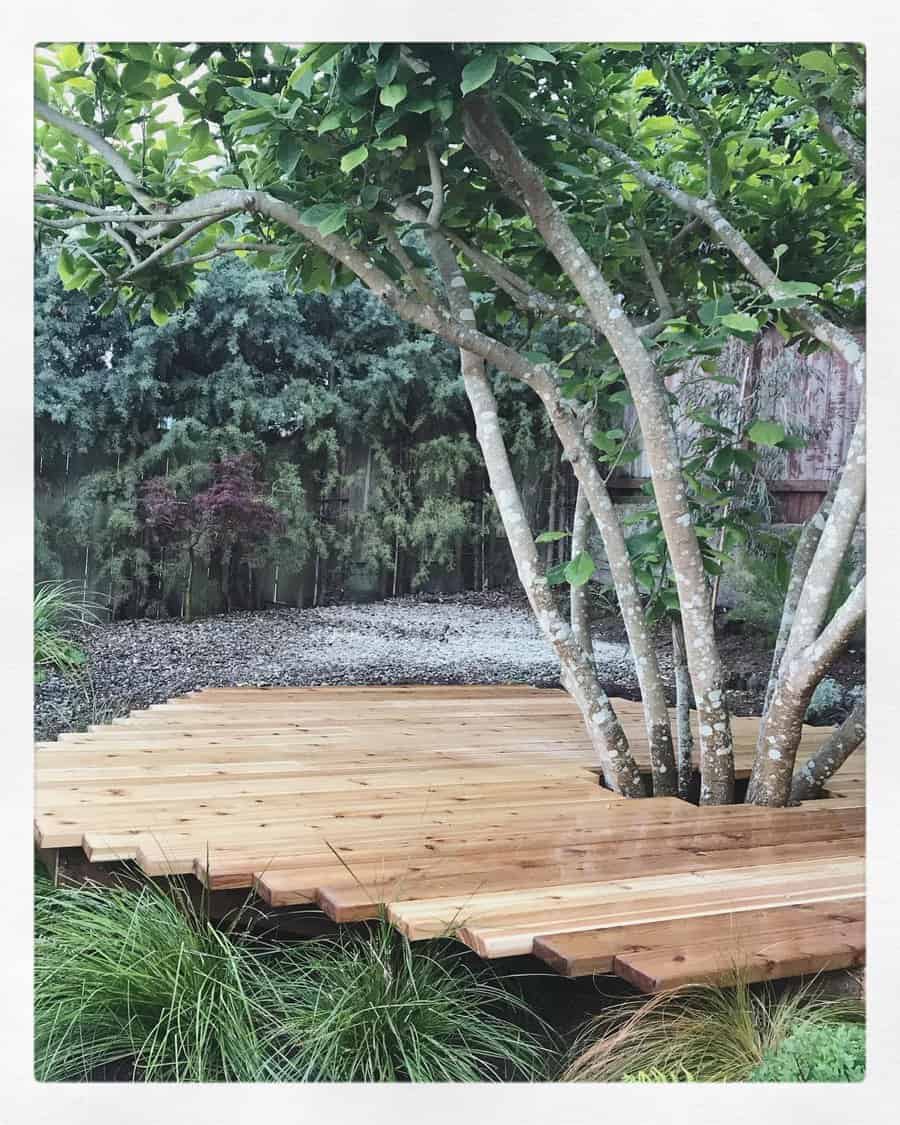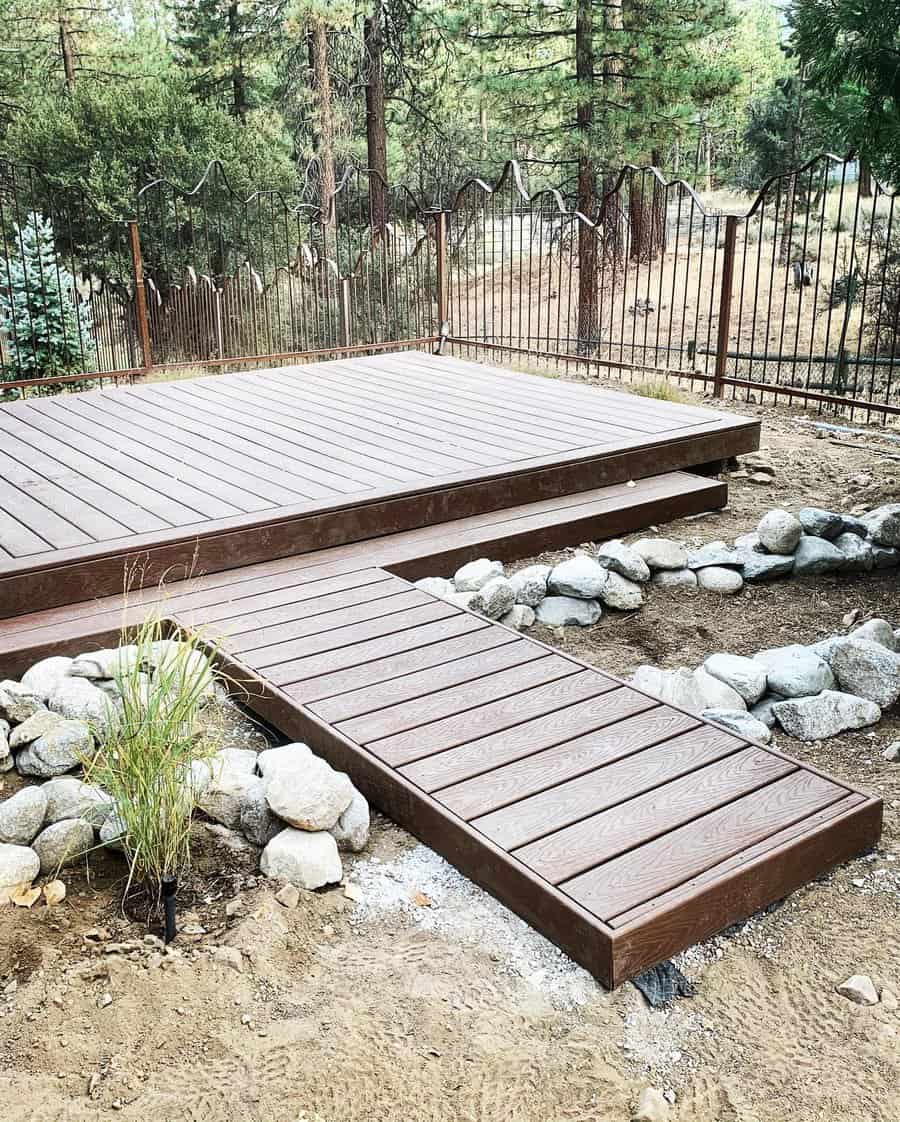 You can make a walkway that leads to your deck with wood pavers in the gravel, creating a pathway surrounded by shrubs on both sides. And you don't have to chop down trees in order to have your dream deck. Just build around them! It is going to be a cool feature and a unique space.
6. Large
Decks are an extension to your home. They are certainly a great place for garden parties and barbecues.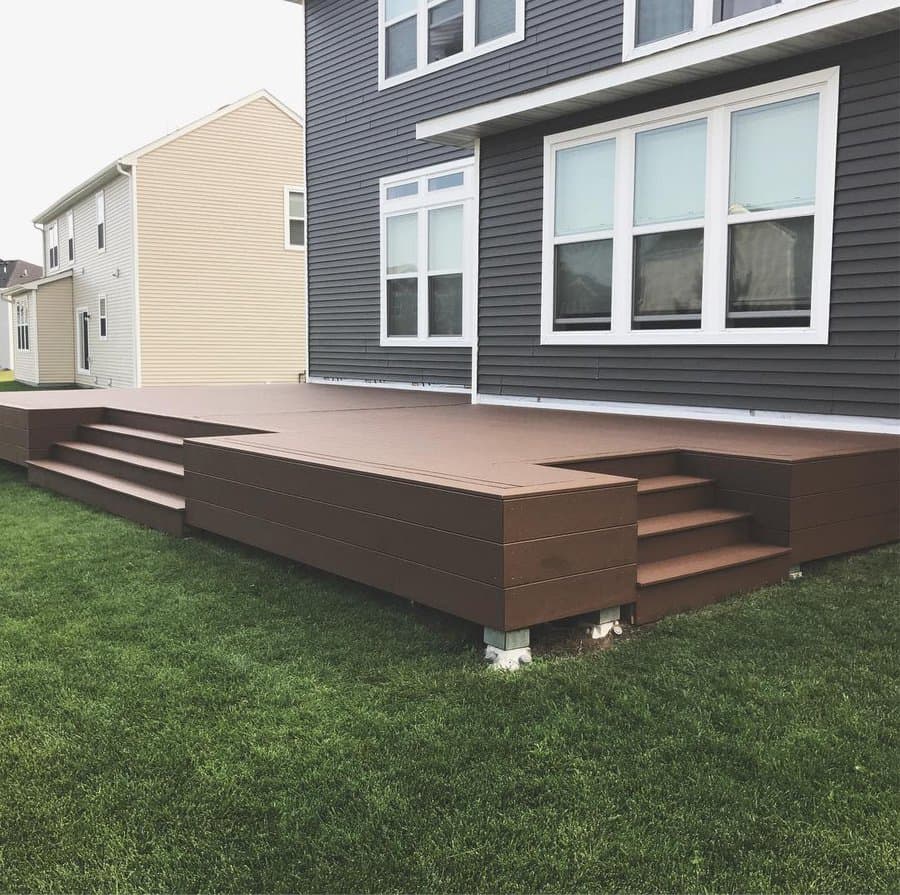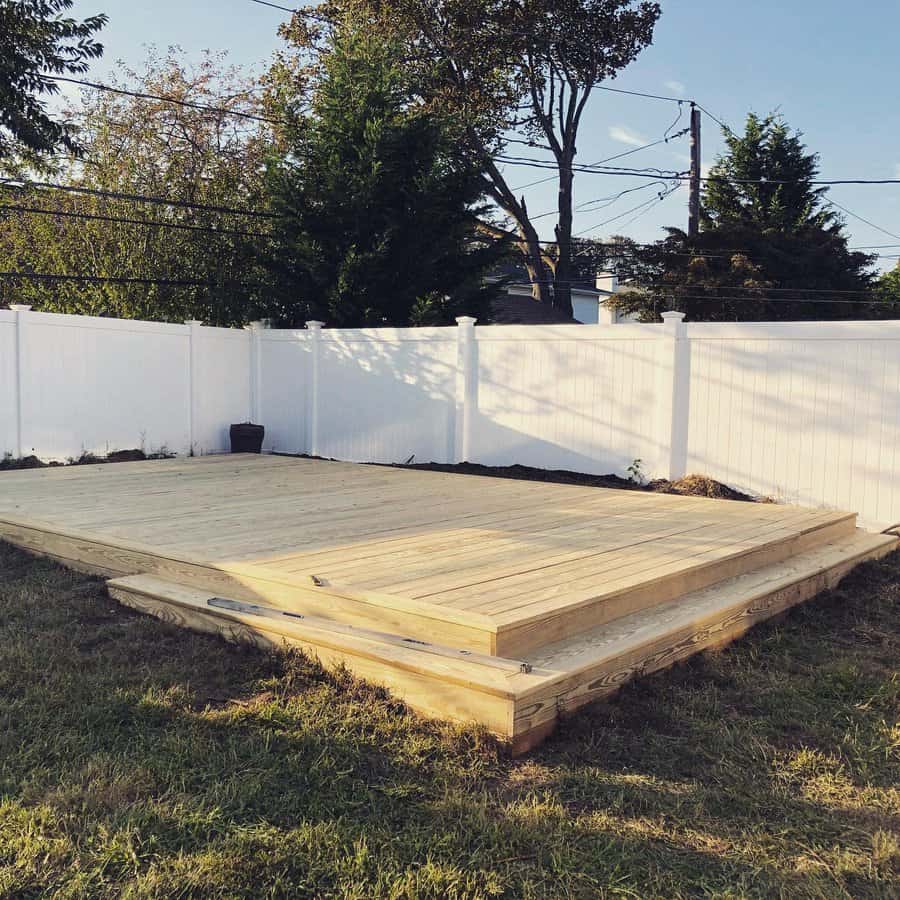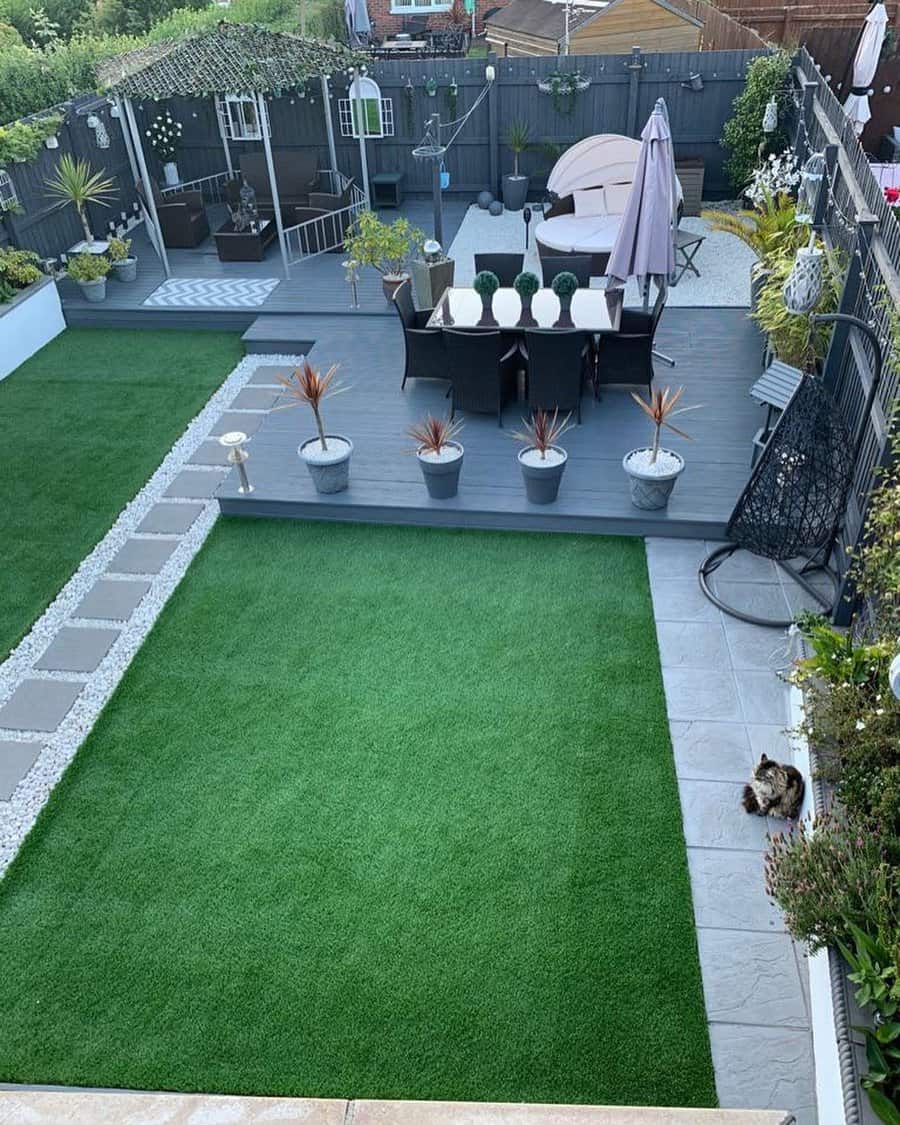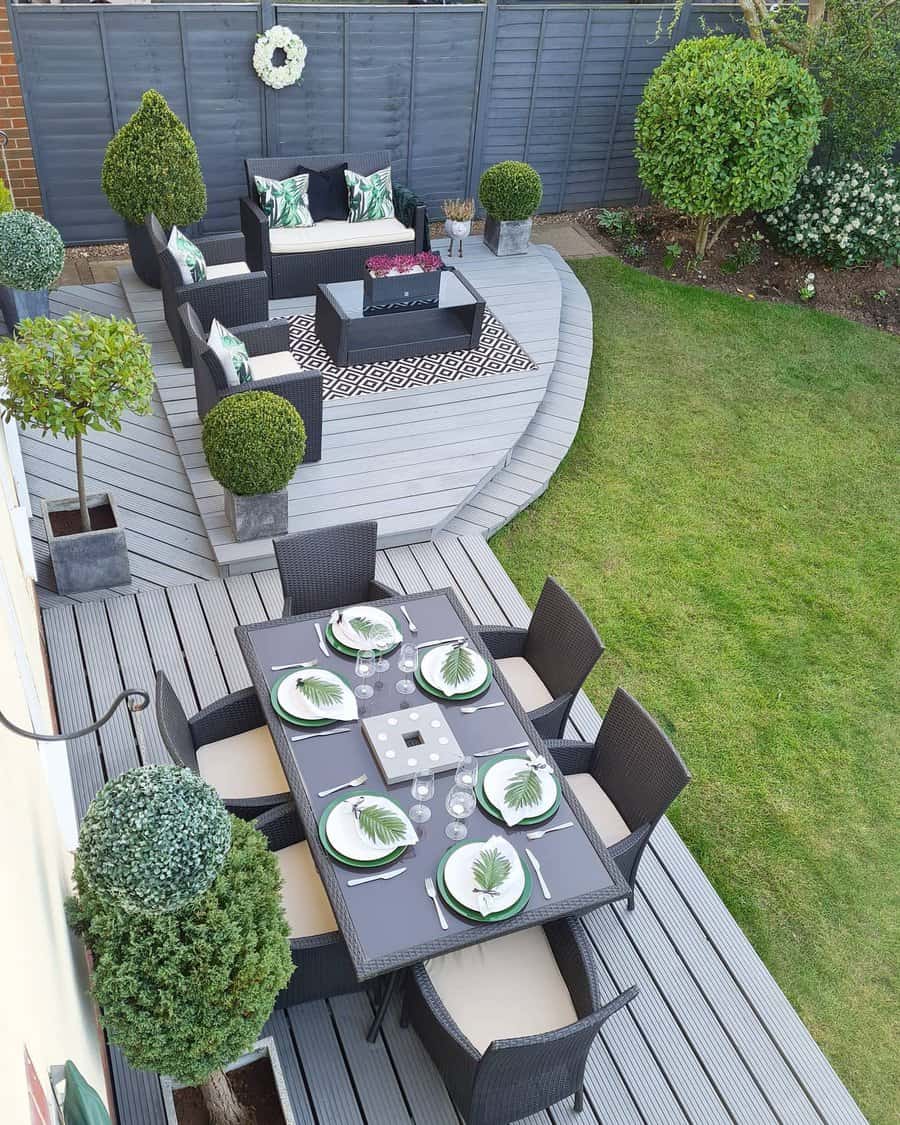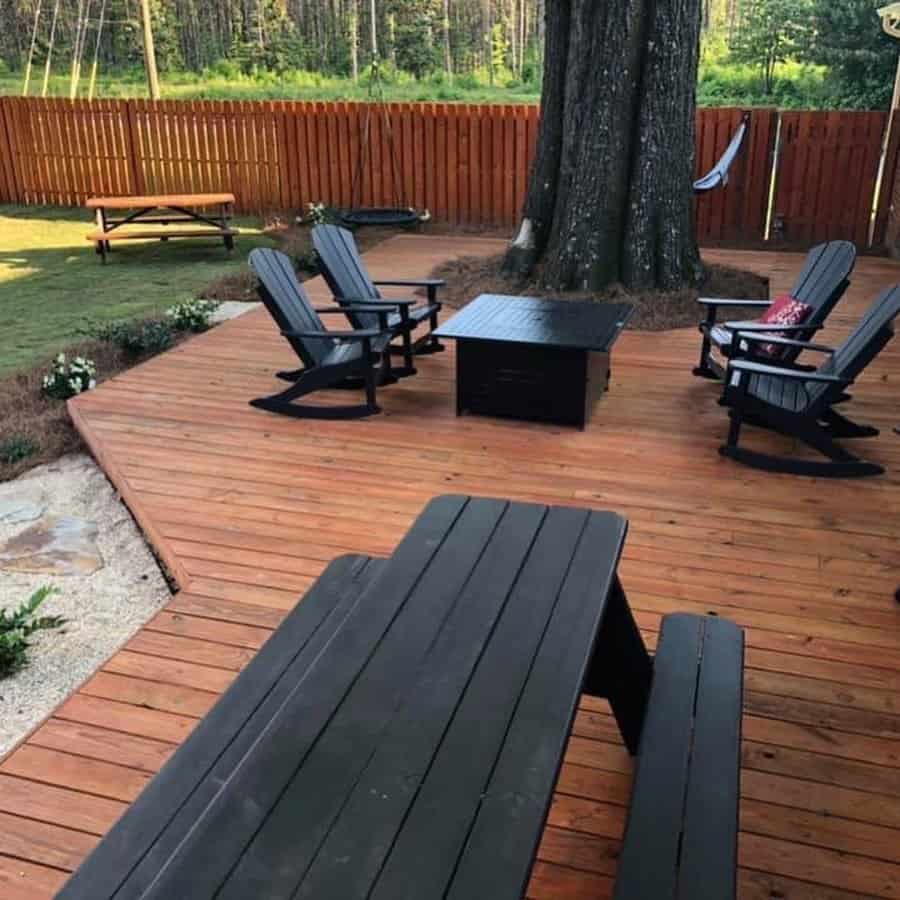 If you have enough square footage, go large! You can have a dining area, a lounging area, an outside kitchen, or a wet bar to host great parties!
7. Multi-level
Multi-level decks are great to divide the spaces, so you don't have different areas all cramped in the same space.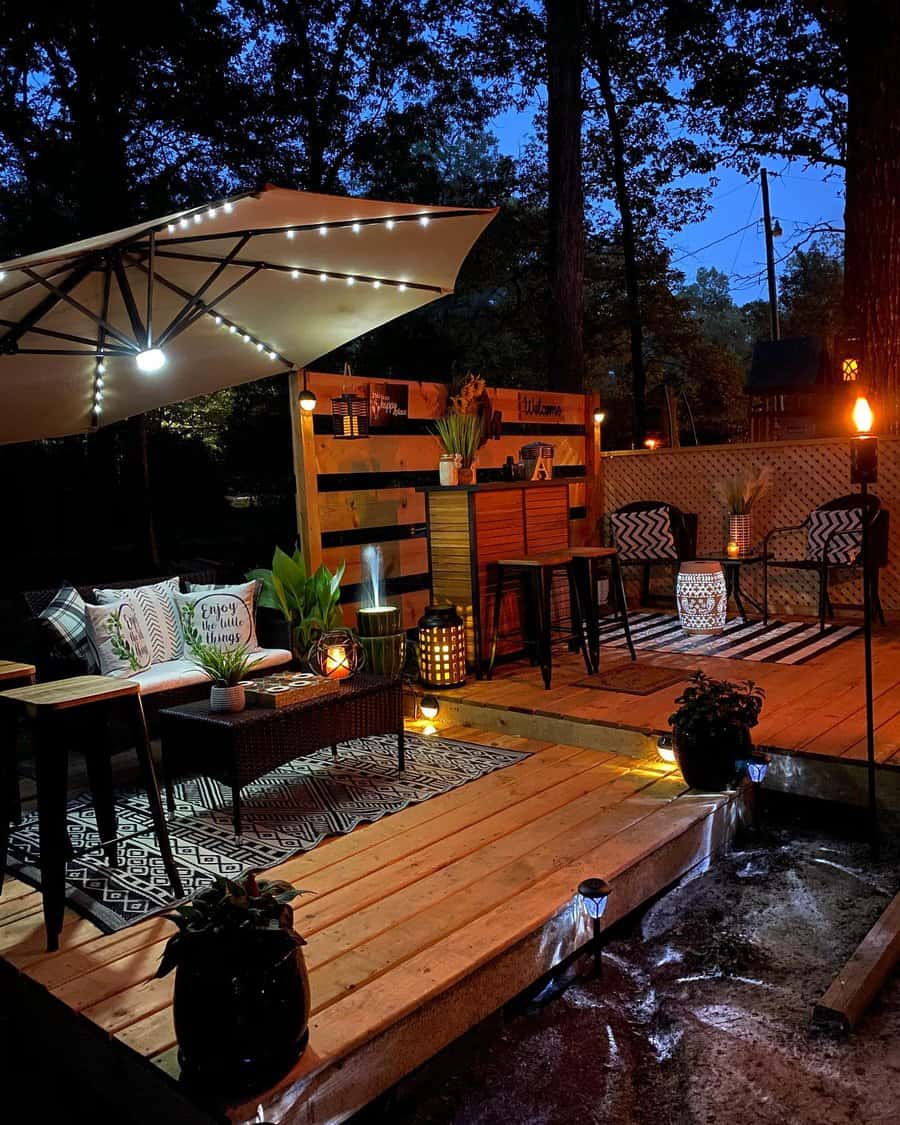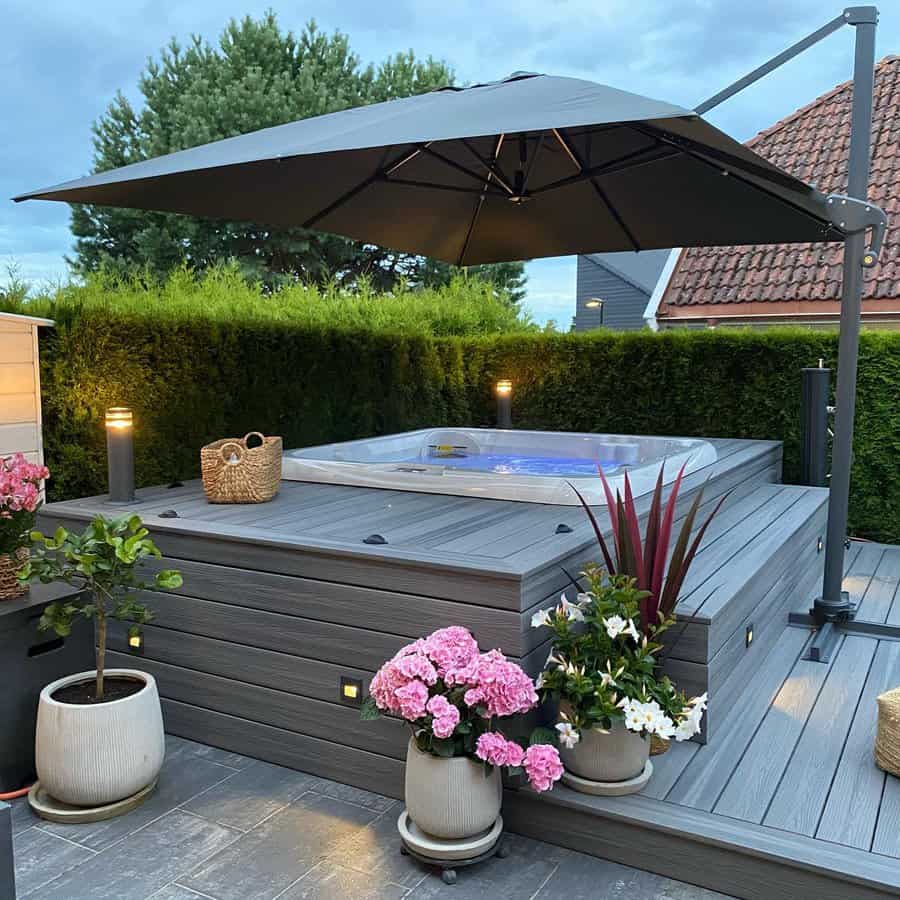 You can use each level for a different purpose, such as a dining area, a lounging area, and a grilling area with an island and enough seating to host guests comfortably. But the number one hit for a cool deck is, with no doubt, a hot tub, so you can relax in the outdoors with a nice drink. Who needs more?
8. Patio
A patio is a place everyone can enjoy. Install a firepit so you and your children can toast marshmallows and build memories.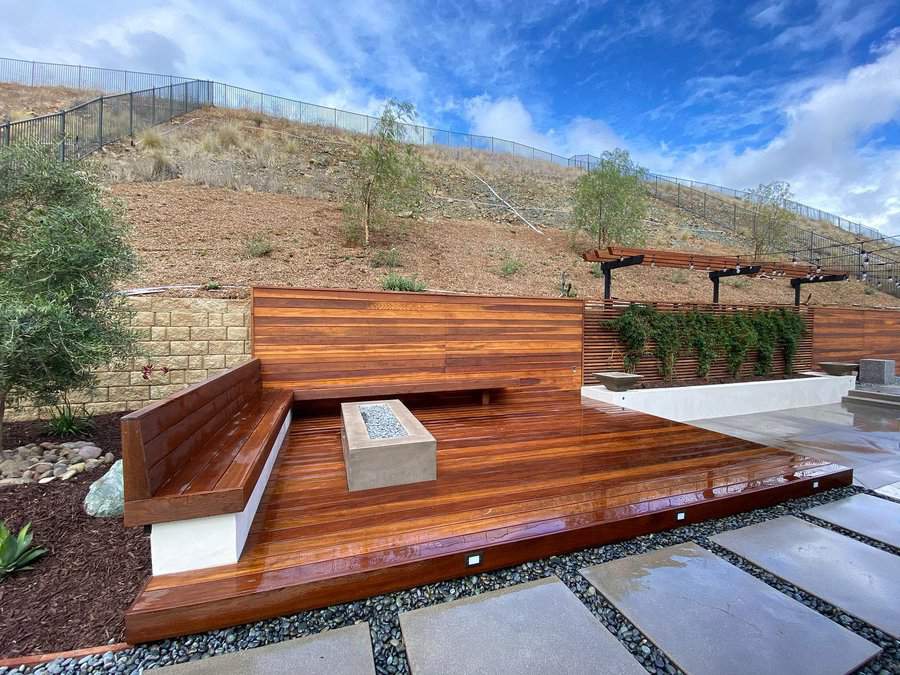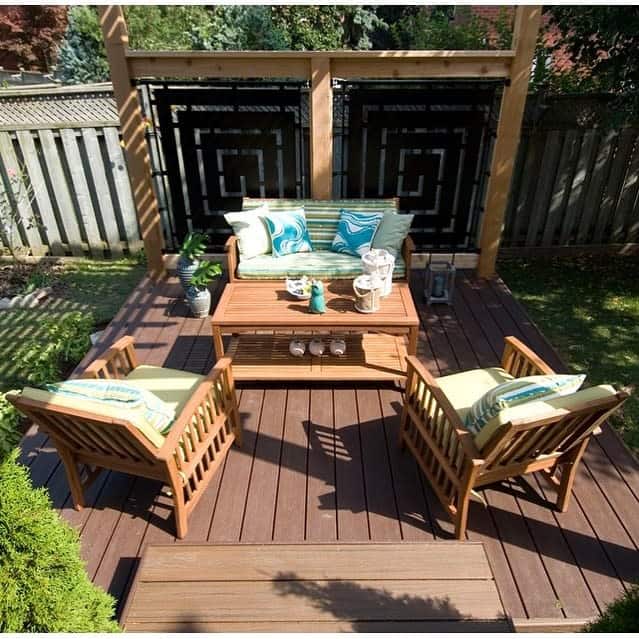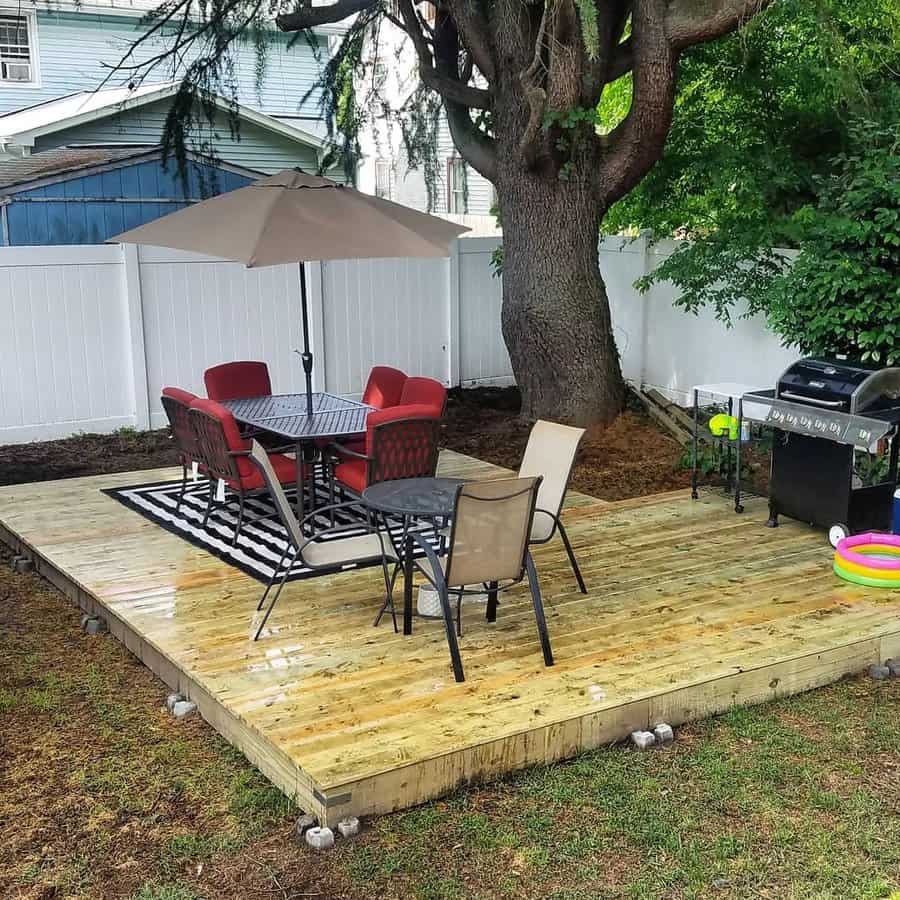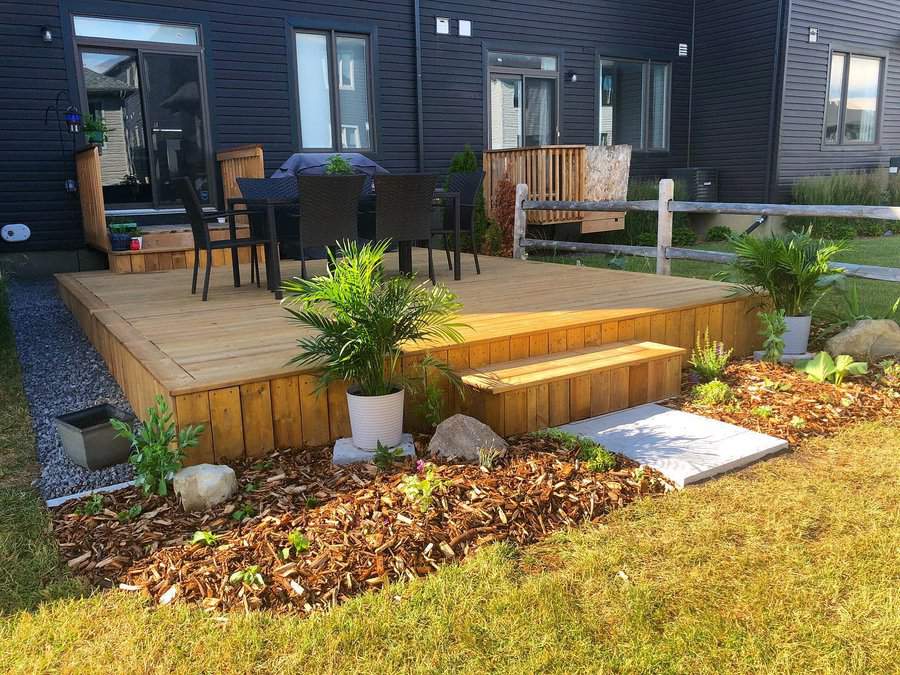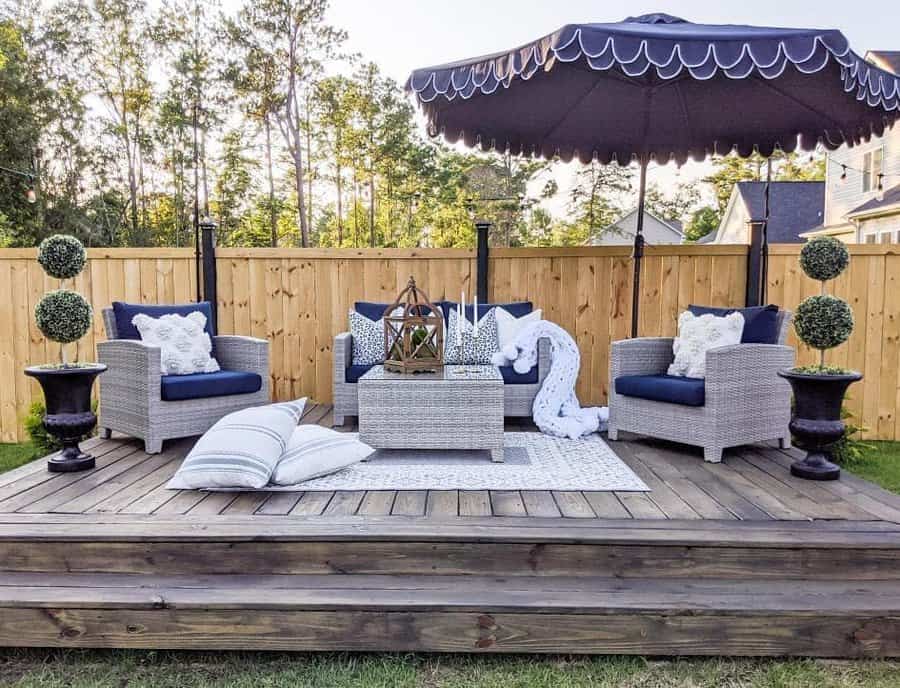 Patios are less expensive to build than floating decks. They are built close to the home and normally low to the ground, so generally, no permits are required. Nevertheless, it is safer to check with your city first.
9. Pergola or Gazebo
If you want a little shade and protection from the sun and the rain, you might choose a gazebo or a pergola, instead of a floating deck. A gazebo is a freestanding structure with columned sidewalls, which can be screened from insects.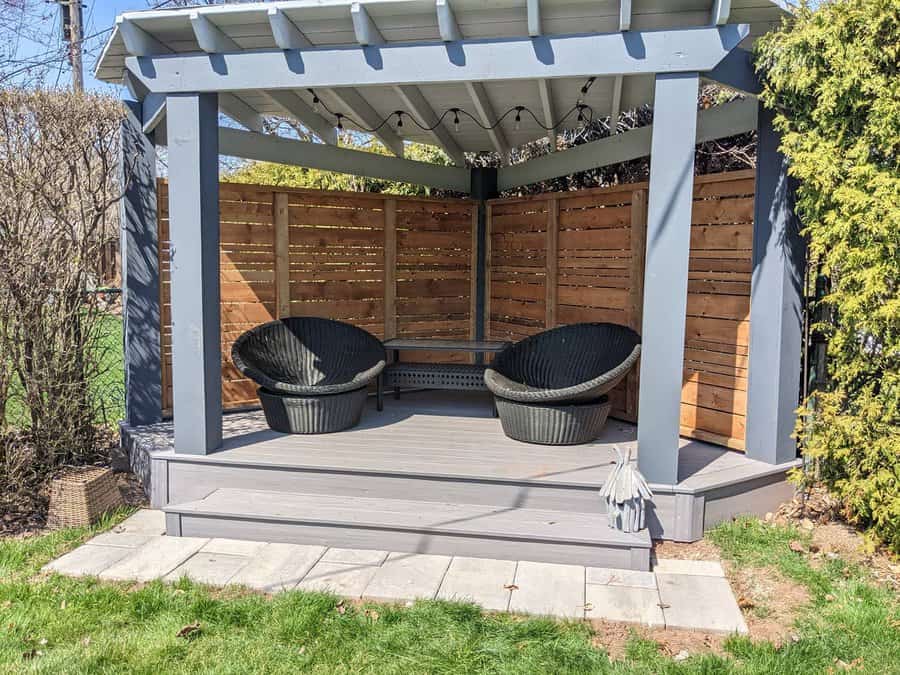 Pergolas may have a full or a retractable roof, but many have beams laid across the top, providing only partial shade. In roofless pergolas, you can have plants or vines hanging on the beams.
10. Platform
If a deck is not attached to the house but placed next to it, it's considered a platform. Platforms do not usually need railings nor permits.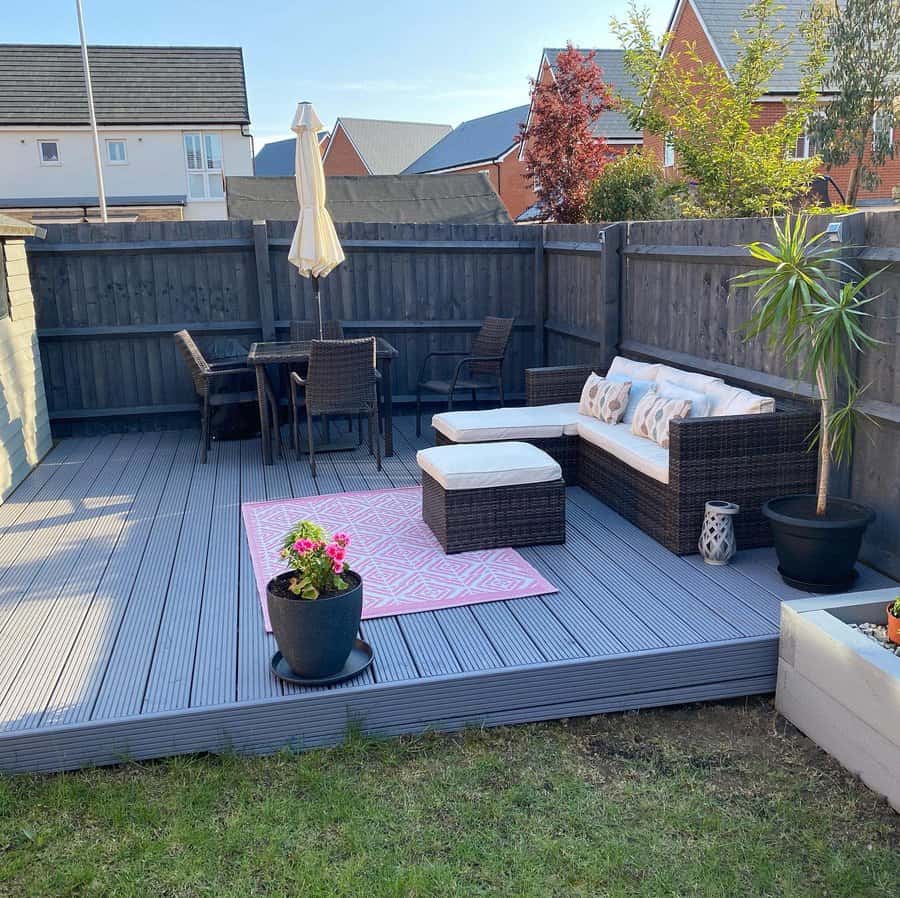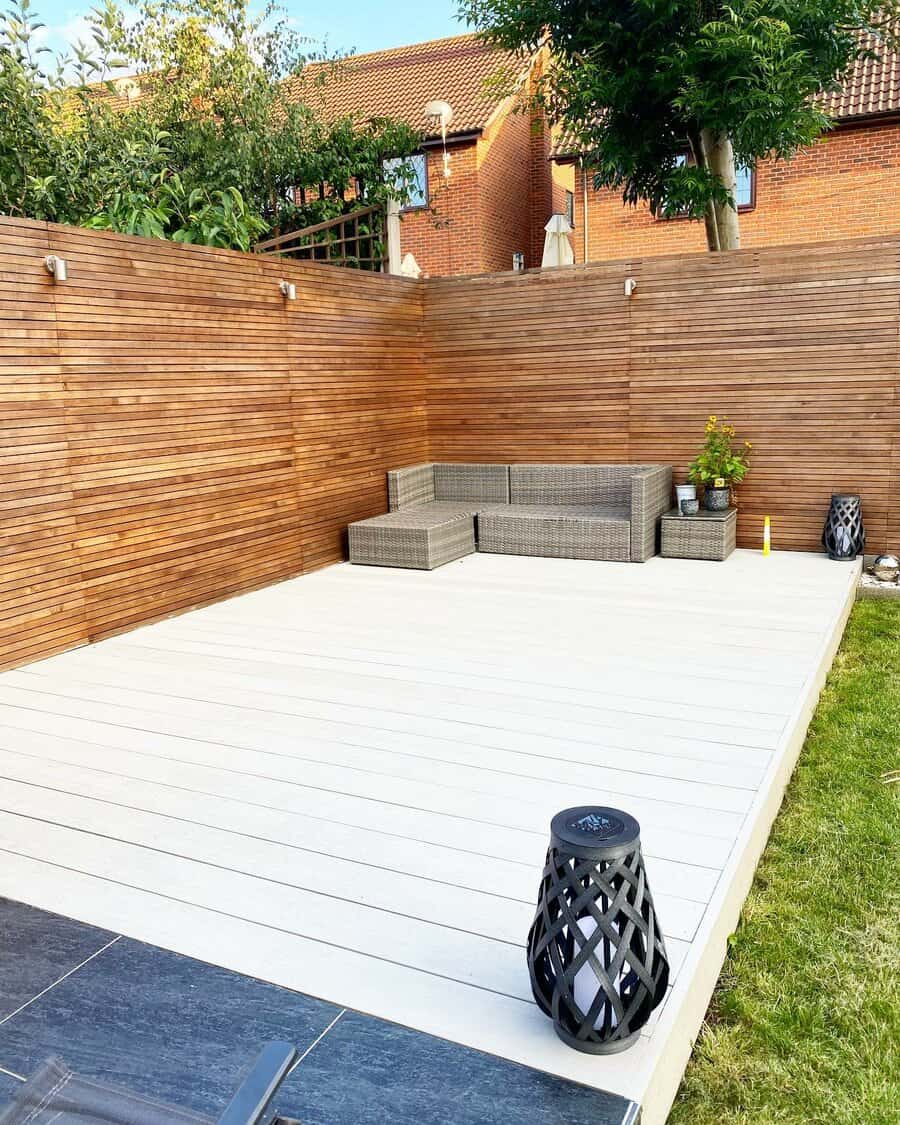 You can have a privacy wall, and include other features like an umbrella, string lights, and a couple of chaises with a coffee table for a relaxing spa feel. Add your personal touch to decorate your platform to be a leisure spot in the backyard.
11. Pool
A deck is a must-have complement to a swimming pool. It's where you can place your pool chairs to tan and relax and have a snack in between swims.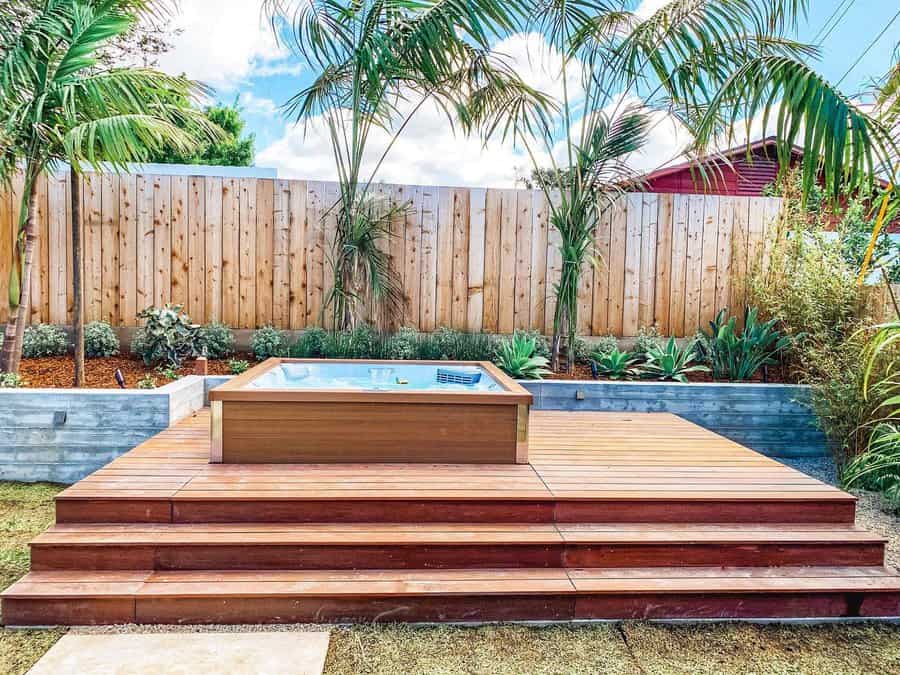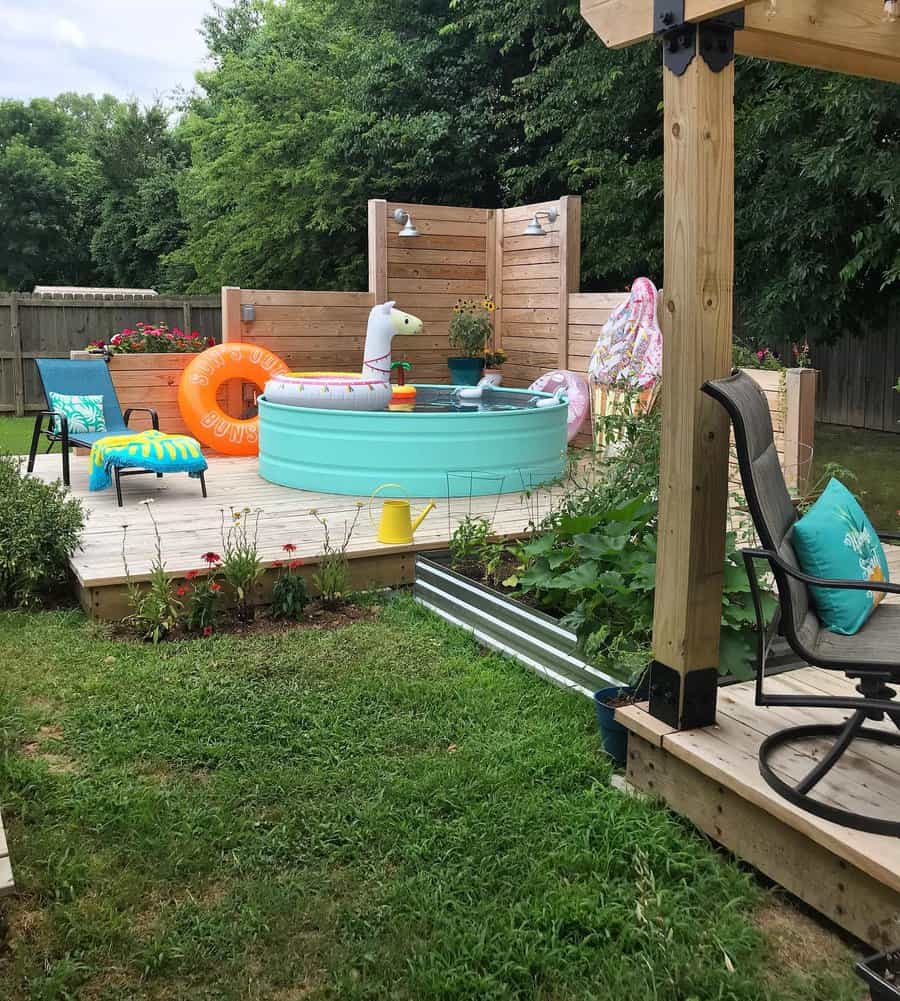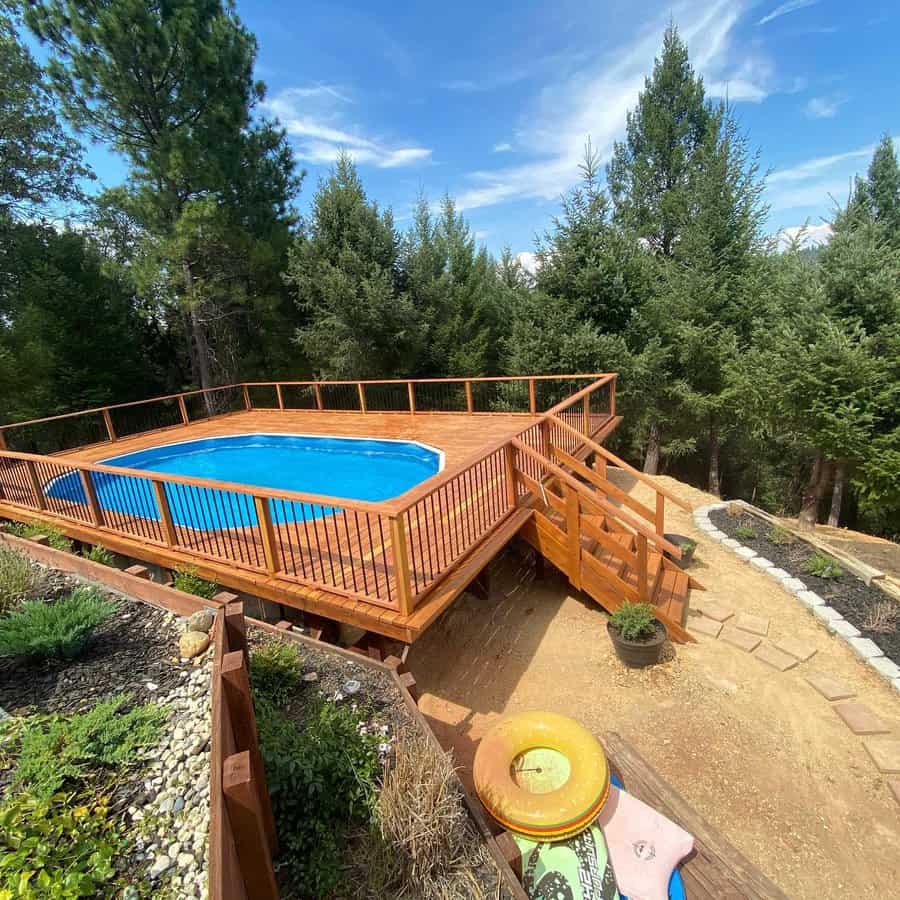 If you have a floating deck and want to add a pool to it, as shown in the examples, make sure you use marine-treated wood, and seal the deck annually with high-quality wood-seal coating.
12. Removable
Removable decking is as practical as can be. You can install composite or wood decking in the shape and size you choose and add or remove one or more single decking boards from anywhere in the deck. This way, you can create your own design, tailored made to your needs!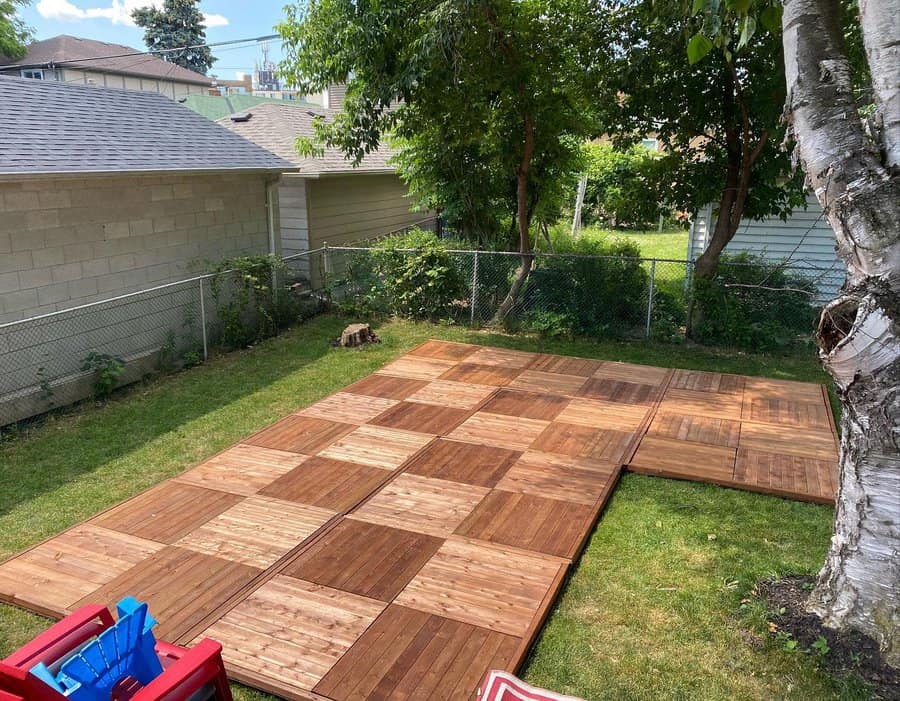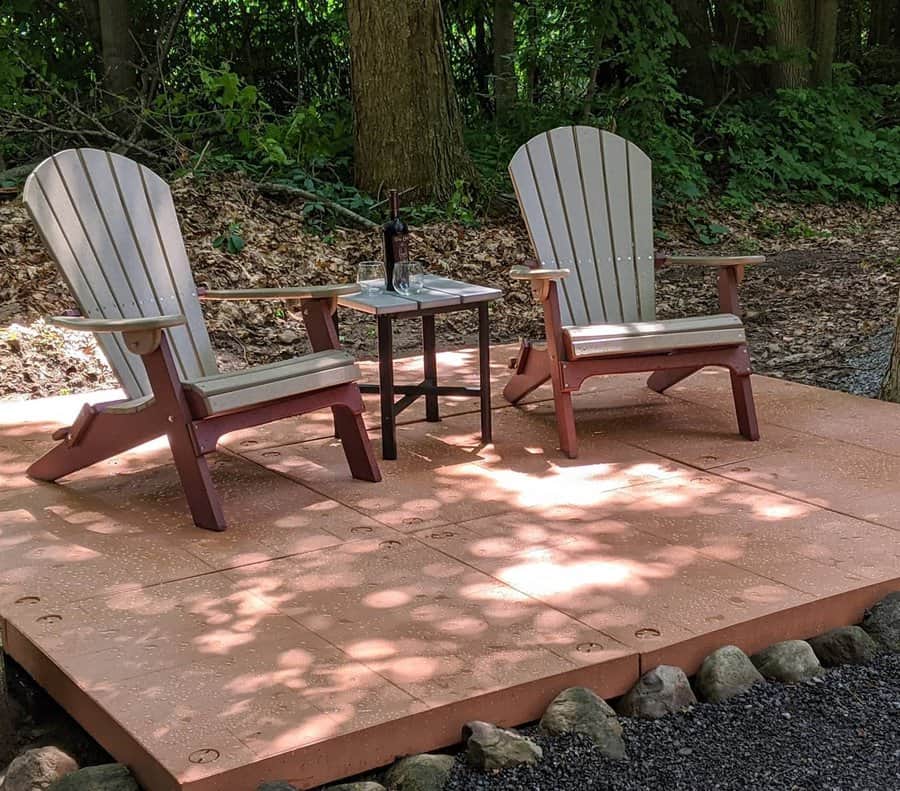 13. Small
A small deck can still be a relaxing spot and a way to enjoy your backyard more often.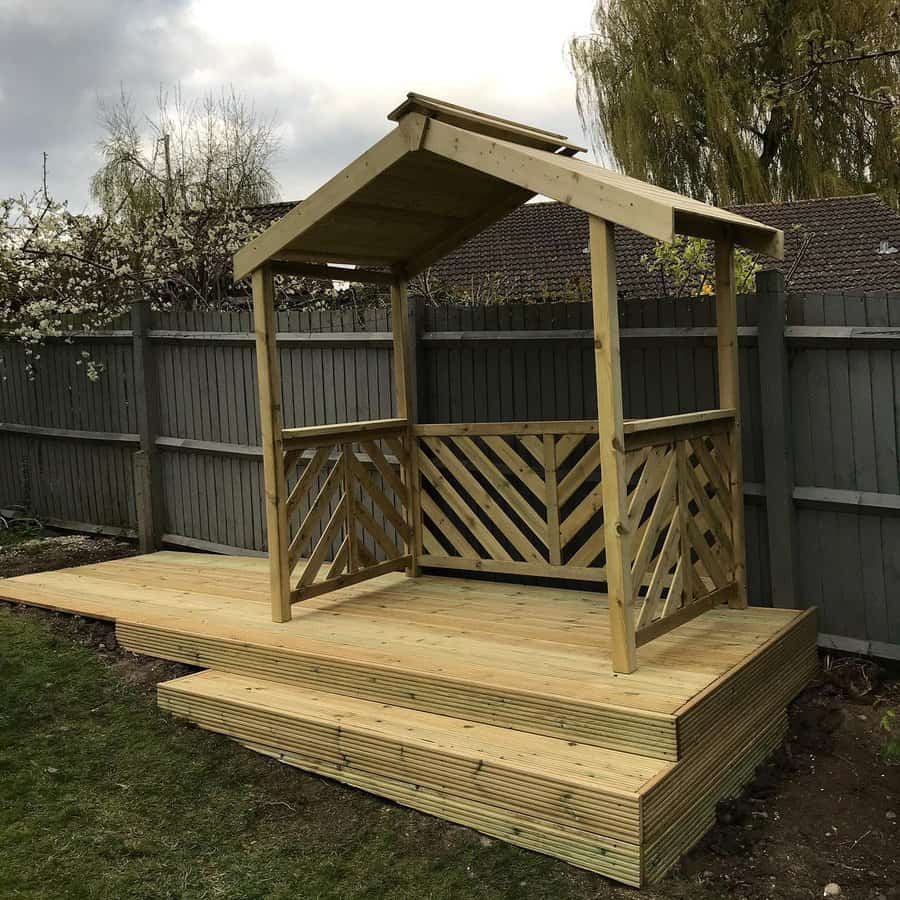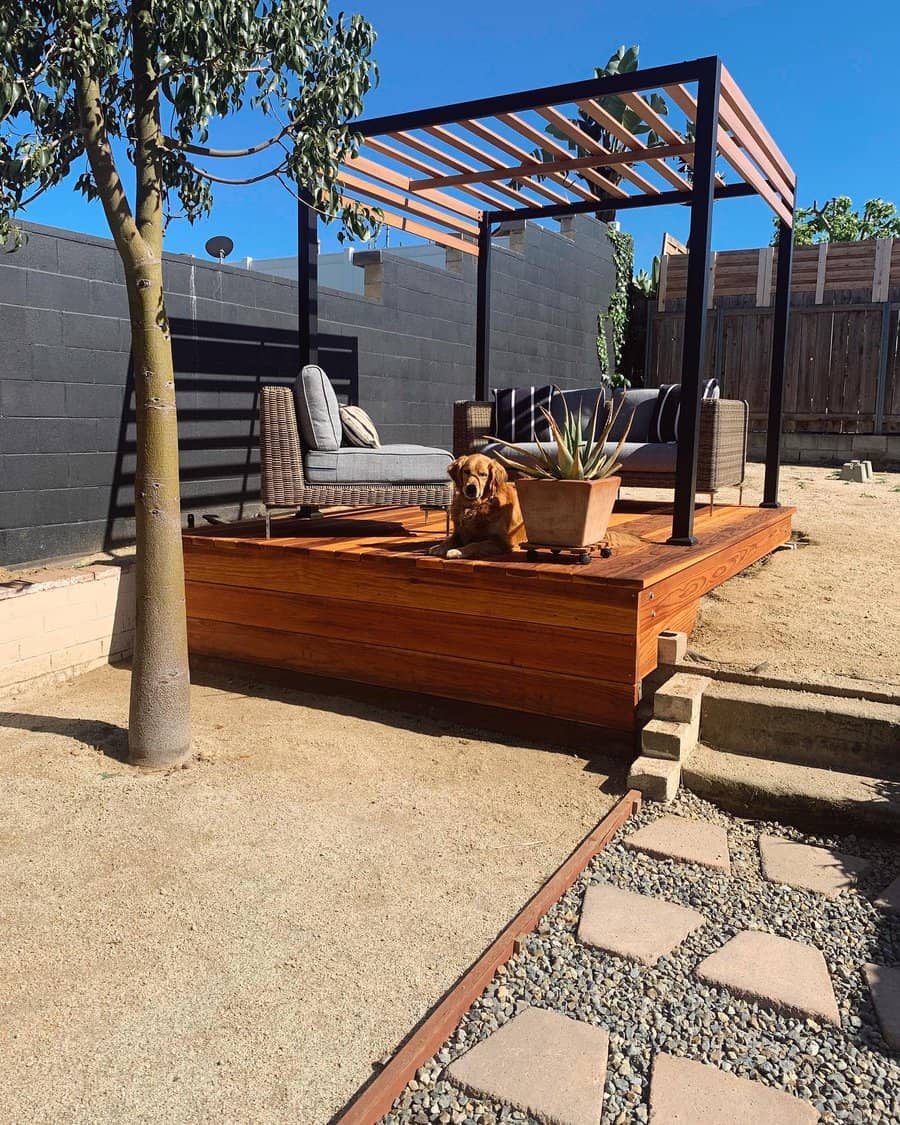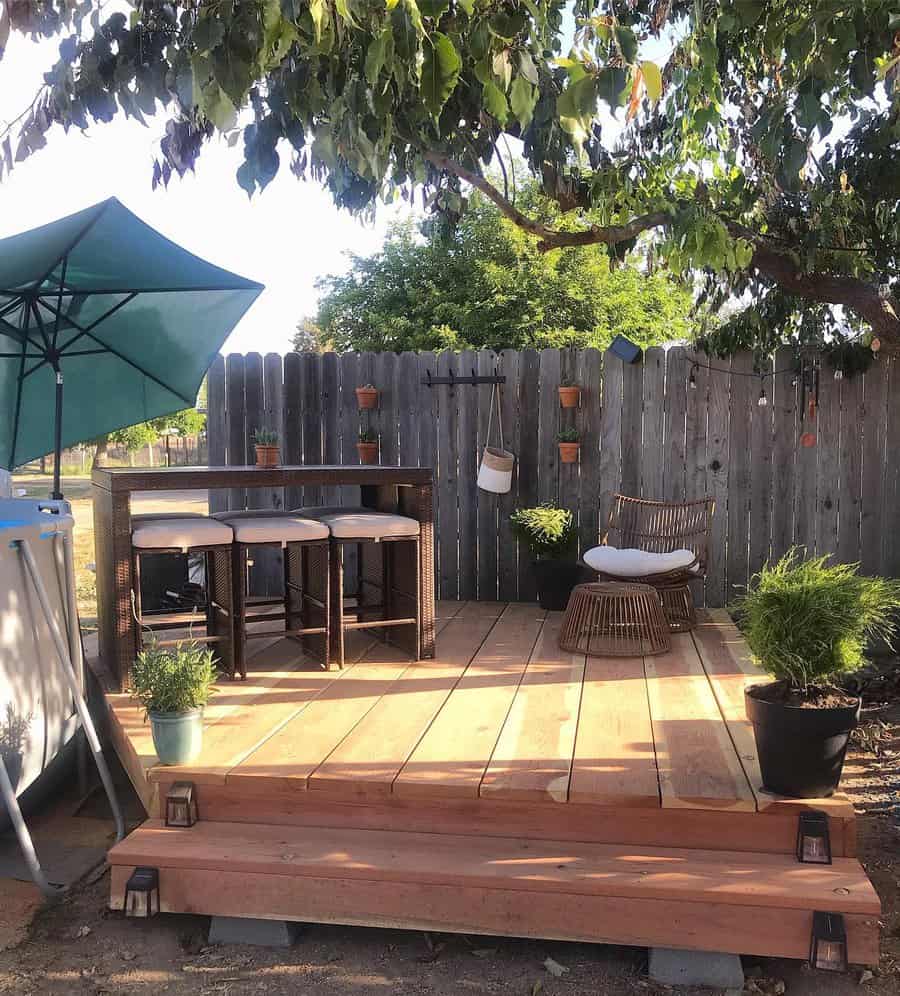 Build a small deck next to a dollhouse or a fort, so you can spend quality time with your little ones.
14. Walkway
Give your floating deck an upgrade by building a walkway.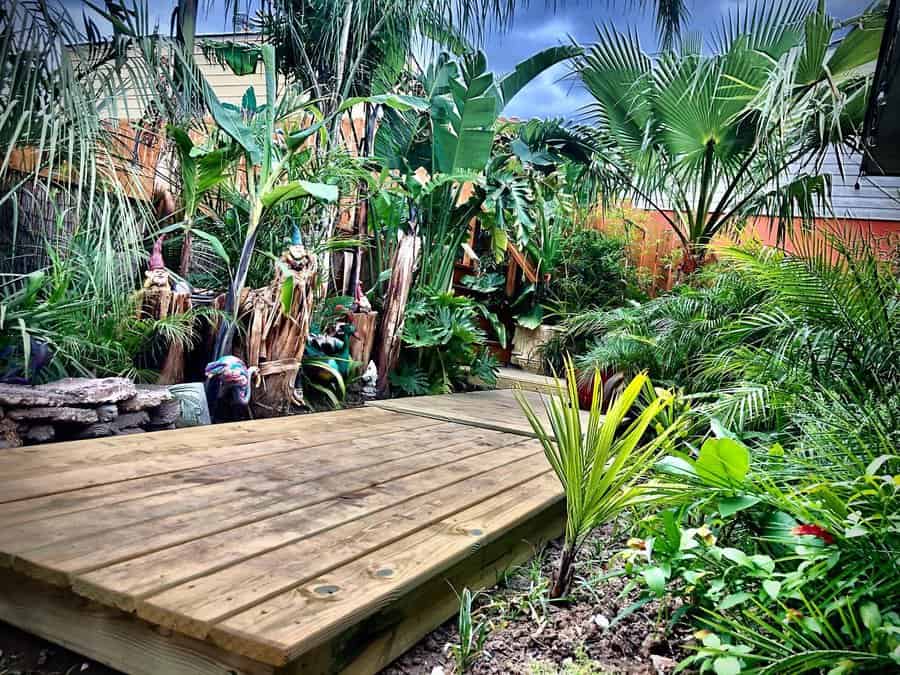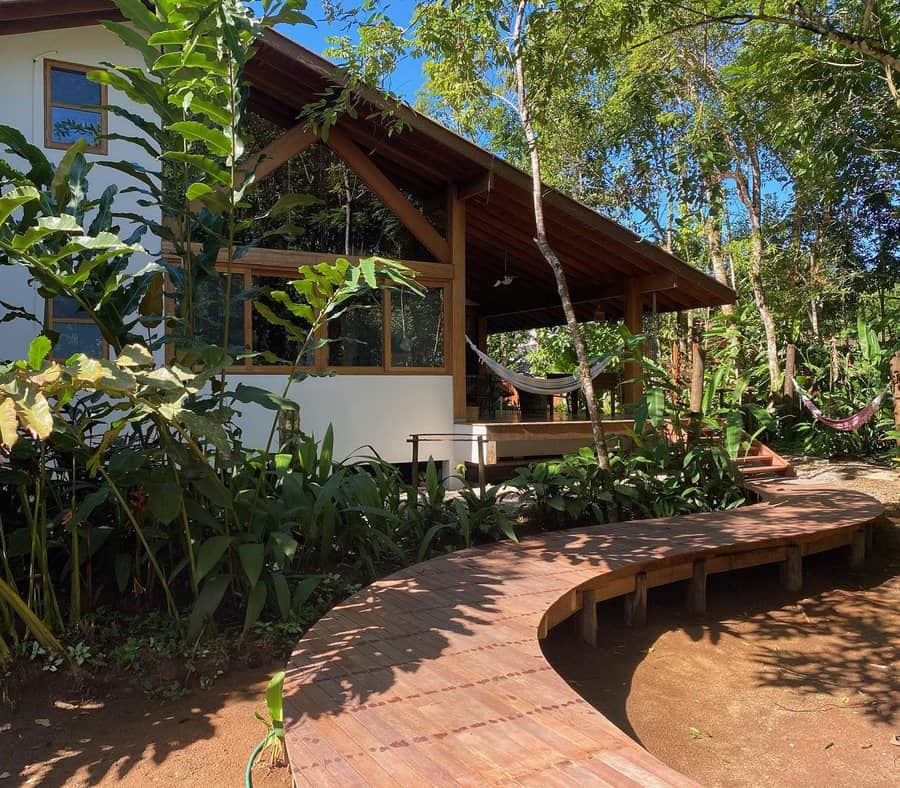 Whether you choose a gravel or rock path, or a more sophisticated wood elevated walkway, you will enhance your deck area and add style to the landscape.
FREQUENTLY ASKED QUESTIONS
What materials are best, for outdoor furniture?
There are three main features you should look for when shopping for outdoor furniture:
1. WATERPROOF
Waterproof outdoor furniture materials are designed specifically to prevent warping, watermarking, or rotting.
 2. UV RESISTANT
UV resistant materials prevent the colors from fading, so your furniture won't be bleached by the sun and will last longer.
3. TEMPERATURE RESISTANT
It is also recommendable that you choose temperature-resistant materials since outdoor furniture is exposed to all kinds of weather. Choose materials that don't get hot. Metal is a good option, whereas wood and some plastics can swell or crack with temperature changes.
Does composite decking normally sag?
Yes, composite decking can sag and buckle. Composite decking can be affected by thermal expansion and changes in temperature, more than natural wood decking.