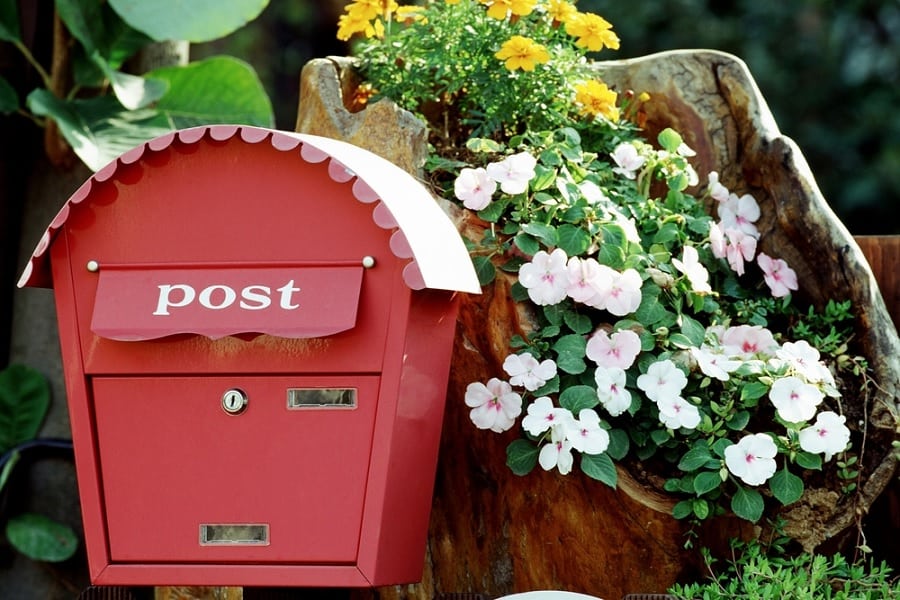 The Top 49 Mailbox Ideas
by — Kendrick Hulse

Published on January 4, 2022

Updated on October 13, 2023
For a typical home, the mailbox is one of the few items that bridge the gap between private and public property. So, it's no surprise that countless homeowners choose to use their mailbox as a canvas for self-expression!
With the right approach, it's 100% possible for a mailbox to be both fun and functional. Keep reading for our favorite mailbox ideas worth trying yourself.
1. Sleek Modern Mailbox Designs
Modern mailboxes bring a refined touch to any home exterior with their clean lines and minimalist appeal. Typically constructed from materials like stainless steel, concrete, or painted wood, they not only elevate the aesthetics but also promise longevity. To further complement this style, consider pairing it with modern landscaping or sleek outdoor lighting. Remember to select designs with lock features or mail flaps for enhanced security and protection against the elements.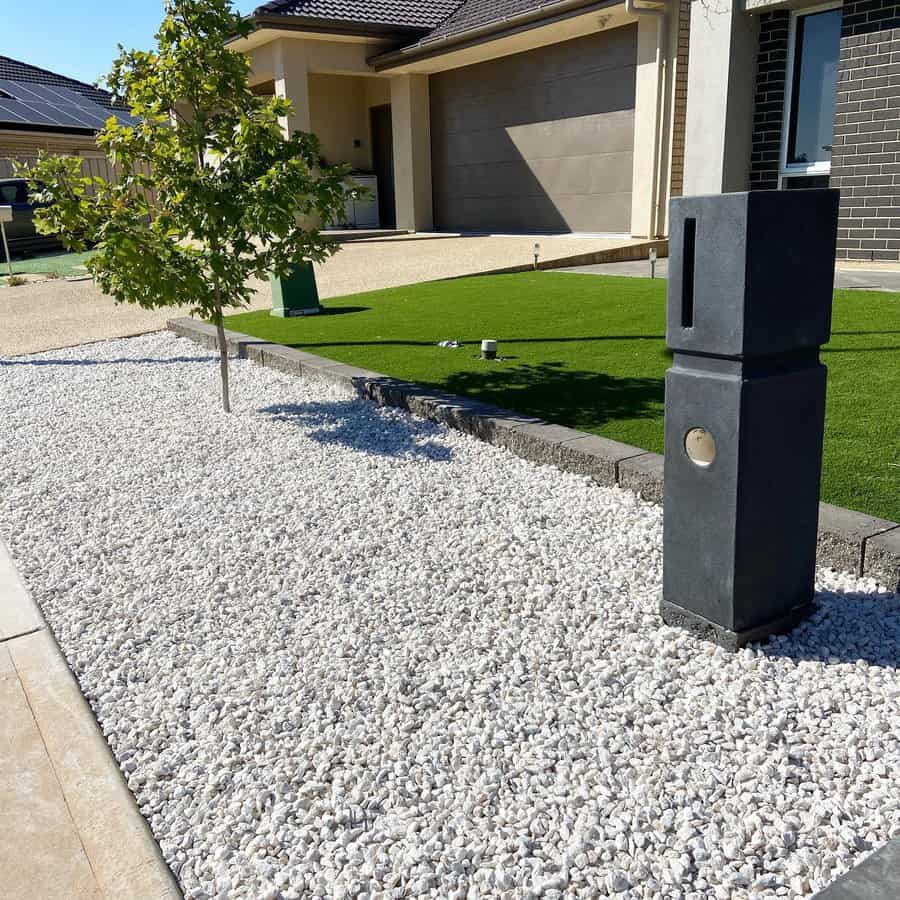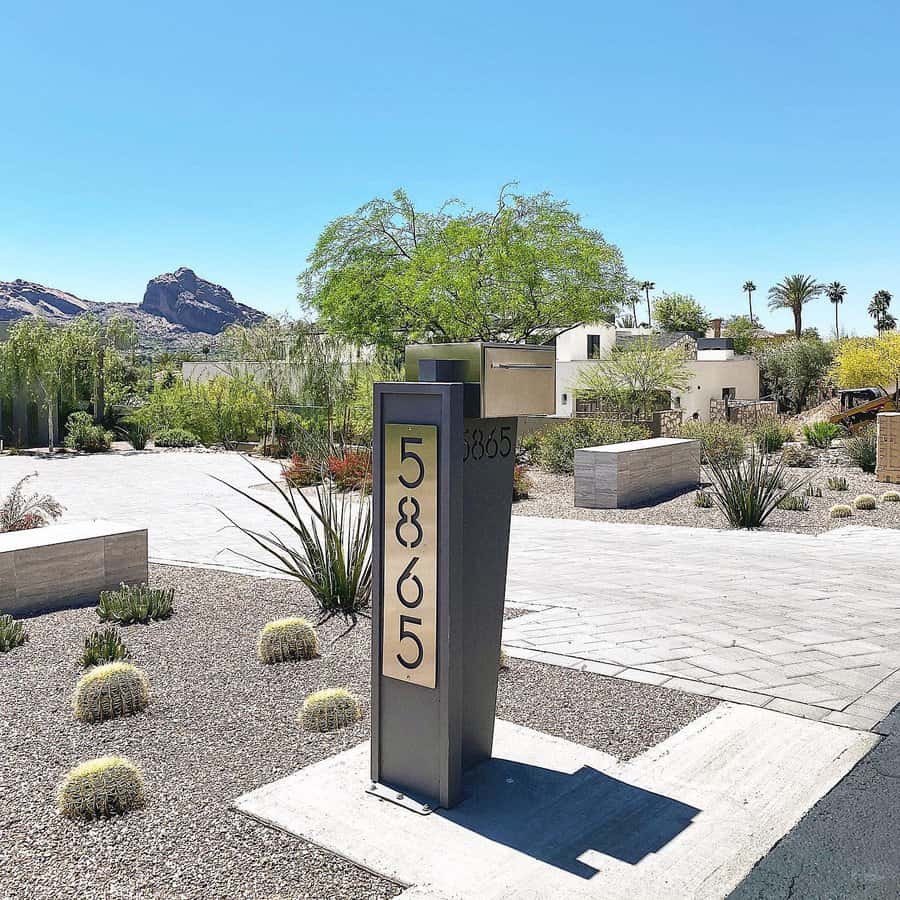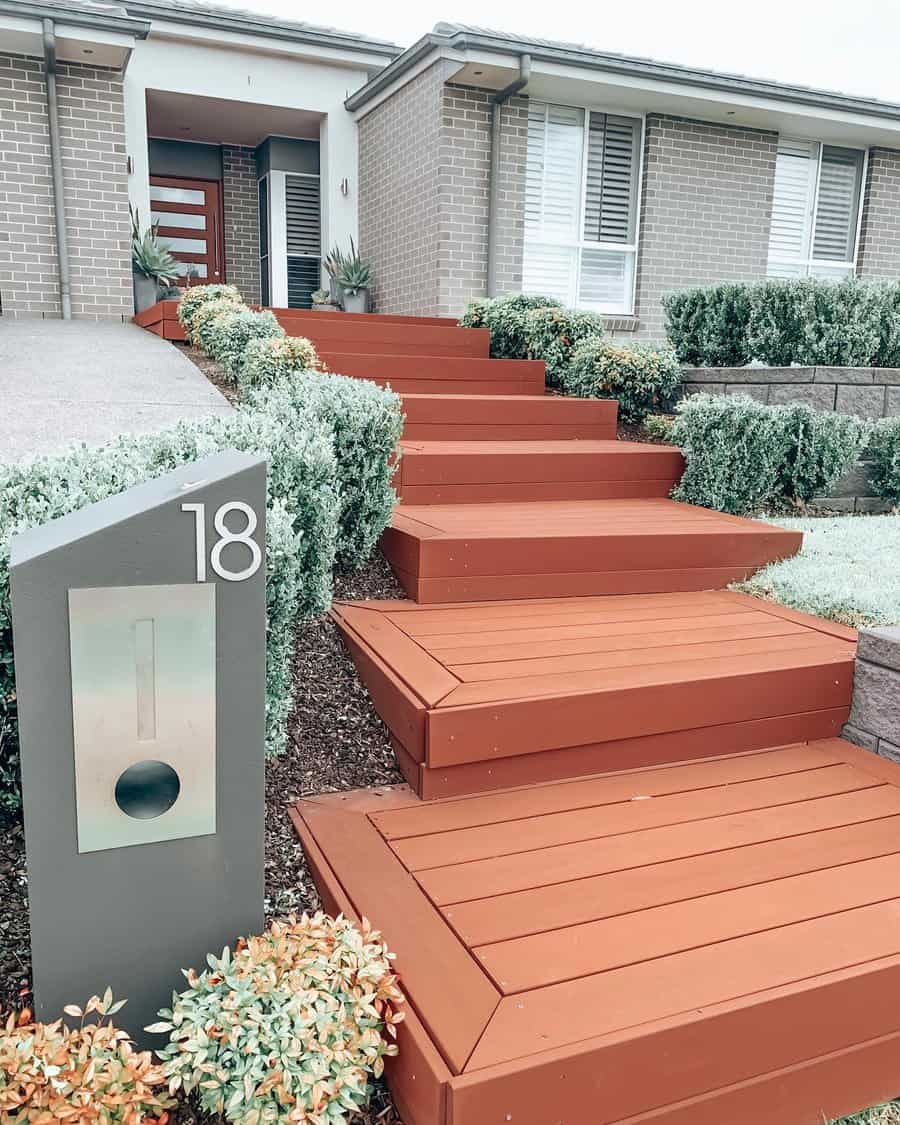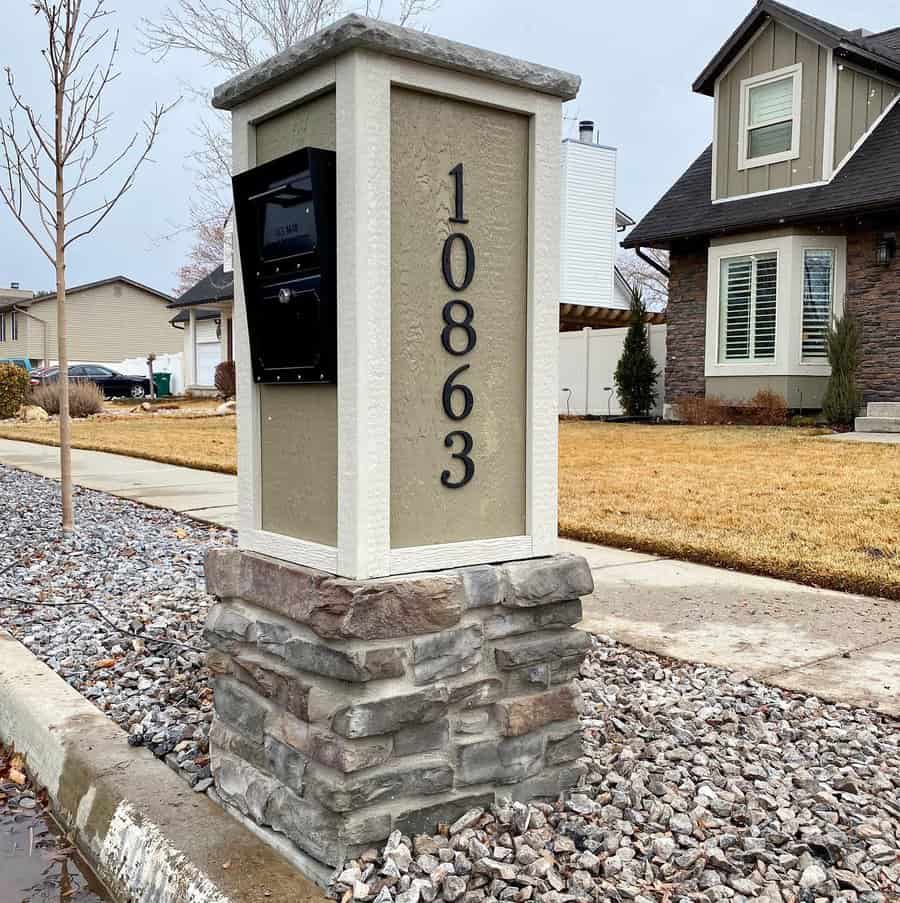 2. Sturdy Stone Brick Mailboxes
Stone brick mailboxes merge durability with timeless charm, effortlessly enhancing a home's curb appeal. Their robust nature promises resilience against inclement weather. To ensure a harmonious look, opt for brick shades that match or contrast your home's exterior. Incorporating design elements like arched tops or ornate brick patterns can further personalize and elevate the aesthetic.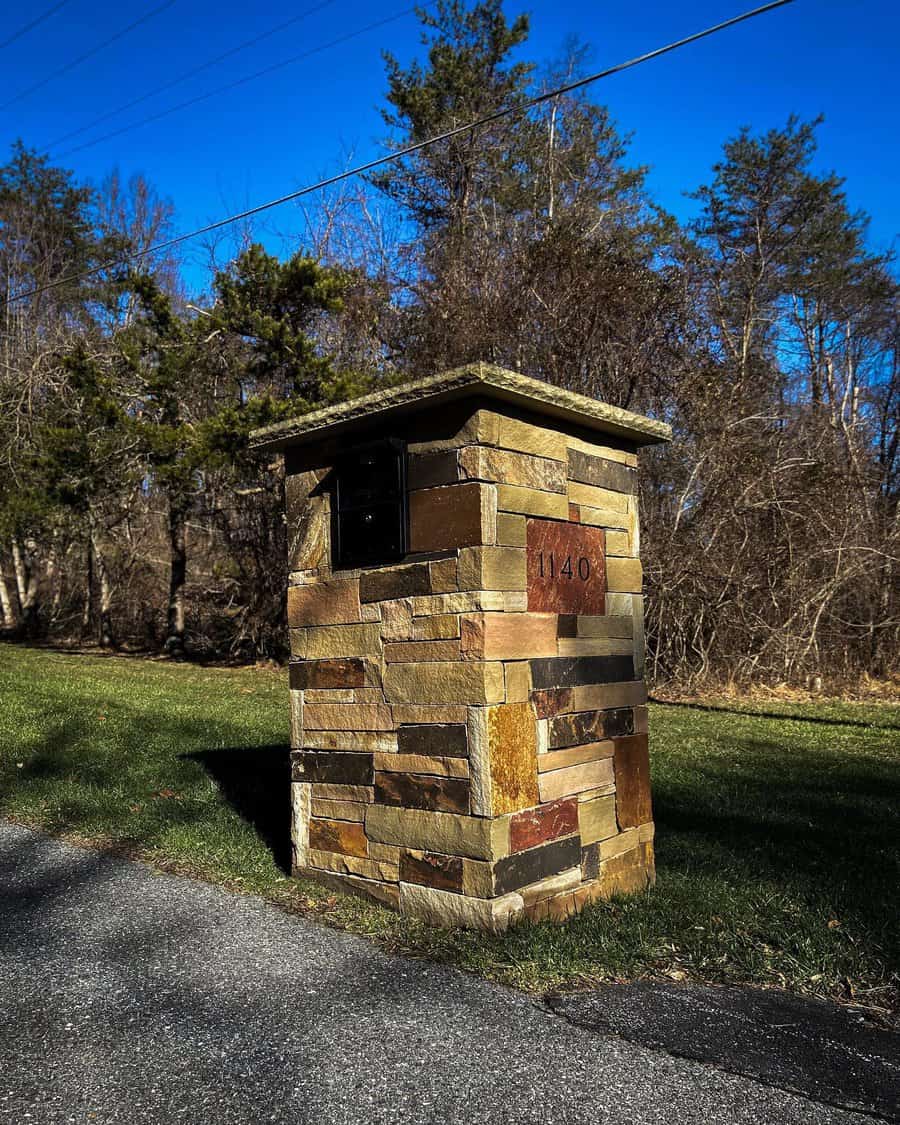 3. Typography-Enhanced Mailboxes
Typography-enhanced mailboxes serve as both a functional piece and a personalized statement. The bold and distinctive fonts make addresses easily visible while adding flair to the home's façade. When selecting a typography style, consider coordinating with the architectural theme of your home. For a truly unique touch, use stencils or vinyl lettering to DIY your design, and choose materials and colors that harmonize with your exterior.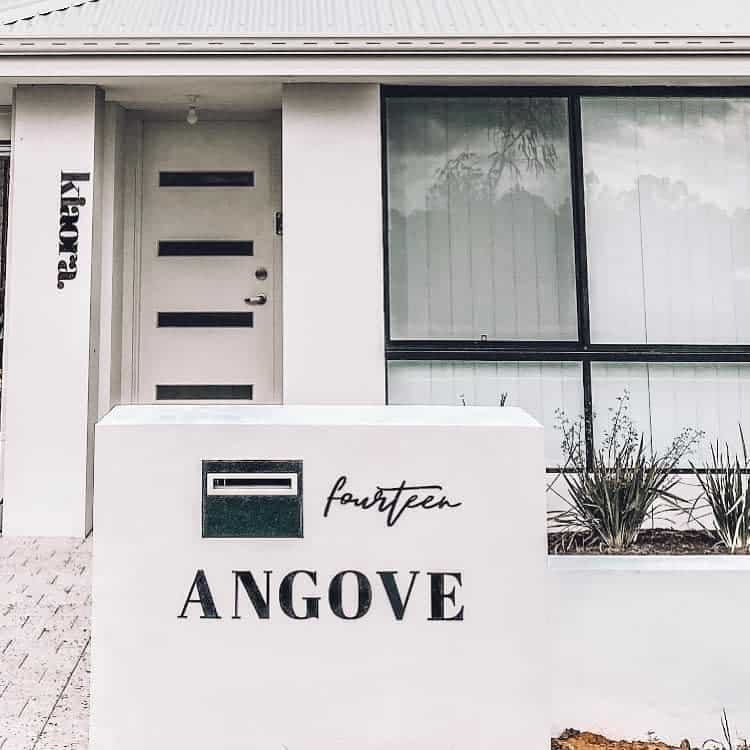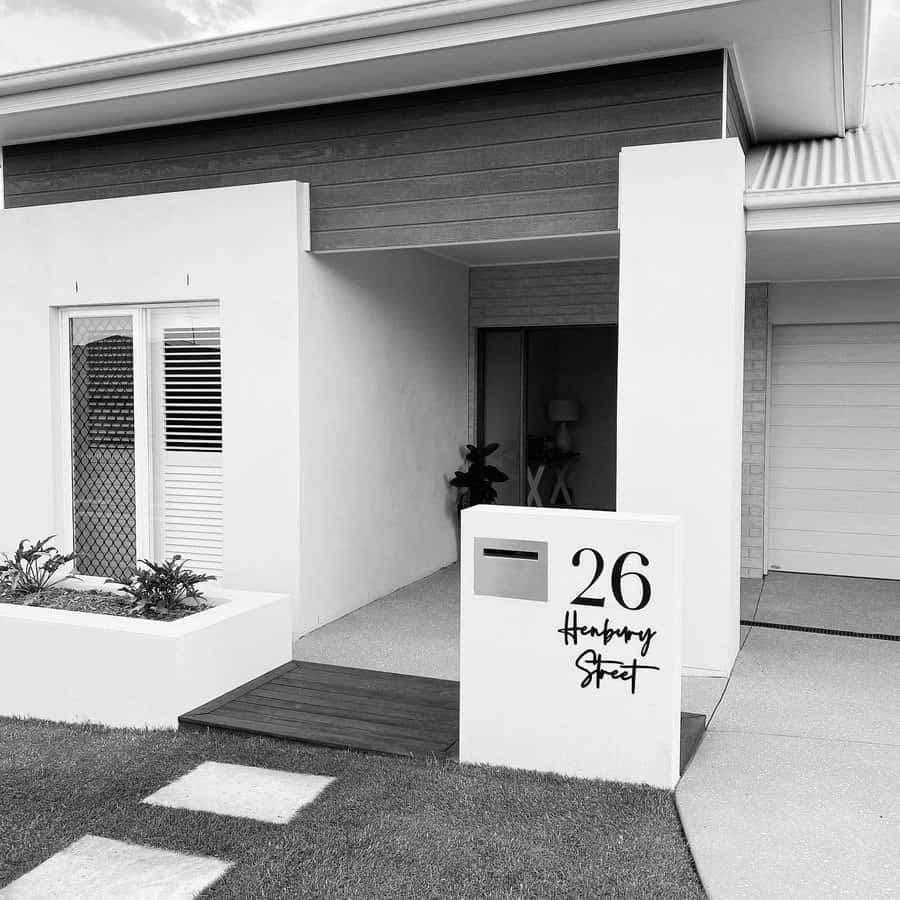 4. Durable Concrete Mailbox Ideas
Concrete mailboxes offer a robust, modern aesthetic suitable for industrial-themed exteriors. Their resilience to weather conditions and minimal upkeep make them both stylish and practical. To elevate the design, homeowners can explore options with integrated planters or address plaques. Matching the mailbox's style with the home's architectural nuances ensures a cohesive and contemporary look.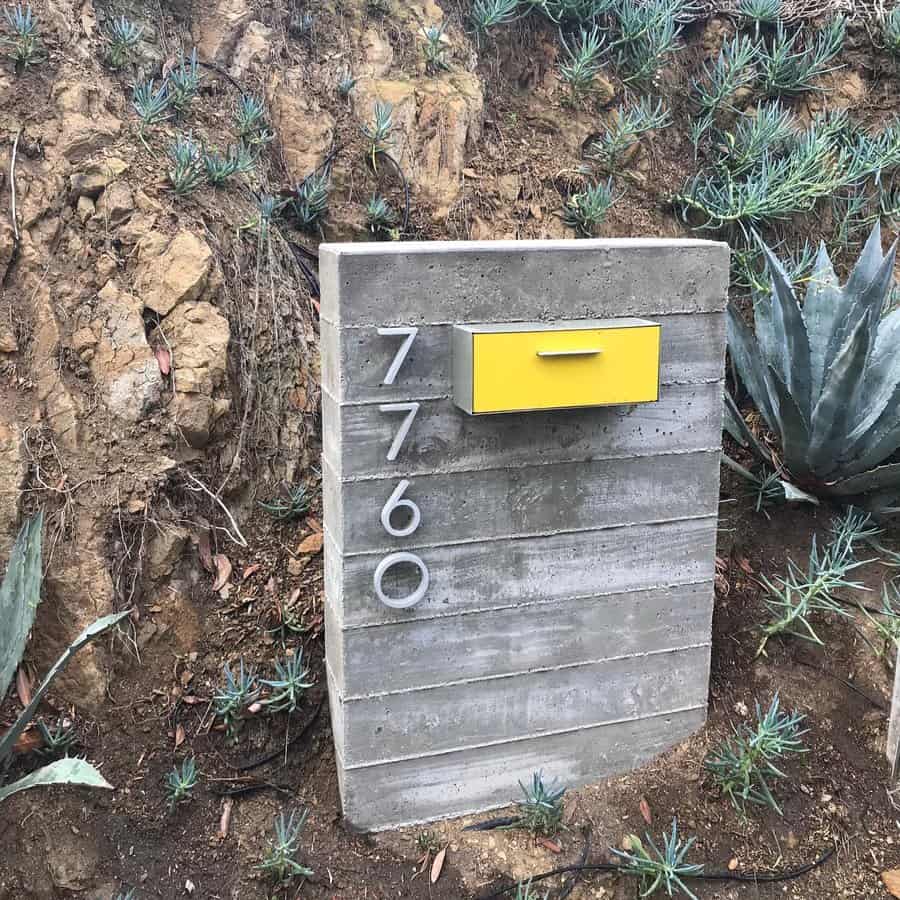 5. Mailboxes Adorned with Art
Artistic mailboxes can turn a standard utility into a personal statement piece. Whether it's vibrant floral patterns, serene landscapes, or abstract designs, artistic touches can make your mailbox stand out. To achieve a harmonized look, opt for colors that resonate with your home's palette. Prior to painting, ensure the mailbox surface is clean and dry. Using outdoor-grade paint followed by a protective sealant will maintain the artwork's vibrancy and longevity.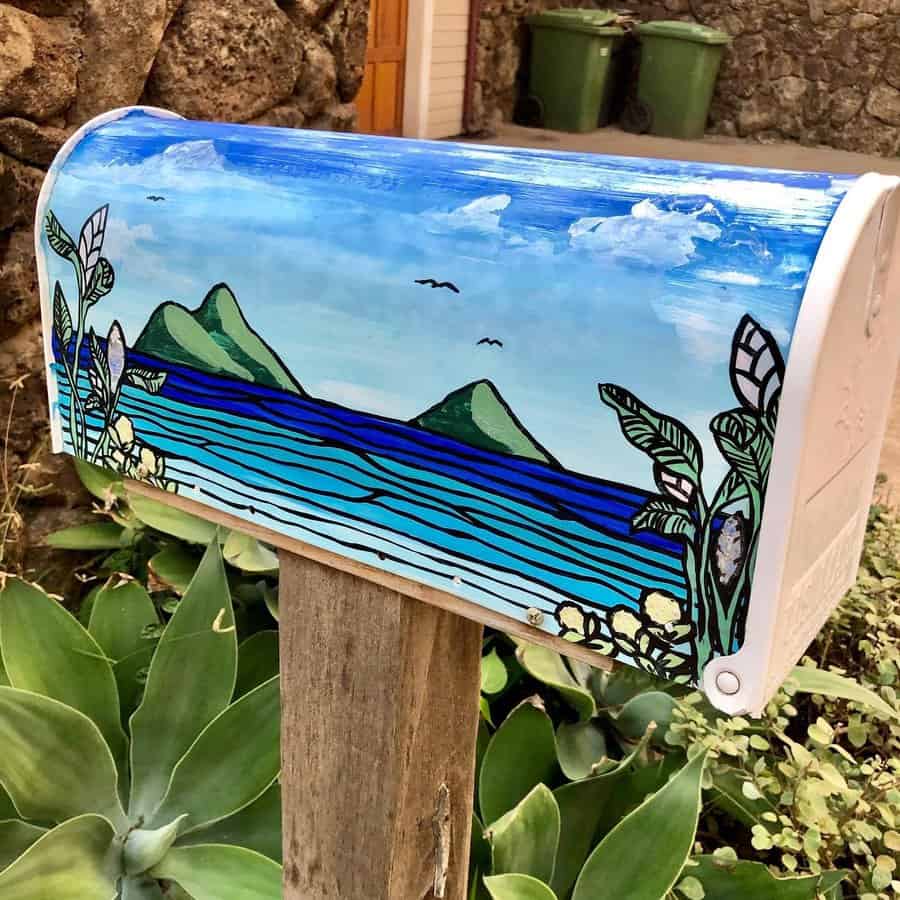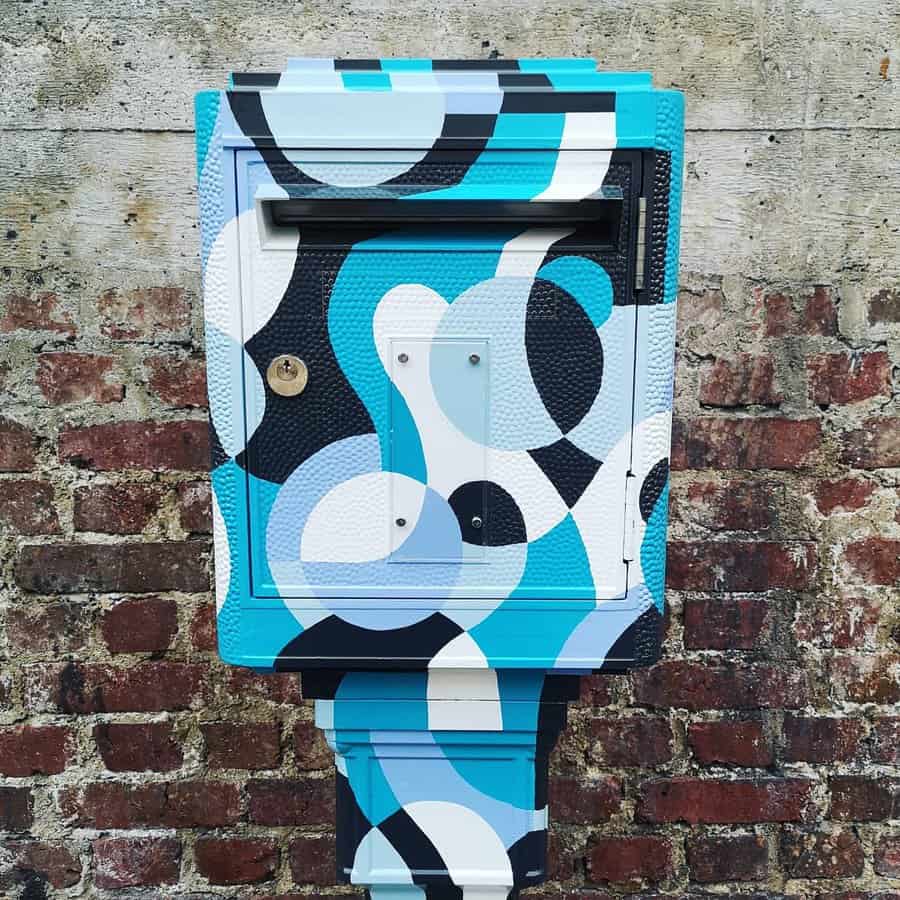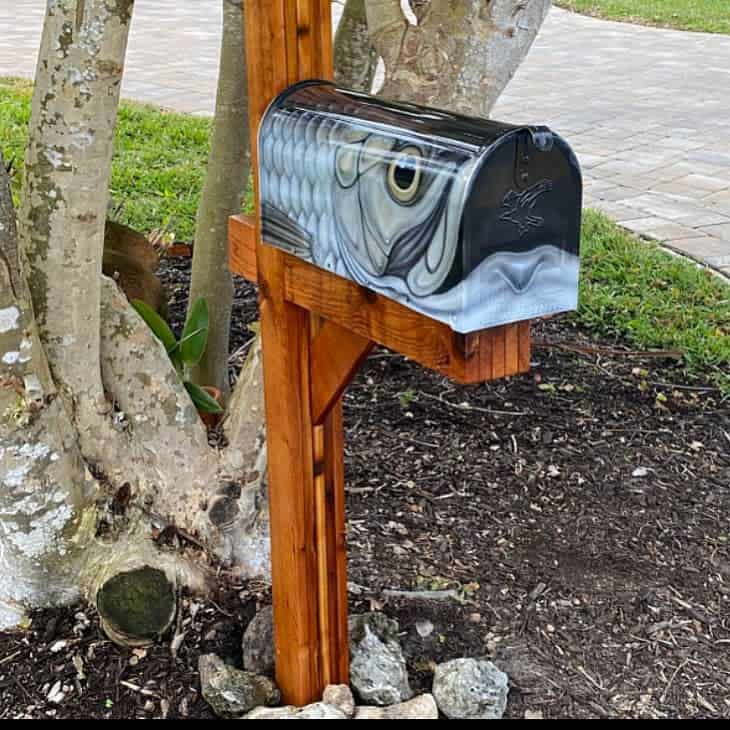 6. Mailboxes Featuring 3D Artistry
3D artistry on mailboxes can transform a mundane utility into a captivating front-yard feature. From playful animal motifs to detailed reliefs, these designs breathe life and dimension into the mailbox. Selecting a design that resonates with your passions, like a paw print for dog enthusiasts, adds a personal touch. When choosing a mailbox, prioritize durable materials like metal or plastic for longevity. To seamlessly blend with your home's aesthetics, consider designs in sync with its architectural style or palette.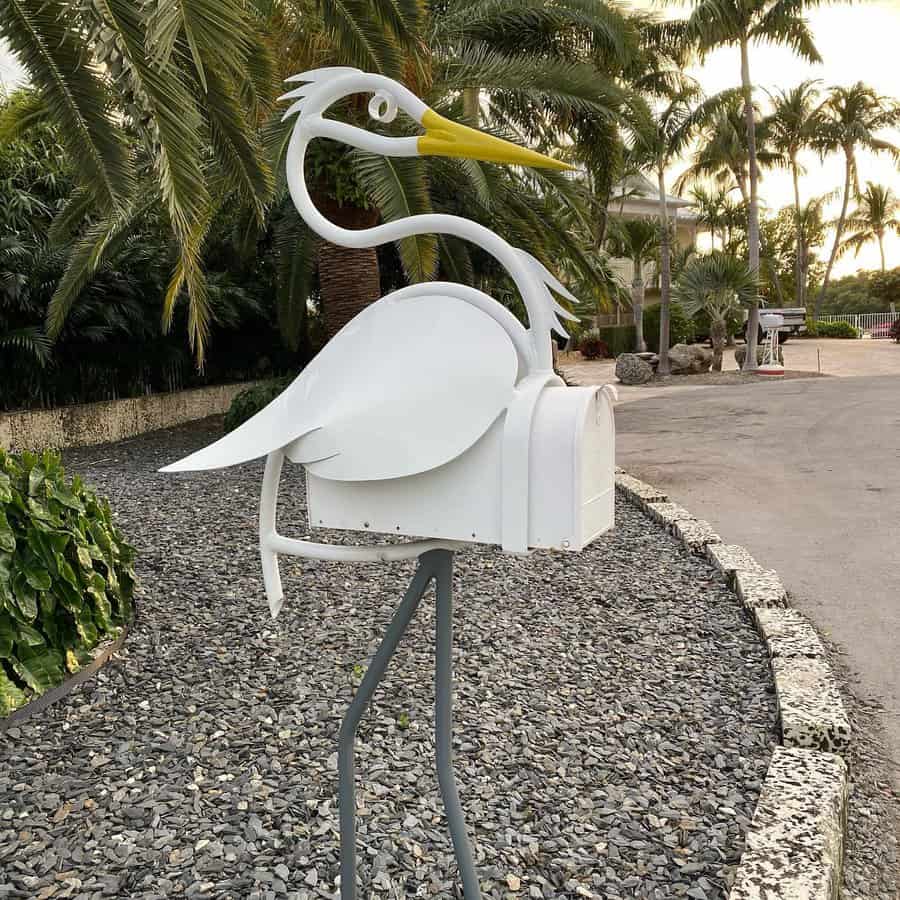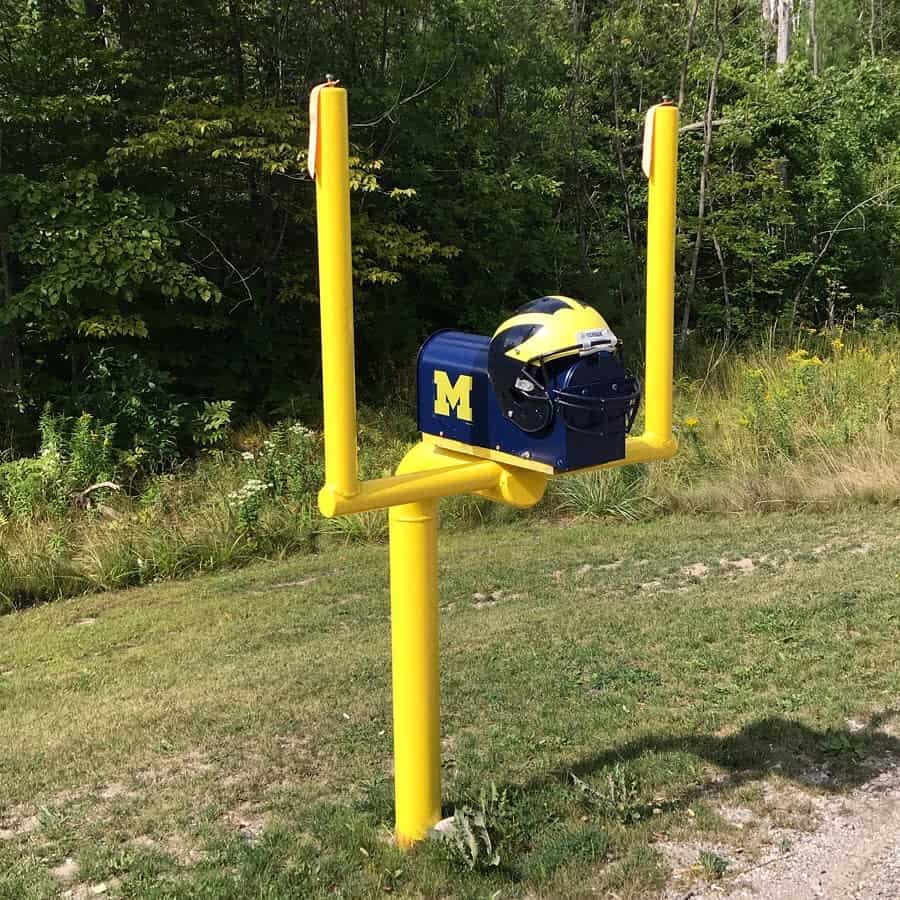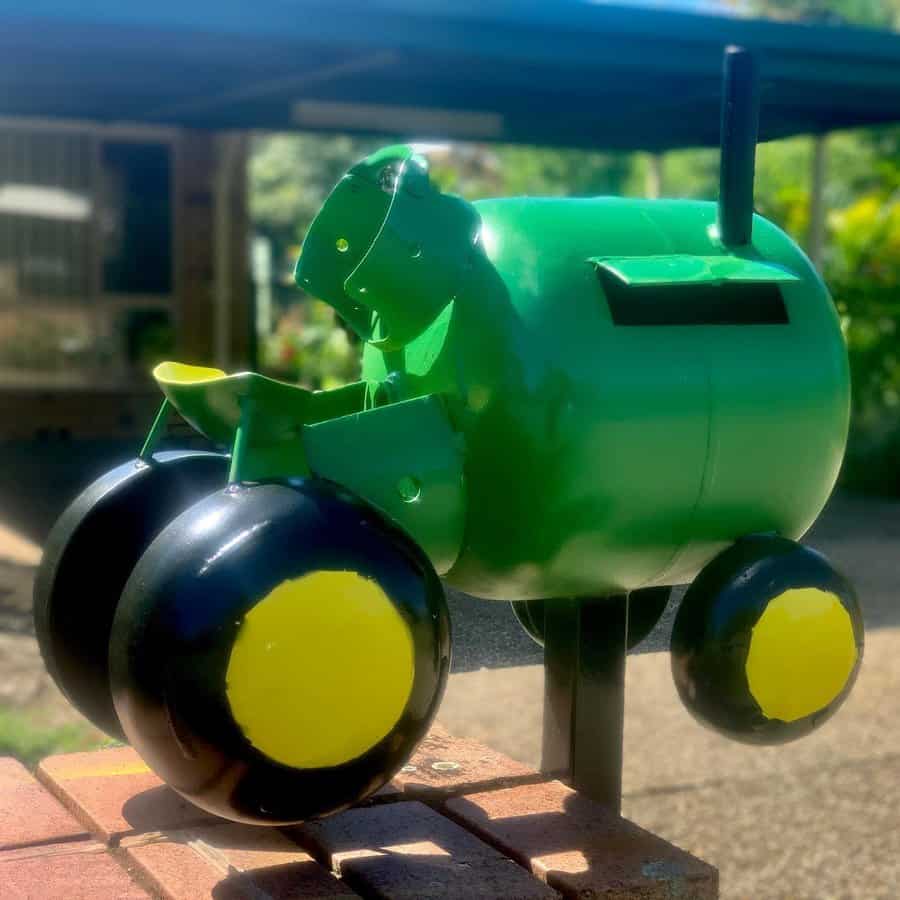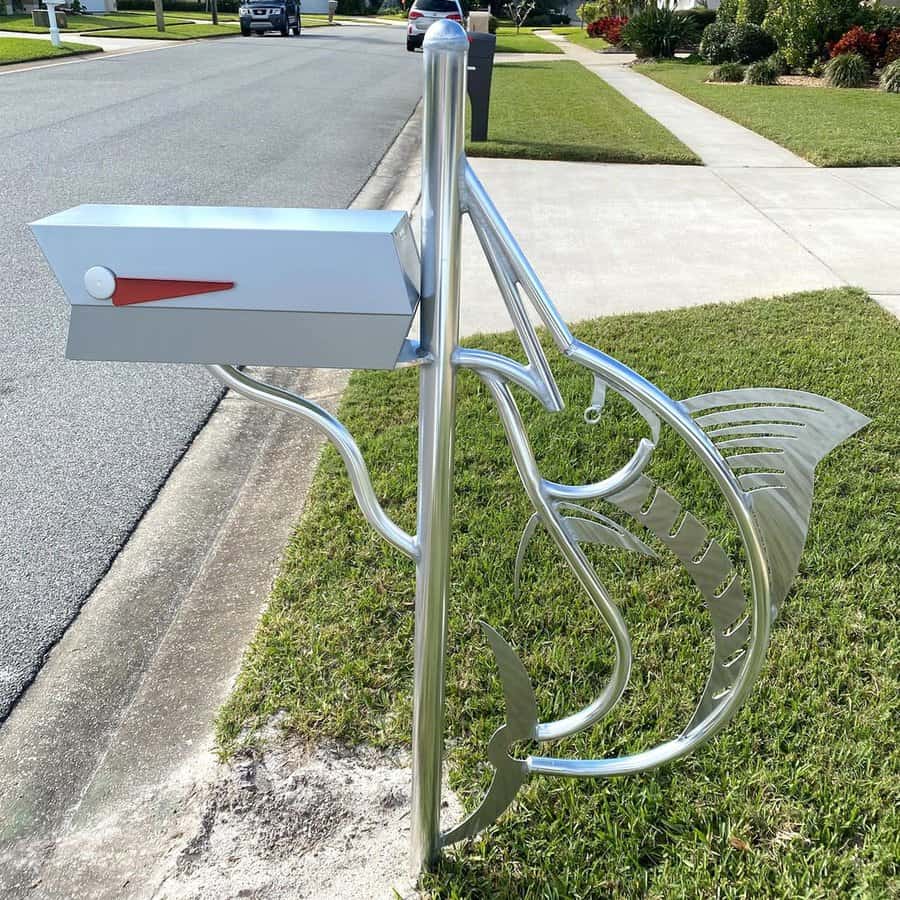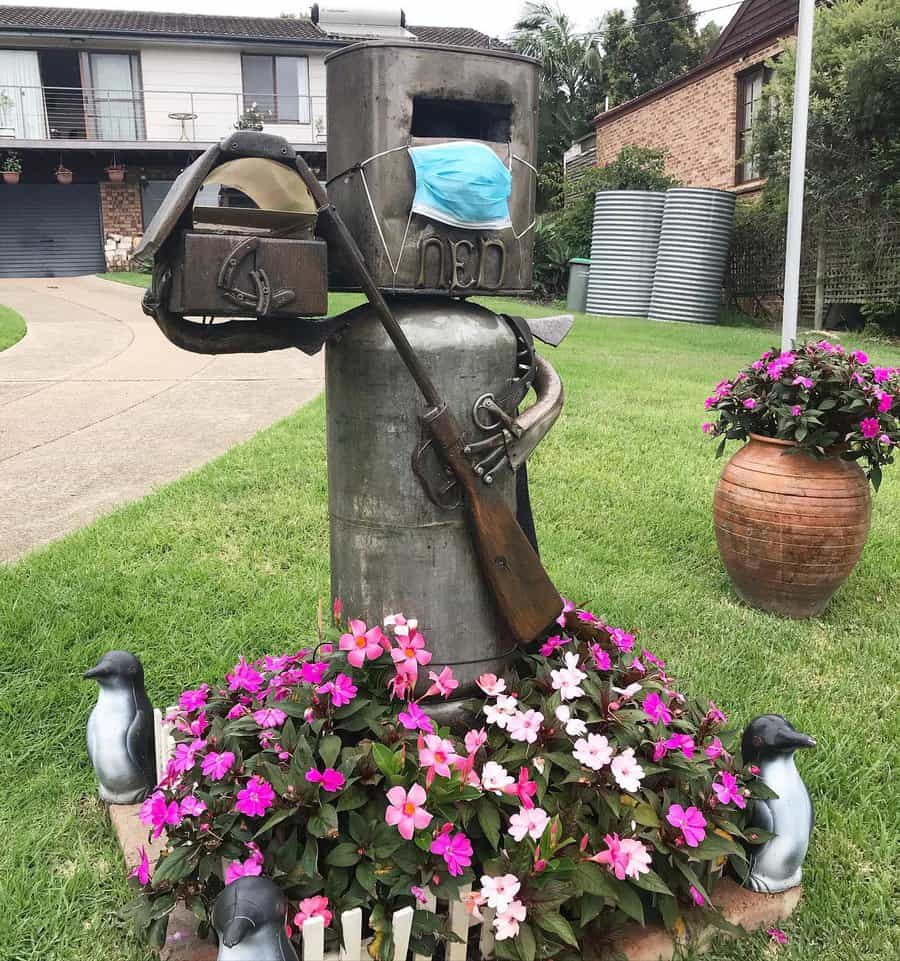 7. Charming Bungalow Mailbox Styles
Bungalow-style mailboxes captivate with their quaint designs, mirroring the charm of a miniature house with distinctive roofs and porches. Crafted from wood or metal, they can be tailored with paint or adornments to echo the look of your home. Beyond their allure, these mailboxes offer a sturdy haven for mail against the elements. Integrating one not only ensures mail security but also elevates your home's distinctiveness.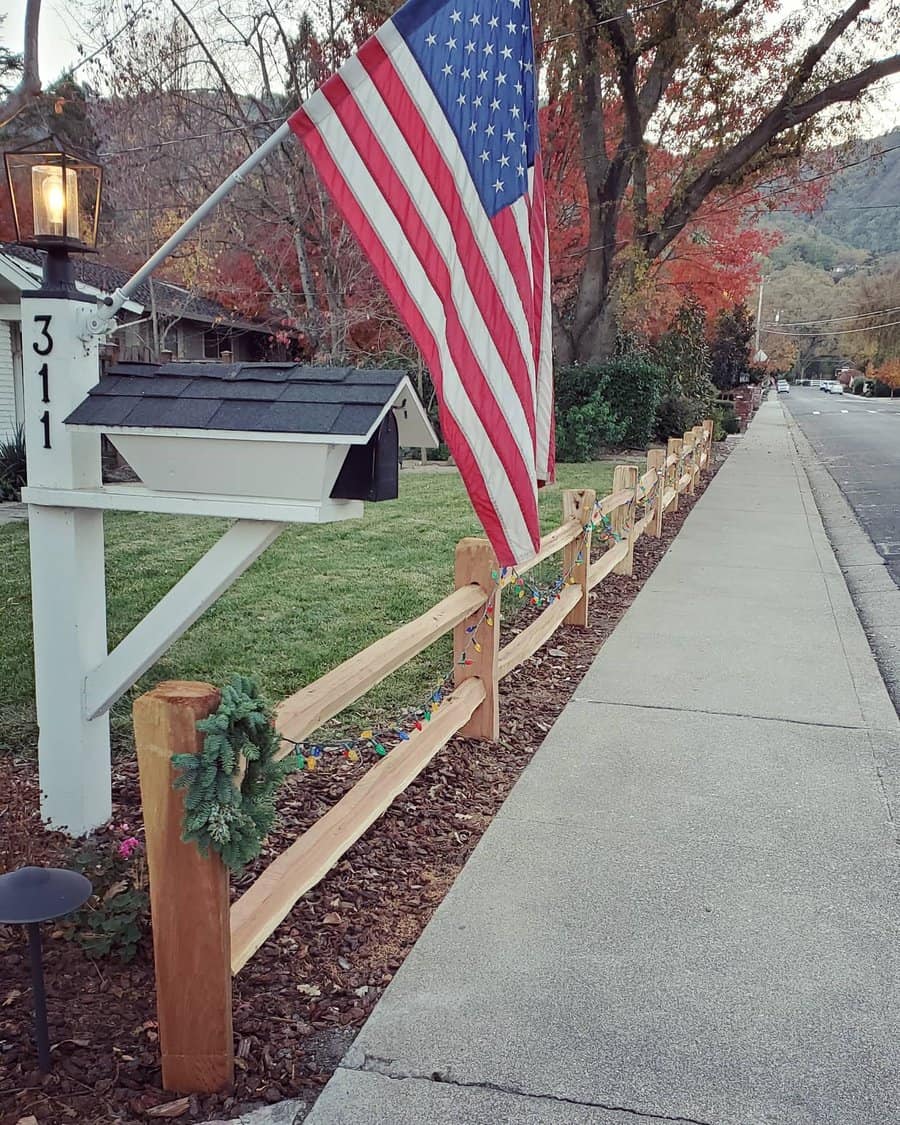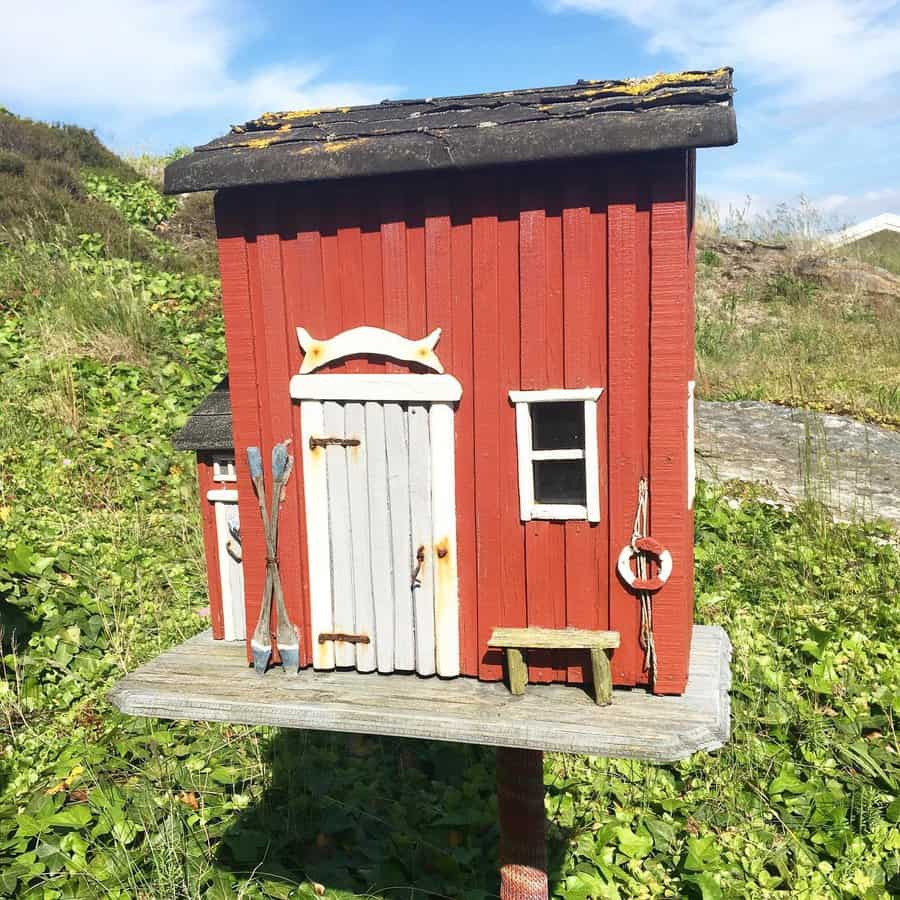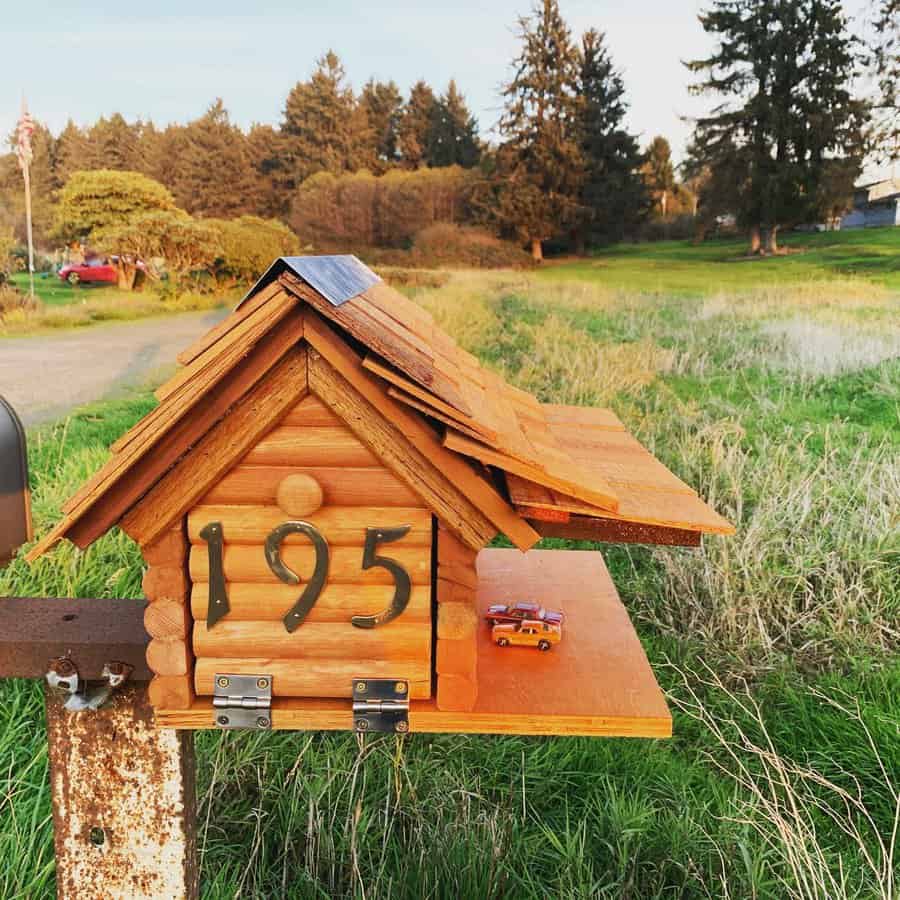 8. Unique Florida Lifeguard Chair Designs
Inject a dose of Florida's sun-soaked spirit with lifeguard chair mailboxes. Modeled after iconic beachside perches, these wooden structures sport bright hues, instantly brightening up your curb. Integrating the mailbox within the chair's design ensures it's as practical as it is playful. To truly embrace the theme, complement the mailbox with coastal landscaping or beach-inspired decor.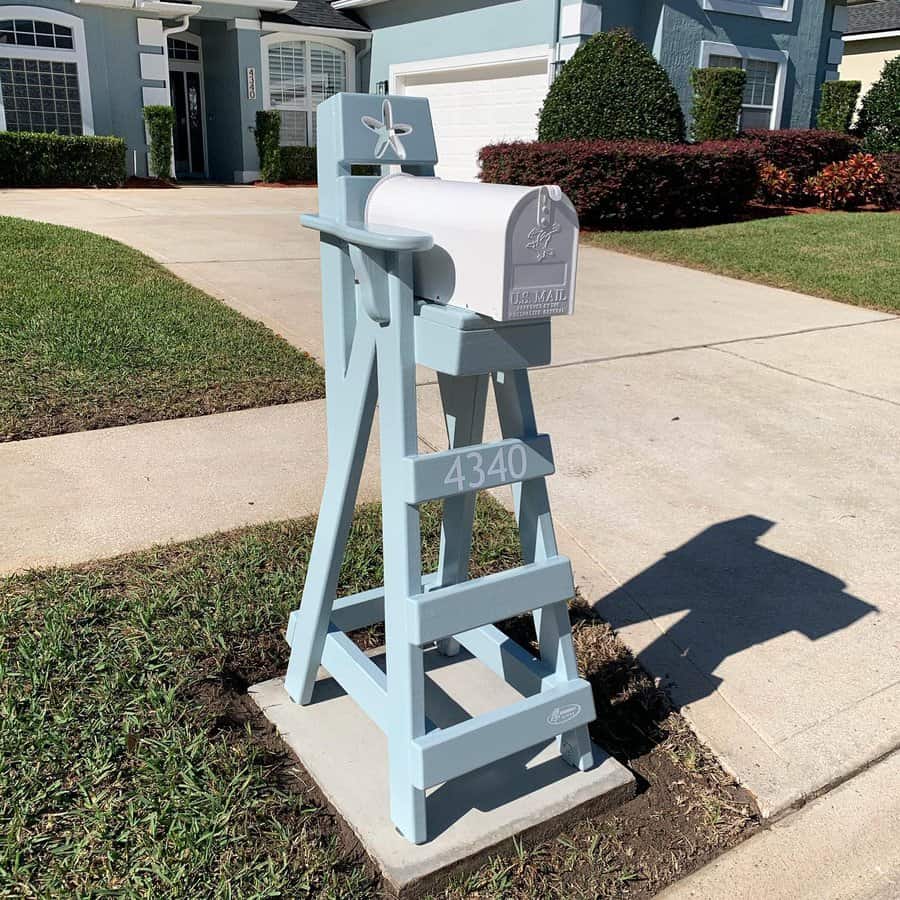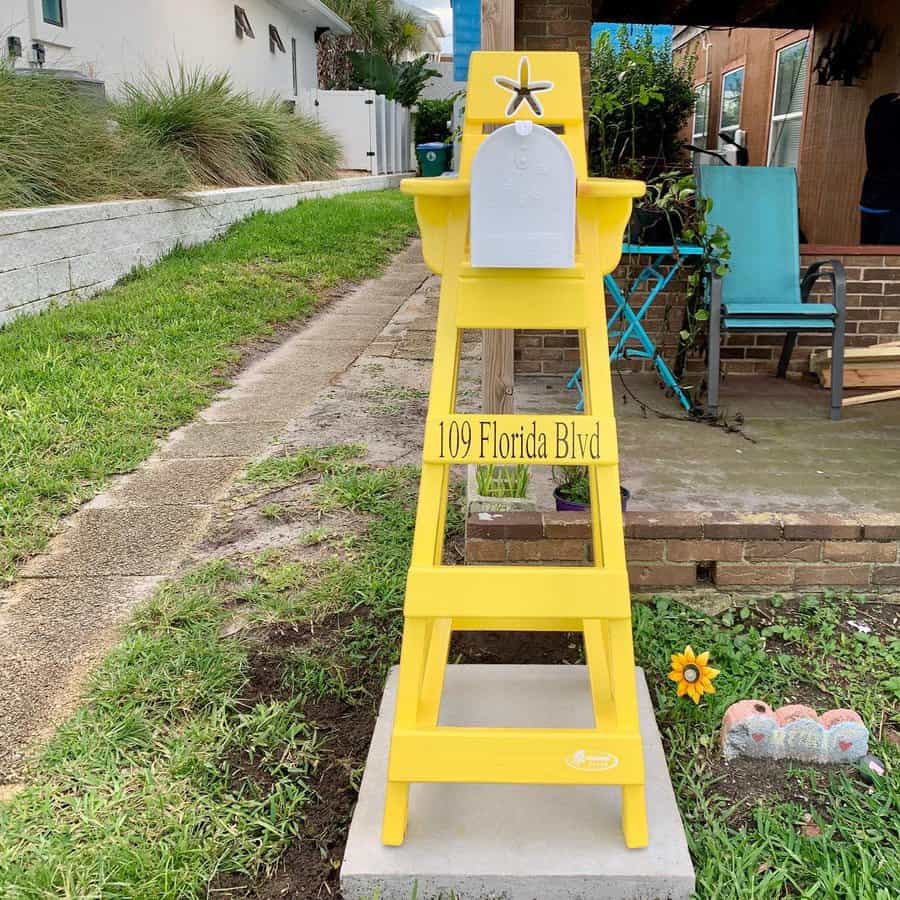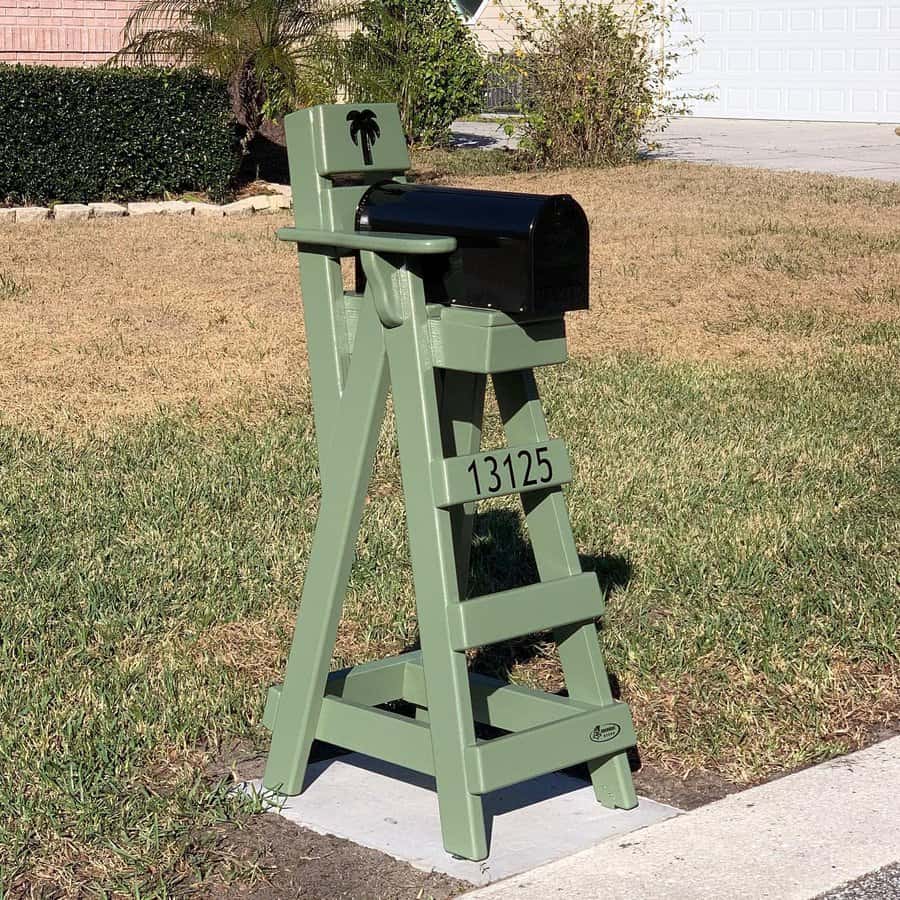 9. Playful Mailbox with Tail Detail
Elevate your curb appeal with a whimsical touch: a mailbox boasting a tail detail. Shaped like various animal tails, these playful additions crafted from metal or wood can be color-coordinated with your home. Tail mail doesn't just spotlight creativity; its unique design can make the mailbox more noticeable and act as a deterrent to rear access, adding an extra layer of security. Personalize yours to reflect hobbies or favorite animals for that extra personalized flair.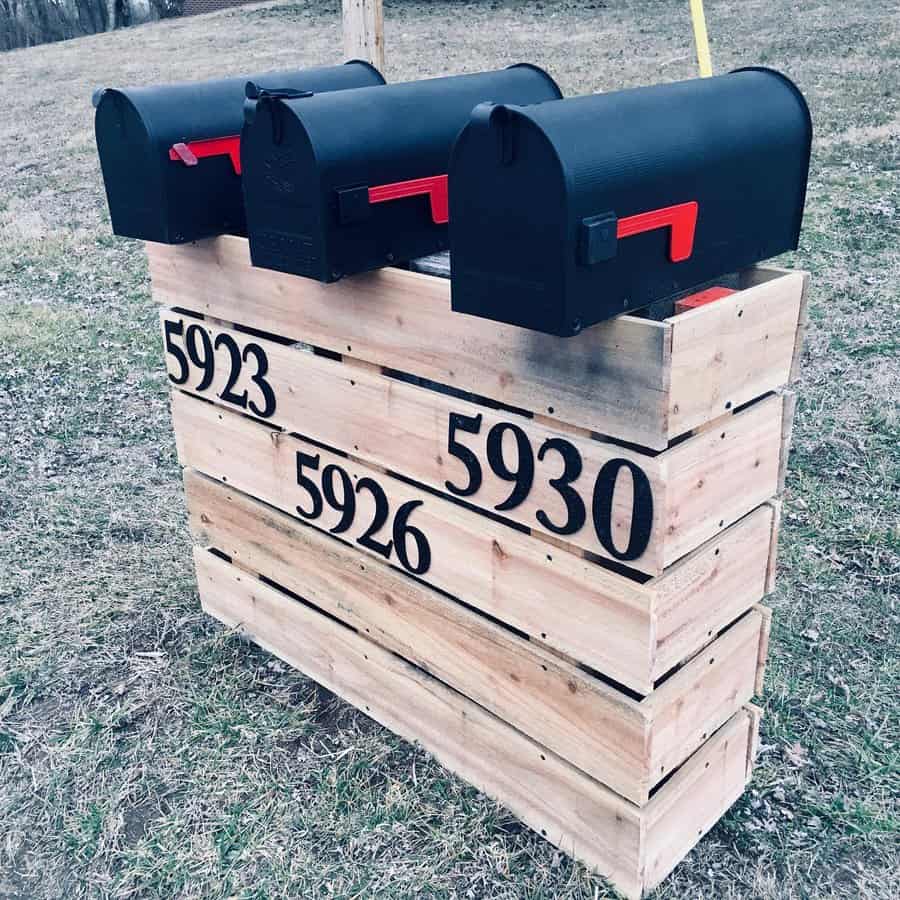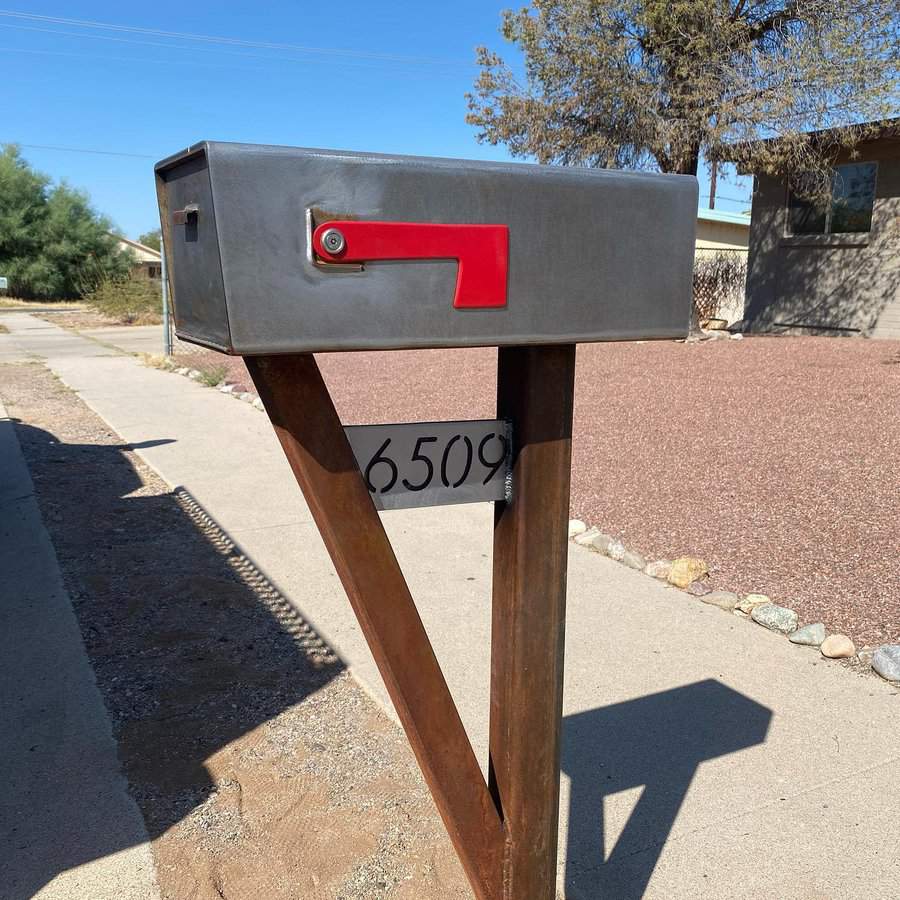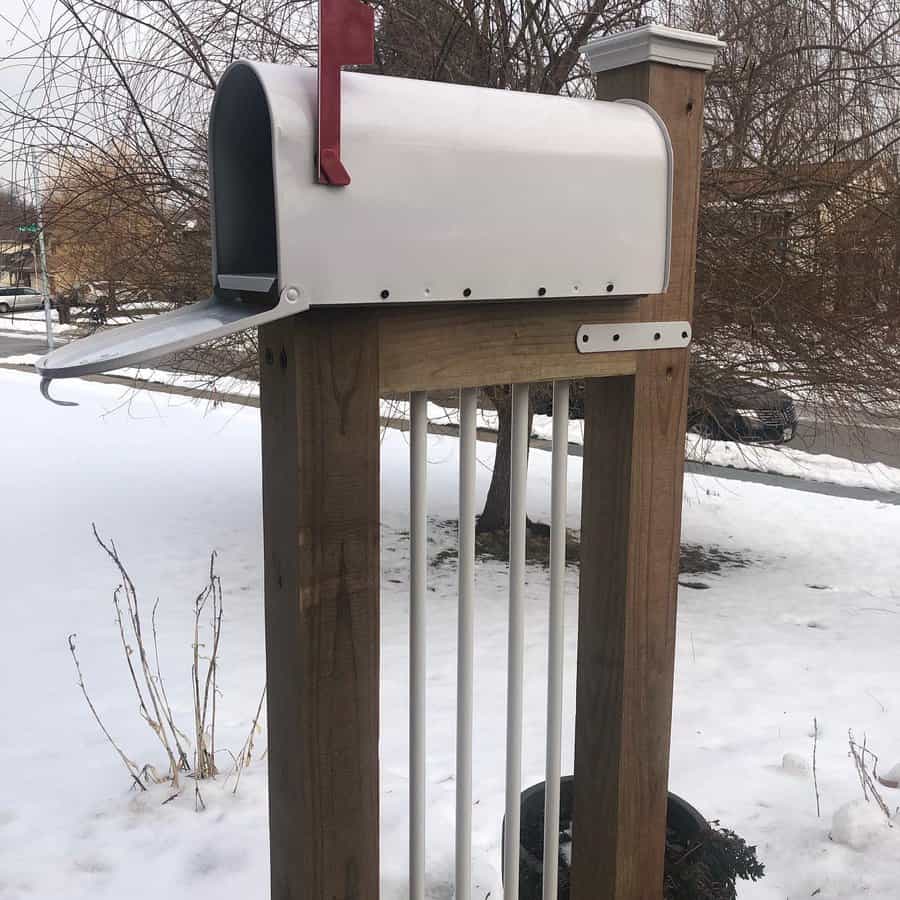 10. Desert-Inspired Cactus Mailboxes
Infuse a touch of the desert into your curb appeal with cactus-themed mailboxes. These standout designs, often molded from sturdy metal or resin, mirror the iconic look of cacti, replete with spines and blossoms. The mailbox slot is artfully blended into the cactus form, ensuring functionality isn't sacrificed for style. Perfect for homes in arid regions or those sporting a southwestern aesthetic, these mailboxes are both a conversation starter and a reliable mail haven.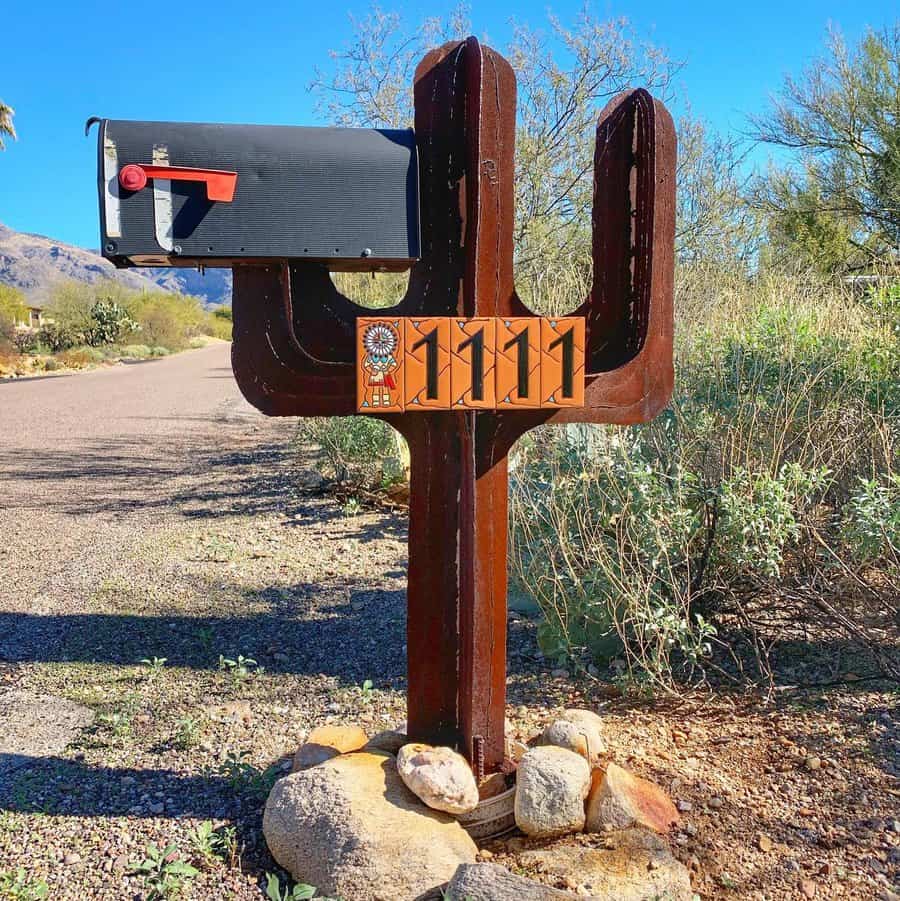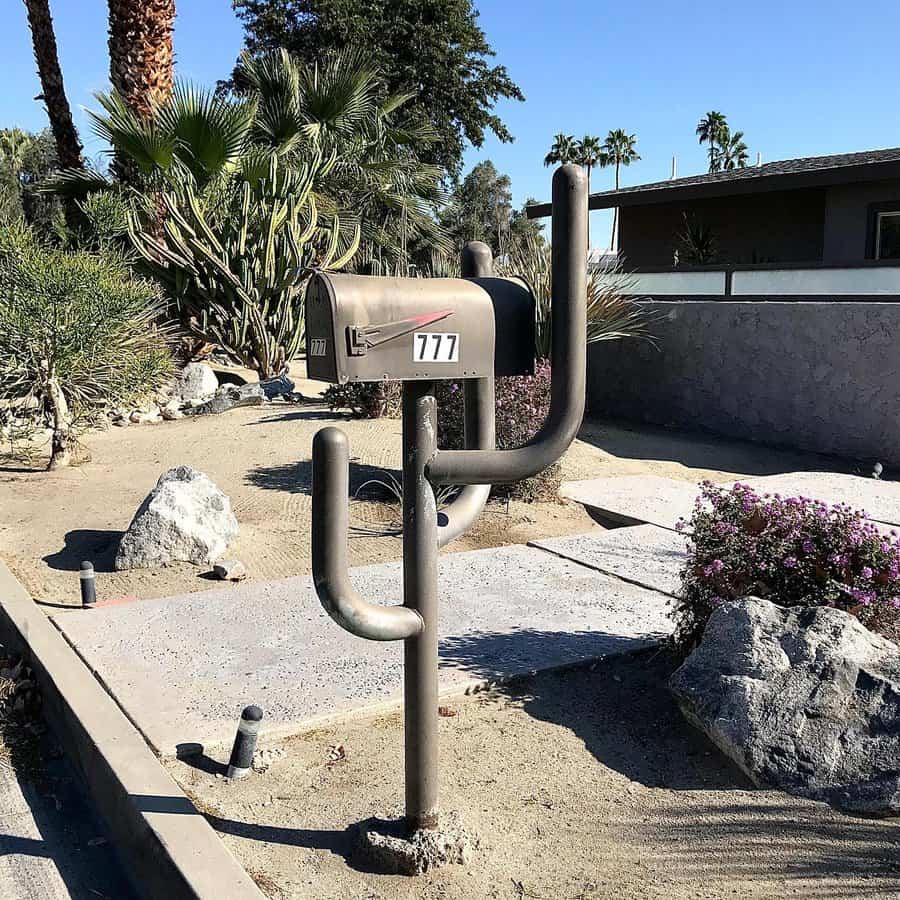 11. Nautical Lighthouse Mailbox Choices
Channel coastal charm with a lighthouse-inspired mailbox. Reflecting the iconic silhouette of traditional lighthouses, these mailboxes, crafted from wood, metal, or PVC, offer customization in colors and styles. The mailbox is conveniently situated at the lighthouse's base, providing easy access. For an authentic touch, many models feature an operational light atop, which can be sensor-driven or manually controlled, illuminating your curb with nautical allure.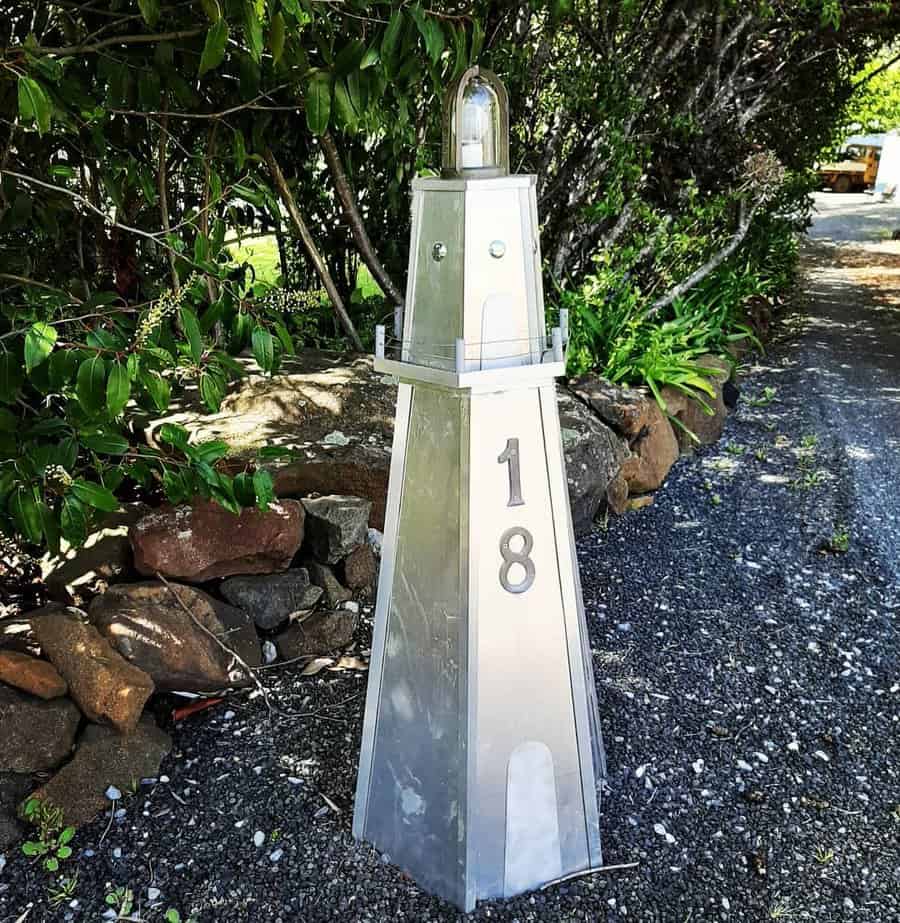 12. Vintage Charm of Rustic Mailboxes
Rustic mailboxes, with their vintage charm, seamlessly blend with nature-inspired exteriors. Crafted from reclaimed wood or weathered metal, these mailboxes exude a timeless appeal. Customizable features like nameplates or house numbers lend a personalized touch. Integrating a genuine vintage mailbox can amplify its character, creating a nostalgic focal point. Beyond their aesthetic allure, rustic mailboxes offer durability and weather-resistance, ensuring mail protection regardless of the season.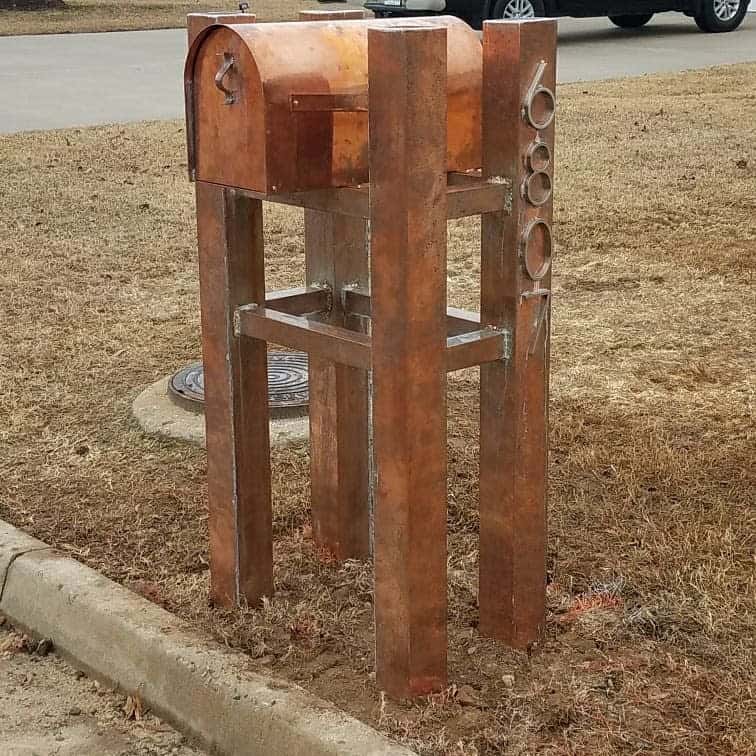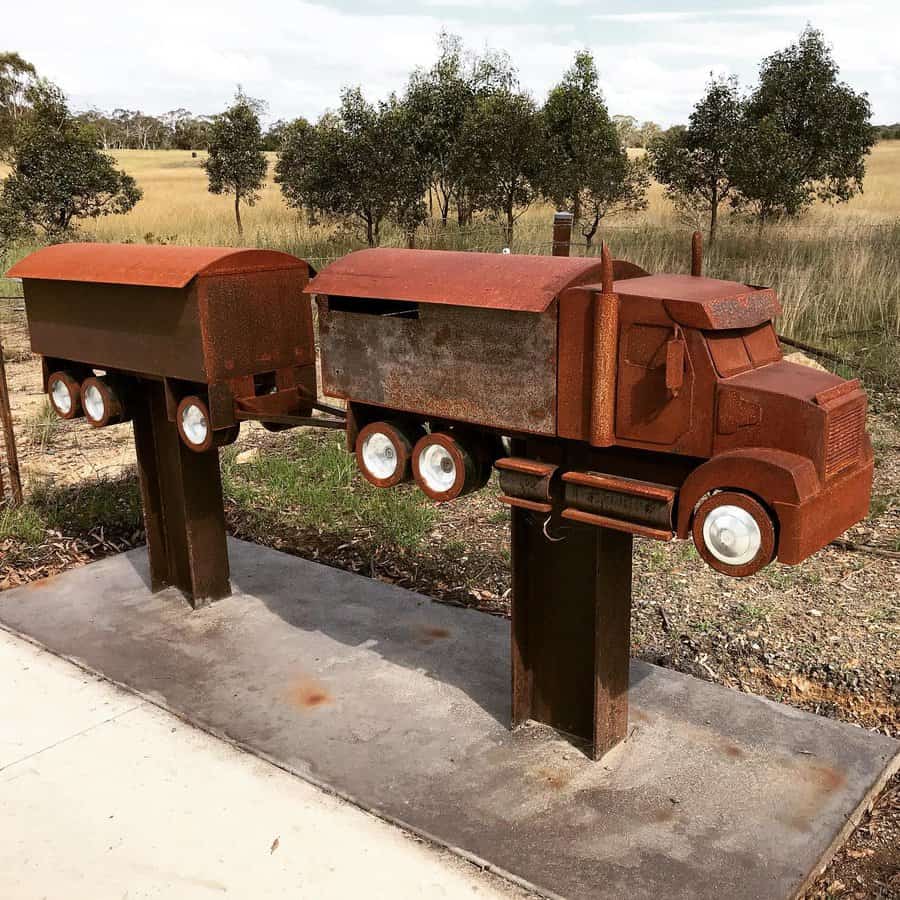 13. Glossy Stainless Steel Mailbox Designs
Stainless steel mailboxes, with their polished aesthetics, lend a contemporary vibe to home exteriors. Renowned for durability and weather resistance, they're ideal for diverse climates. This low-maintenance option eschews frequent upkeep, promising longevity without the need for repainting. Its minimalist charm seamlessly aligns with various architectural themes, making it a versatile yet upscale choice for curb appeal.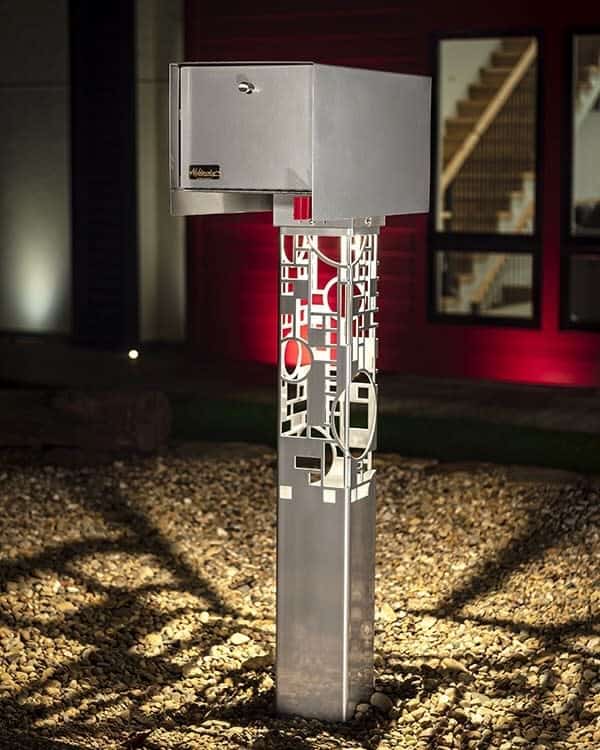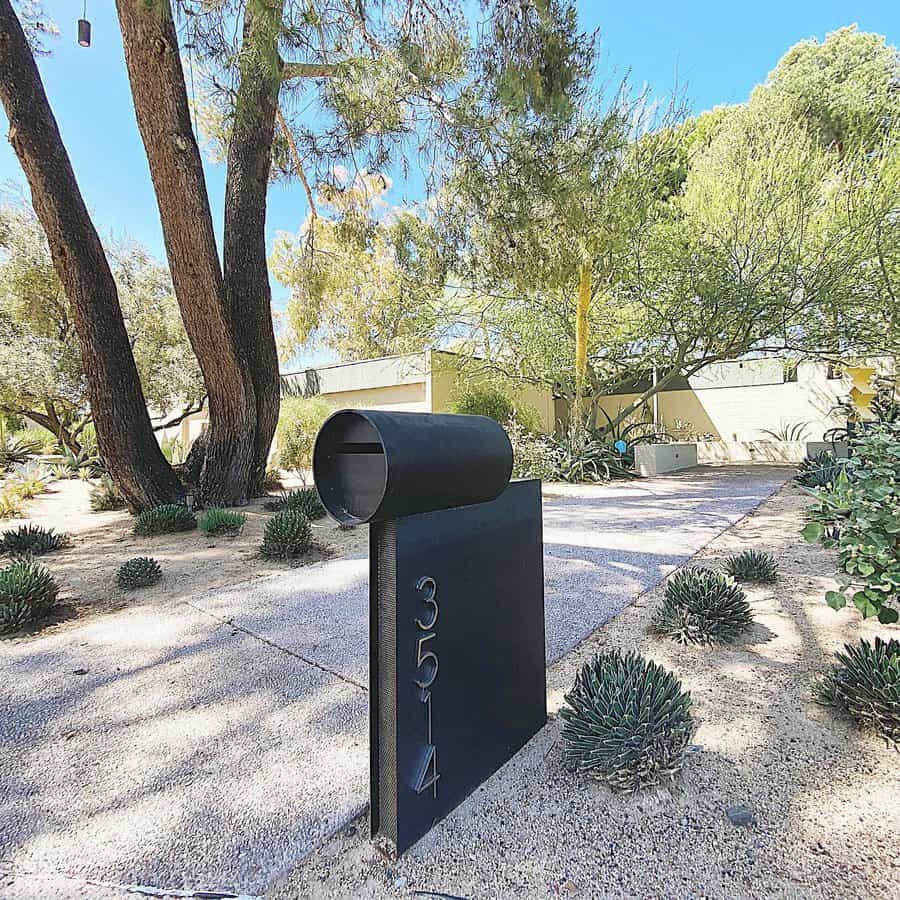 14. Upcycled Wood Pallet Mailboxes
Embrace eco-friendly creativity with upcycled wood pallet mailboxes. Infusing rustic charm into modern designs, these DIY mailboxes are both distinctive and sustainable. Source pallets from local hardware or shipping outlets and, with a bit of ingenuity, craft a mailbox that mirrors your style. The wood's inherent texture enriches its aesthetic. Opt for vibrant paint to make it stand out or retain its natural hue for understated elegance.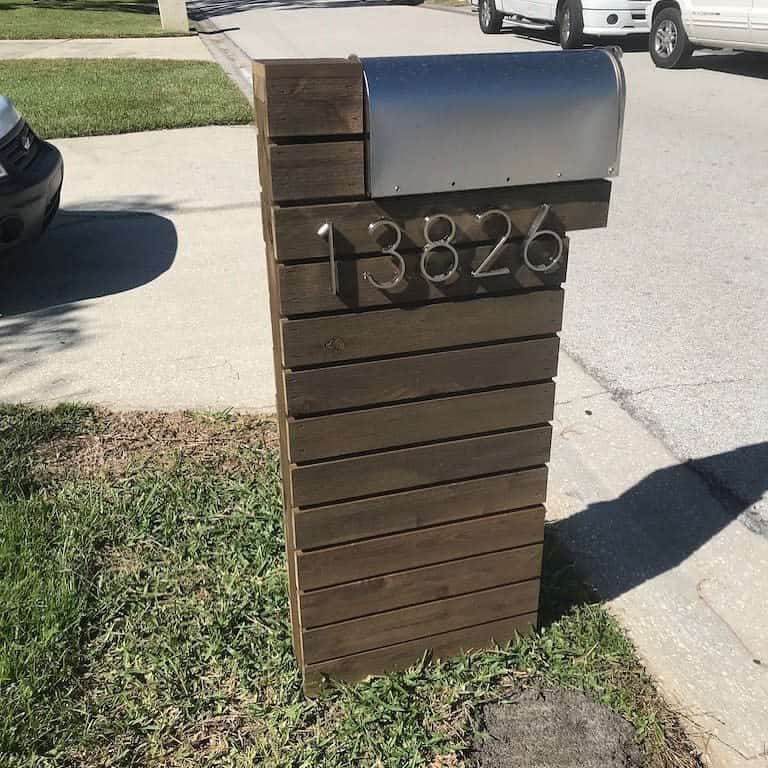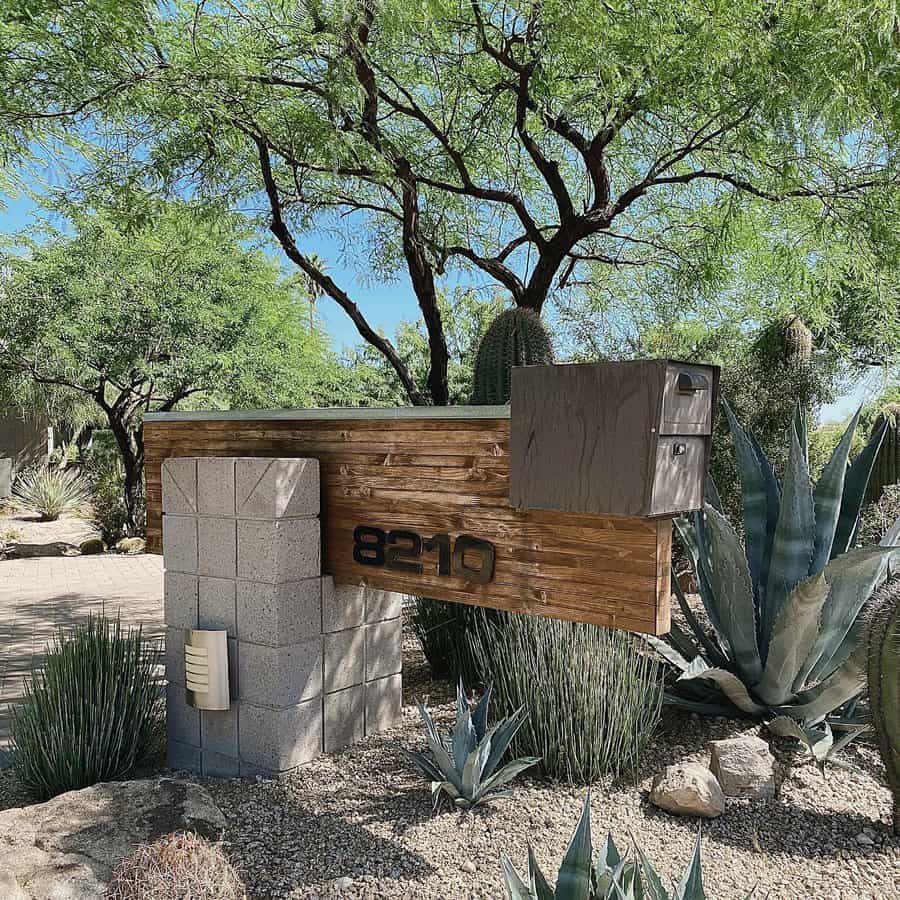 15. Mailboxes with Hyperrealistic Art
Elevate curb appeal with hyperrealistic 3D art mailboxes, blending artistry and functionality. Boasting intricate details achieved through advanced technology, these mailboxes mimic statuesque masterpieces. Constructed from resilient materials like fiberglass or resin, they promise longevity amidst varying weather conditions. With an array of designs, from lifelike animals to iconic characters or even personalized motifs, these mailboxes effortlessly infuse character and uniqueness into home exteriors.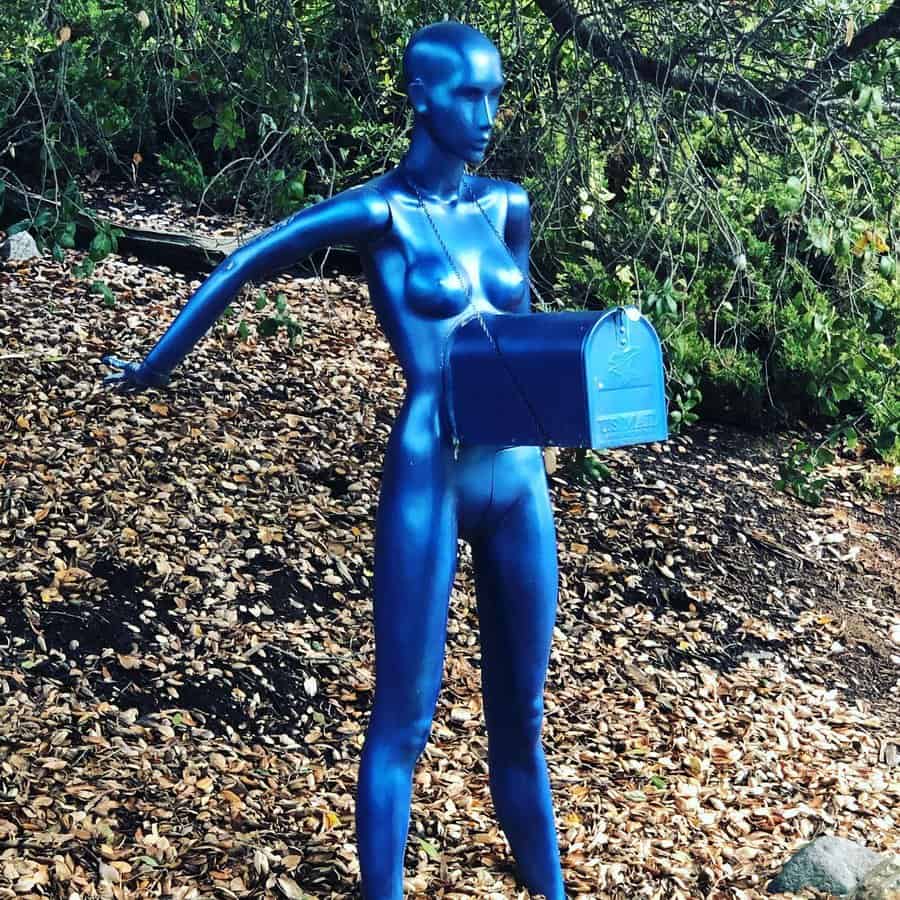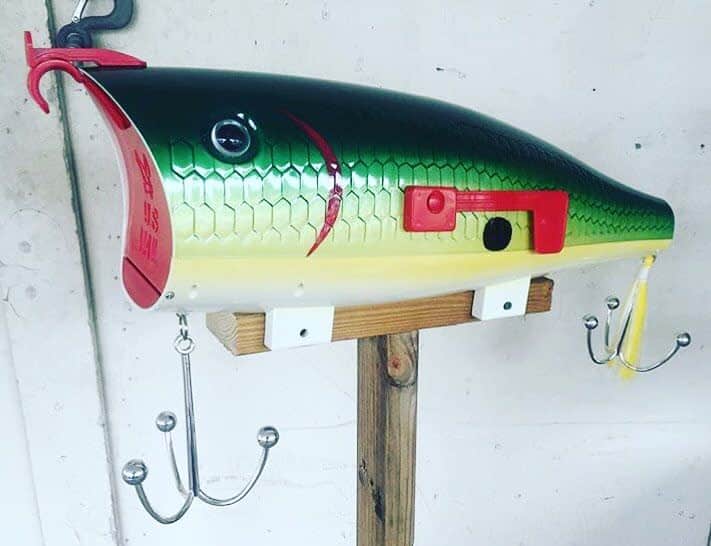 16. Elegant Entryway Wall Mailboxes
Entryway wall mailboxes can seamlessly blend functionality with aesthetics. Choosing a design that complements your front door enhances cohesion and curb appeal. Consider painting it a matching shade or adding design accents that echo your home's style. Surrounding the mailbox with plants or flowers establishes a warm, welcoming ambiance. For homes with limited porch space, a wall-mounted mailbox not only saves space but also becomes an eye-catching decorative centerpiece.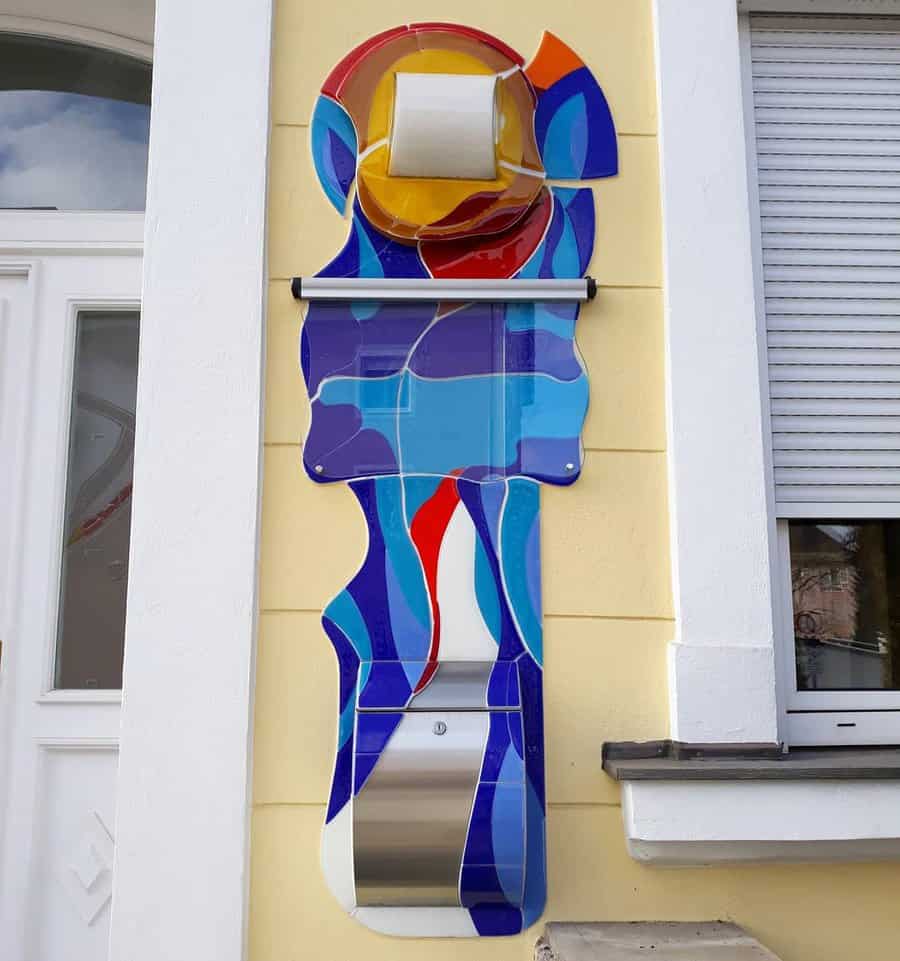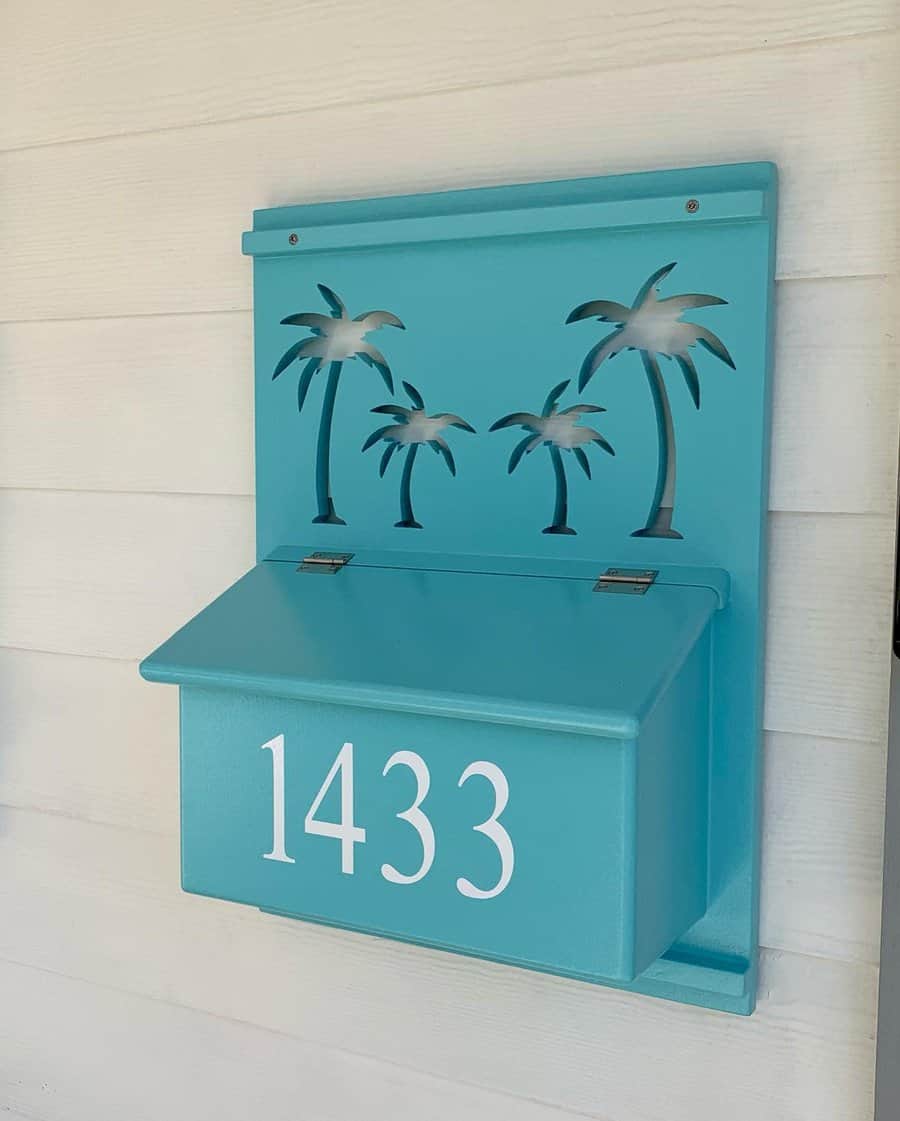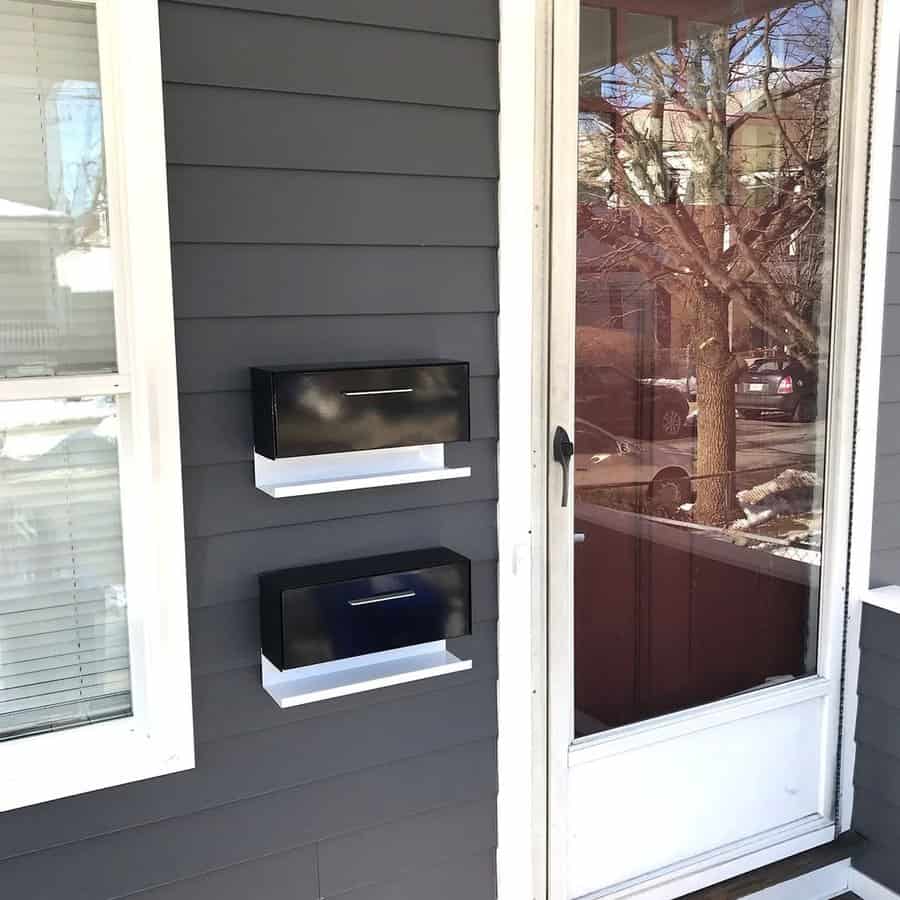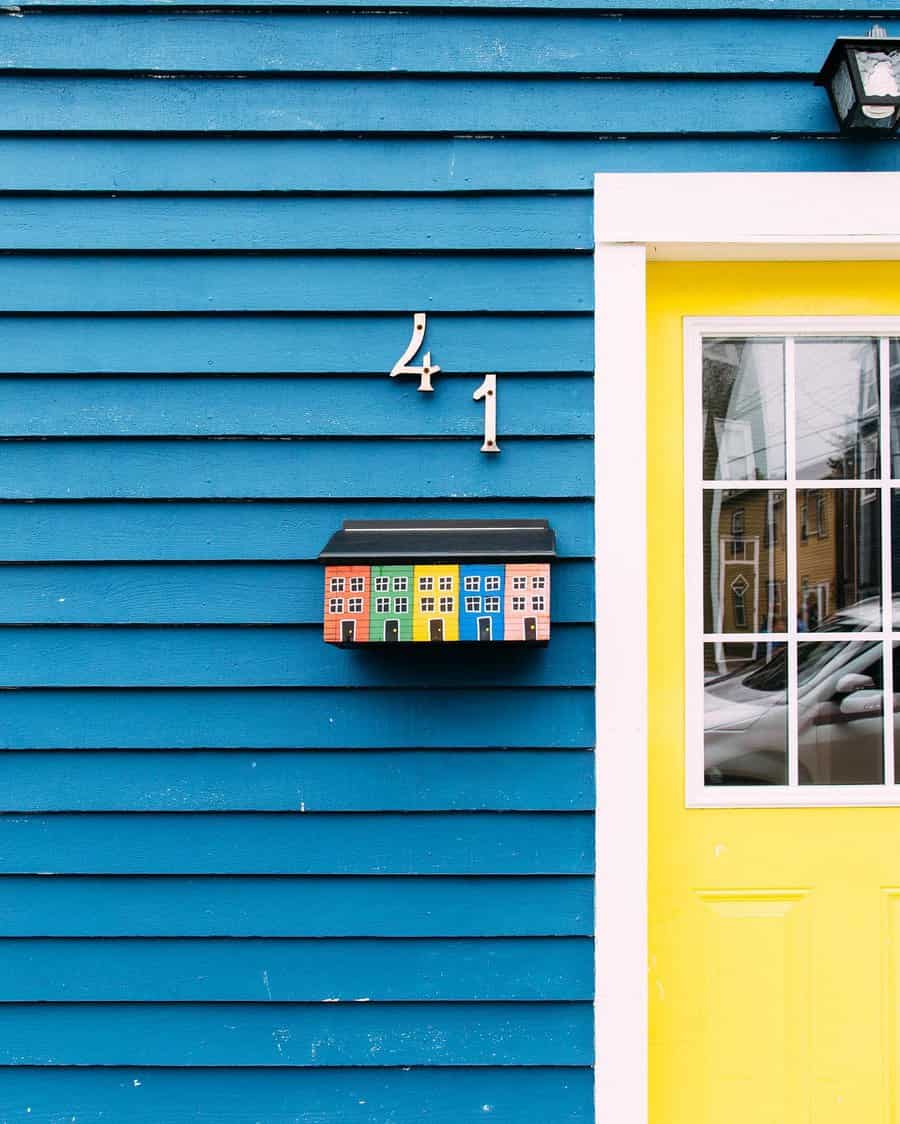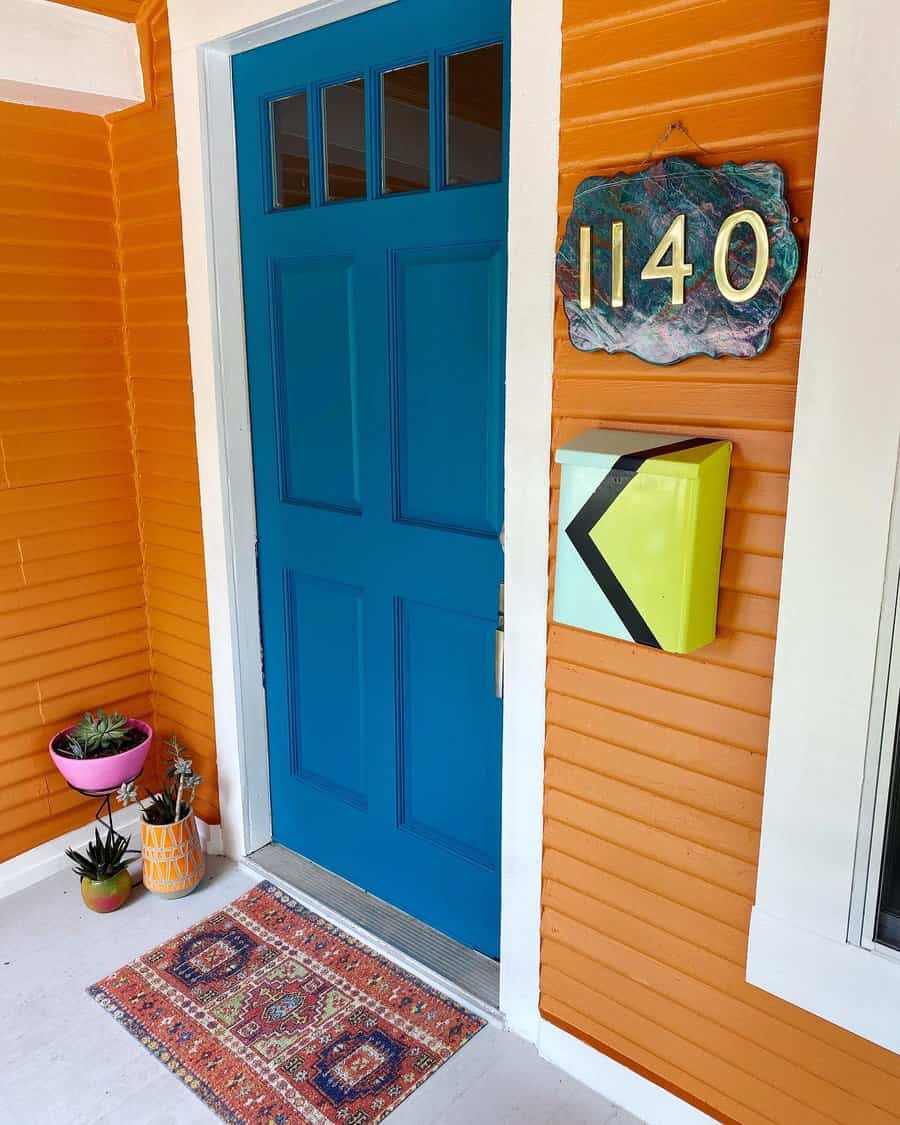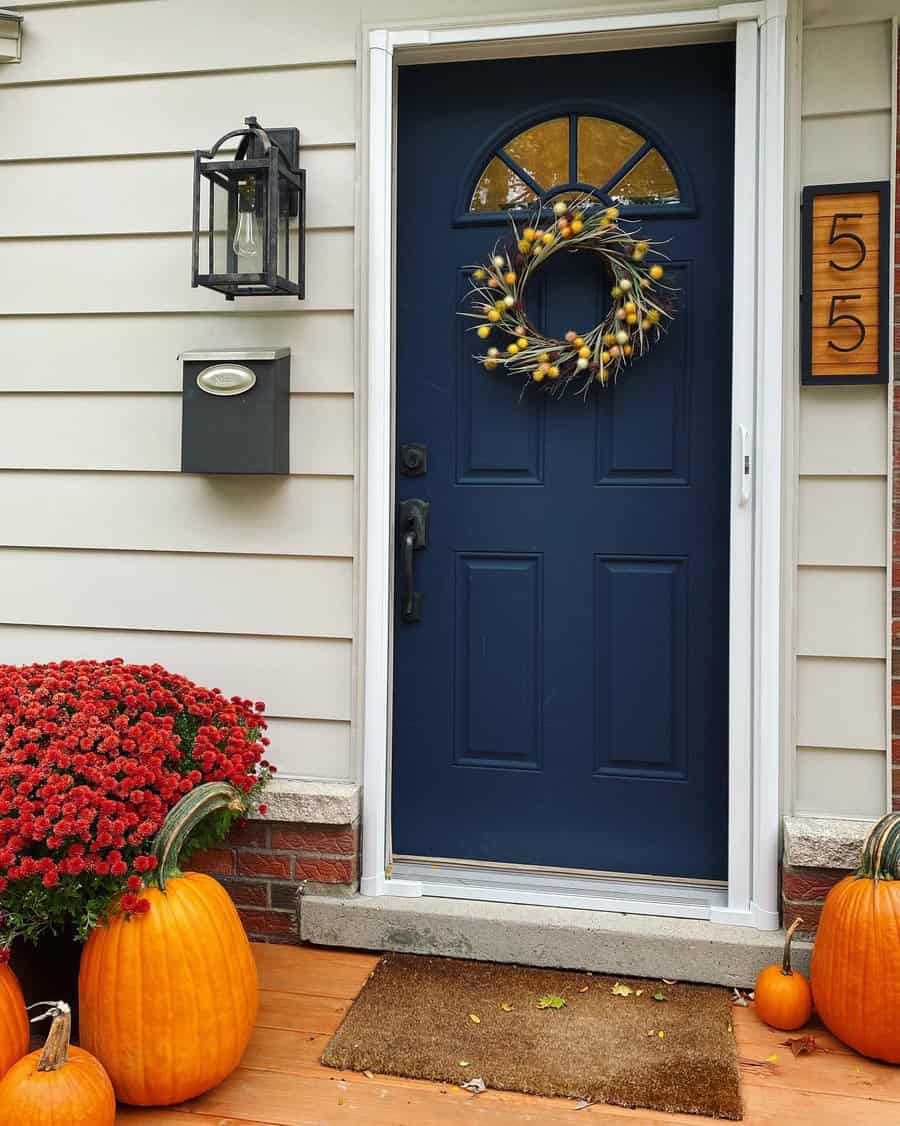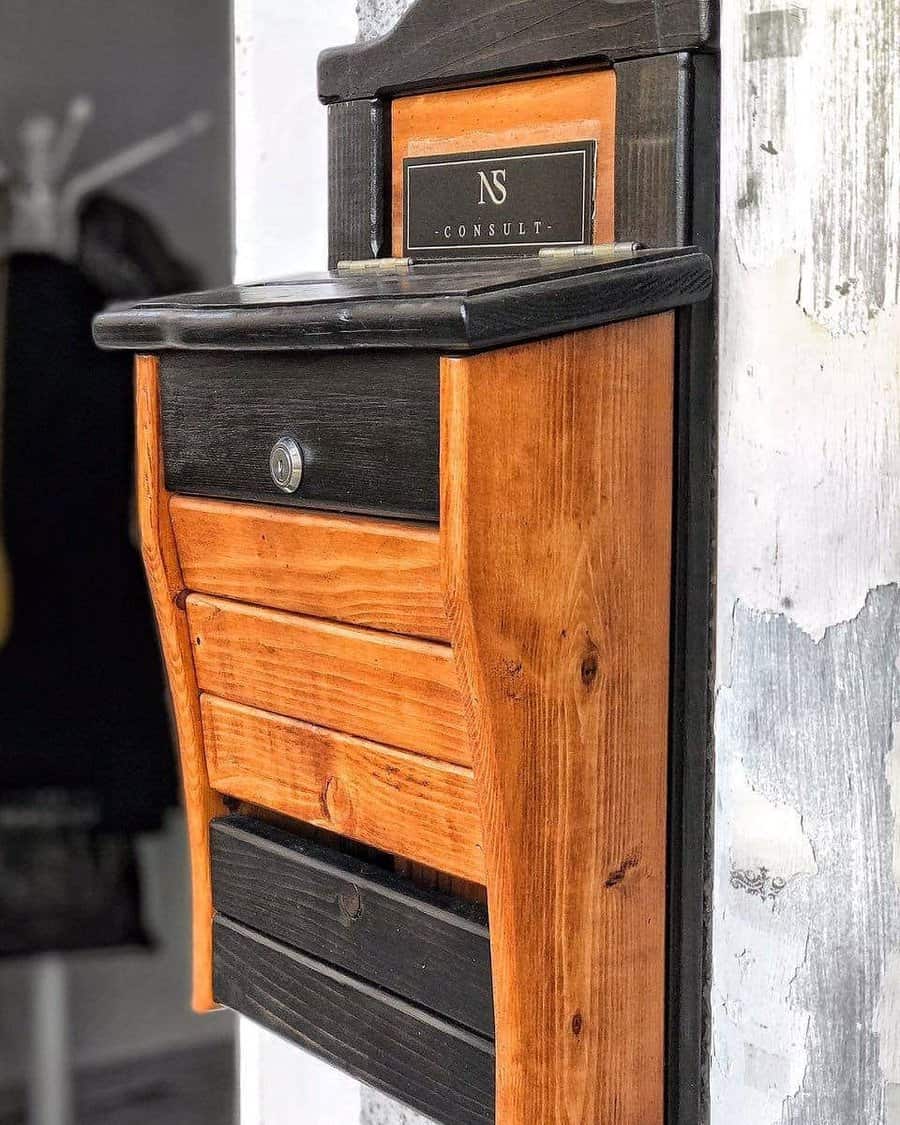 17. Grand Gate Mailbox Designs
A gate mailbox, attached to your property's entrance, offers both convenience and style. Perfectly aligned with homes that have a driveway gate, these mailboxes can be tailored to your home's design, seamlessly blending with the overall look. For added security, opt for models with locks. This strategic placement ensures quick mail access, especially appreciated during inclement weather, sparing you a long walk down the driveway.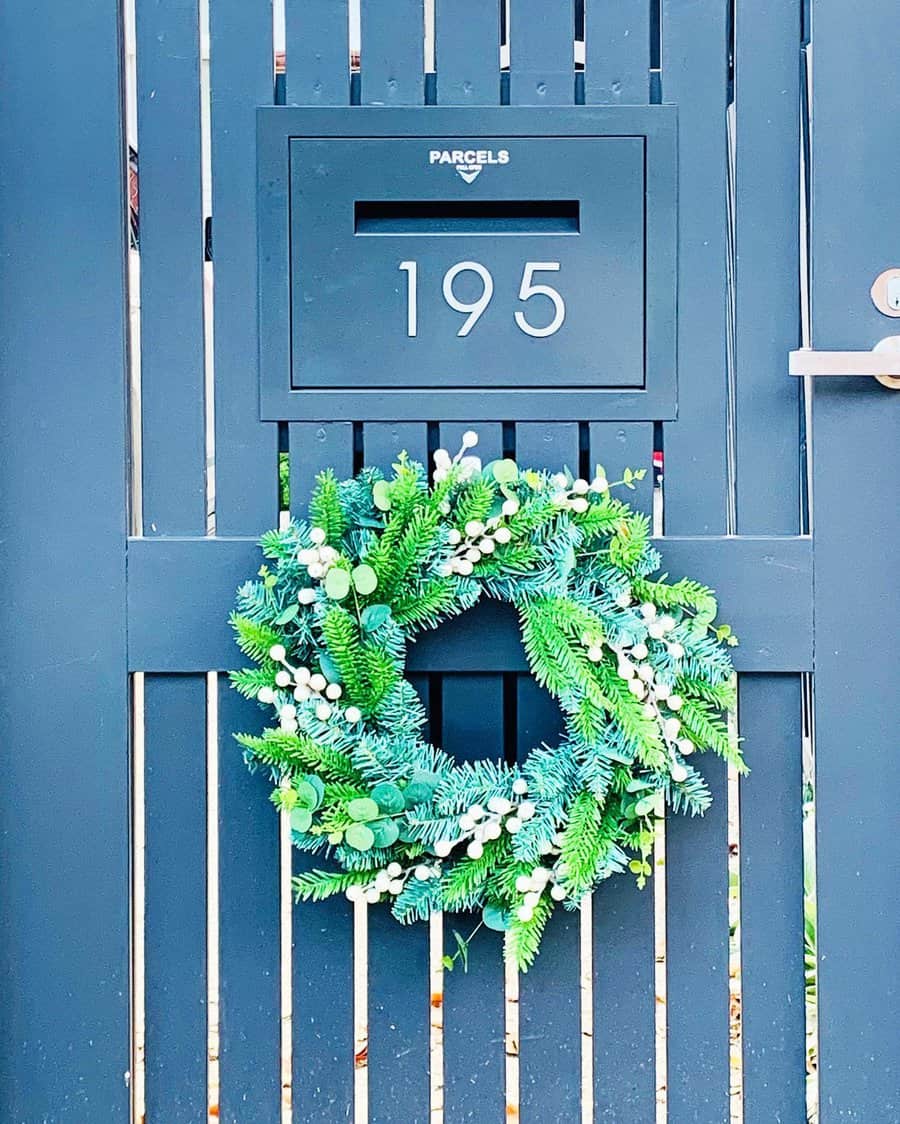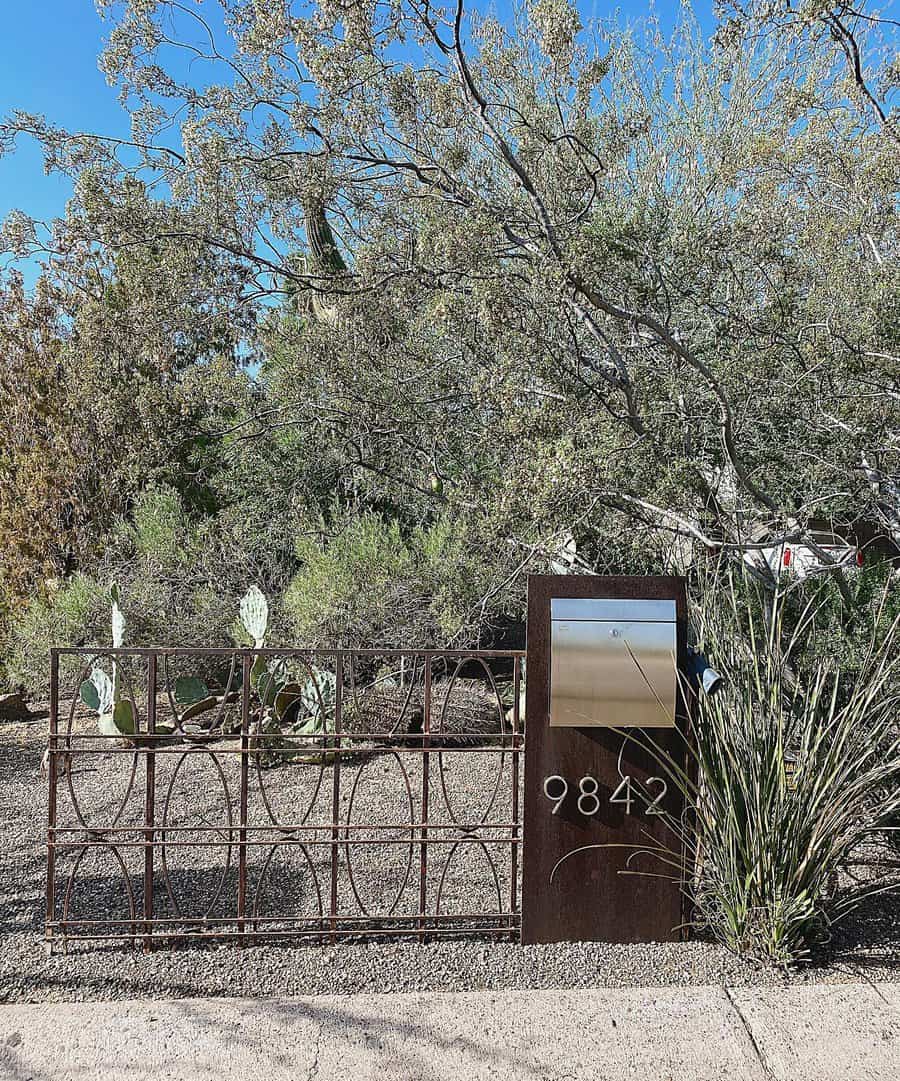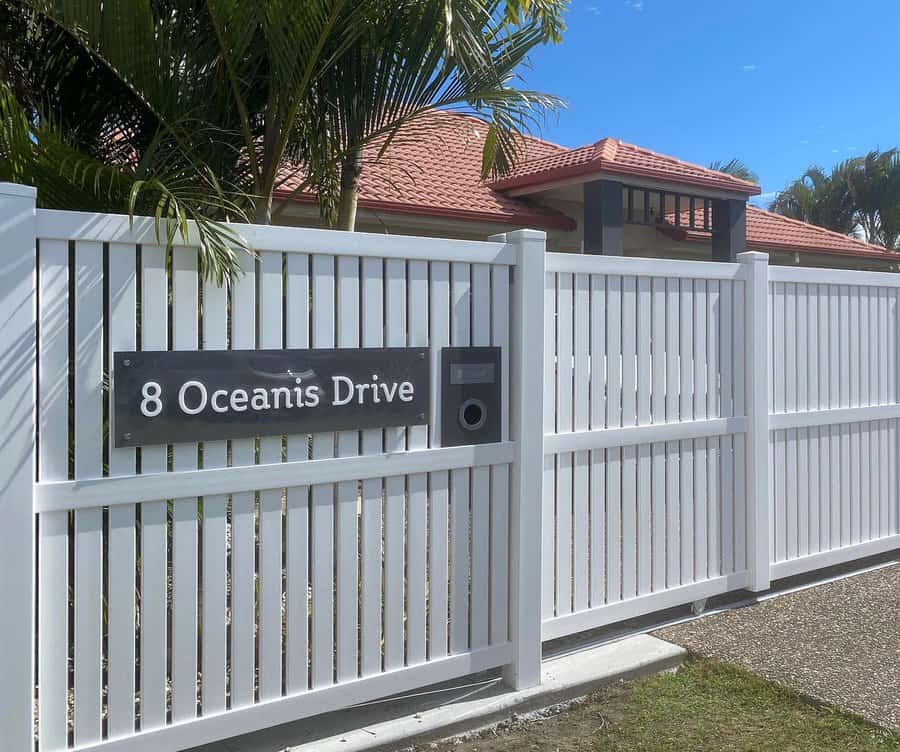 18. Beachy Coastal Mailbox Inspirations
Evoke the serene ambiance of the coast with a beach-inspired mailbox. Opt for a palette of whites and blues, reminiscent of sandy shores and ocean waves. Incorporate shiplap for that distinct coastal touch, either as an accent or covering the mailbox entirely. Adorn with natural seaside elements like starfish, seashells, or driftwood to complete the look. Such a coastal mailbox seamlessly complements a beachfront property, enhancing its seaside charm.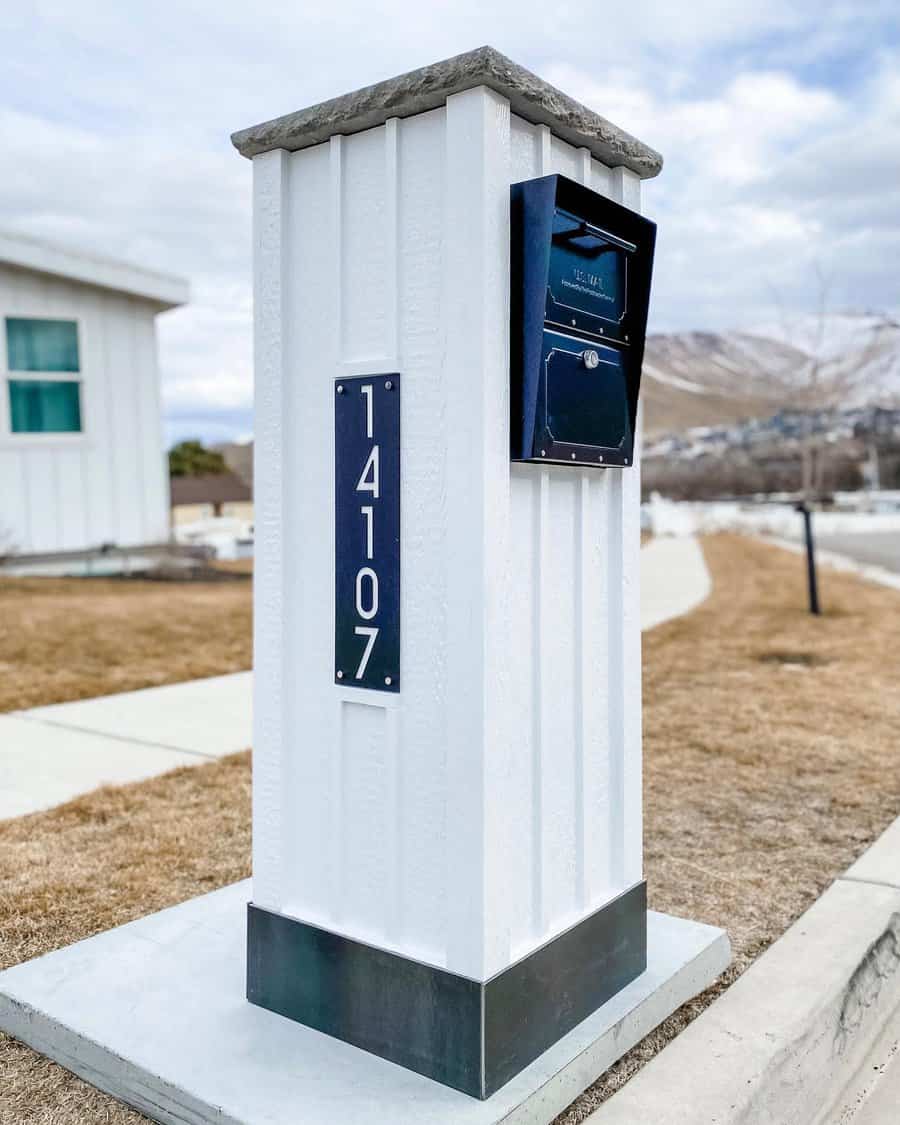 19. Intricate Wood-Carved Mailbox Designs
Add a touch of artisan elegance with a meticulously wood-carved mailbox. Celebrating the natural beauty of wood, these mailboxes feature detailed carvings that transform them into outdoor art pieces. Crafted from durable wood types, they promise longevity against the elements. For a personalized flair, consider engraving your house number or family name, seamlessly blending functionality and artistry.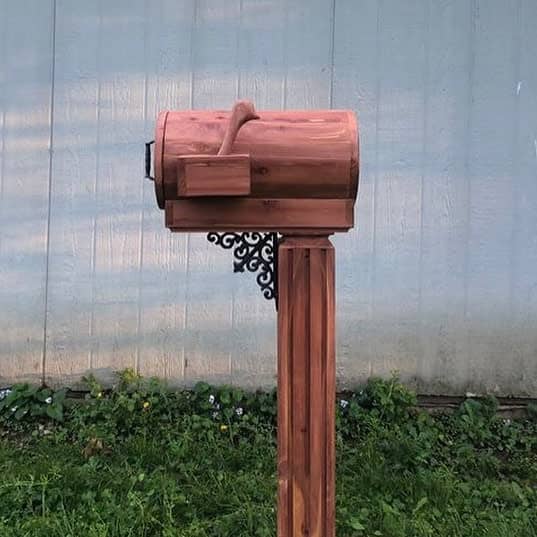 Mailbox FAQs
Is it legal to decorate your mailbox?
In the United States, there are a surprising number of rules and regulations regarding what you can do with your own mailbox. For example, homeowners are not allowed to attach fliers or posters to their mailboxes.
With that said, most decorations are fine as long as they don't interfere with the safety of the mailbox or prevent postal workers from using it.
Before decorating your own mailbox, take the time to research any restrictions in place in your own area!
How tall does a mailbox need to be?
While regulations may vary around the world, in the United States curbside mailboxes must be at least 41 inches from the ground to the bottom of the door. The maximum allowed height for a mailbox is 45 inches from the ground to the door.