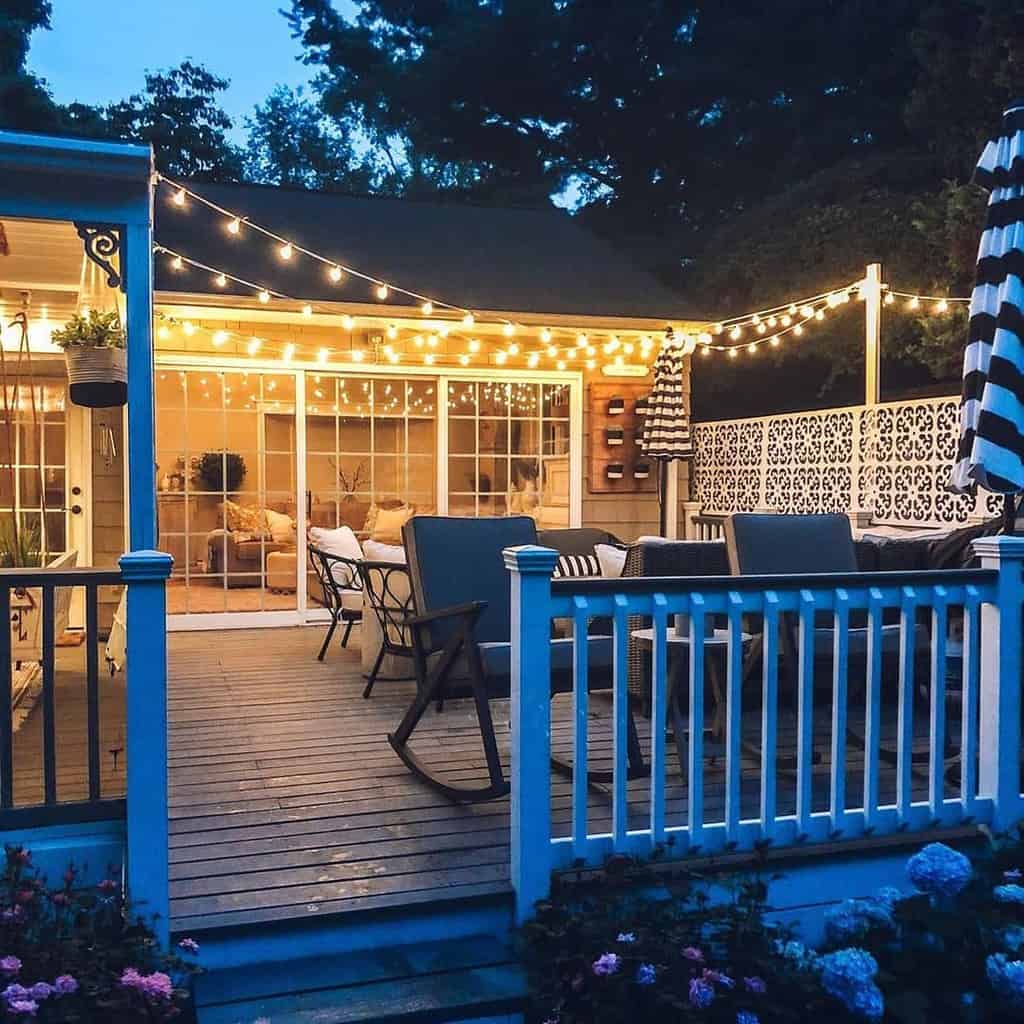 43 Outdoor Lighting Ideas
You've done a lot of work to upgrade and renovate your backyard. Now it's the perfect place to hang out with friends and family. However, when the sun goes down, it starts to get too dark. Without the right backyard lighting, your outdoor space is unusable at night. You could string up outdoor string lights, but they aren't your only option. These outdoor lighting ideas will have you enjoying your backyard space long after the sun sets.
1. Deck
If you have a deck, then you have a frame that's ready for lights. Wrap rope lighting around the railing or hide them underneath the railing. This defines the edge of your deck and creates a beautiful glow that encompasses your deck.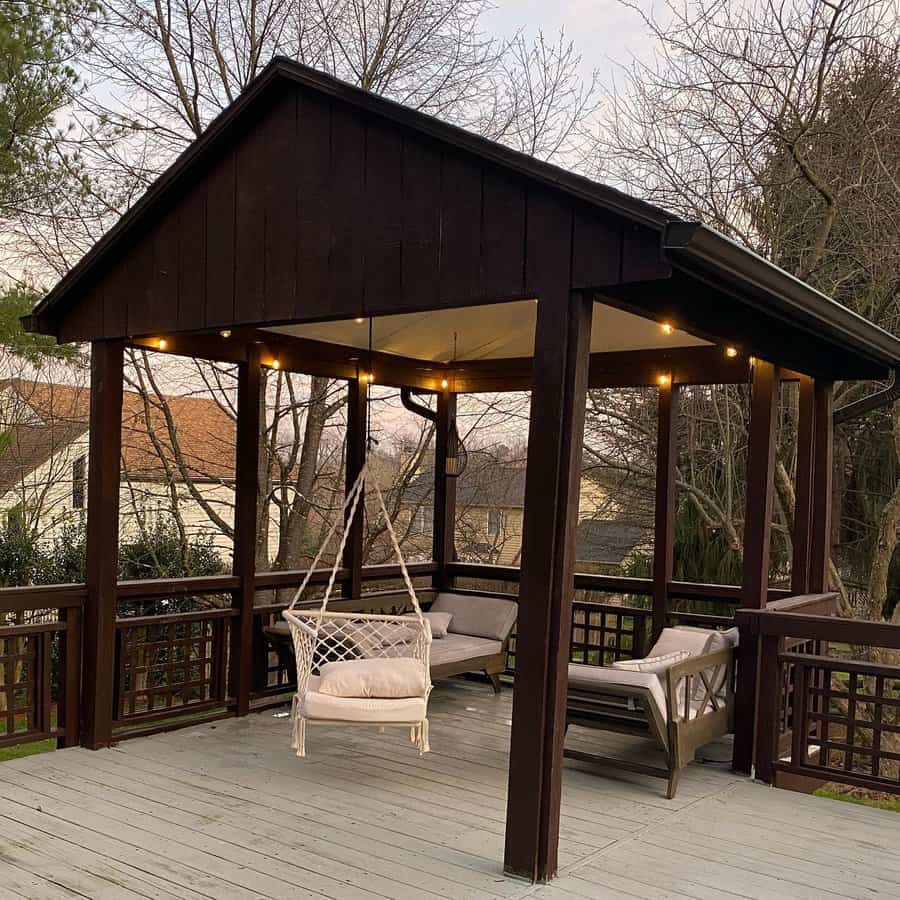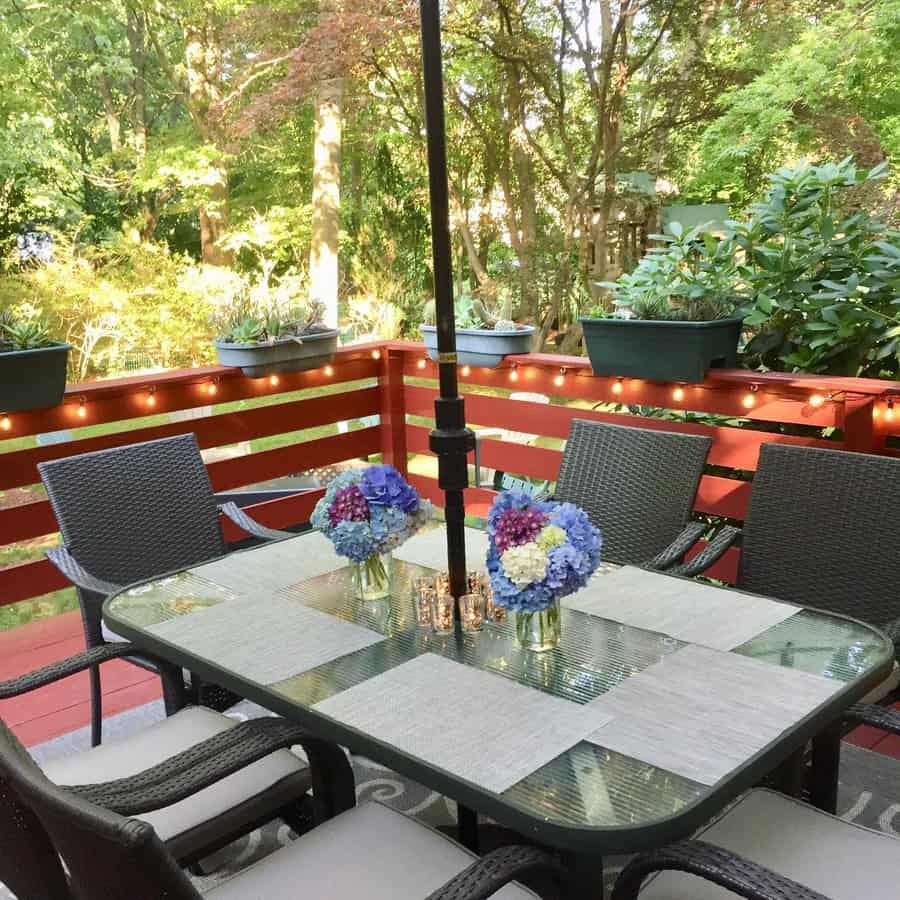 Another option is to add downlights on the railing posts for a more subtle effect. If you don't have a railing or have stairs, using uplights that are mounted on the deck will make walking around safer. String lights overhead or mount lights on the exterior of your home.
2. DIY
You don't have to be an experienced electrician or hire one to add lights to your backyard. There are other options, such as solar or battery-powered lights. You could also run an extension cord to an exterior outlet if you want to add string lights. Try hanging outdoor lanterns with remote-controlled candles.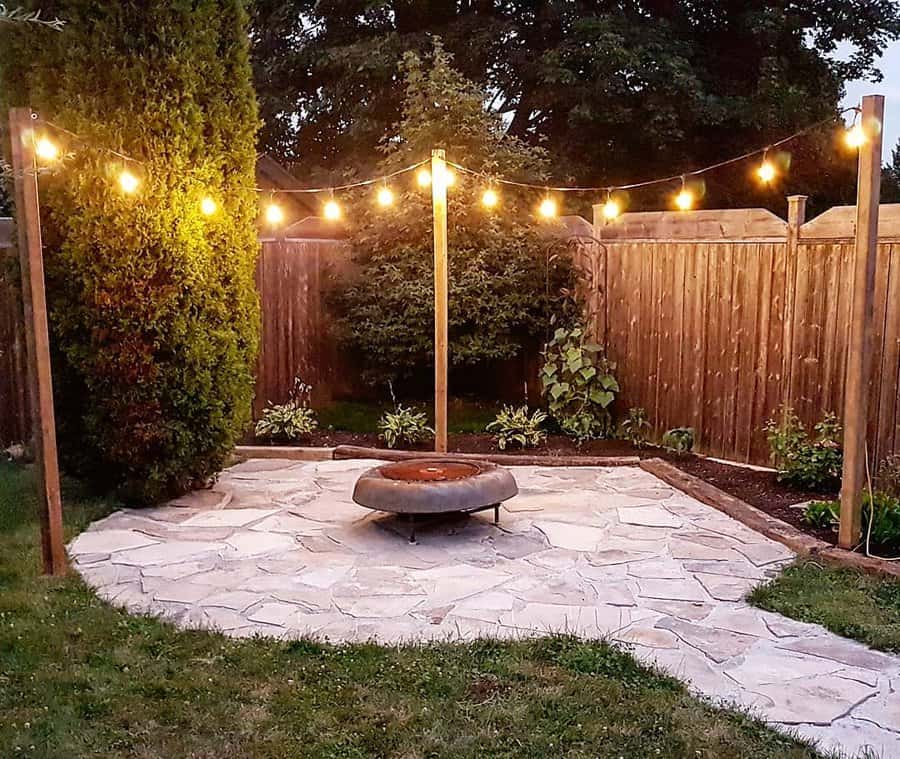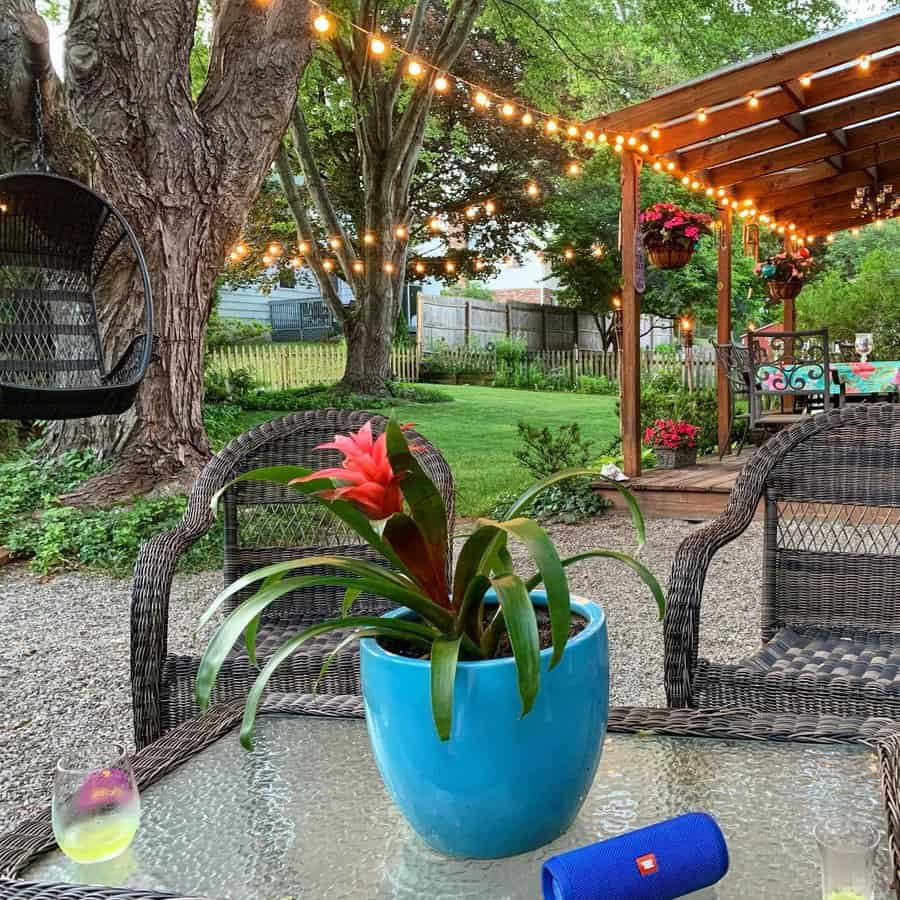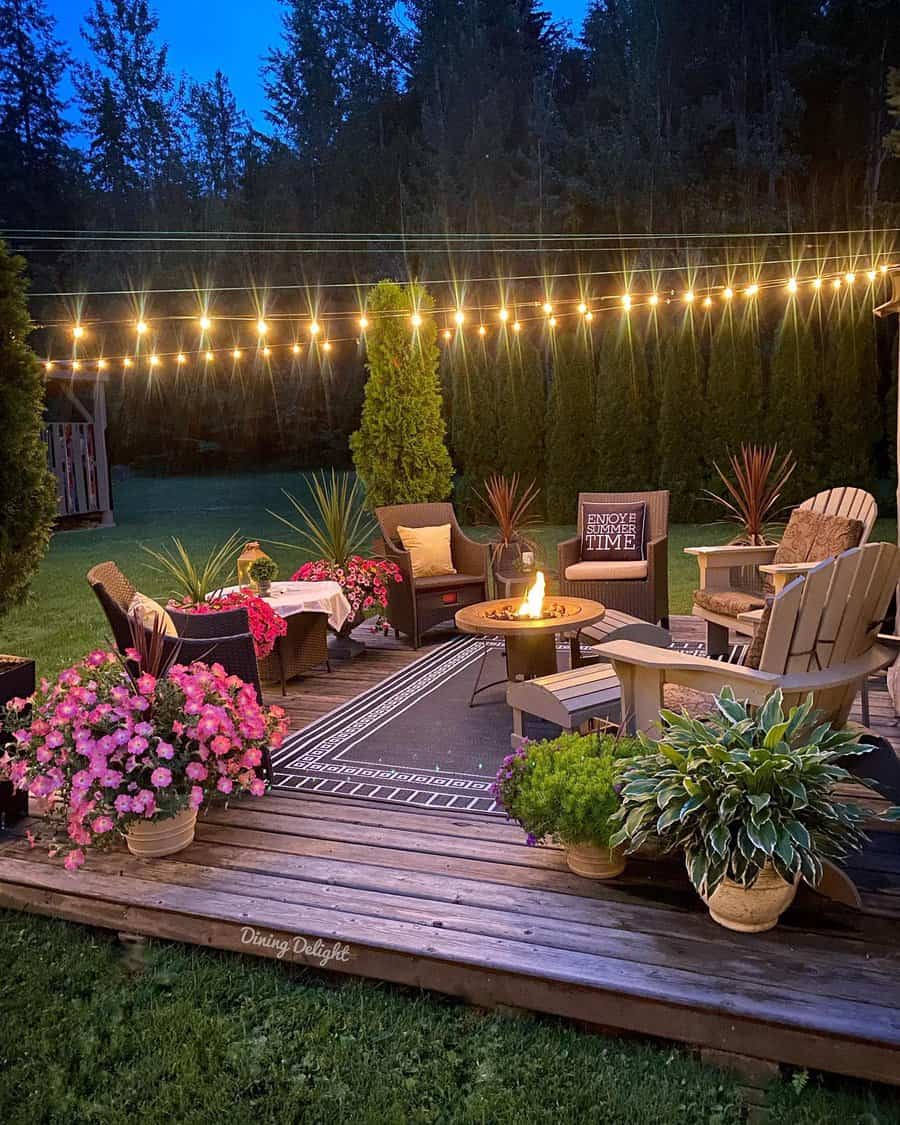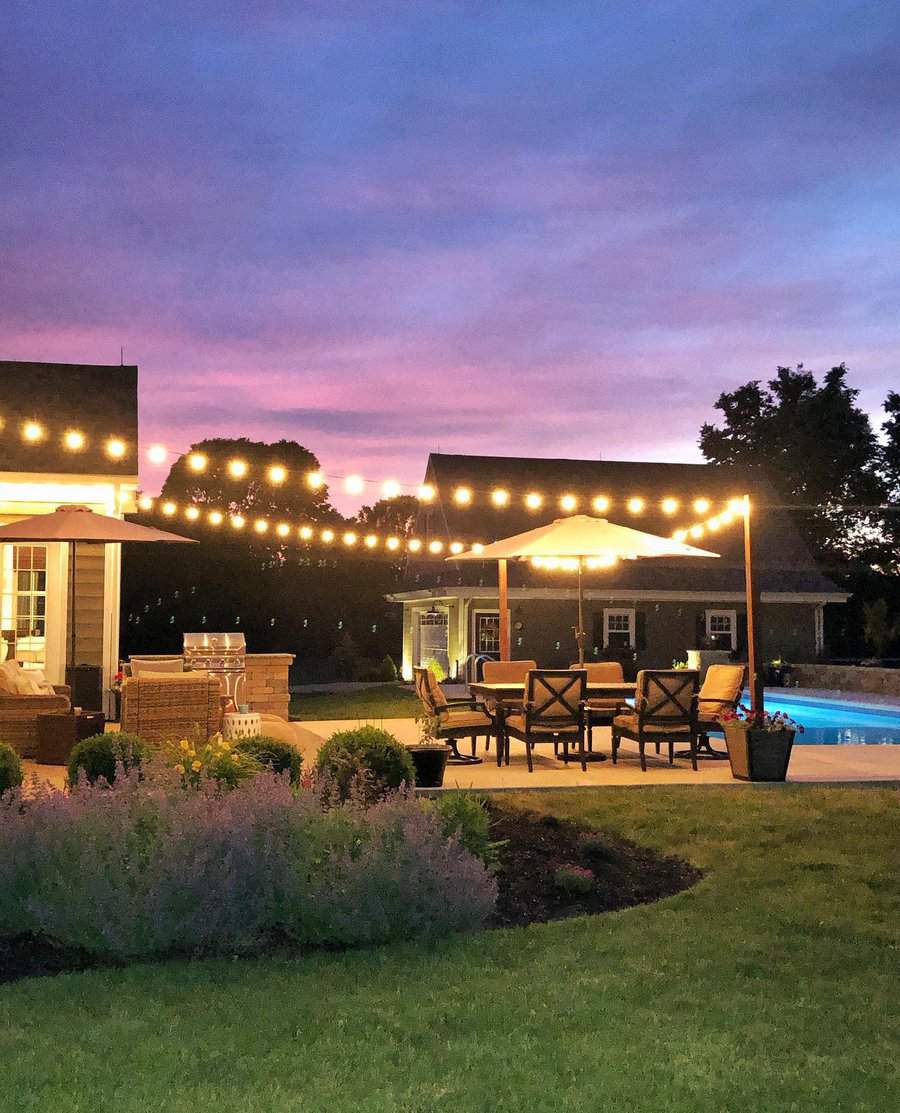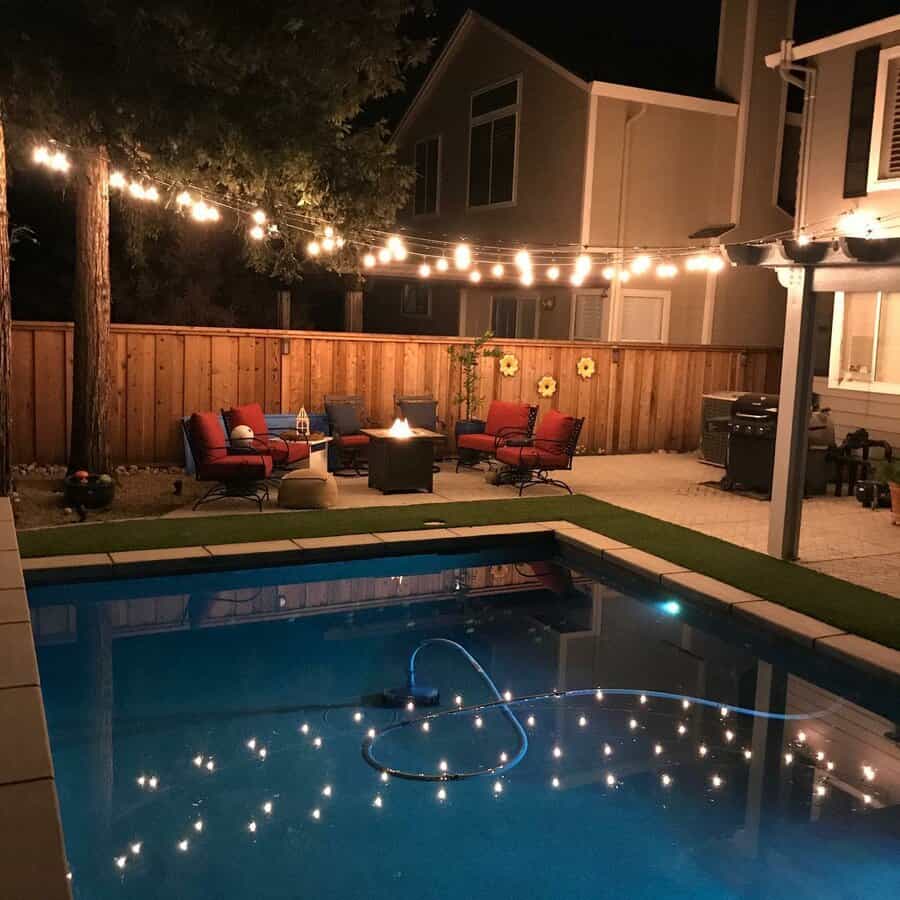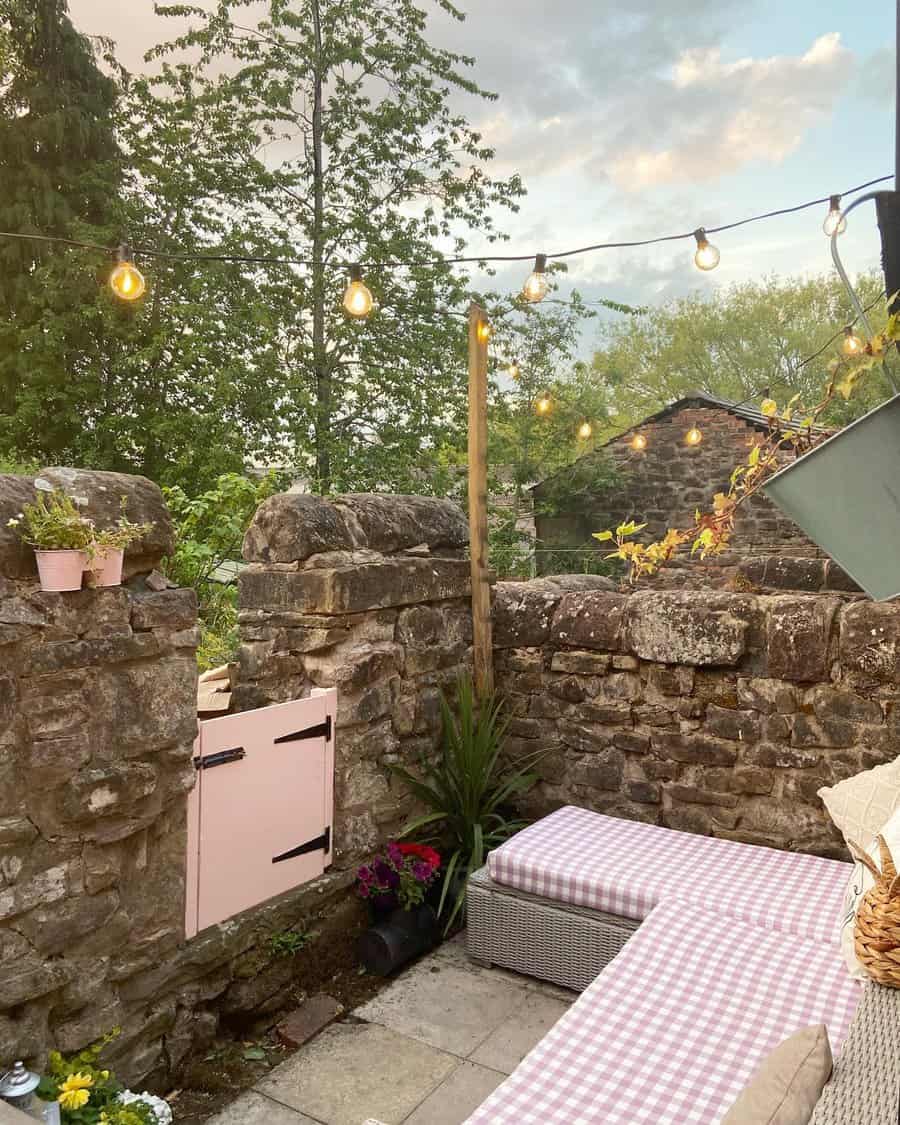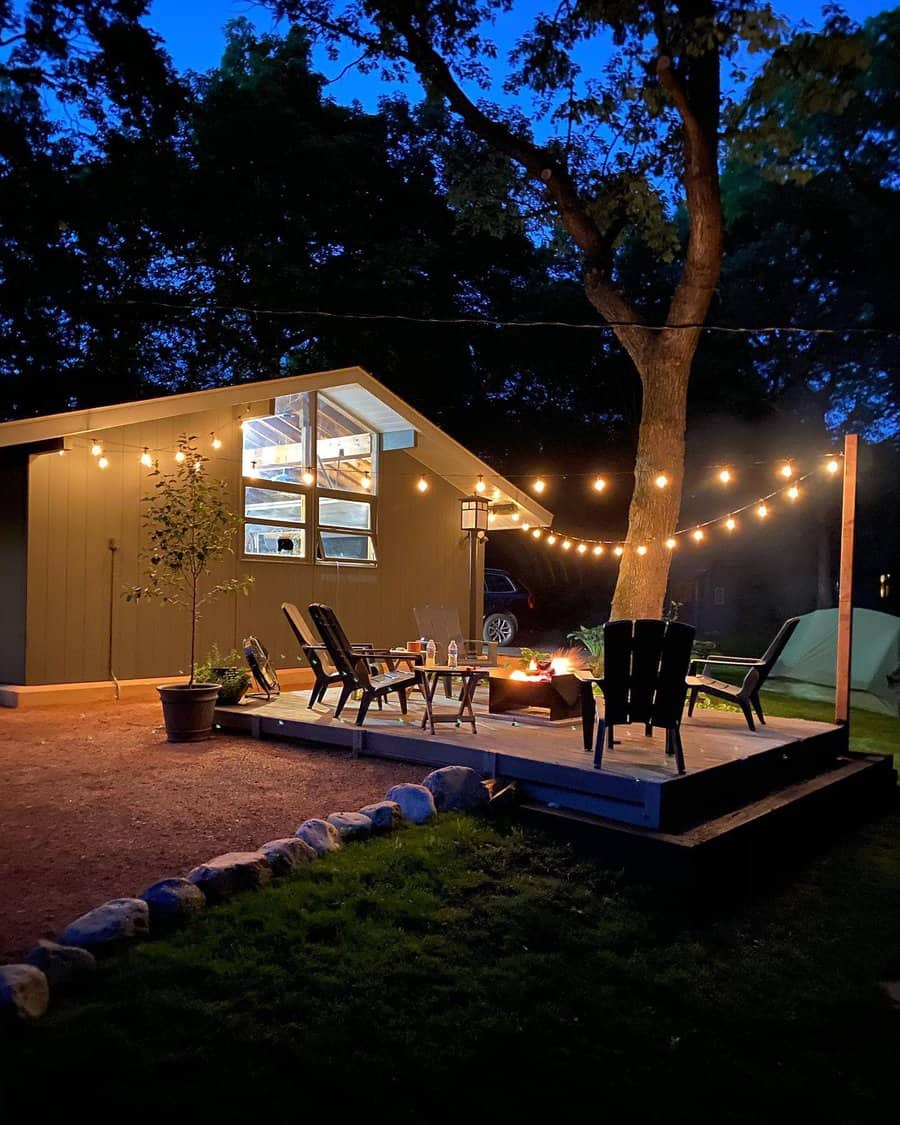 A simple push of a button and they come to life. Solar is a perfect option for landscape lighting ideas because you can put them anywhere in your yard without having to run an electrical cable.
3. Fence
If you have a fence around your property, you can add lights to it. Space them out so that the edge of each light beam just barely touches or overlaps. Mount these spotlights on the fence to define your property.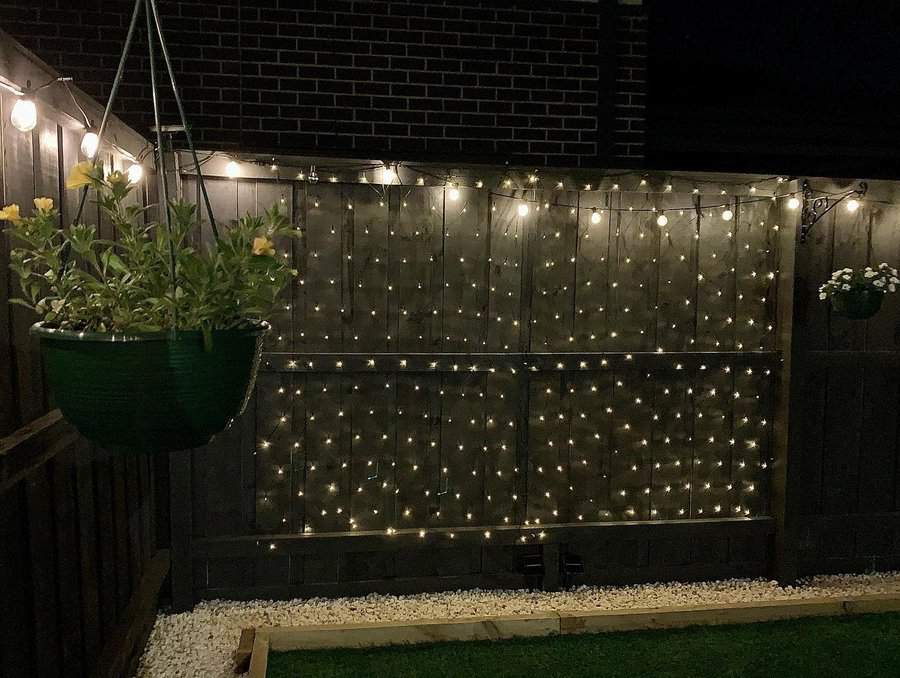 The wall lights help to address the black hole effect that happens when you have lights on your patio or deck and none further out on your property. You'll create and increase the sense of comfort and security for you and your guests. It also makes your property safer by reducing the risk of someone coming onto your property undetected.
4. Garden
If you have a garden in your backyard, adding lights to it can turn it into a magical place to be at dusk and into the evening. To create the effect, add tea lights or fairy lights. Both of these are small in size and don't create very much light.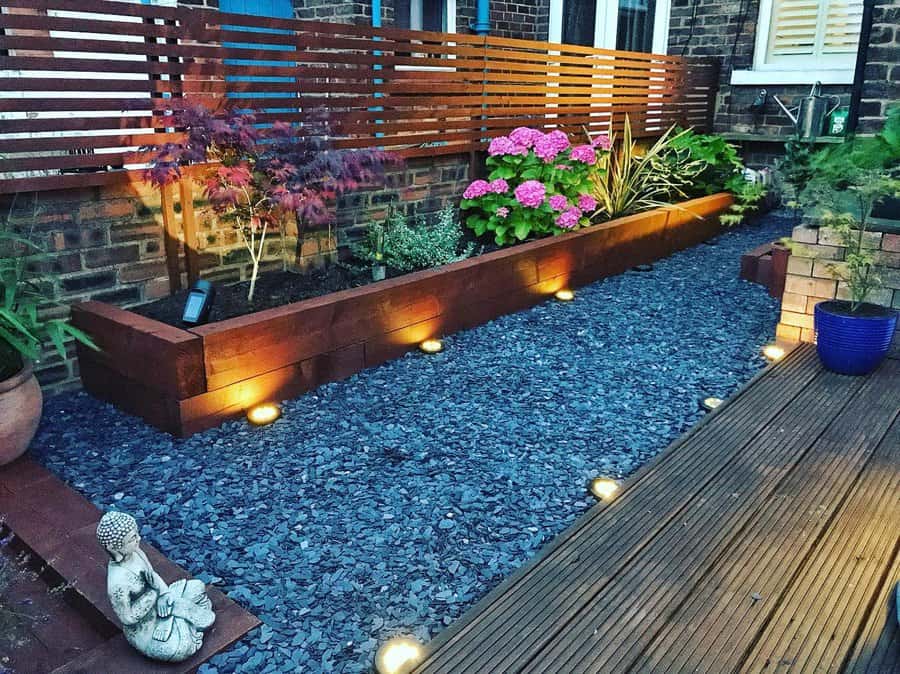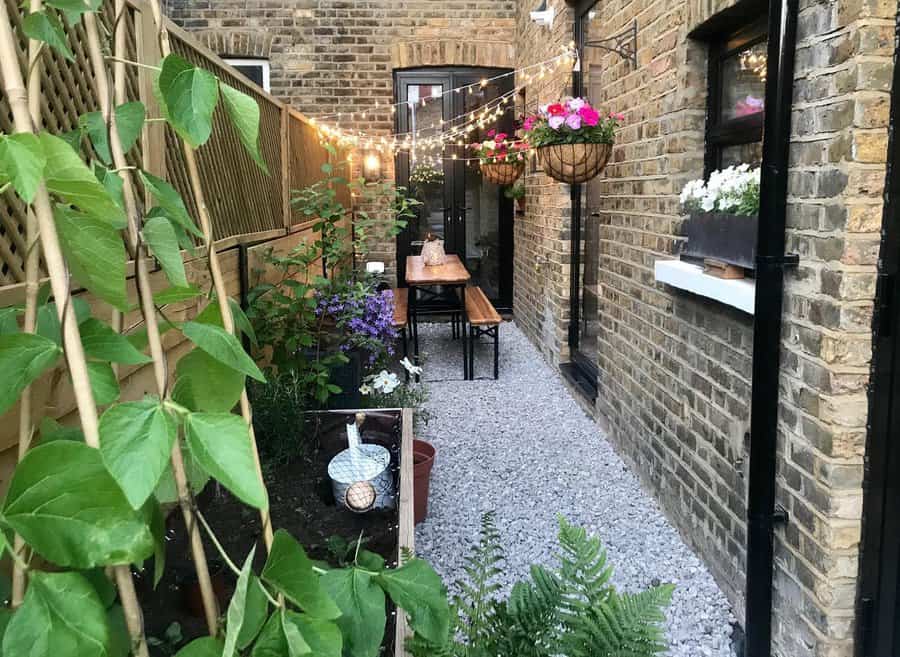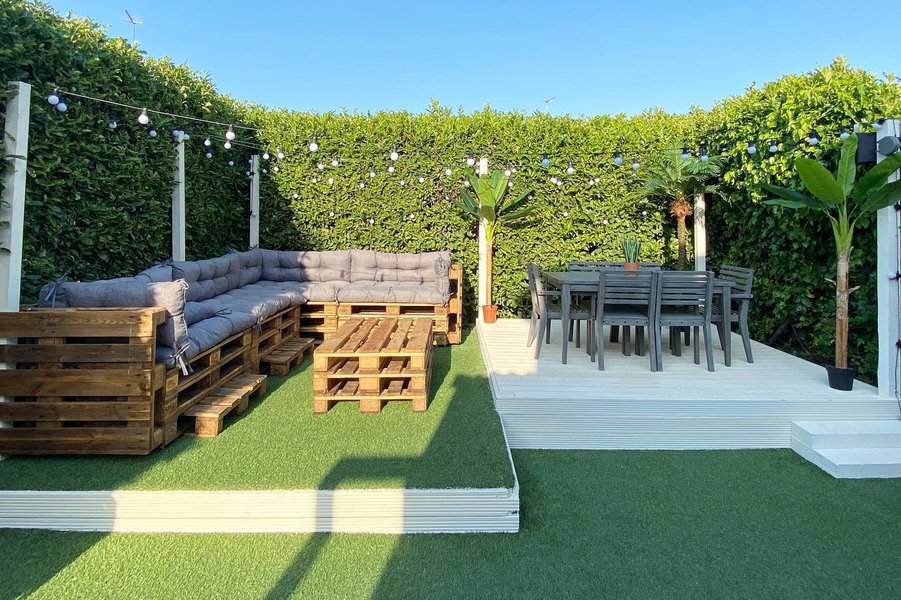 The result is a twinkling effect that plays peekaboo from behind the flowers and leaves. You don't need to light the entire garden. Add a string sporadically to highlight certain features. If there's no natural way of incorporating them, add a hanging lantern and fill it with a string of fairy lights. Wrap them around the trunk of a tree or drape them over the leaves of a large palm or fern.
5. Modern
Give your backyard patio a modern feel with the outdoor landscape lighting you choose. Add fixtures that have a sleek and clean design. The fixtures should feature long lines, crisp corners, and minimal ornamentation.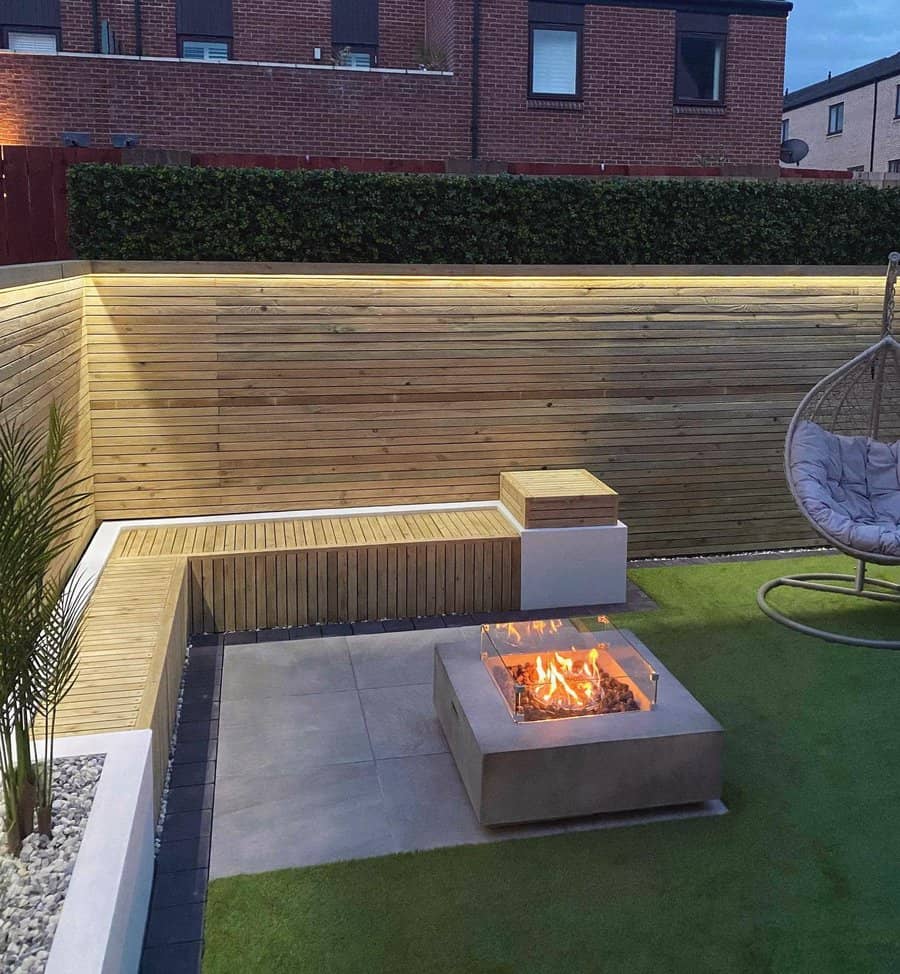 Modern lighting also features more than just illumination. Create landscape lighting effects by creatively placing your lights. Instead of individual lights, you could run strip lighting along the entire edge of your patio, deck, and stairs. Use the lighting to highlight the long lines of your backyard features. Coordinate individual lights with the plants; the light could alternate with individual plants or be paired with them.
6. Patio
The type of light that you add to your patio will depend on how you plan to use your patio. If you have a fire pit on it, then you'll want to be careful about where you hang your string lights. A fire pit can generate a lot of heat, so adding string lights directly overhead can be dangerous.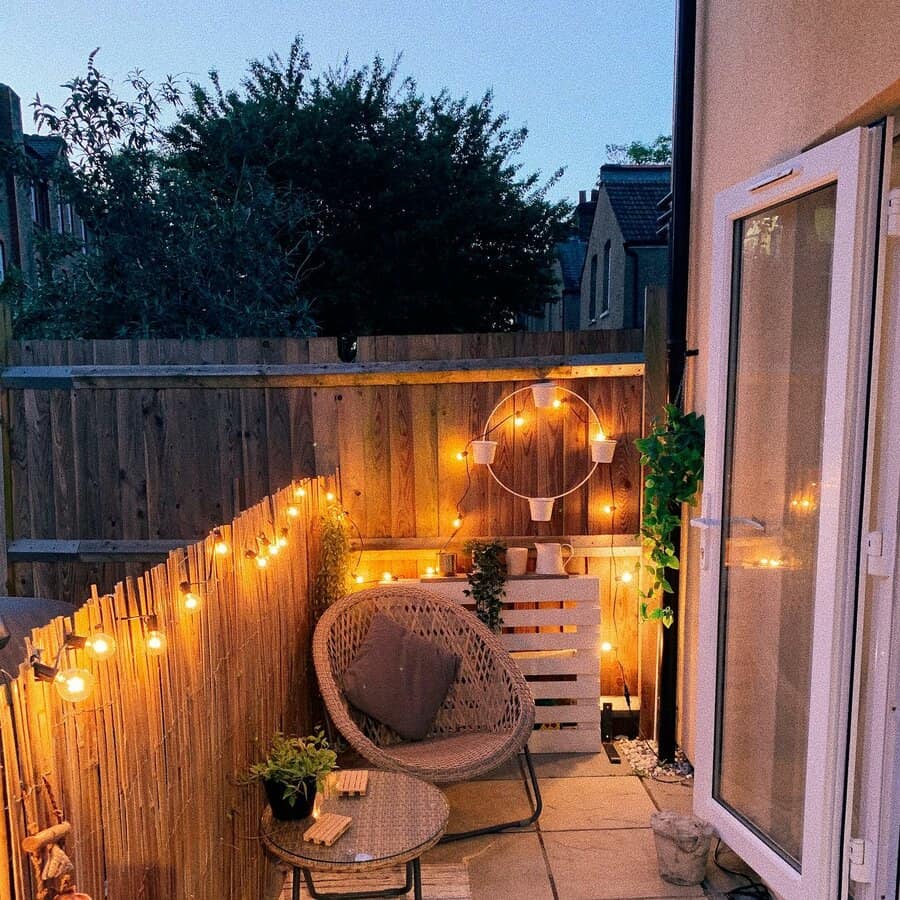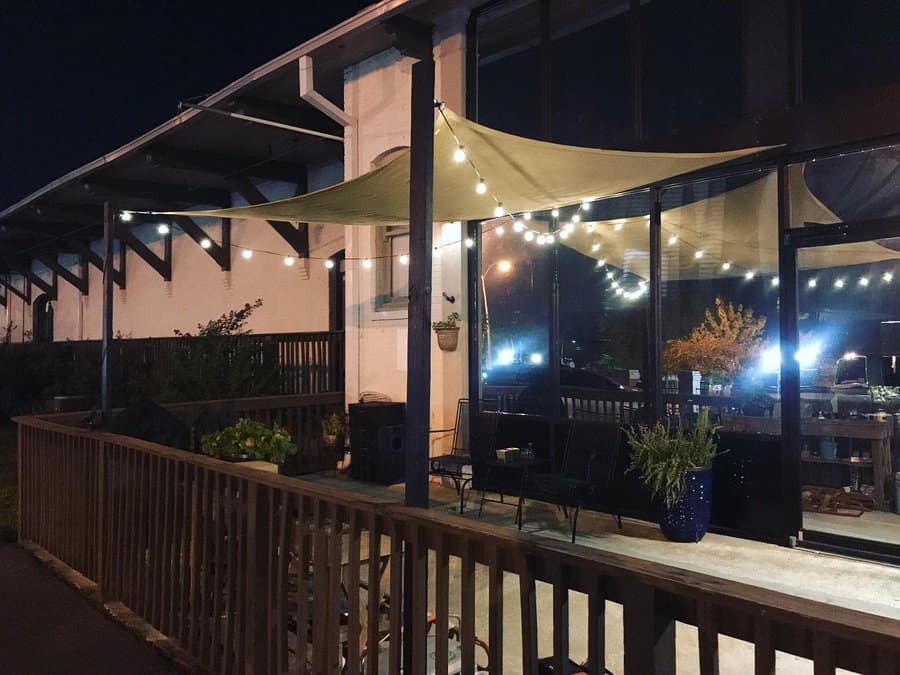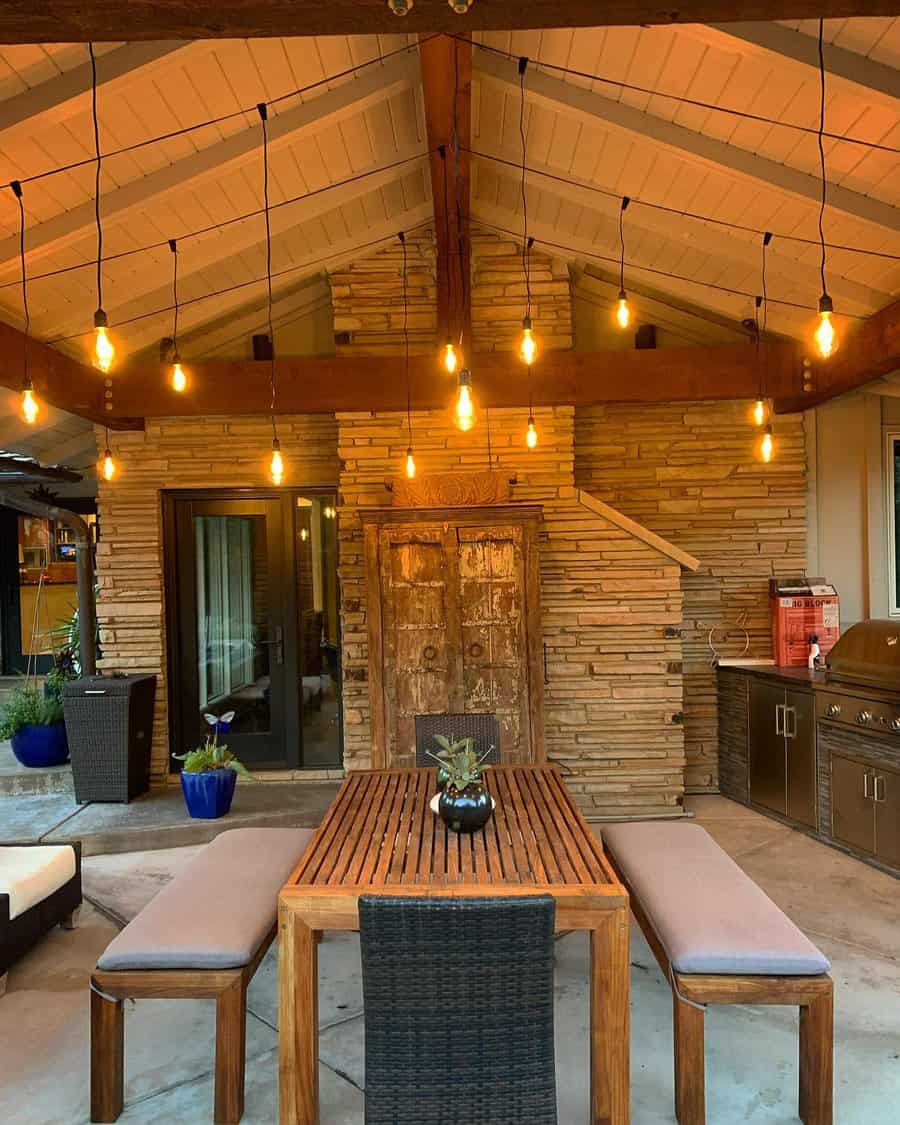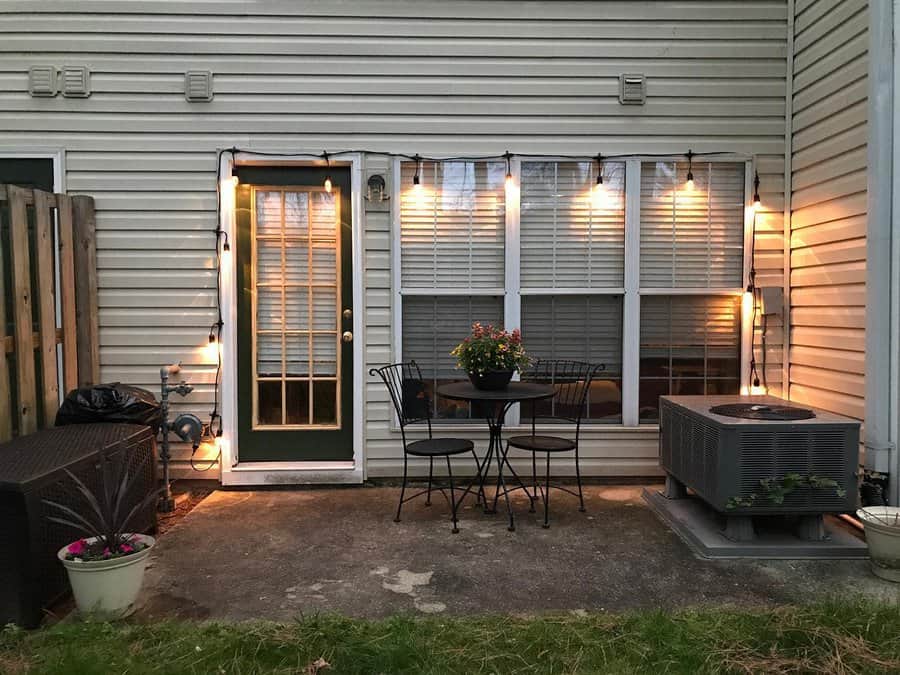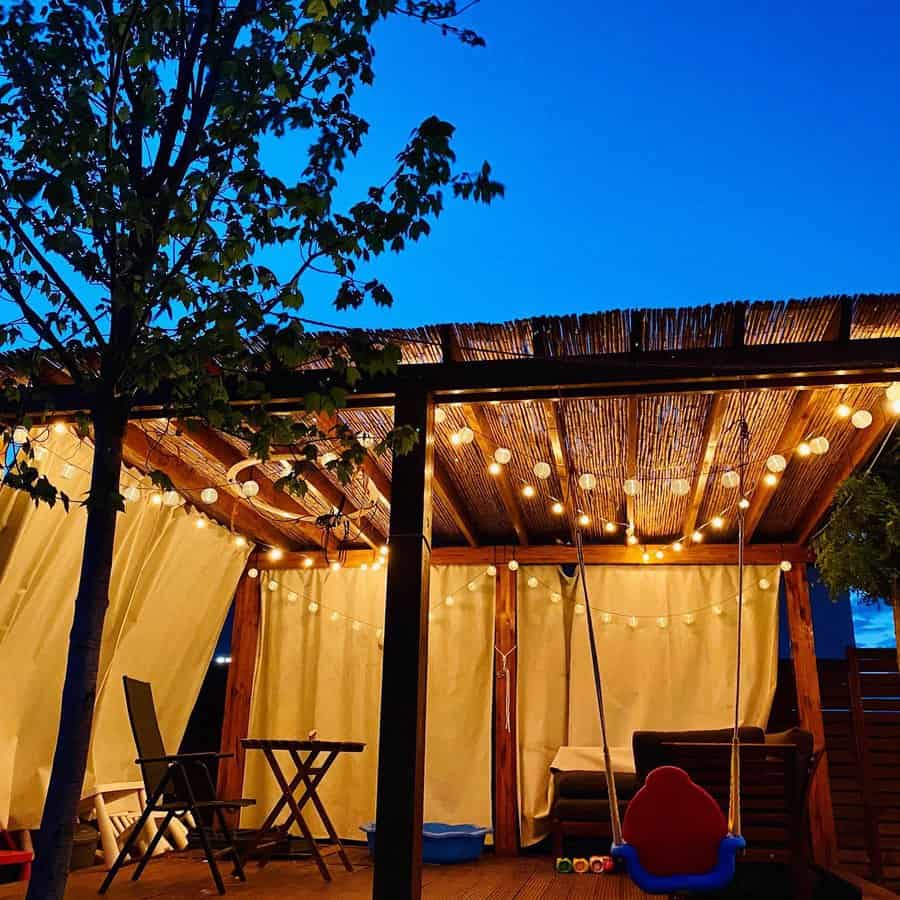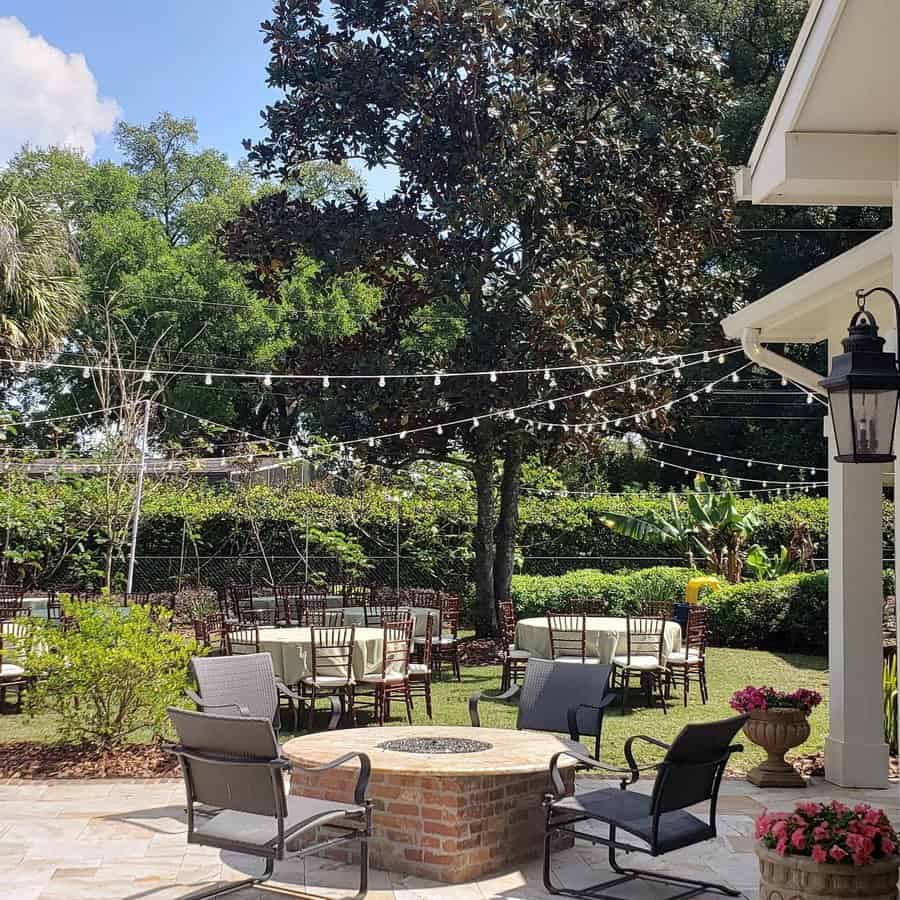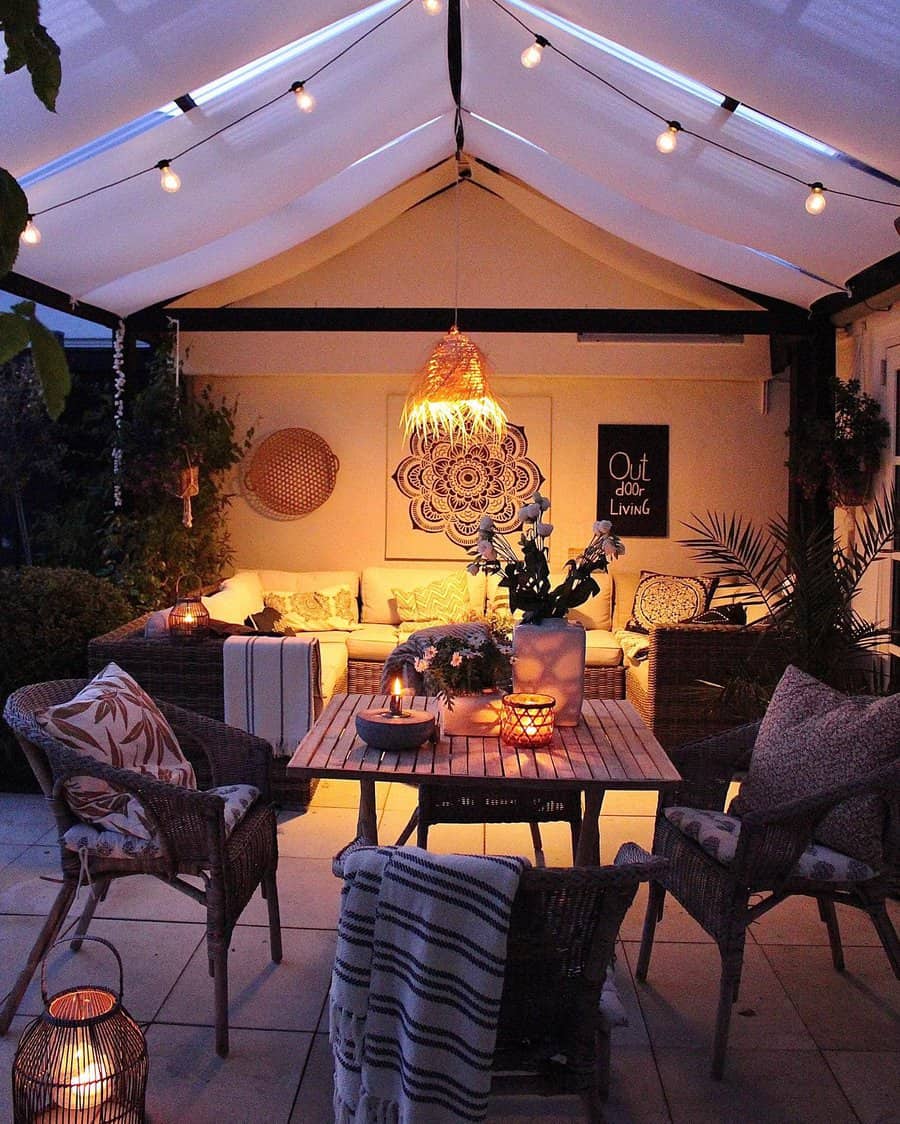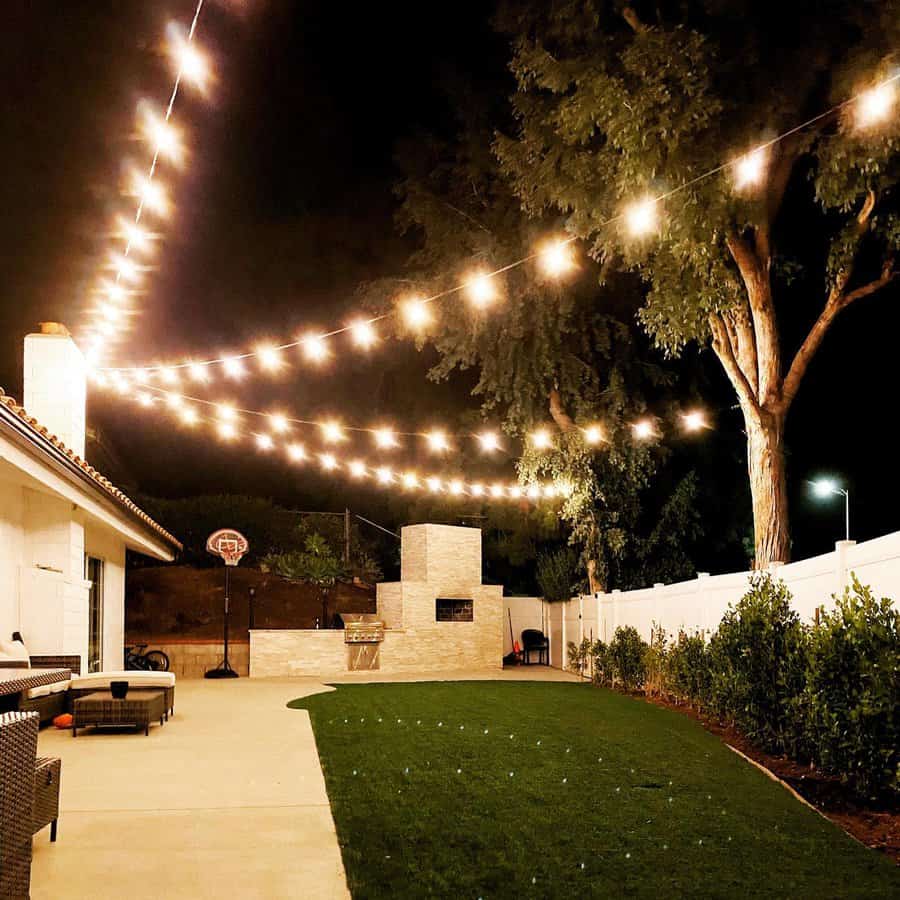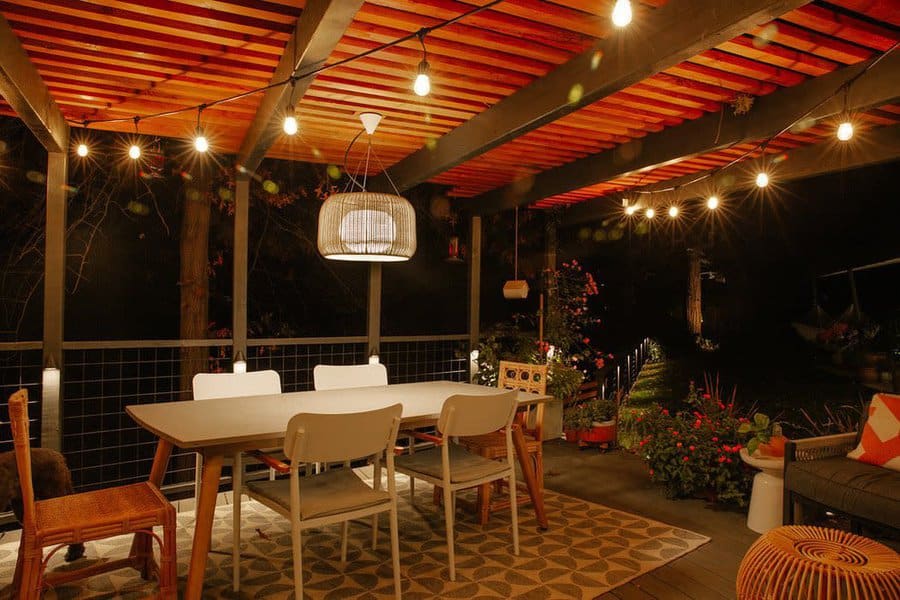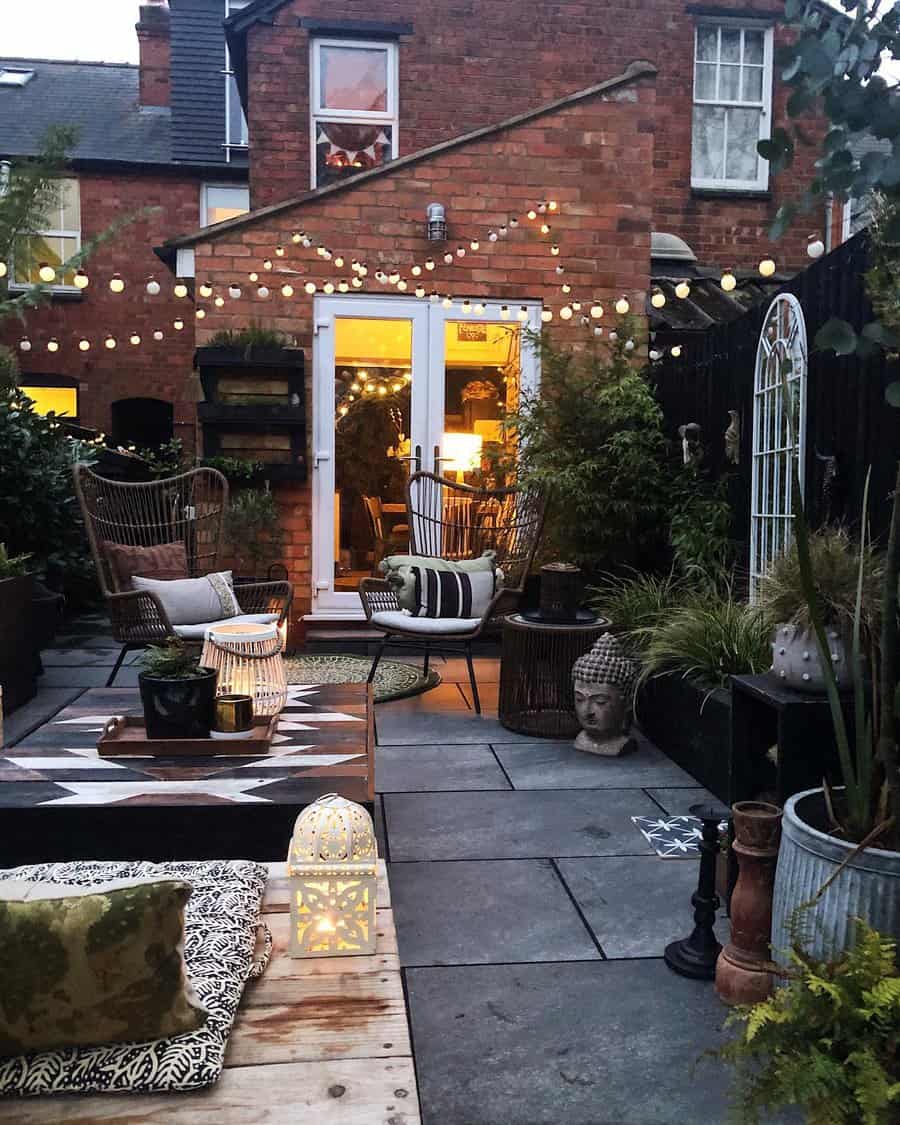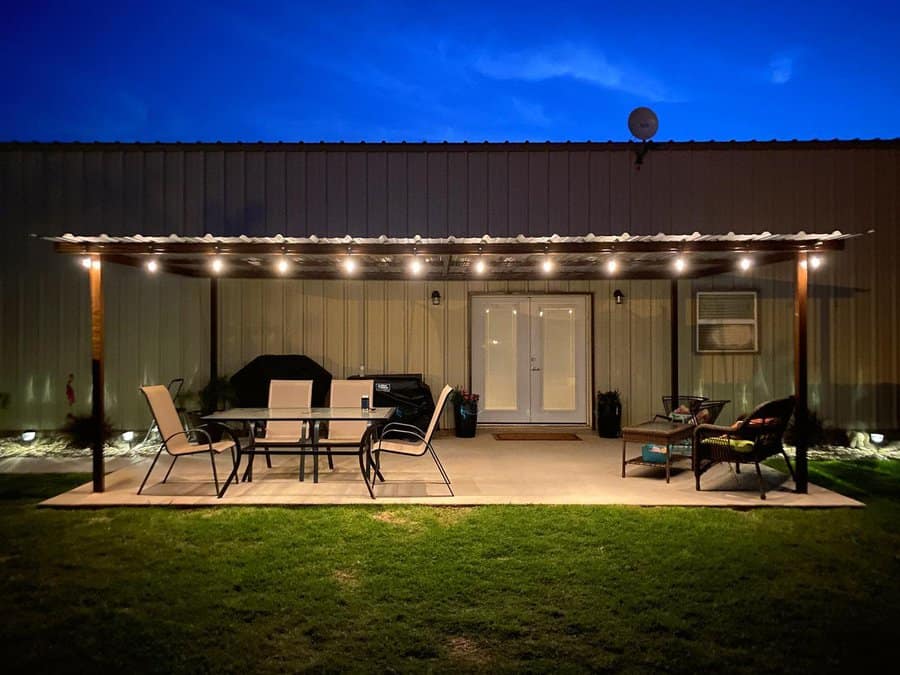 If you have a living room setup, you could have a light fixture that's similar to your indoor lamps to create plenty of ambient light. It could be a floor lamp that arches over the back of your outdoor sofa or a small lamp that sits on an end table.
7. Pergola
If you already have a pergola structure over your patio, then you have a prime spot for adding decorative lighting. You could string up paper lanterns to have a soft glow while adding decor. If your pergola has vine plants growing on it, then weave patio string lights through the vines to create a twinkling effect.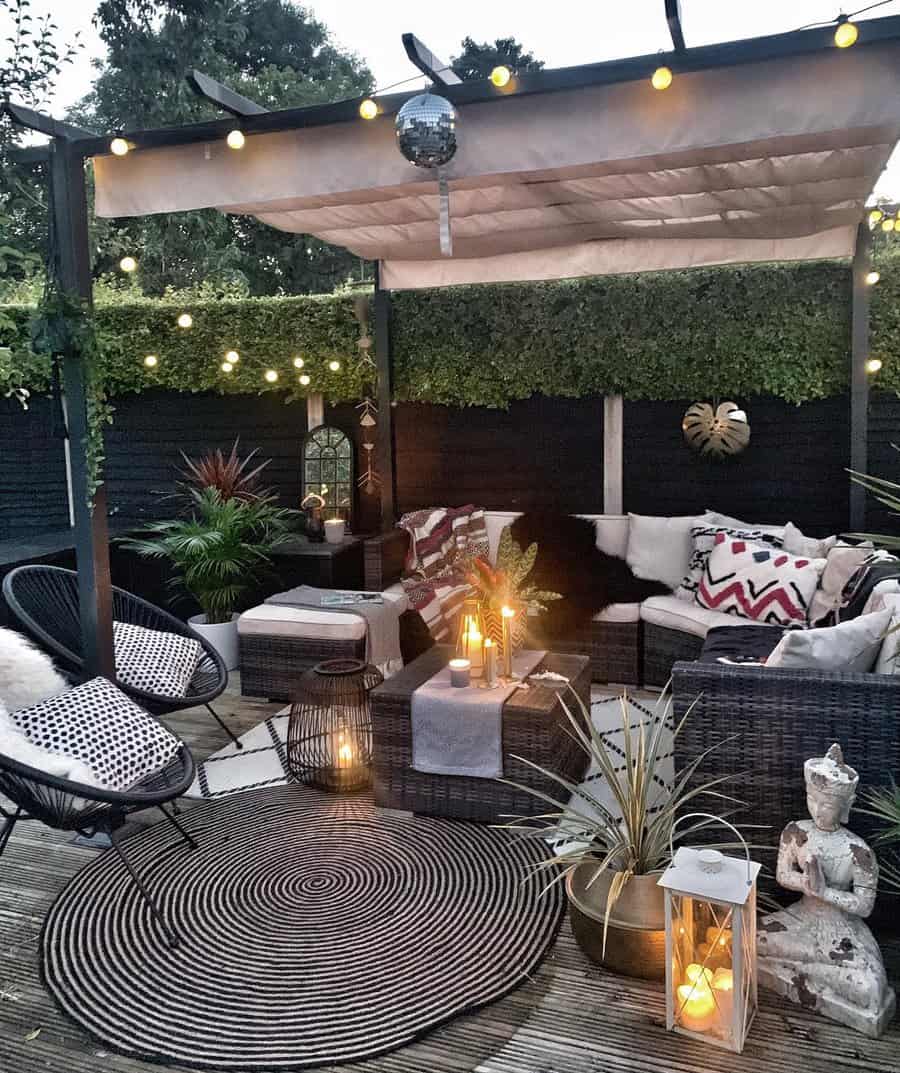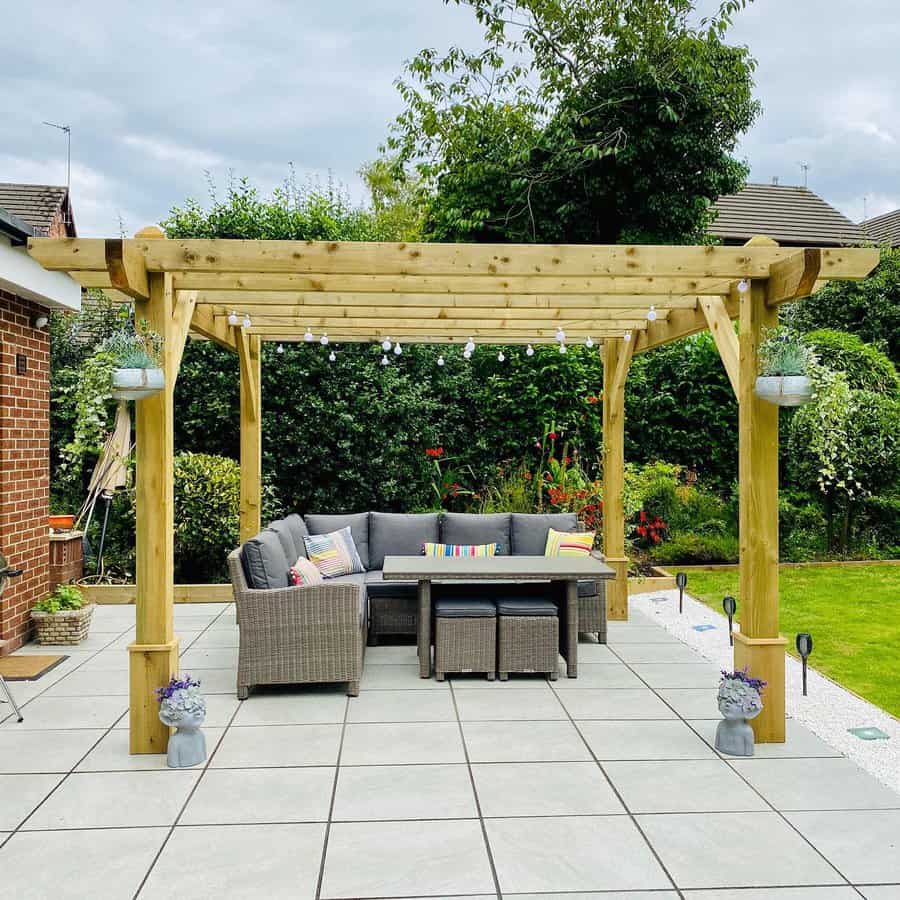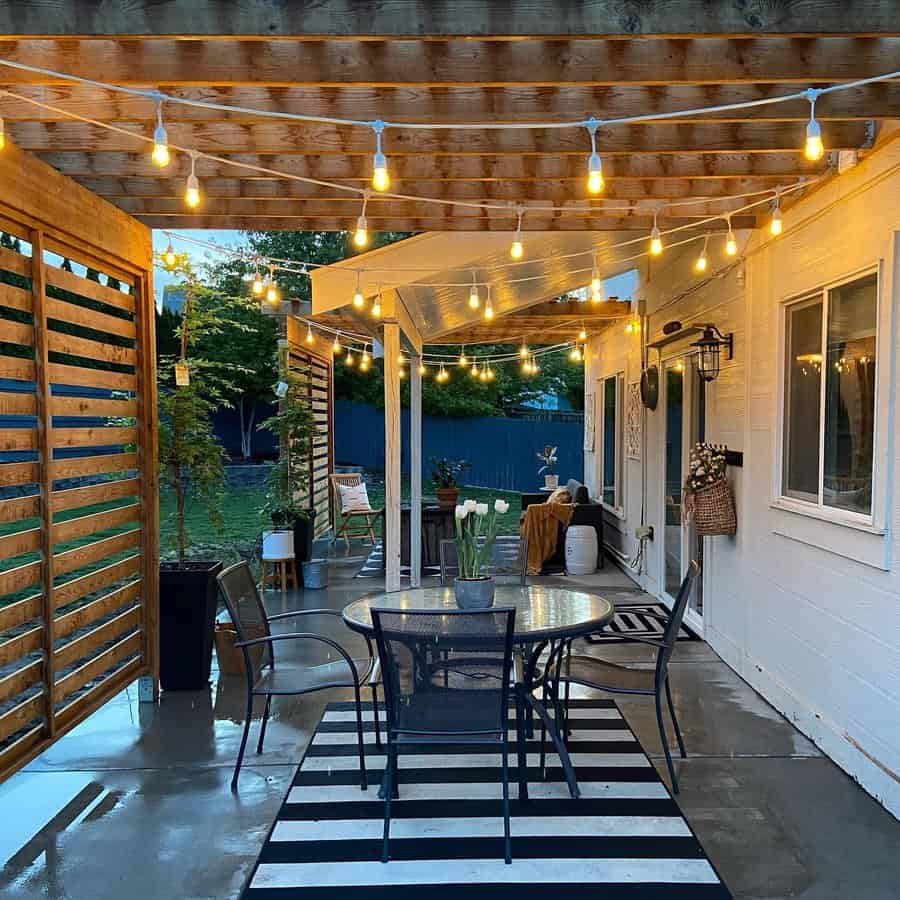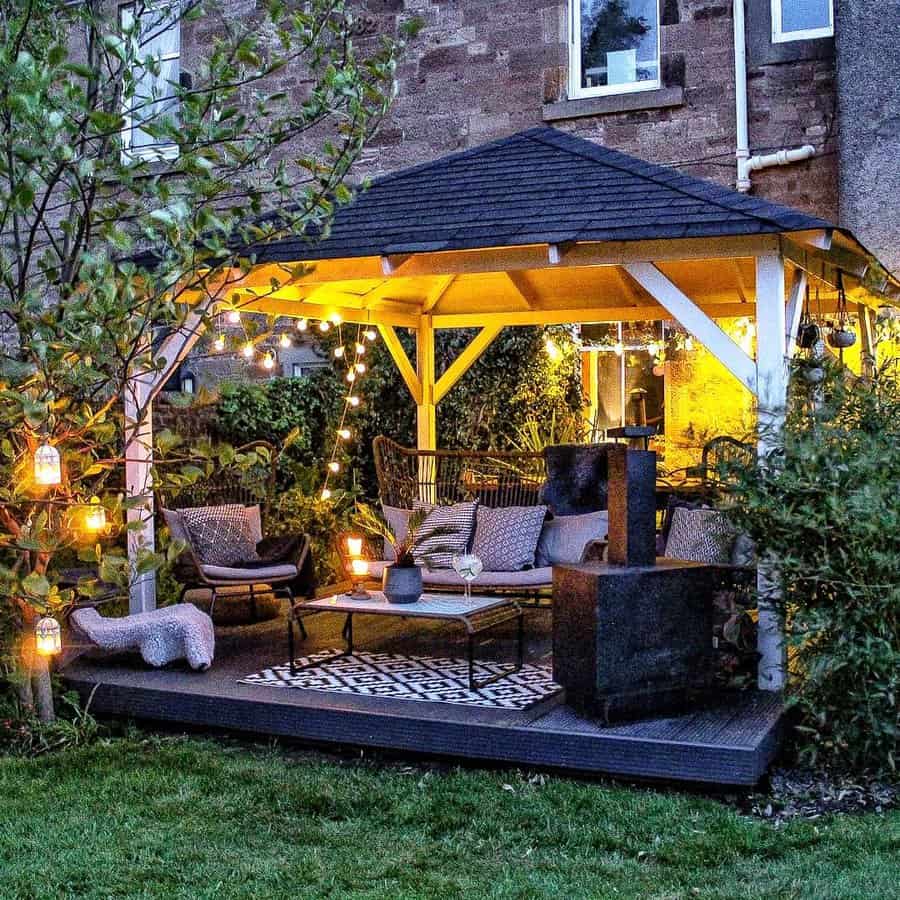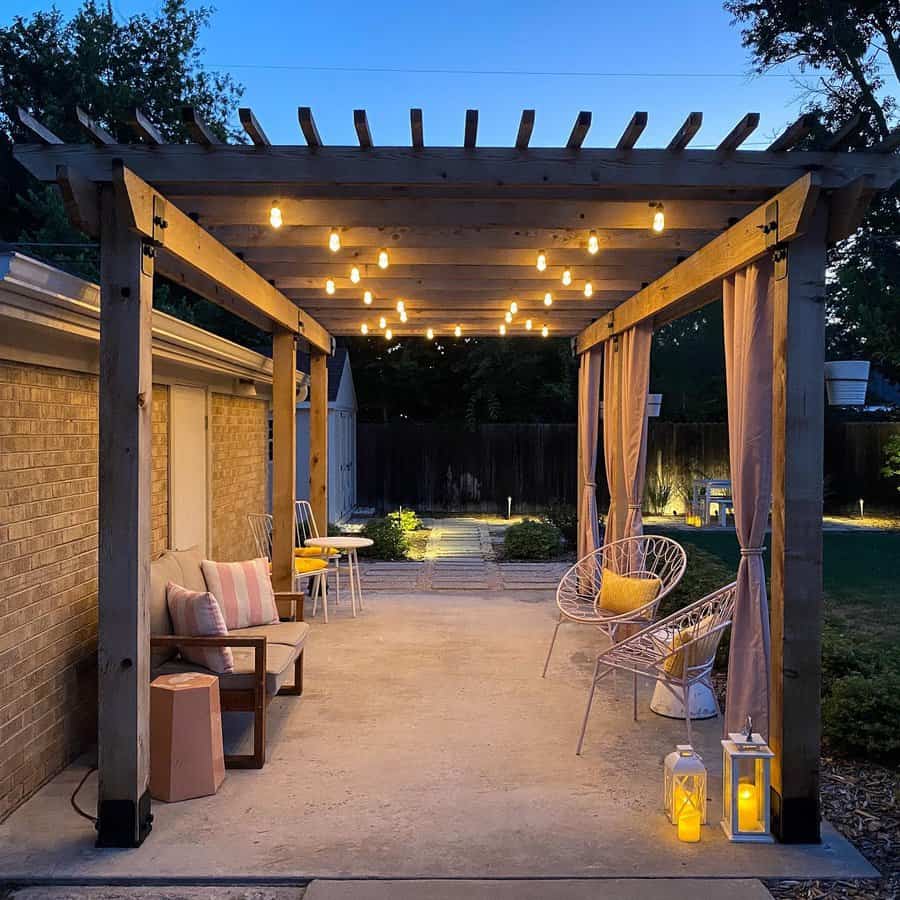 Be sure to choose lights with LED bulbs, so they are durable and long-lasting. This outdoor lighting idea will add a cool accent, but you'll need t also consider the amount of light produced. String lights with larger bulbs are perfect for adding plenty of ambient light.
8. Pool
Instead of typical patio or deck lighting, add backyard lighting that will enhance the look of your pool. Tiki torches are perfect for giving your pool a tropical feel. Traditional tiki torches use fuel to power the flames. However, there are also safer options that are solar or battery powered.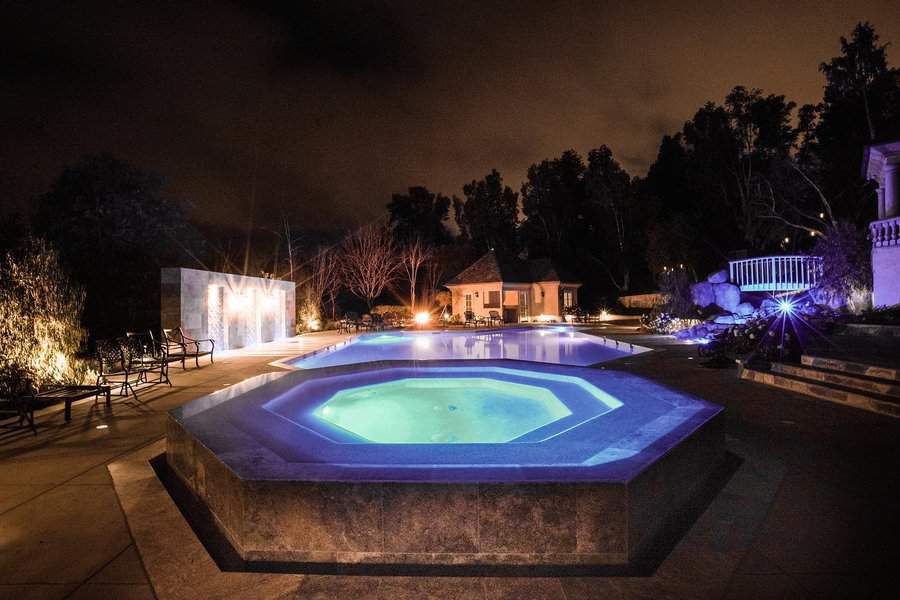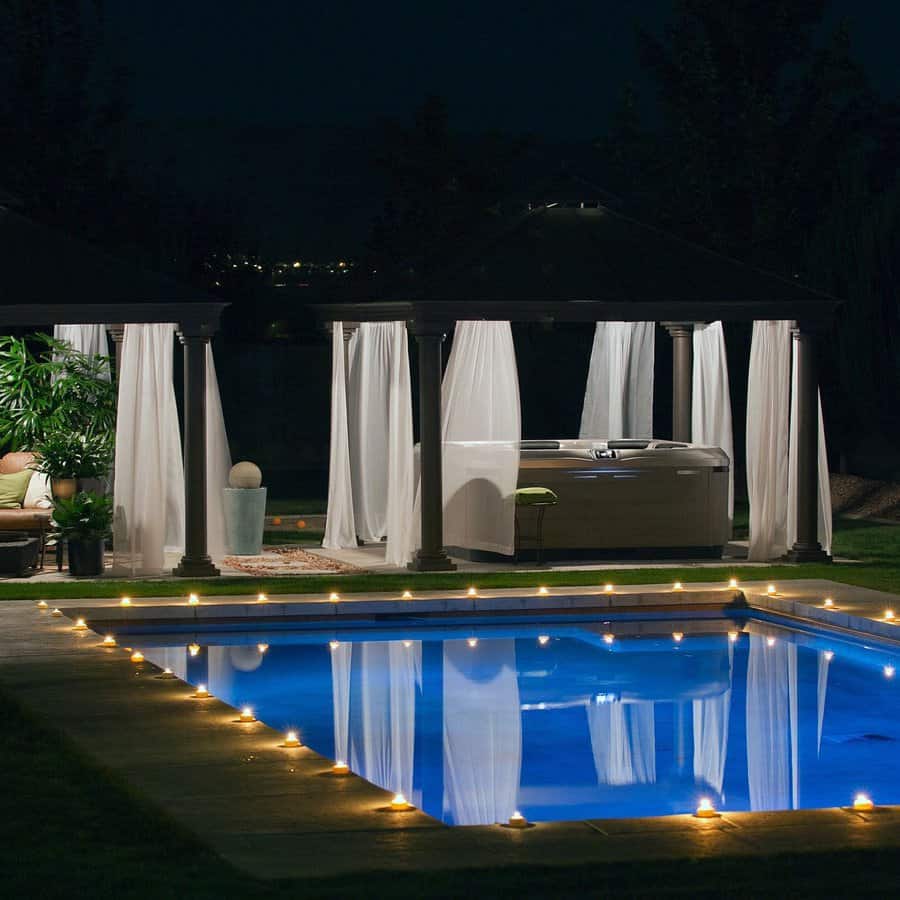 You could also string globe lights high over the pool. Then have a decorative aesthetic during the day and plenty of light to go swimming at night. In addition to decorative lights, you also need landscape lights that make walking around your pool at night safer.
9. Romantic
Adding romantic lighting to your backyard is all about creating the right mood and ambiance. Instead of using real candles that present a fire risk, add lighting that mimics candlelight. This could be lanterns placed on the tables and floors. Instead of just one or two, place several groupings of them. Or add individual hanging lights that look like lanterns instead of string lights.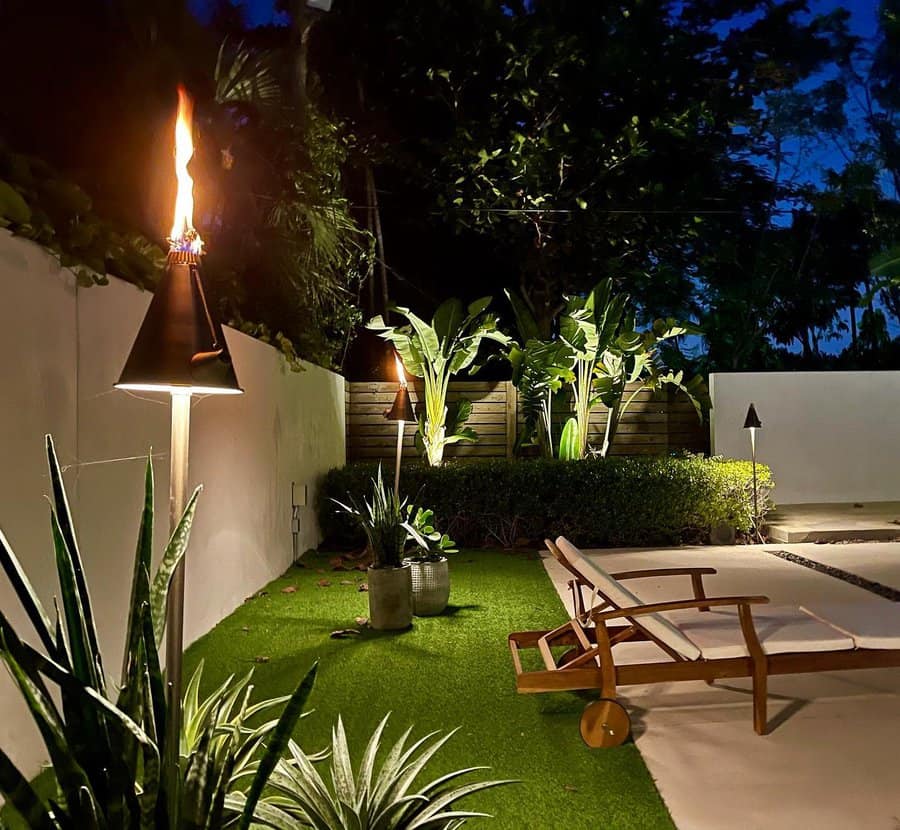 When choosing your lights, pay attention to the color of the light produced. Instead of bright white light, aim for warmer yellow light. This creates a warmer atmosphere that will feel more inviting and comfortable. A warm yellow will also more closely mimic candlelight.
10. Rustic
If you love the rustic look of your backyard, then you'll want lighting that complements this aesthetic. The typical patio lighting will take be distracting. So instead, look for hanging lanterns or lighting fixtures that blend into the surrounding. They could have low-profile housing or a finish that mimics wood, stone, or aged metal.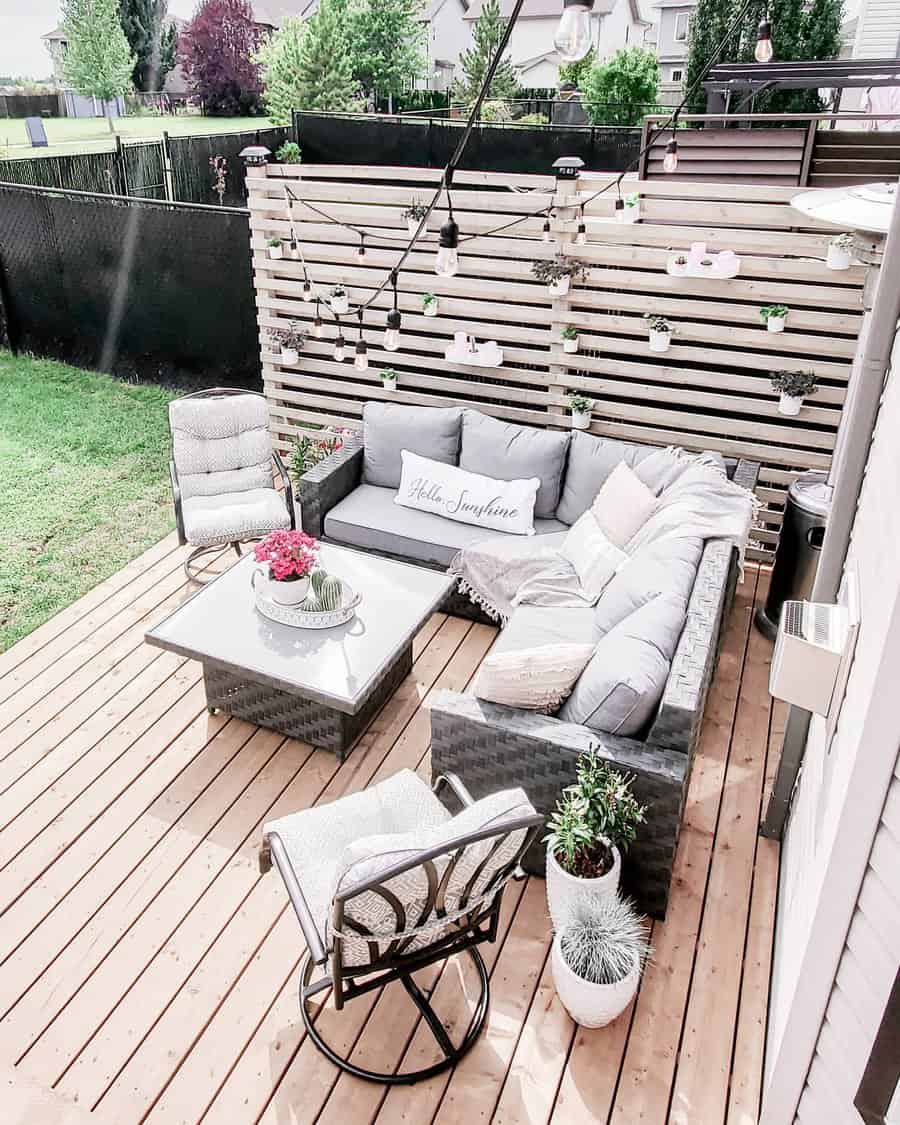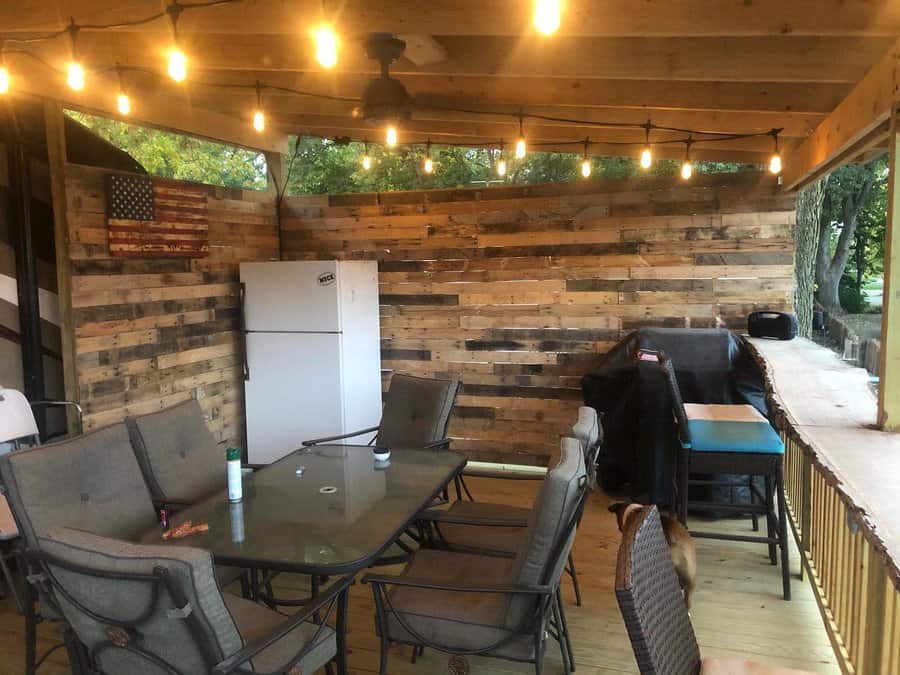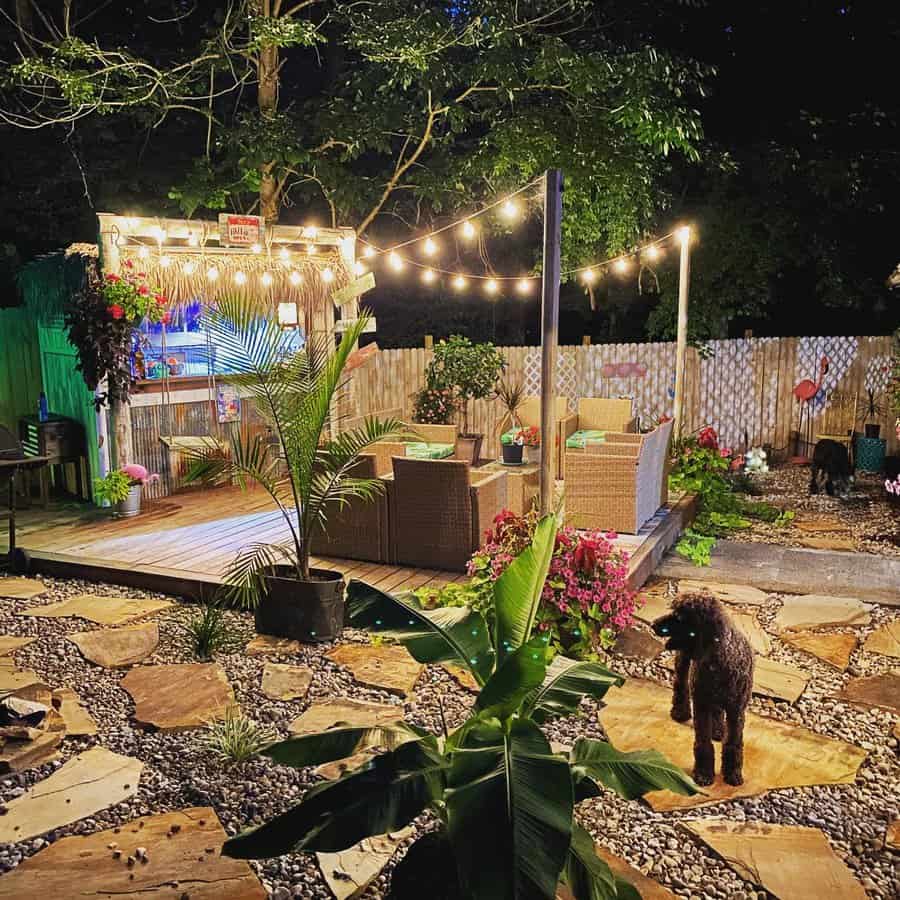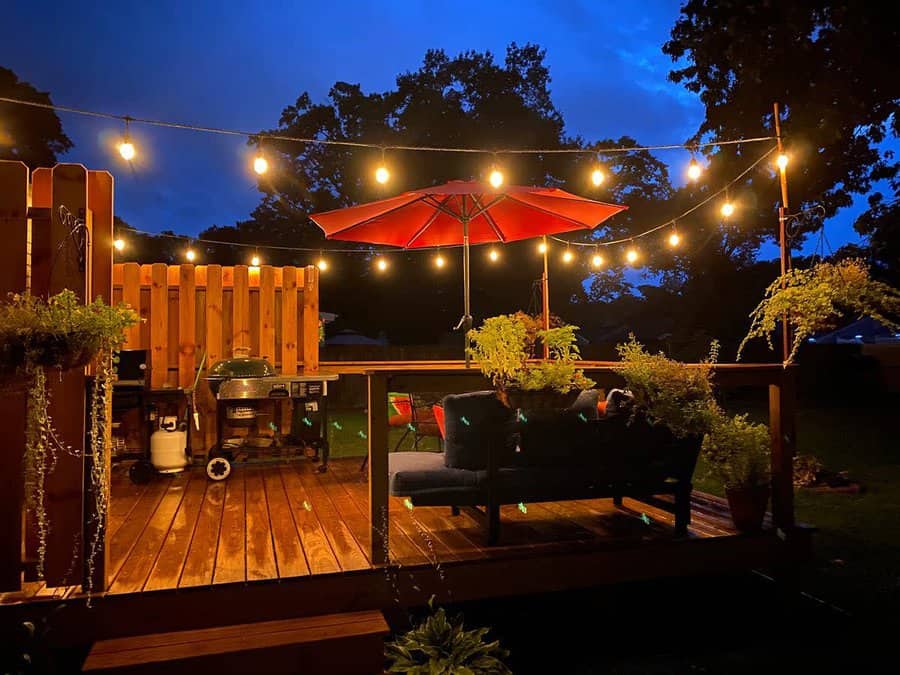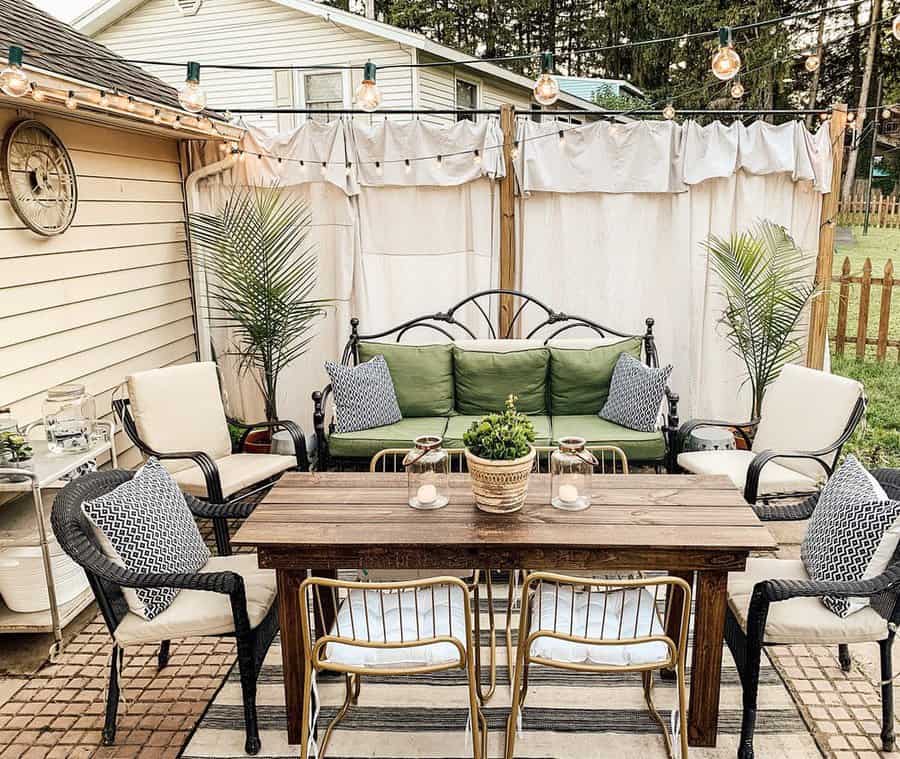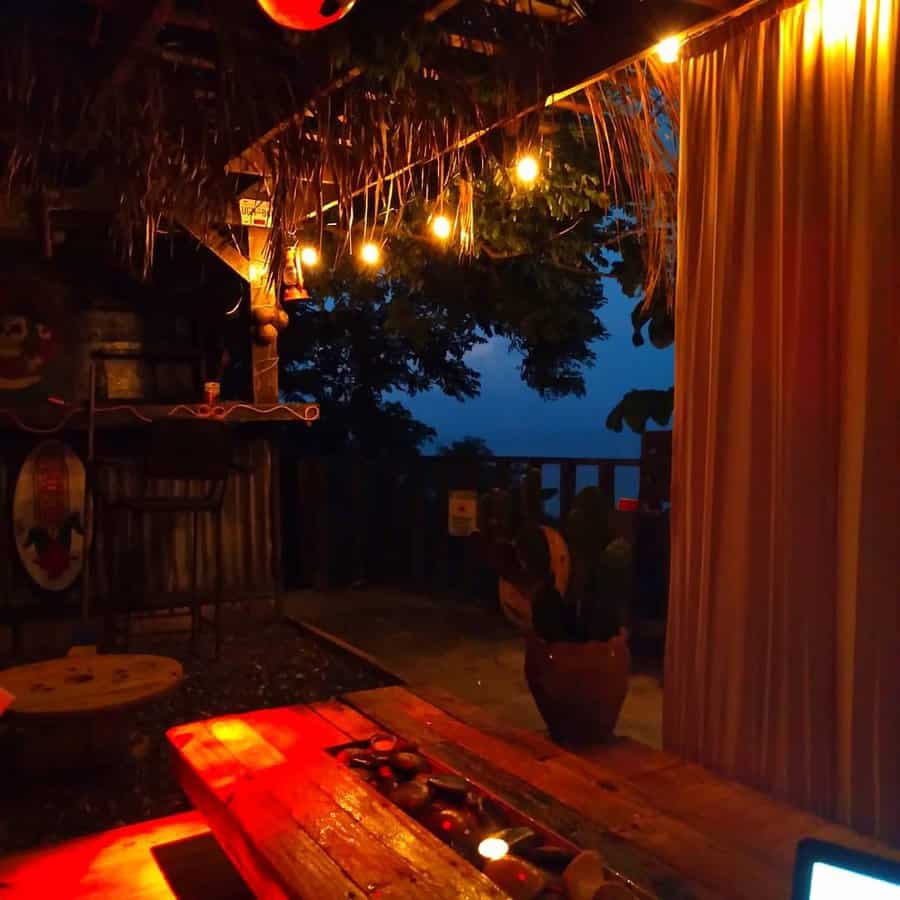 Look for fixtures that add subtle accent lighting instead of strong ambient light. Highlight the natural features of the land or illuminate the vegetation growing on your property. If you need more light than this, consider adding a light fixture that's salvaged from an old building teardown.
11. Walkway
If you have walkways on your property and through your backyard, then you should have lighting that illuminates them. Path lighting makes your property safer, reducing your liability. It also makes your backyard more attractive, increasing your property value.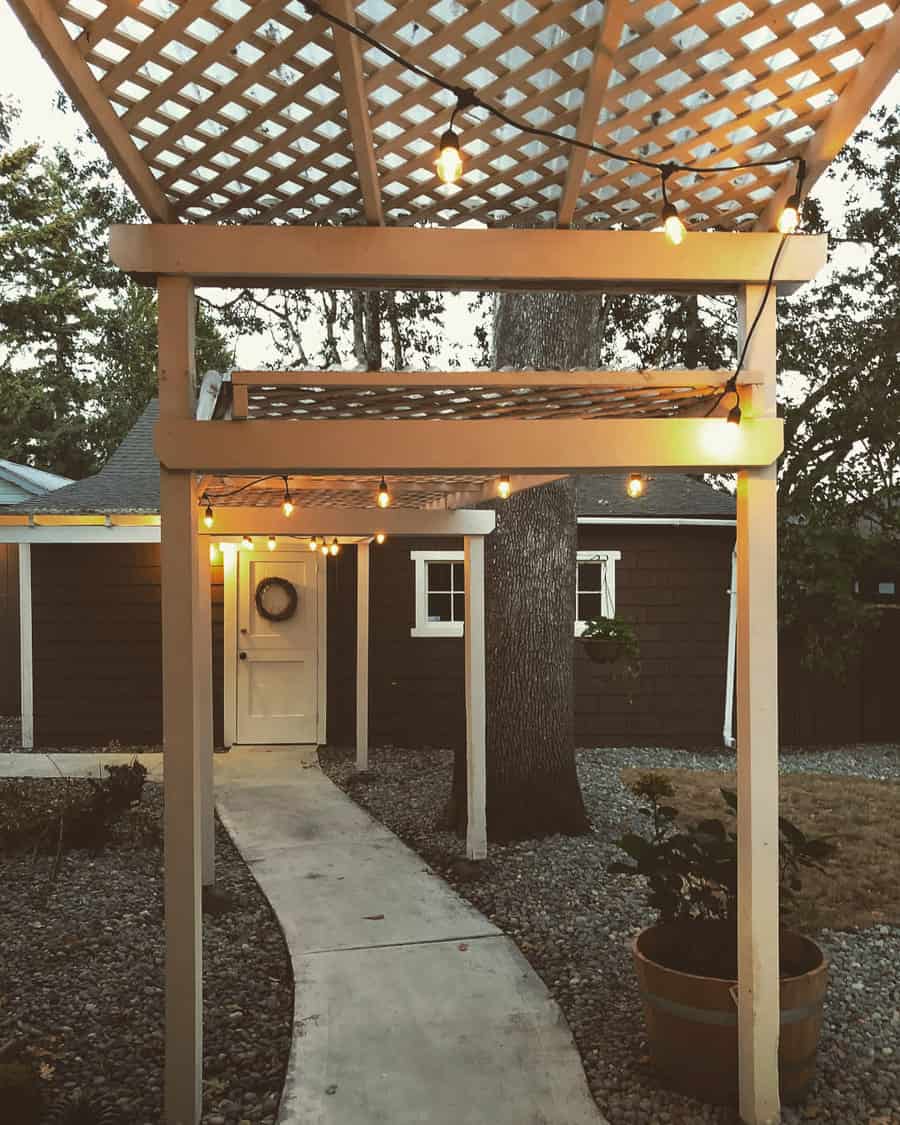 Pathway lights are typically individual lights that you place distances apart along one or both sides of your walkways. They could sink into the ground and act as uplights. You could also mount them on stakes that lift them above the ground so that they point down and create a wash of light over the walking path.
FAQs
How can I light my backyard without electricity?
If you want to place lights somewhere that doesn't have electricity, you'll need to use lights powered by solar or battery power. These alternative power solutions mean you can install them anywhere on your property. If you have fireproof housings, you could place candles around your property. However, you'll want to monitor the flame and keep the candles away from anything flammable.
Where should outdoor lights be placed?
Place your outdoor lights in locations you will occupy at night. Illuminate dark areas of your yard and areas where you'll walk to make moving about safer. Typically, this would be at the entry points to your home, a deck, patio, and walkways.
Do solar lights need direct sunlight?
Technically, solar lights do not need direct sunlight to work. However, solar lights will vary in strength based on the amount of recharge they get. A more extended exposure period to direct sunlight will charge the internal battery more, helping the light be brighter and shine for longer.