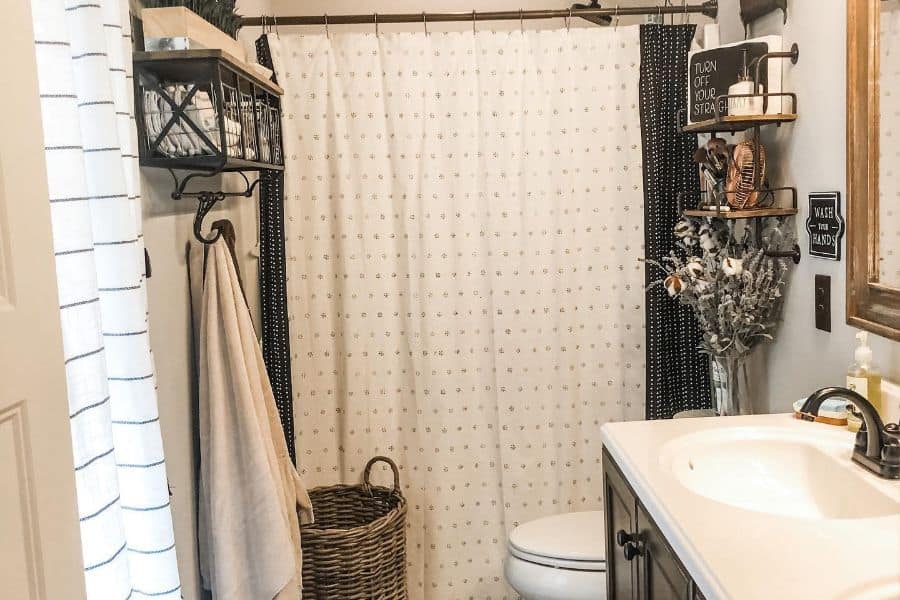 The Top 57 Shower Curtain Ideas
You'd love to have a sleek frameless glass door on your shower.
Unfortunately, it'd require you to do a complete bathroom remodel. This leaves you looking for a shower curtain alternative.
While you could pick out the cheapest clear plastic curtain that you can find, this is boring.
What you need is a curtain that will add to the bathroom decor and style of your bathroom. It should be made of a material that feels nice and has a design that complements the rest of the decor.
These shower curtain ideas will help you find the perfect curtain for your shower so that you can have a beautiful bathroom.
1. Boho
Give your bathroom a boho makeover with a shower curtain that embraces all of the ideals of bohemian design. This large piece of fabric is the perfect place for embracing the boho aesthetic.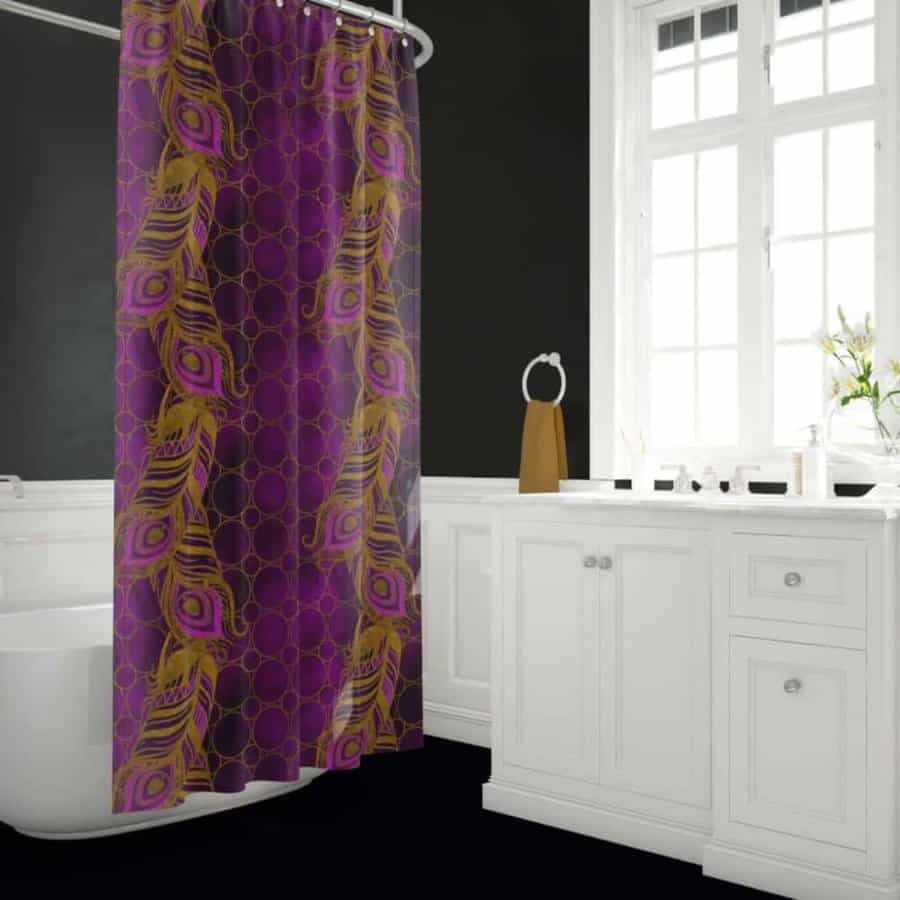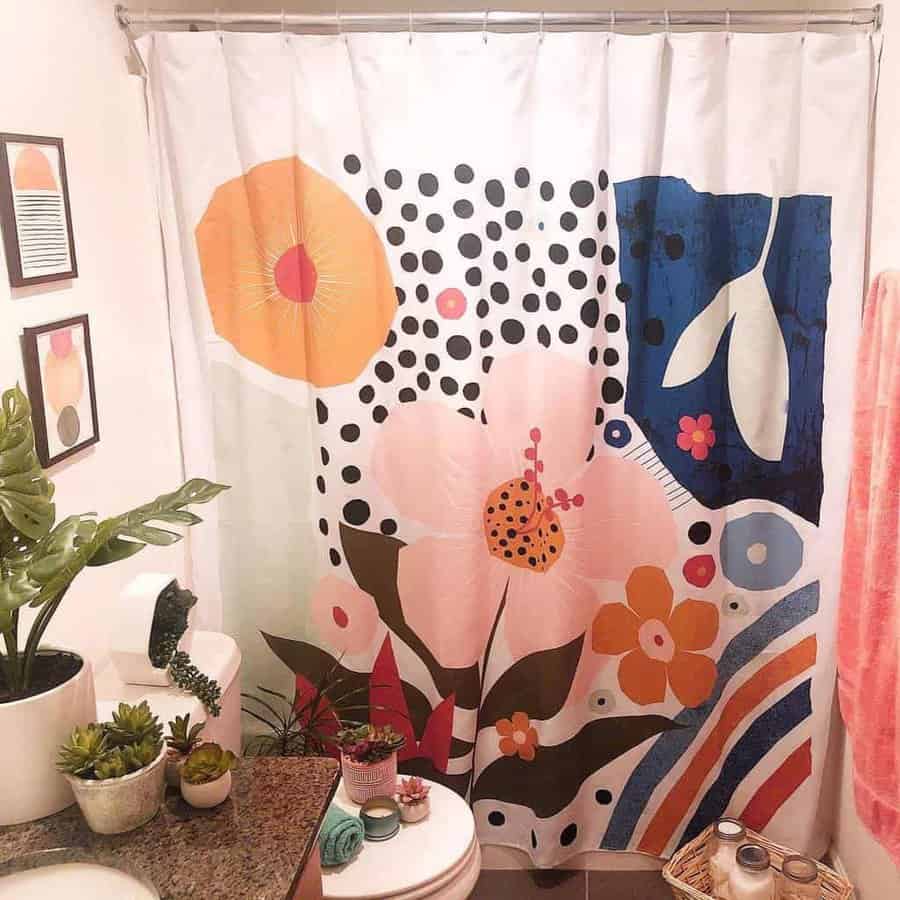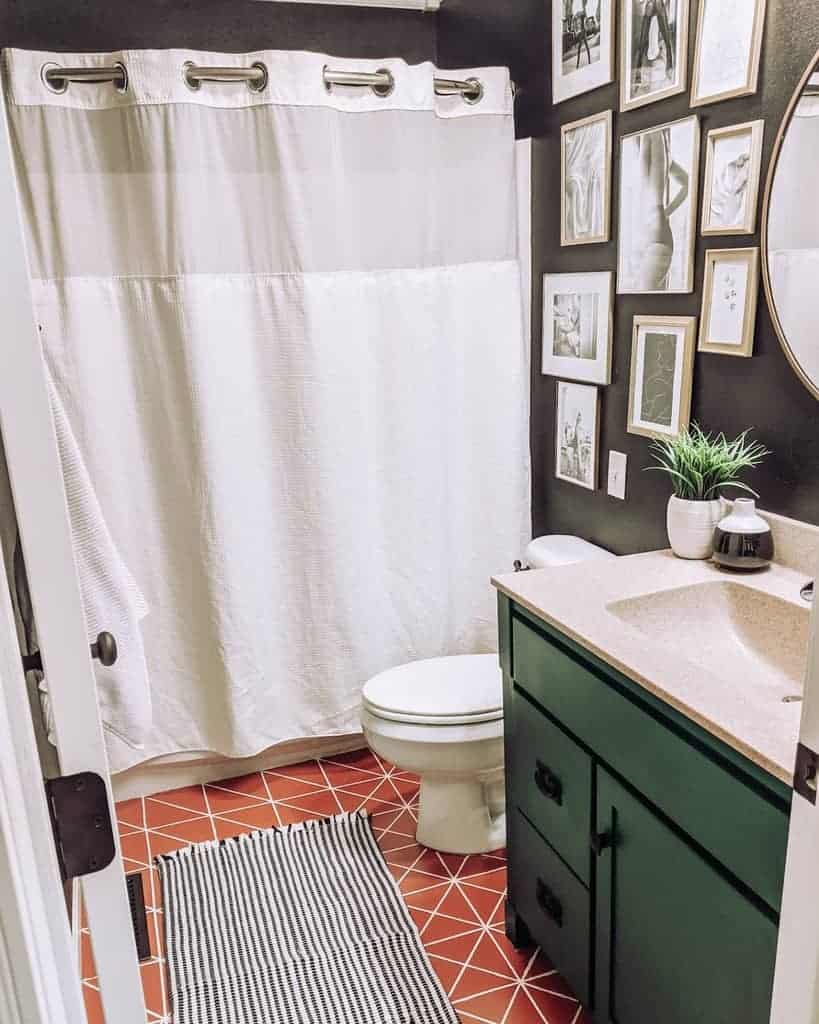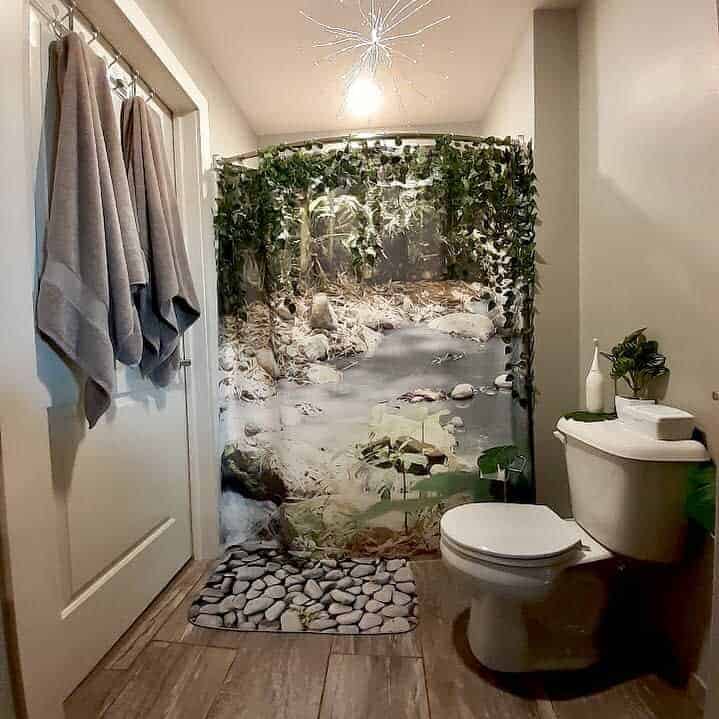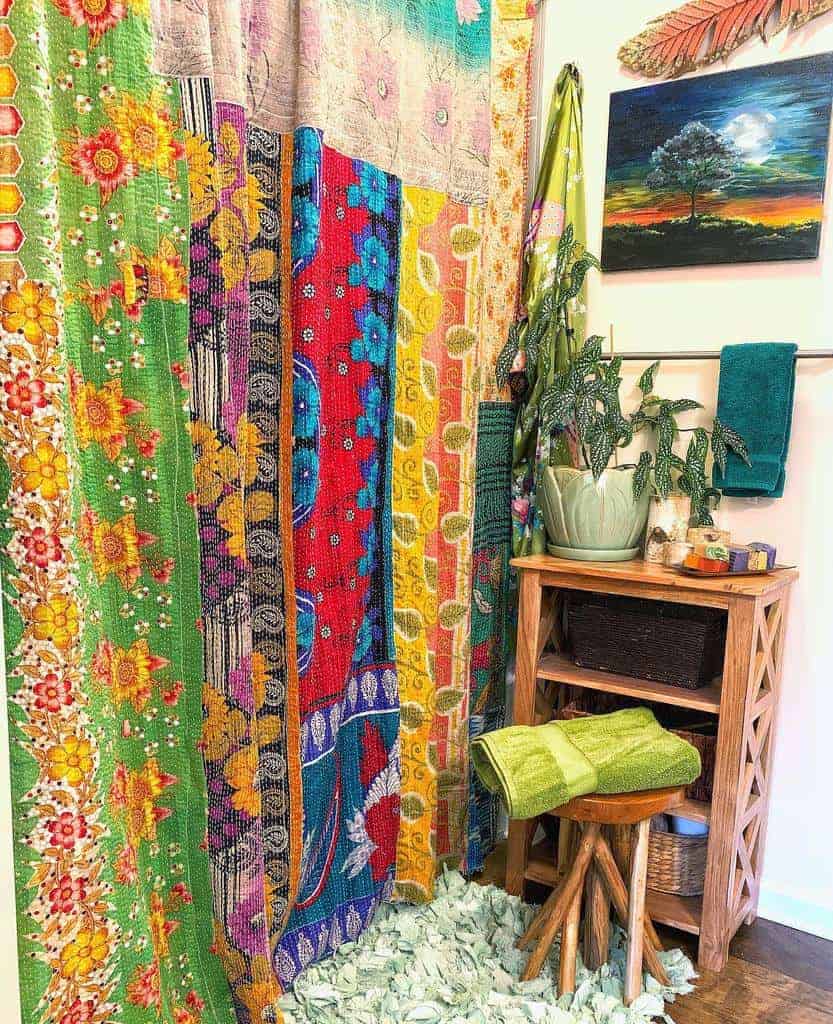 There are two approaches you can take to your boho shower curtain. The first is to keep things neutral, but look for one with a woven design.
It could be mainly white with a black, grey, blue, or tan woven pattern. Then accenting it are tassels or along the bottom or sides.
The other approach is to go all out with the color. Choose a shower curtain that has several bold and bright colors. It could even have several different patterns and color themes throughout or be a beaded curtain.
2. Circle
A bathroom with a claw foot tub presents a unique challenge. You need a shower curtain that can wrap around both sides of the tub.
You don't need the curtain if you'll only take baths, but if you ever plan to use it for a shower, you'll need curtains.
The best option is to purchase an extra wide shower curtain that can cover both sides of the tub. This gives you one opening to contend with.
However, this can prove difficult, and you may end up buying two curtains, one for each side.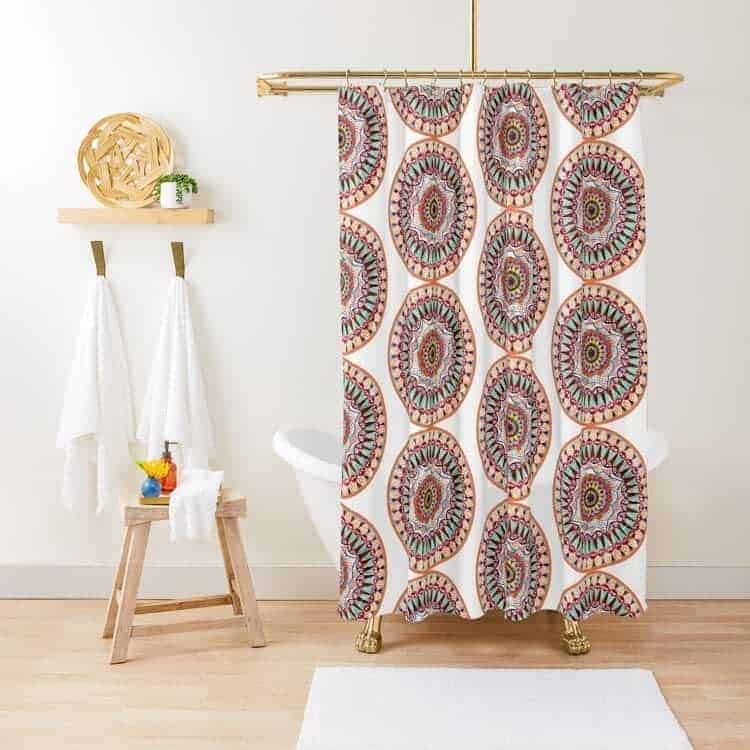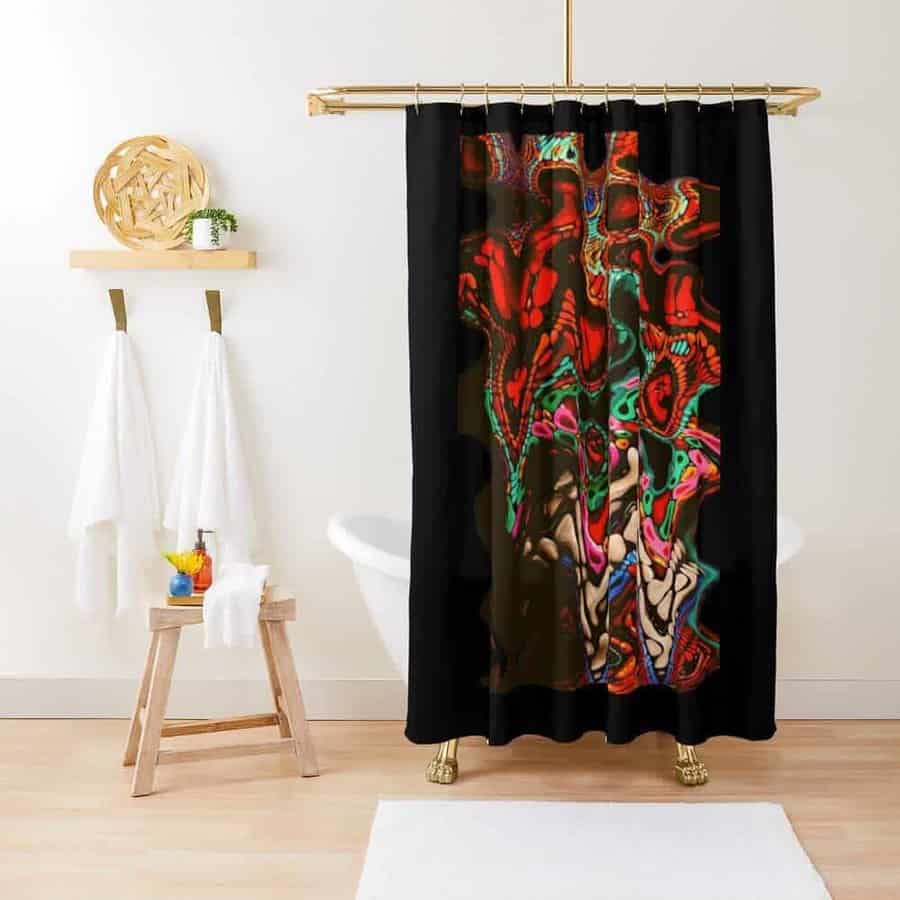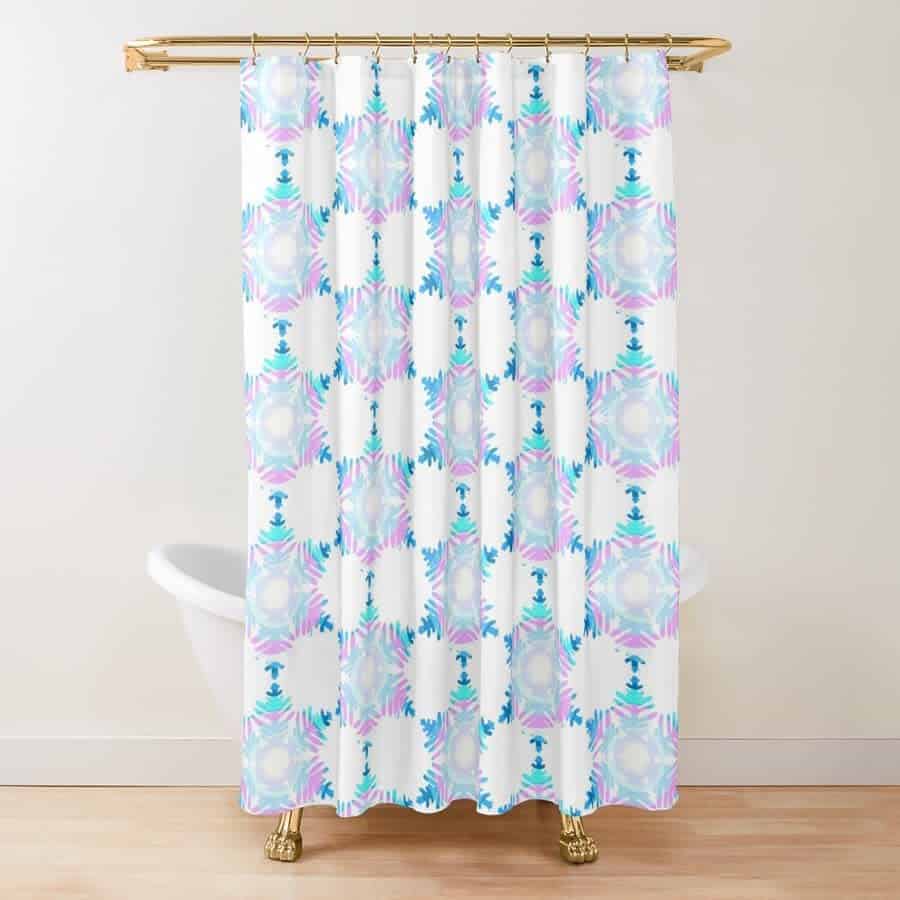 When buying your wrap-around shower curtain, consider the height of the rod. Some are mounted from the tub, others from the wall and others from the ceiling.
The height of the rod will dictate how long the curtain needs to be. You may need an extra long shower curtain to accommodate a rod that's mounted higher than normal.
3. Design
Shower curtains come in a wide range of designs, from plain to wild. The design you choose is purely based on your design aesthetic and taste.
The great thing about shower curtains is that they are affordable and easily replaceable. If you buy a curtain today and in three months decide you don't like it, no problem.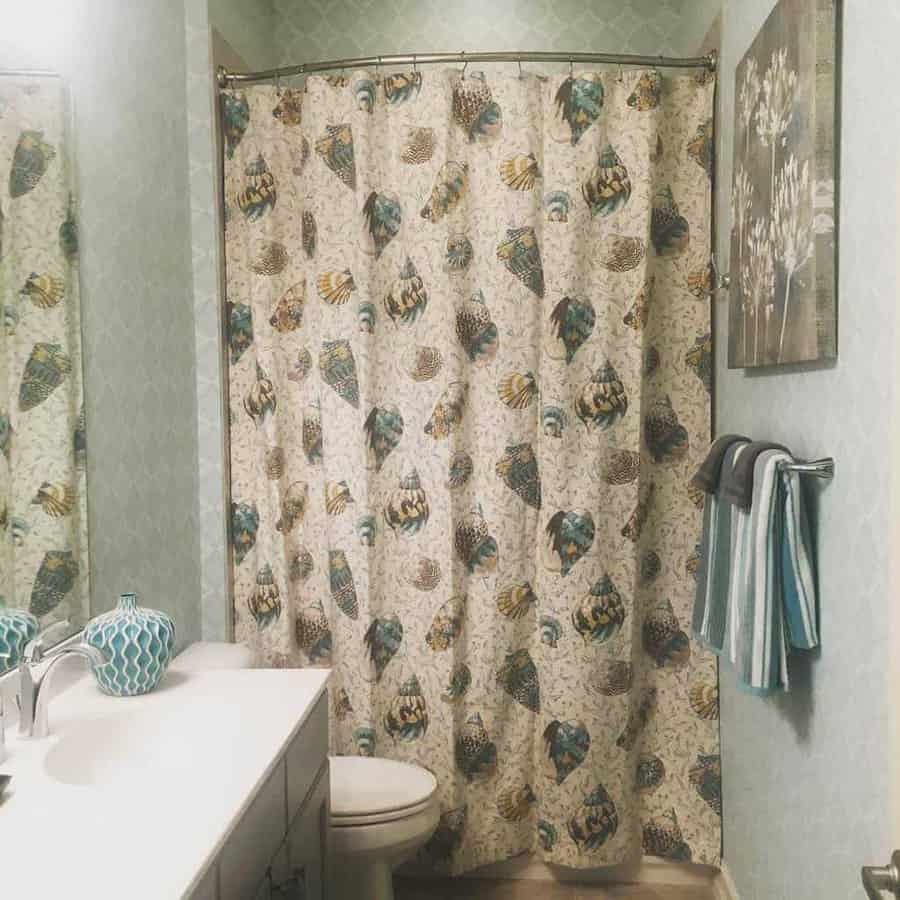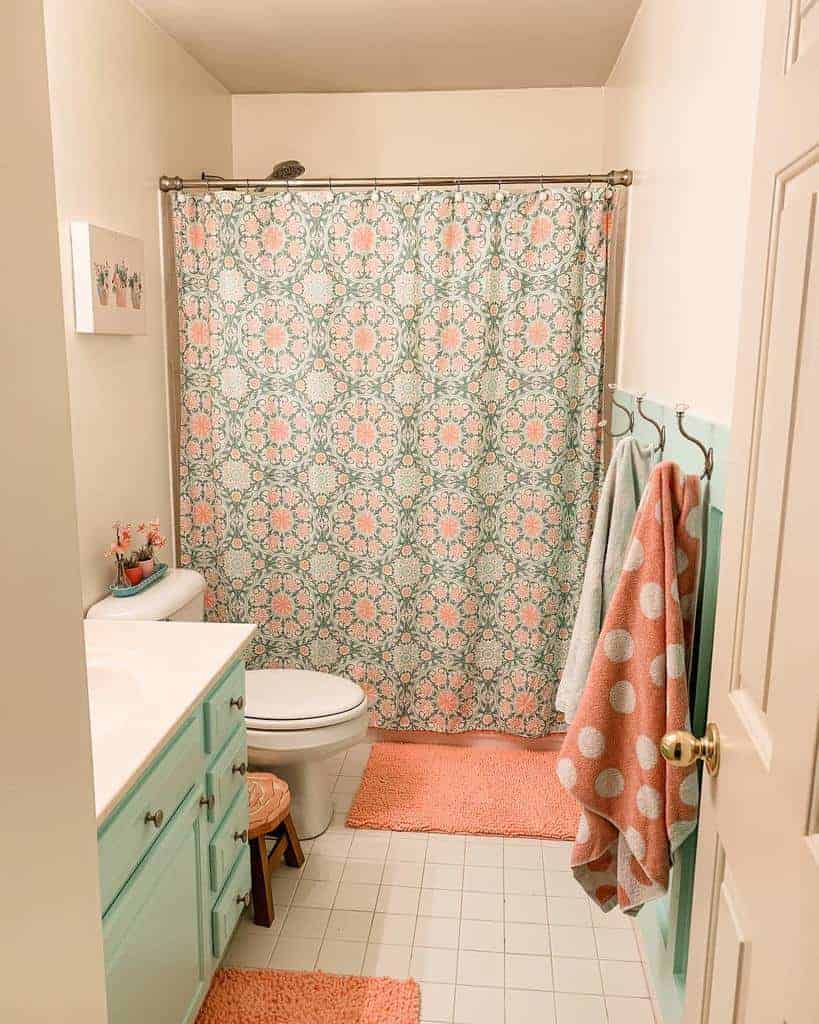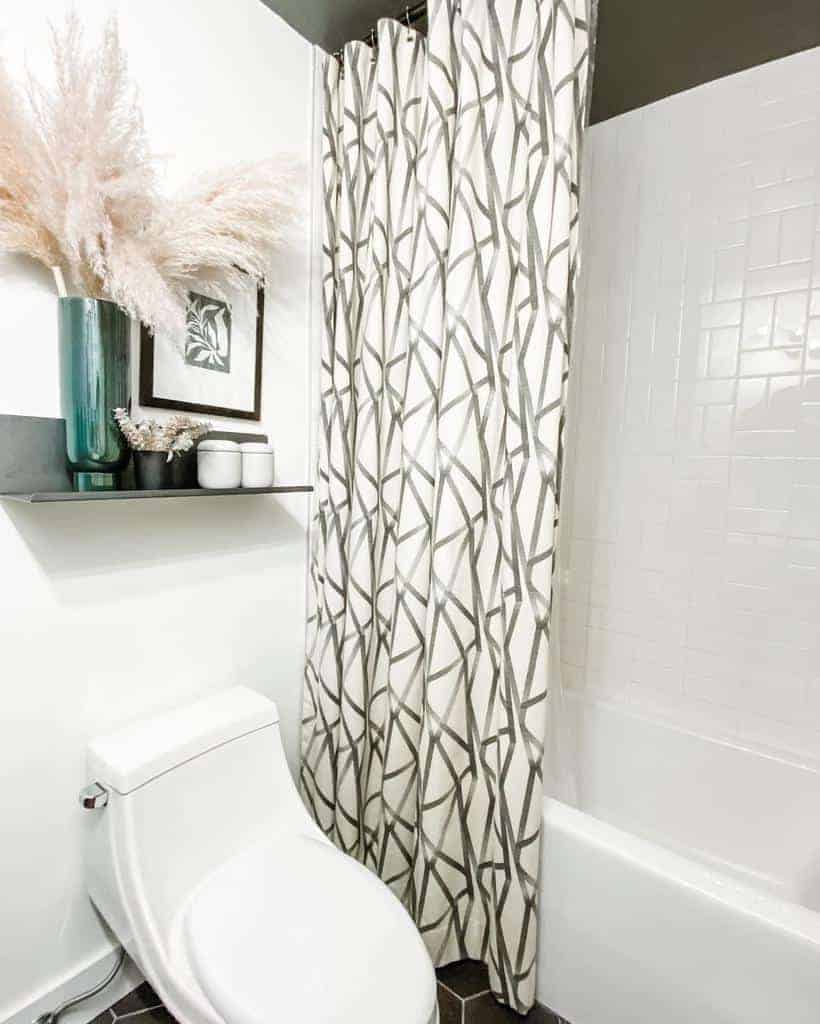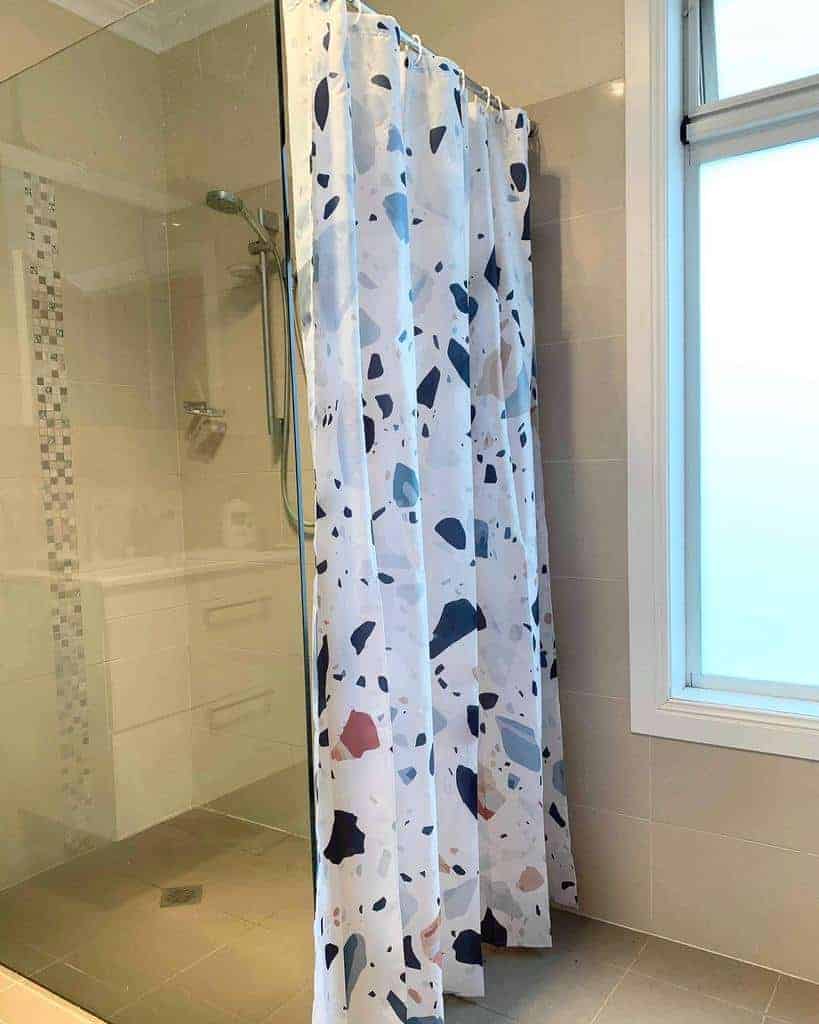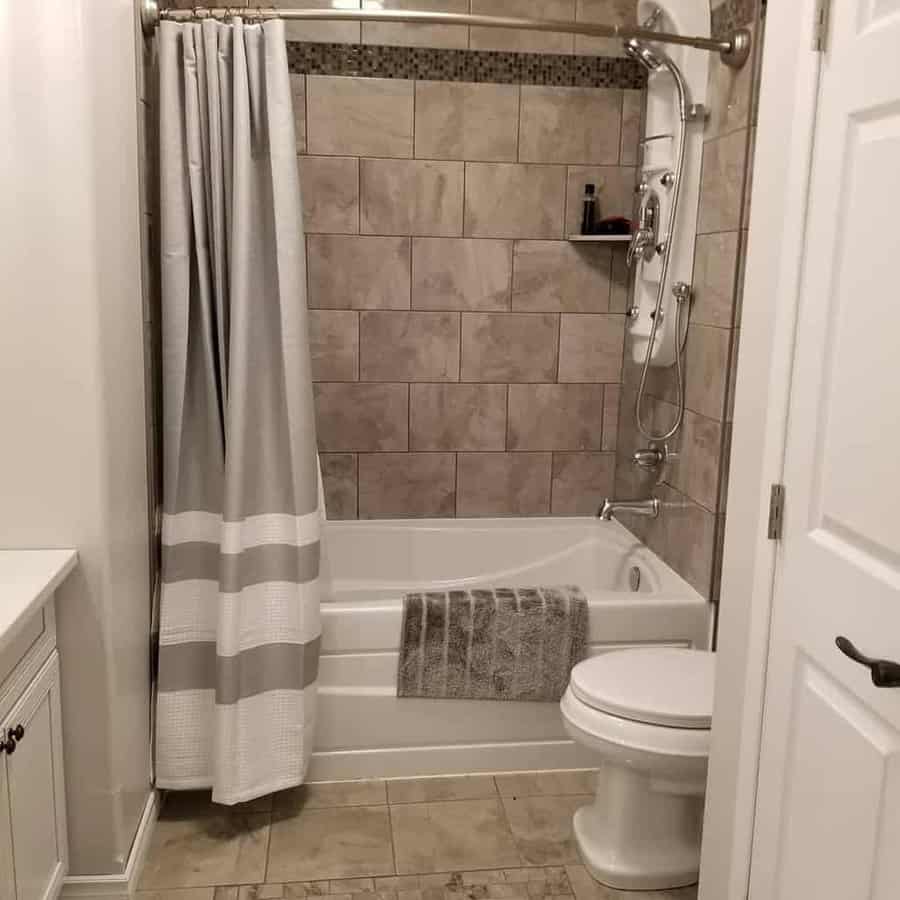 You could keep things simple with a plain colored curtain. Or you could choose a classic design like flowers, polka dots, or stripes. Then there are totally clear shower curtains that lack any type of design.
4. DIY
If you simply can't find the shower curtain of your dreams, you can always make one.
All you need is the fabric of your choice in enough yards to make your curtain panels. This is nice if you have a uniquely sized shower where a standard-sized shower curtain doesn't quite fit.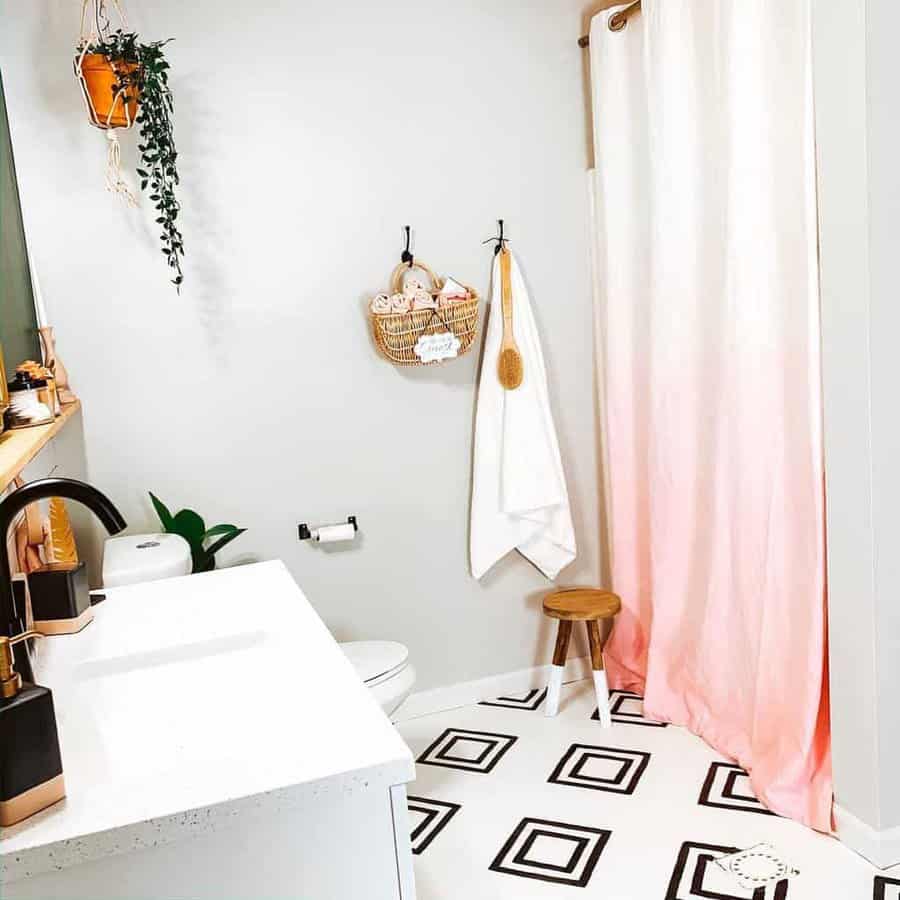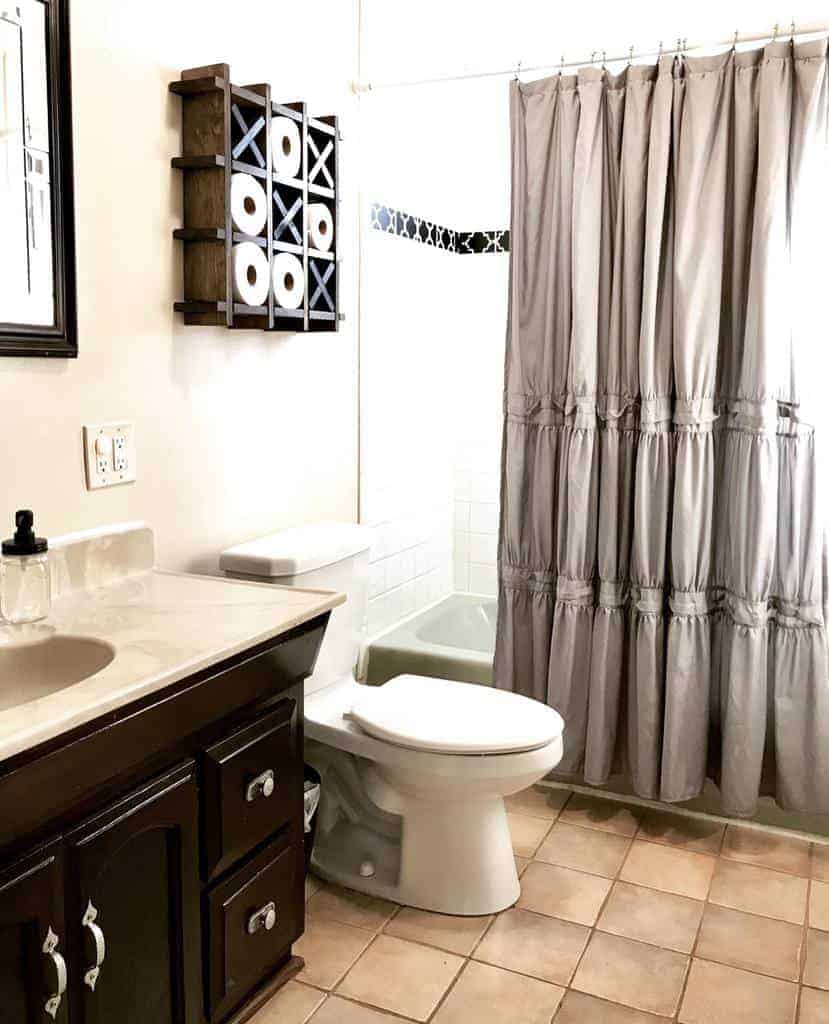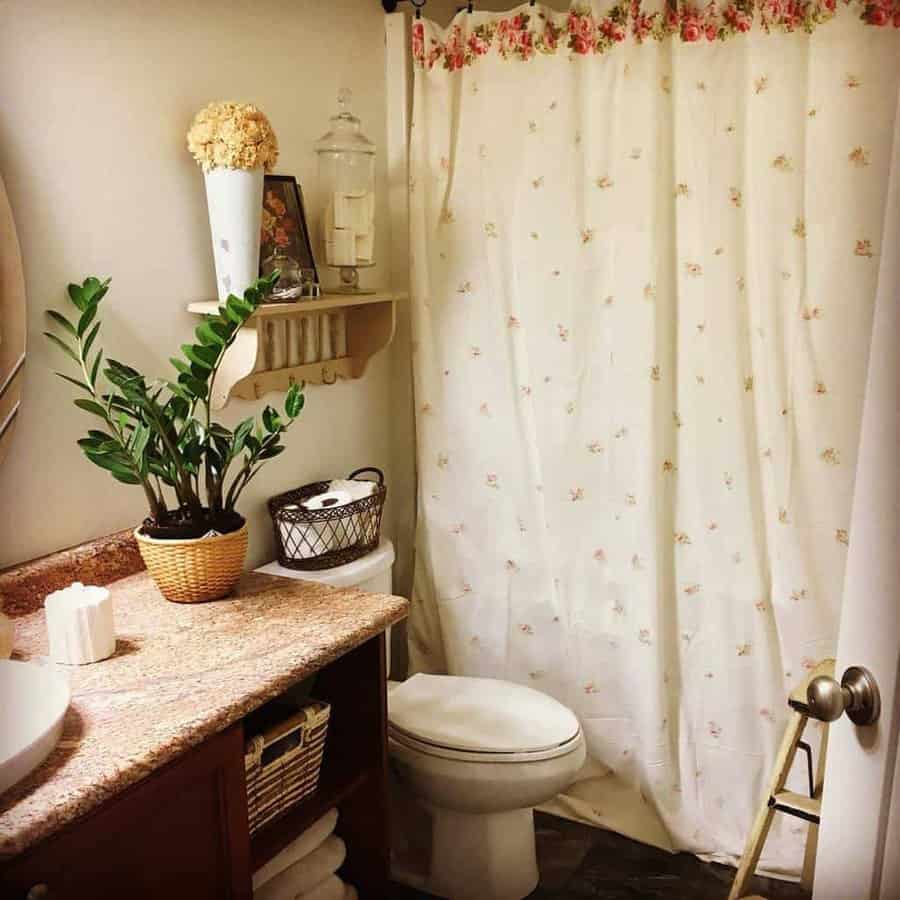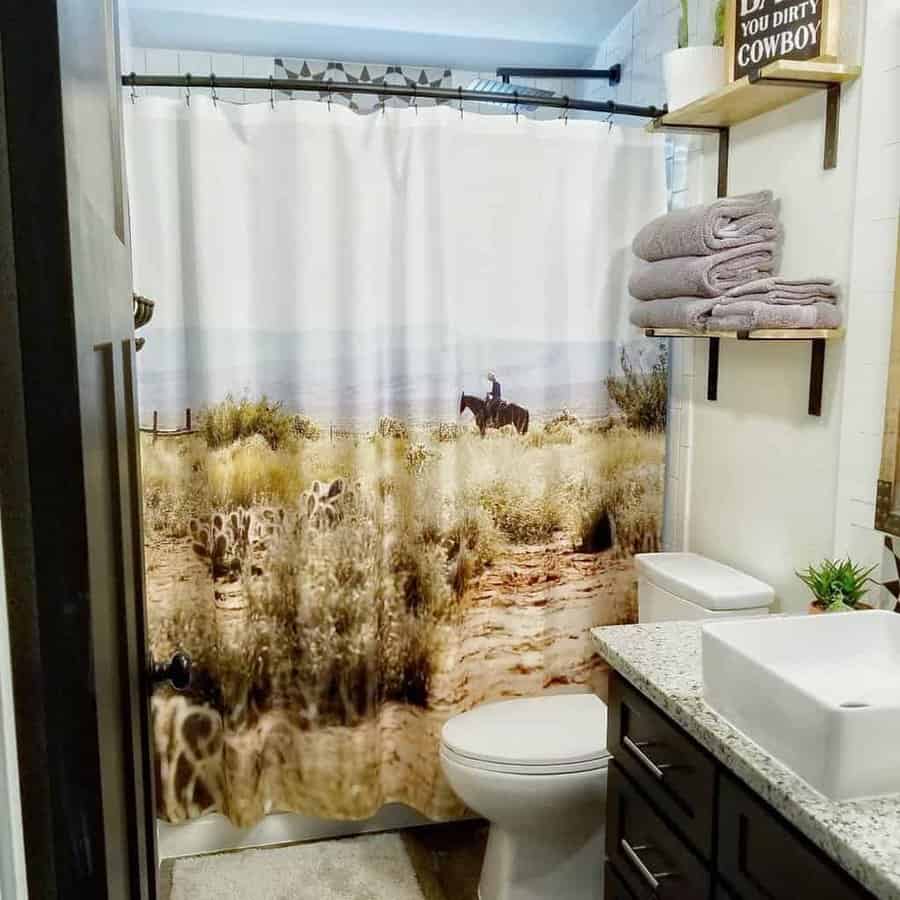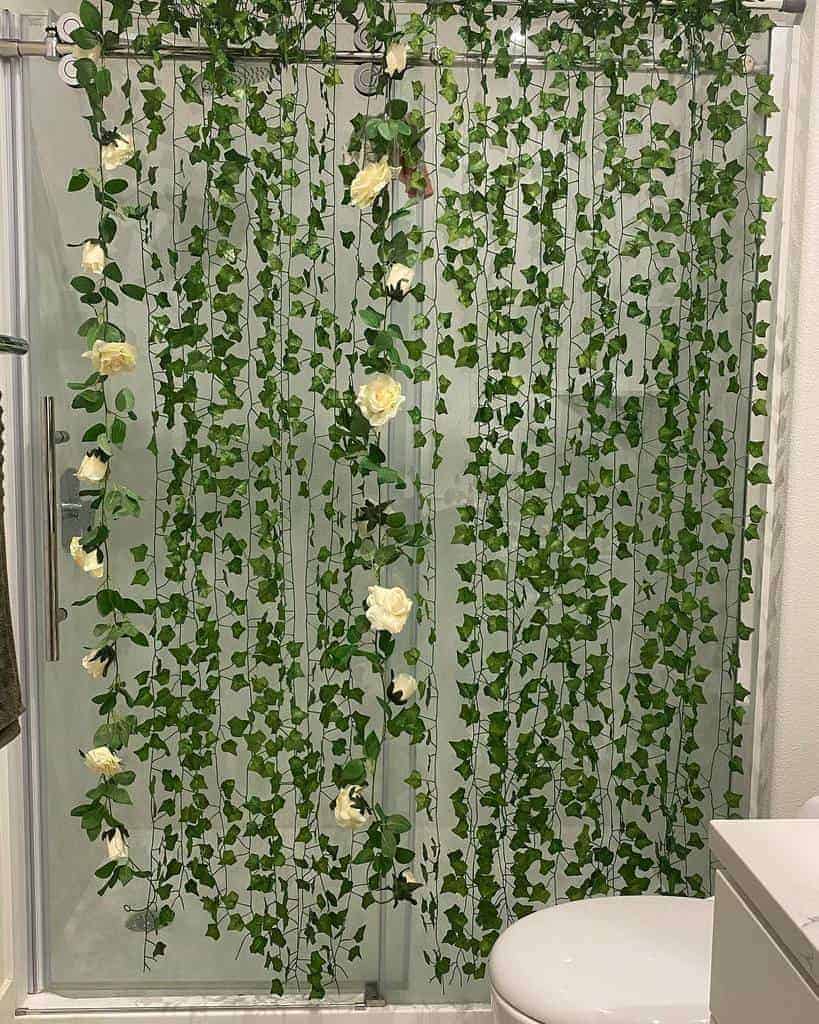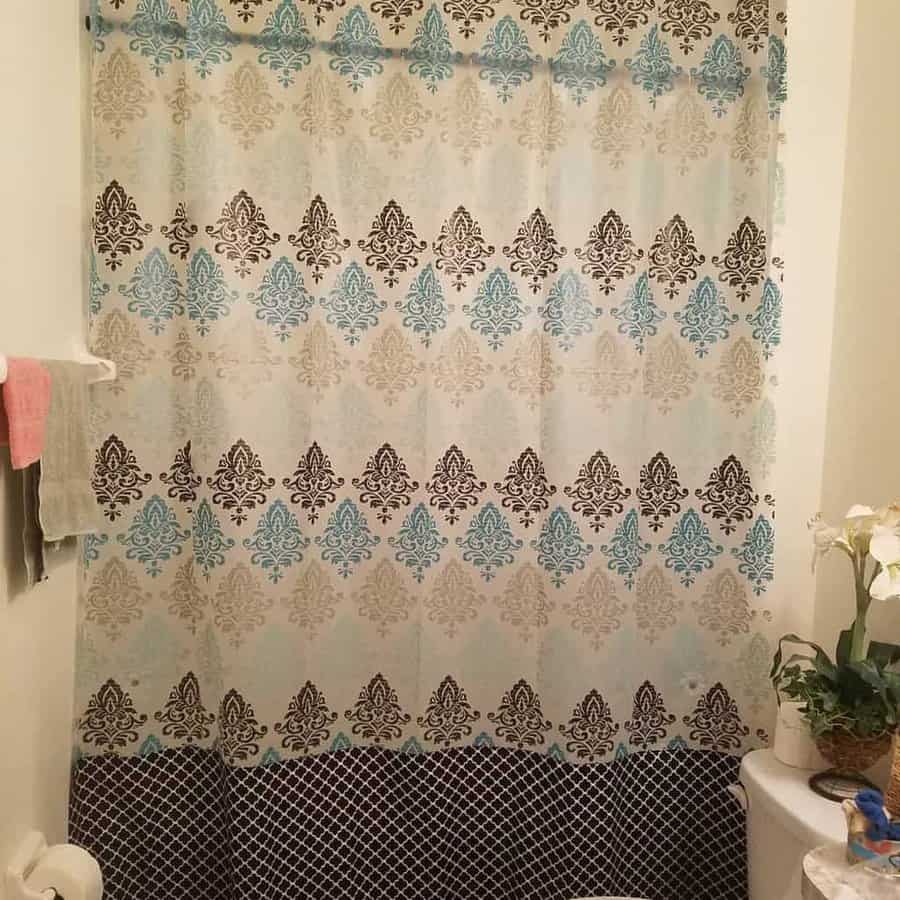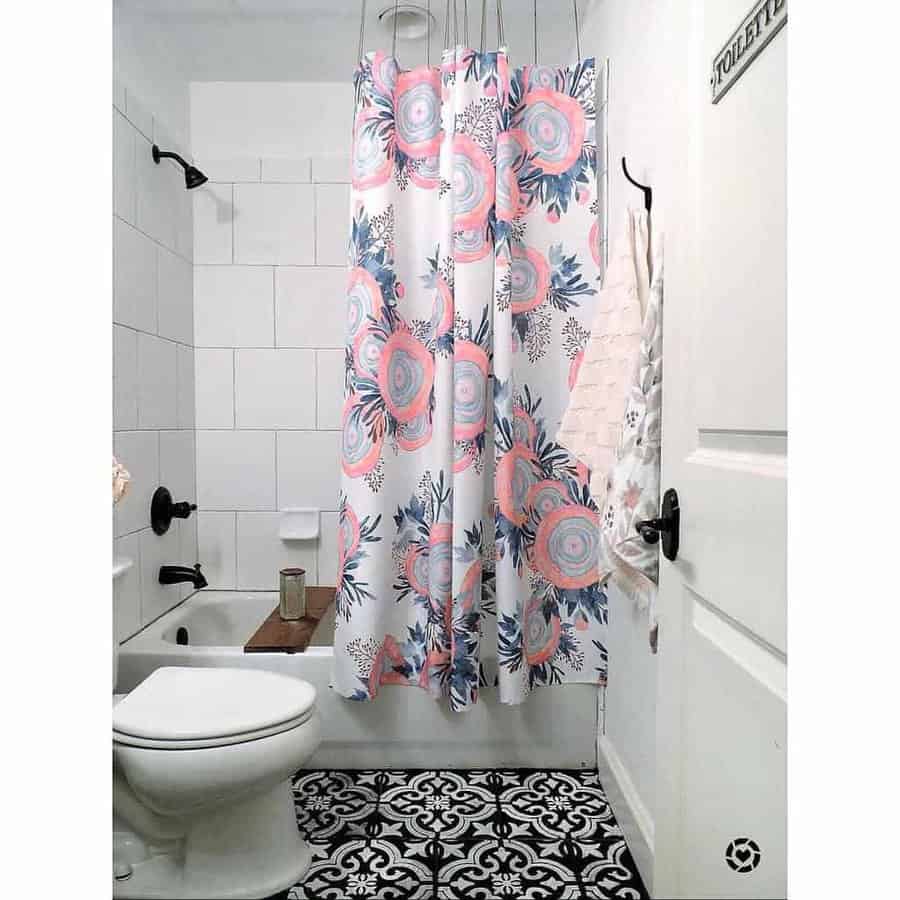 When making your DIY shower curtain, consider how you plan to hang it. There are two options, with hooks or without.
Making a curtain that hangs with hooks is easy; sew buttonholes into the top so that you can hook the loops through that hang on the shower curtain rod.
Making a hookless shower curtain is slightly more challenging as you'll need to add oversized grommets for the curtain rod to thread through.
5. Fabric
Fabric shower curtains are popular because they are a softer textile that adds texture to the room. It's similar to adding drapery to your windows in the other rooms of your home.
The fabric also feels nicer than a plastic shower curtain and is a traditional shower curtain material.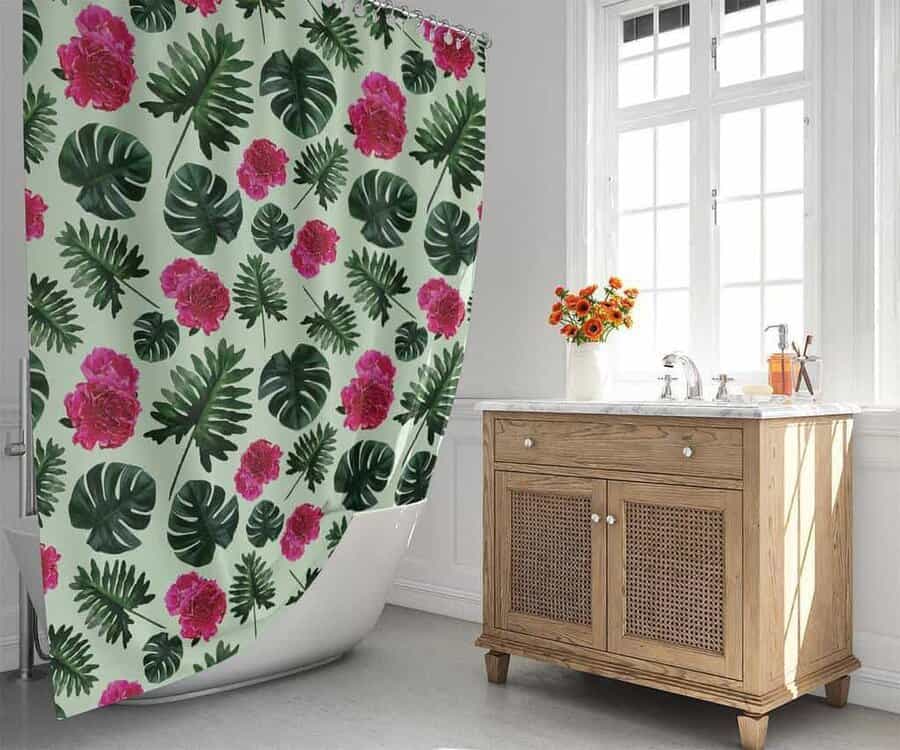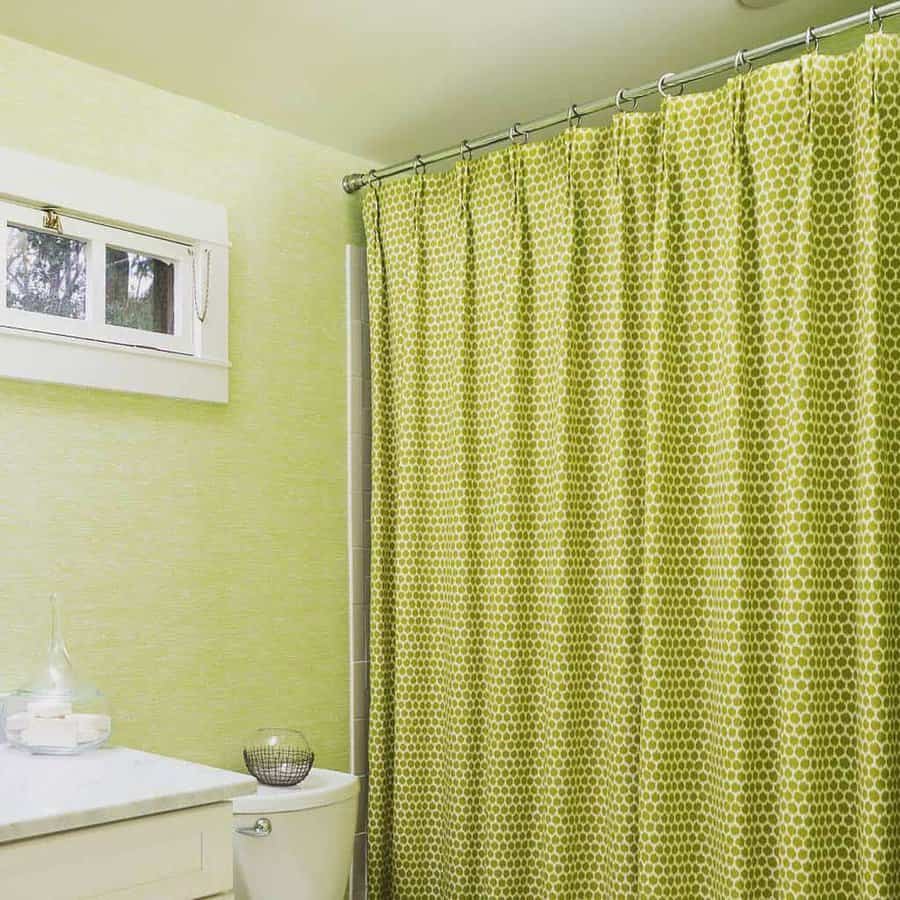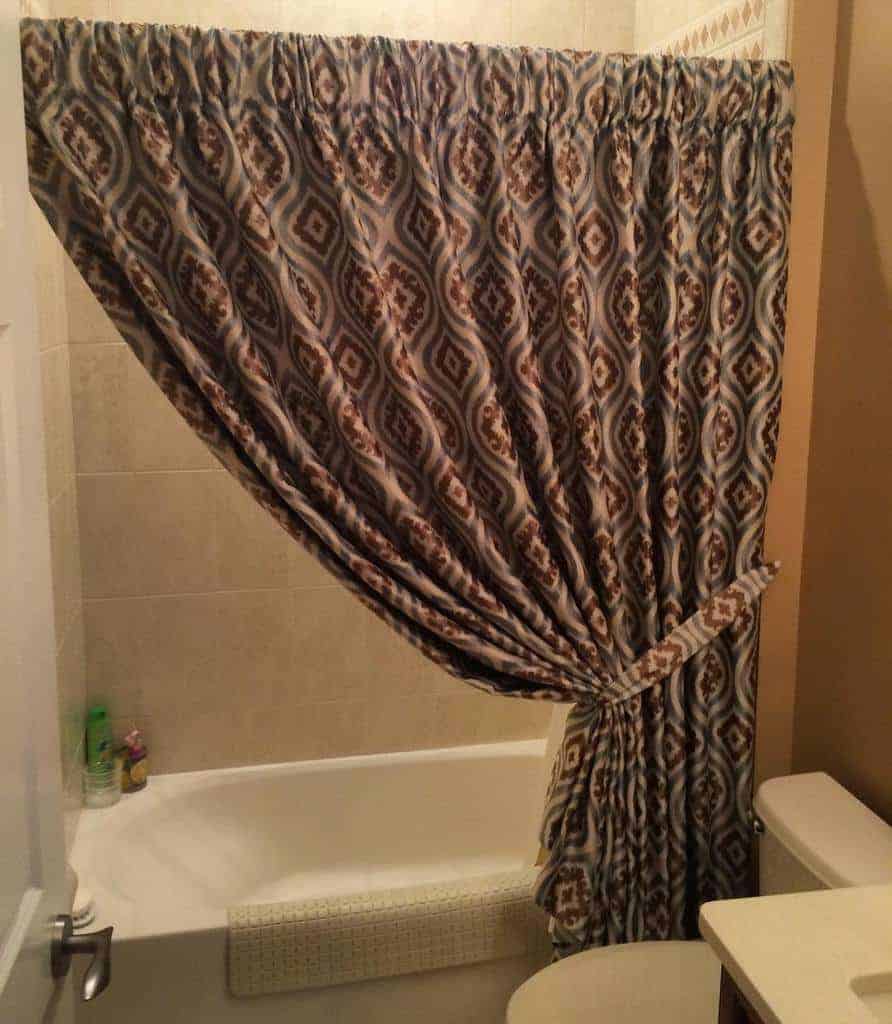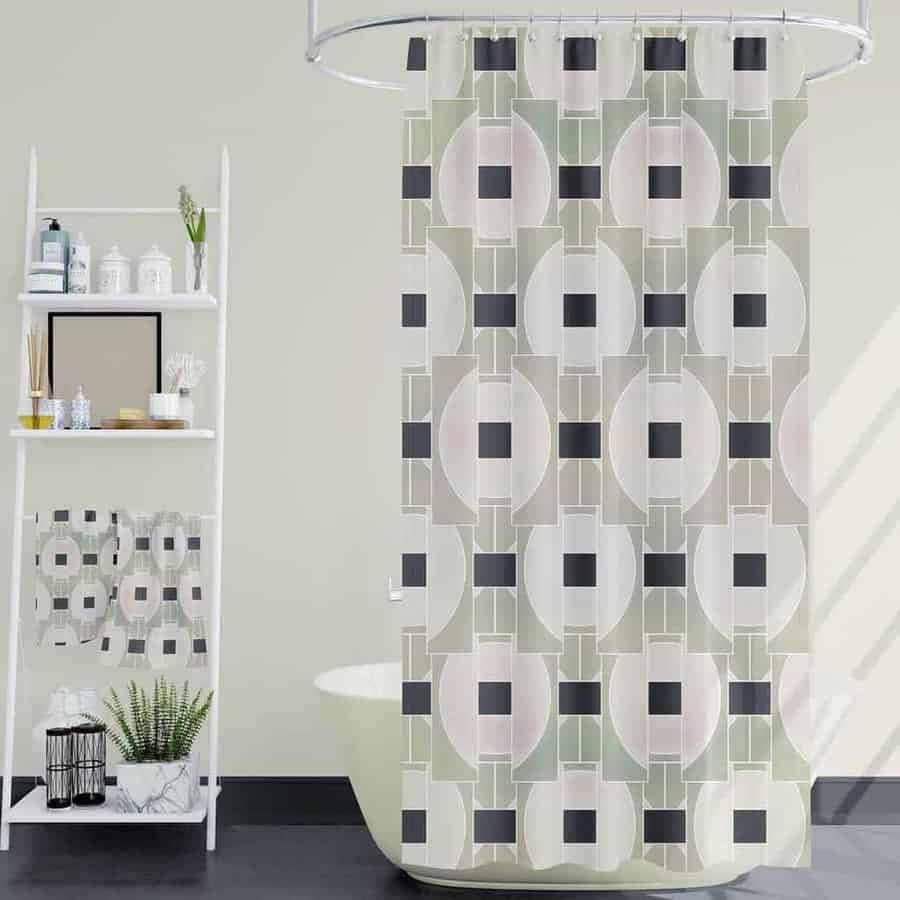 The drawback of fabric is that it absorbs moisture and has fibers that can harbor bacteria. If you decide to use a fabric shower curtain, it's smart to also have a plastic curtain liner.
The shower curtain liner hangs on the curtain's backside so that it's on the inside of the shower.
The bottom of it hangs inside your shower, while your fabric curtain hangs outside of the shower to be decorative.
6. Farmhouse
Continue the rustic farmhouse look from your living room, kitchen, and bedroom.
You can create a fresh, and simple rustic farmhouse feel in your bathroom with the right type of shower curtain. Choose one that's a fresh white color with a simple design.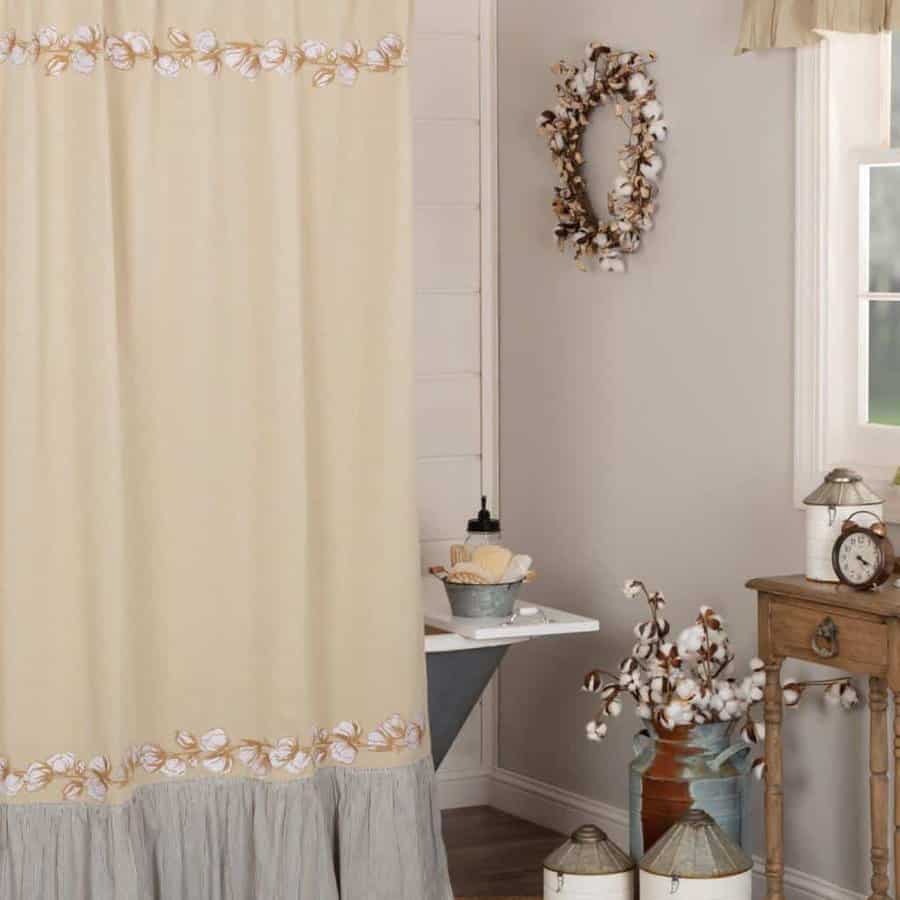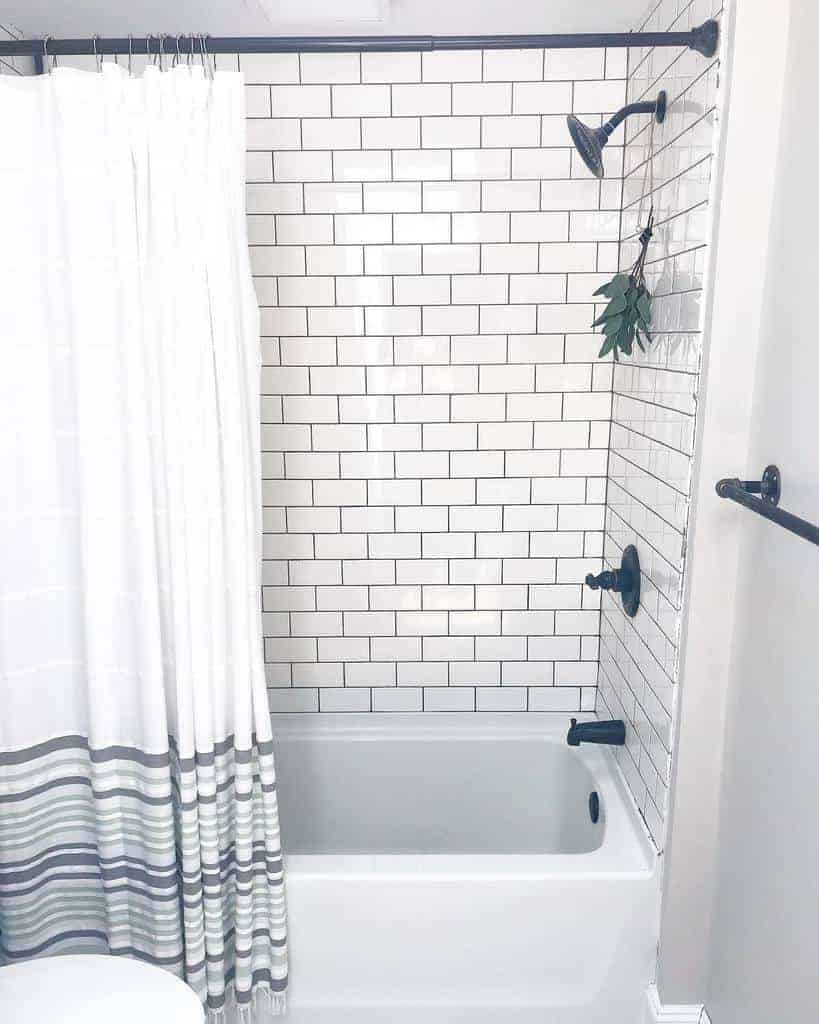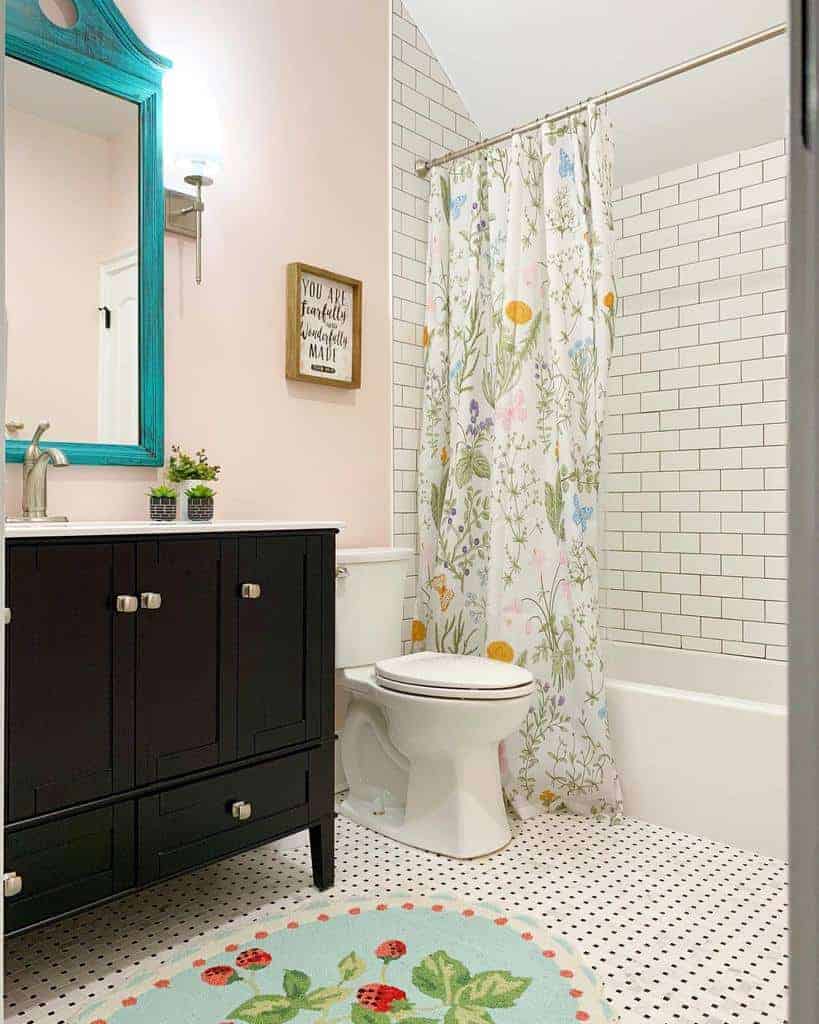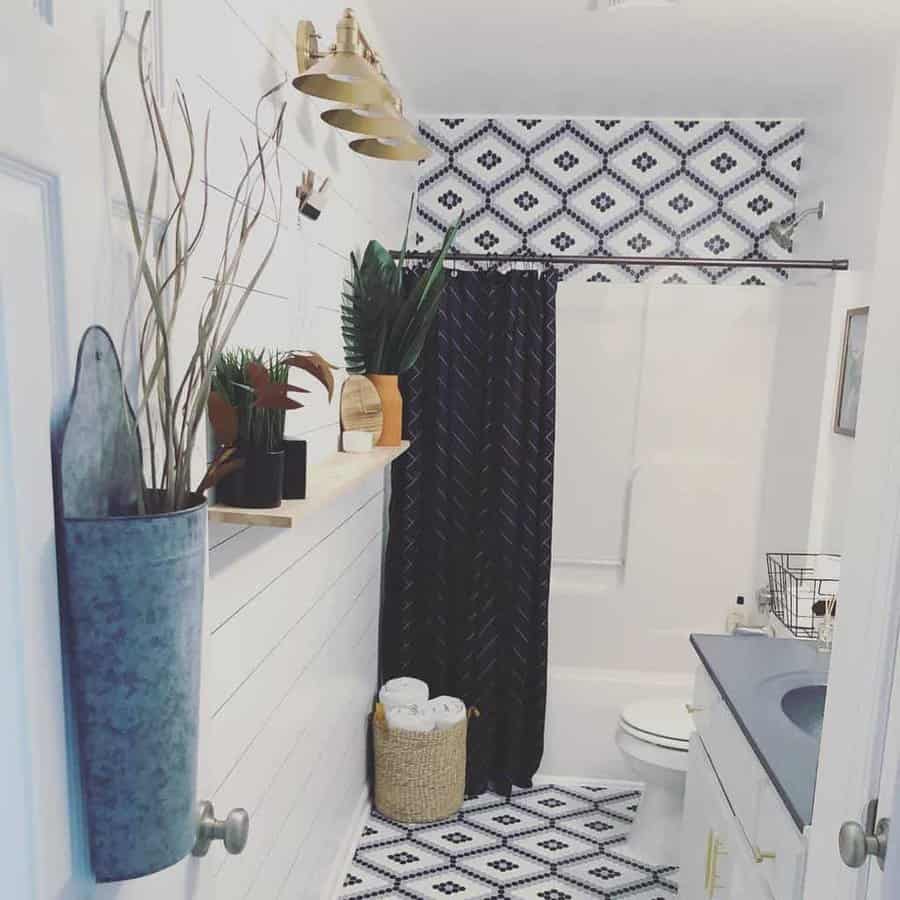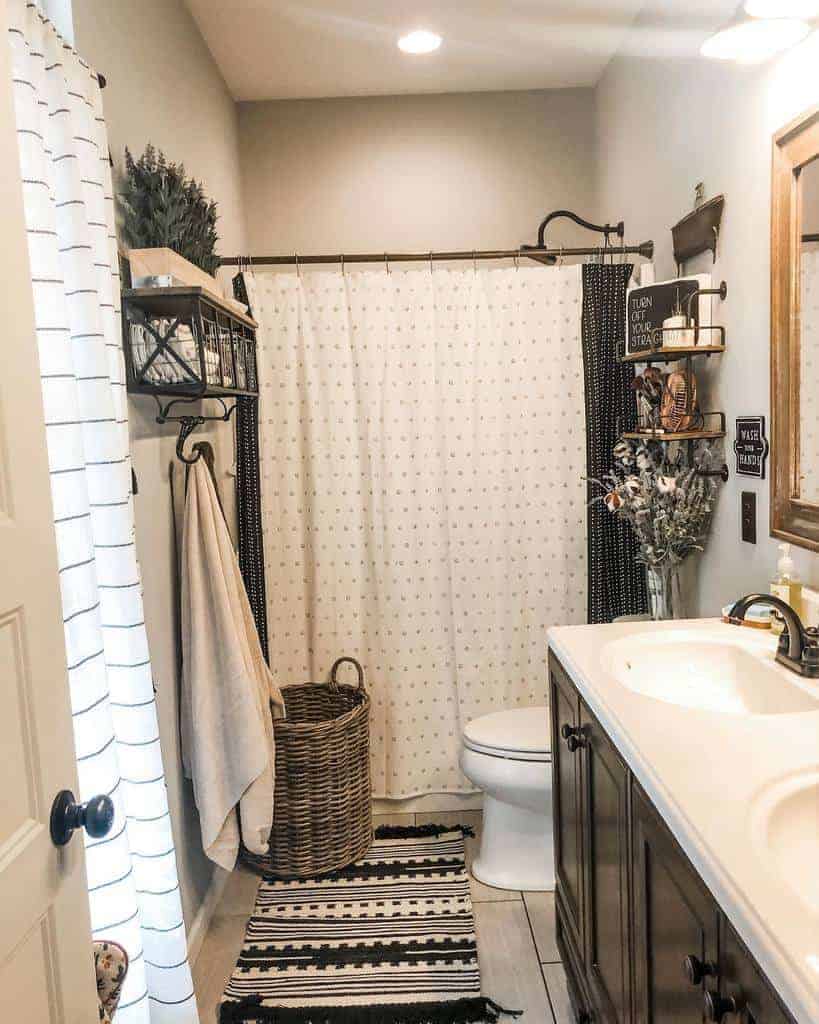 The best farmhouse curtains are cotton shower curtains and have a woven design throughout.
They could even have tassels along the bottom for an authentic handmade feel. Other nice touches are a ruffle or two along with the bottom or top, buttons, toggles, or tassels on the sides.
7. Floral
A floral shower curtain is a perfect way to add more than one color to the bathroom and bring life into the small space with a bold pattern.
If you love the idea of a bold pattern wallpaper but aren't ready to commit to wallpaper, then this is a perfect alternative.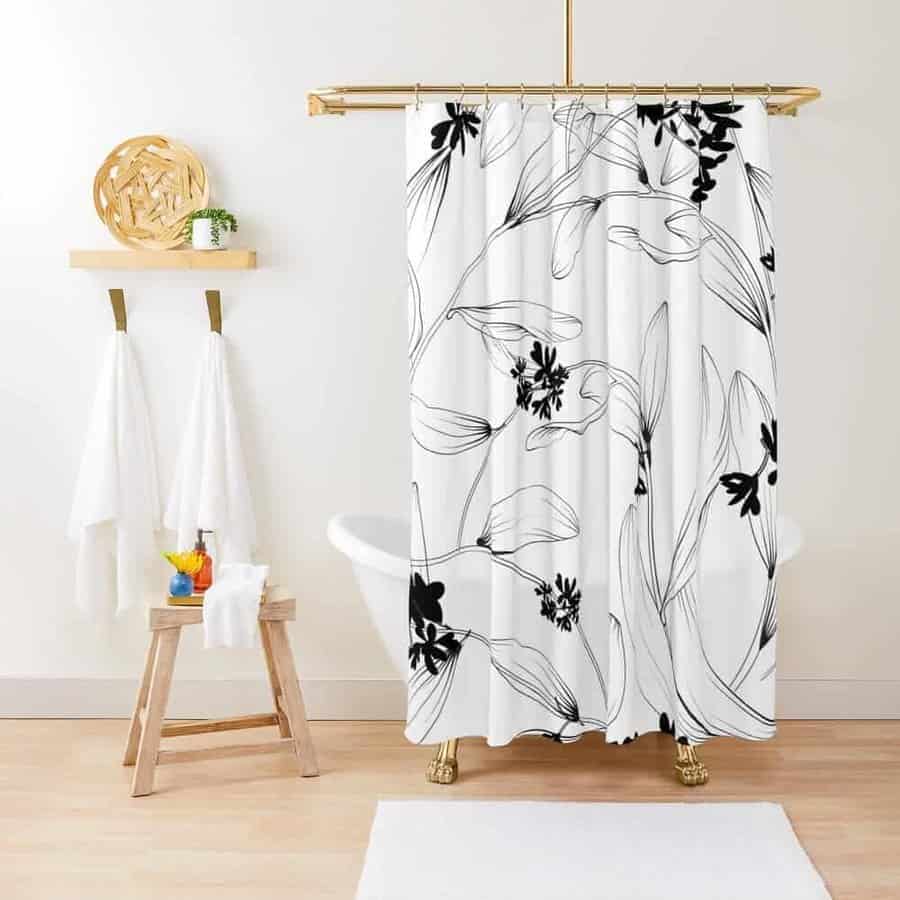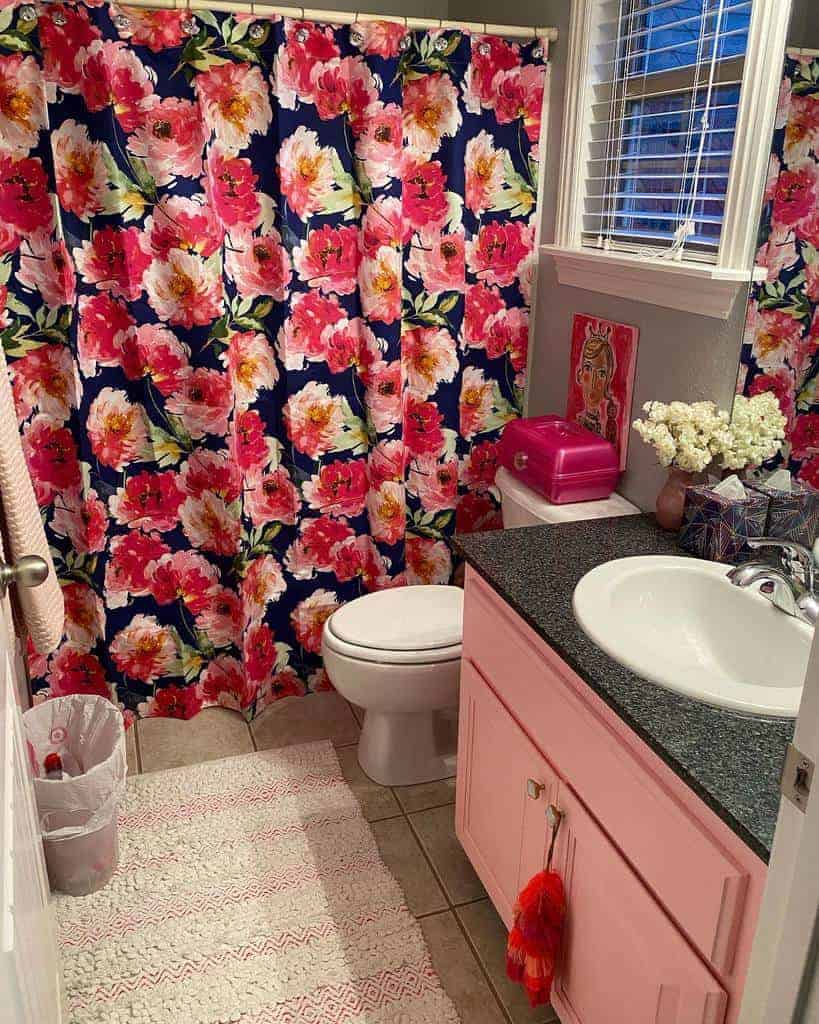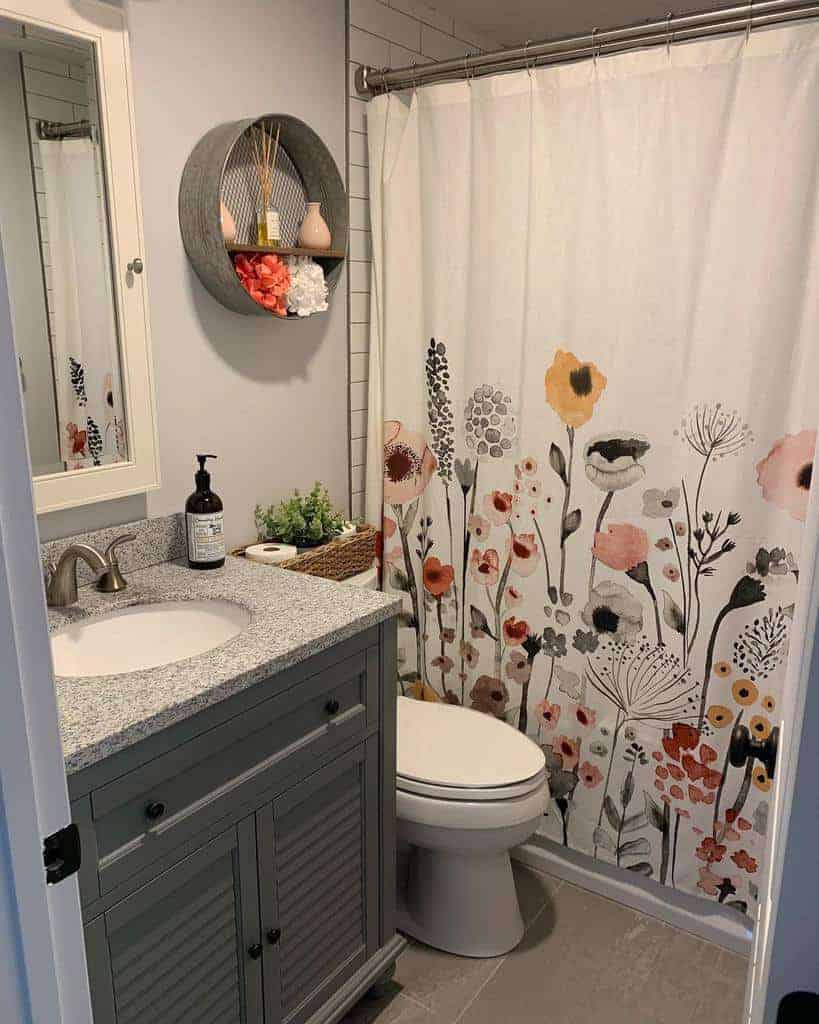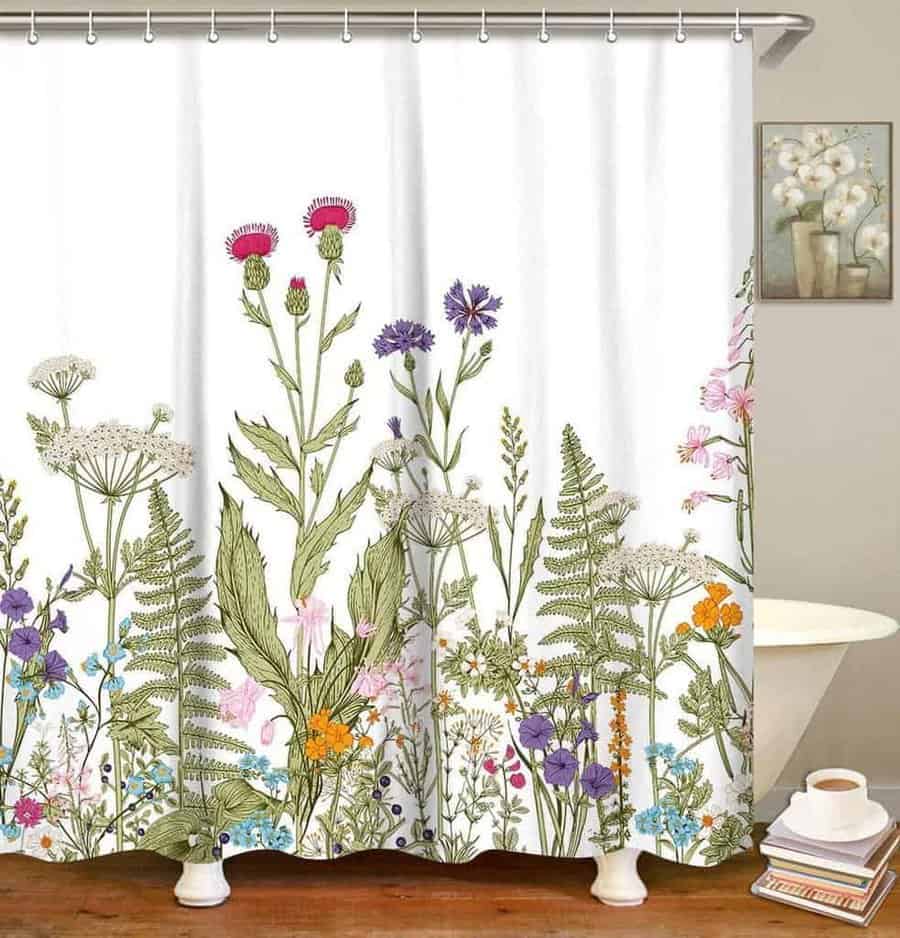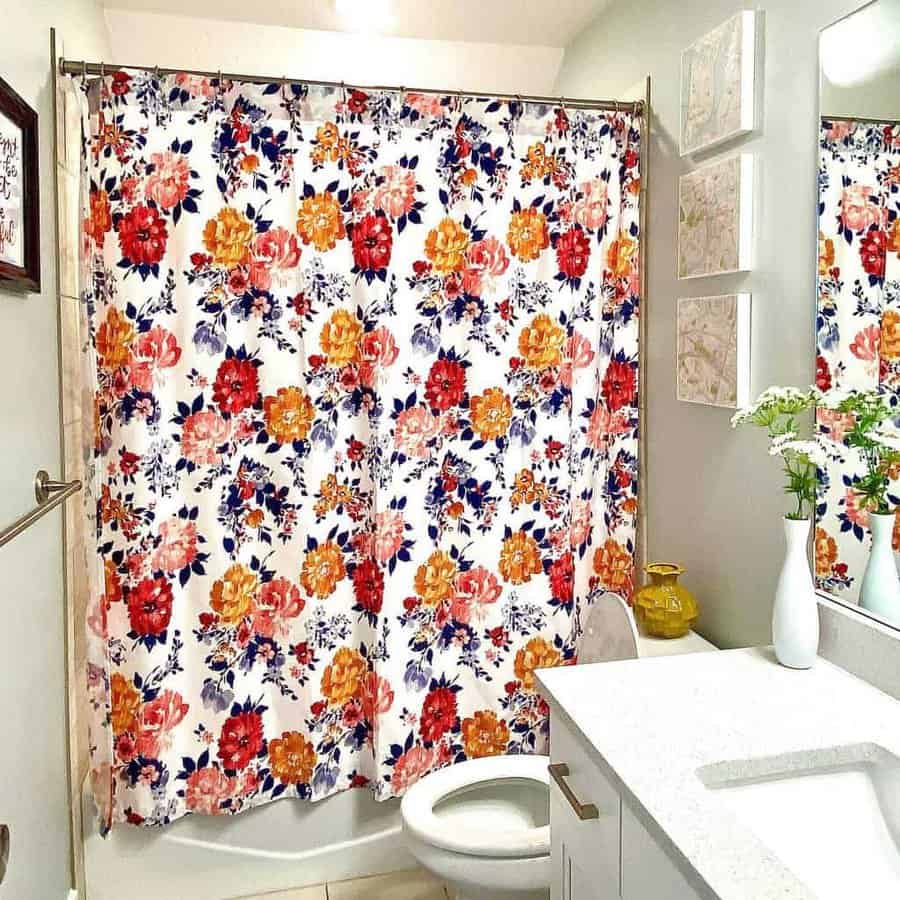 Look for one that has the type of flowers that you like. This could be a soft peony or a tropical bird of paradise.
A smaller repeating floral pattern will give your bathroom a traditional look. In contrast, a large-scale mural design will give your bathroom a modern feel.
8. Personalized
Thanks to modern technology, you could buy a shower curtain that is uniquely yours.
Several companies let you submit your own photo to be printed in a large scale on the curtain. Or you could have a collage of images that you love for a cool shower curtain.
A simplified option is to have a monogram in an oversized font across the curtain's middle for a designer shower curtain look.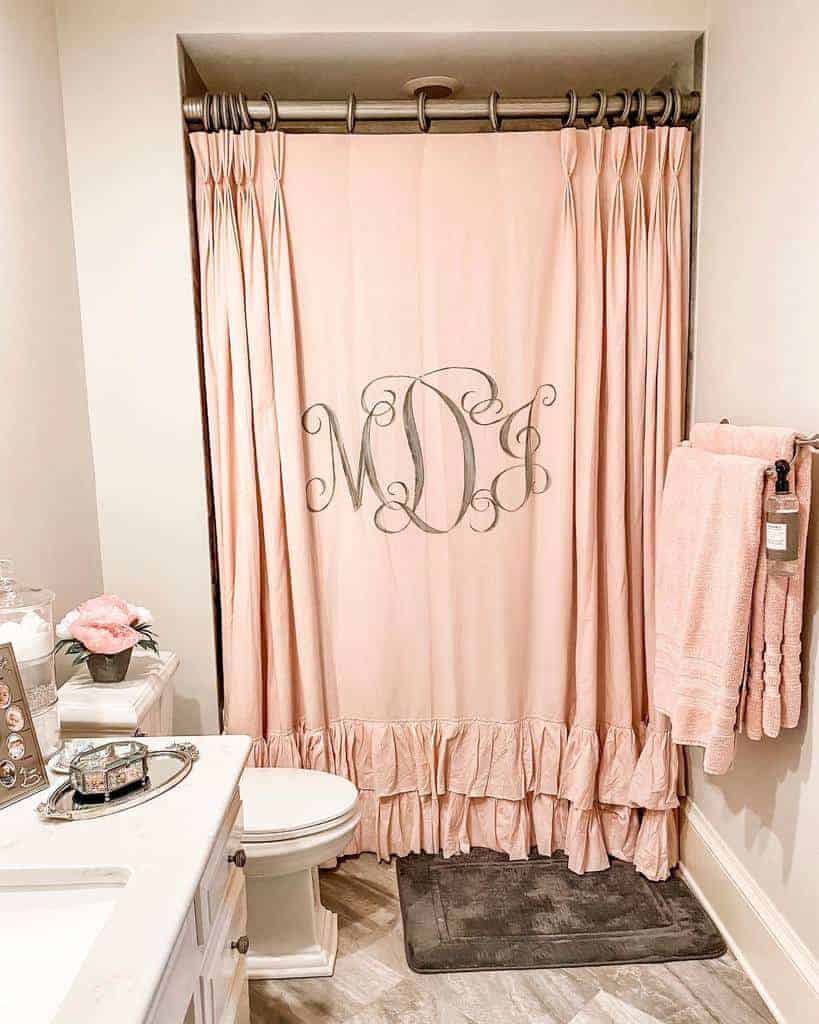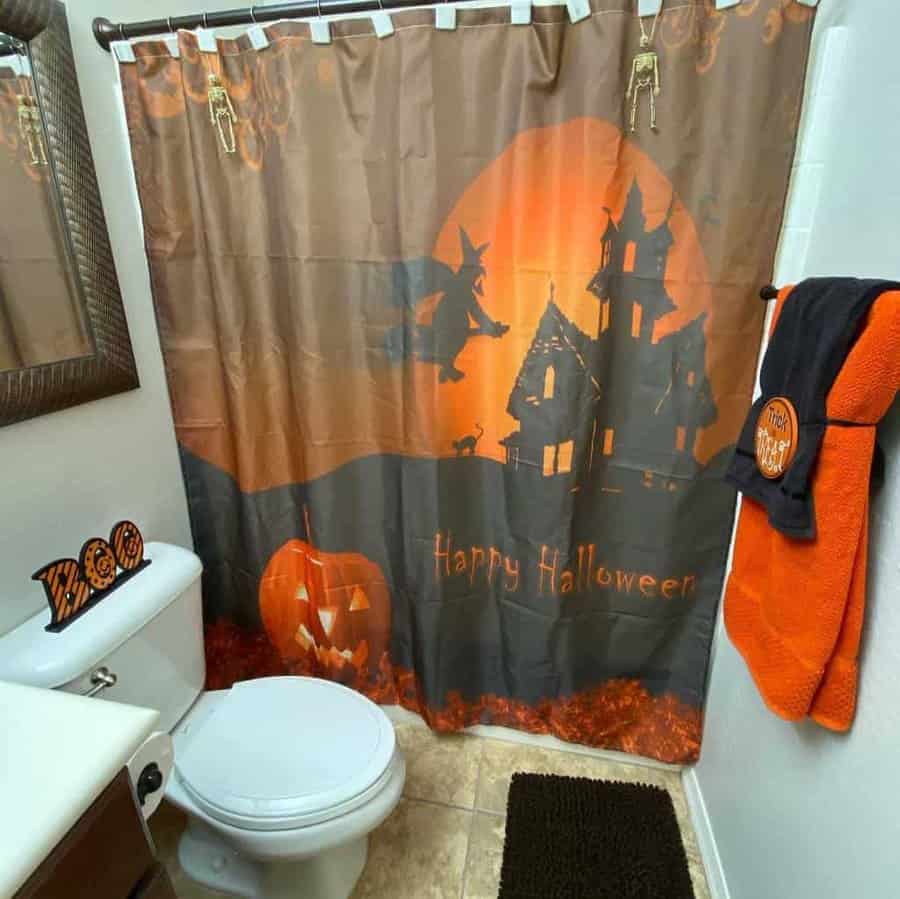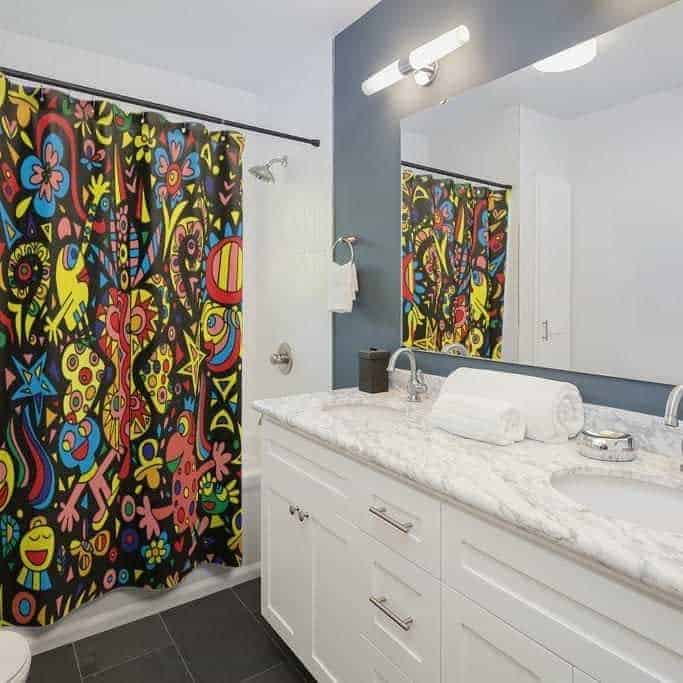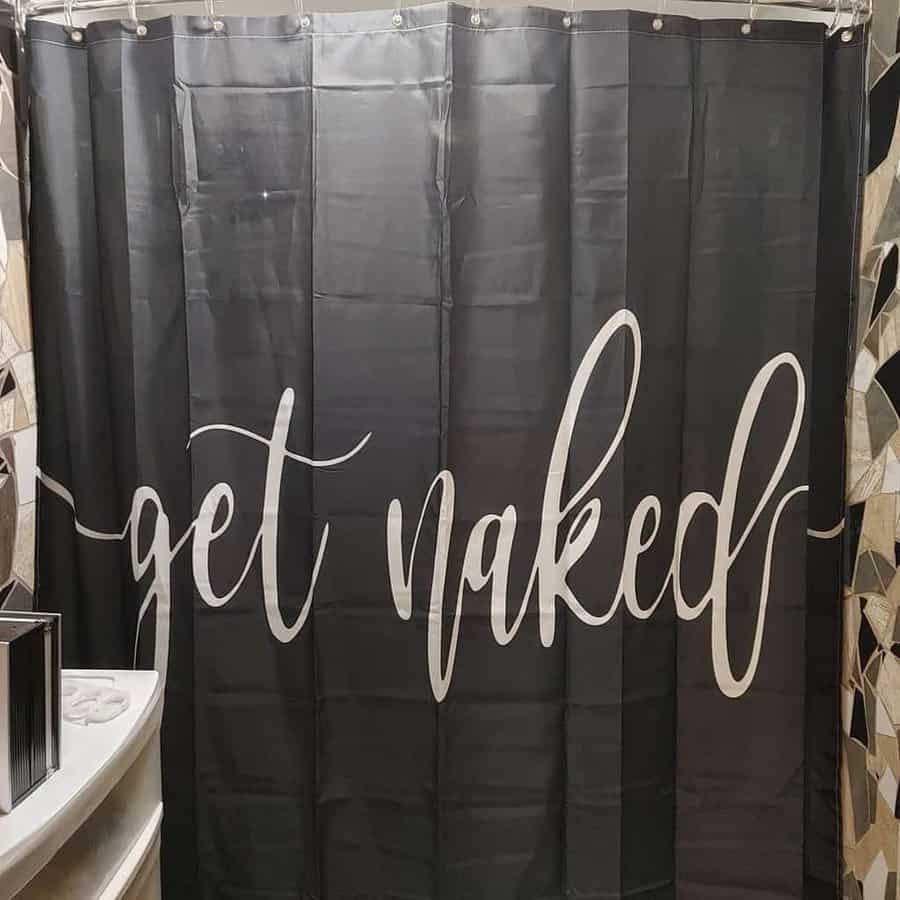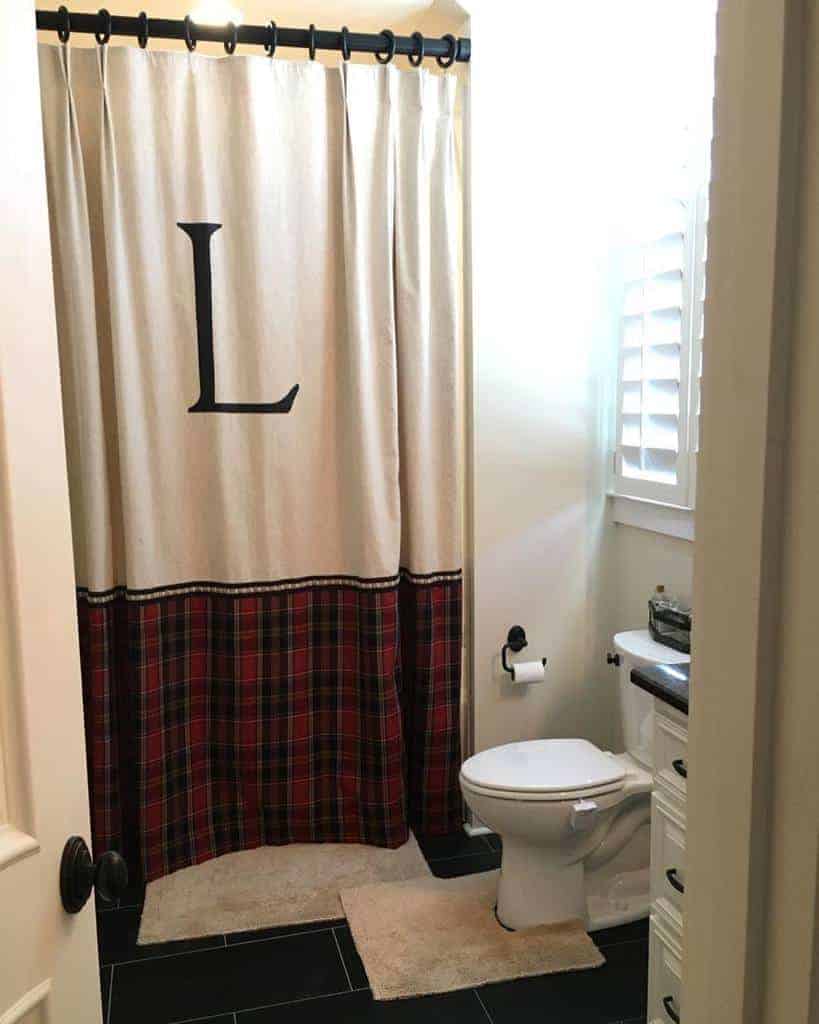 Don't let yourself get swept up in the idea of customizing your shower curtain.
While this is a great idea for something custom, these curtains often lack quality. While they may look cool when new, they won't perform as well or last as long as other higher-quality curtains.
9. Ruffled
Give your bathroom a soft and feminine feel with a ruffled decorative curtain. A simple design will use the ruffles as an accent along the shower curtain's top or bottom. Then some go all out with ruffles covering the entire curtain.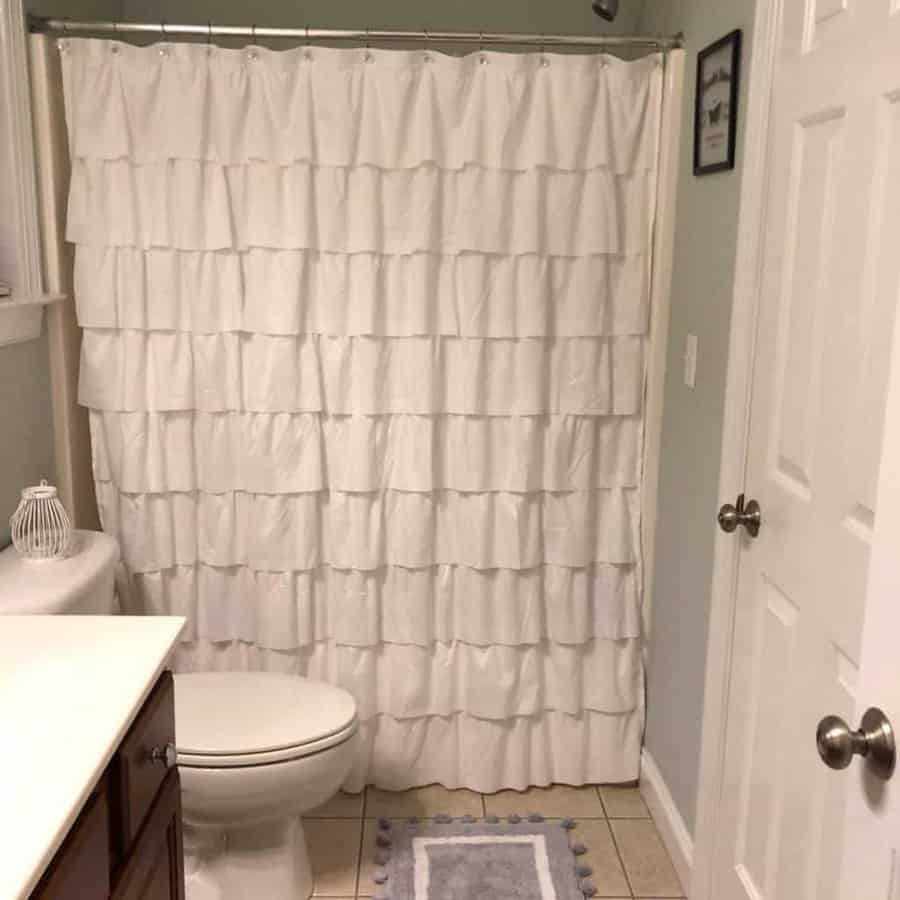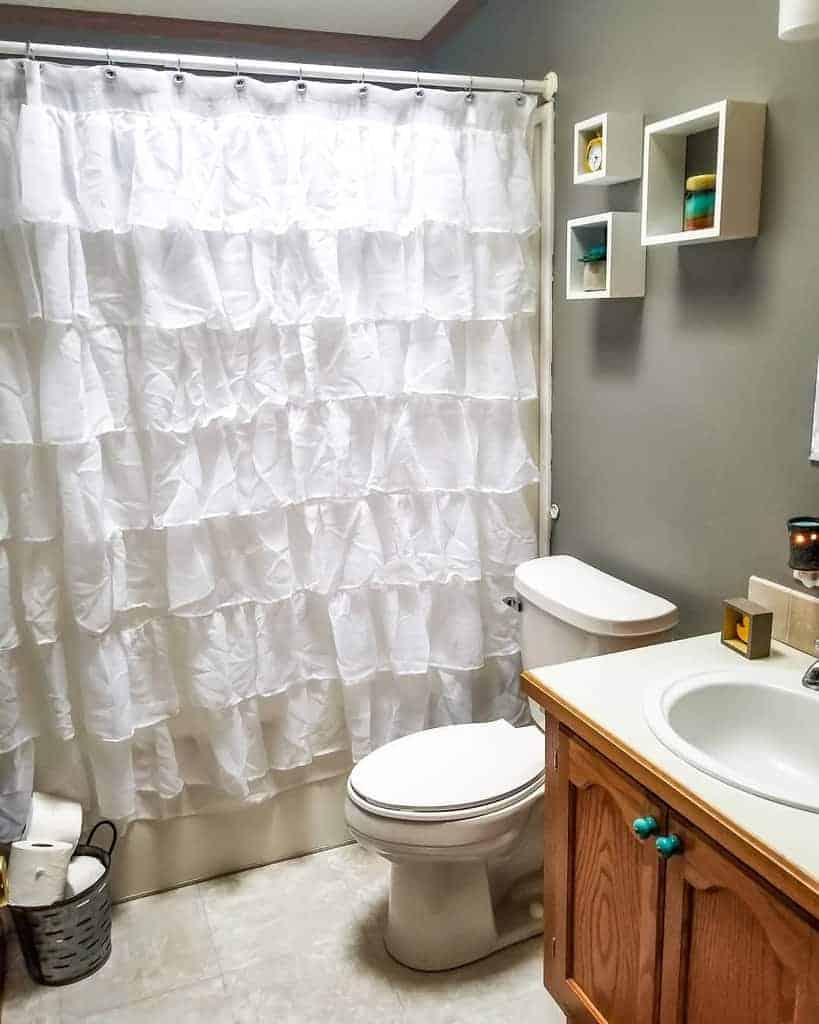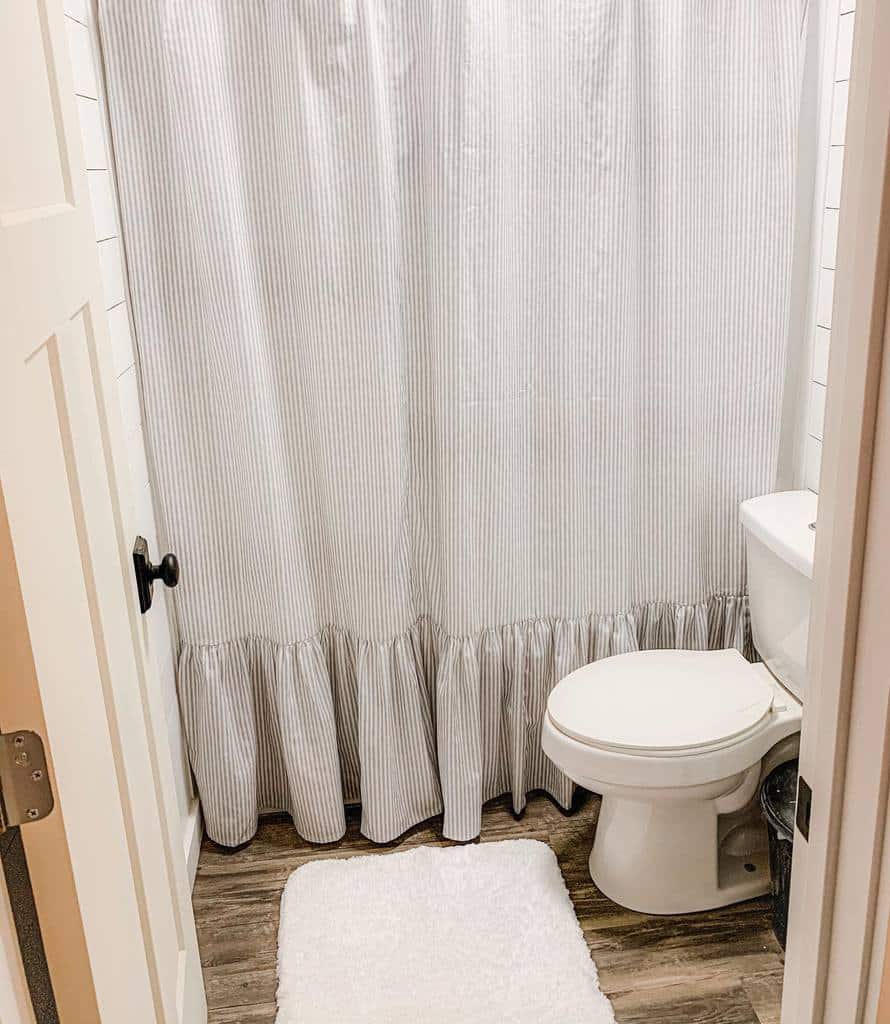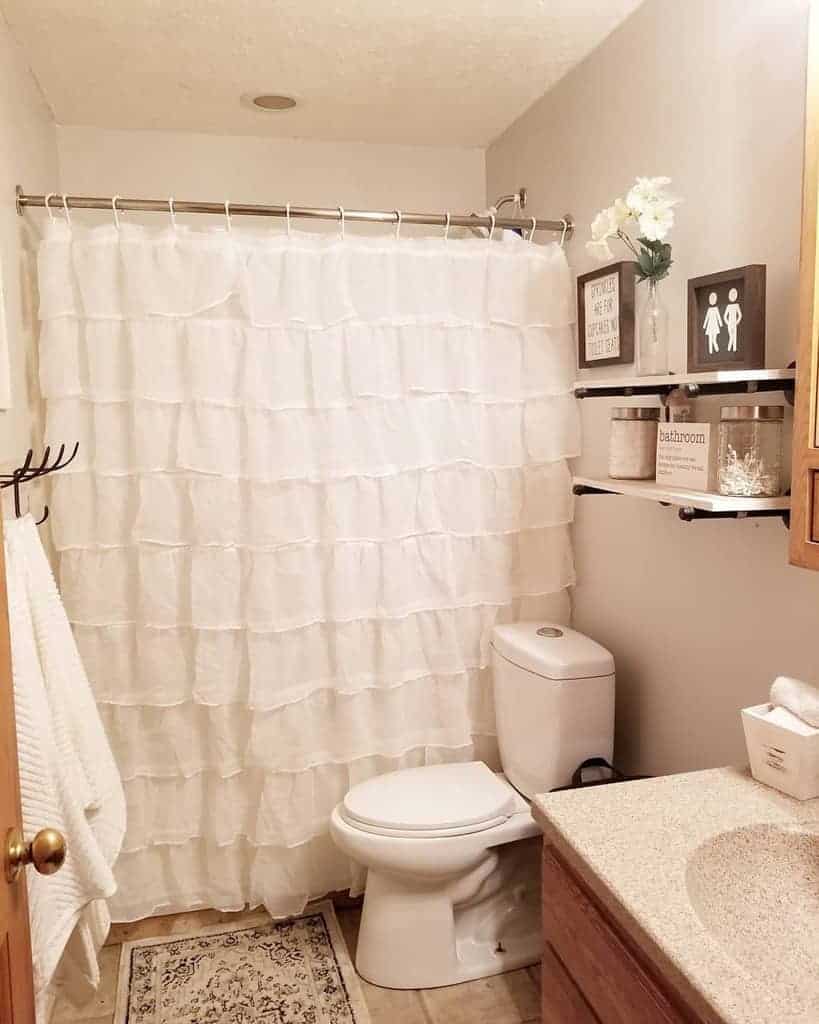 Choose one that's made from a lighter-weight material. All of those ruffles will add weight and bulk.
You'll want to make sure your shower rod can support the additional weight. Your bathroom also needs to be well ventilated to ensure the moisture doesn't get caught up in the ruffles.
10. Small
Not all bathrooms are large enough for a full-sized shower. If your small bathroom has a matching small shower stall, then you may need a curtain that's half the width of a standard shower curtain.
You'll find all of the same designs, colors and patterns, just on a smaller curtain.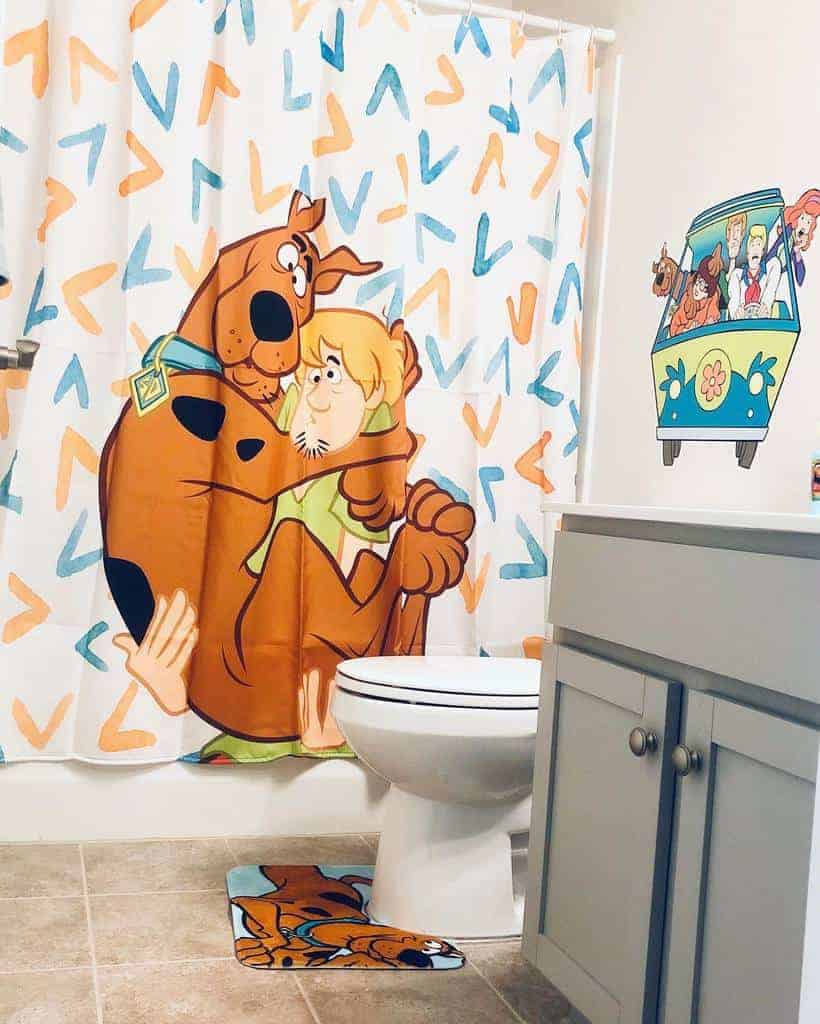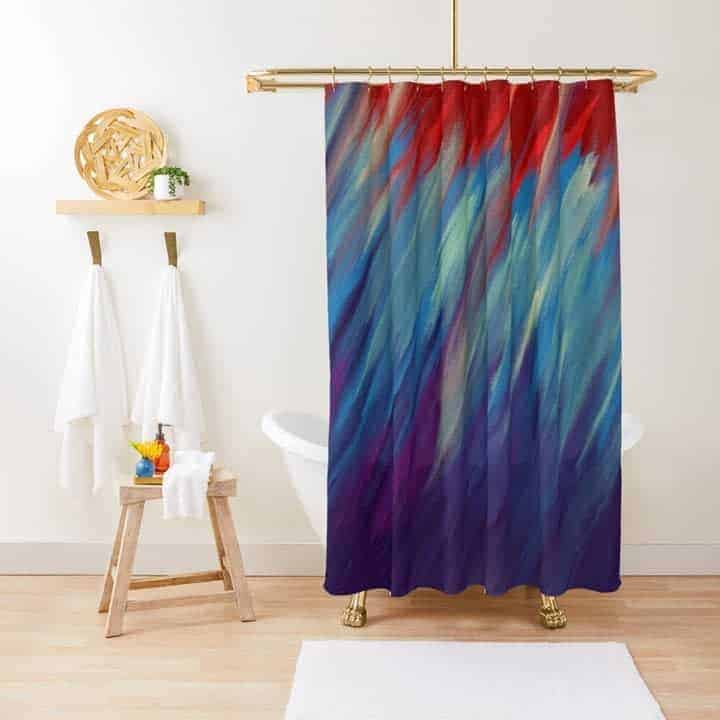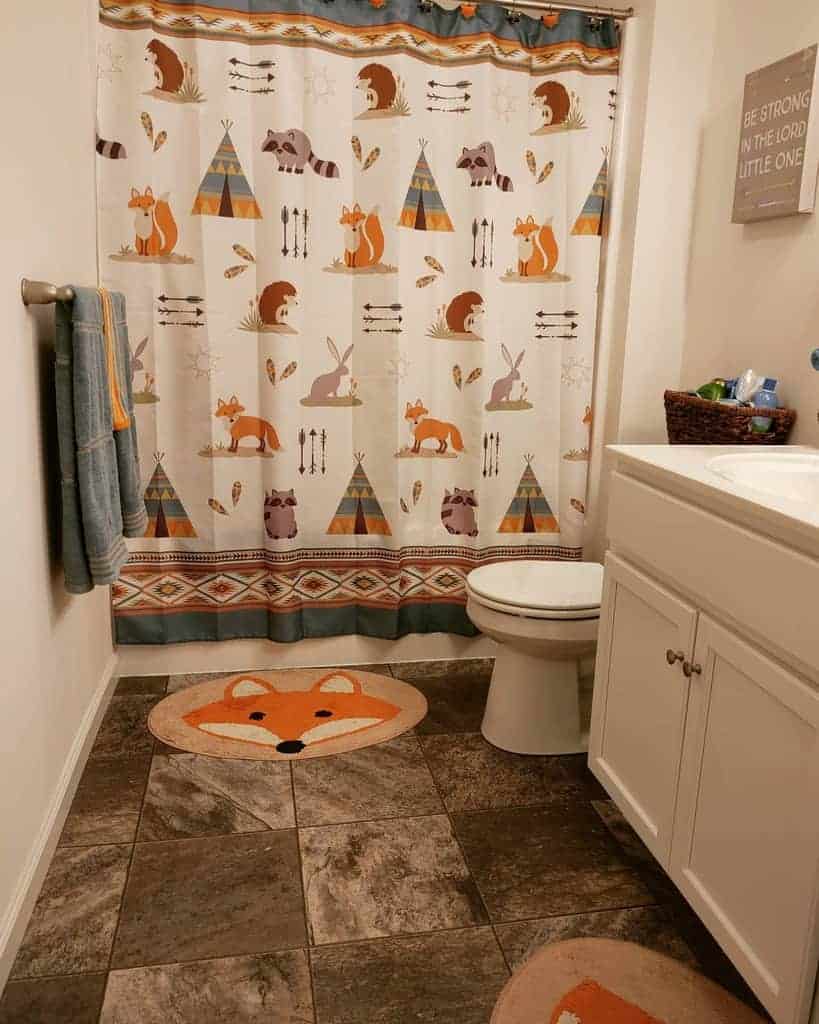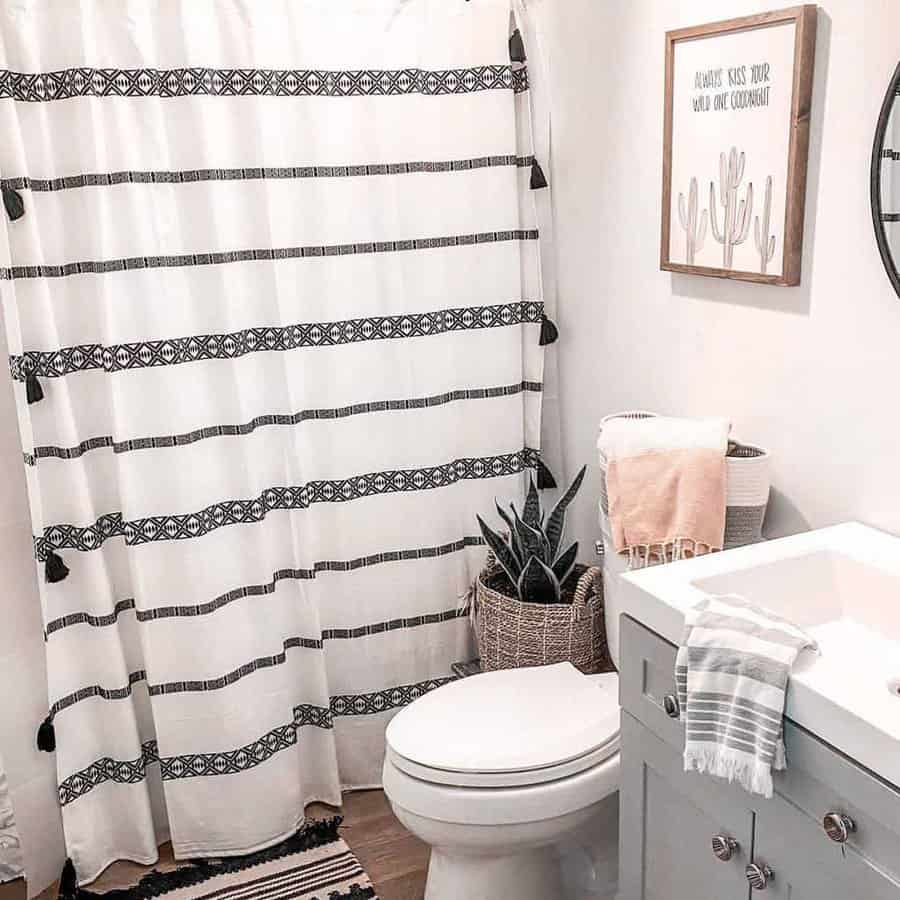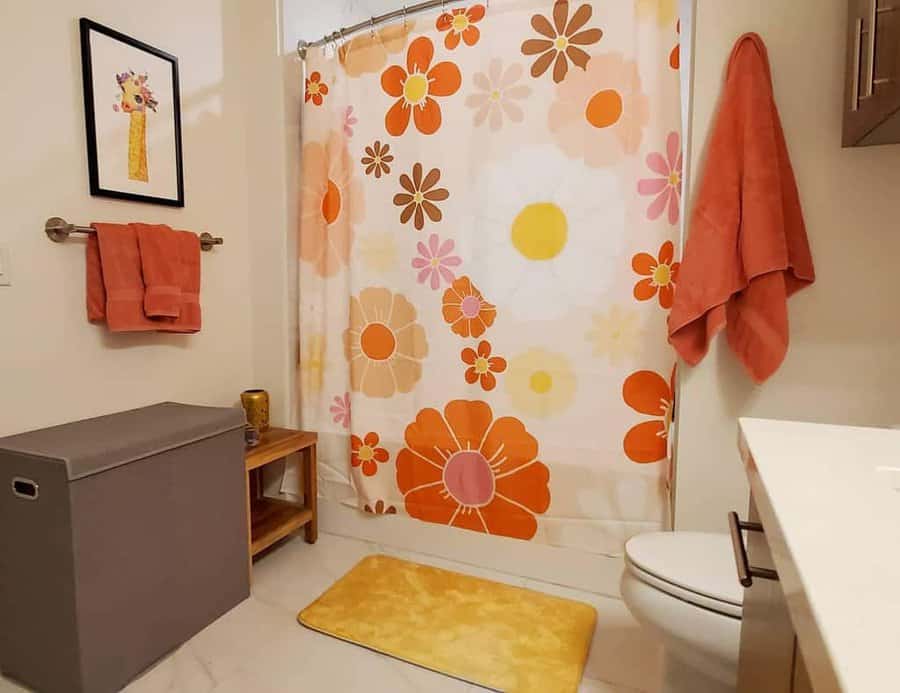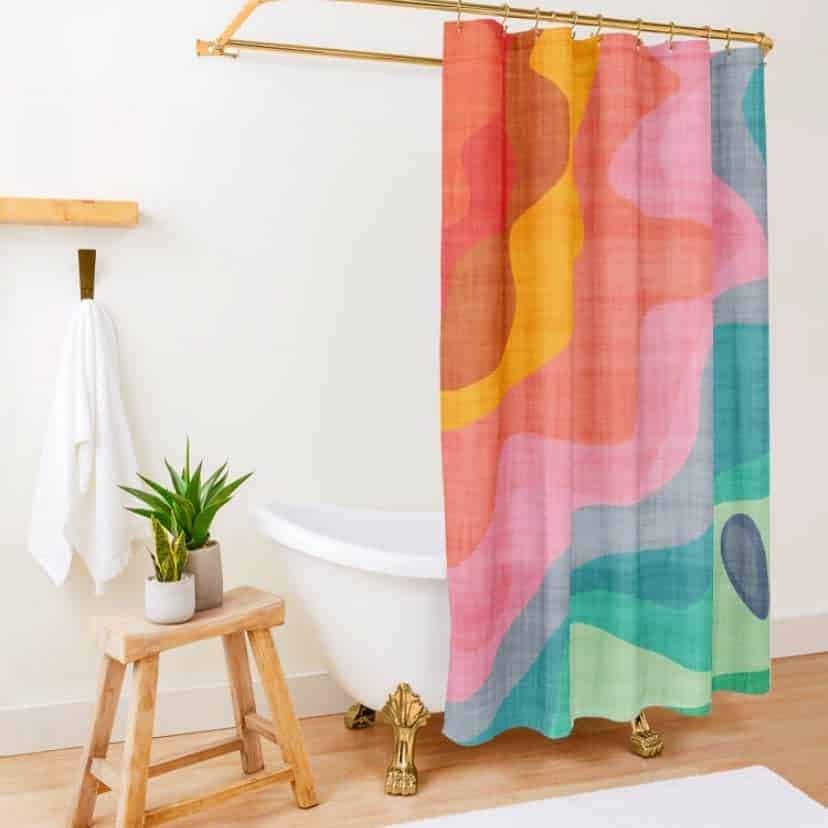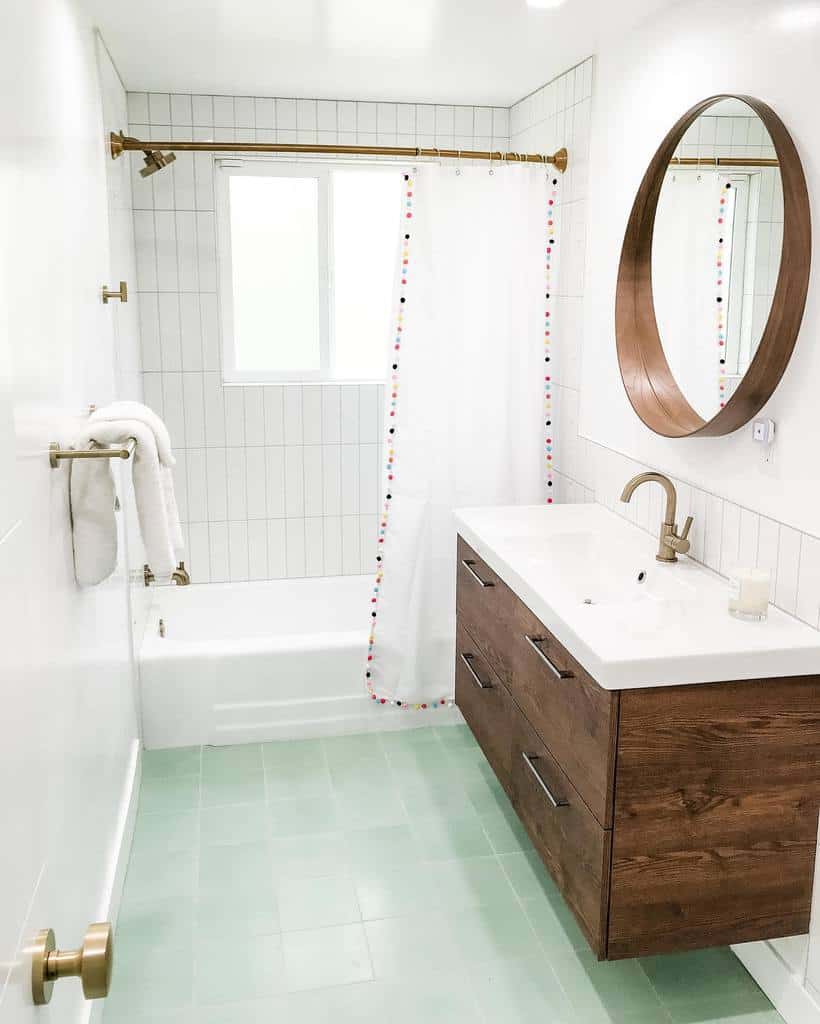 Using a smaller curtain is small because it cuts down on the bulk. Less bulk means less moisture buildup and a reduced risk of mildew and mold developing.
You could also consider using a curved curtain rod with a larger shower curtain. The tension rod will curve outward, giving you more space inside of the small shower.
See more small bathroom ideas here.
11. White
When in doubt, go with a white curtain for your shower. A white shower curtain will look beautiful in a modern bathroom. White is a neutral color and will look right at home in a bathroom of any color.
The color is also associated with cleanliness and will reflect light, helping your bathroom to feel brighter and bigger.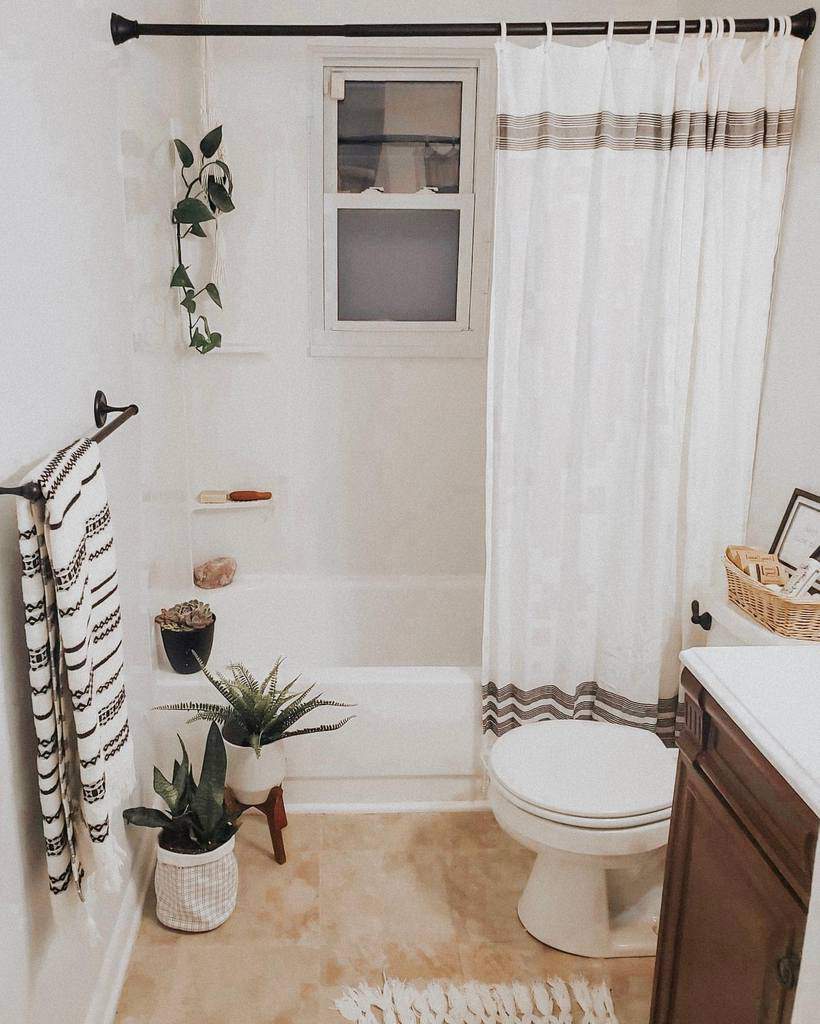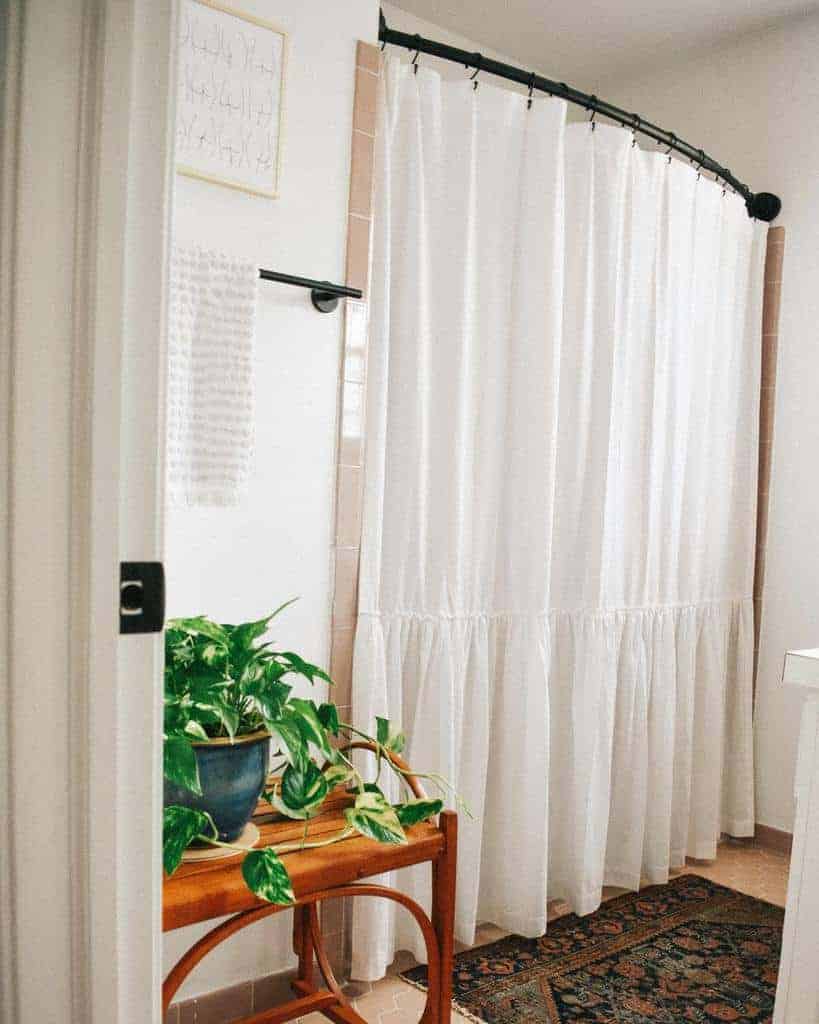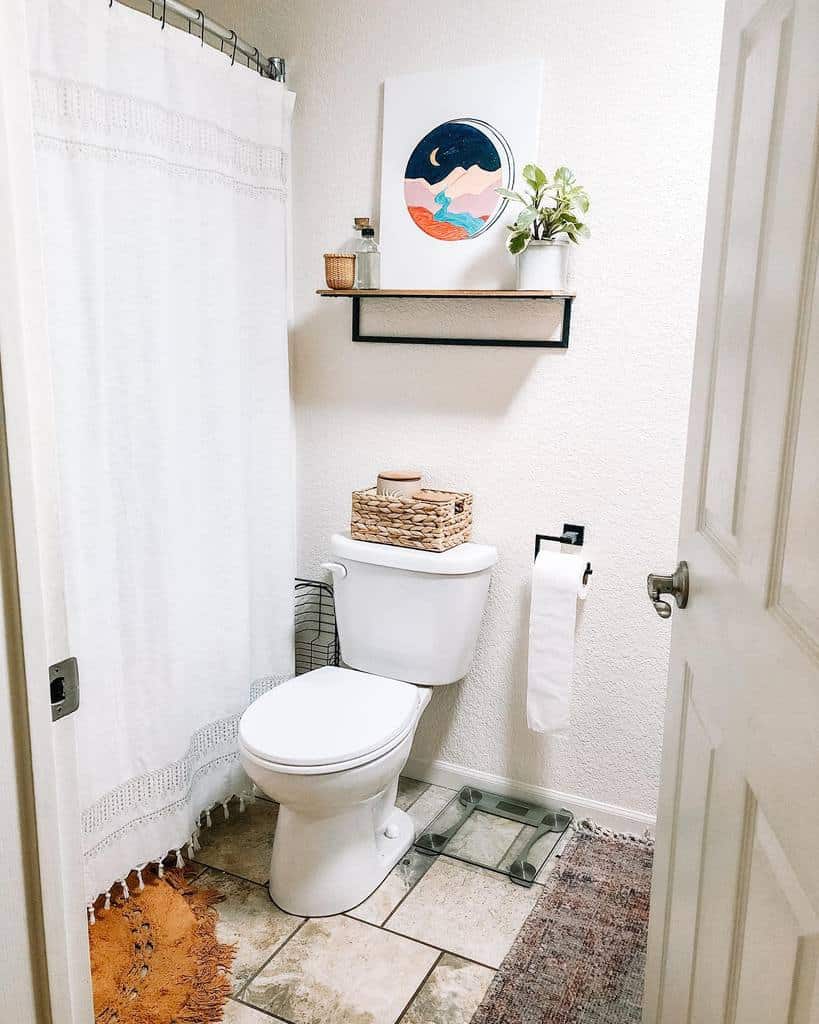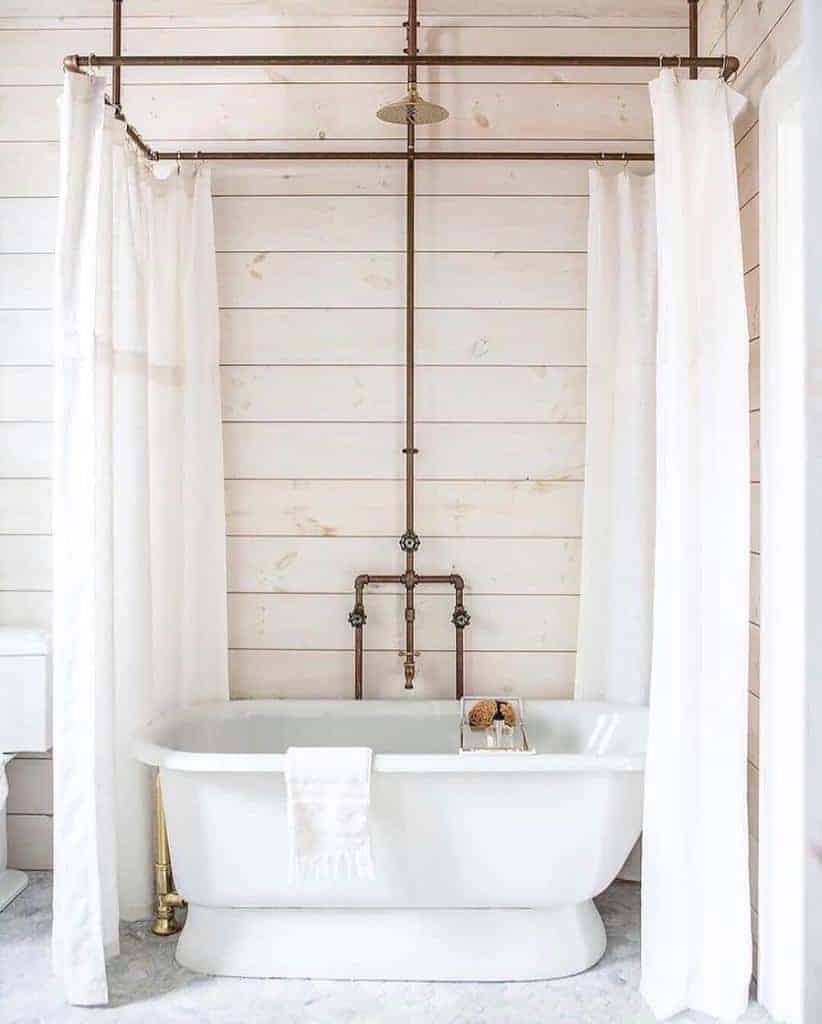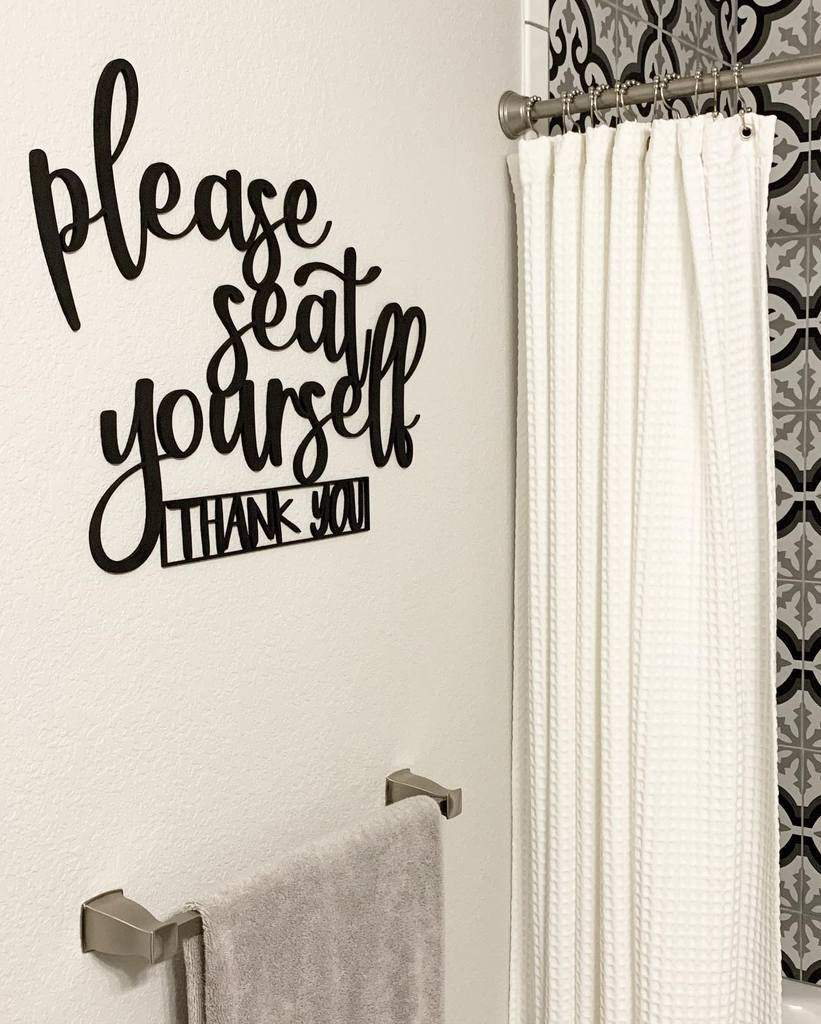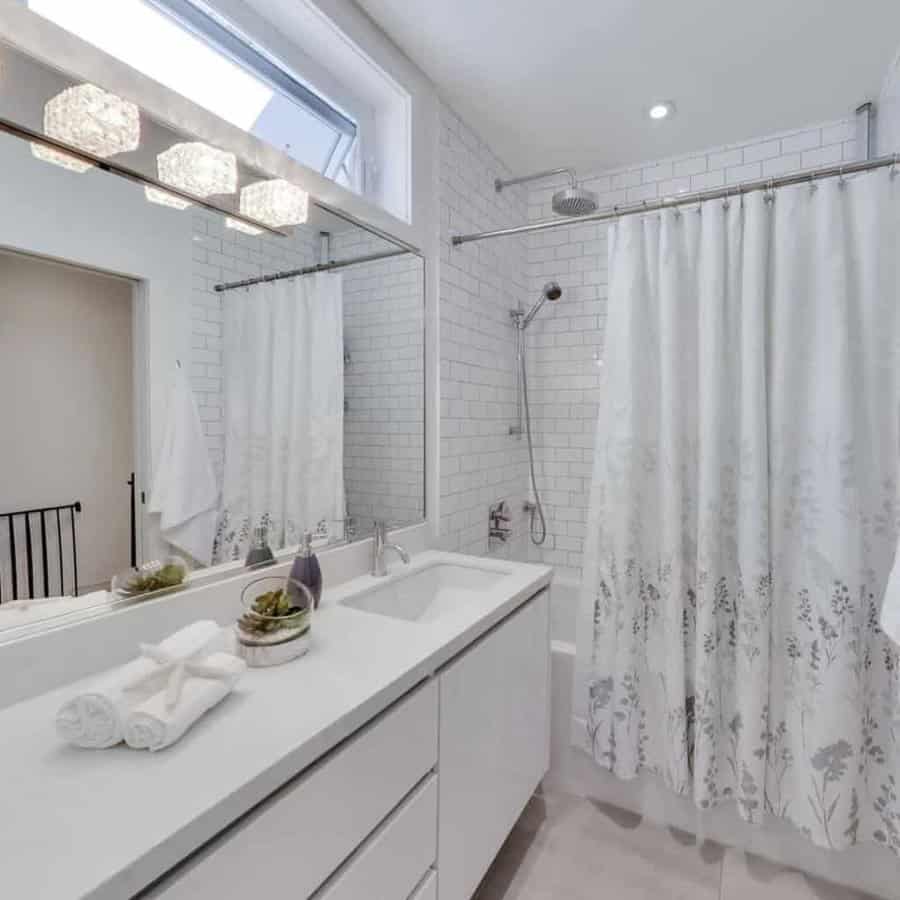 Choose a white shower curtain that you can easily wash. That way, you can take it down and throw it in the wash with some bleach.
This will keep your shower curtain looking its brightest and whitest no matter how long you've had it hung up.
Shower Curtain FAQs
What can I use instead of a shower curtain?
You can install a glass door. You could embrace the idea of having nothing holding the water in and creating an entire wet room. A rolling or folding panel can be opened up when using the shower and put away when not needed.
Do shower curtains need to touch the floor?
The average length for shower curtains is 72 inches in length. You should hang it 75 to 77 inches above the floor. This will make the curtain hang low enough to block water while also keeping it off of the floor. If you prefer to have it touch the floor, you can. However, if you have your curtain touch the floor, you risk getting mold, mildew, and the bottom getting dirty.
Are shower doors or curtains better?
The best option is a glass door. You can easily clean it, which keeps your bathroom more sanitary. If you choose glass panels, you'll have a minimalist aesthetic that helps your bathroom to look modern.