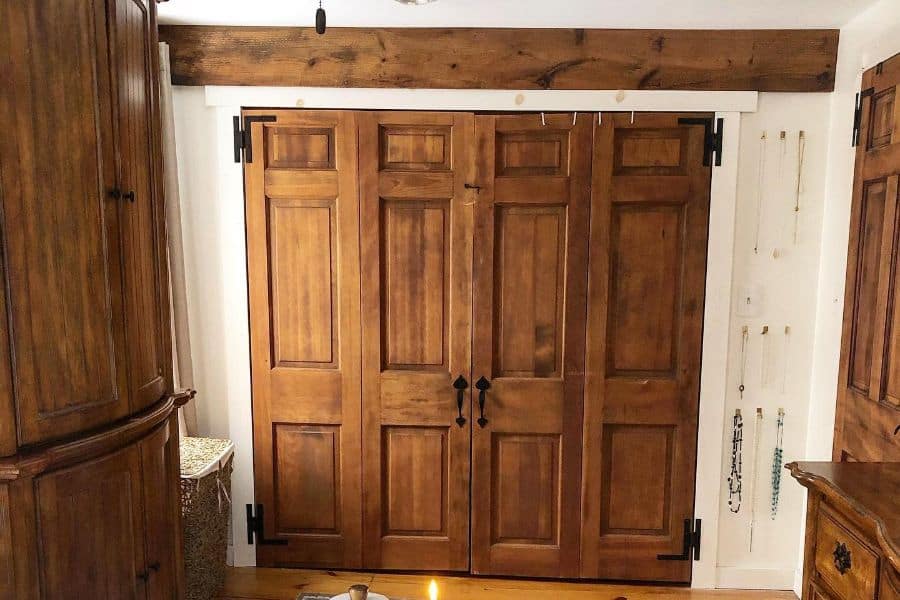 The Top 52 Closet Door Ideas
"The closet door is open for me, where I left it; since I left it open, it has graciously stayed open." – Allen Ginsberg
Closets are ideal storage spaces, largely because you can shut the door and hide the mess. Closet doors are one of those often-overlooked features that can make or break a room's interior design.
The ideal closet door doesn't necessarily have to match the room's other doors. A mirrored door, bifold door, or barn door are all excellent choices when you want to explore creative closet door ideas. Scroll through our best closet door collection and see all the ways you can jazz up this essential feature.
1. Barn
Modeled after farmhouse style, these rustic door panels add a country warmth to your interior design. With distressed paint finishes or stained wood, barn closet door ideas include a metal track for the doors to glide along. Door hardware coordinates with the metal track, which is often made of black wrought iron.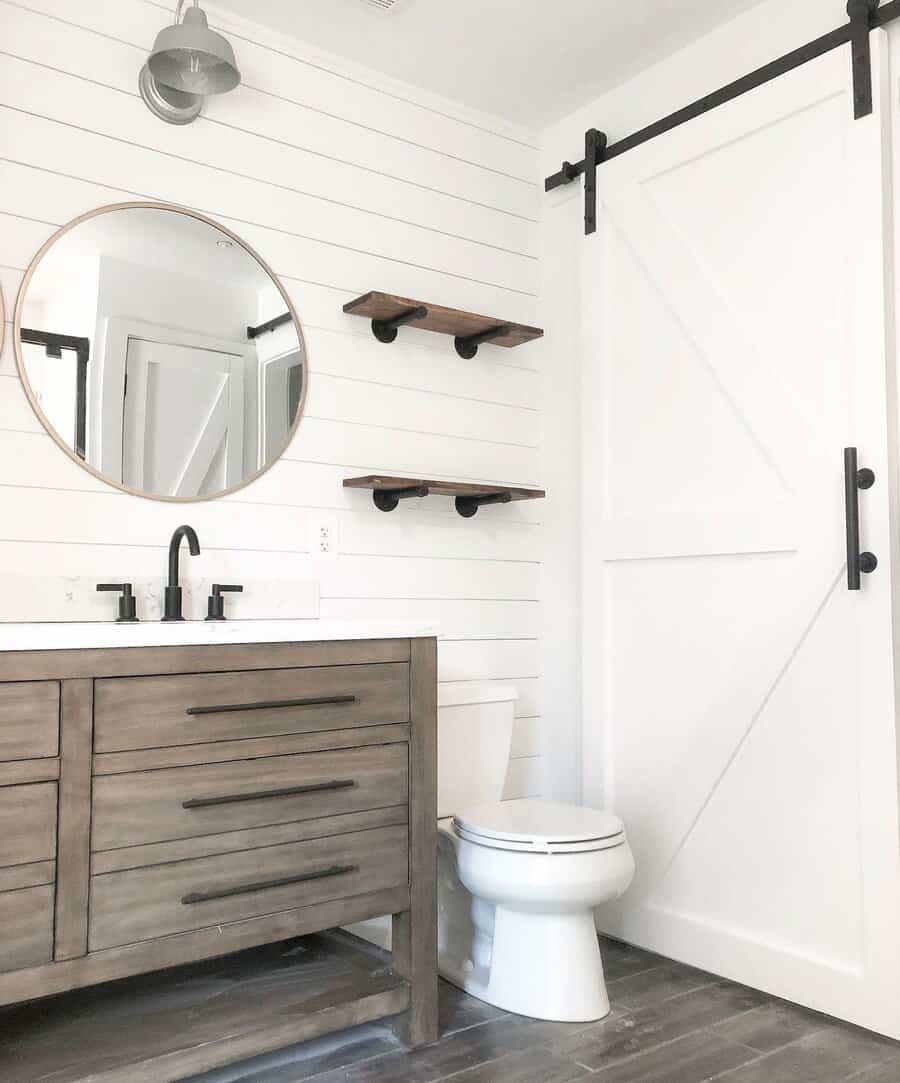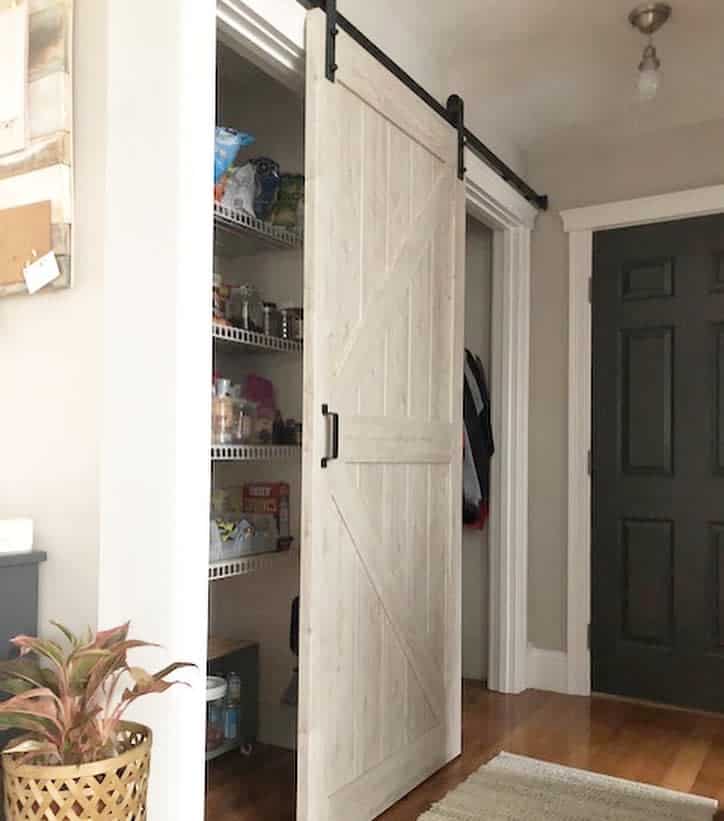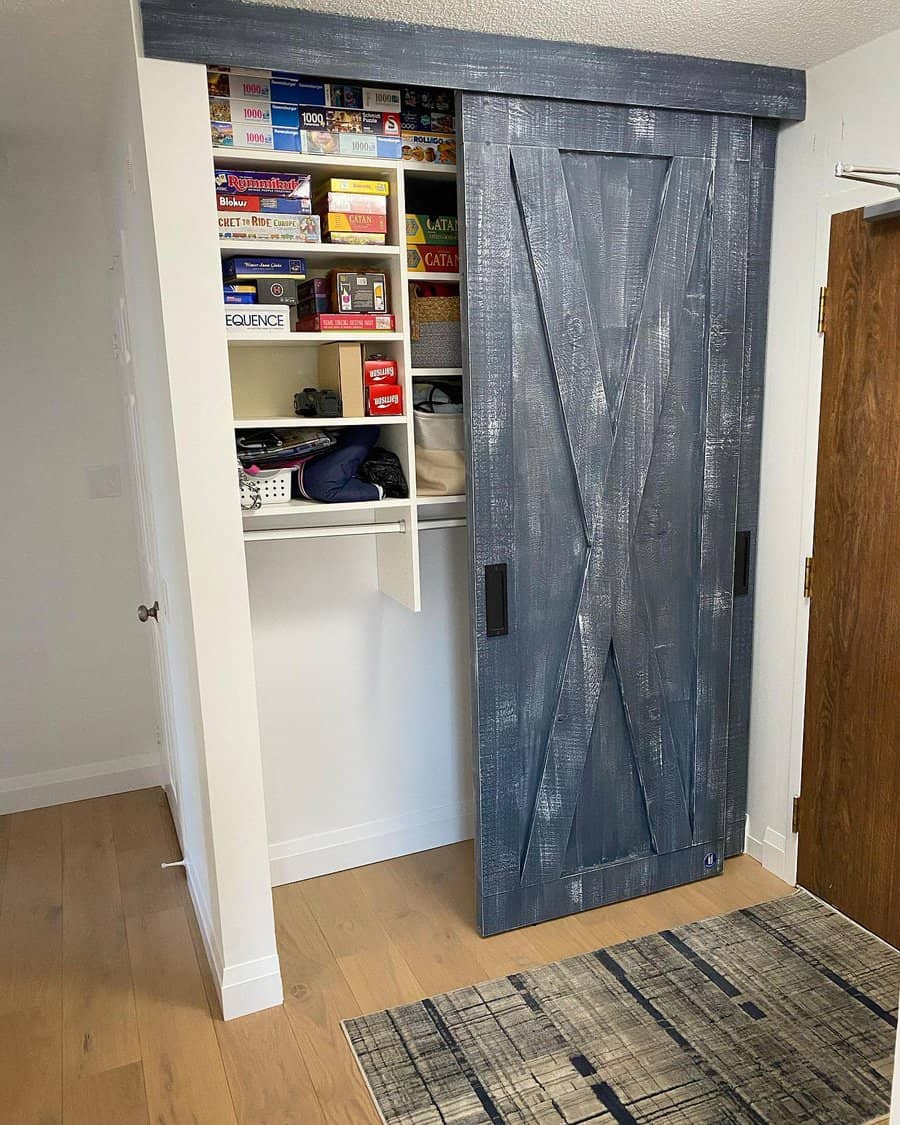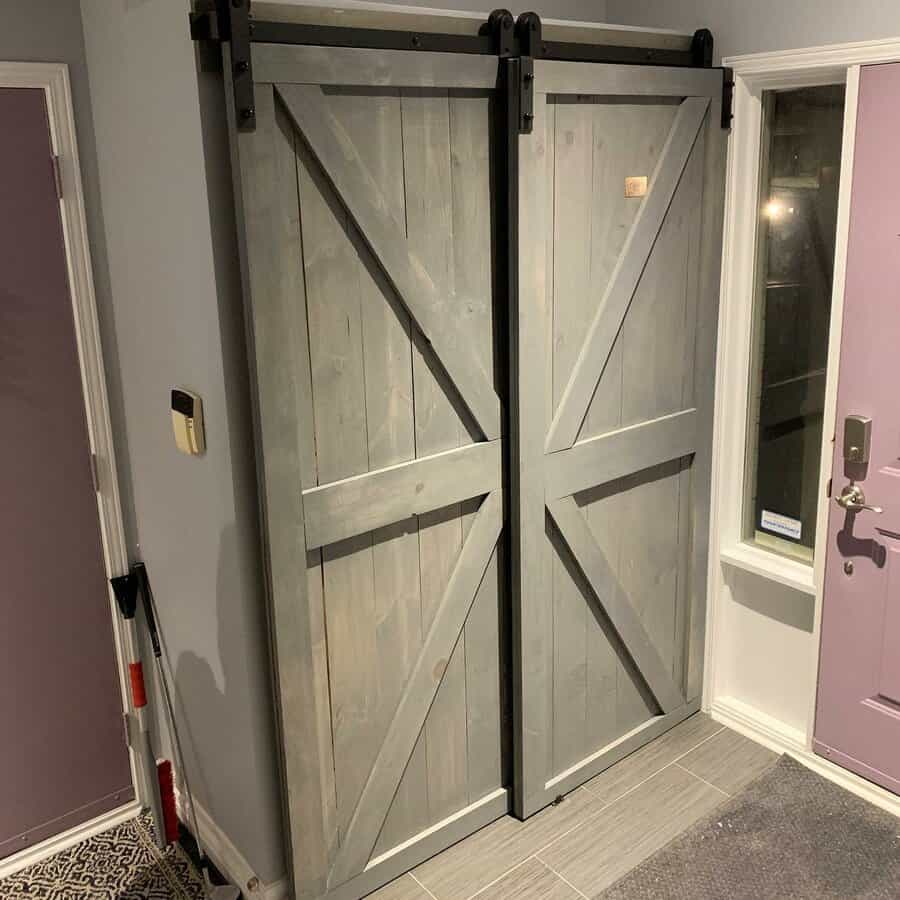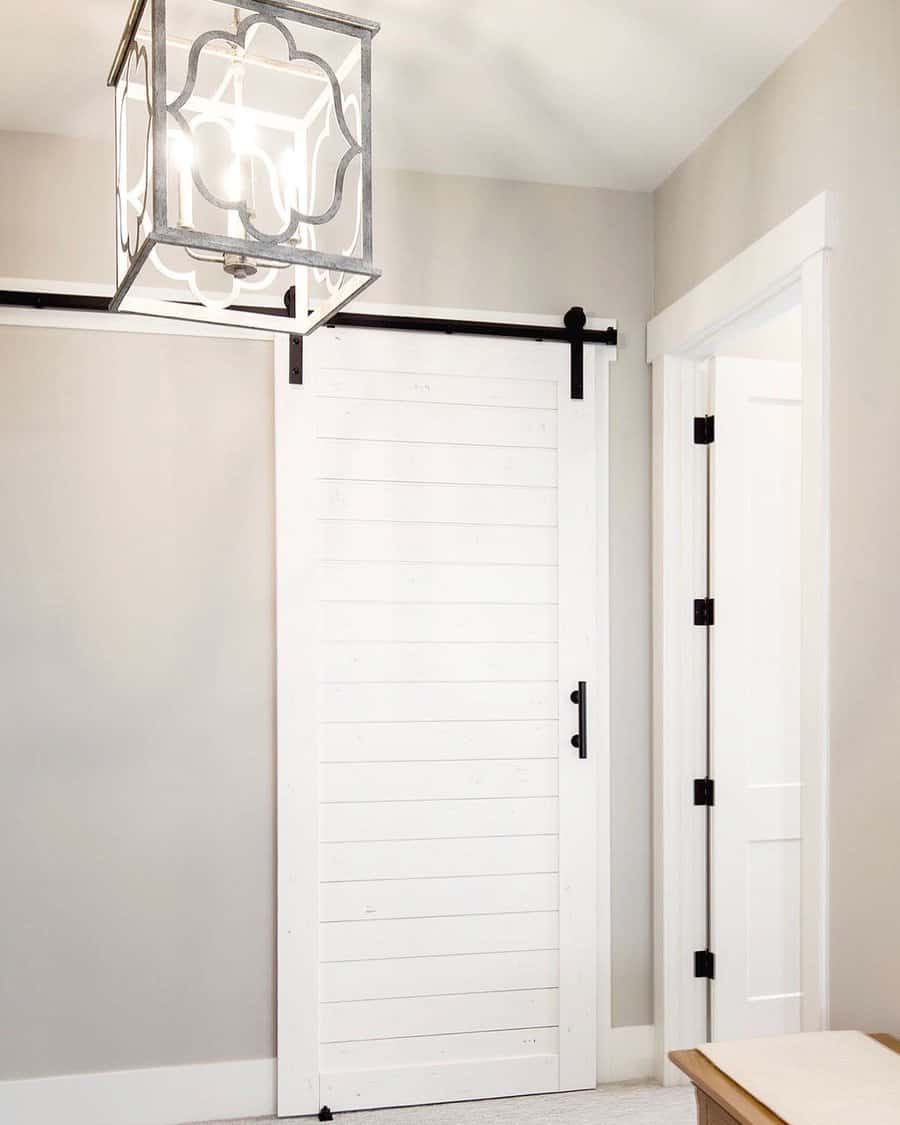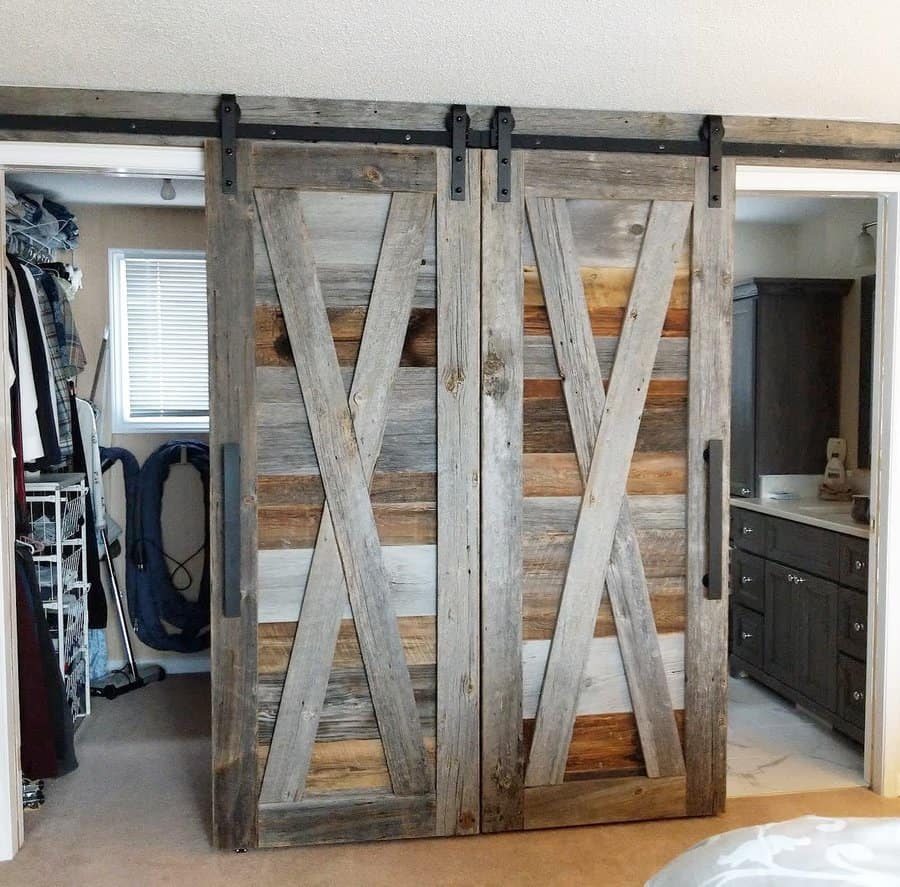 Barn door panels and barn door hardware can be expensive. Additionally, barn closet door ideas require a good bit of wall space beside the closet's opening. So, make sure that the barn door won't collide with another wall or piece of furniture when it's fully open.
2. Bedroom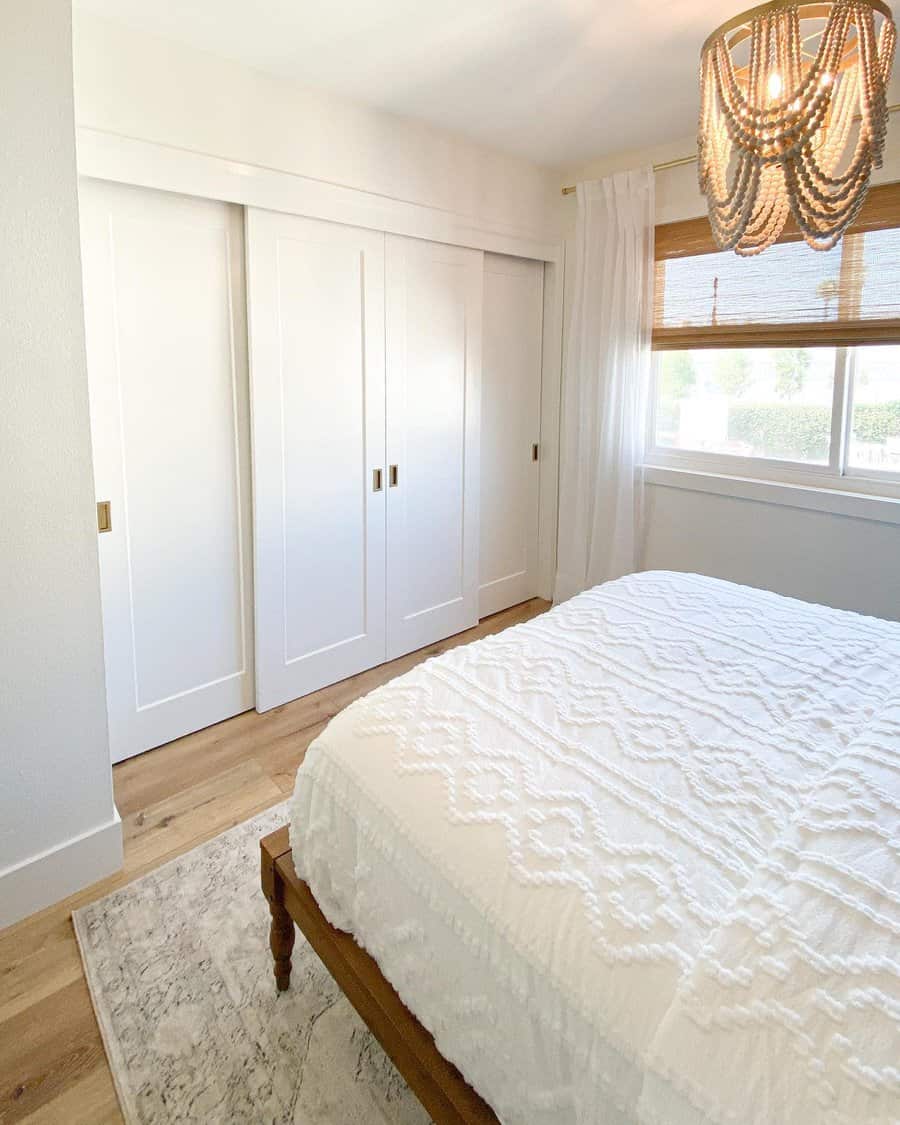 Every bedroom needs a closet, and new bedroom closet door ideas are practically limitless. For a traditional style, create a built-in wardrobe with wardrobe doors and drawers instead of a standard closet. French doors, shaker doors, and barn doors are among the most popular closet door ideas today.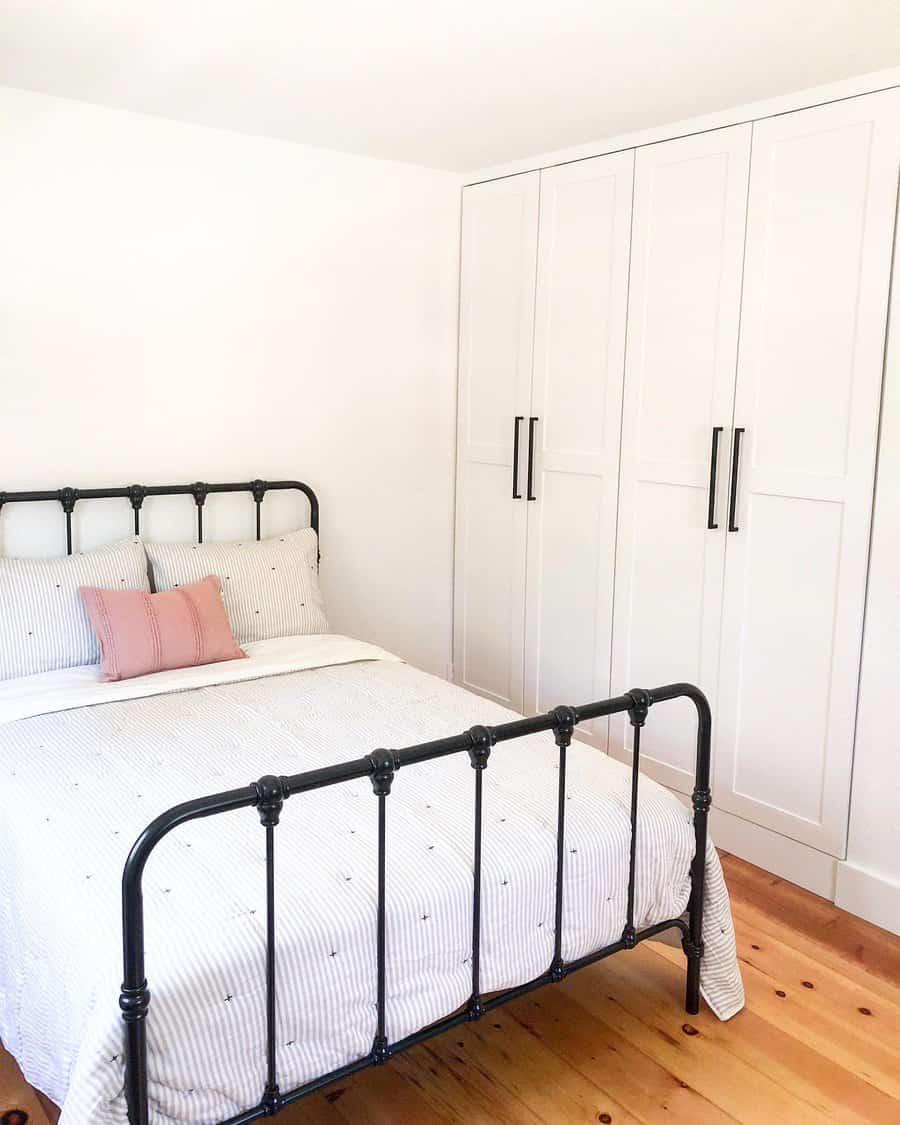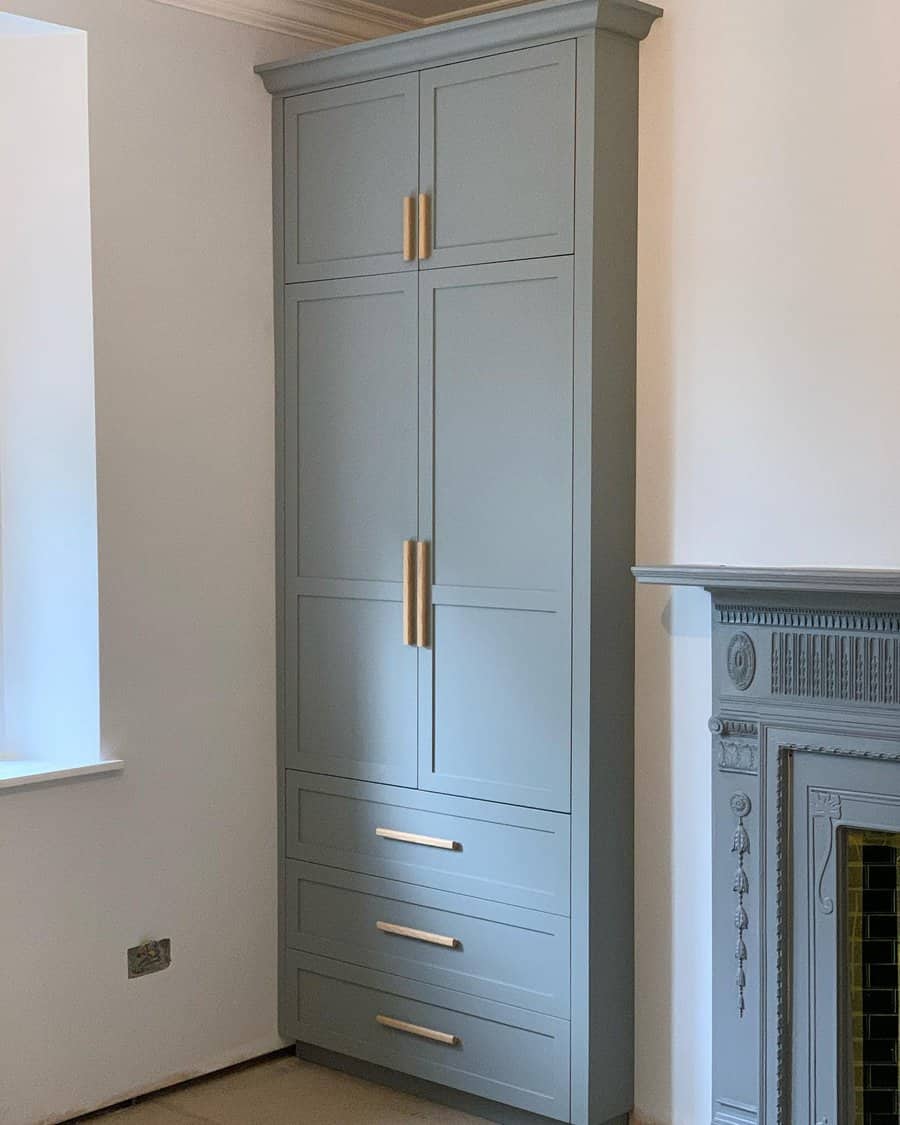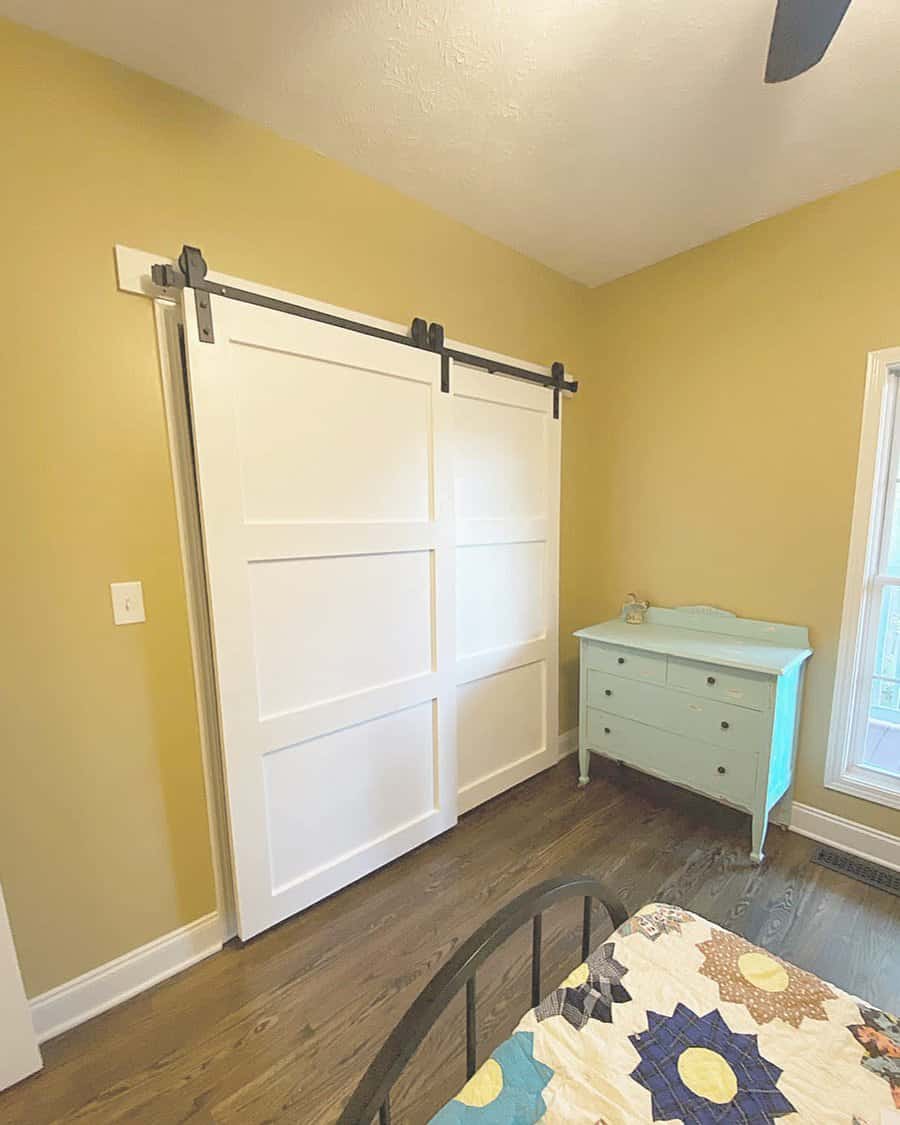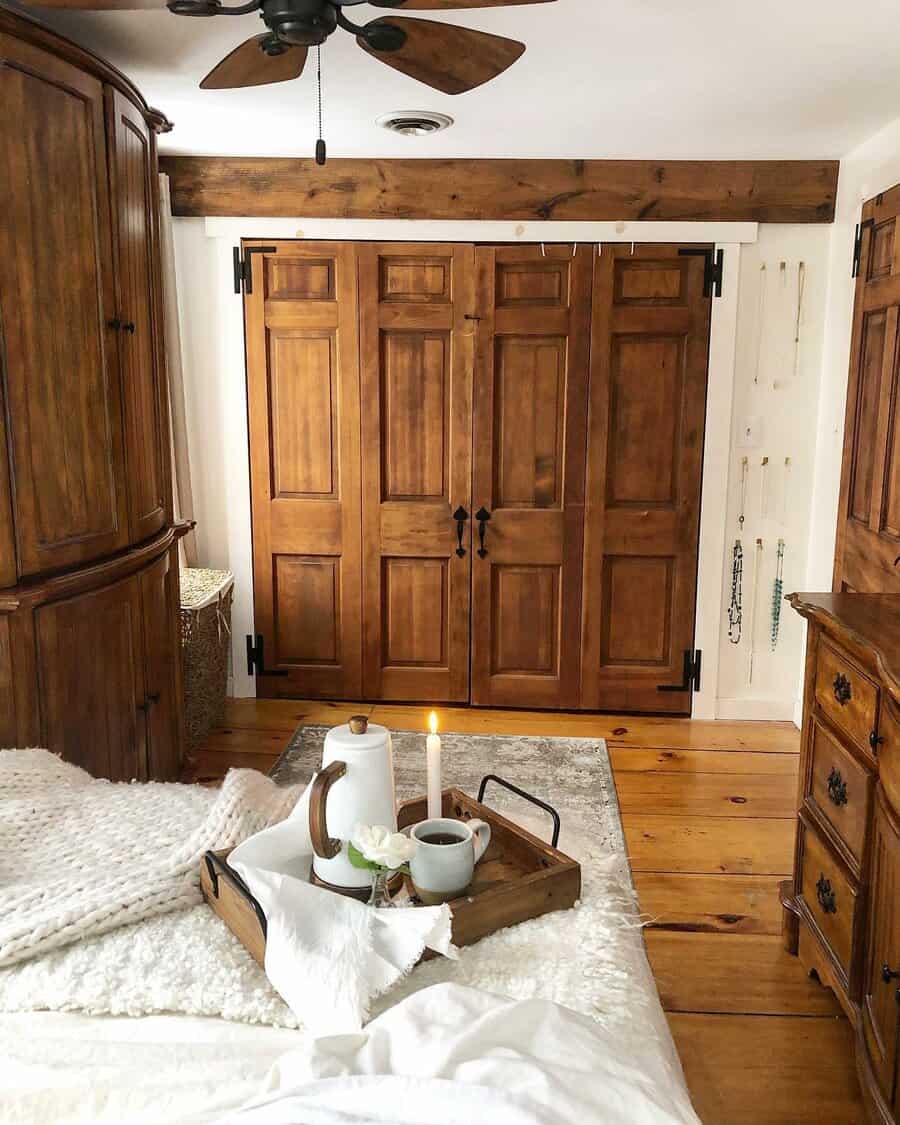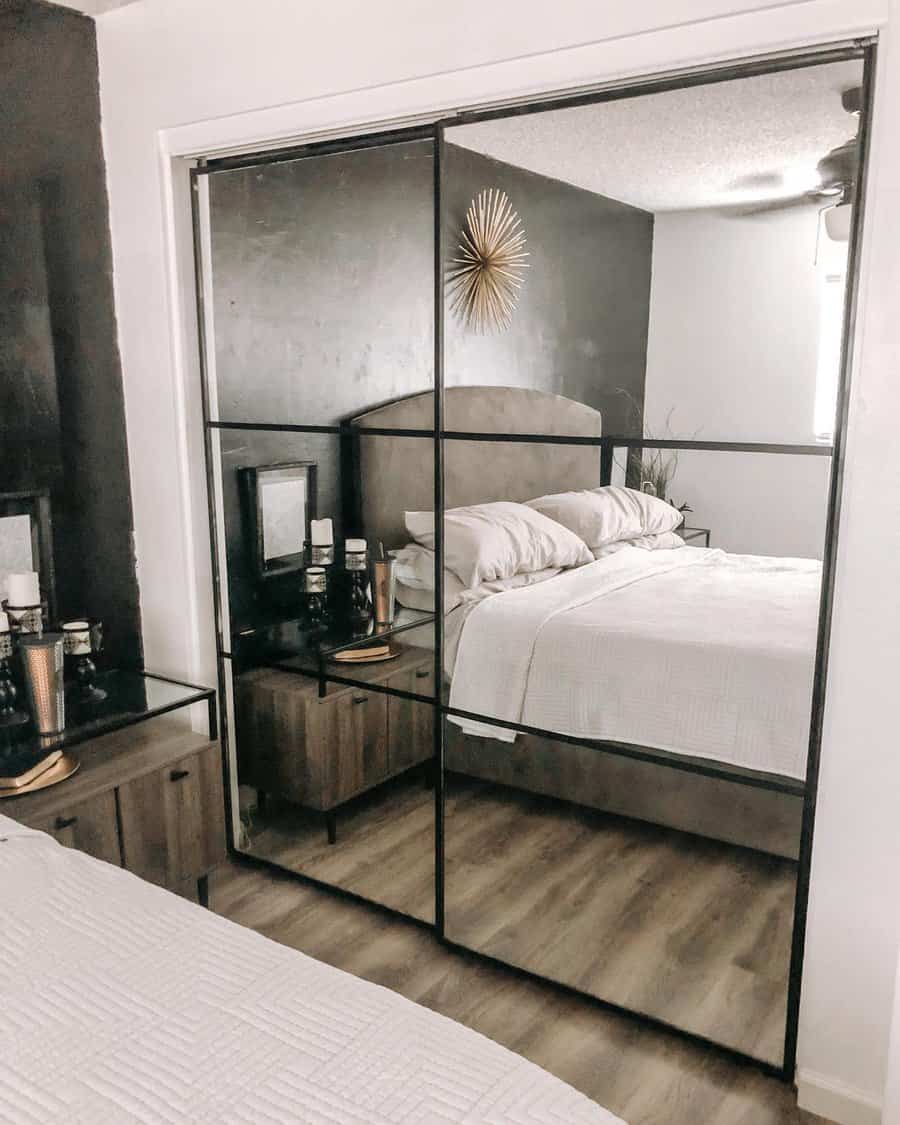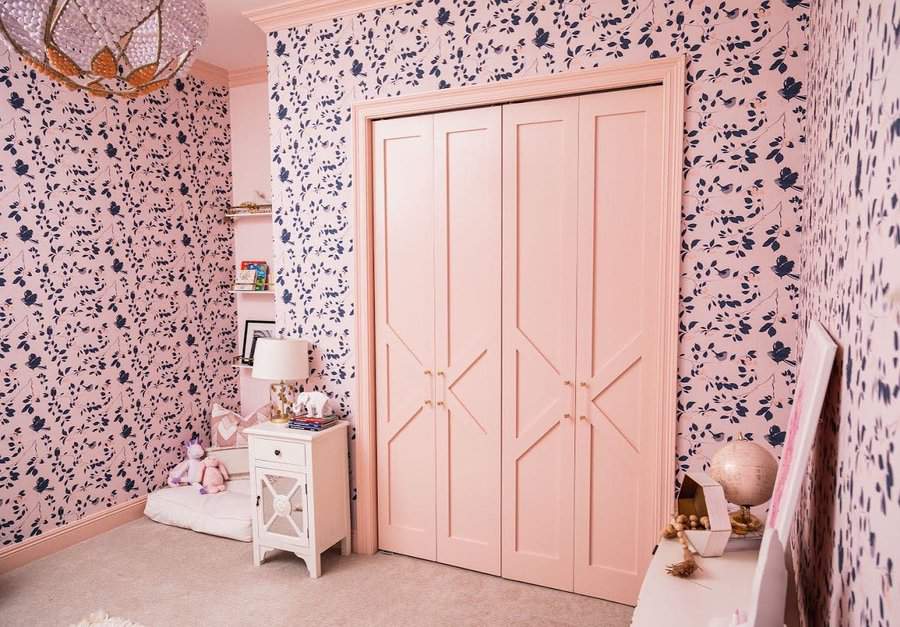 Curtains can be a beautiful and affordable substitute for a hard door when doing a closet door makeover. Curtains add a welcome pop of color and texture to your bedroom space.
Solid, thick fabrics will hide the closet's contents best, but you may prefer the lighter look of sheer or lace material. Beaded curtains are a fun bohemian option for covering up your bedroom closet opening.
See master bedroom closet ideas here.
3. Bifold
A bi fold closet door is set on tracks that allow the doors to glide smoothly, making them one of the quieter choices when it comes to closet door ideas.
They open into the room into a simple "V" shape, taking up far less floor space than a swinging door. Bifold closet door panels can be smooth or textured, made of wood, metal, or composite materials.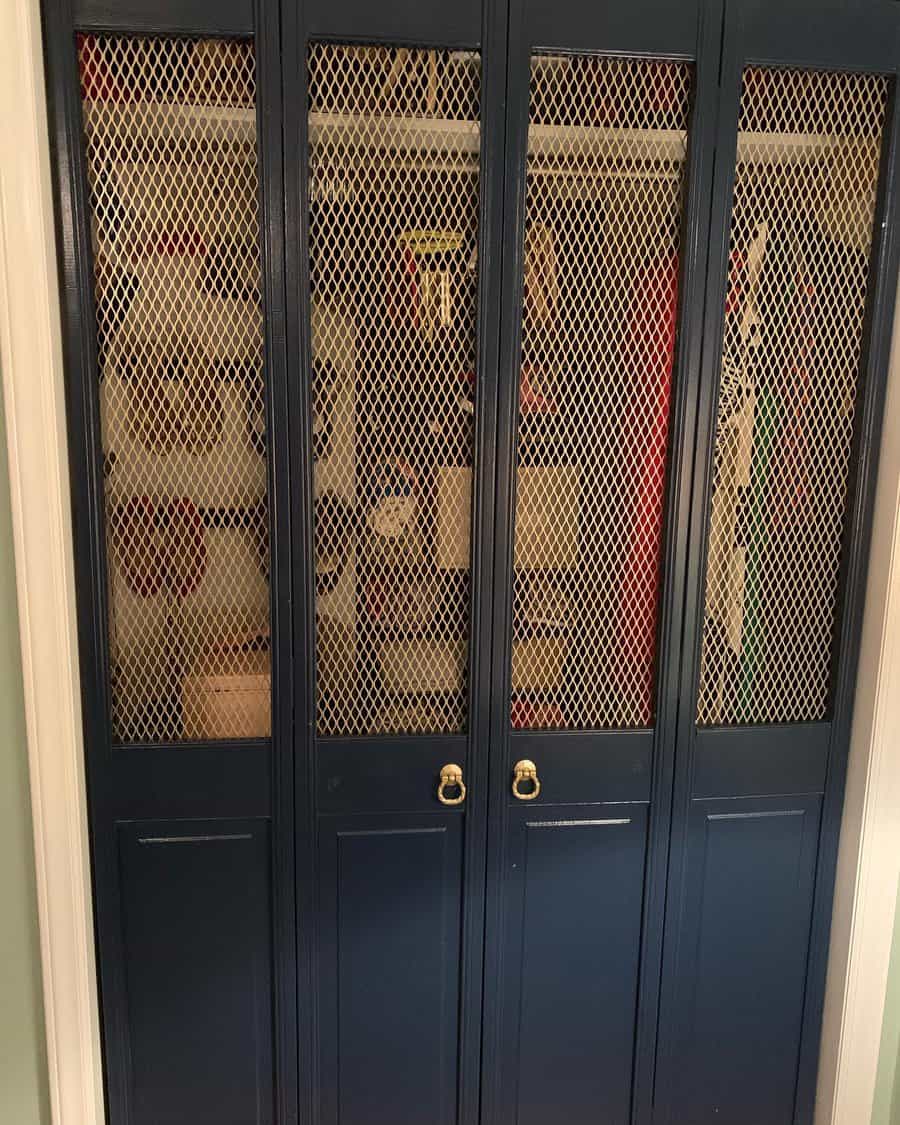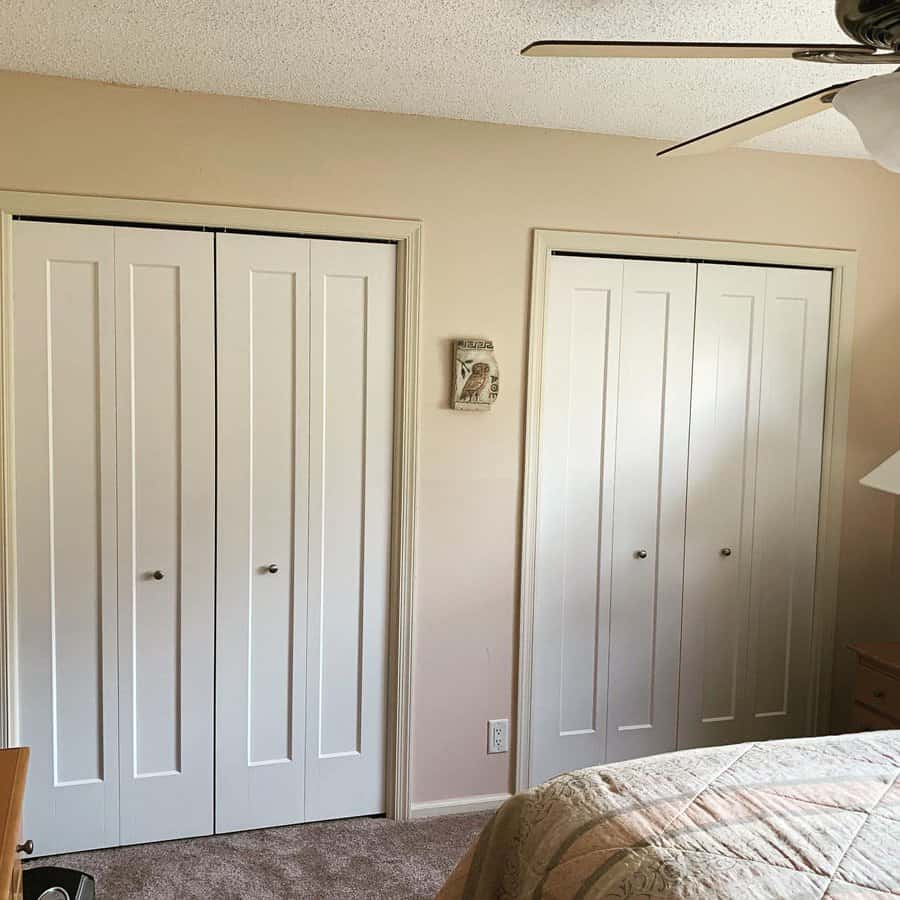 Many bi fold closet door panels are louvered, or covered with wooden slats. Louvered folding door designs are ideal for allowing air to circulate through the closet space. Note that louvered doors collect dust easily and aren't as simple to keep clean as plain closet doors.
4. Bypass
A bypass door is actually two doors installed on a track. They slide, or pass by, the other door to provide closet access.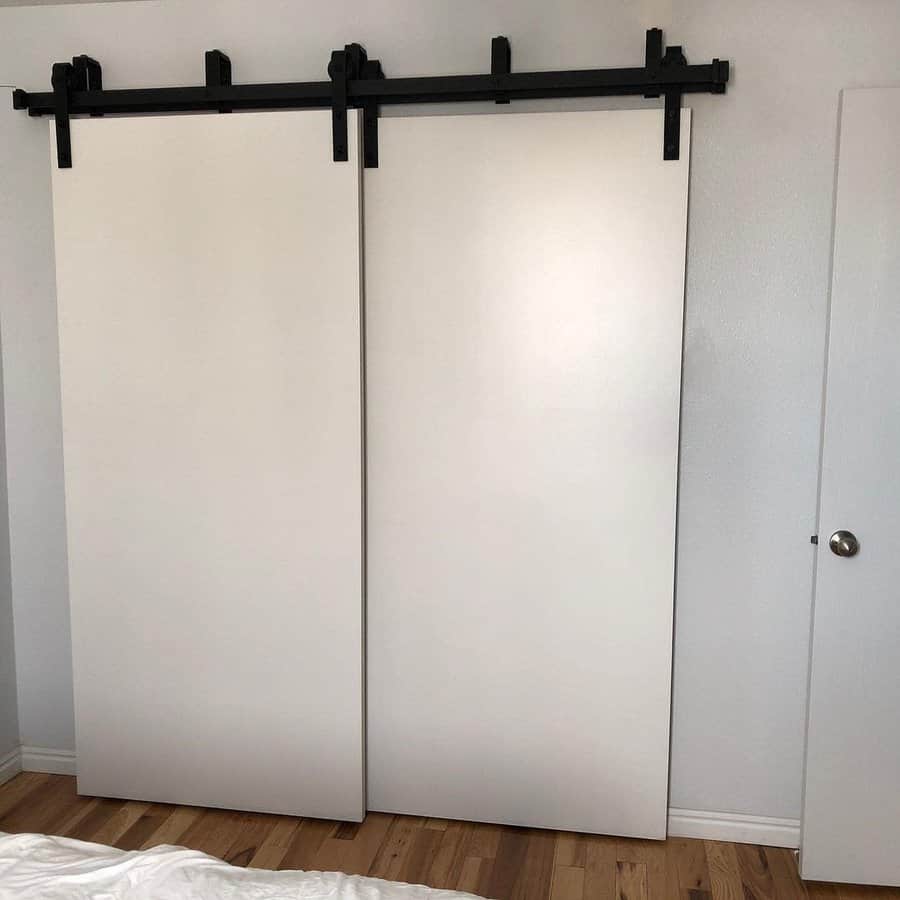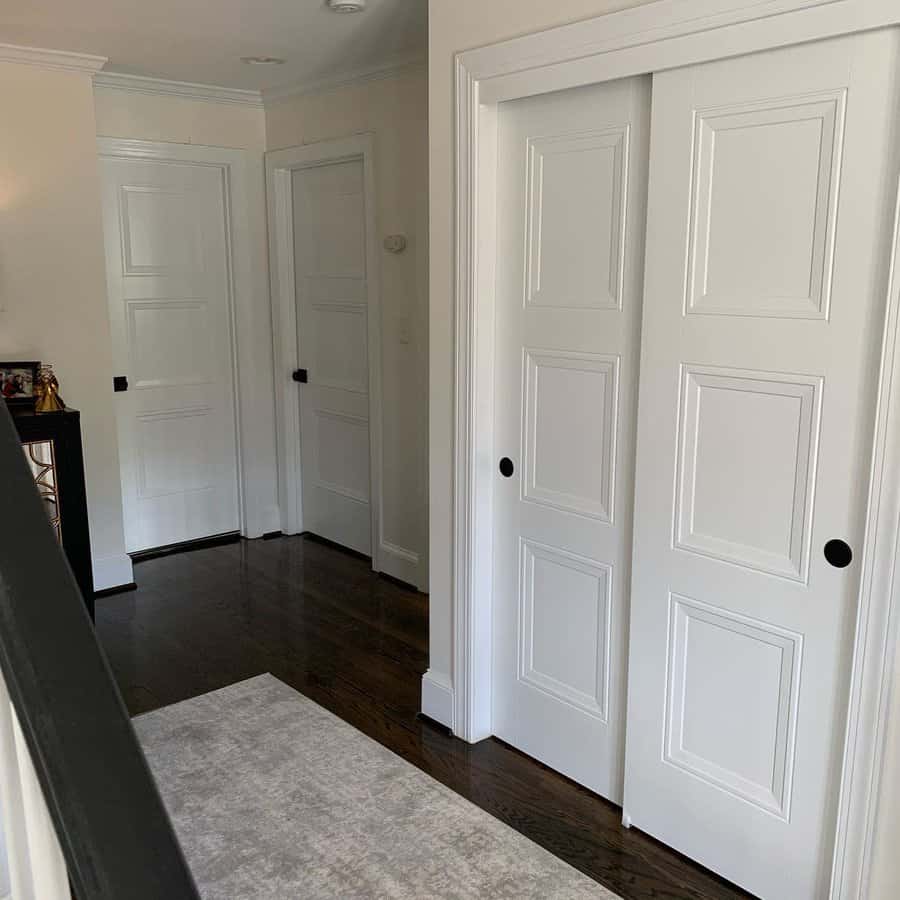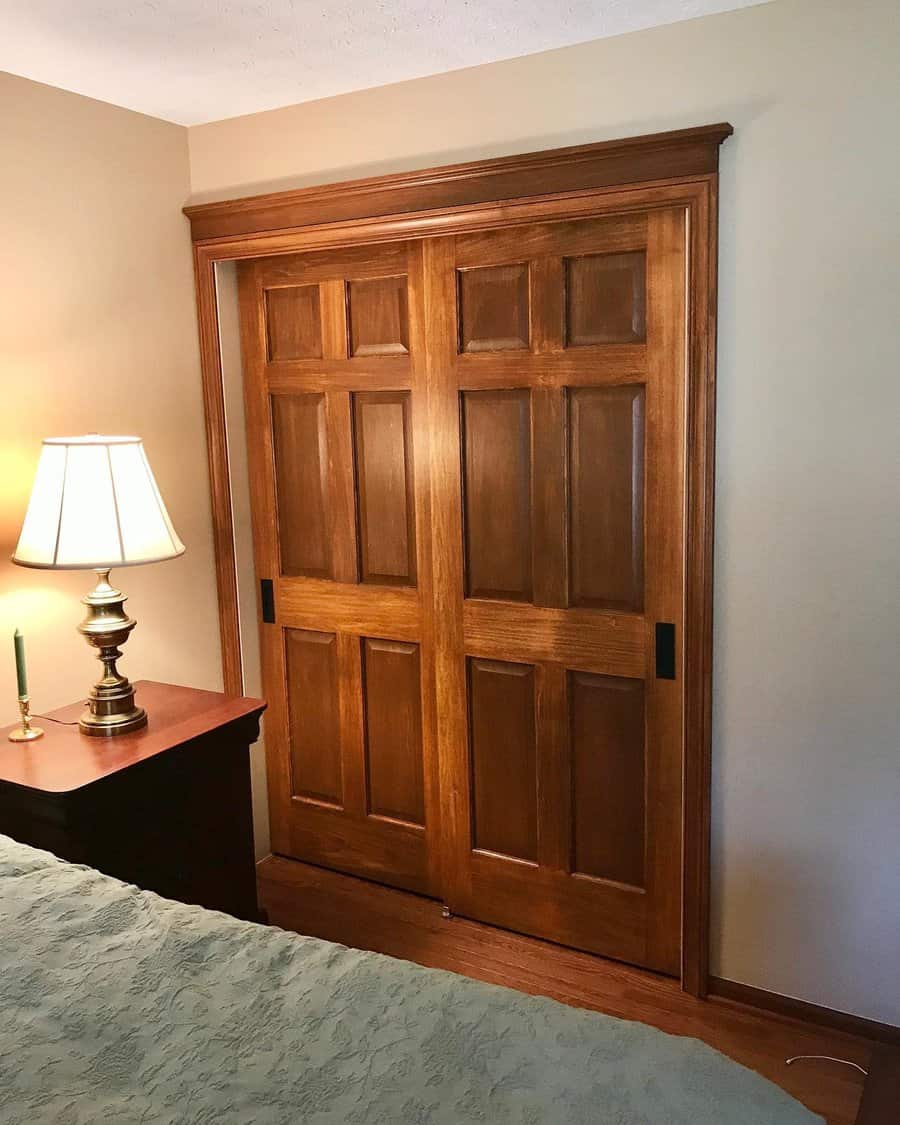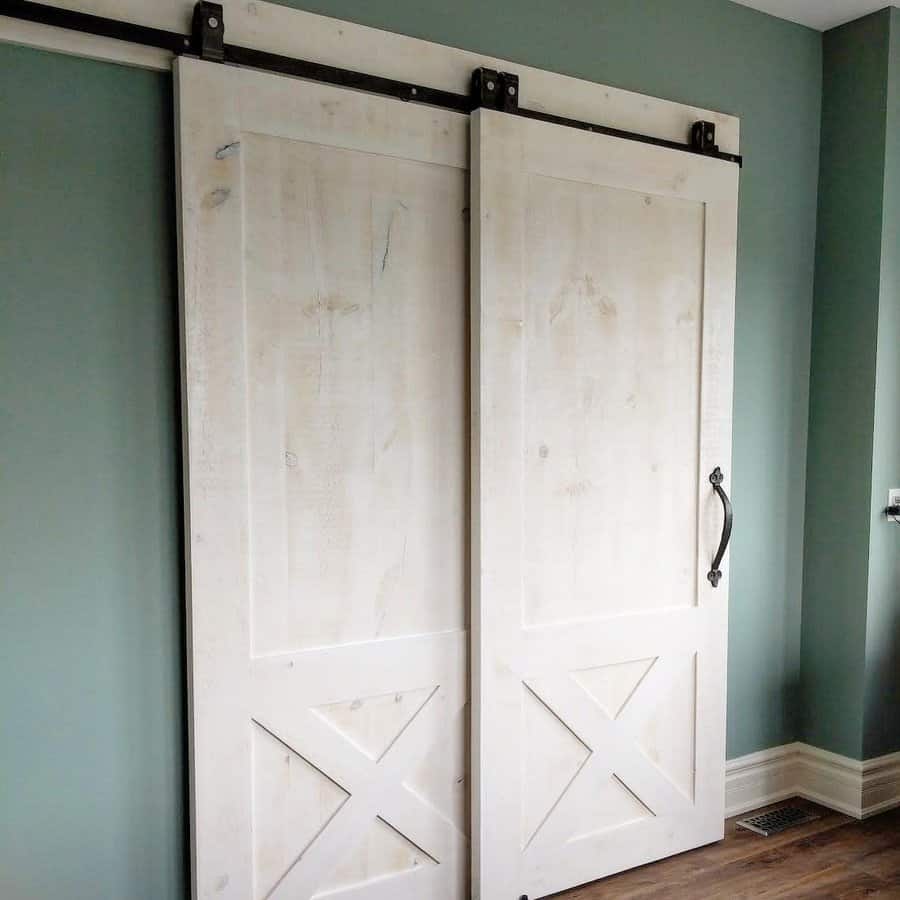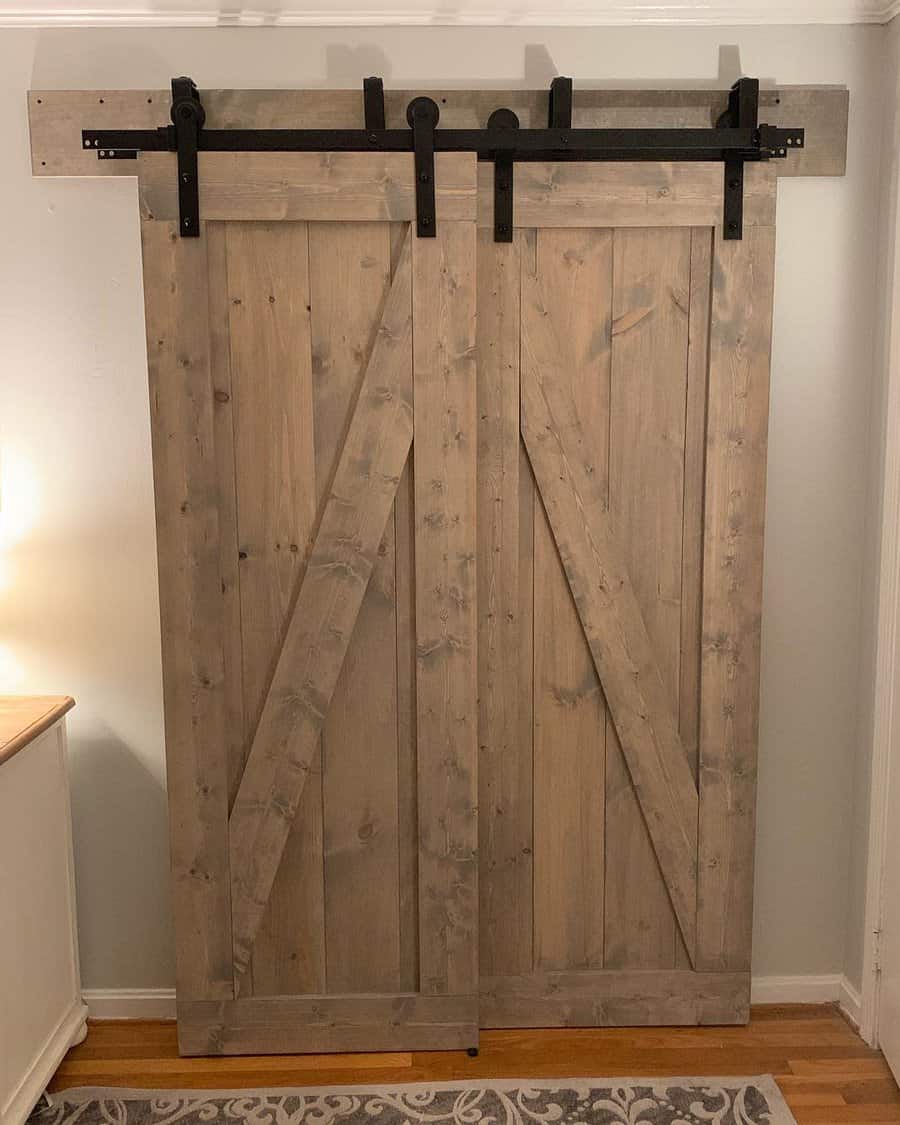 Bypass closet doors are best on closets that have a wide opening. Otherwise, they can make the opening so narrow that it's difficult to access the contents inside.
5. Custom
Custom closet door ideas aren't just for high-end homes. A custom closet door covering may be built to look like a wardrobe or set of drawers, or to match the appearance of another interior door. A great master bedroom look is to build an entire custom wall filled with shelves, drawers, and closet doors.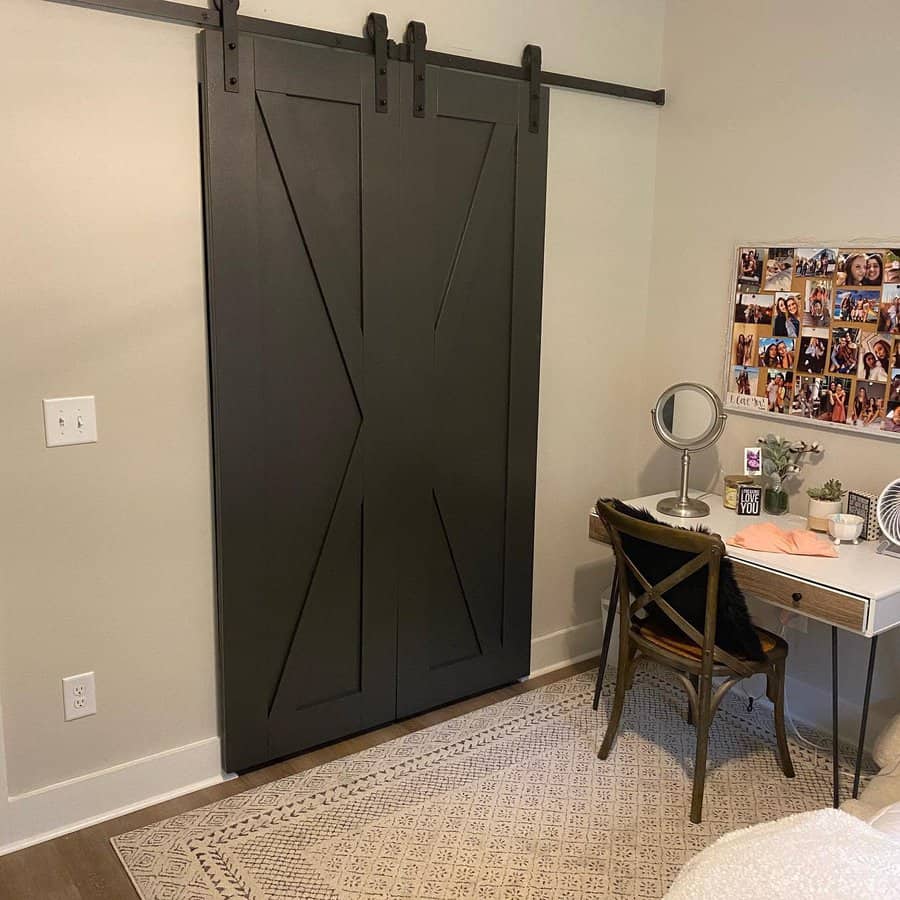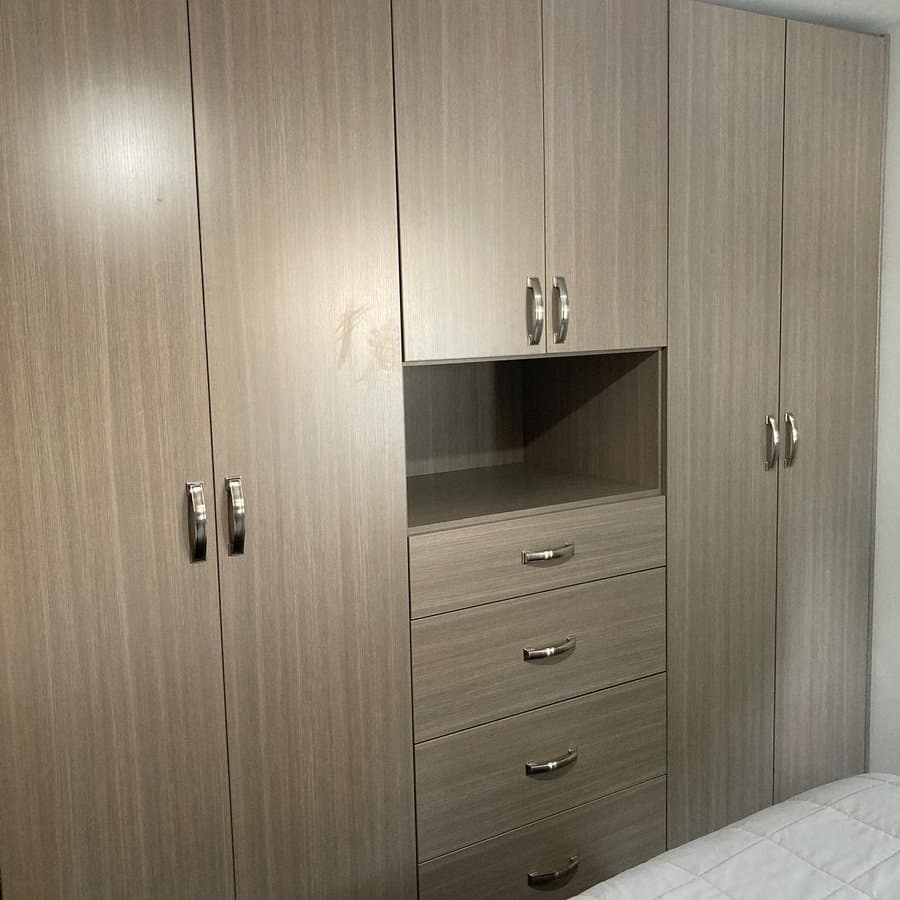 Custom closet door ideas are usually included with an overall custom closet design. In a foyer or living room, a wood paneled wall may include a hidden door that opens into the closet space. A contractor can install triple or double door panels that look like wainscoting but slide open to reveal hidden storage space.
6. DIY
Certain types of closet door ideas are easier to DIY than others. Good DIY closet door ideas include replacing old sliding doors with barn doors or replacing old bifold doors with newer ones.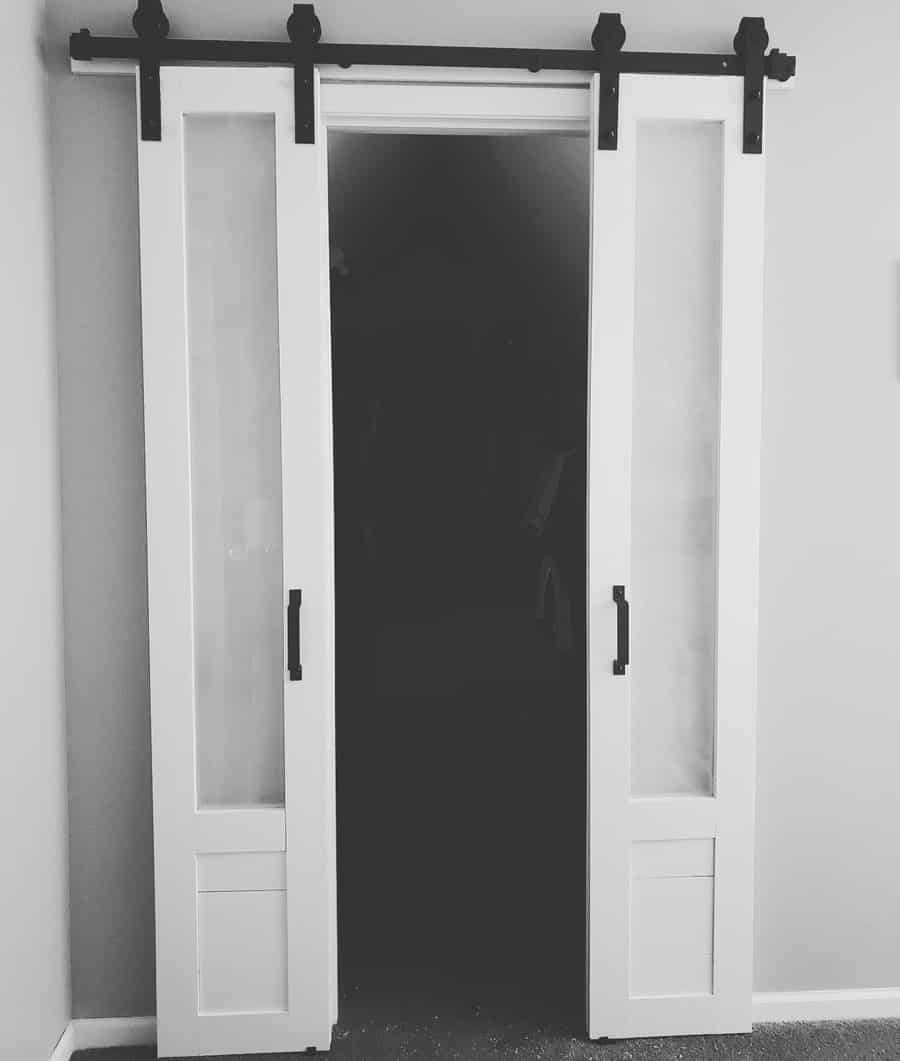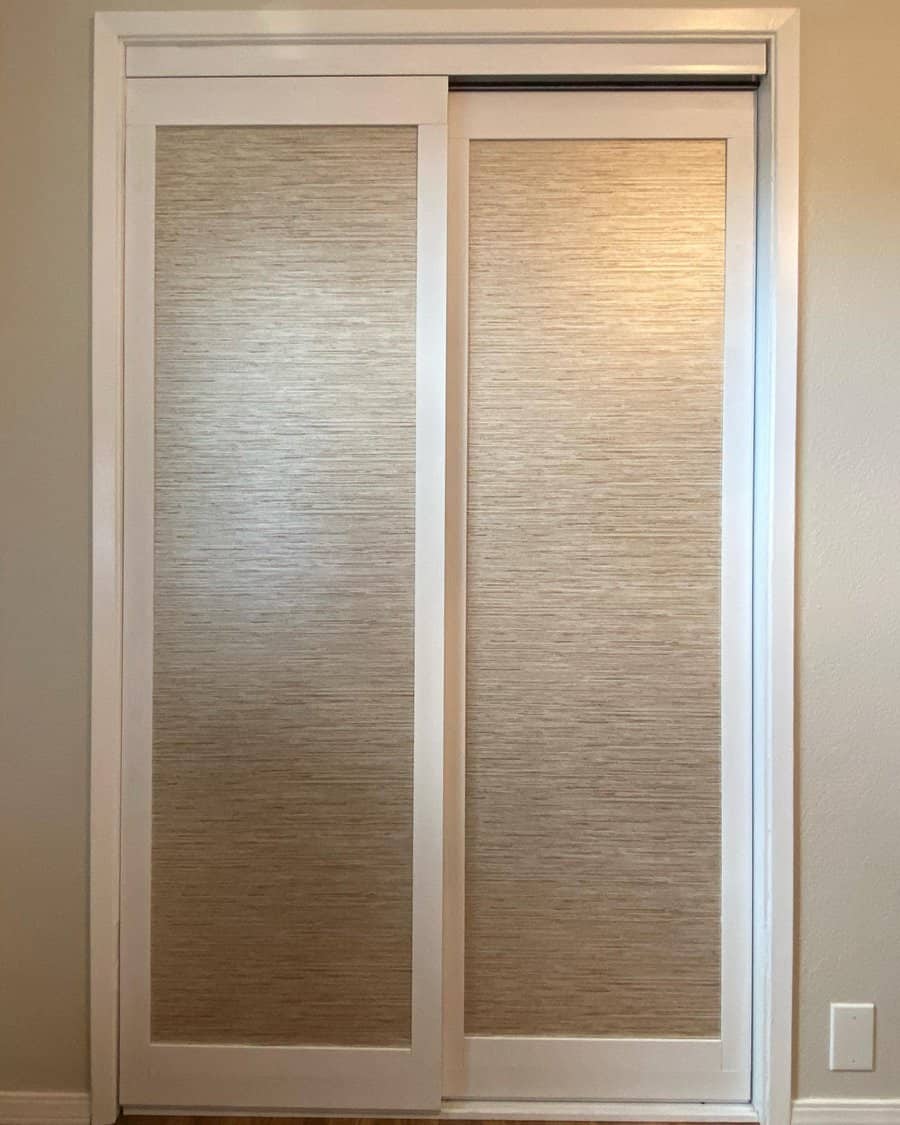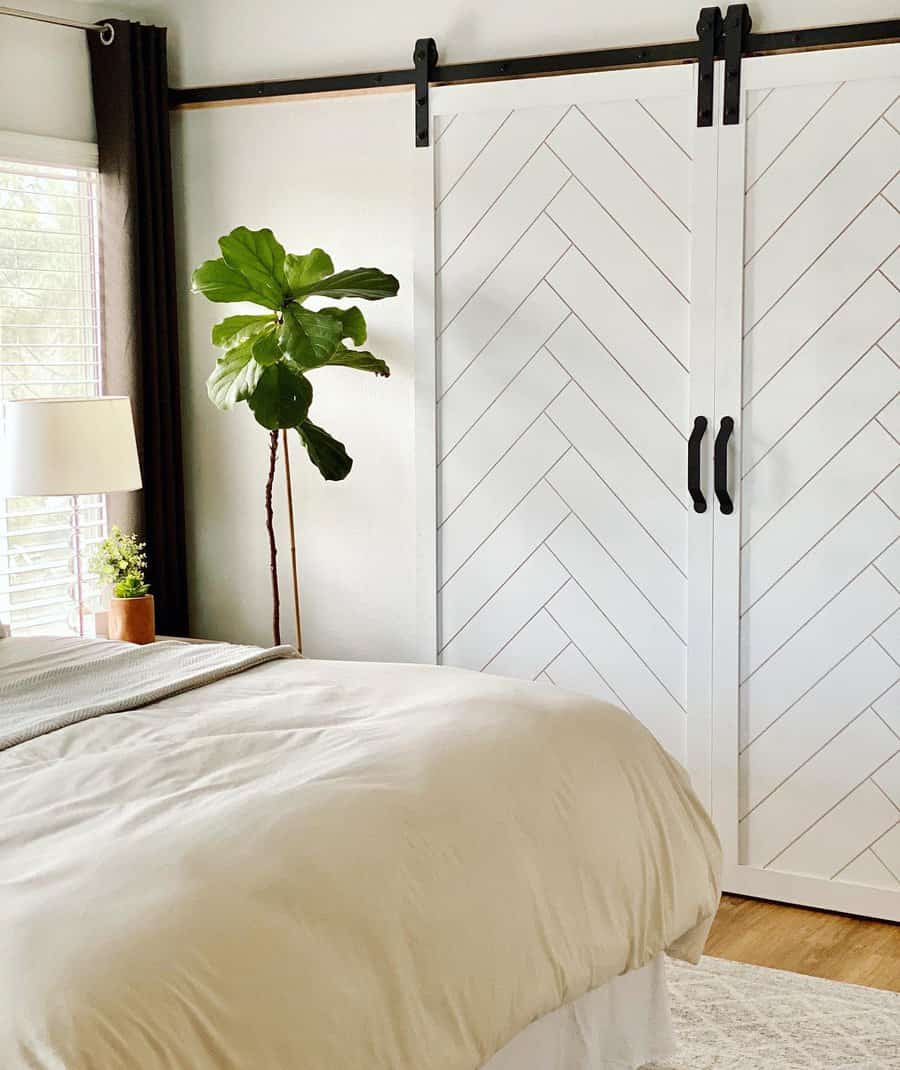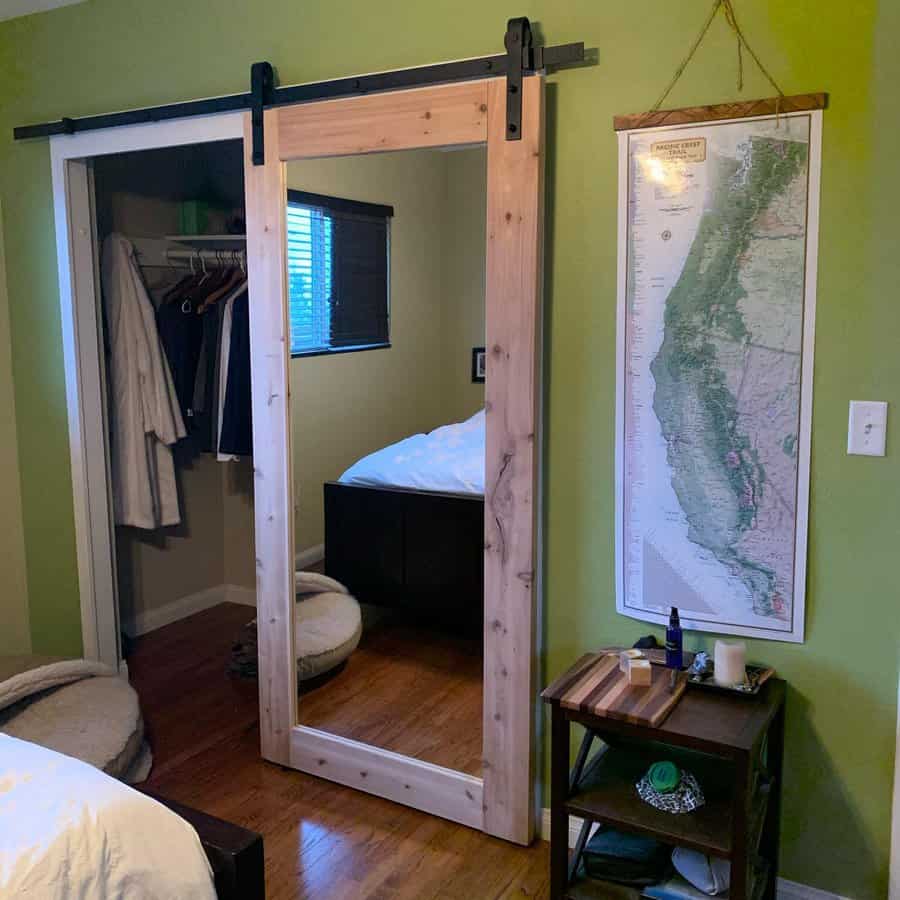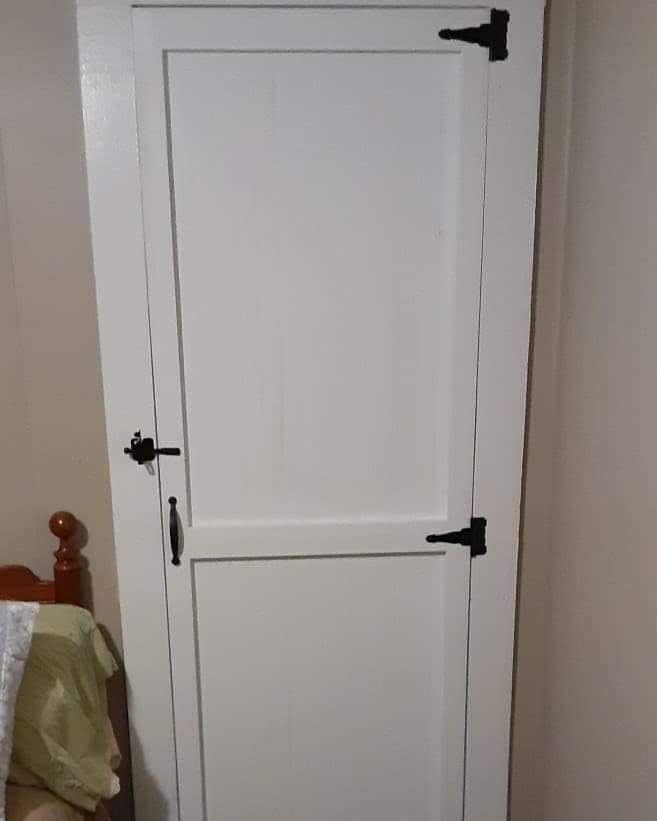 If your bedroom closet door ideas need revamping, the easiest DIY project is to repaint them and replace the hardware. Try glass or porcelain knobs for a shabby chic effect, or oversized brass handles for a more modern feeling.
See more DIY storage ideas here.
You can also use removable wallpaper to refresh your closet doors, as shown in this video:
7. Double
As their name indicates, swinging double closet doors swing open on hinges. This type of double door is a great option when you don't have the floor space to accommodate a wider single door.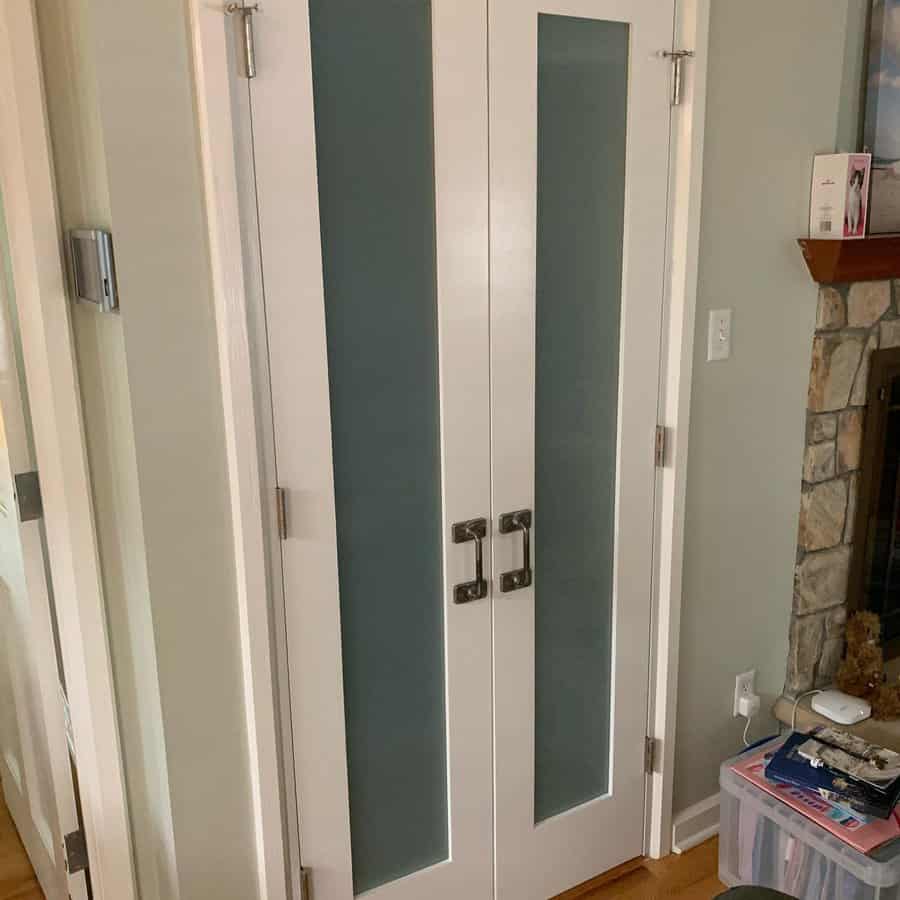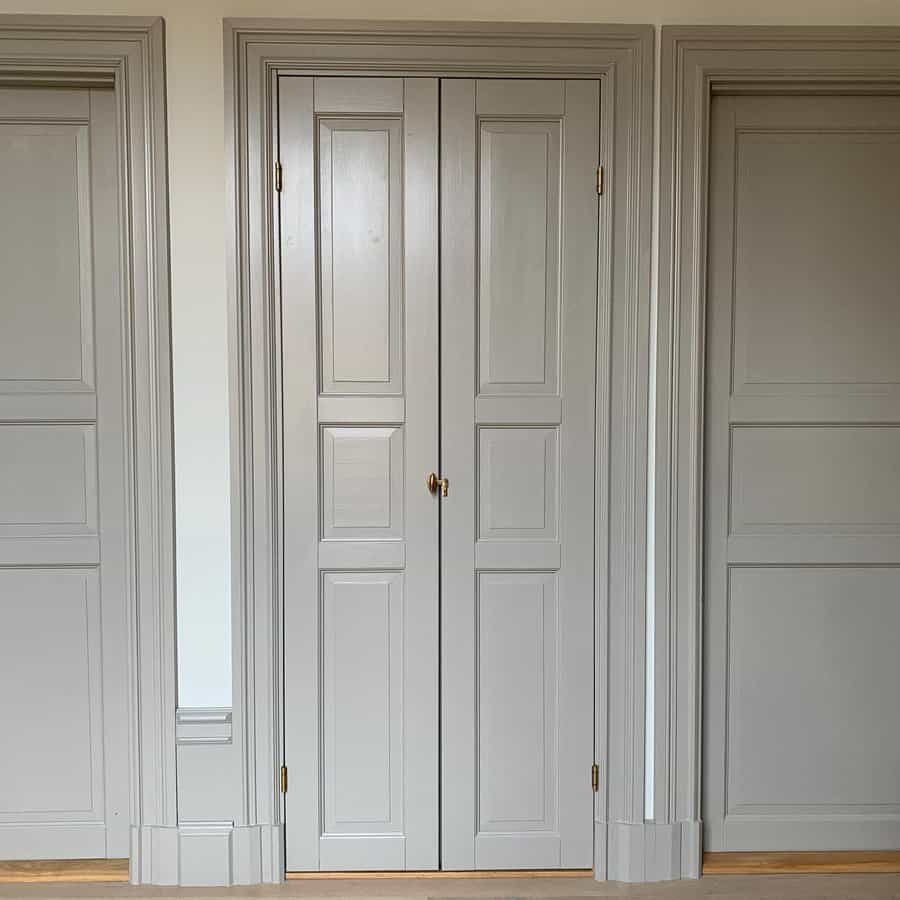 Paneled double doors are reminiscent of old Mediterranean manors or French country cottages. Double French doors are elegant closet door ideas, especially when fitted with frosted or stained glass panels.
8. Glass
French door panels are a gorgeous replacement for solid old doors. Using frosted glass helps hide the closet's contents, or you can add a curtain panel inside of each French door. Since French doors are usually installed in pairs, it's better to choose two narrow French doors instead of one wide door.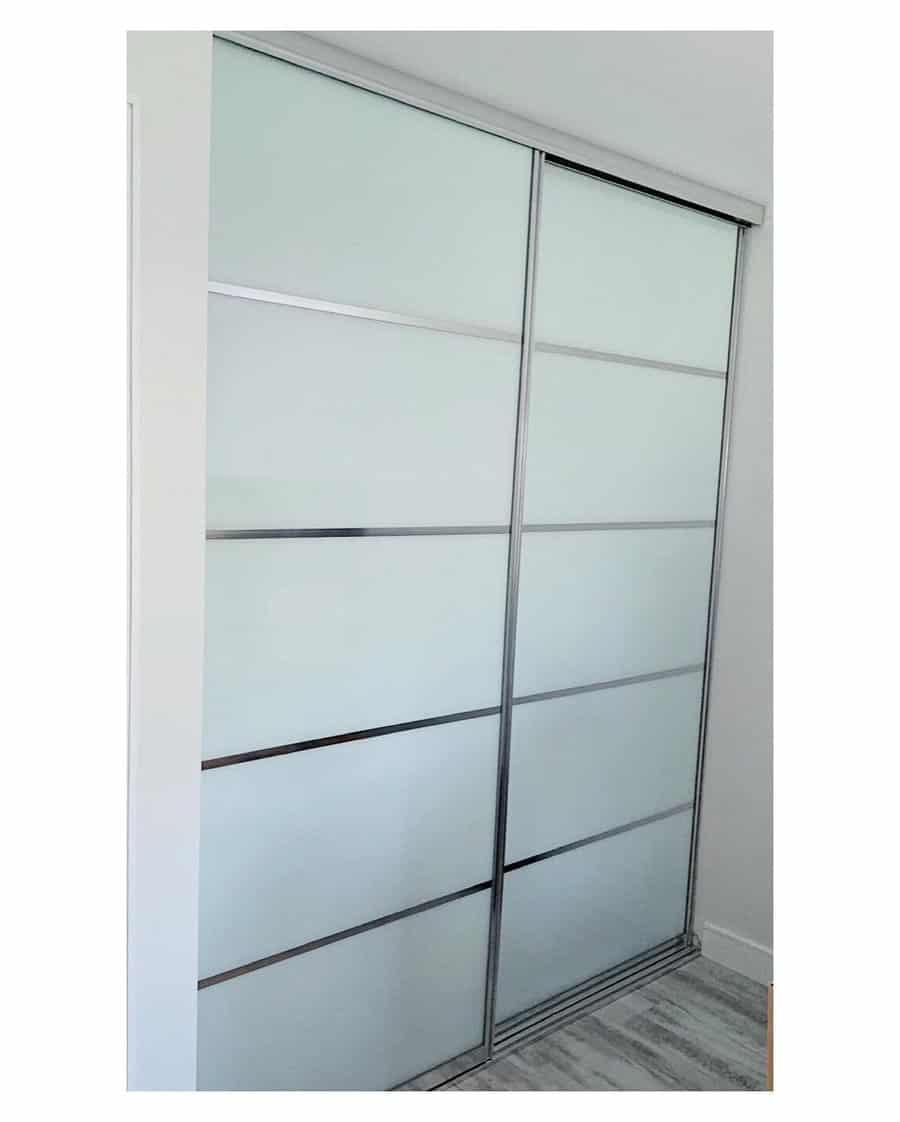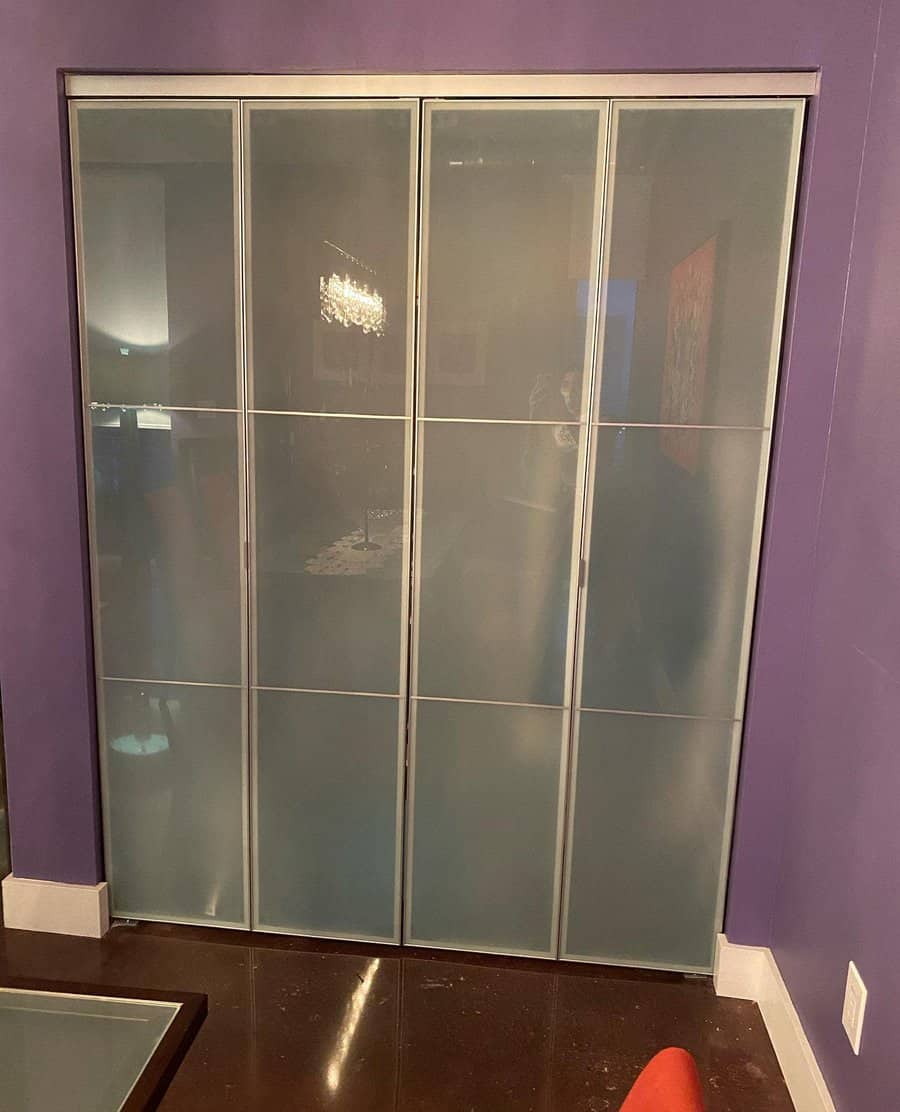 A solid glass door is a sleek, modern room accent and introduces a welcoming new texture. Milky white glass or cloudy green bottle glass panels hide your closet contents. Glass closet door ideas can add an Asian flair to the room, especially when they're designed with horizontal lines instead of vertical.
9. Hallway
Unlike in a bedroom or other spacious area, a hallway closet usually needs a space-saving door solution. Accordion doors, pocket doors, and bi-fold doors are all good options when floor space is limited.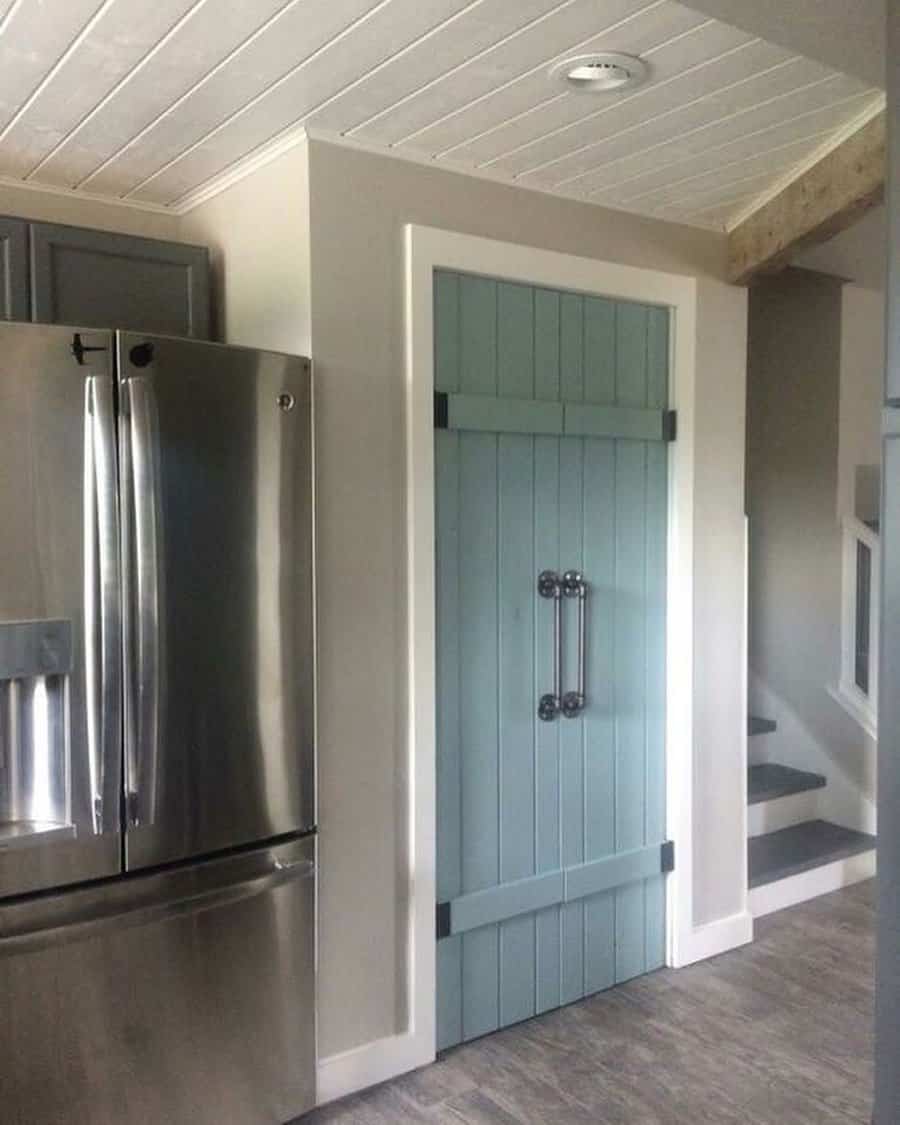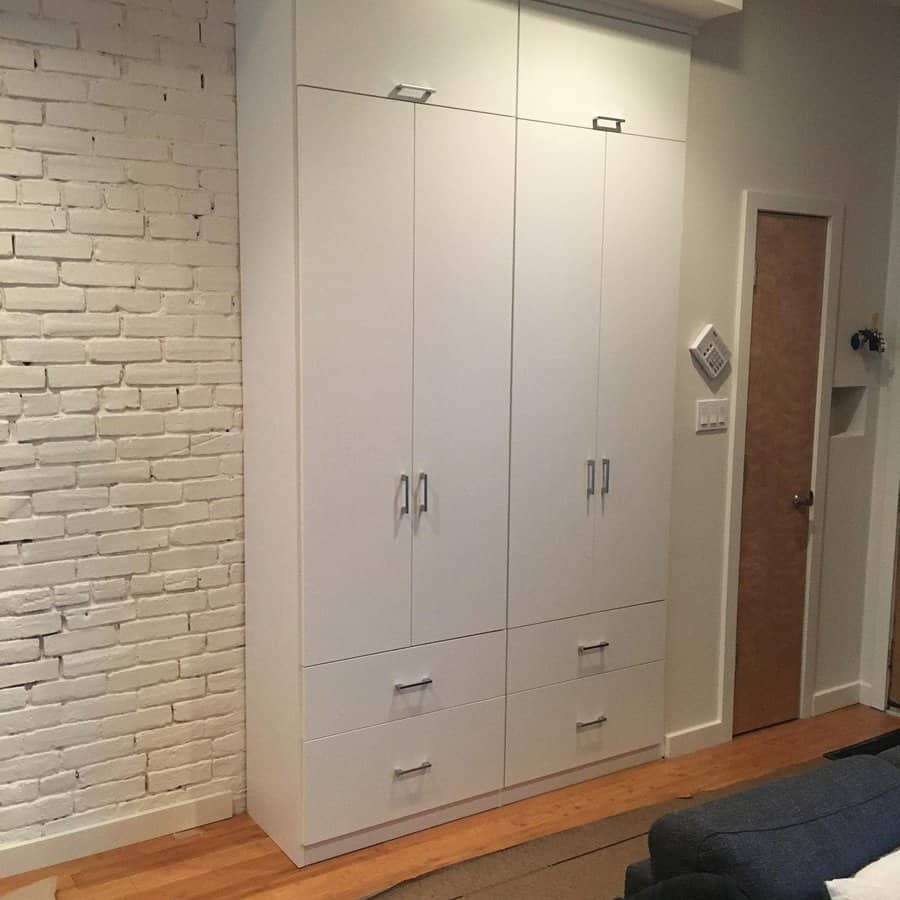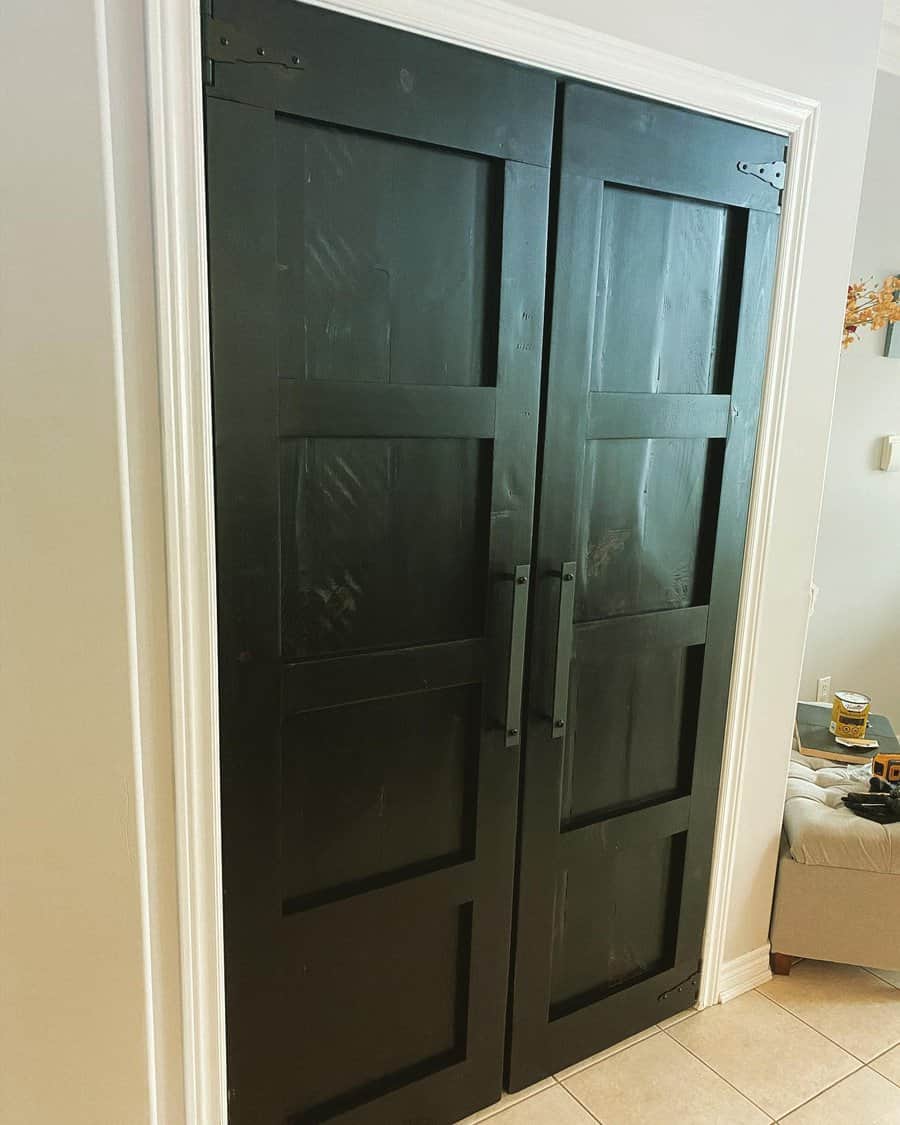 Barn doors are another great style for hallways, but keep in mind that the tracks and doors thickness can remove six inches or more from your hall's width. That doesn't sound like a lot, but it can make a real difference in a particularly narrow hallway.
10. Mirror
Mirrored closet door panels are fabulous additions to a dark or small bedroom. They do a great job of reflecting light and doubling the visual space in the room. Having a mirror closet door also helps when you're getting dressed each day, as you can easily view your full reflection.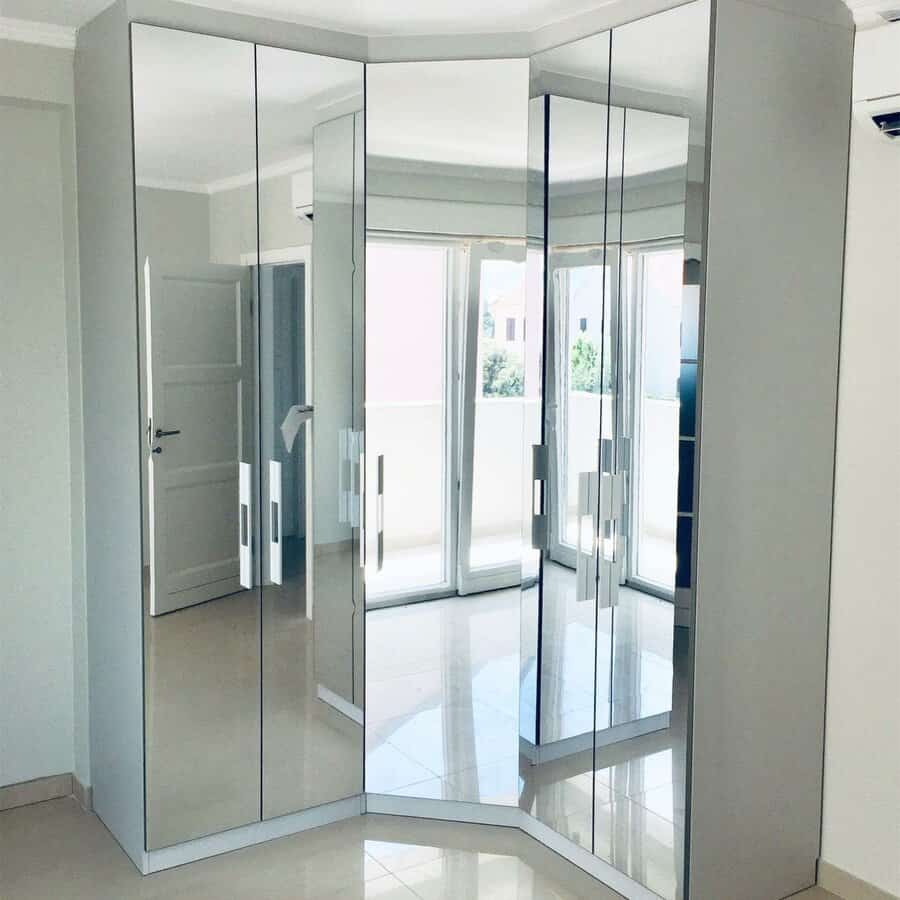 However, mirror closet door ideas might not be the best if you have dogs or small children. A mirror door may prove too wonderful to resist, leaving you constantly cleaning off handprints or doggy nose smudges. Moreover, if the room is messy, the reflected mess can make it feel even more untidy.
11. Modern
Modern room design requires simple lines, few details, and solid swaths of color. Think black, white, red, or grey when choosing a closet door color in a modern home. Metallic and mirrored finishes also work well with modern decor, and are great for expanding a room's appearance.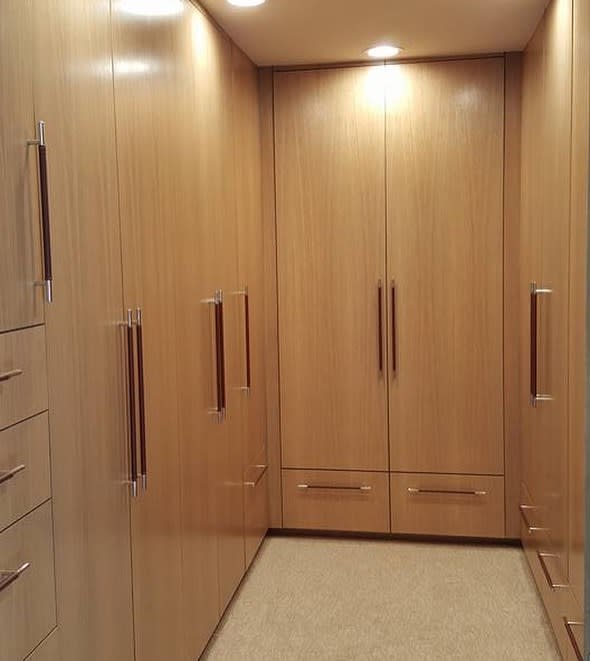 Substitute some panels on a wood panel bedroom closet door with frosted or textured glass. Colored glass doors in metal frames also coordinate well with most modern interiors.
12. Shaker
Shaker closet doors have recessed panels with simple edges and basic hardware. They are common fixtures in homes today, and marry well with mission style, contemporary, or traditional decor.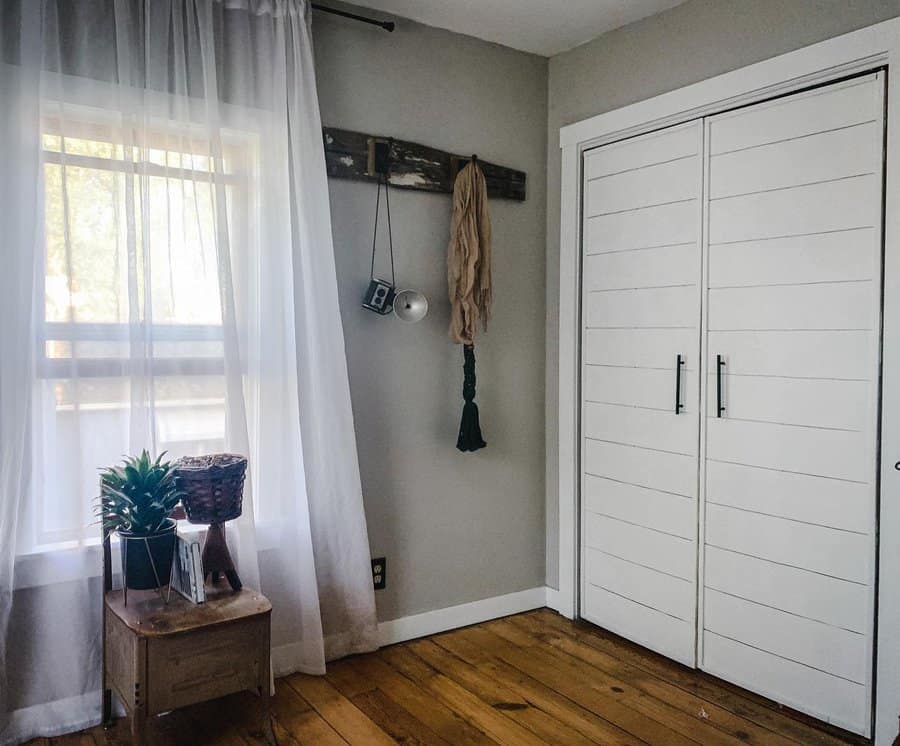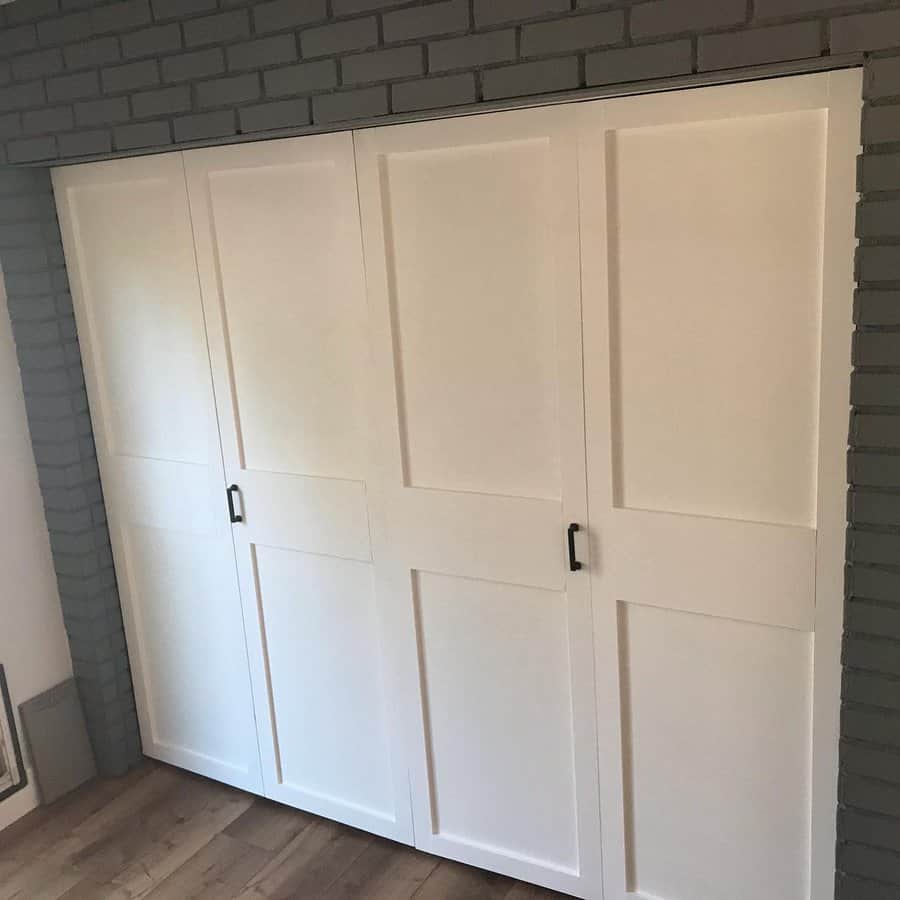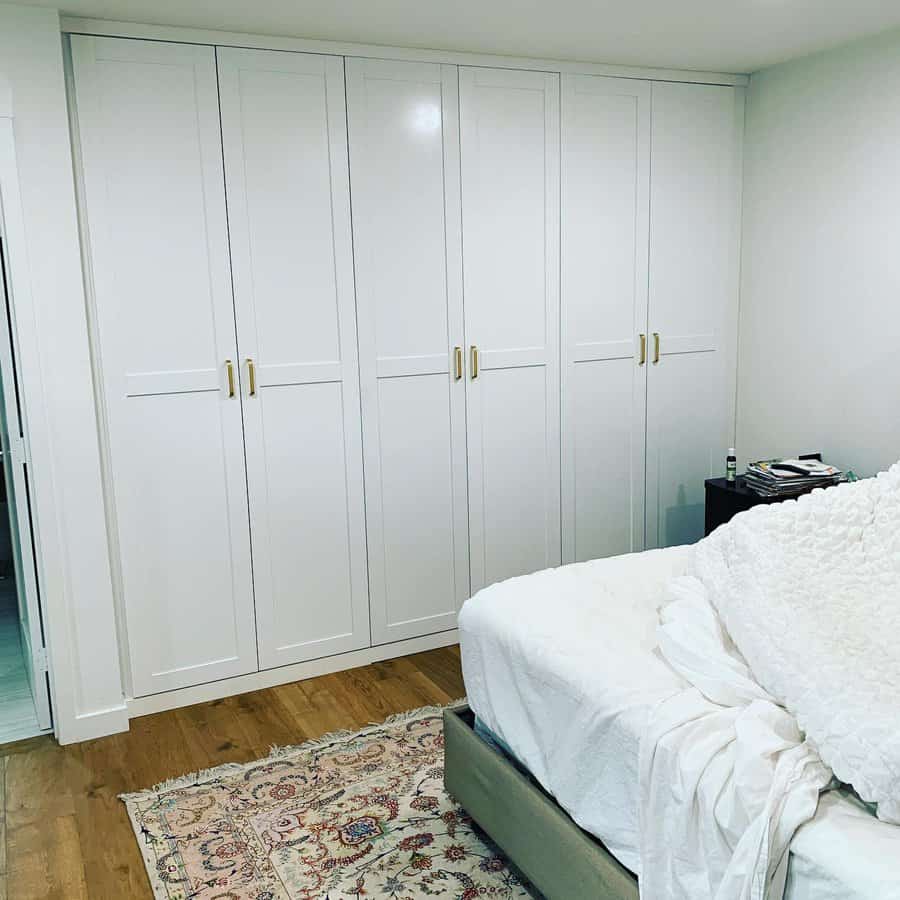 Shaker doors are often painted in light colors or lightly stained. Shaker style panels can refresh the look of any type of closet door, including barn doors, bi-fold doors, and sliding closet doors.
13. Sliding
Barn doors are popular sliding door options in new homes, but sliding closet doors have been around for ages. They're particularly useful in a small bedroom, which may lack the floor space for a traditional door to swing open.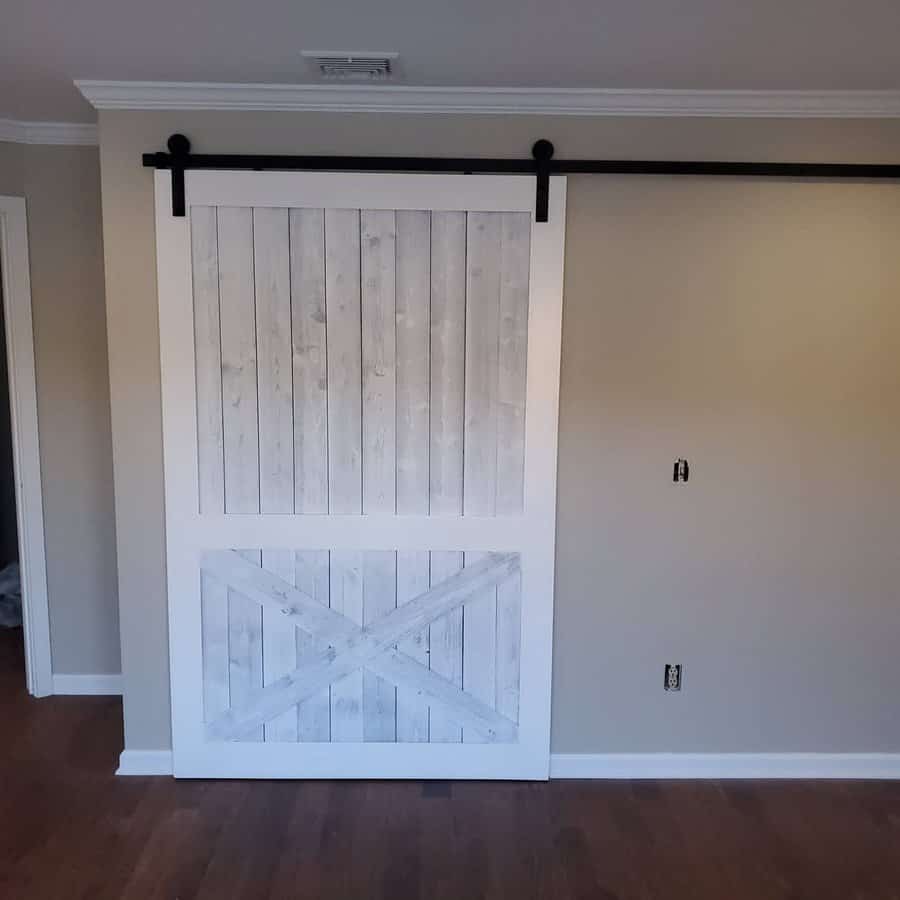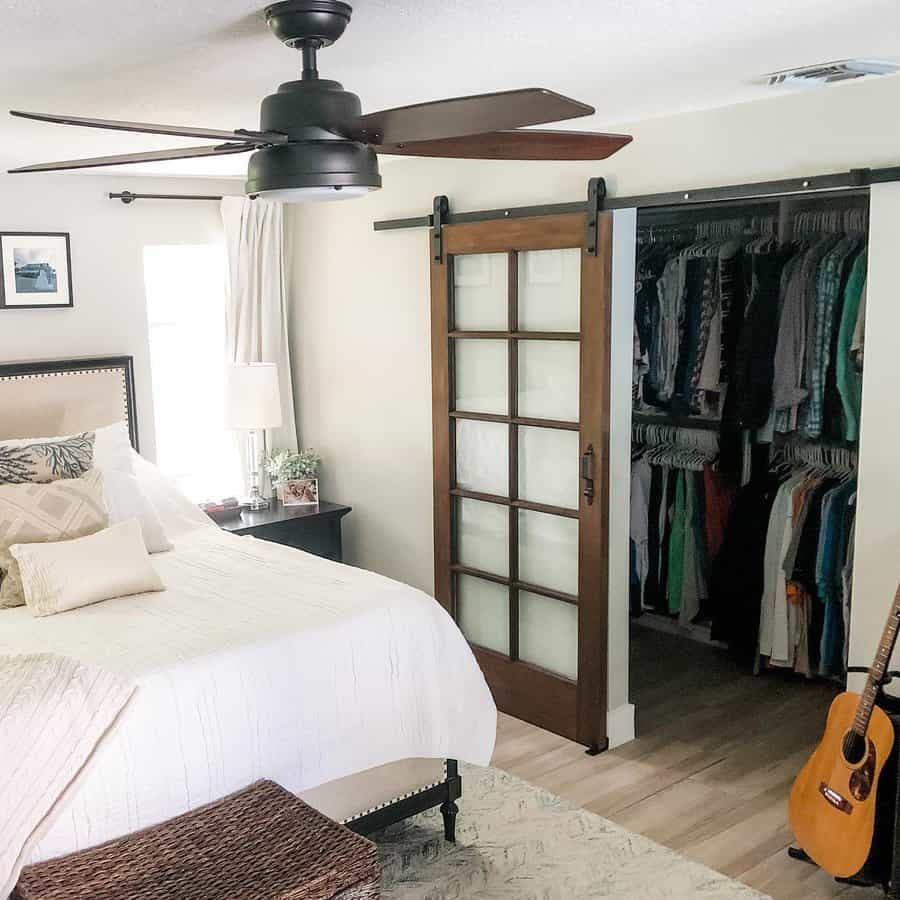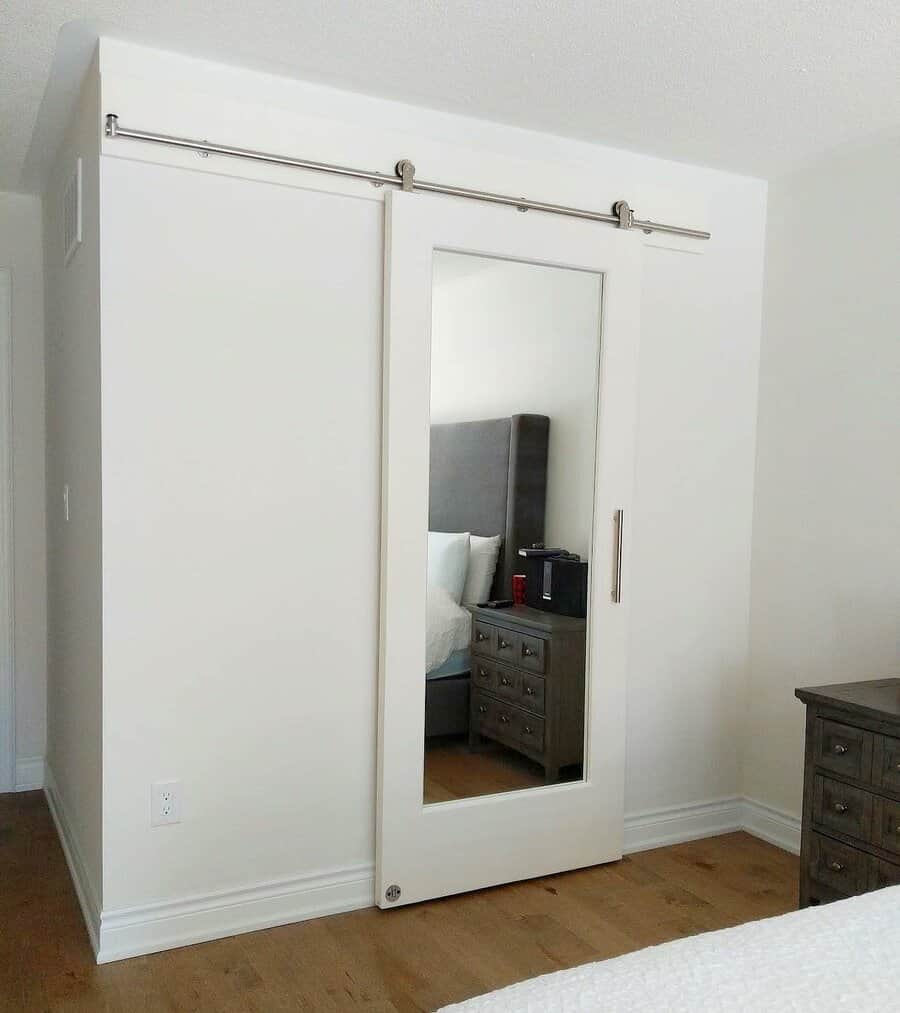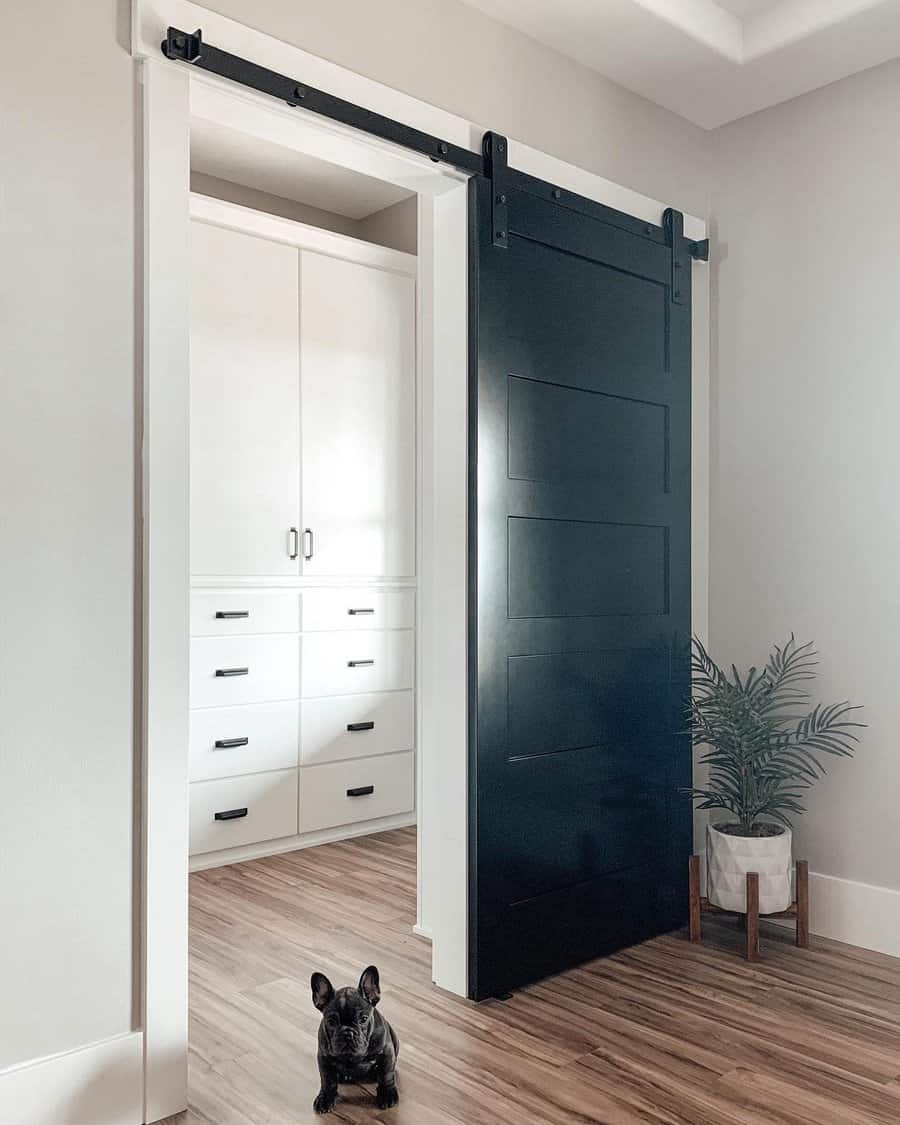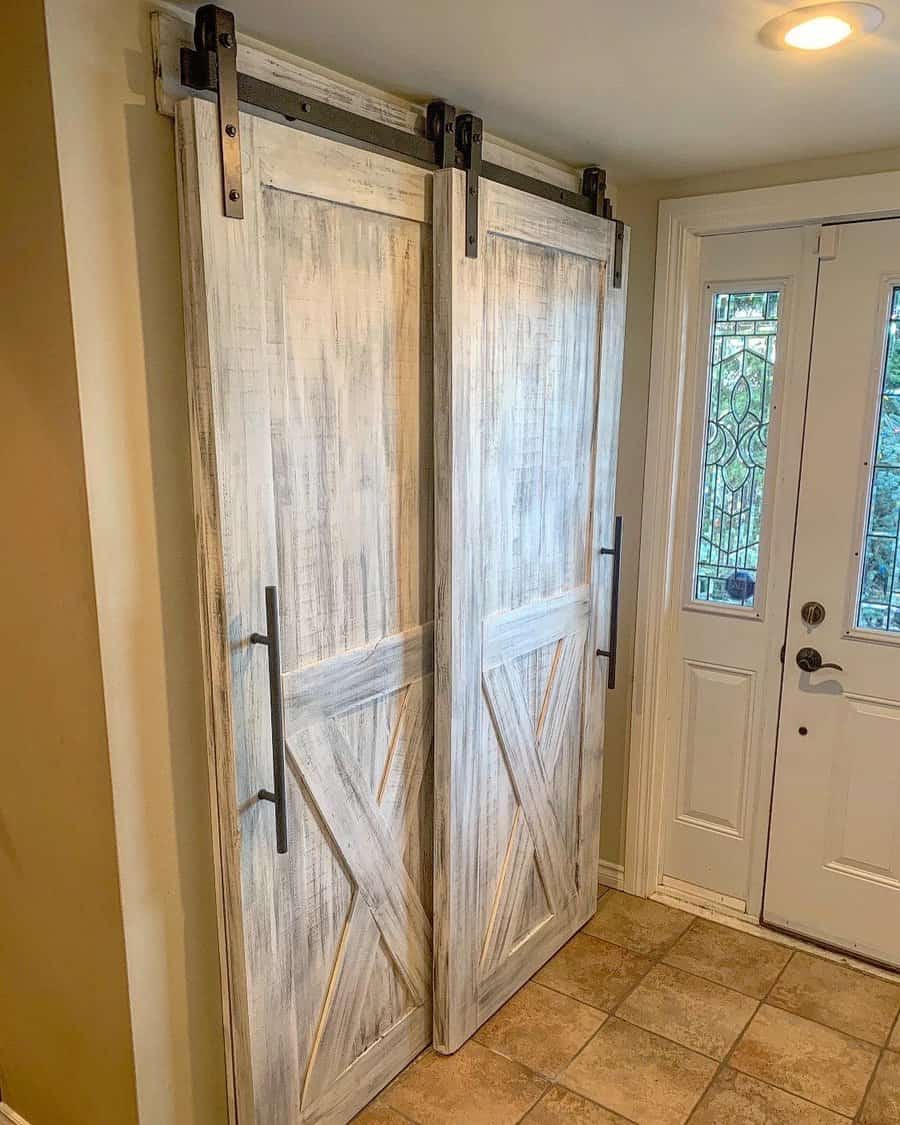 Pocket doors are one type of sliding closet door design. They can provide wider access to your closet than a bi fold door or barn door because they tuck away inside the wall. If you want to replace another type of closet door with a pocket door, it's best to hire a professional contractor, as it can be a tricky DIY project.
14. Wood
Nearly every old closet door is a wooden door. Natural wood doors are a good idea in nearly any bedroom. Many contemporary closet doors have the look of real wood, but are actually made of composite materials with a thermal wood-look surface applied.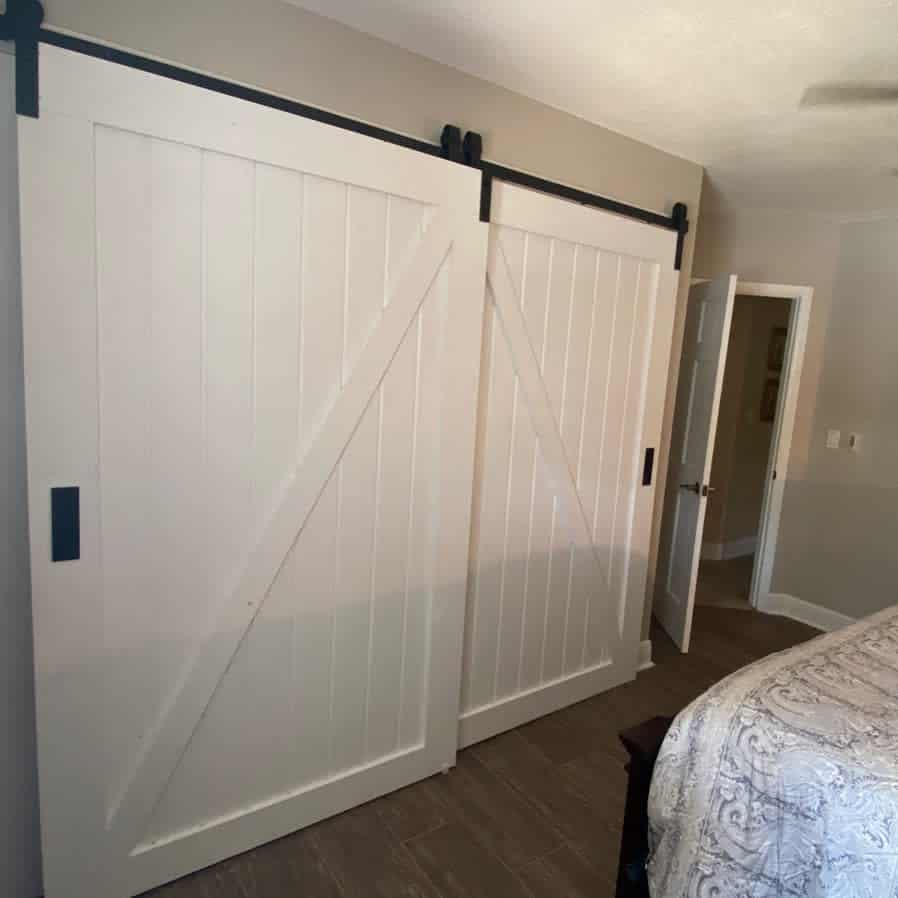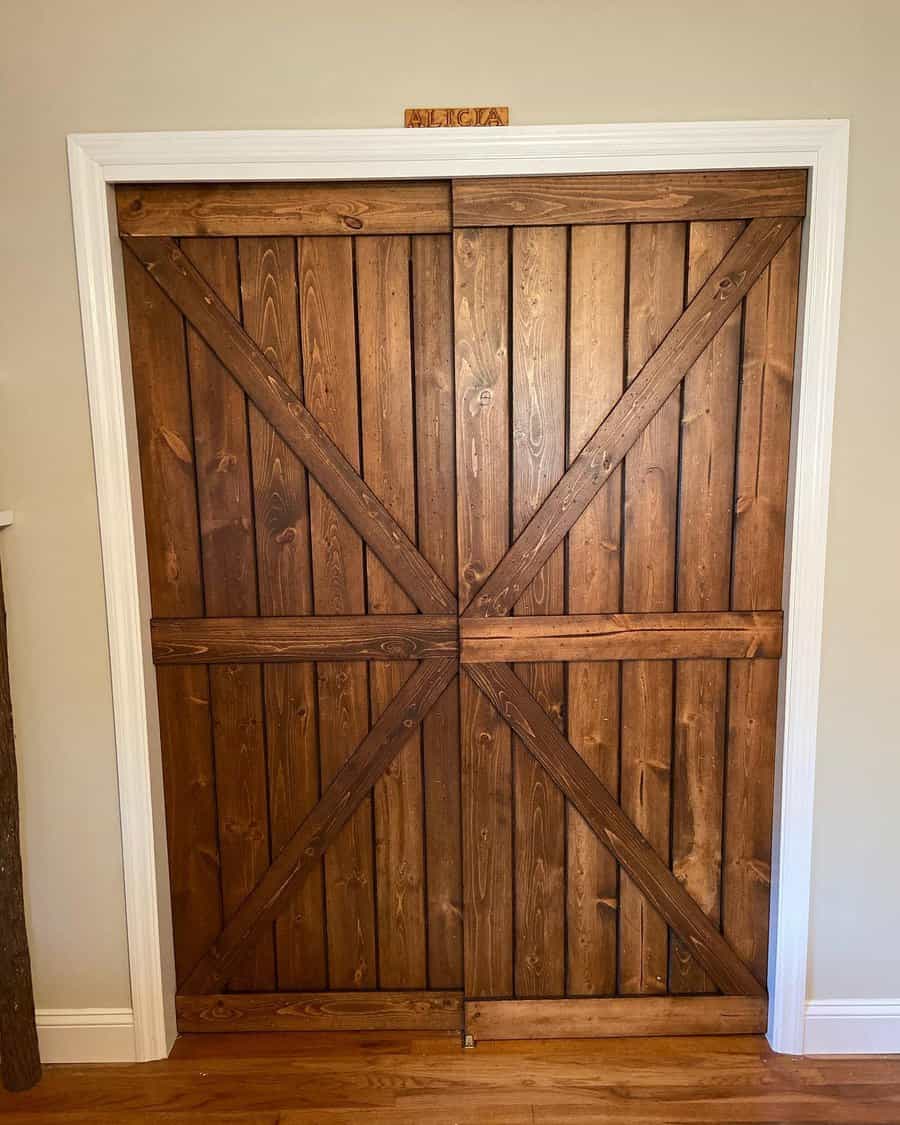 Keep in mind that solid wood doors can be very heavy. Choose hollow-core wood doors if you need a lighter type of door. You can also lighten a heavy wood closet door by replacing all or some of its panels with louvers, chicken wire, or an open-weave material.
15. More Closet Door Ideas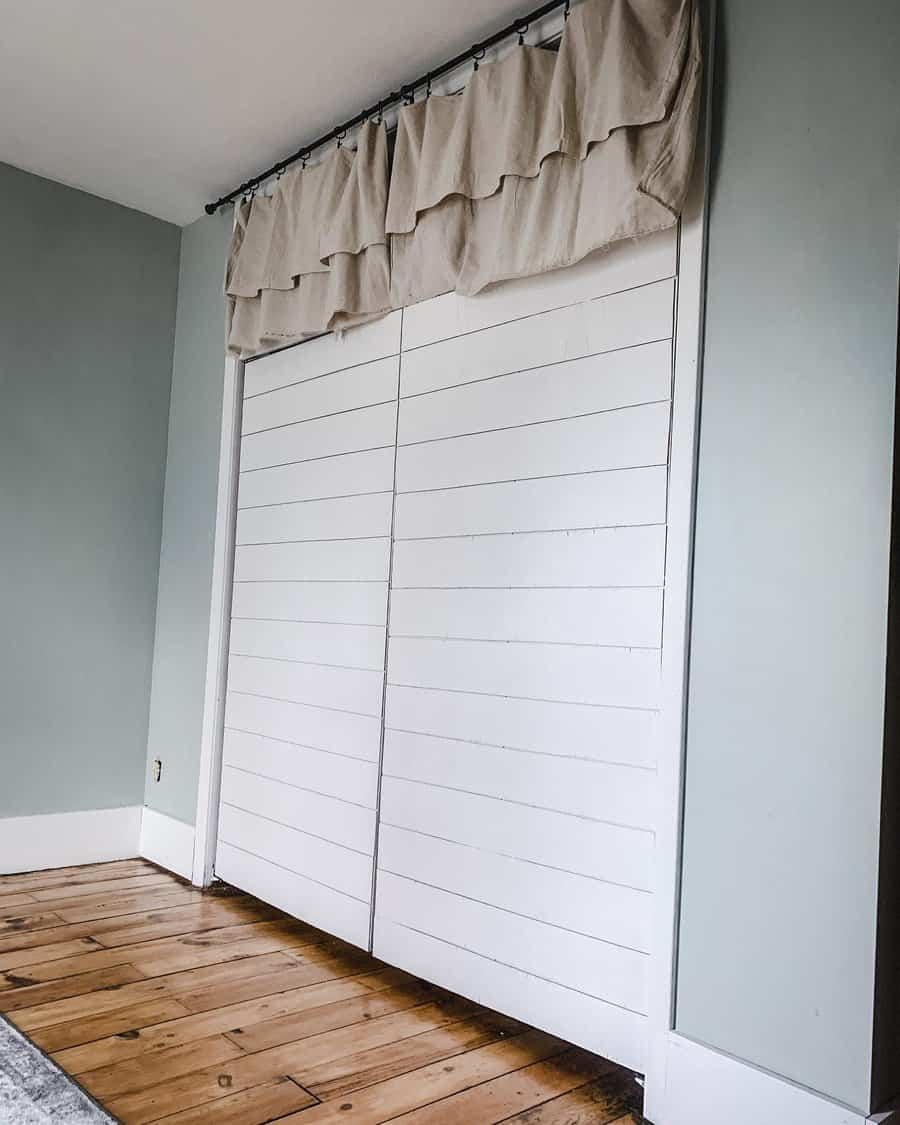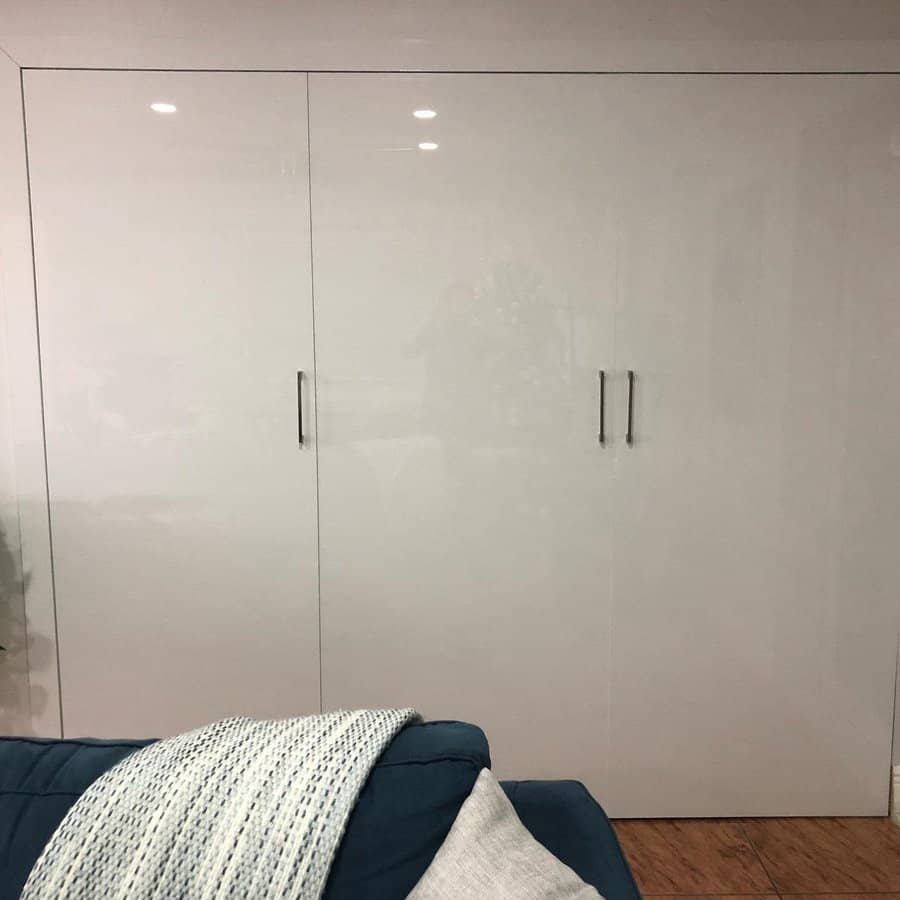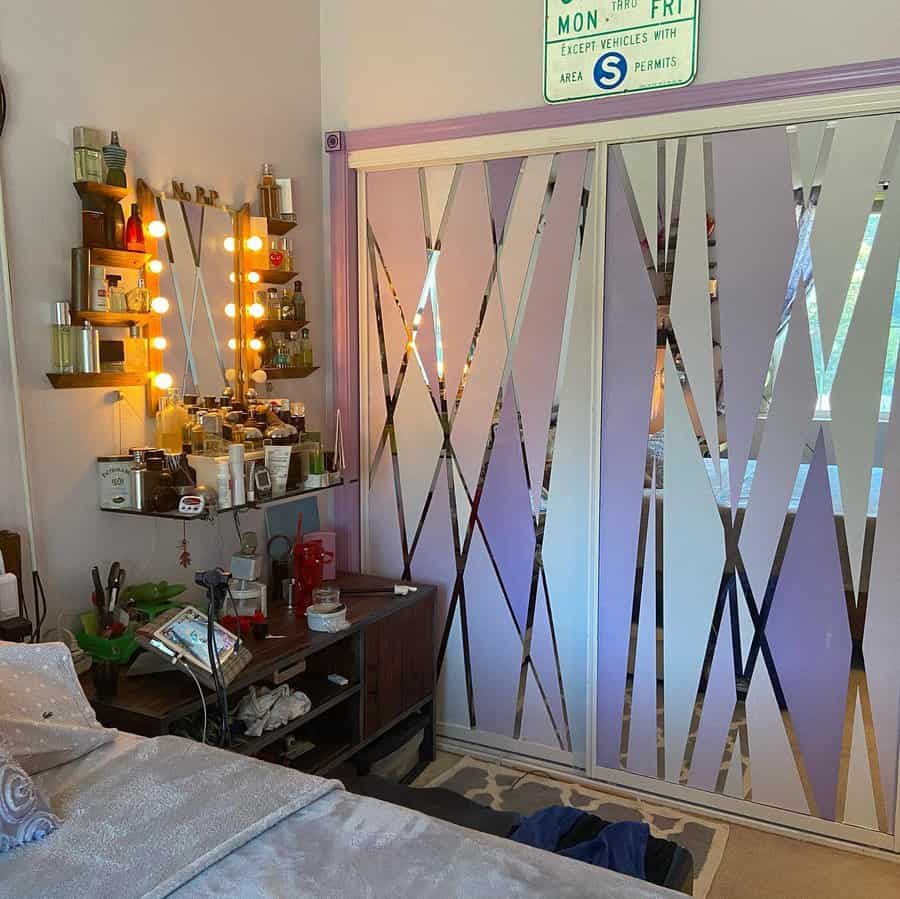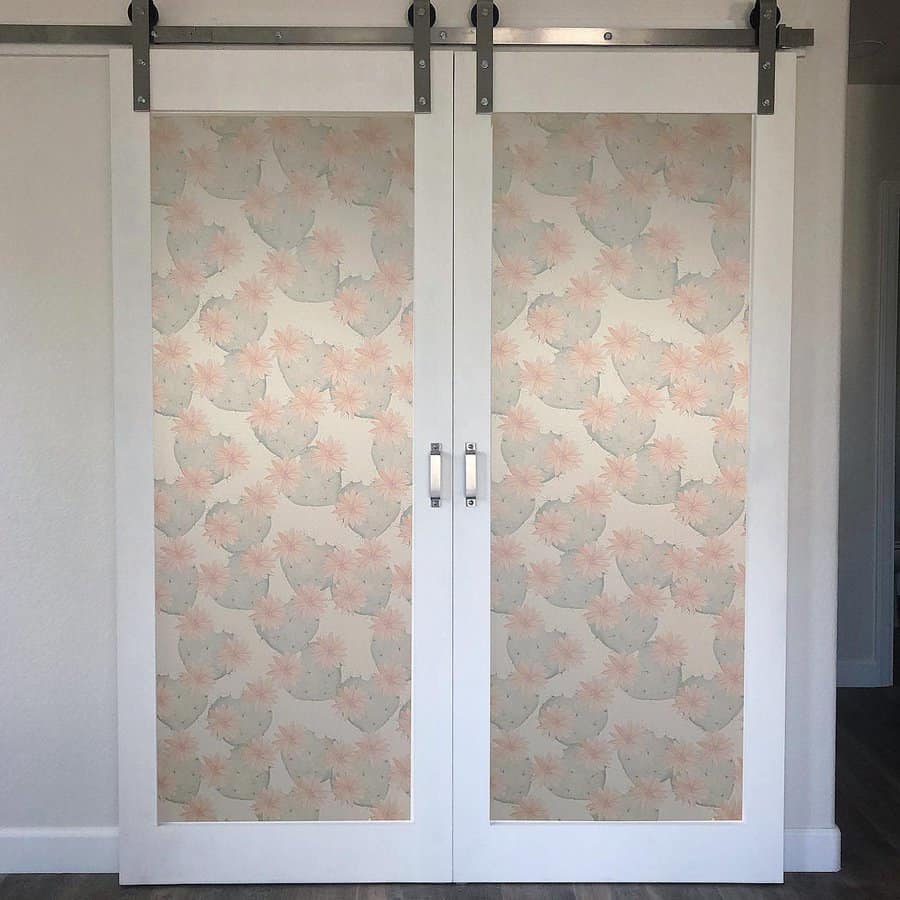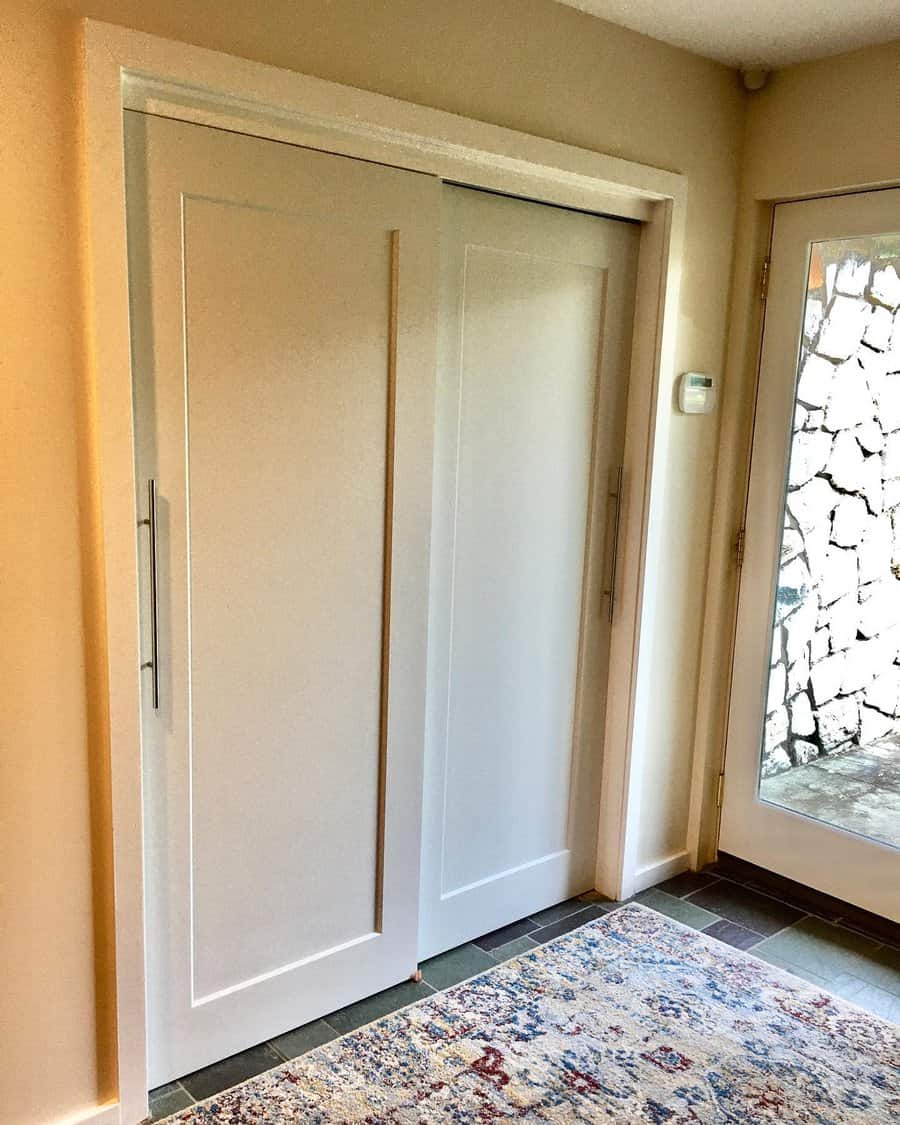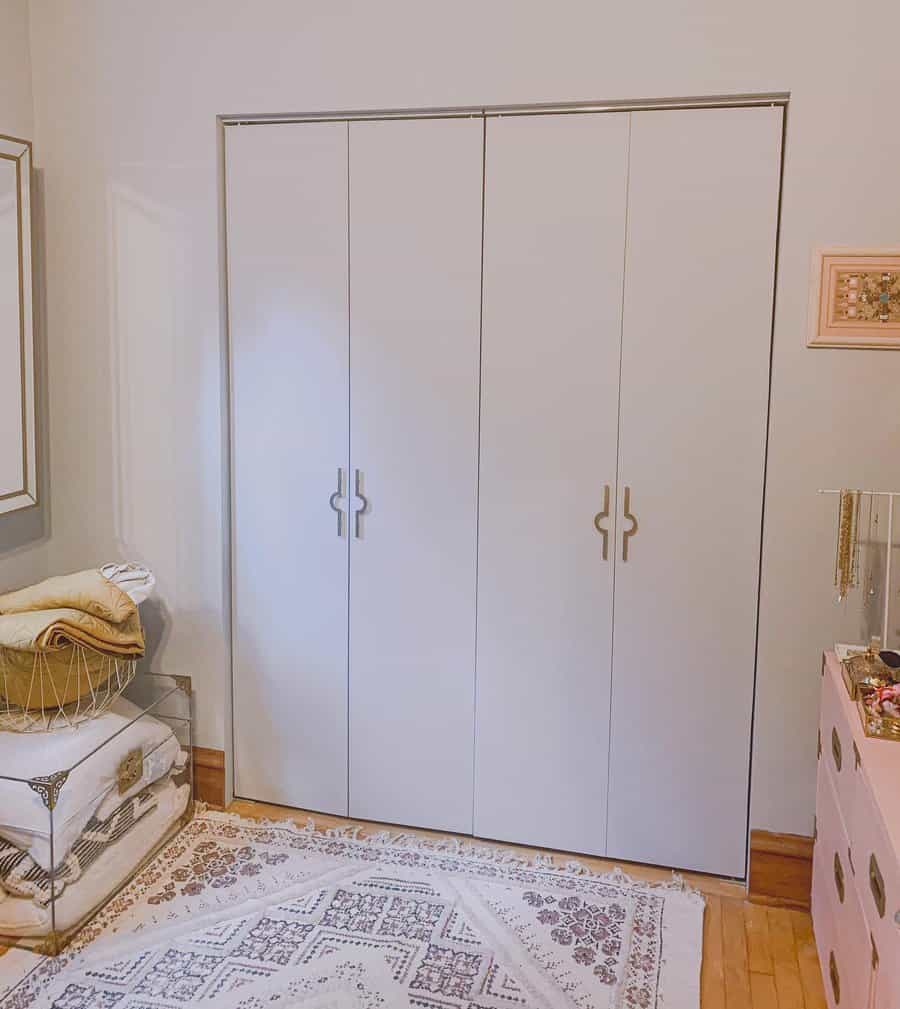 Closet Door FAQs
How can I cover my closet without a door?
If you cannot find a closet door idea that suits you, a curtain can be a great choice for covering up a messy closet space. Curtains are an easy DIY closet door covering, and they're affordable for those on a tight budget. Fabric panels or a beaded curtain are two possible choices.
Should a closet door open in or out?
A swinging door should open out into the room instead of into the closet. If it swings into the closet, it can block access to clothing and accessories stored on the wall behind the door.