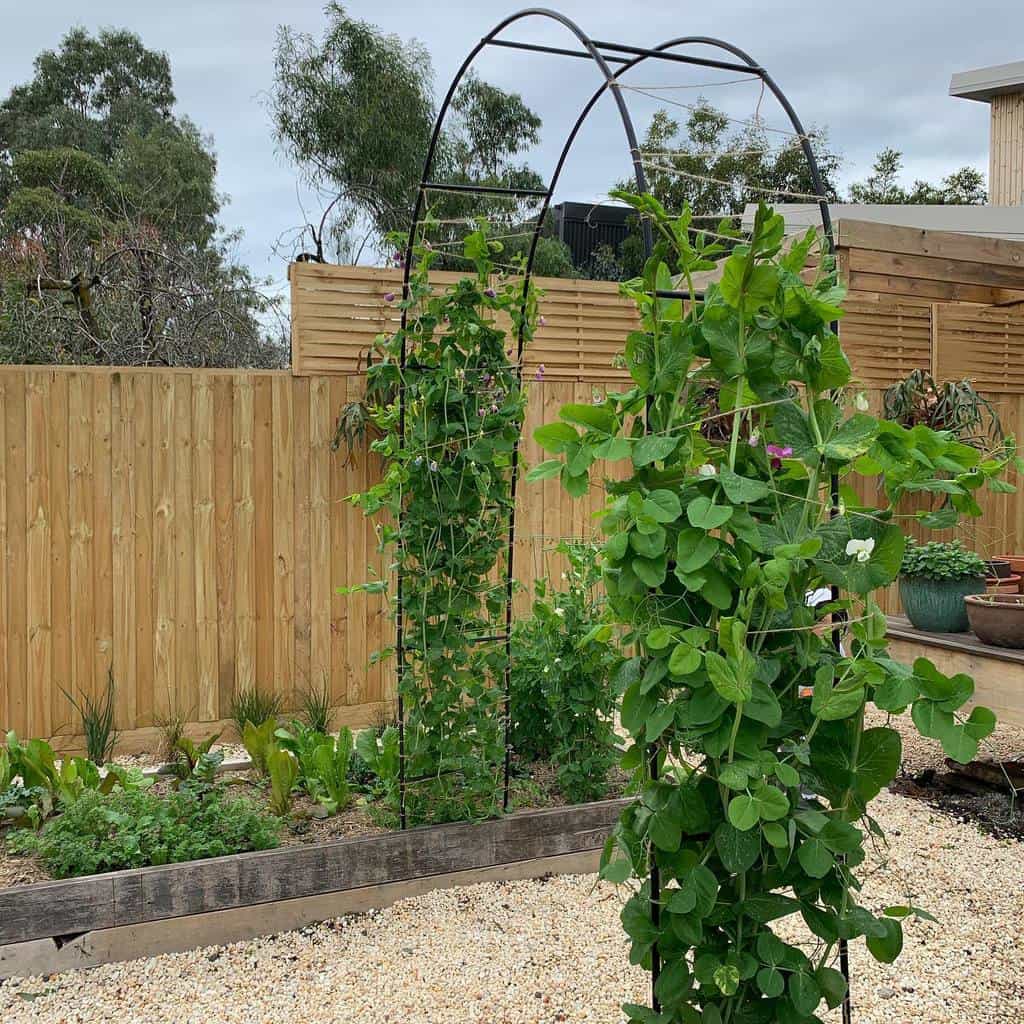 55 DIY Trellis Ideas for Your Garden
Some plants simply cannot support themselves. They love to prolifically grow but need a structure to support them. While many of these plants are vines, they aren't always. So, whether you're looking to grow ivy or tomatoes, you need a trellis. These decorative structures provide a supportive structure for your plant to grow to its full potential. These DIY garden trellis ideas will give you nicer solutions than the basic metal frame options.
1. Decorate The Walkway With An Arbor Trellis
These days, many people are looking for inexpensive and creative ways to accent their outdoor spaces. One of the most popular DIY trellis ideas is building an arbor trellis near a stone walkway. Not only can arbor trellises provide a path for vines or small trees to meander through, but they can also be used as an attractive arched gate leading into another part of the garden or yard.
With an extensive array of arbors available on the market these days, you will surely be able to find one that perfectly fits your space and adds beauty to your outdoor area.
With basic carpentry skills and materials such as nails, screws, pieces of wood, hinges, rope, and even strings of beads, pretty much anyone can construct a beautiful arbor trellis.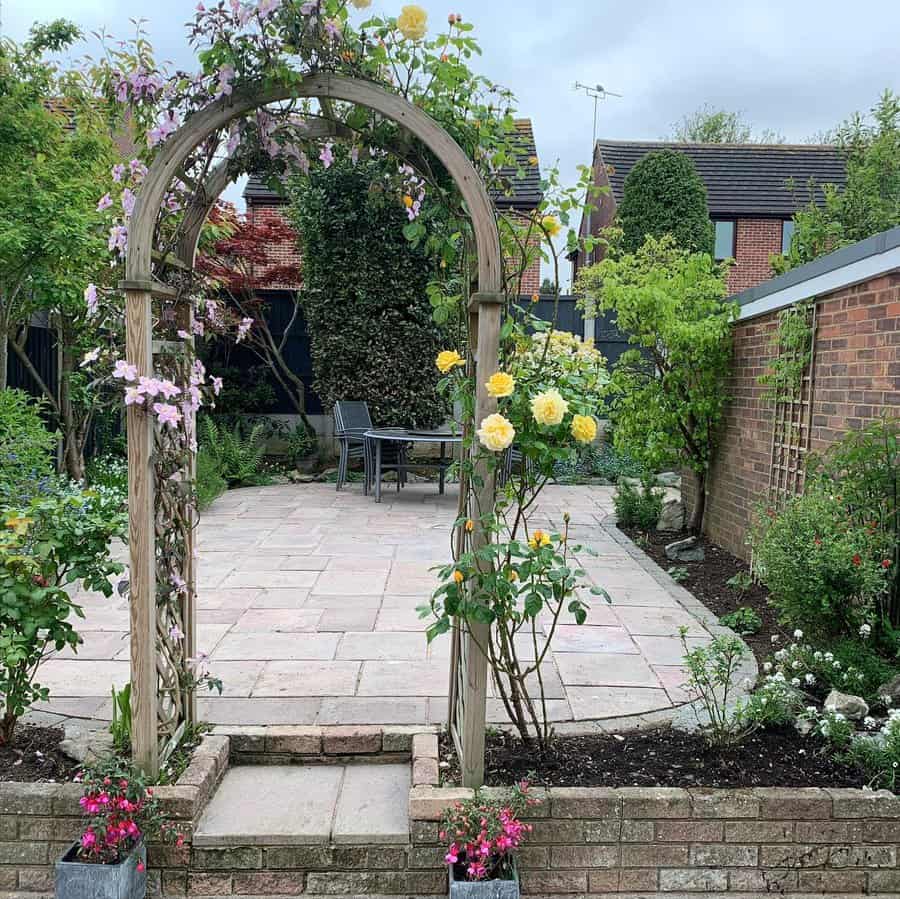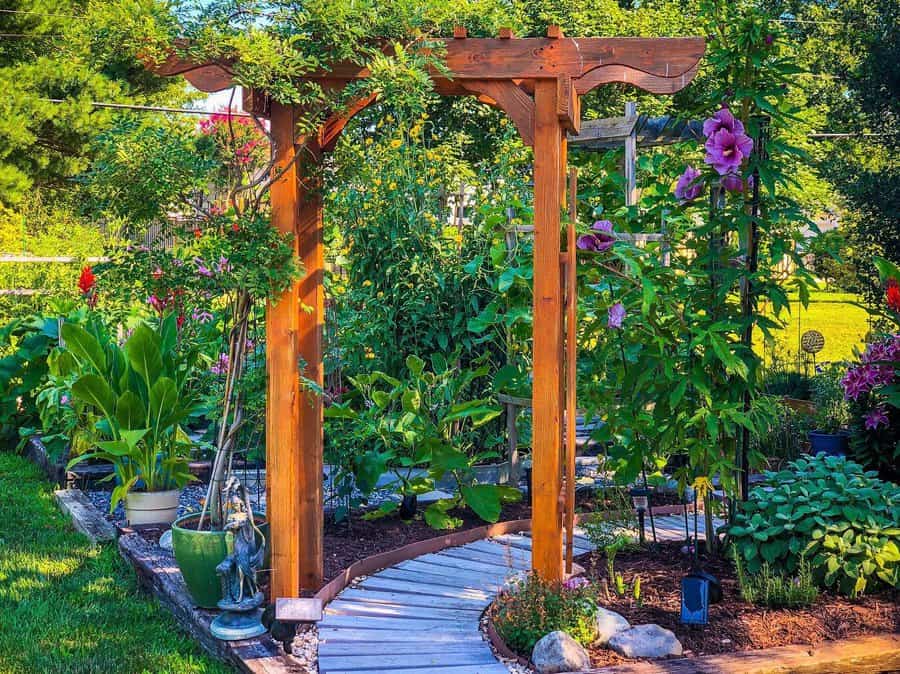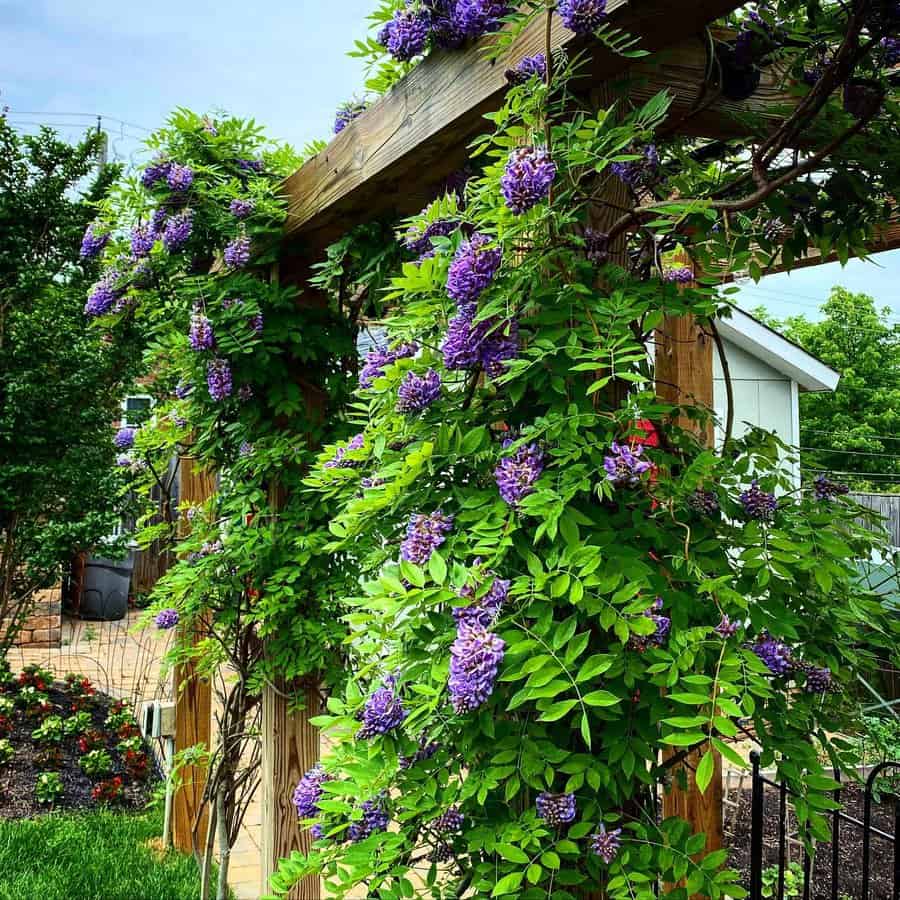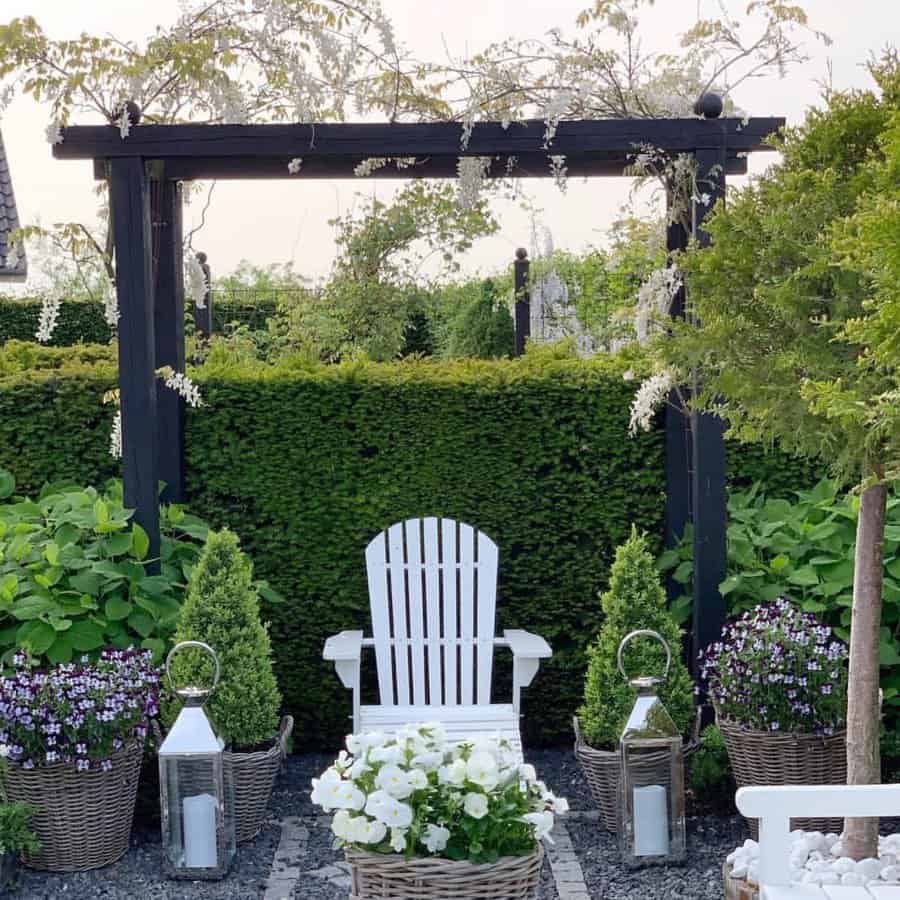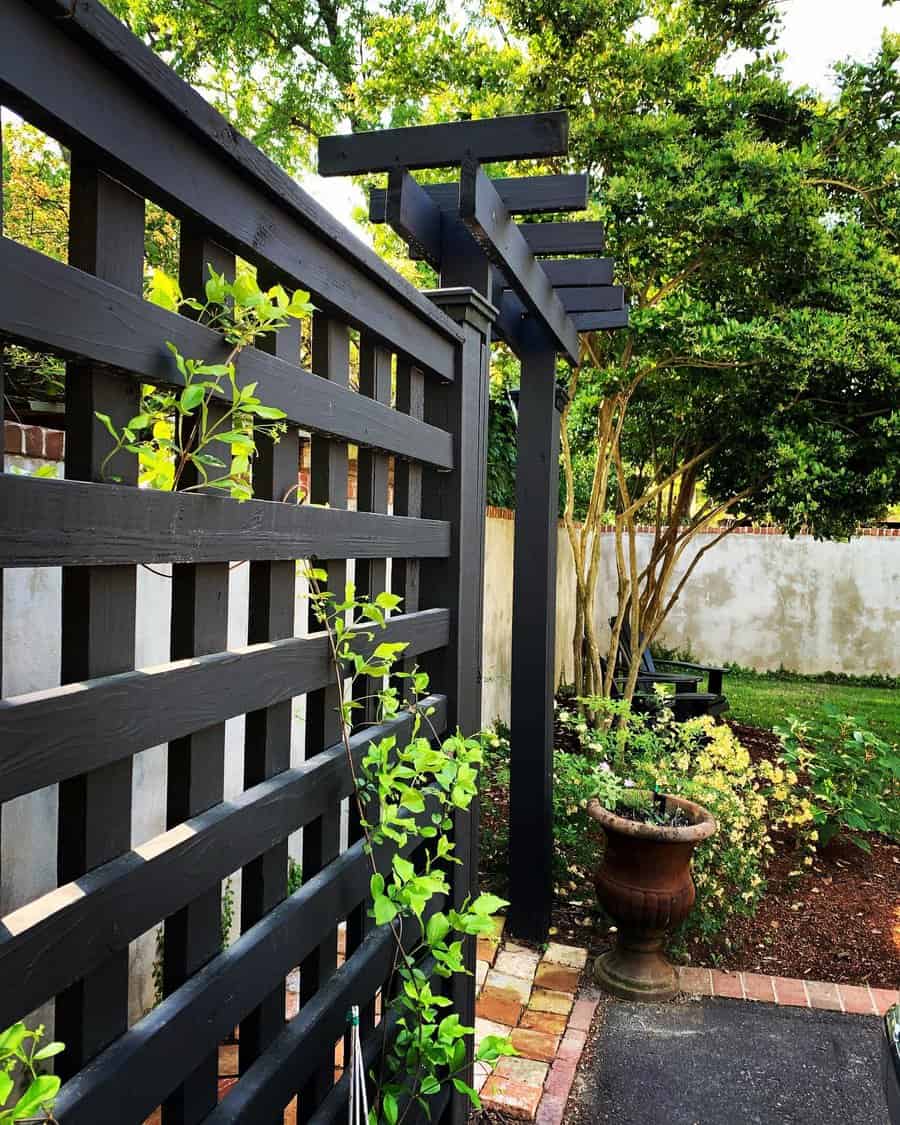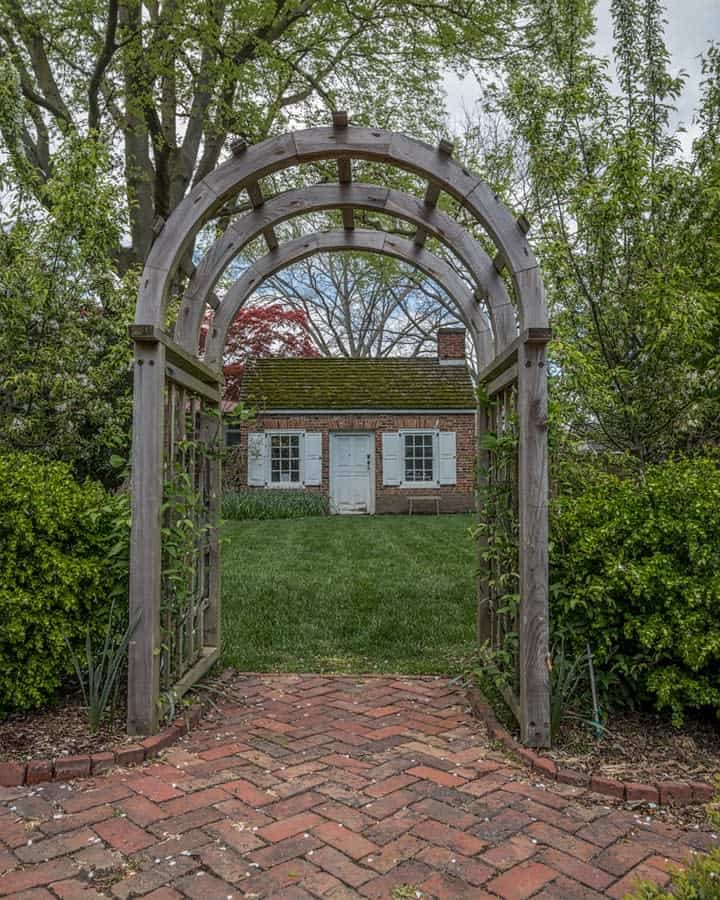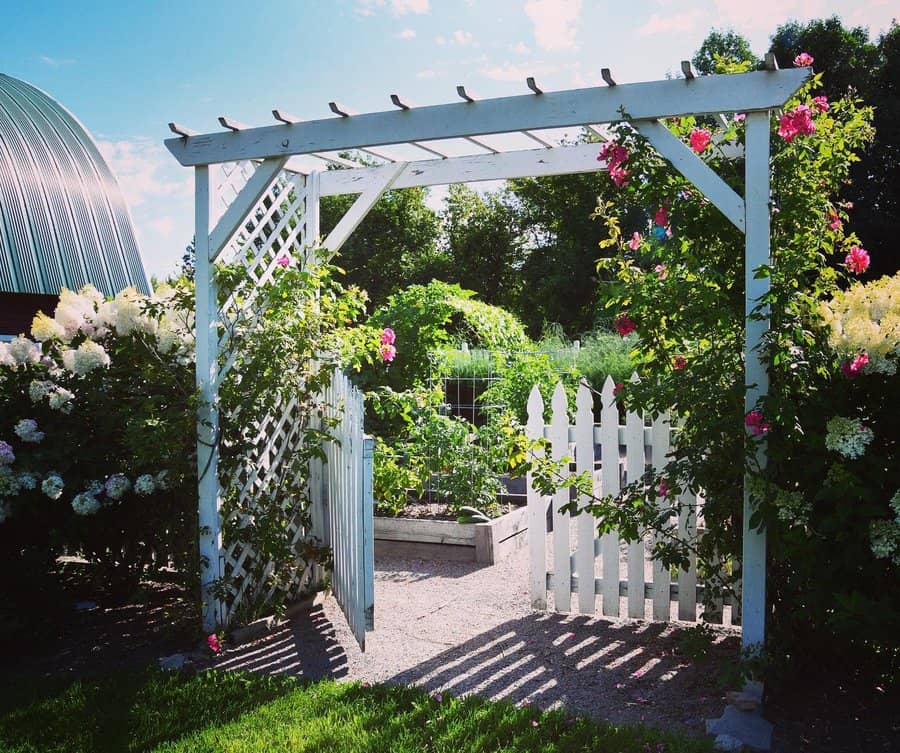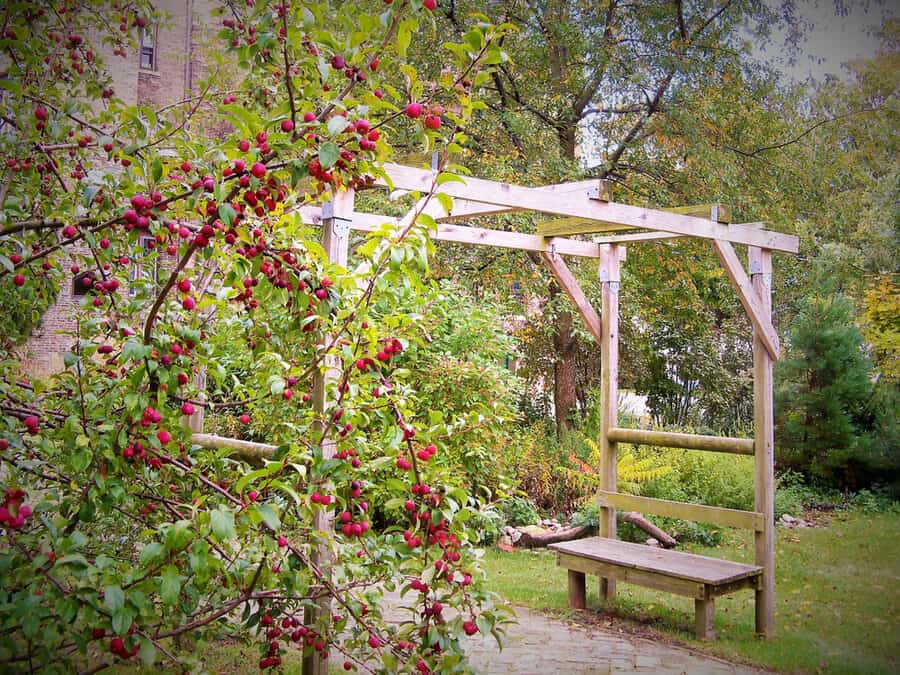 2. Add A Soft Element With An Arch Trellis
Looking for a creative way to add beauty and structure to your garden? An arch trellis is an elegant, yet inexpensive addition you can create yourself! From rose archways to cucumber frames, these are sure to transform the look of your outdoor space.
Not only do they provide ground support for heavy climbing plants, but they also add interesting dimension and depth as well. Get creative with different patterns and shapes or use vines and flowers to create a unique archway that's unique to you – the possibilities are endless!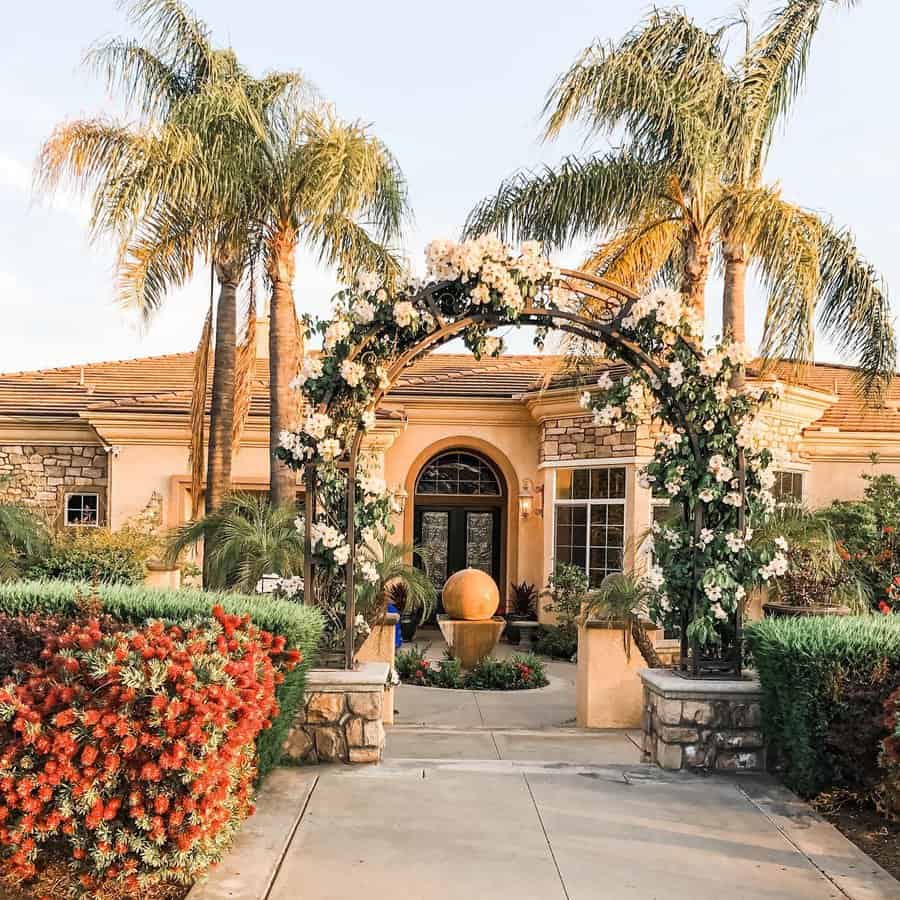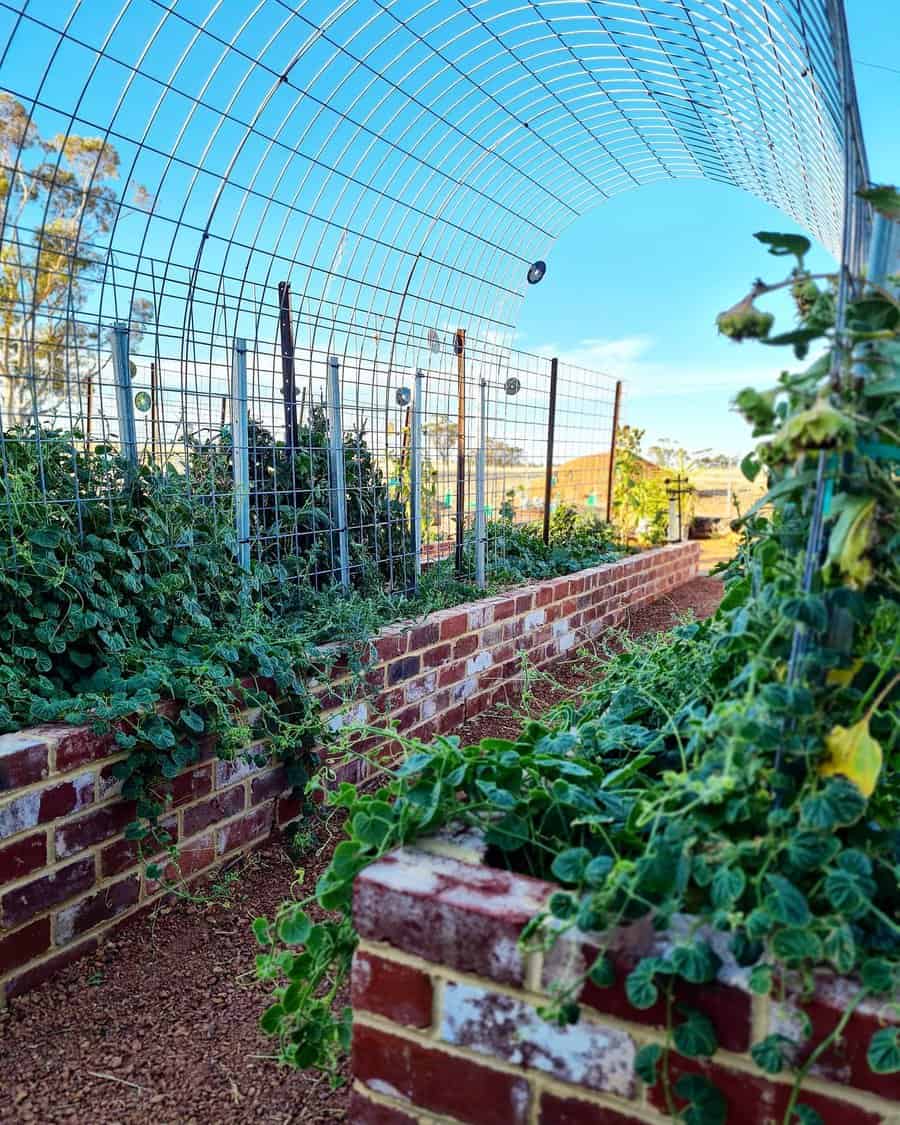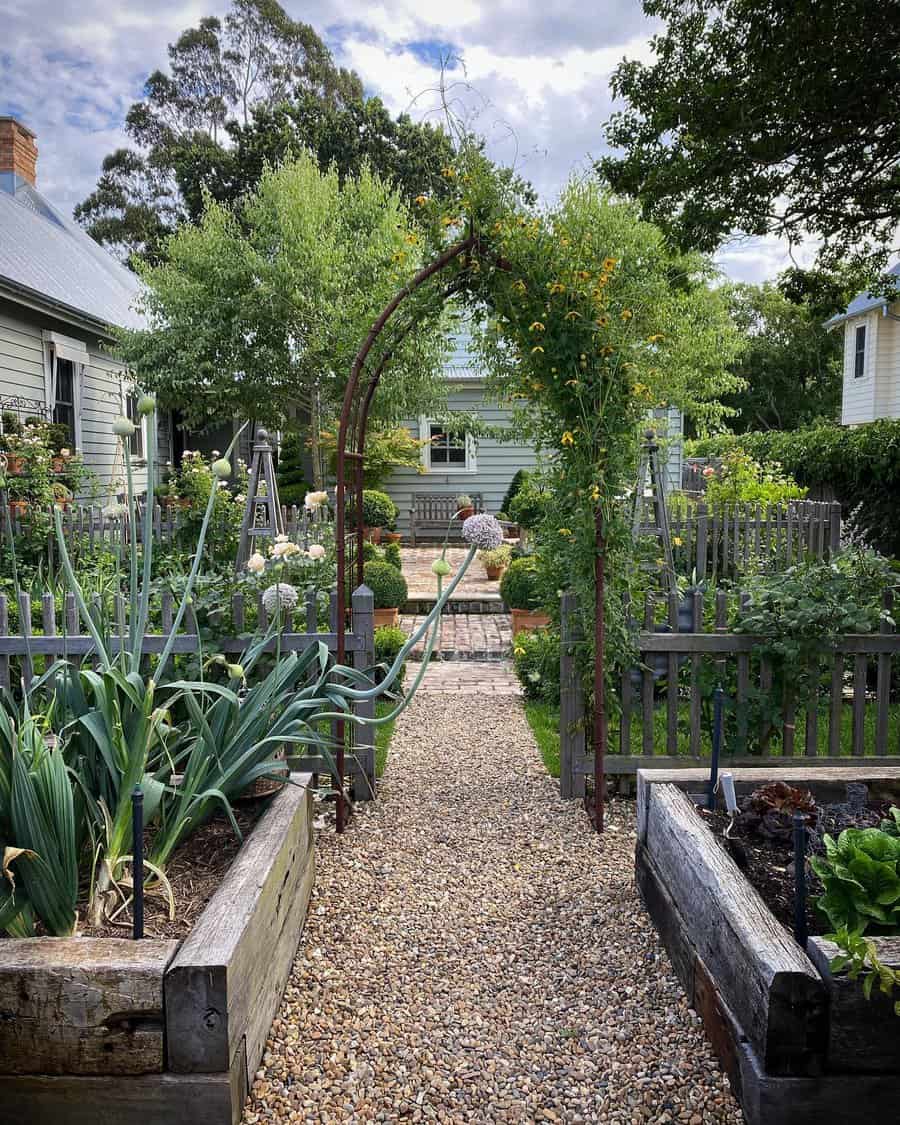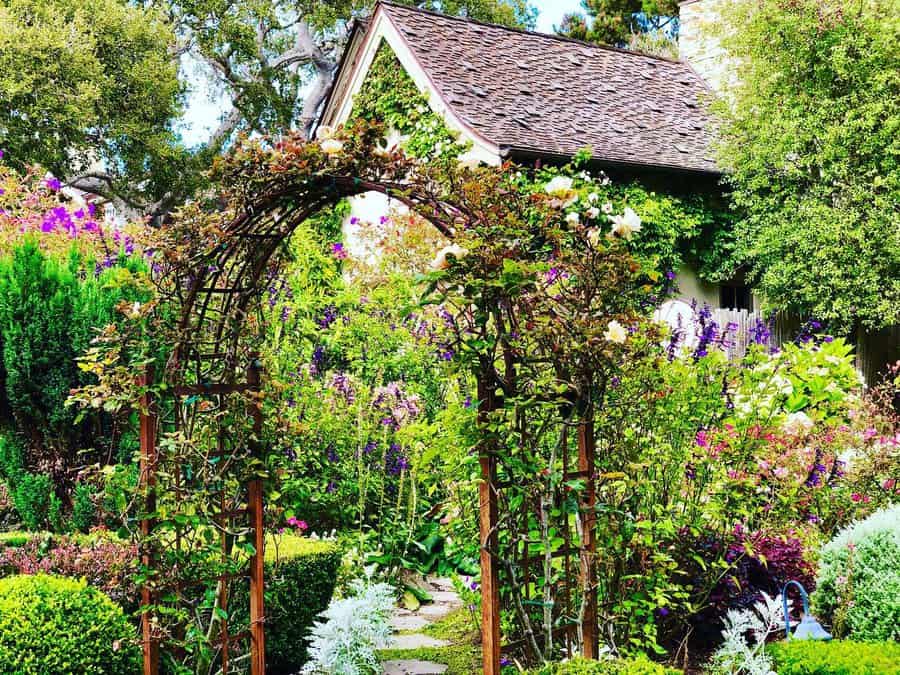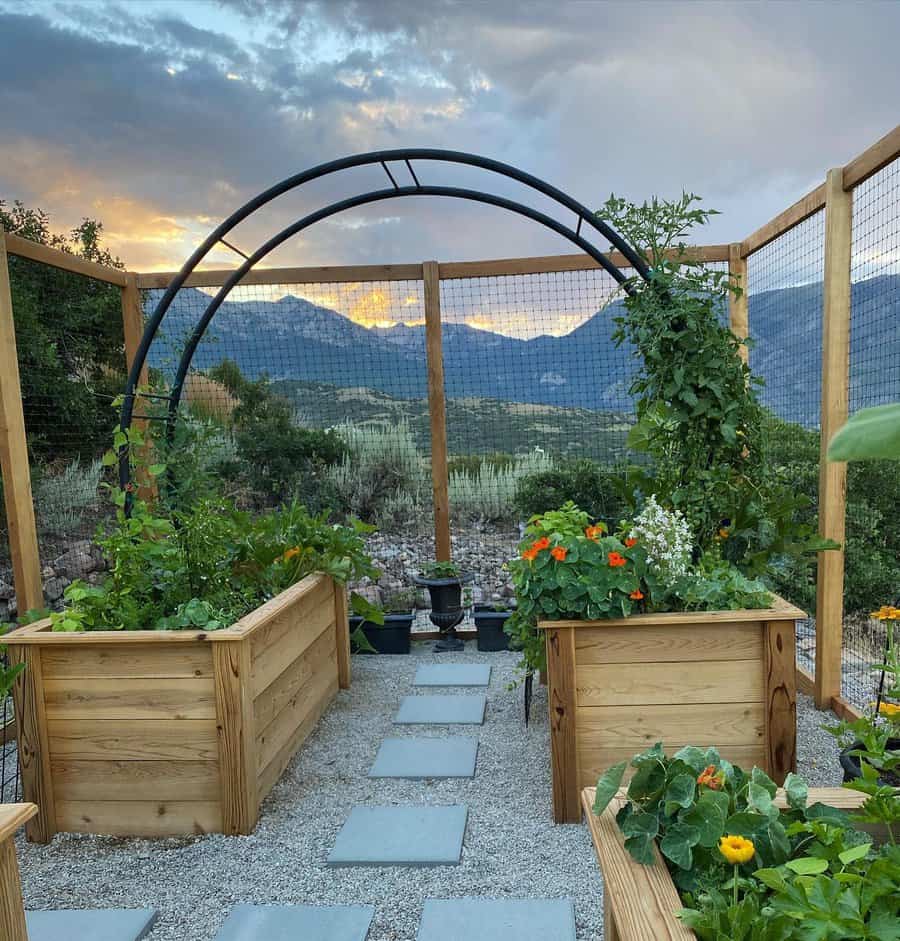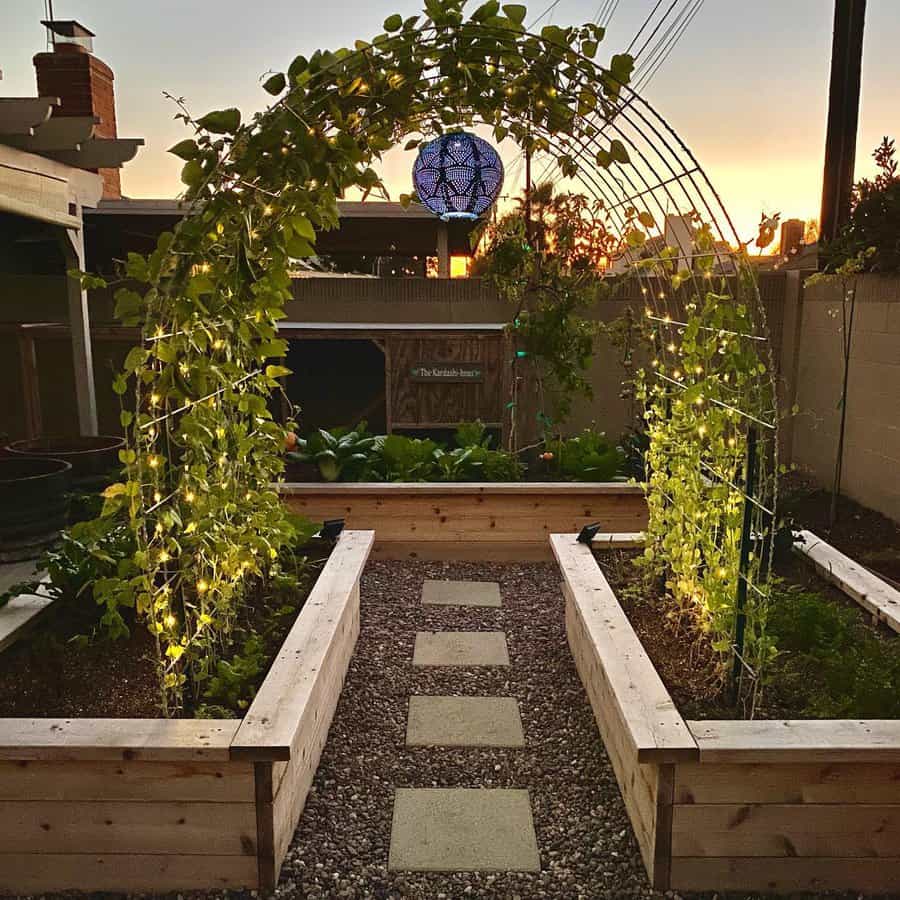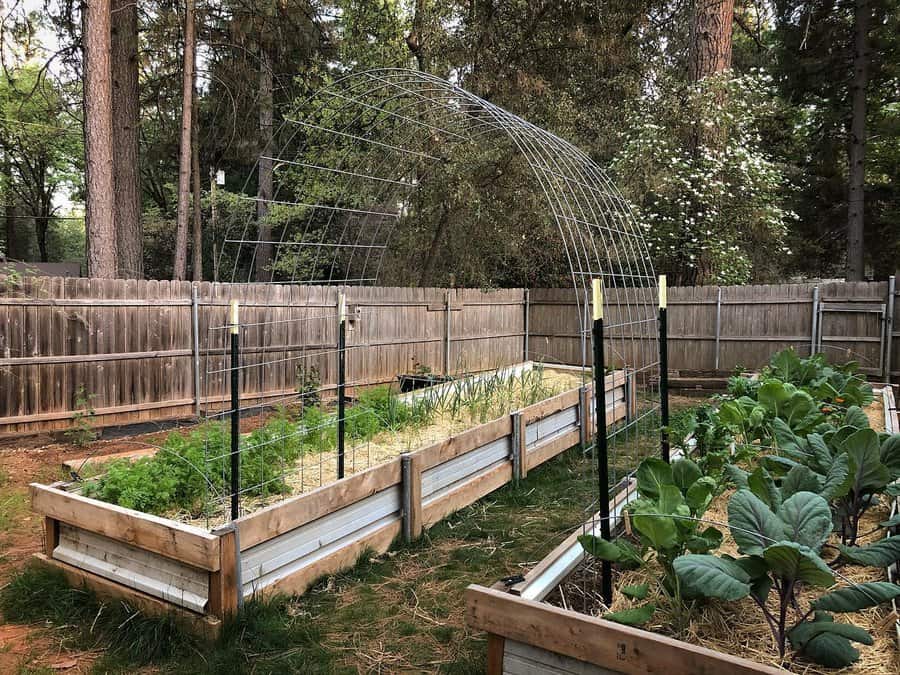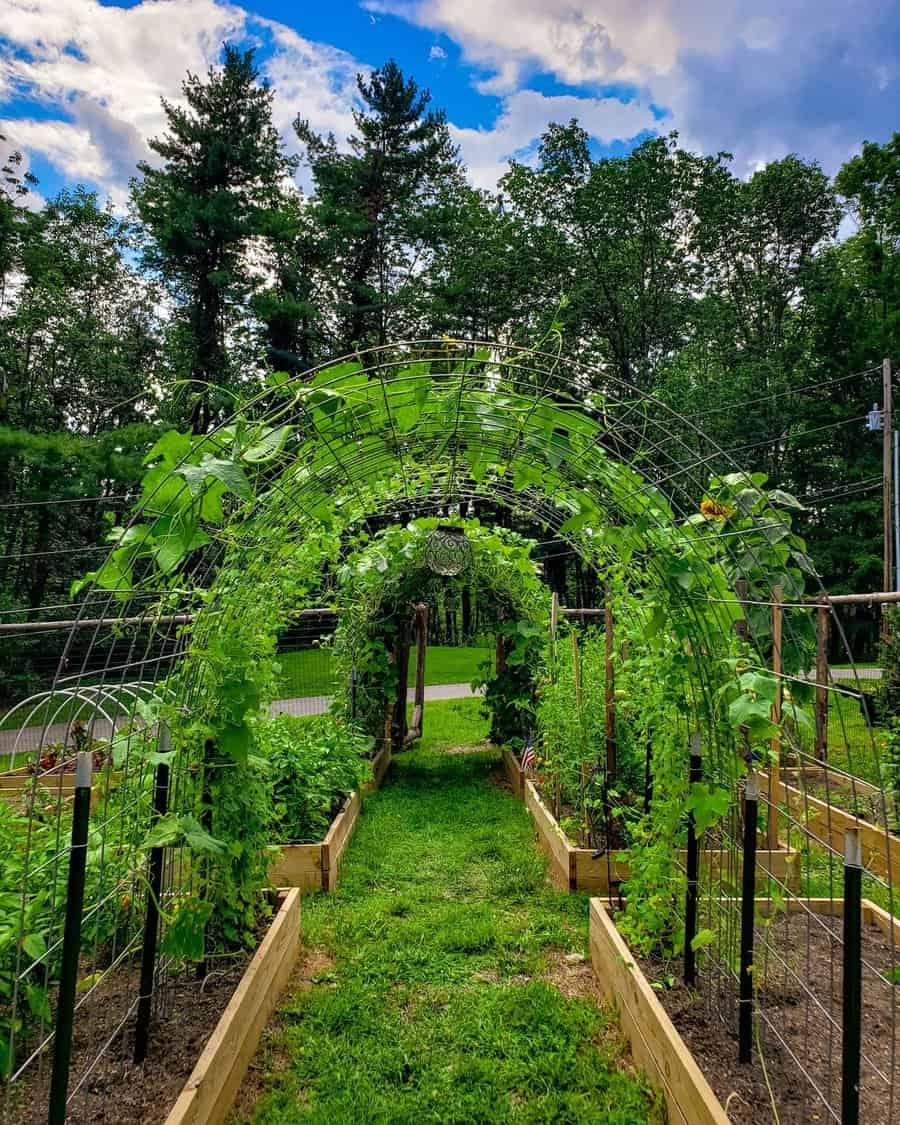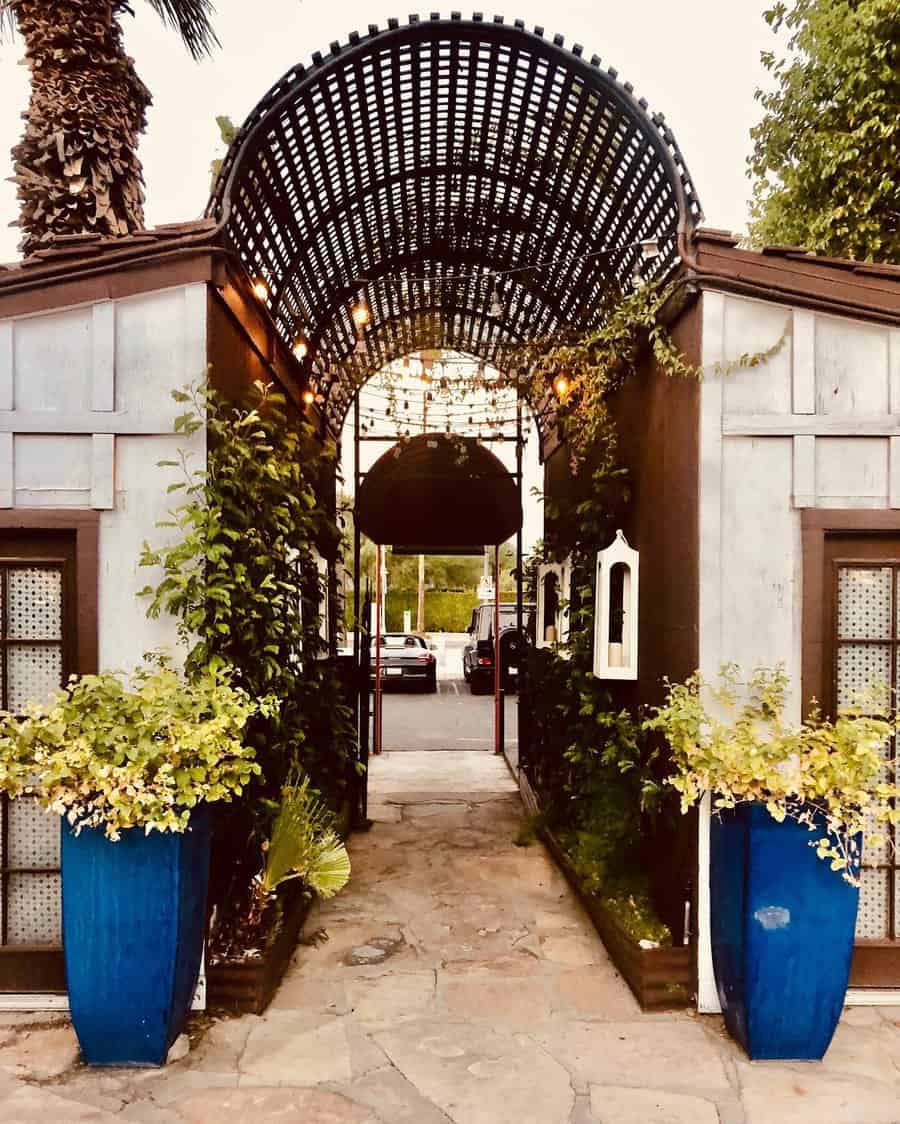 3. Be Creative & Experimental
If you're looking for a fun and creative way to bring a little natural beauty to your garden, experiment with these honeycomb, dome, and branch trellises! The honeycomb trellis can provide support for sheer curtains or vines which will drape down in mesmerizing waves. A dome trellis is an attractive spherical structure that stands away from the wall and would be perfect for growing roses or clematis.
For a more rustic look, try weaving thin branches together into an interesting pattern – the interwoven branches will set off the beauty of a flowering vine while providing ample support.
Whether you're creating a private escape or attracting butterflies to your yard, these experimental trellis ideas should get your creative juices flowing!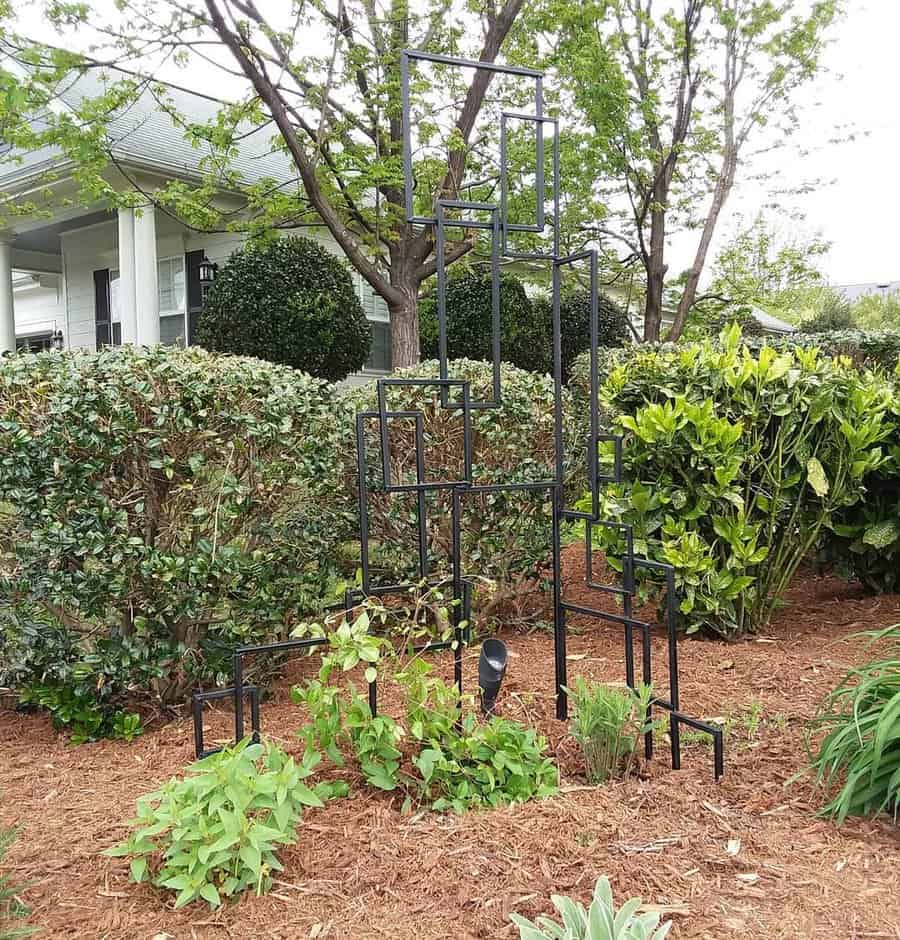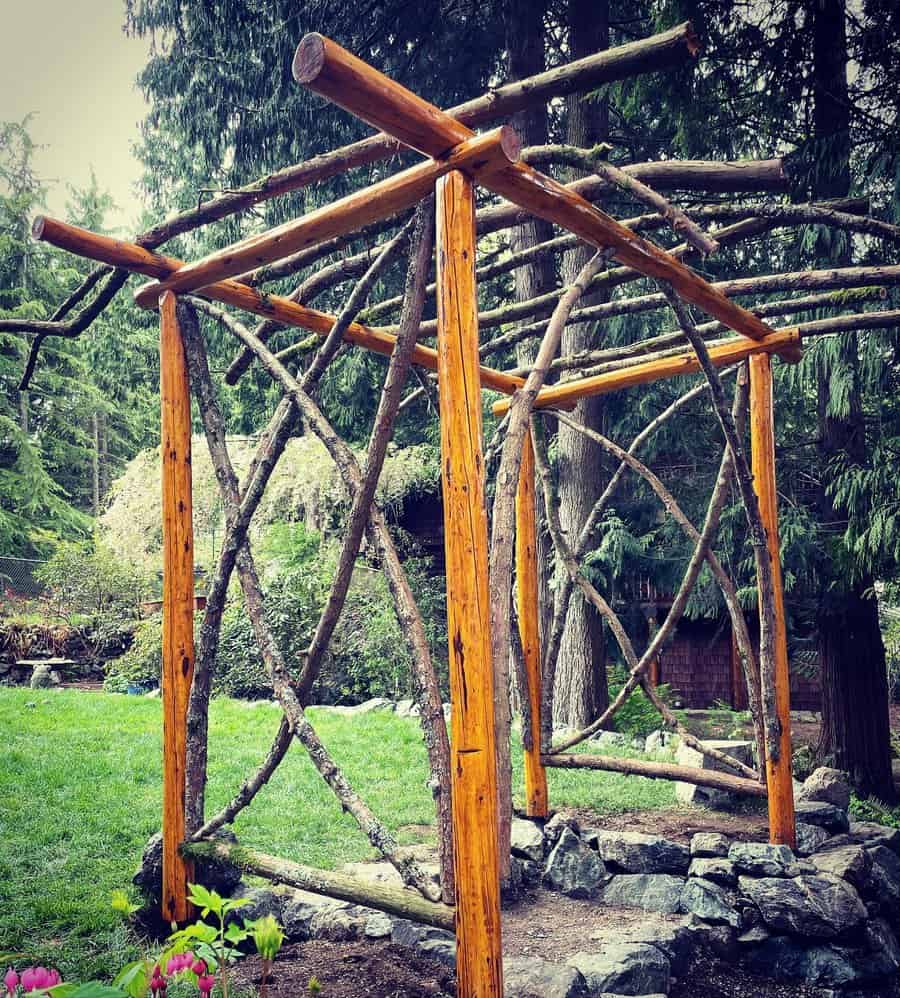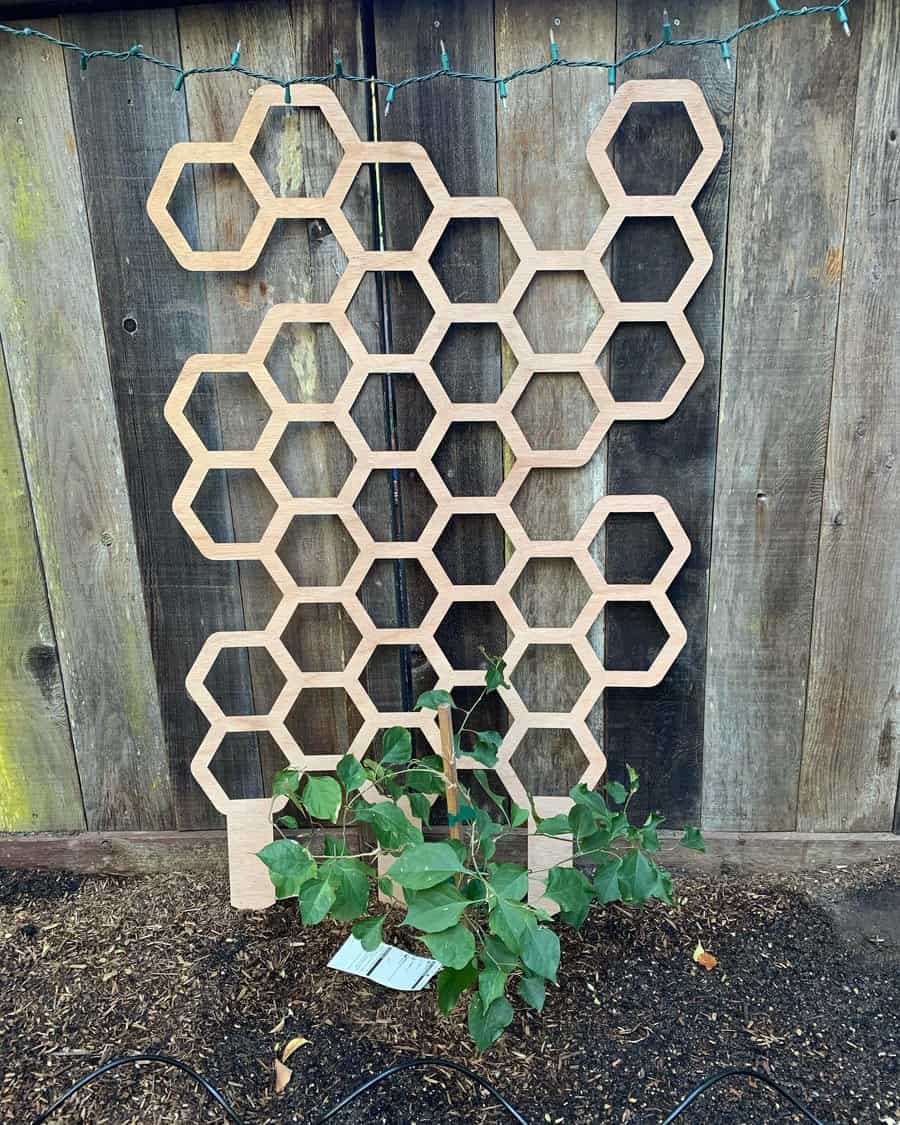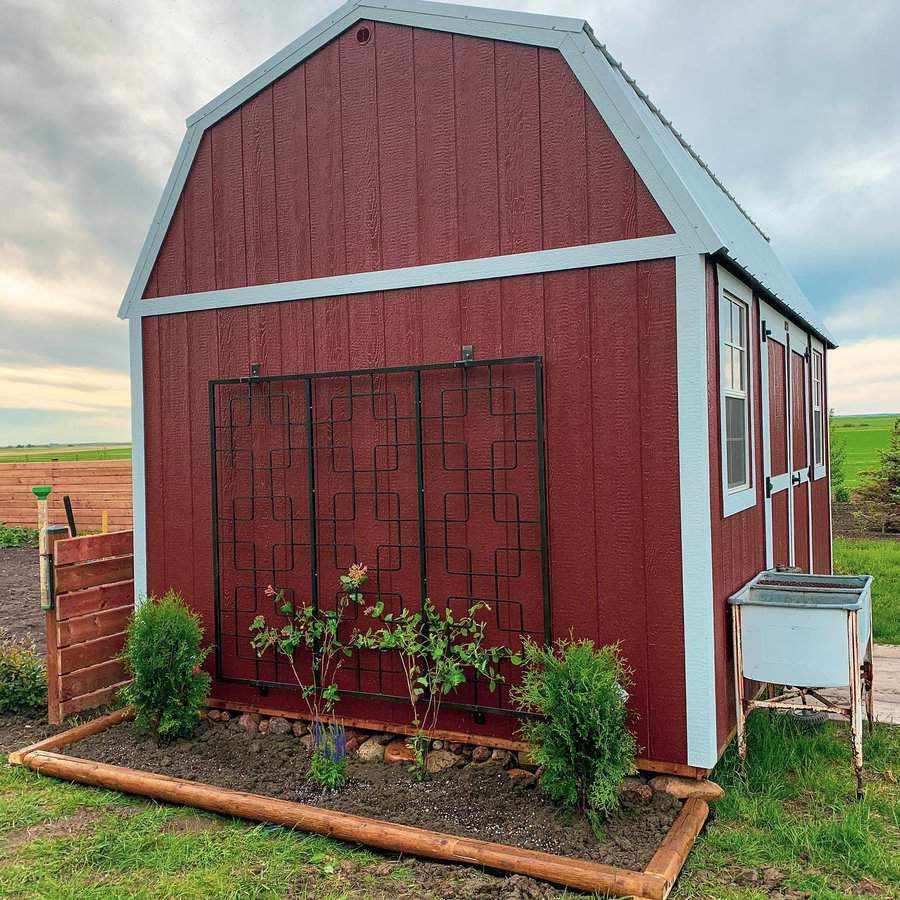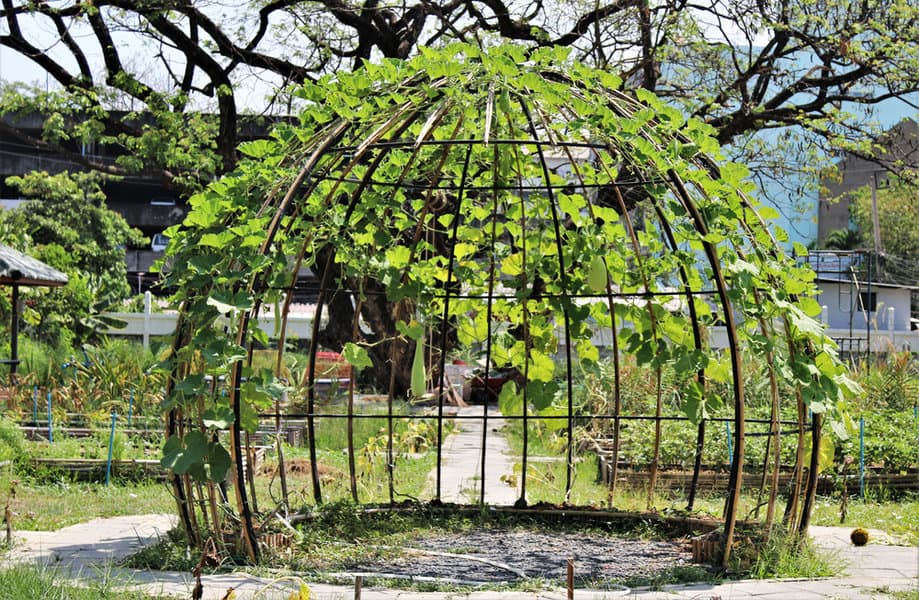 4. Set Up A Bamboo Climbing Pole
If you're looking for some creative DIY trellis ideas, bamboo is a great option. Not only is bamboo environmentally friendly because it's an abundant renewable resource, but it's surprisingly strong and easy to work with.
Plus, creating a bamboo climbing pole trellis is easy to assemble and barely requires any tools. With bamboo in your garden, you won't just be adding texture, beauty, and interest to your space—you'll also be getting a reliable trellis that will last and serve you well over the years.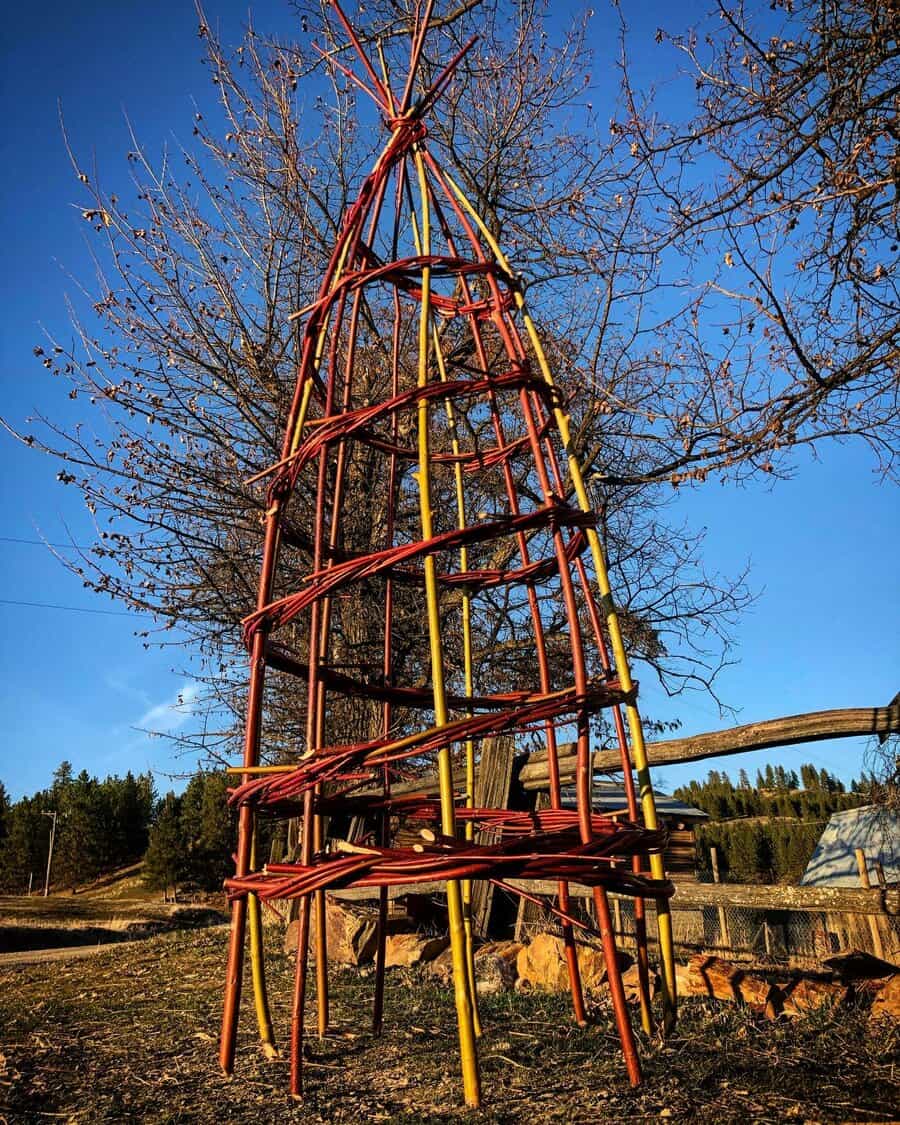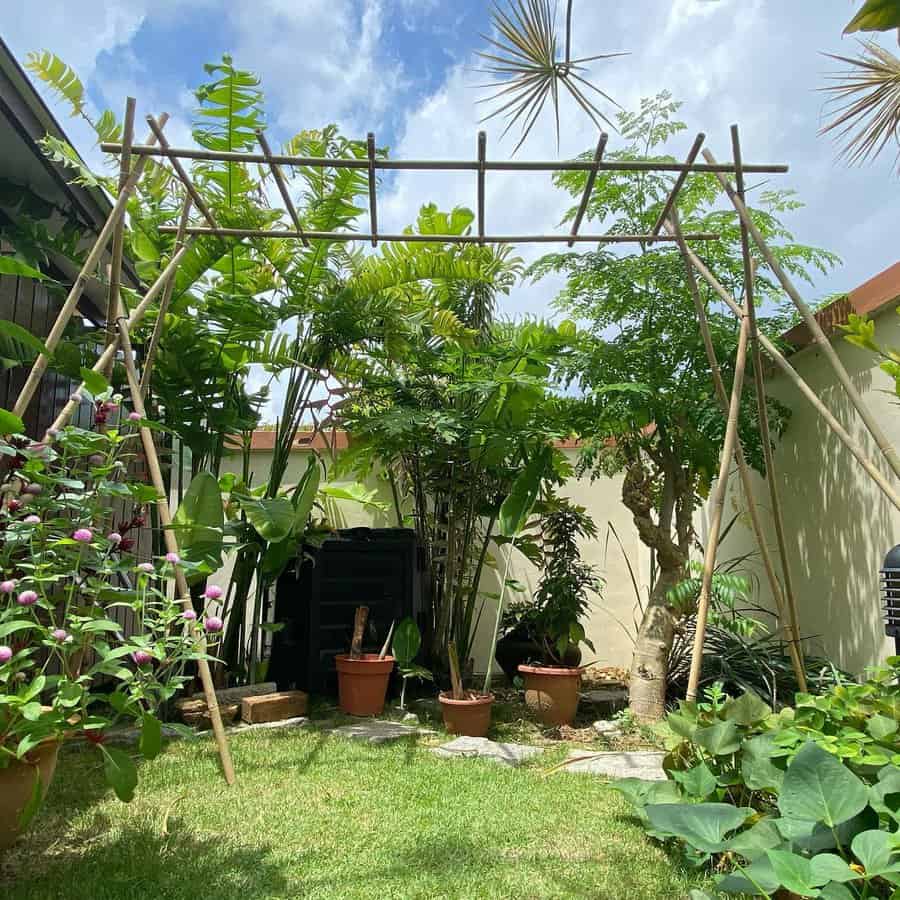 5. DIY A Wire Mesh Trellis
Looking for an easy and versatile wire mesh trellis idea? Why not try a wood-framed wire mesh trellis? This wire mesh trellis design is perfect for growing climbing plants and flowers such as roses, clematis, grapes, squash, beans, and many more.
Not only does it look aesthetically pleasing but wire mesh trellises are also relatively easy to construct. All that's required is some wire mesh, wood frames, and supplies from your local hardware store.
Plus, you can use this wire mesh trellis in any garden configuration or size – from small backyard spaces to sprawling estates.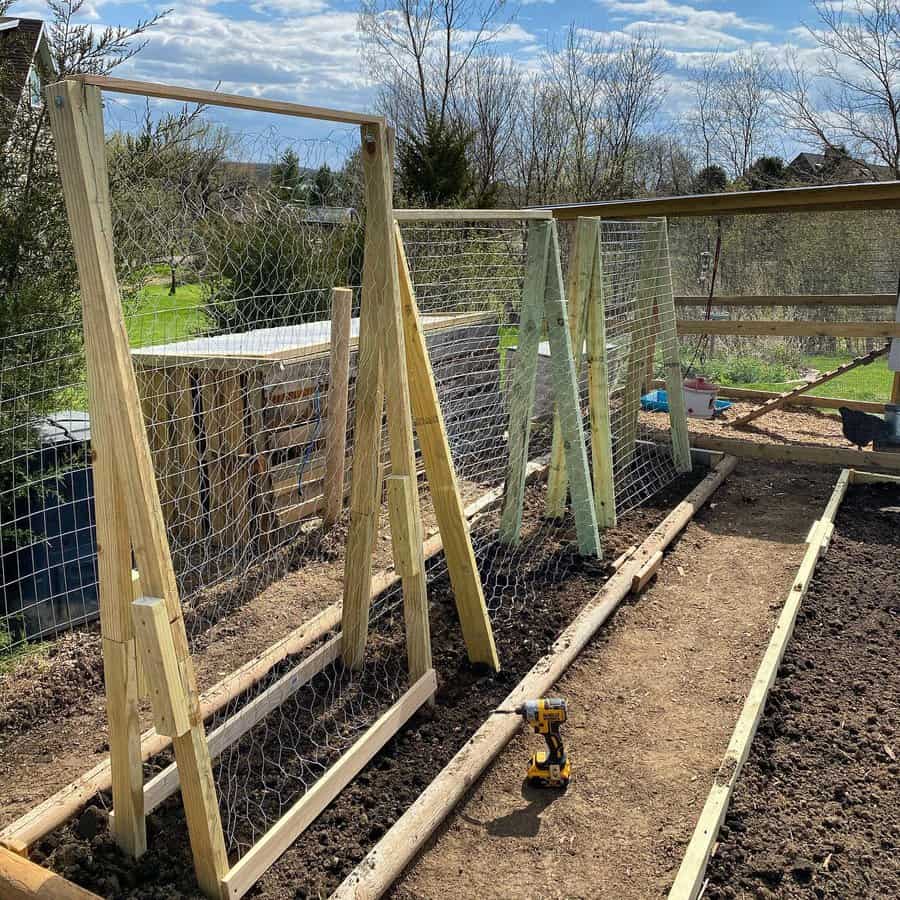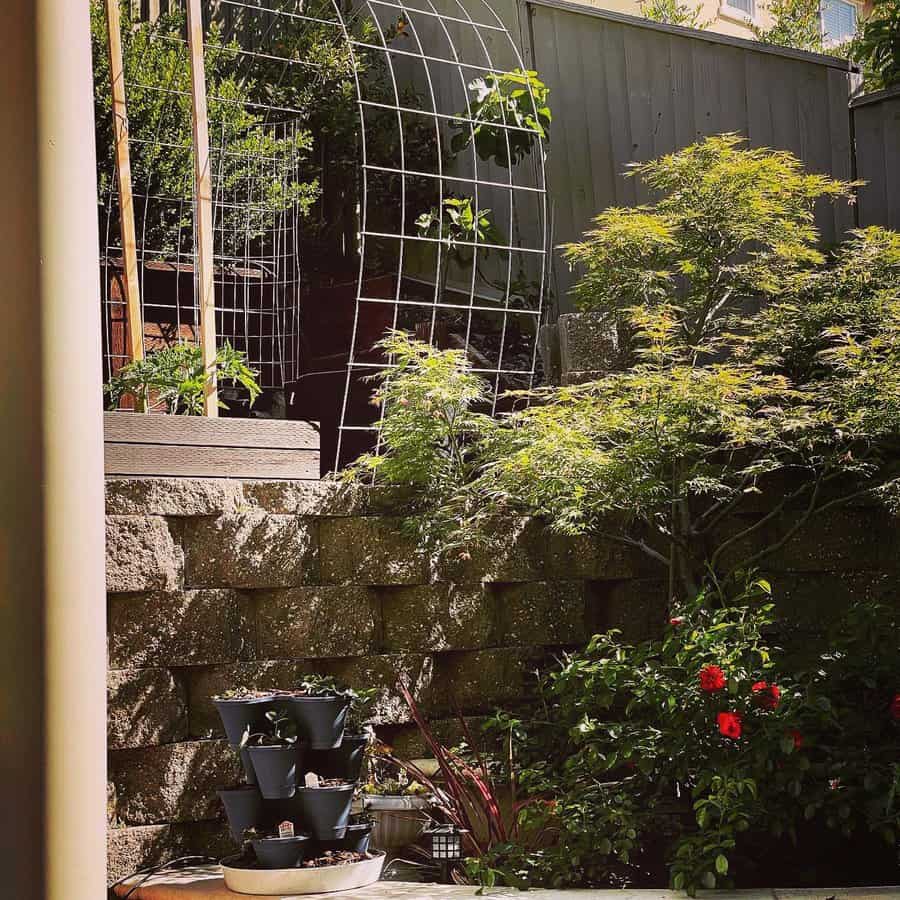 6. Espalier For Growing Trees & Floral Bushes
Creating espalier patterns with a trellis not only adds dimension and beauty to your outdoor area, it also serves a purpose. When the espalier is incorporated into the design of a trellis, trees and flowering bushes are trained to grow in an ornamental form – creating a unique art piece that can be enjoyed year-round! Whether placed against a wall or freestanding from the ground, espalier adds an intriguing contrast in texture and color.
As far as practicality – espalier is suitable for any outdoor setting; small balconies, decks, courtyards, and more. Use espalier trellises to incorporate frequent flowering plants right into the trellis structure – giving you that all-season display of vibrant color you desire.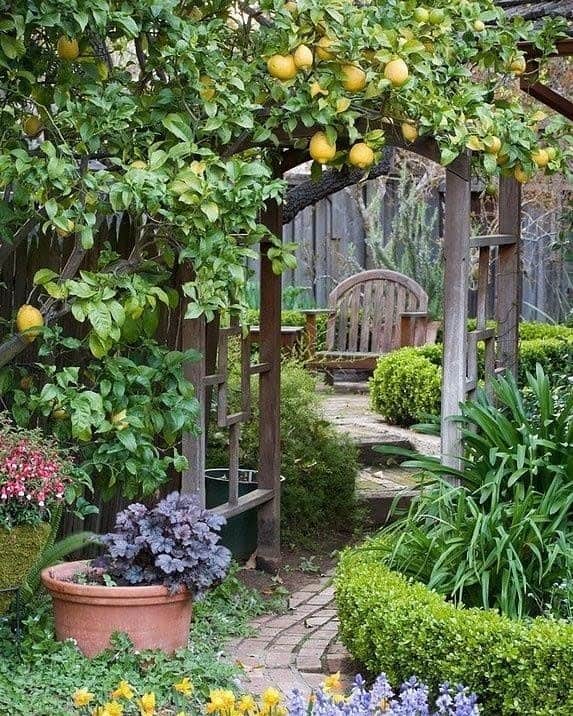 7. Transform A Trellis Into A Privacy Wall
A trellis is an excellent way to create privacy for a patio or outdoor living space. The trellis can come in many forms, from classic lattice-style trellises to modern panels that are easy to customize with colorful strings of lights or other decorations. What's more, trellis ideas don't have to be limited solely to outdoor use.
Consider turning a trellis into a unique wall hanging with floral or trellised fabric! If you're feeling extra creative, look for interesting materials like bamboo and feathers to create your own unique trellis designs. Whatever you choose, trellises are an incredibly versatile tool when it comes to creating privacy – and they'll never fail to impress guests!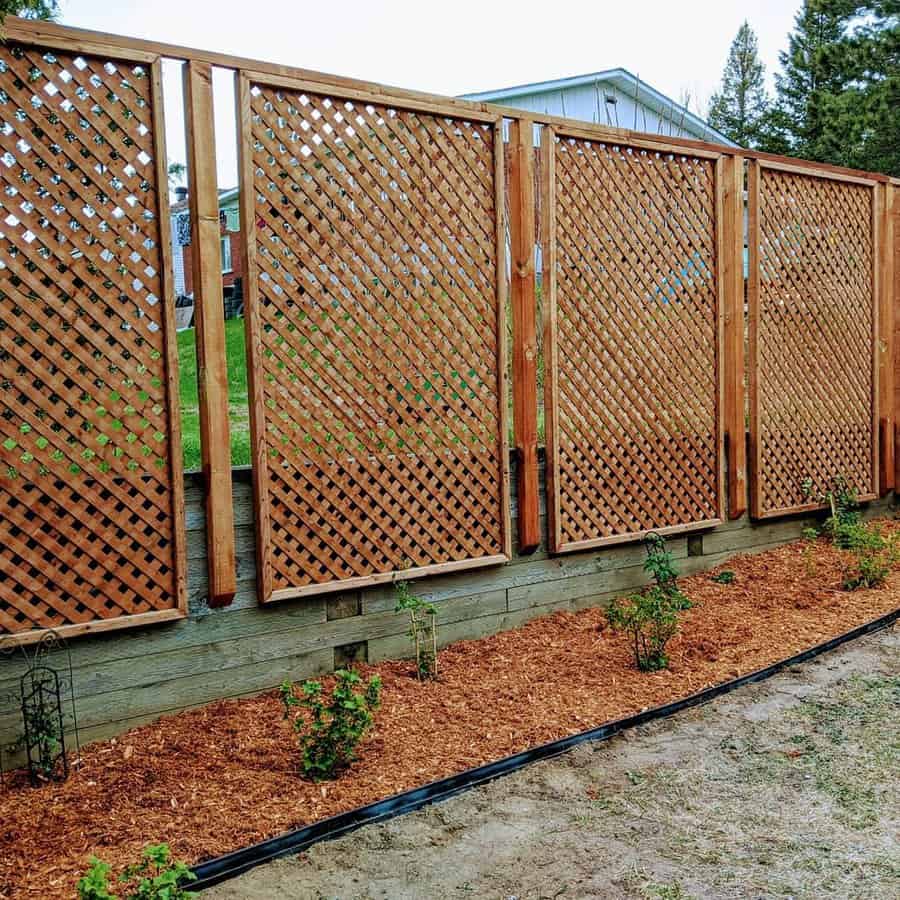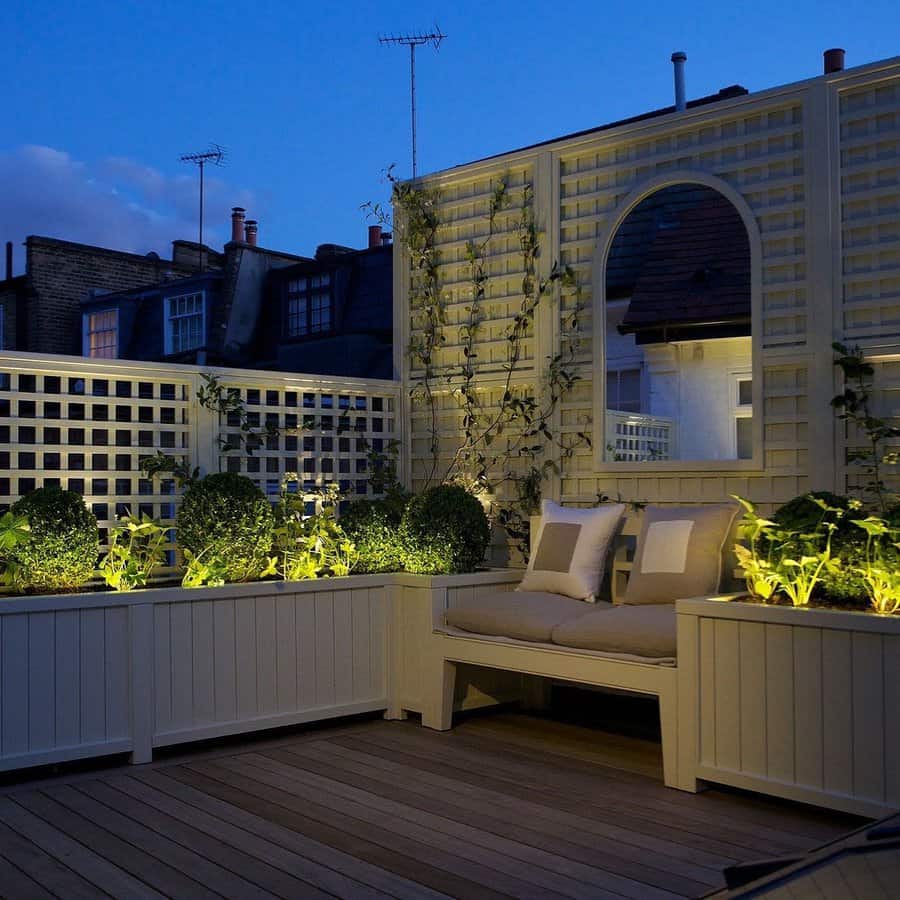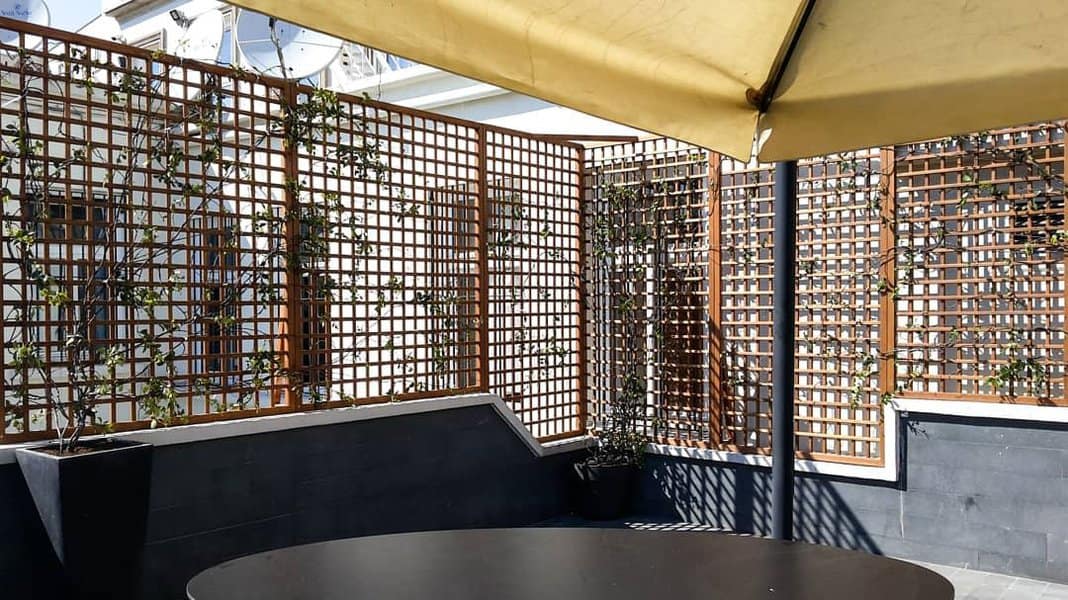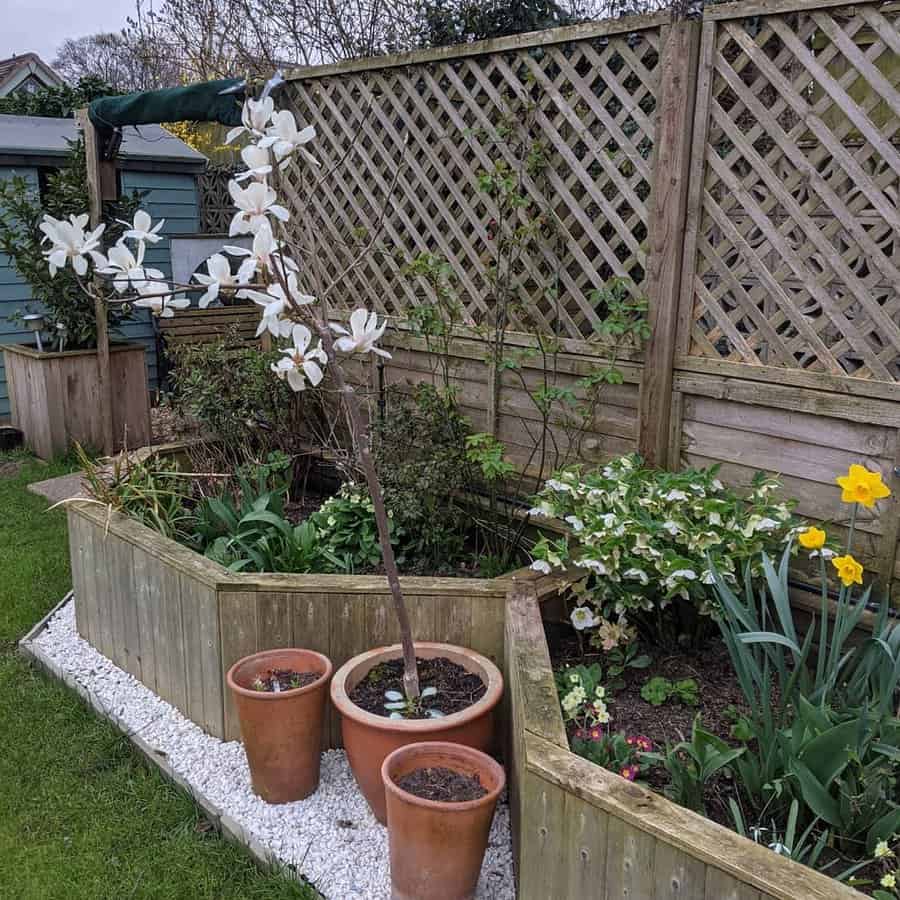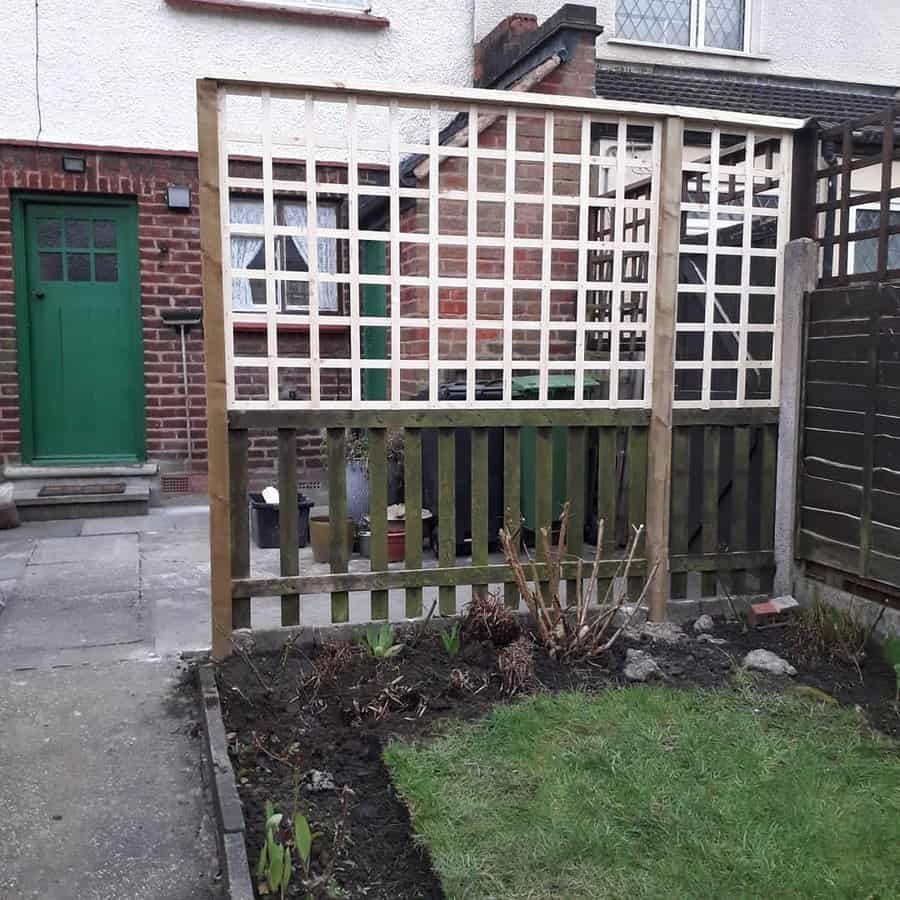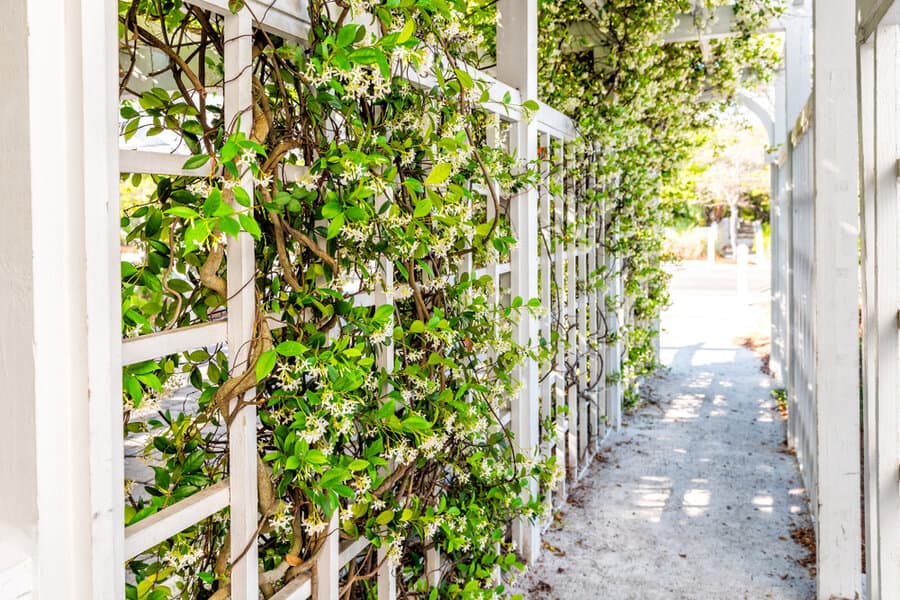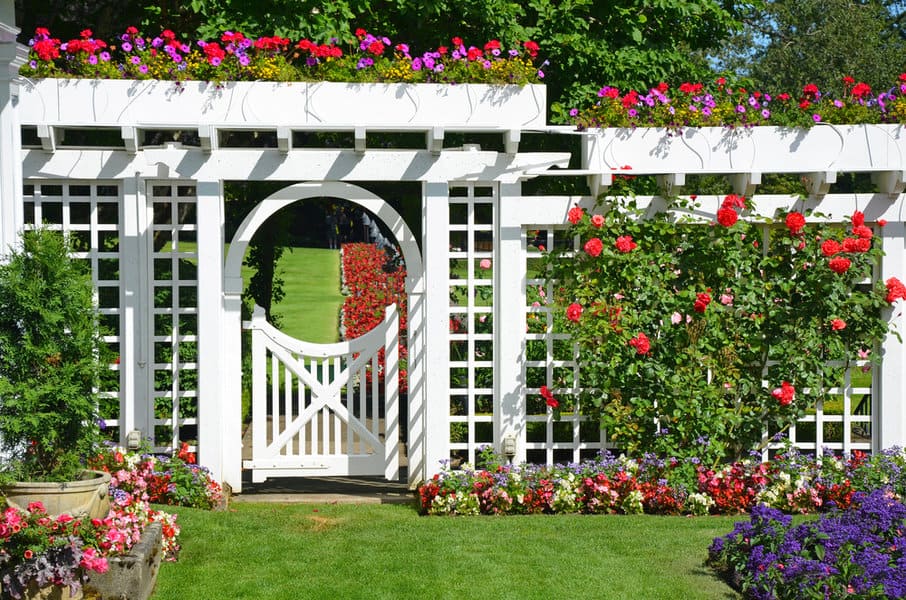 8. Opt For A Traditional Lattice
If you're looking to liven up your garden with a trellis, there are several traditional ideas to choose from. One classic option is lattice trellises that act as a decorative fence, adding charm and more privacy to your space.
You can also use larger trellises as a backdrop for your garden, while smaller ones can support lattices in order to train bushy climbing plants like honeysuckle or roses.
Whatever traditional trellis design you decide on, it can add texture and height to any landscape. With so many designs to choose from, there's bound to be the perfect fit for your outdoor area!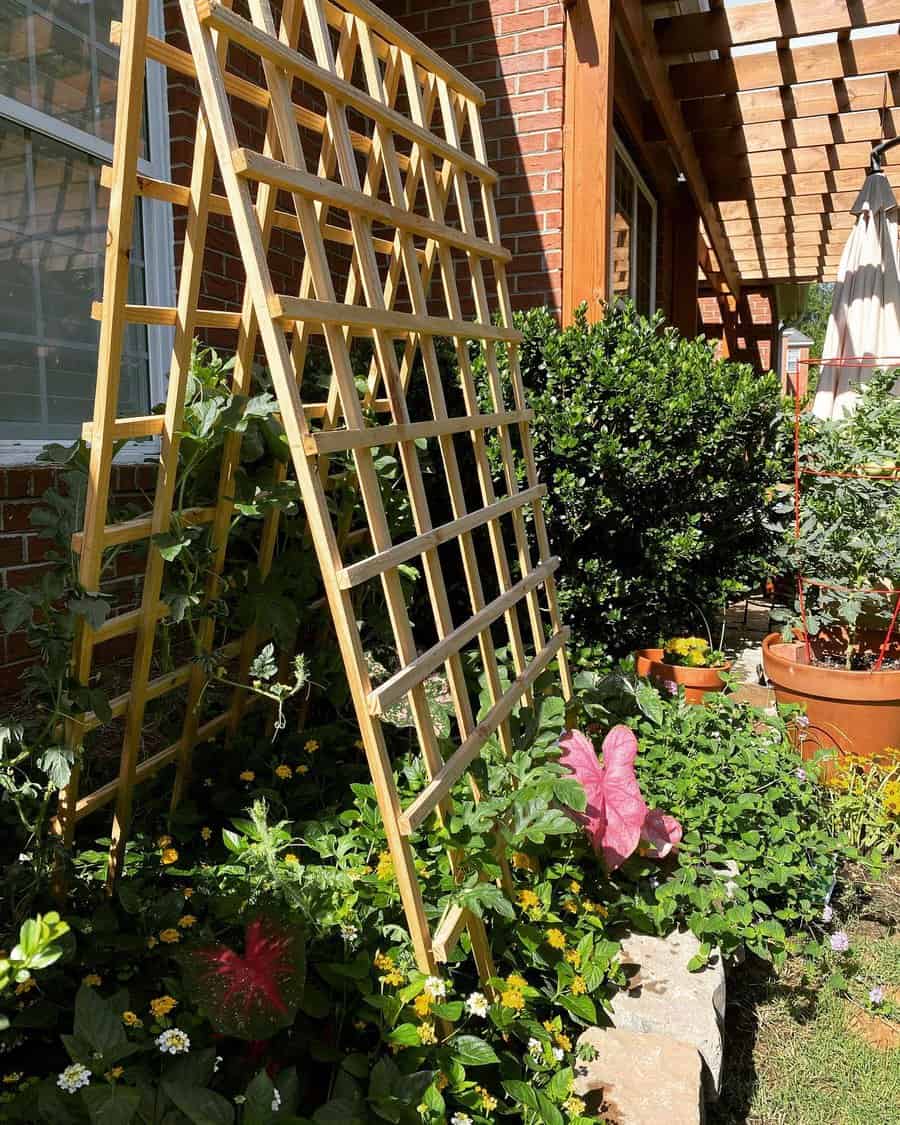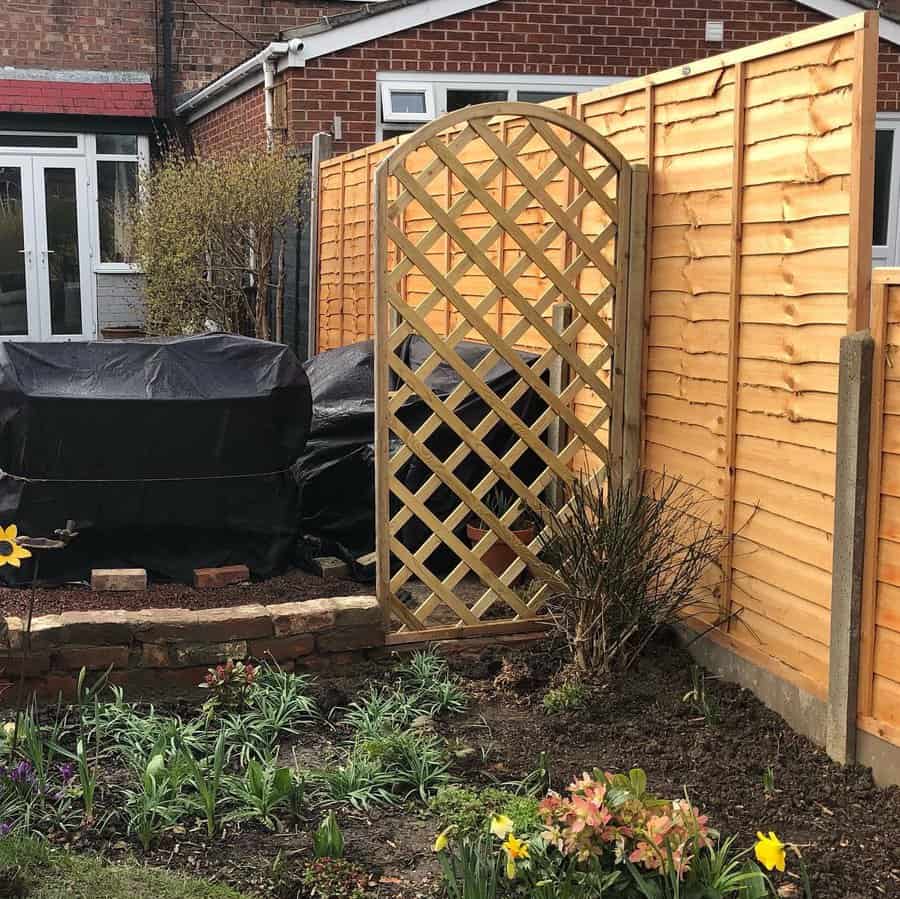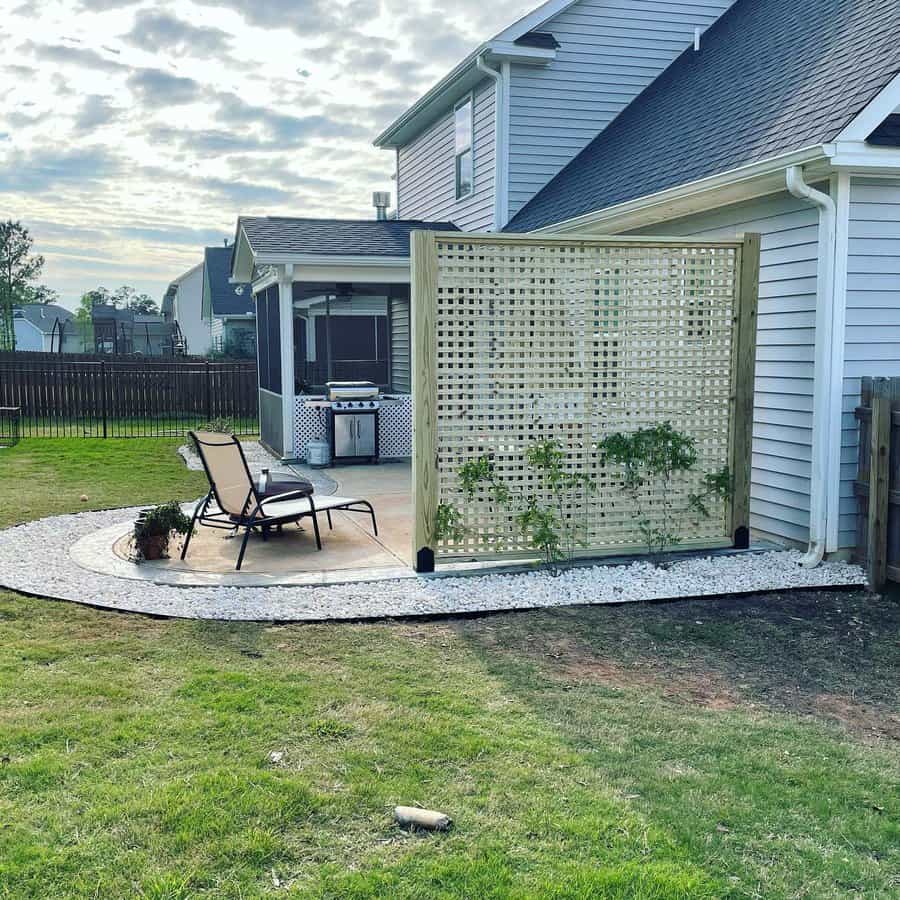 9. Choose Metal For A Stronger Anchor
If you are looking for the best metal trellis ideas, non-corrosive metals should be top of your list. Not only are non-corrosive metals resistant to rust and weathering, but they also provide a much stronger anchor than other materials.
This type of trellis will not only last you for many years, but it can also provide a beautiful and decorative addition to your outdoor space. So when deciding what type of metal trellis to get, make sure that non-corrosive metals are at the top of your priority list!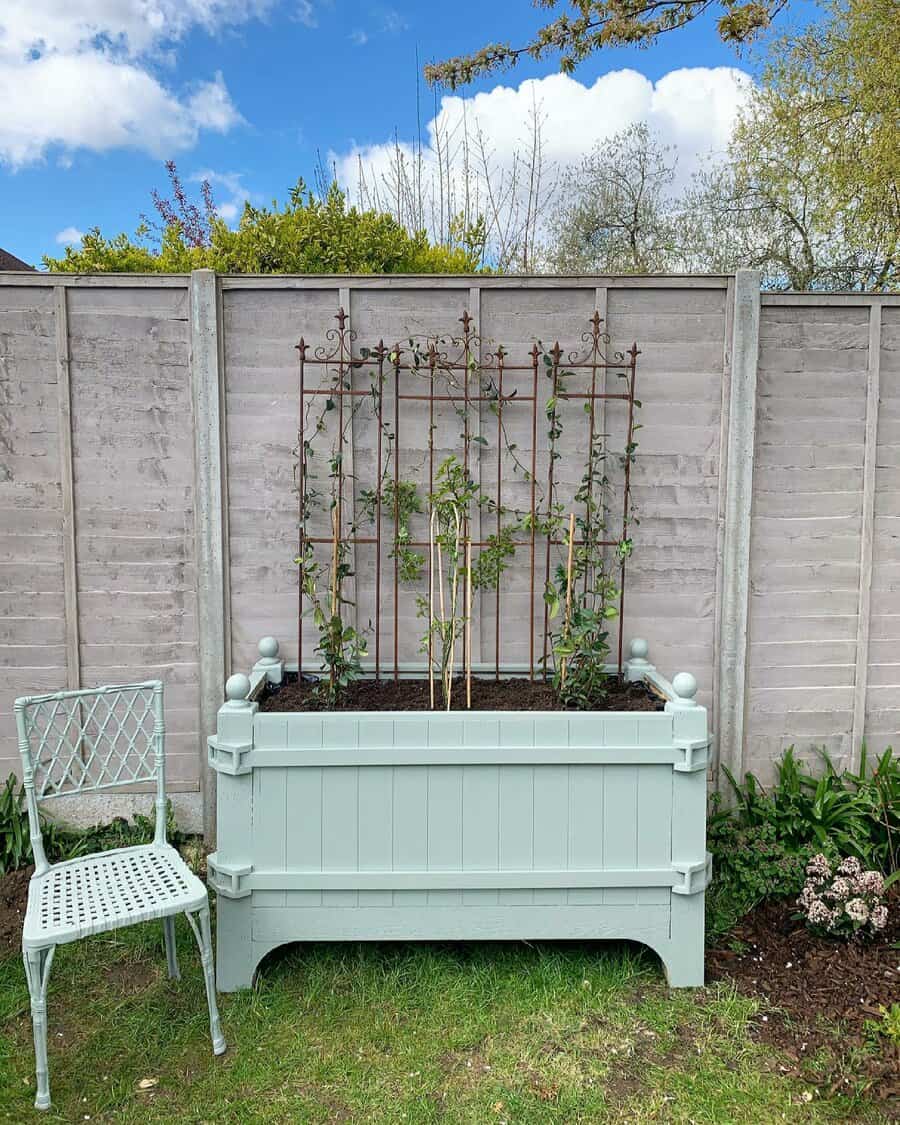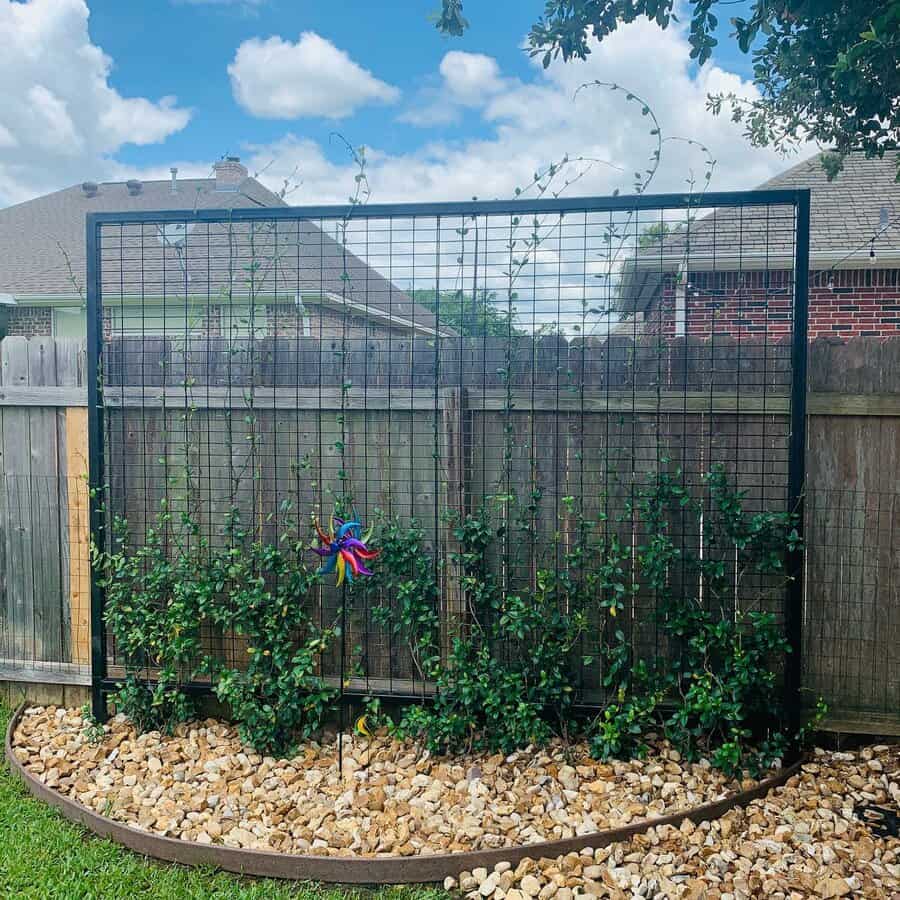 10. Planter Box Trellis For Vegetable Gardens
For avid gardeners looking to plan their vegetable garden, planter boxes with trellises are a great idea. Not only are they movable so you can regularly switch up your garden's location, but they also provide a sturdy foundation for your plants to grow.
The structure of the planter box and trellis keeps the earth compact while allowing vines and other trailing plants ample growing space. You can also use the planter box with trellis to separate parts of your outdoor space or create depth in small spaces.
Stylistically, planter boxes with trellises provide you with endless options as well — from sleek metal frames to vibrant wooden posts. Whether your aesthetic is modern and minimalistic or classic and colorful, planter boxes with trellises will fit right in!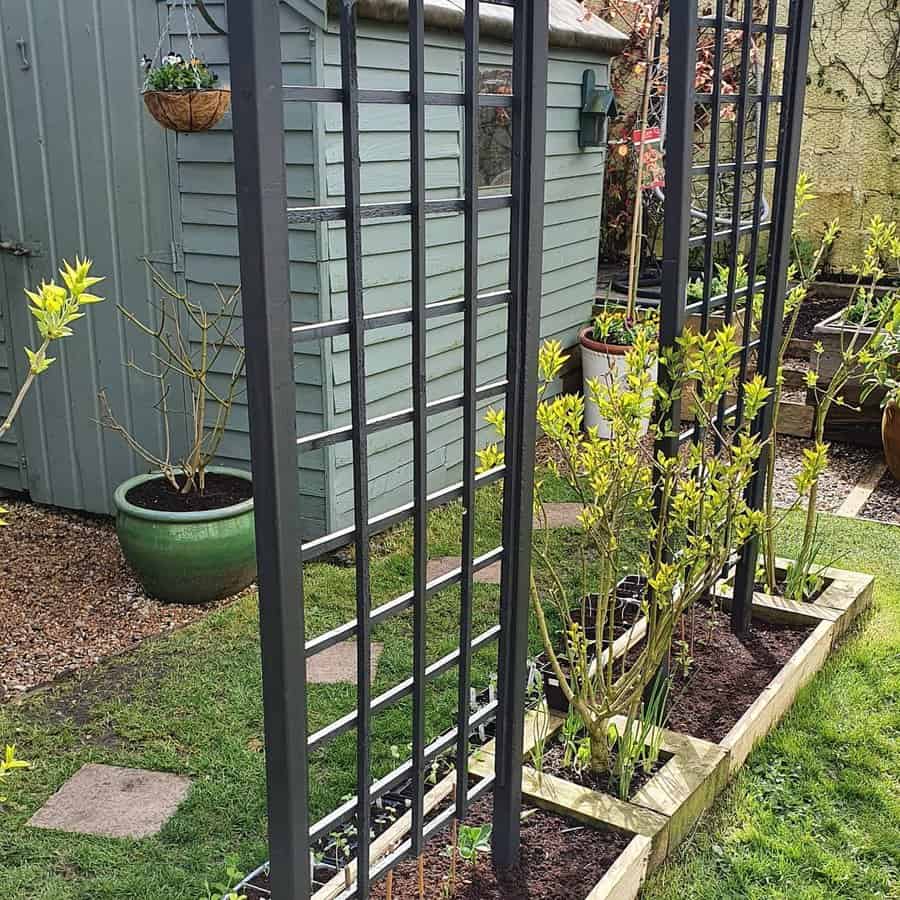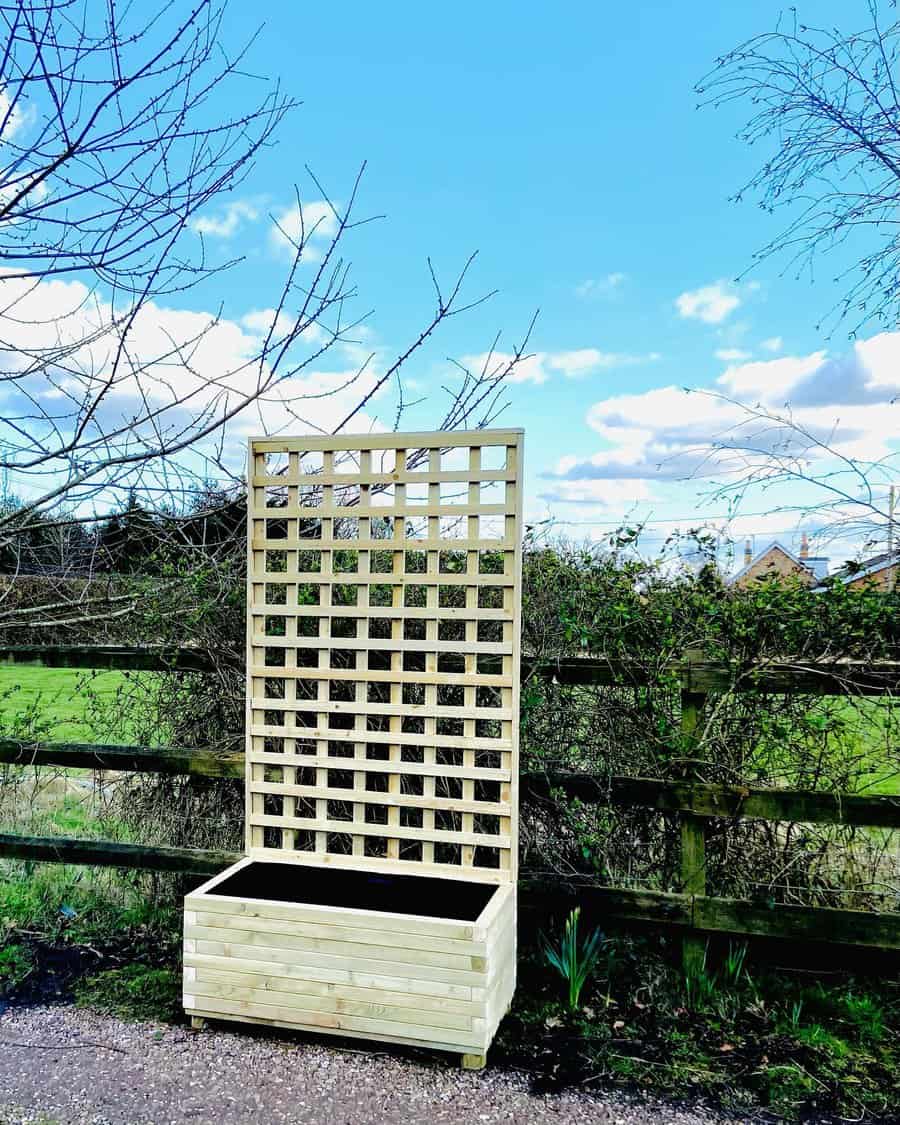 11. Minimal String Support For Selected Climbing Plants
If you're looking for a string trellis idea that won't break the bank and allows for plants needing minimal support to grow, then look no further! A string trellis is easy to construct using string and pieces of wood or bamboo.
It can be used in vegetable gardens to ensure your plants have structures and support as they grow without taking up too much space.
You don't need fancy tools or crazy know-how to create a string trellis either; with a few simple instructions, anyone can make one. So why not give it a go? Plus, it will look great in your garden!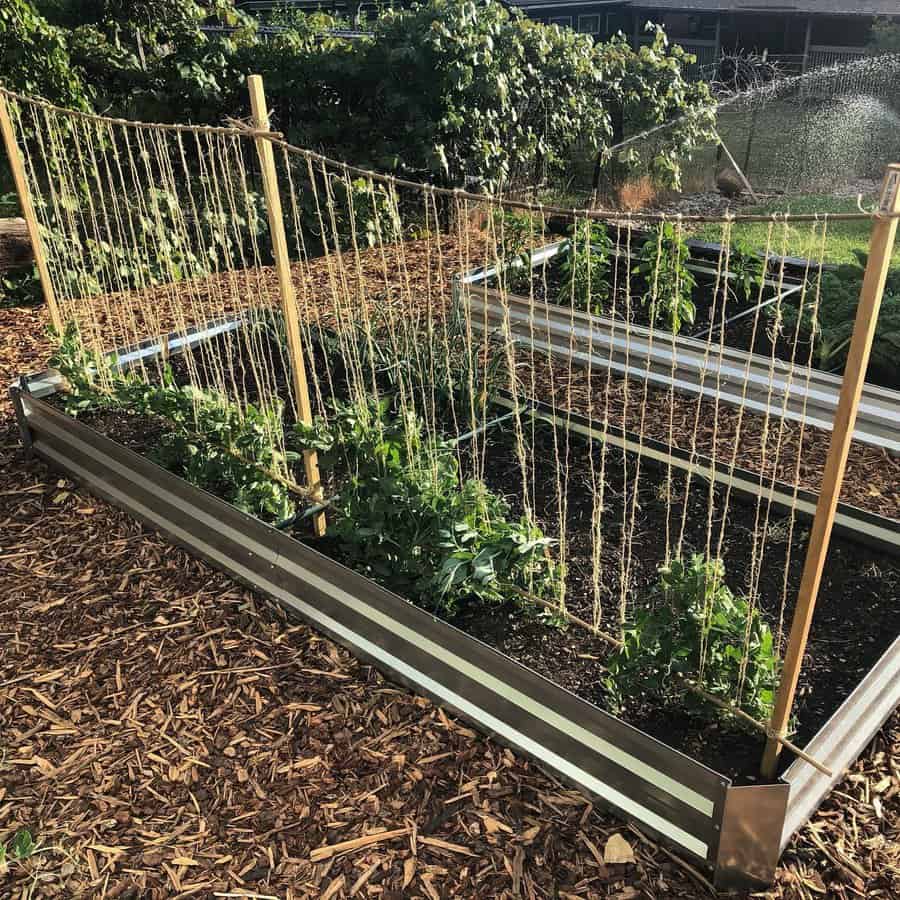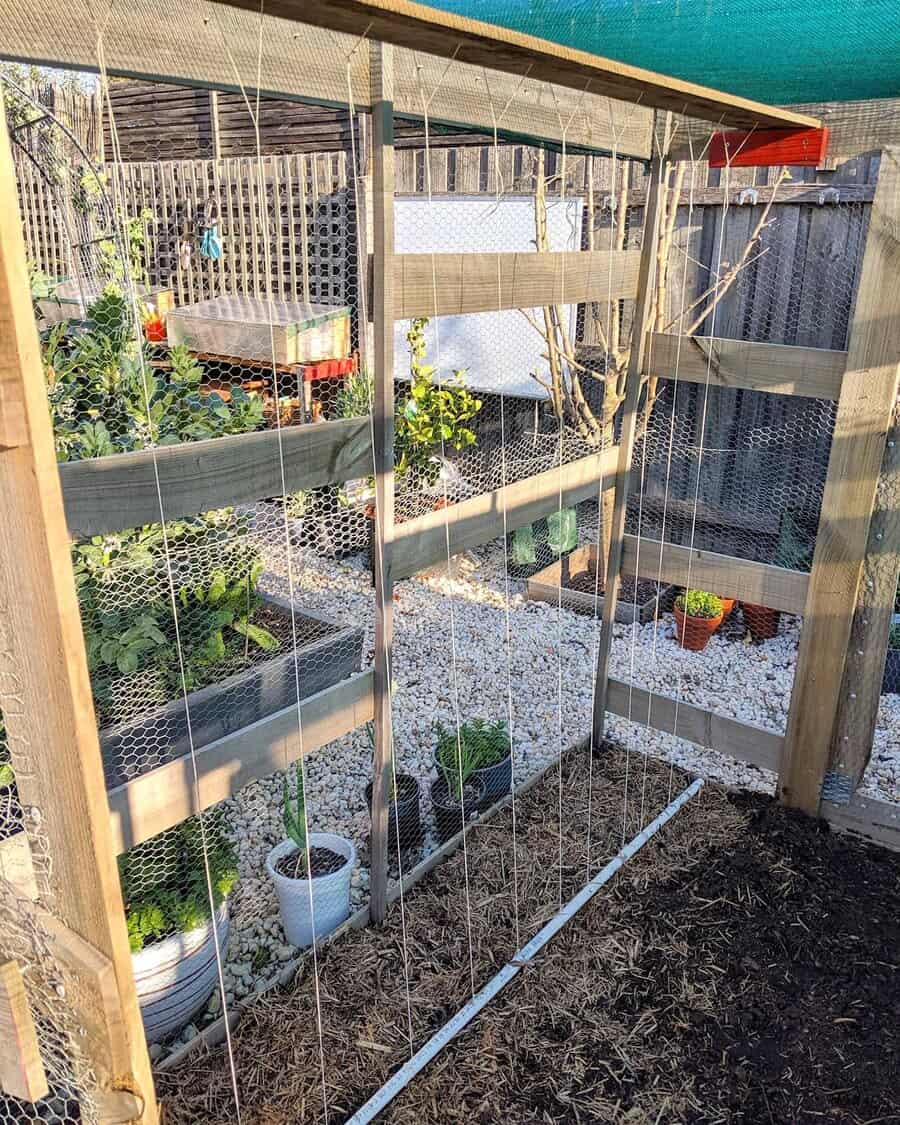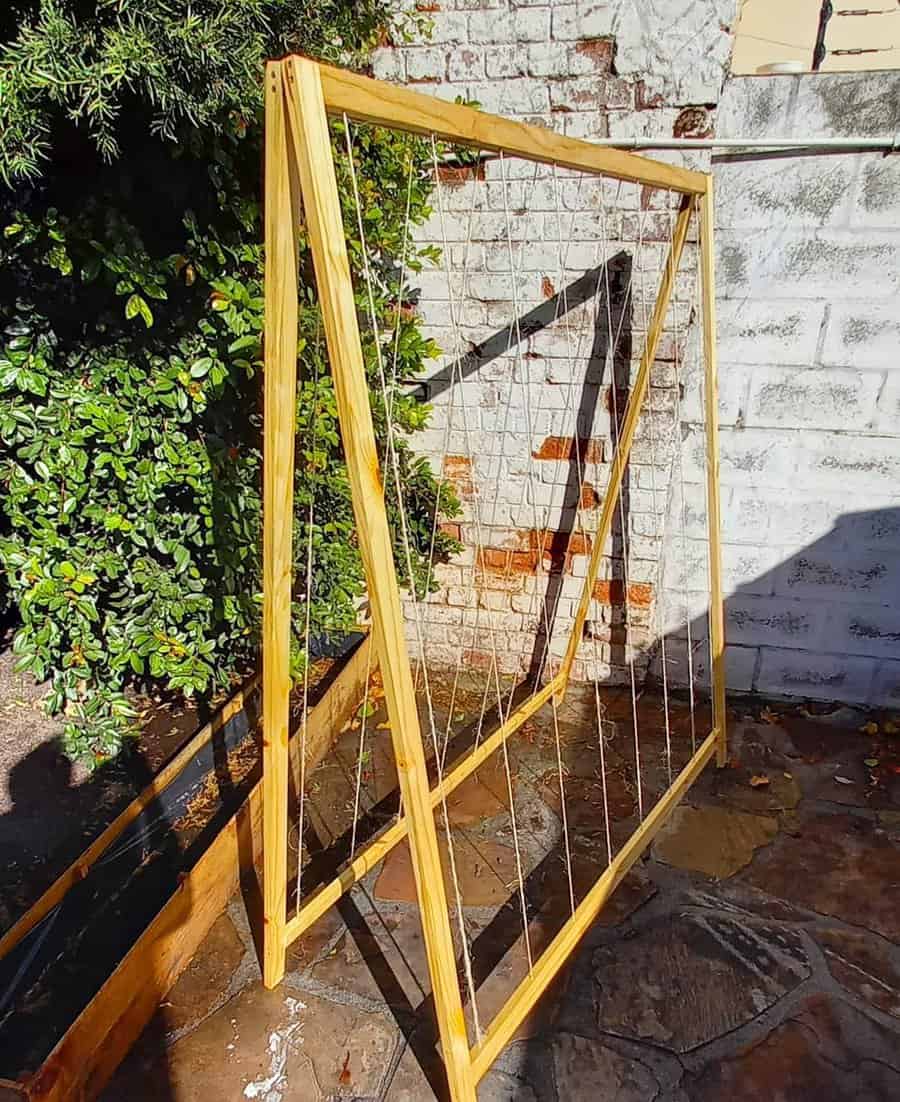 12. Build A Trellis Wall
Creating a trellis wall is a great way to add style and function to your garden or patio. When creating yours, think outside of the box and be creative with the main trellis shape. Consider experimenting with trellises of various shapes and sizes, from rectangles to circle trellises, or get creative with geometric patterns like trellis walls featuring starburst designs!
You can also play around with different trellis materials such as bamboo and metal, both of which will lend unique textures to your trellis wall design. Finally, don't forget to fill the trellis wall with beautiful plants. Once complete, you're sure to have an outdoor space full of plant life and personality!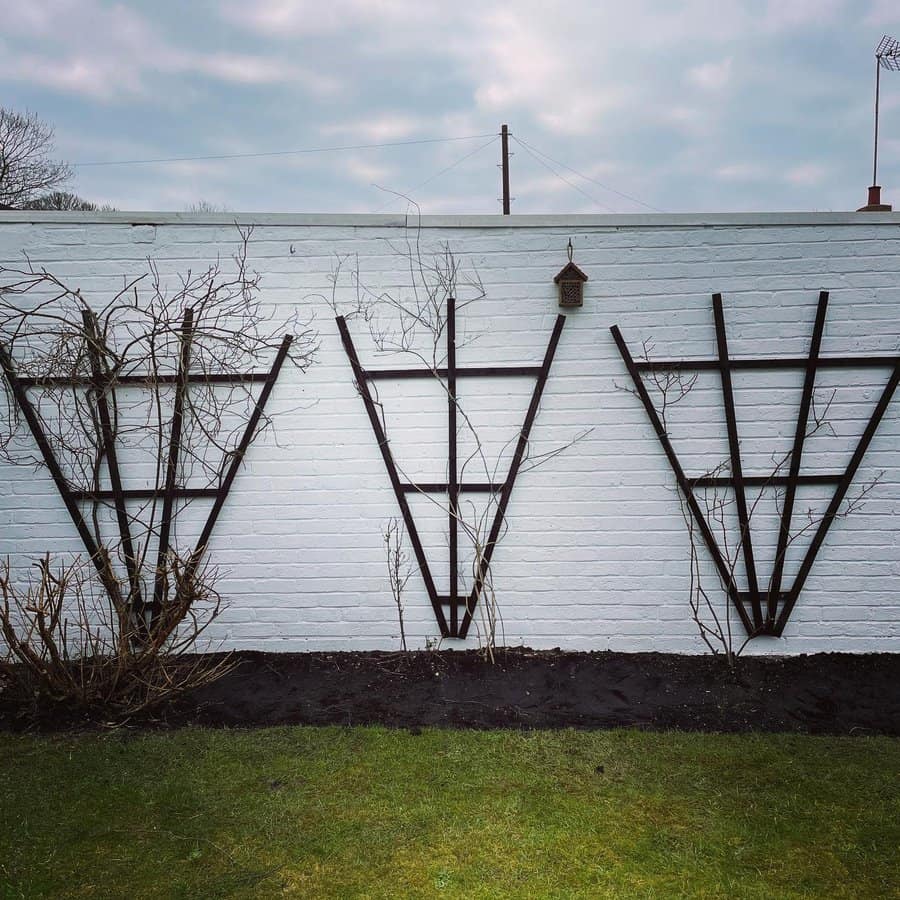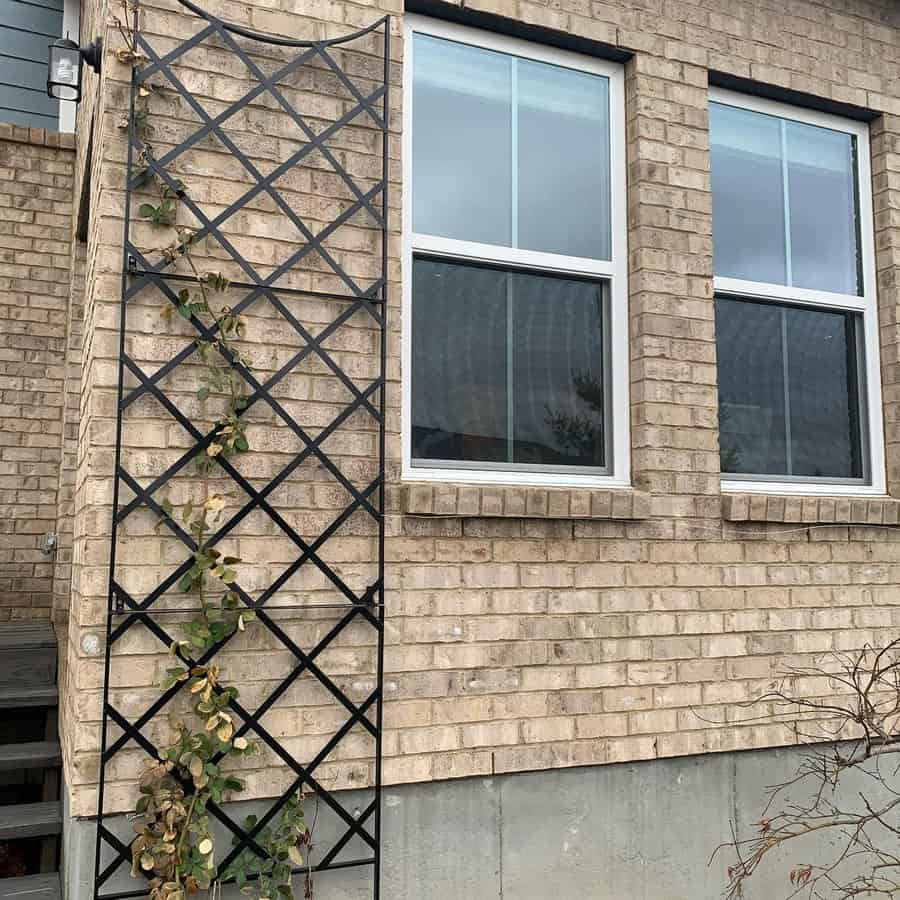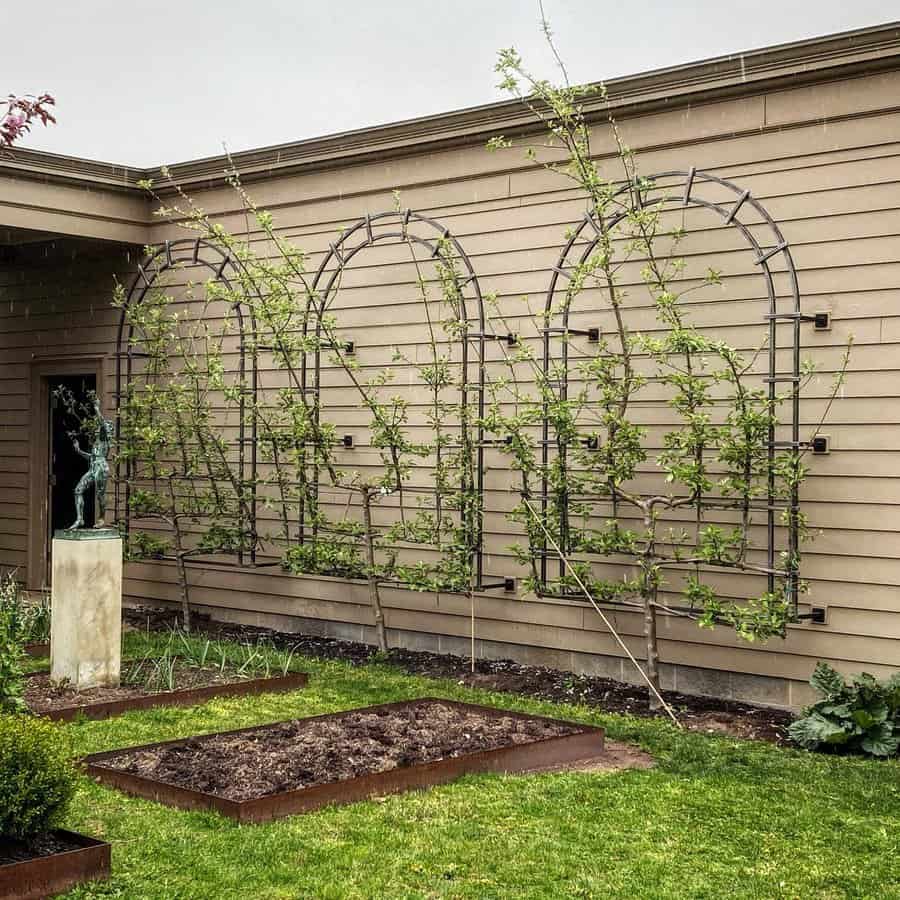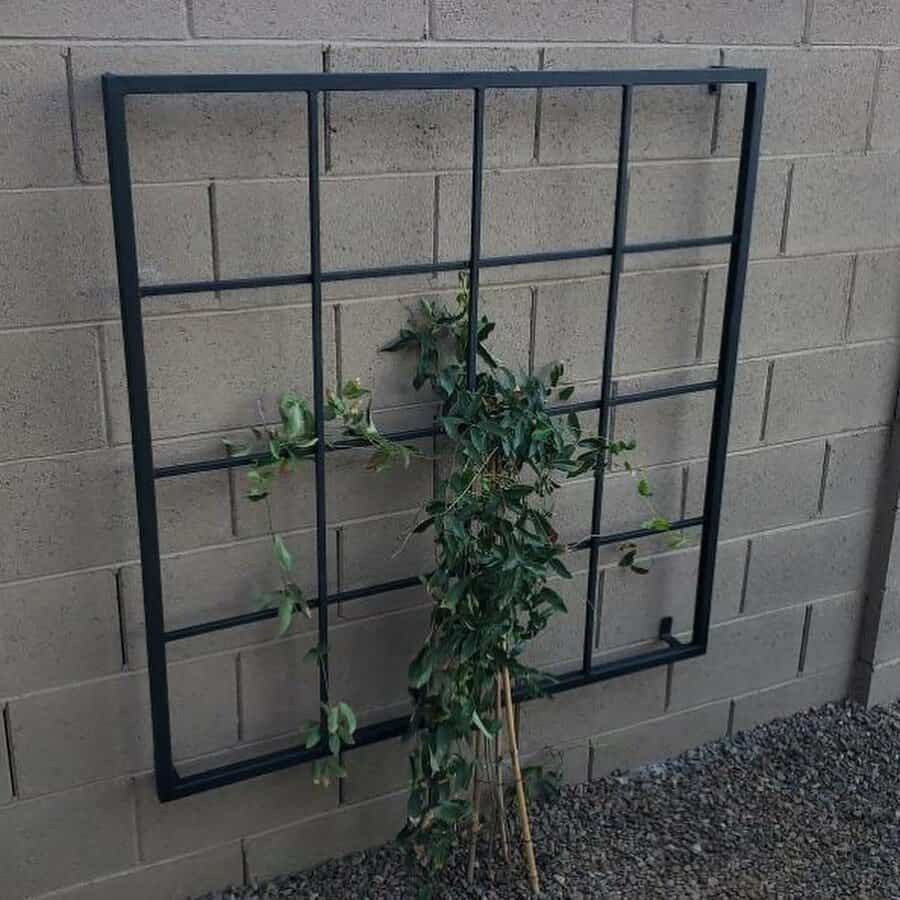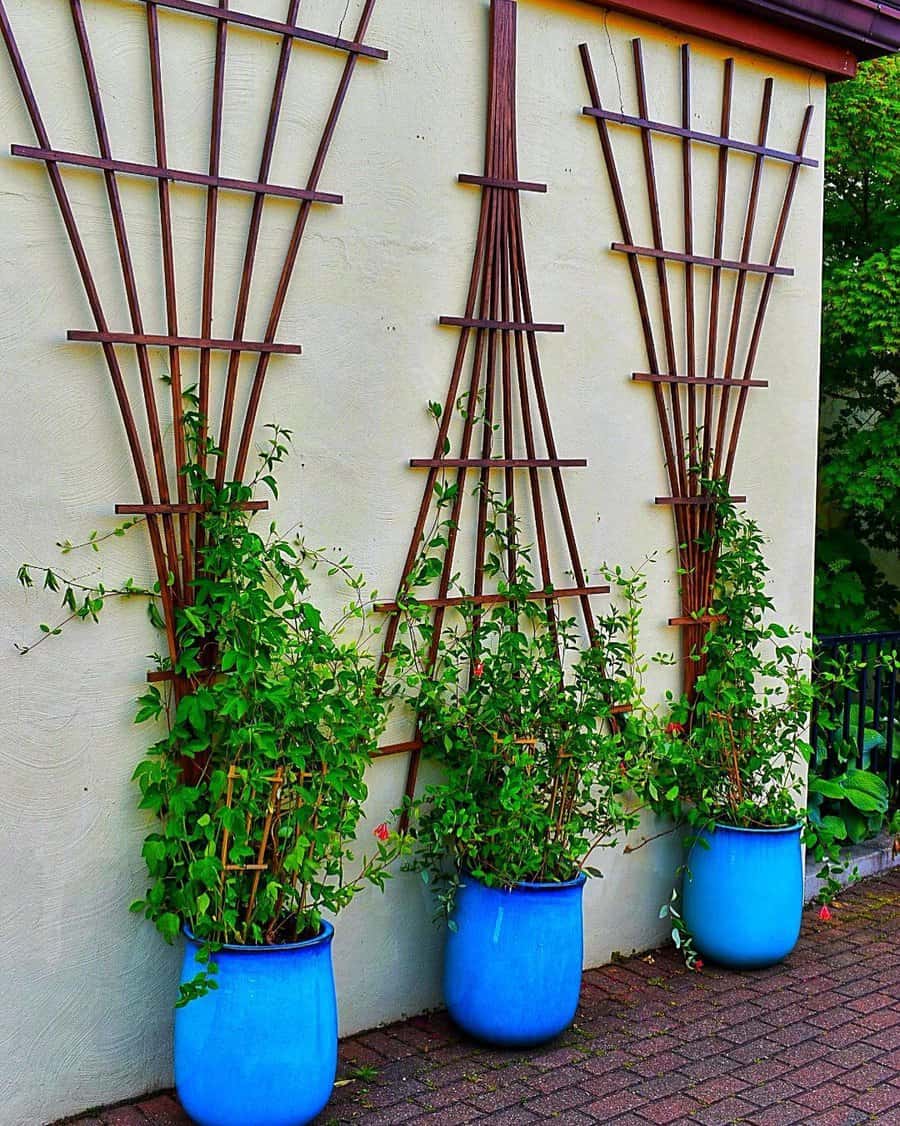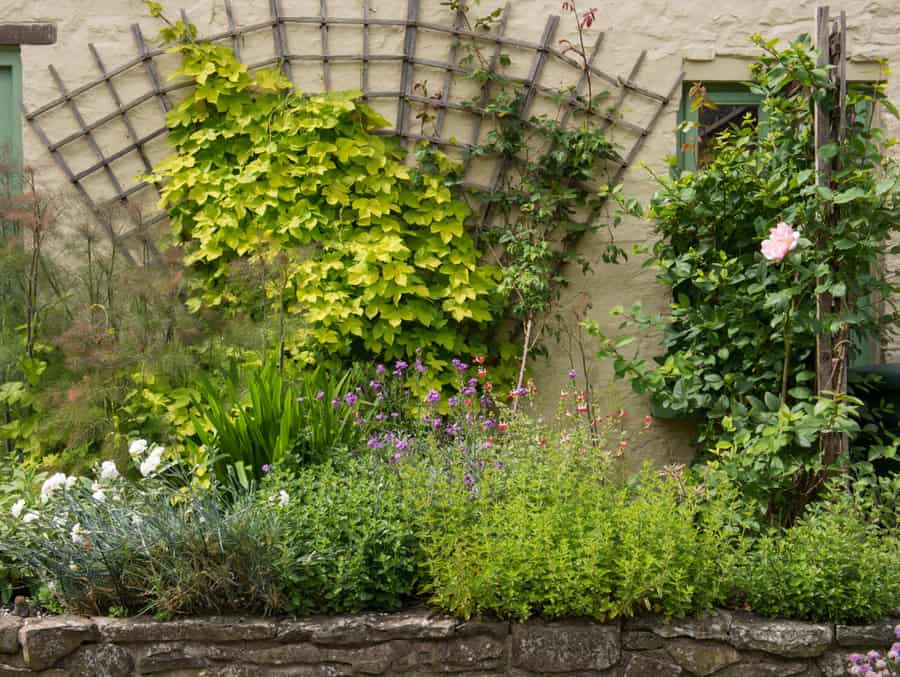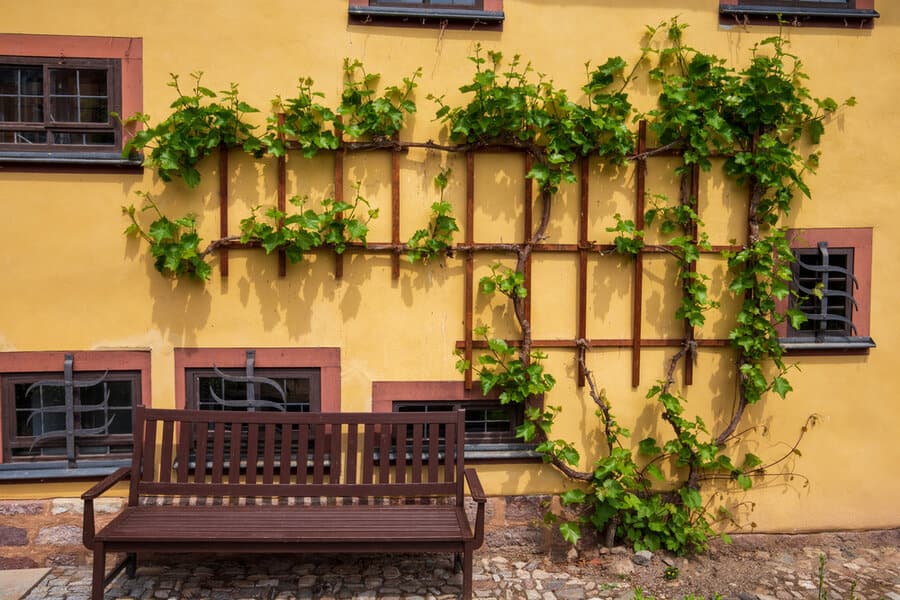 13. Build A Rustic Trellis With Wood
A wood trellis is an eye-catching piece of decor and a great way to add style and texture to any outdoor space. For a rustic touch, why not build one yourself with recycled pallet wood? Not only can you create intricate designs and shapes, but you can also cut the wood into beautiful patterns for a truly unique trellis.
Get creative and have fun experimenting with your wood; not only will your trellis be one-of-a-kind, but it may also just become your favorite focal point in the garden.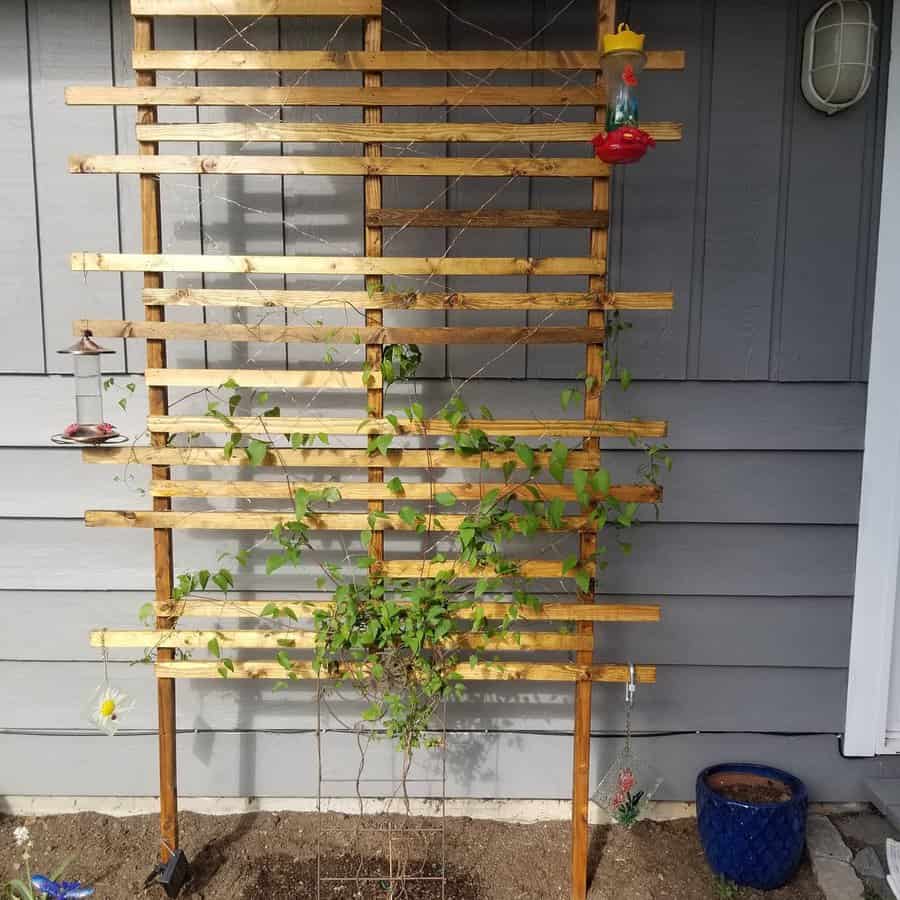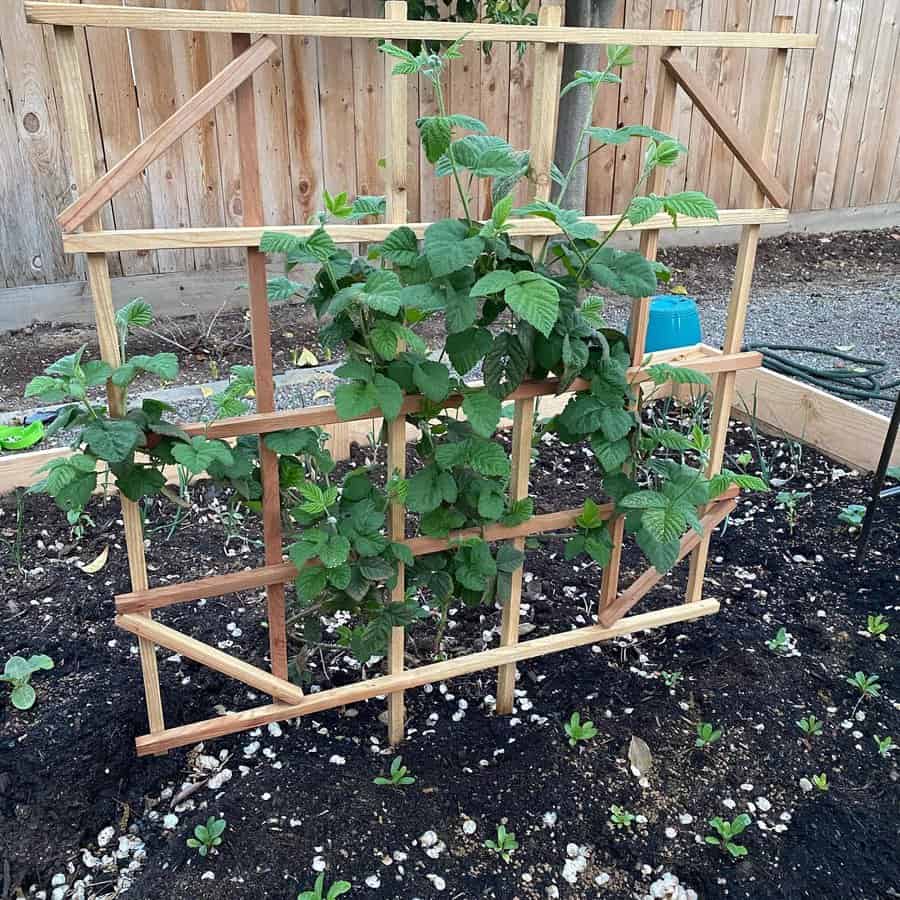 FAQs
What material is best for a trellis?
The best materials to use for your trellis are durable, strong, and safe for use outside. Bamboo, aluminum, and PVC plastics are all good options. They won't rust, corrode, or be susceptible to UV rays.
How do you secure a trellis in the ground?
To ensure your trellis stays in place, you'll want to anchor it to the ground. You can do that with long spikes made from wood or metal. Drive the stakes into the ground, leaving a portion above ground. Tie the trellis to the stake.
How do I attach a plant to a trellis?
You'll need to train the plant as it grows to make it easier to secure the plant to the trellis. It helps to follow the natural curve and structure of the plant. Some plants will naturally cling to the trellis, and you won't need to secure them. For others, use plant ties to hold the vines in place.