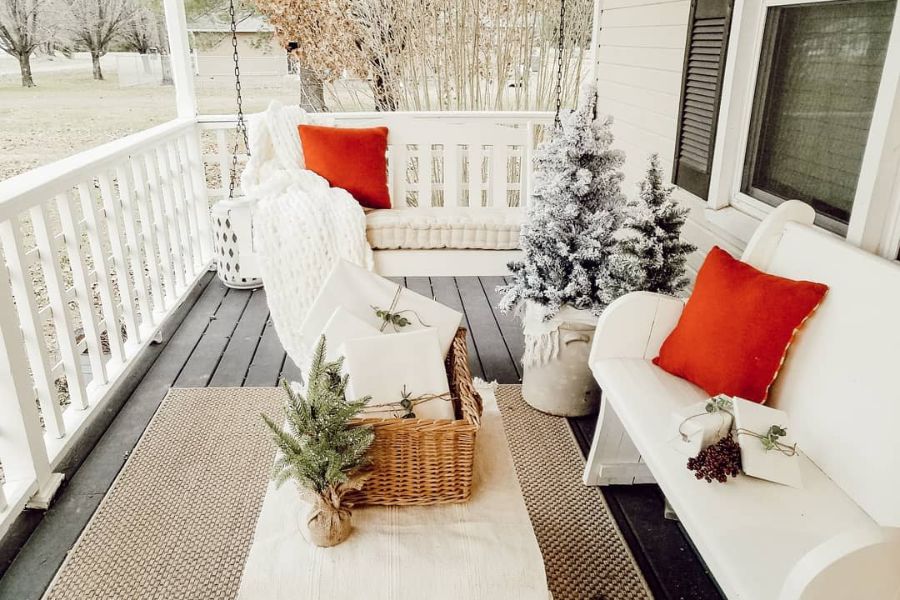 53 Christmas Decorating Ideas
"I'm totally the decorate early, start listening to Christmas songs super early' guy. I've just always been that way." – Drake Bell
After Halloween's costumes and Thanksgiving turkey, we enjoy the most looked forward to time of the year. The holiday season is a time for love and family. Decorating your house is one of the best ways to get in the holiday spirit. How you choose to decorate is a reflection of your creativity and style.
These Christmas decorating ideas will help you get started. You could have one approach to the outside of your home and then another for the interior. You could even have different themes for each room.
Perhaps you have a peppermint candy land in your kitchen, a white winter theme in your dining room, and a rustic country Christmas in your living room. So, how will you decorate your home this Christmas?
1. DIY Christmas Decorating Ideas
If you love to decorate and are a creative type, why not have an alternative tree this year? You could build your own tree out of wood, metal wire, or fabric. These require a lot of creativity and artistic ability.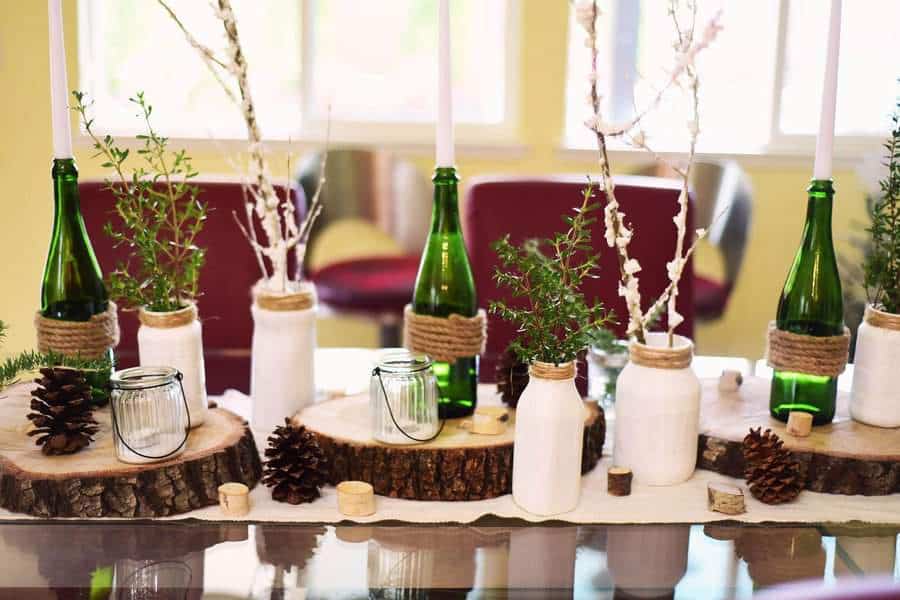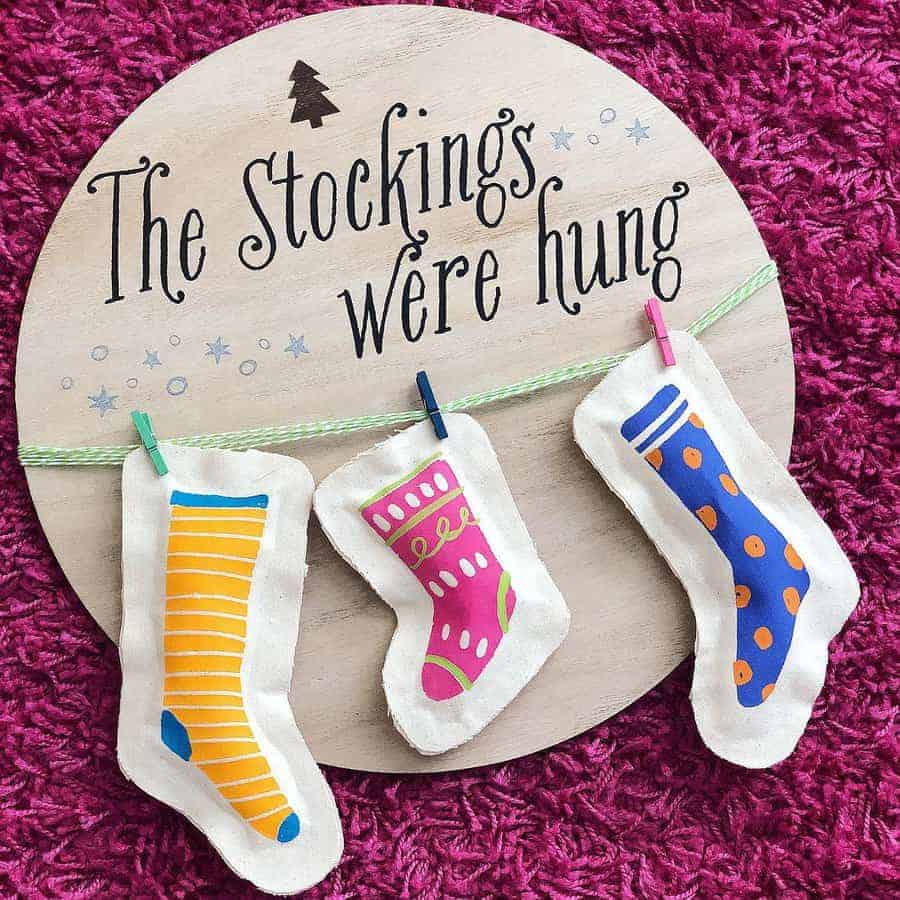 Not all of us are willing to put in this kind of effort. So why not DIY your ornaments and other decor. You could melt candy canes into shapes, drill holes, and hang them on your tree.
Gather pine cones and paint them to look like Christmas trees. Or leave them natural for a rustic look. Give them a bit of sparkle by applying glitter to just their tips and edges.
Another idea is to DIY your tree topper. This Christmas craft can be simple, yet make a big impact. Build a star from sticks, an old box, pipe cleaners, sheet music, toilet paper rolls, felt, wooden dowels, or anything else you can think of. Once you build your star shape, paint it a gold or silver color and add glitter to make it sparkle.
2. Foyer Decorating Ideas
The foyer is the entryway into your home. It's the perfect place to welcome people into your home and express your passion for the holiday season. Start with a Christmas wreath on the front door.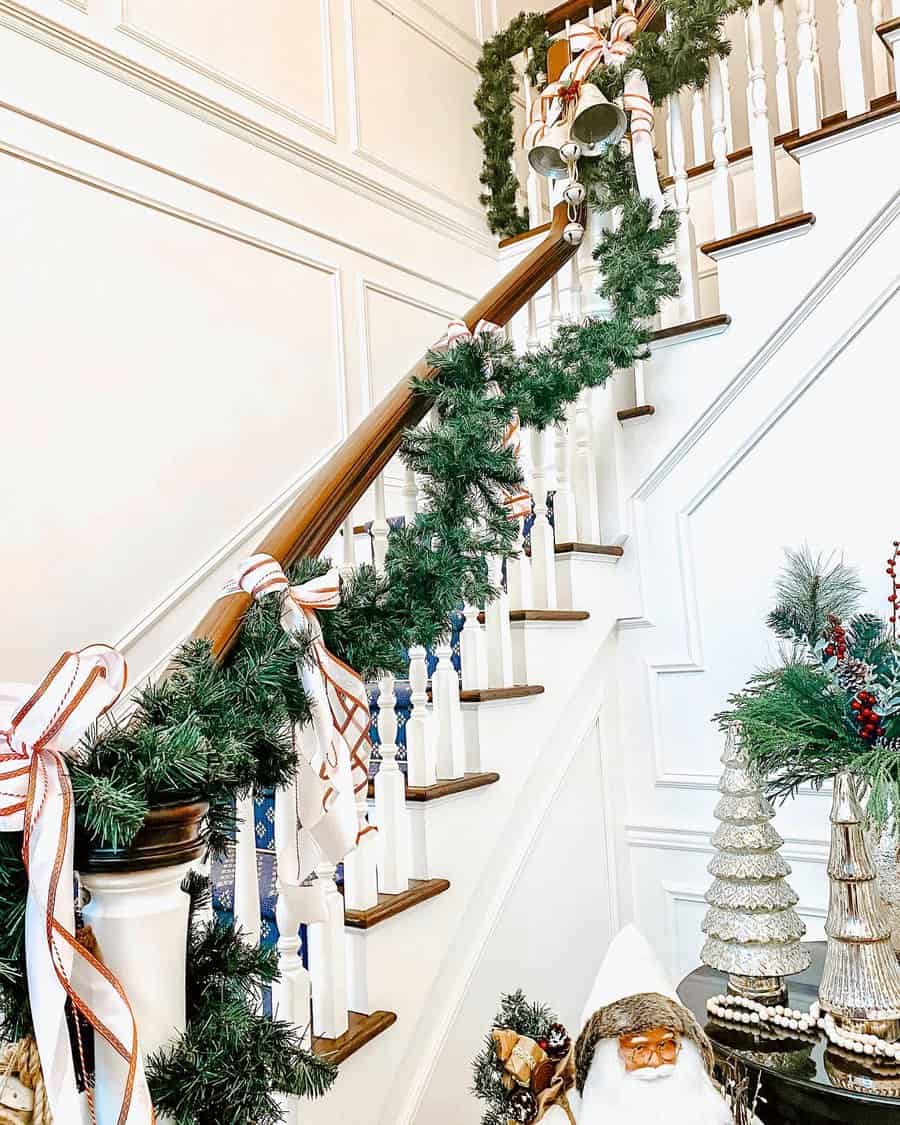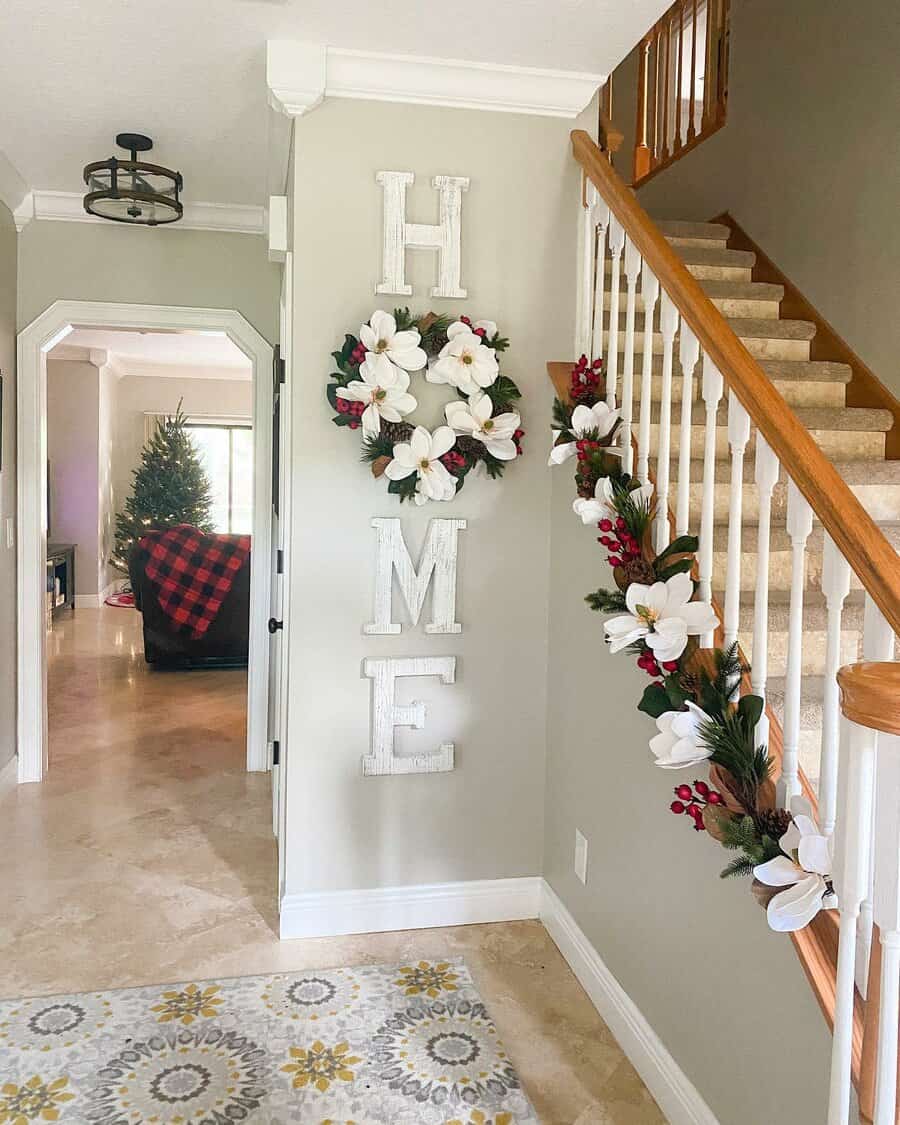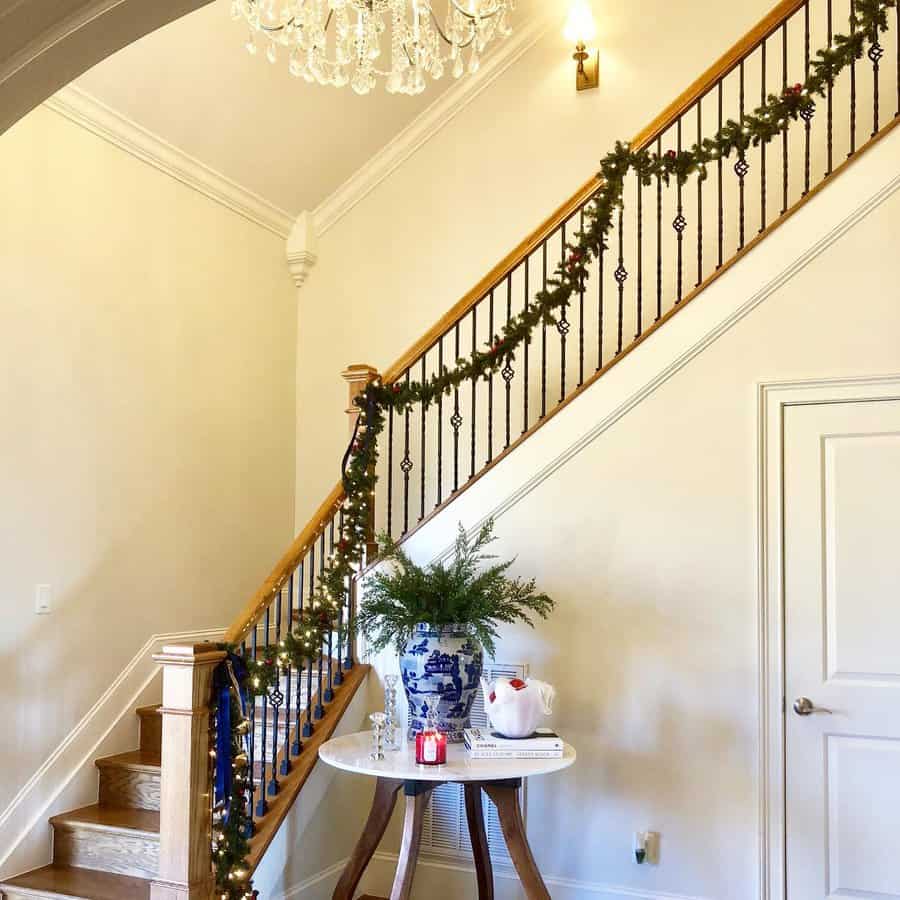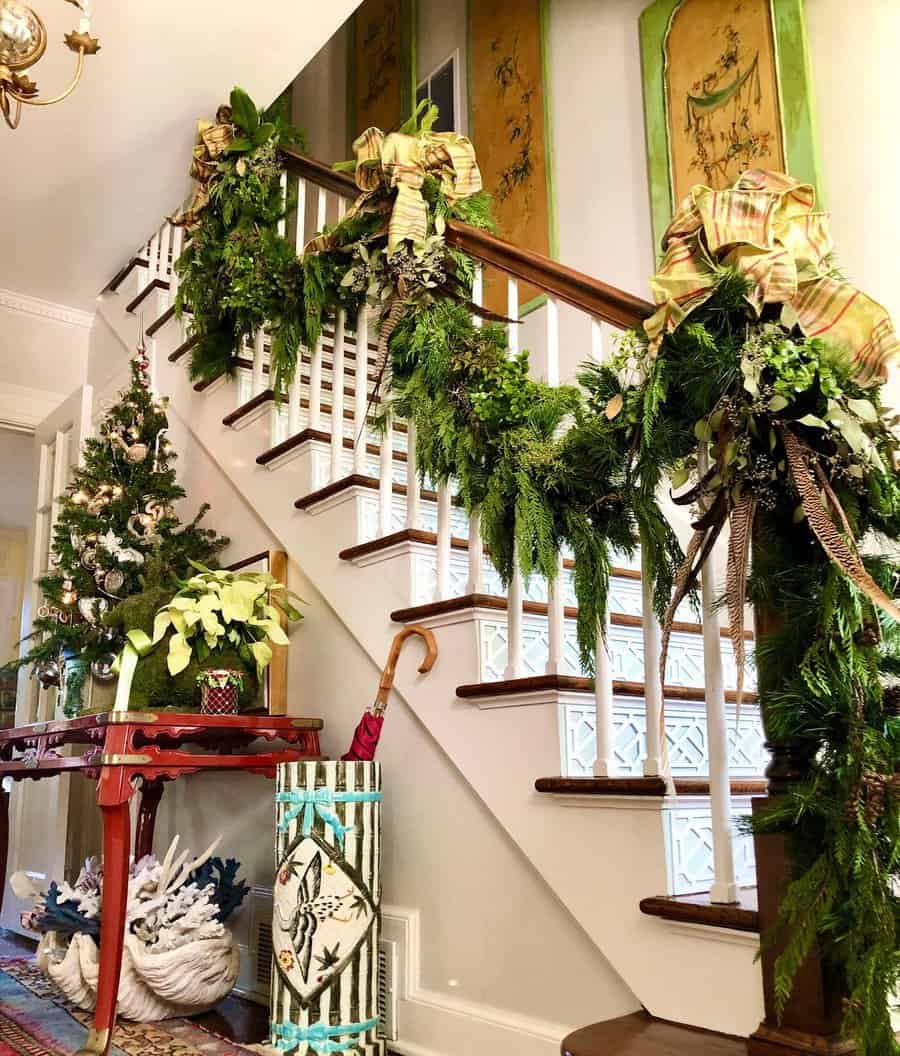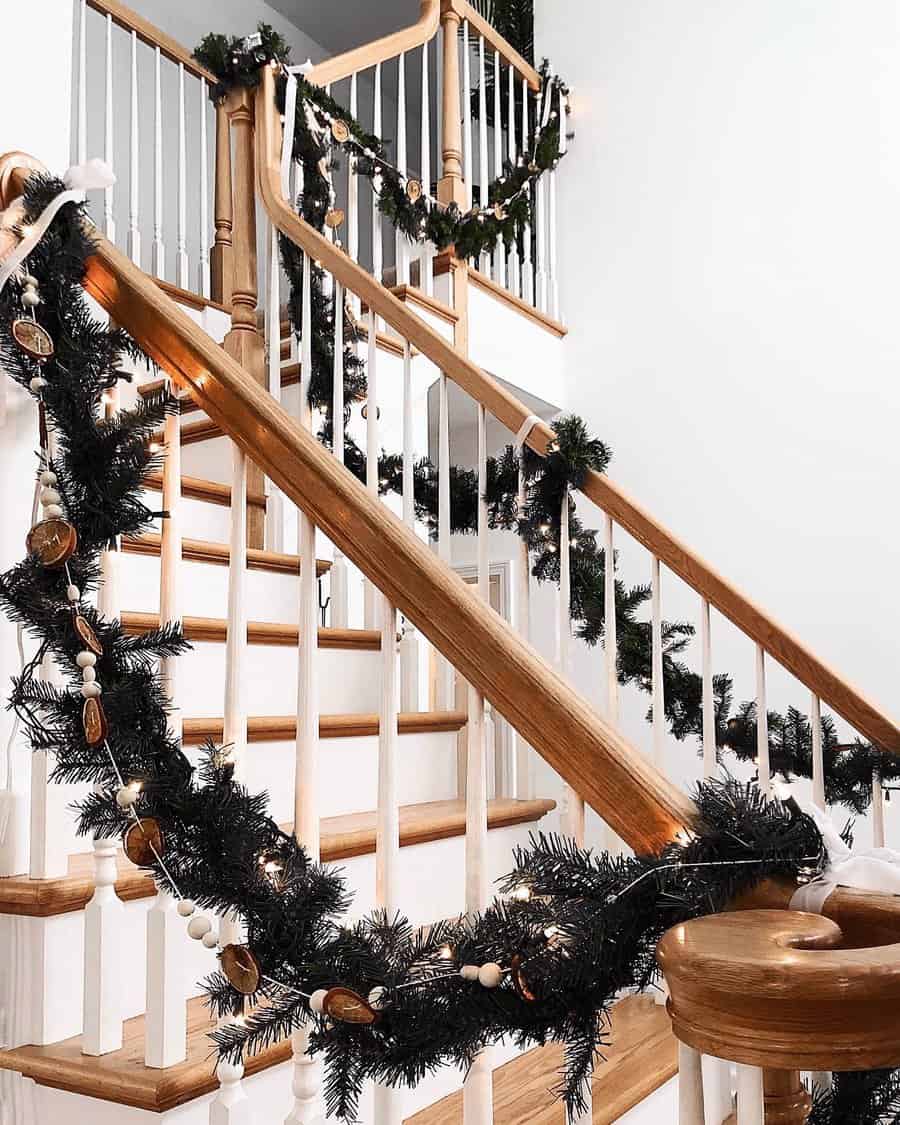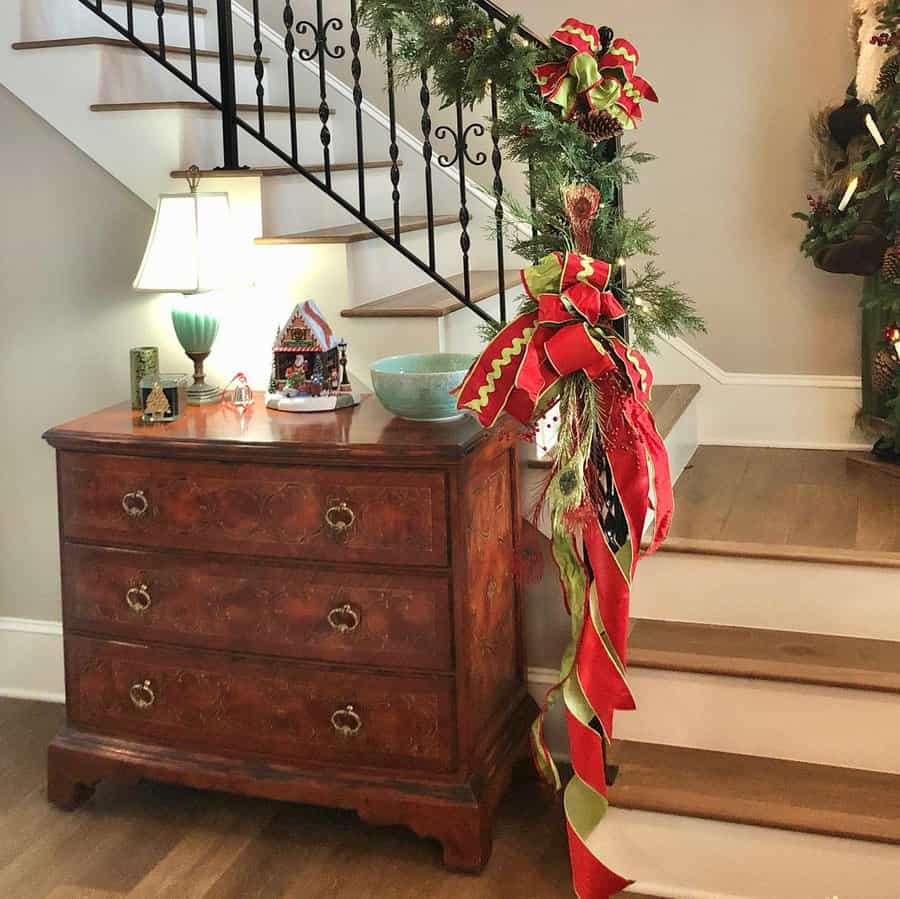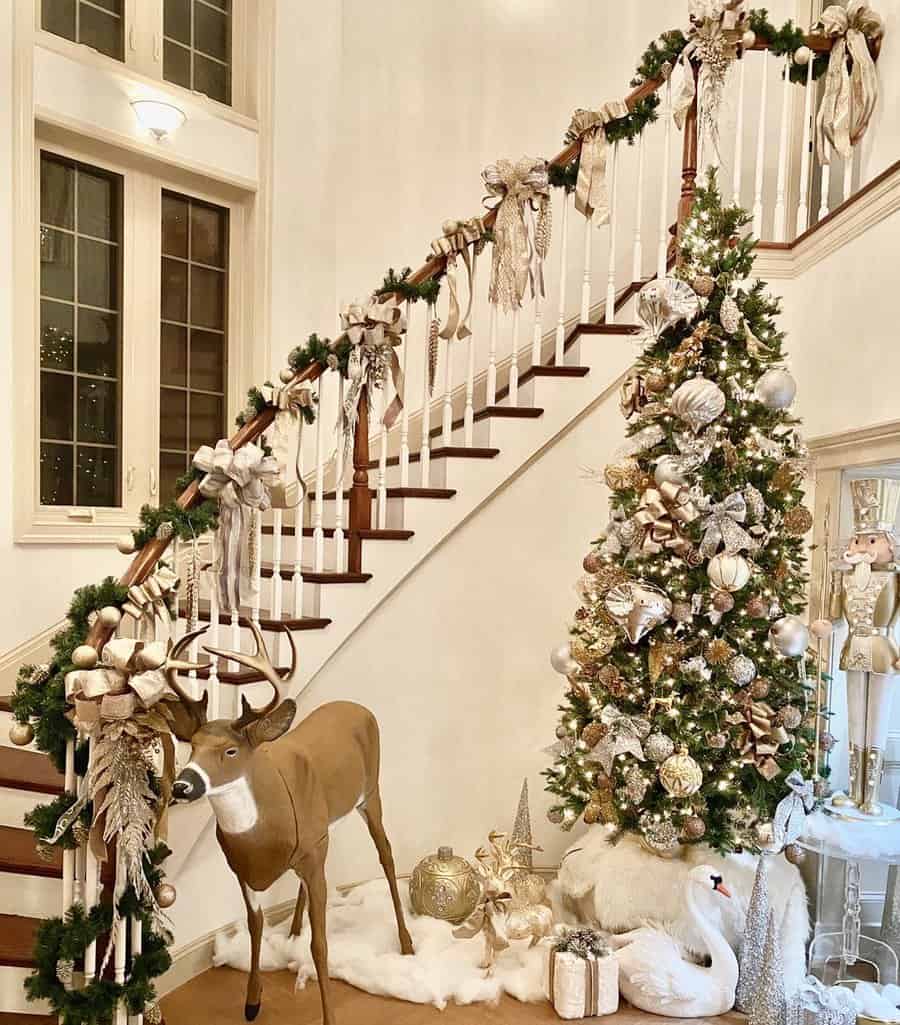 You could also hang one on the wall just inside your front door. An evergreen wreath is perfect for creating beautiful decor and creating a natural smell of evergreen in your home. Place a Christmas themed doormat for people to clean their shoes on.
If you have a larger foyer, set up a pencil tree in an empty corner. These trees have a smaller circumference at their base. The tree won't take up too much room, and you have an extra tree to decorate!
Homes with stairs typically have the staircase within sight of the foyer. Hang garland on the stair rail. Then place a few Christmas themed decorative items and candles on the console table.
3. Christmas Tree Decoration
Candles are the traditional Christmas tree decoration. This is a fire hazard and not recommended today. You could buy faux candles for a classic look. Another traditional option is ball ornaments.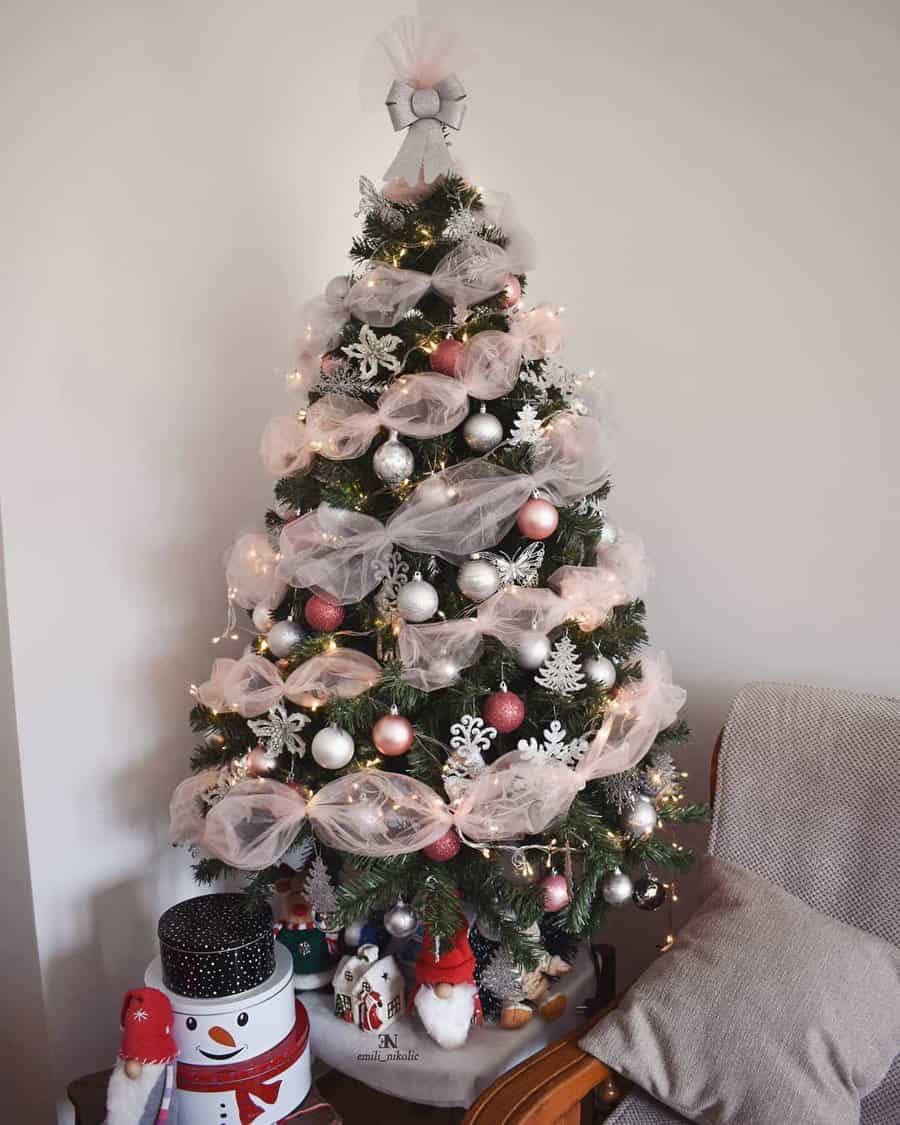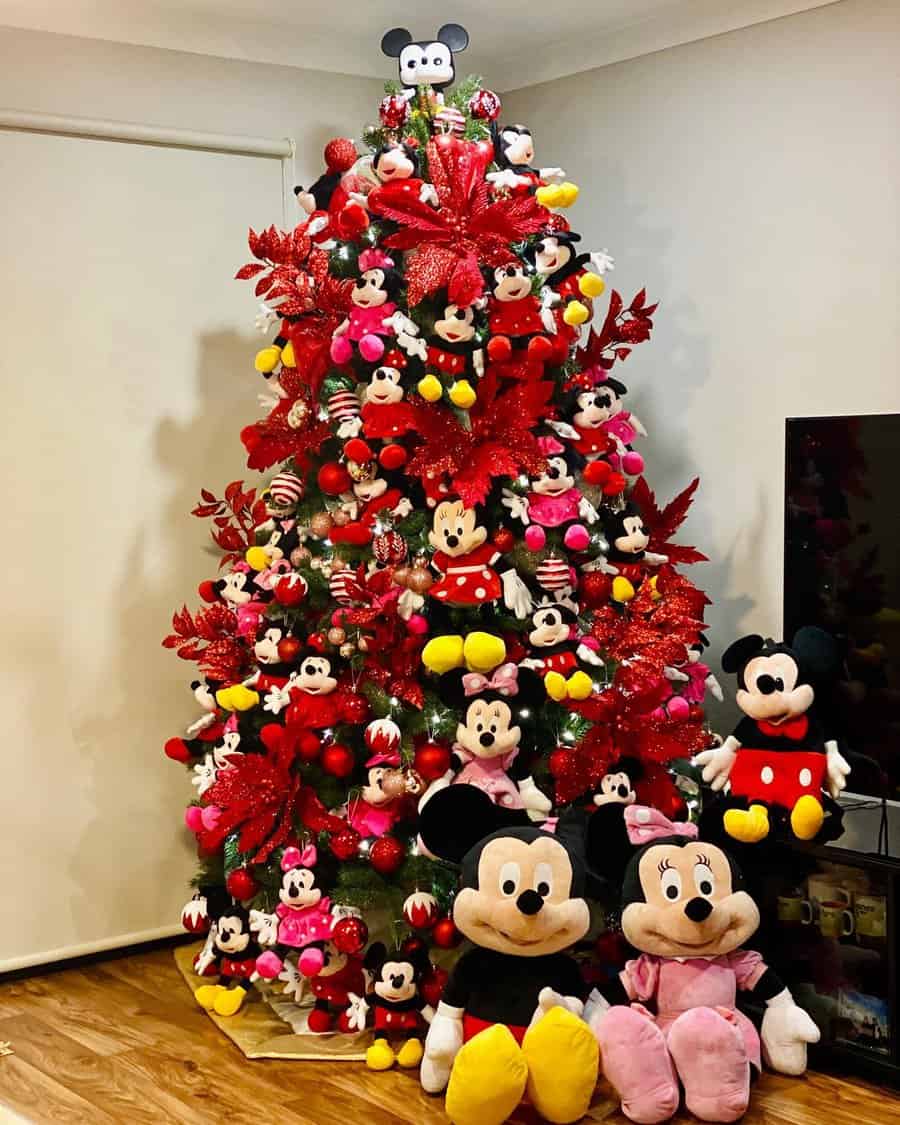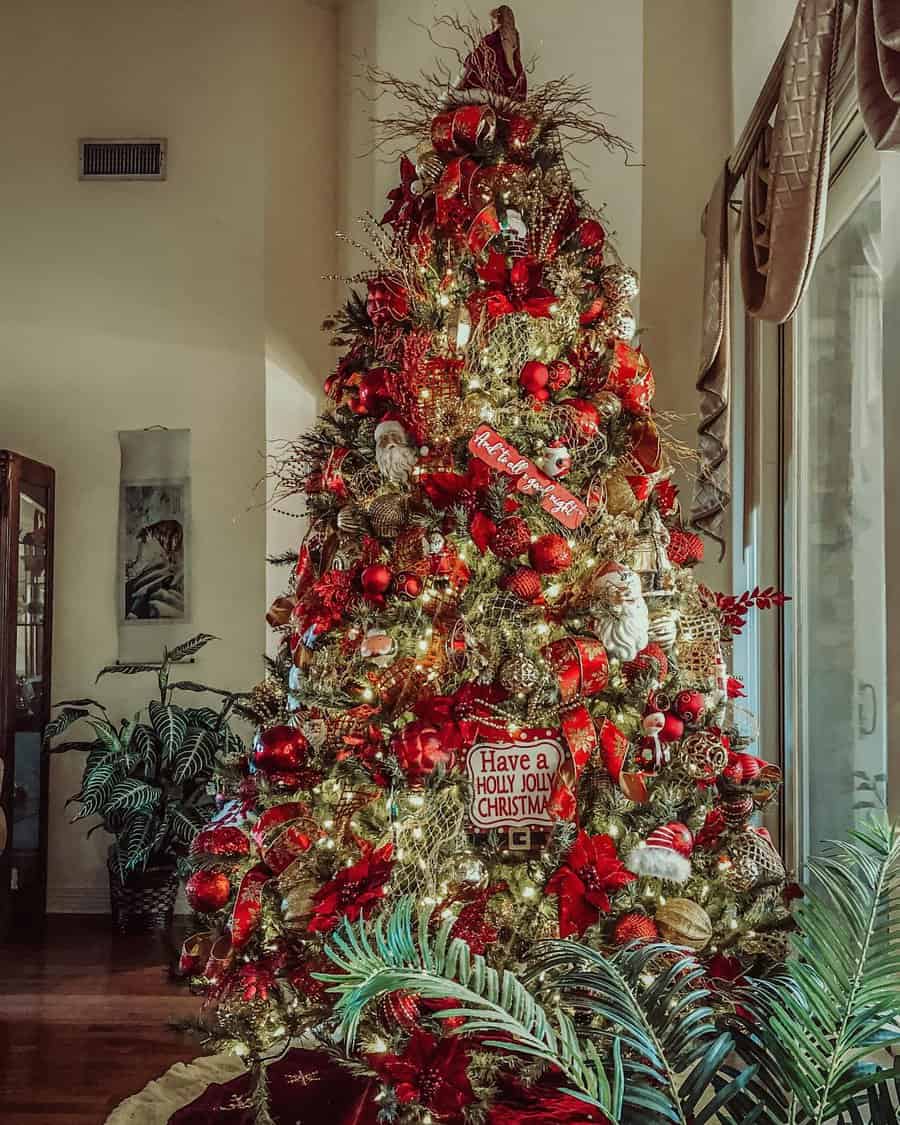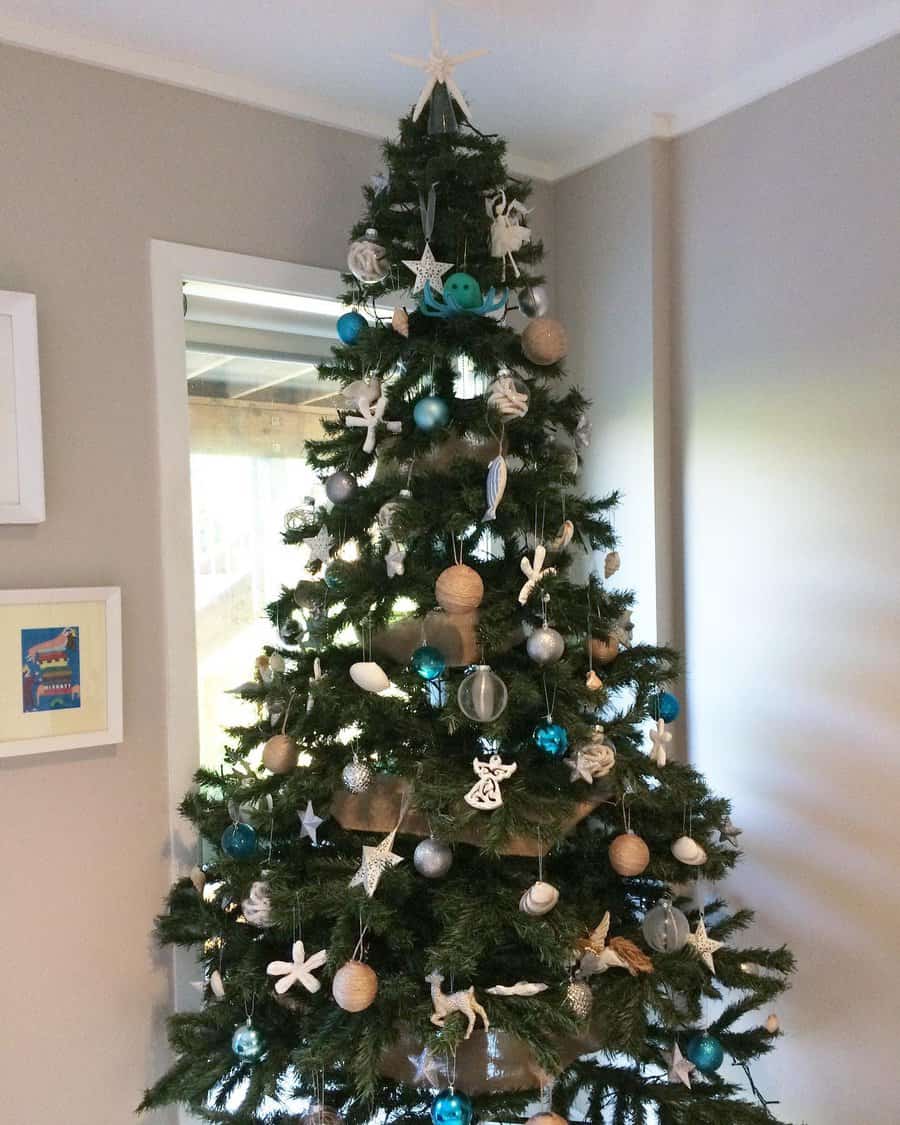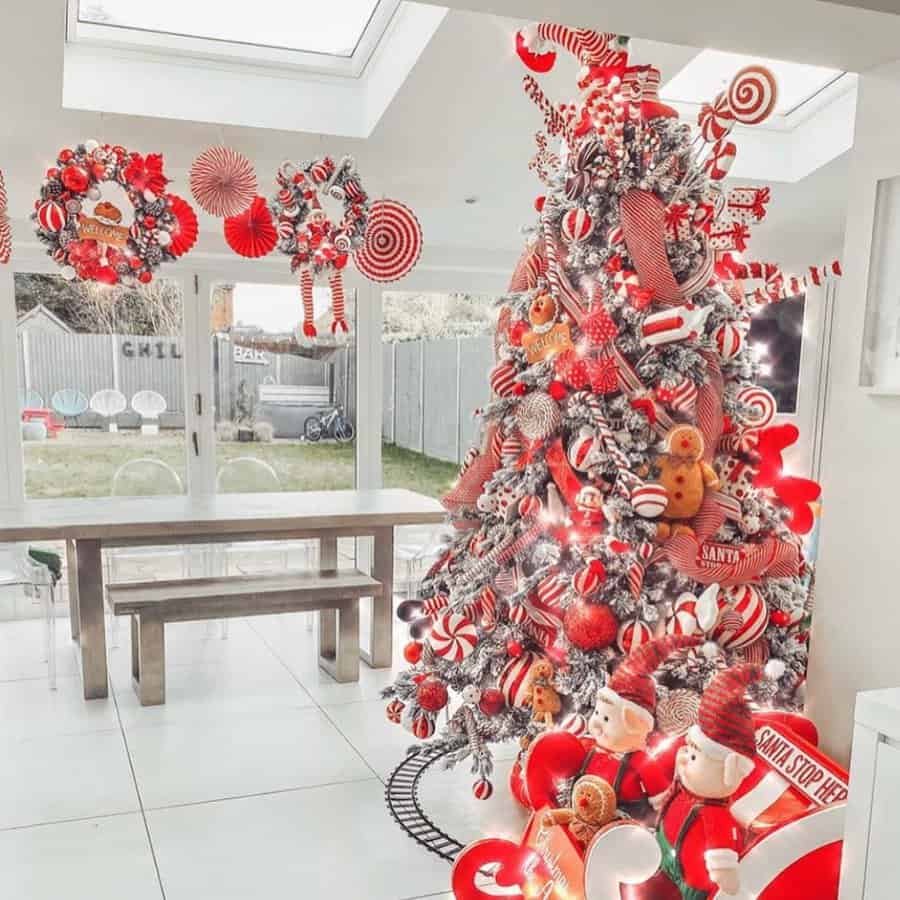 Glass ornaments are delicate and beautiful but present a risk of shattering should they fall off your tree. This makes them not a great option if you have pets or children. Modern shatterproof versions are a popular Christmas tree decorating idea because of this.
Since the Christmas season is about coming together as a family, why not make some of your tree ornaments? You could buy a kit from the craft store or make your own from scratch.
Modern Christmas decor is a great idea if you enjoy the minimalist look. Keep your tree decorations to a minimum. Aim for a monochromatic look with various shades of a single color. Add visual interest and definition with textures and ornament size.
4. Wall Decor Ideas
If you have a bare wall, this is the perfect place to hang Christmas decor. Temporarily take down your regular decor and replace it with something holiday-themed. This really gets your home in the holiday spirit.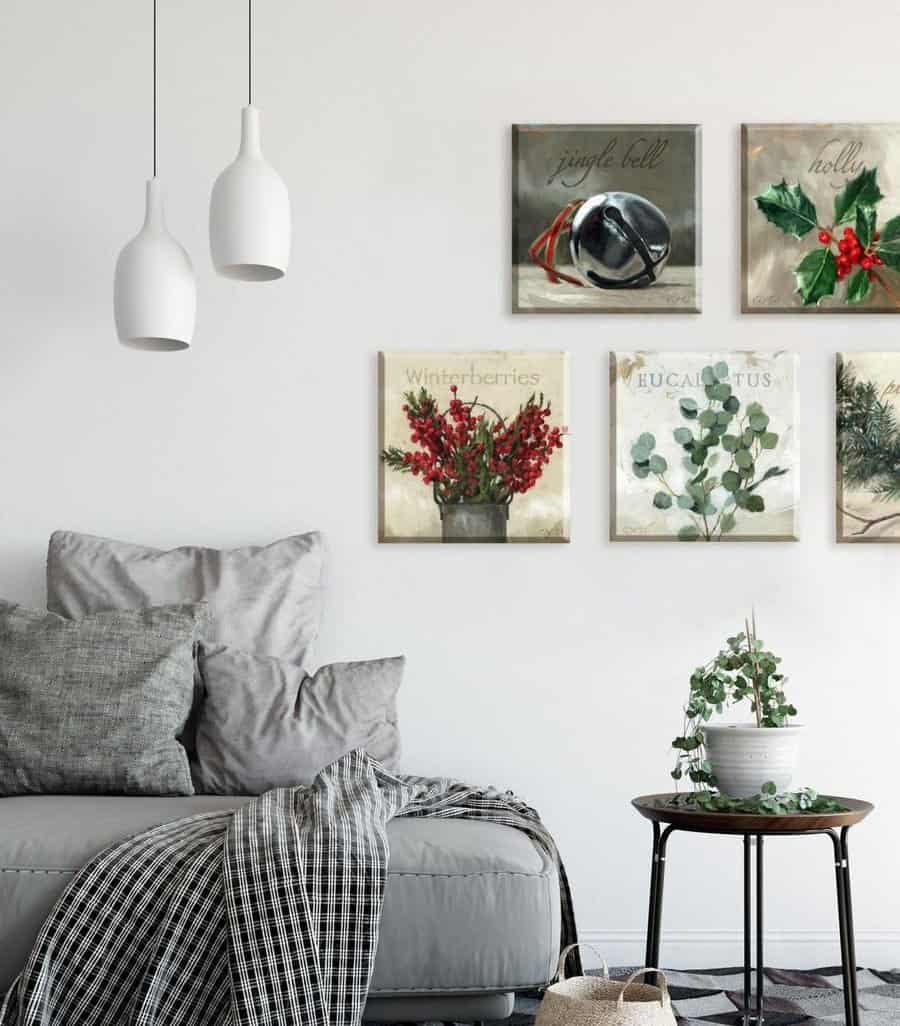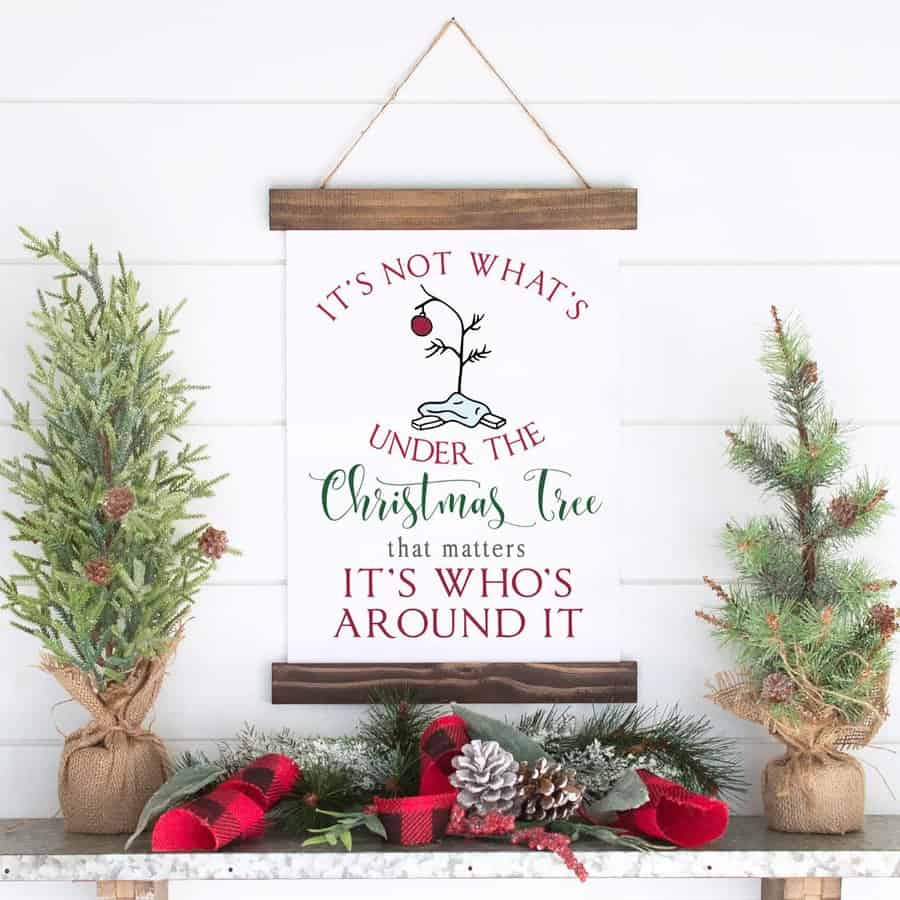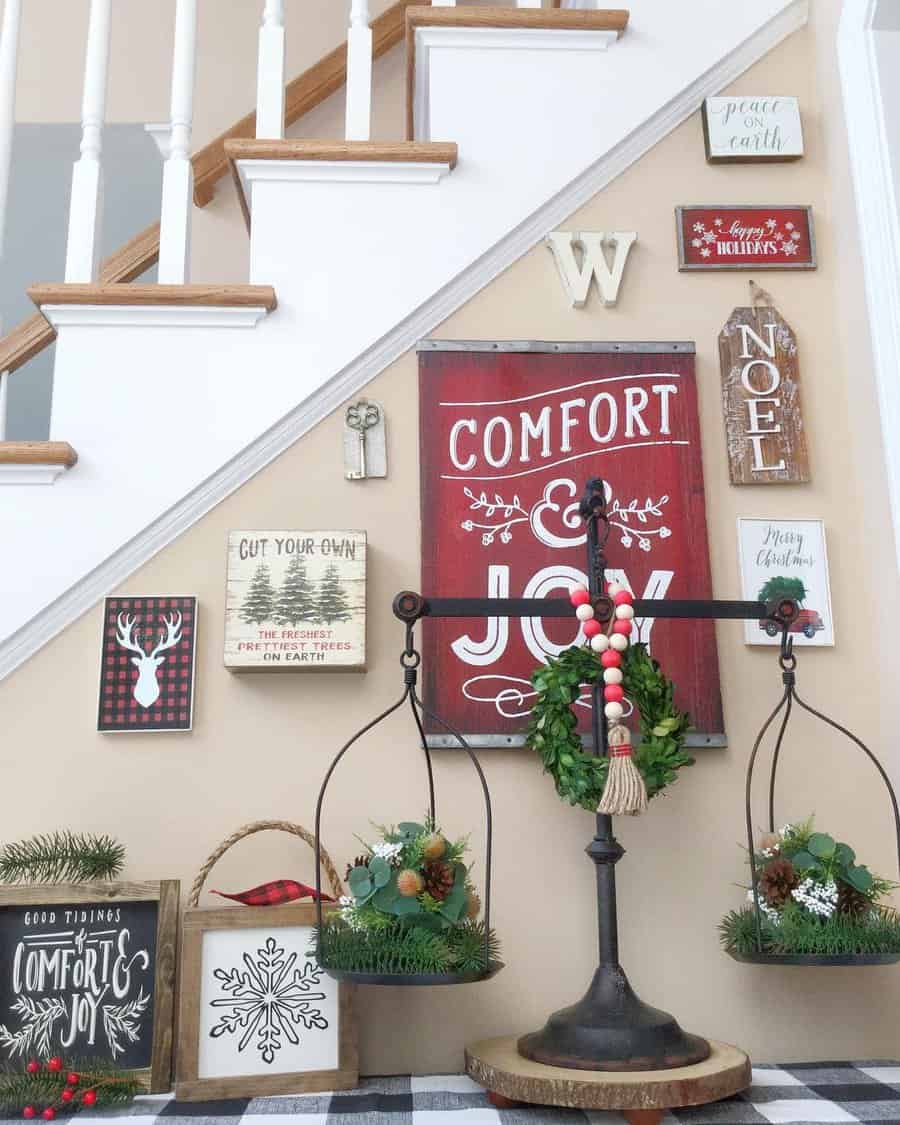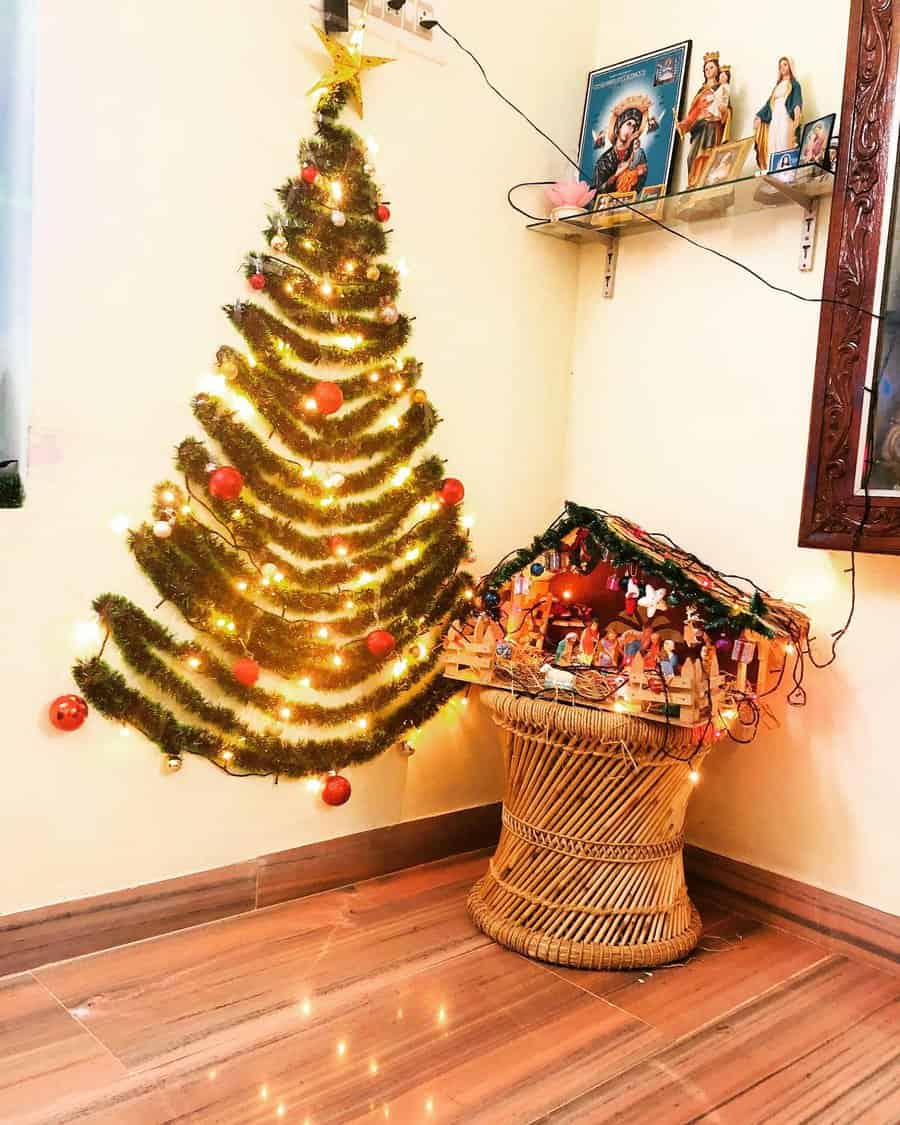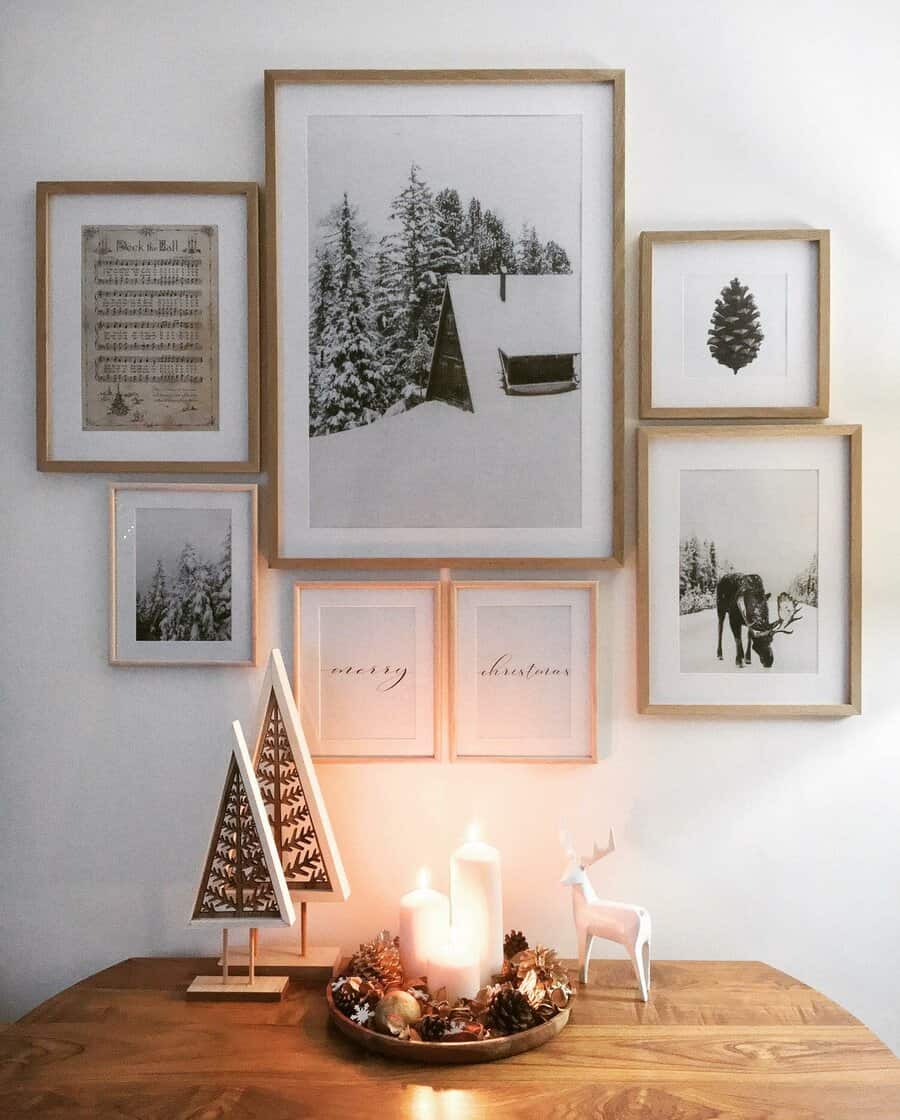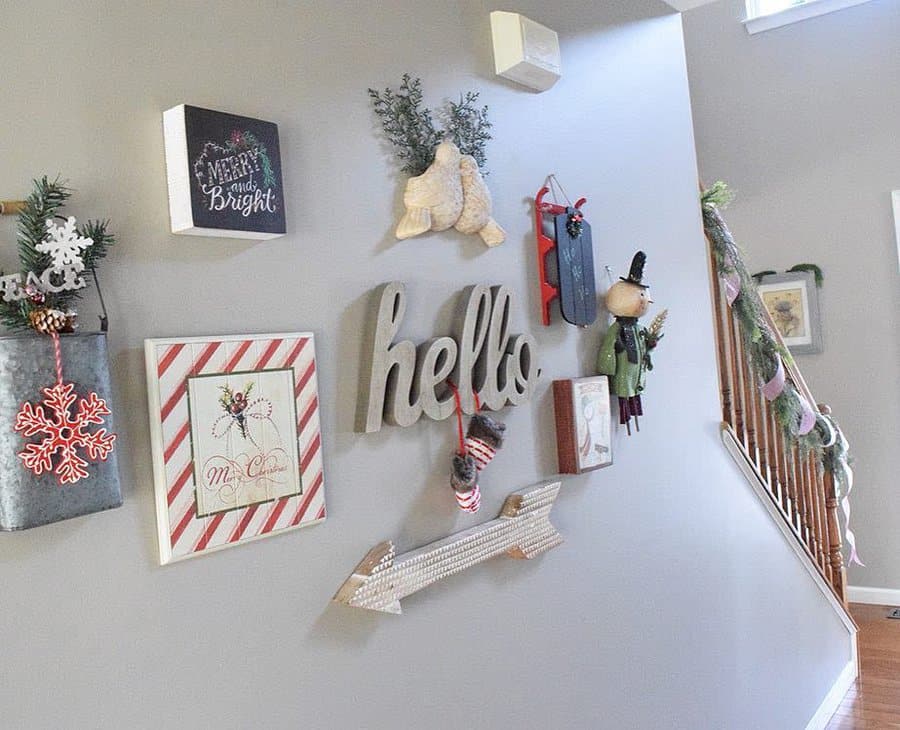 If you don't want to take the pictures down, you could always cover them in gift wrap with a ribbon and bow. This makes them look like presents mounted on the wall.
Adding original decor to your home allows you to get creative. One of the most popular items is an advent calendar. This is a calendar that counts down the days to Christmas. You could make your own or buy a pre-made one to hang on the wall. Look for a well-made one that you can use year after year. This creates a tradition for your family of marking off each day.
A wreath or swag arrangement adds natural greenery to your home. A festive sign can be cute, funny, or heartwarming. The style of the sign can be modern and sleek, rustic, or even mid-century inspired.
5. Alternative Christmas Tree Colors
The standard Christmas tree comes in green. However, this isn't your only option. You could purchase one with flocking. This gives your tree a fresh layer of fake snow on the branches. Then there are all white trees. These give your decoration a crisp and clean look.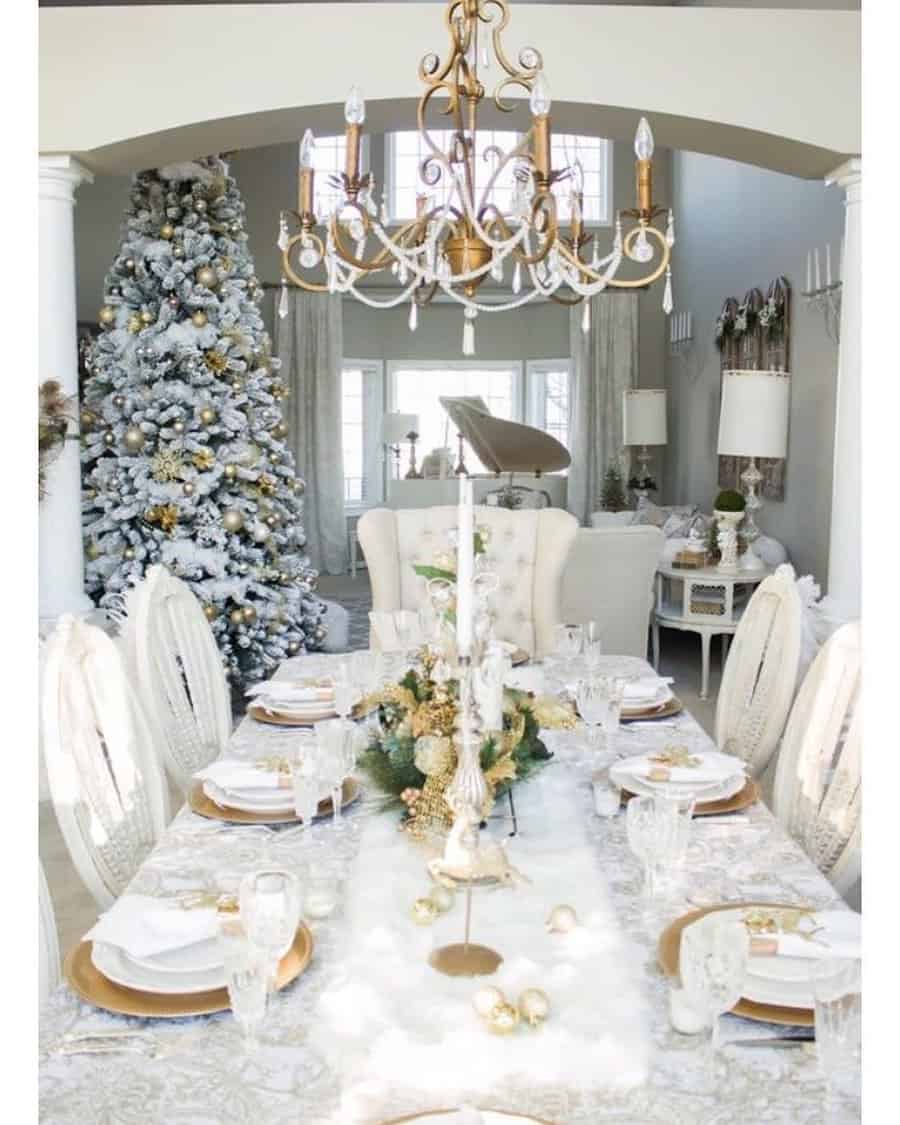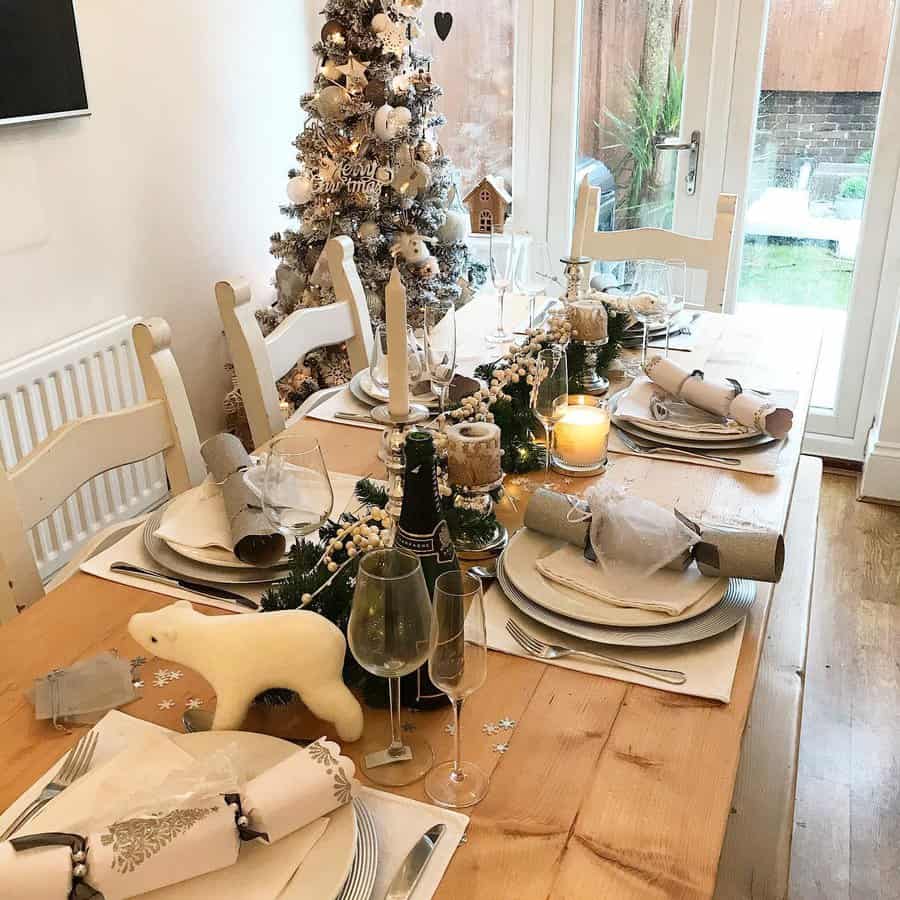 Other trees come in various colors, such as blue, orange, red, or even purple. Then some come in a rainbow of colors. These have several colors combined to give your tree rainbow theme. Then there are vintage-inspired aluminum trees that look like bright and shiny metal.
The color of the tree that you choose should complement your holiday decorations. An orange or purple tree may look strange when your decorations are all red and green. However, it's ok to get creative with your color combinations. A hot pink tree can look beautiful with white and gold decorations.
6. Porch Outdoor Christmas Decor
Decorating your front porch gives your home a warm and welcoming feel that's in the spirit of the season. Add Christmas cheer with an outdoor tree and ornaments. Scatter other outdoor Christmas decorations around the porch and surrounding yard. Hang a wreath on your door or on the windows. String garland around the door, along a windowsill, or on the railing around your porch.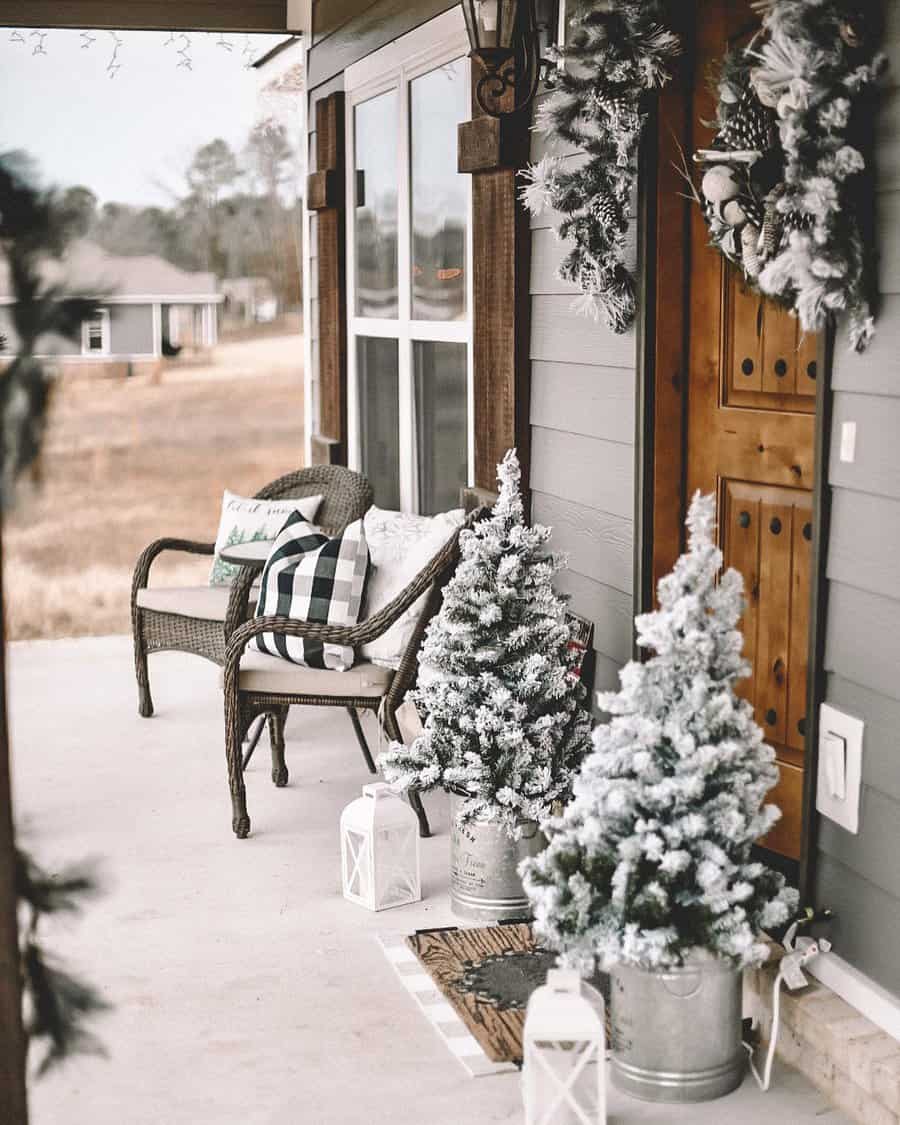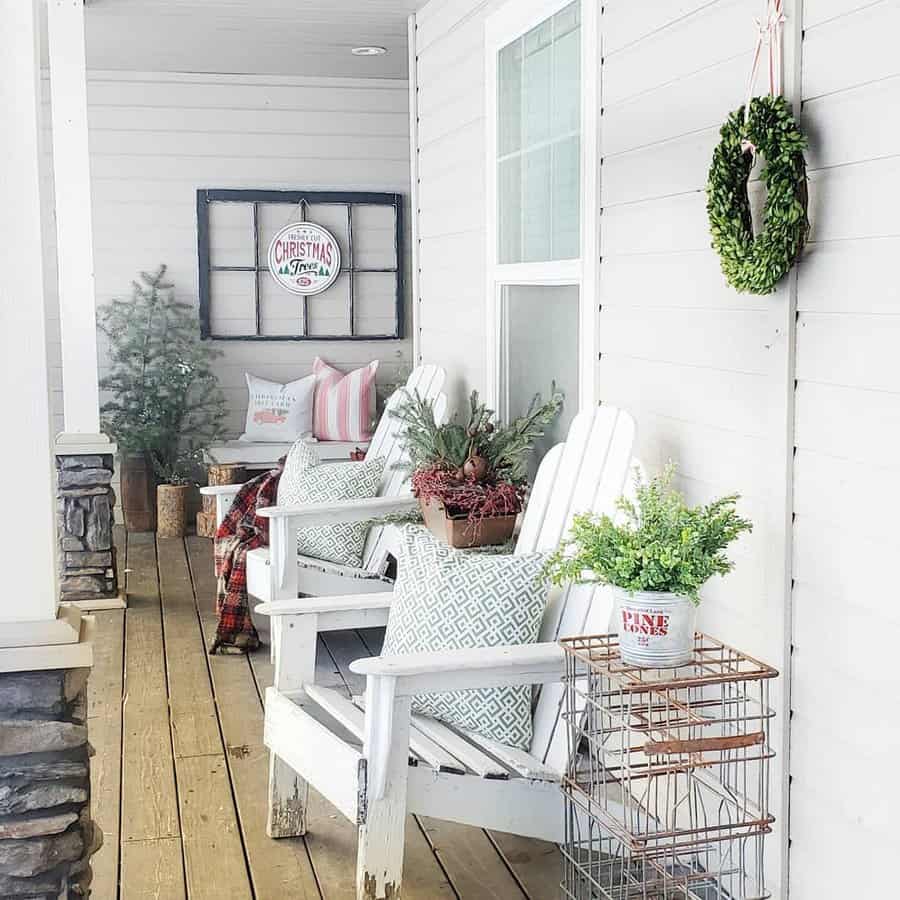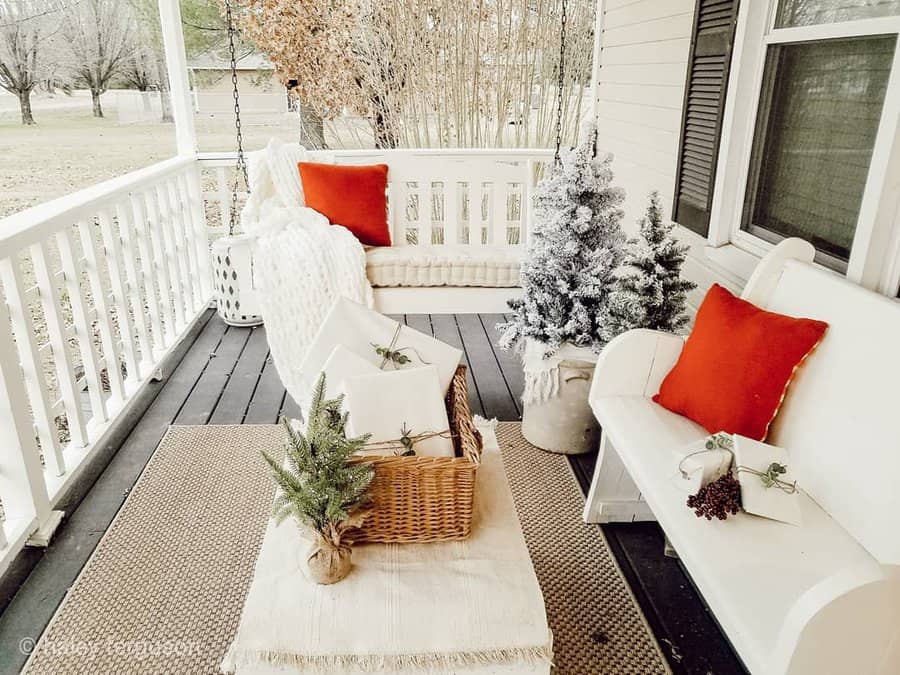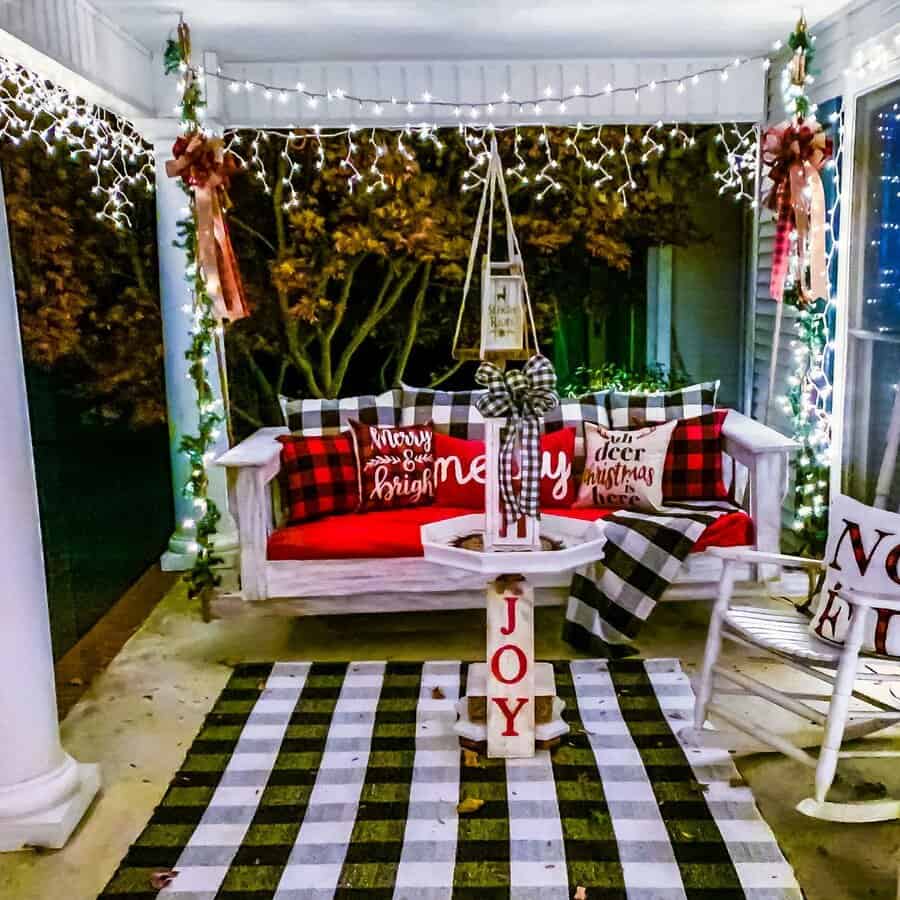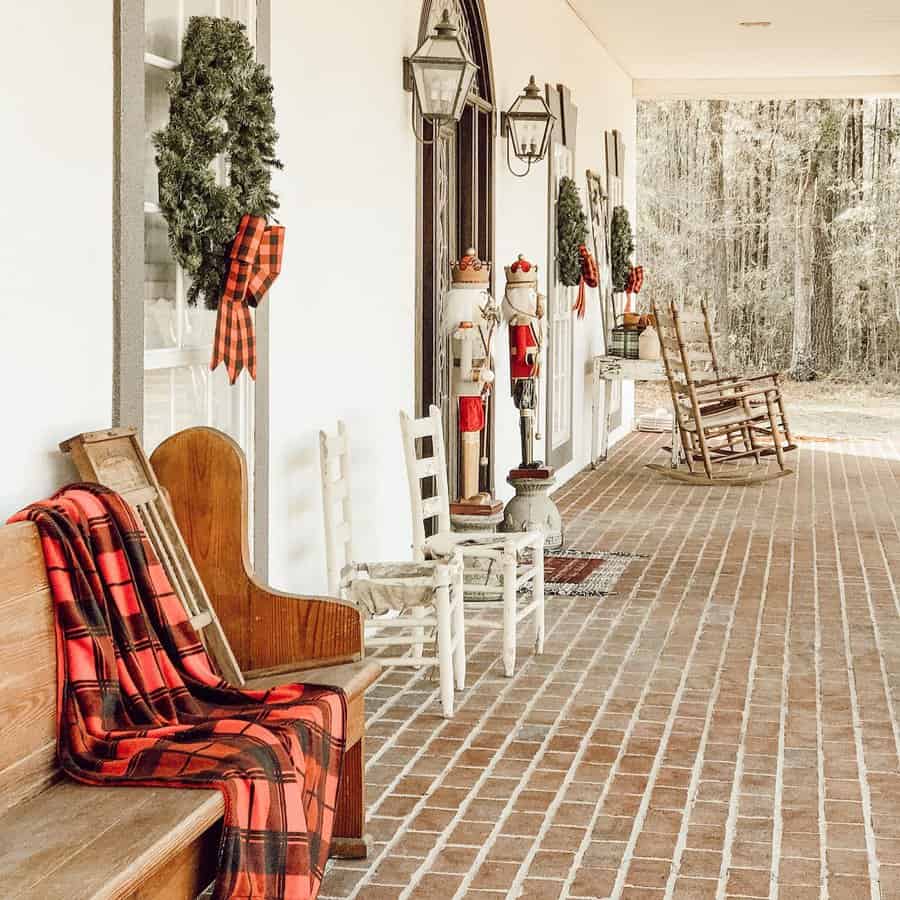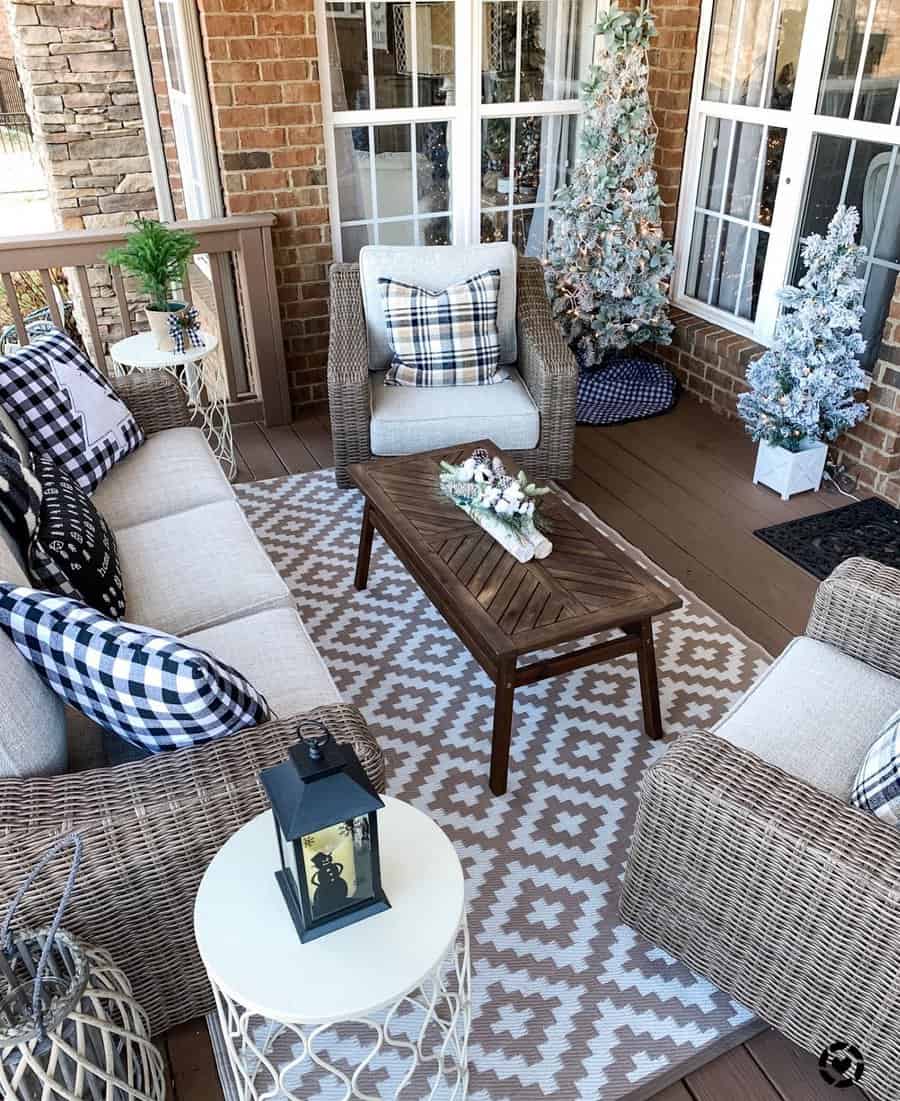 If you have a bench or chairs, change out your regular accent pillows for seasonally themed ones. They could be a red or green plaid, sweater print, or have a cute message on them. Hang Christmas stockings on the railing or from a floating shelf to mimic the look of stockings hanging on a fireplace.
Create a whimsical mood with fairy lights or other string lights. String enough lights to make the space illuminated enough to sit outside and entertain. This makes your porch the perfect spot to greet guests if you live in a warmer climate. Finish the decorations with poinsettia plants, bows, and decorative lanterns.
https://www.youtube.com/watch?v=kyyRHzd0dvY
7. Fireplace Christmas Decor Ideas
Your fireplace is the focal point of your living room and the perfect place for your Christmas decor. Start with a garland on the mantel. It could be pre-decorated with lights and Christmas ornaments accented throughout. If you buy plain garland, decorate it yourself with baubles and picks.
Try to stick with a theme in both color and style for the entire length of the garland. Place decorative figurines and statues on the mantel around the garland. You can also have decorative hooks for hanging your stockings.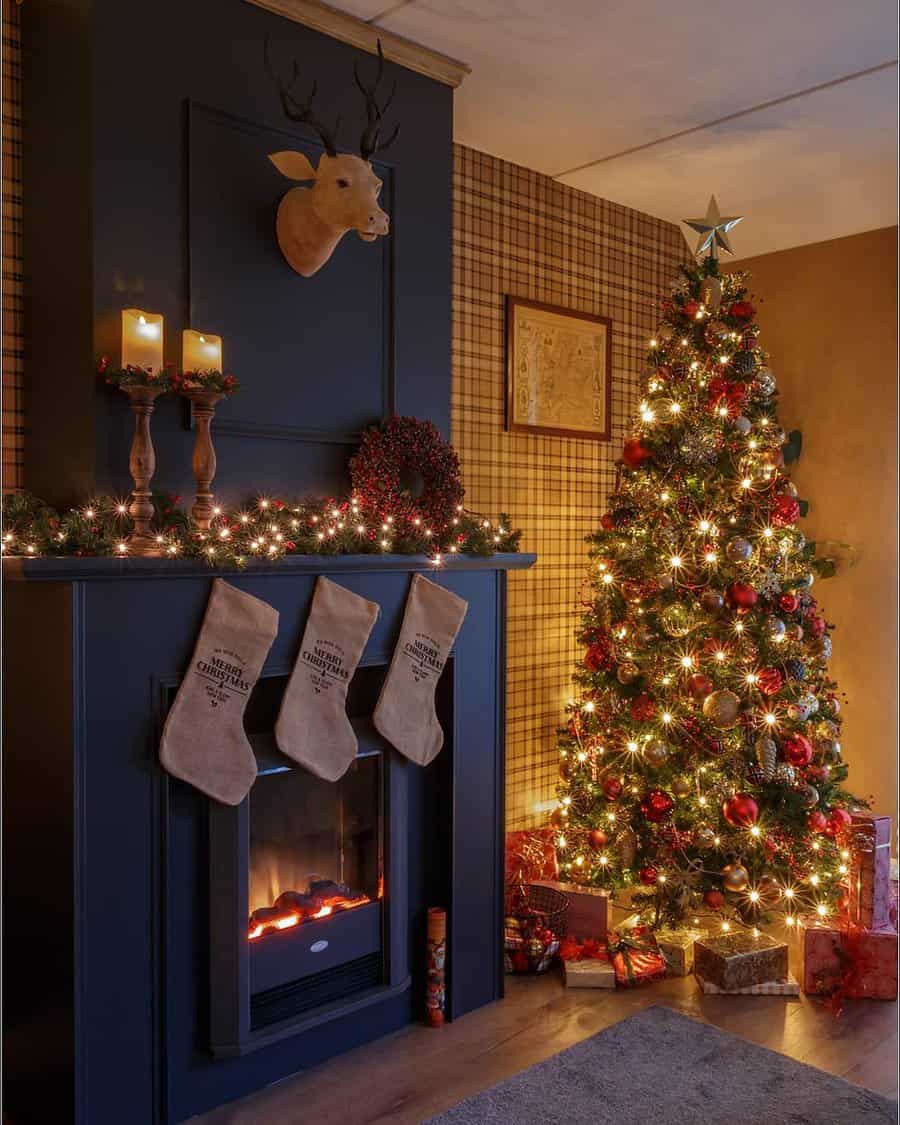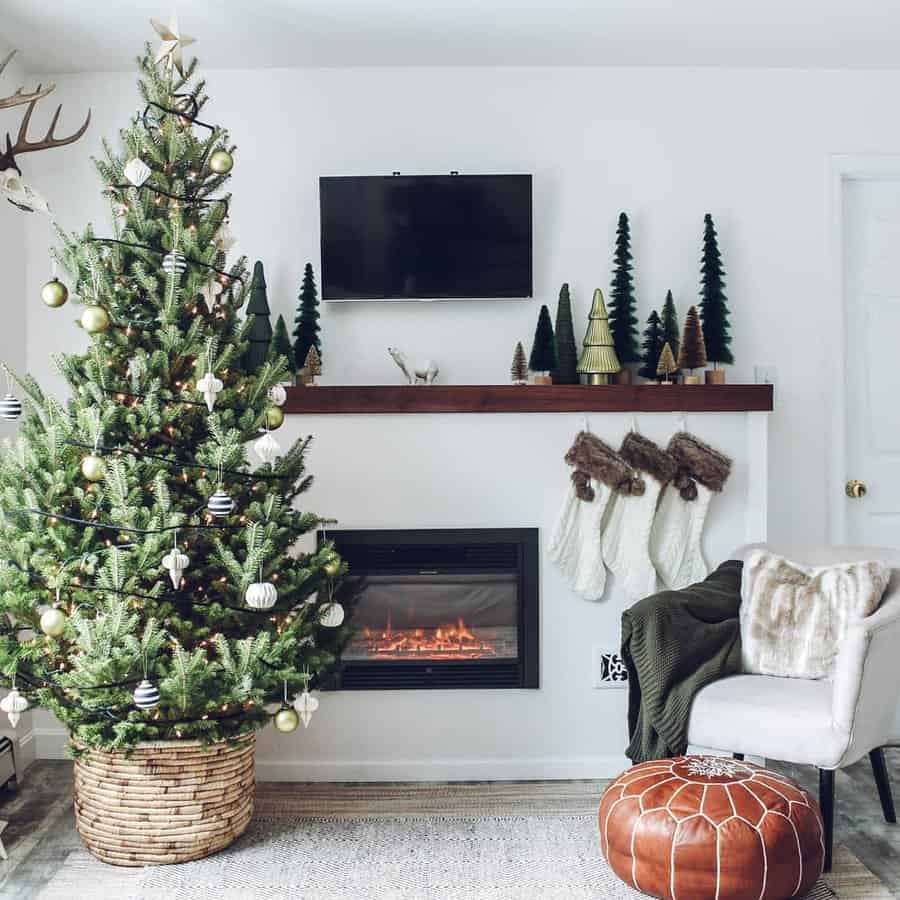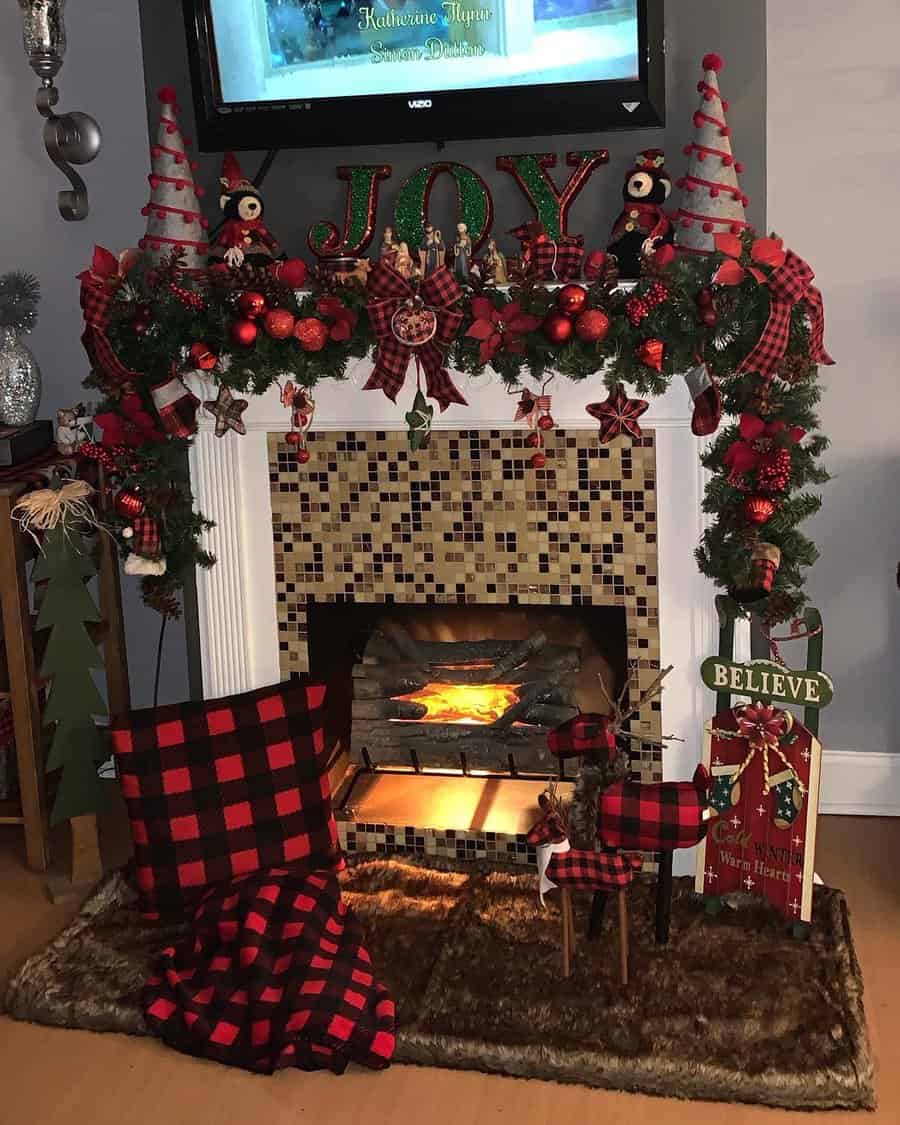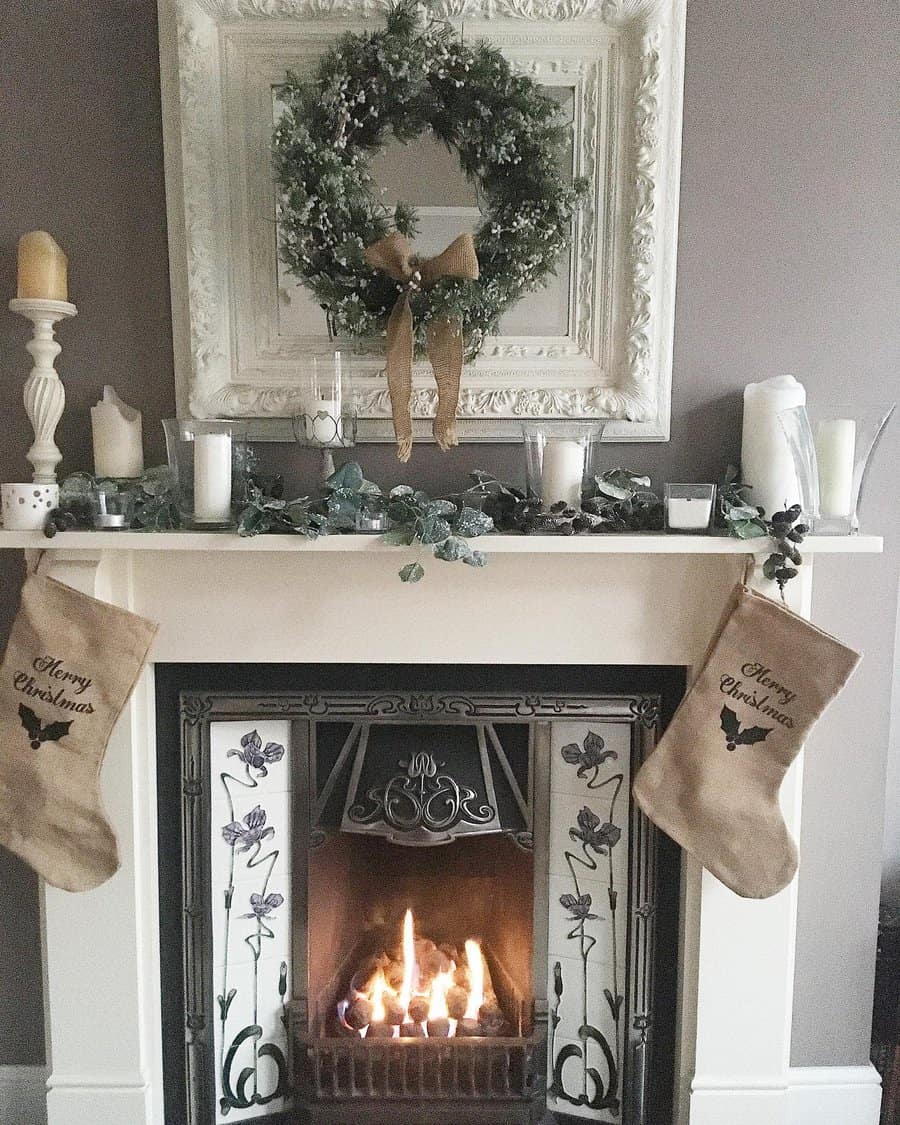 If you have extra wrapping paper, you can wrap empty boxes for a decorative display on the hearth around the fireplace. Poinsettias are also a beautiful option for placing around your fireplace hearth. They bring a natural element into your home that helps to bring a cozy feeling to the room.
Choose a theme for your decorations. You could have a woodsy or farmhouse theme with decor made of natural wood, buffalo plaid fabric, and fur-trimmed stockings. A minimalist approach could have you using streamlined decor with trees made of metal. Whatever your theme, stand back and look at your fireplace design. It should look balanced for a visually appealing display.
8. Tabletop Tree Ideas
If you don't have the space for a full-sized Christmas tree, then consider buying a smaller one that fits on a table. These trees are only a few feet tall. You can still decorate them with lights and ornaments. Scale your decorations down to fit the size of the tree. This prevents the ornaments from overpowering the tree itself.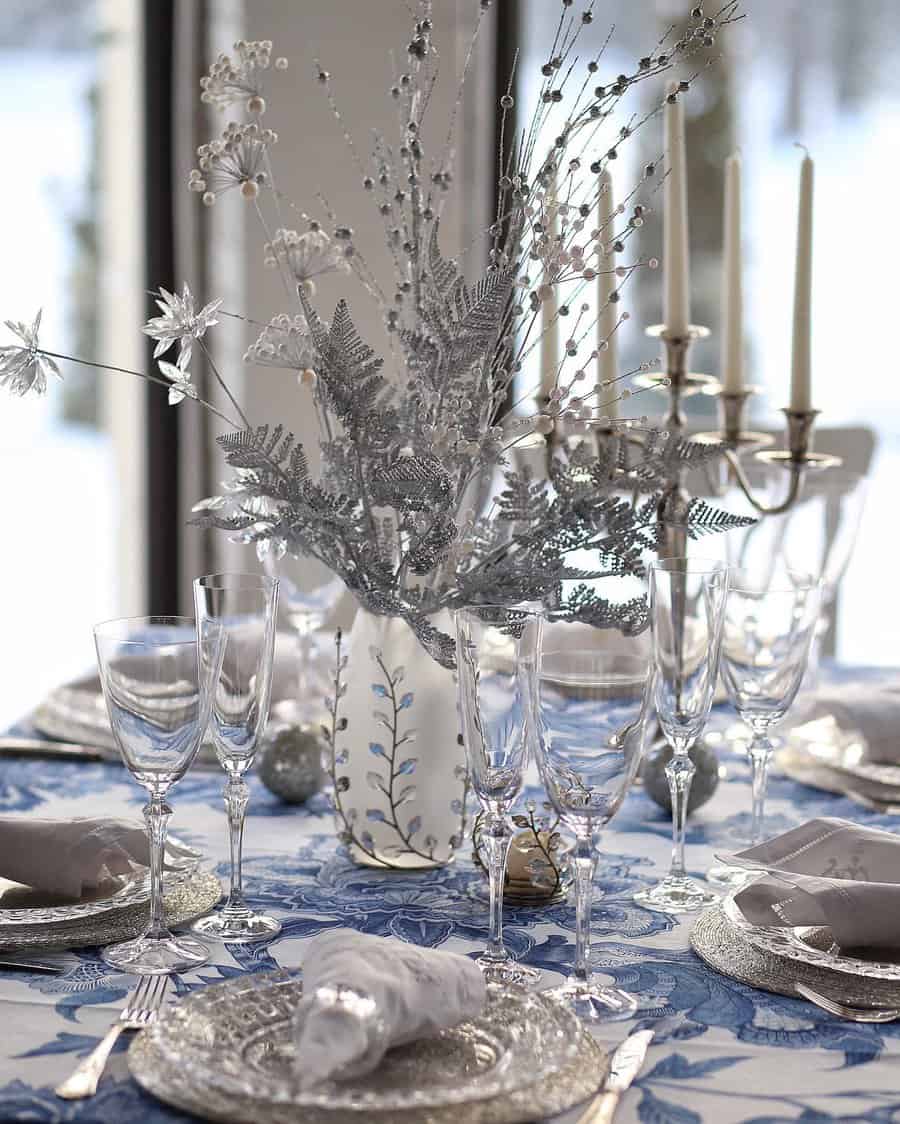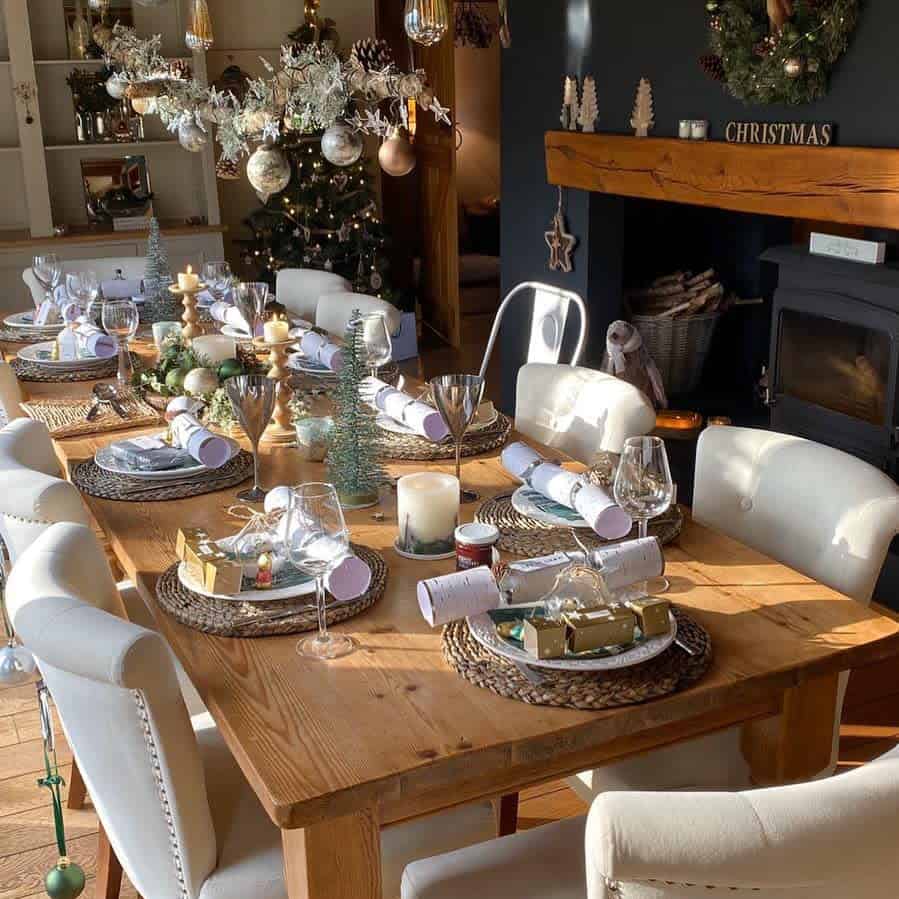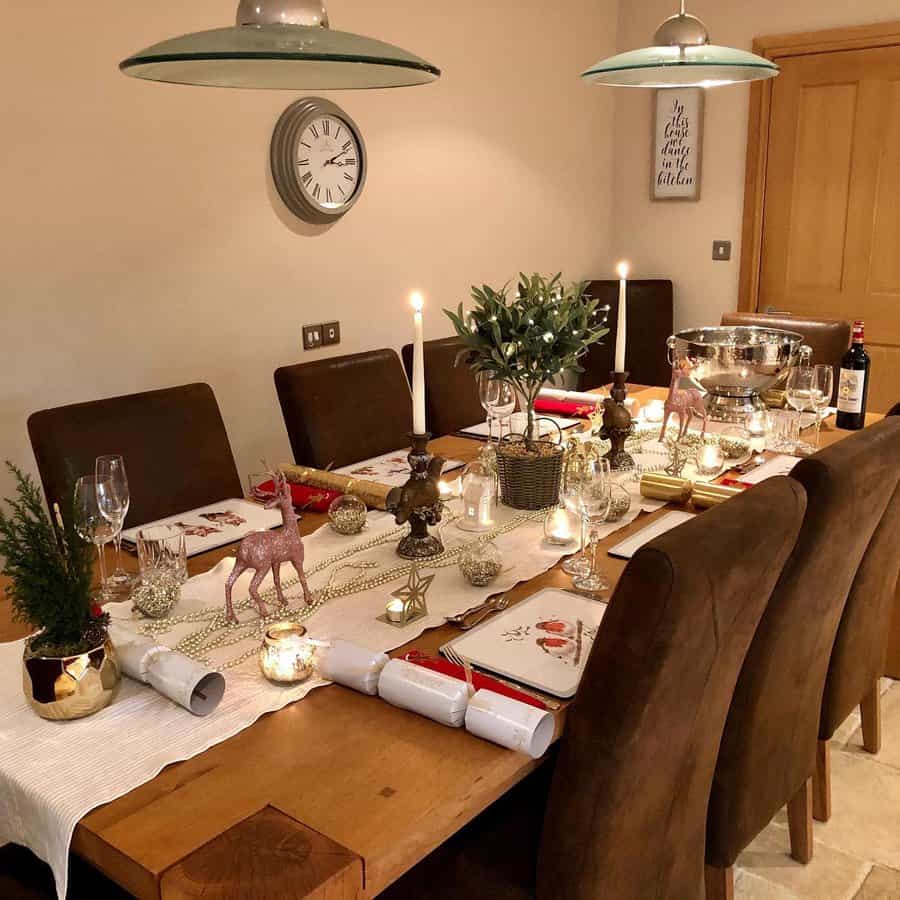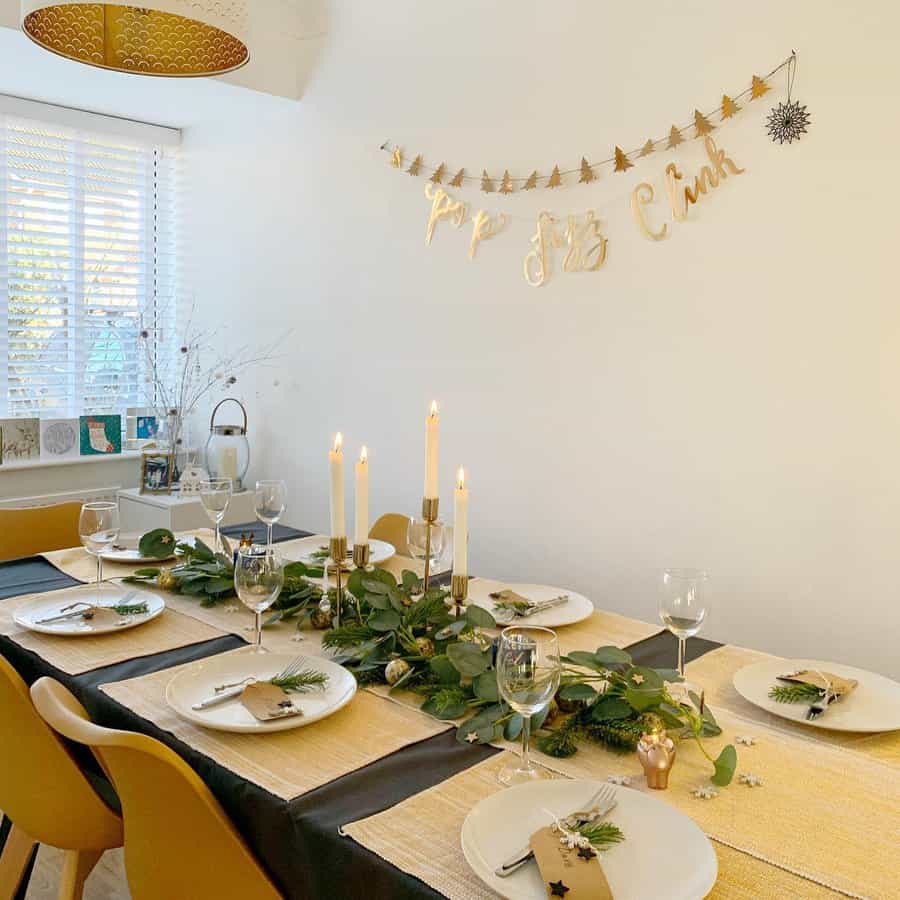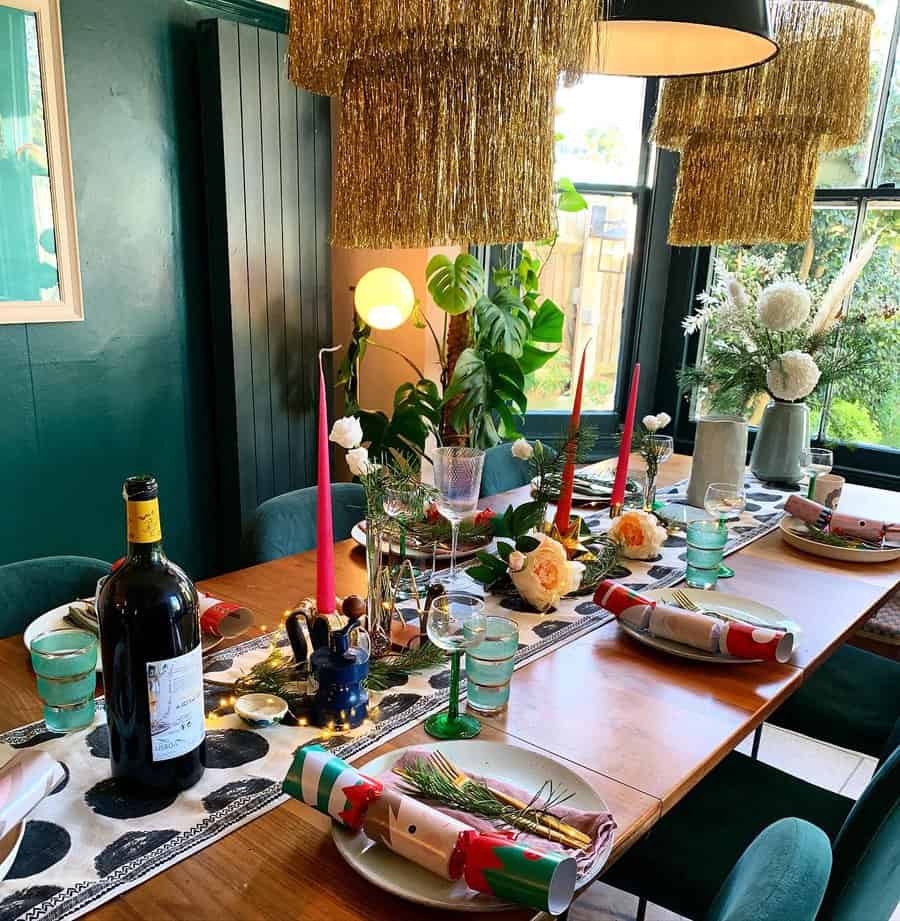 If you have a large dining table, you could also create a table display with mini trees. Arrange a few trees with reindeer, angels, nutcrackers, or Santa. When you decide to use small trees to create a tabletop display, consider using alternative tree designs.
There are hundreds of options made in various styles using a wide variety of materials. Wood and metal are the most common. However, you can also find mini trees made of plastic, acrylic, fabric, porcelain, or clay.
9. Door Decor Ideas
Everyone remembers to decorate their front door. The easiest thing to do is to hang a wreath and call it a day. However, what about the rest of the doors in your home? You can add a small touch to each door and continue the decorations throughout your home. A small wreath will look nice. A door swag is another shape that will work well on interior doors.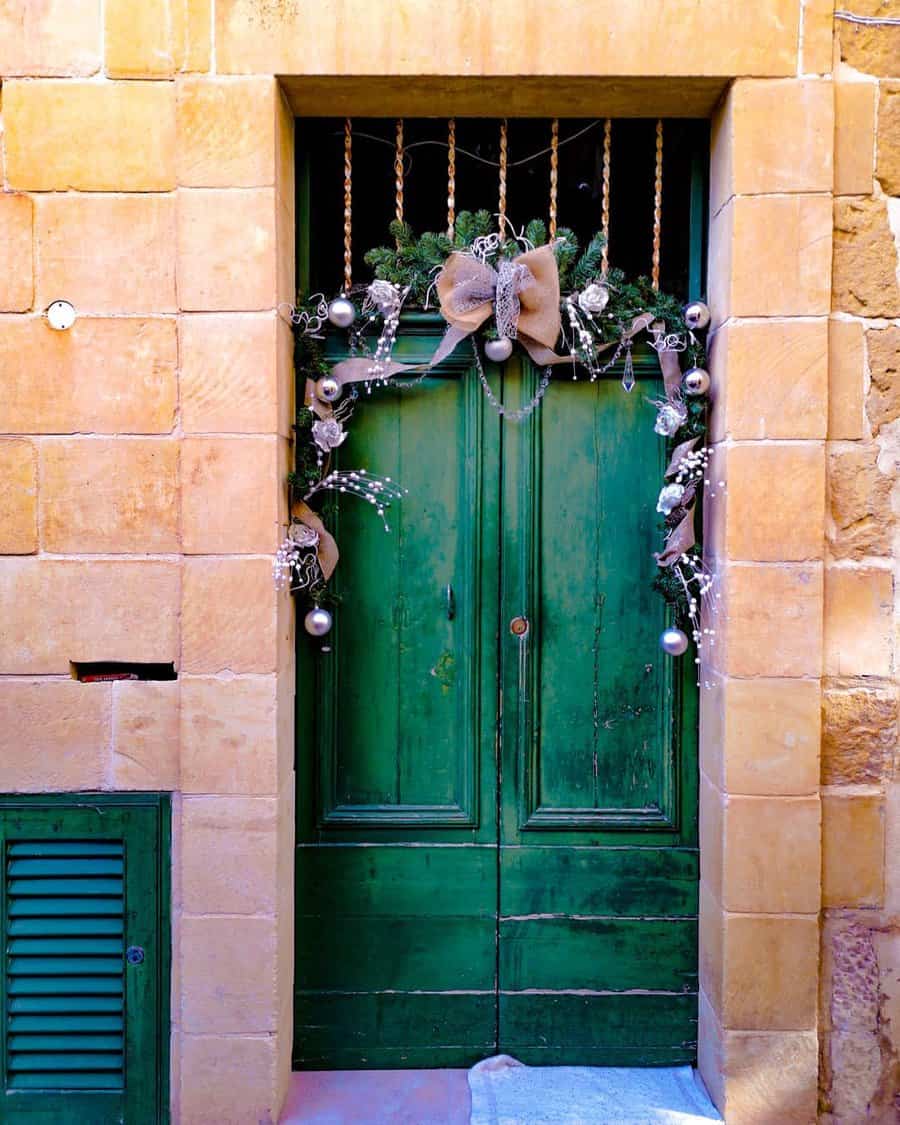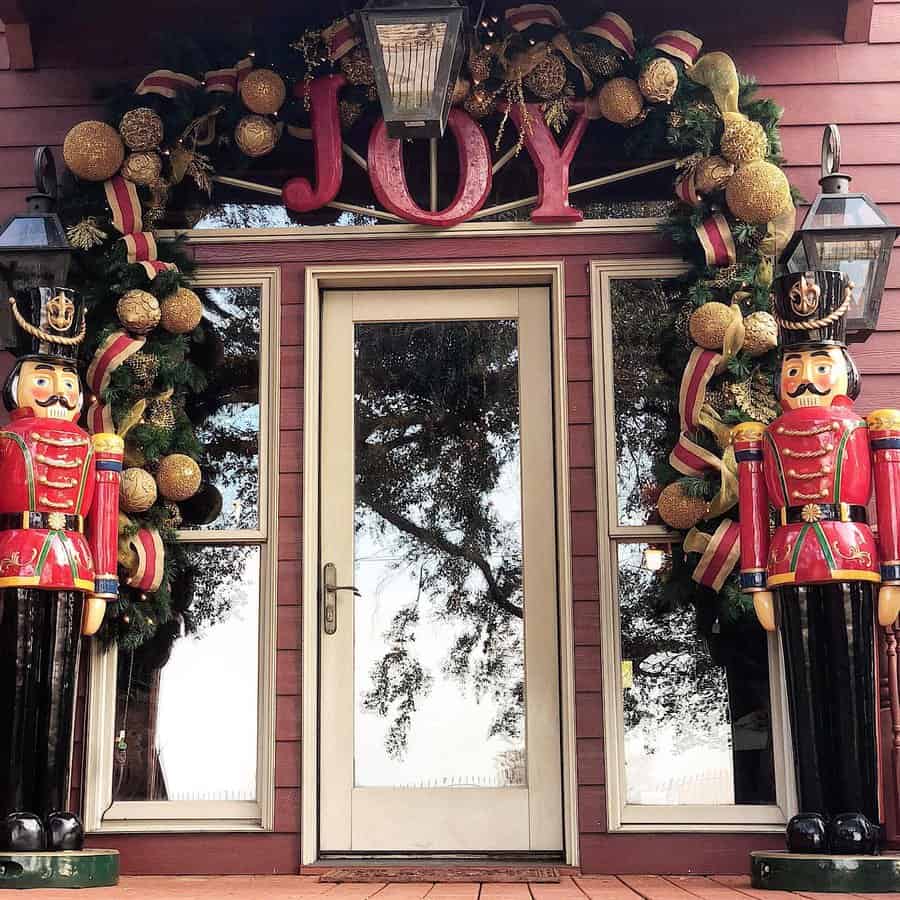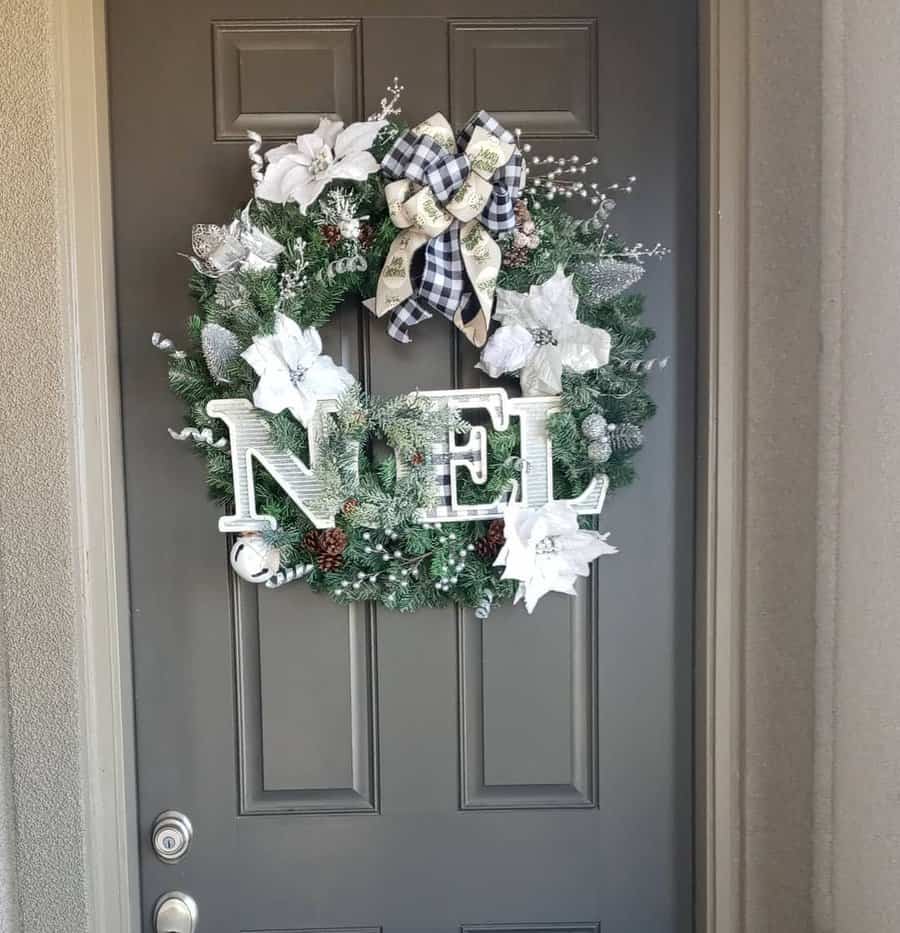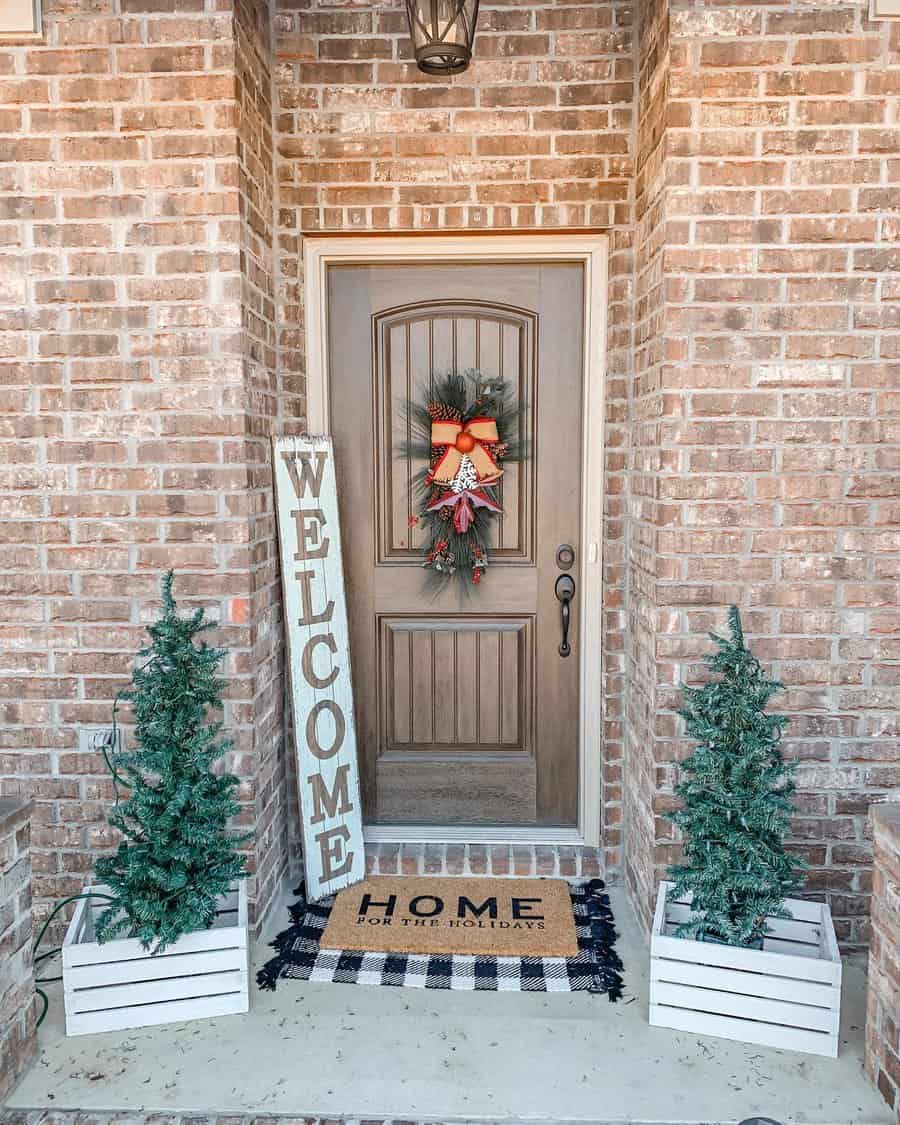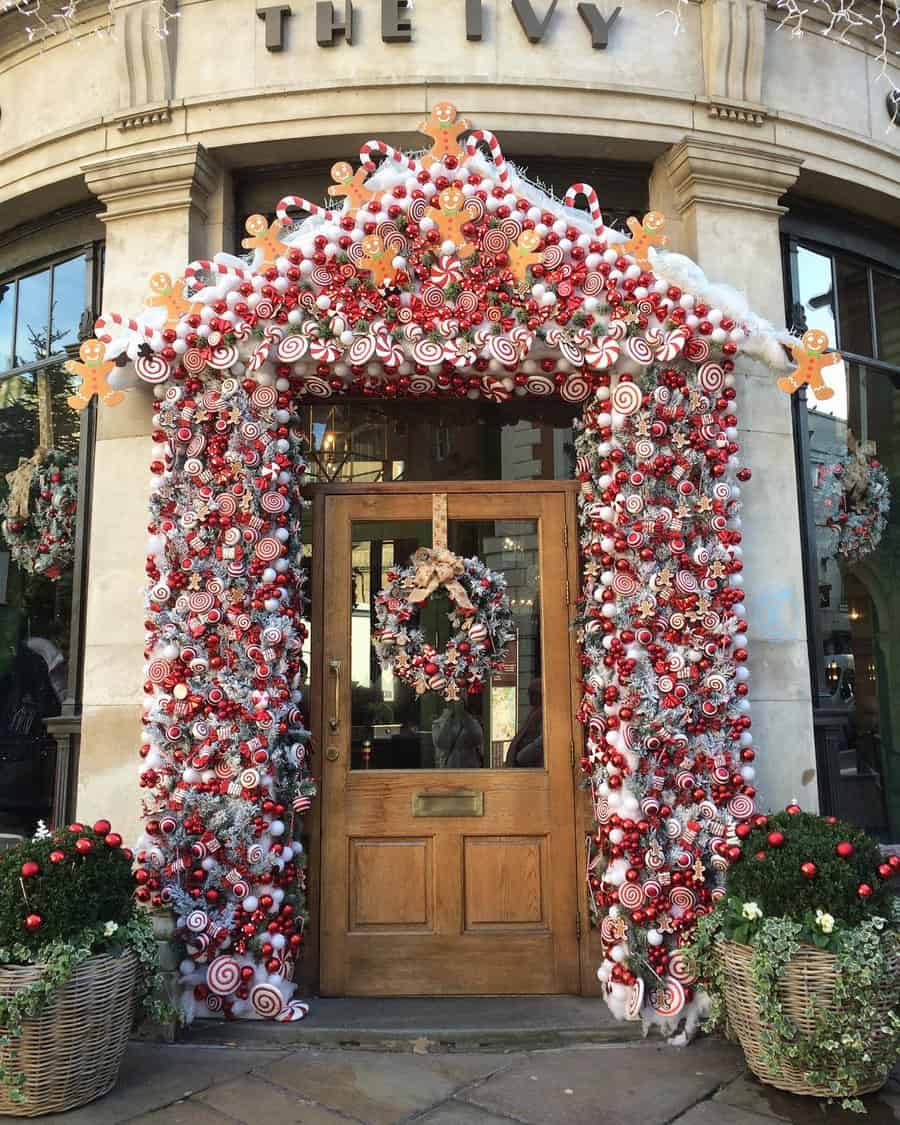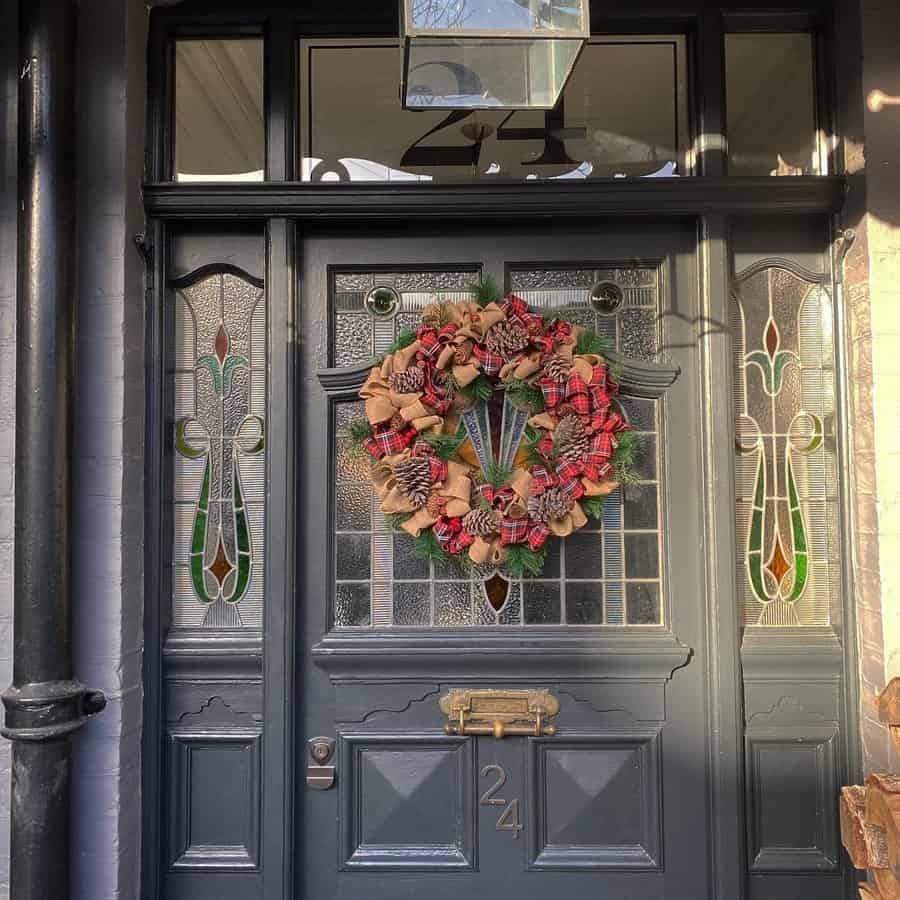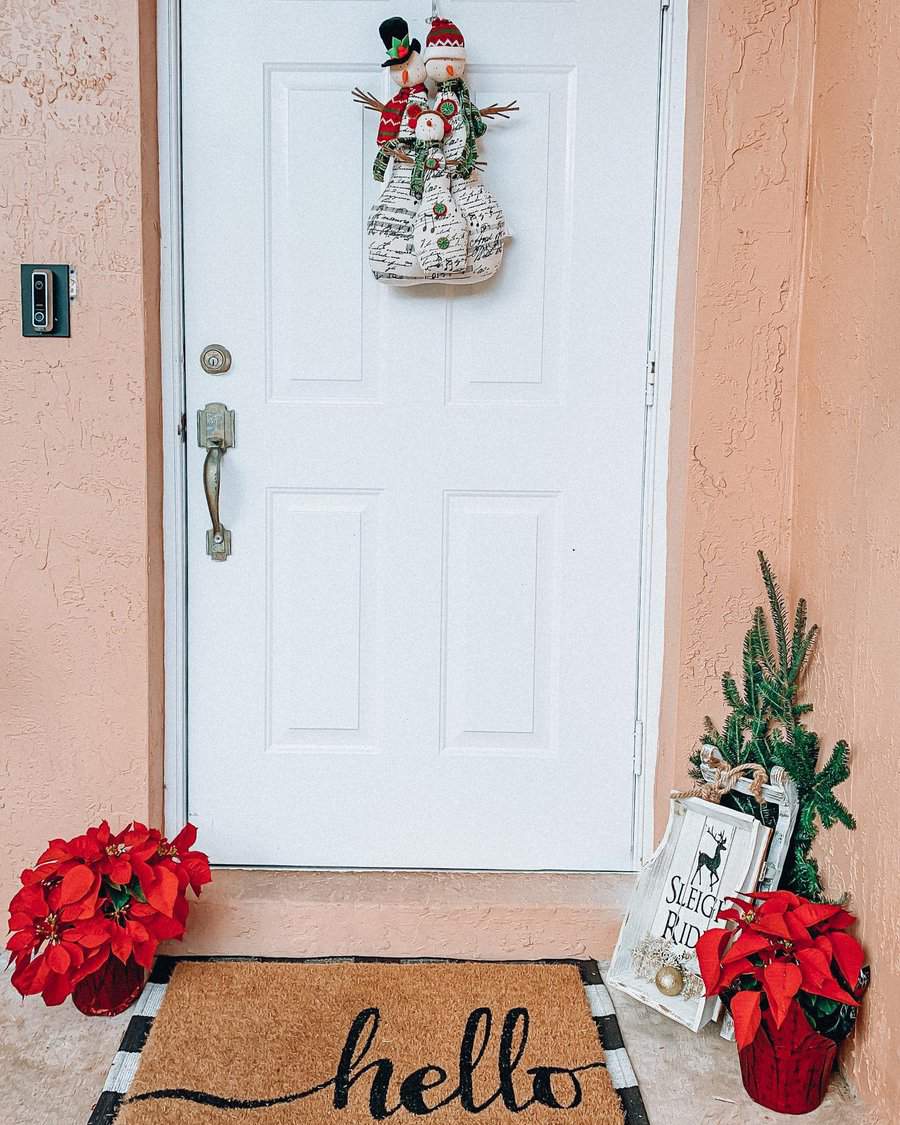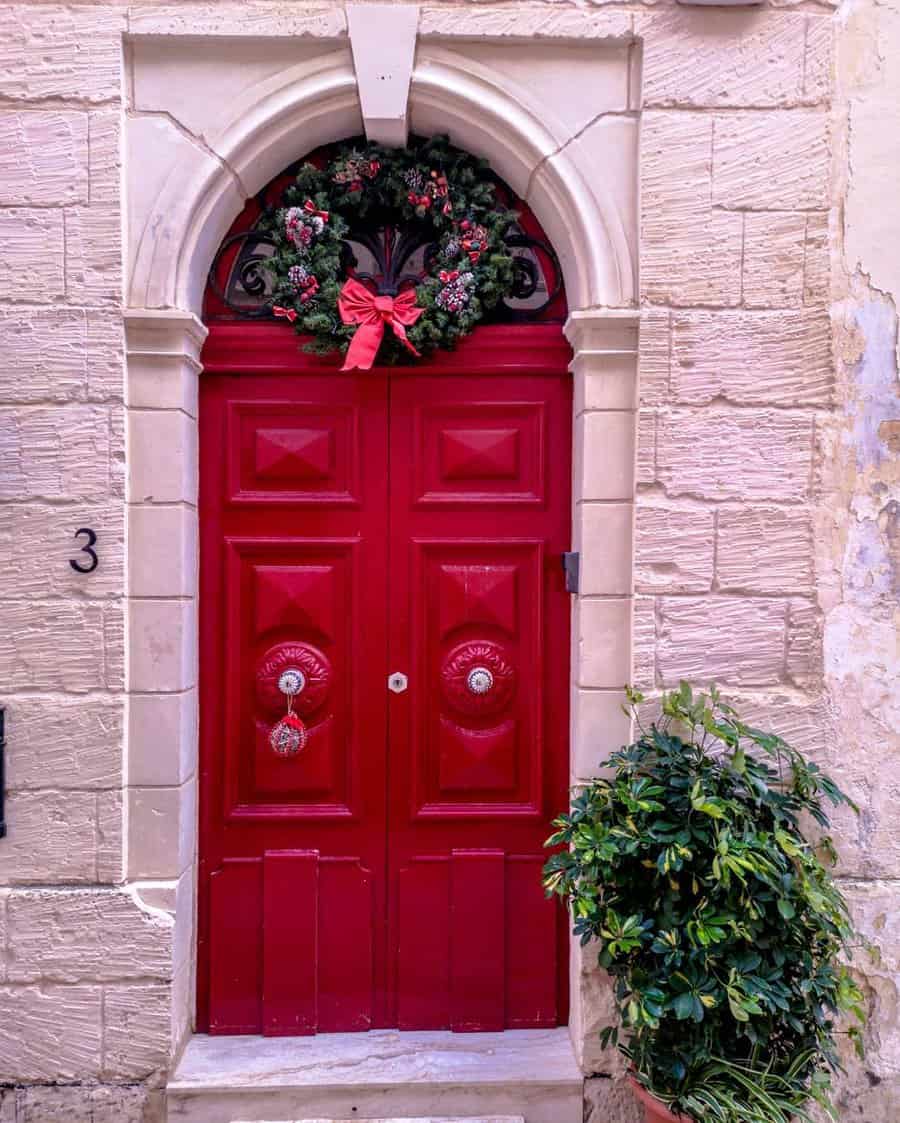 Other options are signs, such as reindeer crossing, Santa Claus stop here, or some other holiday cheer message. You could make your own greenery or floral arrangement. Make it simple on yourself and buy a garland or a wreath that comes pre-decorated.
Just look for one that comes with a beautiful arrangement of ornaments, picks, and other decorative elements. It should also be in the colors that you want to use for your decoration.
10. Rustic Christmas Decorating Ideas
Dreaming of a white Christmas is a popular saying, but not all of us live in a place where this is a reality. If you don't live in an area where snow falls, you can still embrace this idea by decorating with a country aesthetic.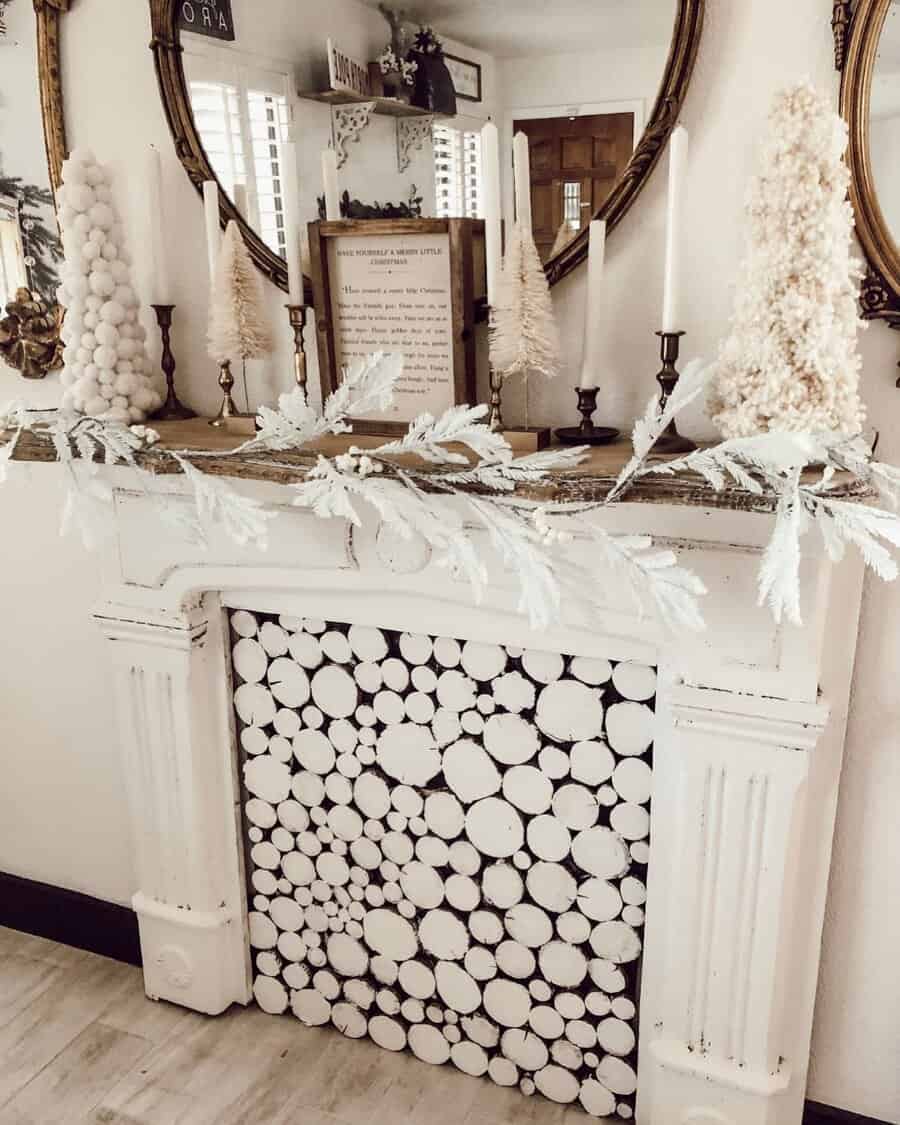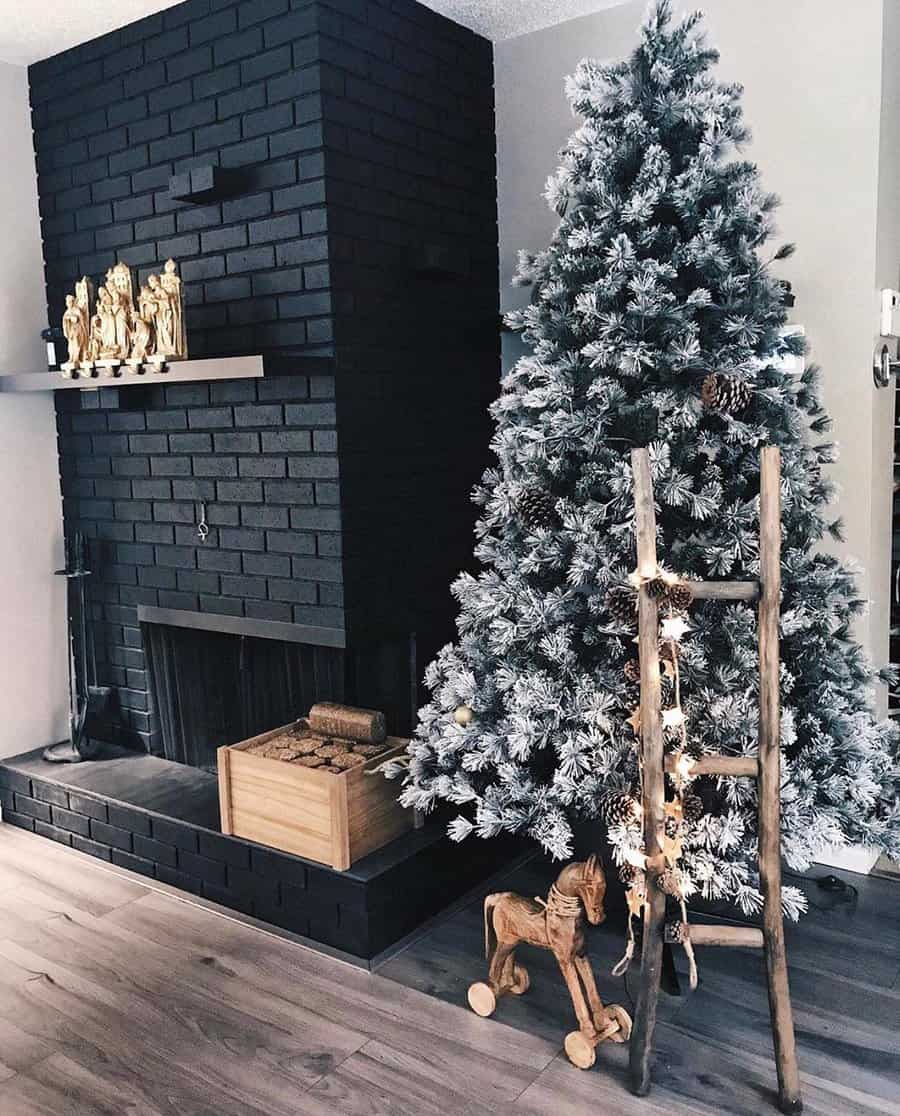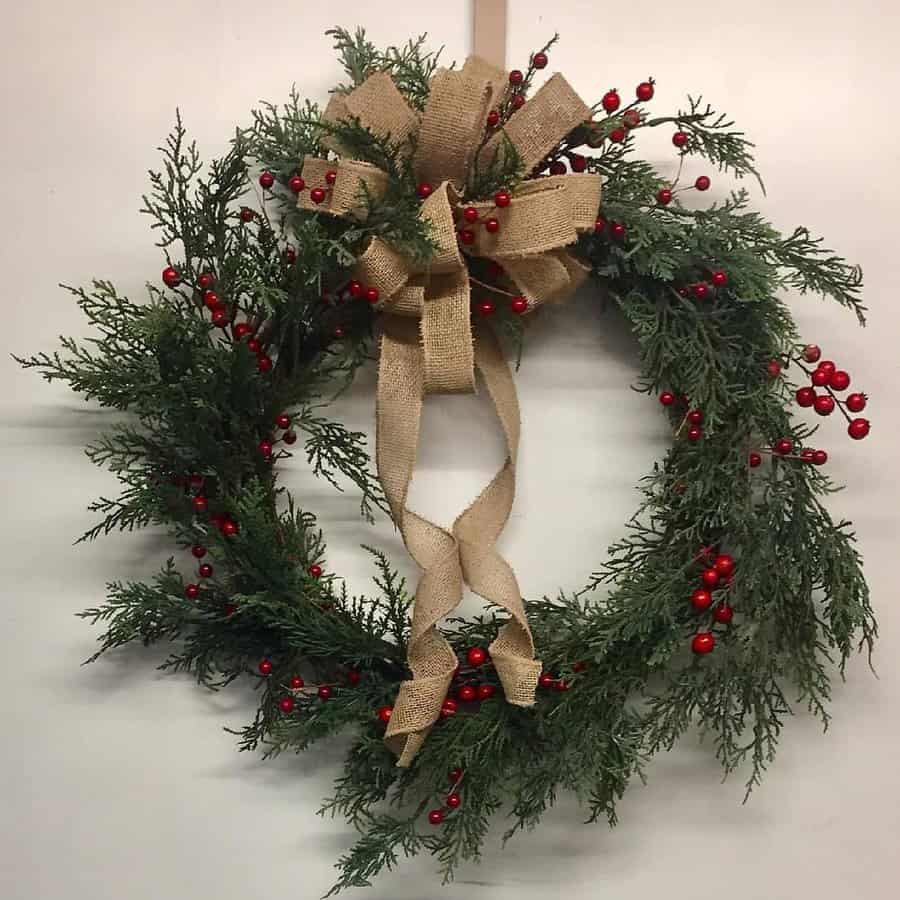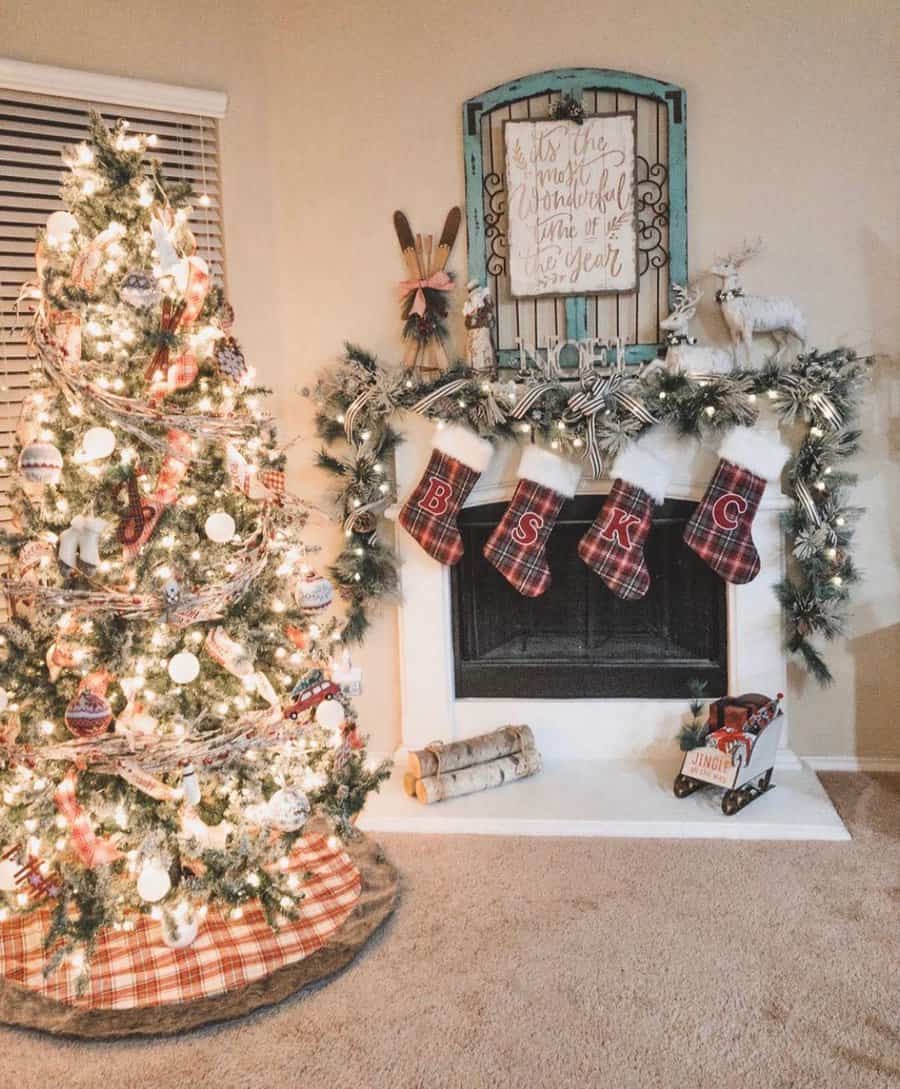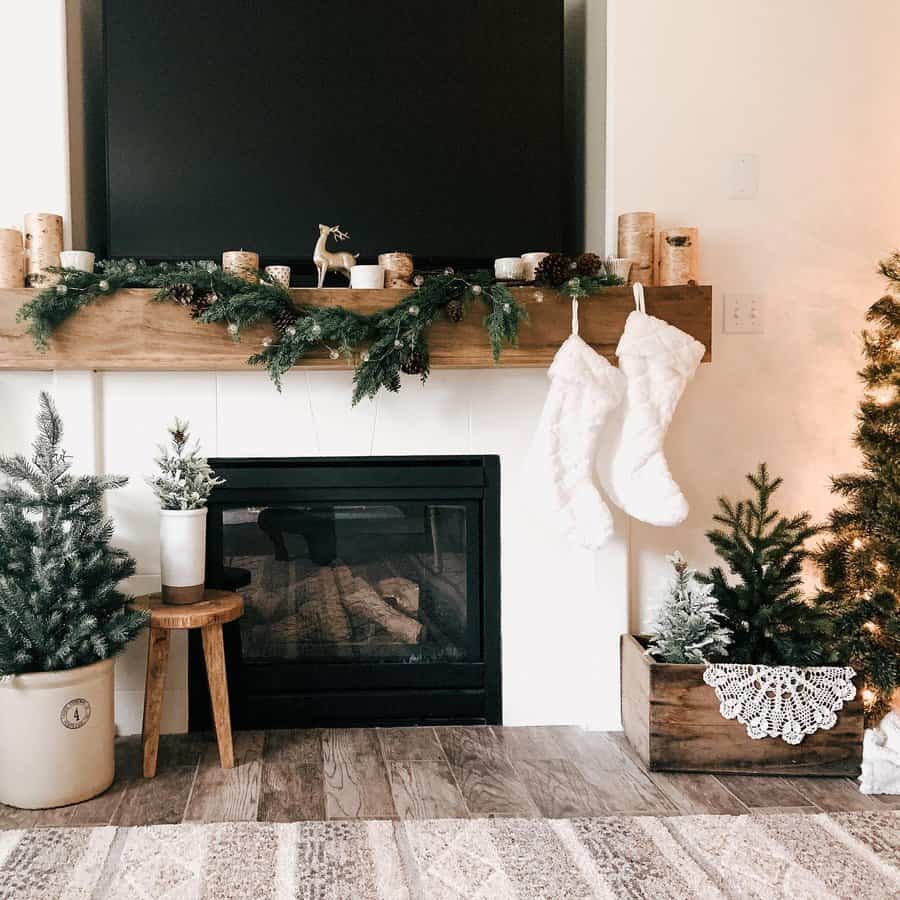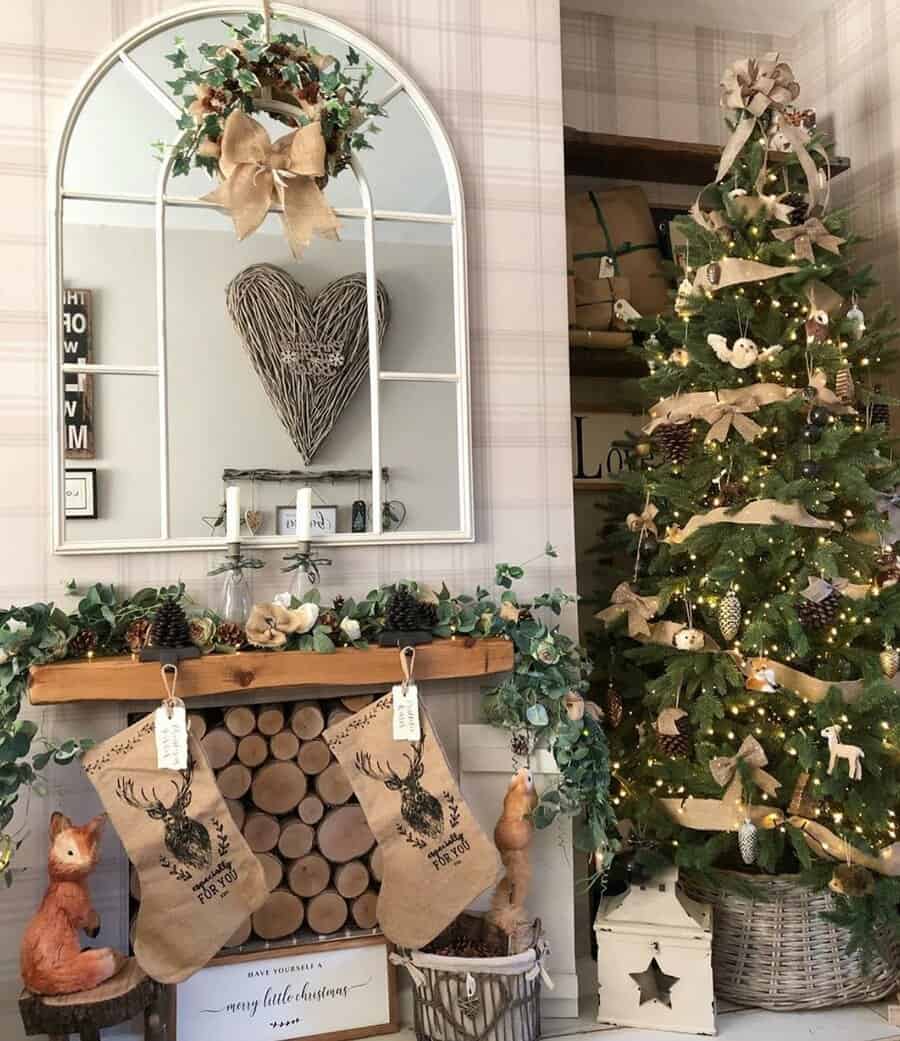 Give your home a country or remote woods cabin feeling with rustic decor. You could have a decorative bowl full of pine cones. Use mason jars with fairy lights or candles in them.
Your Christmas tree decorations should mirror this rustic approach. Look for more natural tree decorations, such as handmade ornaments or ones made from fabric, leather, wood, or some other organic material. Burlap is a humble fabric that can give your Christmas decor a country-inspired look. Use it to make decorative bows or string them around the tree like a garland.
For an authentic feel to your rustic decor, talk with a tree seller, and purchase some spare branches. Tree farmers prune and trim Christmas trees to the ideal shape. During this process, they end up with excess branches. Buy these and drape them around your home instead of artificial garland. They'll give your home a woodsy scent without the need to burn a candle.
FAQs
How can I make my living room look Christmassy?
Start with greenery in the major areas. Set up a tree, hang garland, and place a wreath on your door. Then hang other decorations throughout your home. Place decorative items on tabletops, counters, and shelves. Finish with a candle that has a scent you associate with Christmas. 
Should your Christmas tree match your room?
You went through the trouble of setting up and decorating your tree. It should be the focal point of the room. You can do this by arranging your furniture to work around the tree. You should also add decor around the room, but it shouldn't be so much that it takes away attention from the tree. 
How do you make your house cozy for Christmas?
Make the space feel warm and wintery. Add fur and woven throw pillows with an oversized throw blanket. Add greenery around the room. This could be a Christmas tree, a wreath, or garland. Add soft string lights around the room for a warm and dreamy glow.