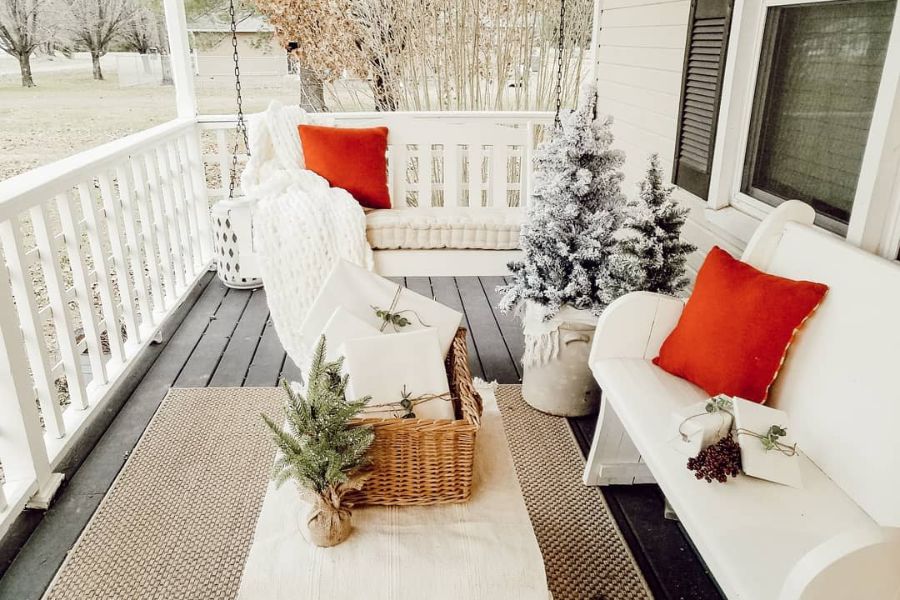 53 Christmas Decorating Ideas
by — Andra DelMonico

Published on January 5, 2021

Updated on October 18, 2023
"I'm totally the decorate early, start listening to Christmas songs super early' guy. I've just always been that way." – Drake Bell
After Halloween's costumes and Thanksgiving turkey, we enjoy the most looking forward to the time of the year. The holiday season is a time for love and family. Decorating your house is one of the best ways to get in the holiday spirit. How you choose to decorate is a reflection of your creativity and style.
These Christmas decorating ideas will help you get started. You could have one approach to the outside of your home and then another for the interior. You could even have different themes for each room.
Perhaps you have a peppermint candy land in your kitchen, a white winter theme in your dining room, and a rustic country Christmas in your living room. So, how will you decorate your home this Christmas?
1. Embrace Nature in Your Decor
Embrace the festive spirit by incorporating natural elements into your Christmas decor. Consider using cut pine branches as table accents, instantly adding a touch of rustic charm to your interior. Transform old wine glasses into elegant centerpieces by adorning them with ropes or macrame for a natural, earthy aesthetic. These simple yet beautiful additions will not only enhance your holiday ambiance but also impress your guests.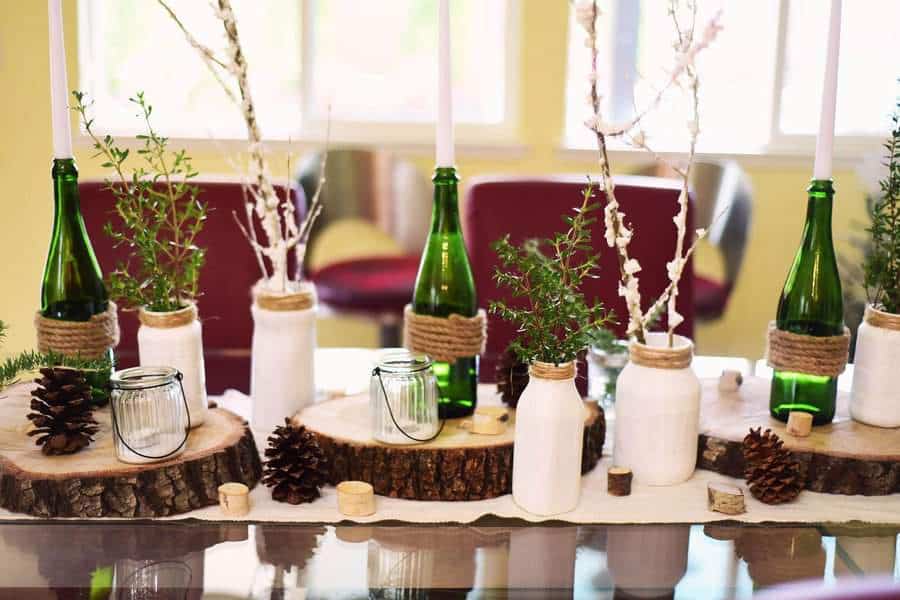 2. Paint Creatively for Festive Flair
Infuse your home with a touch of artistic festivity by painting your own holiday-themed canvas. Choose classic images like snowflakes or Santa to add a unique twist to your decor. Whether you display it on your wall or mantle, it's a surefire way to spread holiday cheer.
Get crafty with DIY-painted Christmas socks using wooden pegs and red and white craft paint. These whimsical decorations will undoubtedly catch the eye of your guests. Enjoy the creative process of these DIY projects, no matter their size, and make your holiday decor truly one-of-a-kind.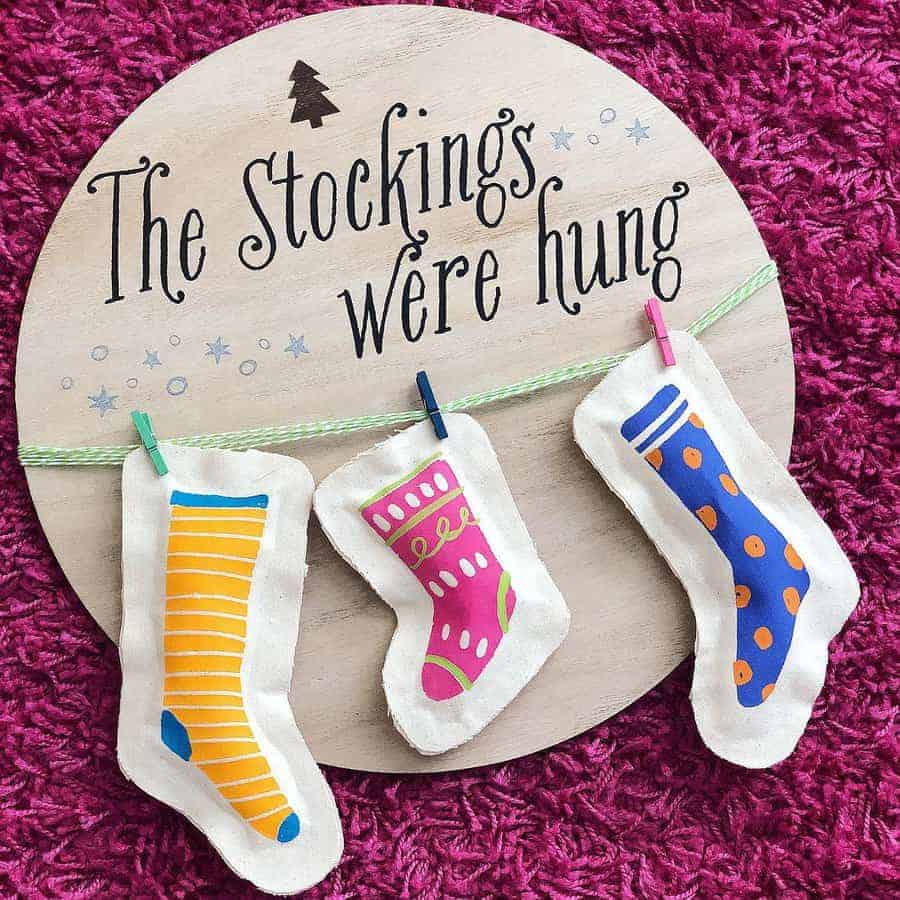 3. Adorn Stairs with Garland Grace
Make your staircase a focal point of holiday décor by adorning it with garlands. Wrap strands of Christmas lights around the banisters, attach festive ribbons along the railing and hang ornaments from each spindle. These simple yet creative touches will turn your staircase into a stunning centerpiece of your festive decorations.
Achieve this look with some thoughtful planning and essential decorations, and you'll have a magazine-worthy staircase in no time. To enhance your staircase design further, consider coordinating it with other decorations throughout your space.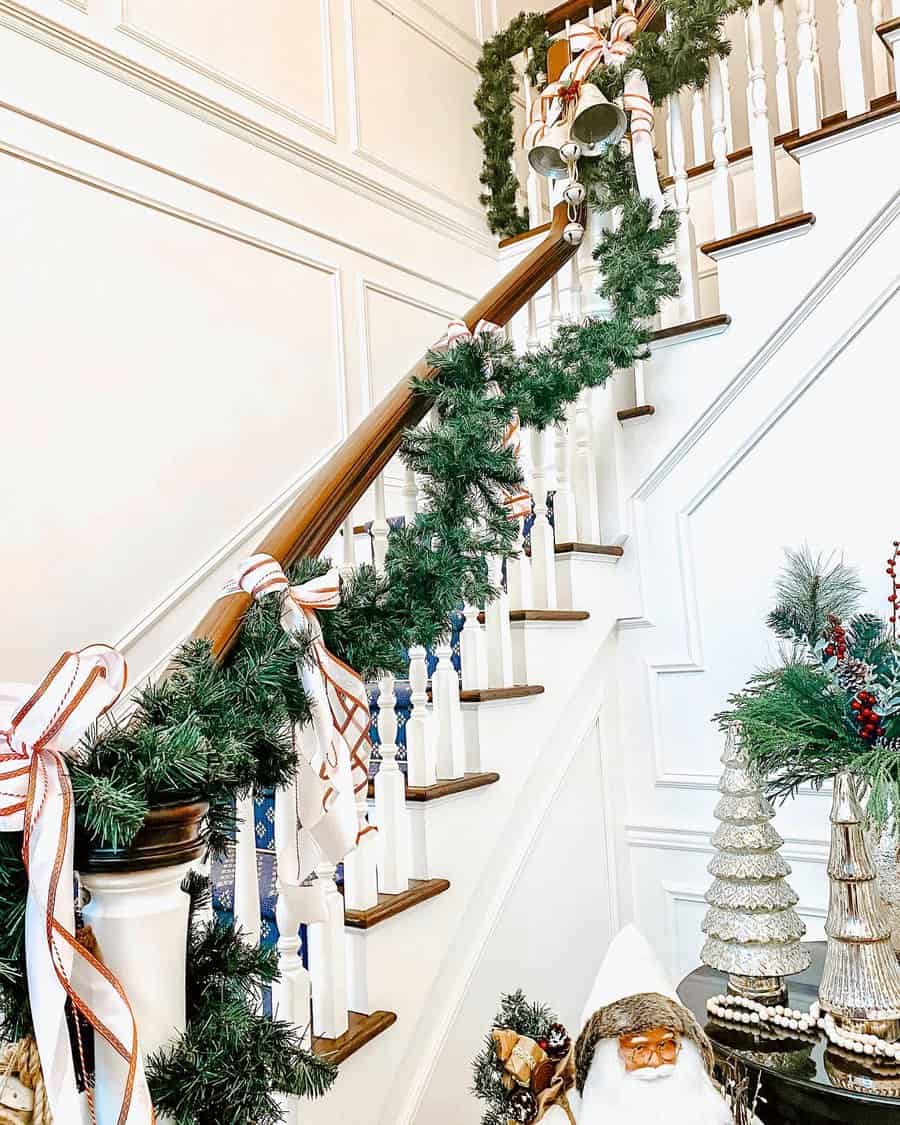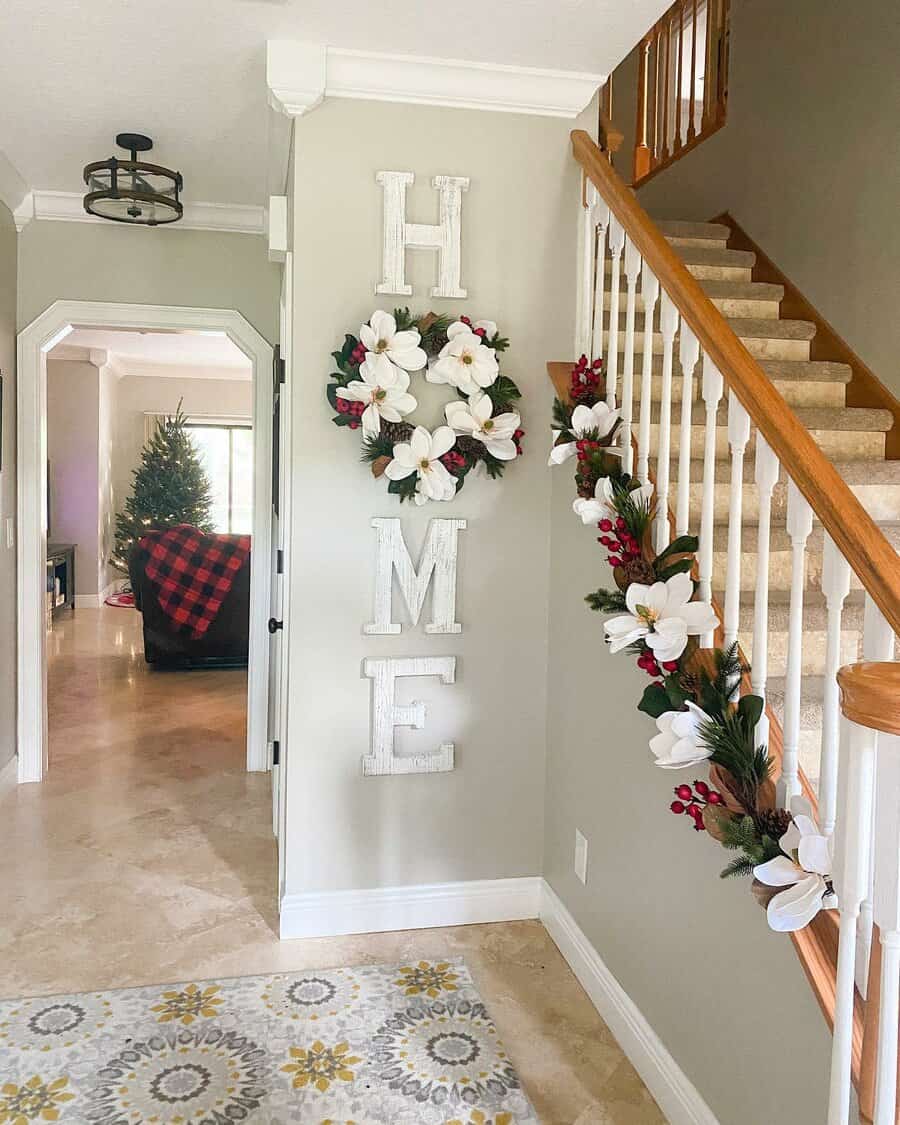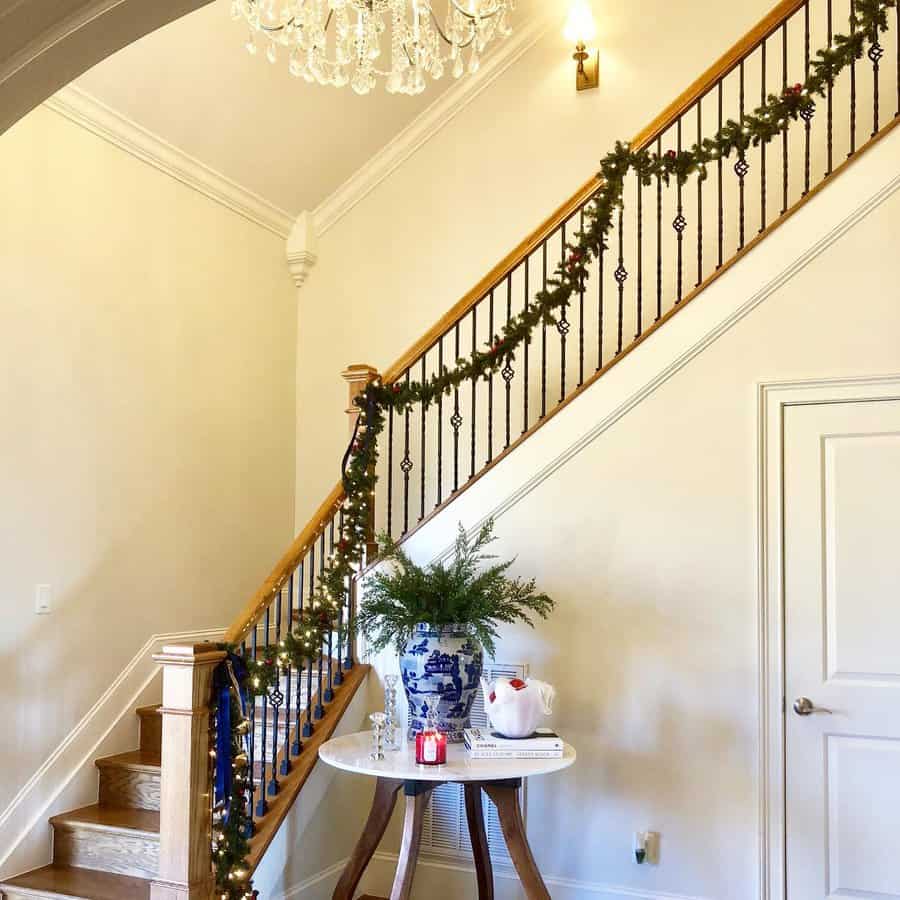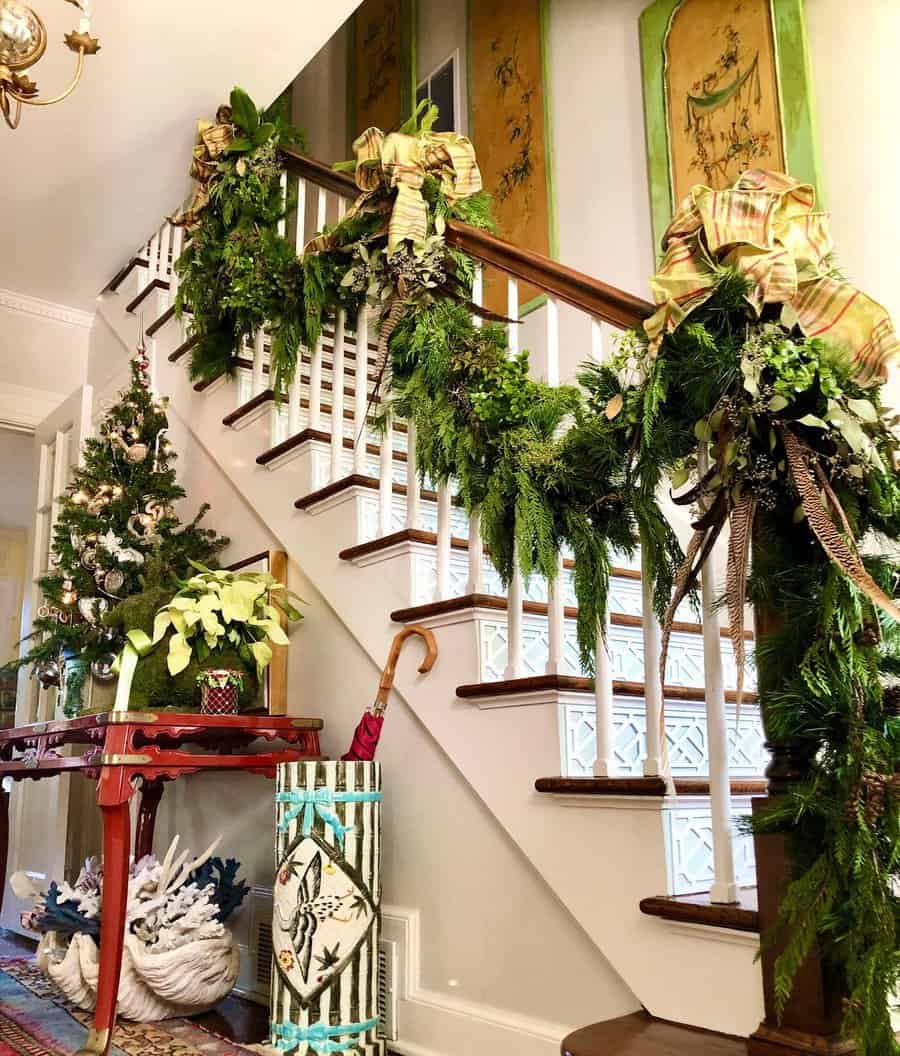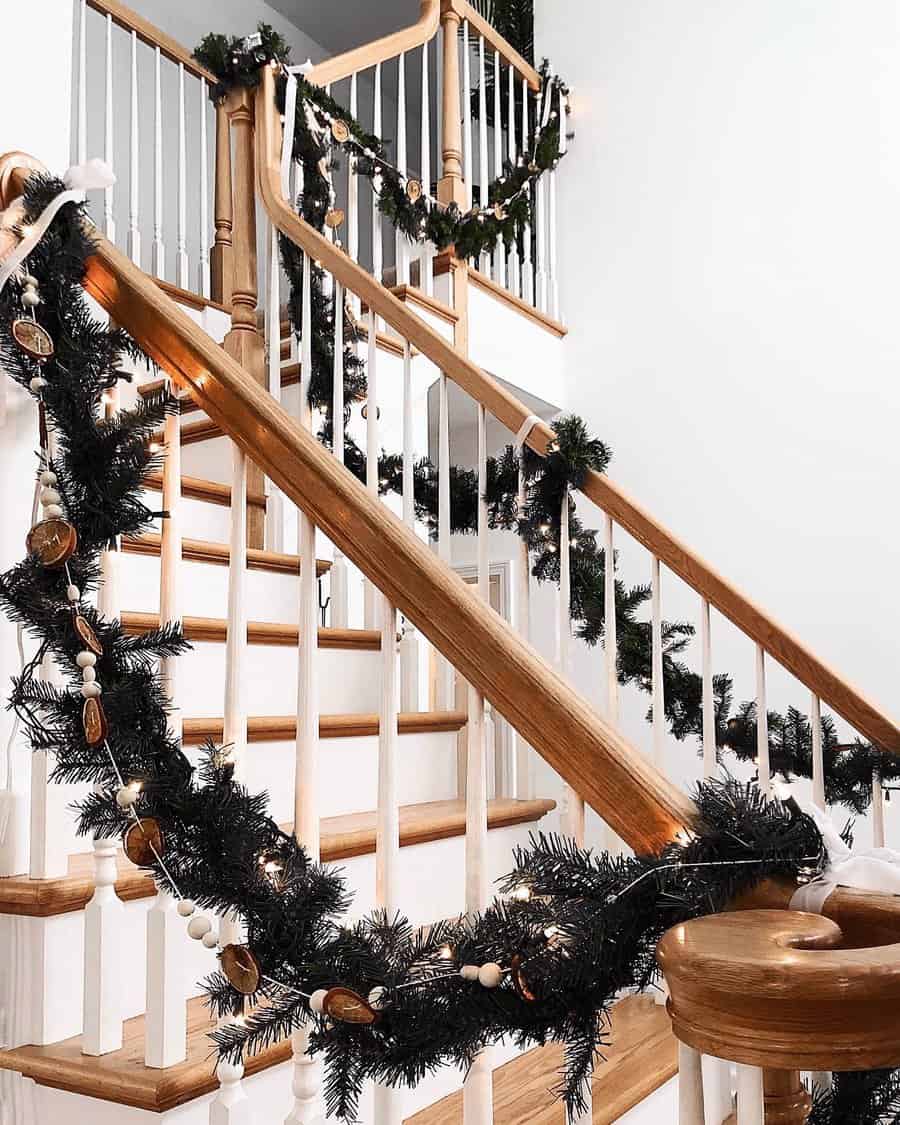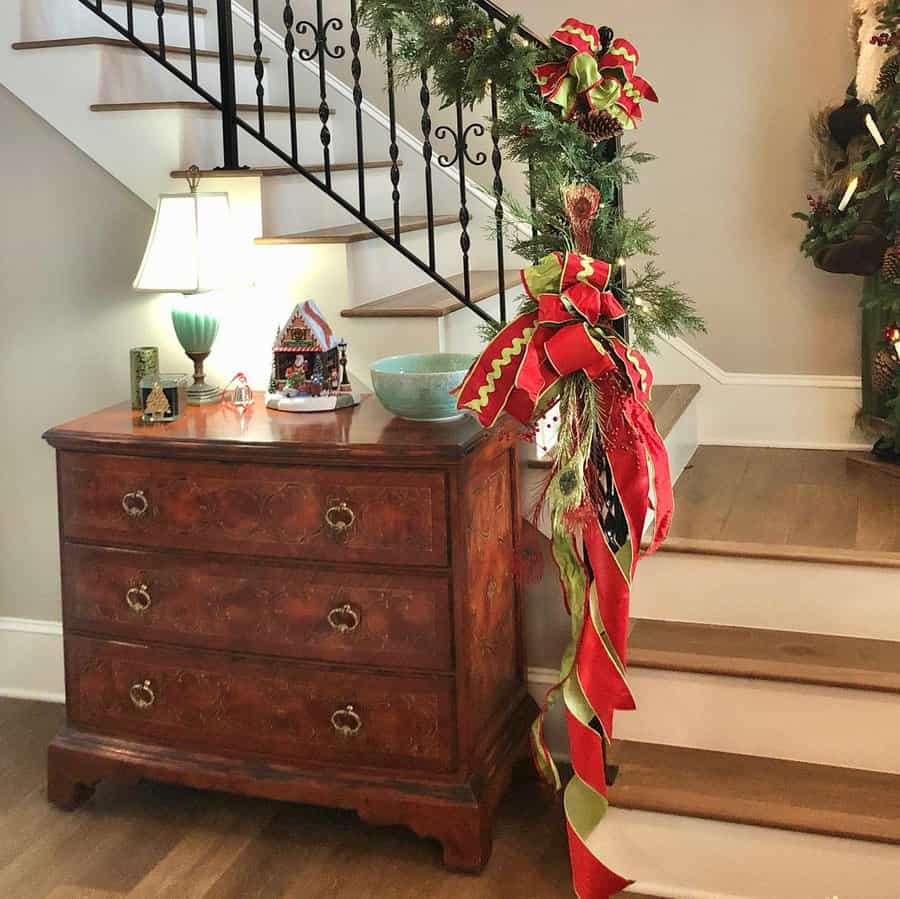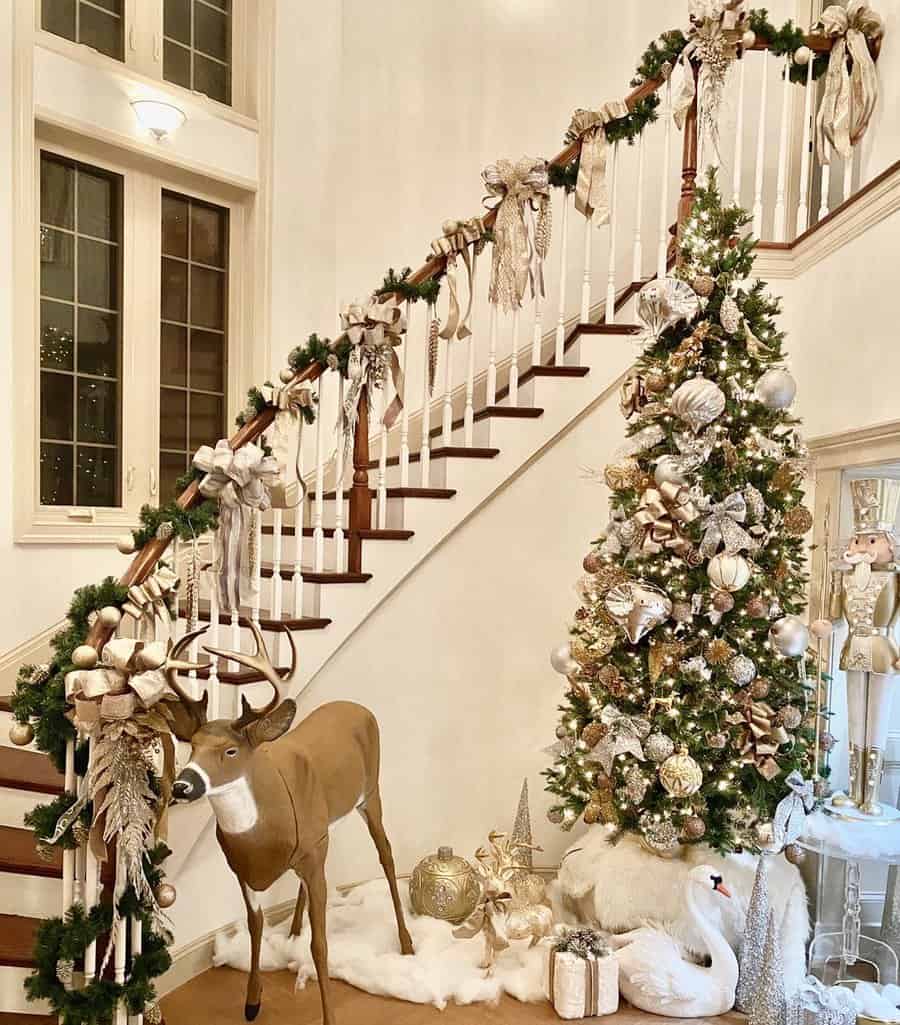 4. Customize Your Christmas Tree Charm
When it comes to Christmas decorating, personalization is key. Start by selecting a theme for your Christmas tree, whether it's gingerbread or snowflakes, and then choose decorations that align with your chosen theme. For an extra dash of creativity, consider shifting from the traditional green and red color scheme to pastel hues like pink, teal, or lavender. Elevate your holiday décor by extending your personal touch to the outside of your home with customized outdoor decorations, such as wreaths and window garlands. Have fun and let your holiday decorations reflect your unique style while ensuring they harmonize with other design elements in your space.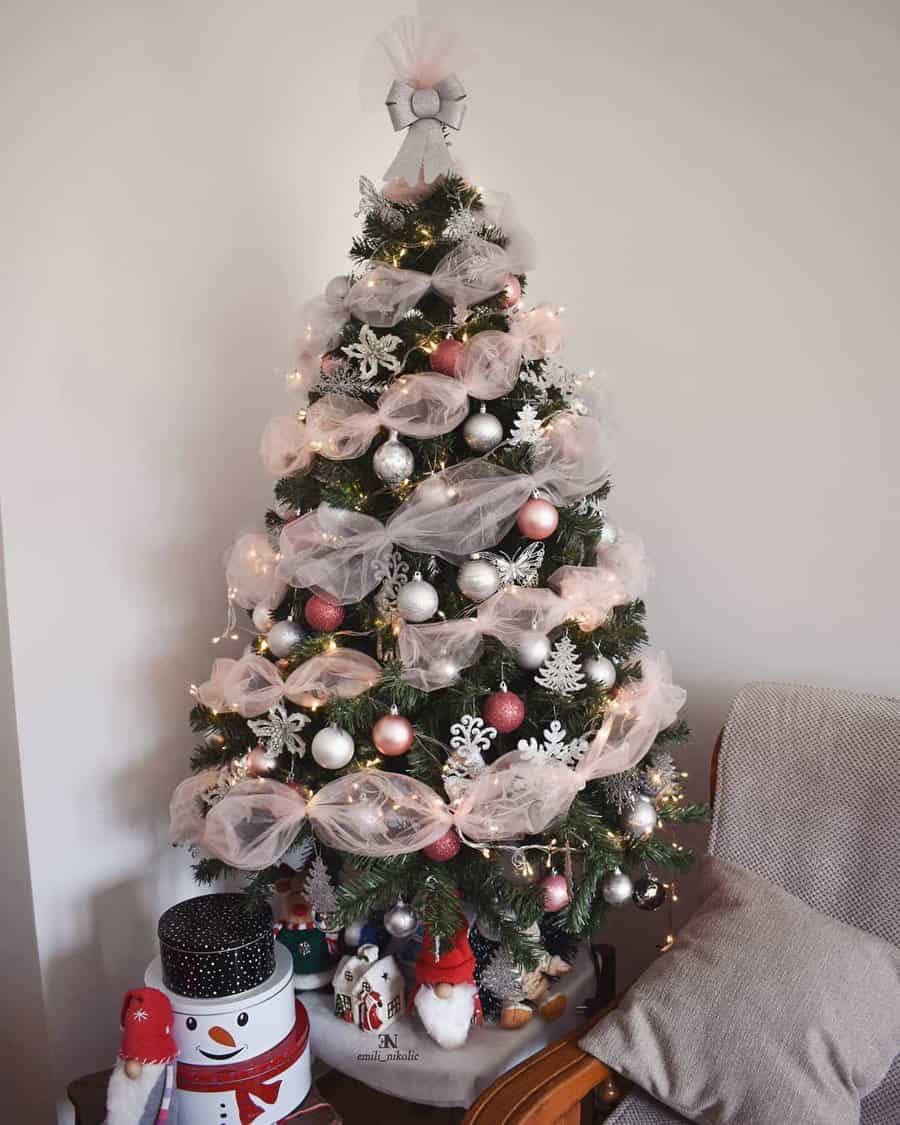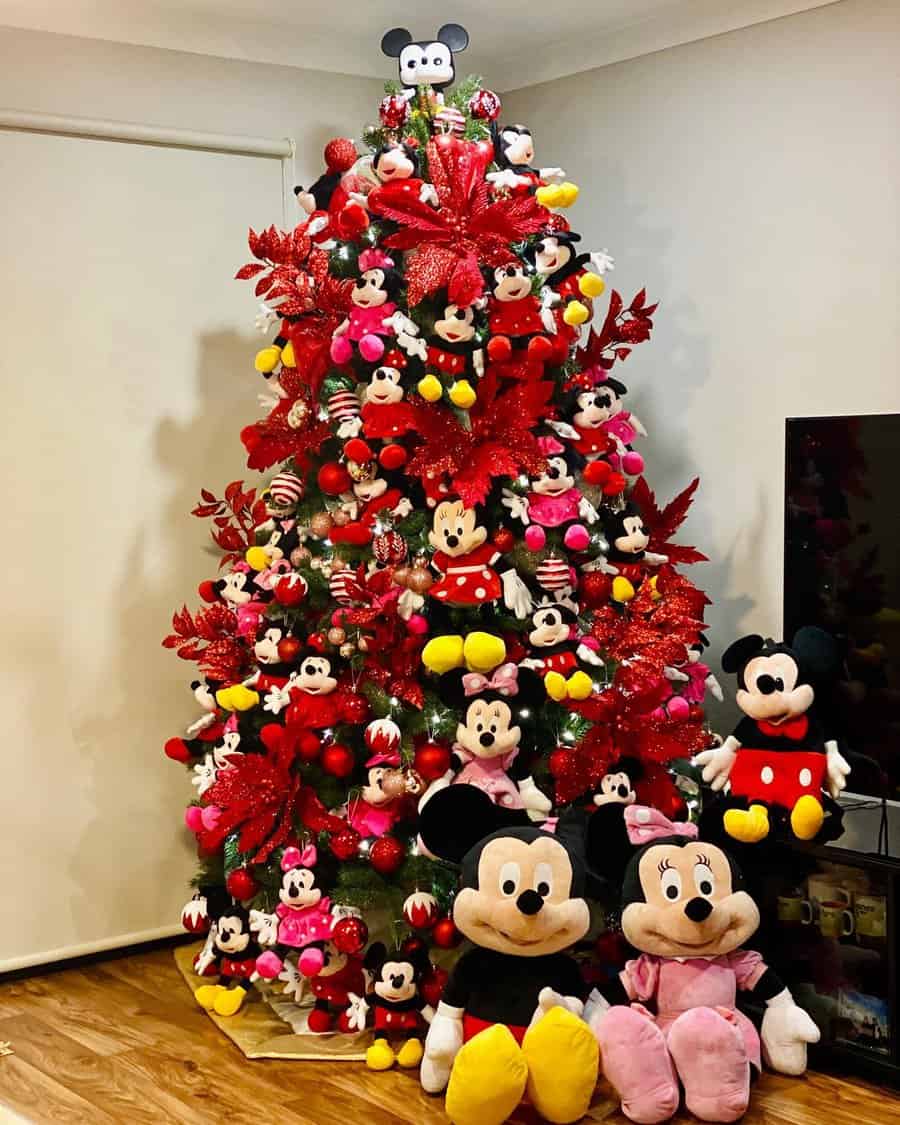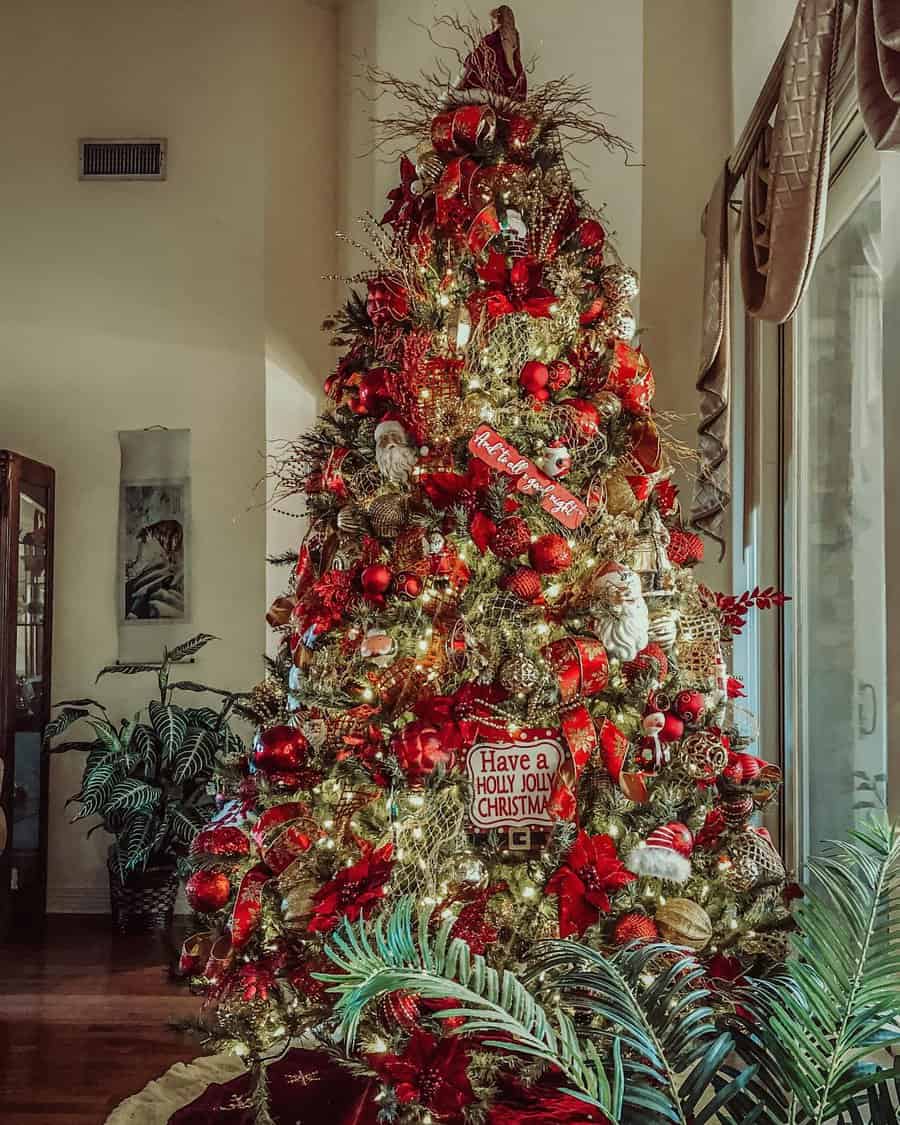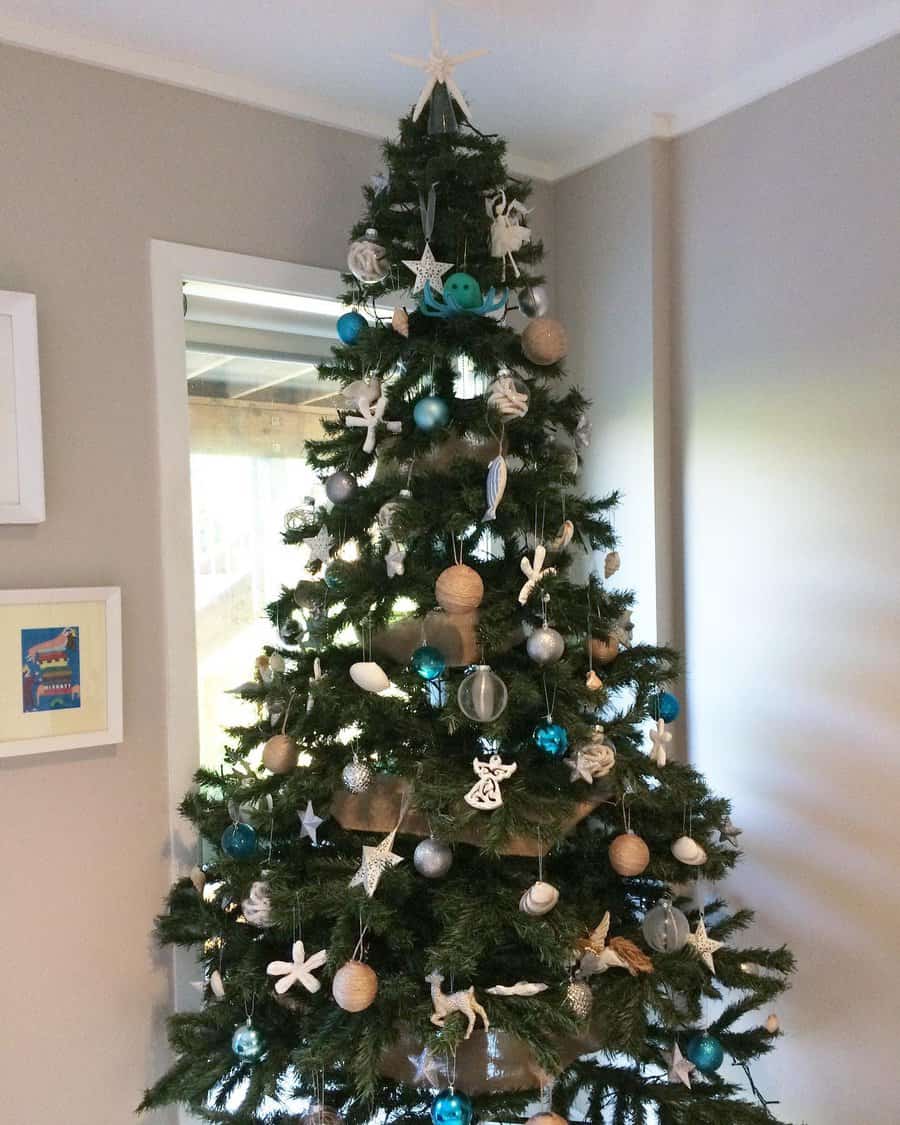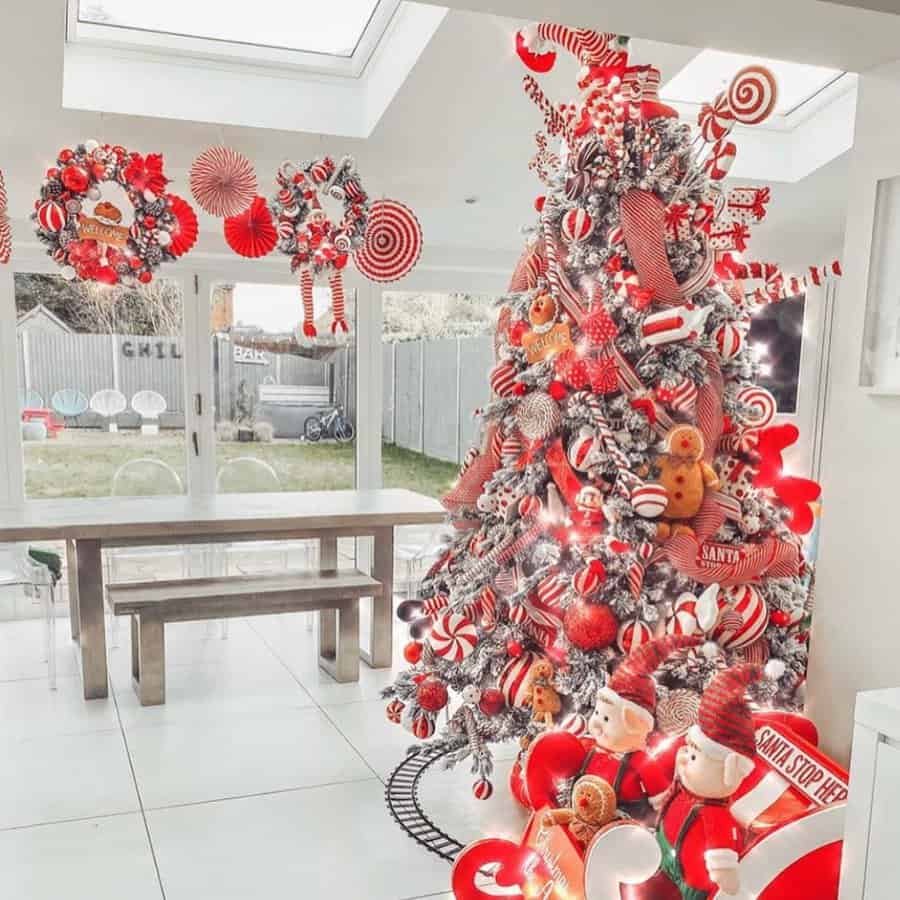 5. Set the Mood with Holiday Art
Instead of relying solely on traditional decorations, consider incorporating holiday wall art to set the mood. Get creative by using words as art, giving traditional phrases or famous holiday quotes a colorful twist. For instance, turn "Fa La La La La" into a beautifully framed Christmas art piece with all five phrases in elegant script.
The possibilities are endless, so enjoy the process and craft something unique. To complement this holiday art, ensure it harmonizes with the overall design of your space, creating a cohesive and inviting atmosphere for your guests.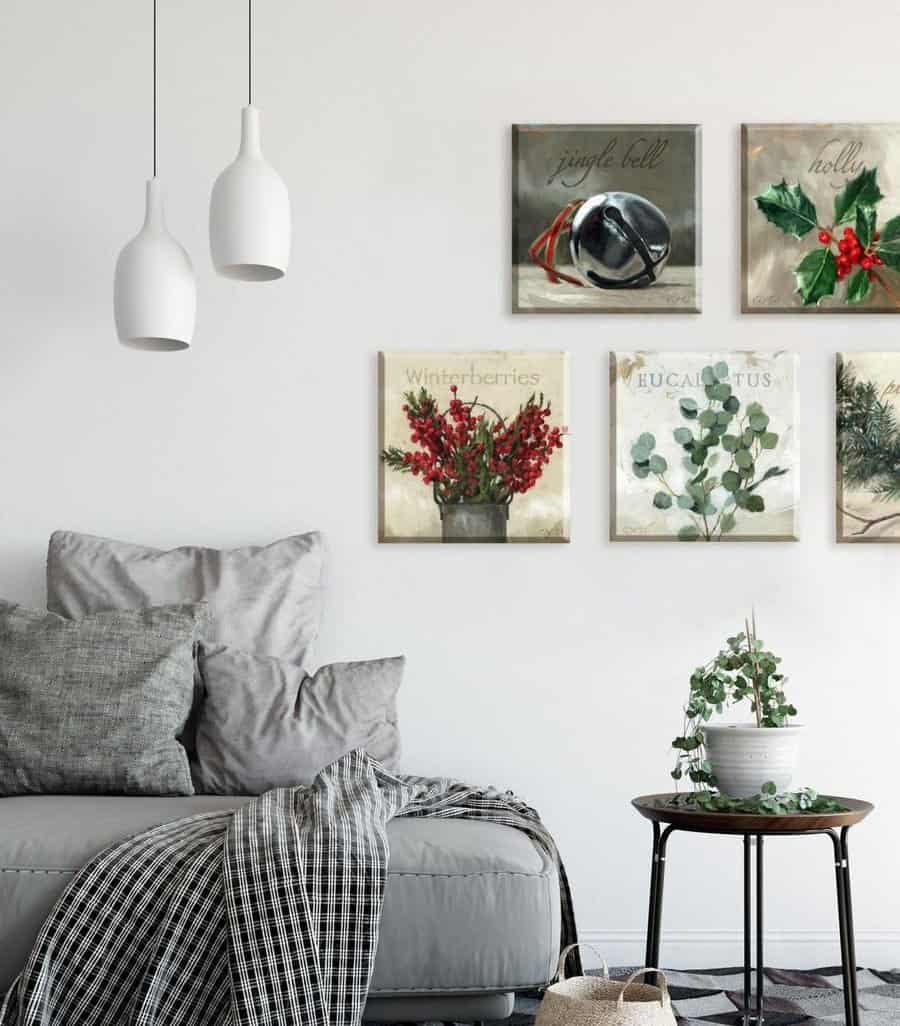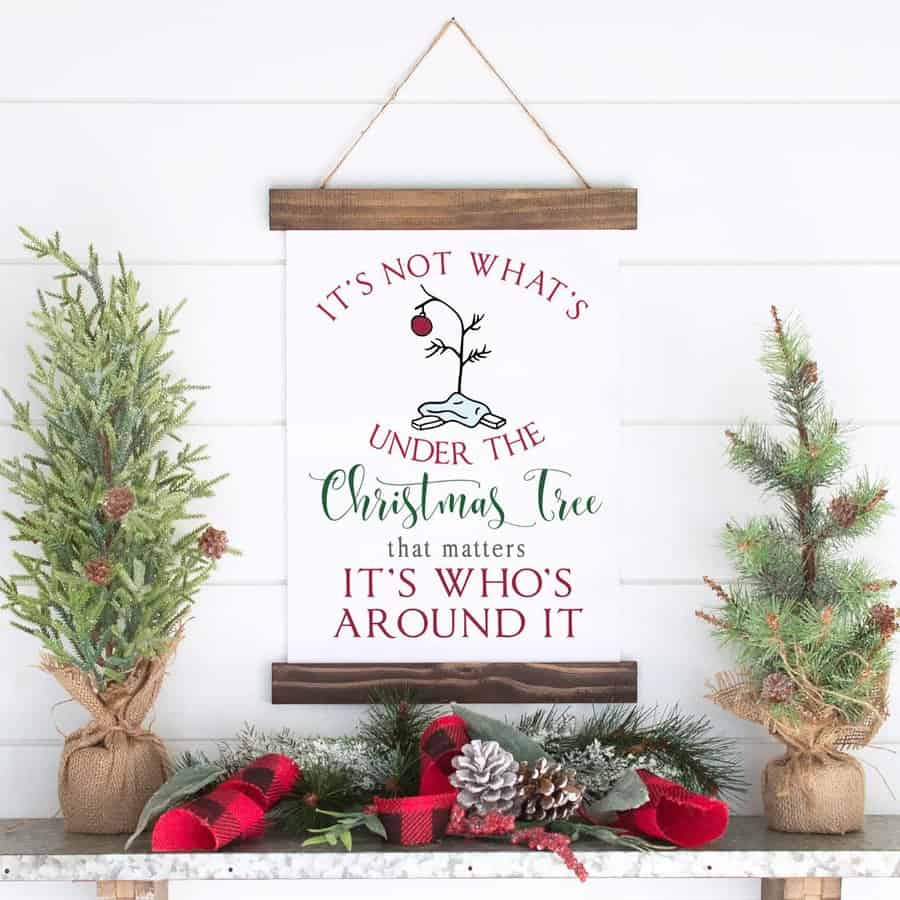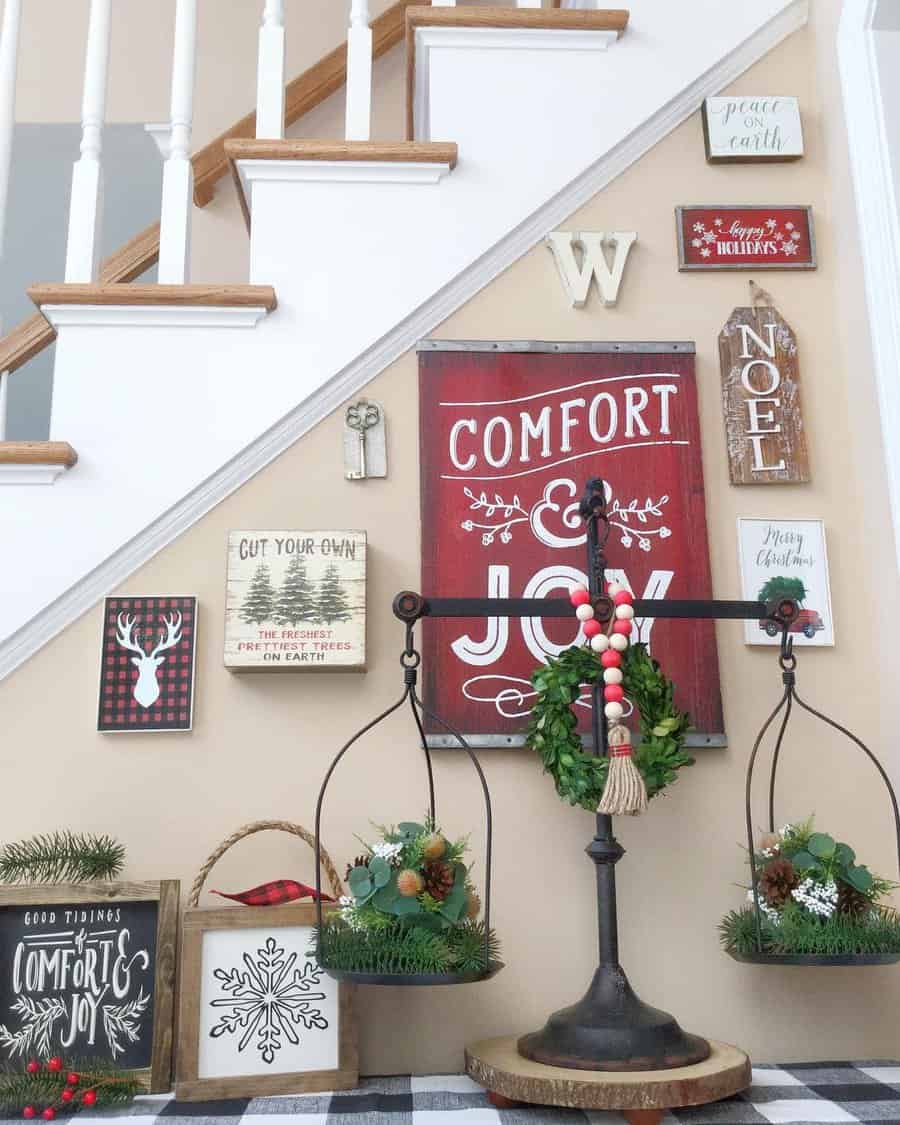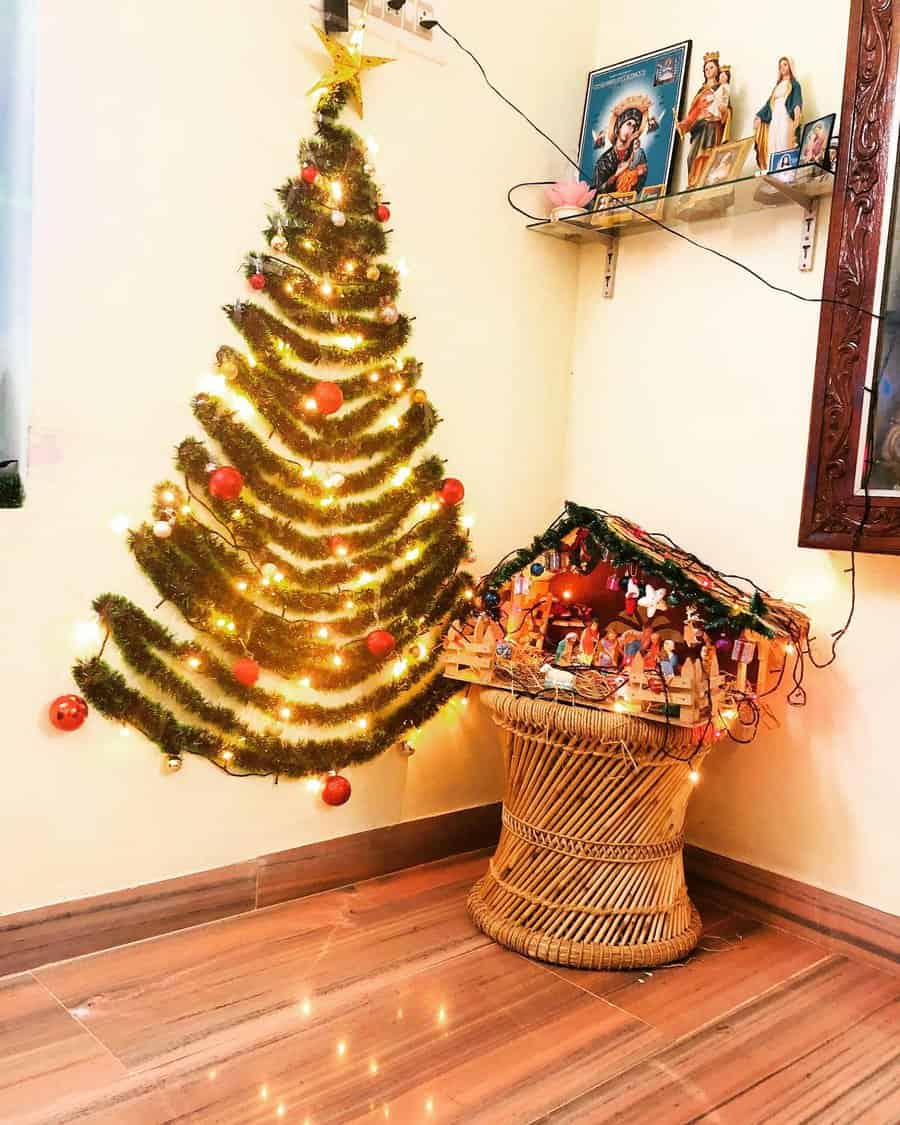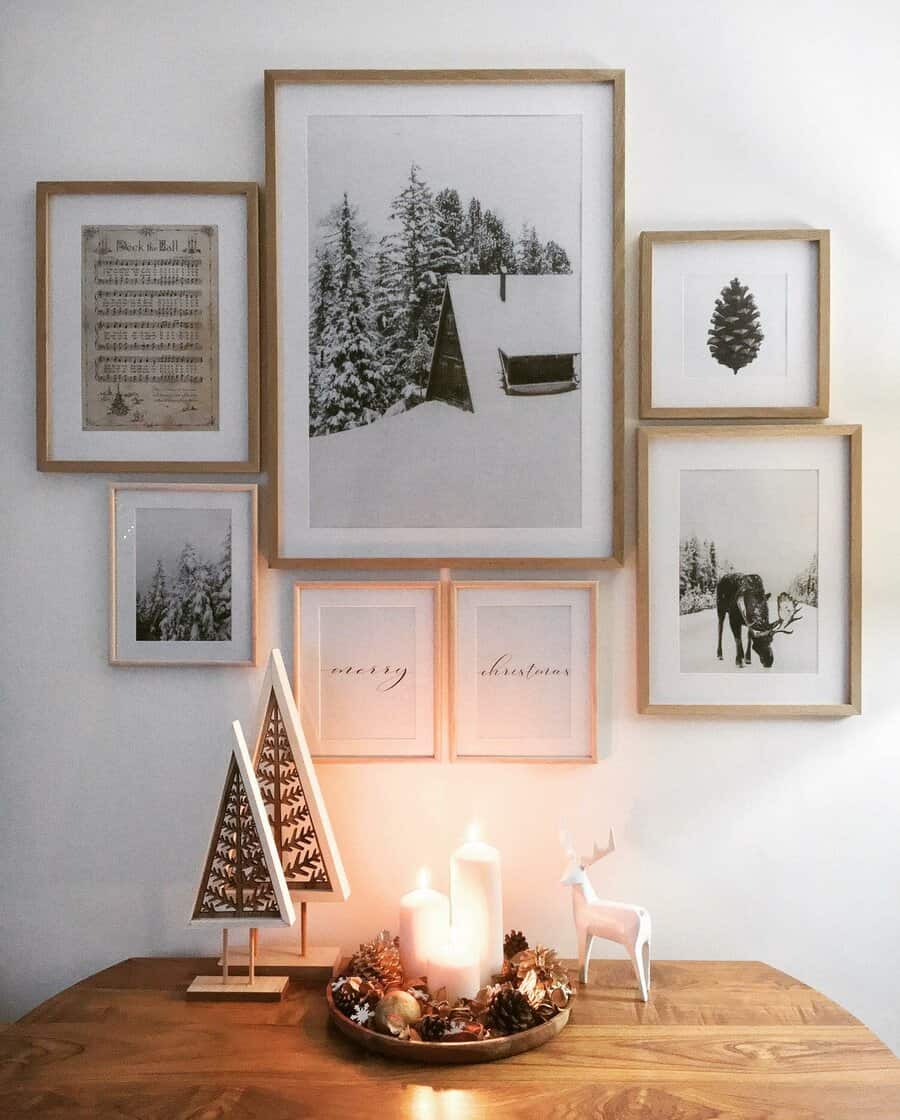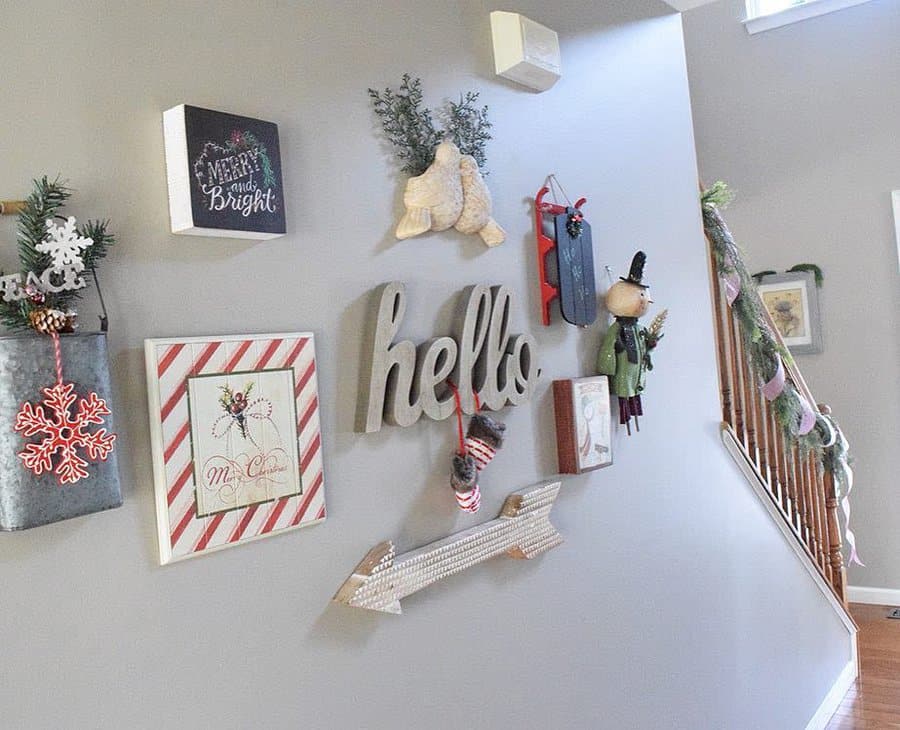 6. Try Unique Trees for a Twist
For a distinctive twist on holiday decor, consider reinventing the classic Christmas tree. Opt for a white faux tree instead of traditional green, and adorn it with unique decorations like honeycomb balls, pom-pom garlands, and shiny stars.
This fresh approach will surely make your tree the focal point of your living room. To complete the look, ensure that the unique tree design complements the rest of your holiday decorations and seamlessly fits into your overall holiday design scheme.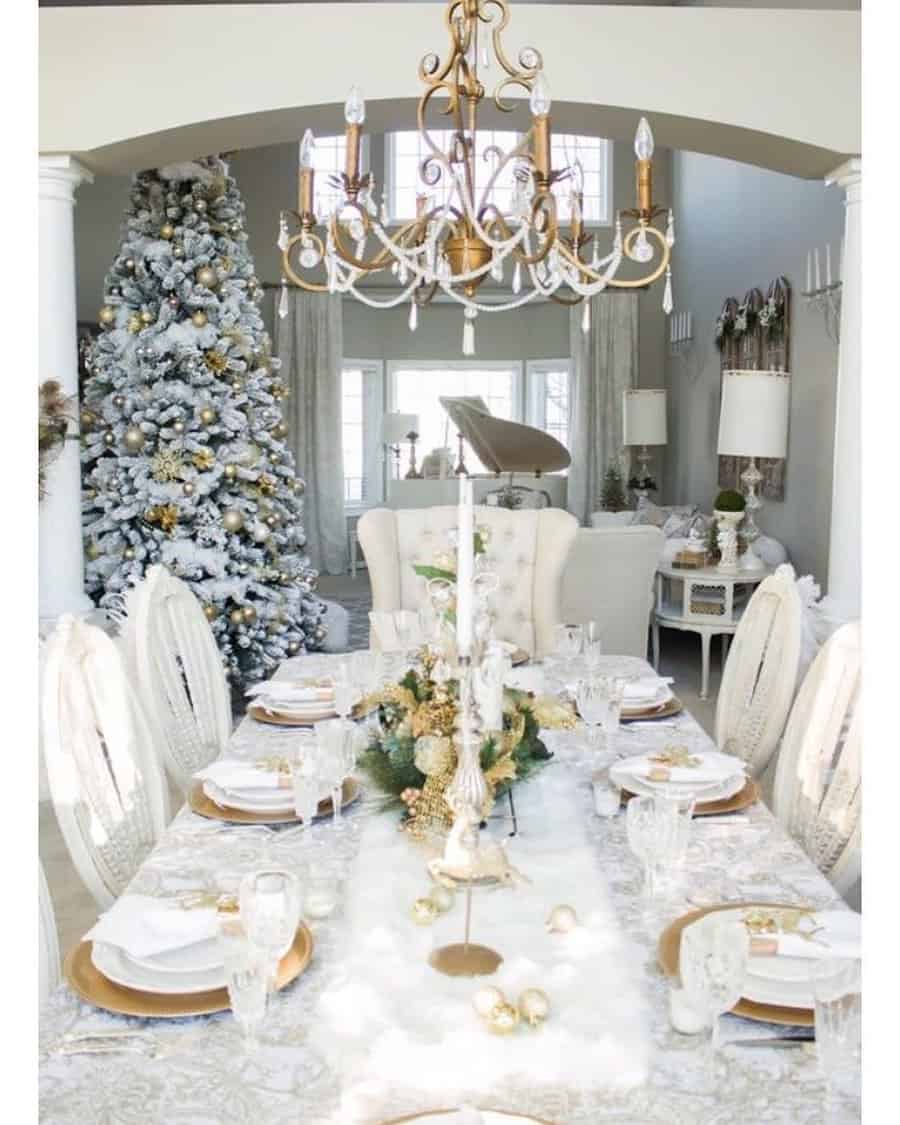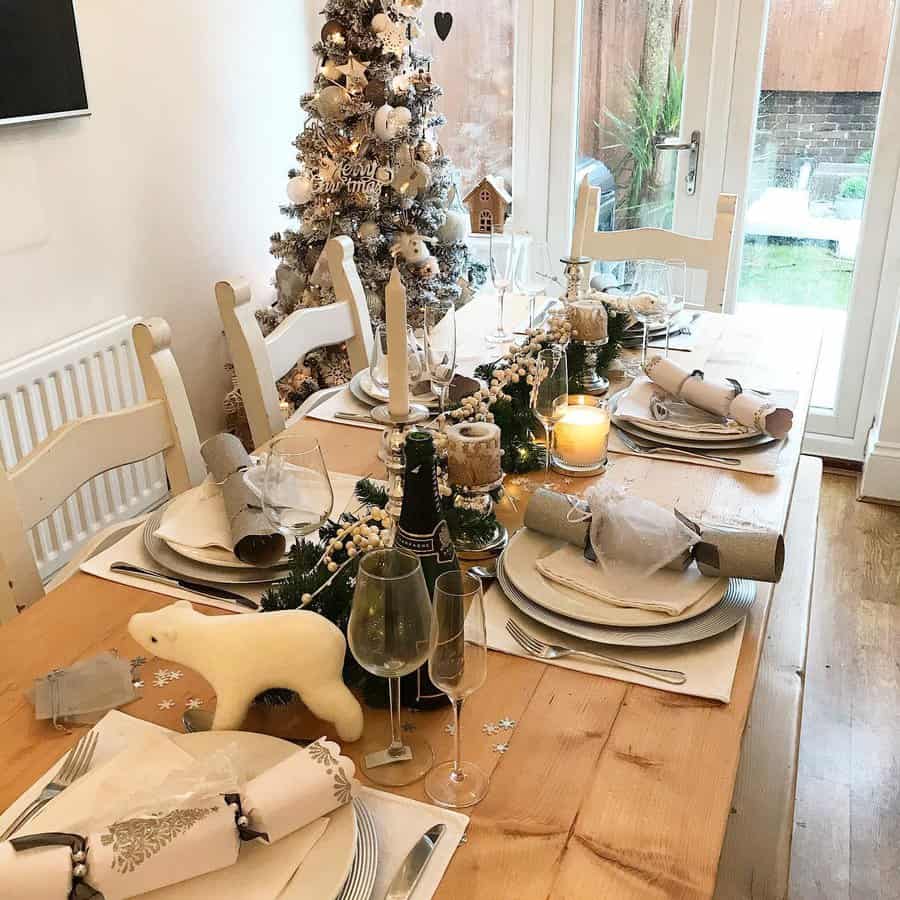 7. Transform Your Patio into Christmas
Extend your holiday decorating to the patio for a complete Christmas experience. If you have an outdoor patio, enhance it with string lights and garlands along the railings. Incorporate traditional Christmas colors like reds and greens to infuse the space with holiday cheer.
For a unique and enchanting touch, consider hanging white paper snowflakes around the patio, which come to life when illuminated at night. To ensure a cohesive holiday design, coordinate your patio decor with the overall Christmas theme throughout your home.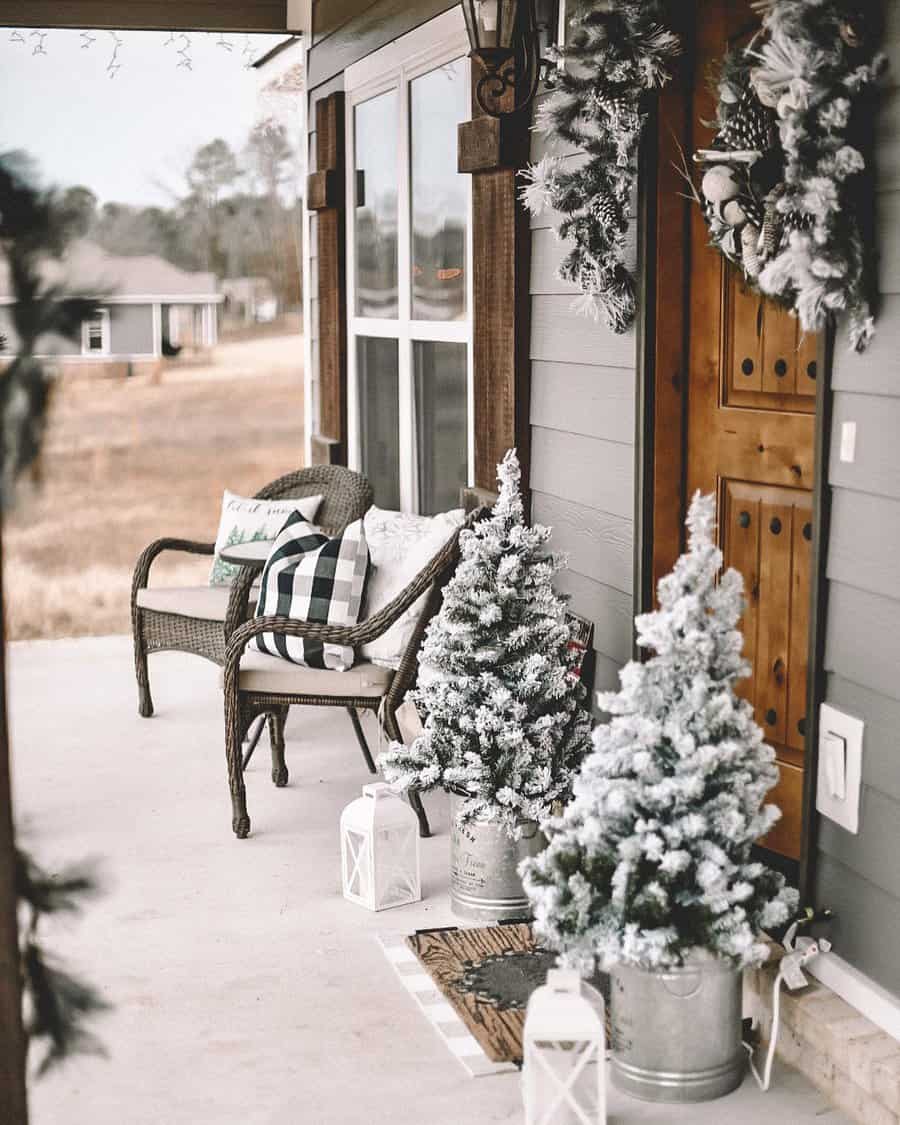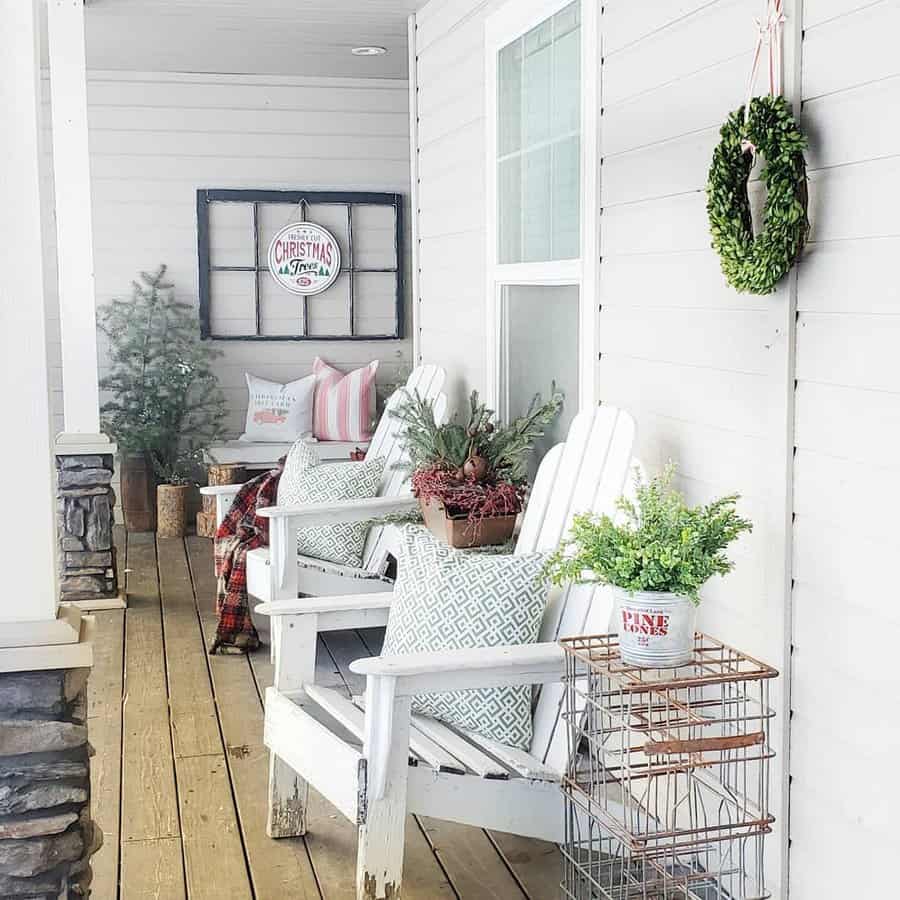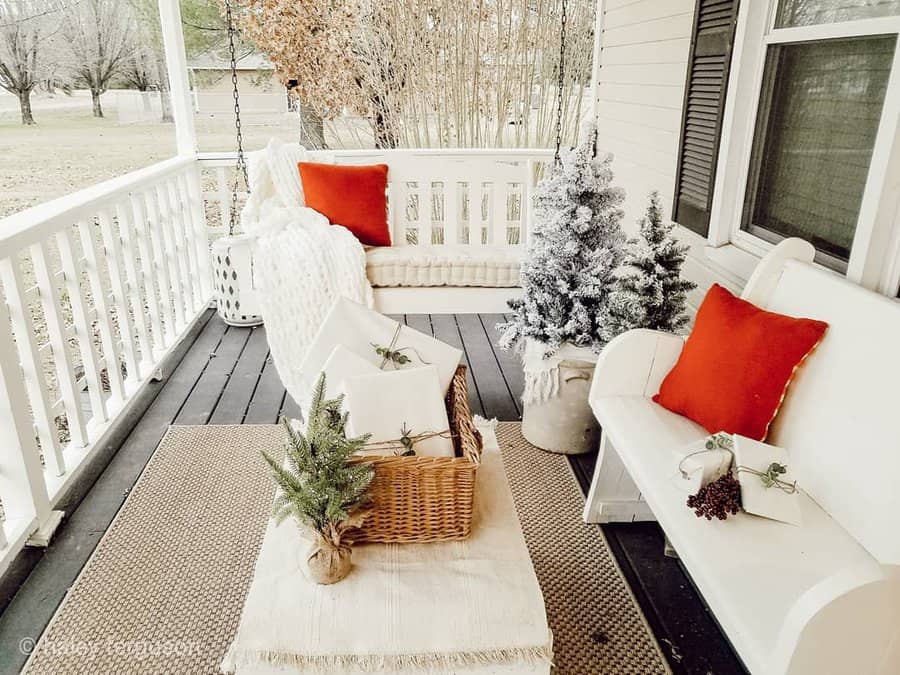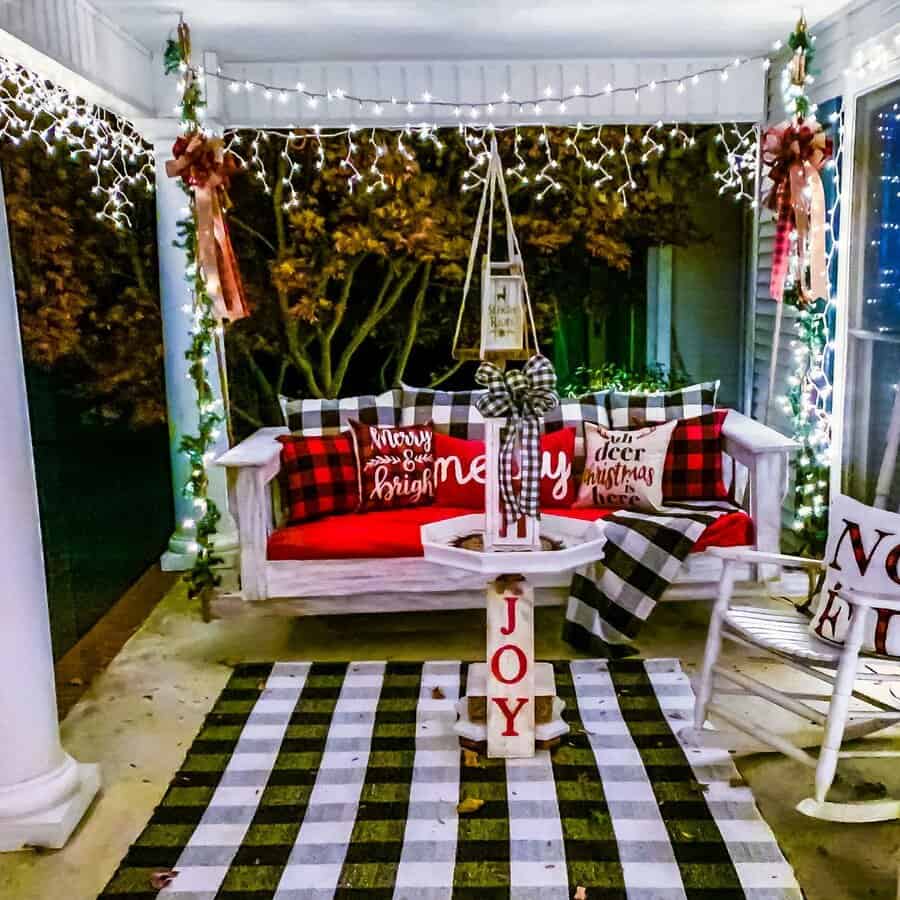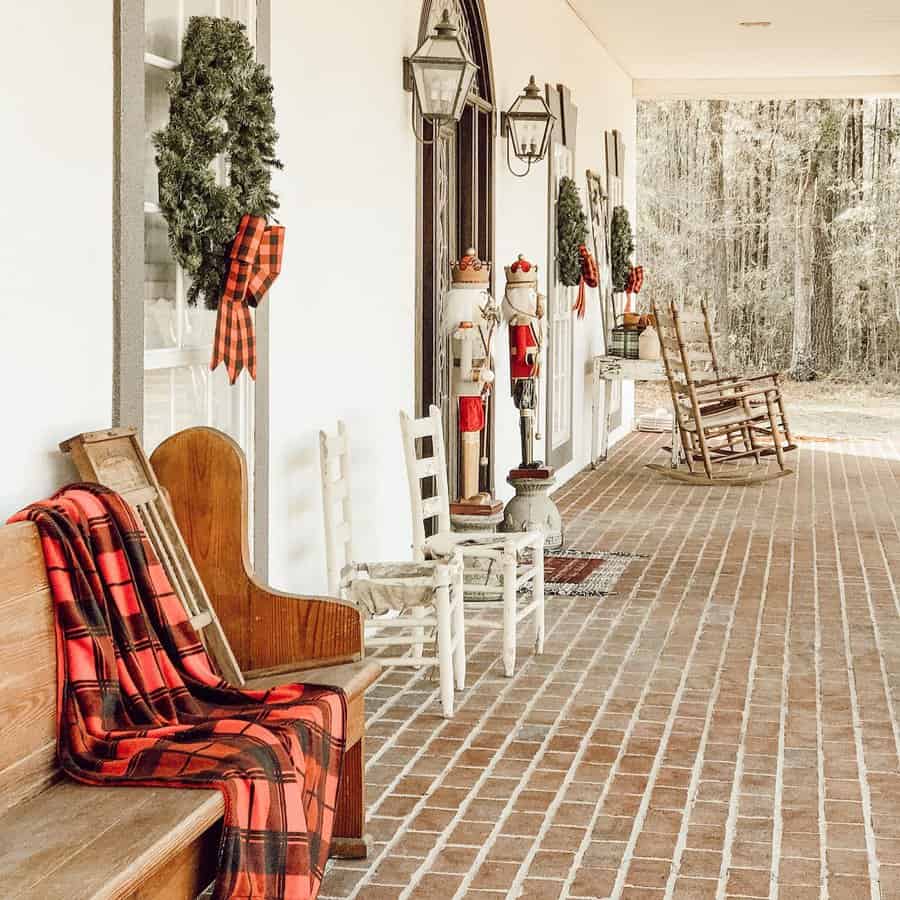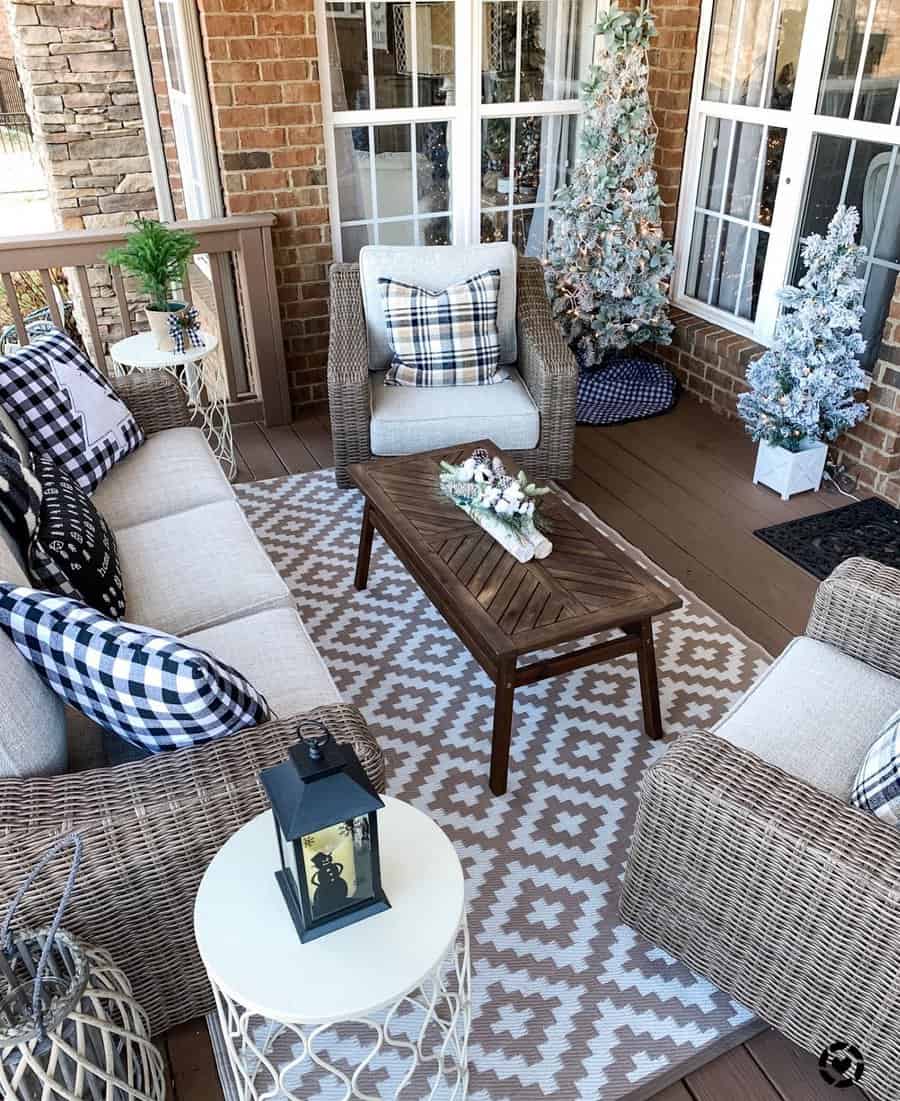 8. Make the Fireplace Your Home's Heart
Your fireplace can be the heart of your holiday decor. Start by adorning it with festive decorations and stockings, one for each family member, to personalize the space. Don't stop there – place a Christmas tree nearby and select a theme, like all-gold ornaments or a blue and white palette, to make it extra special. Enhance your chosen theme with string lights and sparkling tinsel.
Whatever style you opt for, your fireplace will radiate warmth and holiday cheer. To achieve a cohesive look, ensure that the fireplace decorations harmonize with the overall holiday design of your home.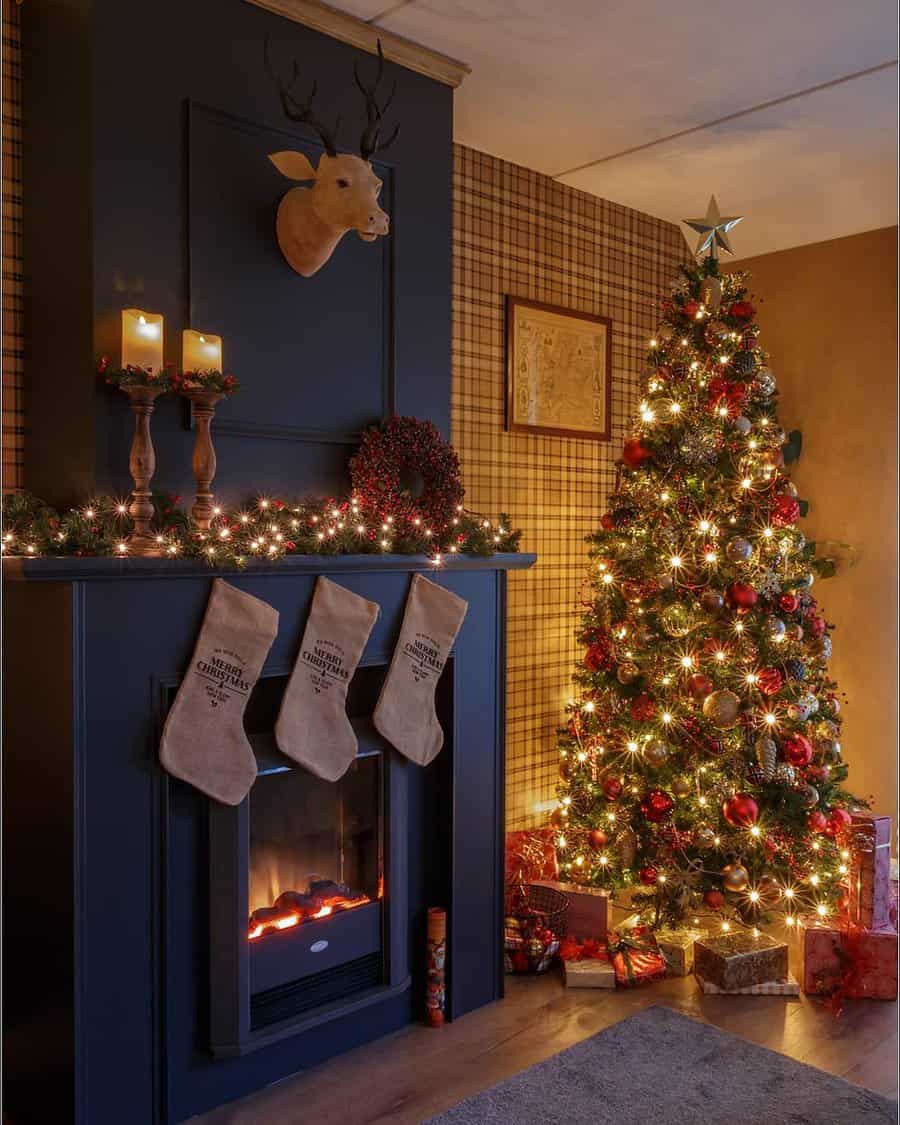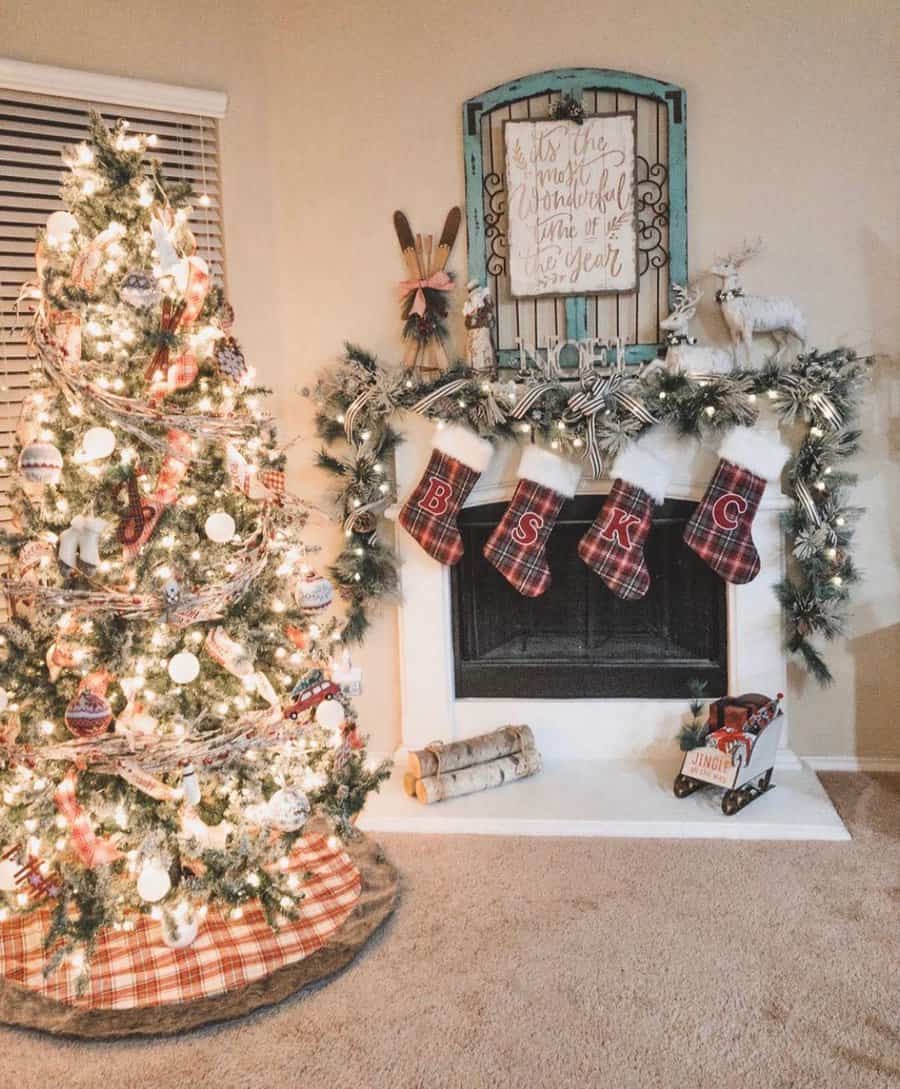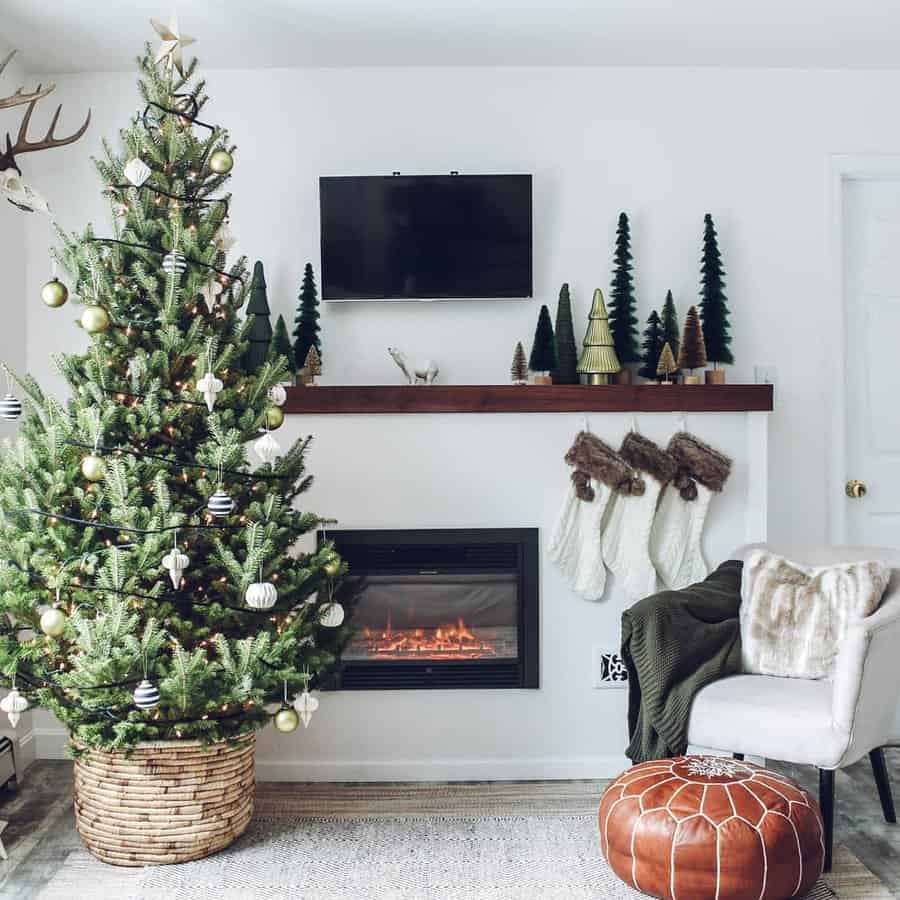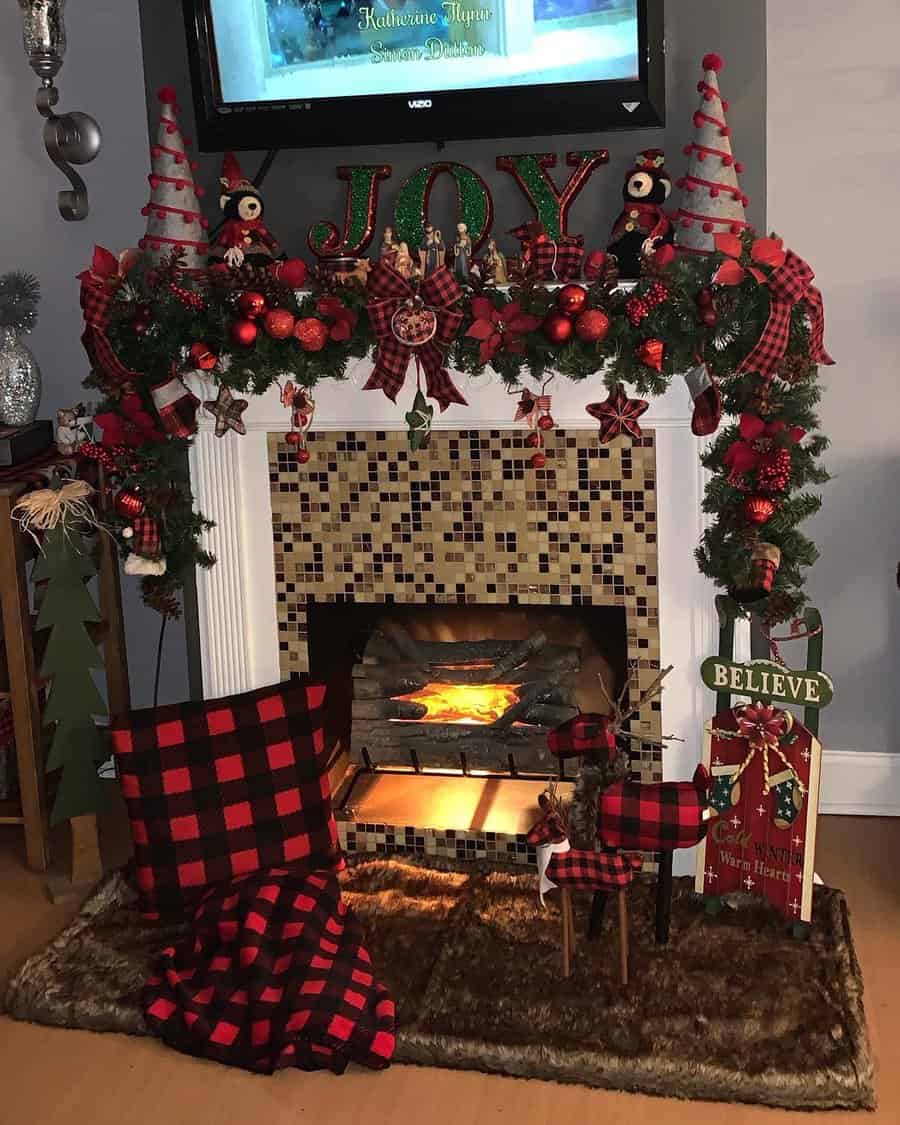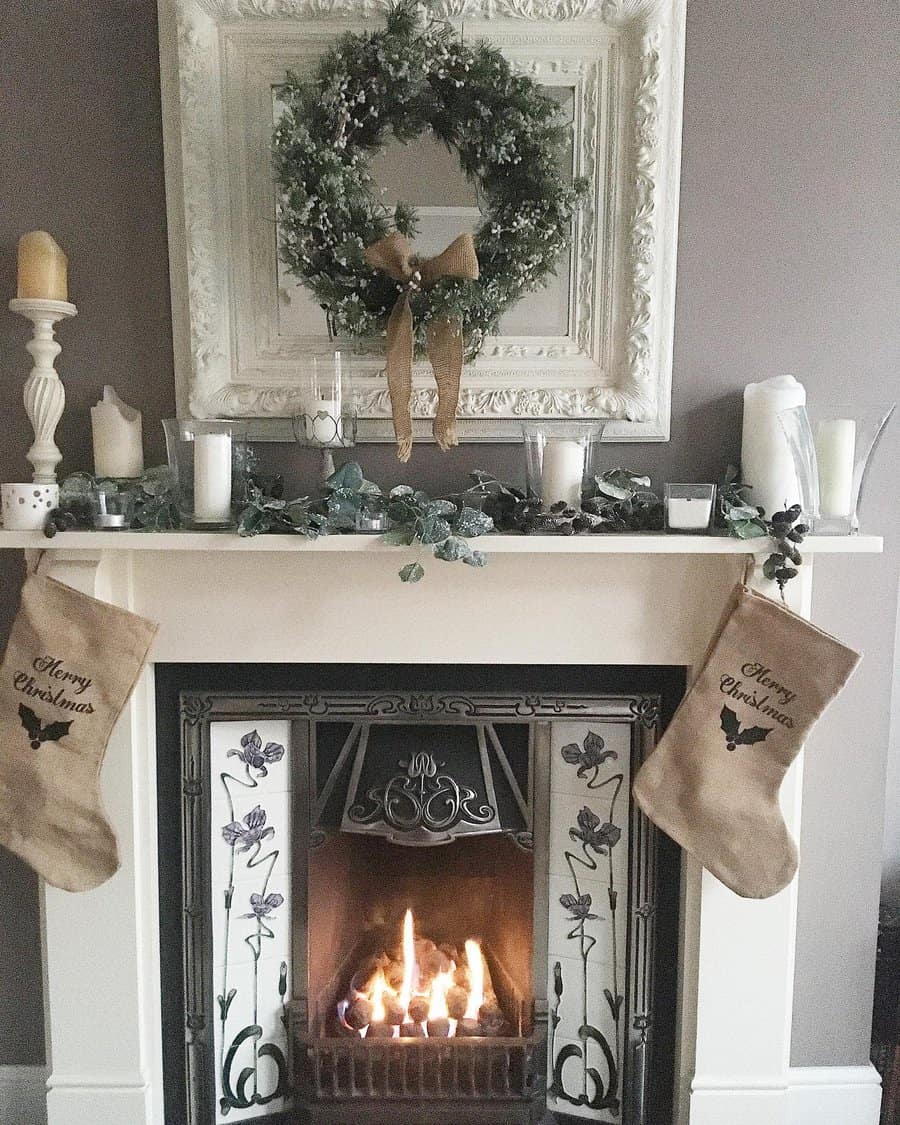 9. Minimalist Table Decor Elegance
If you prefer a minimalist approach to holiday decor, consider these creative ideas for your festive table. Add a touch of sparkle with metallic accents like gold and silver candles or glassware. Experiment with string art decorations or geometric paper shapes for a modern, understated look that still exudes holiday charm.
For a simple yet timeless dining table decor, adorn your setting with a few sprigs of pine or holly greens paired with small candlesticks. Embrace the spirit of the season with minimalistic holiday decor, and ensure it complements the overall design elements in your space.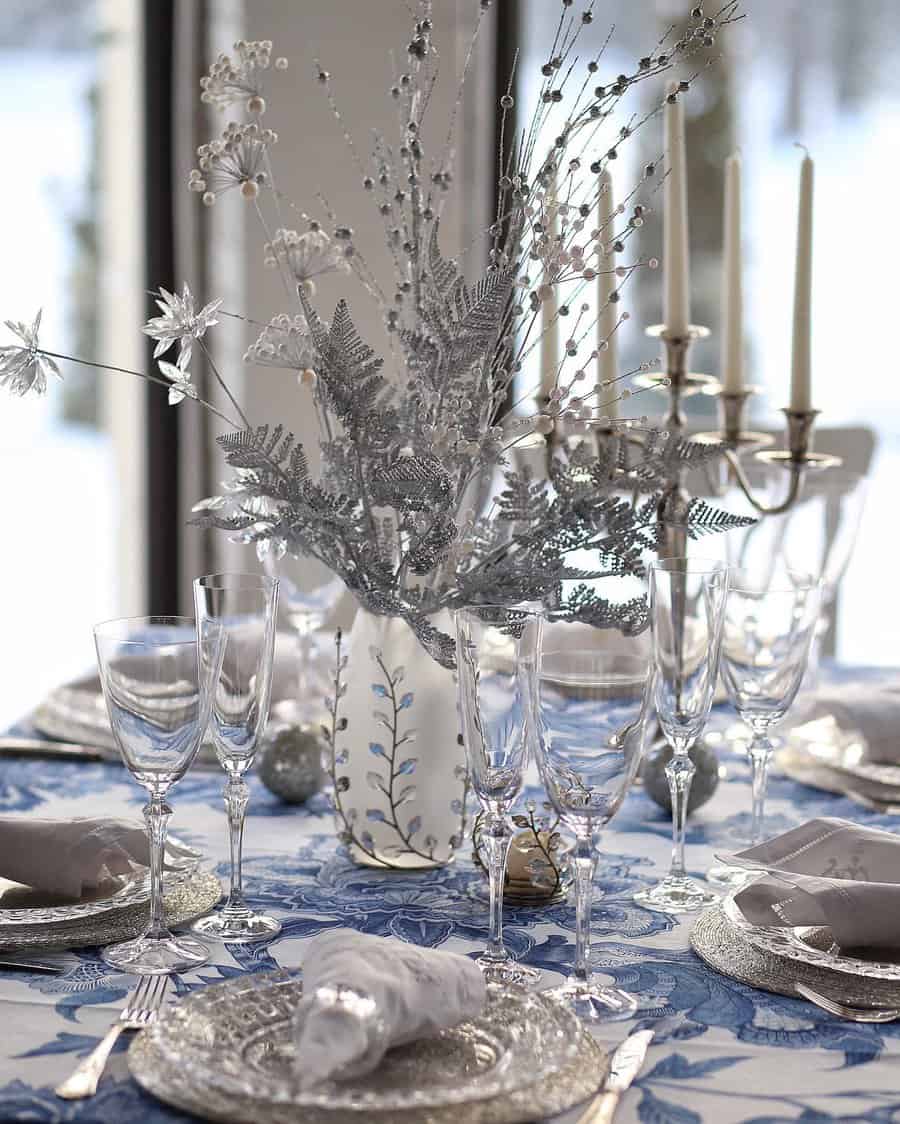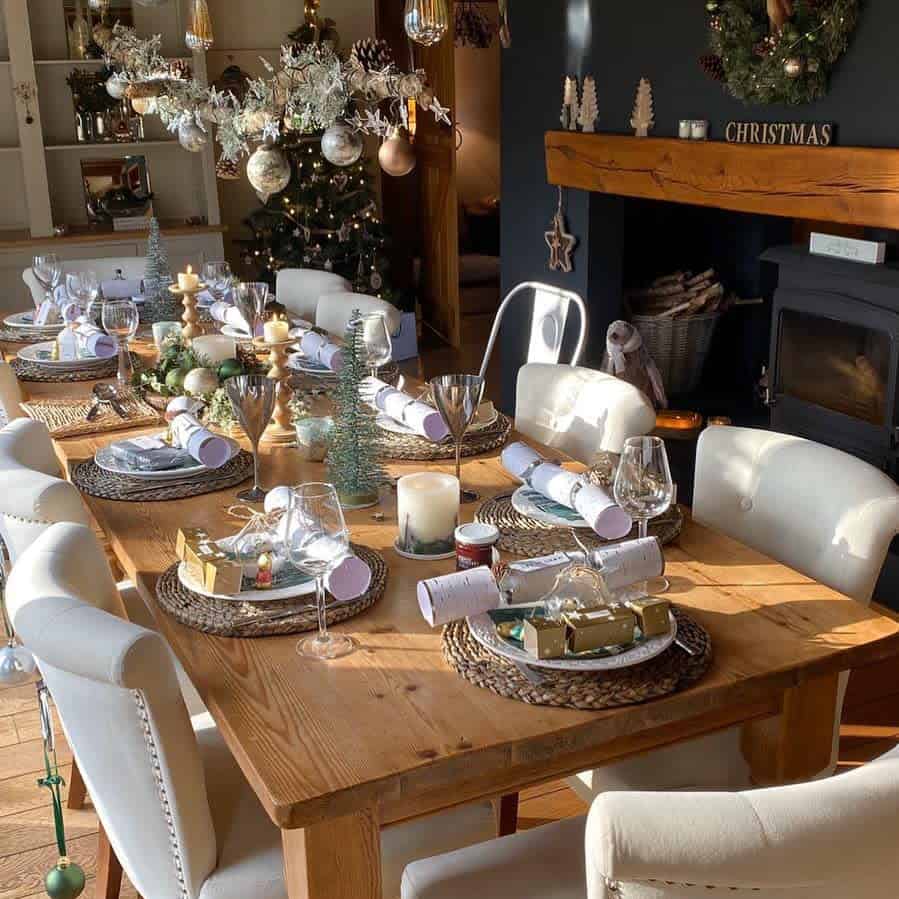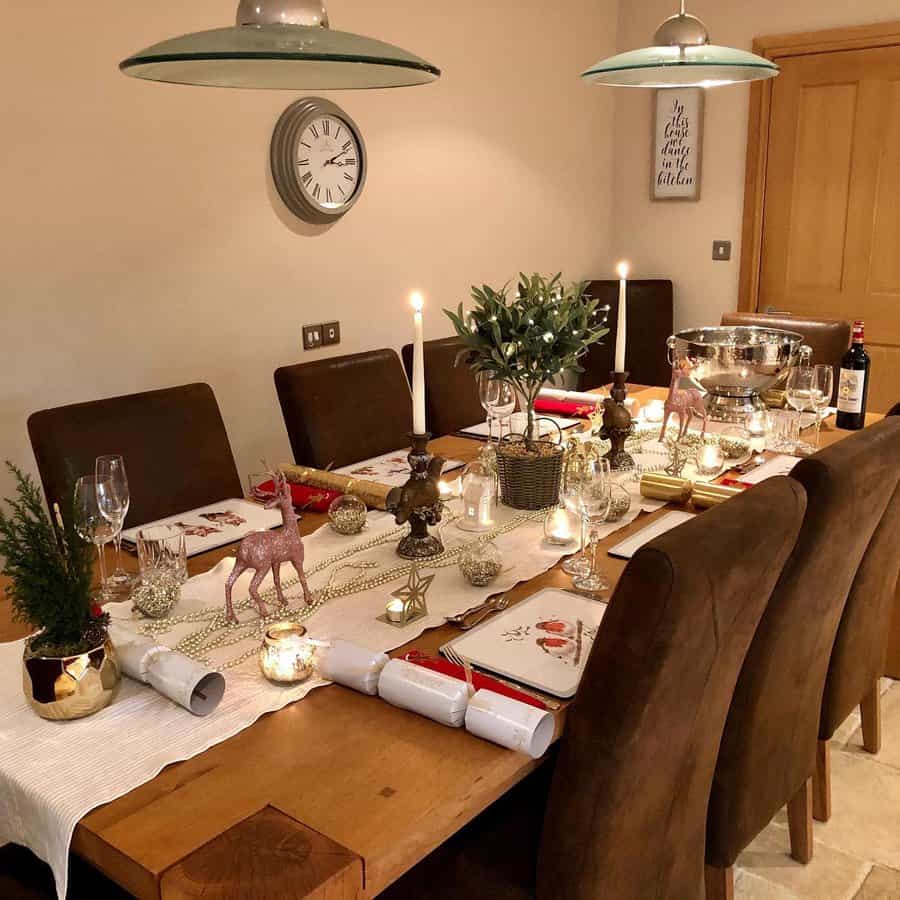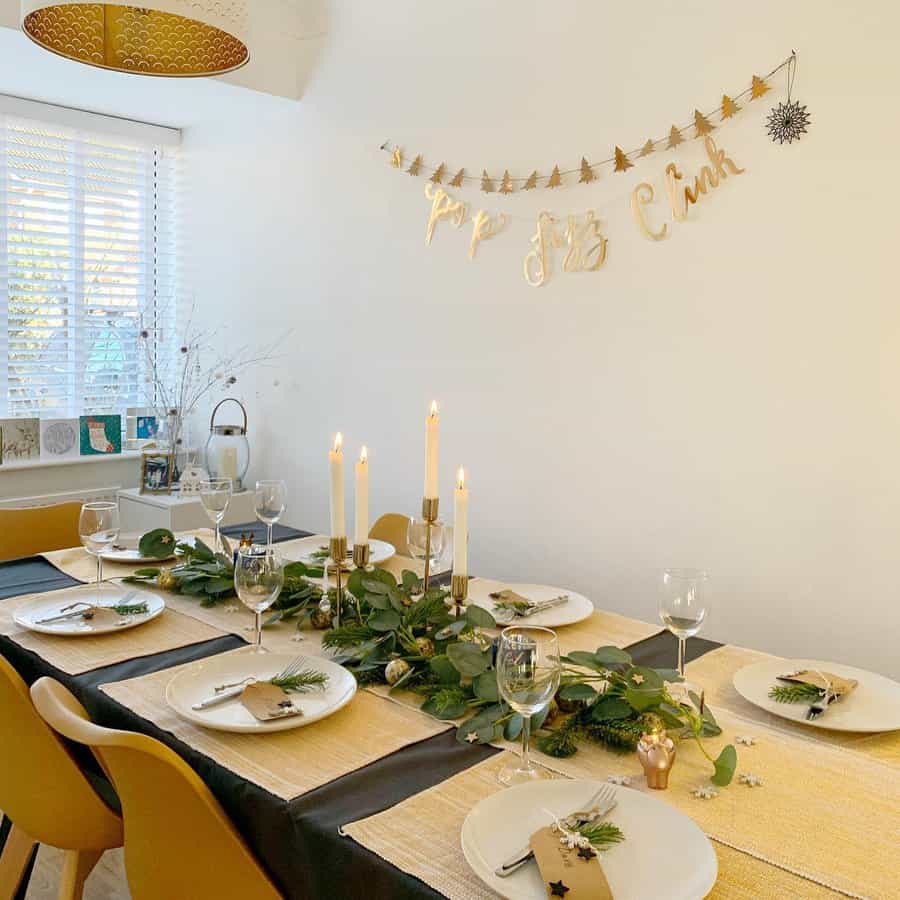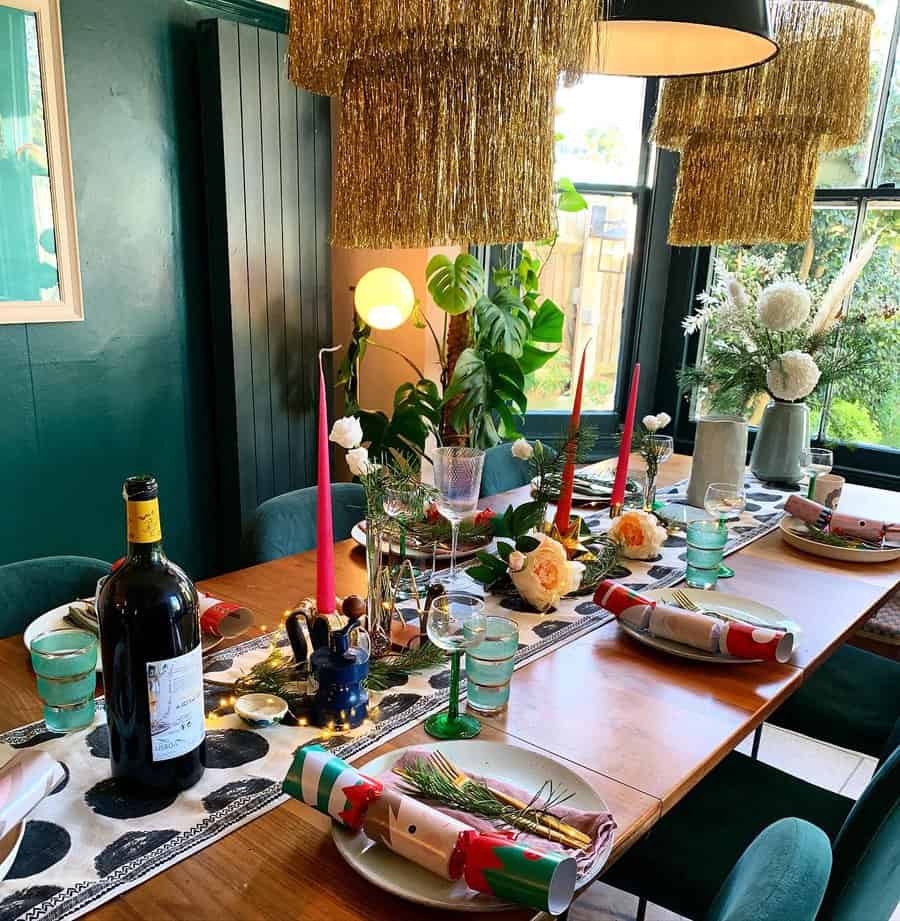 10. Welcome Guests with Warmth
Set the tone for the holiday season by welcoming your guests with a beautifully decorated front entrance. Flank the door with a pair of elegant wreaths, and adorn your entryway with lush garlands and festive accents. While the classic red-and-green color scheme works well, don't hesitate to get creative with unique combinations such as purple and silver or black and gold.
Your chosen style will undoubtedly leave a lasting impression on your guests. Ensure that your front entrance design complements the overall holiday decor throughout your home for a cohesive and inviting atmosphere.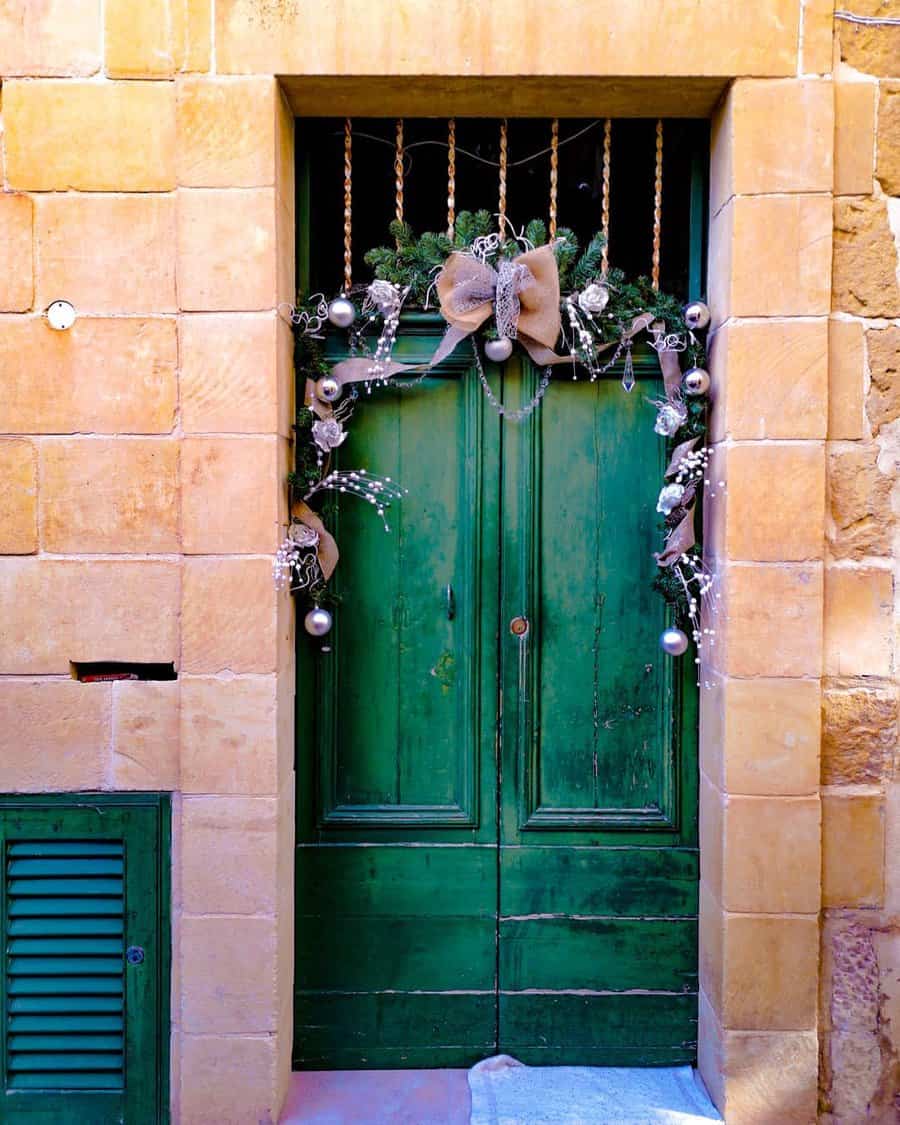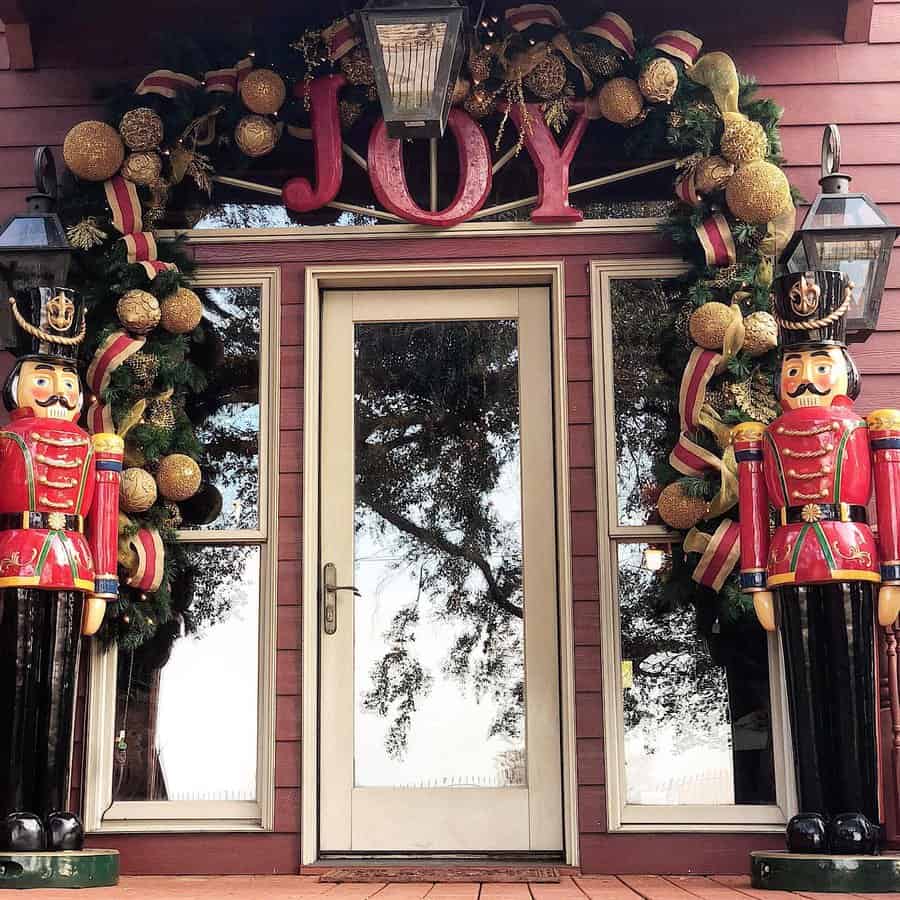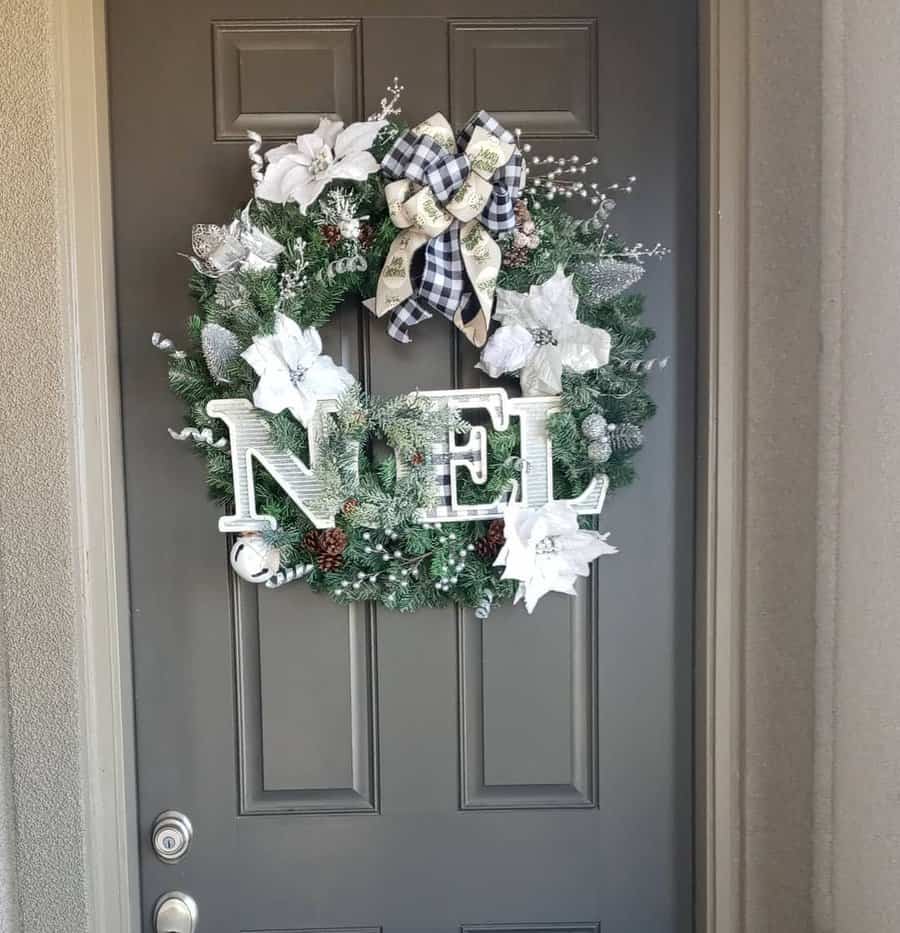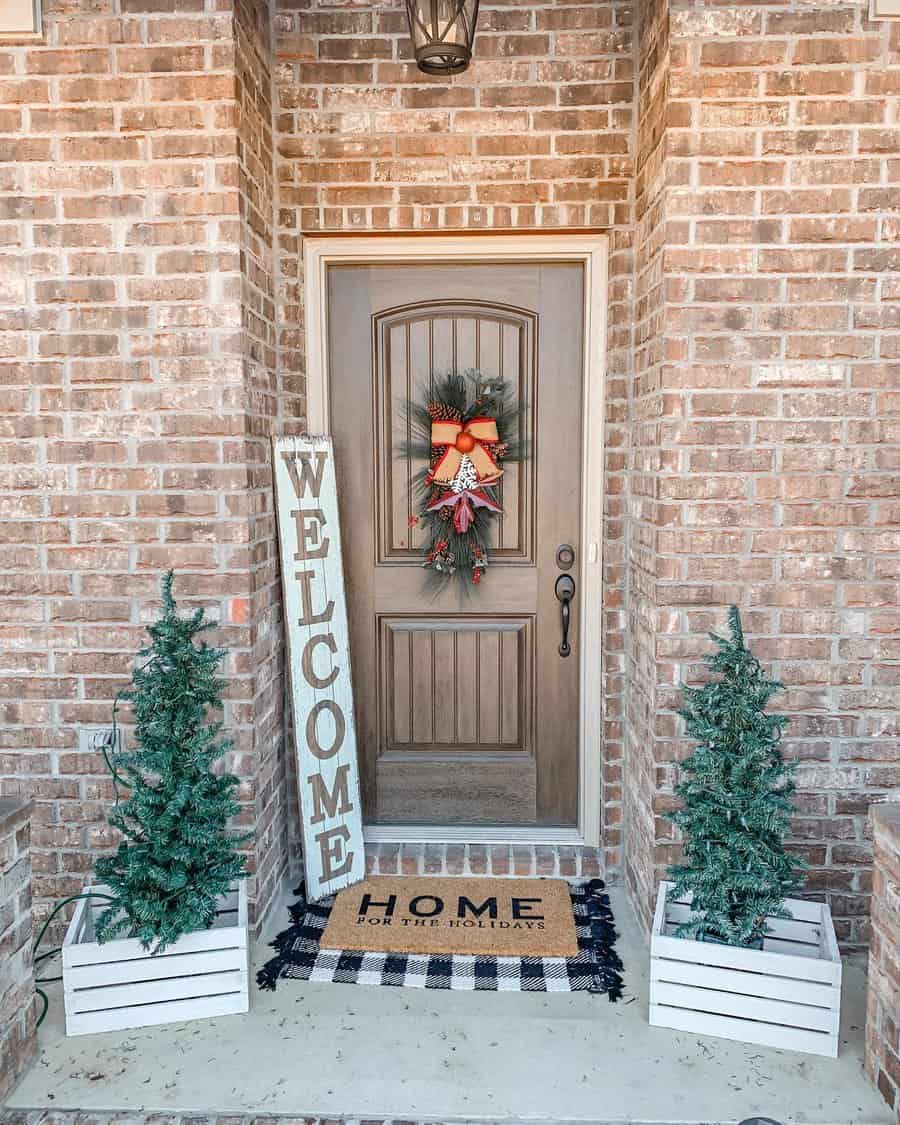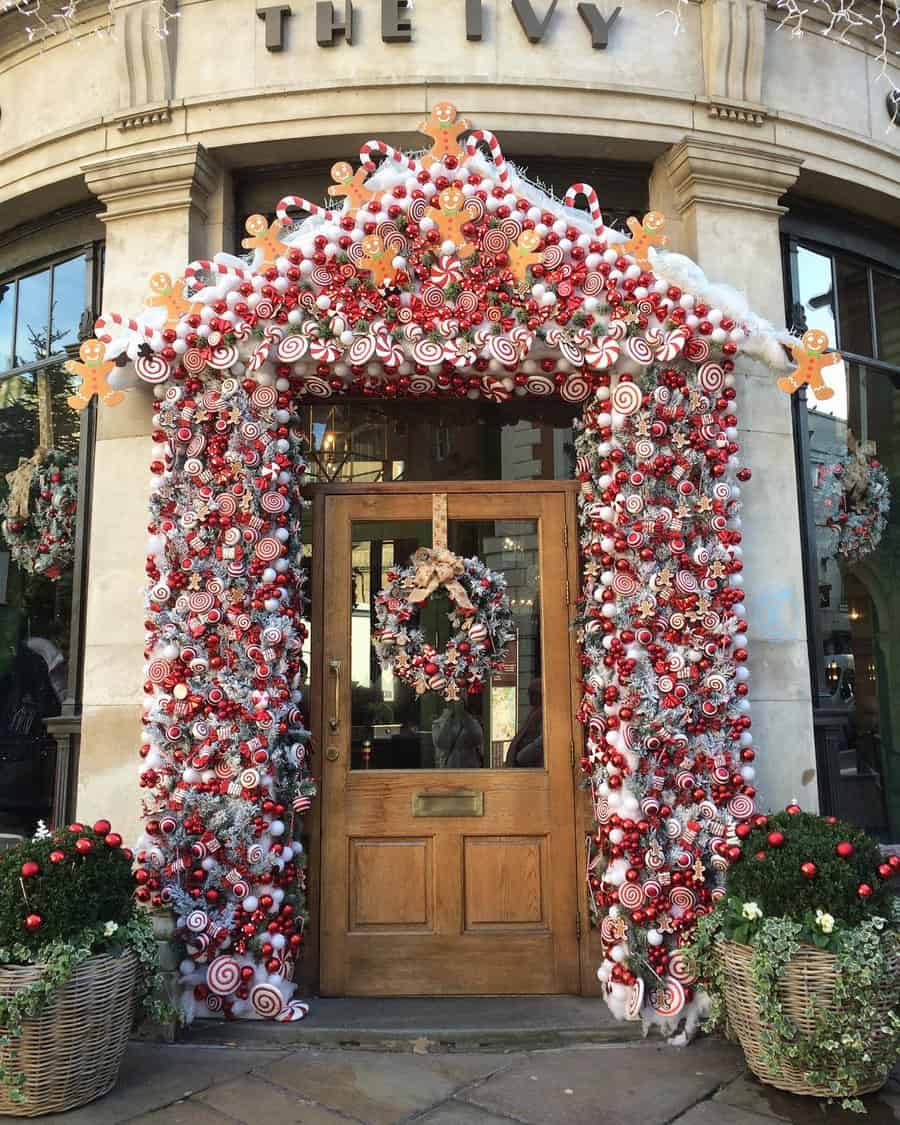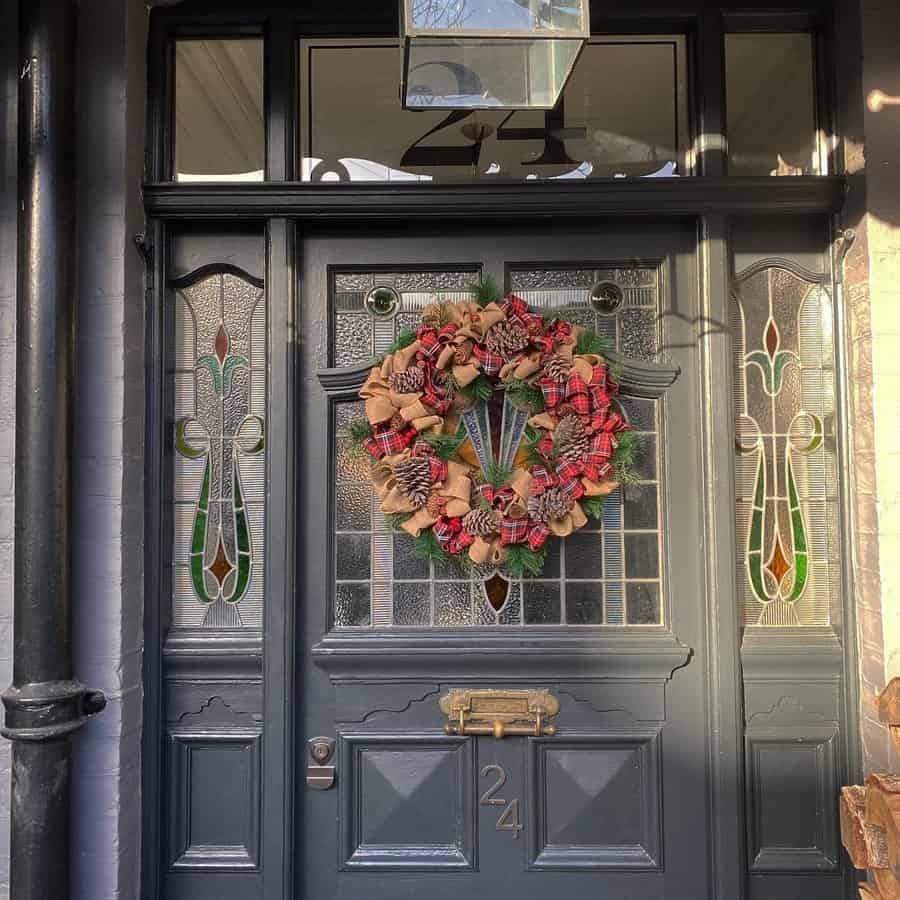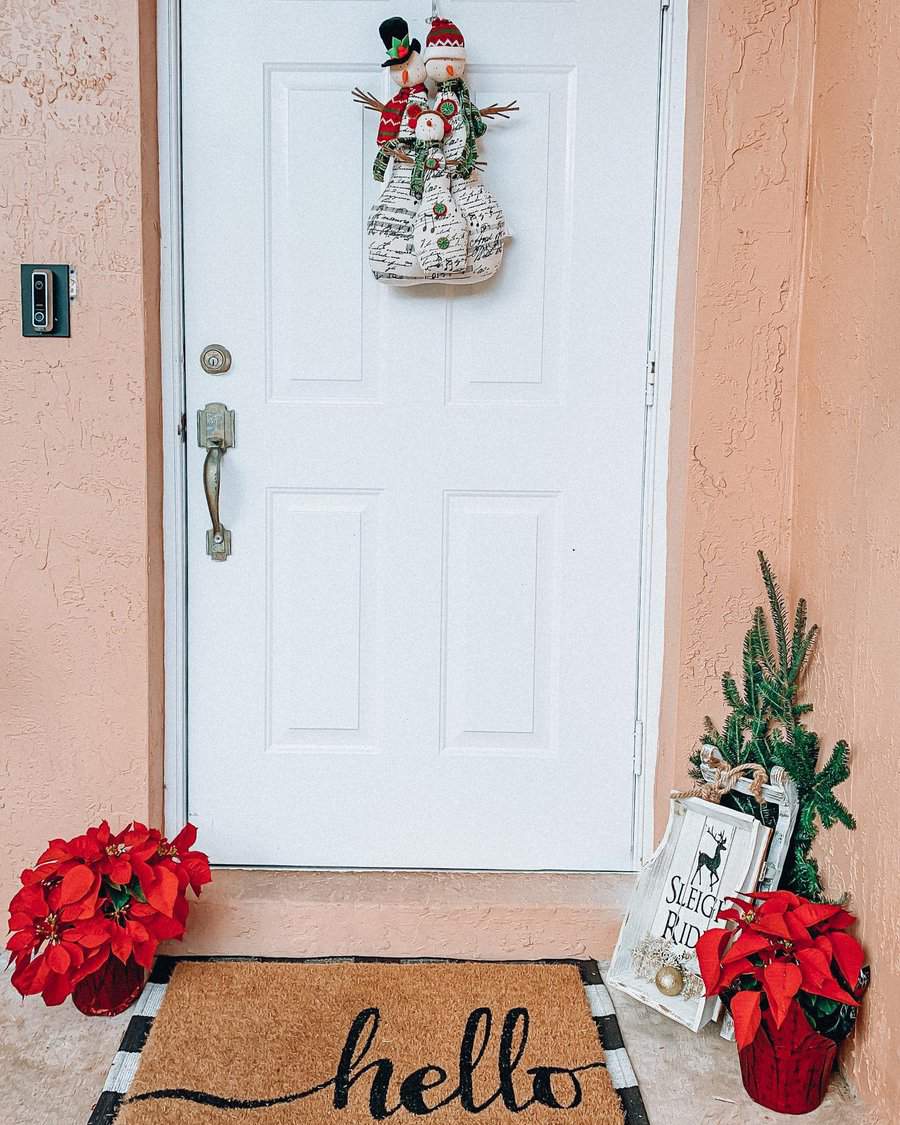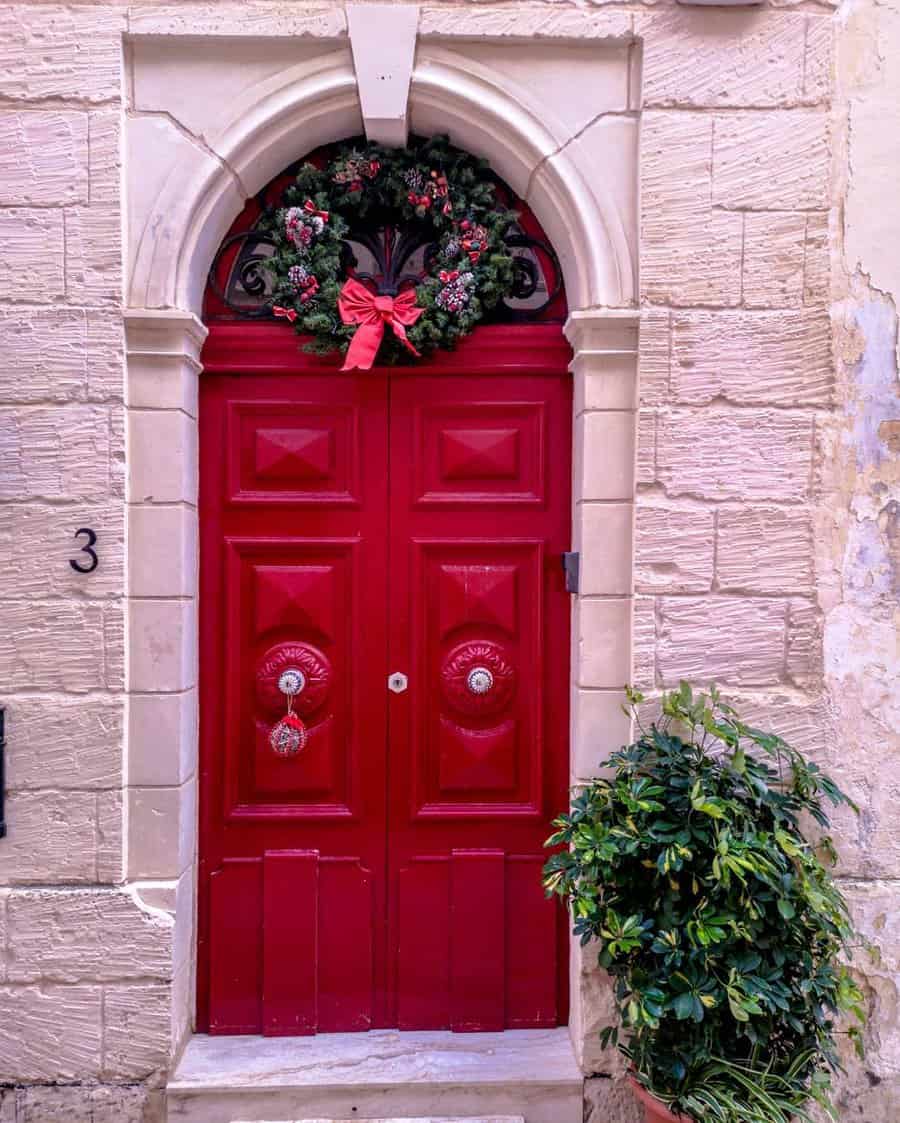 11. Embrace Monochromatic Magic
For a fresh and sophisticated Christmas decorating idea, embrace the magic of monochrome decor. White and gold create a timeless, elegant combination, while black and gold infuse a touch of edginess into your decorations. Alternatively, opt for a warm and cozy ambiance with a white and wood theme, incorporating rustic textures like jute string lights and dried oranges with cinnamon sticks.
Whichever monochrome style you choose, it will undoubtedly add a festive vibrancy to your home. Ensure that the monochrome theme complements the overall design elements in your space to create a harmonious and memorable holiday atmosphere.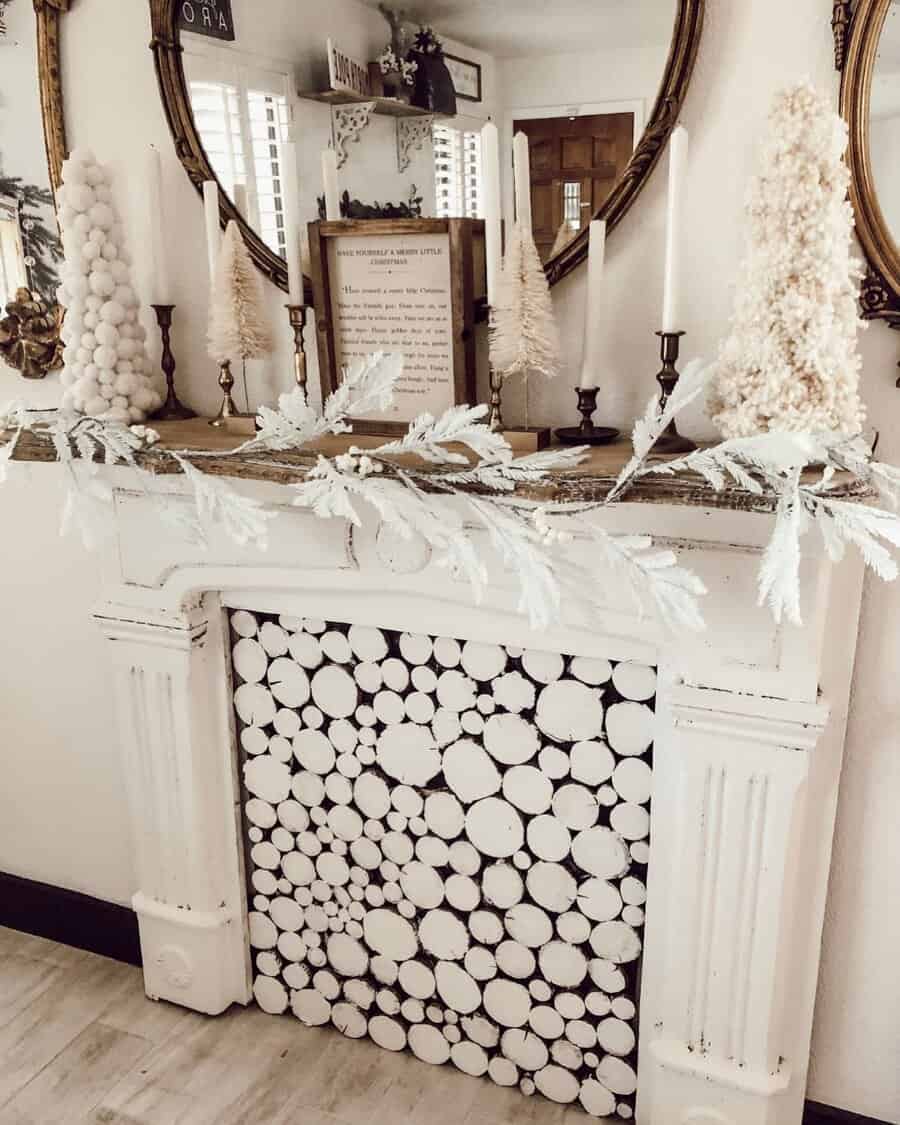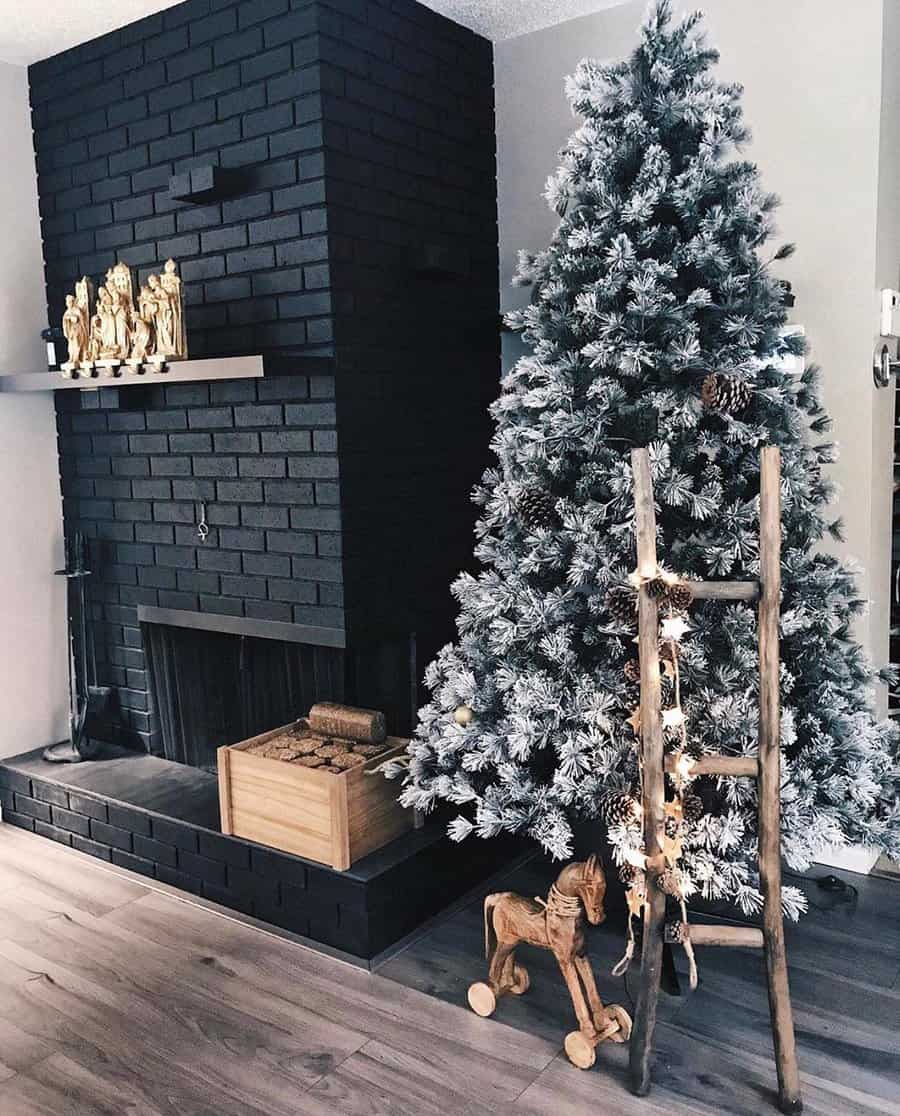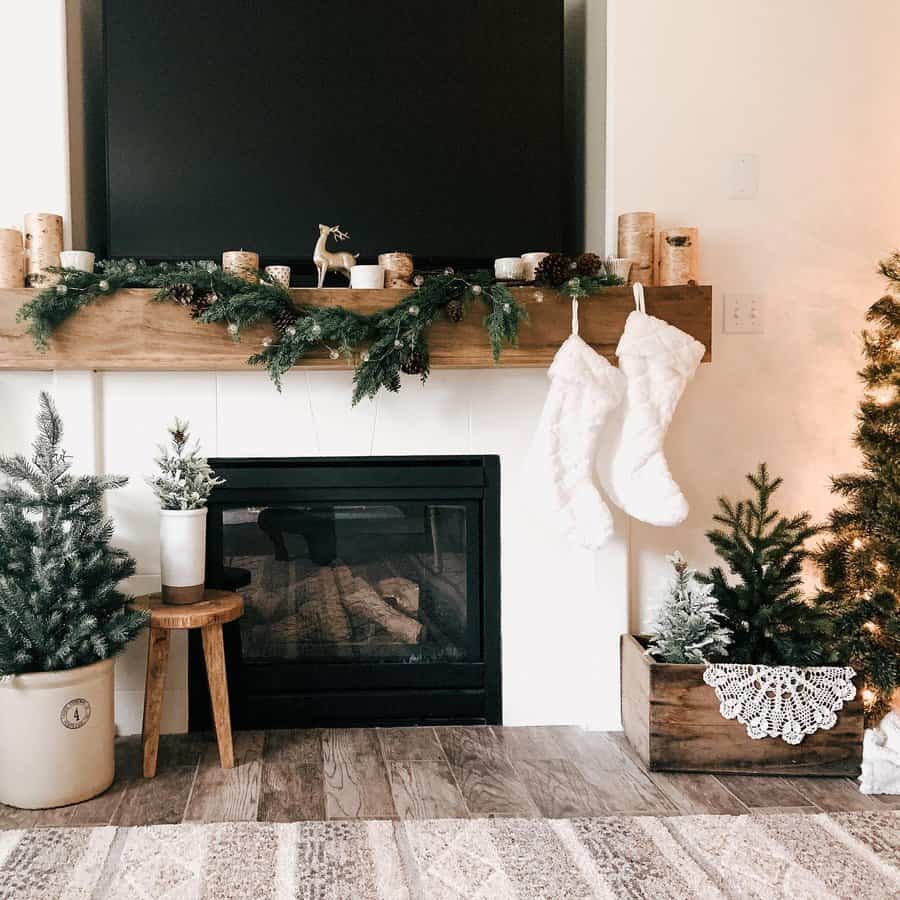 12. Craft Your Festive Wreath
Get into the holiday spirit with a delightful DIY project by crafting a personalized Christmas wreath. Begin with a basic grapevine or twig frame and let your creativity flow from there. Gather a selection of seasonal items like pine cones, fresh or artificial greenery, holiday ribbons, ornaments, and berries to adorn your wreath. Whether you prefer a minimalist or maximalist design, making your own wreath is a fulfilling activity for everyone. Ensure that your custom wreath complements your overall Christmas decor for a cohesive and inviting look in your home.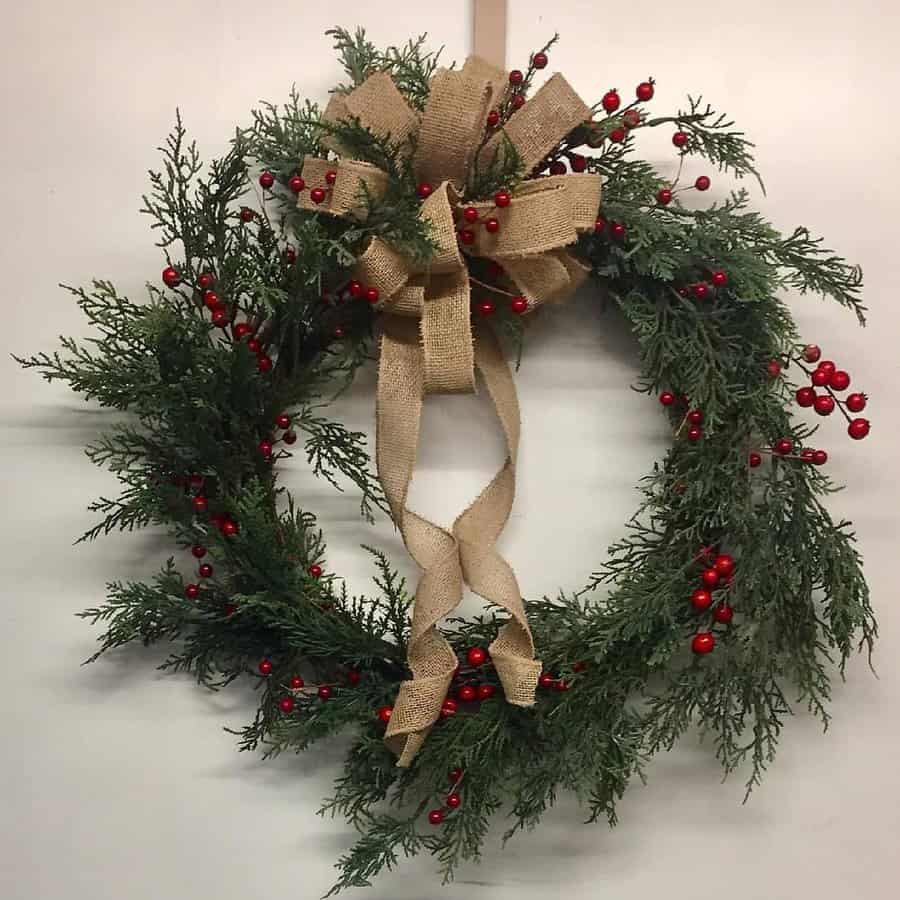 13. Create Rustic Style with Thrift Finds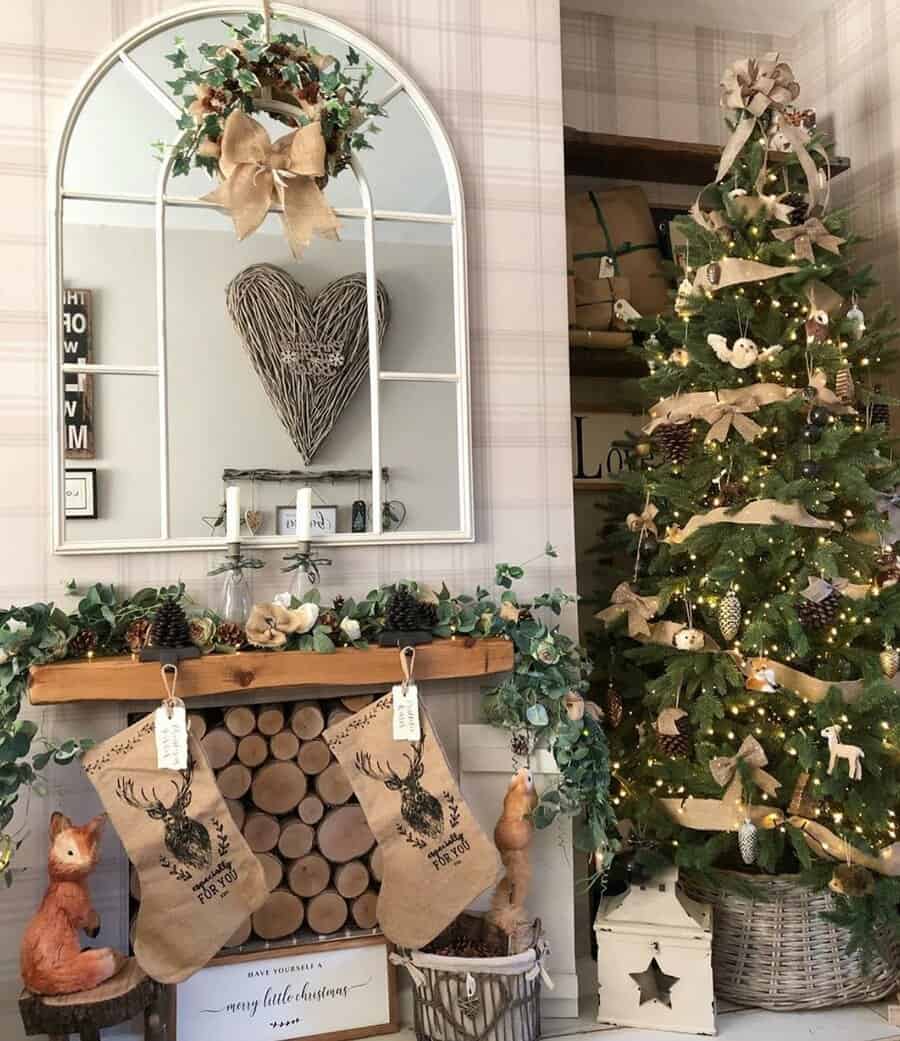 FAQs
How can I make my living room look Christmassy?
Start with greenery in the major areas. Set up a tree, hang garland, and place a wreath on your door. Then hang other decorations throughout your home. Place decorative items on tabletops, counters, and shelves. Finish with a candle that has a scent you associate with Christmas. 
Should your Christmas tree match your room?
You went through the trouble of setting up and decorating your tree. It should be the focal point of the room. You can do this by arranging your furniture to work around the tree. You should also add decor around the room, but it shouldn't be so much that it takes away attention from the tree. 
How do you make your house cozy for Christmas?
Make the space feel warm and wintery. Add fur and woven throw pillows with an oversized throw blanket. Add greenery around the room. This could be a Christmas tree, a wreath, or garland. Add soft string lights around the room for a warm and dreamy glow.