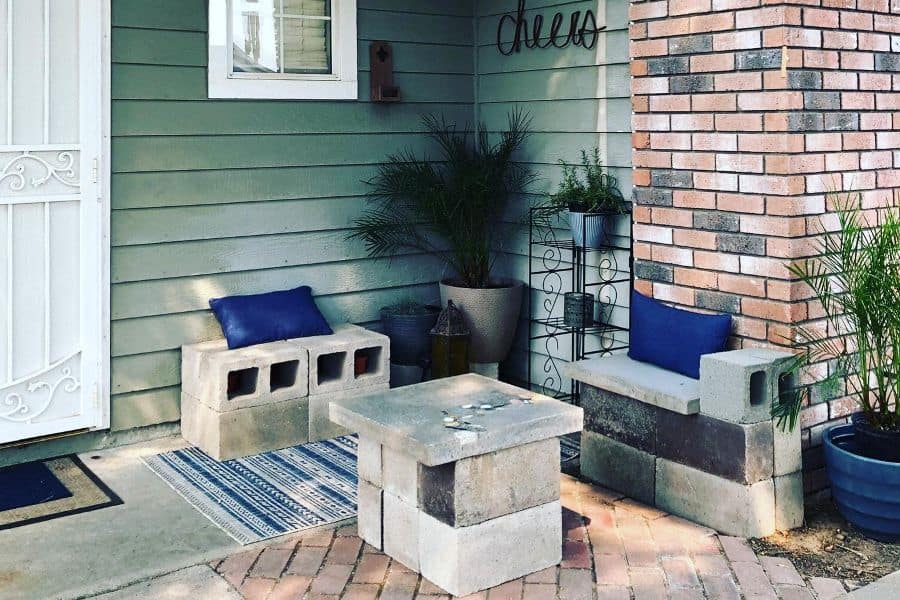 74 Cinder Block Ideas
by — Kari Apted

Published on June 21, 2021

Updated on April 27, 2023
"The simple things are also the most extraordinary things, and only the wise can see them." – Paulo Coelho
Few things are more lowly than the common cinder block. But few things are more adaptable, more transformable than this basic concrete box.
From fire pits to planters, from benches to walls, it's easy and affordable to create something delightfully useful out of these basic concrete objects.
Scroll through our best cinder block ideas then head to your local home improvement warehouse to start your own DIY cinder block project.
1. Build An Outdoor Bench
If you're looking for an outdoor project that has both moxie and character, try creating a bench with cinder blocks! To construct your outdoor bench with cinder blocks, all you need are four sturdy wooden planks and eight comfortable cinder blocks. S
tack the blocks two-by-two and create four short columns. Place the wooden planks across the columns to create a bench seat. With this creative feat of practical construction, you will have an outdoor seating area that is fun and functional!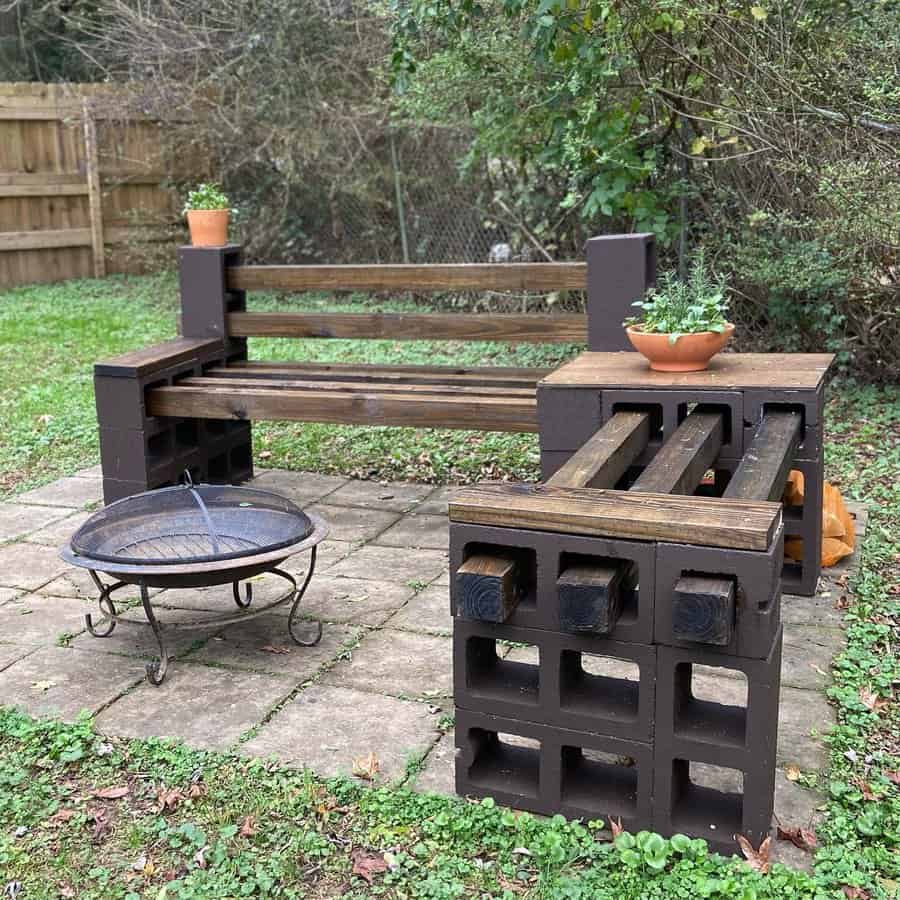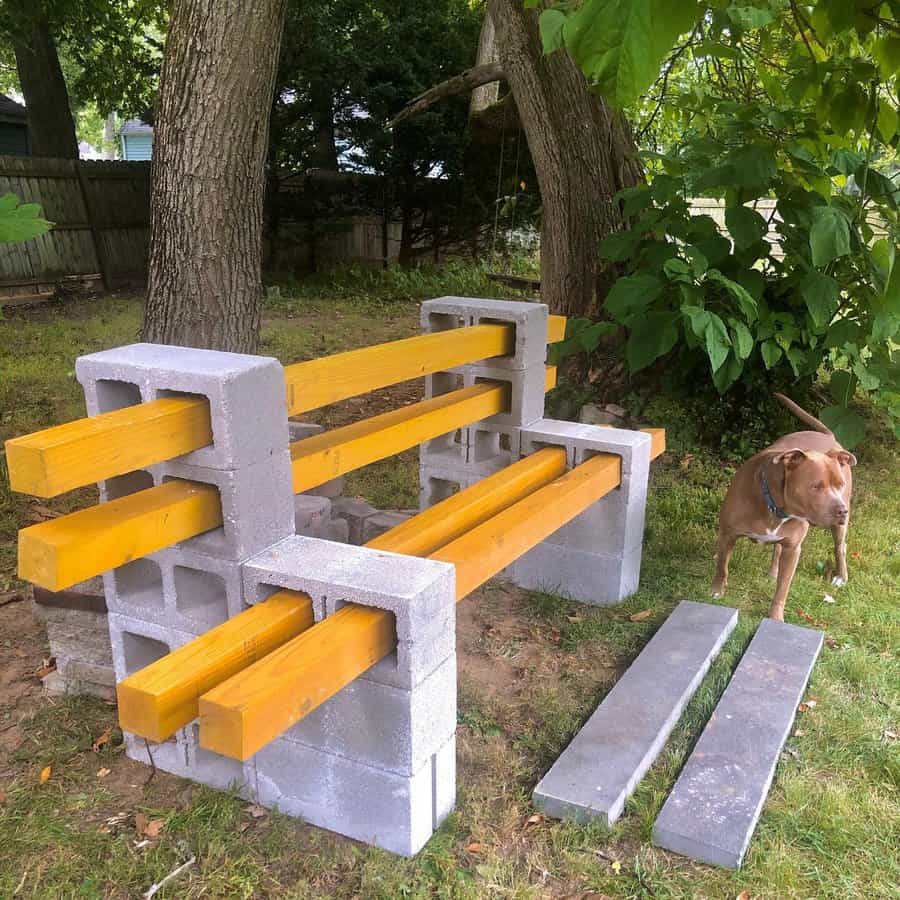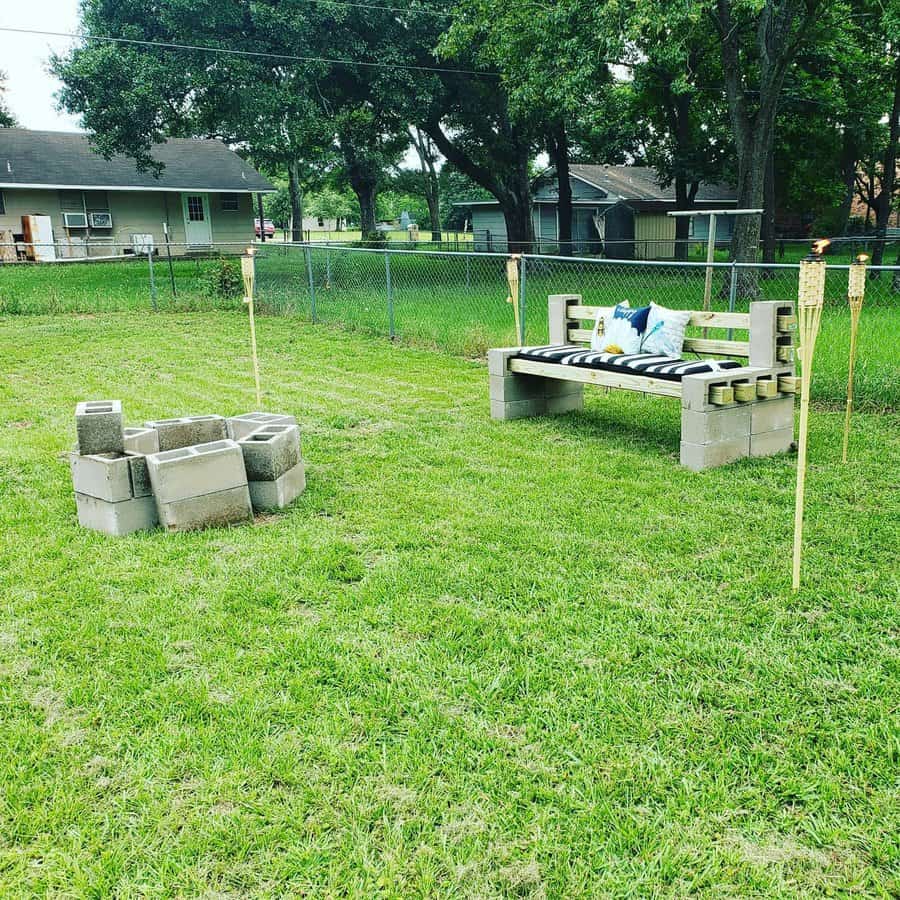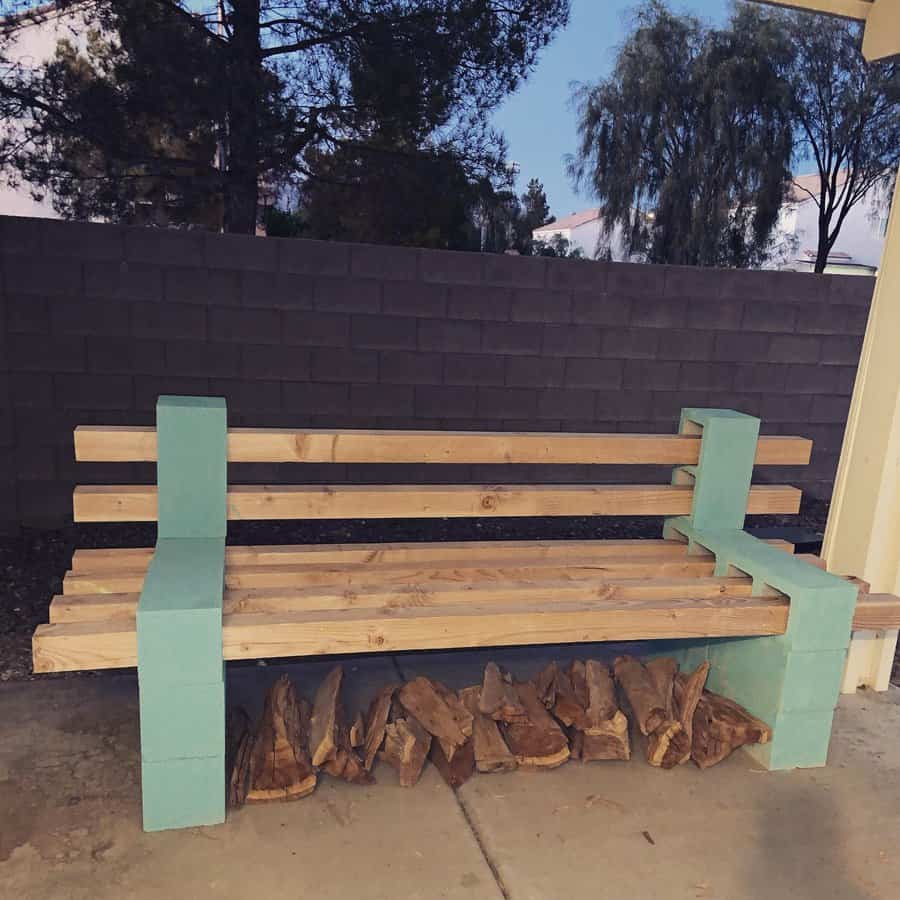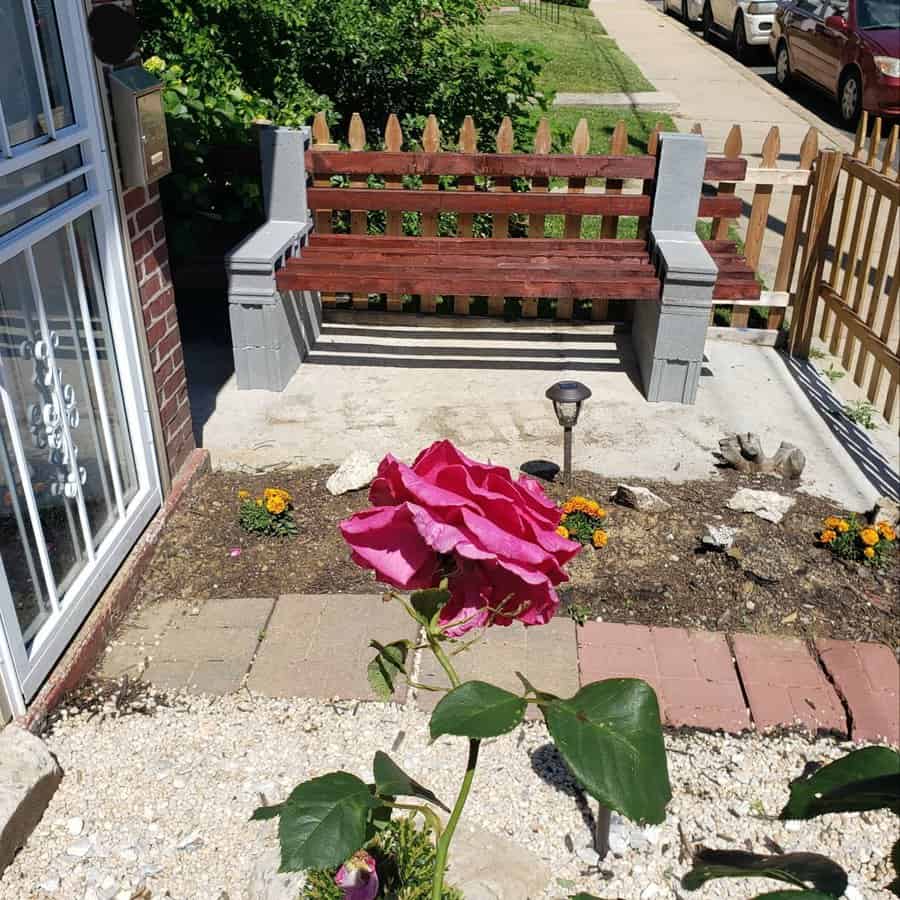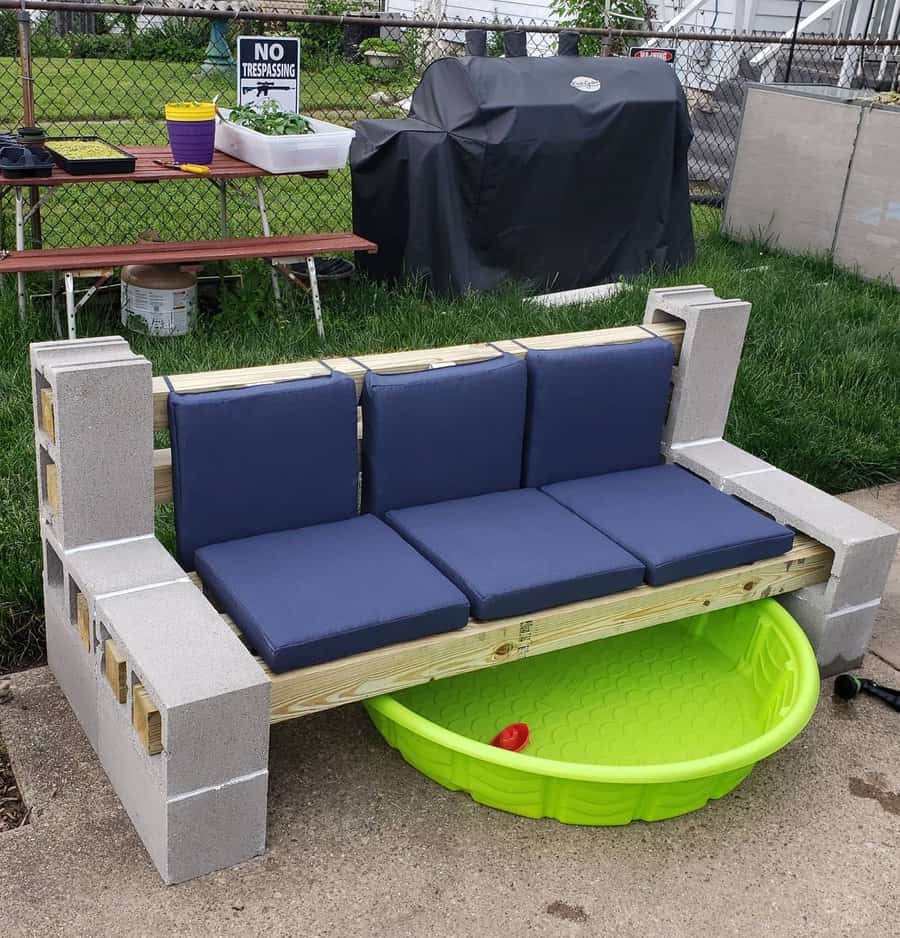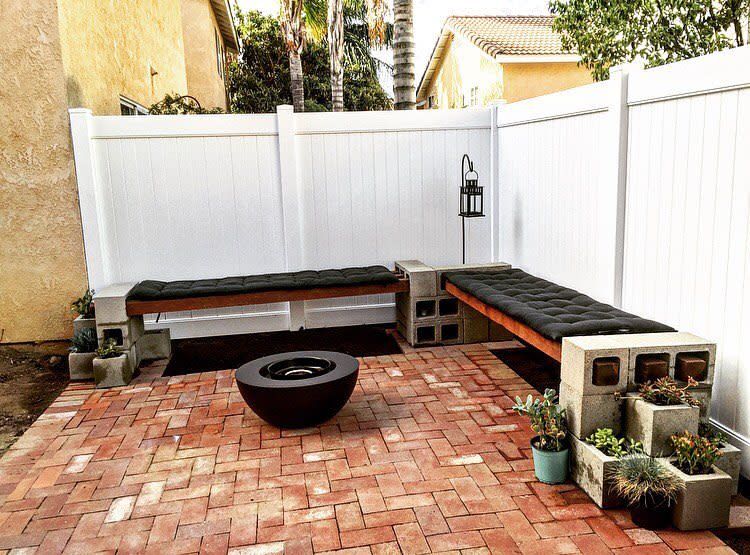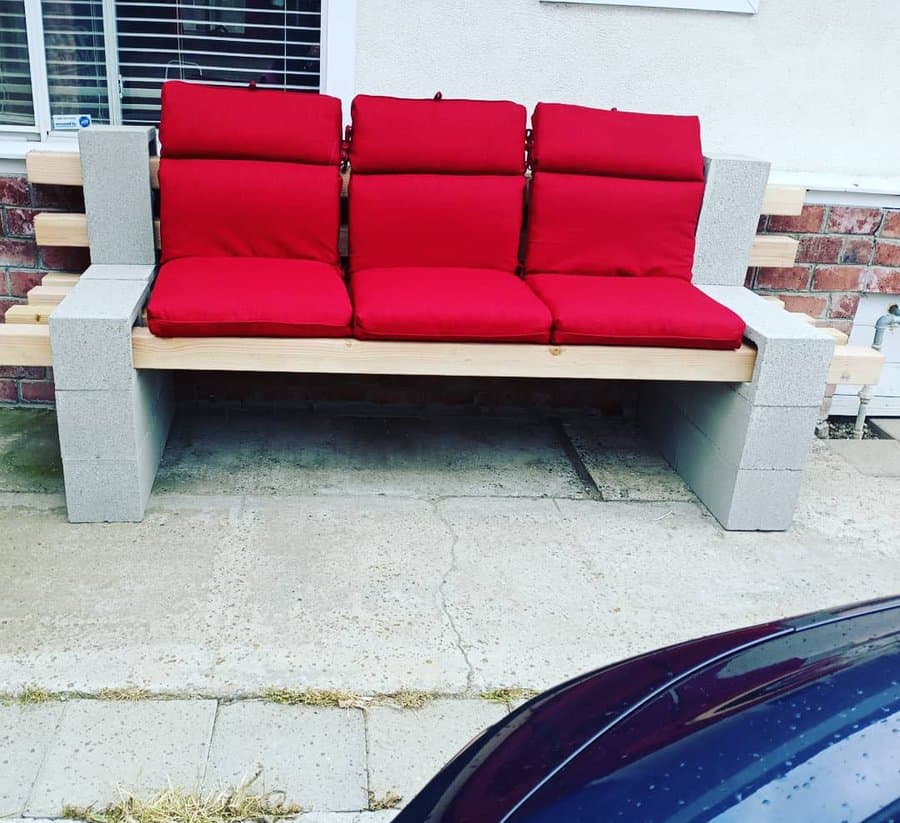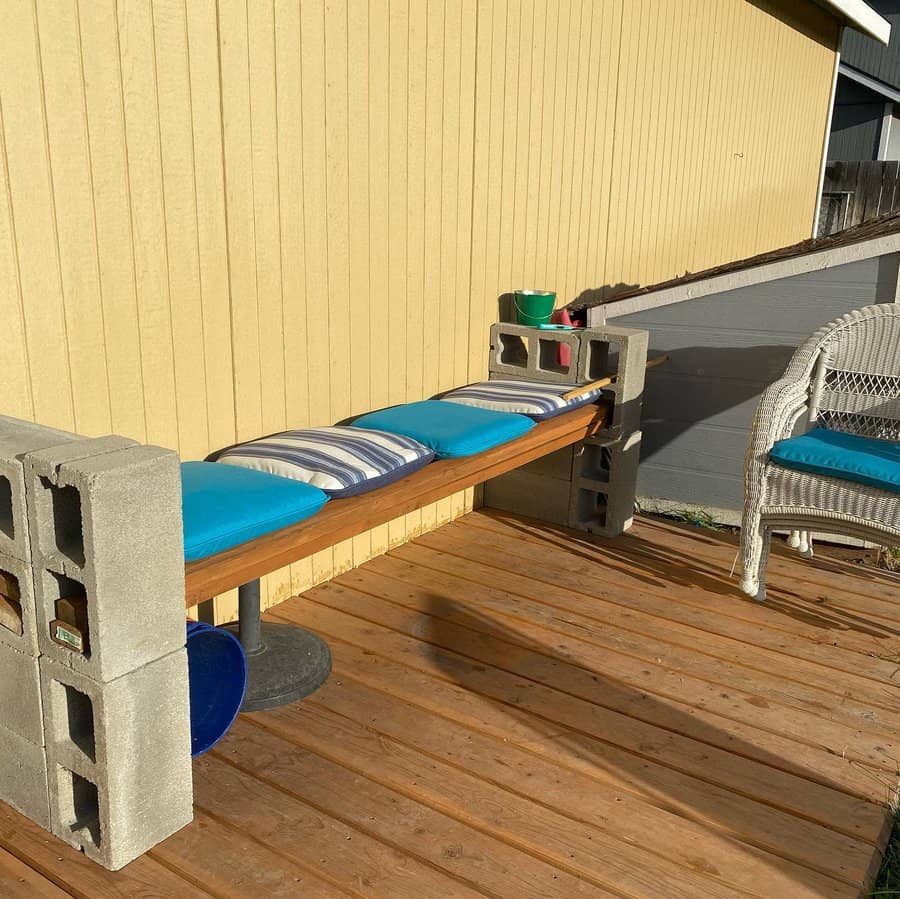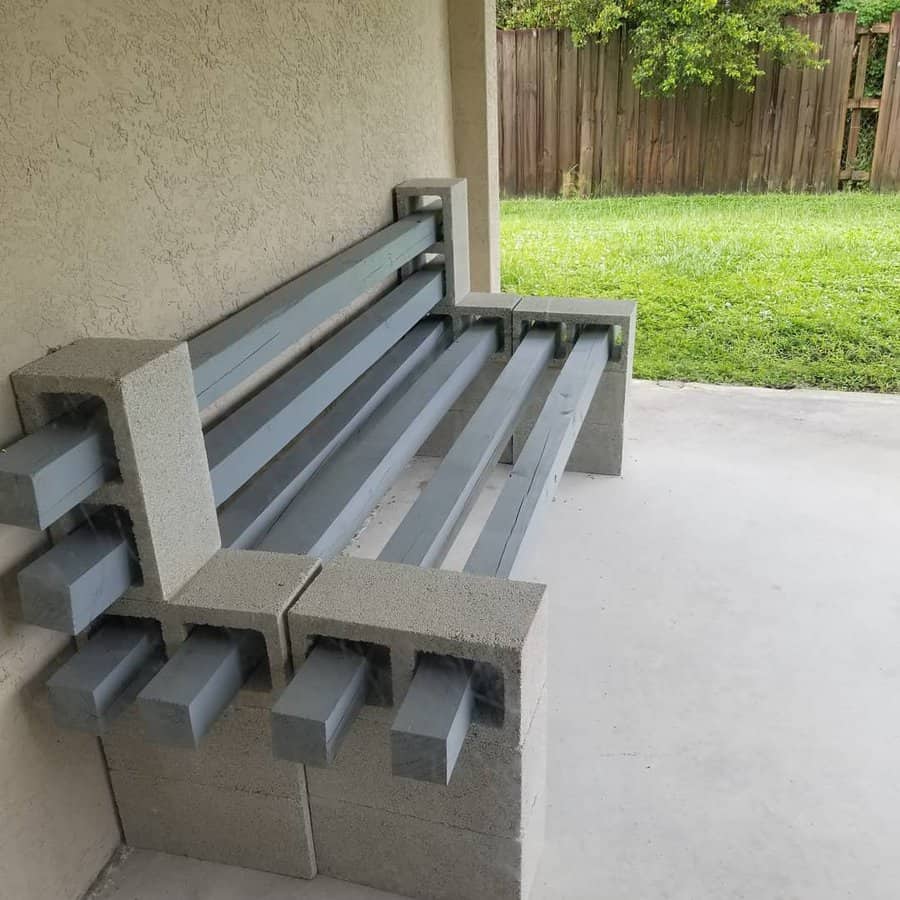 2. Use As An Artistic Piece
For cinder blocks, the options are virtually endless. Whether you're looking to liven up your backyard or add a touch of creativity to your patio area, cinder blocks can be used in plenty of ways to spruce up any outdoor space with ease. Opt for building a cinder block sculpture for an attention-grabbing focal point sure to turn heads.
Or, if you're going for something slightly more subtle, try carving into them and painting the decorative features; this could easily create a beautiful mosaic art piece. No matter which routes you take with cinder block ideas, you'll be able to make any garden or patio area look its best in no time!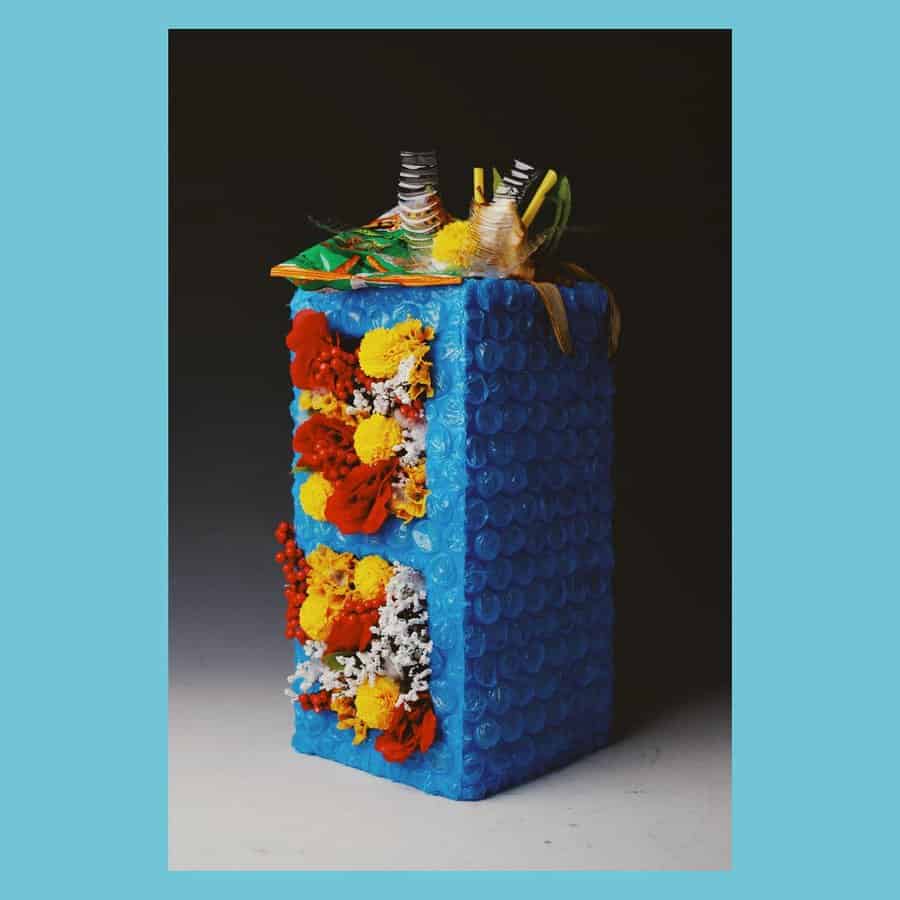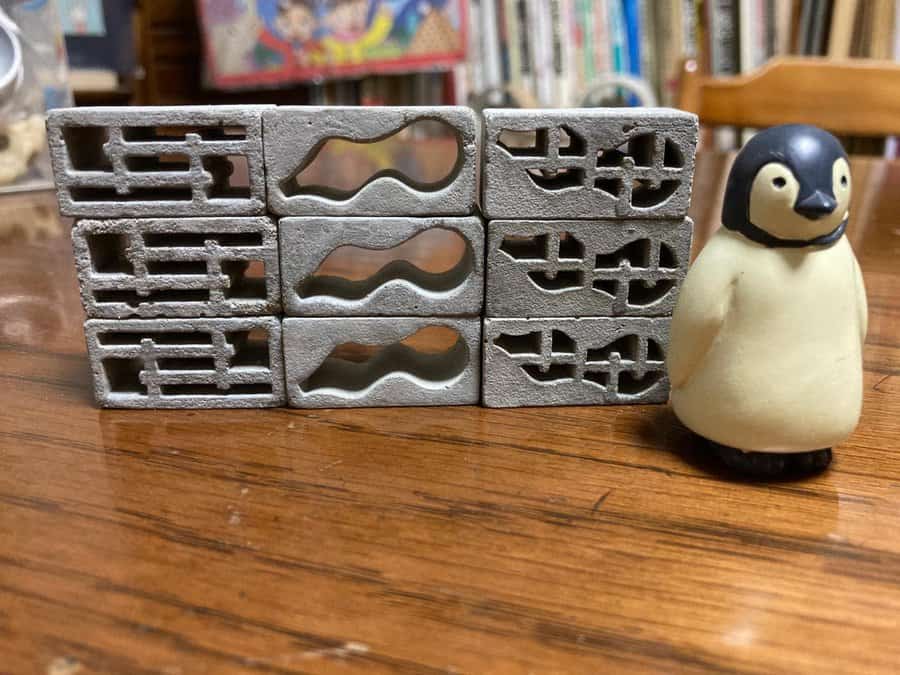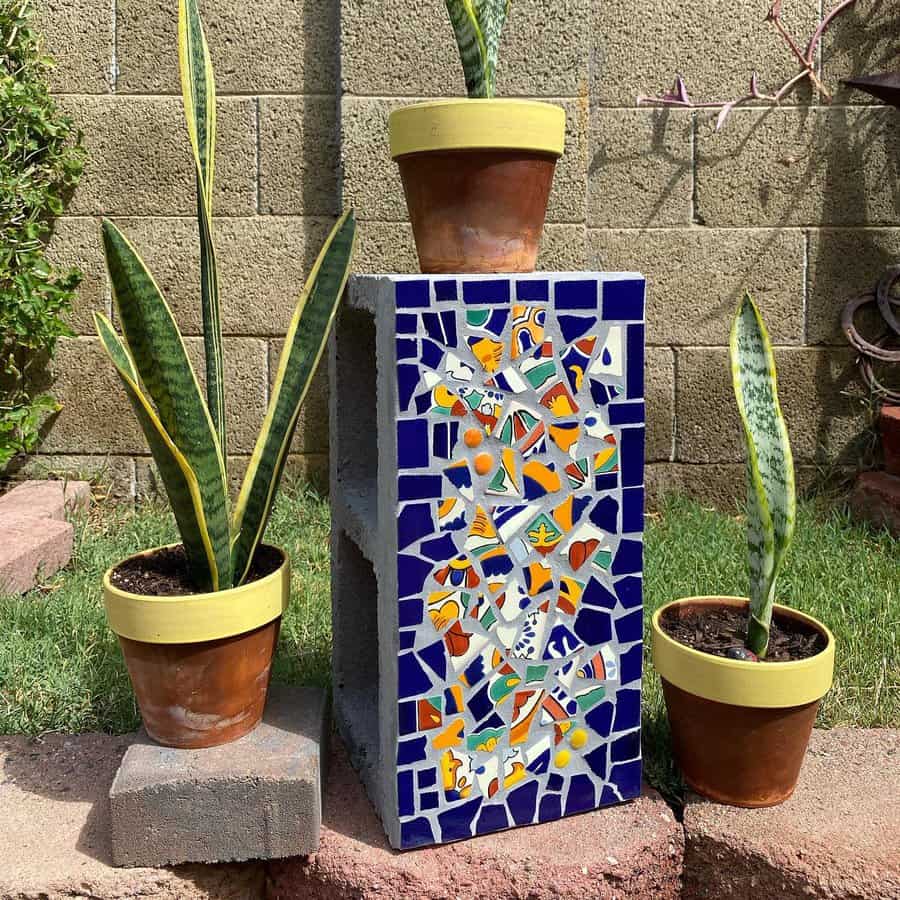 3. Build A TV Wall Shelf
Why not transform old cinder blocks into TV wall shelves? You actually just need some basic supplies to create this chic piece – cinder blocks, wood planks, as well as all the materials associated with preparing your TV wall for mounting.
Try stacking three cinder blocks together and securing two wood planks across the top. Secure the shelf to the wall for an industrial yet decorative addition to your living room. It's amazing how just a few simple materials can transform any space into something special!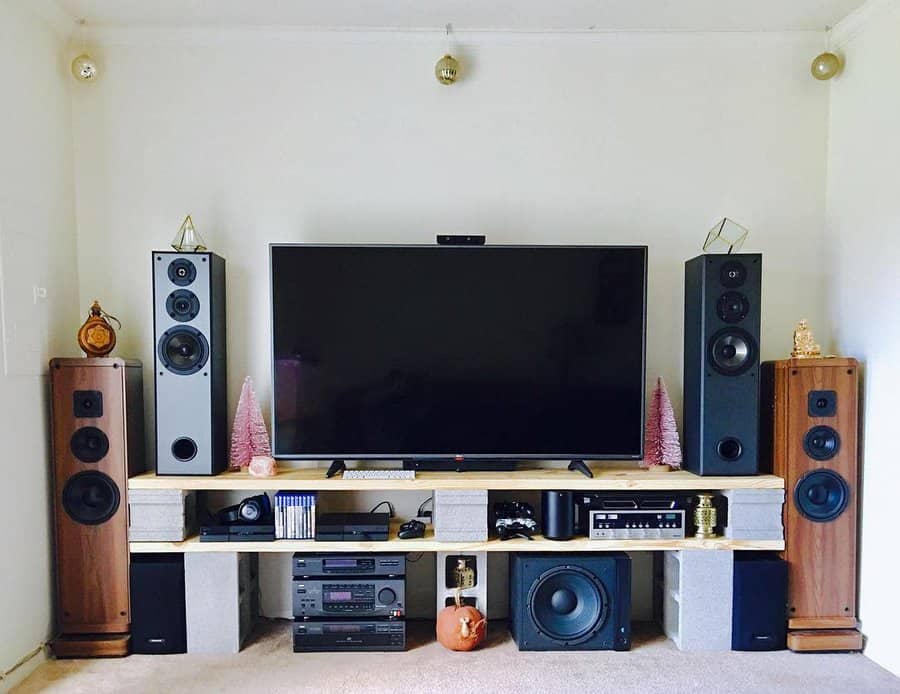 4. Planter Boxes
Cinder block planter boxes are a creative way to bring life and organic beauty to your outdoor space. Not only do planter boxes look great, but they can also be used in multiple ways.
If you're feeling adventurous, why not create tiers of planter boxes along the edges of your patio or garden? This can provide color and texture to enhance the atmosphere of your outdoor area, as well as make planting options abundant.
or example, you might decide to have different plants in each planter box, ranging from flowering shrubs to herb gardens! Whatever route you choose, planter boxes are sure to brighten up any outdoor space.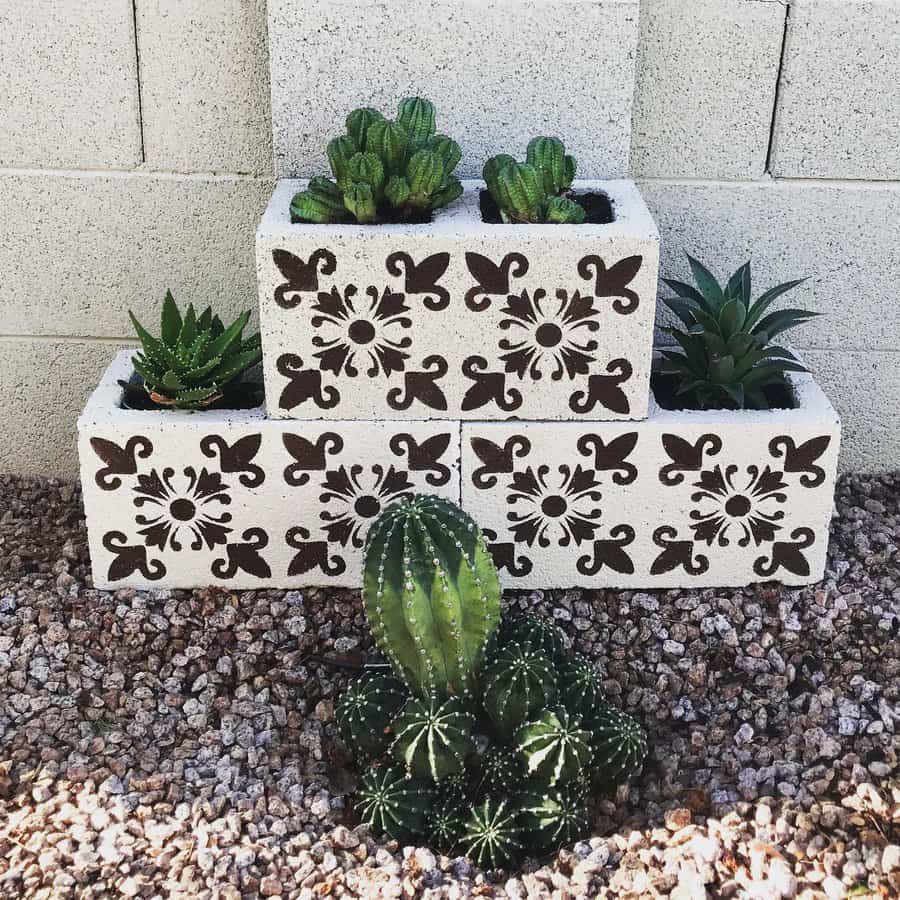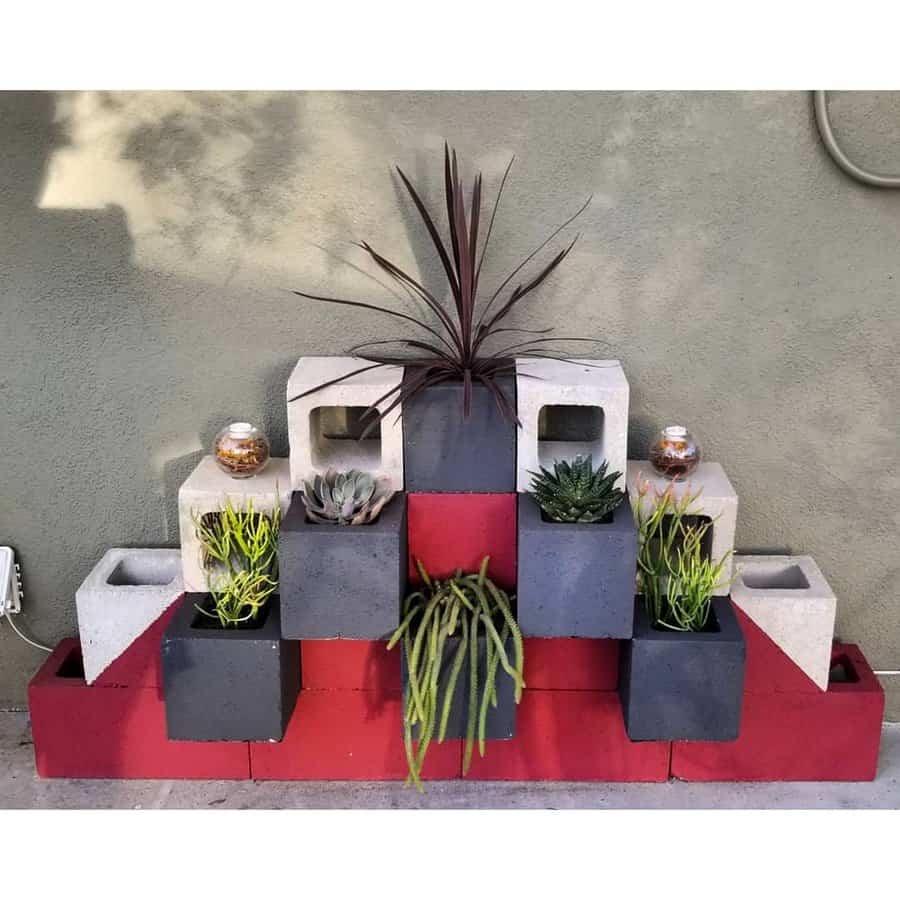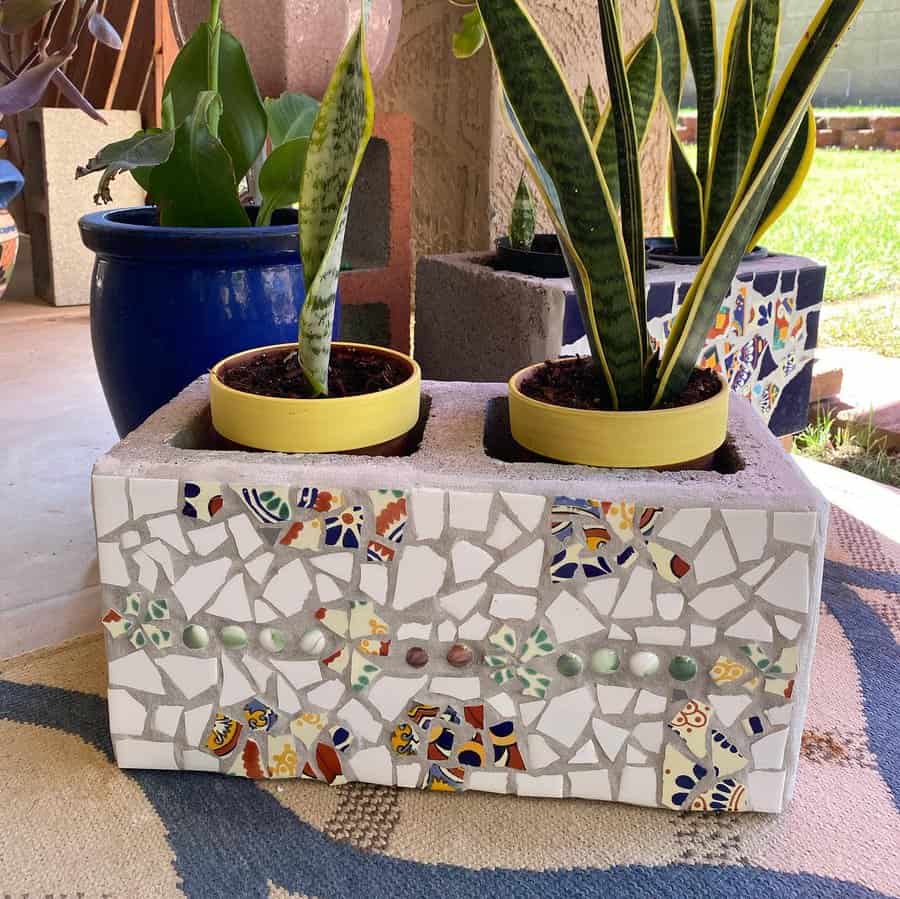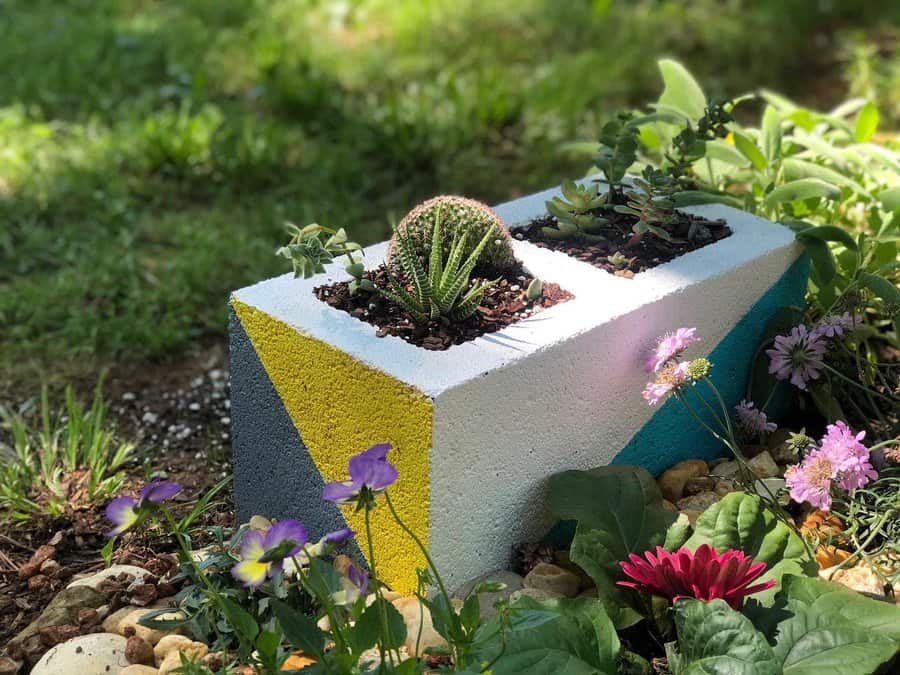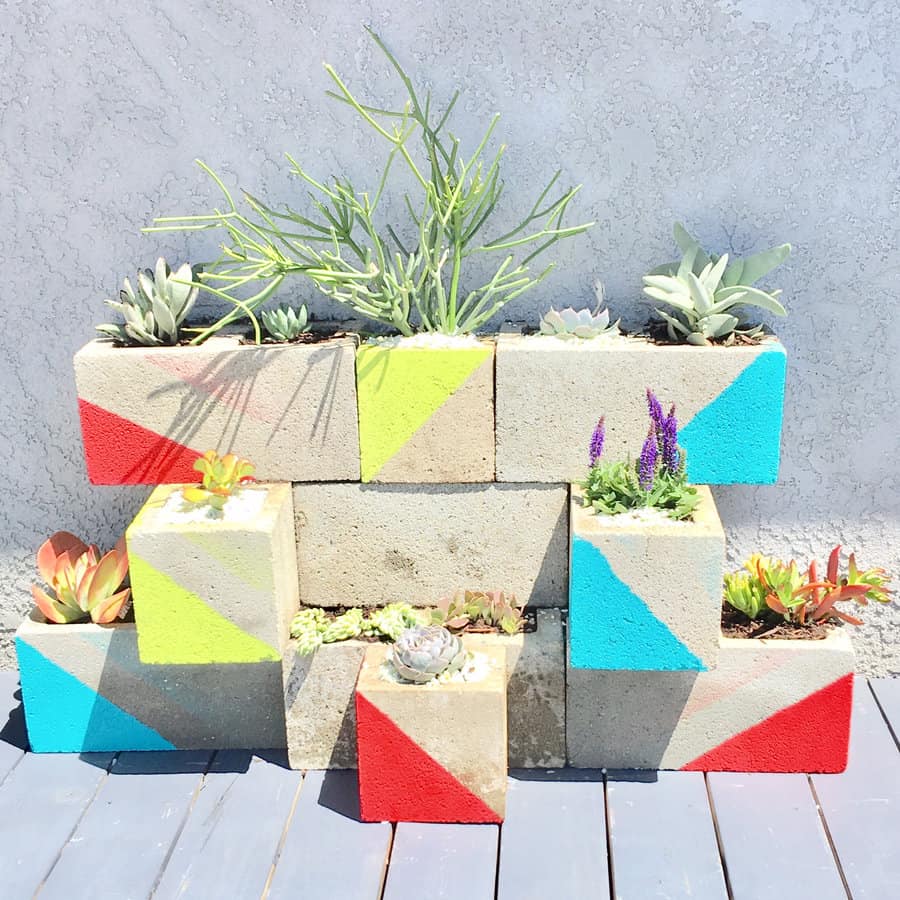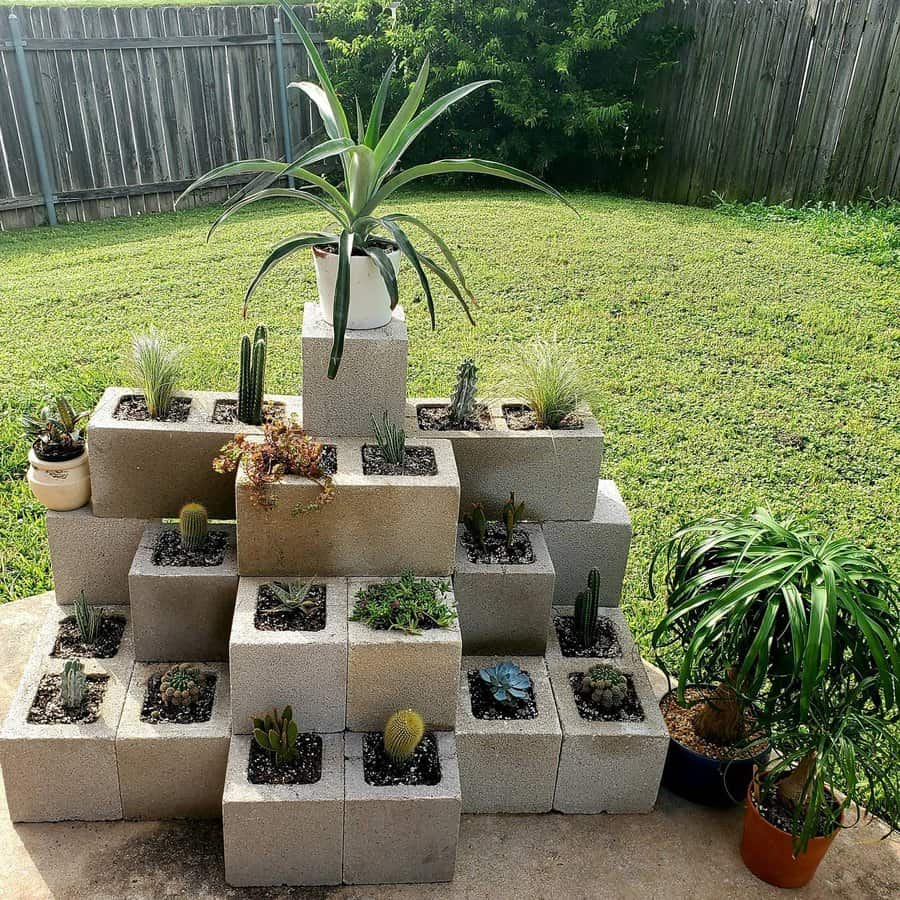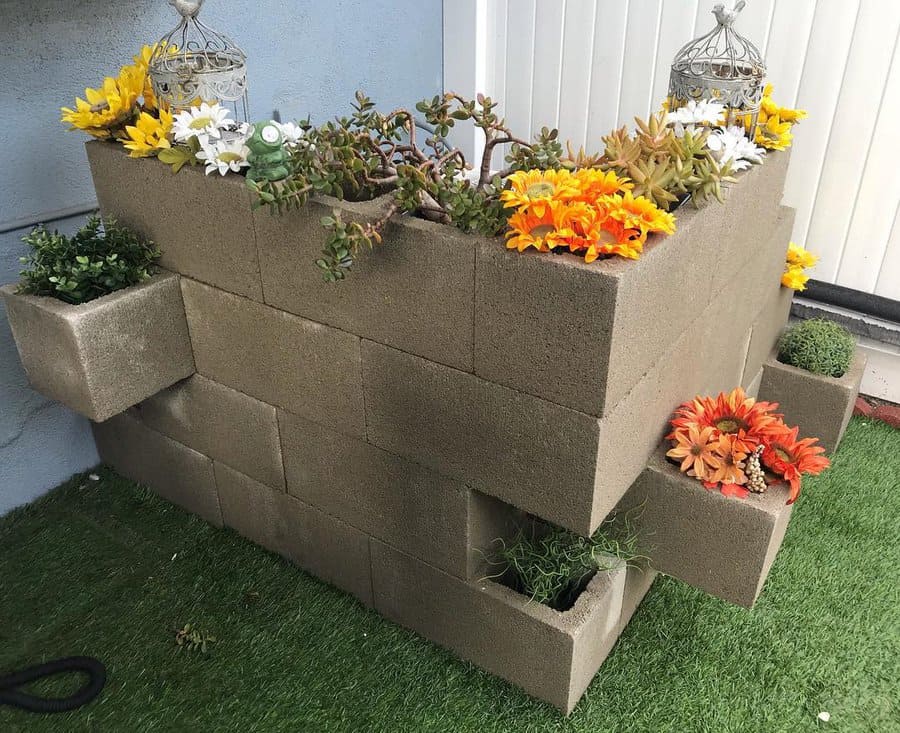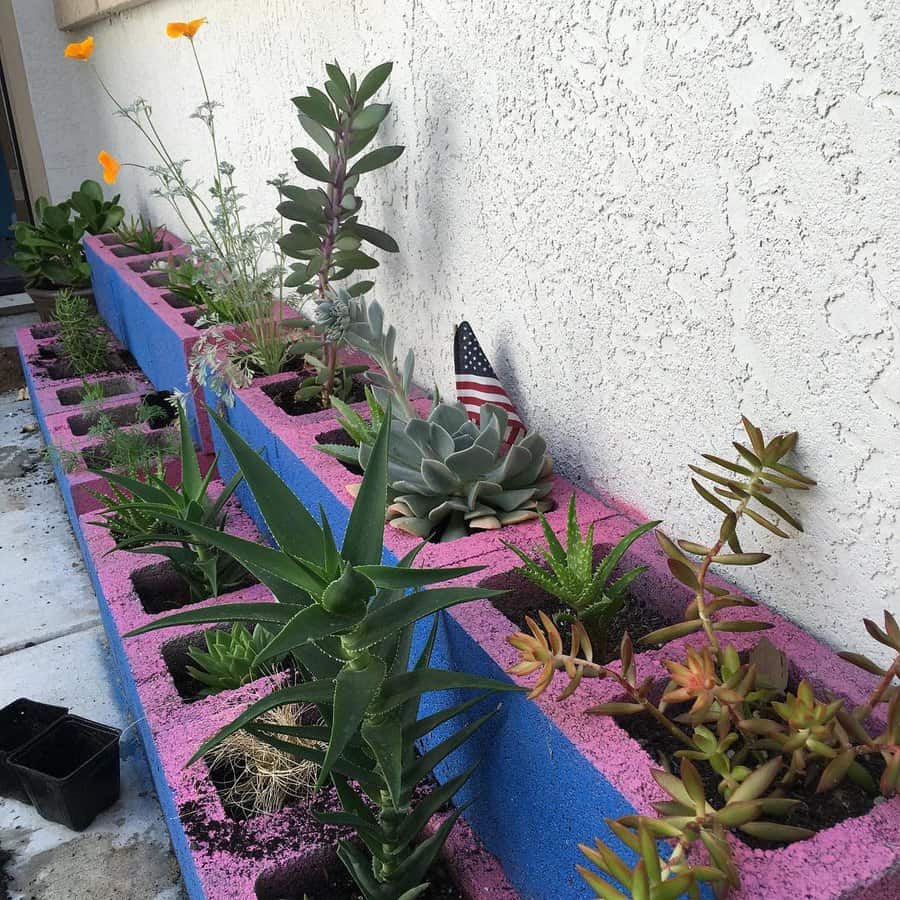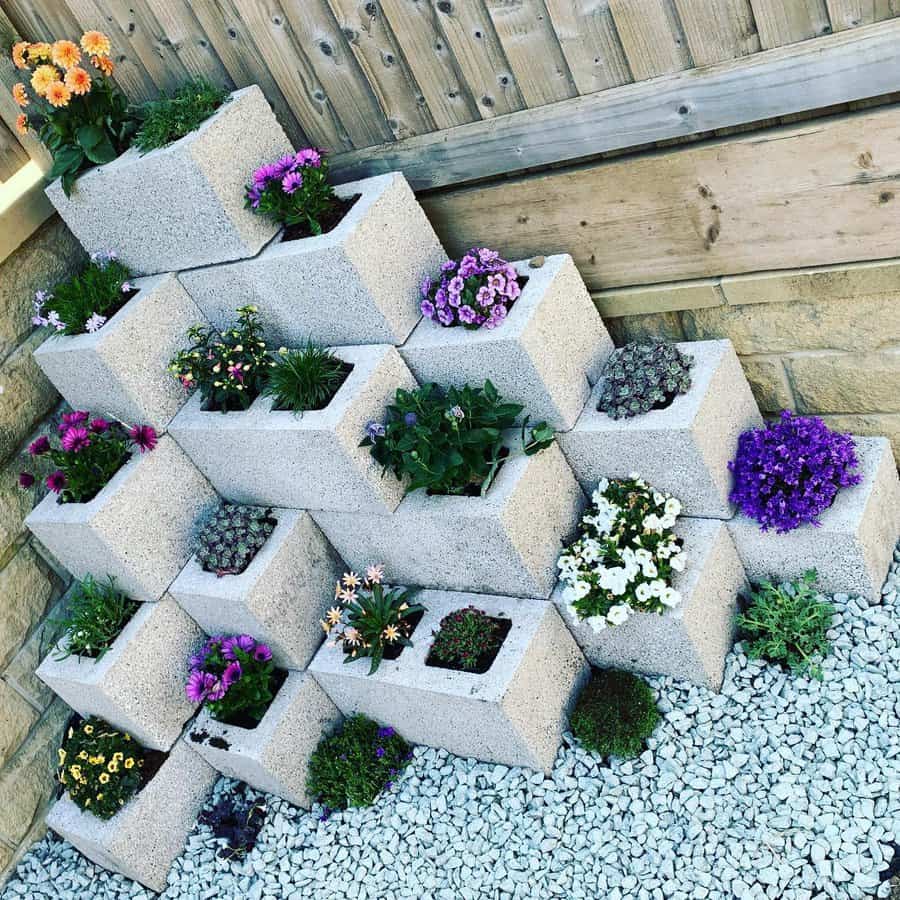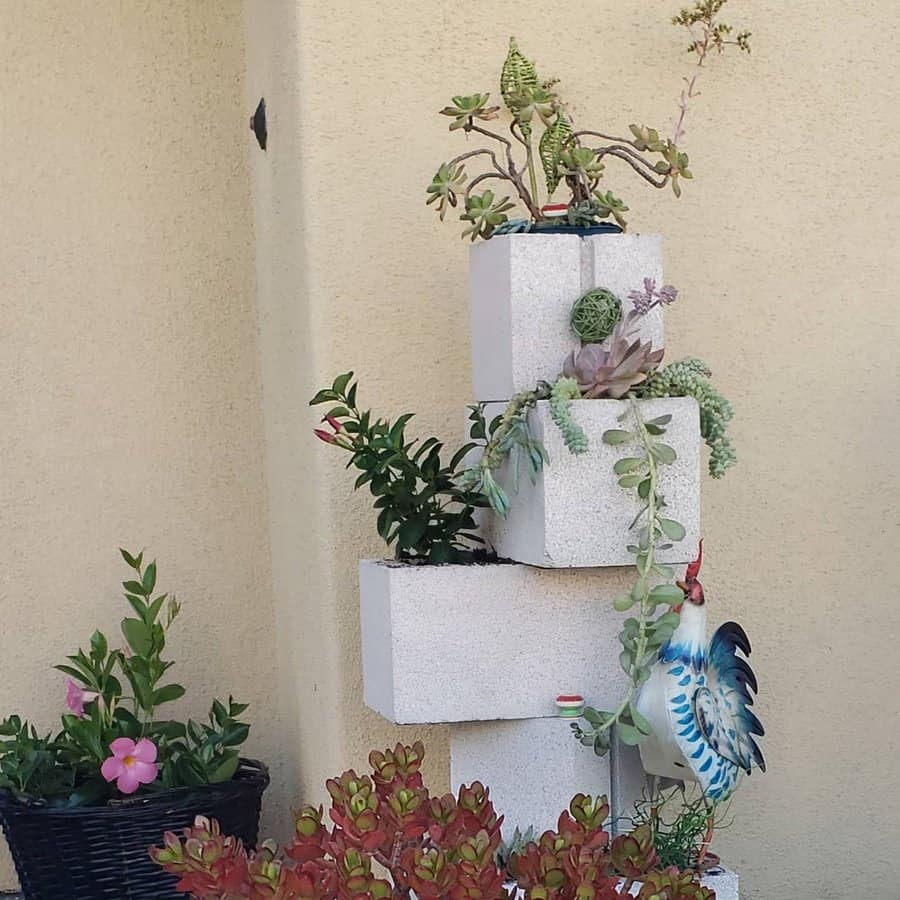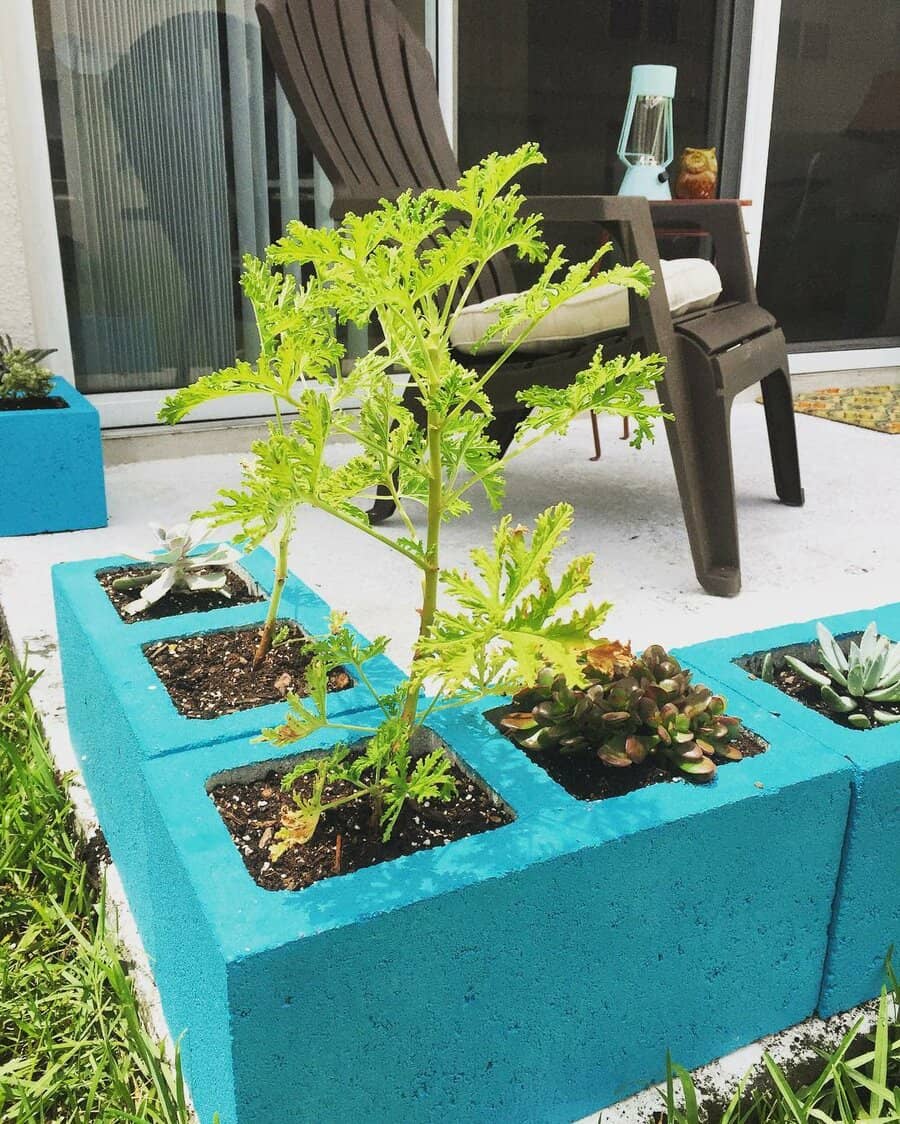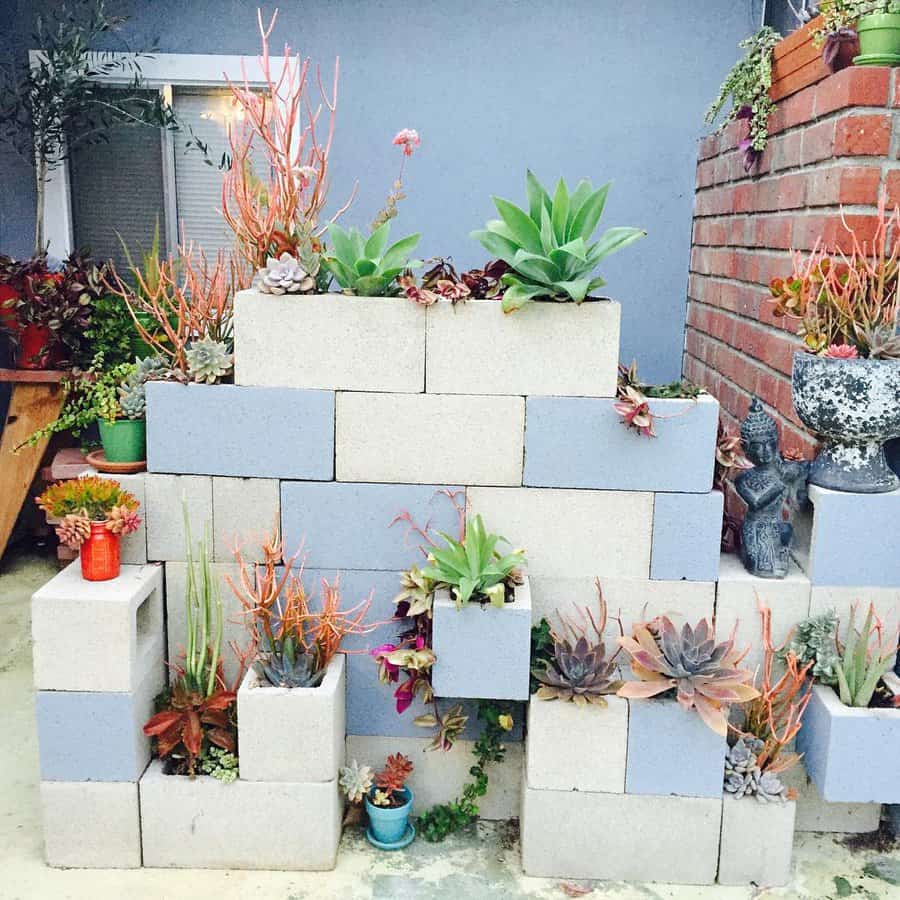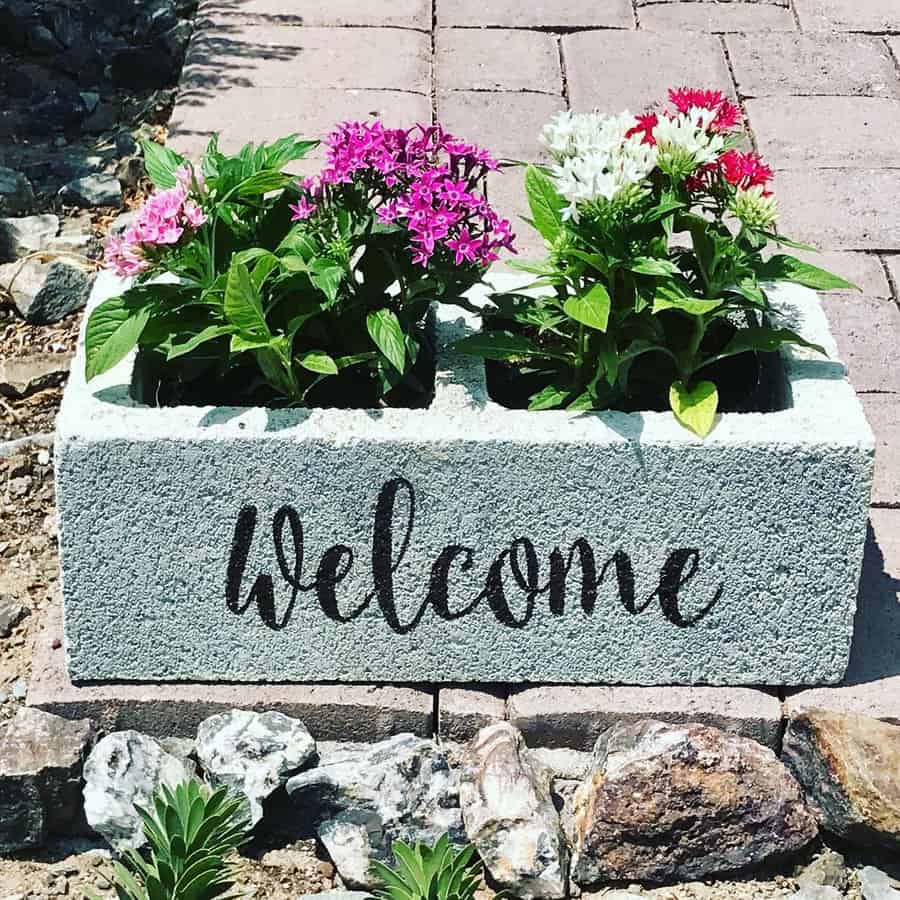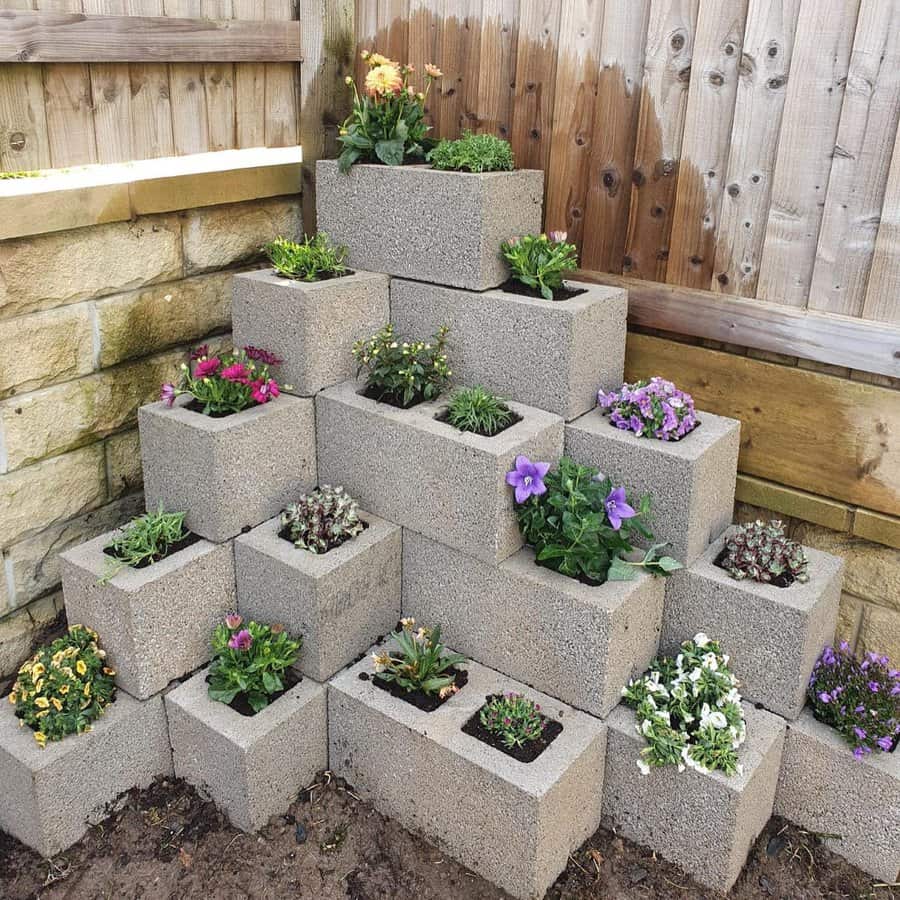 5. Plant Shelves
Adding cinder block shelves to your home is a great way to bring natural and rustic charm while displaying greenery. Using cinder blocks to create the foundation of a shelf adds texture and character. To use cinder block shelves for potted plants, measure out and drill support holes in each cinder block and secure them together with brackets.
Place a wooden board on top of the cinder blocks to provide stability for the plants, making sure that it fits perfectly within the length and width of your cinder block shelf set-up. Once assembled, fill up each shelf with beautiful potted plants to instantly transform any room into a nature paradise.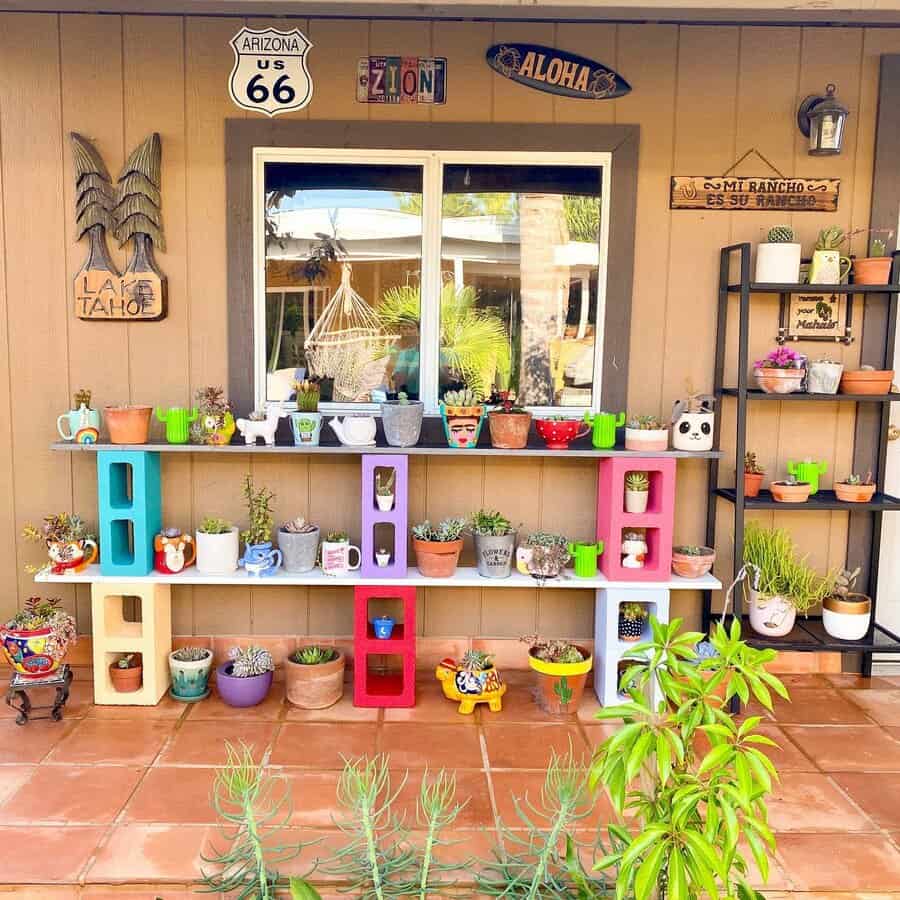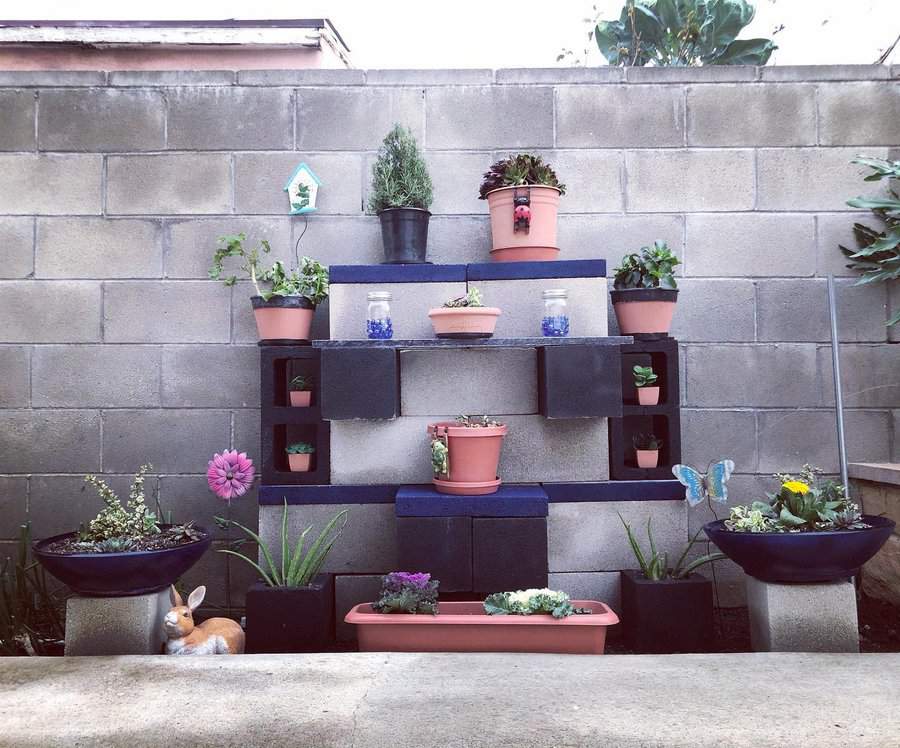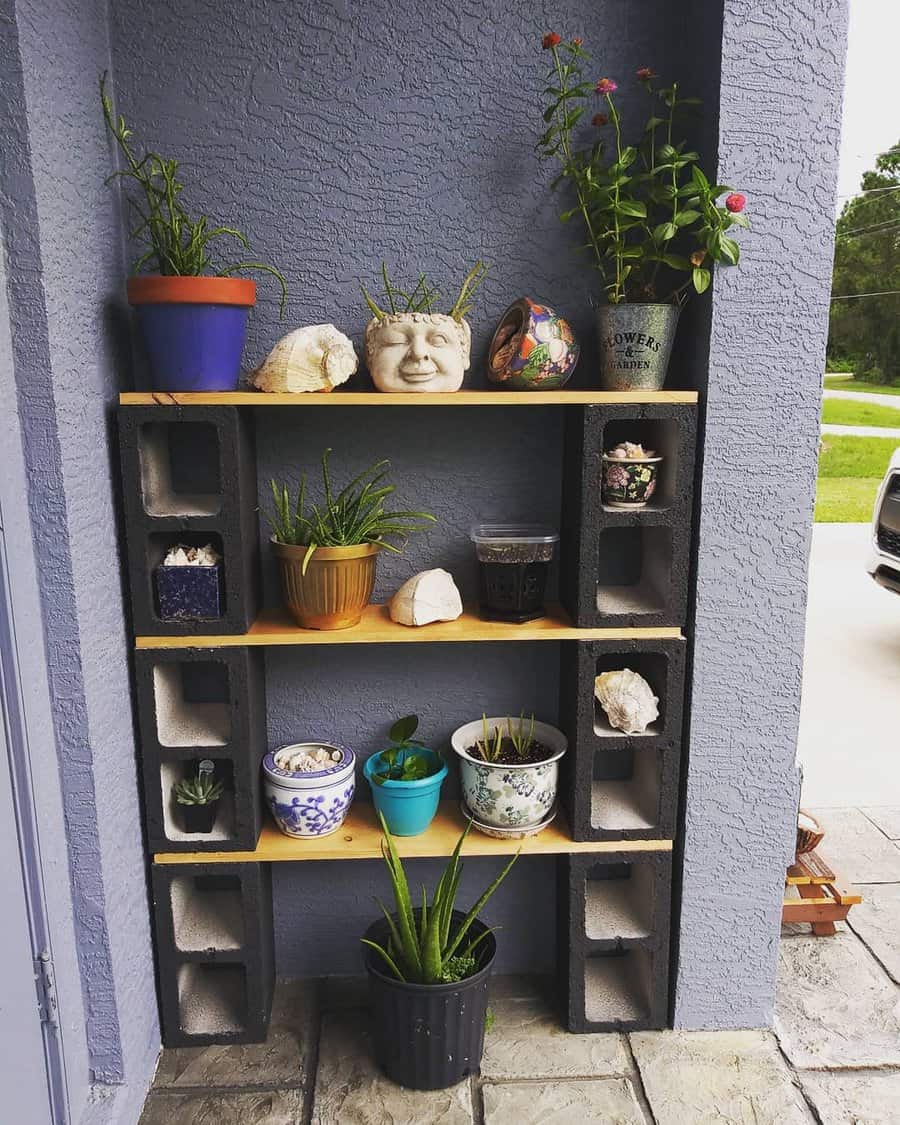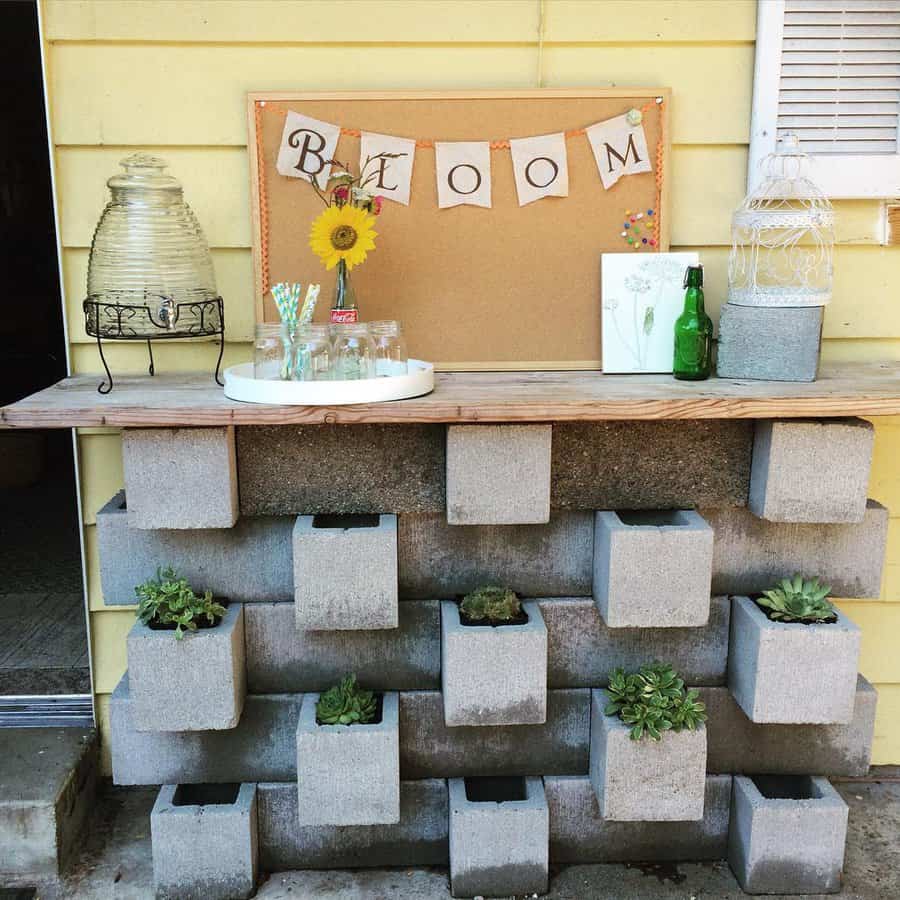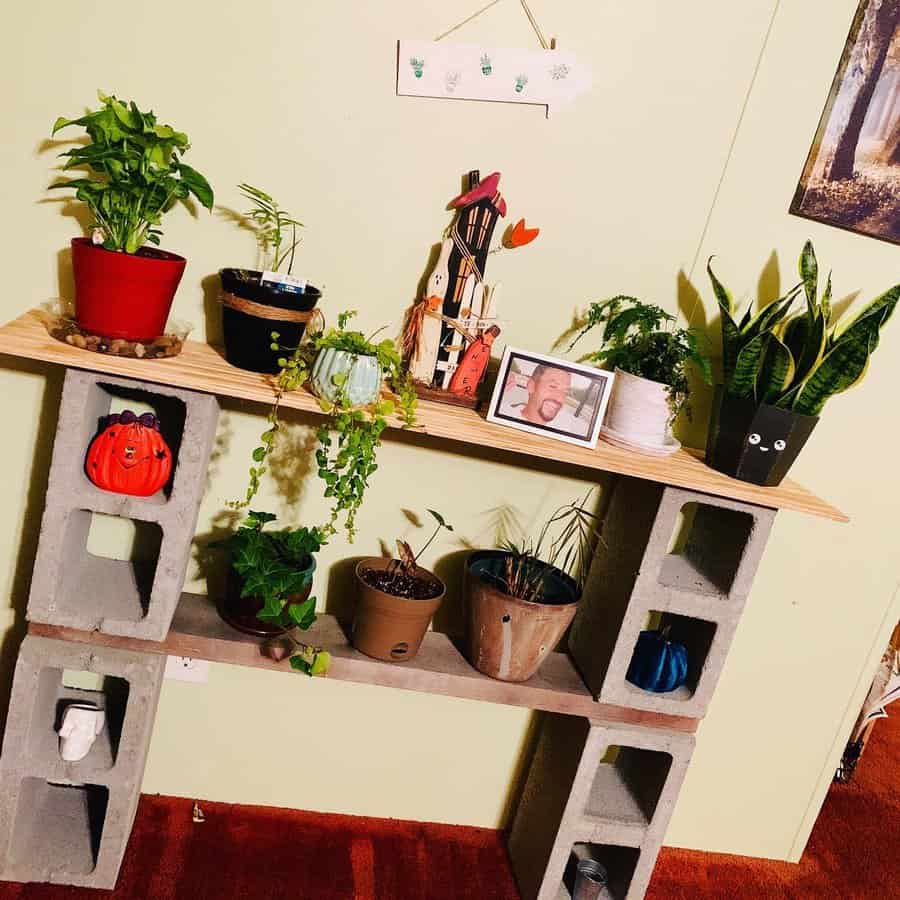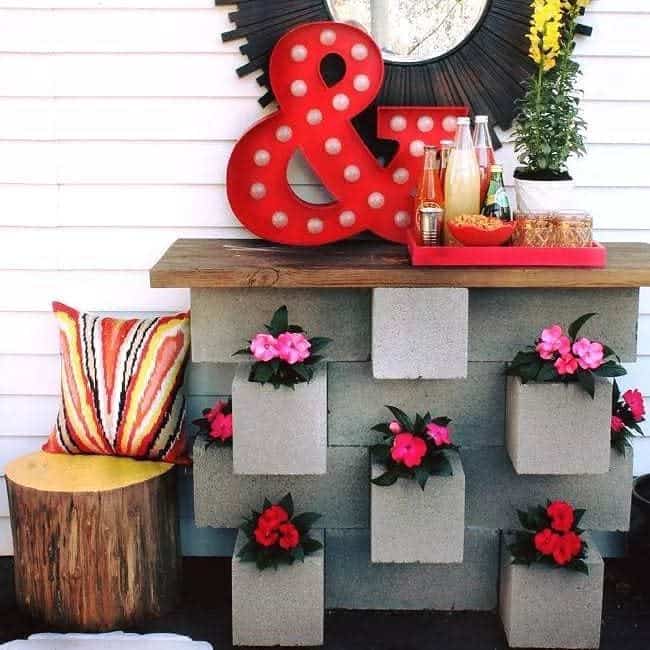 5. Under-The-Bed Organizer
Add a little creativity to your under-the-bed storage or shoe shelf by using cinder blocks. Cinder blocks offer the best mix of practicality, flexibility, and stability all in one. The stable base can easily hold many items under your bed, such as sweaters, shoes, and even small tools.
With some straps and foam pads, they can be used as shelves for displaying frequently used items like books, baskets, and picture frames. Not only will cinder blocks improve the look of your home décor but they are also a cost-effective solution for tidying up your bed area.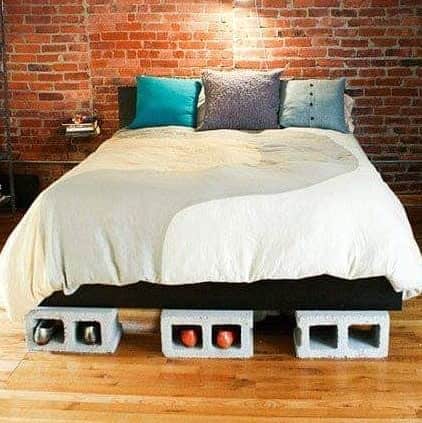 6. Transform Into A Table
Bring industrial chic style to your home with cinder block tables! For a rustic but glamorous look, cinder blocks can be paired with a glass or wood countertop. As cinder blocks are made of concrete and come in various shapes and sizes, they are the perfect material for an urban-chic centerpiece to any room.
Whether you're looking for a sturdy outdoor table for guests or need extra seating for an unexpected party, cinder block tables provide the perfect mix of function and form. And best of all? They are affordable too!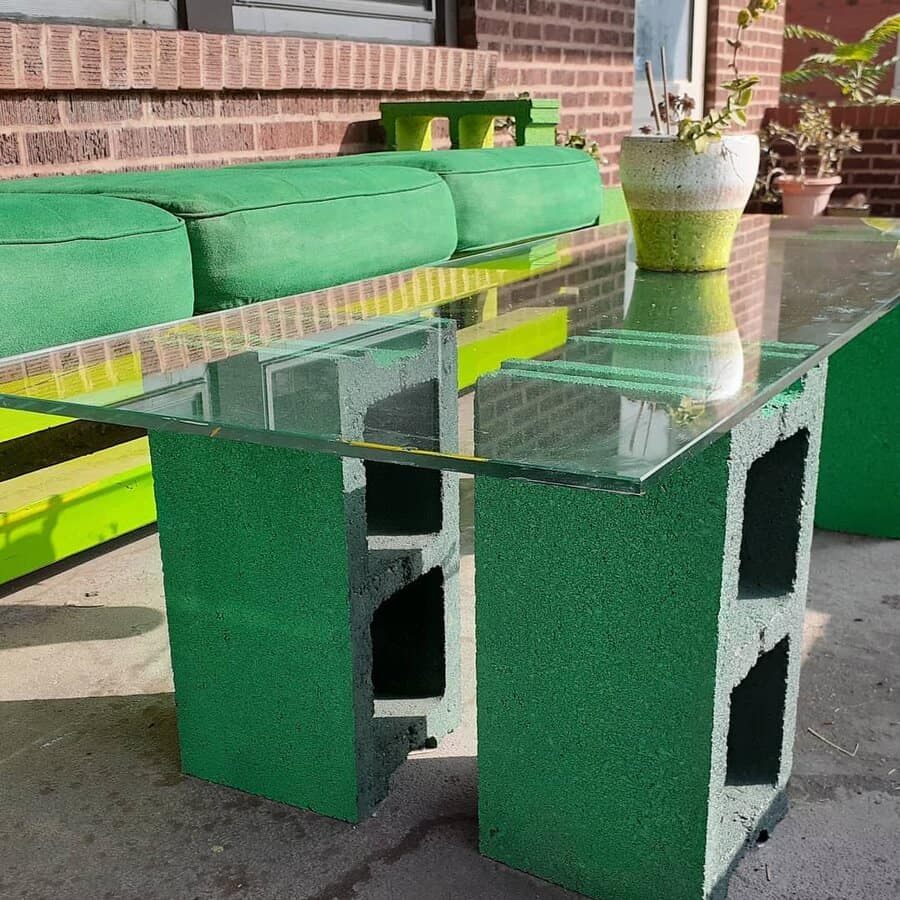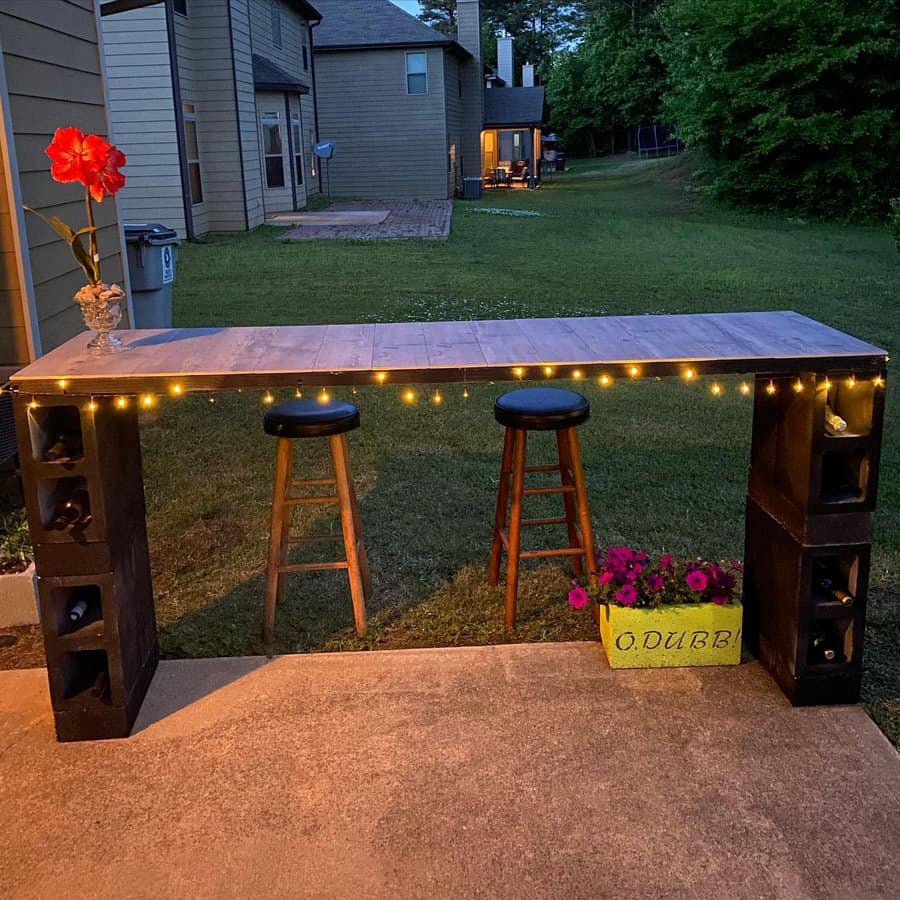 7. Raised Plant Bed
Create your own raised garden spot with a cinder block plant bed! Constructing raised beds is an accessible and creative gardening solution that can help you gain more control over the environment around your plants. With cinder block raised beds, you can choose how big or small to make them and how wide you want the pathways in between.
This makes them ideal for vegetable gardens as they're super efficient when it comes to space-saving, plus the blocks are great at retaining moisture around the roots through their breathable yet permeable build. For those of us in colder climates, raised beds allow our soil to warm up quicker during spring planting!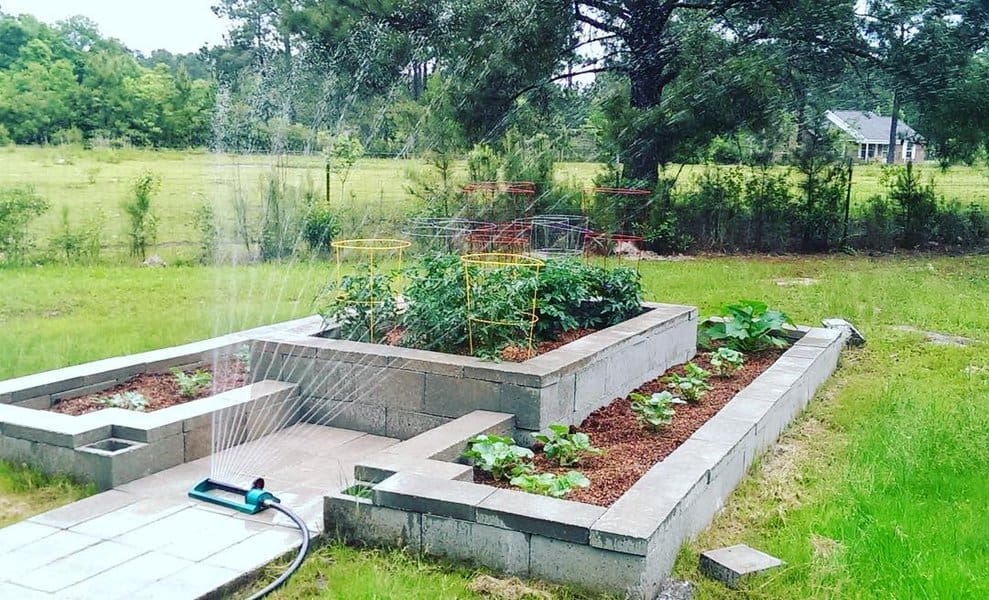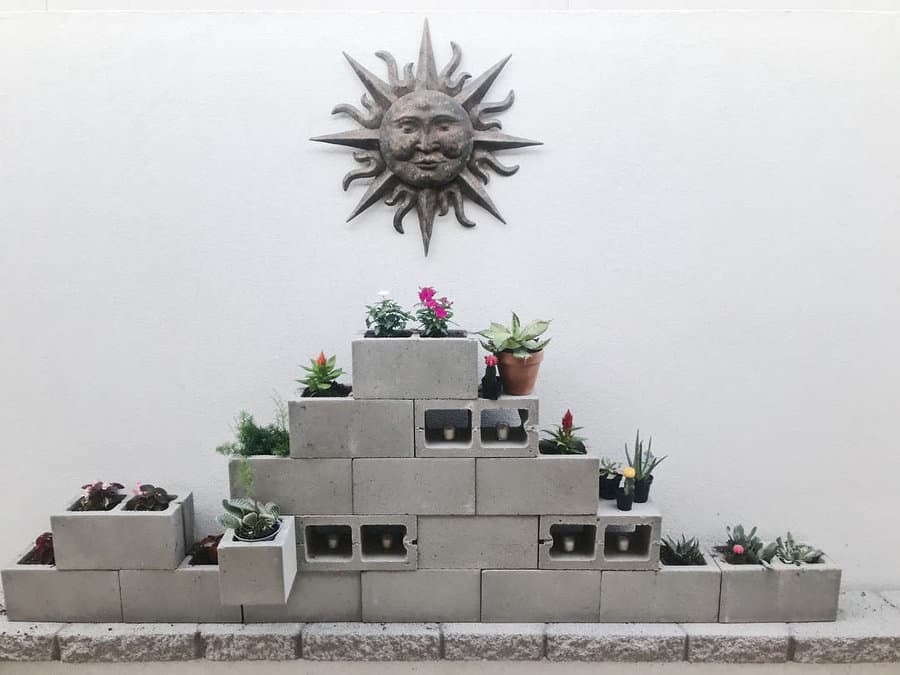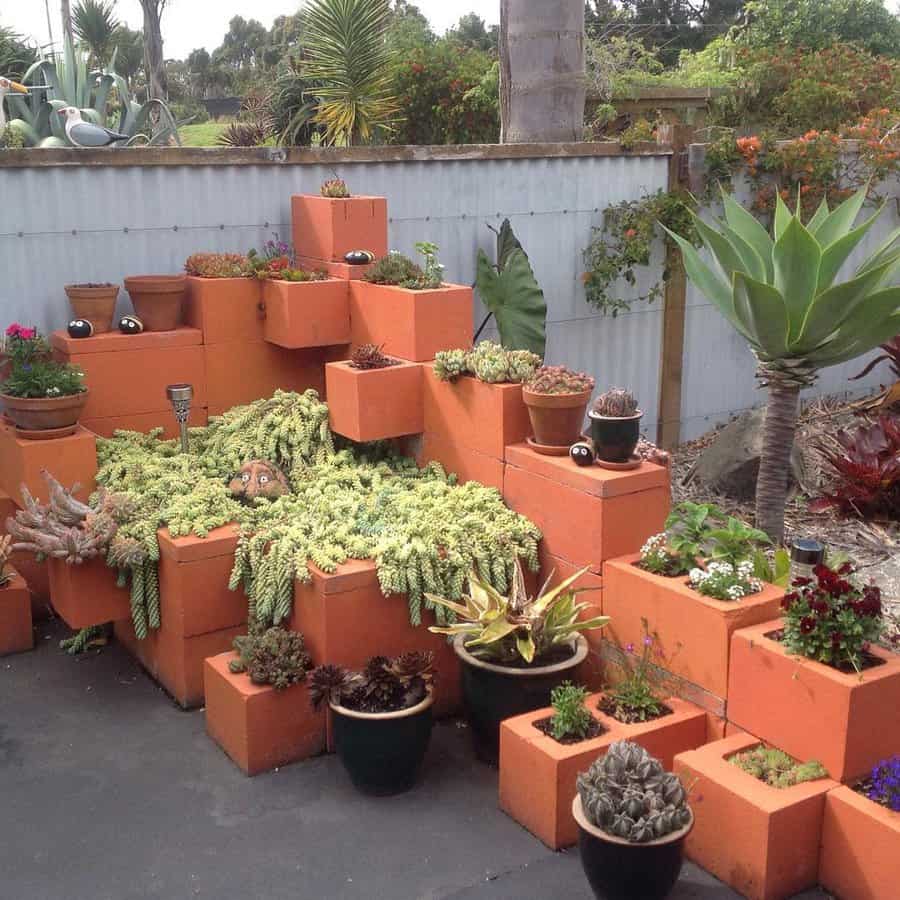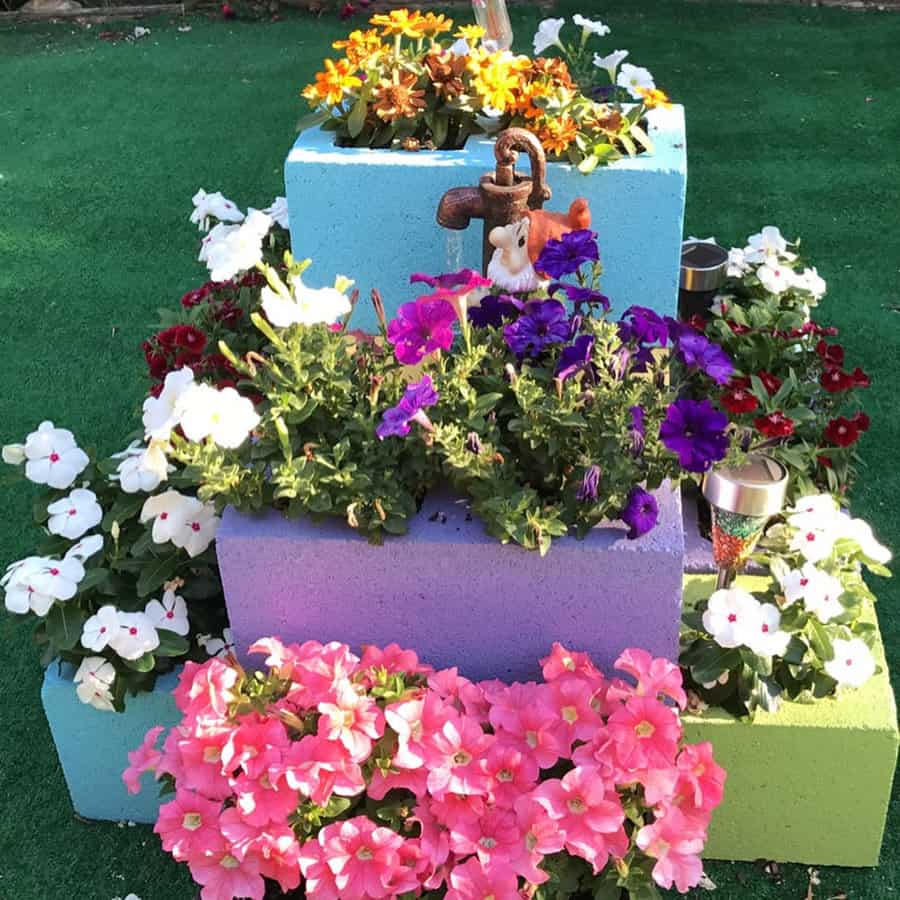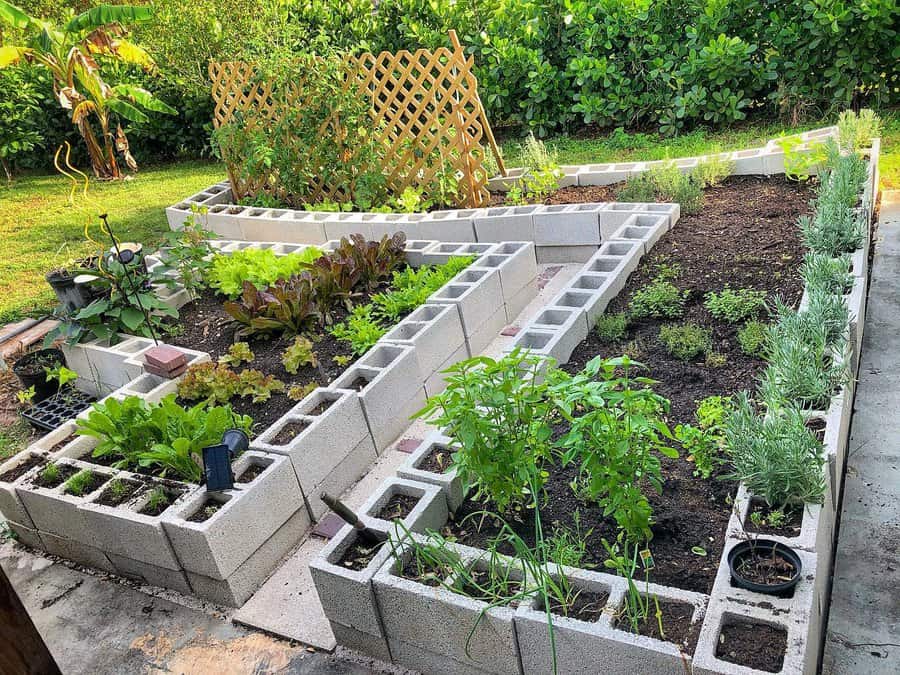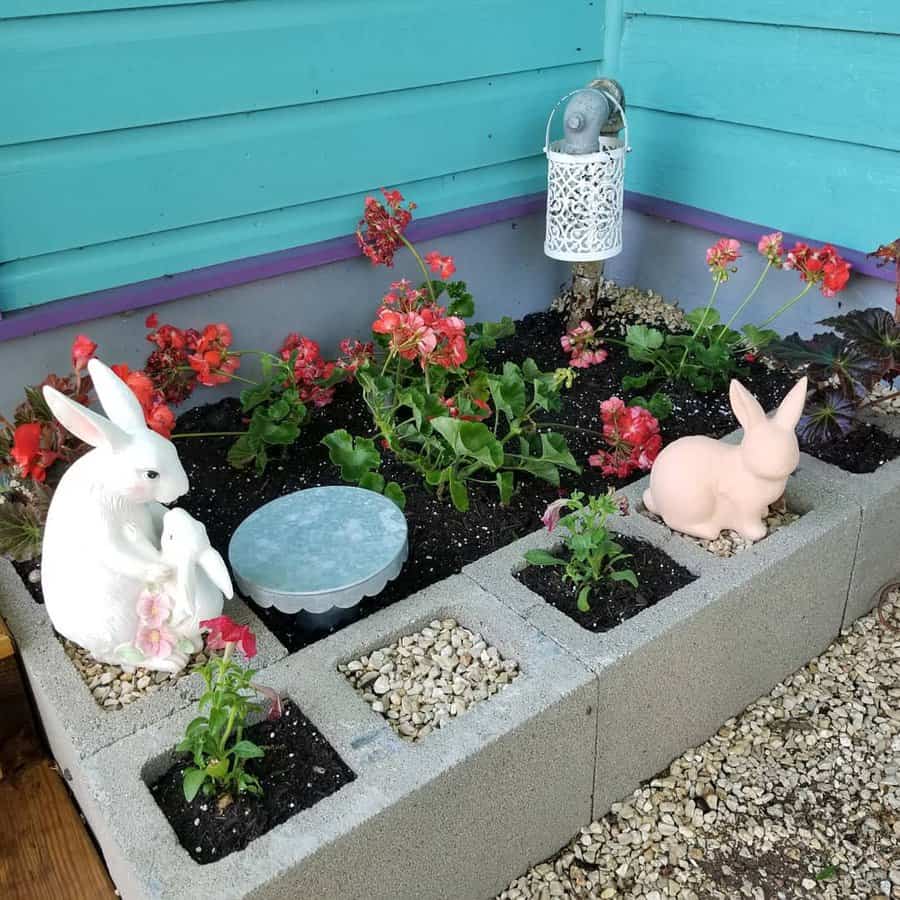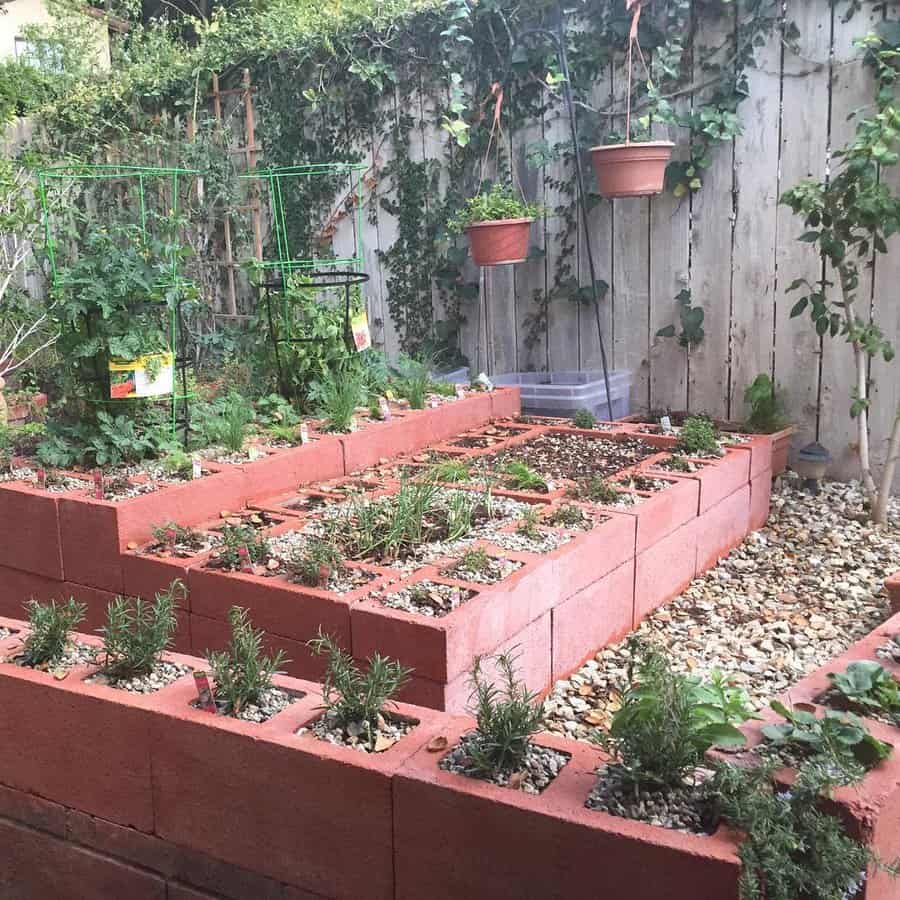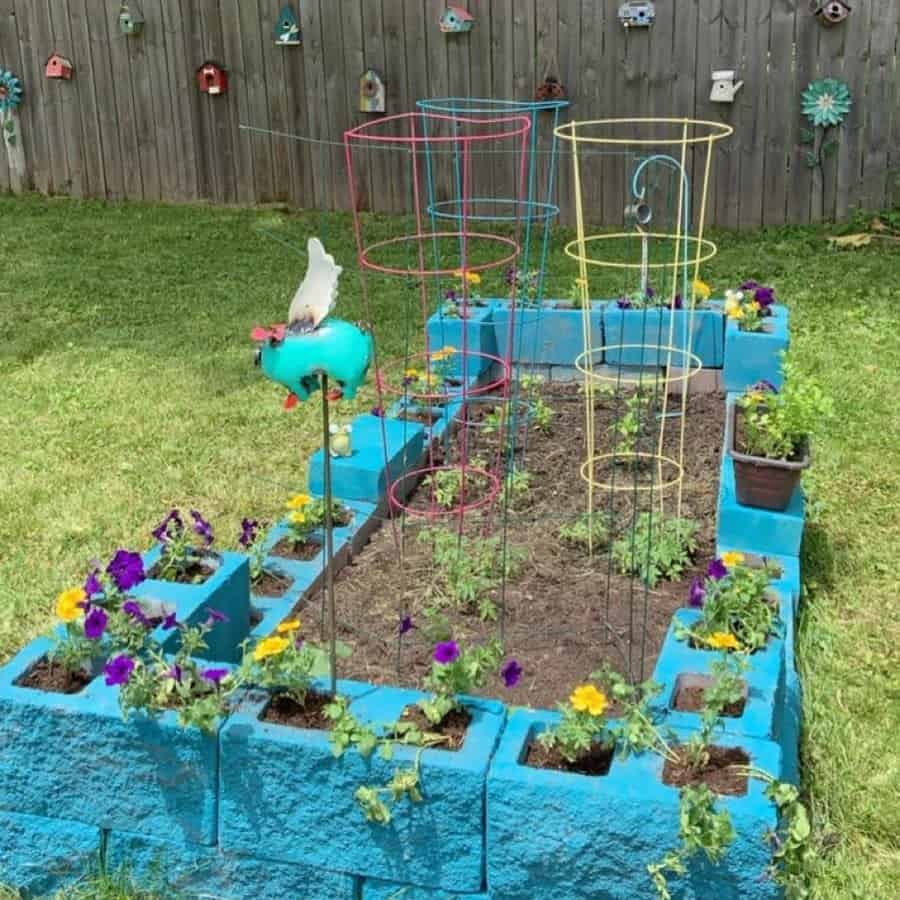 8. Create A Sofa With Cushions
Add a cinder block sofa to your home for an easy, yet creative seating solution. Complete with throw pillows, blankets, and cushions, cinder blocks can make for a comfortable and stylish piece of furniture that will fit any budget.
A cinder block sofa is perfect for evening cuddle sessions in front of the TV or even as a stylish guest bed quickly converted from couch to futon. An innovative cinder block sofa is the new trend setter for savvy homeowners looking for cost-effective seating options.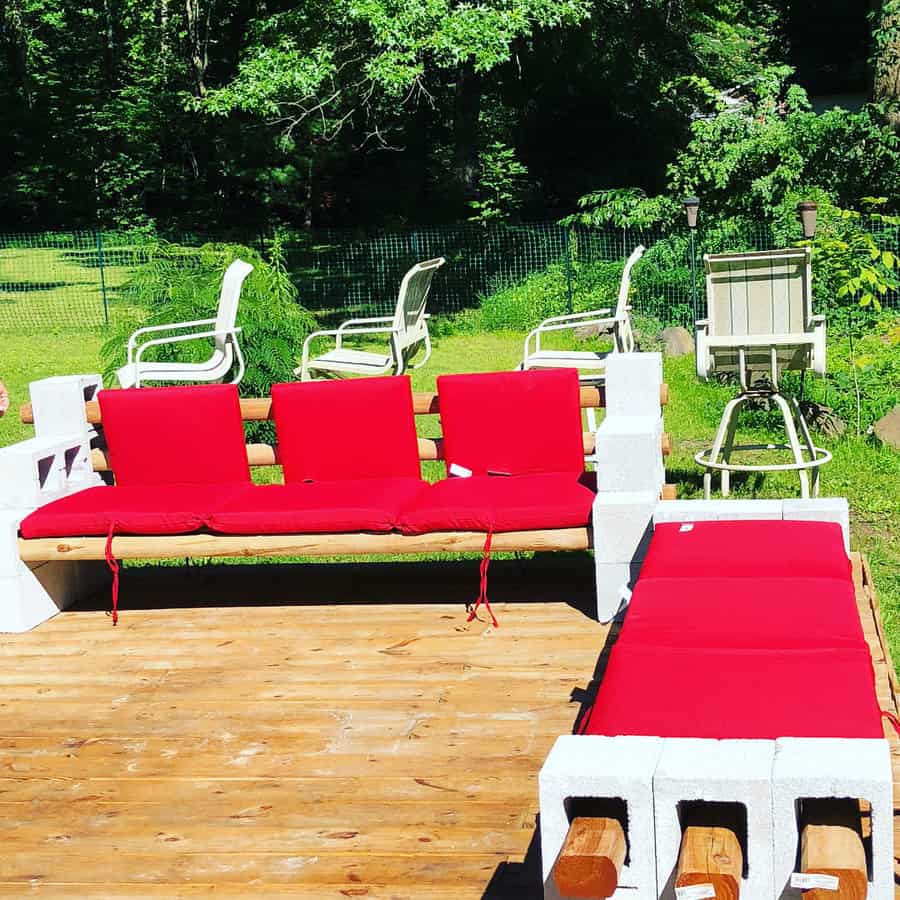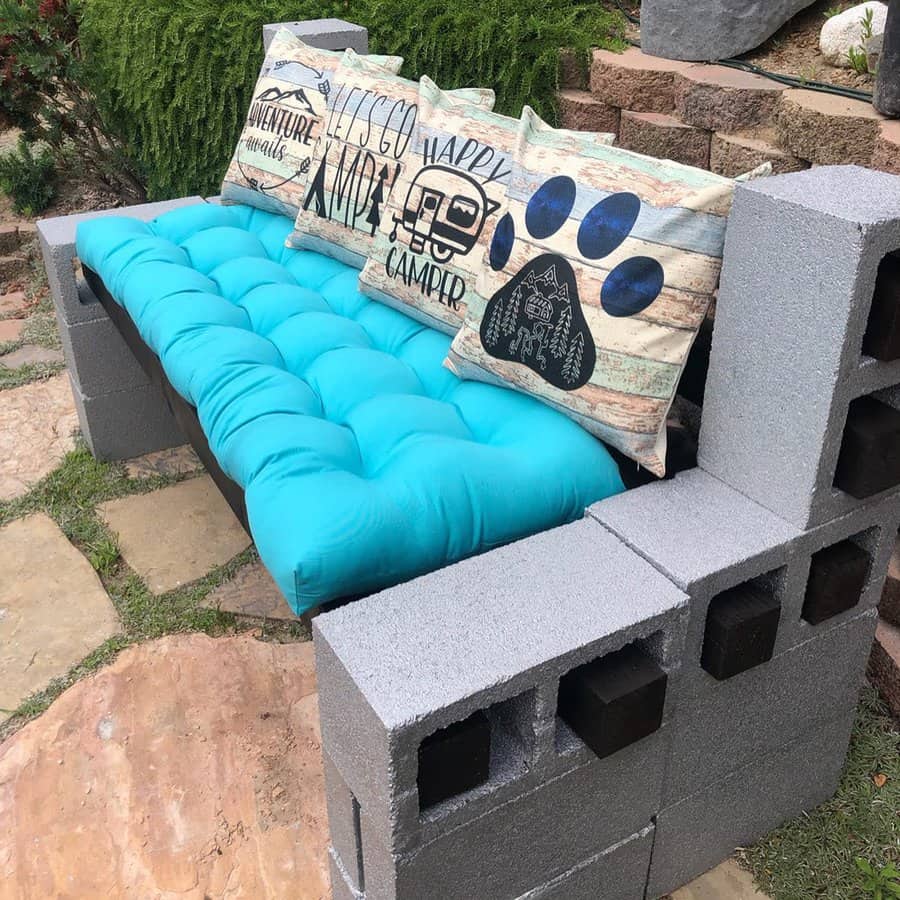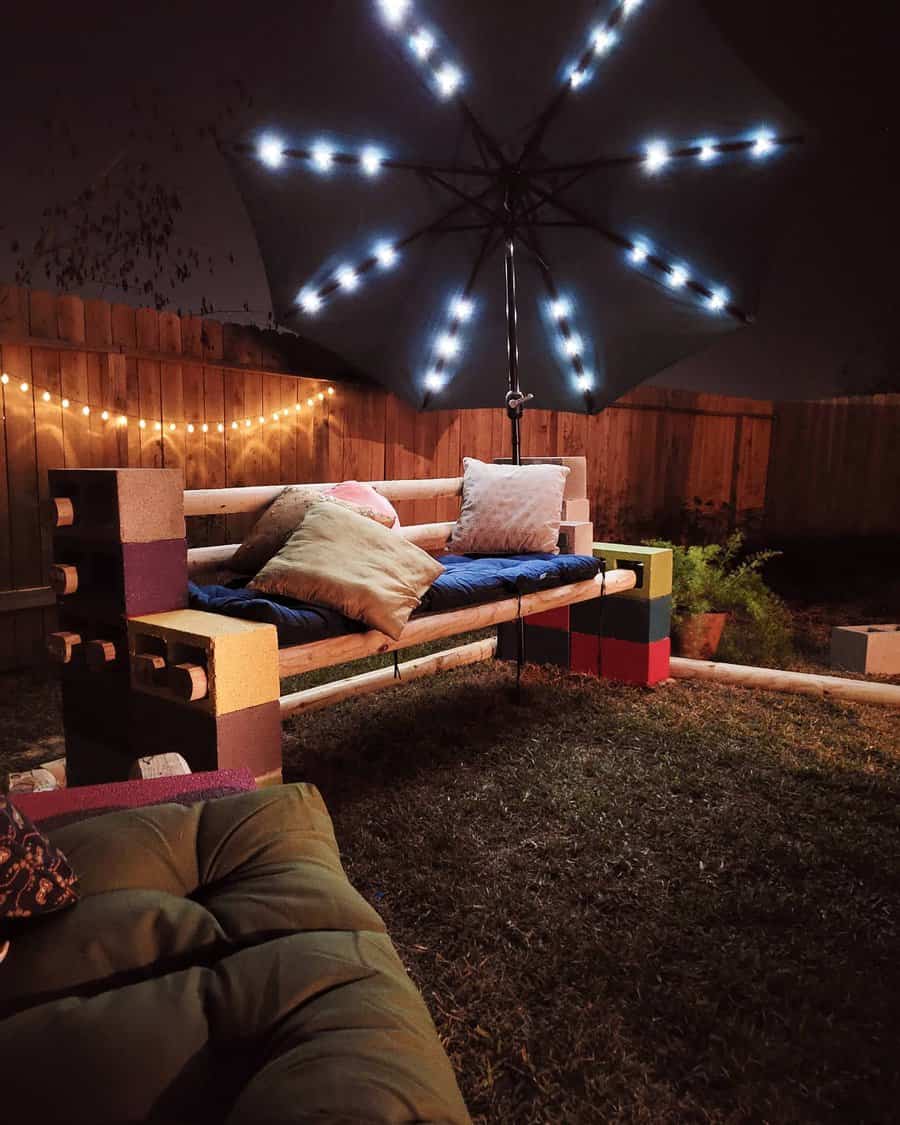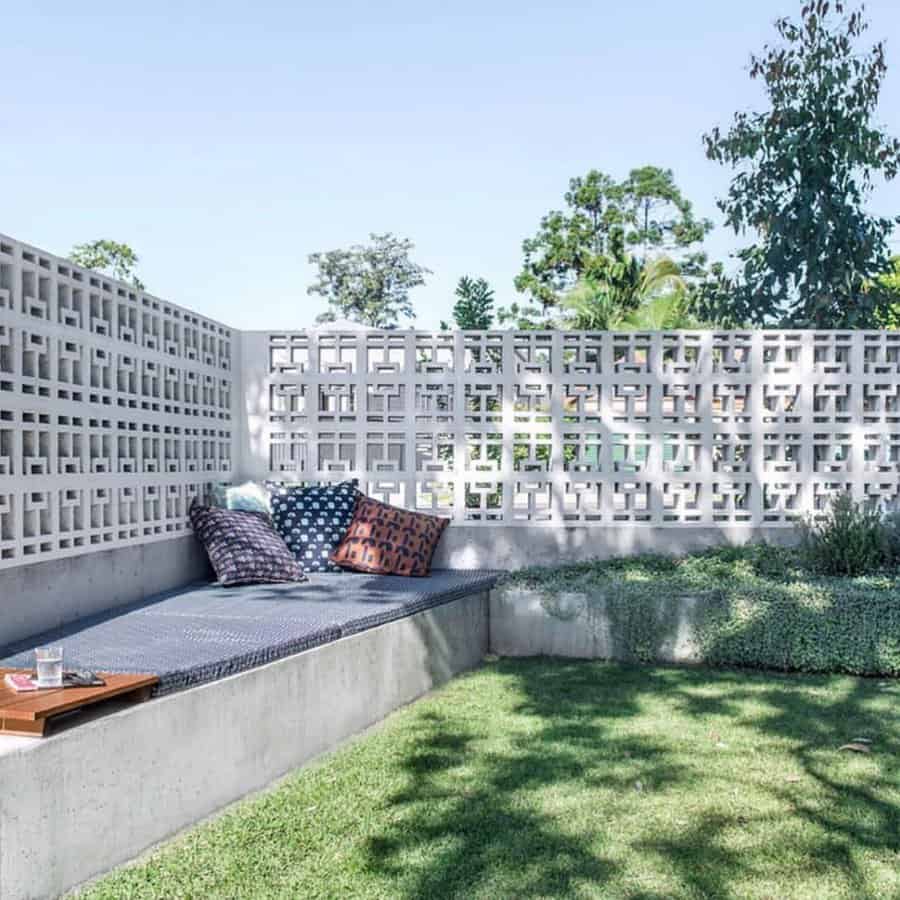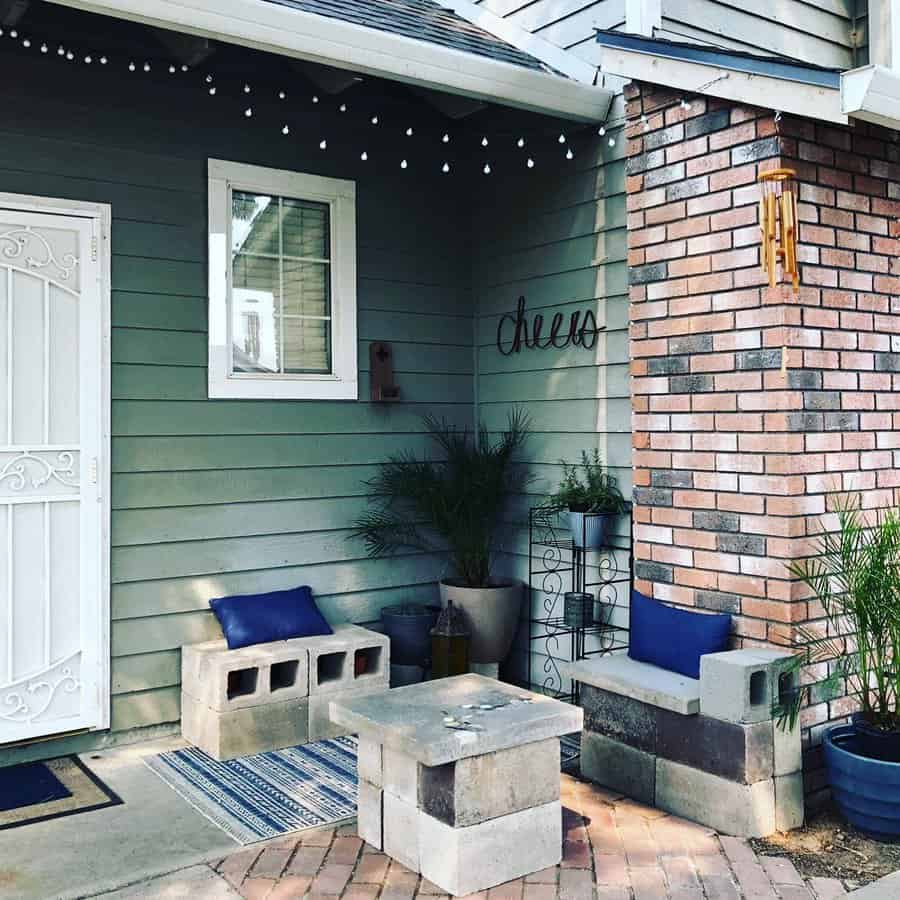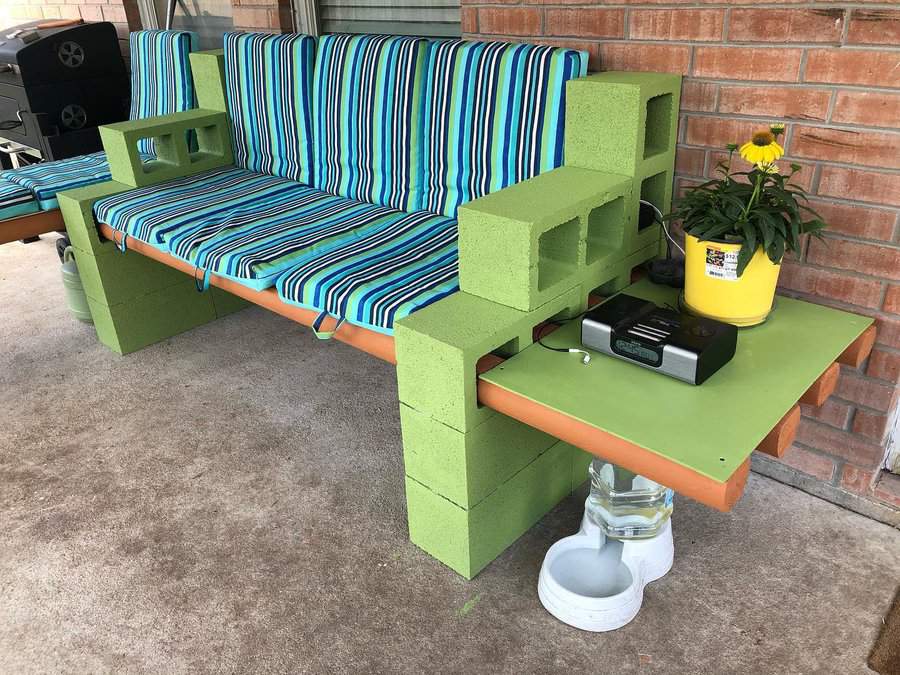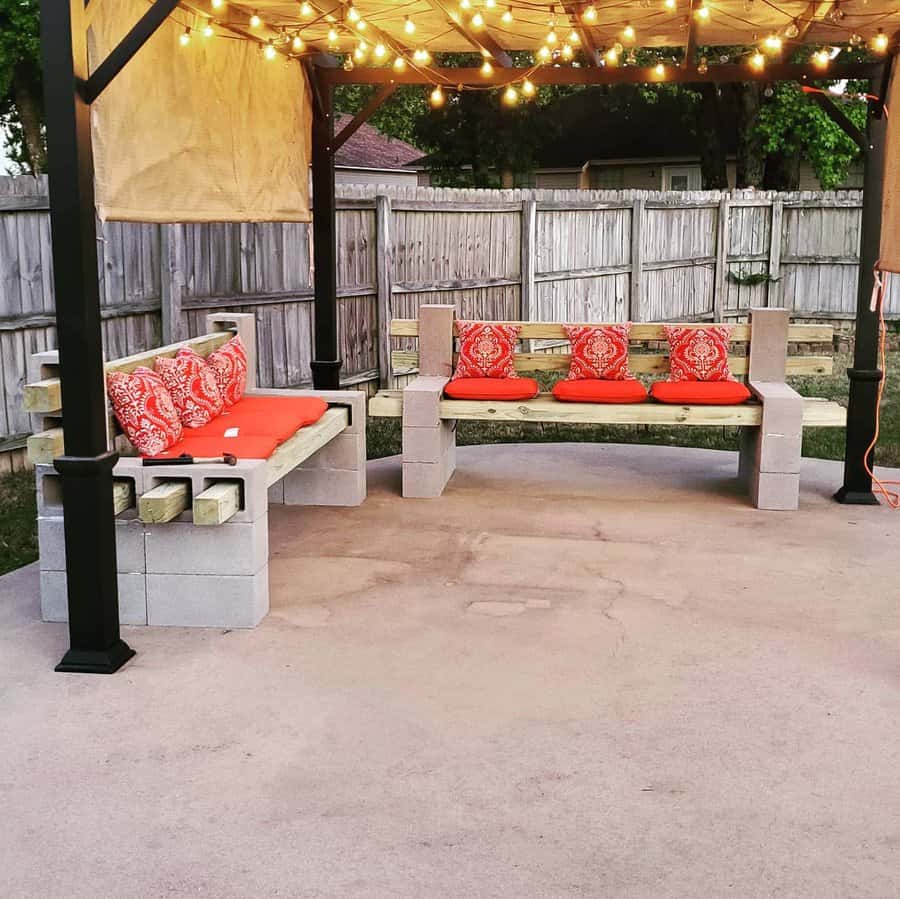 9. Paint Cinder Pots For A Creative Flair
Cinder blocks provide a fantastic foundation for a creative project. Spice up an old cinder block wall with some decorative designs, or build an entire cinder block sculpture!
For more ambitious projects, why not create something totally unique; a garden pathway or make use of cinder blocks and other materials to build furniture outside?
There are plenty of cinder block project ideas on the internet for inspiration, but the possibilities are truly endless.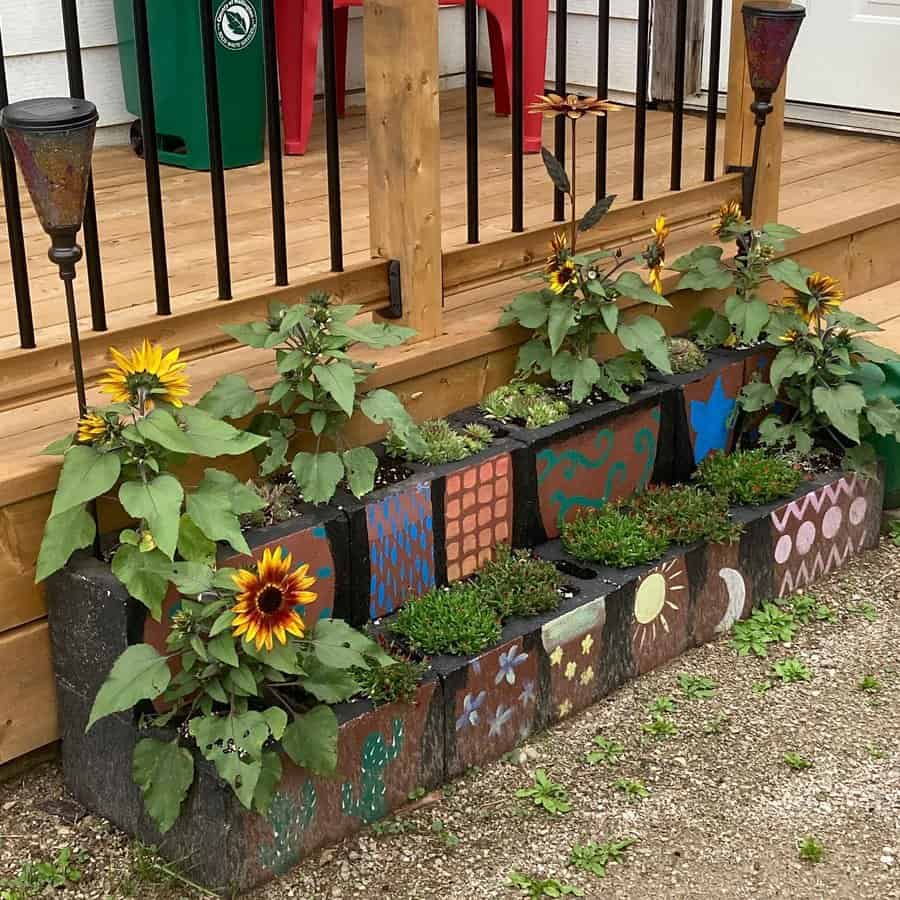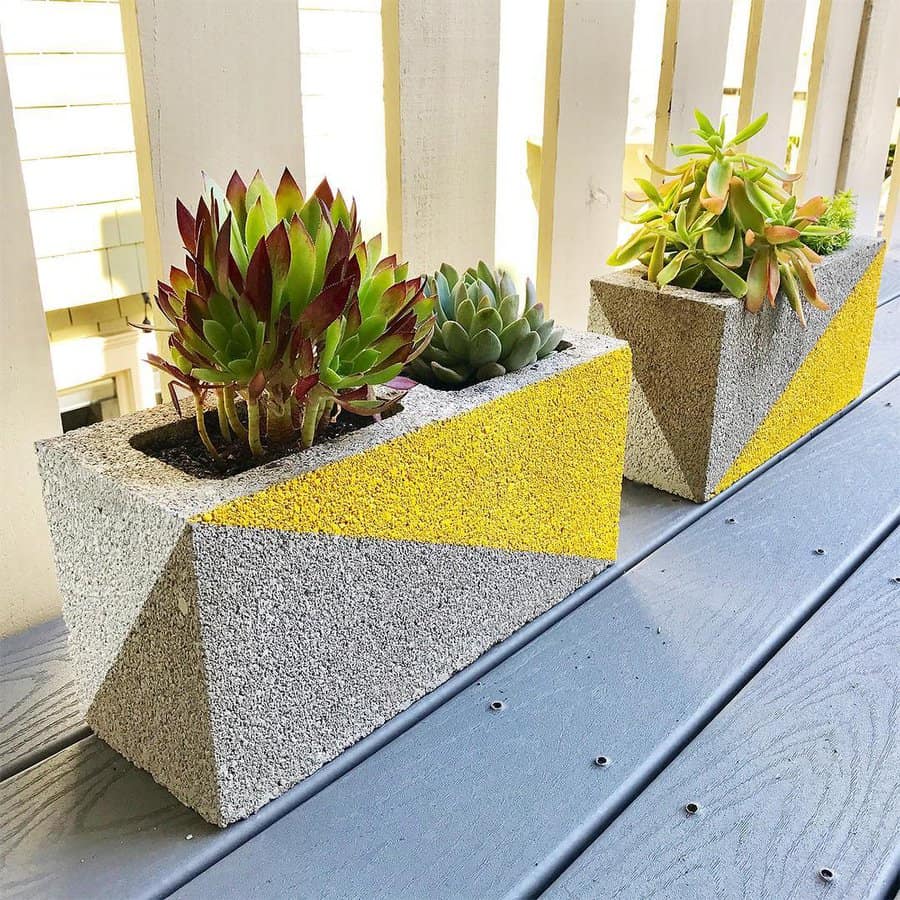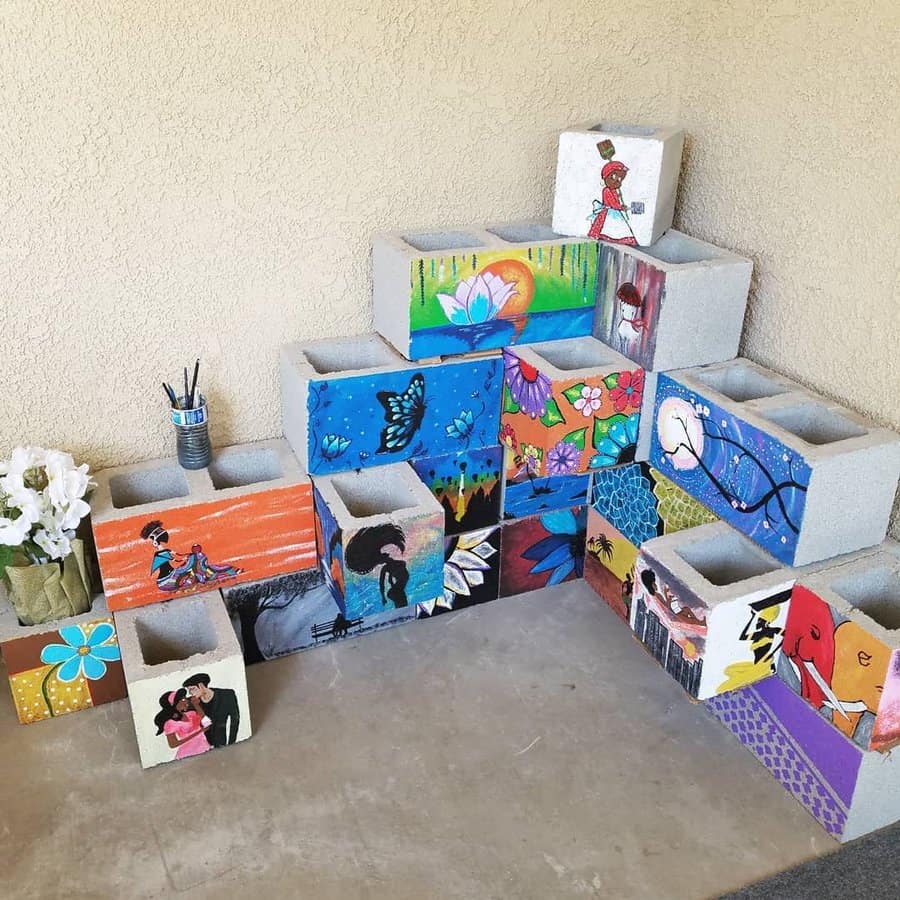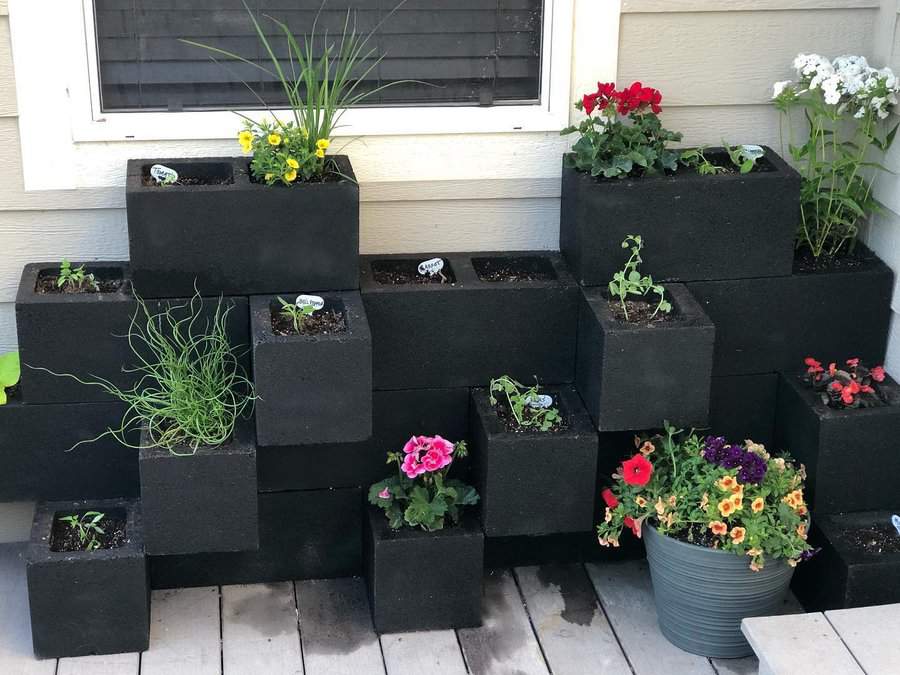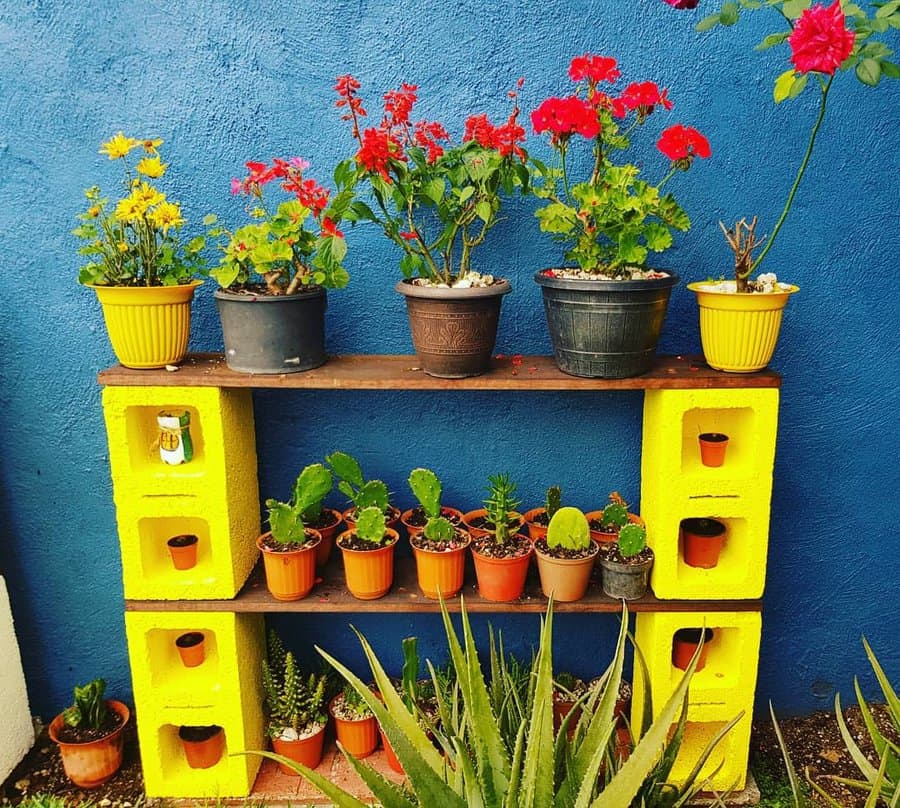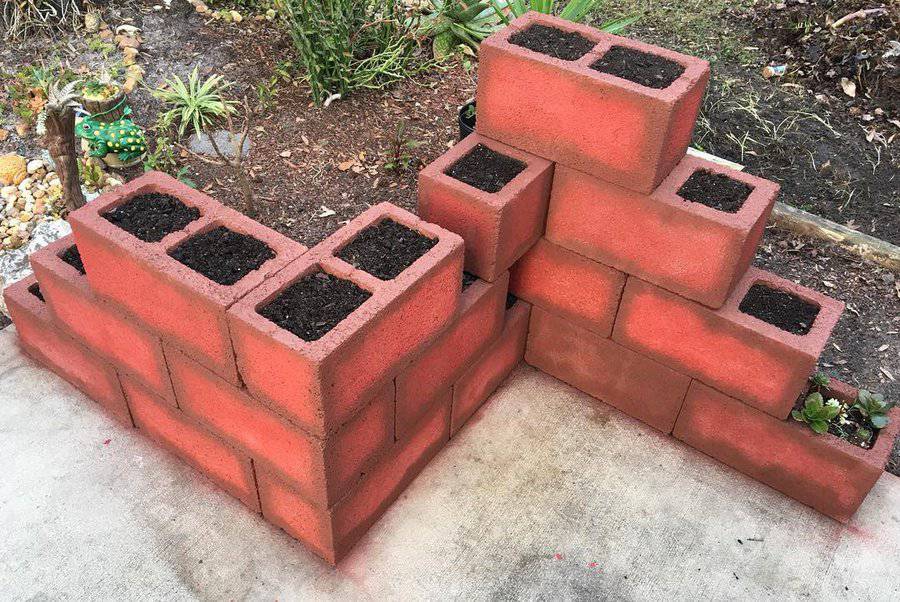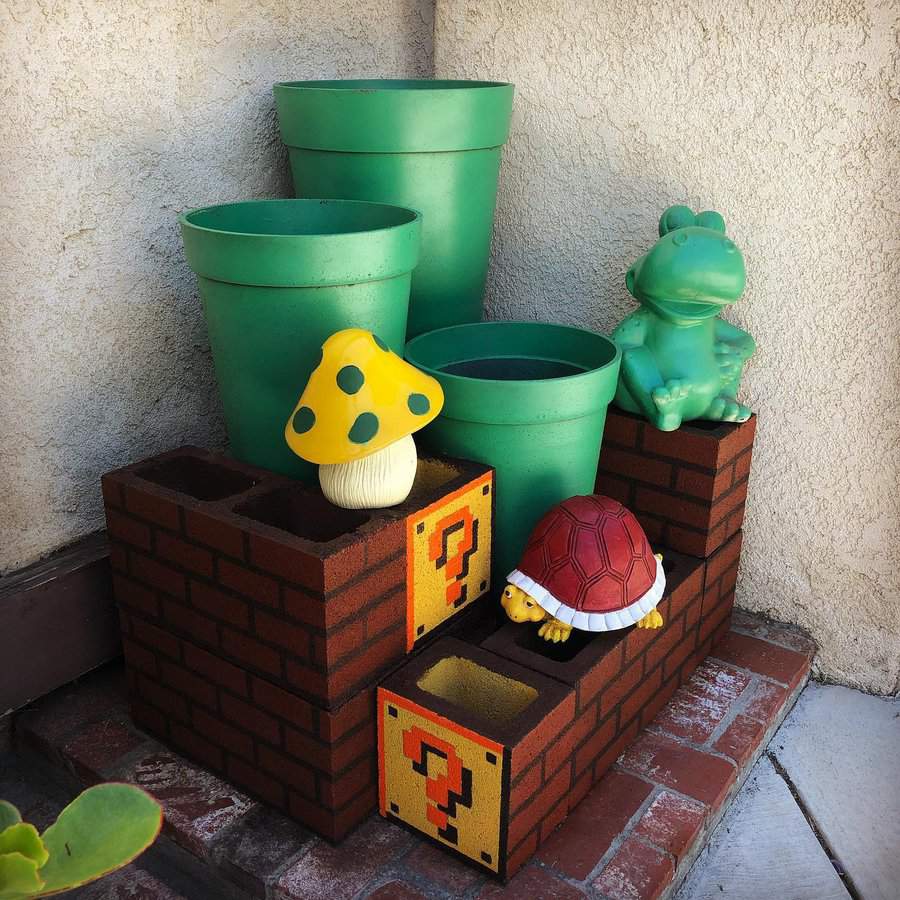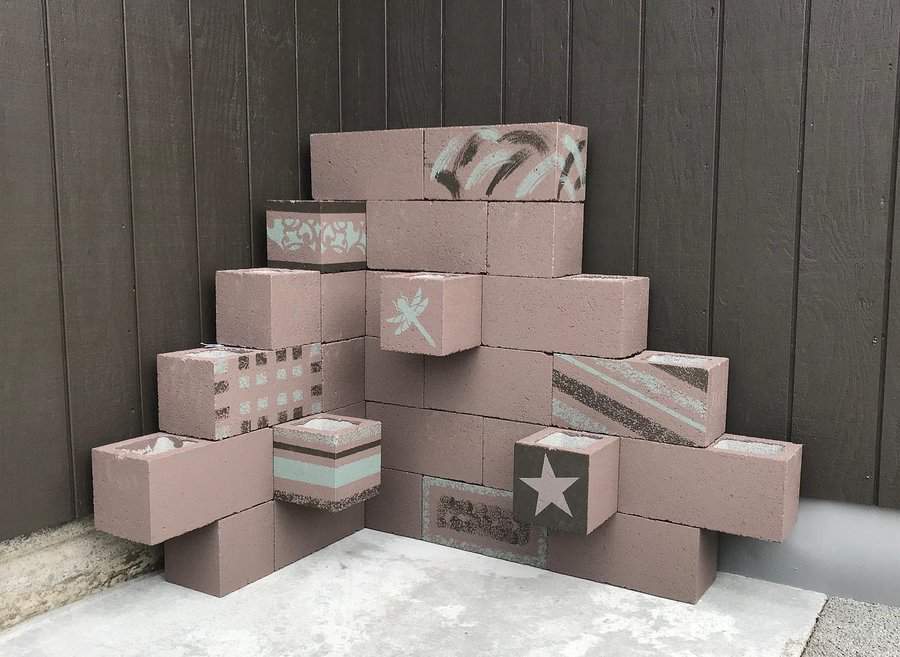 10. Patio Privacy Wall
If you're looking for a creative cinder block project to work on, consider building a patio privacy wall! It helps to add some extra outdoor space and let's be honest- it can look pretty cool too!
Not only that, but it can also bring some cozy warmth into your backyard if you decide to build an exposed brick wall with the blocks. Overall, this kind of project is a great DIY option if you're looking to add something unique and special to your yard!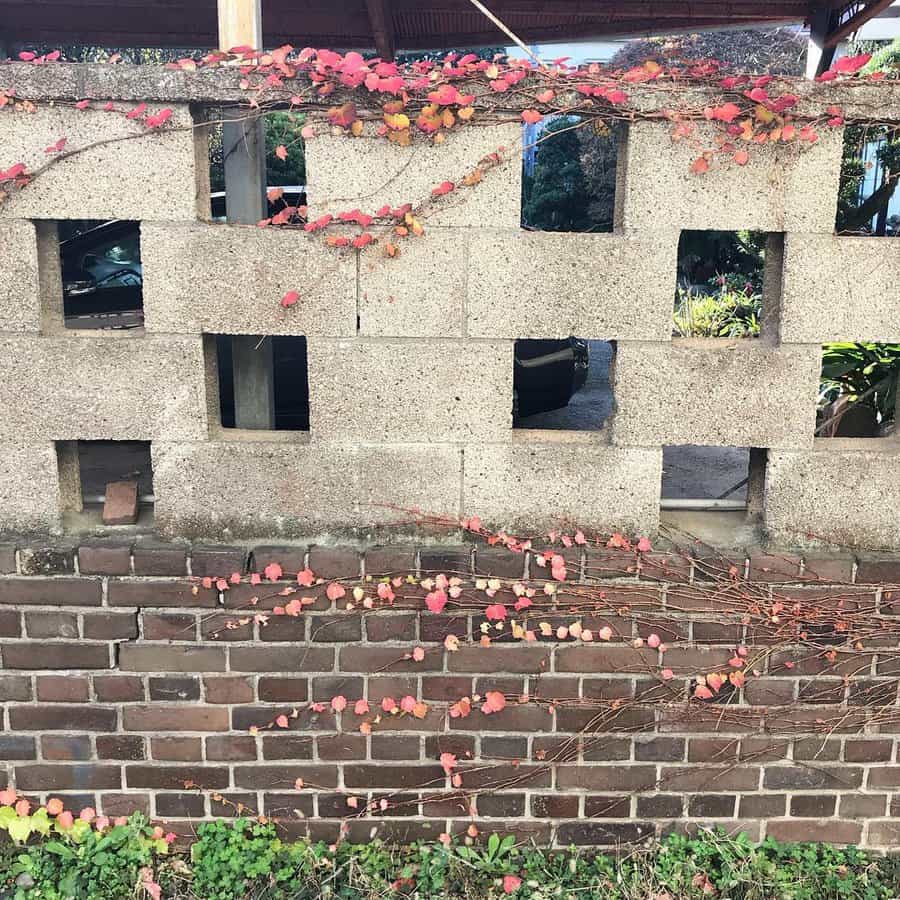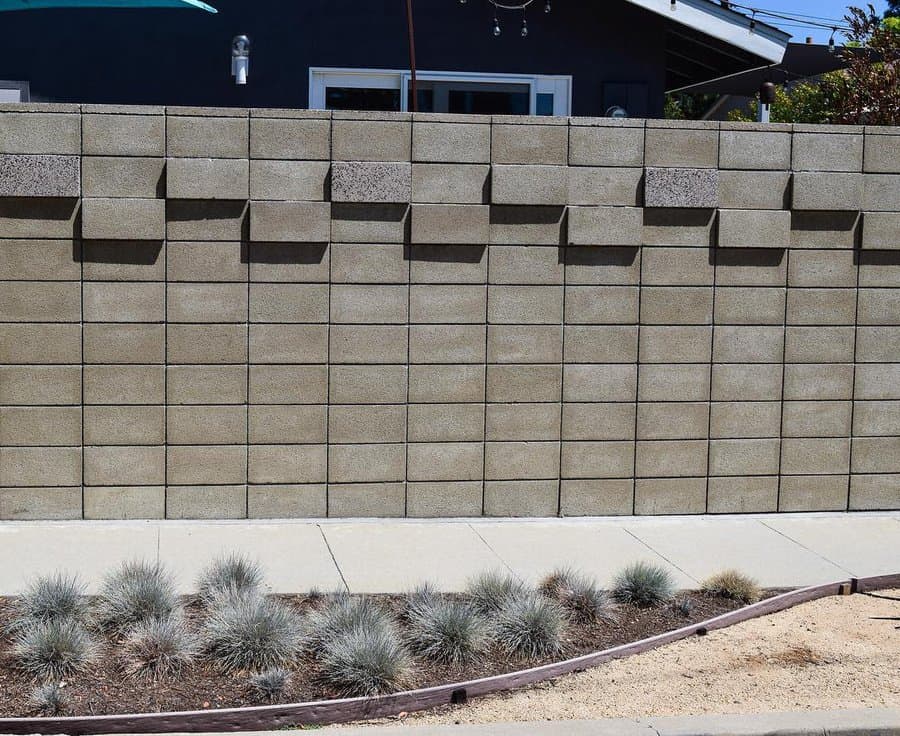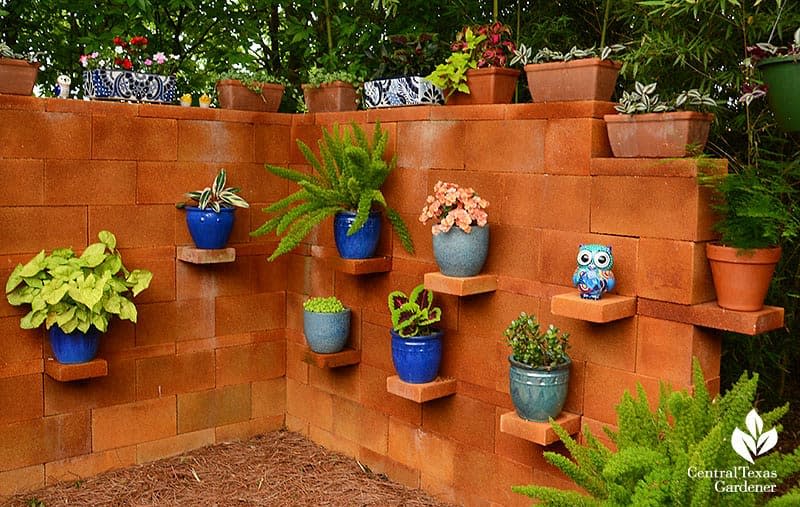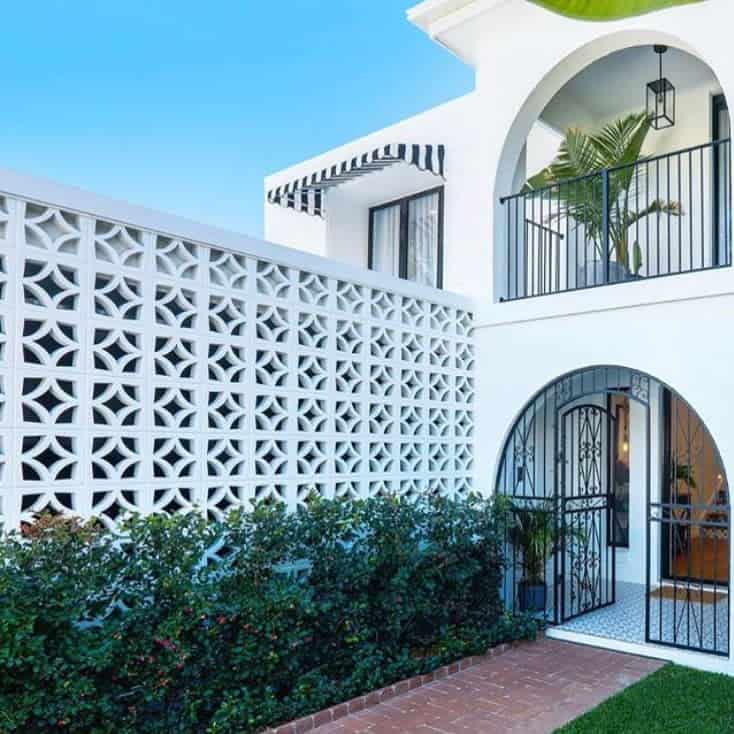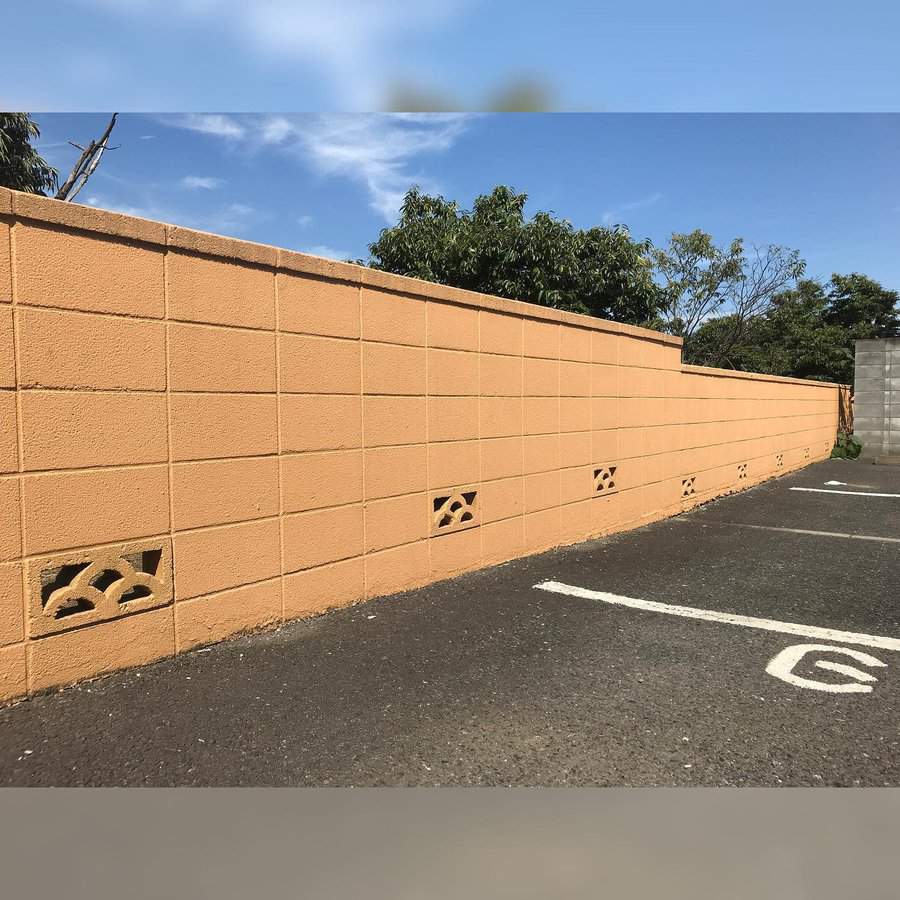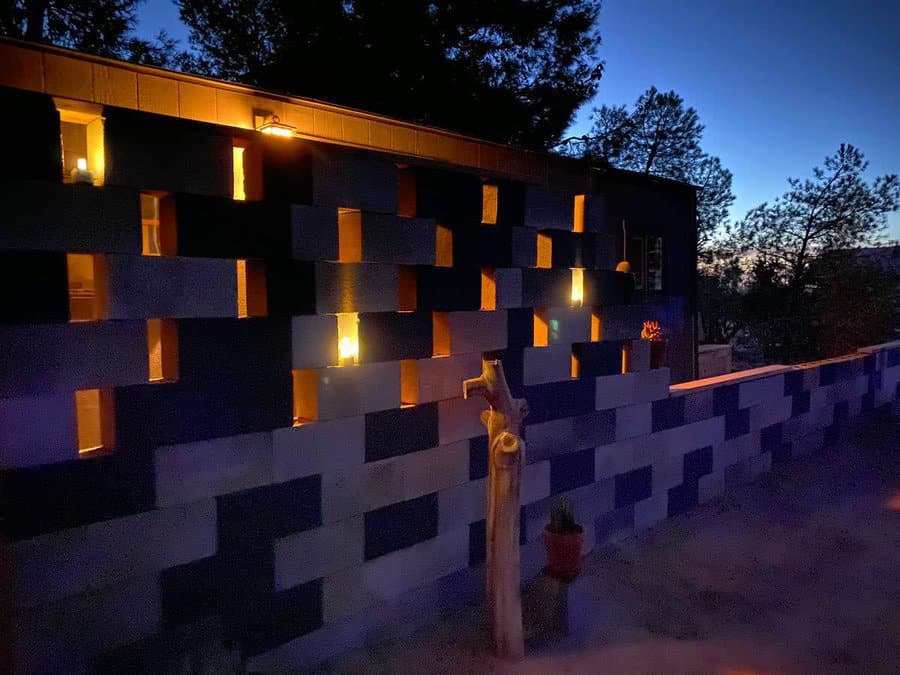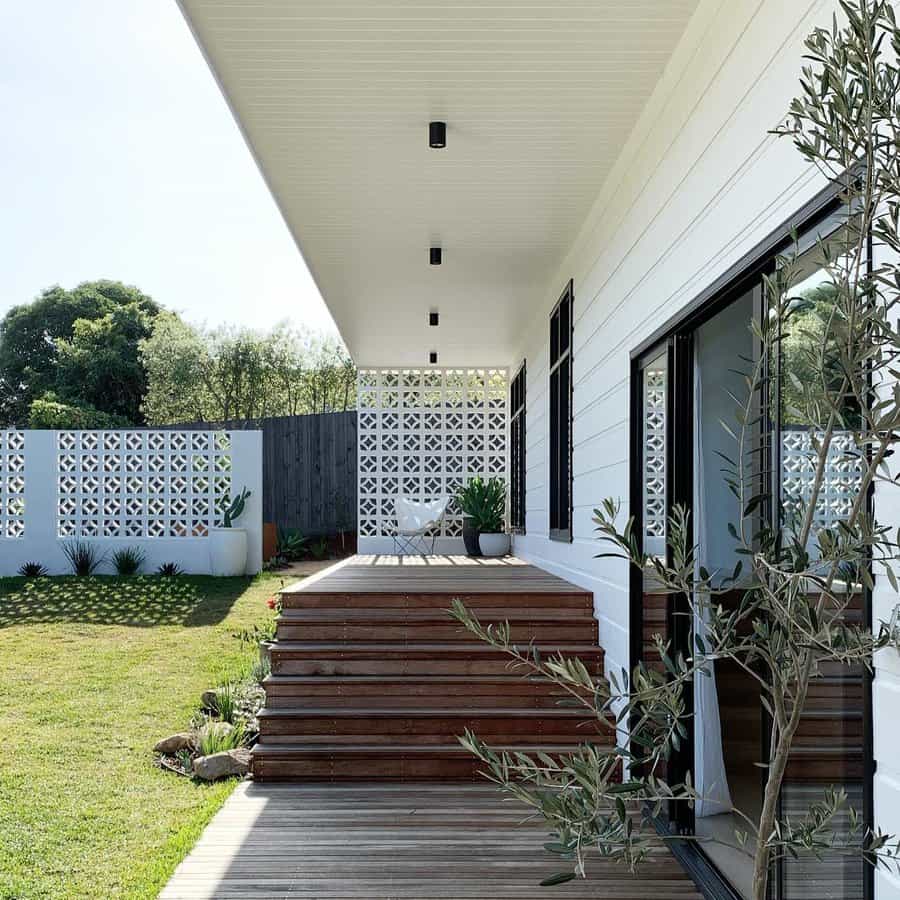 Cinder Block FAQs
What's the difference between cinder block and concrete blocks?
A cinder block is created with a double-cube hollow design, while concrete blocks are solid. Cinder blocks are lighter than concrete blocks, and therefore, easier for brick masons to handle. While concrete blocks are made of Portland cement and small gravel, cinder blocks mix Portland cement with the remnants of burned coal (cinders).
What are the dimensions of a cinder block?
Most common cinder blocks are 7 5/8" by 7 5/8" by 15 5/8". This odd measurement is to allow for a 3/8" mortar joint between blocks, resulting in finished dimensions of 8" by 8" by 16".
How much does a cinder block cost?
Expect to pay anywhere from $1 to $2.50 per block, depending on where you live and shop. Some home improvement retailers offer discounts for buying in bulk. Look online for people selling leftover cinder blocks or ask friends to give you any unused bricks after they've completed their own DIY cinder block projects.