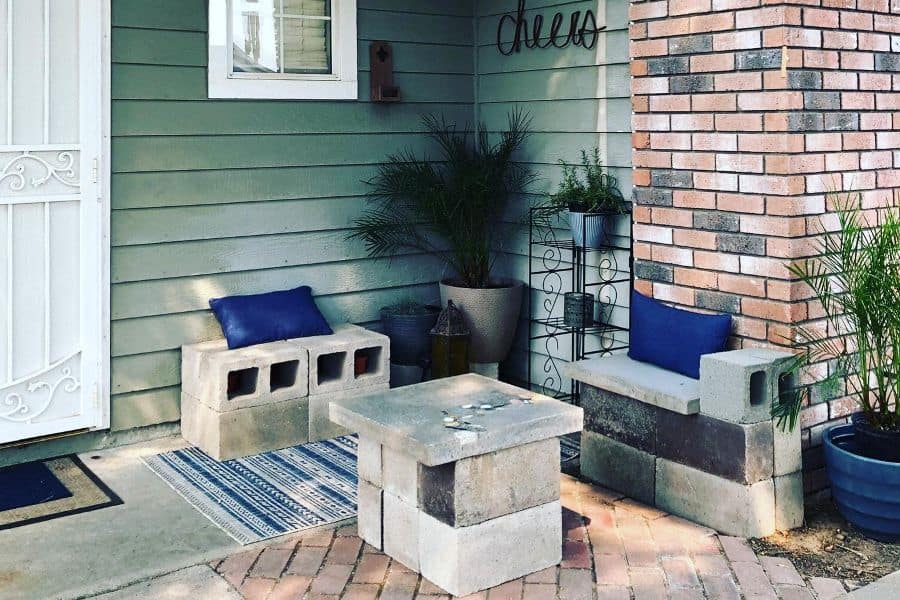 "The simple things are also the most extraordinary things, and only the wise can see them." – Paulo Coelho
Few things are more lowly than the common cinder block. But few things are more adaptable, more transformable than this basic concrete box.
From fire pits to planters, from benches to walls, it's easy and affordable to create something delightfully useful out of these basic concrete objects.
Scroll through our best cinder block ideas then head to your local home improvement warehouse to start your own DIY cinder block project.
1. Bench
A basic bench is one of the most popular ways to use cinder concrete blocks. Less expensive than designer benches—and infinitely sturdier—a cinder block bench is a fantastic piece of outdoor furniture.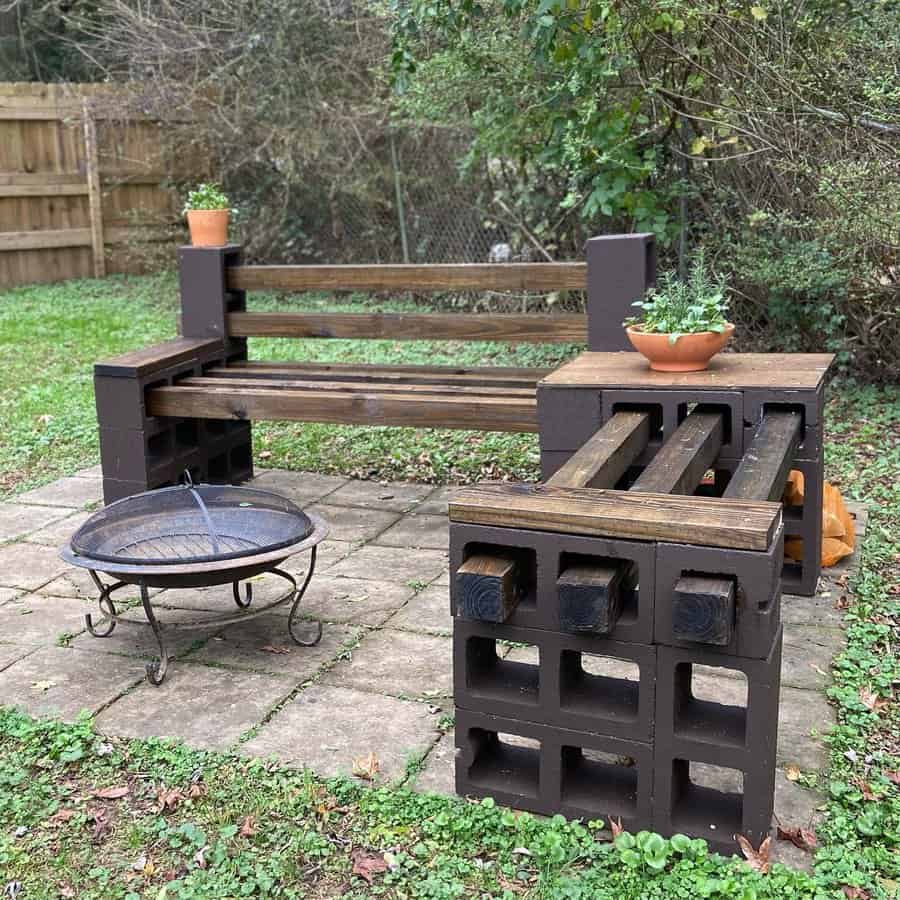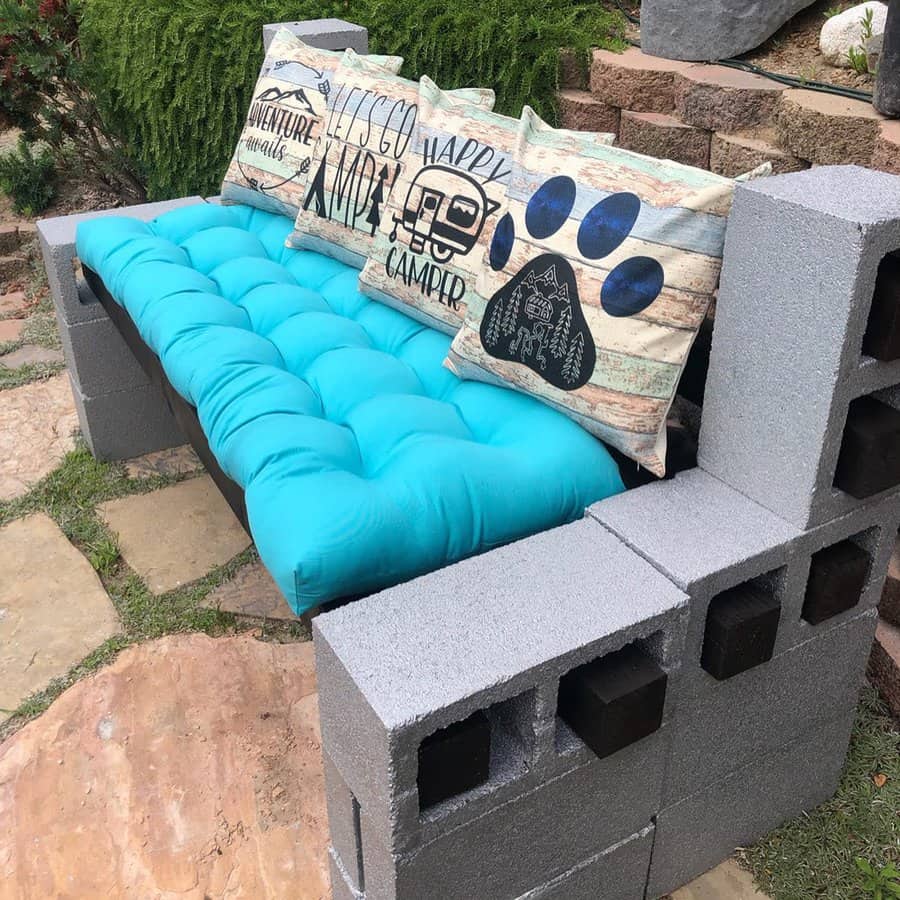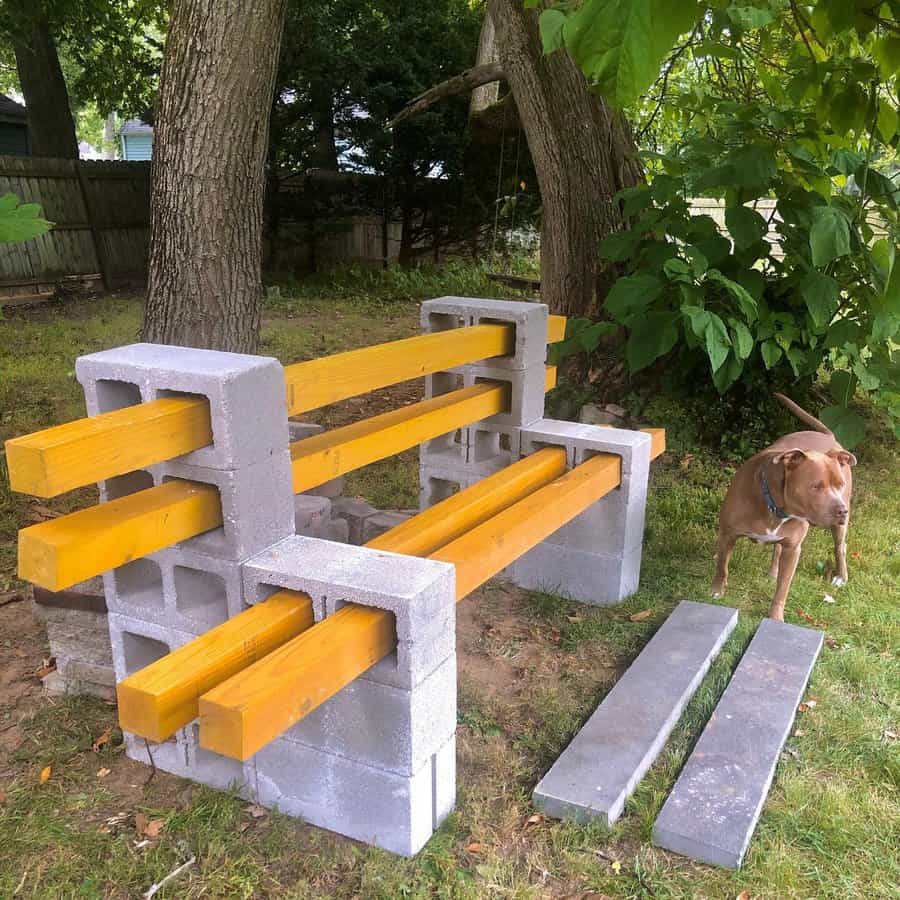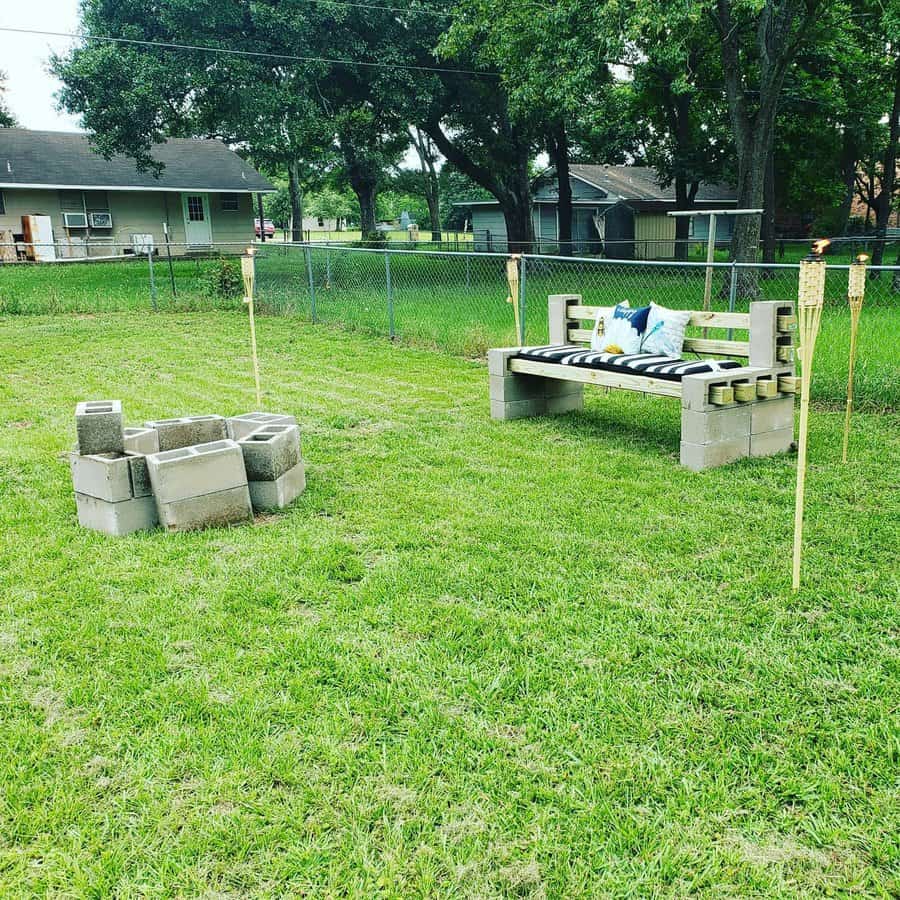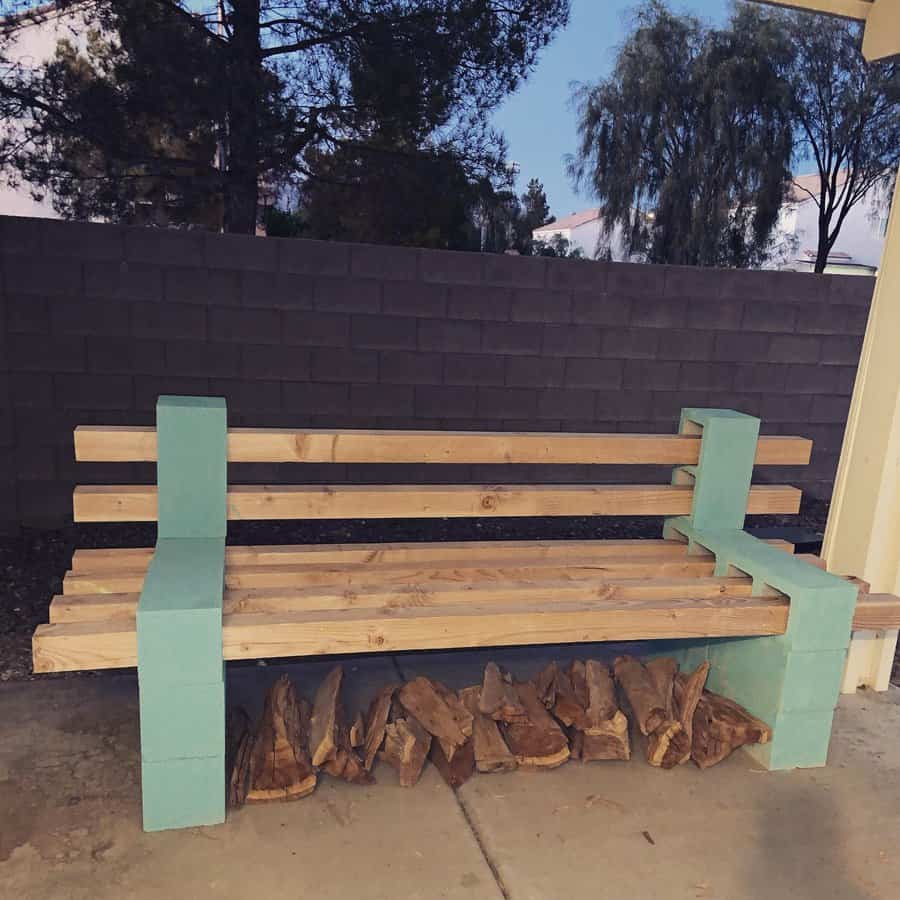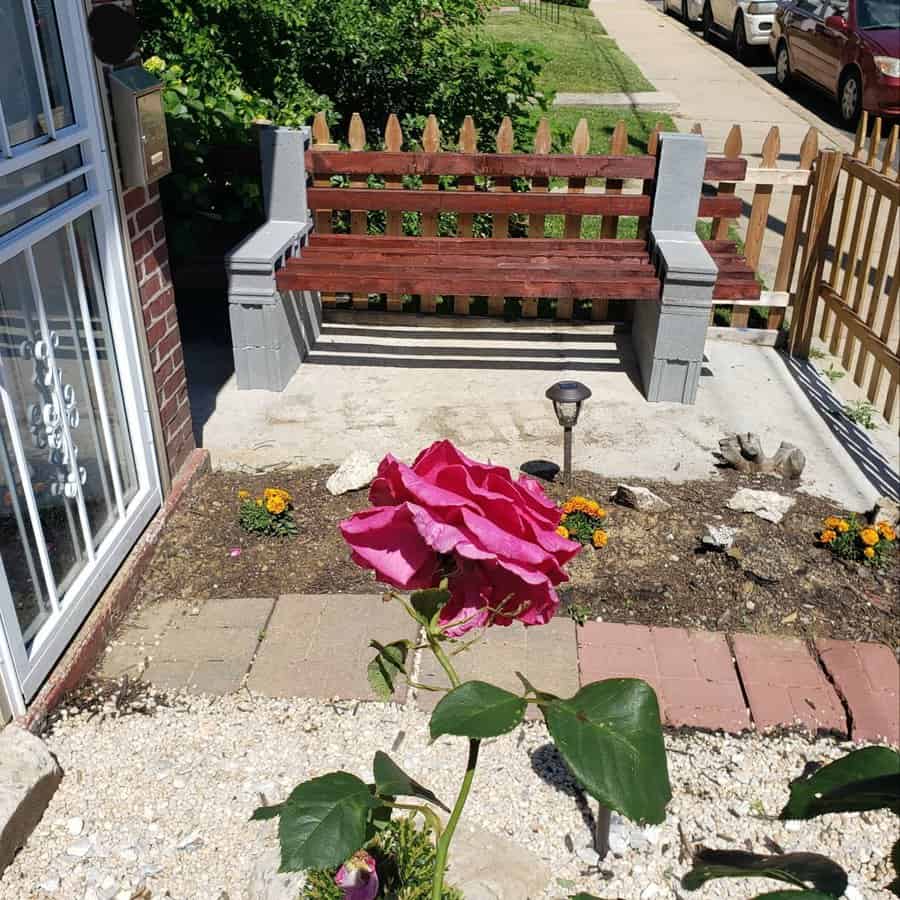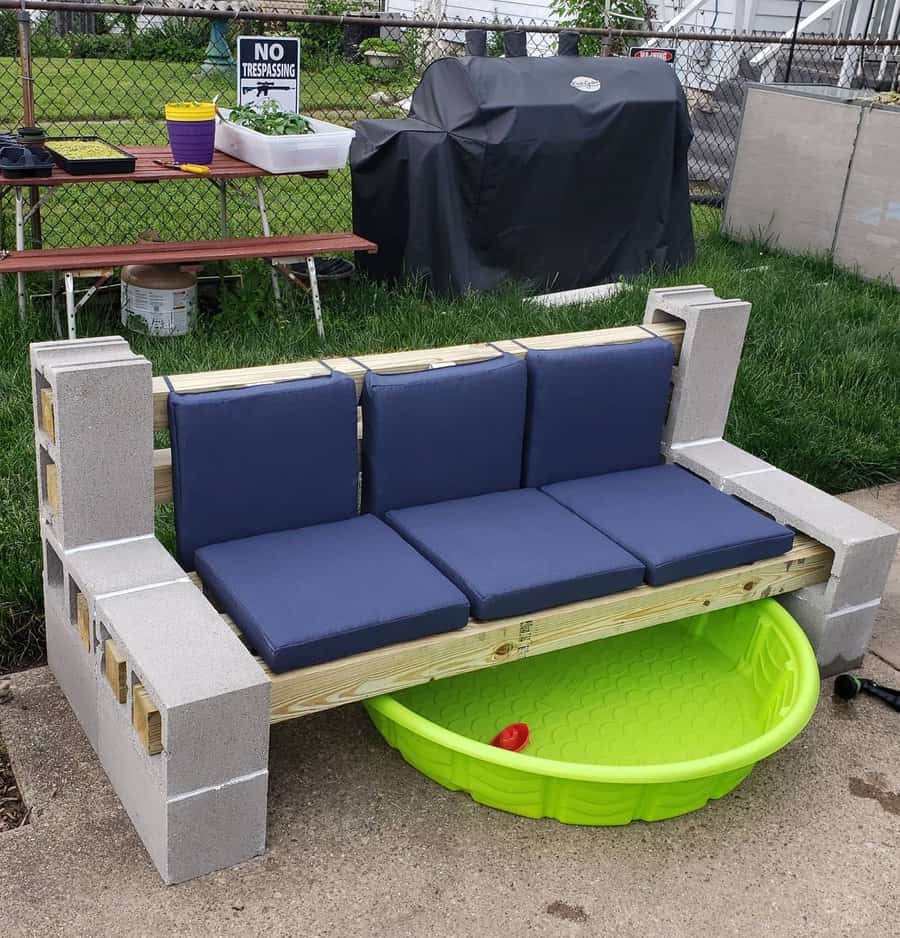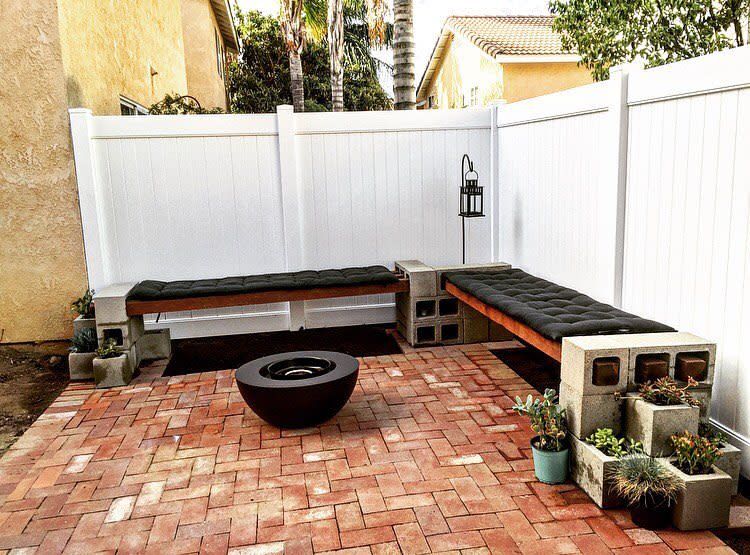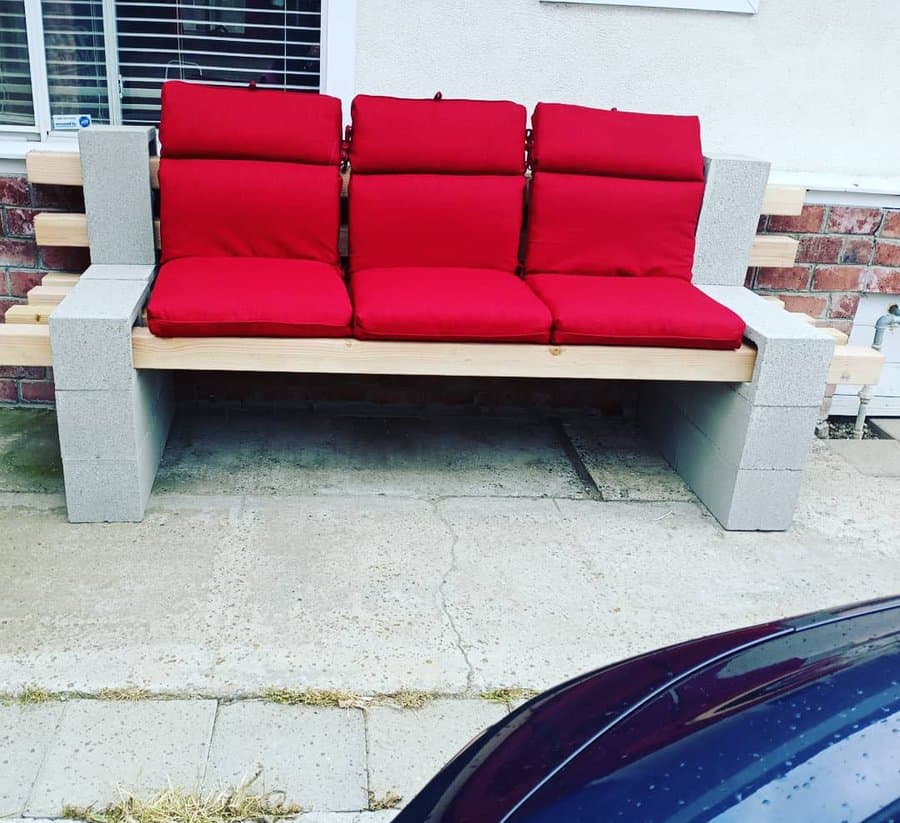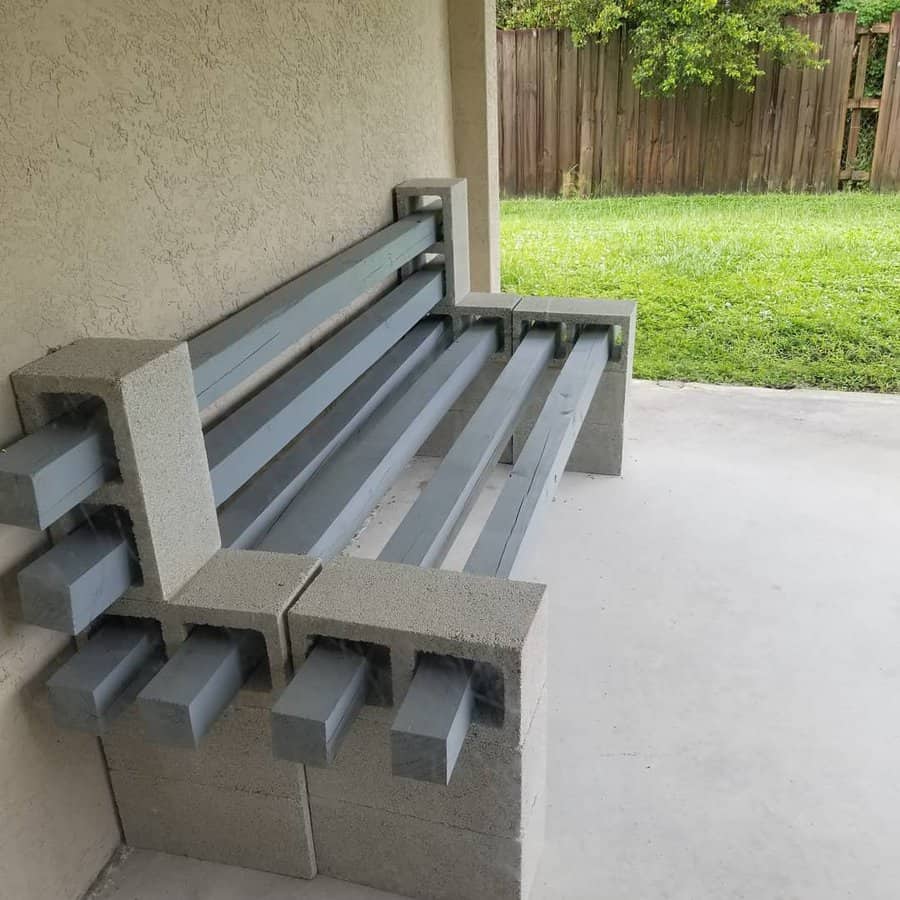 All you need is 14 cinder blocks, six 4 by 4 wooden beams, and a tube of construction adhesive, as shown in this video:
For a backless outdoor bench, you only need six concrete cinder blocks to build the base.
For a fancier garden bench made from painted cinder blocks and a solid wood board, follow the instructions in this video:
Decorate the top of your cinder block bench with fabric cushions and pillows made from water-resistant canvas or another weather-friendly material.
Note that you don't need to set your cinder block bench base in concrete. Simply building it on top of well-packed dirt will do.
2. Craft
The ways that you can use cinder blocks are nearly limitless. Budget-minded families and frugal college students have long created cinder block furniture from cement blocks and lumber. Although these pieces are commonly used outdoors, they also work well for rustic indoor spaces.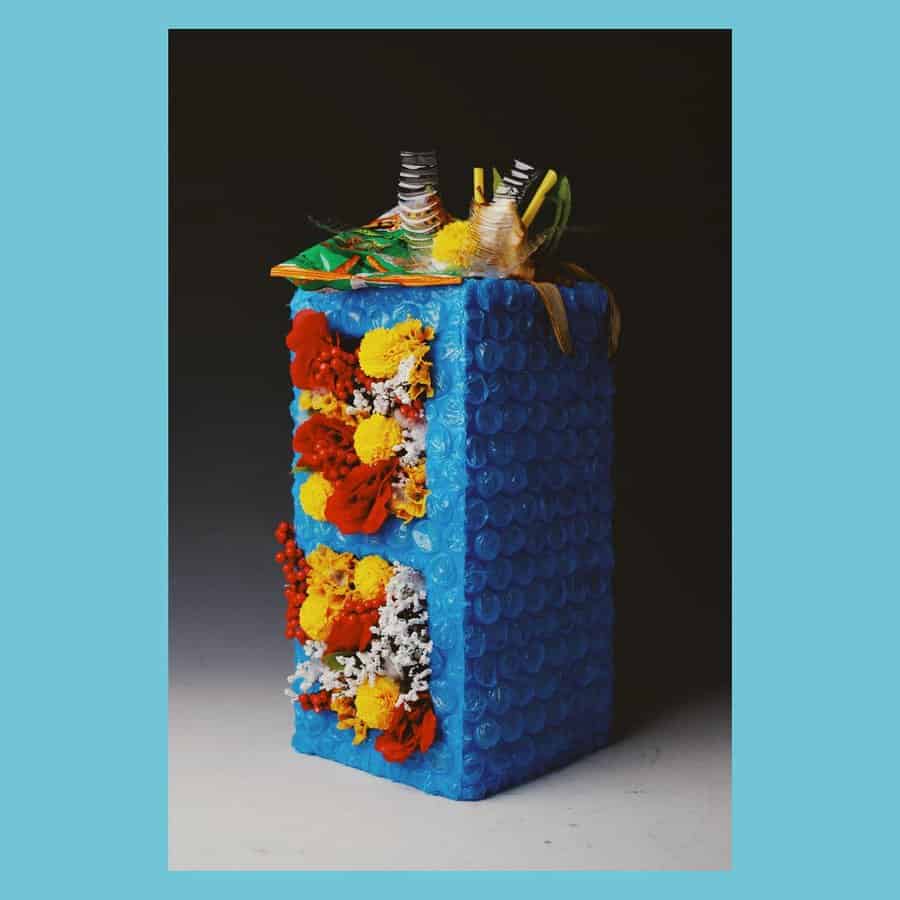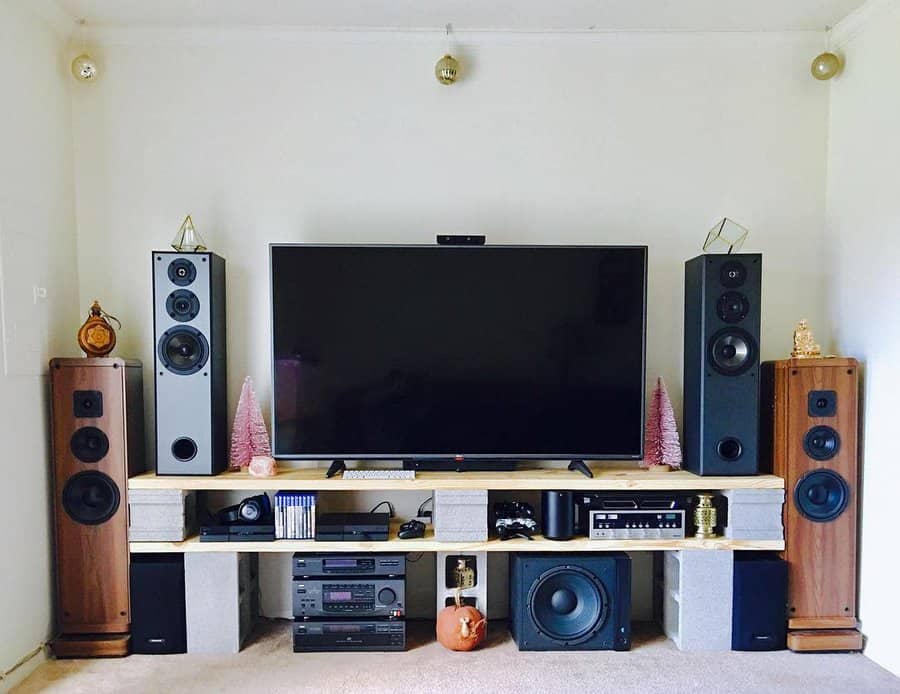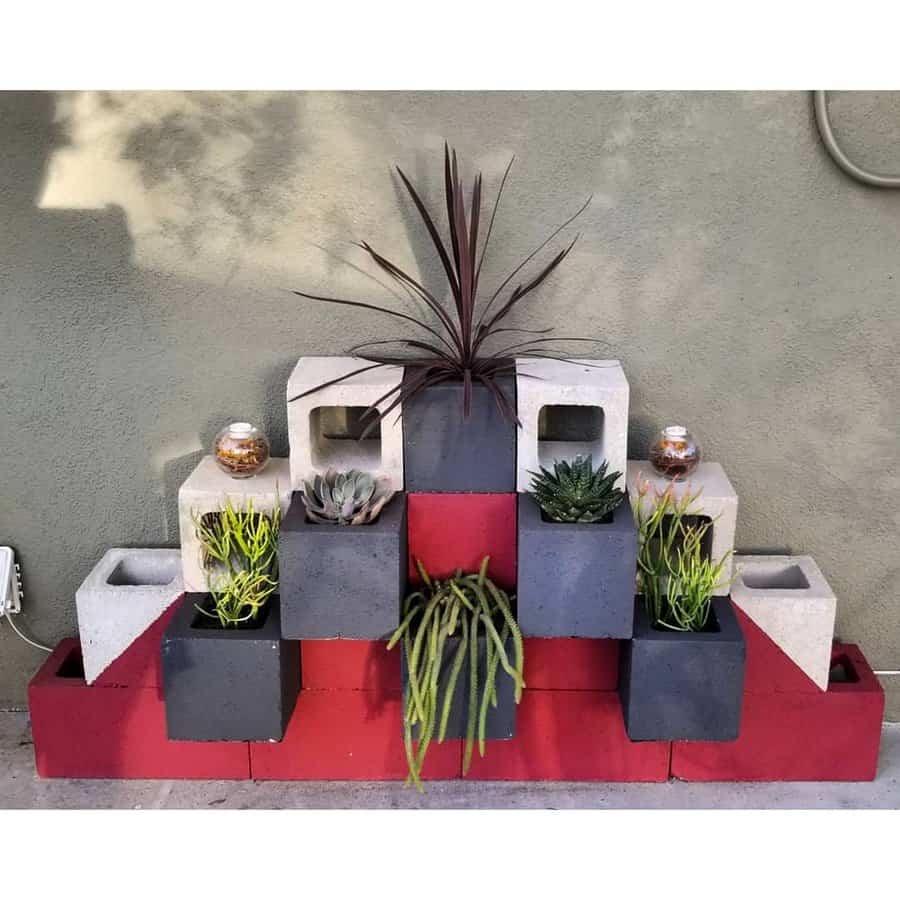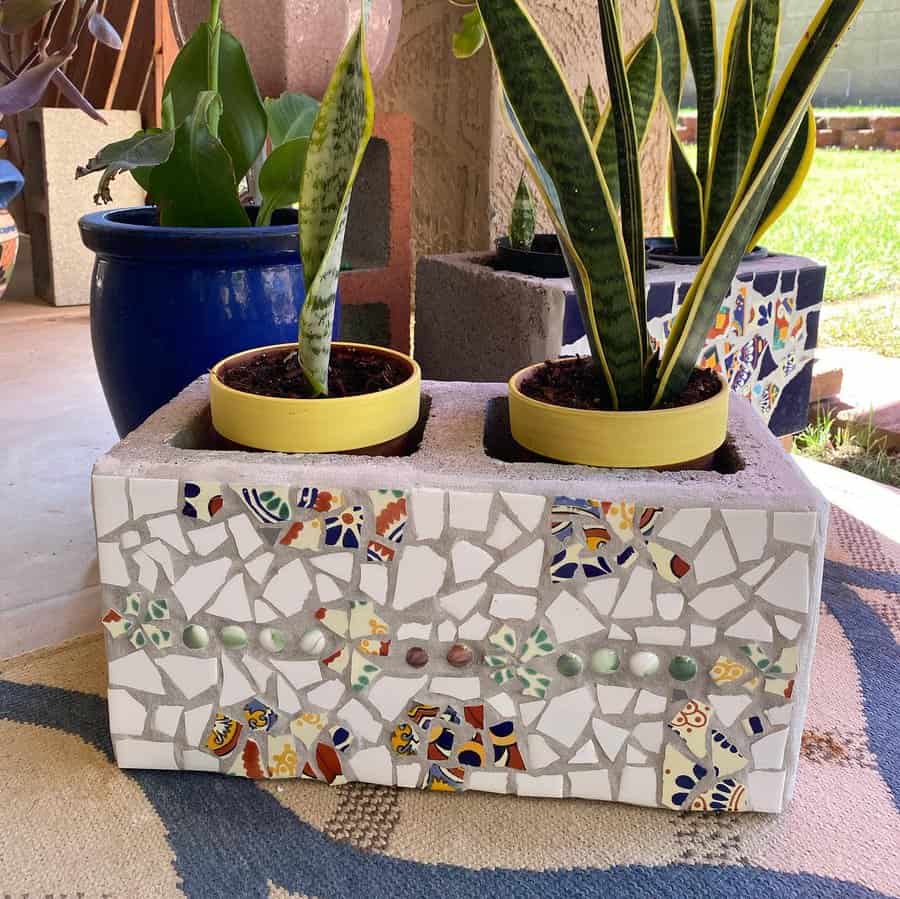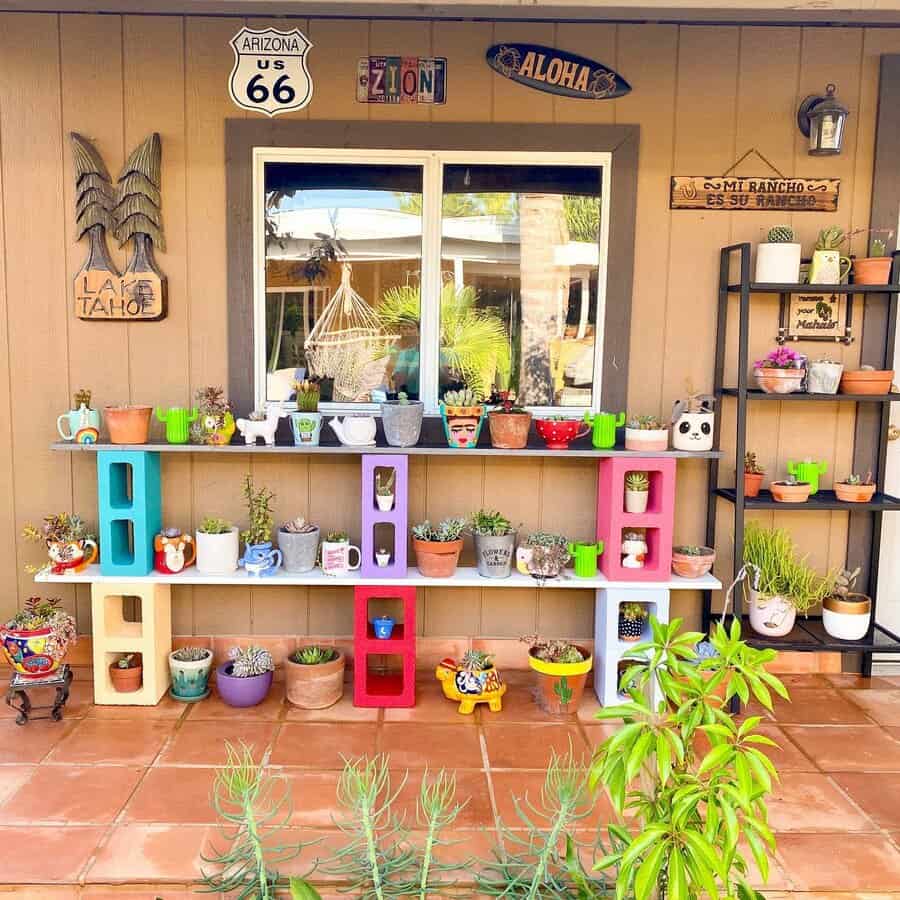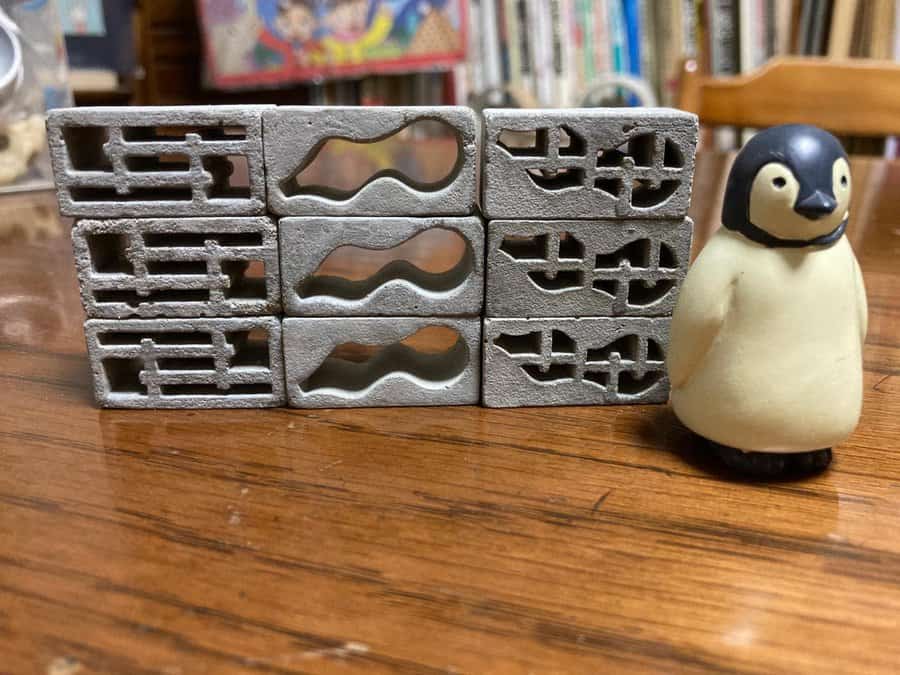 A few pieces of lumber and fewer than 10 concrete blocks are needed to make a sturdy entertainment center or low bookshelf. Go even smaller by using two cinder blocks and a small board or old shutter to make a planter shelf for your garden patio.
Leave your new furniture its natural shades of brown and grey or paint each element any color you wish.
3. DIY
Perhaps the best thing about the lowly cinder block is that anyone—with any level of DIY ability—can turn these cement blocks into something awesome. Their solid grey sides are an excellent blank canvas for paint, stenciling, mosaic tiles, or any other creative embellishment.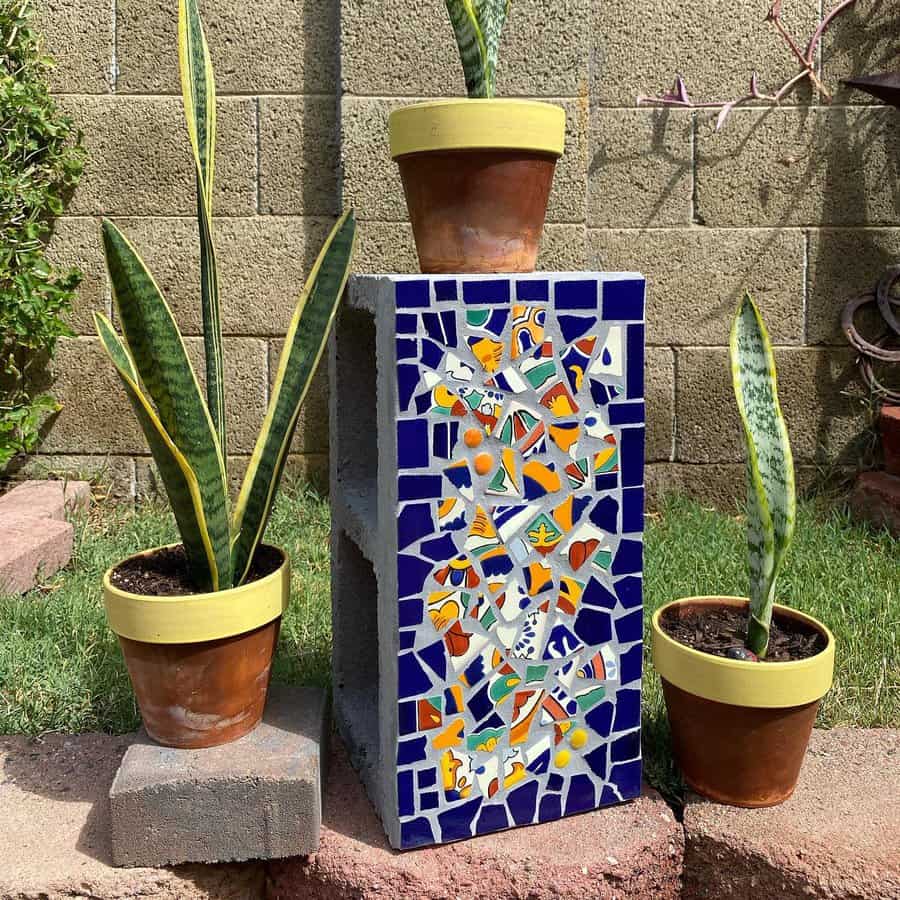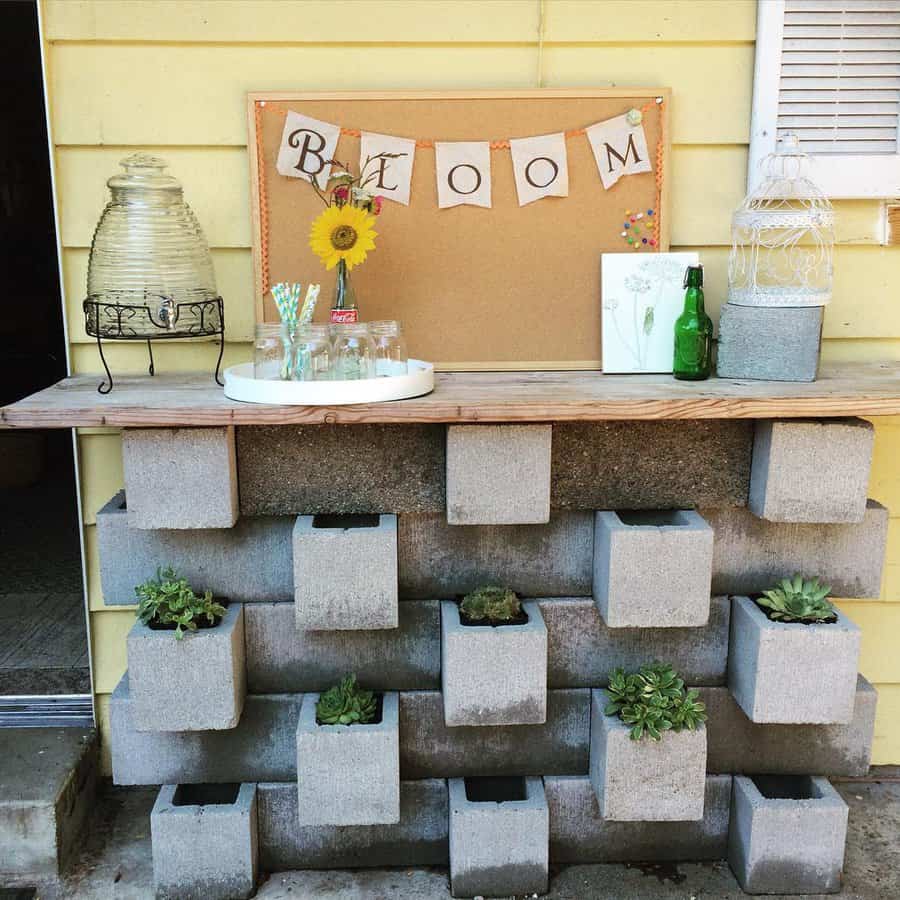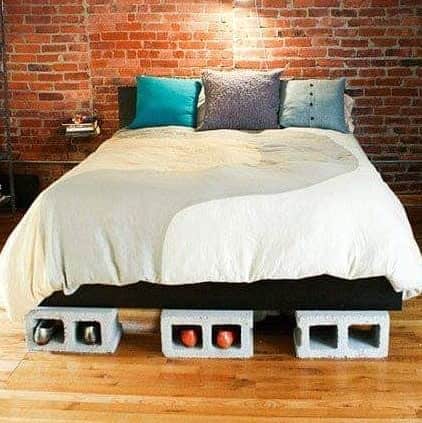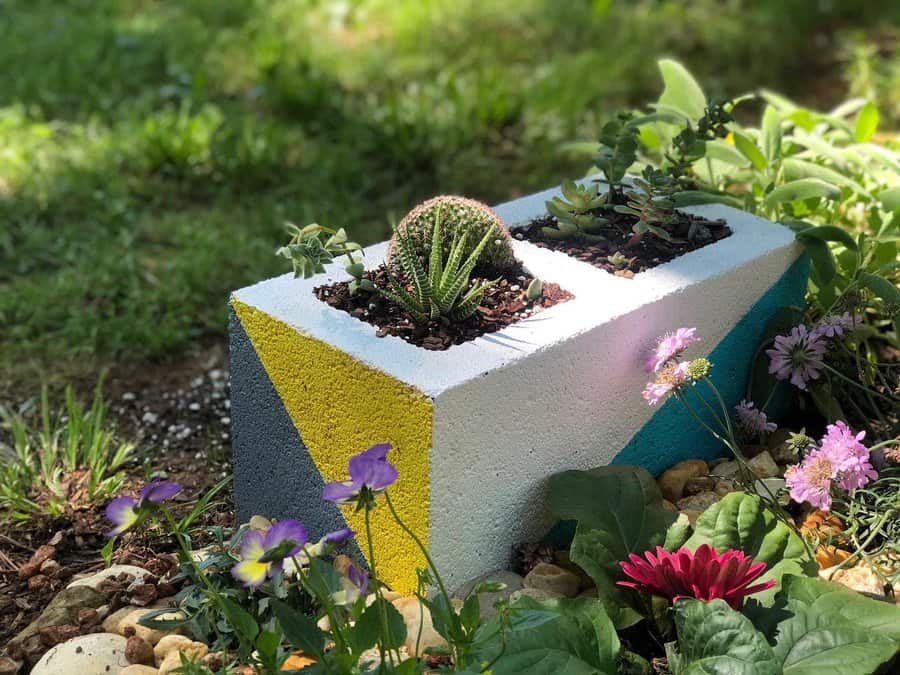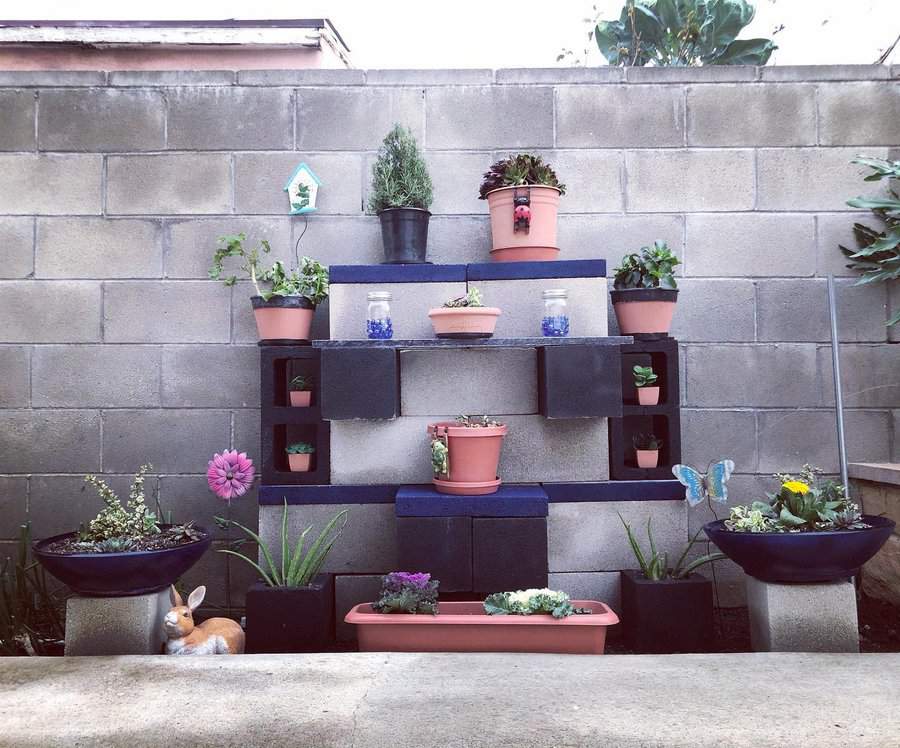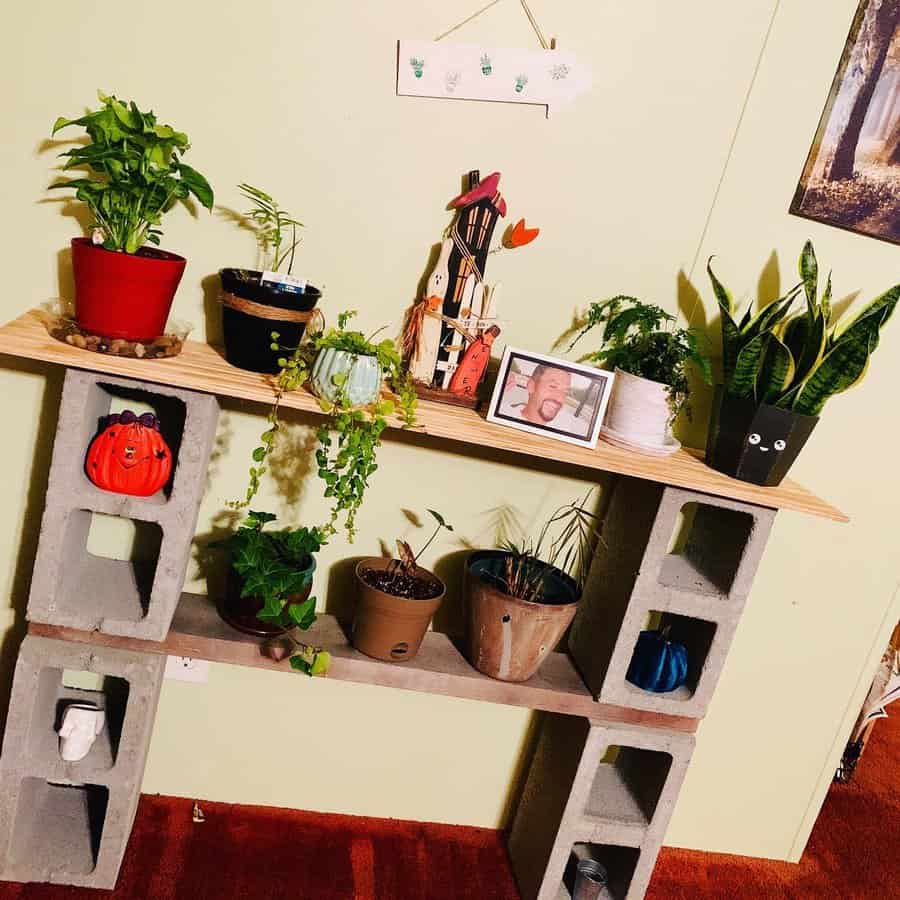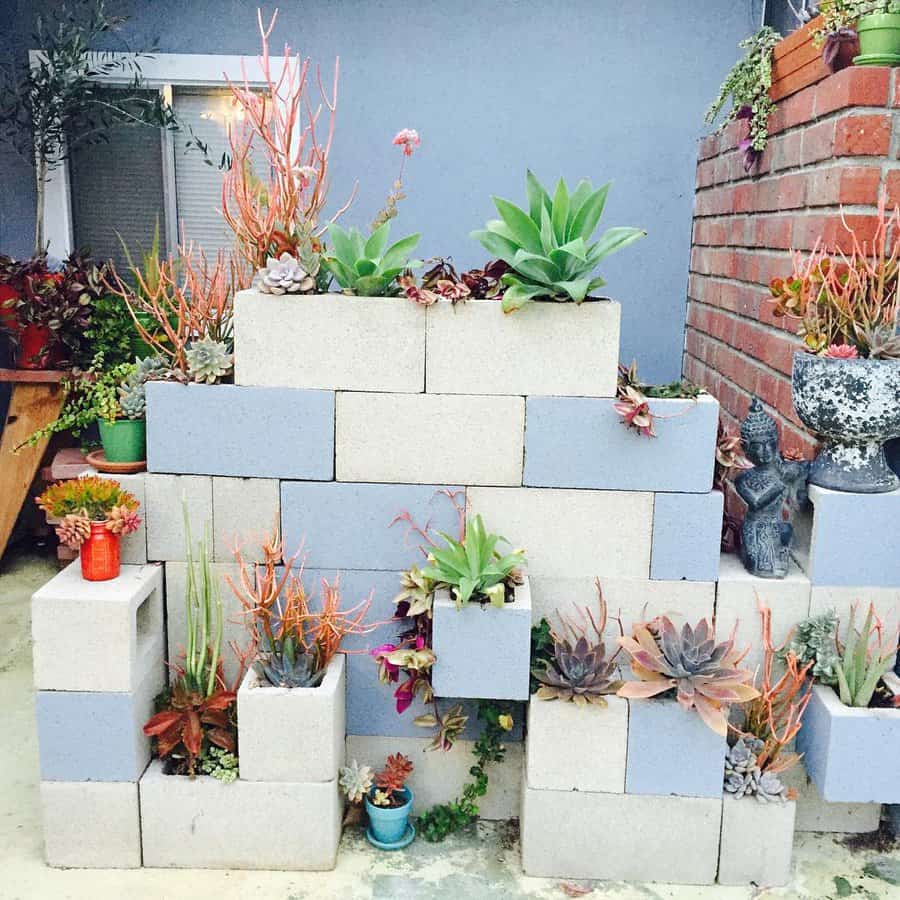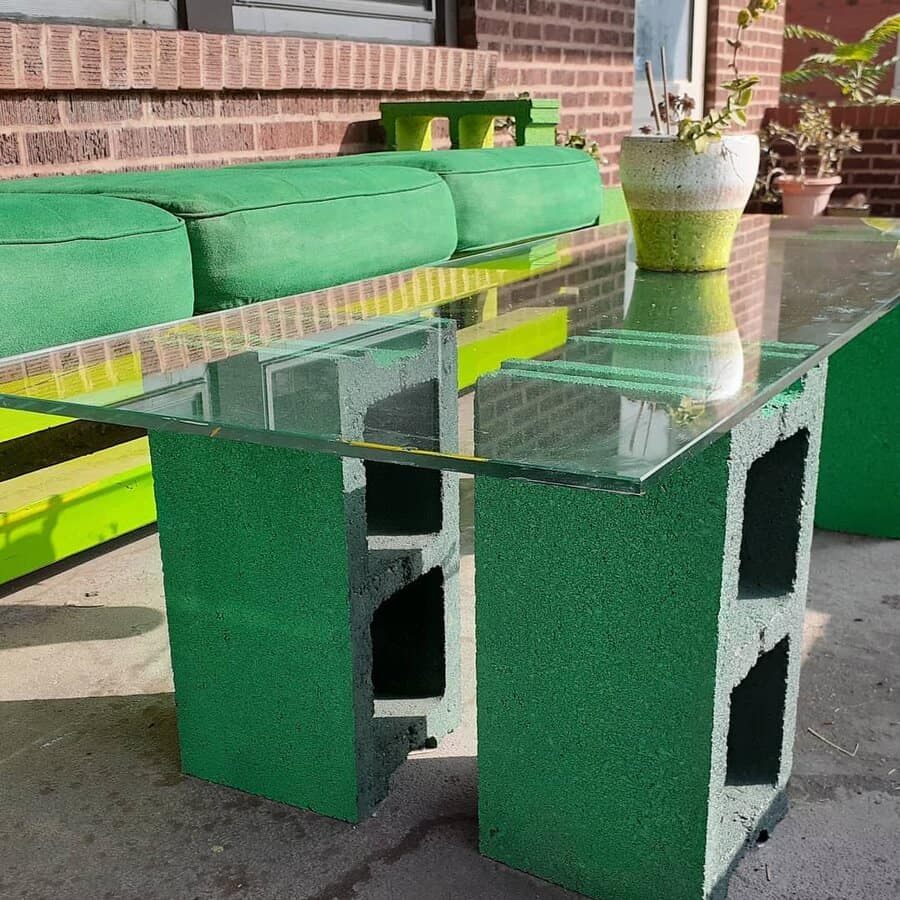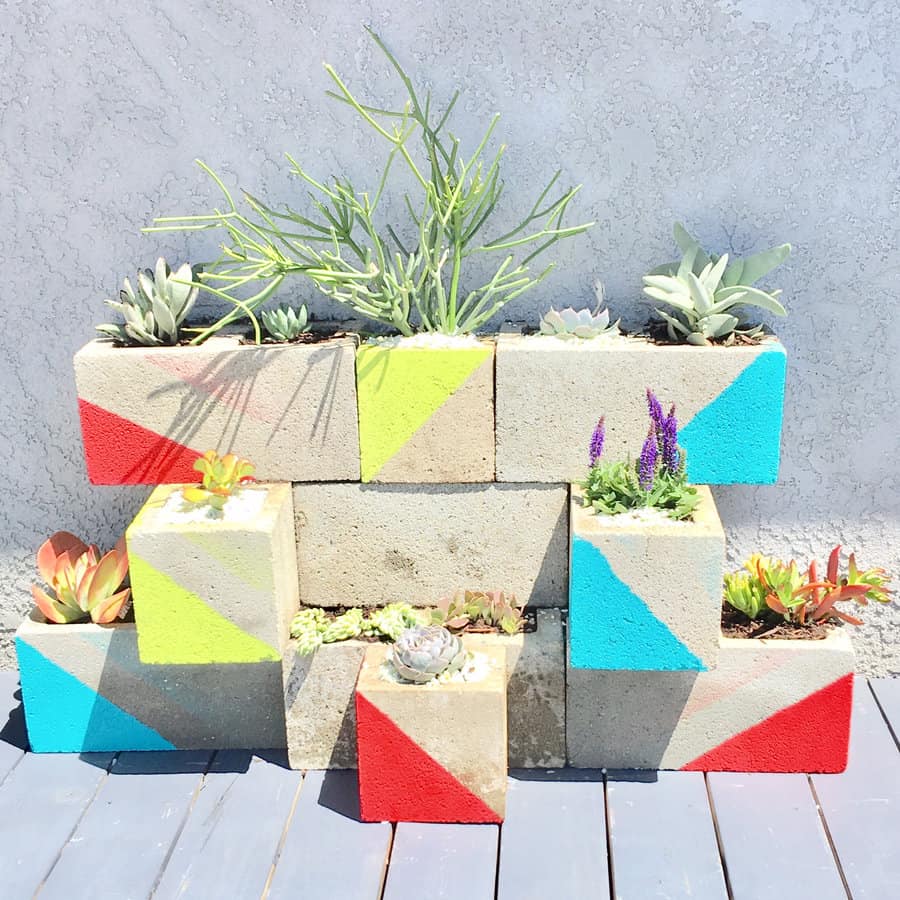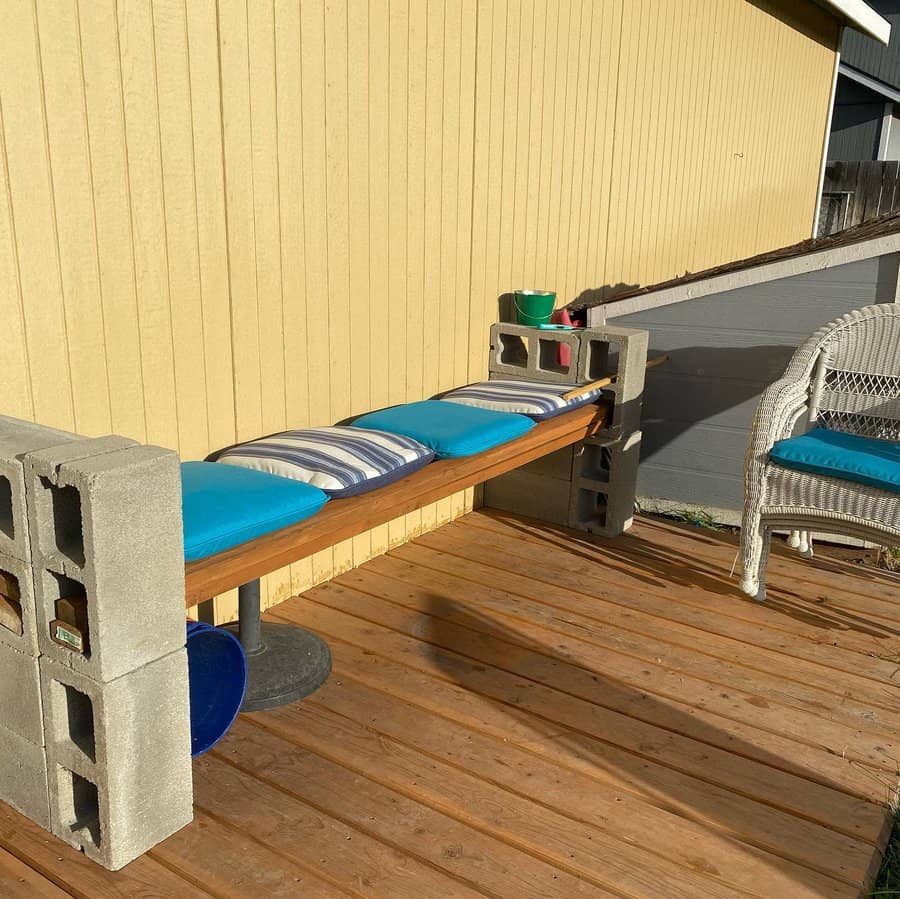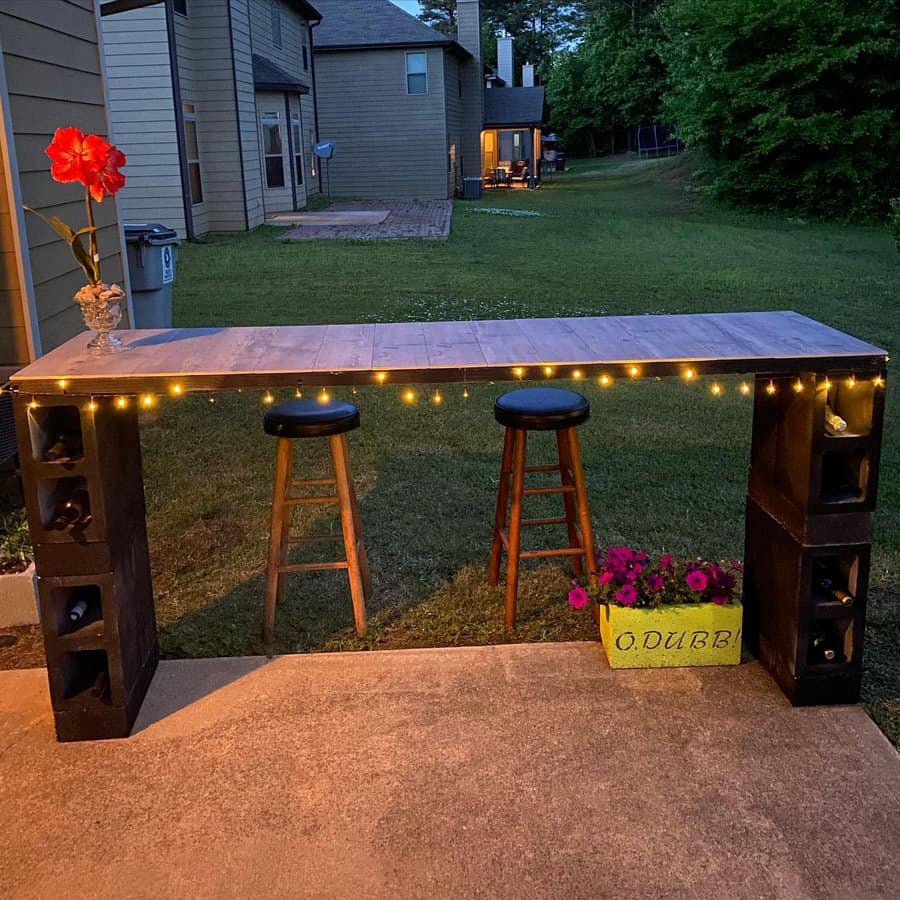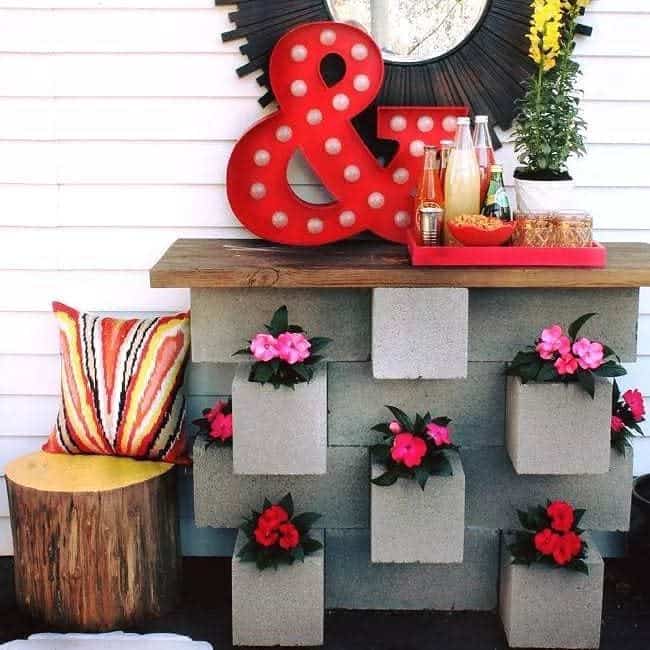 Some home improvement centers sell cinderblock in different shapes and sizes than the standard open rectangle. Incorporate them into your cinder block ideas whenever possible.
Stagger wide and narrow blocks on a cinder block planter shelf and paint each a different bright color. You'll be amazed by how much life it brings to your outdoor living space.
4. Garden
Cinder blocks are the perfect material for building a raised garden bed. These simple structures raise your garden plants a few feet above ground level, which helps prevent the back strain some experience when bending over to pull weeds.
Build your raised garden bed in a "U" shape and include a compost cage to make a classic keyhole garden.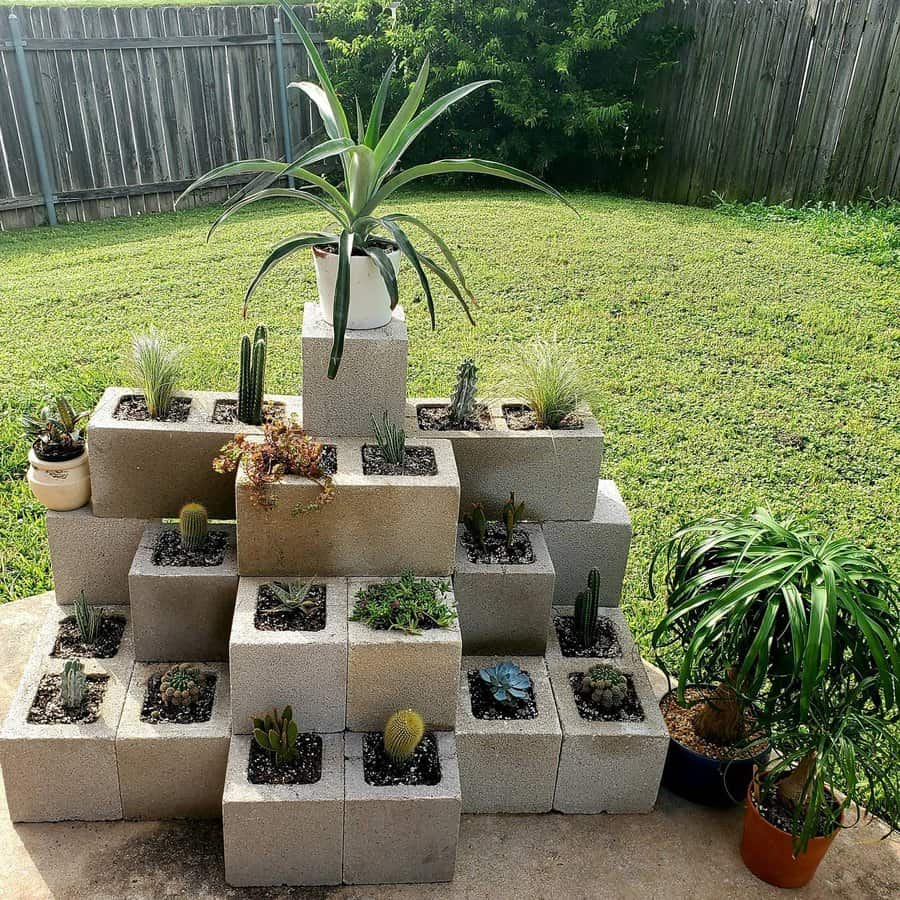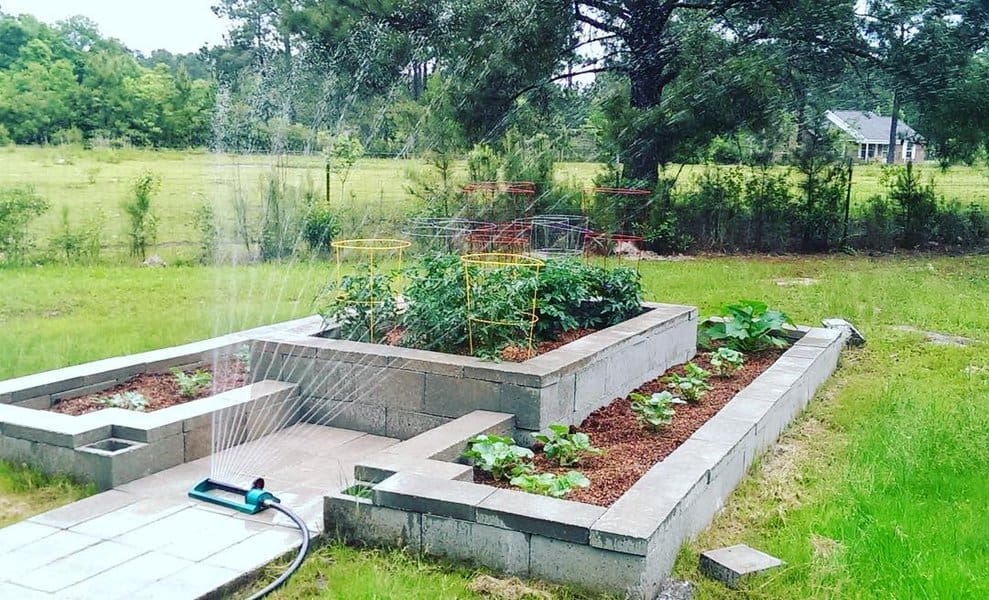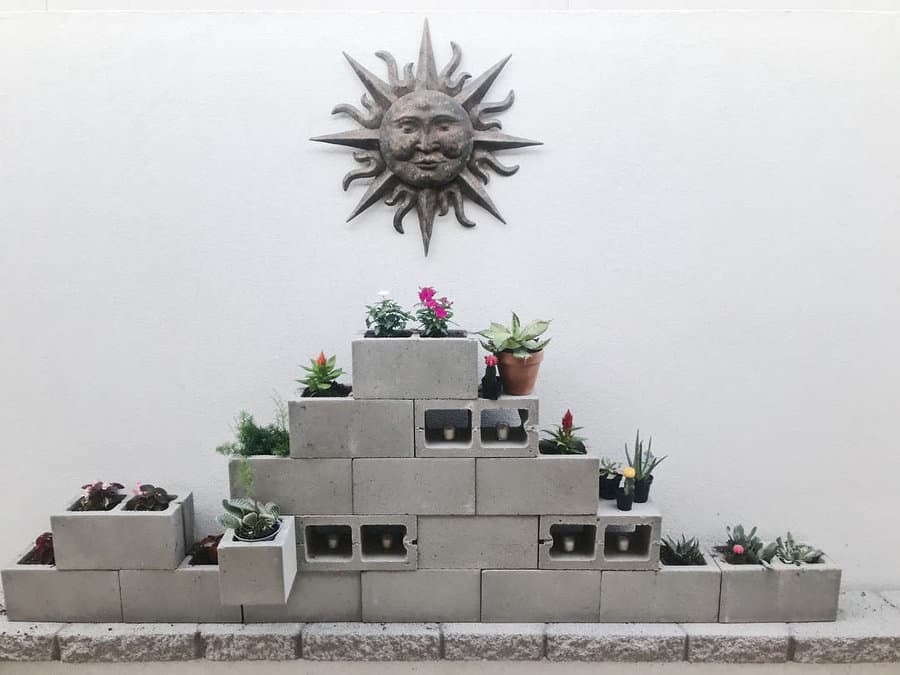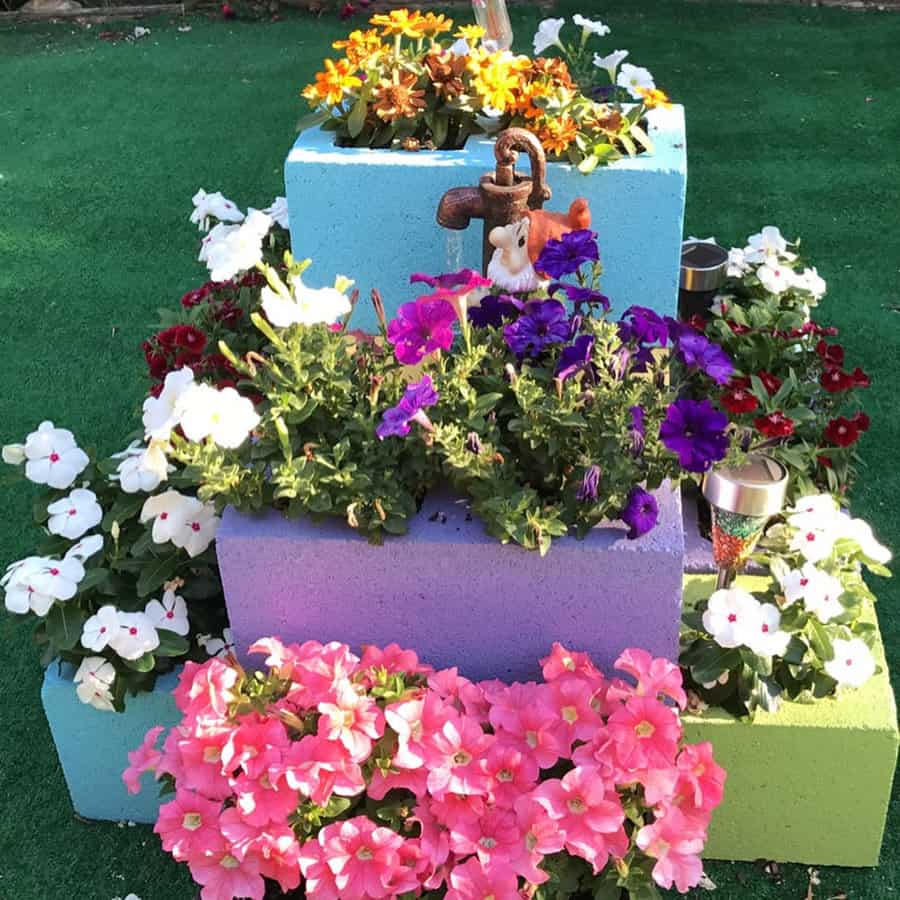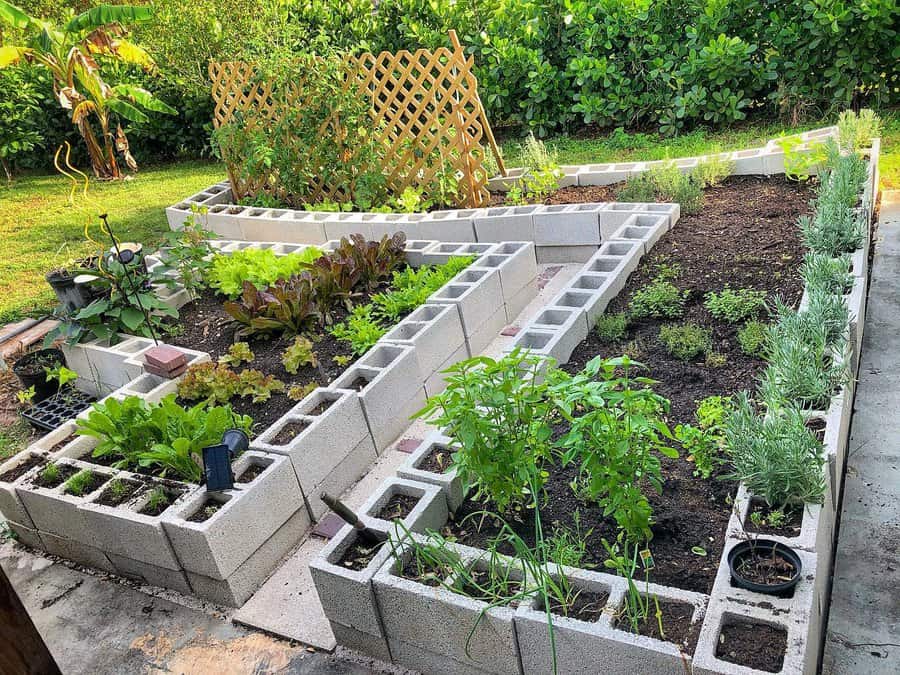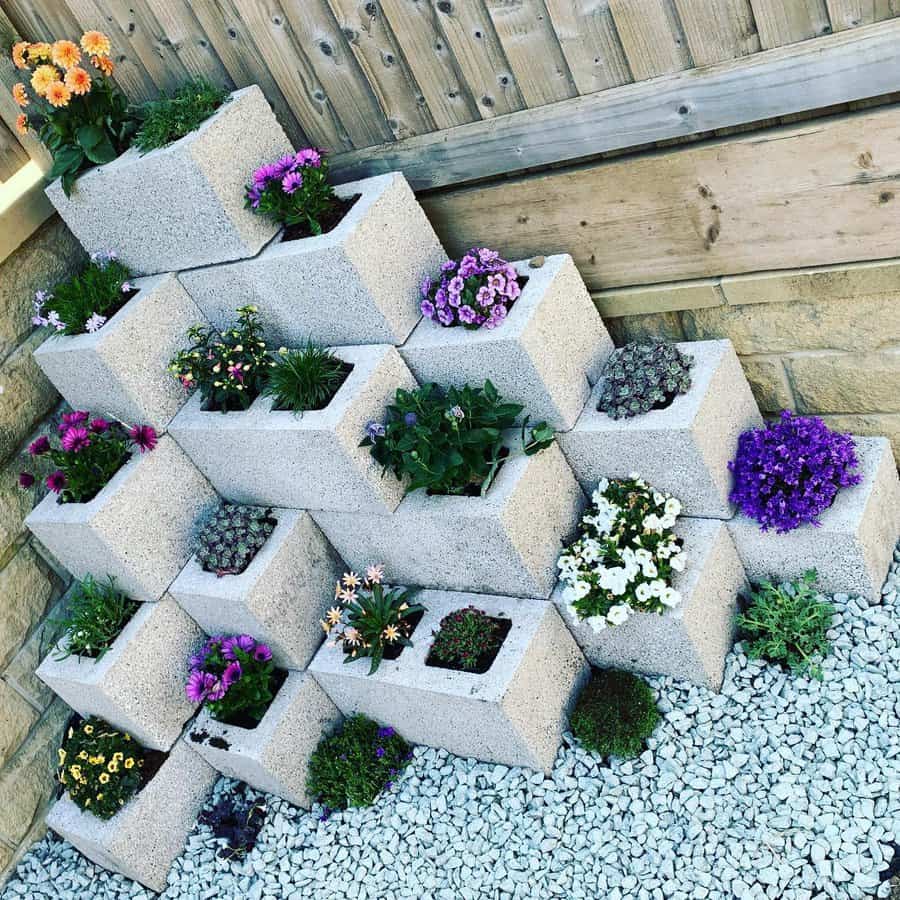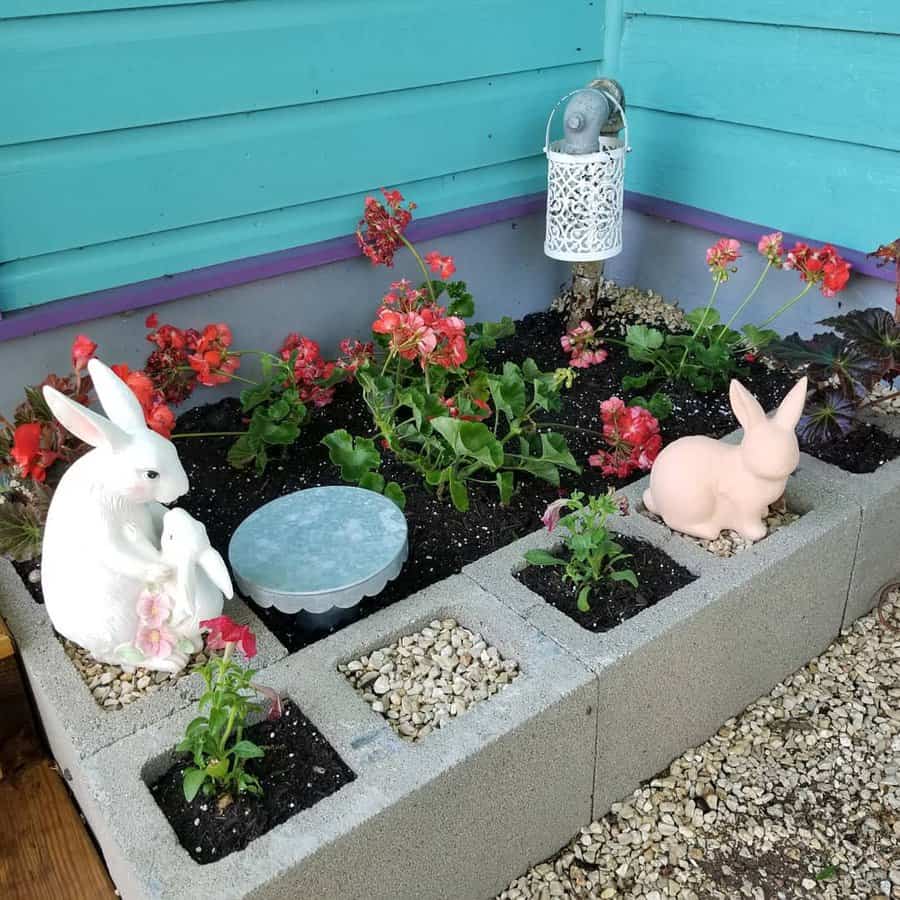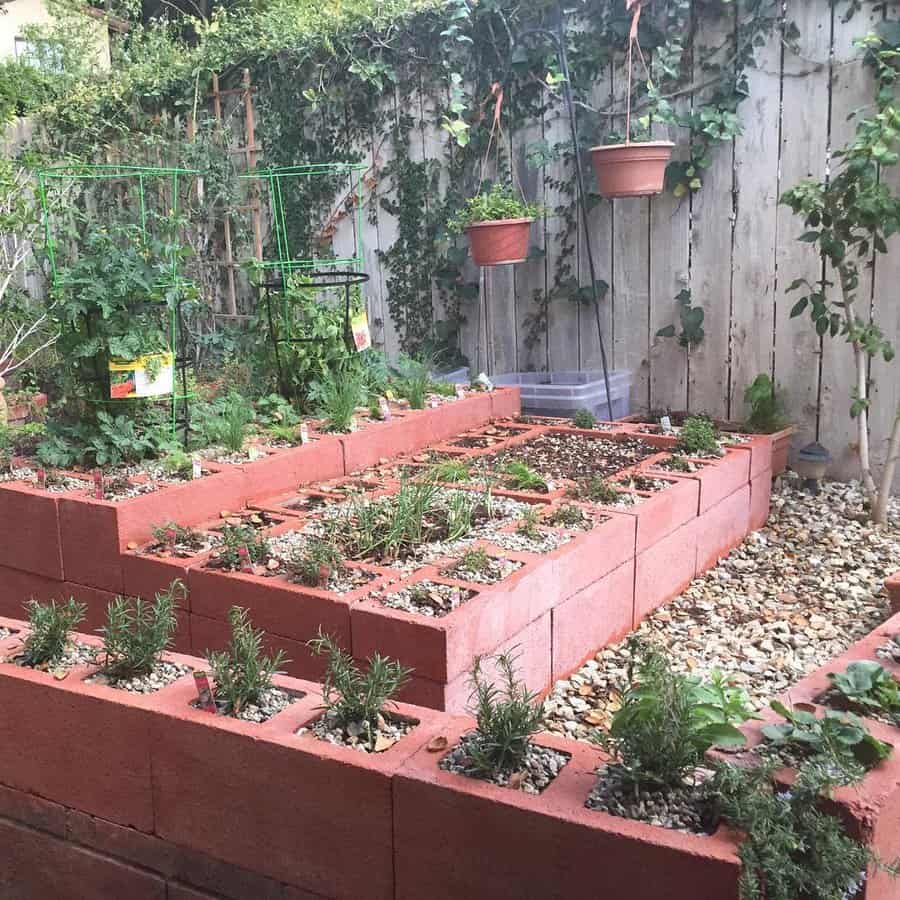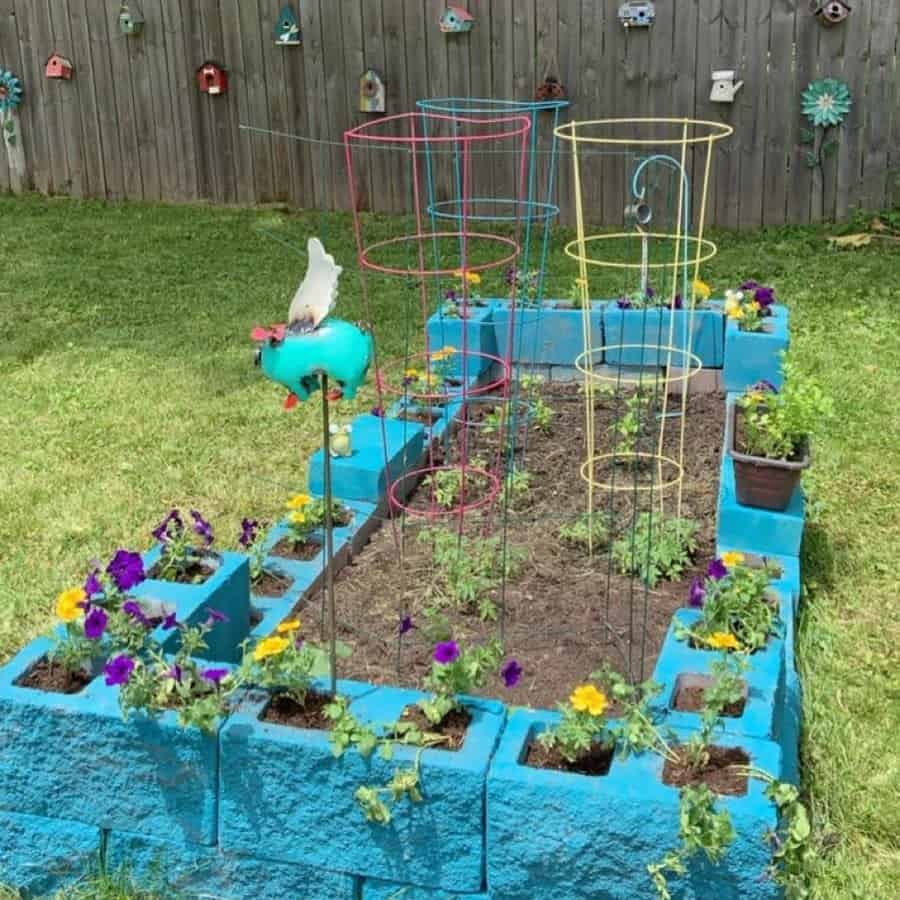 Turn one block's holes into a miniature cinder block garden by filling them with dirt and using each as an individual planter for succulents or flowering houseplants. For a creative backyard accent, stack several of these individual blocks together, building your own freeform DIY cinder garden display.
5. Outdoor
To fully enjoy your outdoor space, you must have some useful furniture and accessories in your backyard.
Cinder blocks are the perfect frugal backyard material, whether used to build a raised garden bed or simply as a border around a flat garden bed. Cinder block furniture will stand up to years of use, and a cinder block fire pit is a perfect backyard feature to enjoy on chilly nights.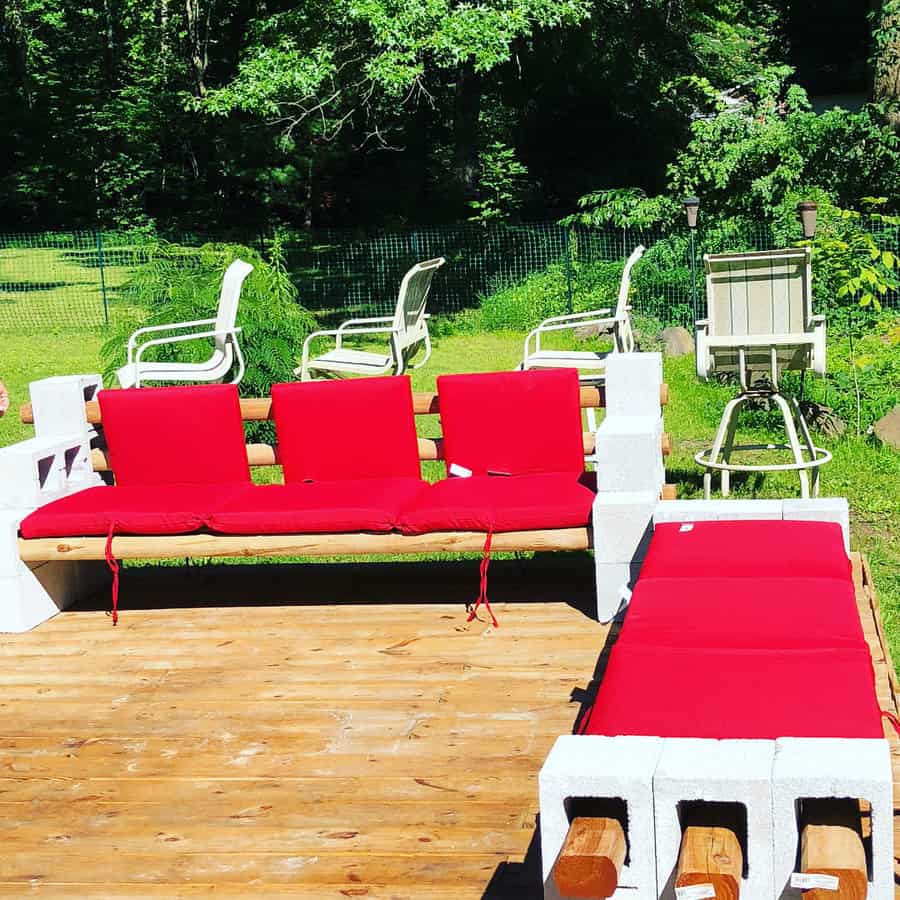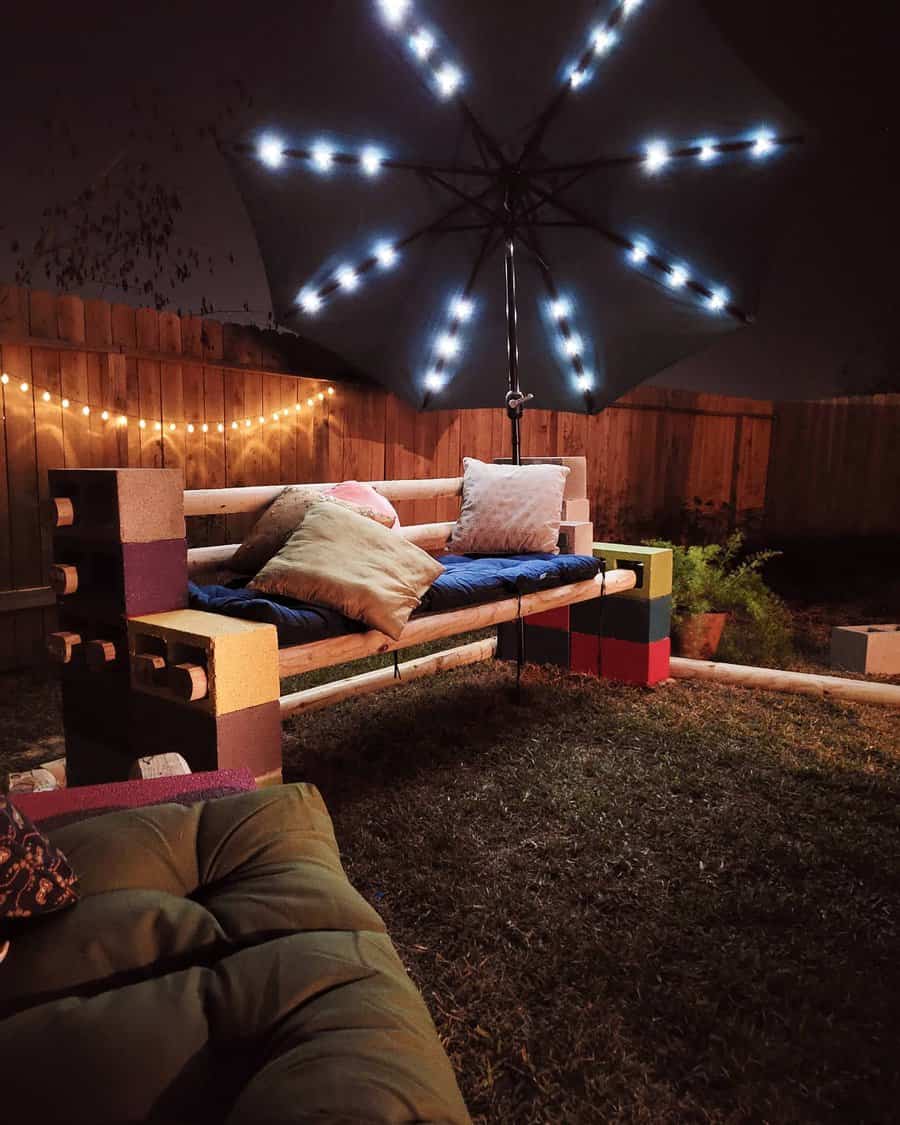 Cinder blocks can also be used to build a fire pit or outdoor fireplace. Build a bar out of lumber and cinder blocks to turn your grill area into an outdoor kitchen prep zone.
It can also double as a tiki bar for summertime entertaining. Use reclaimed pallet wood to build a flat table top, then mount it on cinder block steps to make a rustic outdoor coffee table.
6. Painted
A little paint can turn a basic cinder block shelf or patio furniture into something special. Let your children use acrylic paints to create little murals on individual cinder blocks.
After the paint dries, assemble them into a small block wall or shelf for holding plants. This type of structure is suitable in the garden, patio, or even indoors.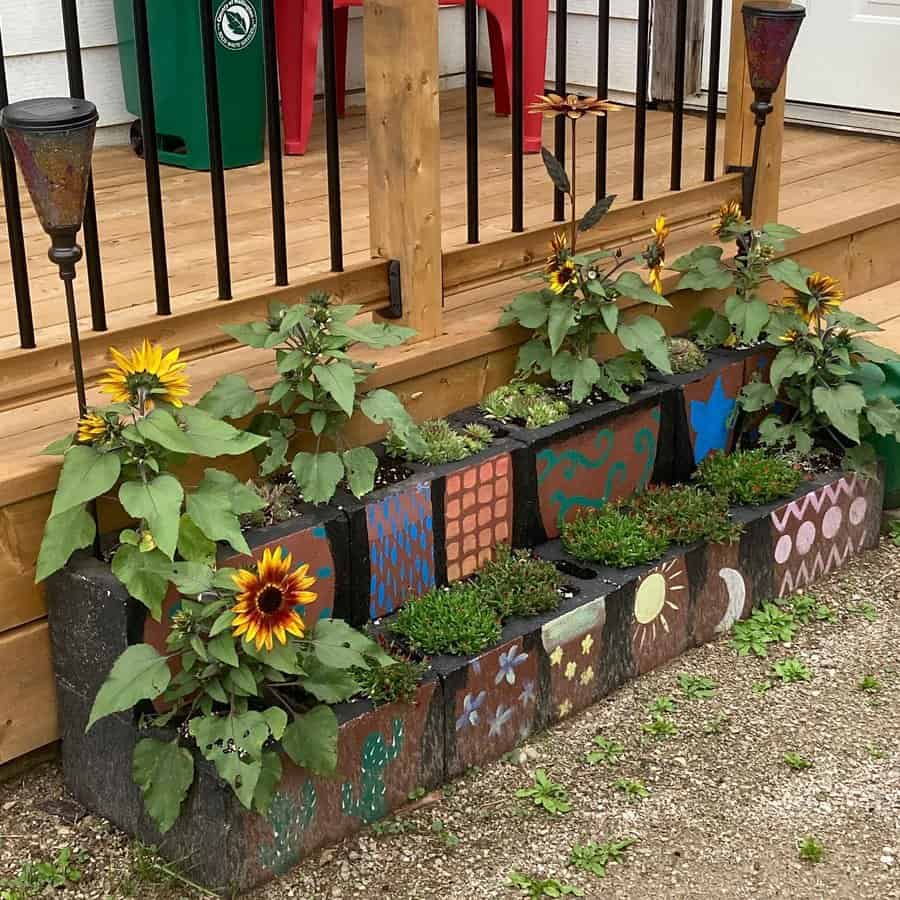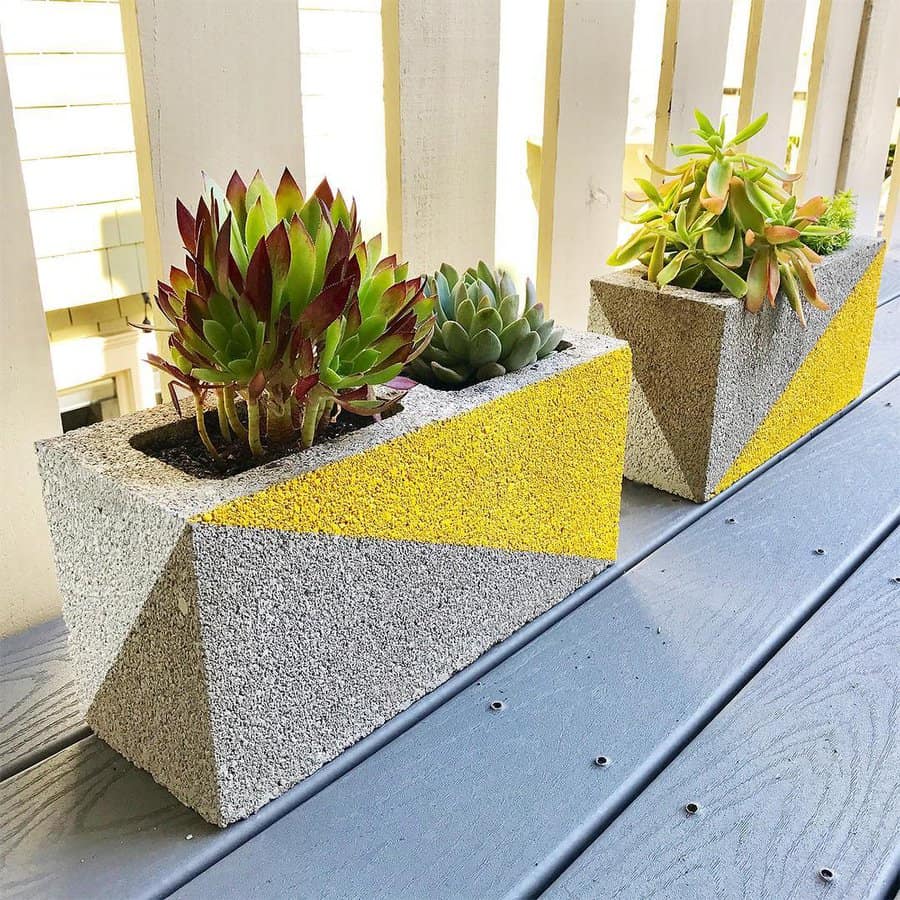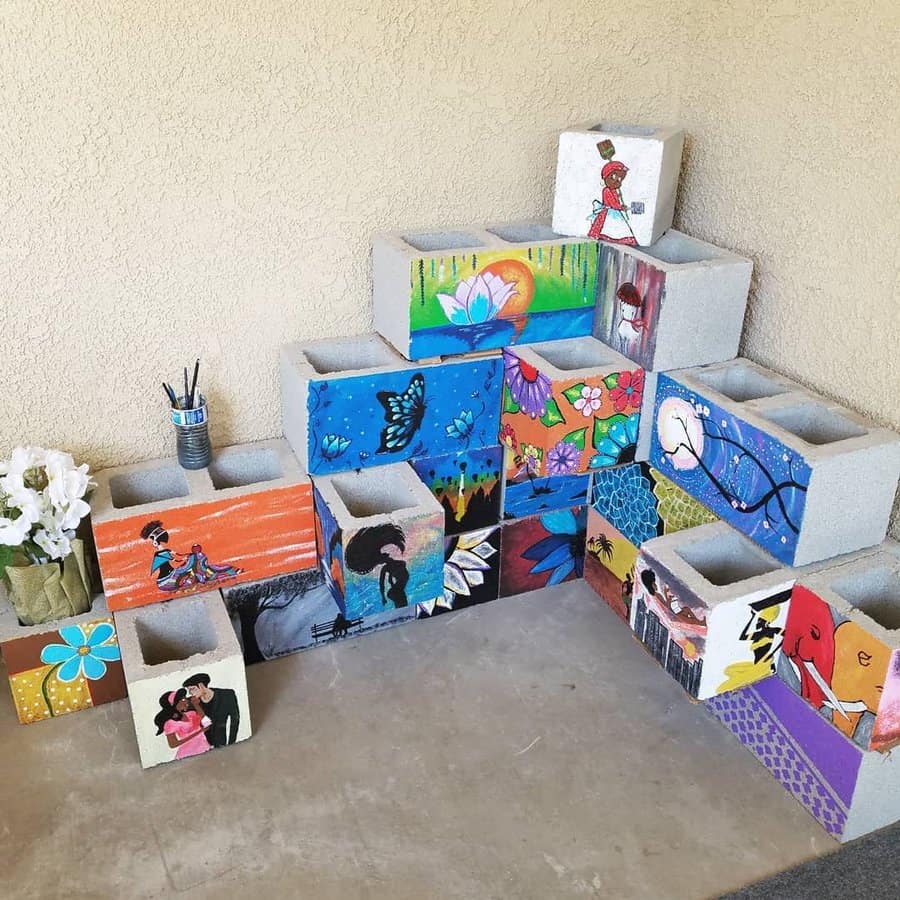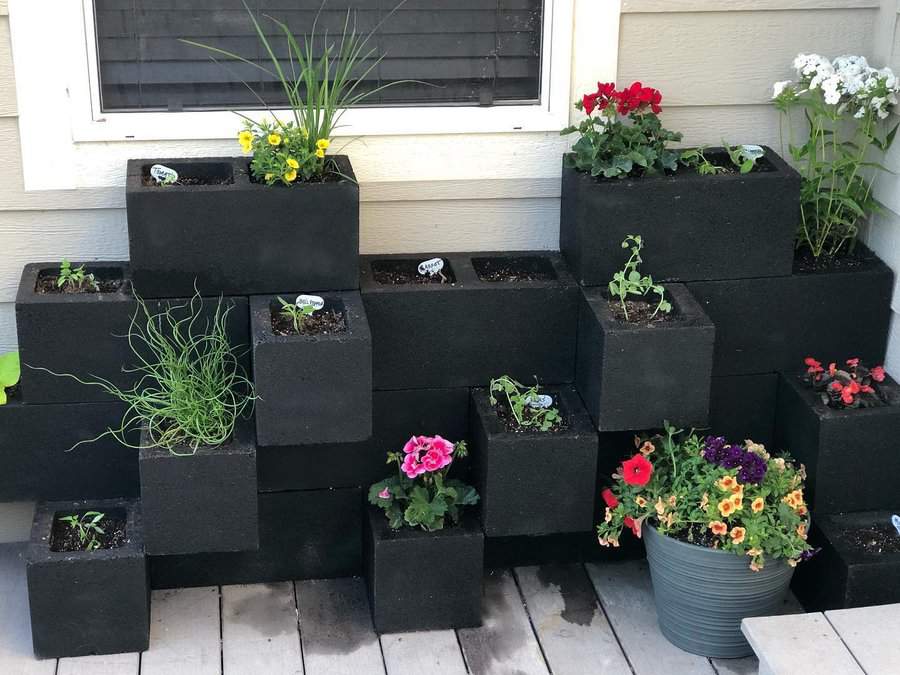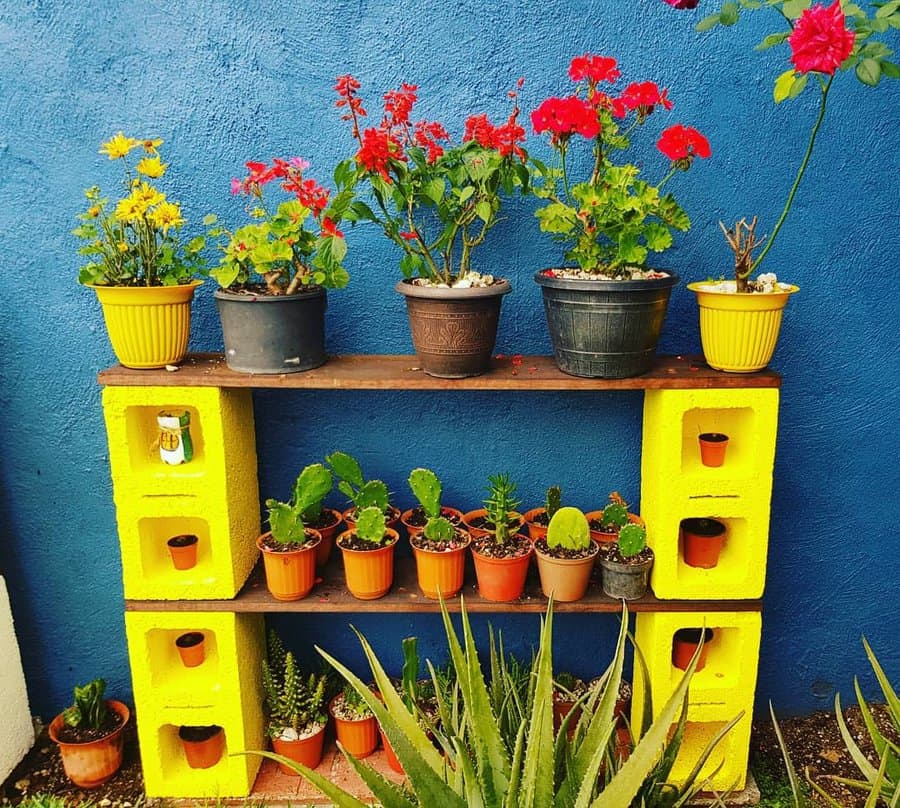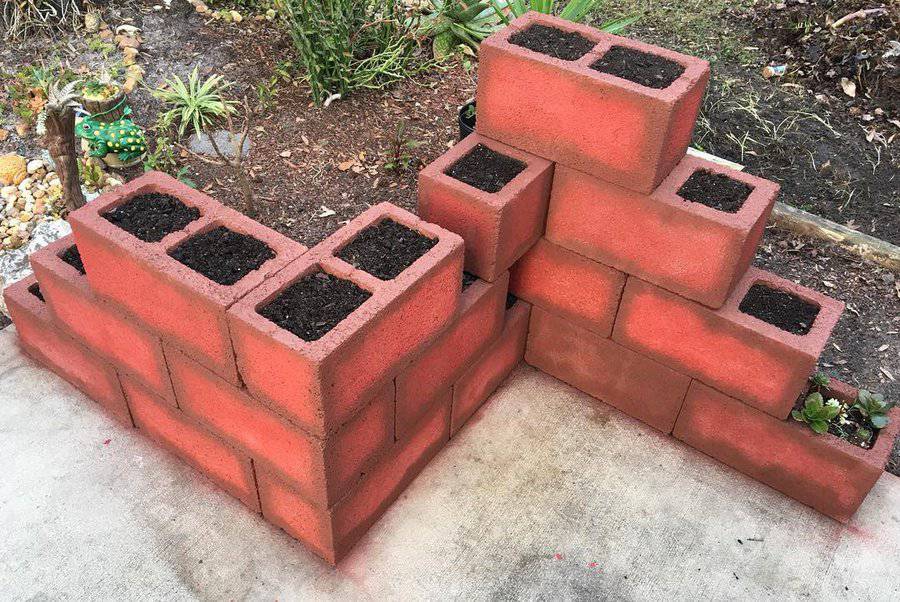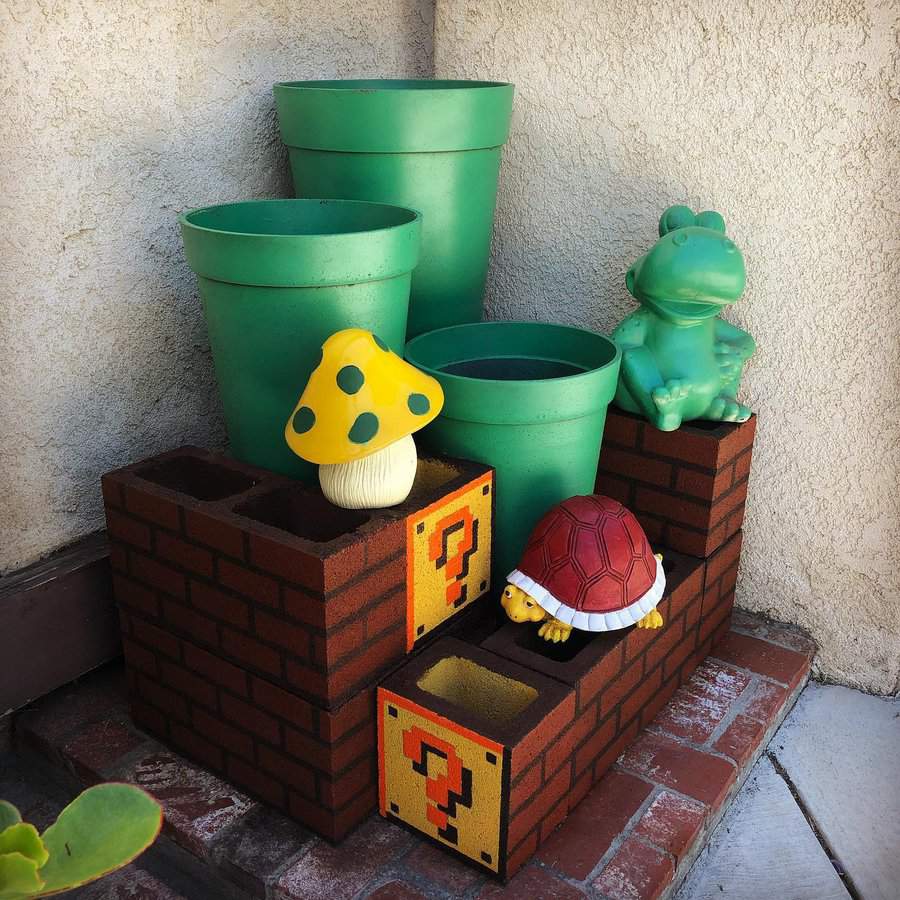 A cinder block wall in the garden is a great canvas for painting a larger mural. Paint each block with a different color for a shabby chic patchwork quilt effect.
For a modern touch, paint your cinder block structure solid black or white. The blocks' angles work well with the clean lines of modern décor, and any plants or other accents will pop against these neutral hues.
7. Patio
Your back patio or front porch are both great places to showcase your cinder block creations.
Each outdoor space needs sturdy, functional accents. In addition, DIY cinder block furniture is far less expensive than pre-made benches, tables, and fire pits.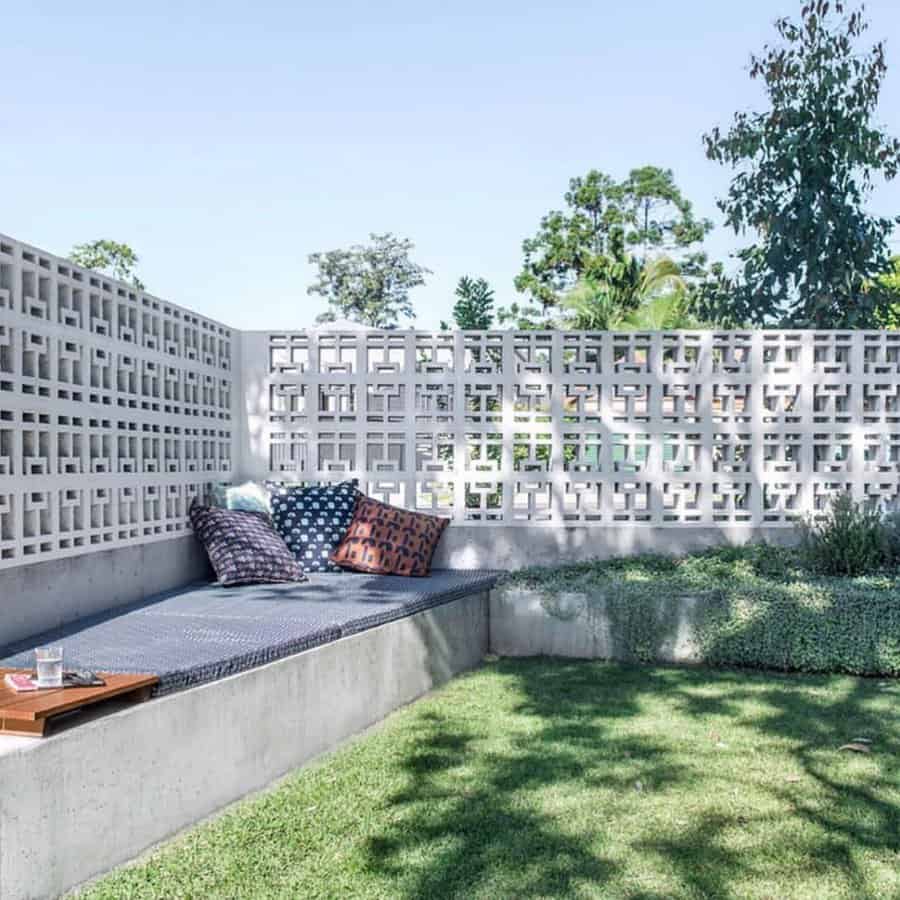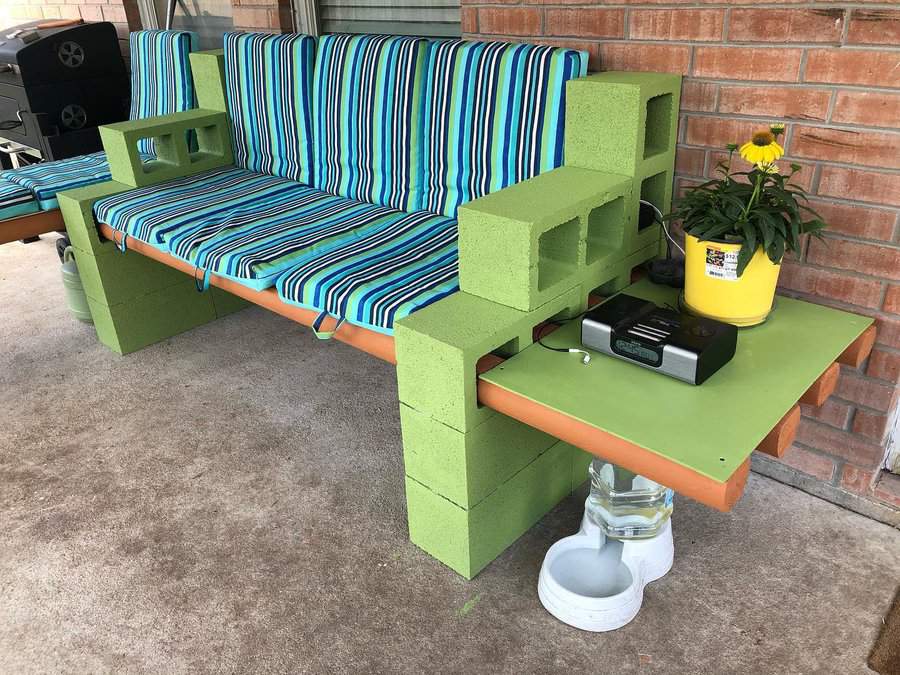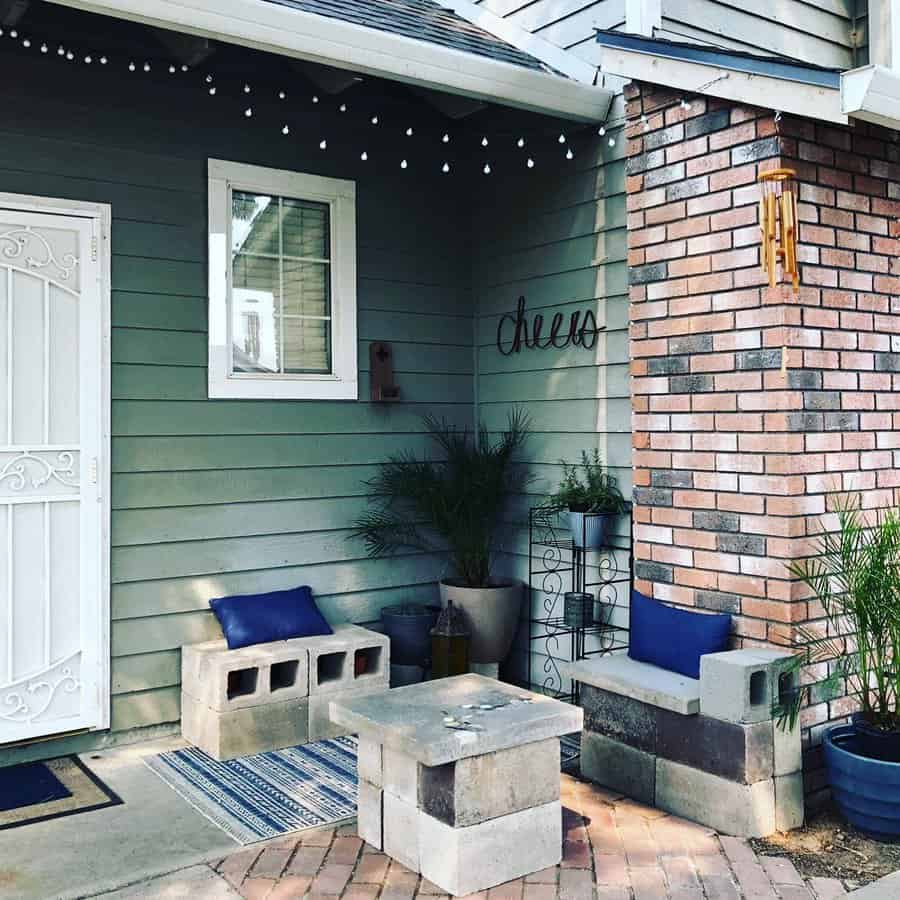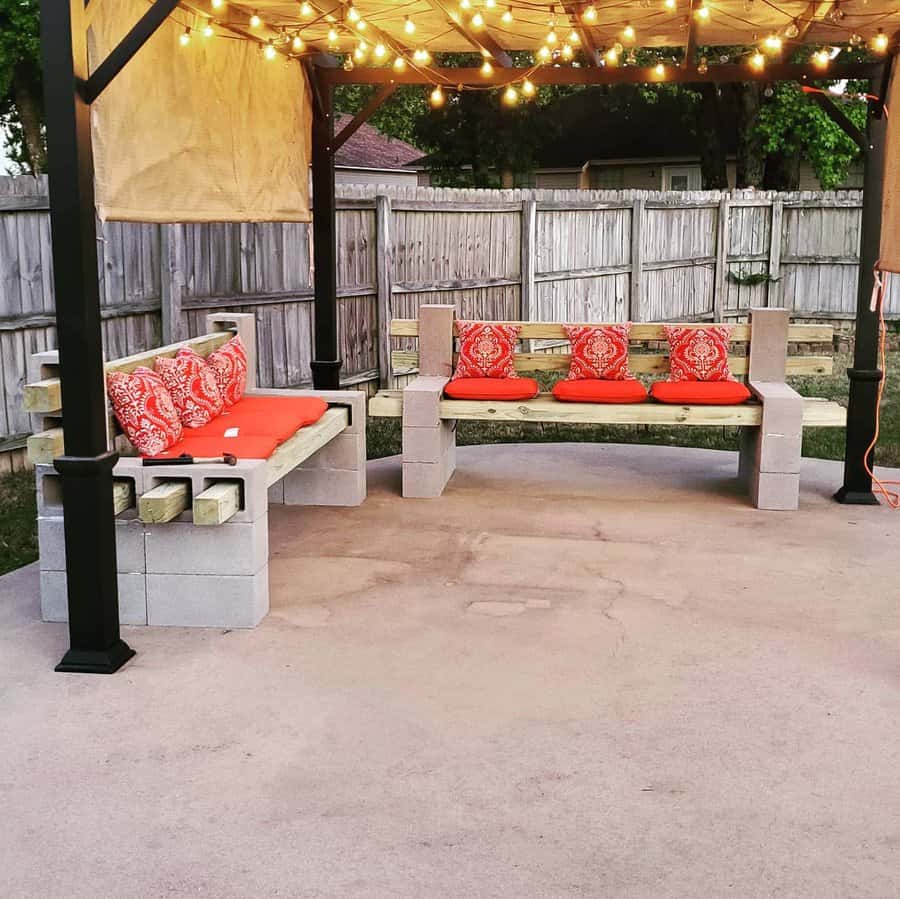 Mix and match your cinder block pieces with natural wood patio furniture, such as Adirondack chairs. Paint or stain the cinder block bench wood to match your other patio furniture. Cinder blocks can also be used to create a short block wall to help section your patio off from the rest of the yard.
8. Planter
Any garden can benefit from the addition of cinder block planter structures. Simple cinder block planters make great holders for cacti and other succulents.
The concrete will absorb extra water to help prevent oversaturation of these desert-dwelling plants. Stack cinder blocks at perpendicular angles and use them to fill a boring corner outside.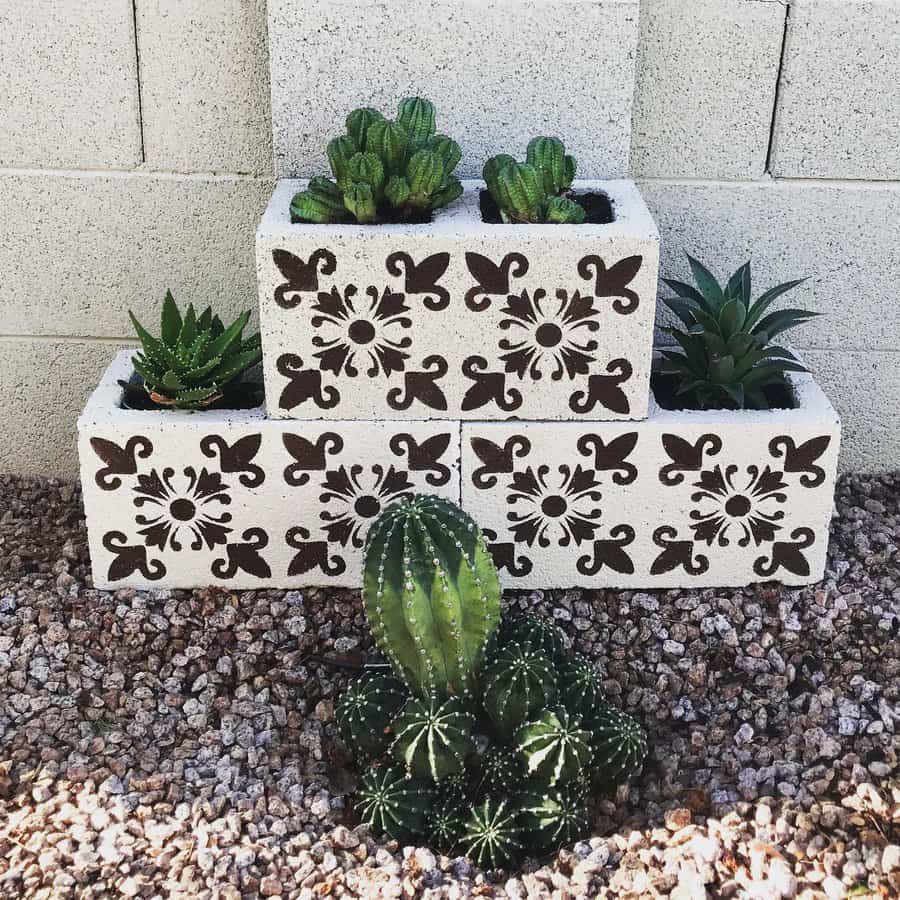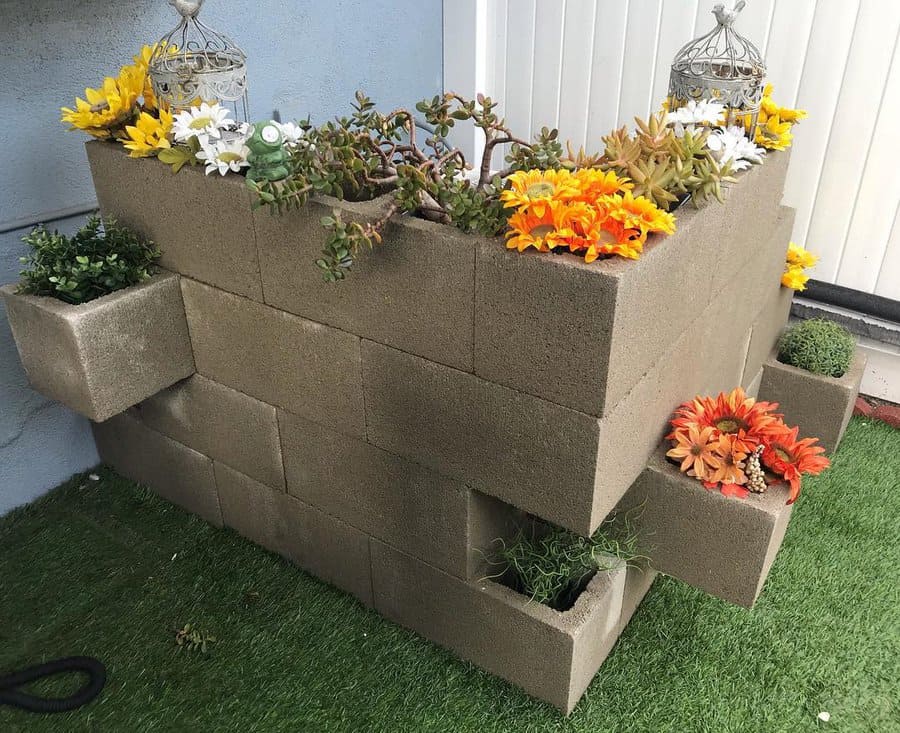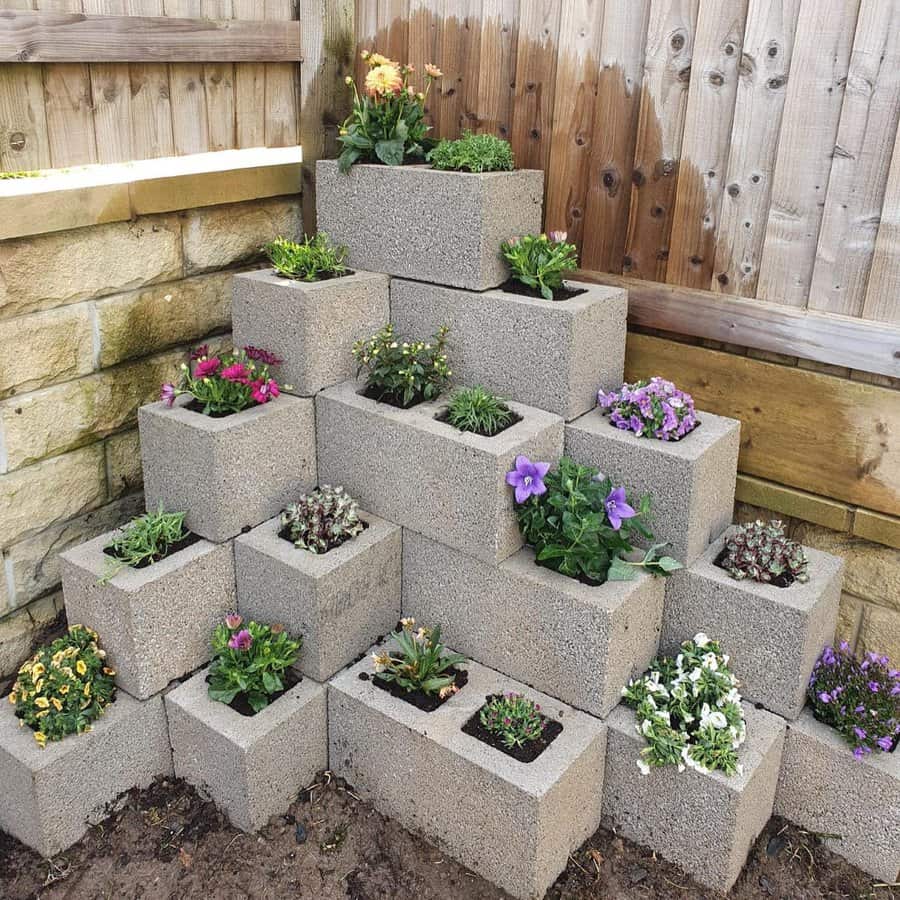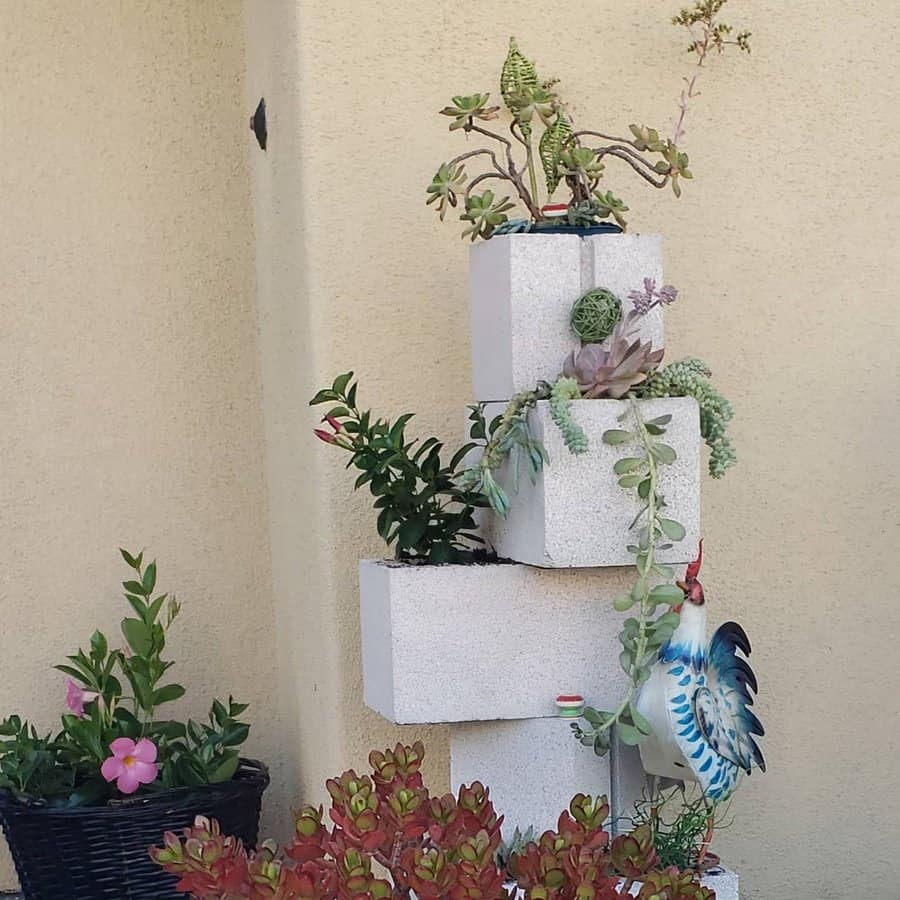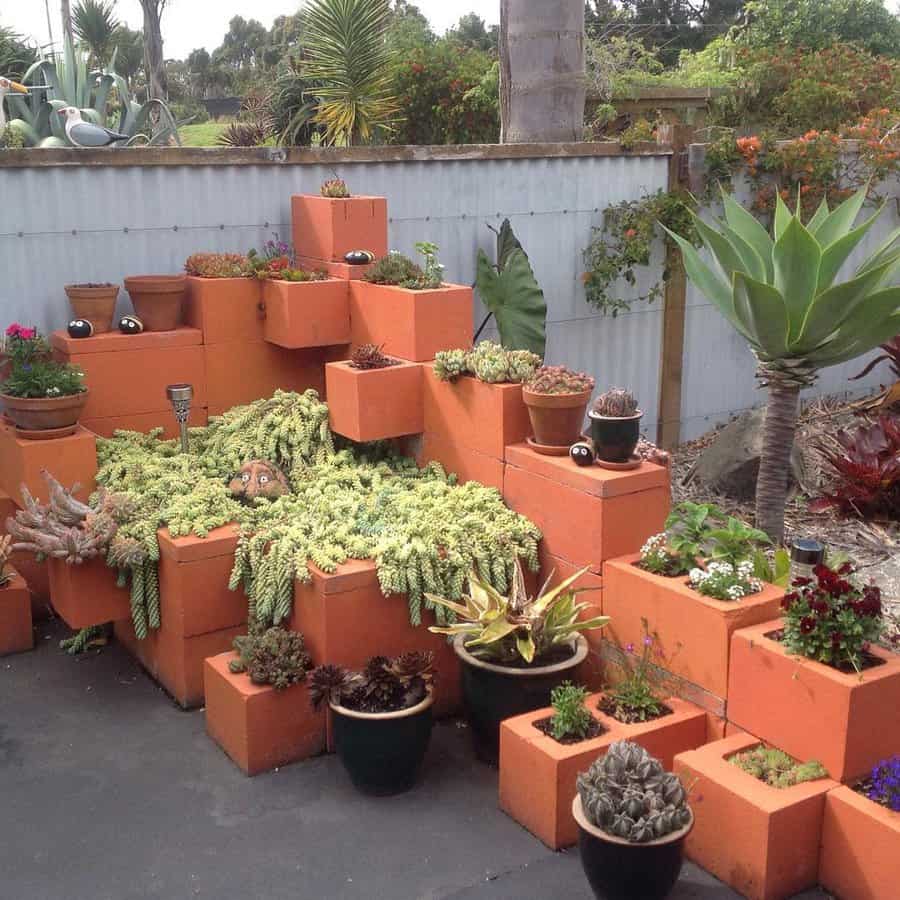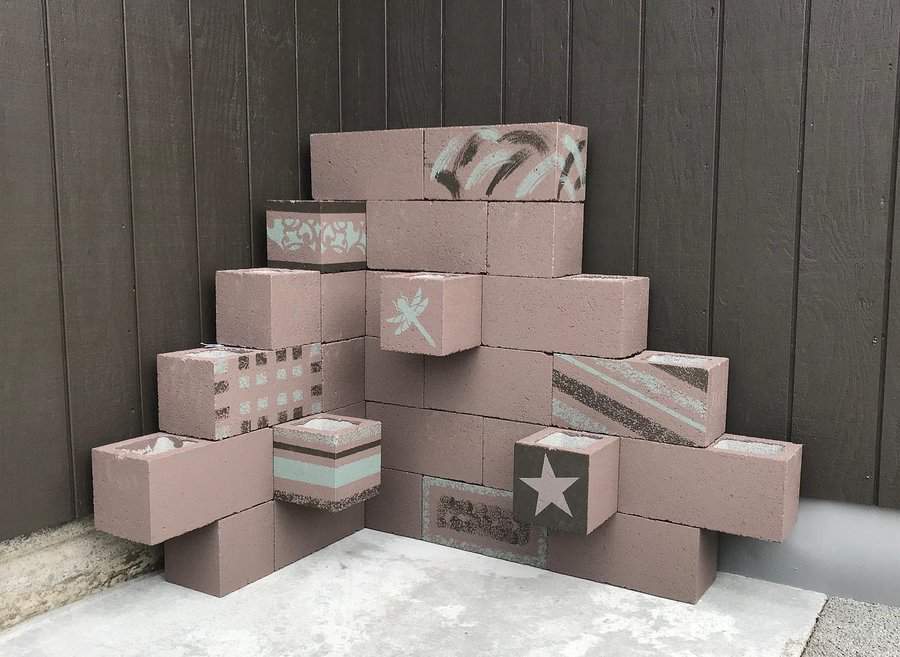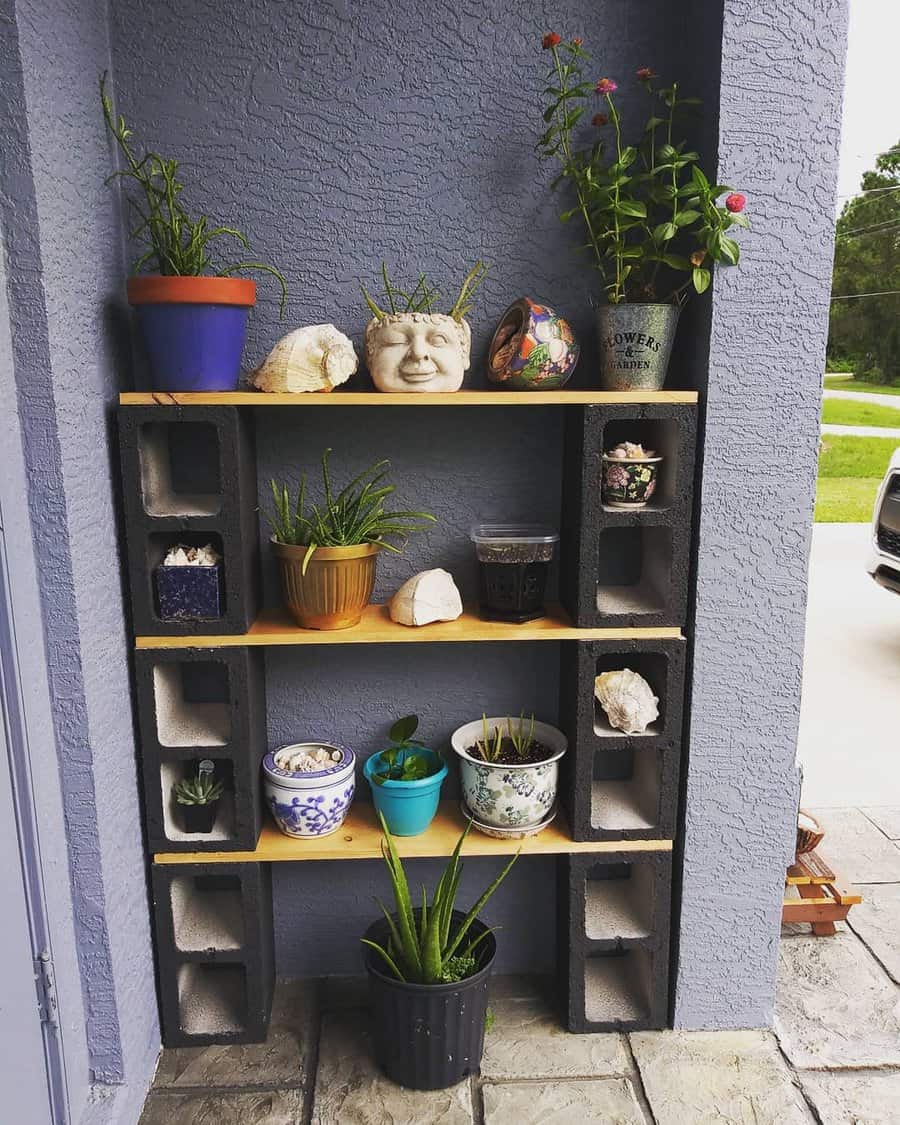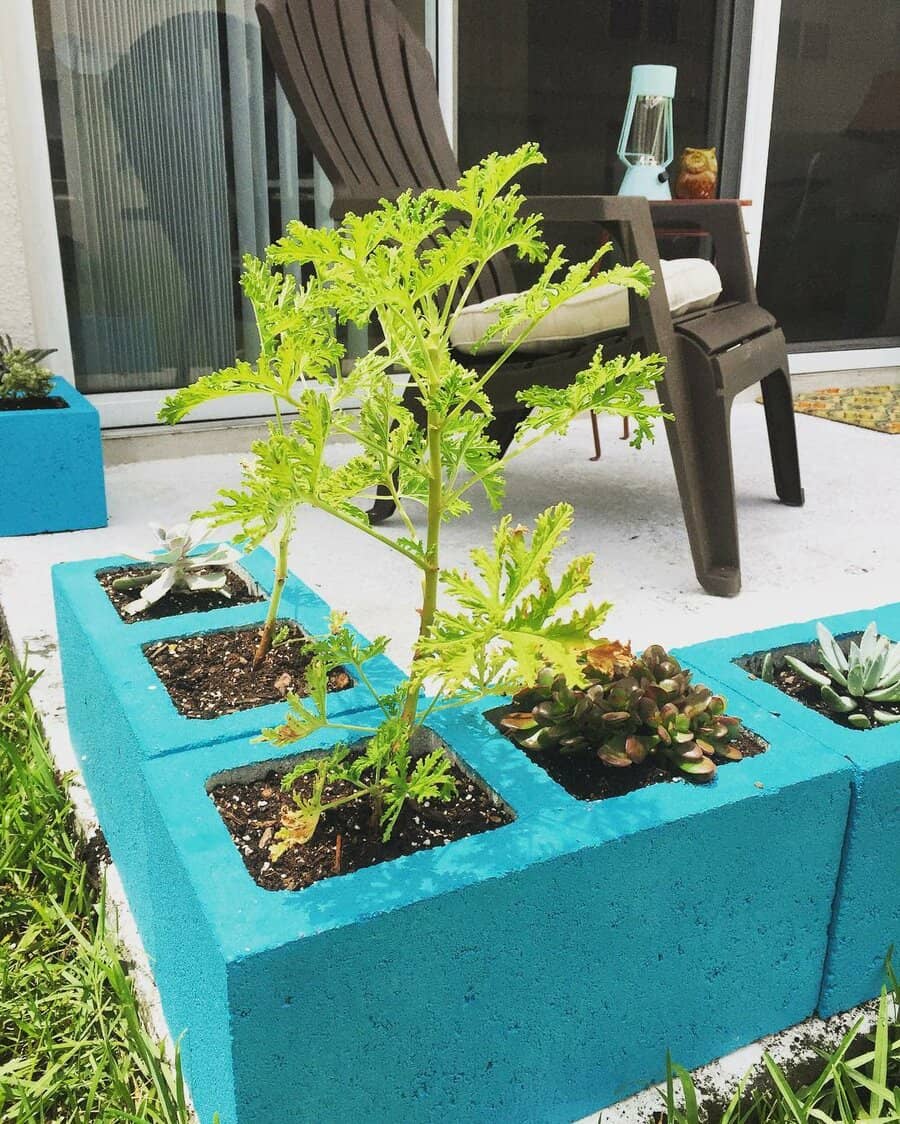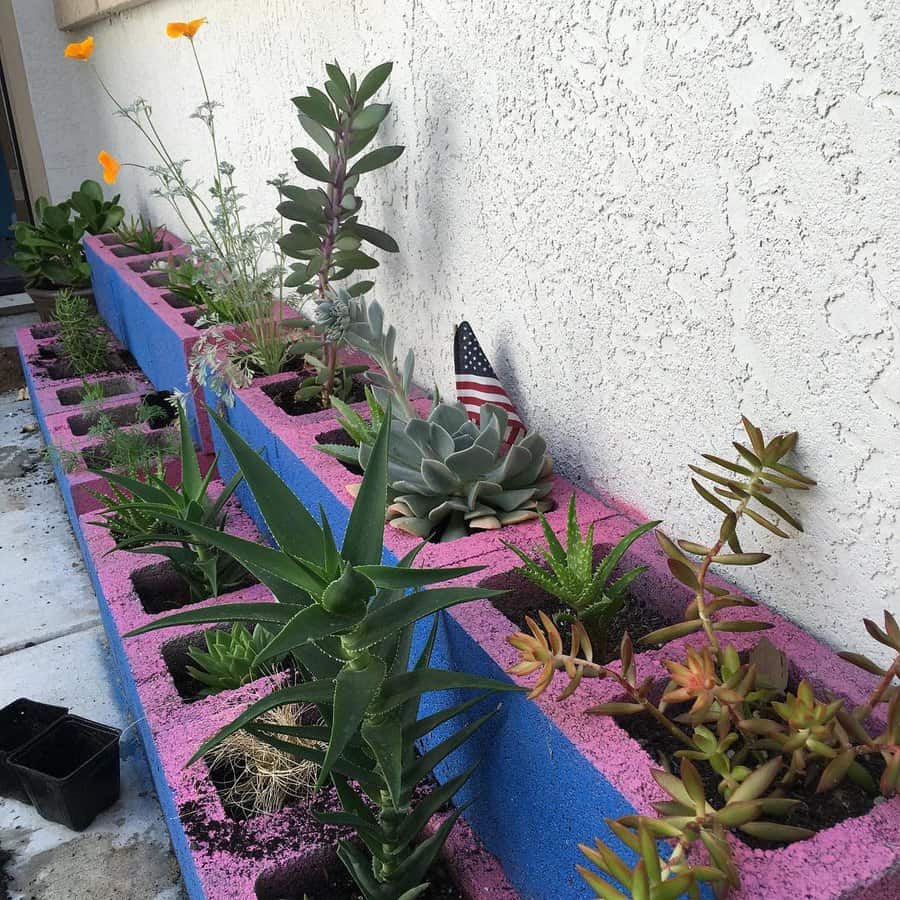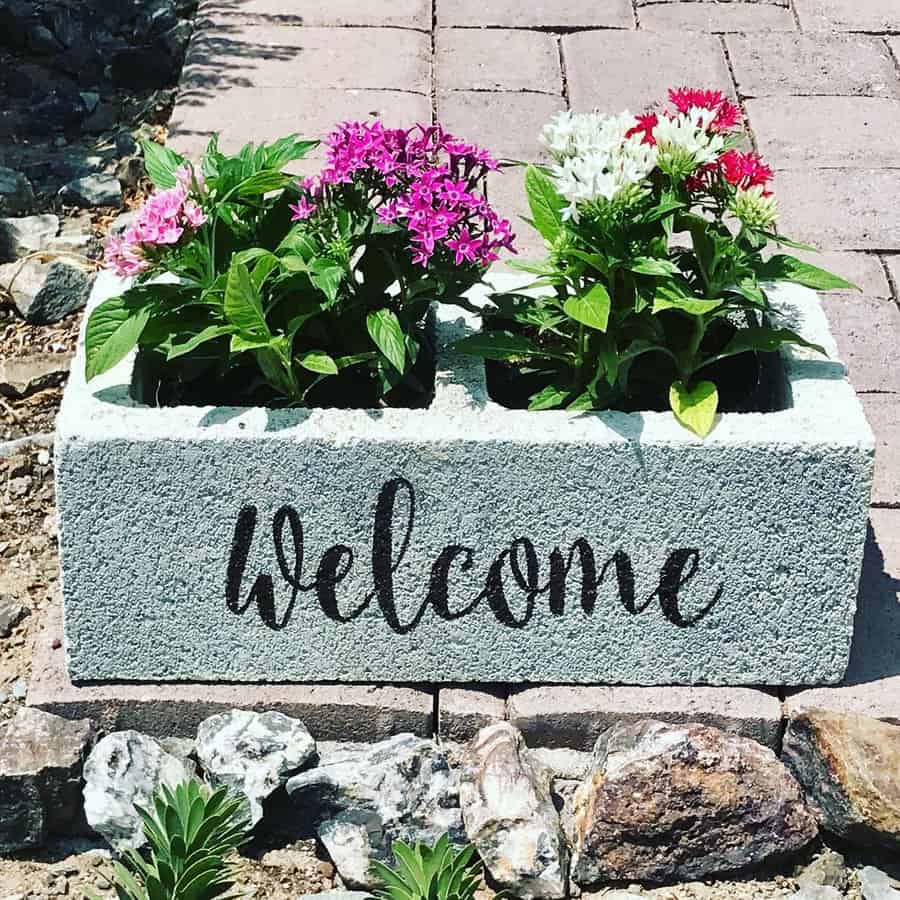 Use flat wood boards and cinder blocks to build a potter's bench on your back porch. Stash your watering can, extra potting soil, and plant pots on and under the shelves. Drill nails or hooks into the ends of your wooden boards and hang your garden hand tools there.
9. Wall
As long as there have been cinder blocks, there have been concrete block walls. Indoors or out, cinder blocks are a popular wall material due to their sturdiness and affordability. In addition, the hollow areas in each block provide insulation against extreme temperatures.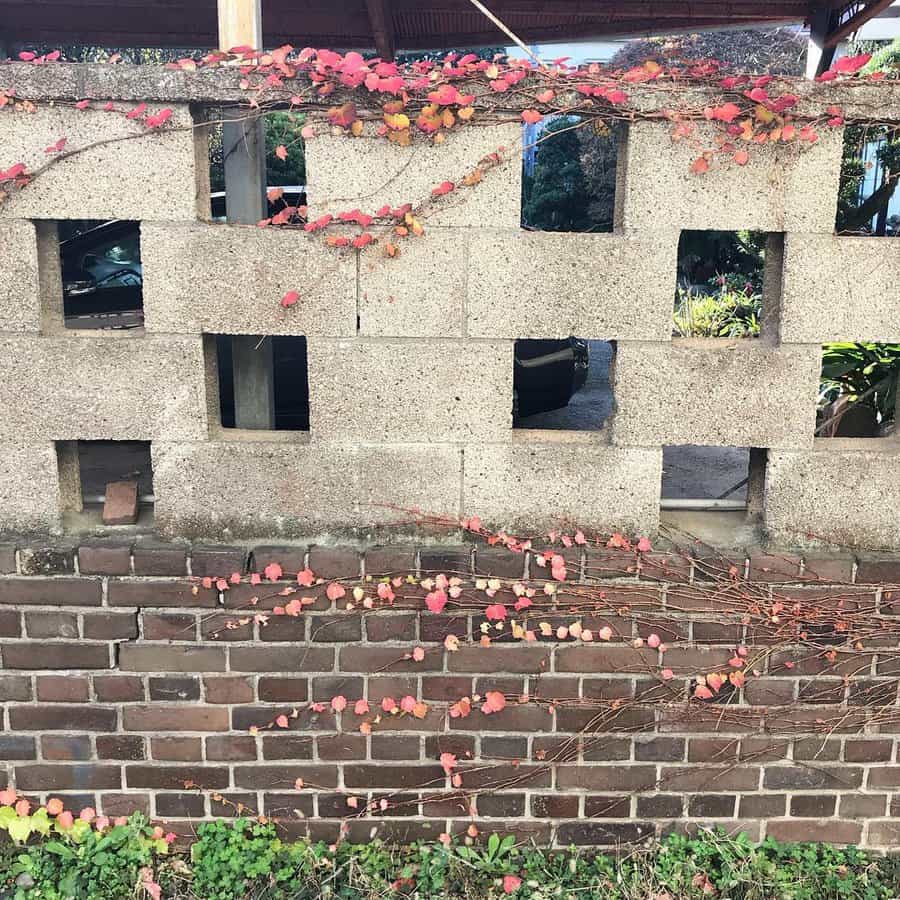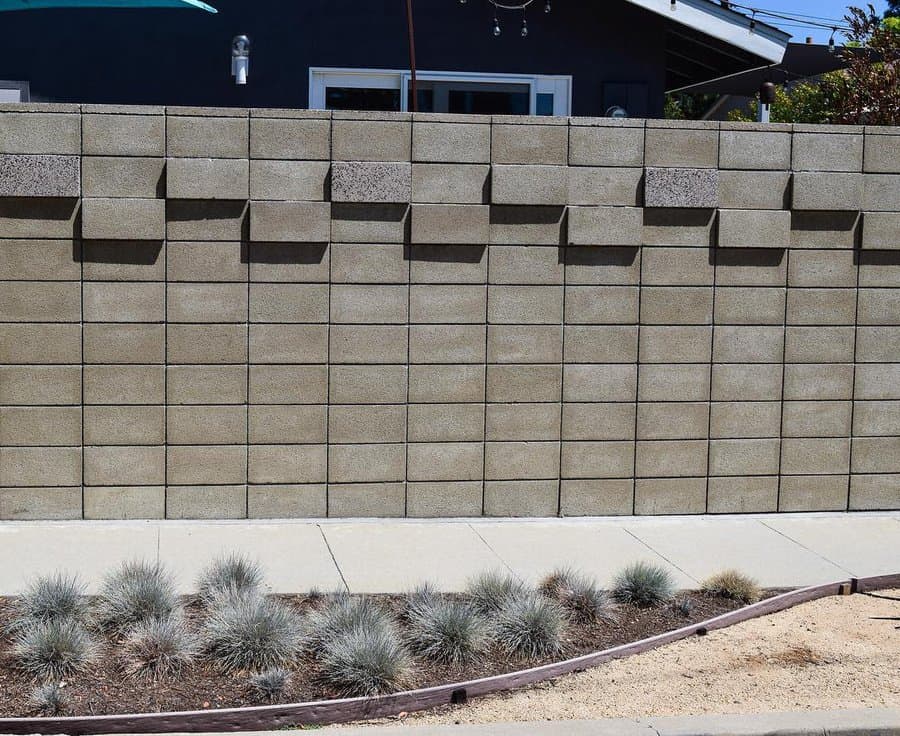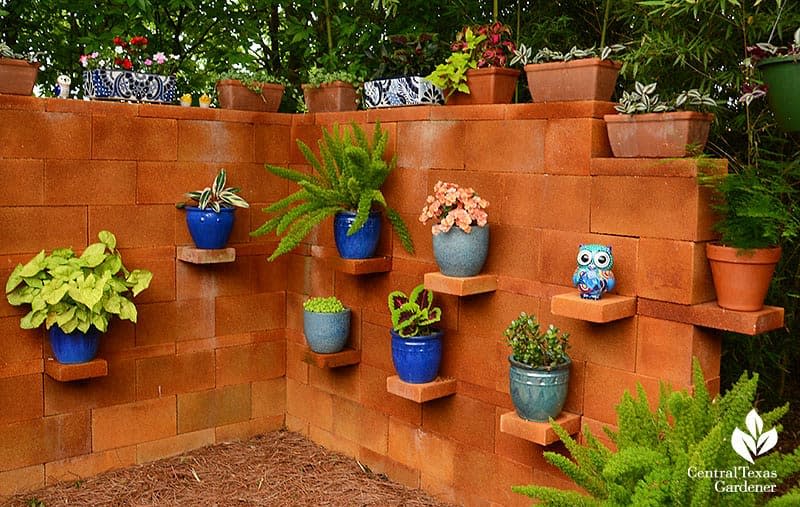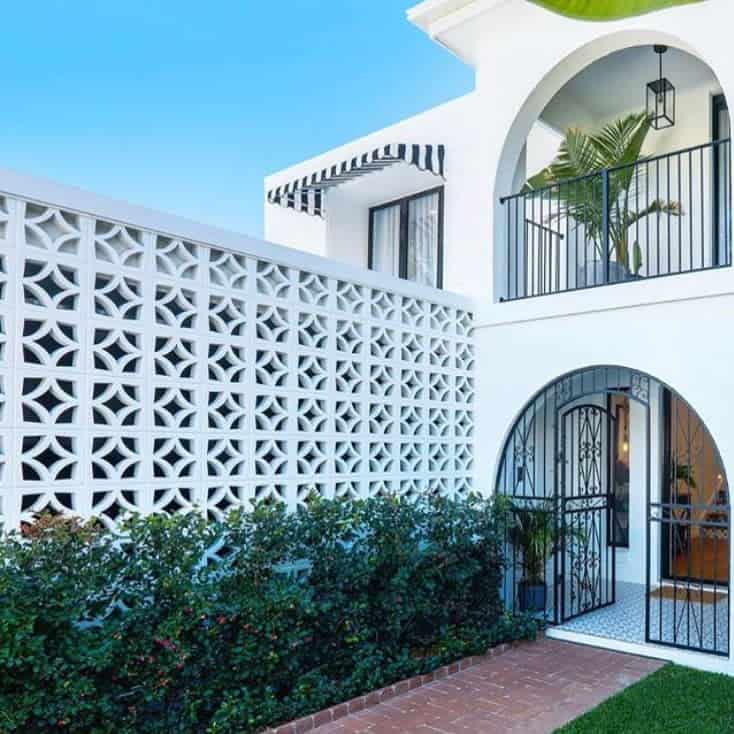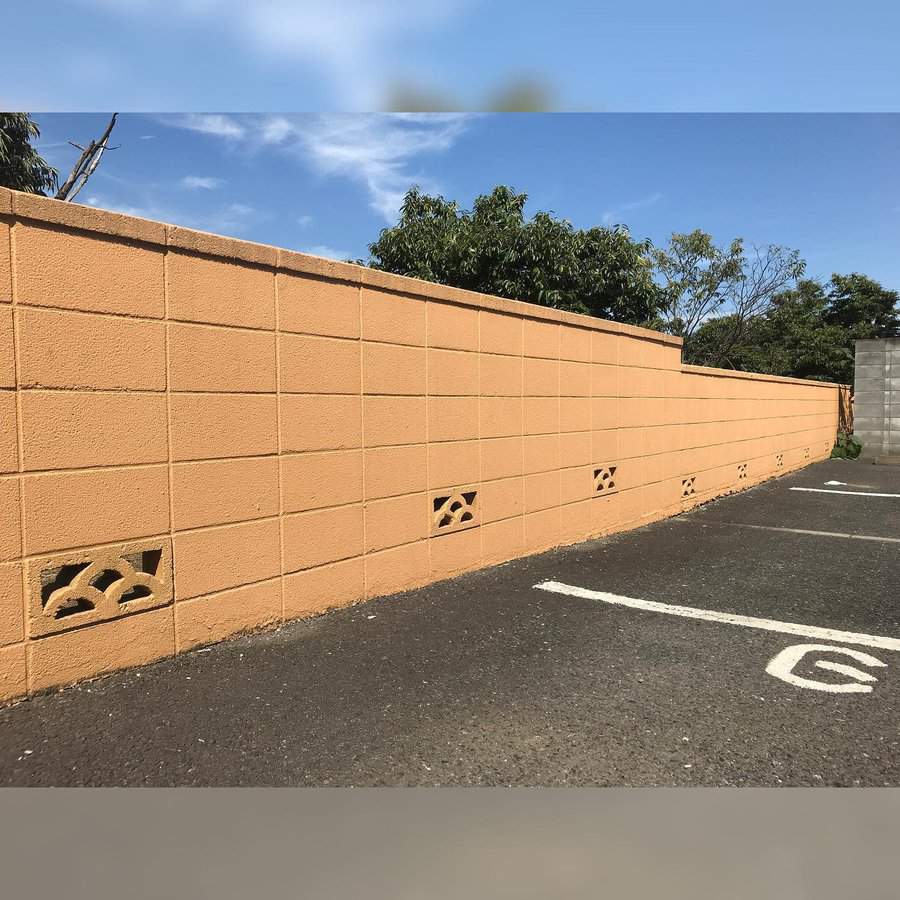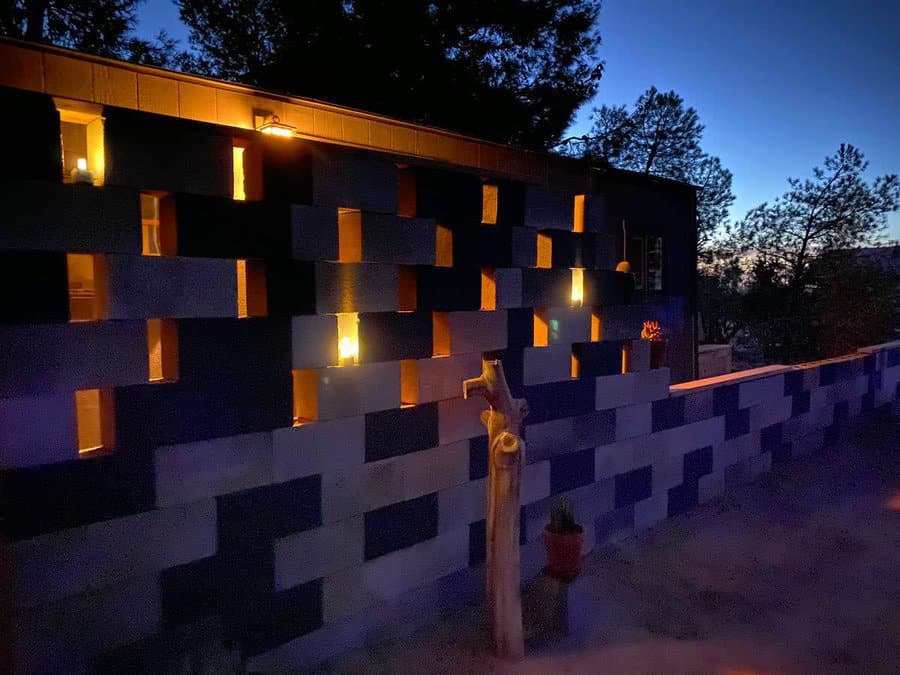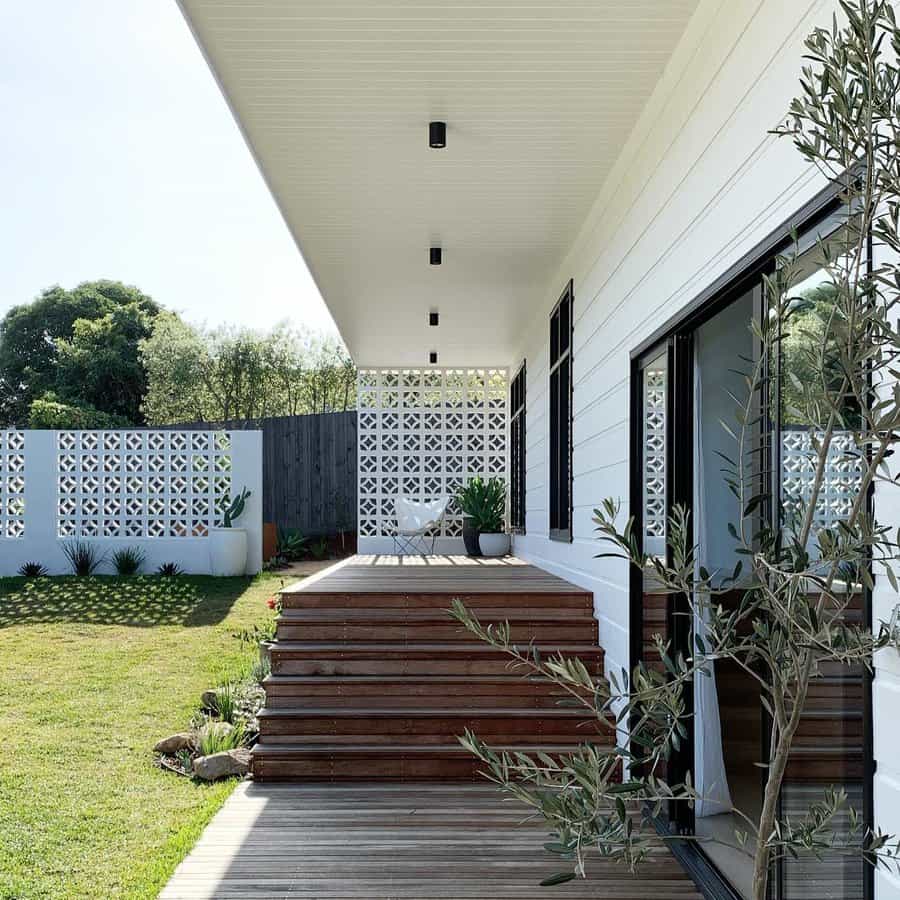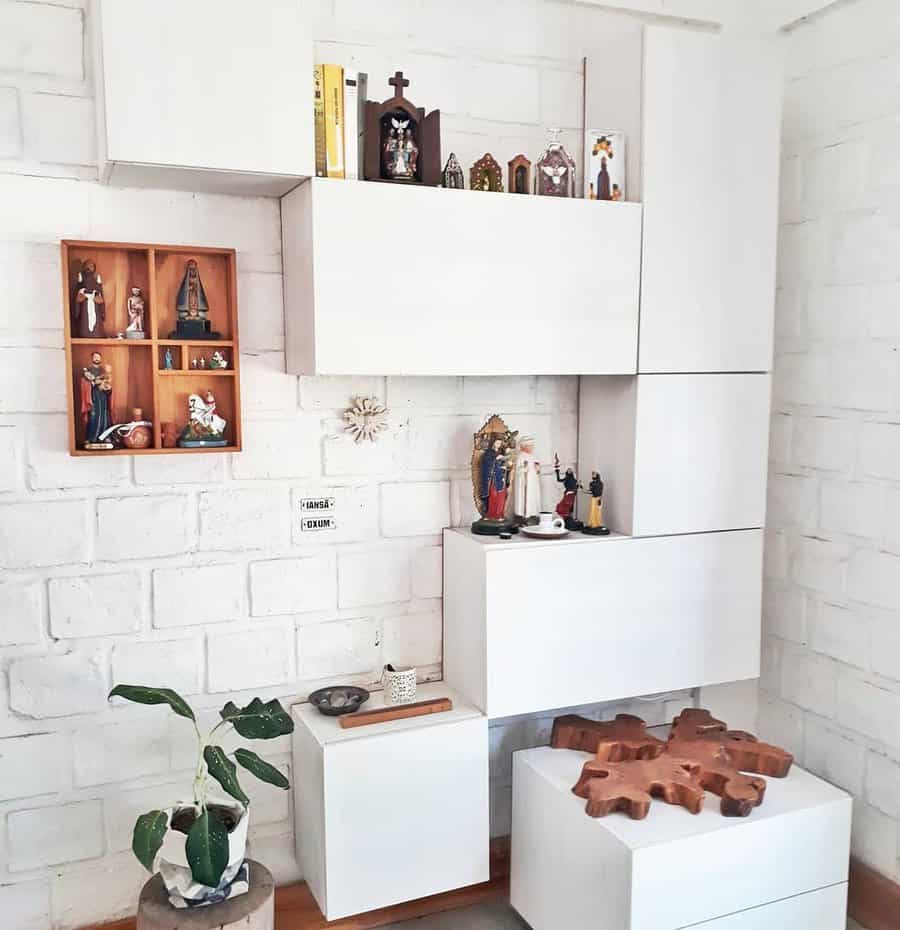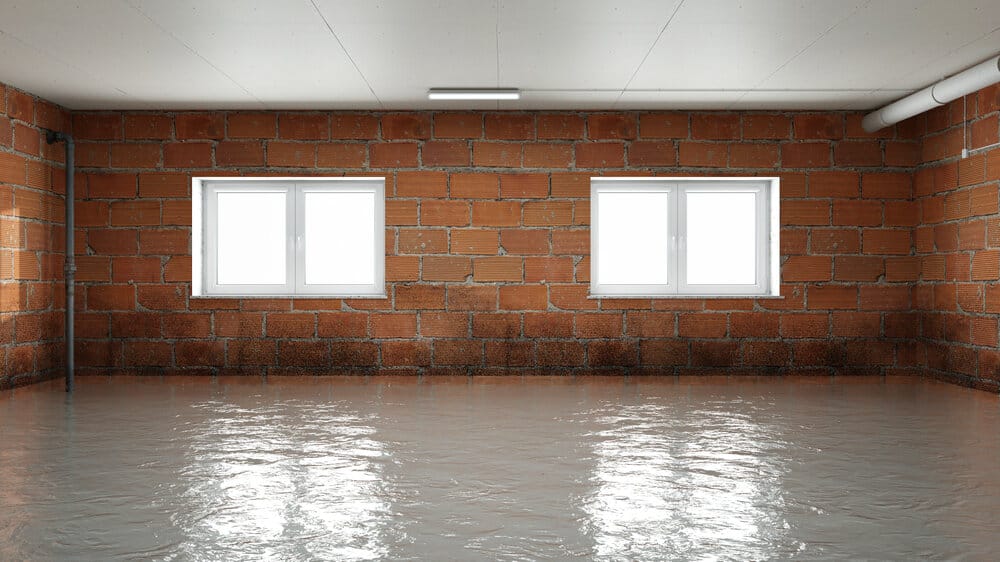 Use thick mortar and paint to give the wall the appearance of an oversized brick structure. Look for decorative cinder blocks to add a creative touch to a solid wall or leave small gaps between blocks in a repetitive pattern.
Much in the way you build a cinder block bench, you can also build a cinder block wood fence. Make fence posts from vertically stacked cinder blocks and thread wooden planks through the holes to serve as railings.
Cinder Block FAQs
What's the difference between cinder block and concrete blocks?
A cinder block is created with a double-cube hollow design, while concrete blocks are solid. Cinder blocks are lighter than concrete blocks, and therefore, easier for brick masons to handle. While concrete blocks are made of Portland cement and small gravel, cinder blocks mix Portland cement with the remnants of burned coal (cinders).
What are the dimensions of a cinder block?
Most common cinder blocks are 7 5/8" by 7 5/8" by 15 5/8". This odd measurement is to allow for a 3/8" mortar joint between blocks, resulting in finished dimensions of 8" by 8" by 16".
How much does a cinder block cost?
Expect to pay anywhere from $1 to $2.50 per block, depending on where you live and shop. Some home improvement retailers offer discounts for buying in bulk. Look online for people selling leftover cinder blocks or ask friends to give you any unused bricks after they've completed their own DIY cinder block projects.