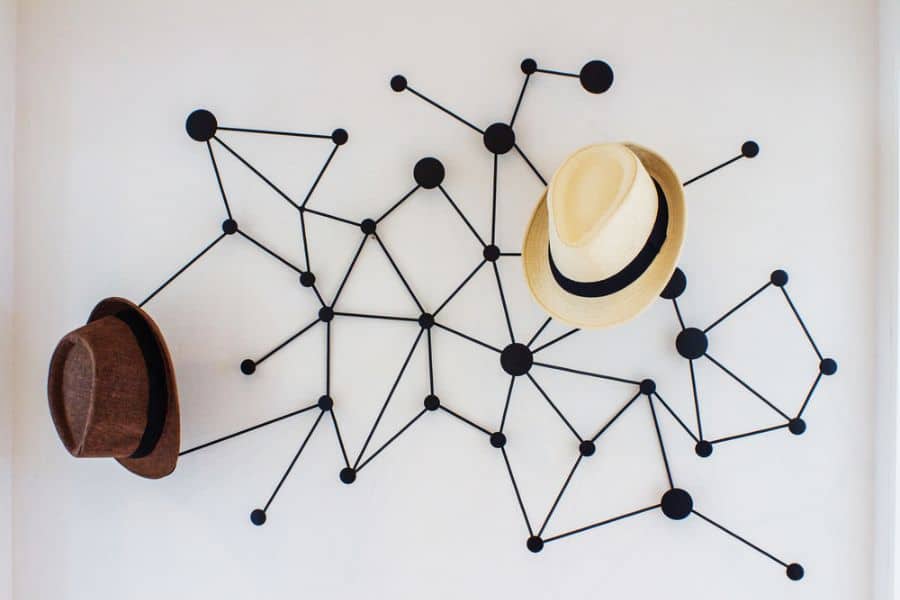 "Home is where you hang your hat." – Leon Redbone
Hats are one of the most commonly collected items of clothing. Whether you have enough baseball caps to cover the entire MLB, or a fabulous variety of fine fedoras, you need a place to store them. Many people enjoy displaying their hats for all to see, while others prefer to keep their head covers under cover.
Whether you want to showcase your cowboy hats or need a dust-free place to organize a ballcap collection, our creative hat rack idea gallery will inspire you.
1. Baseball
Baseball caps are perhaps the most popular hat style worldwide. Having a bad hair day? Simply pop on a baseball cap and you're ready to go.
Baseball hat rack ideas abound online, from the simple to the complex. Many people enjoy a baseball hat rack that turns their caps into wall décor, while others prefer to store them neatly inside a closet.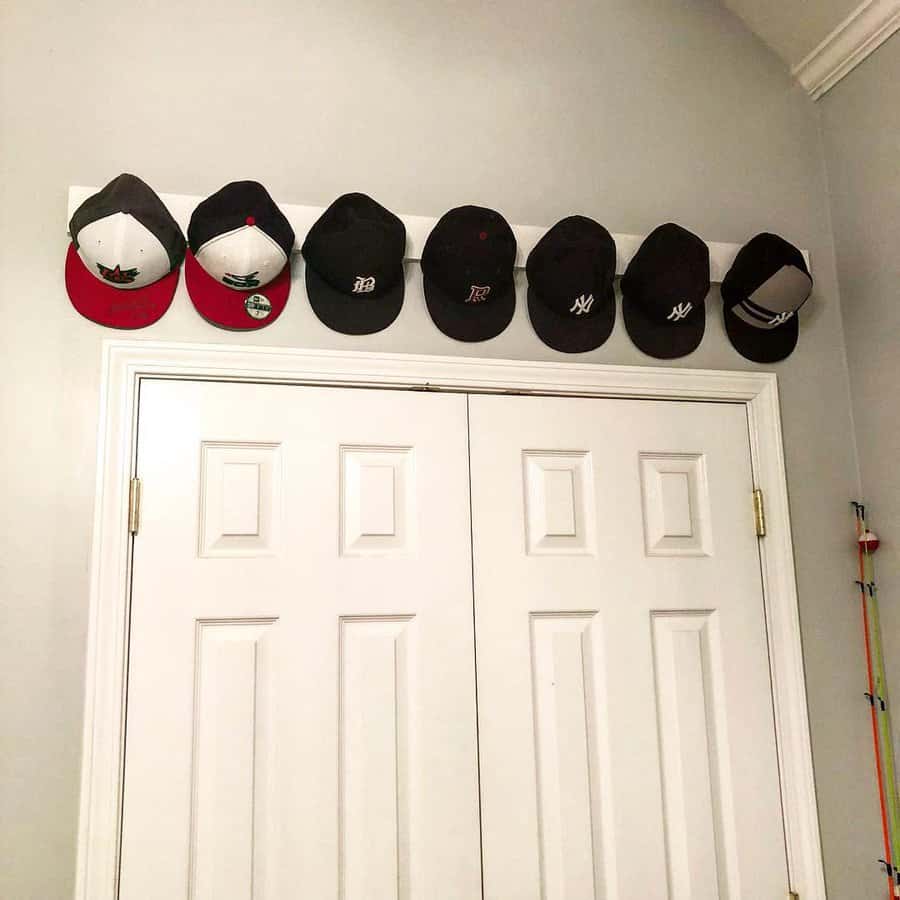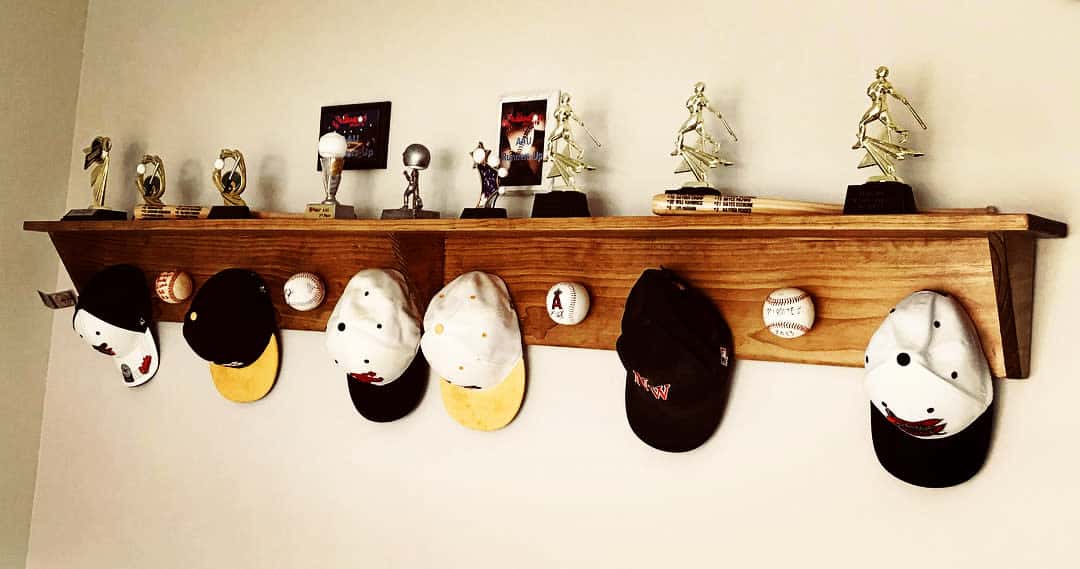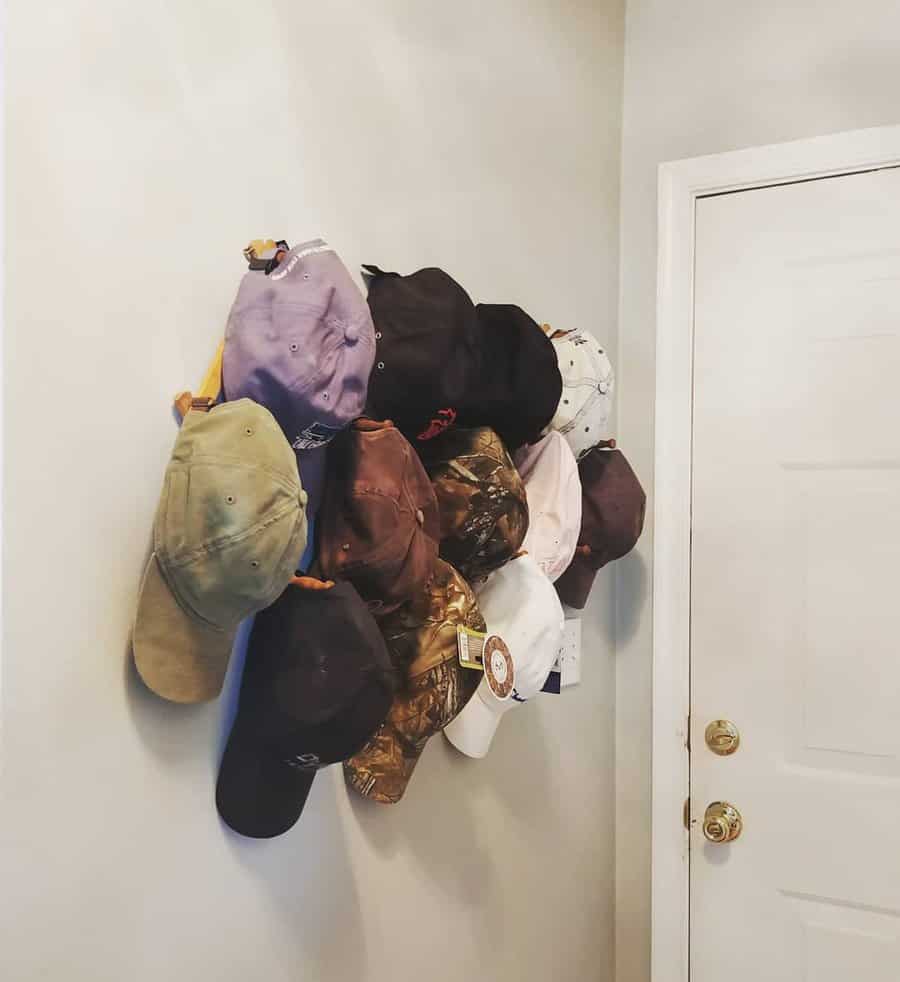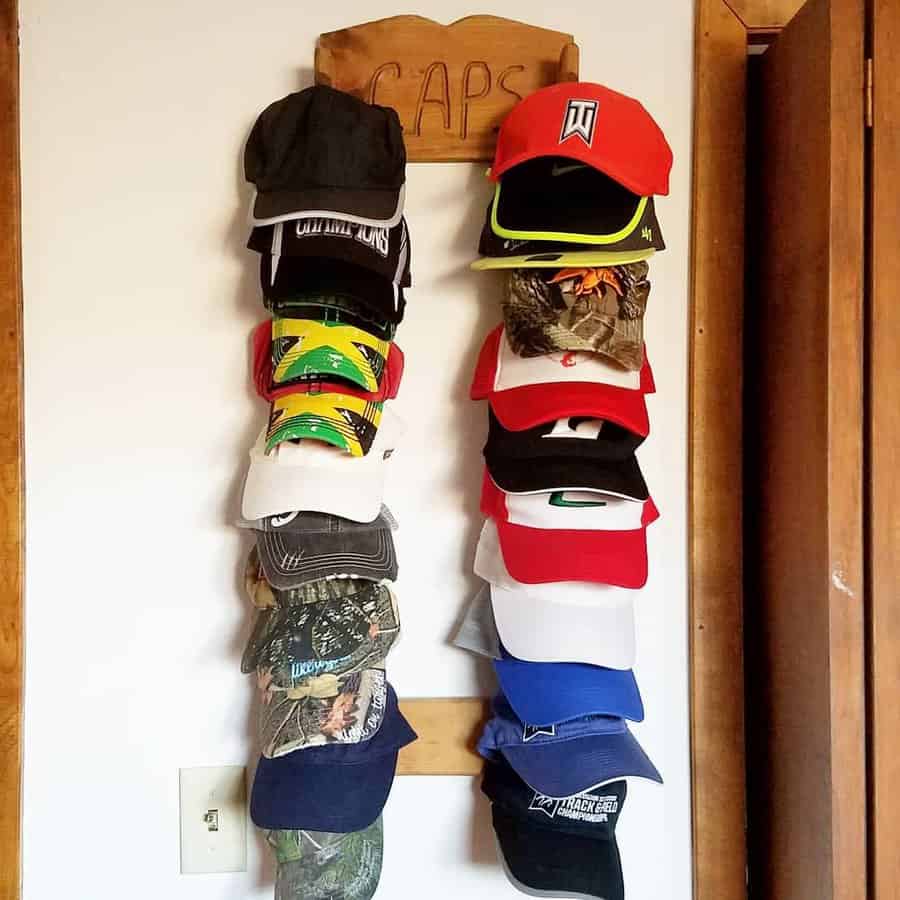 If space is limited, look for a hat organizer that hangs on the back of a door. One clever idea for a DIY baseball hat rack is to substitute real baseballs for hooks. Watch this video to learn how to make a baseball hat holder out of reclaimed wood, fasteners, and baseballs:
2. Cowboy
Good cowboy hat rack ideas take into consideration that it's relatively easy to crush a cowboy hat out of shape. The same holds true for fedoras and ladies' wide-brimmed dress hats. Similar-shaped hats can be nested together and stacked on a shelf, but it's preferable to hang them on a sturdy hat rack when possible.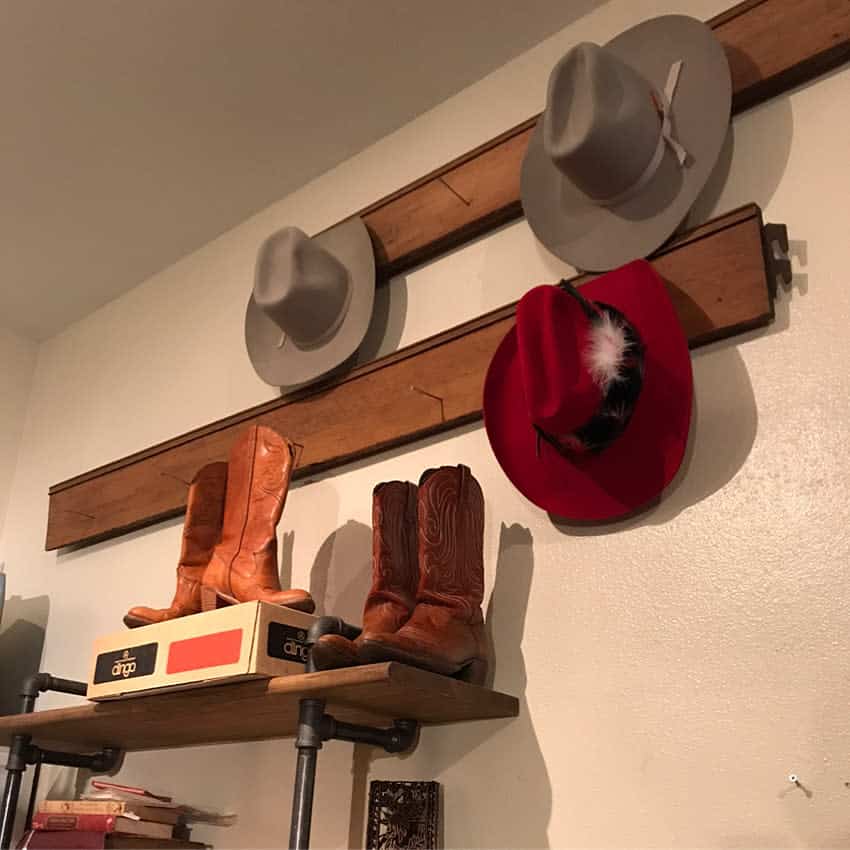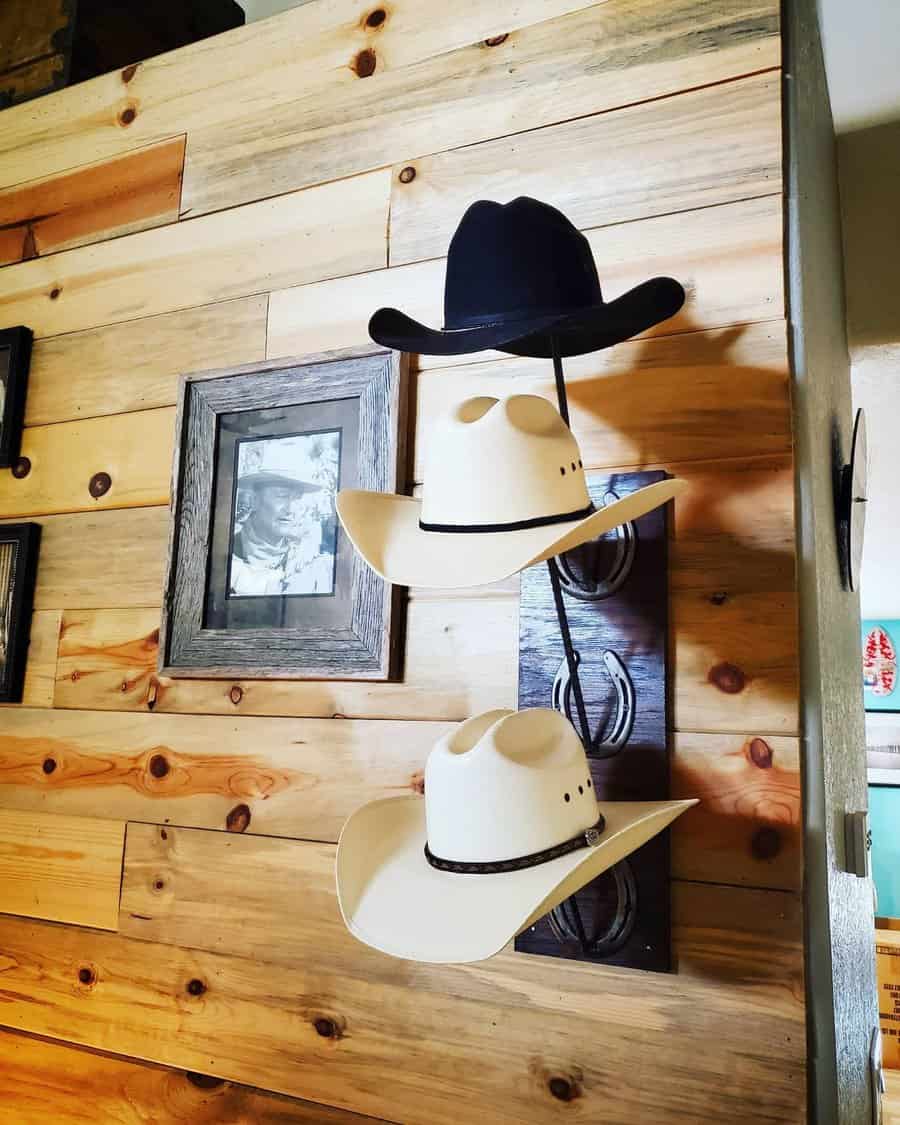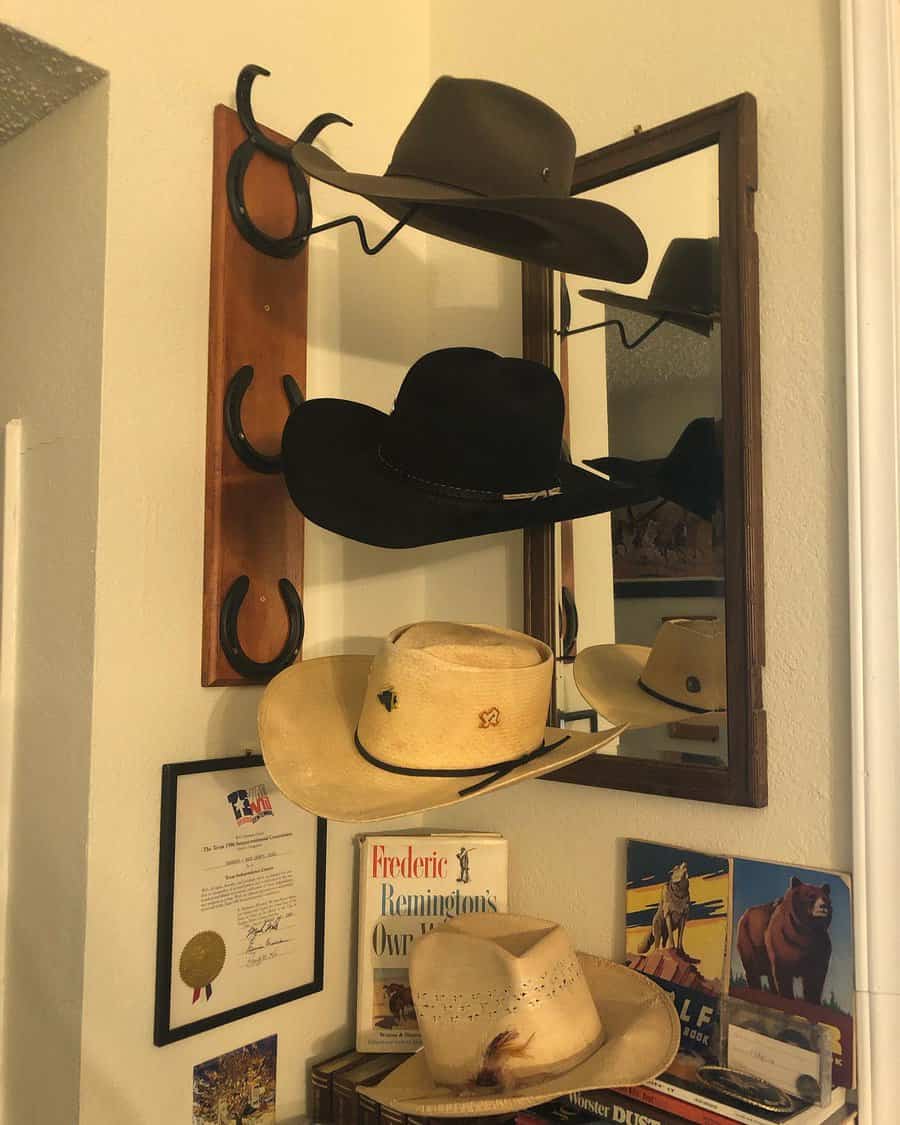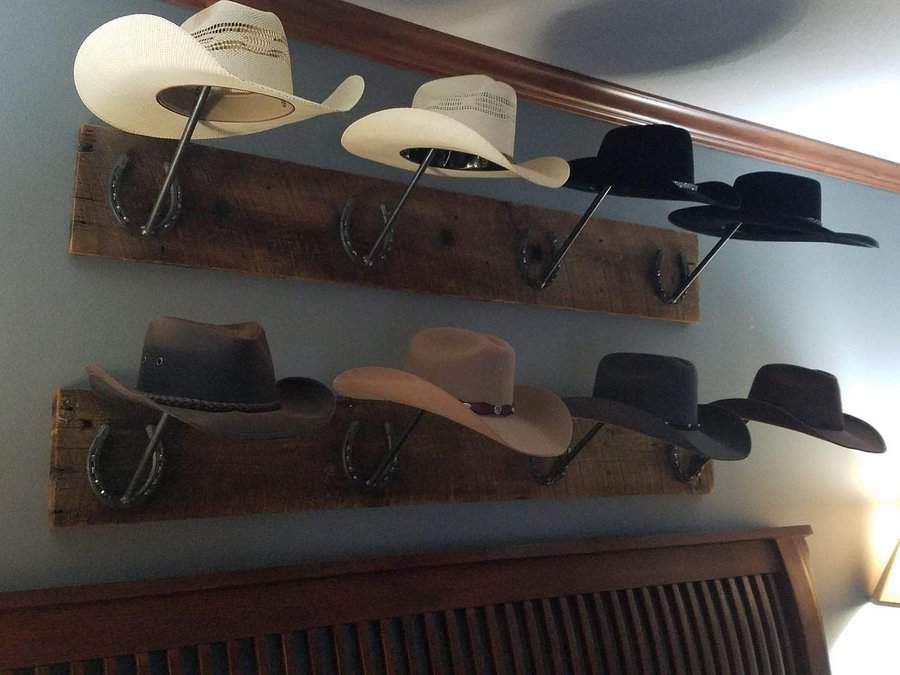 Store your favorite 2 or 3 cowboy hats on the top of a coat rack or on a hat rack mounted near the door. Frequent wear will keep these hats dust-free, but if you decide to install a larger cowboy hat rack, be sure to dust your hats occasionally. Turn your cowboy hat rack into a focal point by mounting it near a decorative sign or painting.
3. DIY
A wooden pallet, screwdriver, and metal hooks are all you need to DIY a simple wall mounted hat rack. Perhaps the easiest type of DIY hat holder is a basic wooden accordion-style mug or hat rack. Be sure to attach the hat wall hanger securely, with long screws set into wall studs.
If your landlord doesn't allow you to hang anything on the wall, look up homemade hat rack ideas for a basic DIY hat rack or hat and coat rack.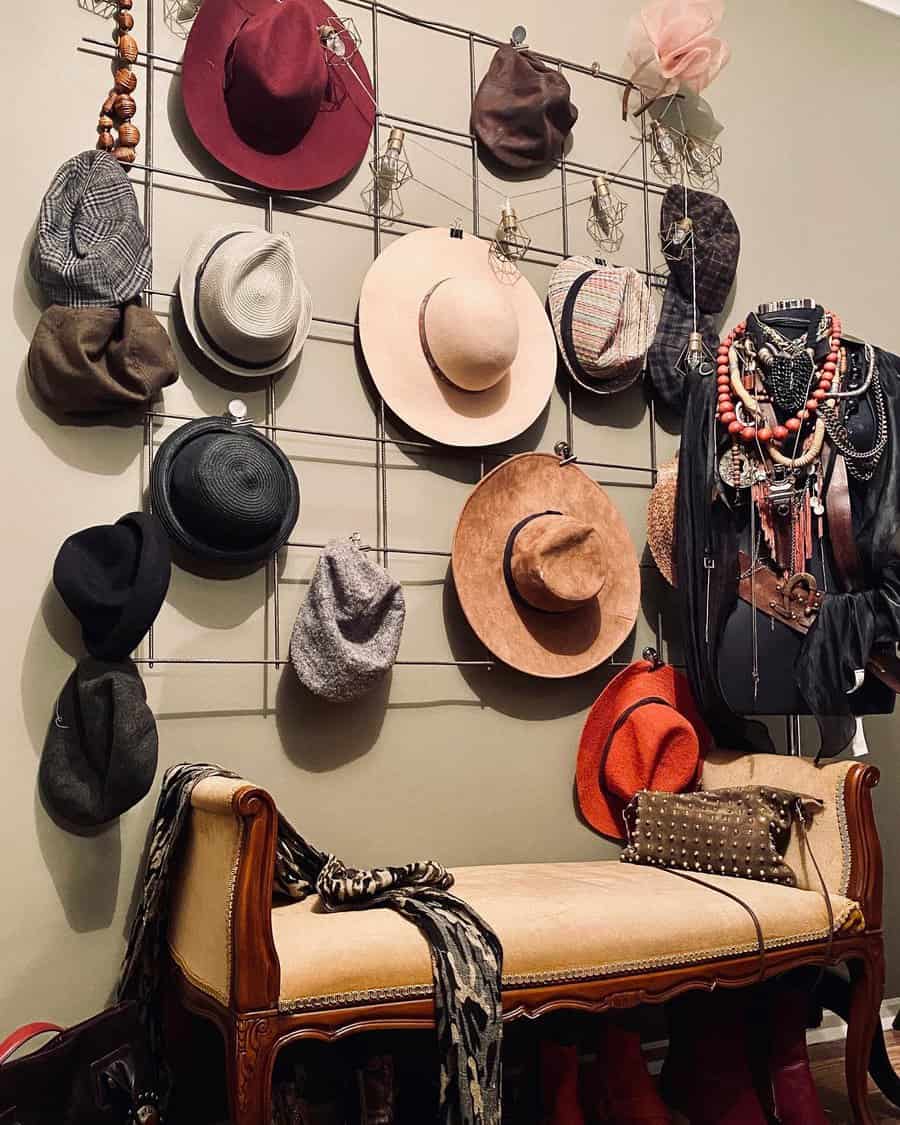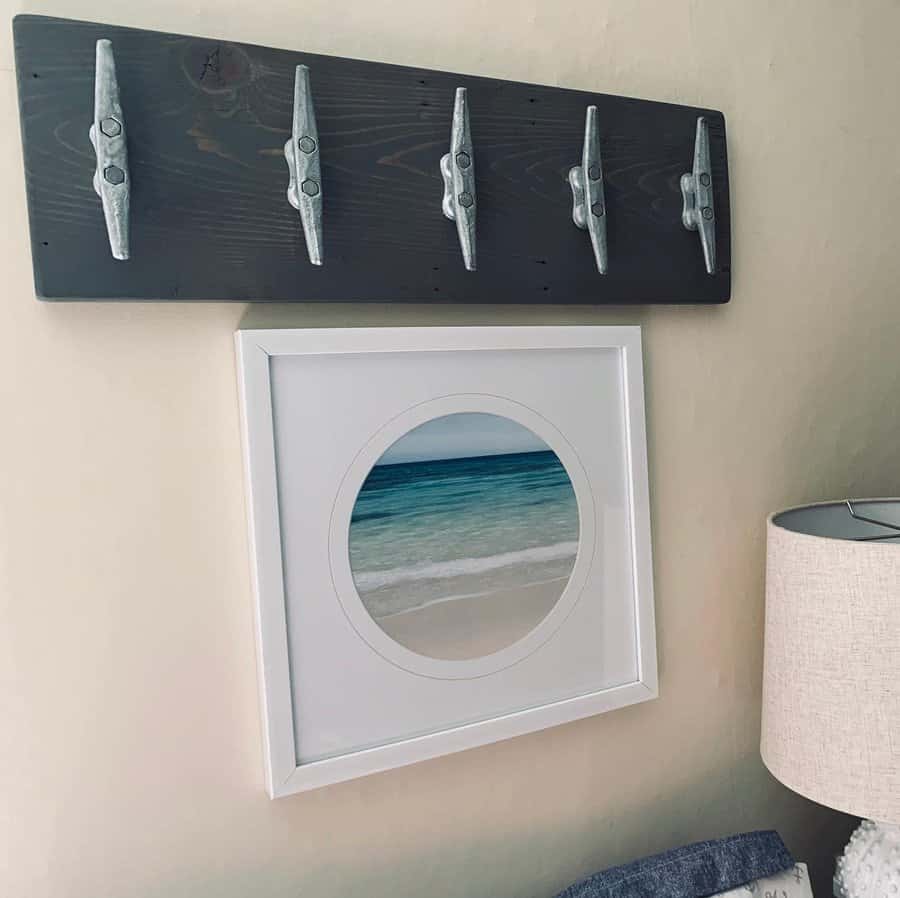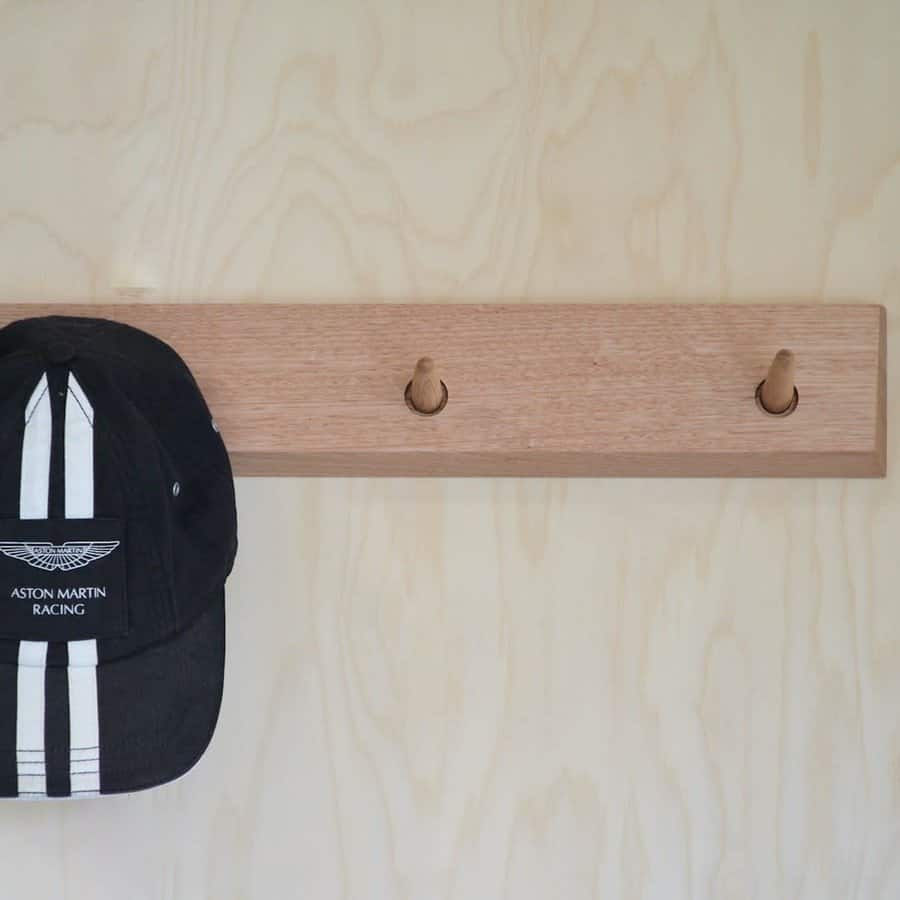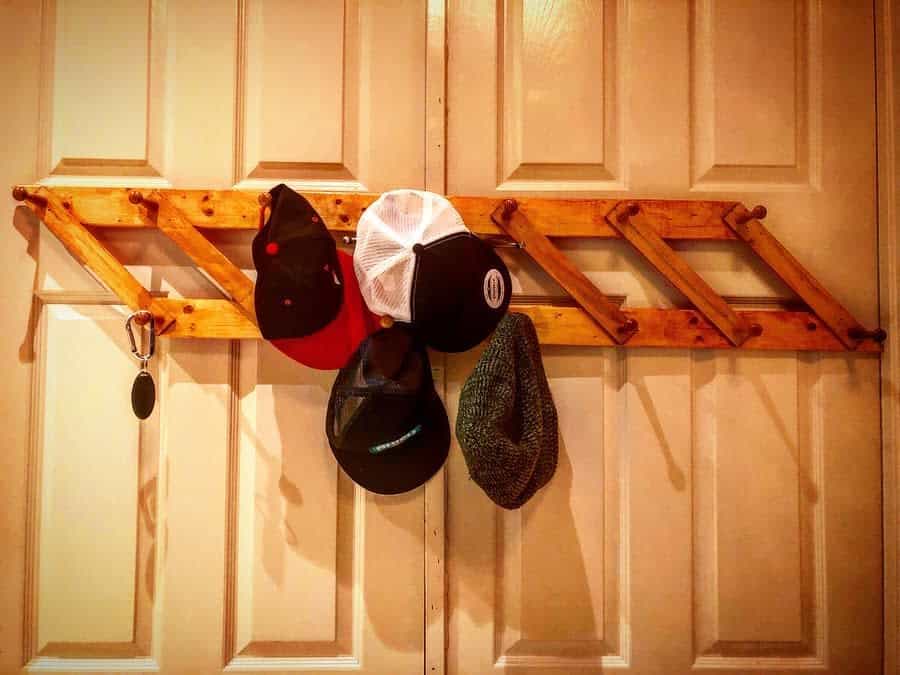 The internet abounds with DIY hat rack ideas for every skill level. With moderate DIY skills you can make a wooden hat rack for your hats collection. Each hat peg is made from a wooden dowel, set into a wood plank. Watch this DIY hat rack video for instructions:
4. Hanging
A row of coat hooks nailed onto a wood plank makes an excellent hat hanger. If you're tight on horizontal wall space, hang a wood board vertically and attach each hat hanger eight inches or so apart. If your hats are various sizes, measure them and create a truly customized hat rack idea. You can also tie string to a wooden dowel and clip your hats to the string for an inexpensive hanging hat rack.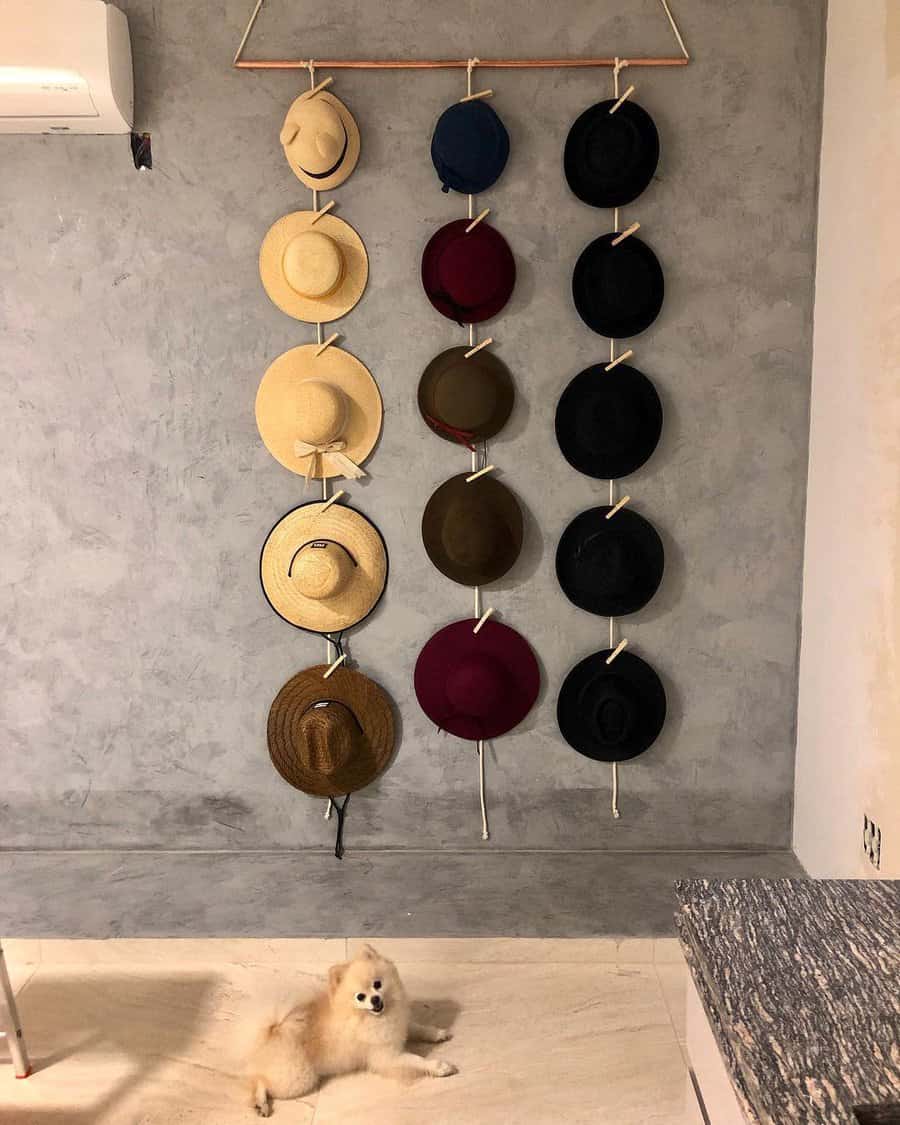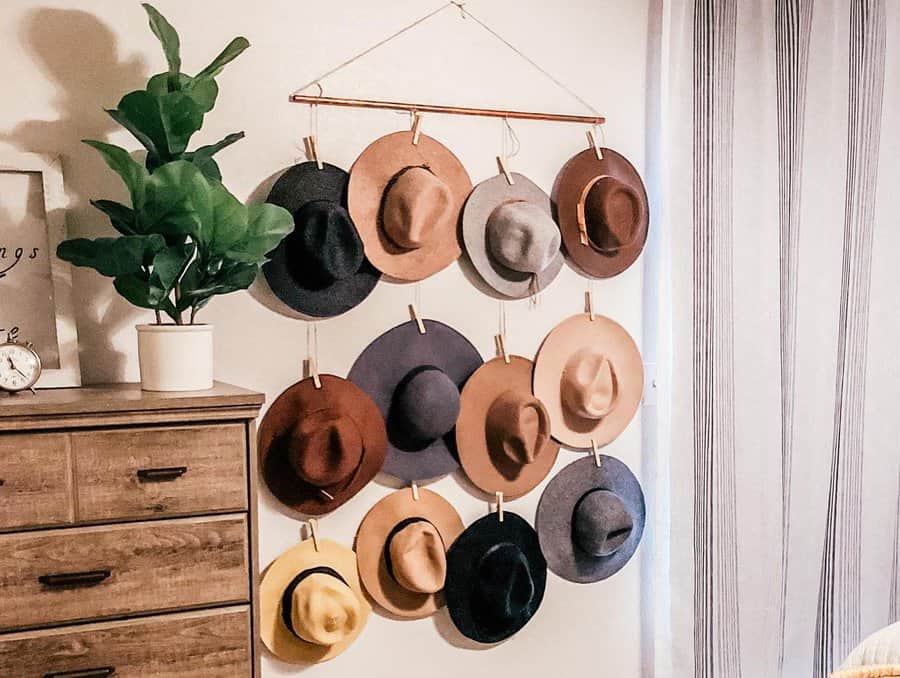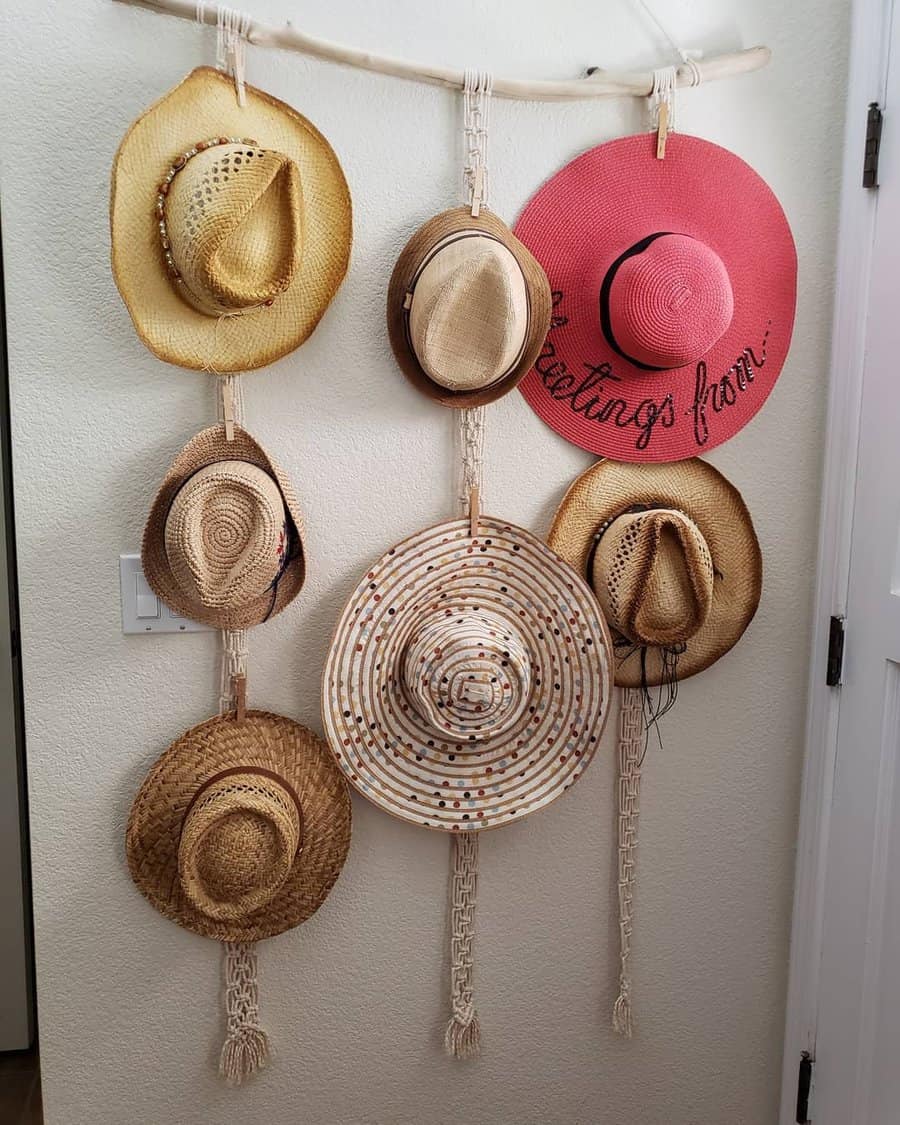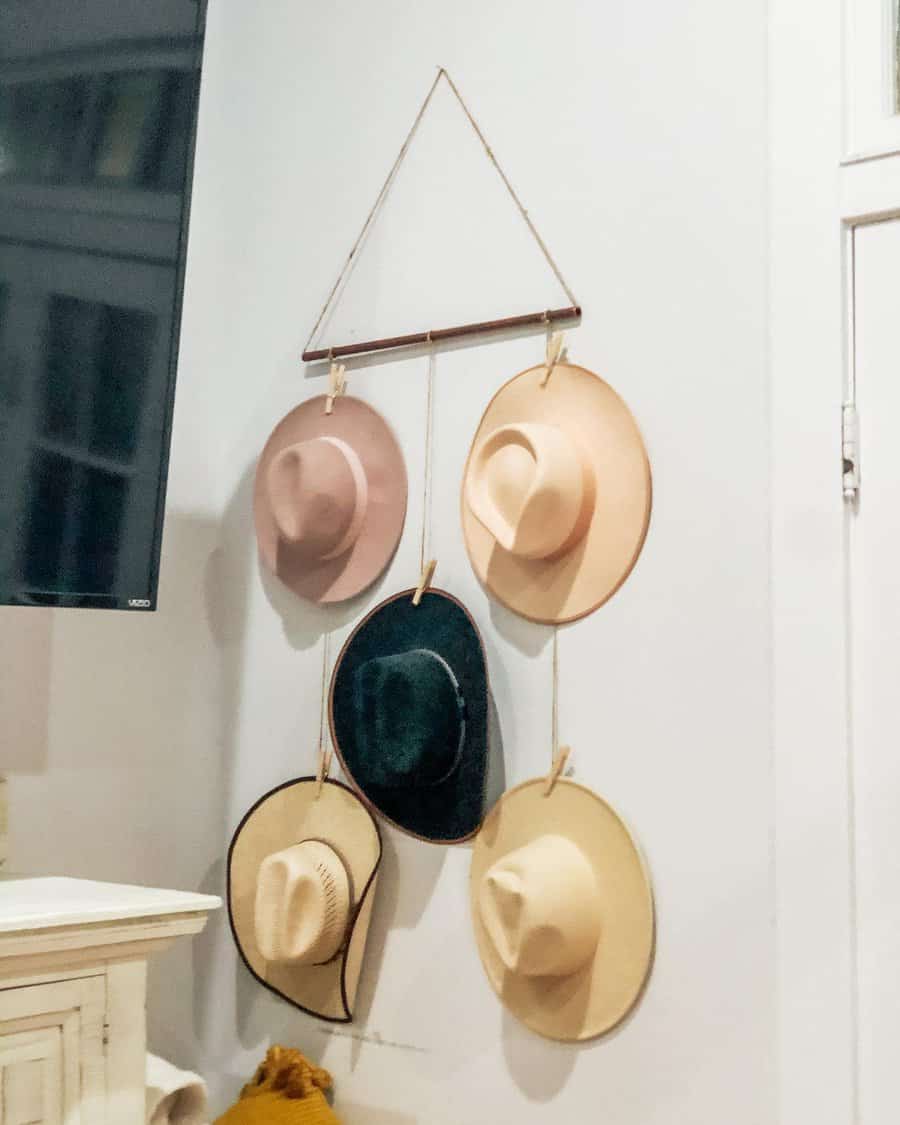 An entryway makes a logical location for a hat hanger, but make sure it's not exposed to direct sunlight at any point of the day. Although hats are made to shield you from the sun, storing them in direct sunlight can cause the colors to fade over time. This is especially true for dark or bright colors.
5. Horseshoe
Cowboy hats and horseshoes go together like peanut butter and jelly. Your favorite country and western retailer will likely have an assortment of hat rack ideas that include horseshoes in the design. Some horseshoe hat racks weld two or more horseshoes together to make customized hat hooks.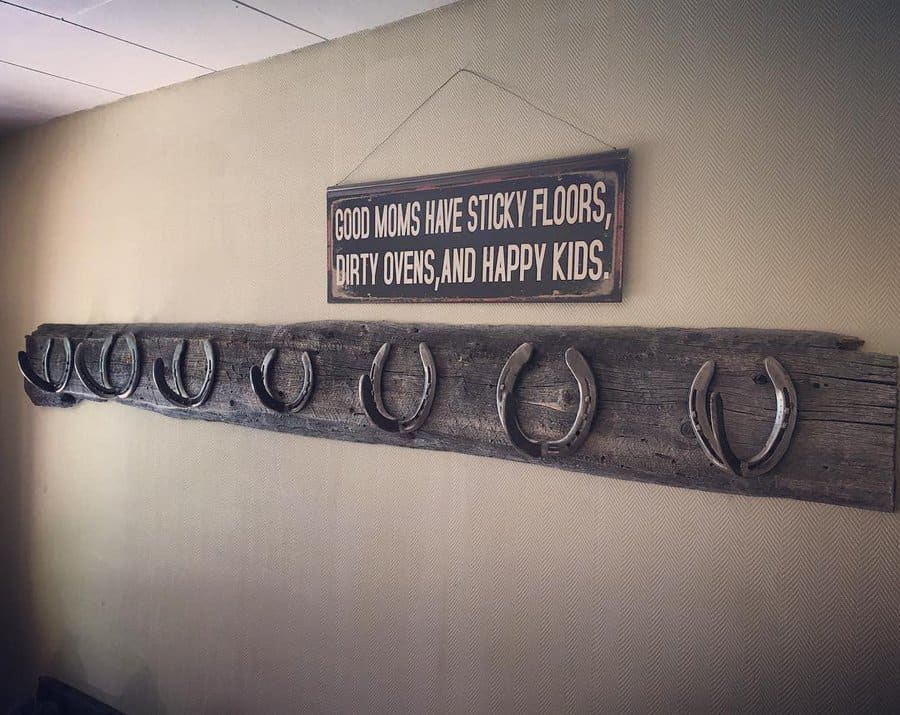 A horseshoe's "U" shape makes it an ideal material to use as a hat hanger. If you don't like the look of bare metal, you can paint it white or another color that adds a modern twist to this classic western design element. If you want to soften the masculine look of metal on wood, decorate your horseshoe hat rack with flower embellishments.
6. Organizer
Organizing a hat collection can be a challenge, but the solution might be right under your nose. Hang a snap-back baseball cap collection over an unused closet rod. Look at your favorite big box store for simple hat organizers, such as fabric boxes that hang inside your closet door or from the closet rod.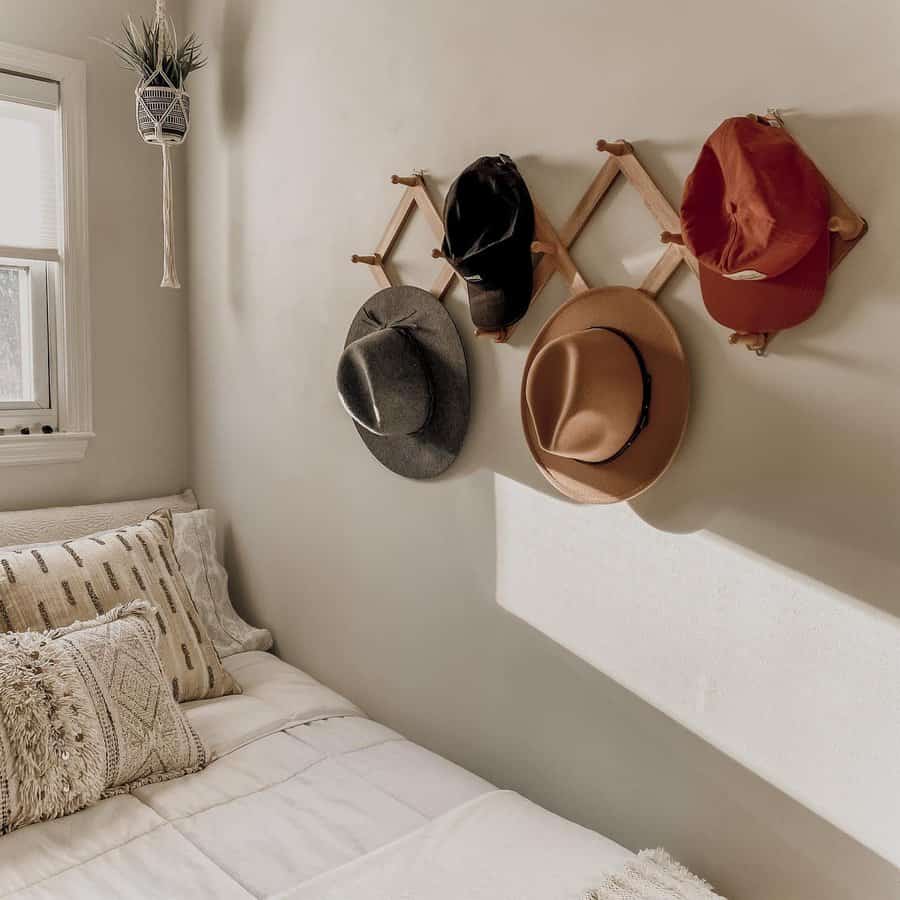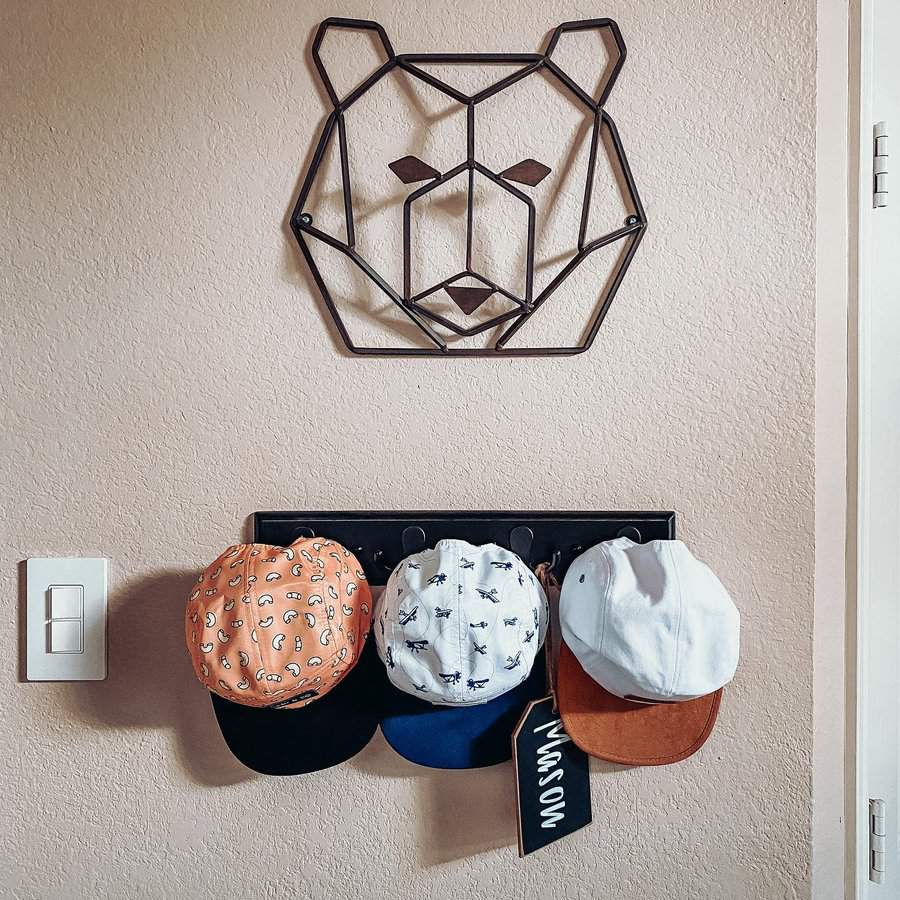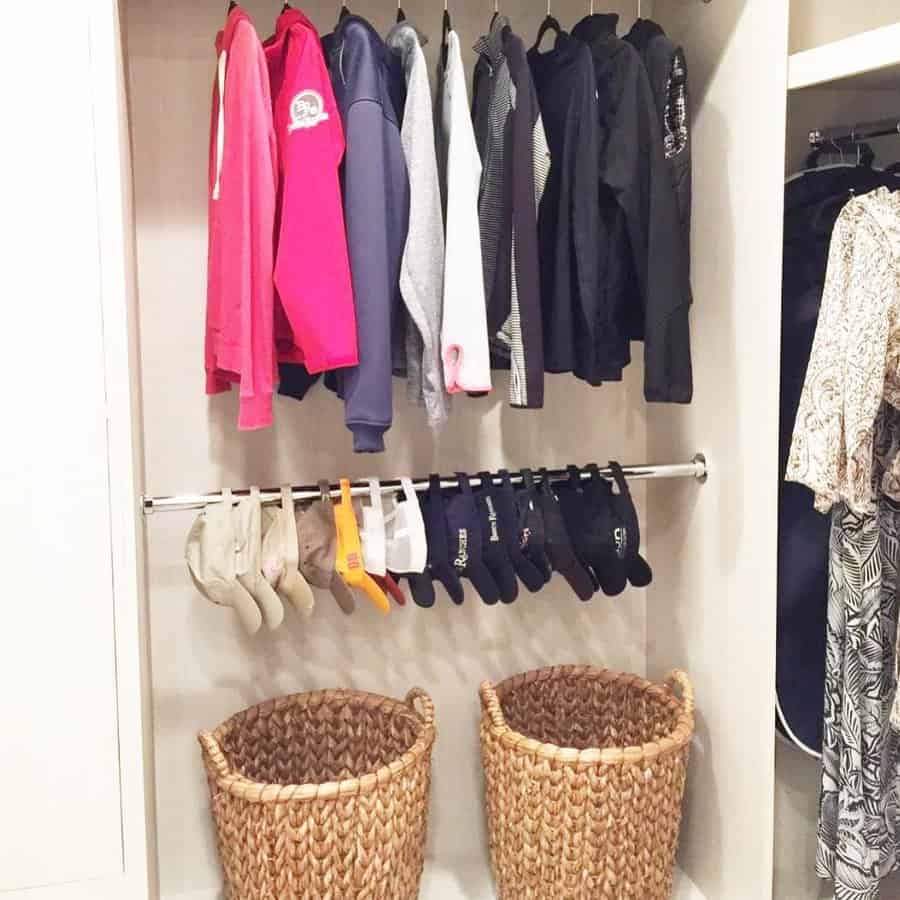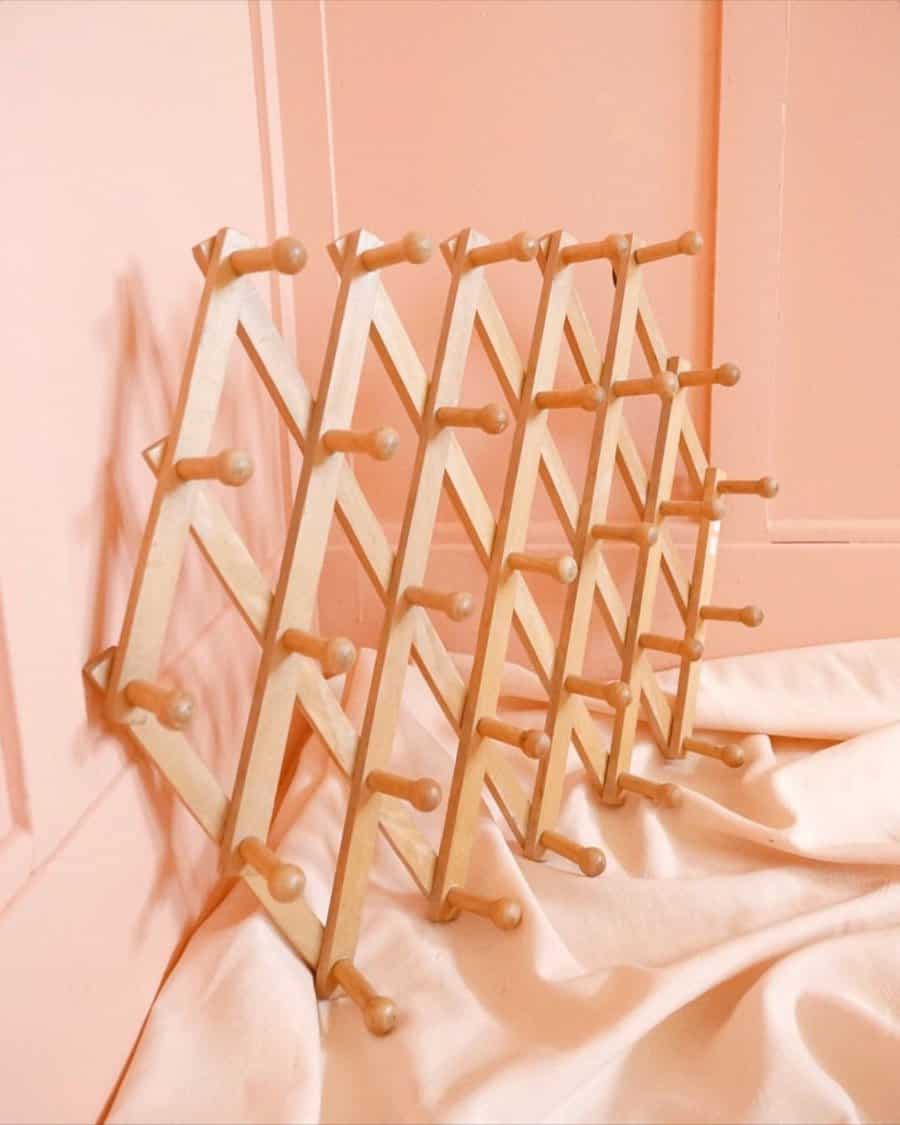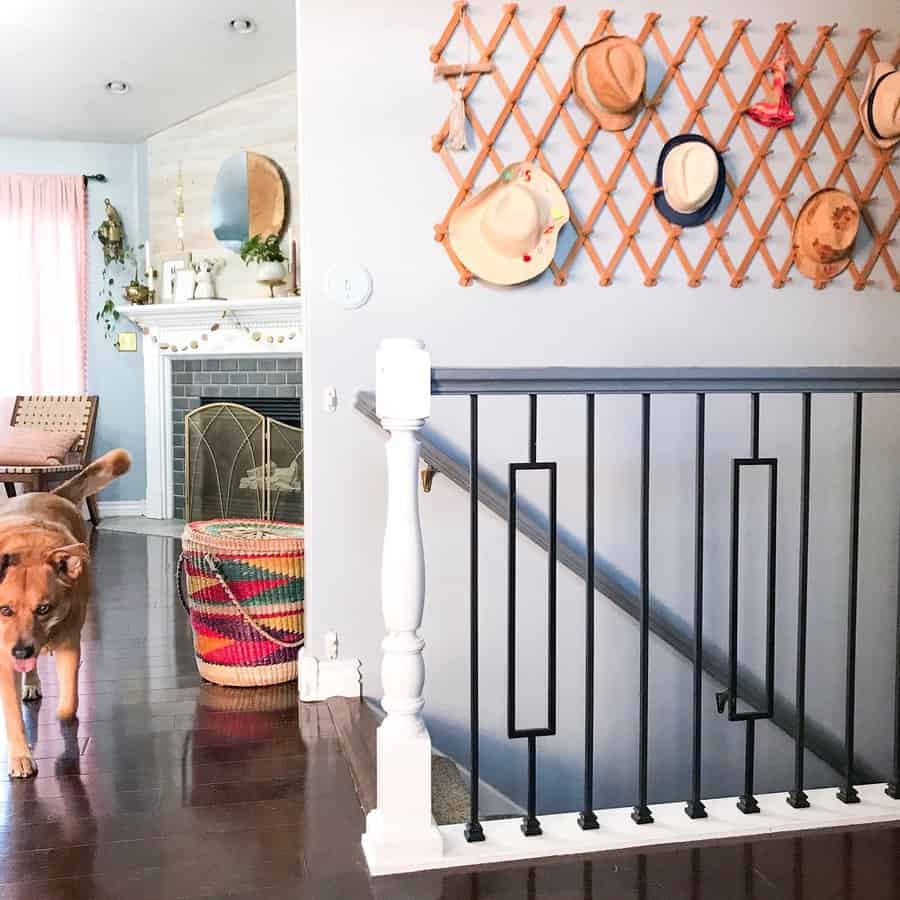 A simple hat shelf or bracket may be the best solution for hat organization, especially if your collection is small. Pegboard is a great organizing material for all sorts of items, including hats. Basic peg hooks turn the board into an attractive pegboard hat rack.
7. Pallet
Separating a wood pallet into individual wood board pieces is the beginning of many great hat rack ideas. Wood pallets are often discarded, so you may be able to find them for free or at a very low cost. This is a great way to create a rustic, farmhouse, or industrial hat rack without breaking the budget.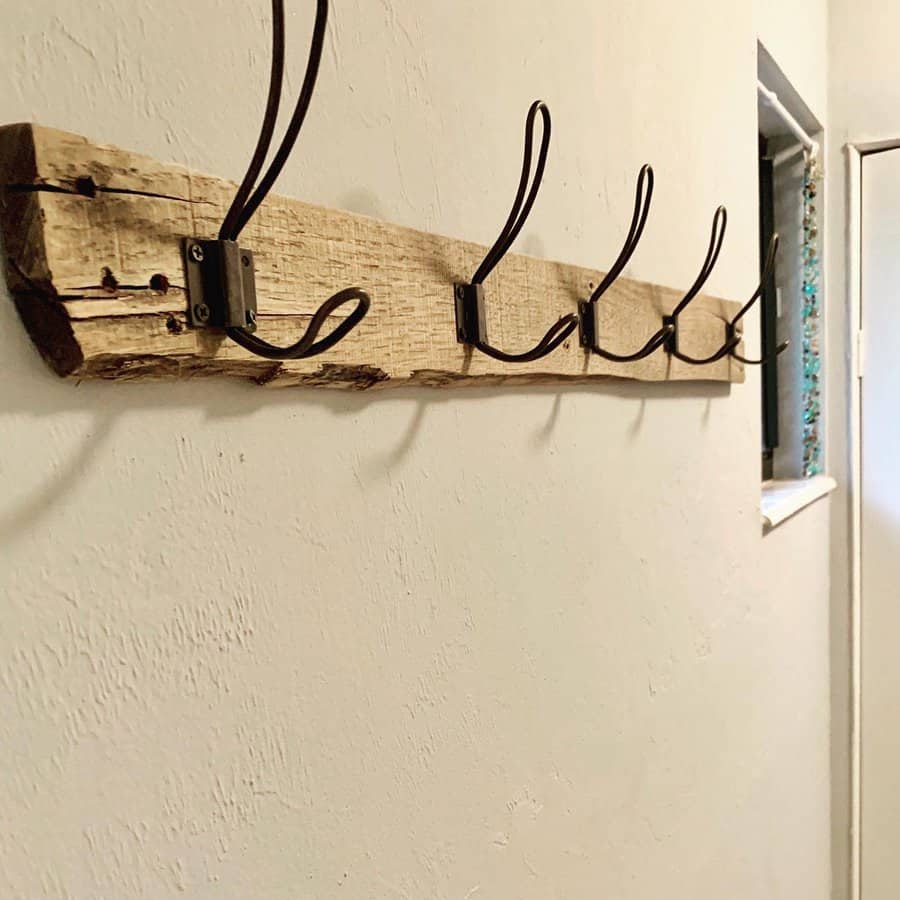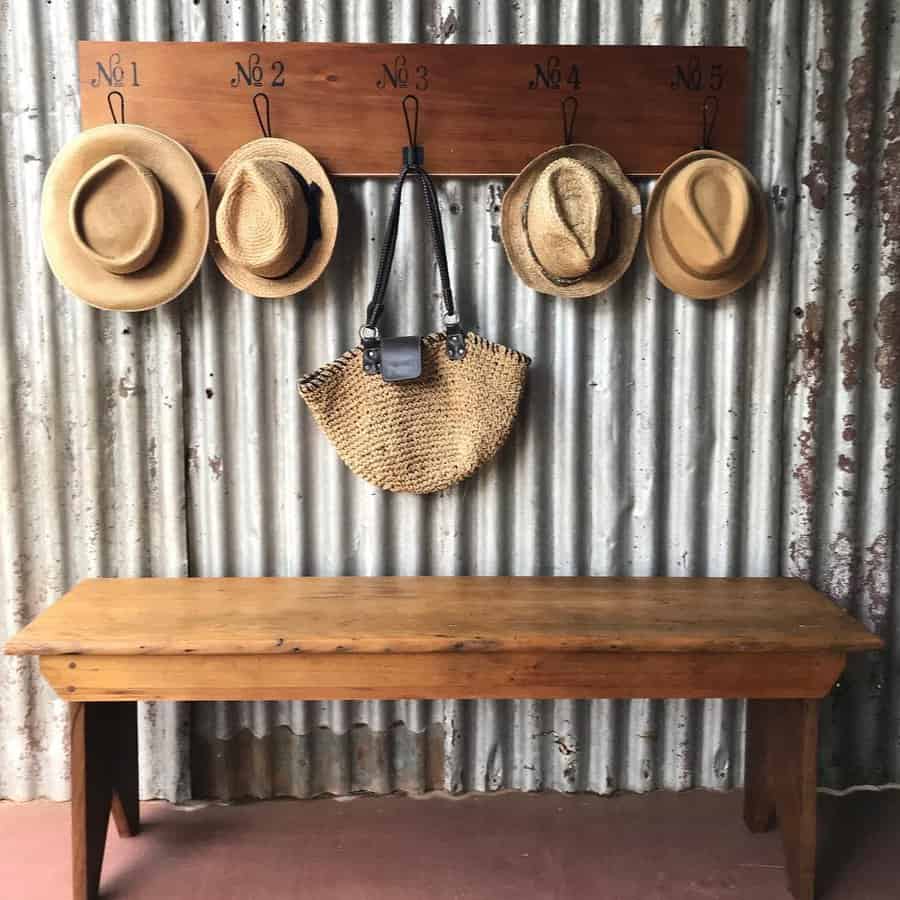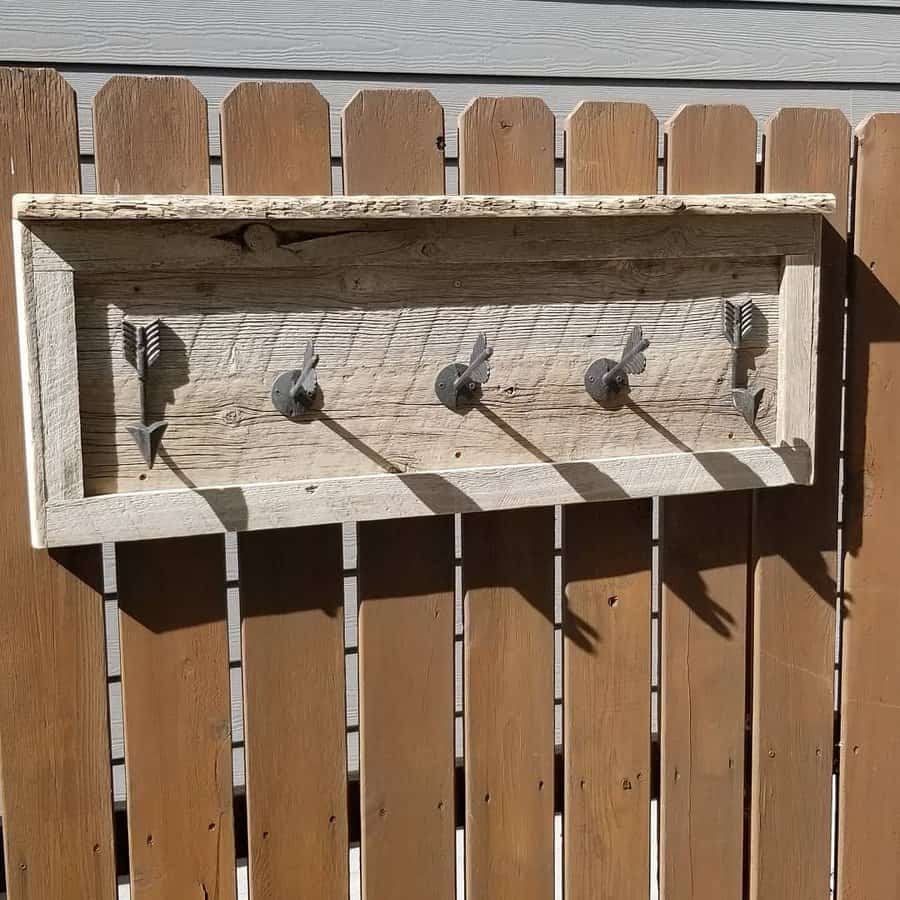 Separating a pallet into boards may not be necessary, as you can also just hang the pallet itself on the wall for a rustic wooden hat rack. Paint or stain the pallet wood to match the rest of your room's décor. Attach metal hooks or coat rack arms to provide a place for each of your hats.
8. Rustic
Rustic décor is inspired by cabins, mountain lodges, and western estates. It includes natural and organic materials, and if they are aged, it's even better. In fact, if a hat or coat rack looks too new, artificially weathering it can be just the touch needed to turn it into rustic décor.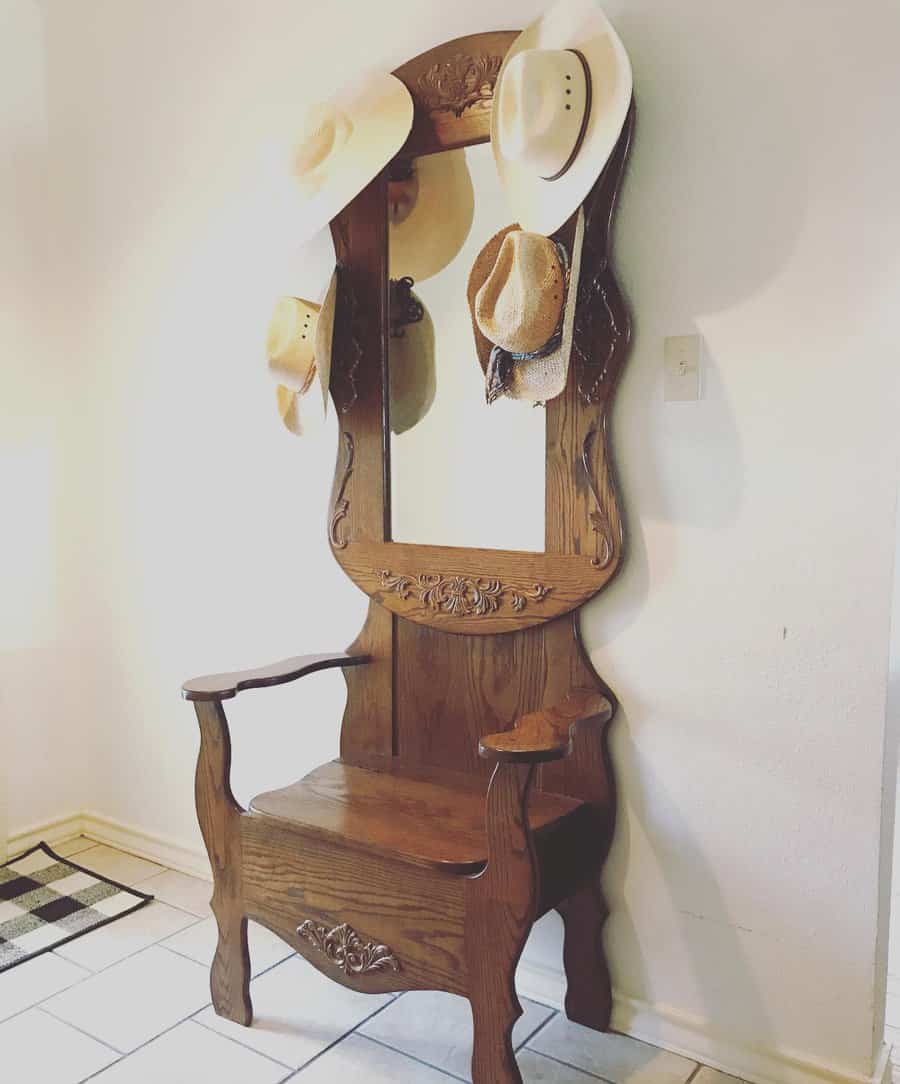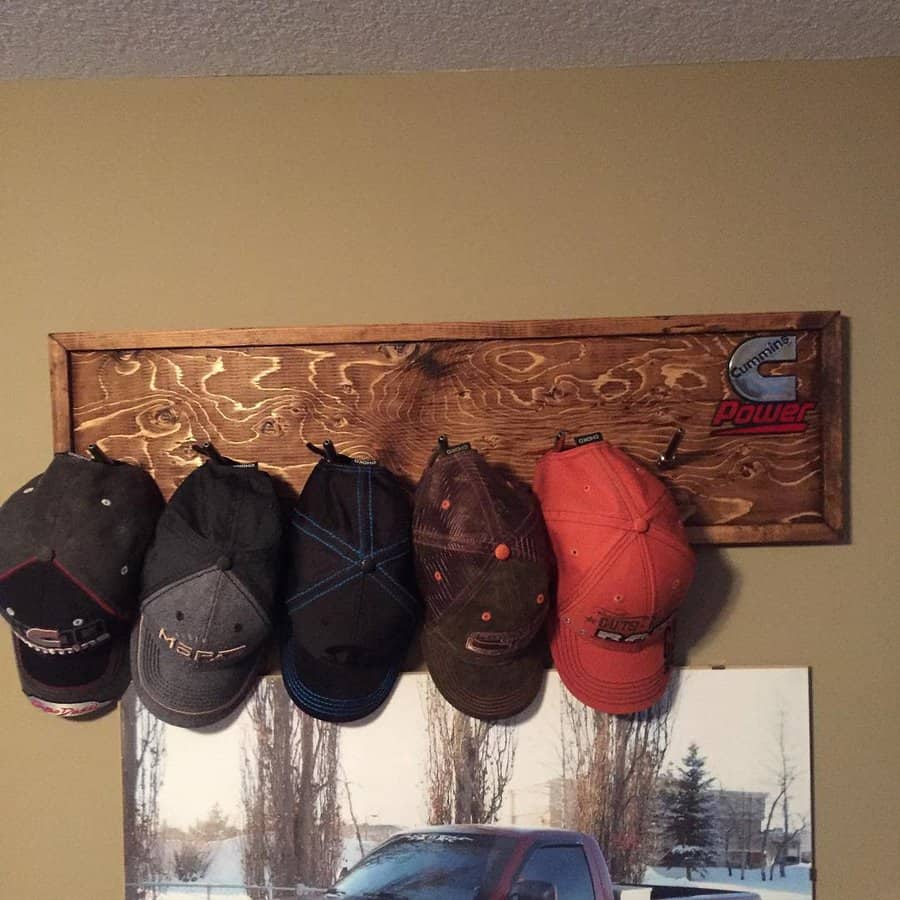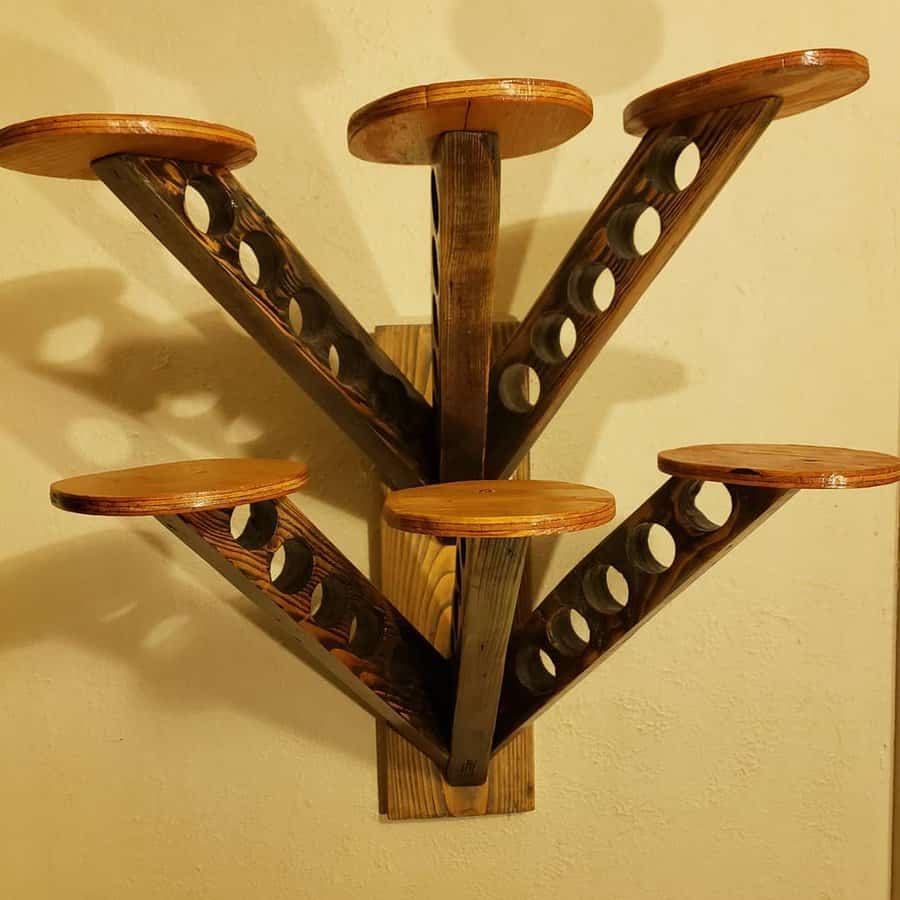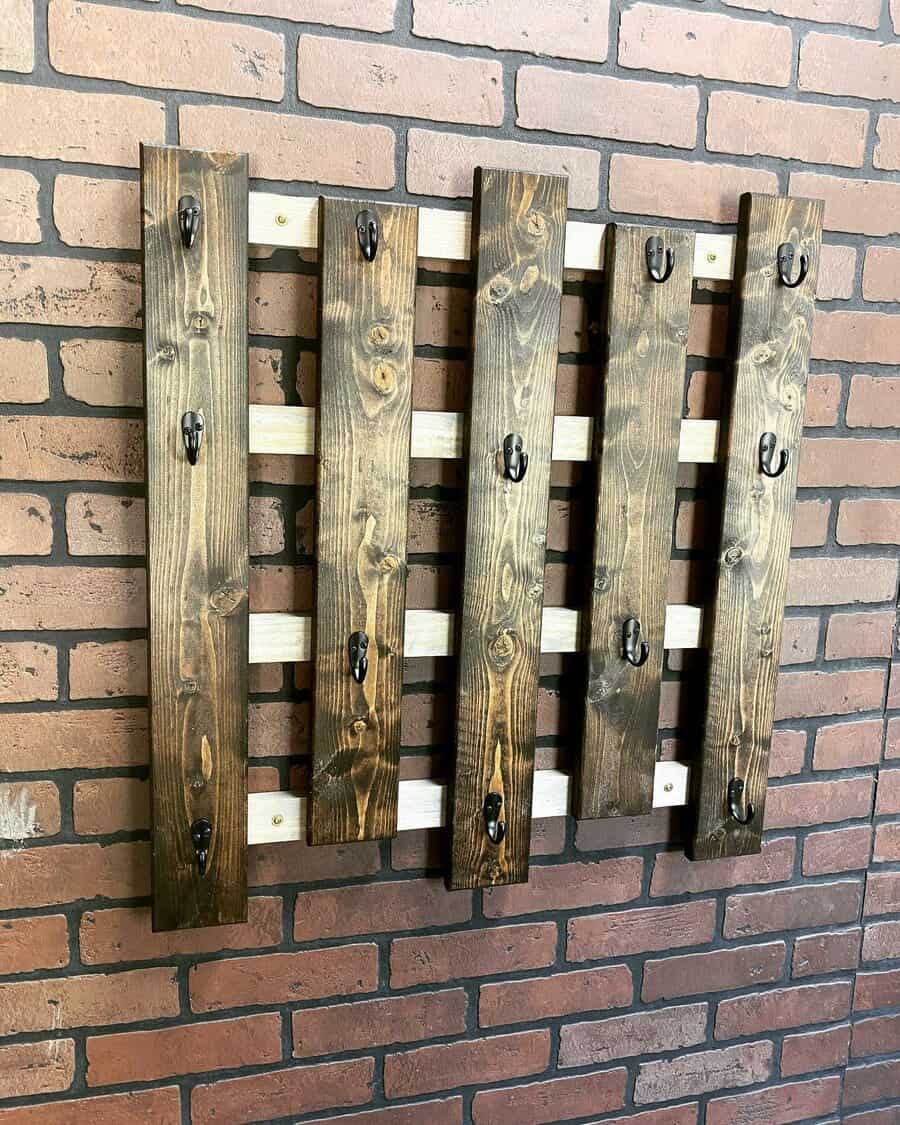 Various shades of stained scrap wood can be glued together to make a rustic hat shelf to hang on the wall. Keep rustic hat rack ideas basic and organic to stay true to your home's earthy décor.
9. Shelf
Most hat rack ideas are designed to hang on the wall, and a hat shelf is a good choice for certain types of hats. If you prefer to stack your hats on a shelf, make sure they can nest together without distorting any of the features you love. You can store stackable hats on the shelf and place hooks beneath it for hats that need to be hung.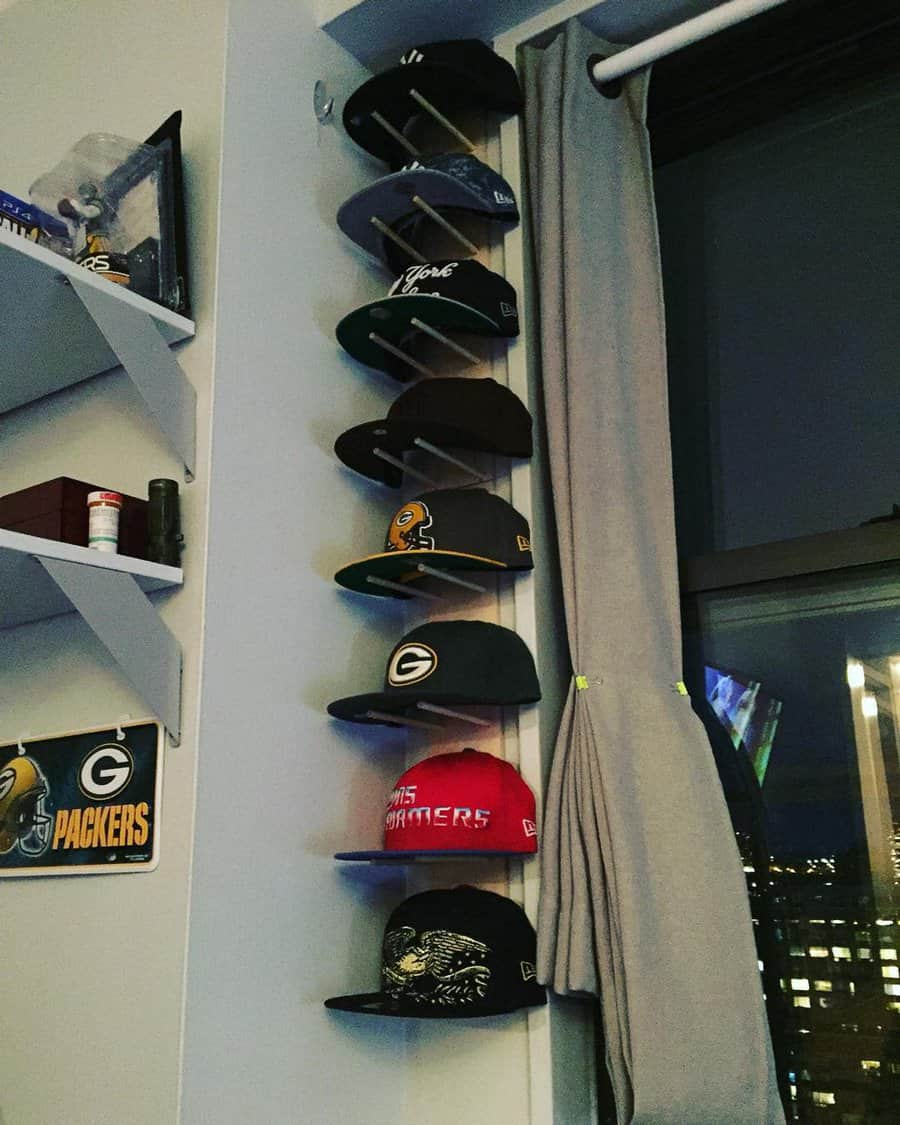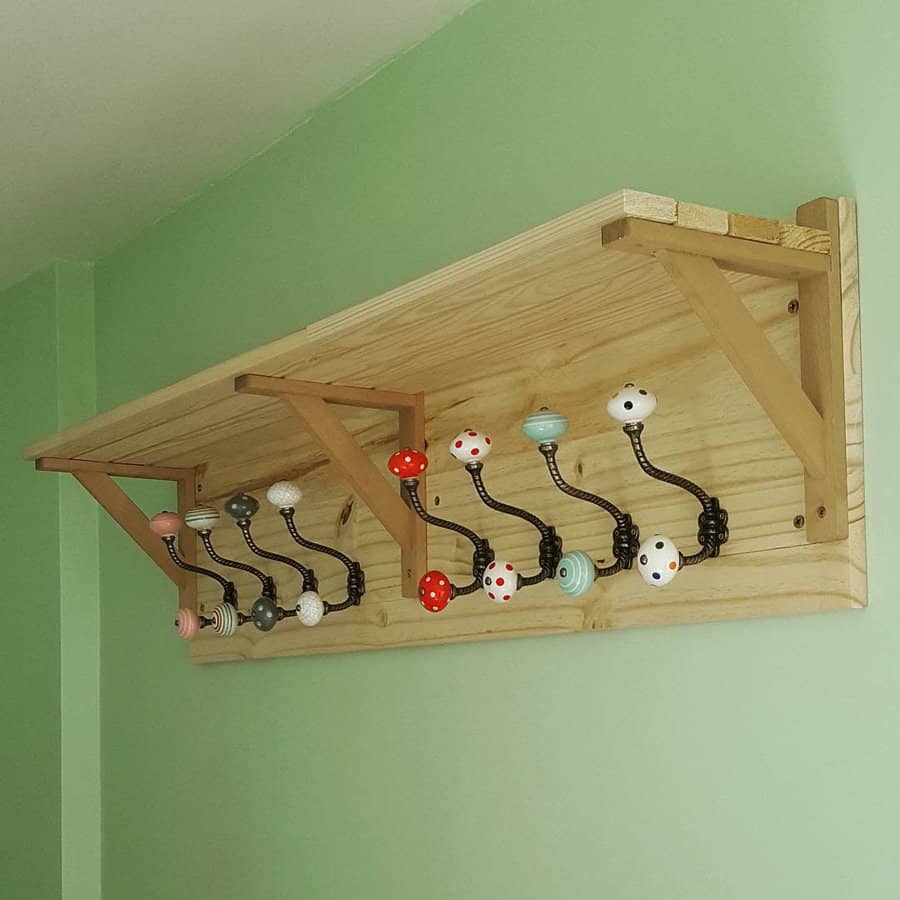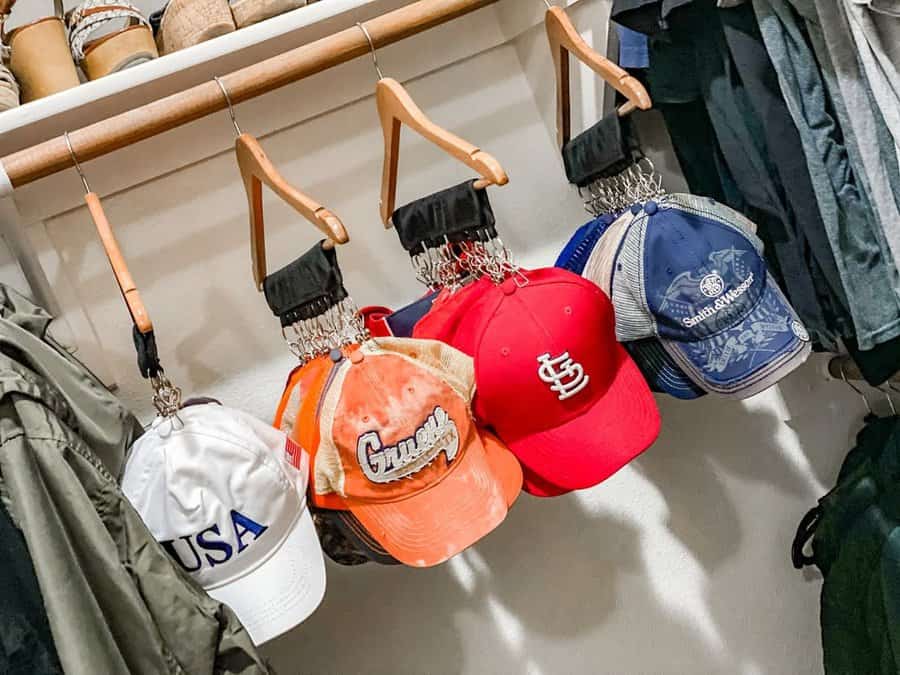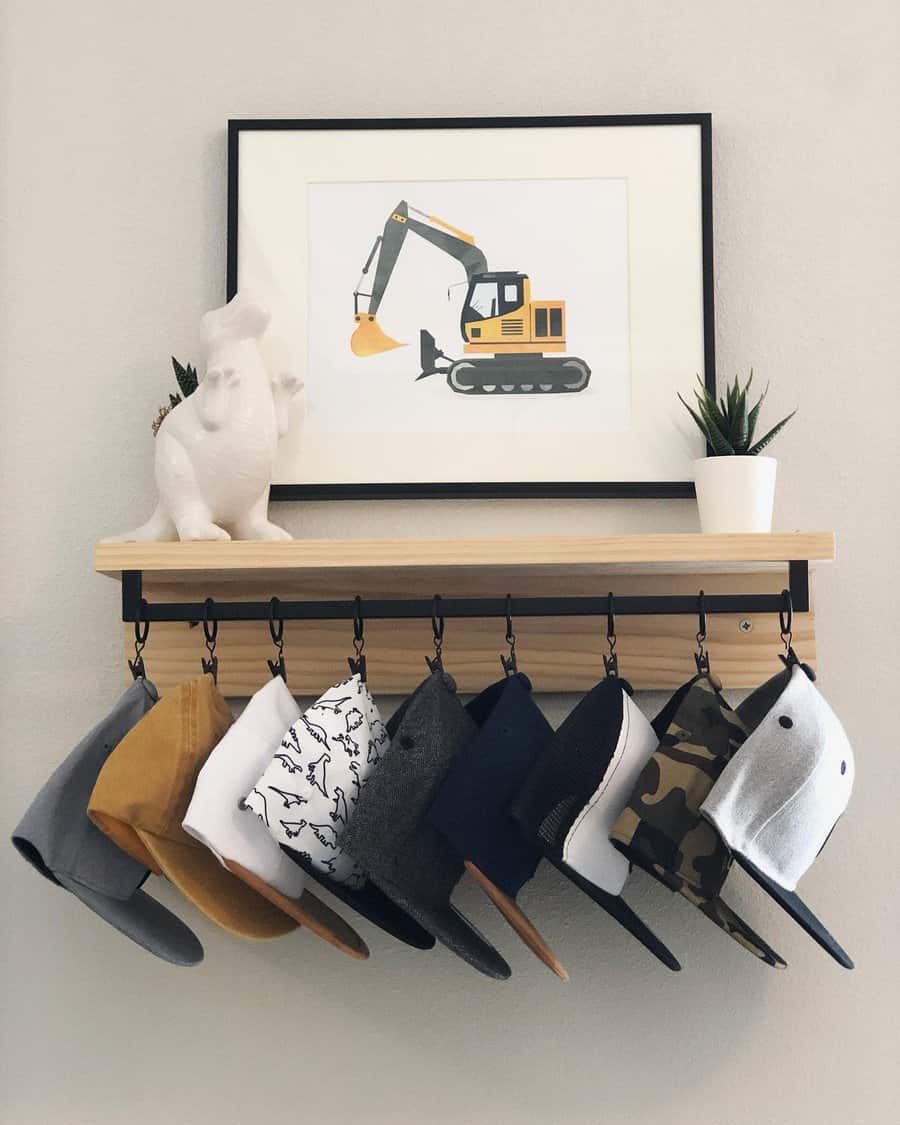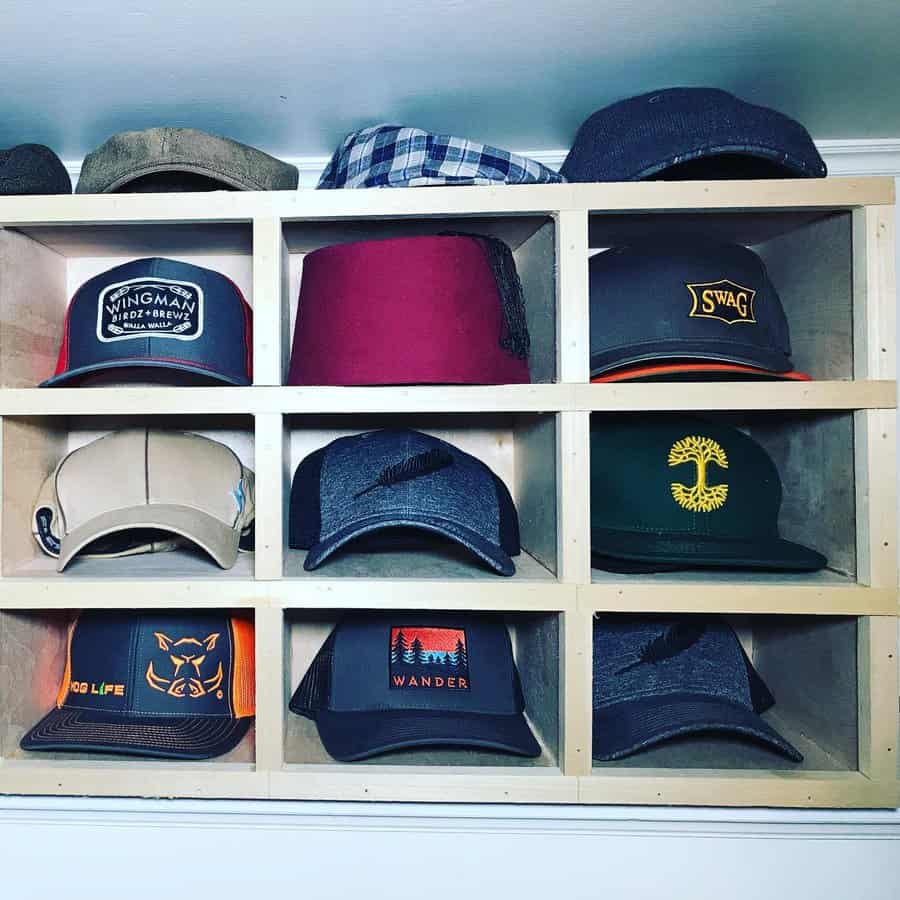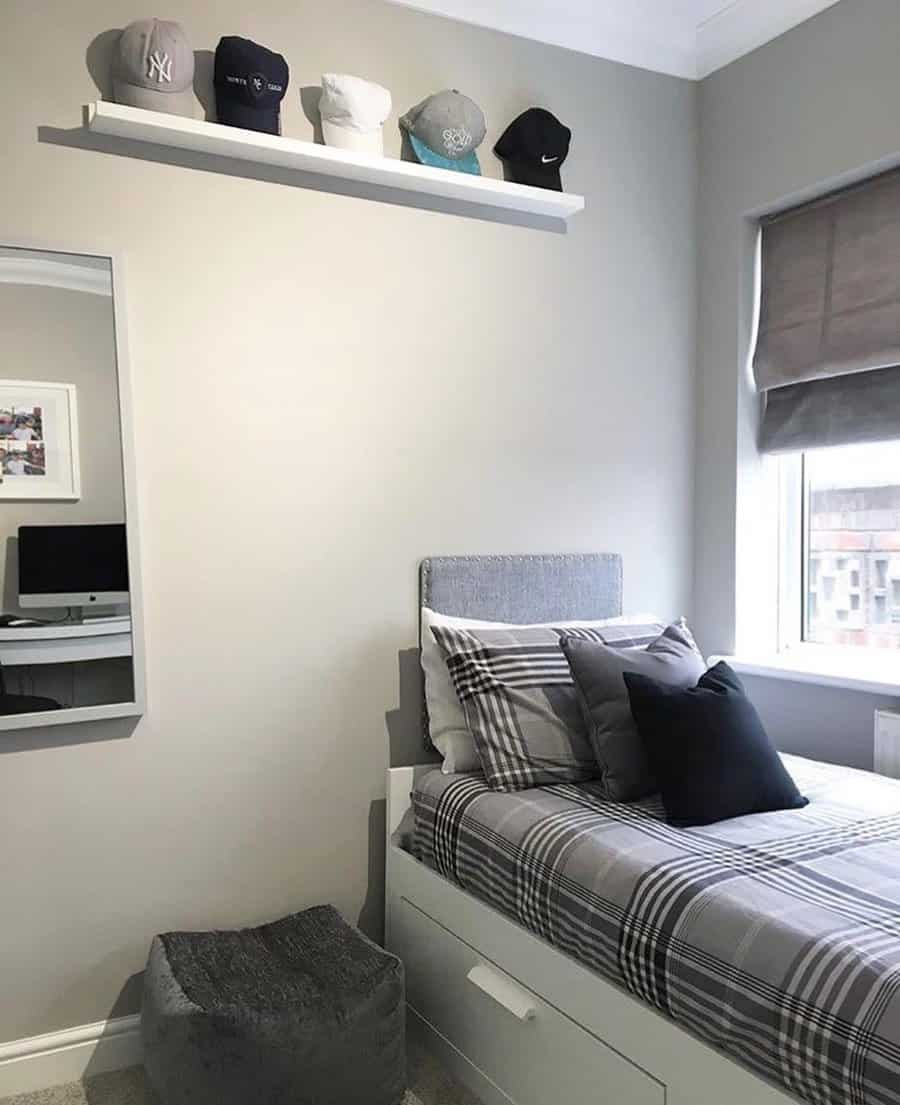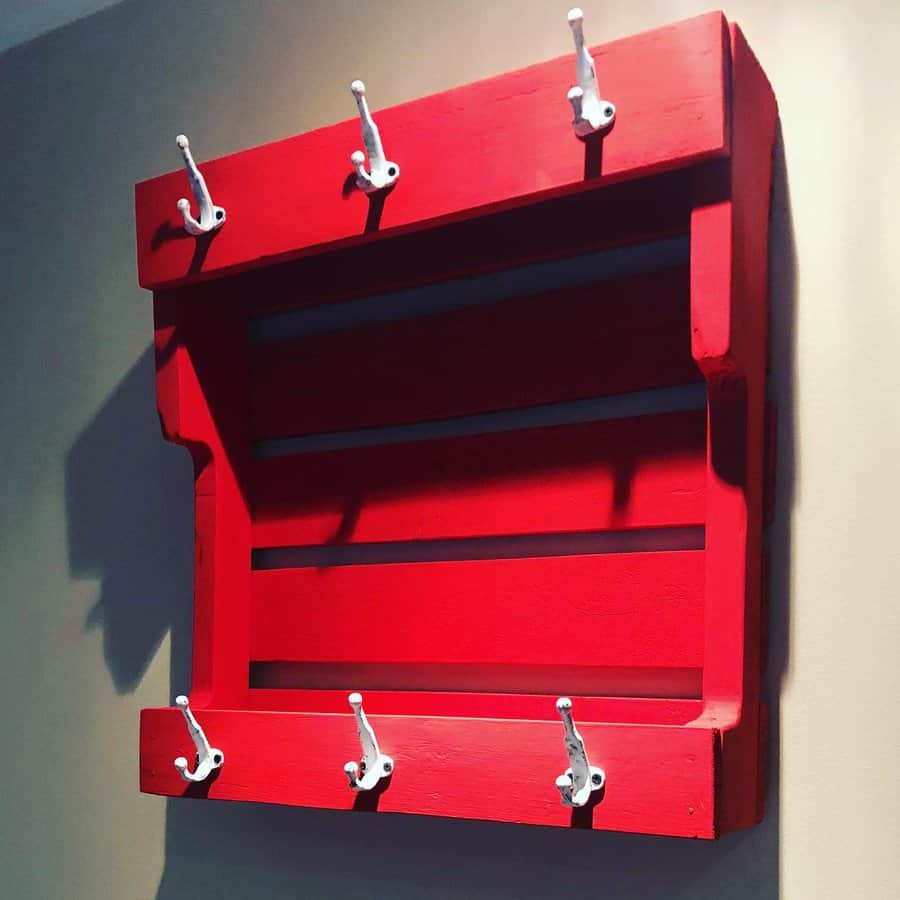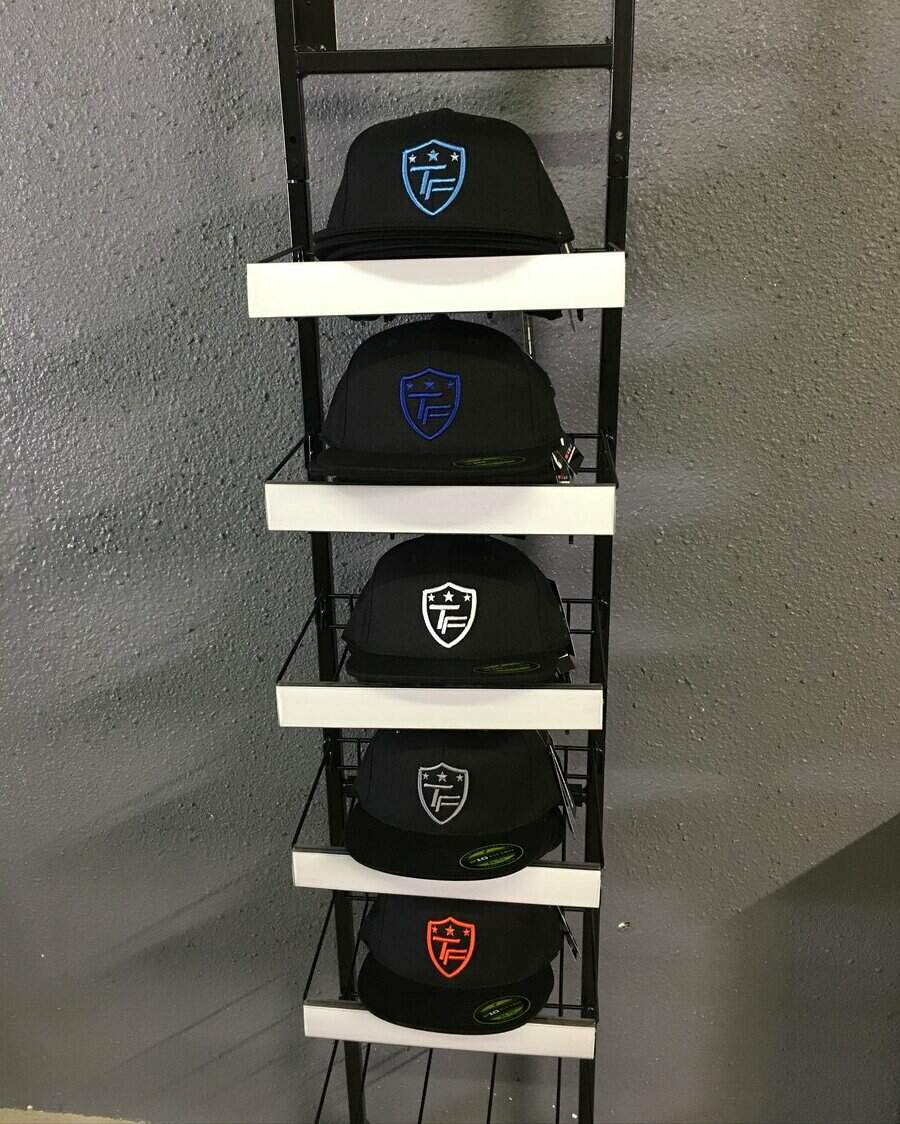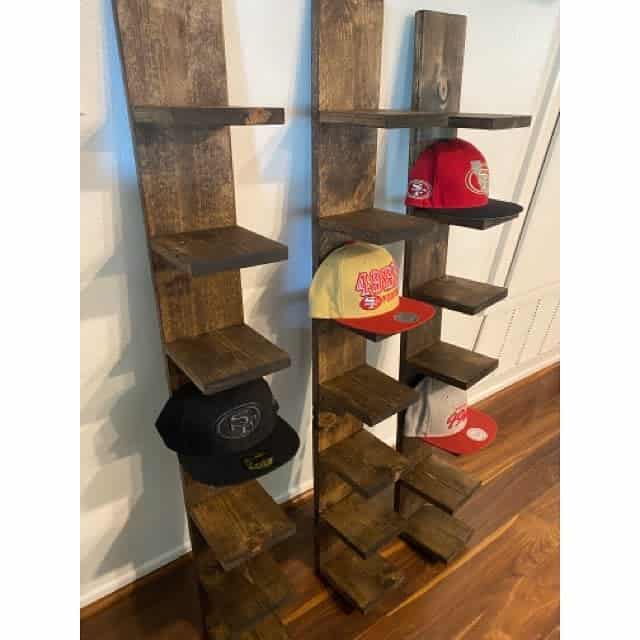 A cubby-style shelf unit is another good choice for hat organization. Be sure to measure your hats before purchasing a ready-made unit, to make sure they will fit neatly without crowding. Wire mesh shelves help air circulate around your hats, preventing them from smelling musty over time.
10. Stand
A hat stand is a welcome space-saving hat storage solution if you live in a smaller home or apartment. Tucked in a corner, a classic hat tree can hold hats, coats, handbags and other items you need when you leave the house.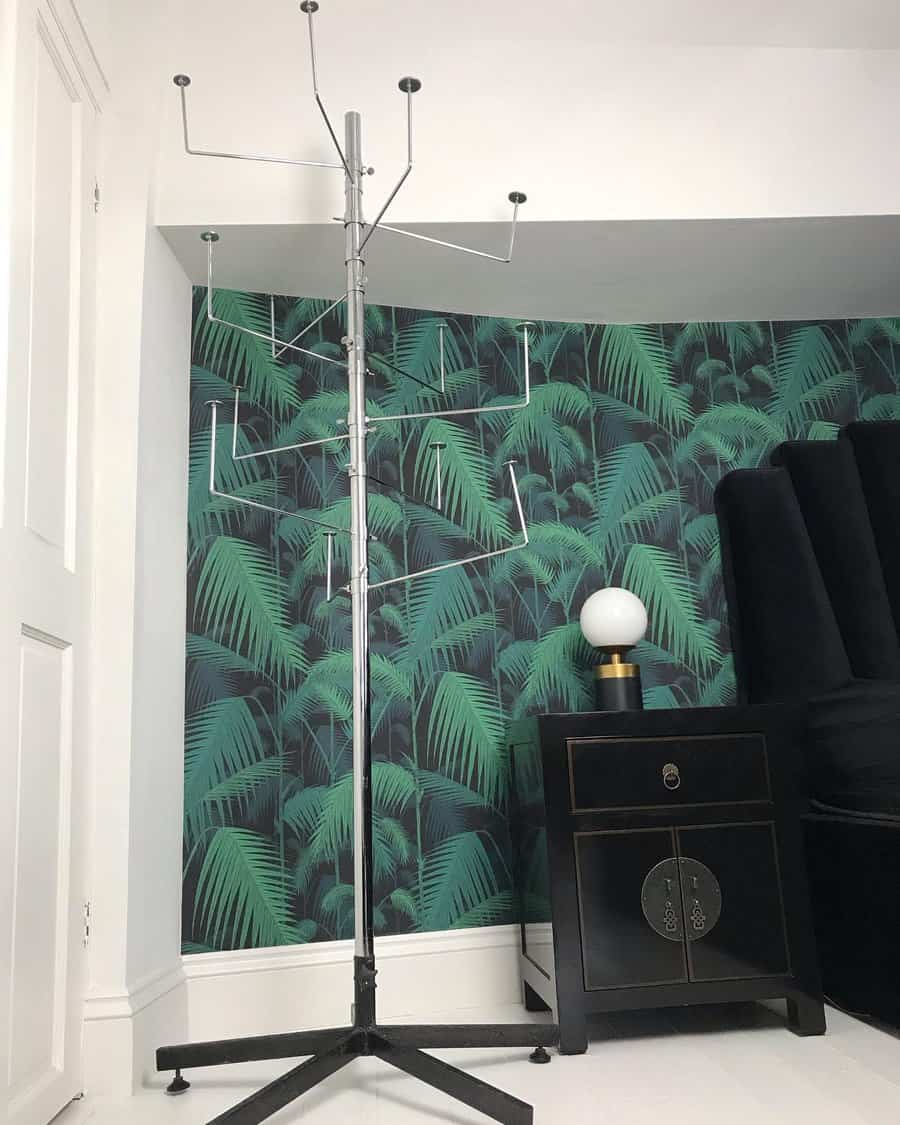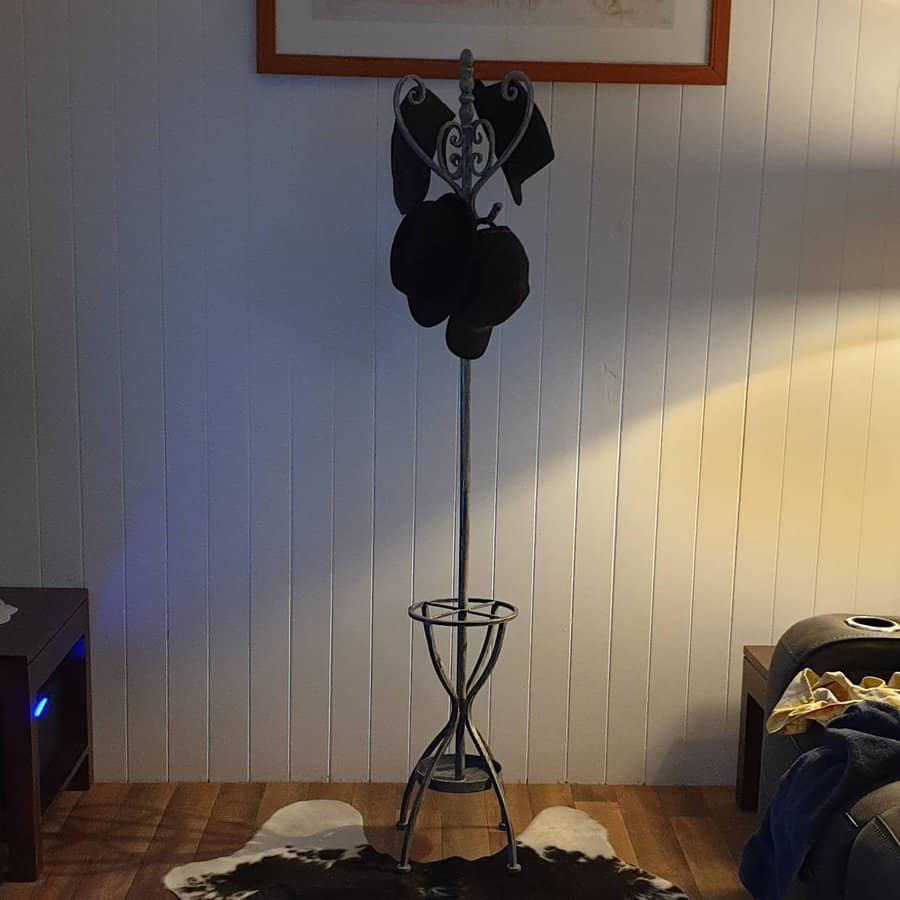 A hat stand can be as simple as a few metal hooks screwed into a wooden post. More ornate hat stand options are available, such as intricate wrought iron pieces. For rustic or coastal homes, opt for a hat stand formed from one solid branch. These are often stripped of their bark and stained, with shortened limbs serving as individual hat pegs.
11. Unique
If your tastes fall more toward bohemian or eclectic style, unique hat rack ideas will work well in your space. Mounted antlers can become individual hat holders, and "S" hooks turn an antique brass headboard into a hat rack. Consider covering a plain hat shelf or rack with your favorite fabric, or decoupage it with colorful paper or old family photographs.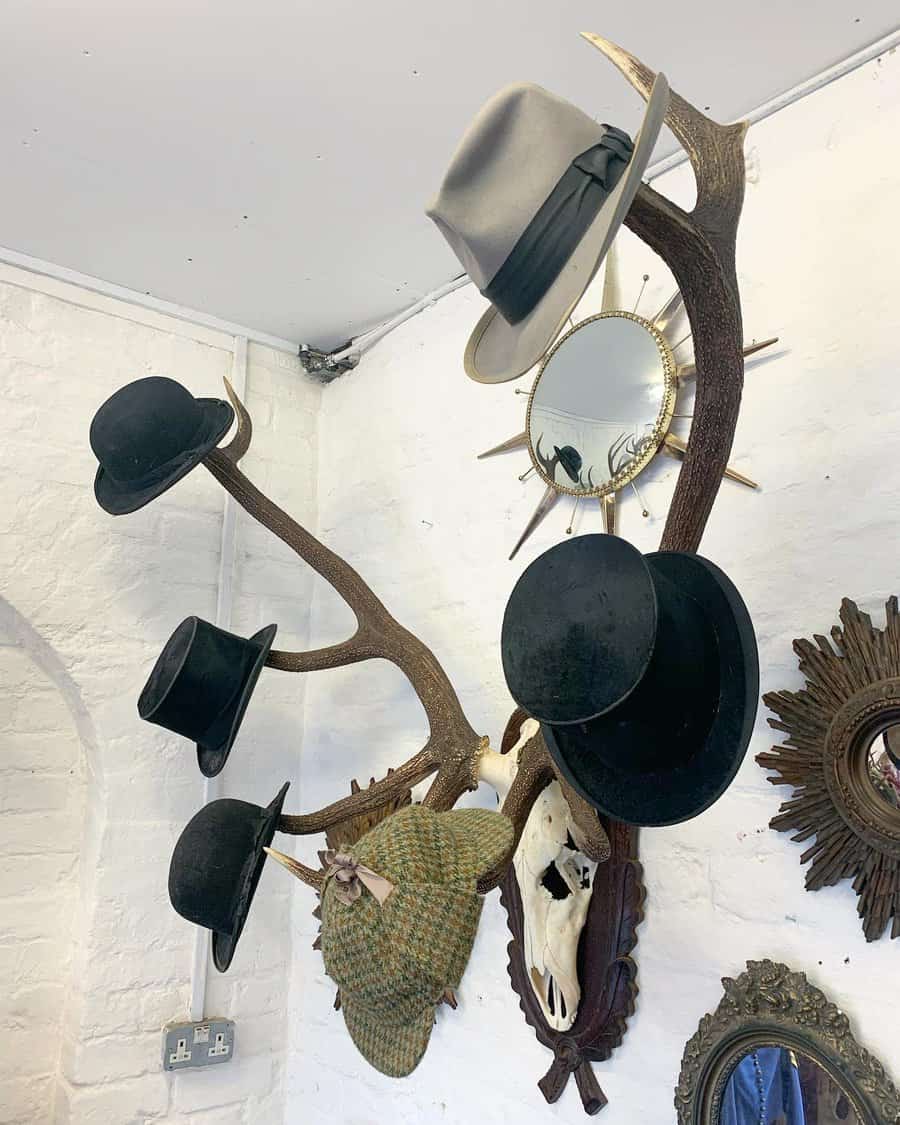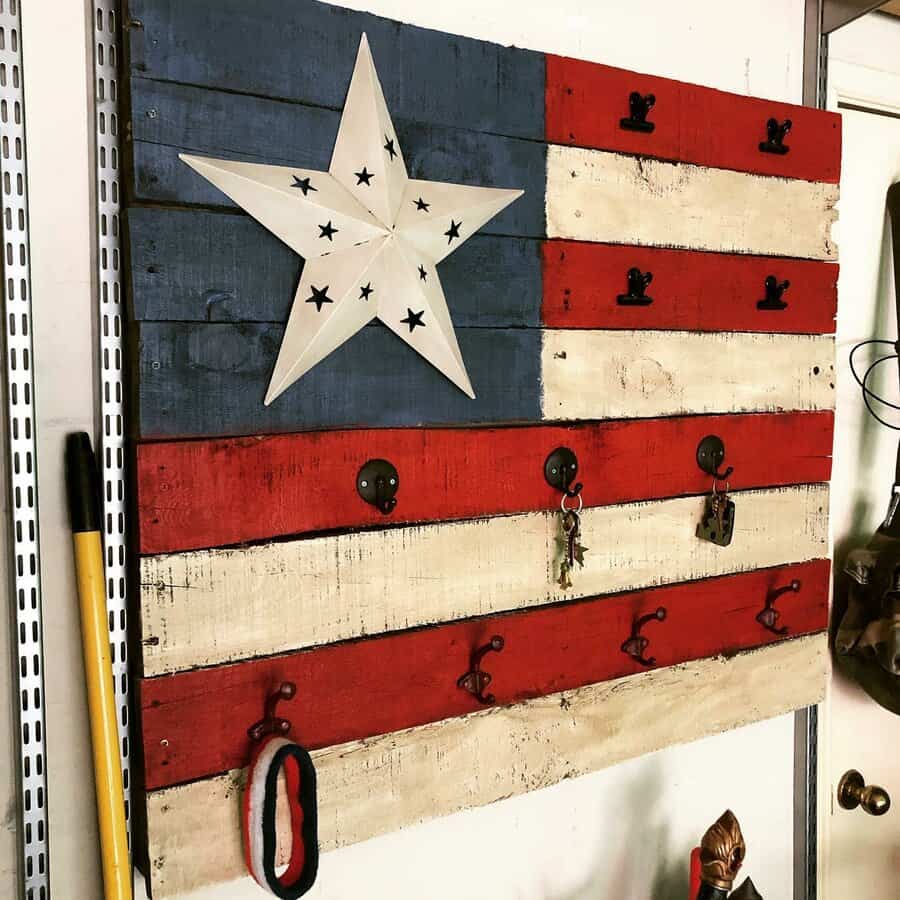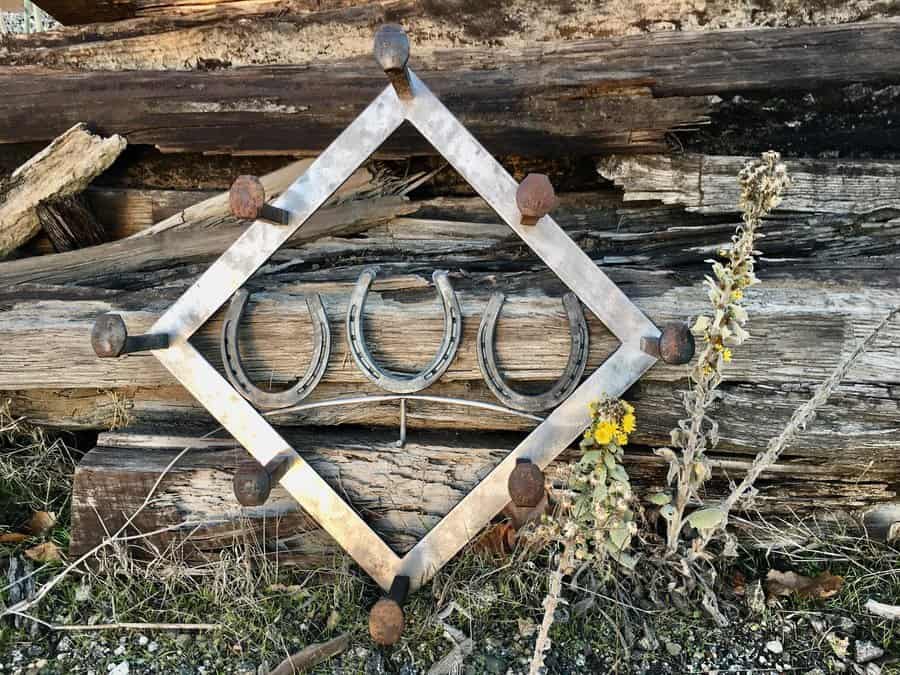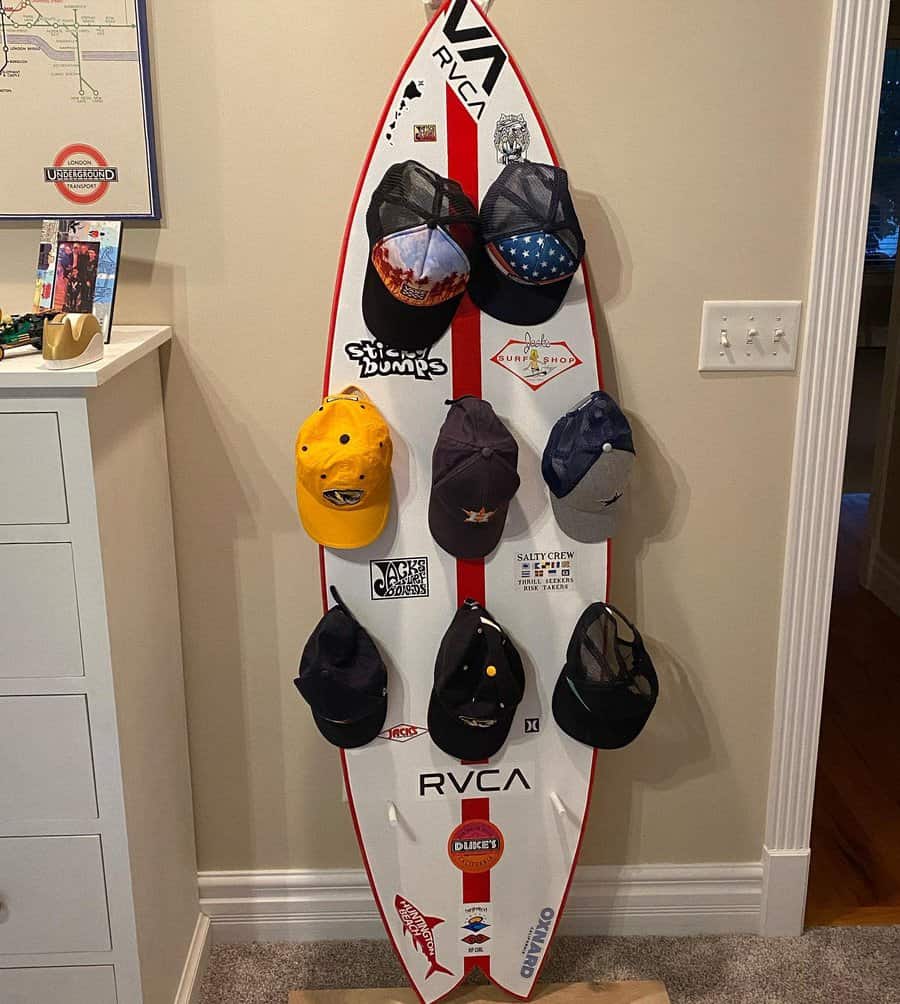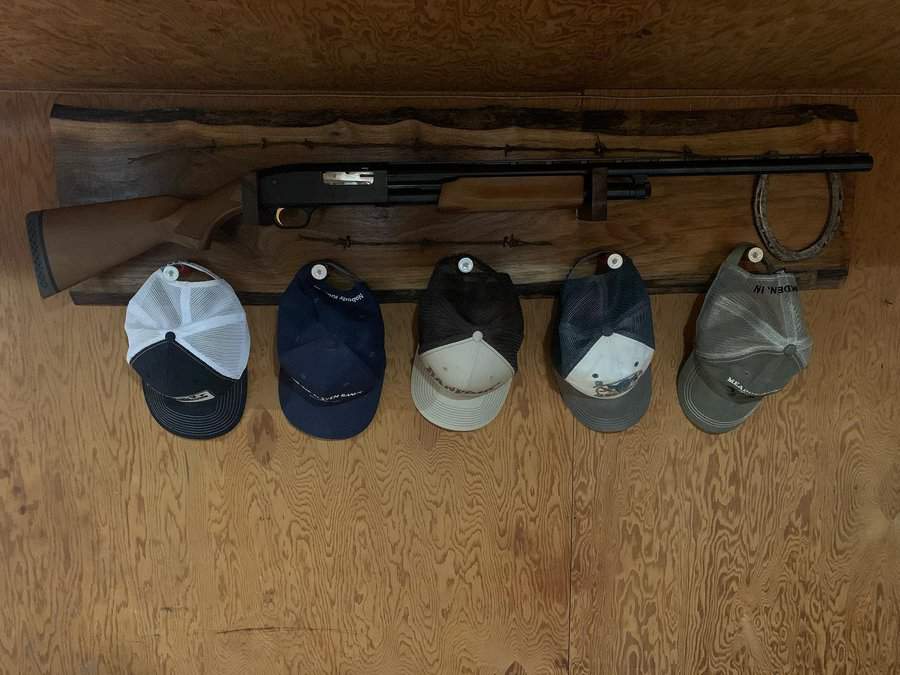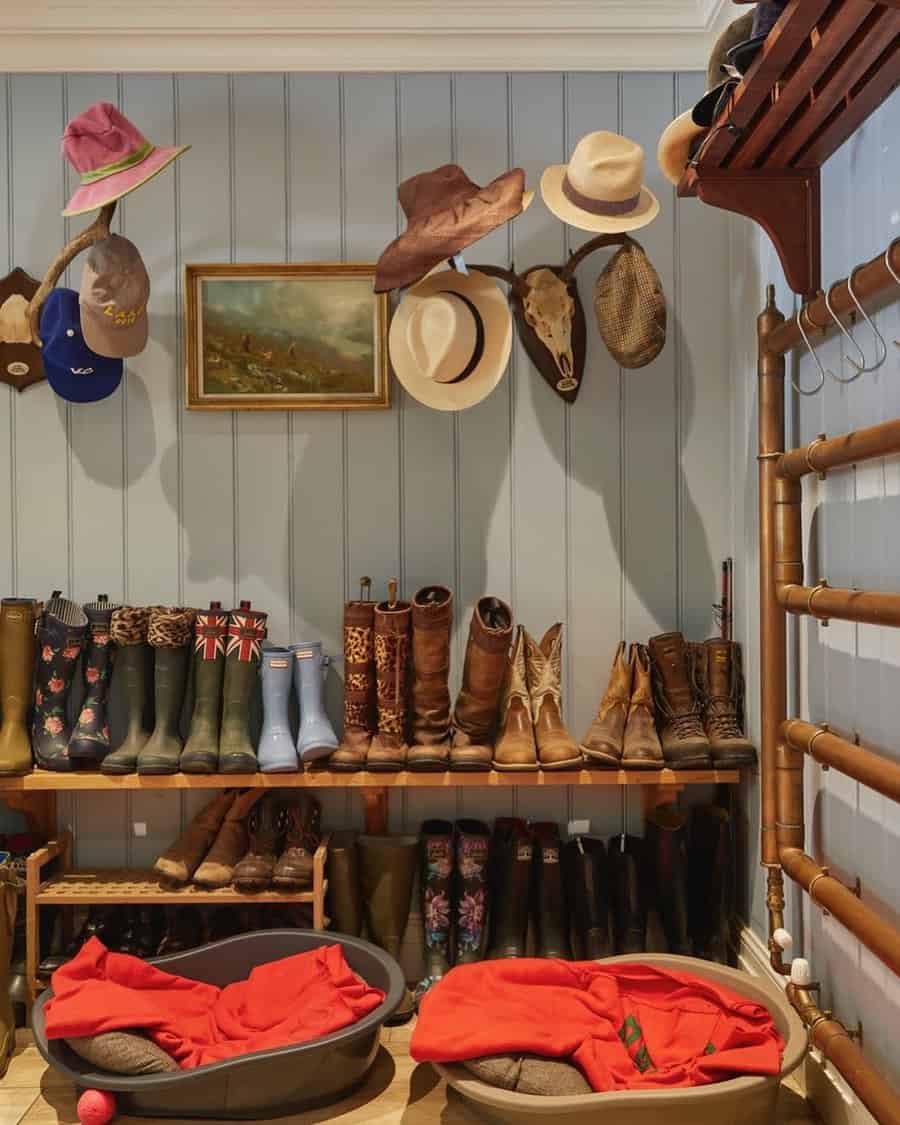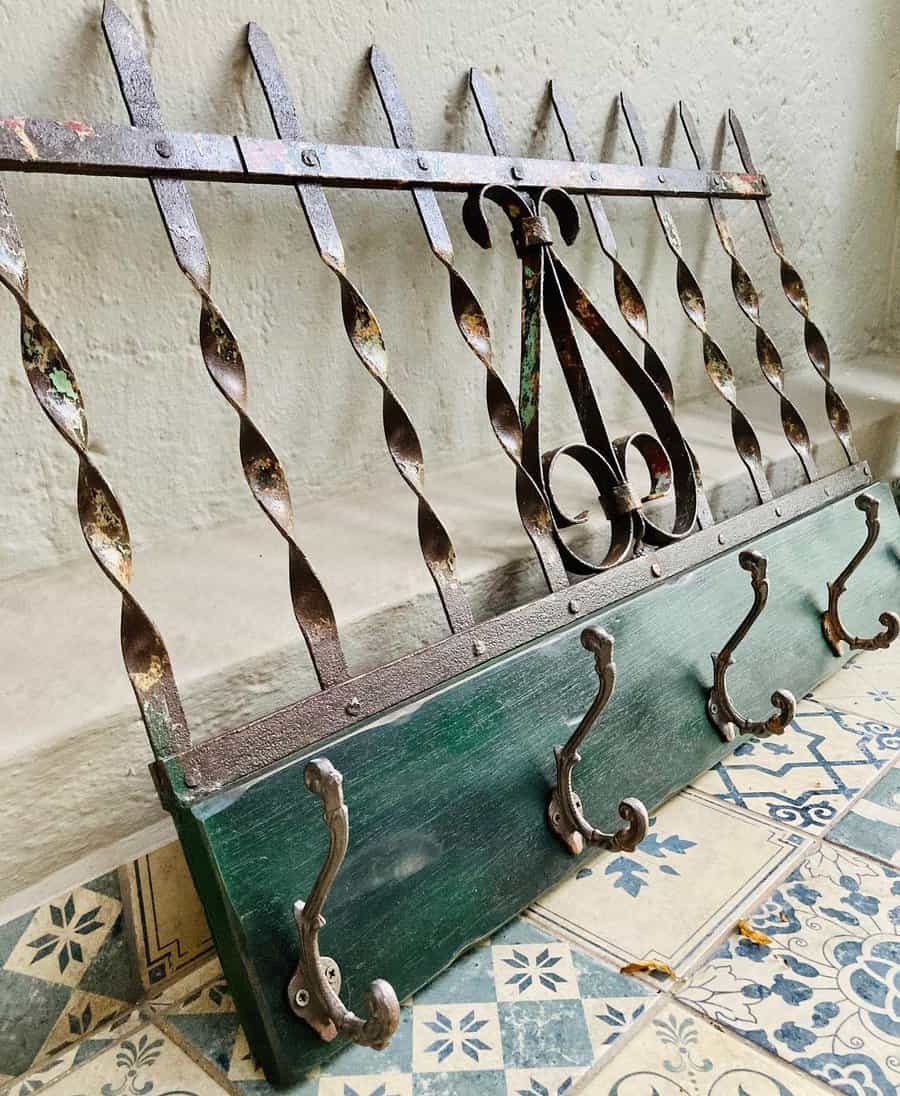 Repurpose metal or wood fence panels into a hat rack to hang on the wall. Styrofoam head forms or mannequin heads are also a great hat holder idea, provided that you have enough shelf or countertop space for them. Even an old surfboard can become a hat holder if you fit it with a series of metal hooks.
12. Wall
A colorful hat collection can be an intentional focal point in your home's wall décor. Hats make for interesting conversation starters when displayed for all to see. They are very personal articles of clothing that make a statement about who you are and how you enjoy spending your time.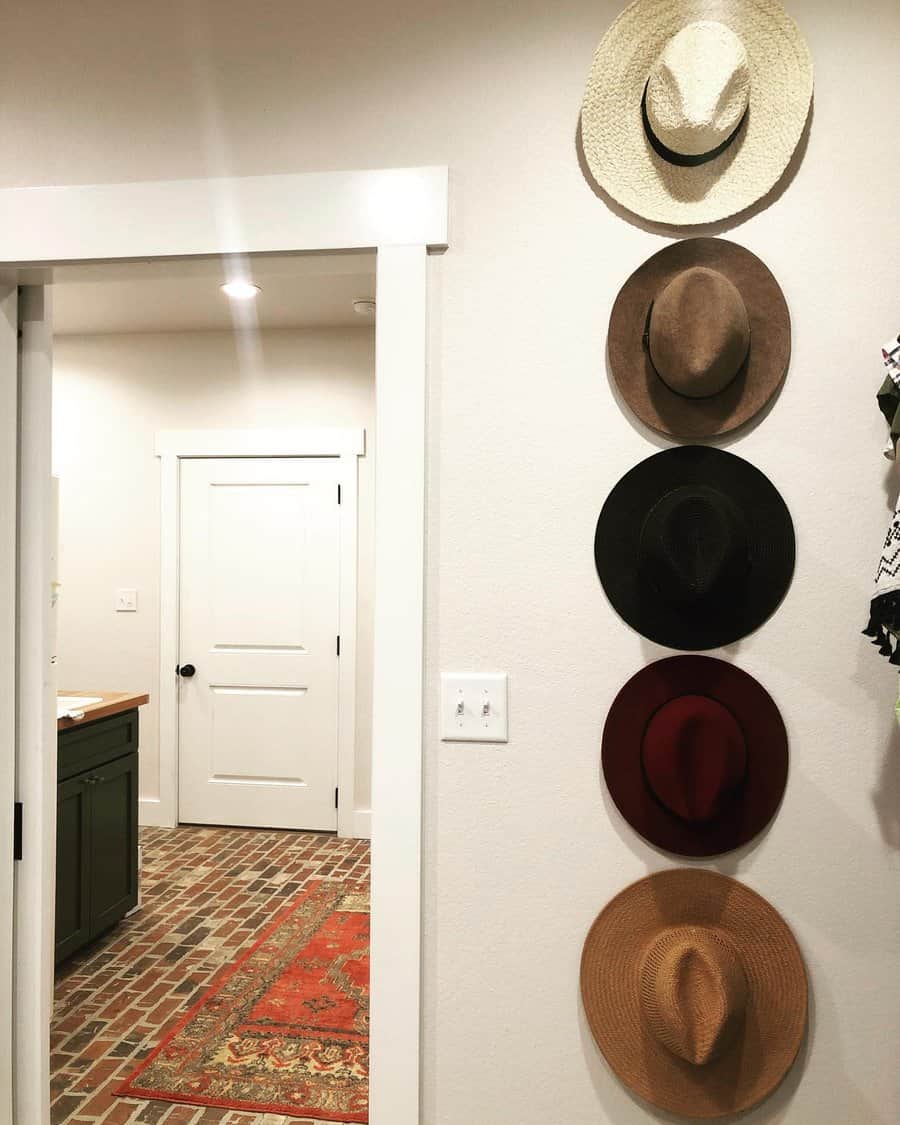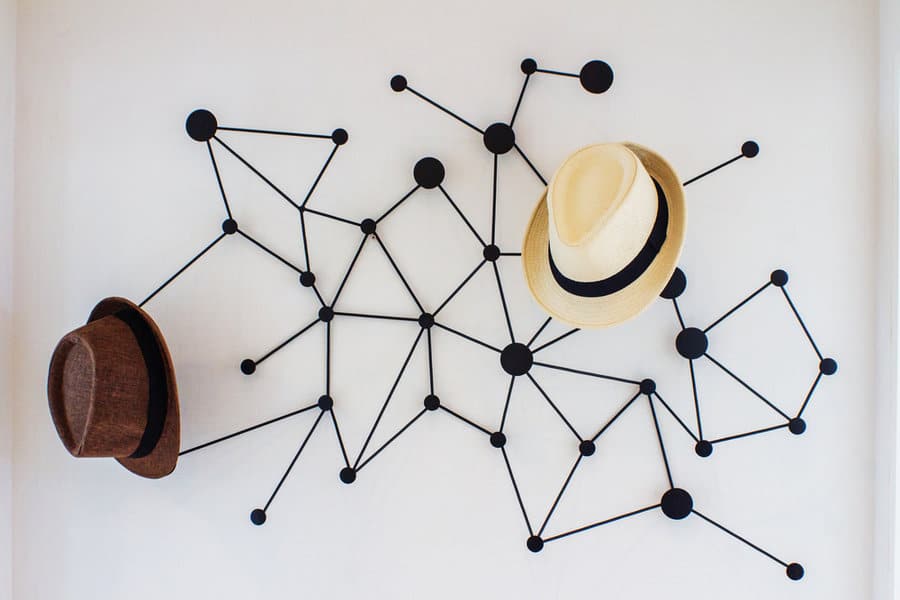 Look for designer racks that can serve as wall art even when no hats are present. Or instead of installing an actual rack, hang individual hat hooks between paintings and wreaths. In this way, your most special hats become a part of your wall décor.
Hat Rack FAQs
How do you store hats so they don't get dusty?
Keeping your hat collection in the closet will help protect them from dust. If you don't have enough room in your closet, store them inside a storage ottoman or bench. Cap carriers are specially designed hat organizer bags; they also keep your hats dust-free.
How do I organize my beanie hats?
Beanie hat storage is as easy as storing socks, gloves, or scarves. Simply stack them in a drawer or roll them up and place them in a storage bin. No specific hat rack or hat organizer is required for knit beanies.
What is the best way to store a cowboy hat?
Putting pressure on a cowboy hat's brim will cause it to shift from its original shape. Hang it flush against the wall on a hook or a hat rack designed for cowboy hats. If you must store it on a shelf, flip it upside down so that it rests on its crown.