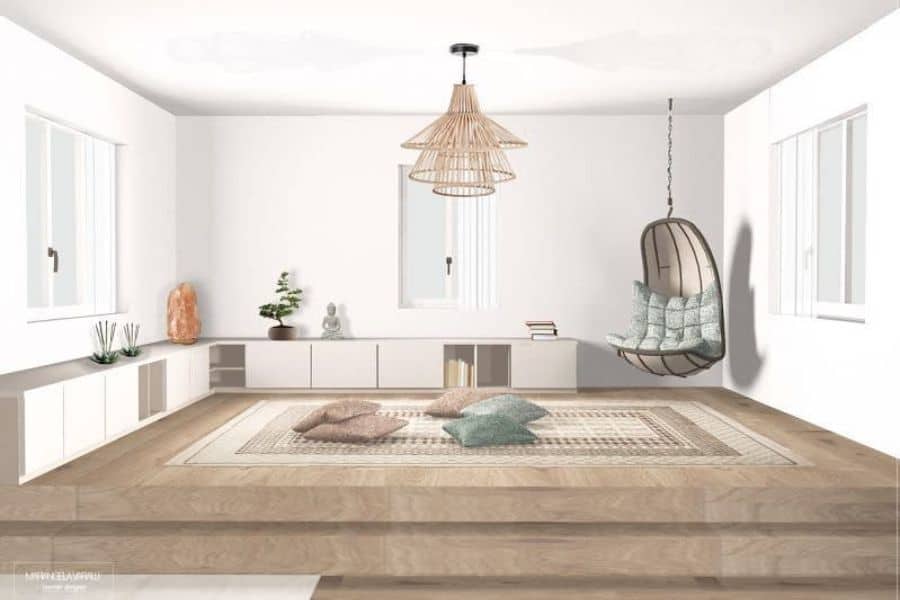 The Top 60 Meditation Room Ideas
"With meditation, you become a sensitized superhero, completely in control, with endless possibilities at your fingertips." – Tara Stiles
Meditation is worth embracing for many reasons. It lowers blood pressure, alleviates anxiety, improves cognitive function, and can even help you live longer. Moreover, these benefits can be obtained by meditating as little as 10 to 15 minutes each day.
You can create a relaxing meditation space anywhere in your home, from a loft to your bedroom to a quiet corner. The perfect meditation room is the one that brings you peace, whether that involves a funky boho or clean, minimalist design. Reflect on our favorite meditation room ideas and discover how to create your own rejuvenating oasis.
1. Bedroom
Ideally, bedrooms are the most relaxing rooms in the house. The same qualities that make the room a good place to wind down at night also make it an excellent location for a meditation space. Whether you have an entire room for meditation or just a corner of your own bedroom, it's a logical first choice when creating a sacred space.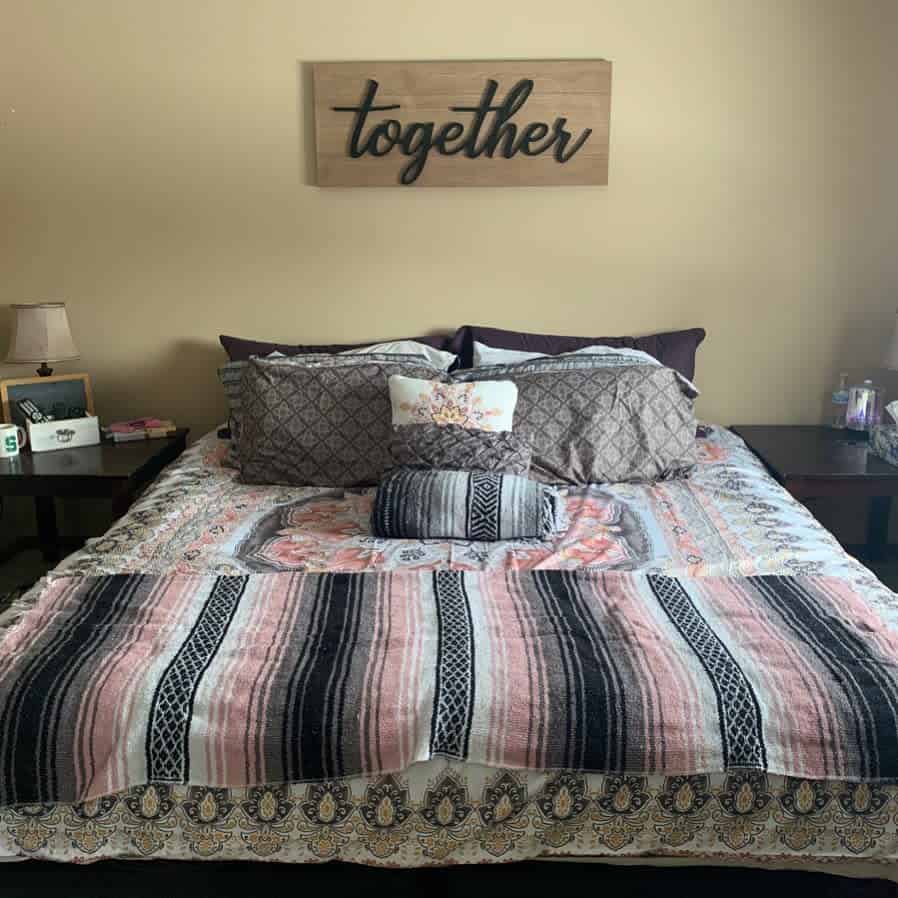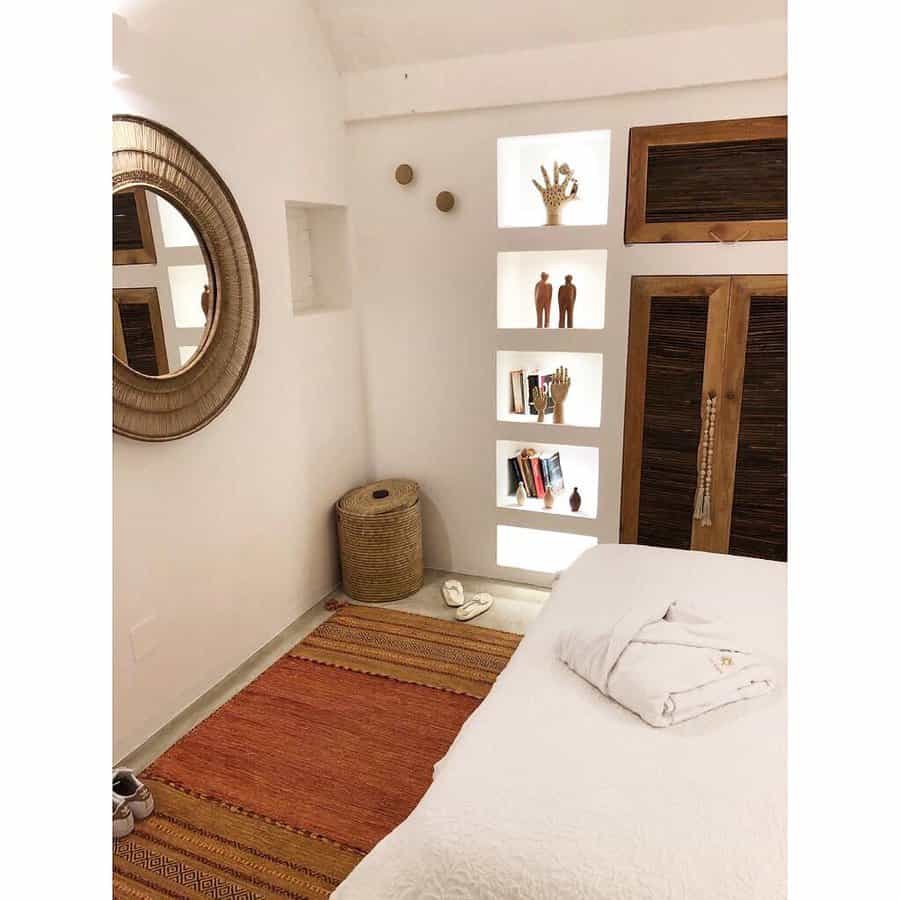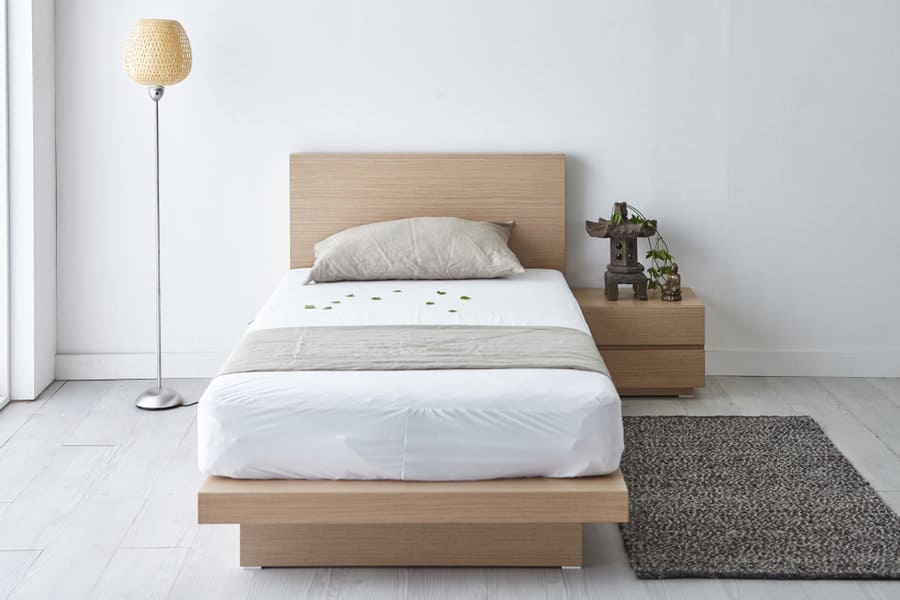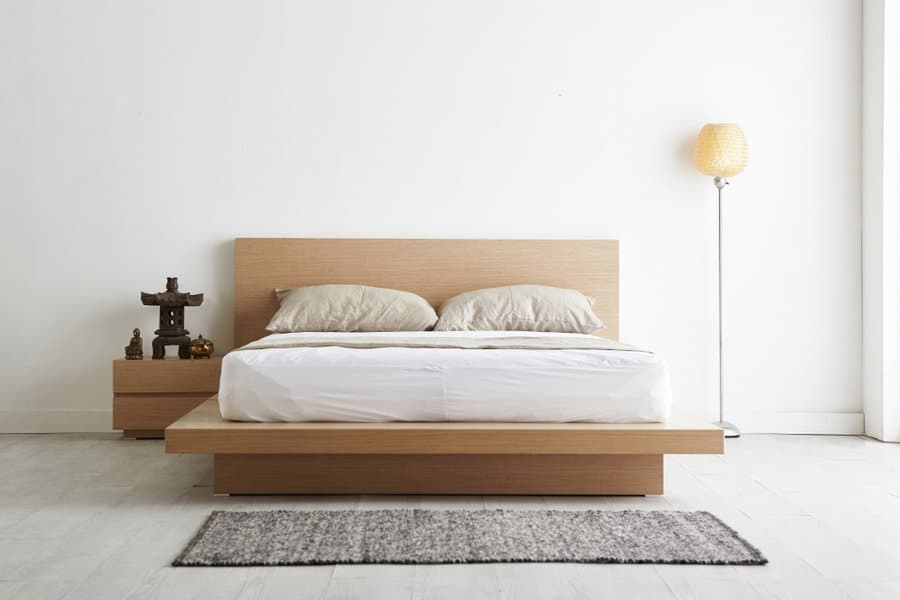 Eliminate electronics from the meditation area to keep it a dedicated space. Put up a room divider to further section your meditation corner from the rest of the room. A mandala wall hanging or other piece of art can serve as a meditation focal point. Minimize other decor items to keep the meditation room a clear, open space.
2. Boho
Bohemian decor and meditation go hand-in-hand, as both concepts embrace natural materials and an overall peaceful vibe. Boho meditation room ideas are reminiscent of the great yoga rooms of the 1970s, when yoga and meditation popularized in the United States. Boho decor includes comfortable seating, warm lighting, and repurposed vintage pieces that make the space feel like home.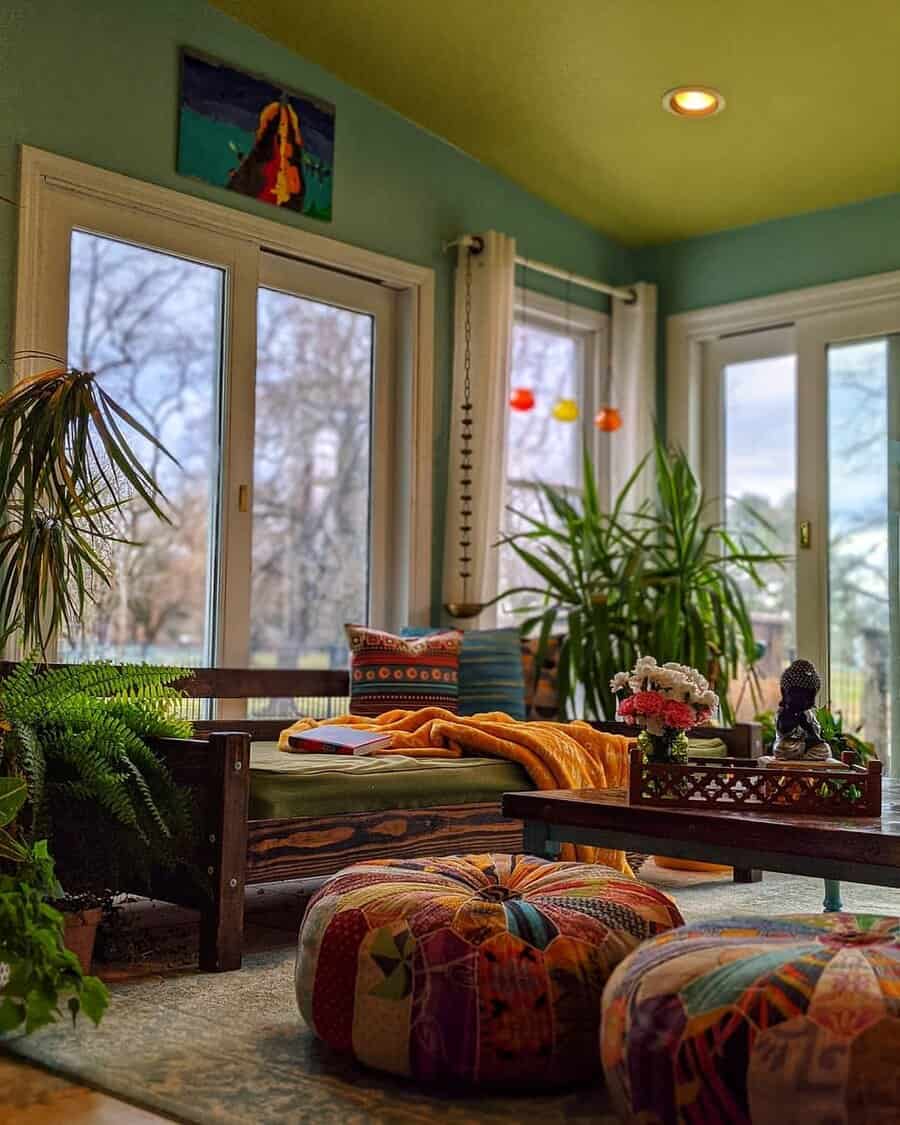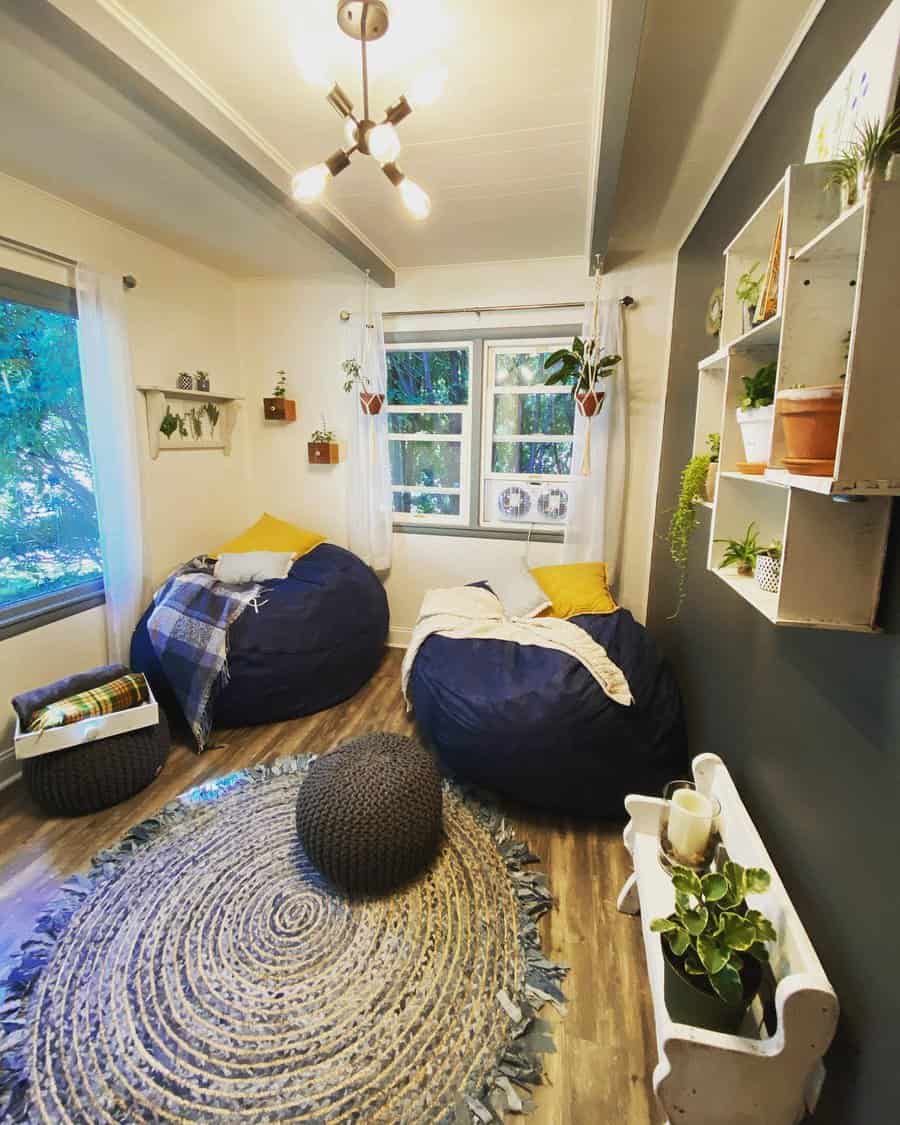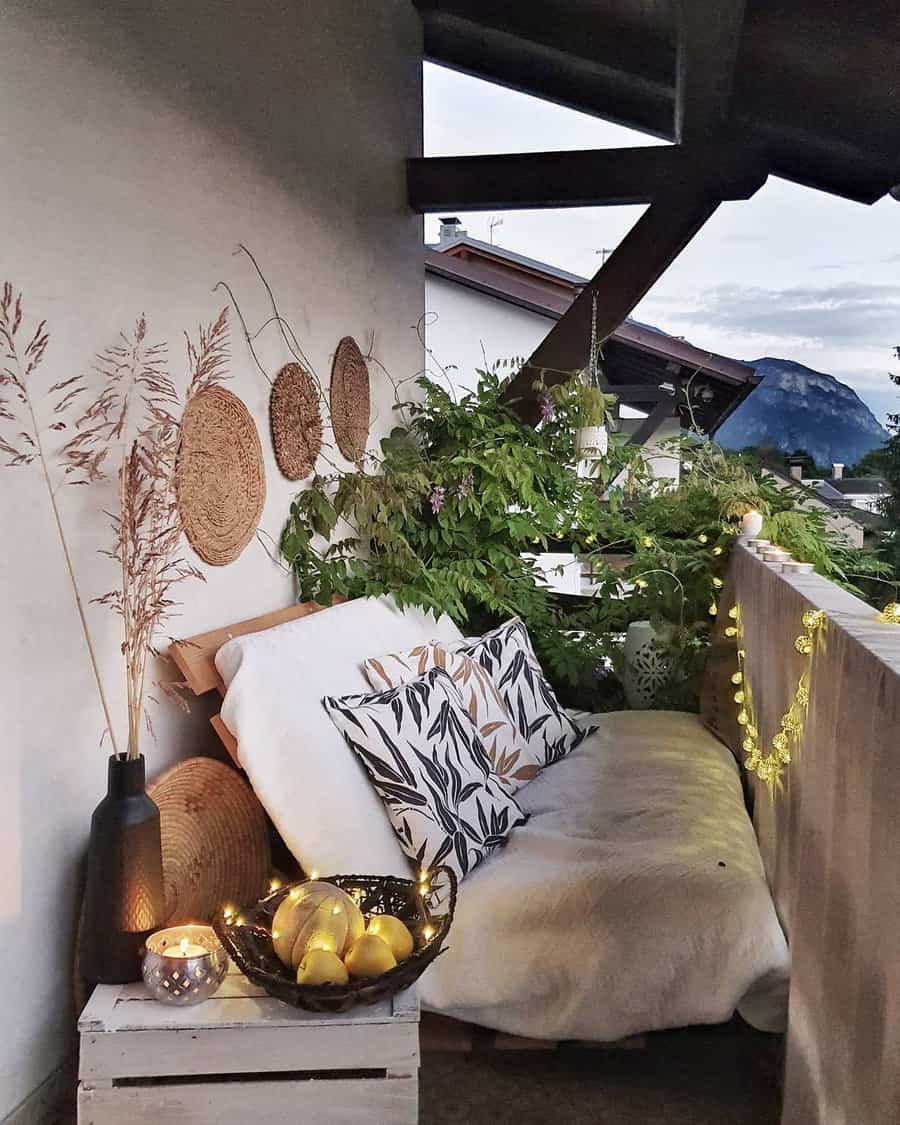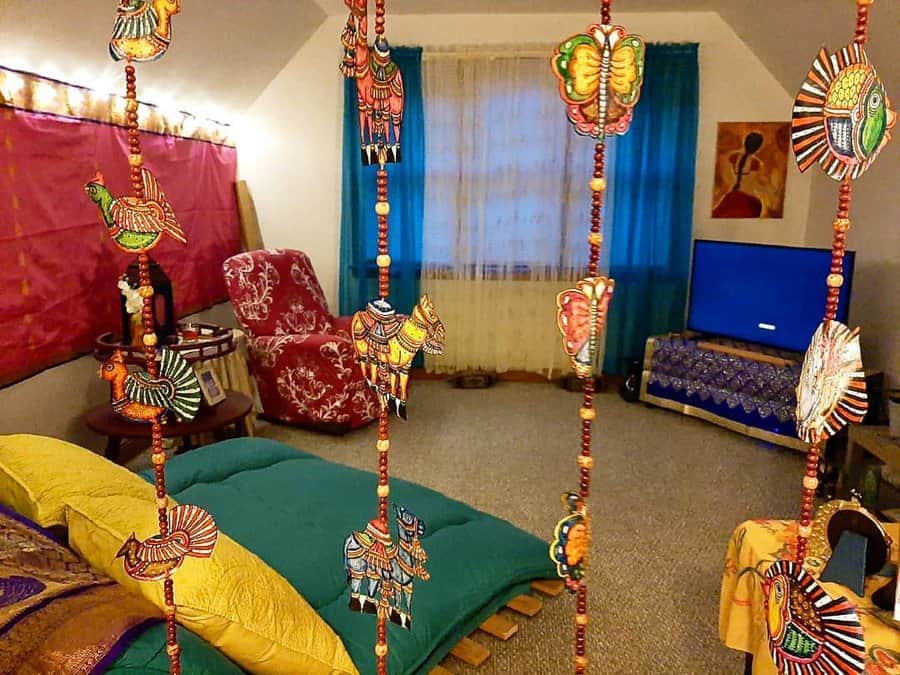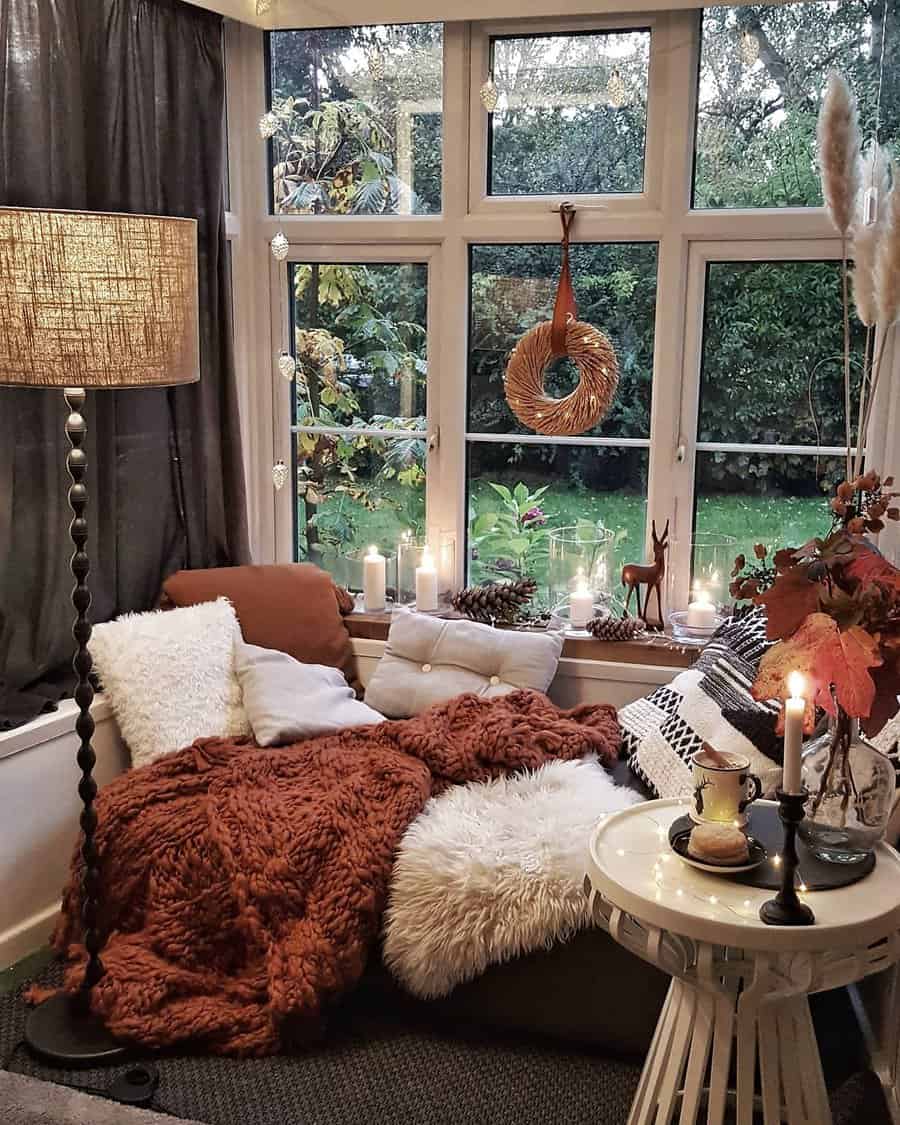 While clutter is usually the nemesis of mindfulness, boho meditation room decor can include lots of details. Woven baskets, macrame wall hangings, a Buddha statue, potted plants, and piles of pillows contribute to a boho meditation space. A Himalayan salt lamp will cast a warm pink glow while providing essential ions, freshening the air in boho style.
3. Corner
A peaceful corner may be all you need to create a quiet space for meditating. It's best to locate your meditation space in a room away from the home's main activities. However, if it must be in the living room, the way you arrange your decor can help separate the main living space from your meditation area.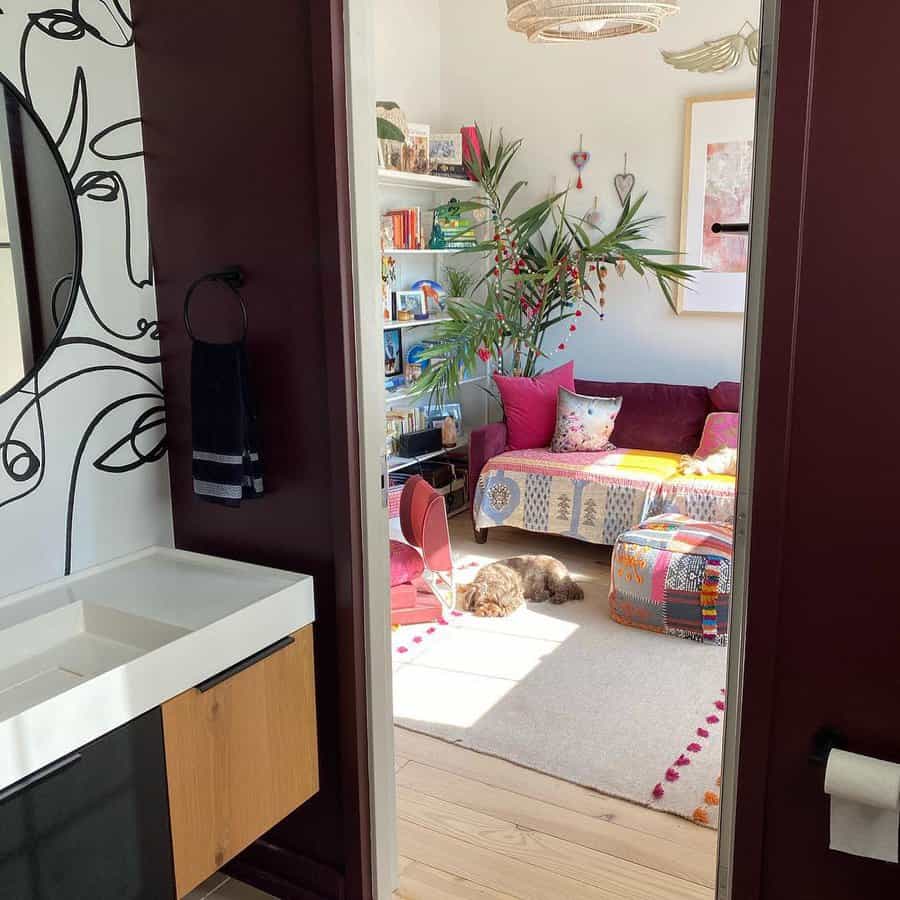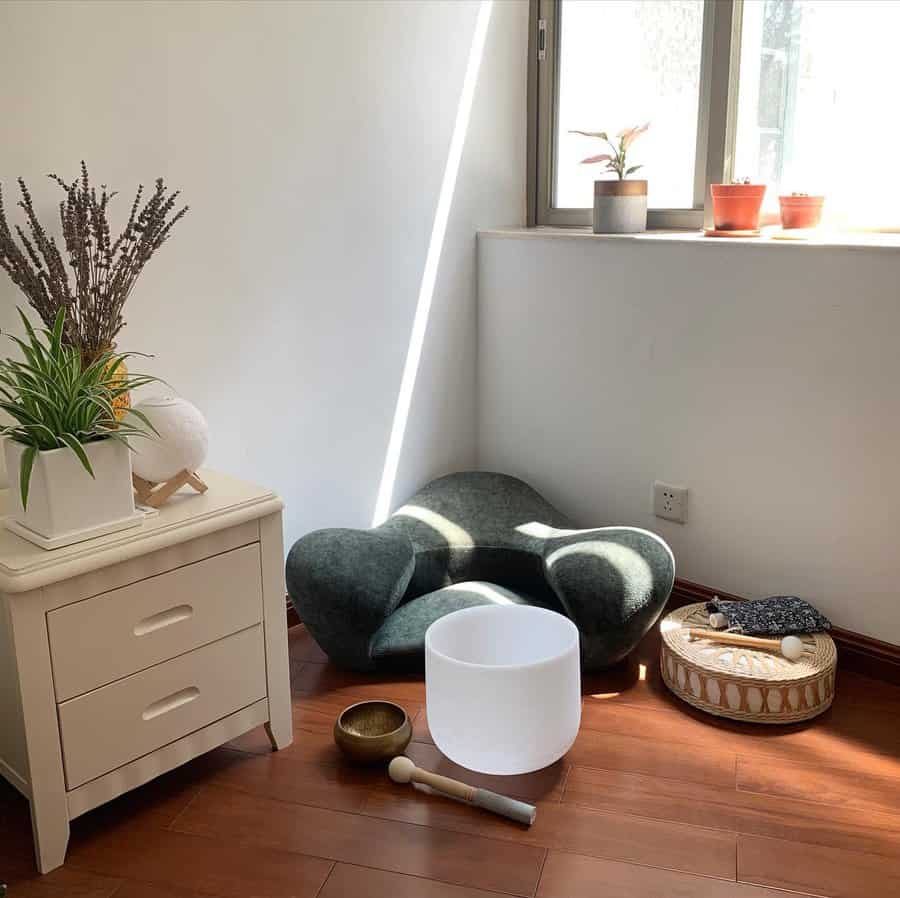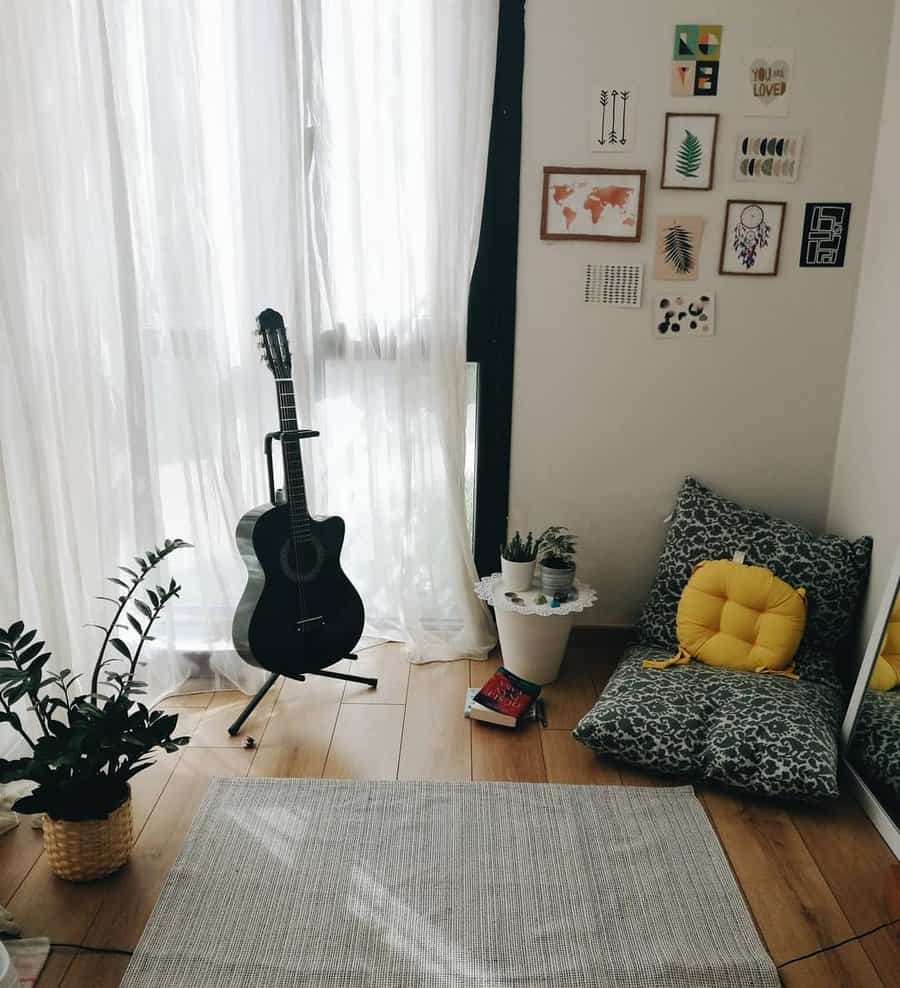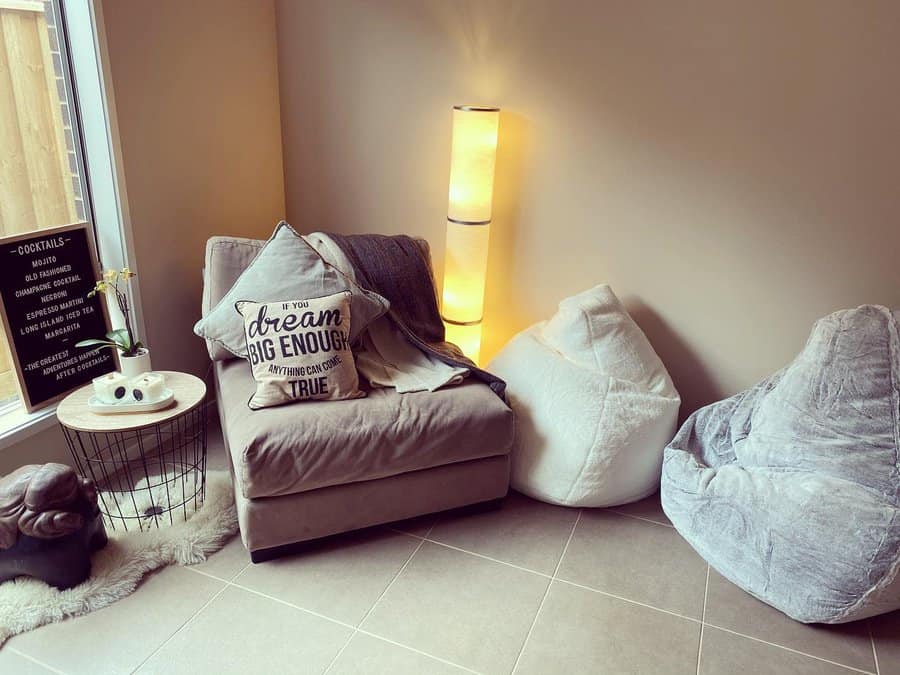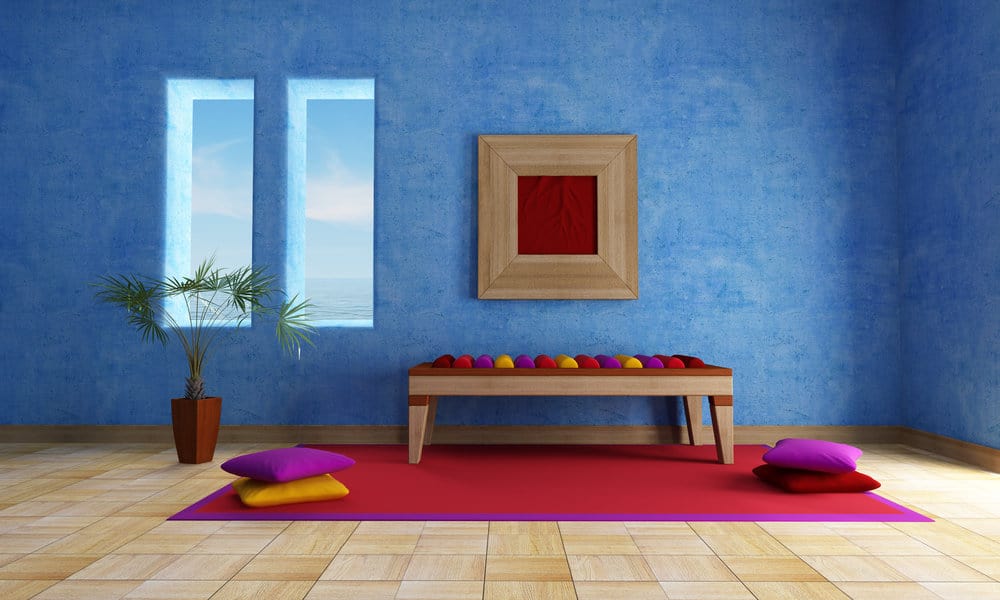 If you plan to practice yoga as well as meditation, reserve enough room to comfortably assume all your favorite yoga poses. Lay a good-quality yoga mat or meditation cushion on the floor to designate your special Zen space. If needed, a room divider or ceiling-mounted curtain will help separate your meditation space from the rest of the room.
4. House
Any area of your home can become the perfect meditation space with a little imagination. Any seldom-used room or corner is a great candidate for daily meditation, including a spare bedroom, sun porch, breakfast nook, or oversized closet.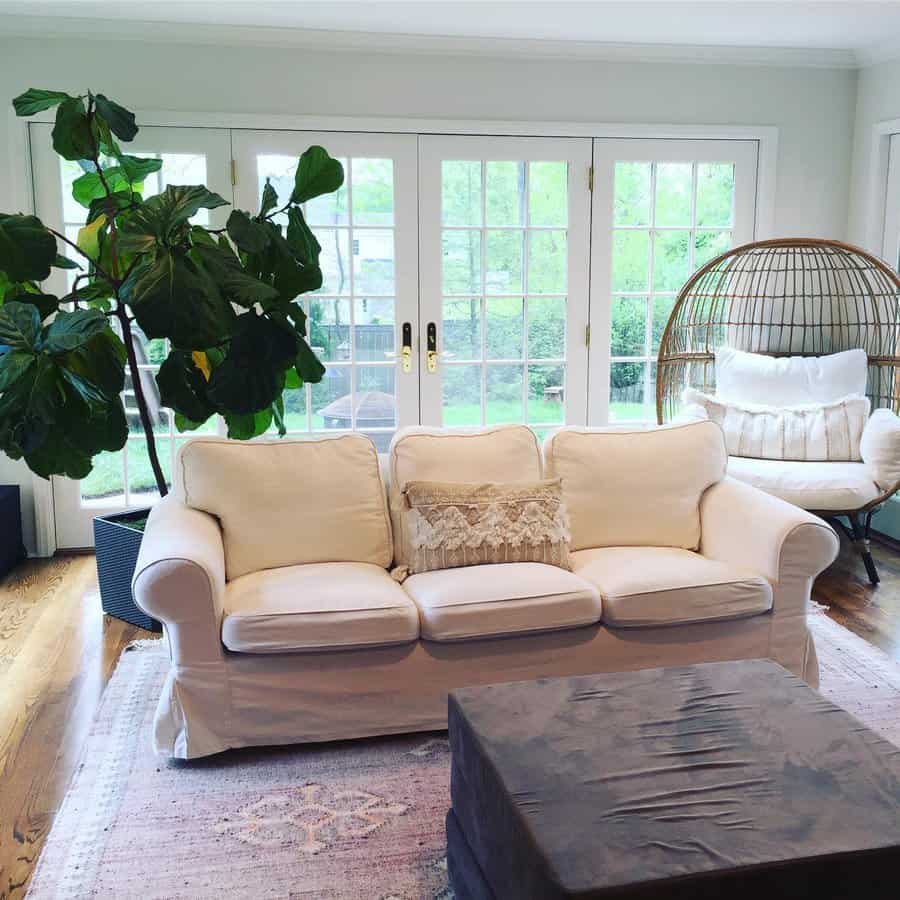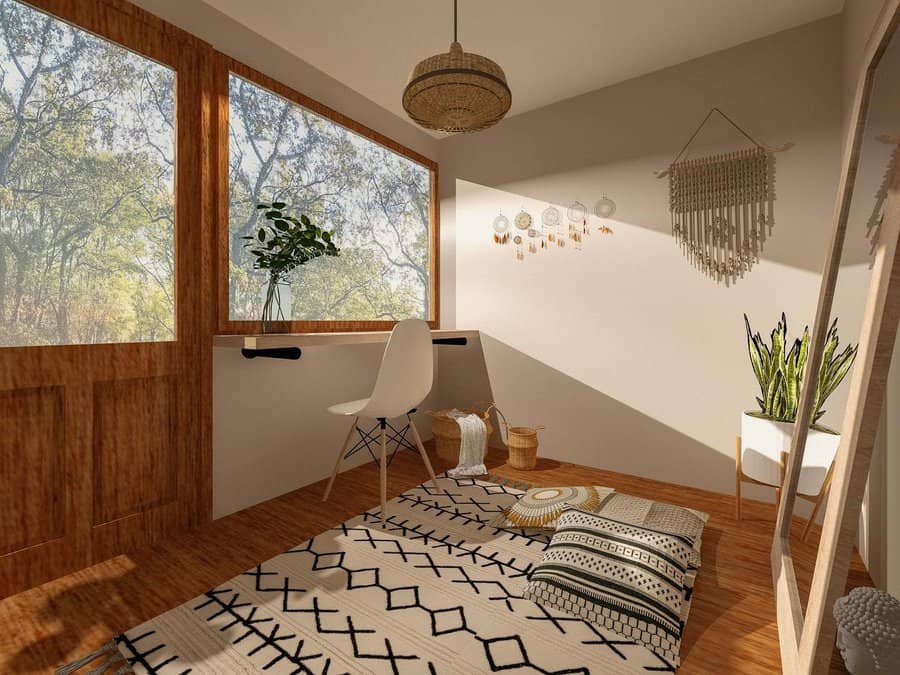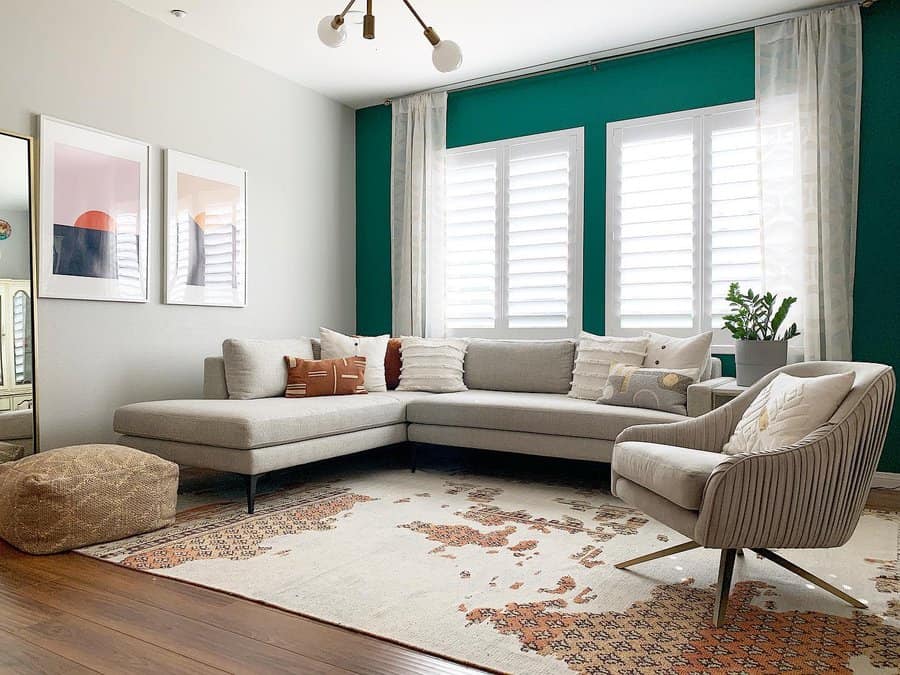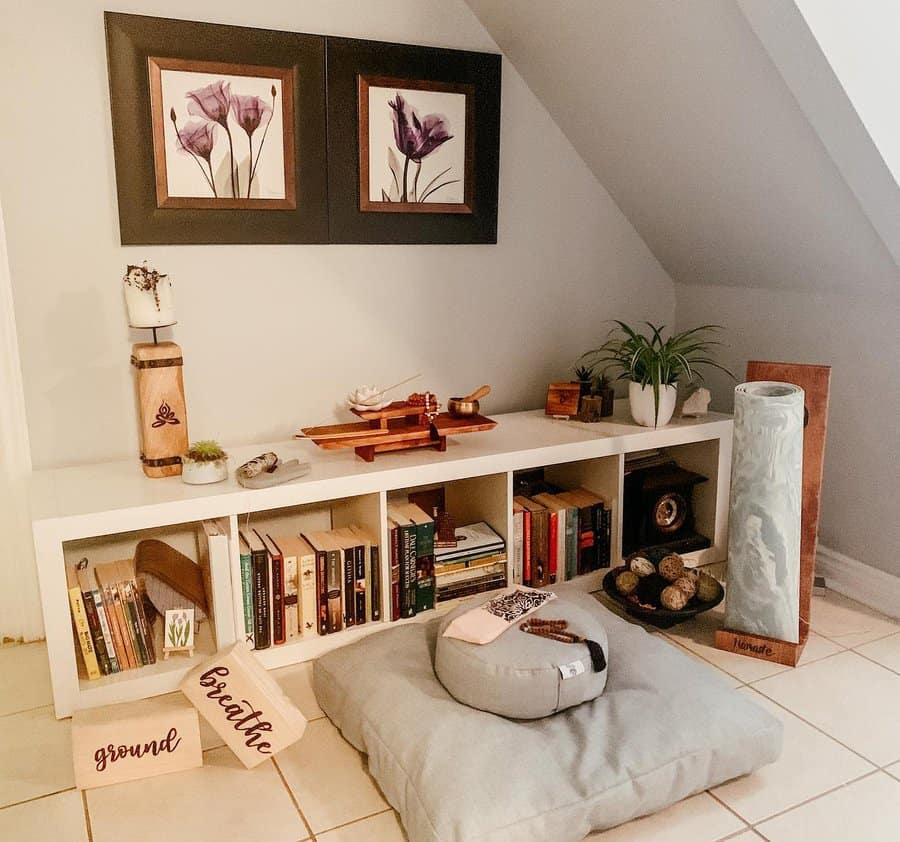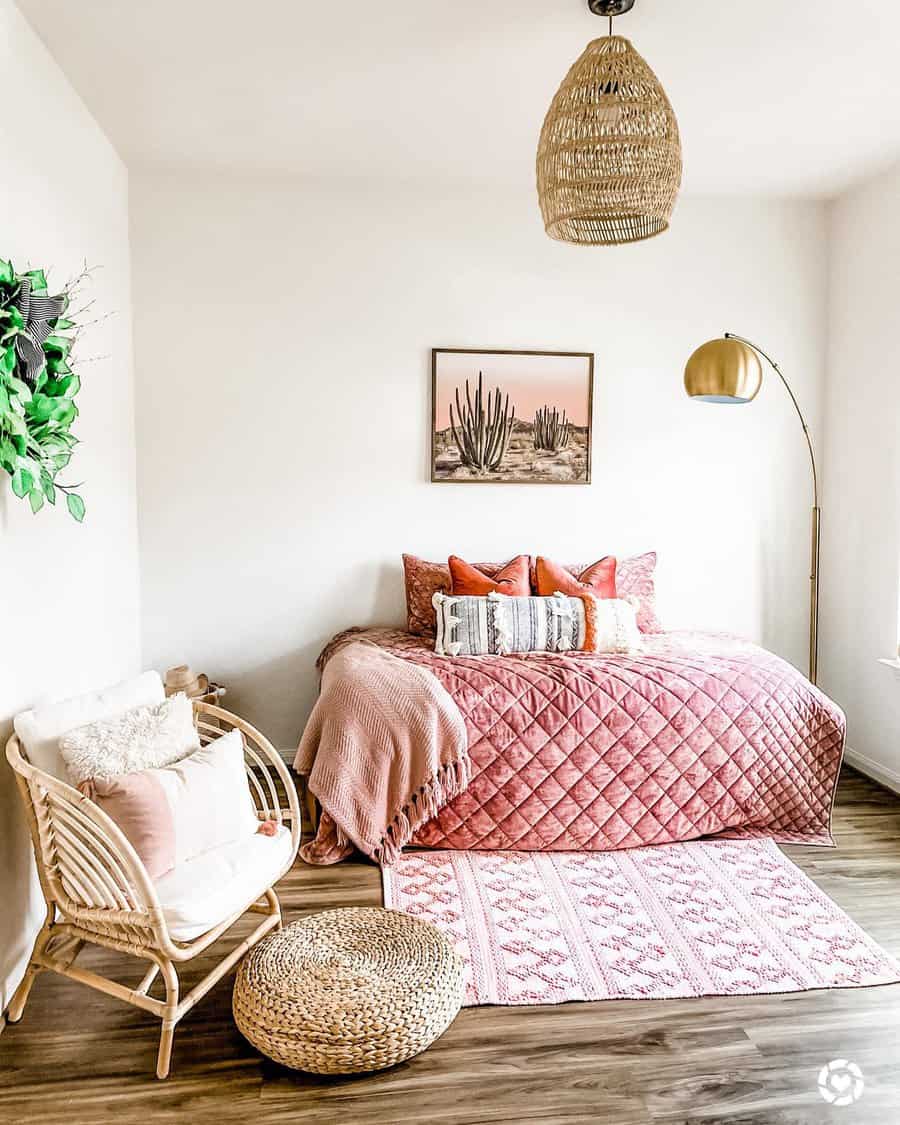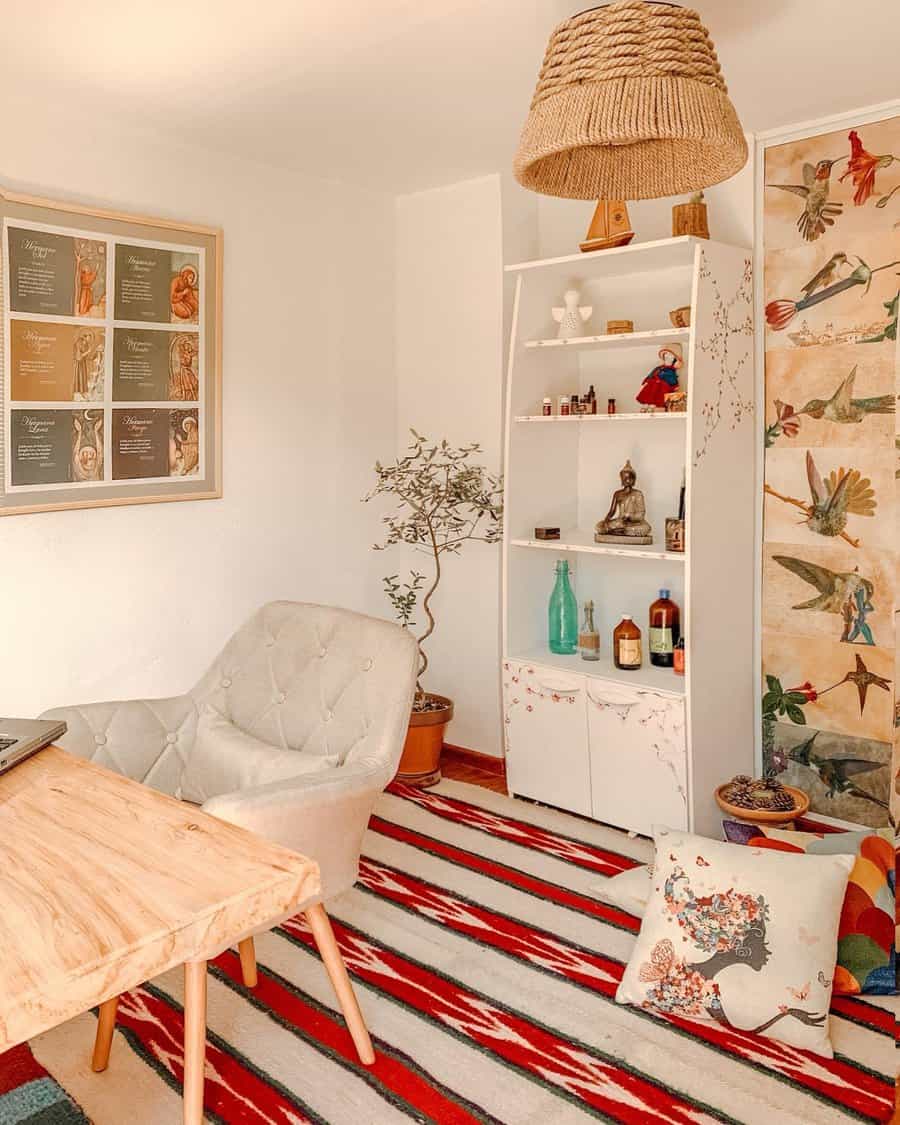 Don't forget to look outside if you're struggling to find good indoor meditation room ideas. An outdoor space dedicated to daily meditation can be the best home location of all. Fresh air, outdoor lighting, and the sounds of nature all contribute to the Zen experience.
5. Inspiration
Surrounding yourself with inspirational decor is an important part of creating an amazing daily meditation room. Mandala artwork, Buddha statues, and crystals are just some of the Zen meditation room elements that can help bring your mind into focus.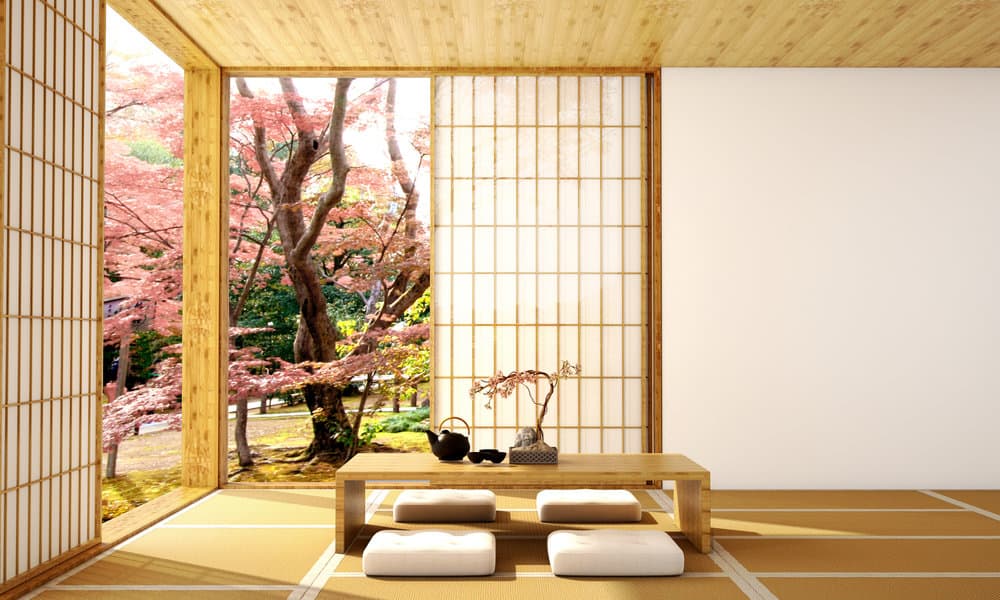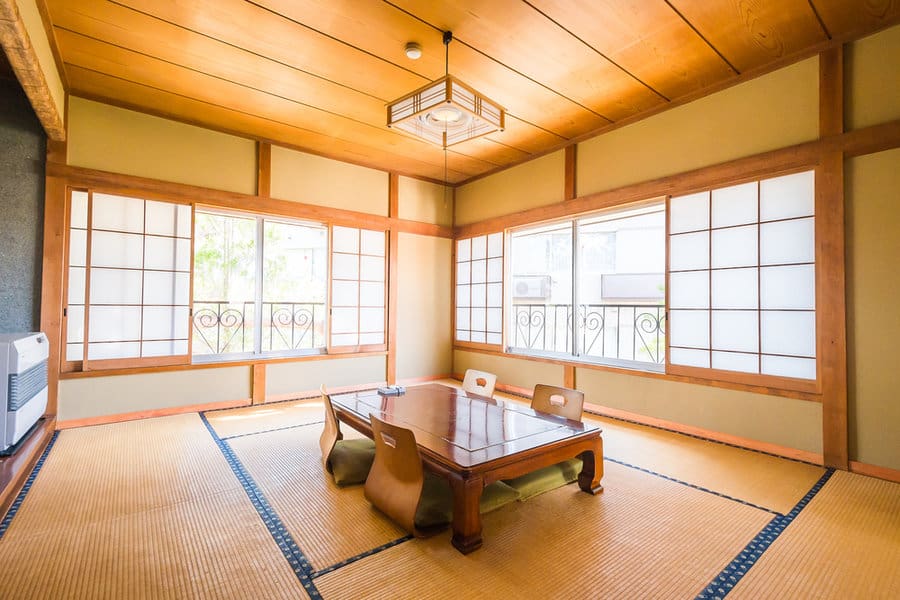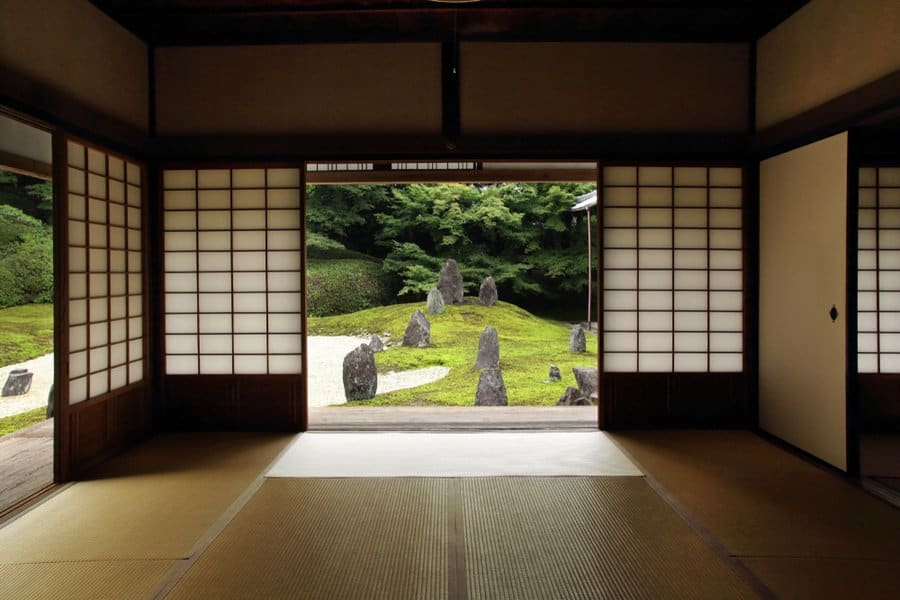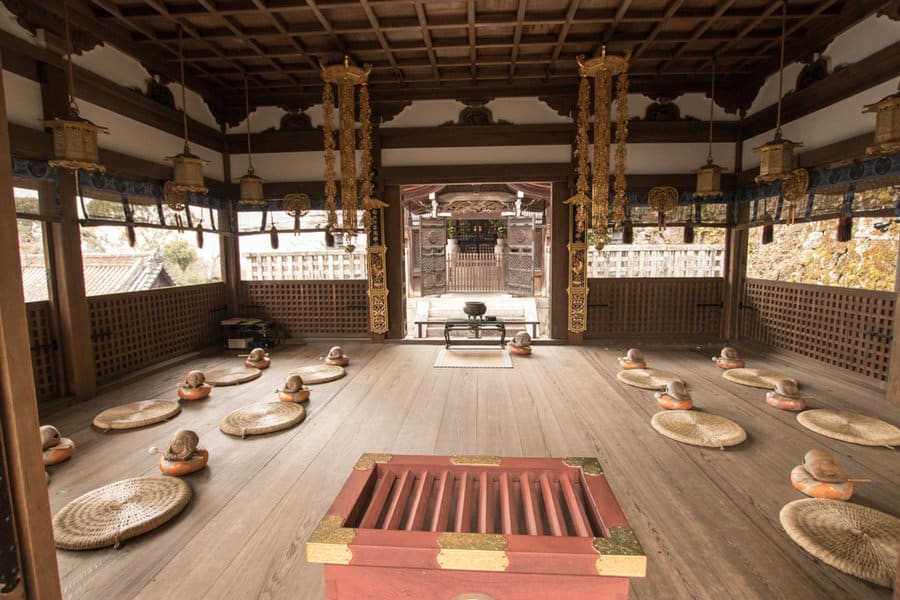 A Tibetan singing bowl may be a welcome addition to your meditation room. These metal bowls release sounds and vibrations when struck or circled with a wooden mallet called a "puja." They've been included in meditation practices for centuries because of the soothing, relaxing tones they produce.
6. Loft
You may need to look up to uncover your perfect meditation space. Lofts are excellent areas for lifting your mind and spirit to a higher level. Out of your home's usual footpath, a loft can truly be the perfect small space to house your meditation practice—provided that navigating ladders or stairs isn't an issue for you physically.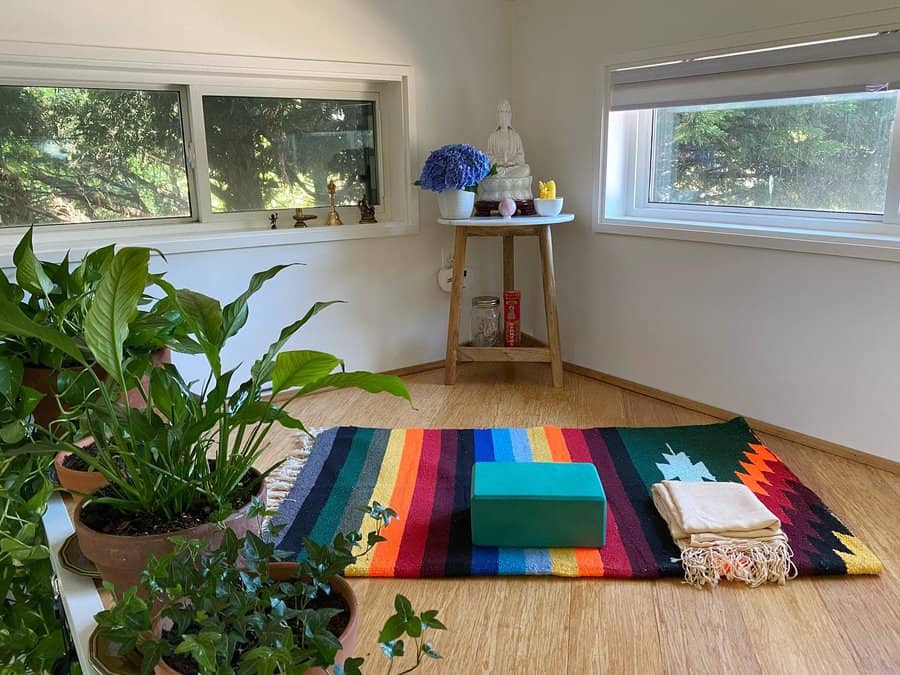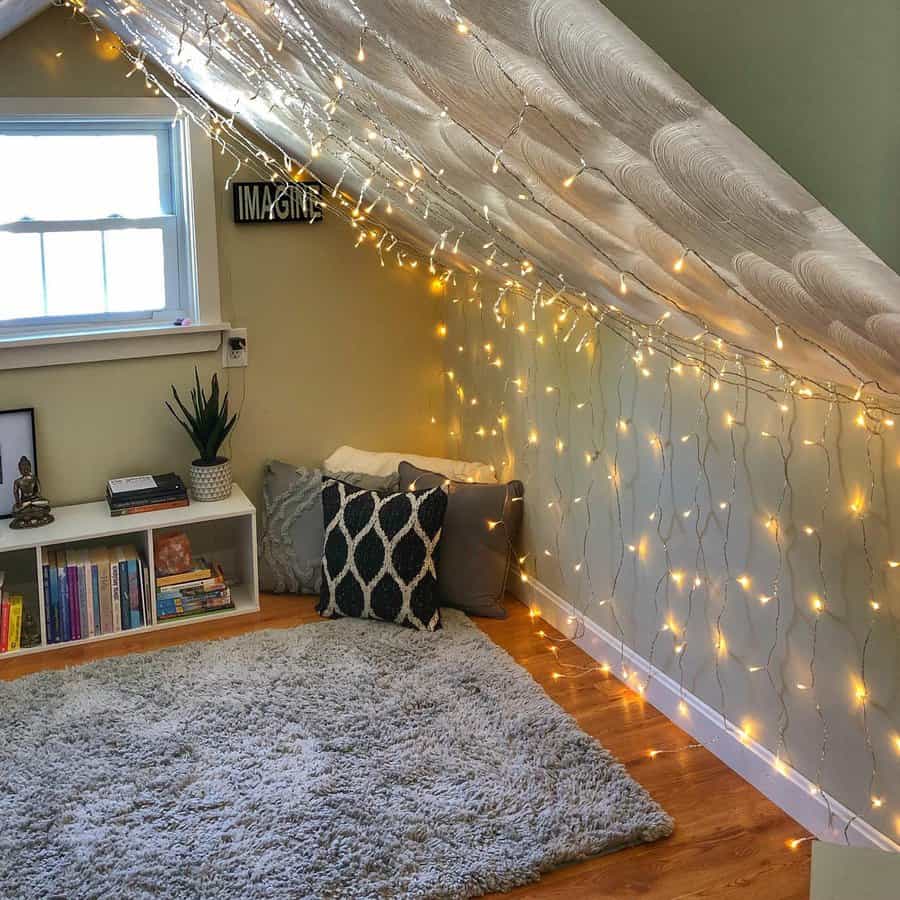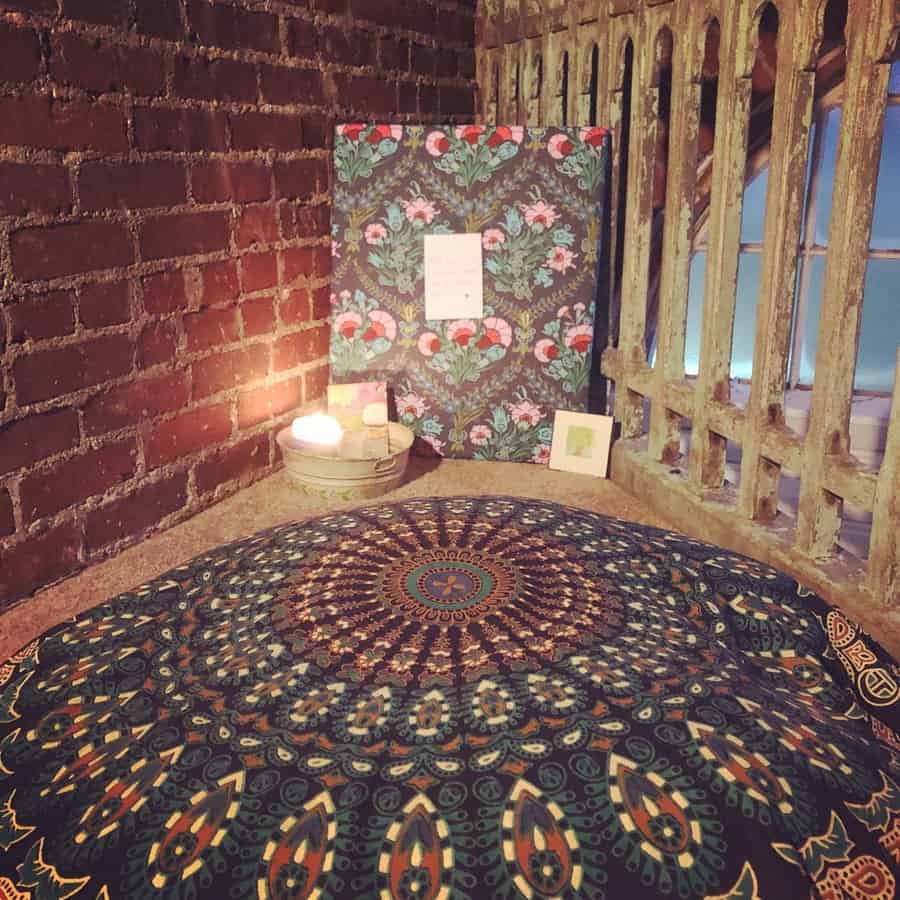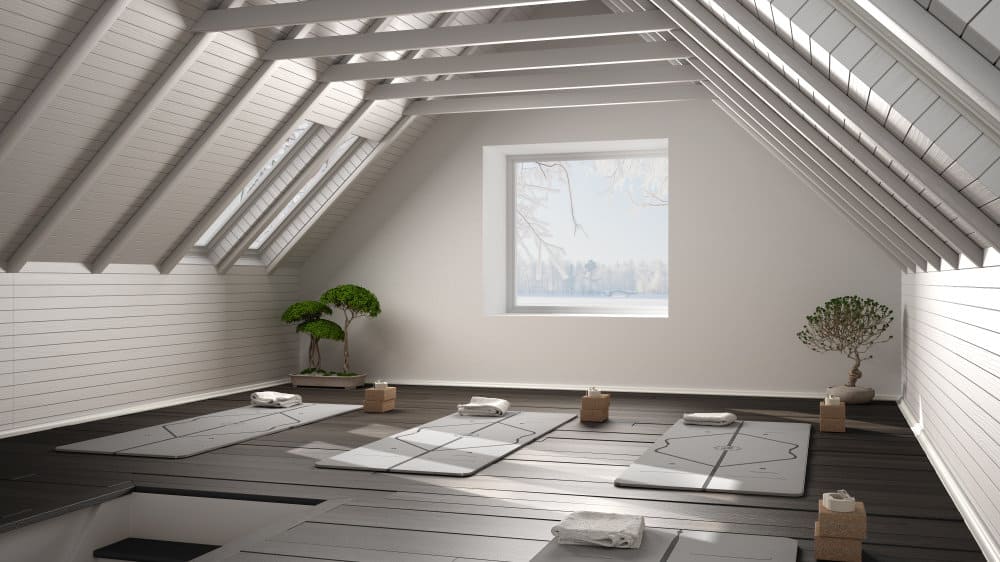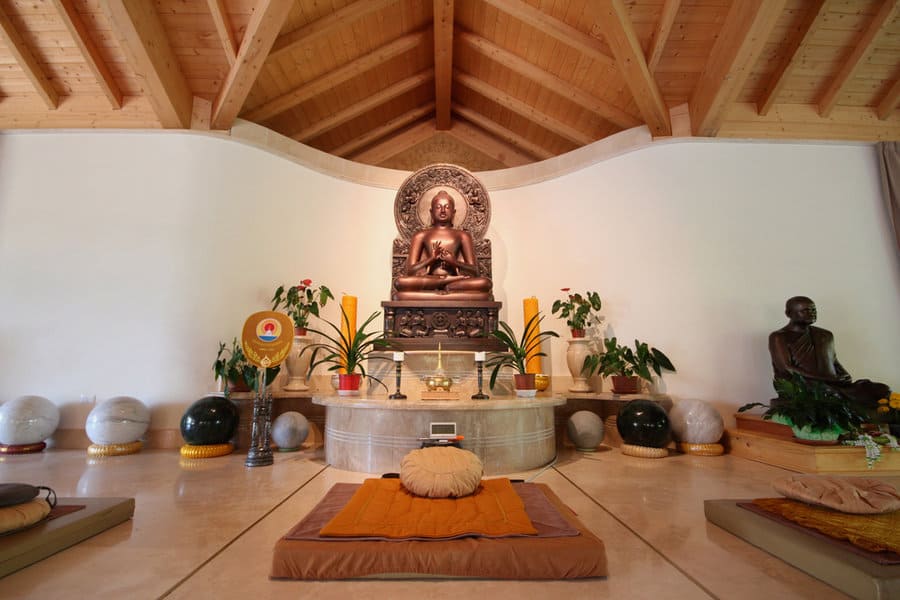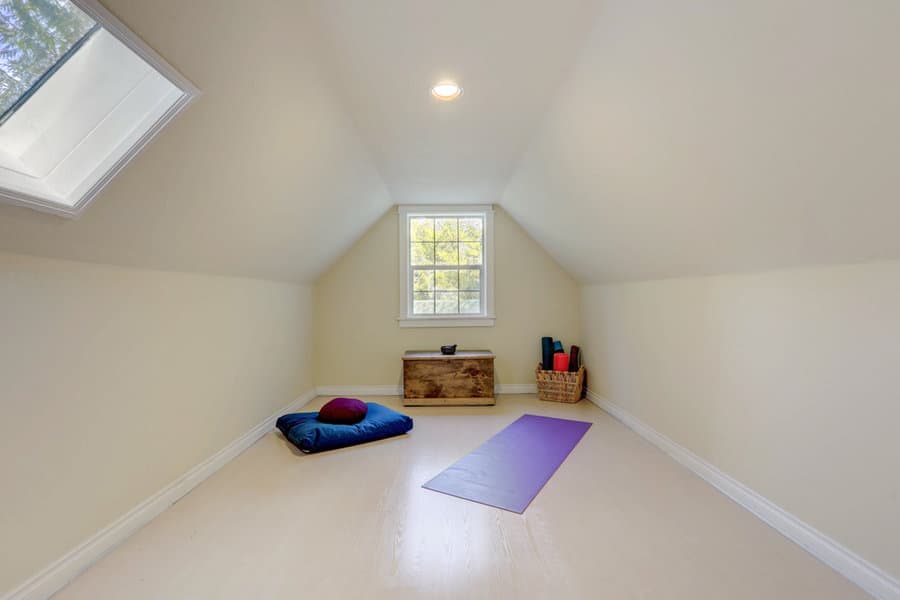 Since moving furniture into a loft can be a cumbersome task, decide to sit on a meditation cushion or rug. In fact, if your loft has a particularly low ceiling, a meditation pillow collection may be your only feasible seating option.
Add a salt lamp for positive ions and a warm source of lighting. Hang strands of warm-hued string lights along the ceiling as a great alternative to bright lamps or overhead light fixtures. Burn candles or incense to further enhance the ambiance in your meditation loft.
7. Minimalist
Few things are less conductive to creating a peaceful Zen meditation room than clutter. Therefore, fans of minimalist interior design already have the upper hand in creating an ideal meditation room. A simple hanging chair or two is great in a minimalist space—and the gentle swaying motion enhances relaxation.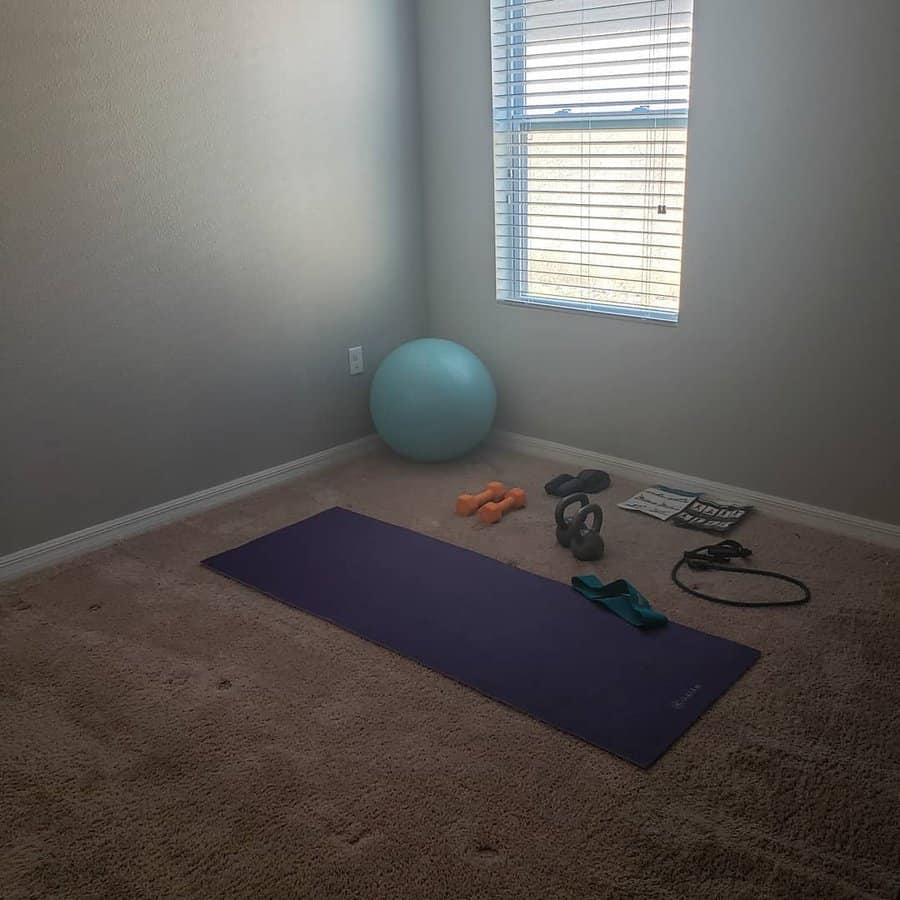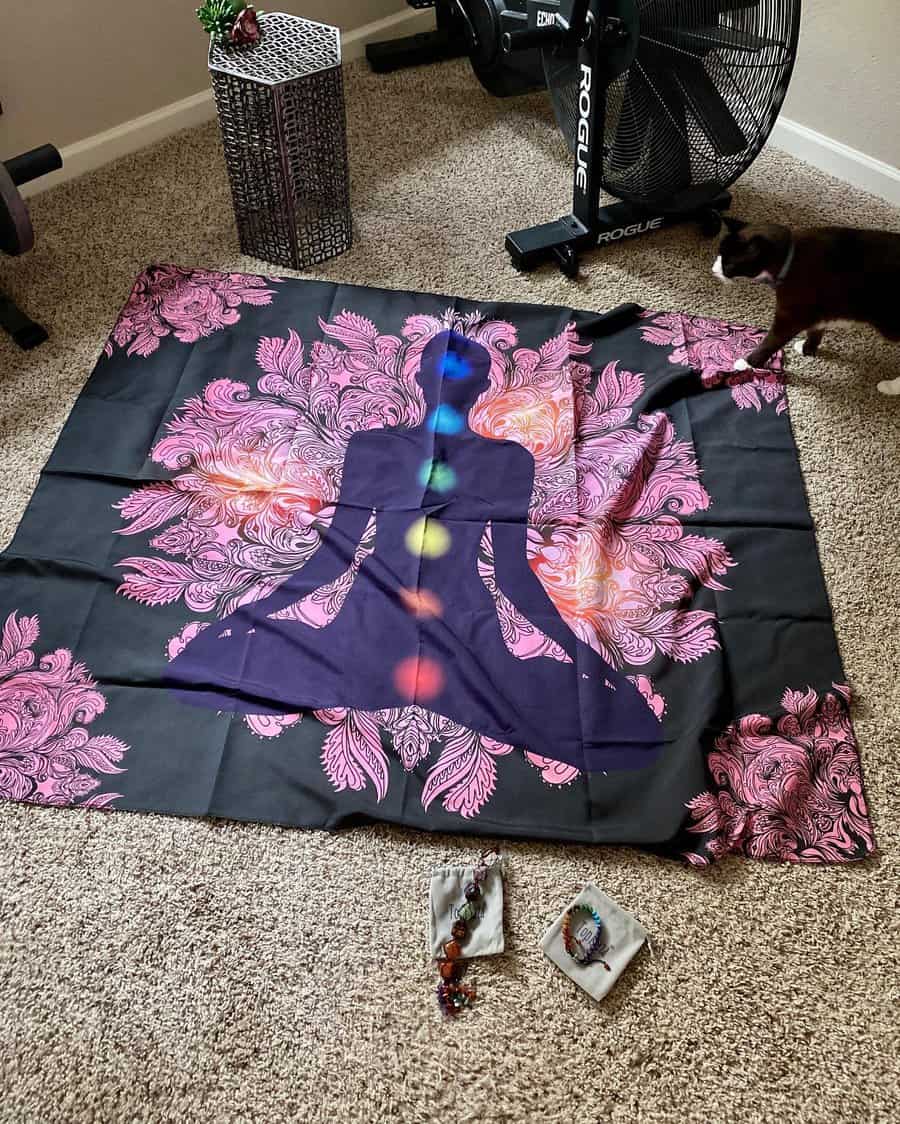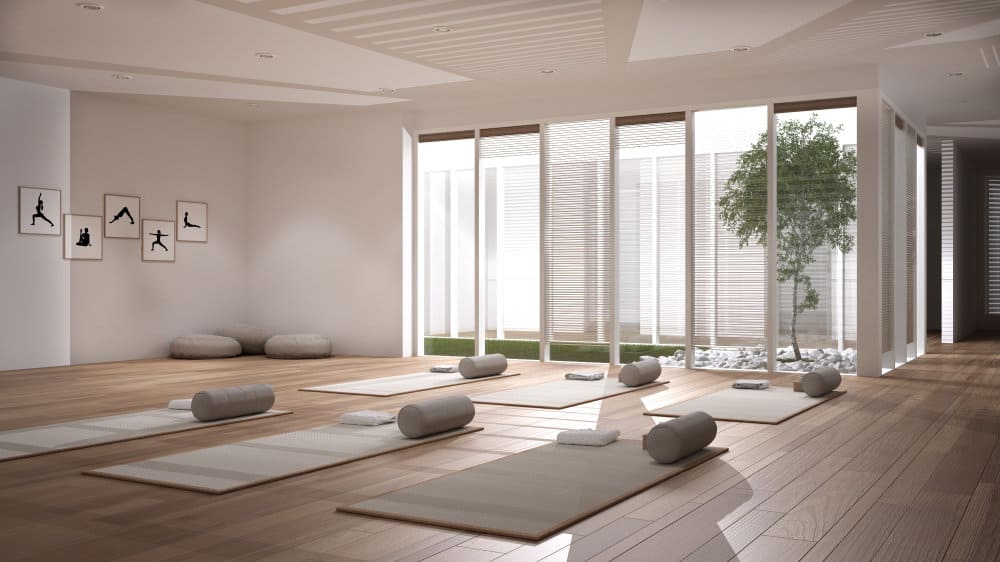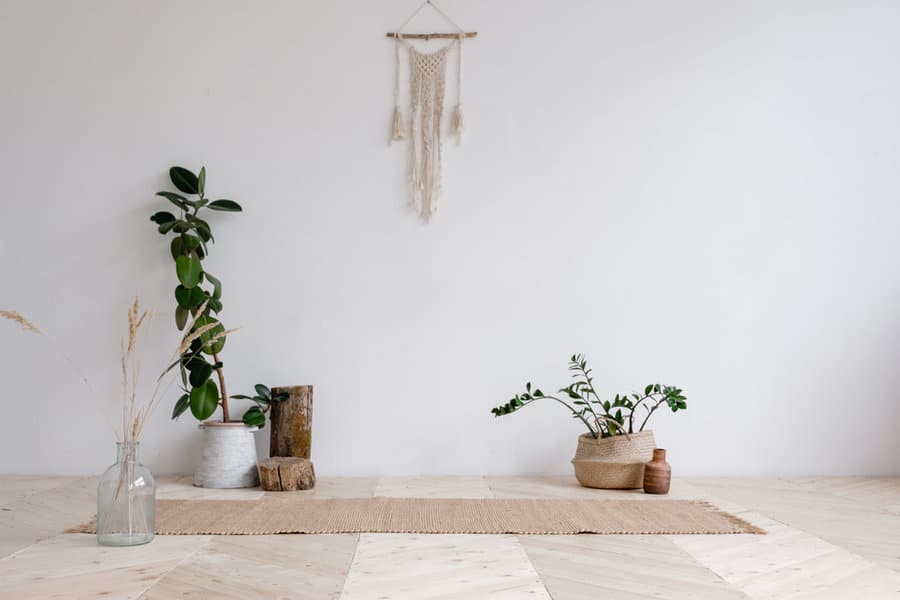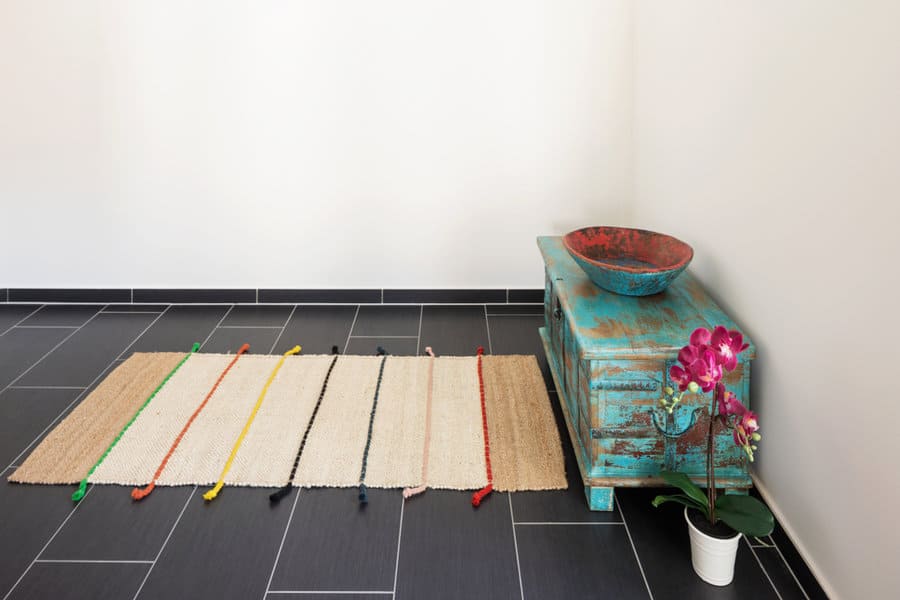 Clean, open spaces help fuel the practice of centering your mind on your meditation ritual. Go full minimalist by creating an all-white meditation space—walls, mats, pillows, and floors. If you use color, keep it simple and soothing. Pale blue, light green, and other soft natural tones are best.
8. Modern
Modern meditation room ideas embrace the simplicity found in meditation and yoga practice techniques. These spaces often convey an Asian or Eastern vibe, with neutral backgrounds and just a splash of cool or warm color. Mirrored walls expand a small modern meditation room and also allow you to refine your yoga poses.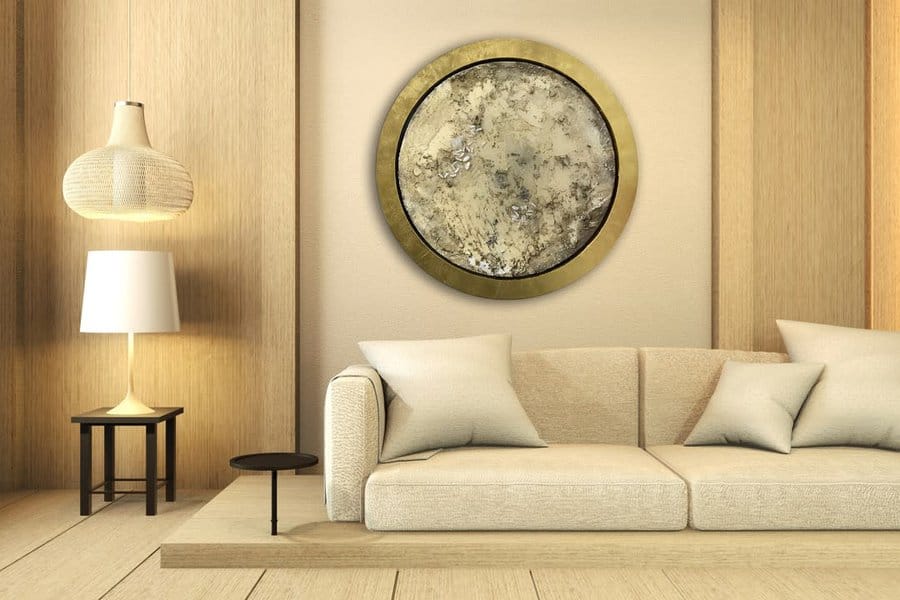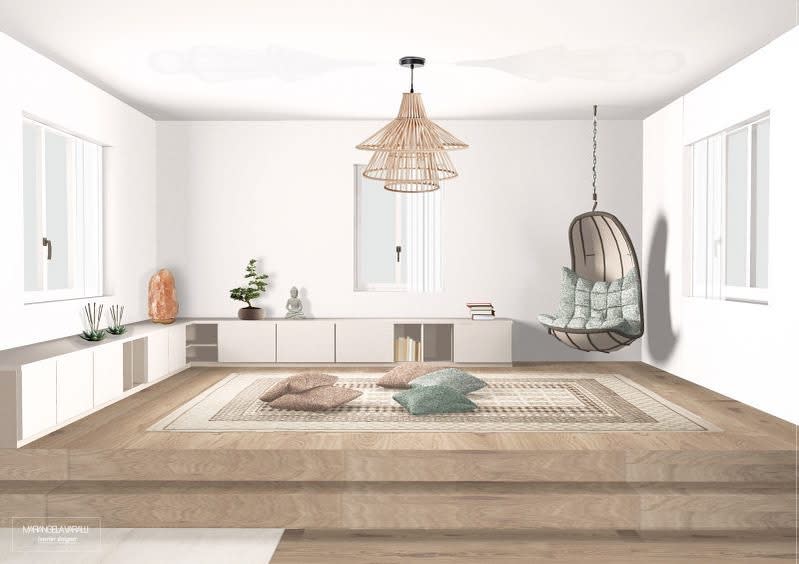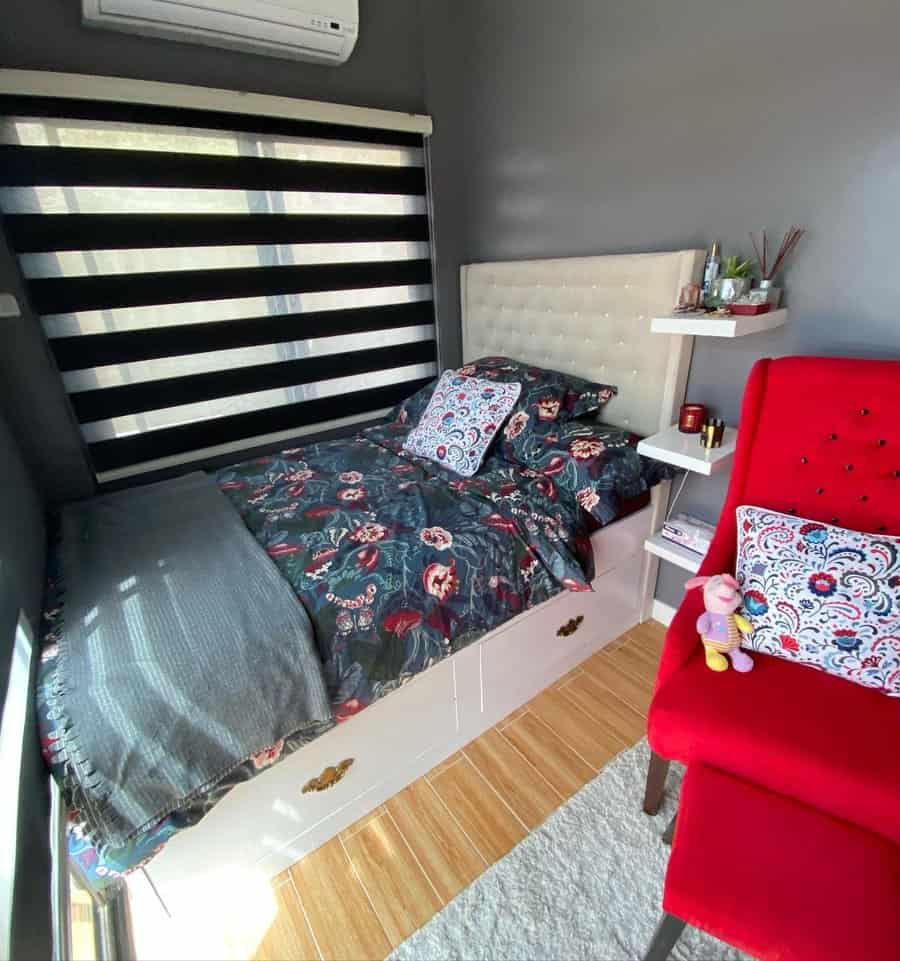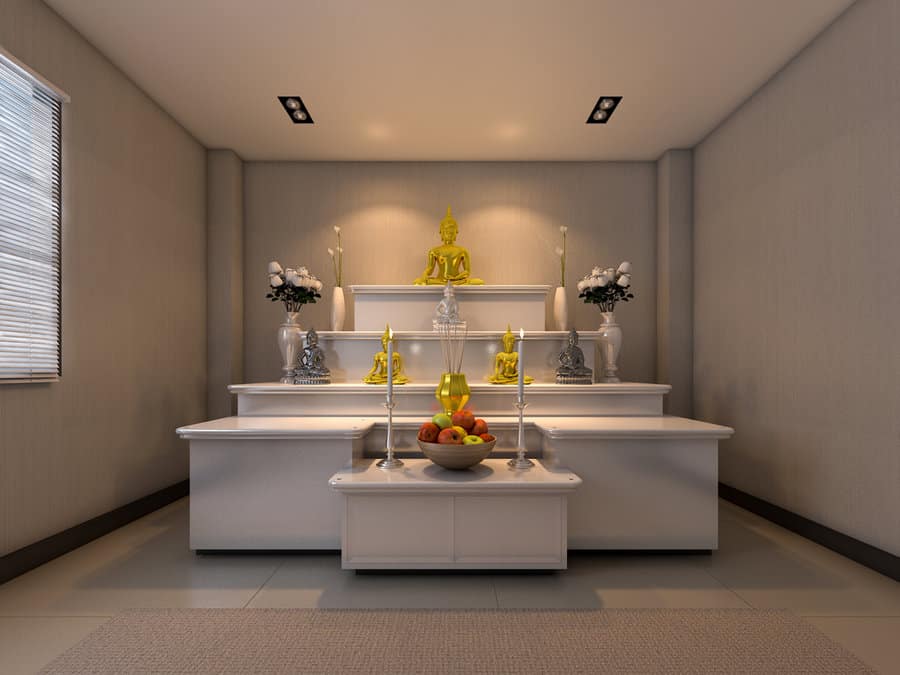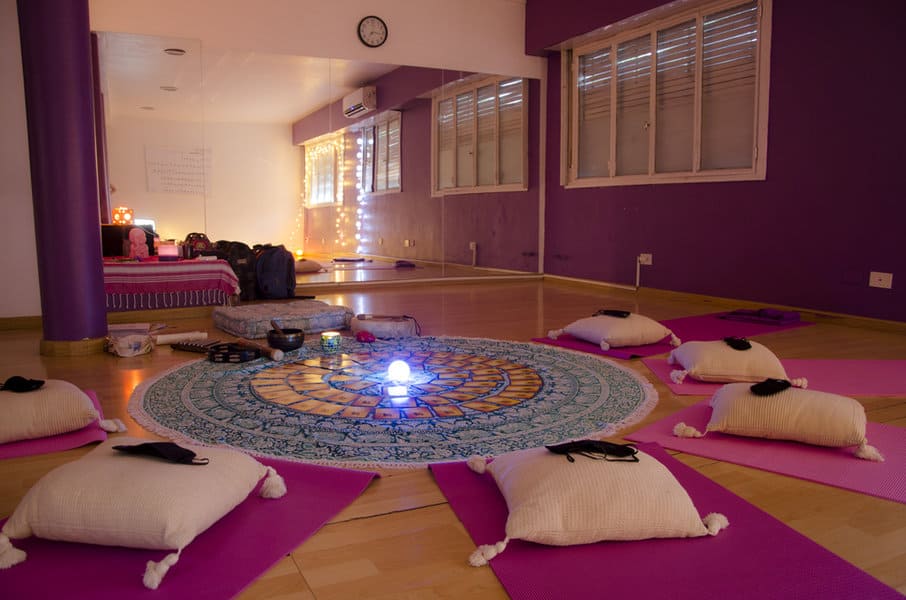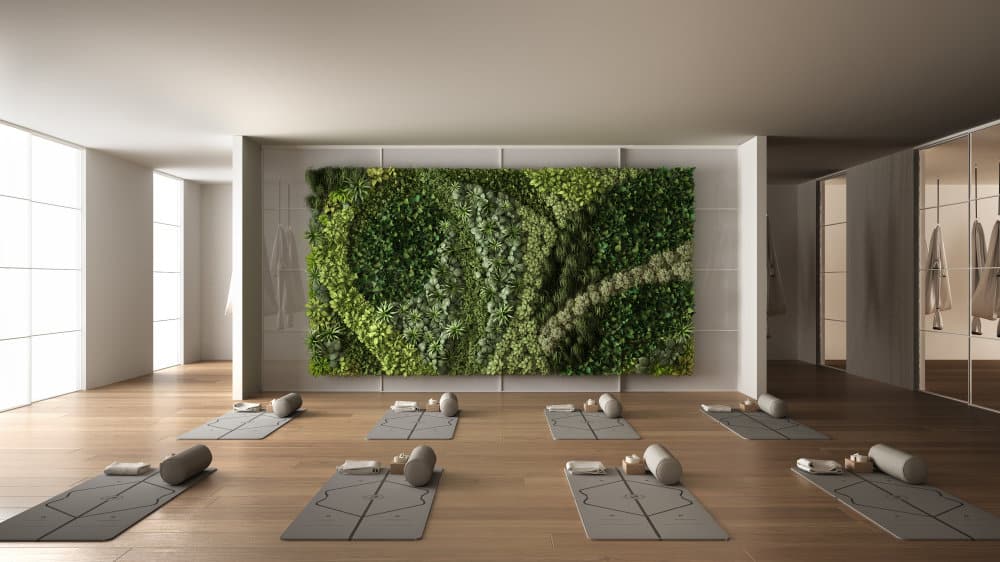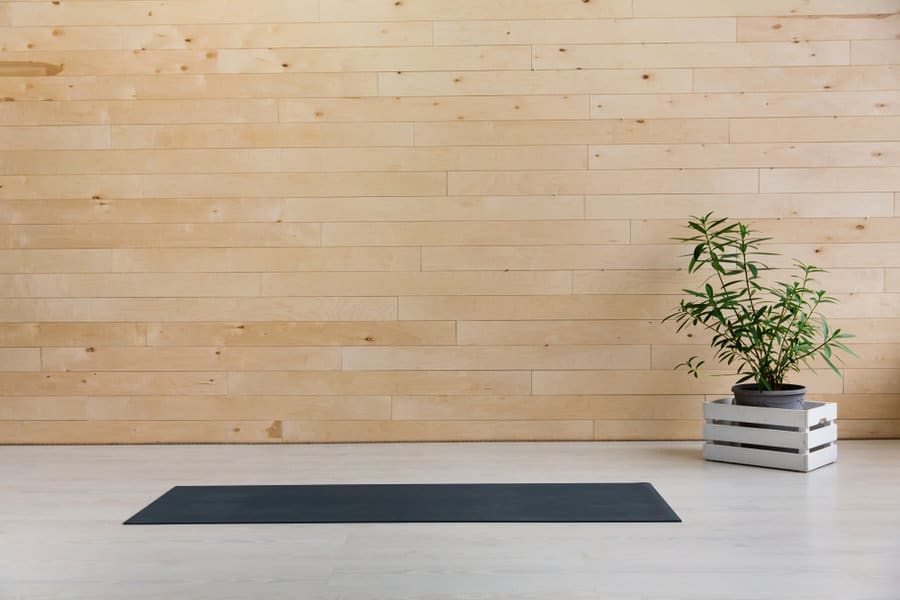 A spacious modern meditation room allows you to invite others to join you for guided meditation sessions. Any furniture added to a modern meditation room should be comfortable, but also fit into the modern design aesthetic. You can also simply scatter a floor pillow collection for your guests to sit on.
9. Yoga
You'll likely need more square footage in a yoga meditation room than if your sacred space is dedicated to meditation practices alone. Even so, a relatively small spare room or alcove can be sufficient if you usually exercise alone.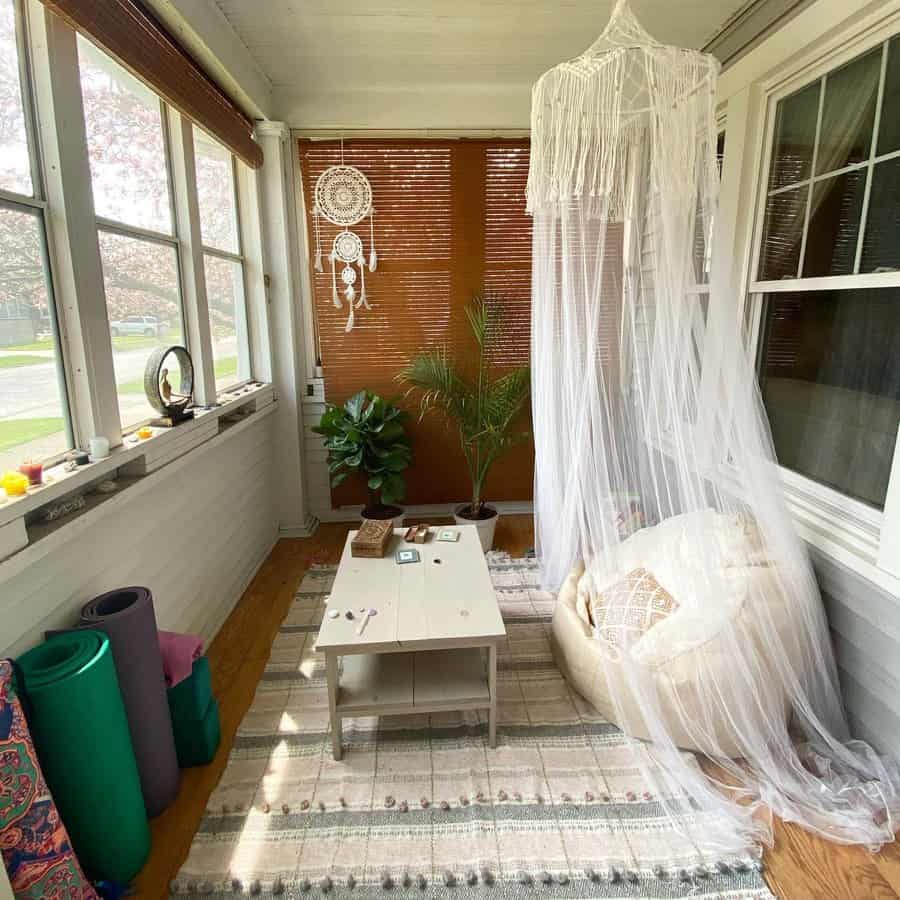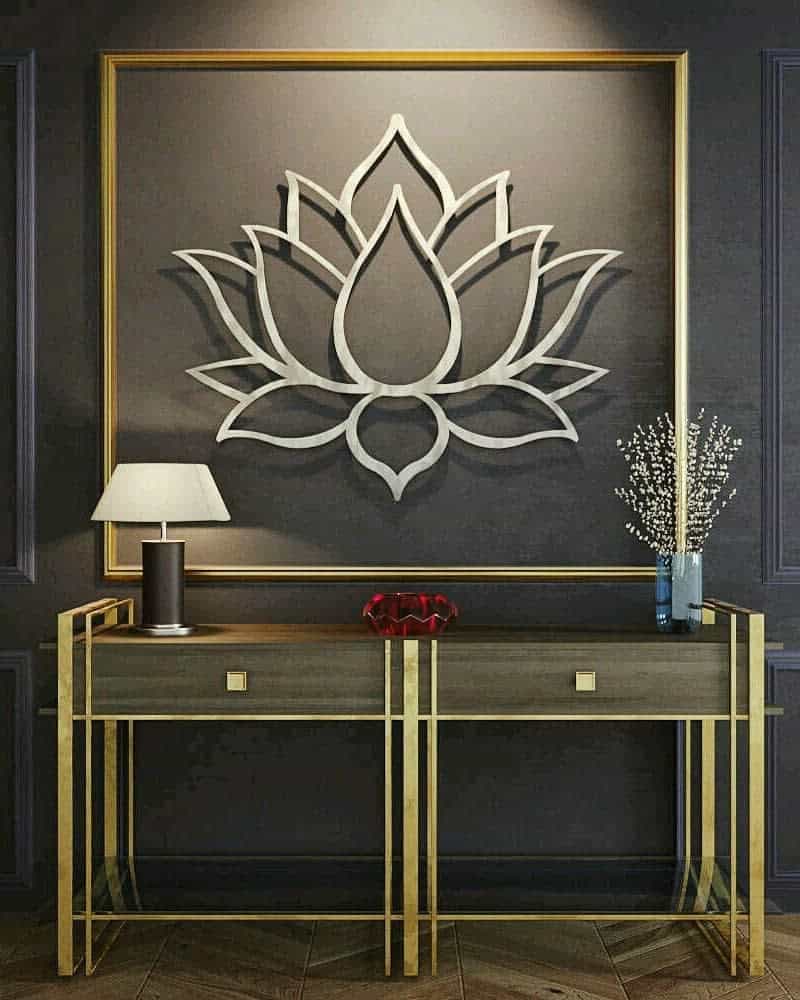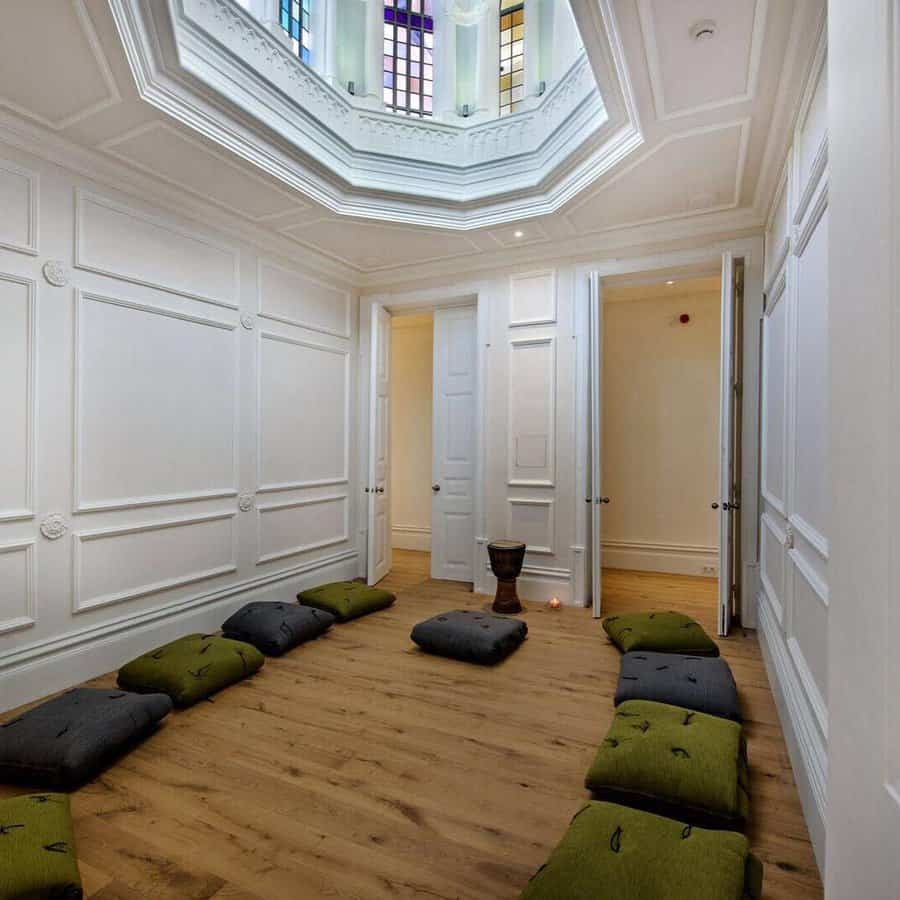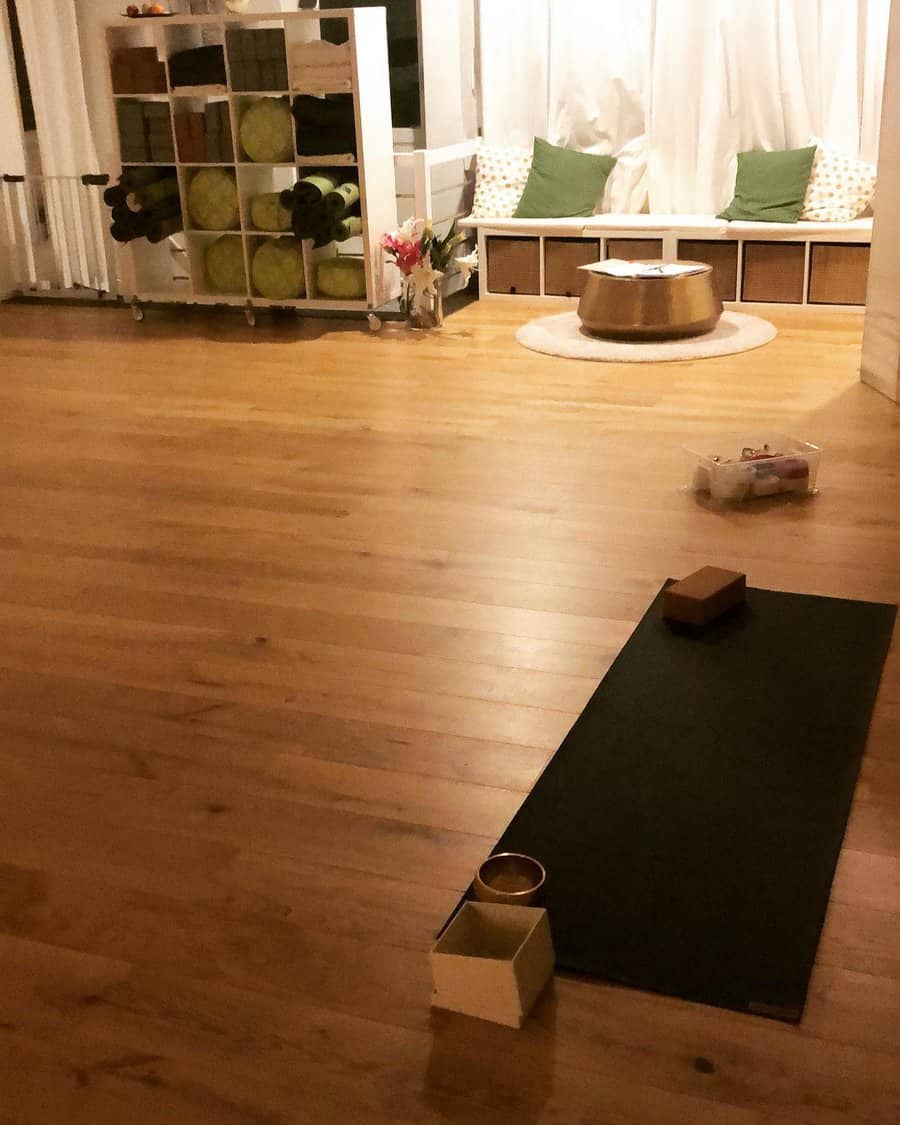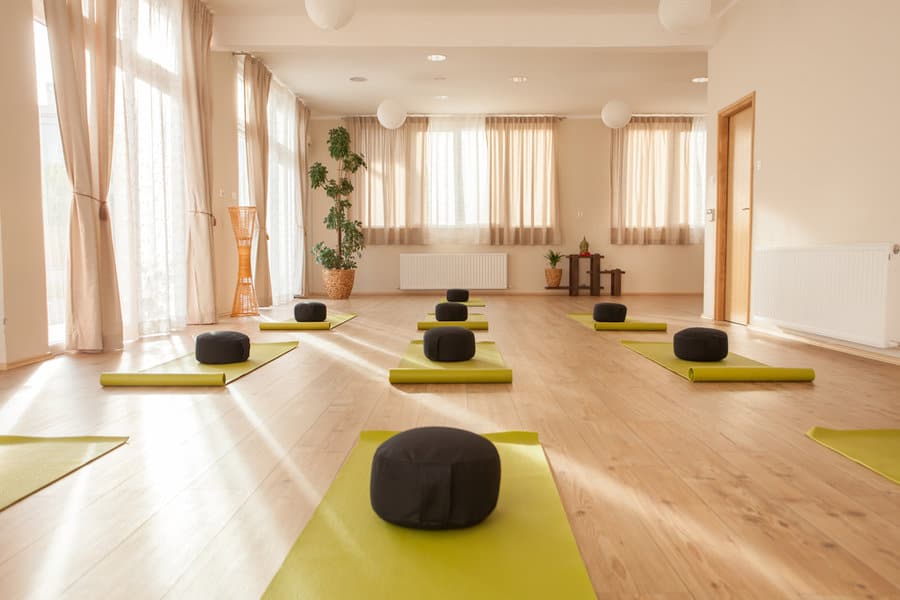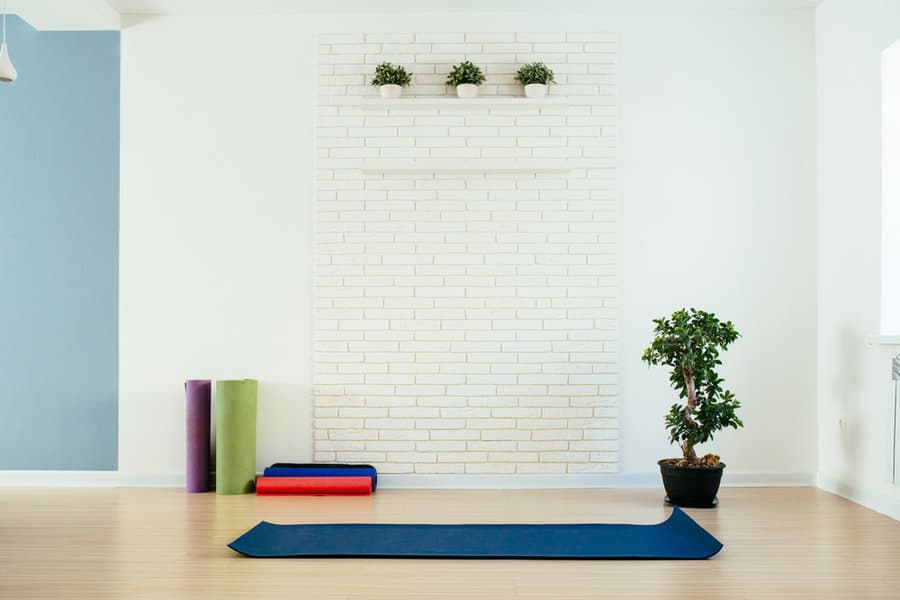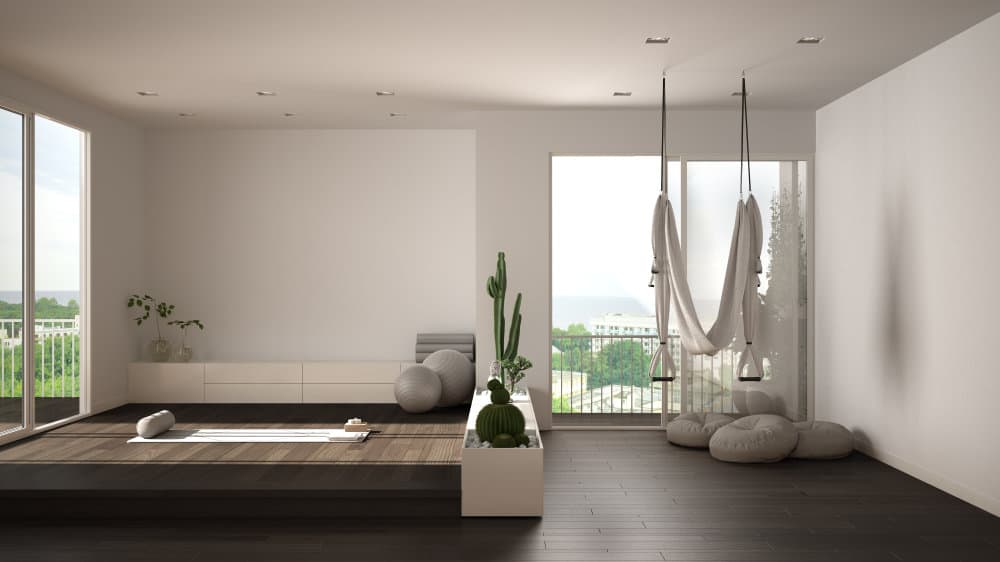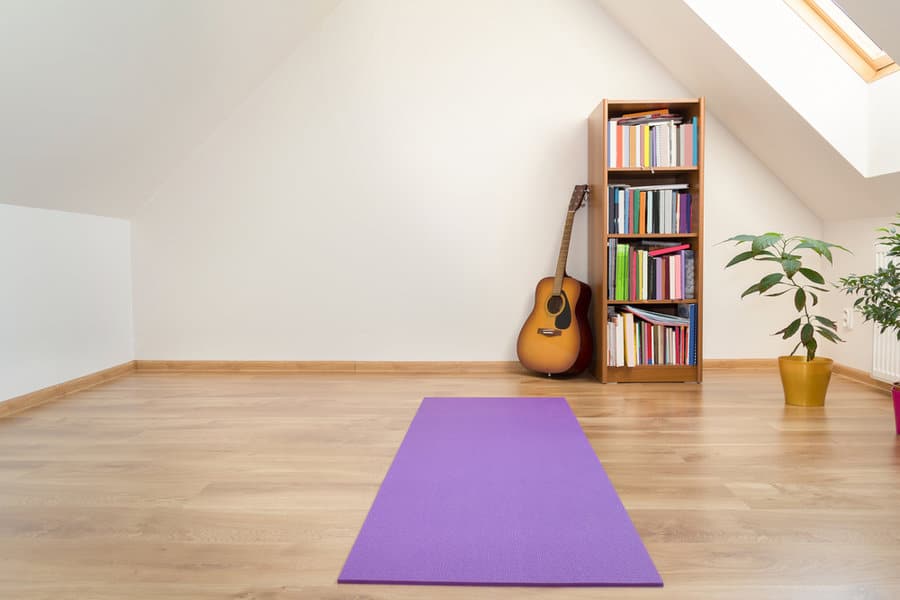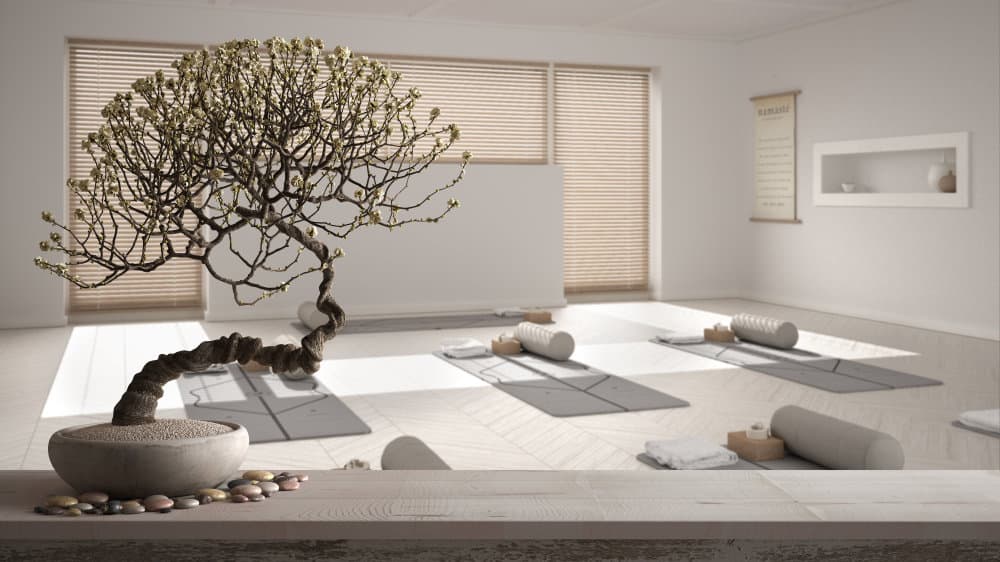 If you're new to yoga, you only need a few basics to get started. Buy a soft but reasonably sticky yoga mat—one that's comfortable but won't slip as you stretch. A yoga block or brick can help stabilize you during tricky positions and a yoga strap helps you get the most out of certain stretches. A towel and a water bottle are also a must, as yoga is more challenging than it might appear.
10. Zen Room
Everyone throws the word "Zen" around, but what exactly makes a Zen room Zen-like? The word originates from a Japanese school of Mahayana Buddhism that emphasizes intuition and meditation. As an adjective, Zen means peaceful, relaxed, or calm. Therefore, your Zen meditation room should be filled with the things that you personally find calming and relaxing.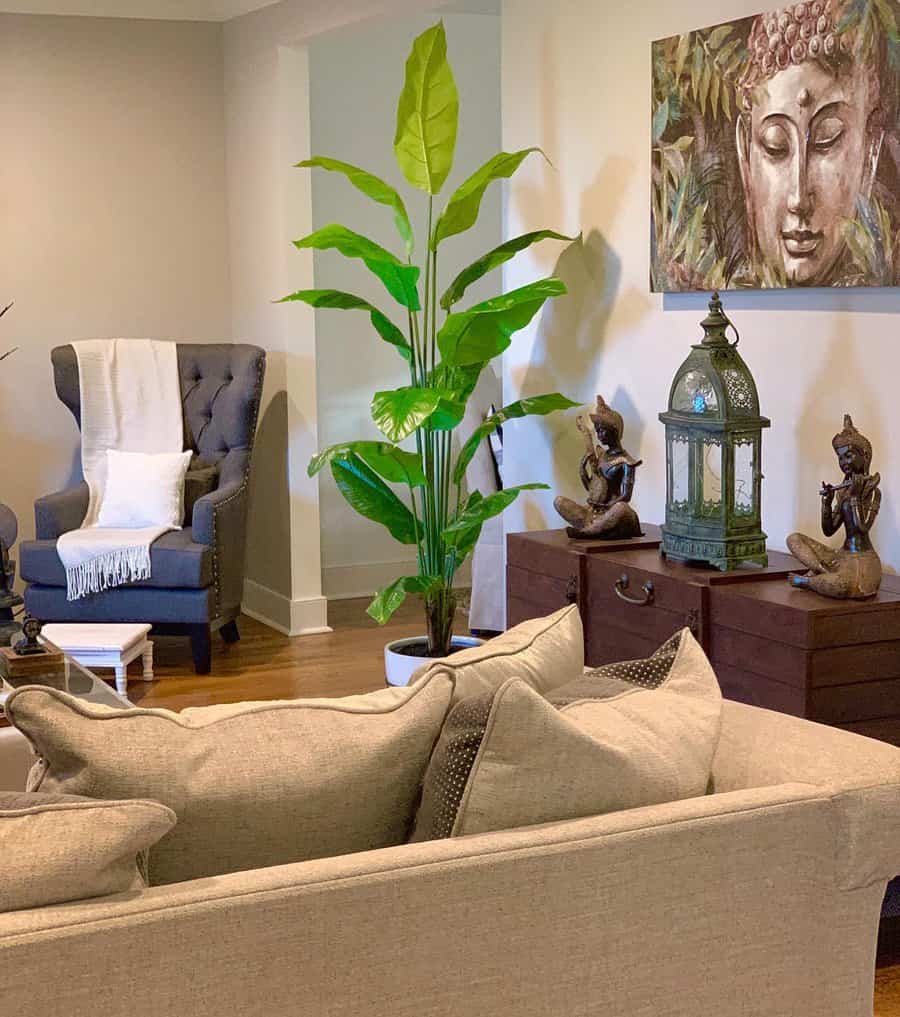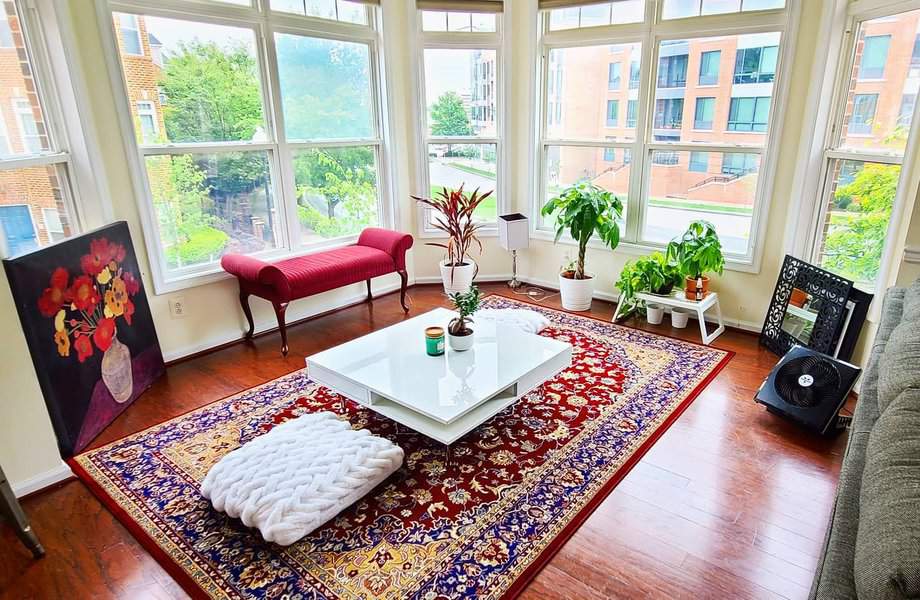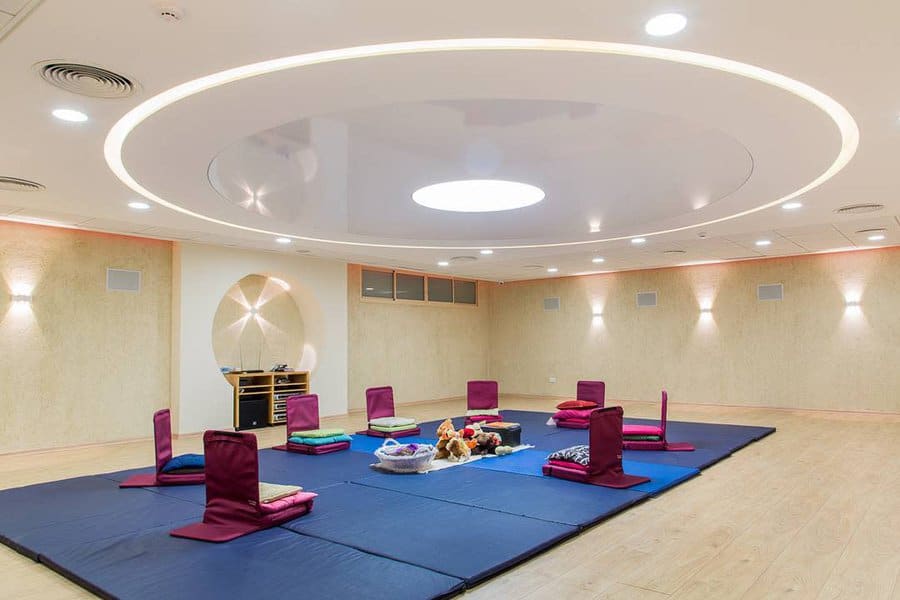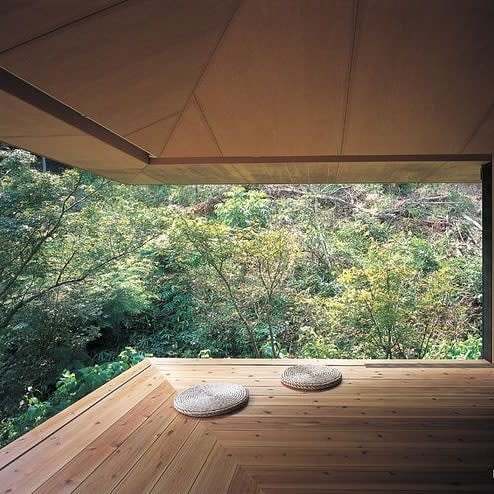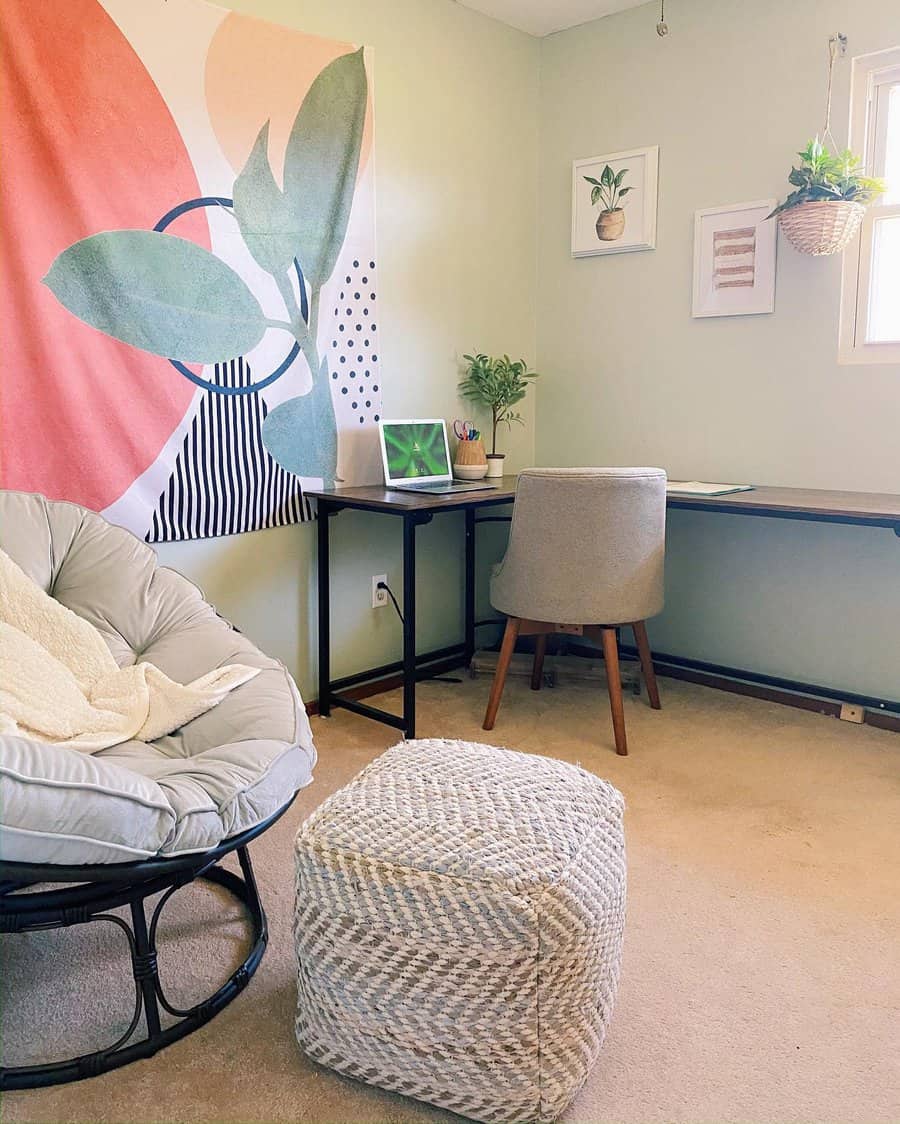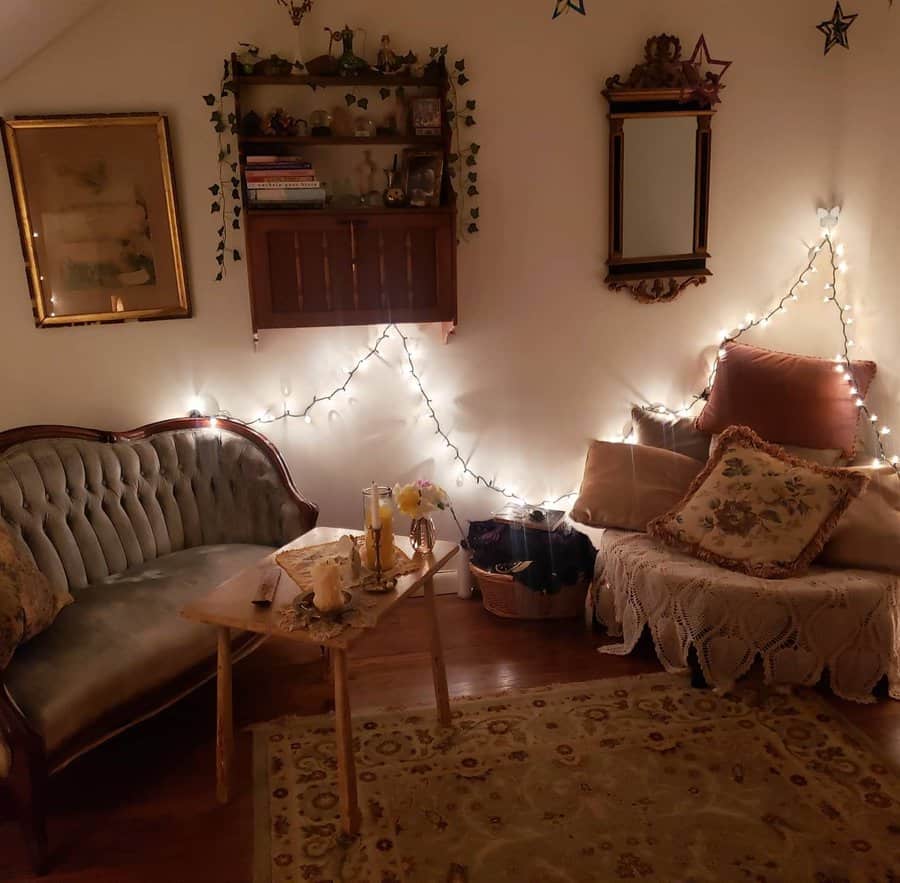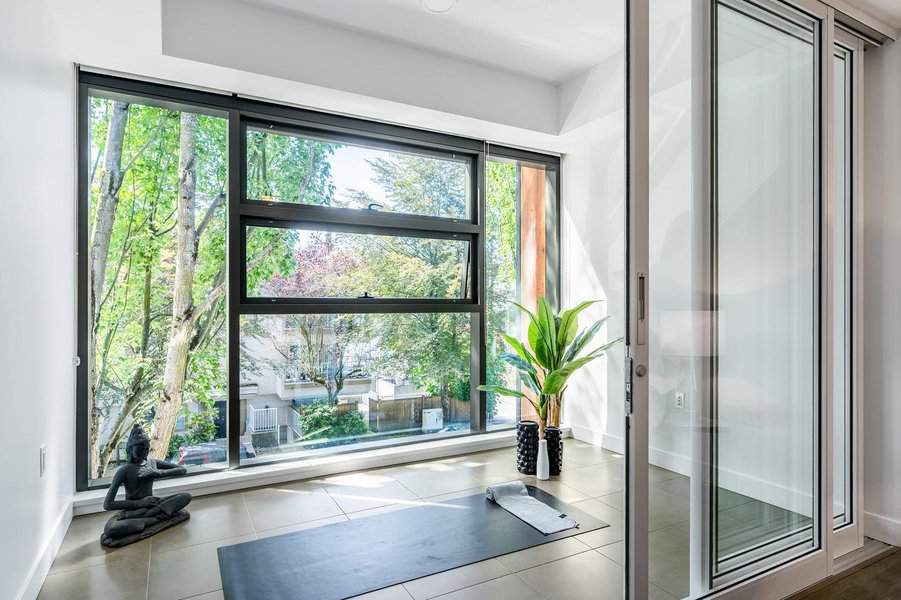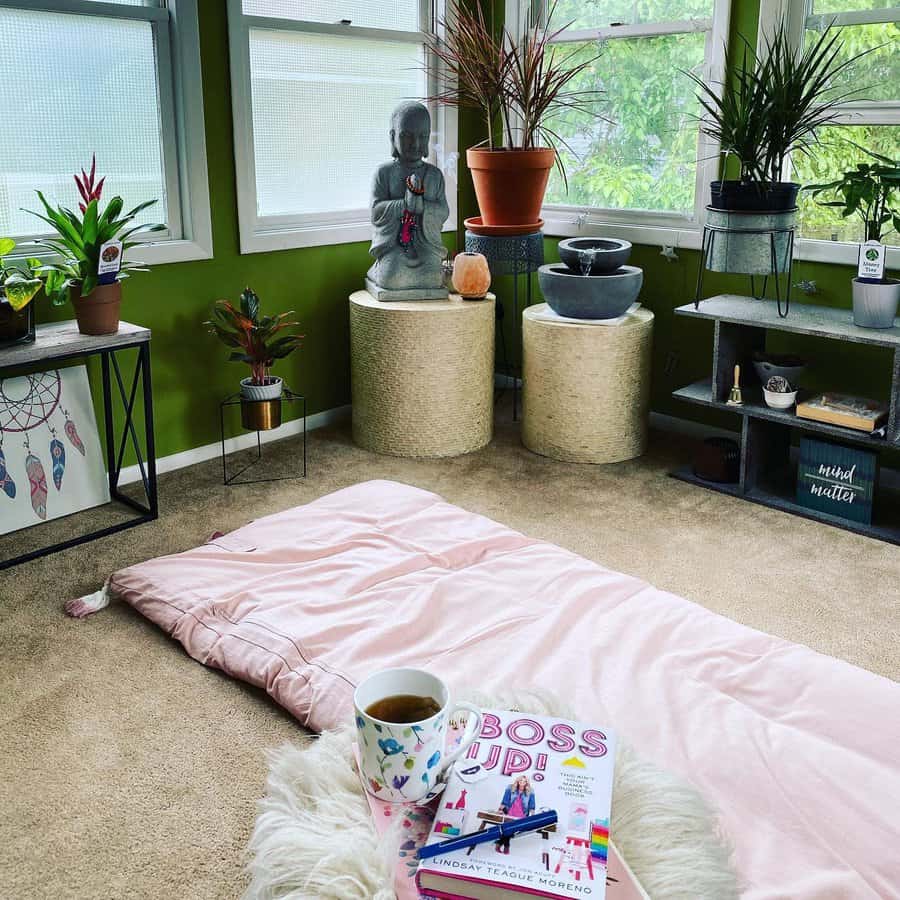 A small electric fireplace provides physical and spiritual warmth, so consider adding a wall-mounted one to your Zen room. A candle collection can provide a similar effect along with soothing scents. Green plants help bring the outdoors in, providing oxygen and a touch of color.
Meditation Room FAQs
How do I choose a location for my meditation room?
Create your meditation room in an area of your home that makes you feel good. Ideally, your meditation space should be outside the main foot traffic path through your house. A quiet, uncluttered room saturated in natural light will enhance your mood and meditation experience.
What should I have in my meditation room?
Certain items can help you create a serene environment, but the first rule of creating a meditation room is to keep it free from clutter. Consider which of these elements will add to your meditative experience:
Beads, stones, and crystals.

A meditation music source and speakers.

Bells and chimes.

Peaceful artwork.

Soft floor pillows and/or a yoga mat.

Candles and/or incense.

Green plants.

A fan and/or a source of fresh air.